Welcome to Class 6
Class Teachers: 2022 - 2023

St. Raphael
Mrs Richards
Mrs Miller
Learning Support Assistant
Mrs Green

St. Anthony
Miss Leah Appleyard

Learning Support Assistant
Miss Wheller



---
---
The latest news from St. Raphael & St. Anthony
6 St. Anthony visit Southend Library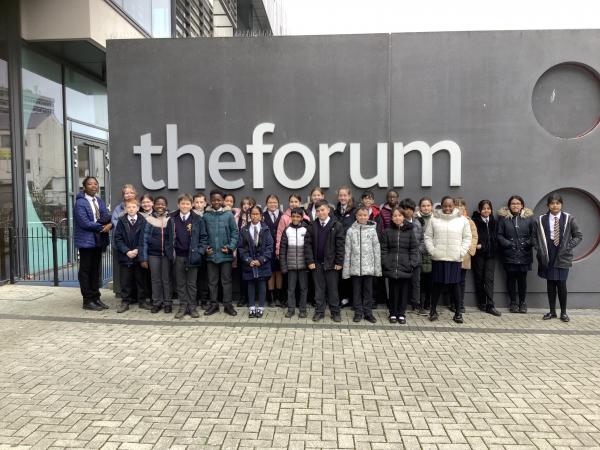 Mummification
Year 6 enjoyed a morning learning about the process of mummification. After watching a video regarding the process, Year 6 tried their own mummification process using Tomatoes and apples. They cut open the tomato, removing the insides before covering the tomato with a salt and soda solution. Year 6 will observe what happens in the next few weeks!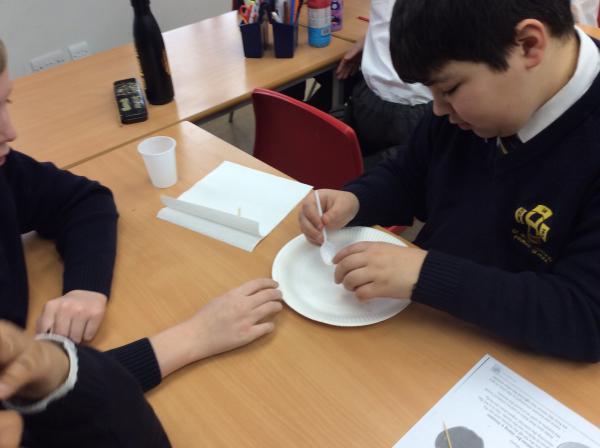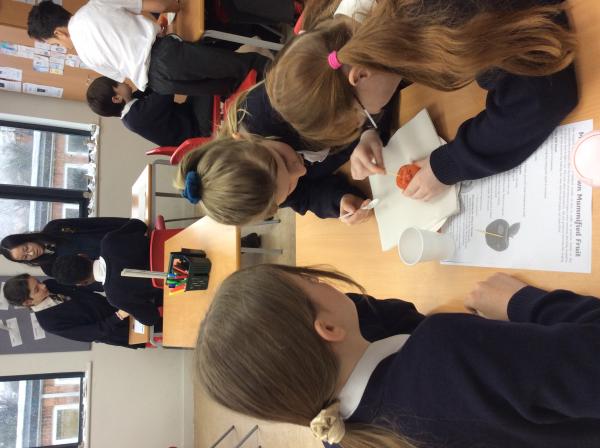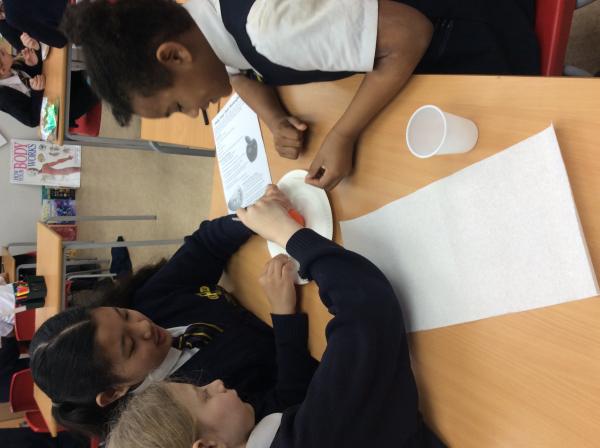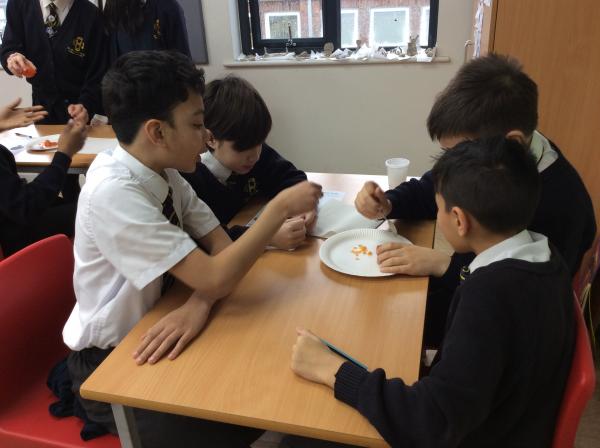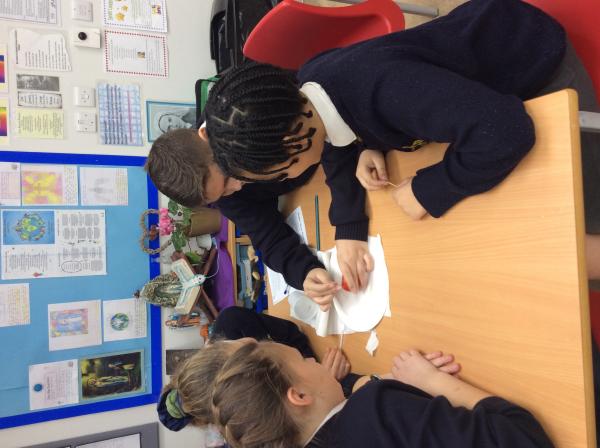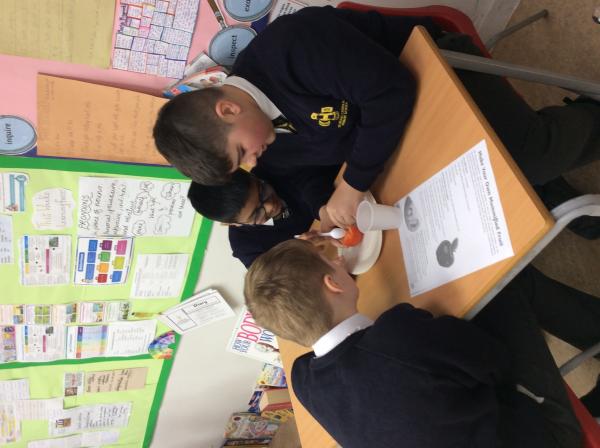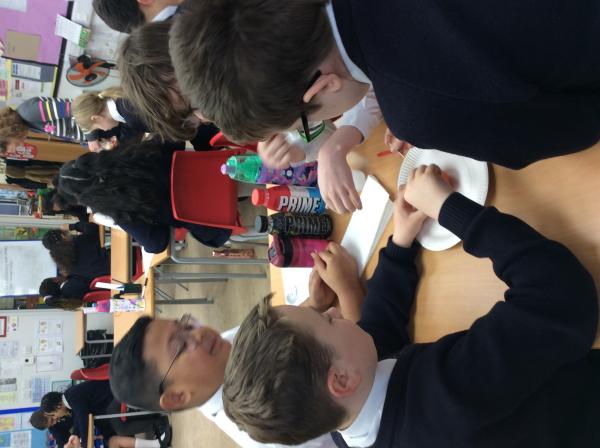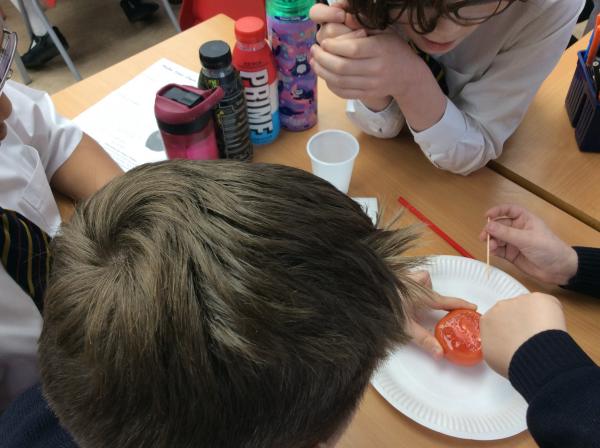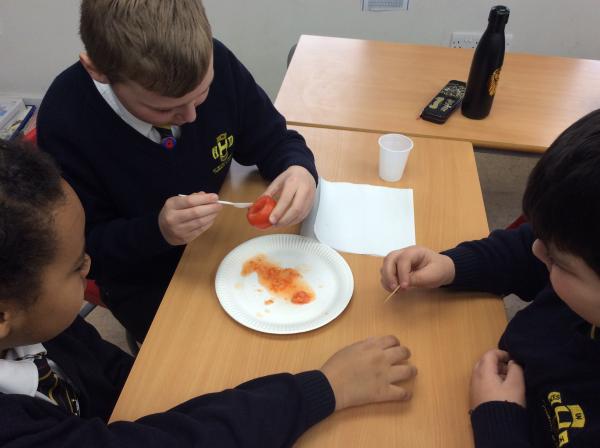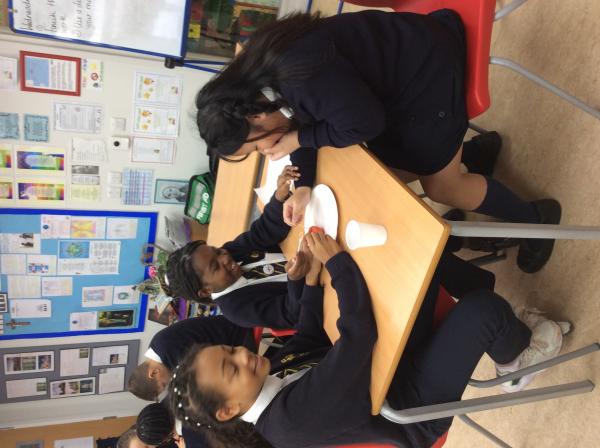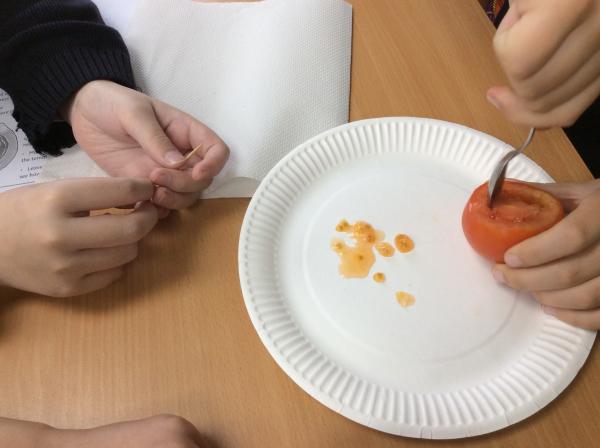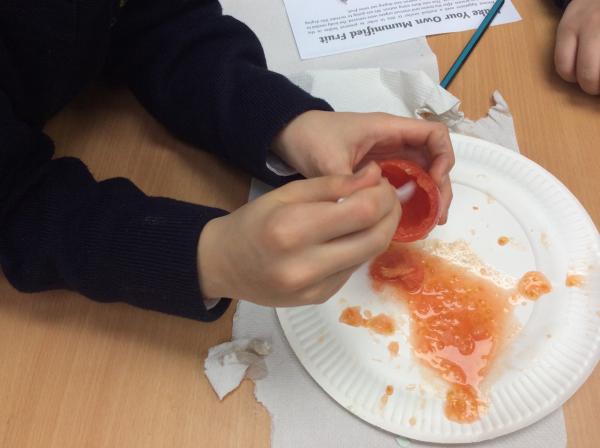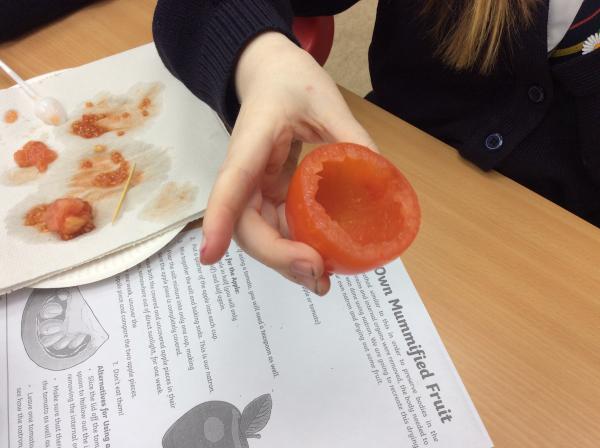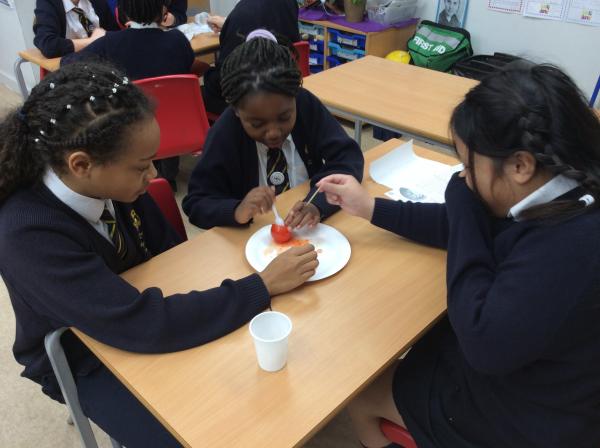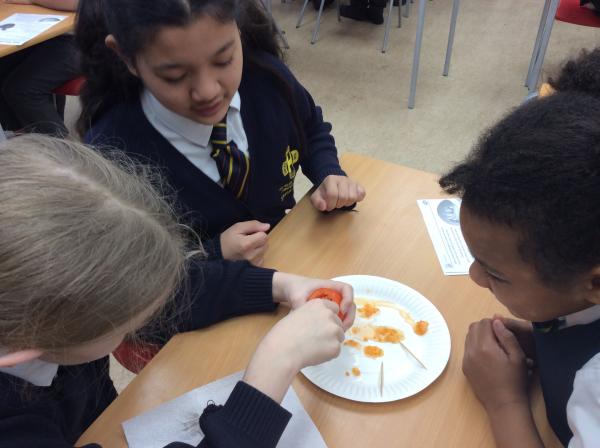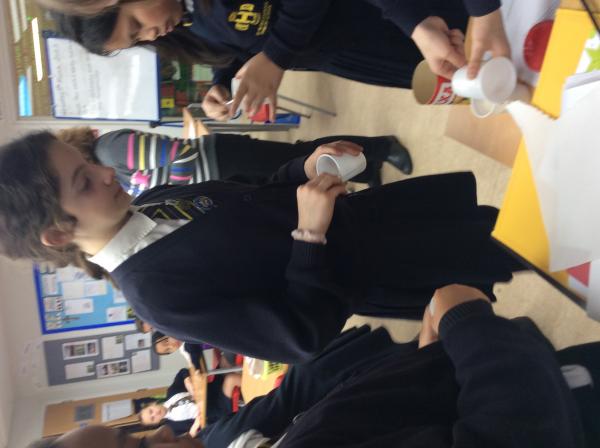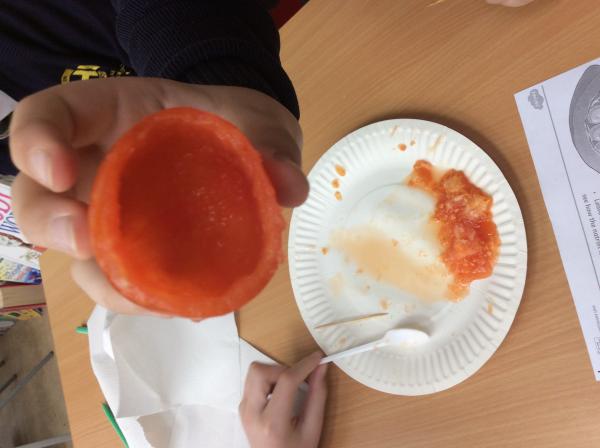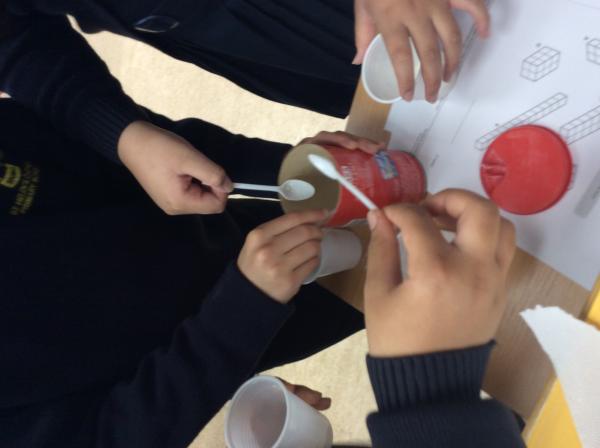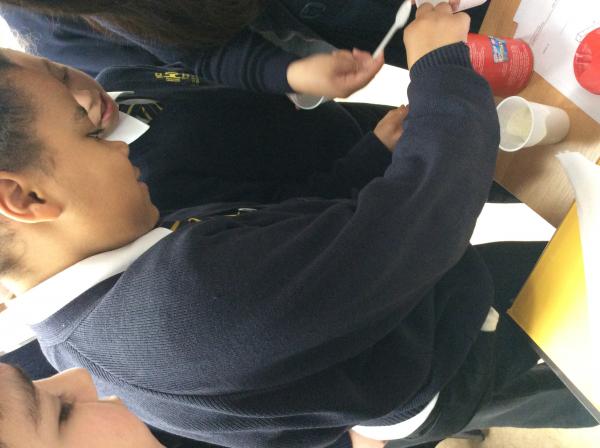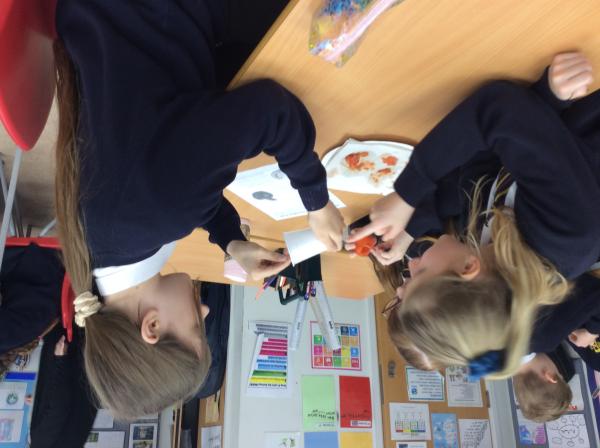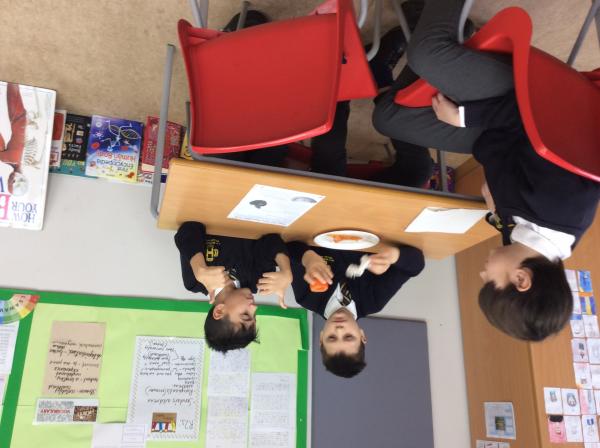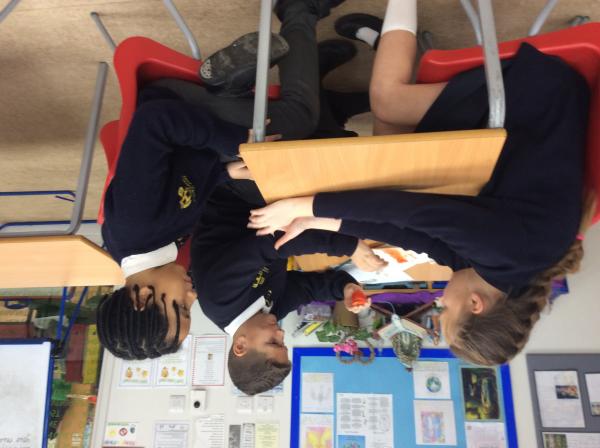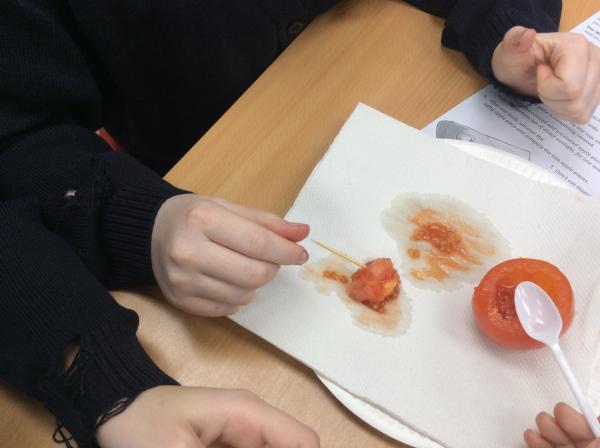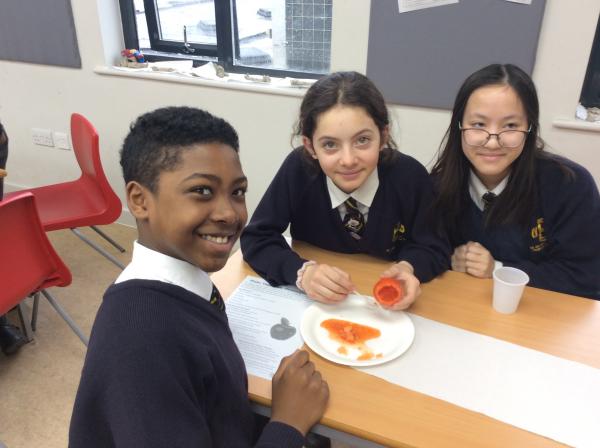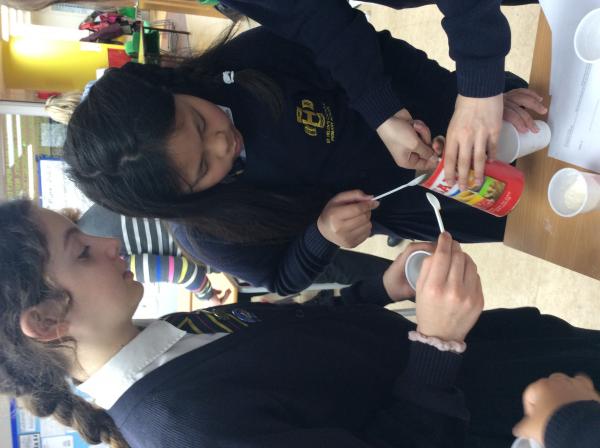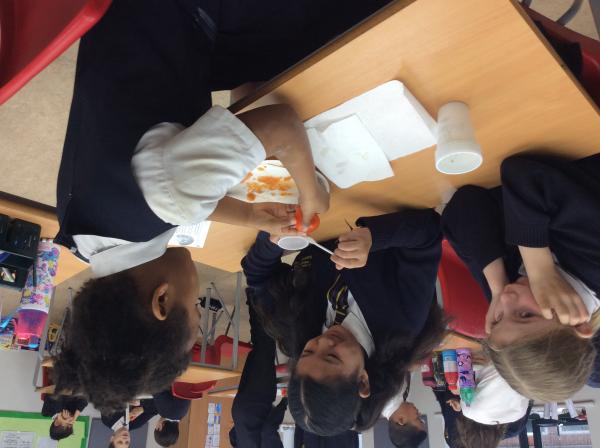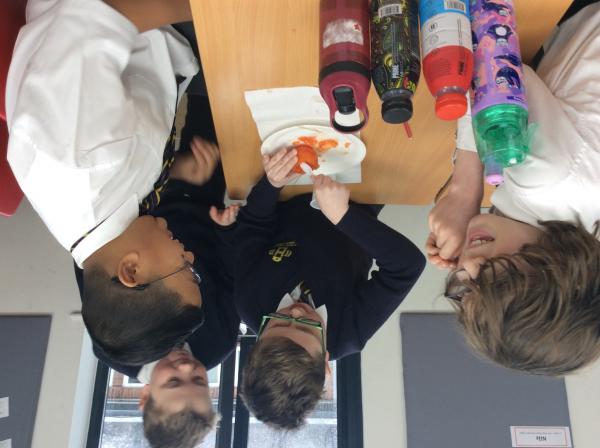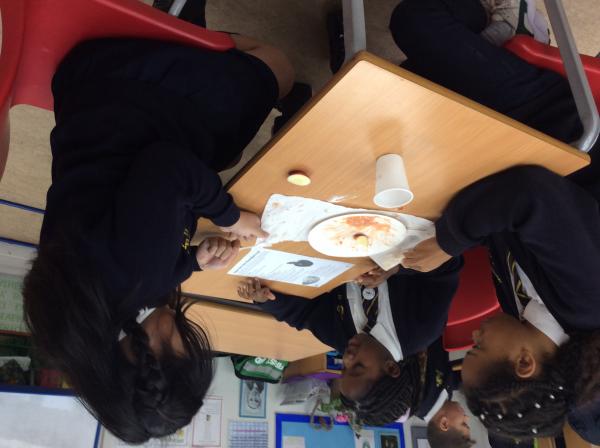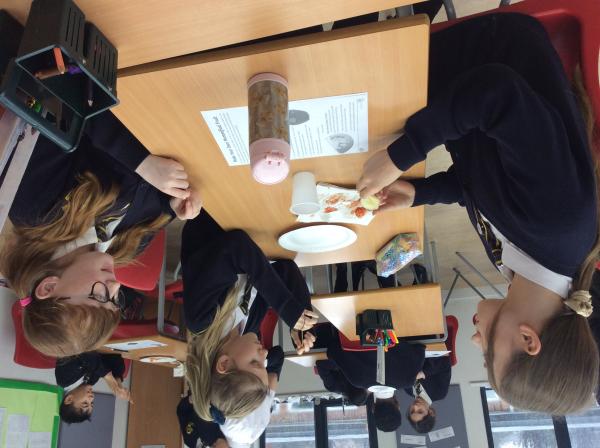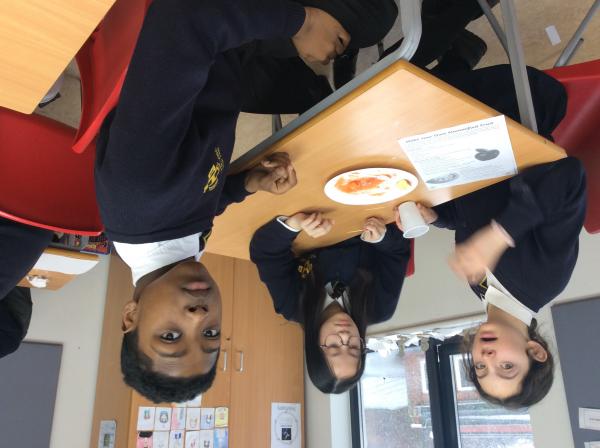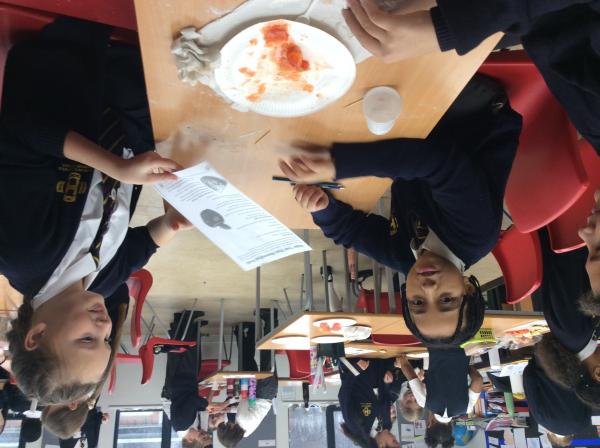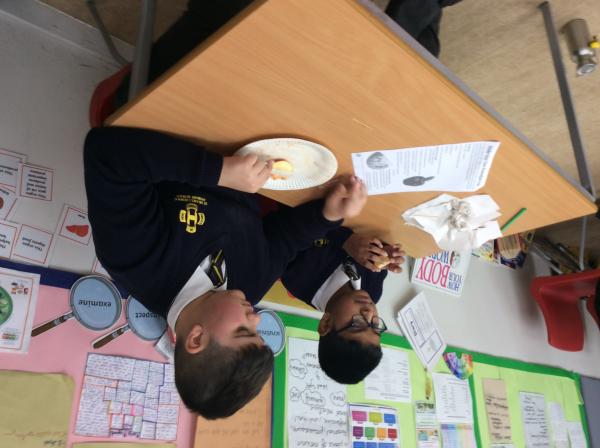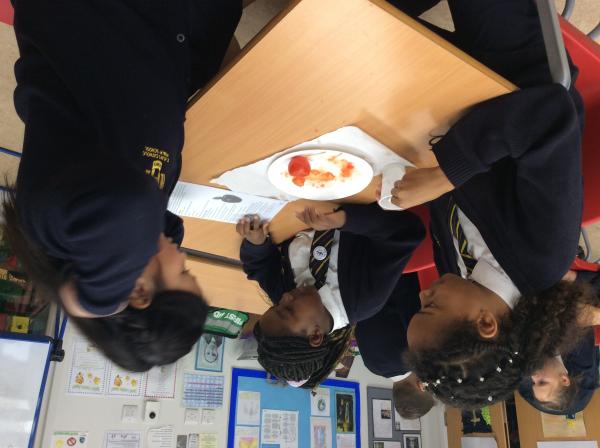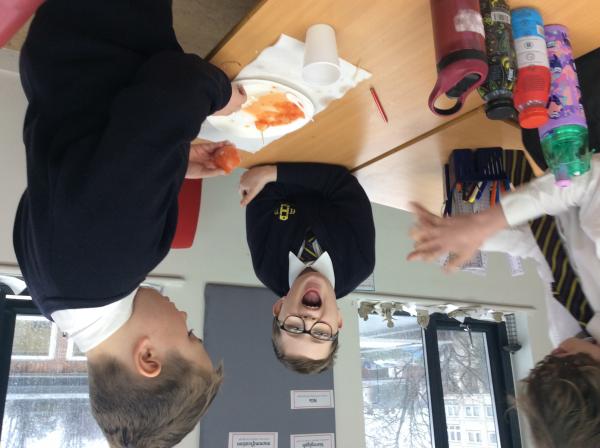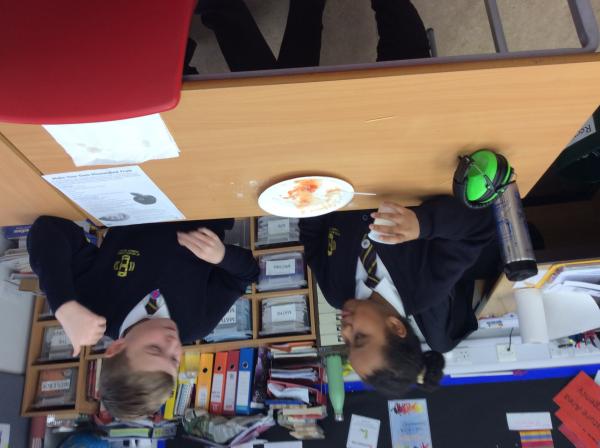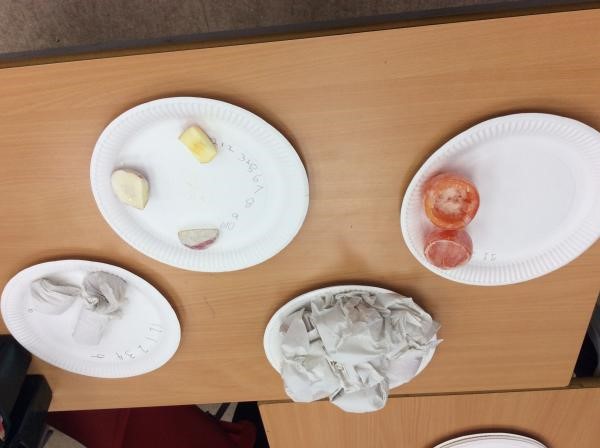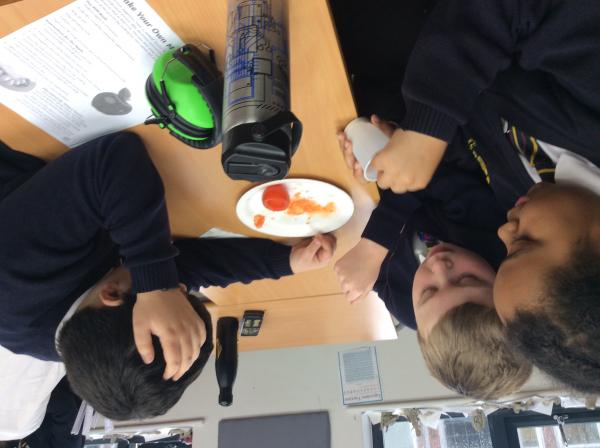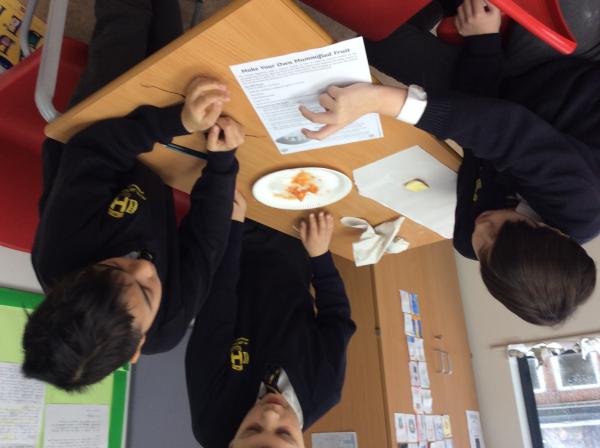 Gymnastics
Year 6 enjoyed practising routines on the Gymnastic equipment today. They devised many balances and we are looking forward to developing sequences including contrasting moves.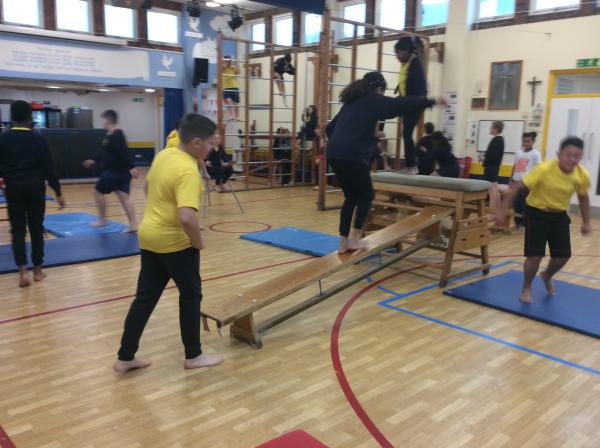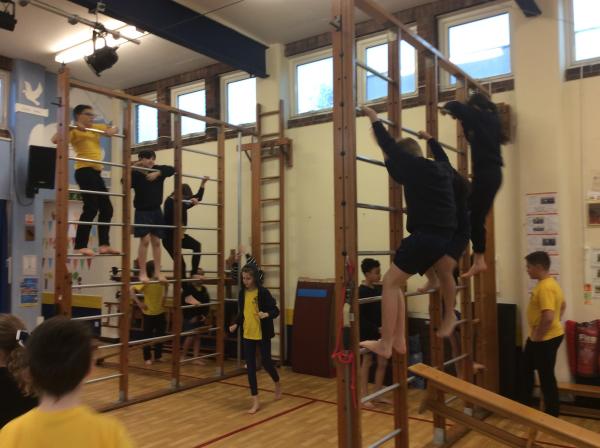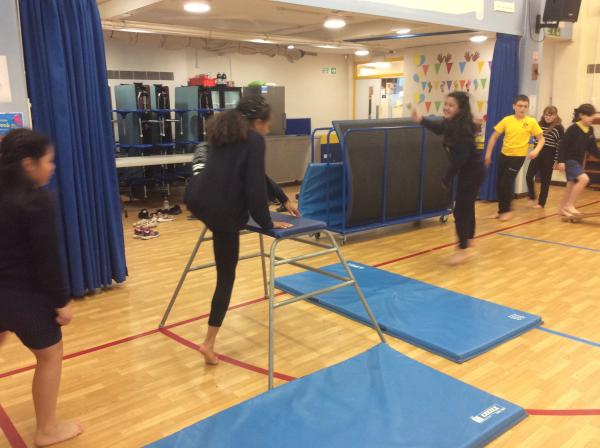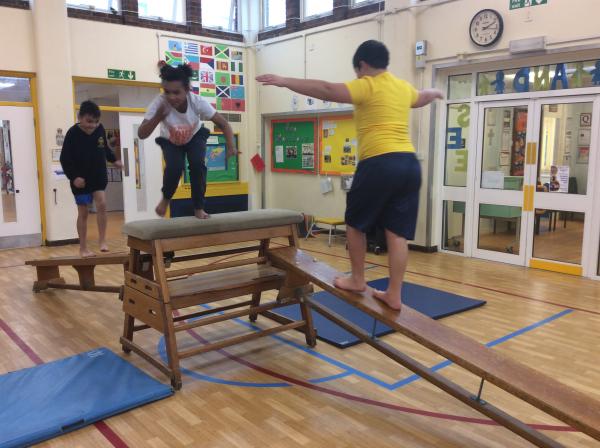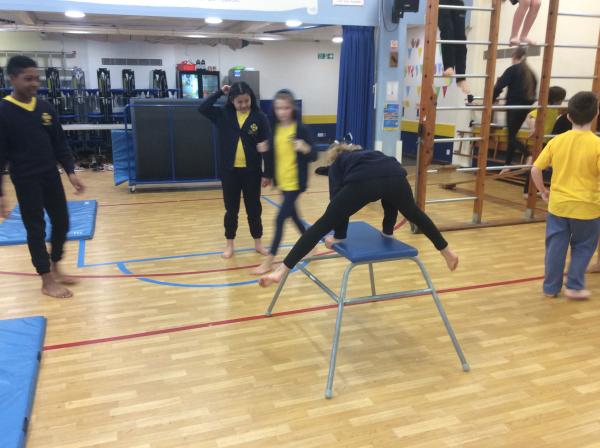 Catapults
Mrs Summer, a Science teacher from St Thomas More, visited Year 6 this afternoon. She discussed about Connections - the use of elastic in certain designs and the way the Roman soldiers used catapults to defeat the opposition. Year 6 experimented when making their own catapults, trying to achieve precision, resilience and distance. Continuing to experiment, Year 6 altered their designs constantly. The results can be seen below! Thank you Mrs Summers.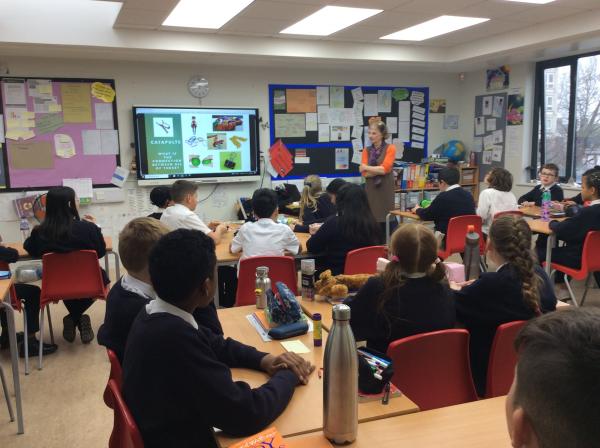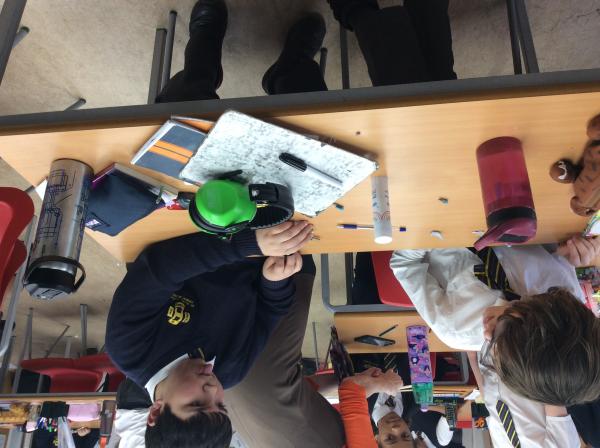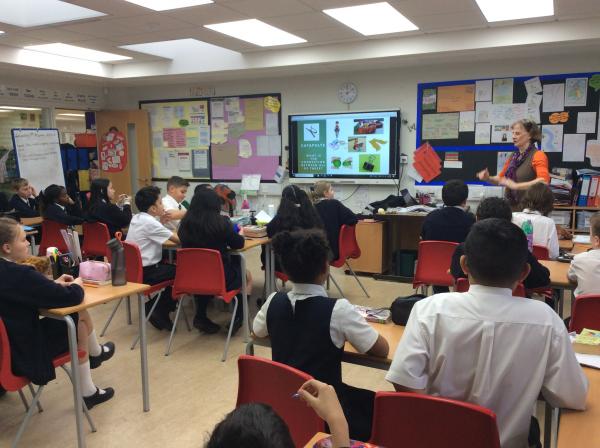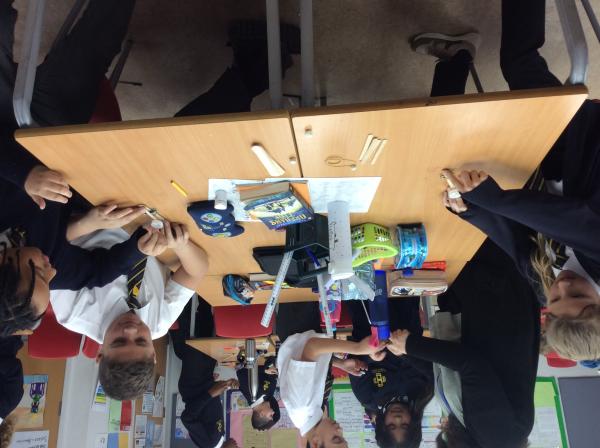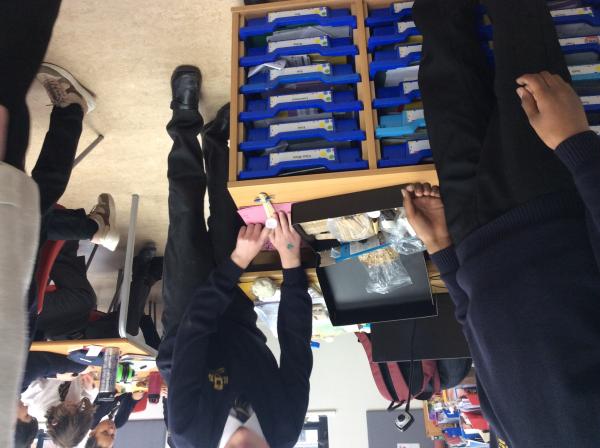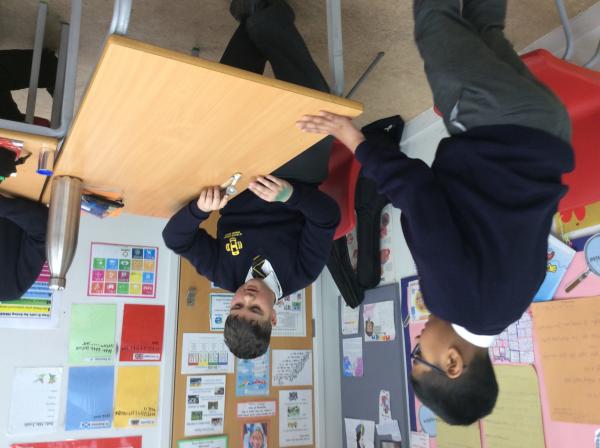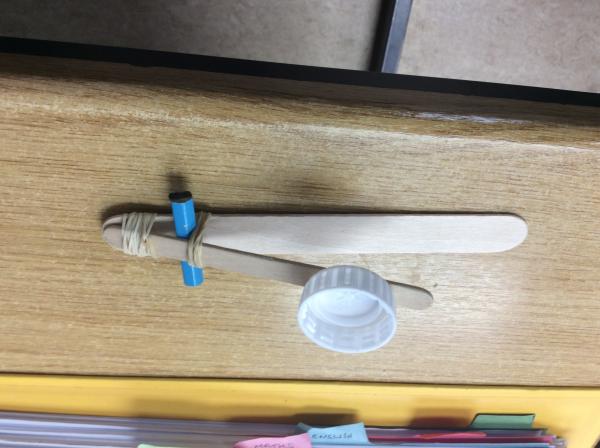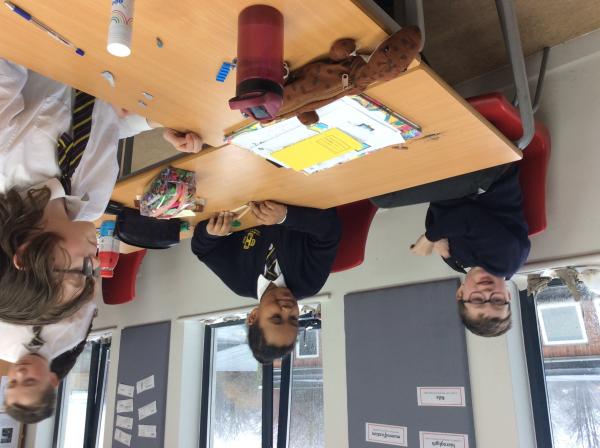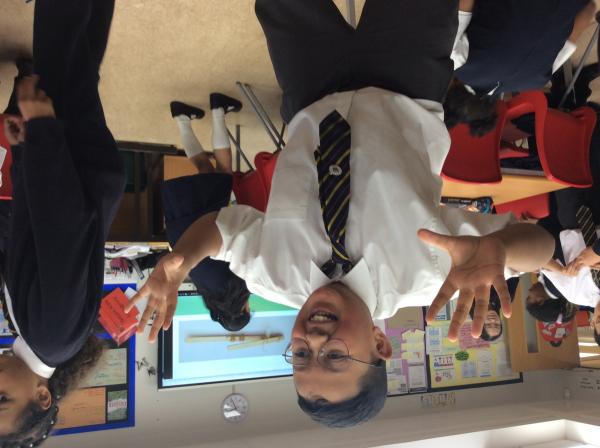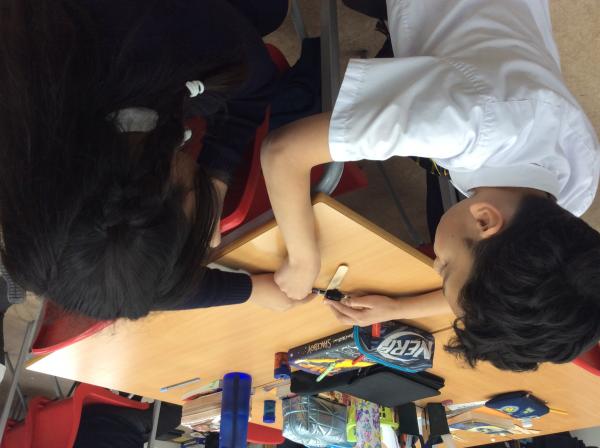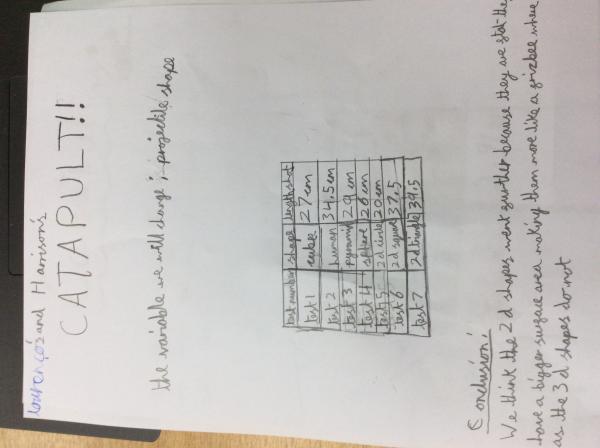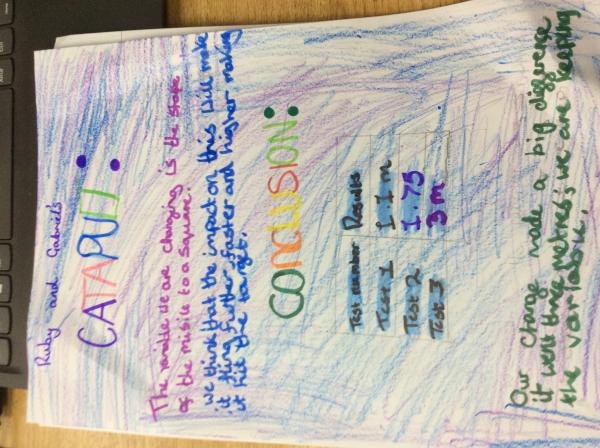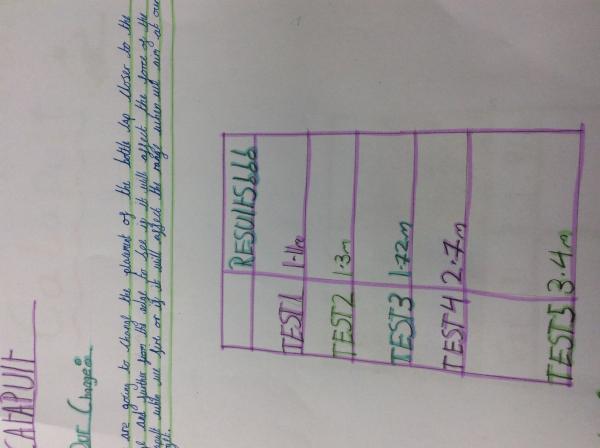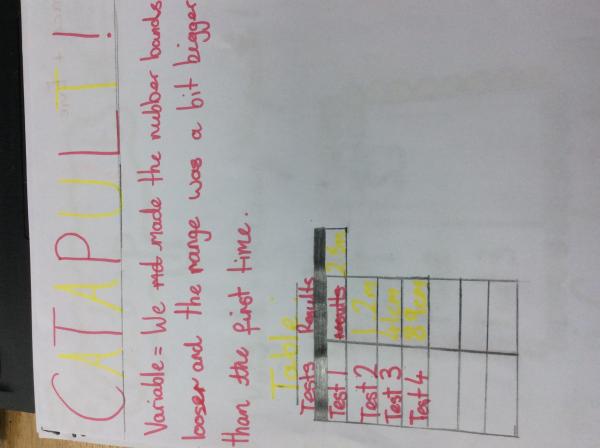 Women's World Day of Prayer
Year 6 have completed their collages for Women's World Day of Prayer. We will take them with us to decorate the church and hope to see many of you at the service.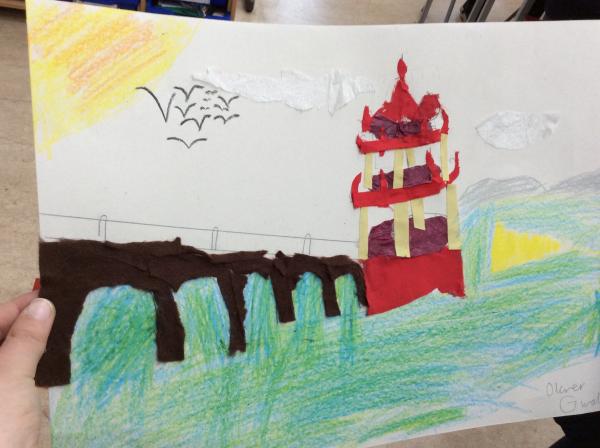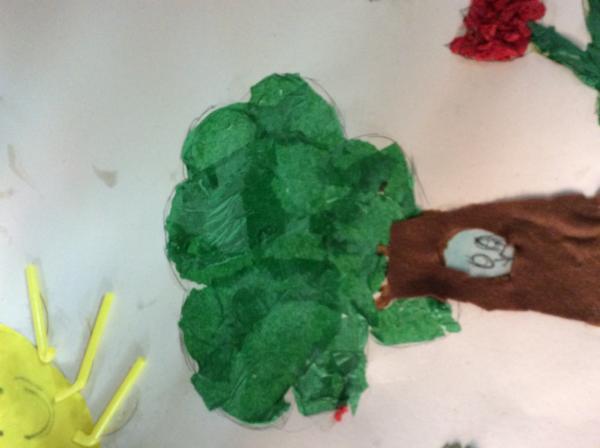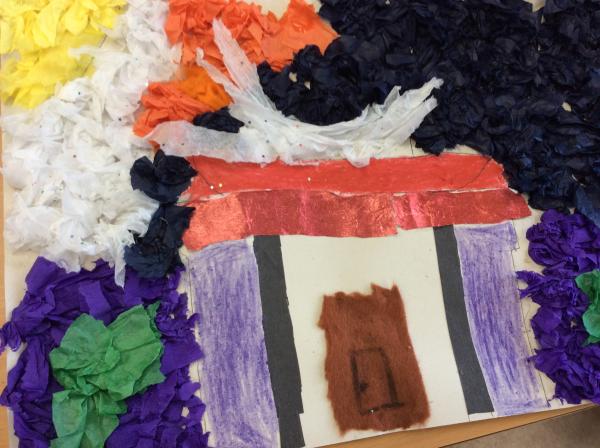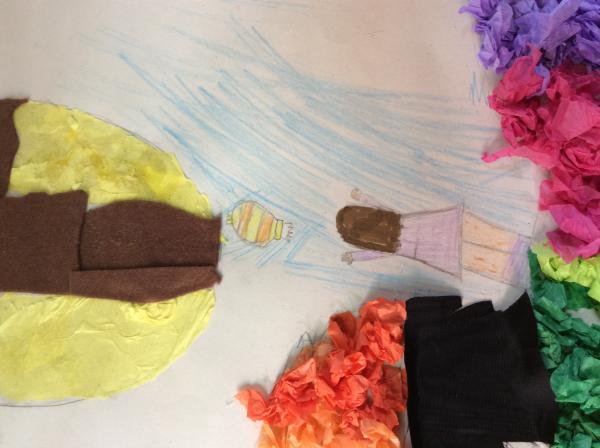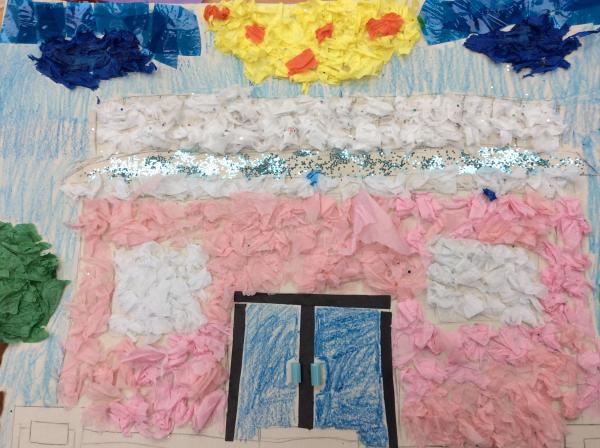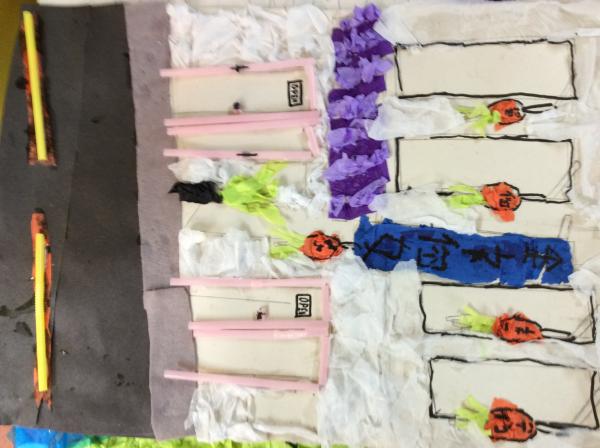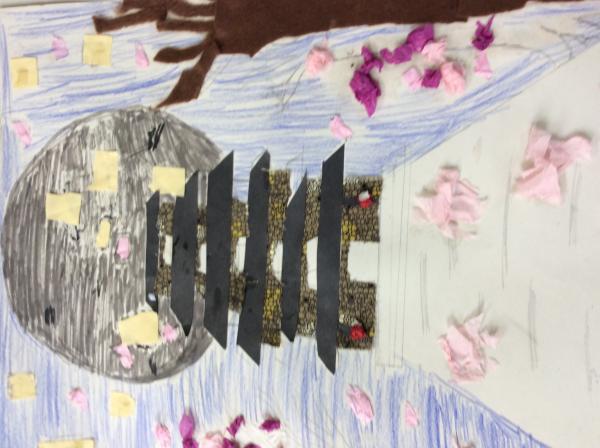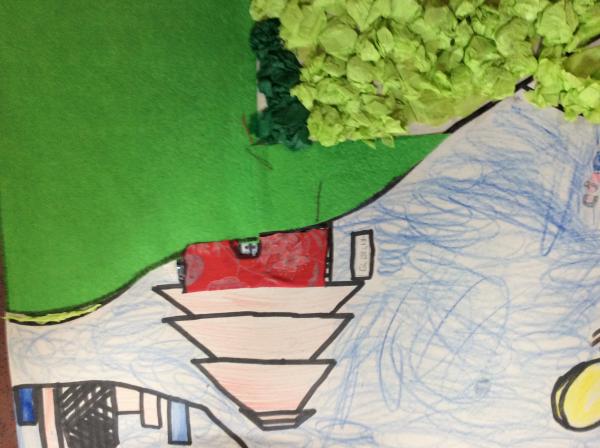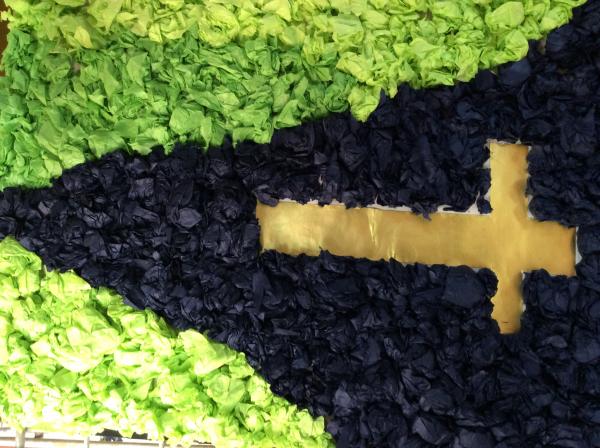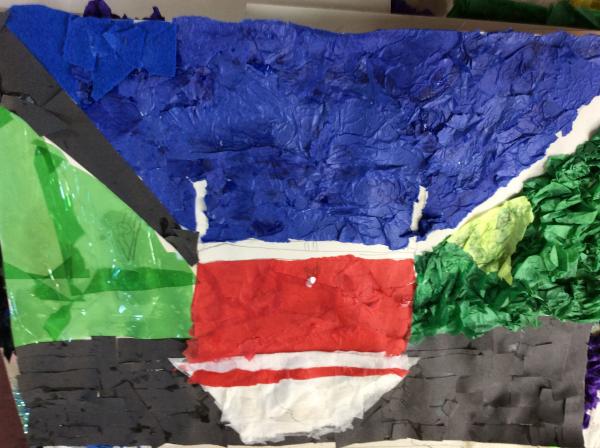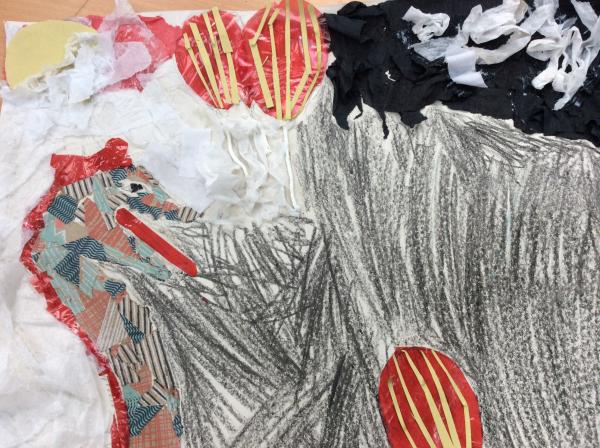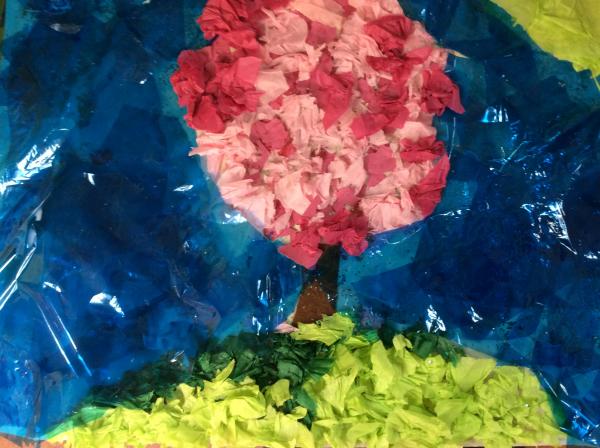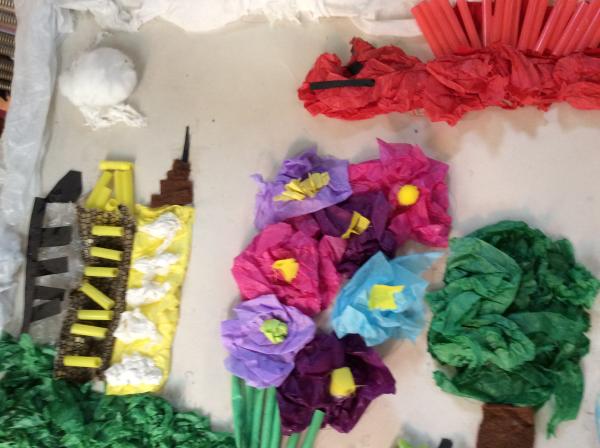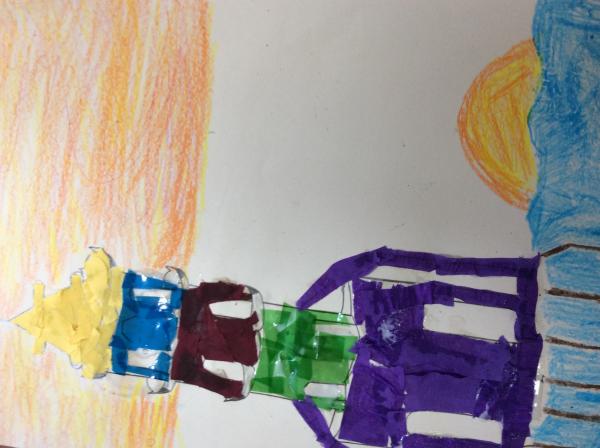 Creating Clay Models
Year 6 have been creating clay models. Inspired by the art work of Daniel Popper, they designed their own models linking the sculptures to their Egyptian work. The work still needs finishing touches and some need re-modelling but they are pleased with their creations.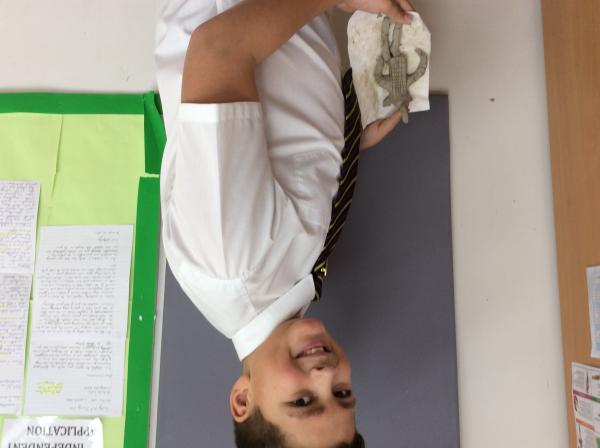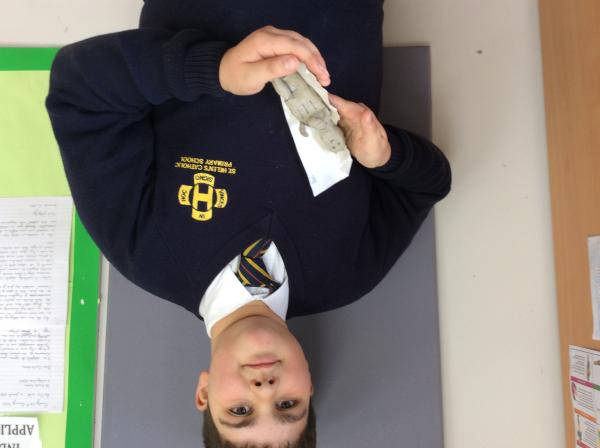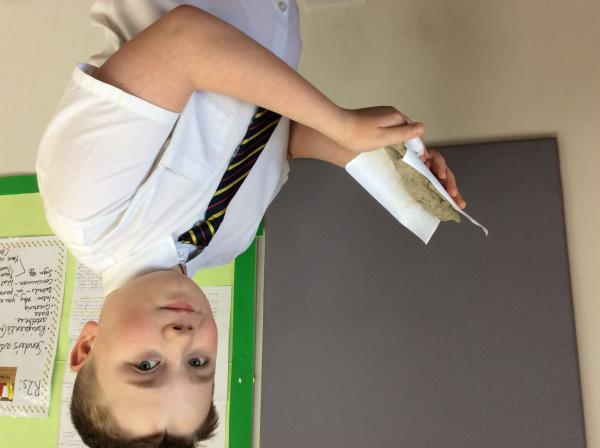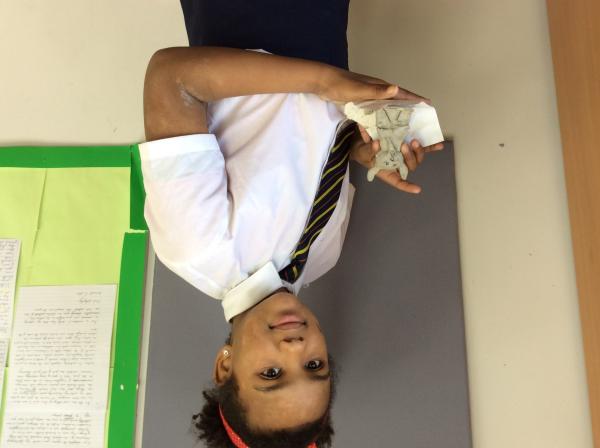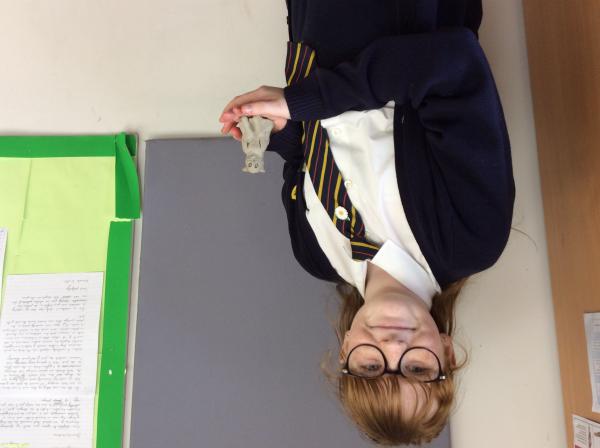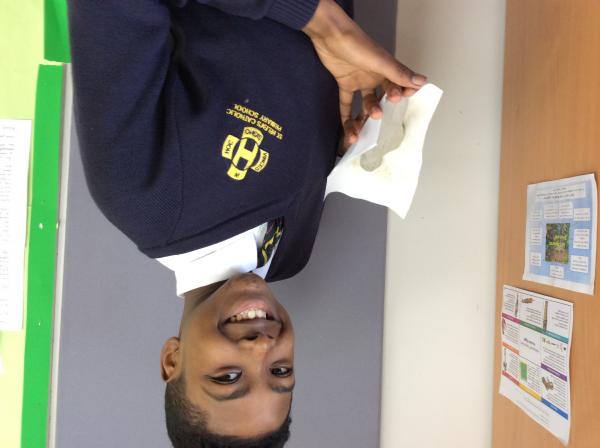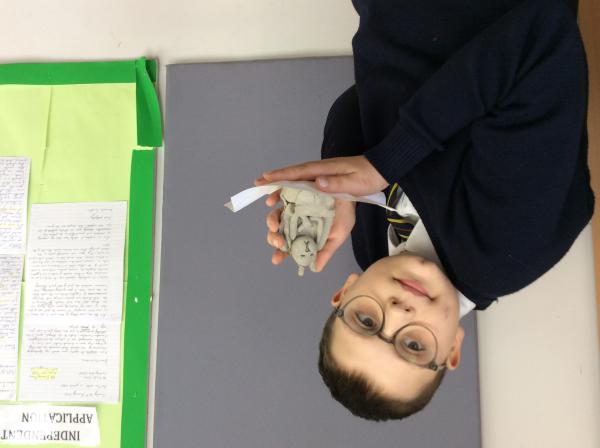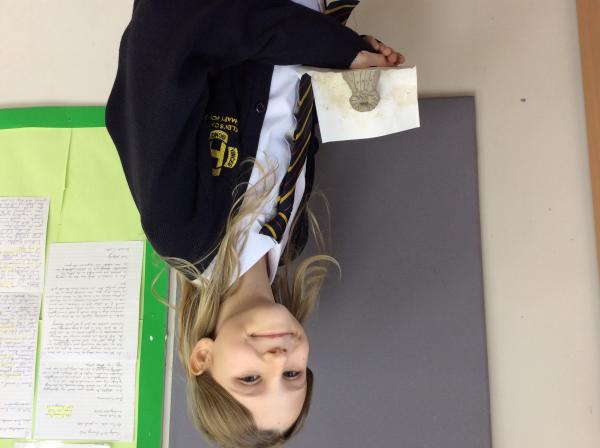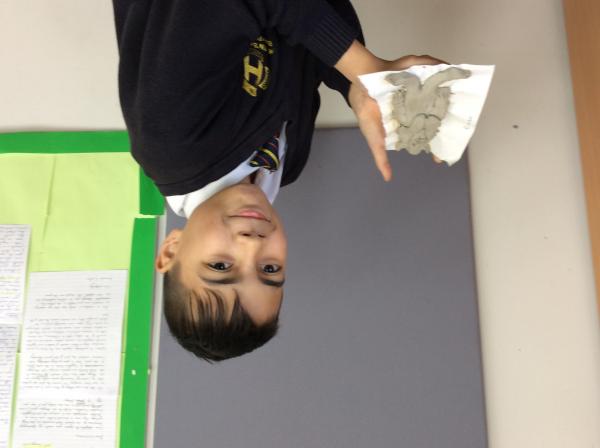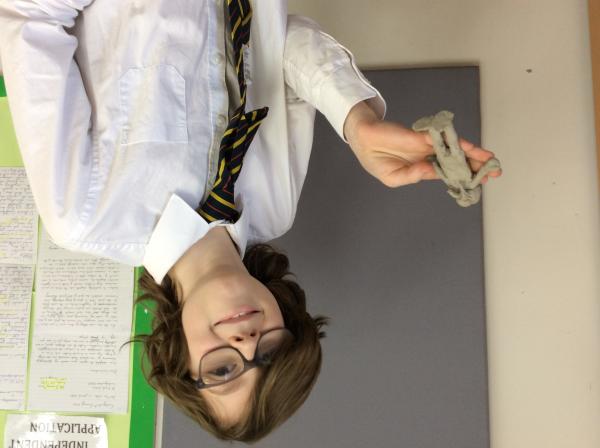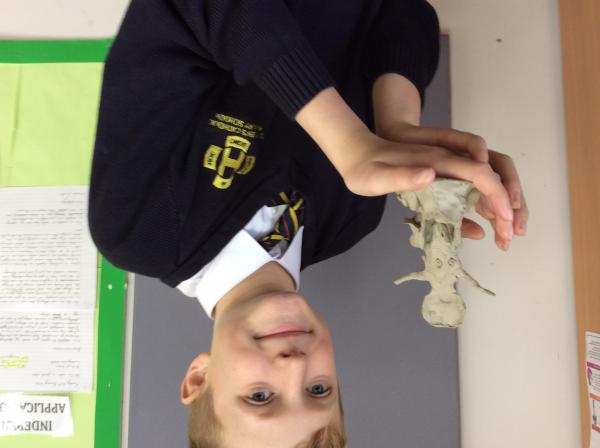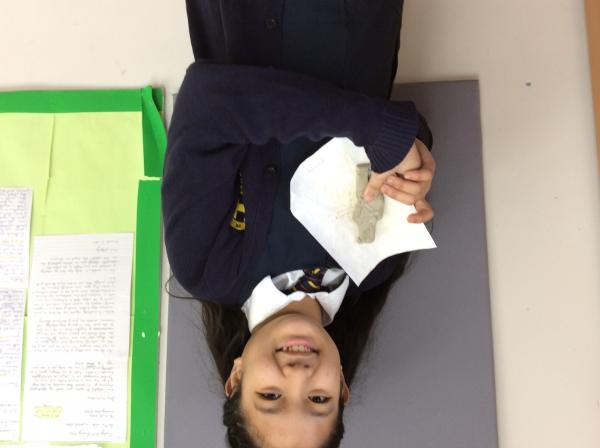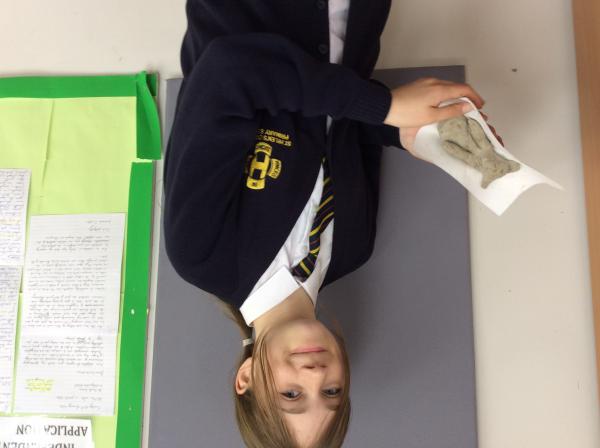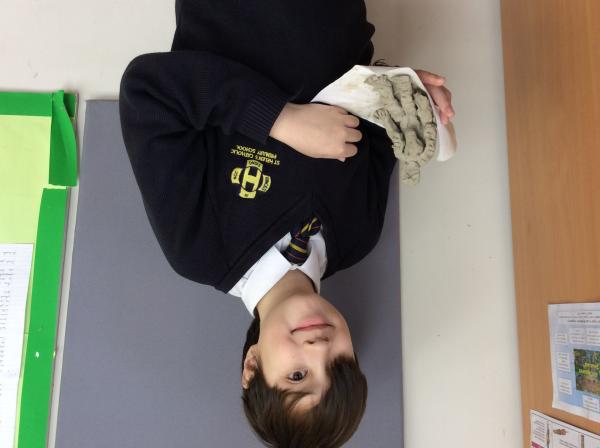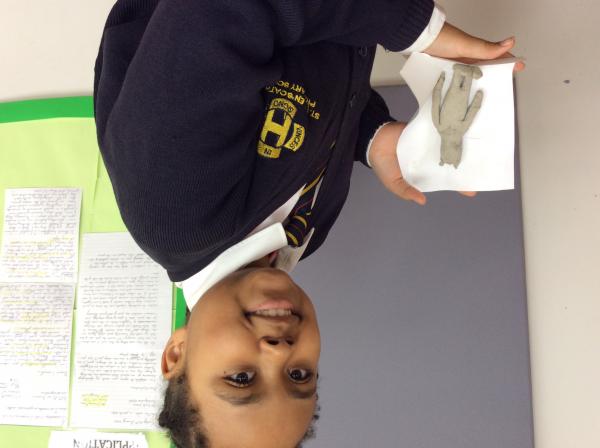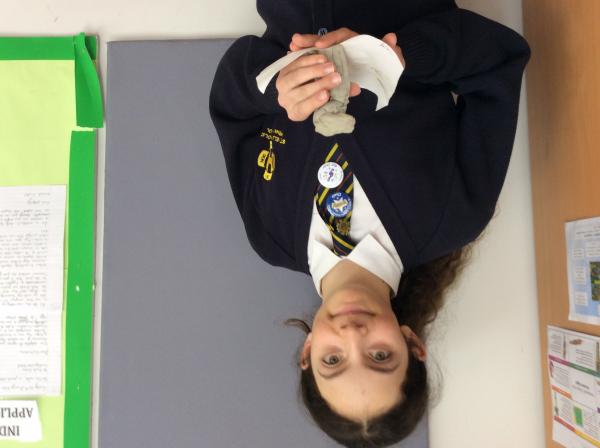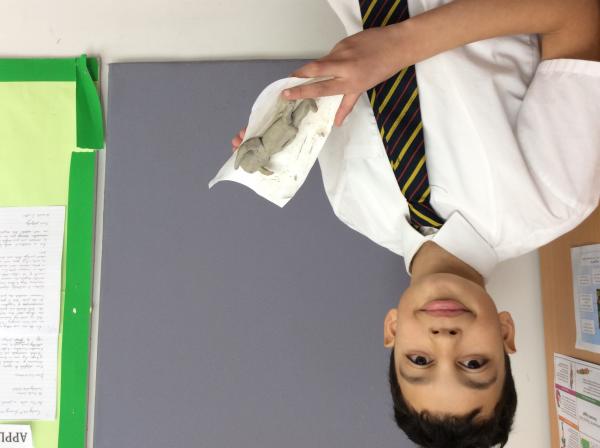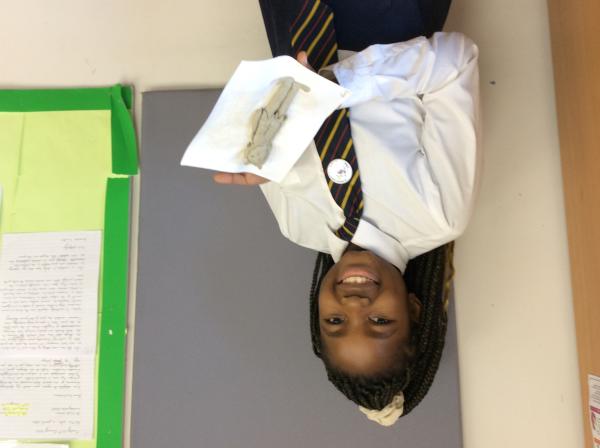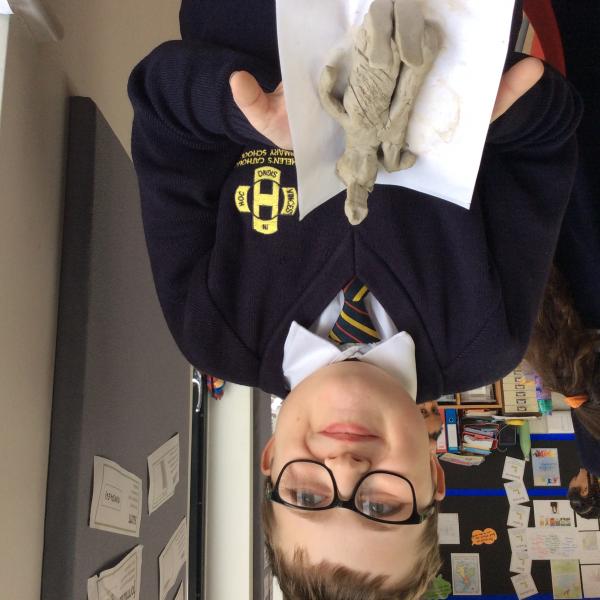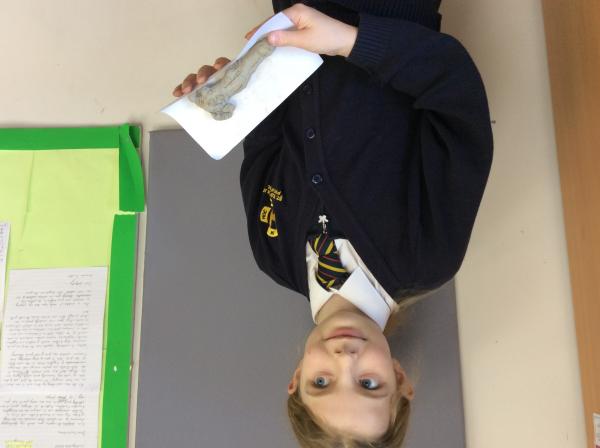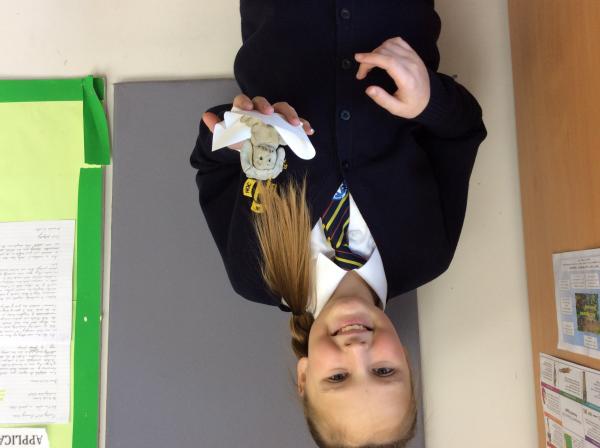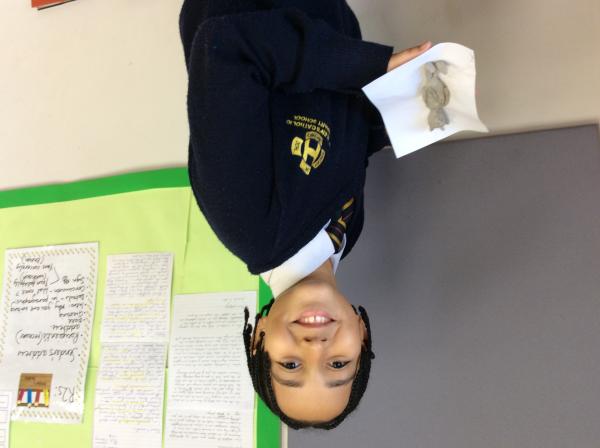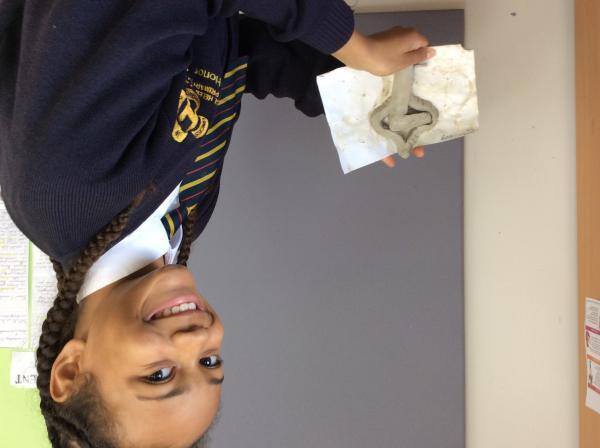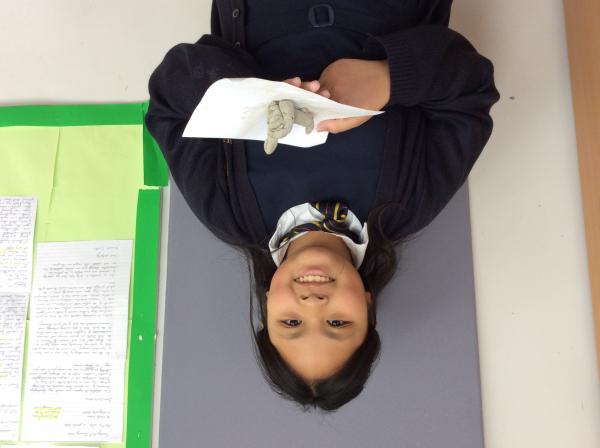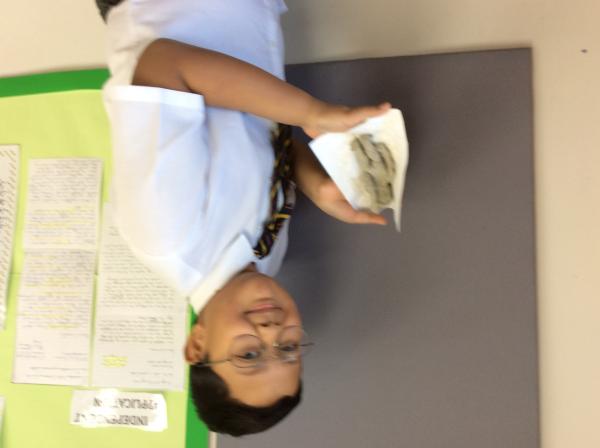 Preparing for Women's World Day of Prayer
Year 6 are preparing for Women's World Day of Prayer on 3 March. Today they researched the country of Taiwan discovering many interesting facts. They started to prepare collages to take with us showing life in Taiwan and linking this to Jesus' teaching. Watch this space for the finished results!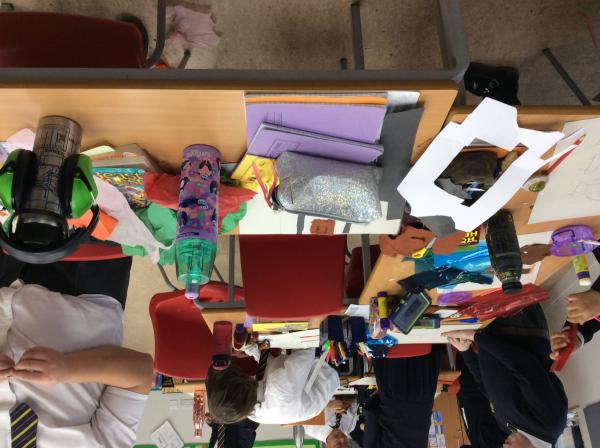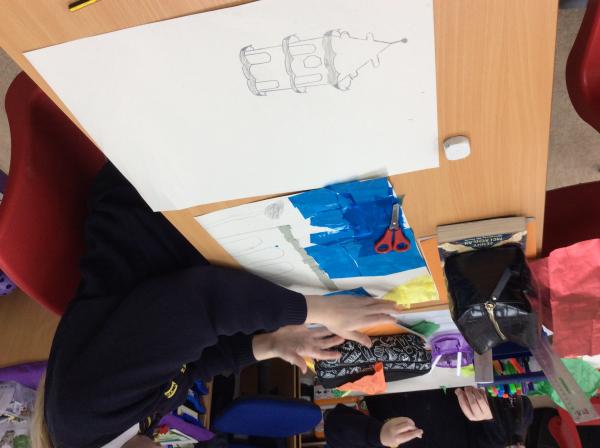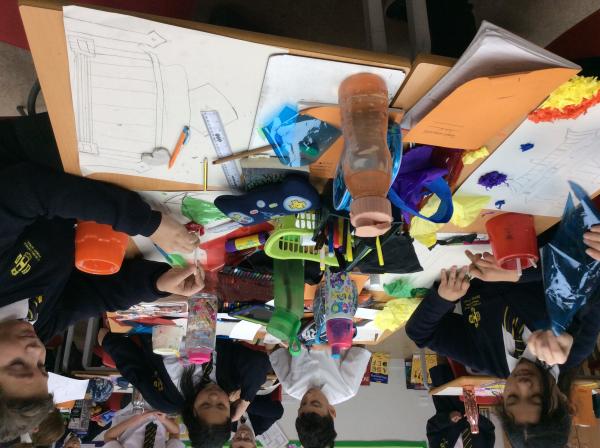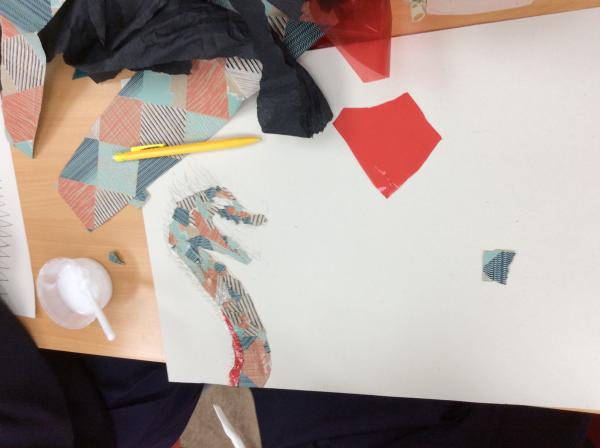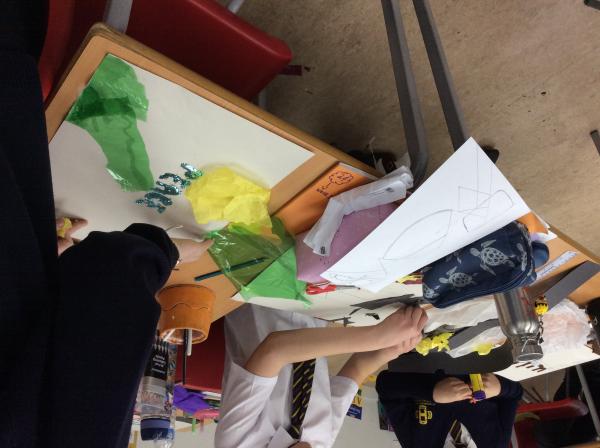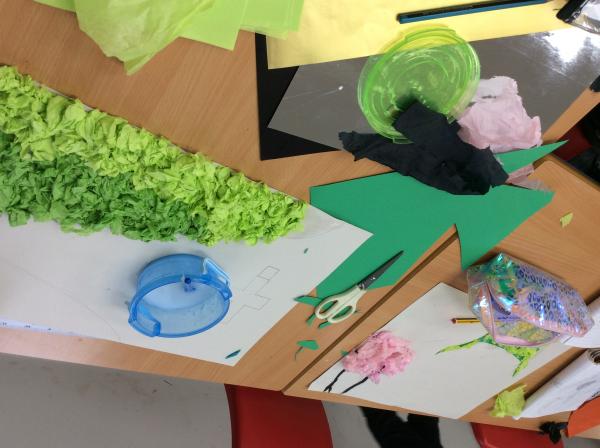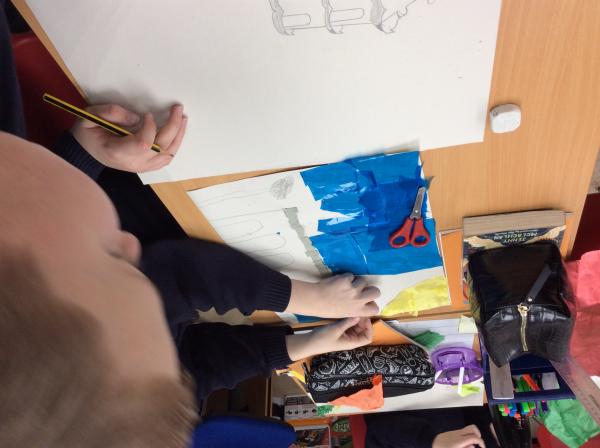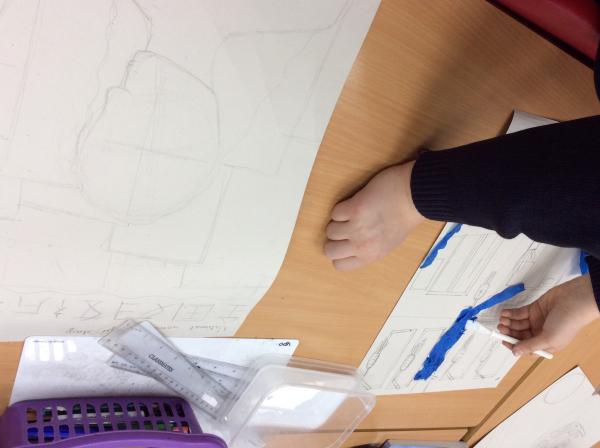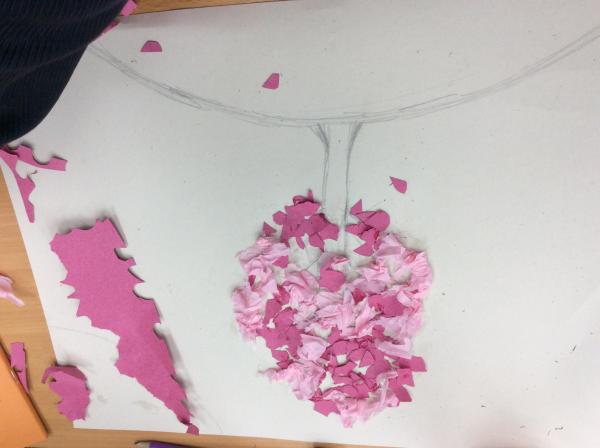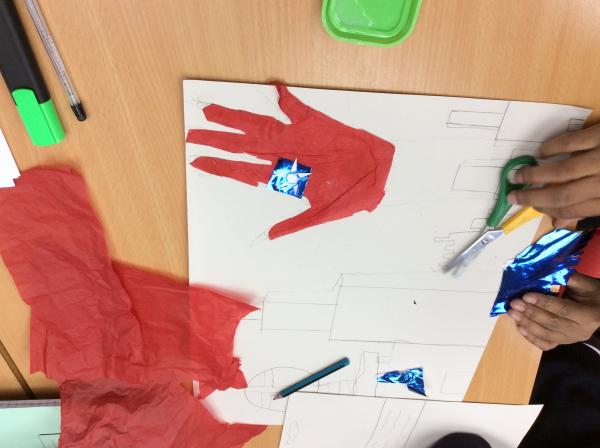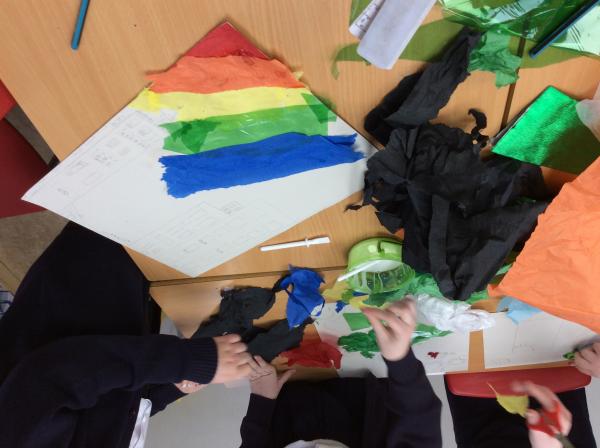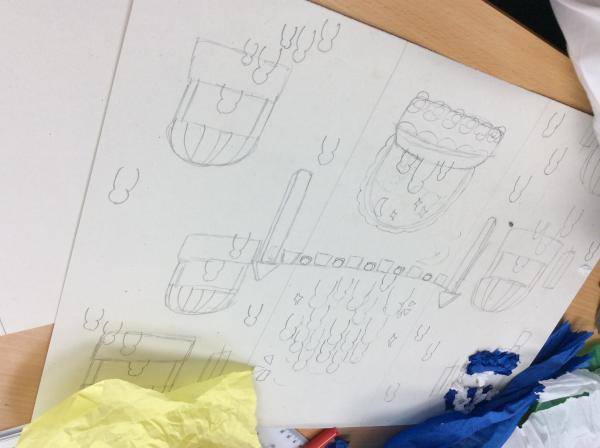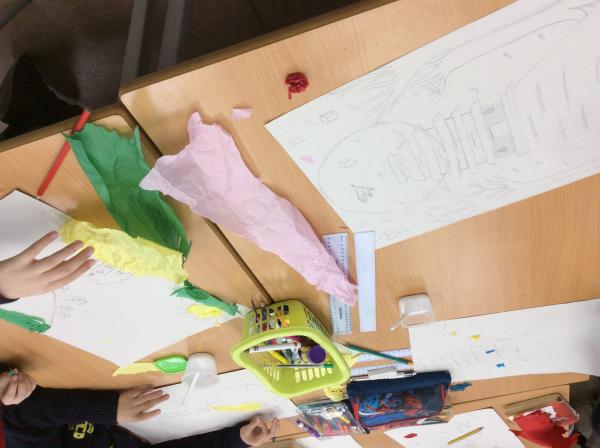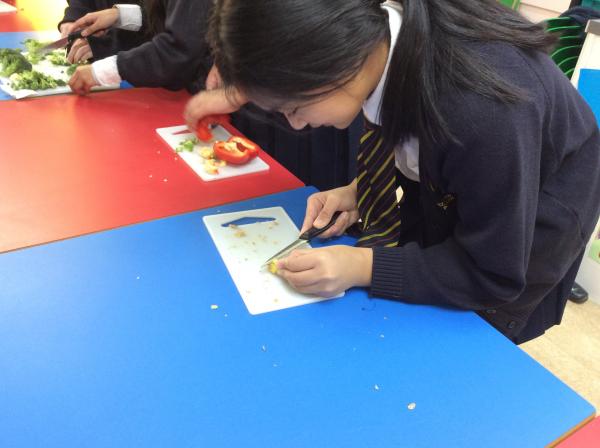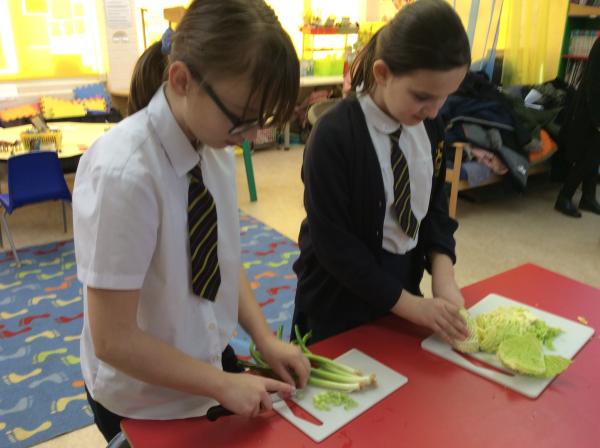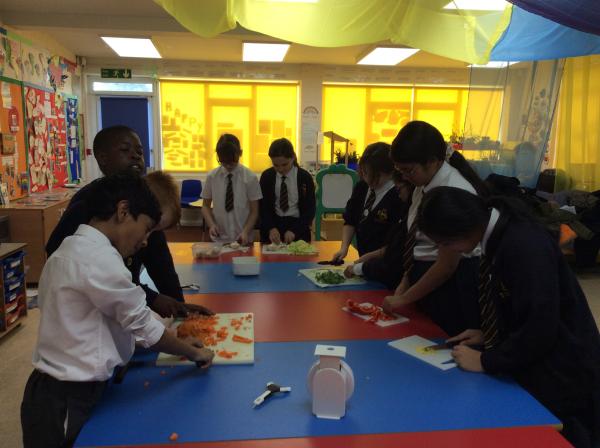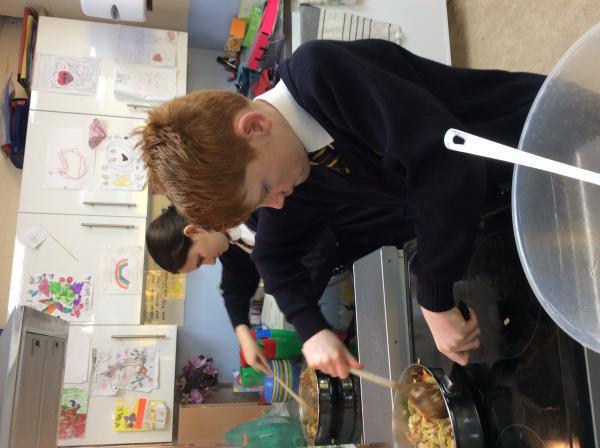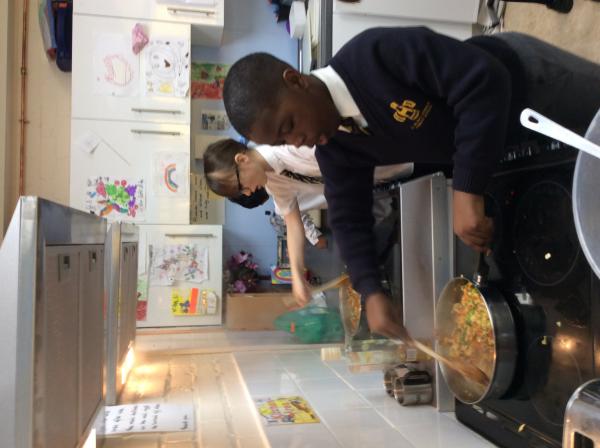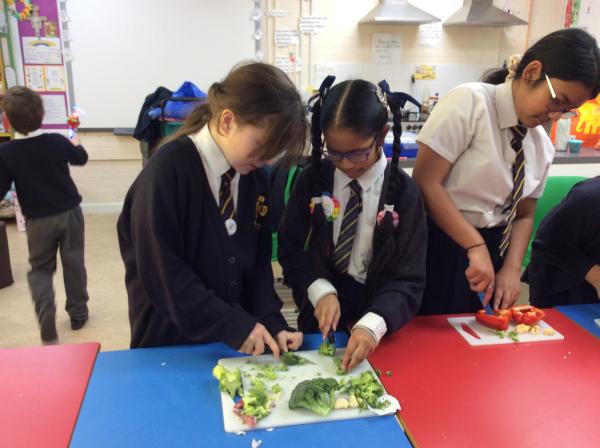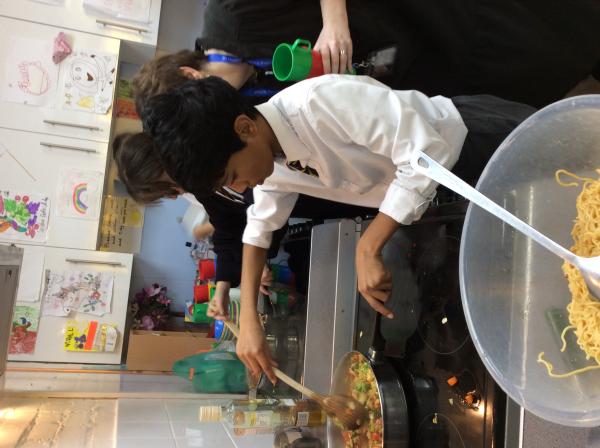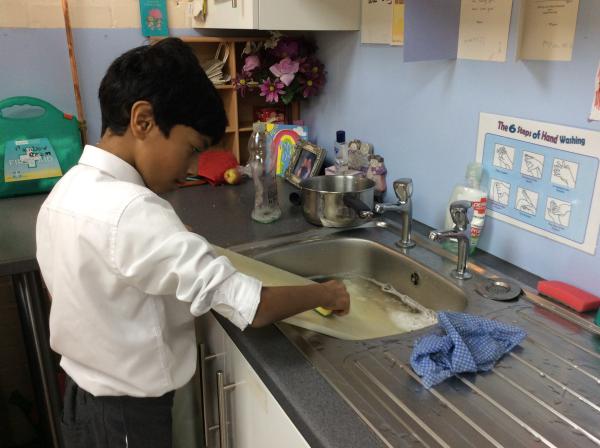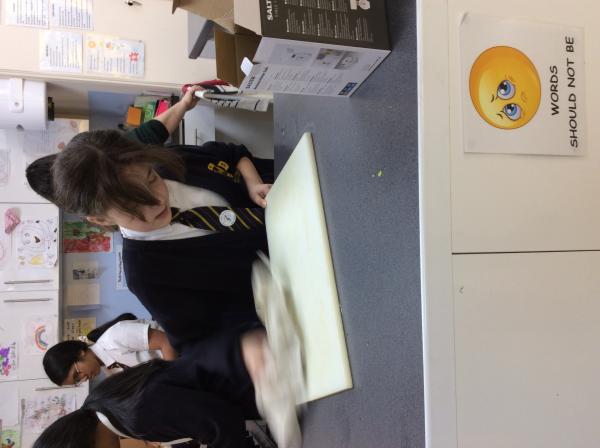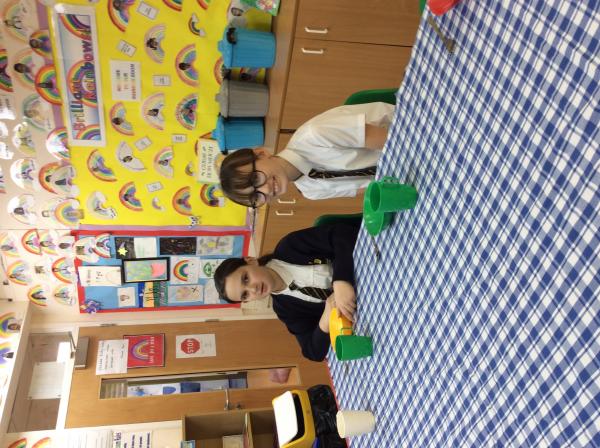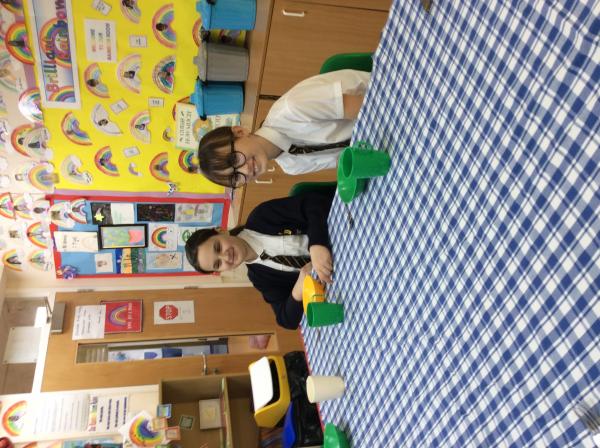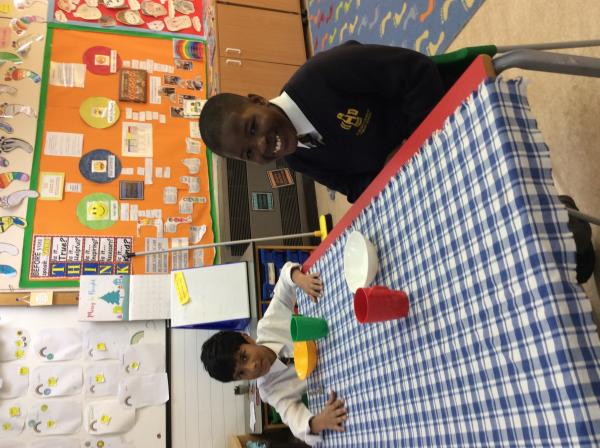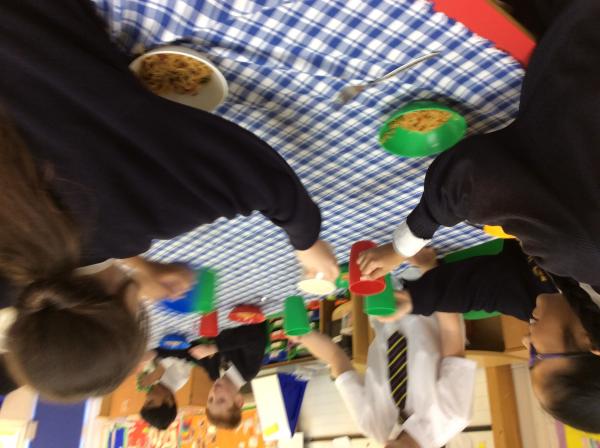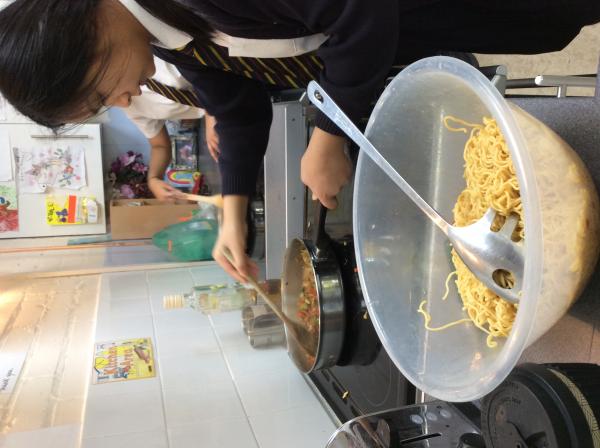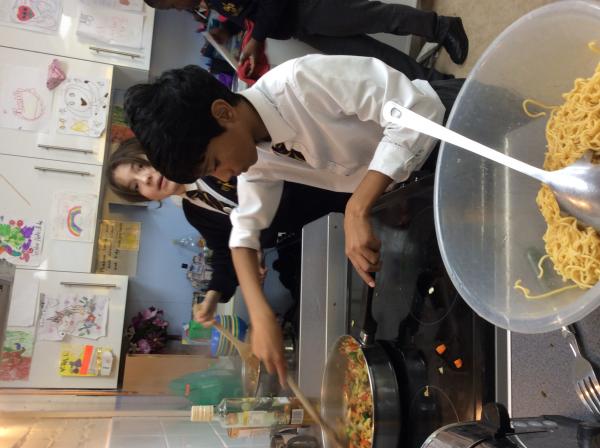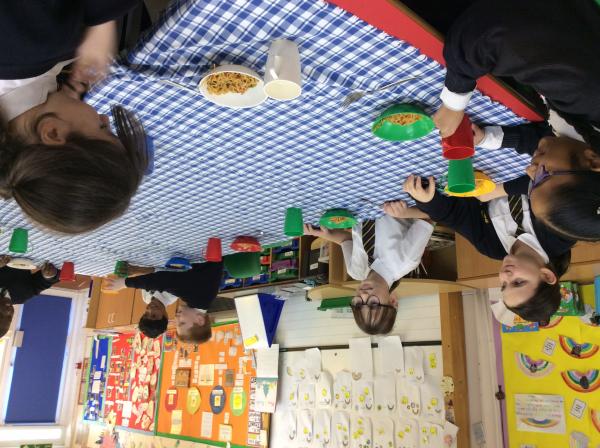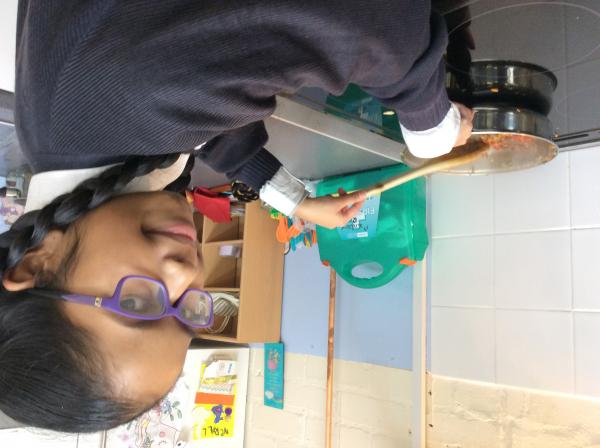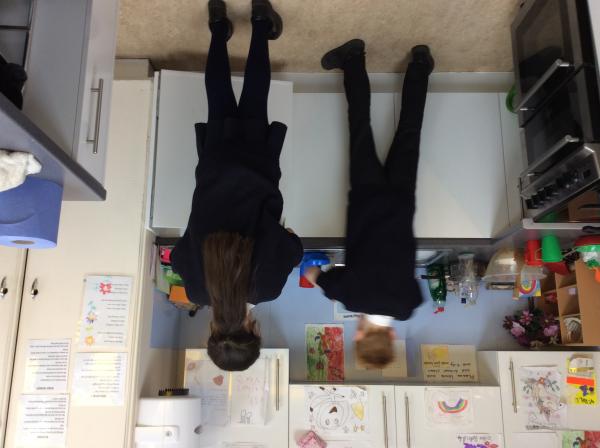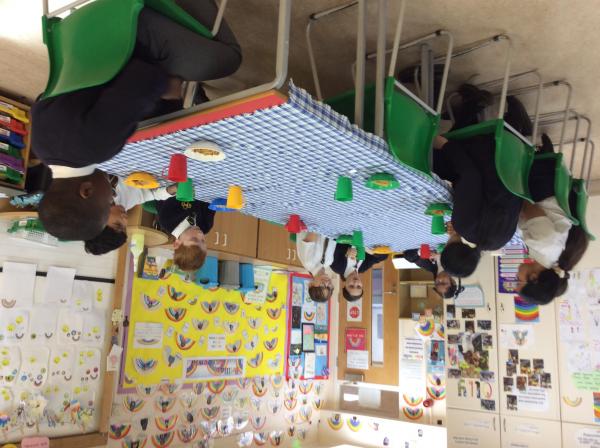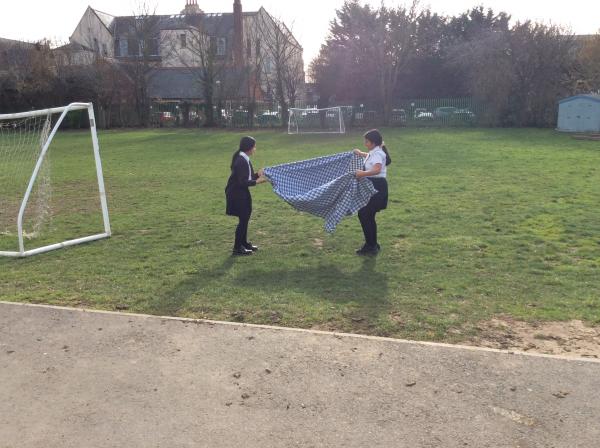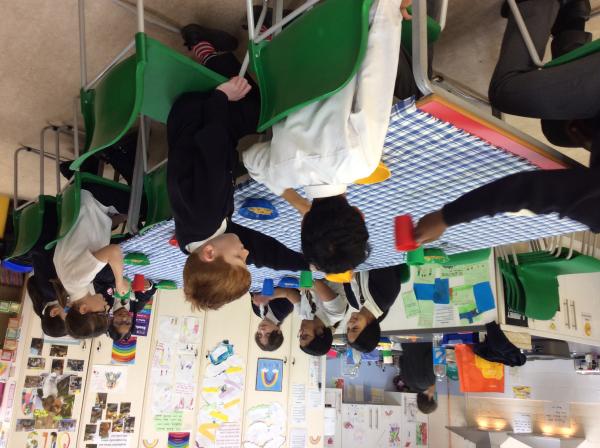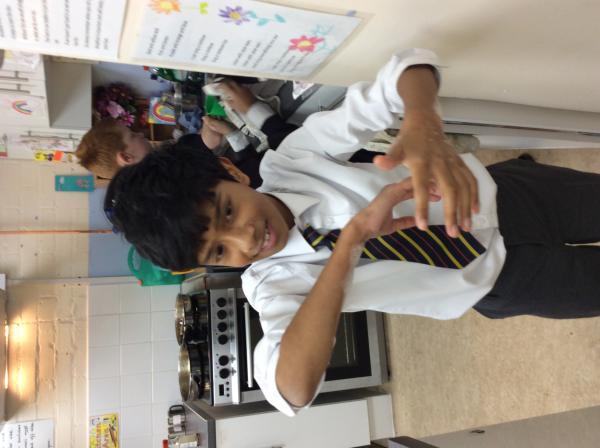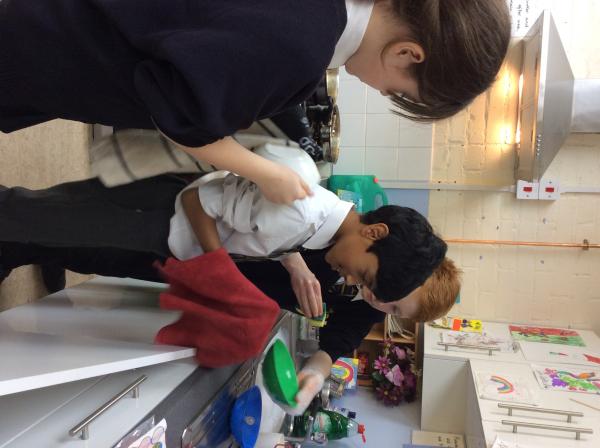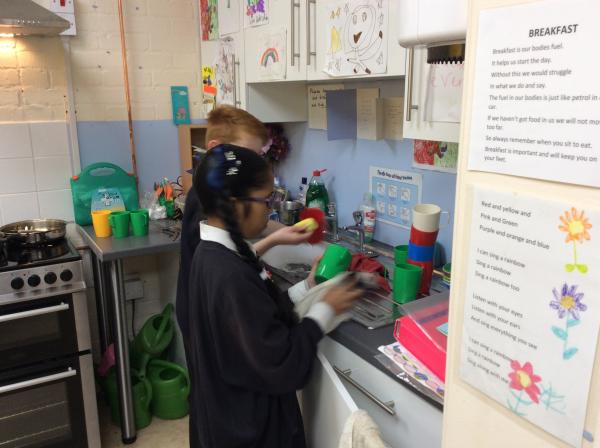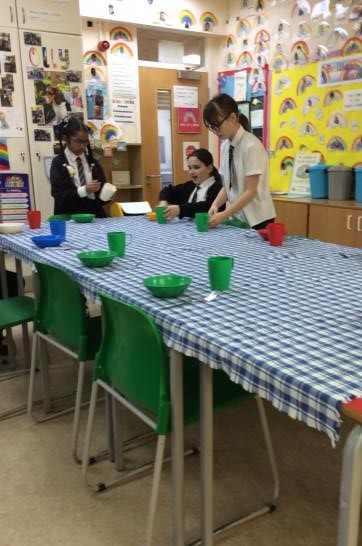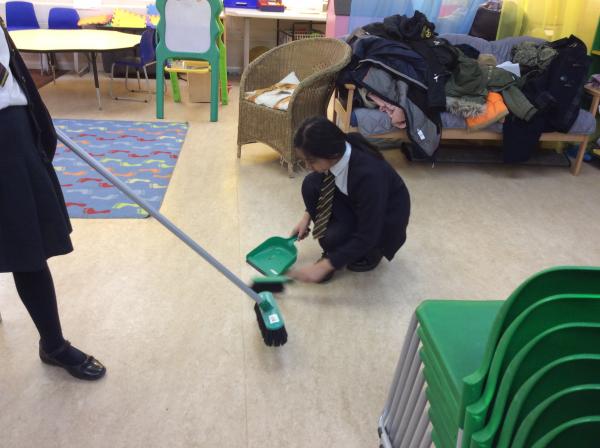 Using the Bible
Year 6 had the pleasure of Andrew's company today. He discussed using the bible as a source. Year 6 had to locate references to crack the code. The code was 'Look after your mind and your body and things will go well.' Year 6 really enjoyed the talk. Thank you. Later in the day, Year 6 compared the role and life of a Baptist minister to a Catholic priest.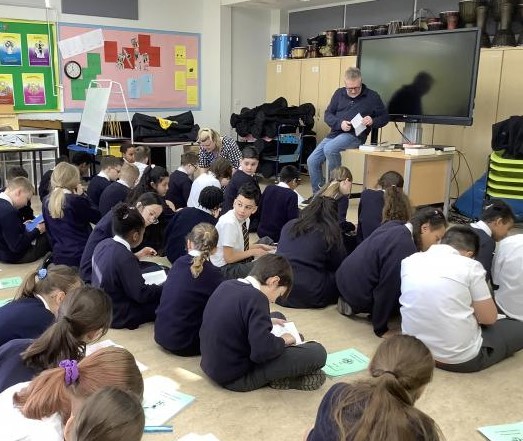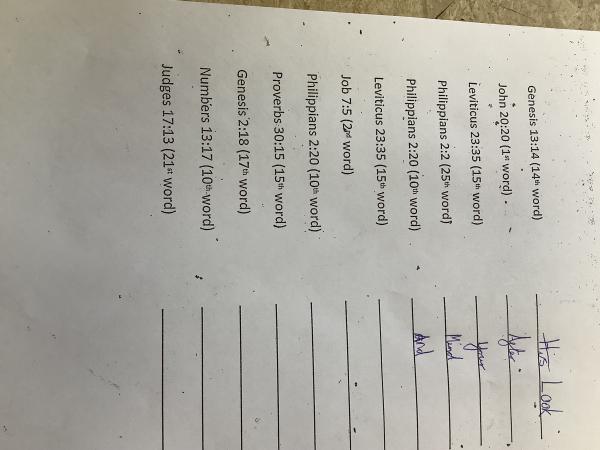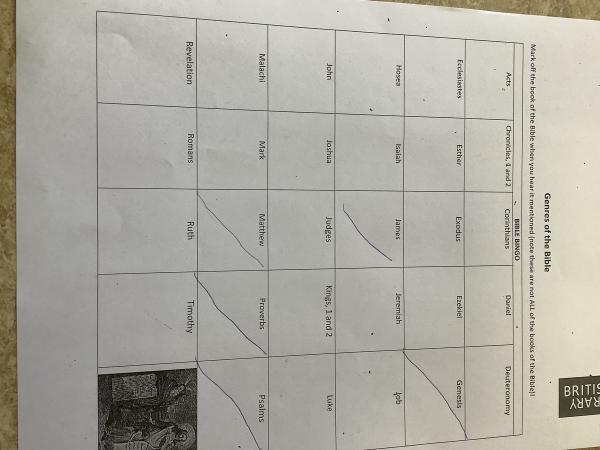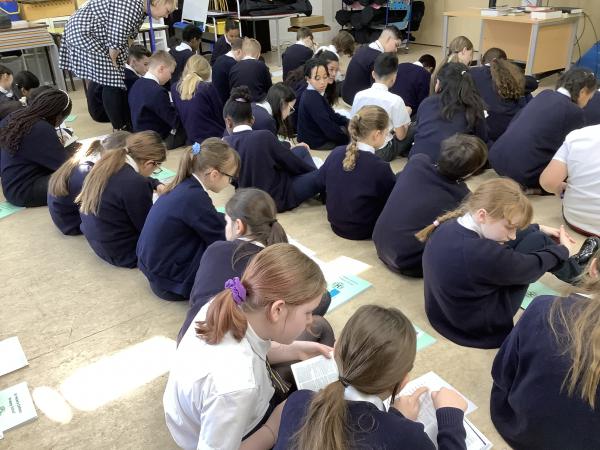 Feed the birds
Year 6 completed a day in the Nature Area. They undertook games involving predator and prey. They also made fat balls and cheerio necklaces to feed the variety of birds who visit our area.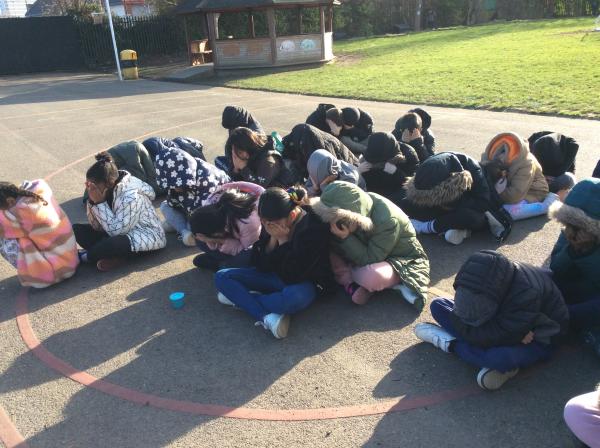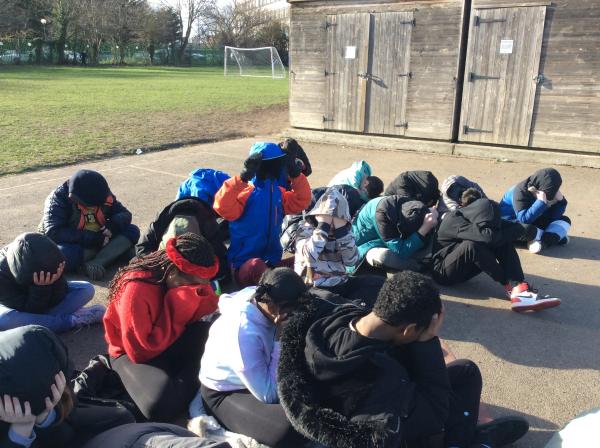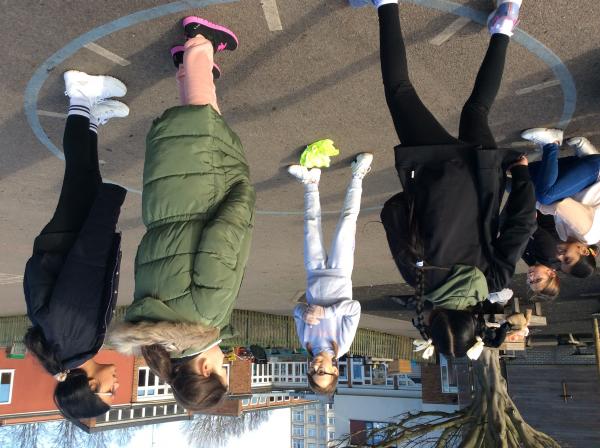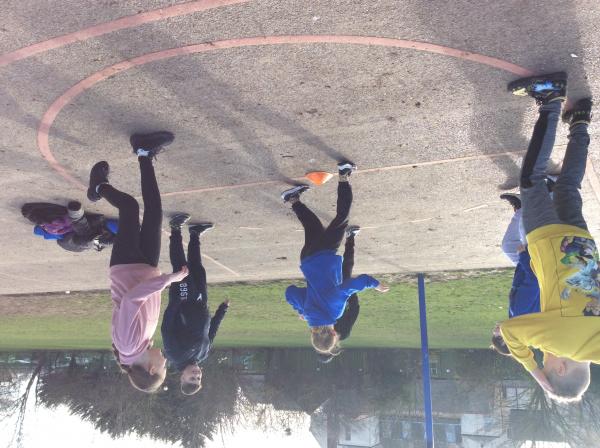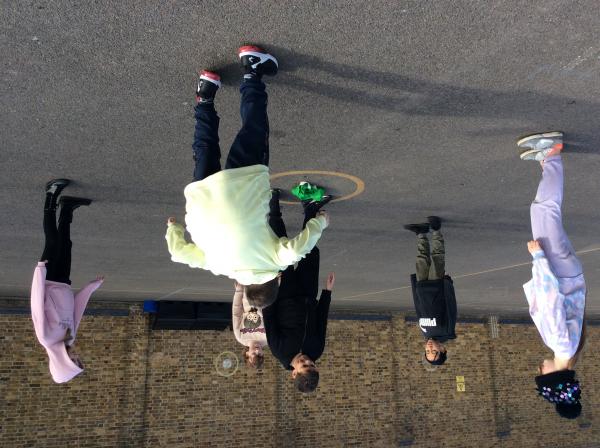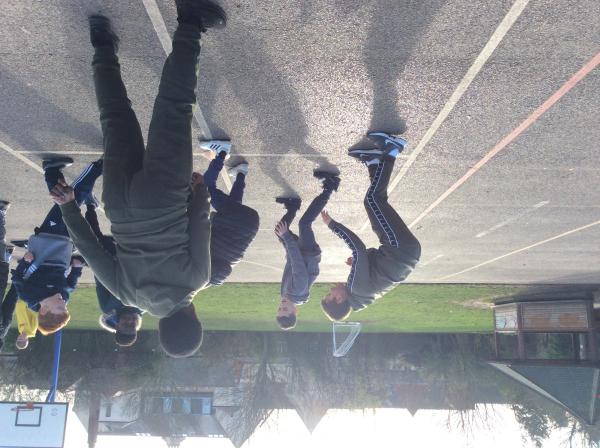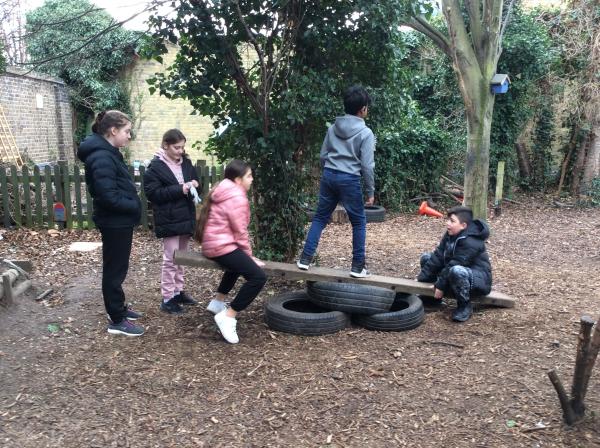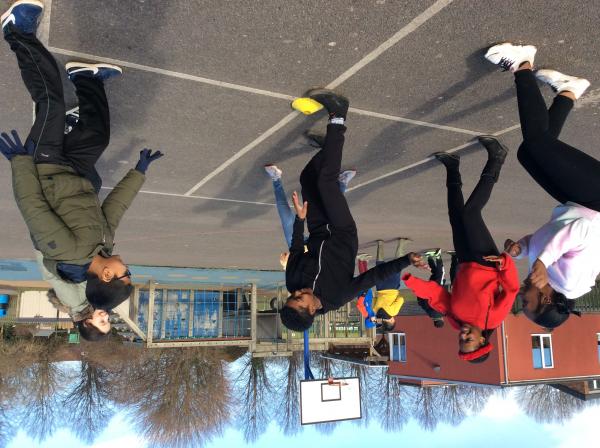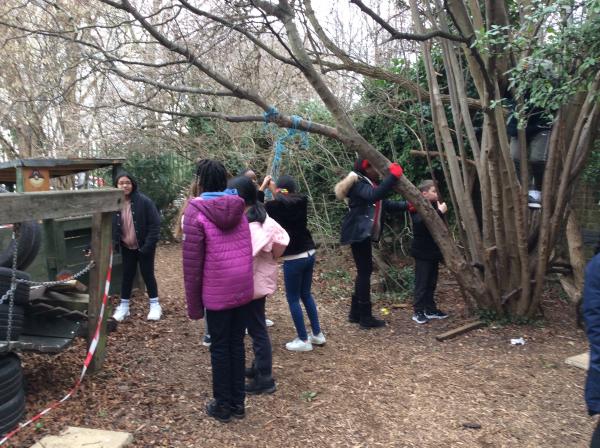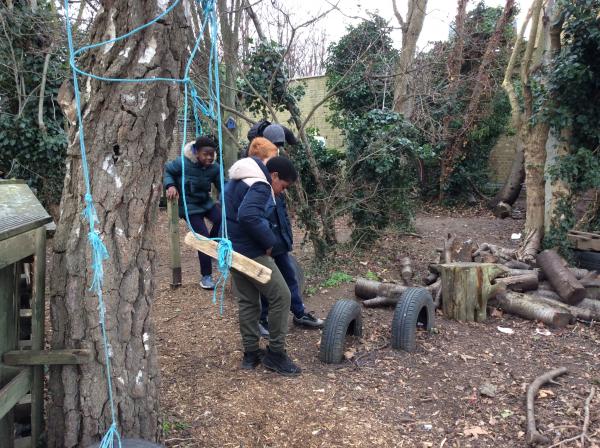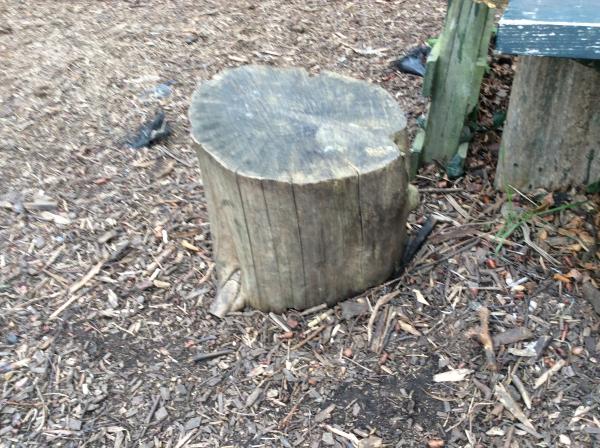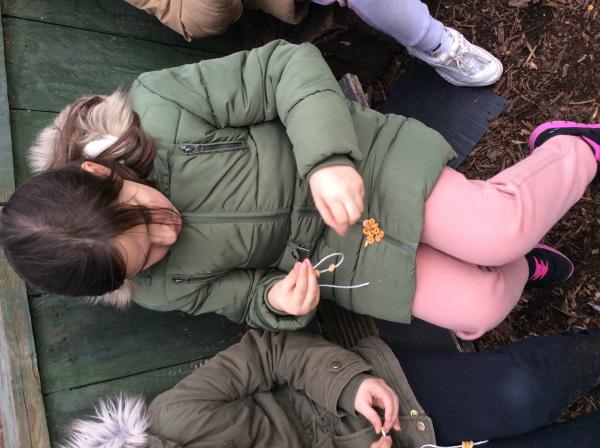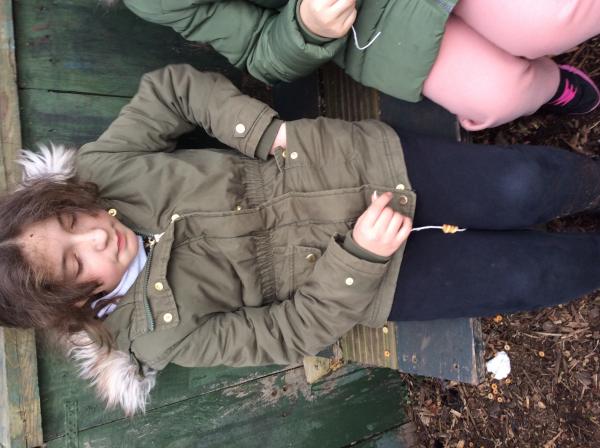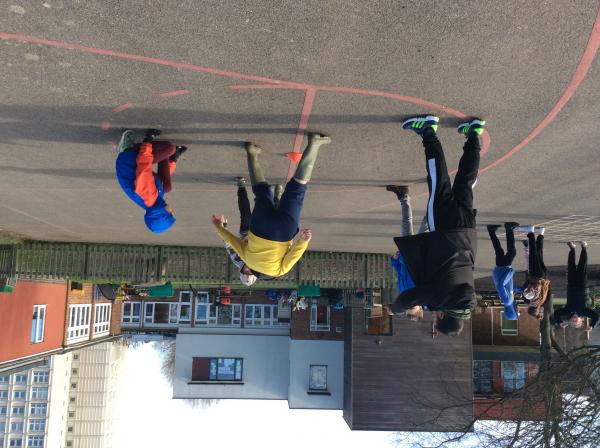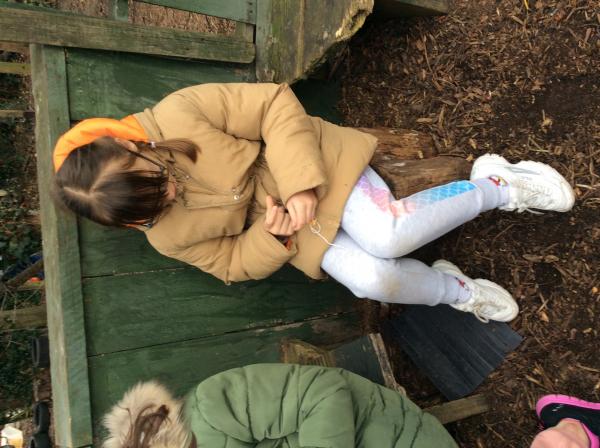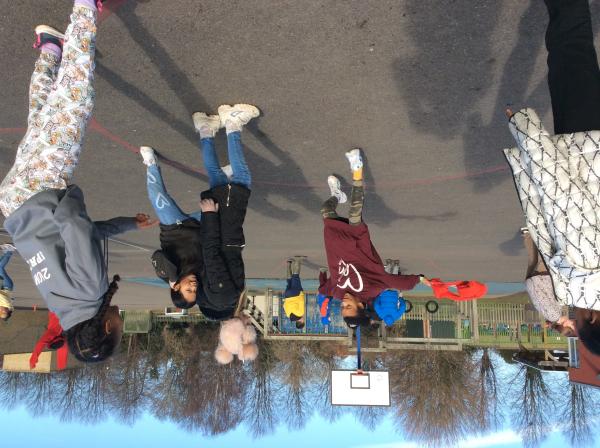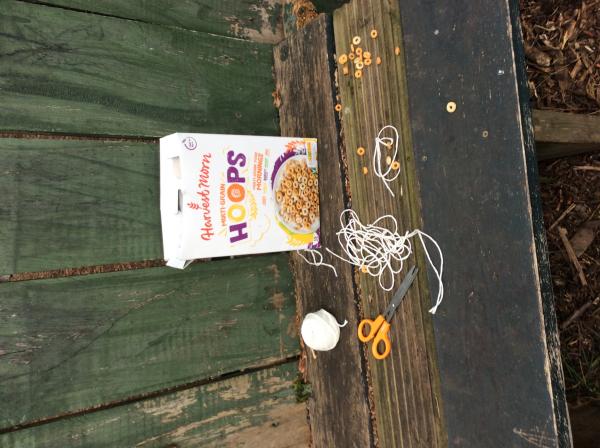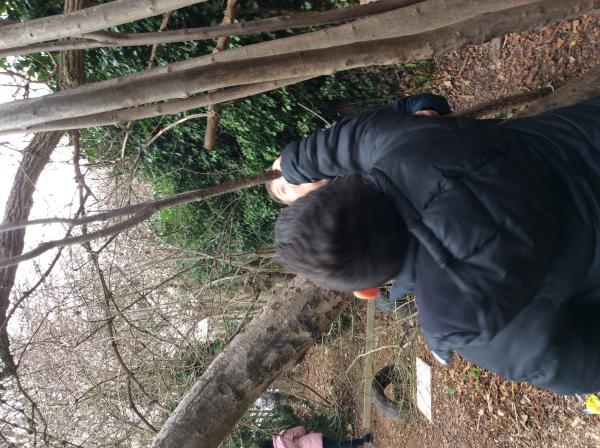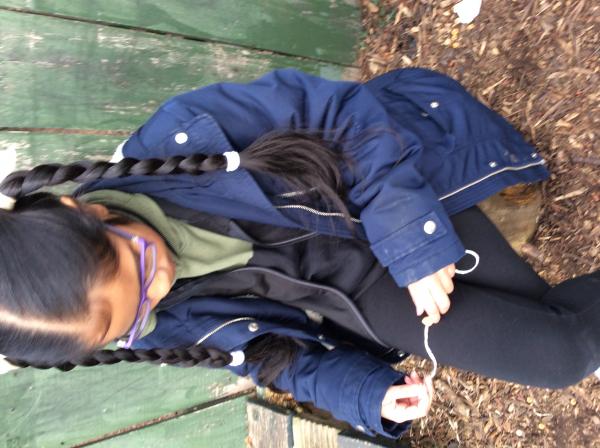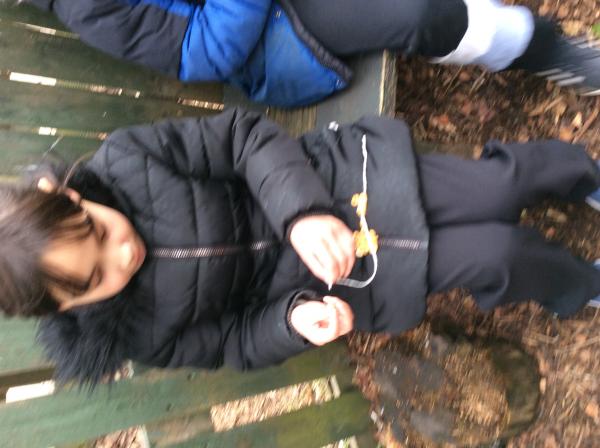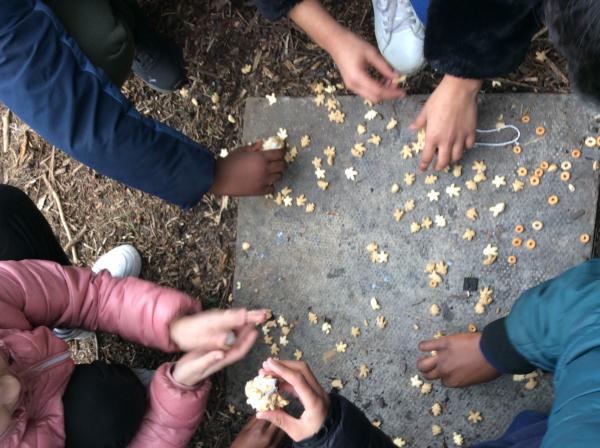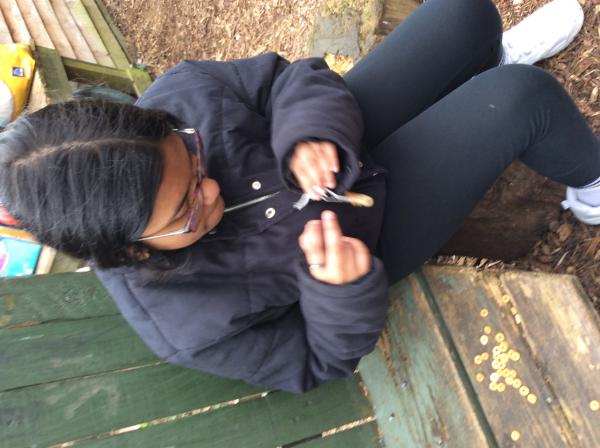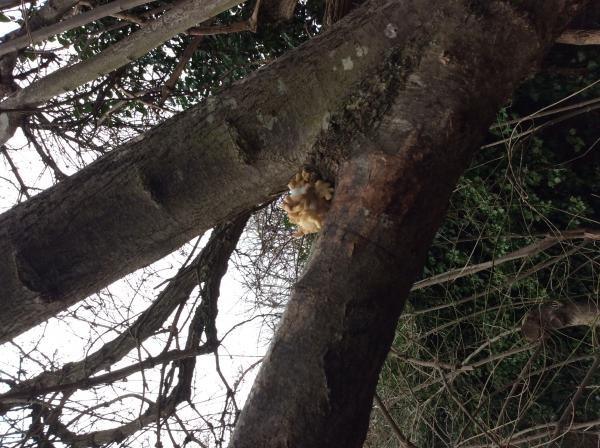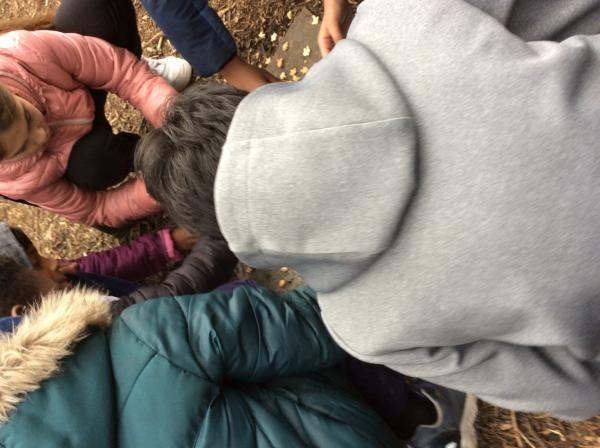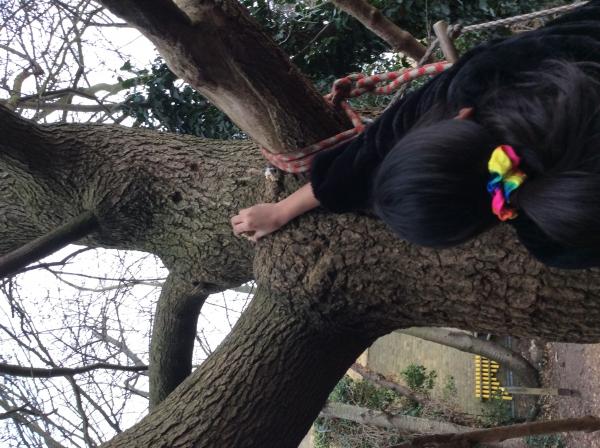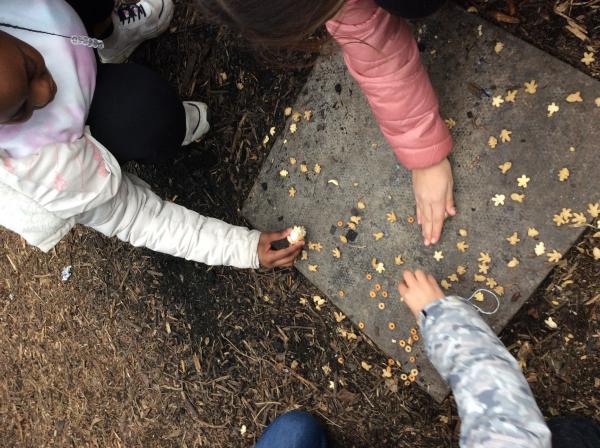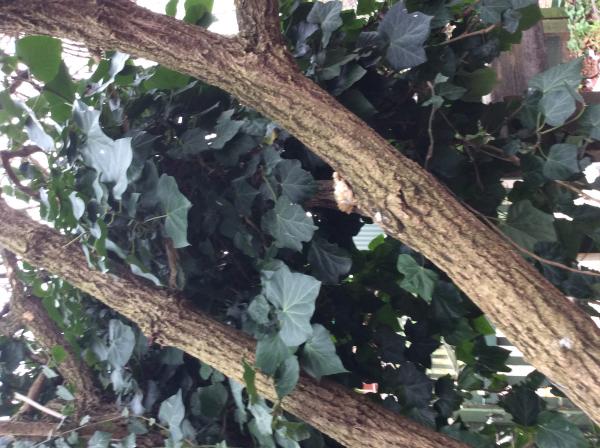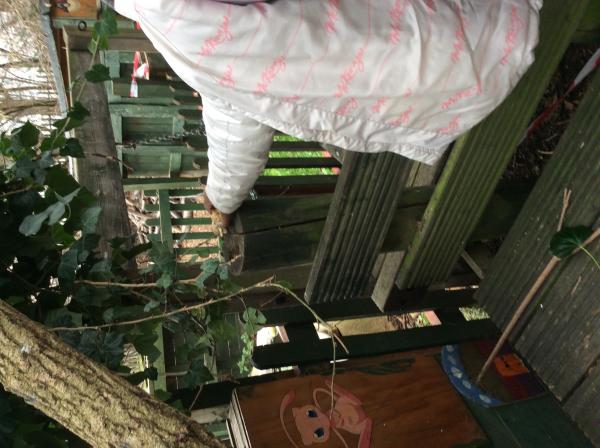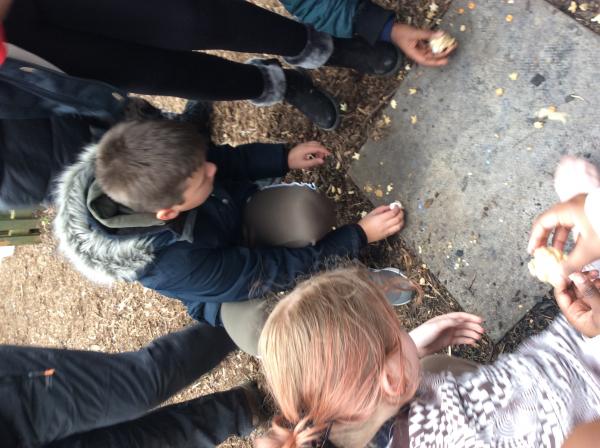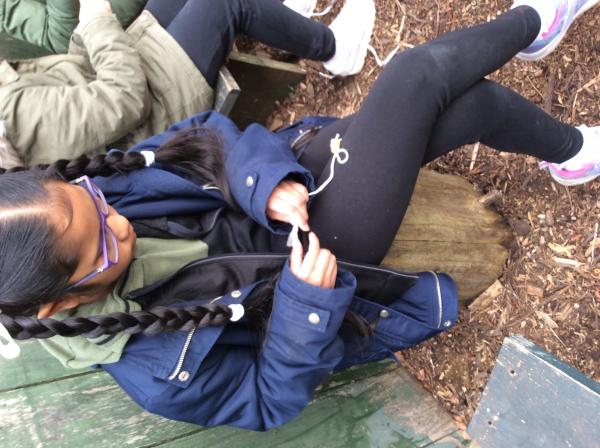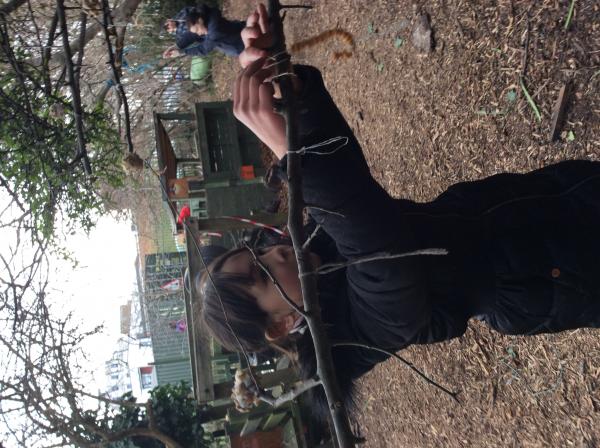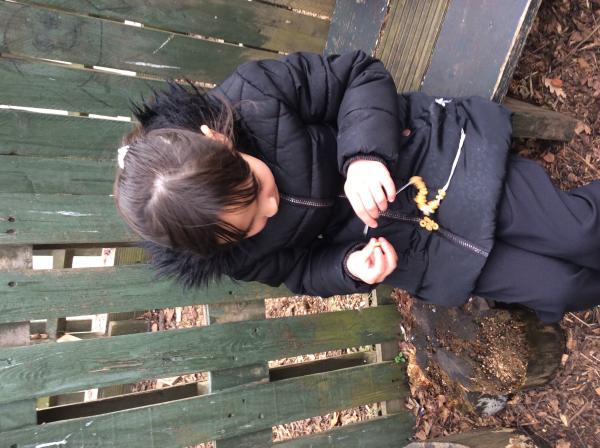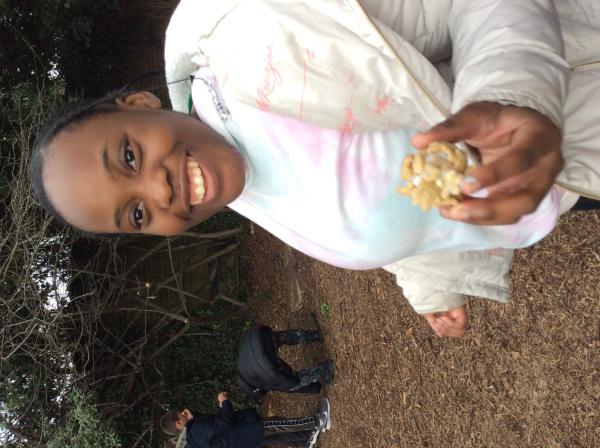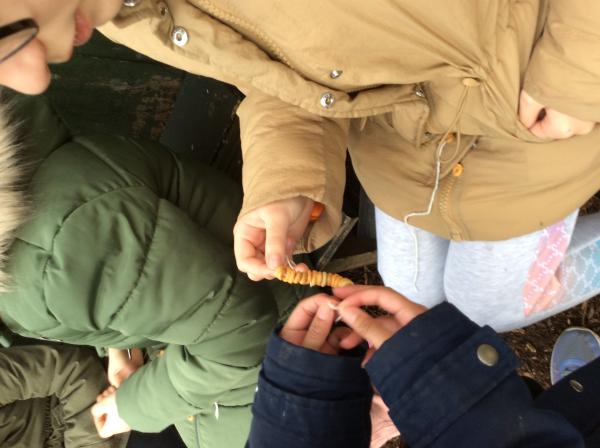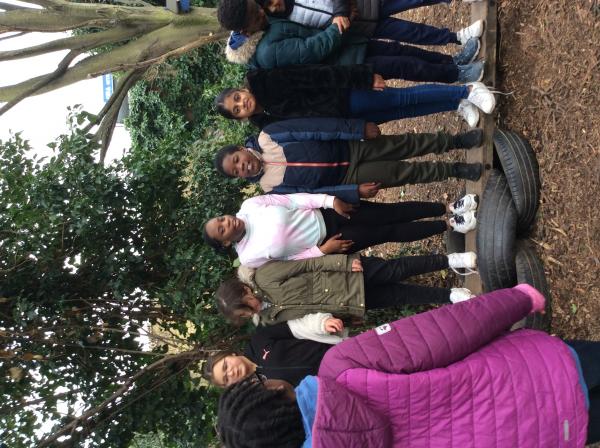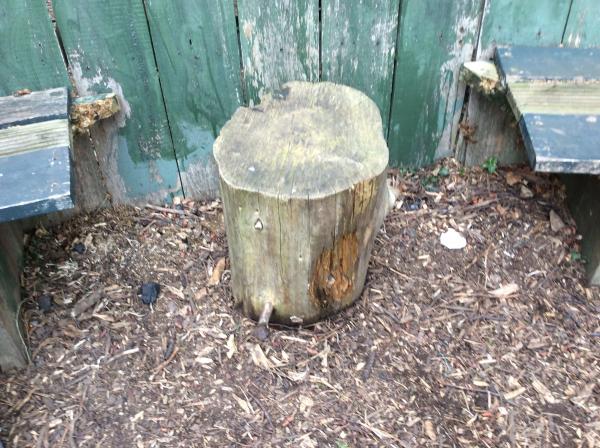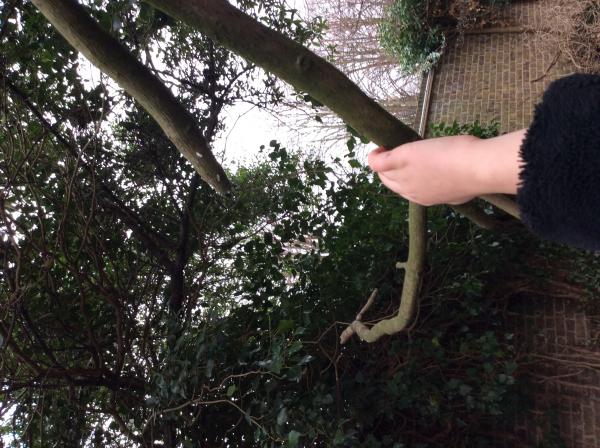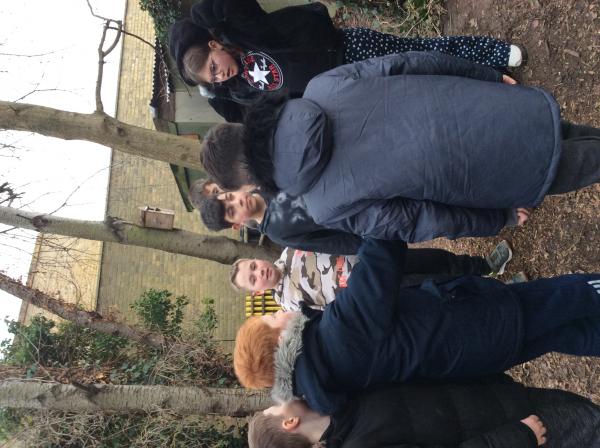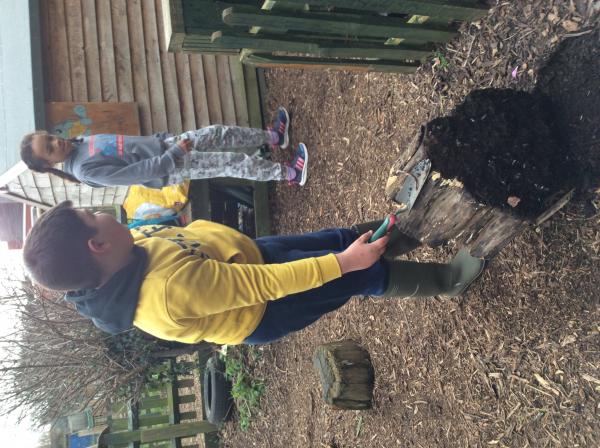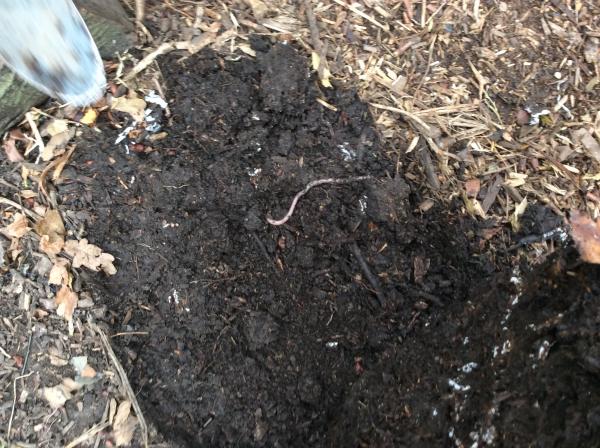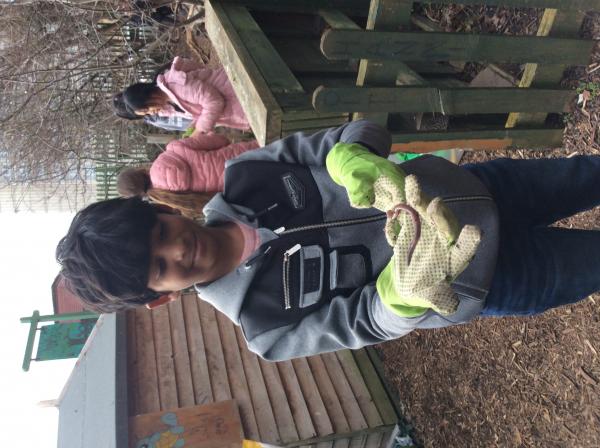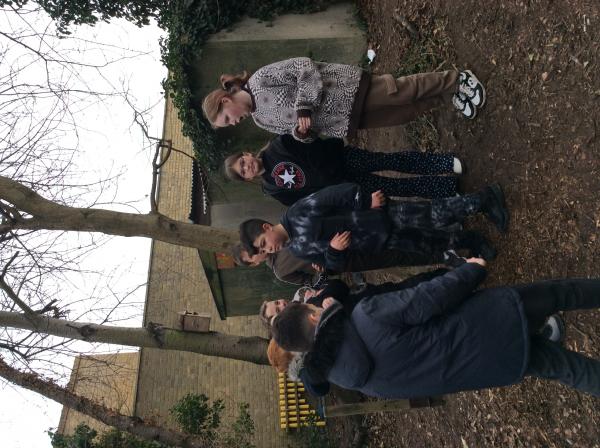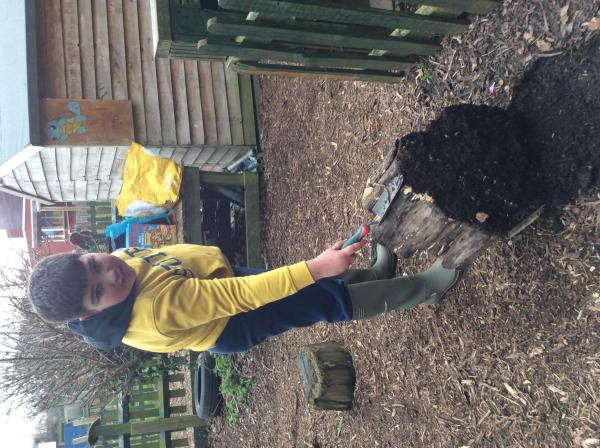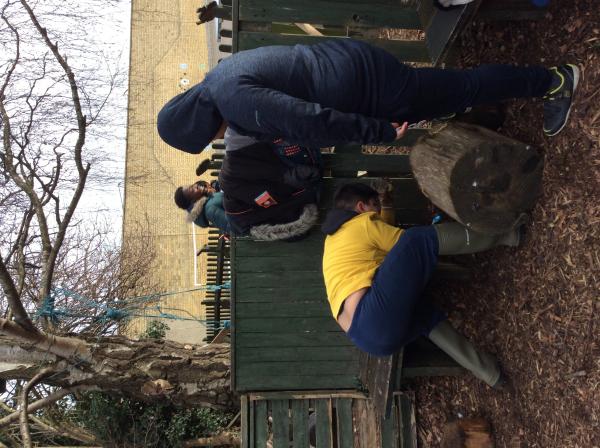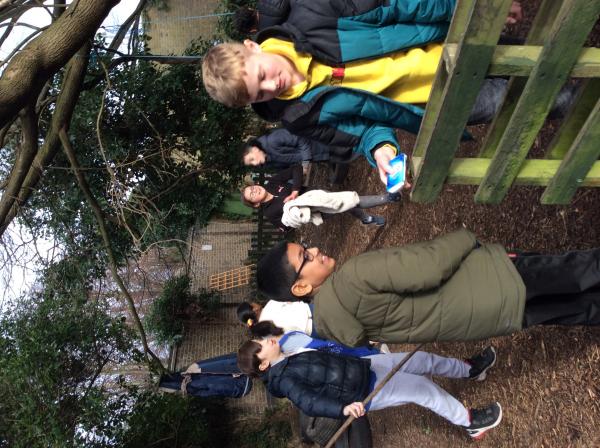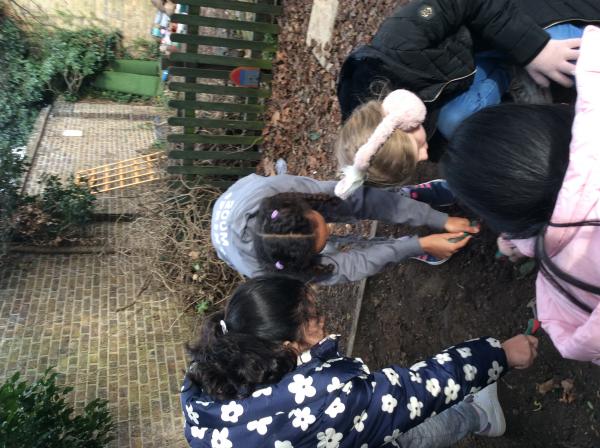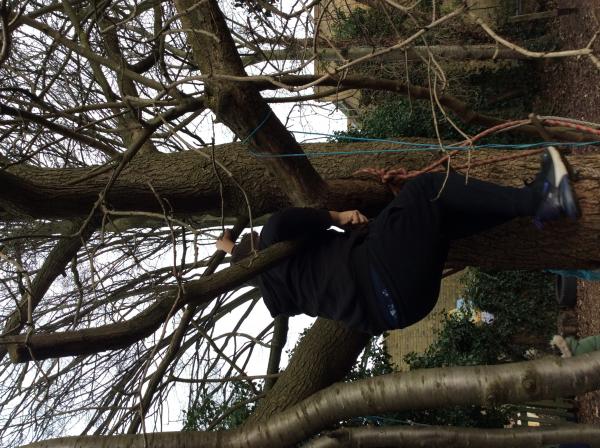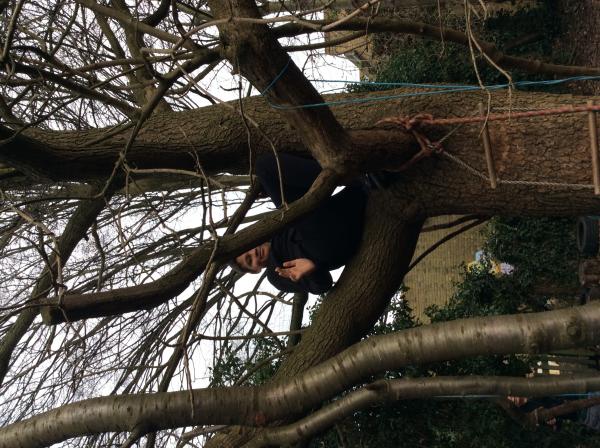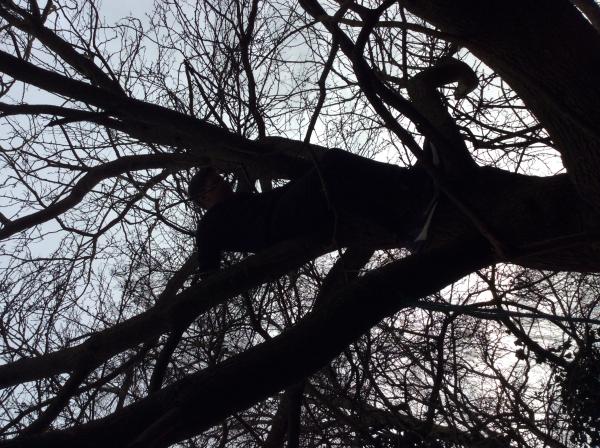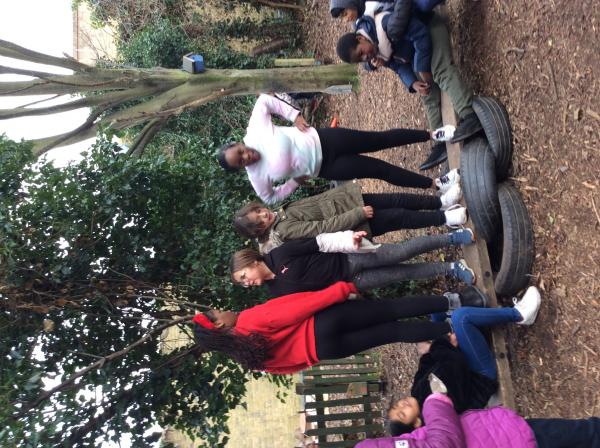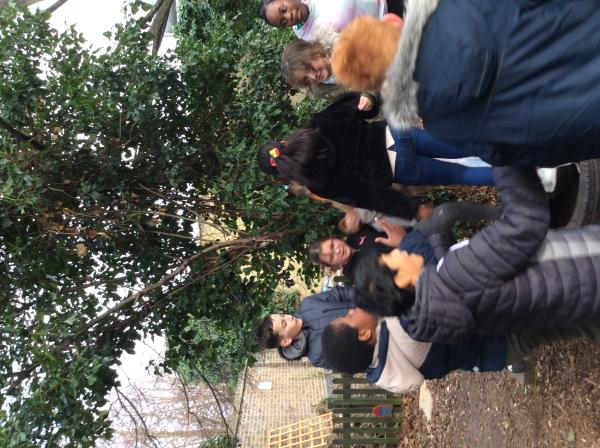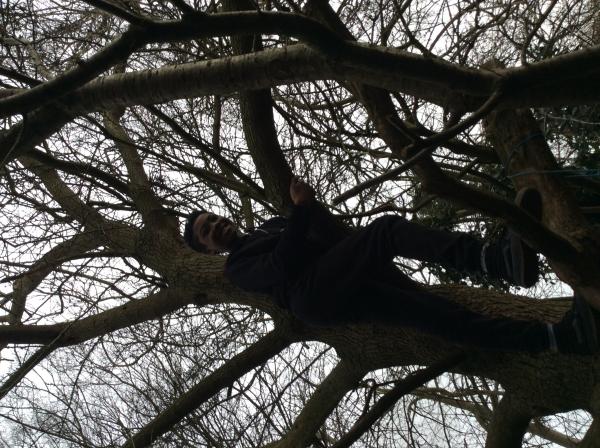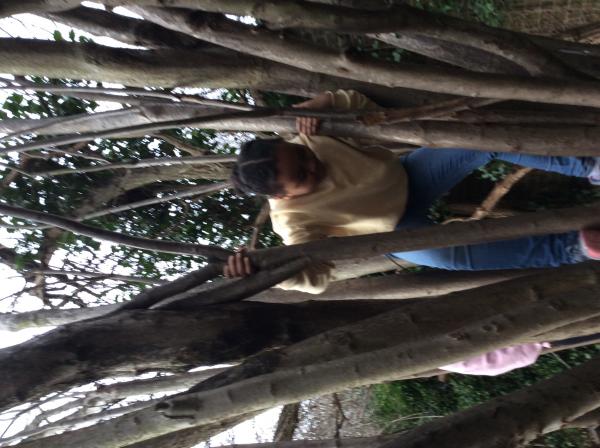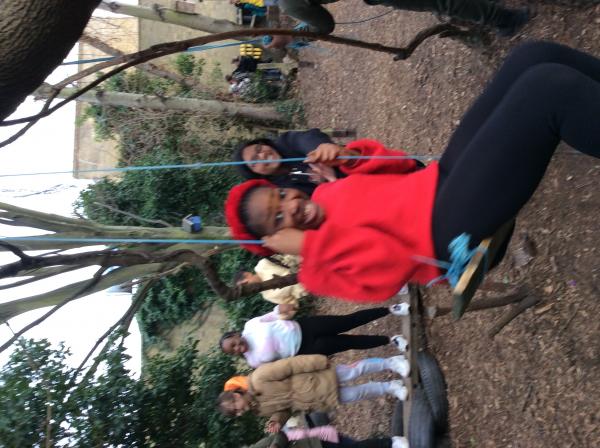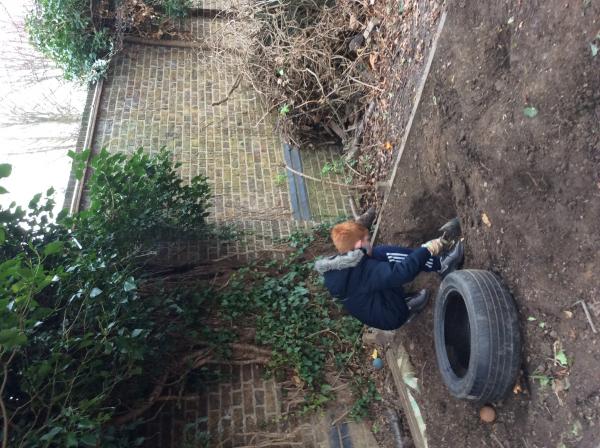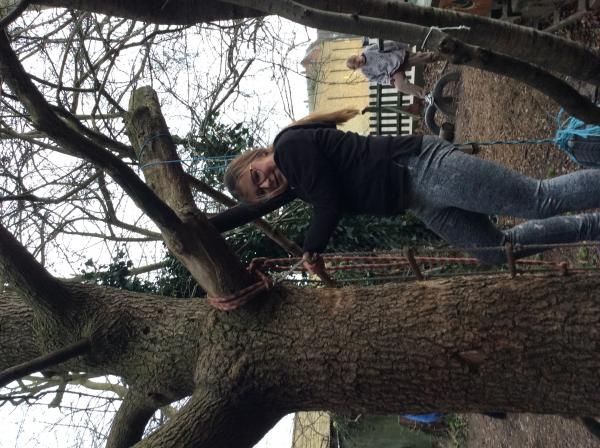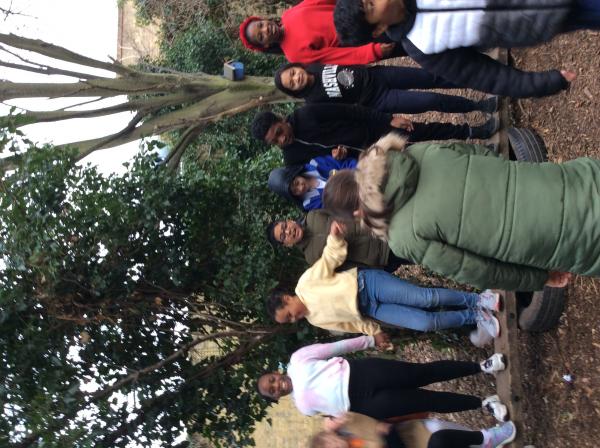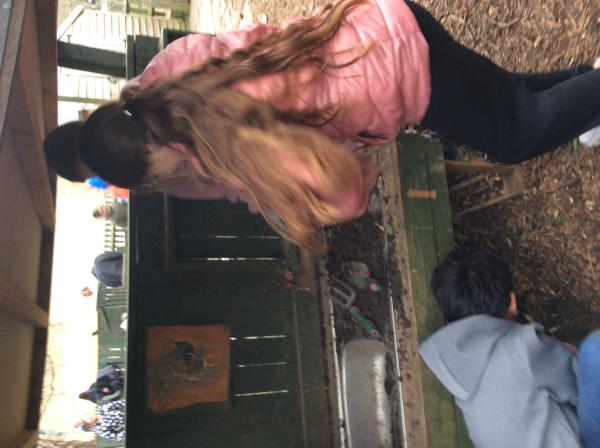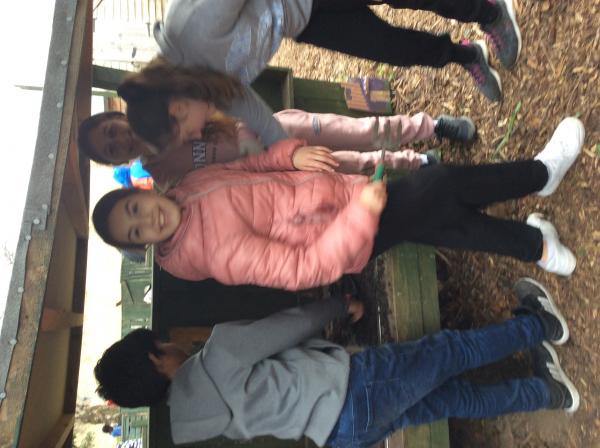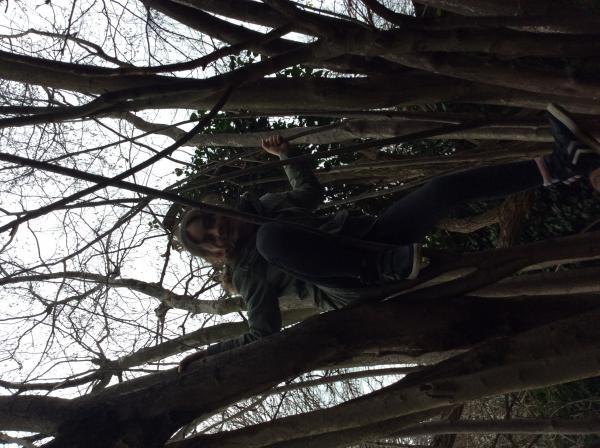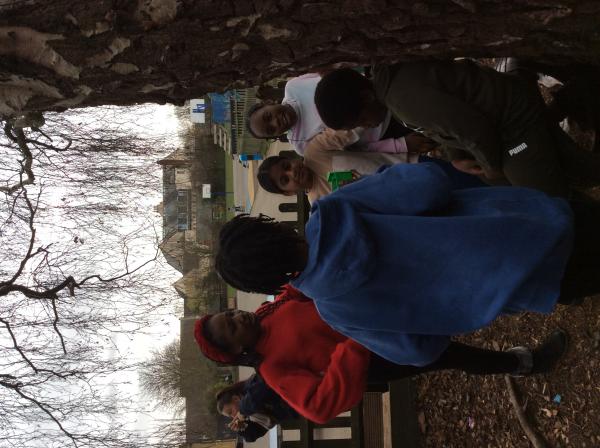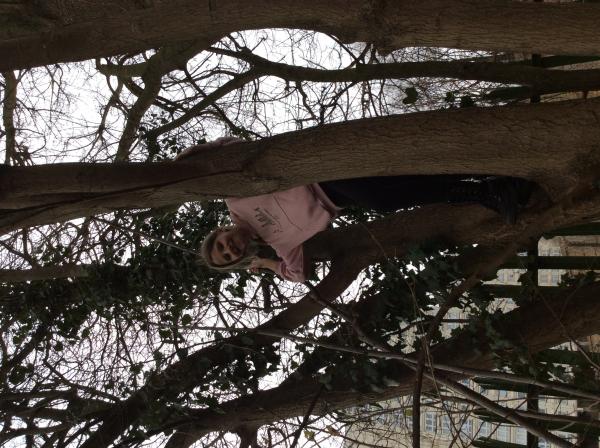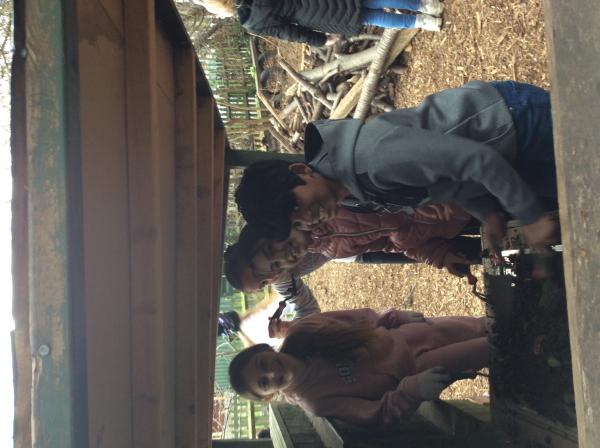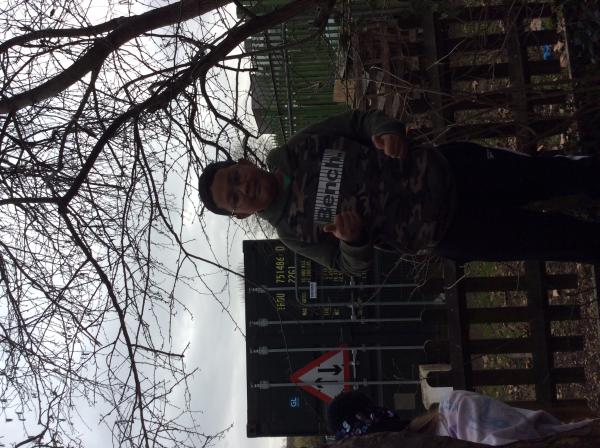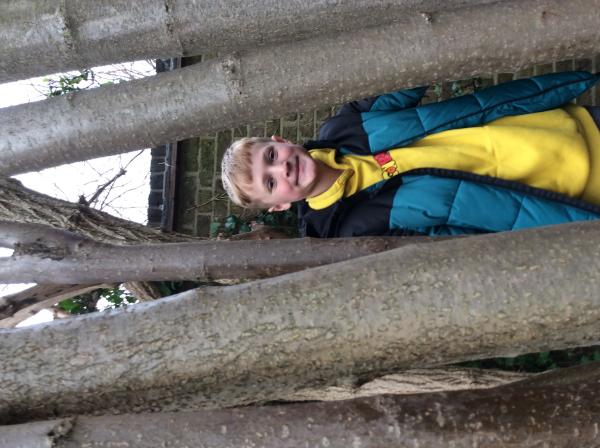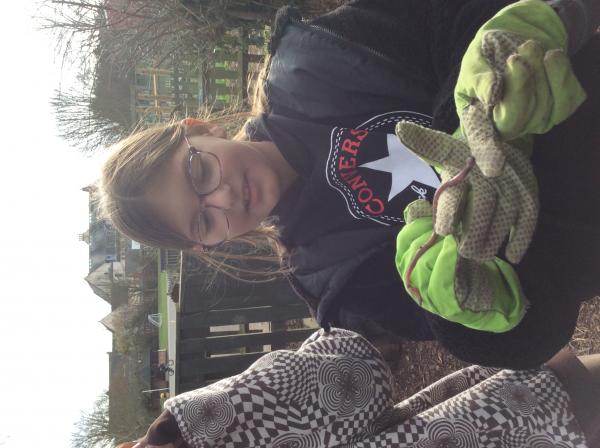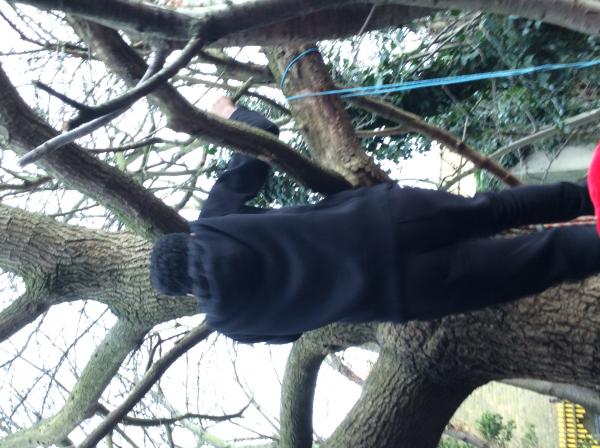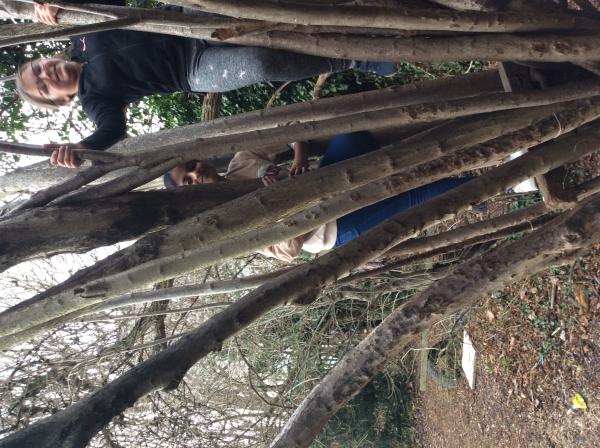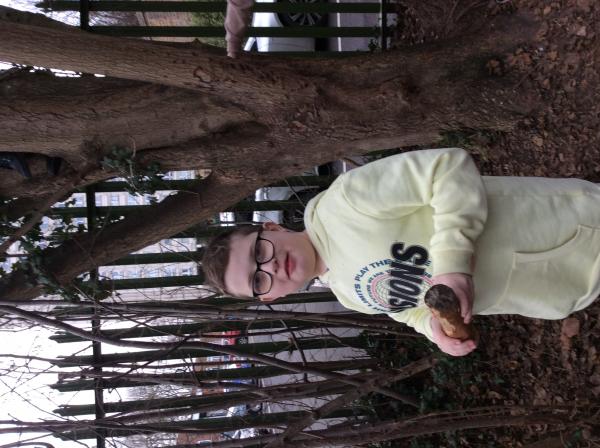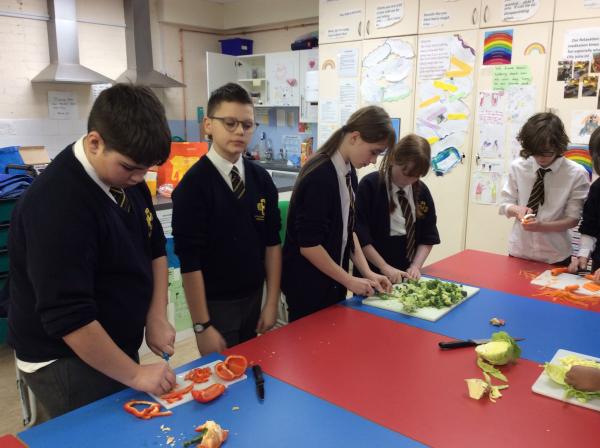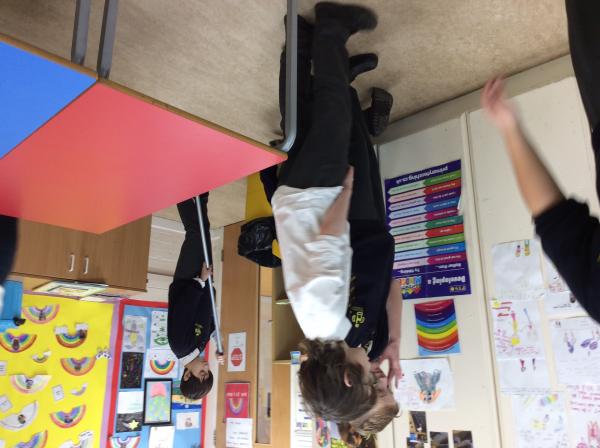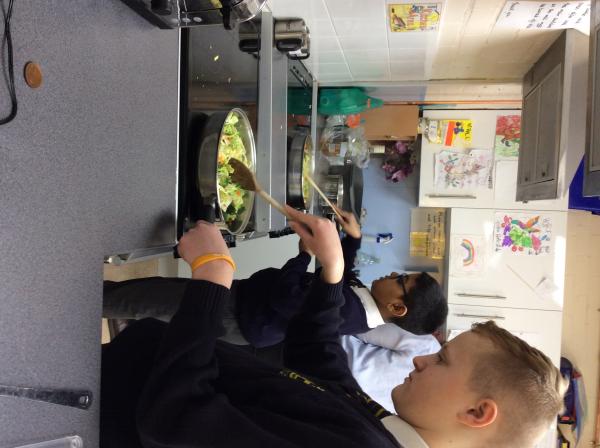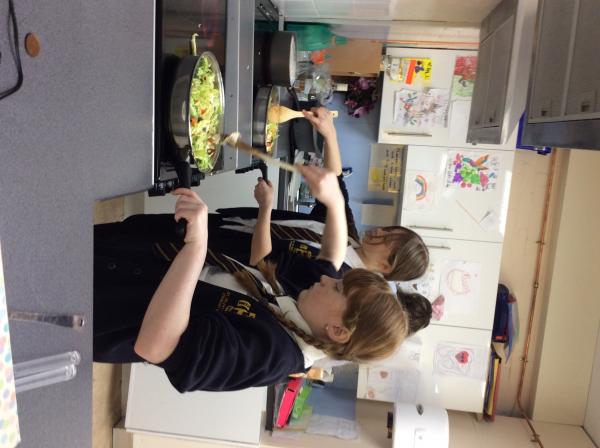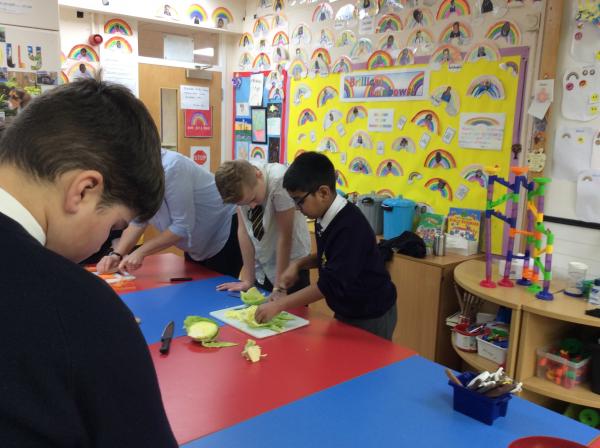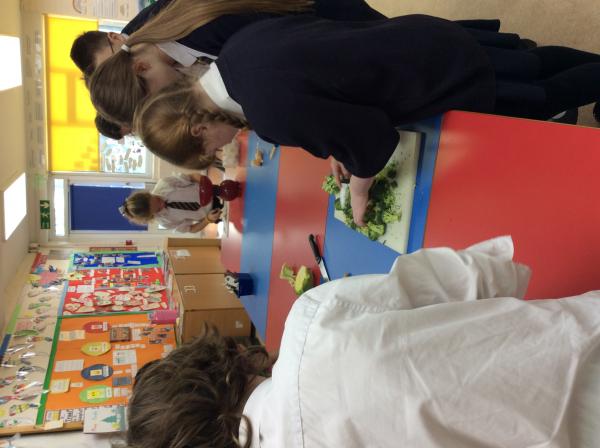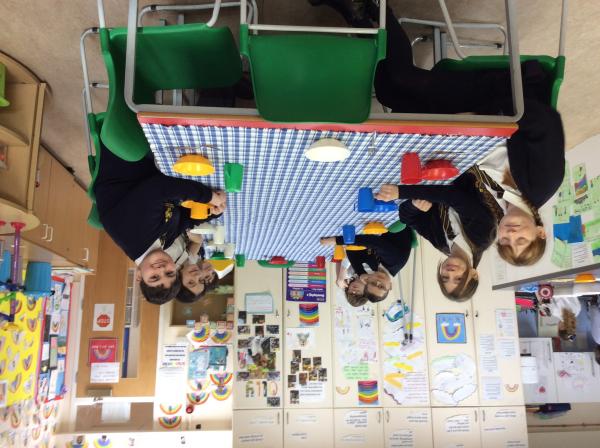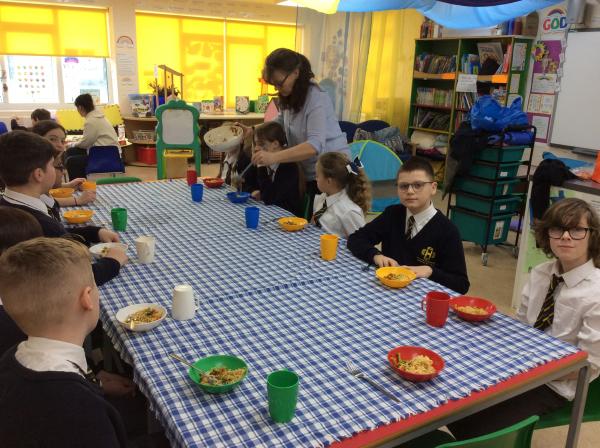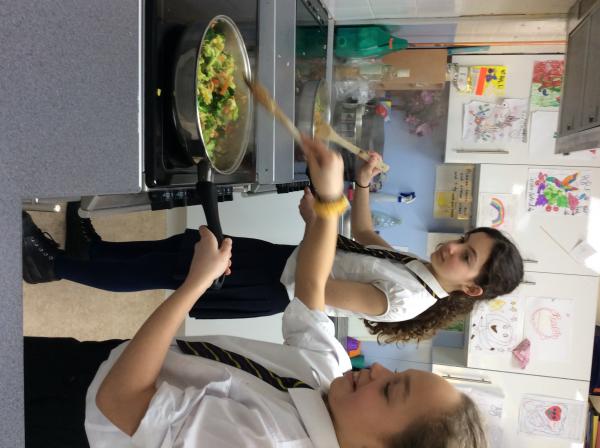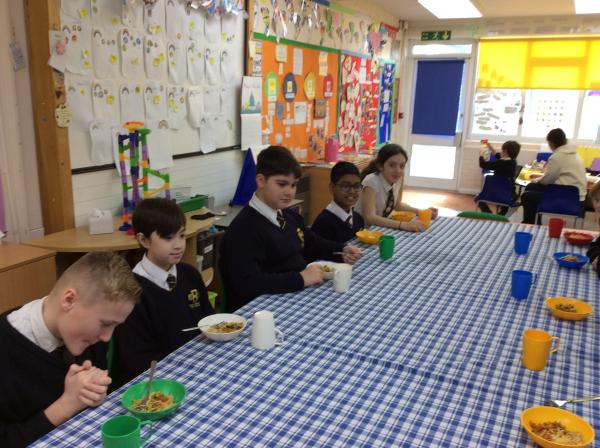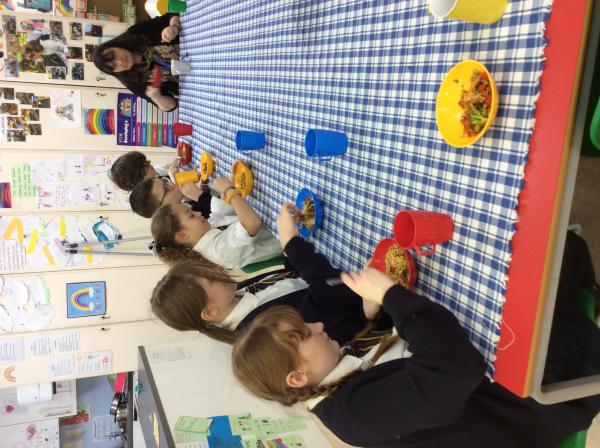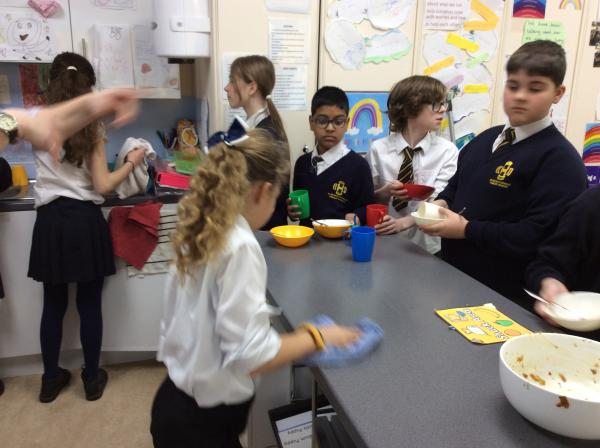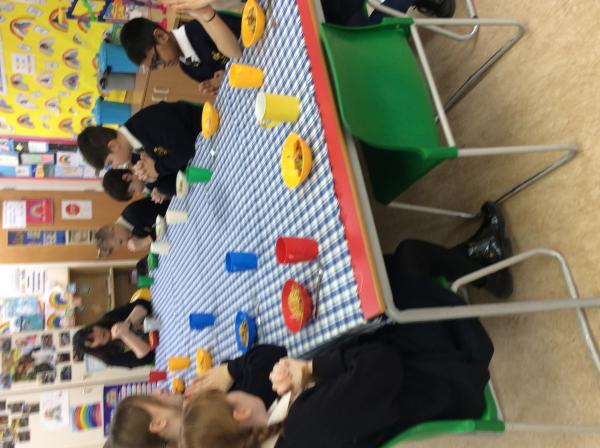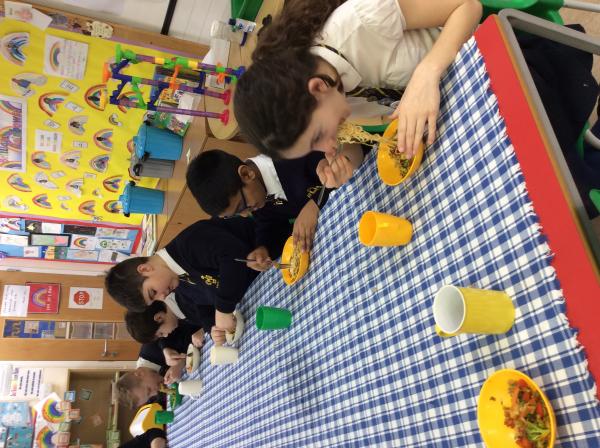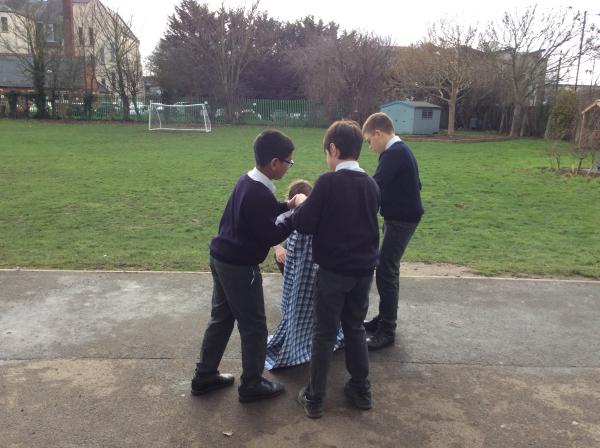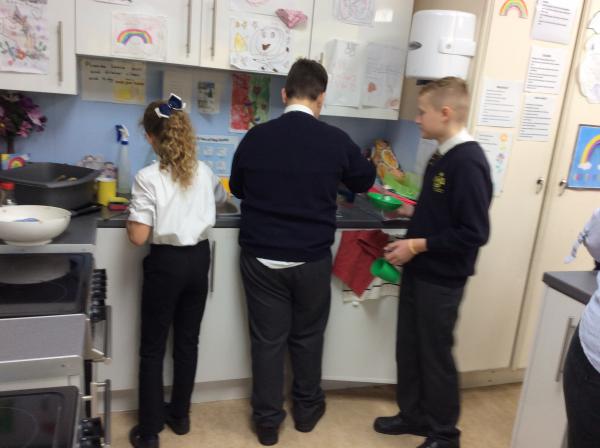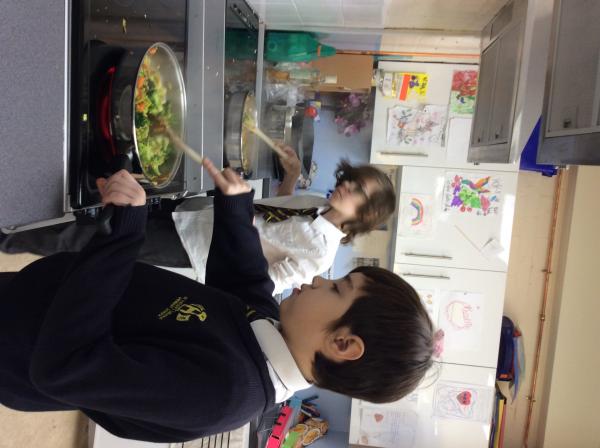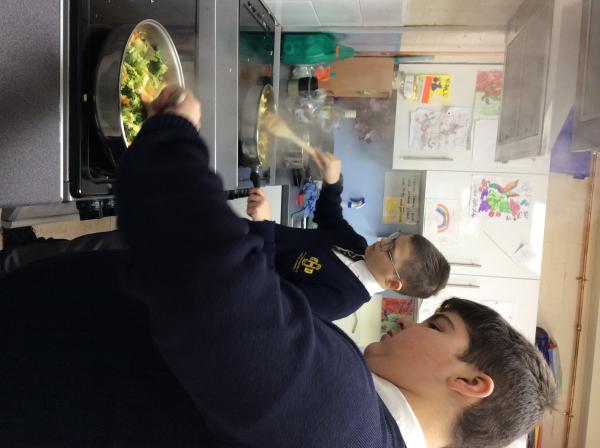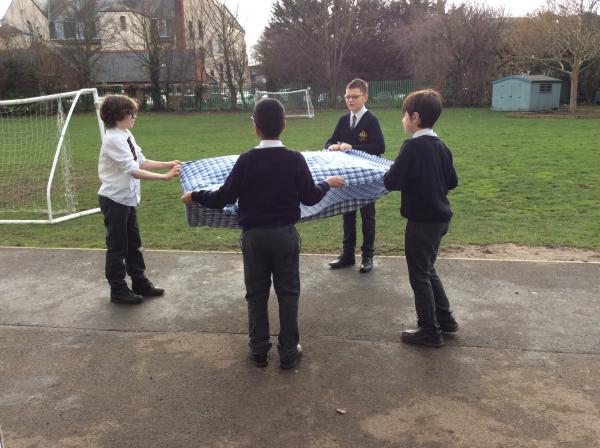 Performing Bible Quotes
This morning, Year 6 chose their favourite bible stories/quotes from the gospel writers - Matthew, Mark, Luke and John. They performed their quote and also stated what it meant to them and why they had chosen it. Some of the quotes were:
He made my word as sharp as a sword, with his hands he protected me.
It will be one of you twelve, one who dips his bread with me.
This is my body, take it and eat it.
The angels in the heaven, I tell you, are always in the presence of my Father in heaven.
He was lost but now has been found.
Do not be afraid of this who kill the body because they cannot kill the soul.
But the father called his servants, "Bring a robe."
Jesus spoke to them at once, "Courage, it is I, don't be afraid."
Jesus had pity on them and touched their eyes.
Jesus and his disciples were at the supper.
Can you match the quotes to the dramatical interpretations?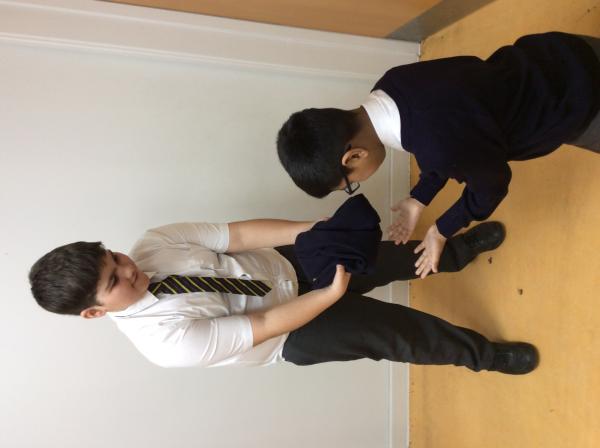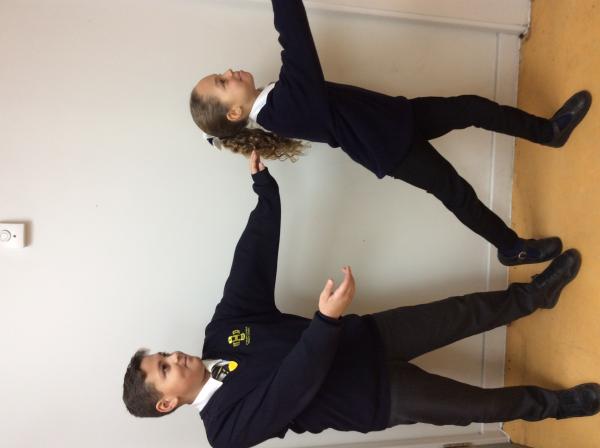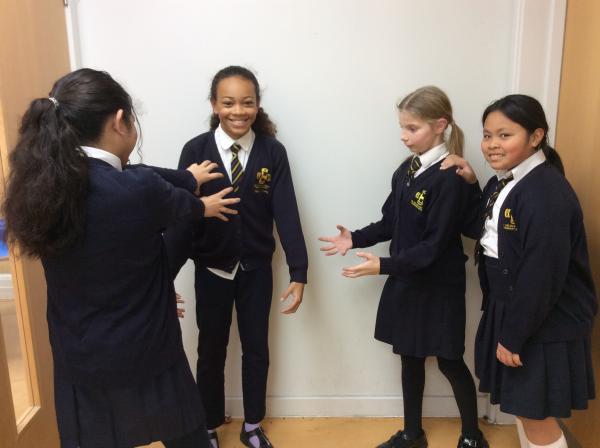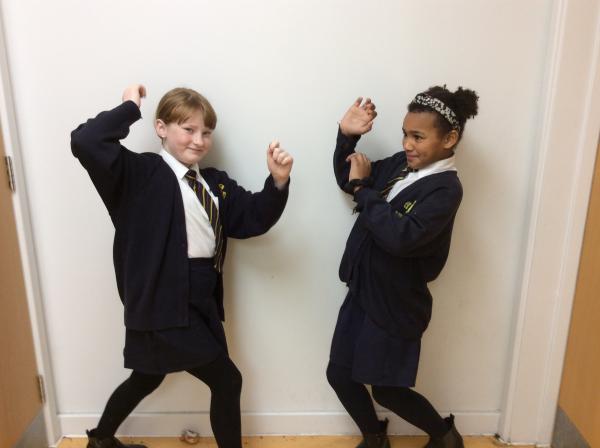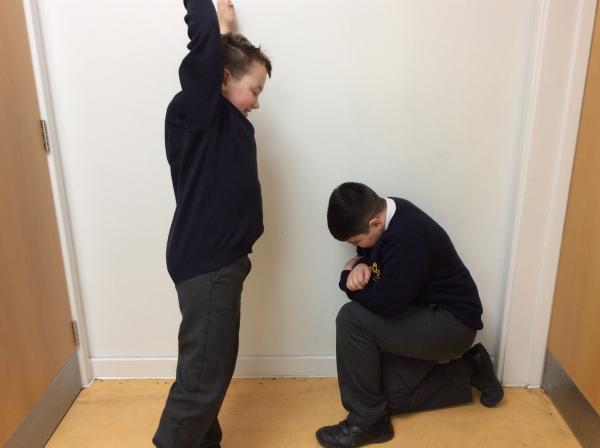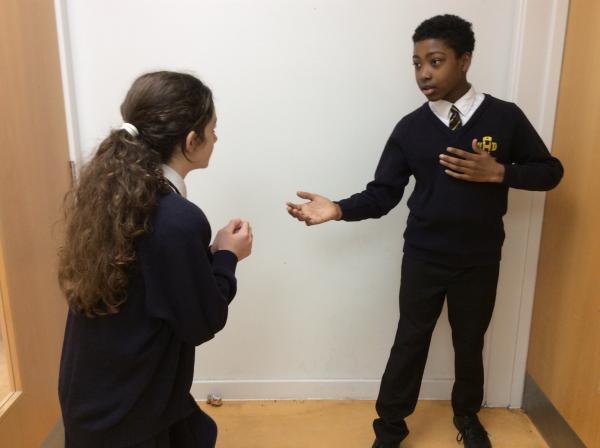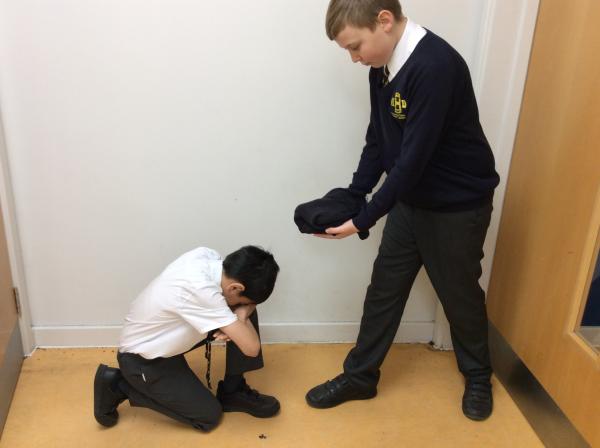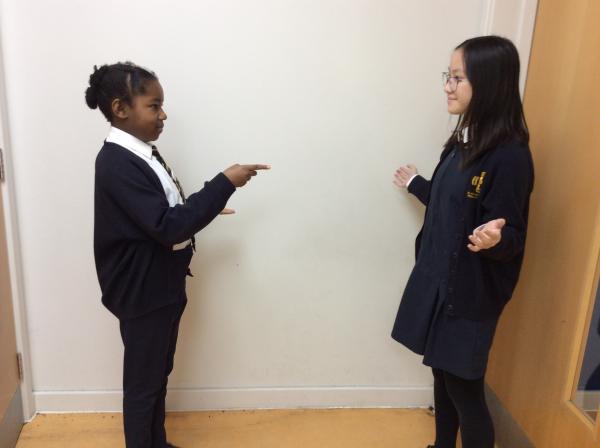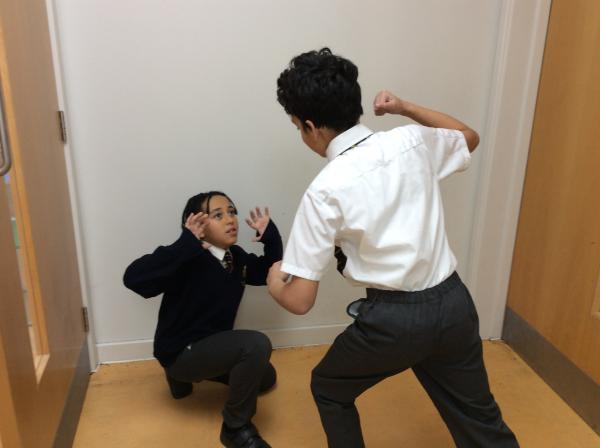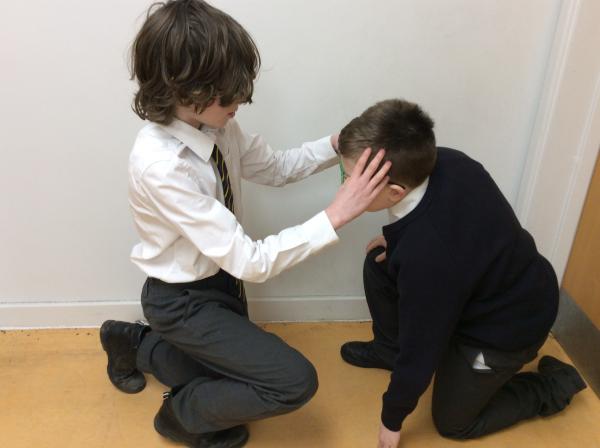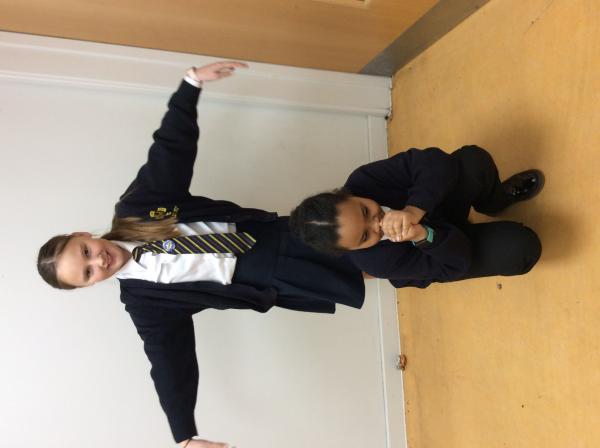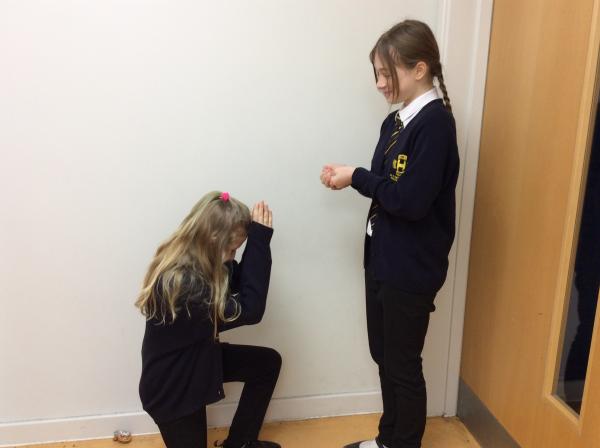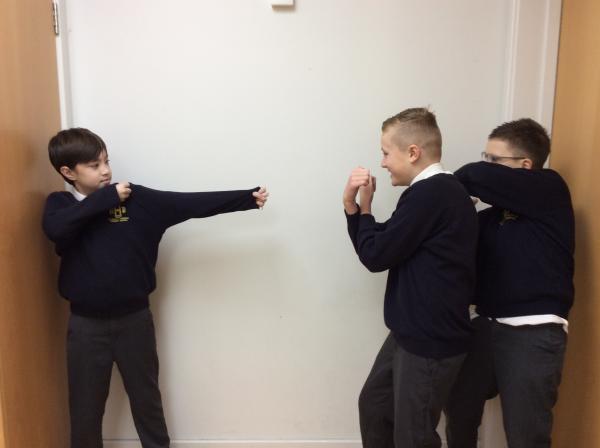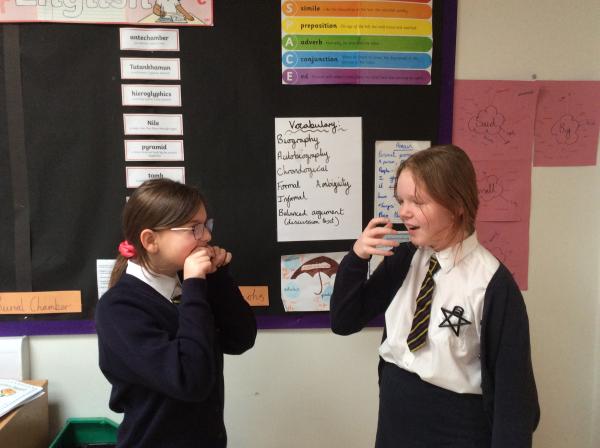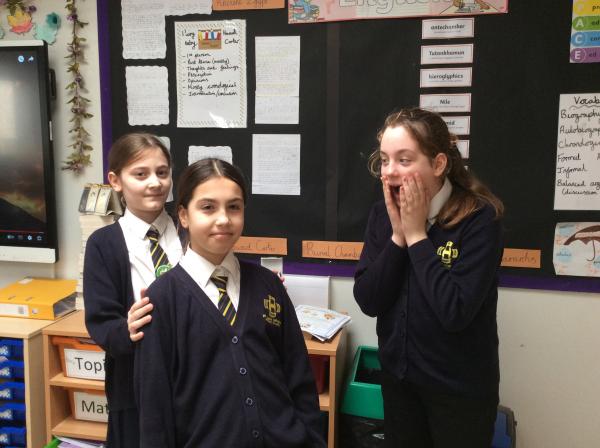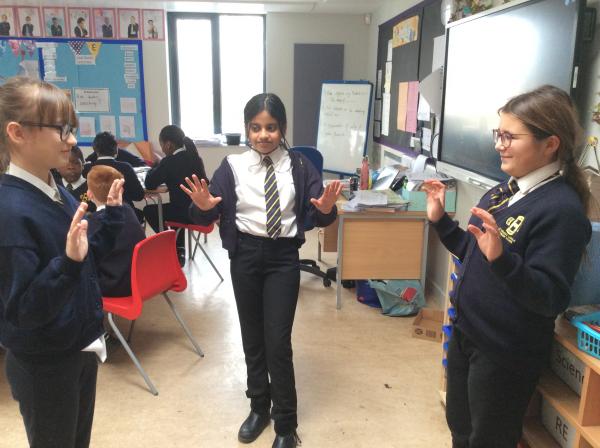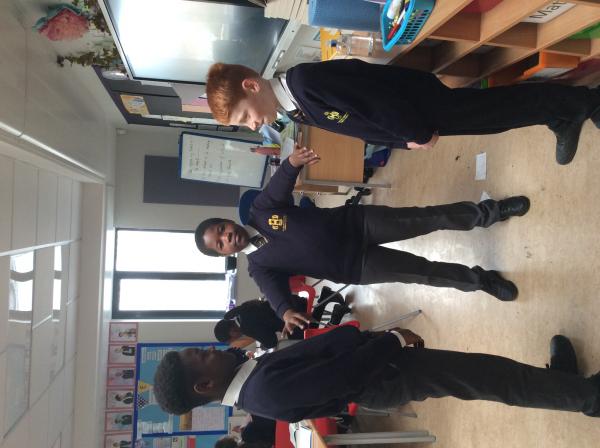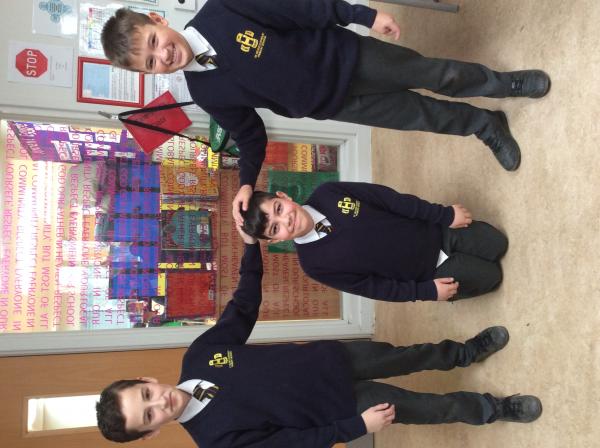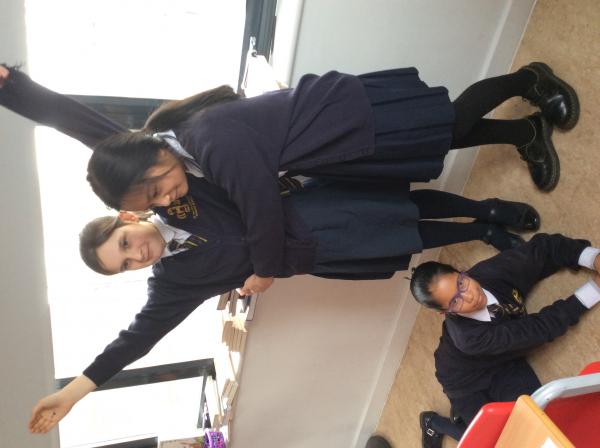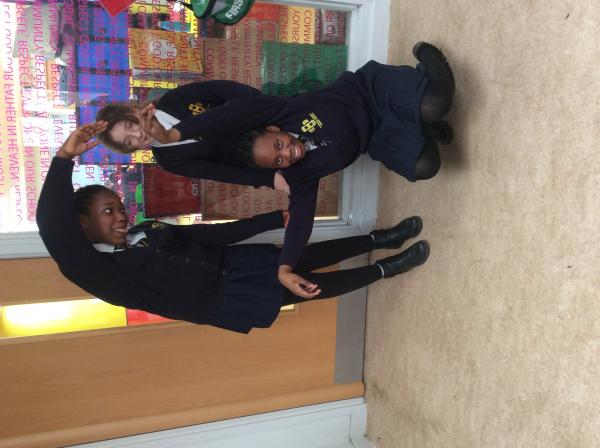 More delicious stir fry
The next group of fabulos stir-fry cookers made their food today. They visited Sainsburys and compared food privces and also the availability of some ingredients. All the children and some lucky staff said it tasted delicious.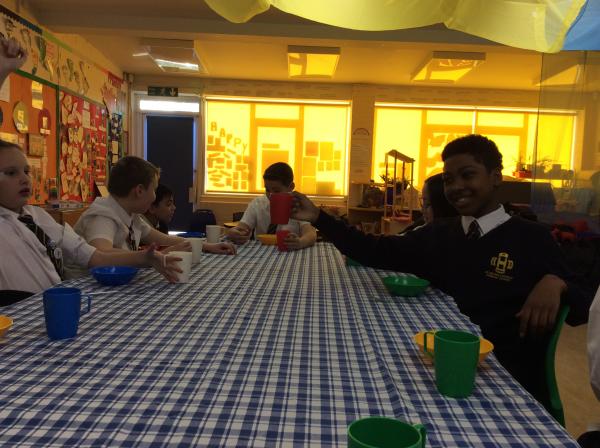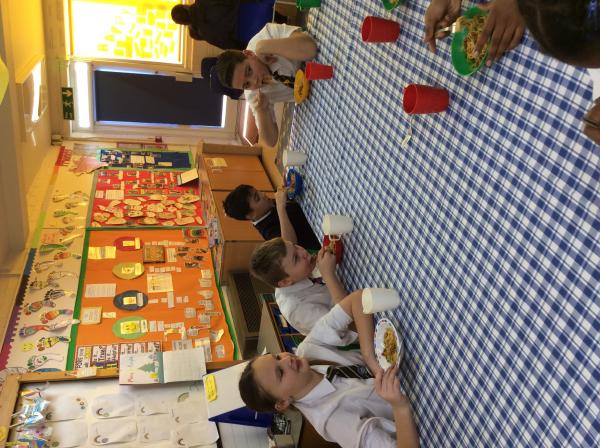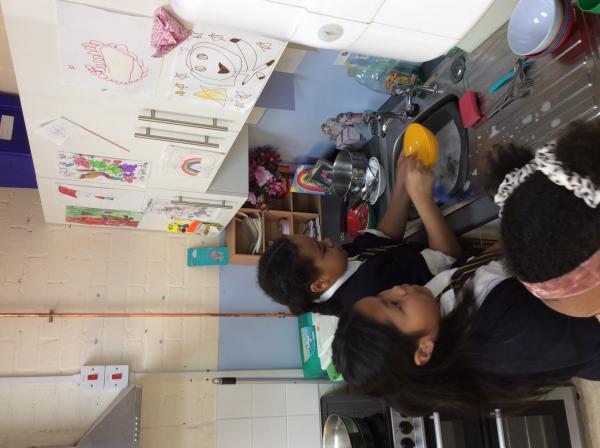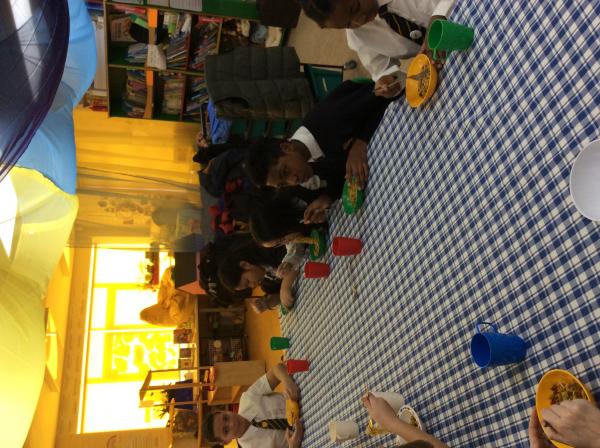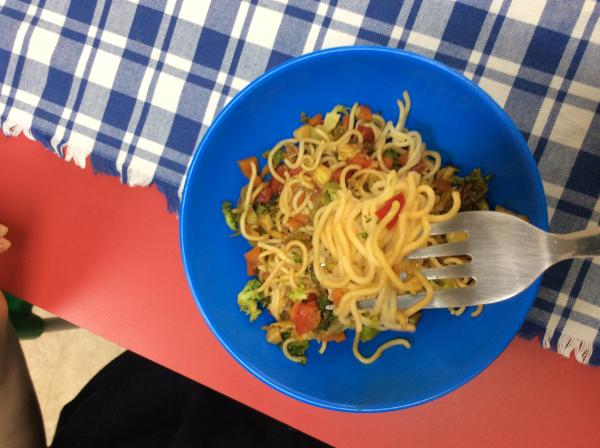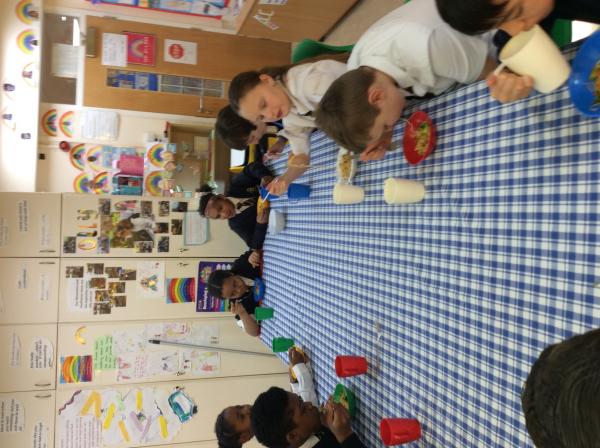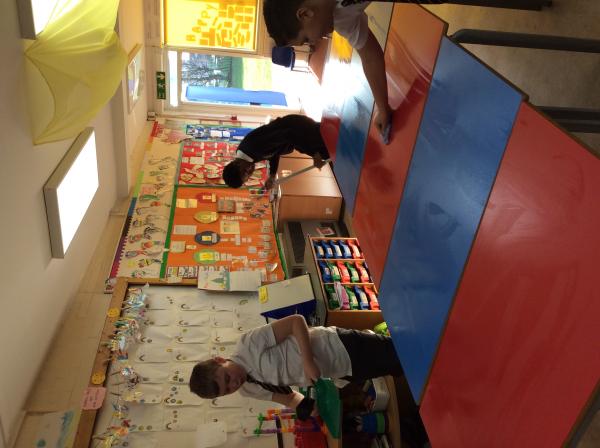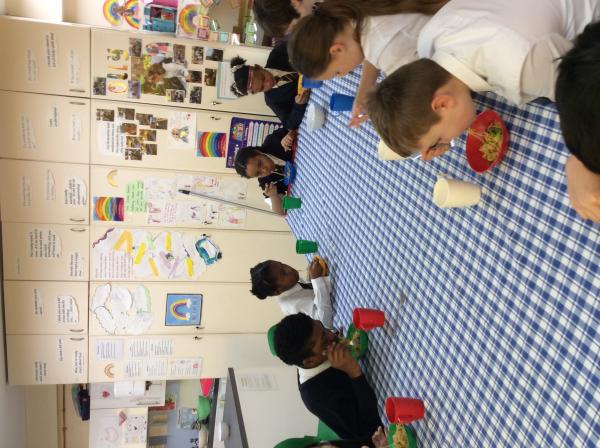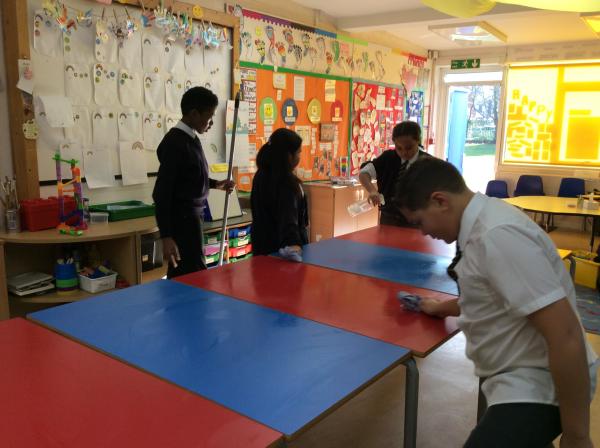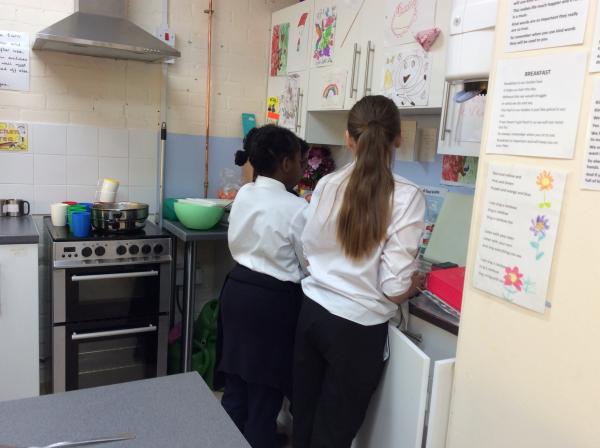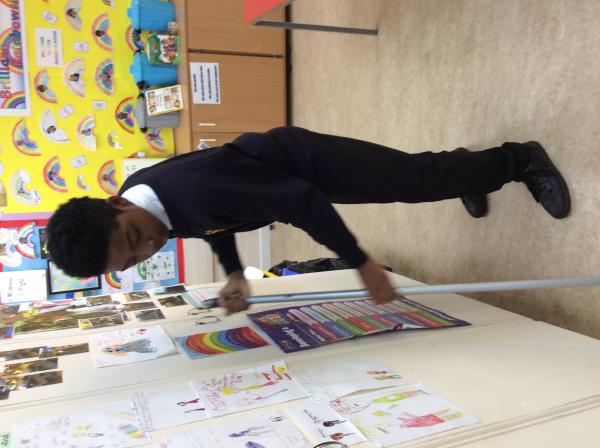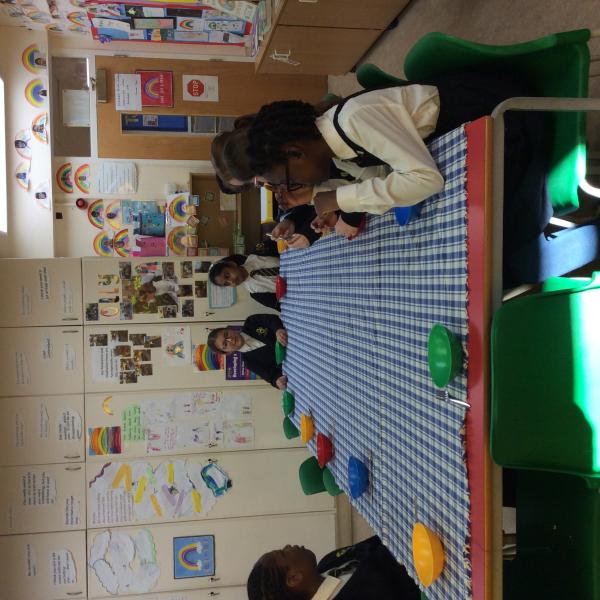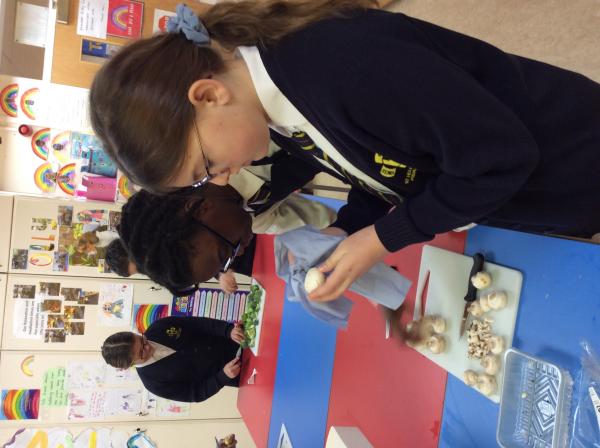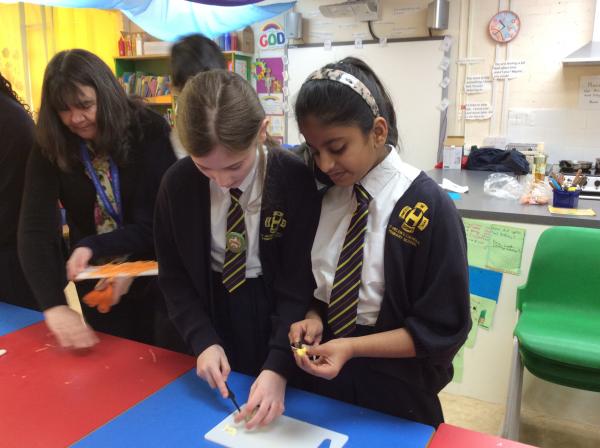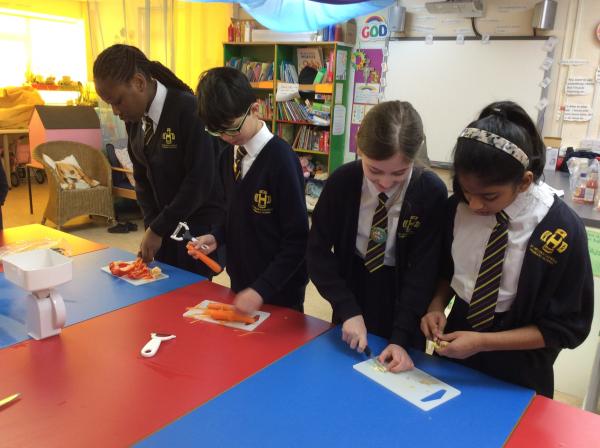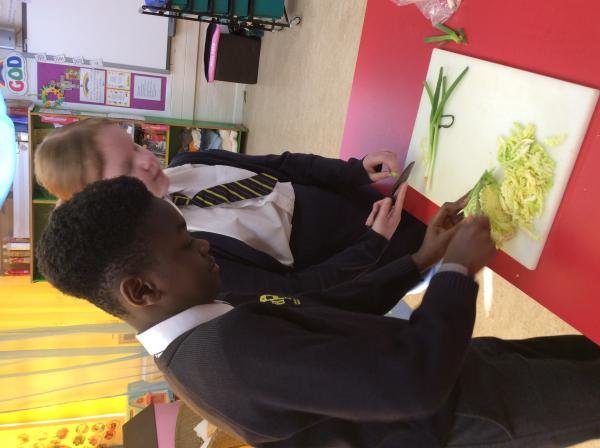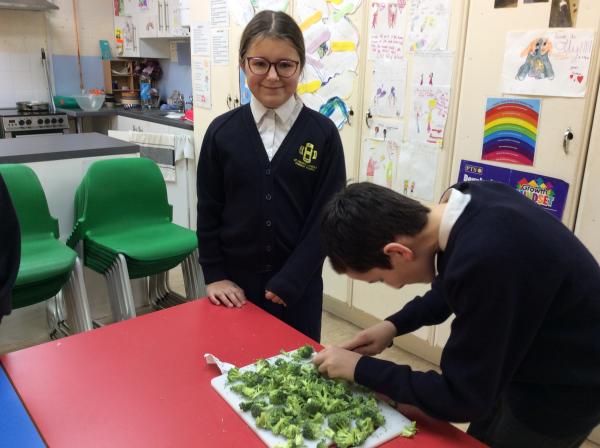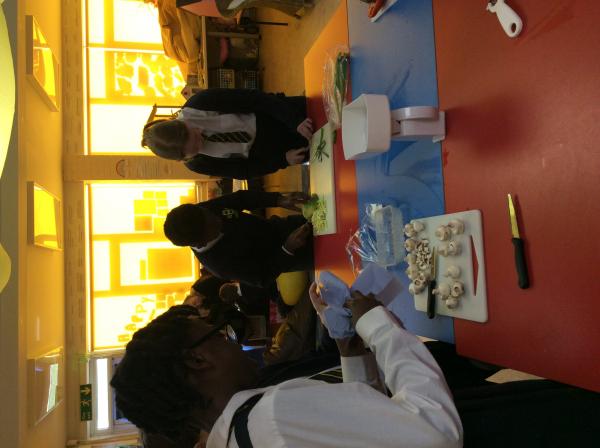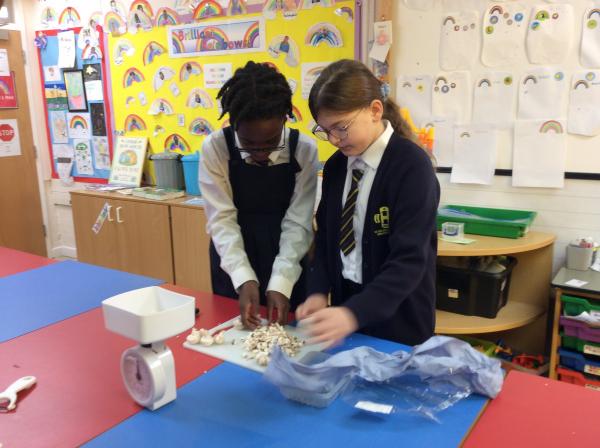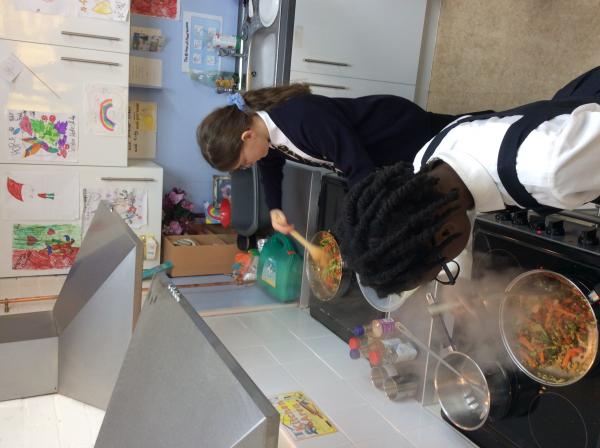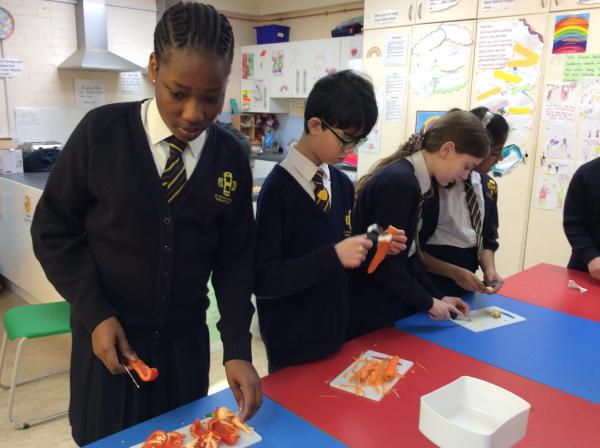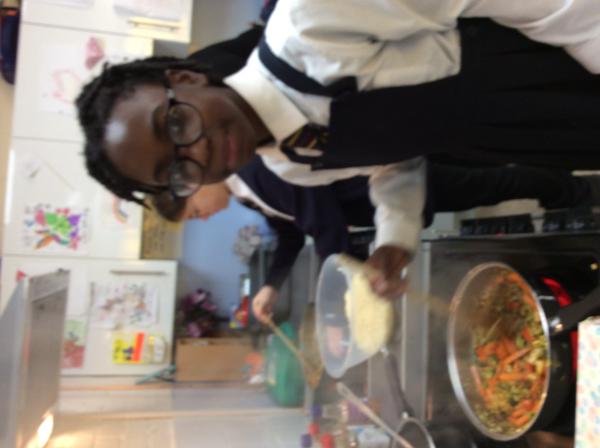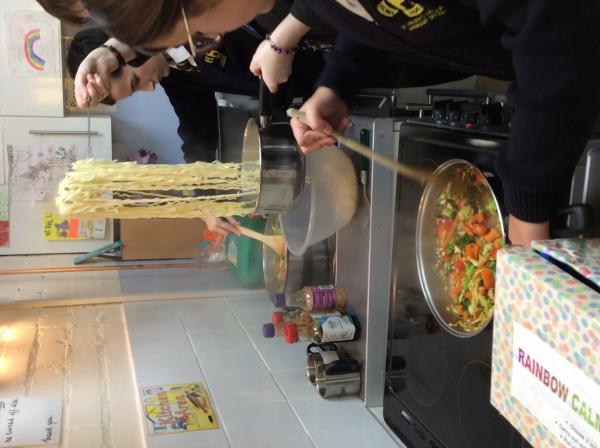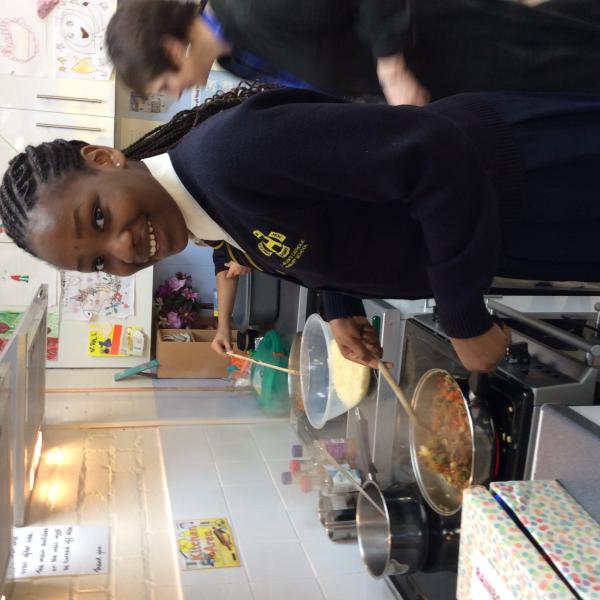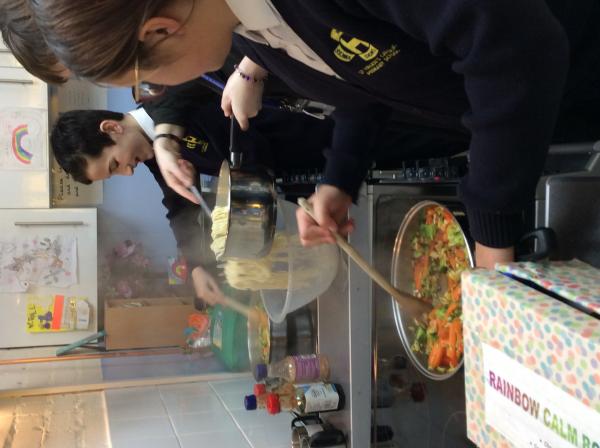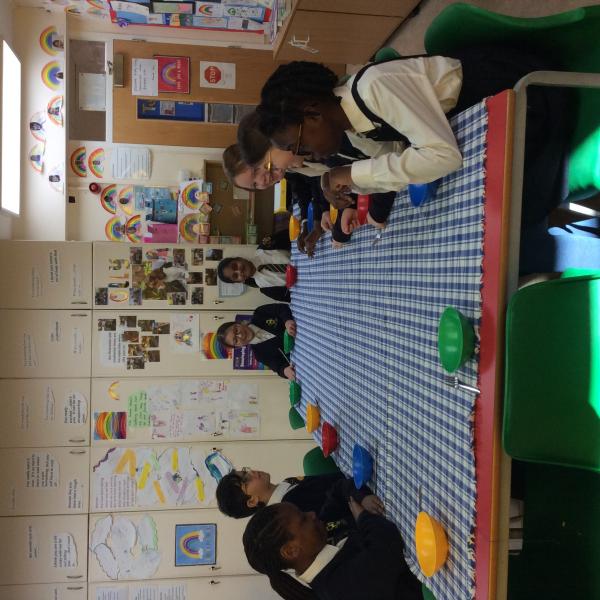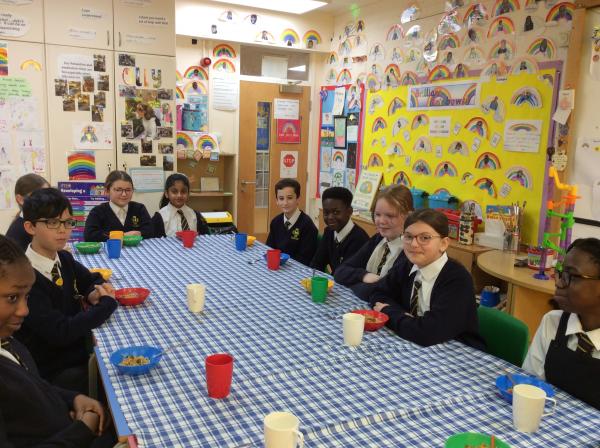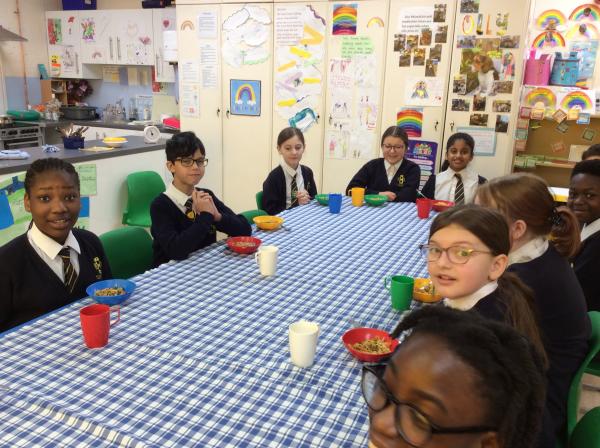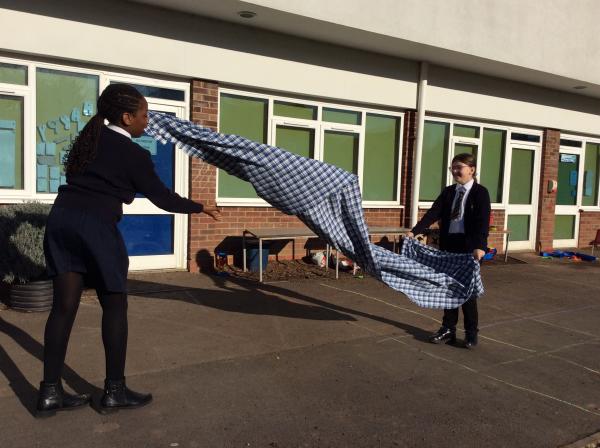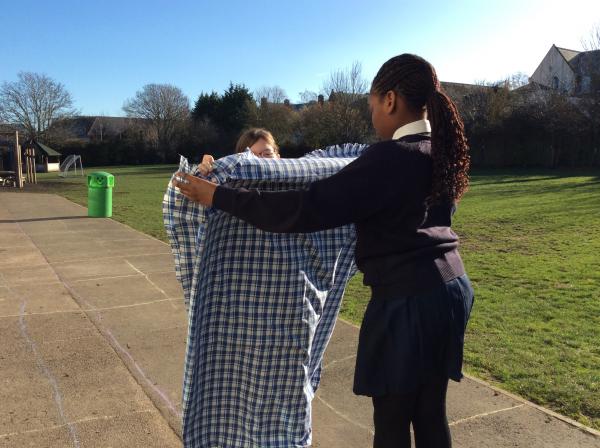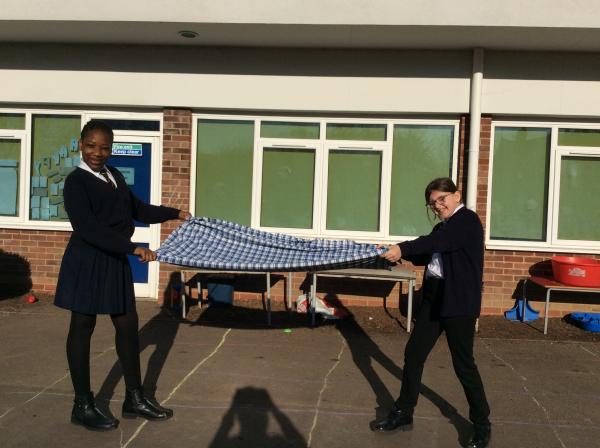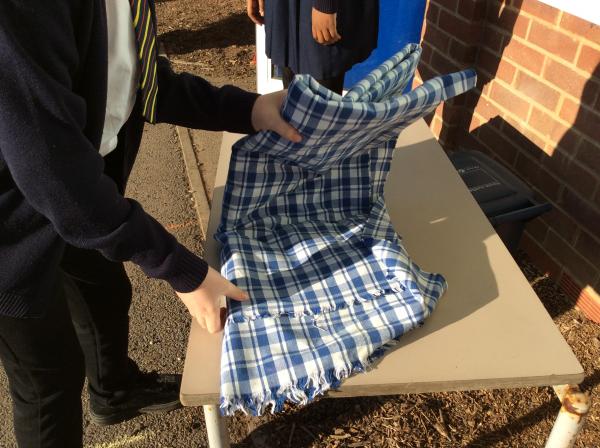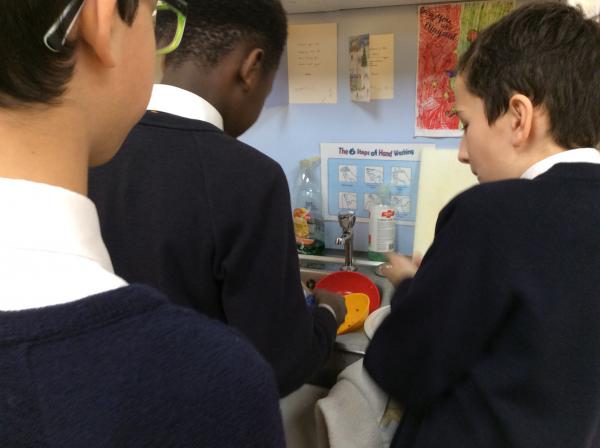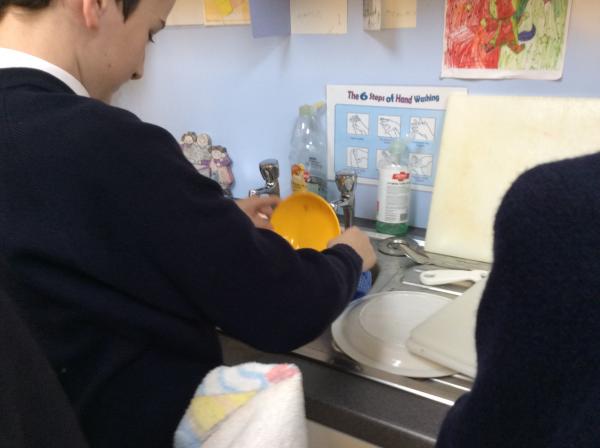 Pulse rate experiment year 6
After designing their own experiments last week, Year 6 had the chance to carry out their fair test today. All seemed to enjoy completing the exercises although were tired after! A wide variety of exercises and results were seen.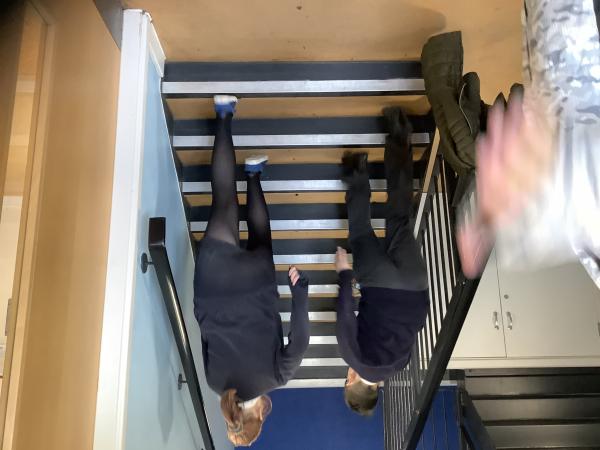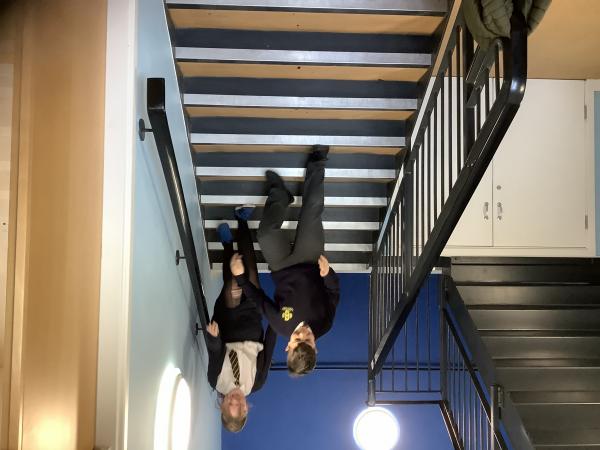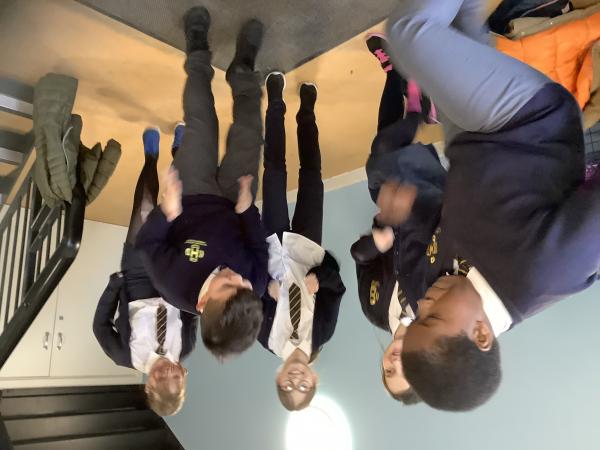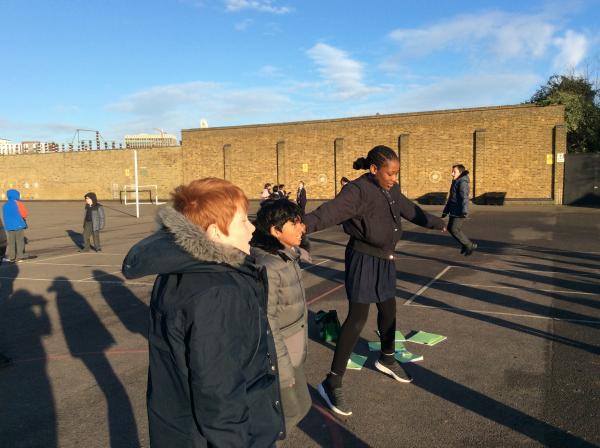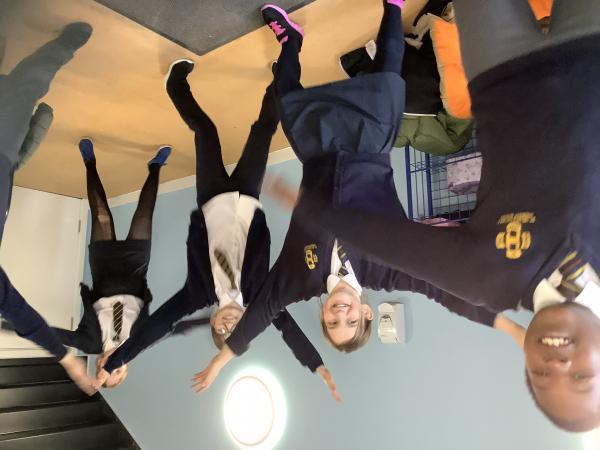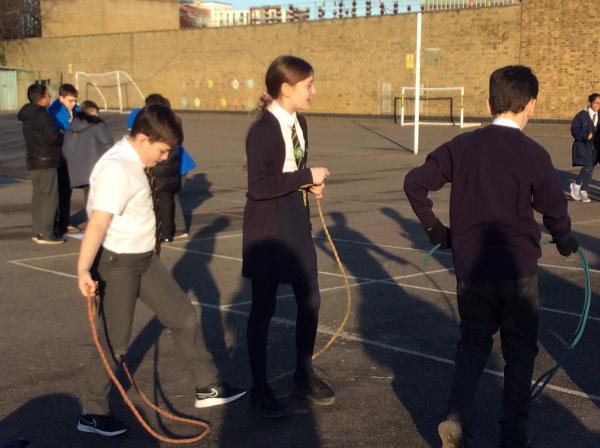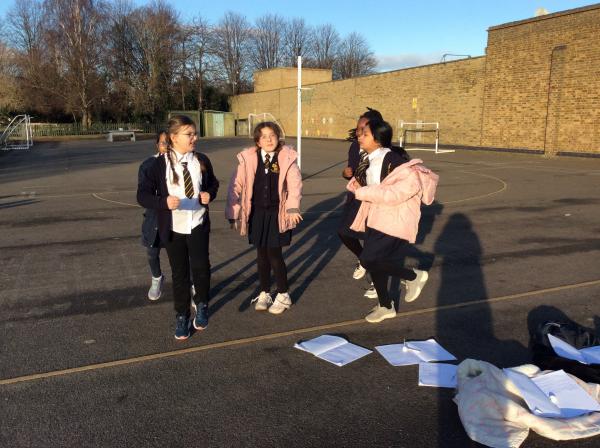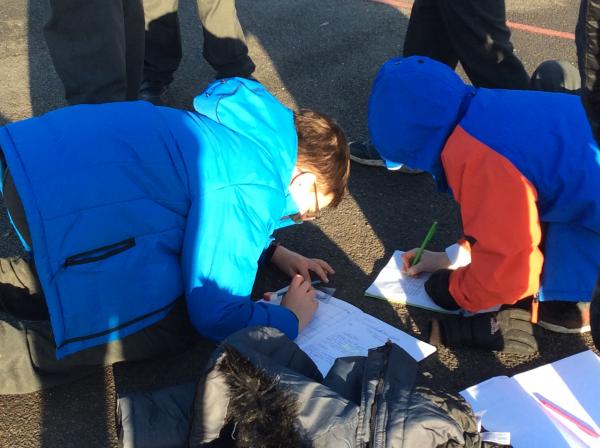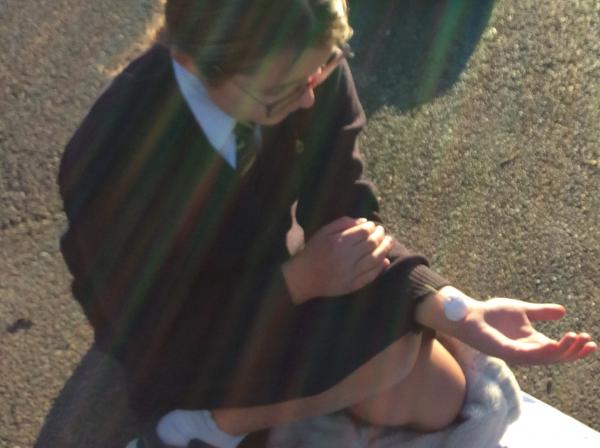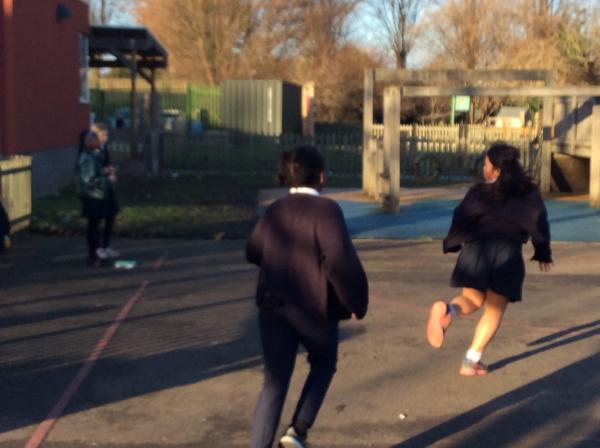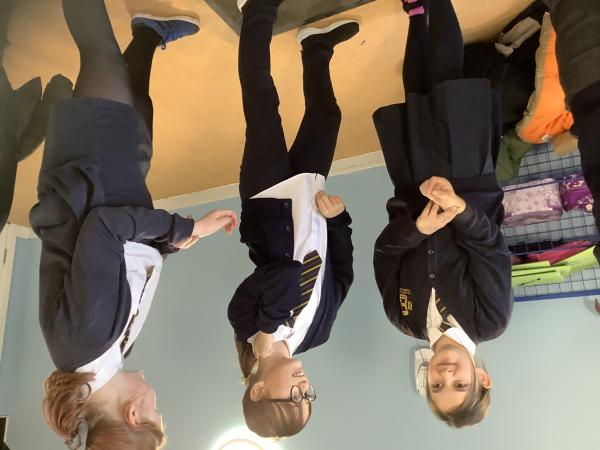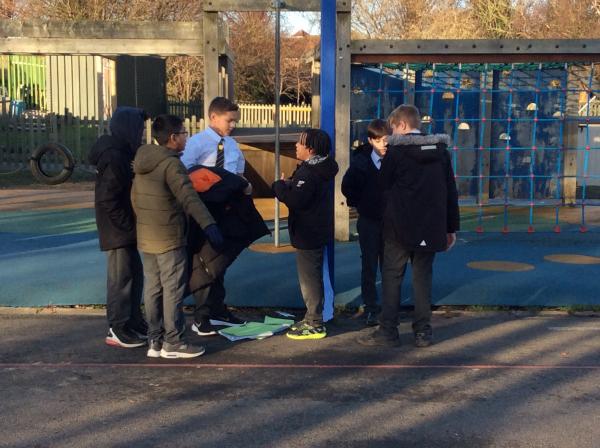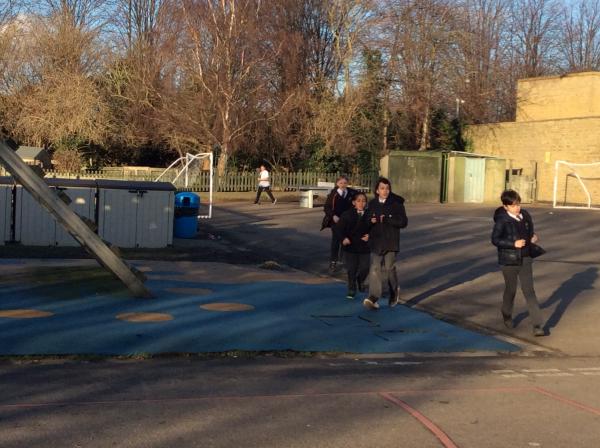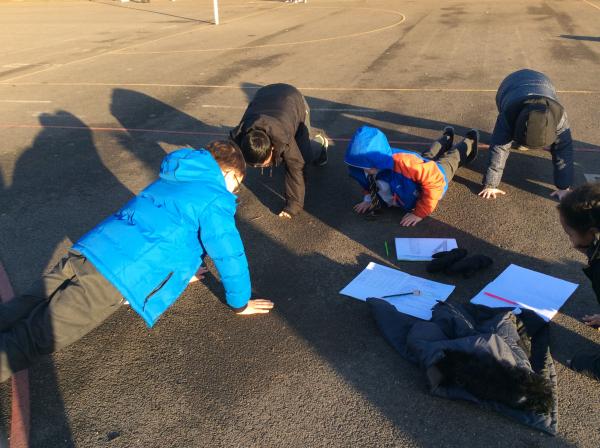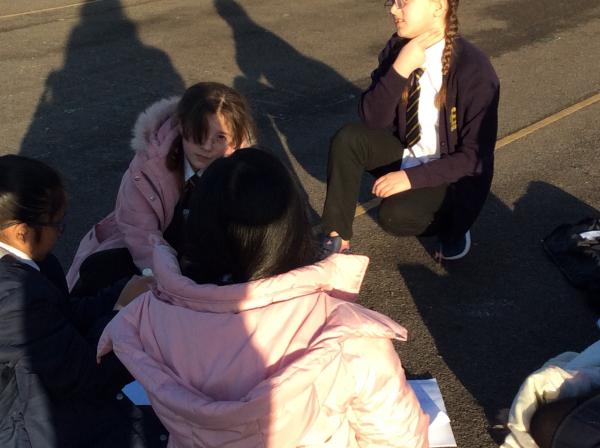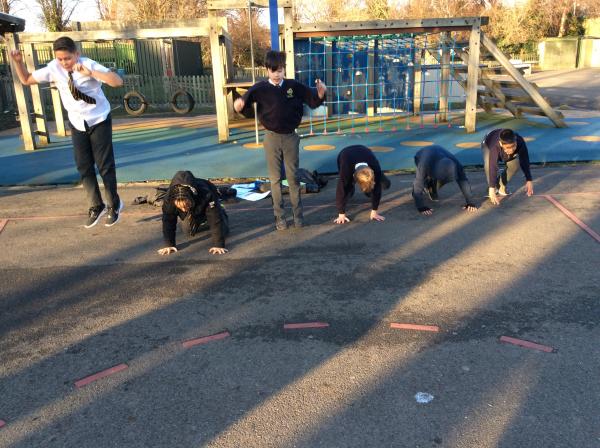 St Raphael finding a sweet way to check their pulse rate
Year 6 tried a strange scientific occurrence today. Placing a cocktail stick within a marshmallow, they placed it on their wrist observing their pulse rate. The cocktail stick moved either gently up and down or side to side to demonstrate the children's pulse rate. This will help Year 6 as we move our learning onto how does exercise affect our pulse rate. Year 6 are keen to perform their experiments next week.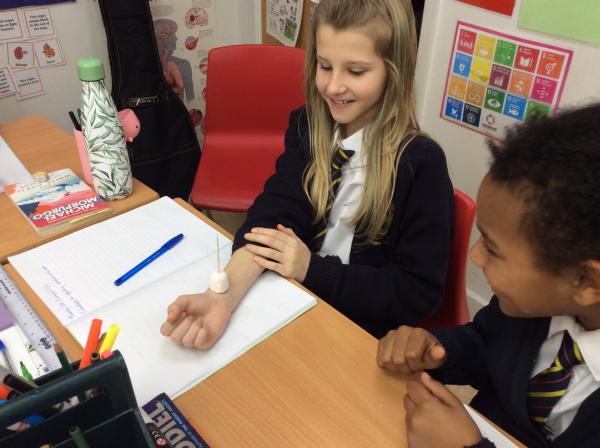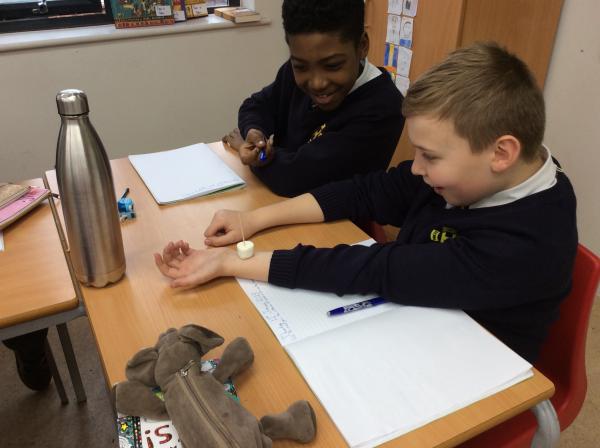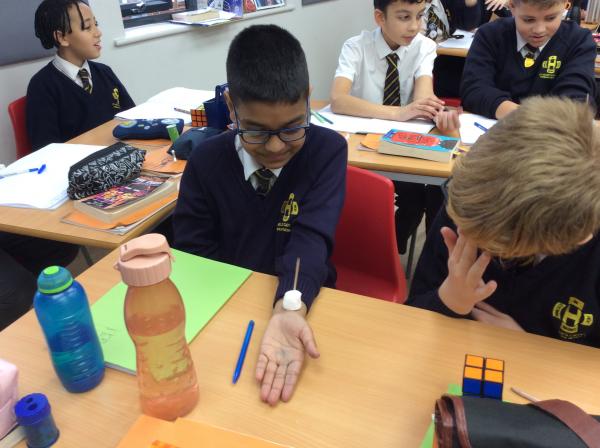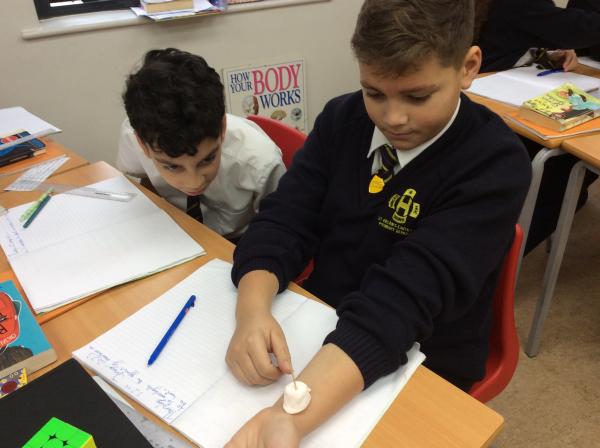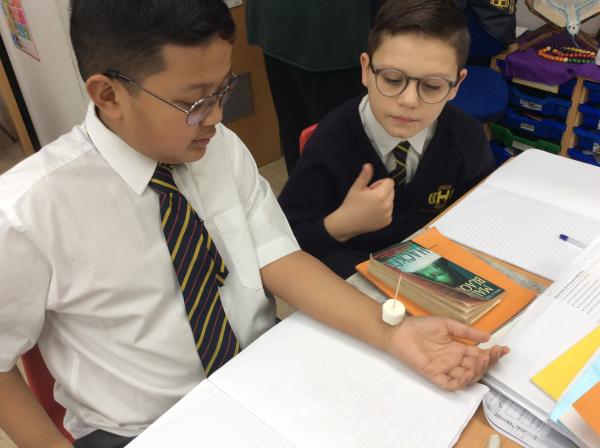 Shopping, cooking, preparing and eating stir fry
Year 6 enjoyed a visit to Sainsburys this week, comparing prices and weights of our ingredients. They returned to school, preparing their ingredients, cooking together and sitting down to share a stir-fry together. The children and some lucky staff enjoyed their food, stating it tasted delicious and fabulous.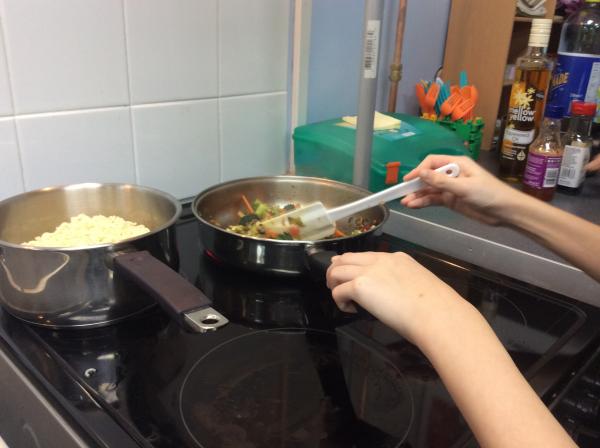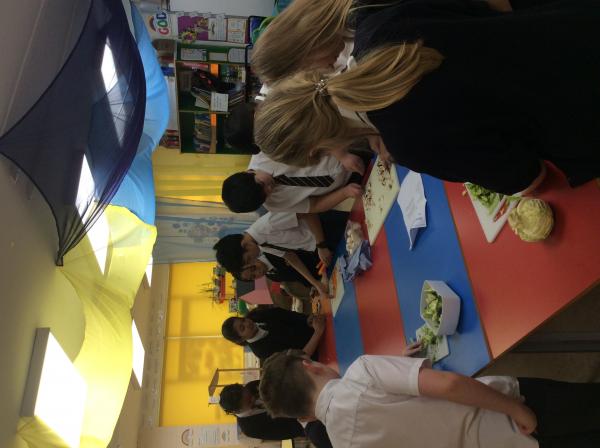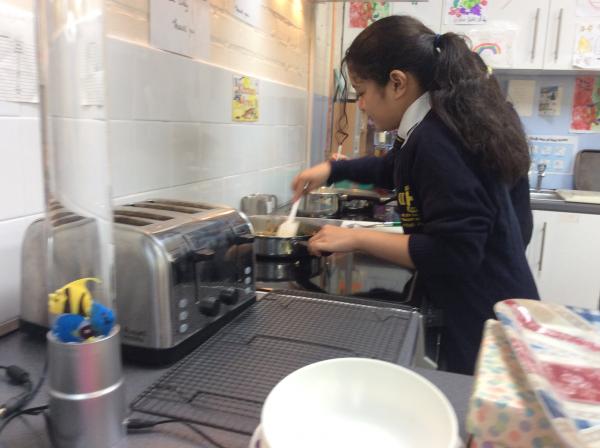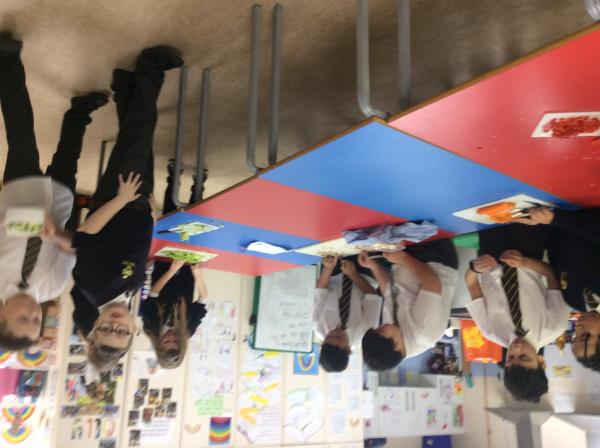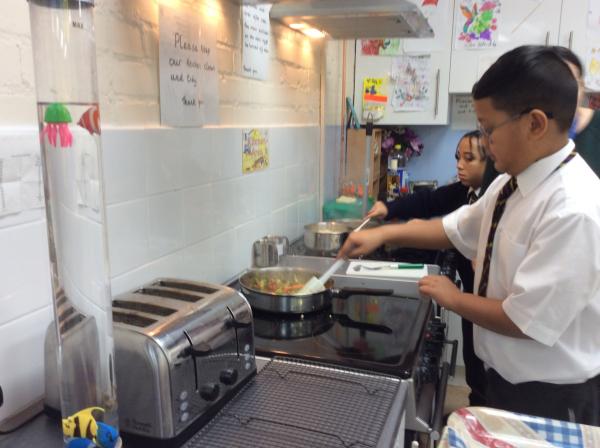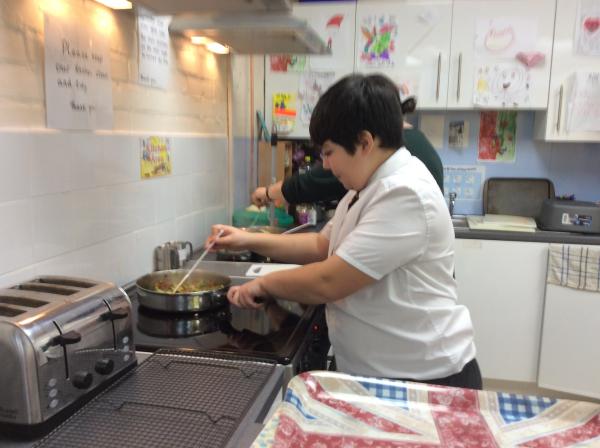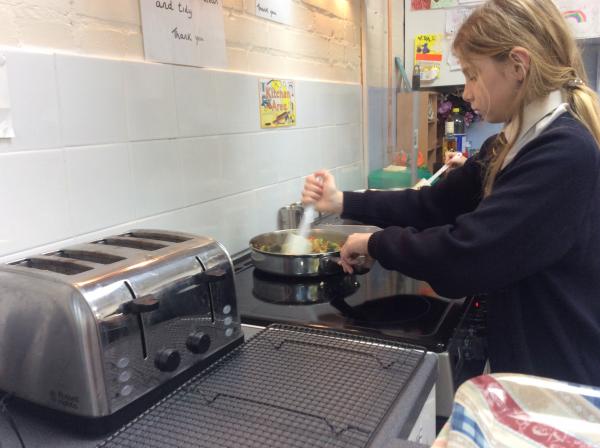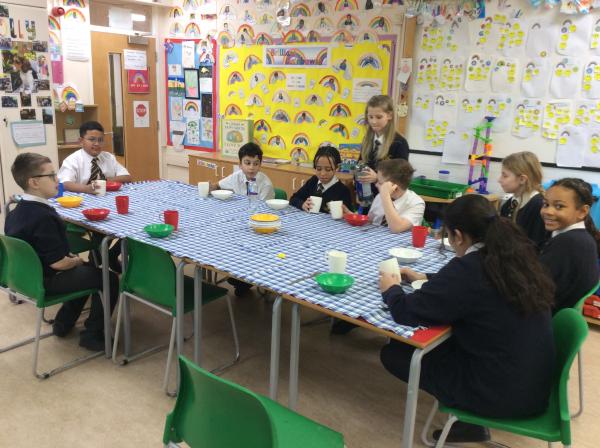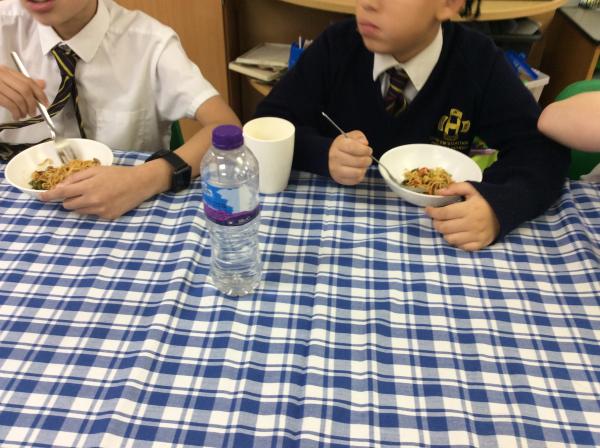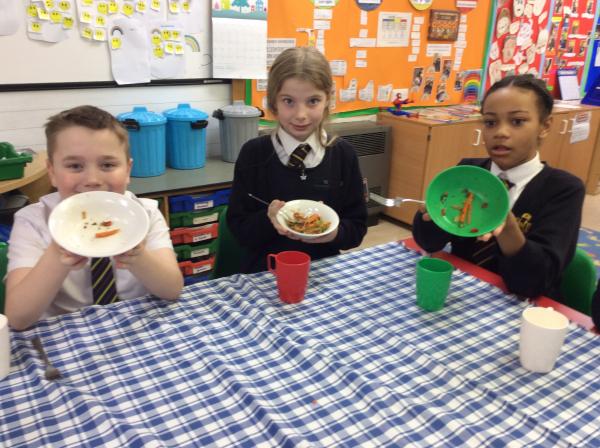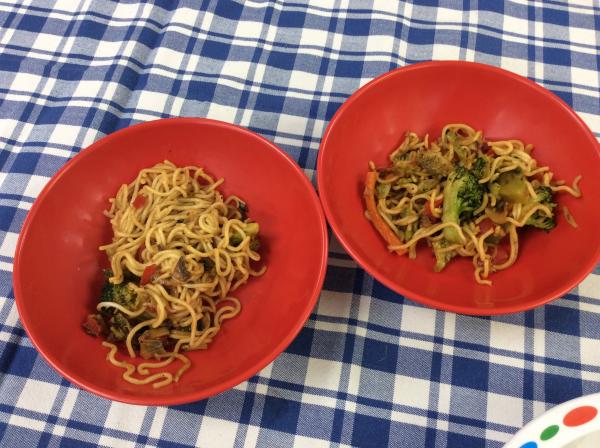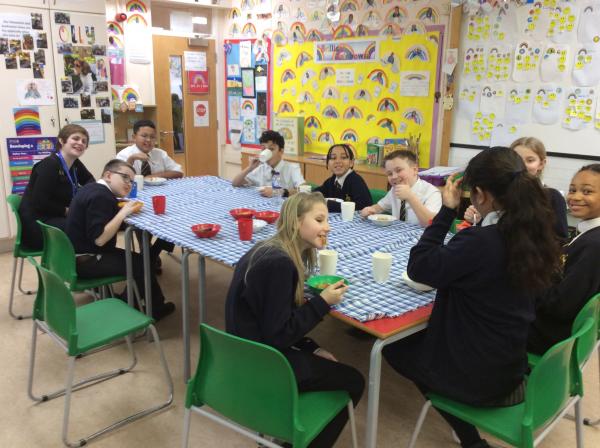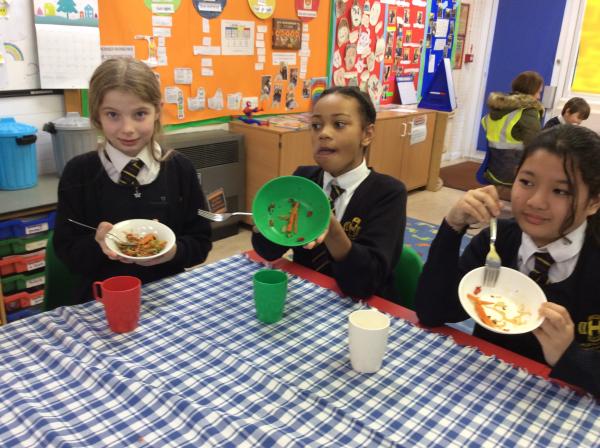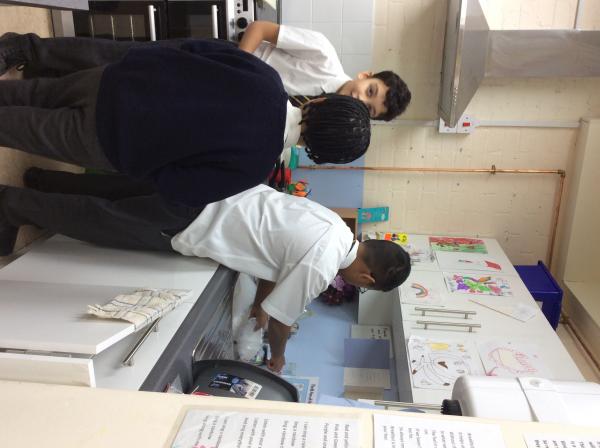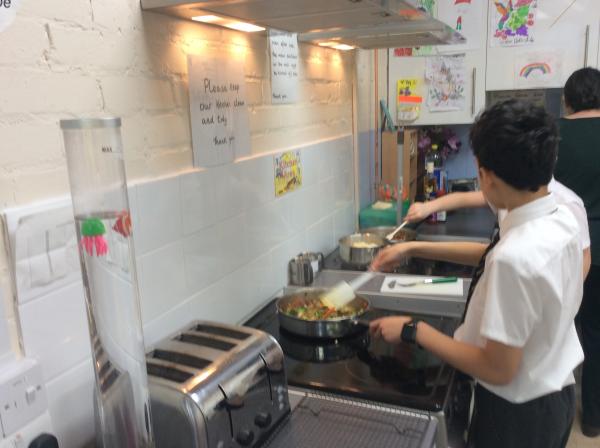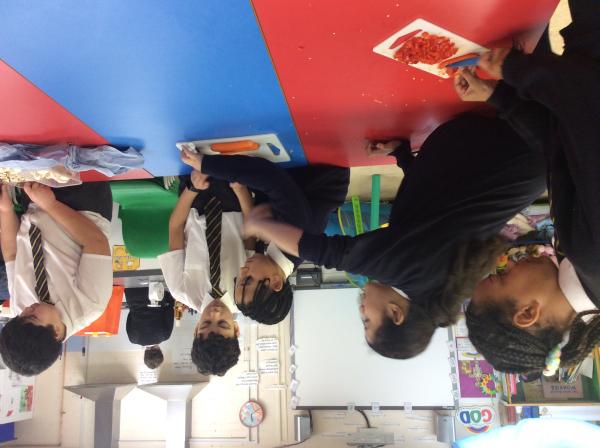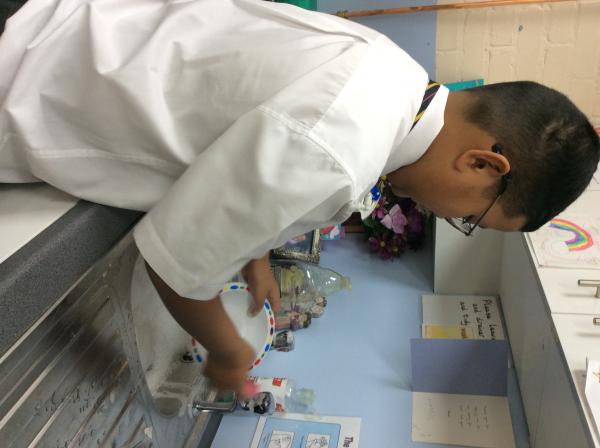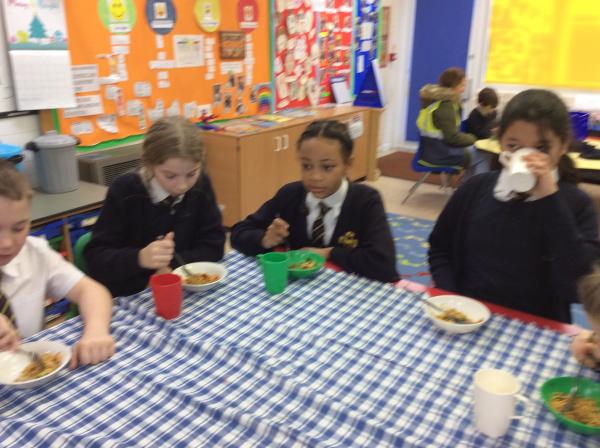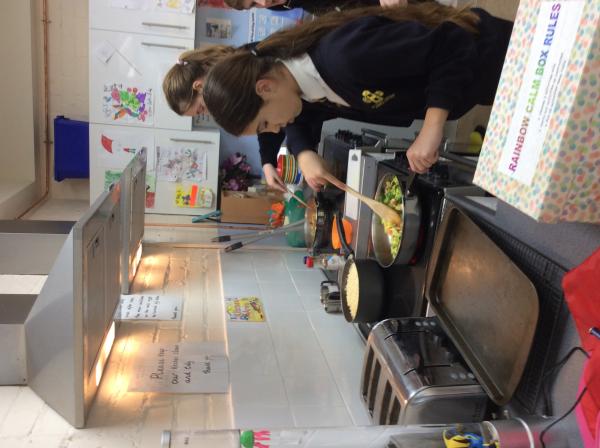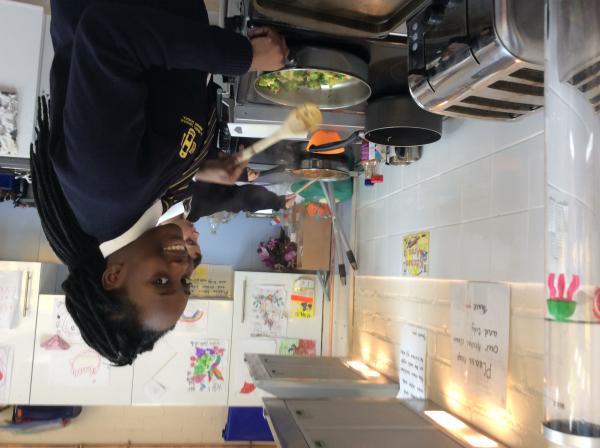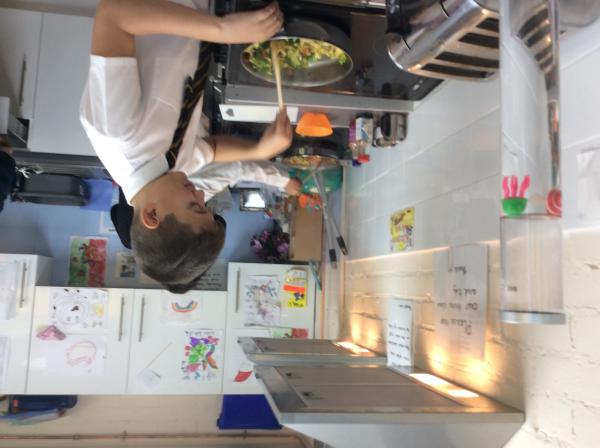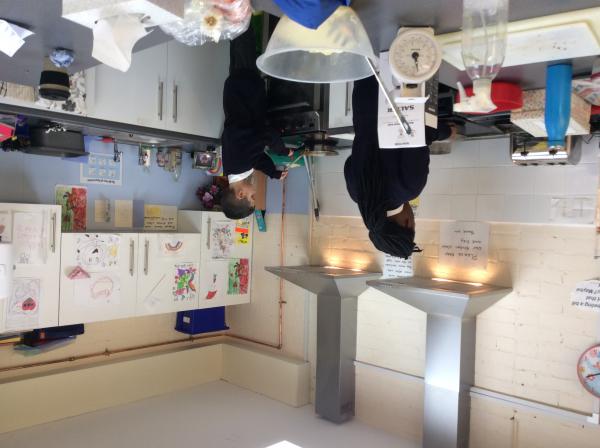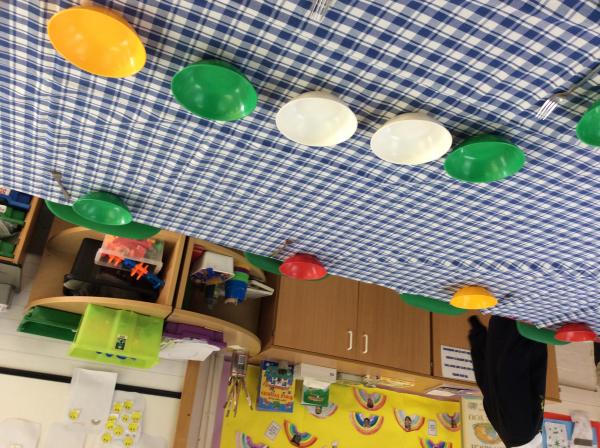 CAM Toys
Year 6 enjoyed making their CAM toys today, they overcame many challenges along the way. Some had more success than others, some need a little more time to finish but all were able to suggest improvements and changes they would make!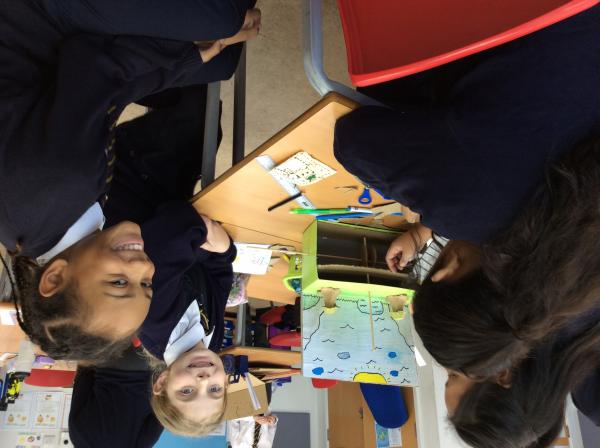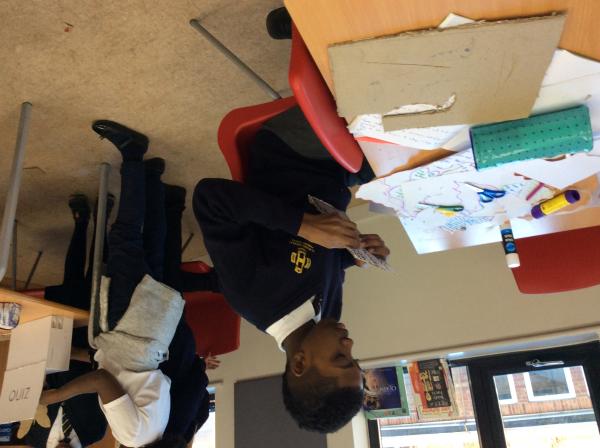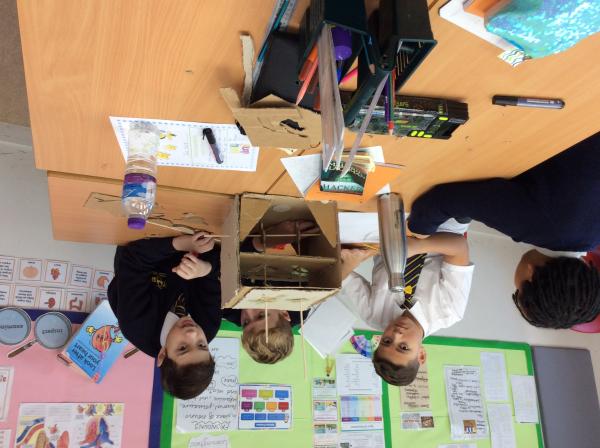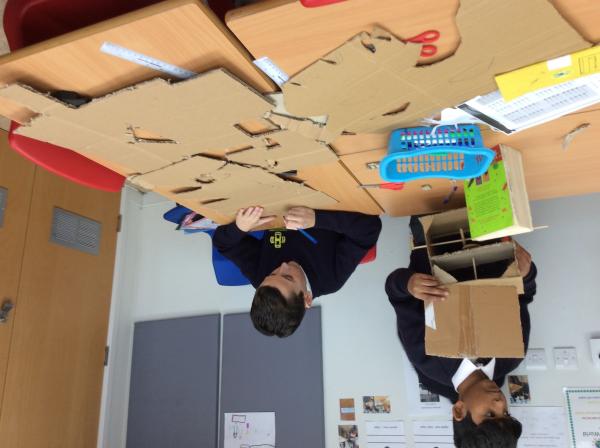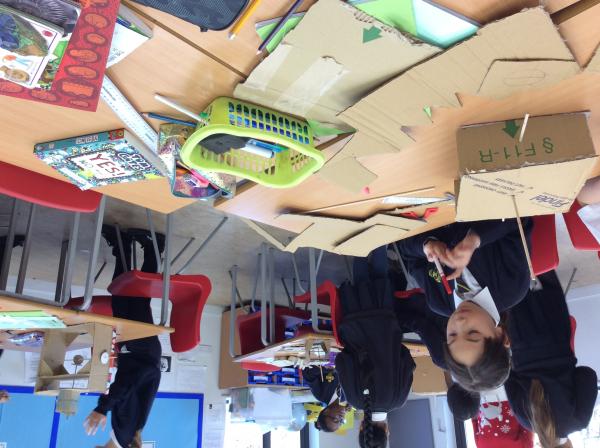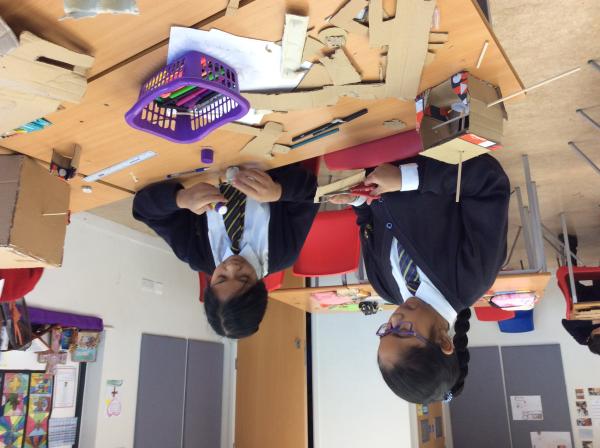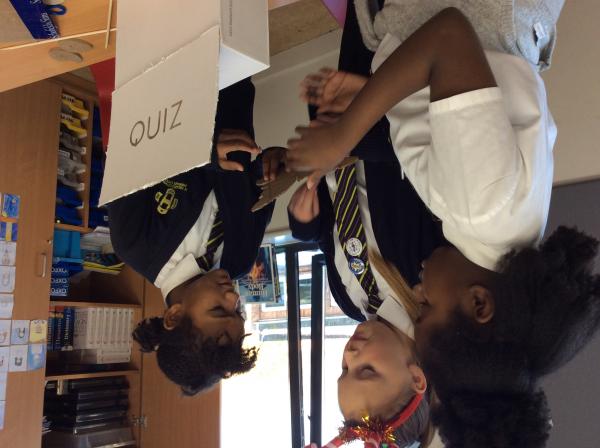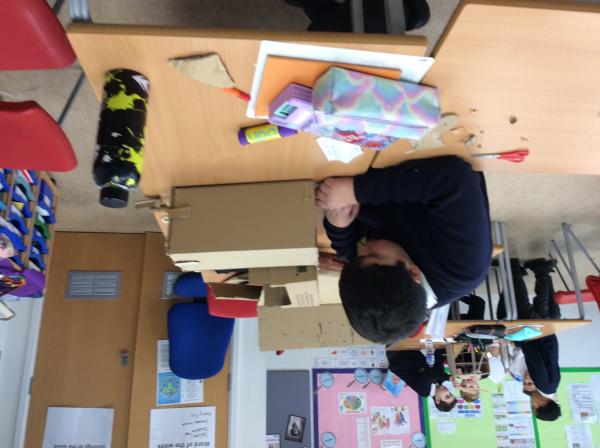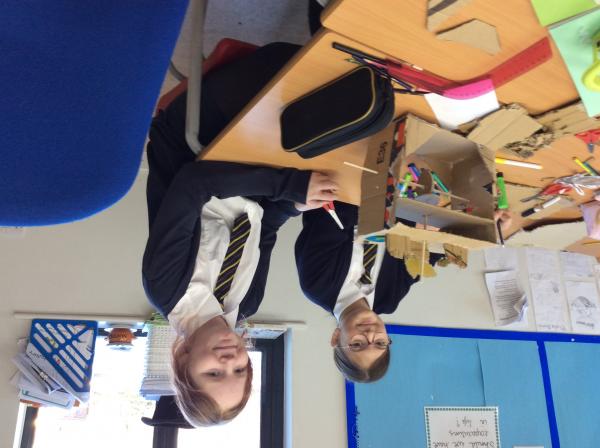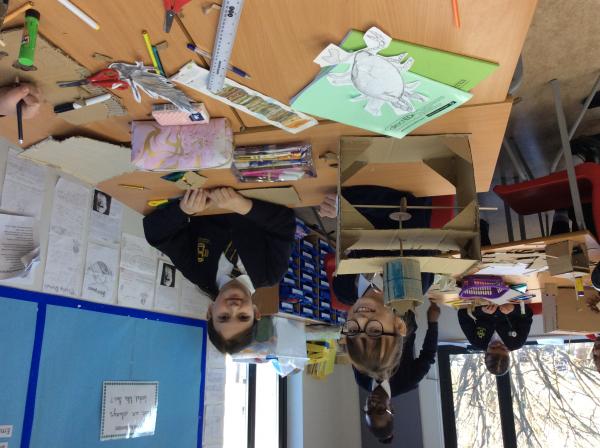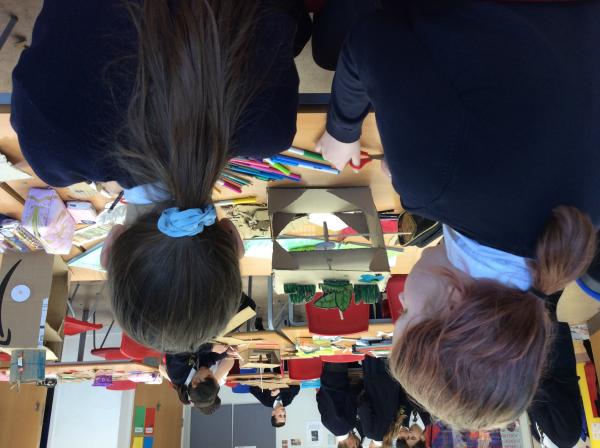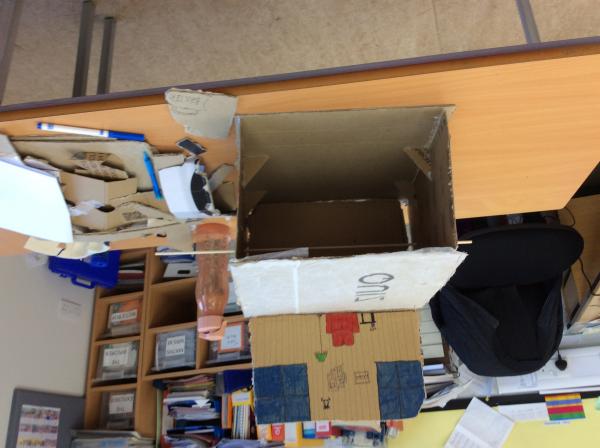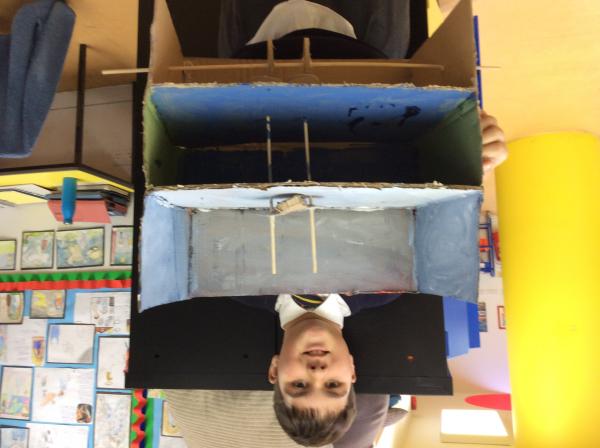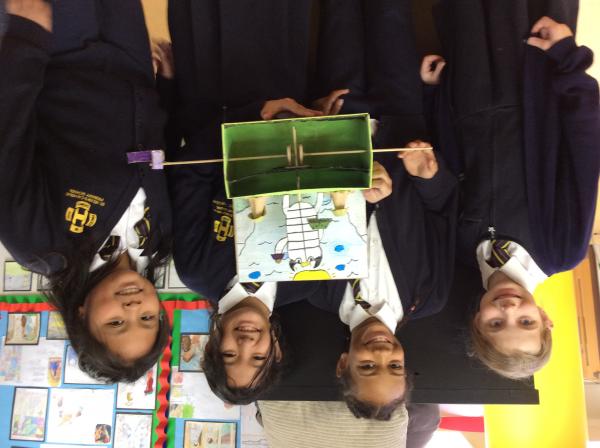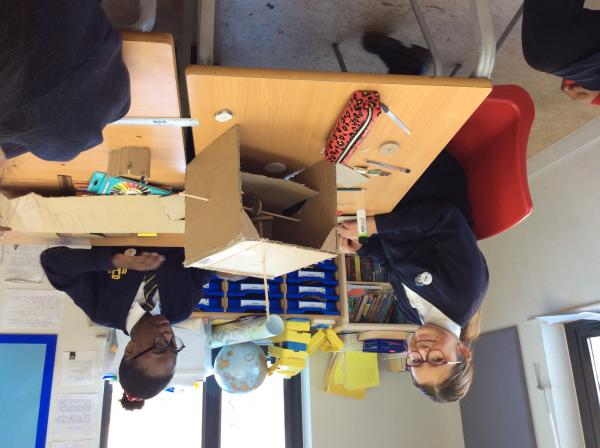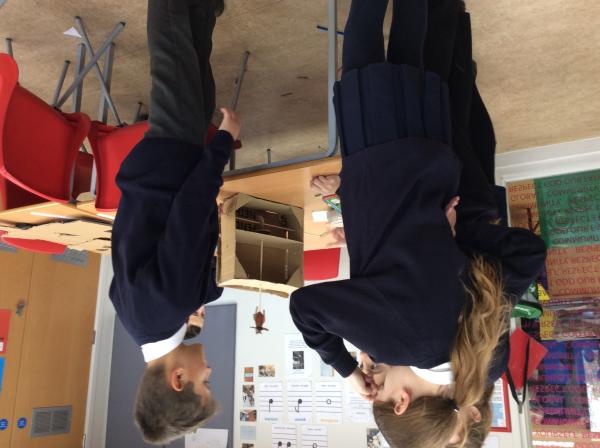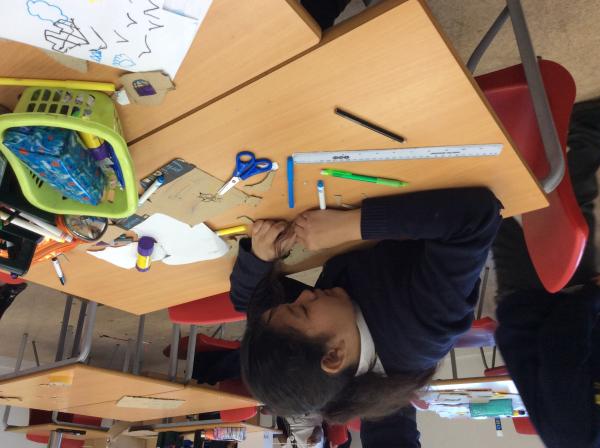 Intake Farm
During the course of this term, Year 6 have, every fortnight, been talking to a farmer. Carl owns Intake Farm in North Yorkshire. During our zoom calls, we have covered many topics - sowing seeds, harvesting sugar beet, tractor maintenance, life as a farmer, life on the farm, village life, nativity services, snowmen trials, rearing cattle, looking after sheep, geese and goats. The children have been able to ask questions and have learnt many facts regarding a farmer's life. These calls will continue next year when we will discuss food - from farm to plate and keeping healthy. A huge thank you to Intake Farm from Year 6 for these informative chats!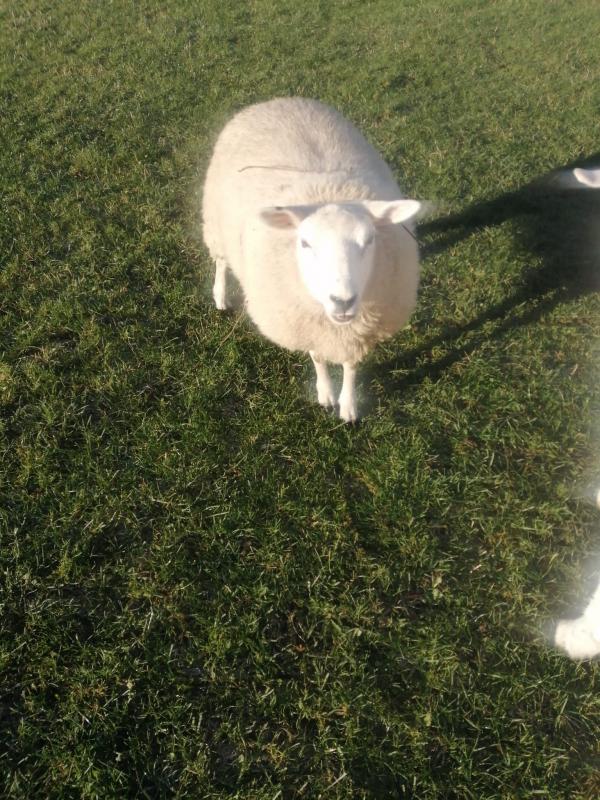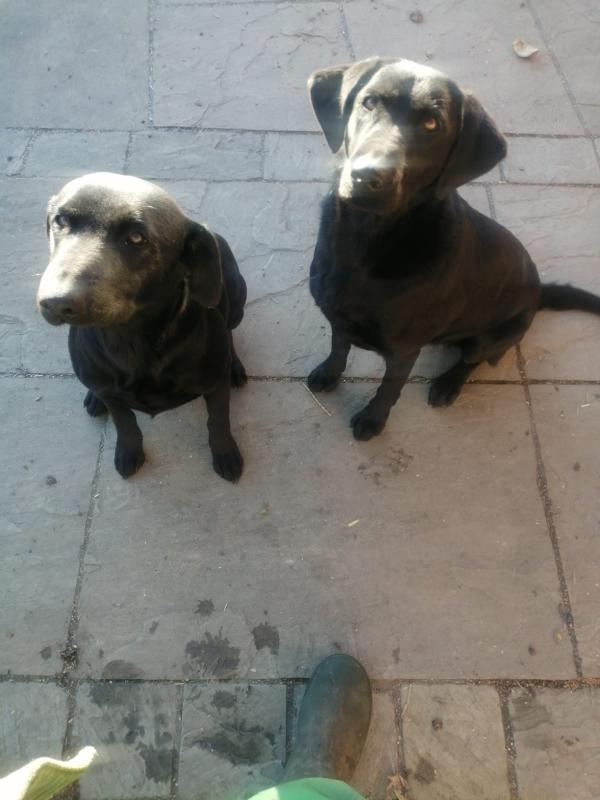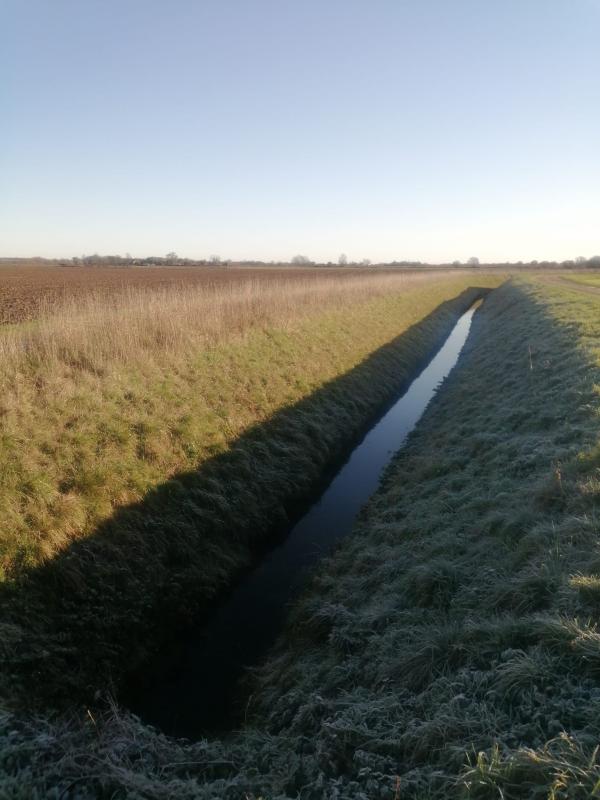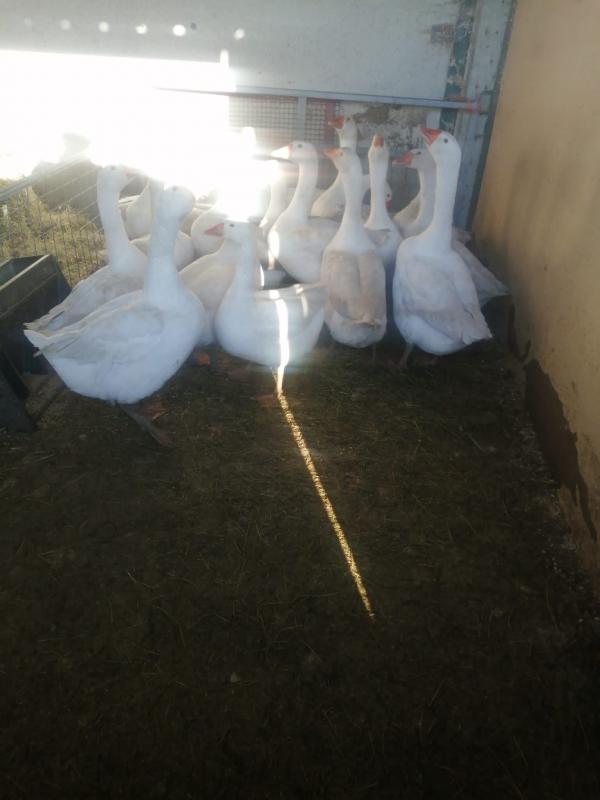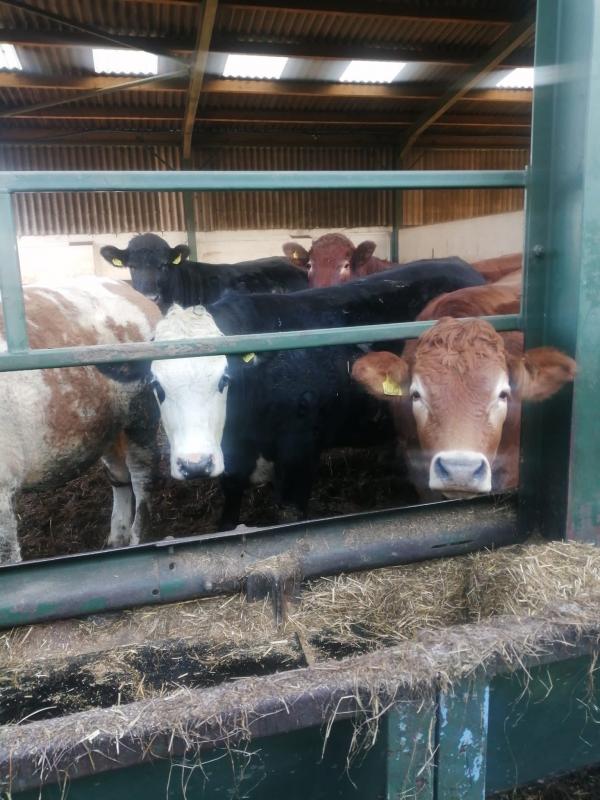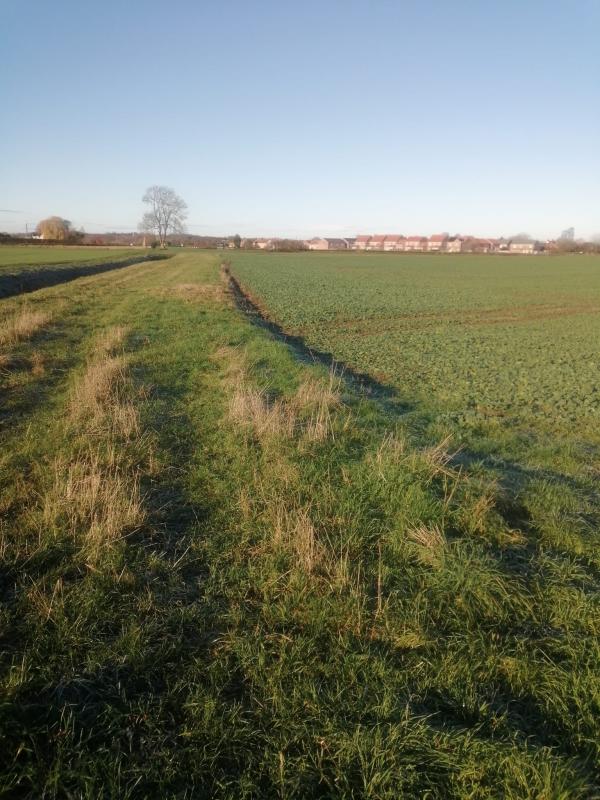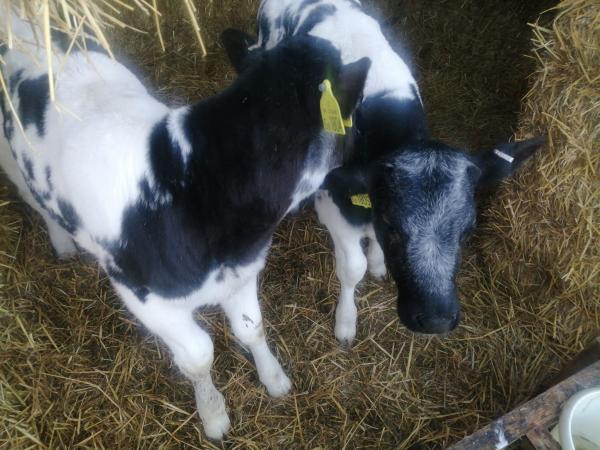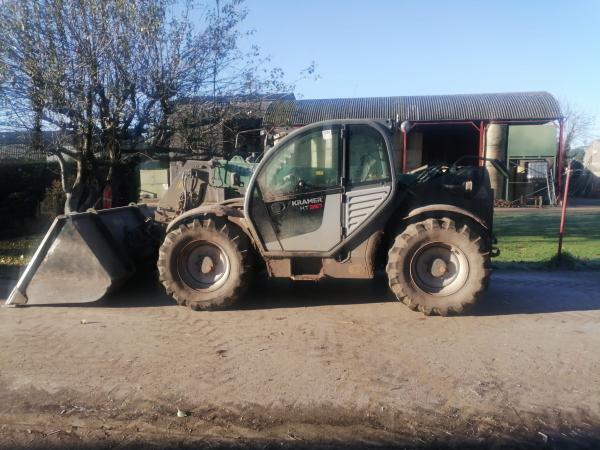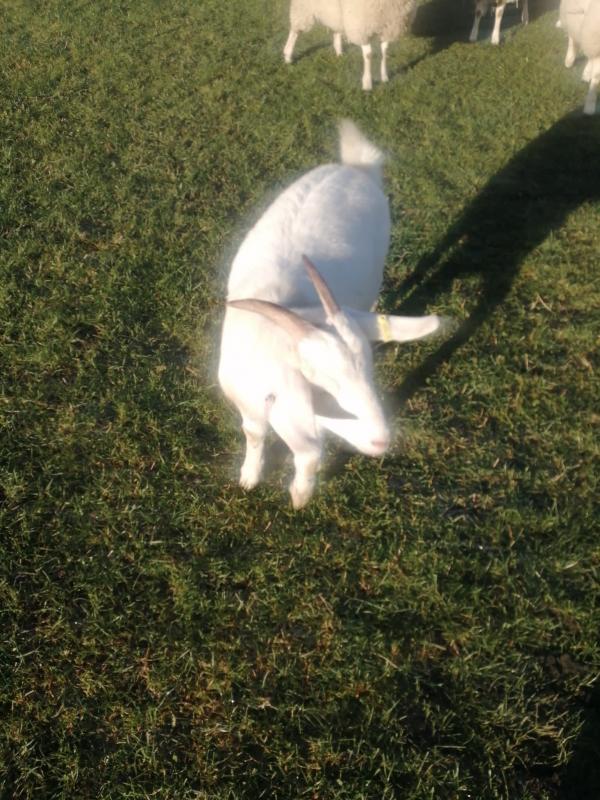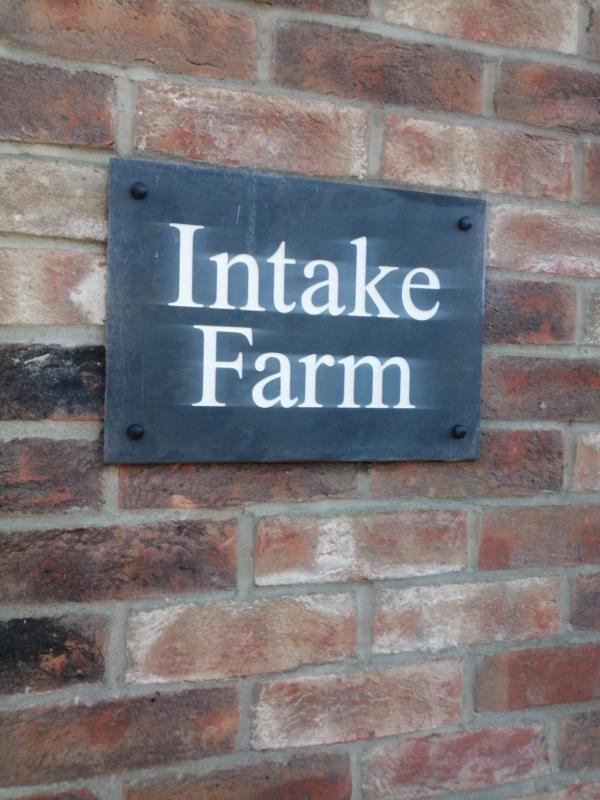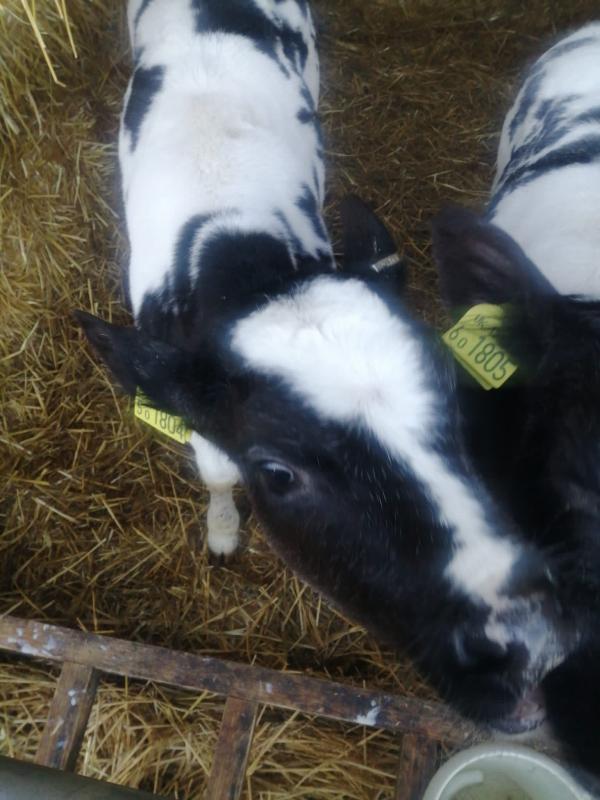 Synagogue Visit
Year 6 enjoyed their visit to the synagogue. They were shown around by Jeffrey and Jeffrey! The children were able to answer many of the questions posed and increased their knowledge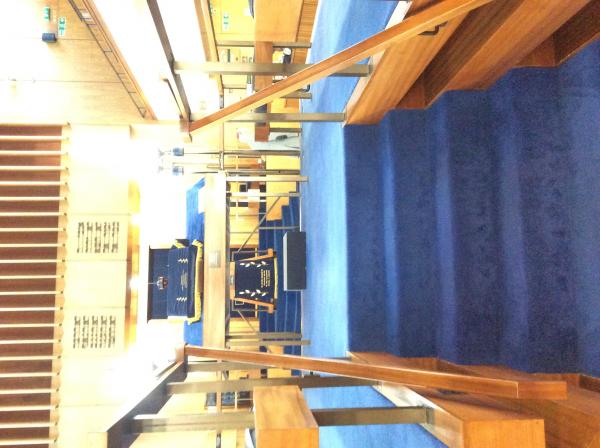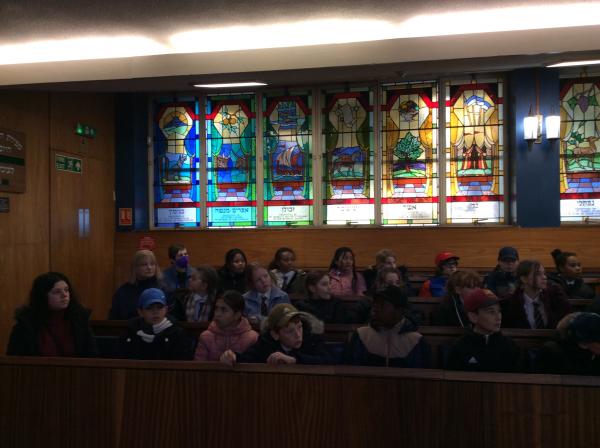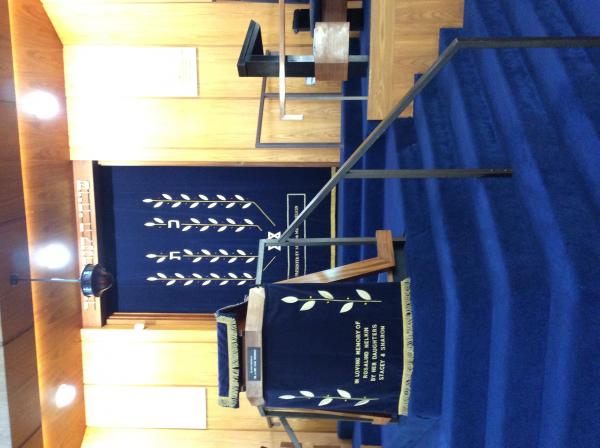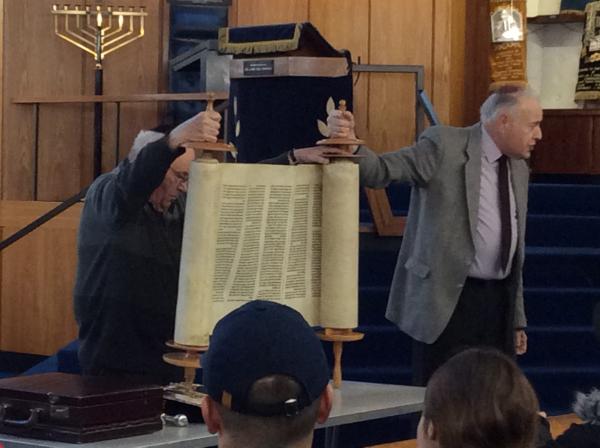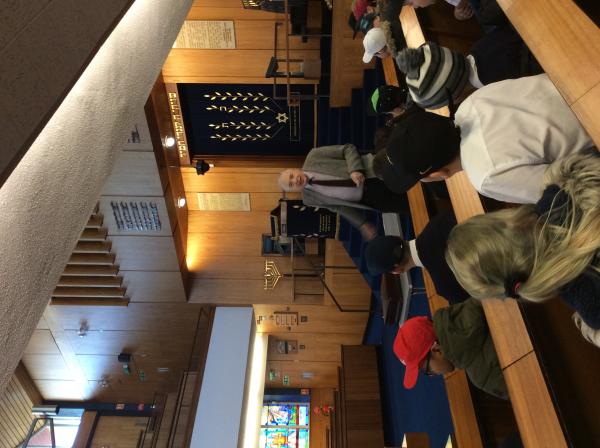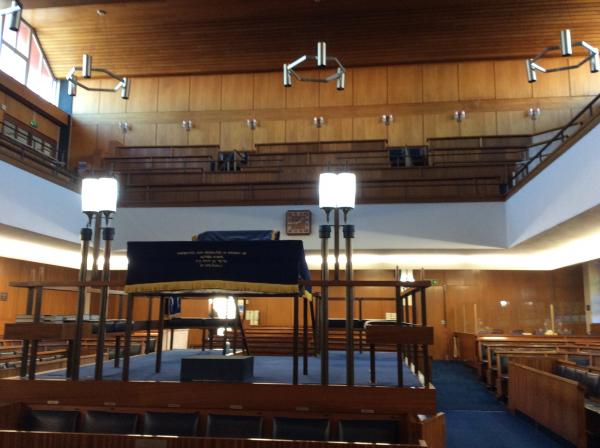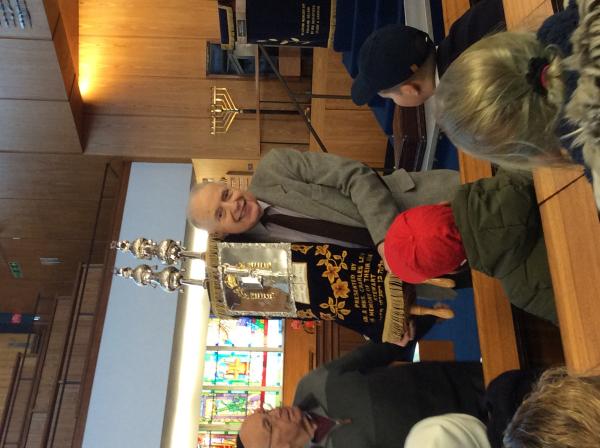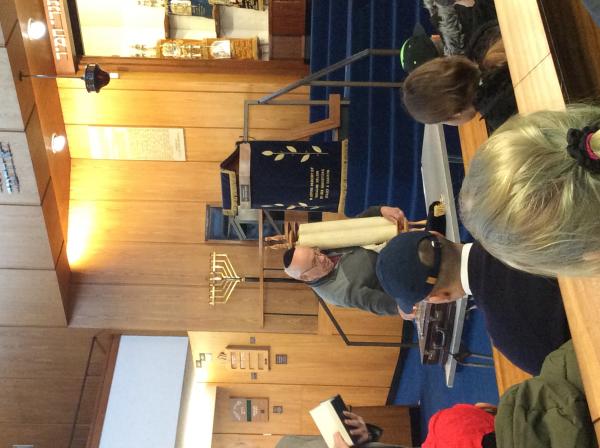 Beginning our Cam Toys
Today, year 6 began to make their Cam Toys. They have researched and designed some. Now the making process begins. many changes/improvements and adaptations have already been made. Look out later this week for the finished versions!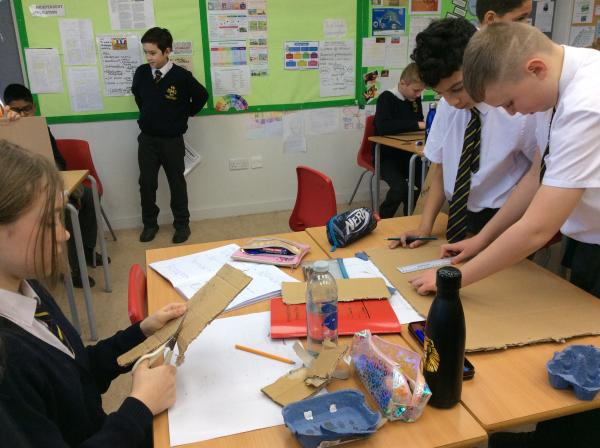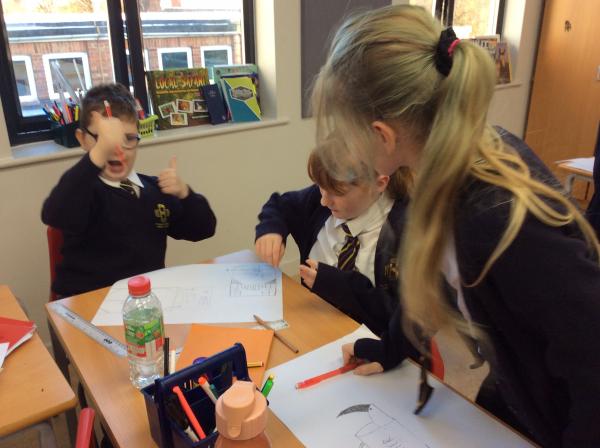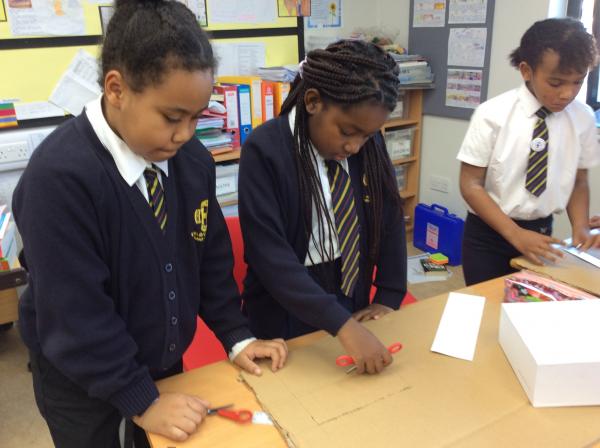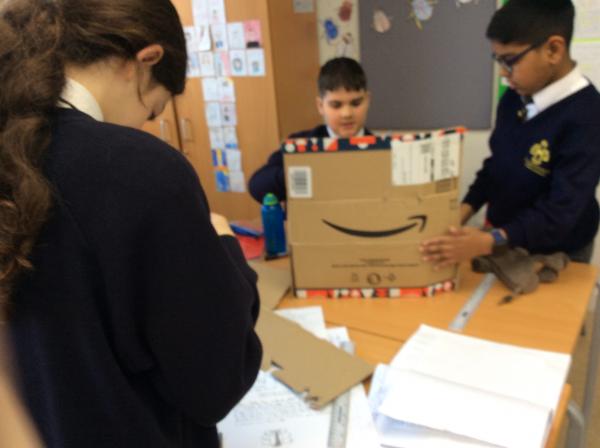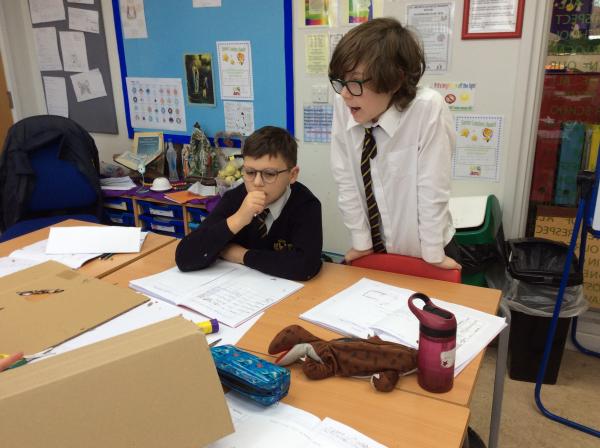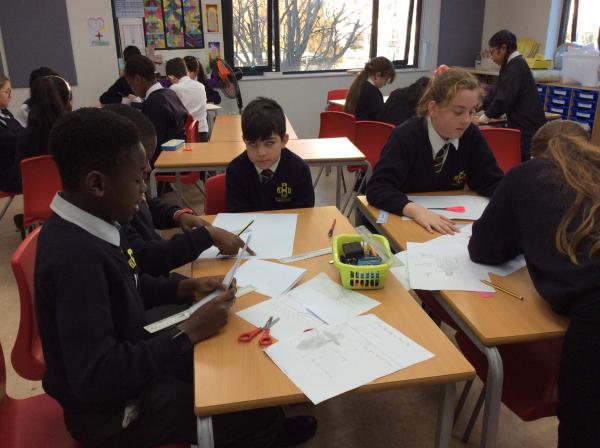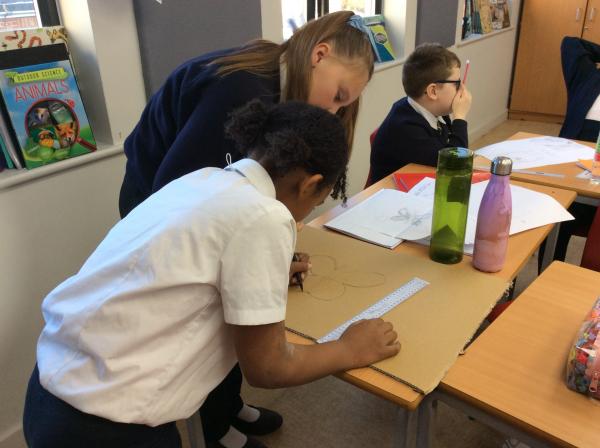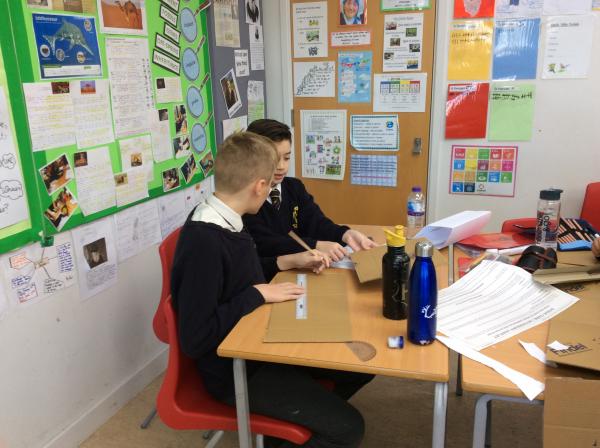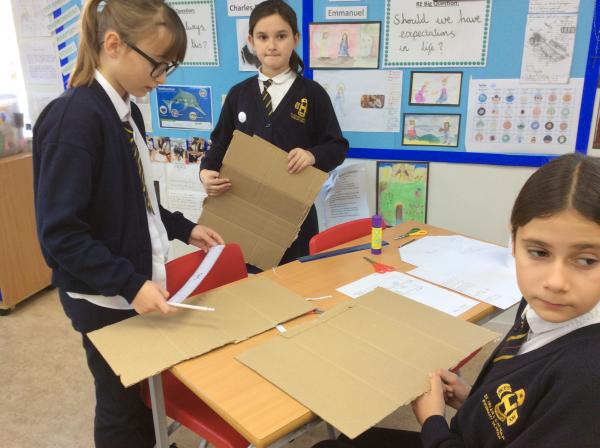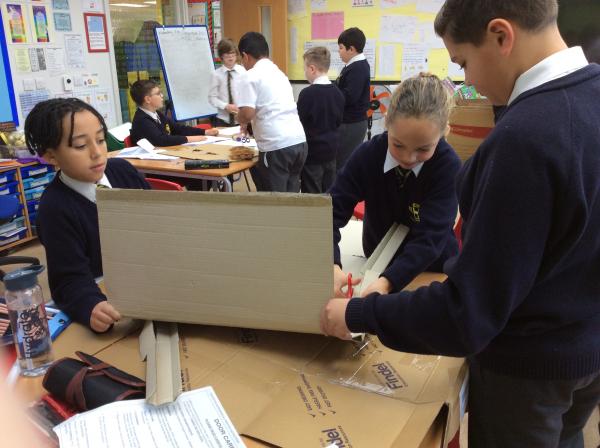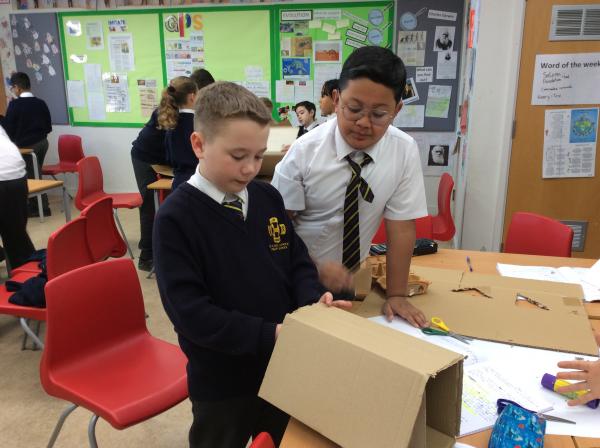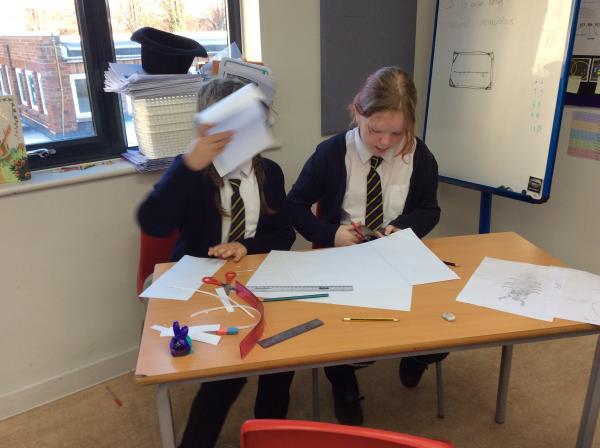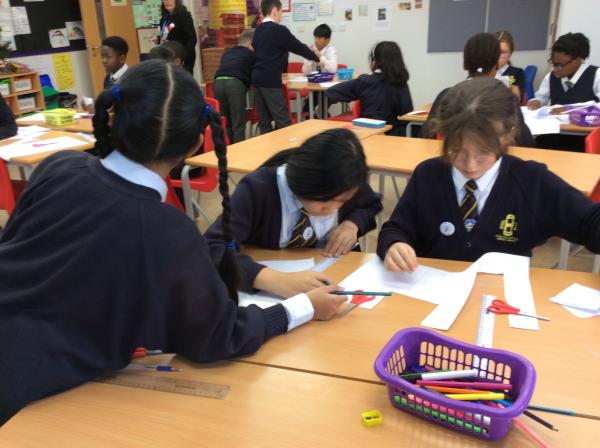 Now's the Time for Change
Today, some of Year 6 received a workshop from Now's the Time for Change from Tracy and Kelly, funded by the NHS. The children participated in various activities discussing and improving their resilience. All the children involved said how much they had enjoyed it and were given so many ideas for future challenges that they may face.
The rest of Year 6 participated in a similar workshop in the hall. We discussed a variety of strategies to deal with stress including meditation, praying, exercise, breathing and stretching.
A good afternoon was had by all.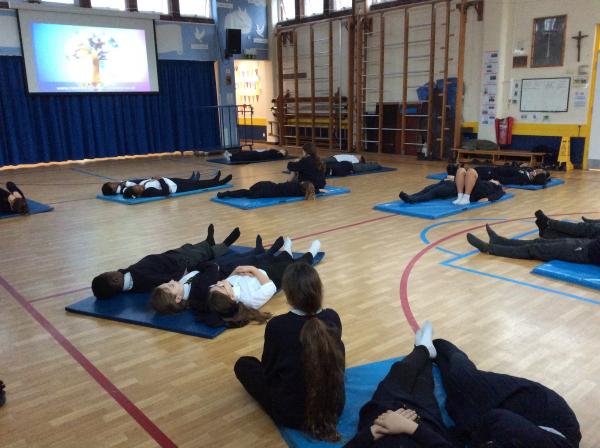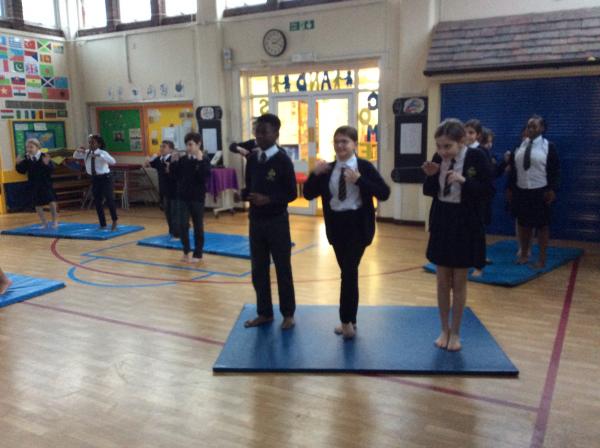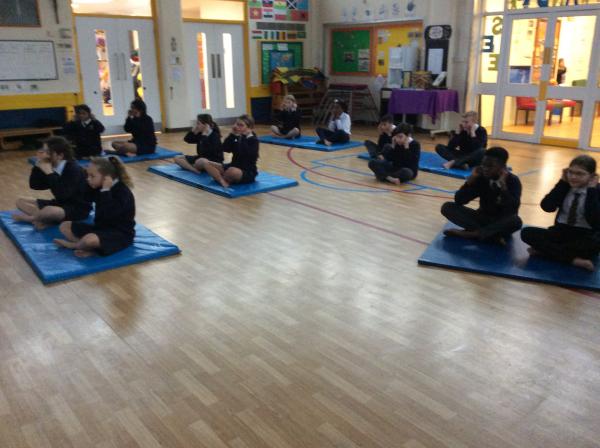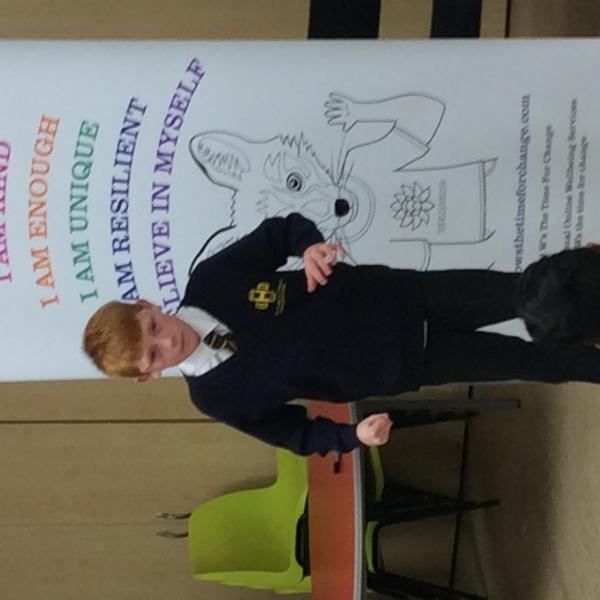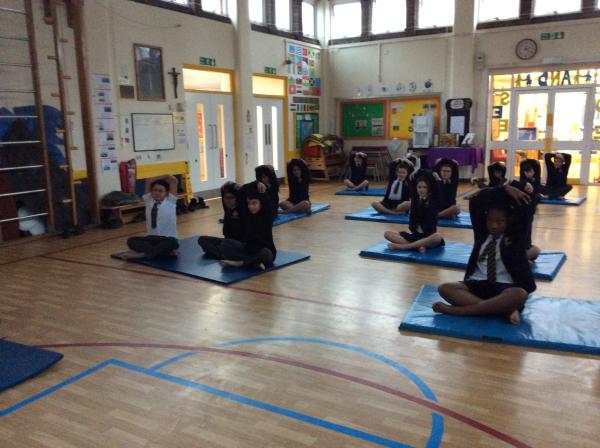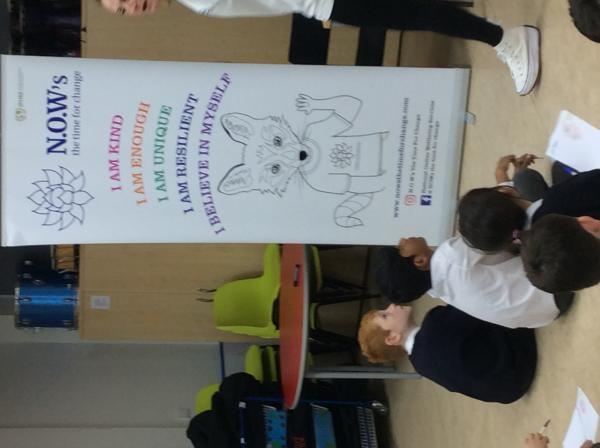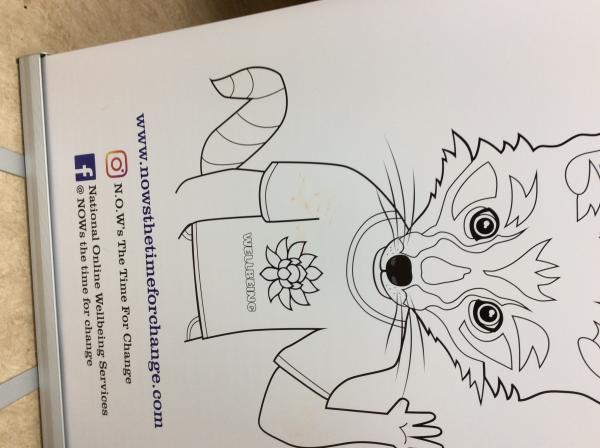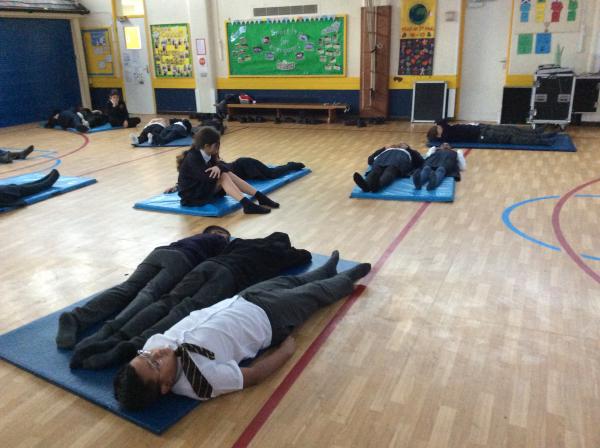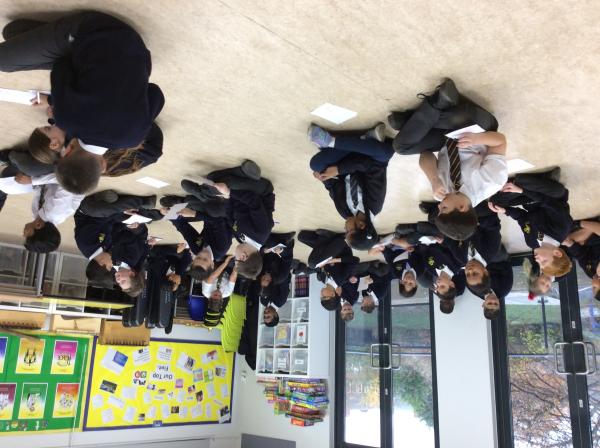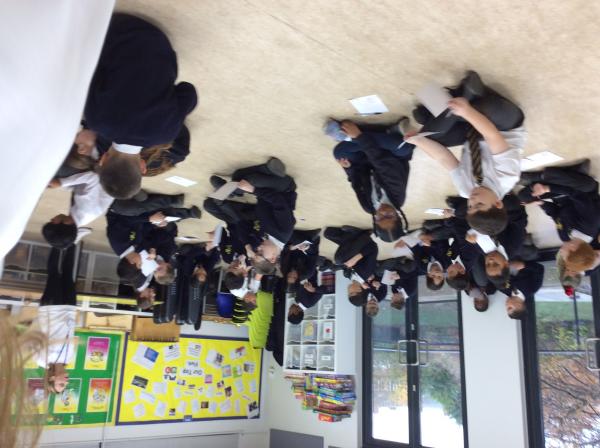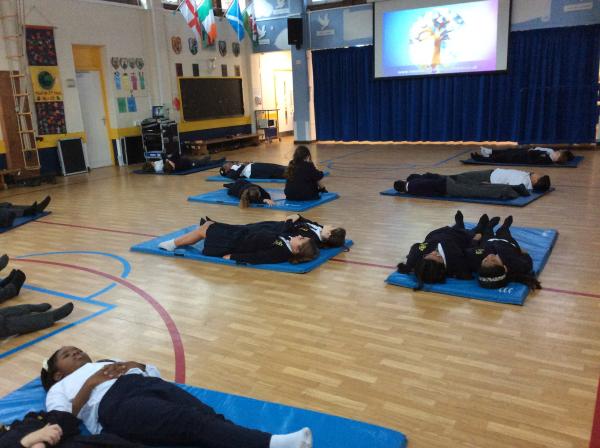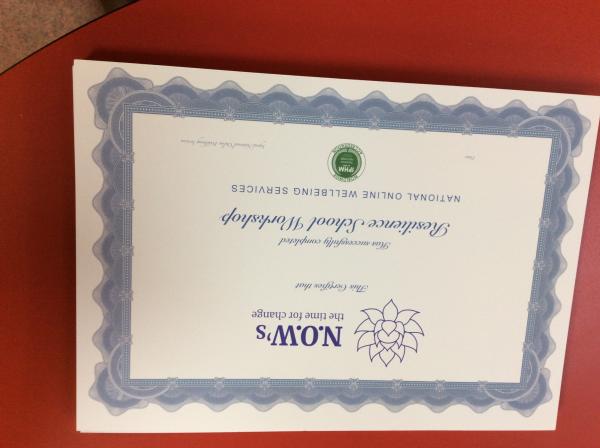 Fabulous work
Once again, Year 6 have had a busy week. They studied various artist's portrayal of The Annunciation, commenting on features, colours, contrasting light and dark, mood and style. Once this was completed, they designed their own sketch. This will be on display for Christmas very soon so watch this space for the finished versions.
Year 6 have also studied the adaptations made by a variety of animals in order to survive. This was linked to our work on Darwin and survival of the fittest.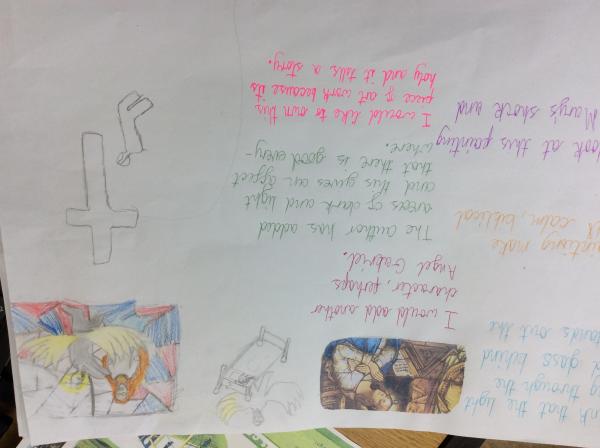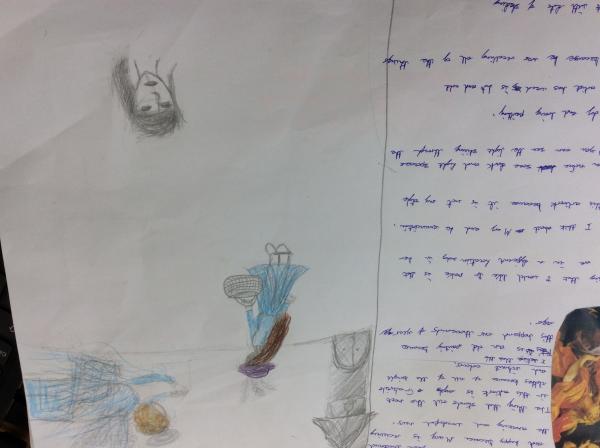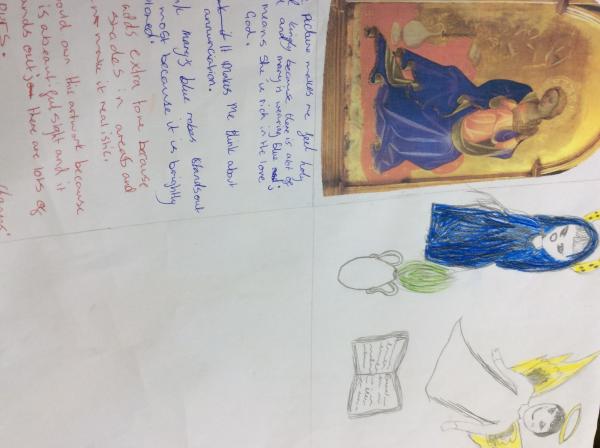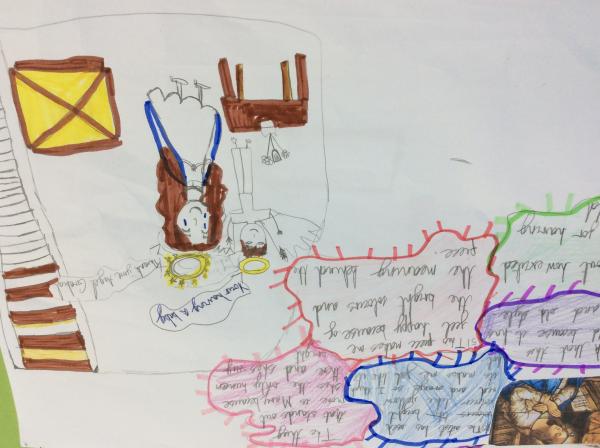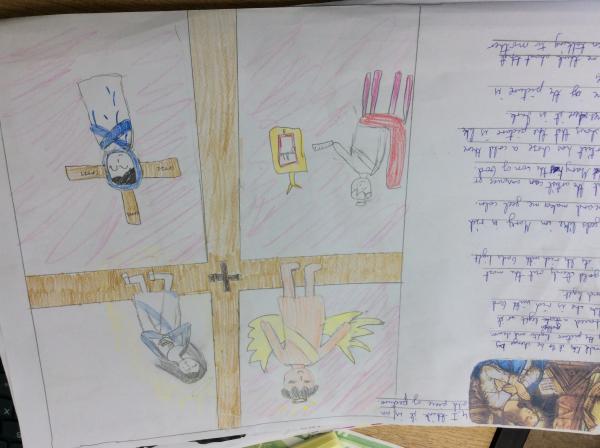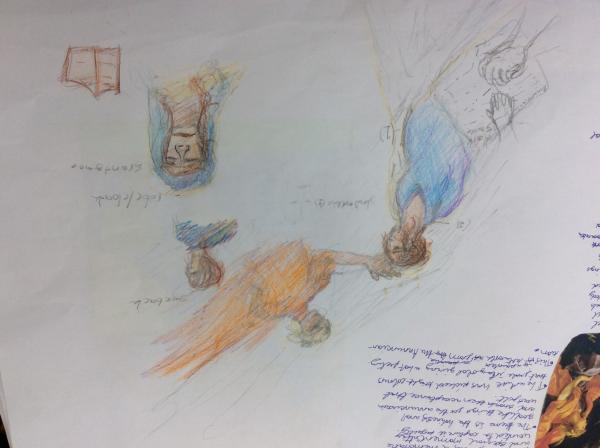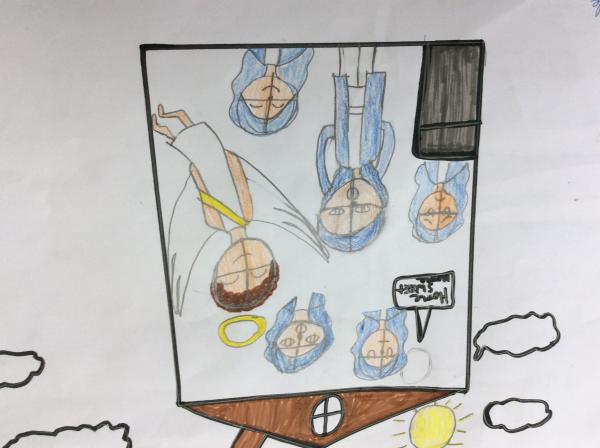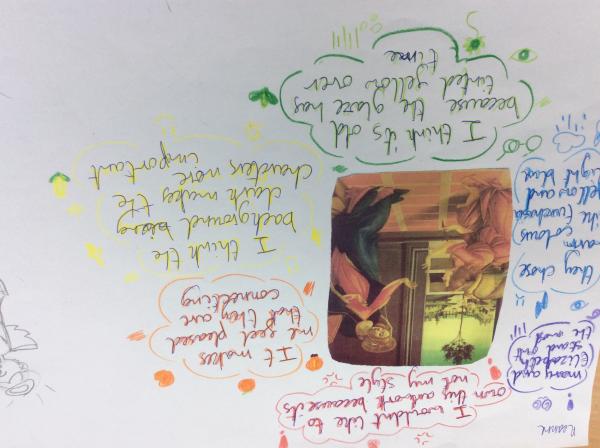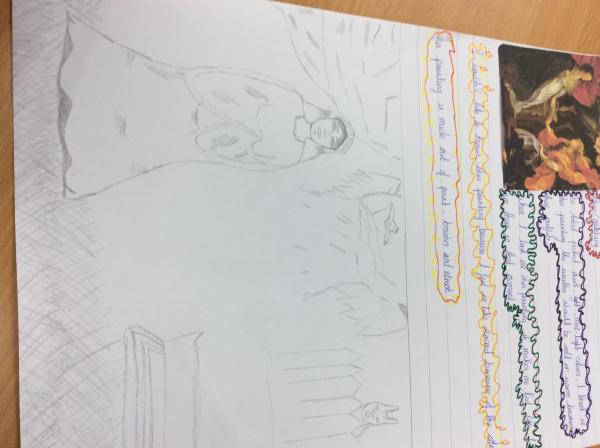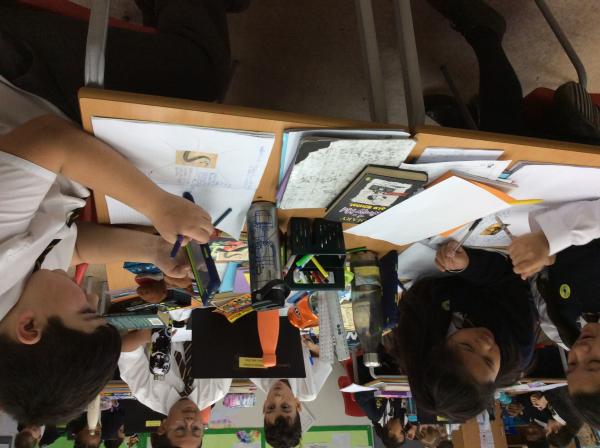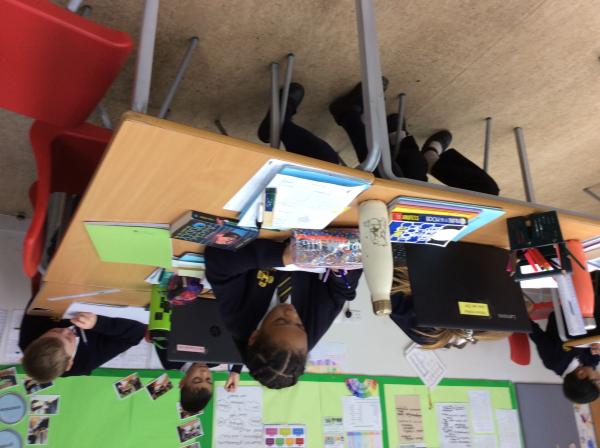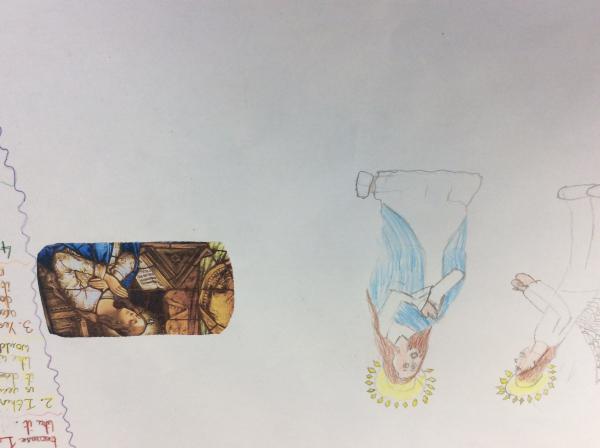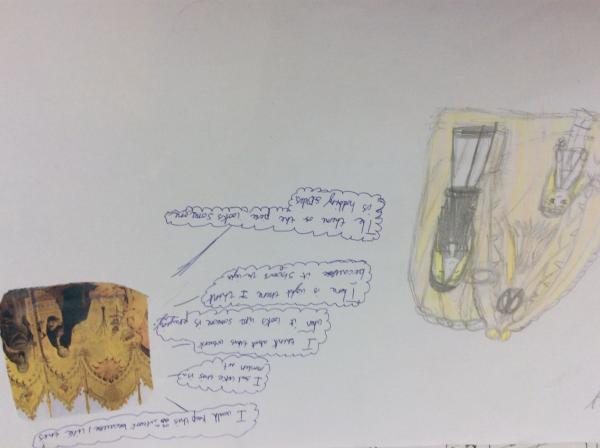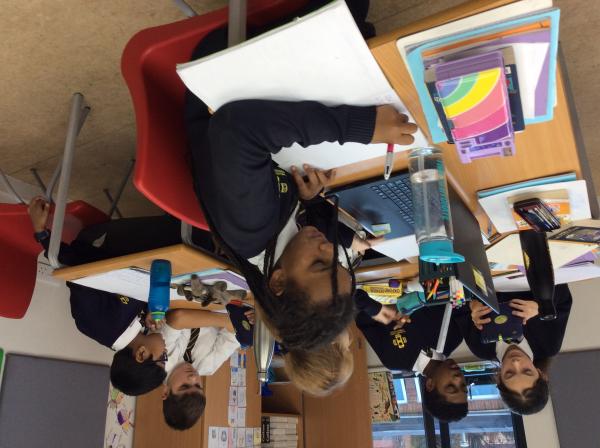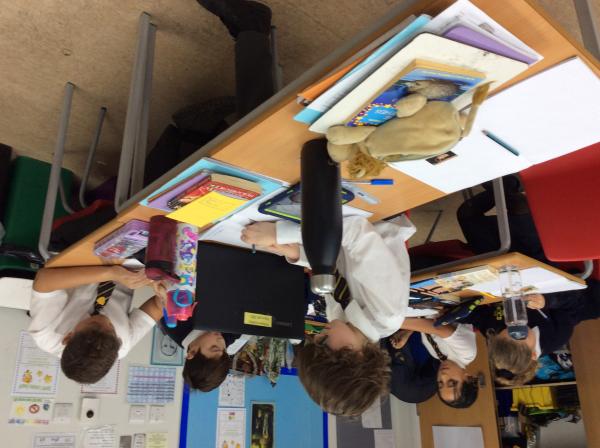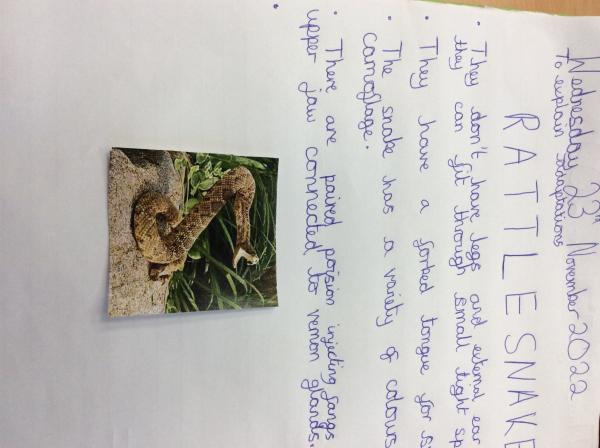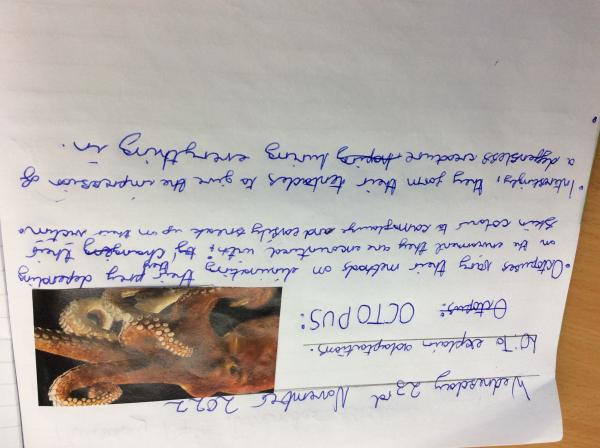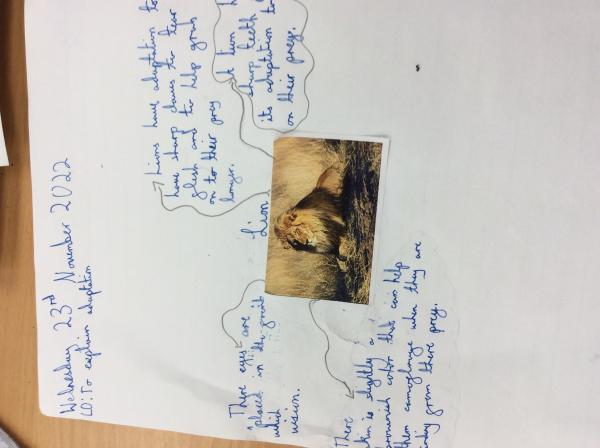 Measuring
Year 6 undertook some practical measuring today. They used scales, trundle wheels, metre sticks, rulers, jugs, cylinders to measure weight, capacity and length. Some were able to convert their units accurately. This is the start of our unit of work on measurement.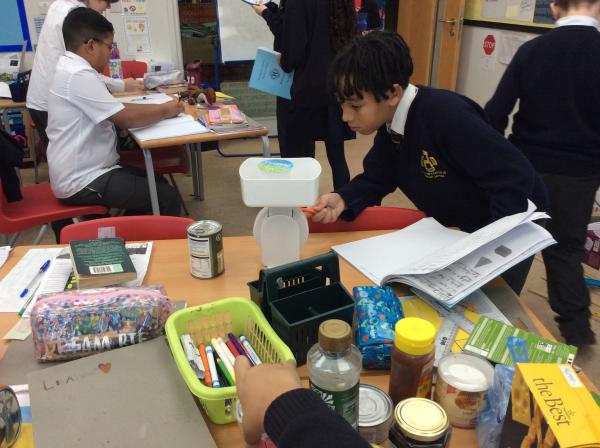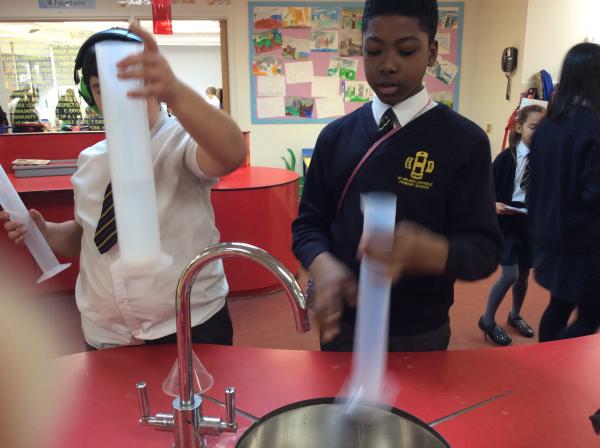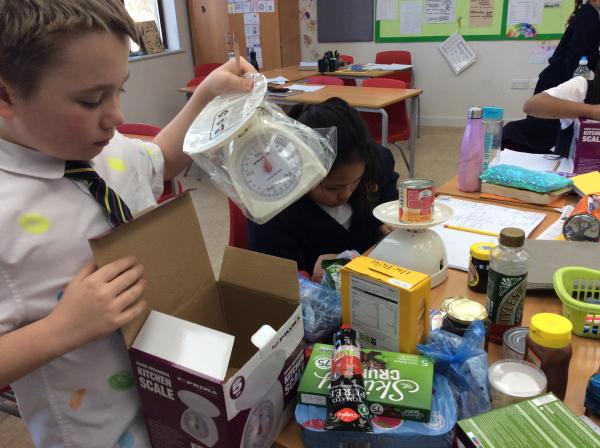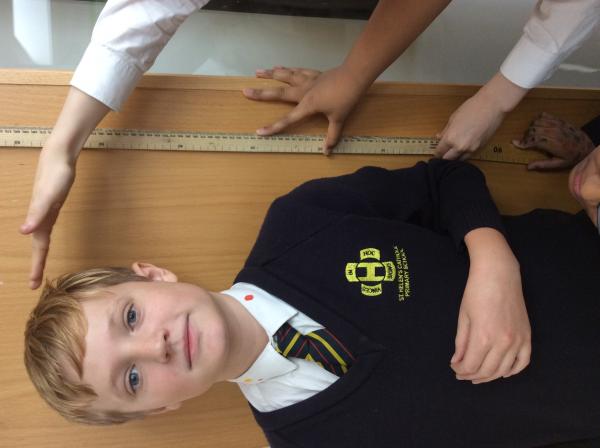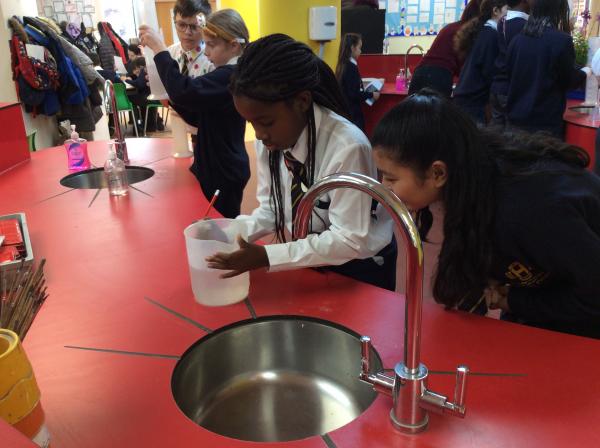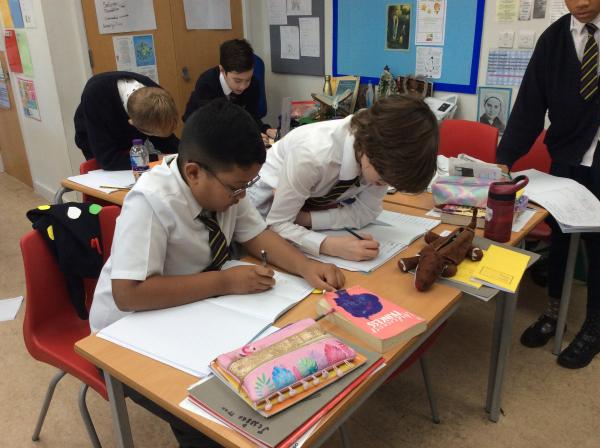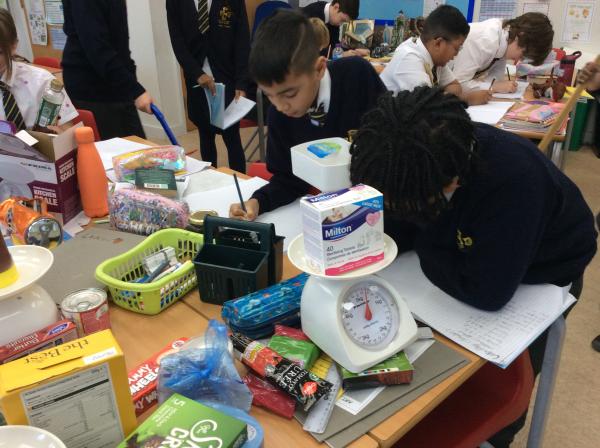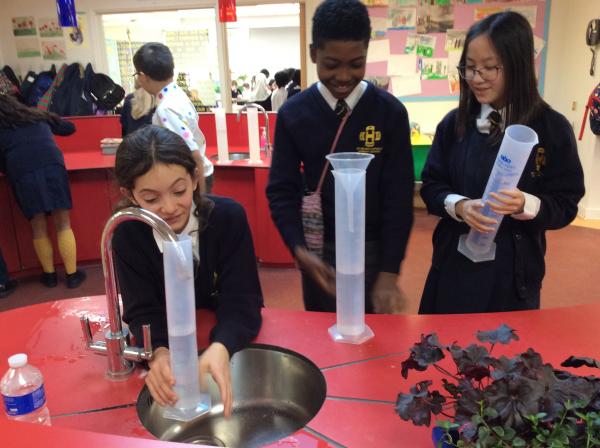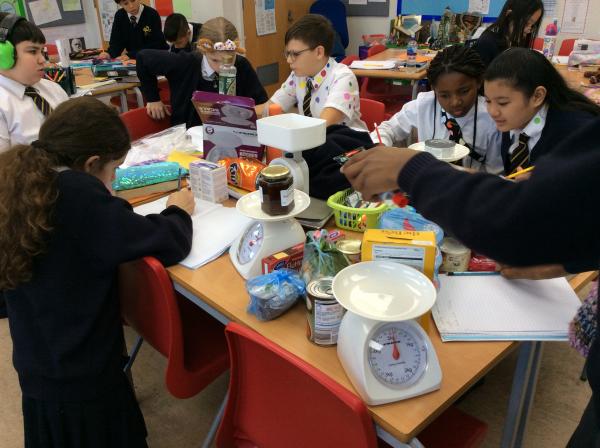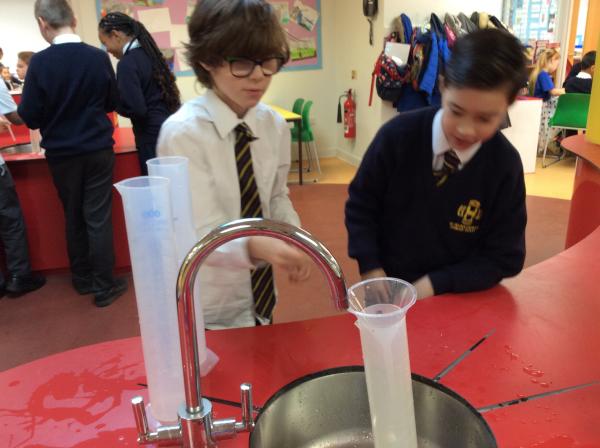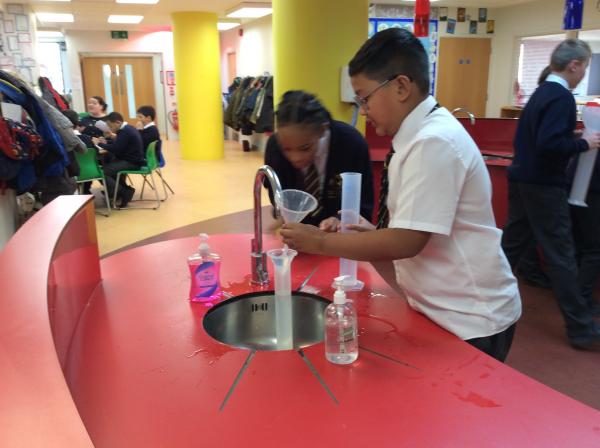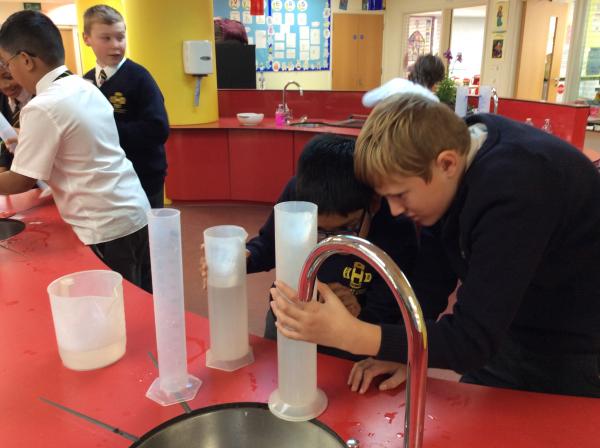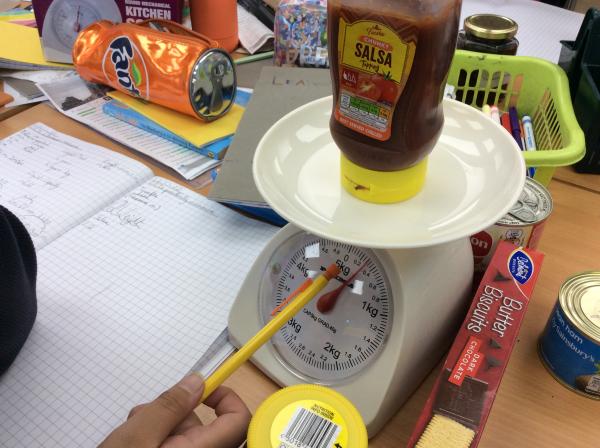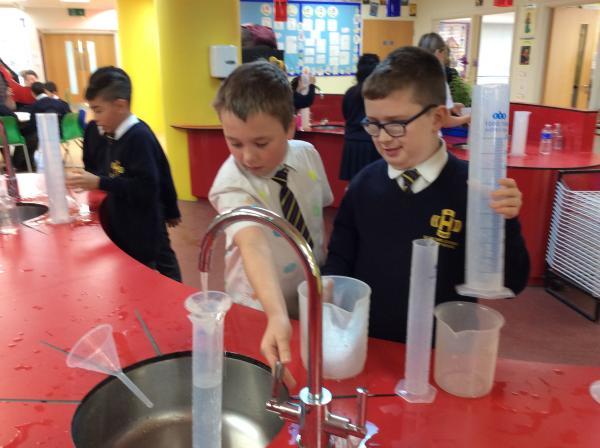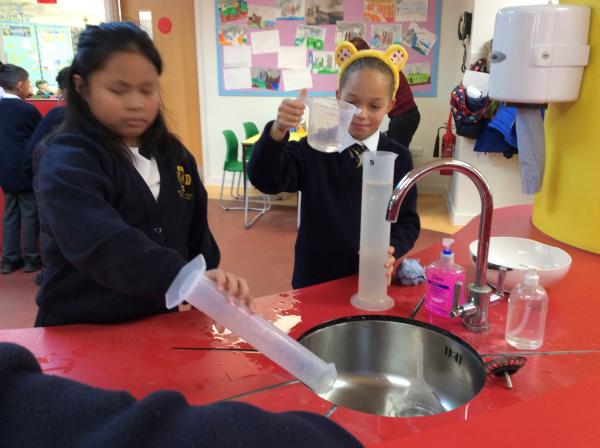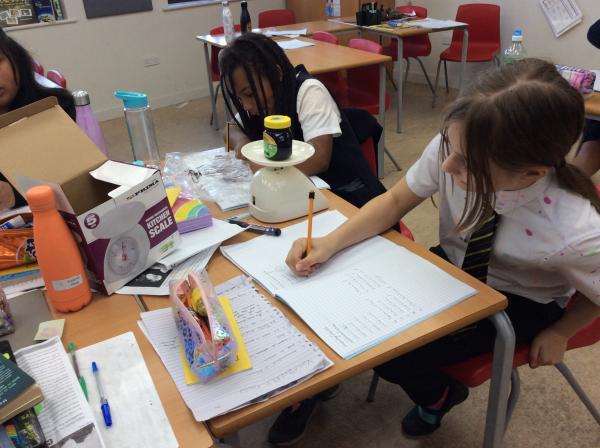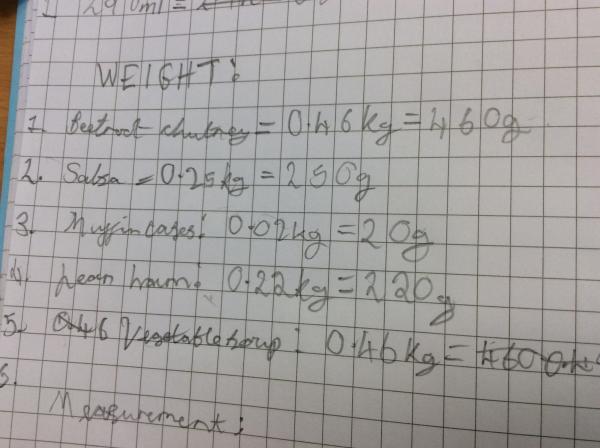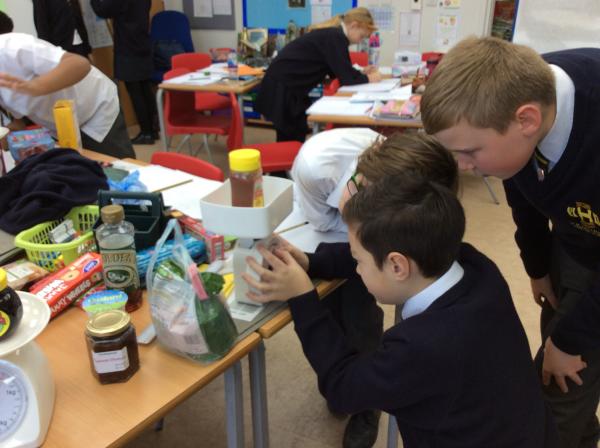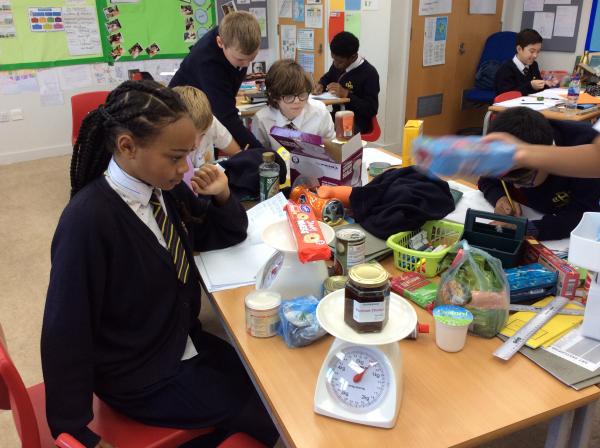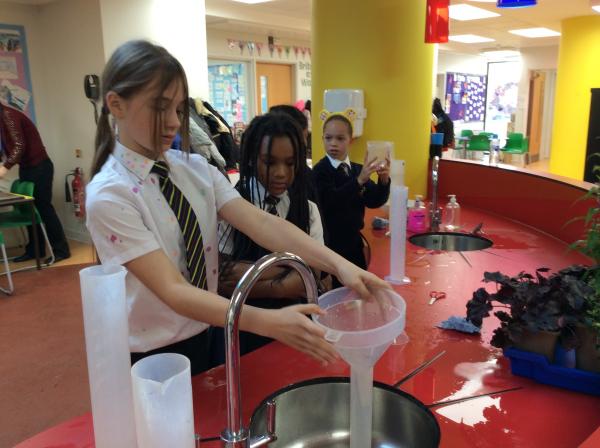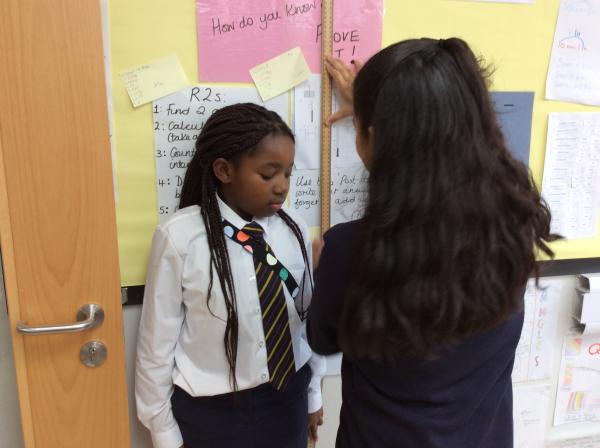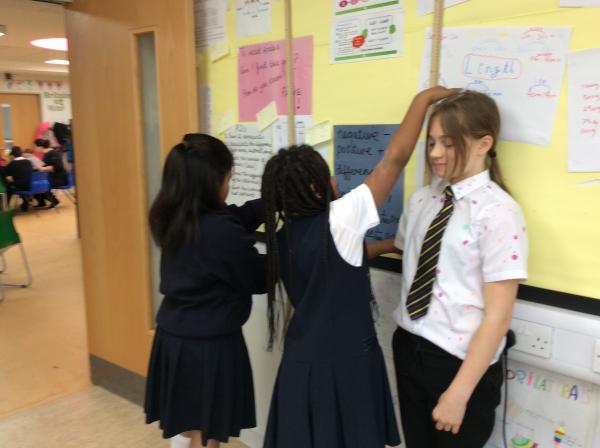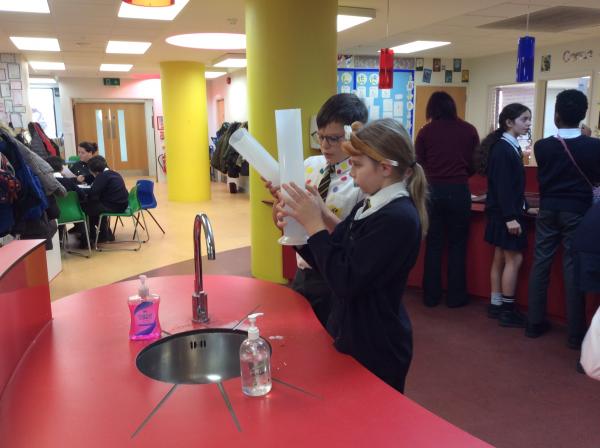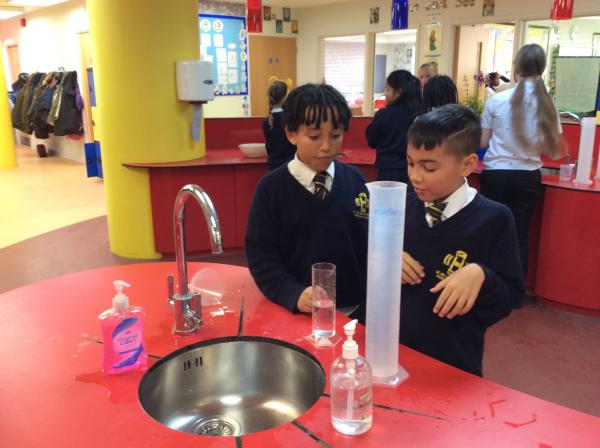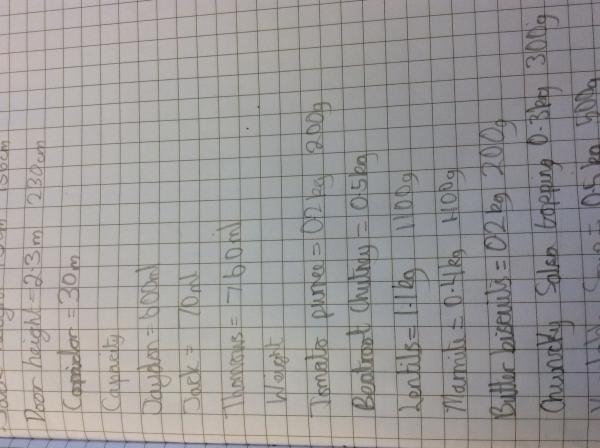 Adaptations
Today Year 6 investigated adaptations made by birds to survive. Darwin discovered that birds, specifically finches, living on the Galapagos Islands, over time, changed their beak shape to adapt to the feeding conditions. Year 6 performed an experiment testing beak shapes with different food. Overall they said the dip-netting beak was the best when food was sorted, however a pointy beak was needed when having to sort the food from extra bits.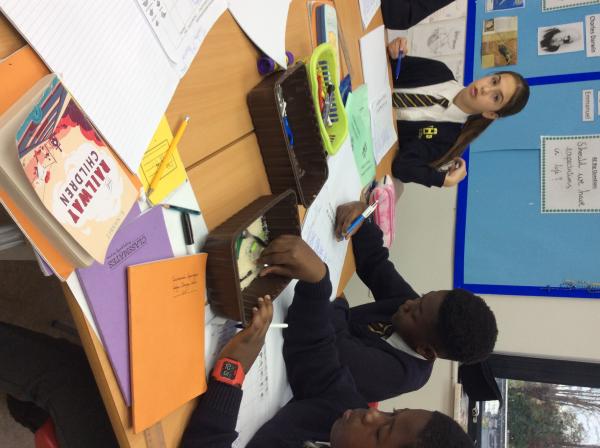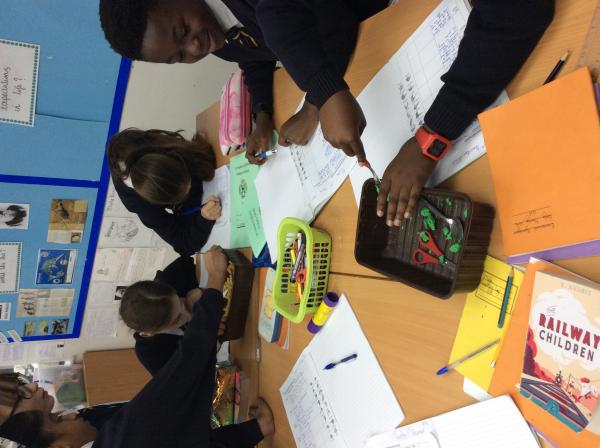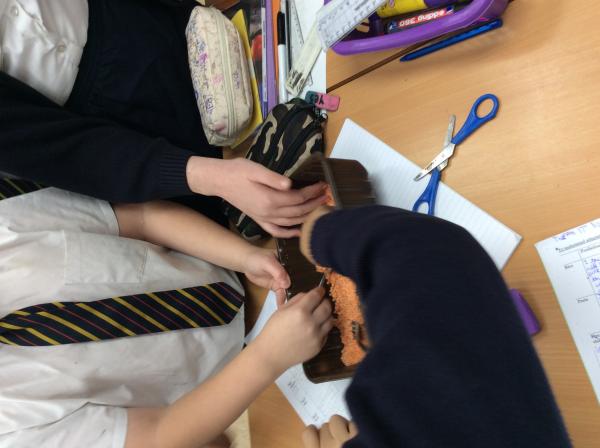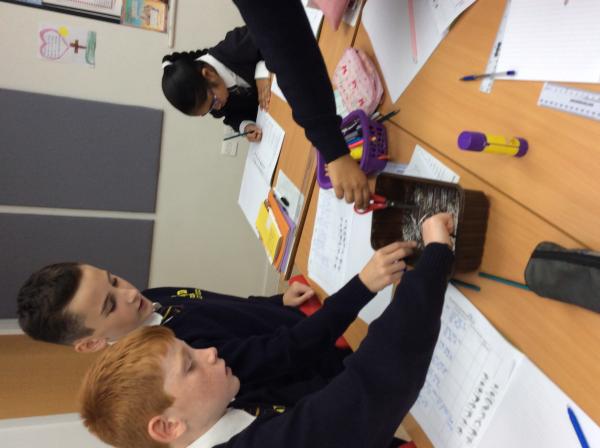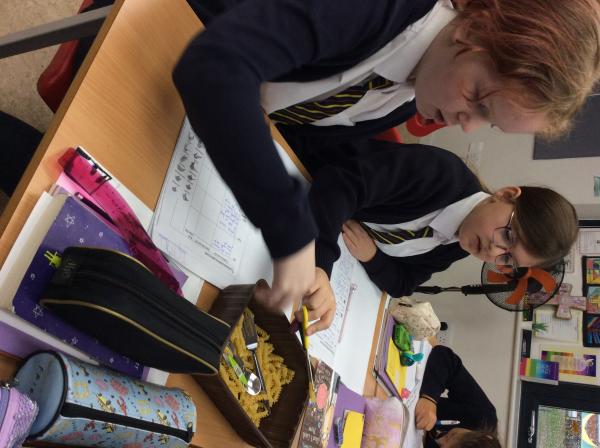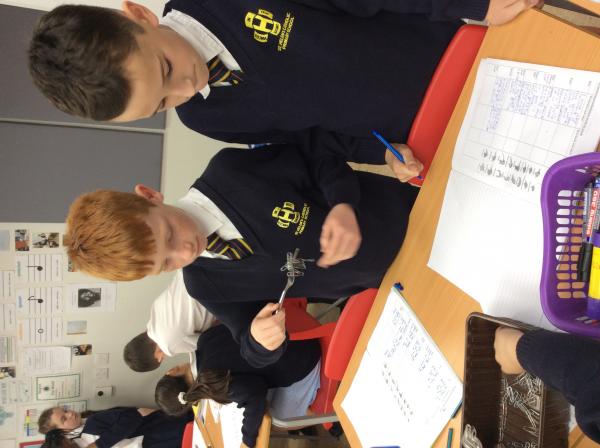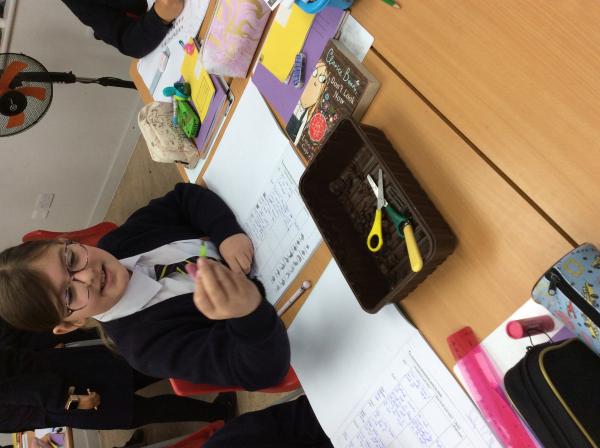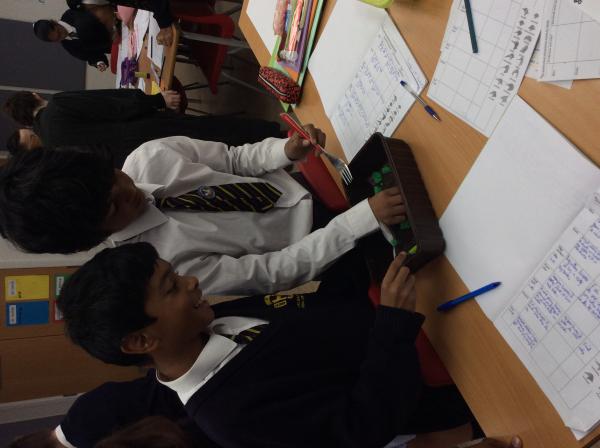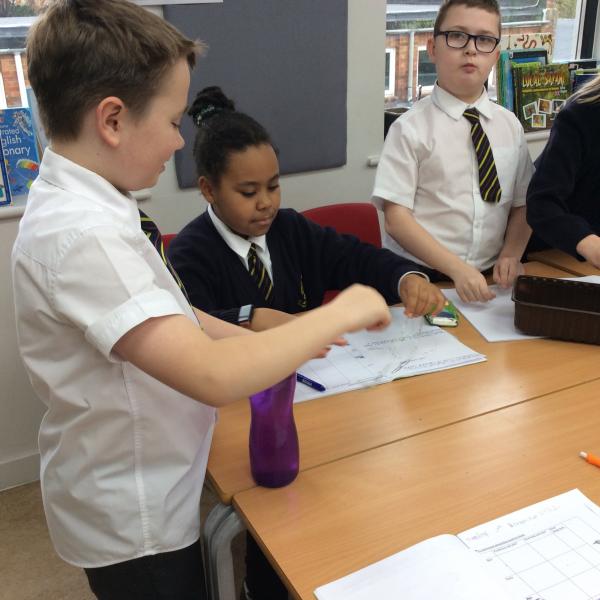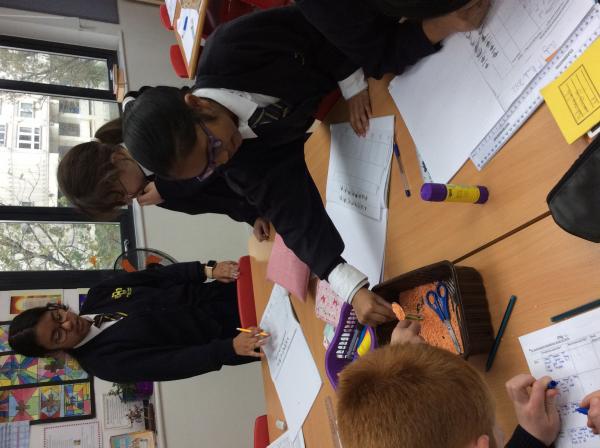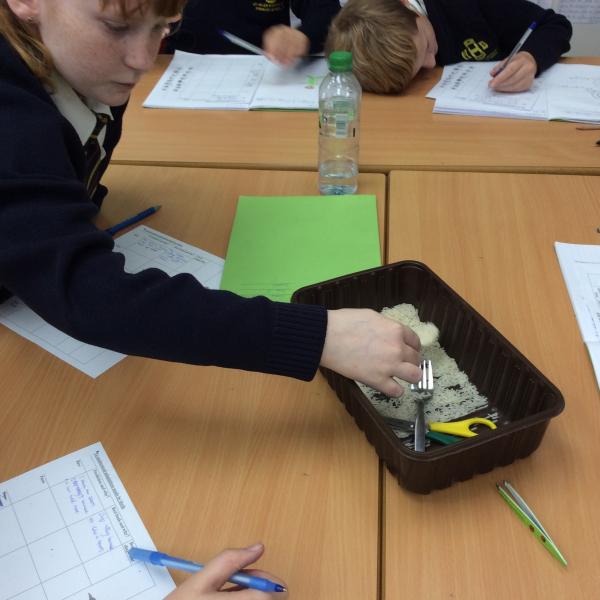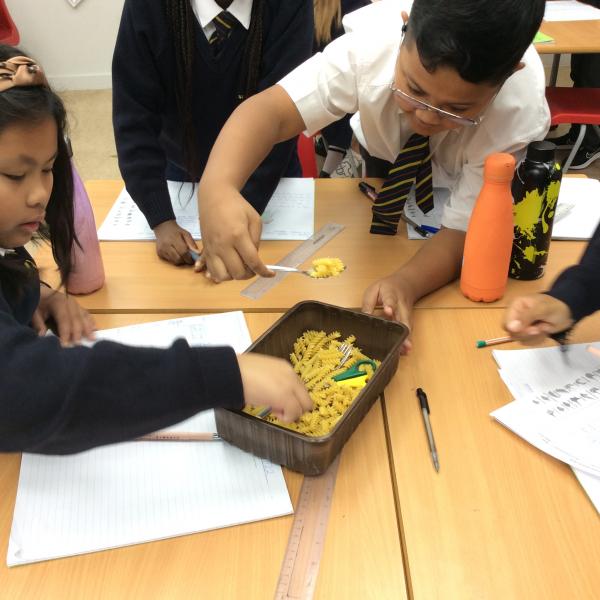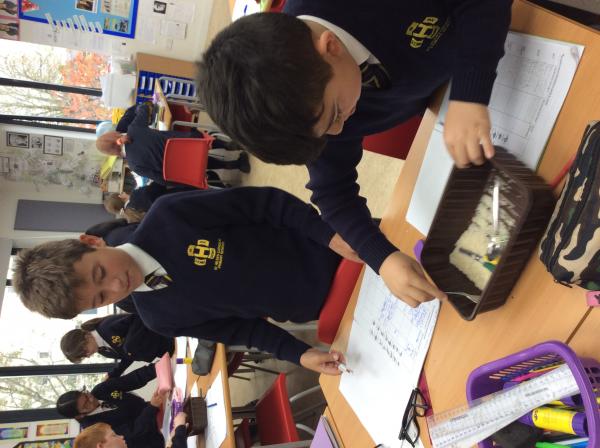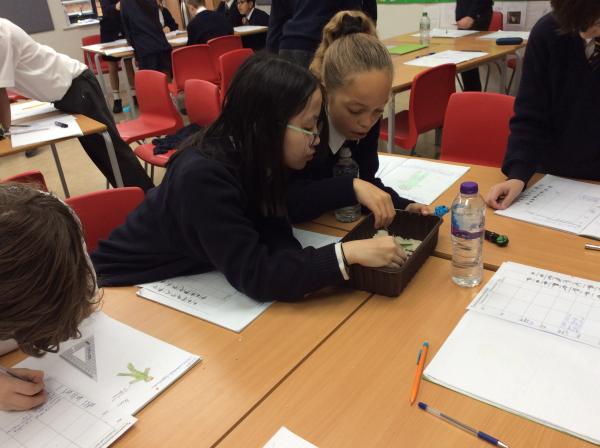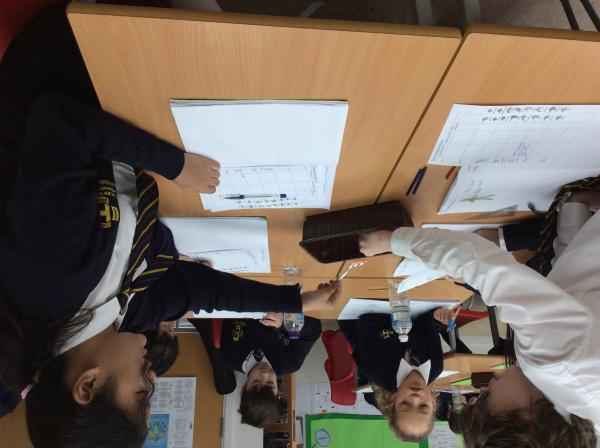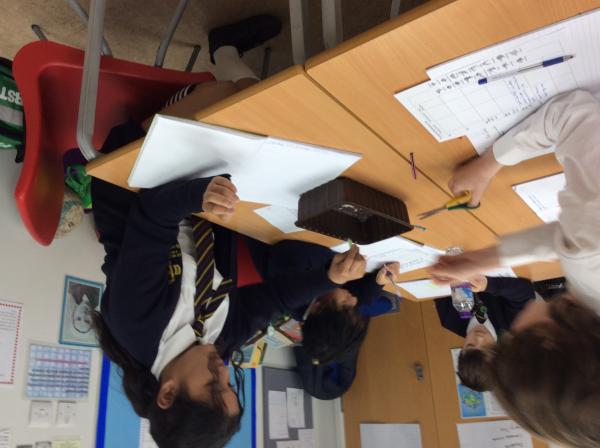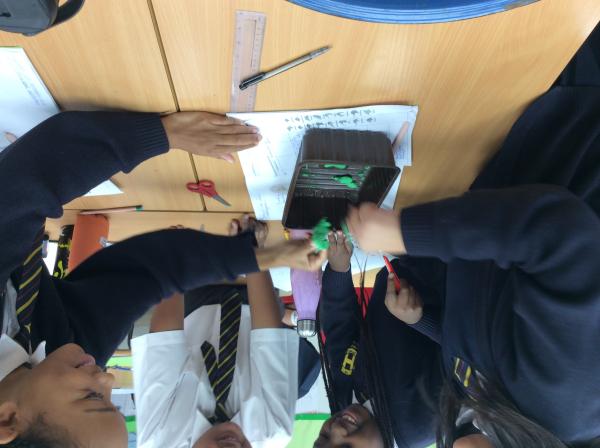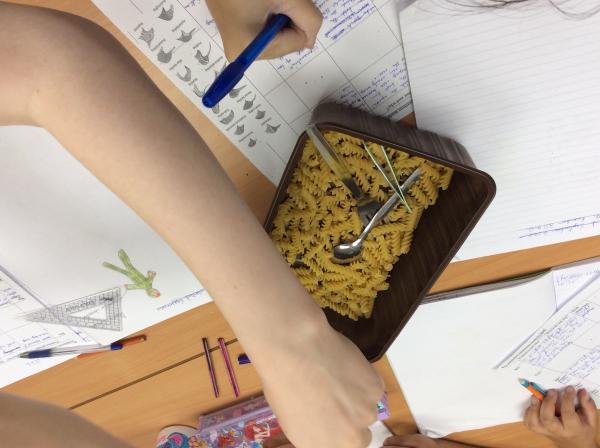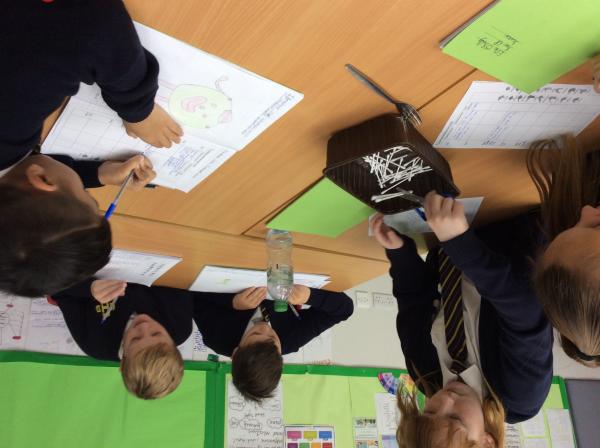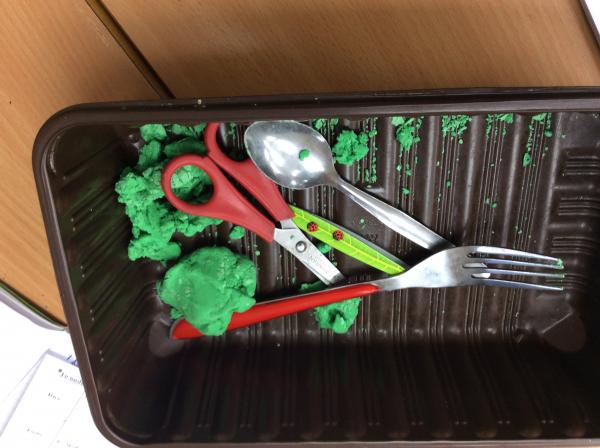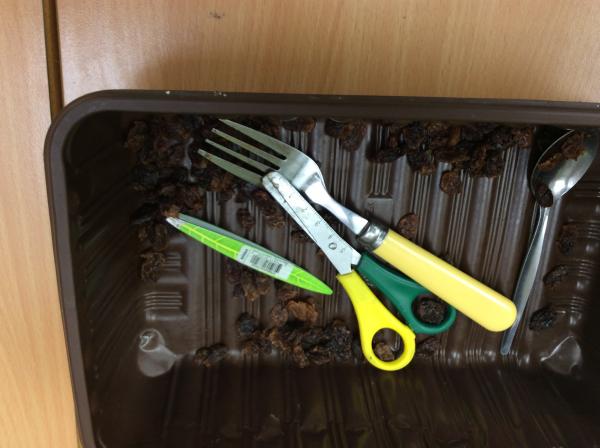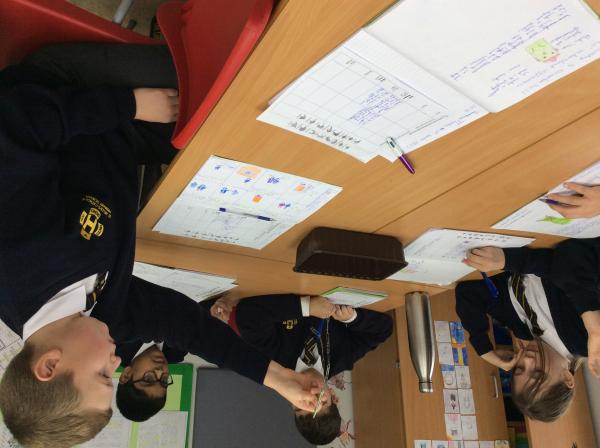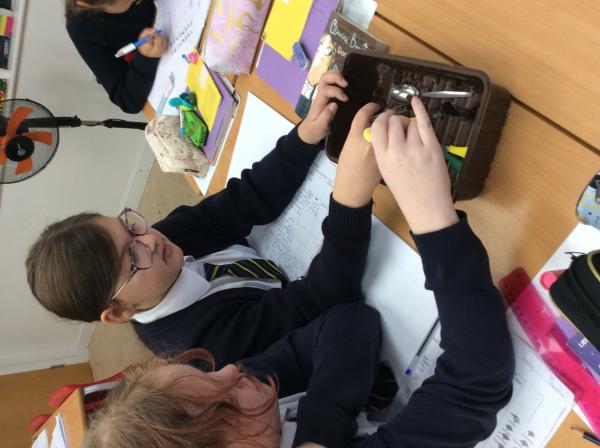 Rugby Skills
Year 6 are enjoying PE lessons with the Schools Partnership and the Year 6 teachers. Today, they developed their skills in Rugby - dodging, passing, tackling.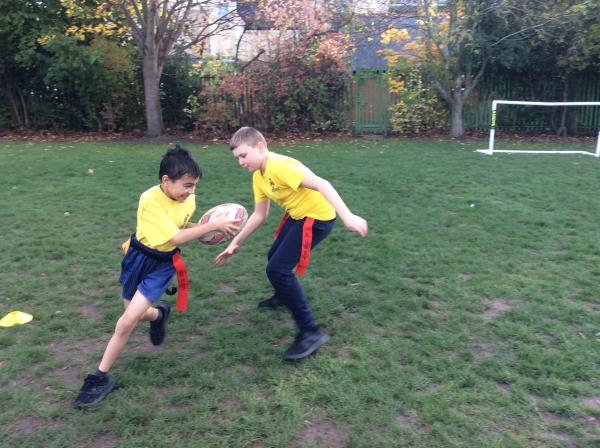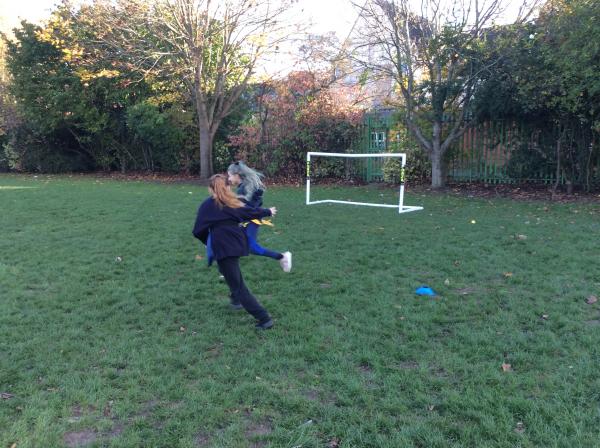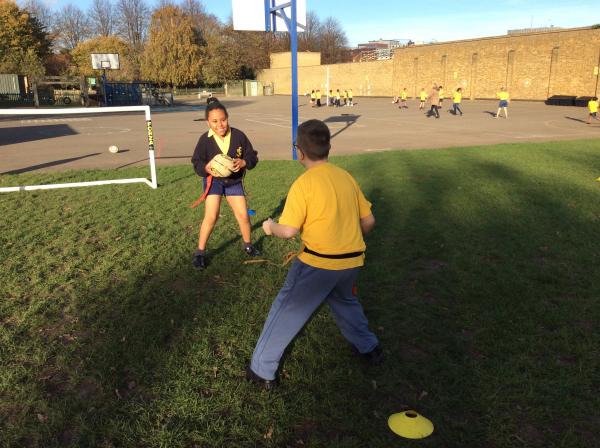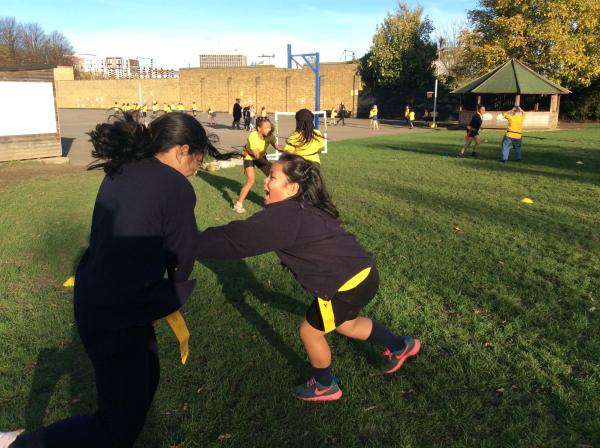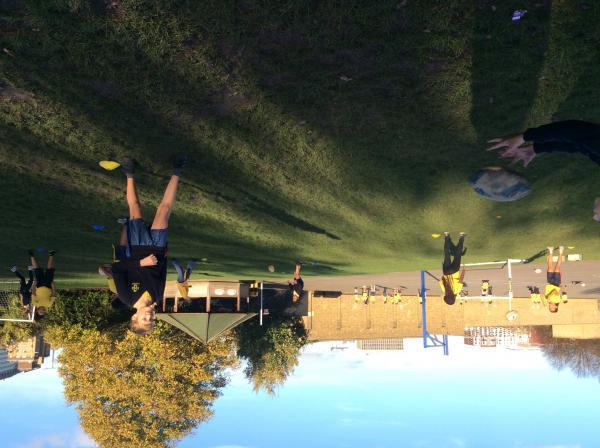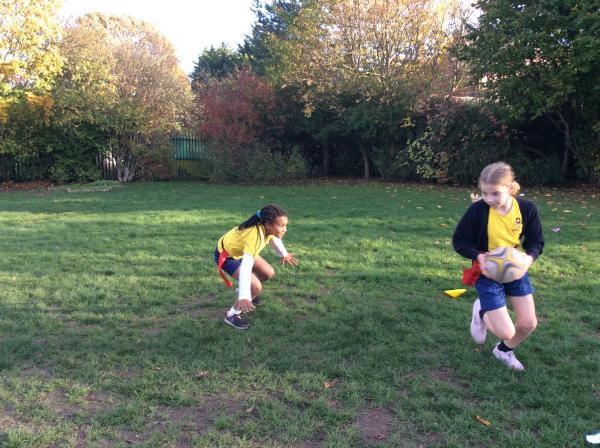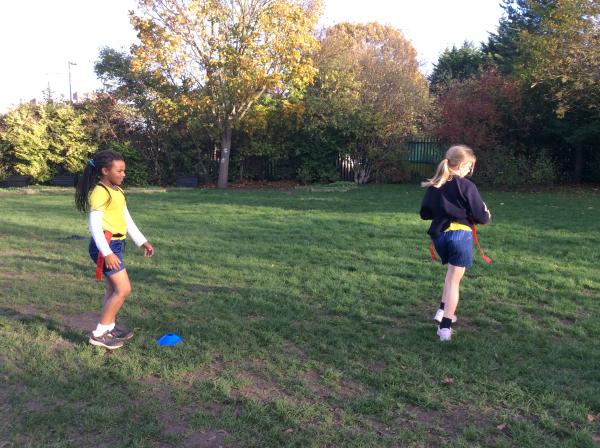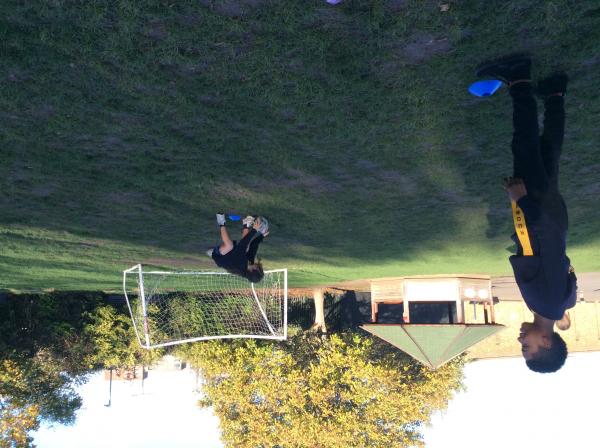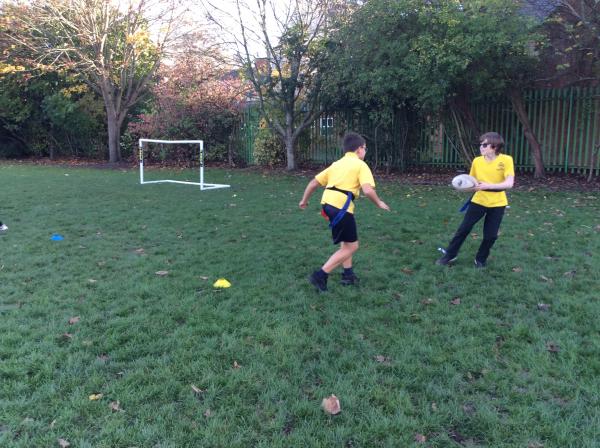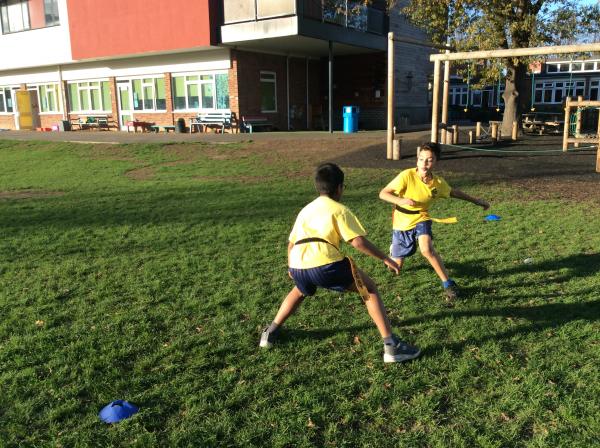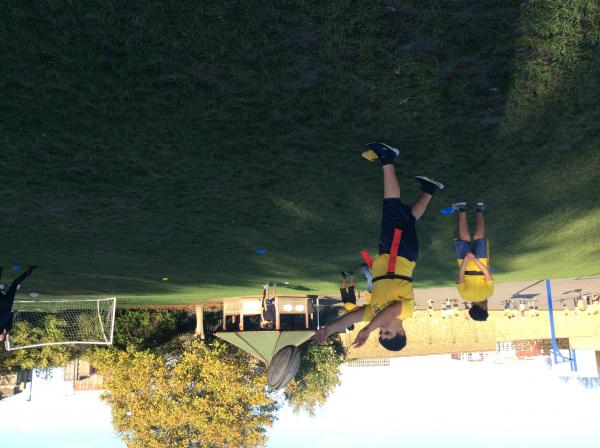 Fine motor skills
Year 6 were practising their fine motor skills. You never know when you will have to separate chickpeas and coloured rice!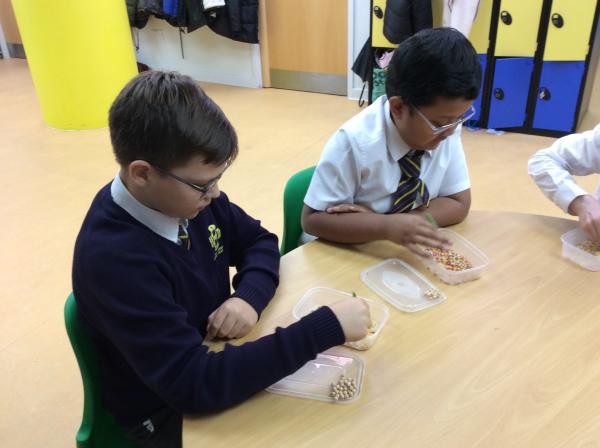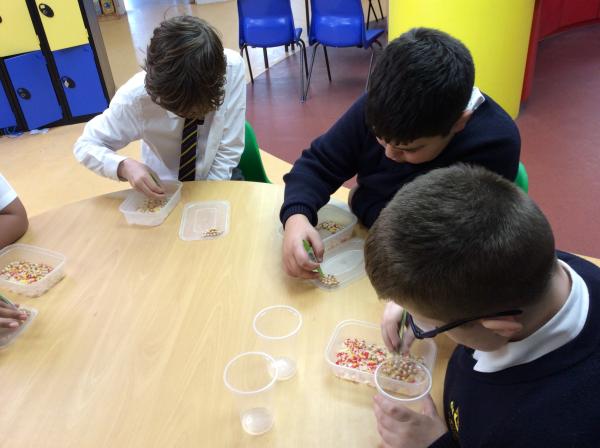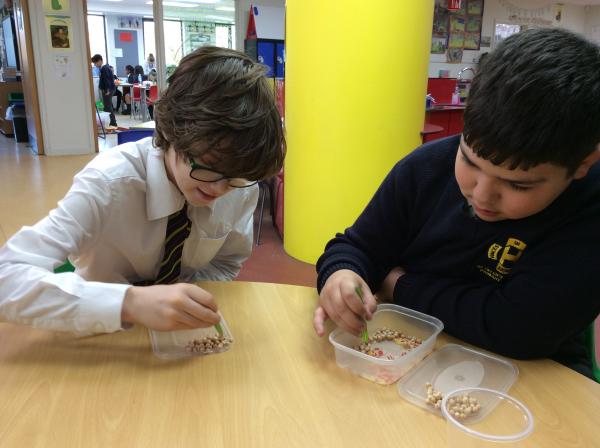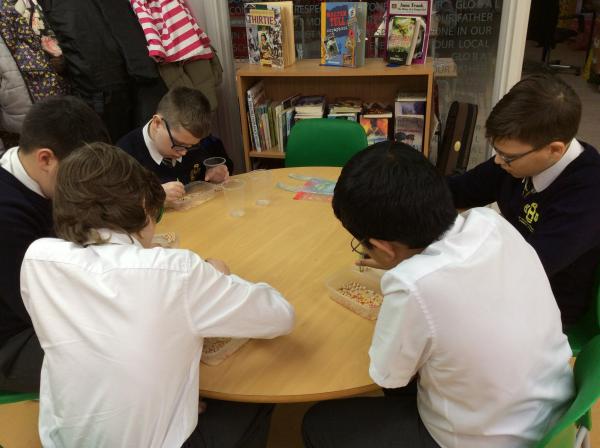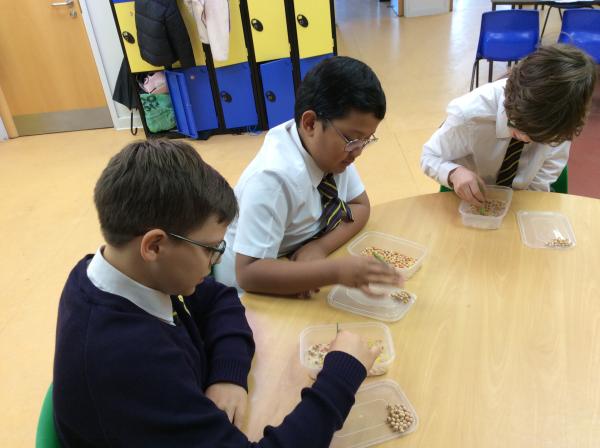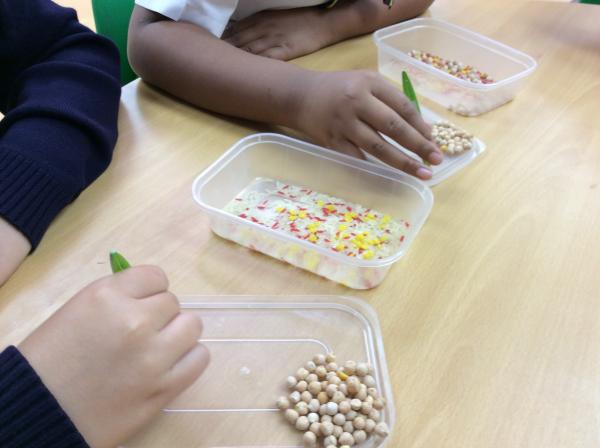 Spider's Webs
Year 6 spent some of this morning trying to recreate spider's webs. As part of our outdoor learning, we have been looking at the formation of spider's webs and how effective they are. This morning, we attempted our own with varying success. A group of intrepid girls won, managing to balance 27 balls on their web - their spider would be well fed!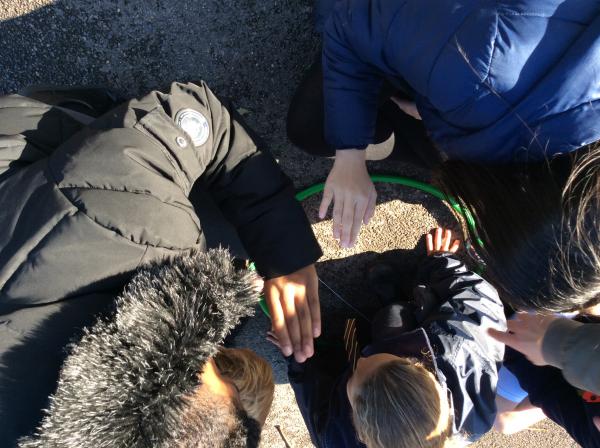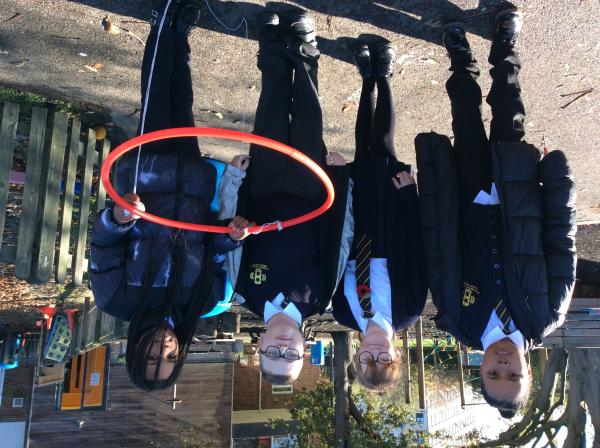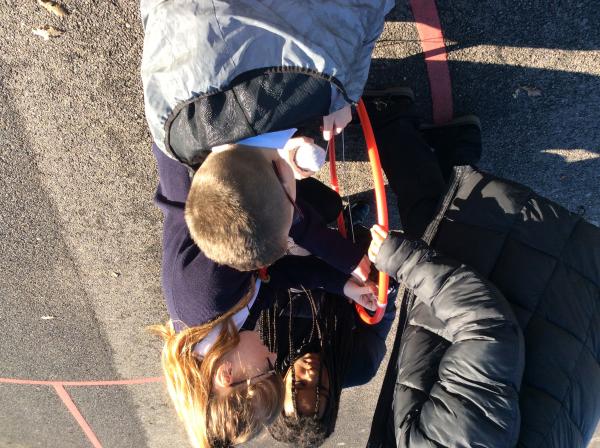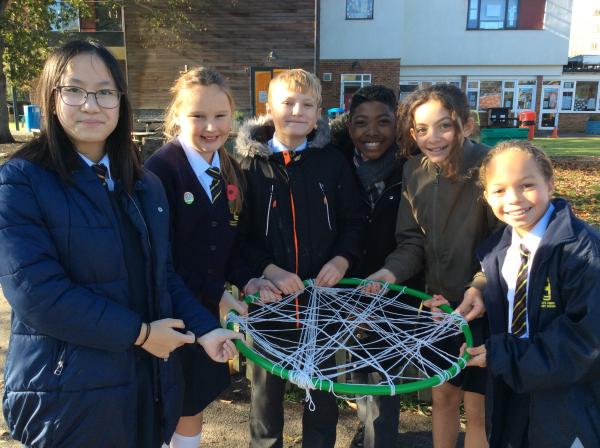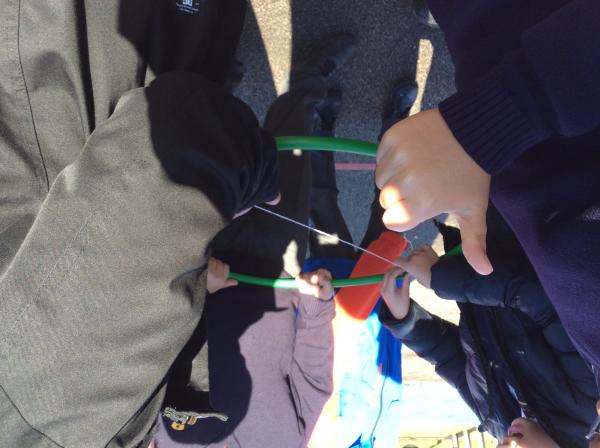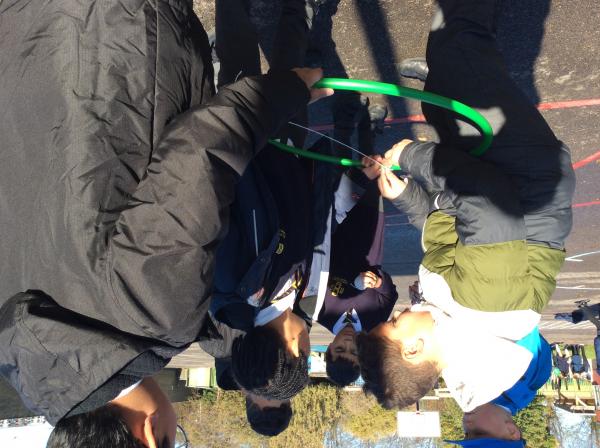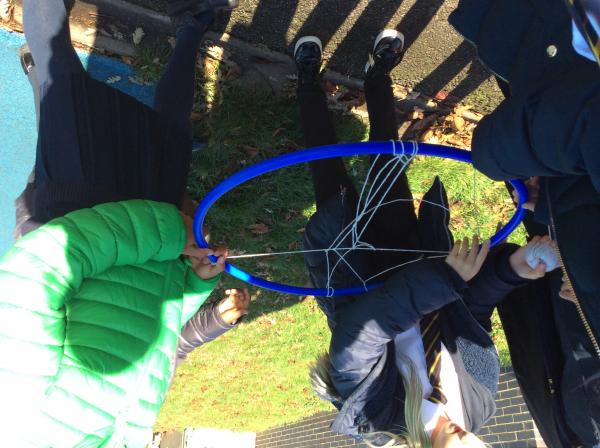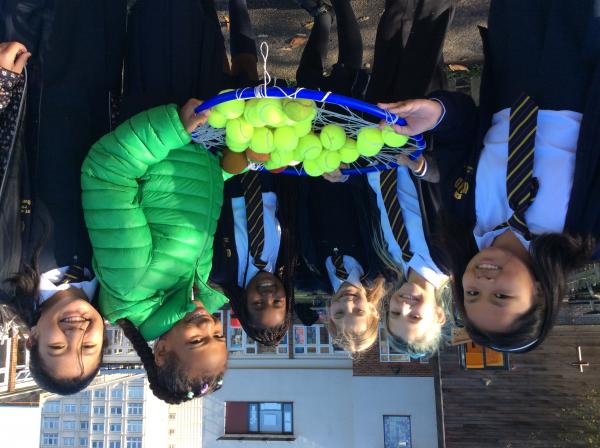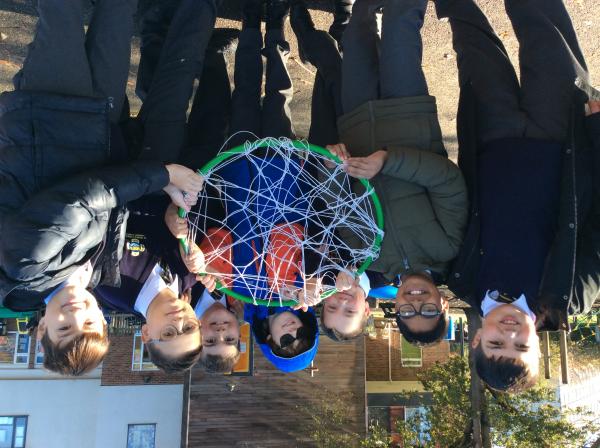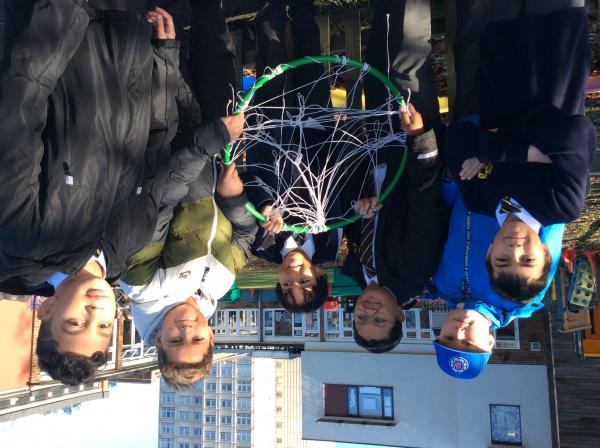 The Theory of Evolution
Year 6 were introduced this afternoon to the Theory of Evolution. They answered questions like - Have we always looked like this? How do we and animals evolve and change over time? They were given the same colour play dough and had to create a person using it. Every model produced looked very different, this led to a discussion about how we are all unique.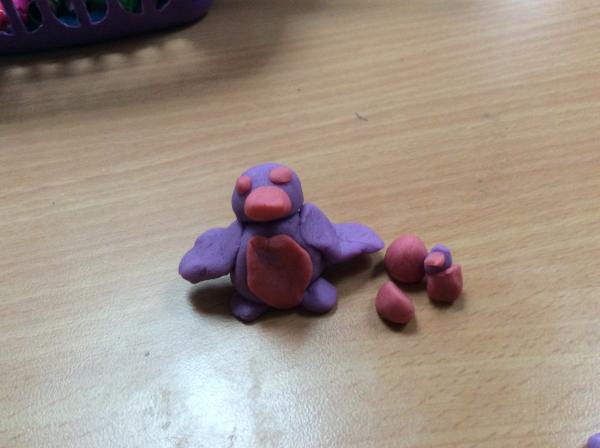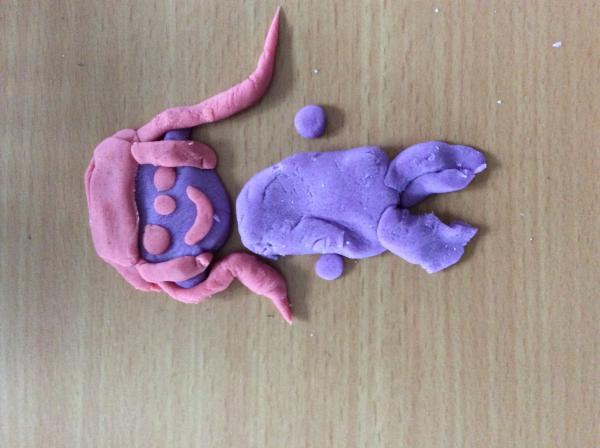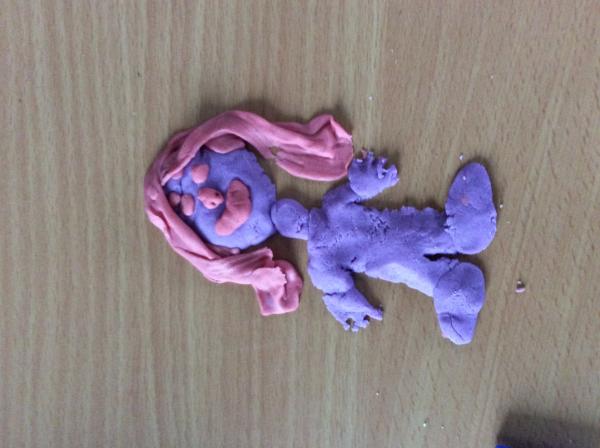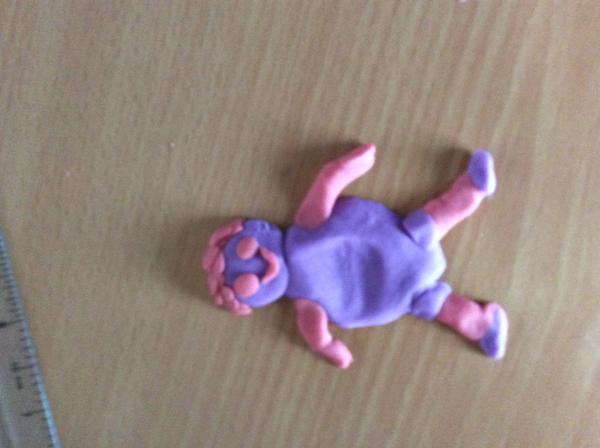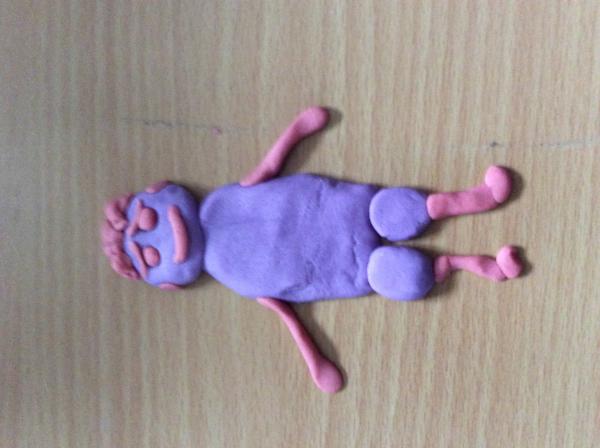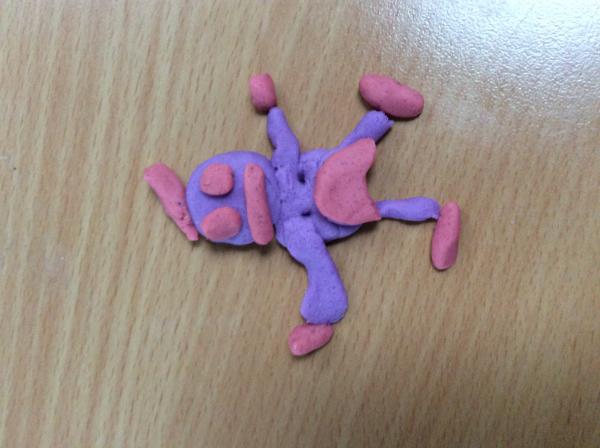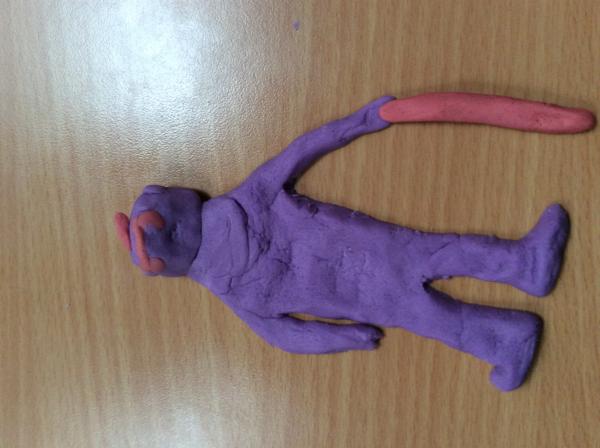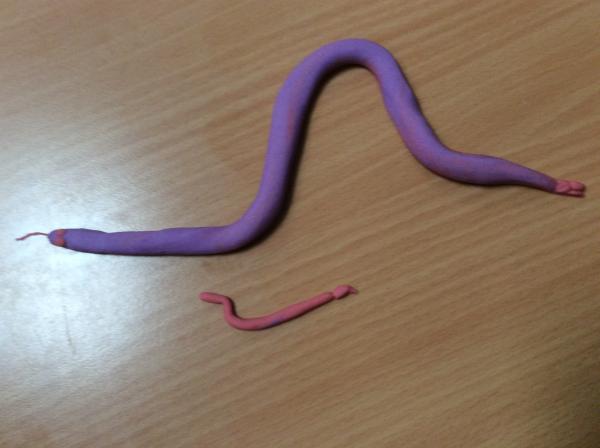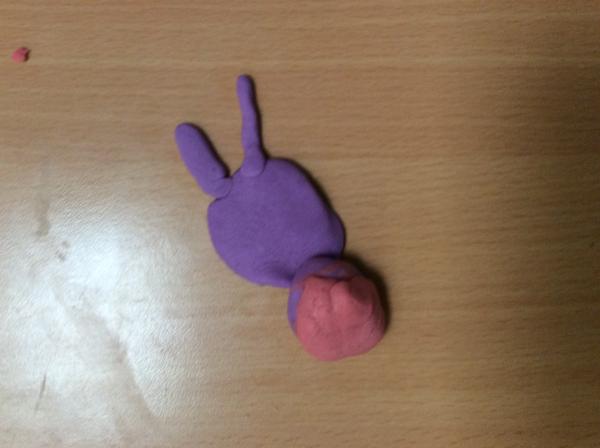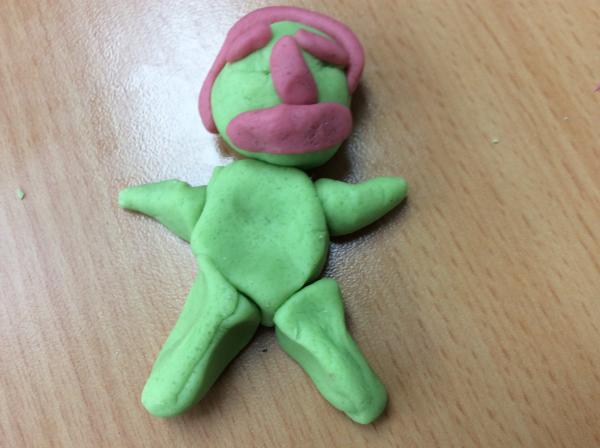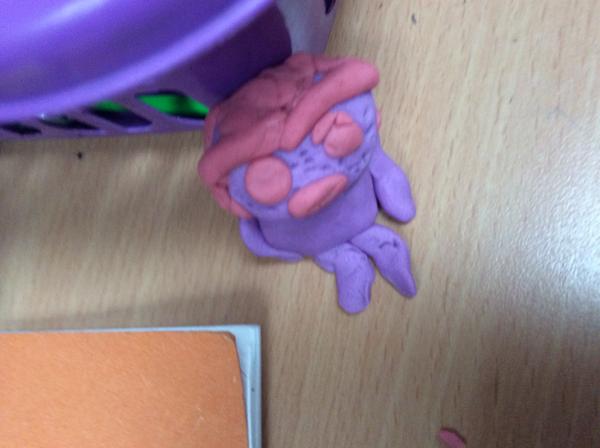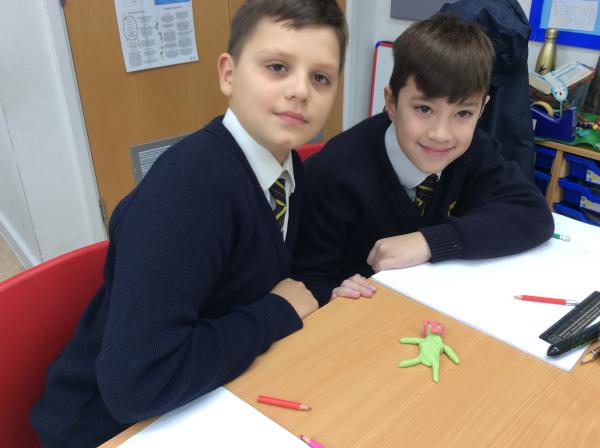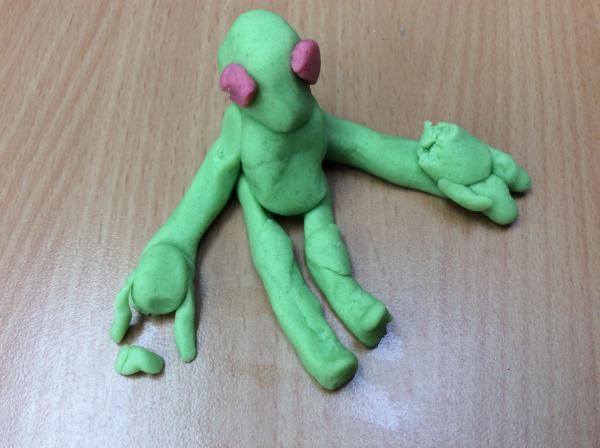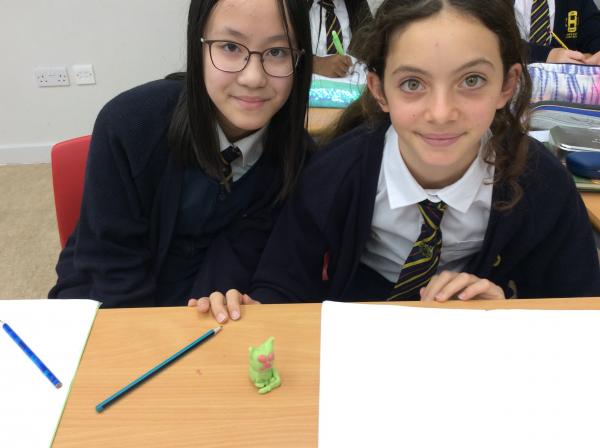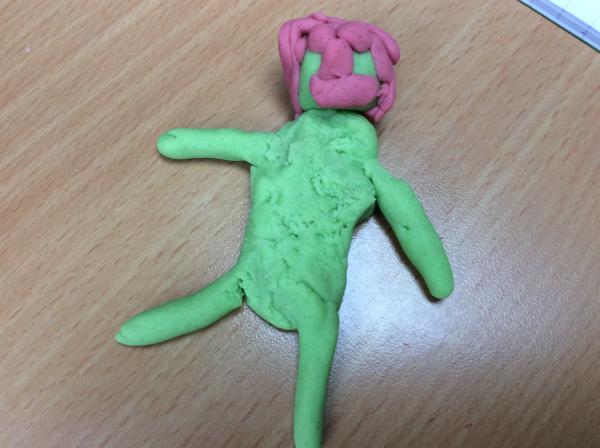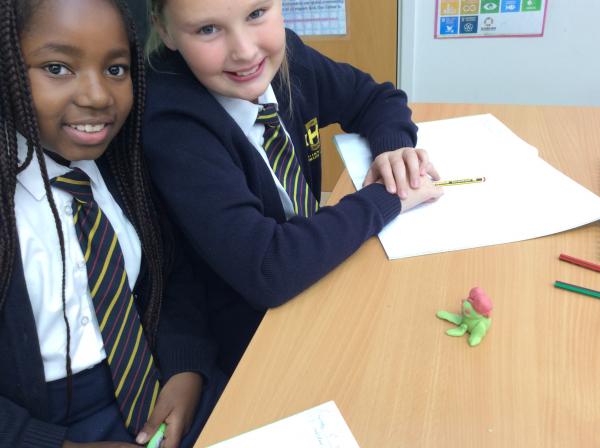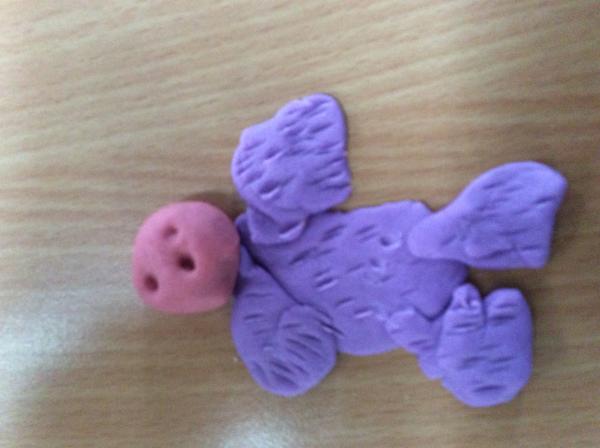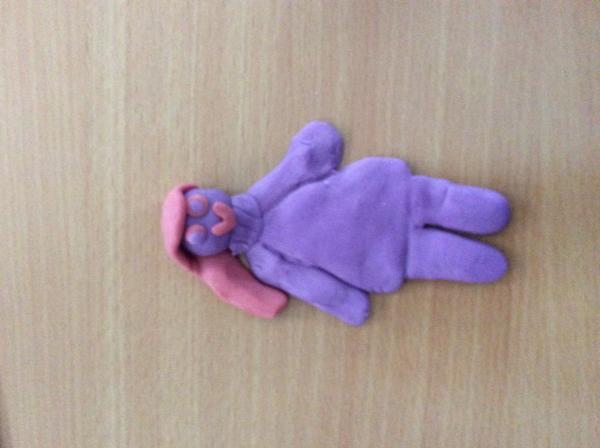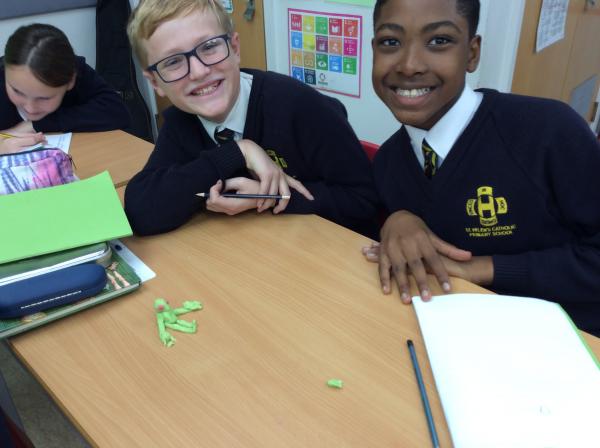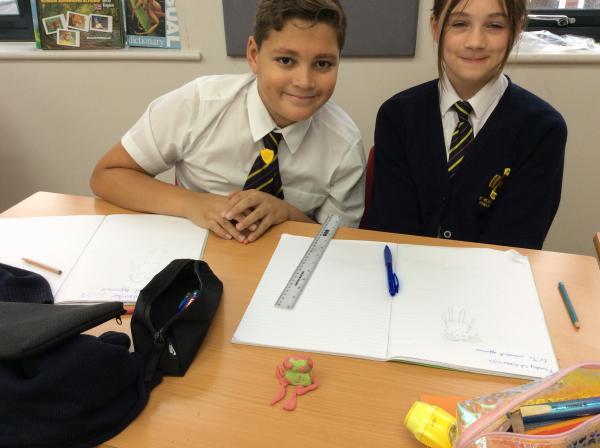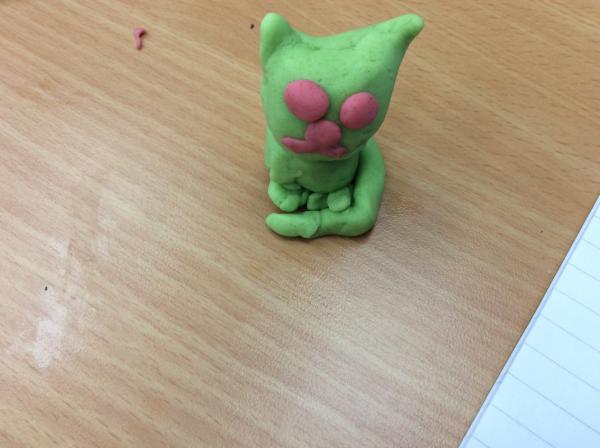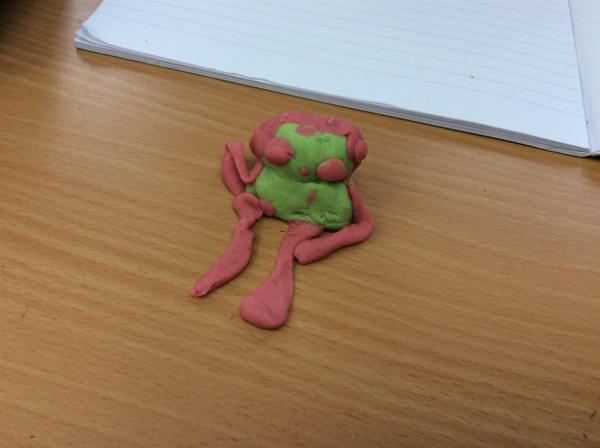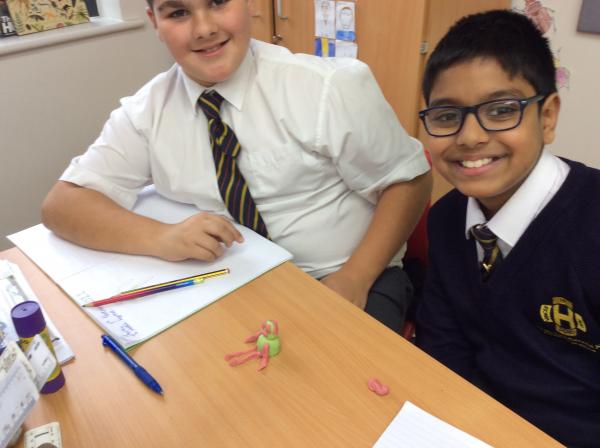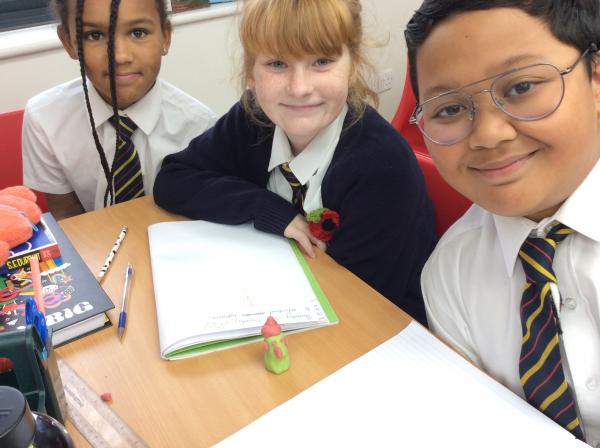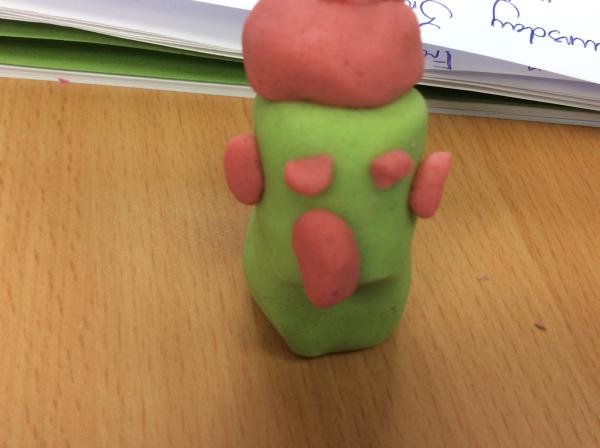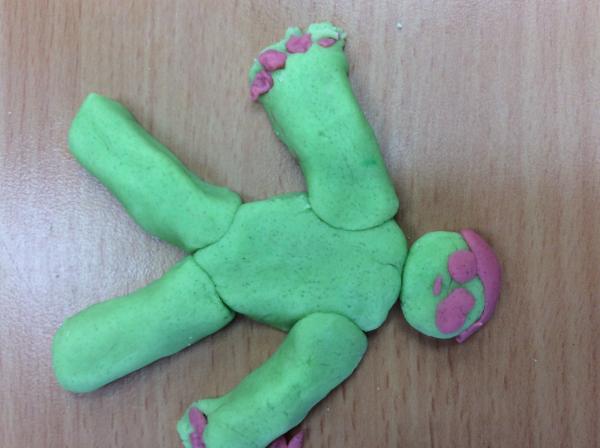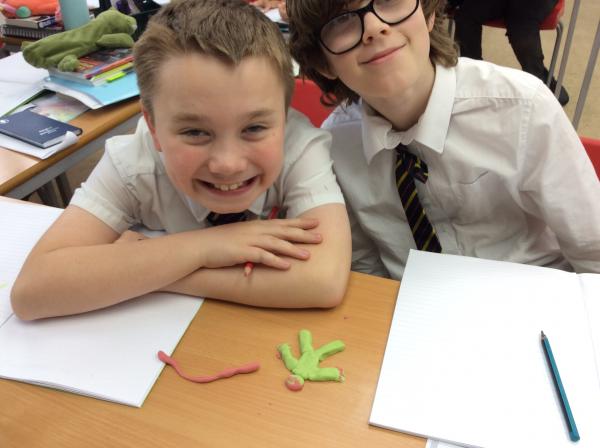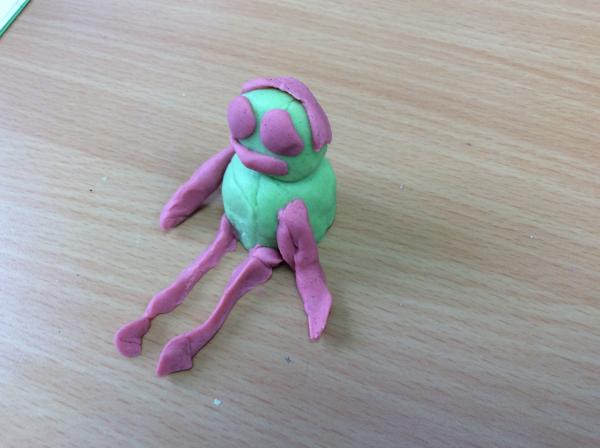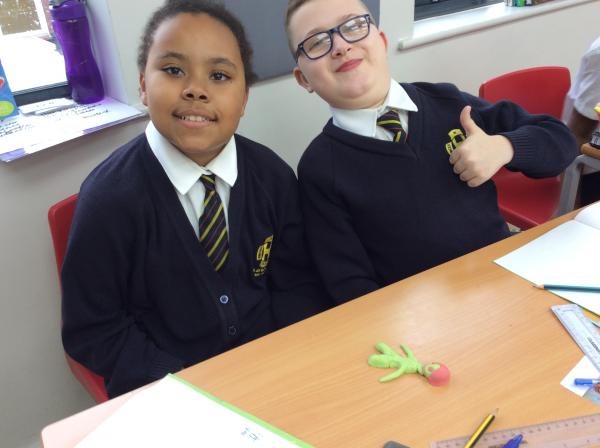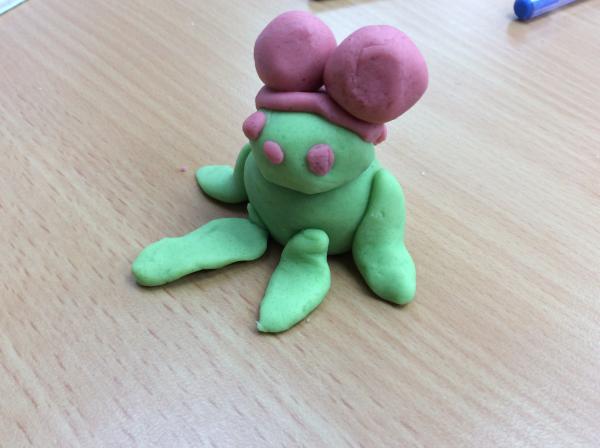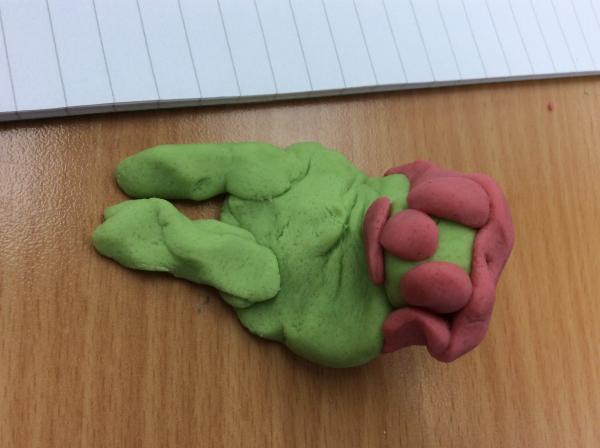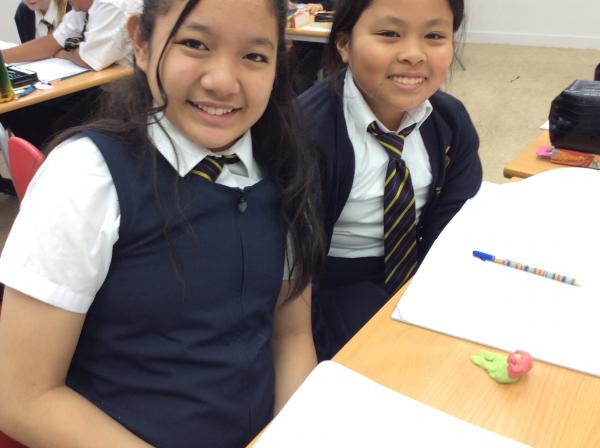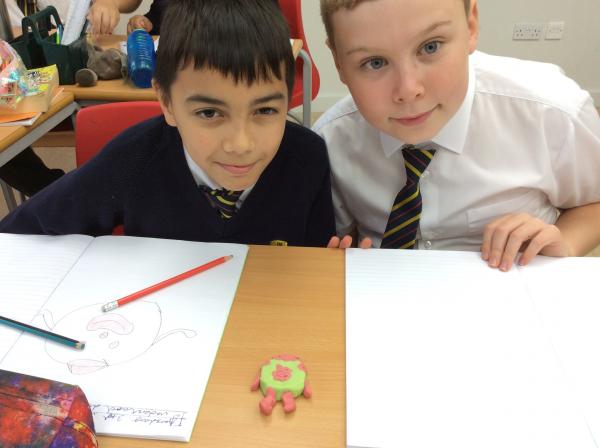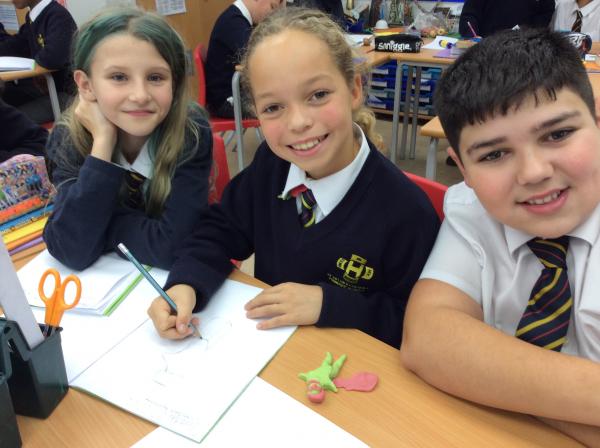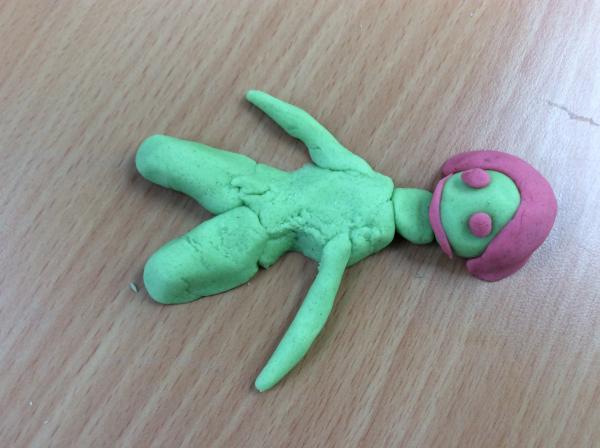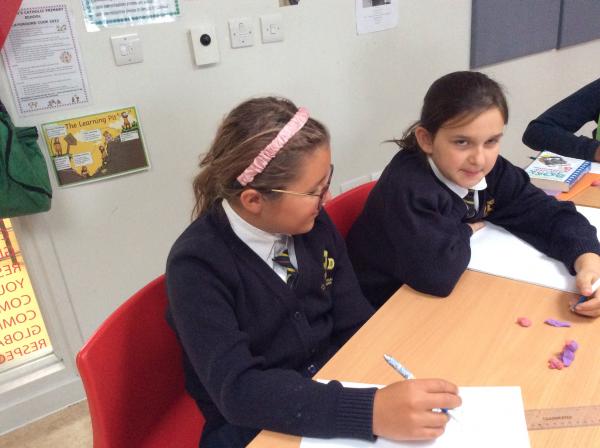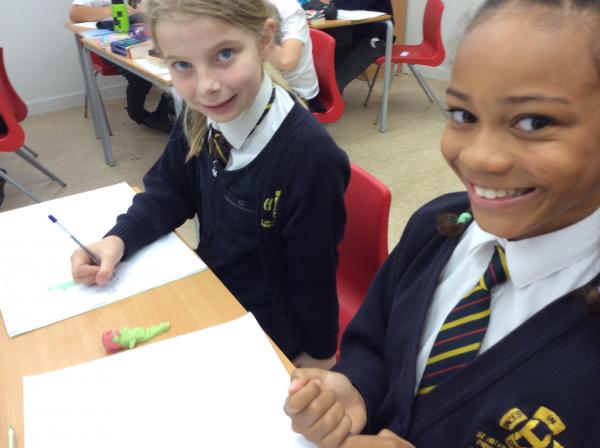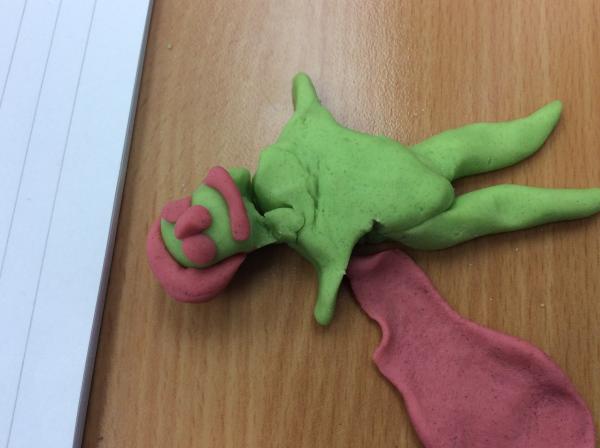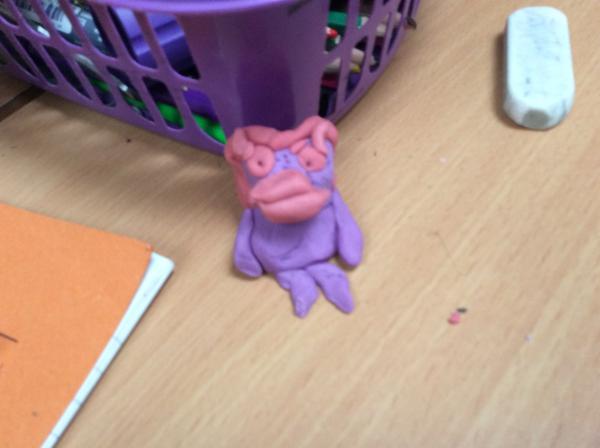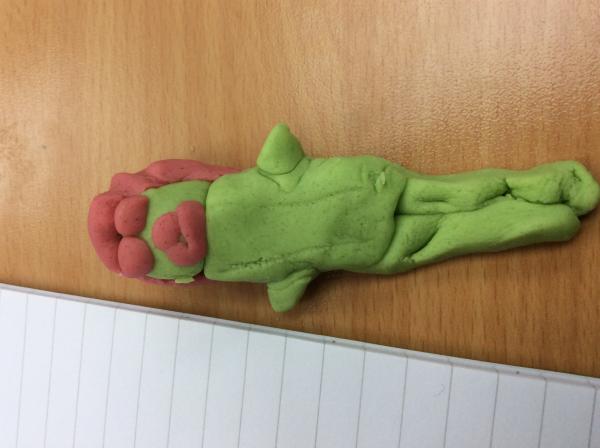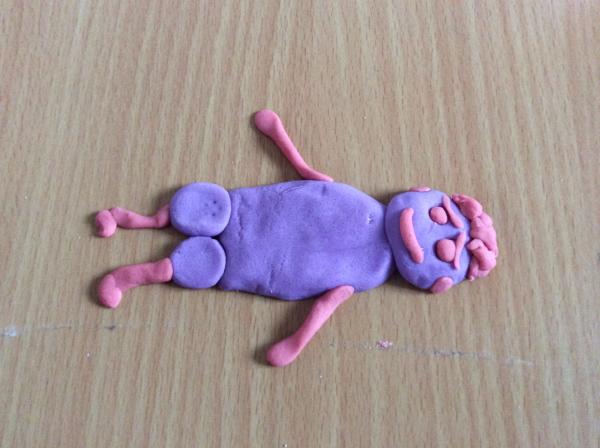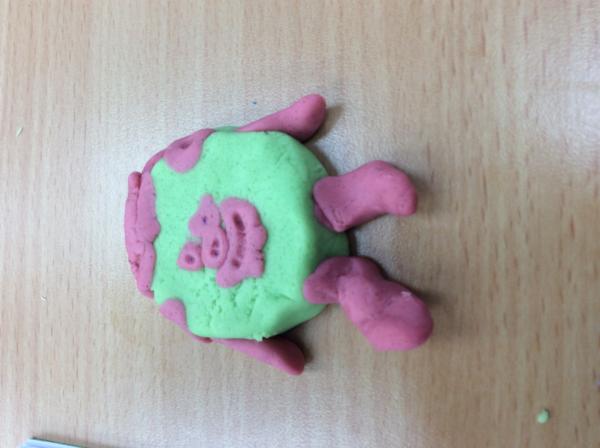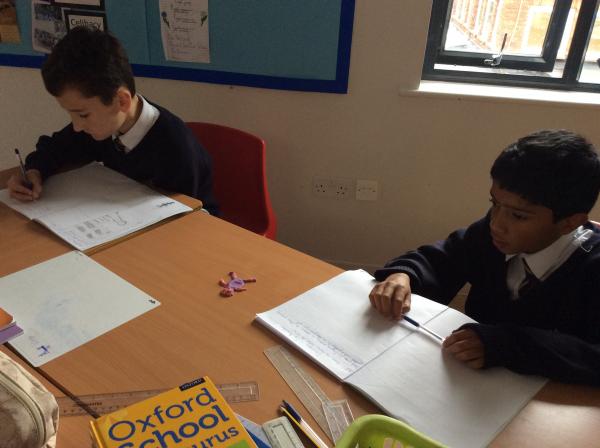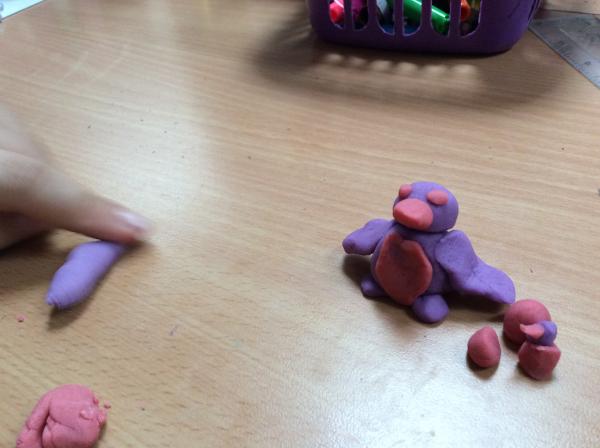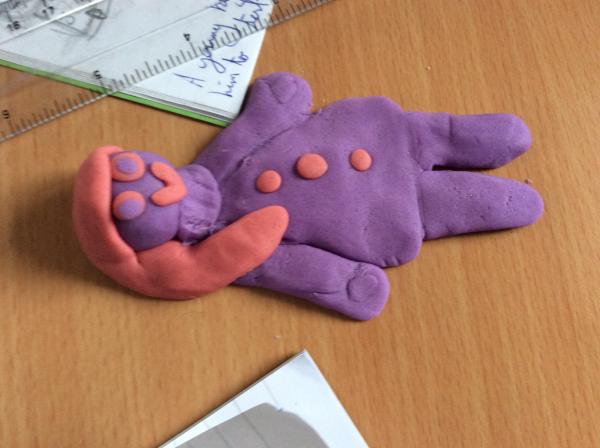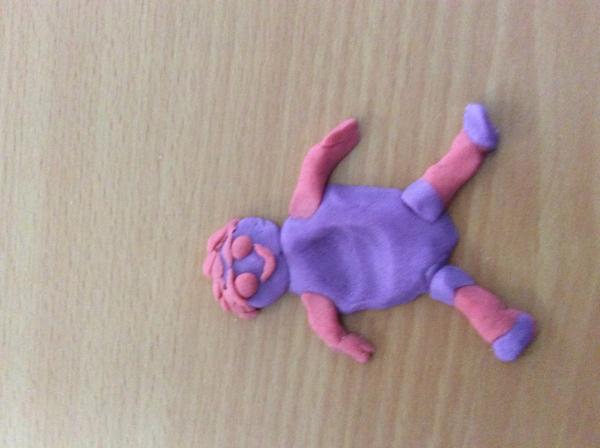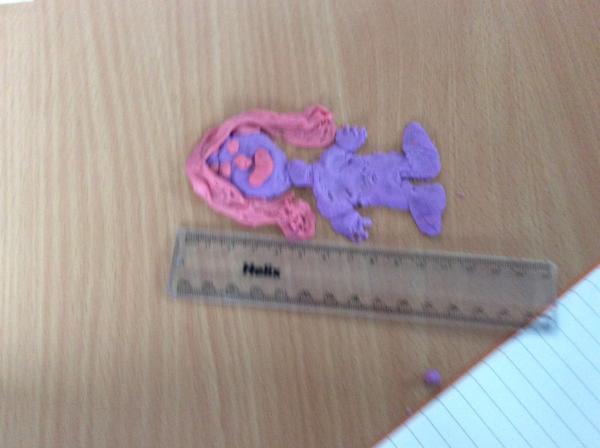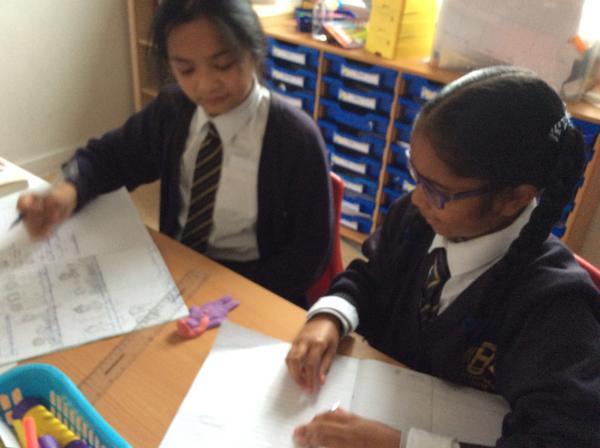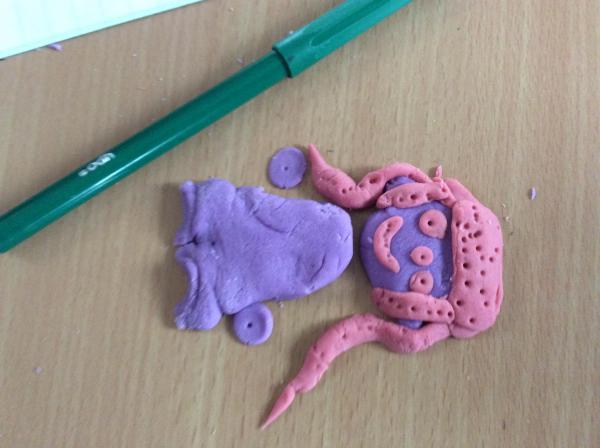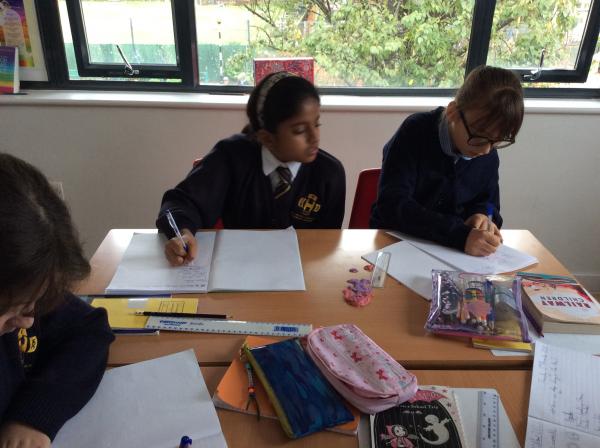 Habitats
6A enjoyed their trip to the nature area today where they undertook research about habitats. They studied the variety of habitats in the nature area including the pond where they found it teeming with wildlife! Identification of trees was the other activity so rather than just saying there are trees in the nature area, we looked at twigs and took leaf rubbings to ascertain what type of tree it was.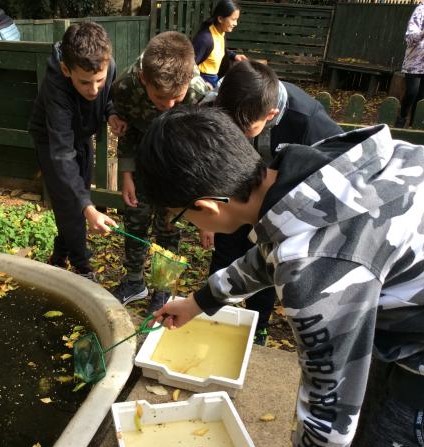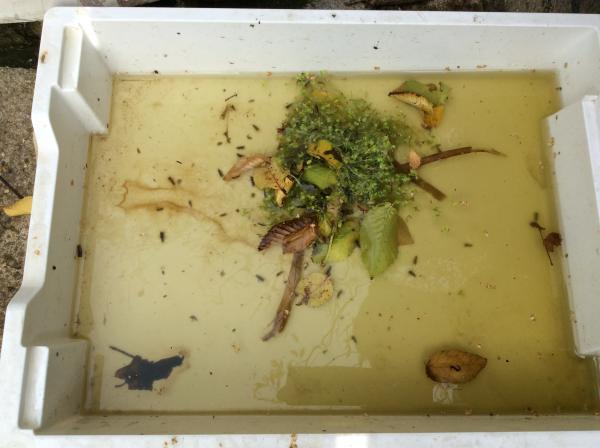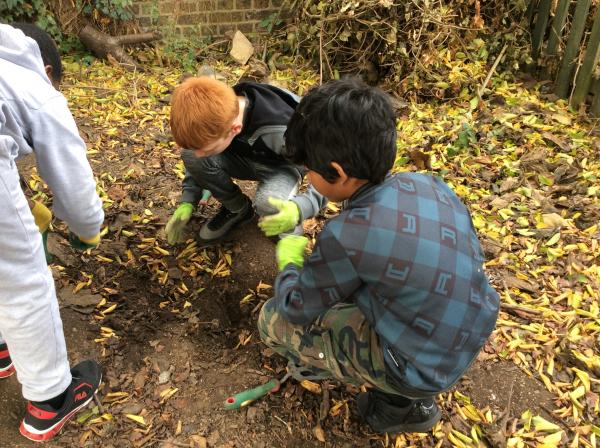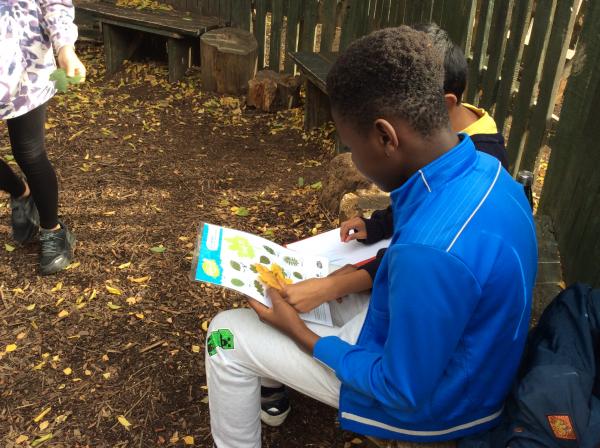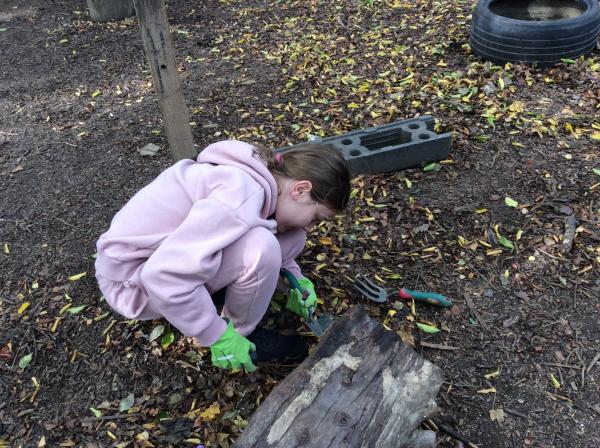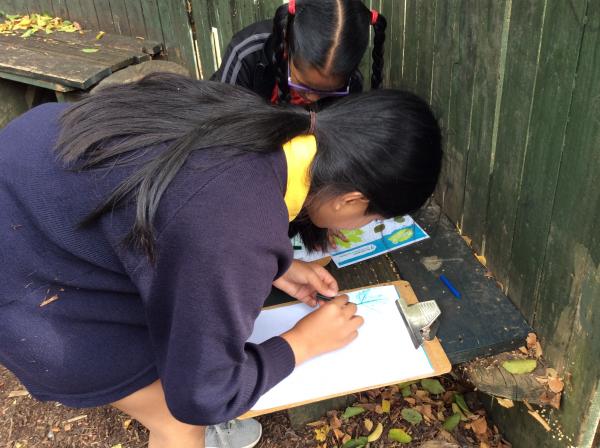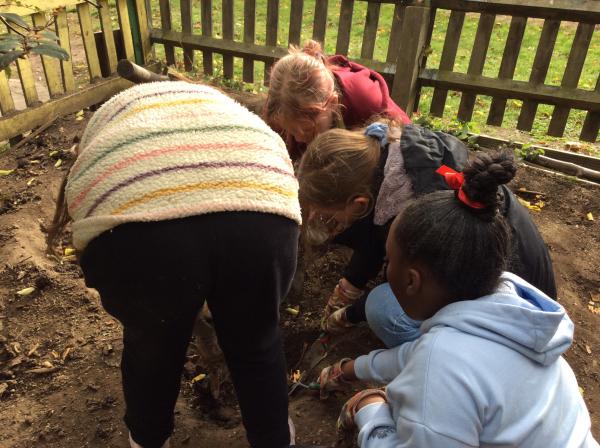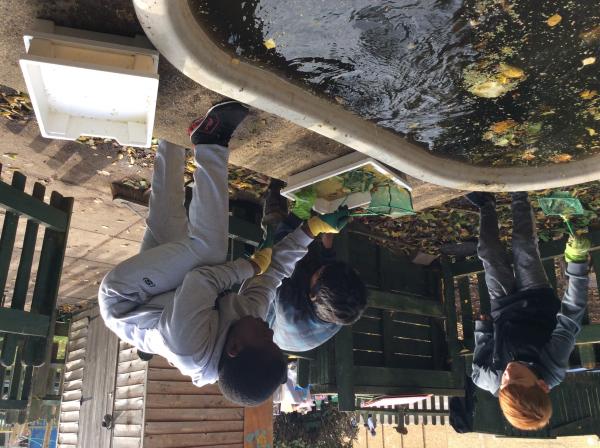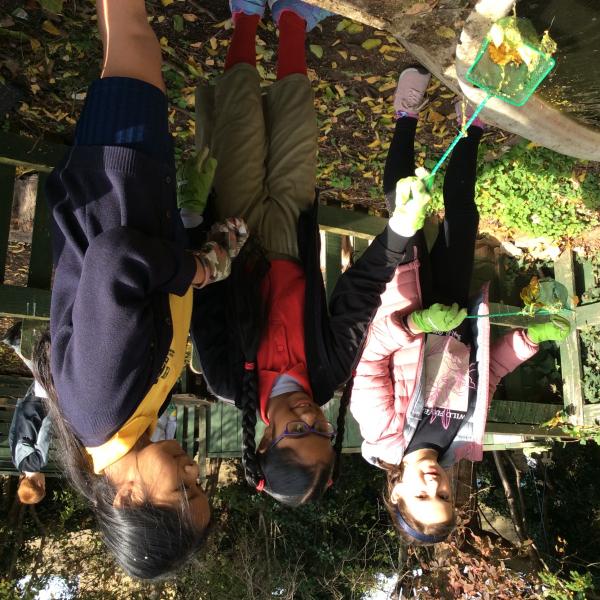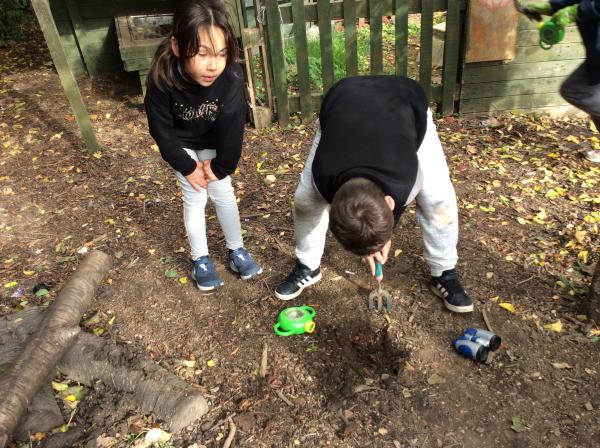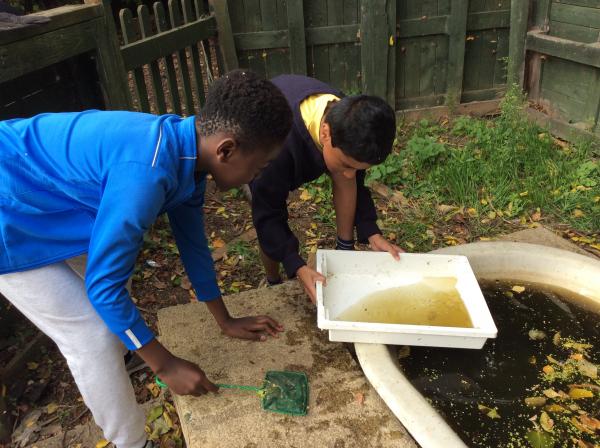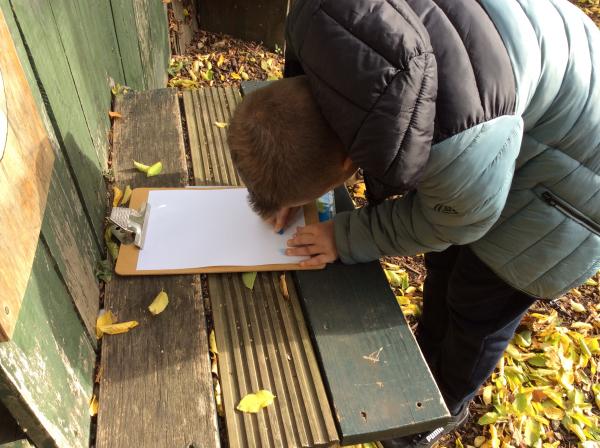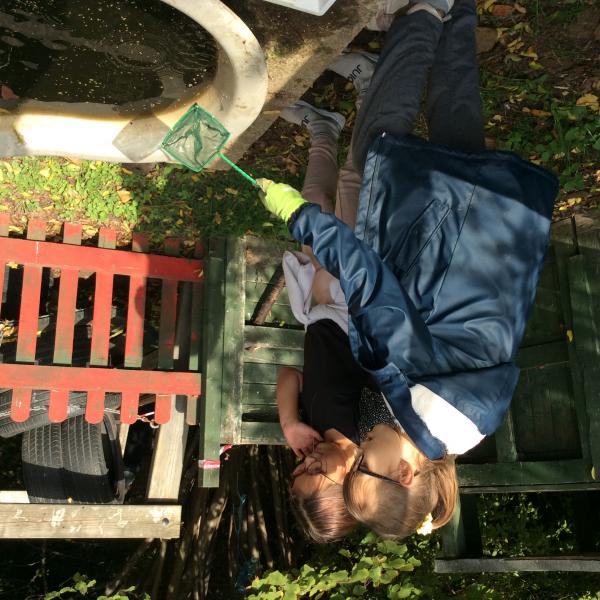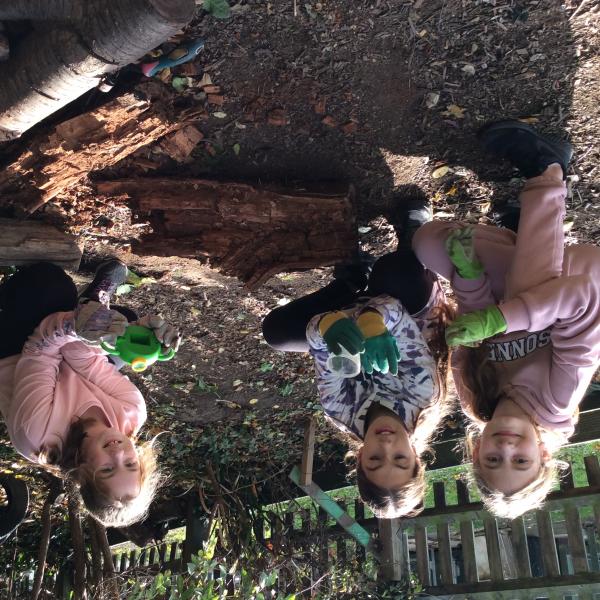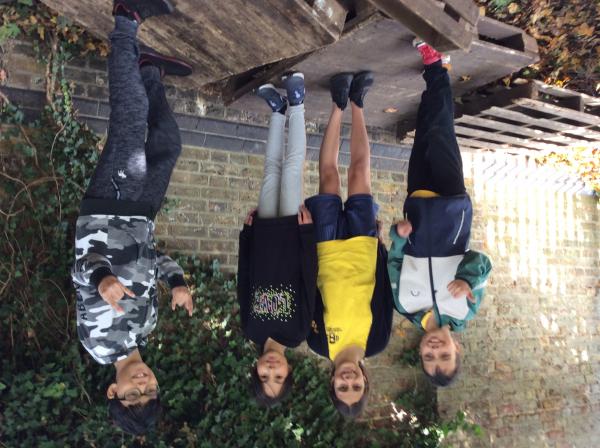 6 St Raphael Lifeboat Station and Beach Trip
Year 6 enjoyed their trip to the Lifeboat Station and beach today. We learnt about the life of a lifeboat person and how committed they are to giving up their time and putting their lives in danger to rescue others. We were so lucky to be at the lifeboat station when the hovercraft returned from a training mission. We could all clearly see why it is nicknamed the hairdryer!
After visiting the lifeboats, year 6 moved onto the beach where we learnt about another different habitat. We also decided to create some beach art, making pictures and sculptures.
The children, as always, were a credit to themselves and the school.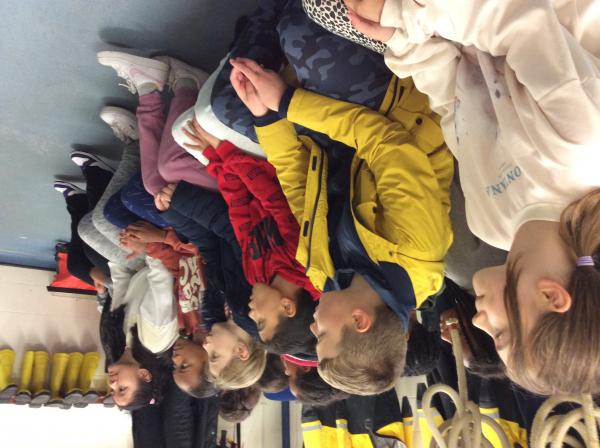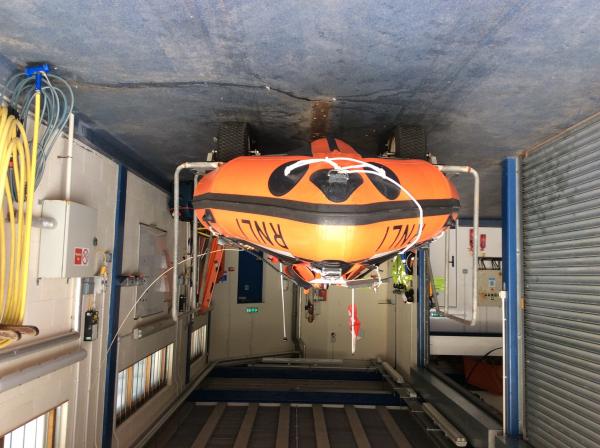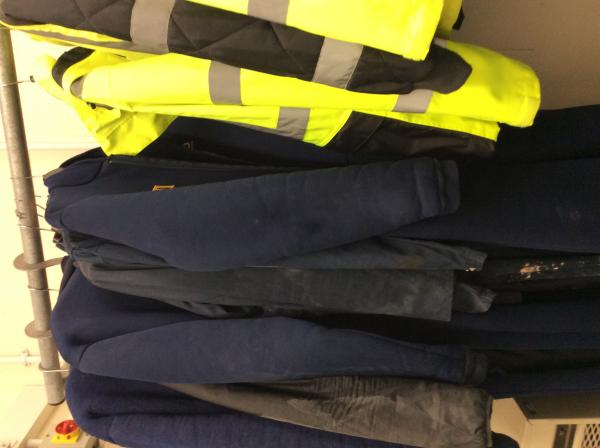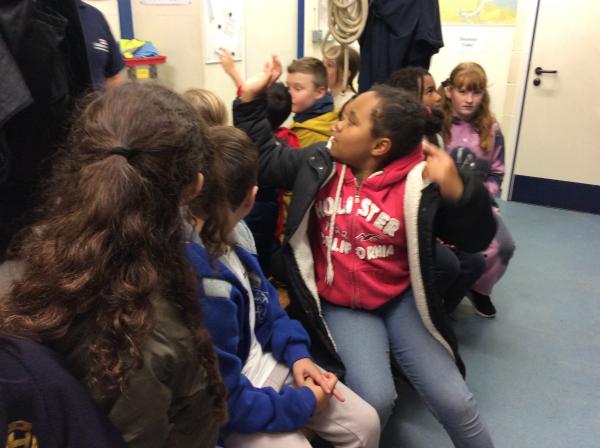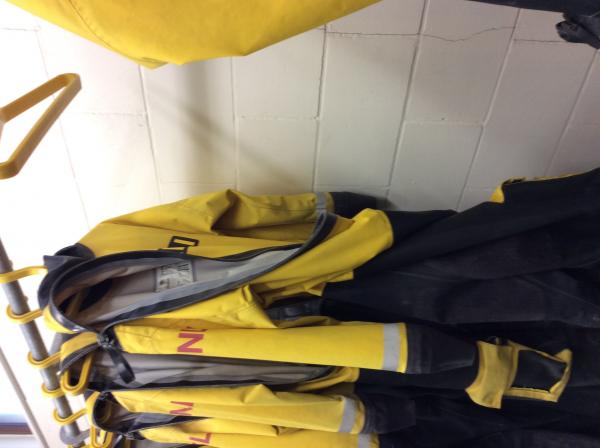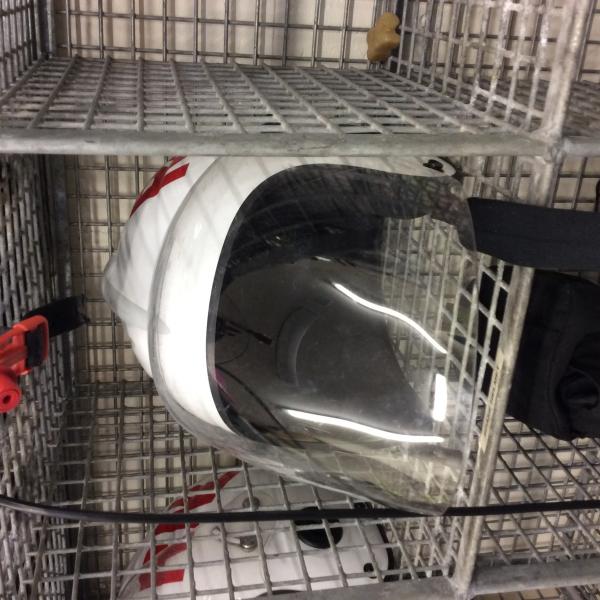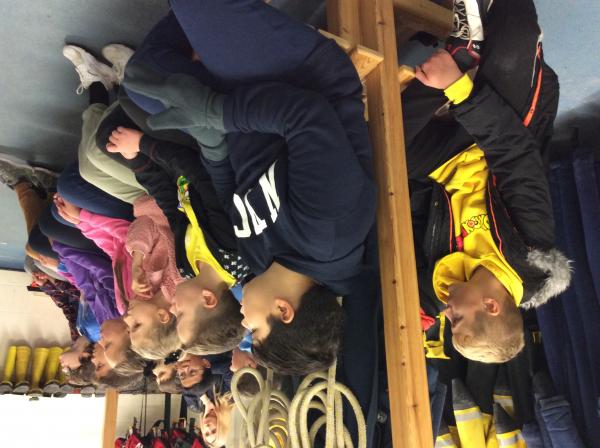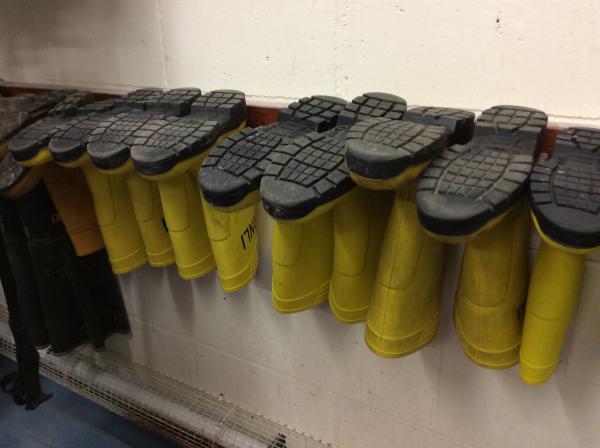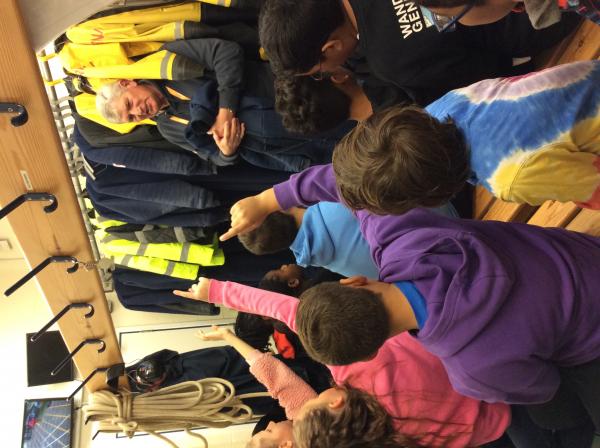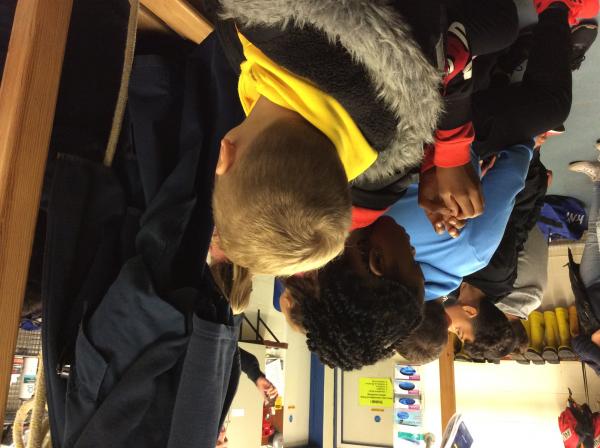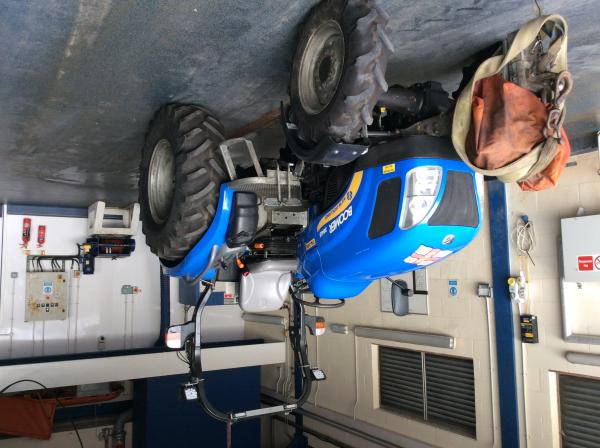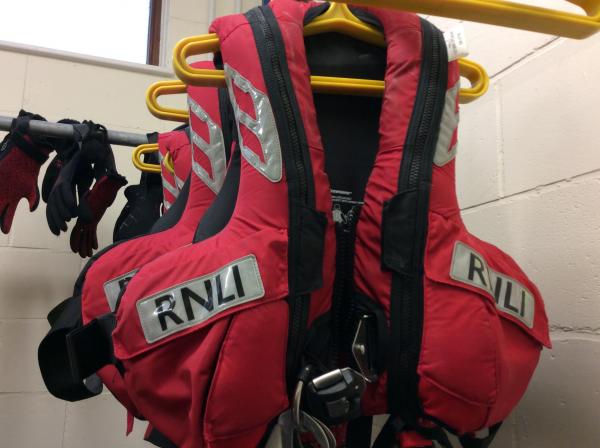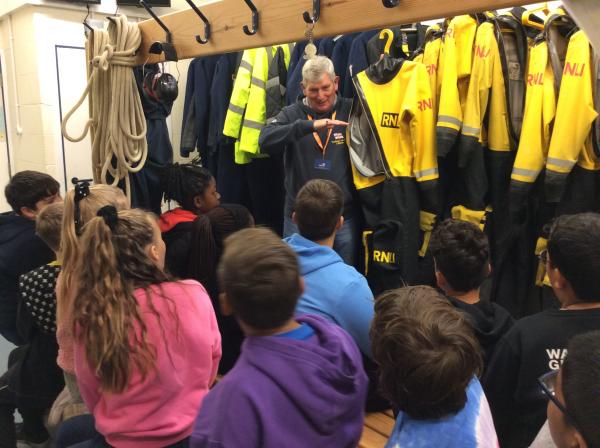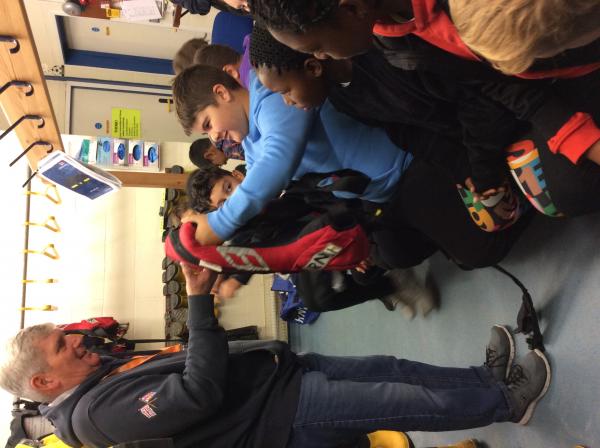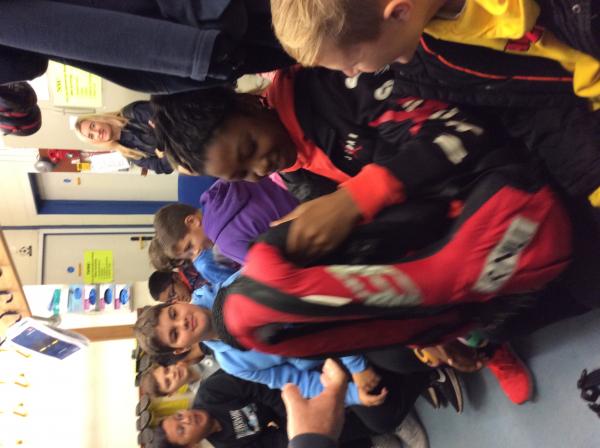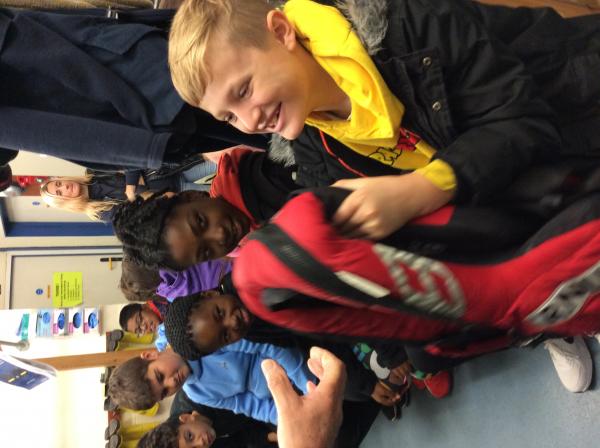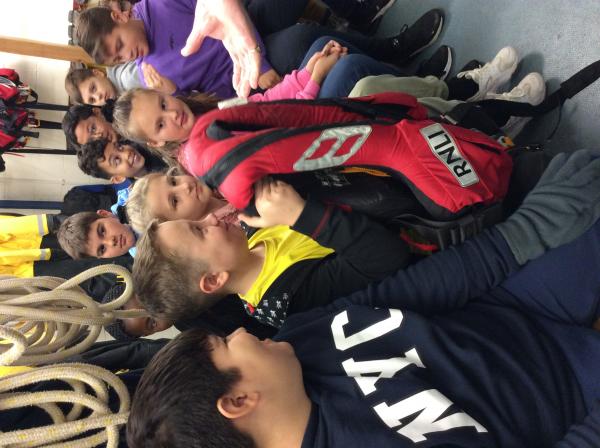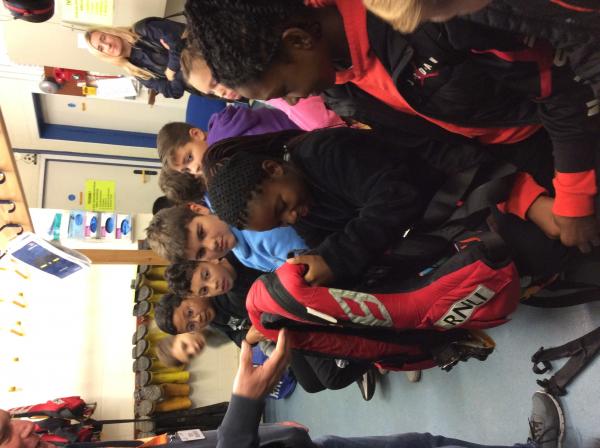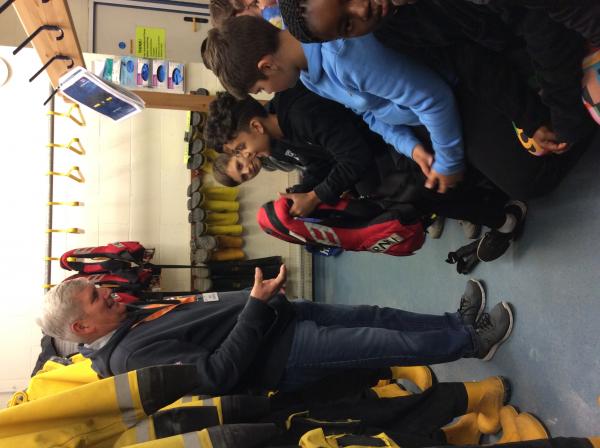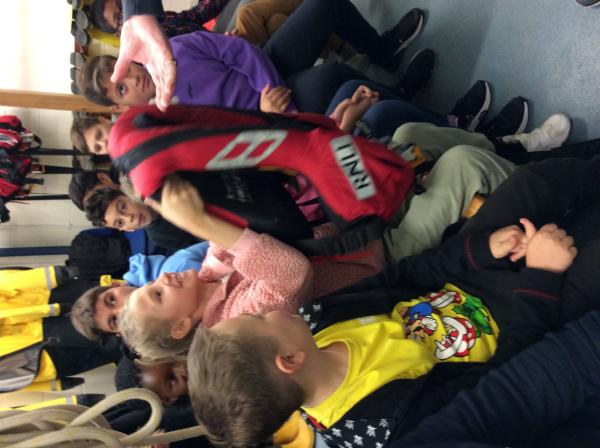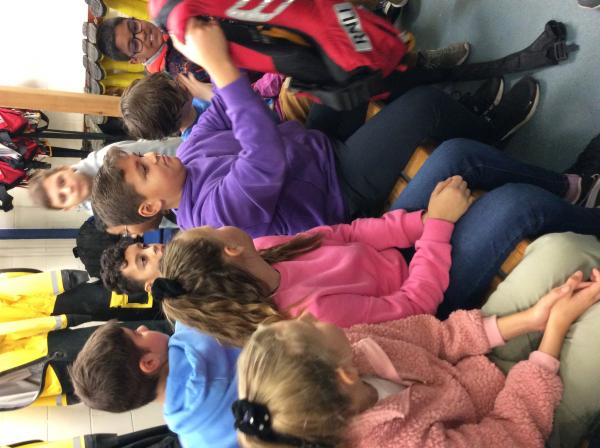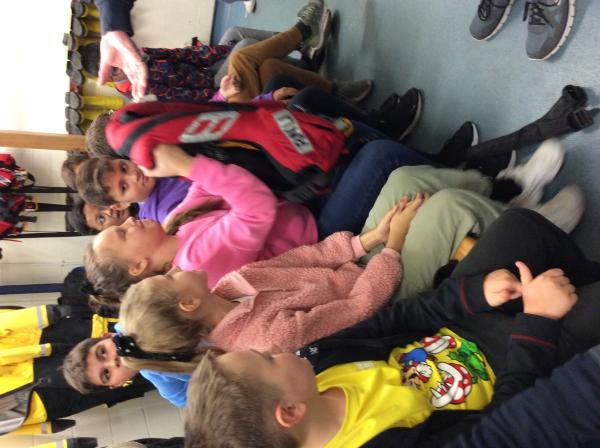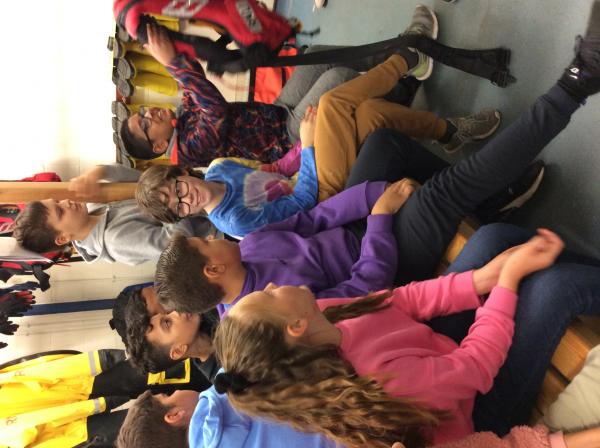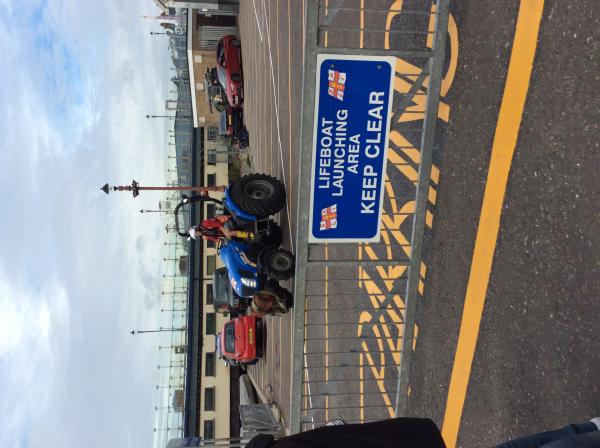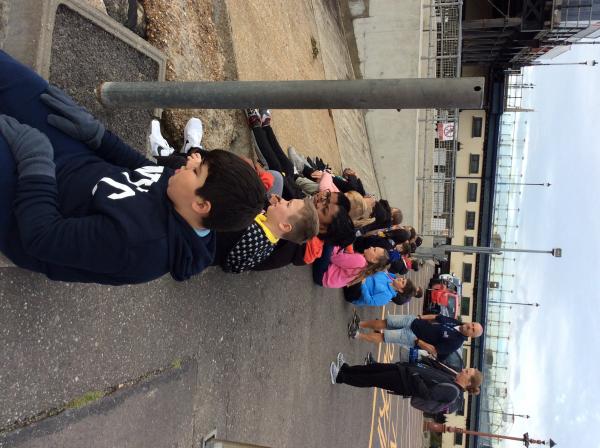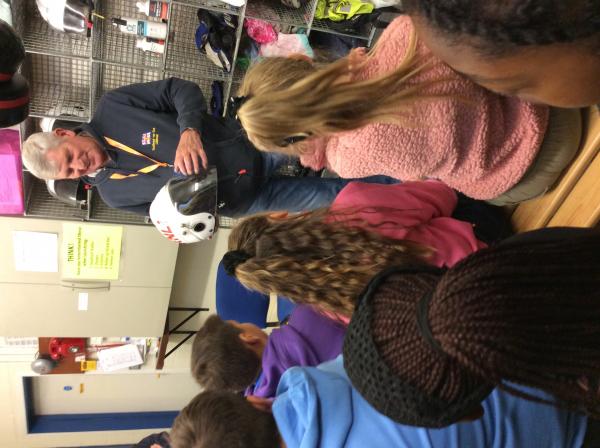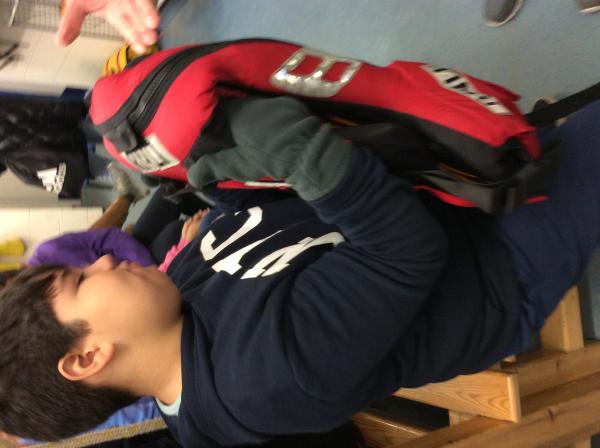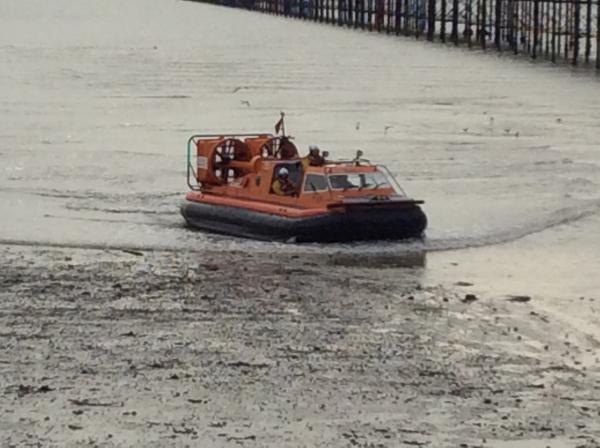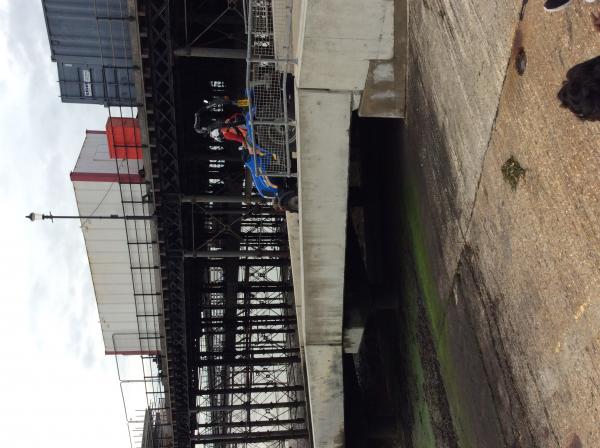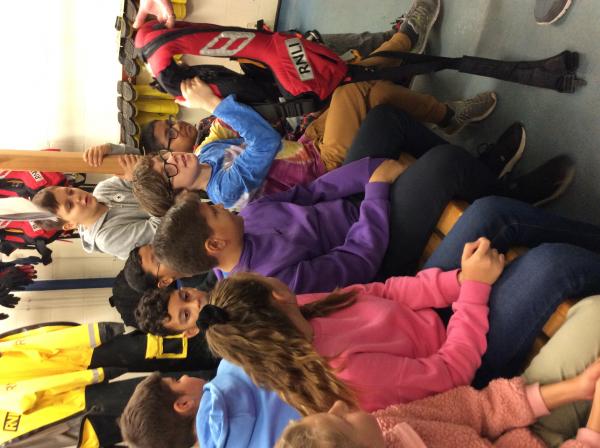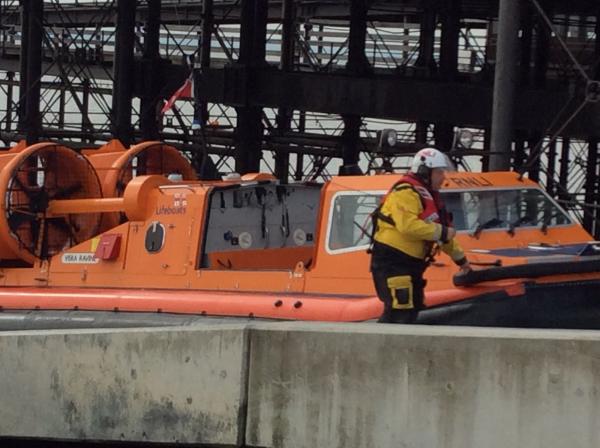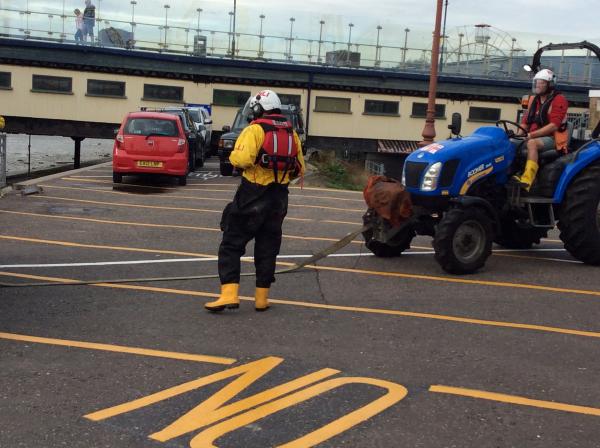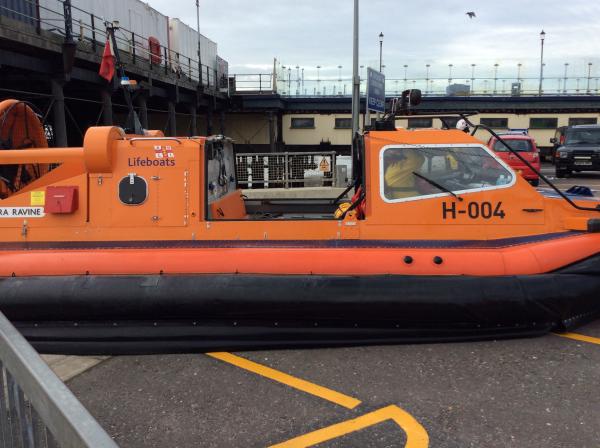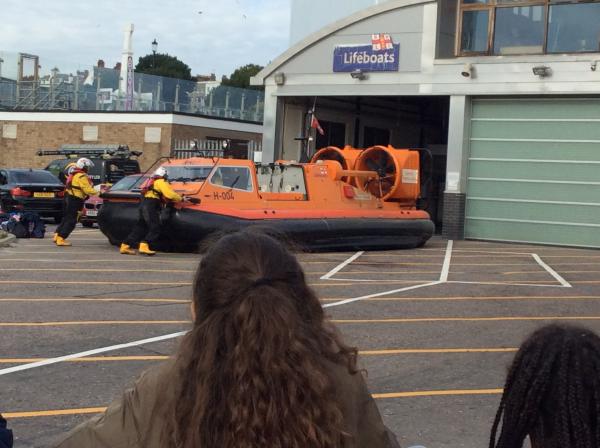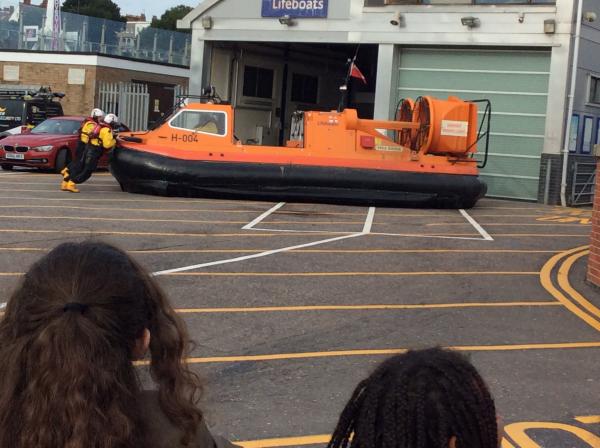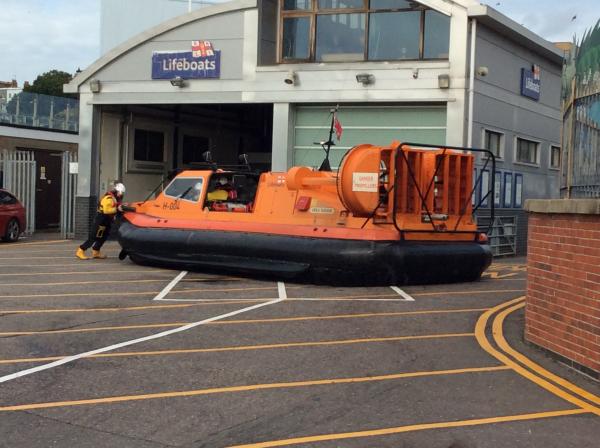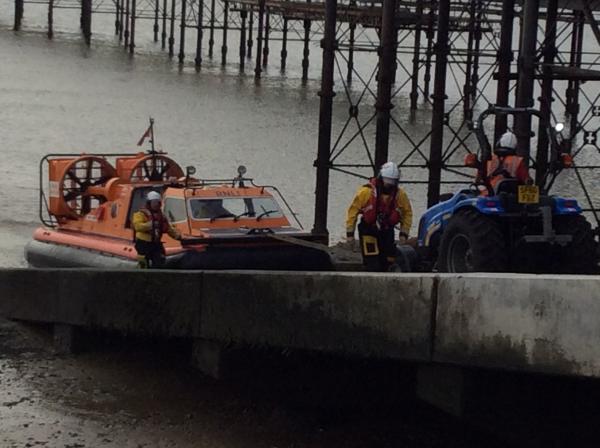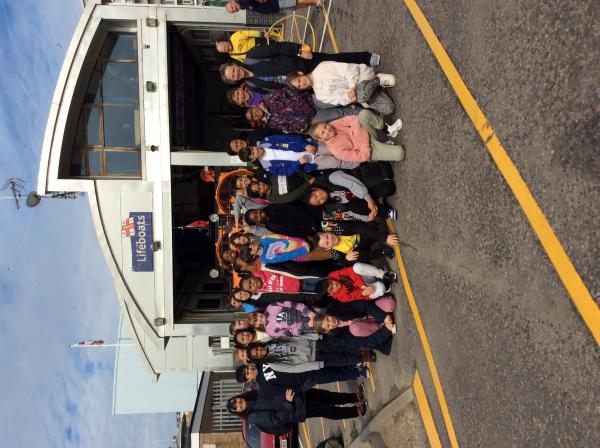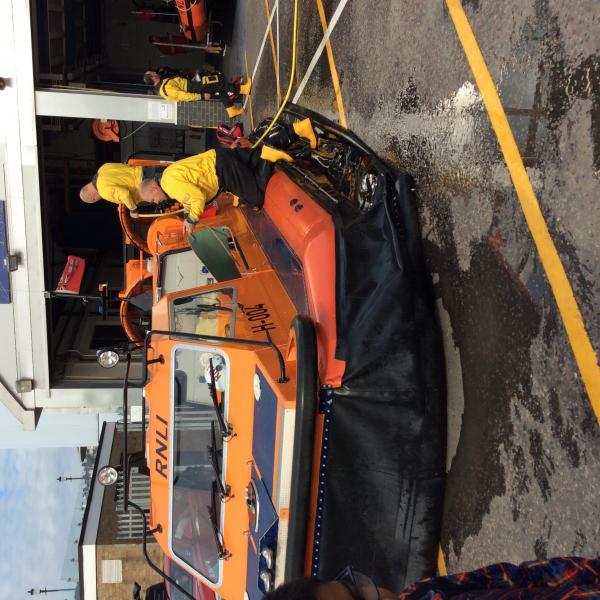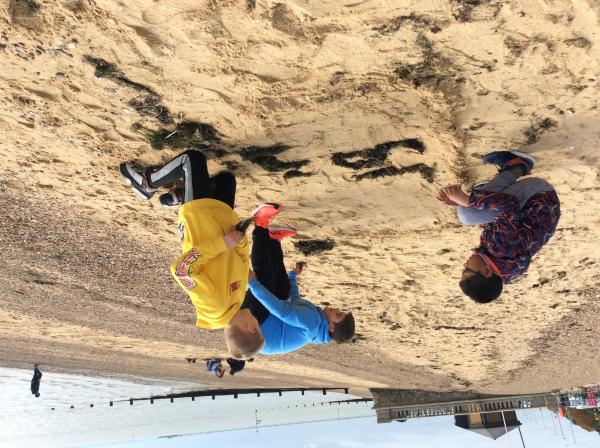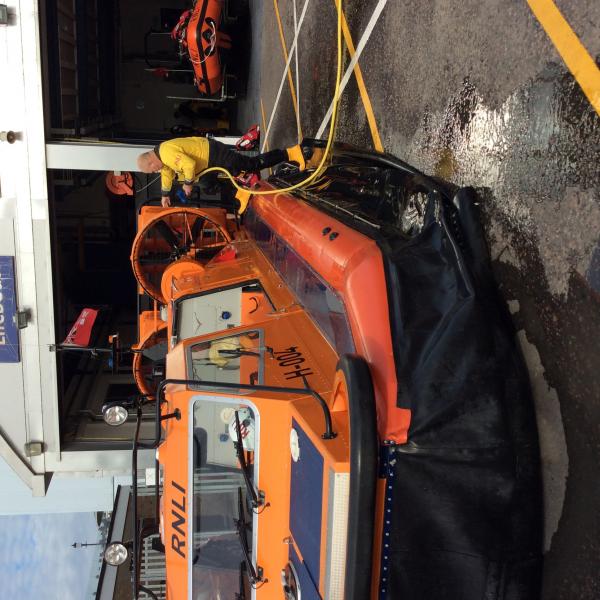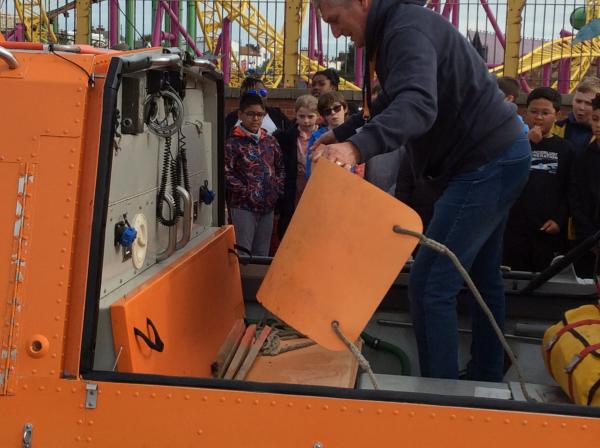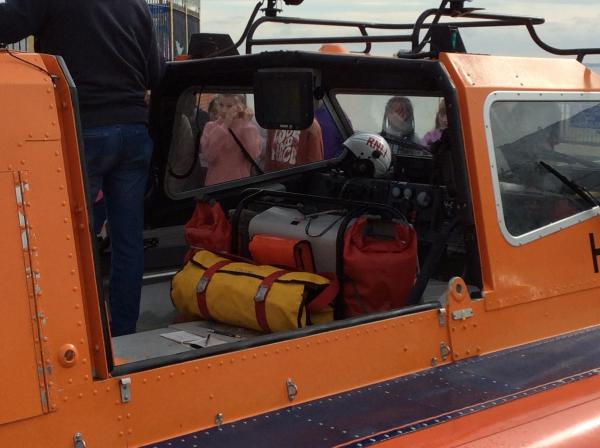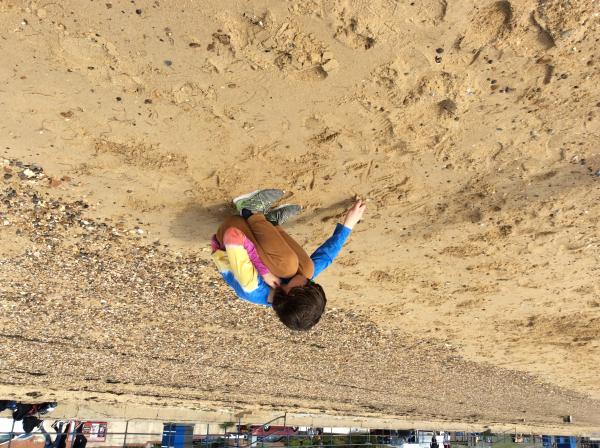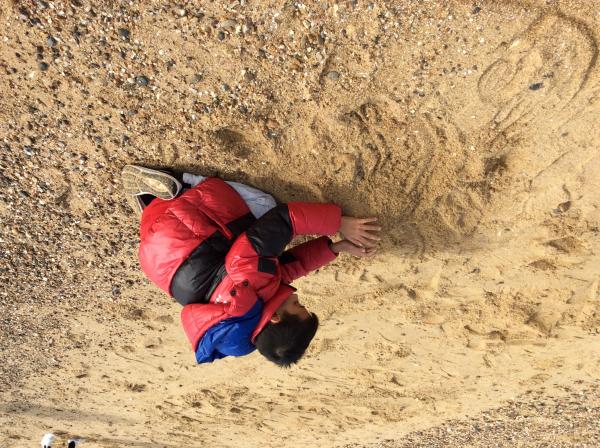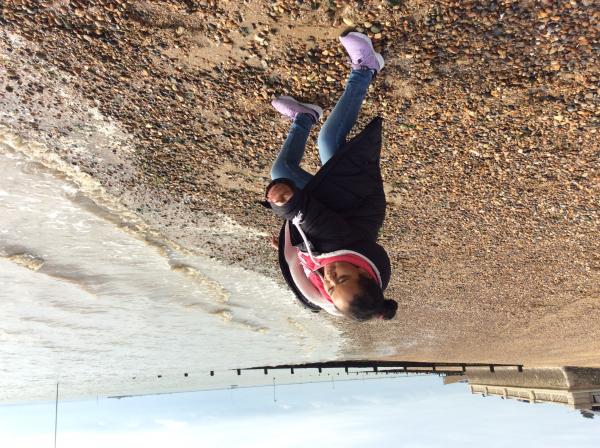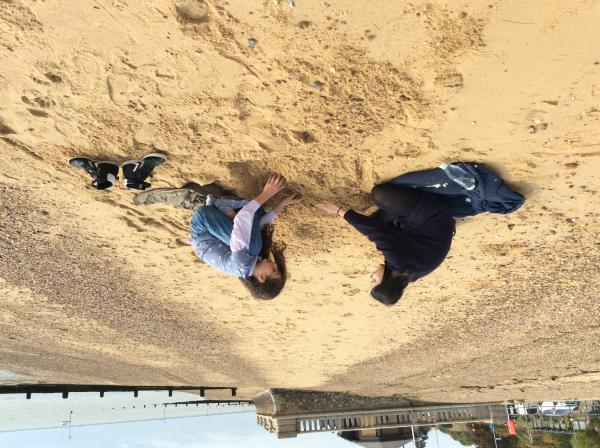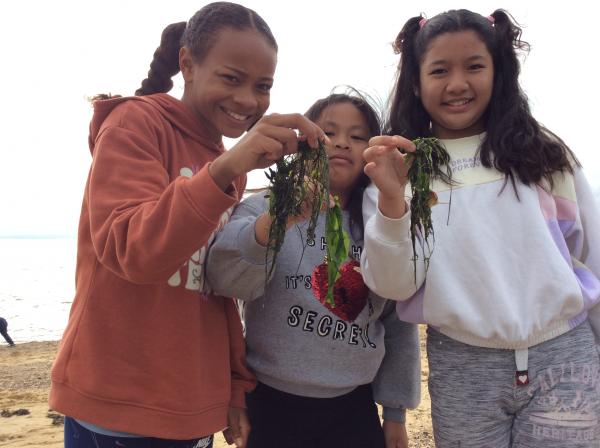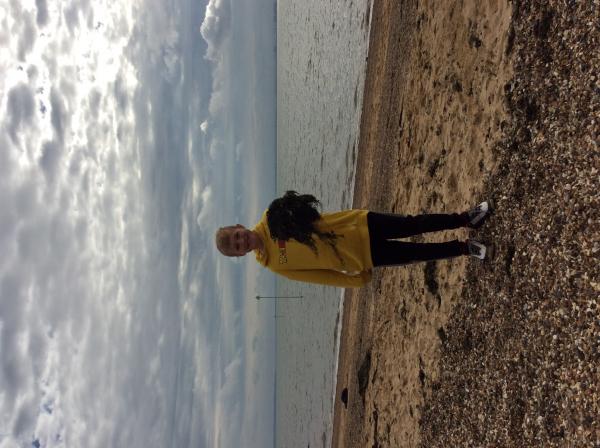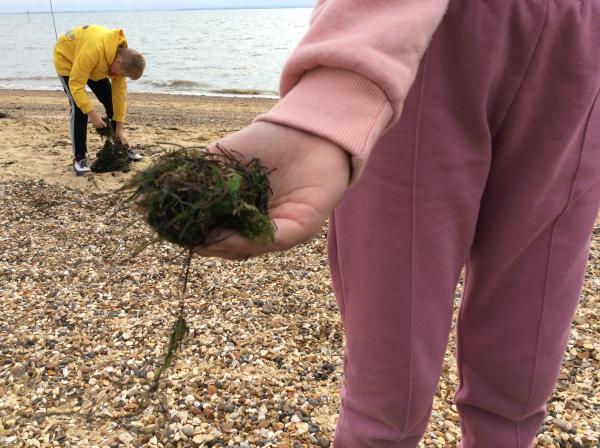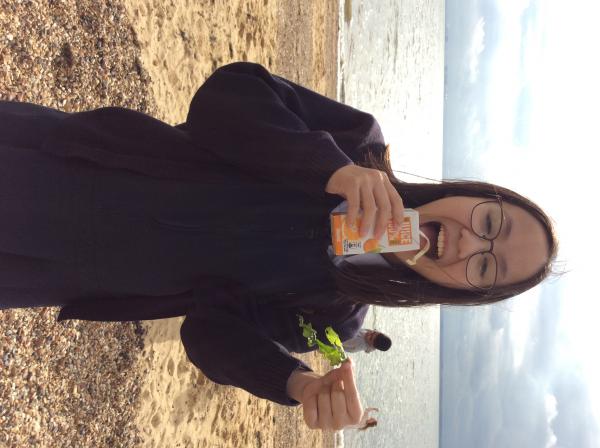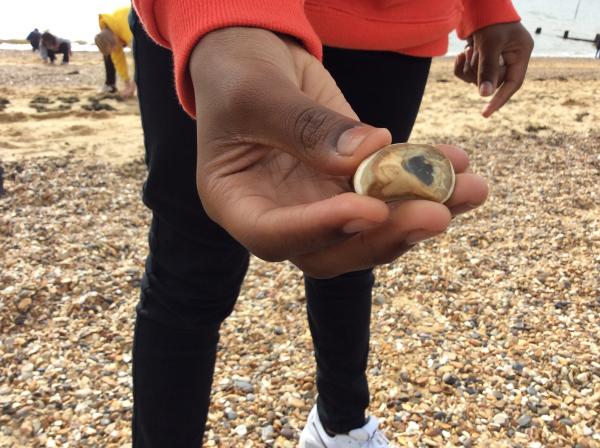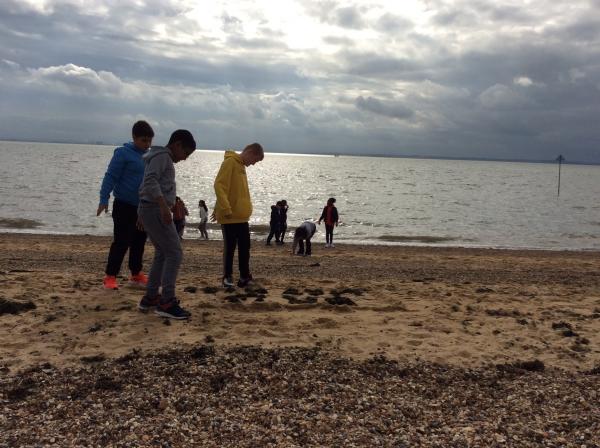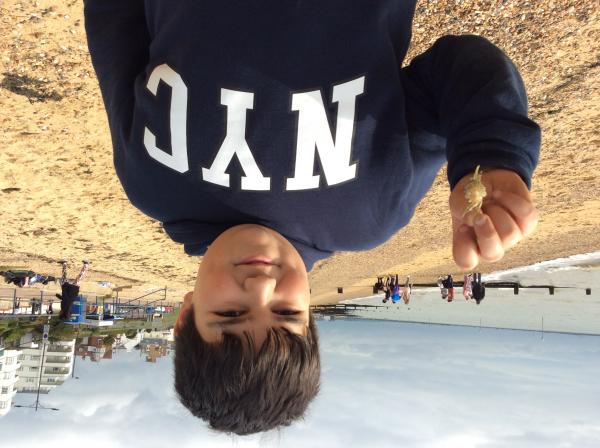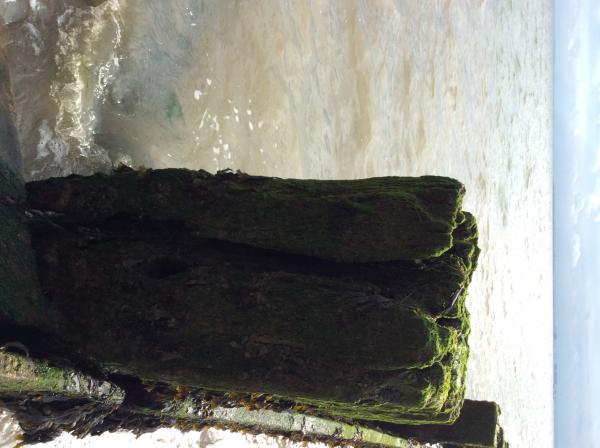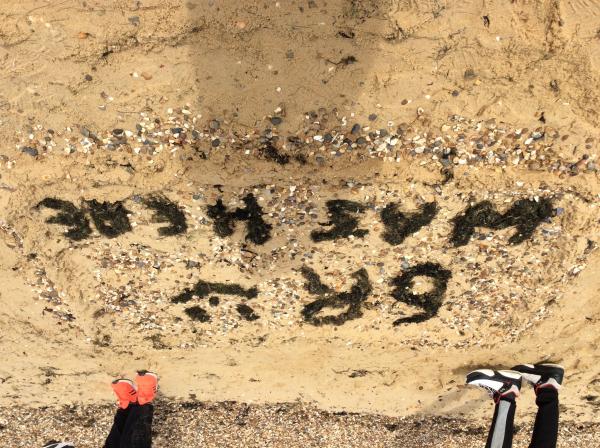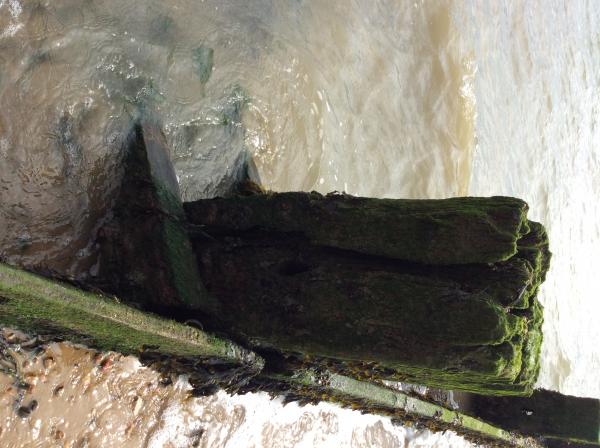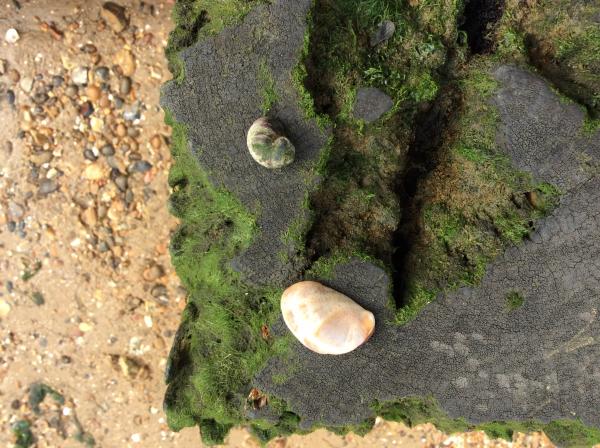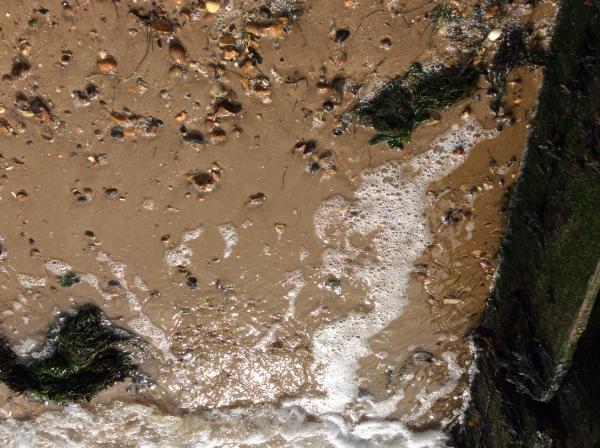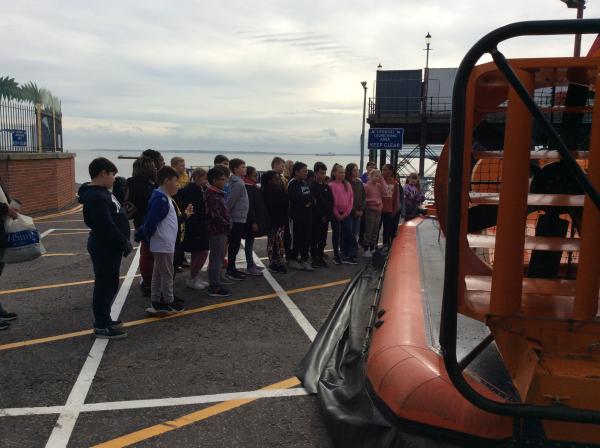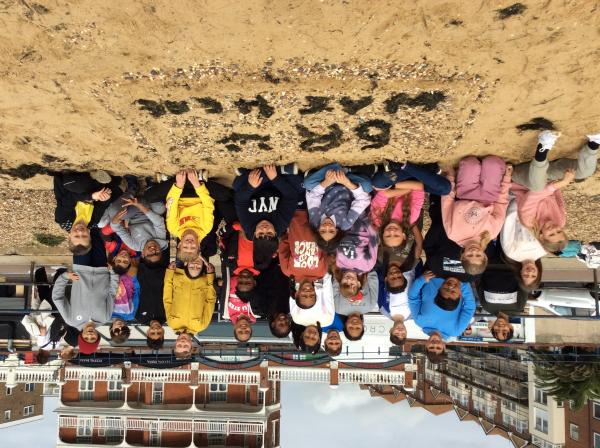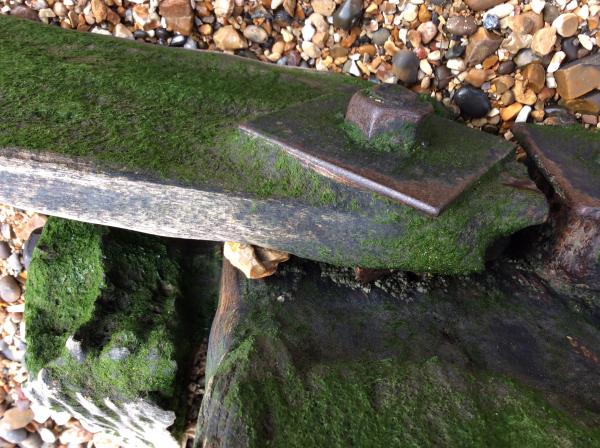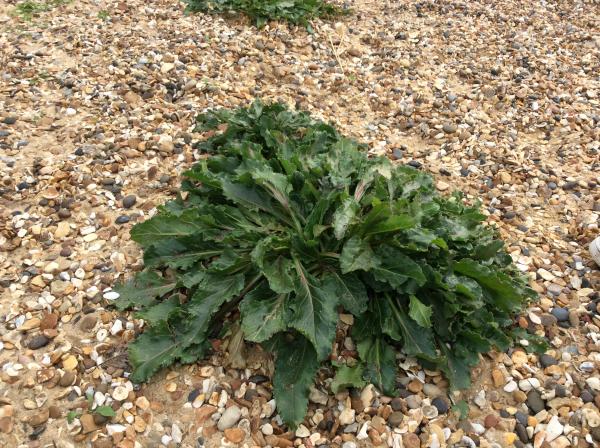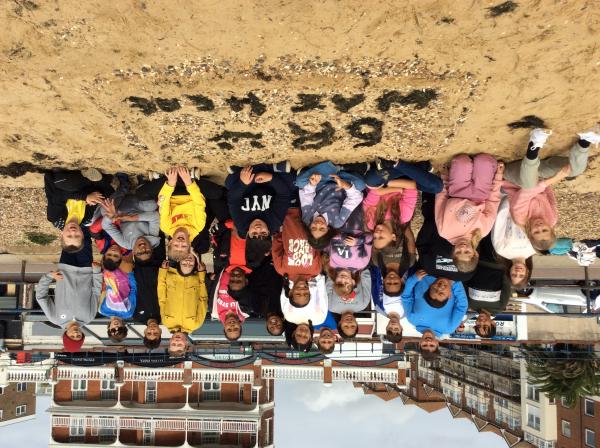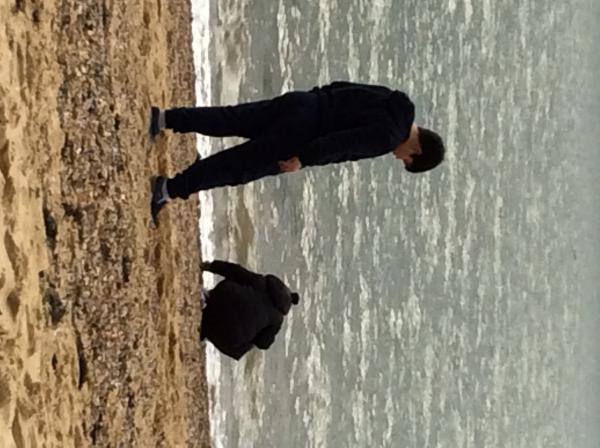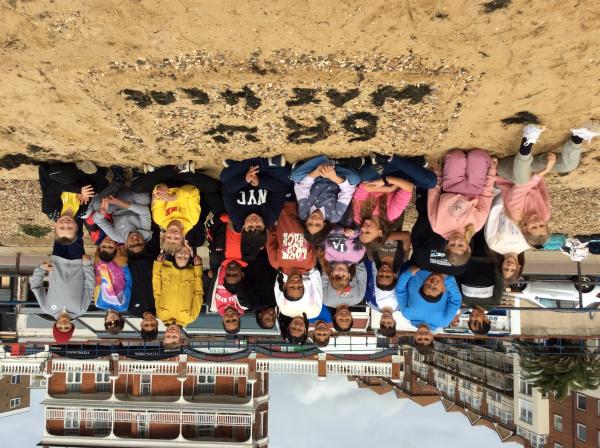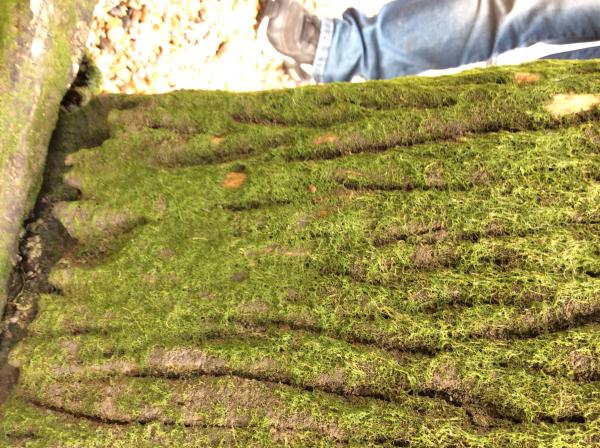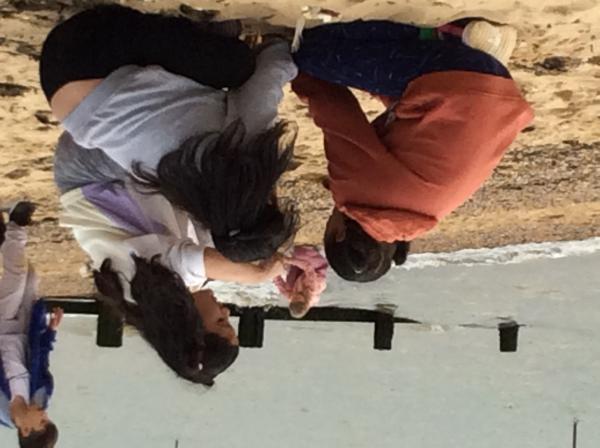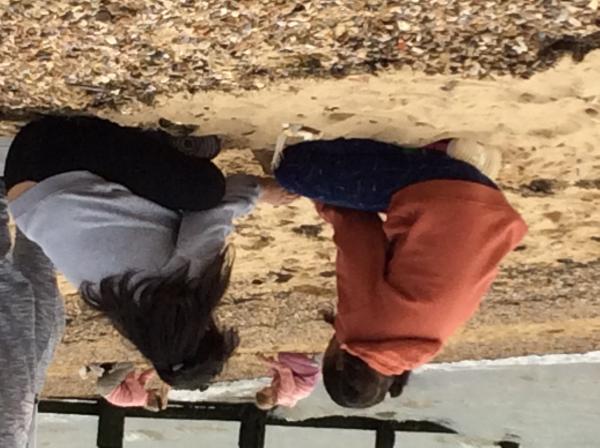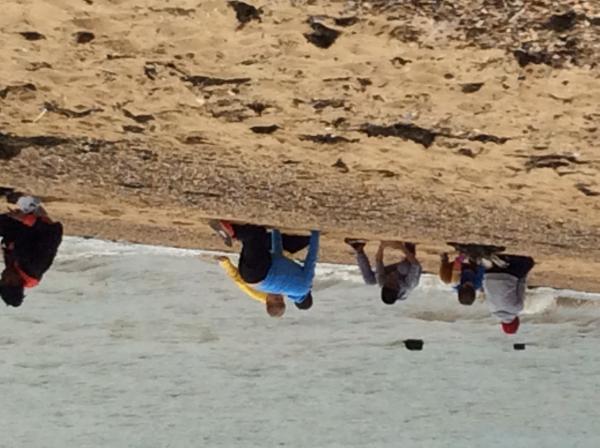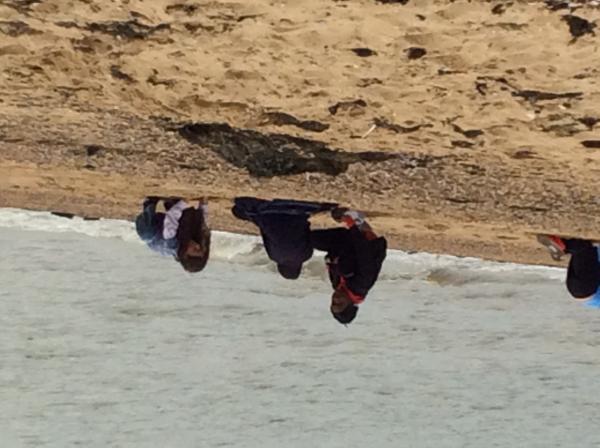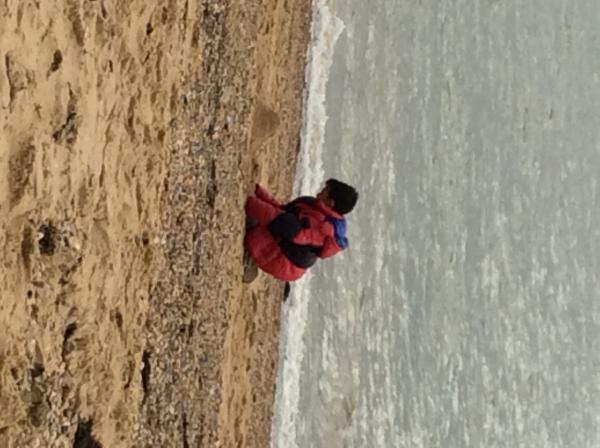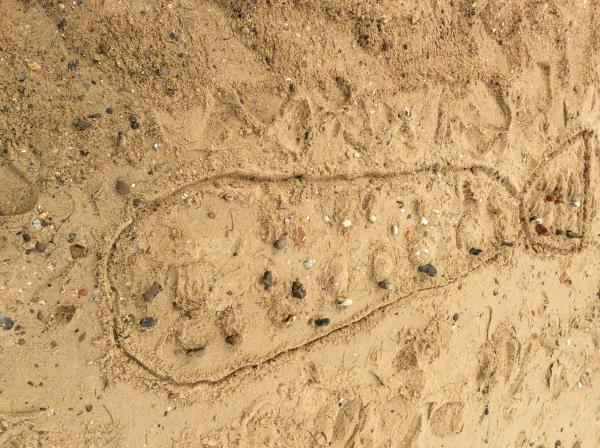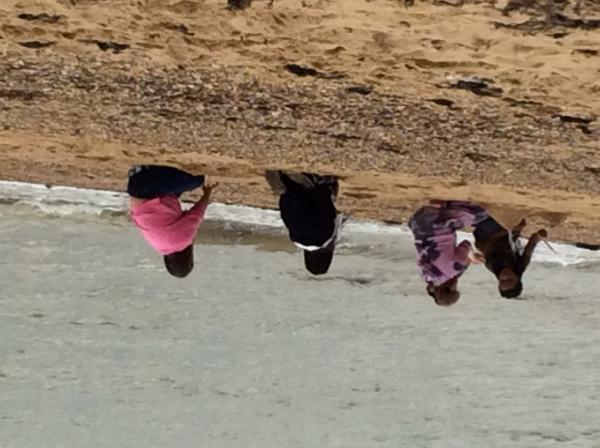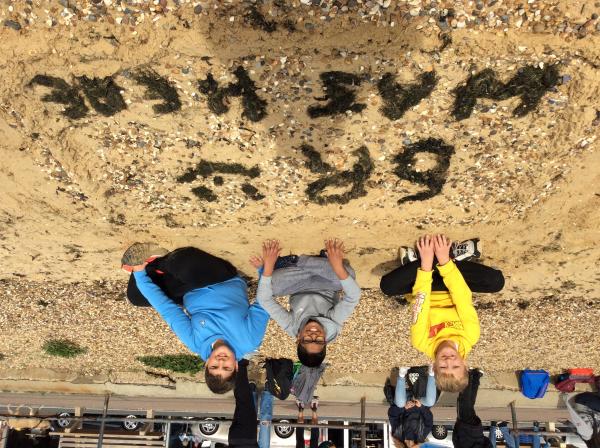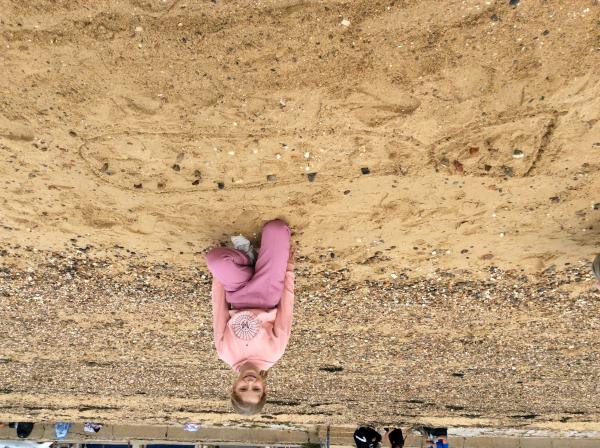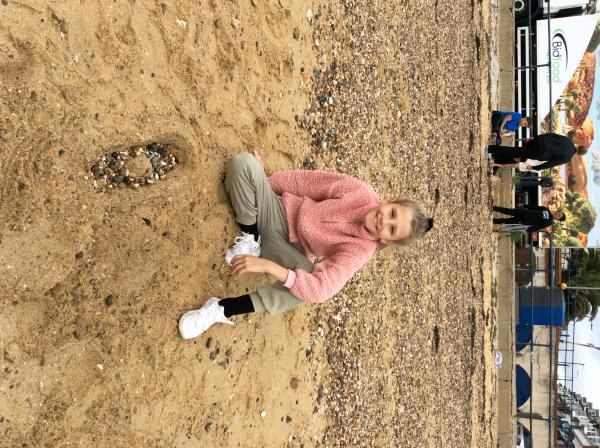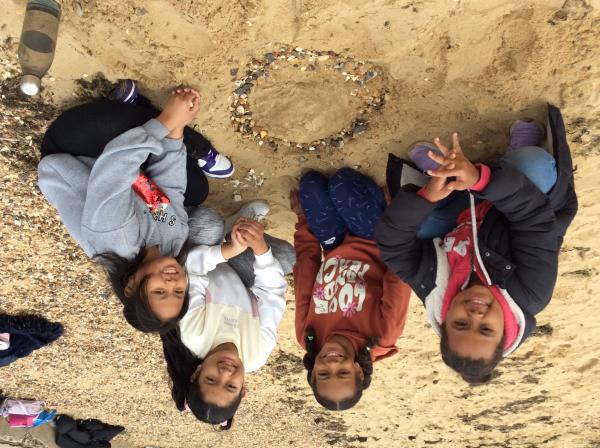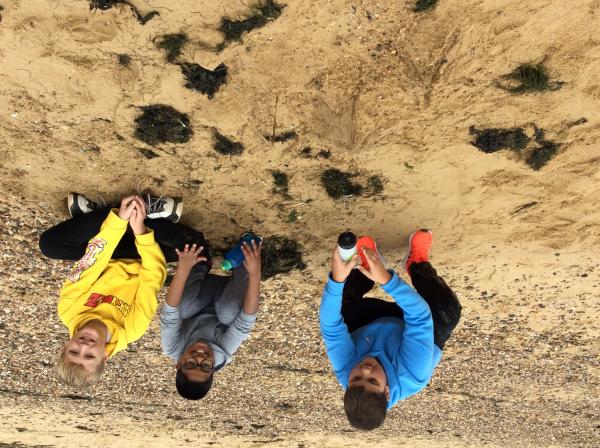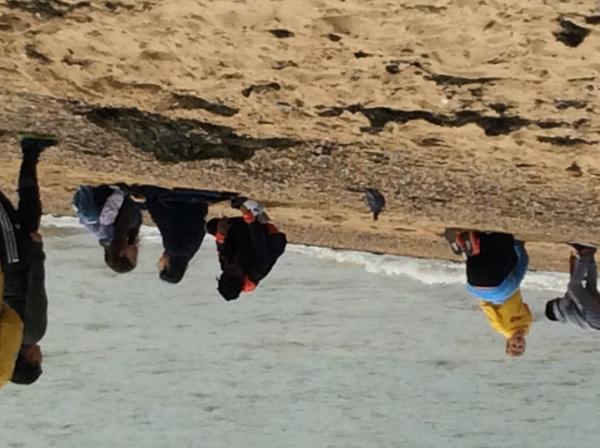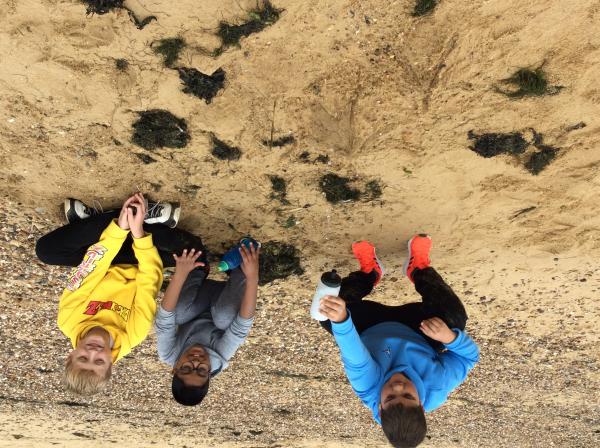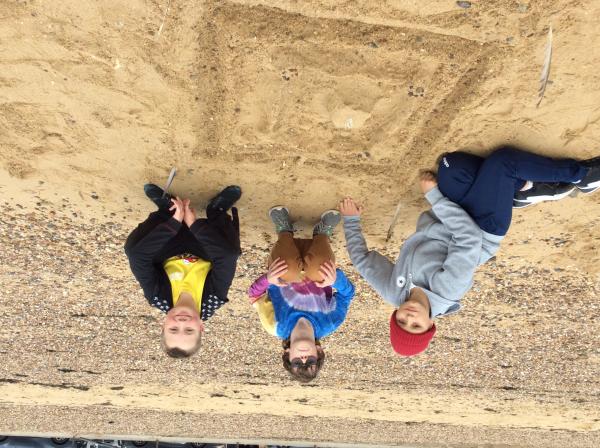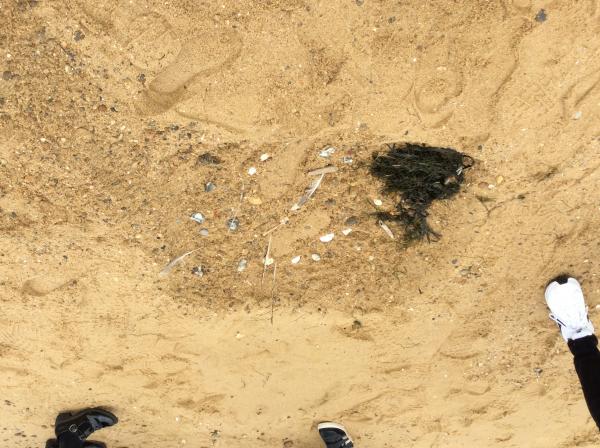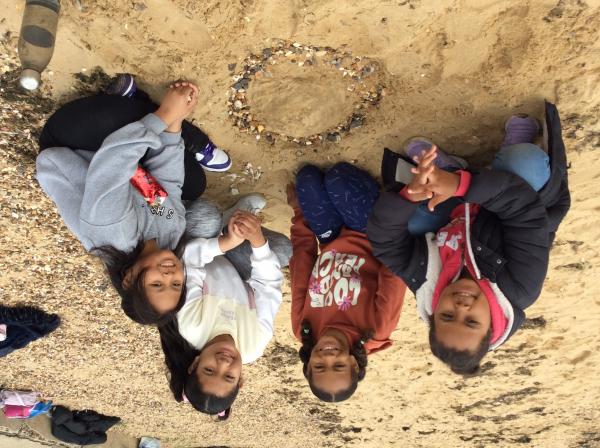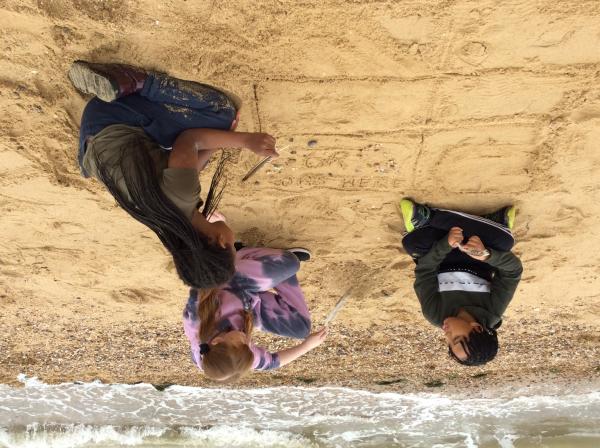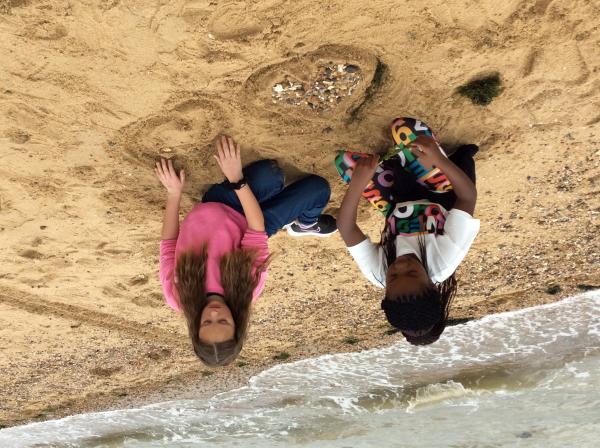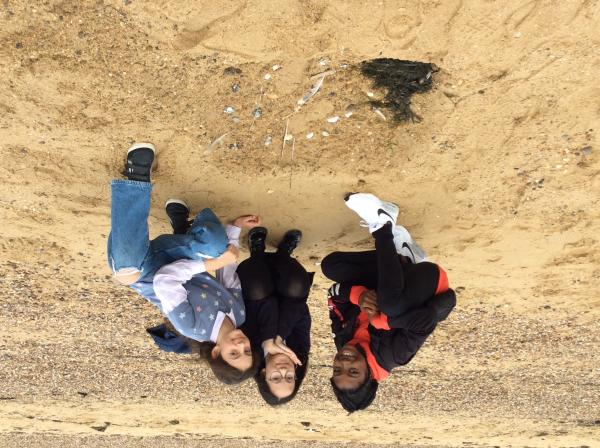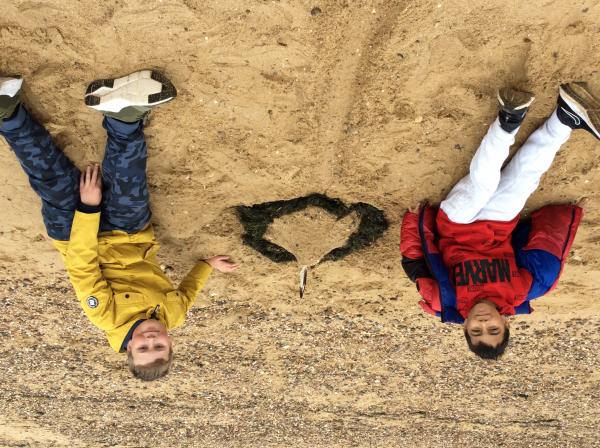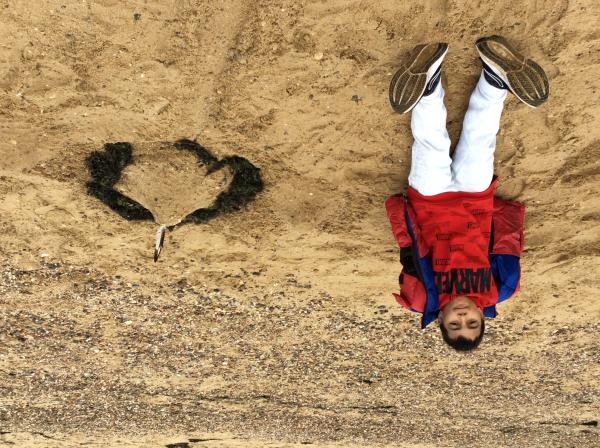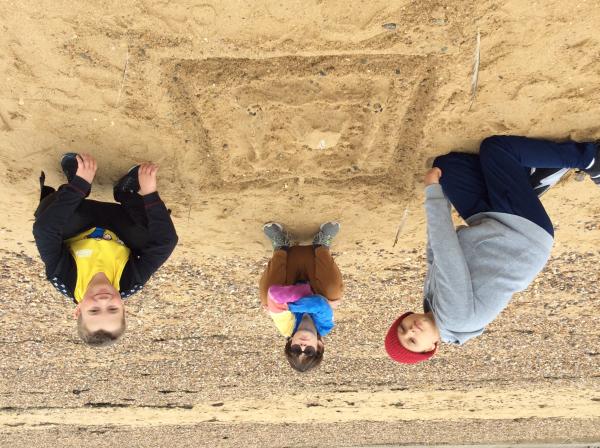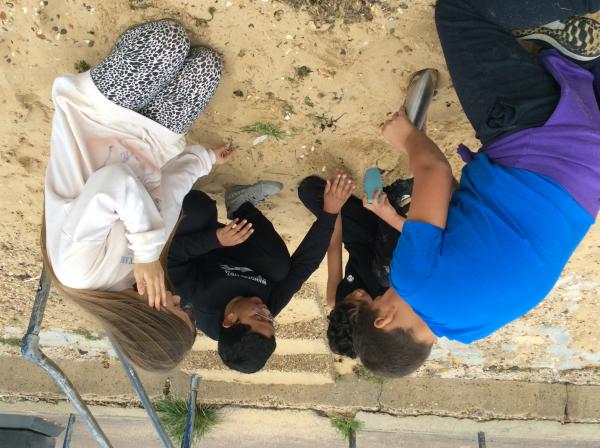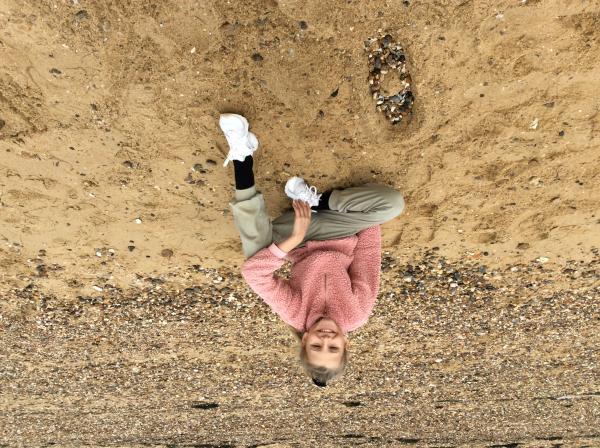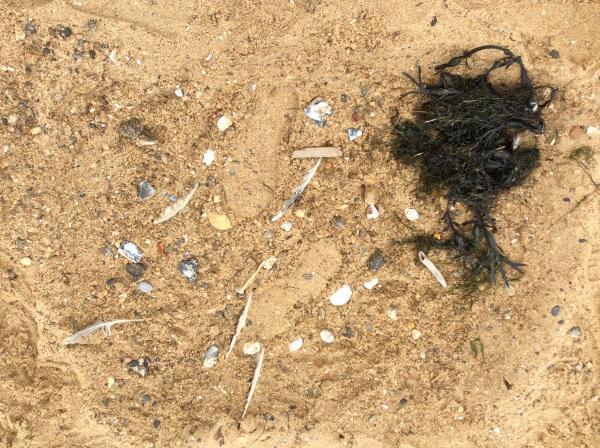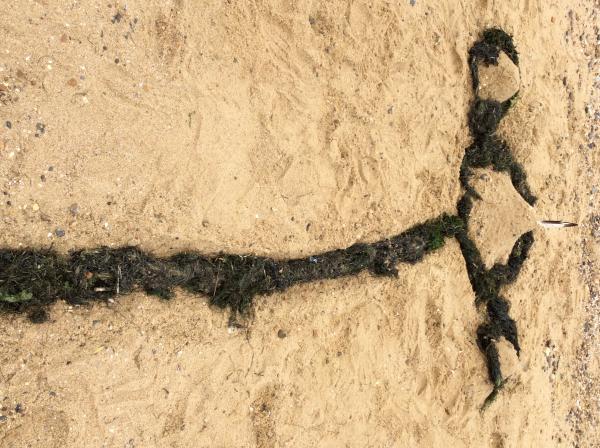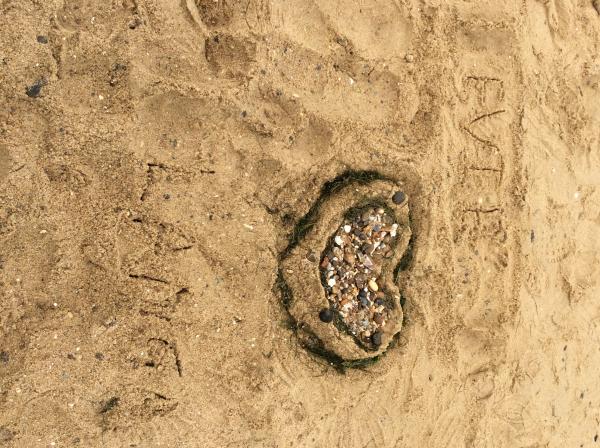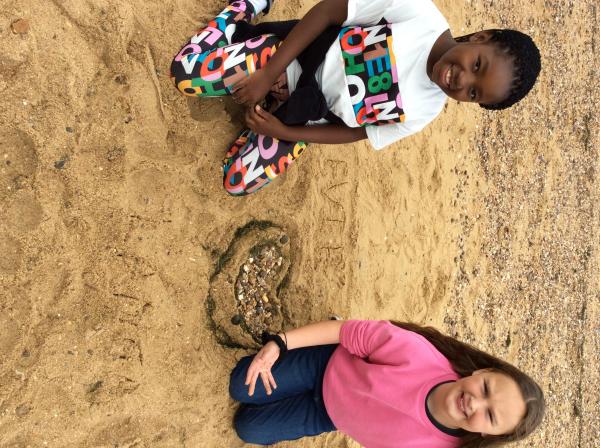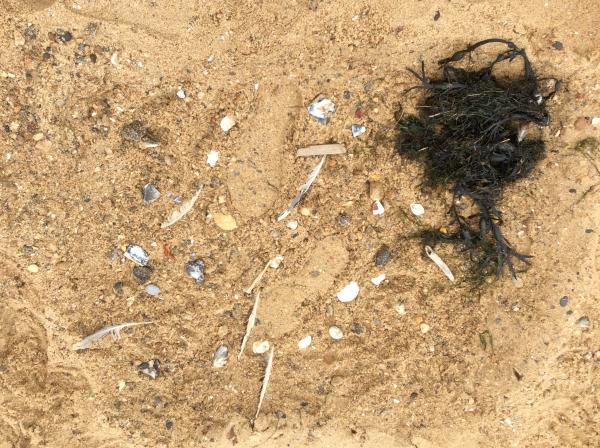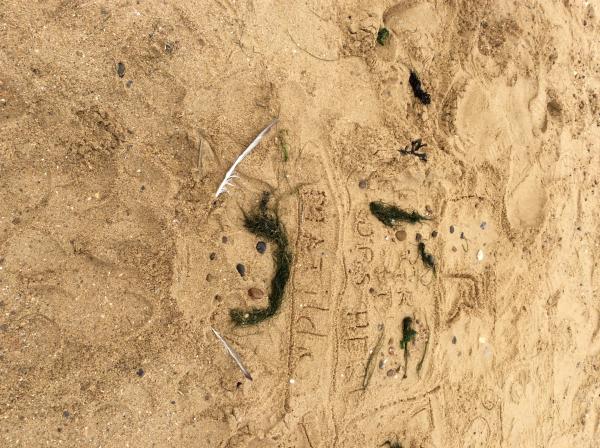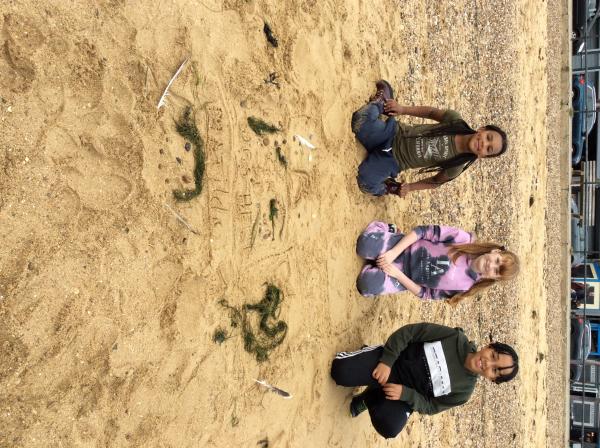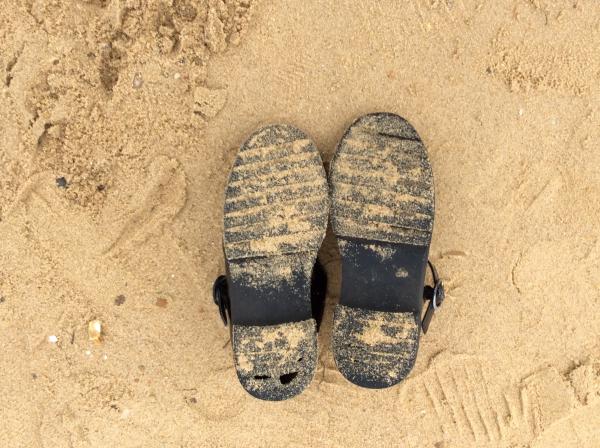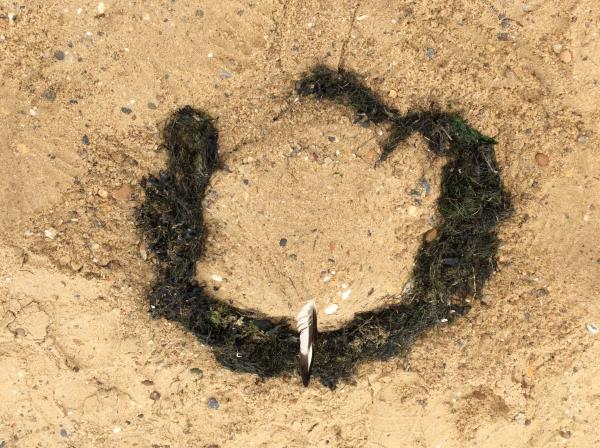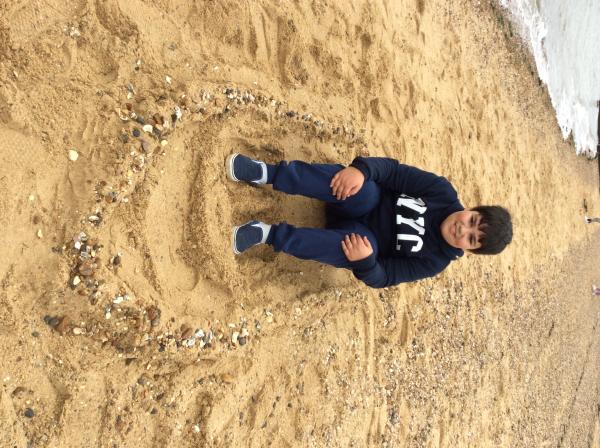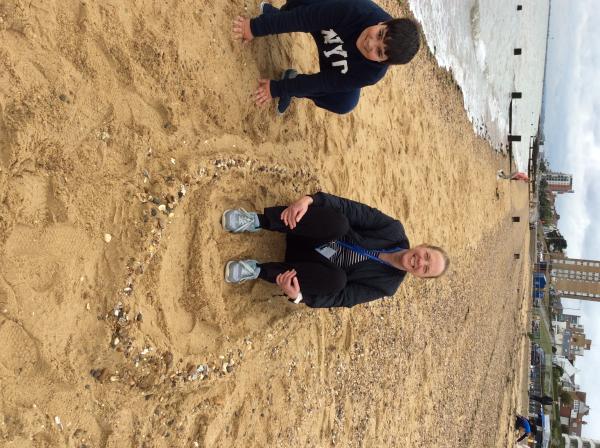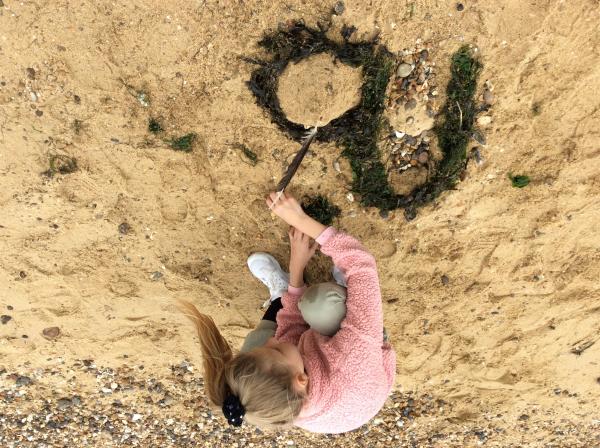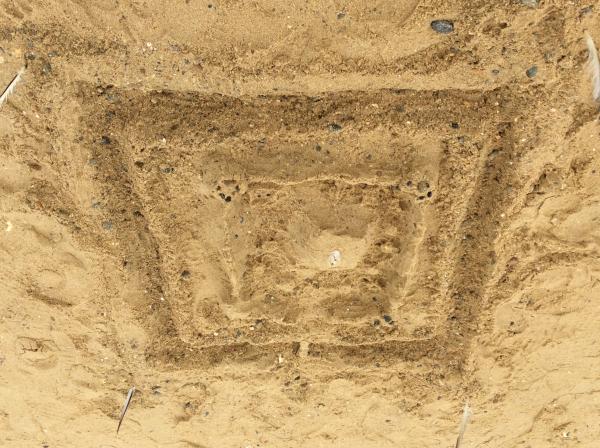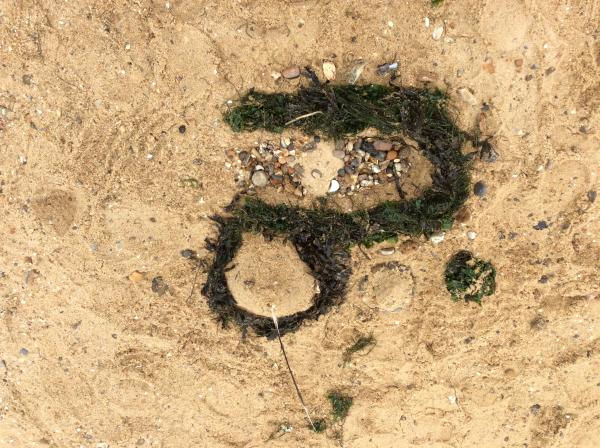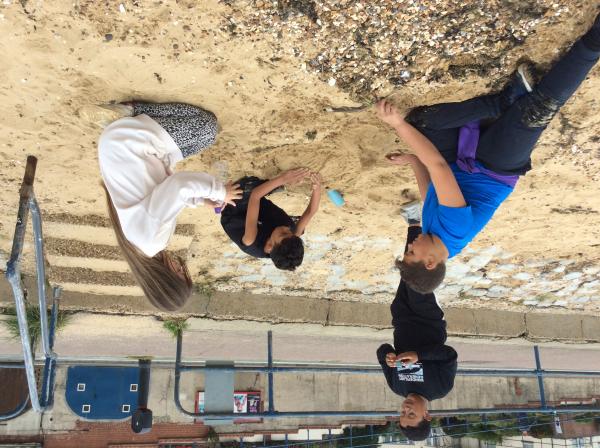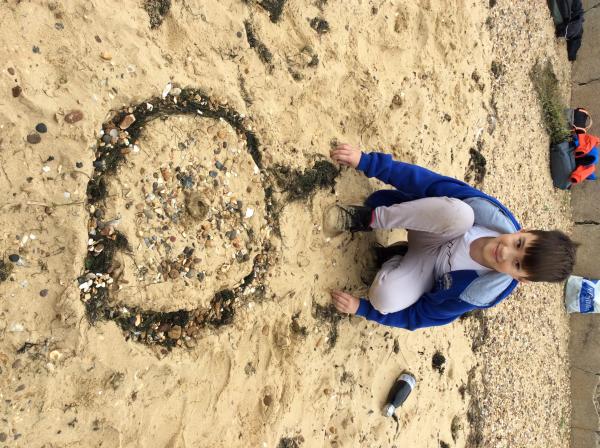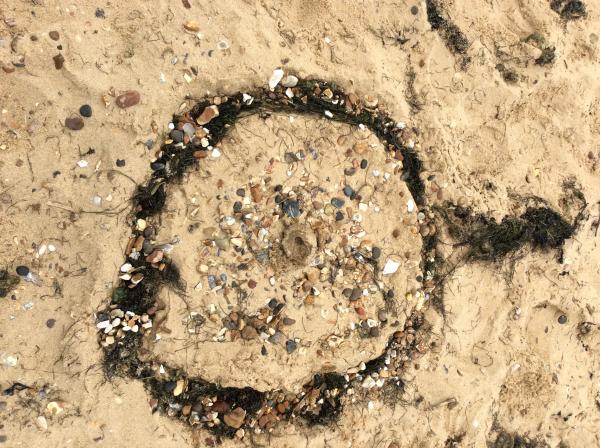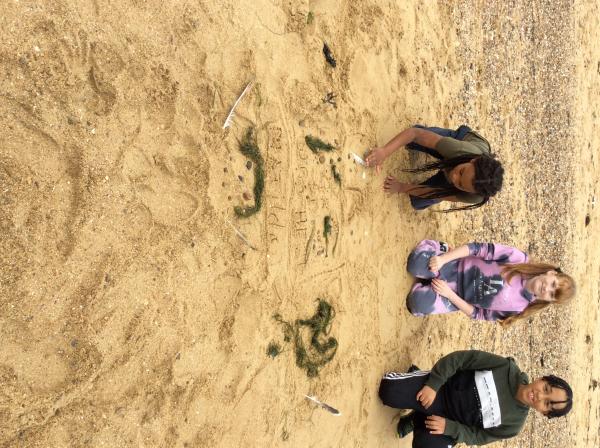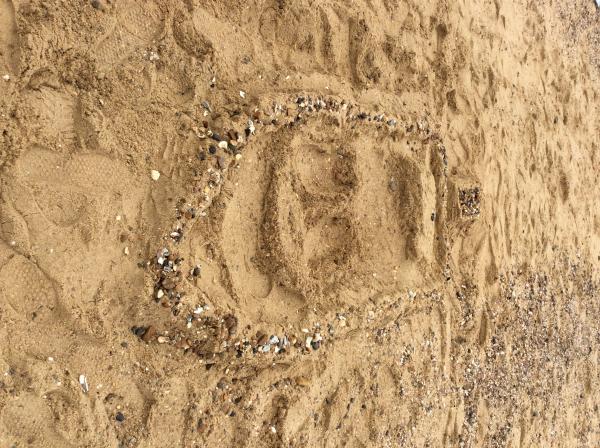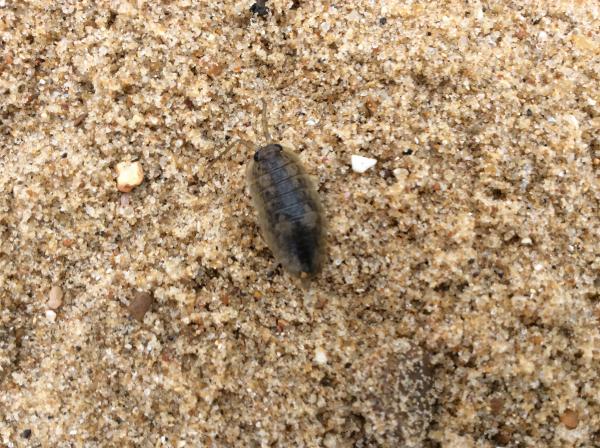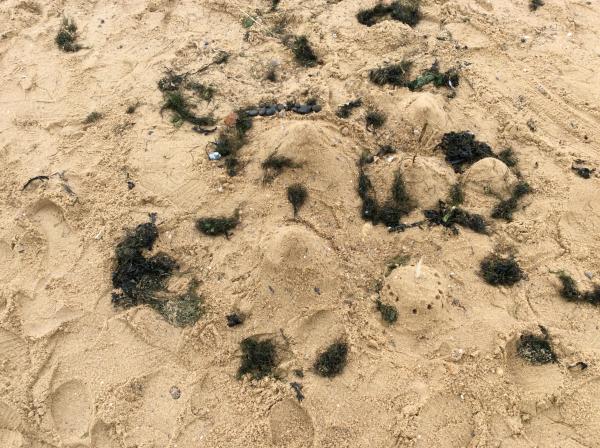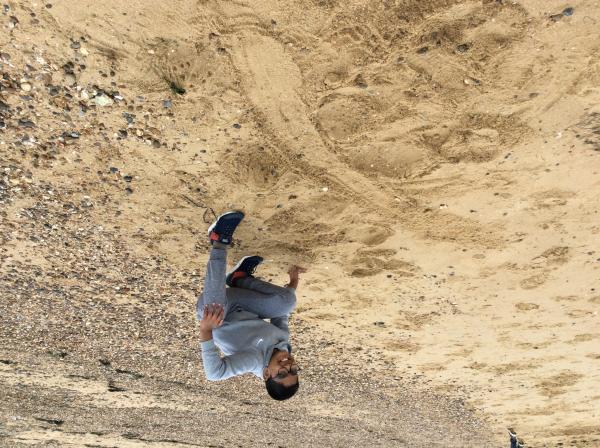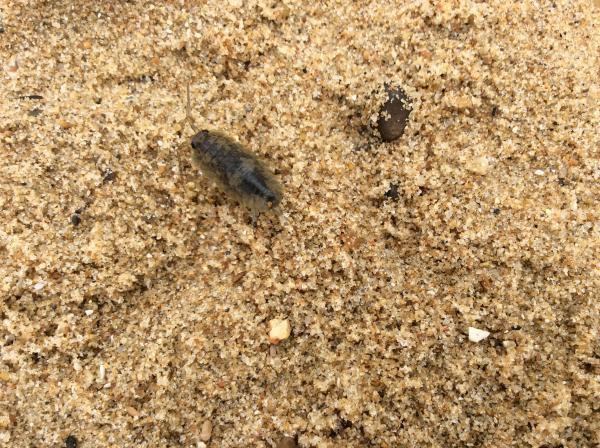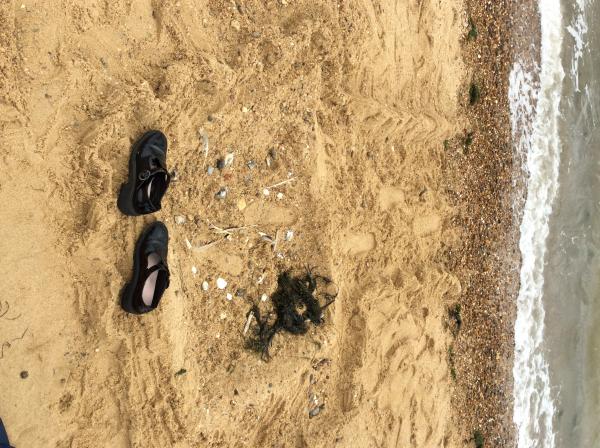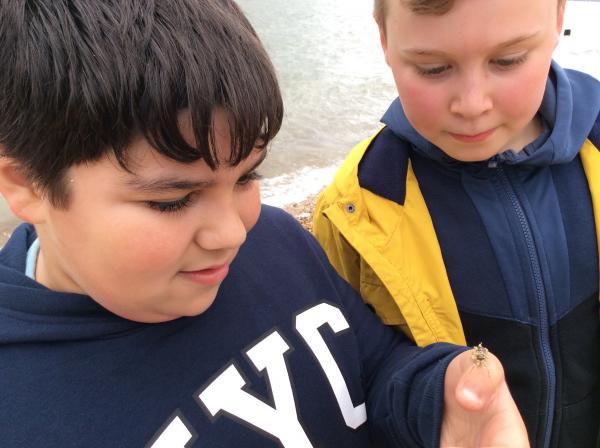 Working together, using our senses
This morning, Jellyfish and St Rapheal visited the nature area. They worked together to learn more about using their senses. Year 6 helped certain members of Jellyfish to complete a blindfold trail; there were a few obstacles in the way, just to make things tricky! Both classes also had to hold and describe items found in nature whilst blindfolded. The co-operation and team work shone through this morning.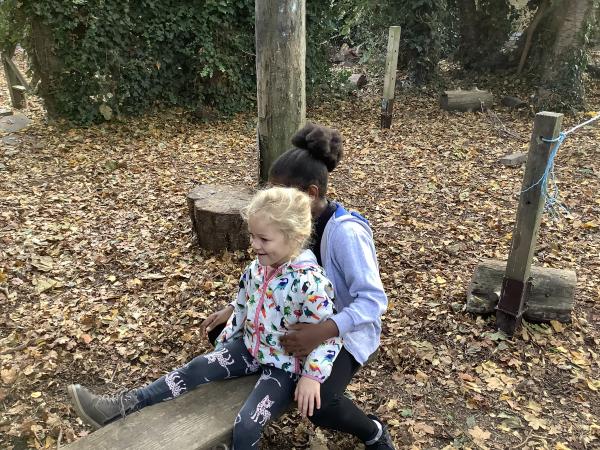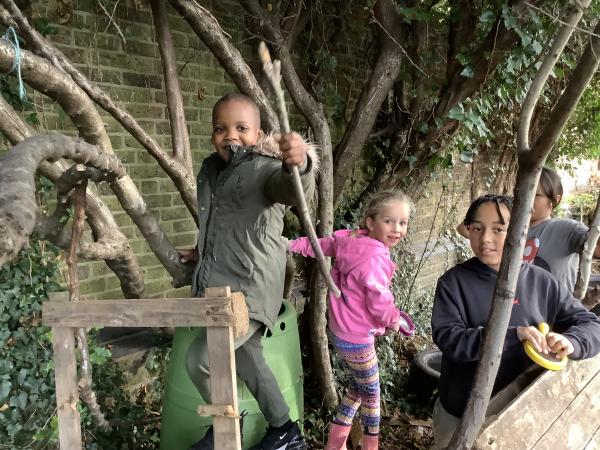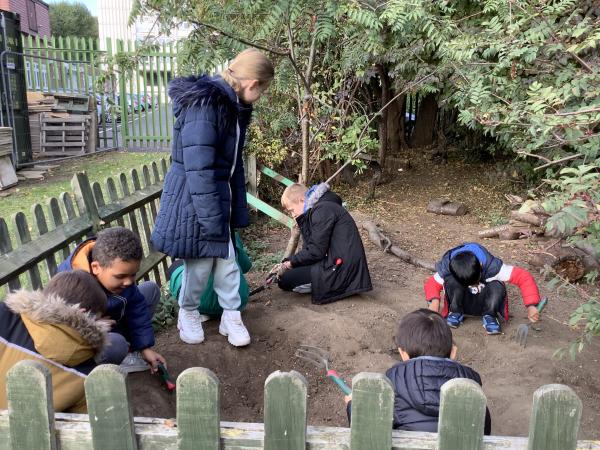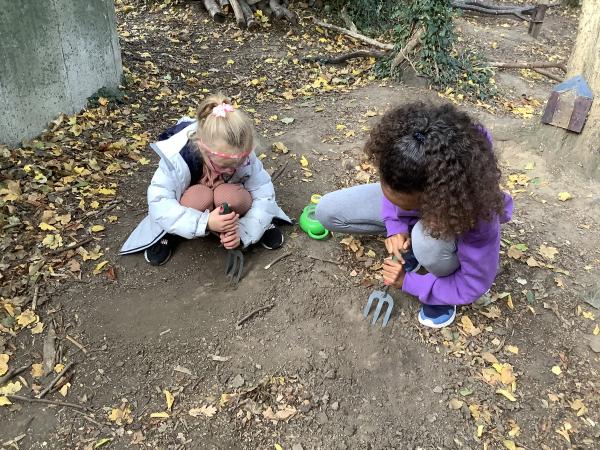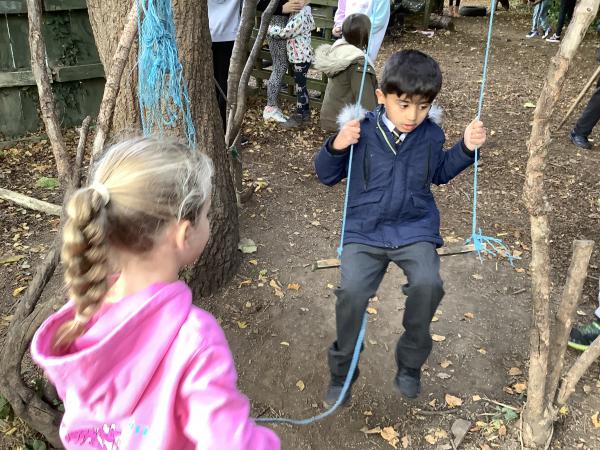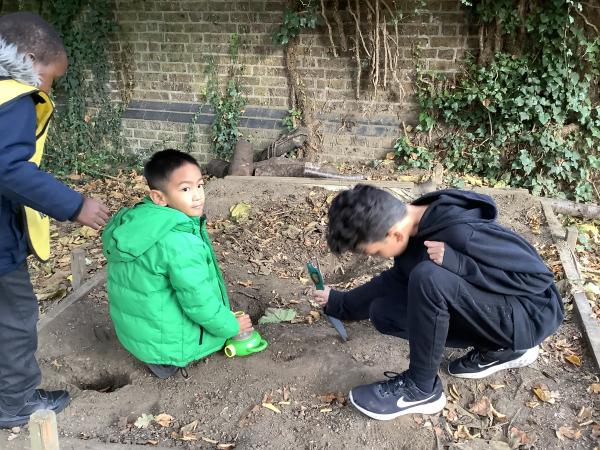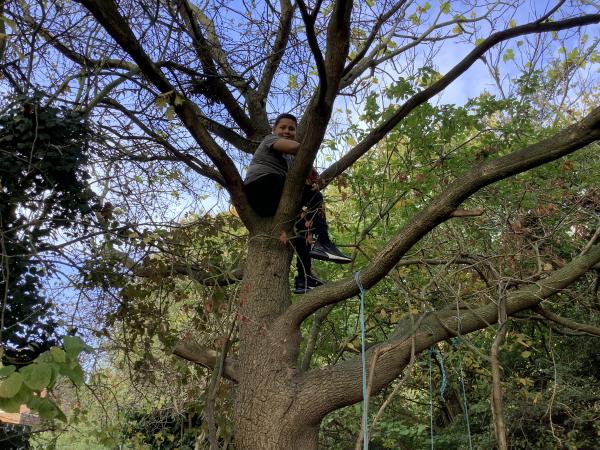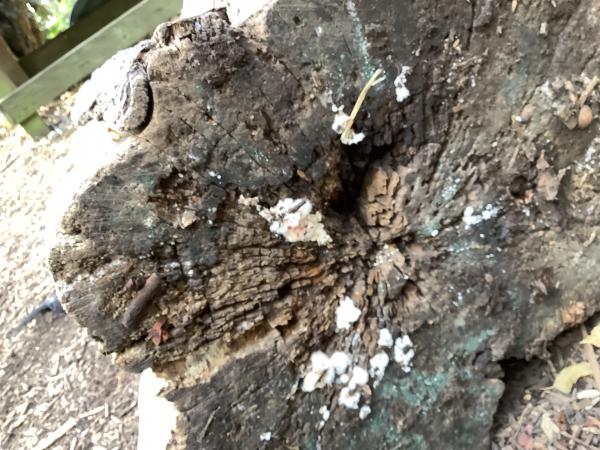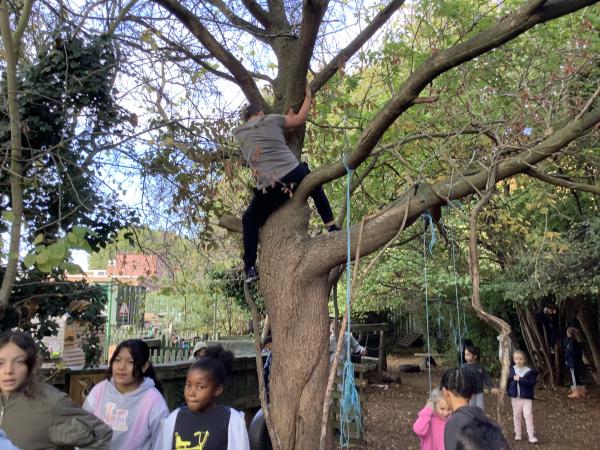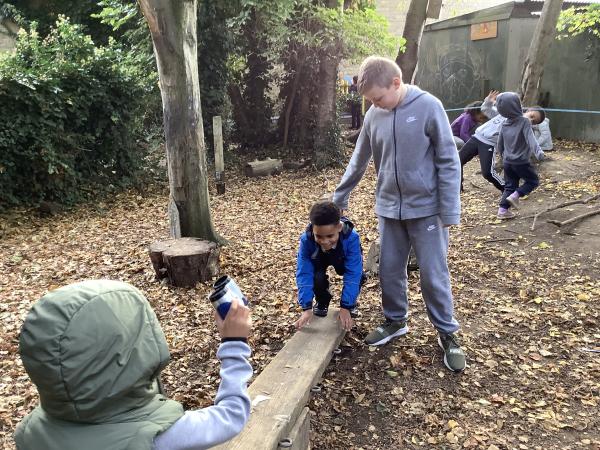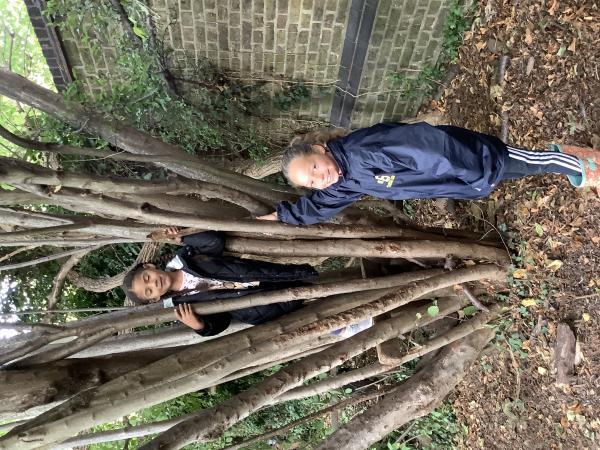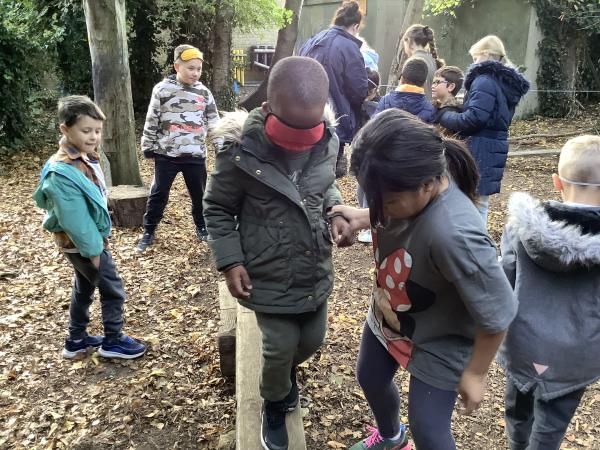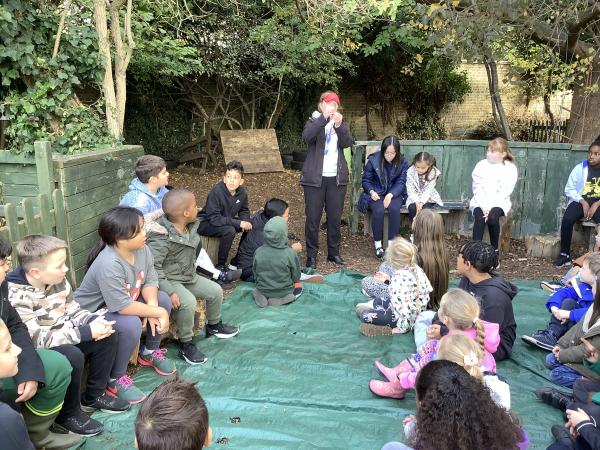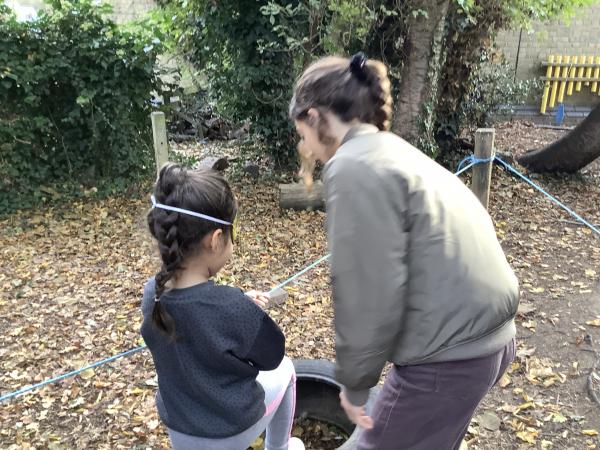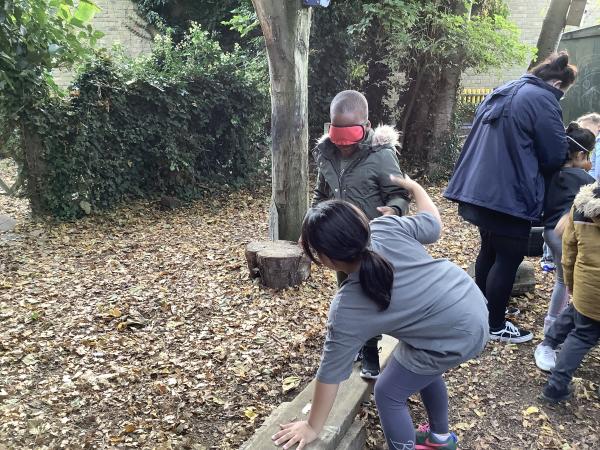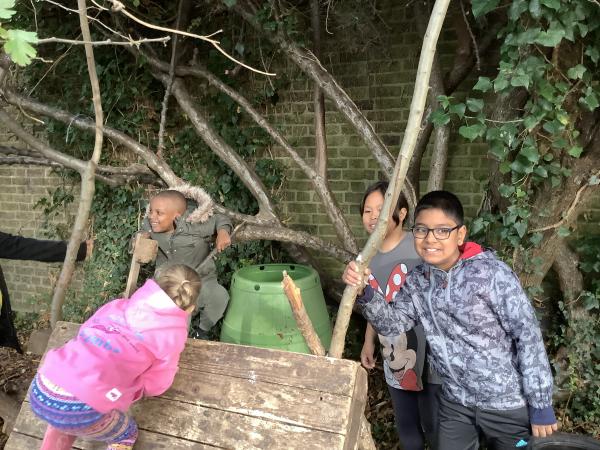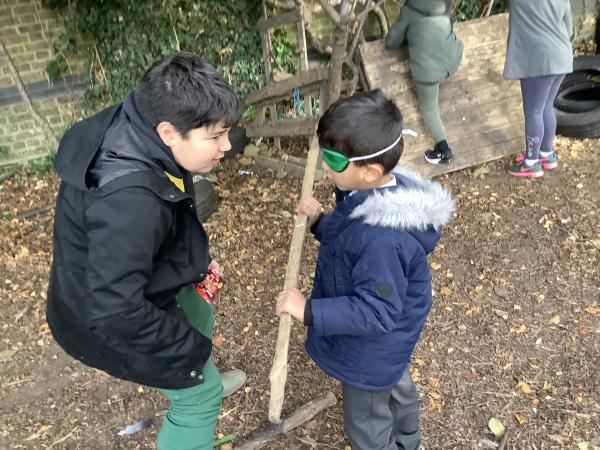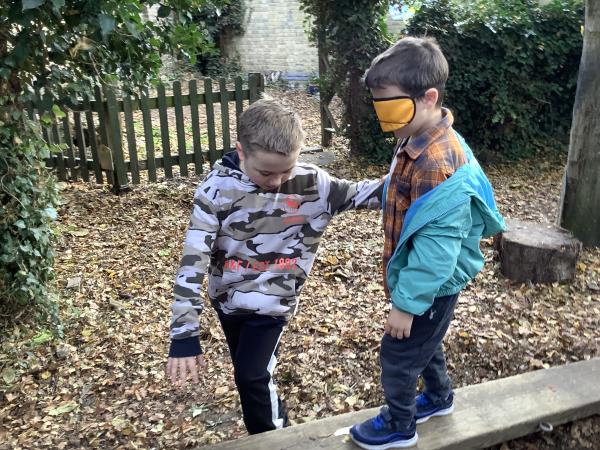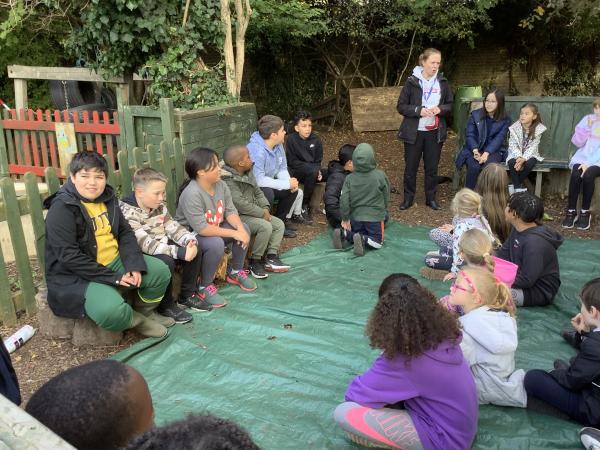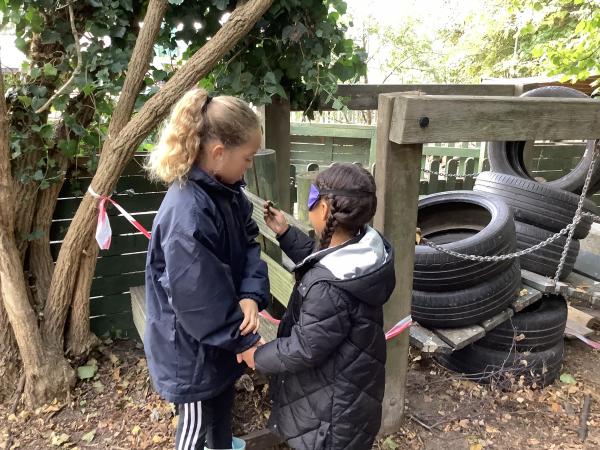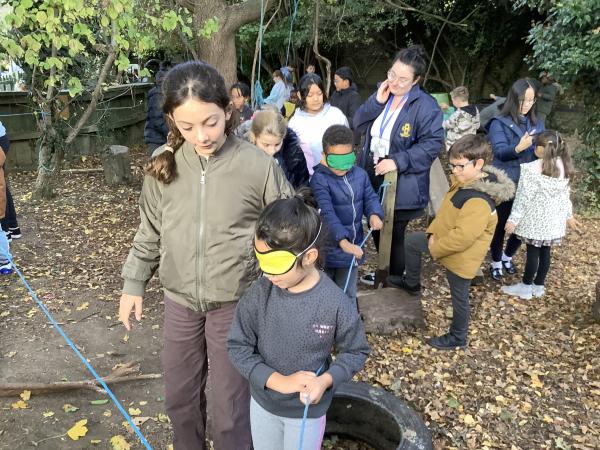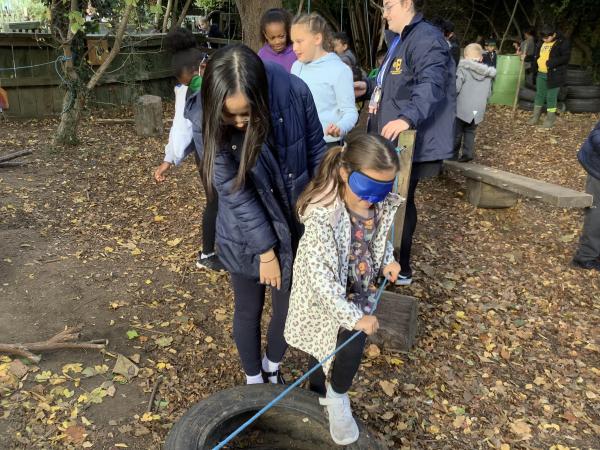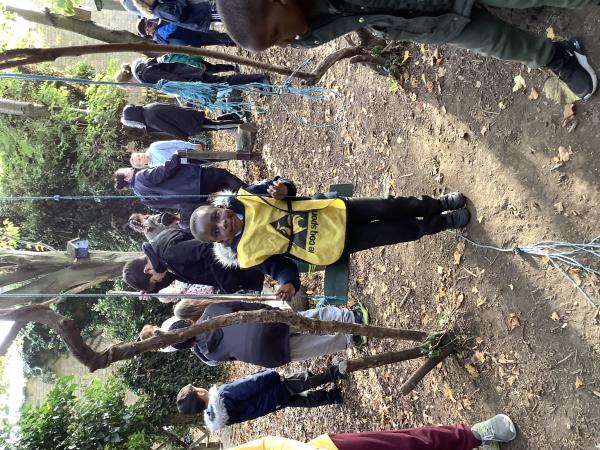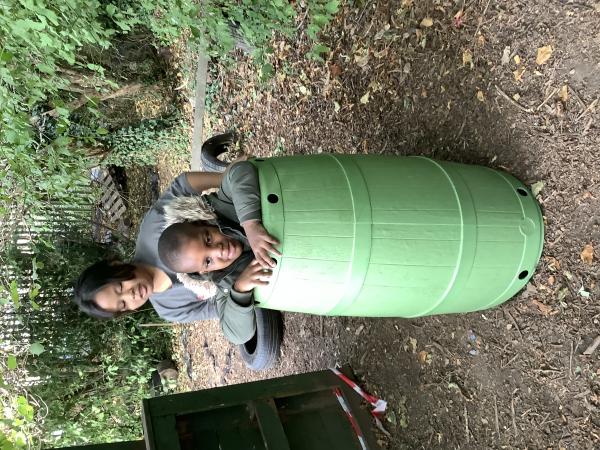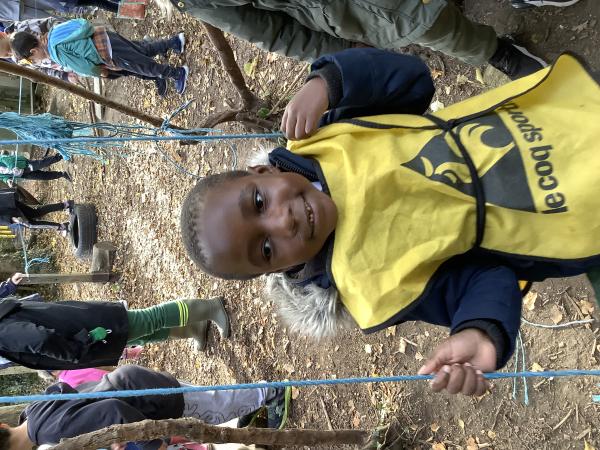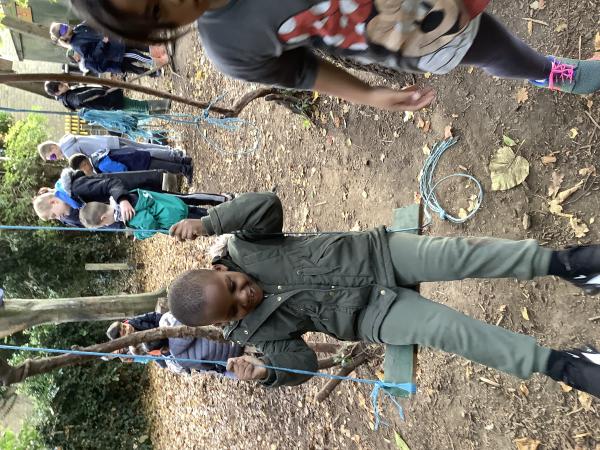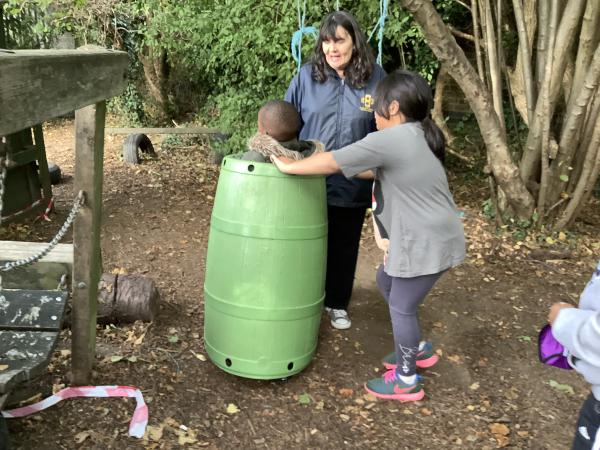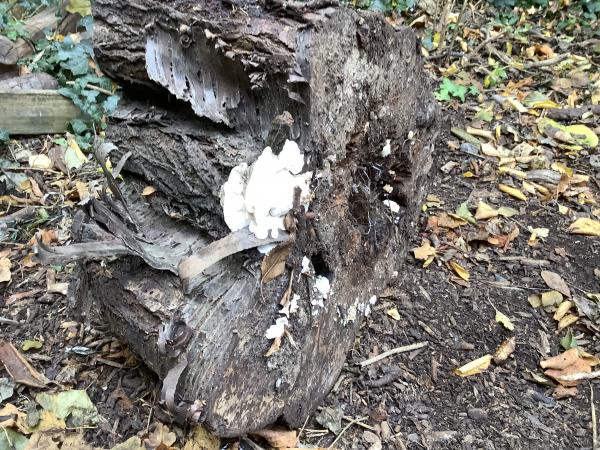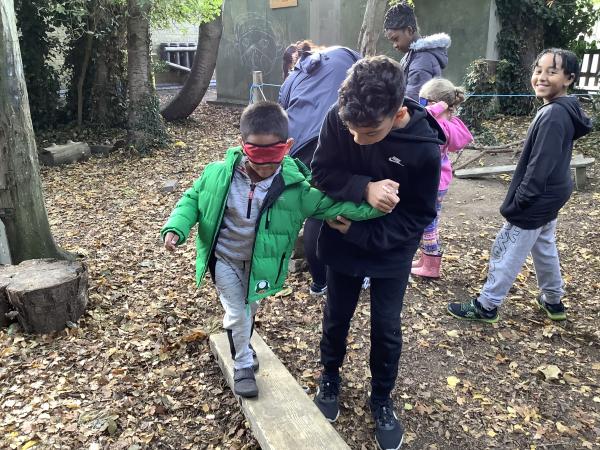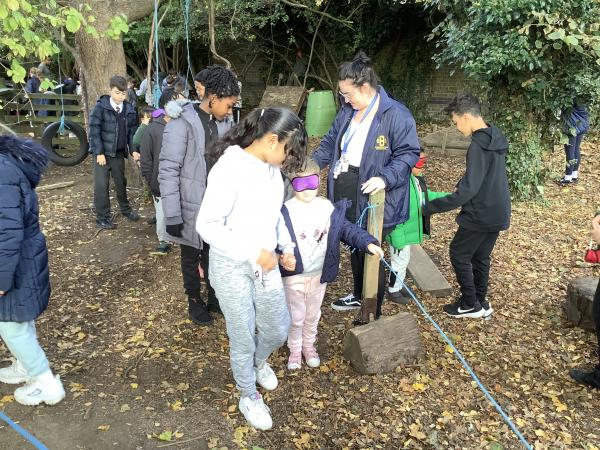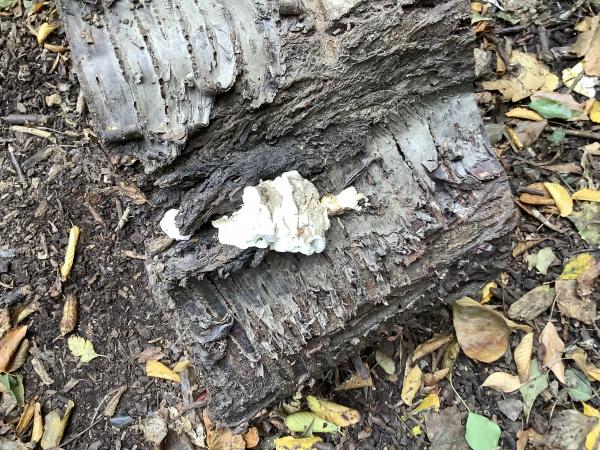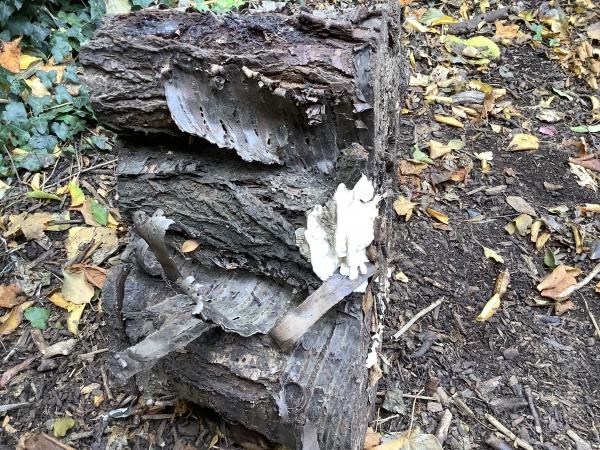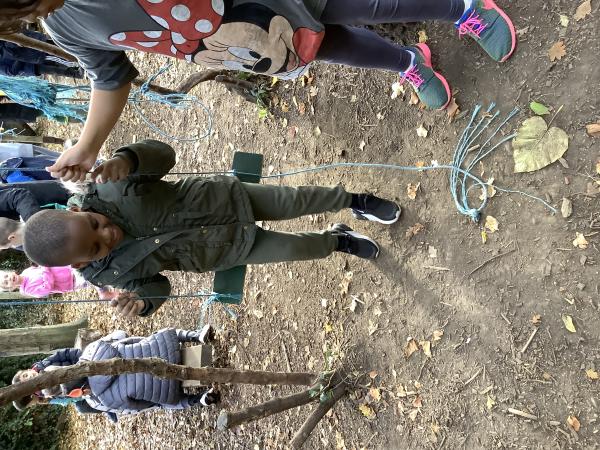 Djembe Drums
Year 6 have been learning to play djembe drums. As part of their music lessons, the children have learnt a little about the drums themselves and where they originate from. The children have learnt how to achieve high and low pitch sounds from the drums. Alongside this, the children have also been learning how to create their own short musical compositions using basic notation.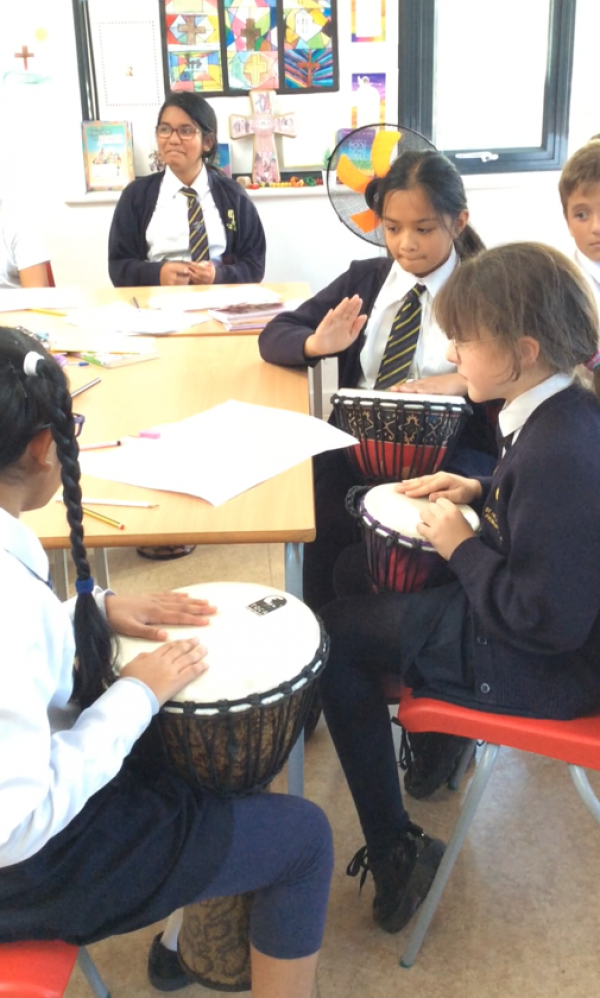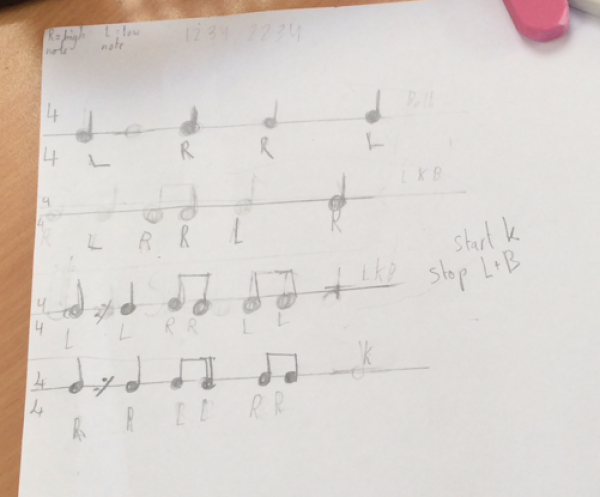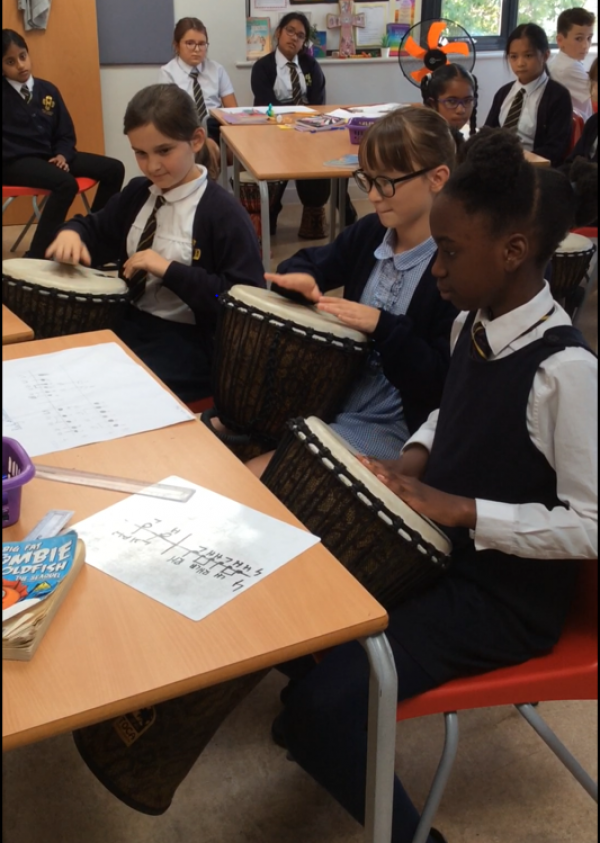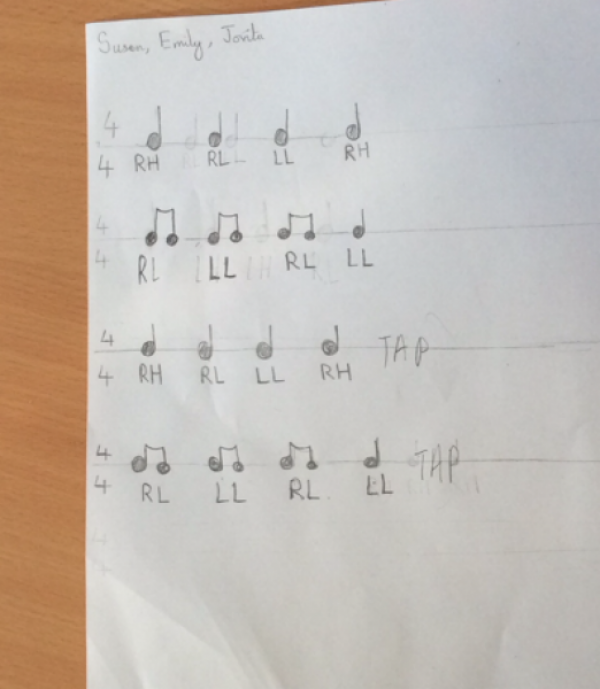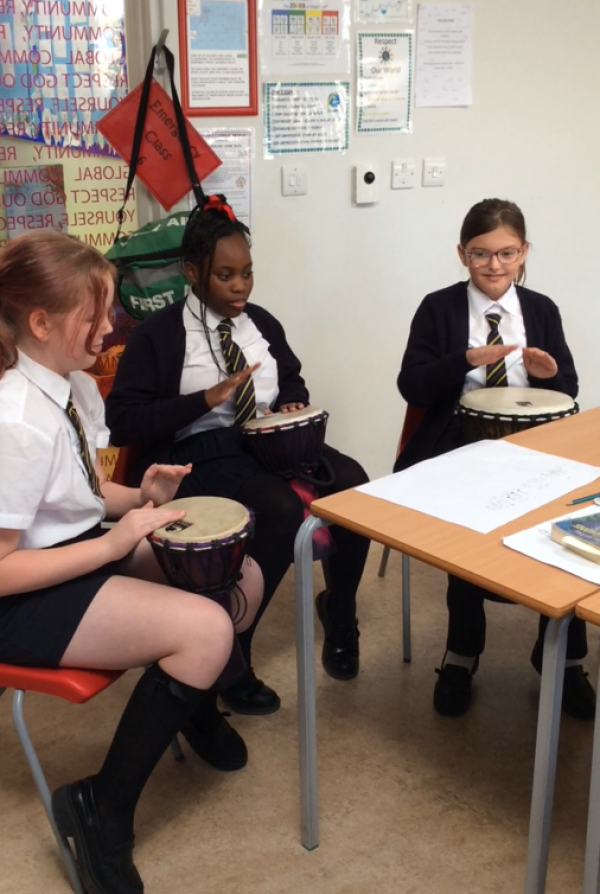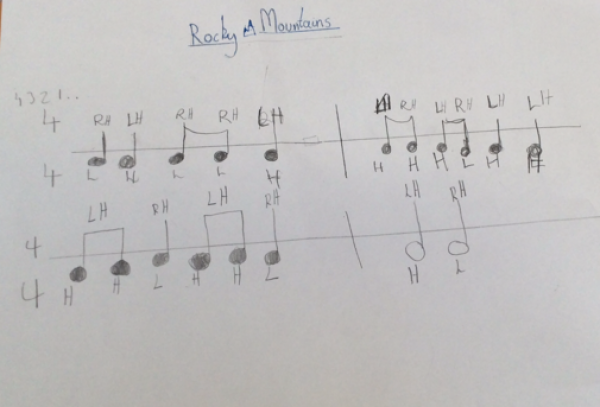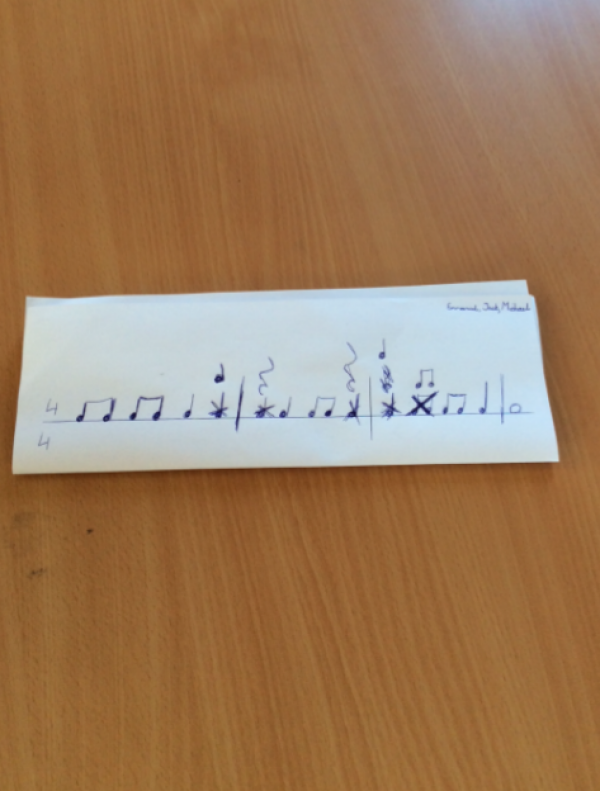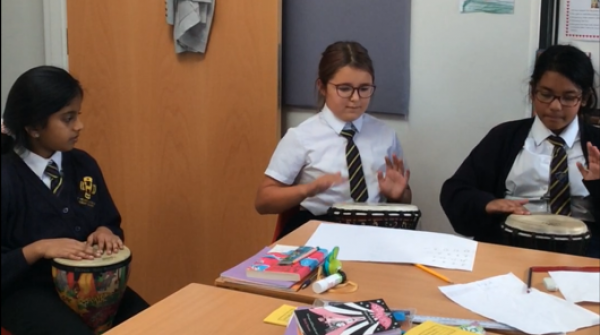 Court Room Drama
Year 6 received a talk from Jan this afternoon. They learnt how a court room functions, is set up and what happens inside. Jan gave them many facts and assisted their learning in this area. Thank you, Jan. Year 6 are now very keen to hold their own trials.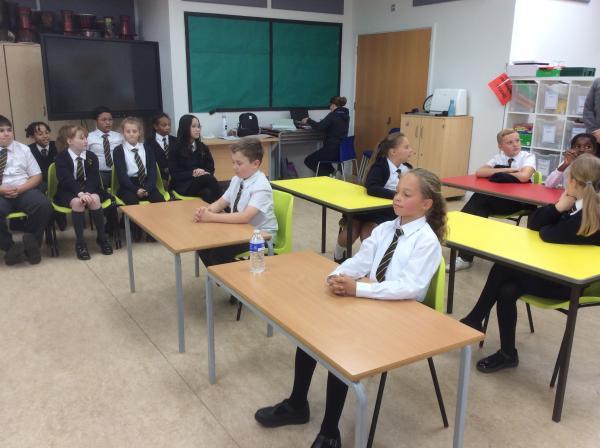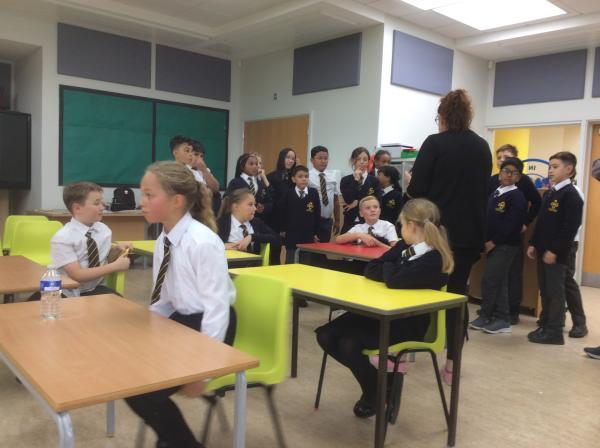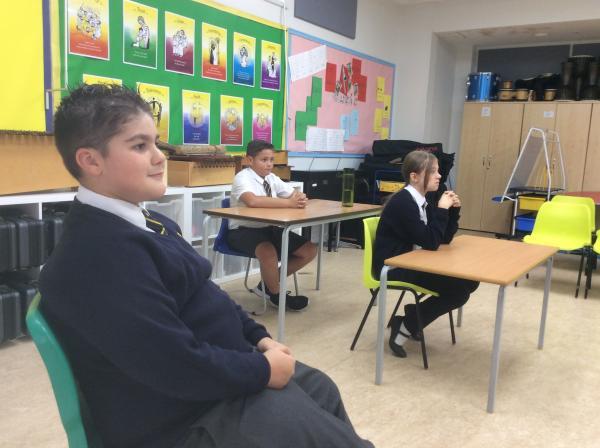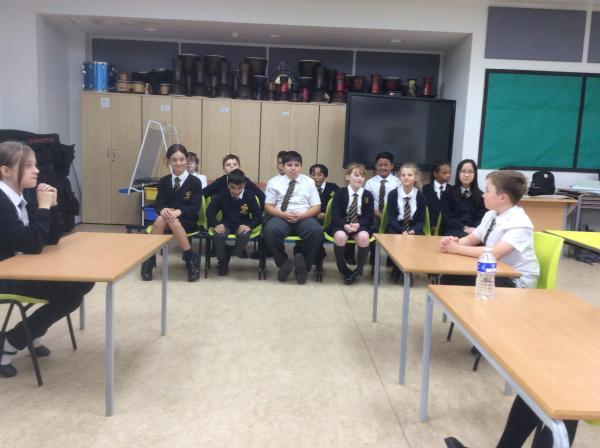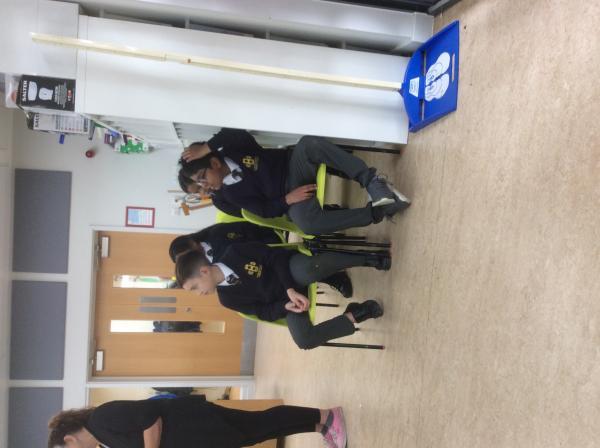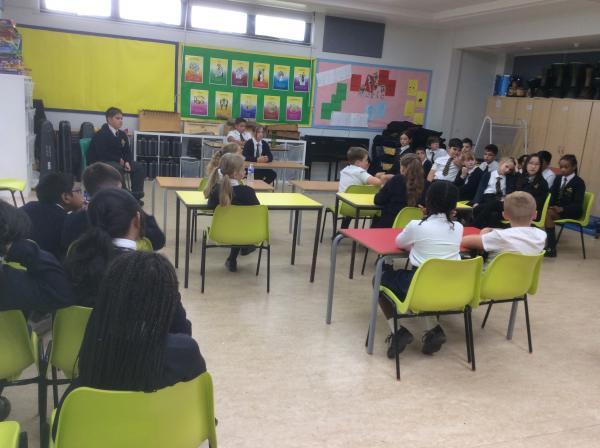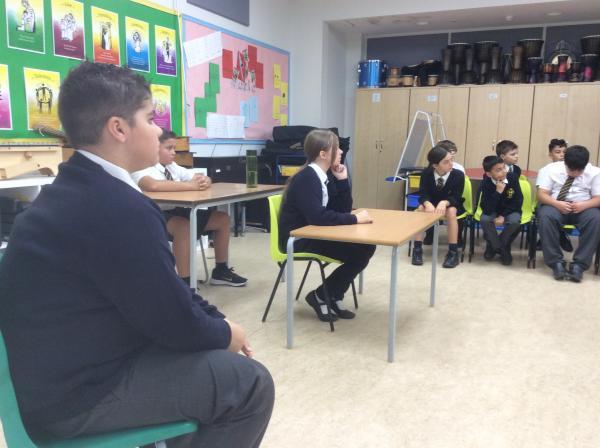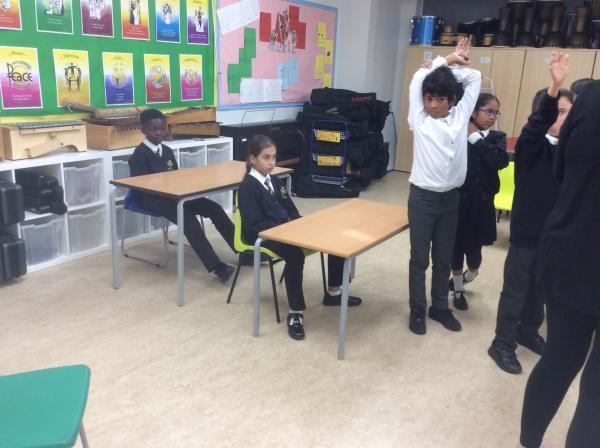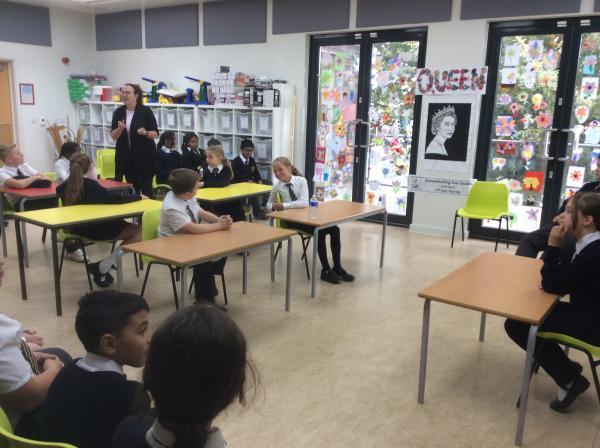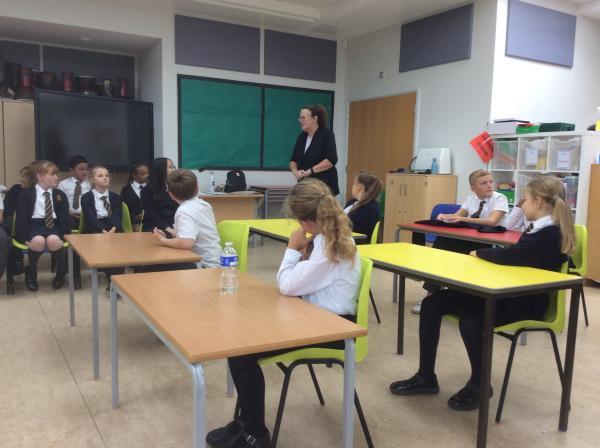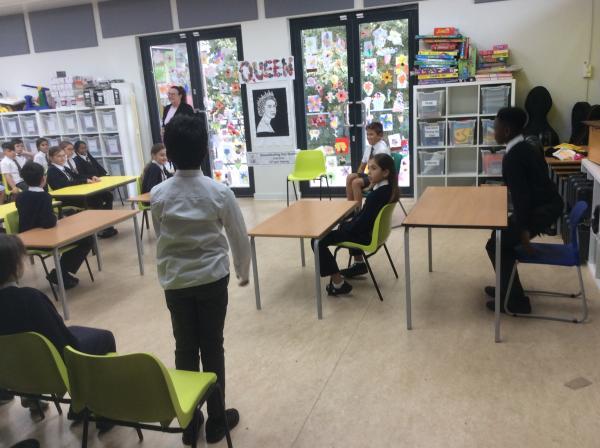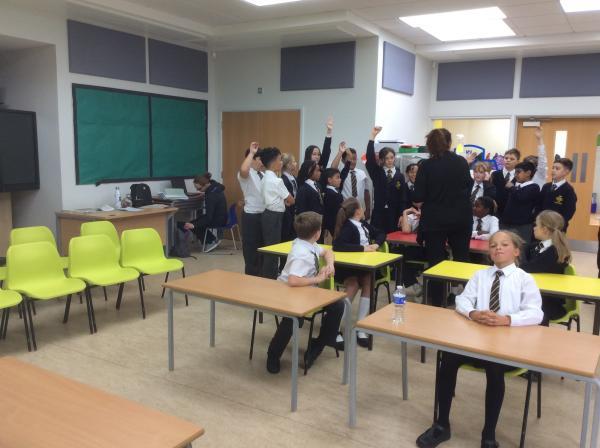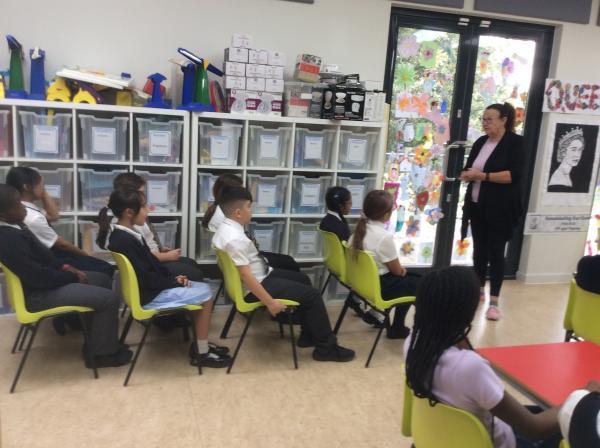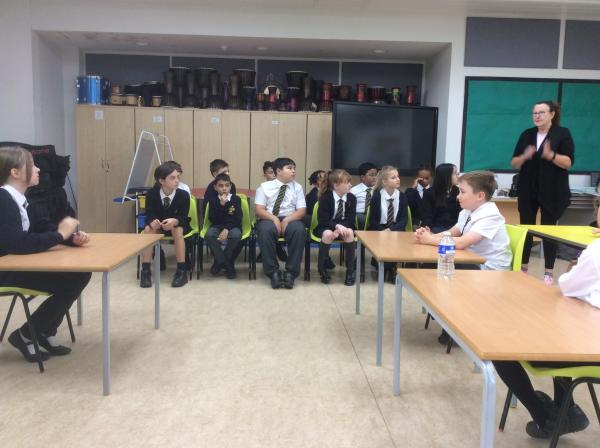 Observational Drawing
Today, Year 6 enjoyed observational drawing. They had practised a variety of techniques including contouring, hatching, cross-hatching before being let loose drawing beetles. Eventually, the drawings will be part of a display in the classroom.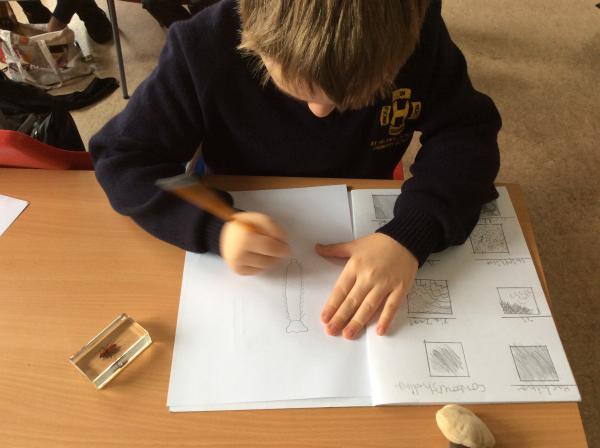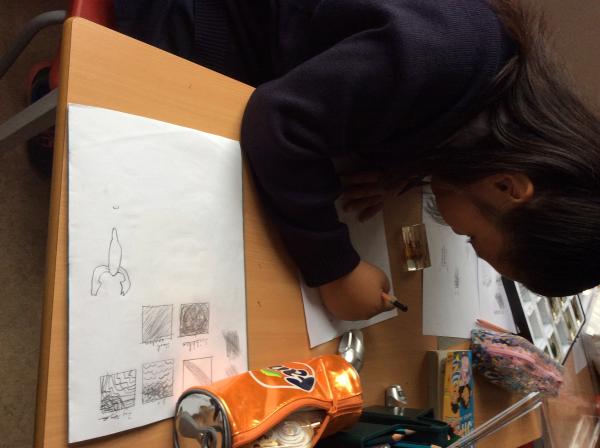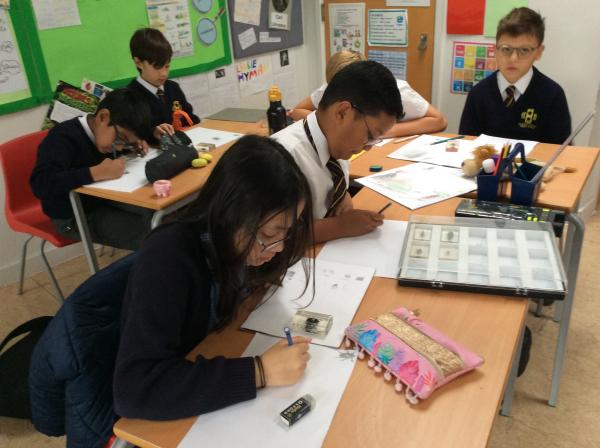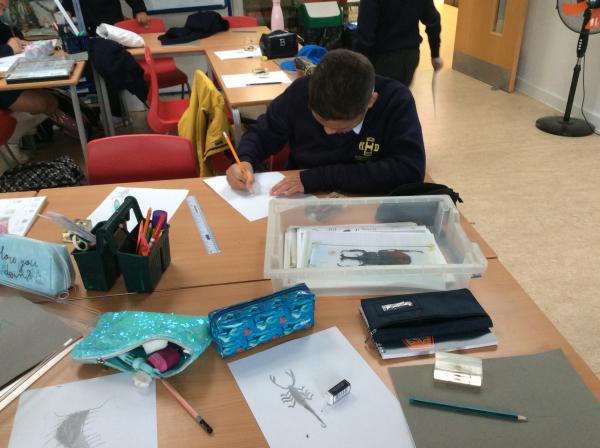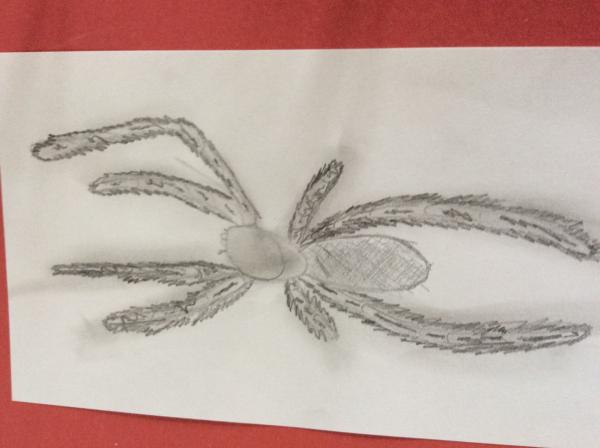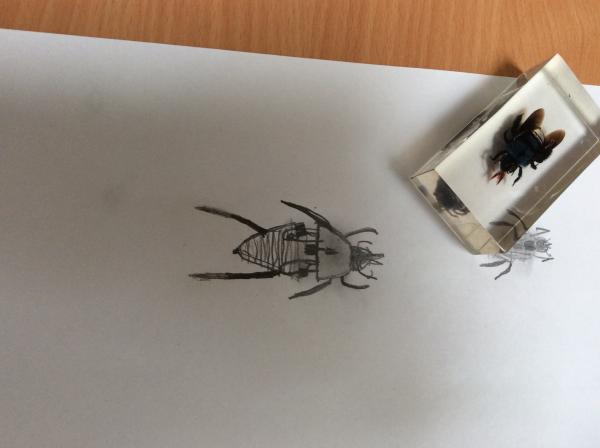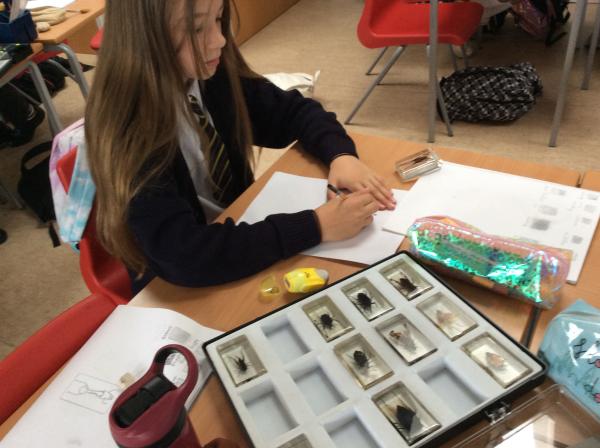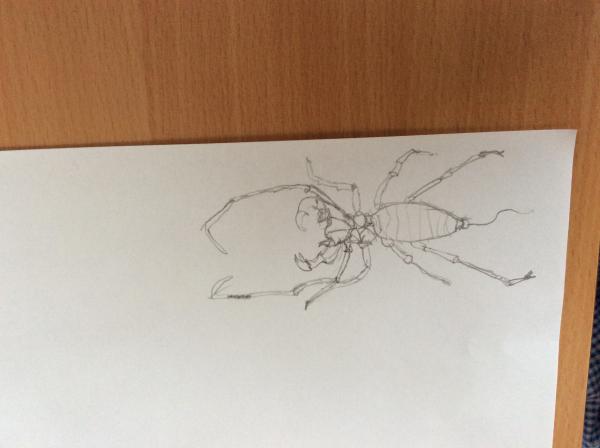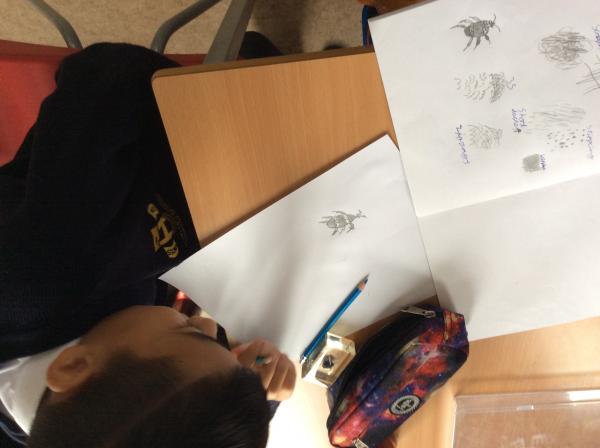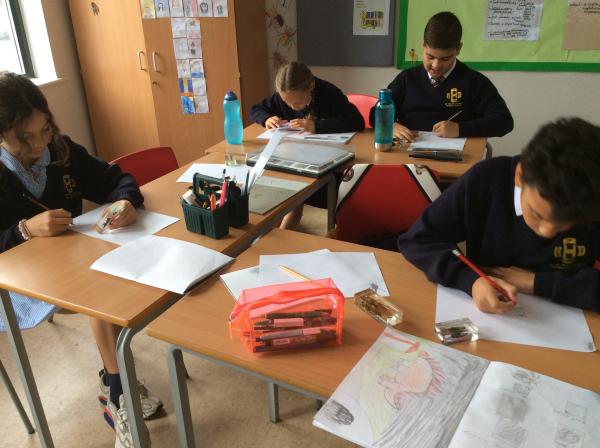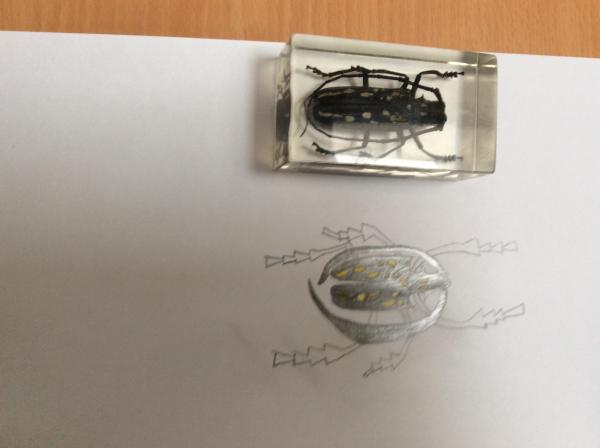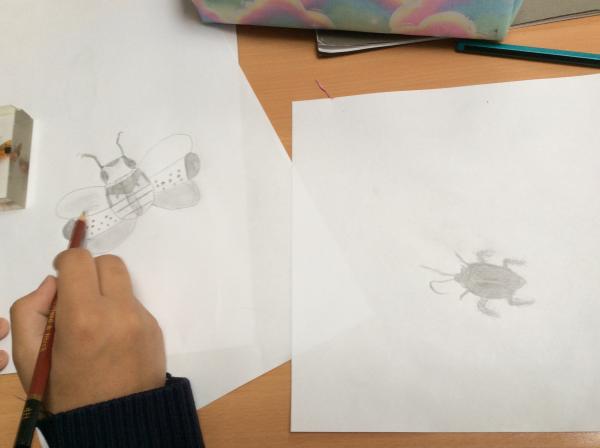 The Prodigal Son
Year 6 have been studying the parable of The Prodigal Son. They have explored the emotions of all the different characters in the story and explained their differing views and attitudes. Today, they performed some drama re-creating scenes from the parable.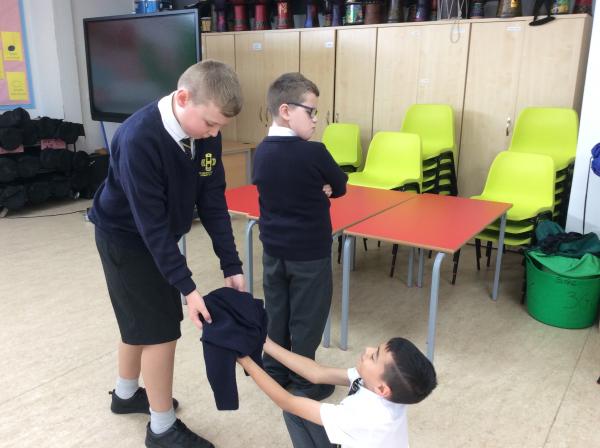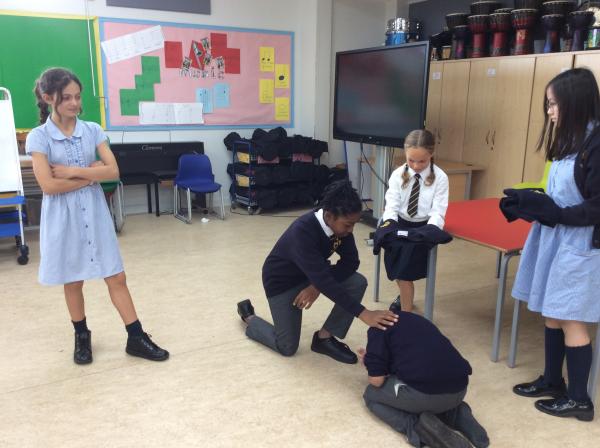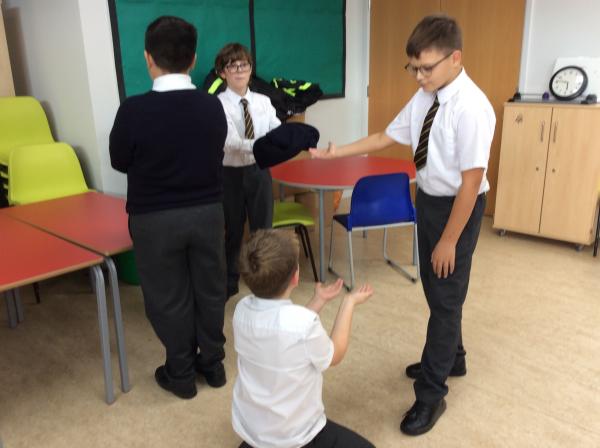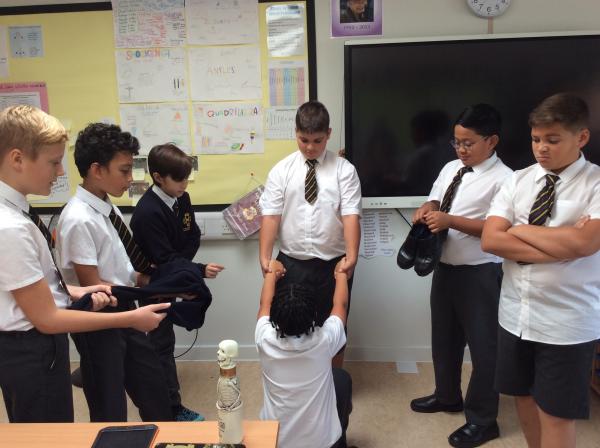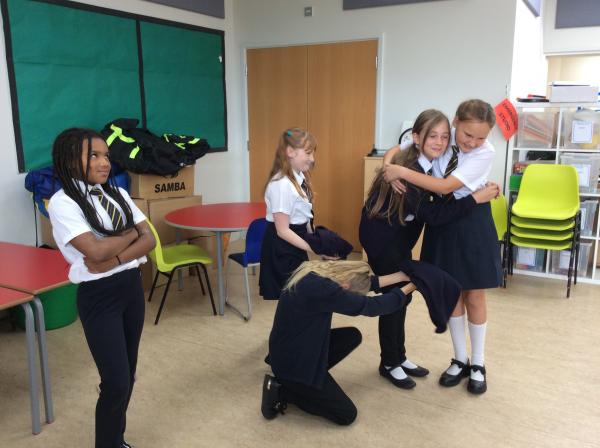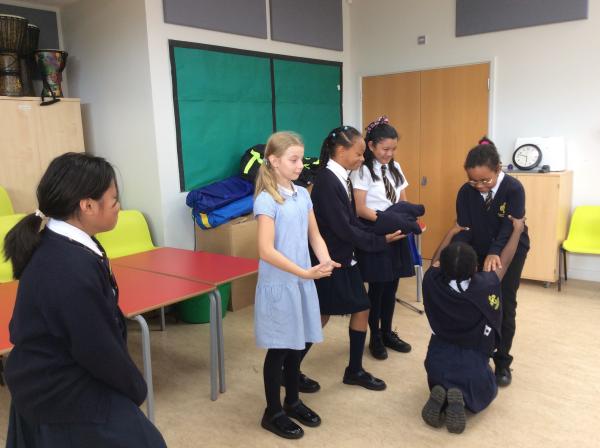 Exploring Habitats
Year 6 continued investigating habitats today. They compared two locations, firstly somewhere within the nature area and secondly around the field. Two different locations and varying habitats. They also had to use square lashing and frapping to tie their frame together. Some good knot skills were evident!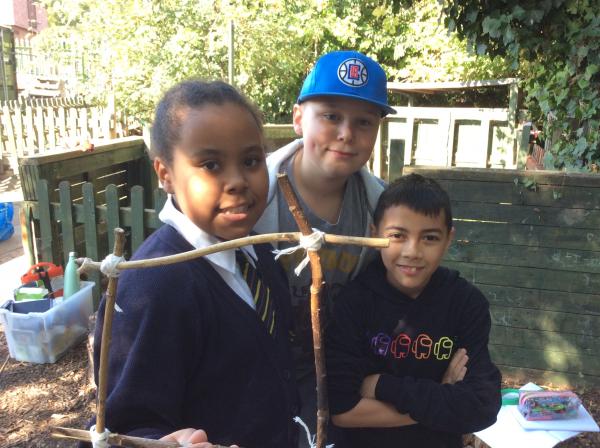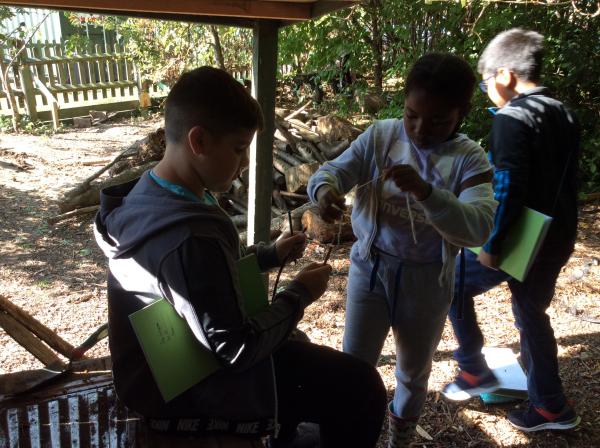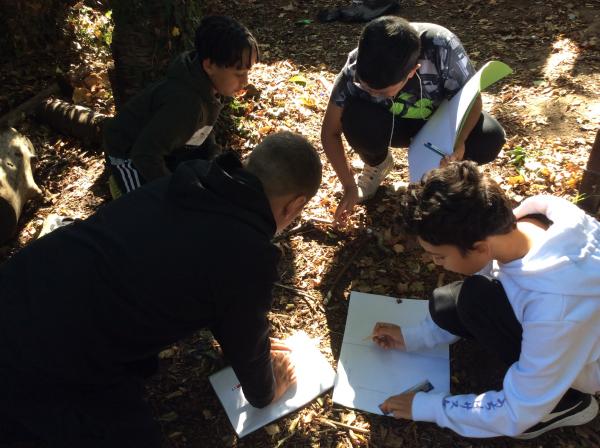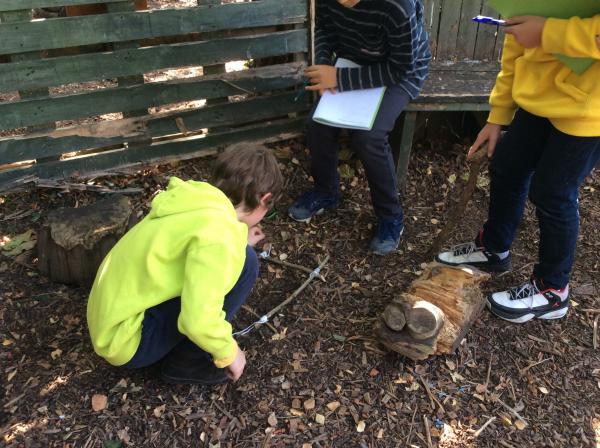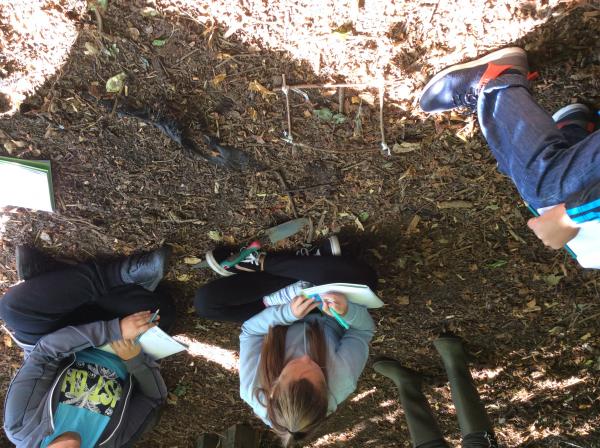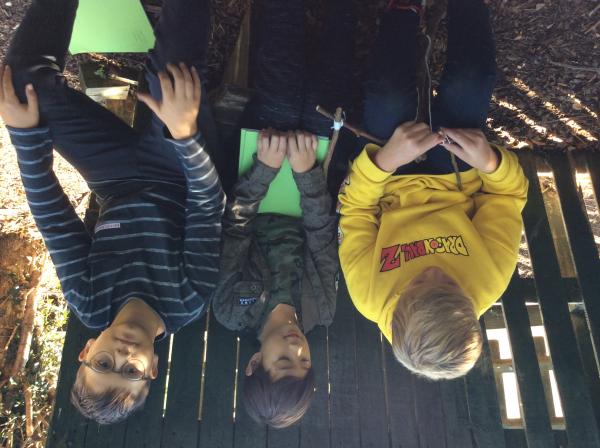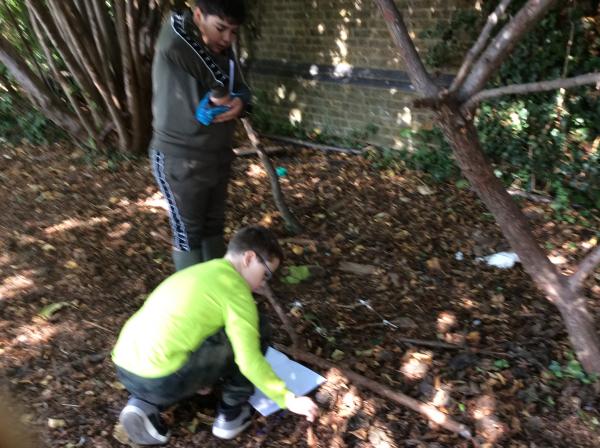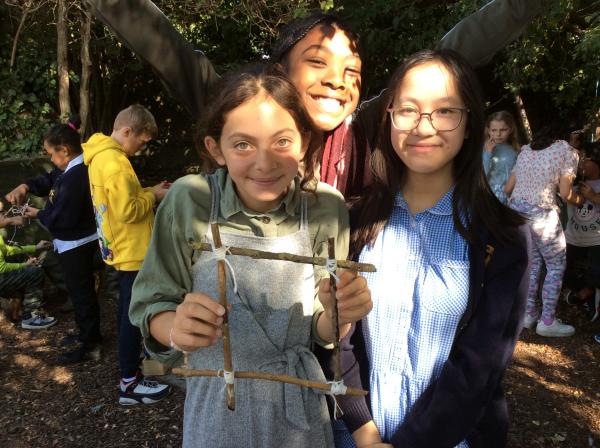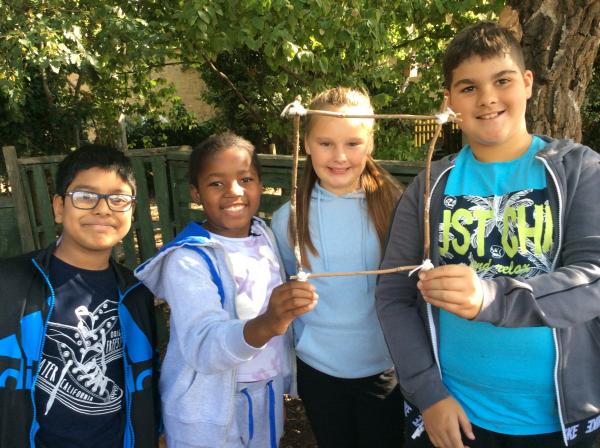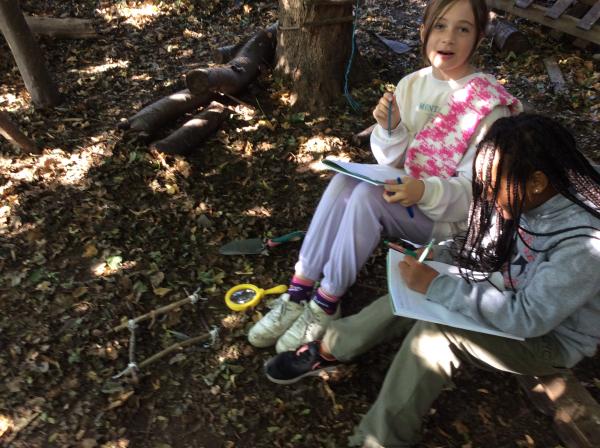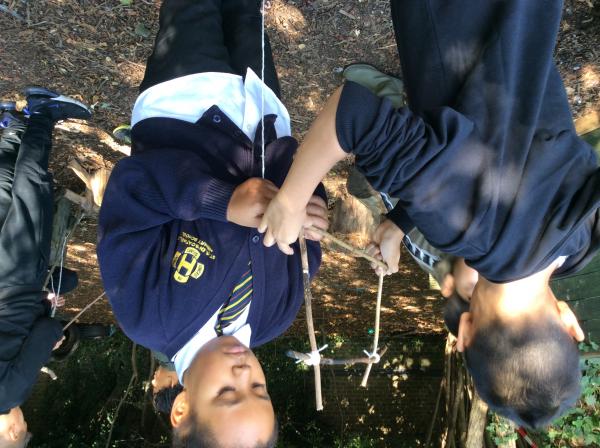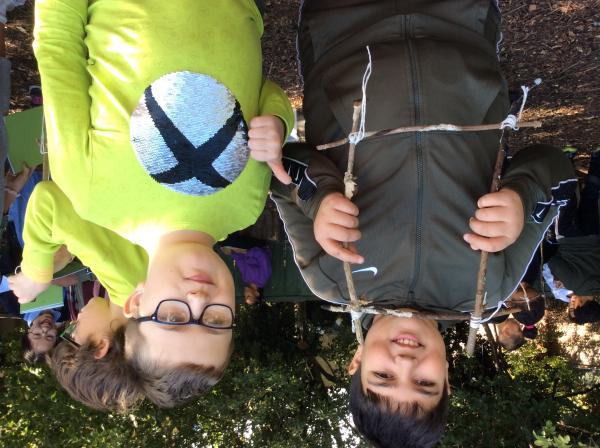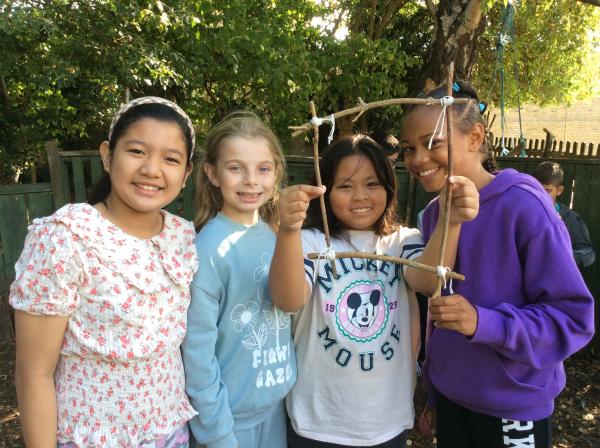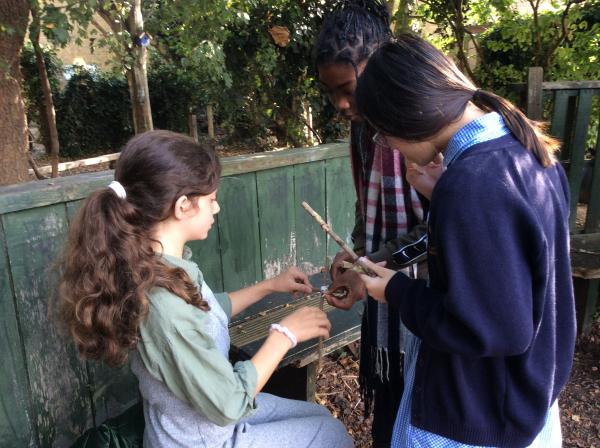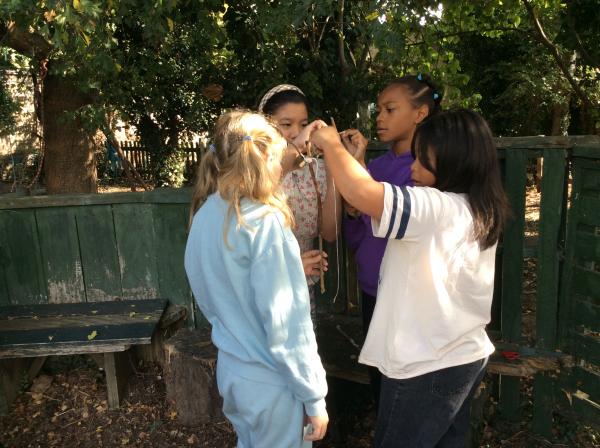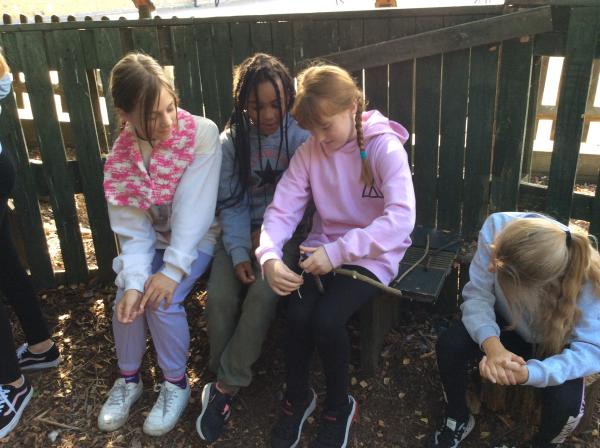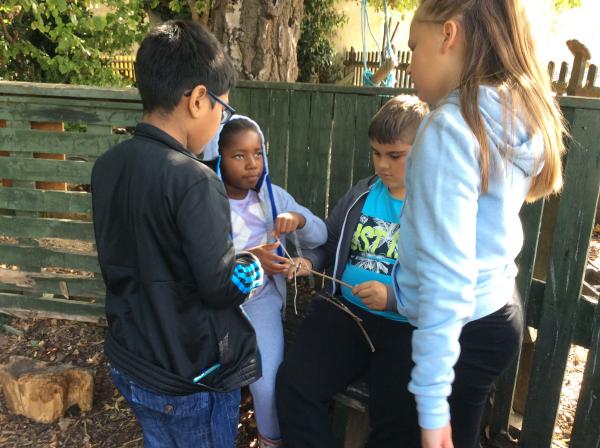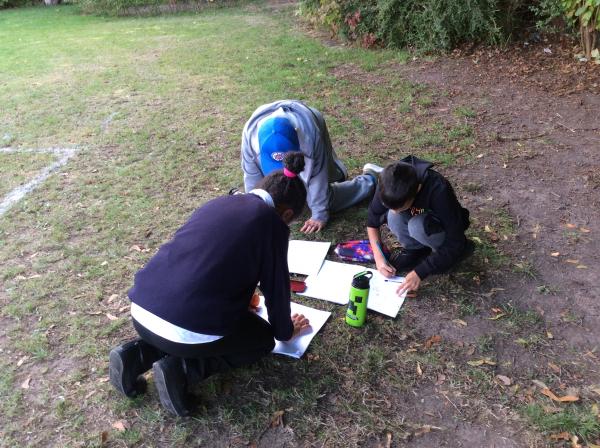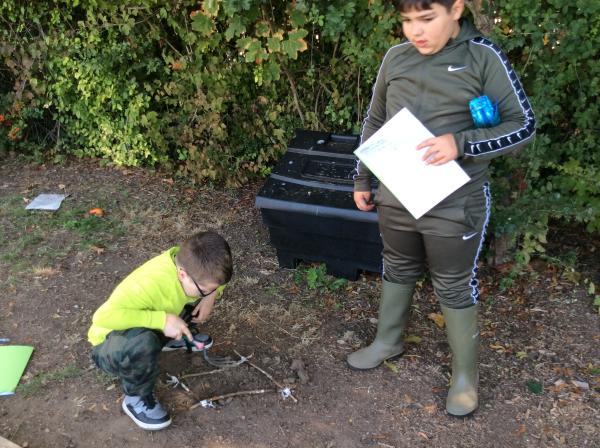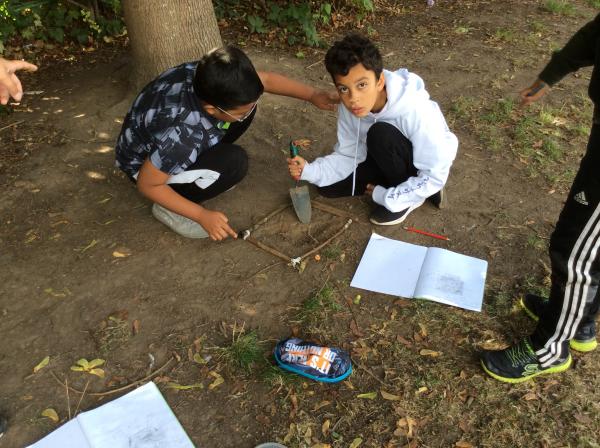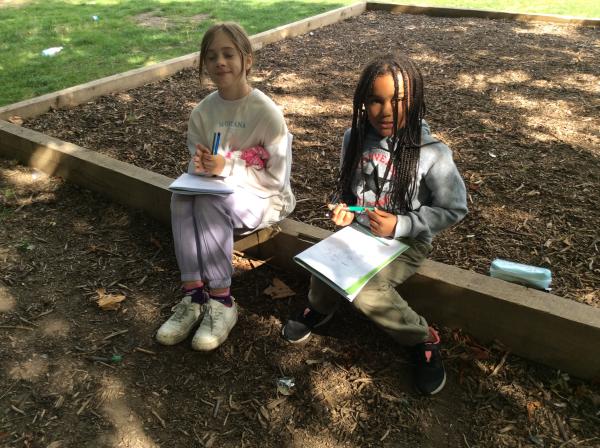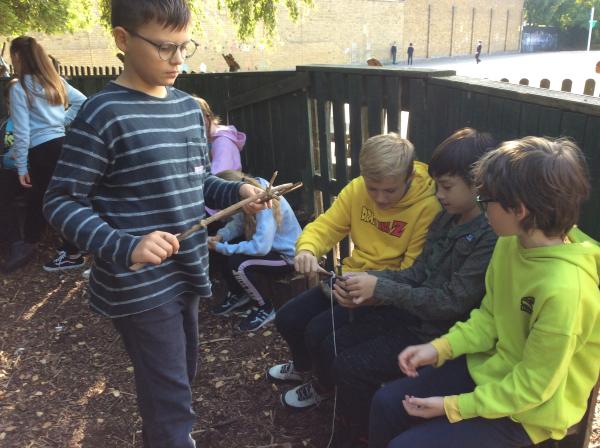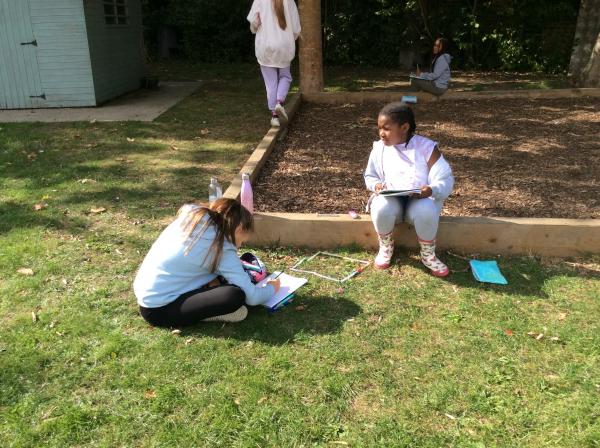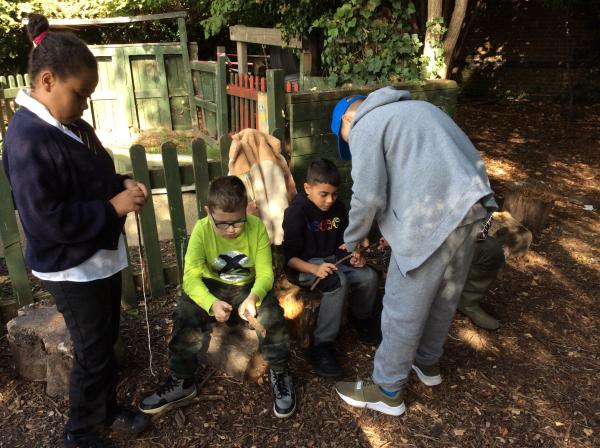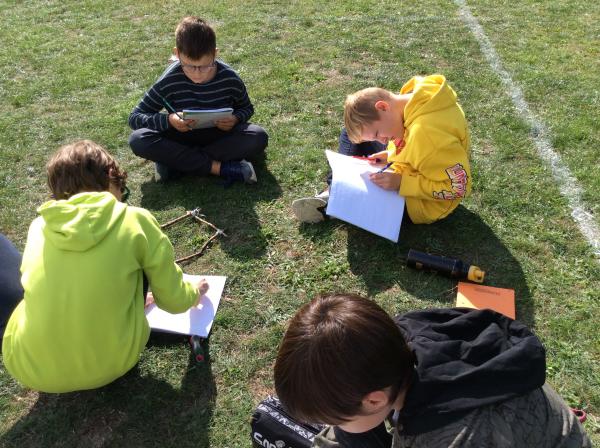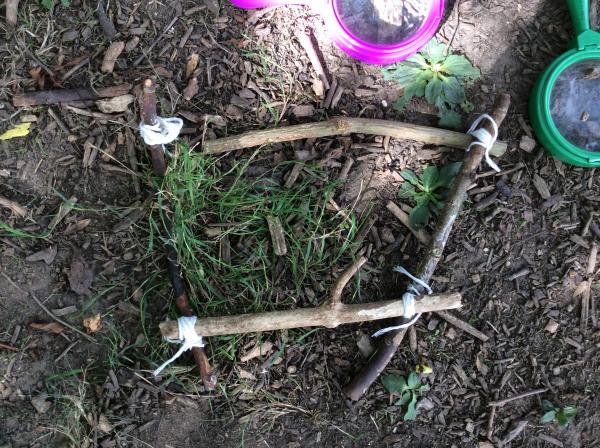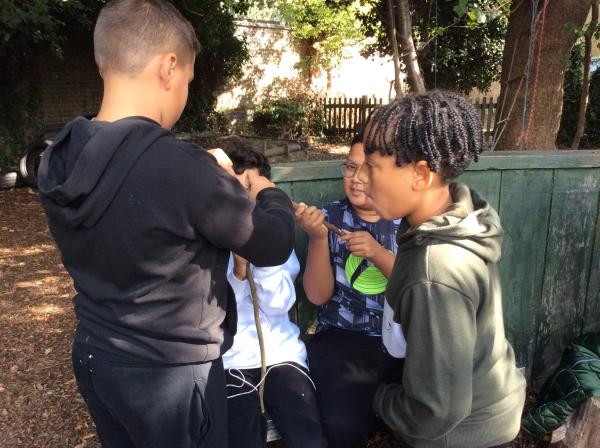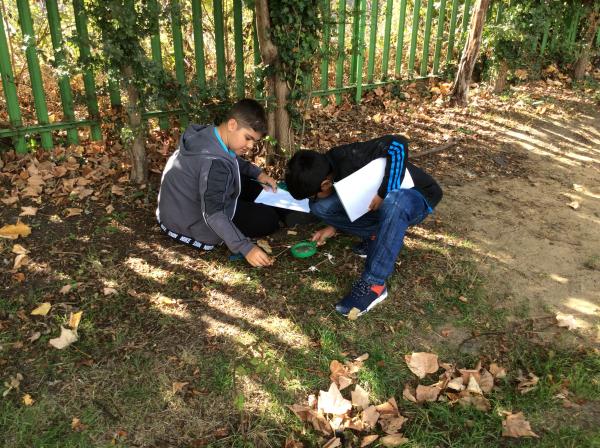 Detective work
Year 6 became detectives this afternoon. Taking and analysing fingerprints, comparing footprints and hand-writing to establish whether fraud had been committed were part of their tasks this afternoon. They had success with recording their finger-prints and learnt that a person could have different patterns on each hand and even each finger! Amazing!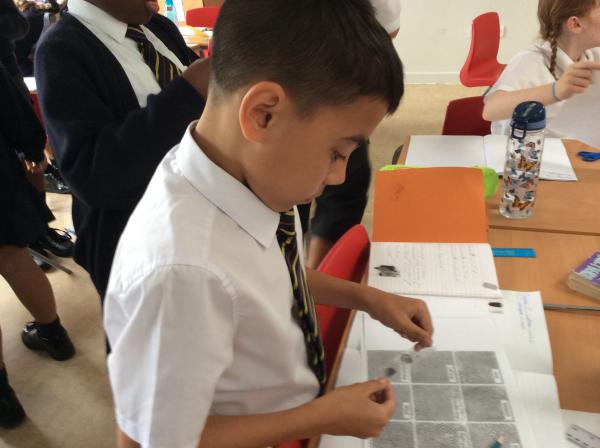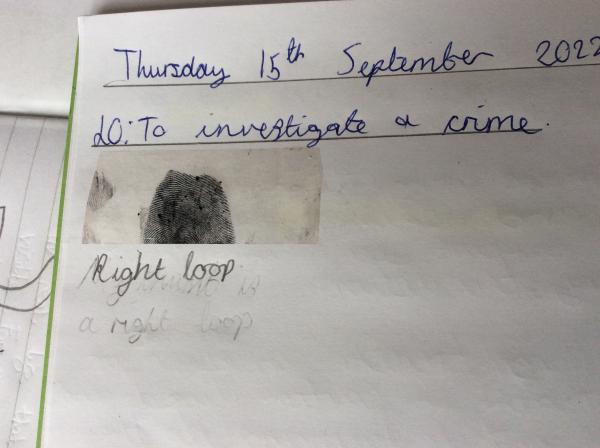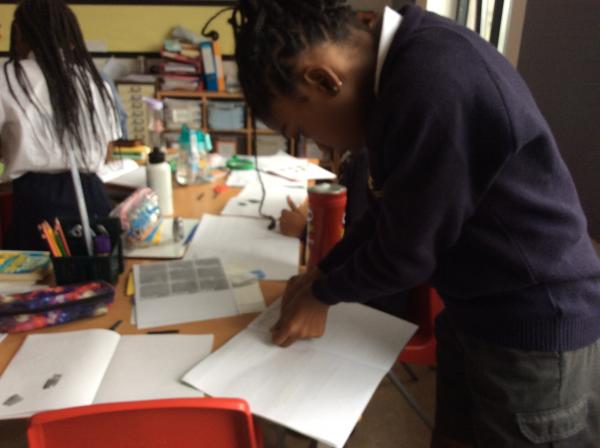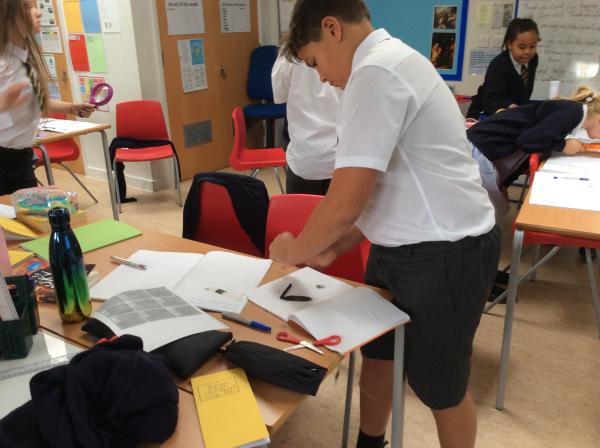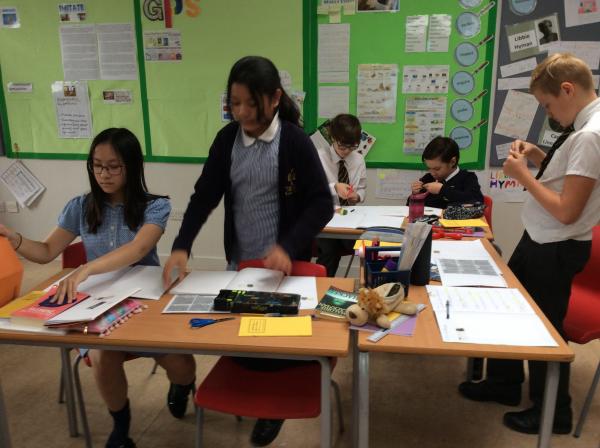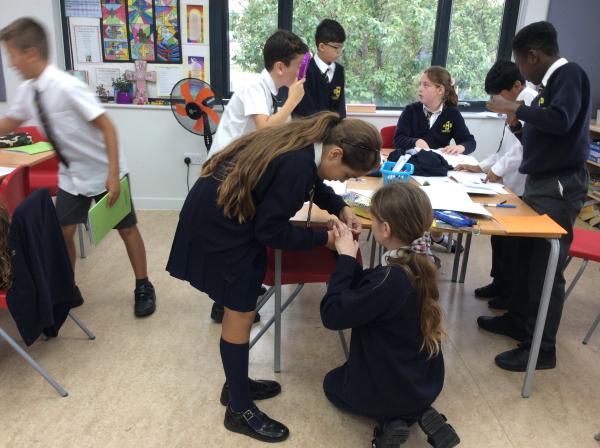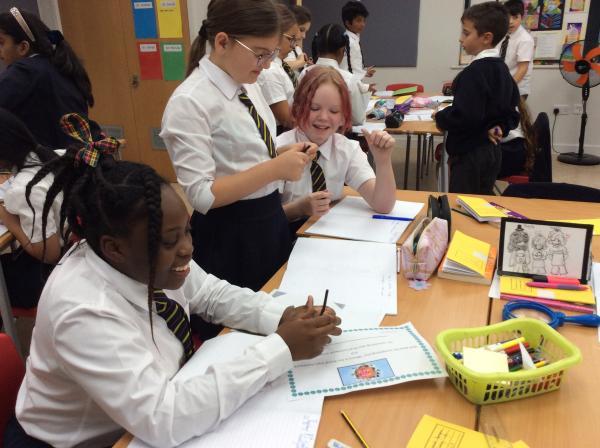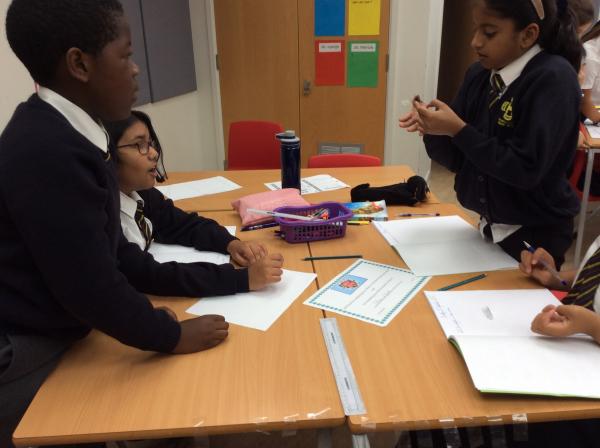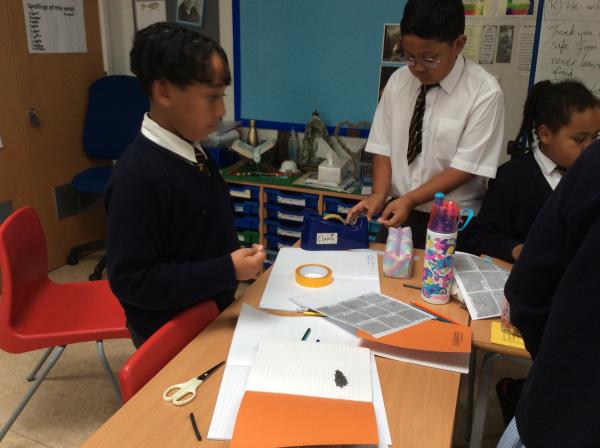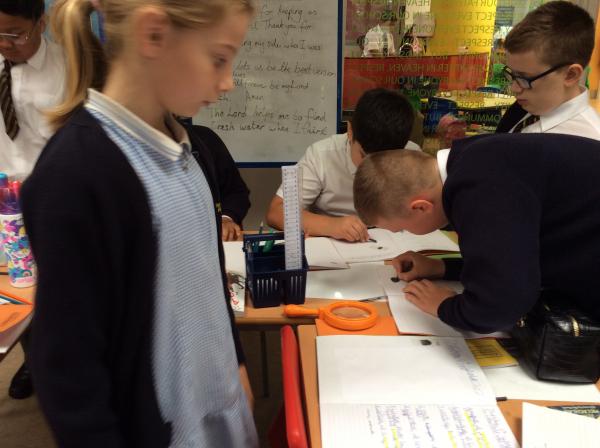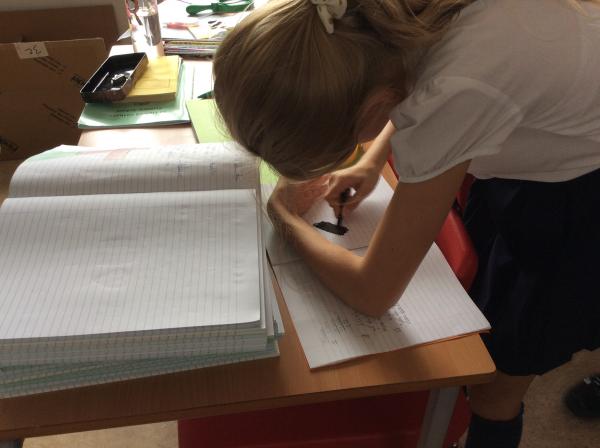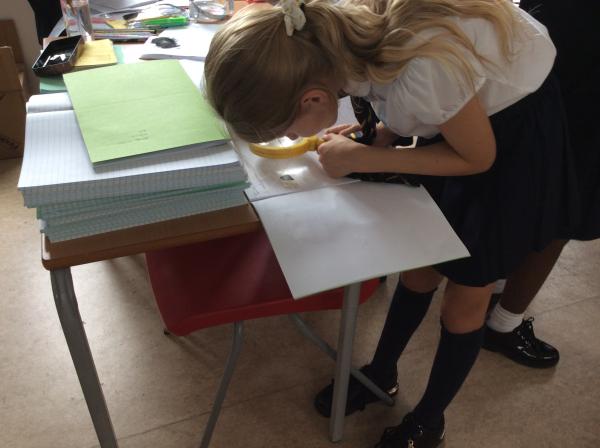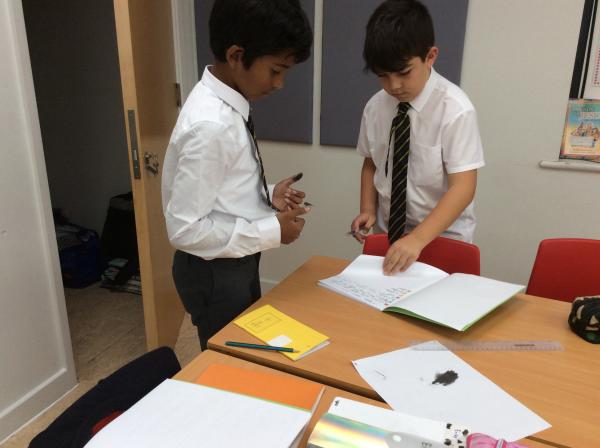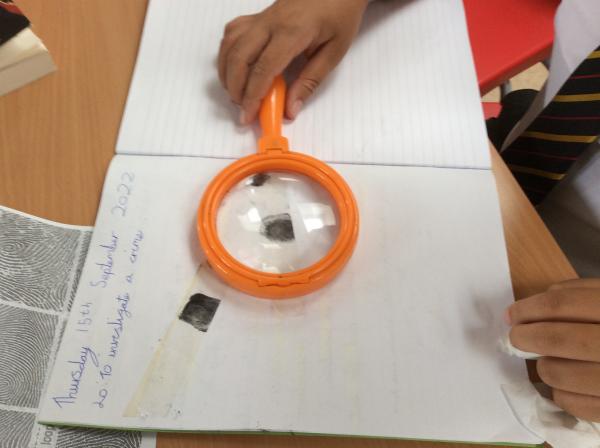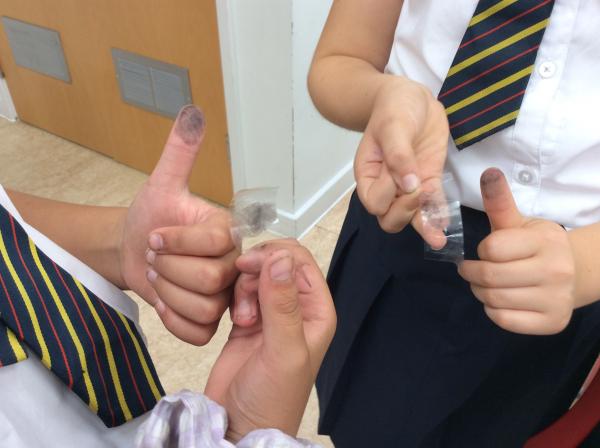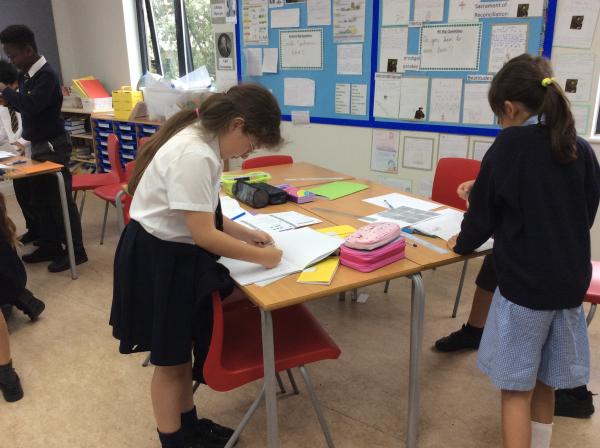 Pond investigations
Year 6 investigated pond life in the nature area this afternoon. Although, they didn't manage to find much, they still enjoyed researching and seeing bug life.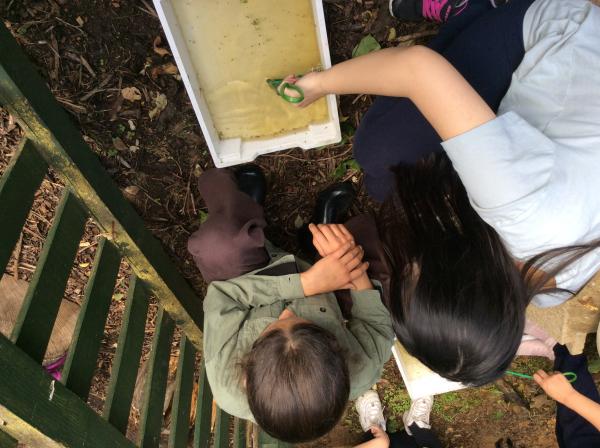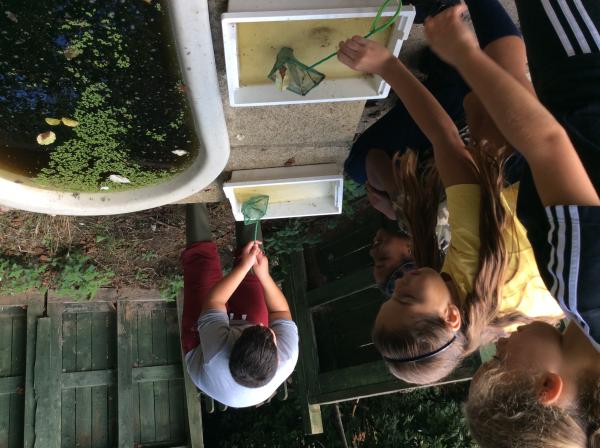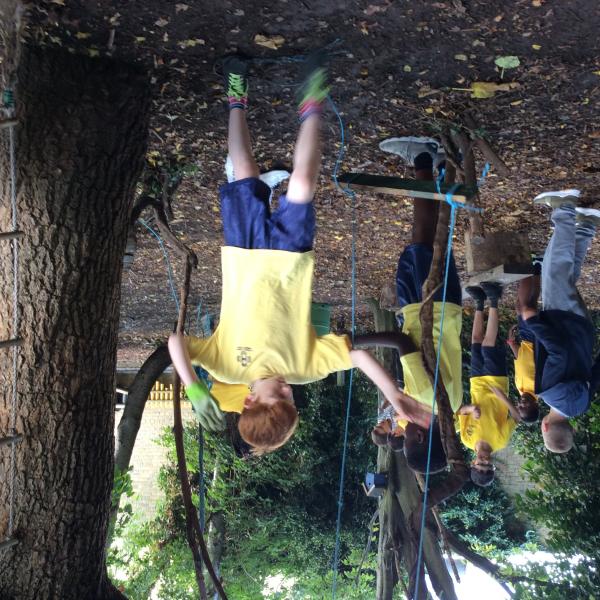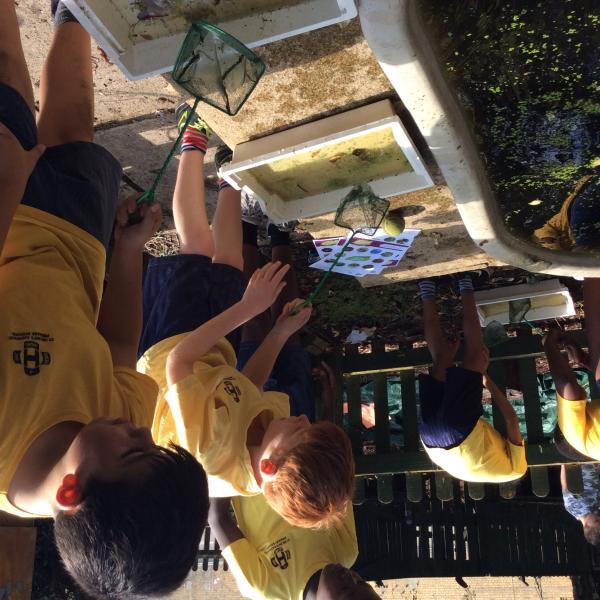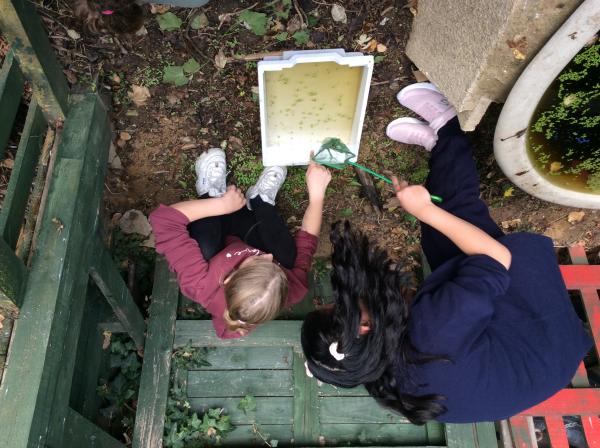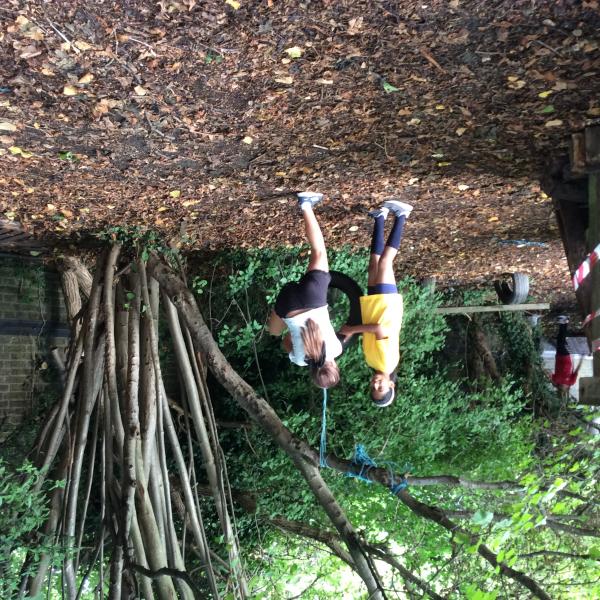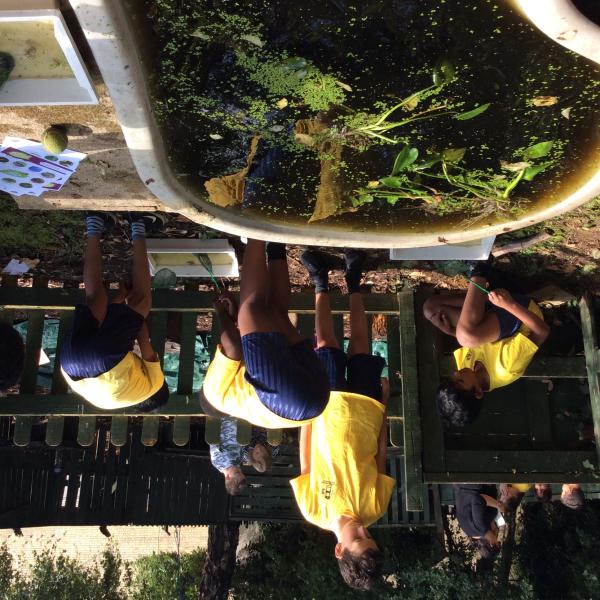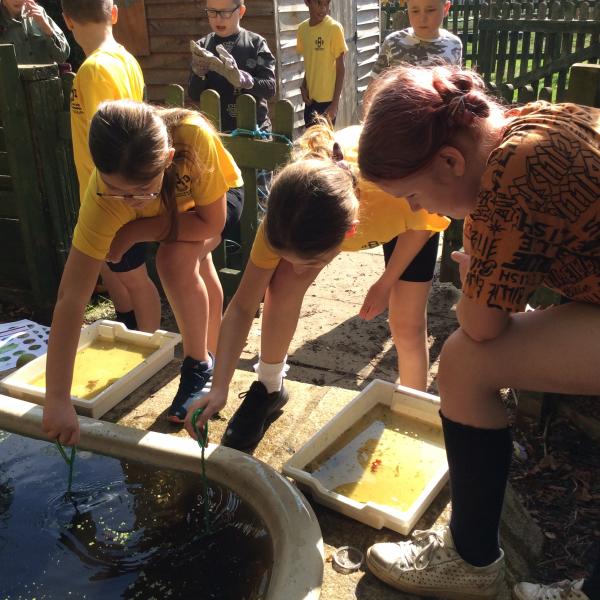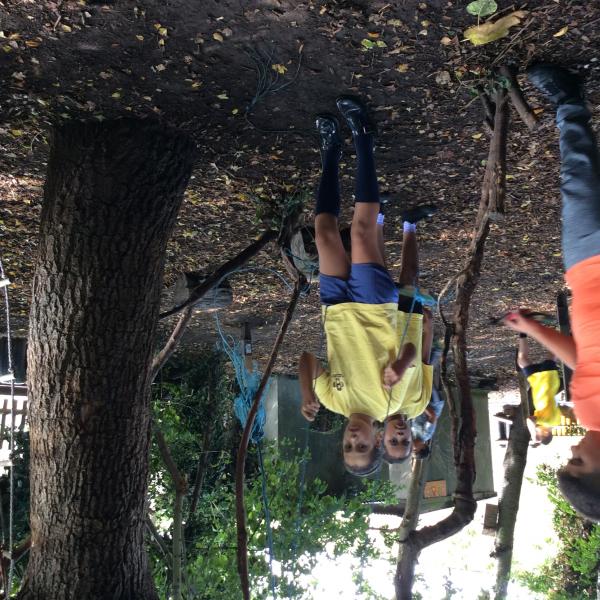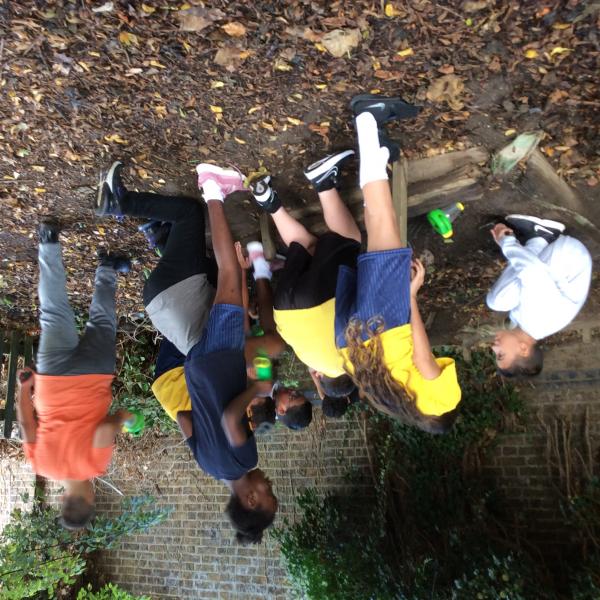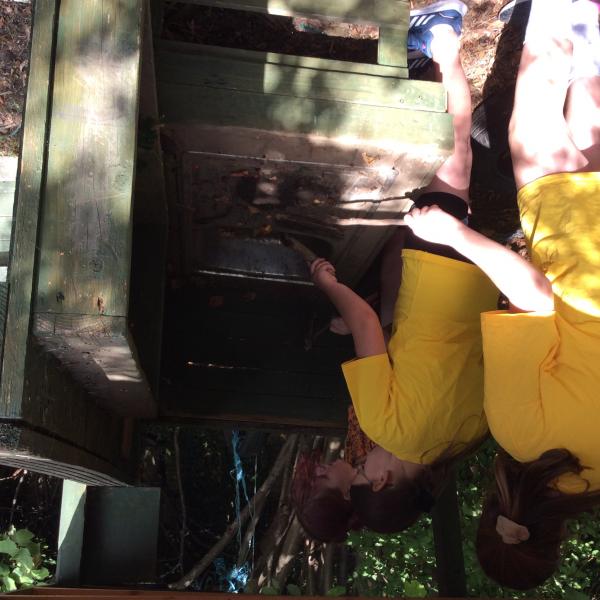 6 St Raphael in the Nature Area
Year 6 had an enjoyable morning in the nature area yesterday - even managing to dodge the showers. They investigated what creatures and plants live there with some unusual results! Two children found a burying beetle amongst the many spiders, earwigs and wood louse! They are looking forward to investigating life in the pond next time!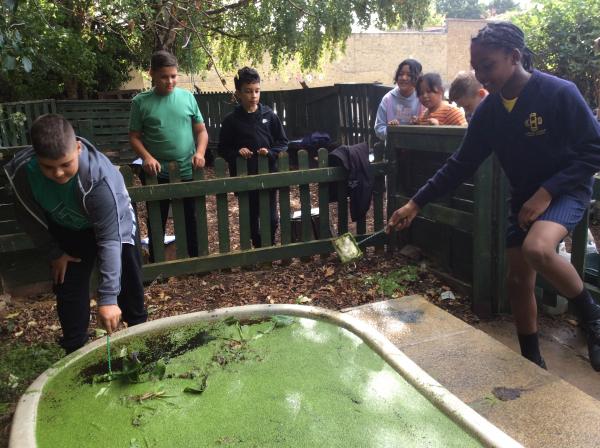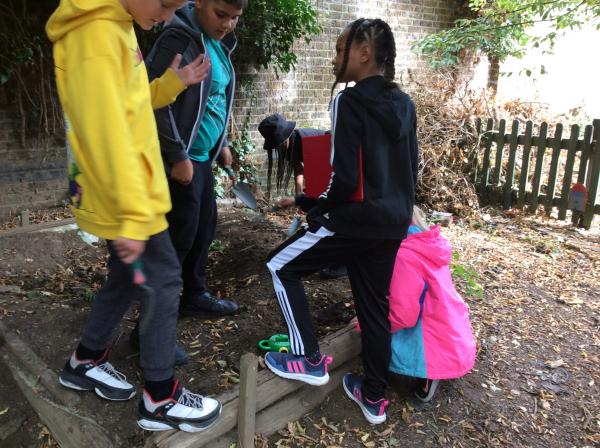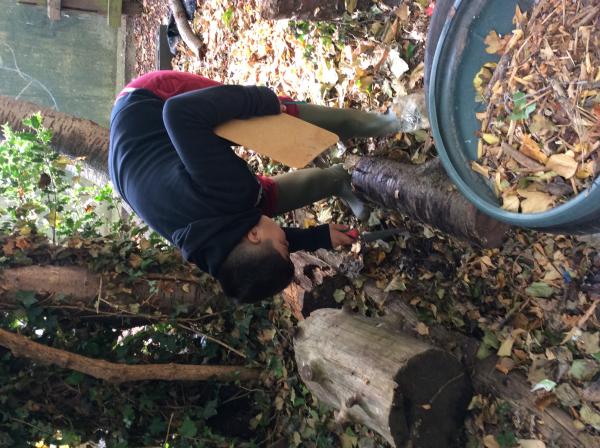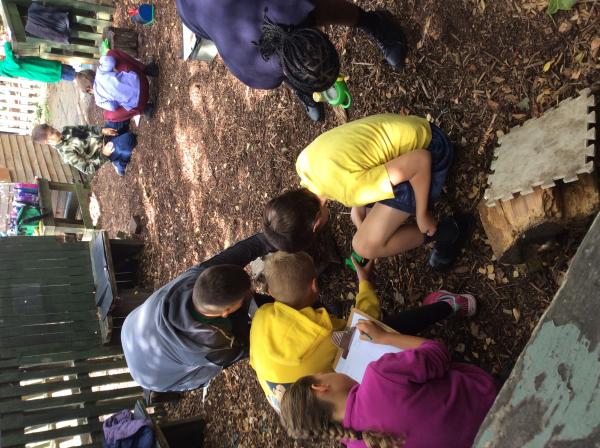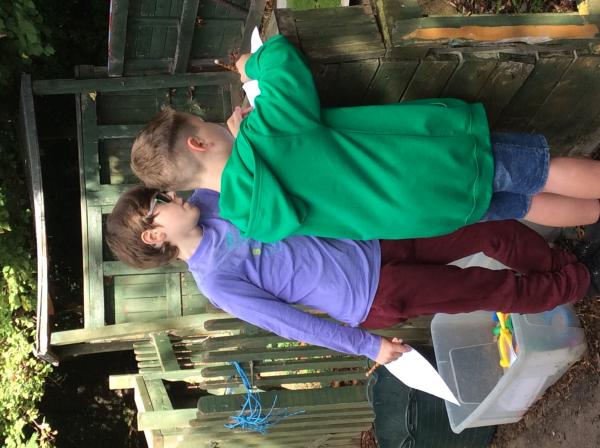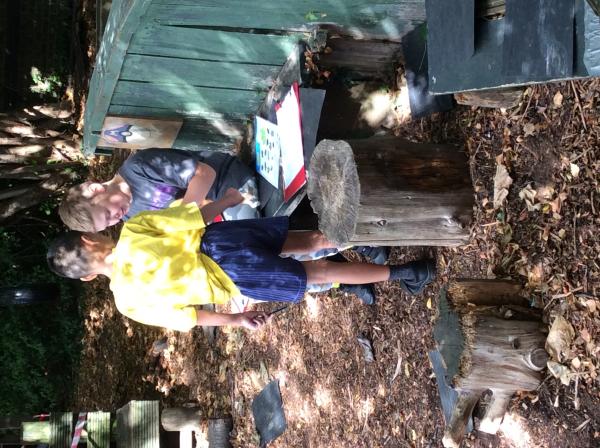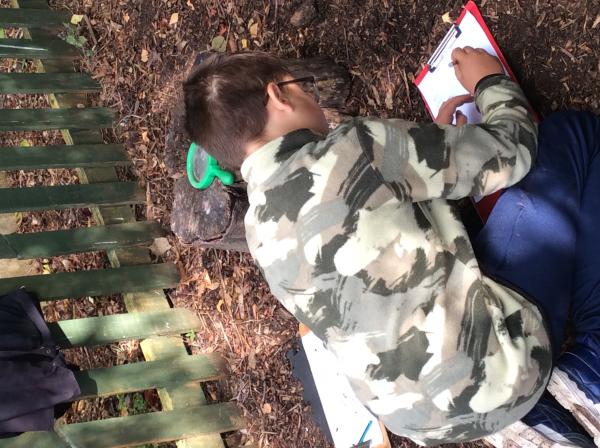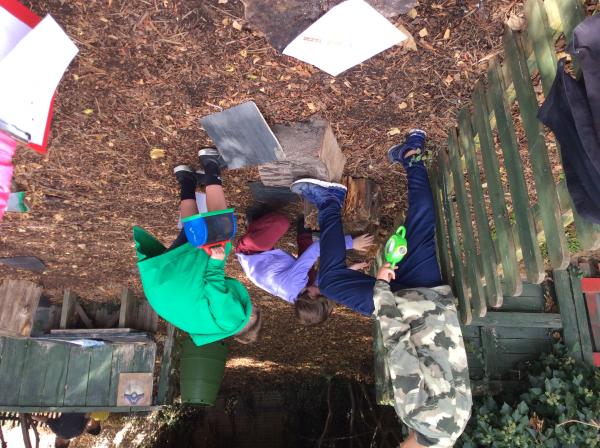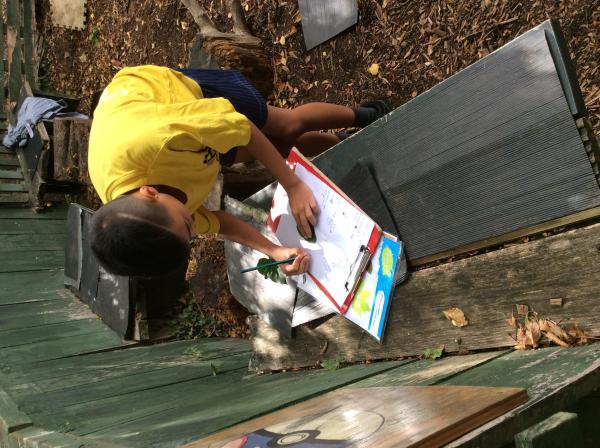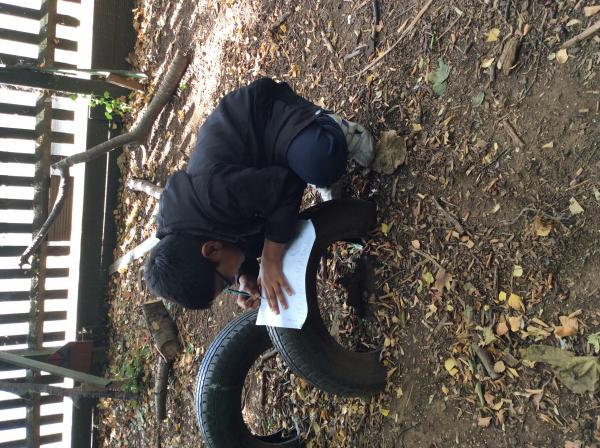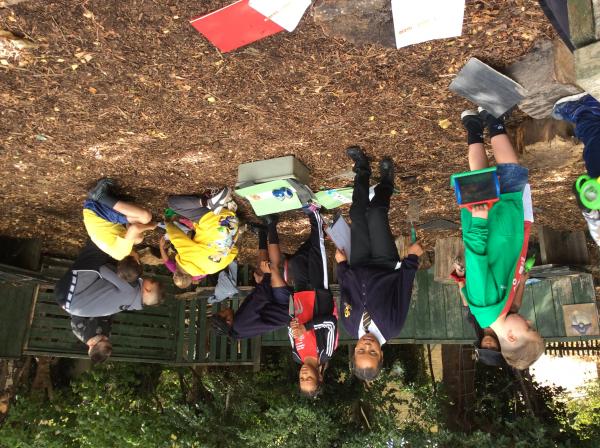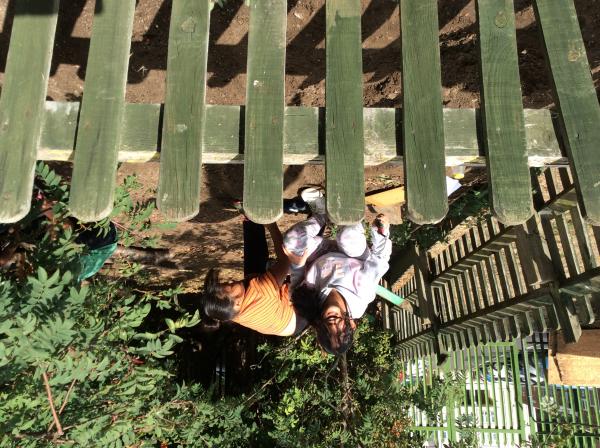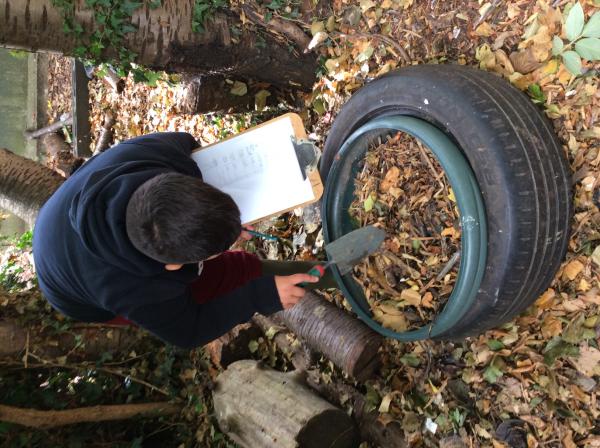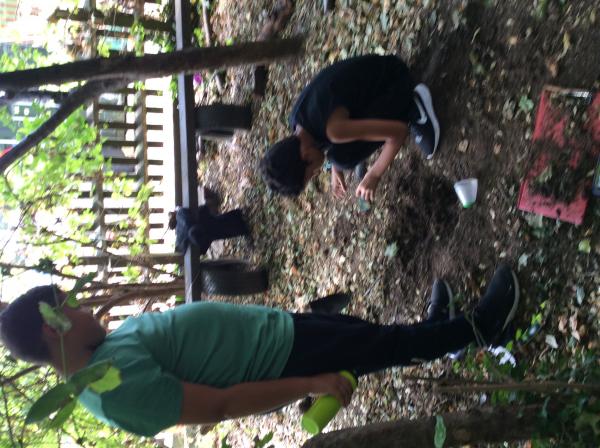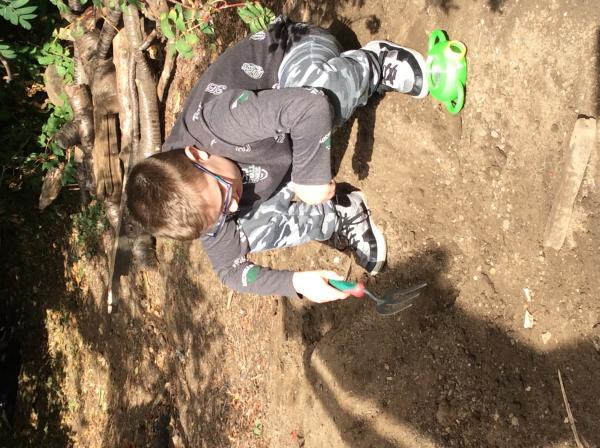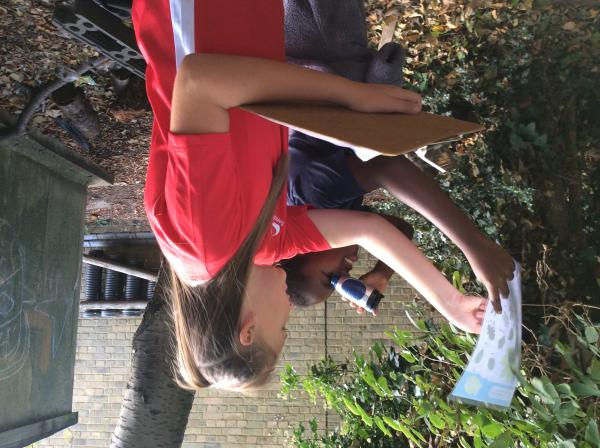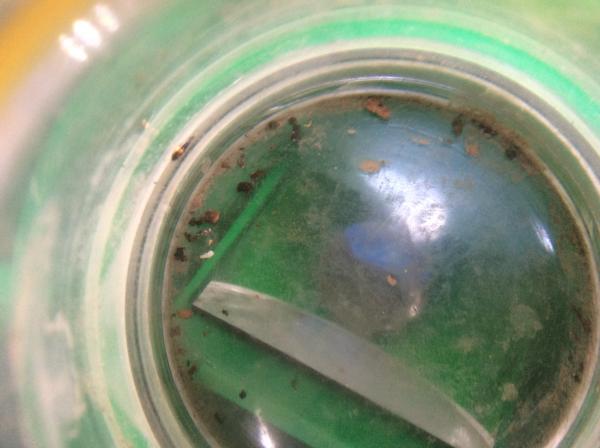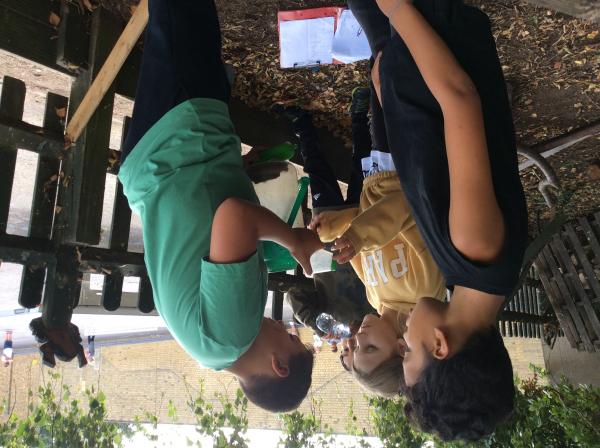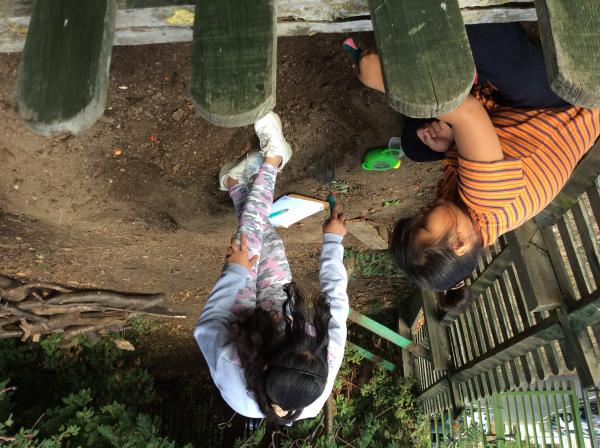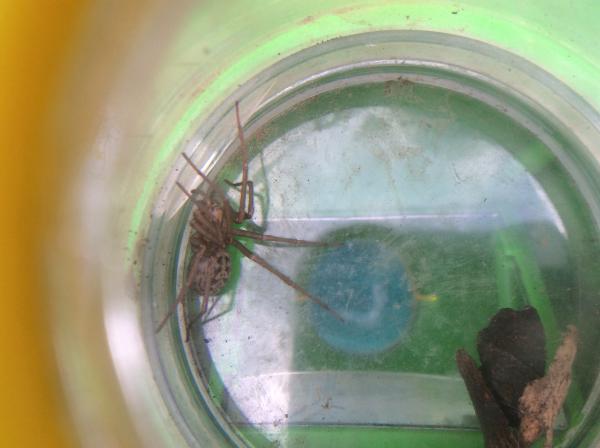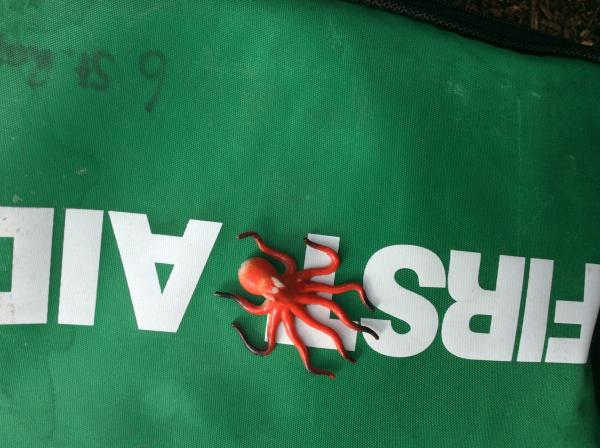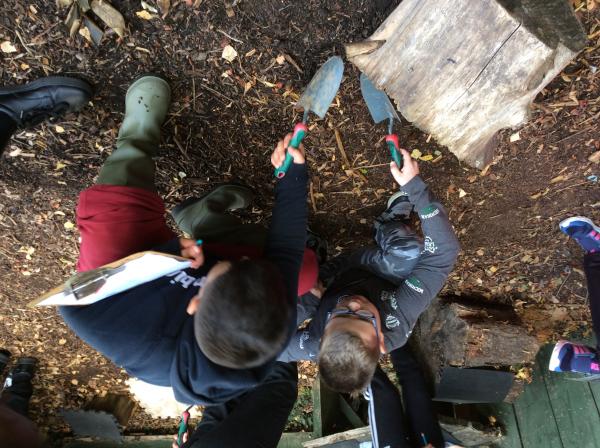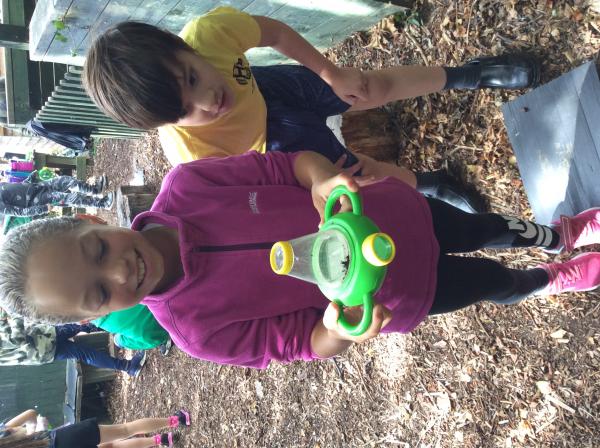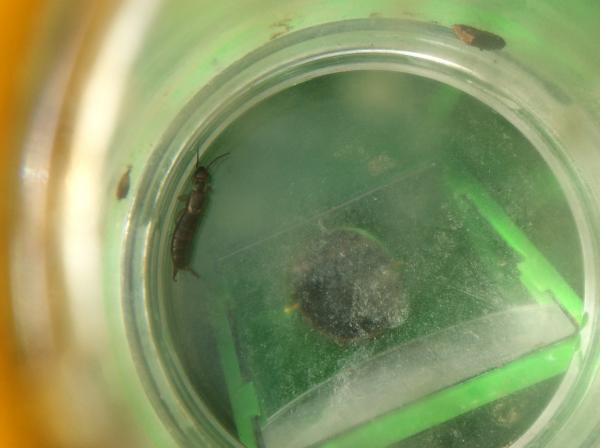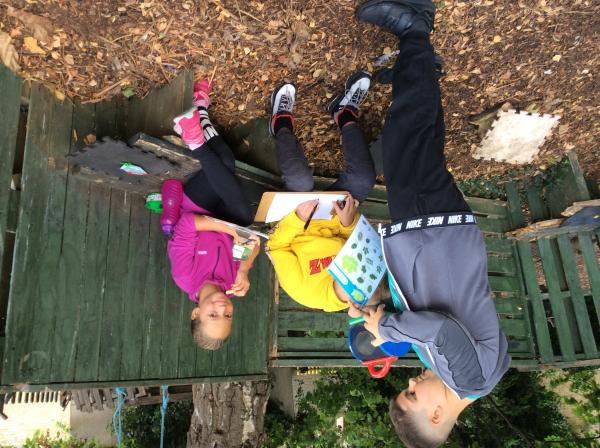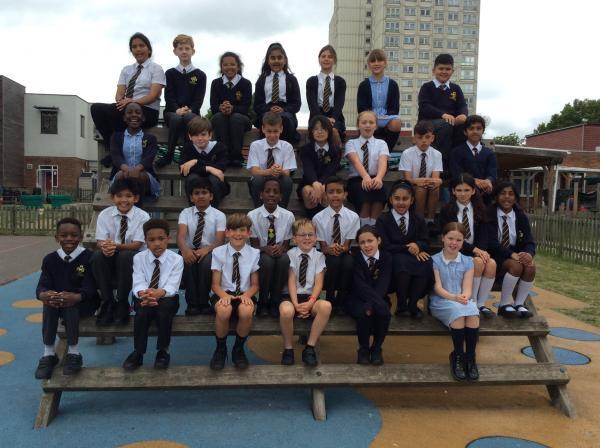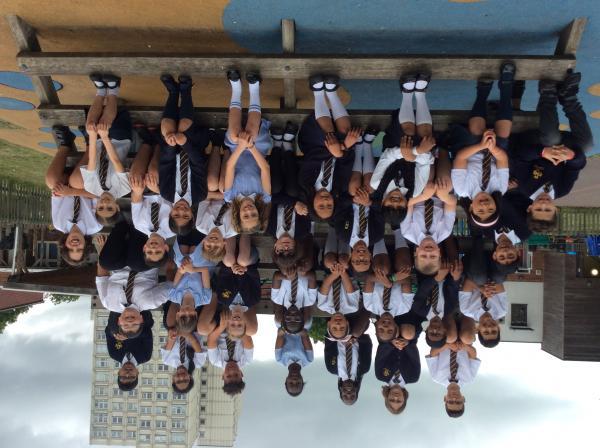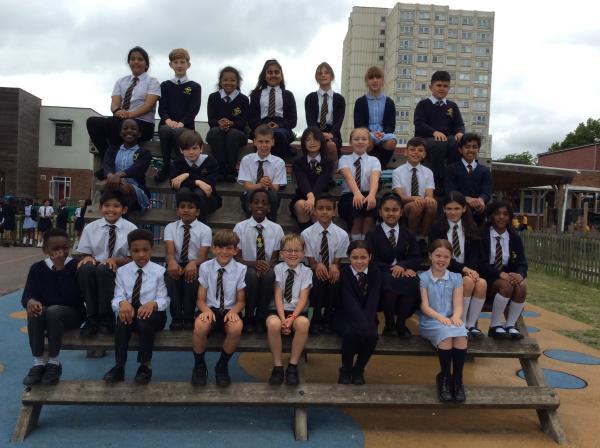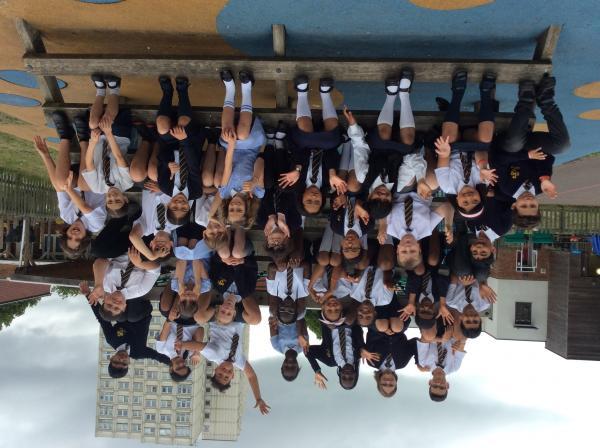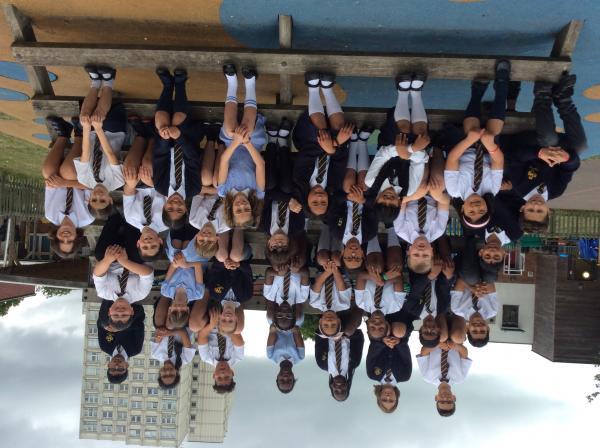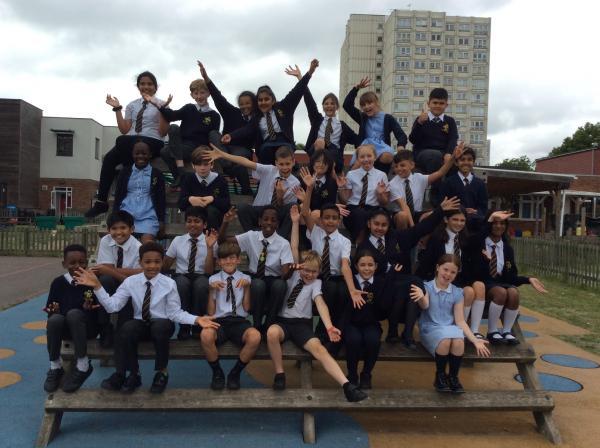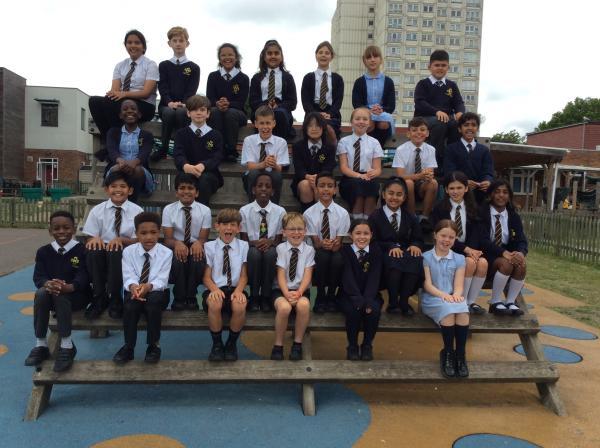 Skreens Residential Trip
Year 6 went away on their residential last week, I'm sure the Year 6 parents have heard all about the amazing time they had. They worked together as a team overcoming many different challenges and also looked after each other to ensure everyone had the best time. Activities included - sumo suits, climbing, kayaking, raft building, archery, tomahawk throwing, fire -making, den building, bridge building, camp fire, wide games and the infamous Mr Gibson sunset walk! Year 6 were so polite to all the adults involved and were a credit to the school and themselves. My thanks to Year 6 firstly and secondly, everyone behind the scenes who made this trip happen for the first time in 2 years. Also to the intrepid staff who accompanied me - you're all amazing!
Mrs Miller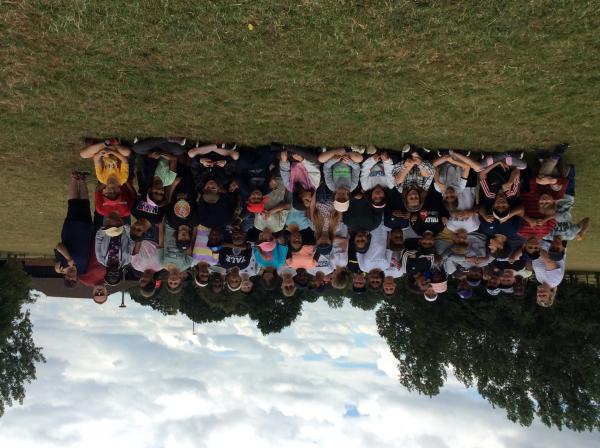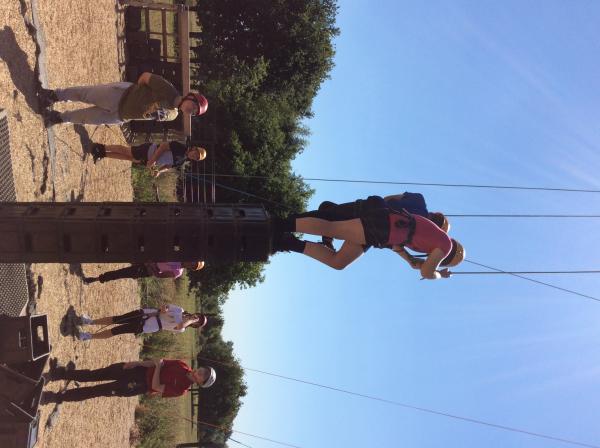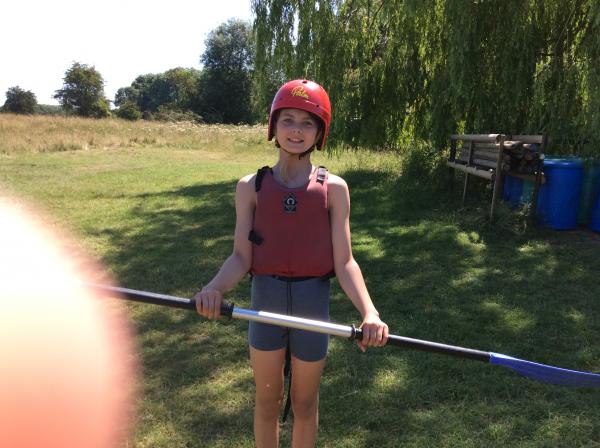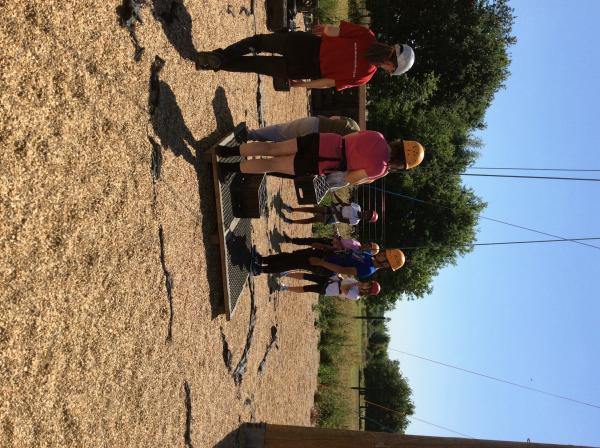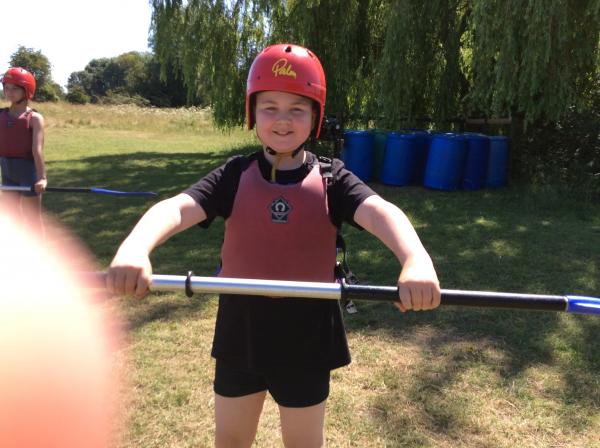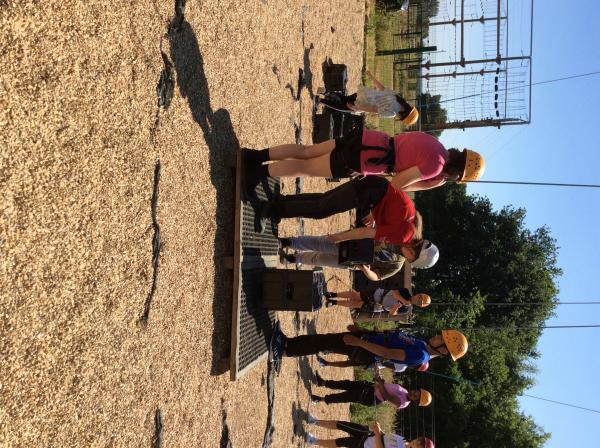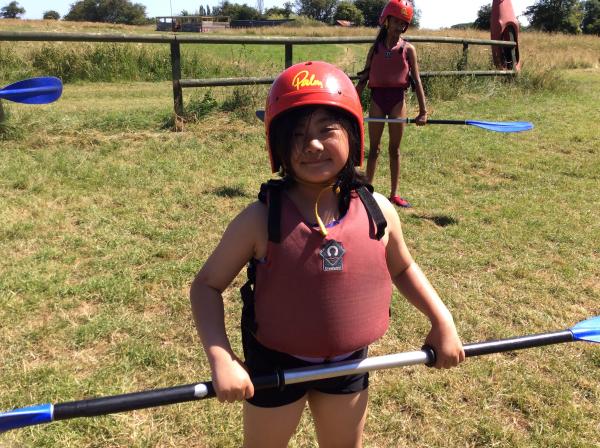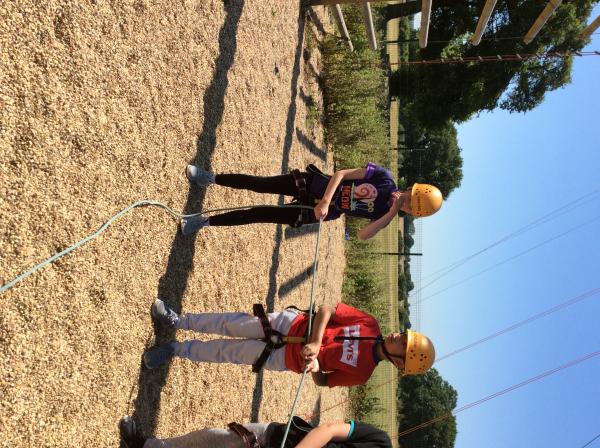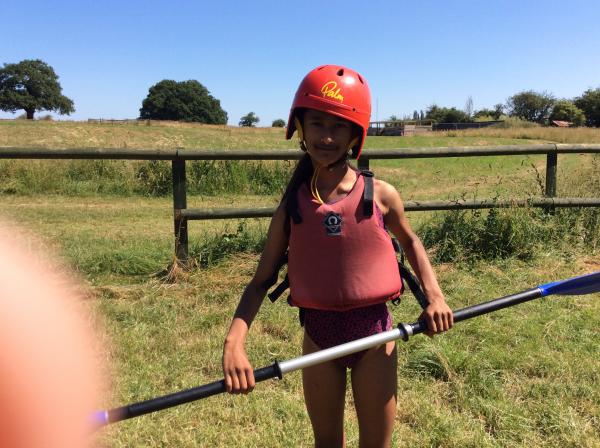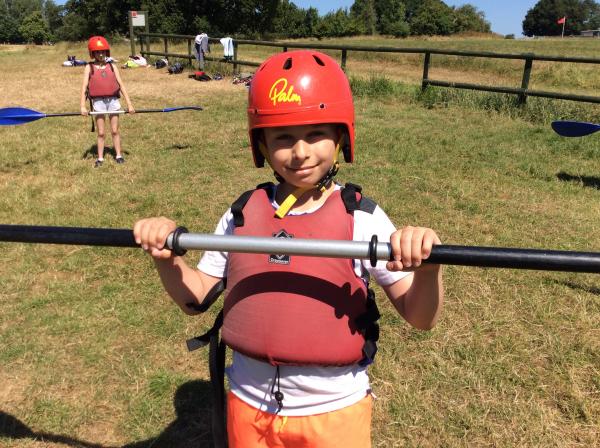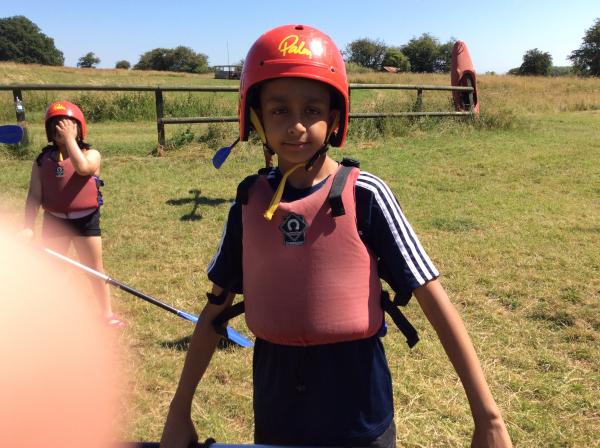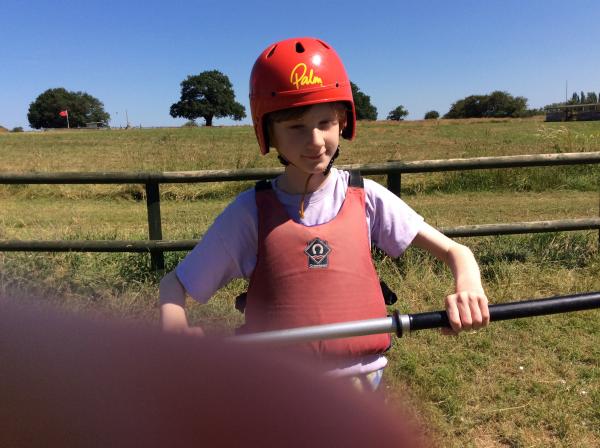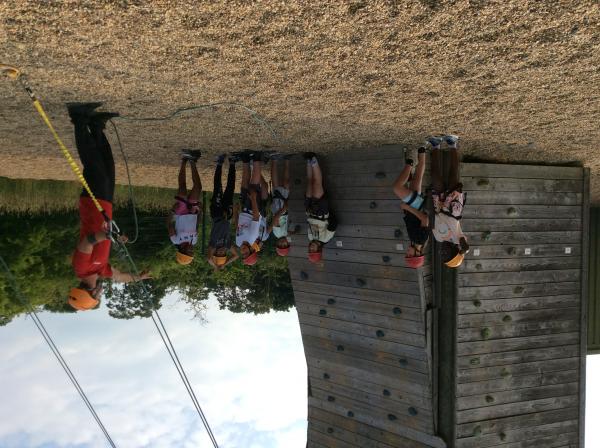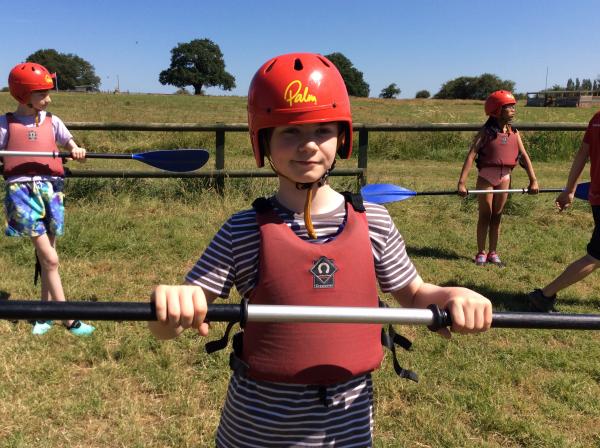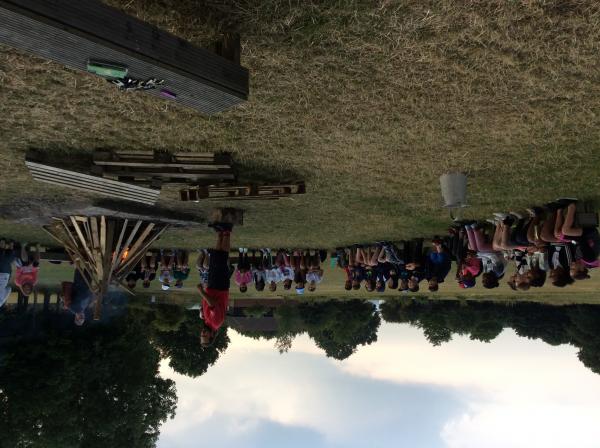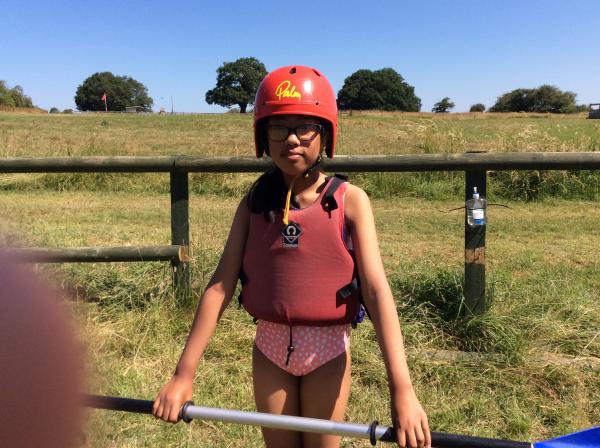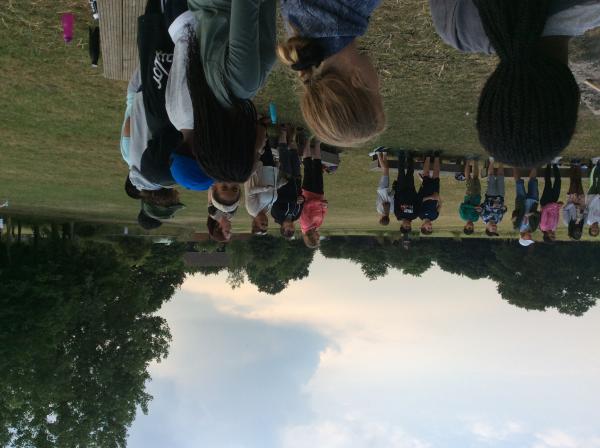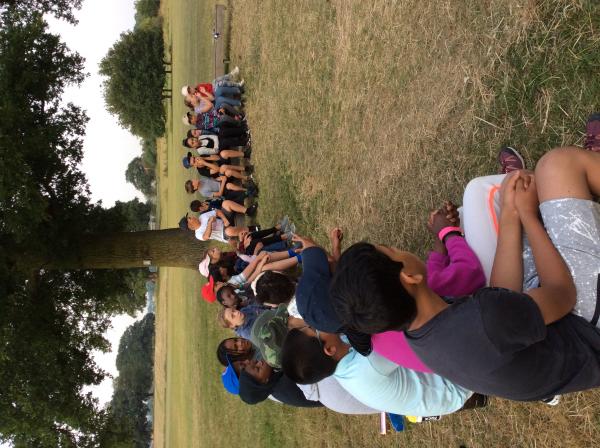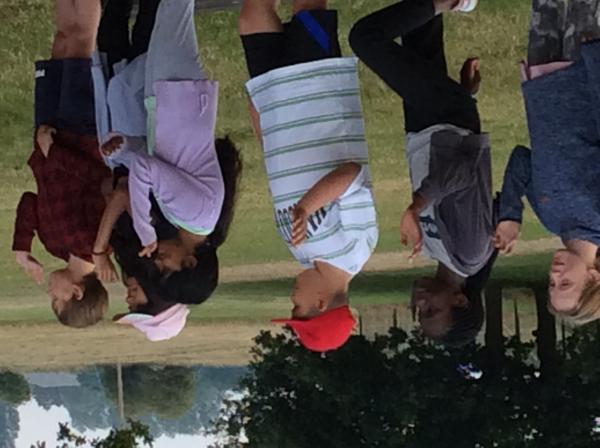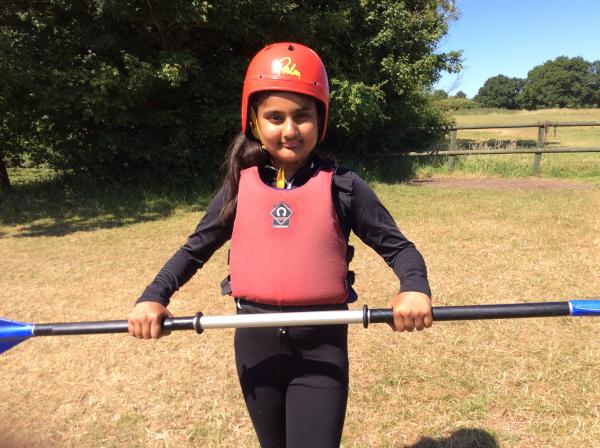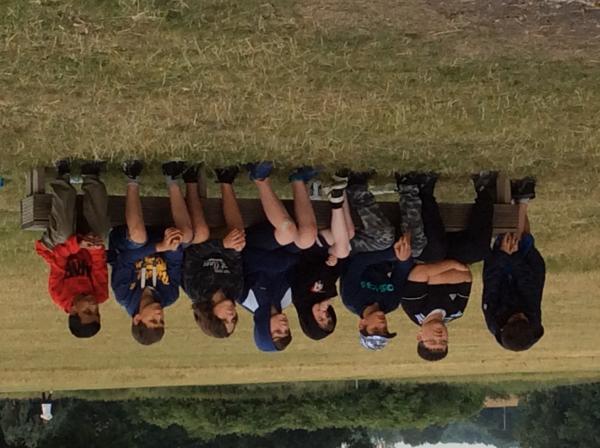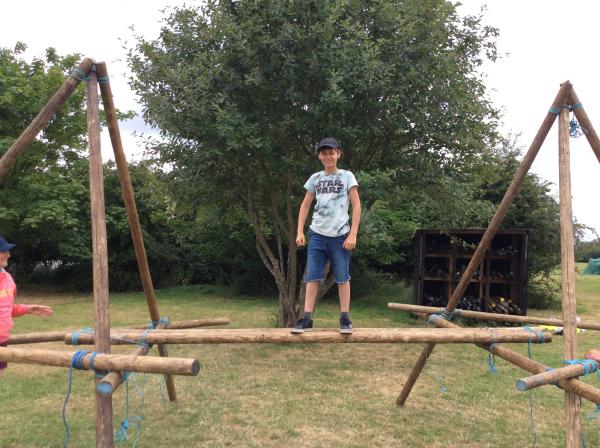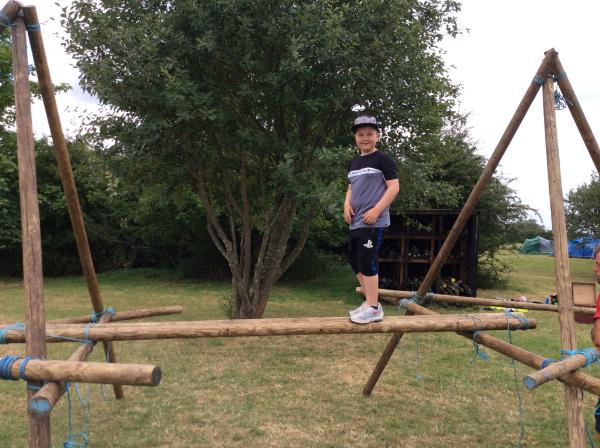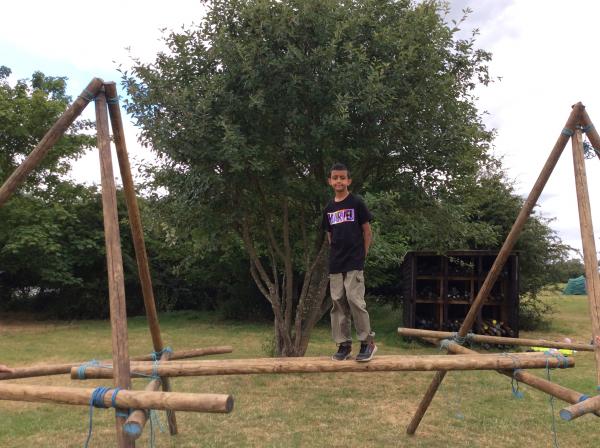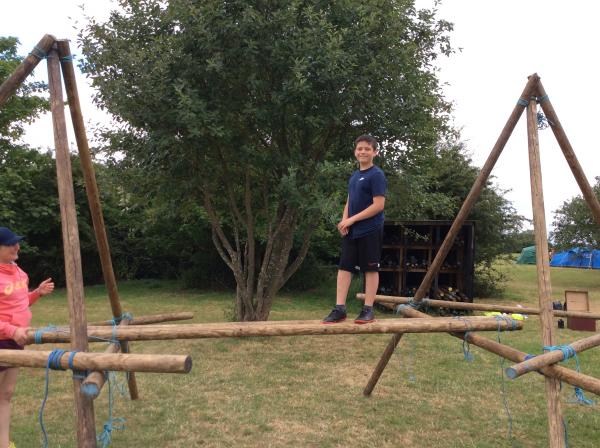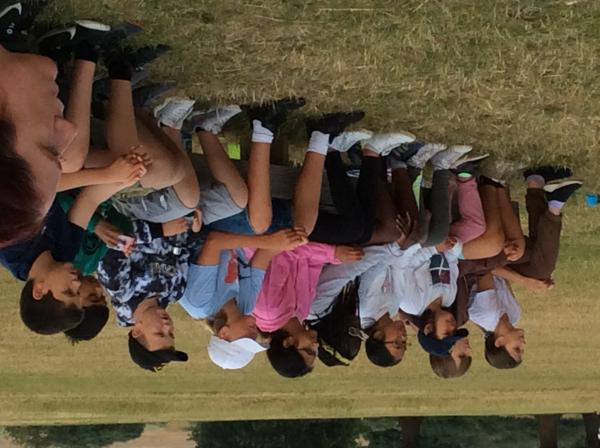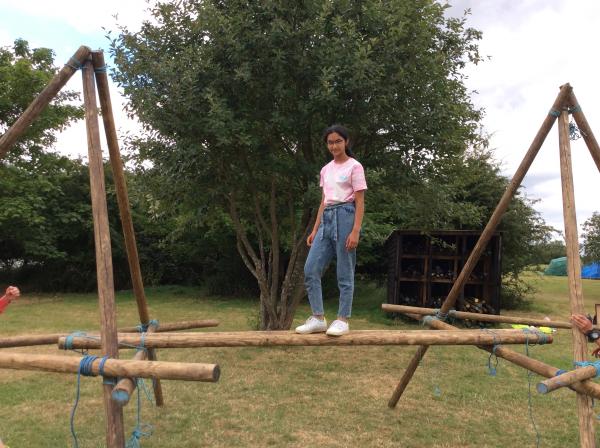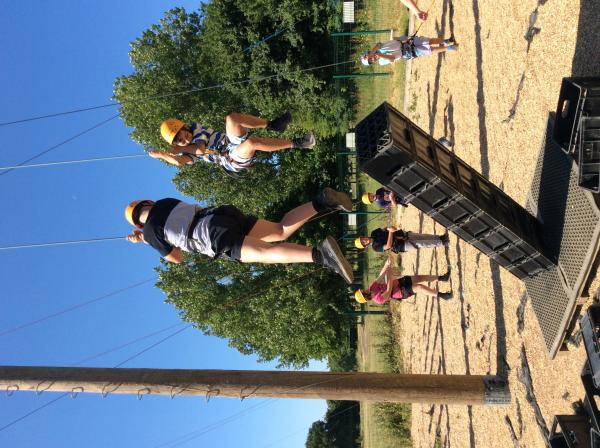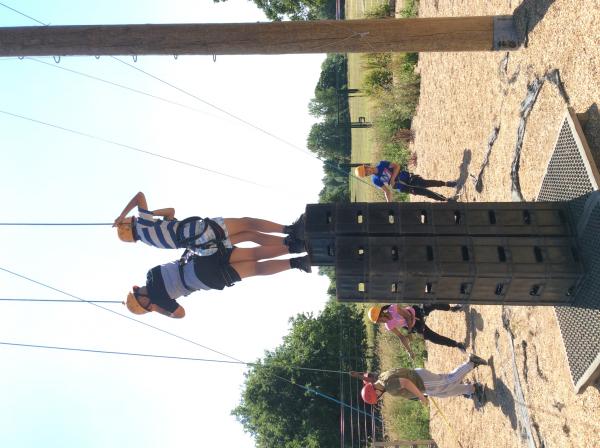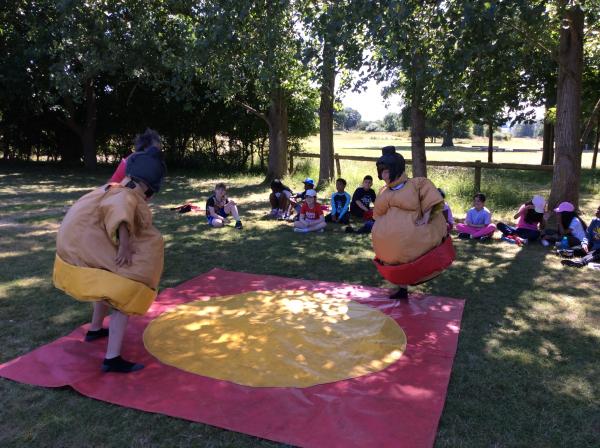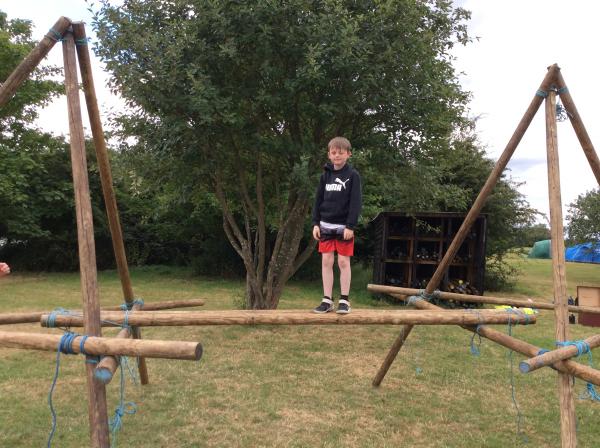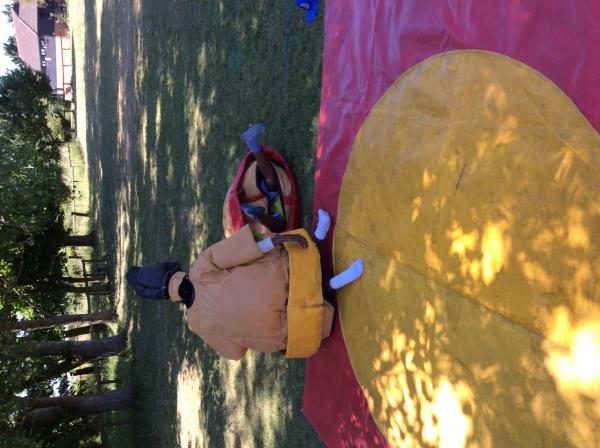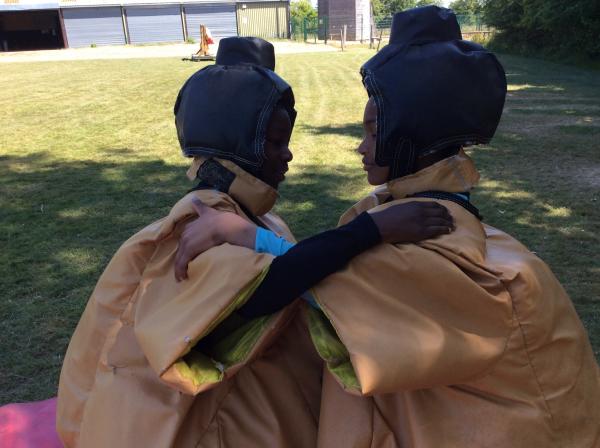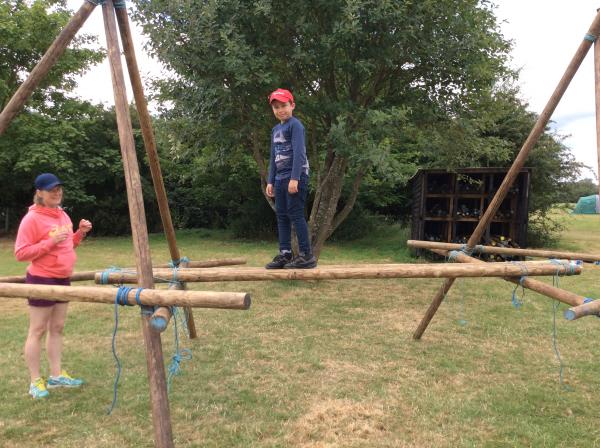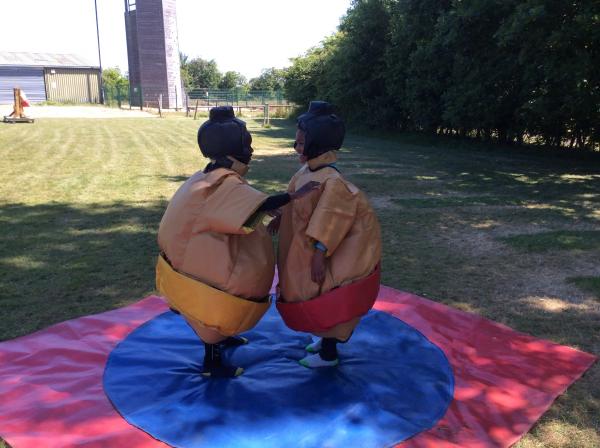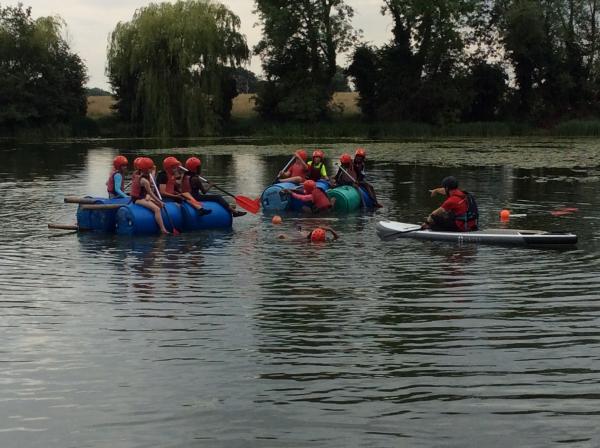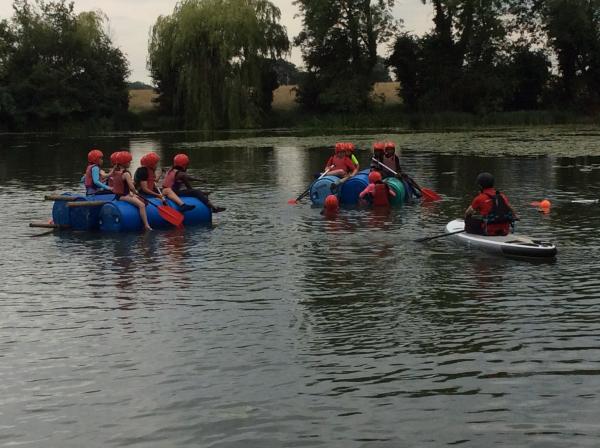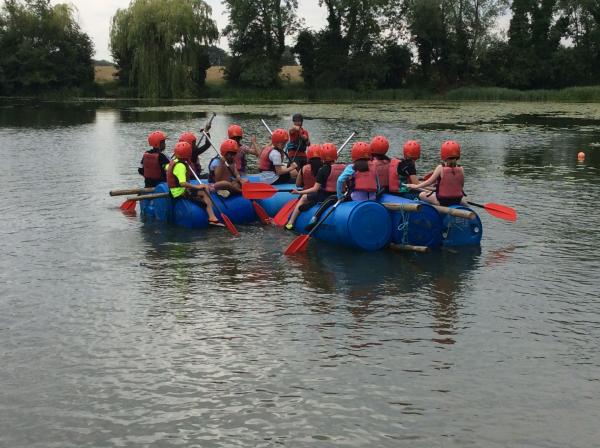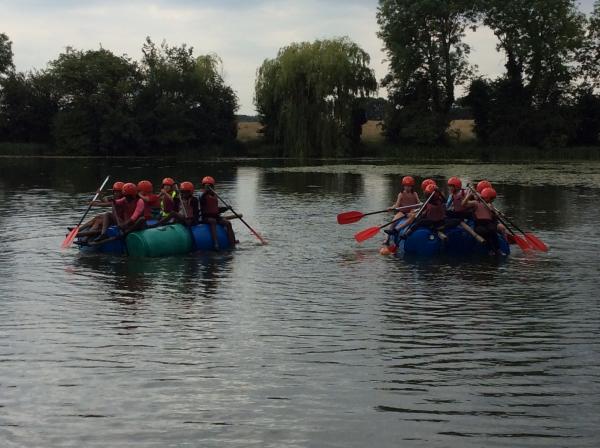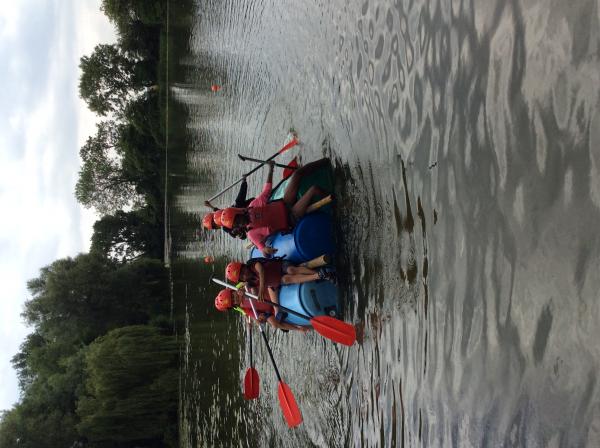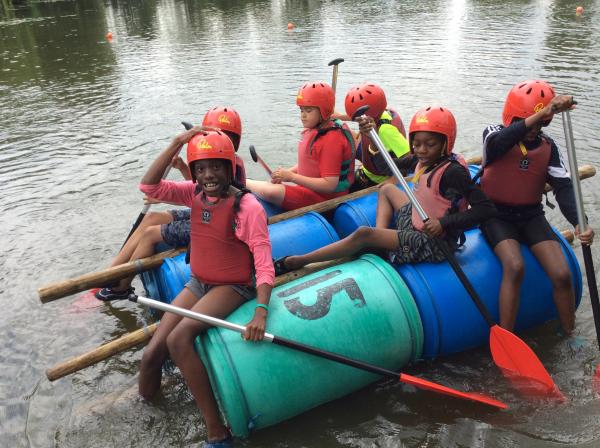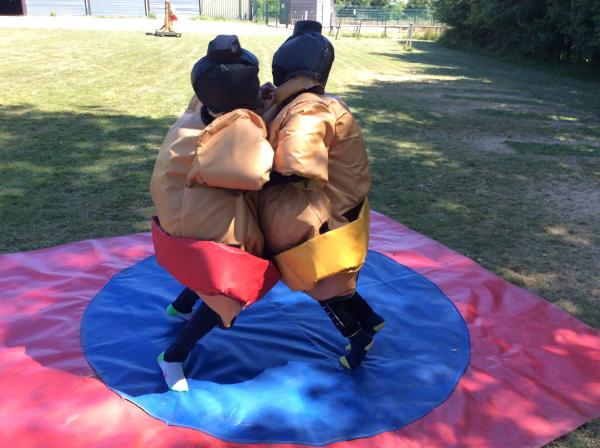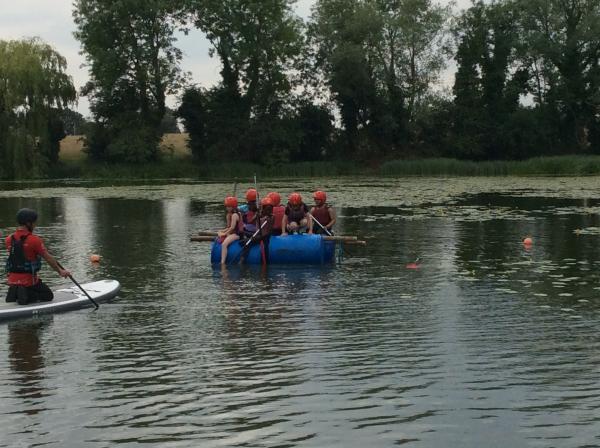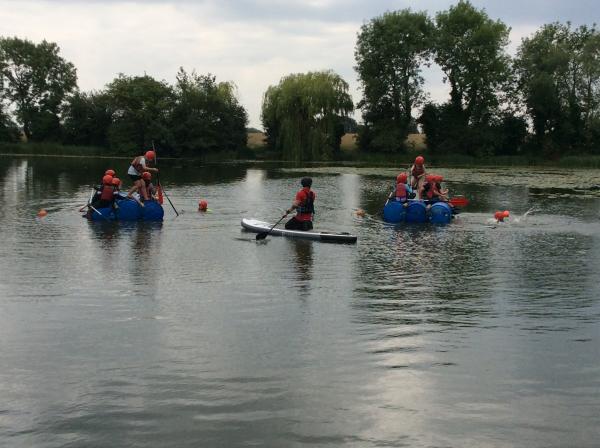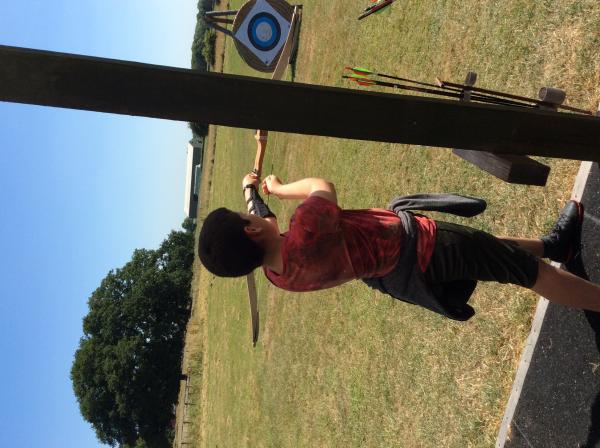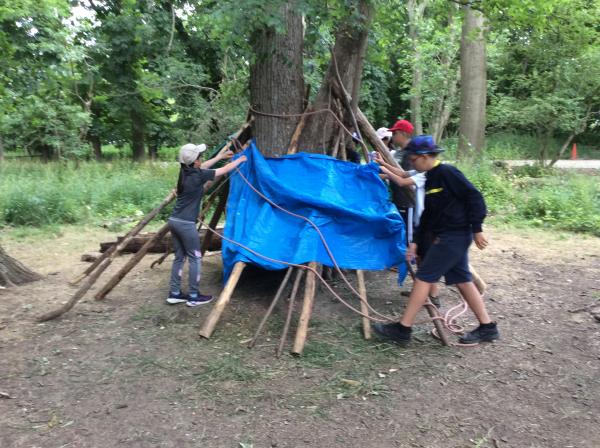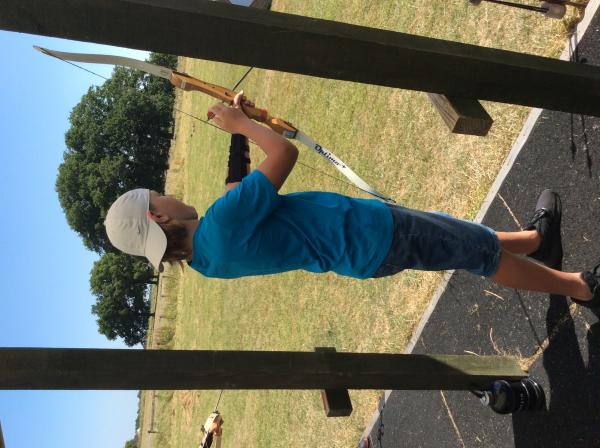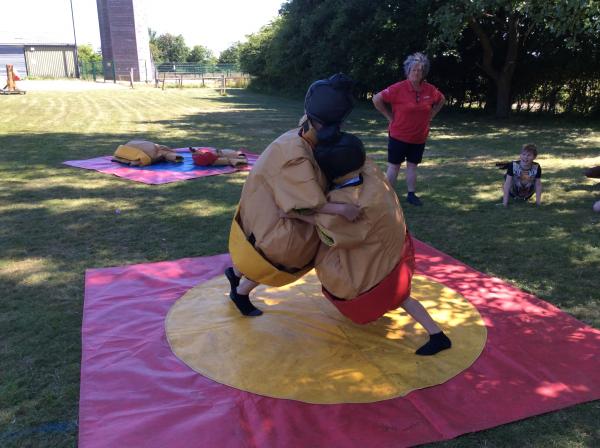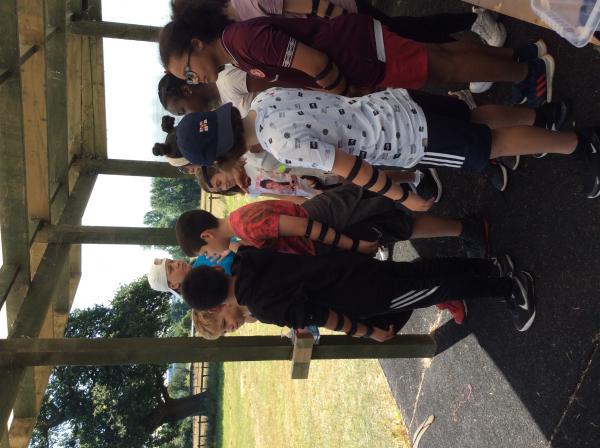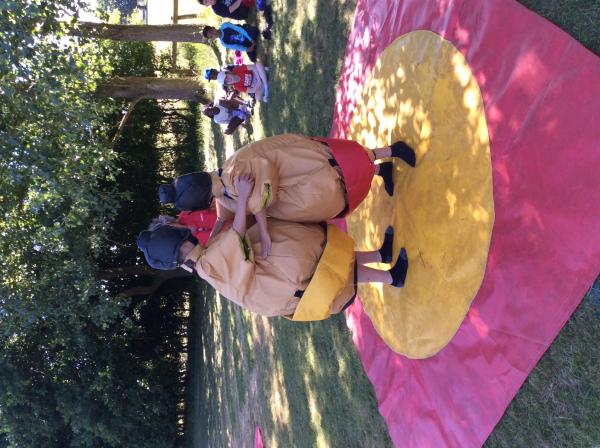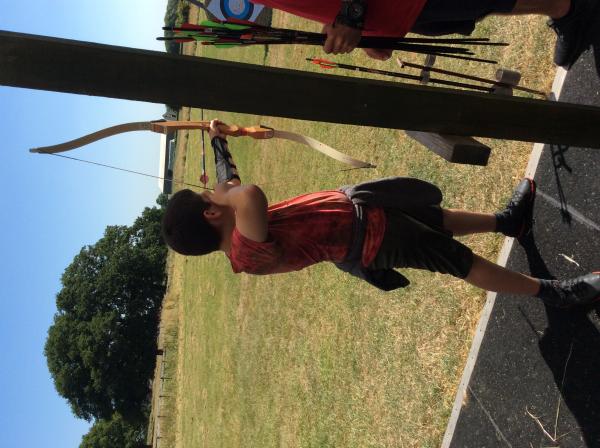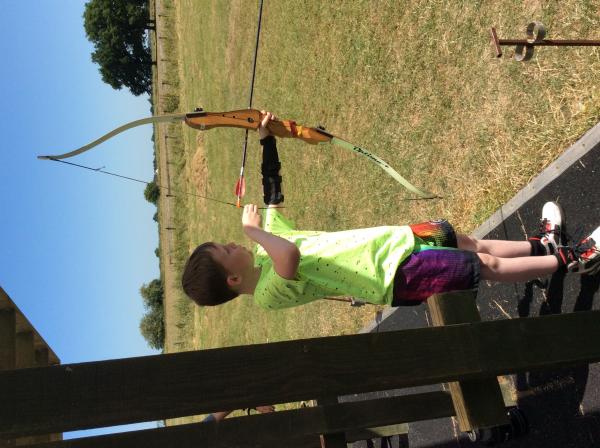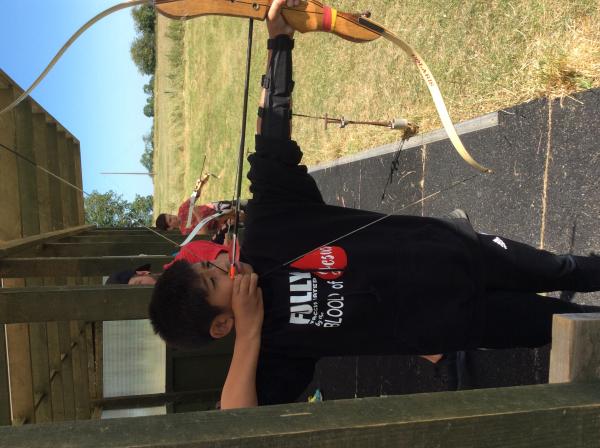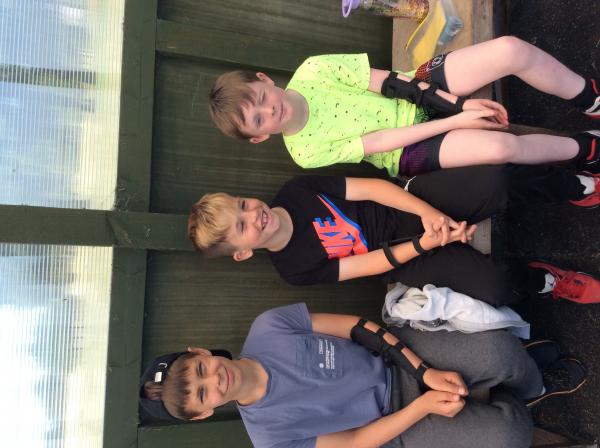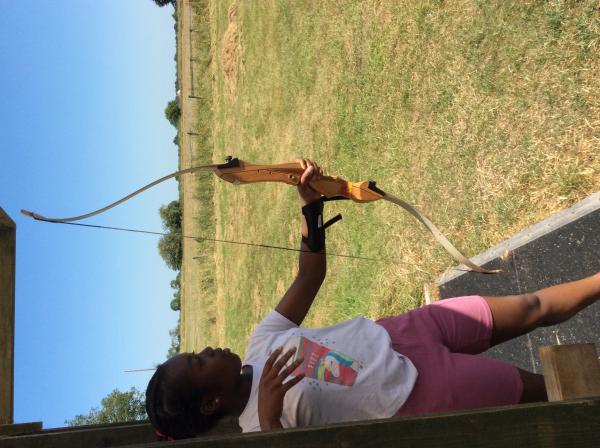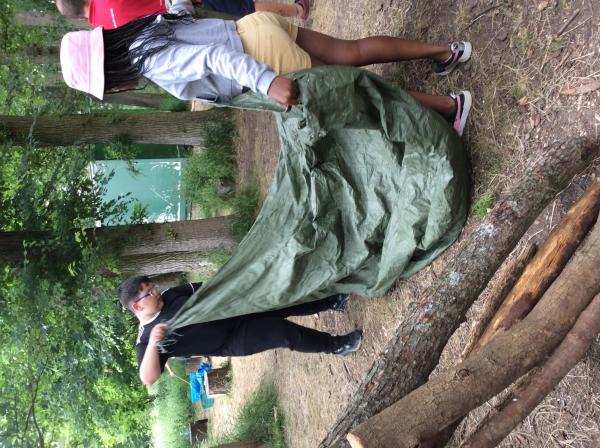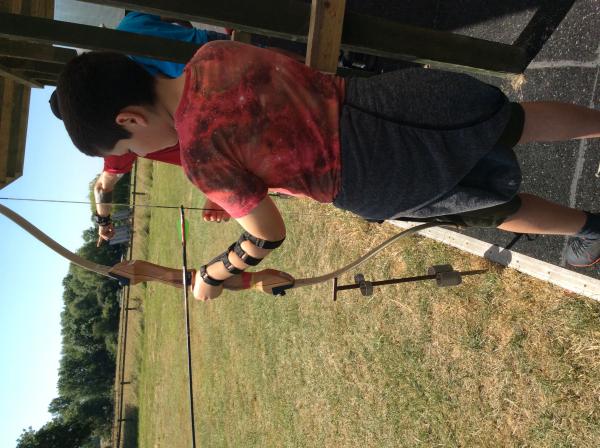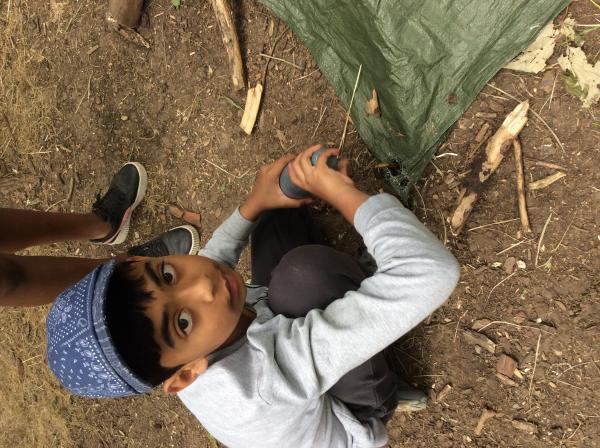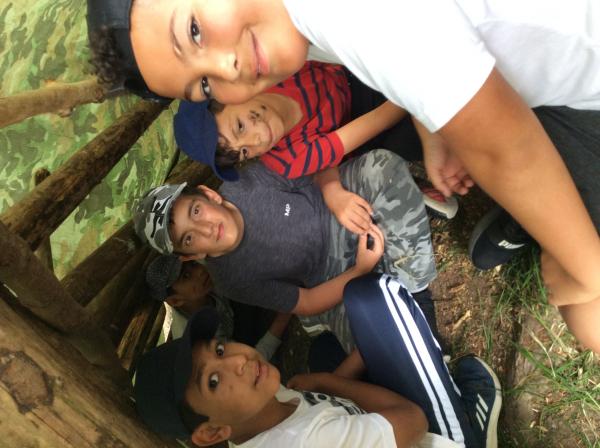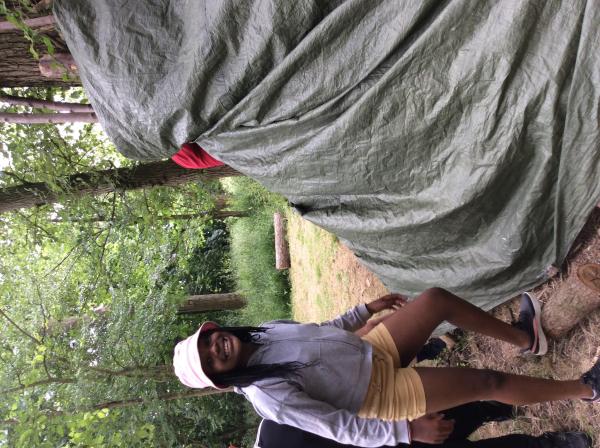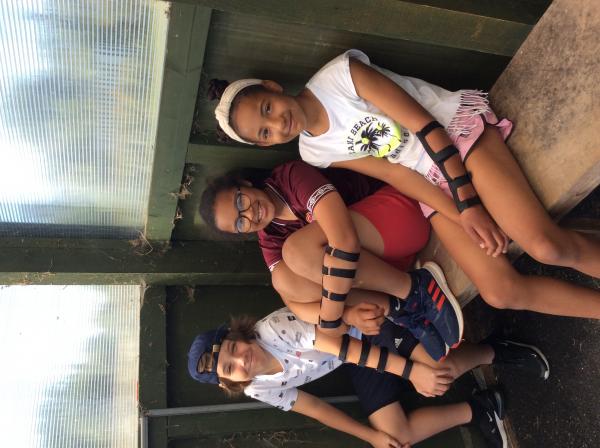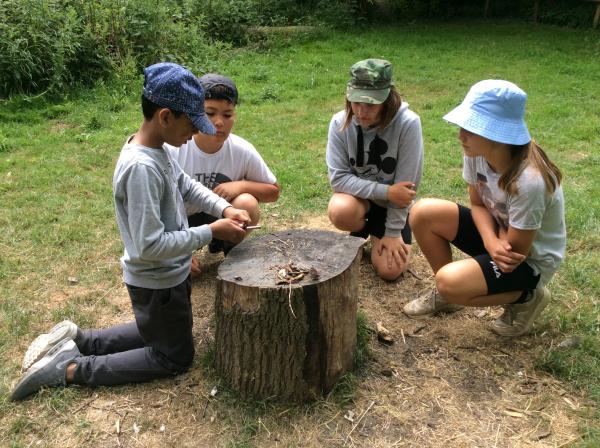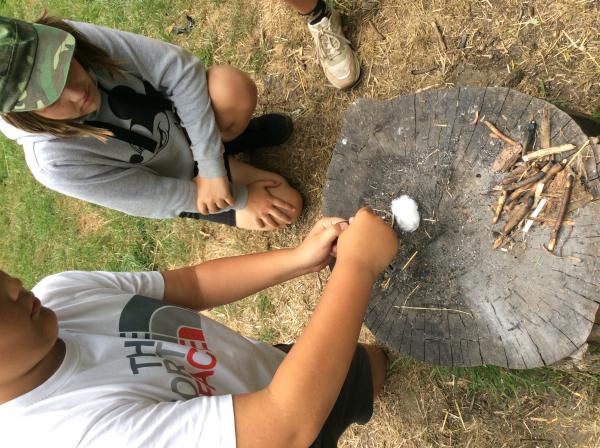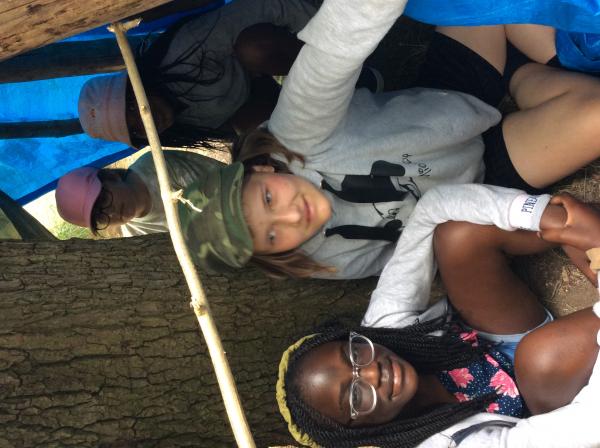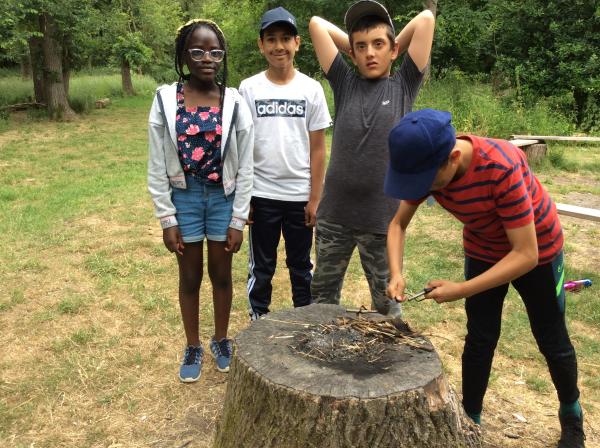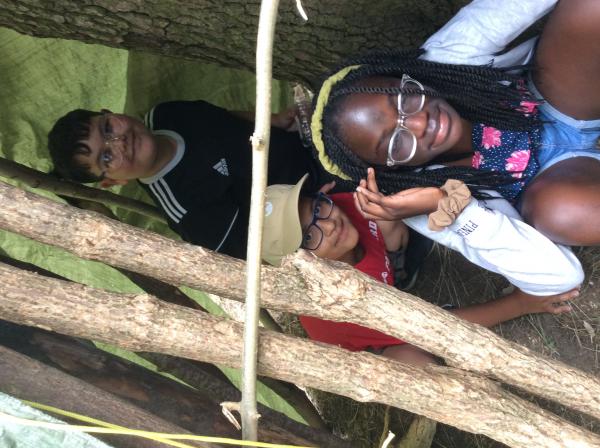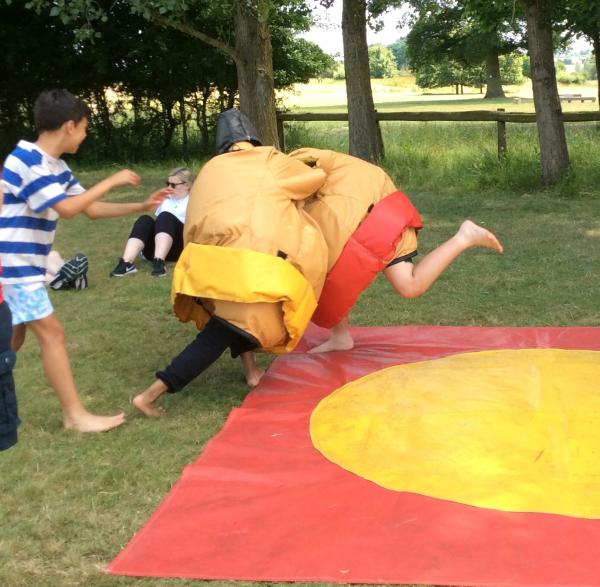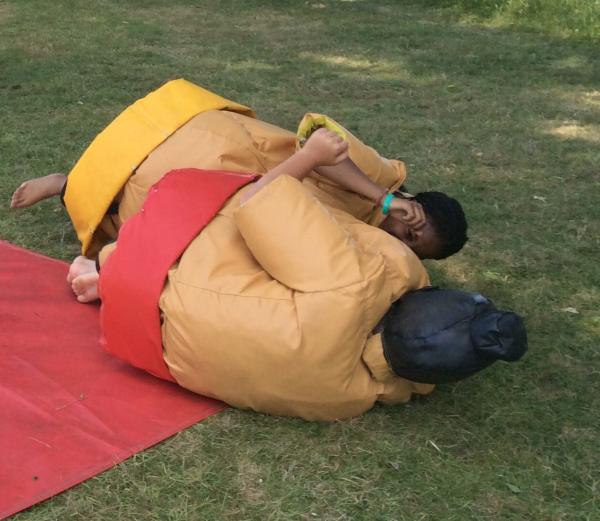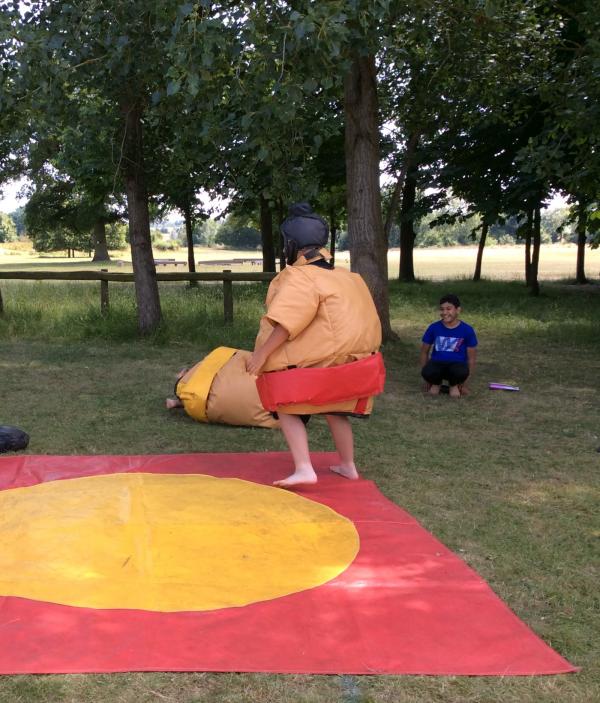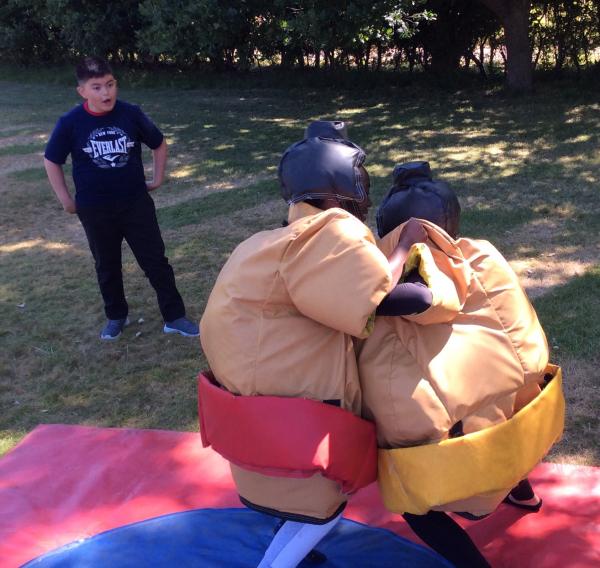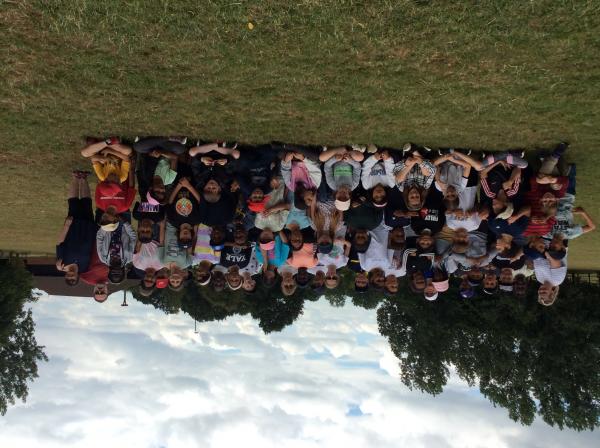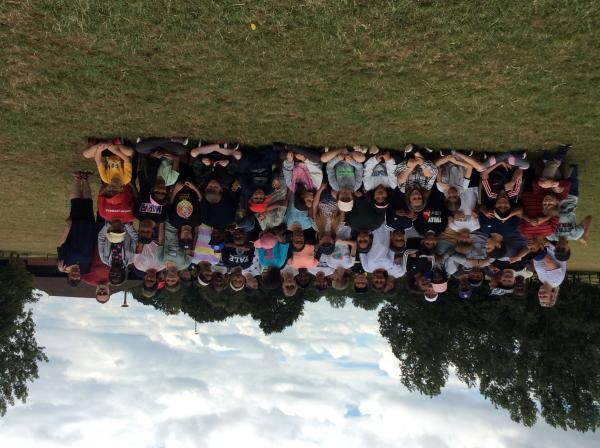 Another busy Friday for Year 6
Year 6 had a busy day on Friday. Firstly, they recorded their shadow length every hour, watching what happened to the size and direction. Tabular results were recorded but we now need to graph and conclude, demonstrating our understanding of what happened.
In the afternoon, Jackie came in. She is preparing to traverse the North Patagonia Ice-cap and explained to the children the equipment she will take and training she has undertaken so far. Jackie was certainly inspiring and we wish her luck with her expedition. She has agreed to come back into school in September to tell us more - we can't wait!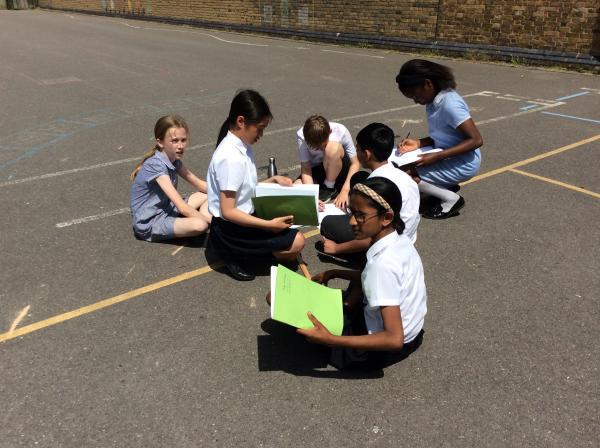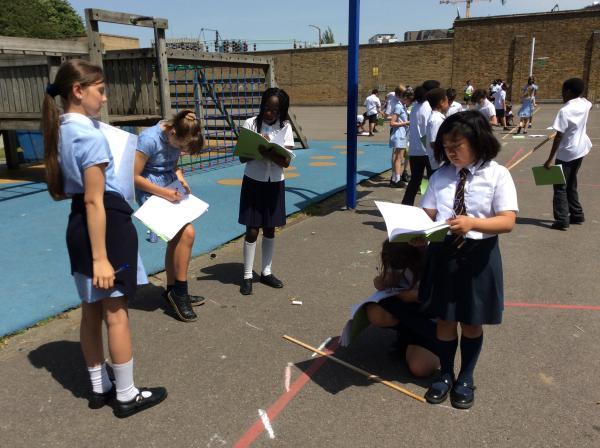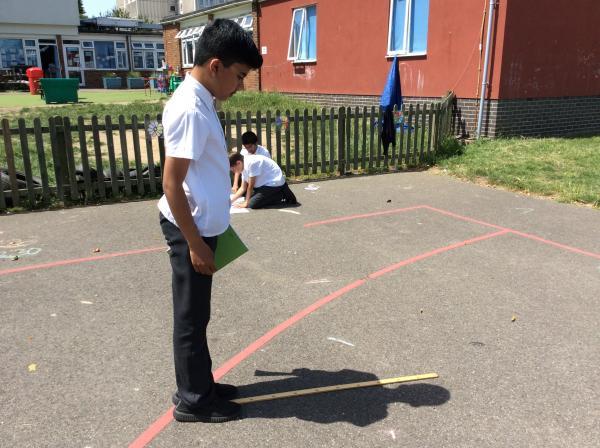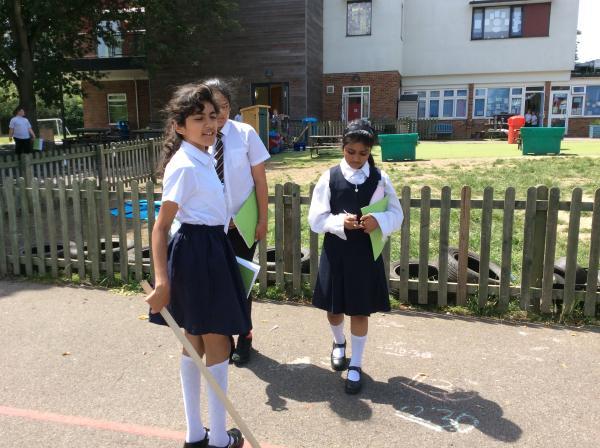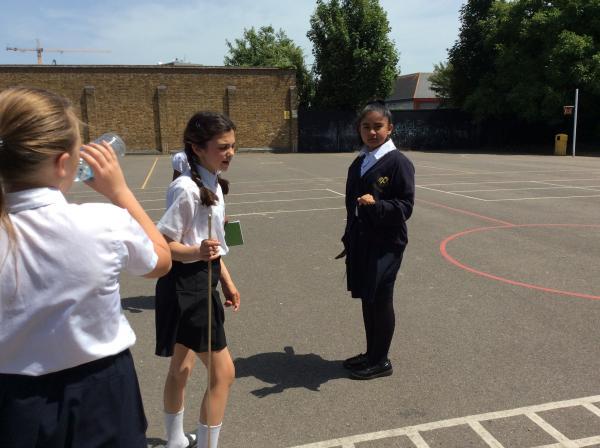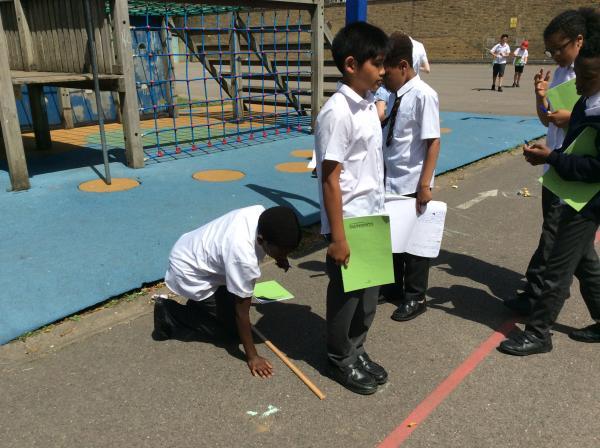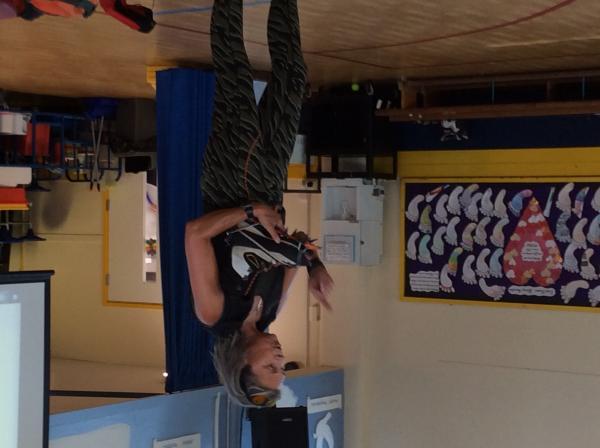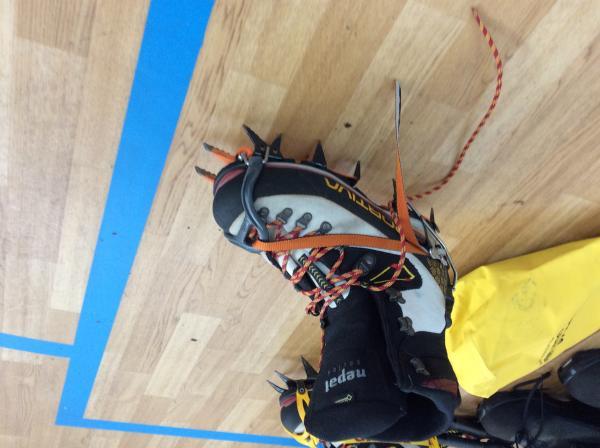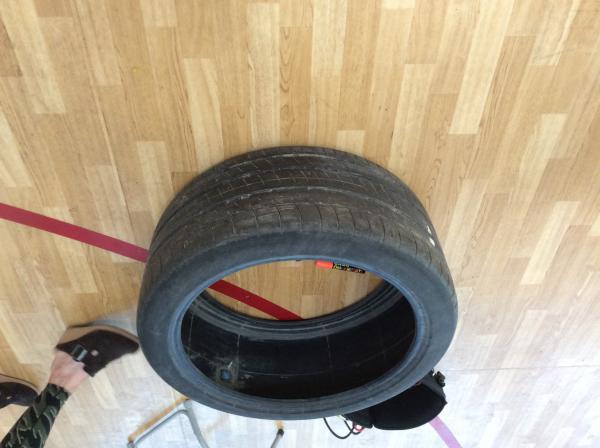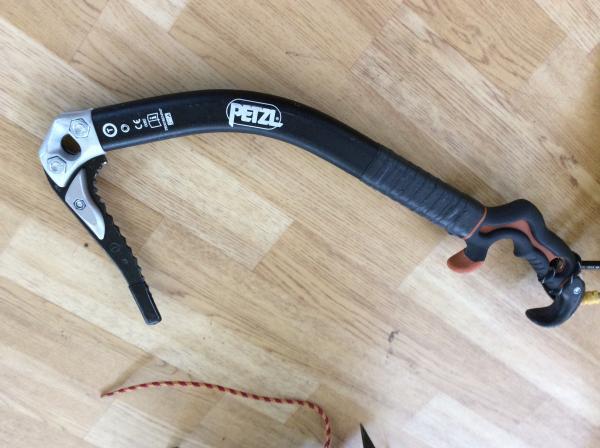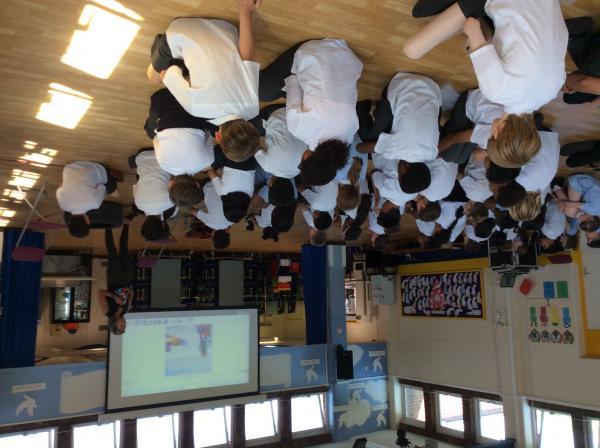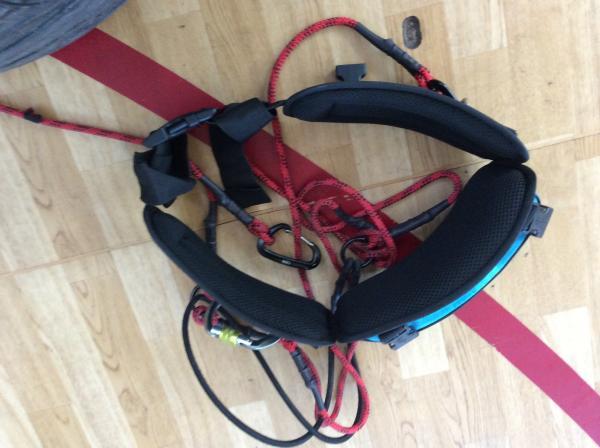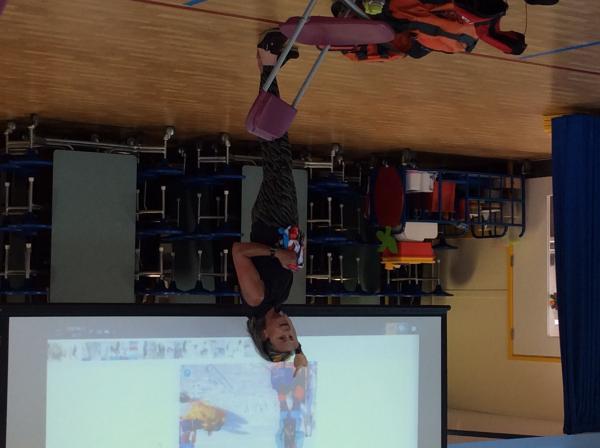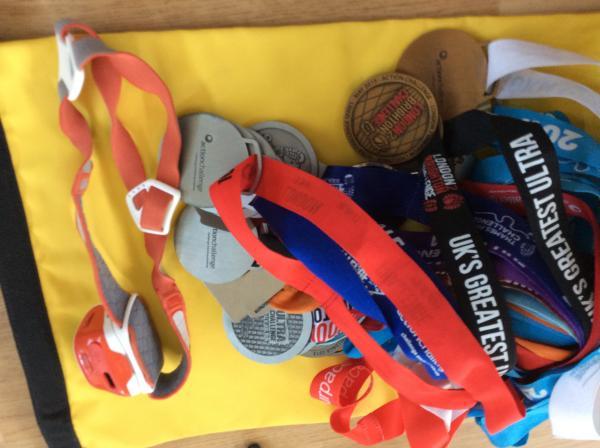 Year 6 beach day to celebrate end of SATS week
Year 6 had a wonderful celebration at the beach last Friday. The day started a little chilly and we had to keep moving to keep warm but at least, this time, there was no rain! Later in the day, the sun shone through and we all enjoyed the beach. We drew scenes from the beach and played a variety of games. We also cheered on a lady who was pulling a tyre along the beach. She stopped to chat and we found out that she is training to traverse the North Patagonia Ice Cap in Chile. She agreed to come into school and talk to us about her training and ice climbing!
We also want to say a big thank you to Puglisi's who gave us all an ice-cream to celebrate the end of the SATS.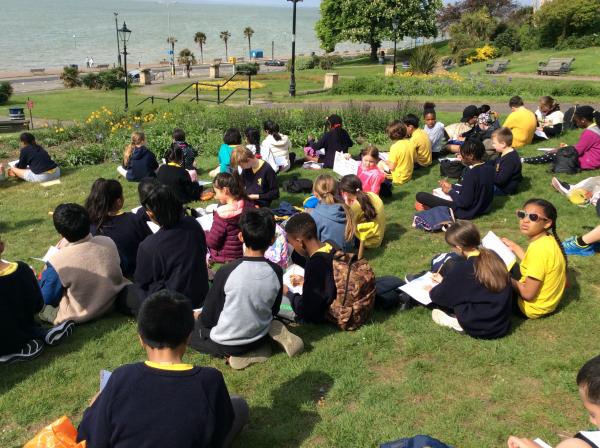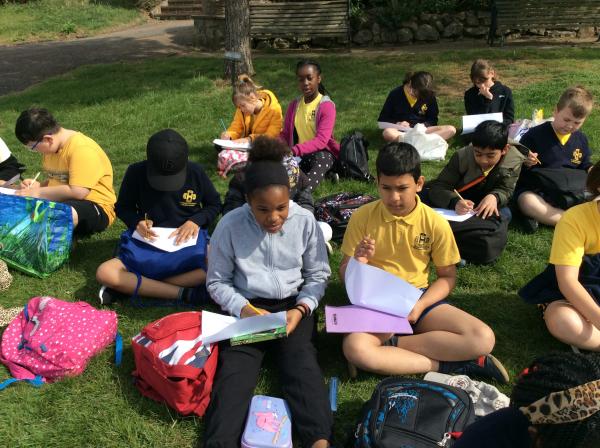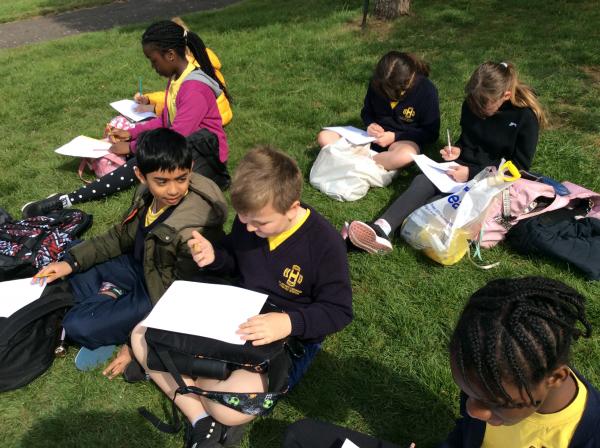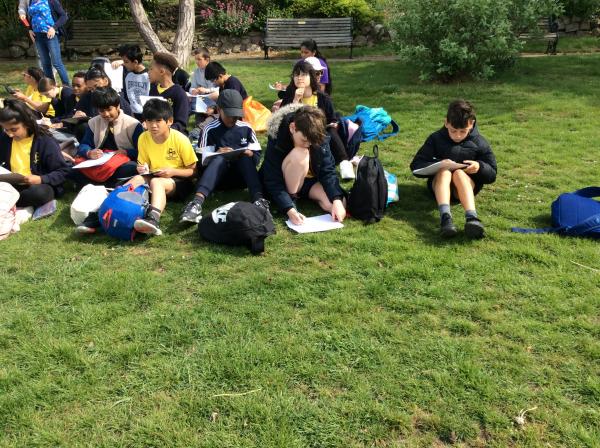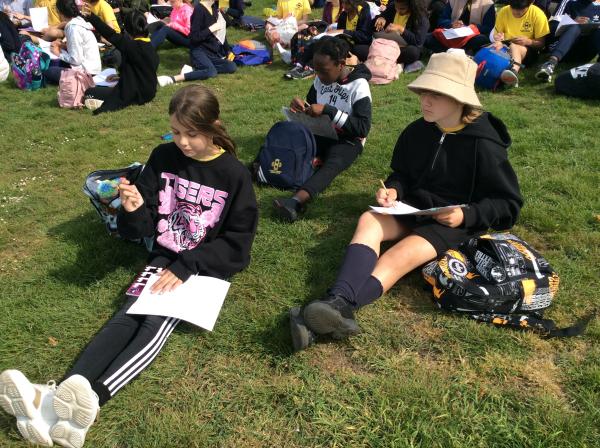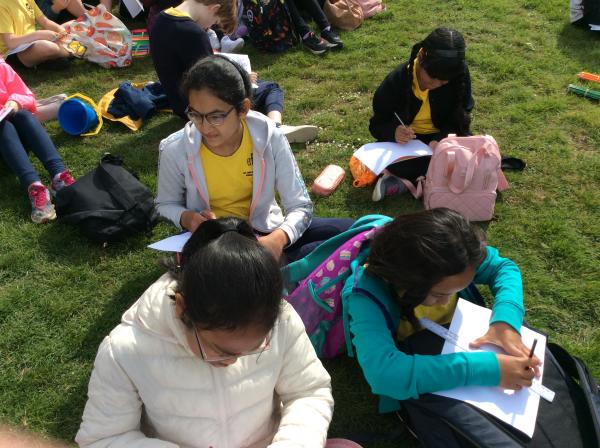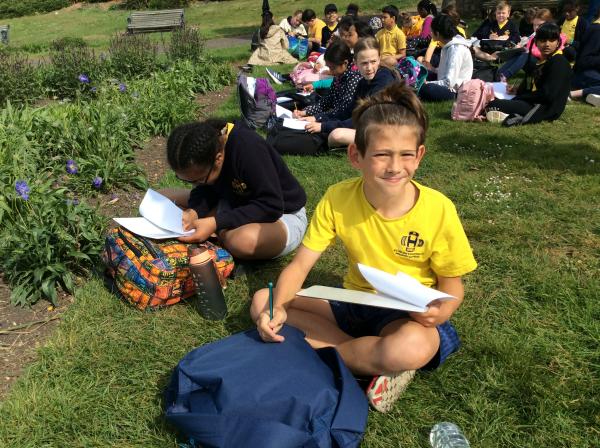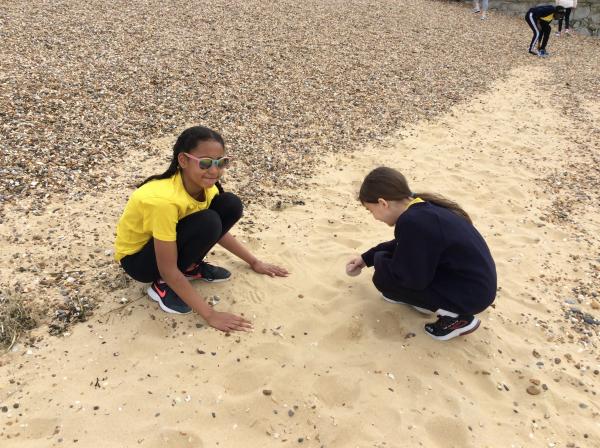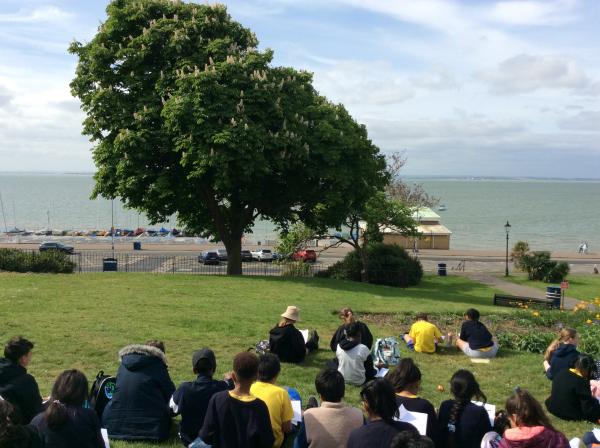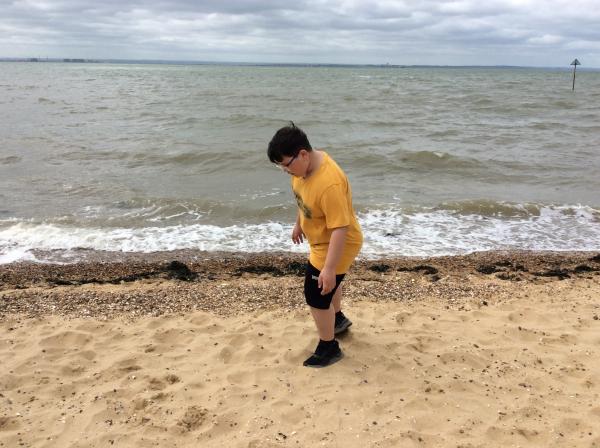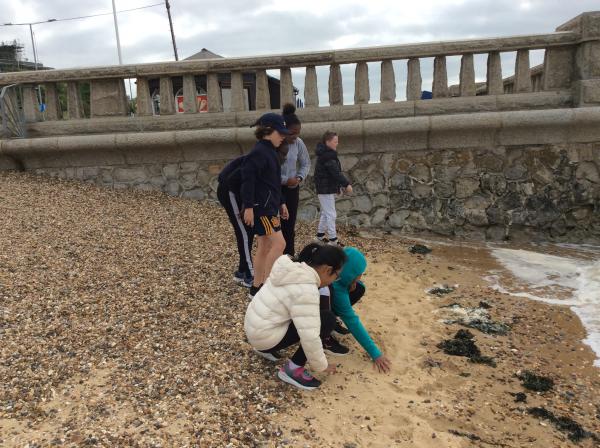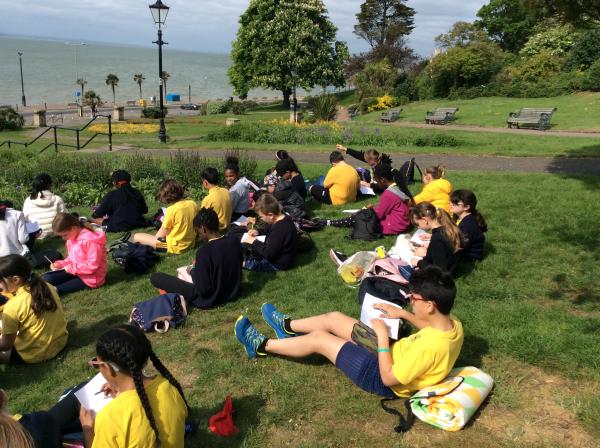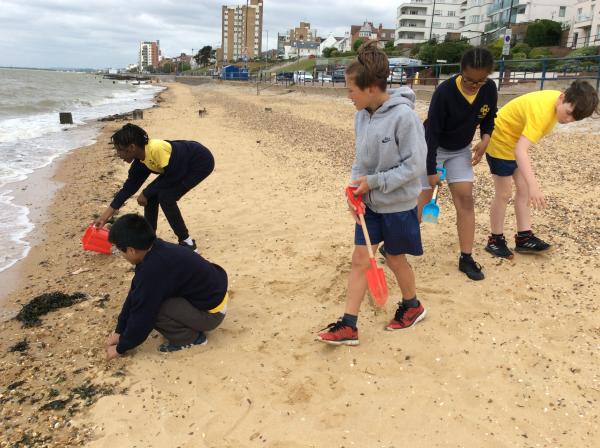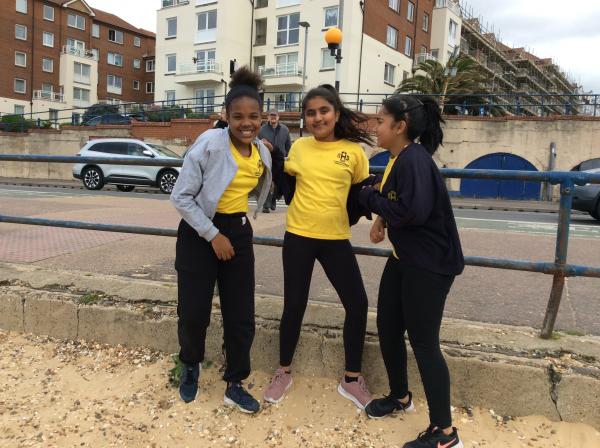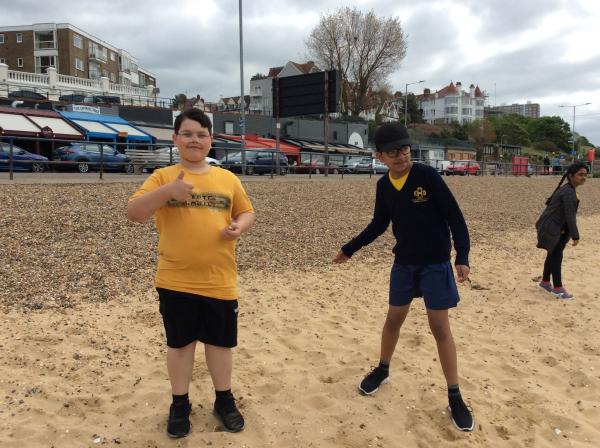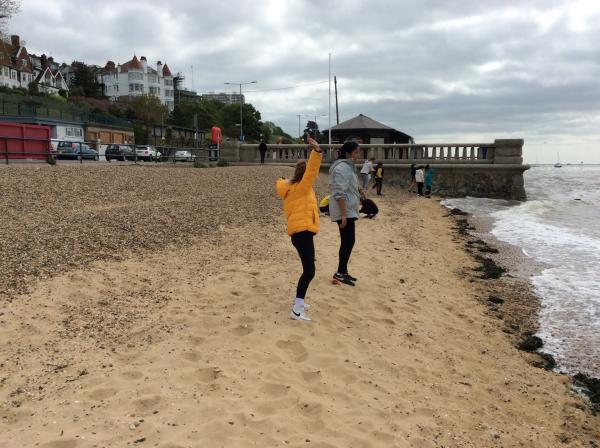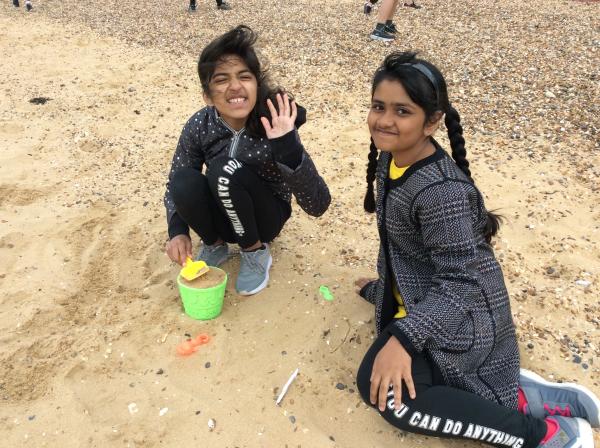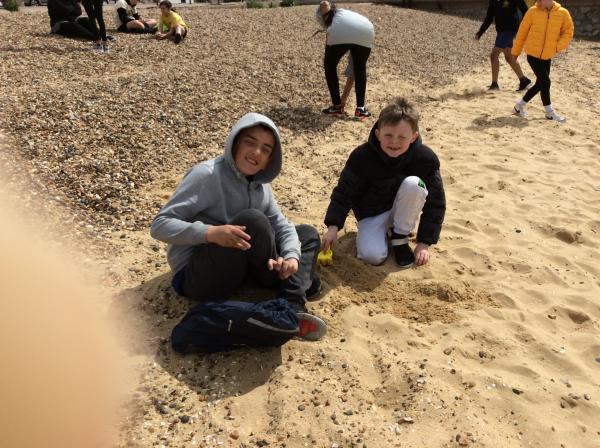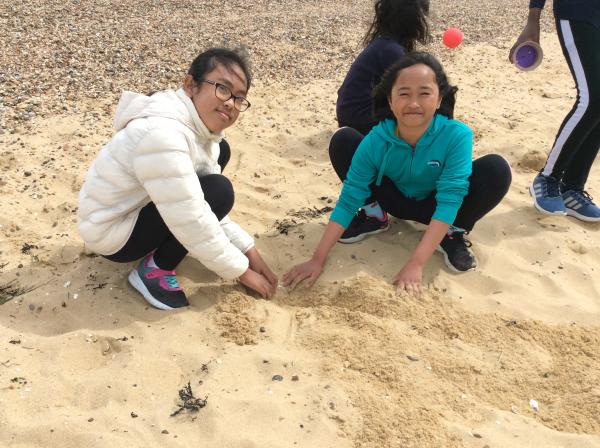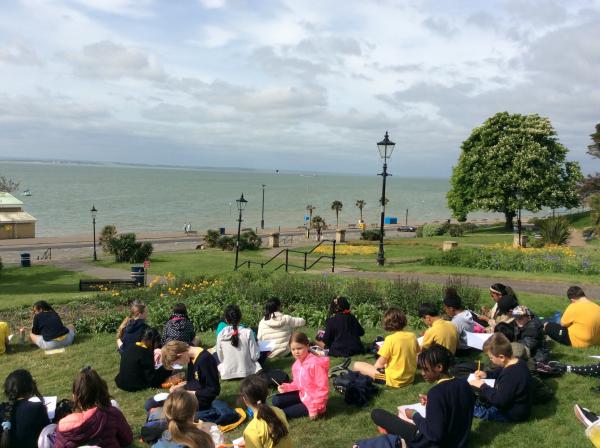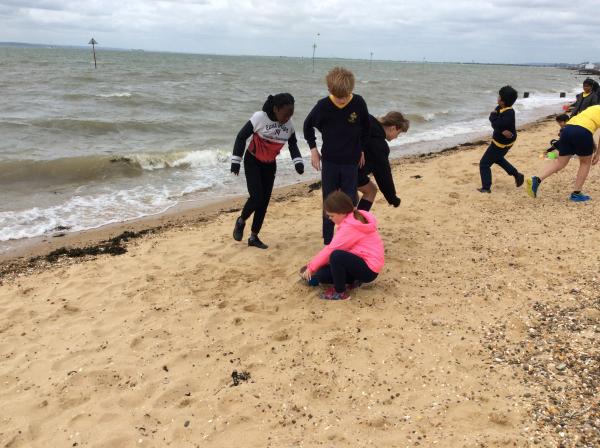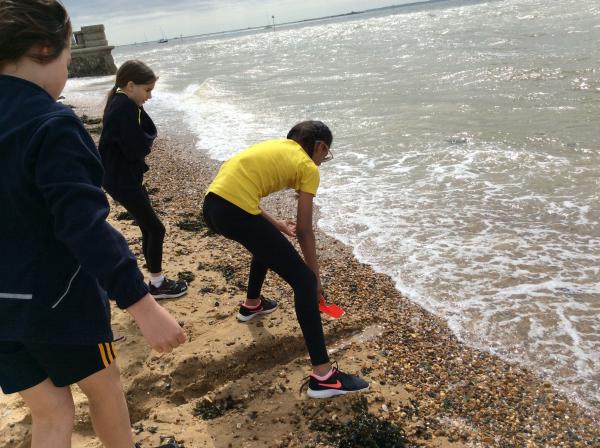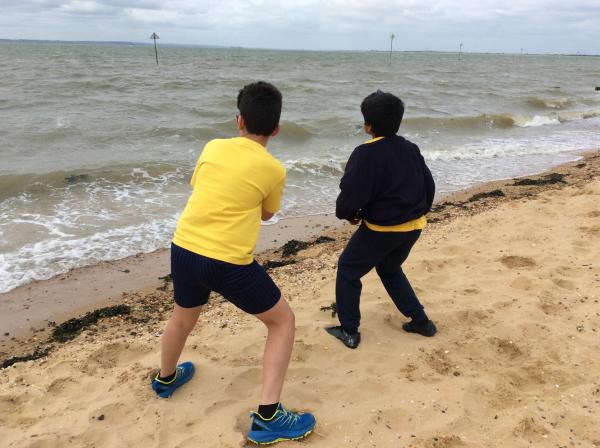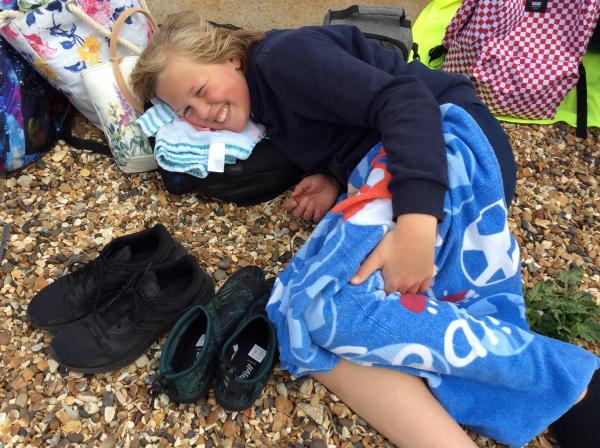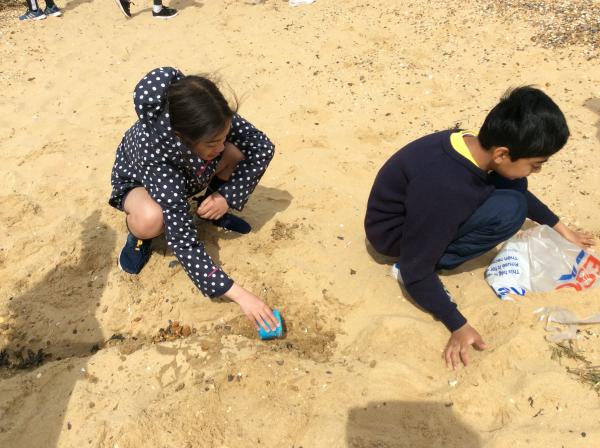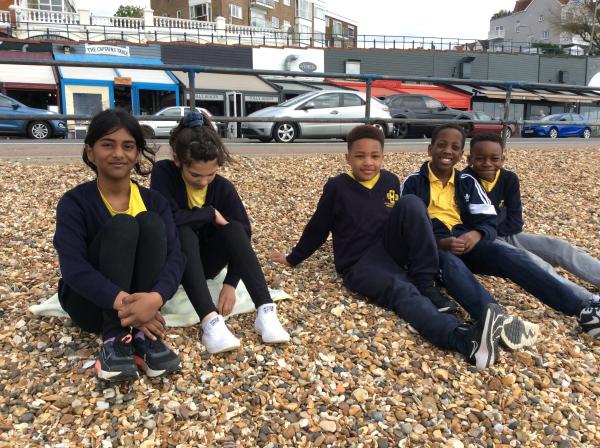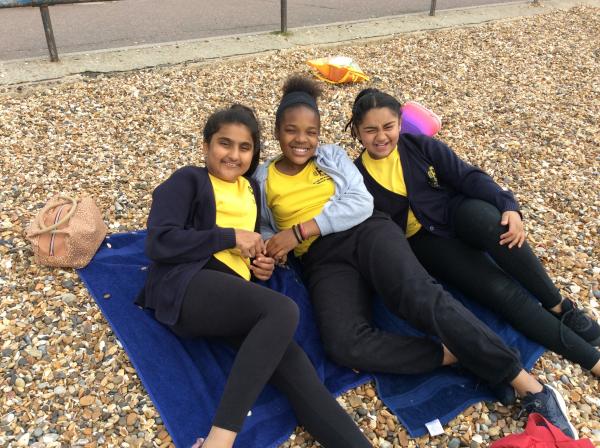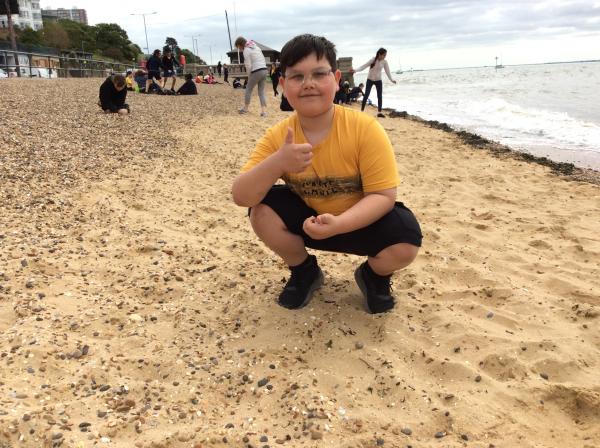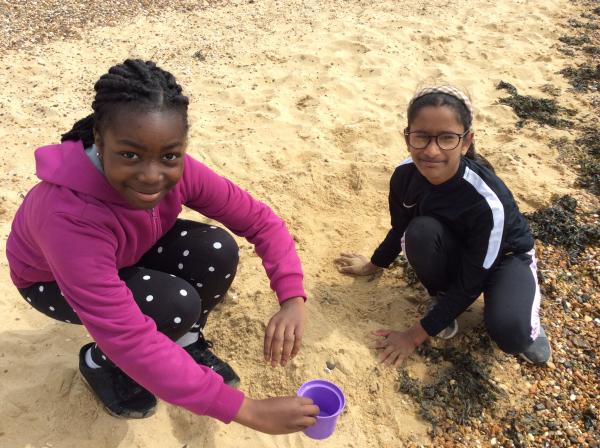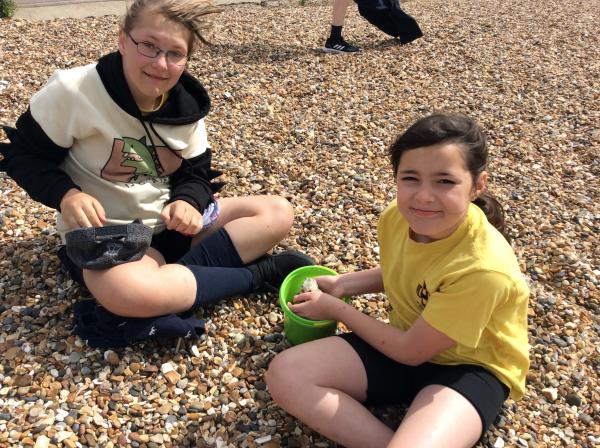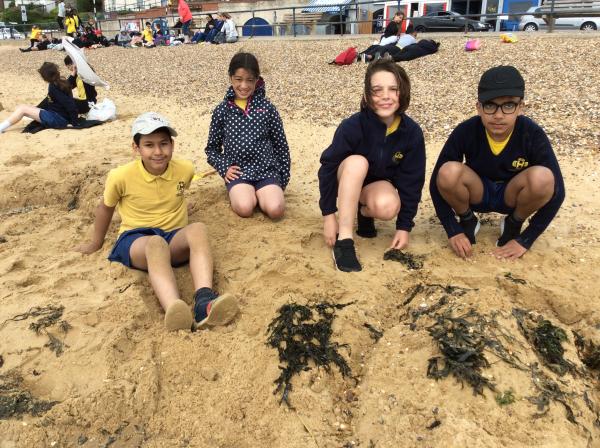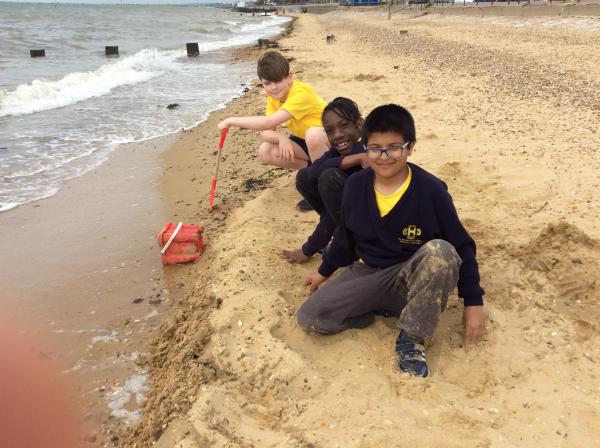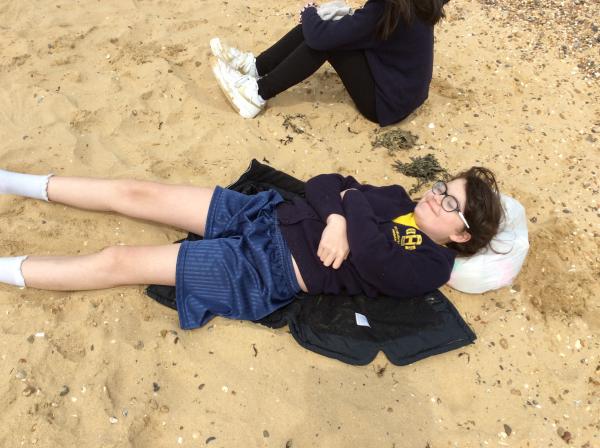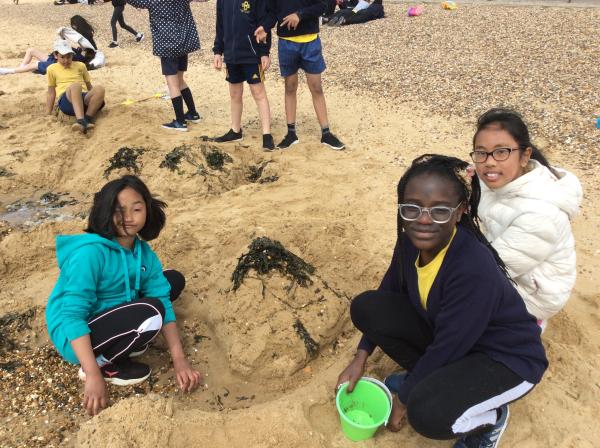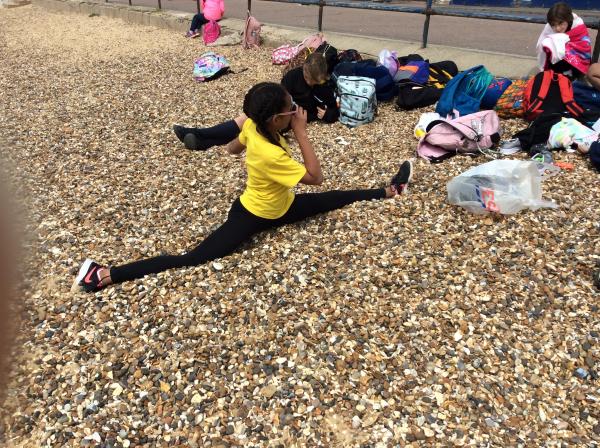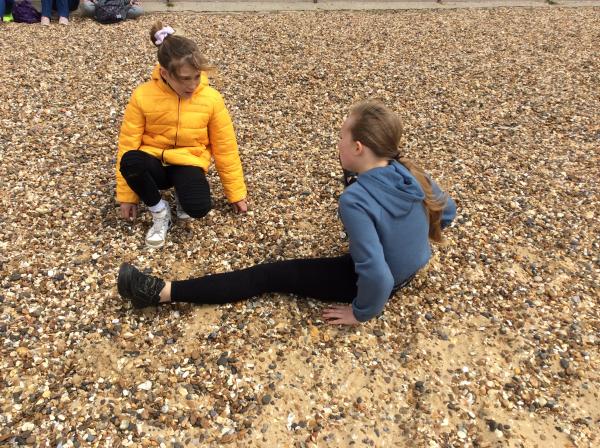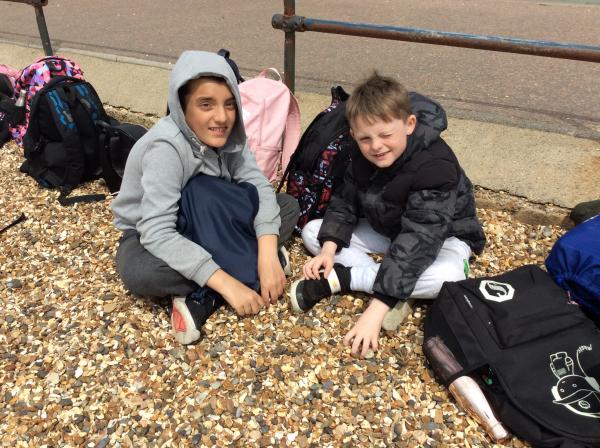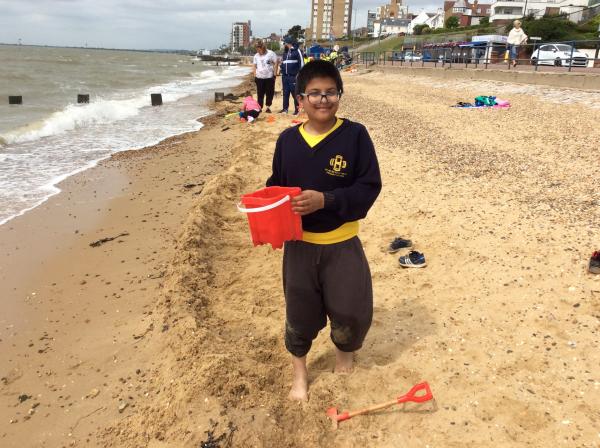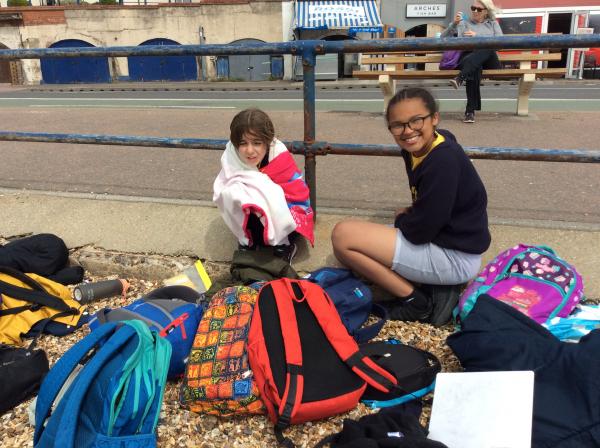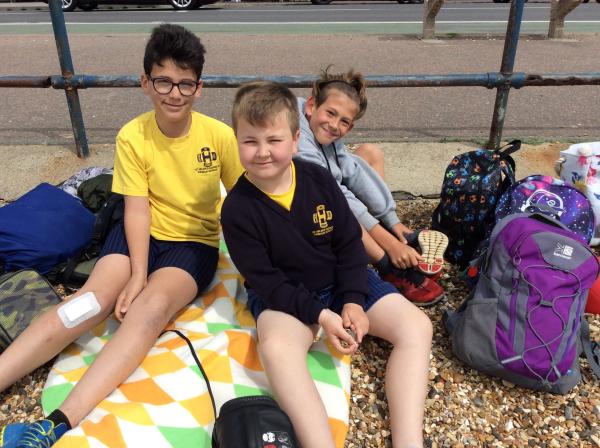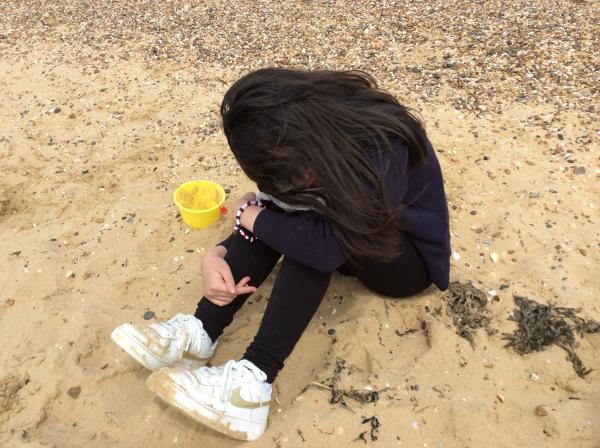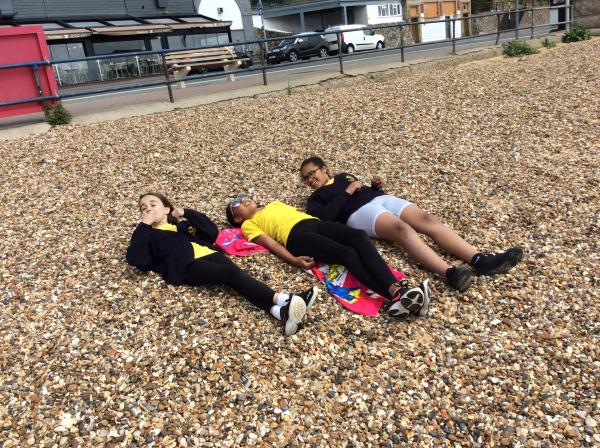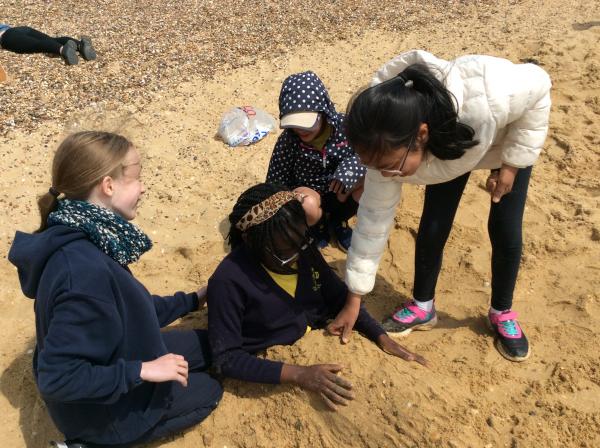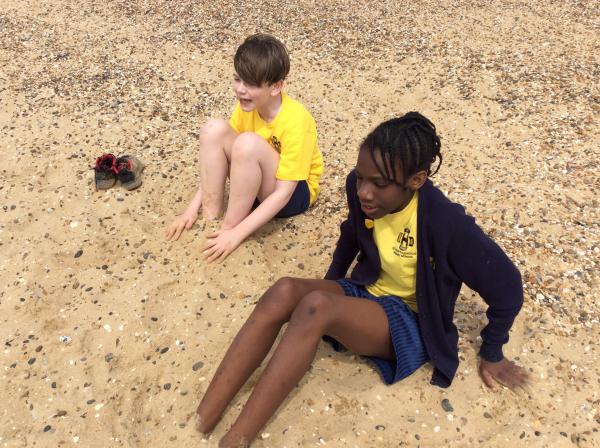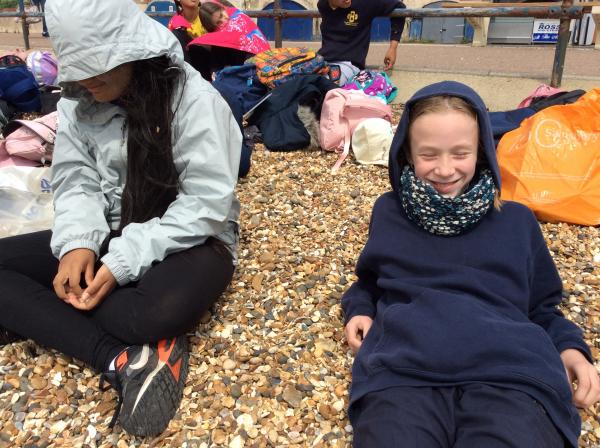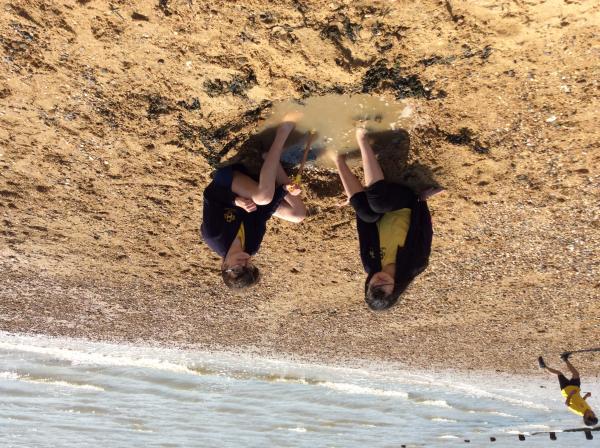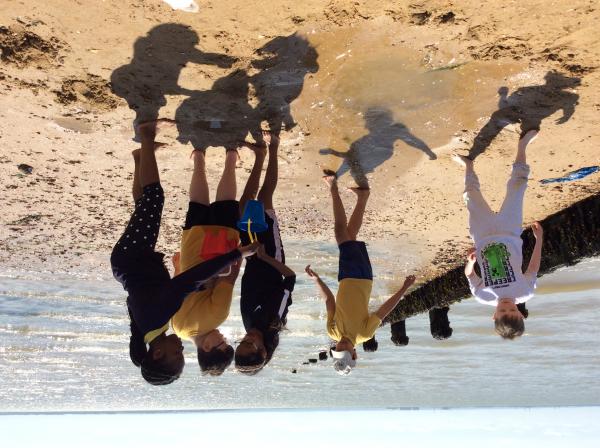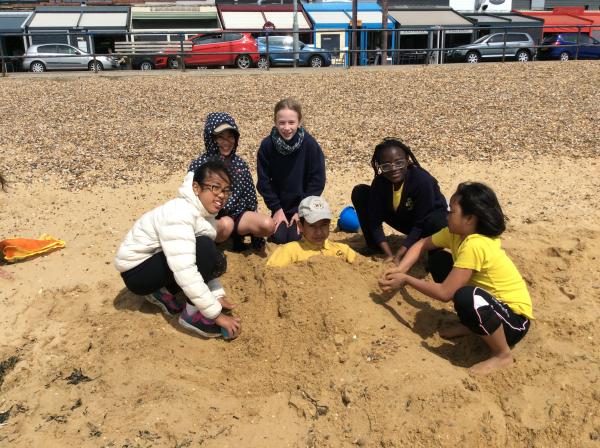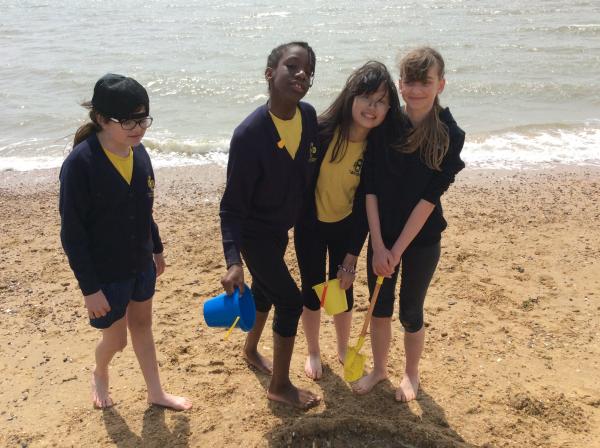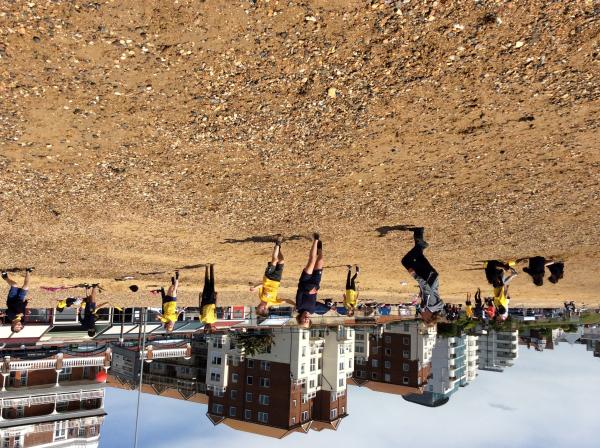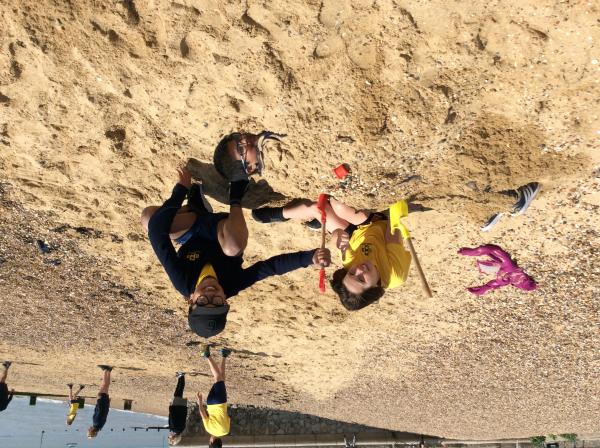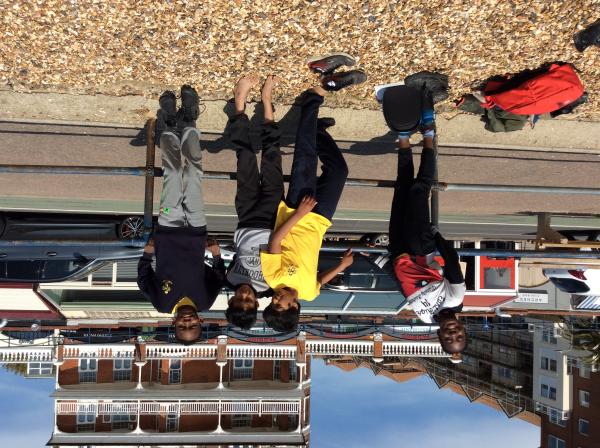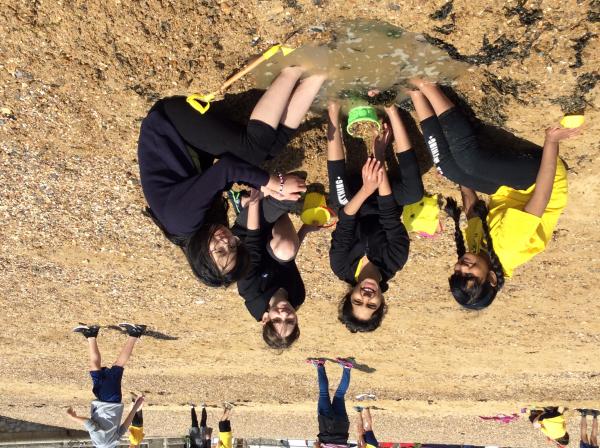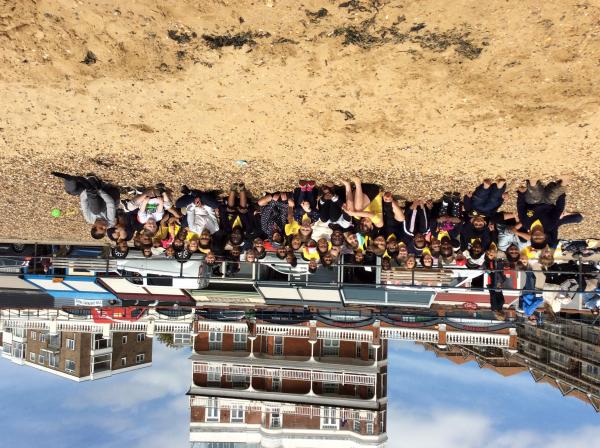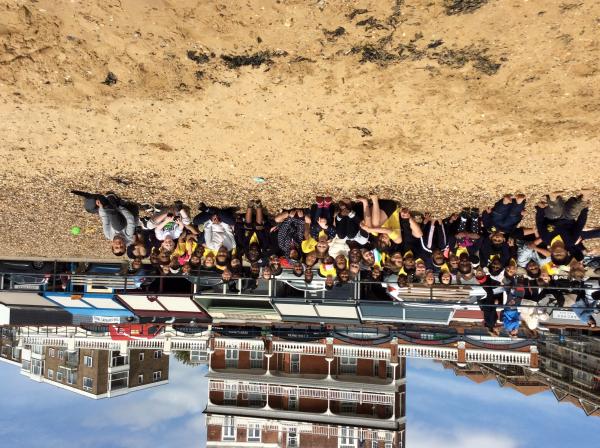 Prayers and Pond Dipping
Year 6 had a busy day last Friday. They said the rosary by our newly decorated grotto, understanding more about the prayers that we say. After this, they moved onto the nature area, enjoying various games and pond dipping with much success and excitement.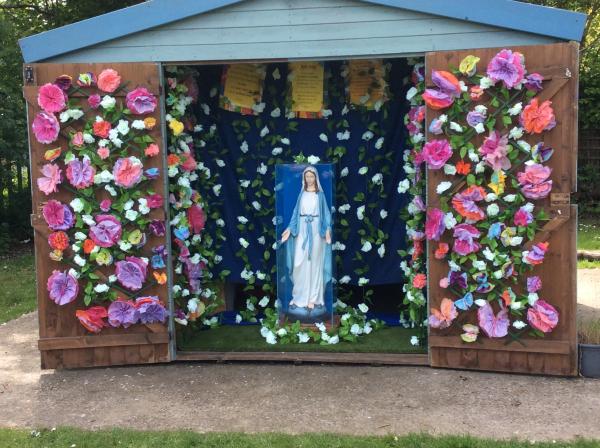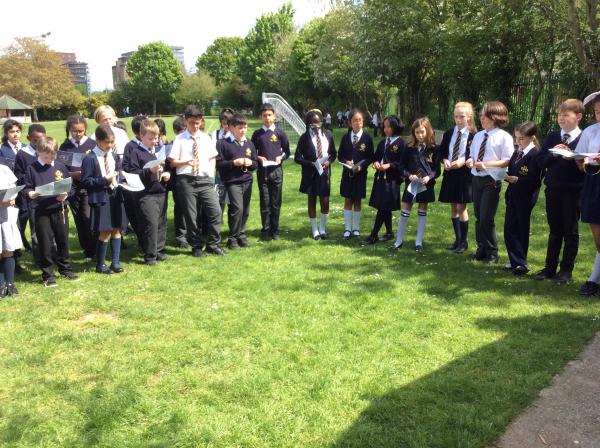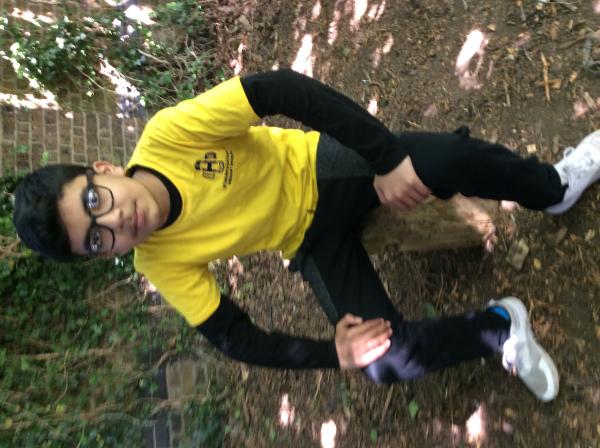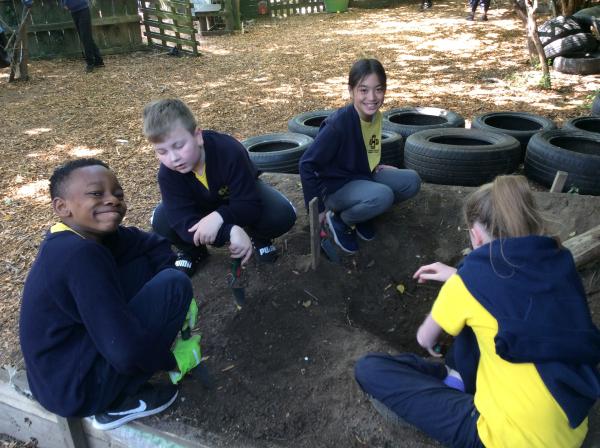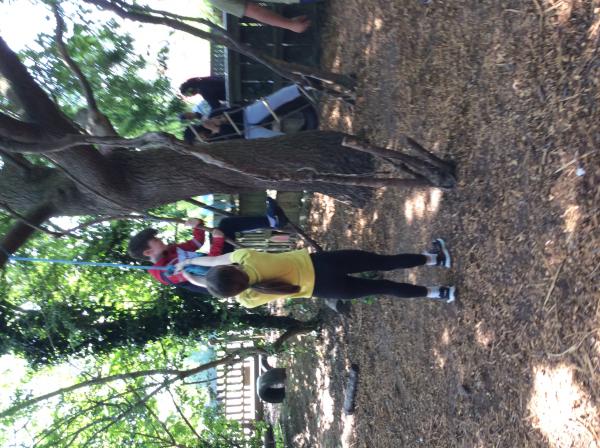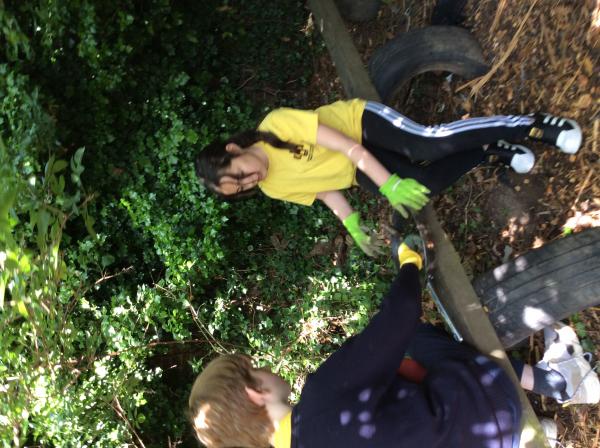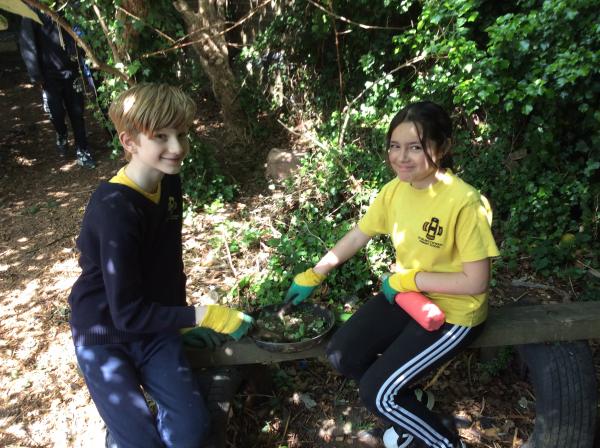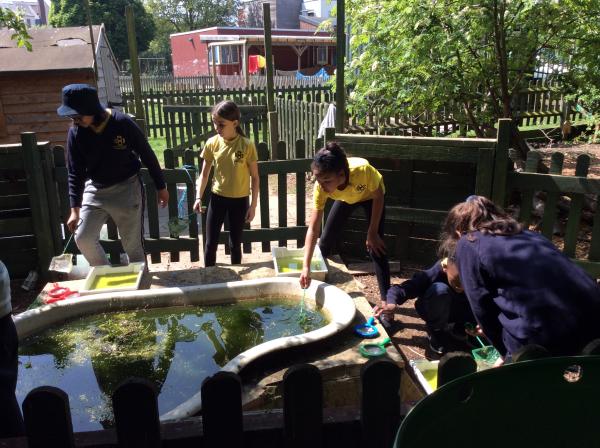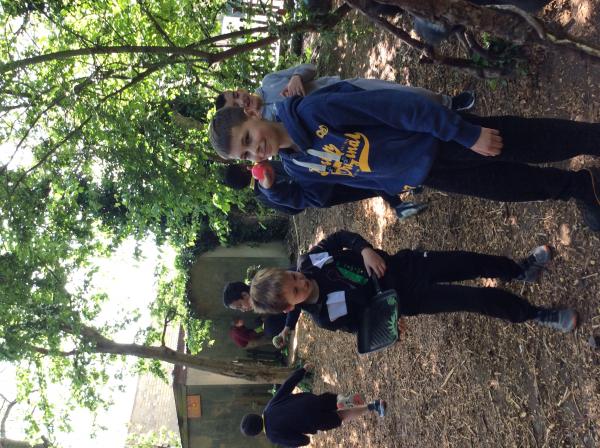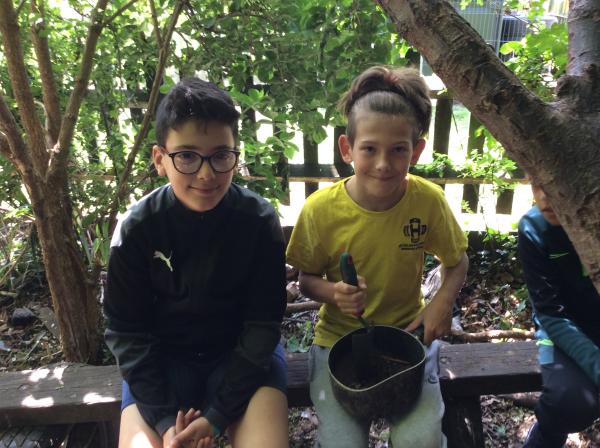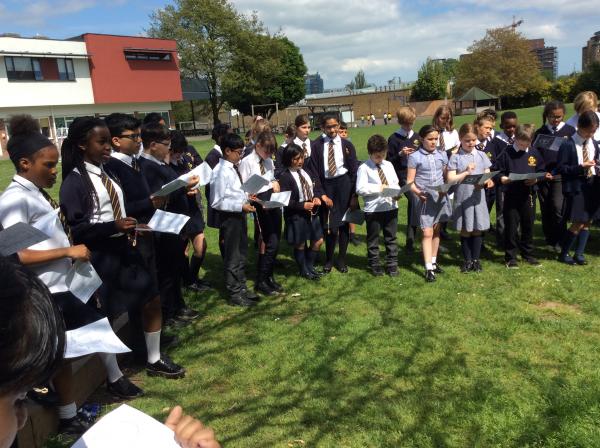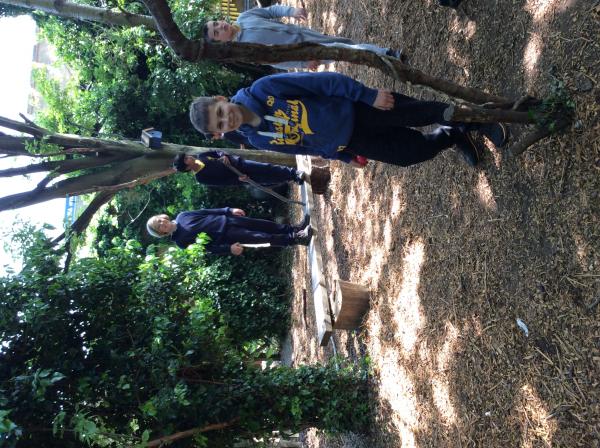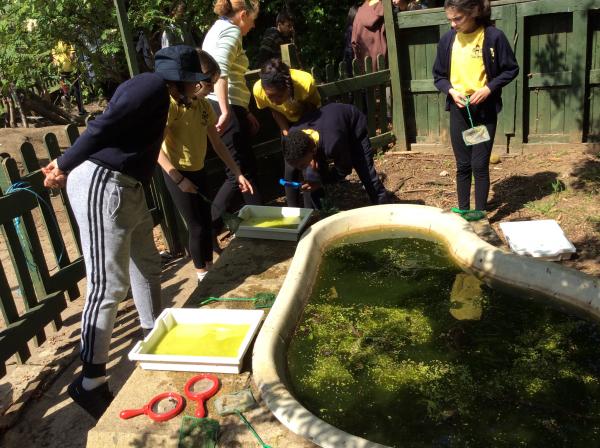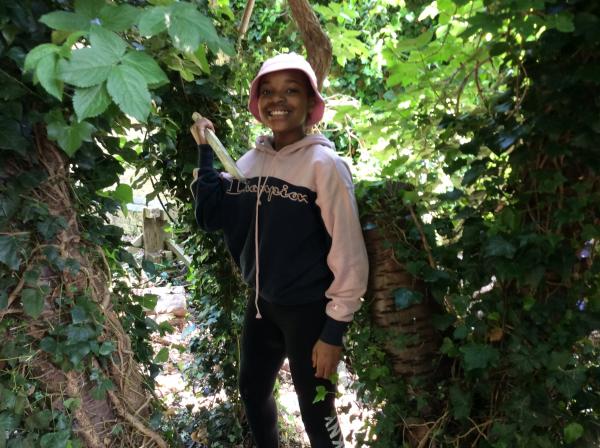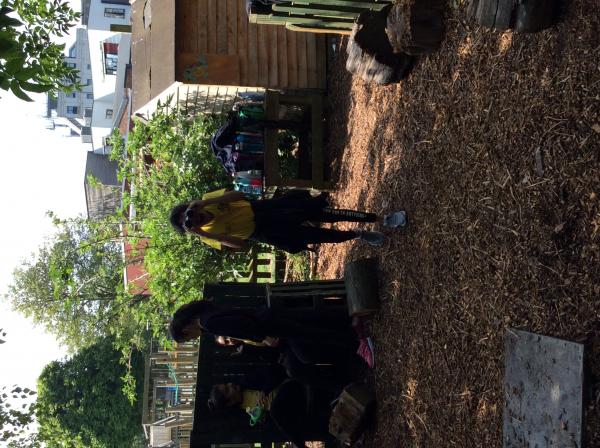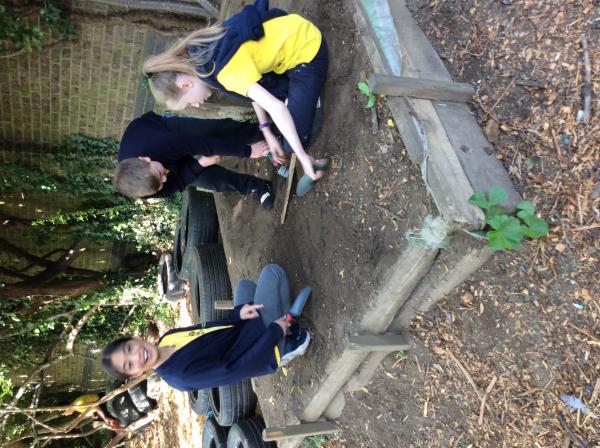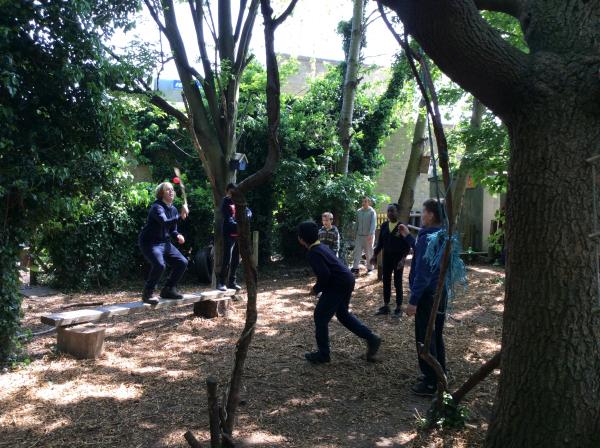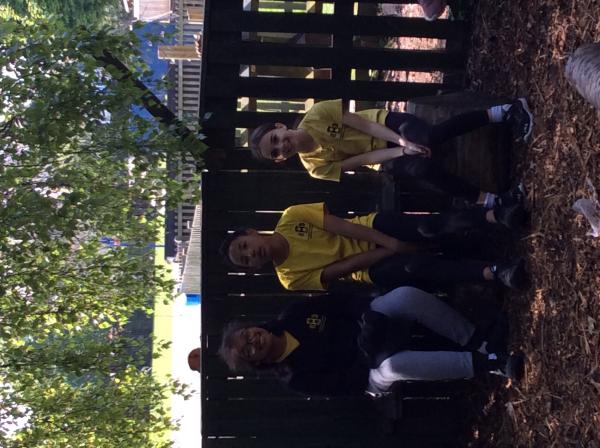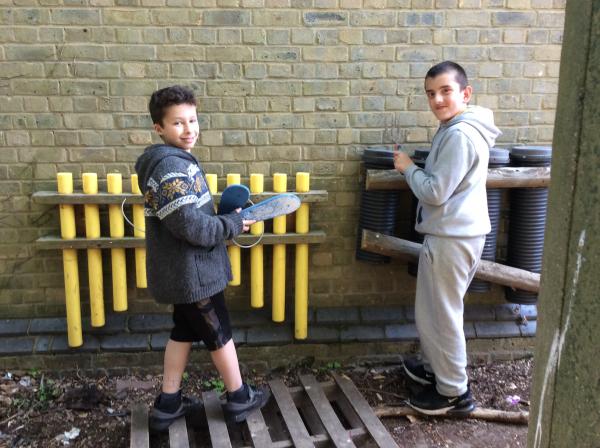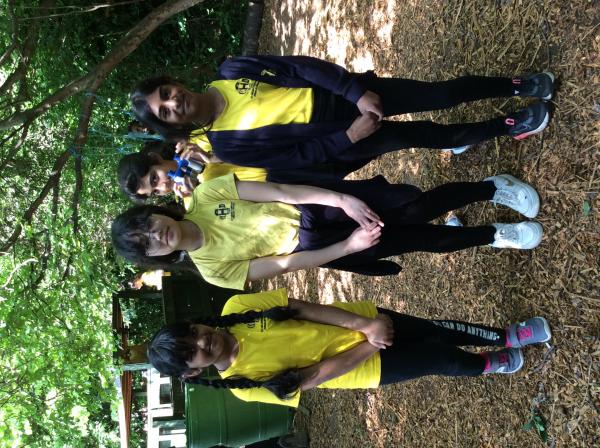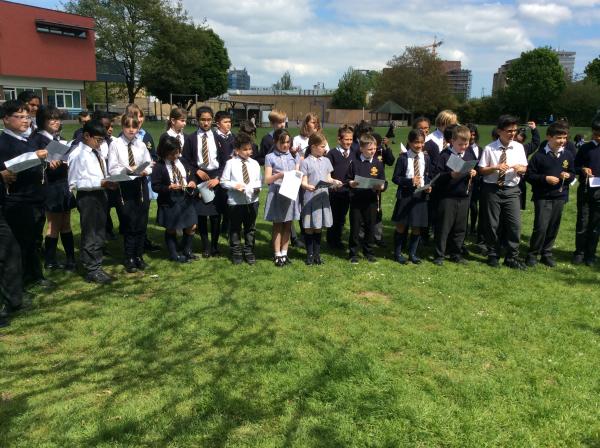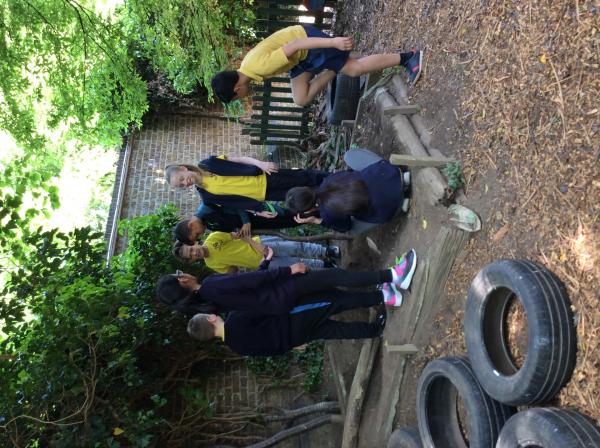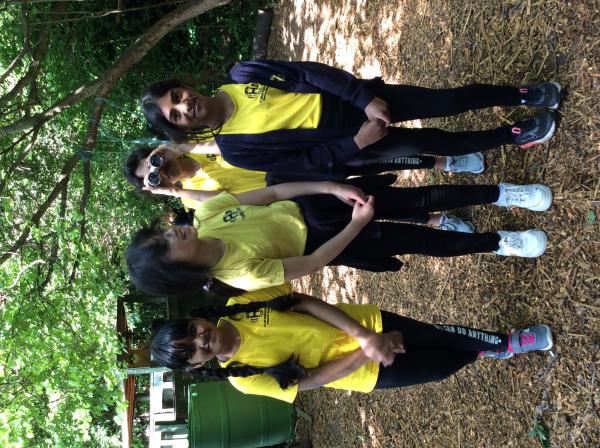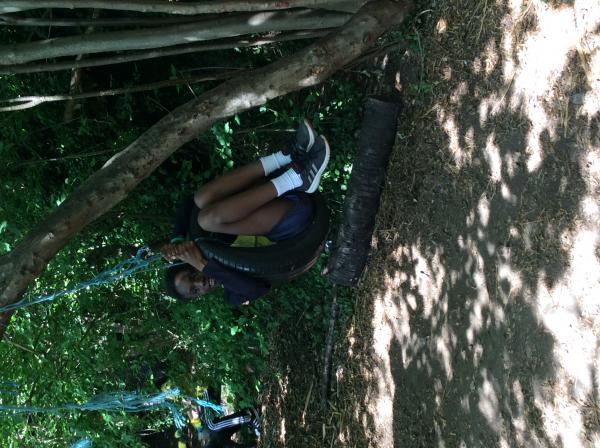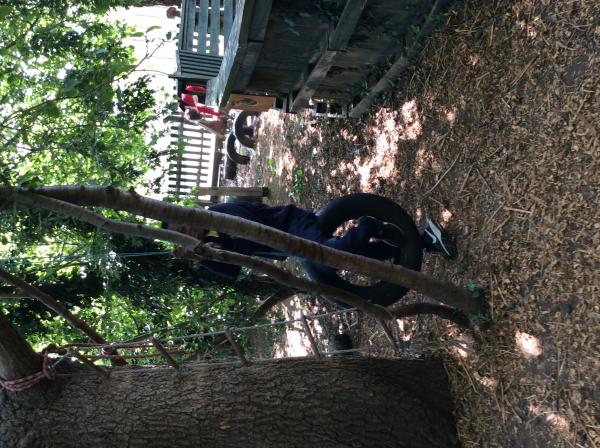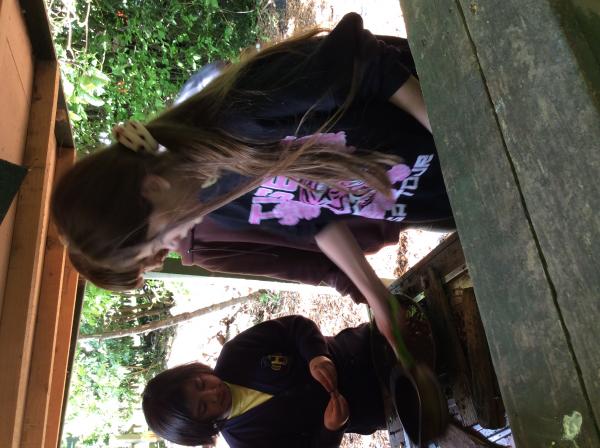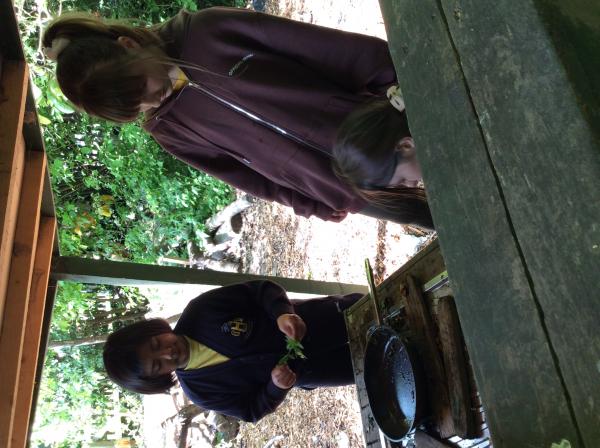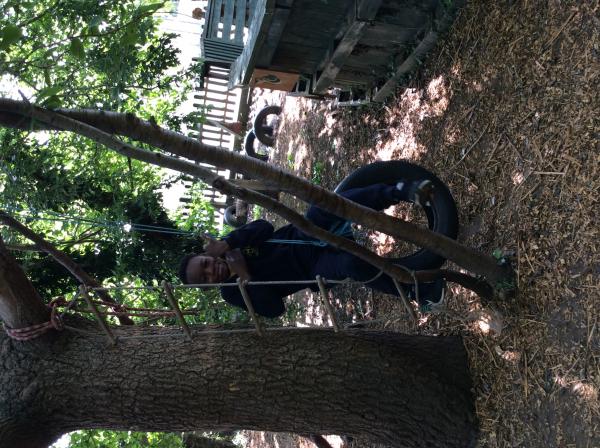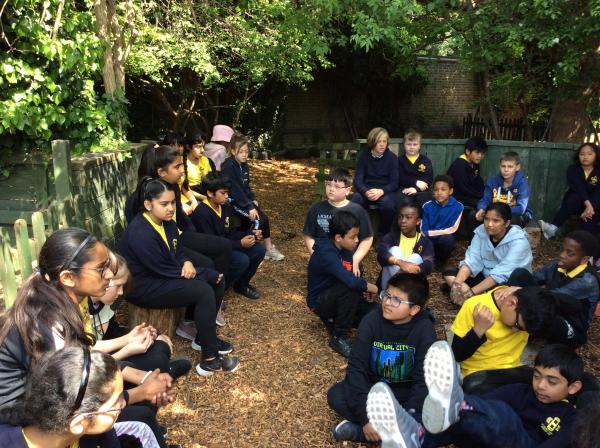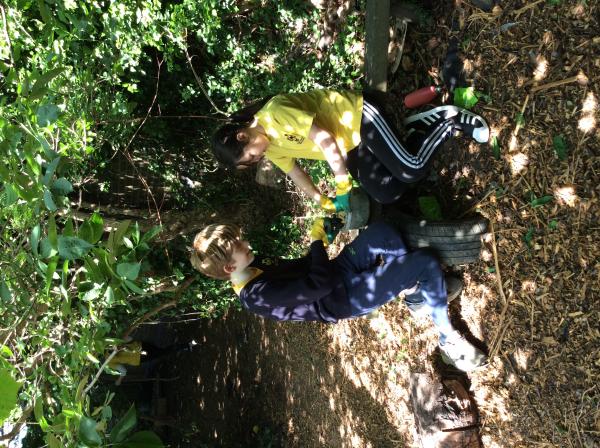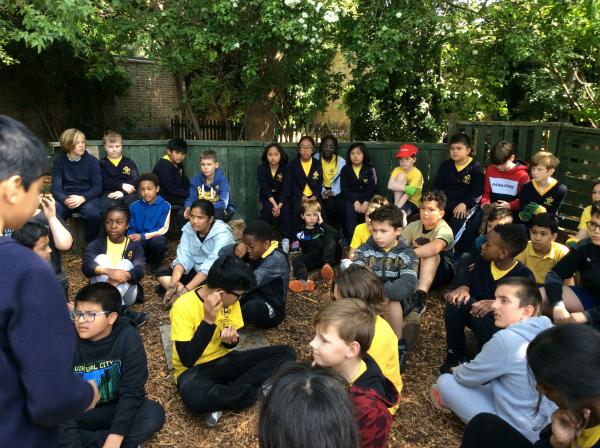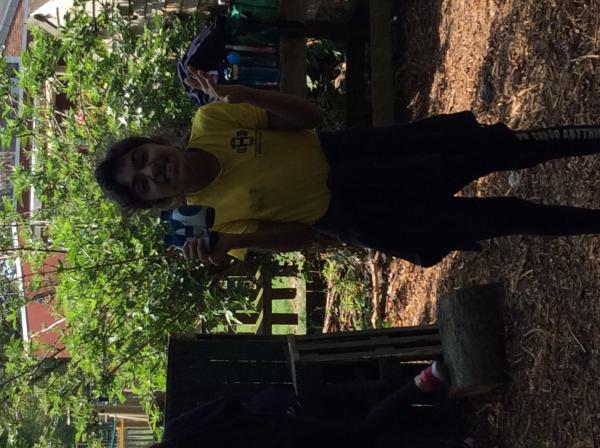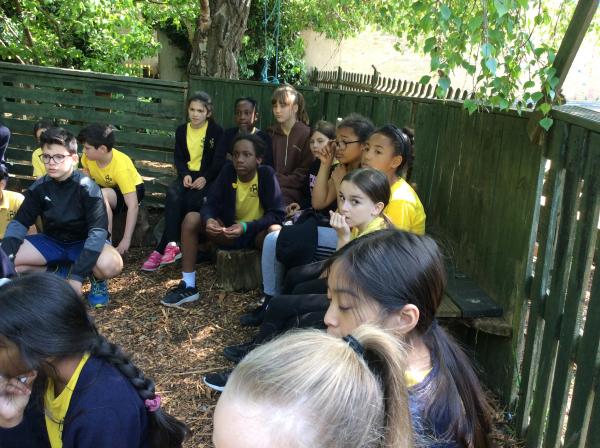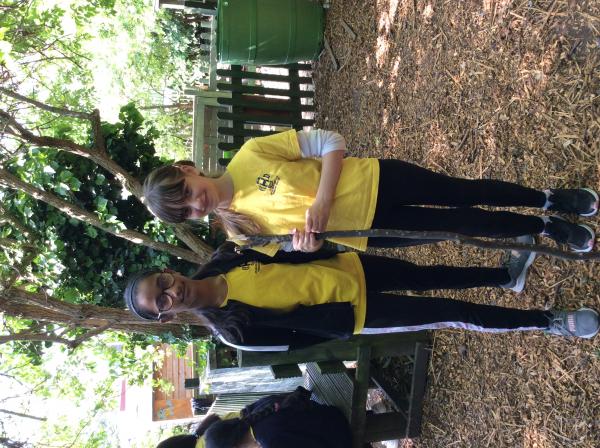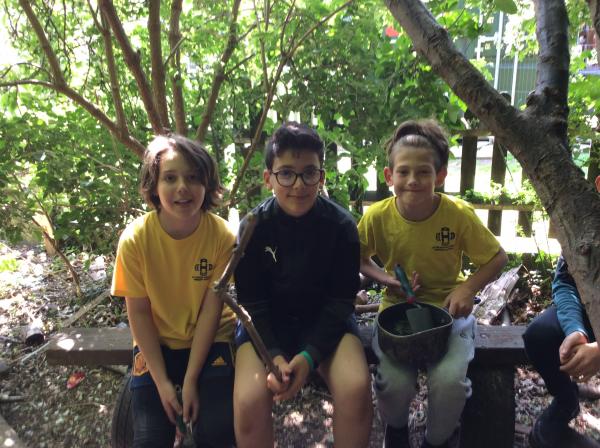 Year 6 Netball and Football Tournament at Our Lady of Lourdes 27th April
Year 6 had a great morning at the Catholic Football and Netball tournament this week. We think they did really well and showed amazing sporting fortitude! The boys just missed out on the bronze position due to a Golden Goal knockout and the girls gave a brilliant performance.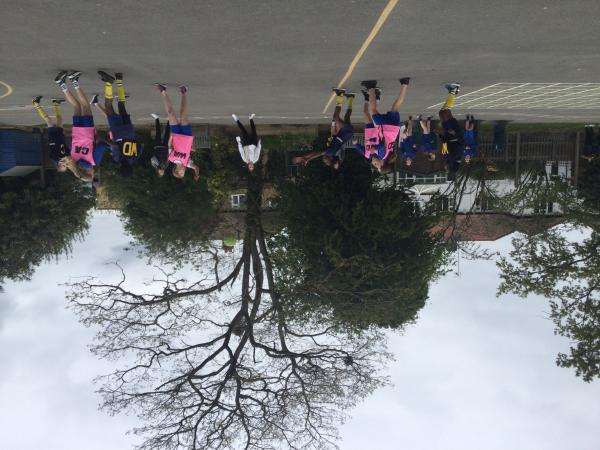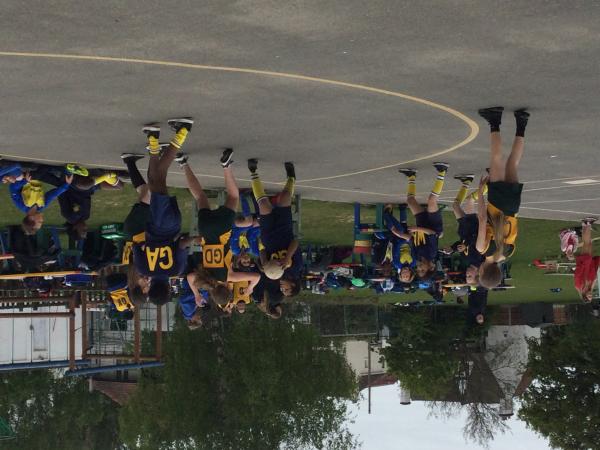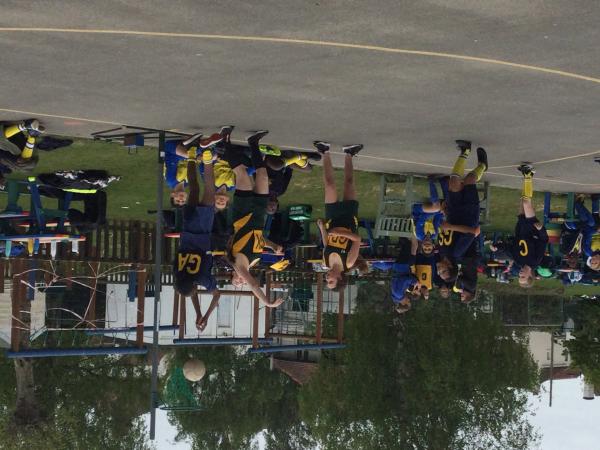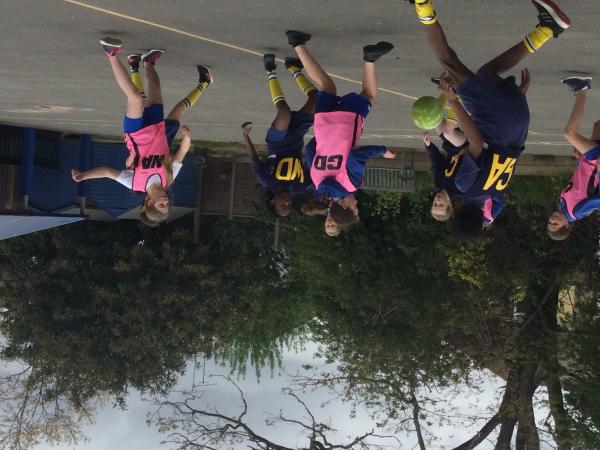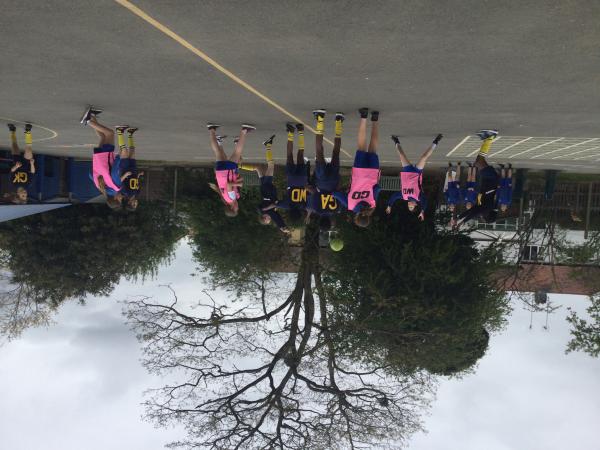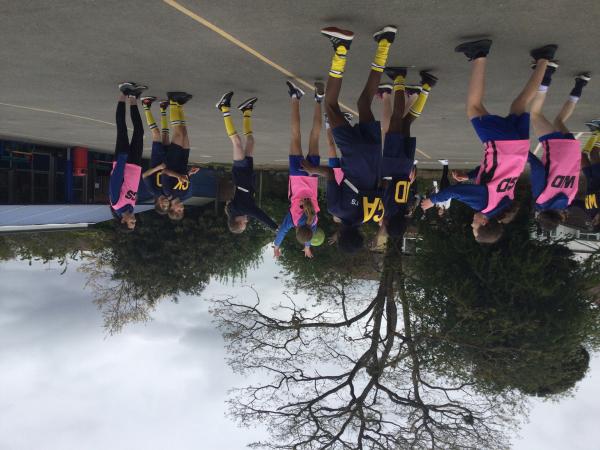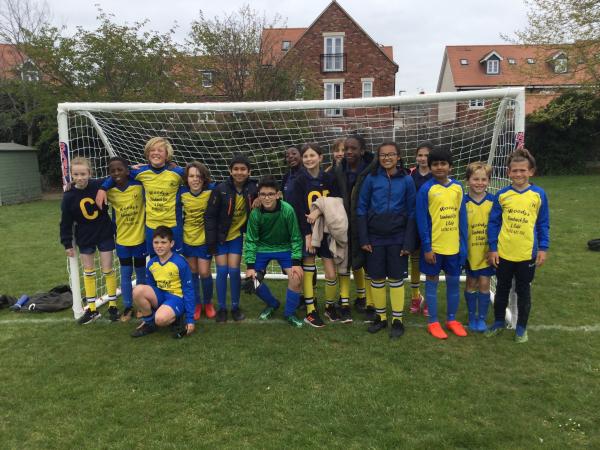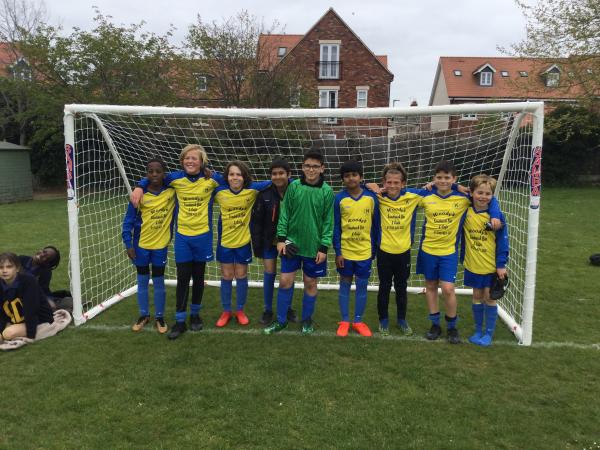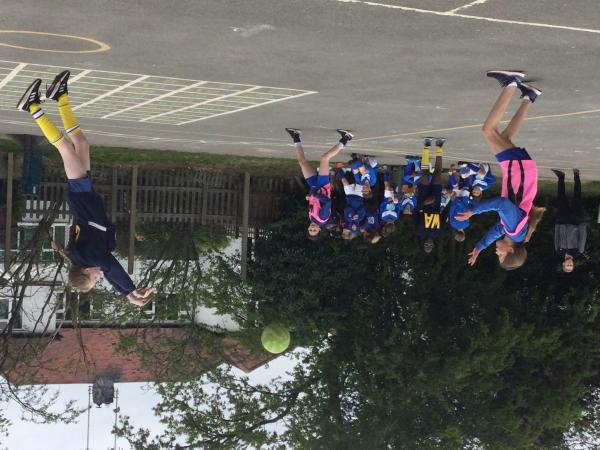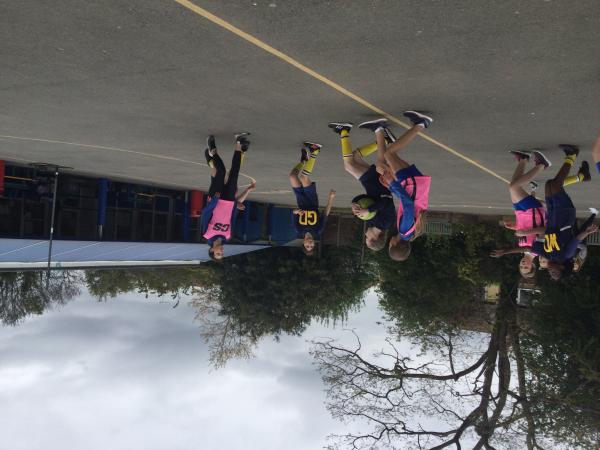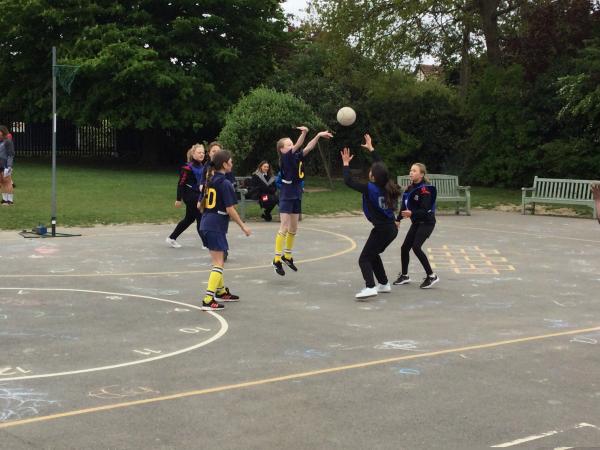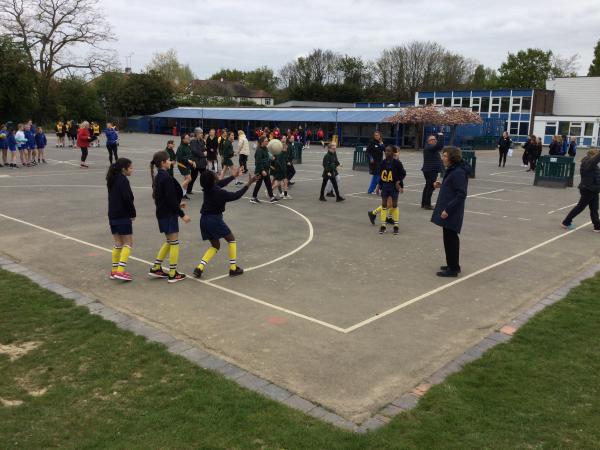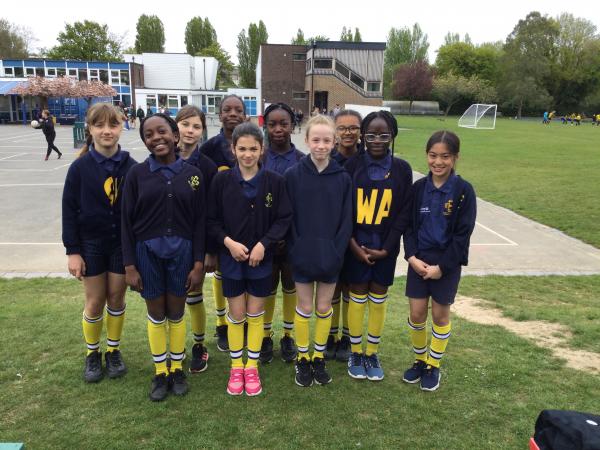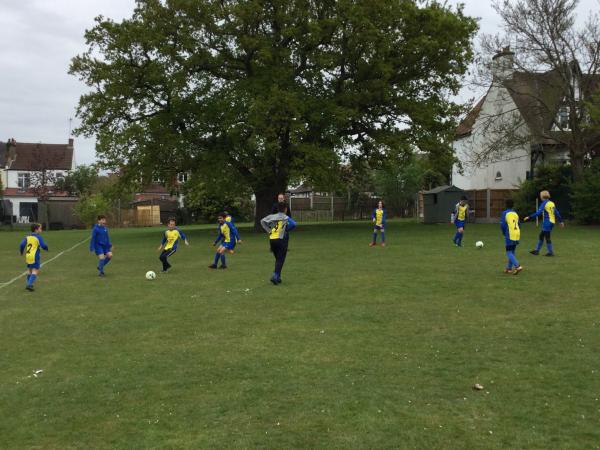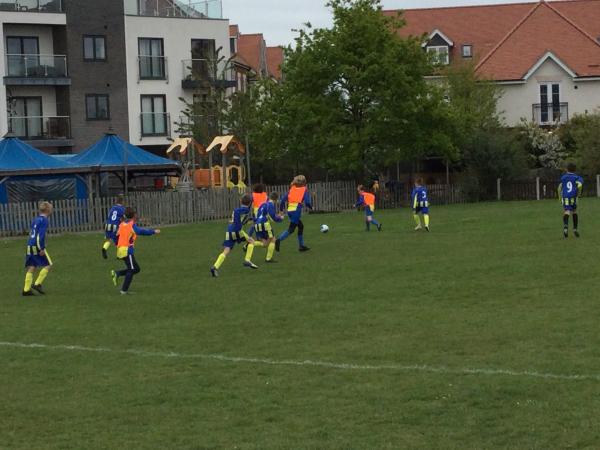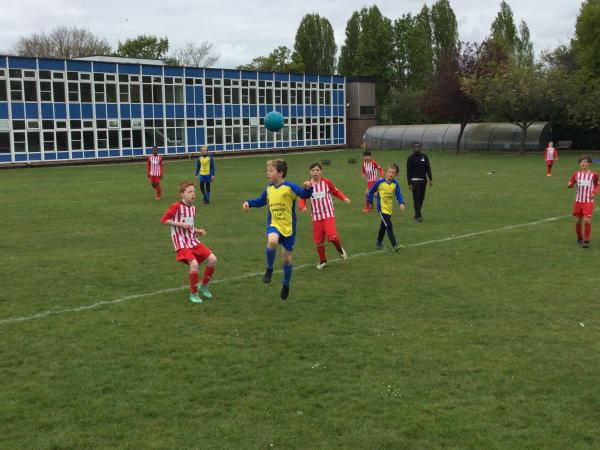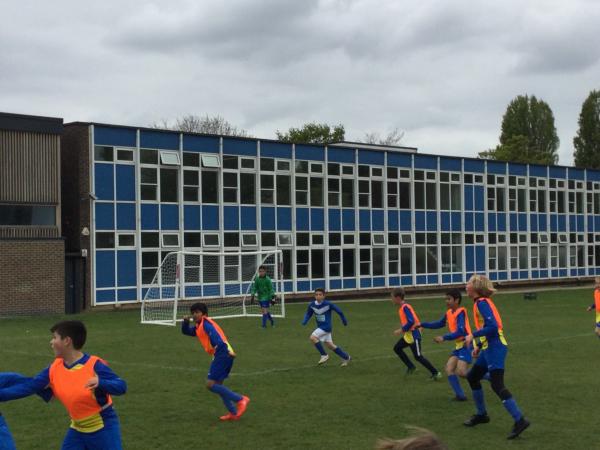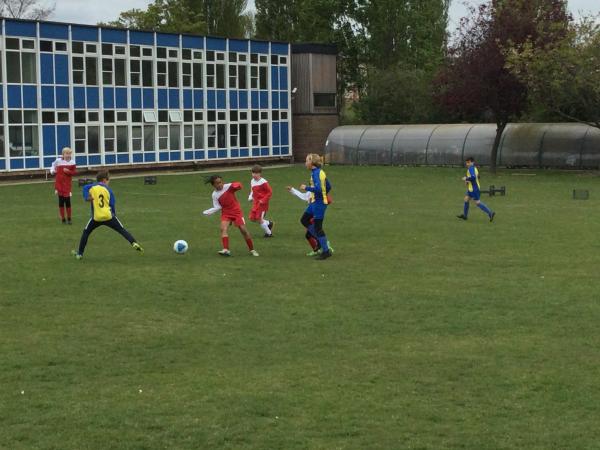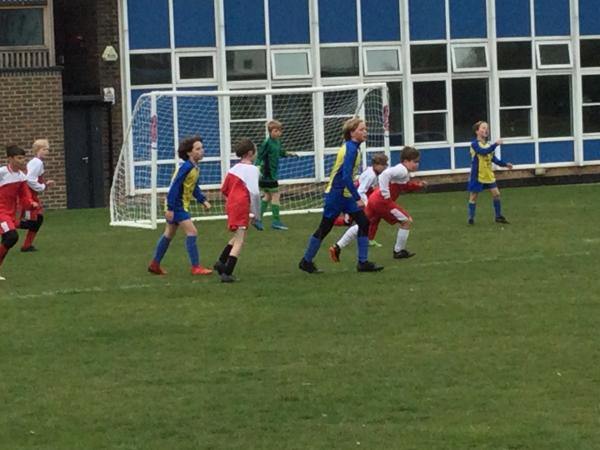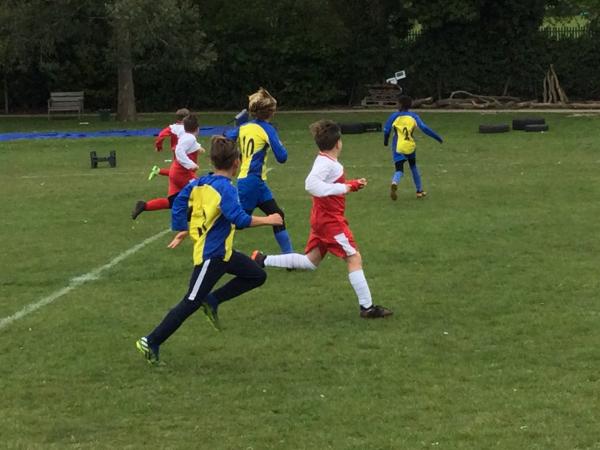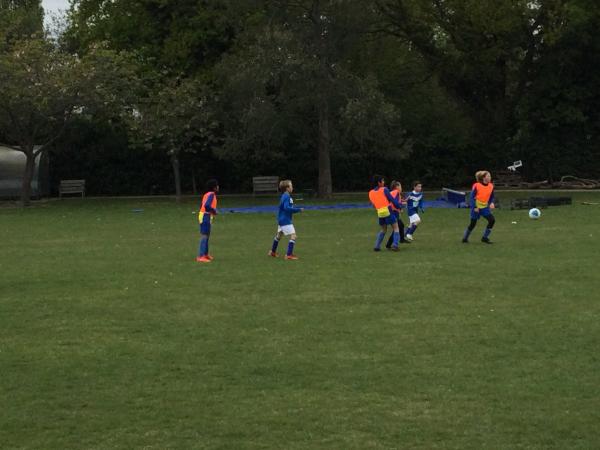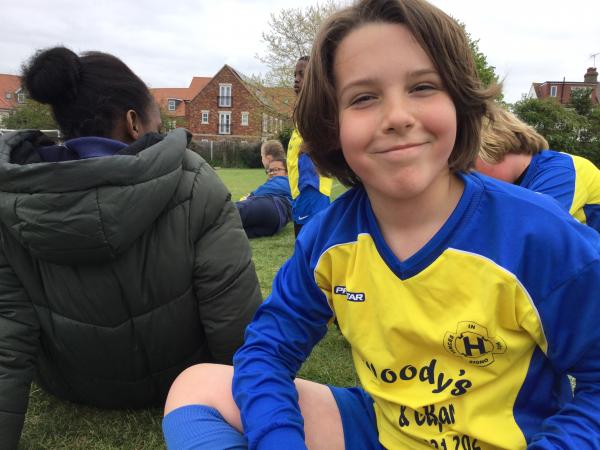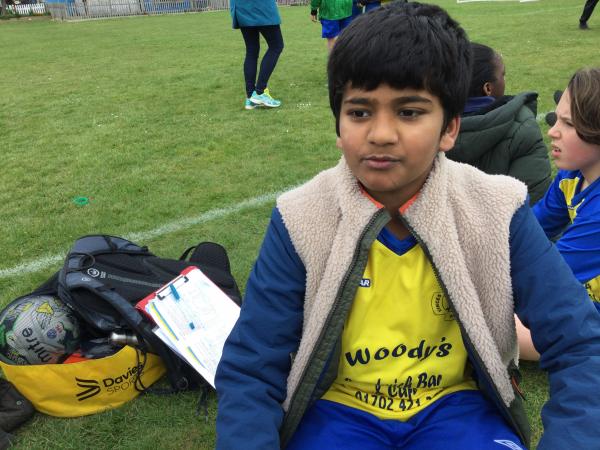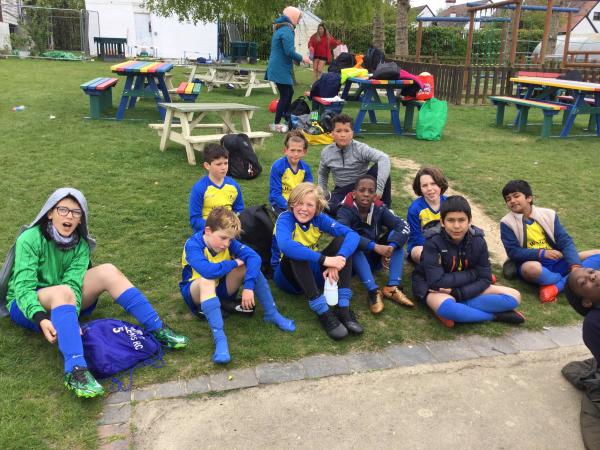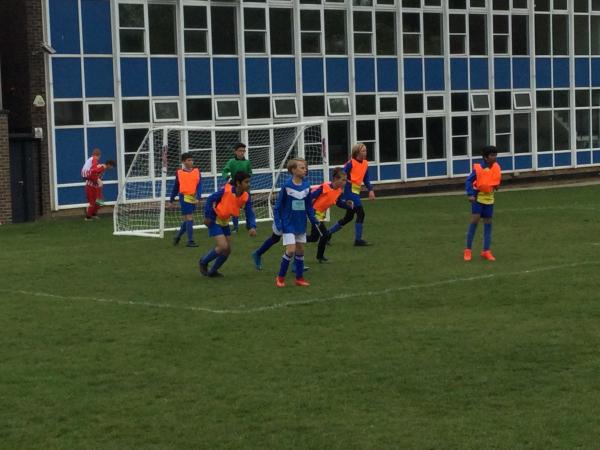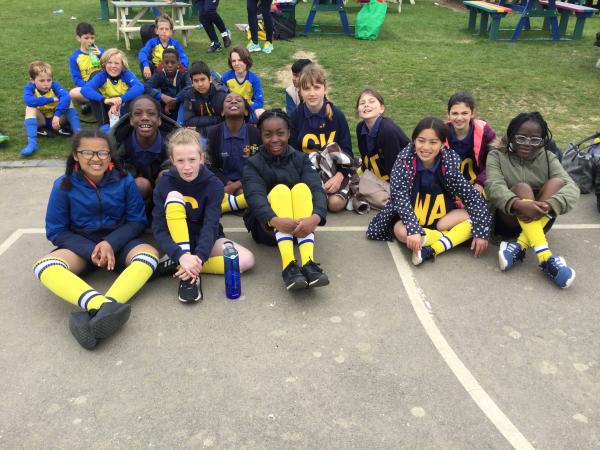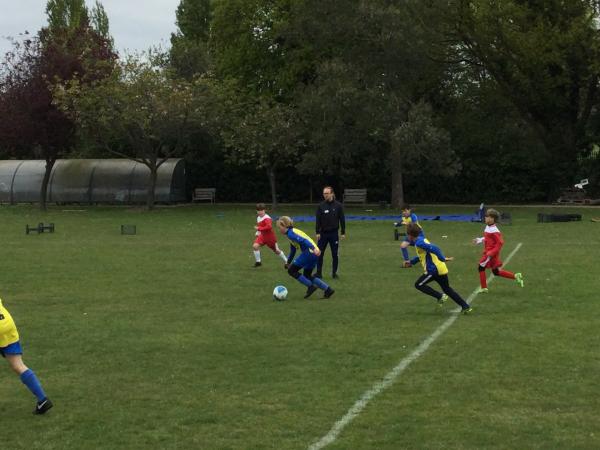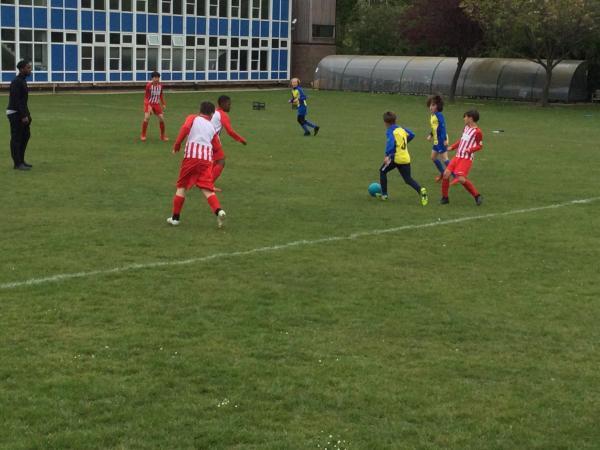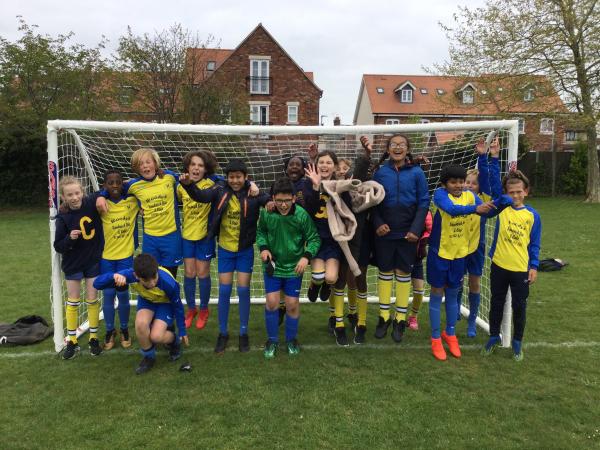 Maths on the move
Year 6 enjoyed a practical maths lesson yesterday. Hung on the trees around the school were a variety of questions for the children to answer. They definitely exercised their brains and improved their fitness in this lesson.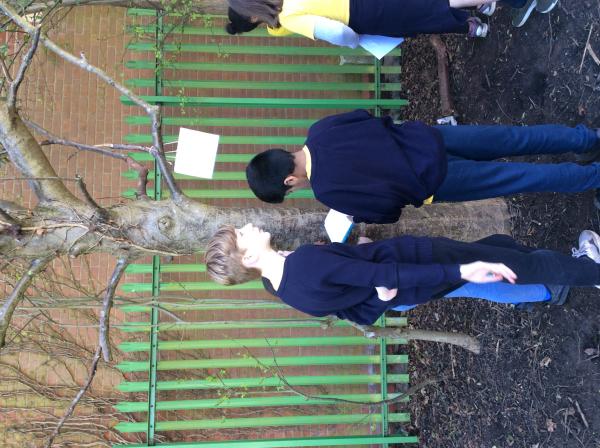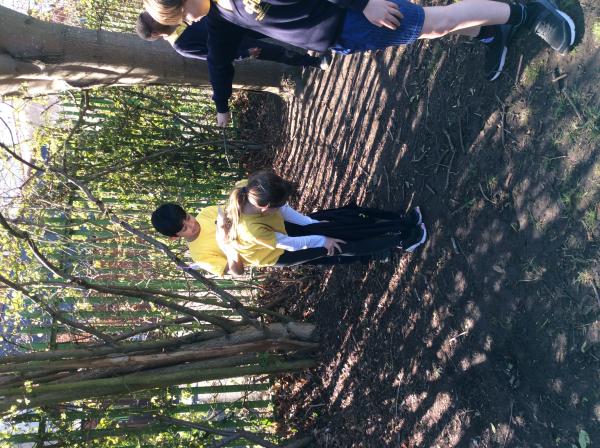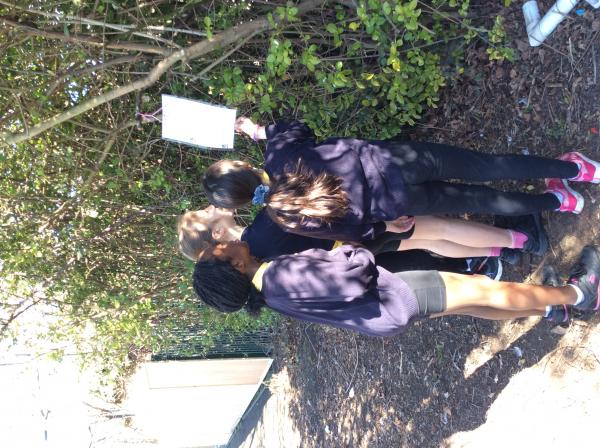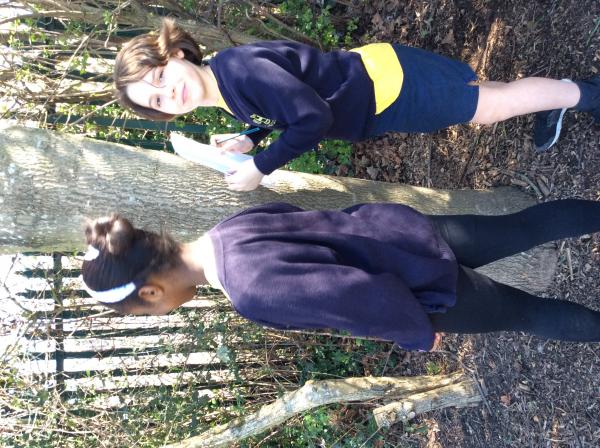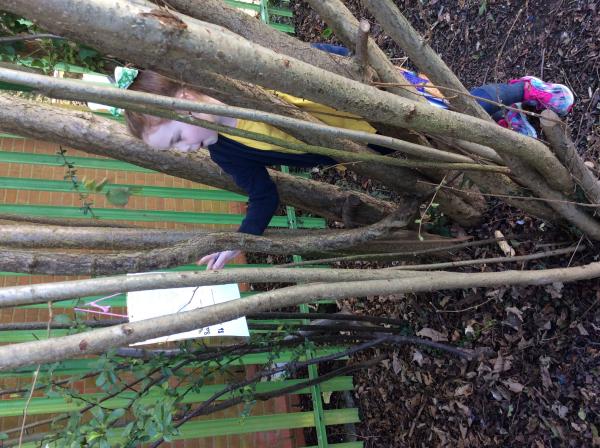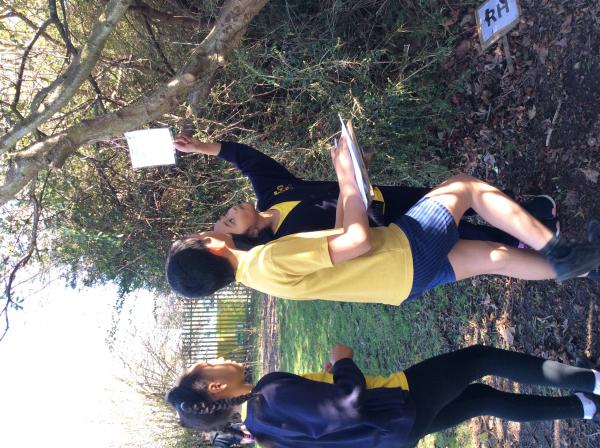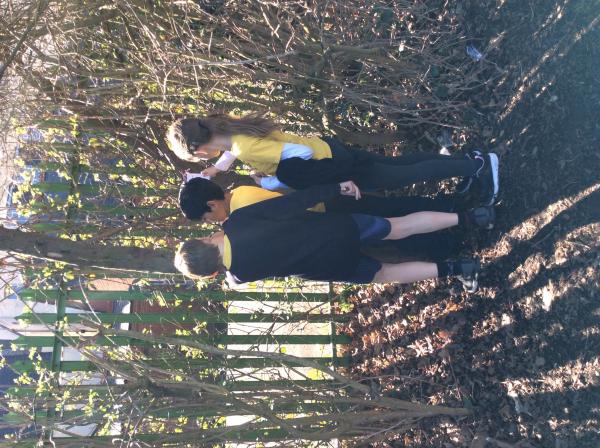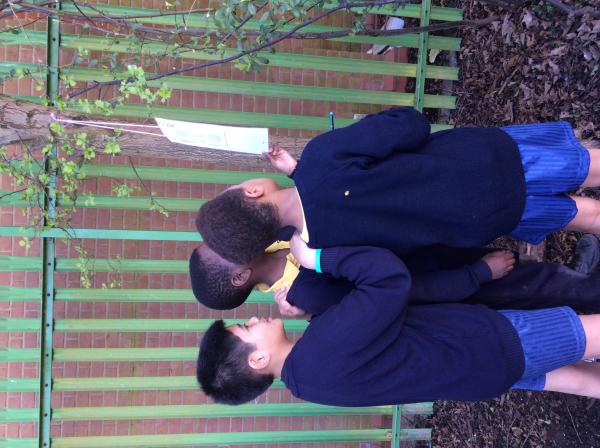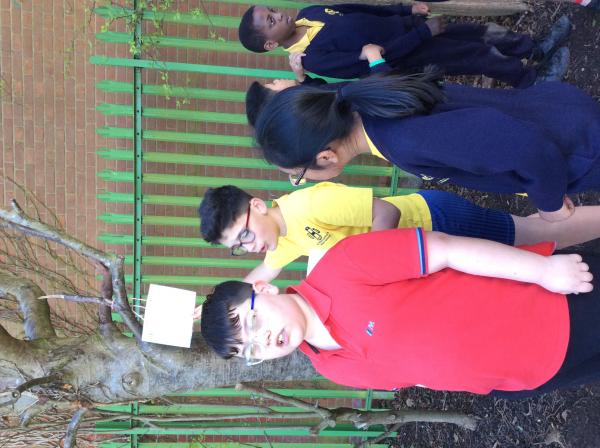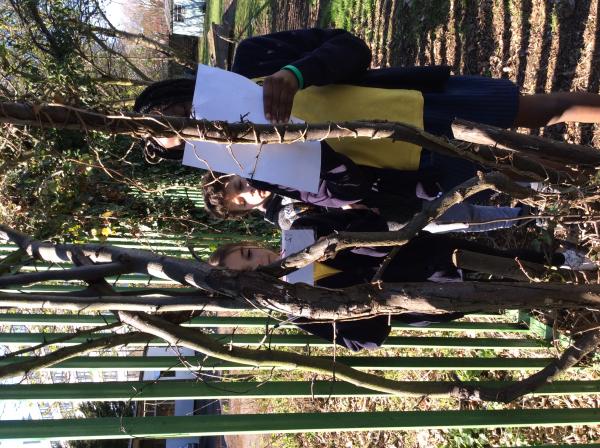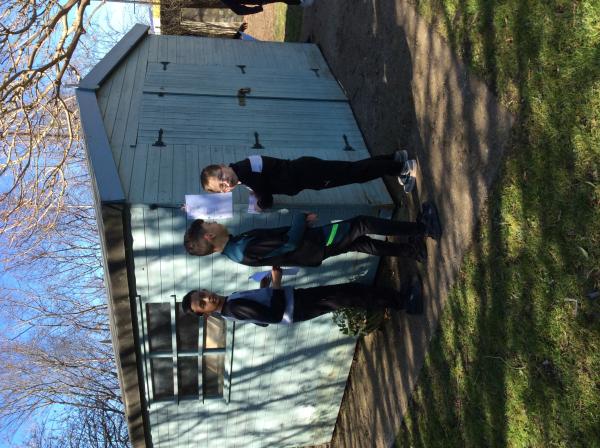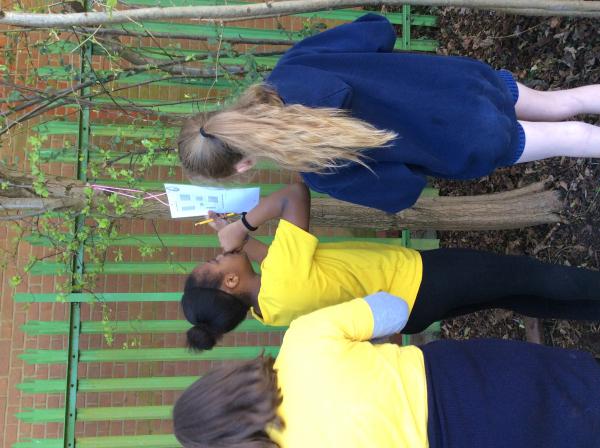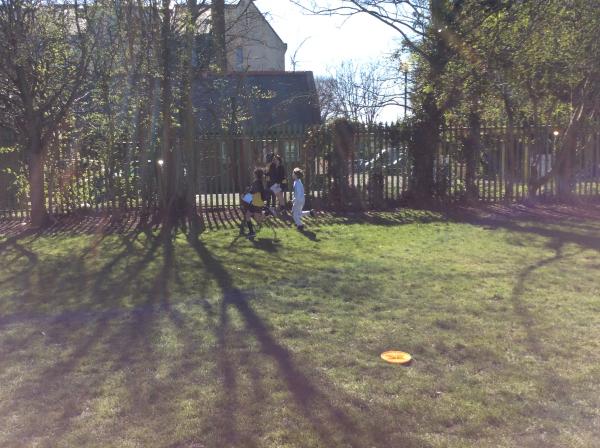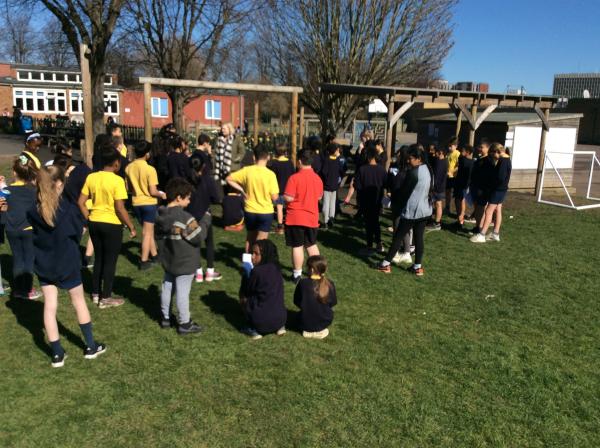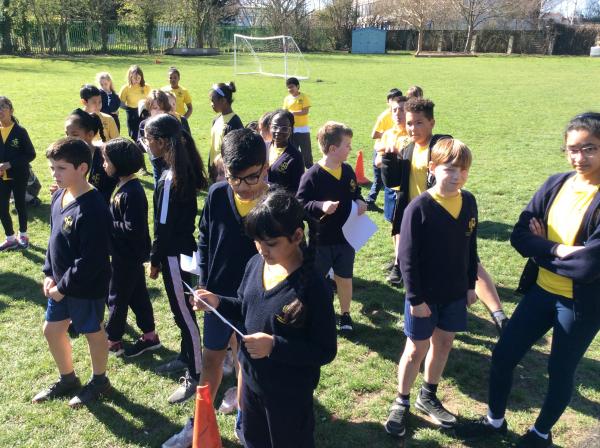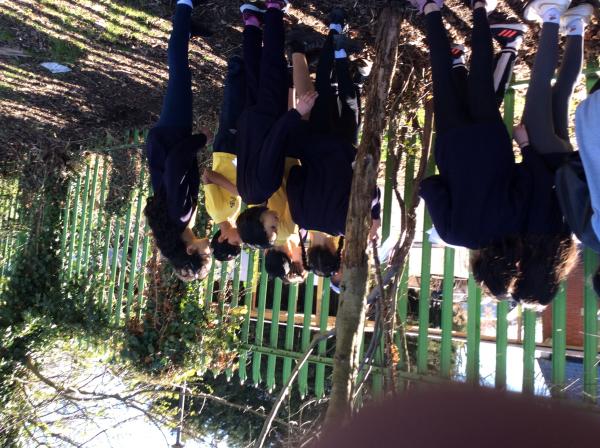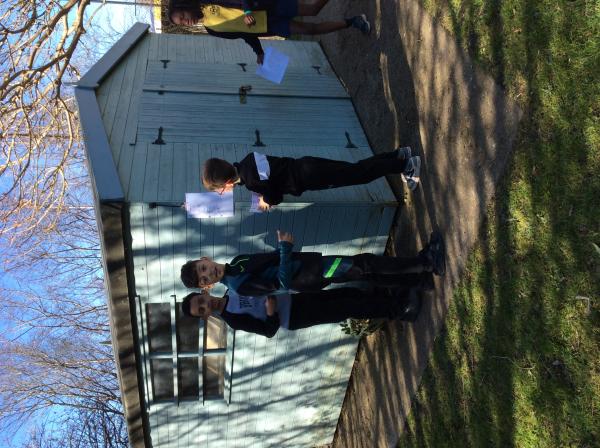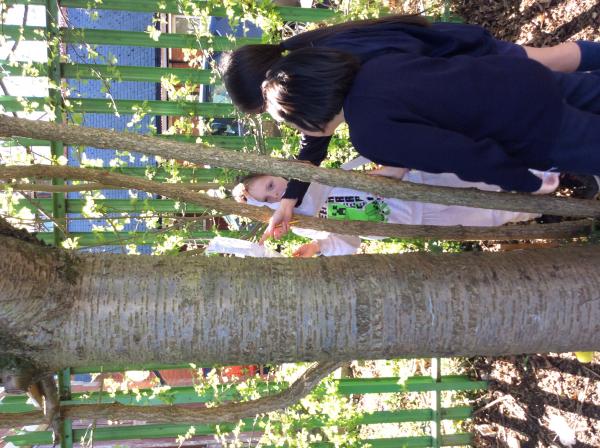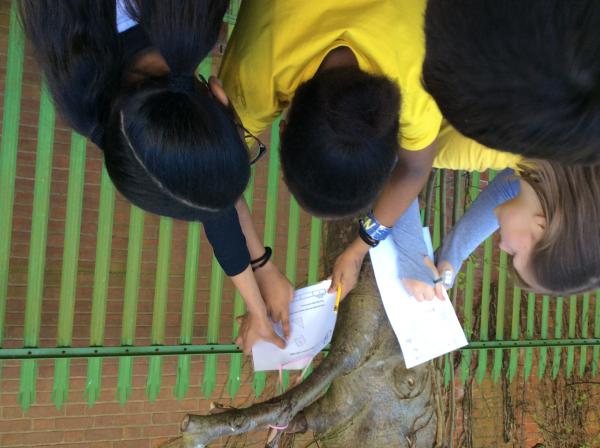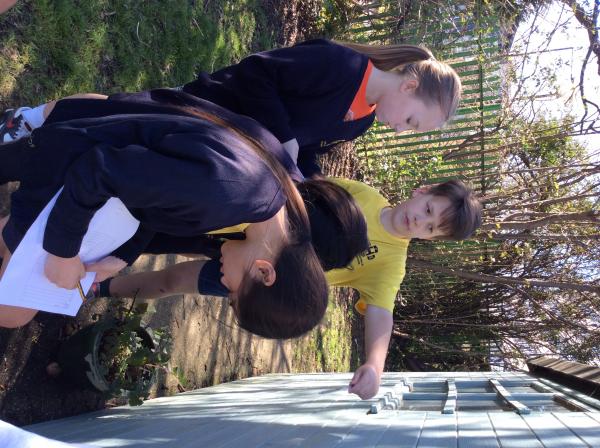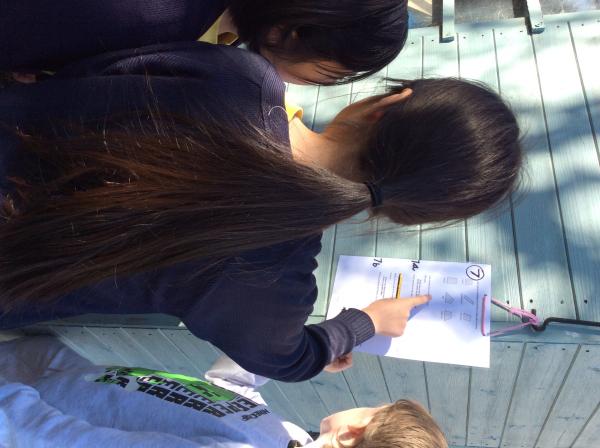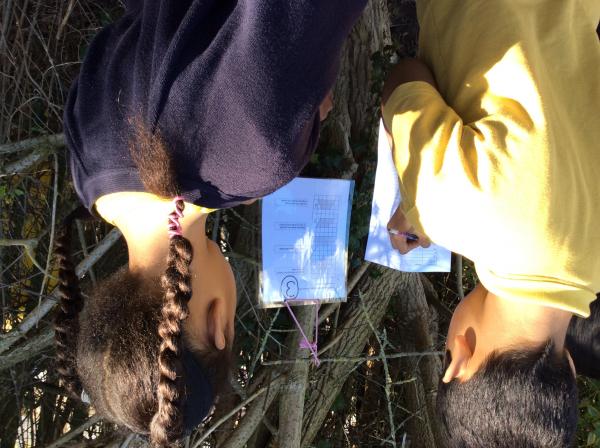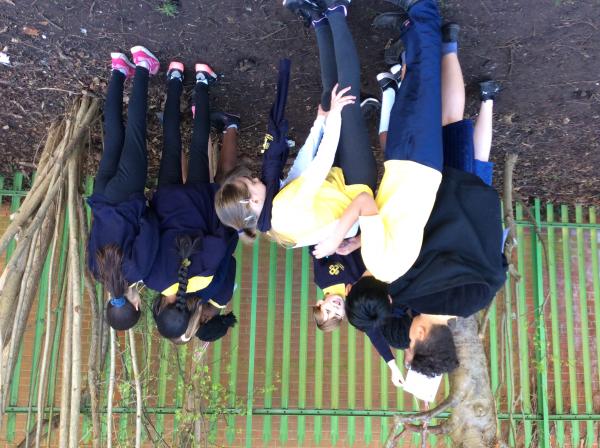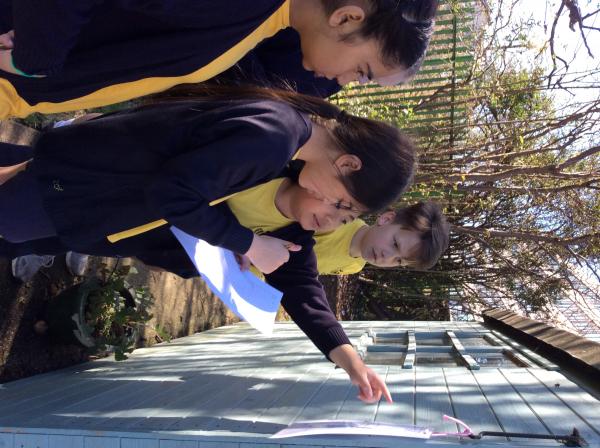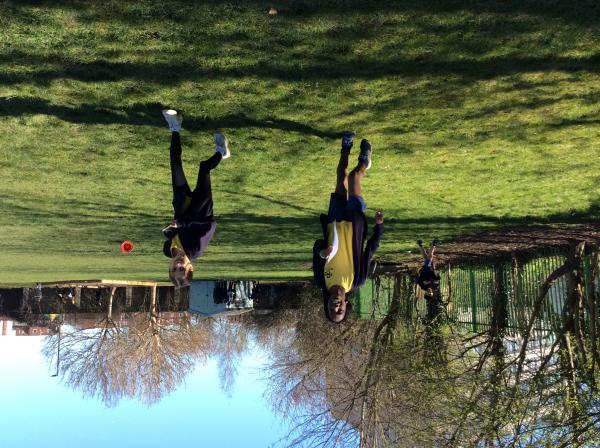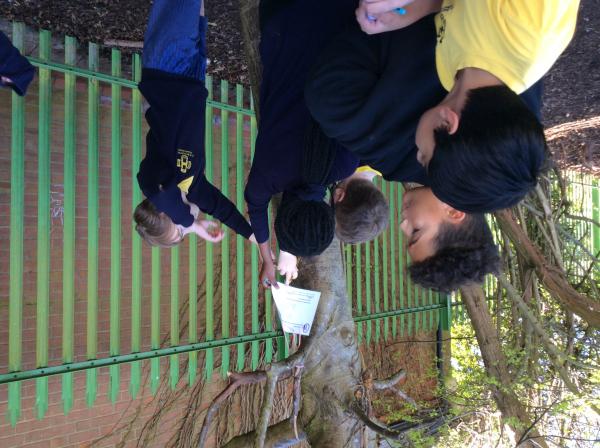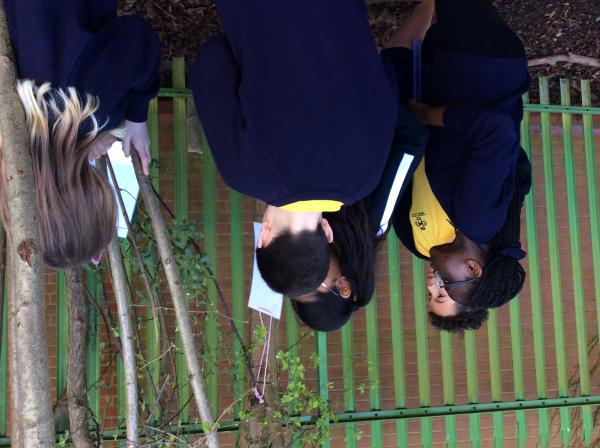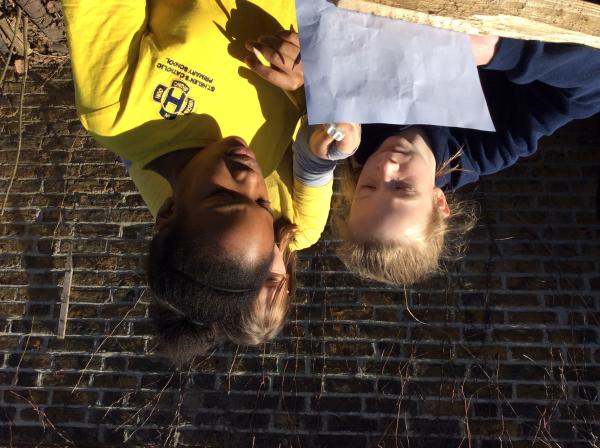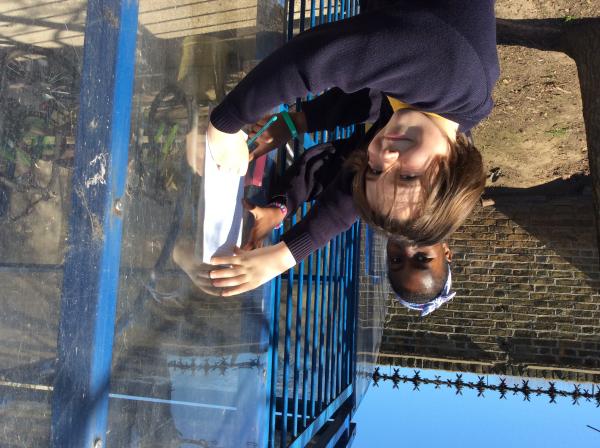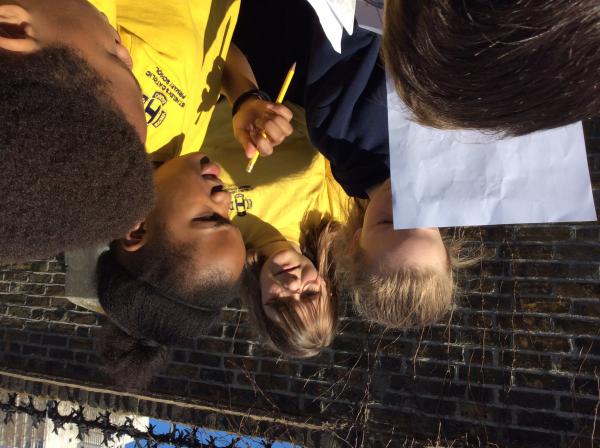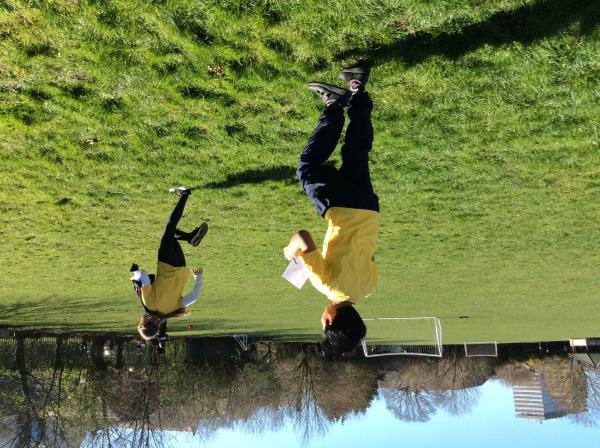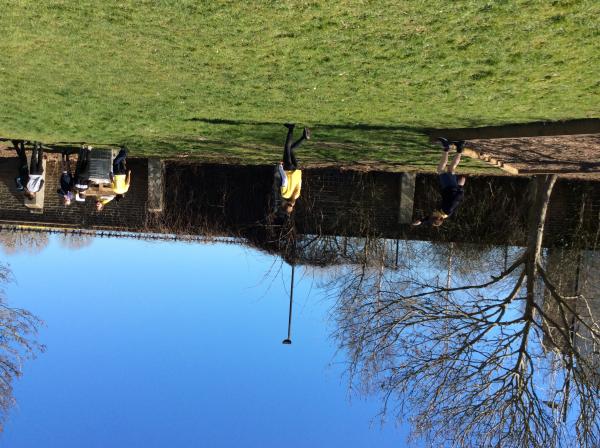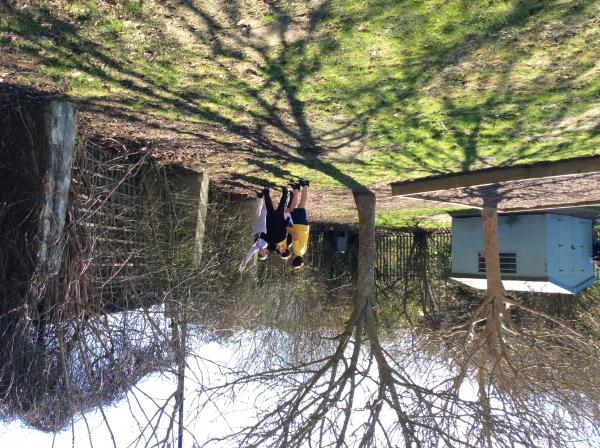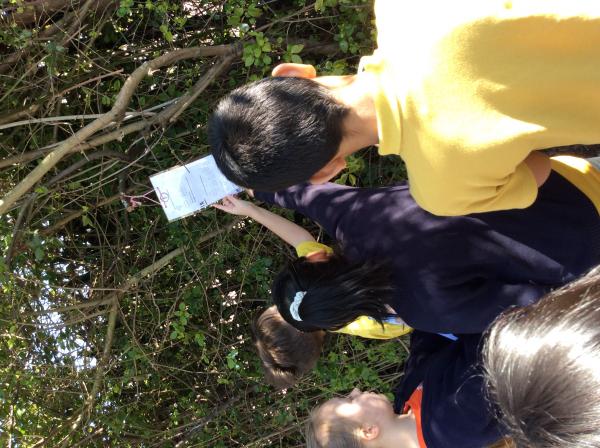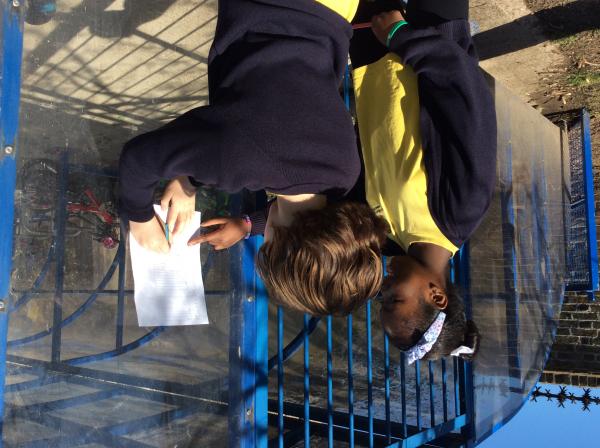 Tremendous Trees
During Science week, Year 6 decided to classify and measure the trees in our grounds. There were a variety of ways of measuring trees so Year 6 collectively tried a few. Their results were interesting but not uniform. A good Science discussion was held after regarding the validity of results!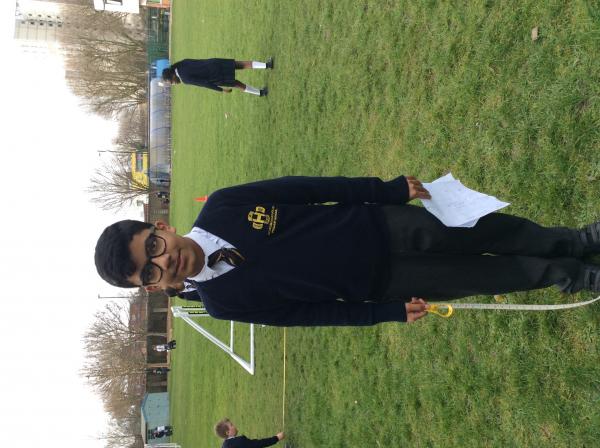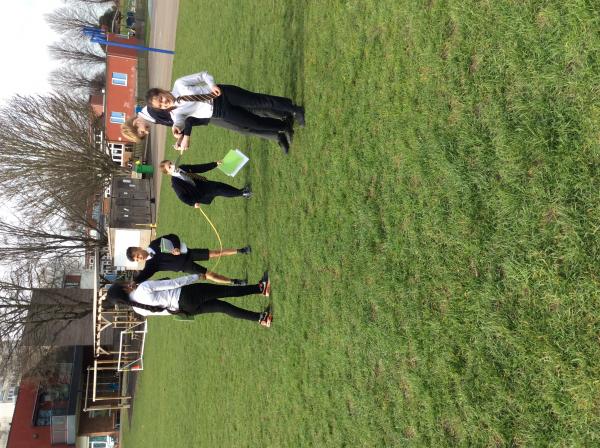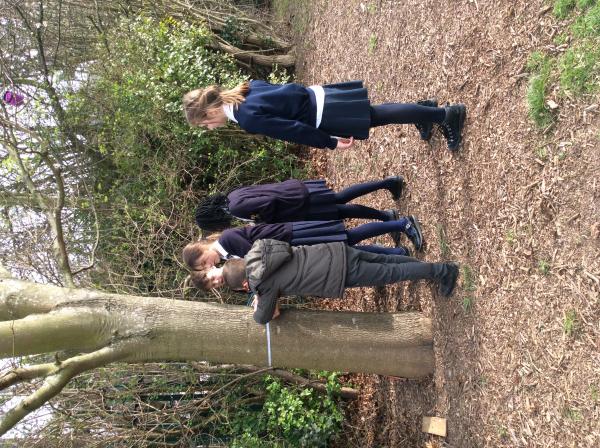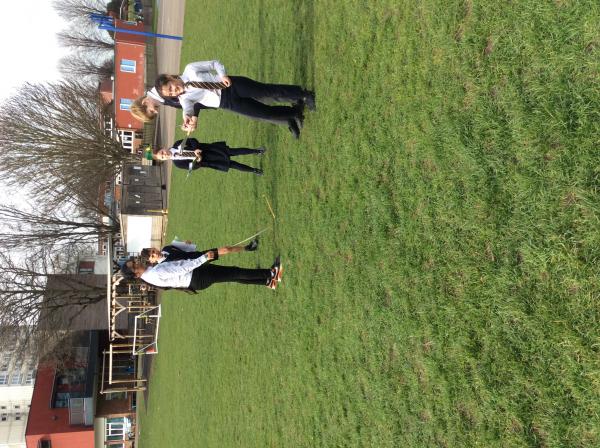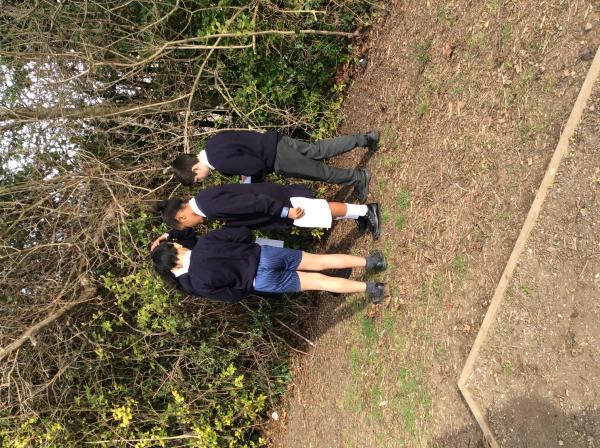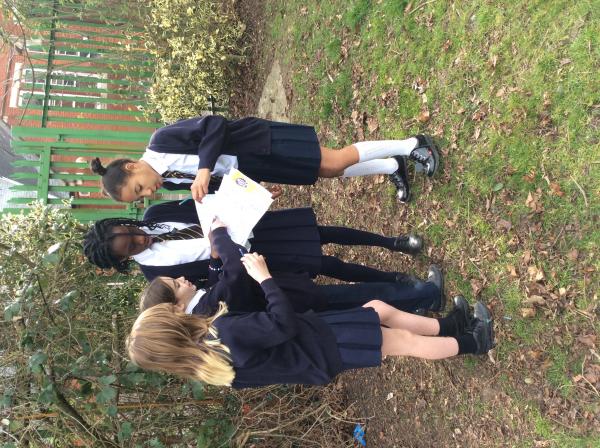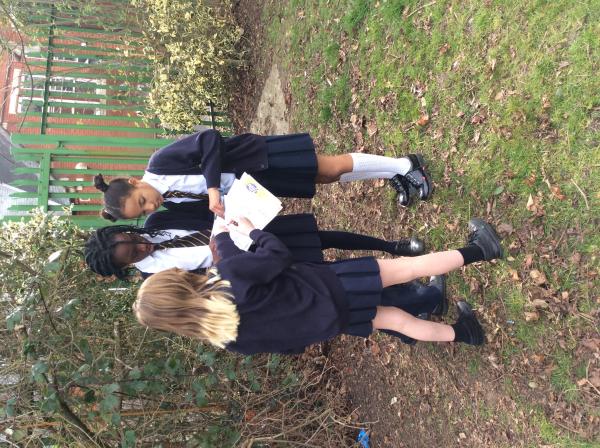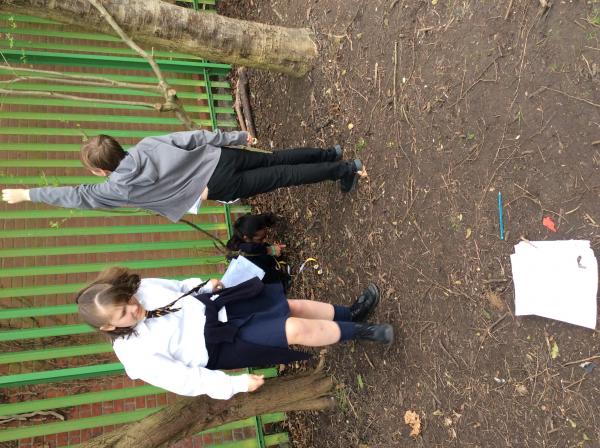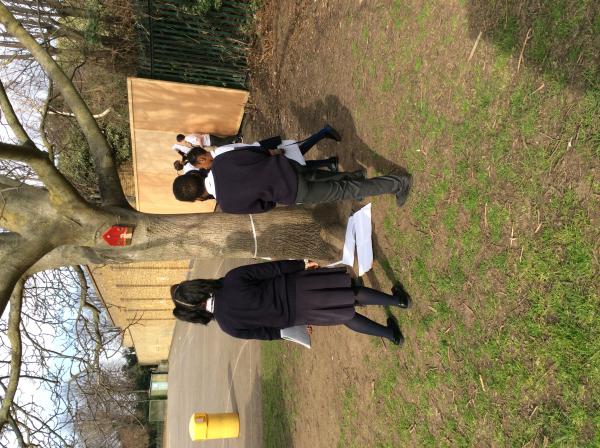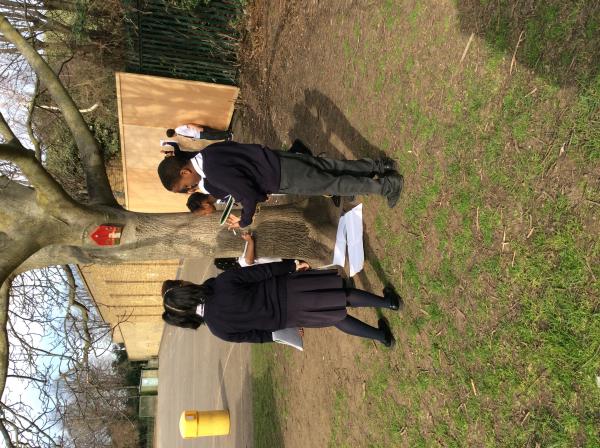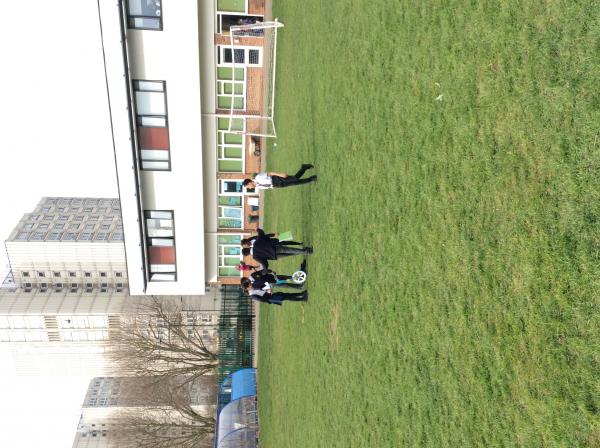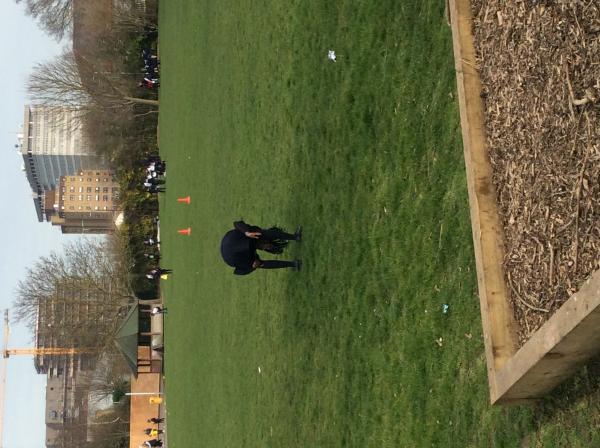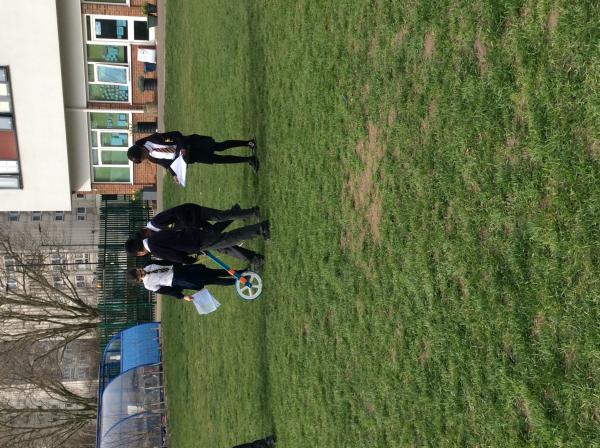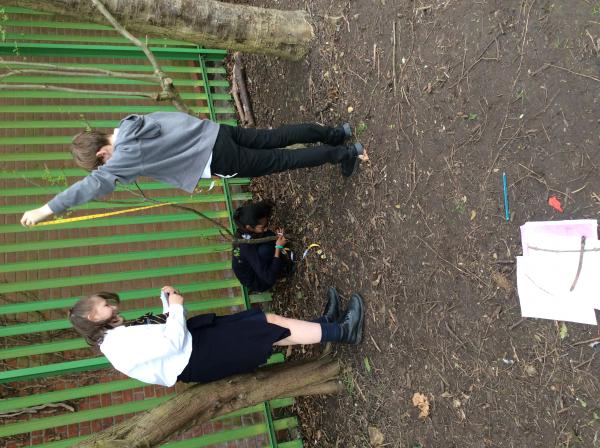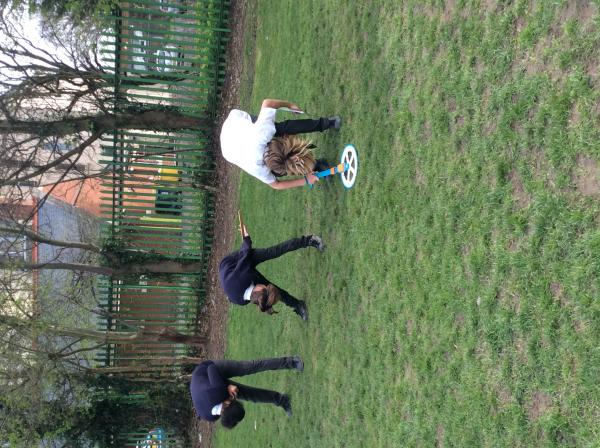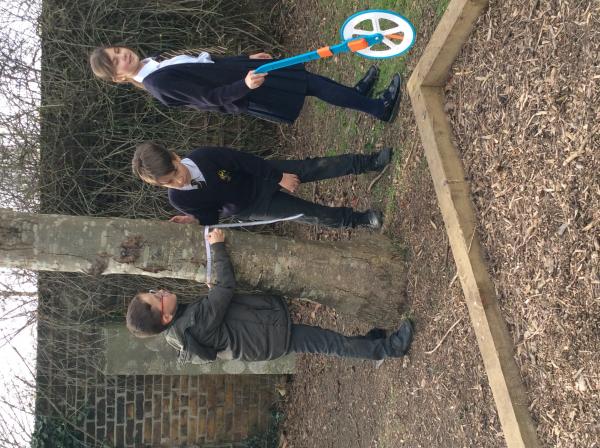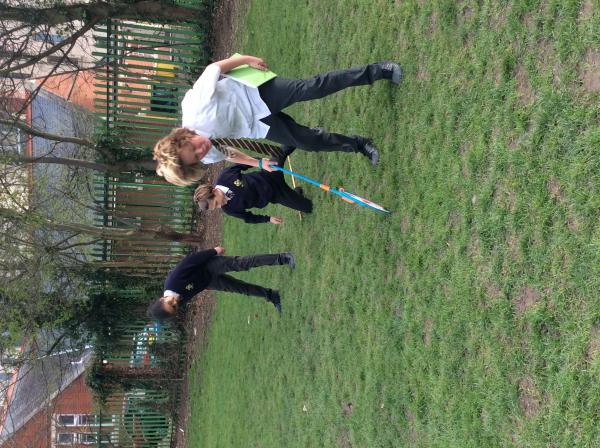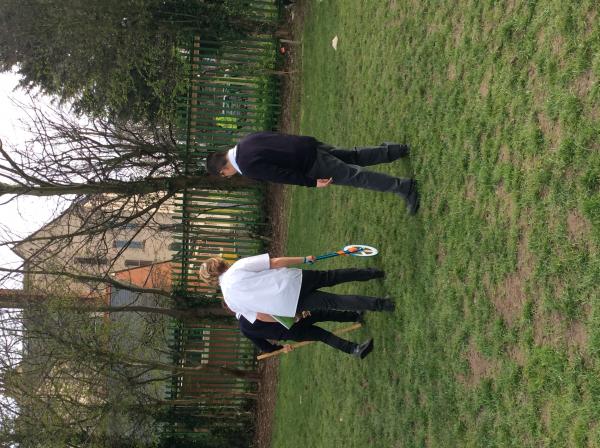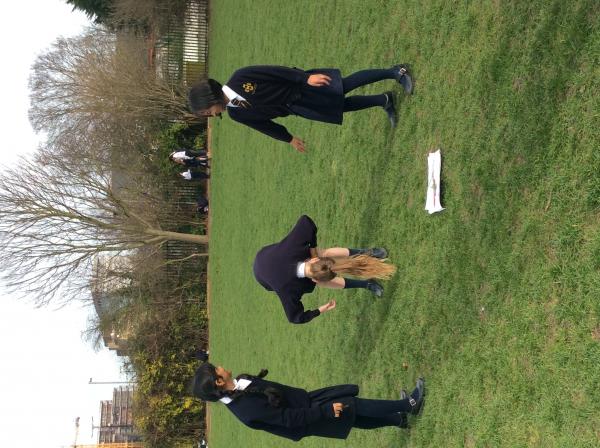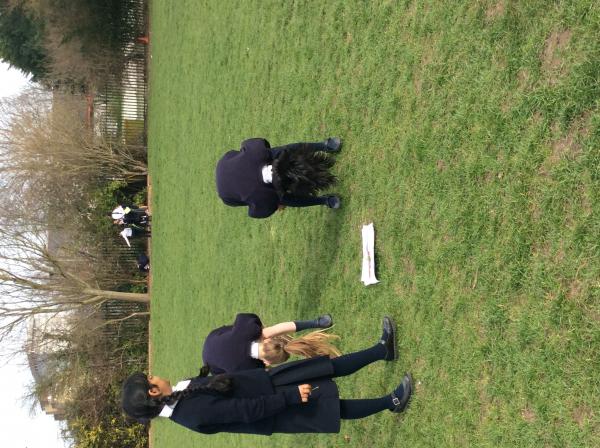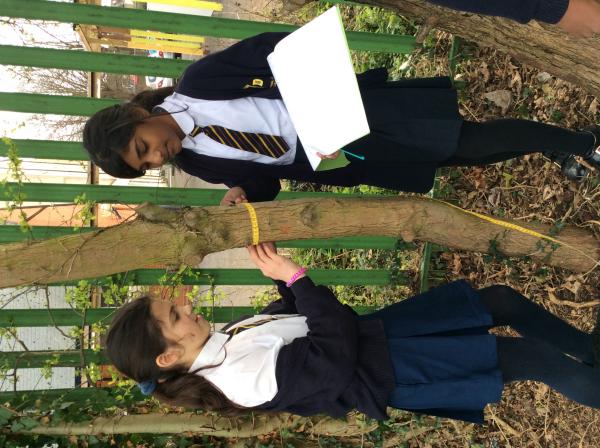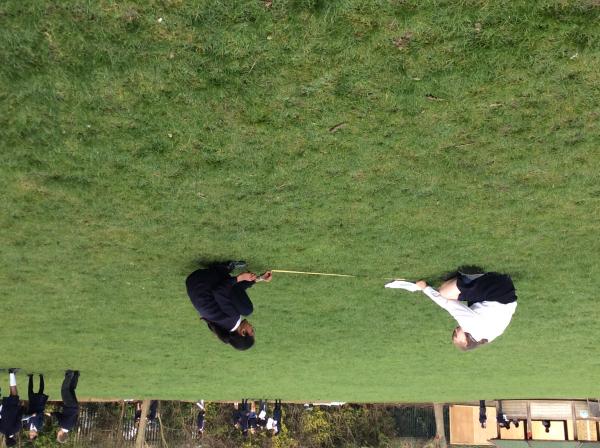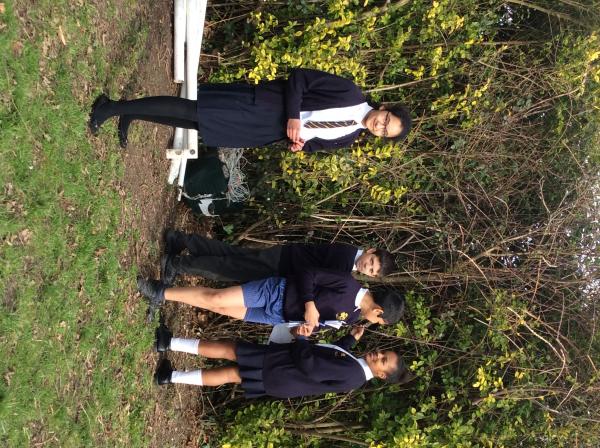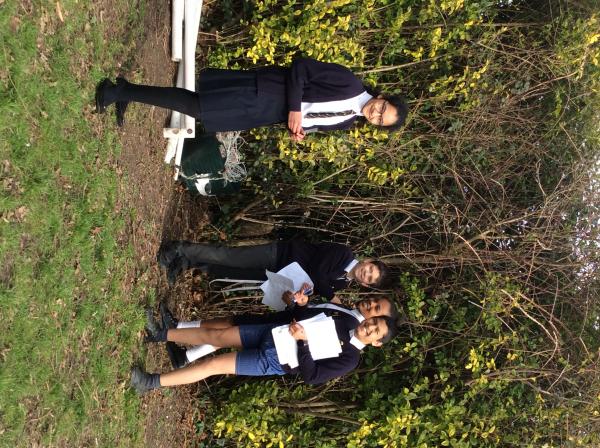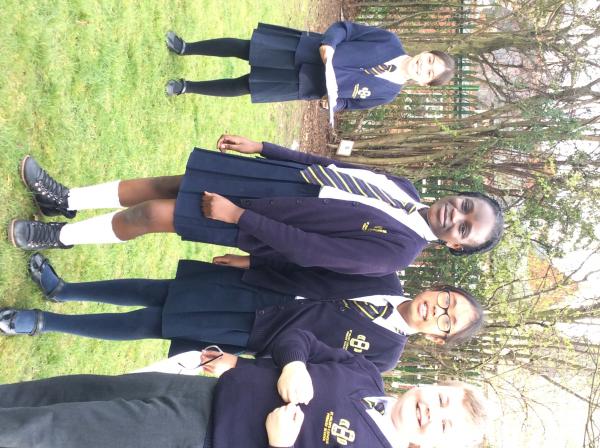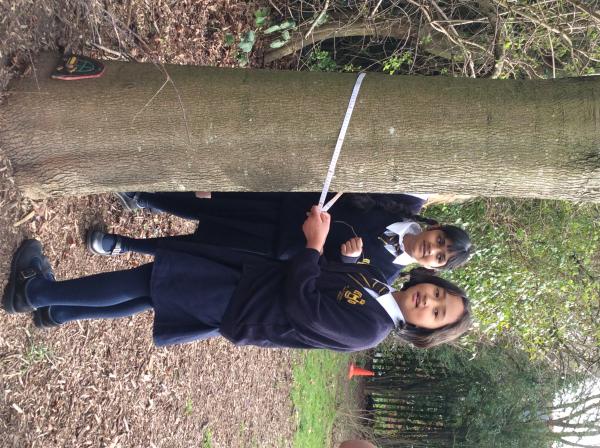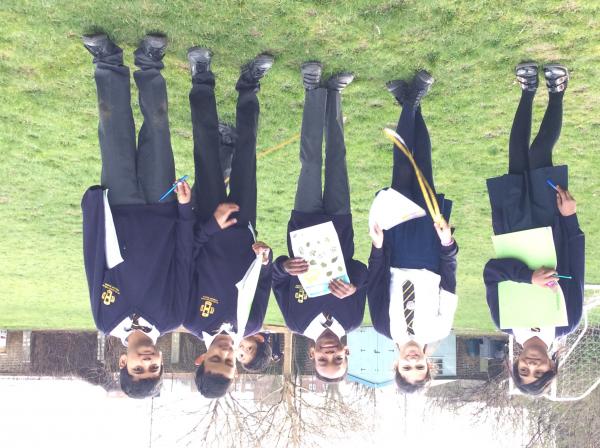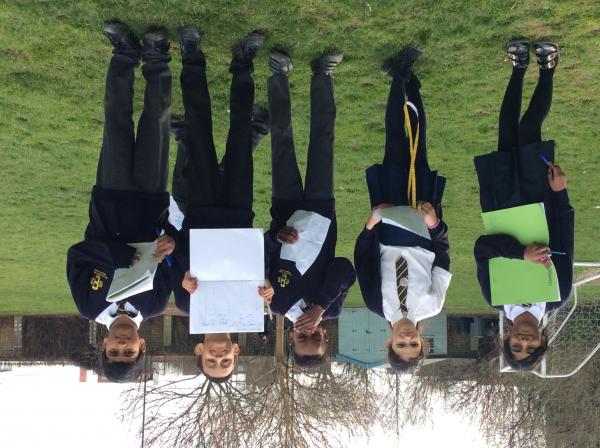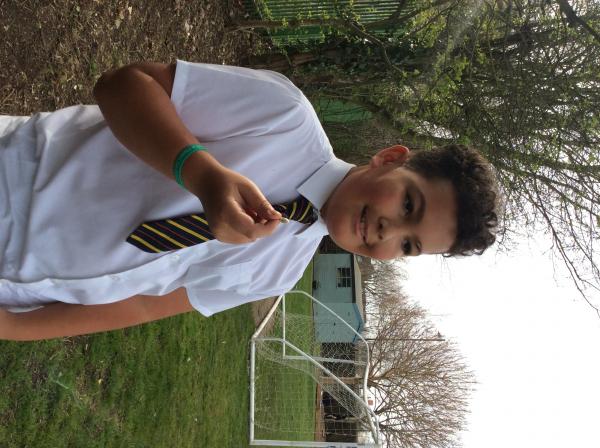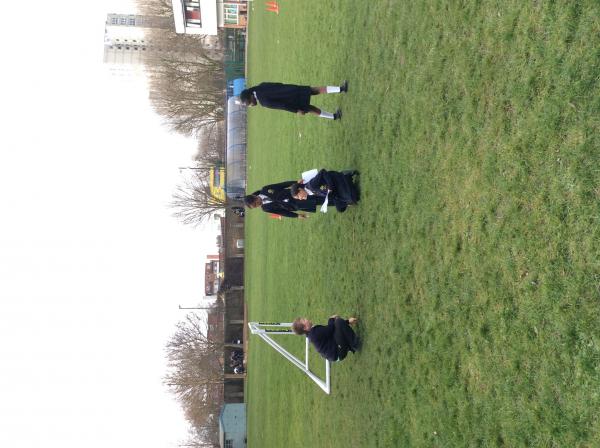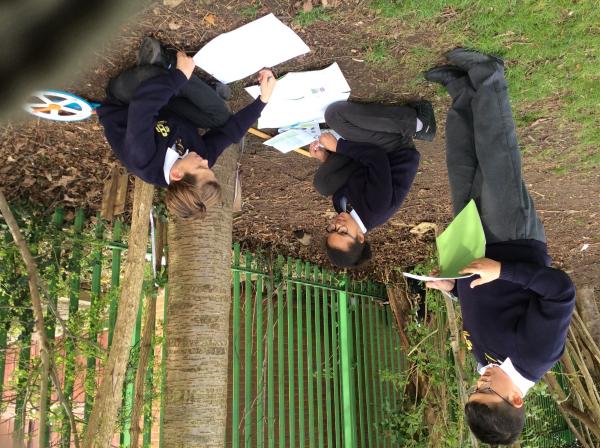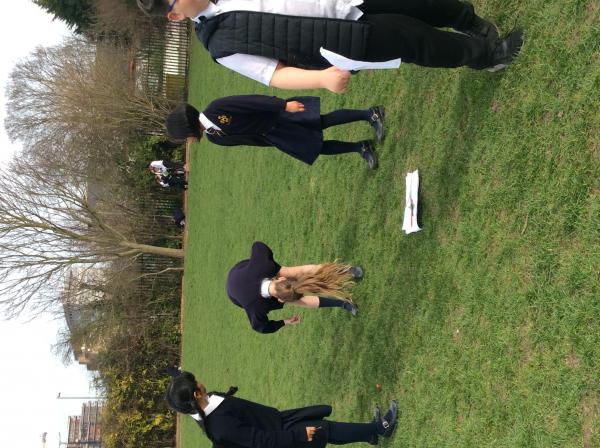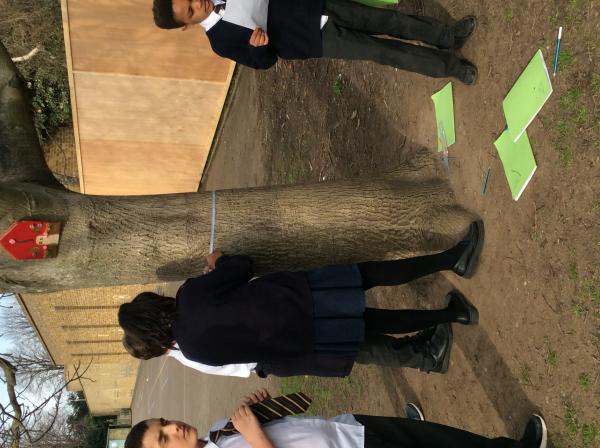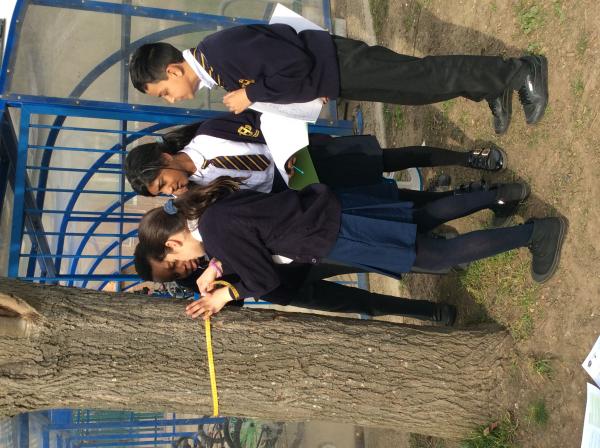 Exciting Post
Today, there was excitement in Year 6 as they received replies from their pen pals. They were very keen to read and share their letters before replying. Hopefully, we will receive some replies quicker than last time!!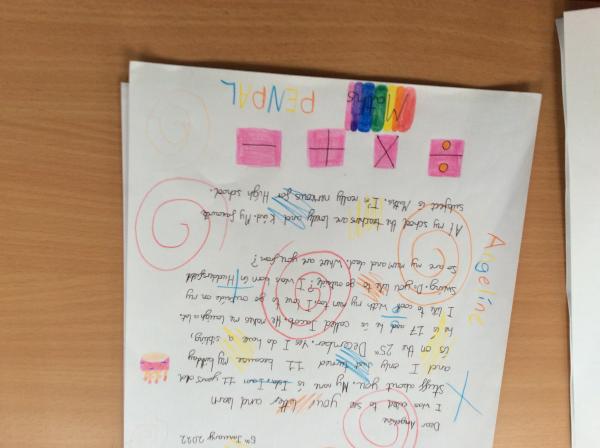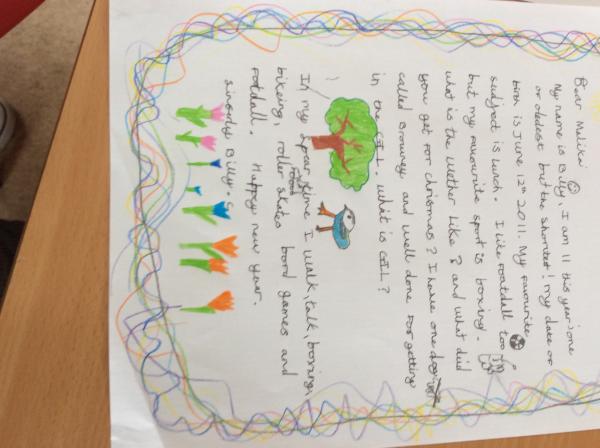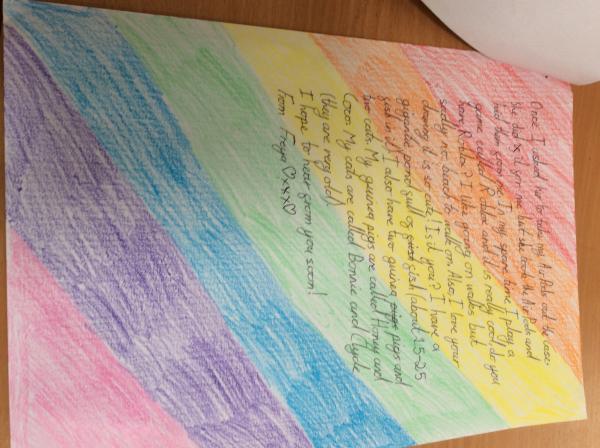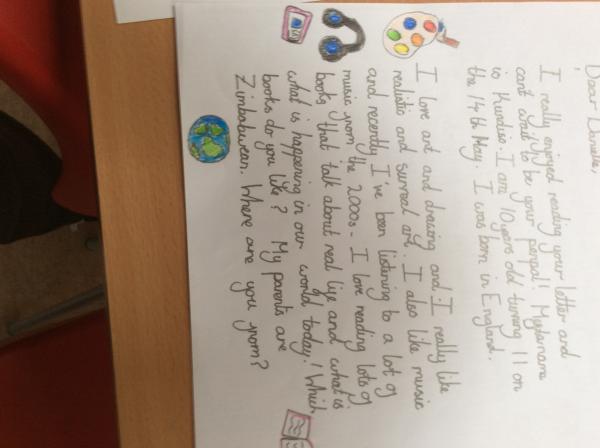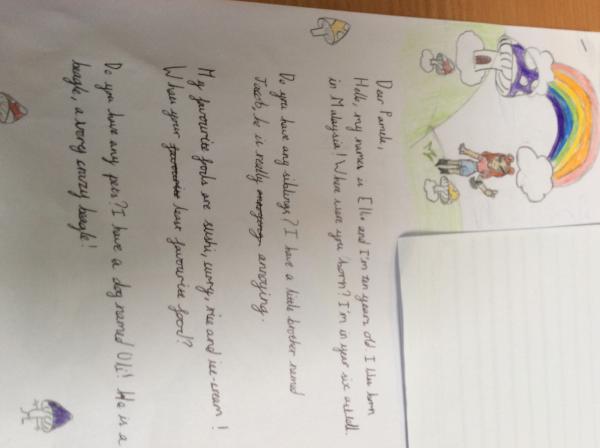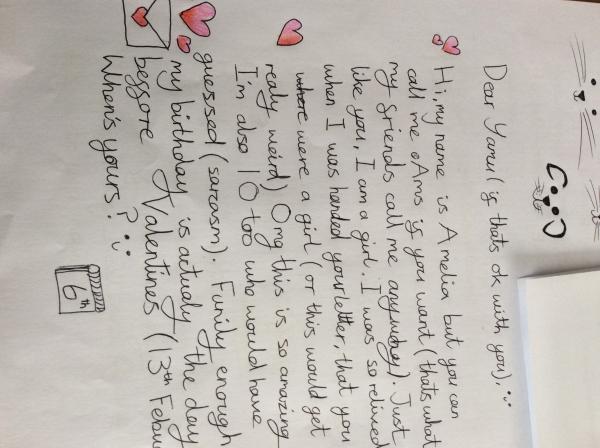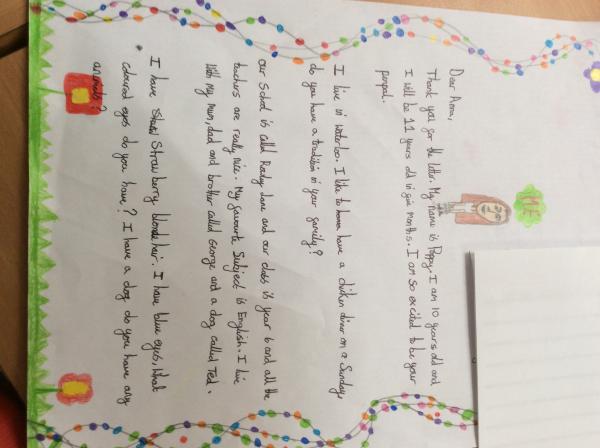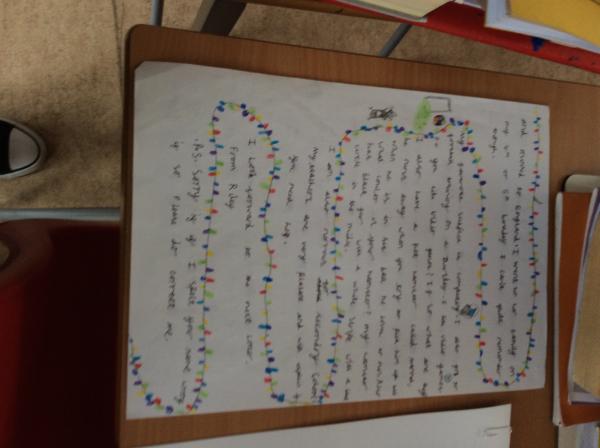 Practical Maths & Science
Year 6 spent a busy Thursday, participating in a practical Maths lesson regarding Volume. In the afternoon, they performed a Science experiment testing the effects of exercise on our hearts.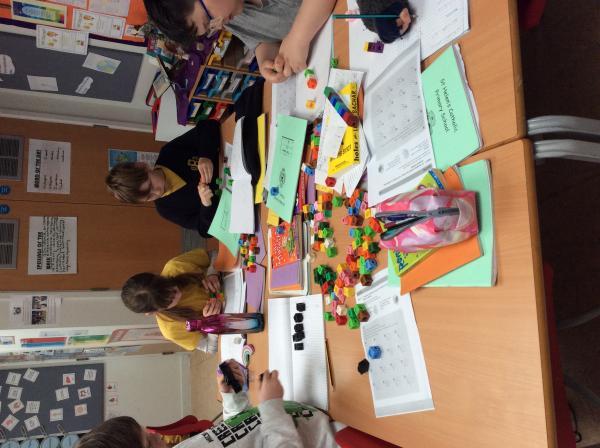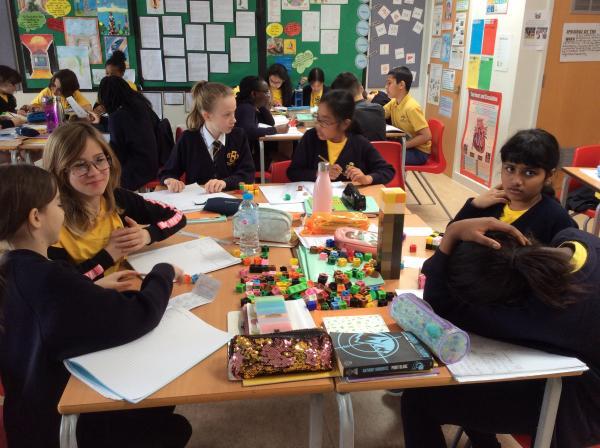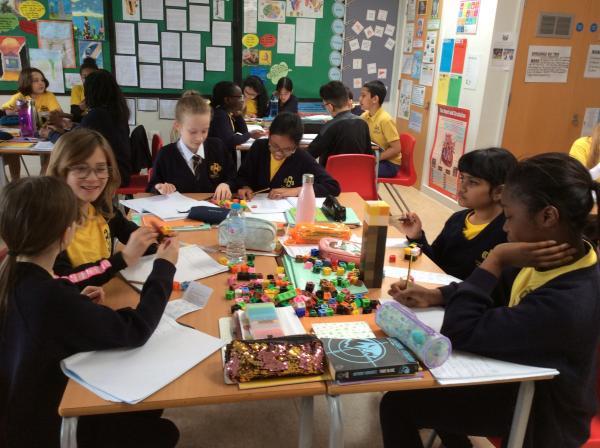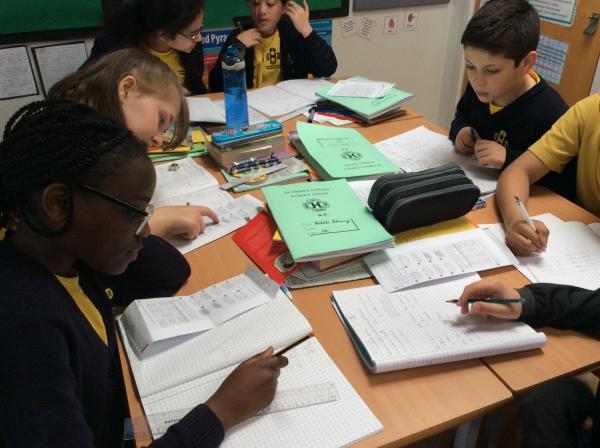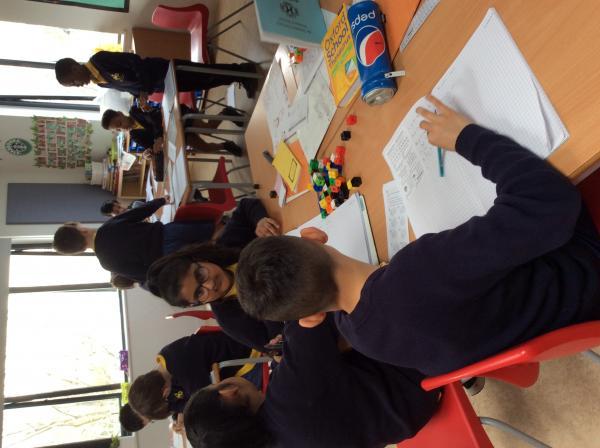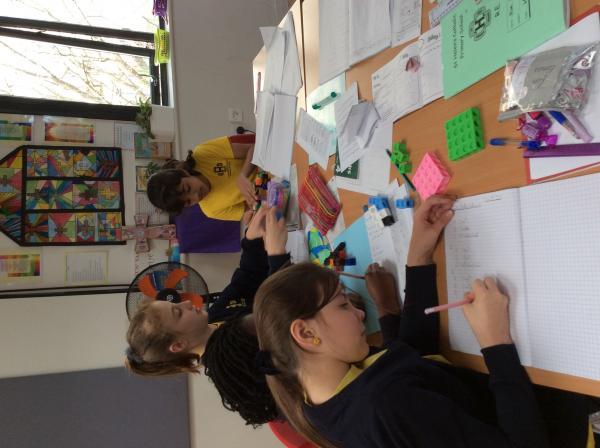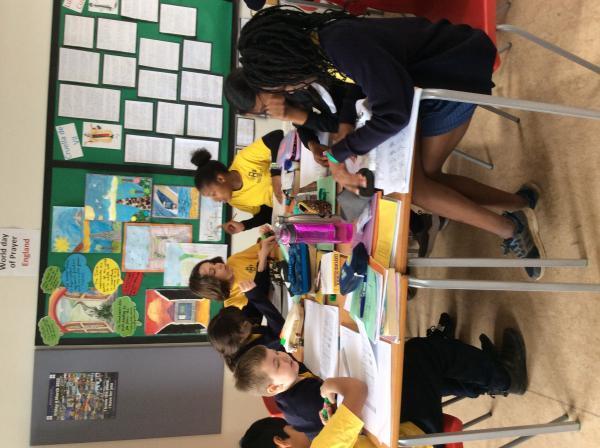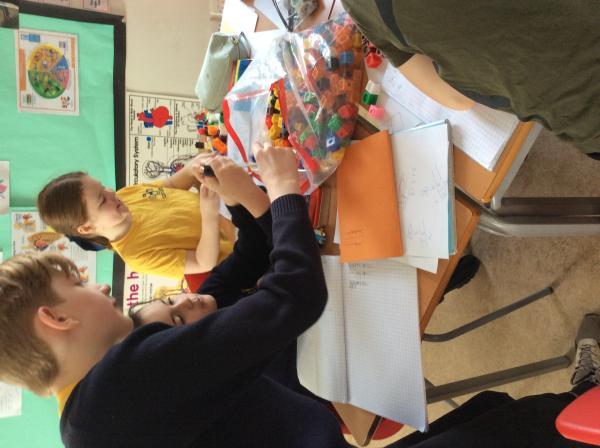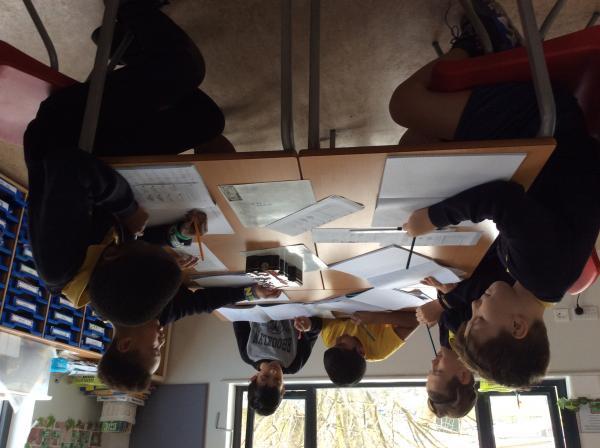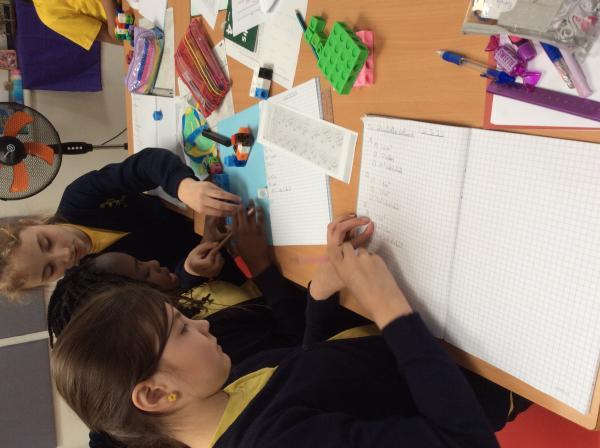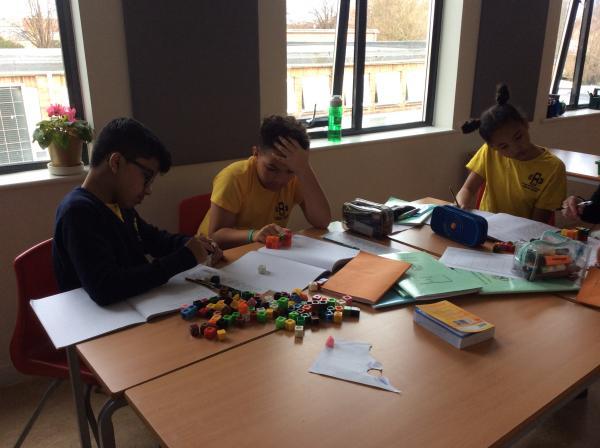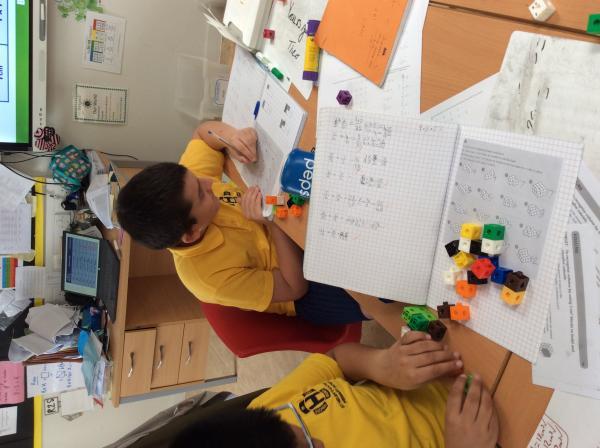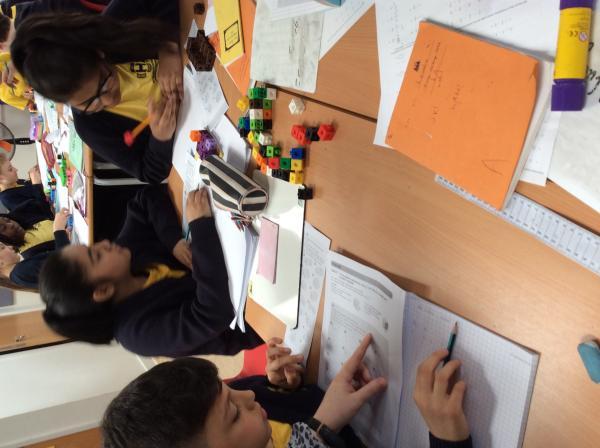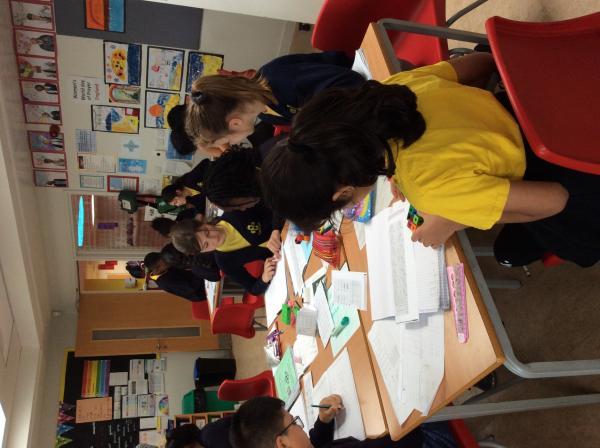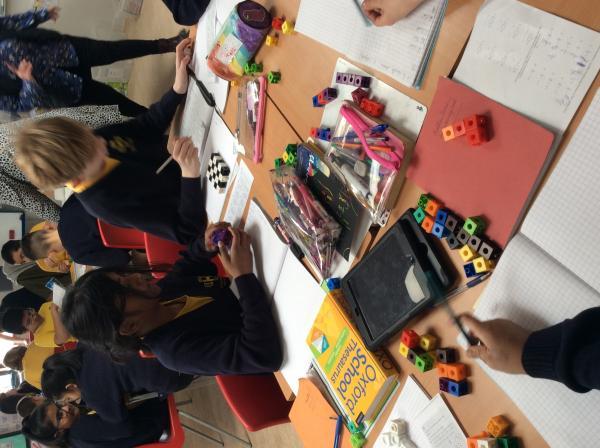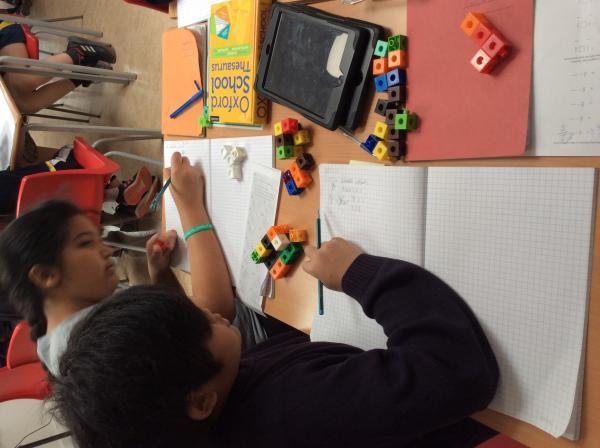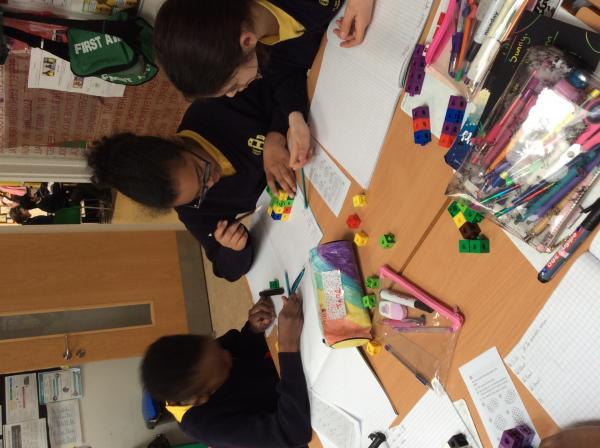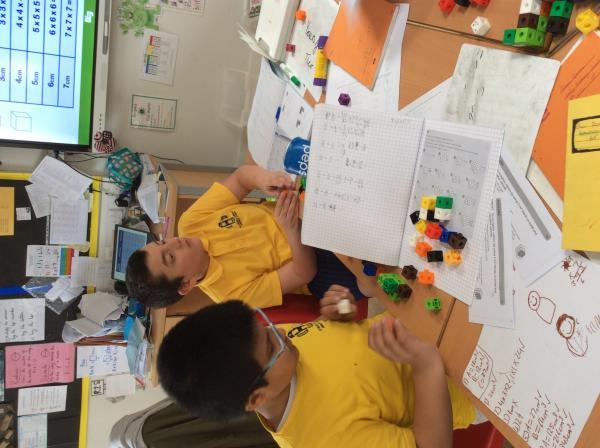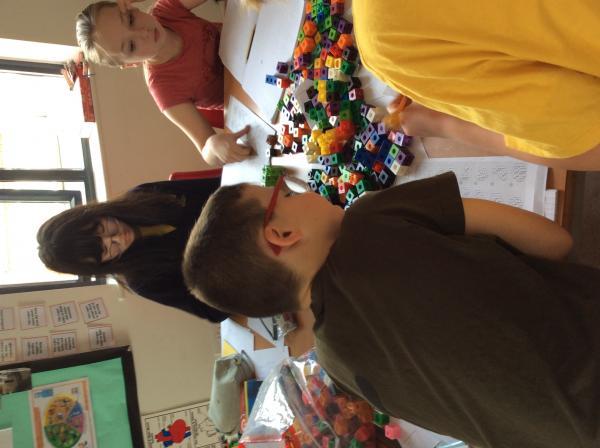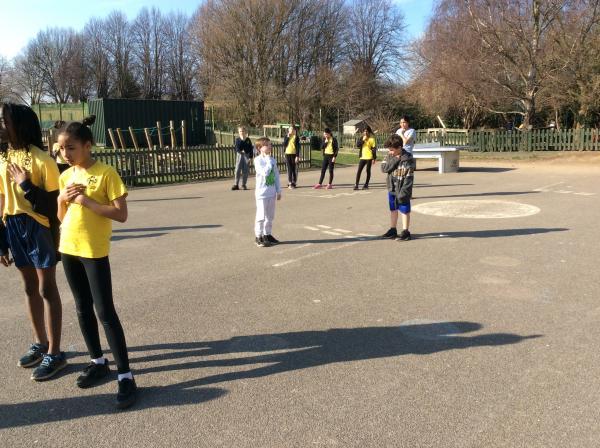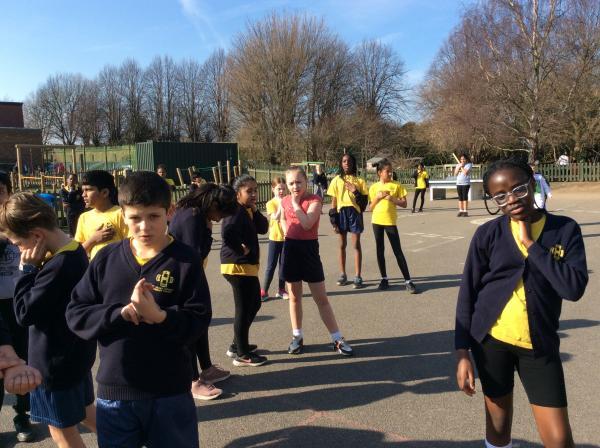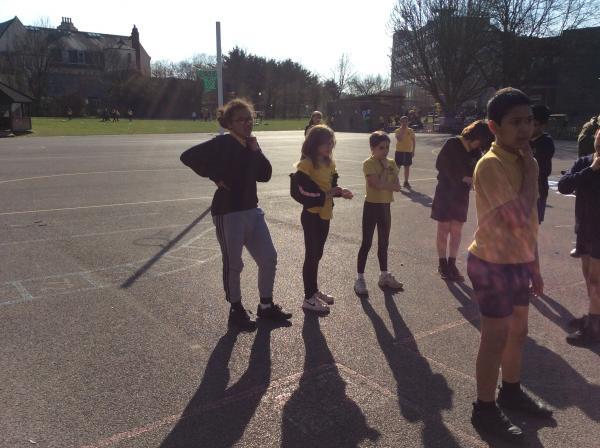 Women's World Day of Prayer
Year 6 attended St Mark's church today to celebrate Women's World day of Prayer in a multi-faith service. They read, acted, welcomed and collected the offertory enjoying cakes, biscuits and drinks with the congregation afterwards.
Feeling adventurous, they then moved onto the beach before the weather changed and the rain came down!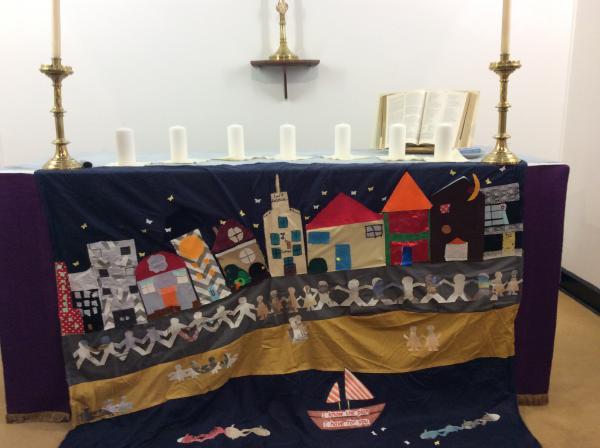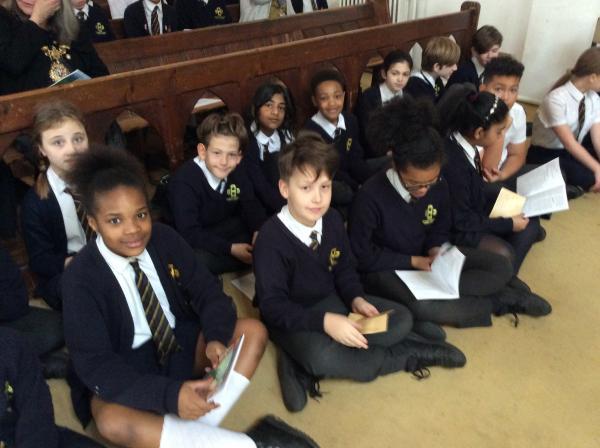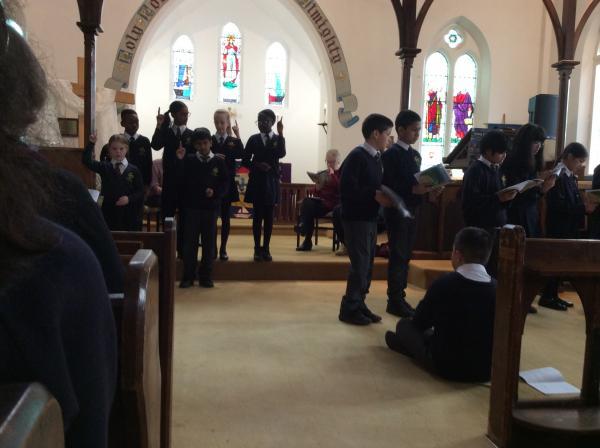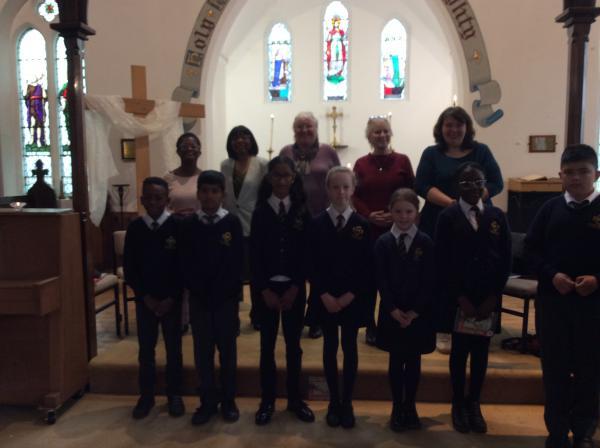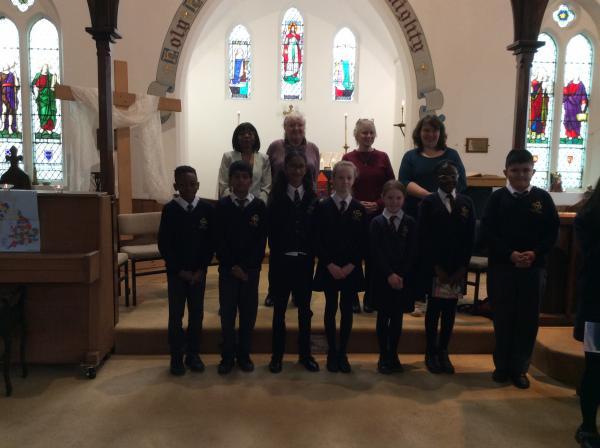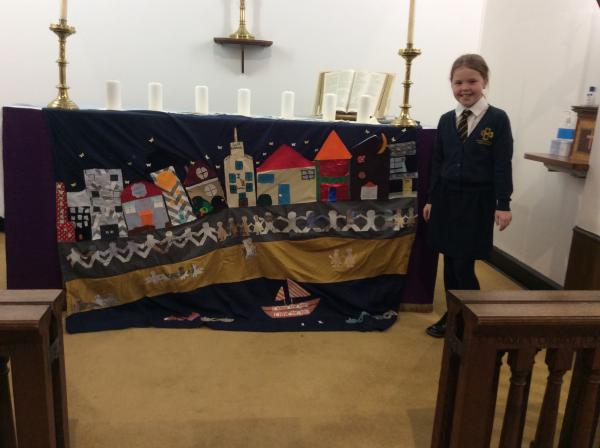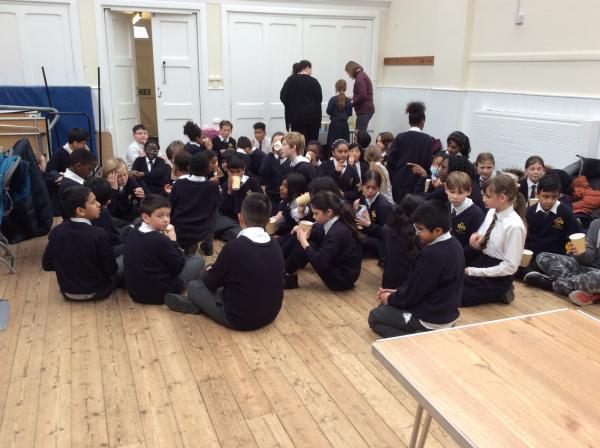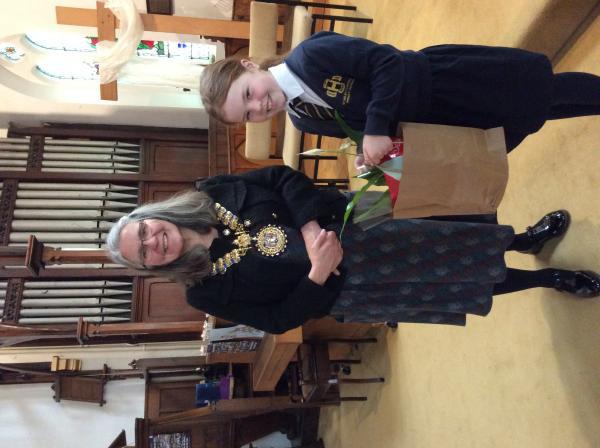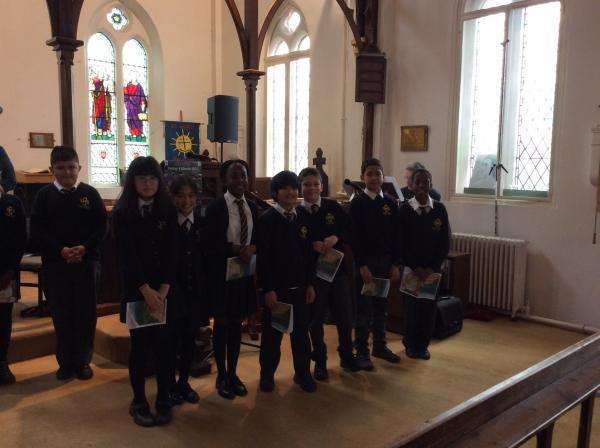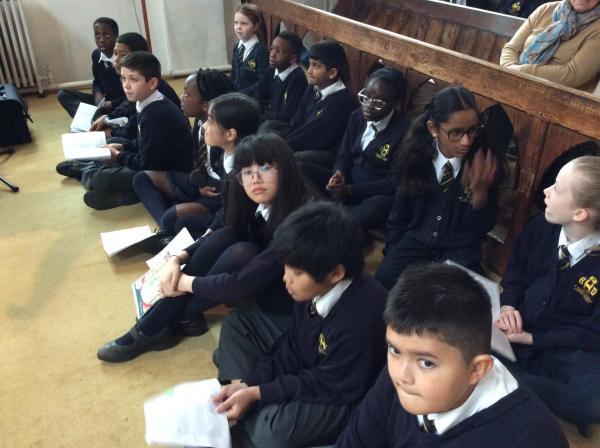 A Different Book Day
Year 6 enjoyed their book day today. They dressed as some very adventurous words. They had a shock coming into the classroom today as their chairs and tables had gone on strike! Eventually the chairs came back but all members of Year 6 wrote a persuasive letter to the tables. Let's hope it works!!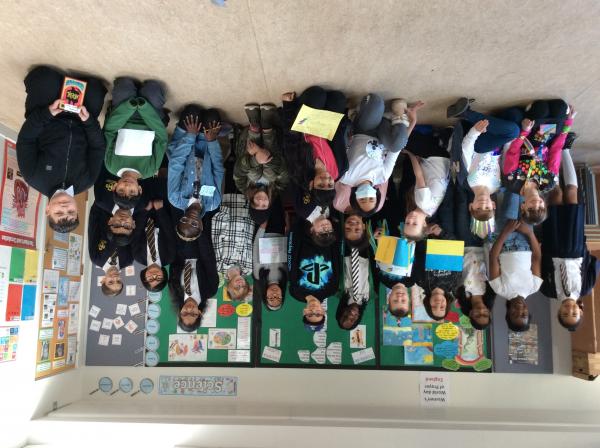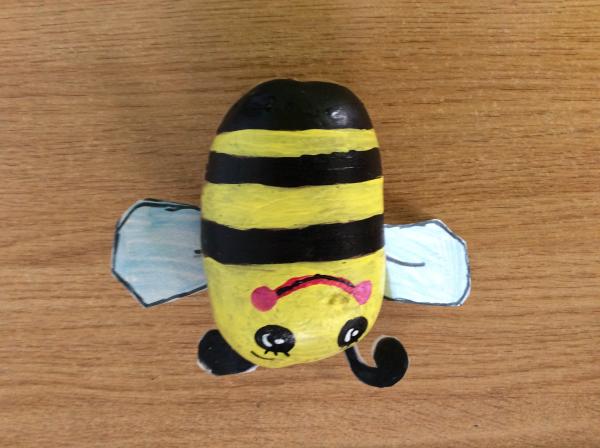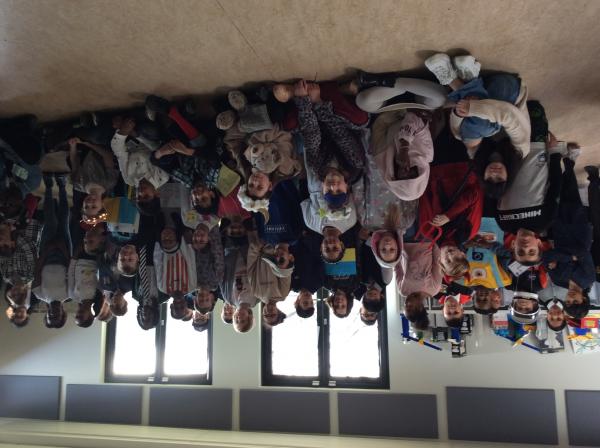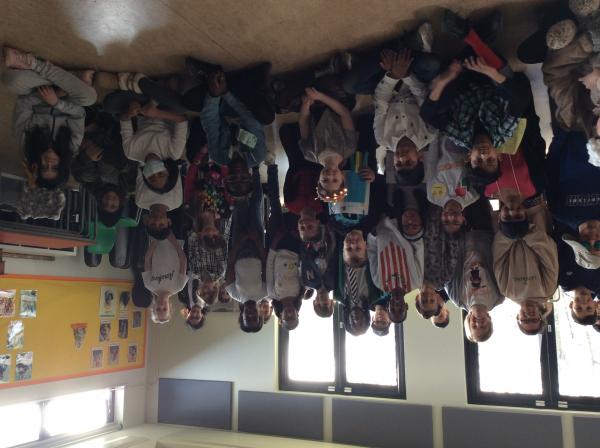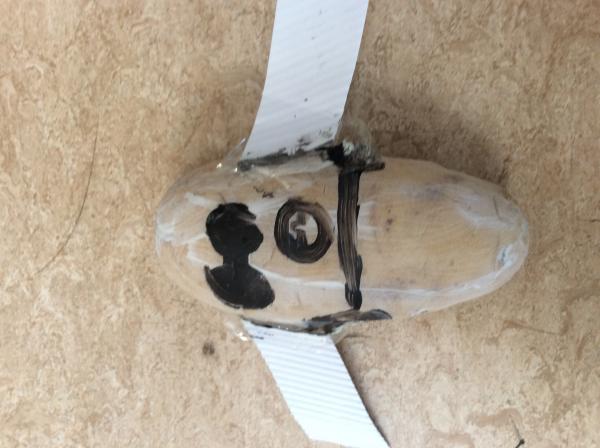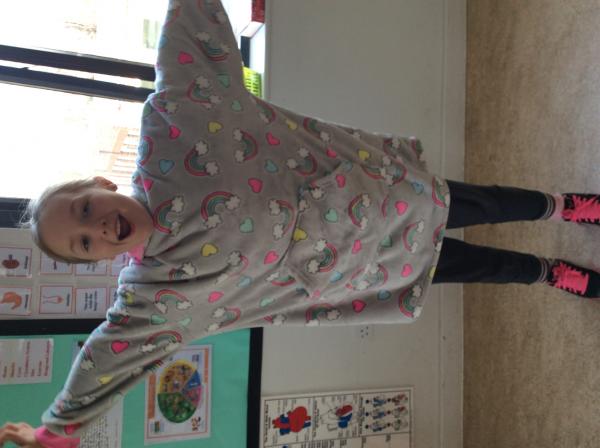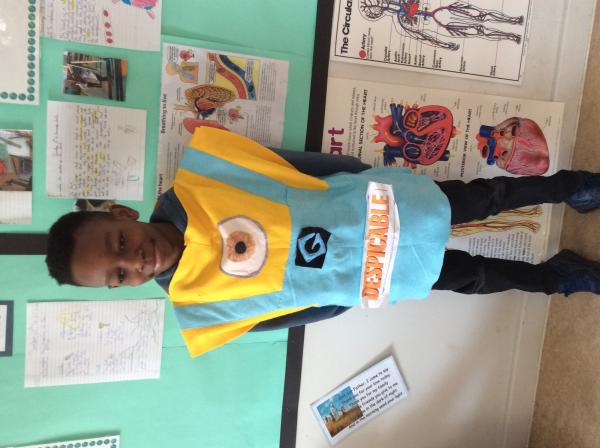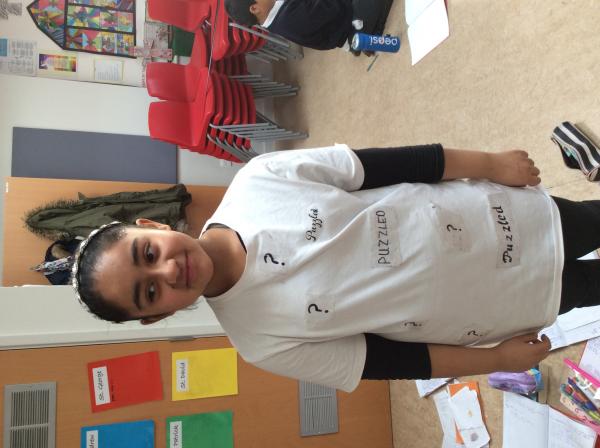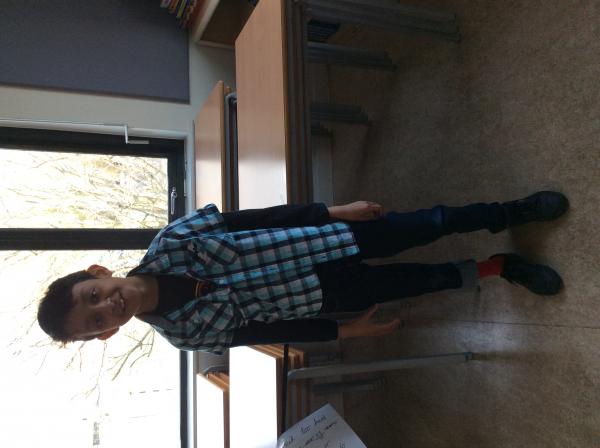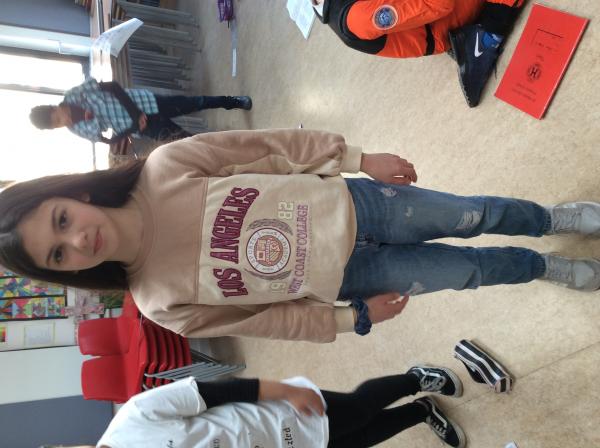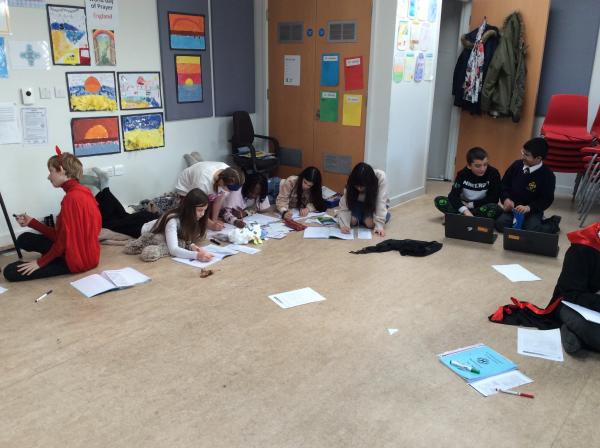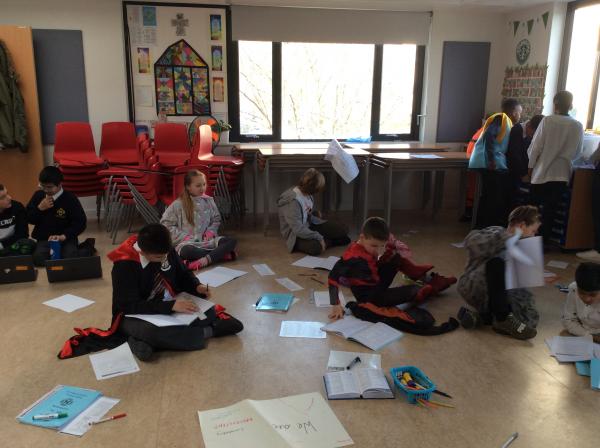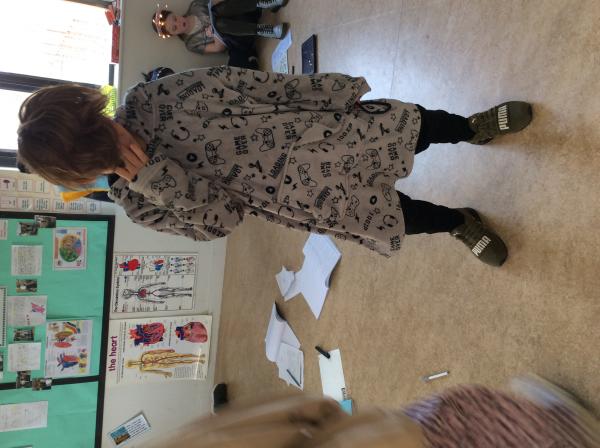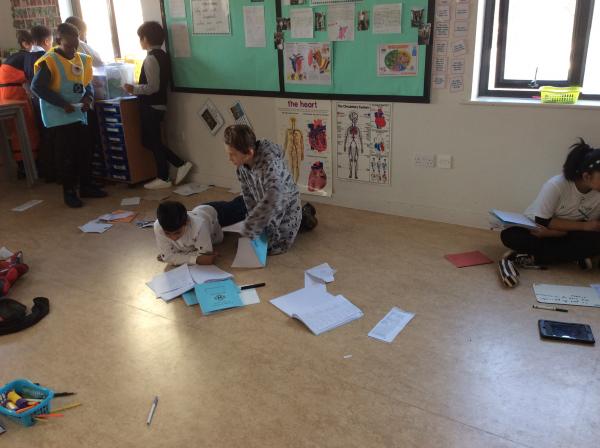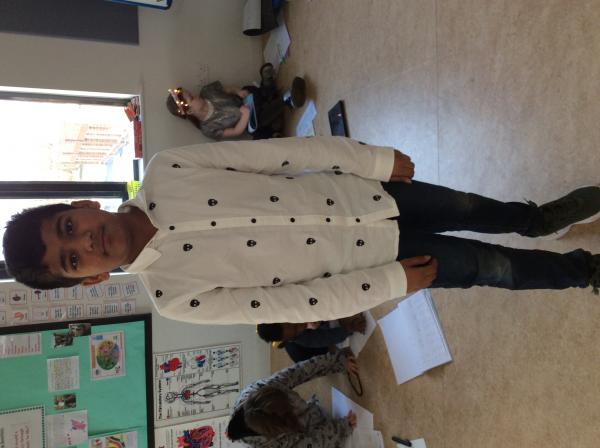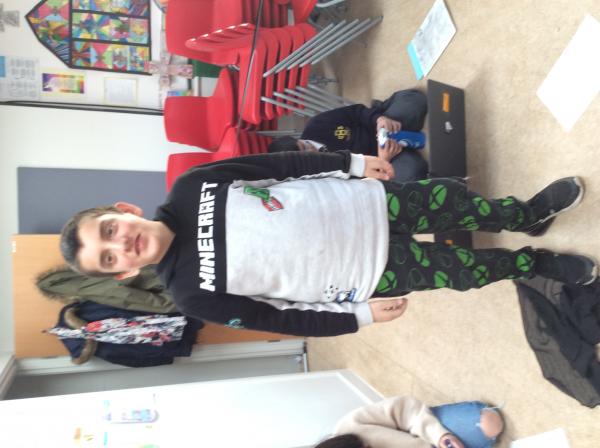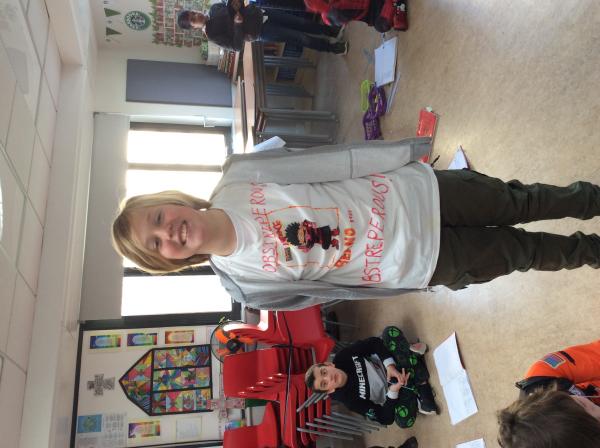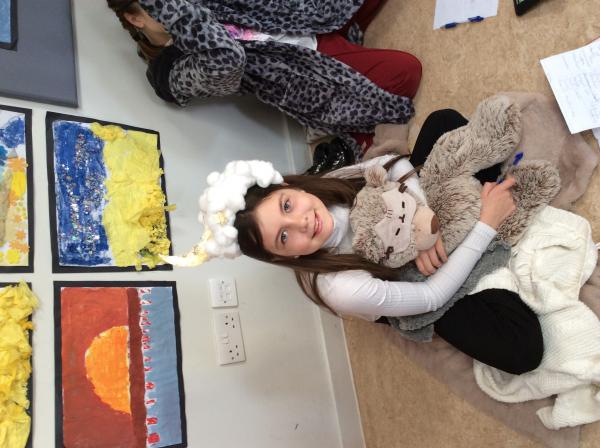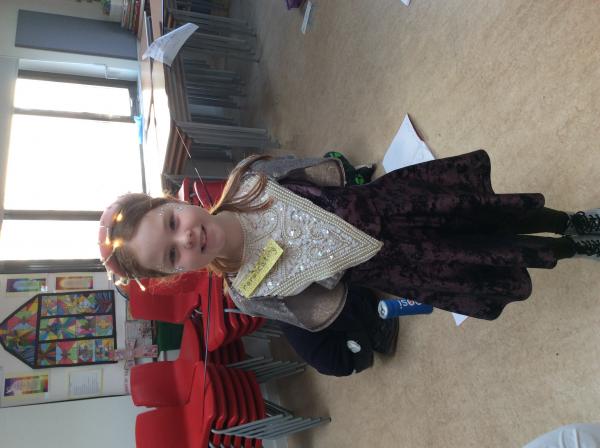 One last pancake
Year 6 enjoyed their last pancake day at St Helen's!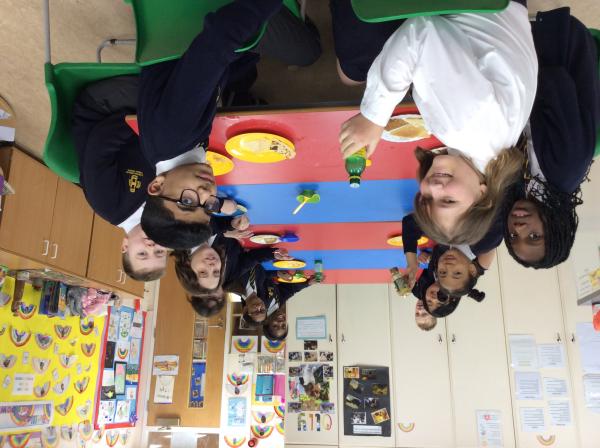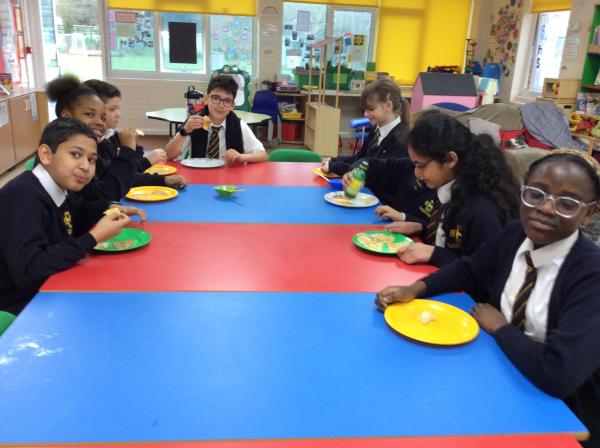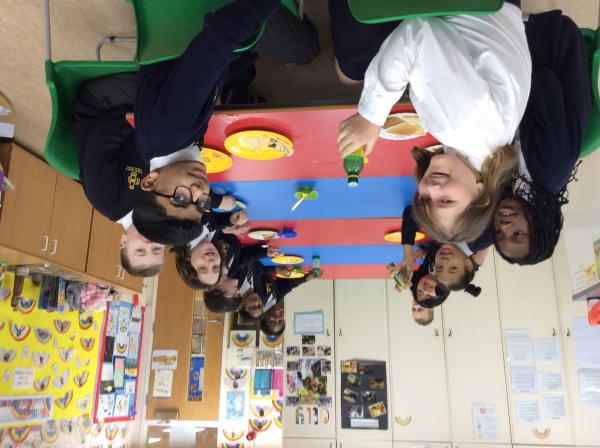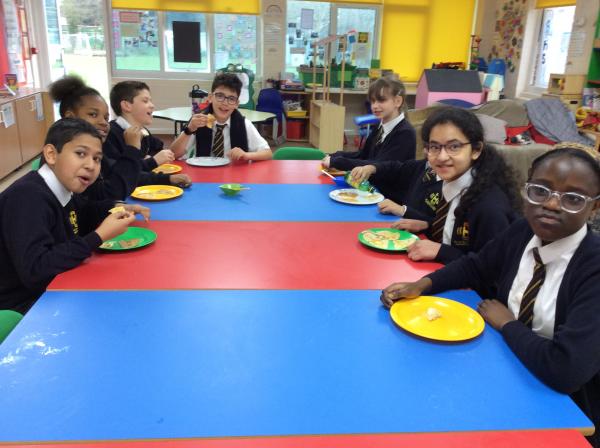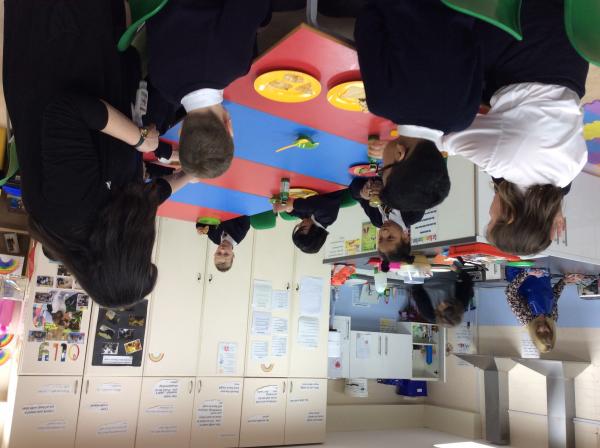 Fractions fun with balloons
Year 6 had a fun and interesting lesson recognising fractions whilst using balloons!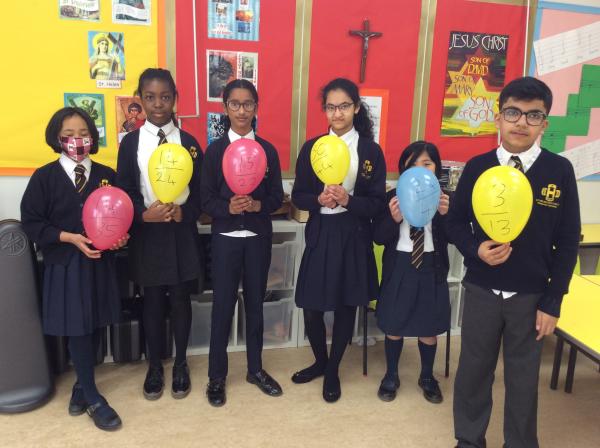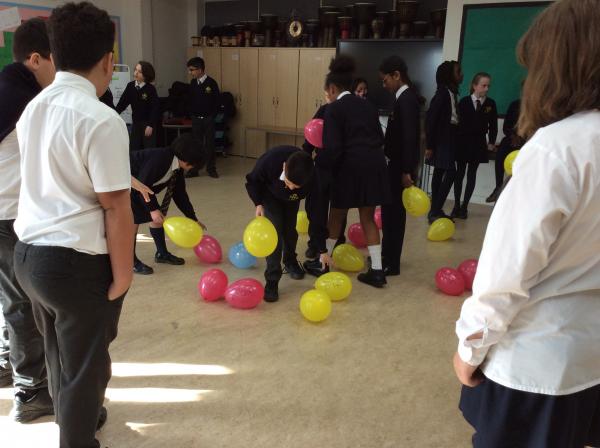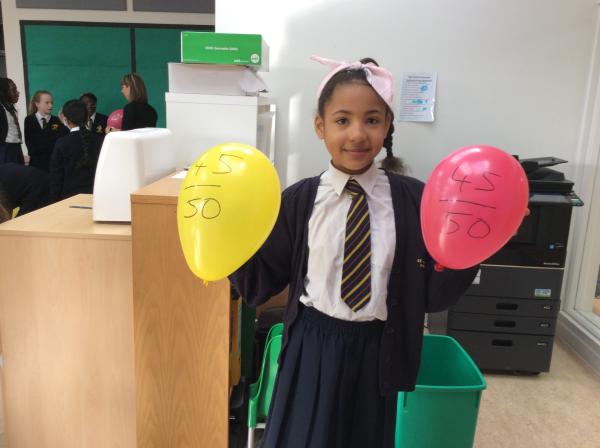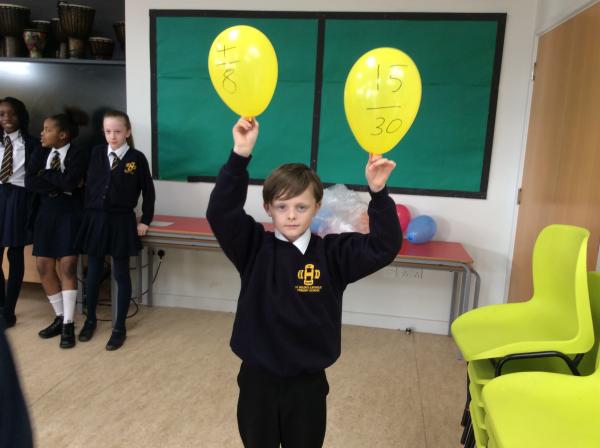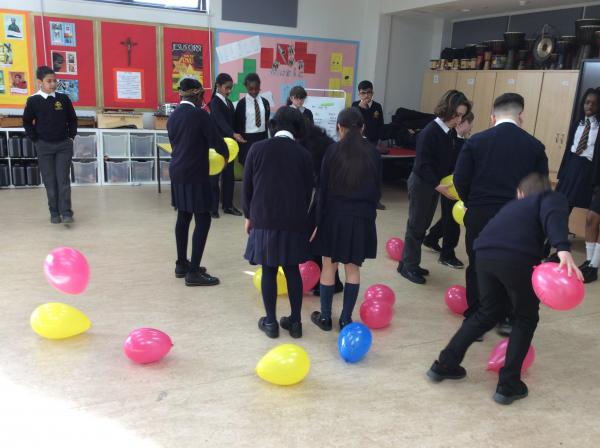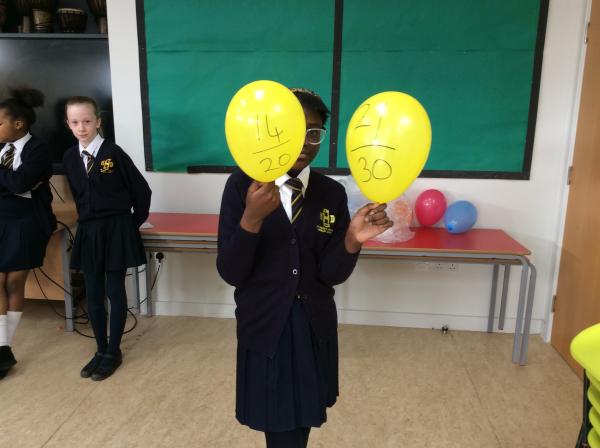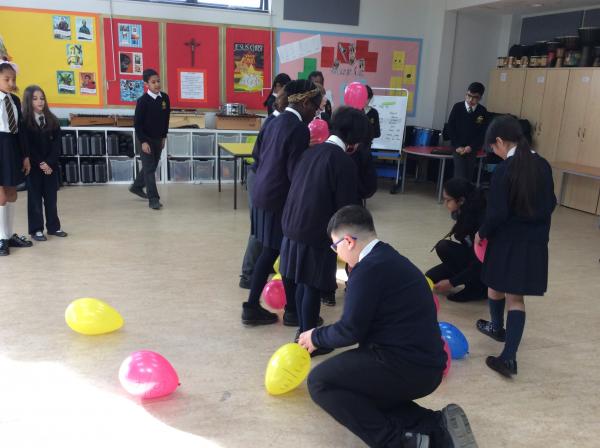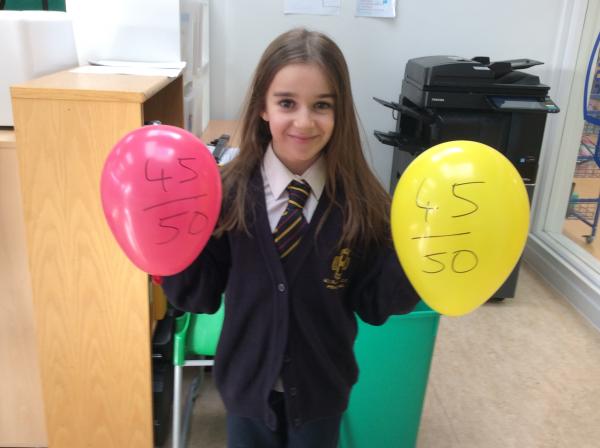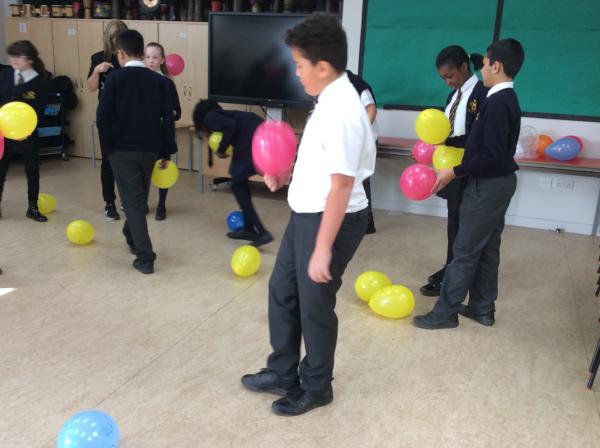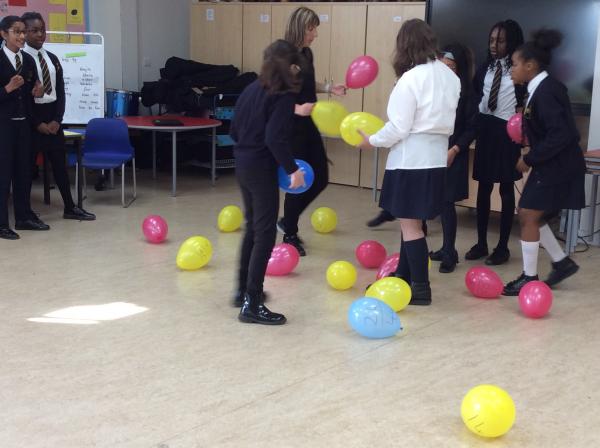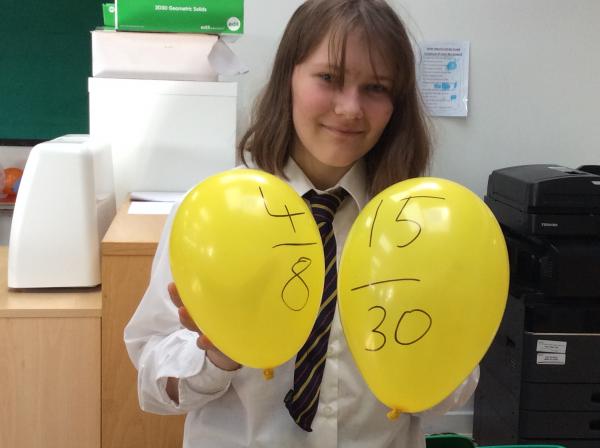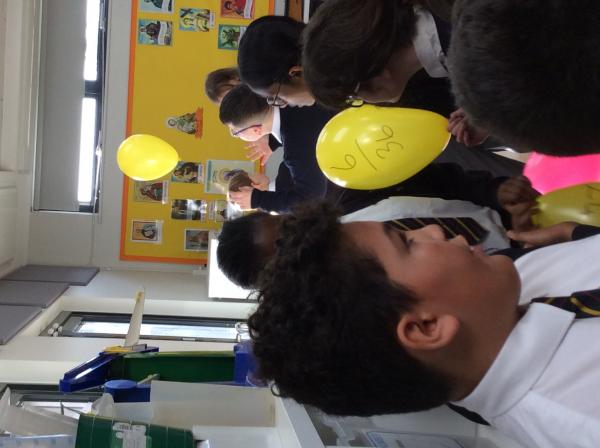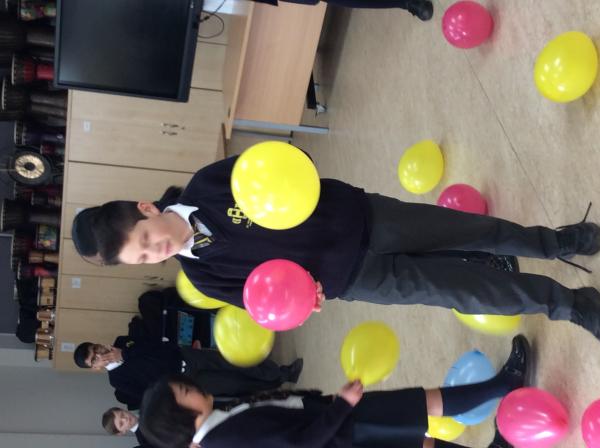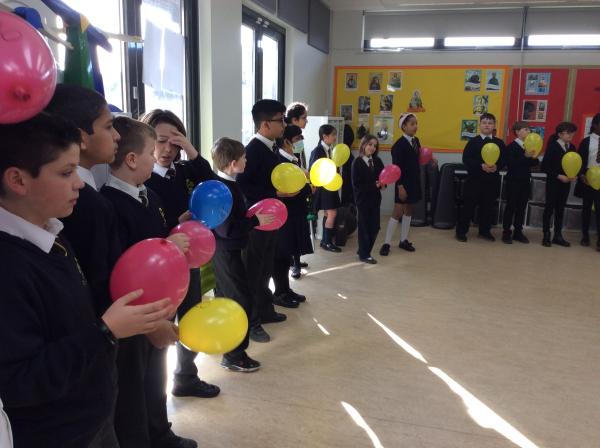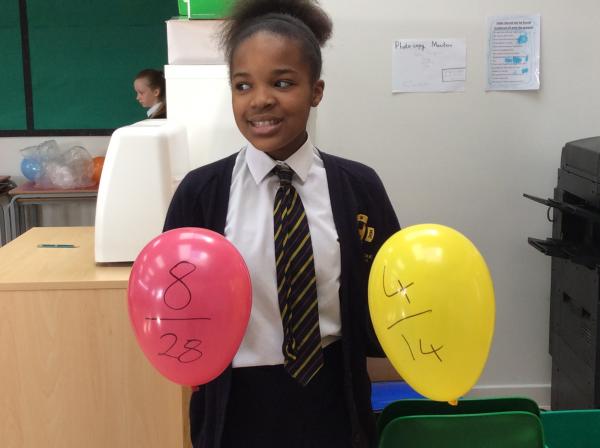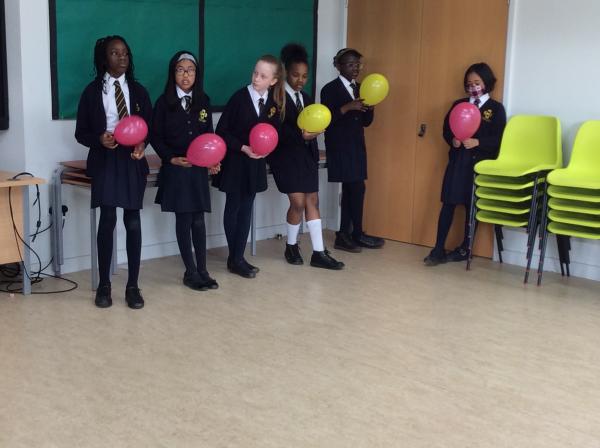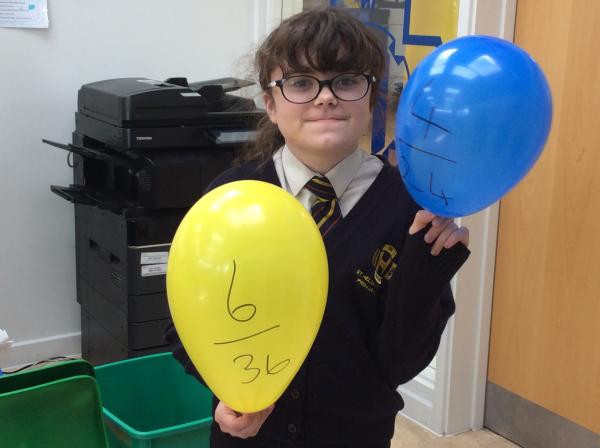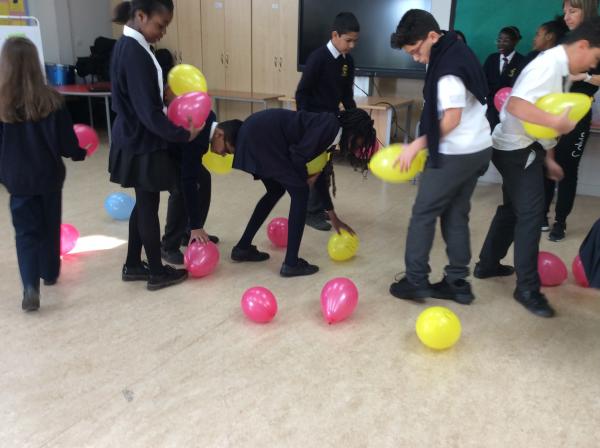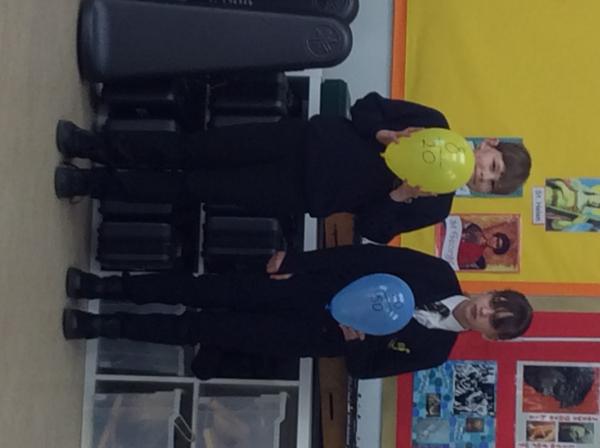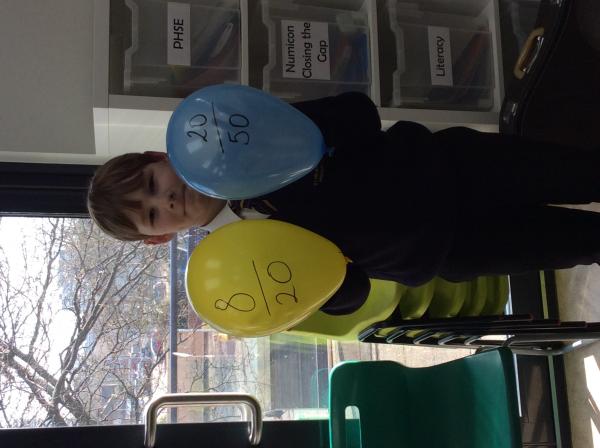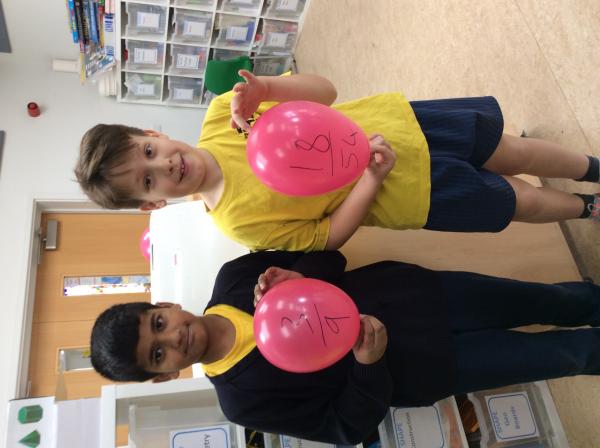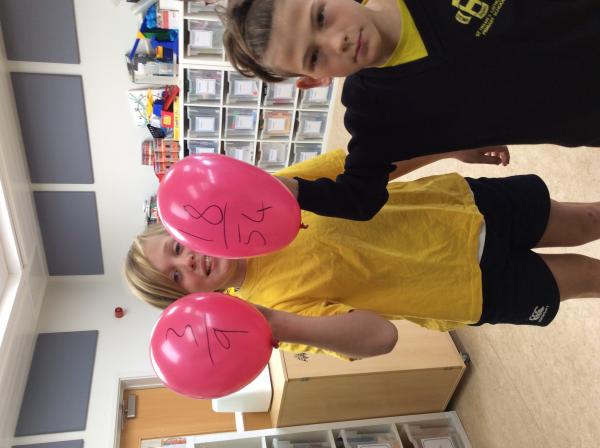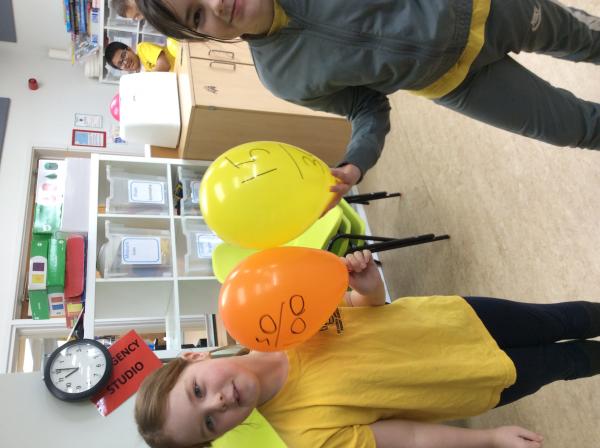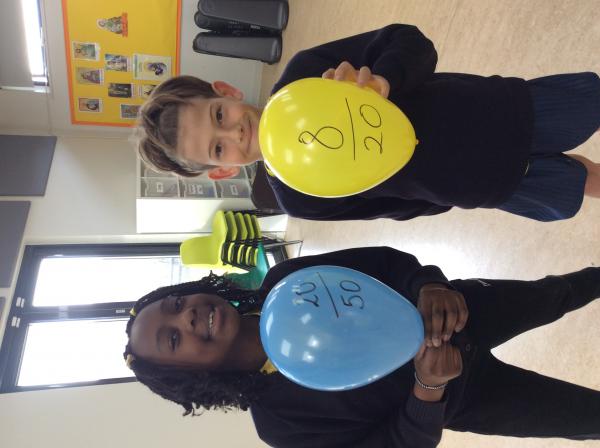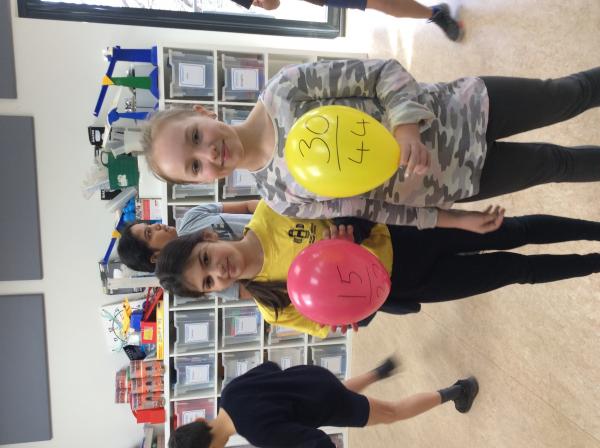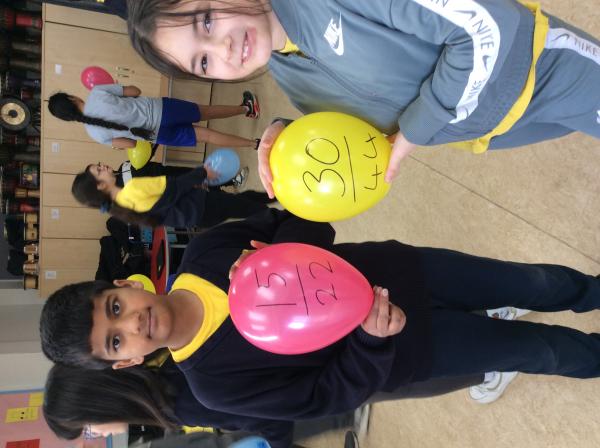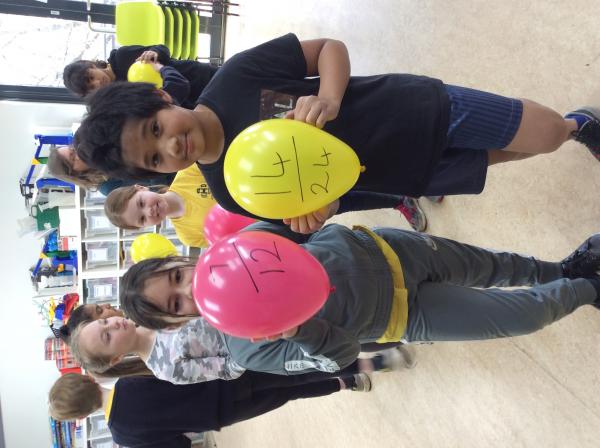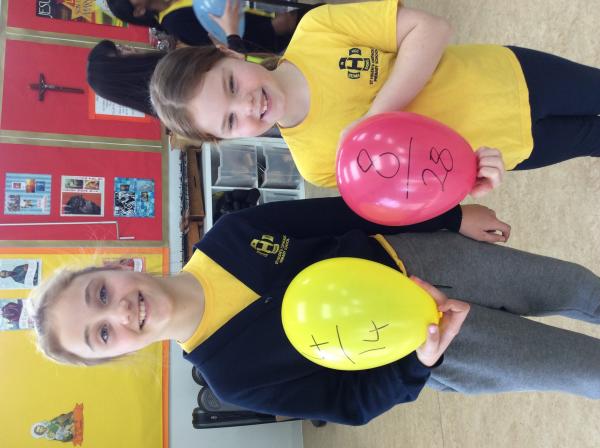 Brilliant at Badminton
Year 6 had an enjoyable first Badminton lesson this morning. The skill level was high and all the children were very safe interacting well in a tiny space! Let's see how our skills improve over the next few weeks.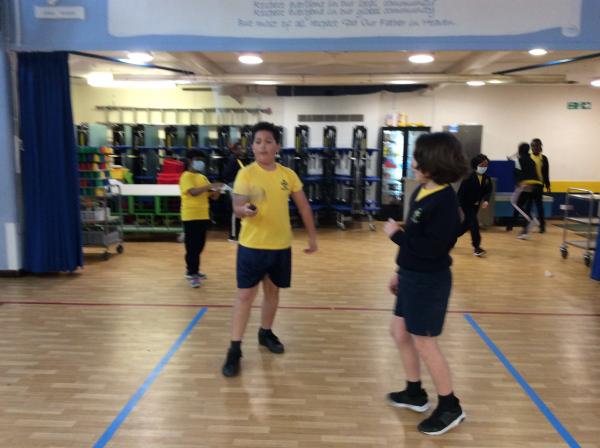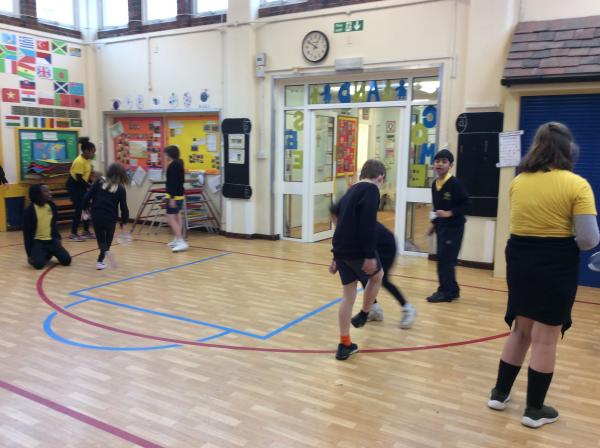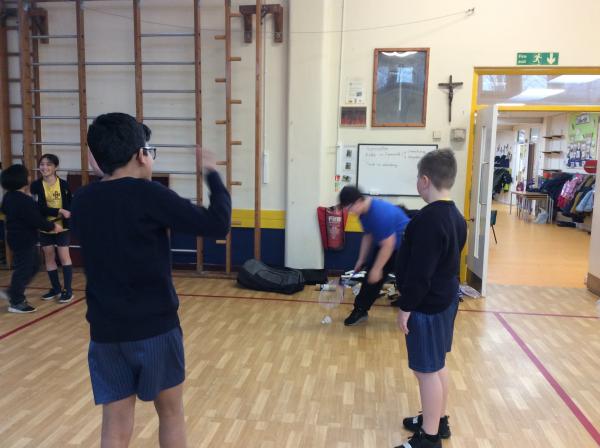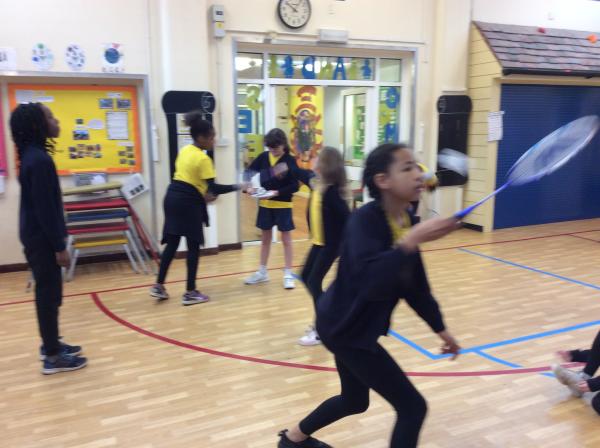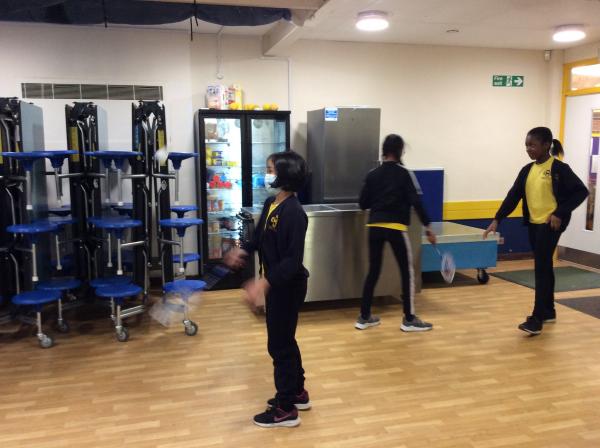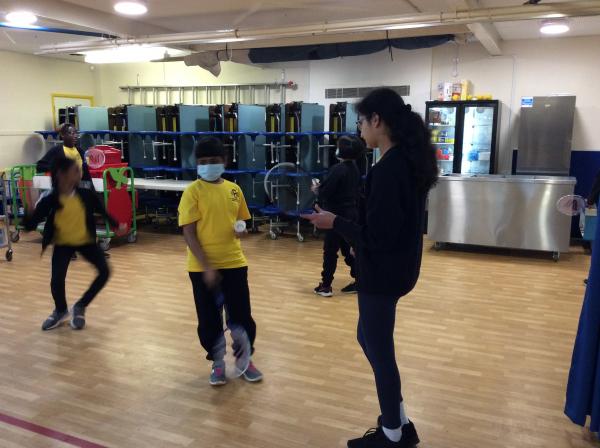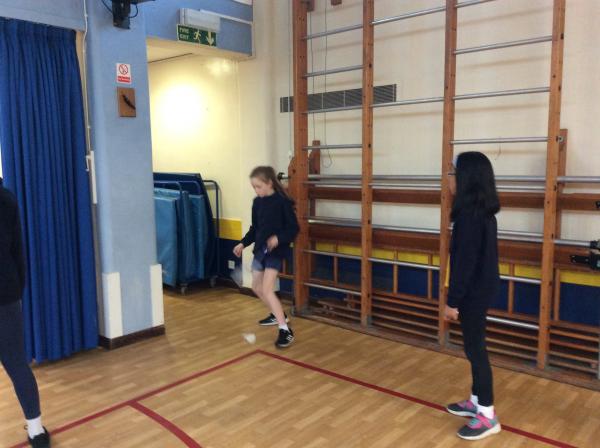 Finding Veg!
Year 6 planted seeds last October and were very proud when weeding yesterday to dig up mini-carrots and spring onions. All tasted them yesterday and said they were delicious!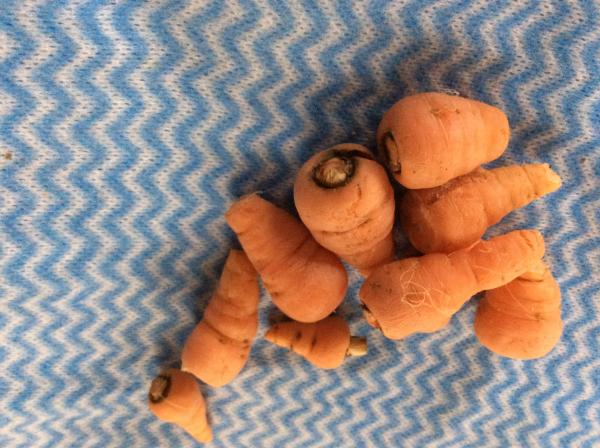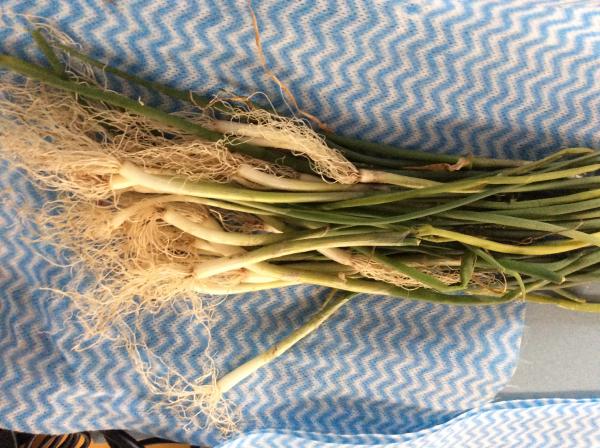 Super Stir-Fry
Year 6 enjoyed making their stir-fry today. They peeled, chopped, sliced, diced and grated different vegetables and enjoyed cooking their stir-fry. After, they enjoyed the delicious food together.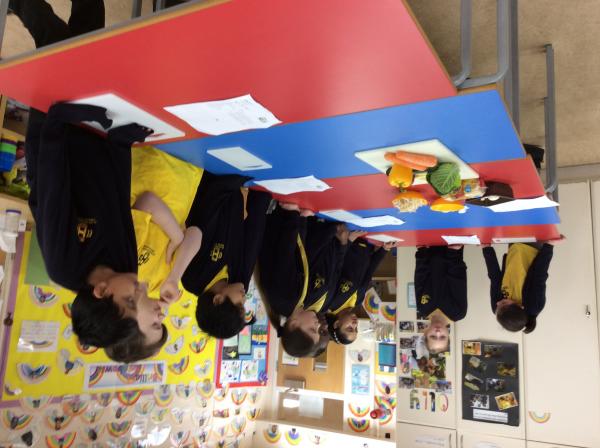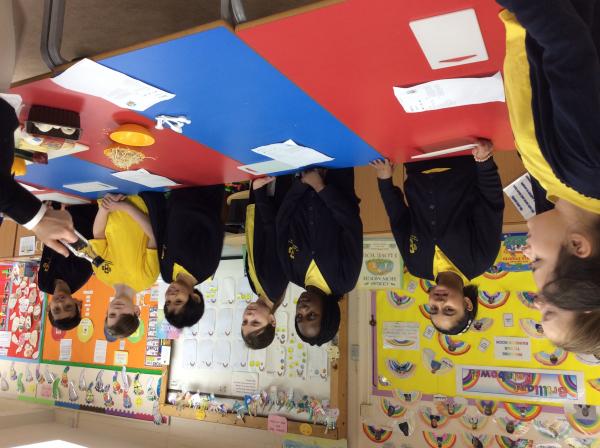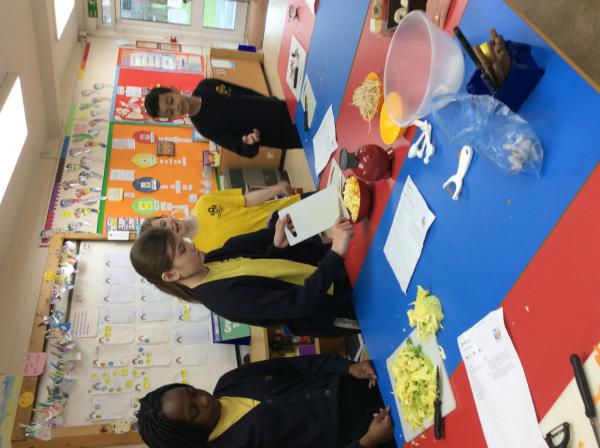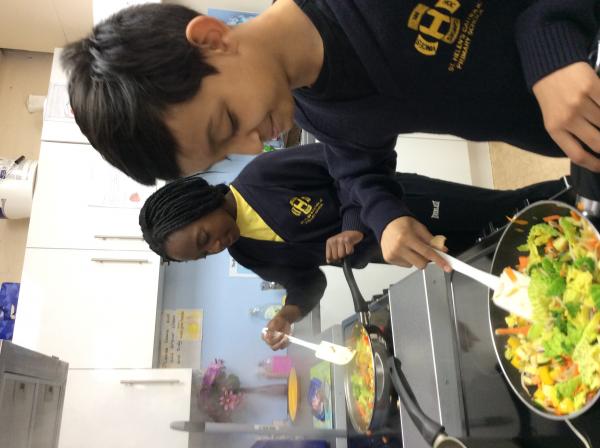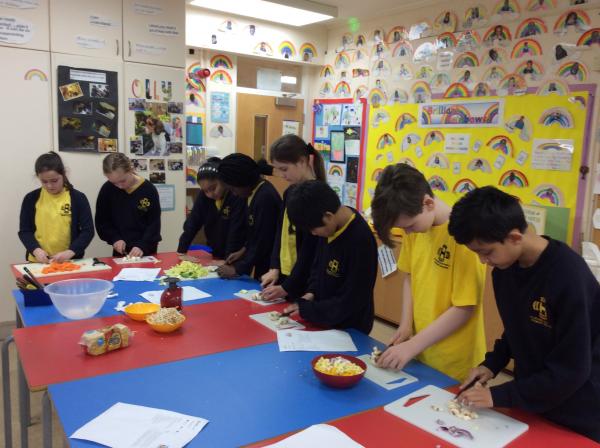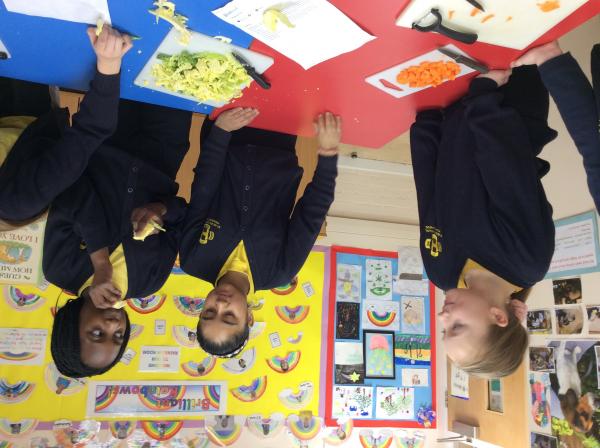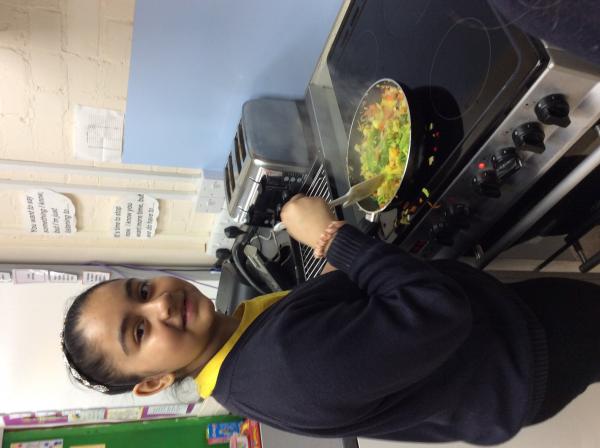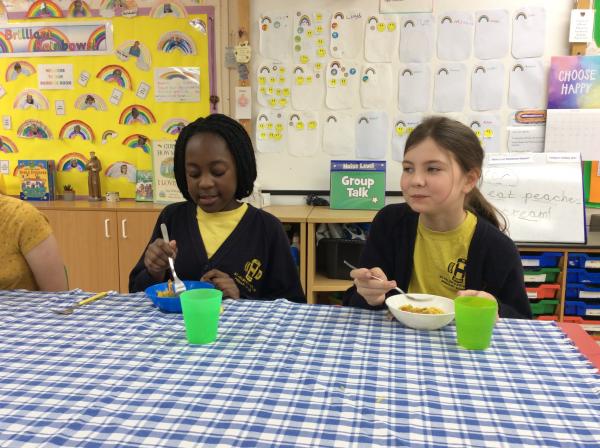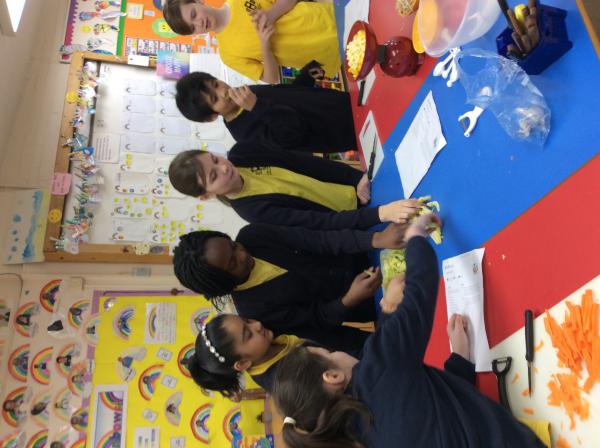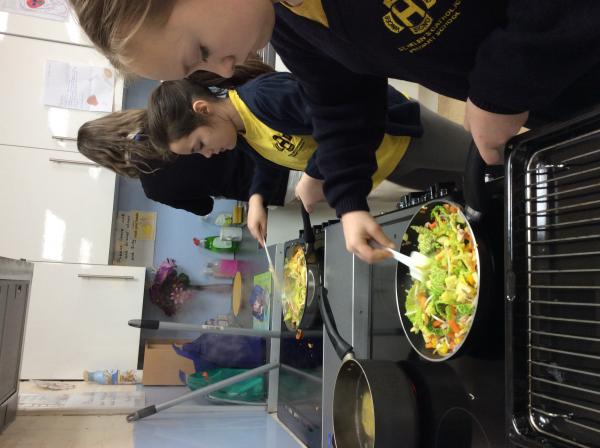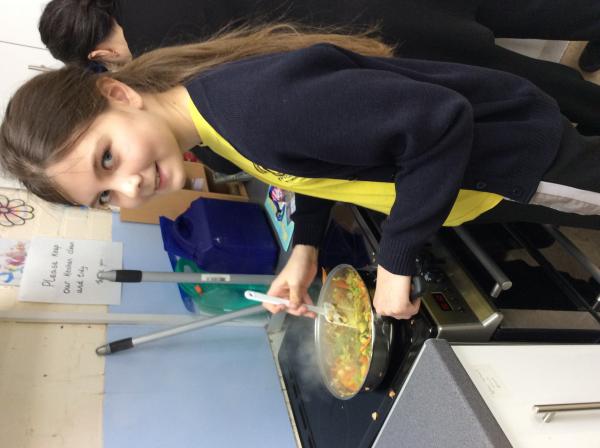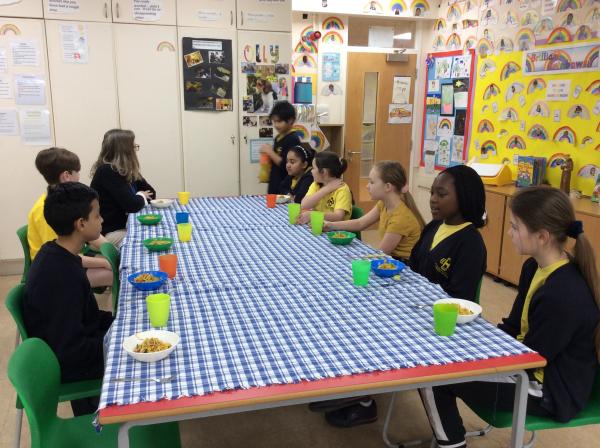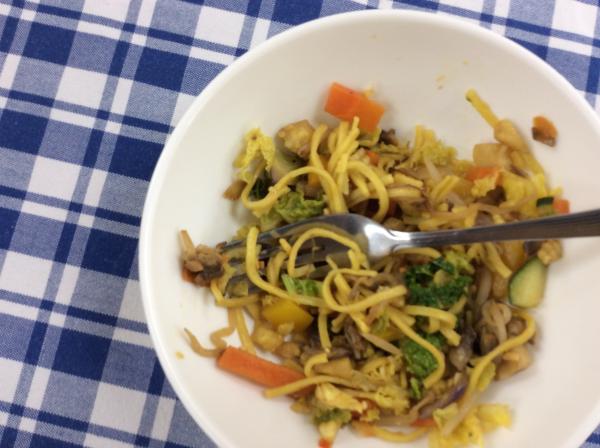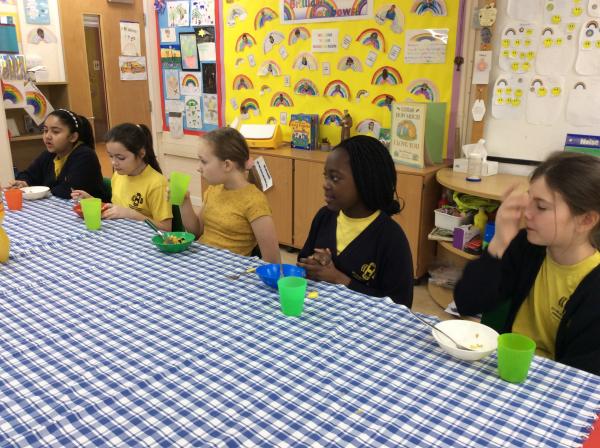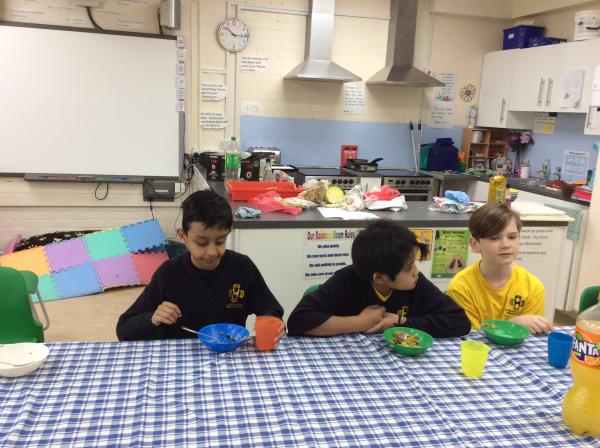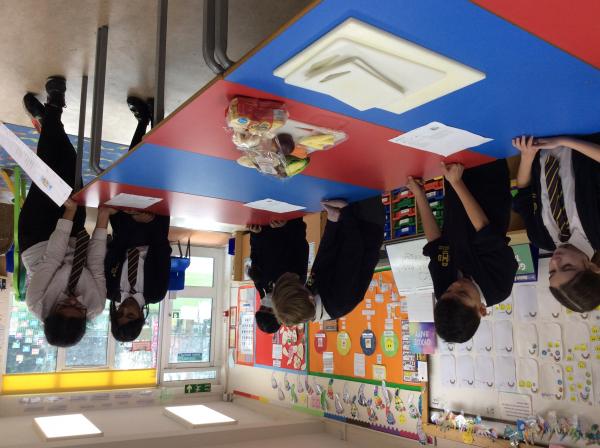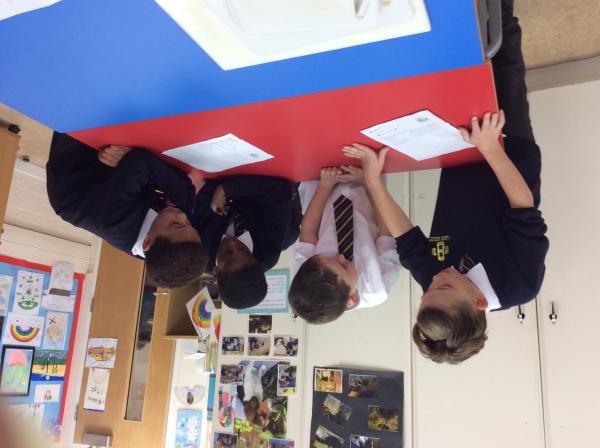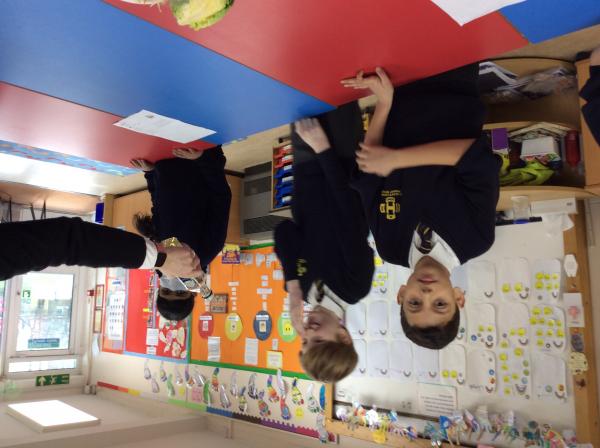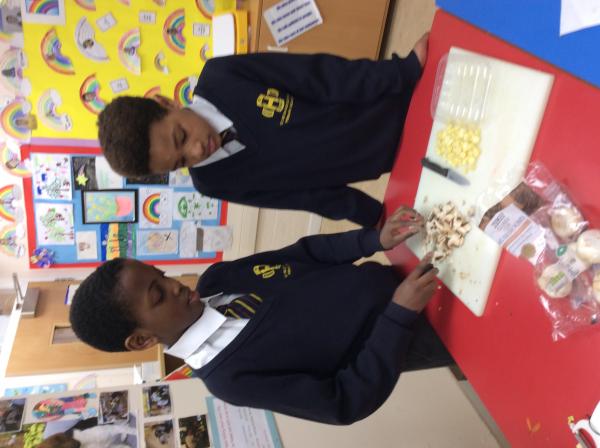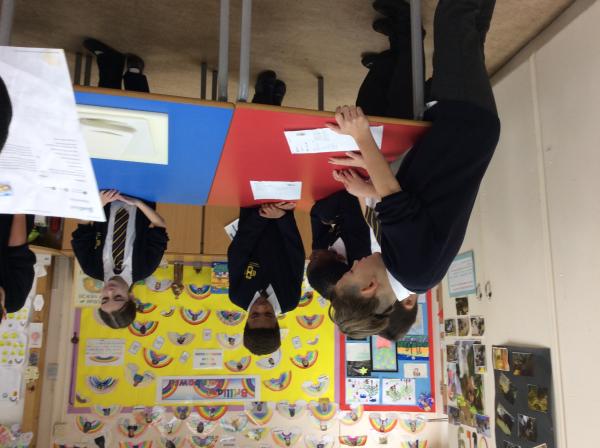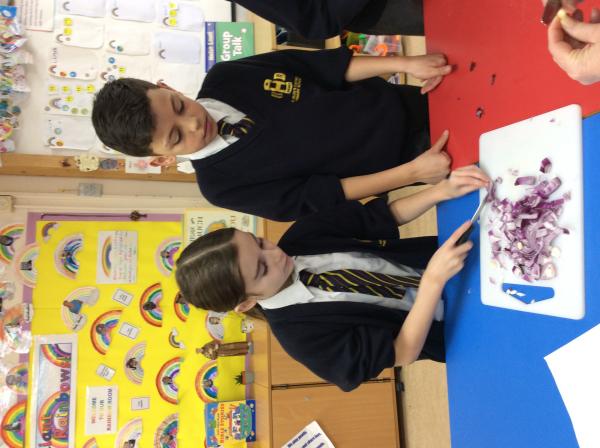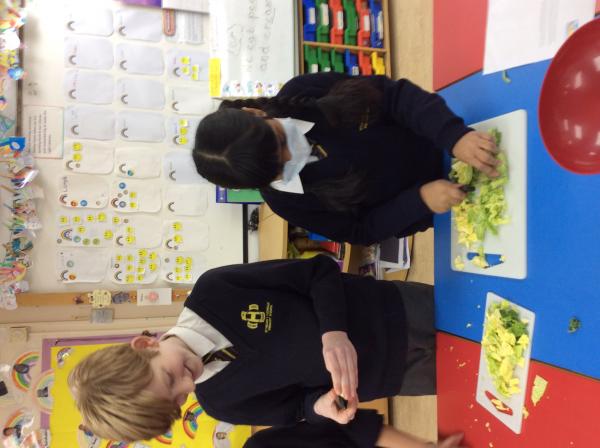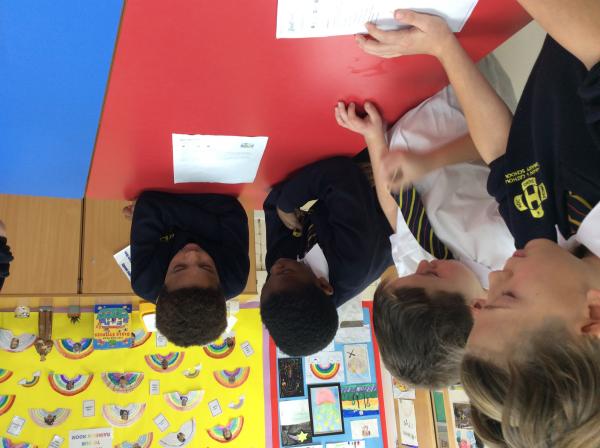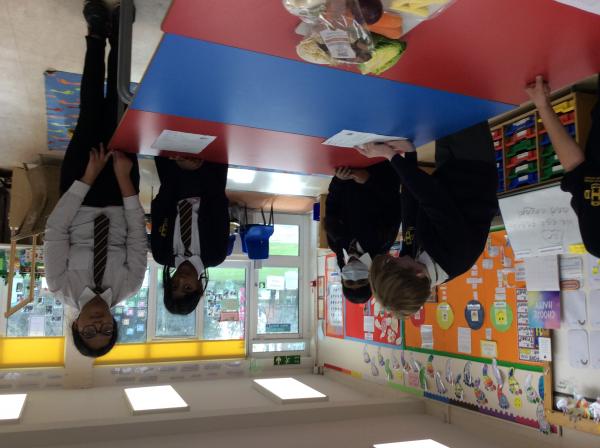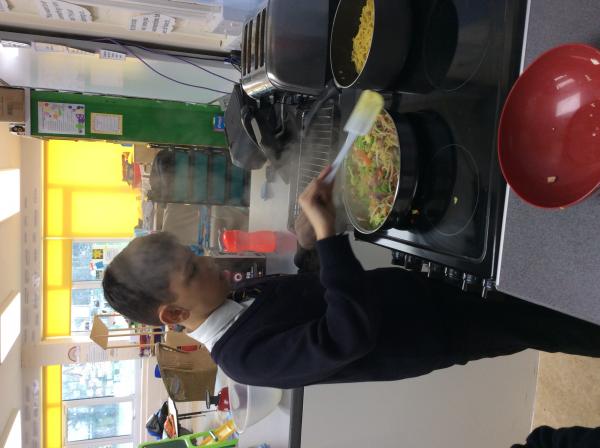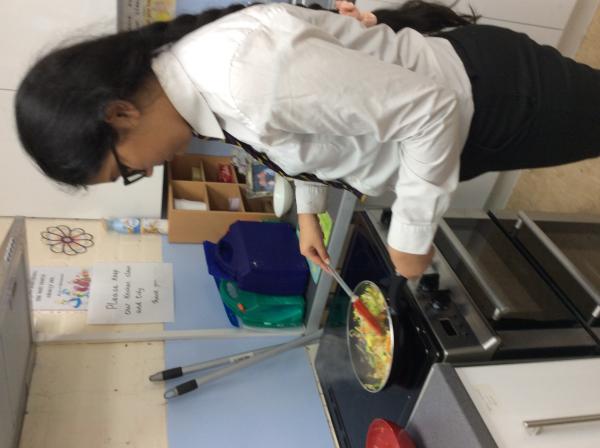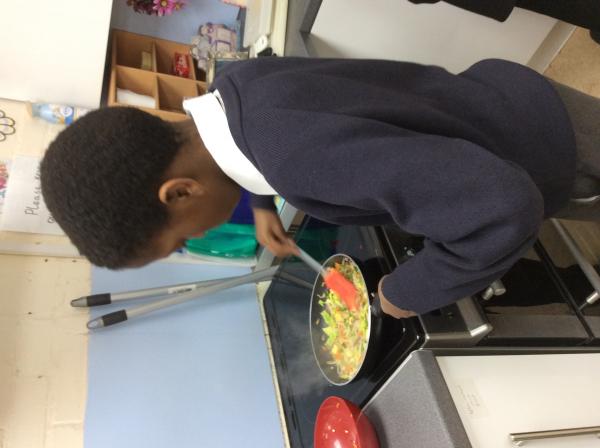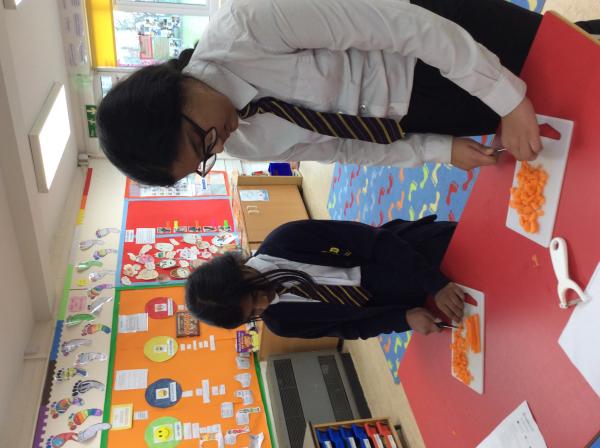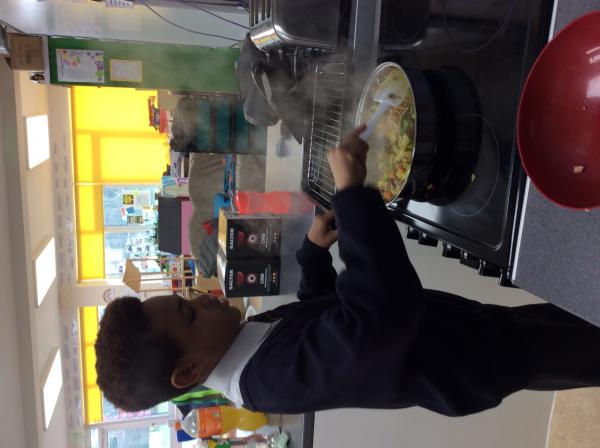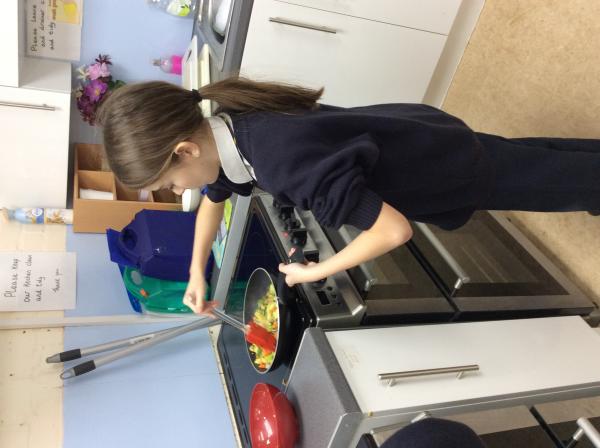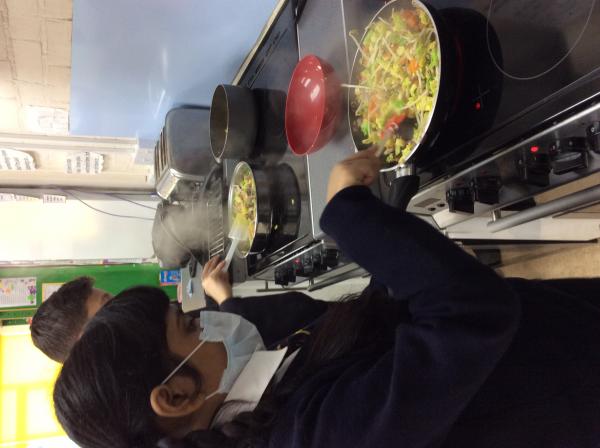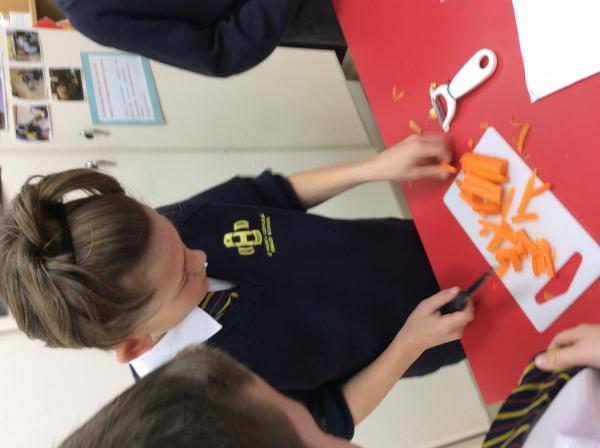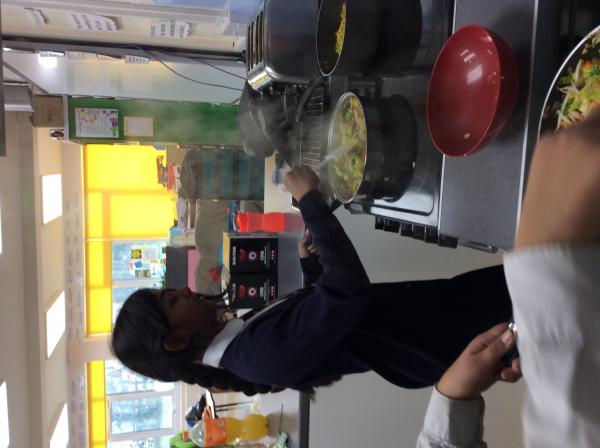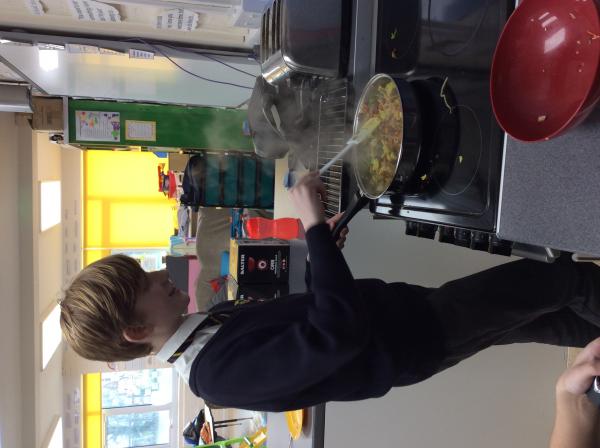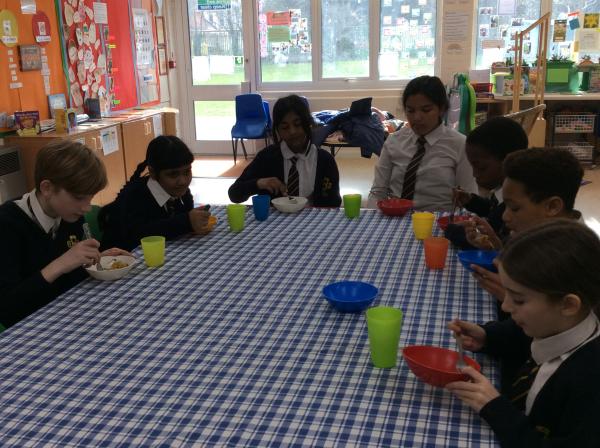 Amazing Apparatus Skills
Year 6 enjoyed their last day on the apparatus, showing off their expert moves and skills. Next half term, we move onto tennis, volleyball and badminton.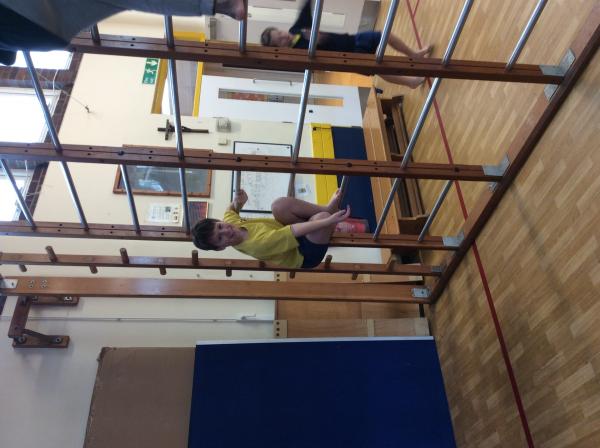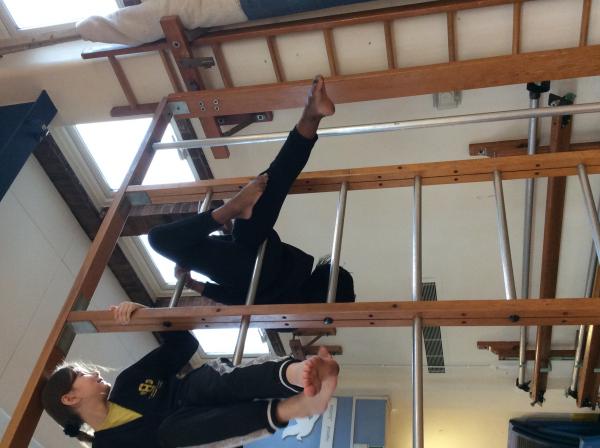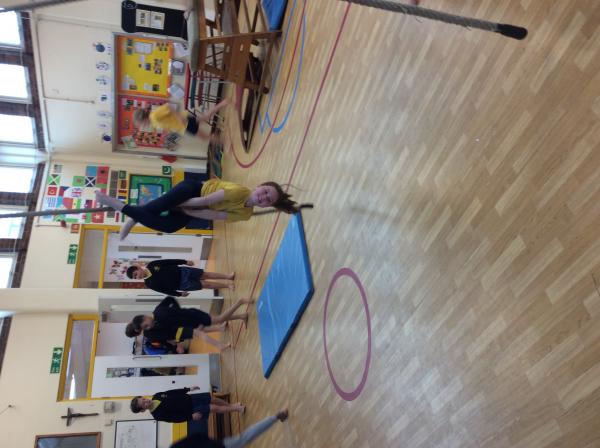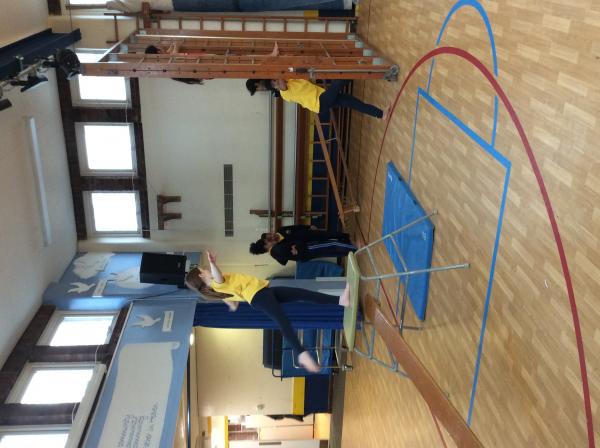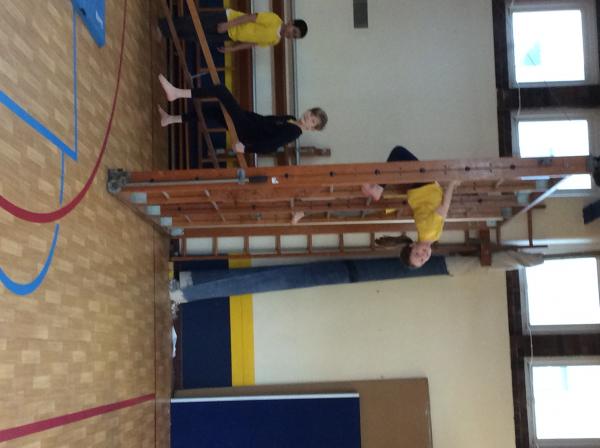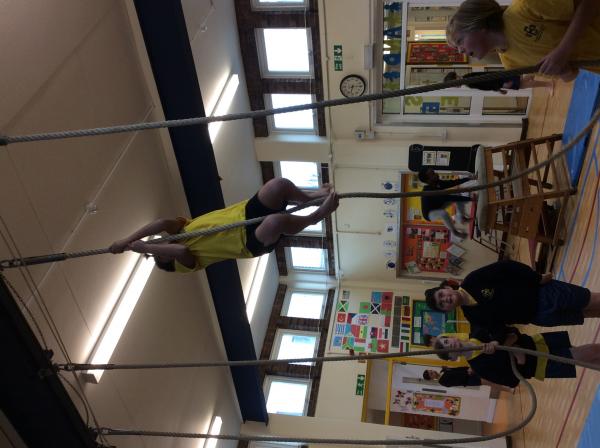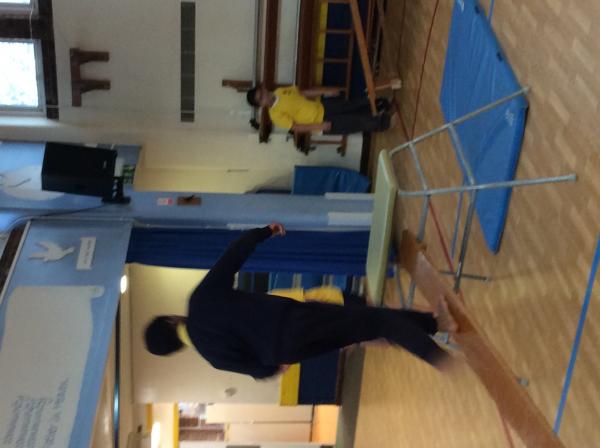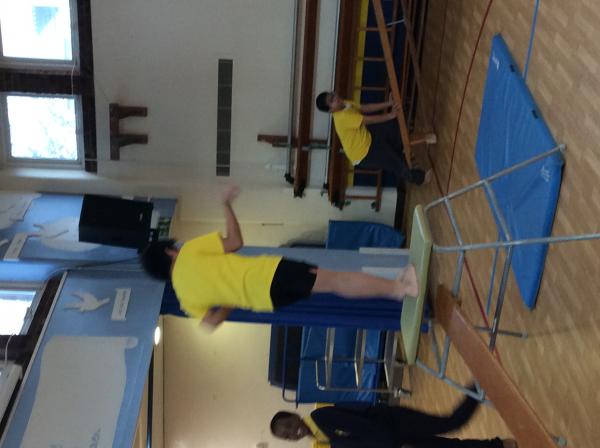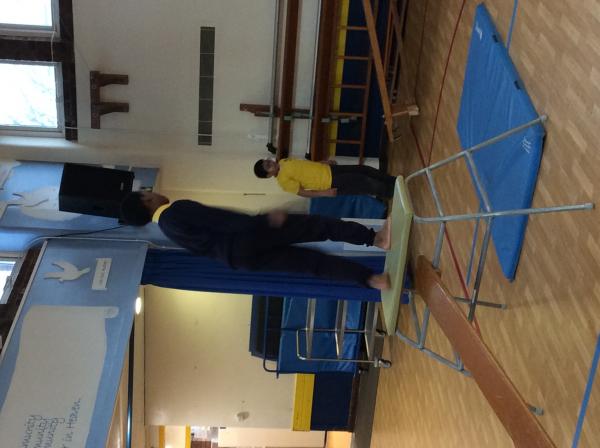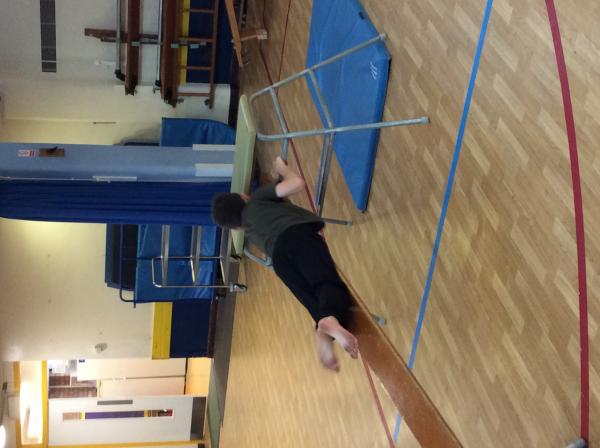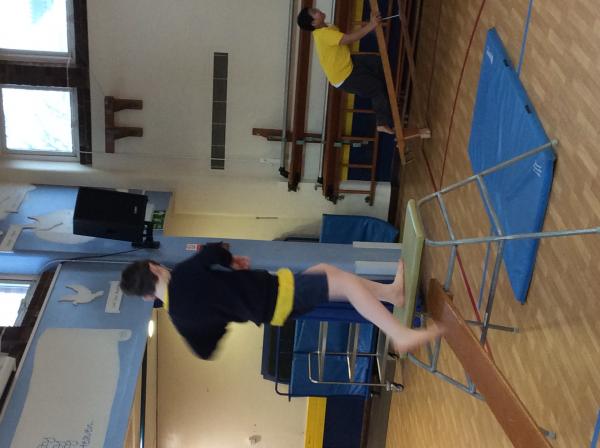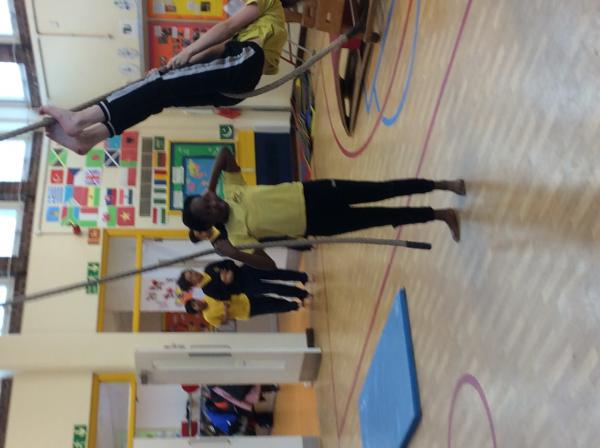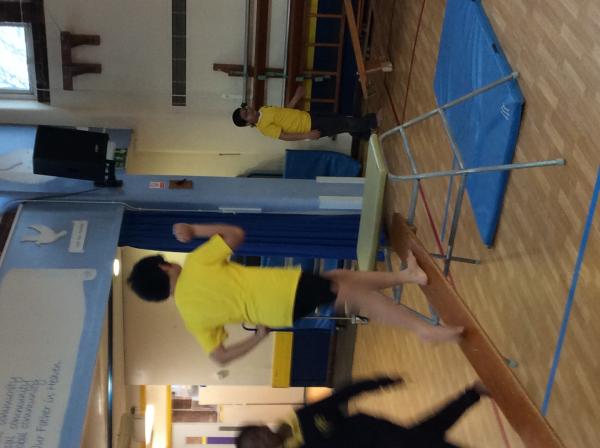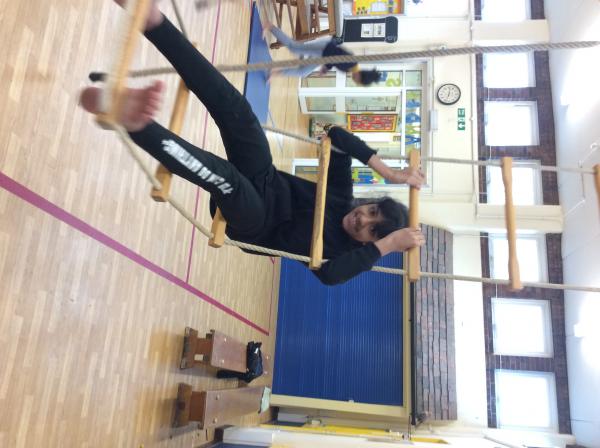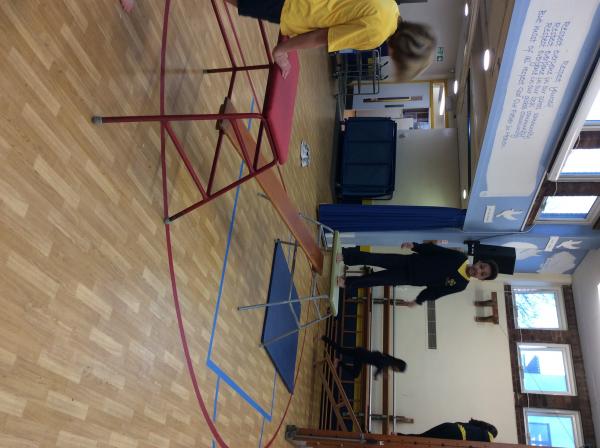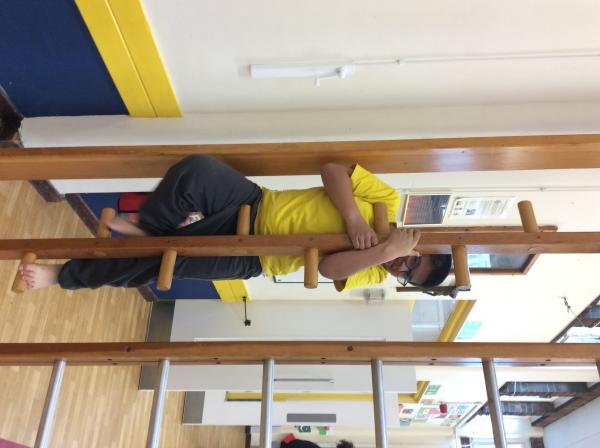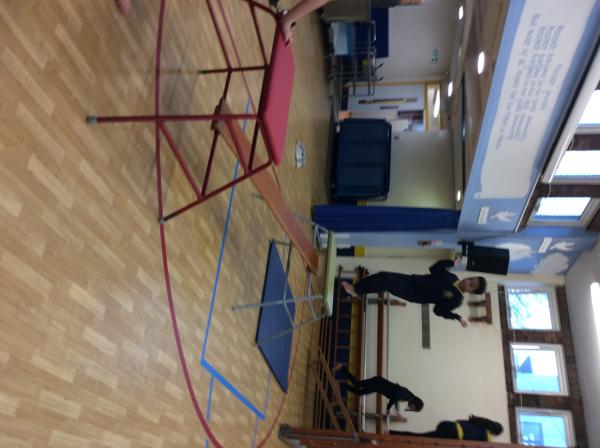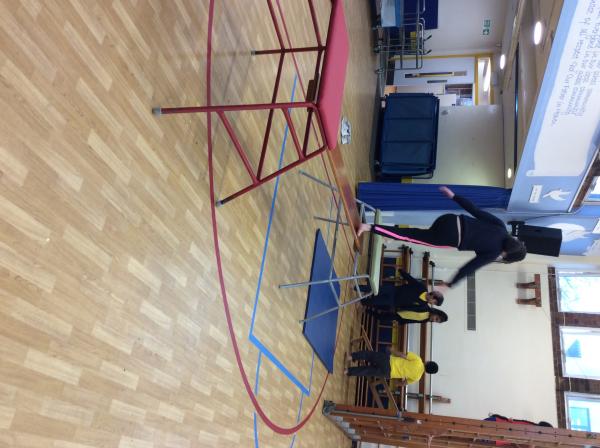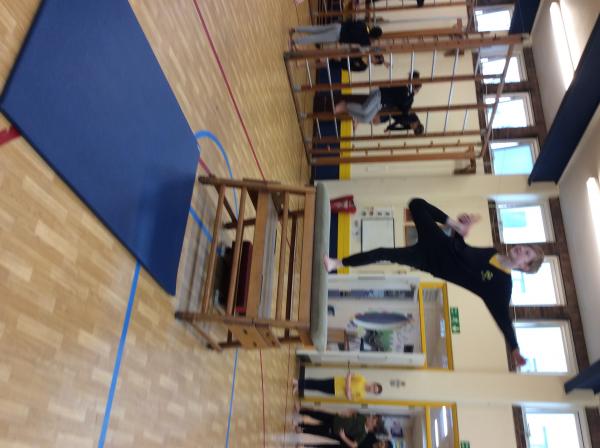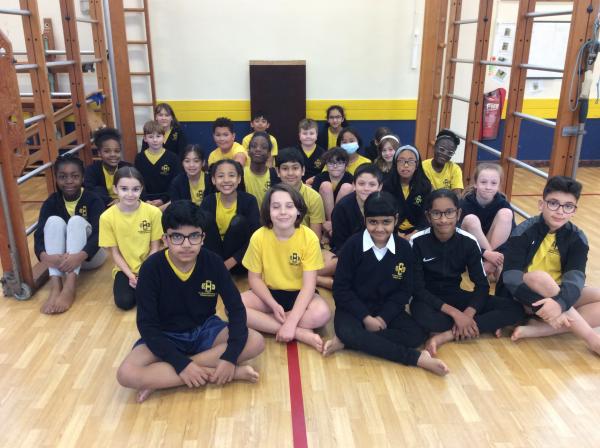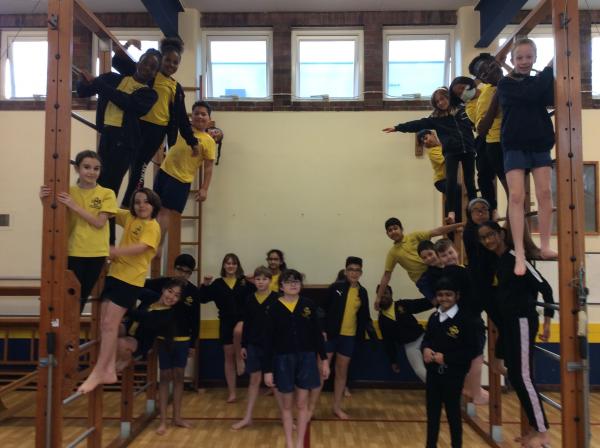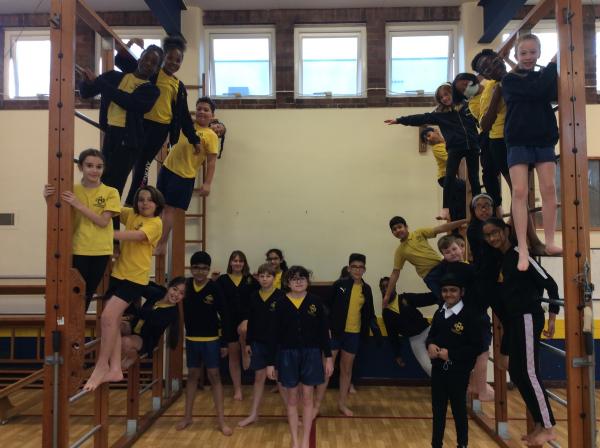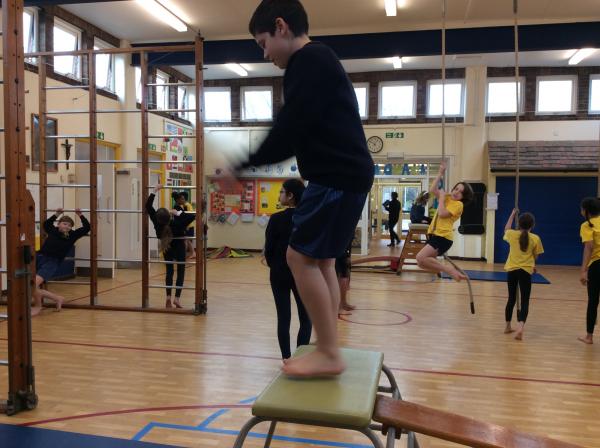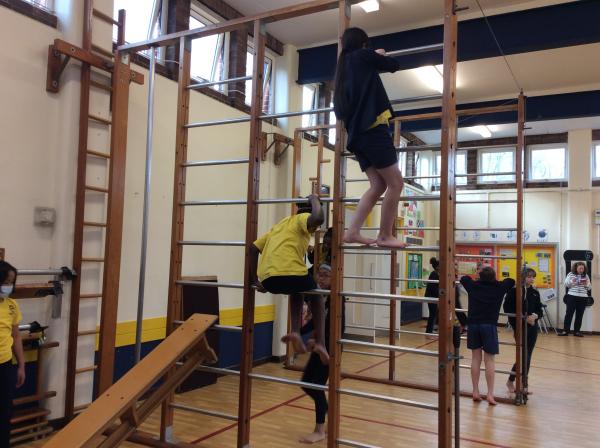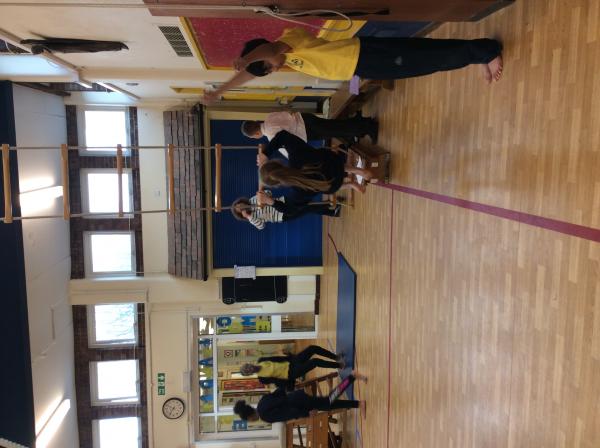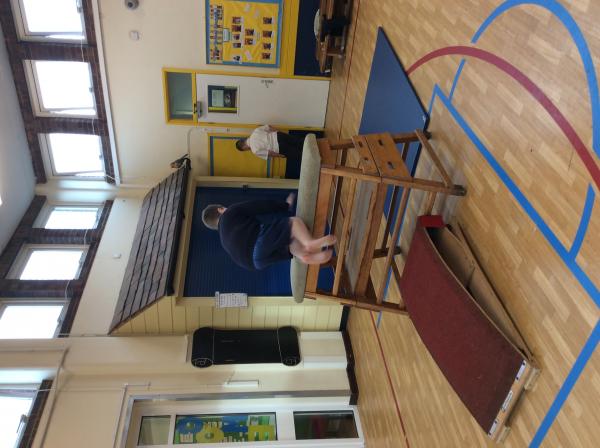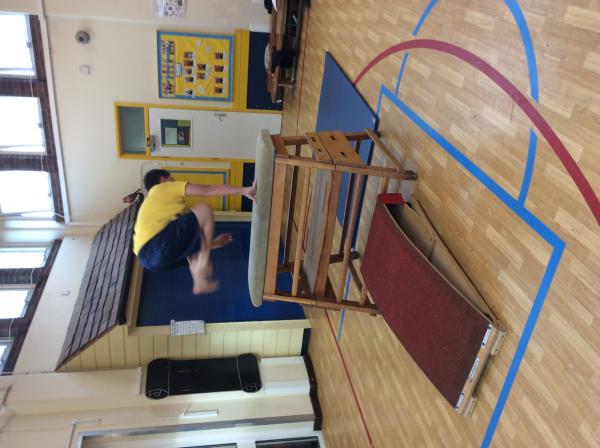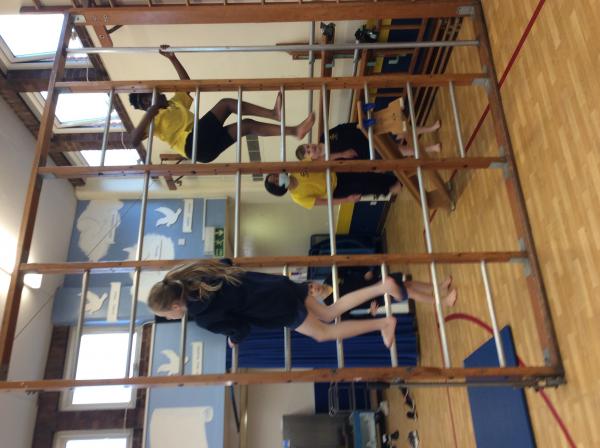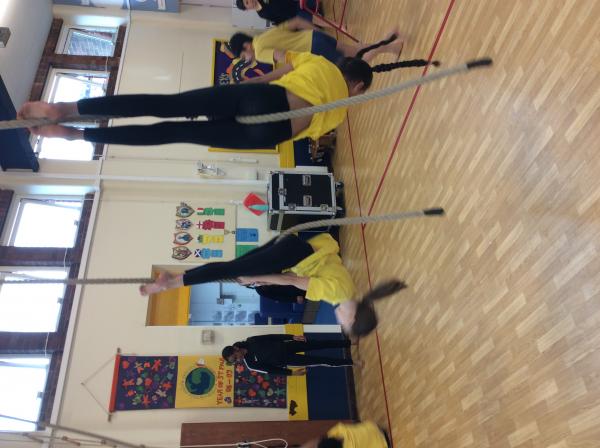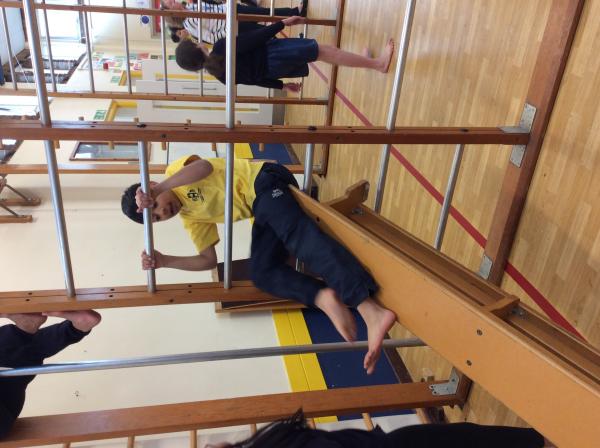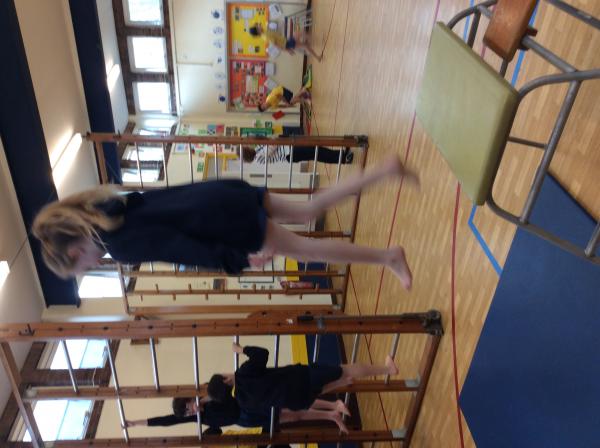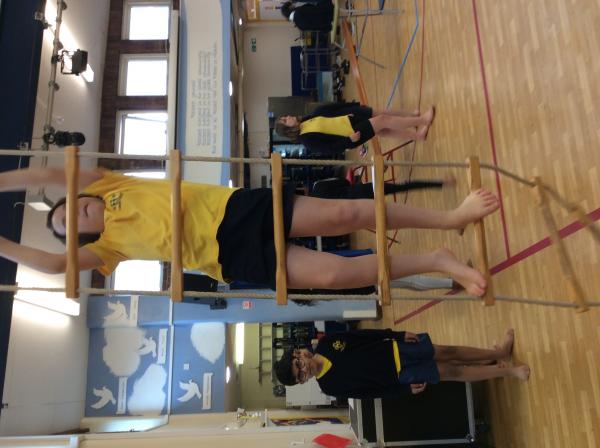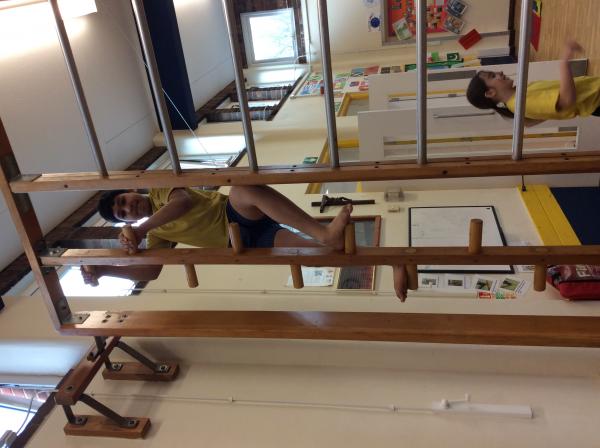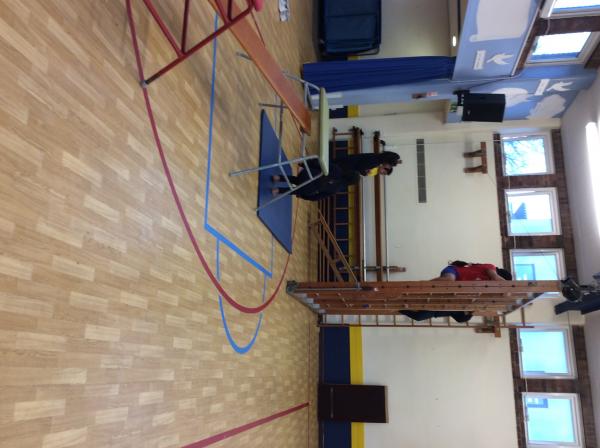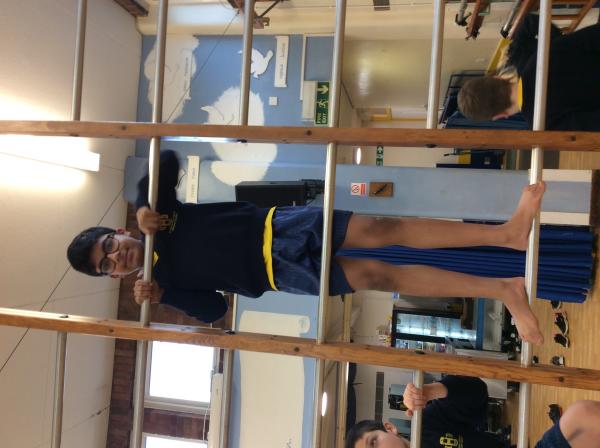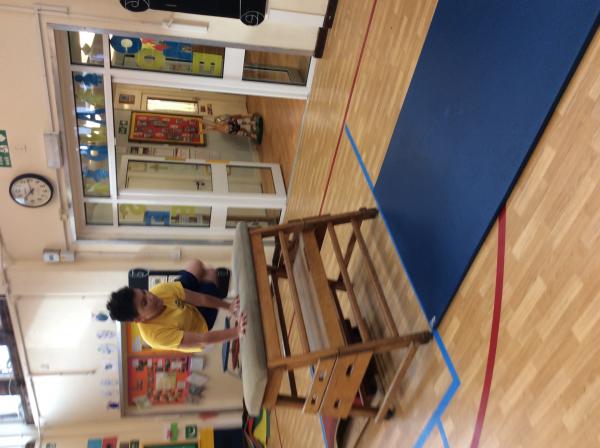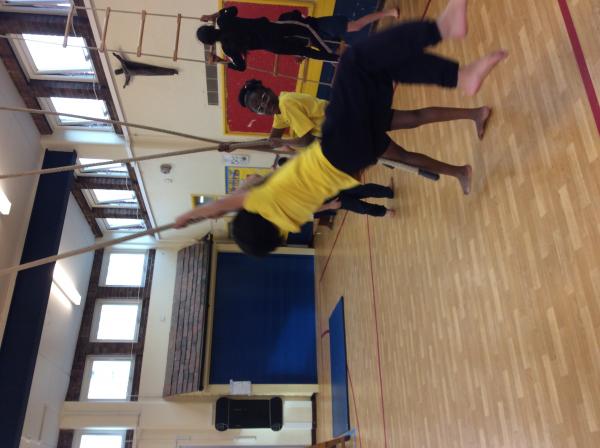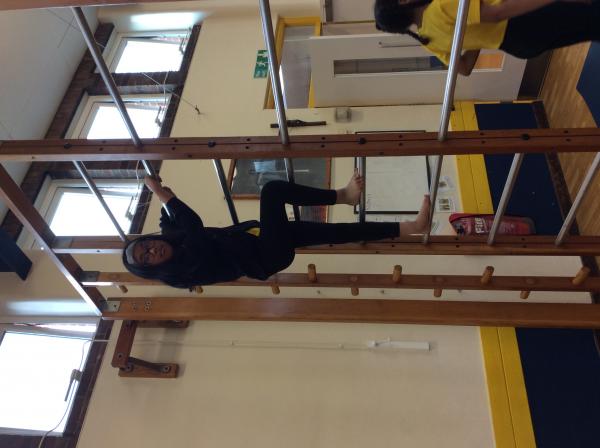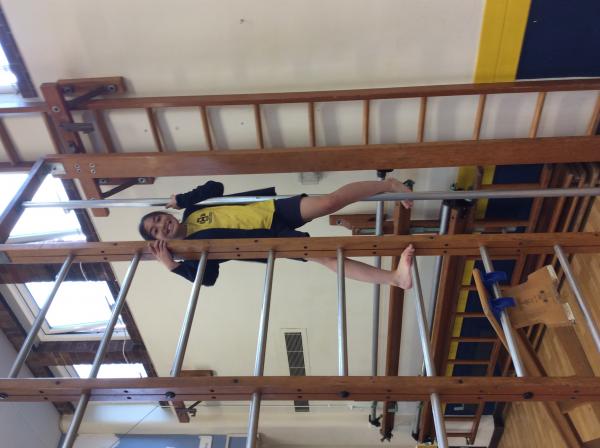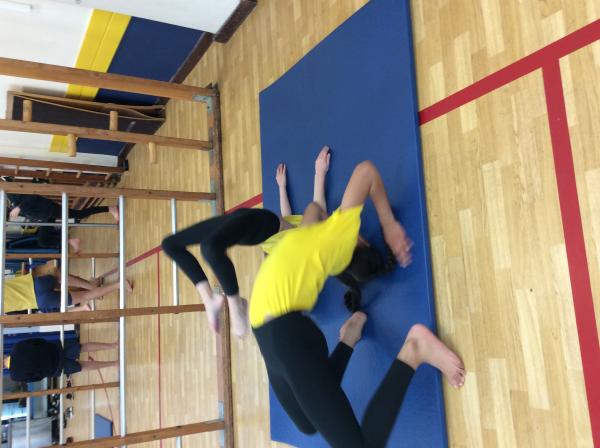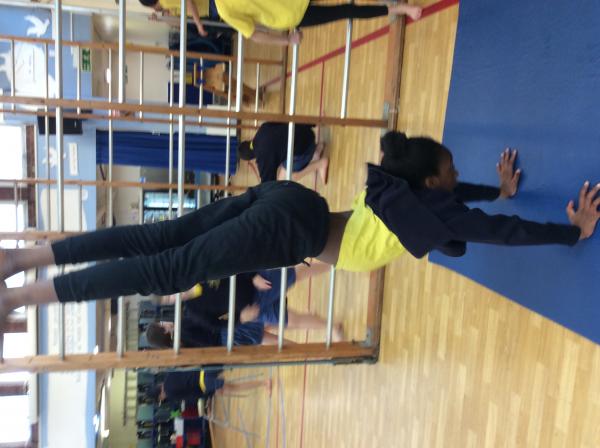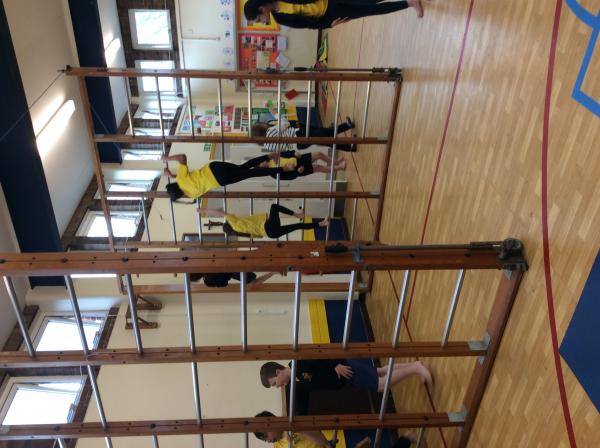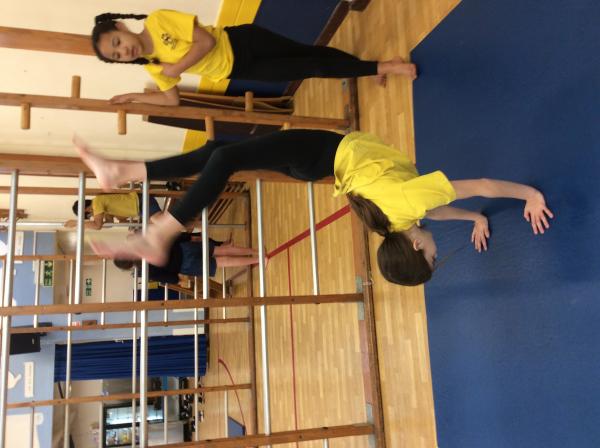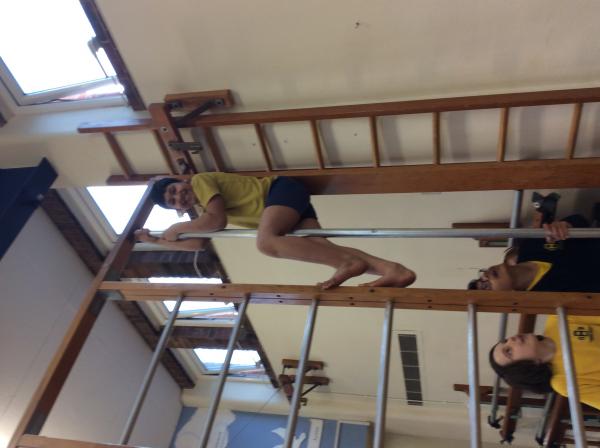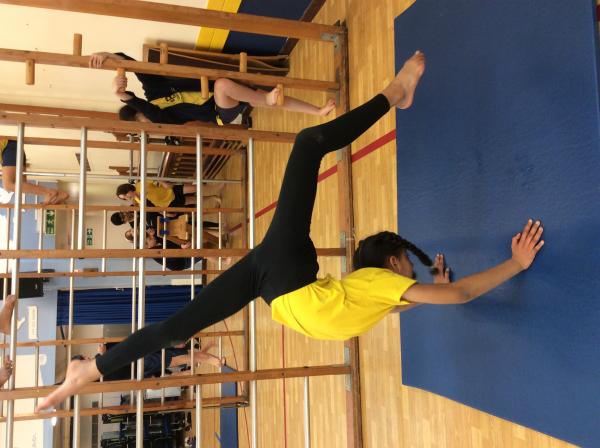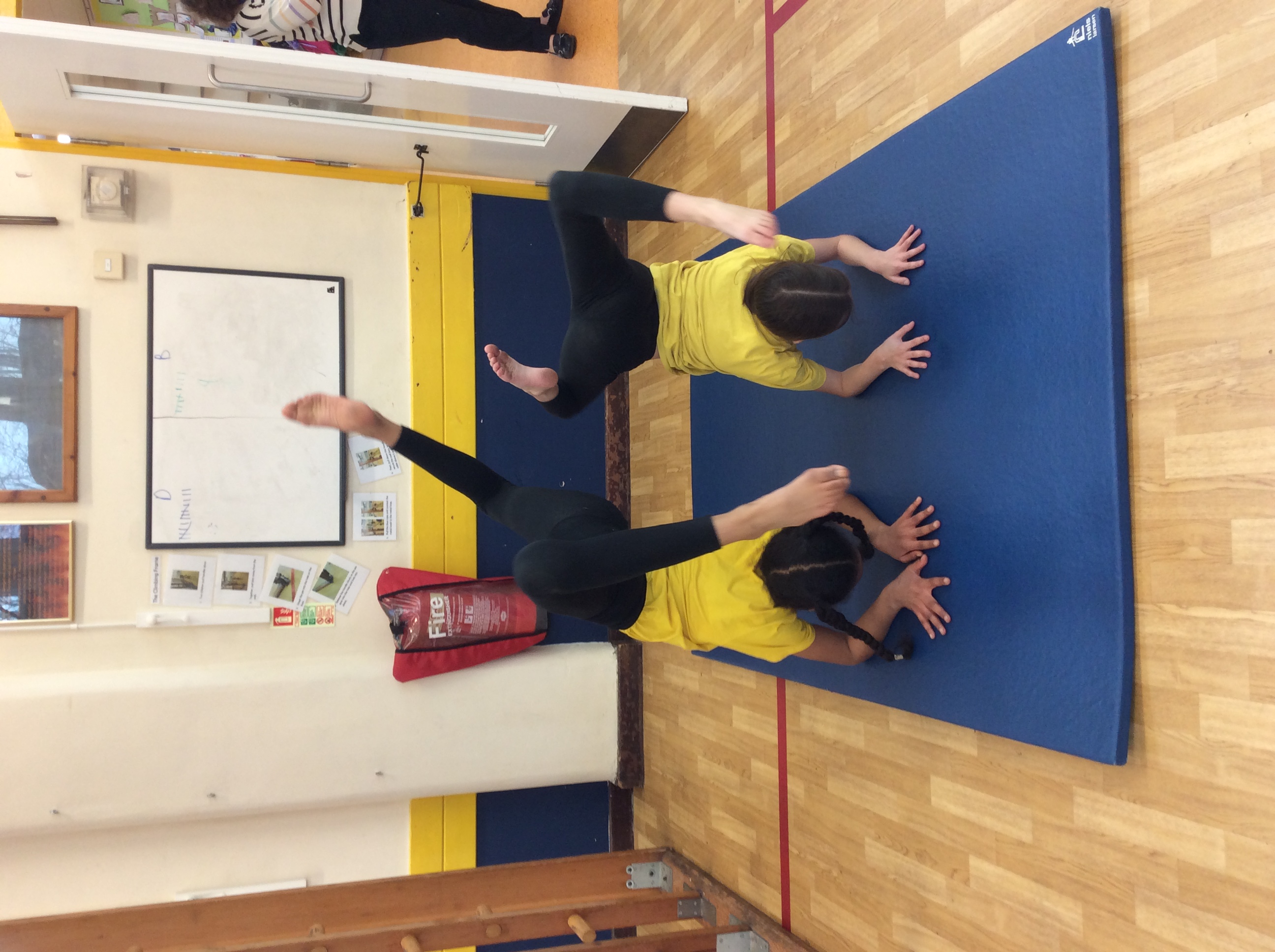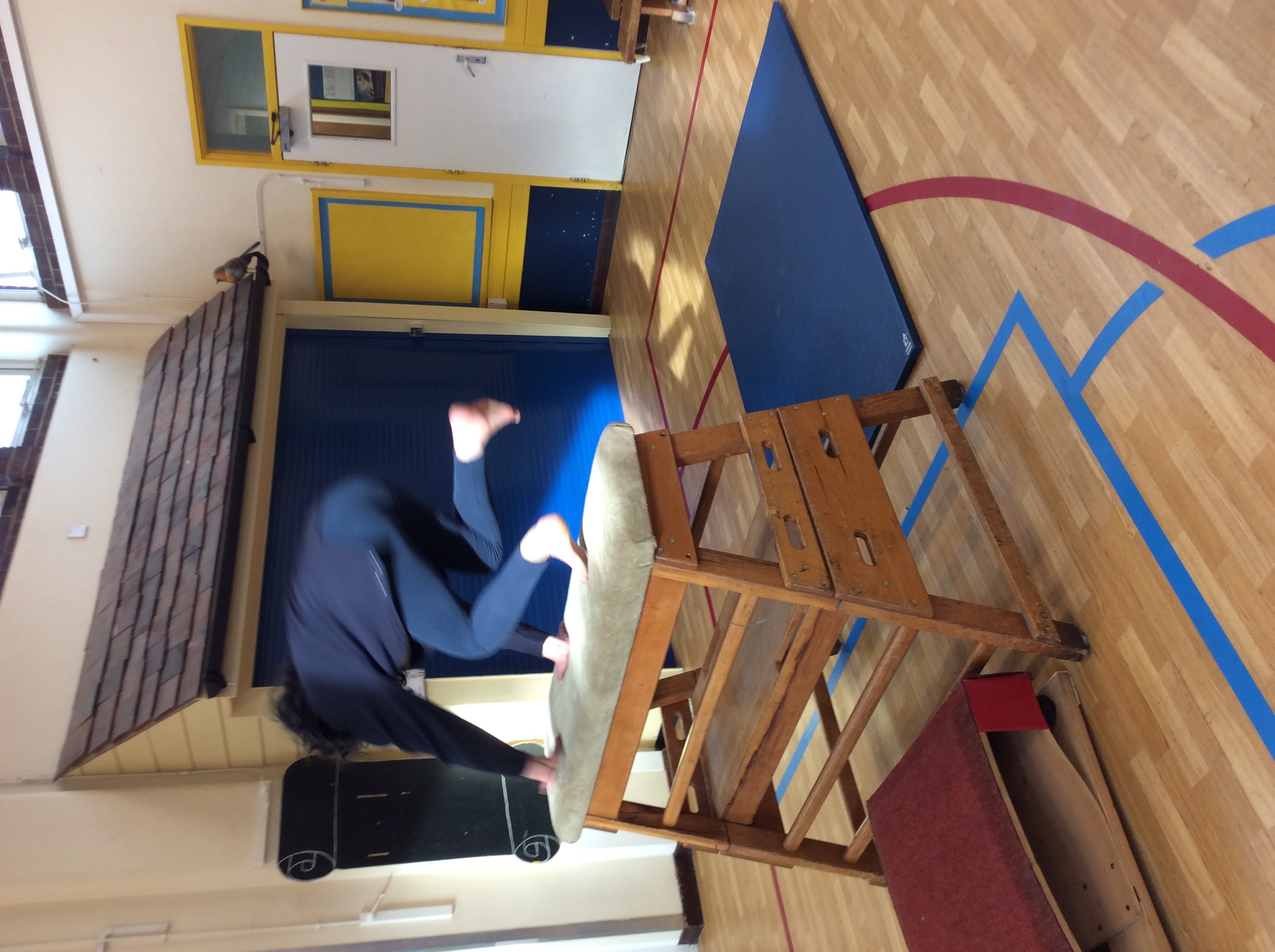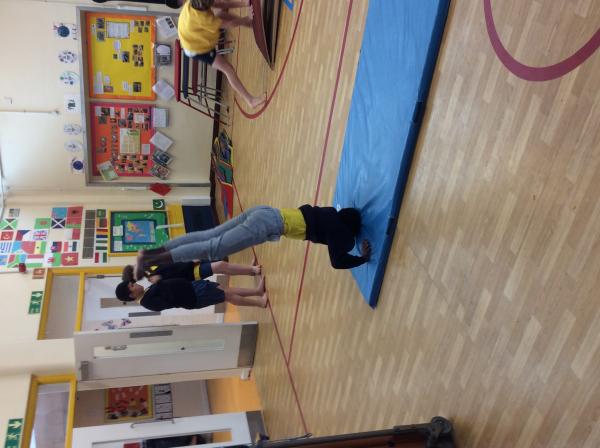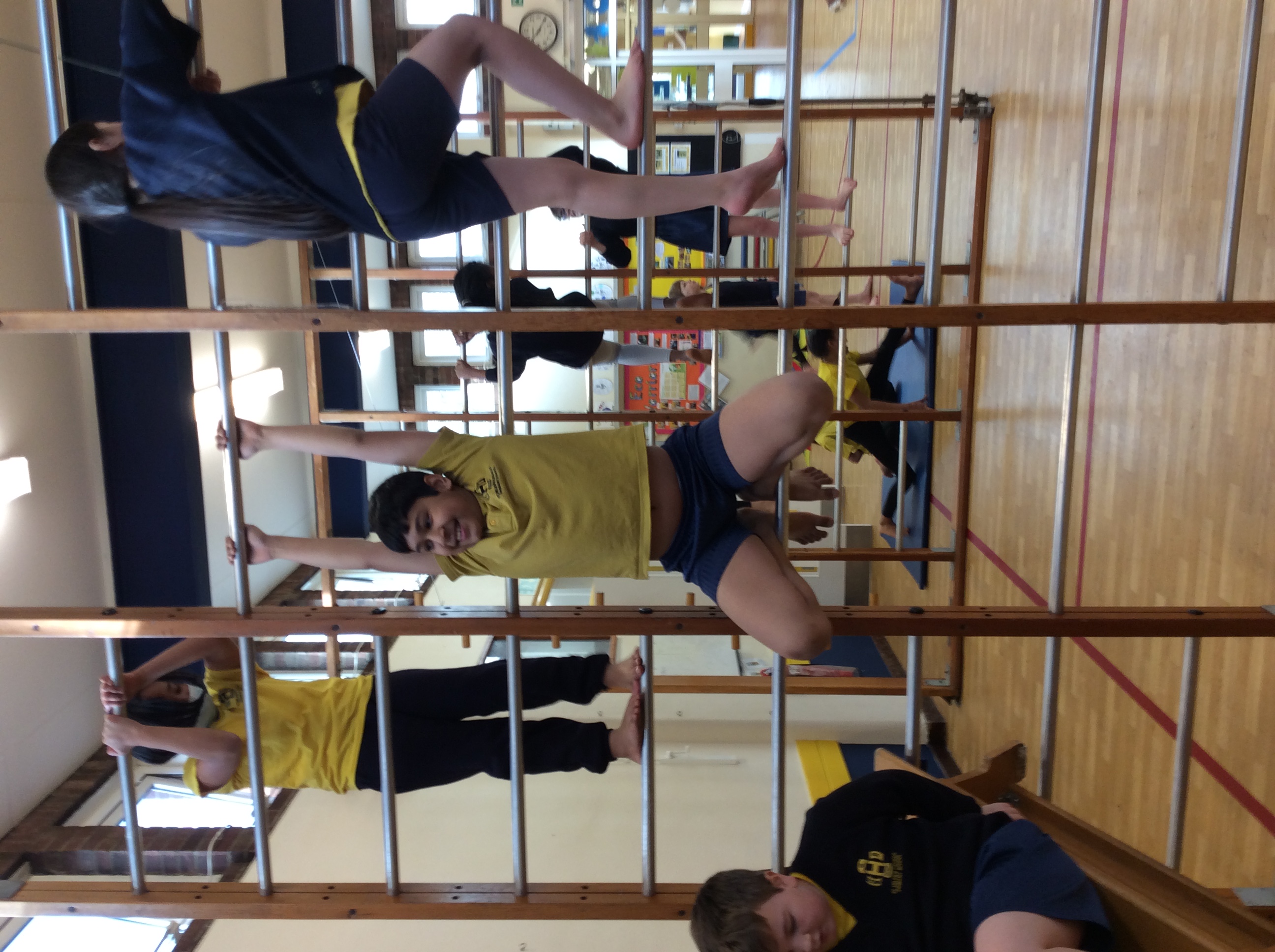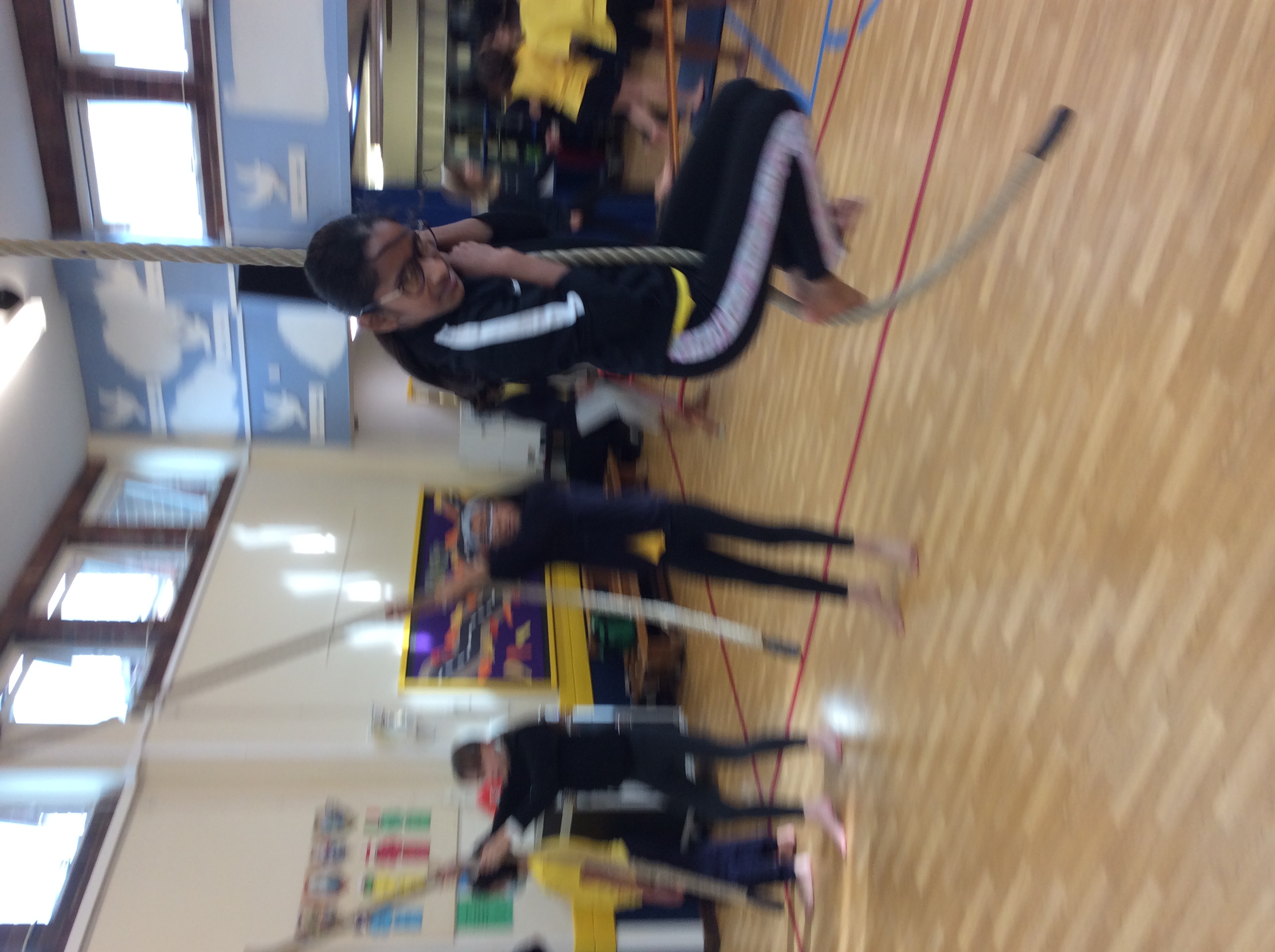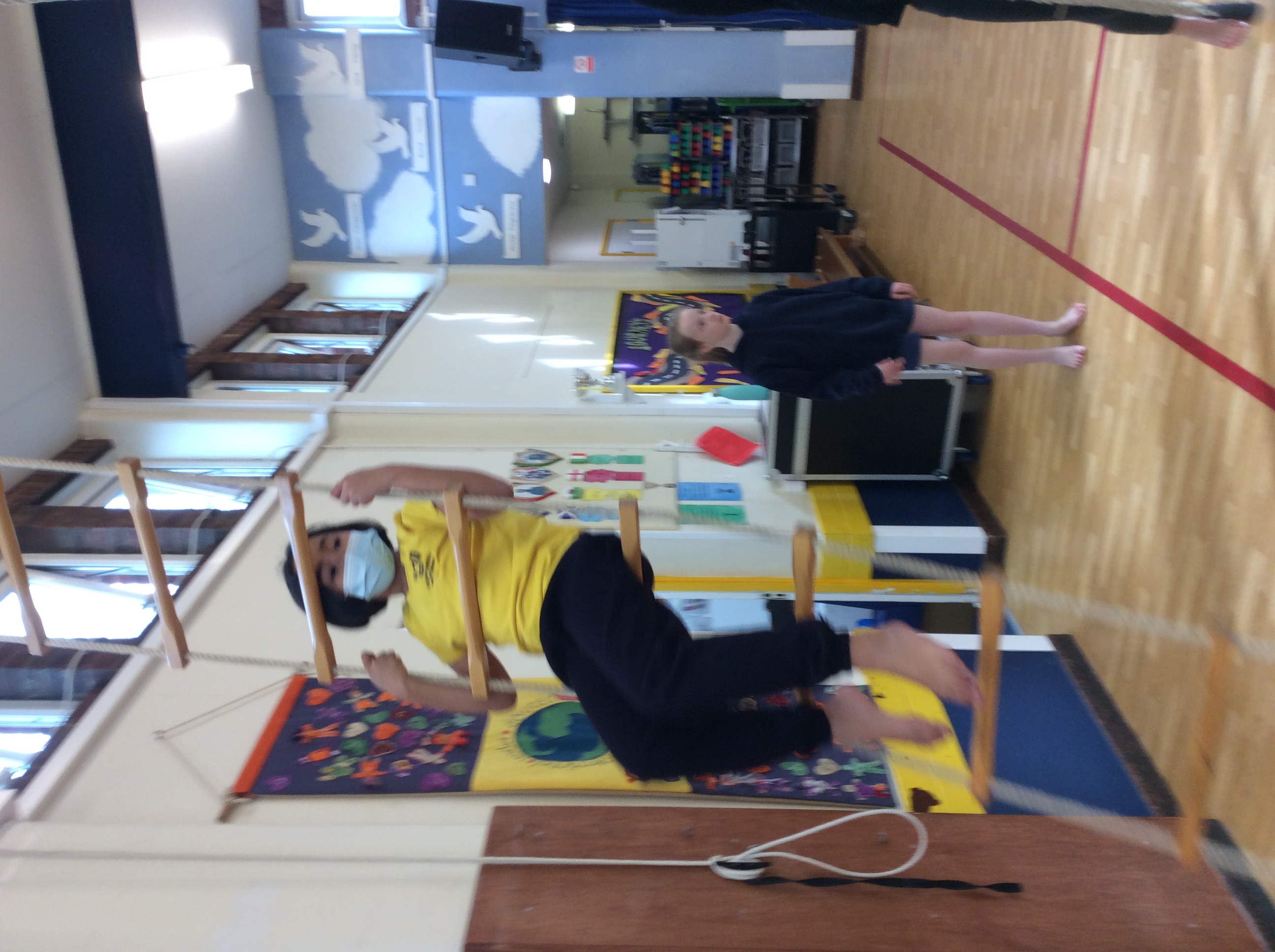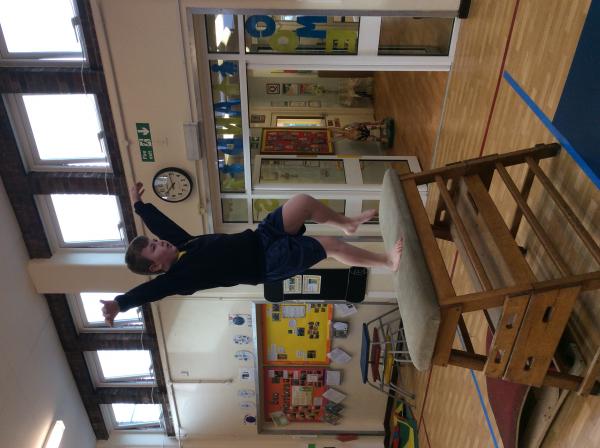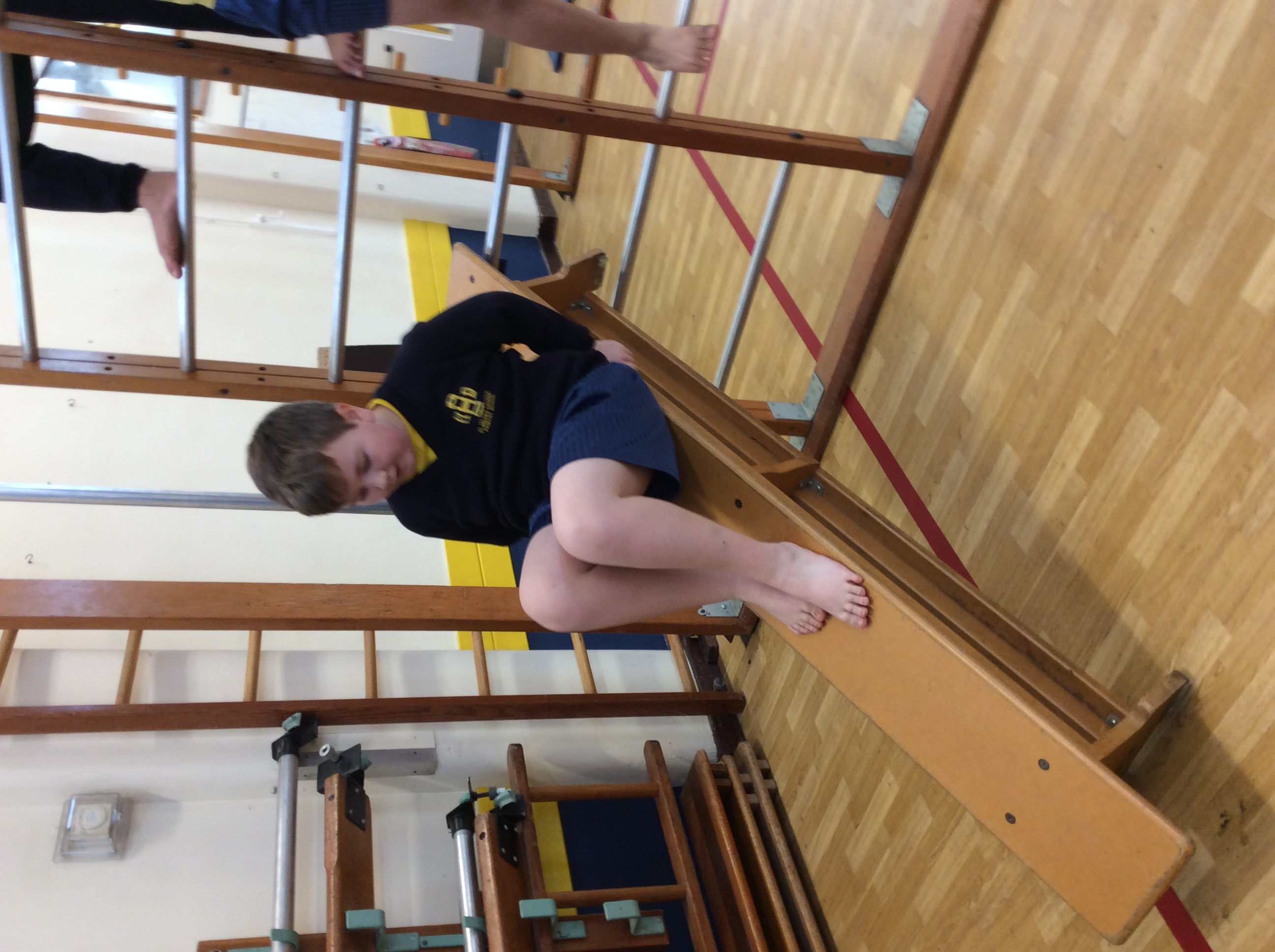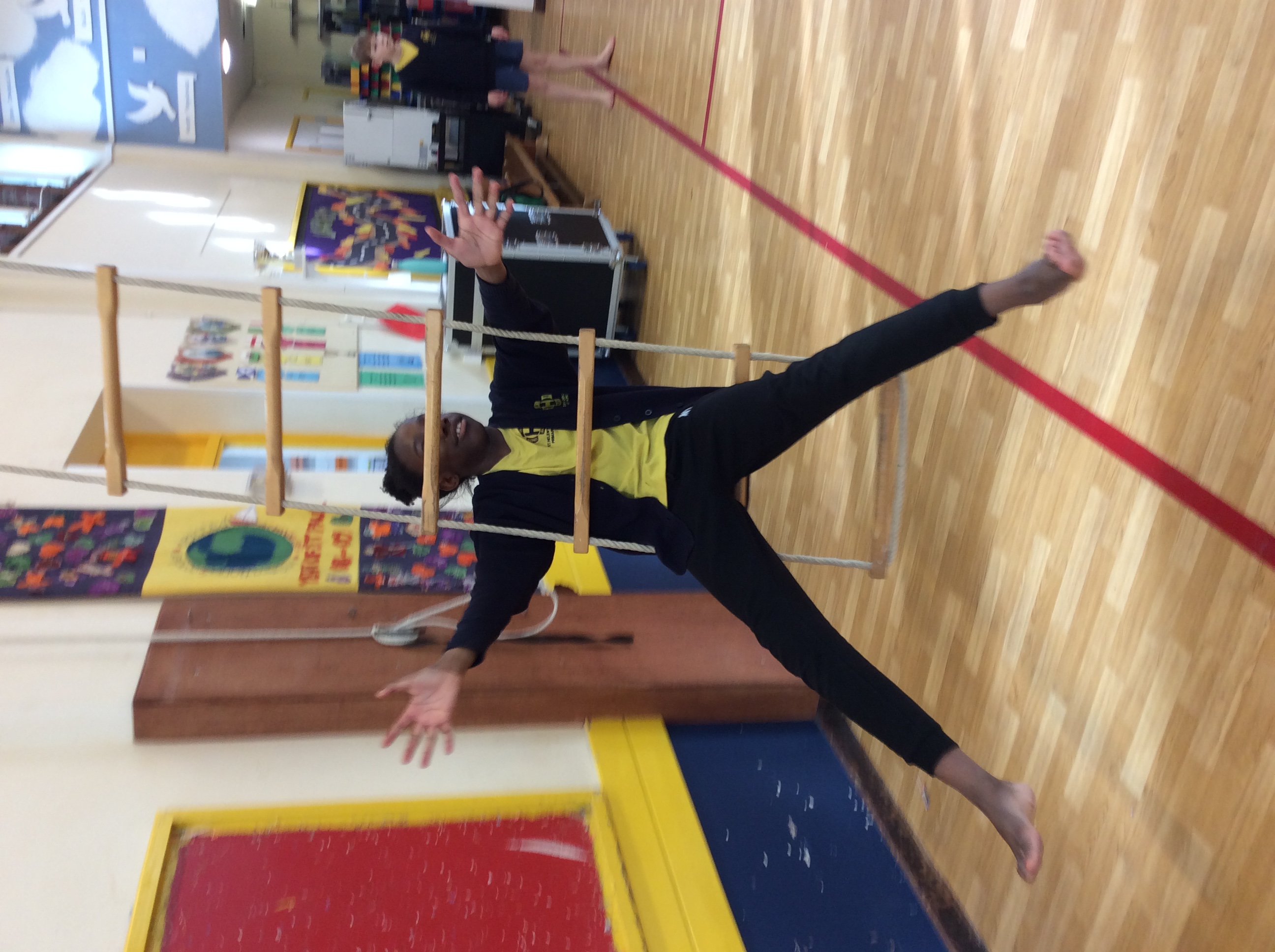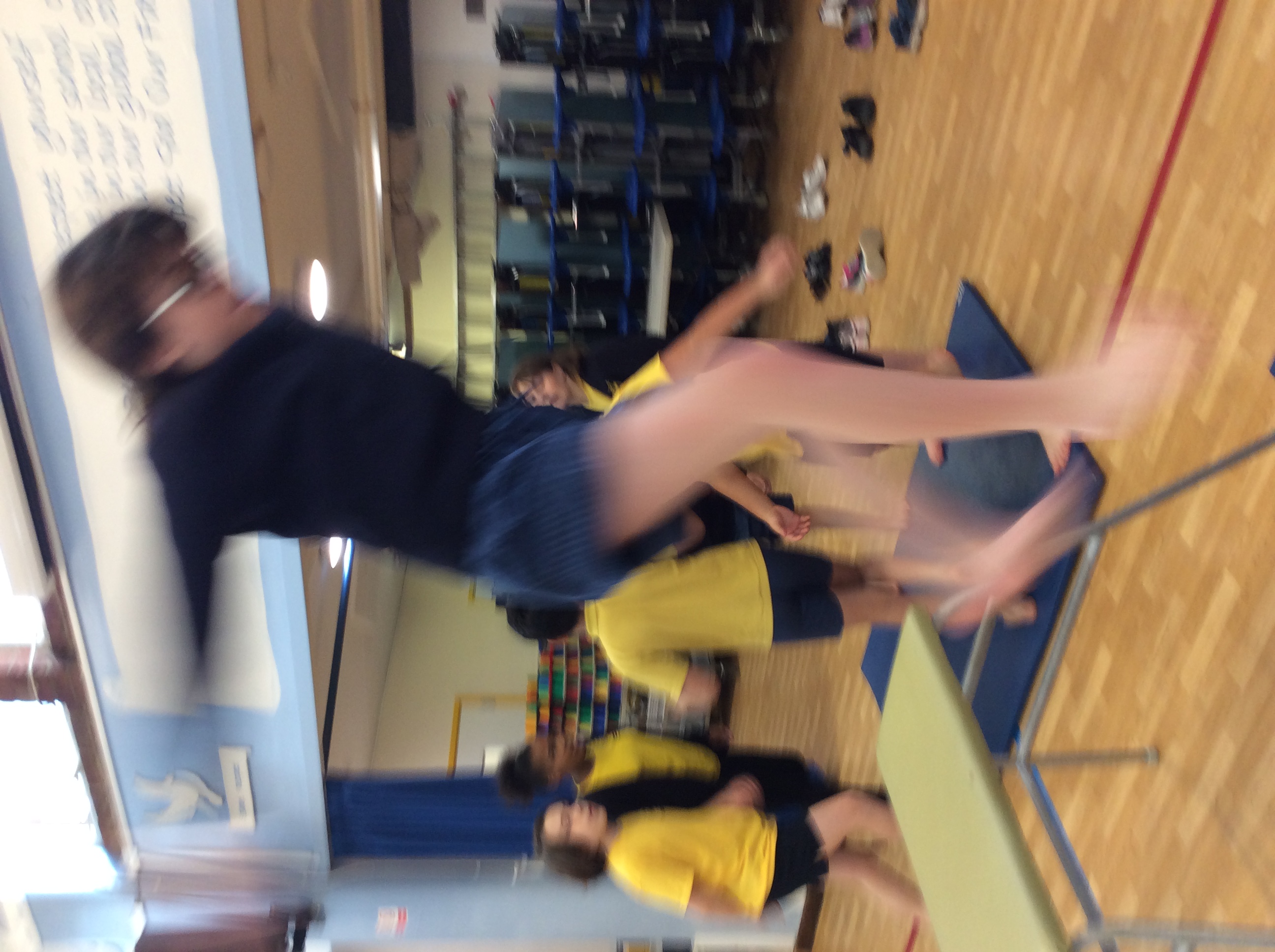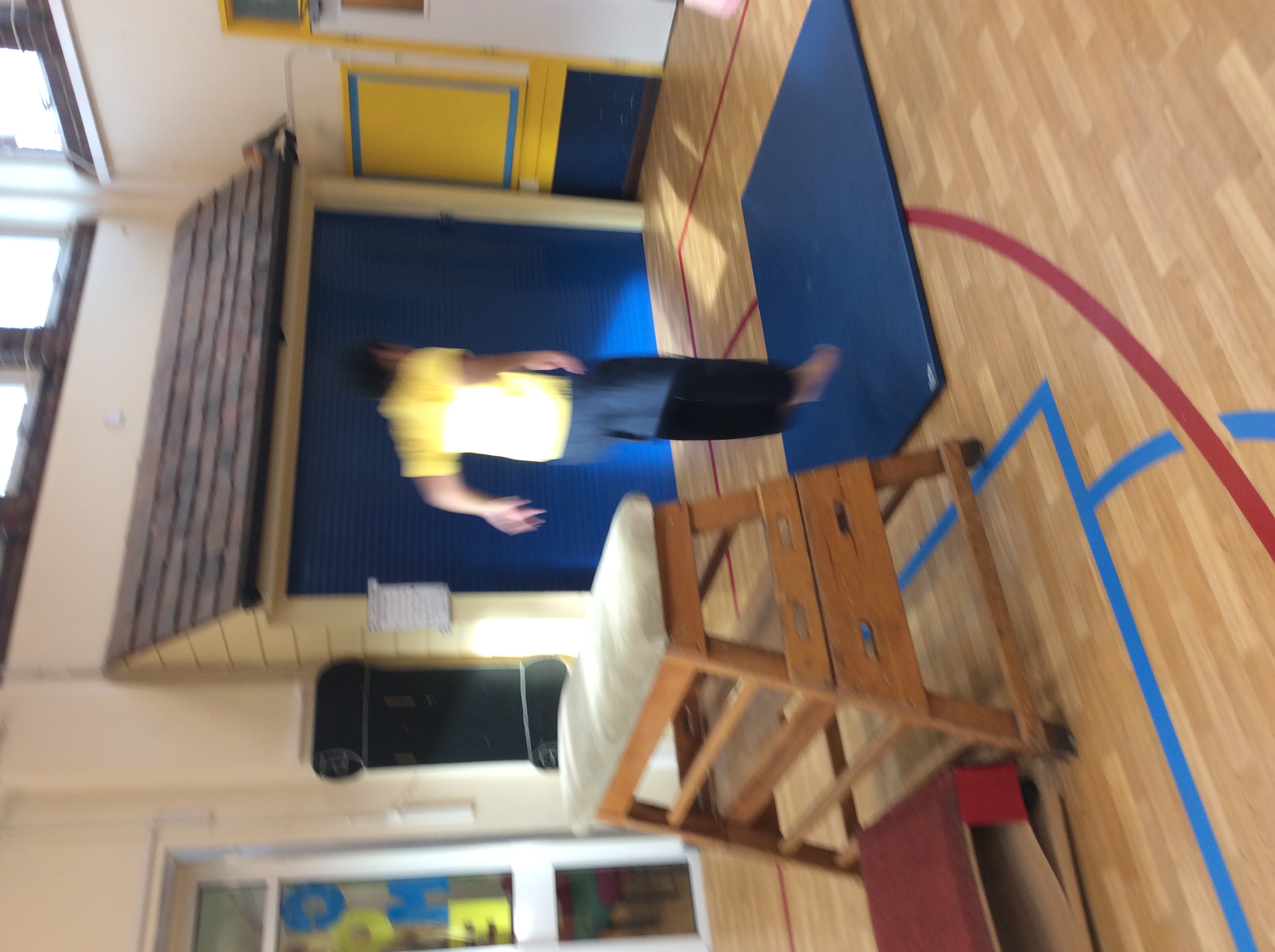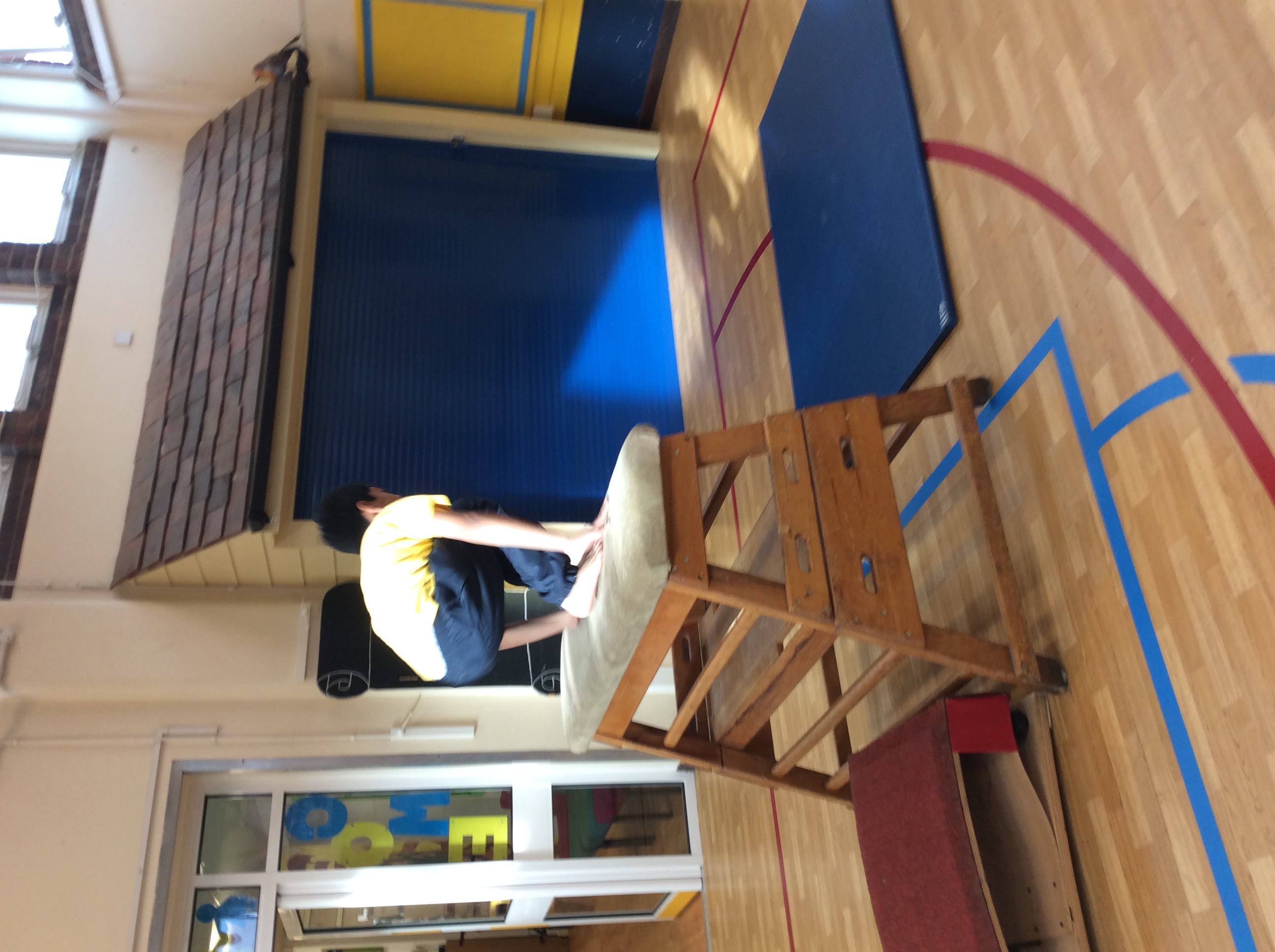 Hidden Fairy Doors
6R have now installed their fairy doors into various locations around the school and are looking forward to the rest of the school participating in the hunt!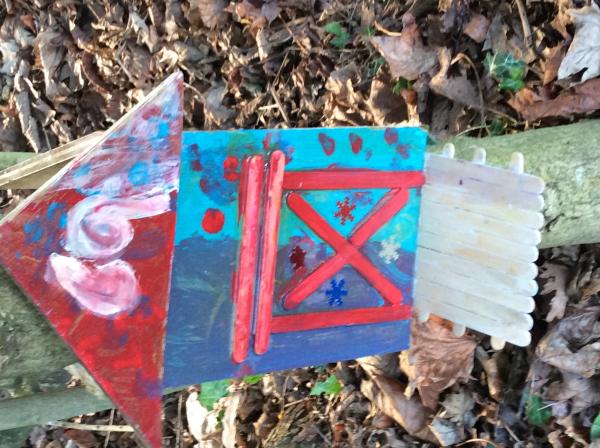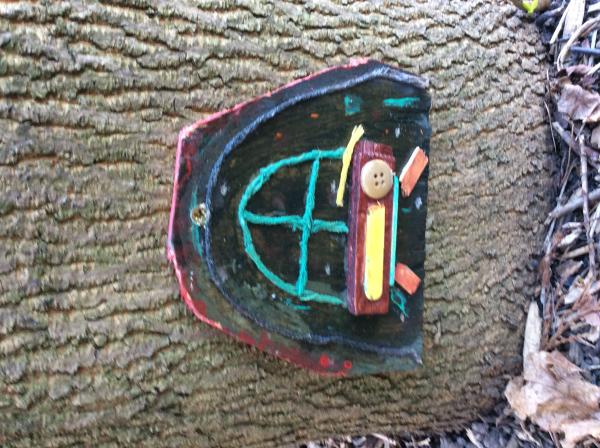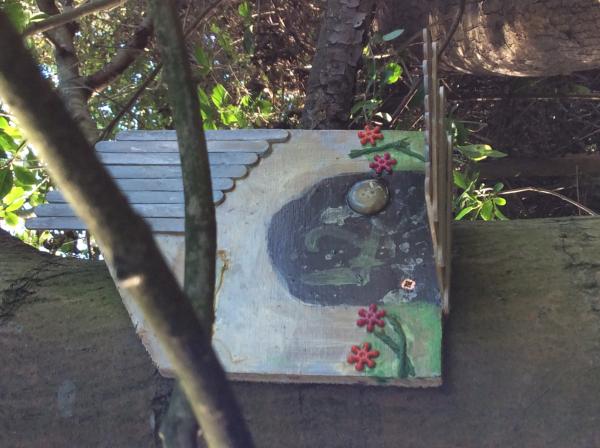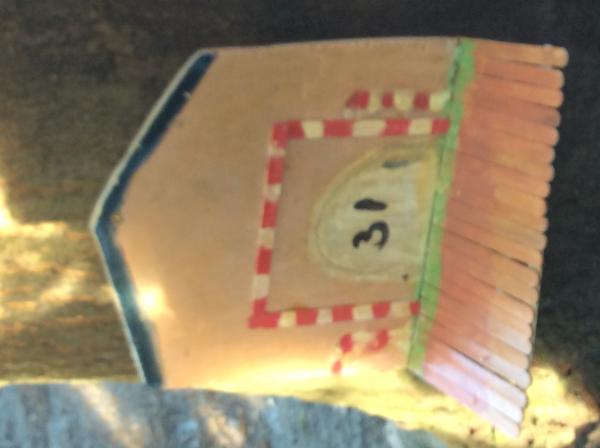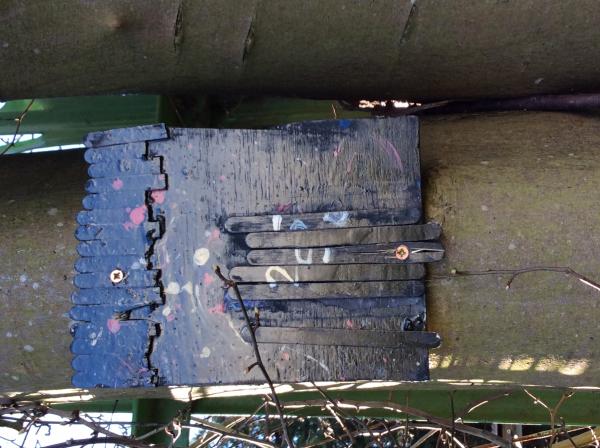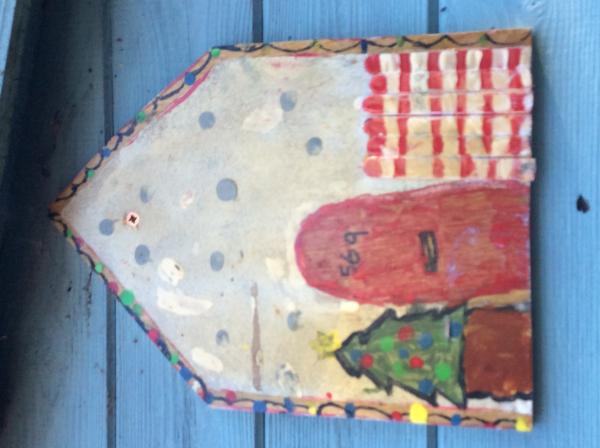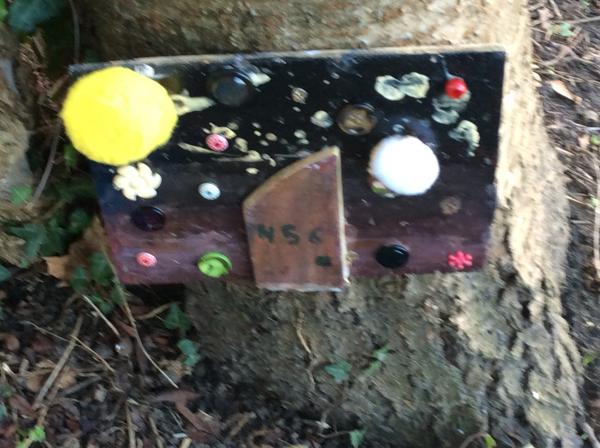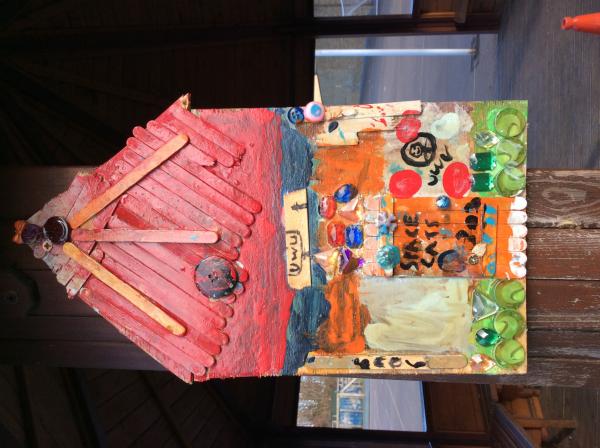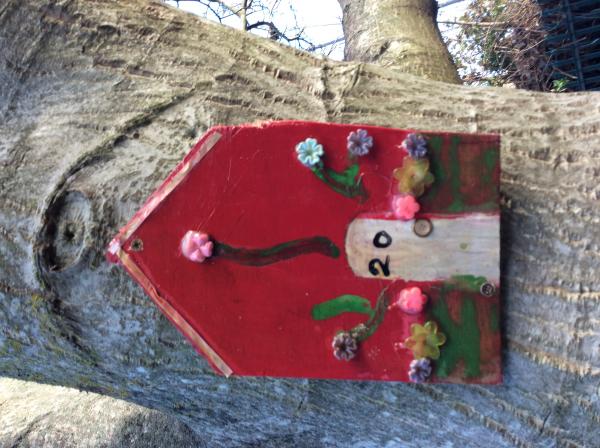 Scrumptious Stir Fry
Two groups from year 6 enjoyed making stir fry today. They grated, sliced and cut various vegetables, followed the recipe and set the table for a small lunch. Both groups enjoyed saying Grace before their meal and the food seemed to go down well too.
Just two more groups to go next week!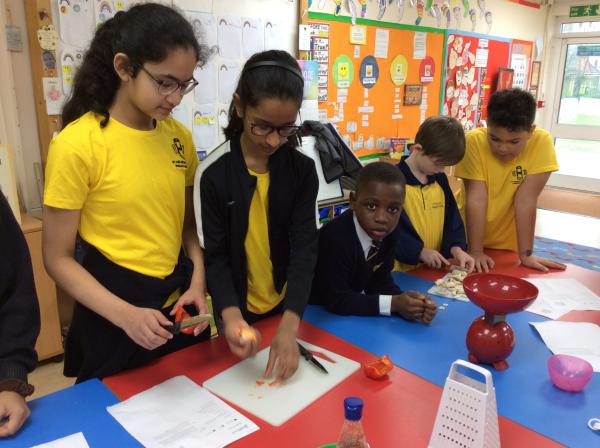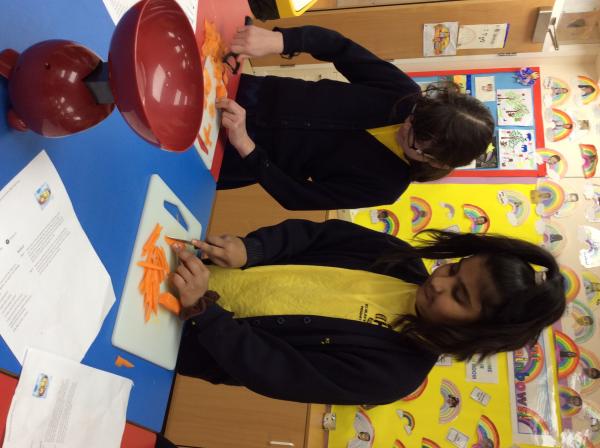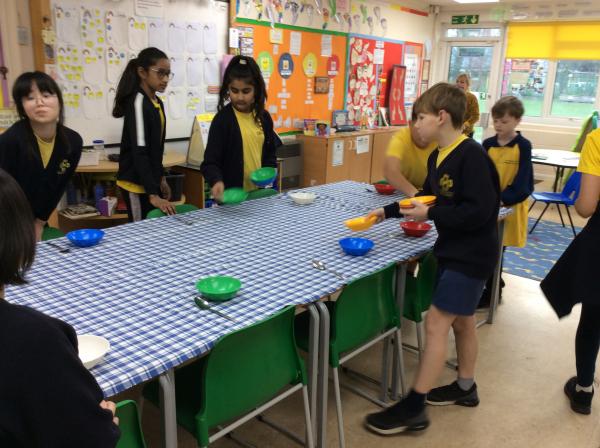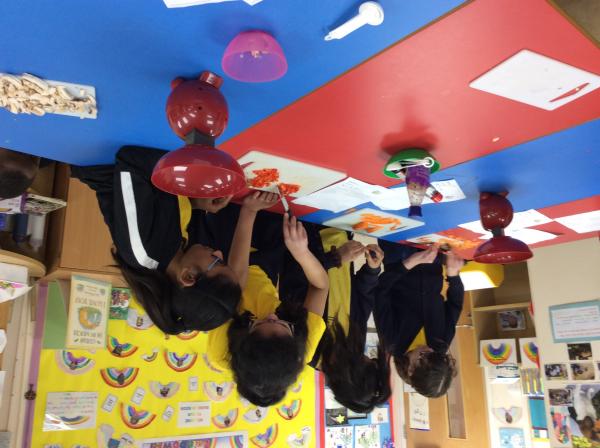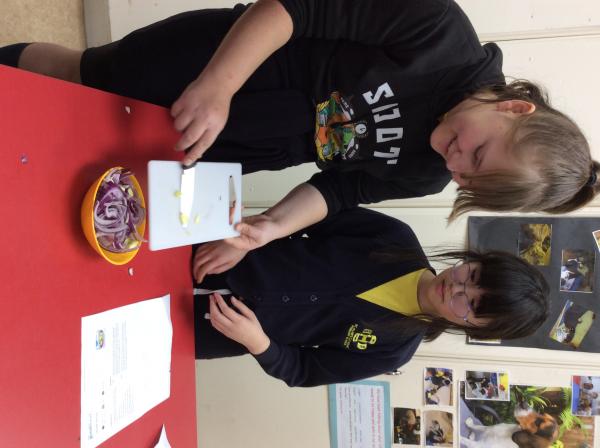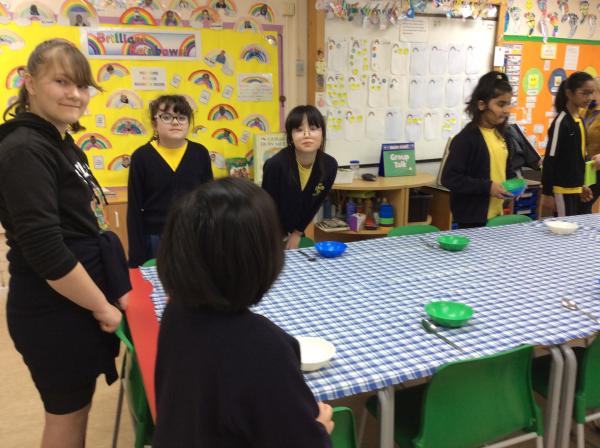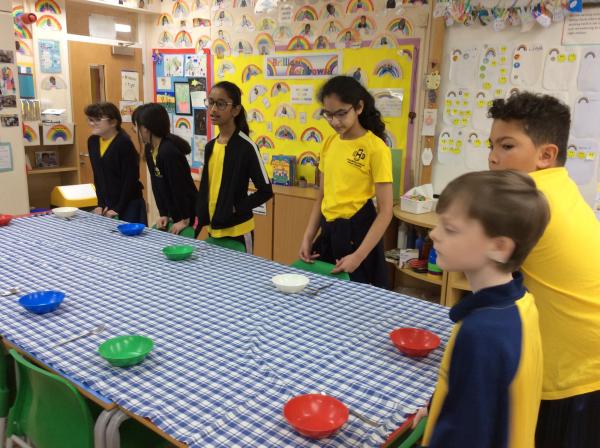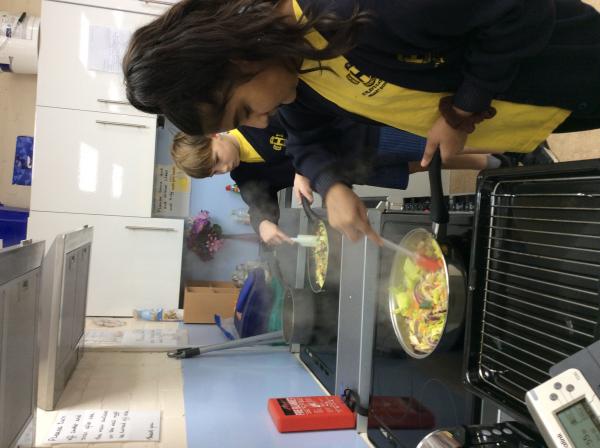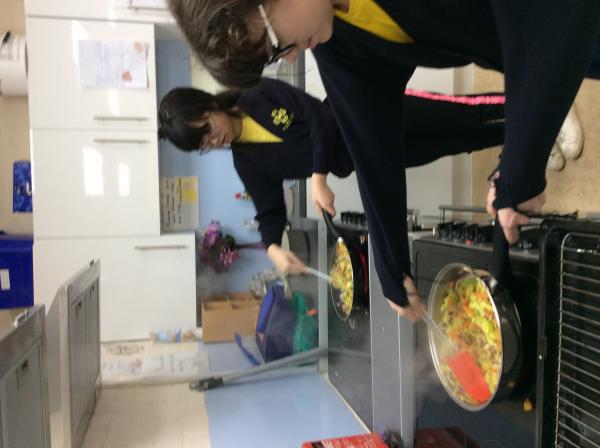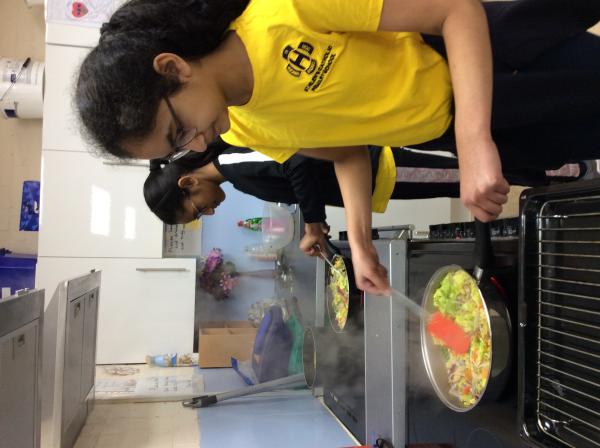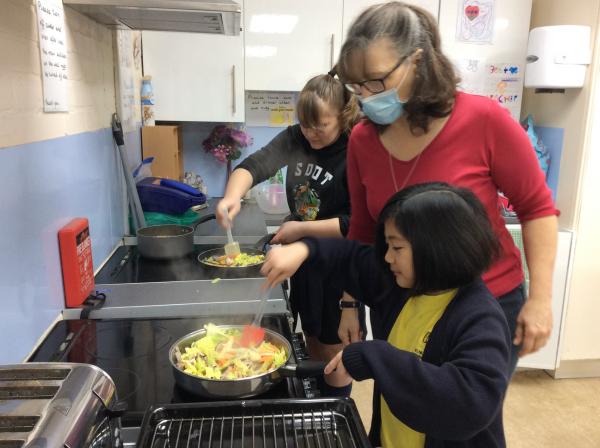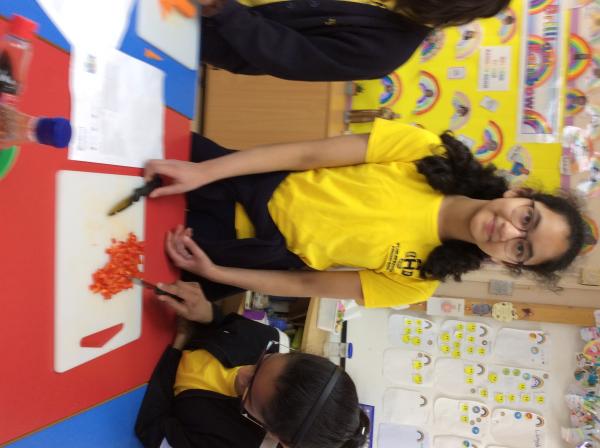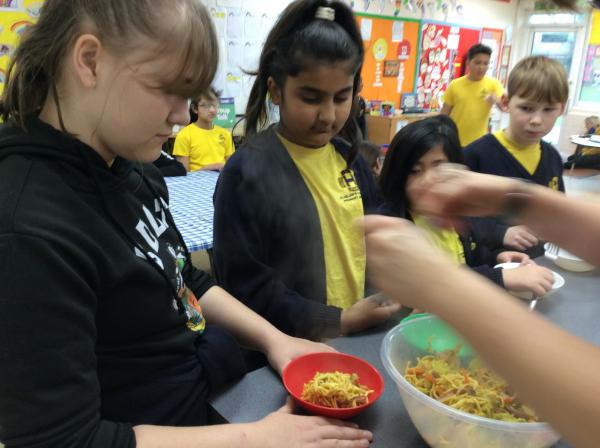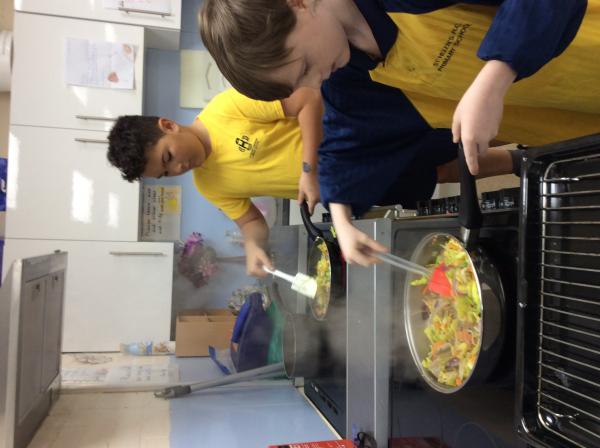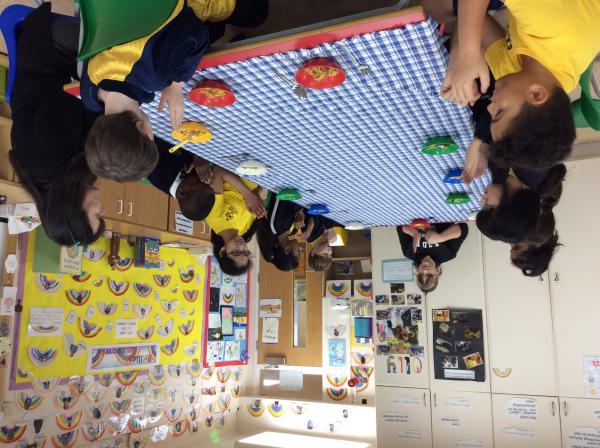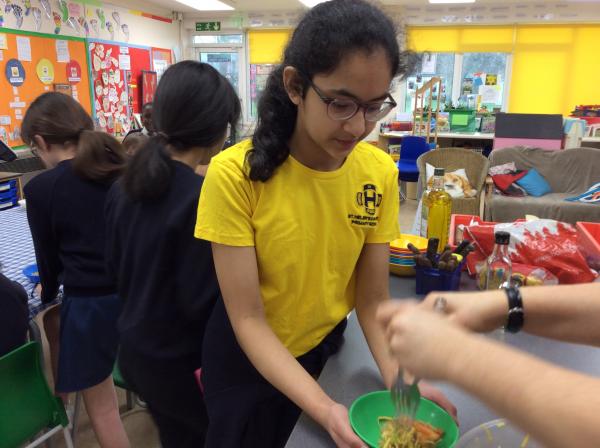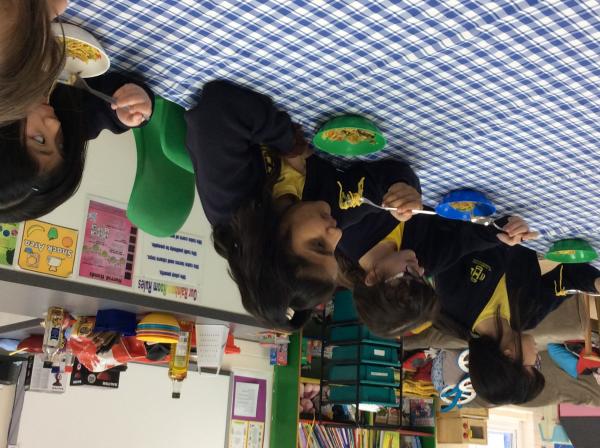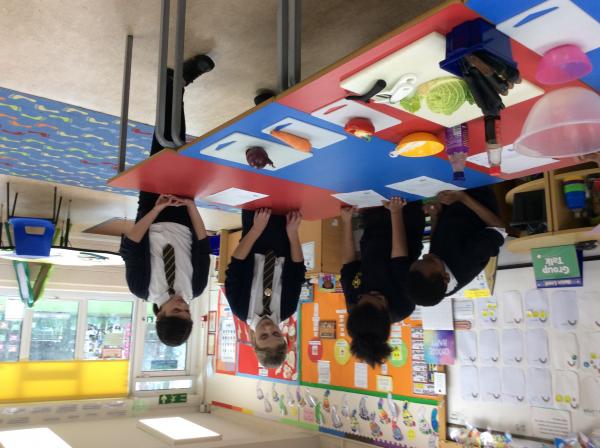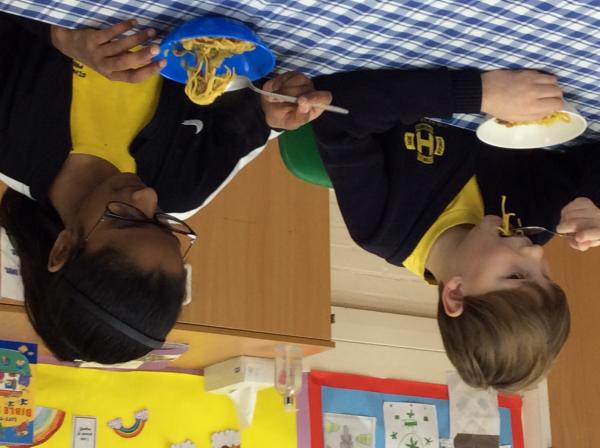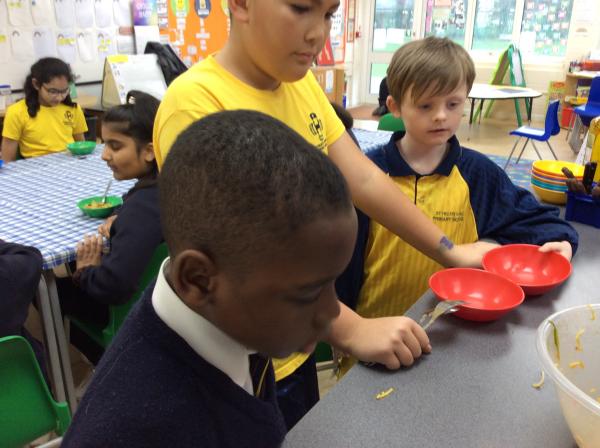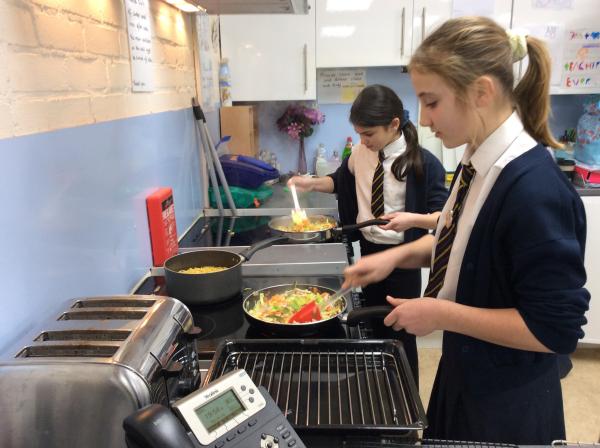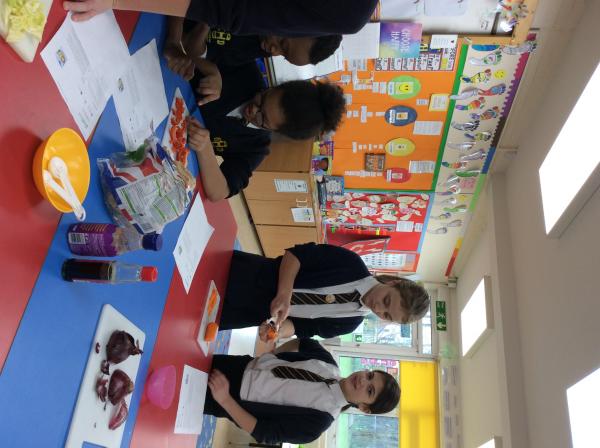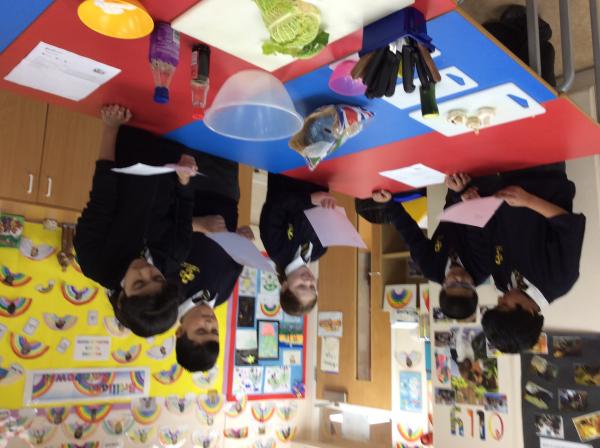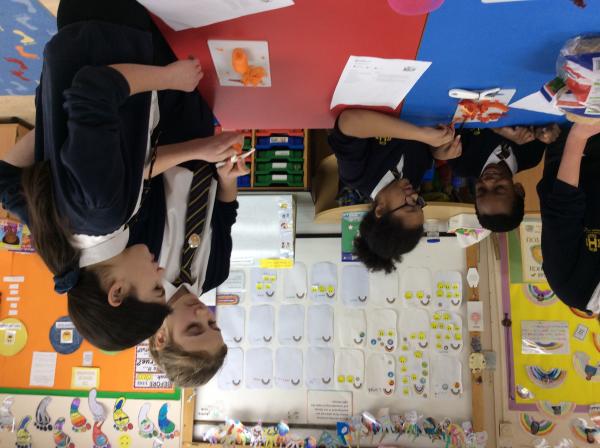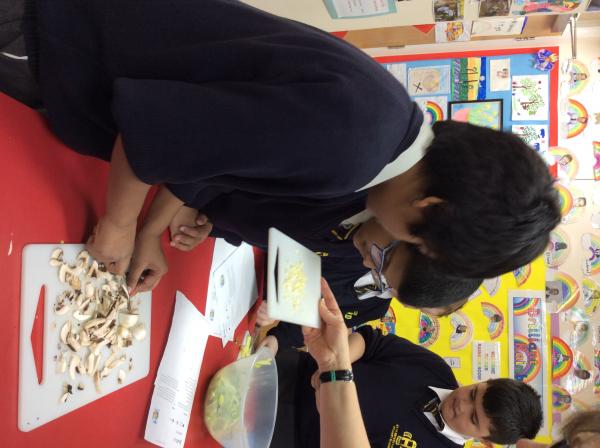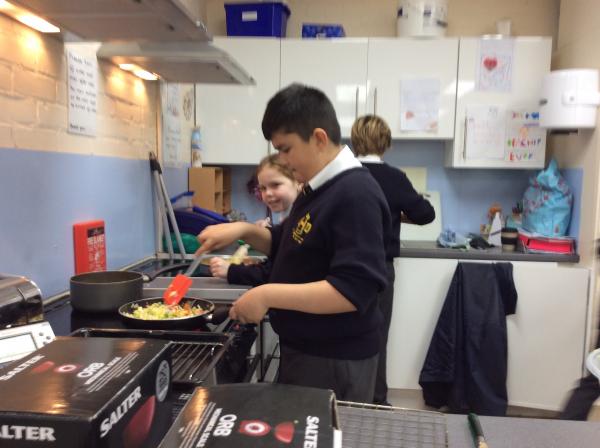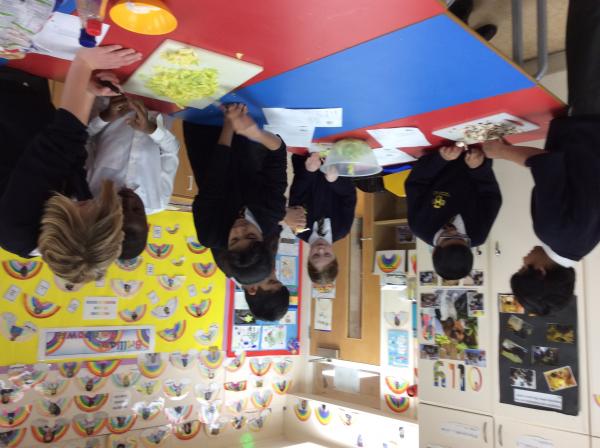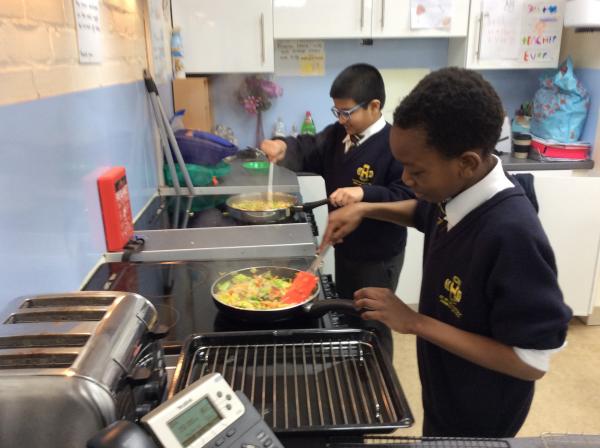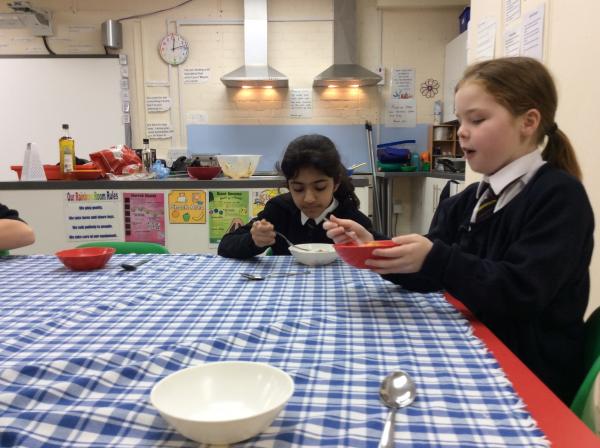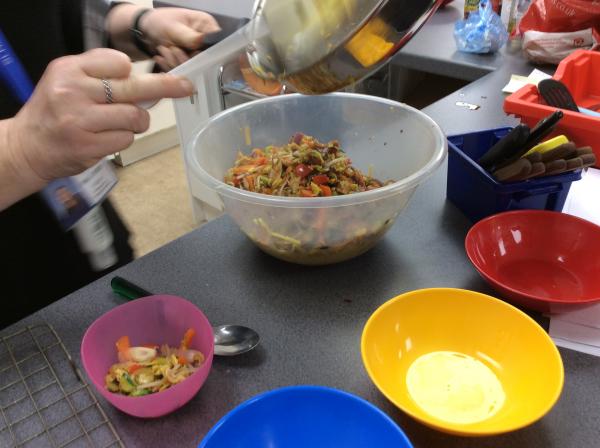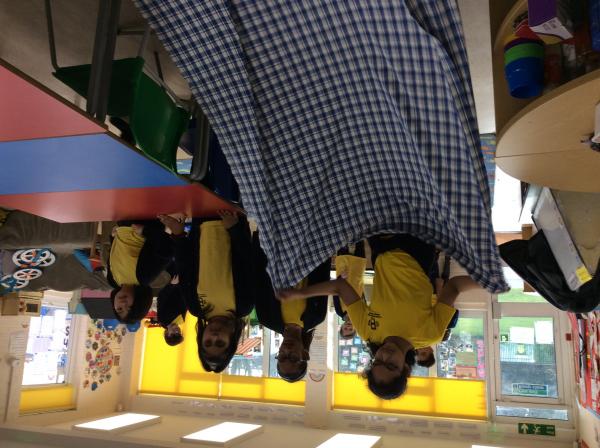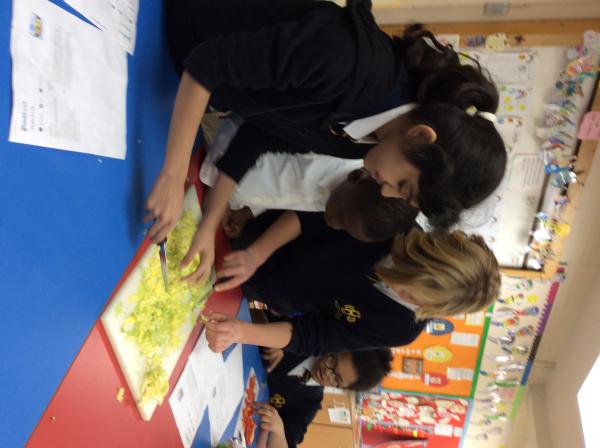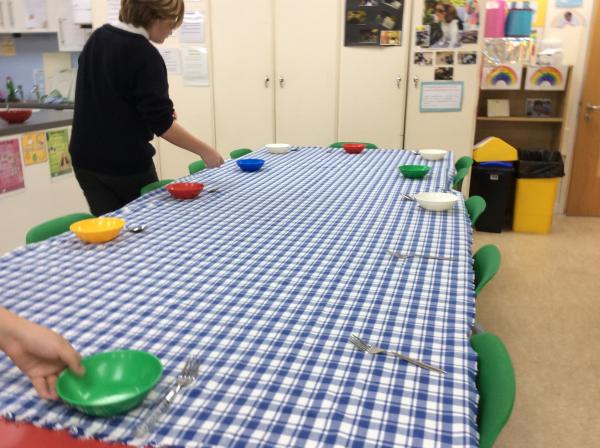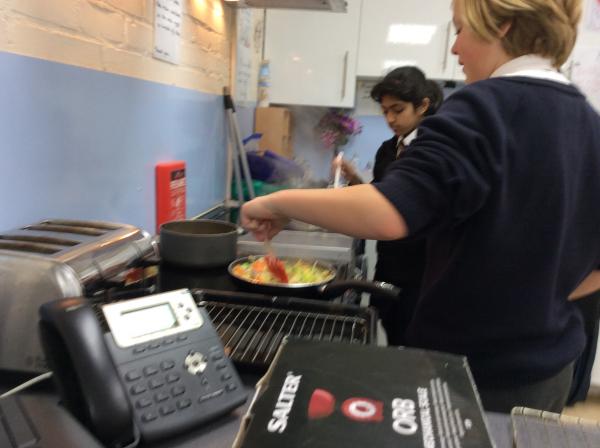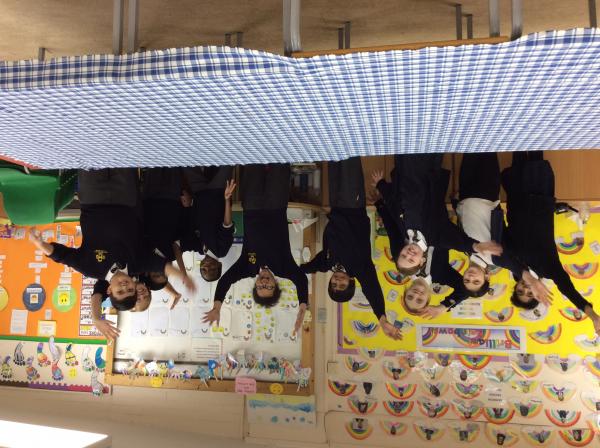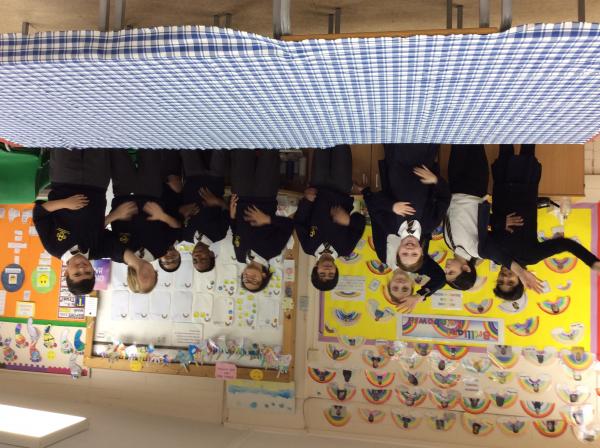 Year 6 have finished their designs of Southend using multi-media materials. See what you think!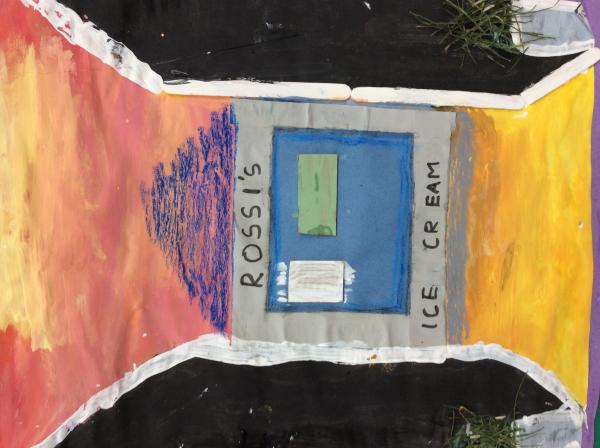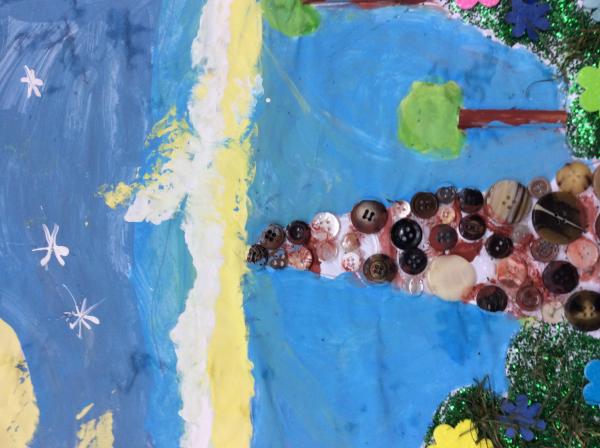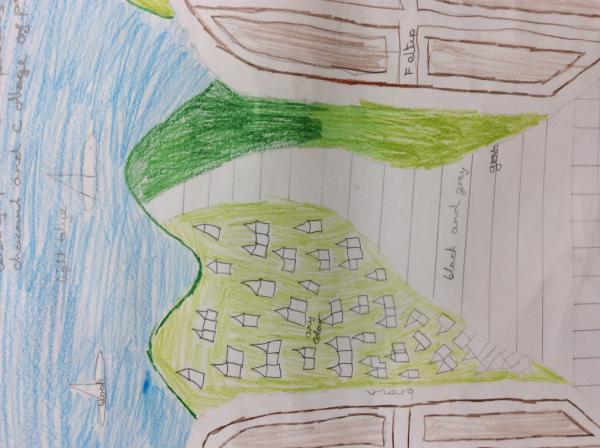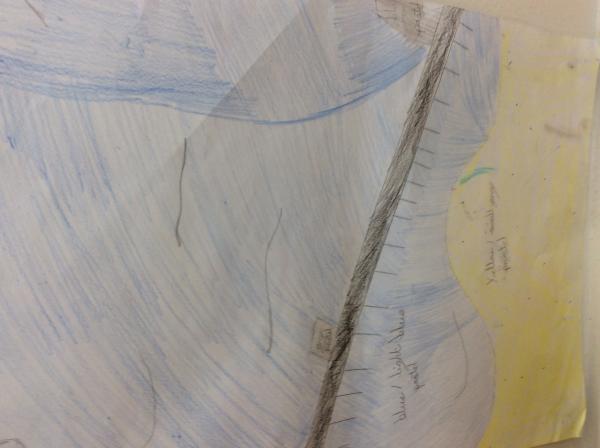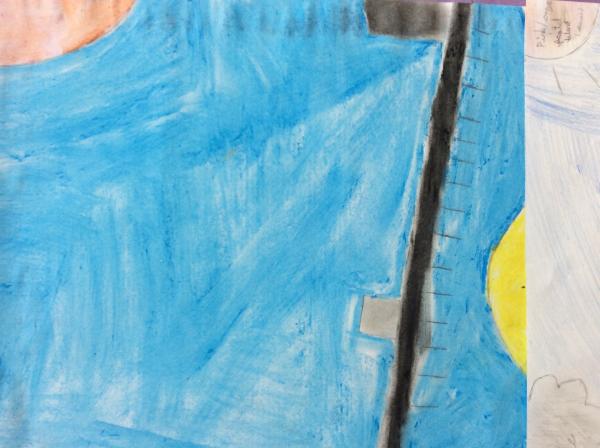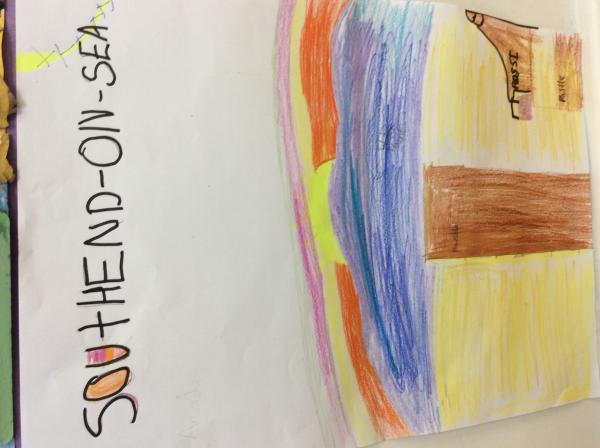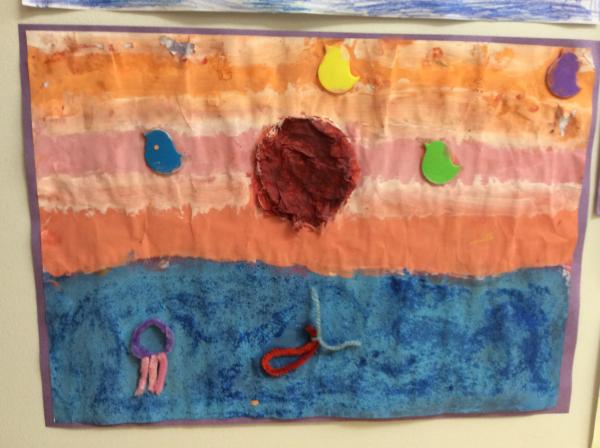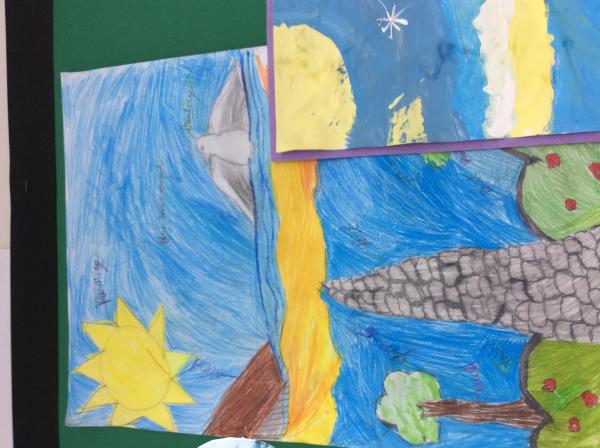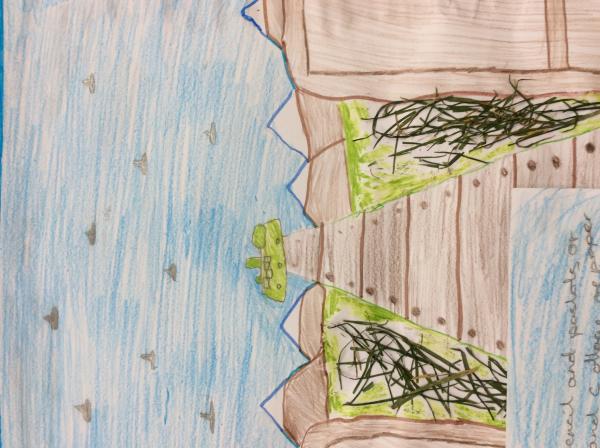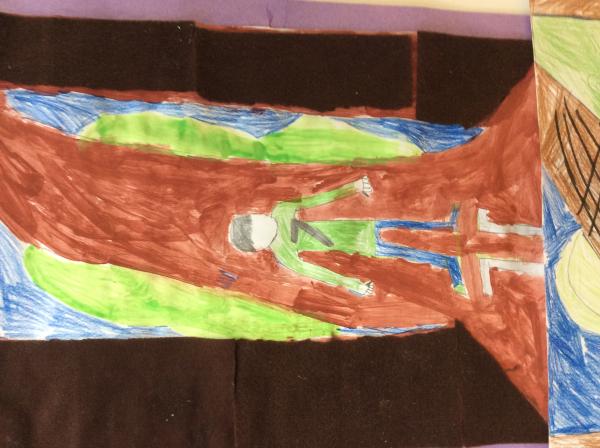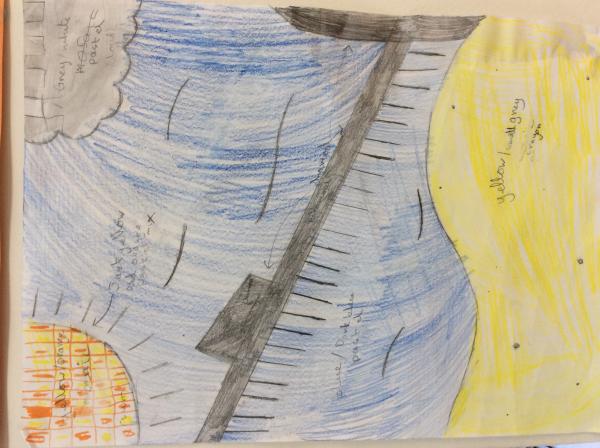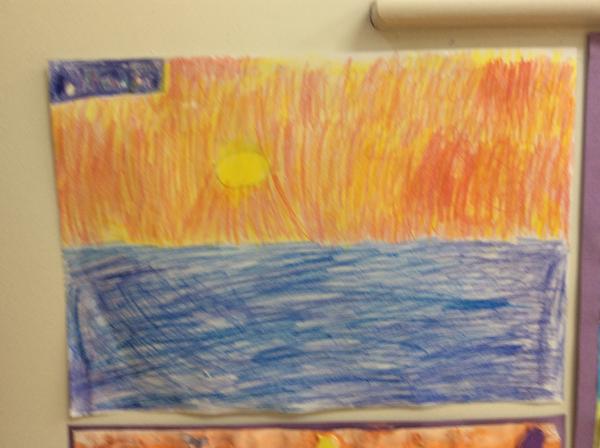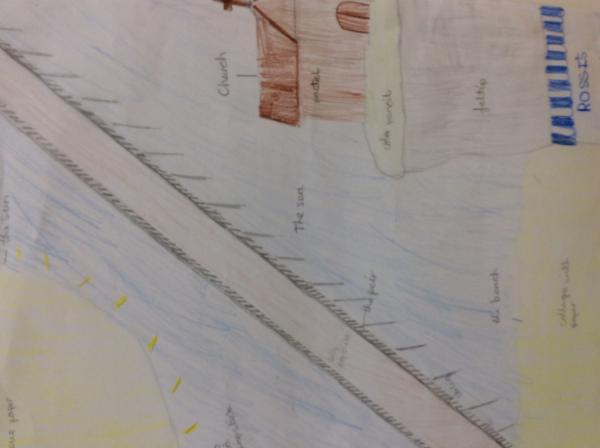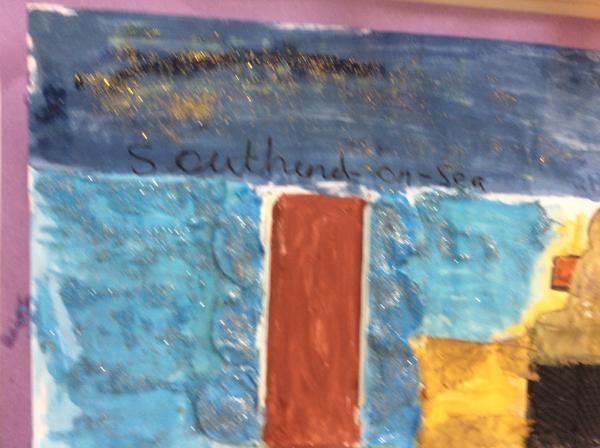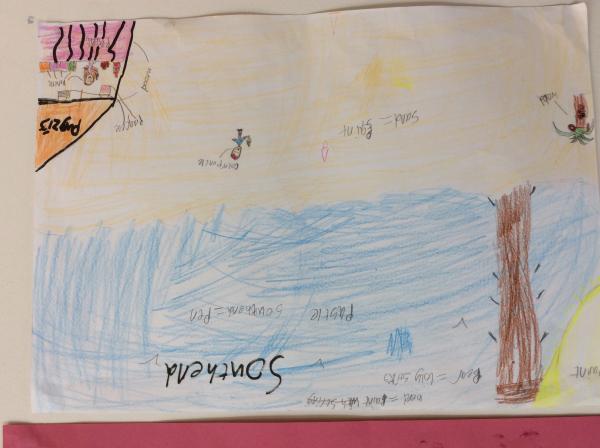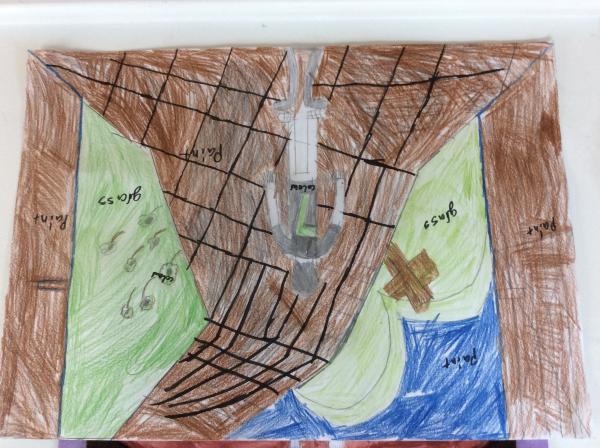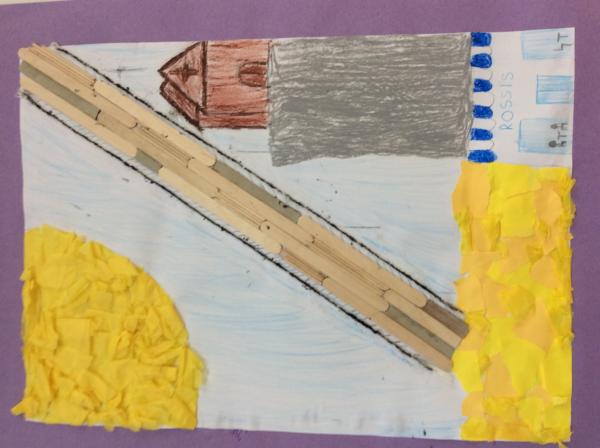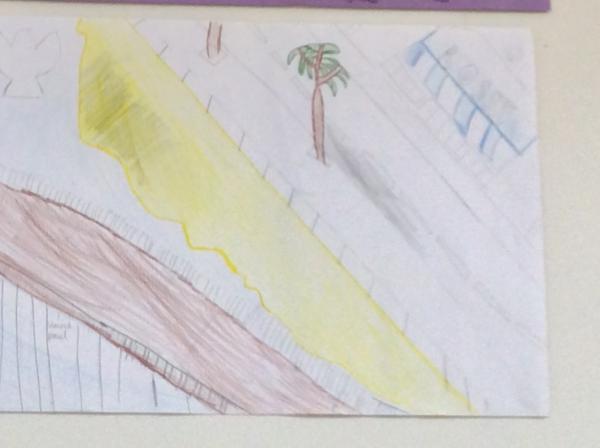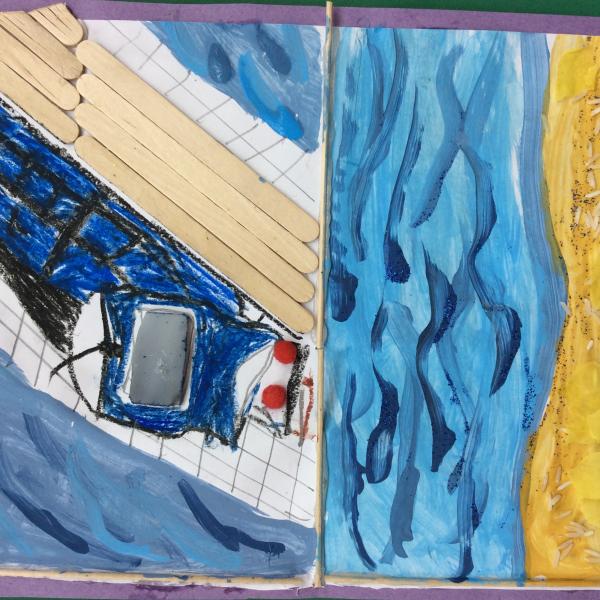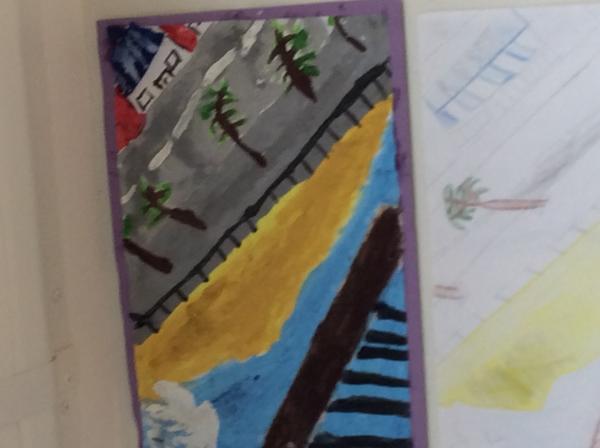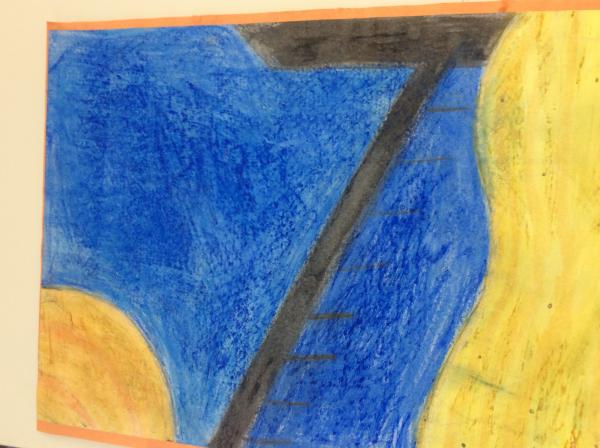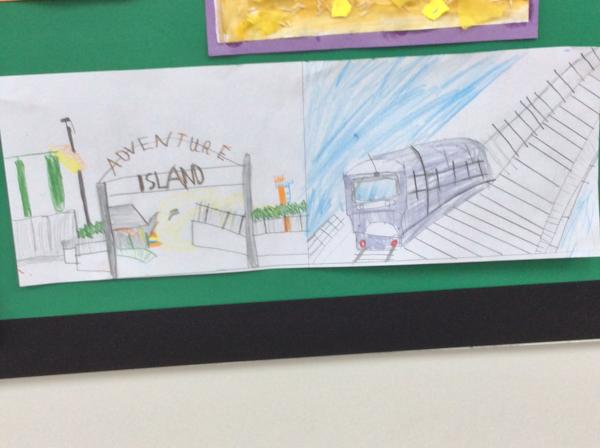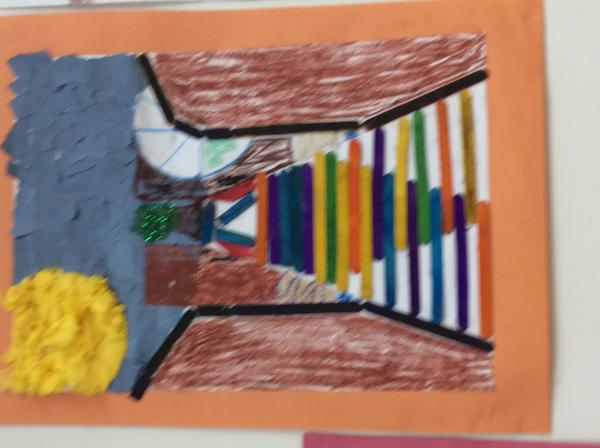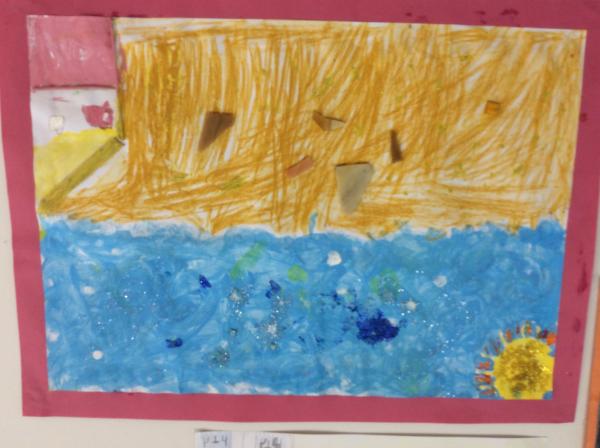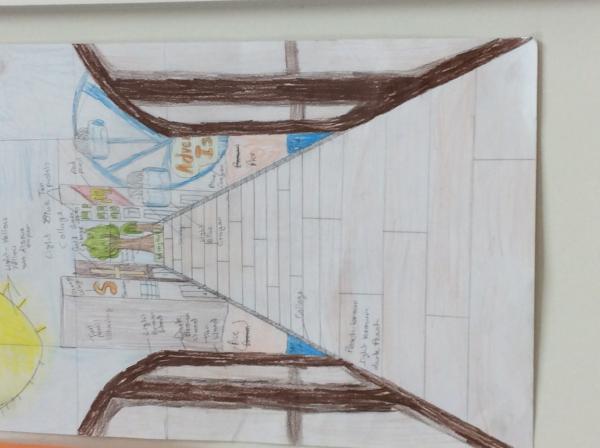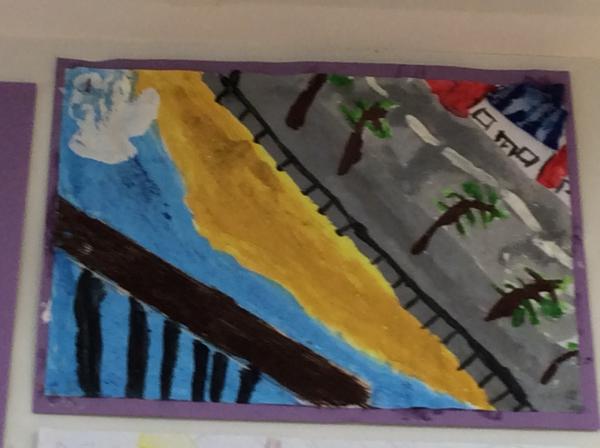 Art work for Women's World Day of Prayer
Today year 6 began the task of following their initial design ideas to produce art work for Women's World Day of Prayer. This year, the country being studied is England so year 6 were asked to design a picture of what Southend means to them. They were also asked to use different media to express their picture. We think they have started well.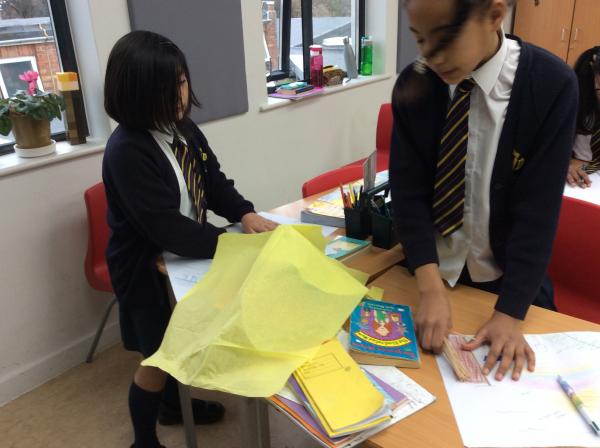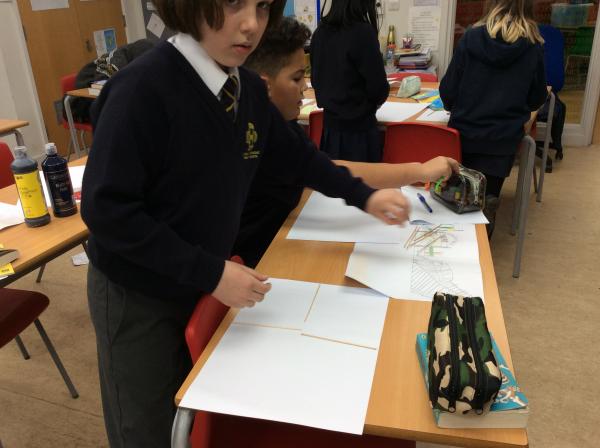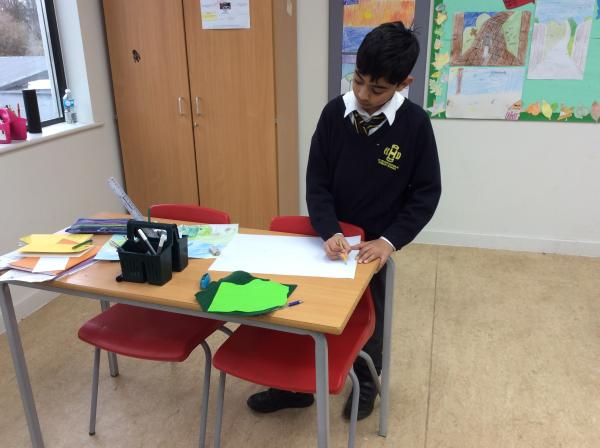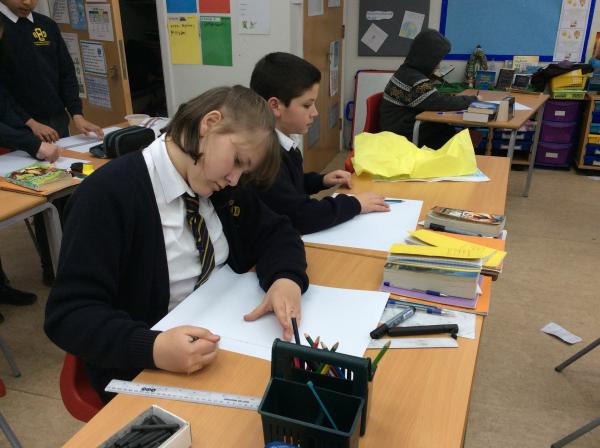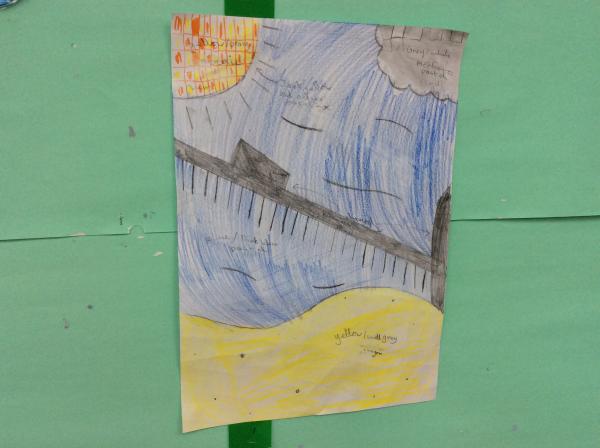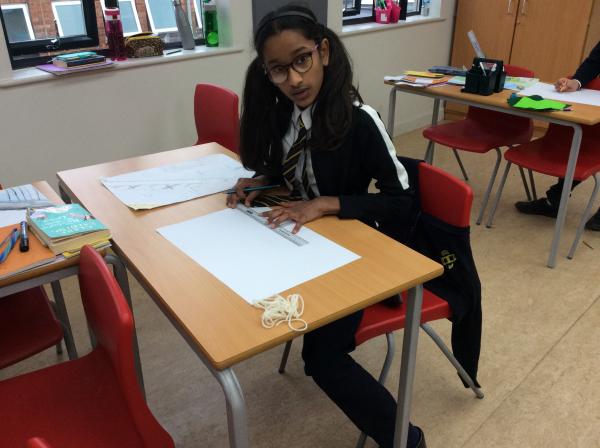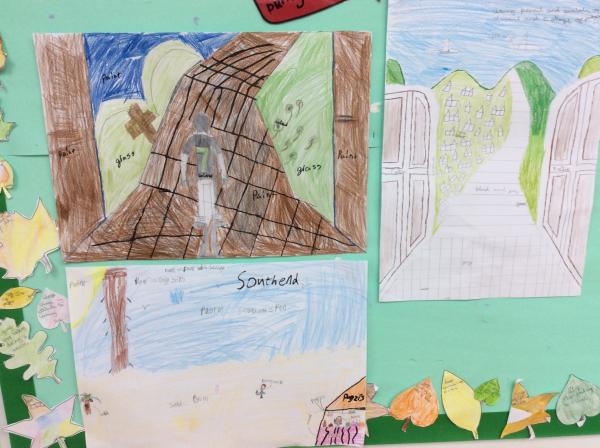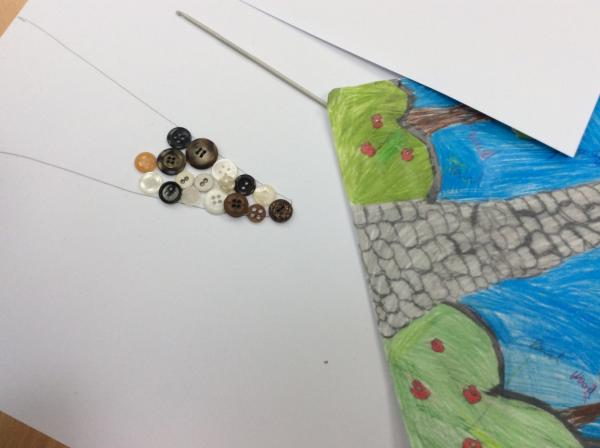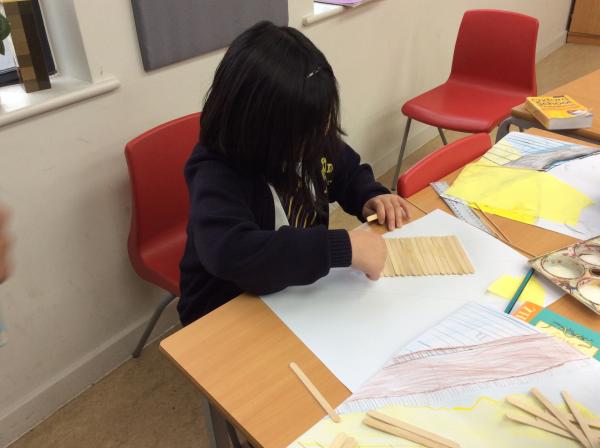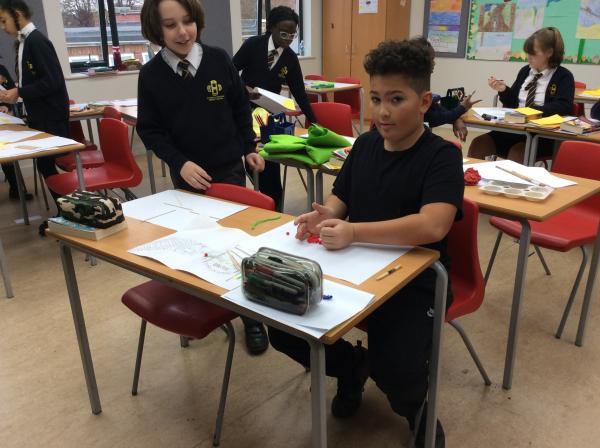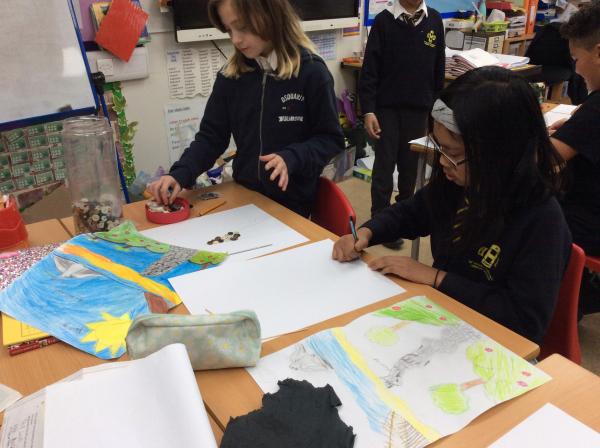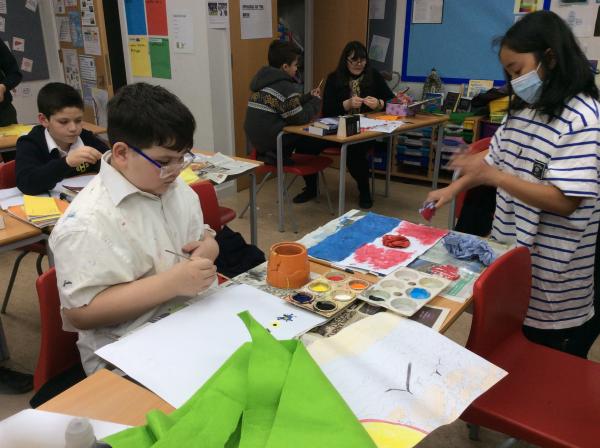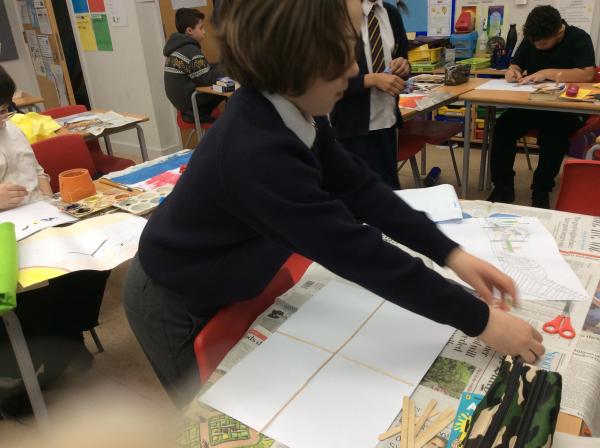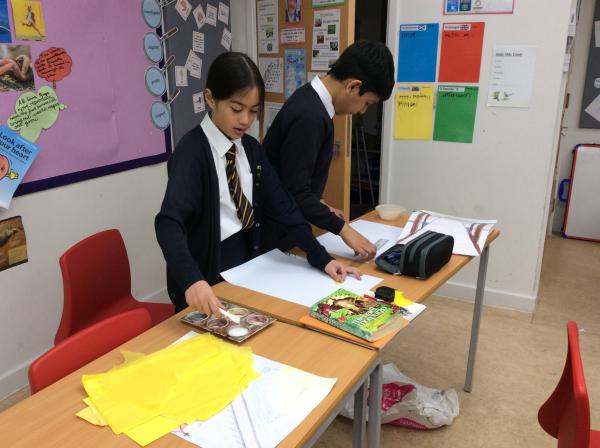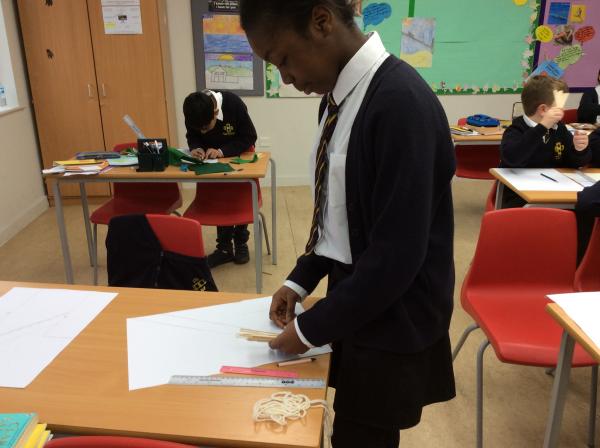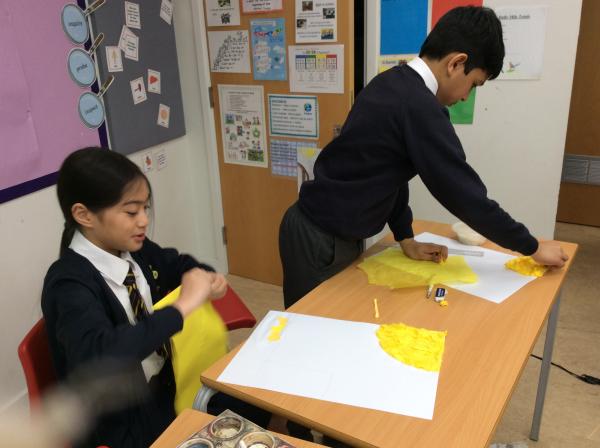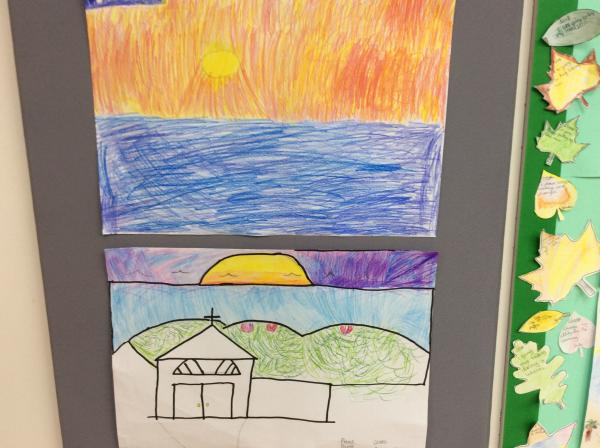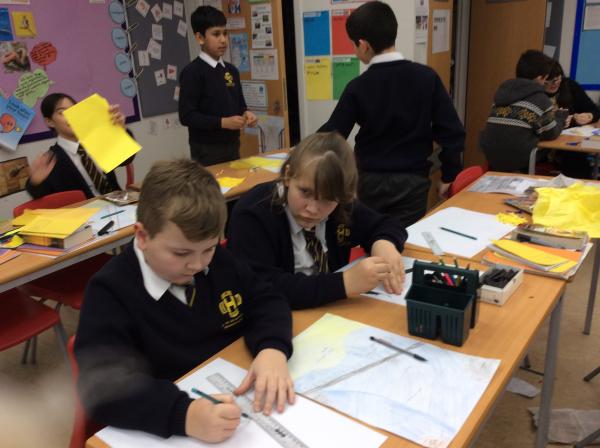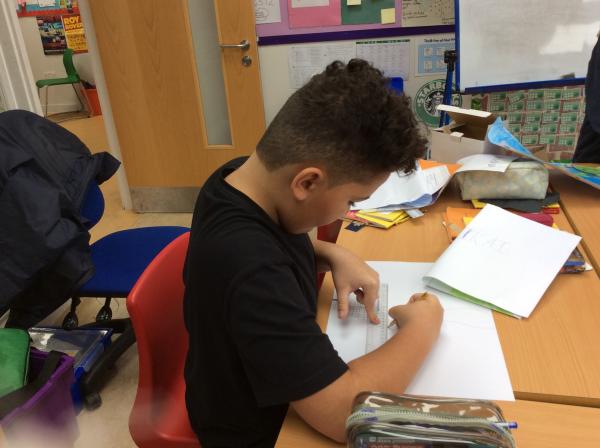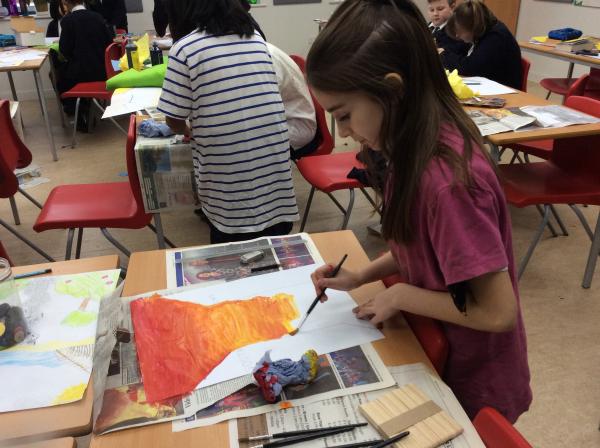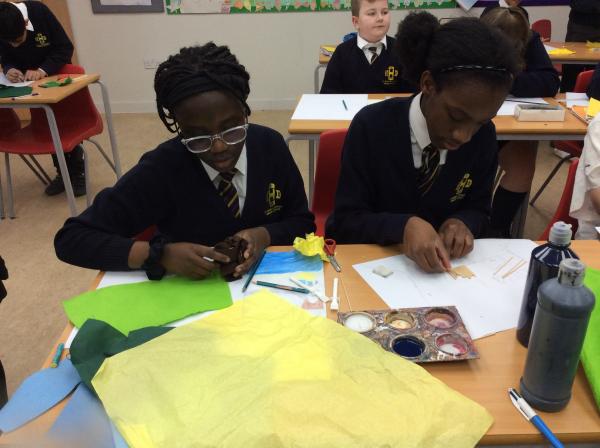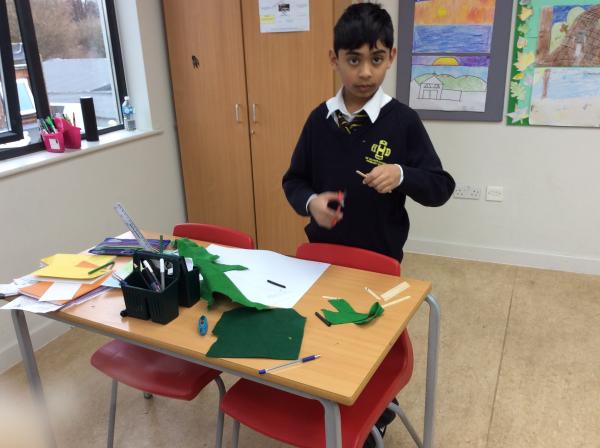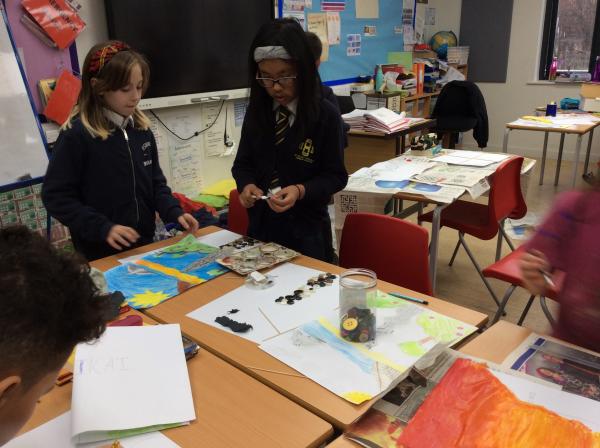 Our amazing bodies like stir fry!
6 St. Raphael enjoyed making stir fry this morning. They discussed healthy options and the best vegetables to cook. They enjoyed preparing, chopping, slicing and grating the vegetables before cooking. After, they all sat down and enjoyed a glass of lemonade and their vegetable stir fry. Whilst tidying and washing up, they discussed all their learning. This links to our D/T and Science topics about our amazing bodies.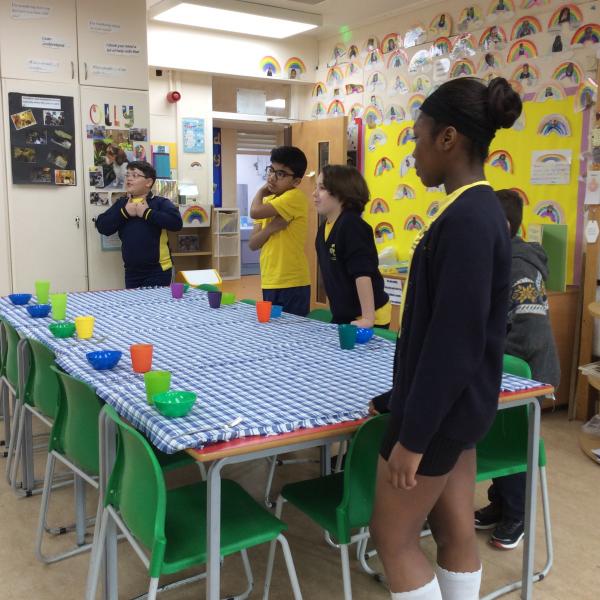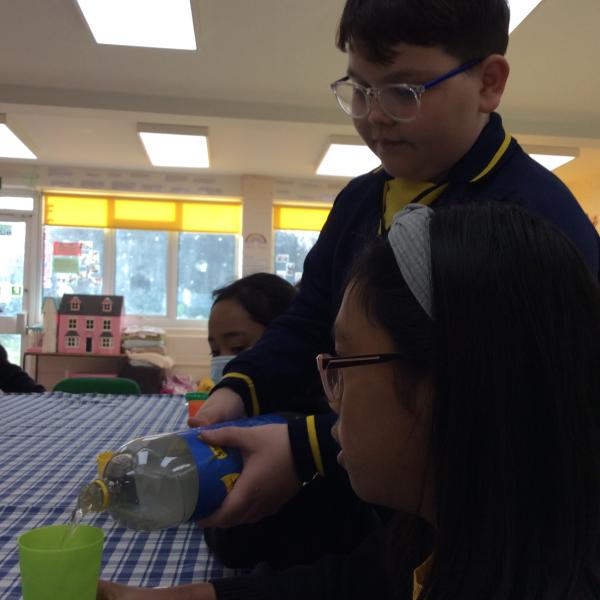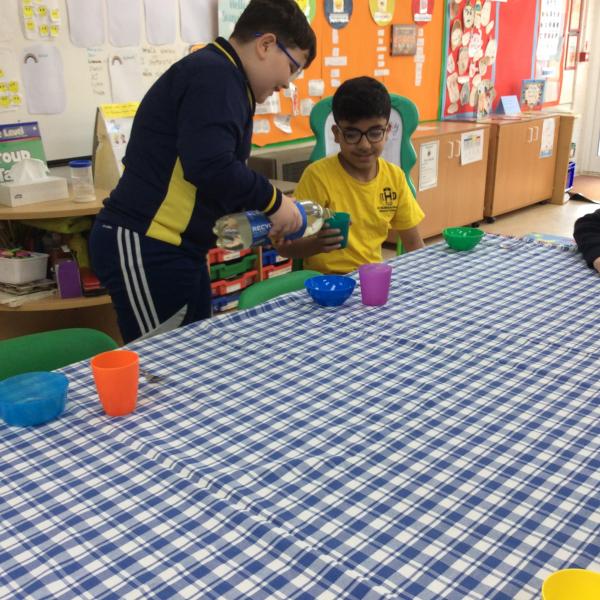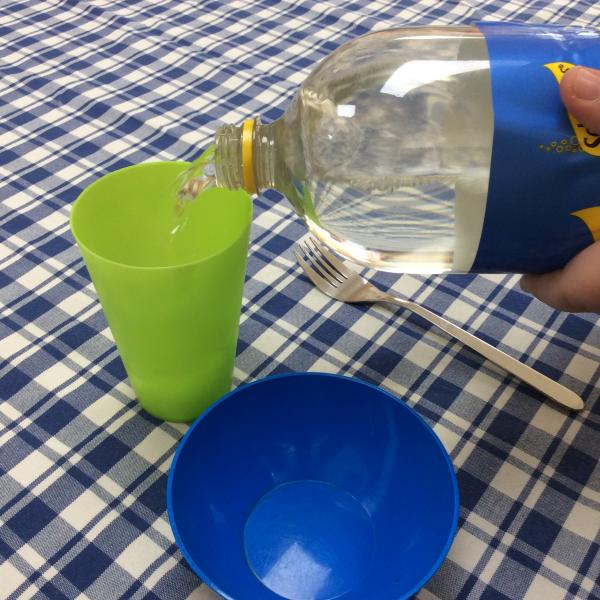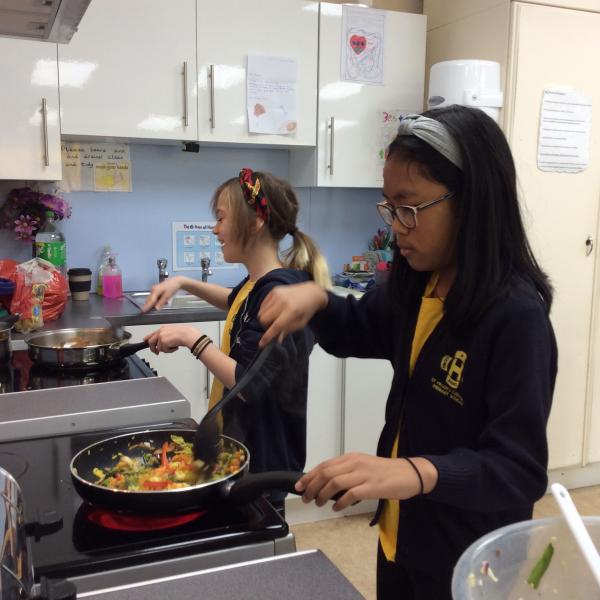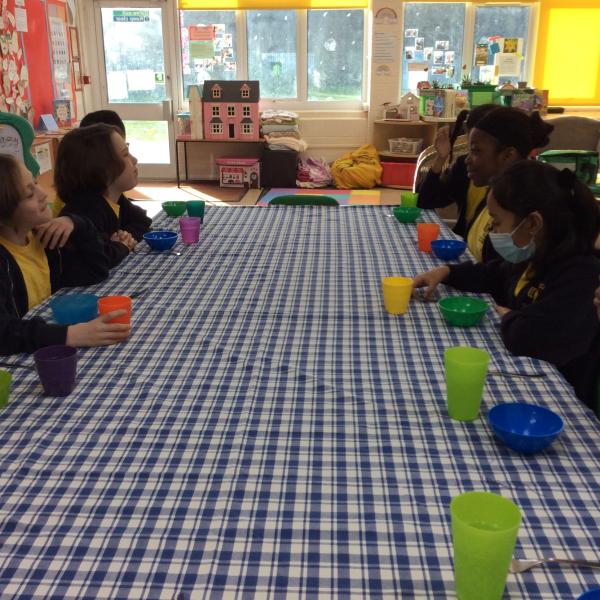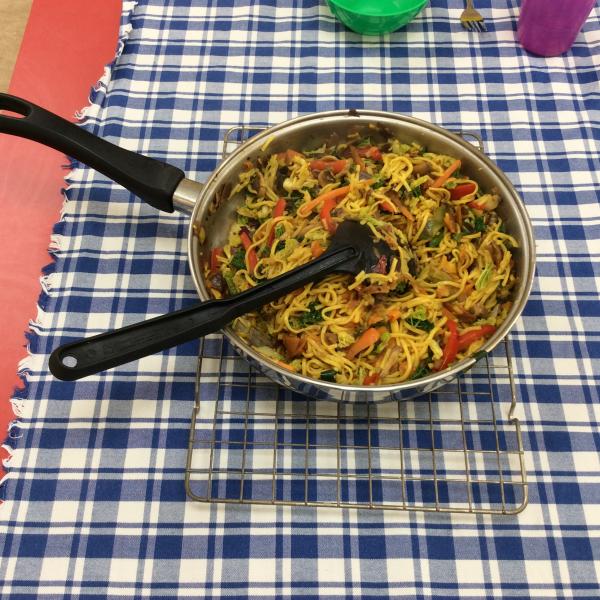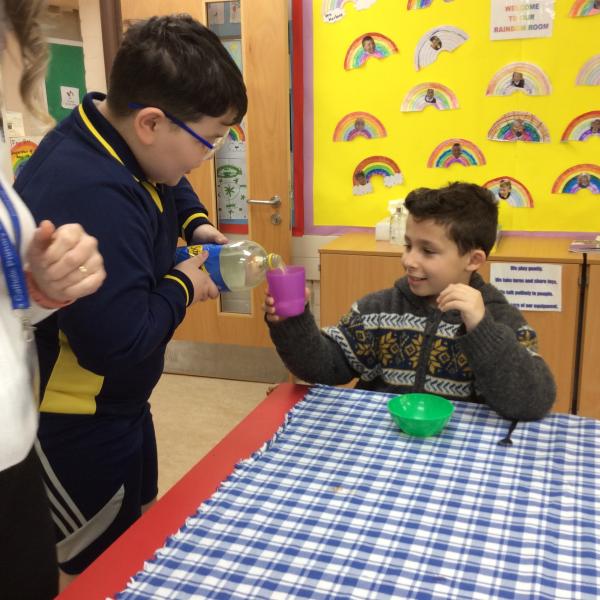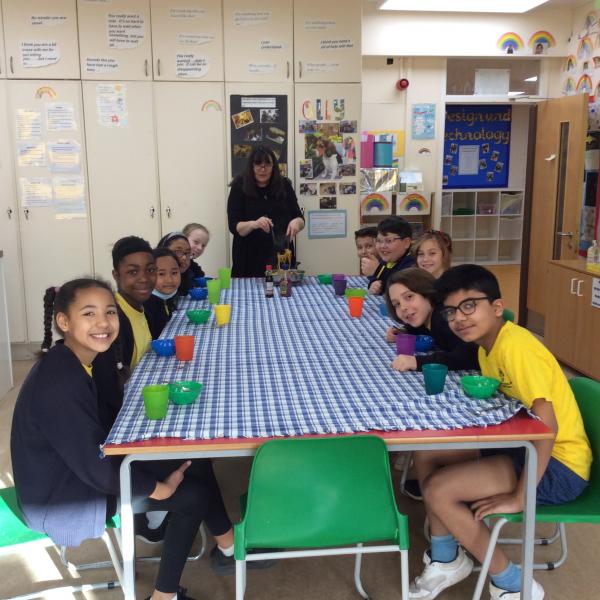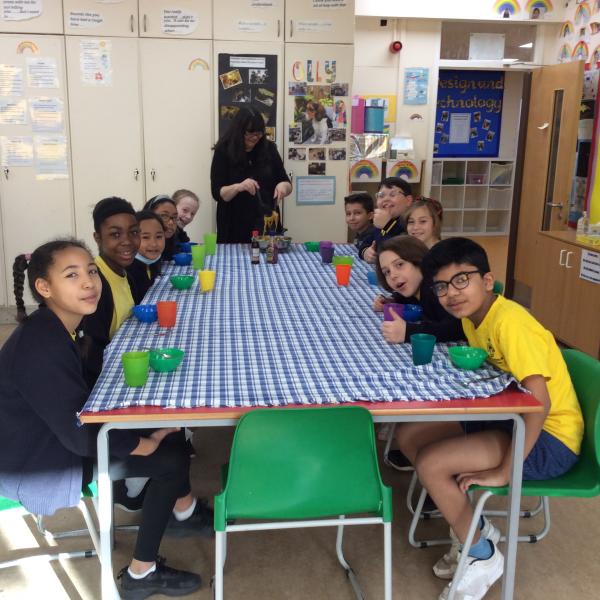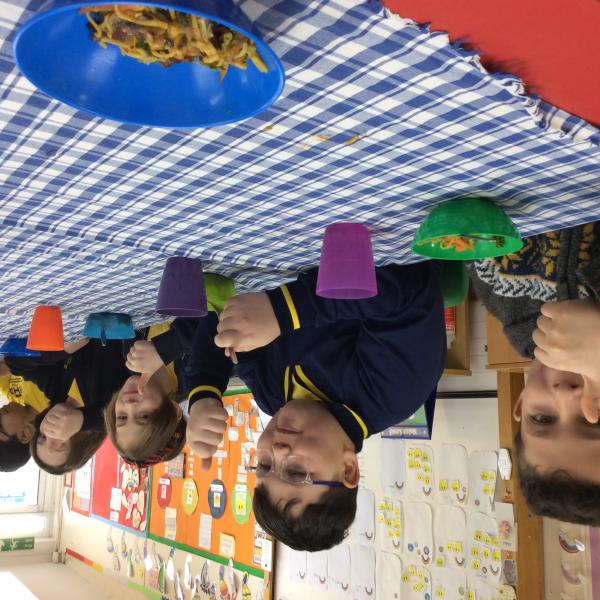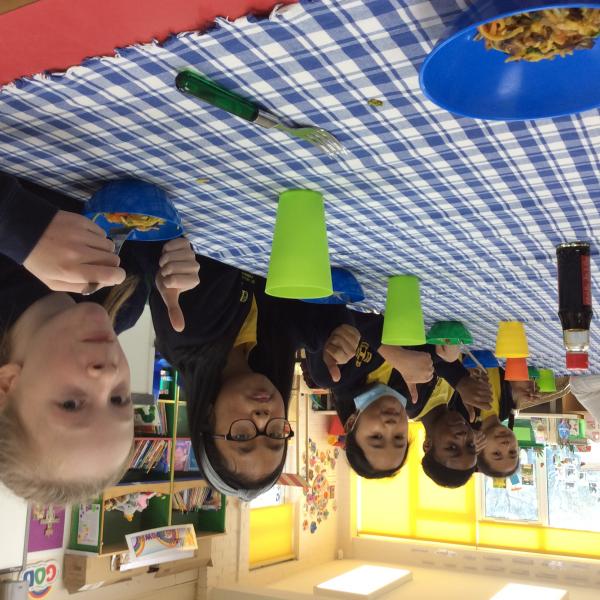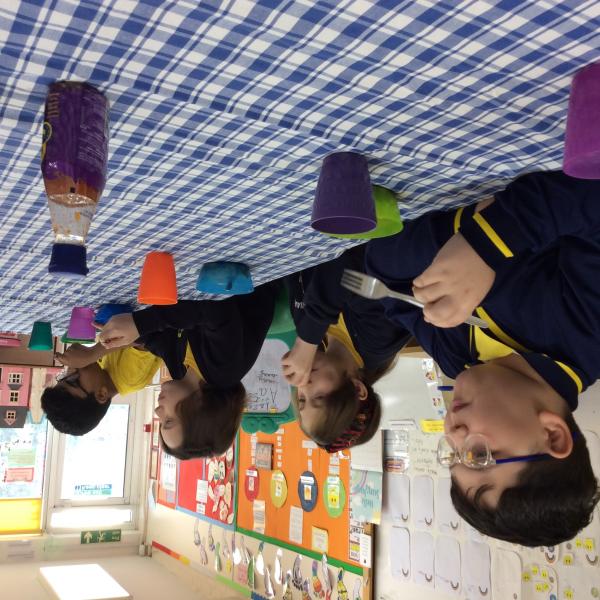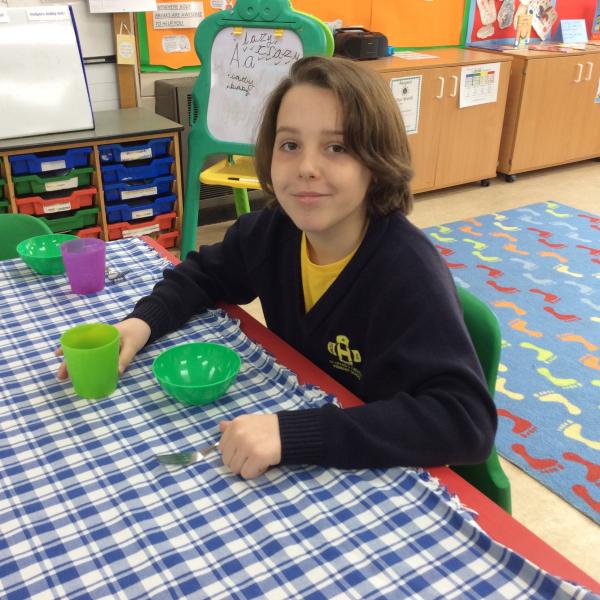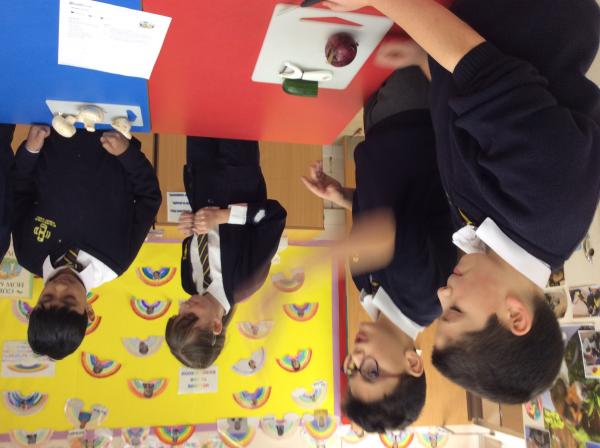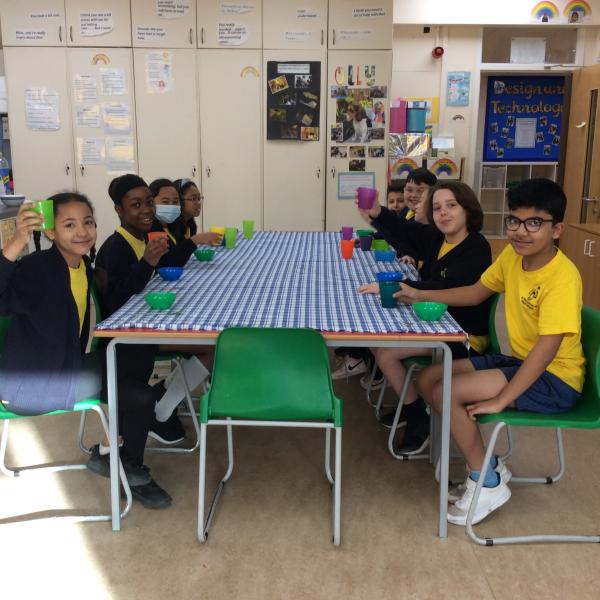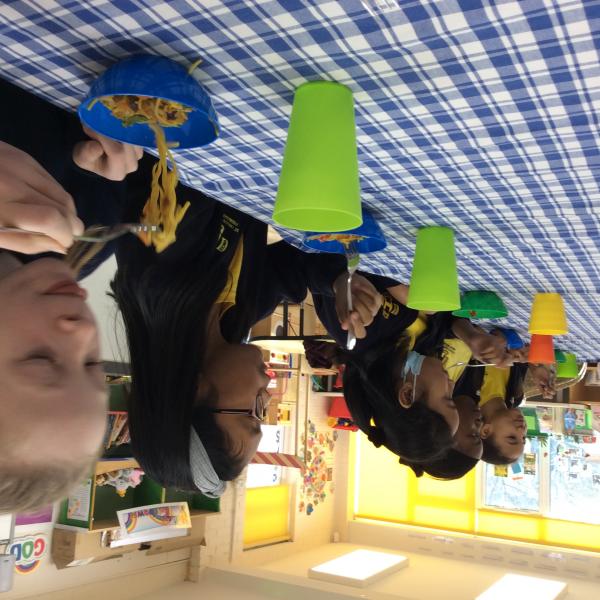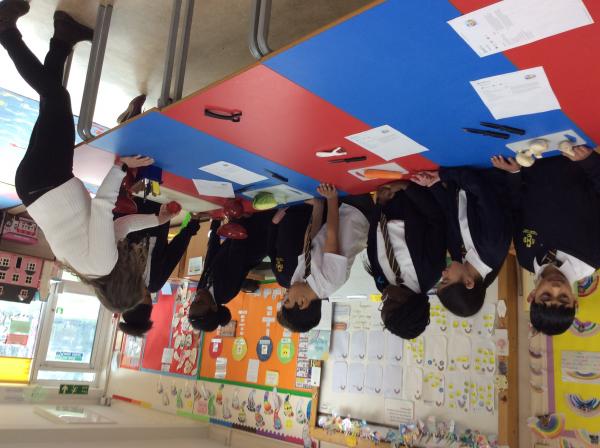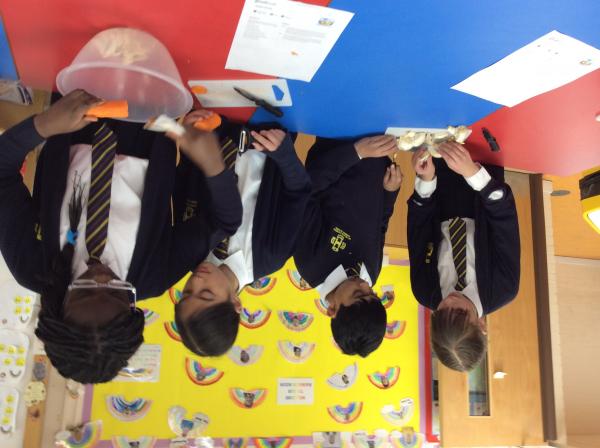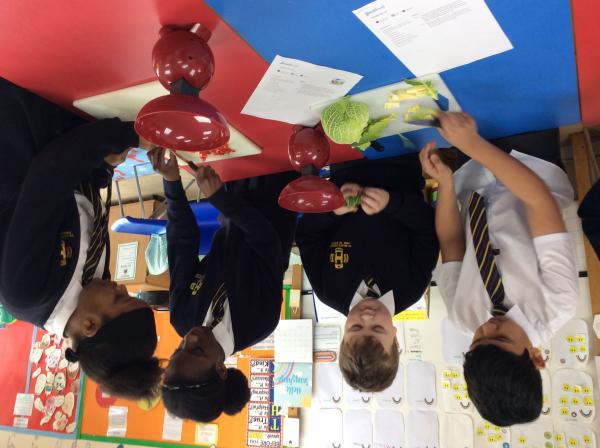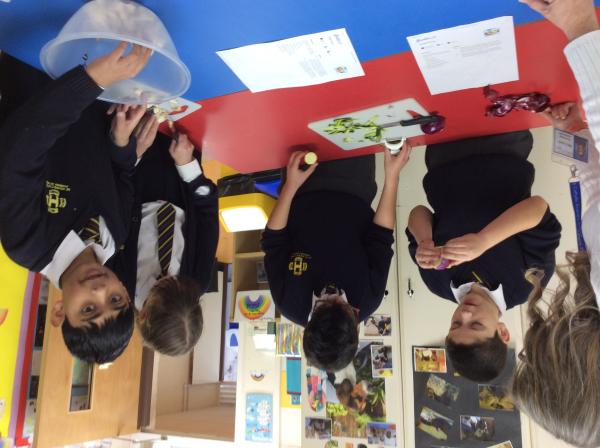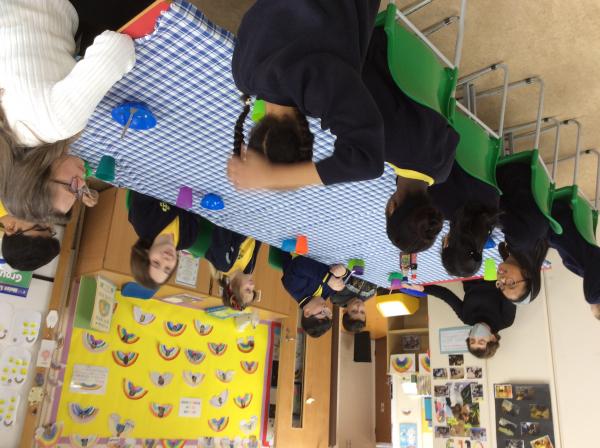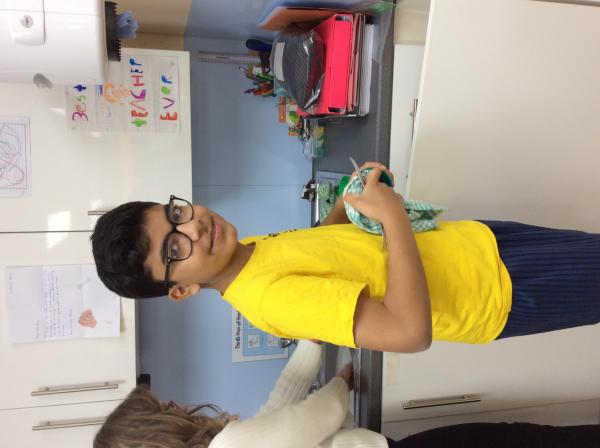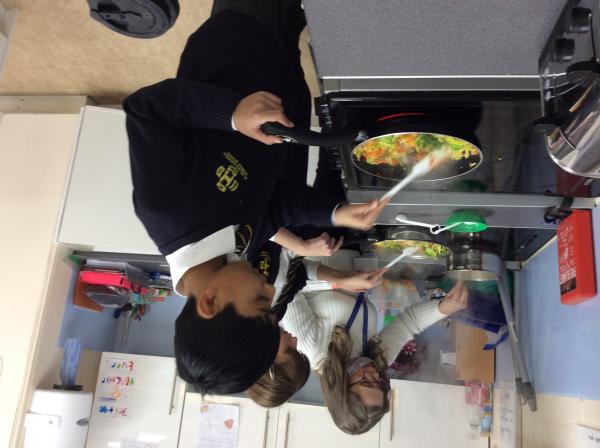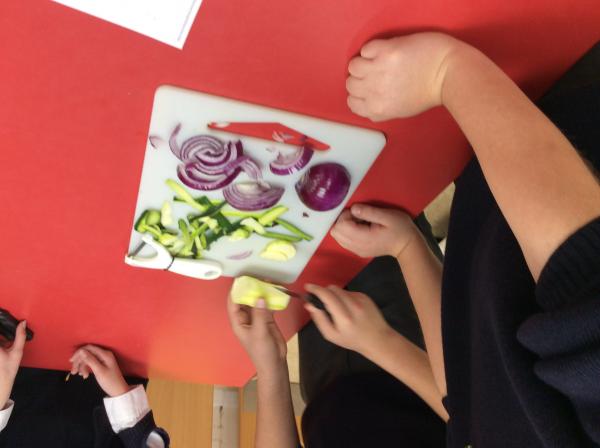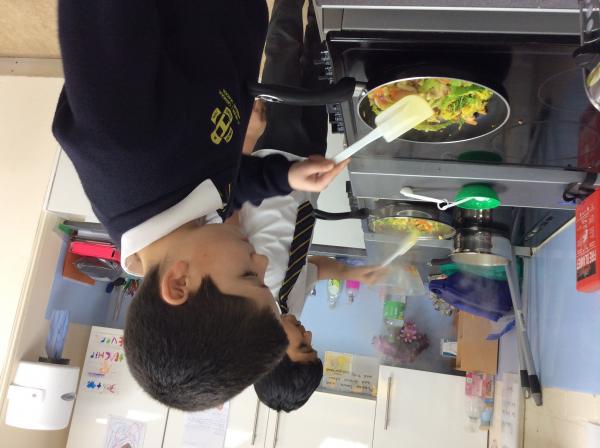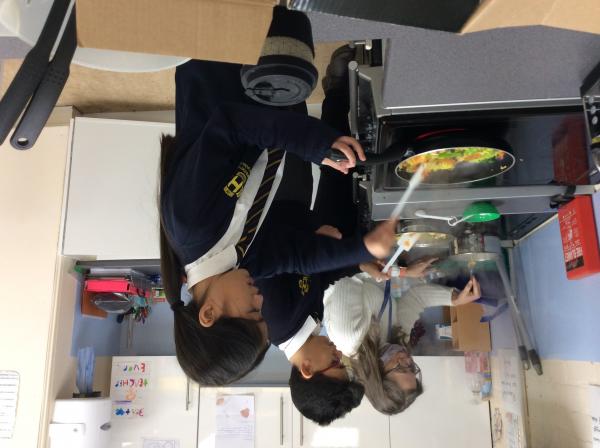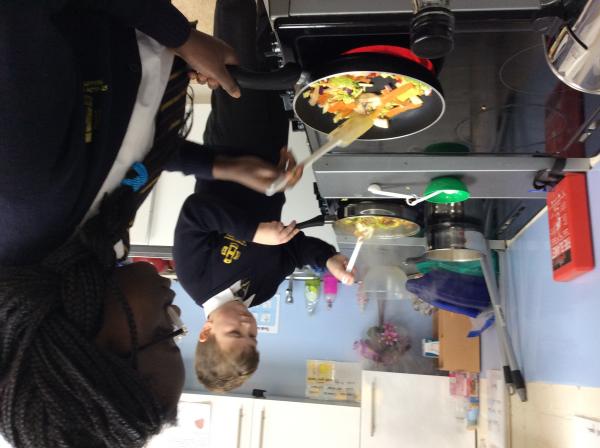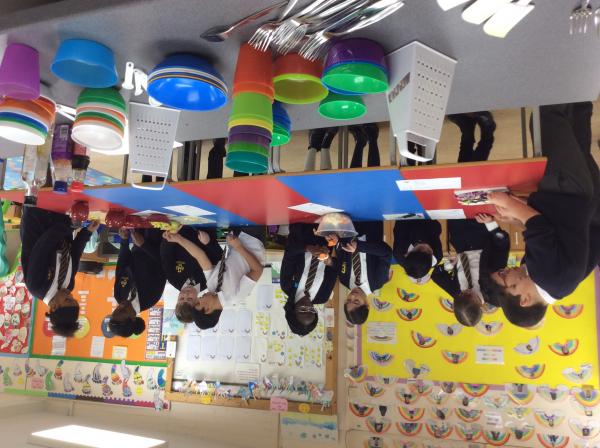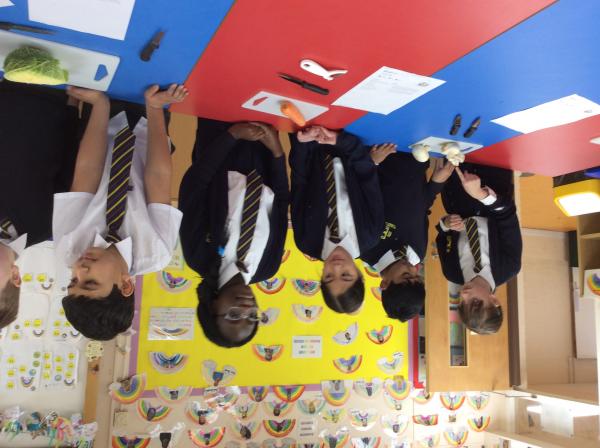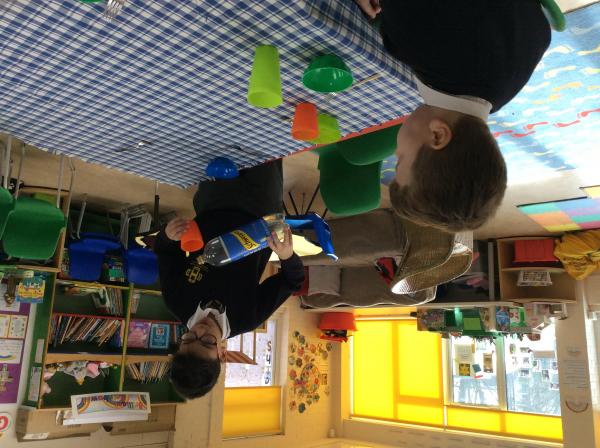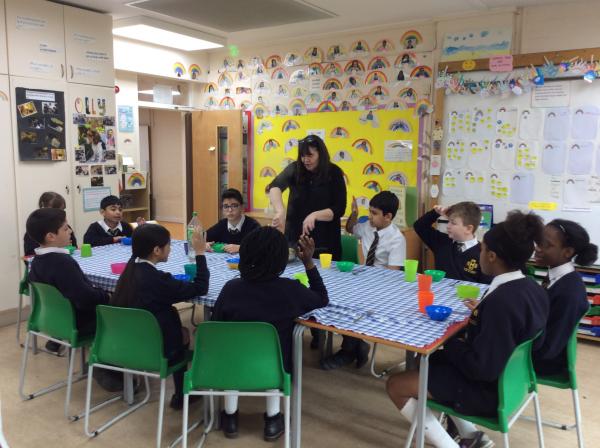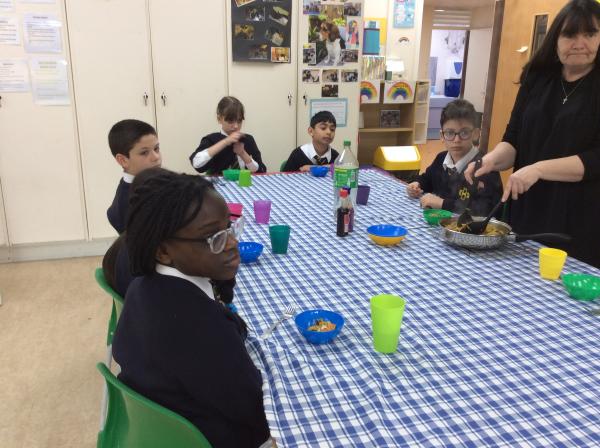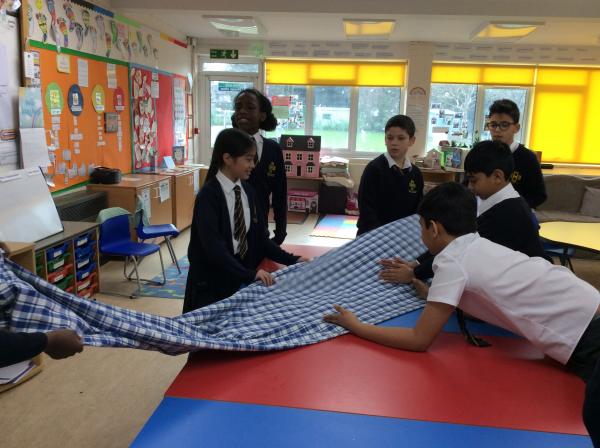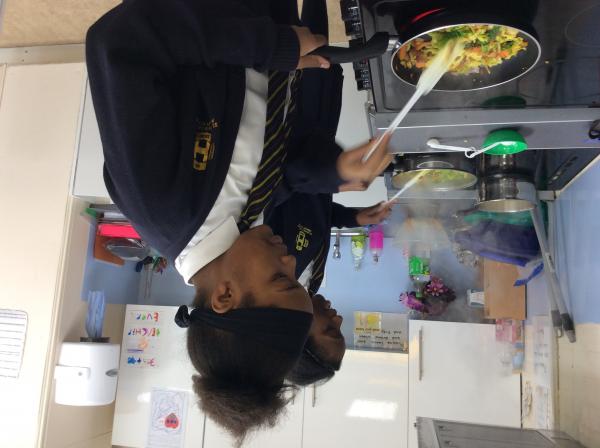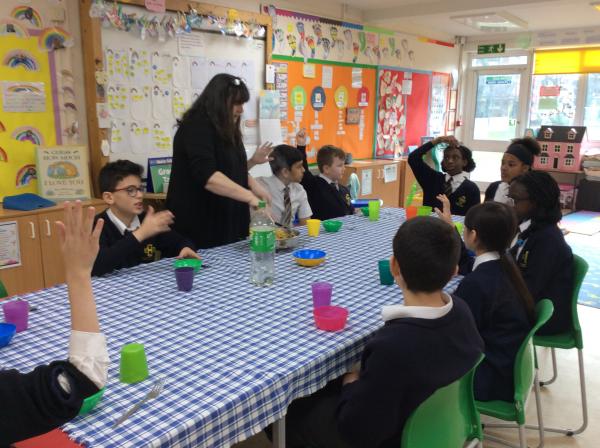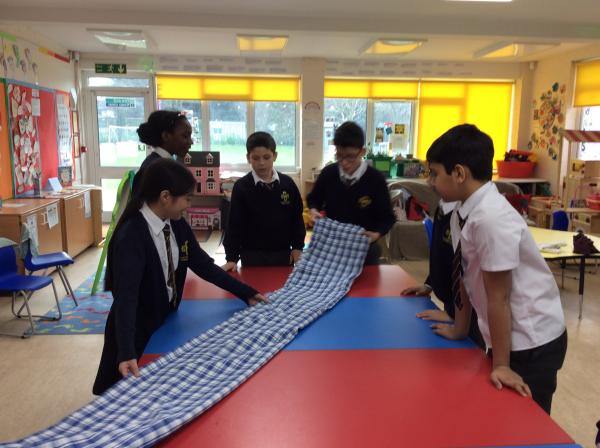 6 St. Raphael are great at gymnastics
6R displayed their gymnastic abilities today. They had to perform a jump, roll and travel as part of a sequence using the floor and apparatus.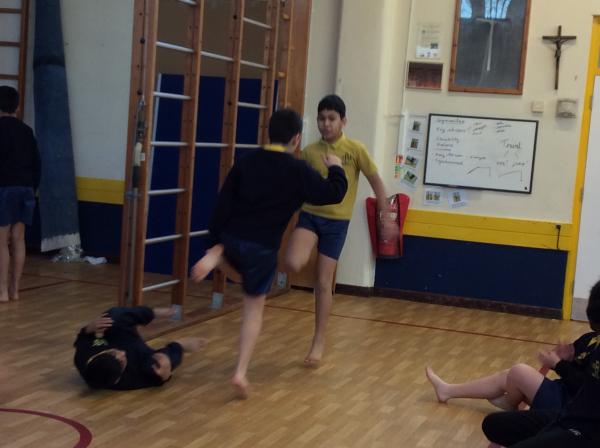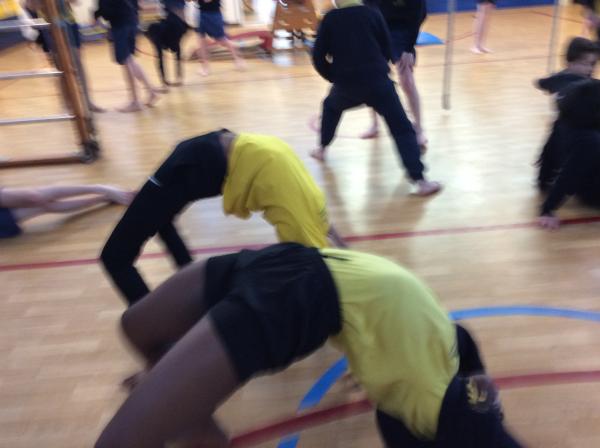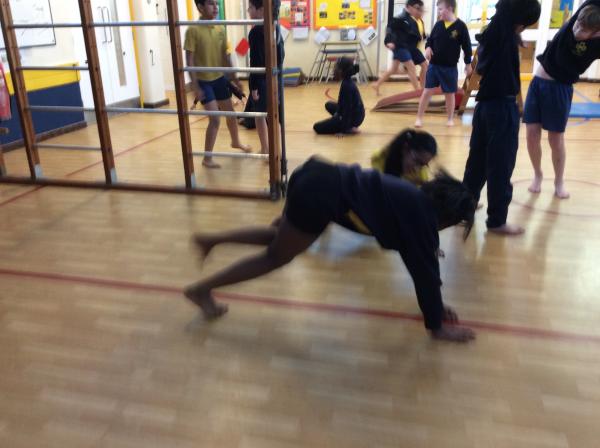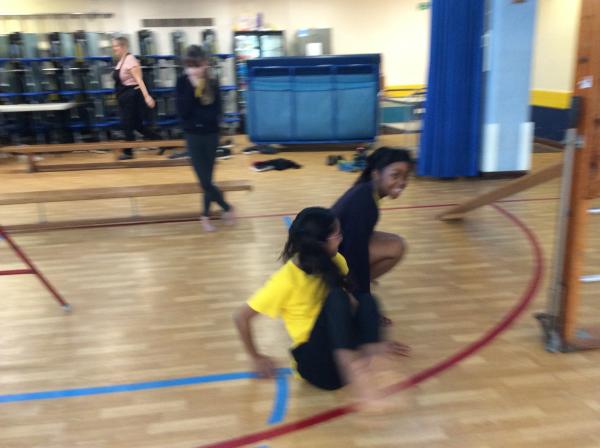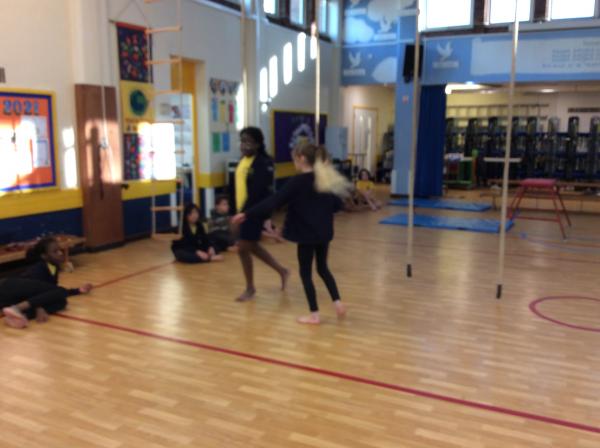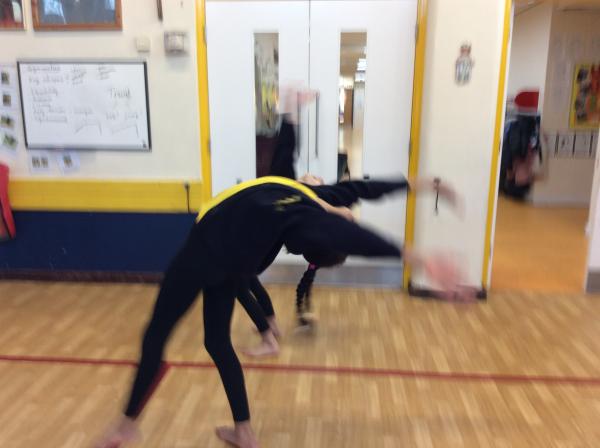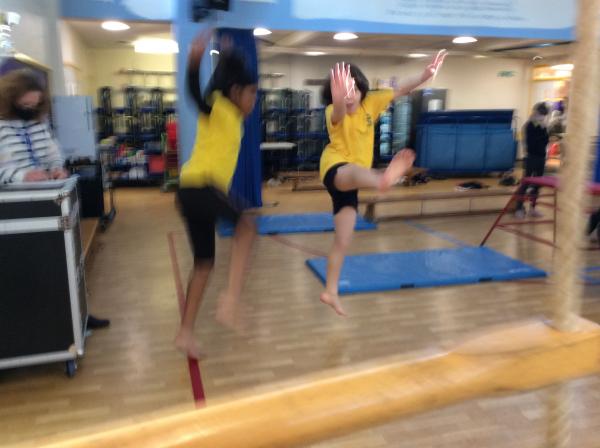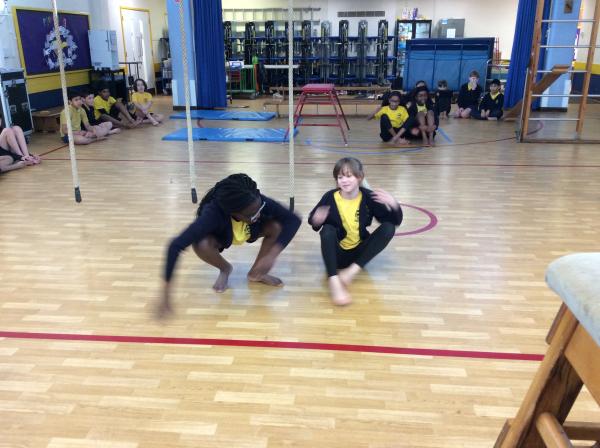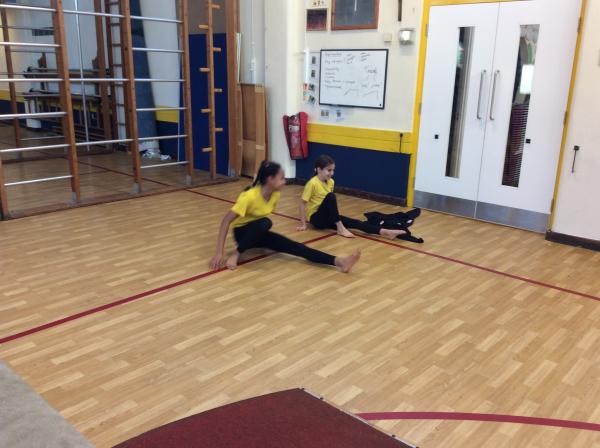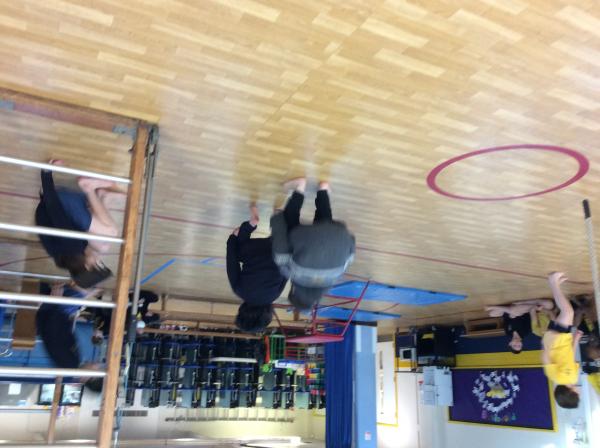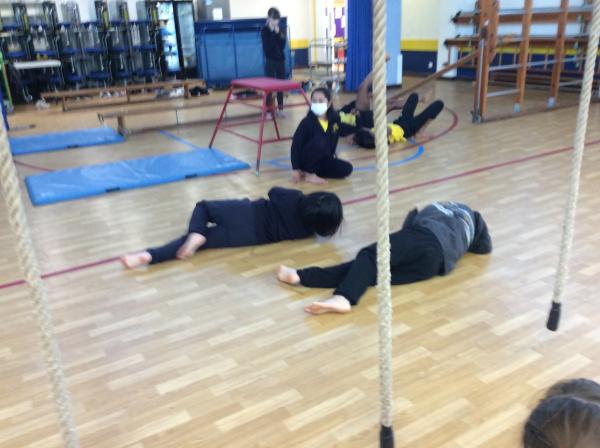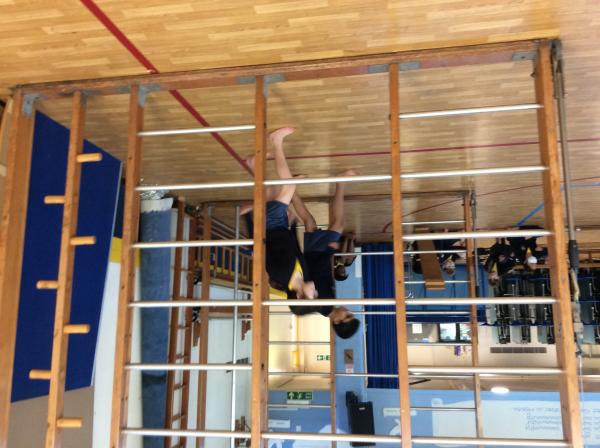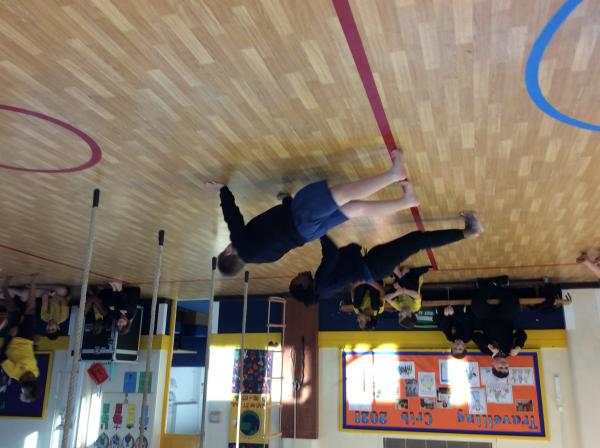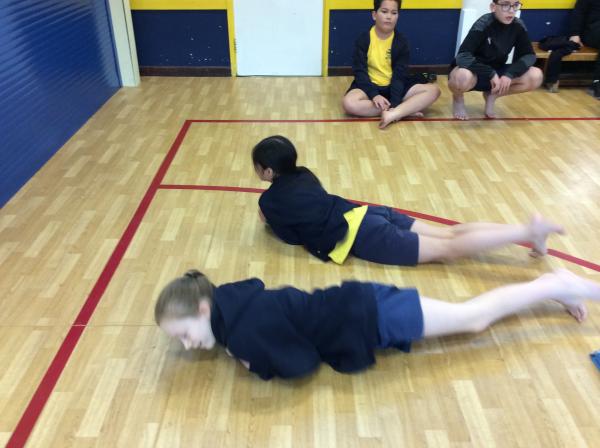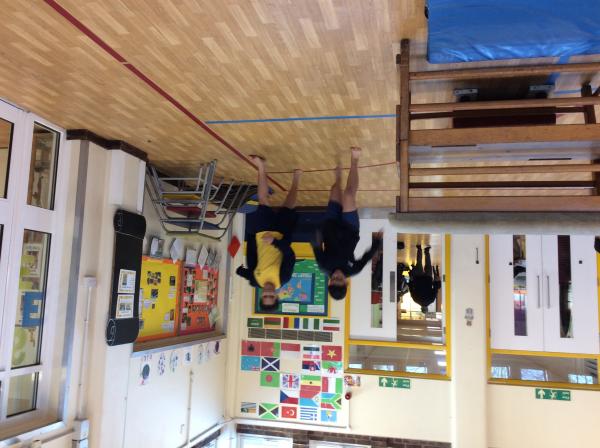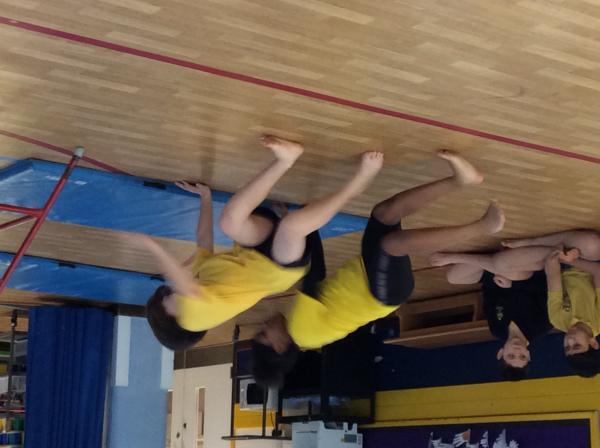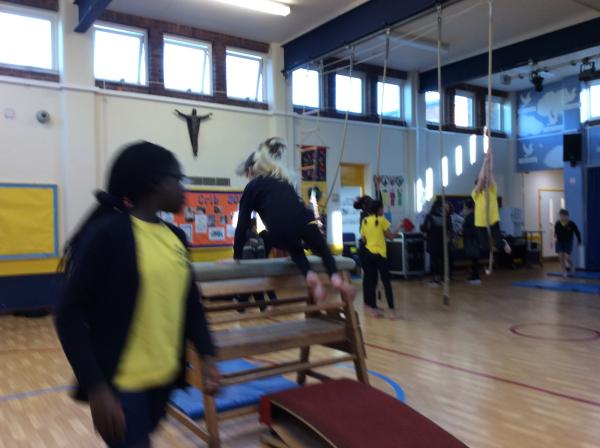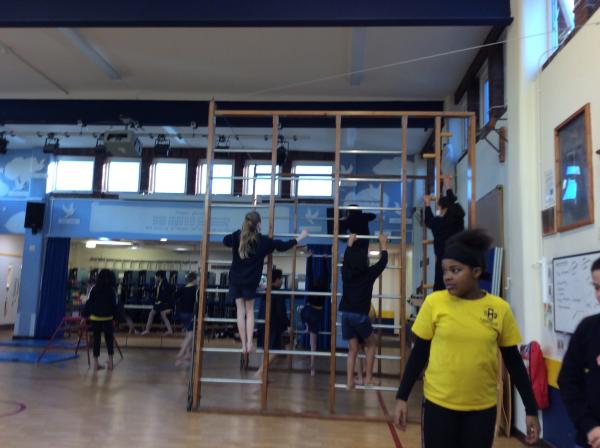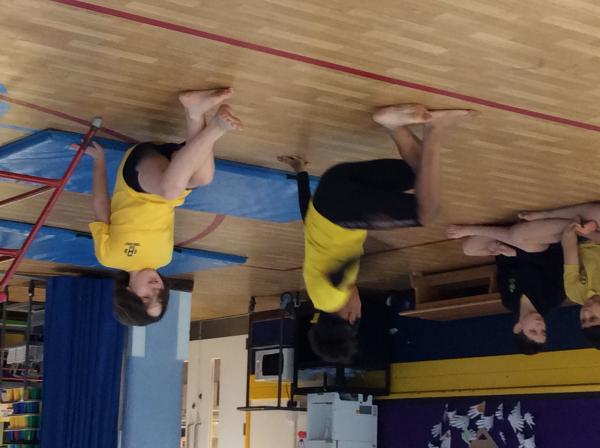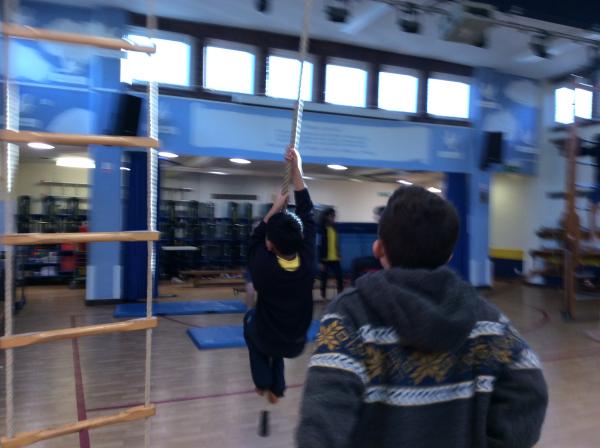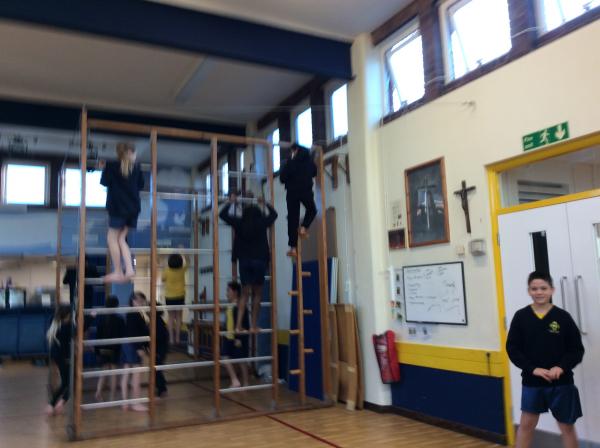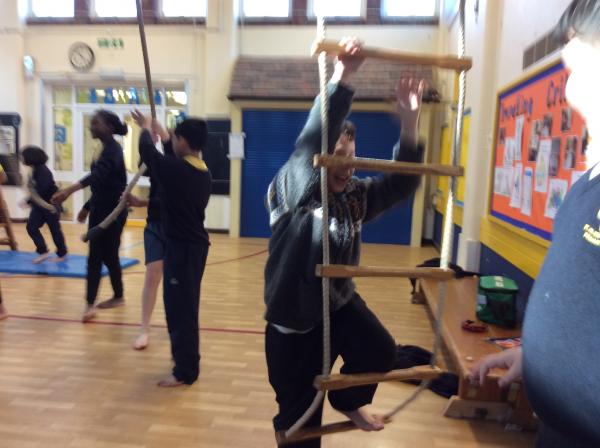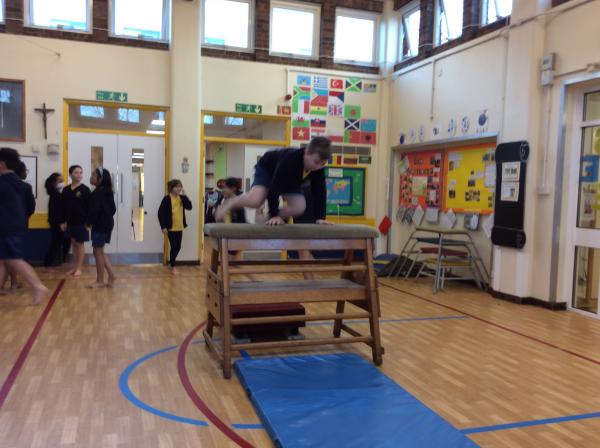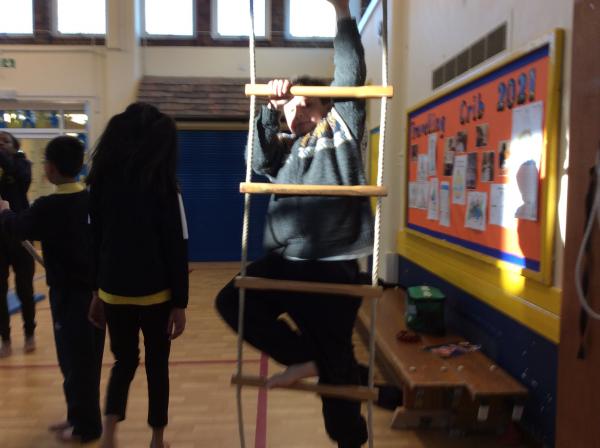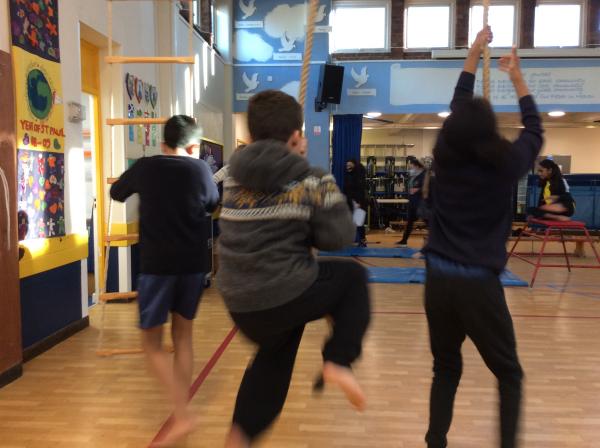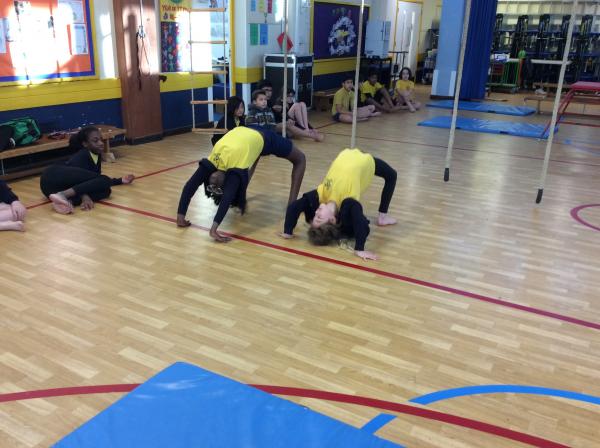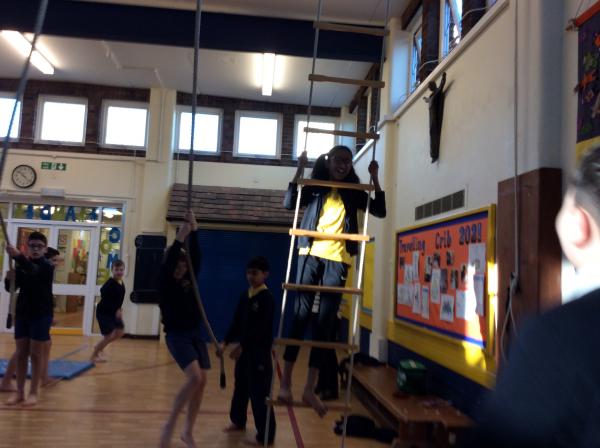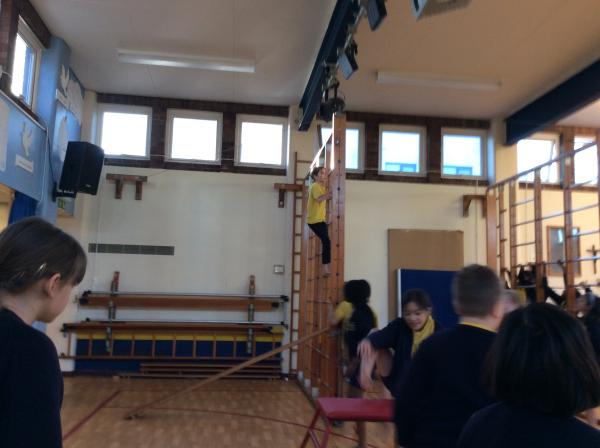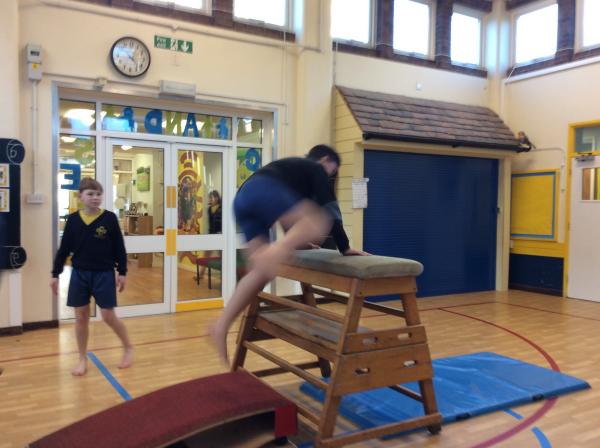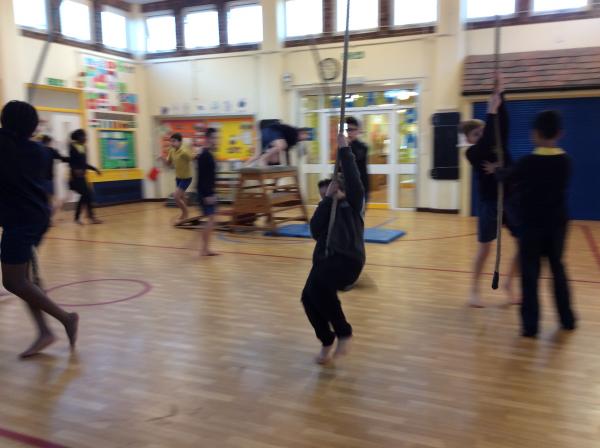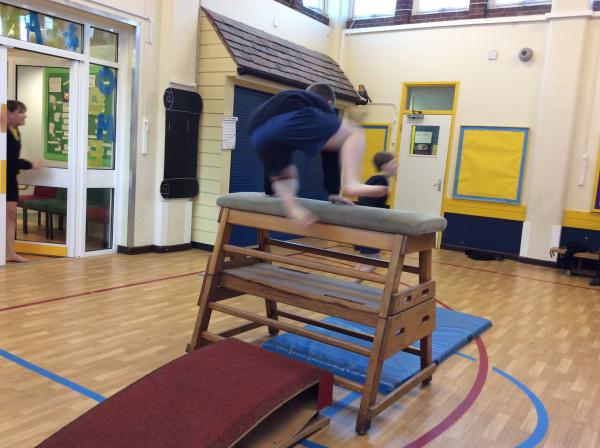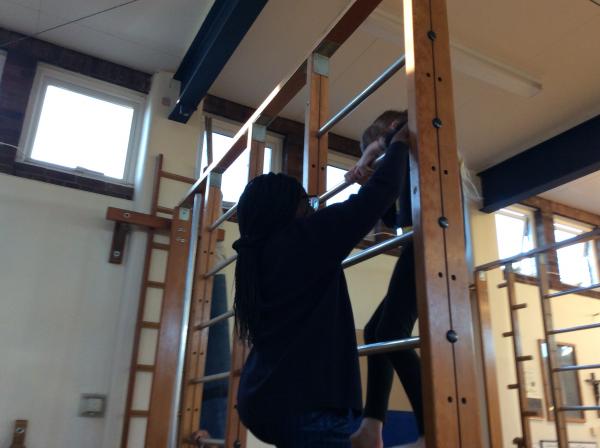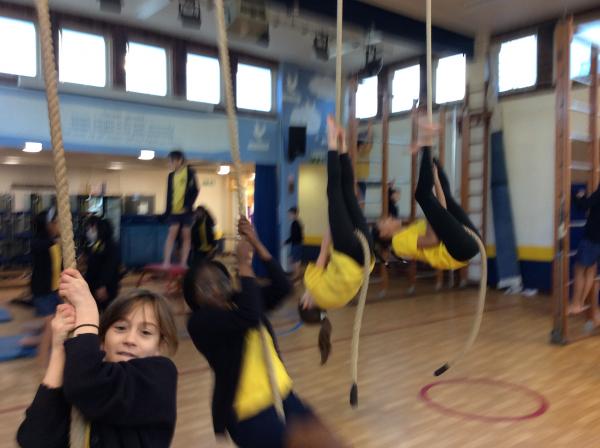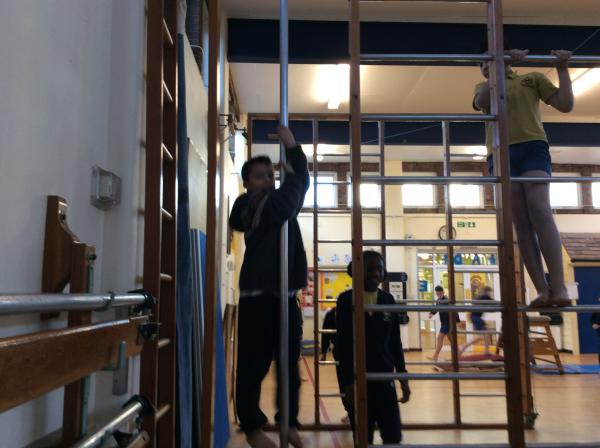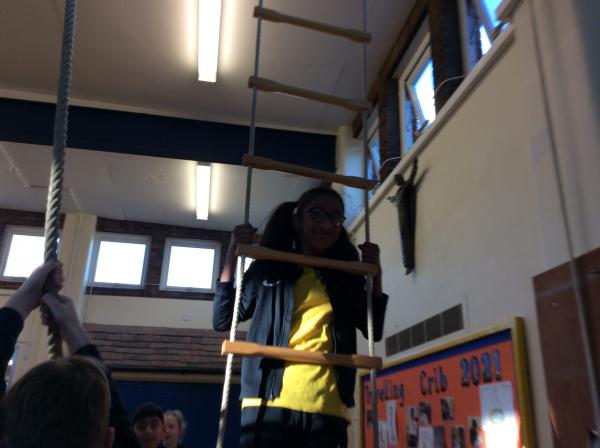 Nets
Today, year 6 enjoyed investigating the nets of cubes and other 3D shapes. they also moved onto constructing their own 3D nets and shapes. They found it tricky to ensure the faces, where necessary, were all the same size.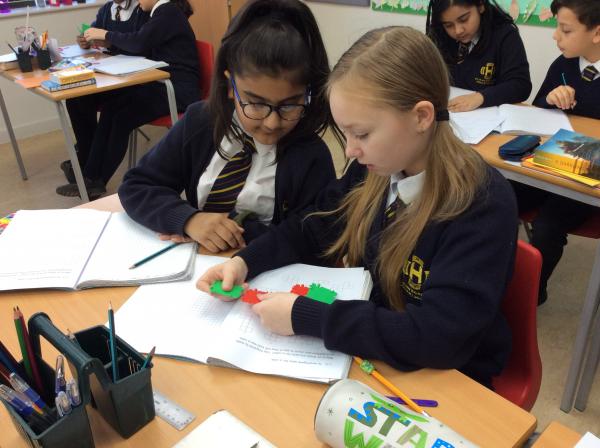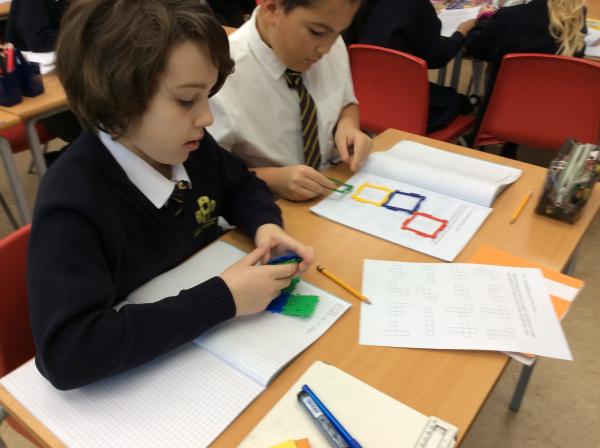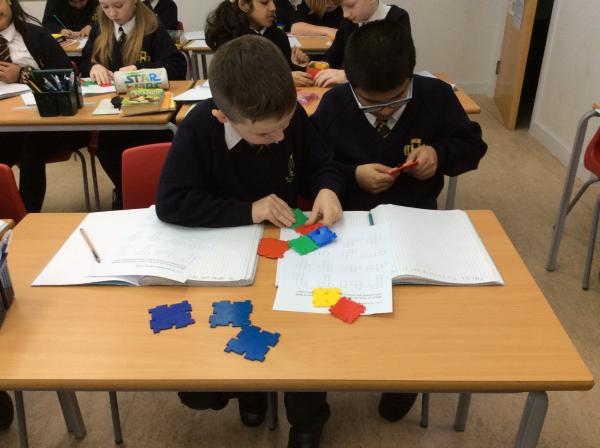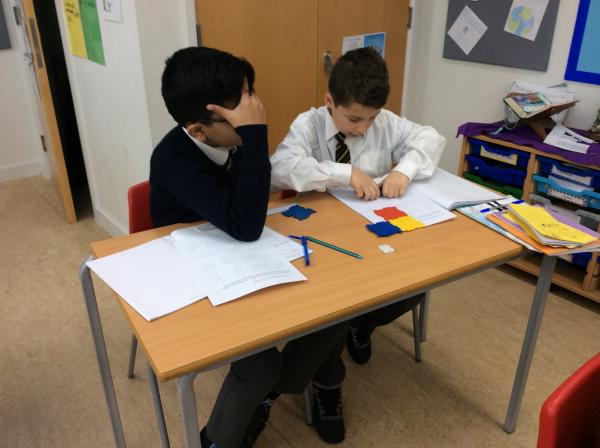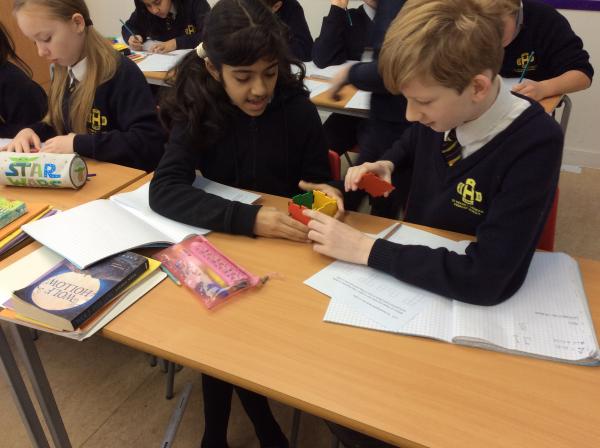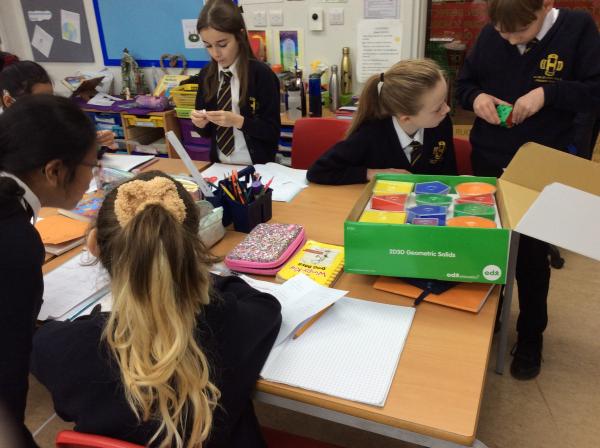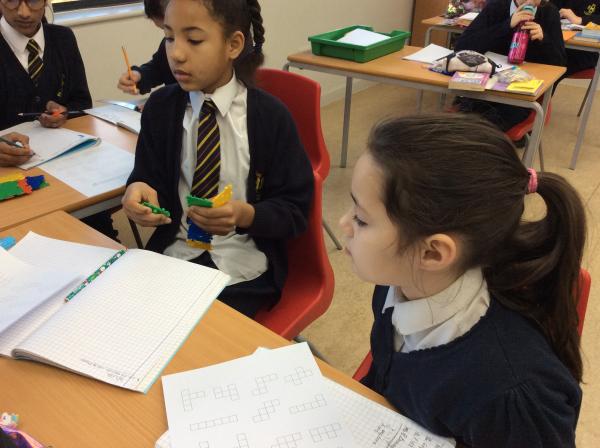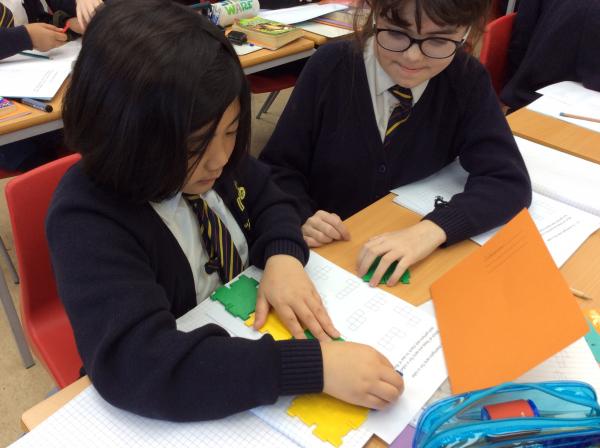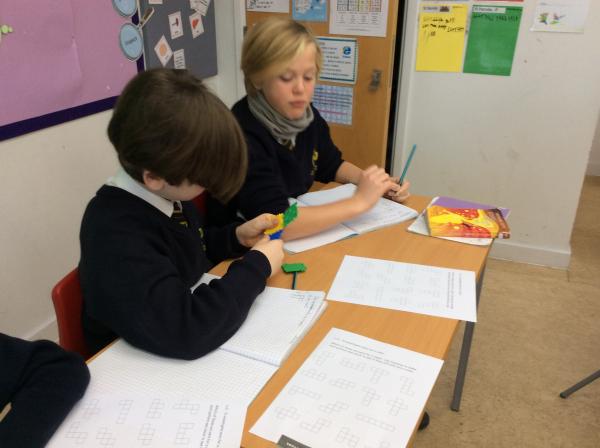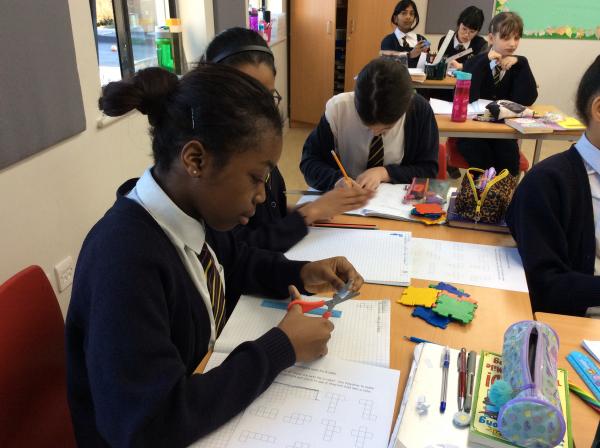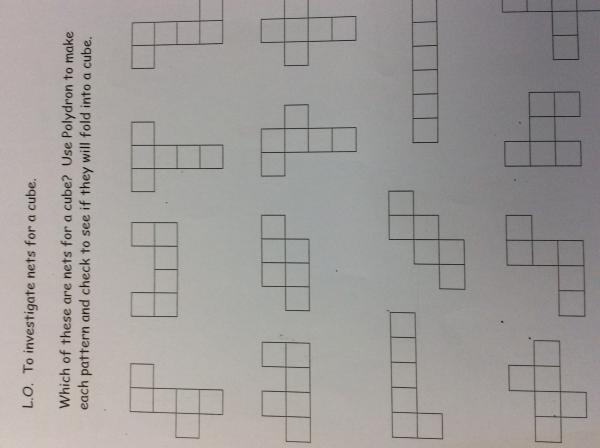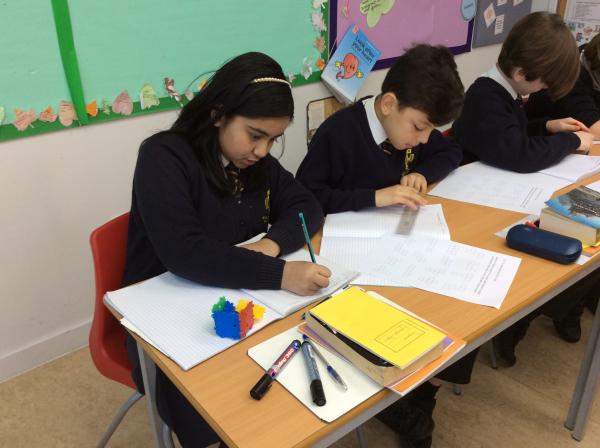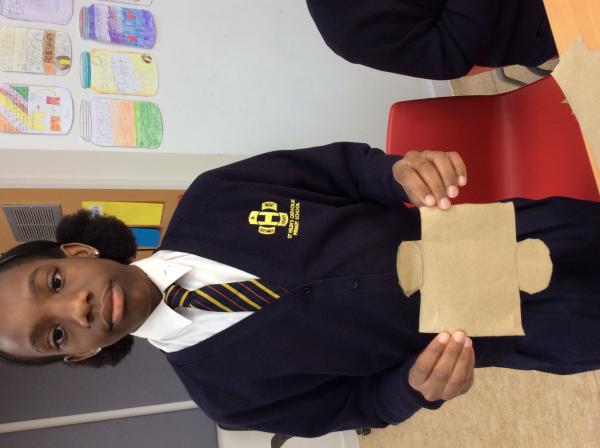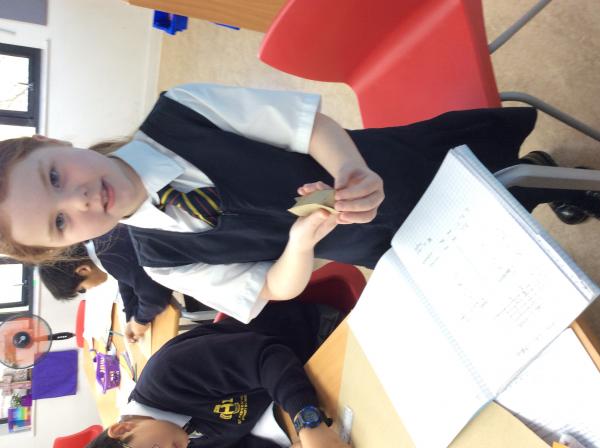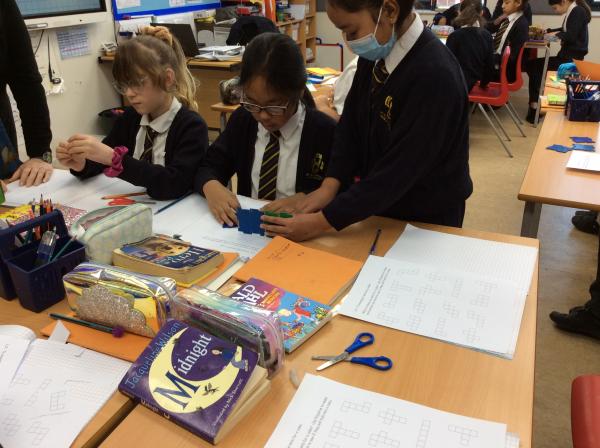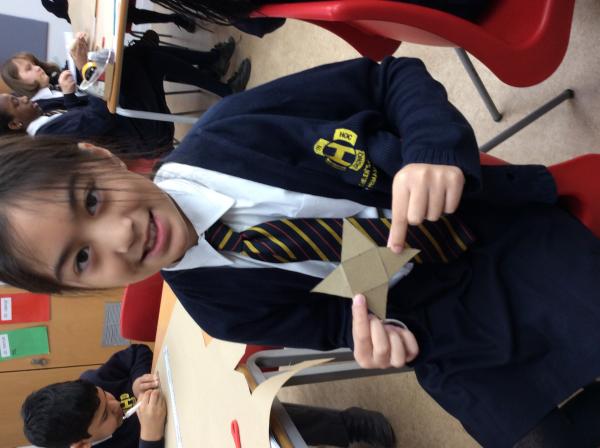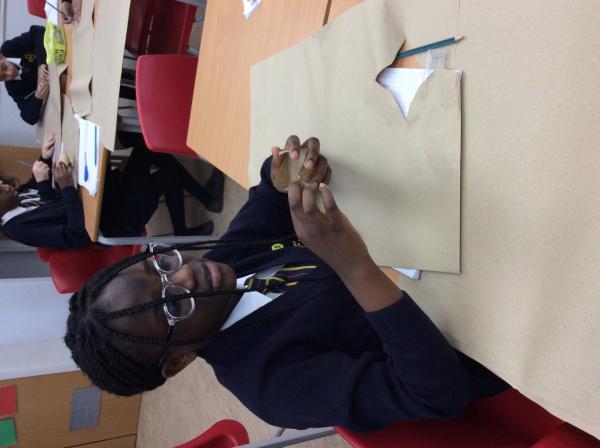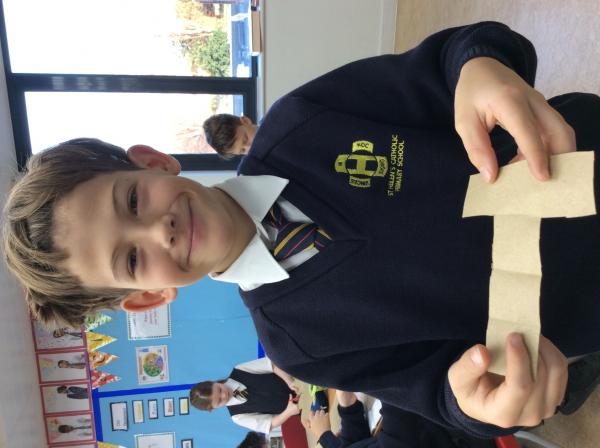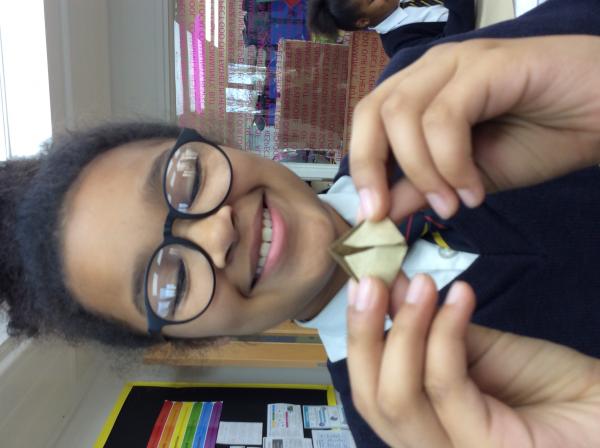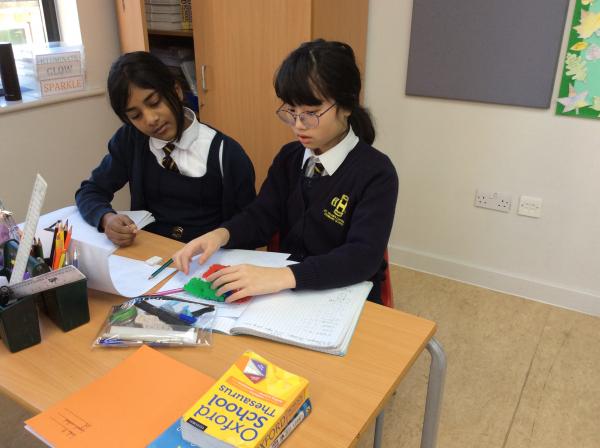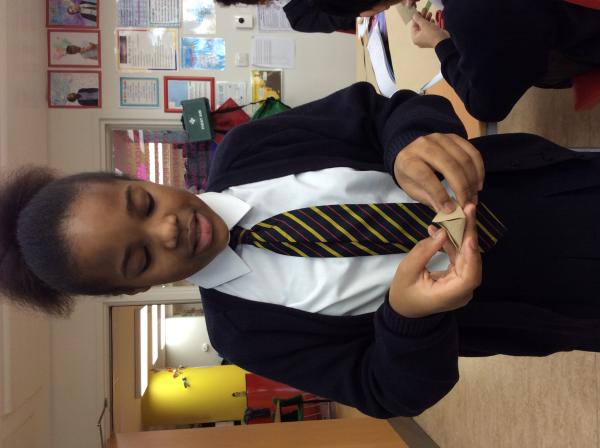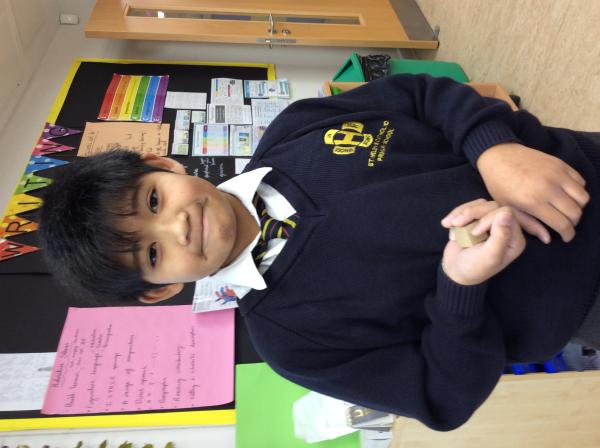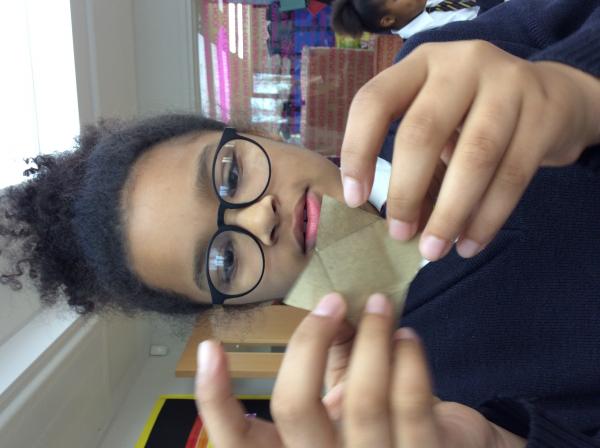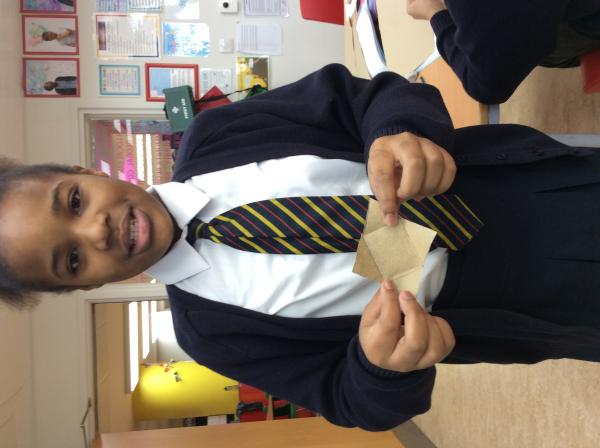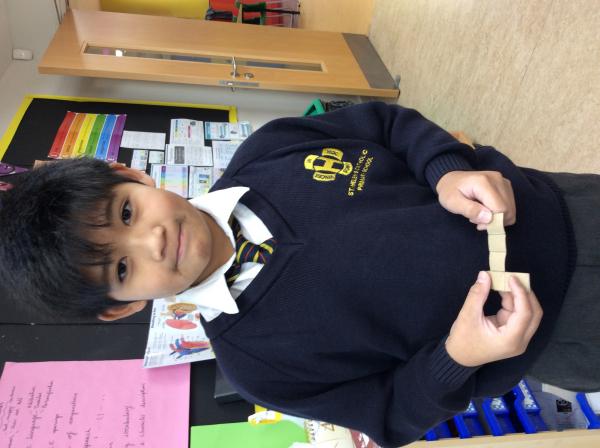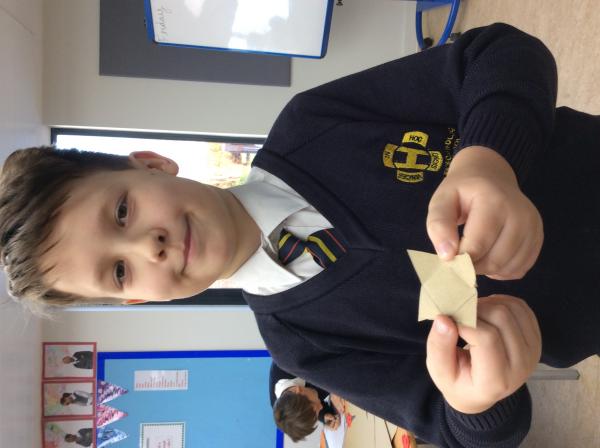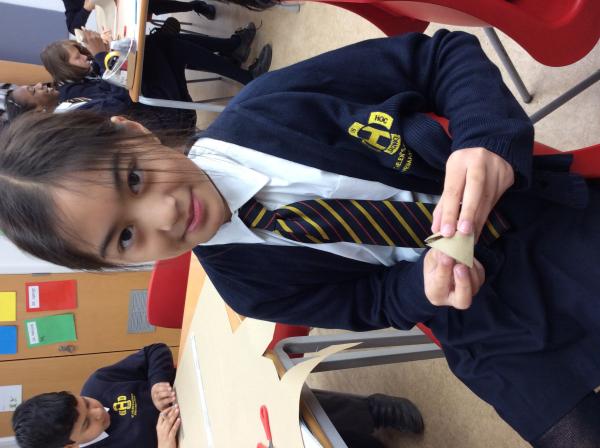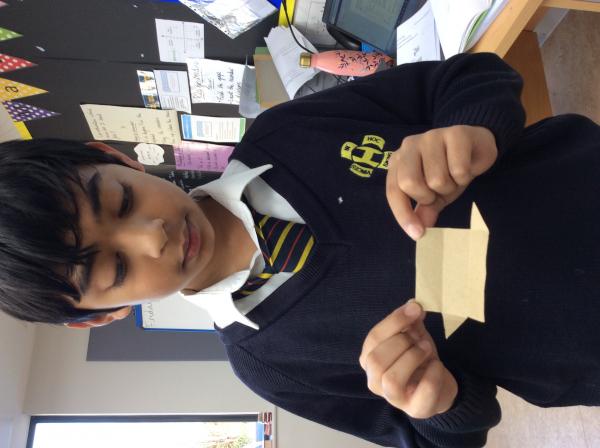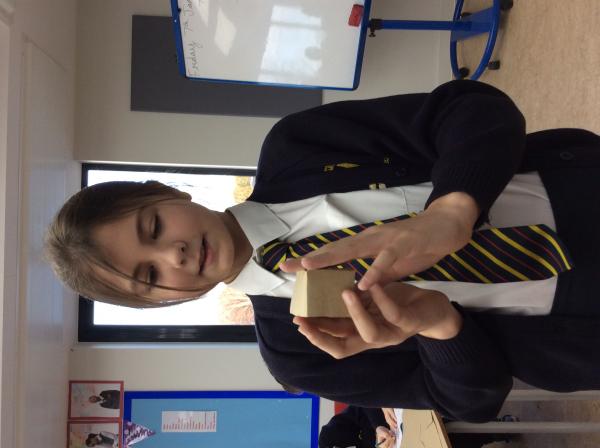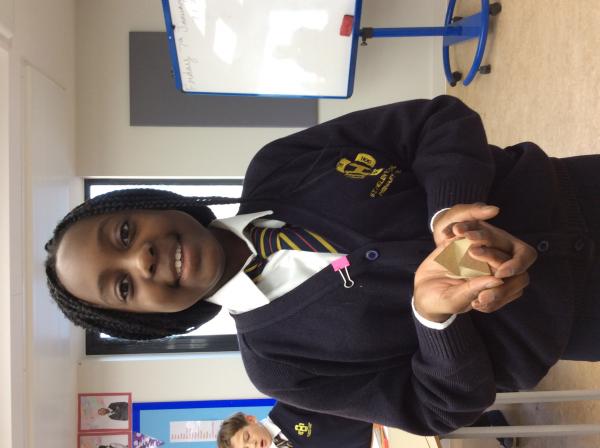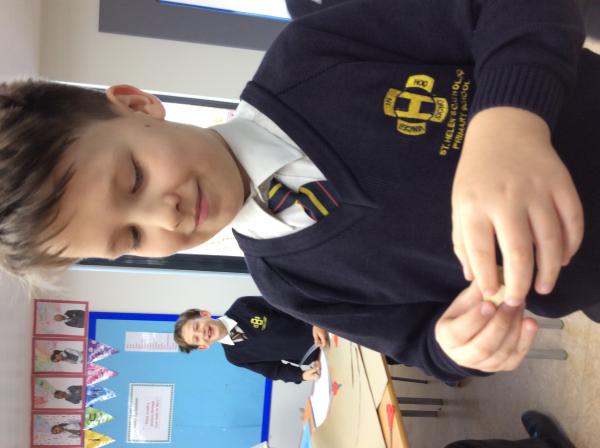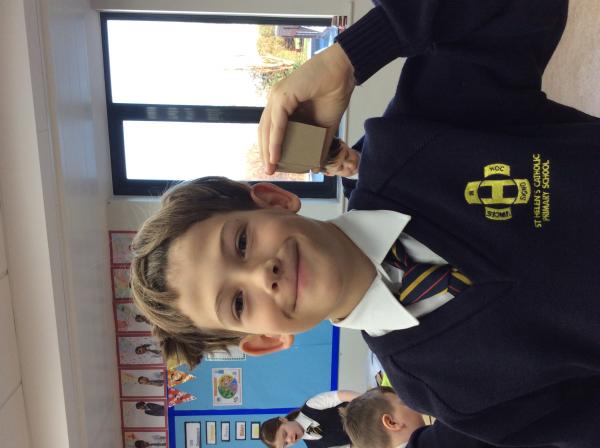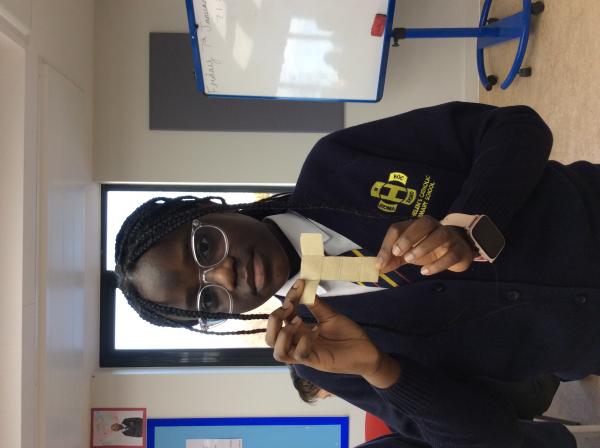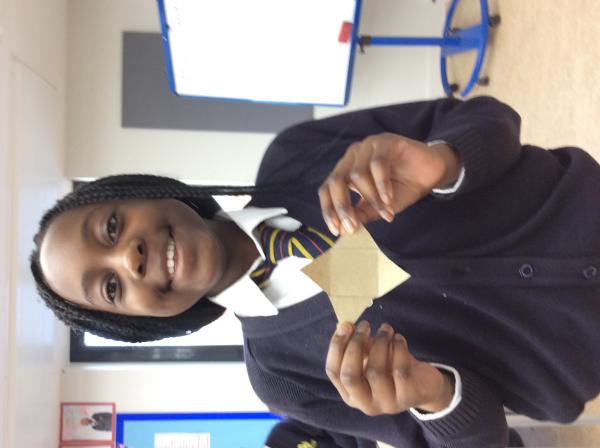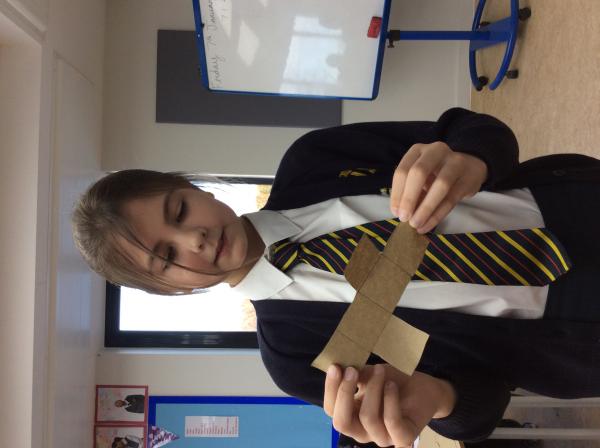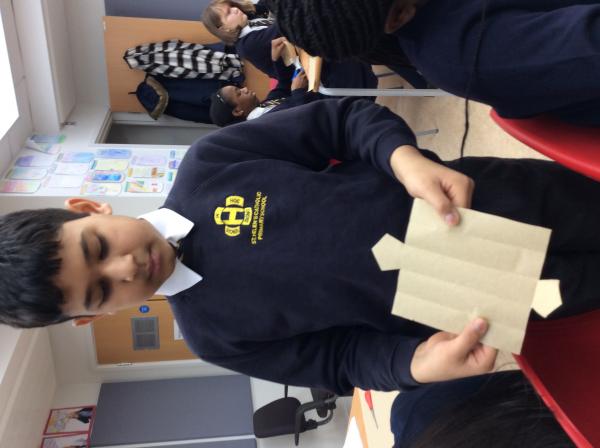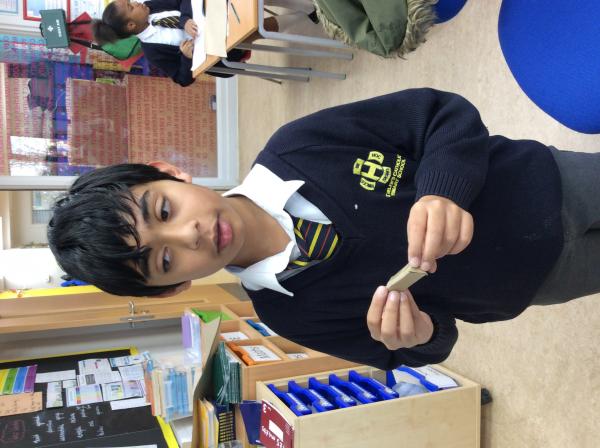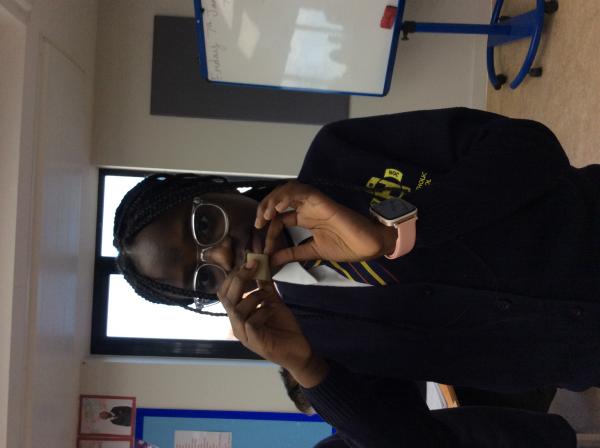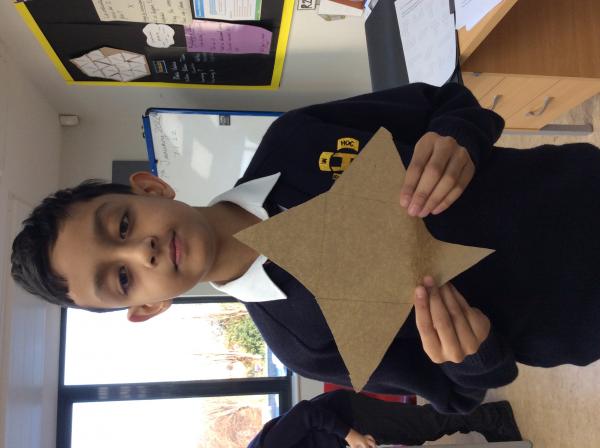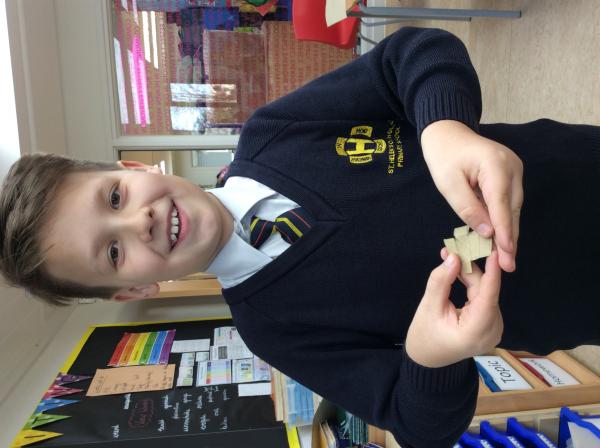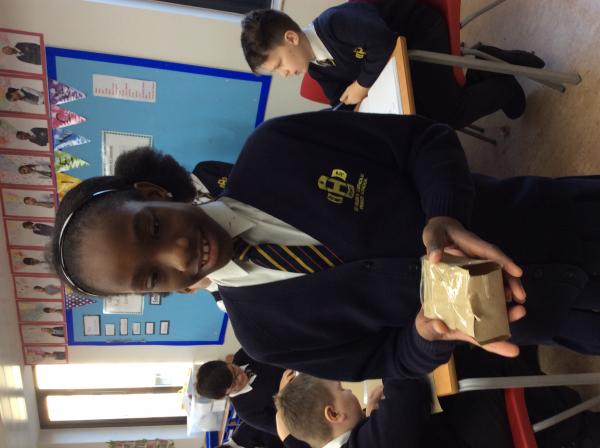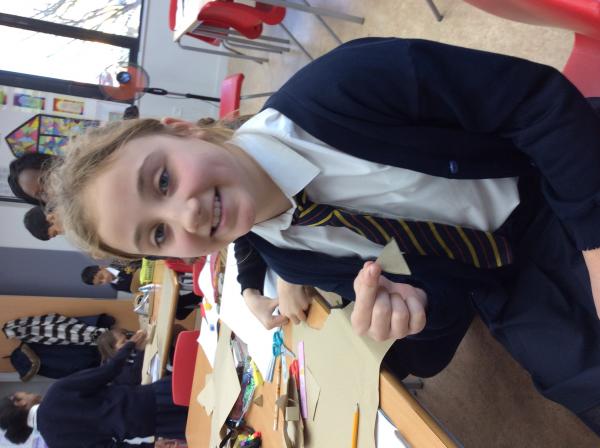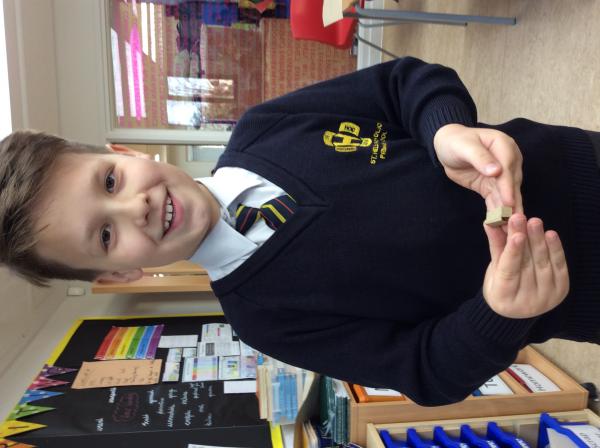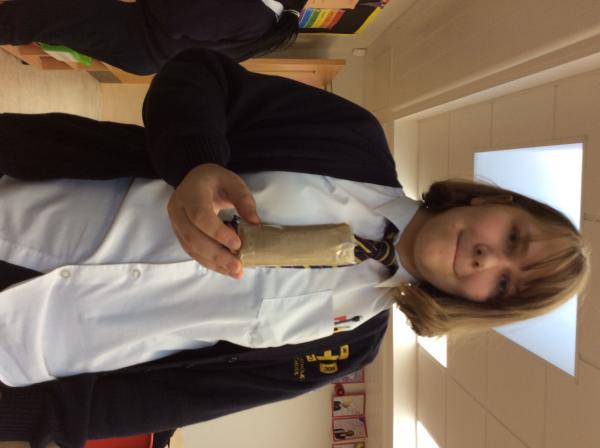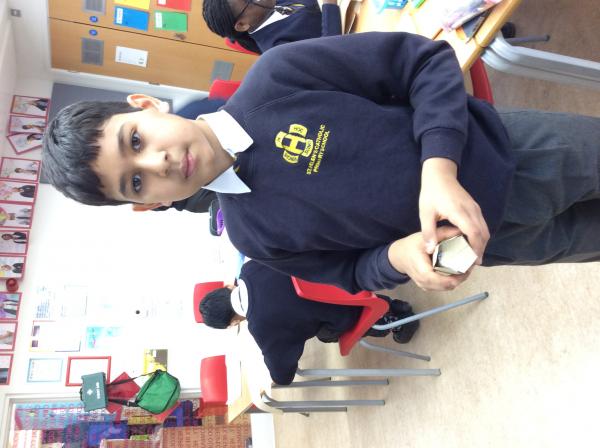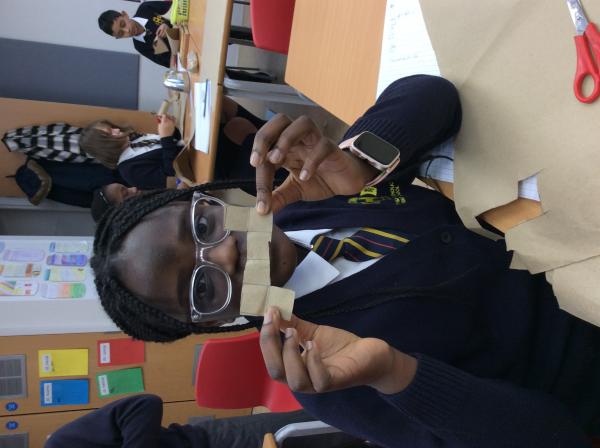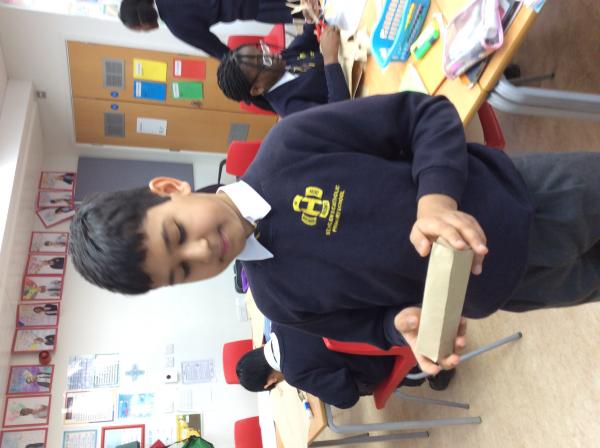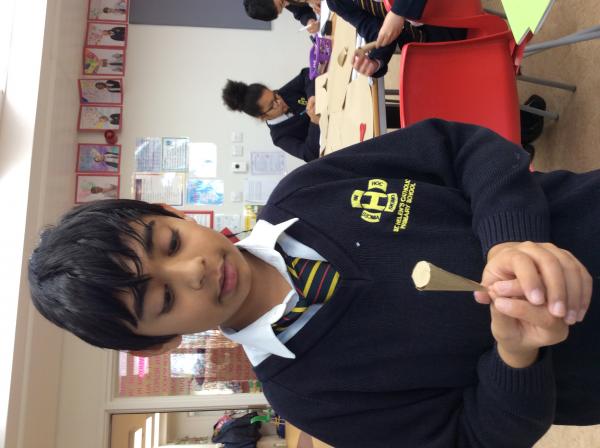 Cam Toys
Over the course of this half term, Year 6 have been very busy testing, designing and building their own cam toys. The results are shown with some more successful than others. Year 6 learnt many things regarding cams so next time designing and making will be improved.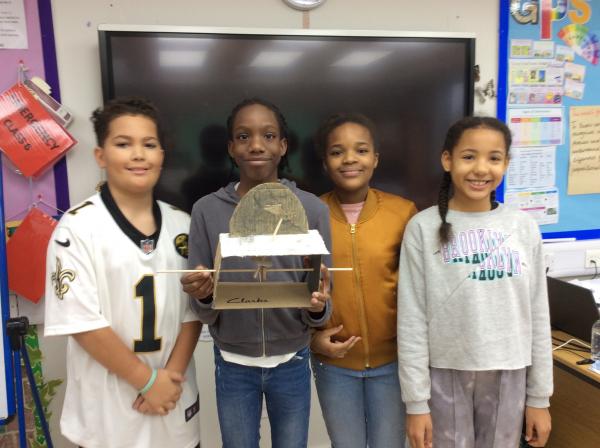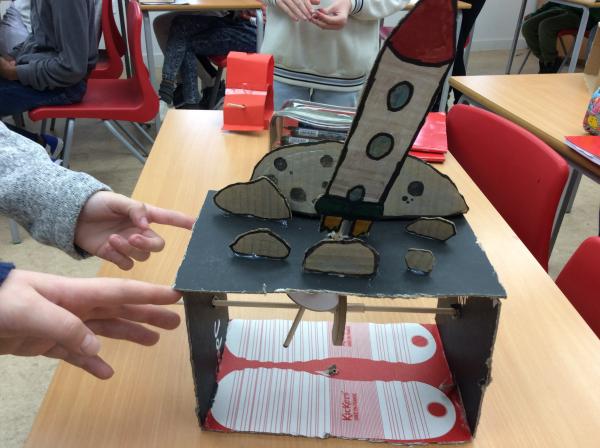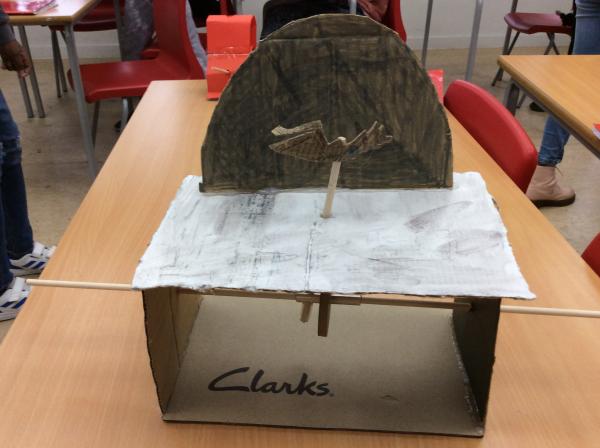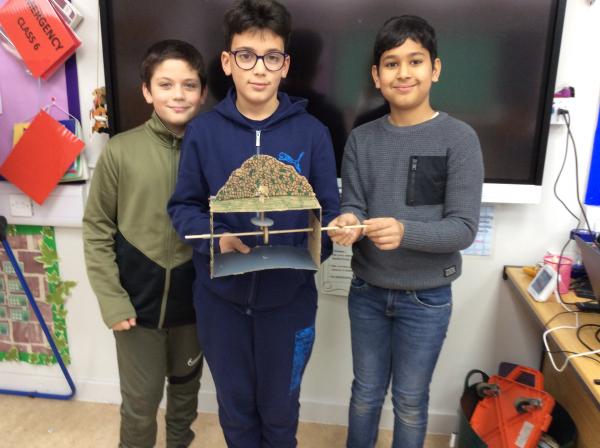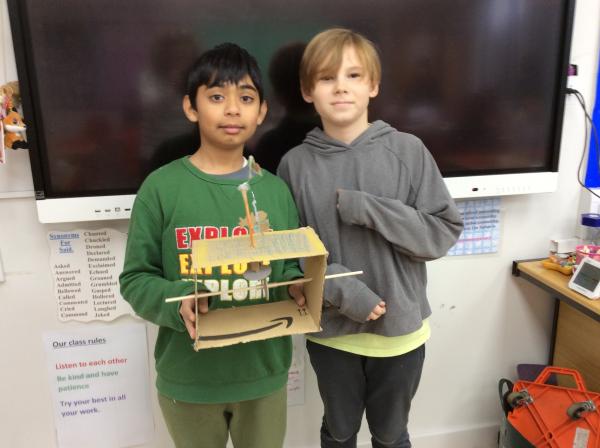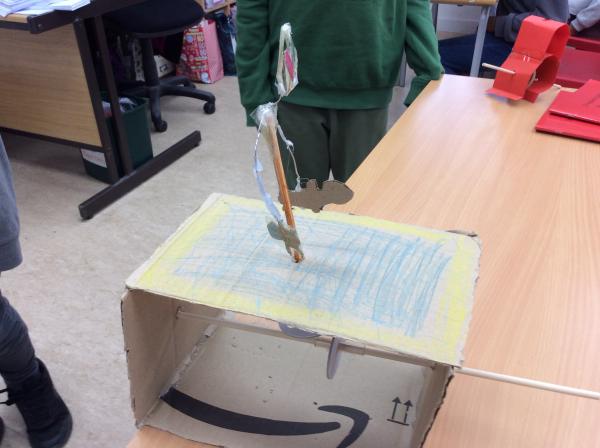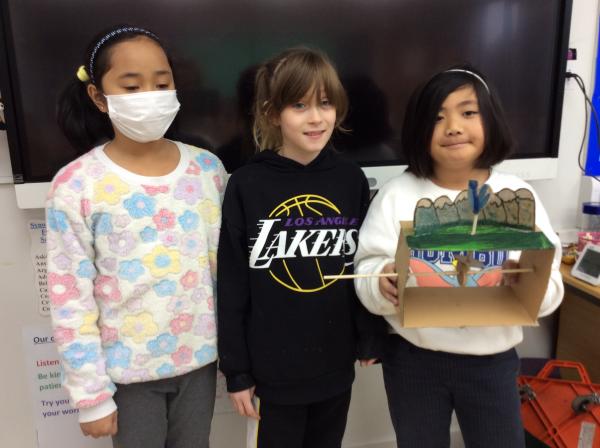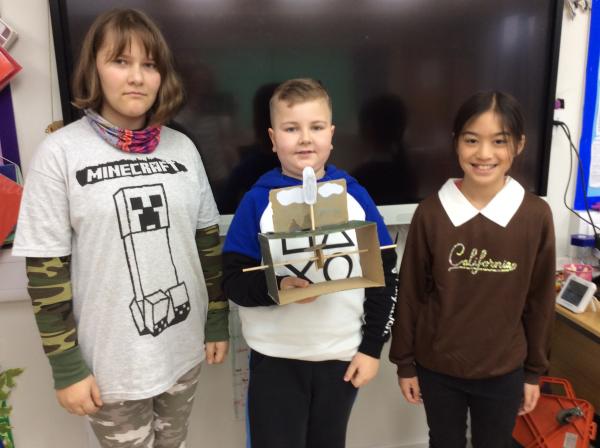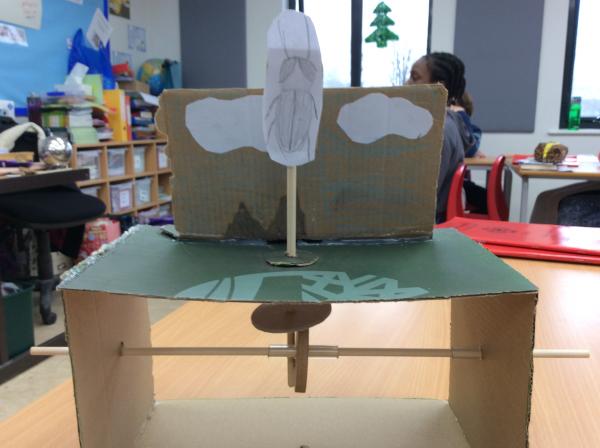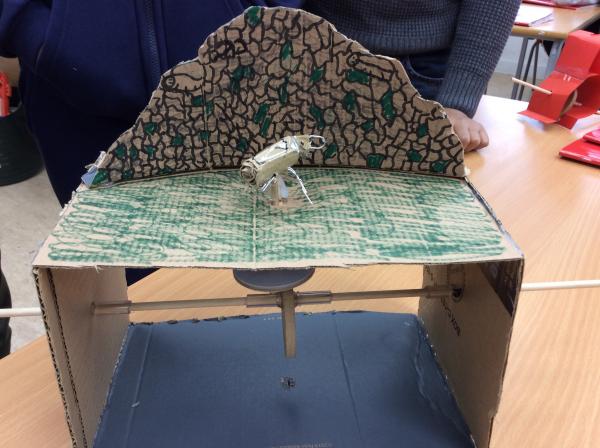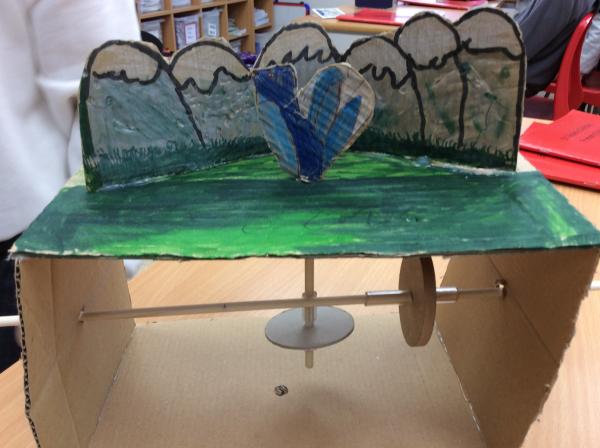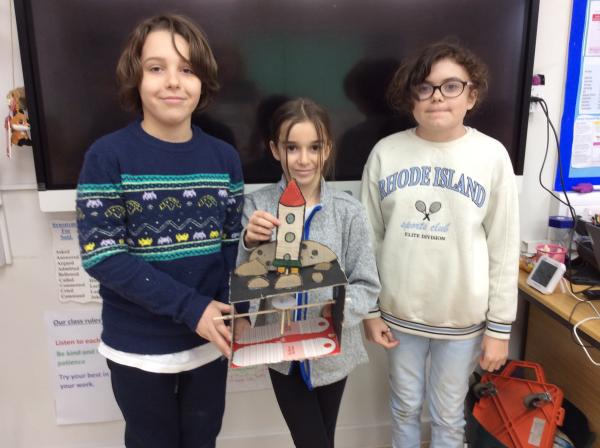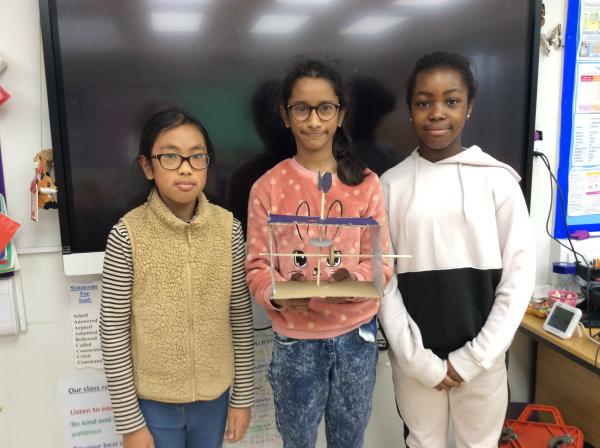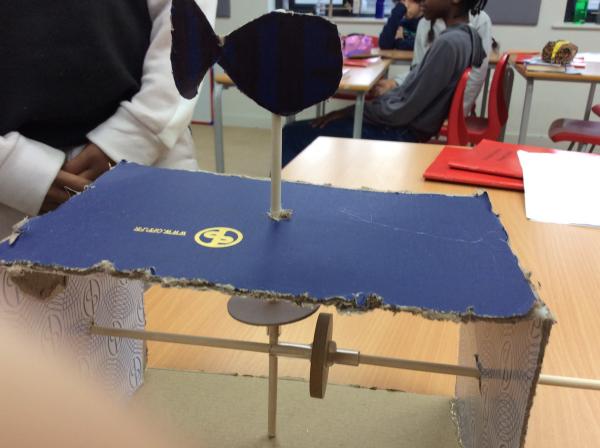 Our Fairy Doors
6R enjoyed designing and making their fairy doors. They are going to be arranged over the field for other classes to find. We hope they have fun hunting them!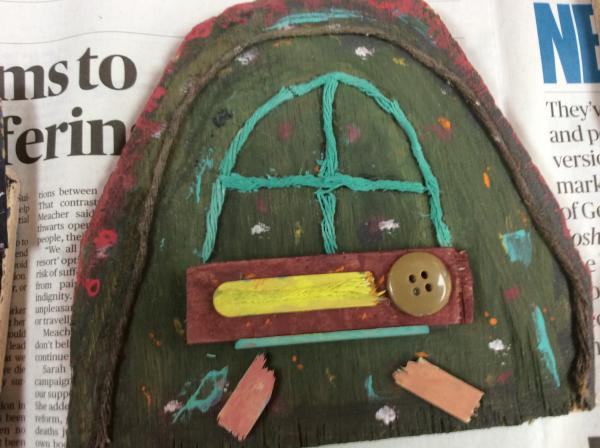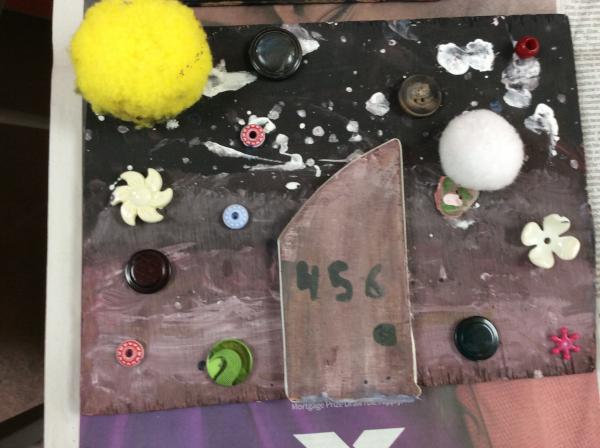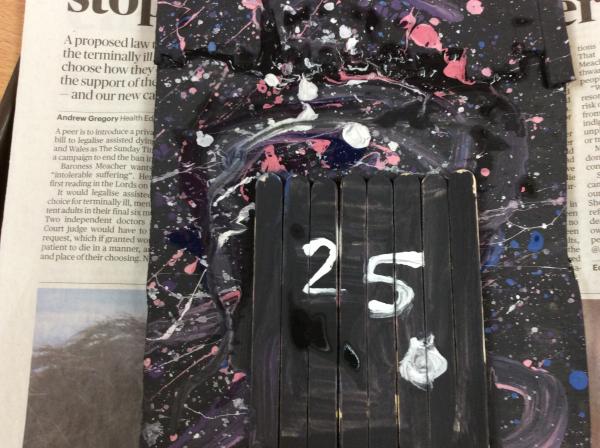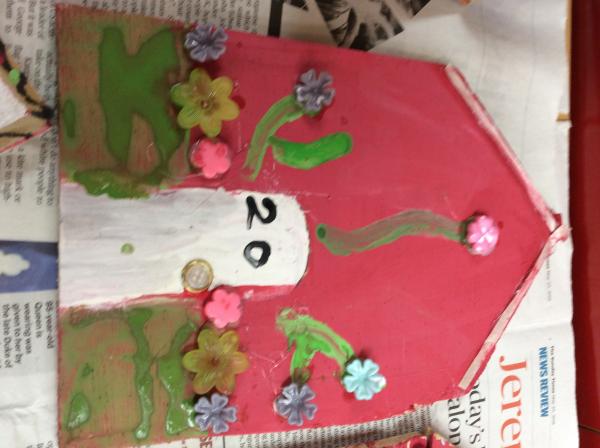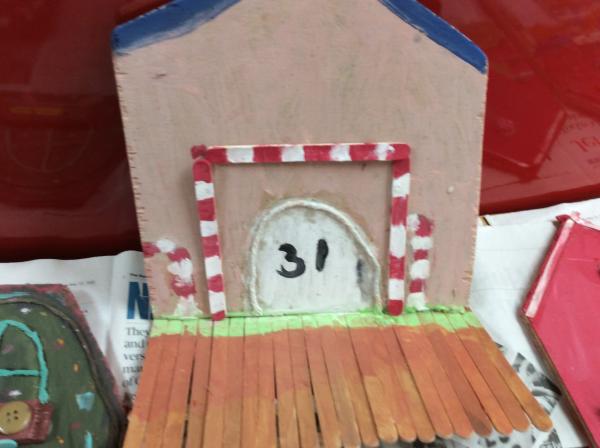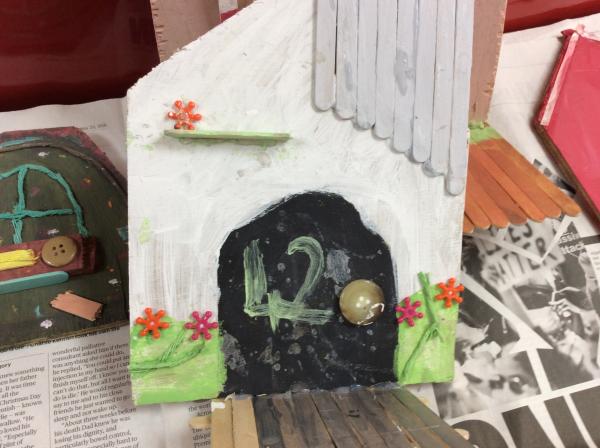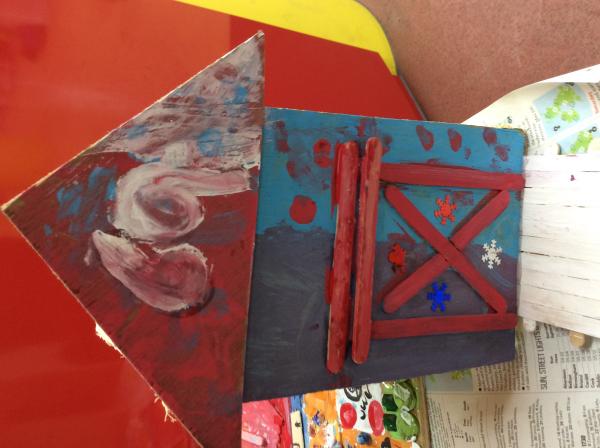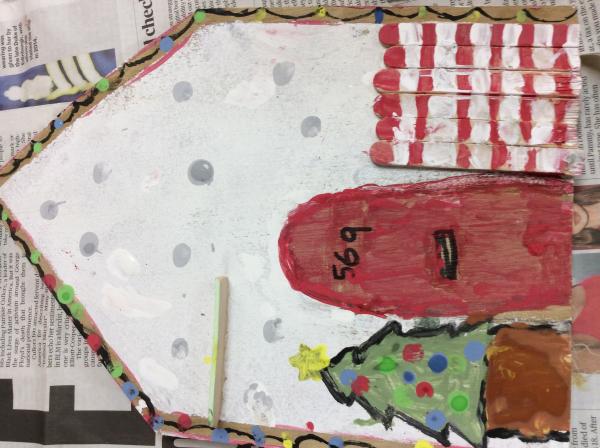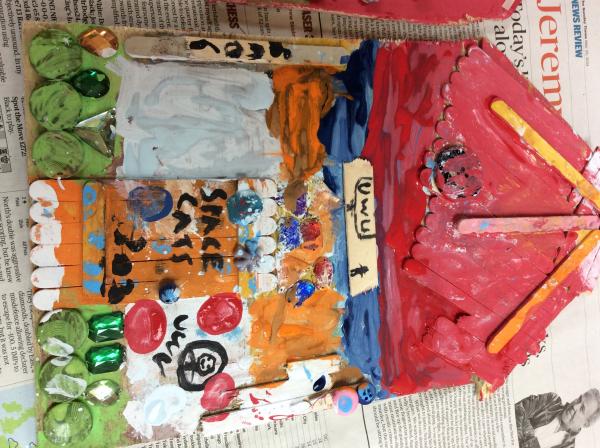 Fairy Doors
6R enjoyed making their fairy doors today. They had some good ideas and the doors started to take shape. We will finish them next week and place them around the field for other classes to hunt! We enjoyed using the saws although it was more difficult than we imagined!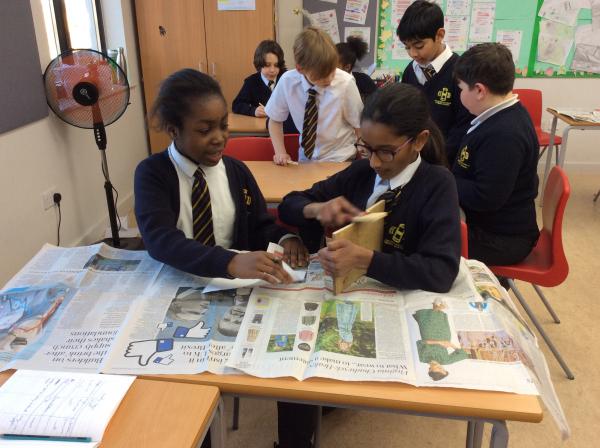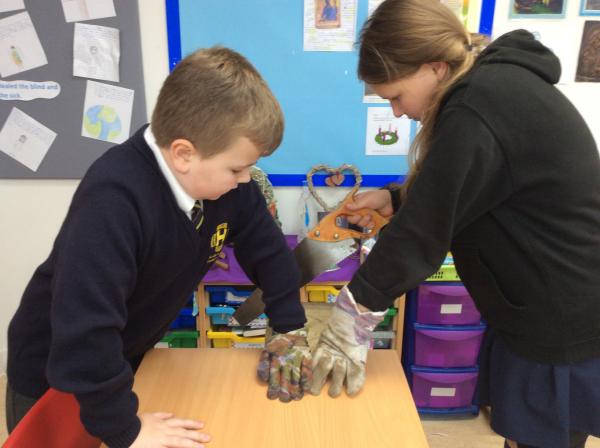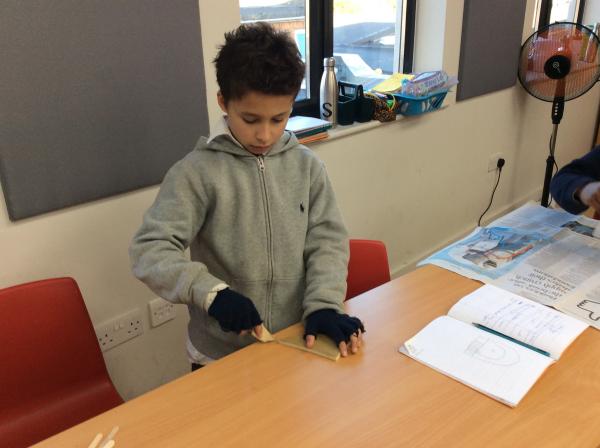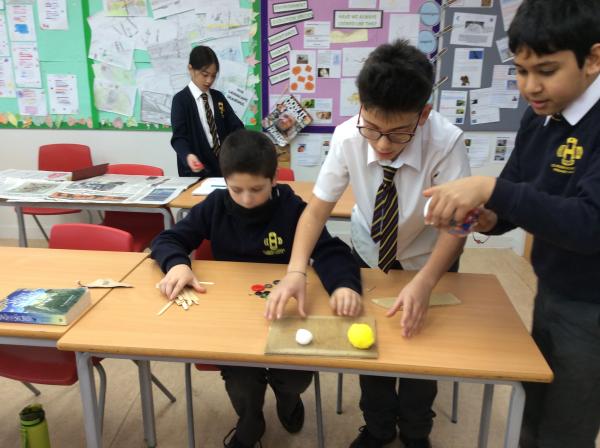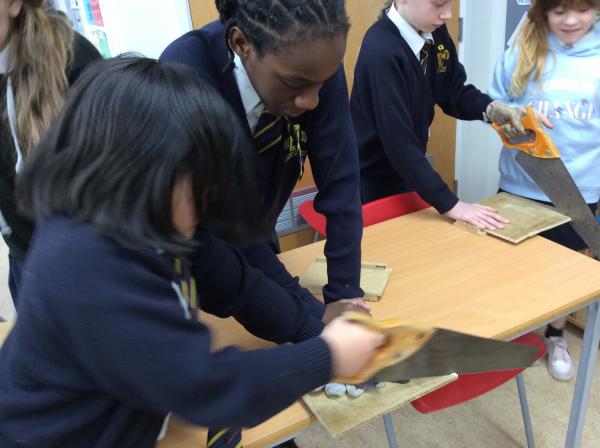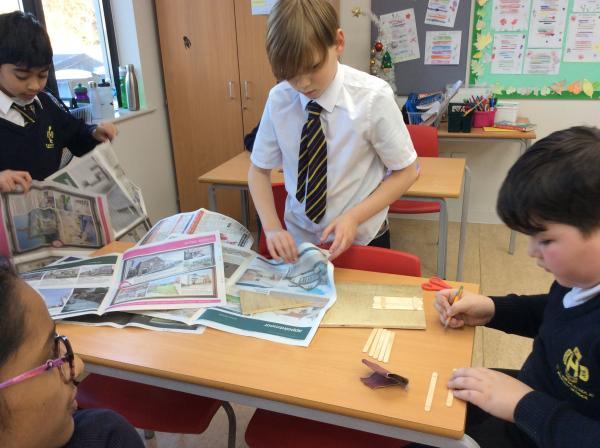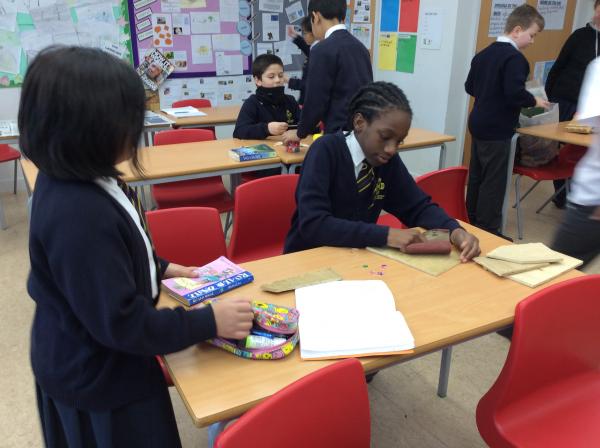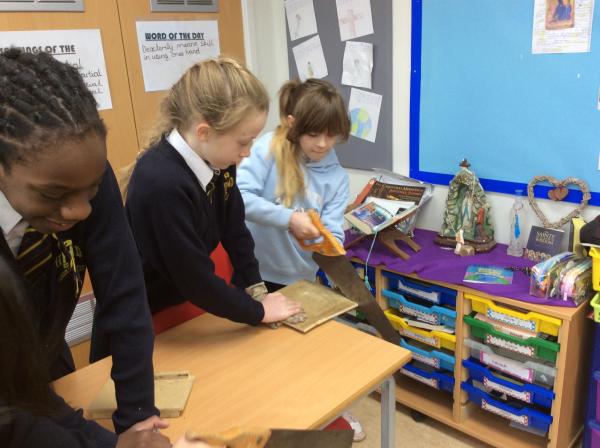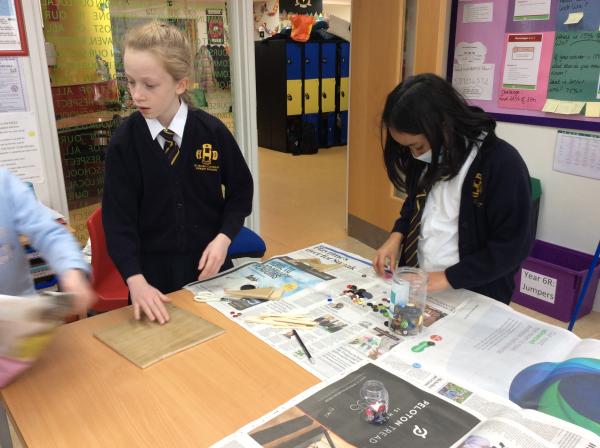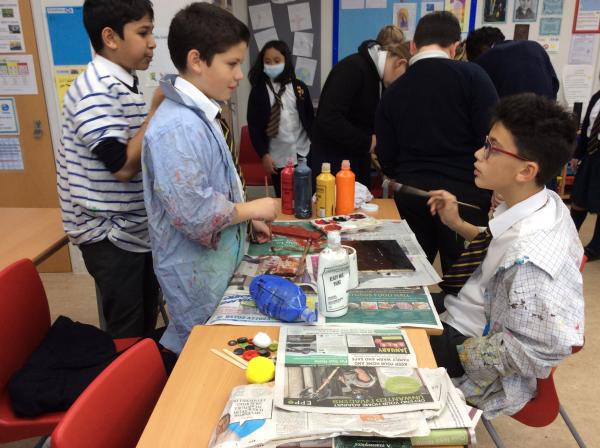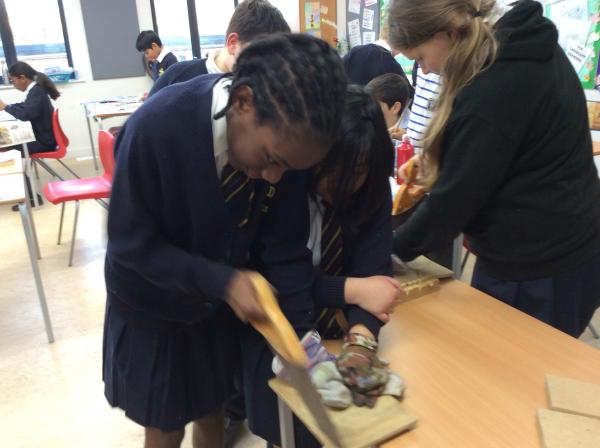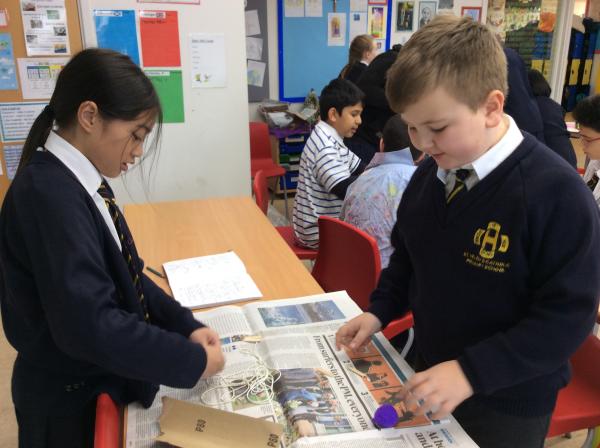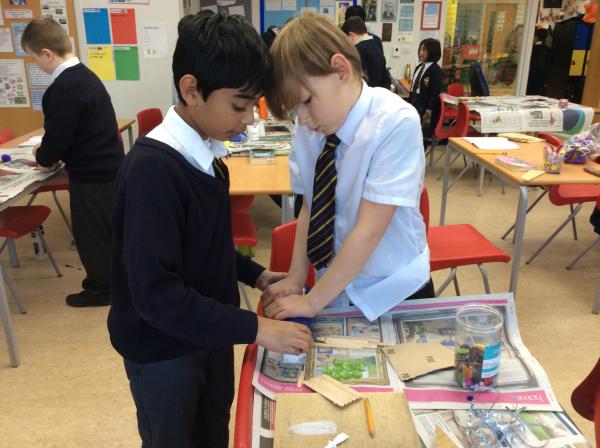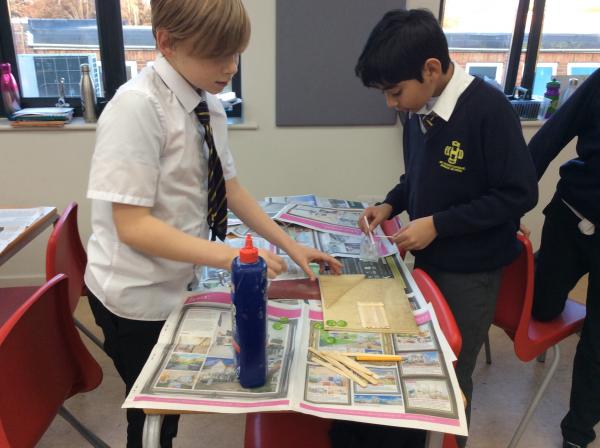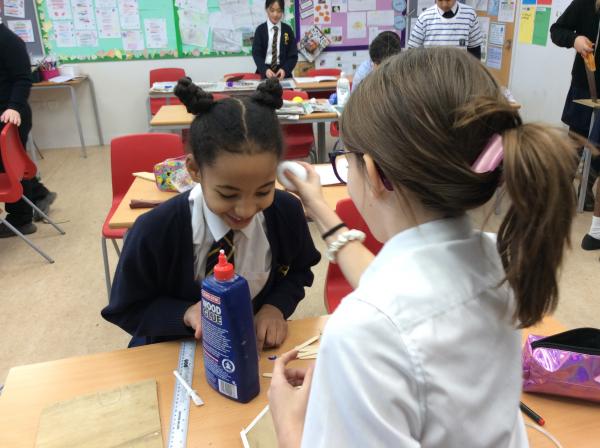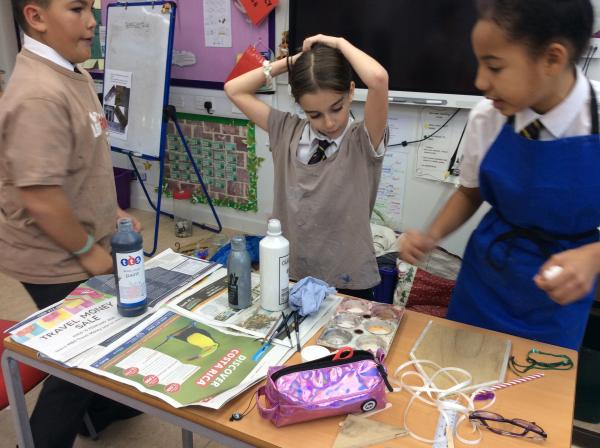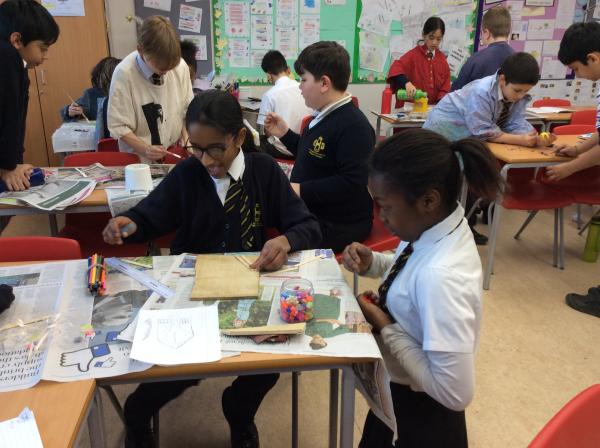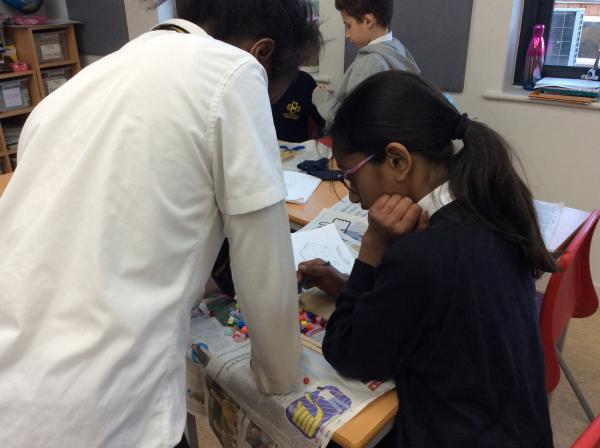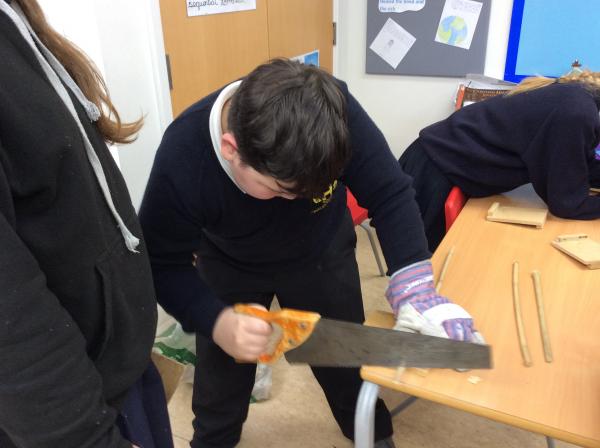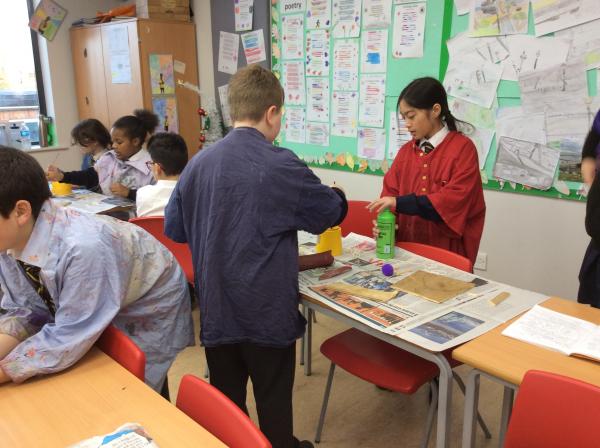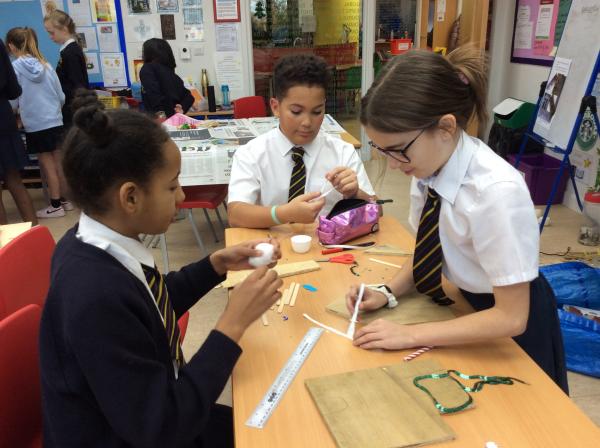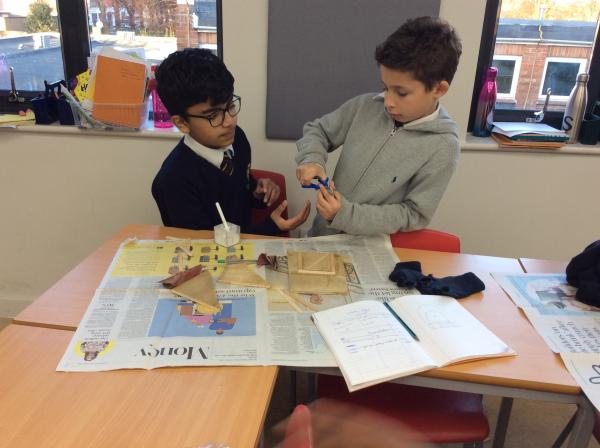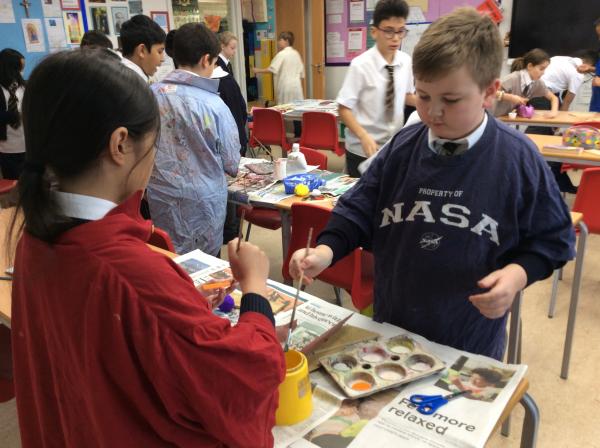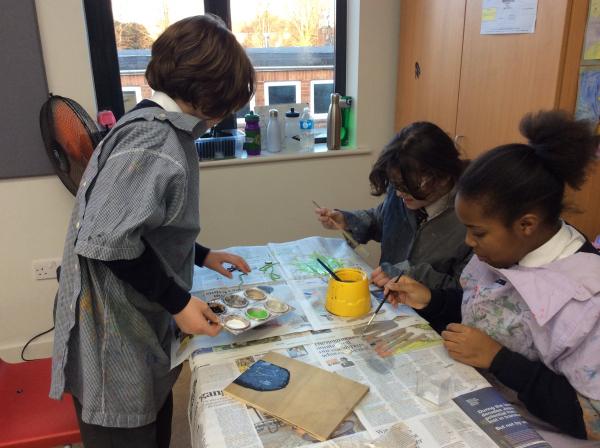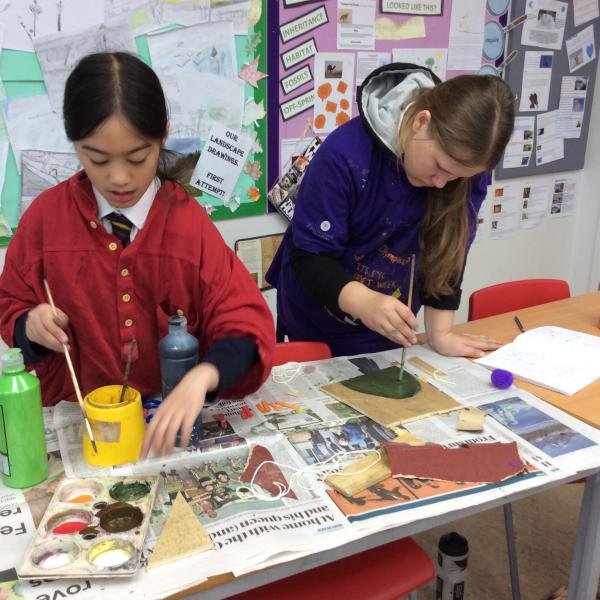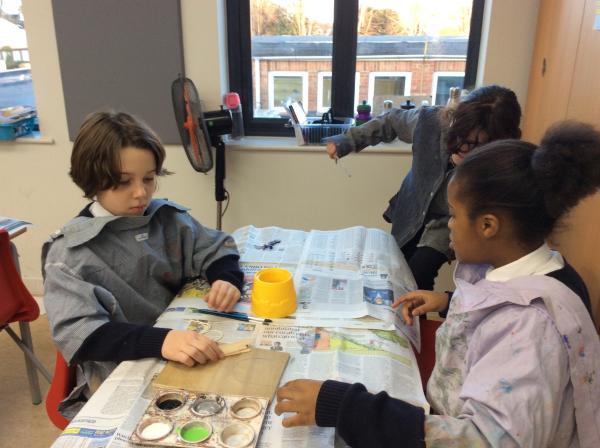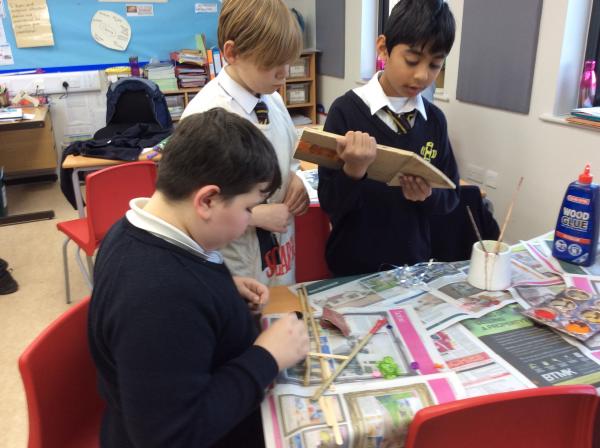 Bird's Beaks
This afternoon, Year 6 investigated different equipment and tried using it to represent bird's beaks. There was a different food type at each station and children used tweezers, spoons, scissors, forks and pegs to grab as much as they could, imitating a bird feeding. The best utensil was found to be the spoon as it collected the most food on many occasions.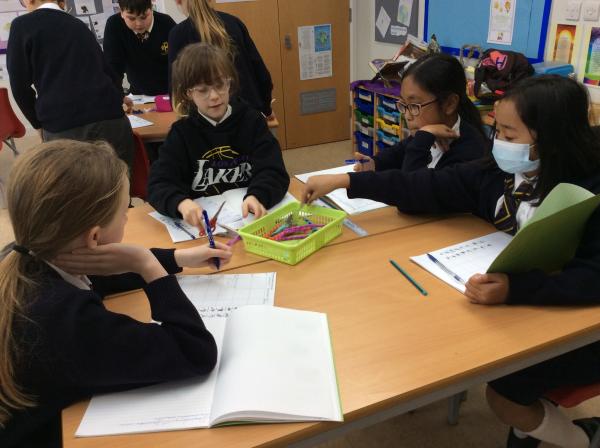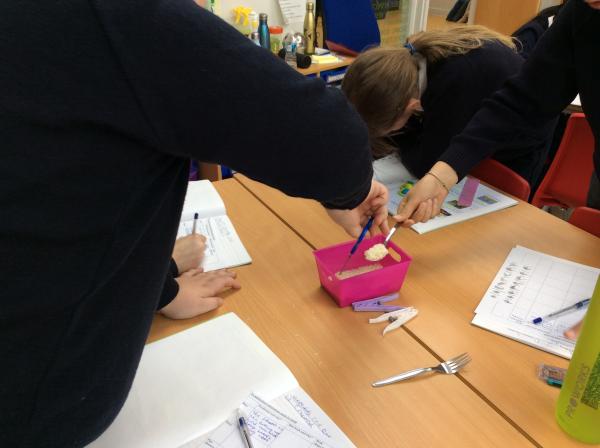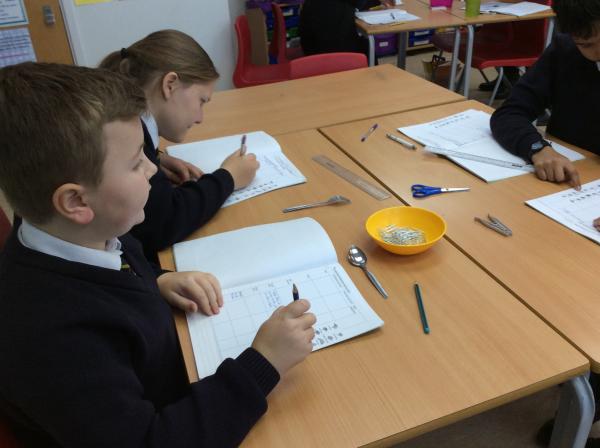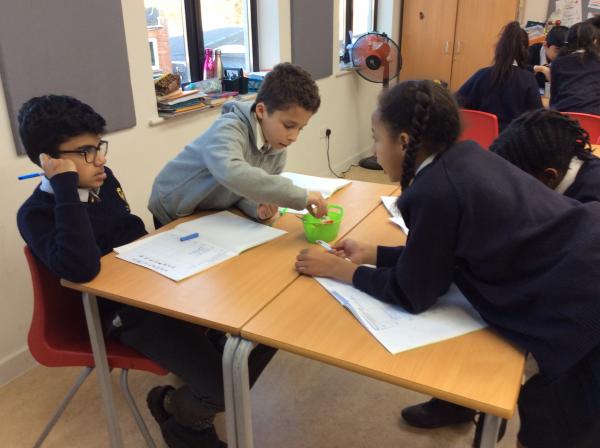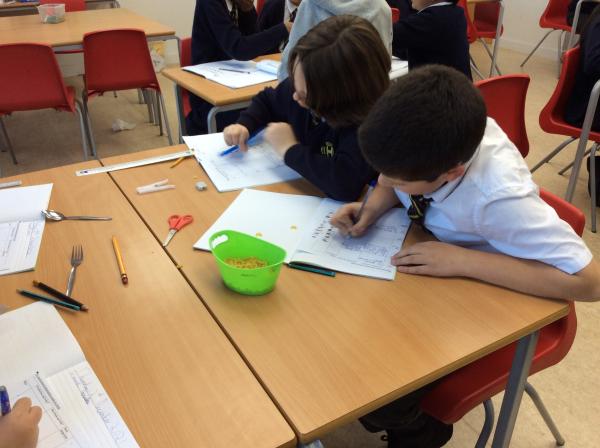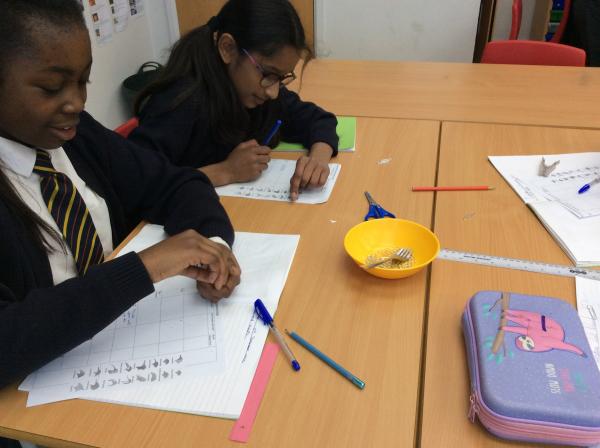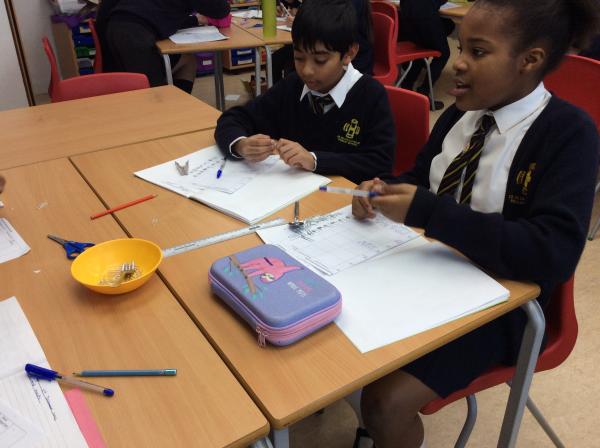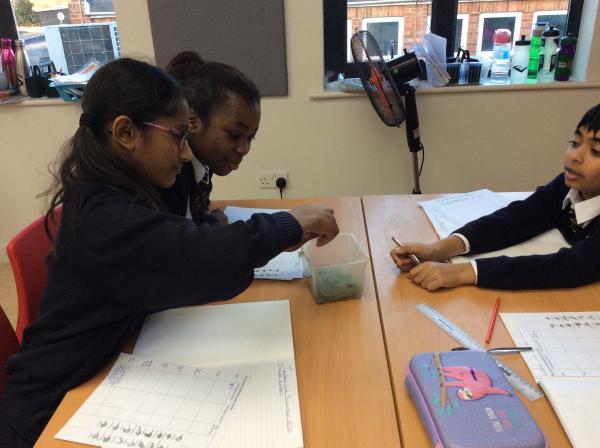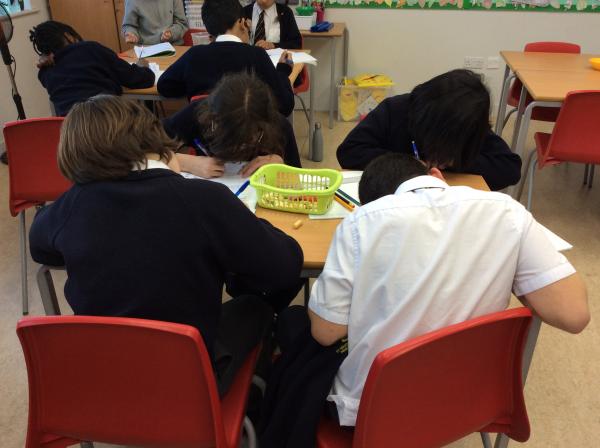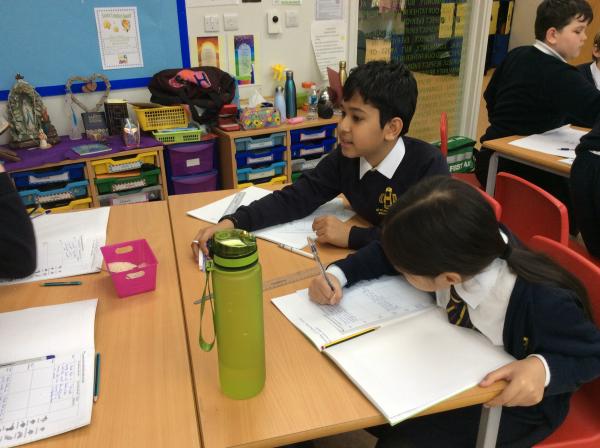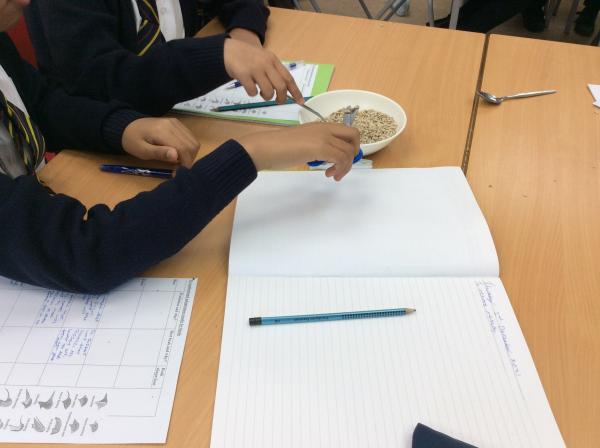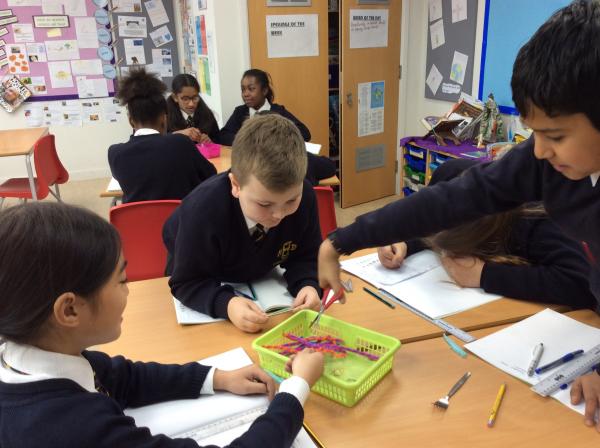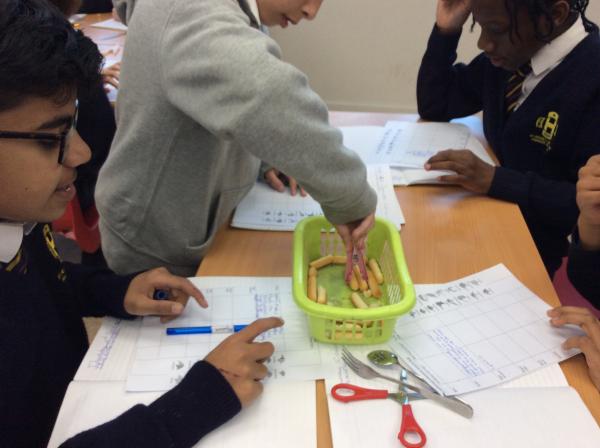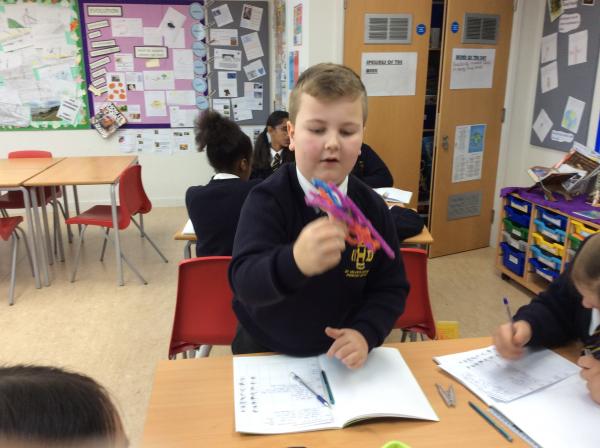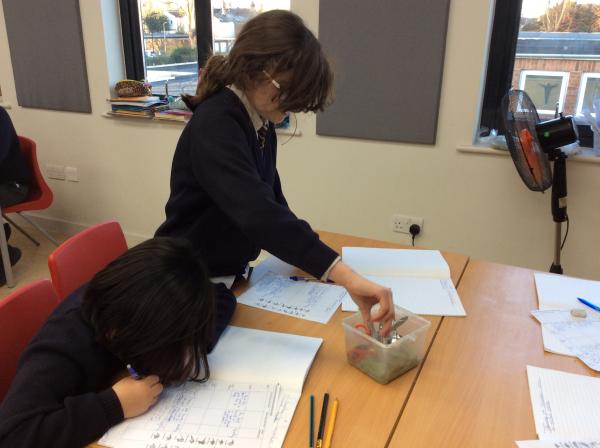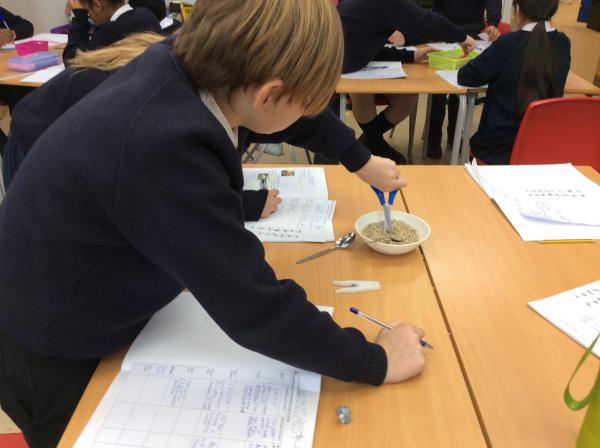 Fascinating Fossils
Year 6 enjoyed a talk by our very own Mrs Howe this morning. She explained how fossils were formed and allowed the children to see her collection. All the children said they learnt something new today and enjoyed being able to handle and touch the fossils. Thank you Mrs Howe.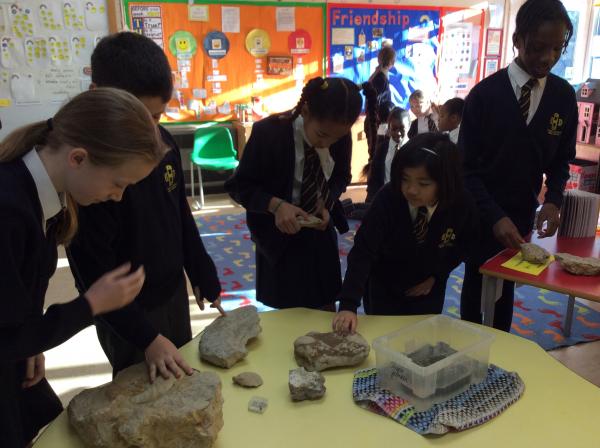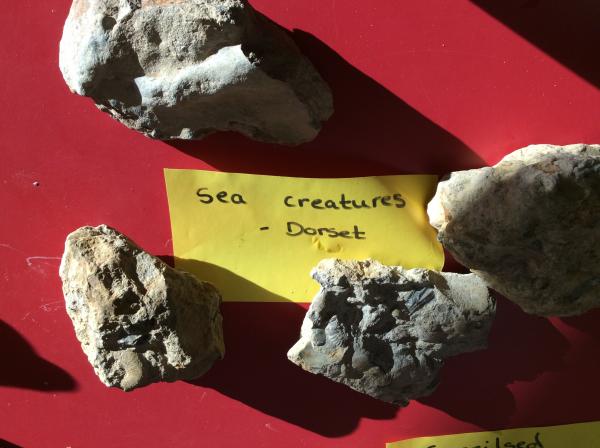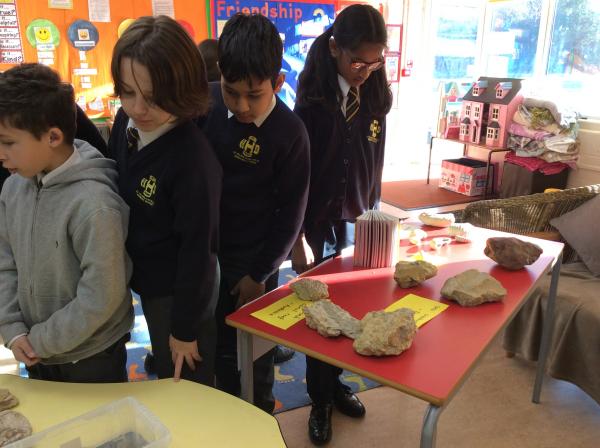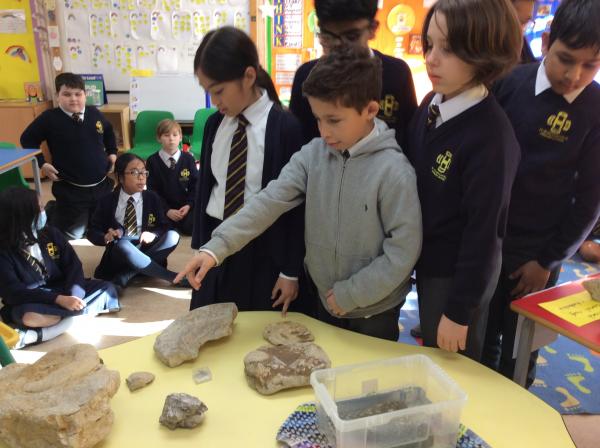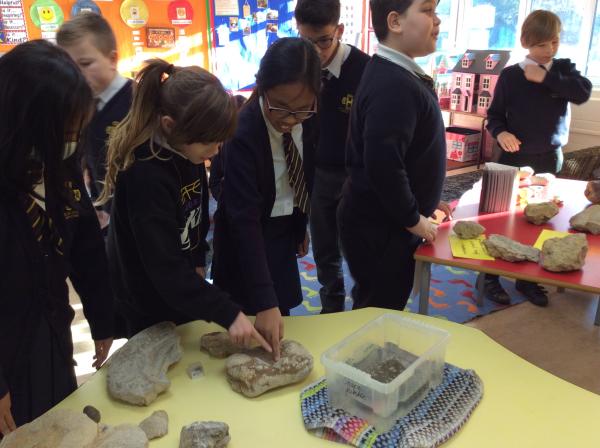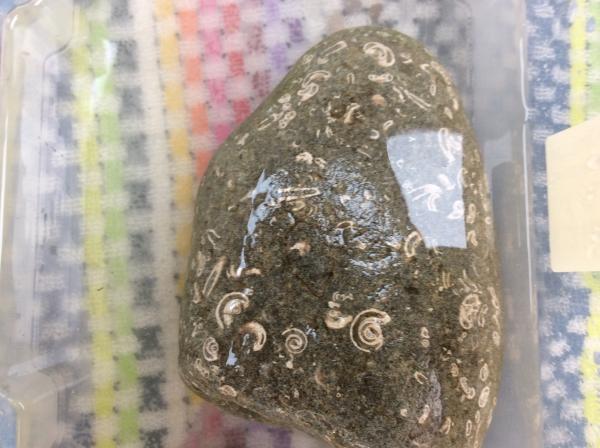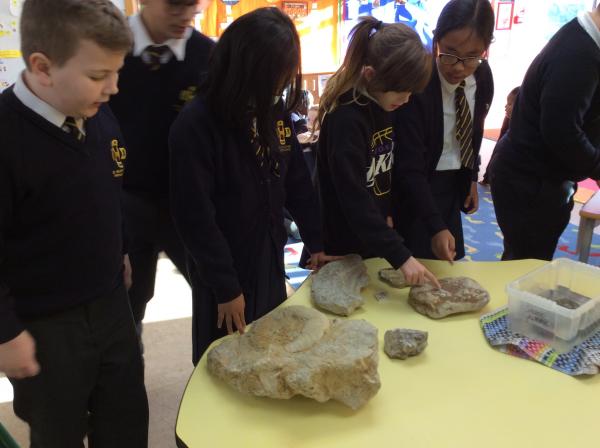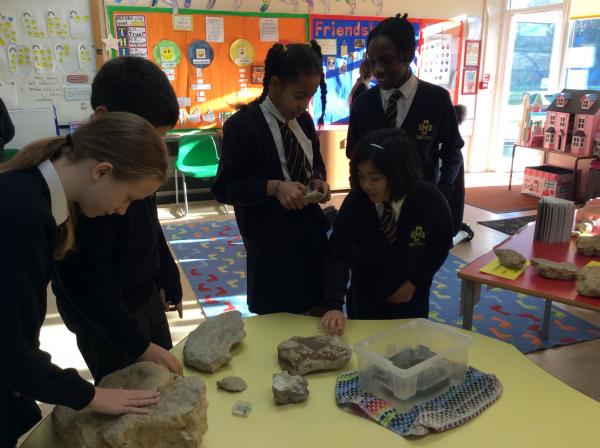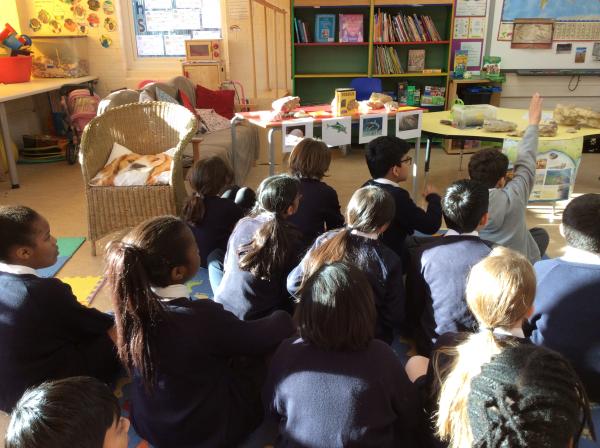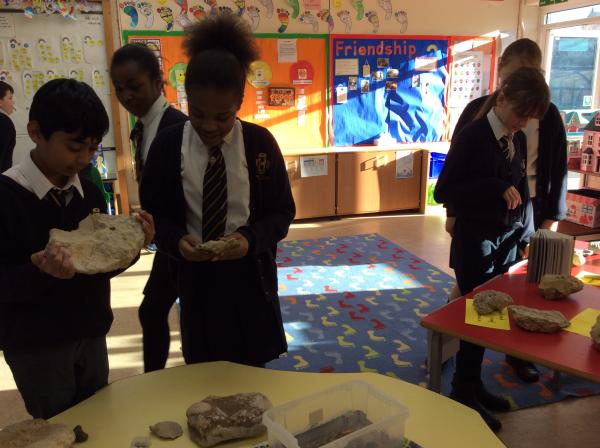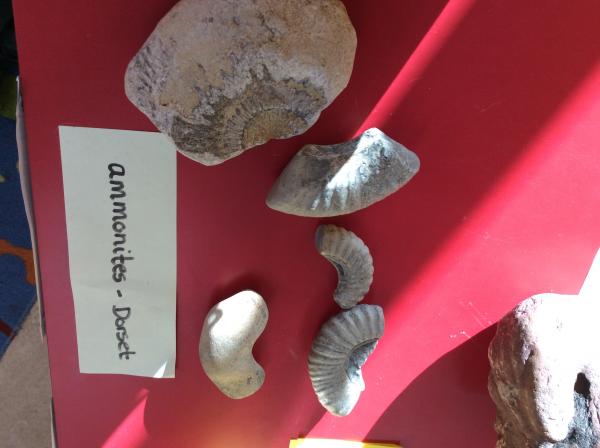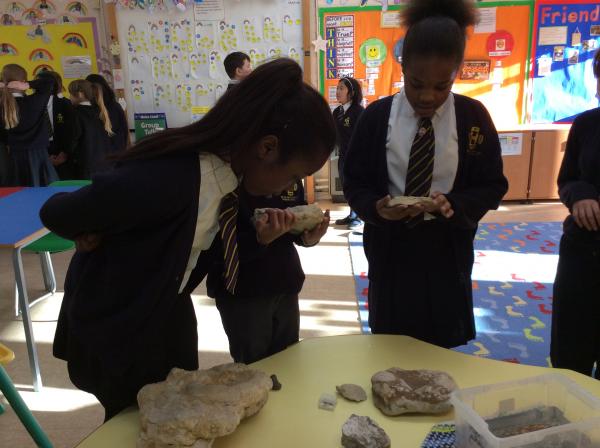 Cams
On Friday afternoon, Year 6 spent their time improving their Design and Technology skills. They worked in groups to test various cams, looking at automated toys firstly before building a prototype and testing different shaped cams.
They are moving onto designing and building their own cam toys in the near future. Watch this space!!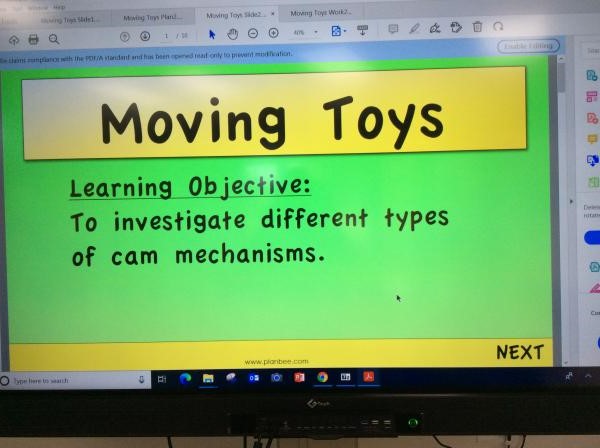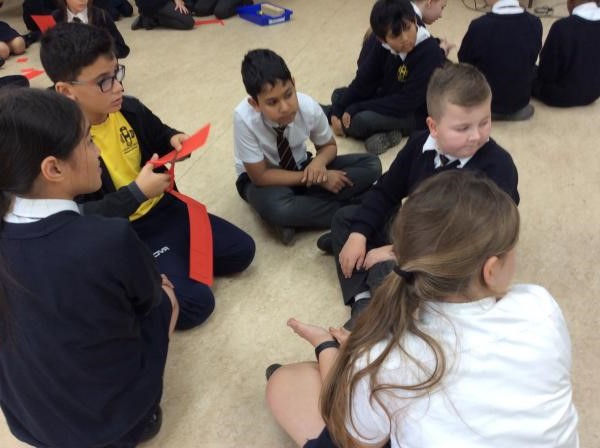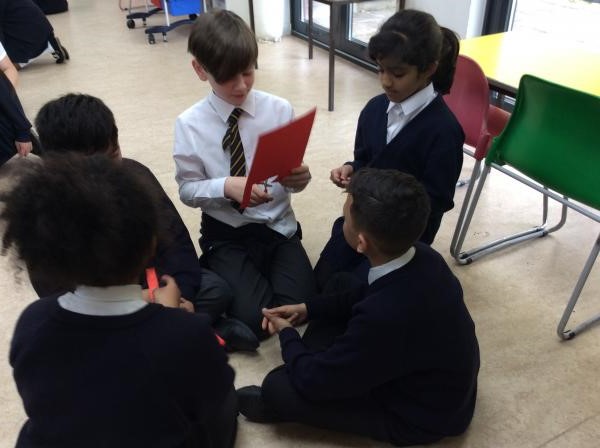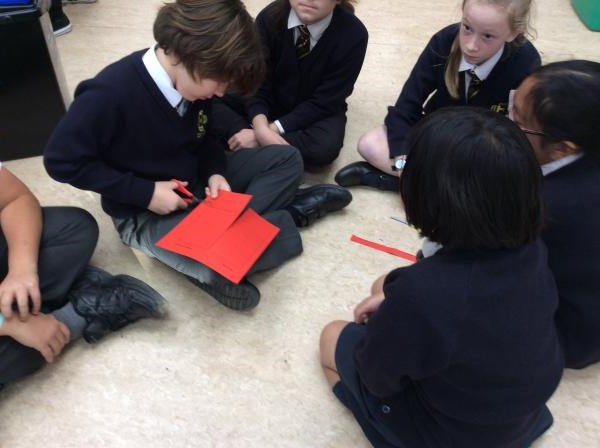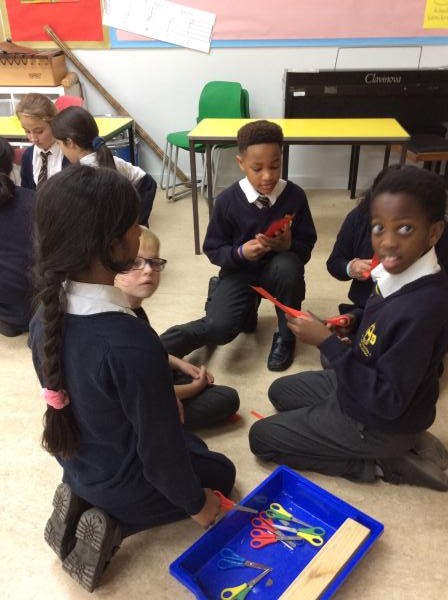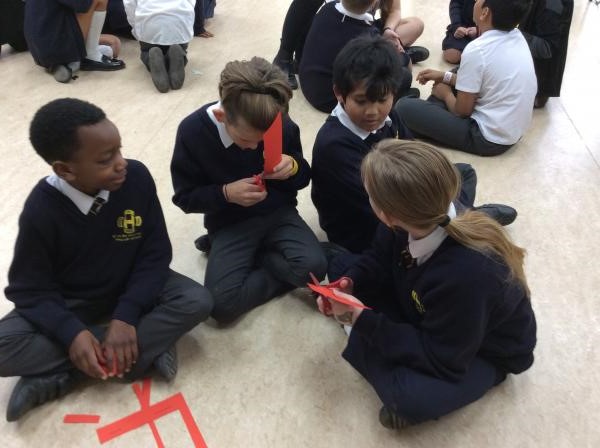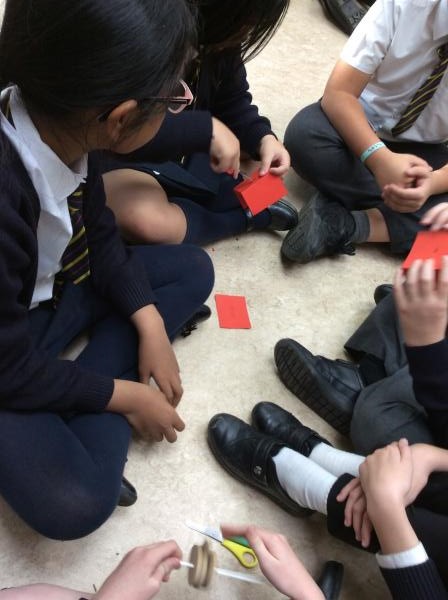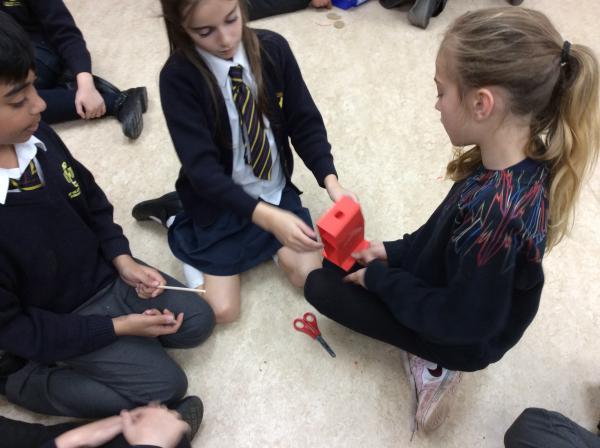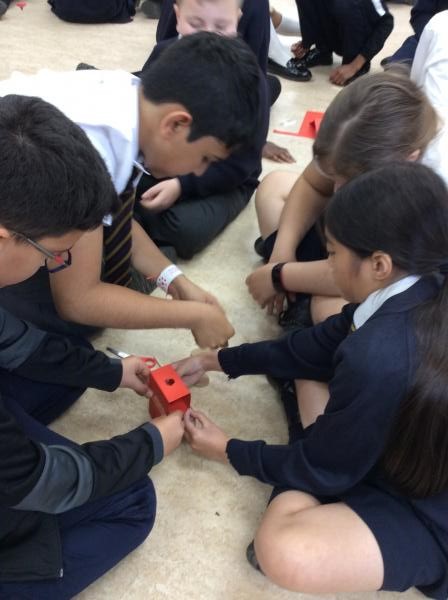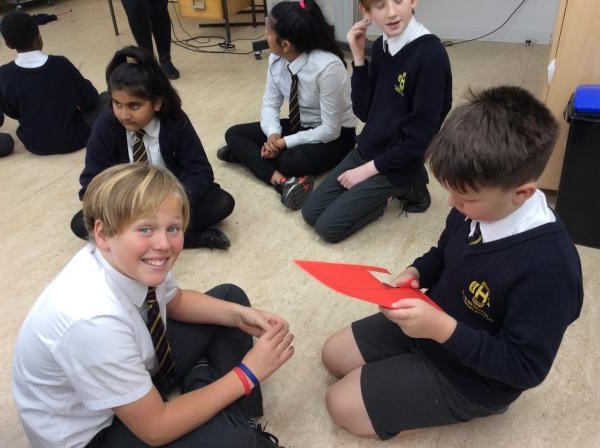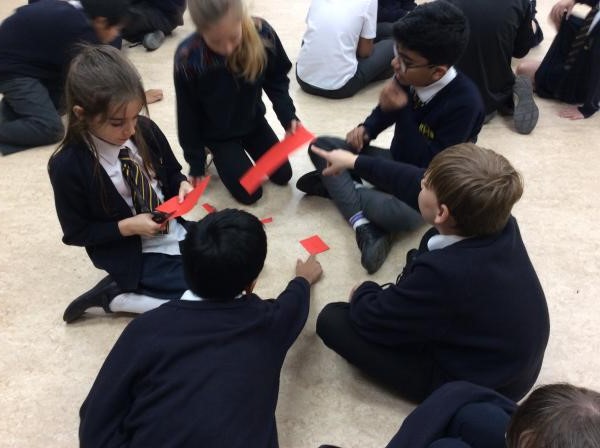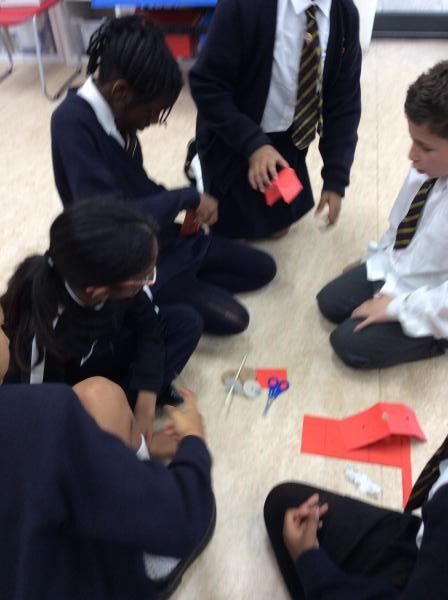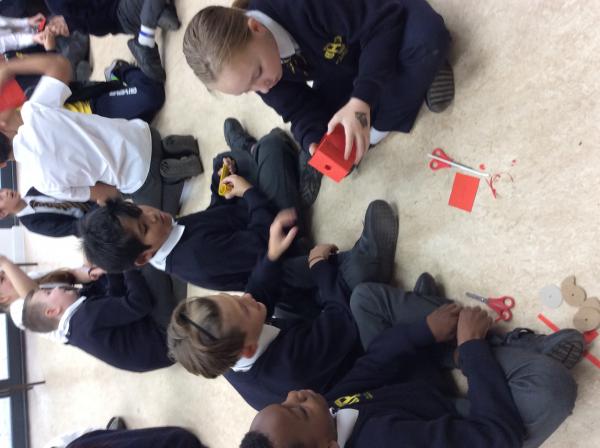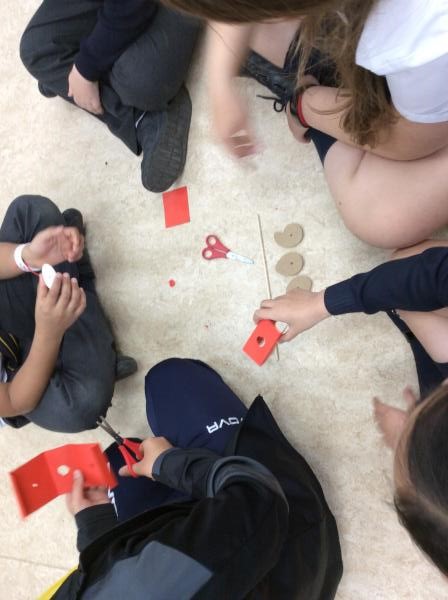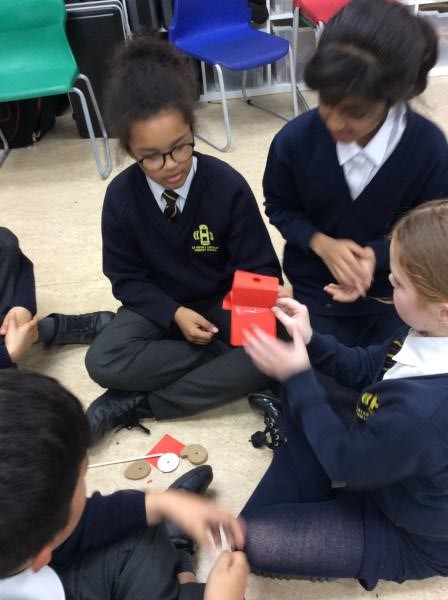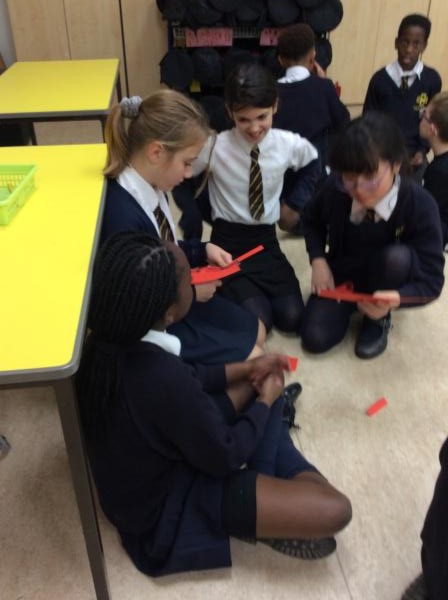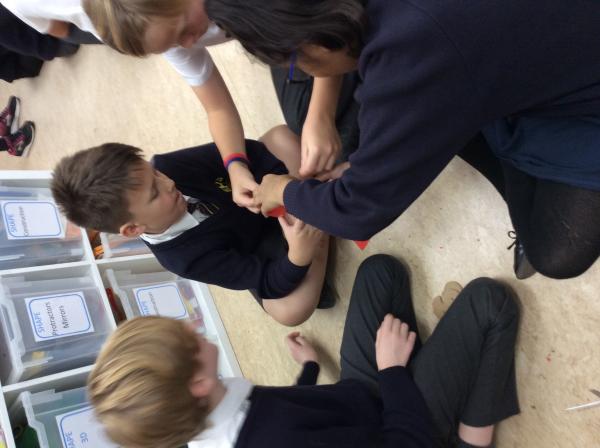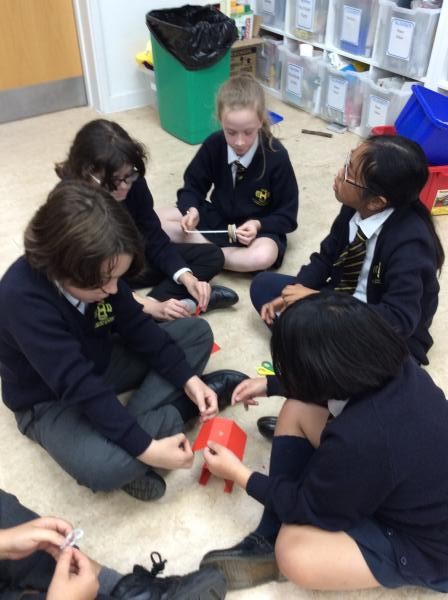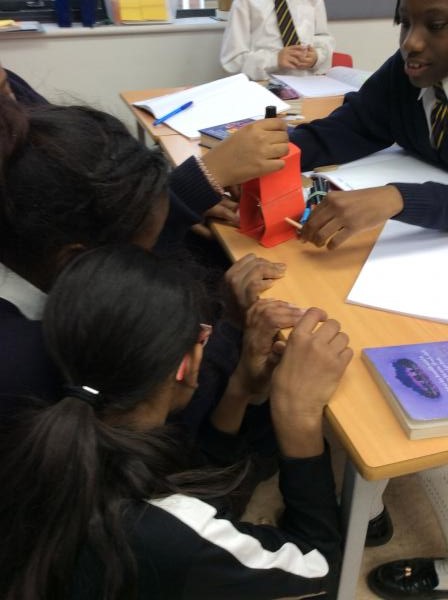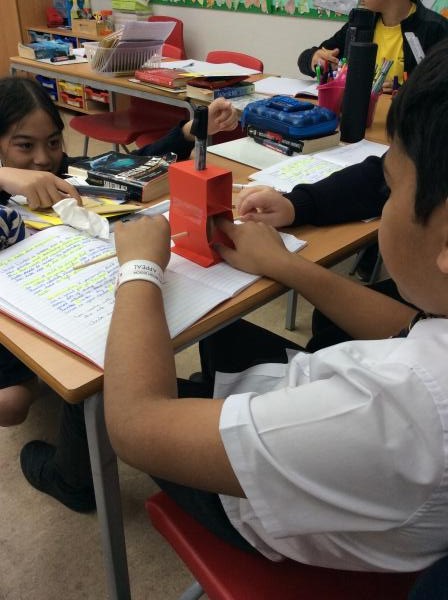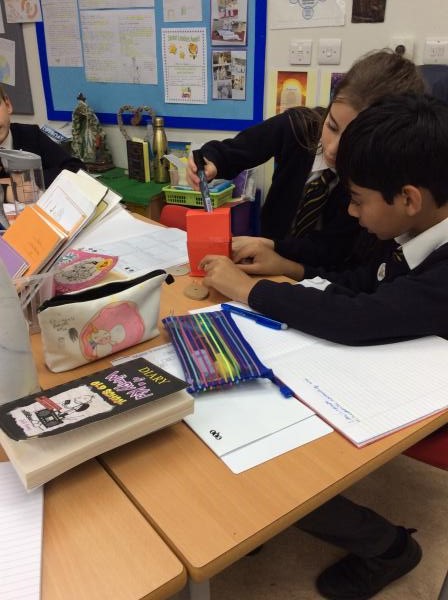 Winning webs
Year 6 had an enjoyable afternoon, thinking about the designs of spider's webs. After some discussion, year 6 designed and made their own spiders webs to hold tennis balls. They worked in different groups to produce their web and then faced the challenge of how many tennis balls the web could catch. Many of the webs caught nothing but two groups were out in front with ten and the winning group: 22. Well done to the winners!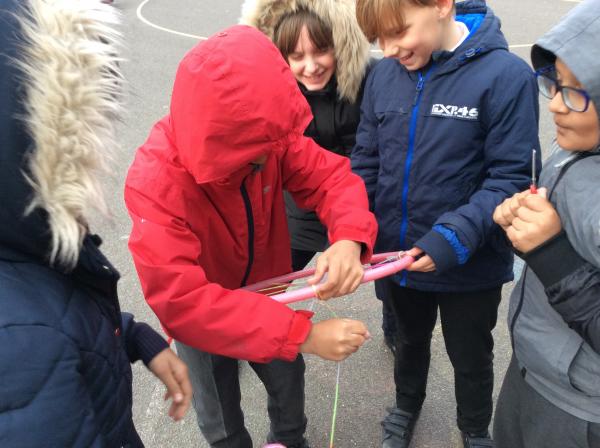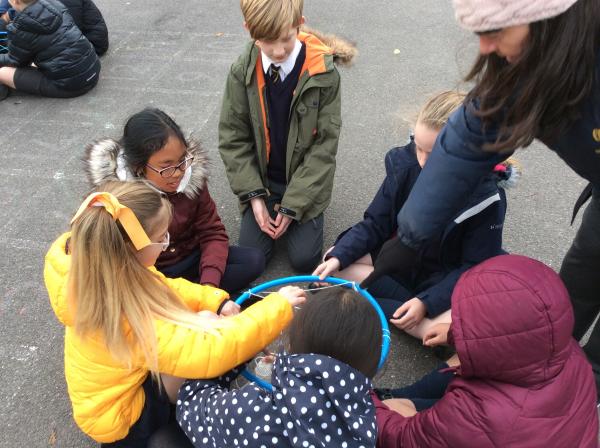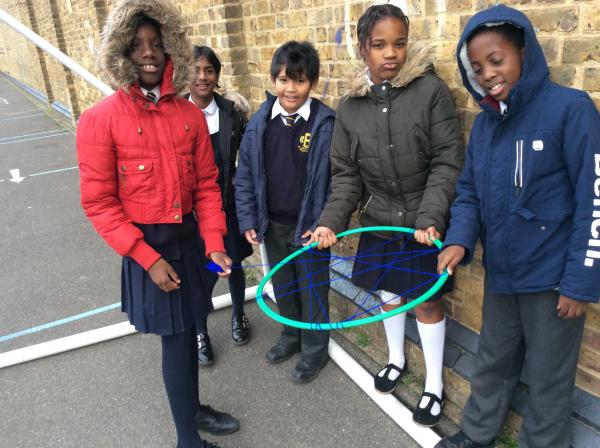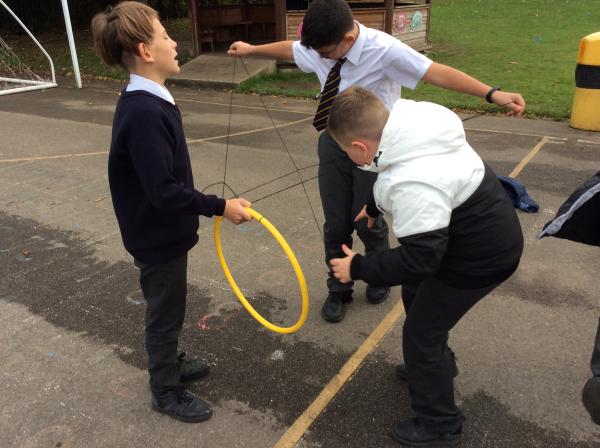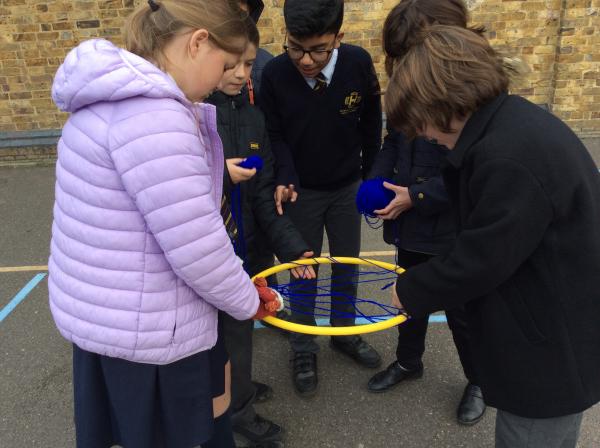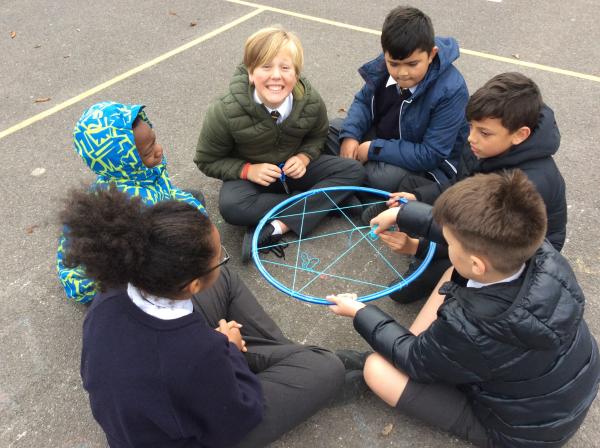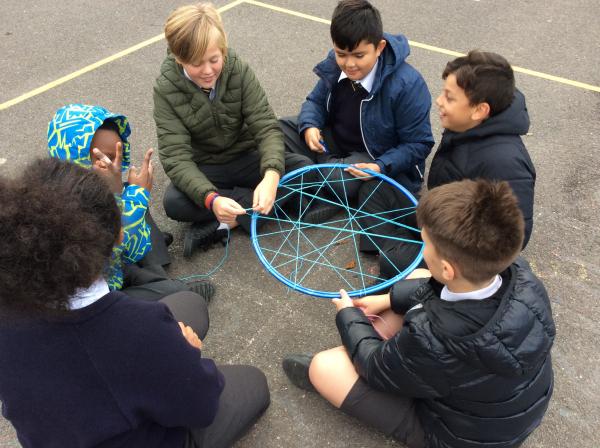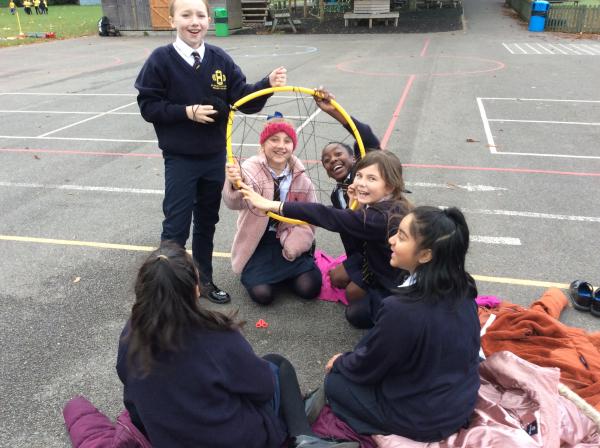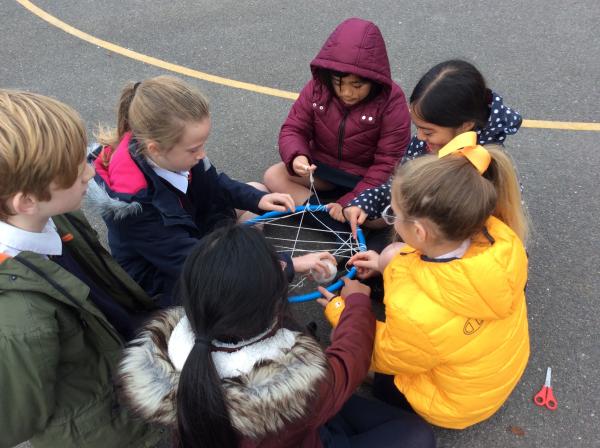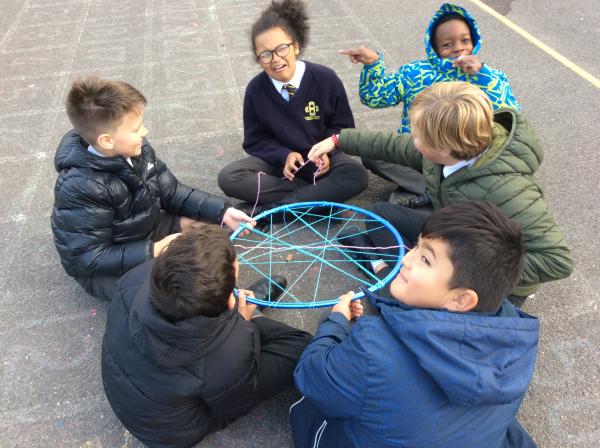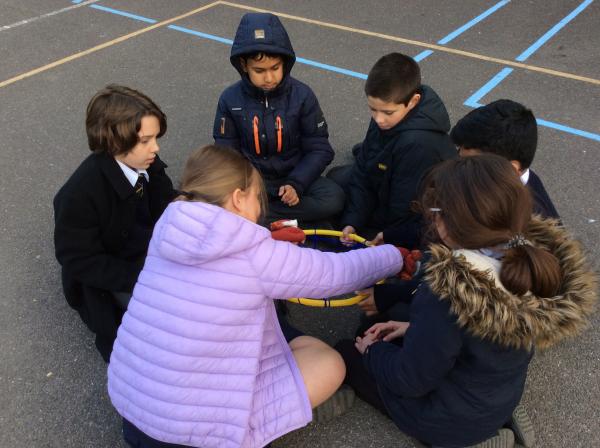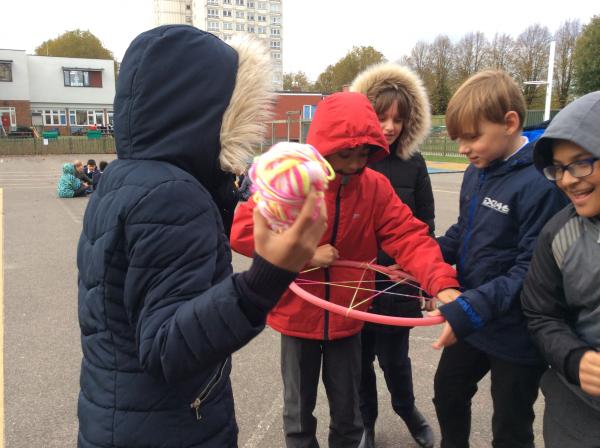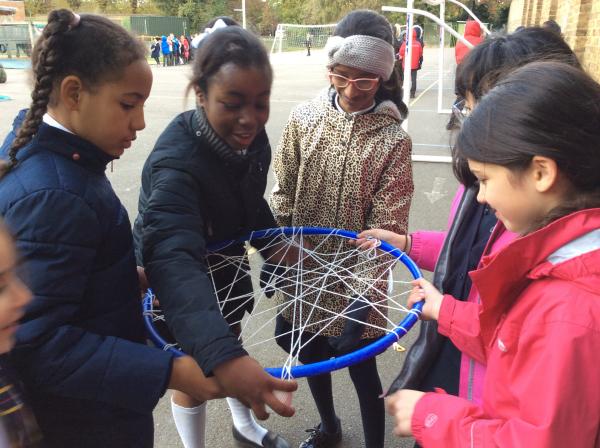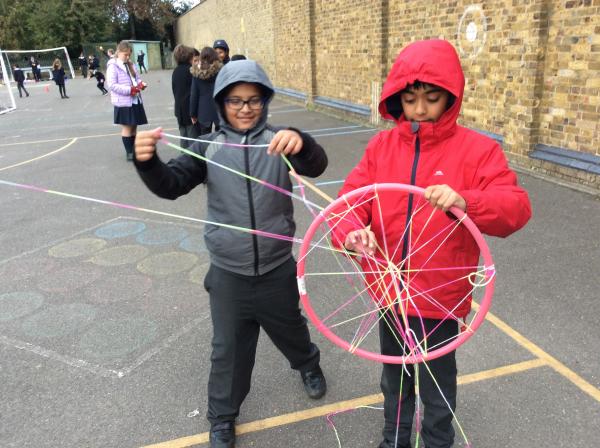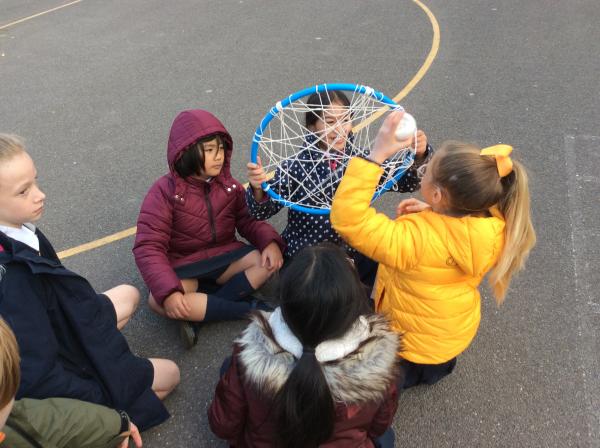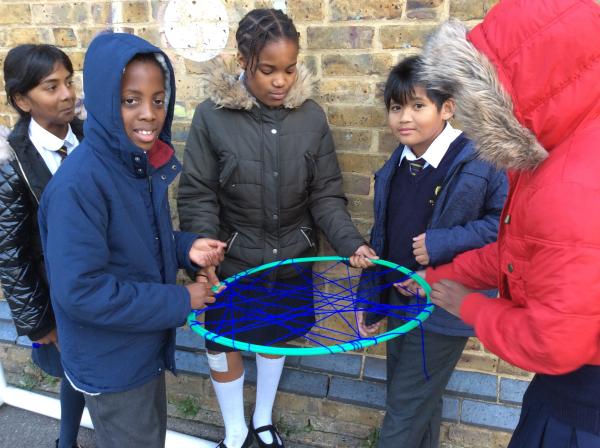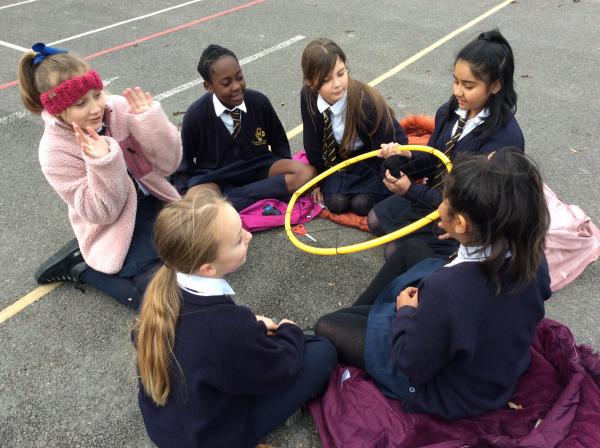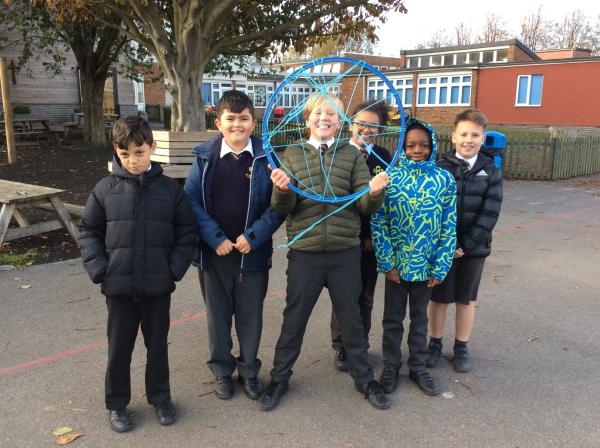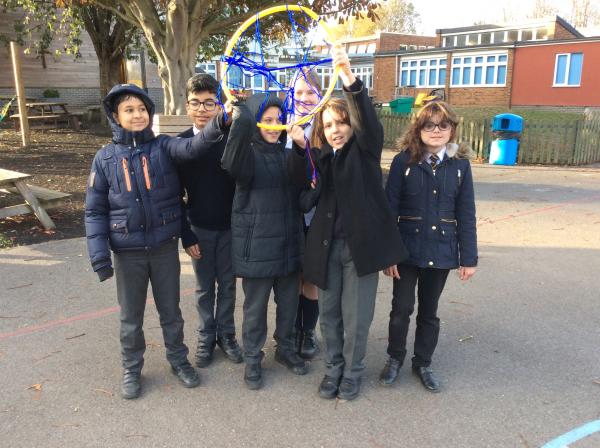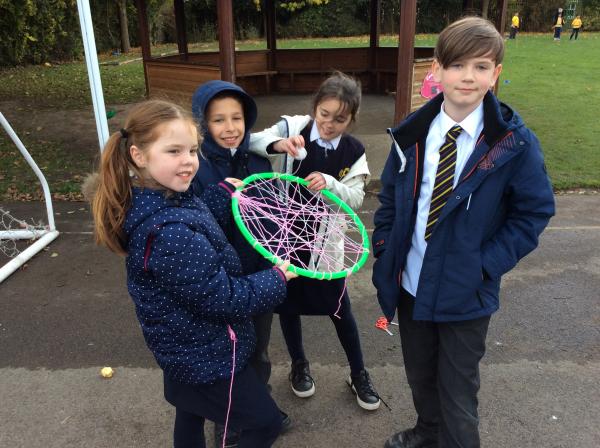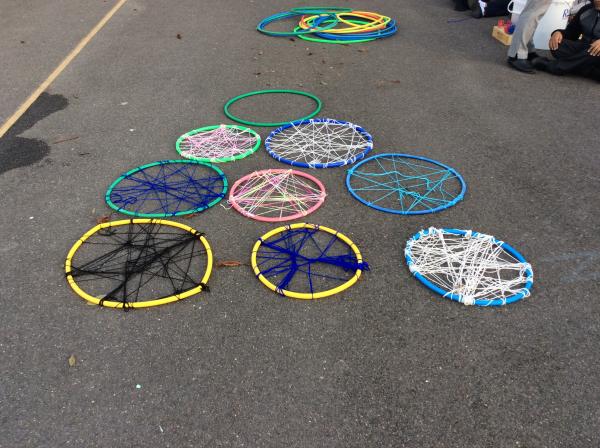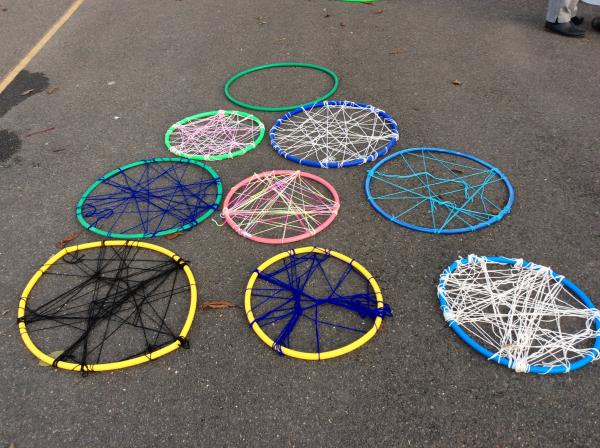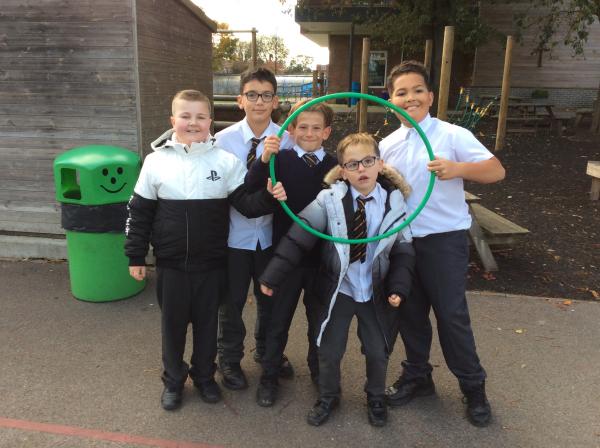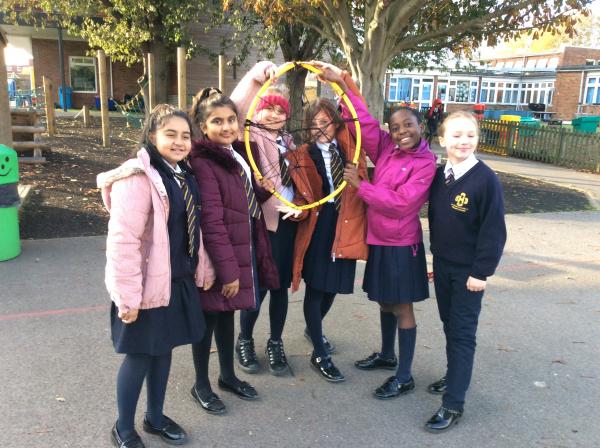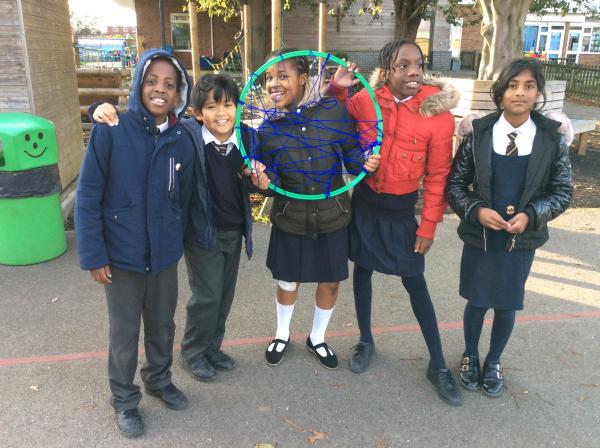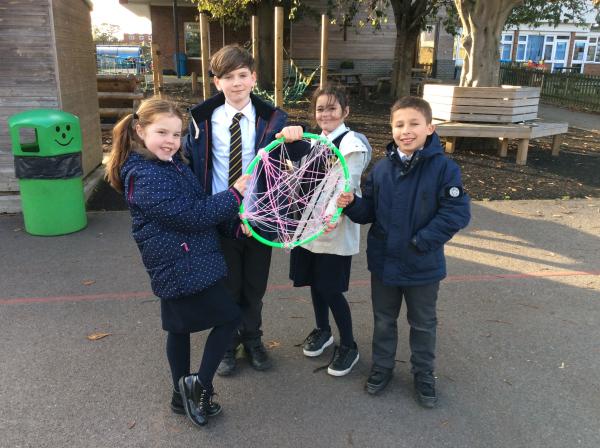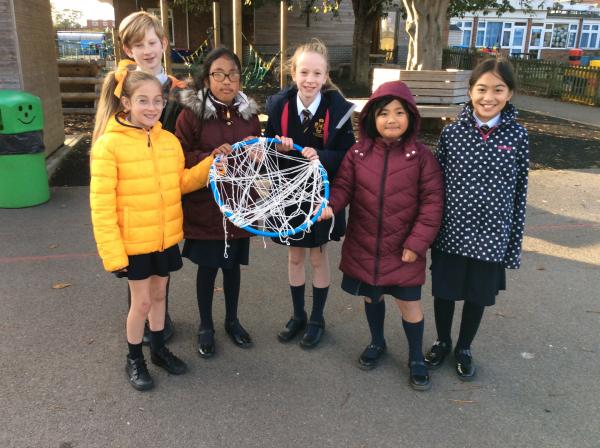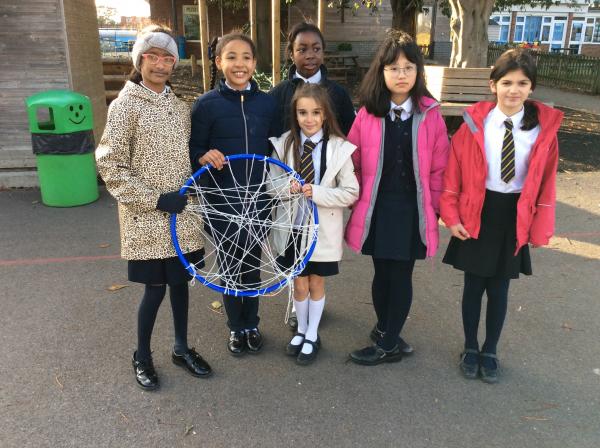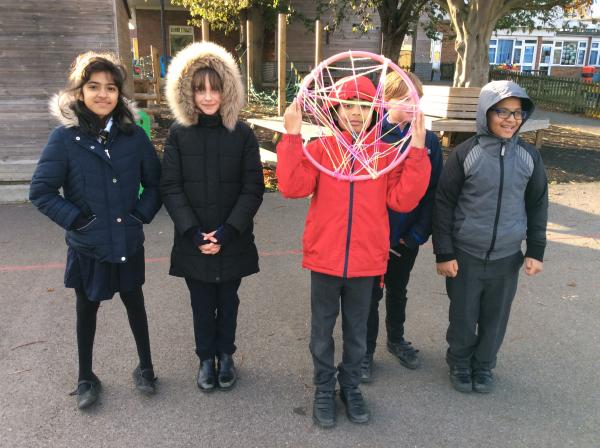 Let's see how St. Raphael measure up.....
This morning, Year 6 enjoyed a practical maths lesson. Using a variety of equipment and resources, they tried to measure accurately. They even measured themselves!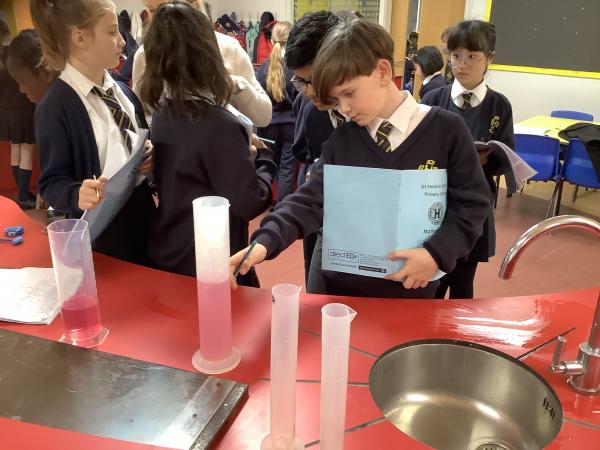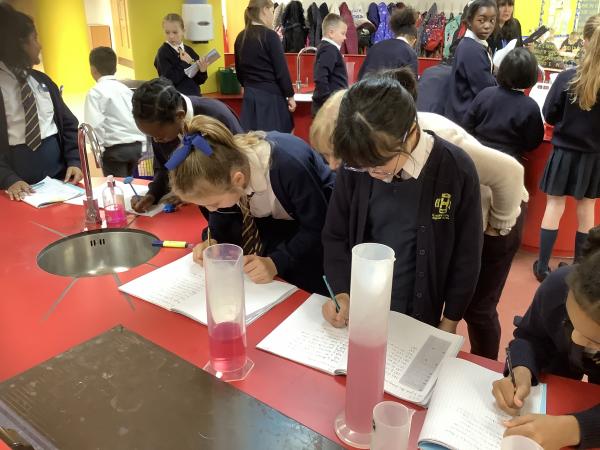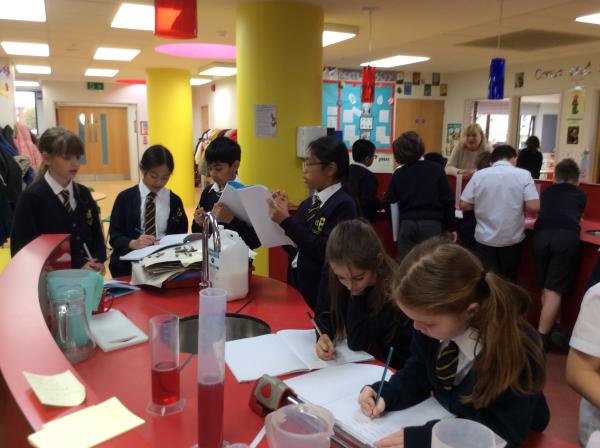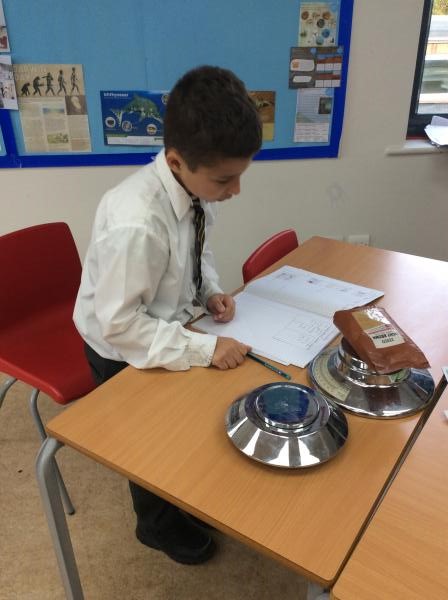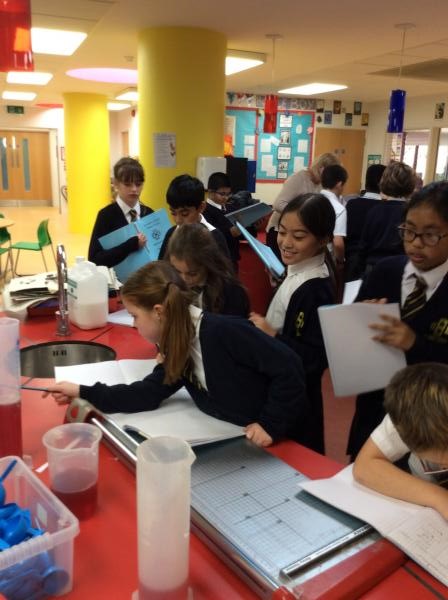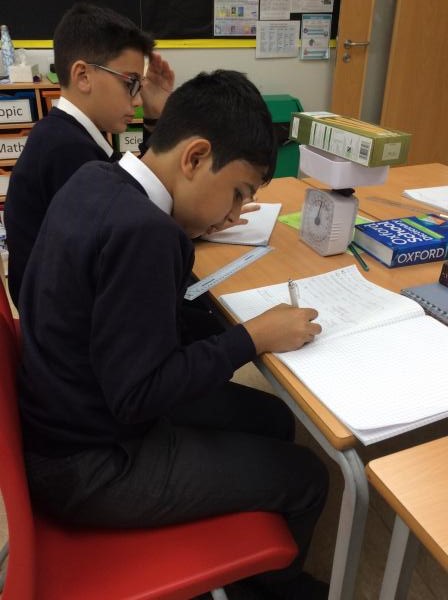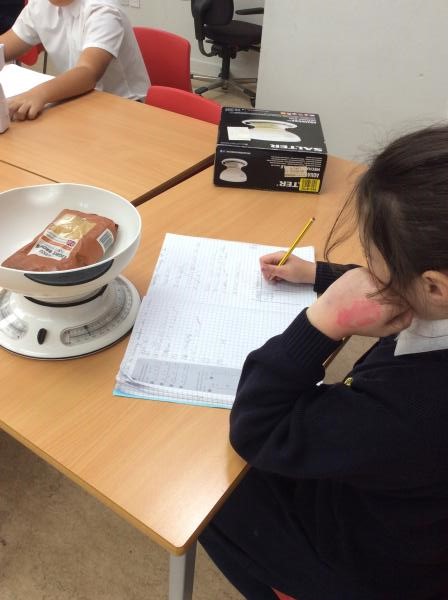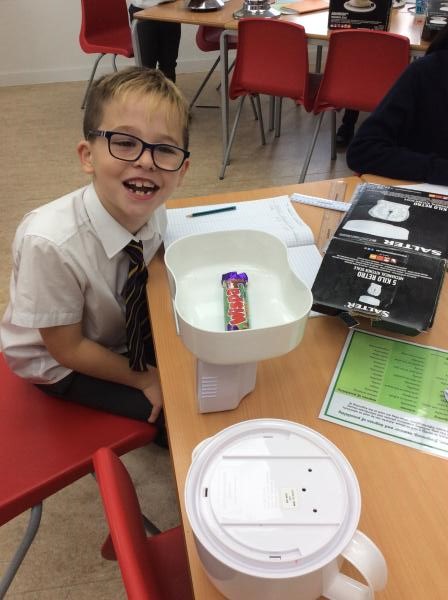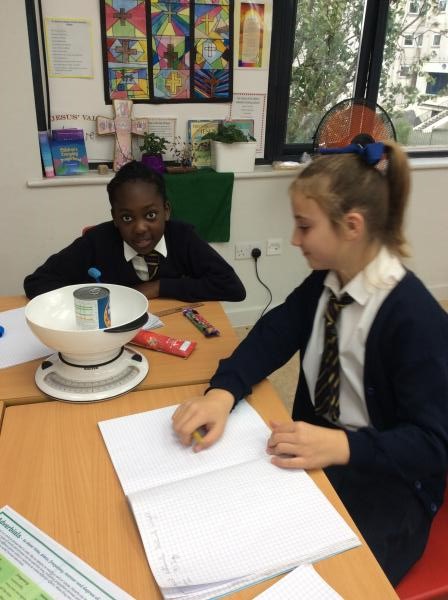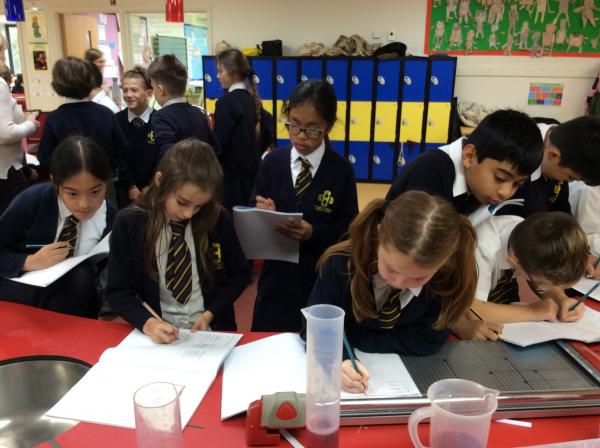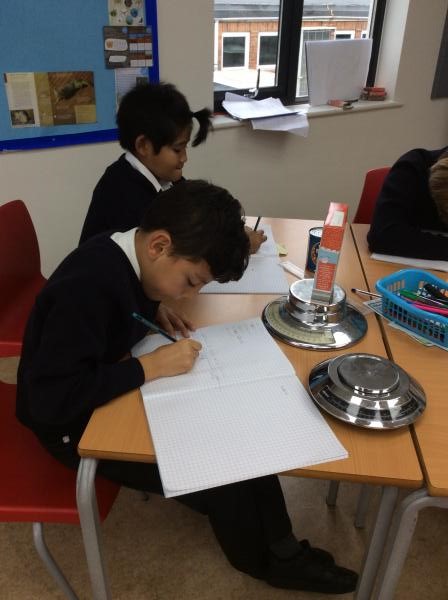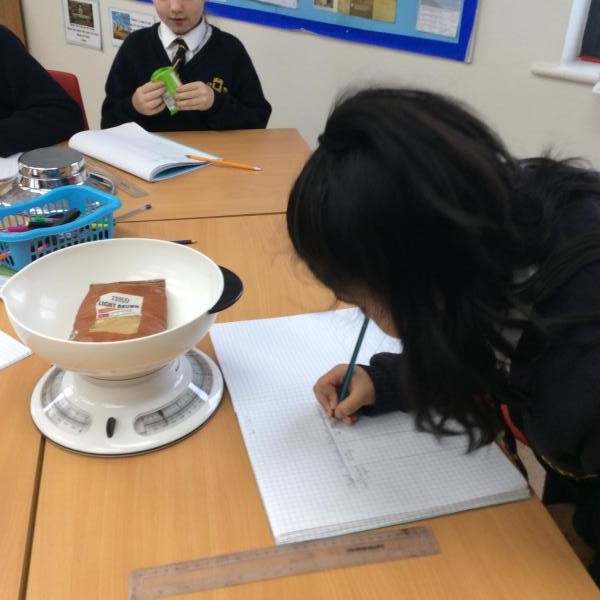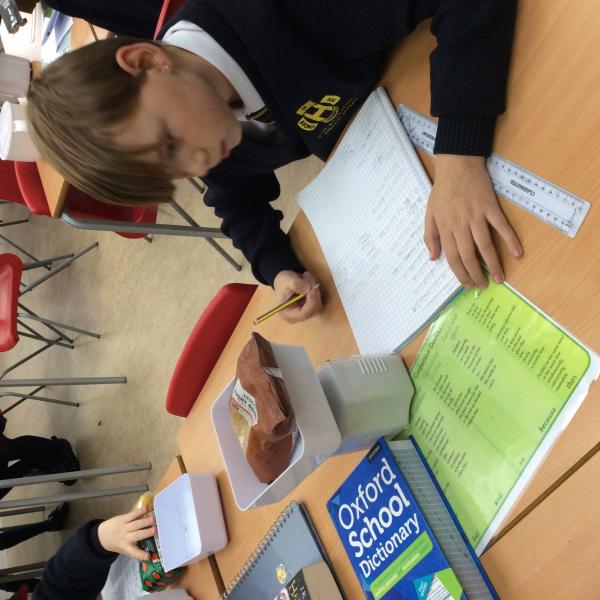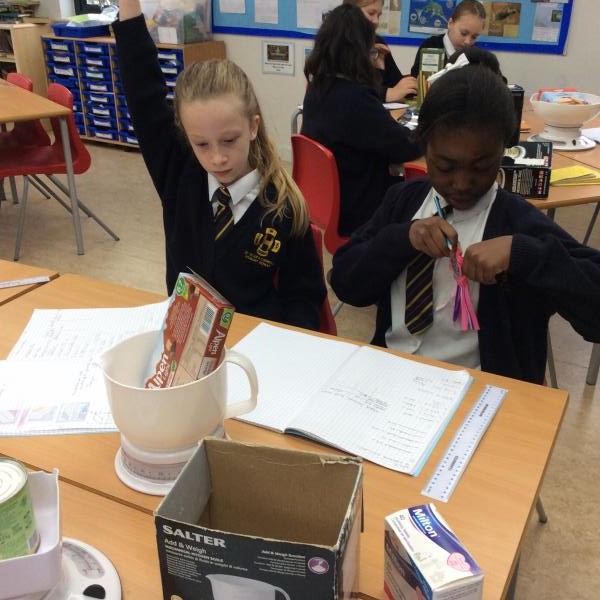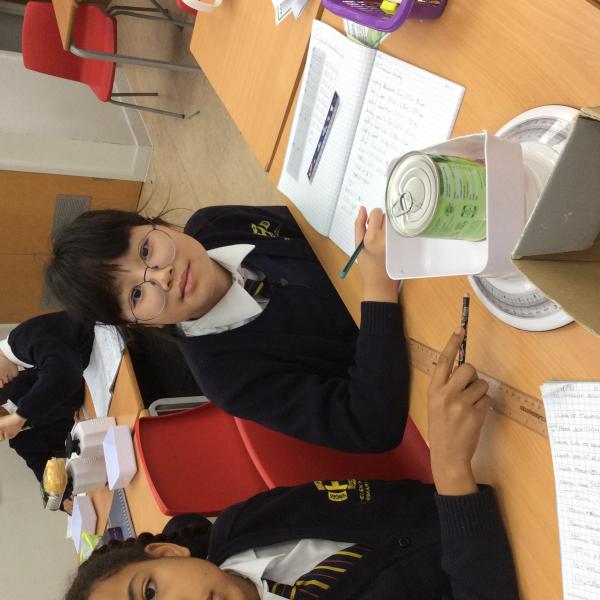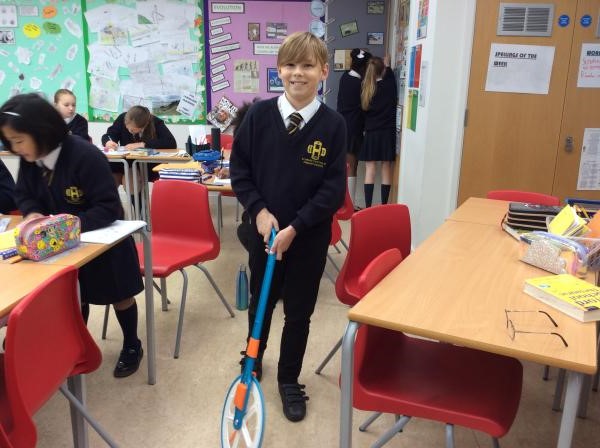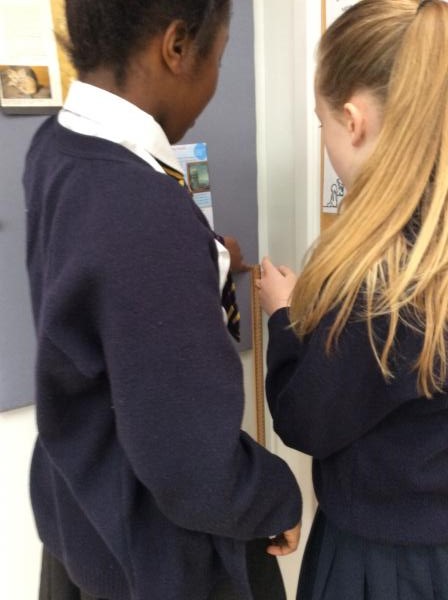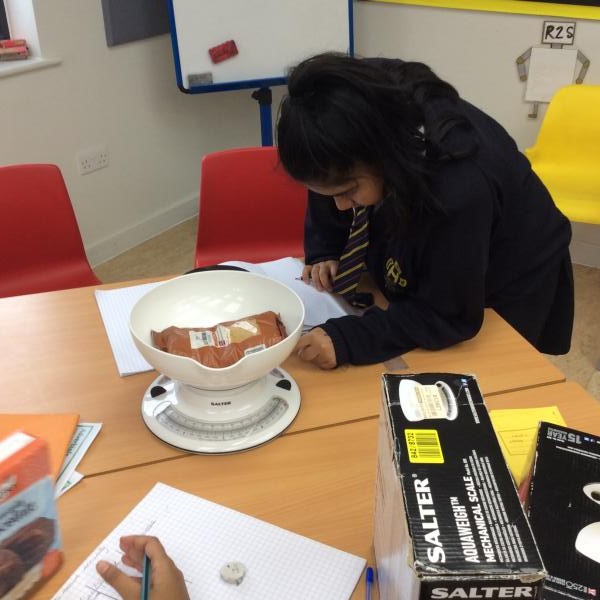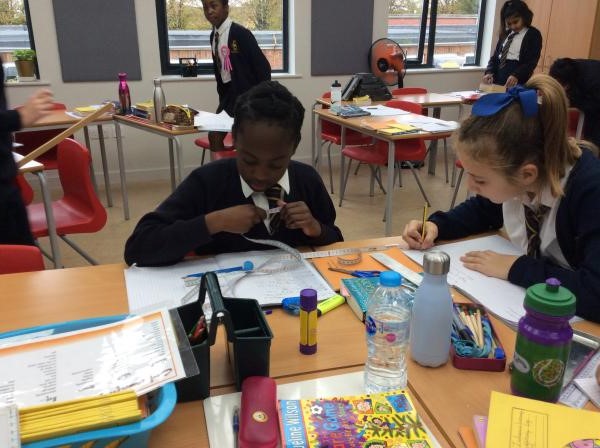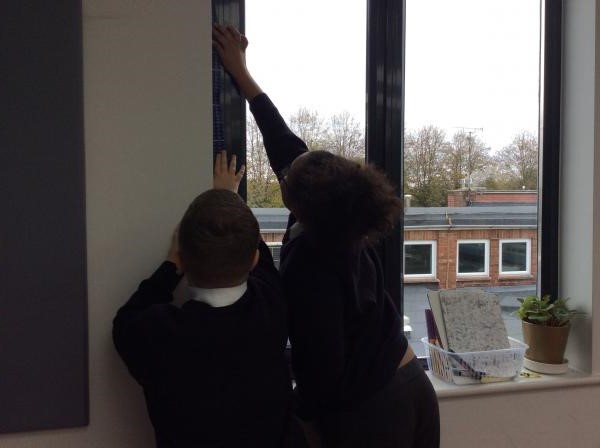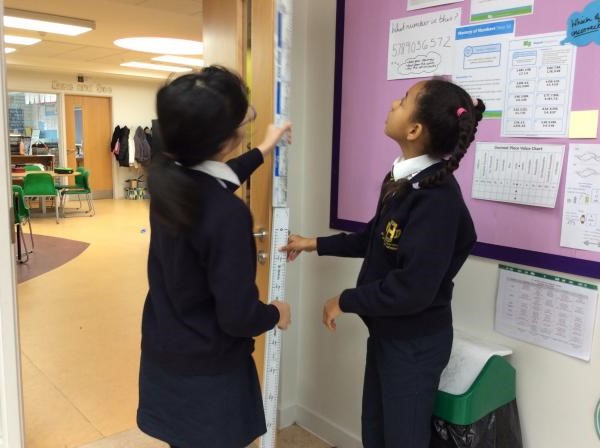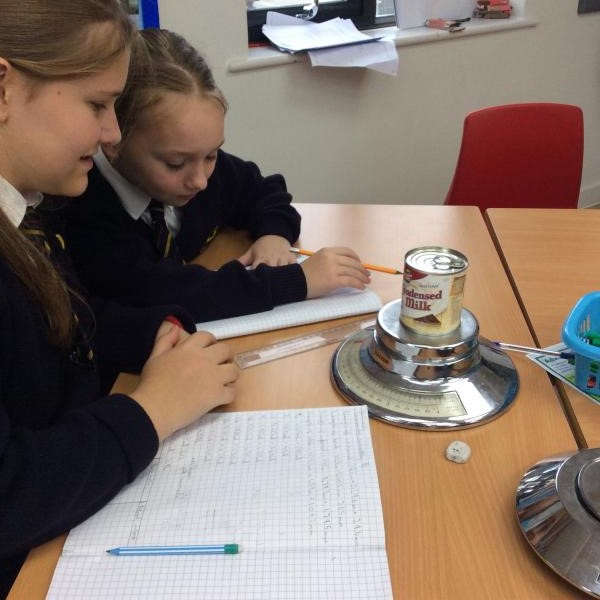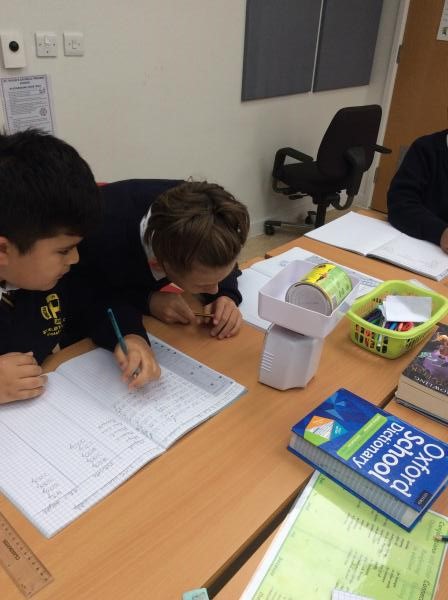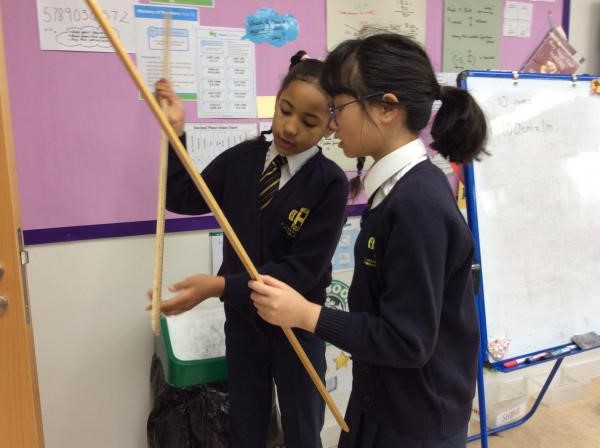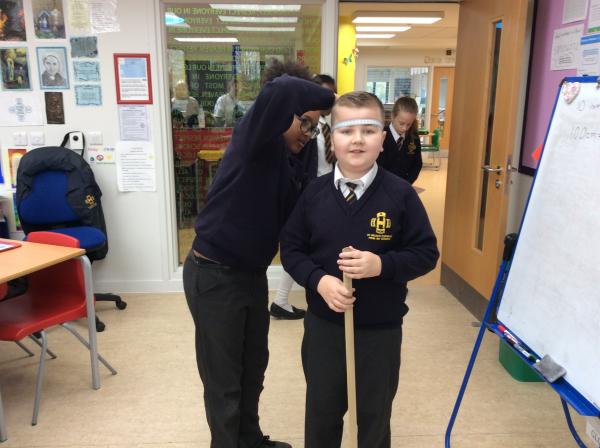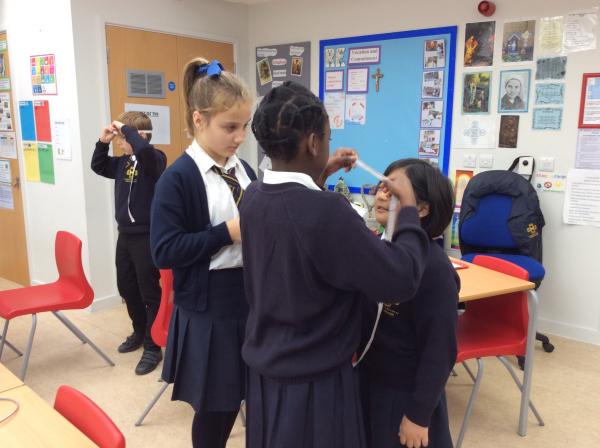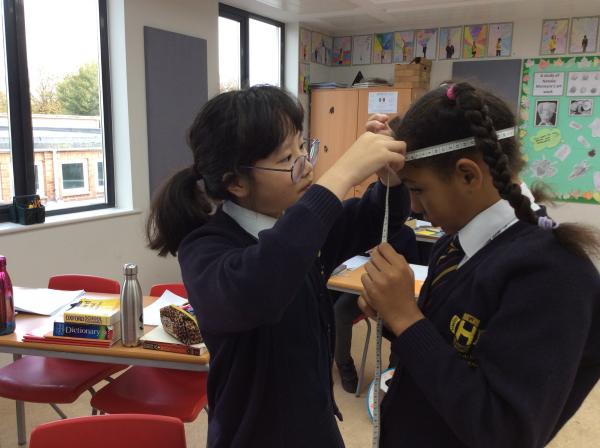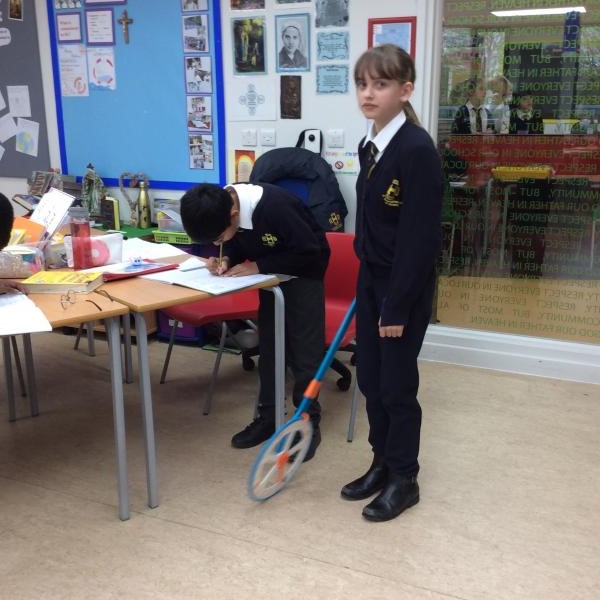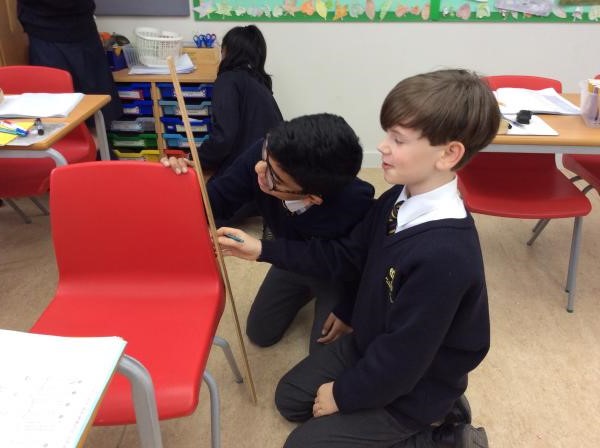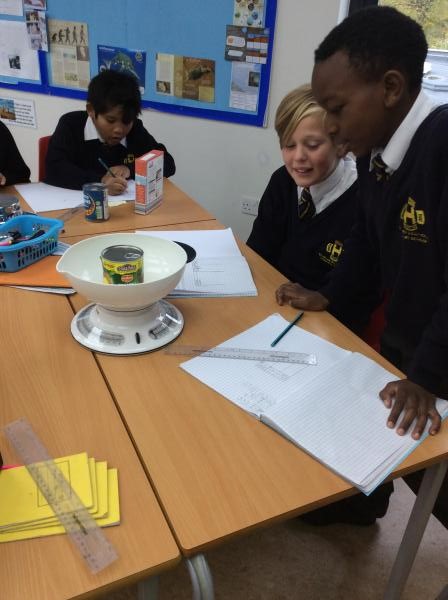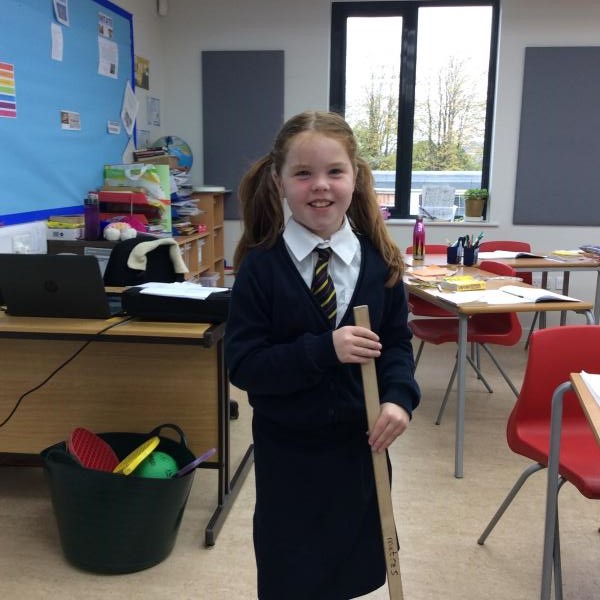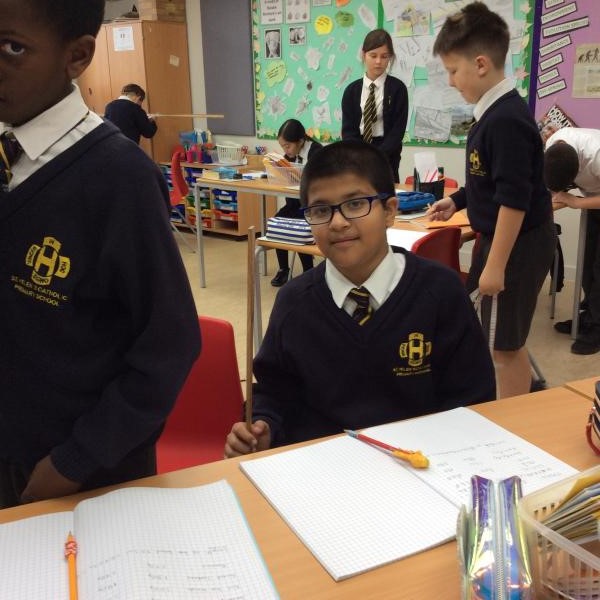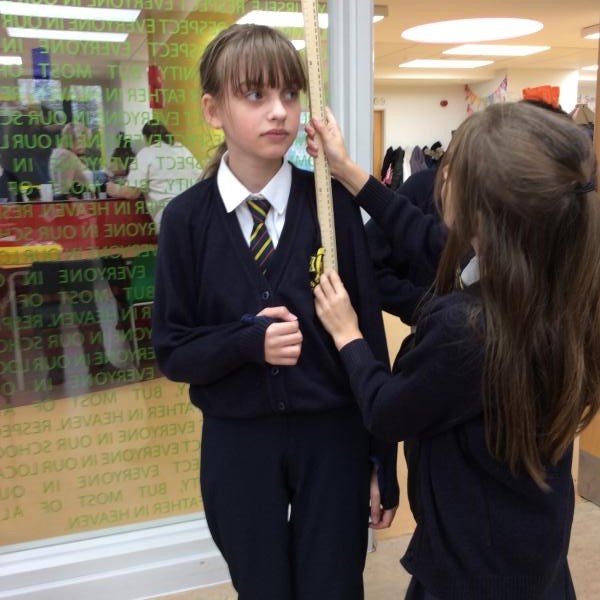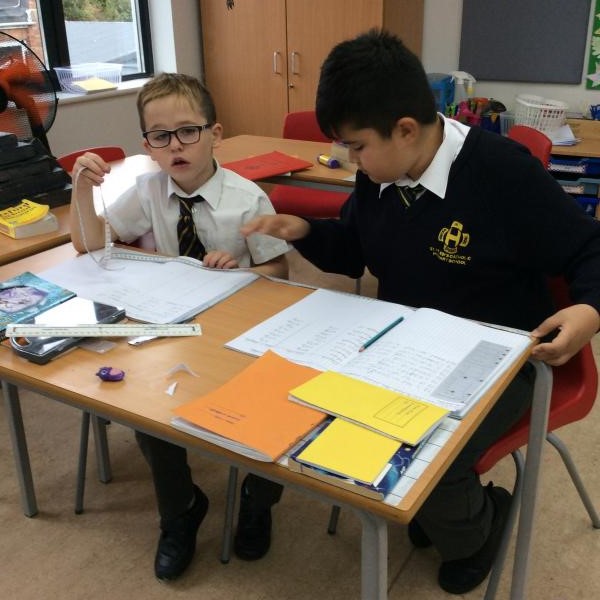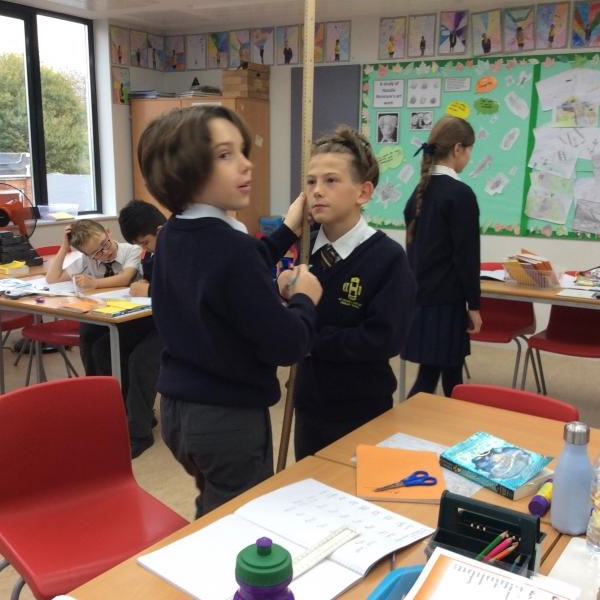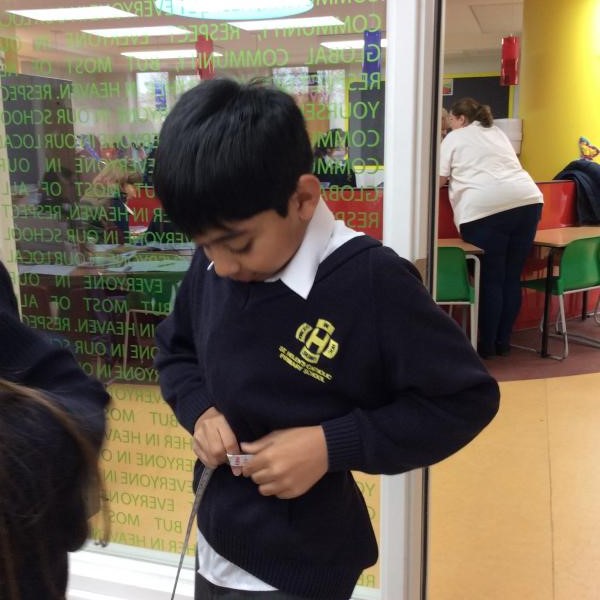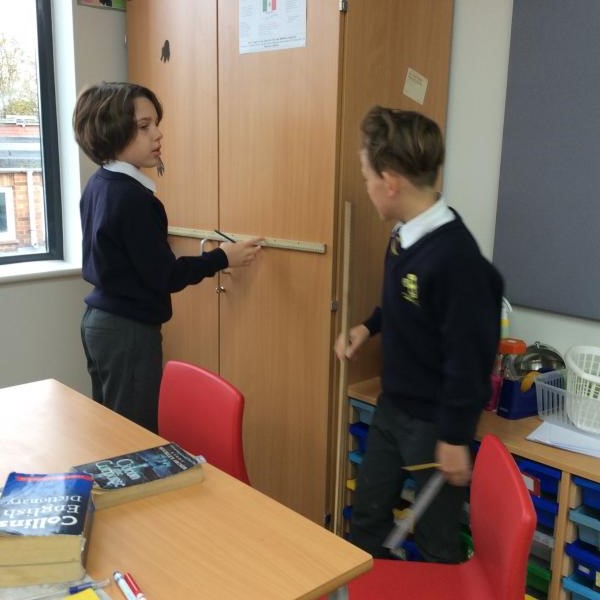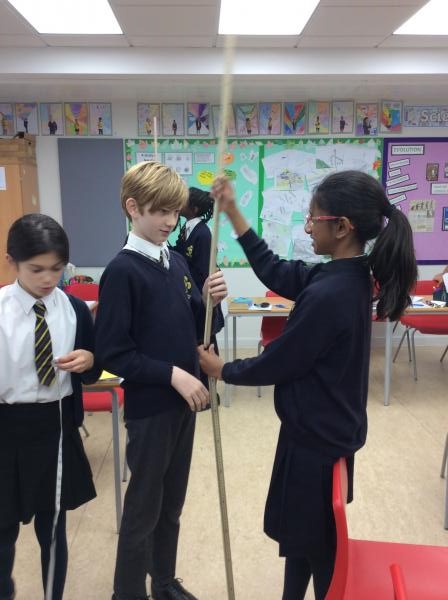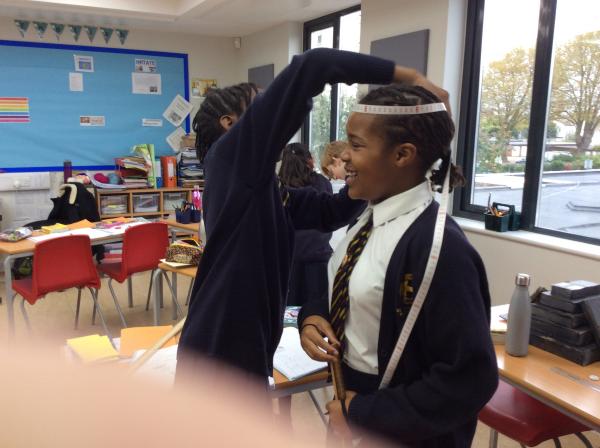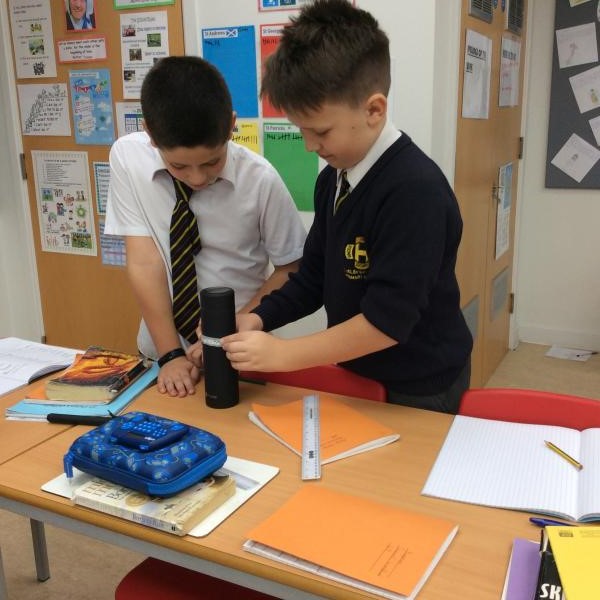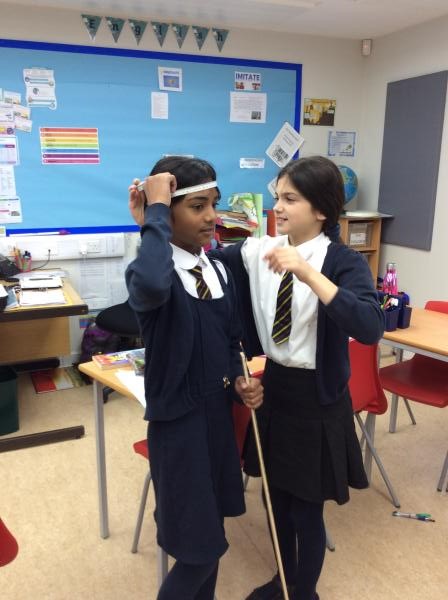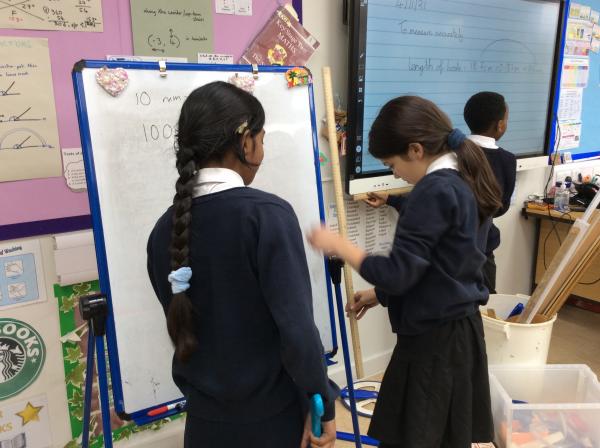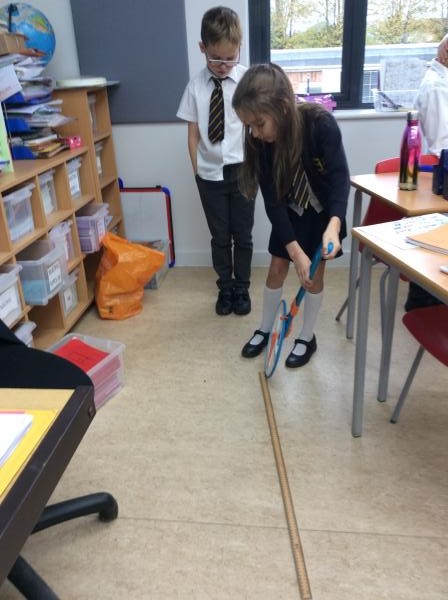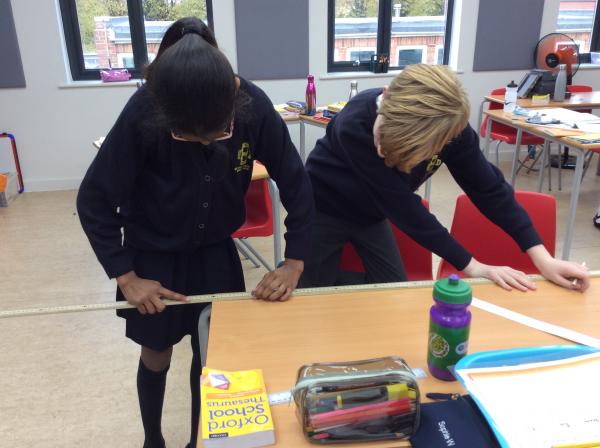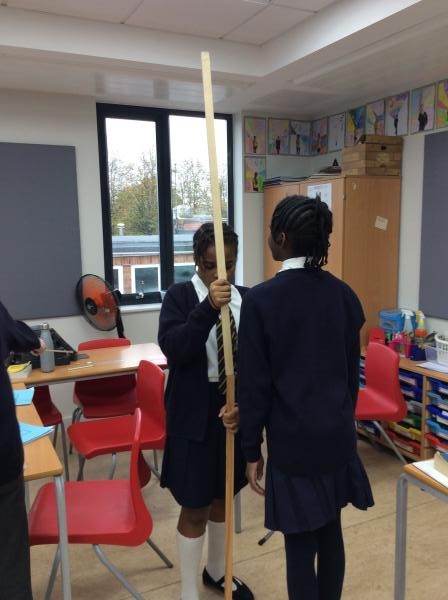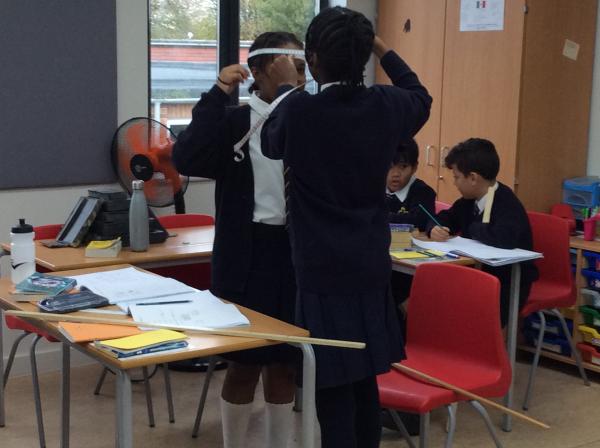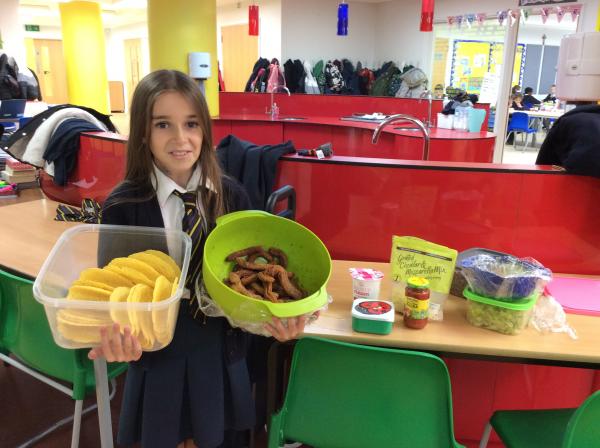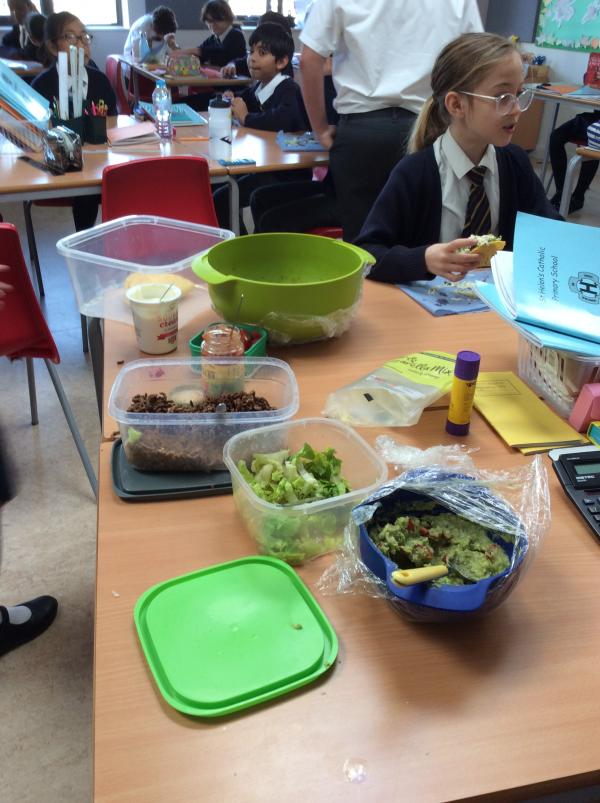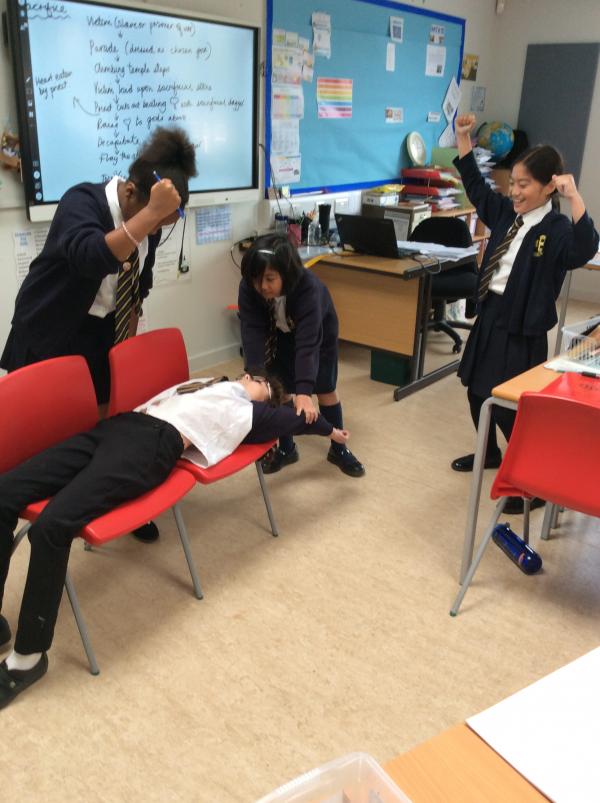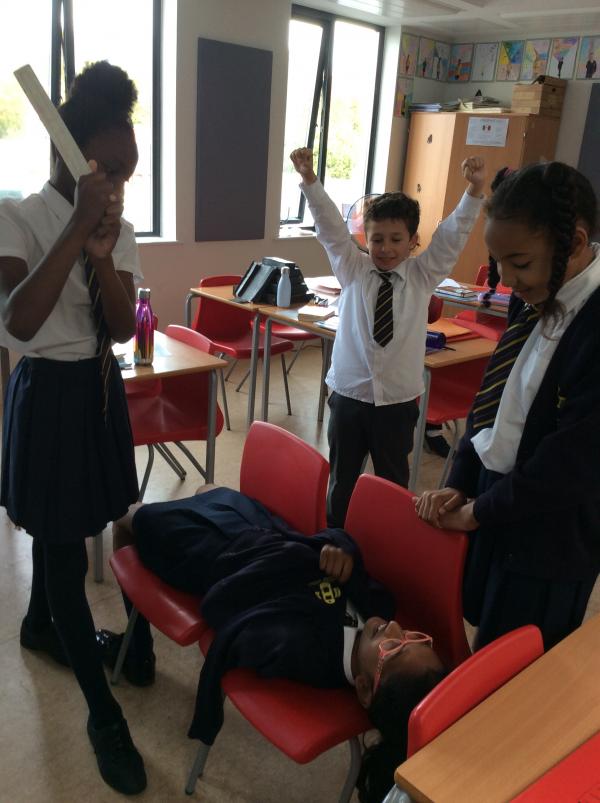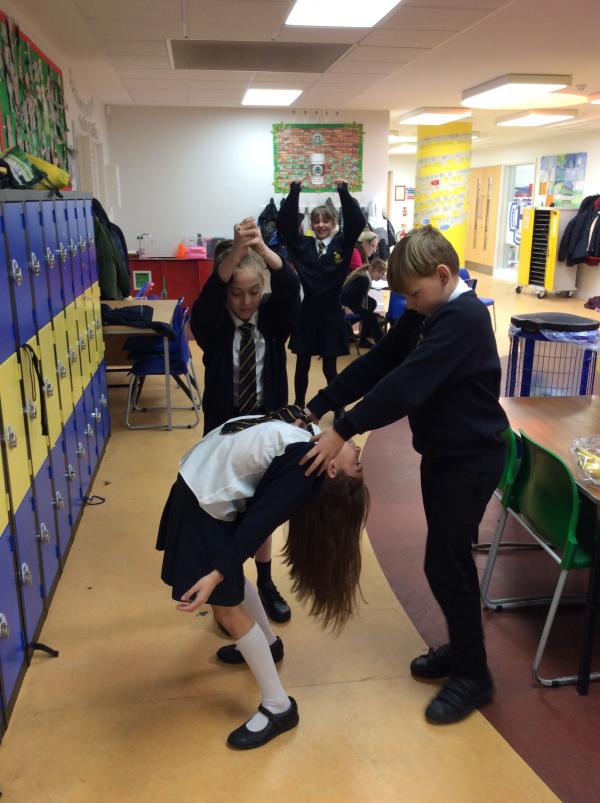 Discover what's new in the Nature Area
Exciting news! The fairy doors designed by St Anthony class are now positioned around the nature area. They will become a trail for other classes to follow. Mr Nimmo also placed a variety of bird boxes and one bee box in and around the nature area so hopefully we should attract new wildlife.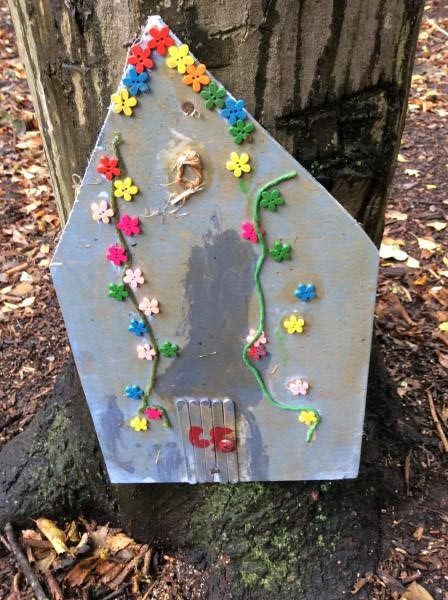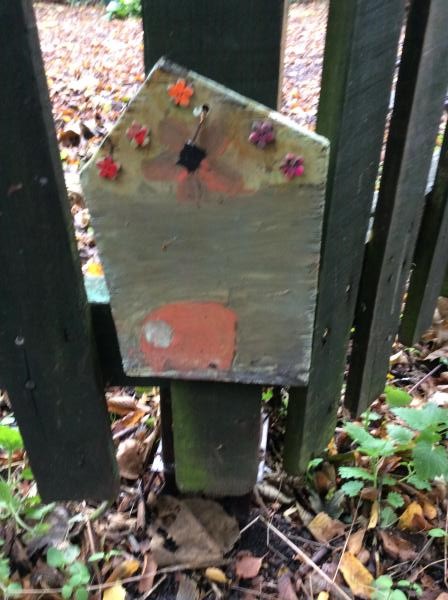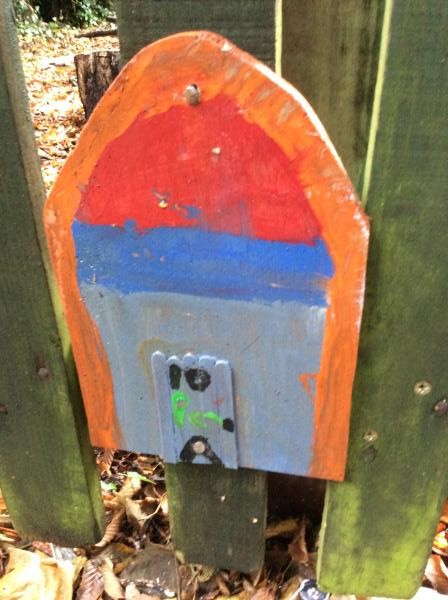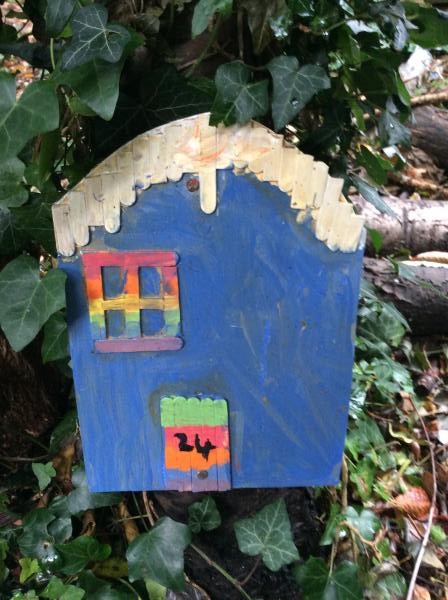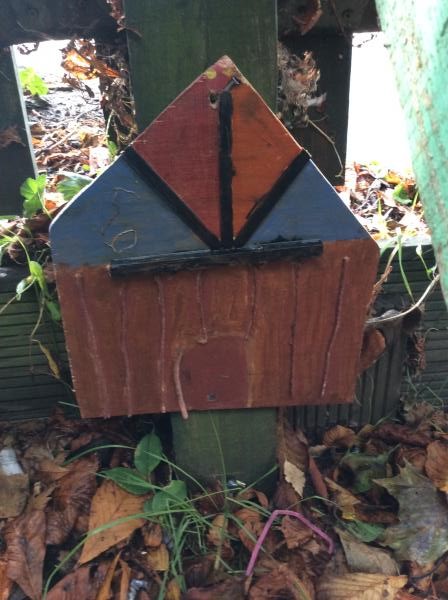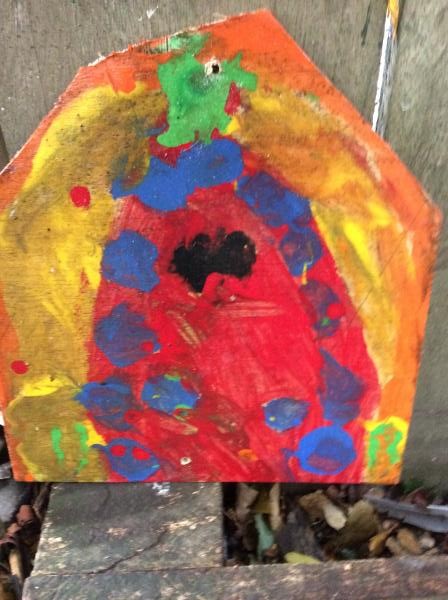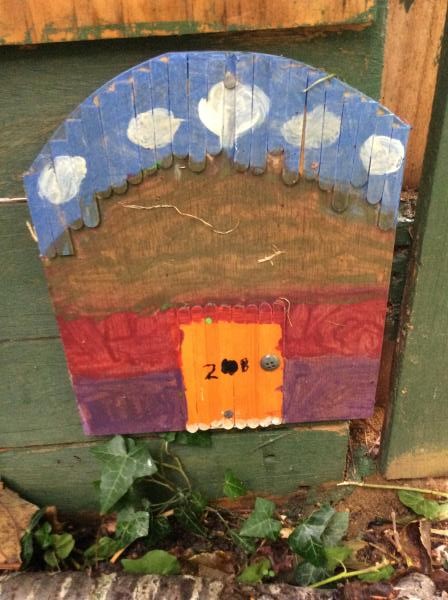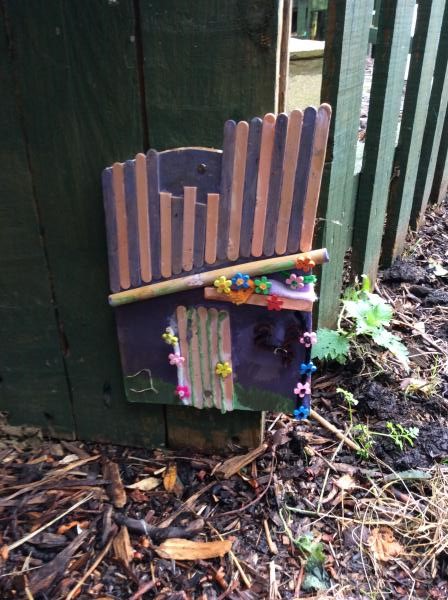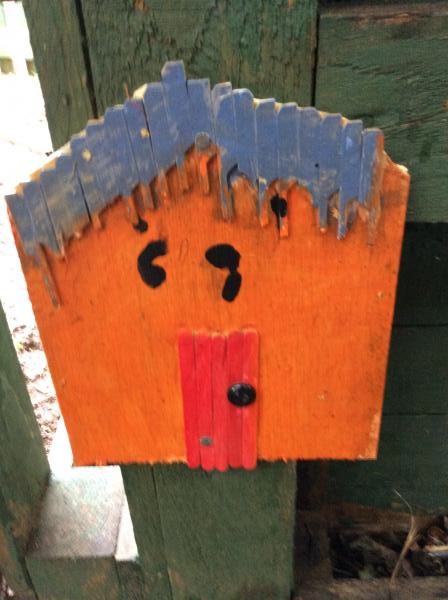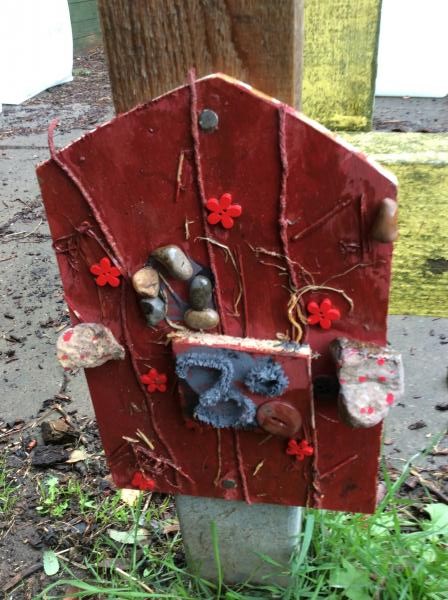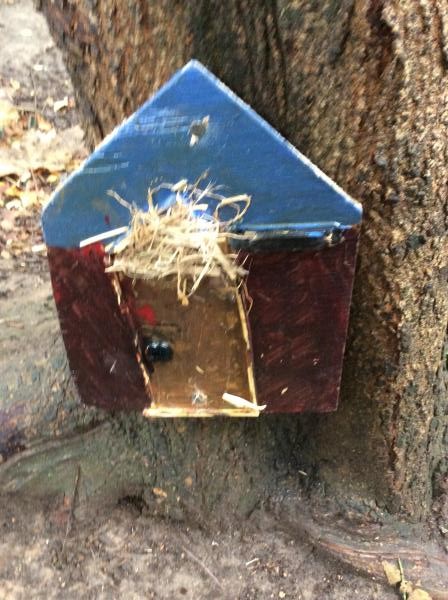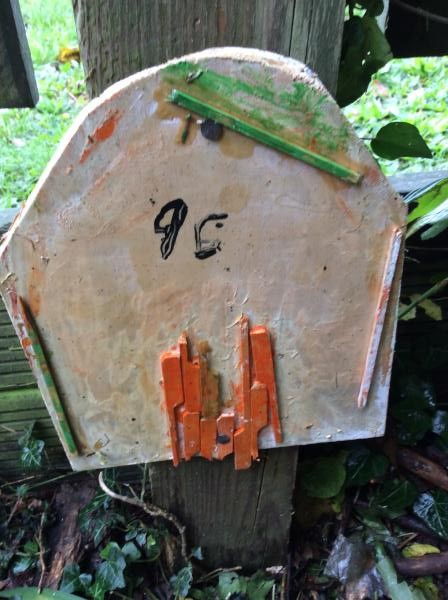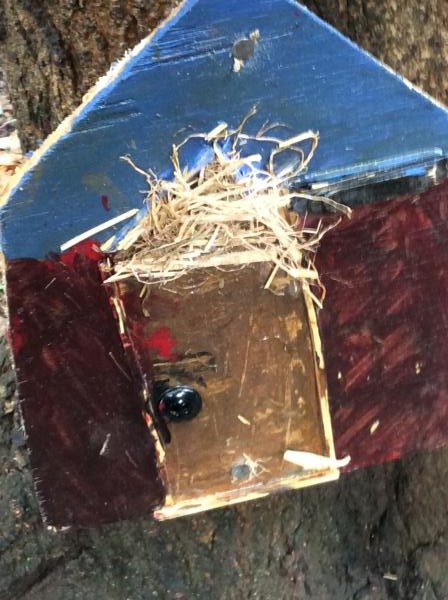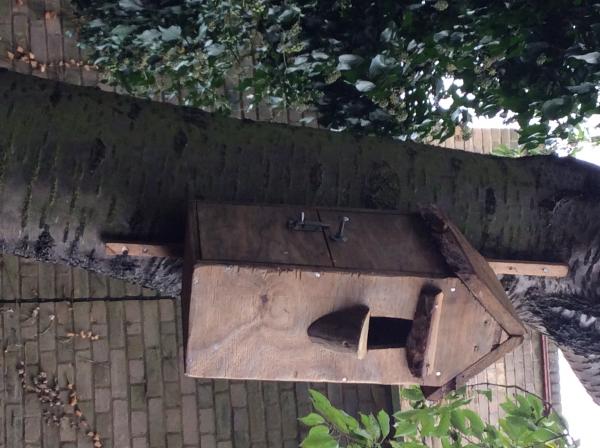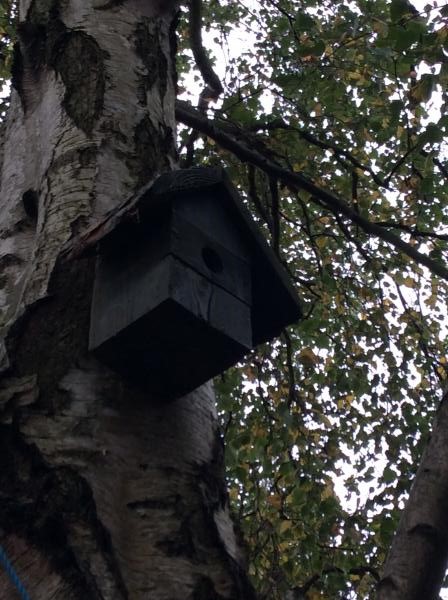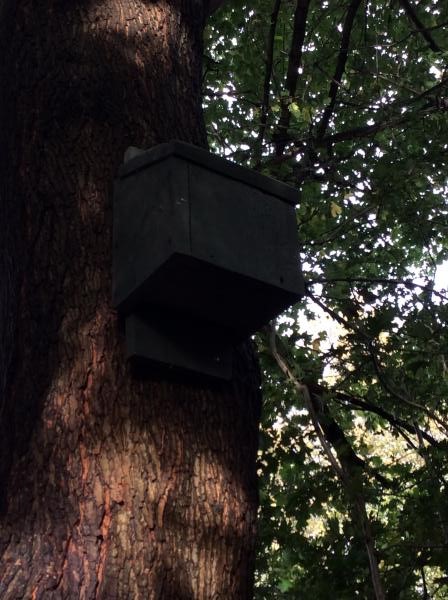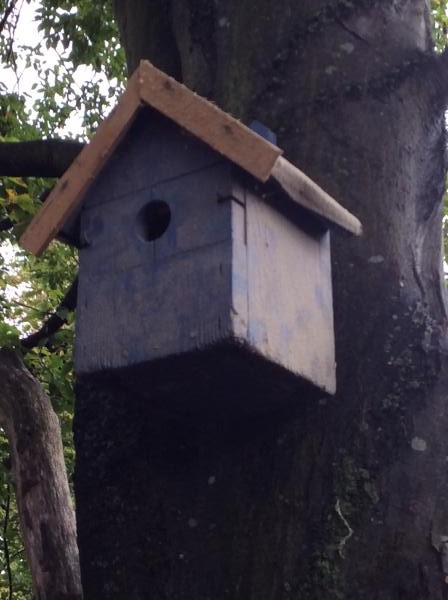 6 St Raphael RNLI and Beach Trip
St Raphael had a wonderful day out yesterday. Our RE topic is Vocation and Commitment and visiting the RNLI station gave us an excellent opportunity to see this in action. The 40 volunteers do not get paid for risking their lives to save others. They receive a call at any time of the day or night and have to ready to go straight away. We learnt about the clothes they wear to keep themselves safe, the equipment the boats and hovercraft carry to help others in need. After this, year 6 visited the beach and discovered many living things, comparing this habitat to our own nature area. They also designed mosaics and pictures using natural materials. At the end of the day, we relaxed on the cliffs drawing our very first landscape pictures. Thank you to Mrs Monahan and Mrs Rector who helped us.
After Year 6 visited the lifeboat station, they designed their own posters to recruit more volunteers. However, we have to remember that the volunteers have their normal job and do not receive any payment for being on the lifeboat crew!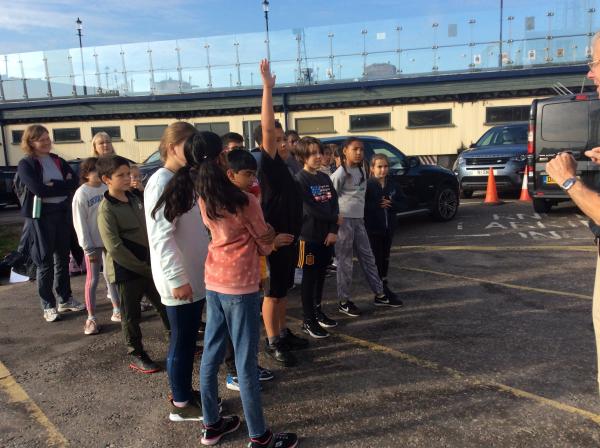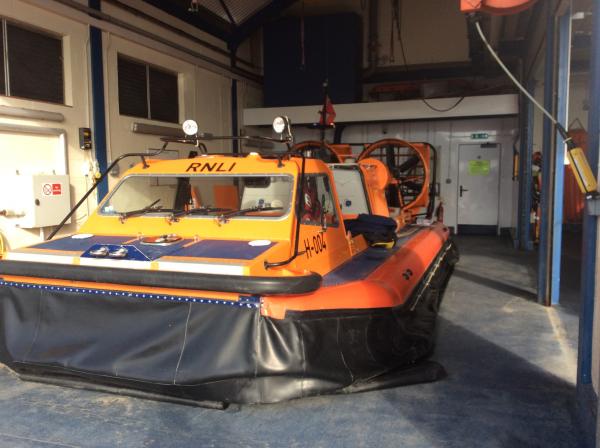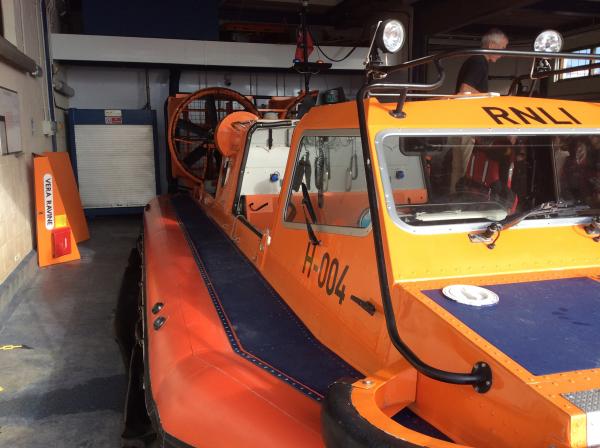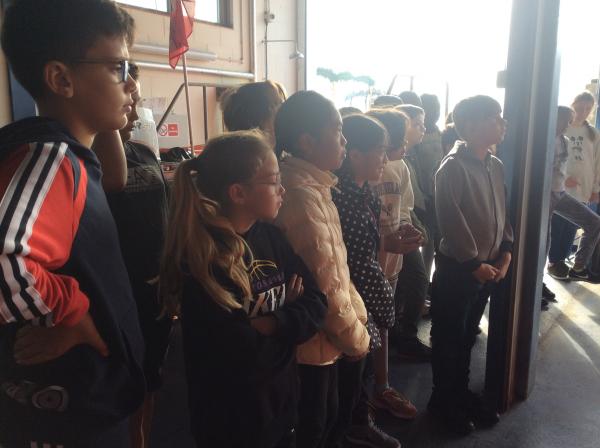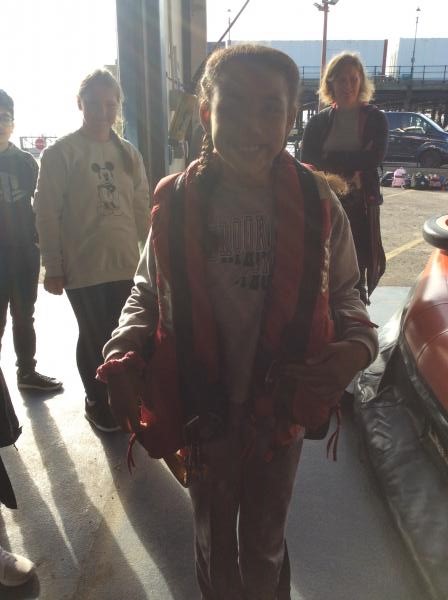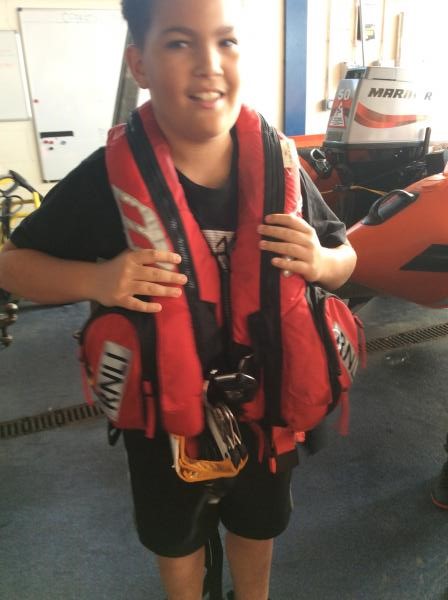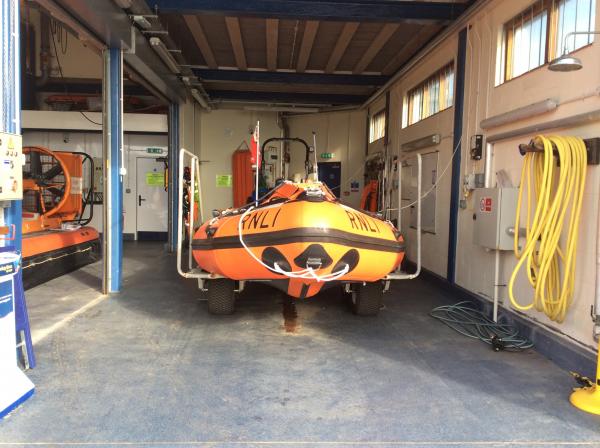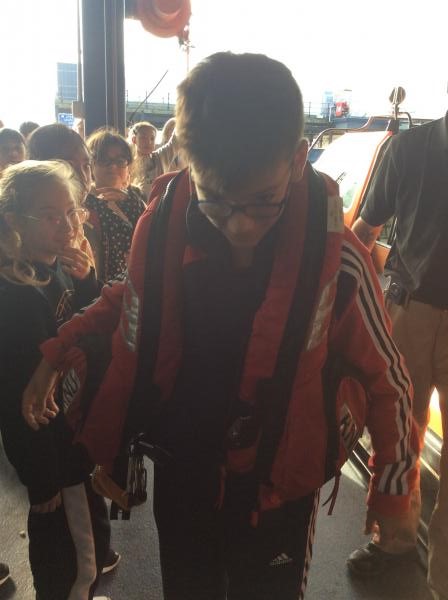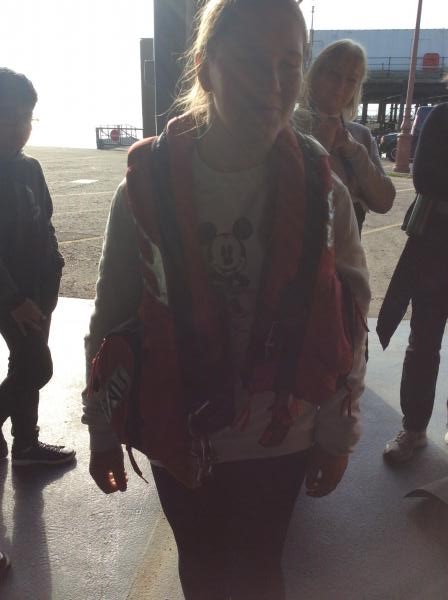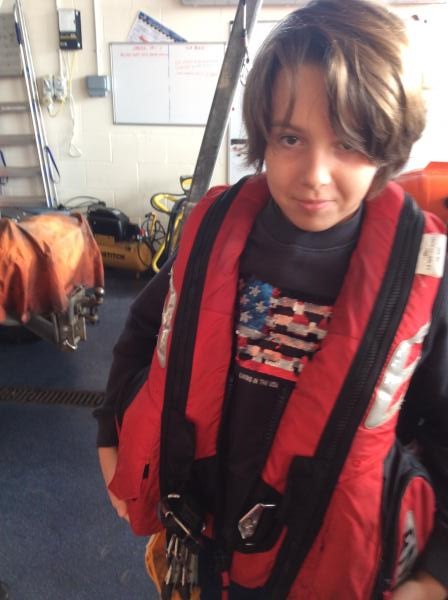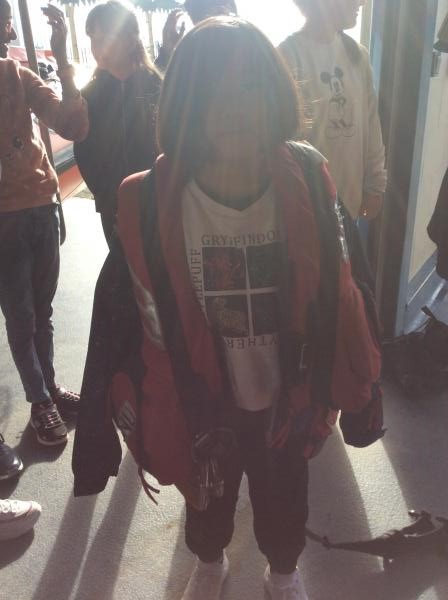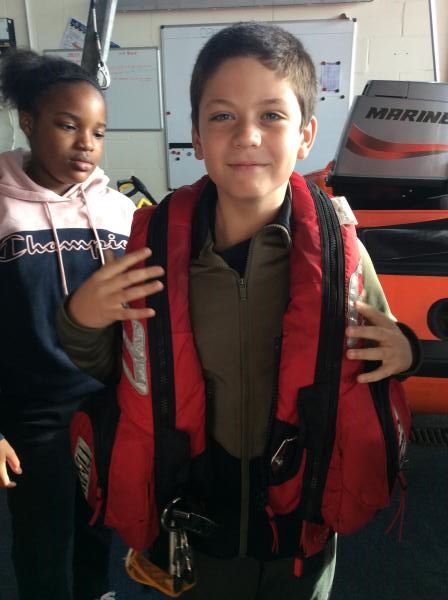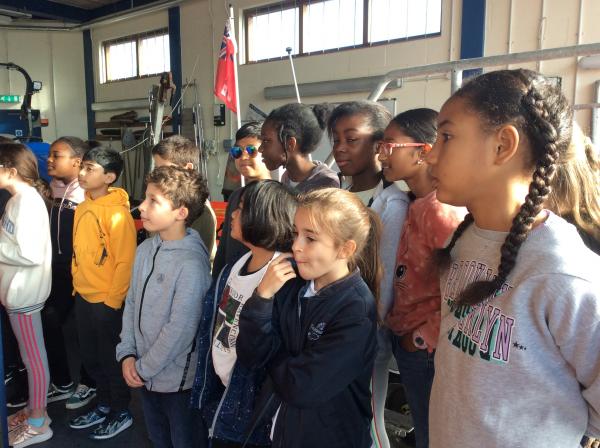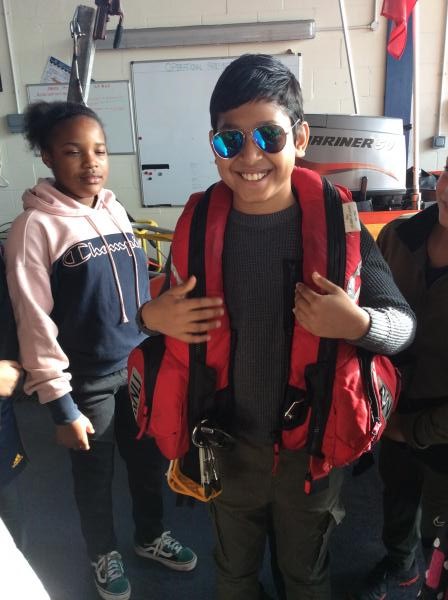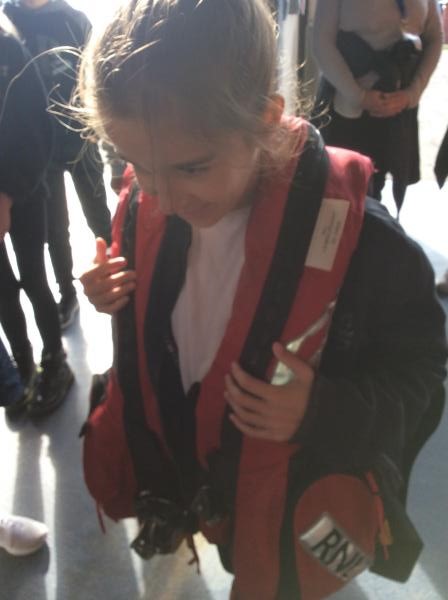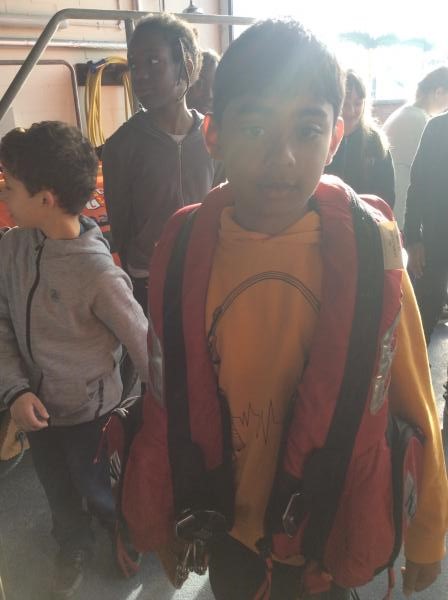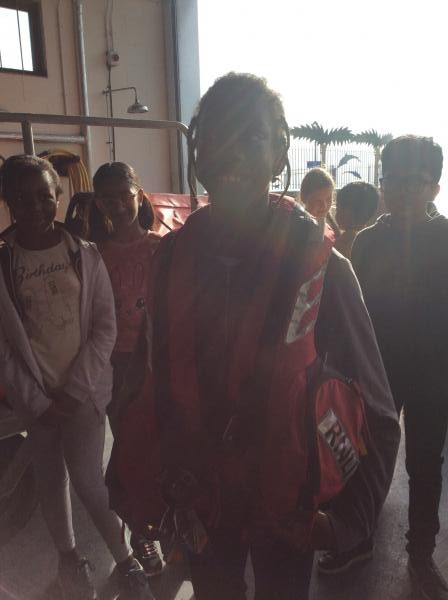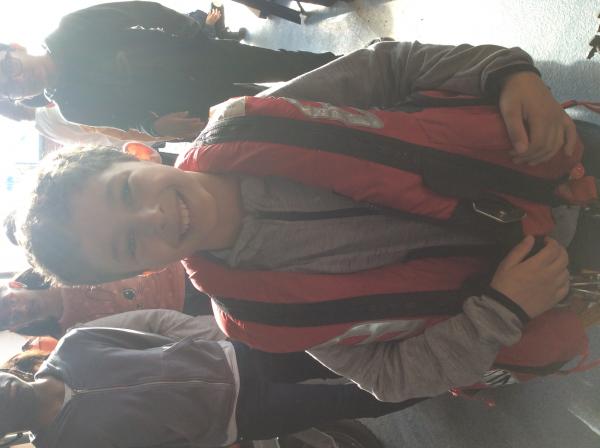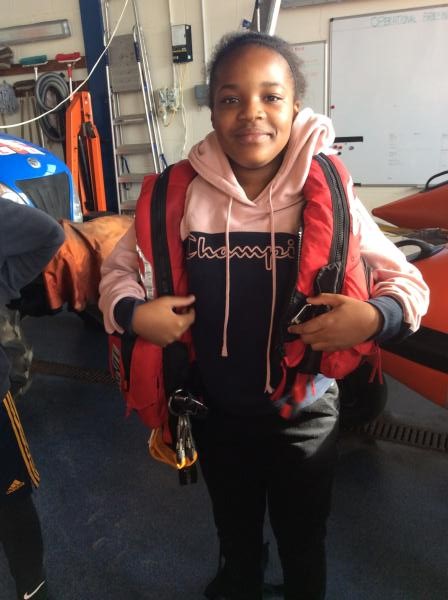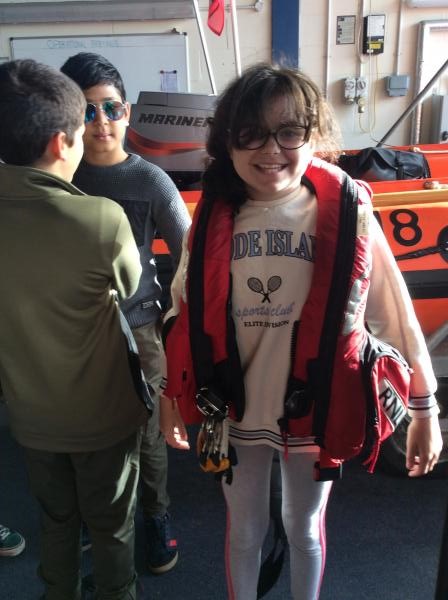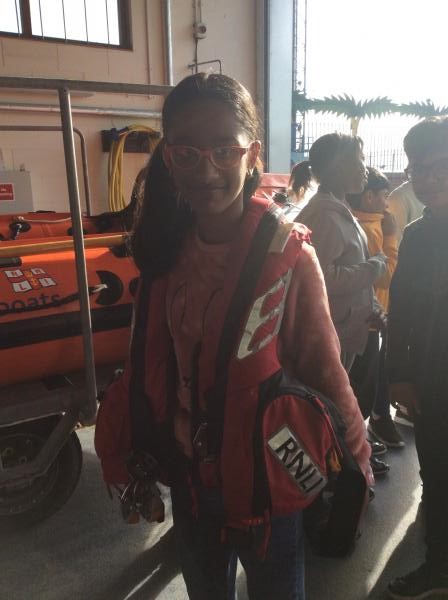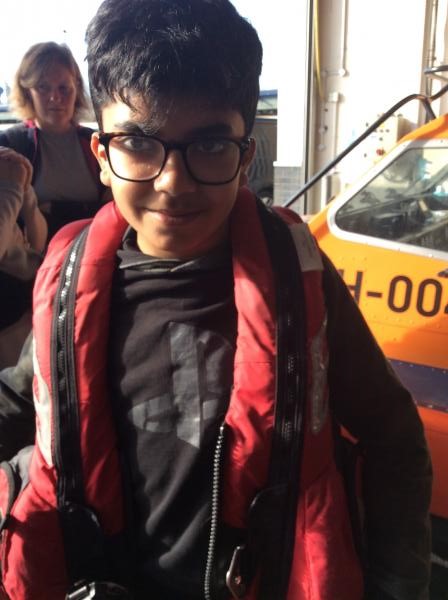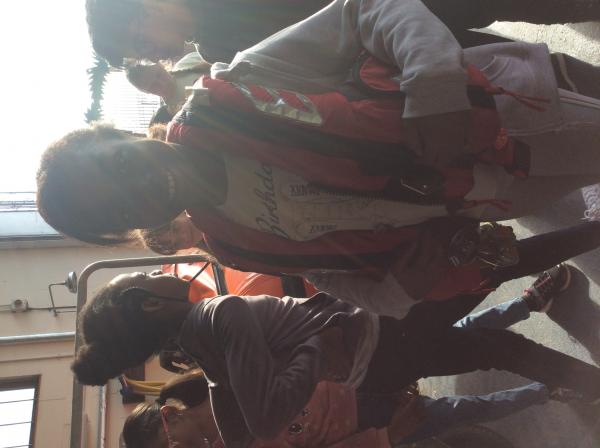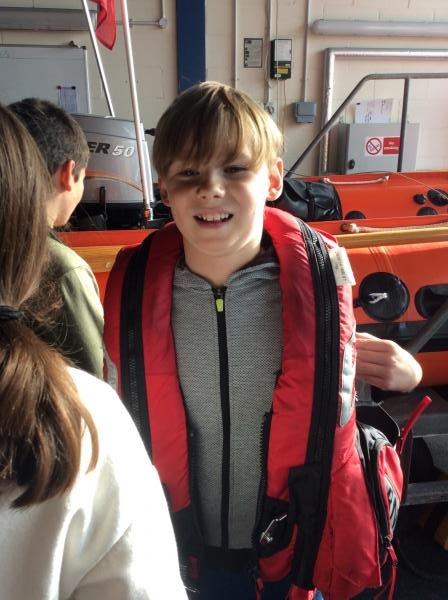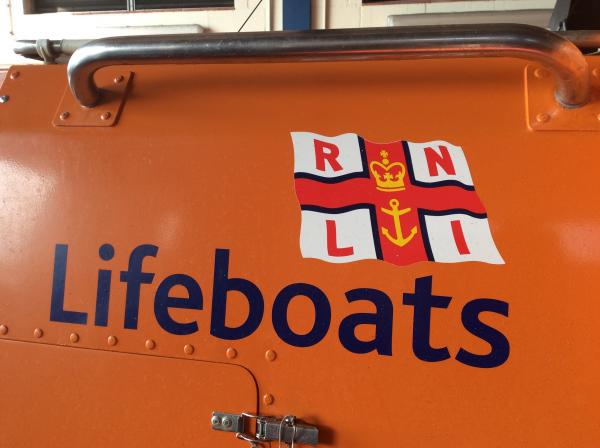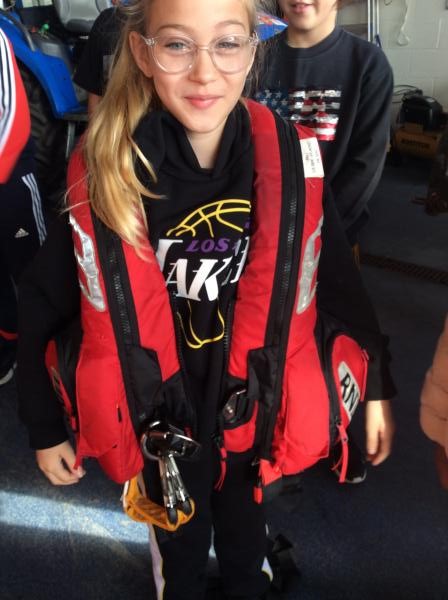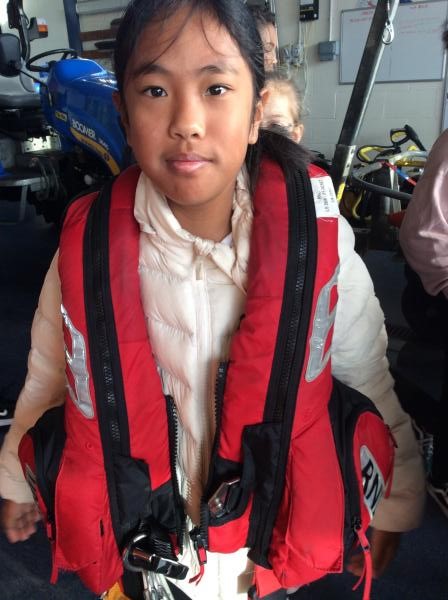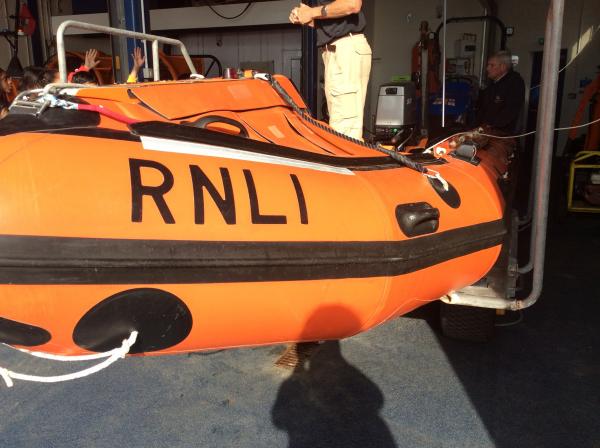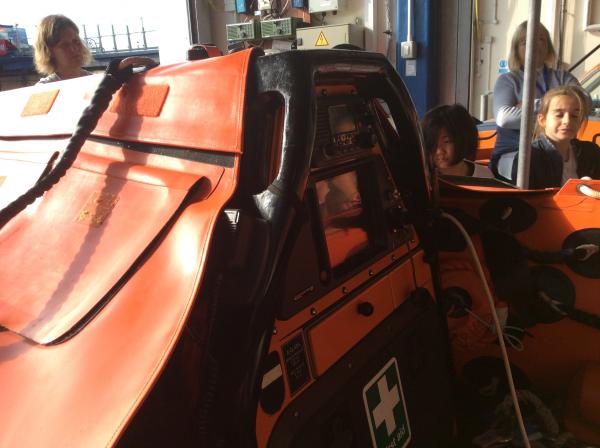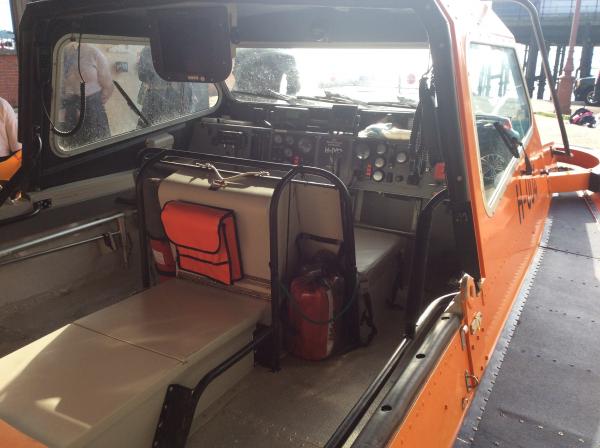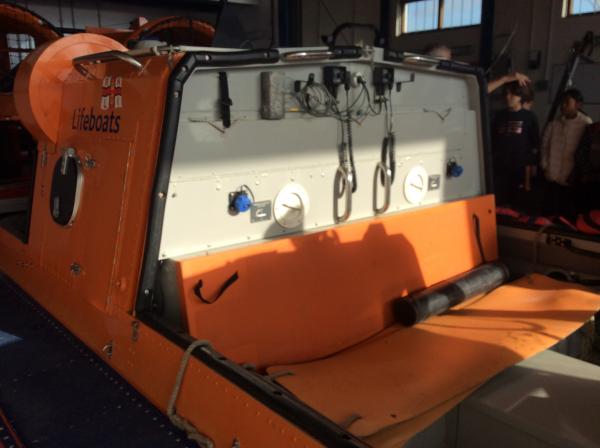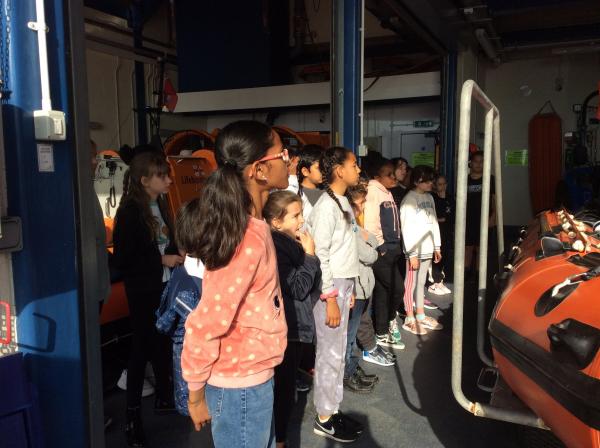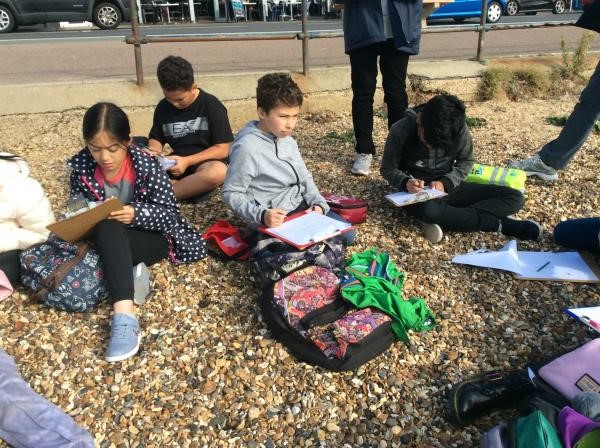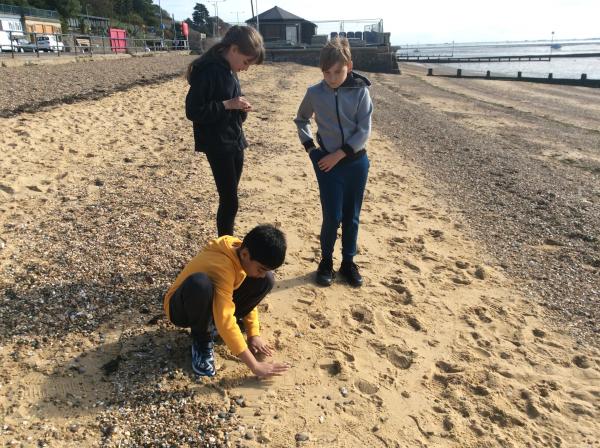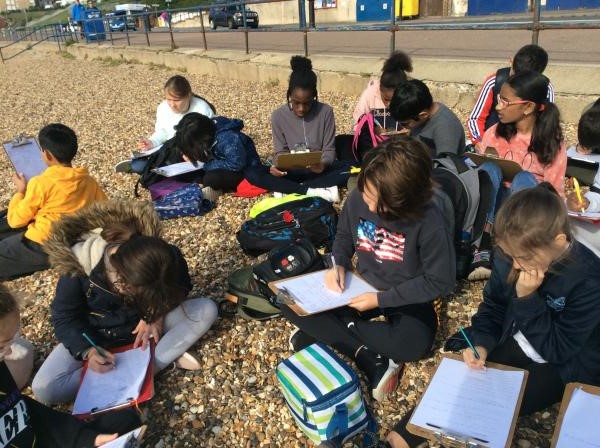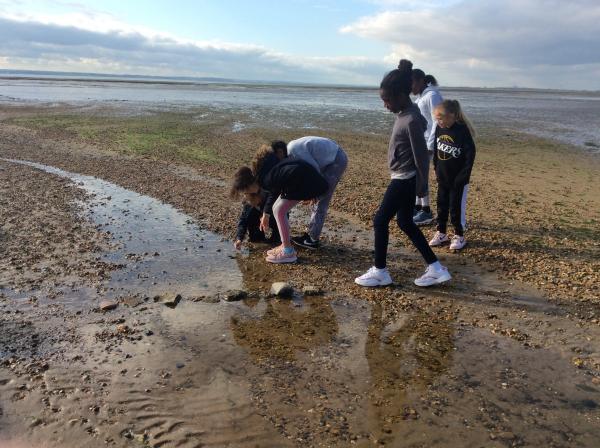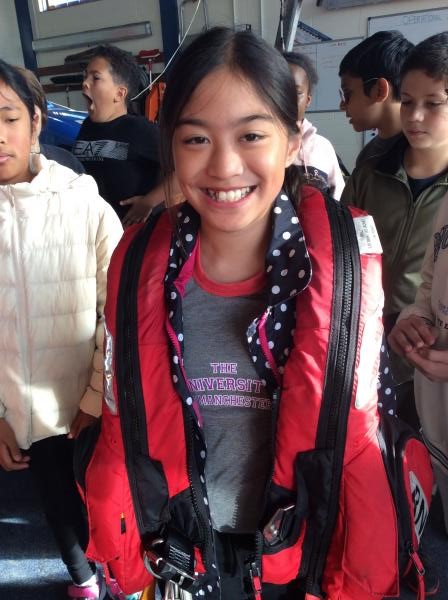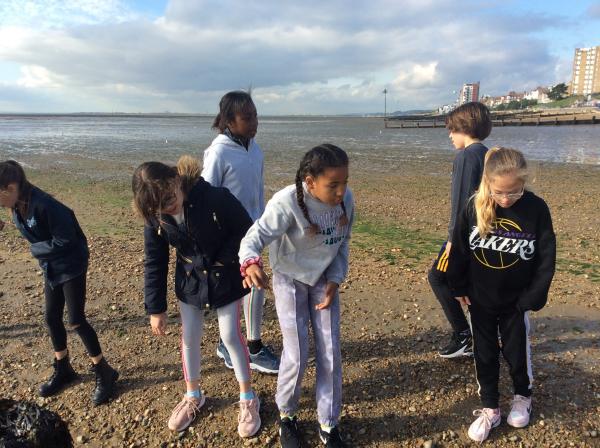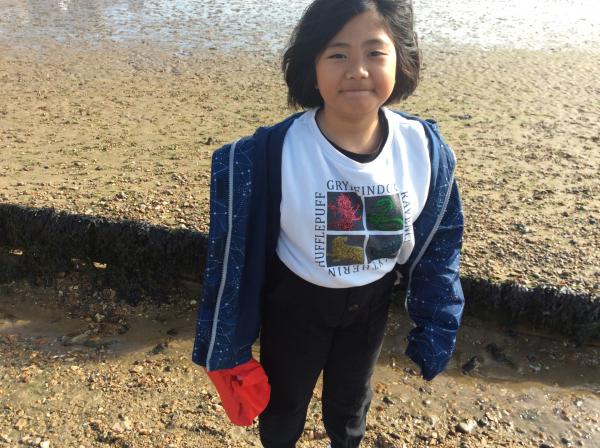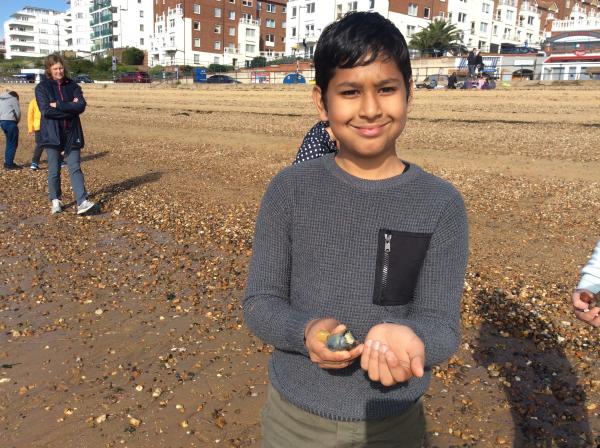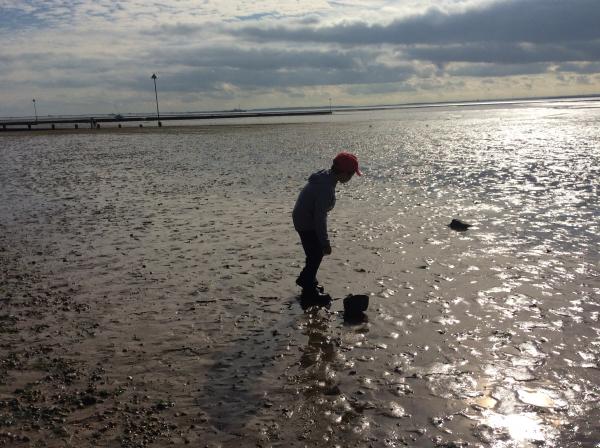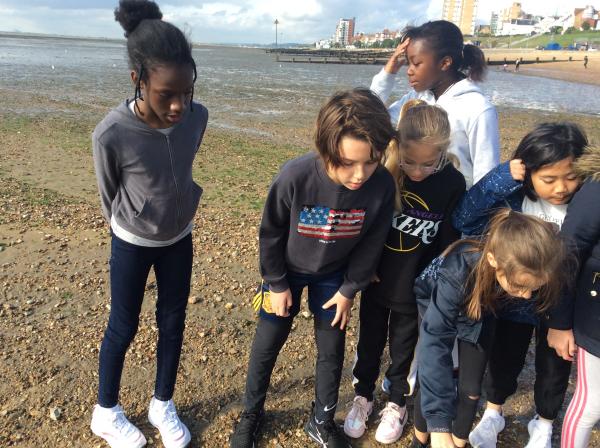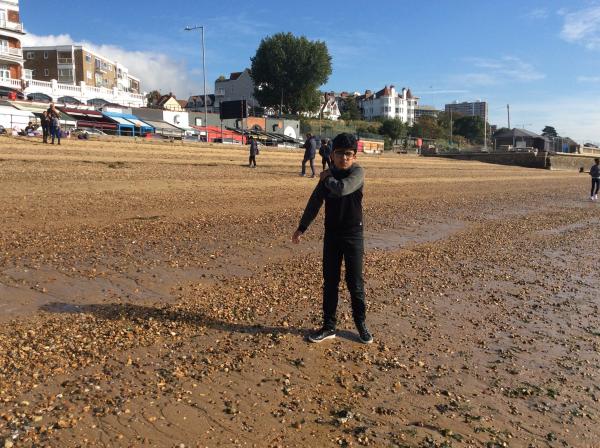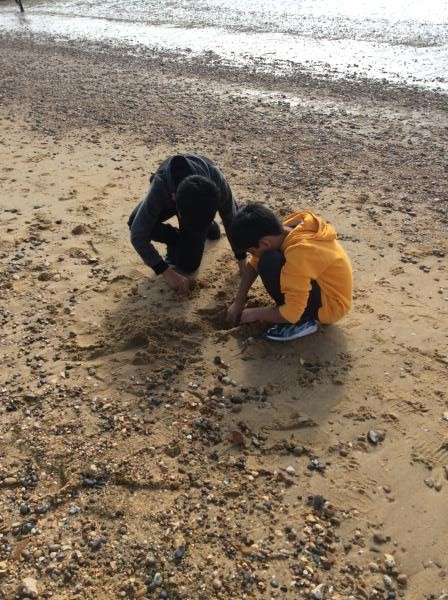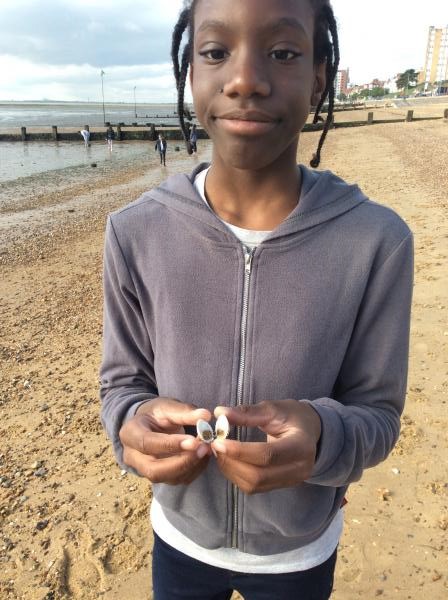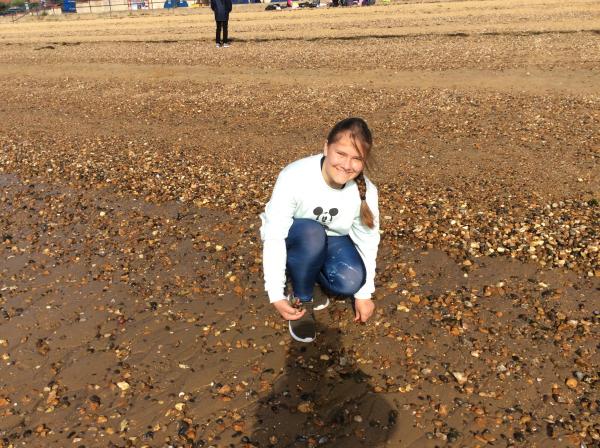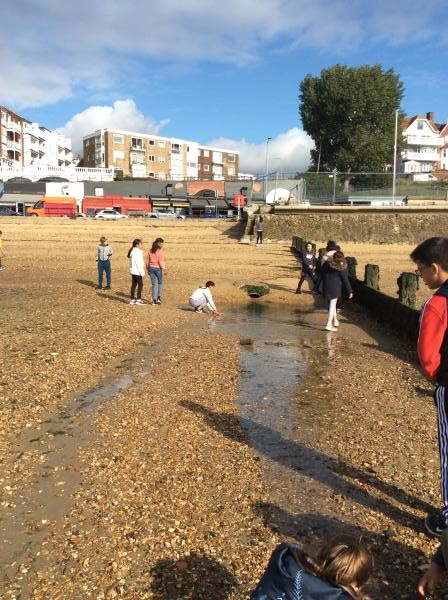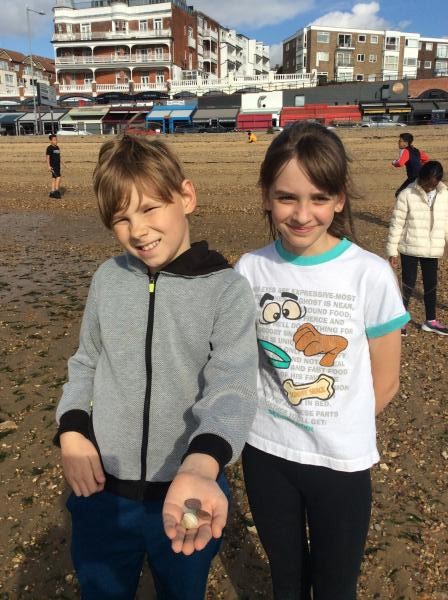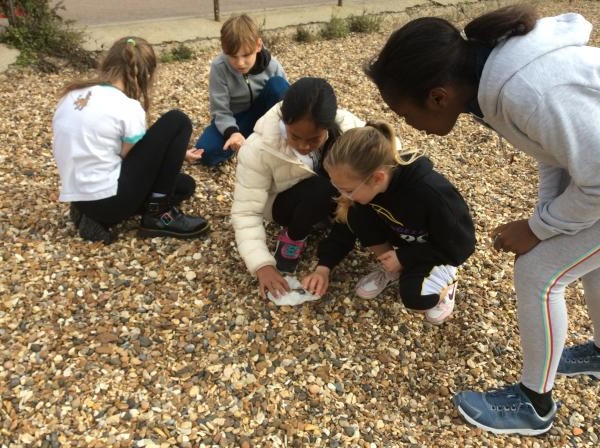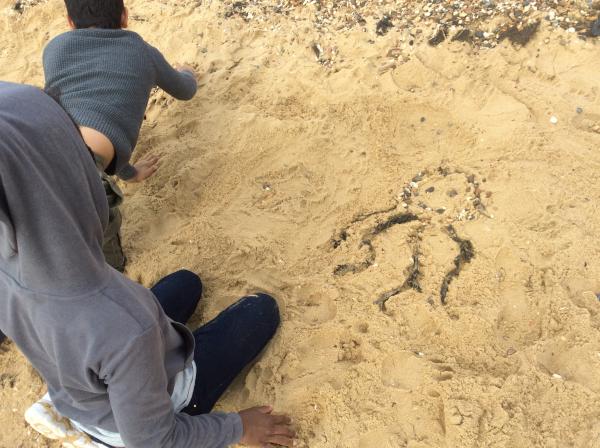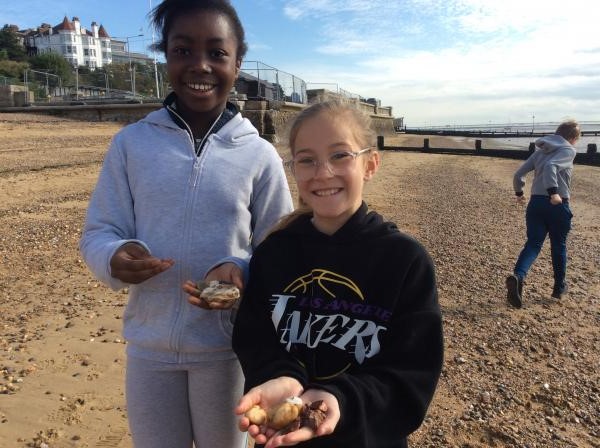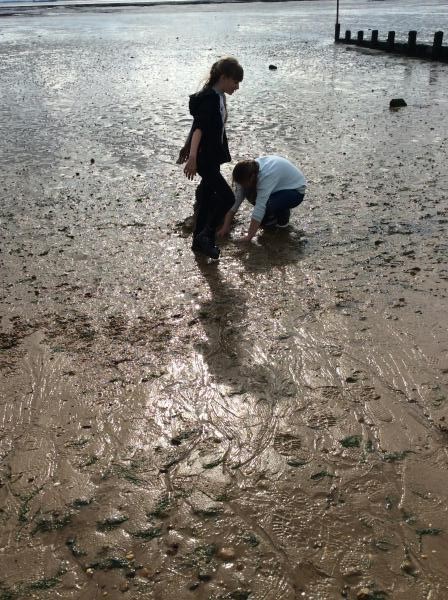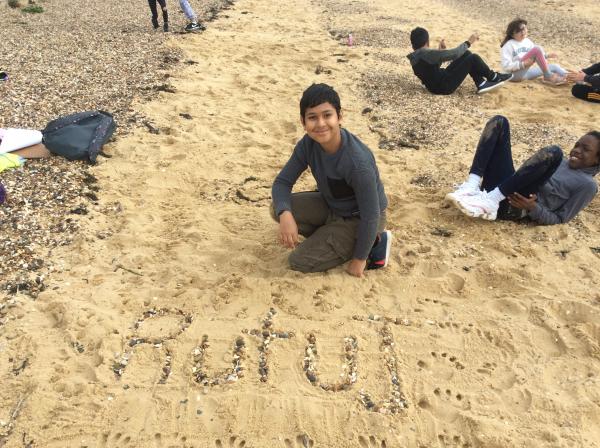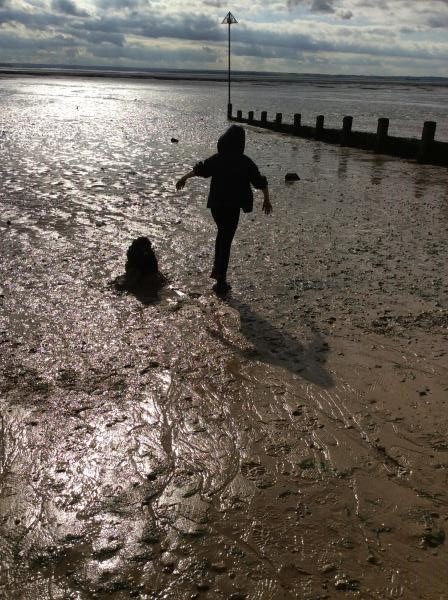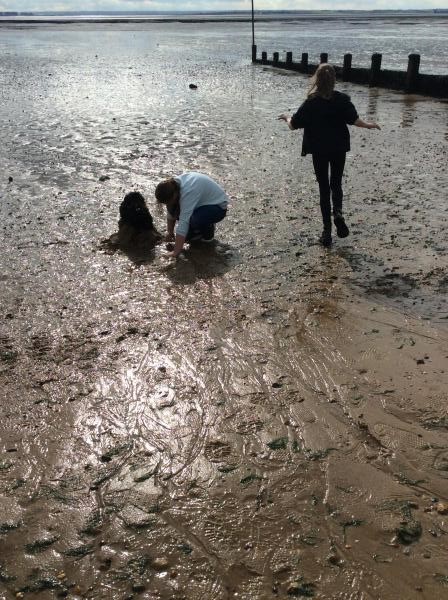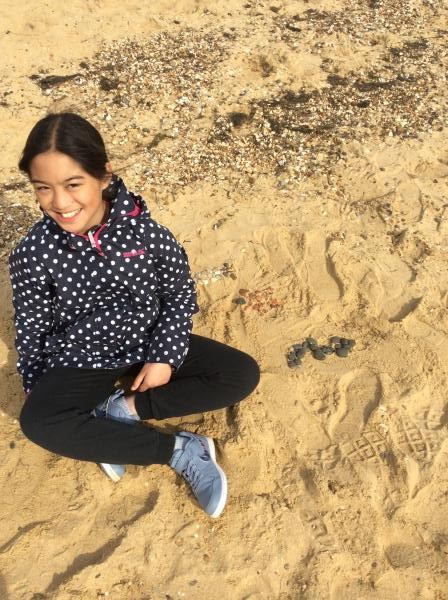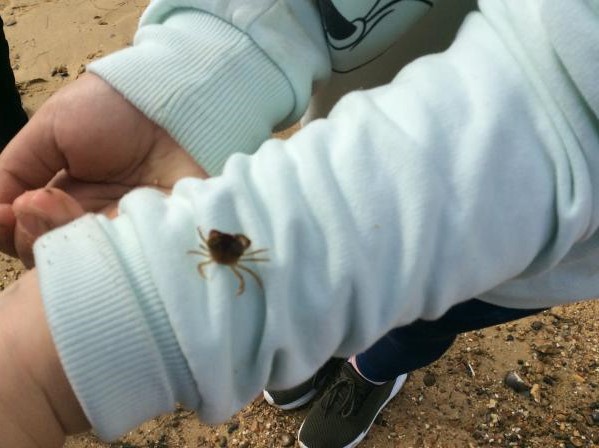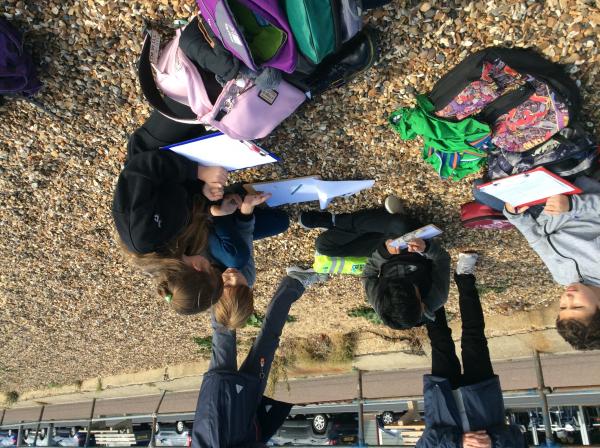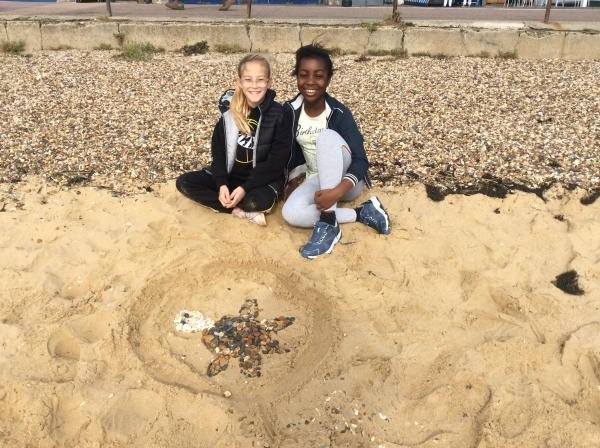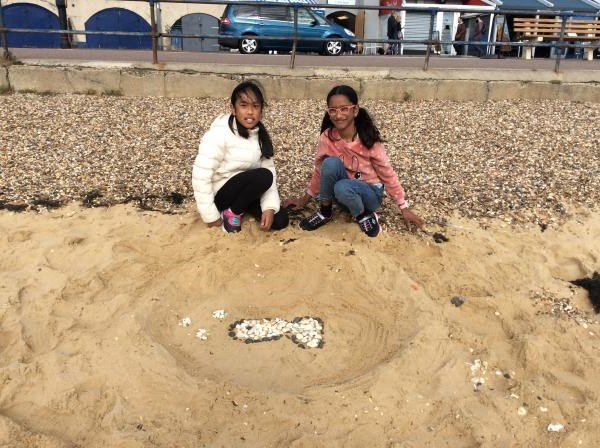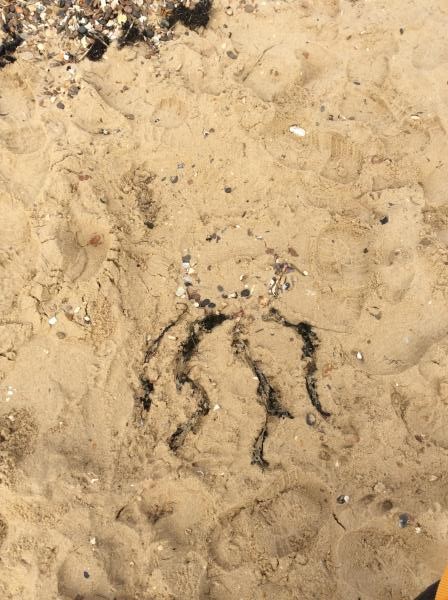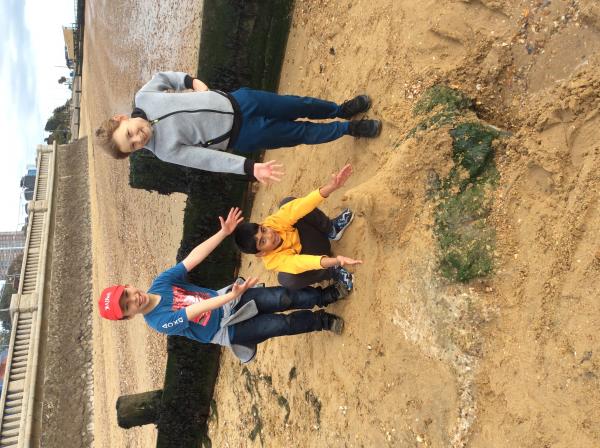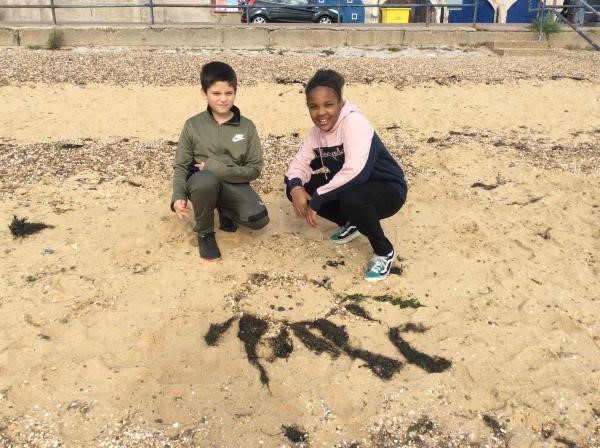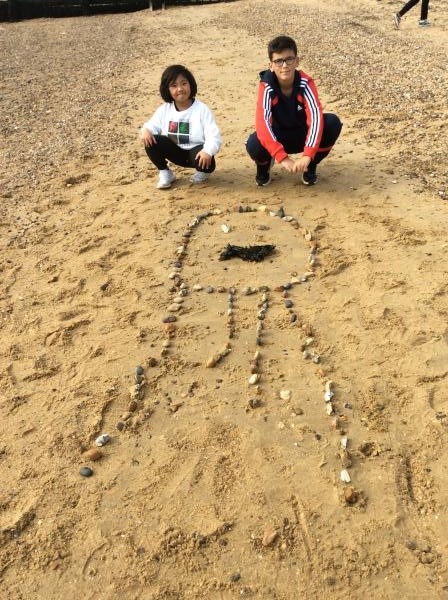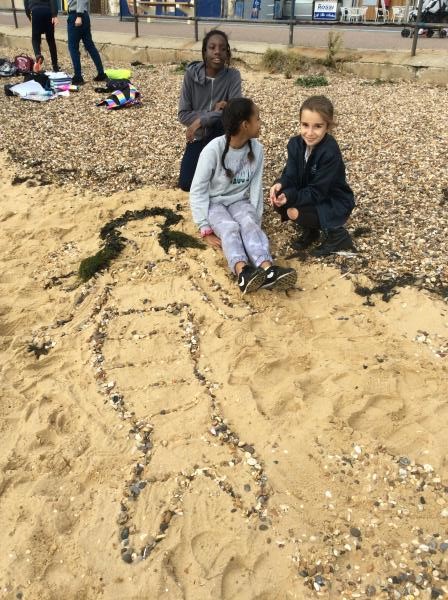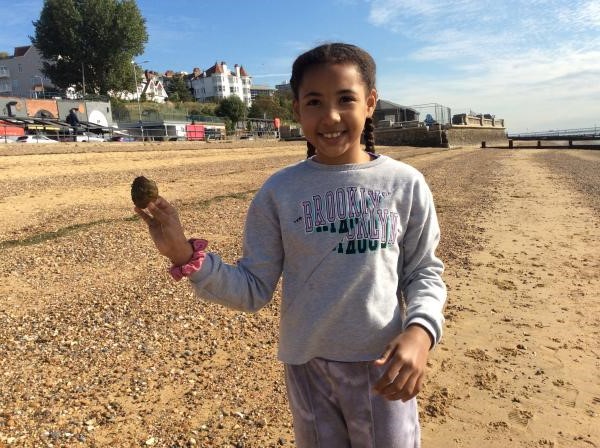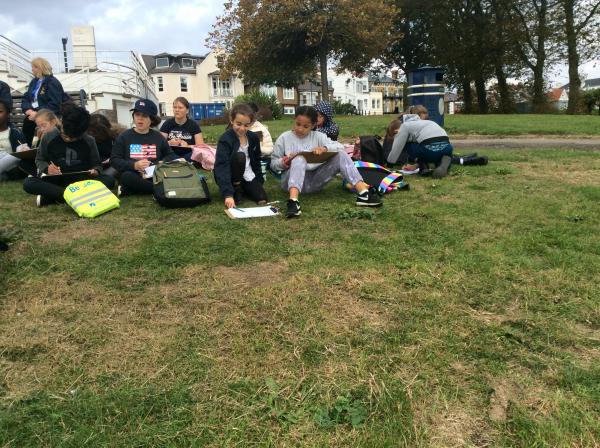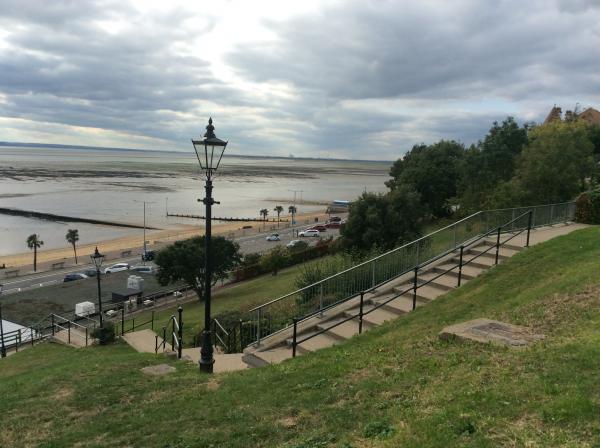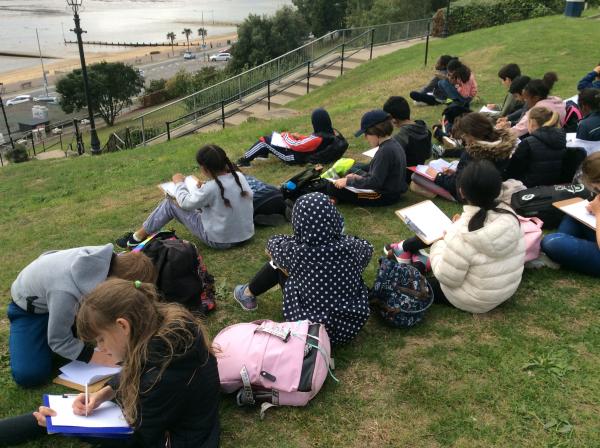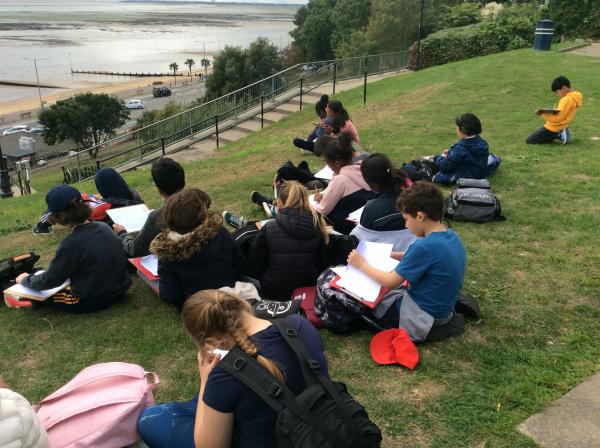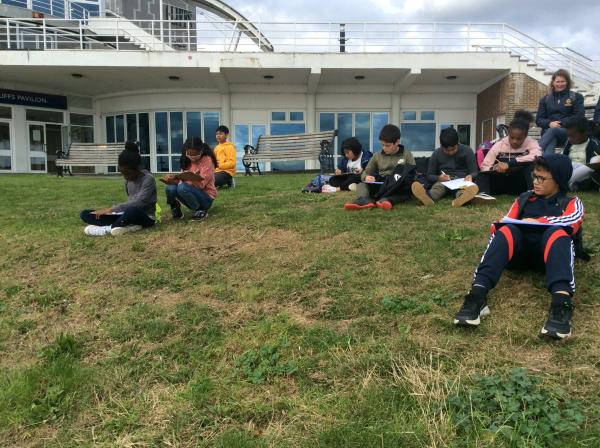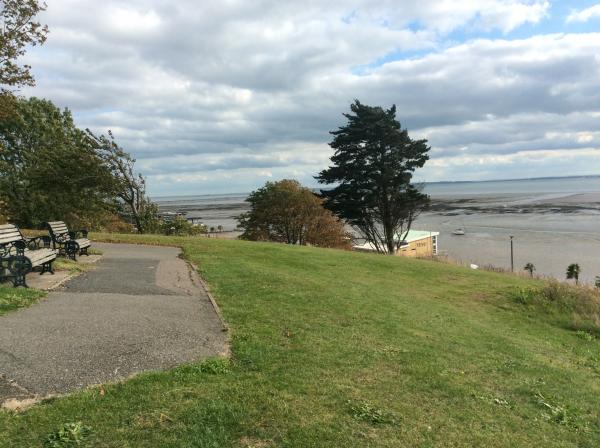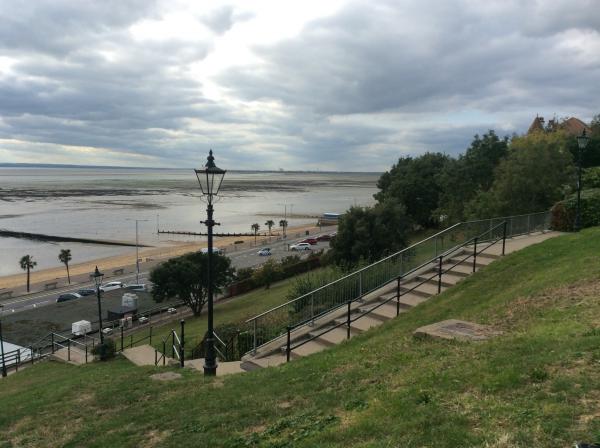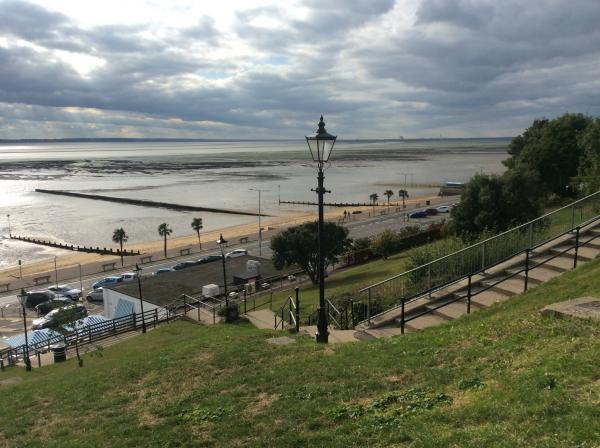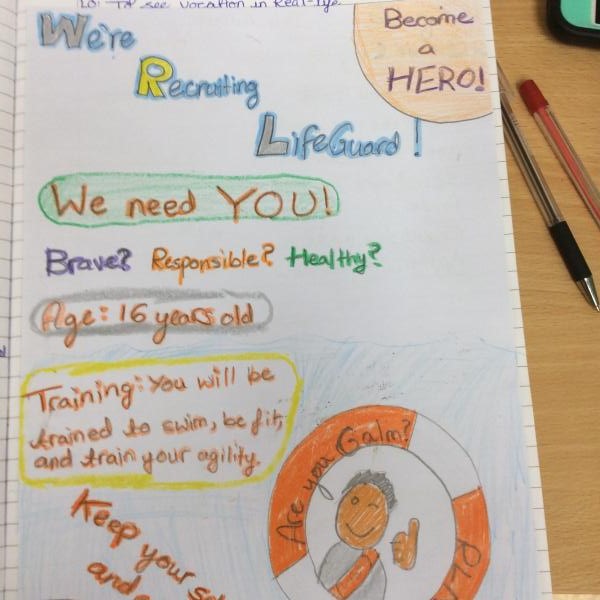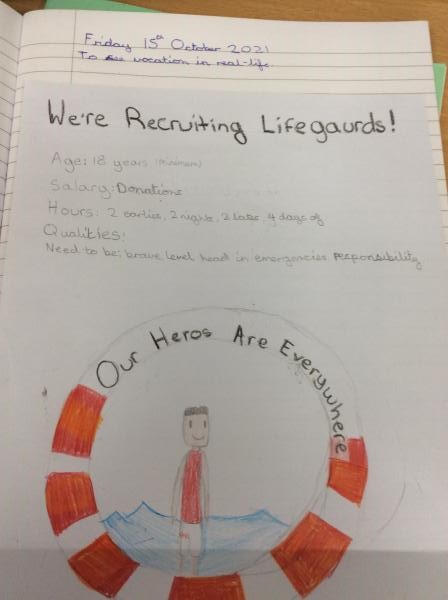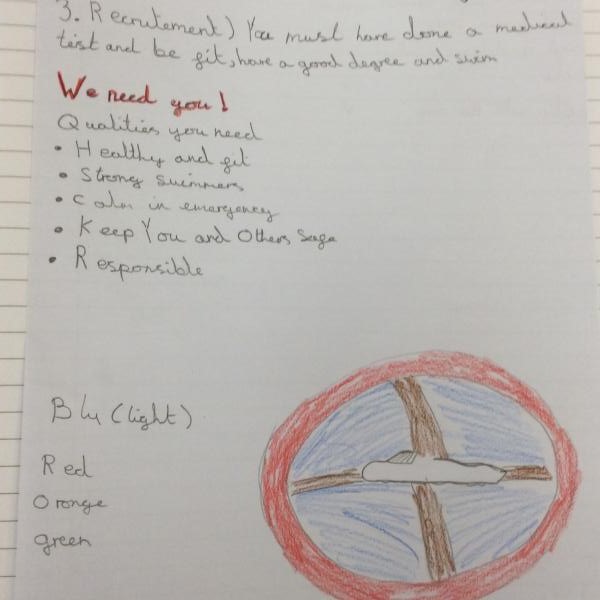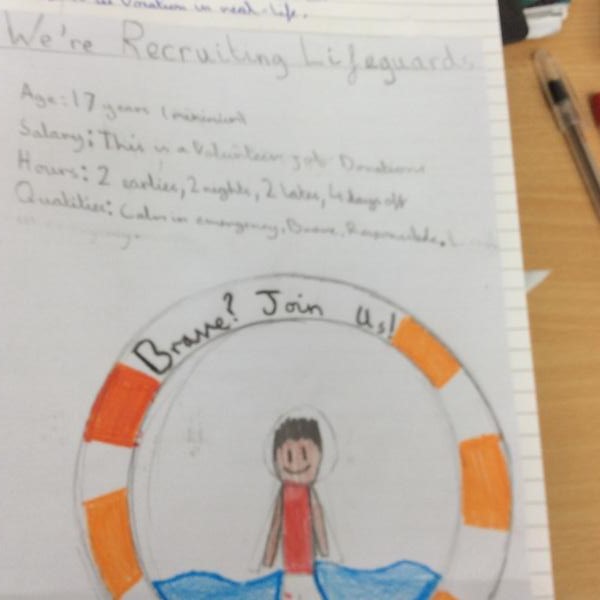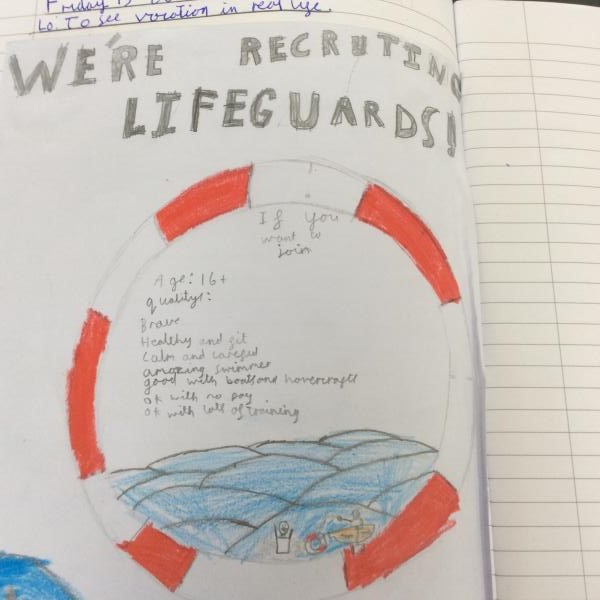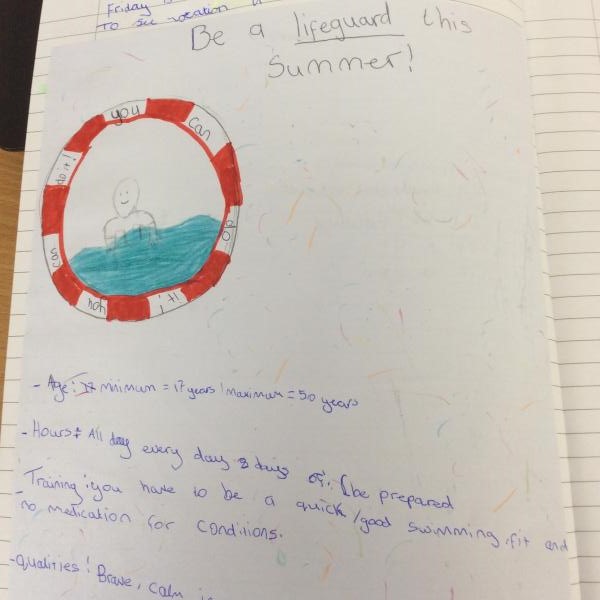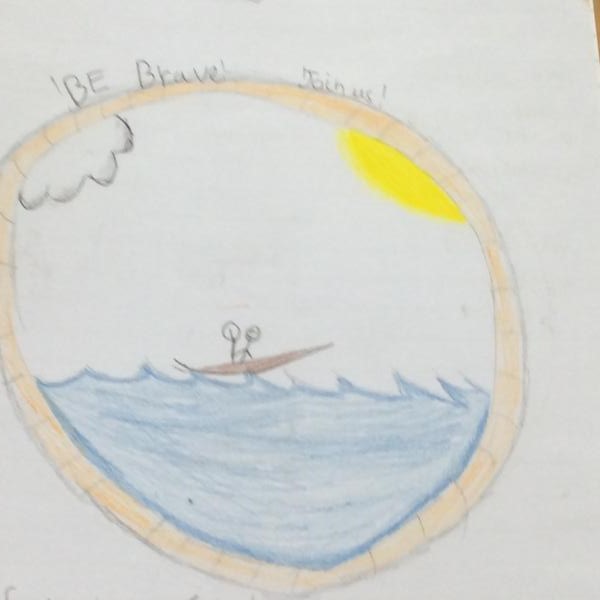 Designing fairy doors
6 St. Anthony had a very productive morning in the nature area. Firstly, they designed fairy doors and set about making them. As the making process continued, many changes and adaptations were needed. Year 6 realised that certain items don't stick that well so changed their original plans for the better. We are hoping to hide their fairy doors in and around the nature area creating a trail for younger children to follow.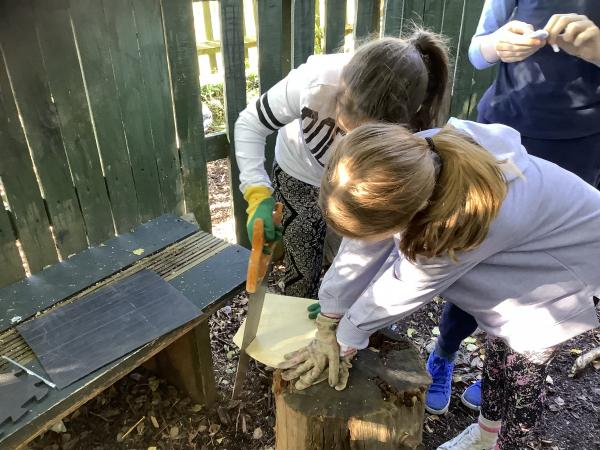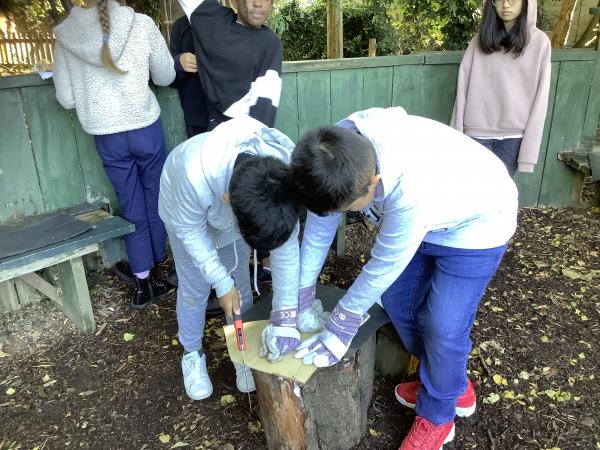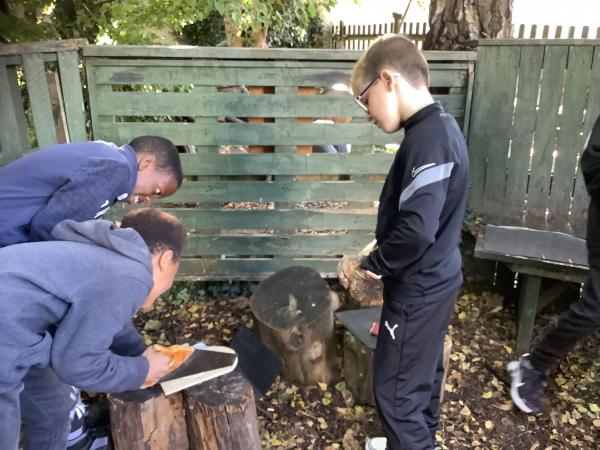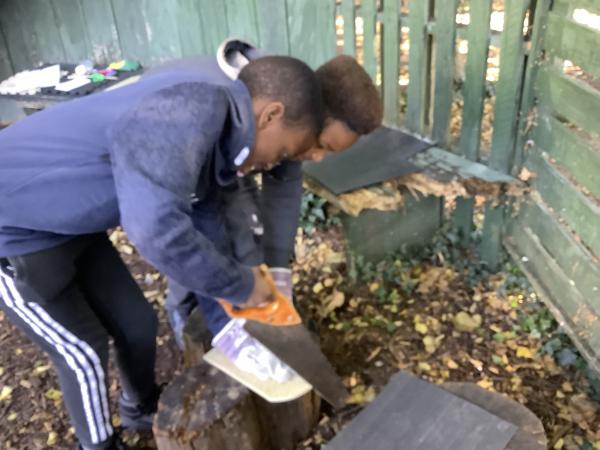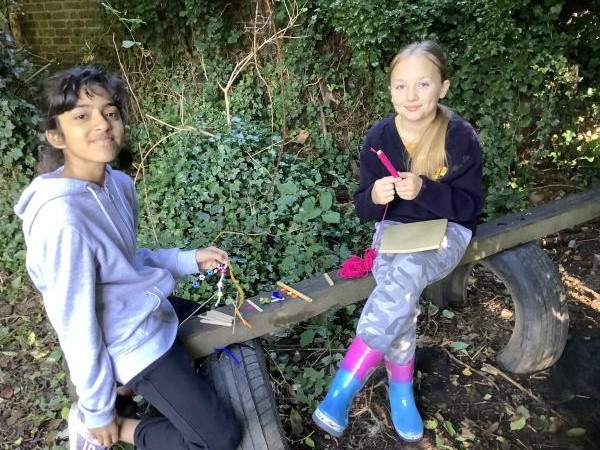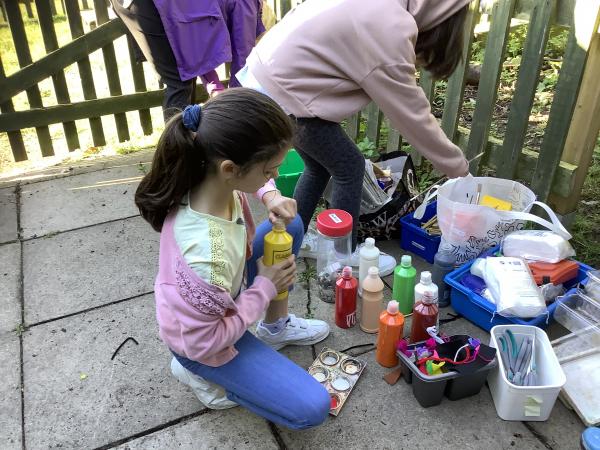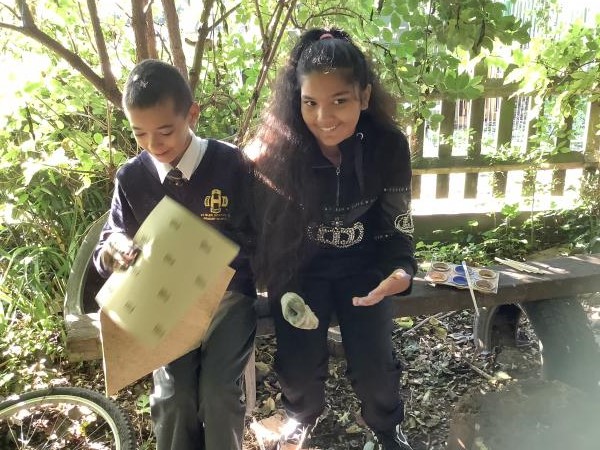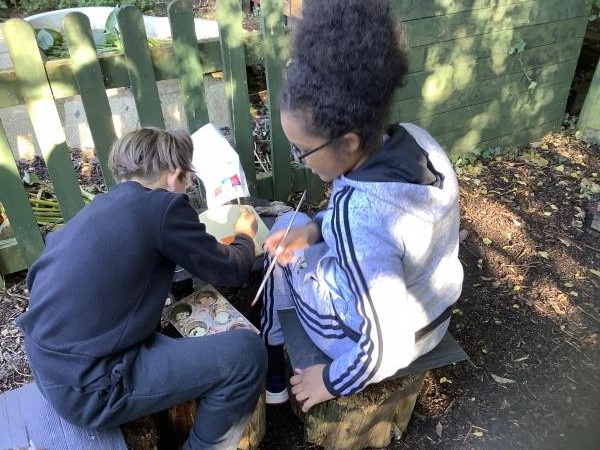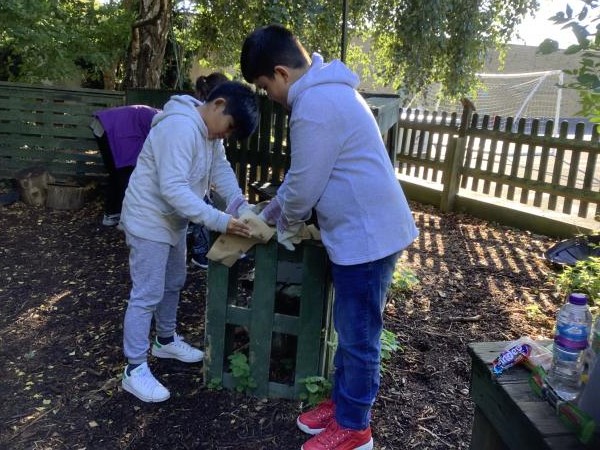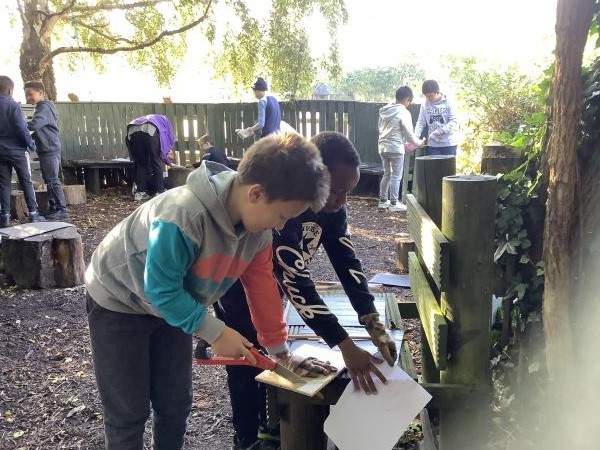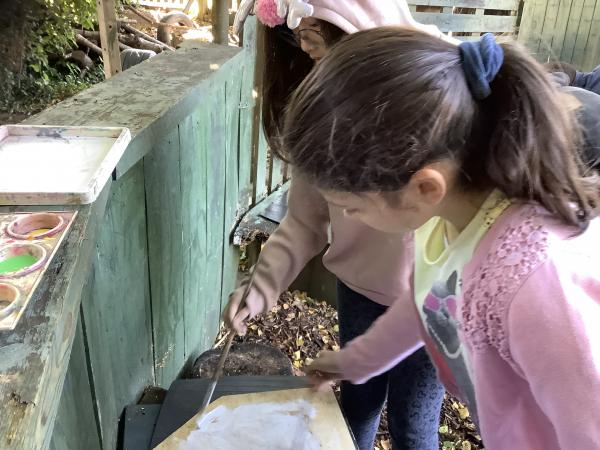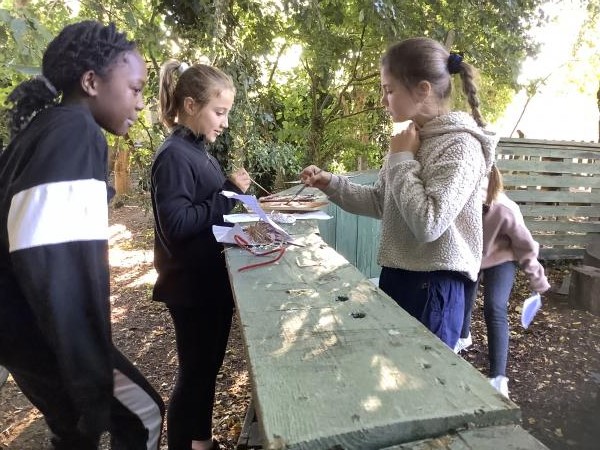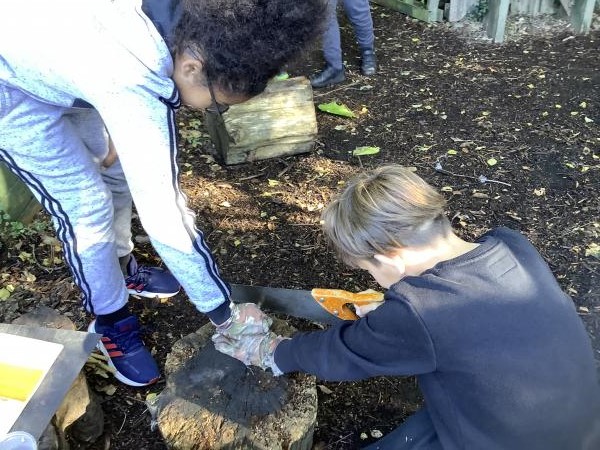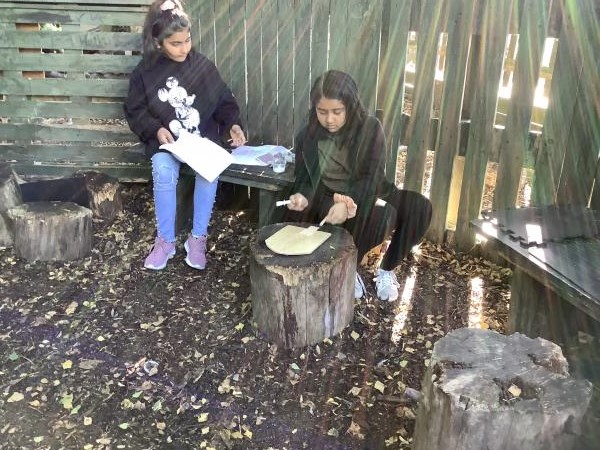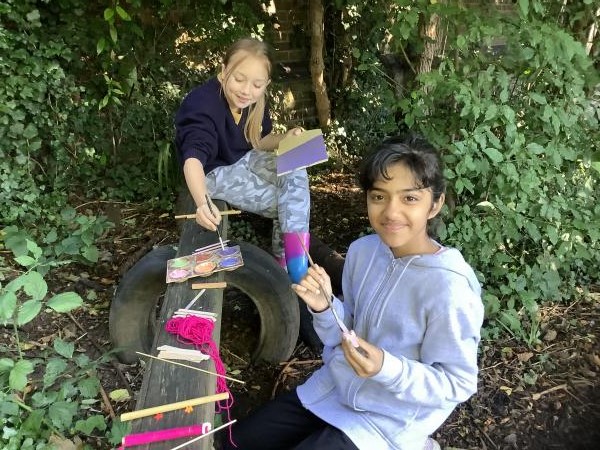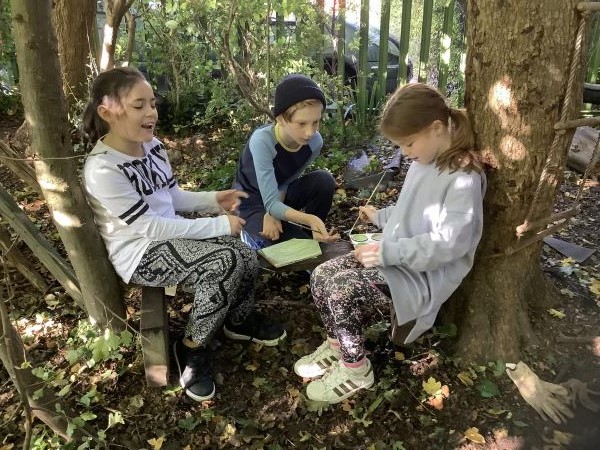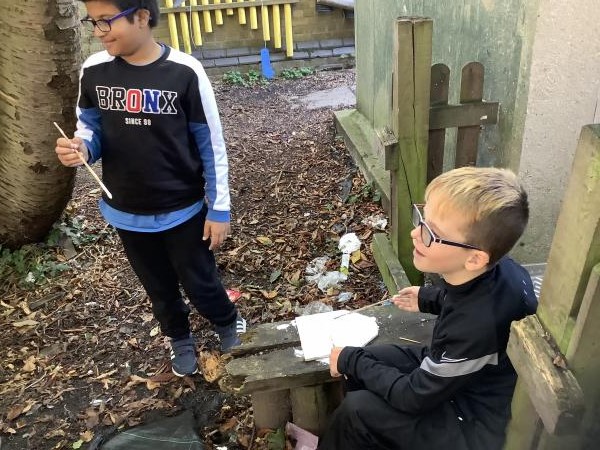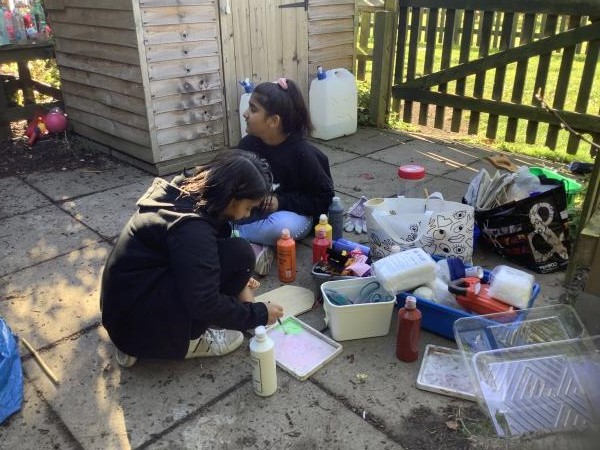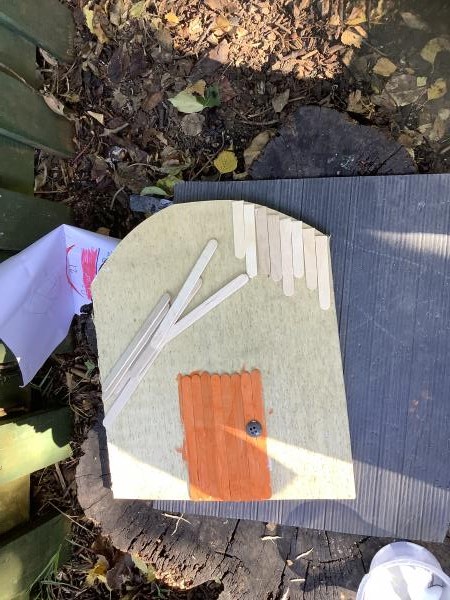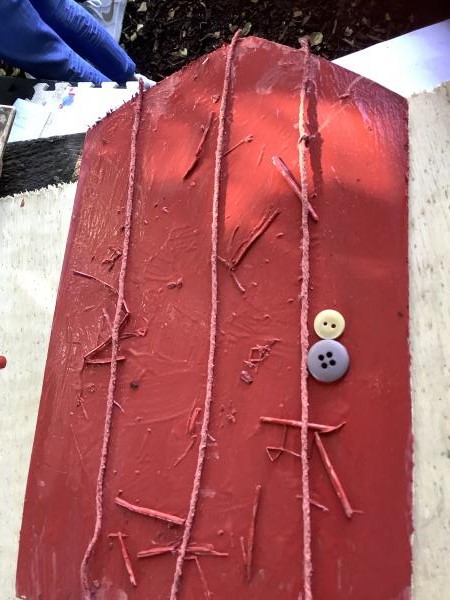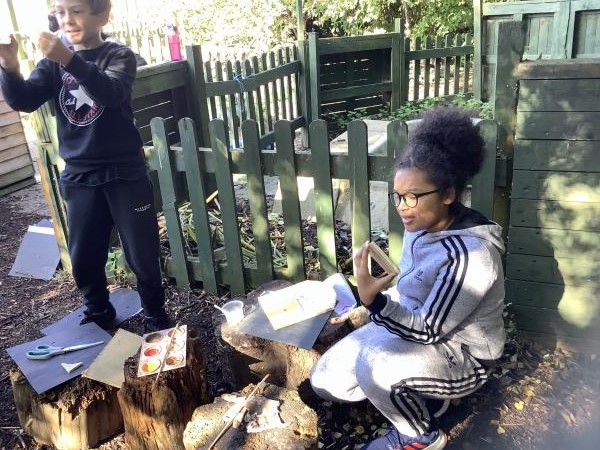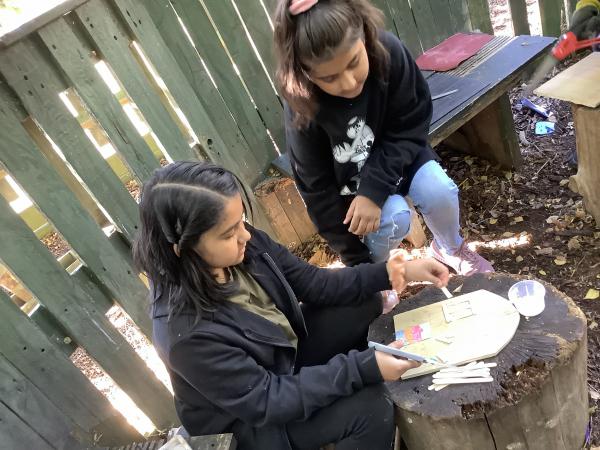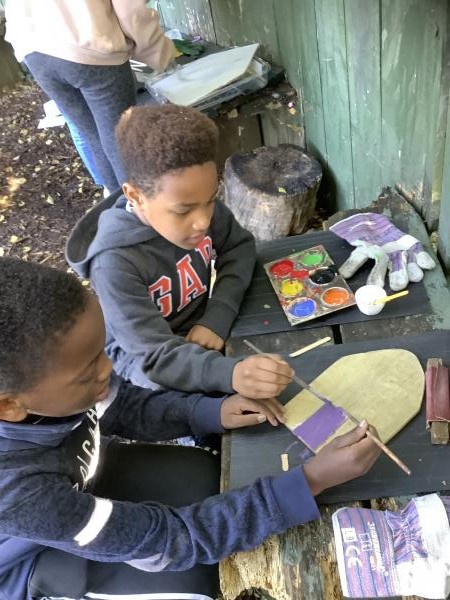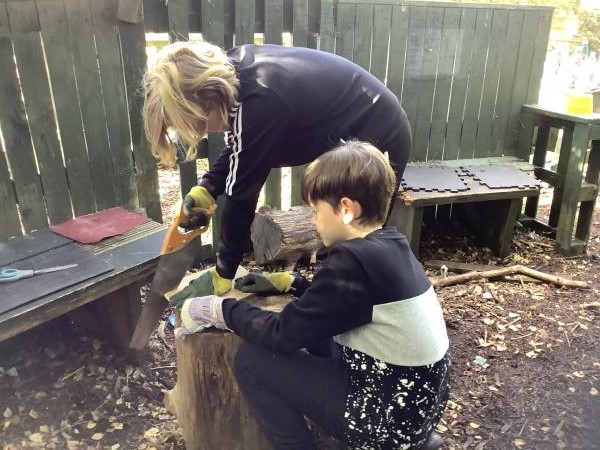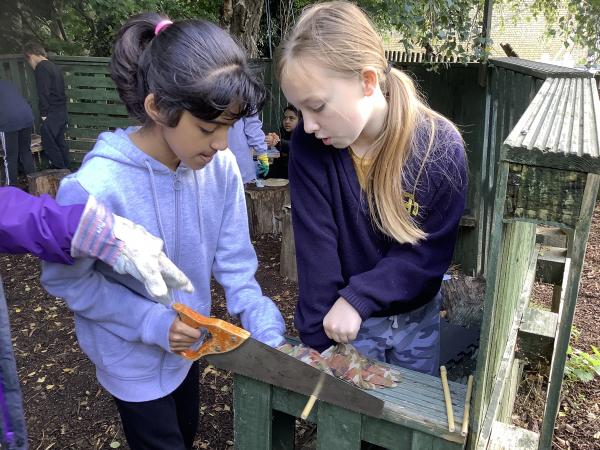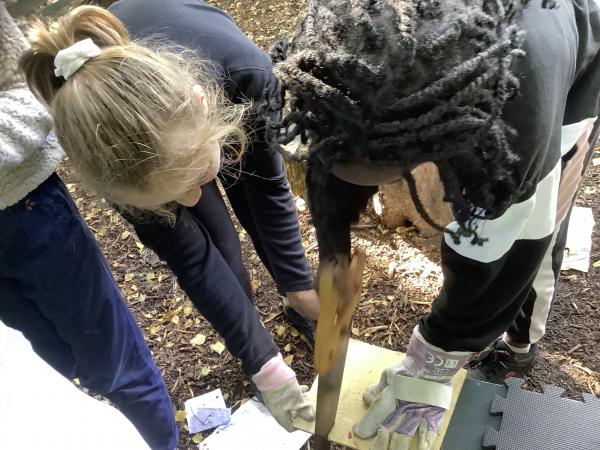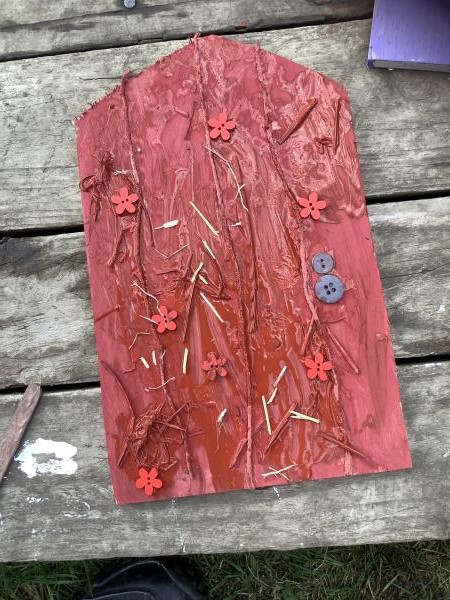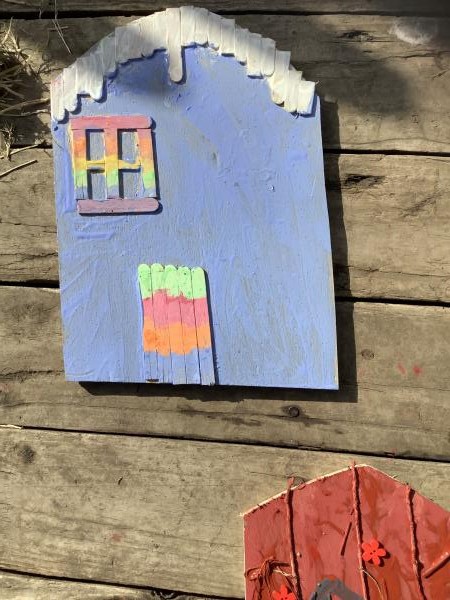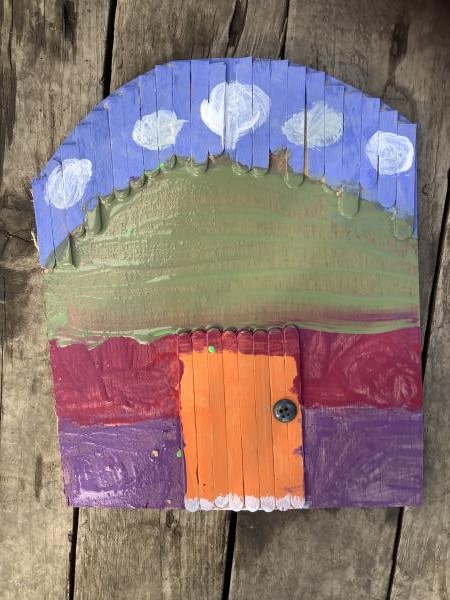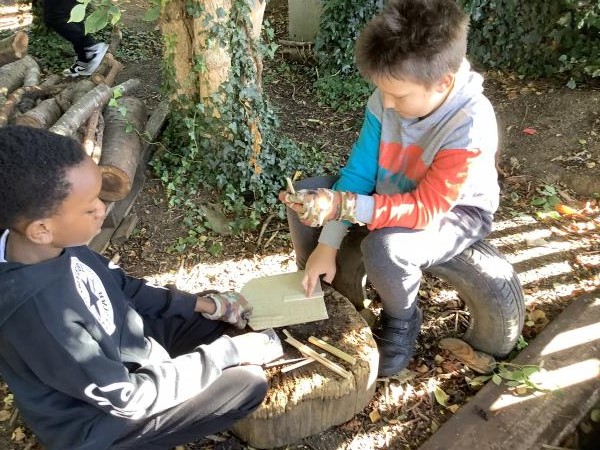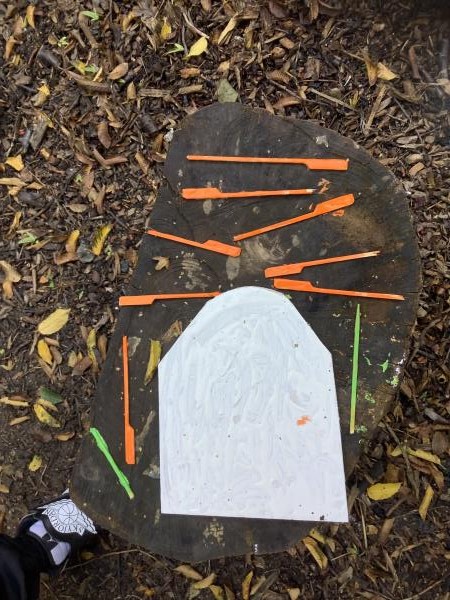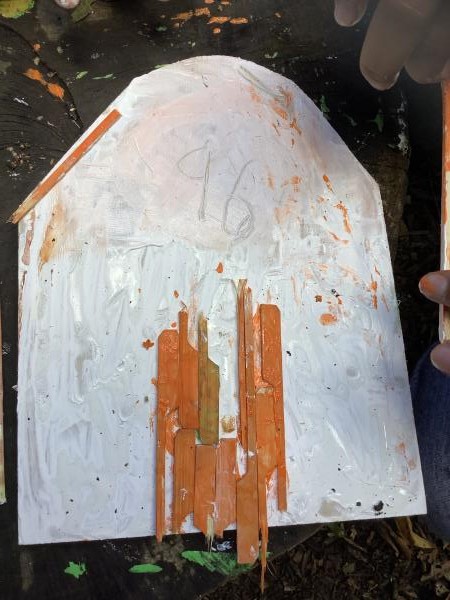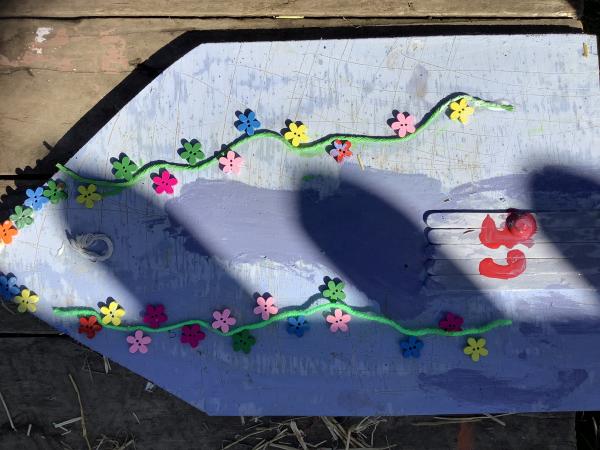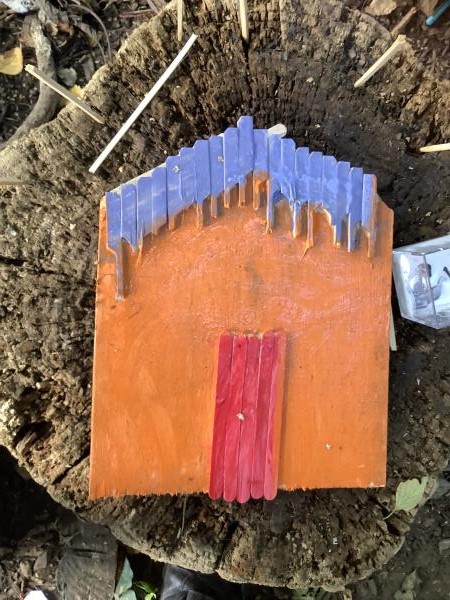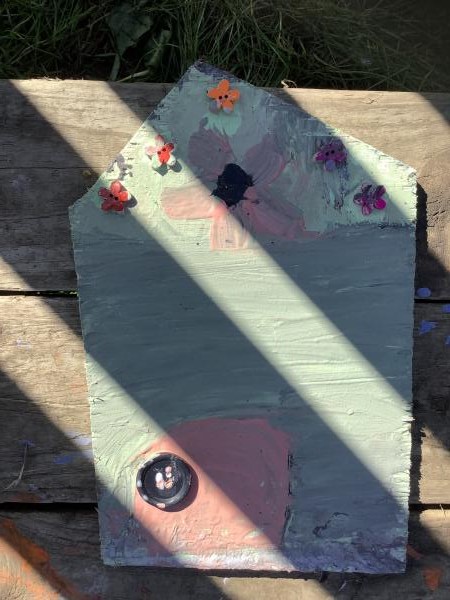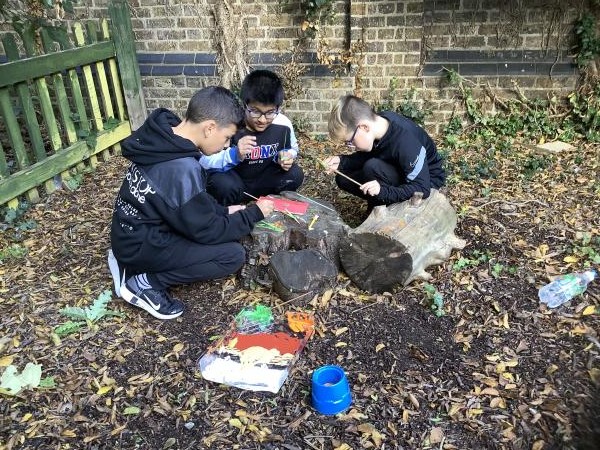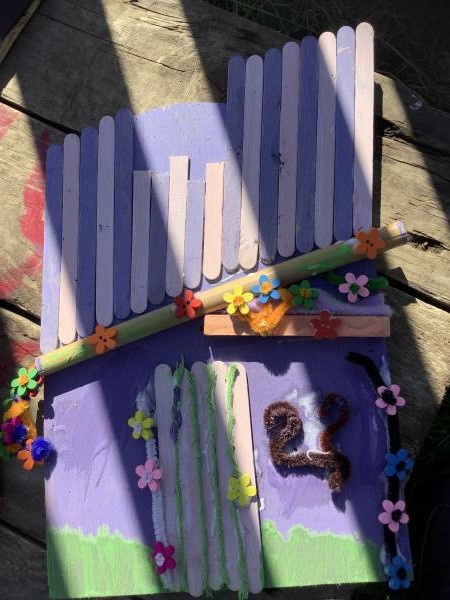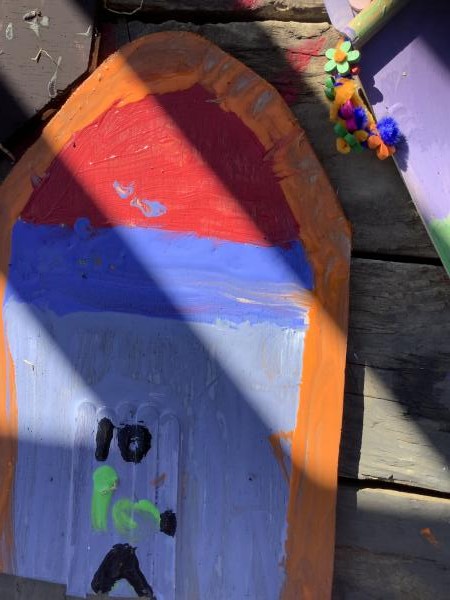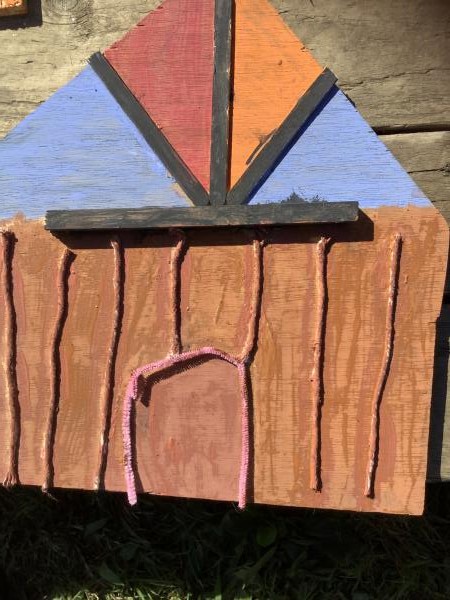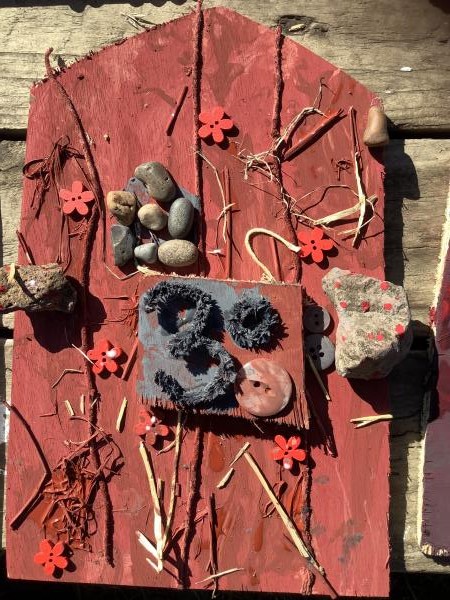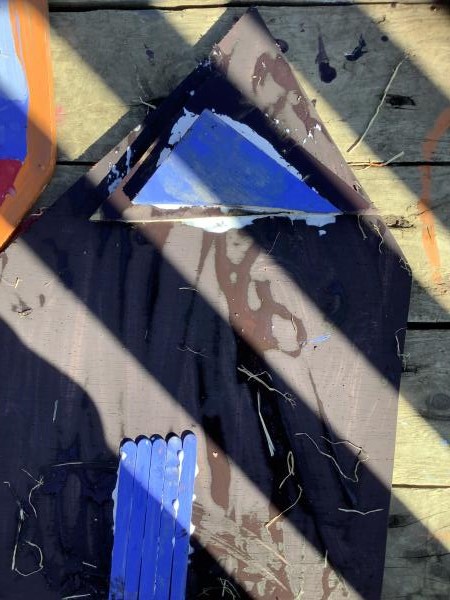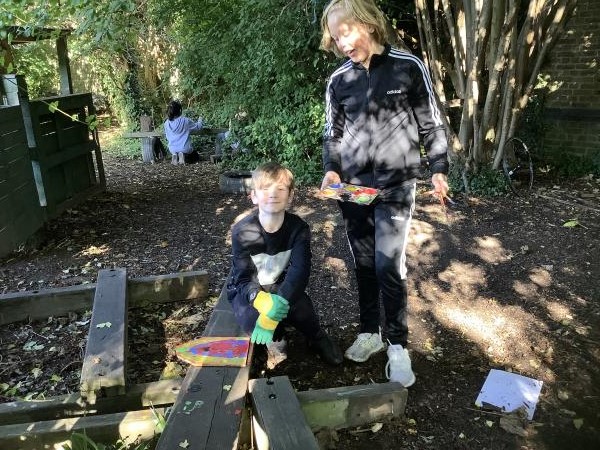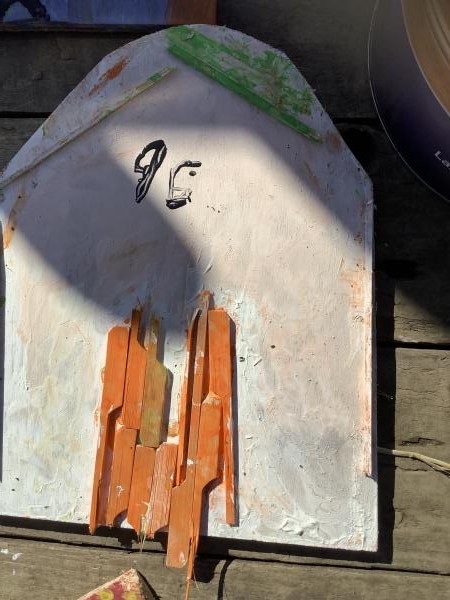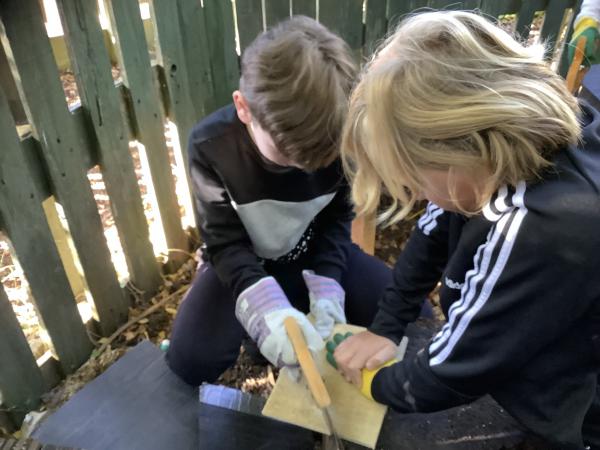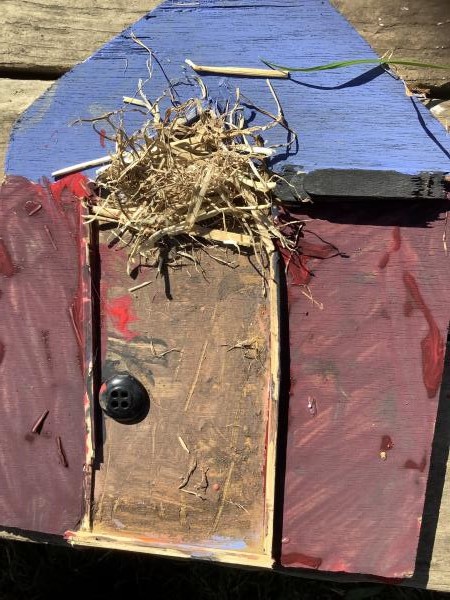 6 St Raphael Branching Databases
Today, 6R were introduced to branching databases. They asked a variety of questions, eg Are you a boy? Do you have blue eyes? We then sorted ourselves into smaller groups with some success. We found thinking of the final sorting questions more difficult.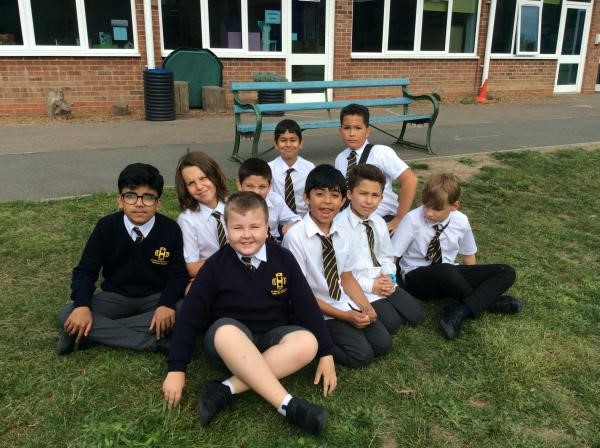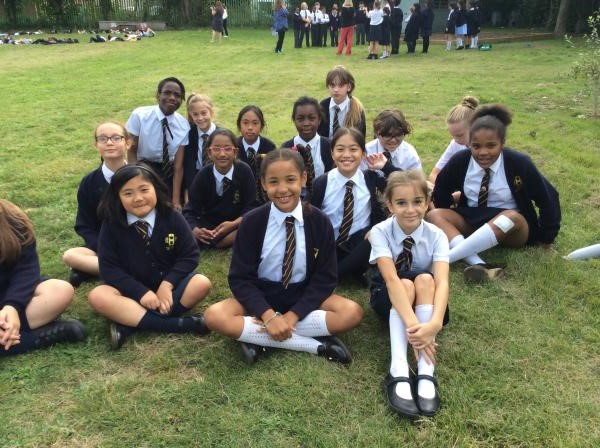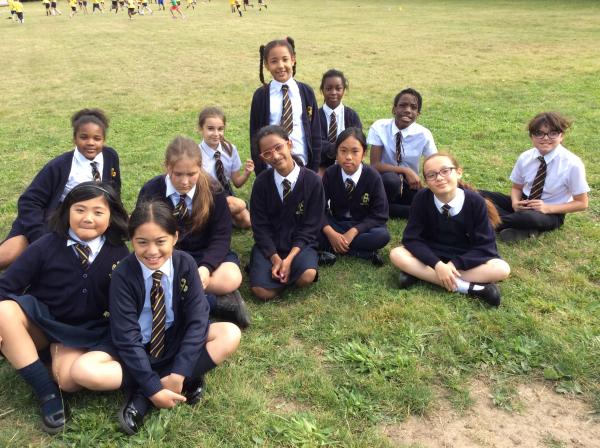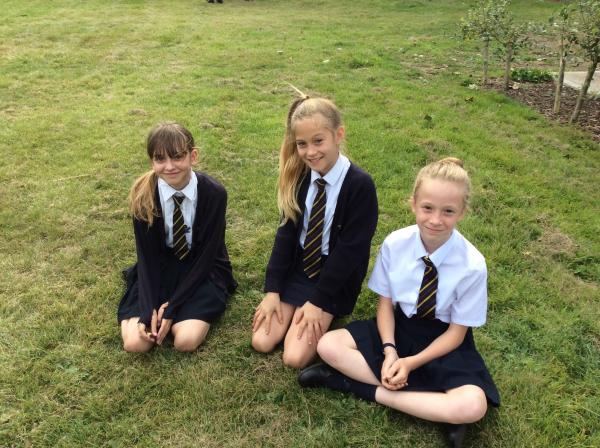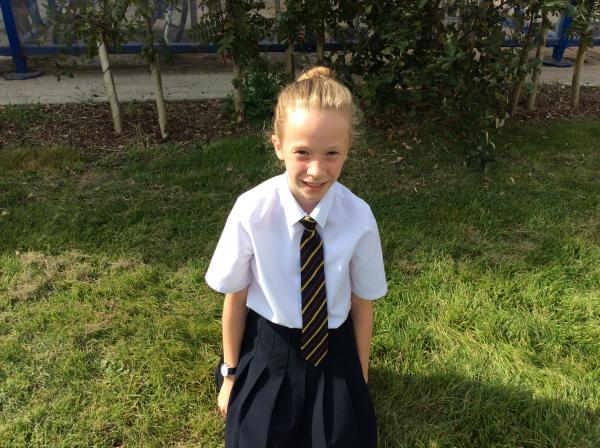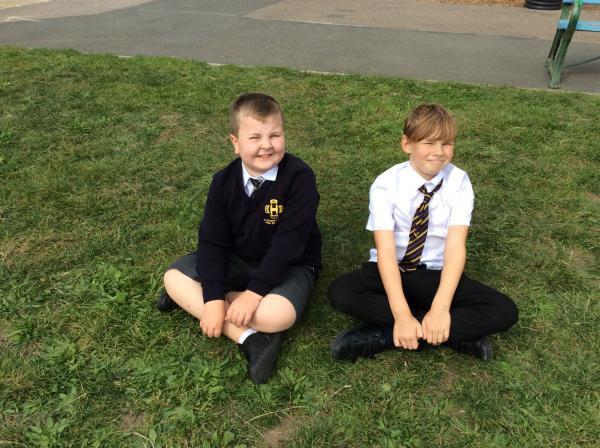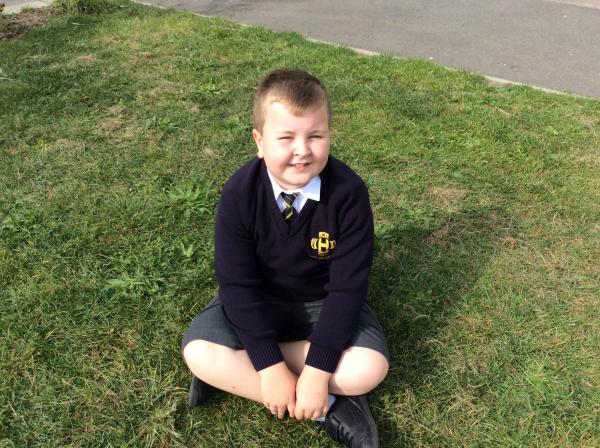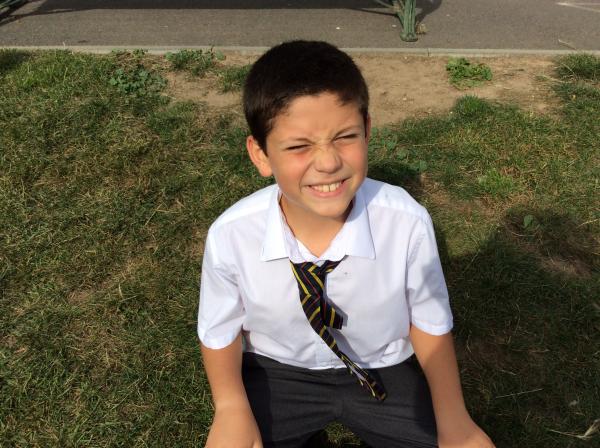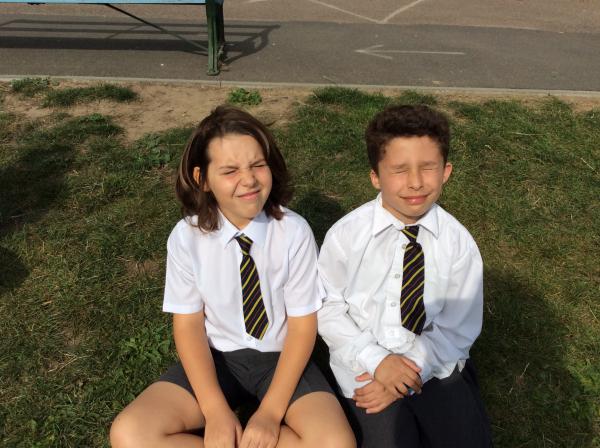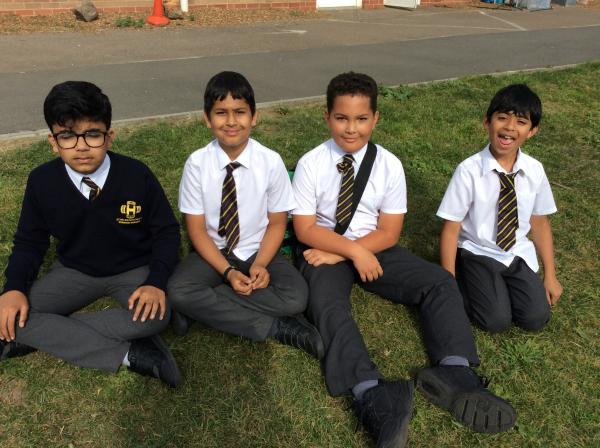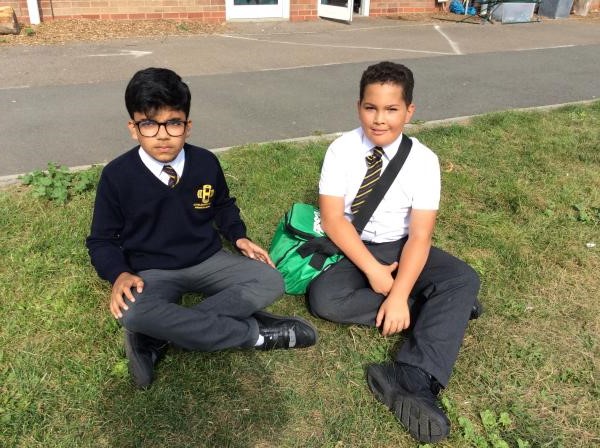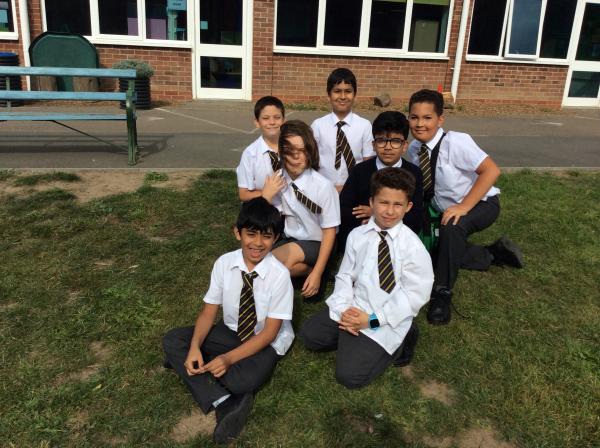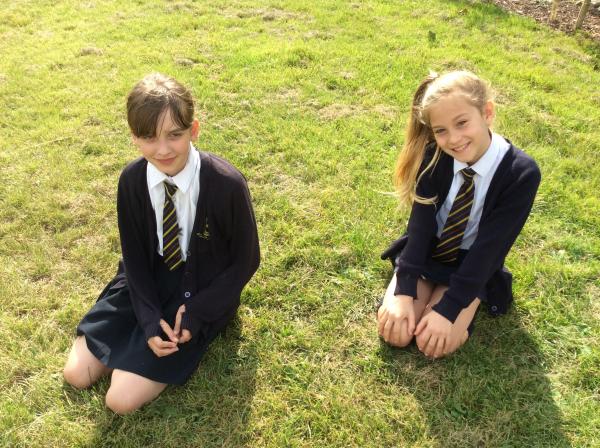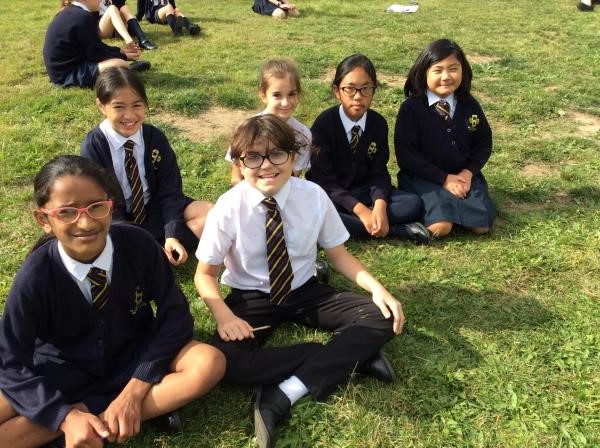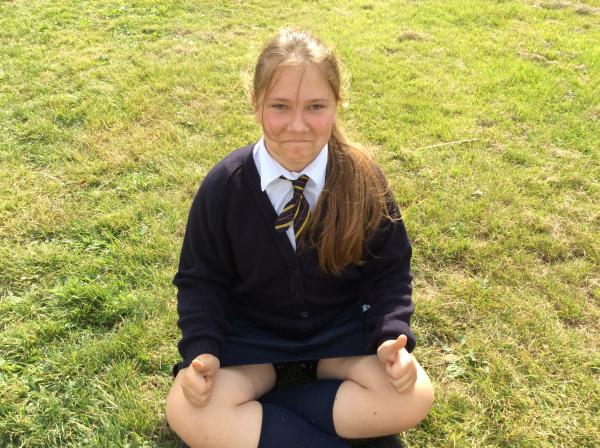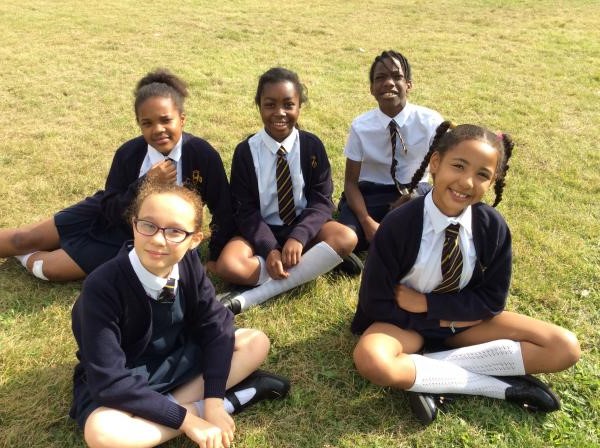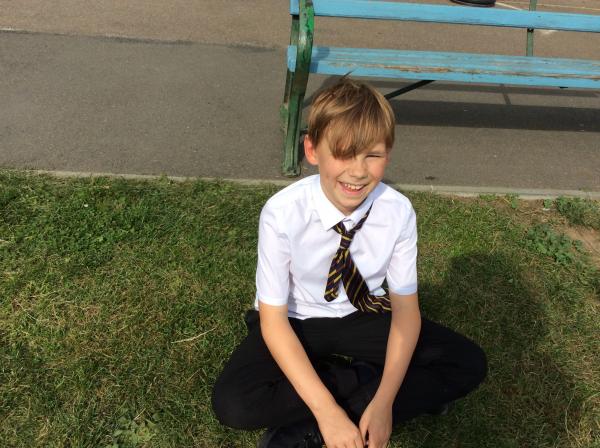 Bug Art
Year 6 followed the work of Natalie McIntyre and enjoyed studying her amazing, meticulous pencil drawings of bugs. they had a try themselves later in the day, testing their observational and pencil skills.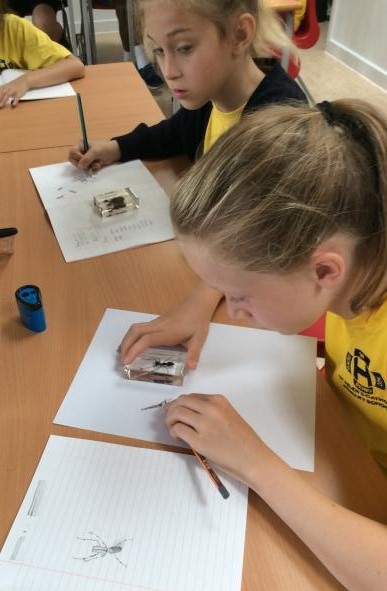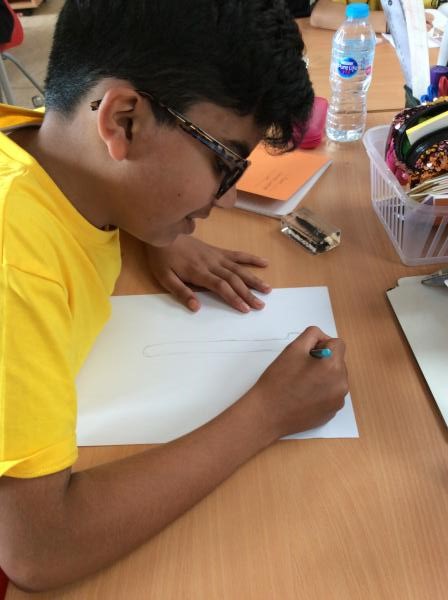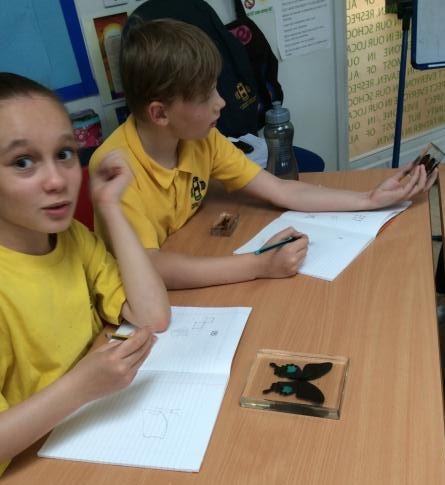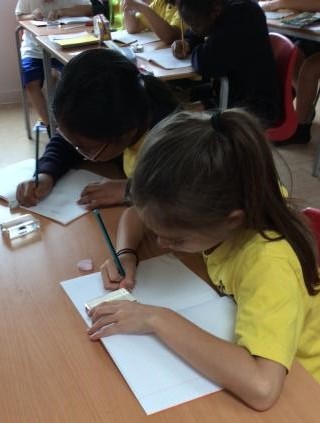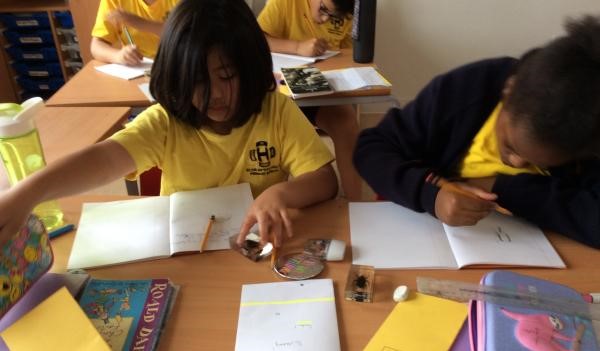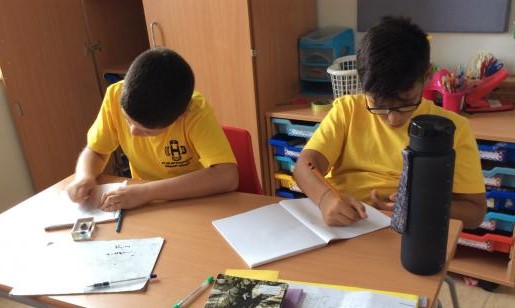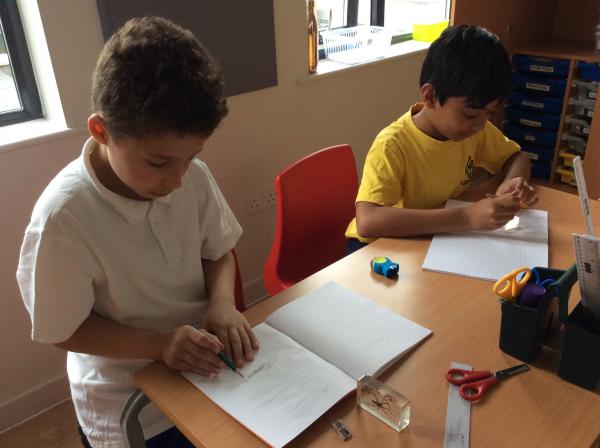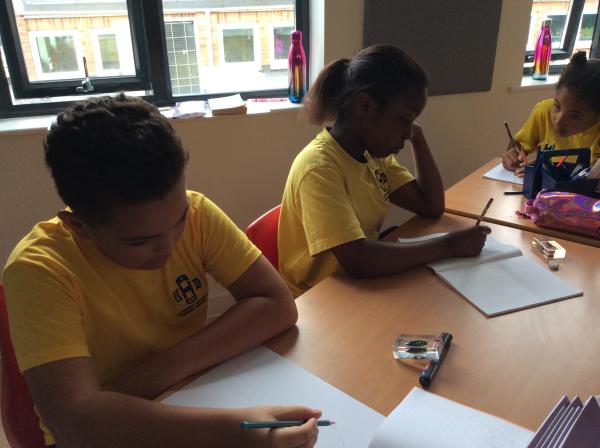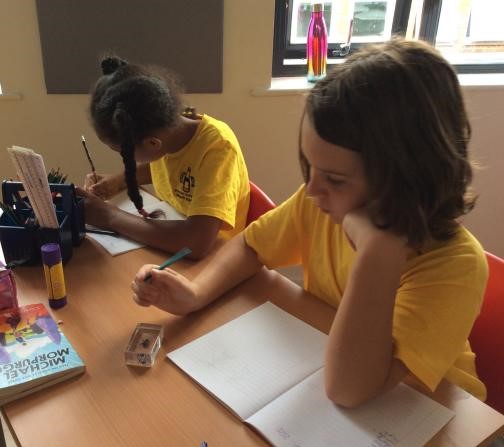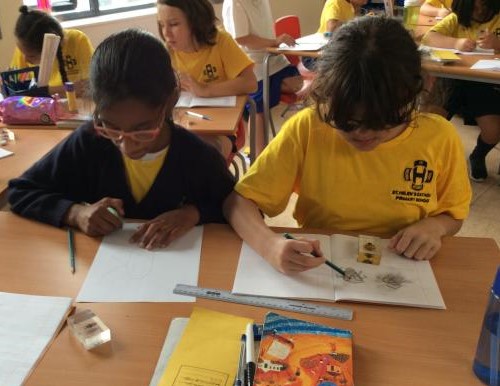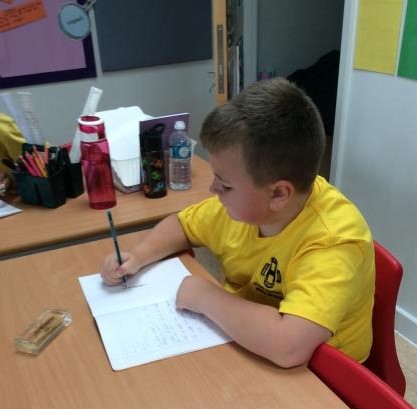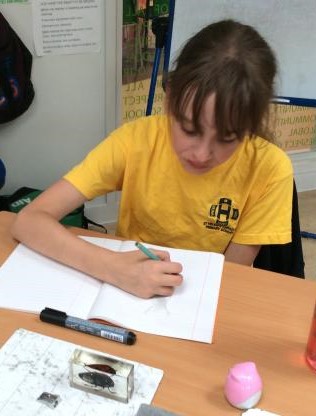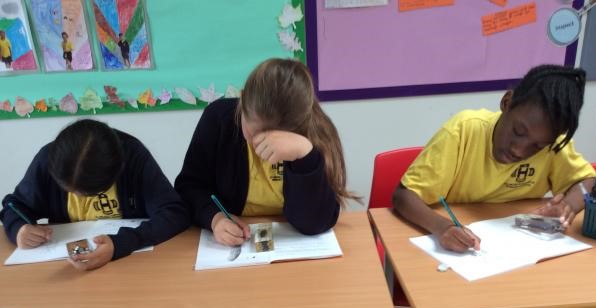 Looking for Angles
This morning, Year 6 went on an angle hunt - classifying and finding acute, right, obtuse, straight and reflex angles. Using protractors back in class, we began to measure different angles.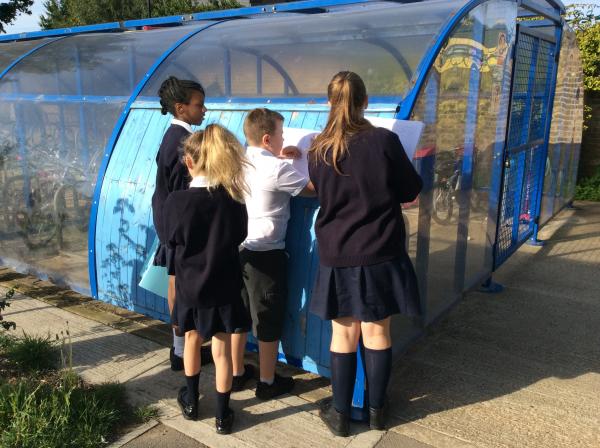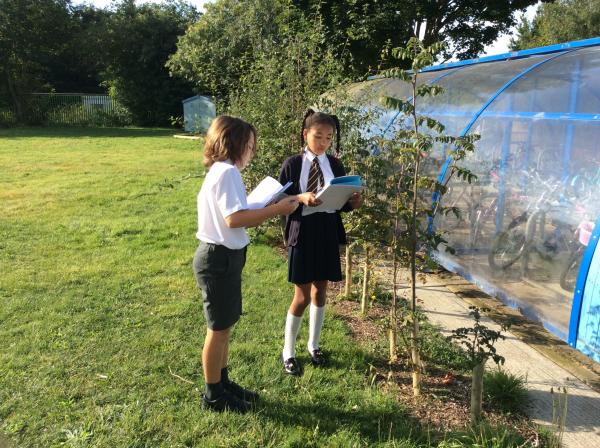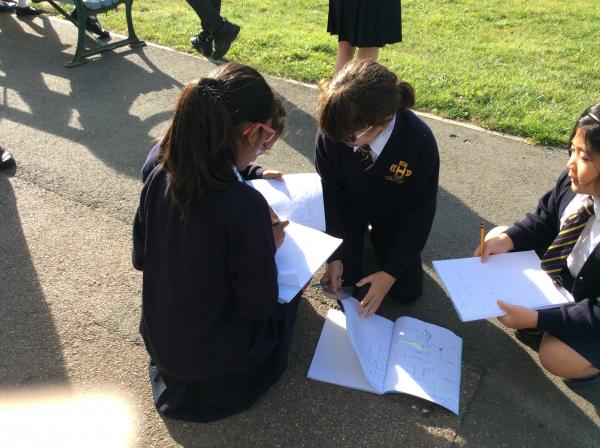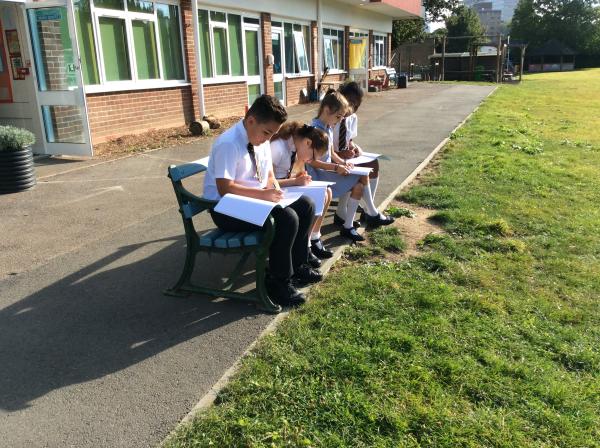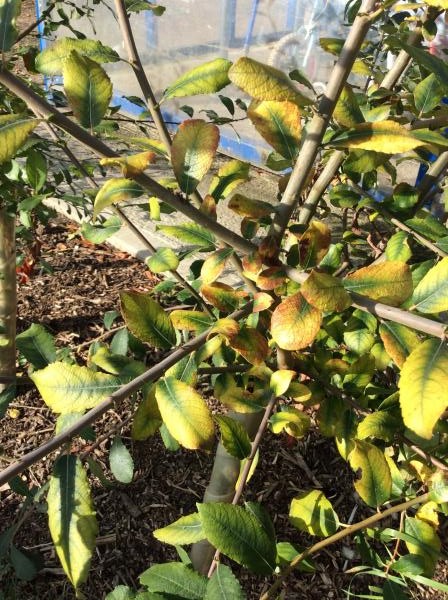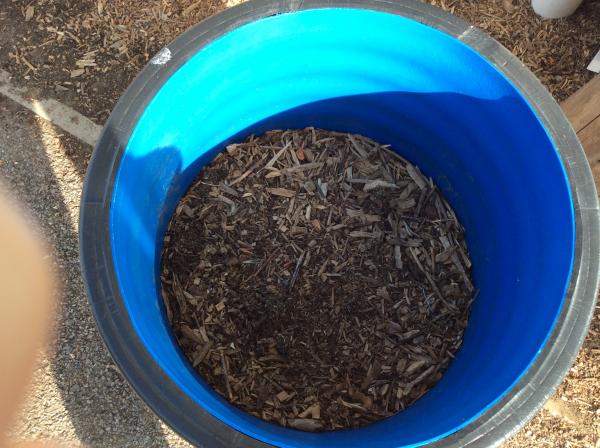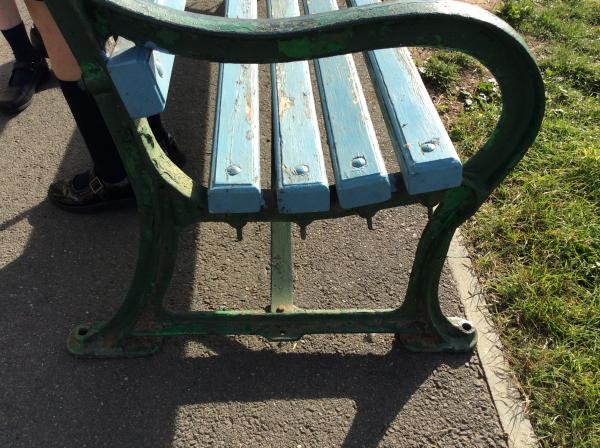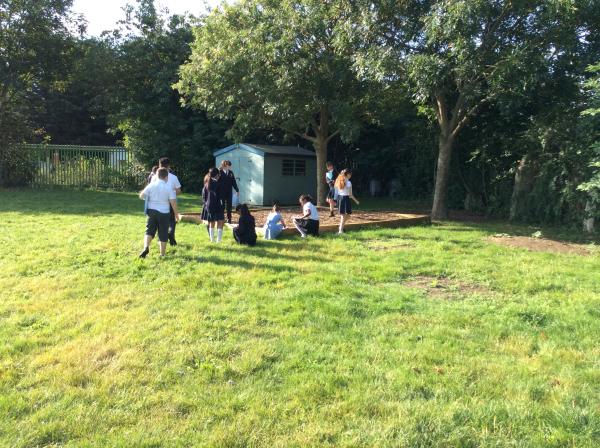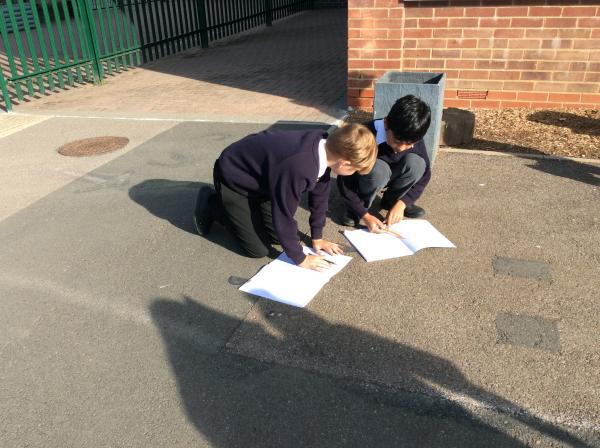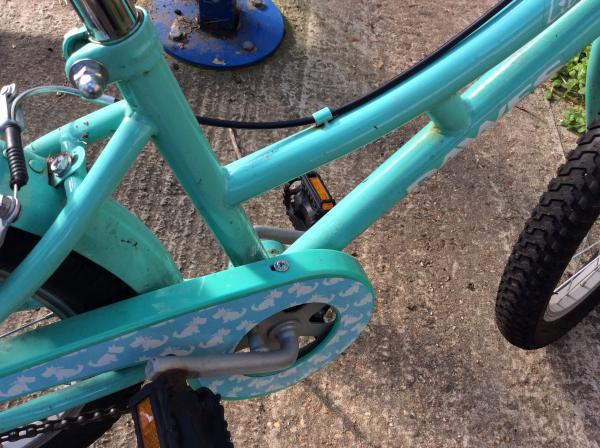 Detective Day
Today, Year 6 were making quadrilaterals and recognising their properties using the geoboards and elastic bands. In the afternoon, the class became crime detectives. Taking fingerprints, comparing handwriting and identifying shoe sizes, makes and brands were all worked upon with varying success. The children all enjoyed being detectives for the day- a future job for some perhaps!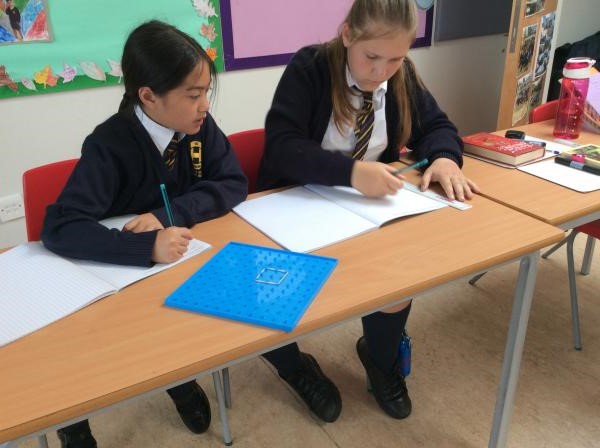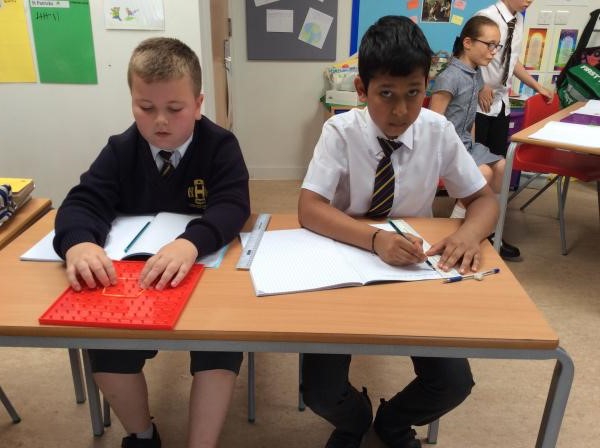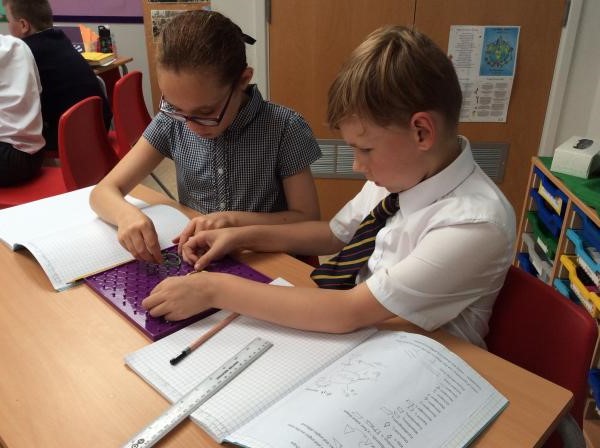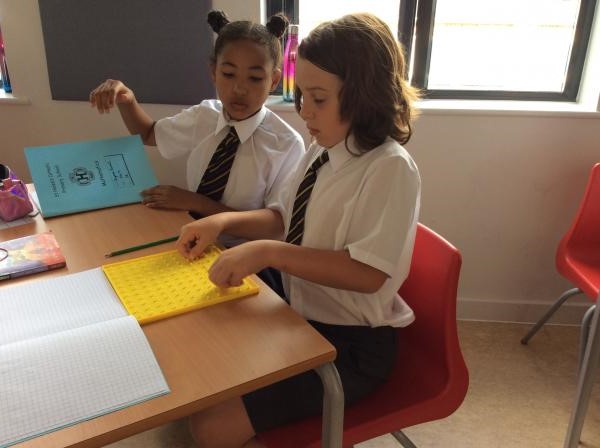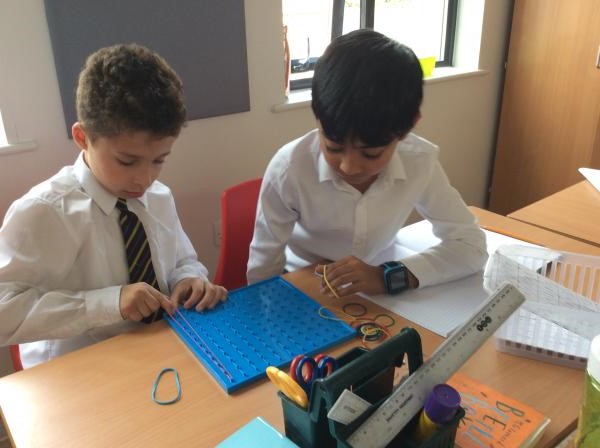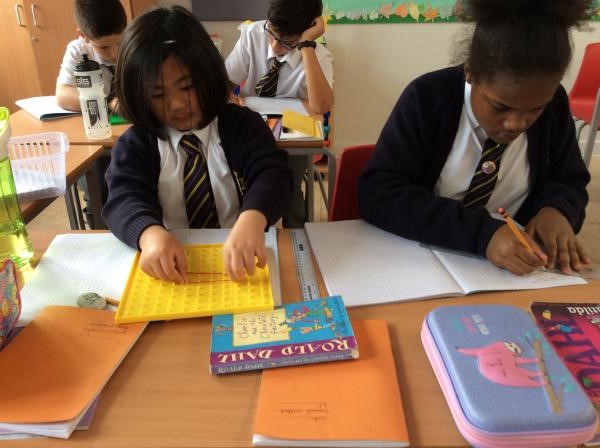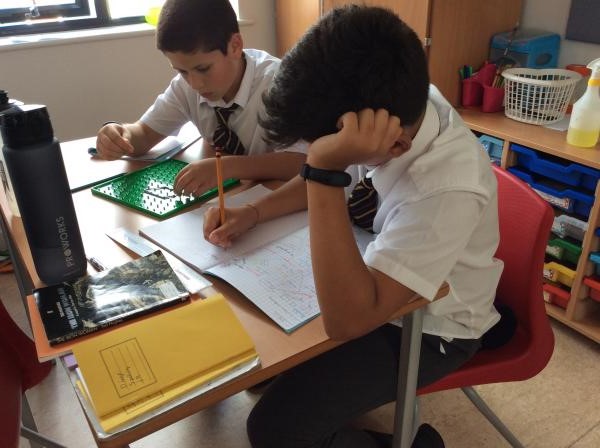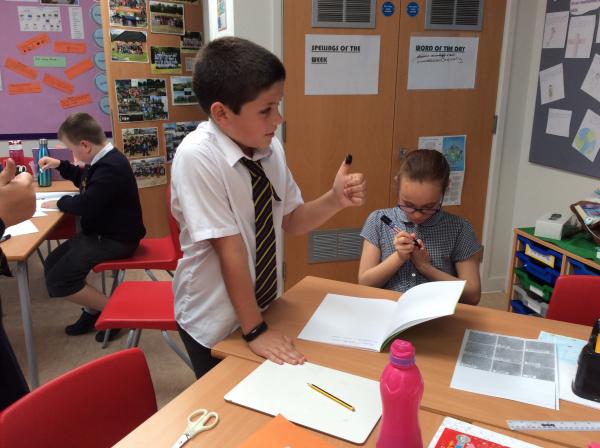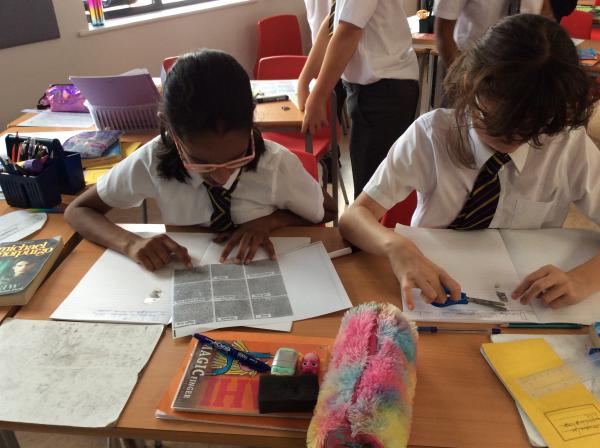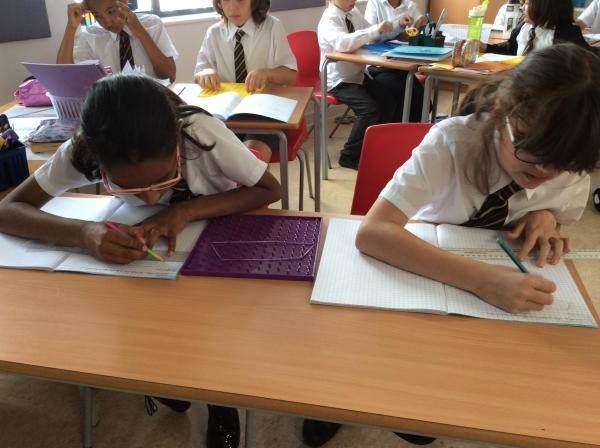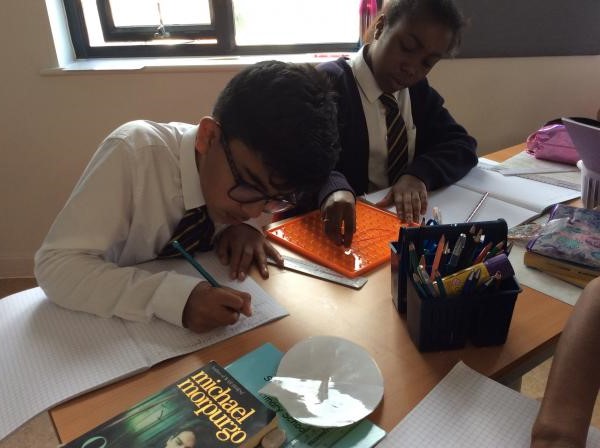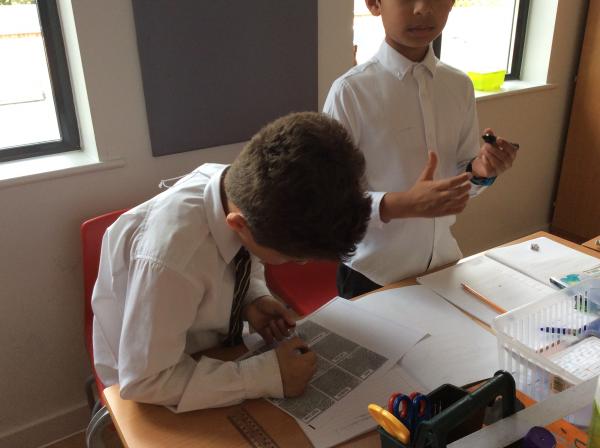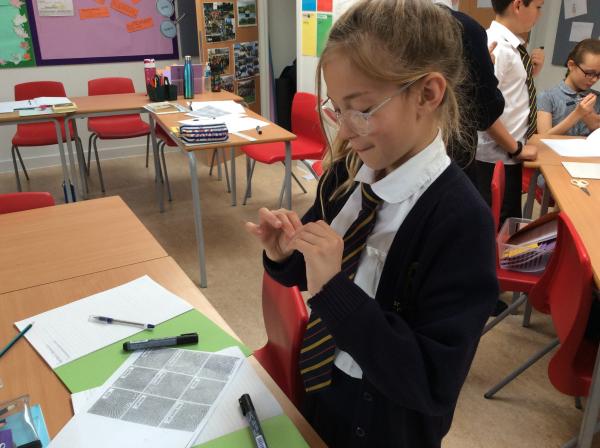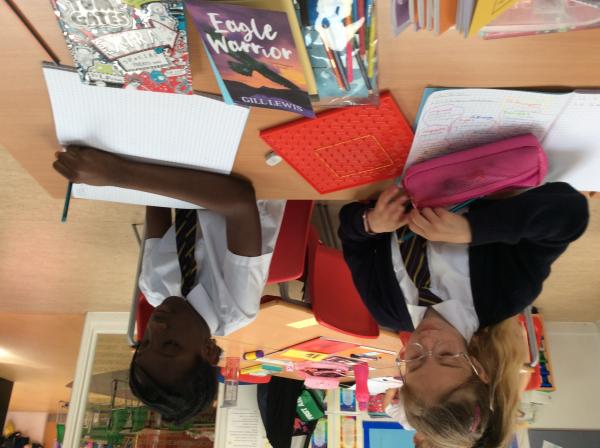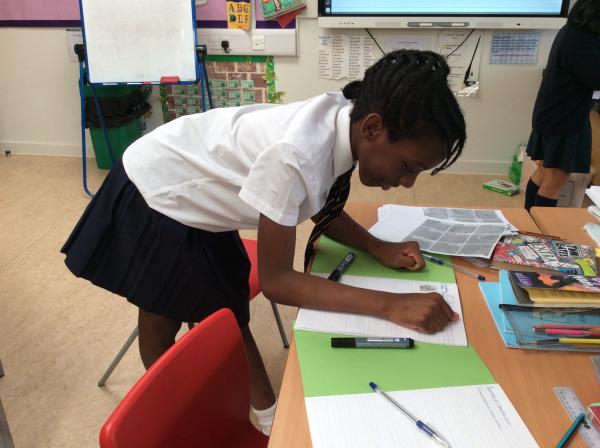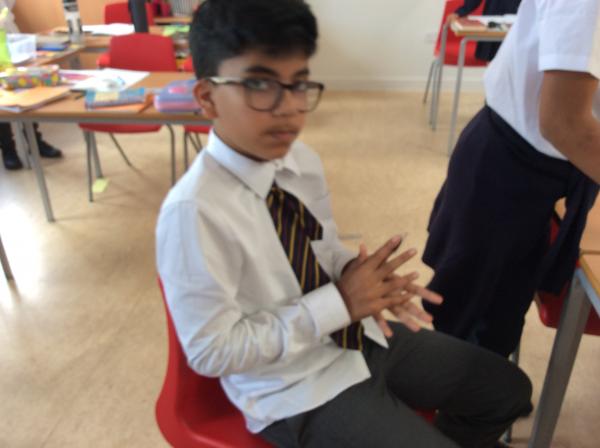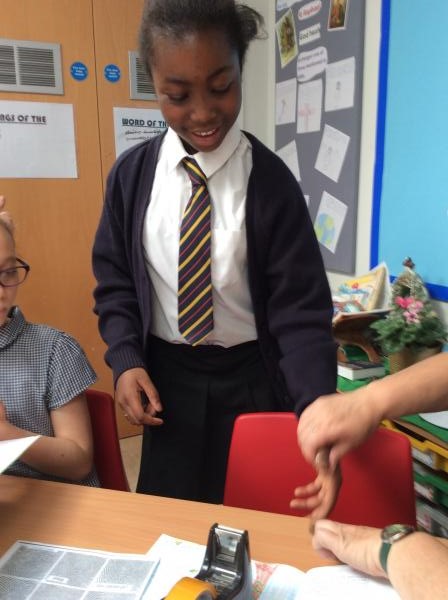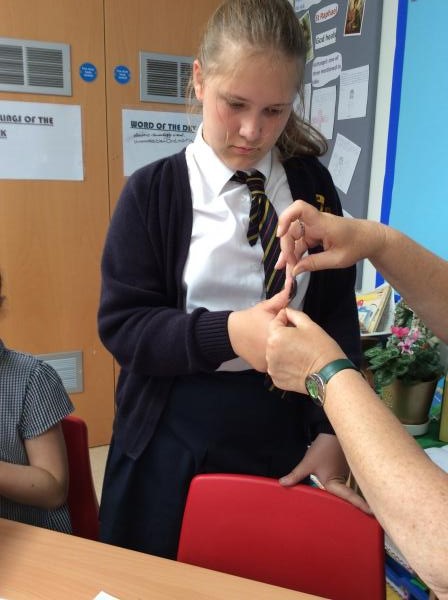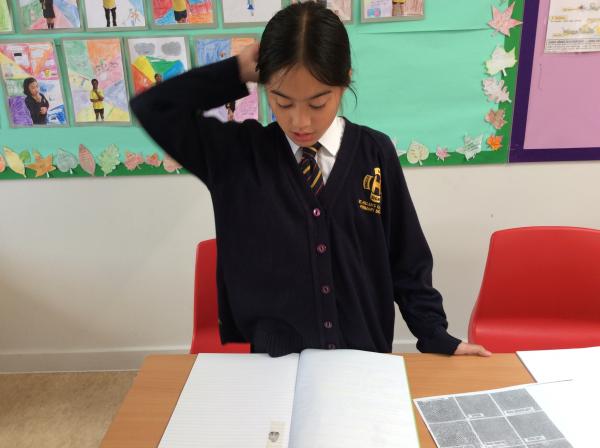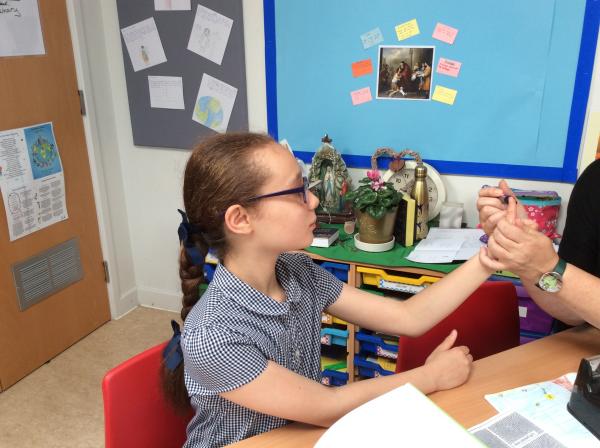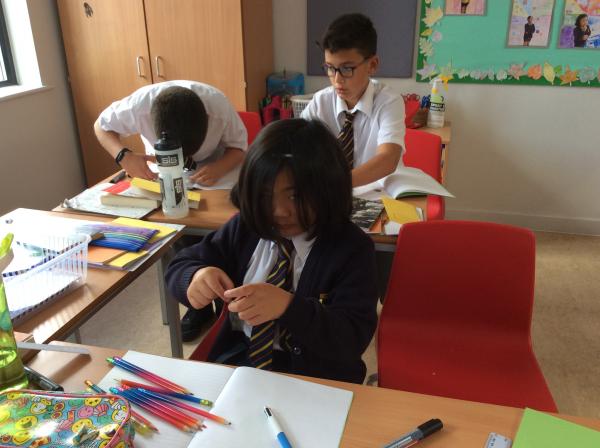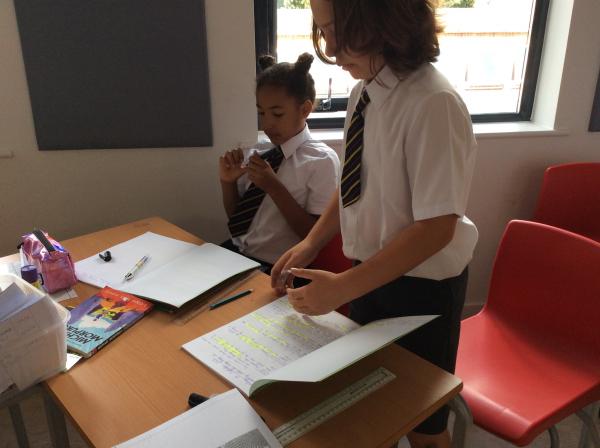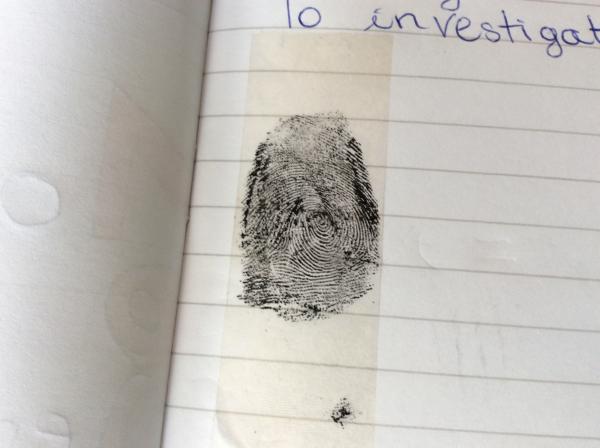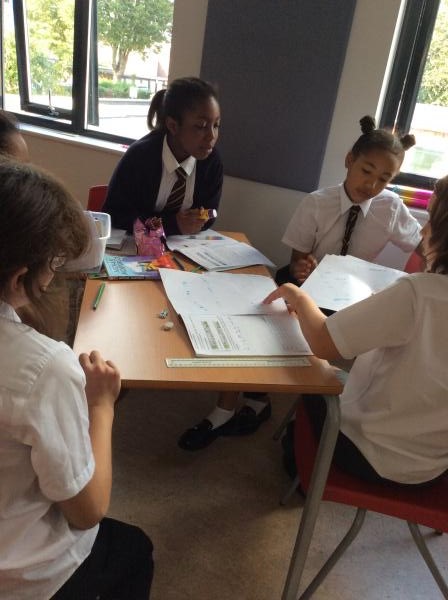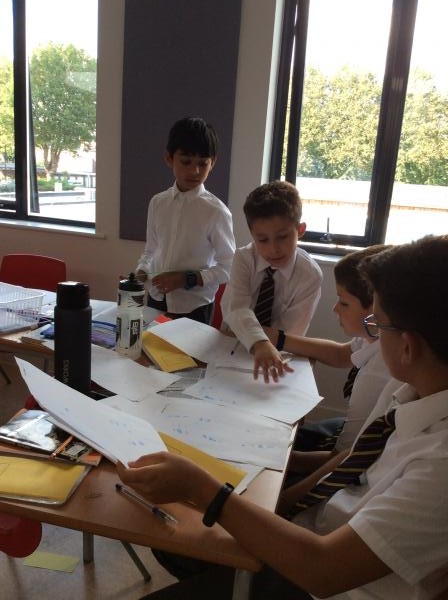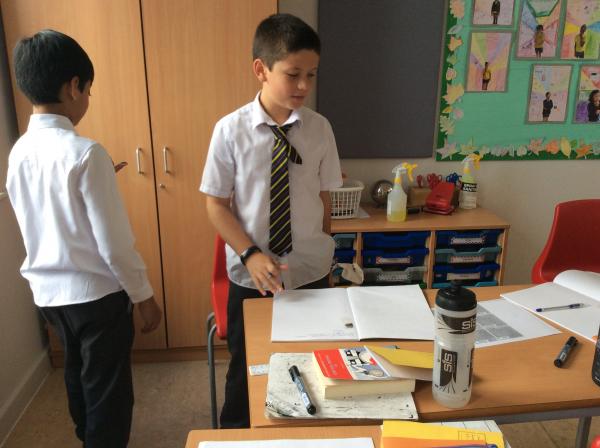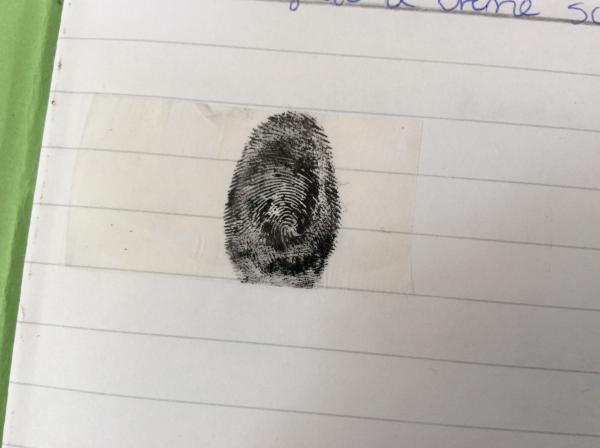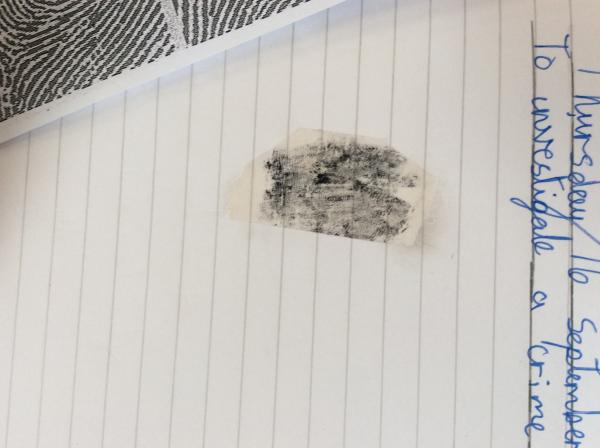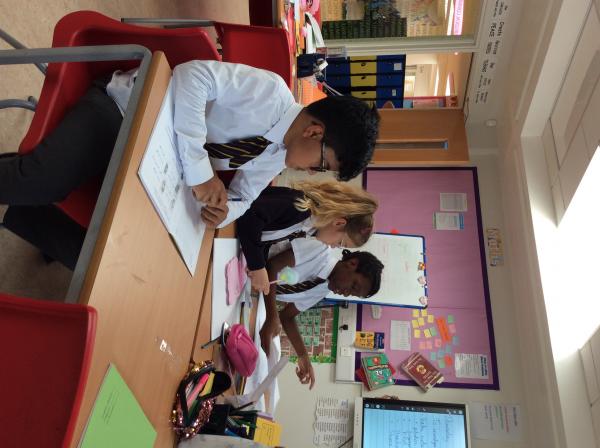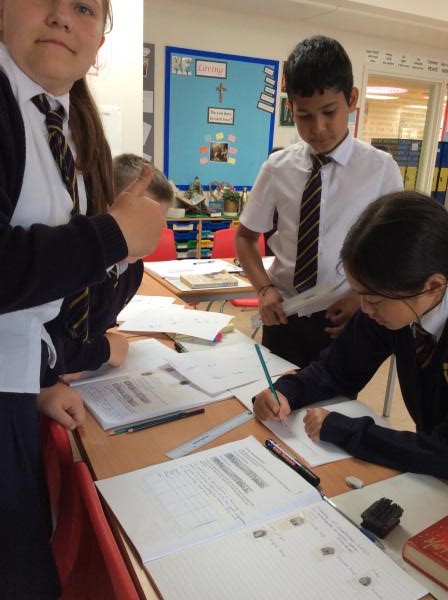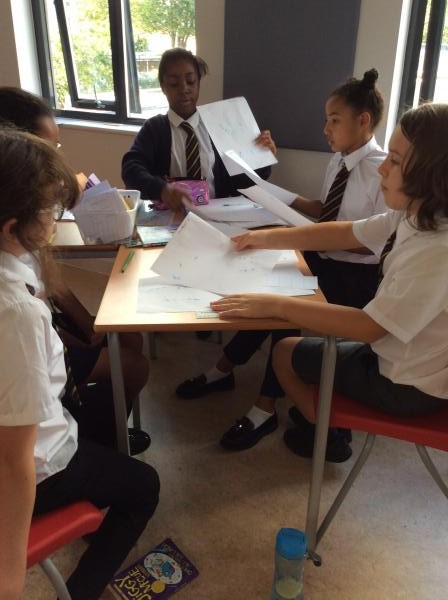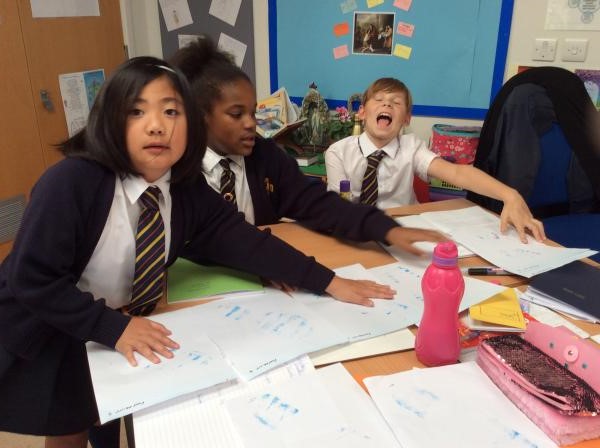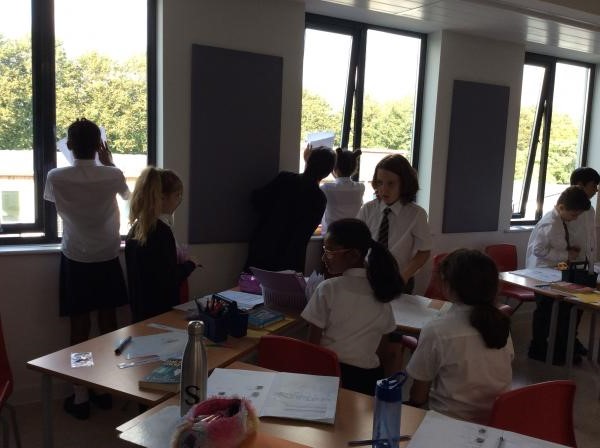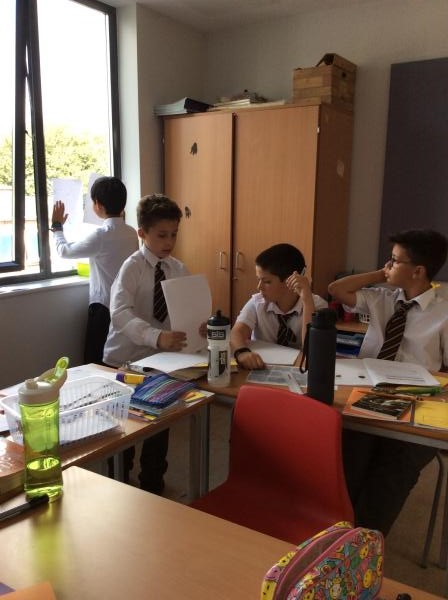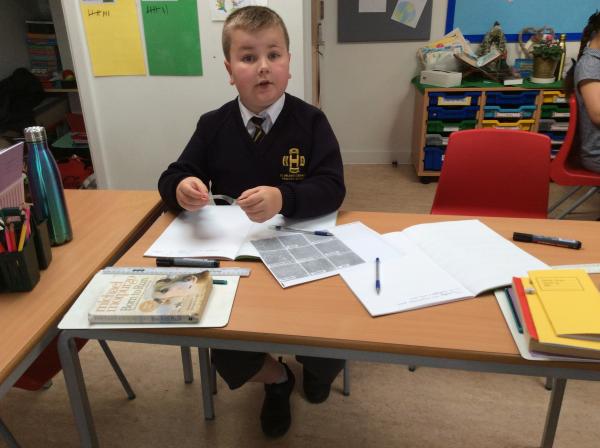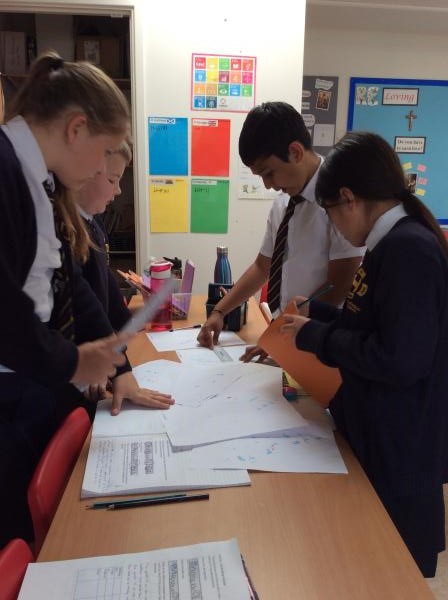 Outdoor learning
Today, Year 6 went into the nature area. they investigated bug life, discussed habitats and made some food for herbivores. They found some interesting ways of experimenting and displaying the food to make it as tasty as possible for a bug!! We all enjoyed being outside and working together!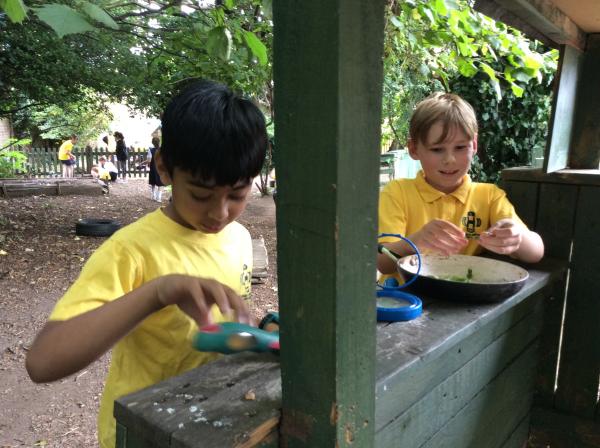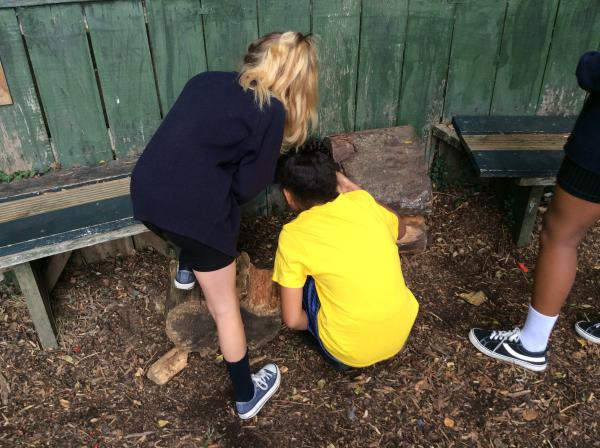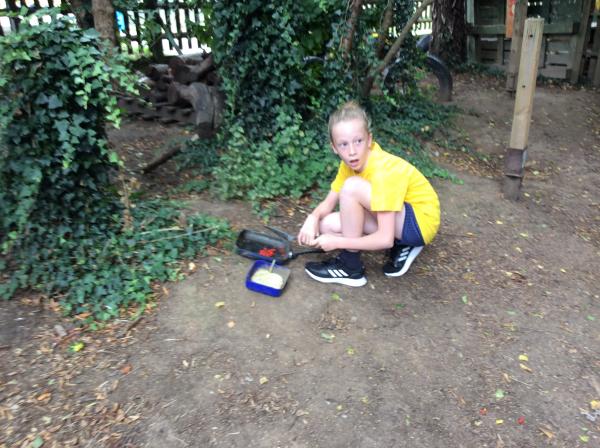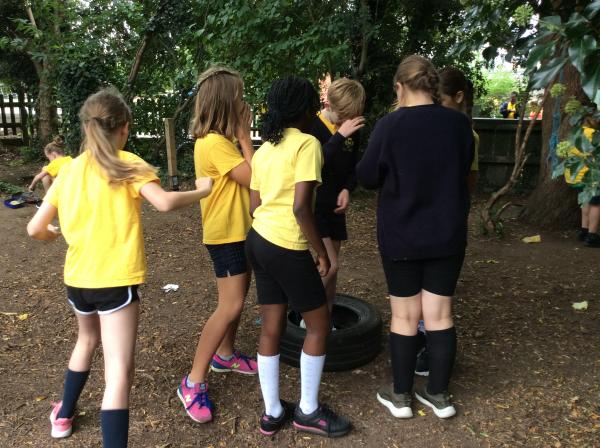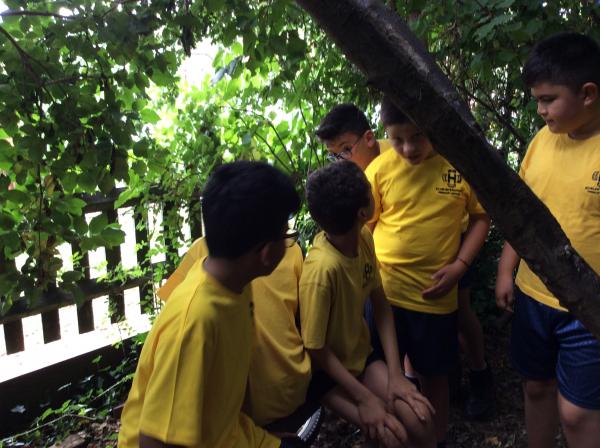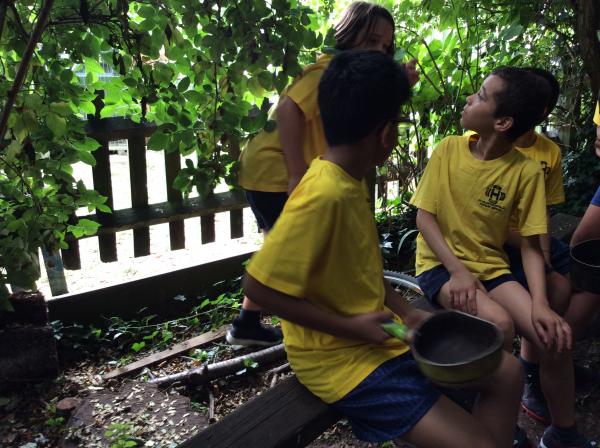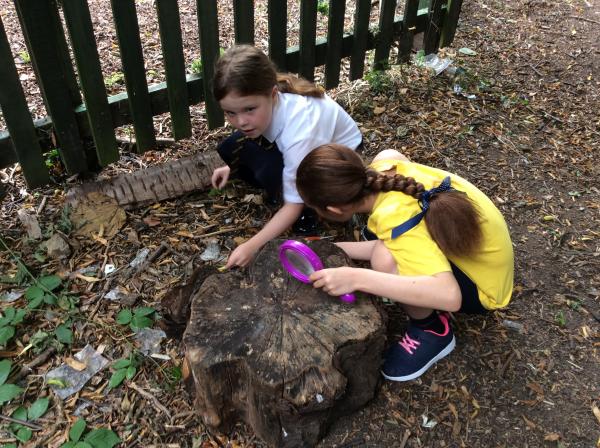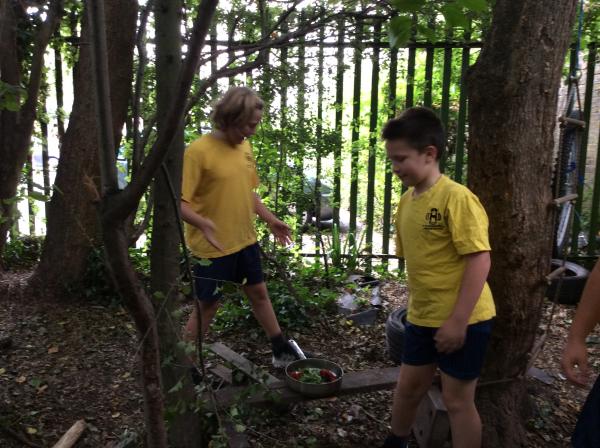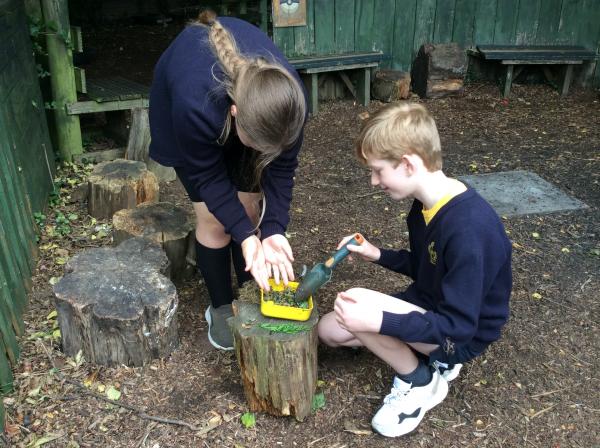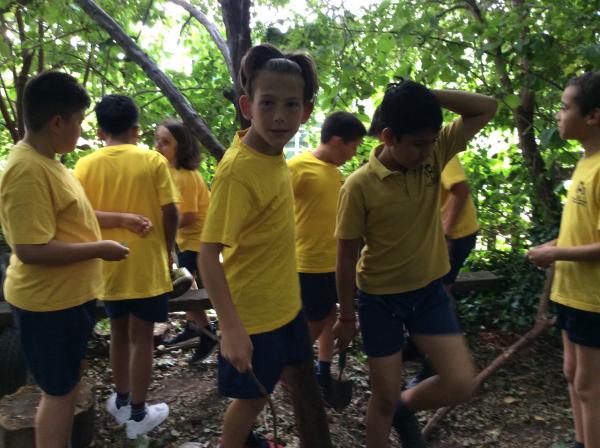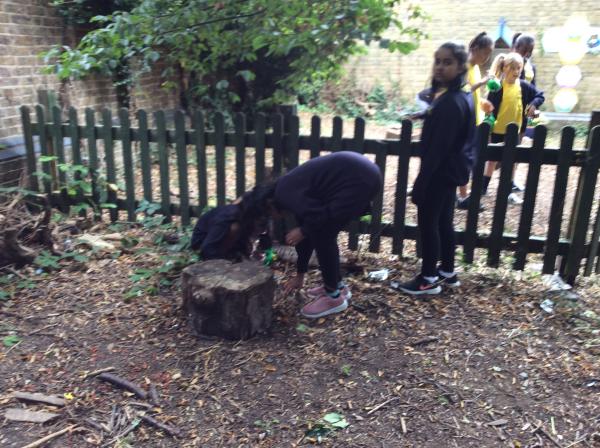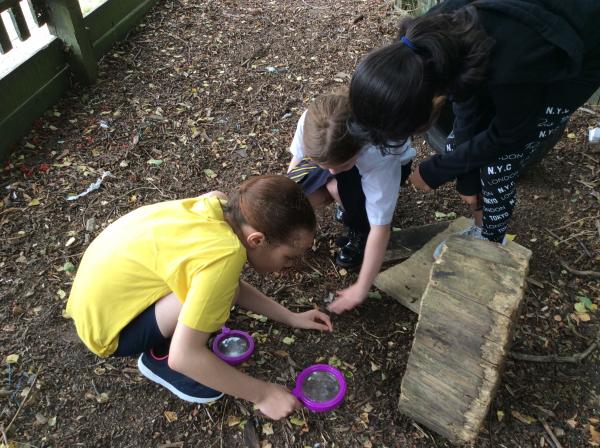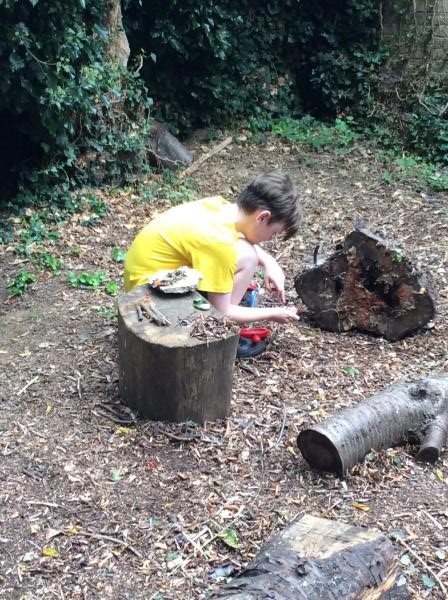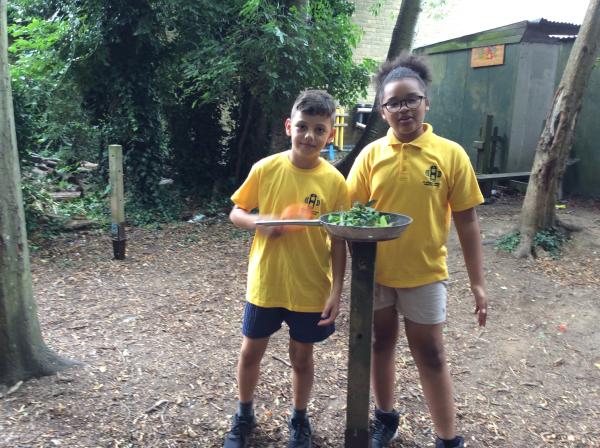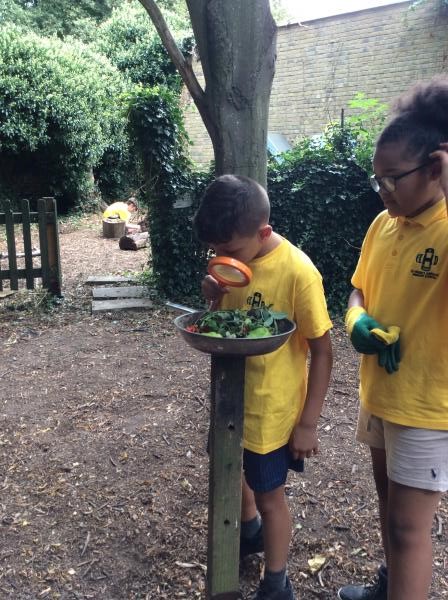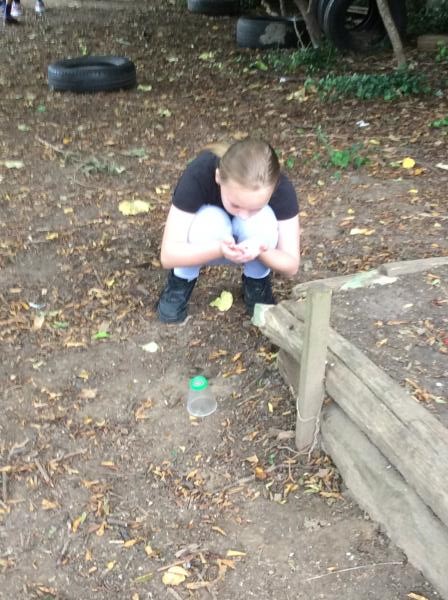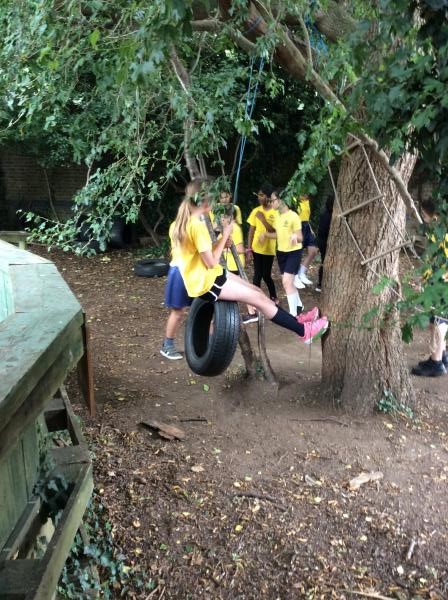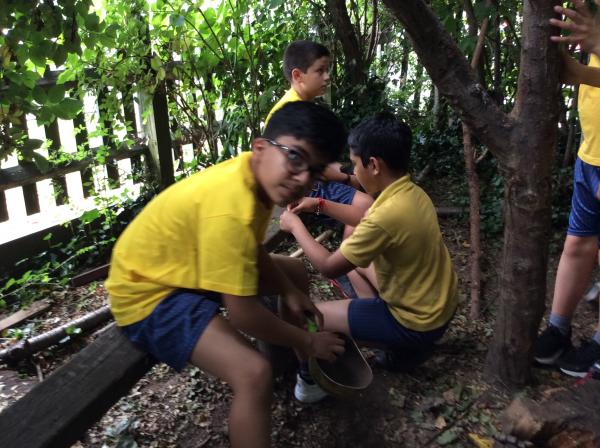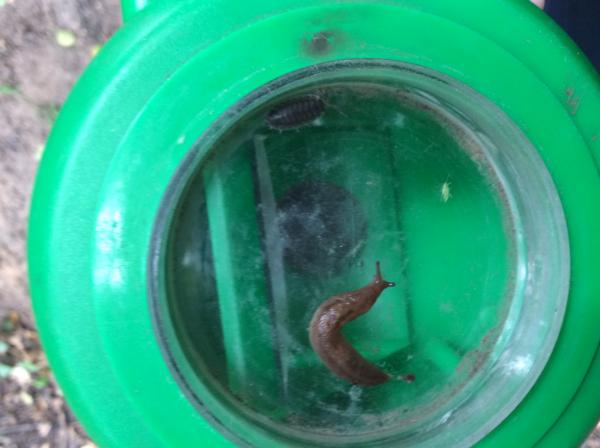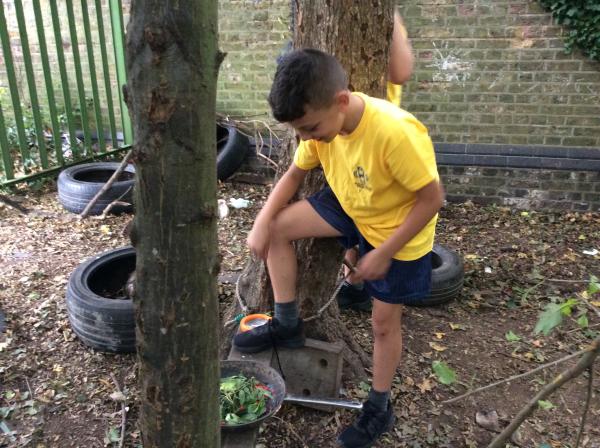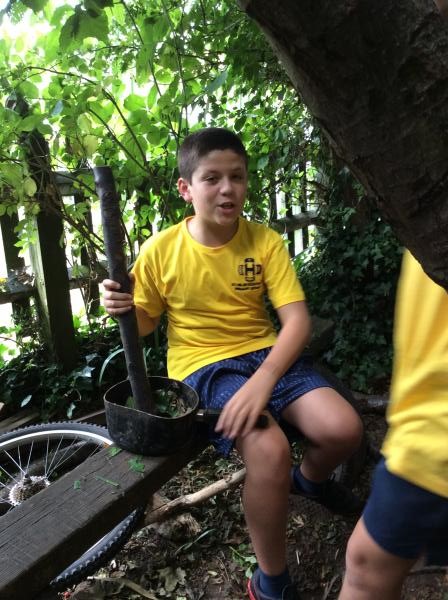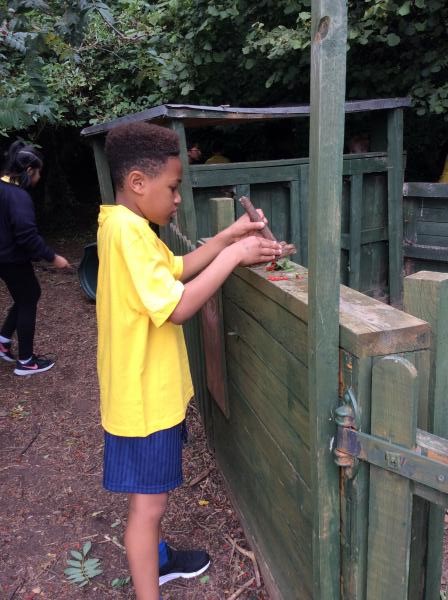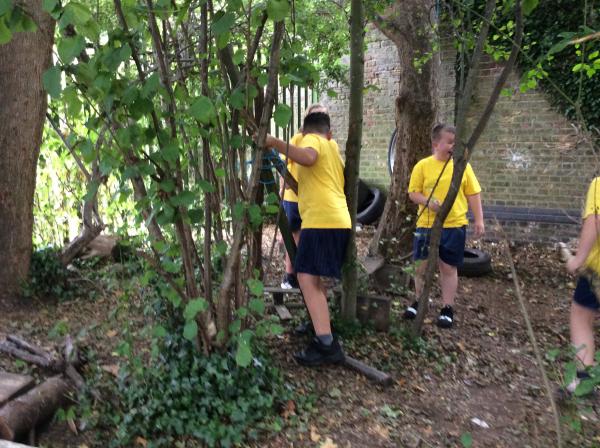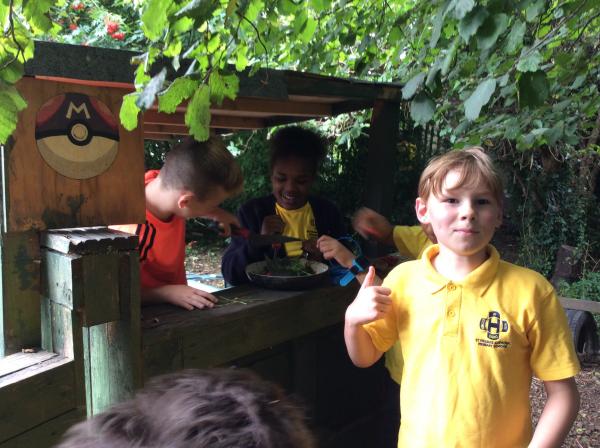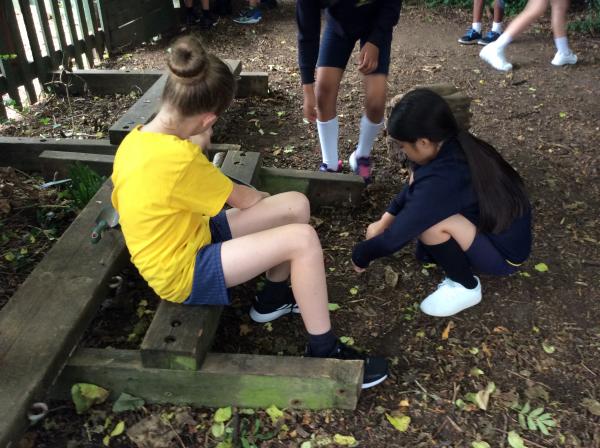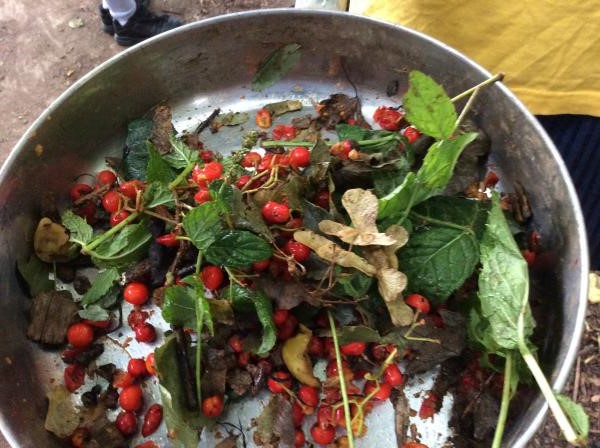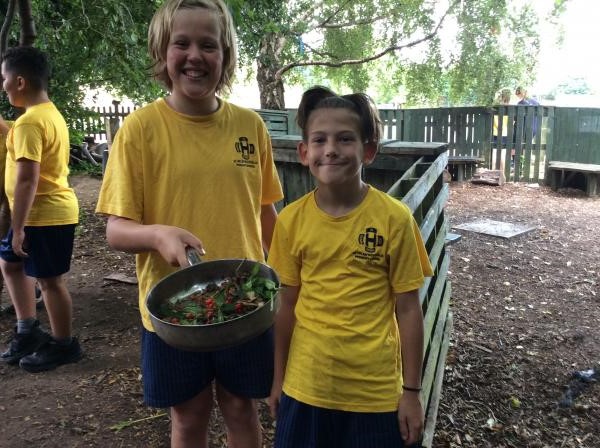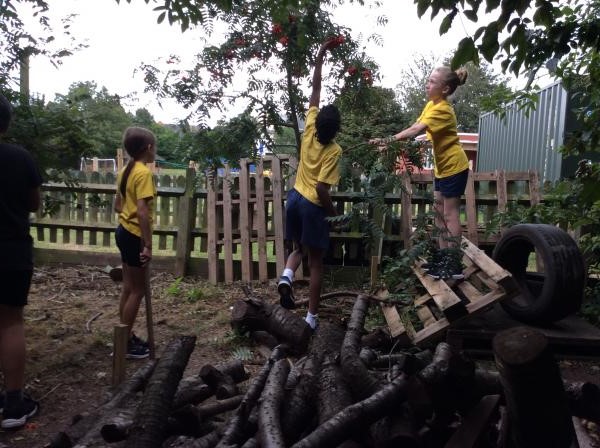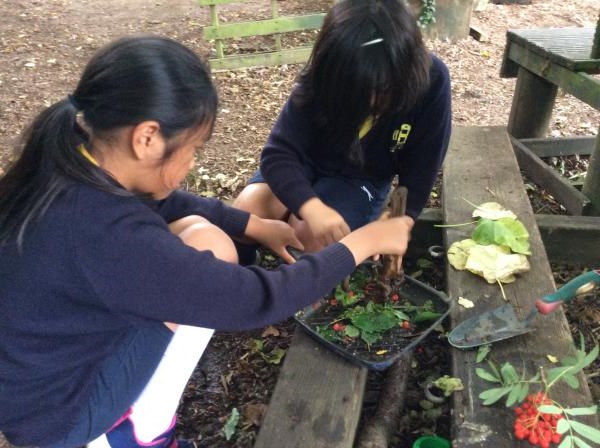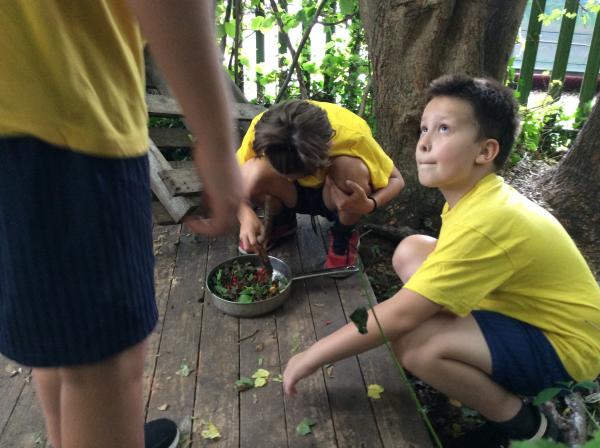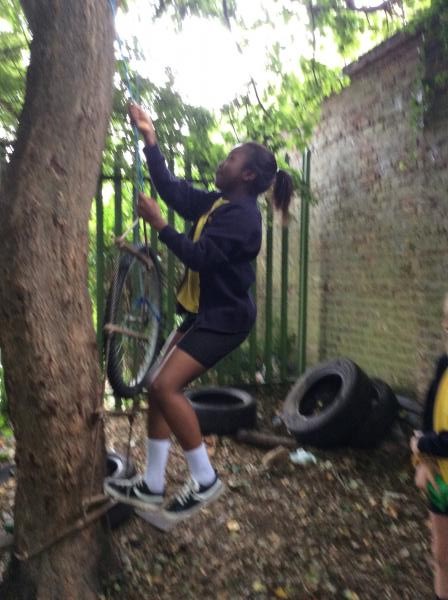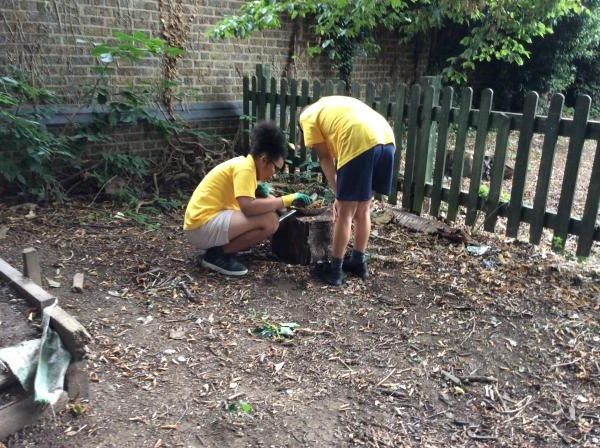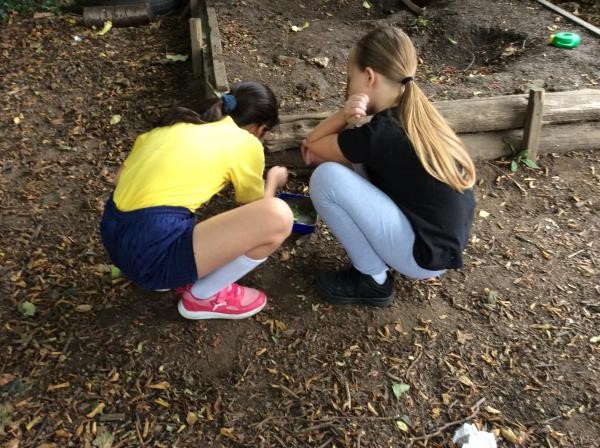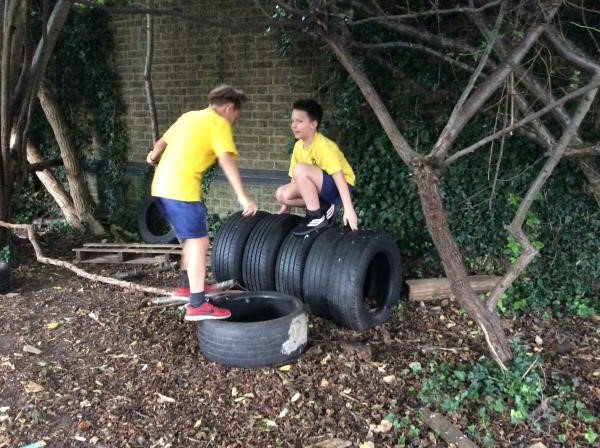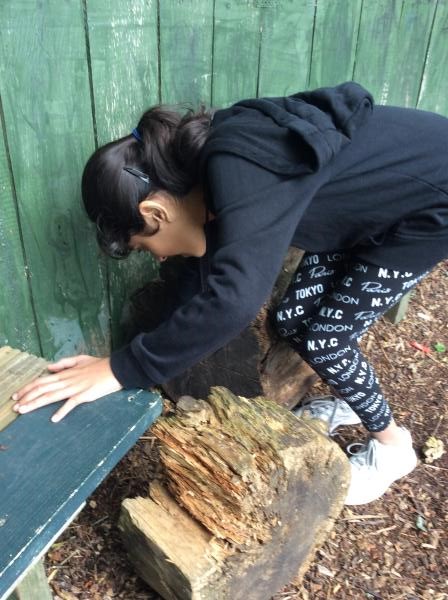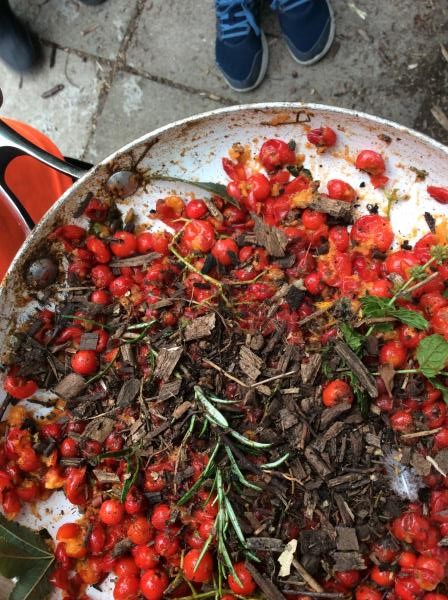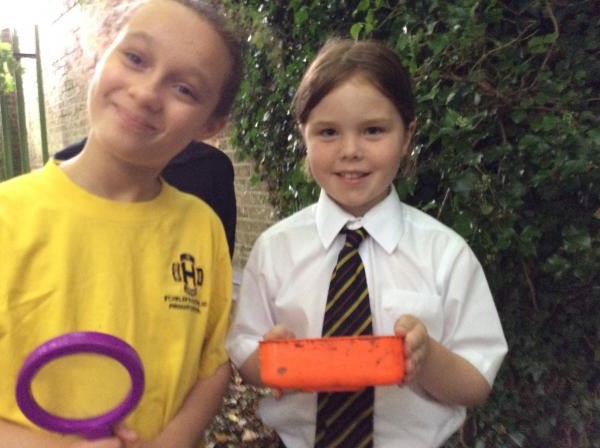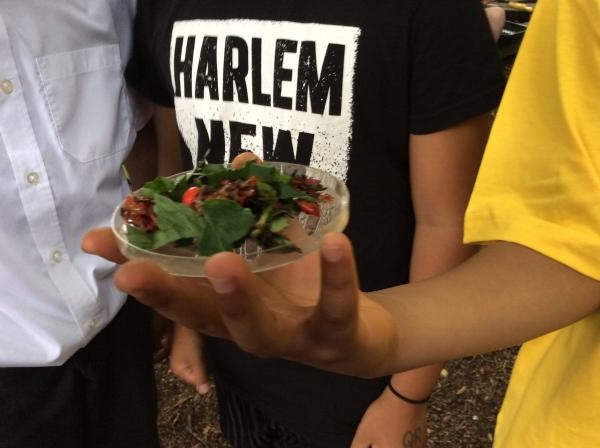 Sorting Shapes
Today year 6 enjoyed sorting shapes practically. They sorted them in all different ways - colour, size, number of sides, quadrilaterals, polygons, regular and irregular. It was a good start to our shape work.