Science
Welcome to our page of Science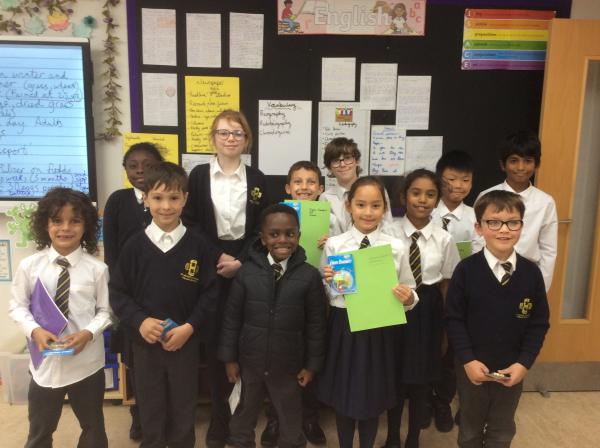 Introducing our new Science Ambassadors!
Our new science ambassadors will assist Mrs Miller in promoting Science around the school. Their first job is to devise some playground science experiments. Watch this space!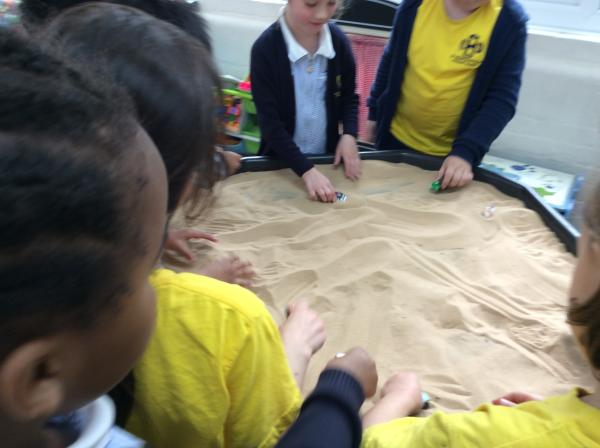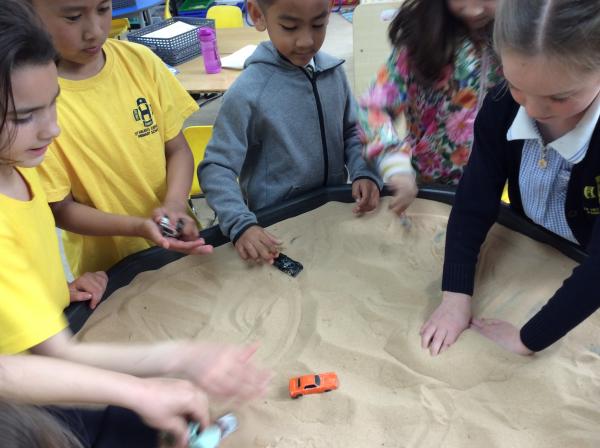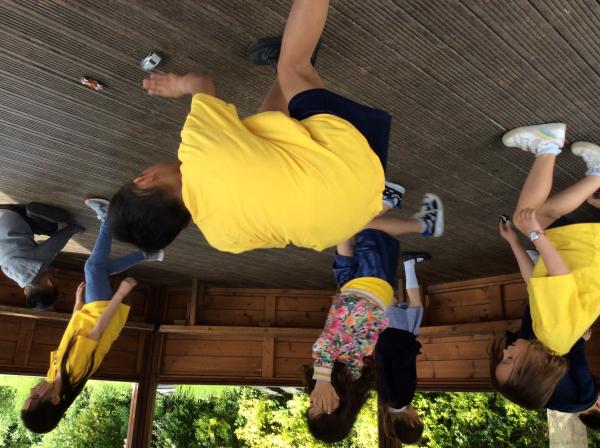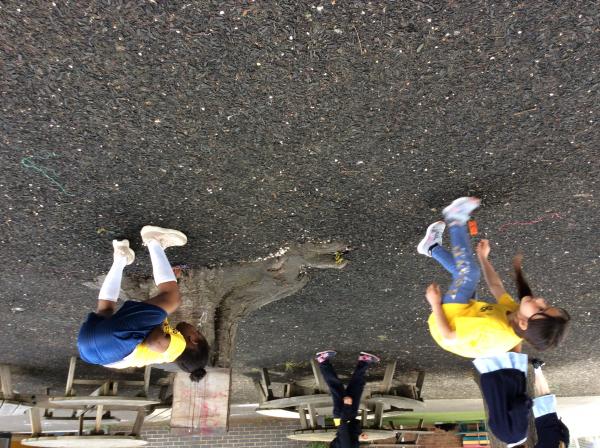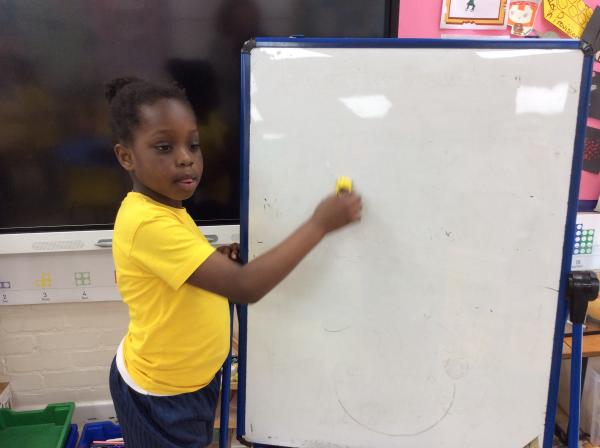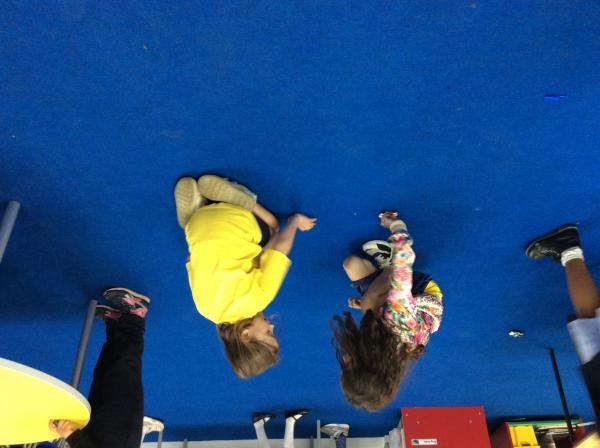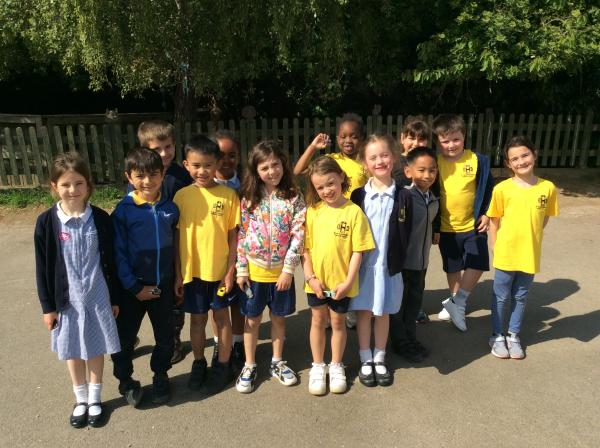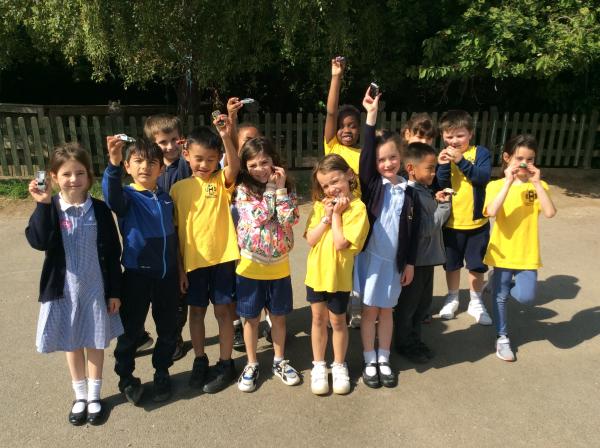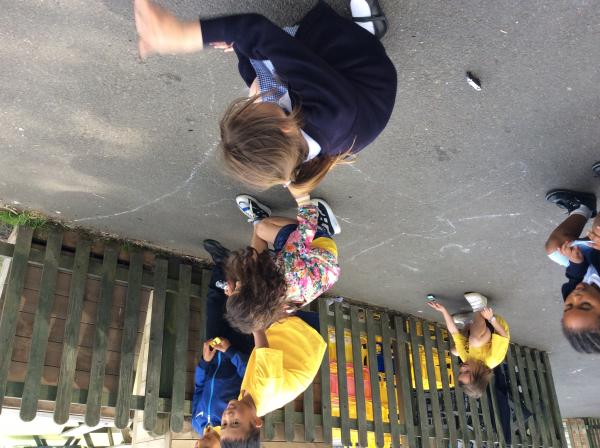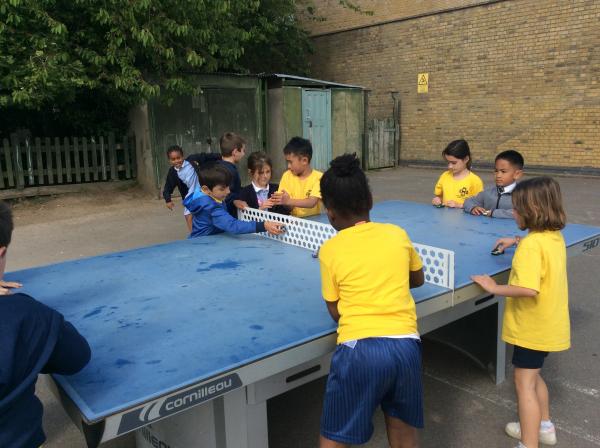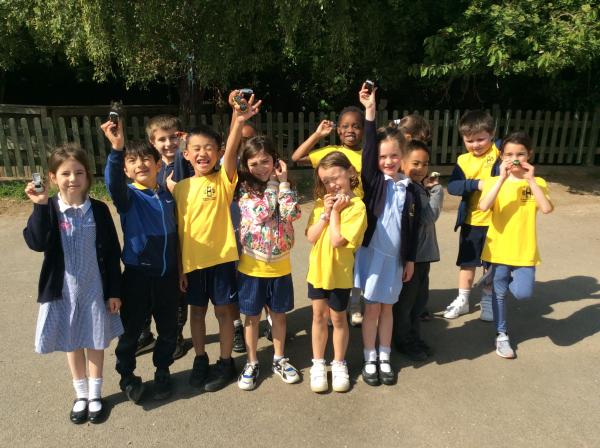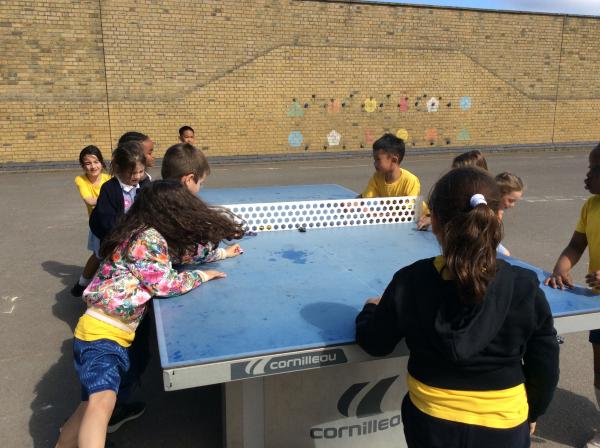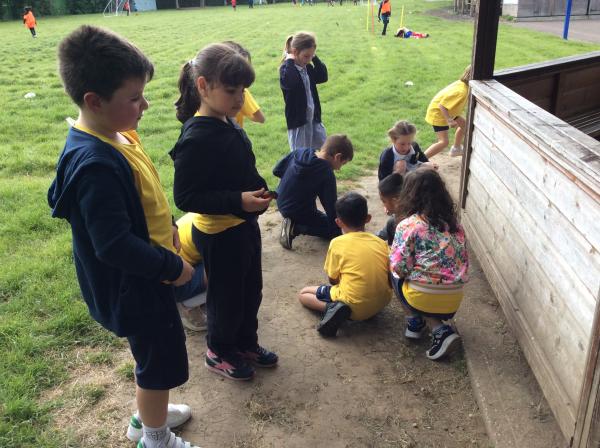 Year 1/2 Group 2 Science Club Week 3
Our last Science club for the year involved the year 1 and 2 children making a non-newtonian fluid - slime! They called it a variety of things - dragons snot, beetle blood, as it turned very green at times. All children enjoyed experimenting and seeing the slime act as a liquid before changing to a solid.
Thank you to all the children who have taken part in Science club this year. Seeing your happy, smiley, wow faces on a Thursday afternoon bringing Science alive has been wonderful!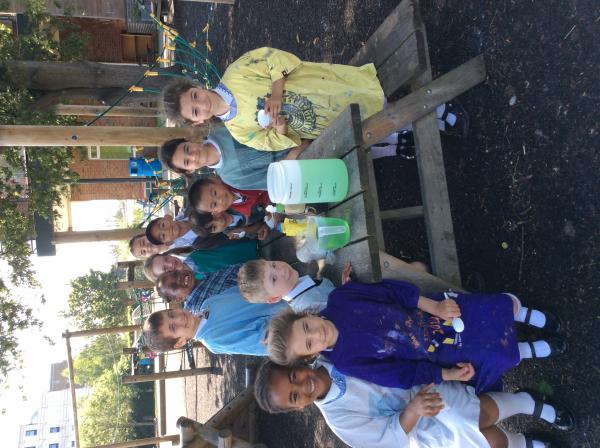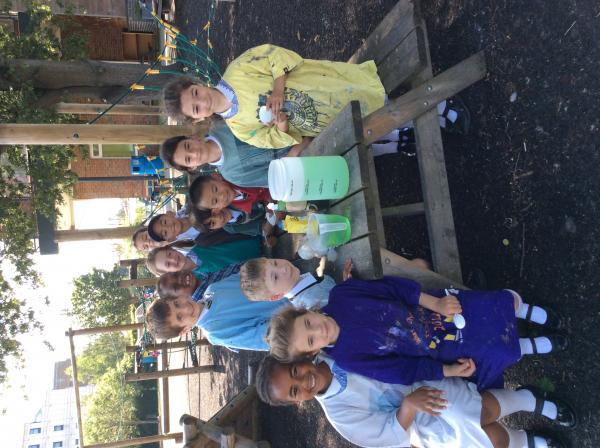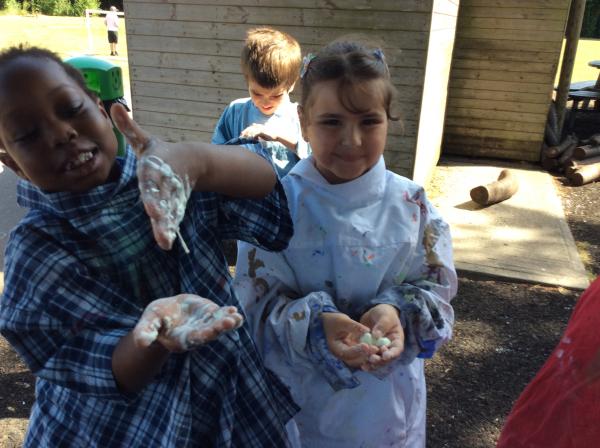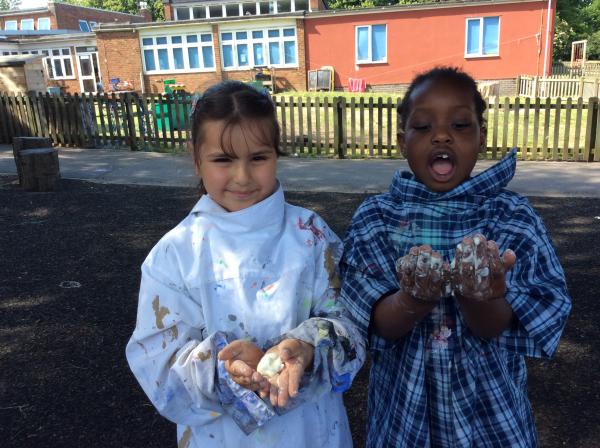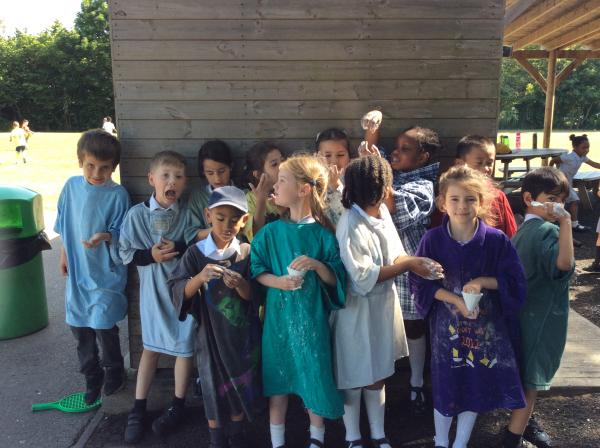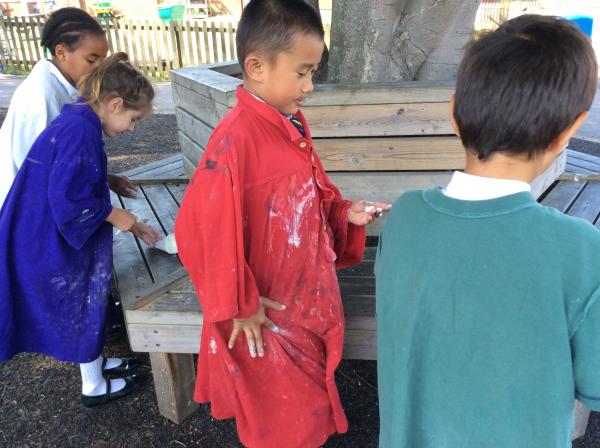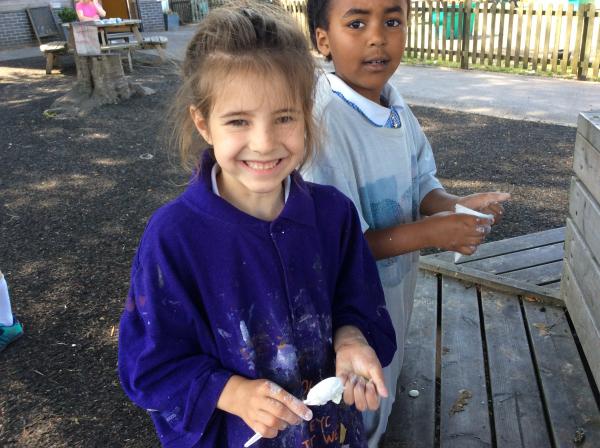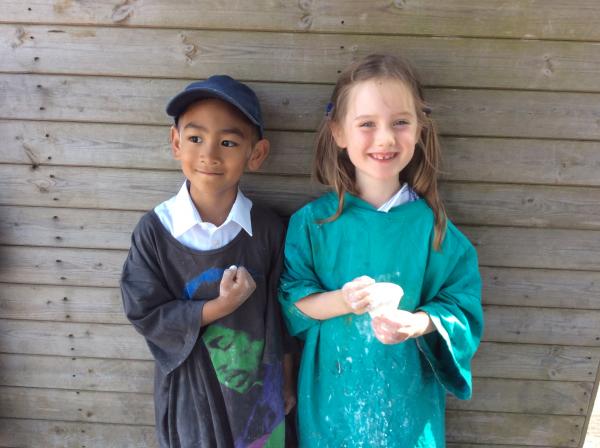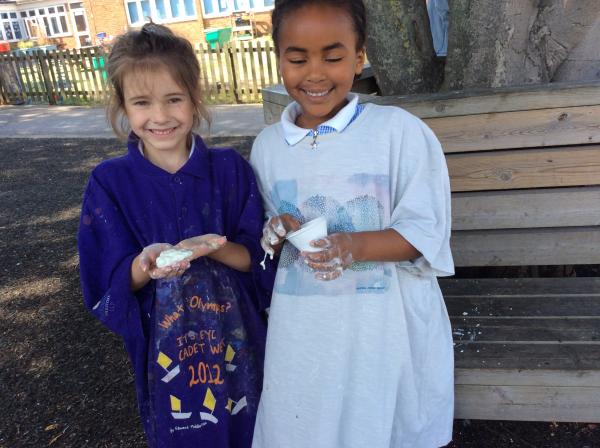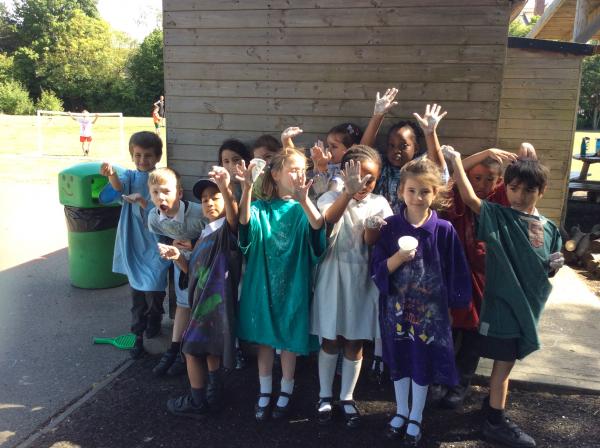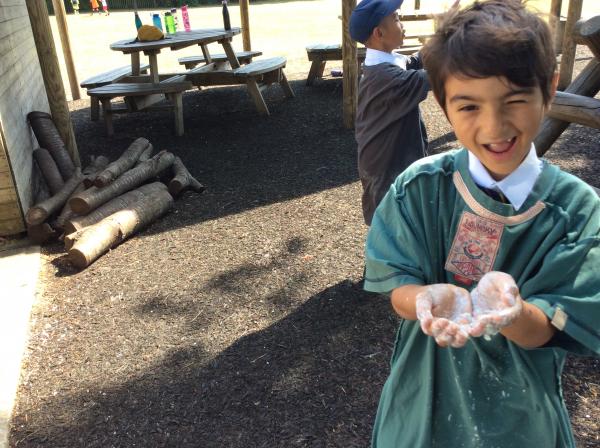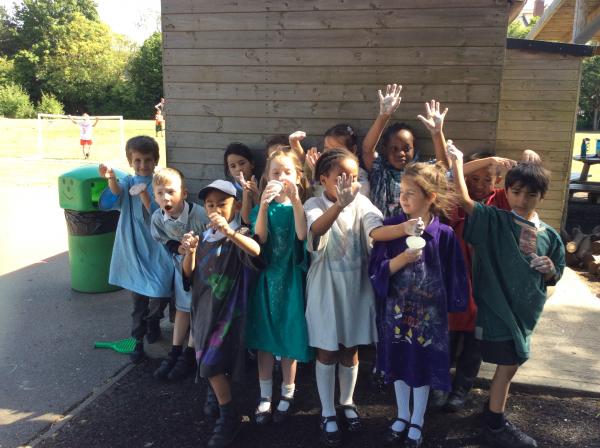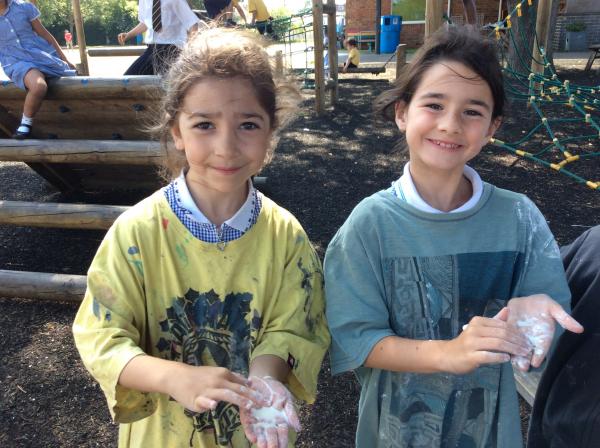 Year 1/2 Group 2 Science Club Week 2
Years 1 and 2 had an enjoyable afternoon at Science club. They watched the effects of water on skittles- what patterns they made!! They moved onto colouring kitchen roll, scrunched it up and watched it squirm and wiggle in the water. Much enjoyment was had by all! Last week next week!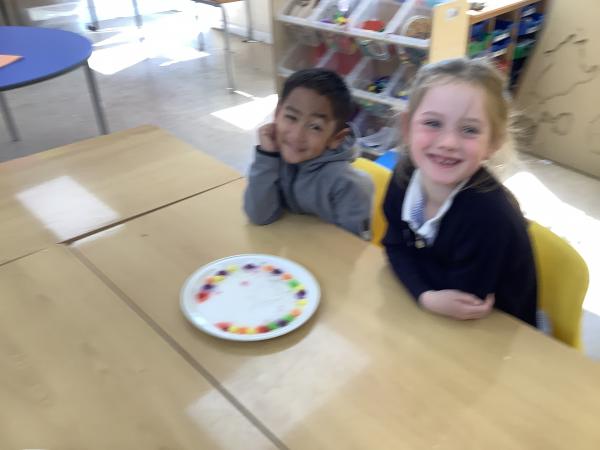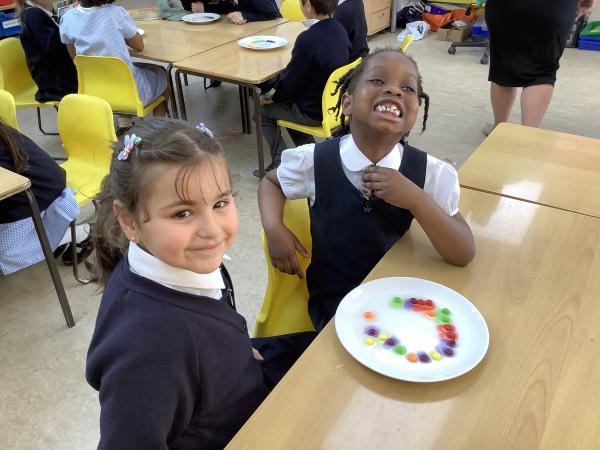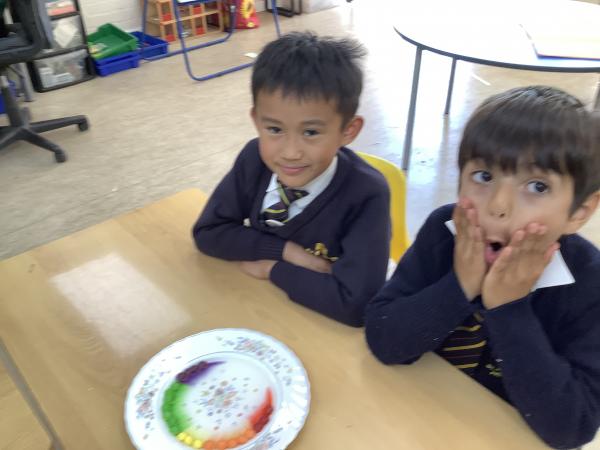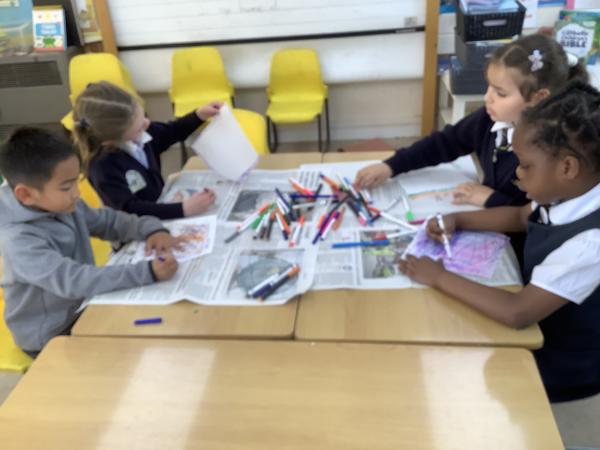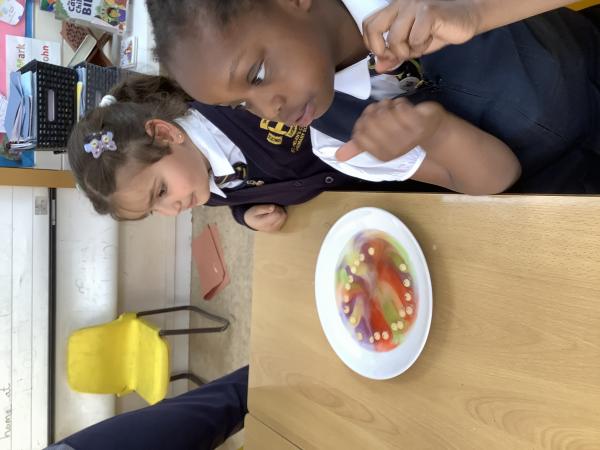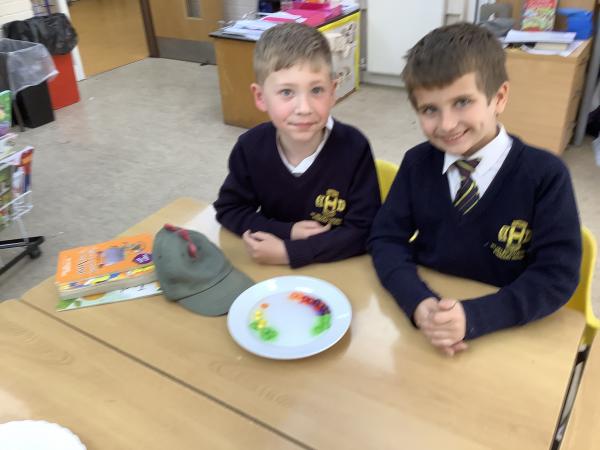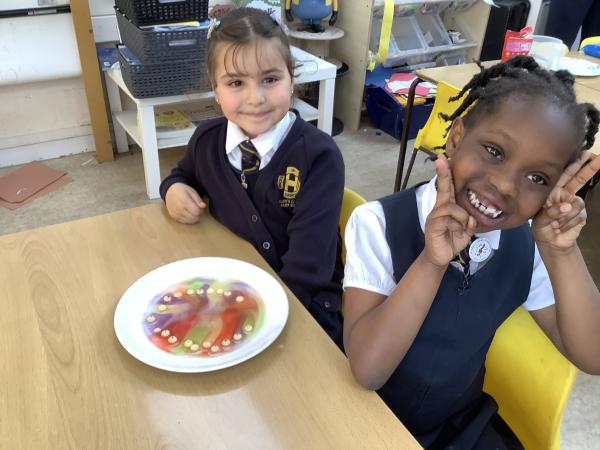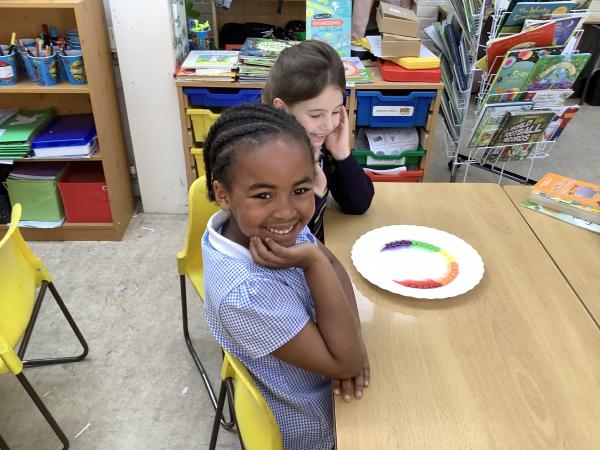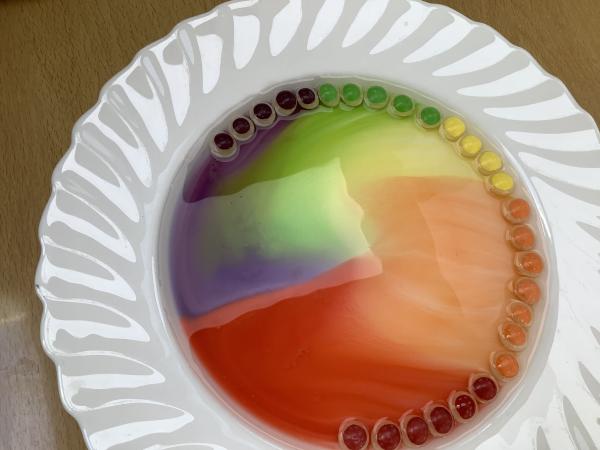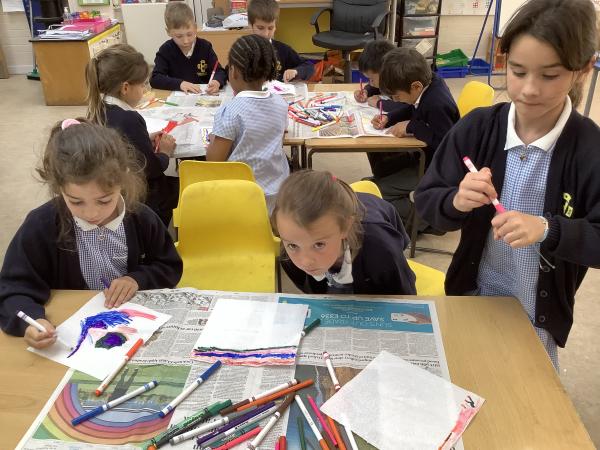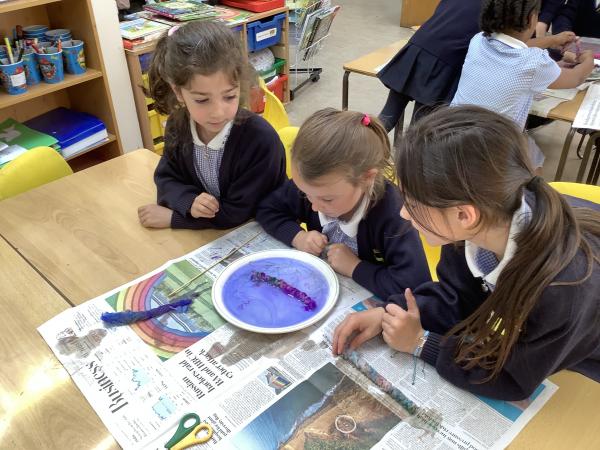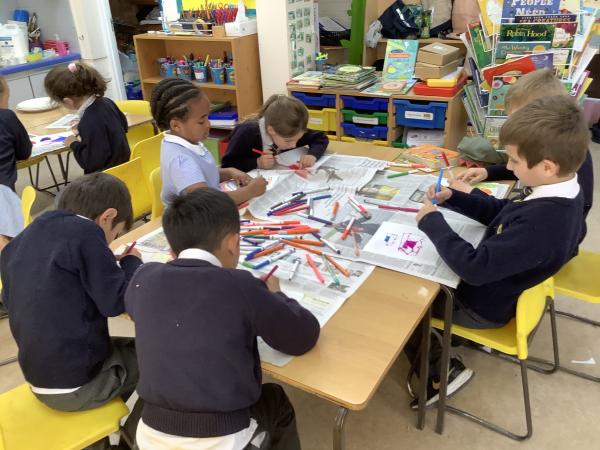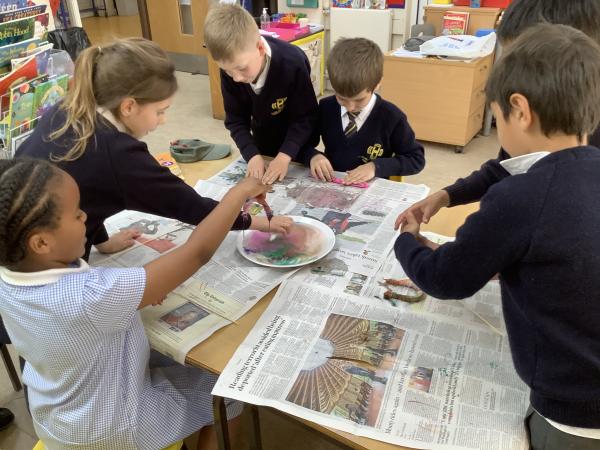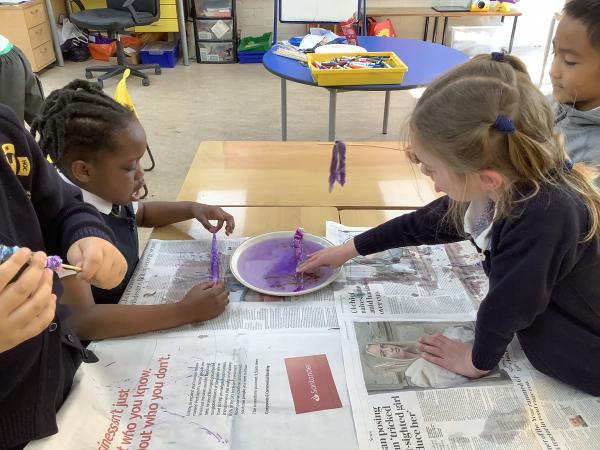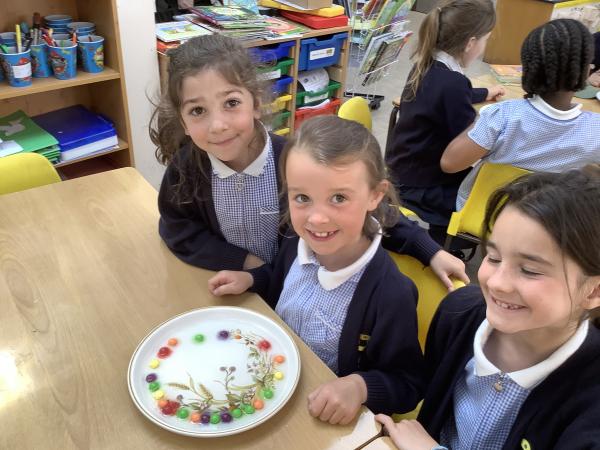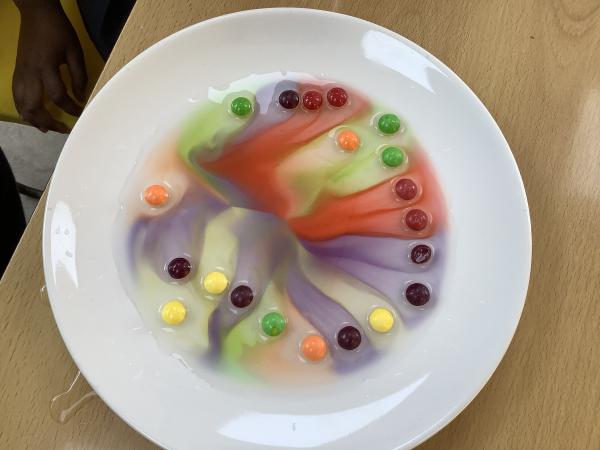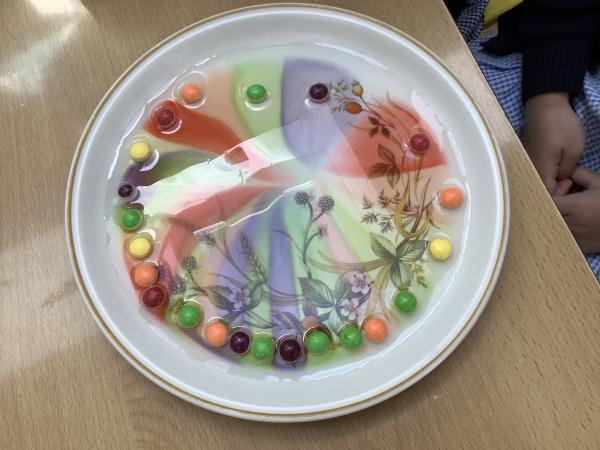 Year 1/2 Group 2 Science Club Week 1
A new Science club got underway last night. Children from Year 1 and 2 experimented with cars on different surfaces. They found that the sand and grass were the worst for the car to travel on because, "It was too sticky, they crashed, they didn't move at all." The table tennis surface and the floor in the school were best because, "The surface was smooth and slippery."
Year 1/2 Group 1 Science Club Week 3
The last Science club occurred today. The children tested cars on different surfaces. They found that the grass was the worst surface as it was too bumpy and sticky for the cars. The fastest surfaces were the table tennis table, floor in Seahorses and corridor. Good investigating.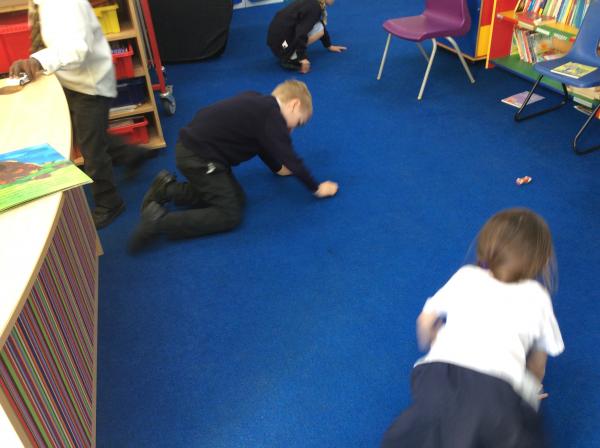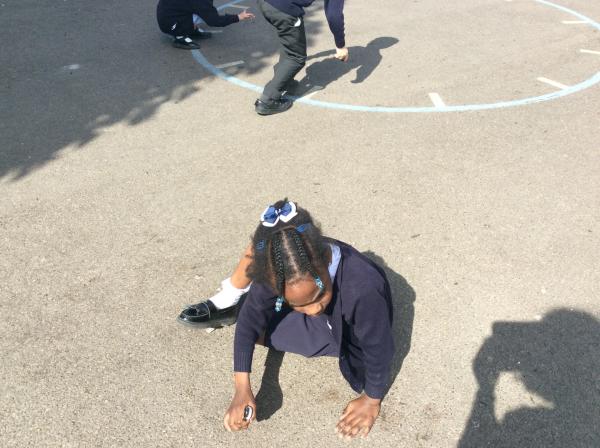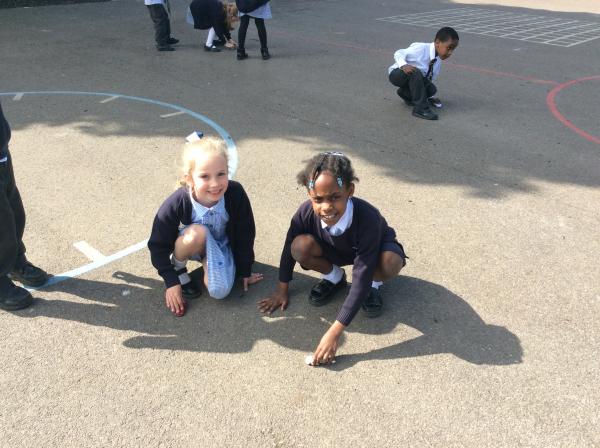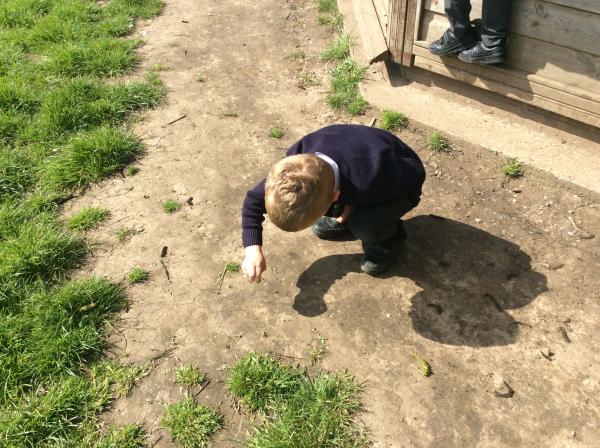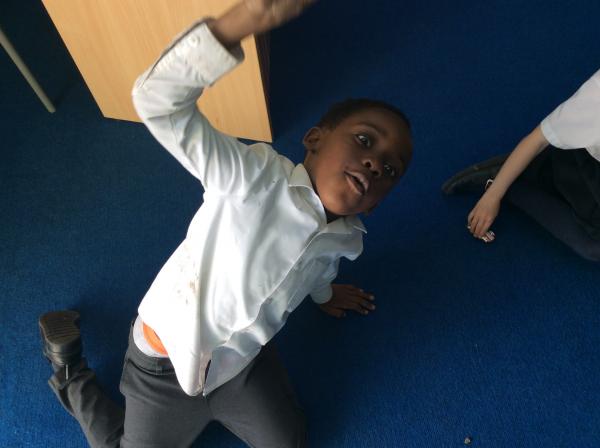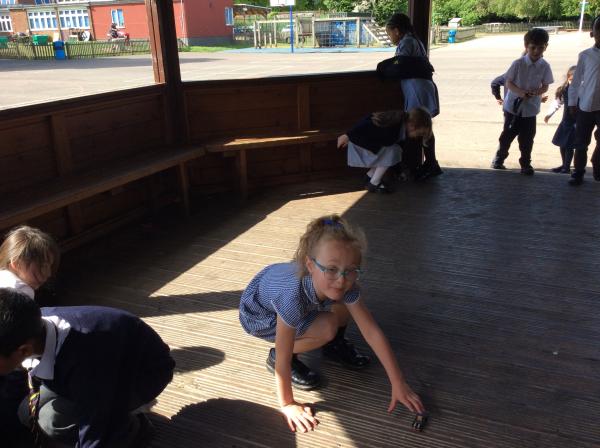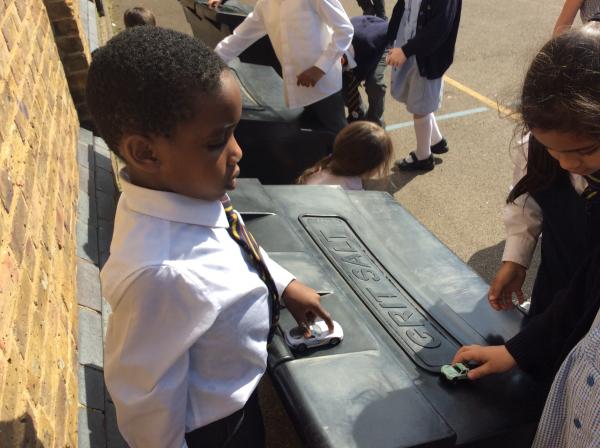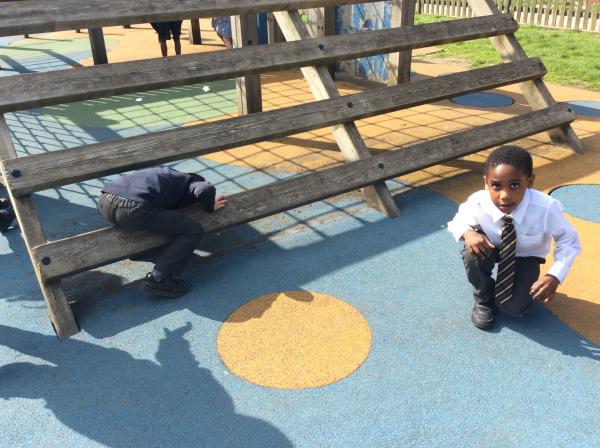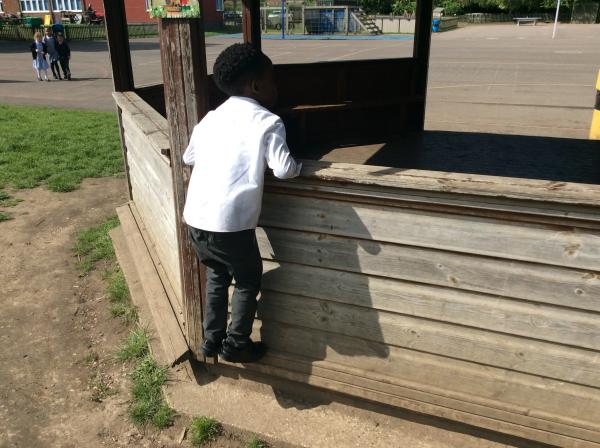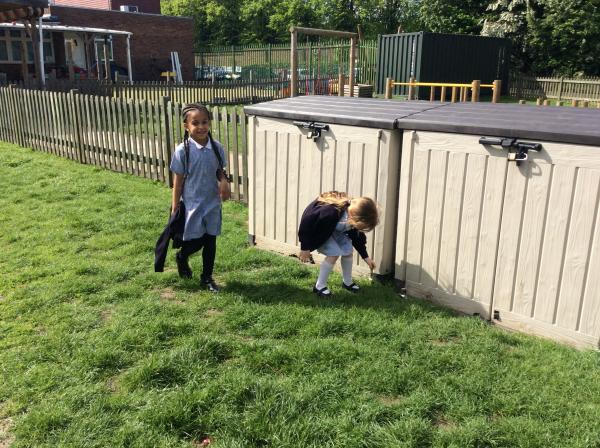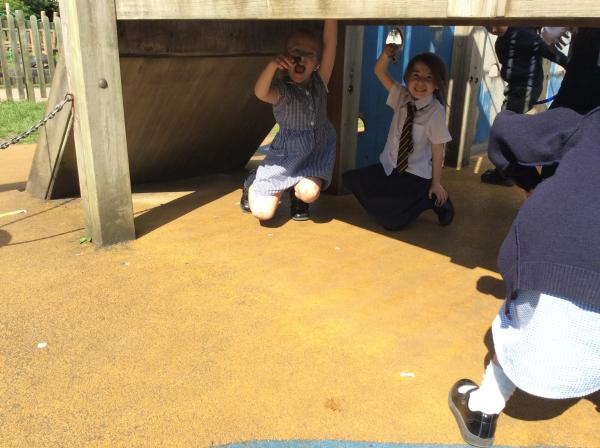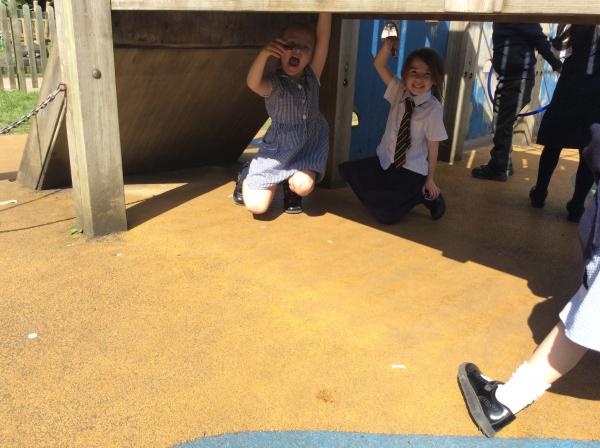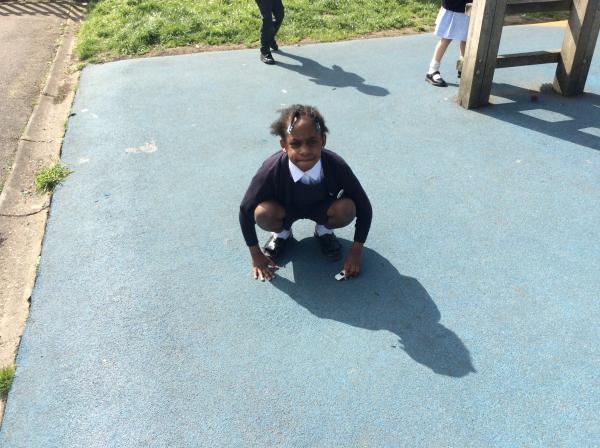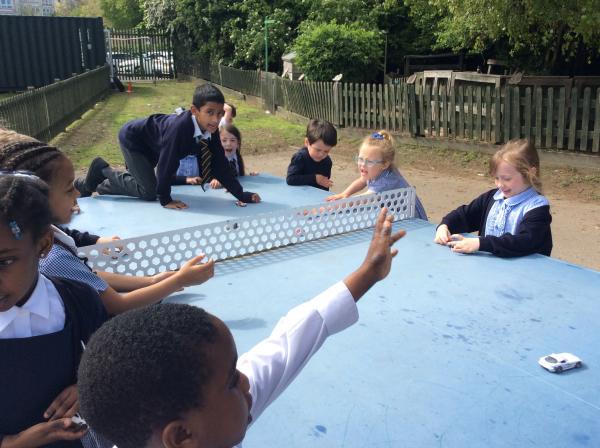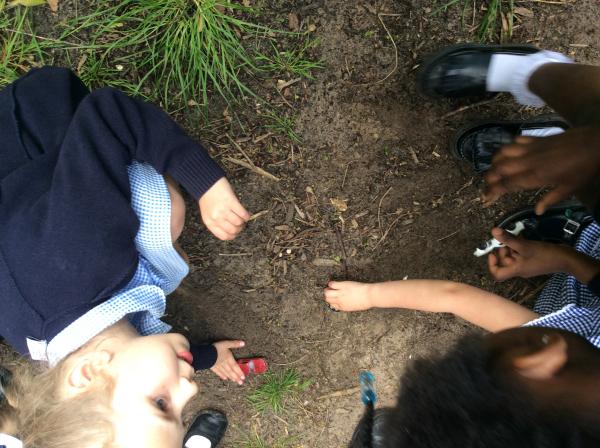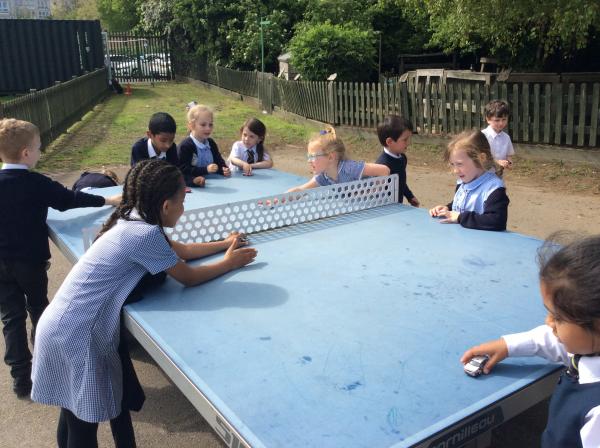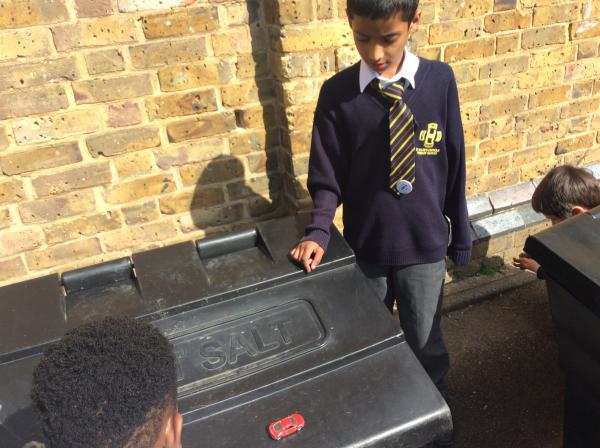 Year 1/2 Group 1 Science Club Week 2
Today, in Science club, Year 1 and 2 played with slime. They mixed cornflour and water making beetle blood. We enjoyed playing with the mixture. Sometimes the mixture was runny, gooey and at other times it made a ball.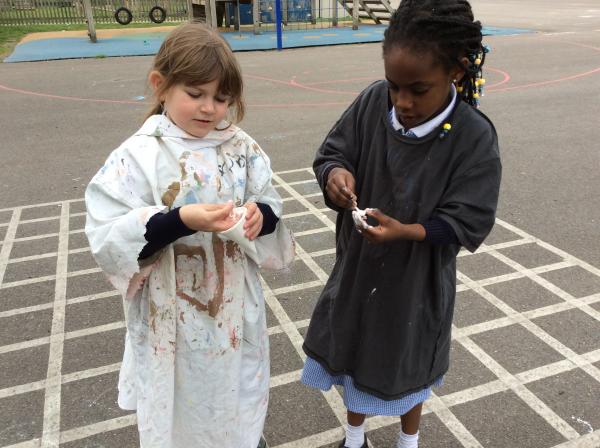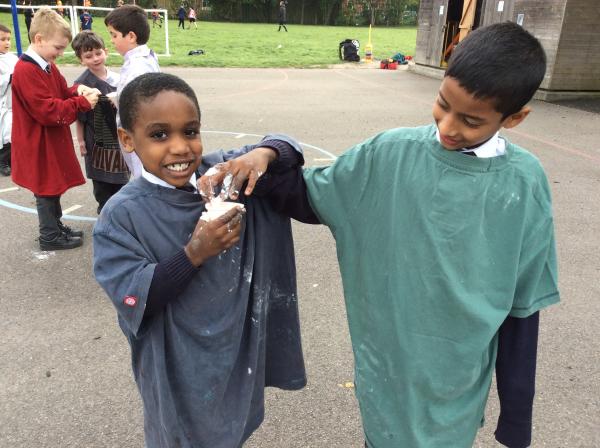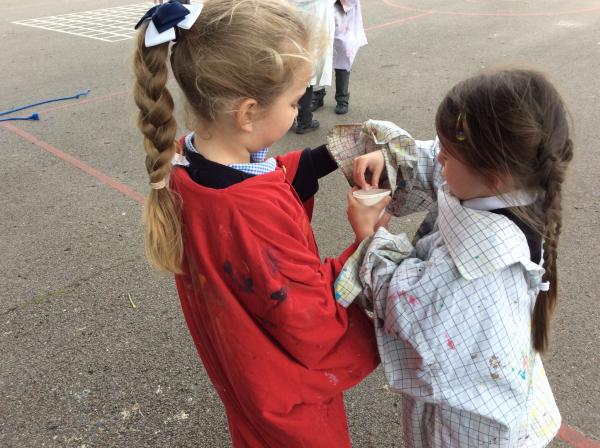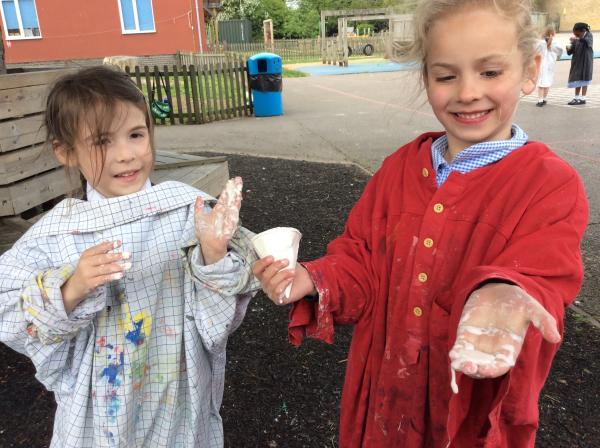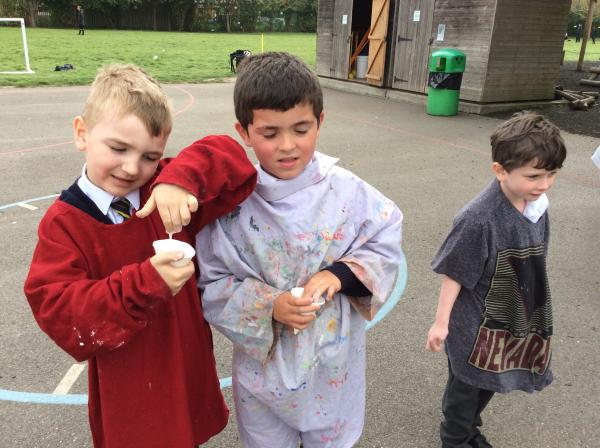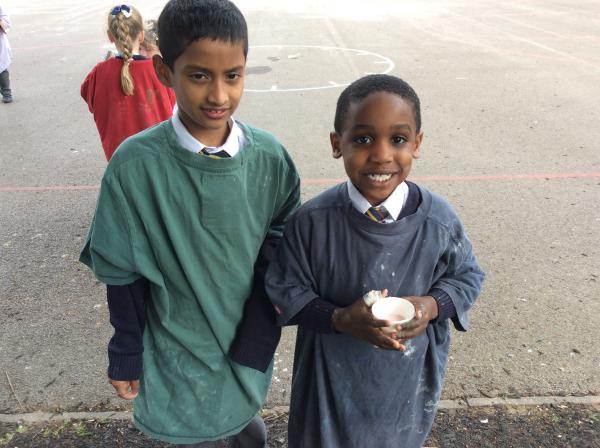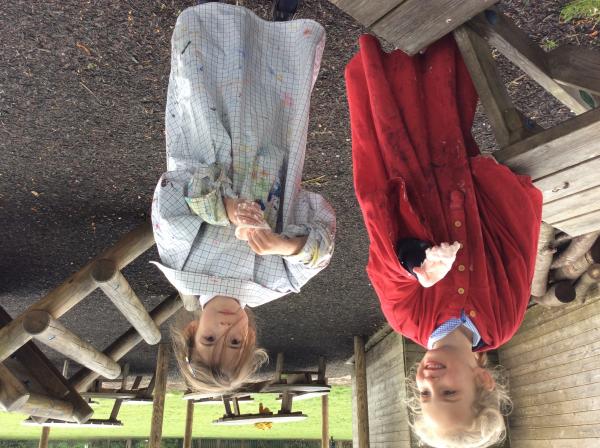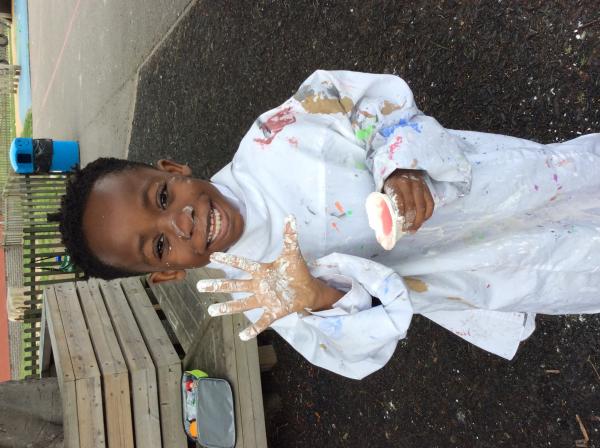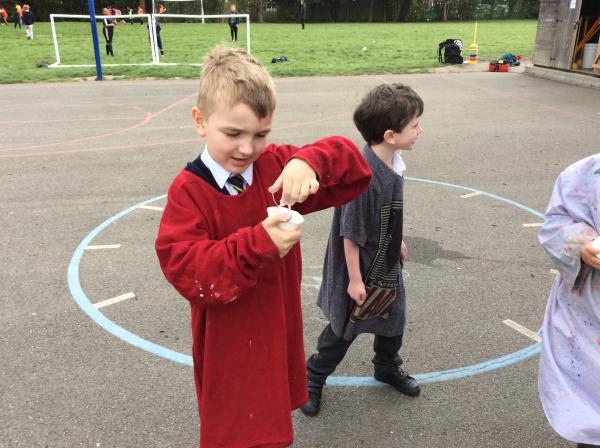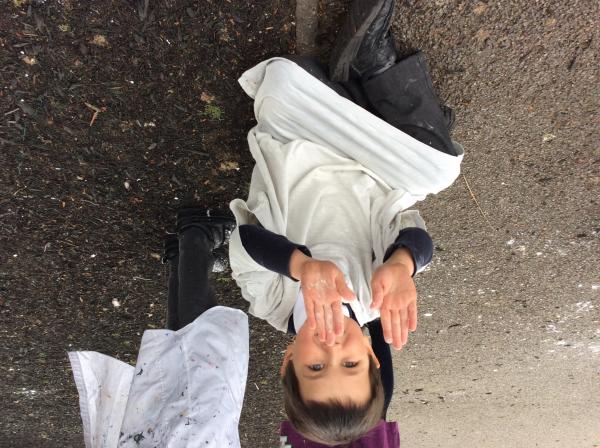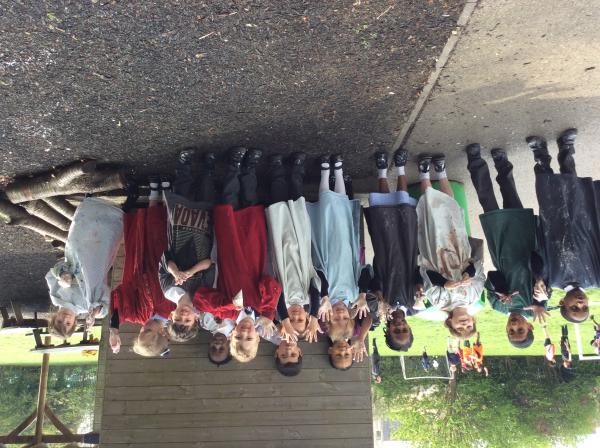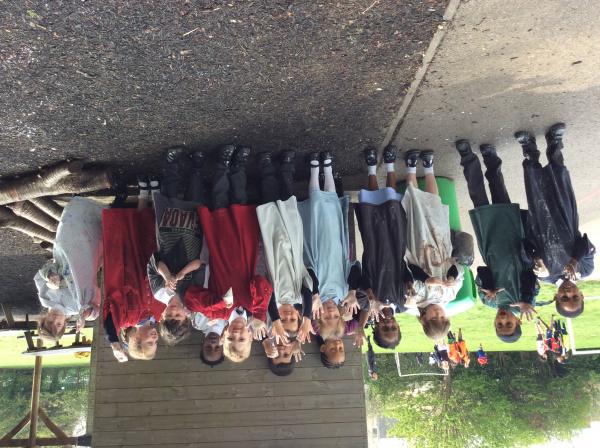 Year 1/2 Group 1 Science Club Week 1
Their chance finally arrived. Year 1 and 2 enjoyed the start of Science club. This week, they decided to make colour patterns using skittles. Some interesting designs followed. After this, they coloured kitchen roll using felt tips, scrunched it around a stick before dropping it into some water. The kitchen roll moved like a worm in the water! We can't wait for next week!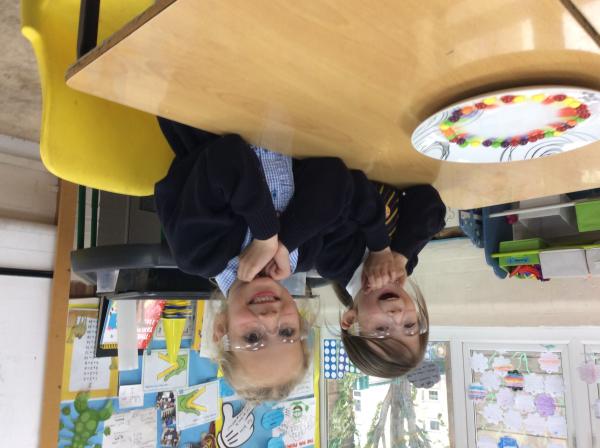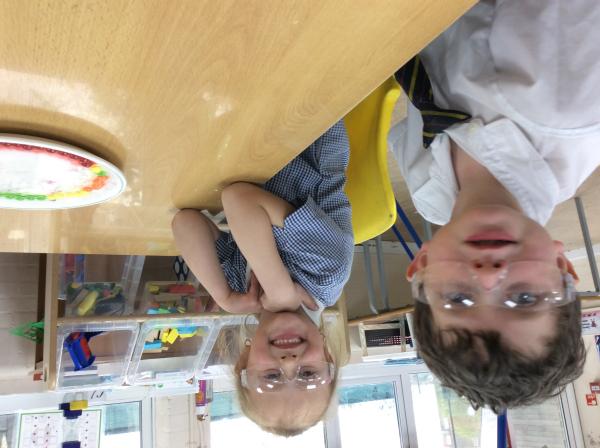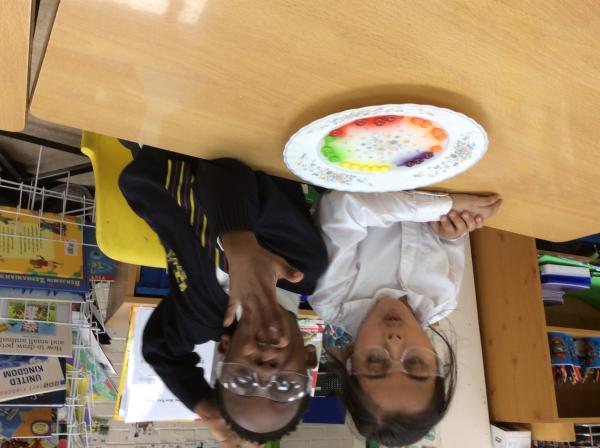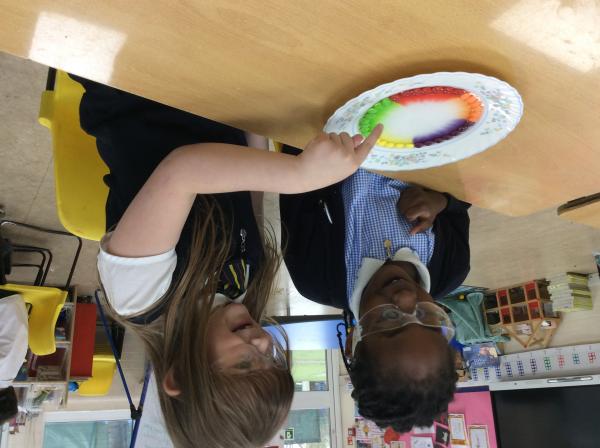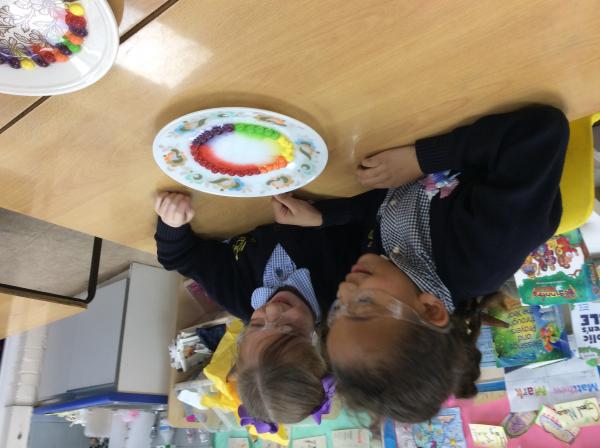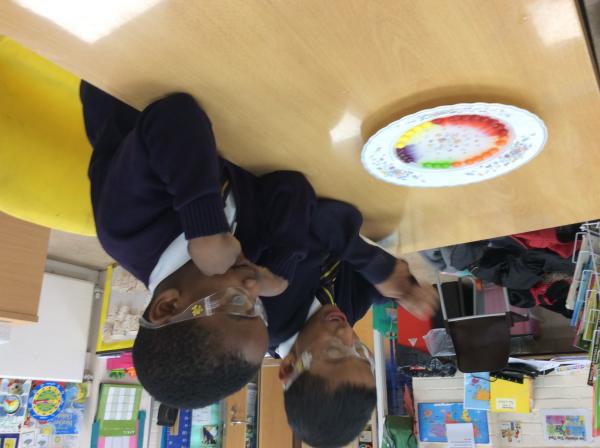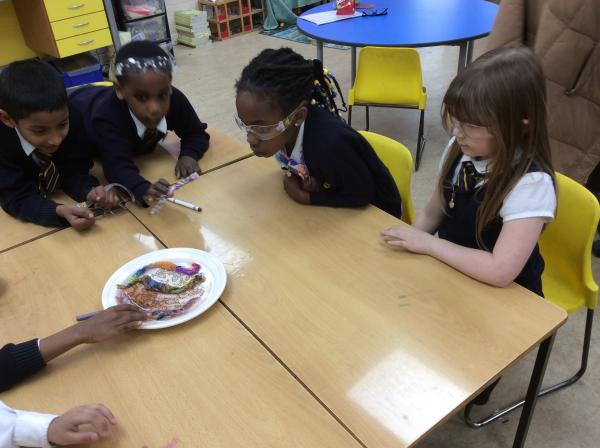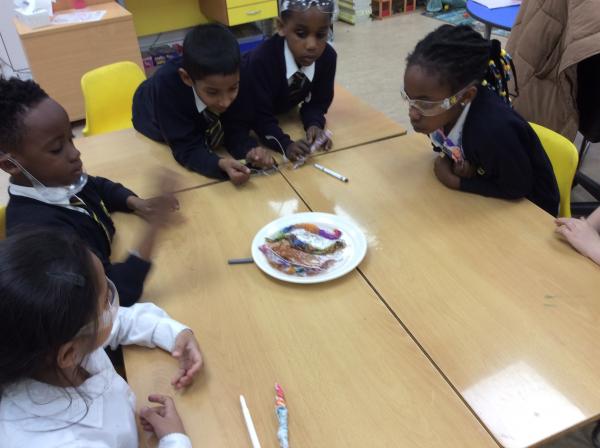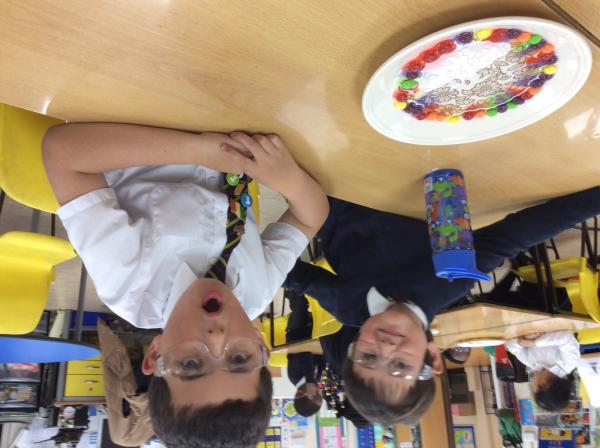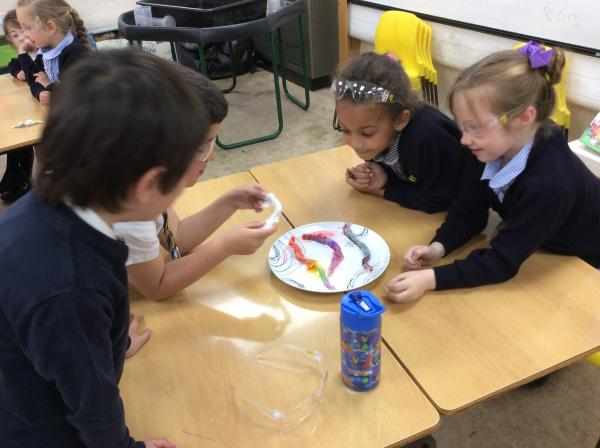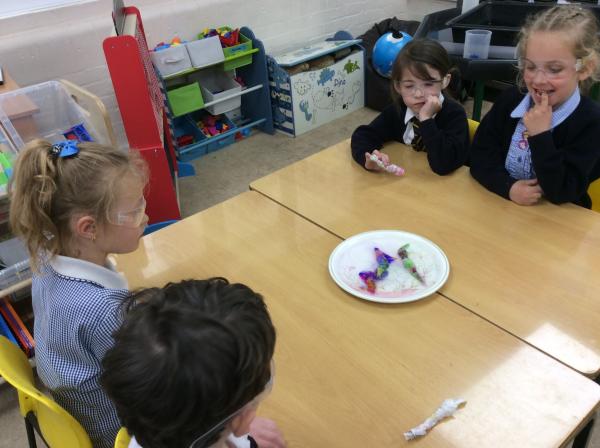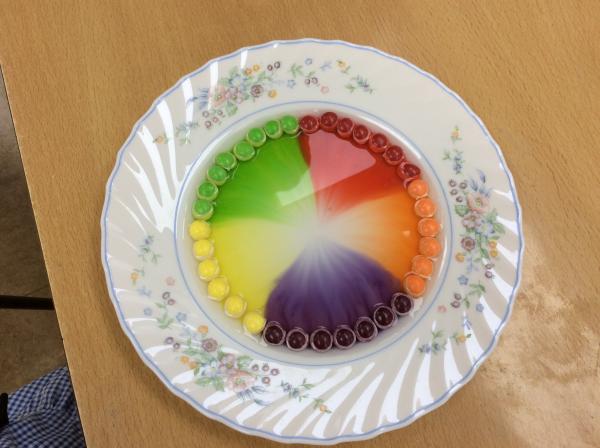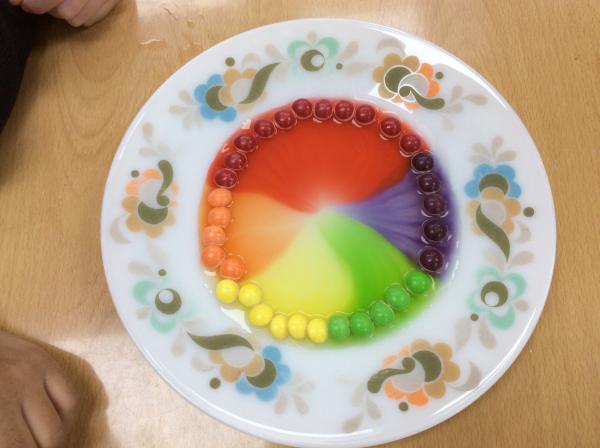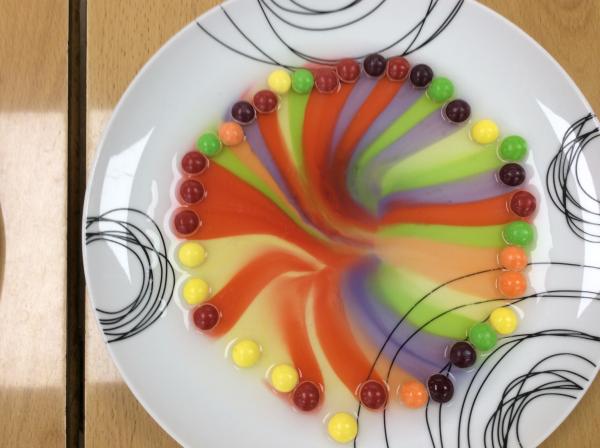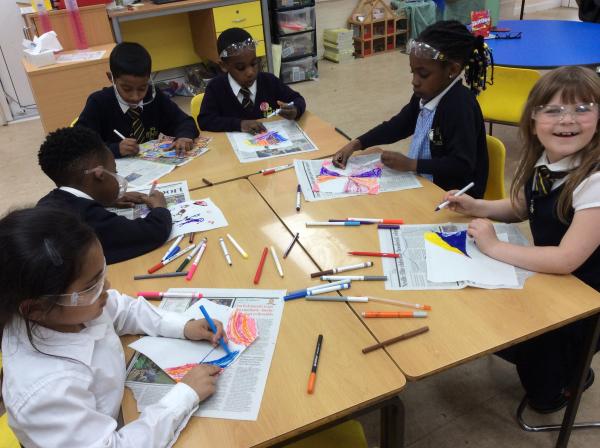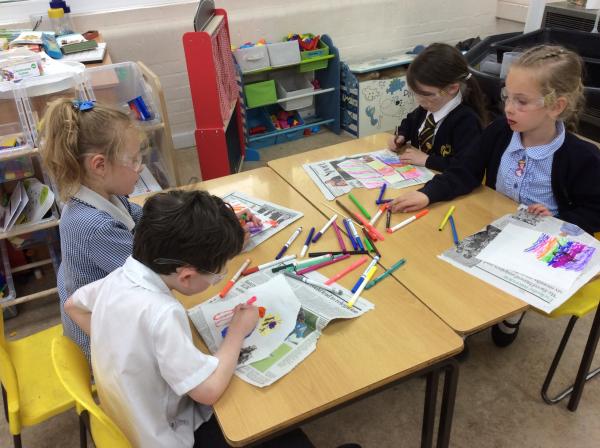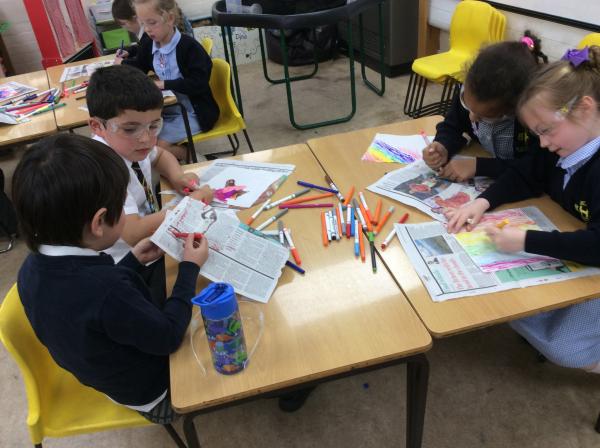 Year 5/6 Science Club Week 3
Week 3 of Science club consisted of making a non-newtonian fluid. The scientists experimented with cornflour and water to make slime. When energy was imparted onto the slime, it became a solid but when left alone, it suddenly acted as a liquid.
A good video to watch of this in action is https://www.youtube.com/watch?v=Iz9KnPZWOgs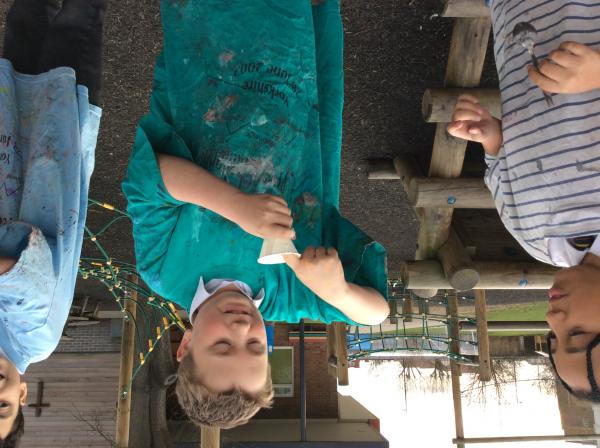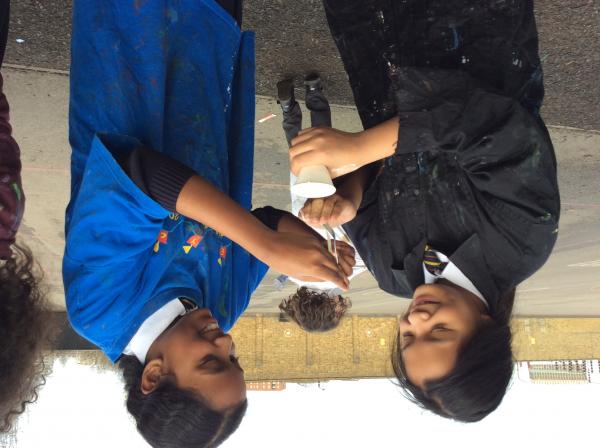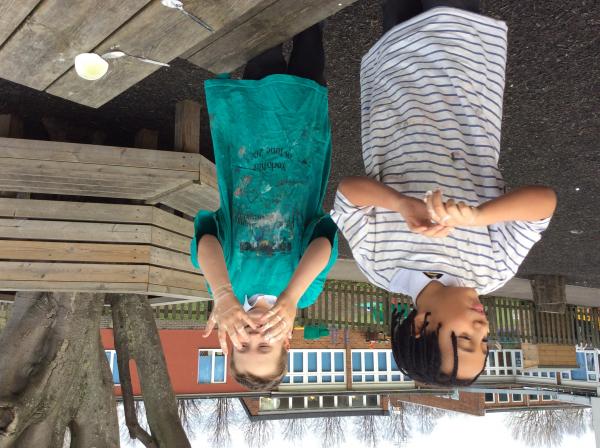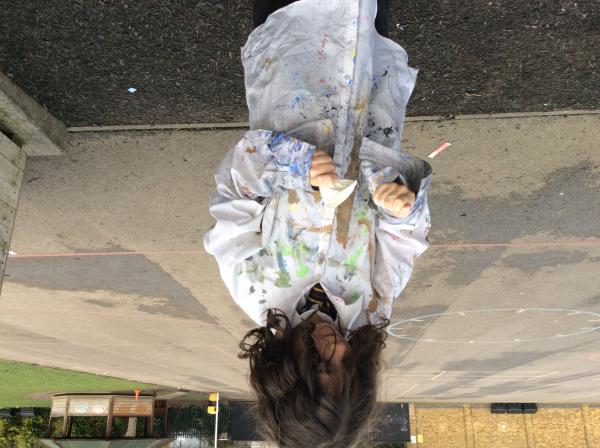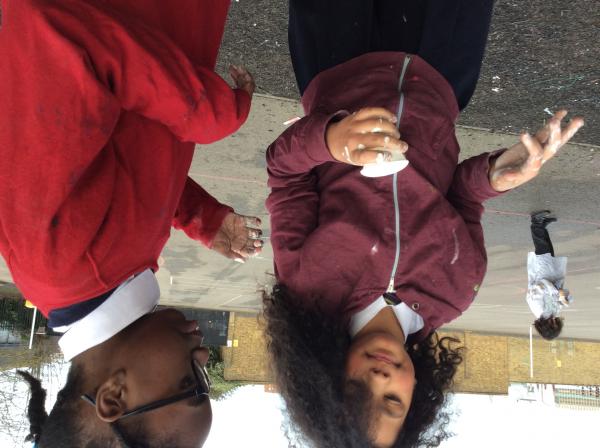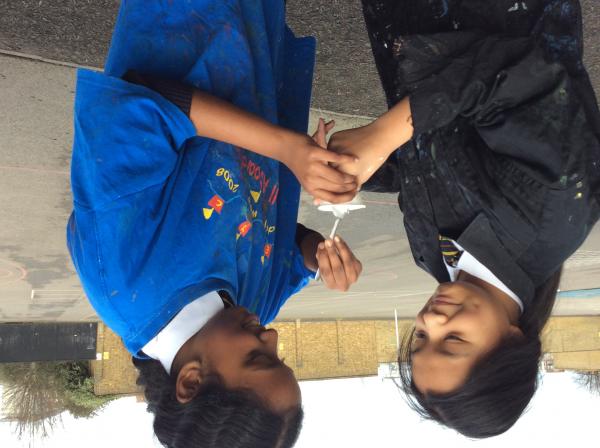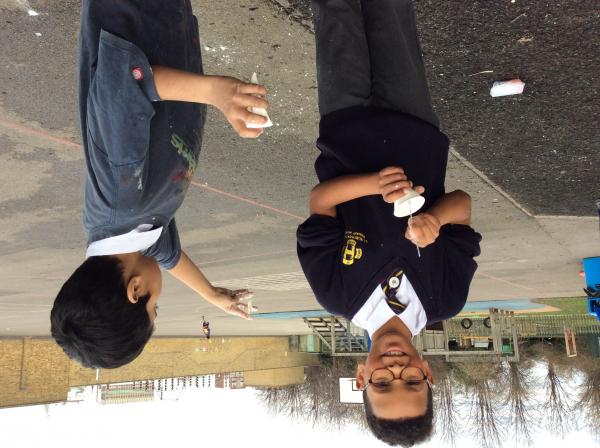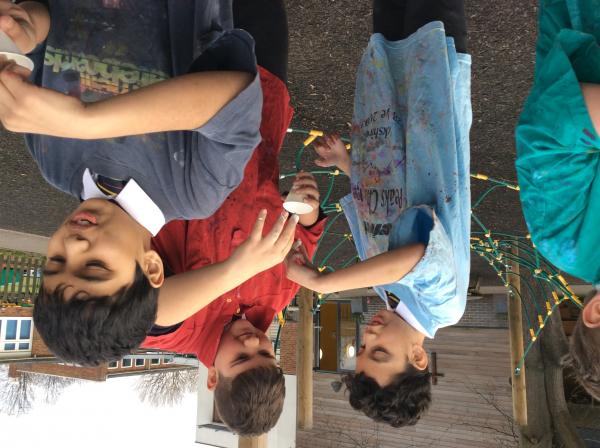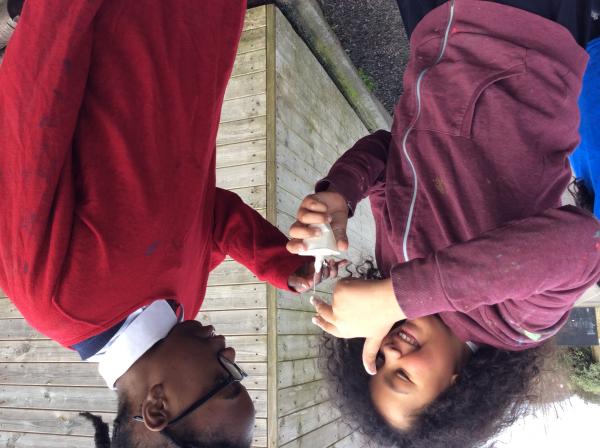 Science Week
Science week has been an amazing success. Every class produced fantastic work, investigations, experiments, results and conclusions regarding a variety of Science topics. The variety of work was so pleasing and the chatter from each class as they visited the rest of the school was incredible. My thanks to all the staff and pupils who have enthusiastically taken part in Science work!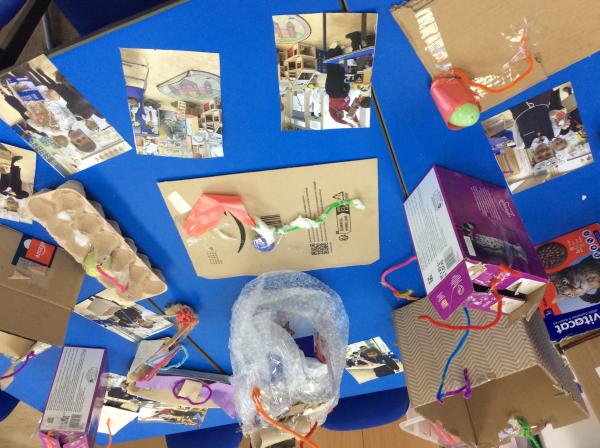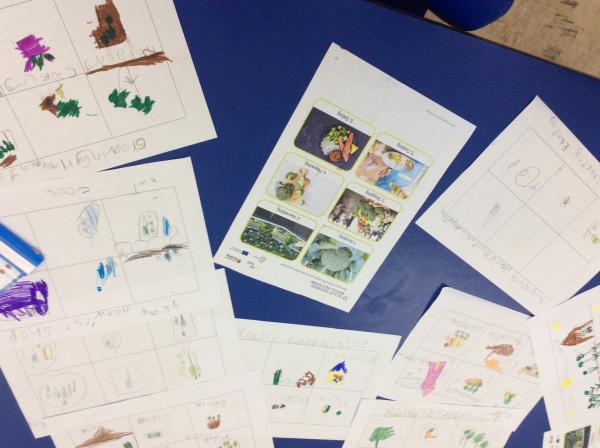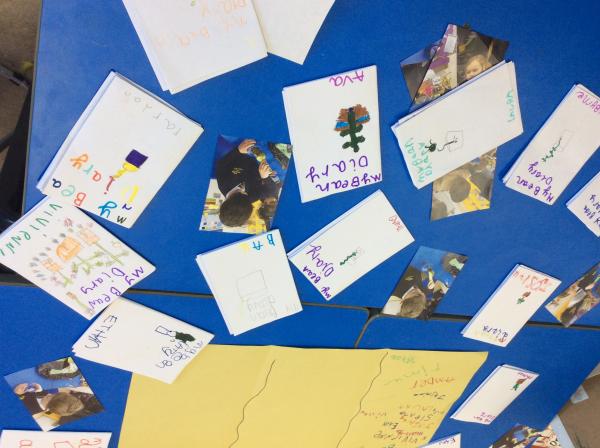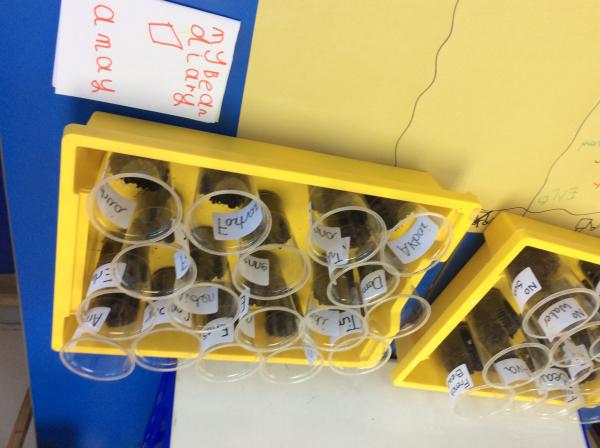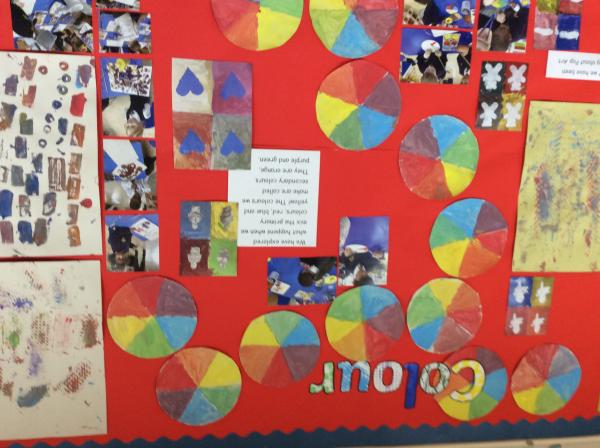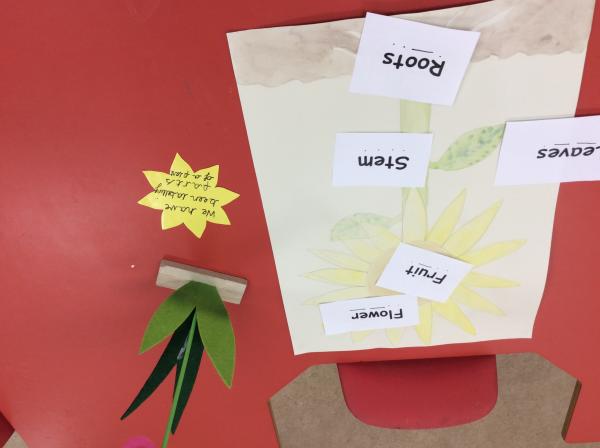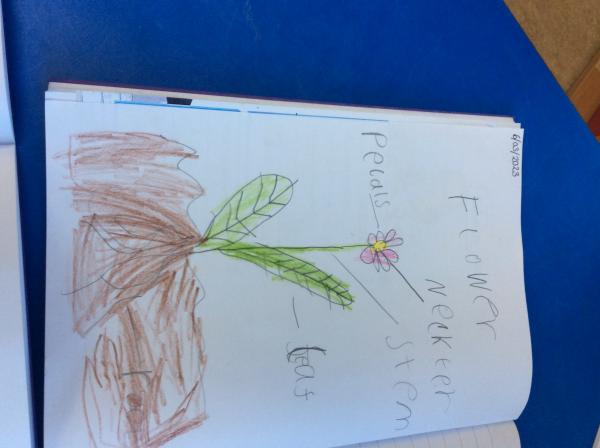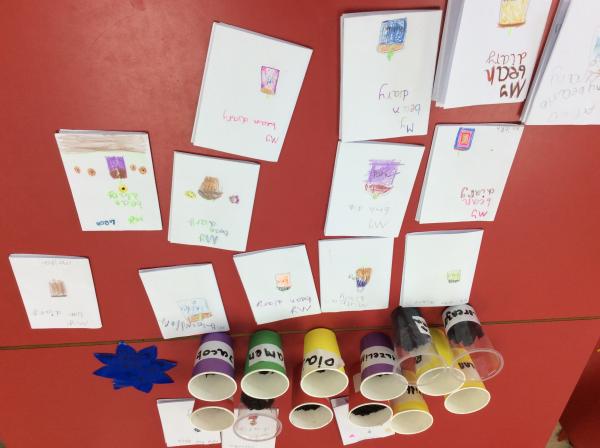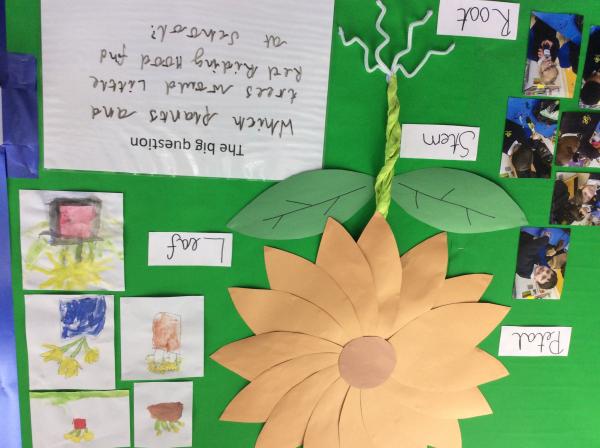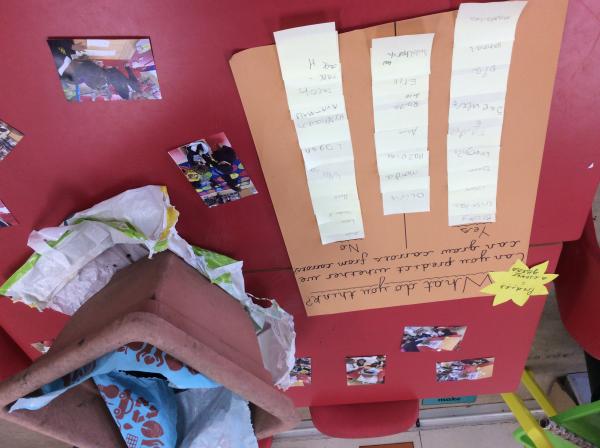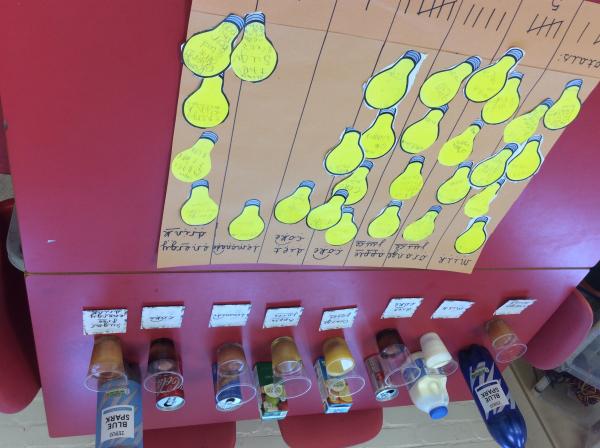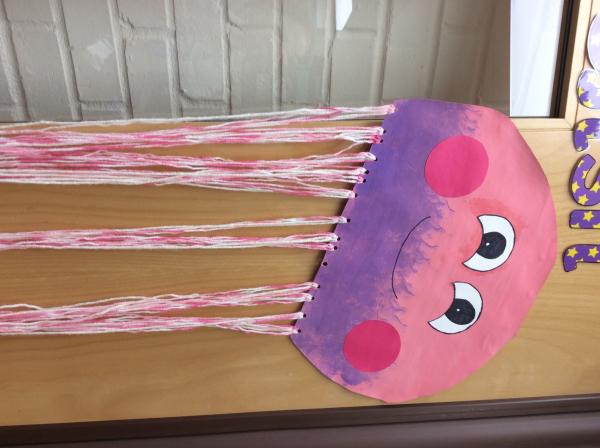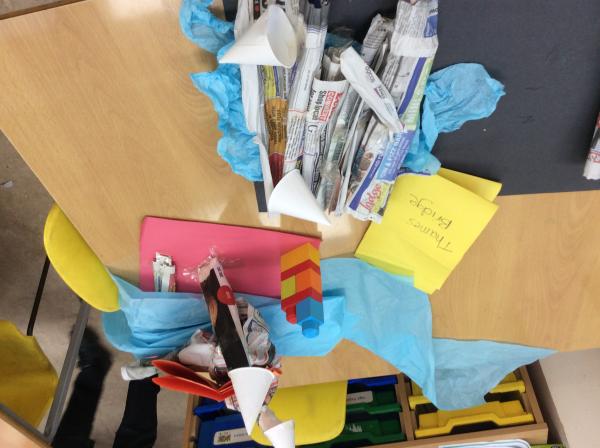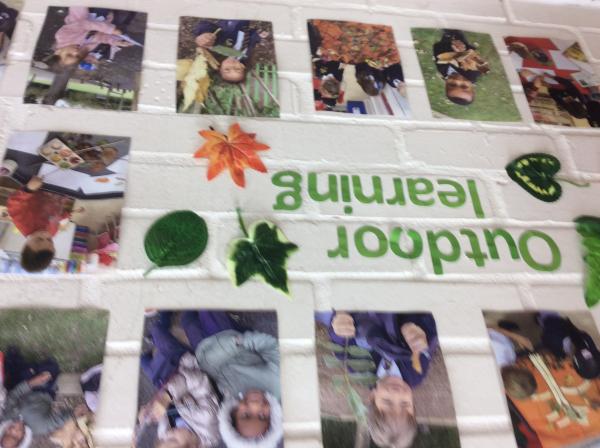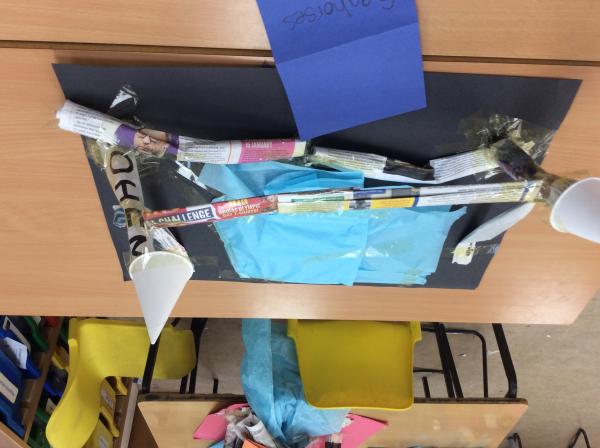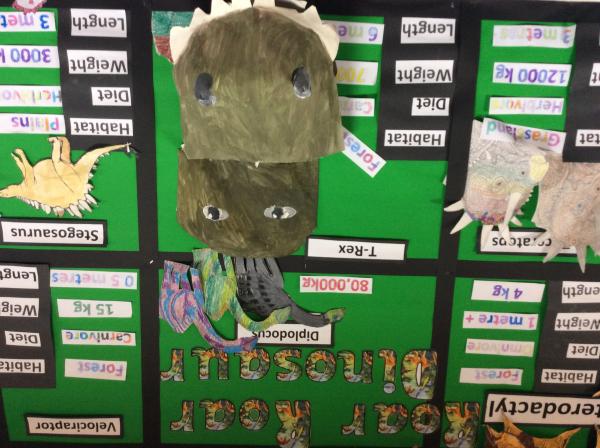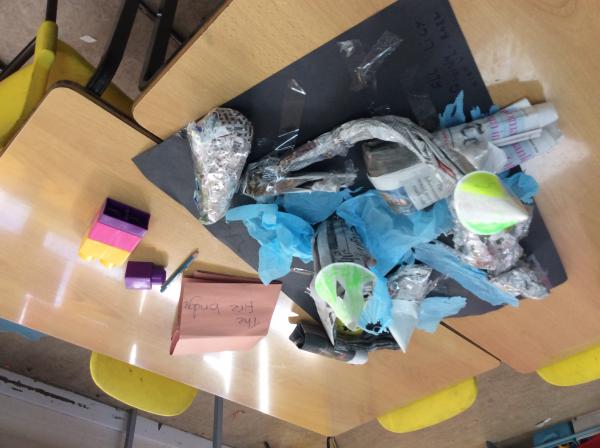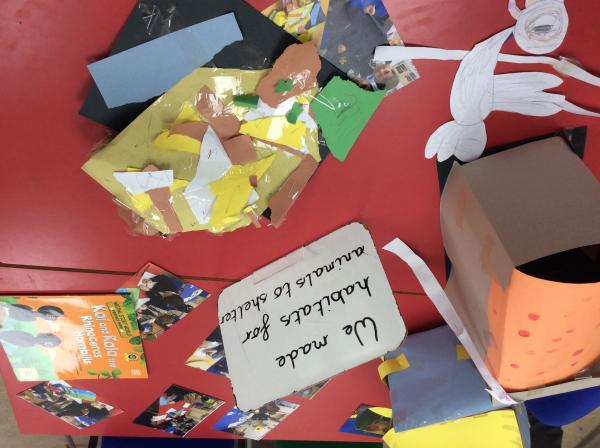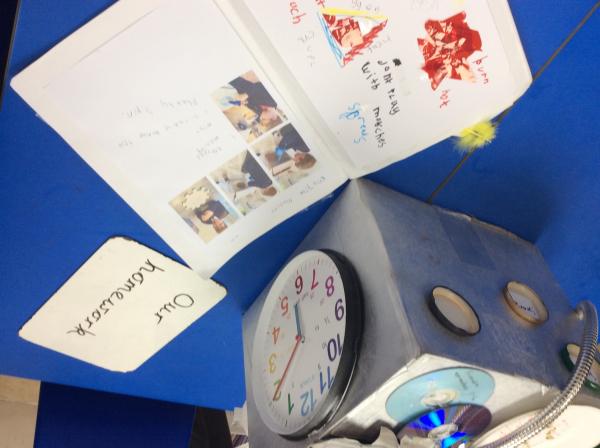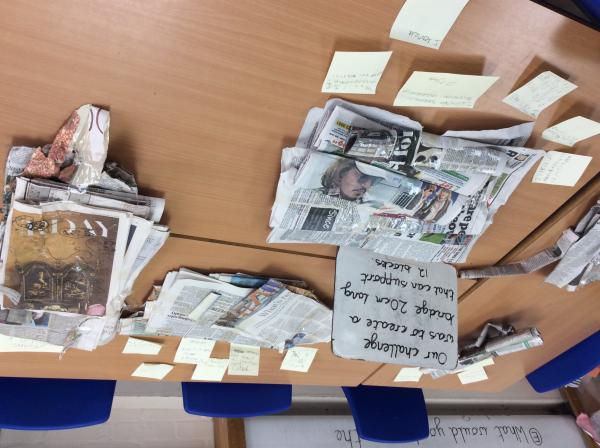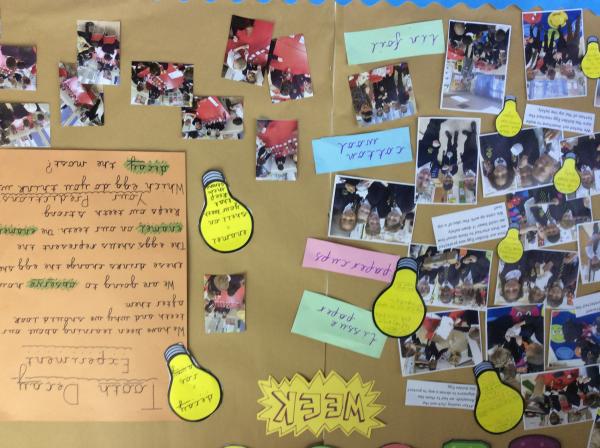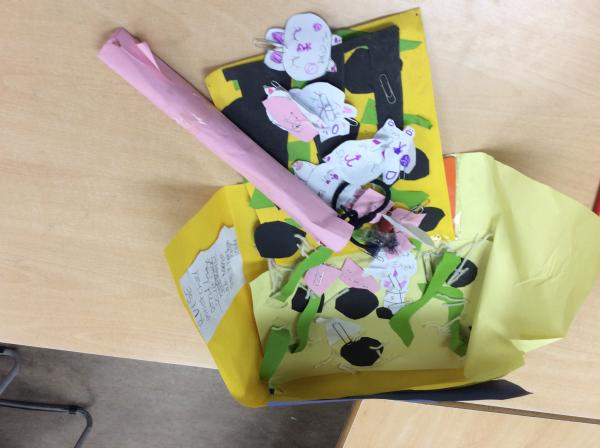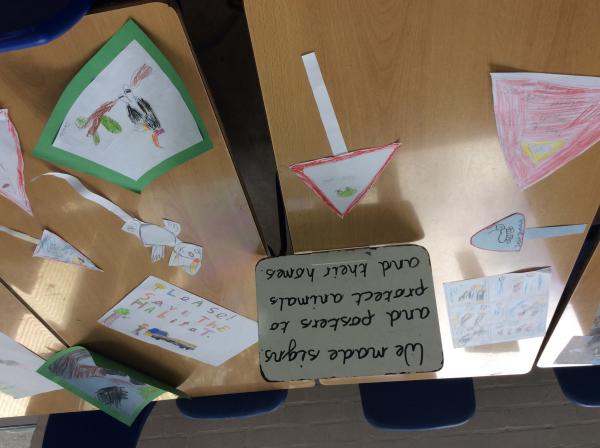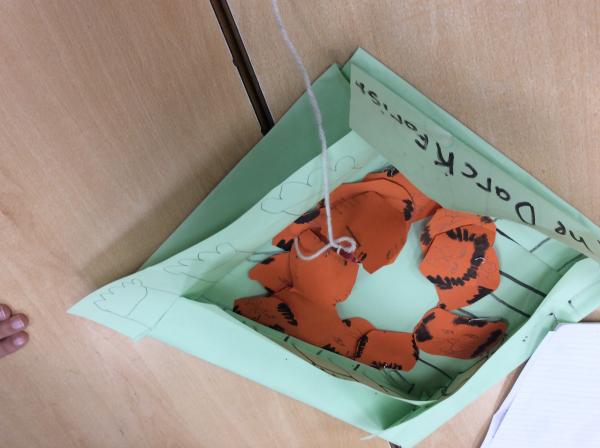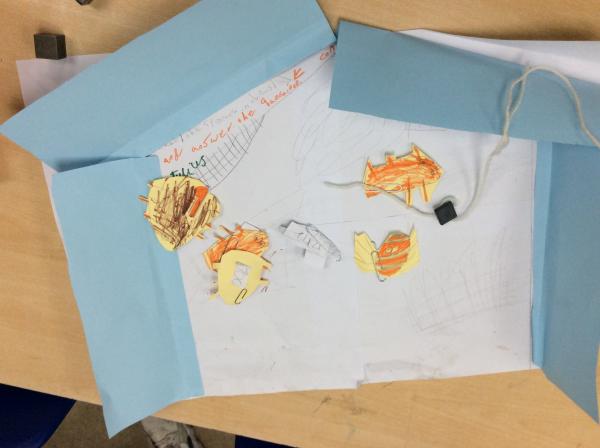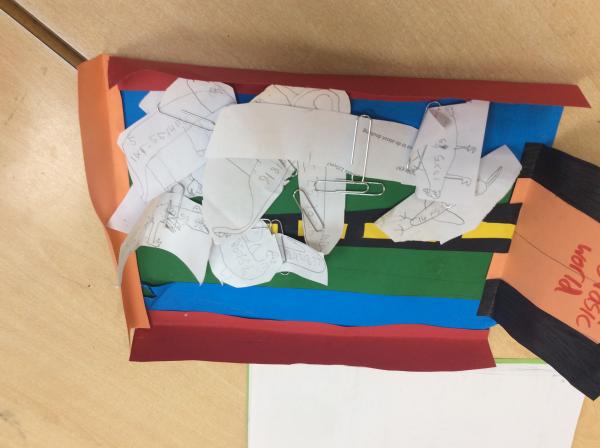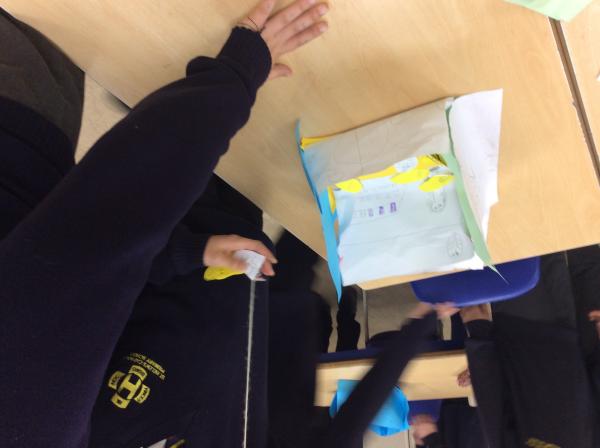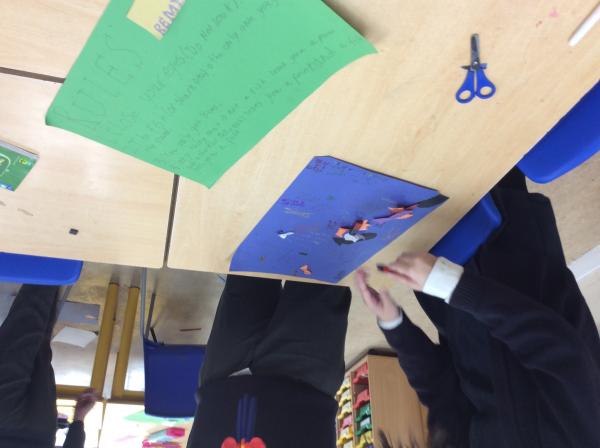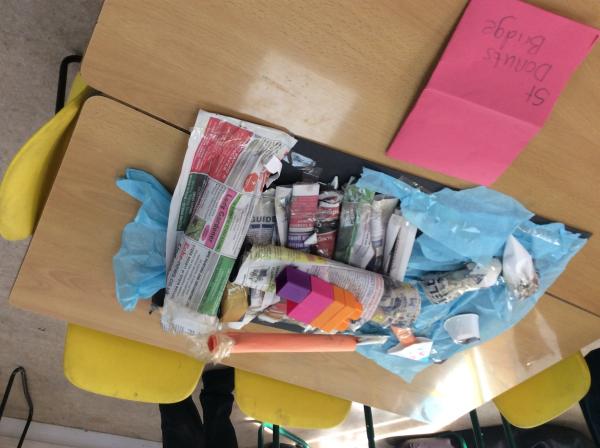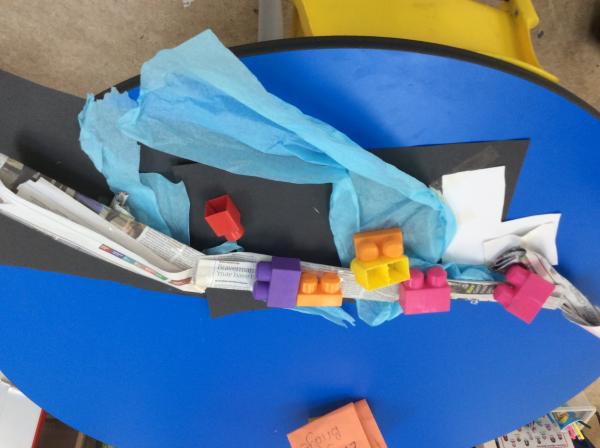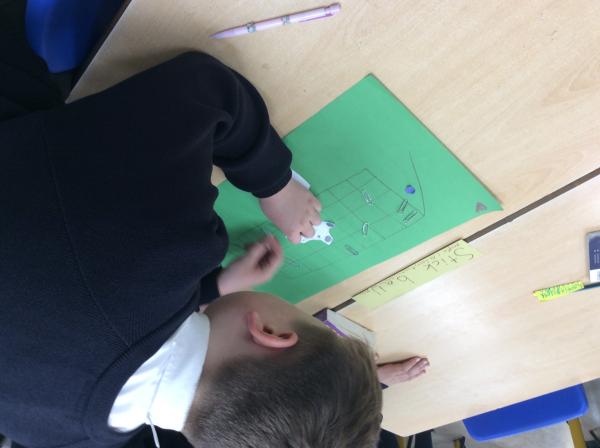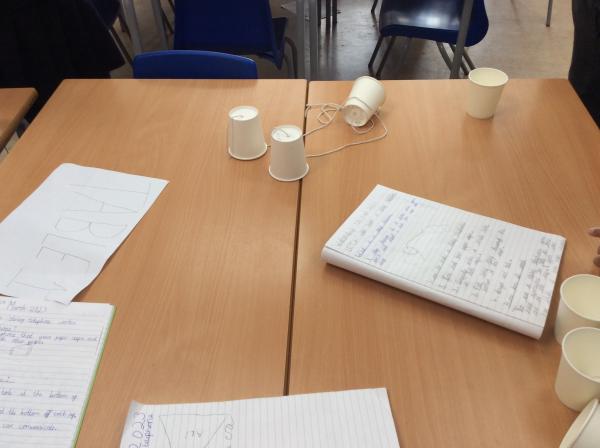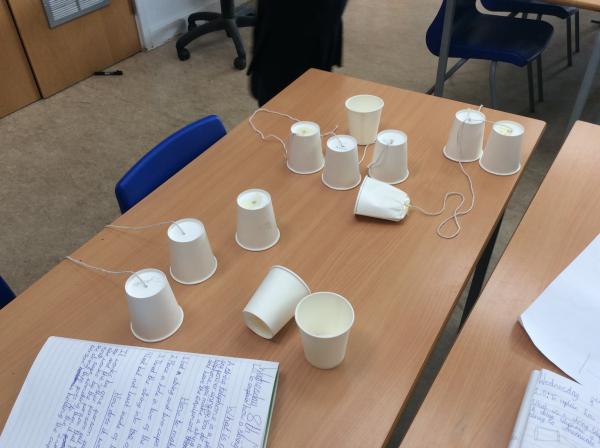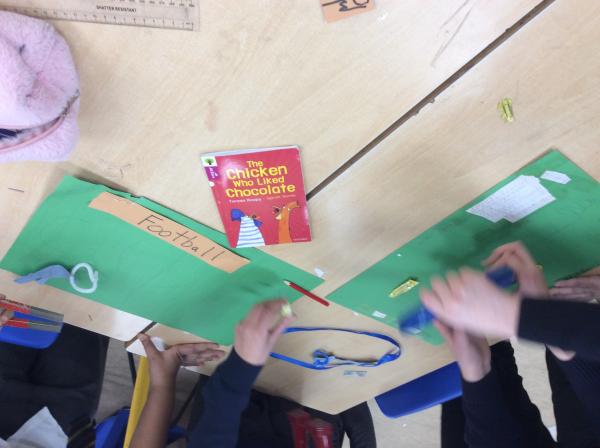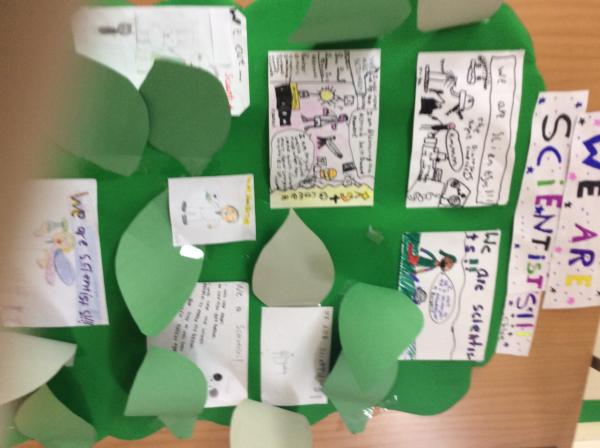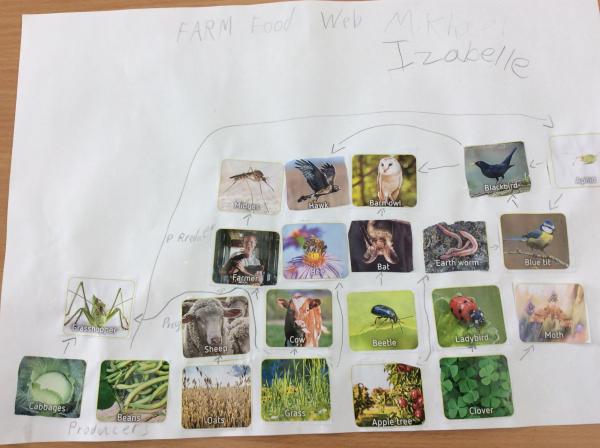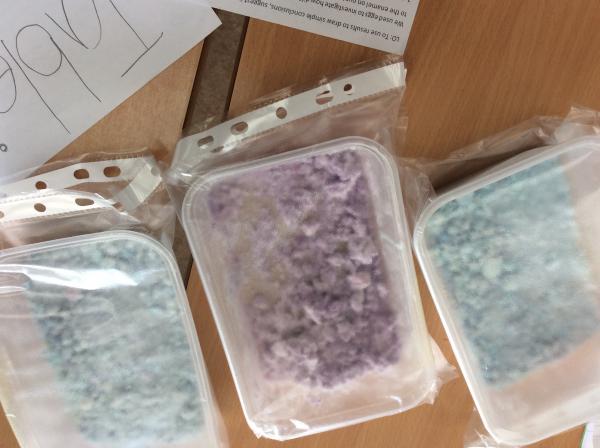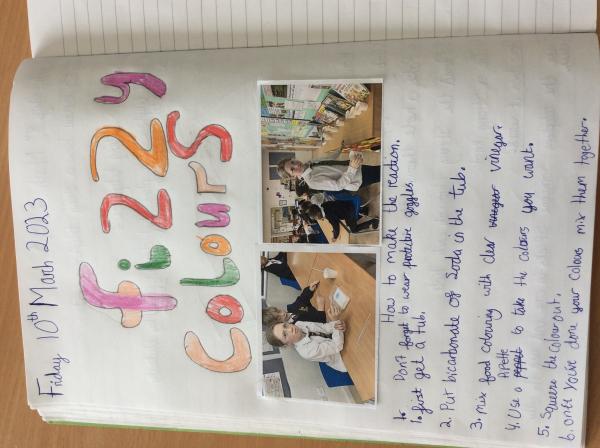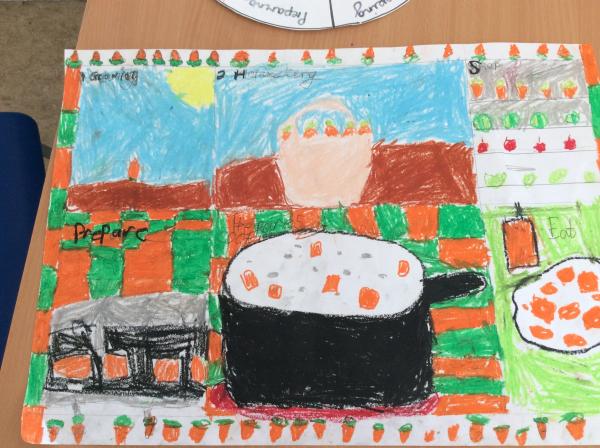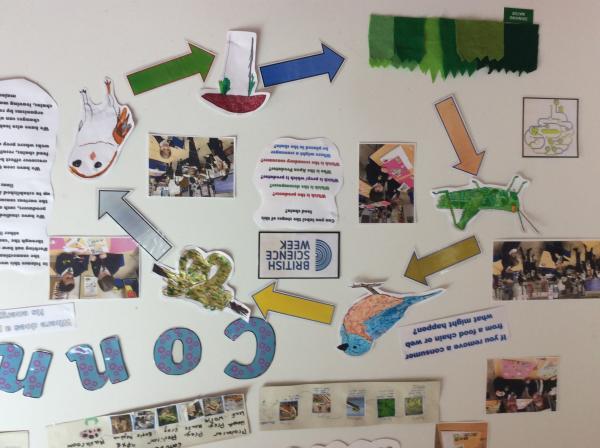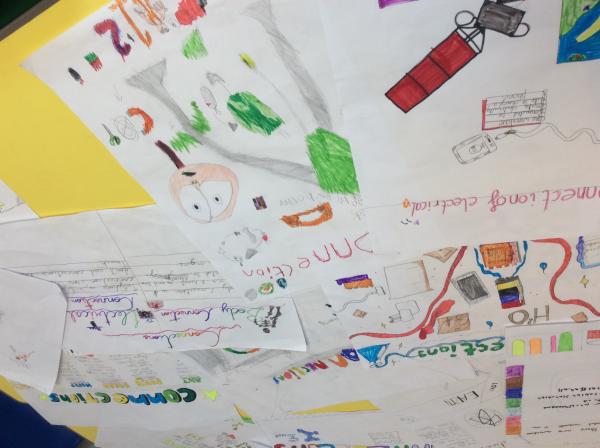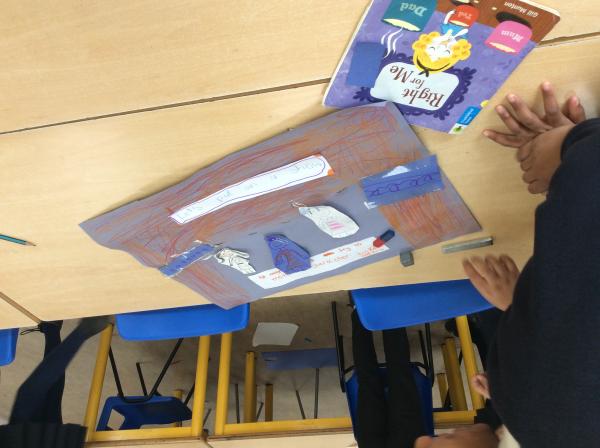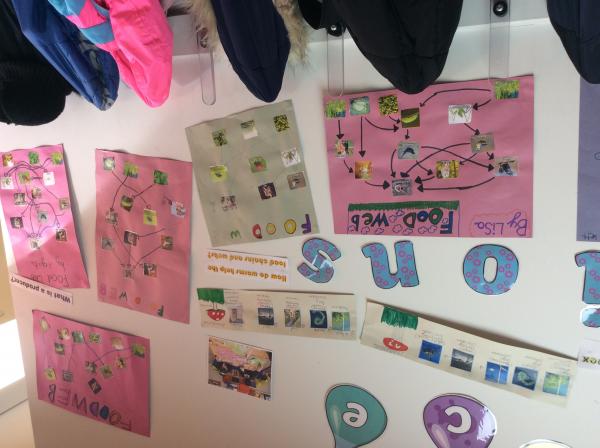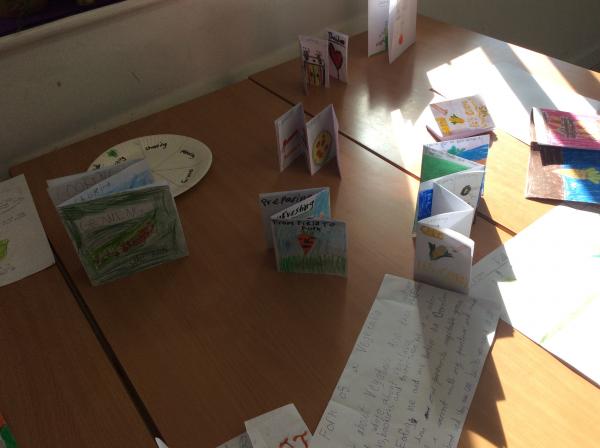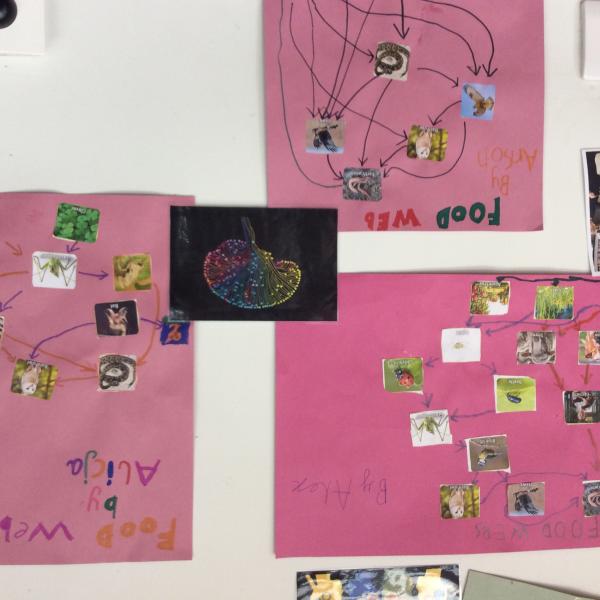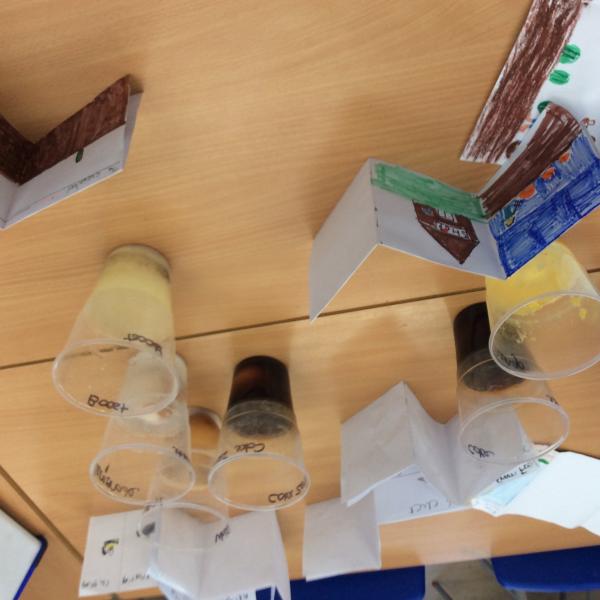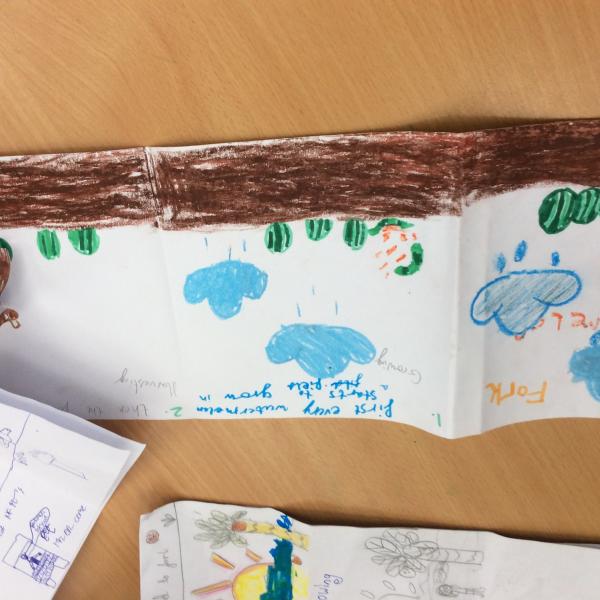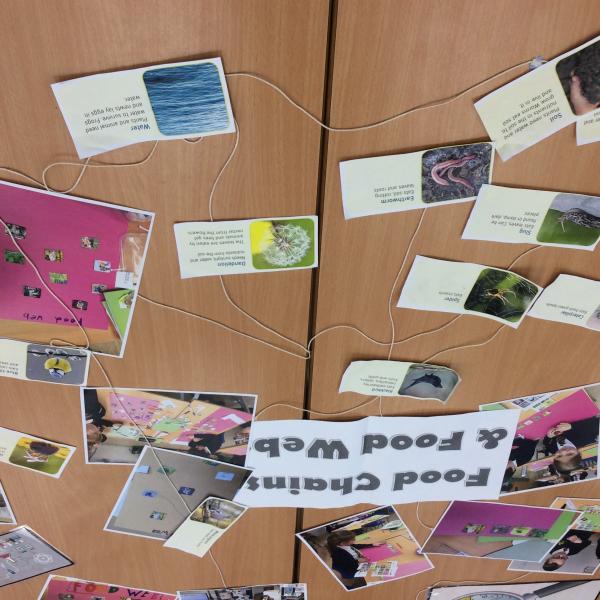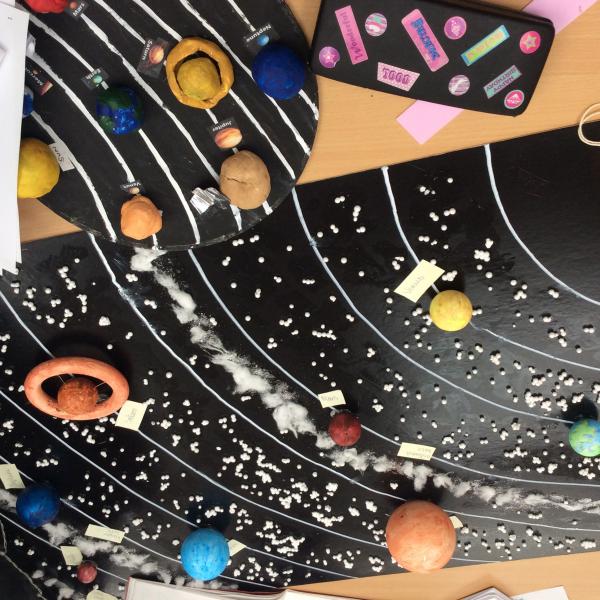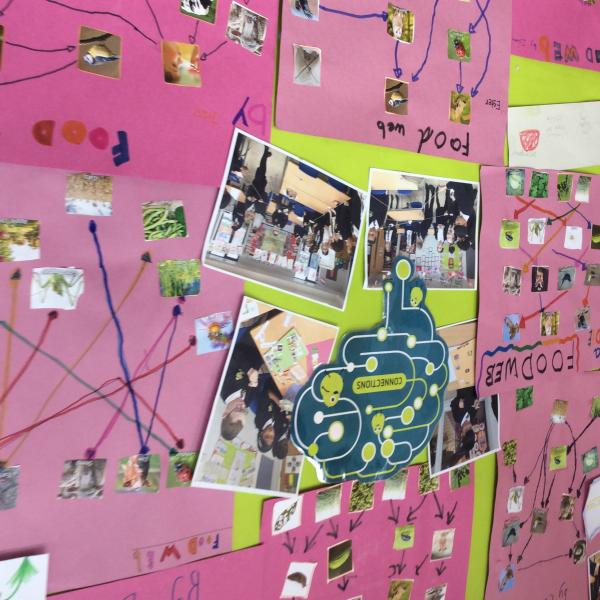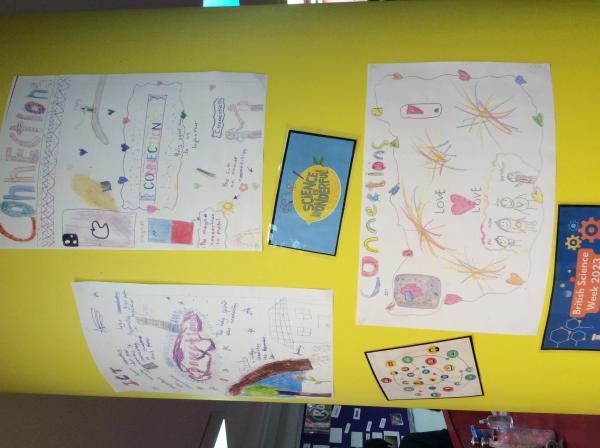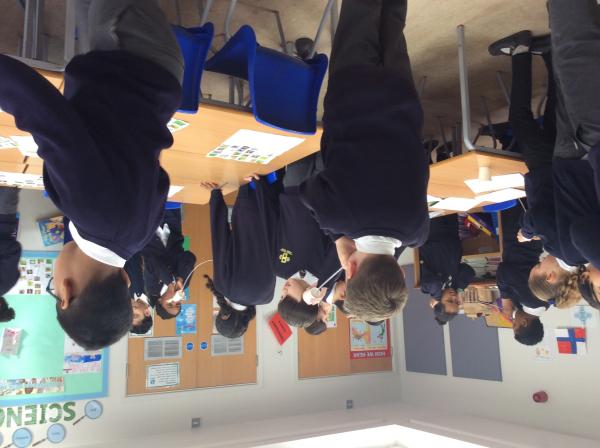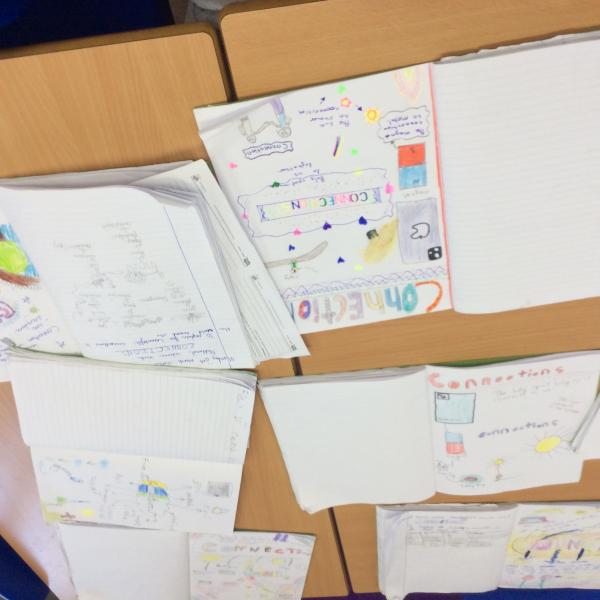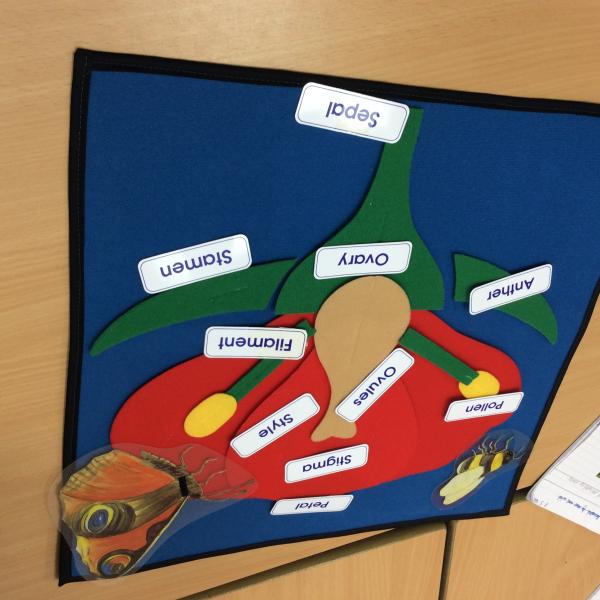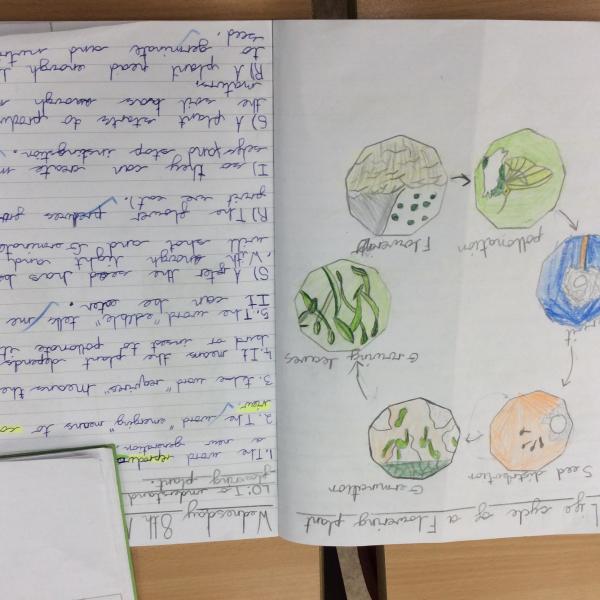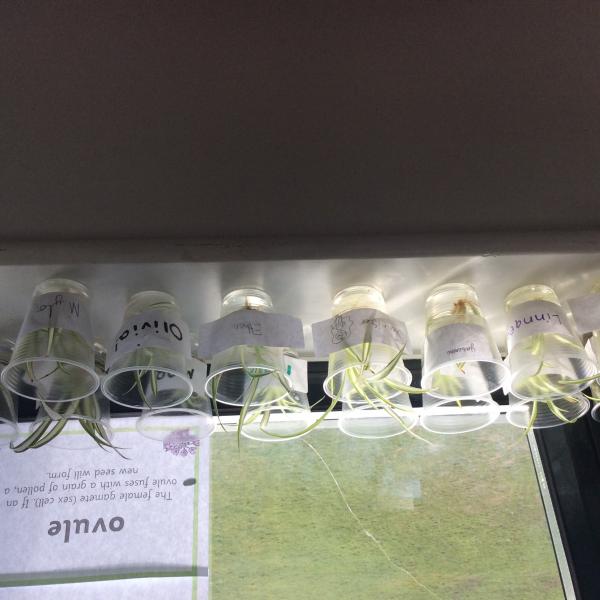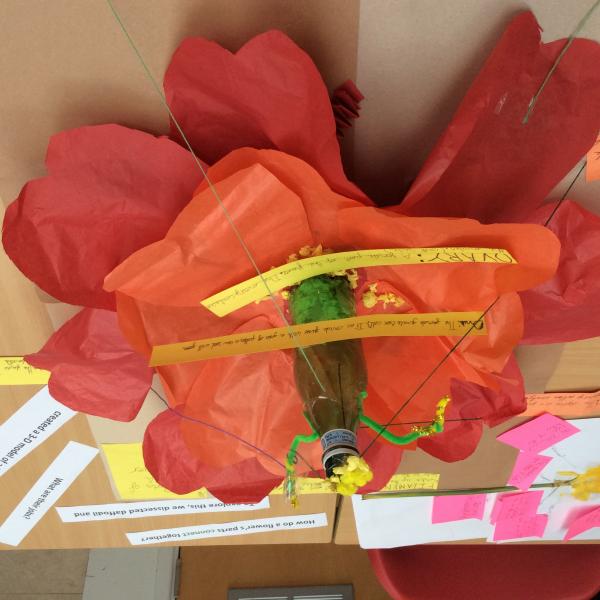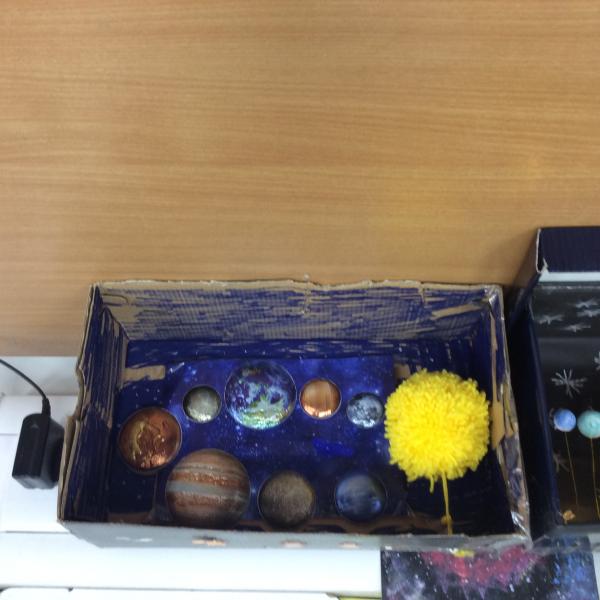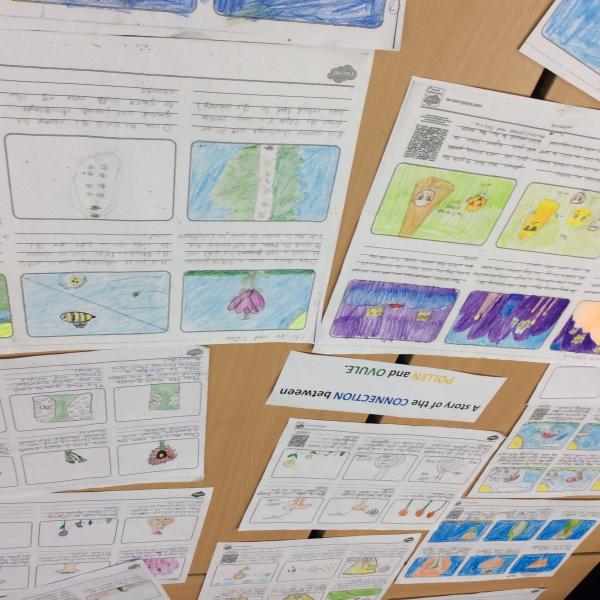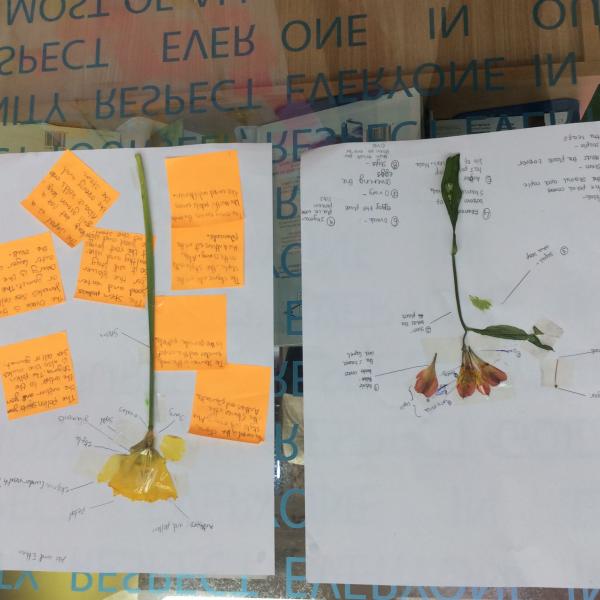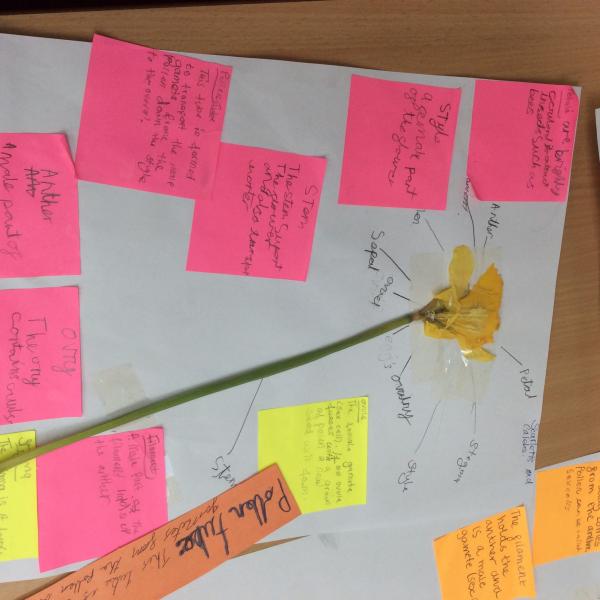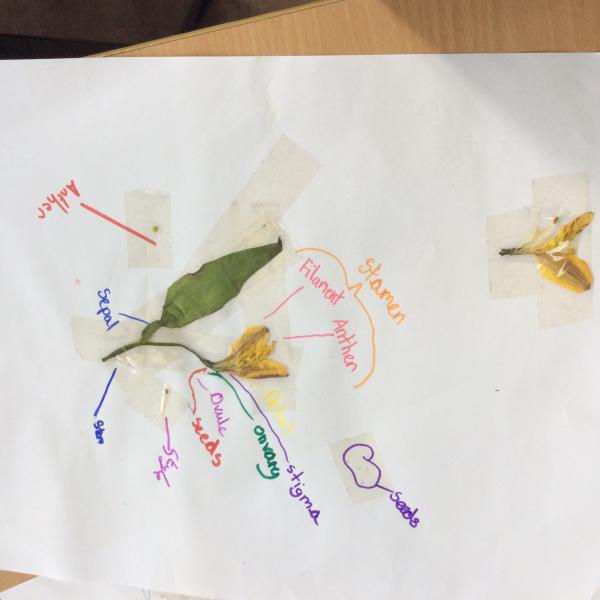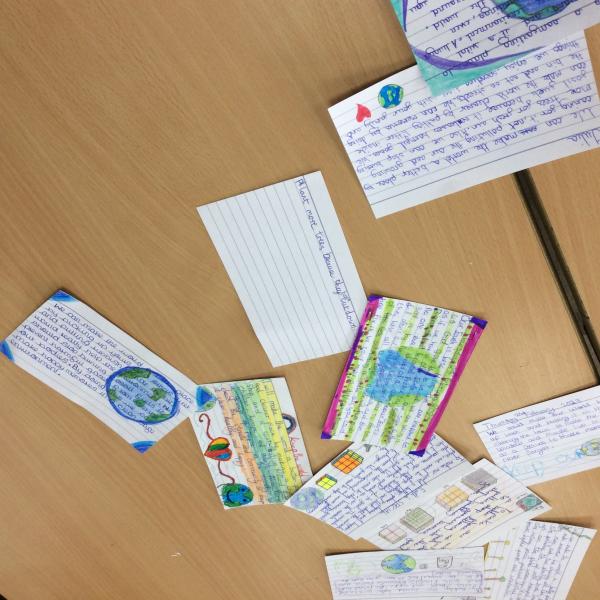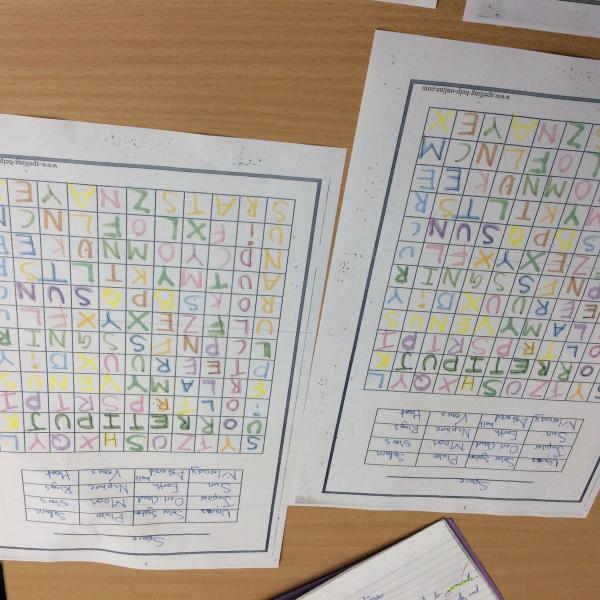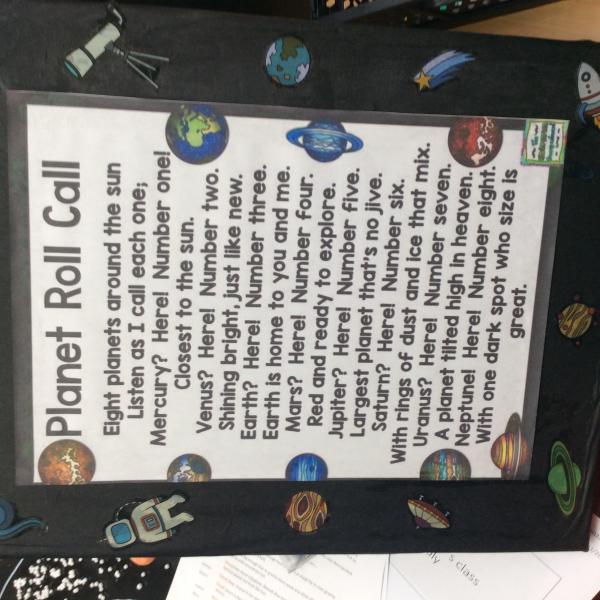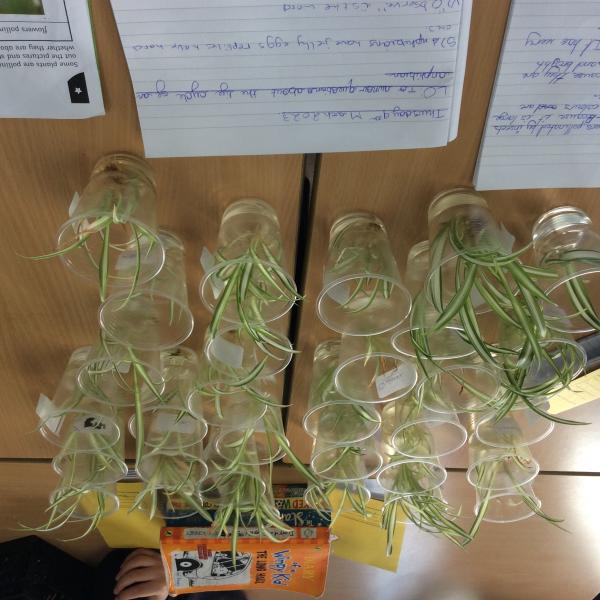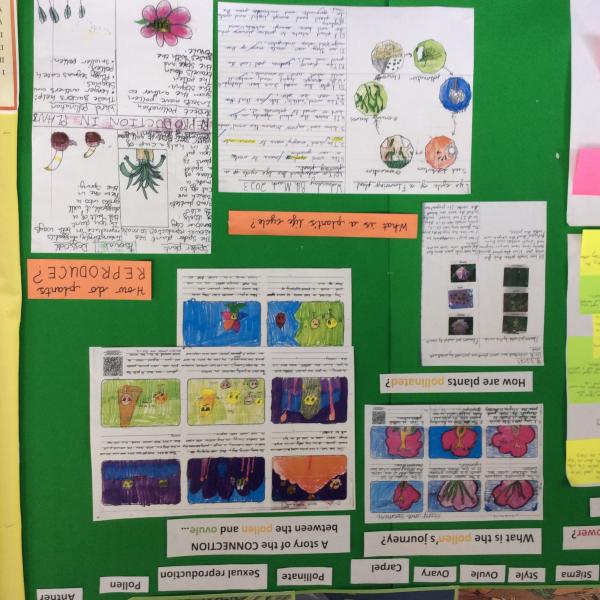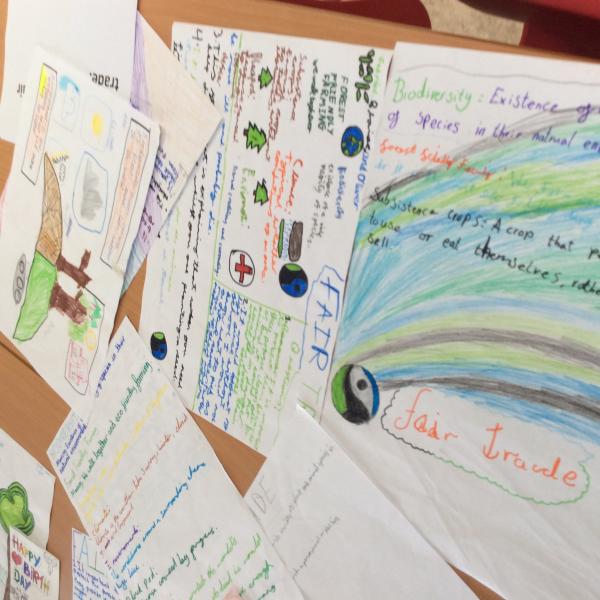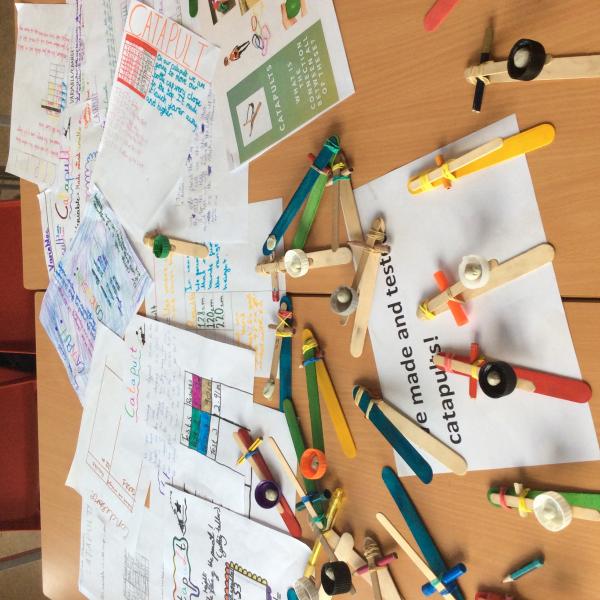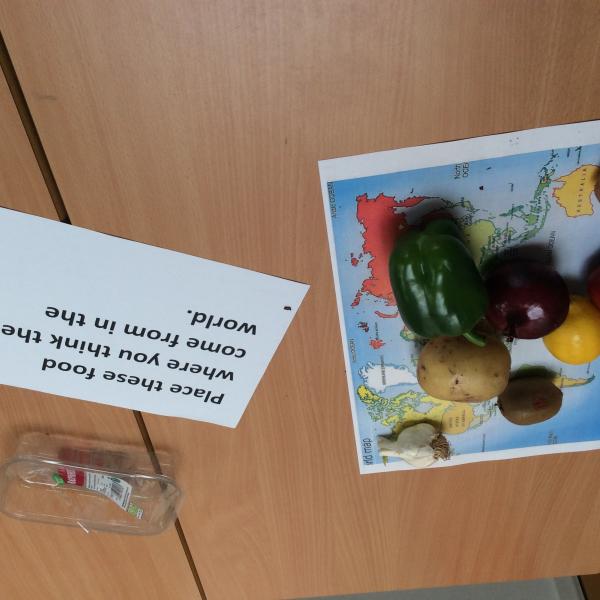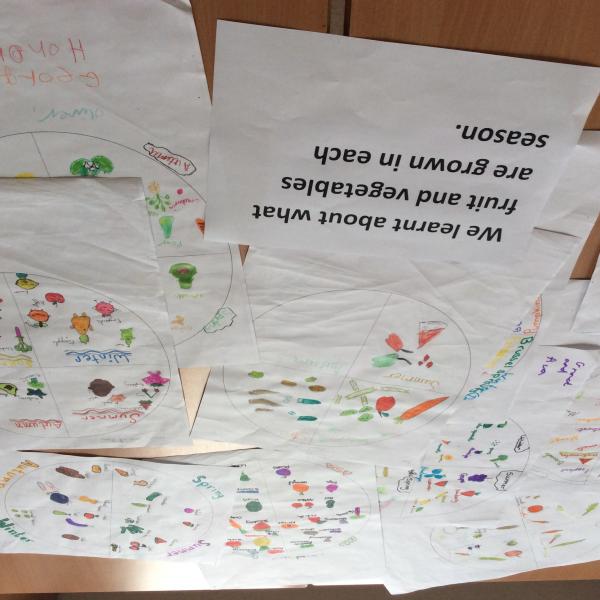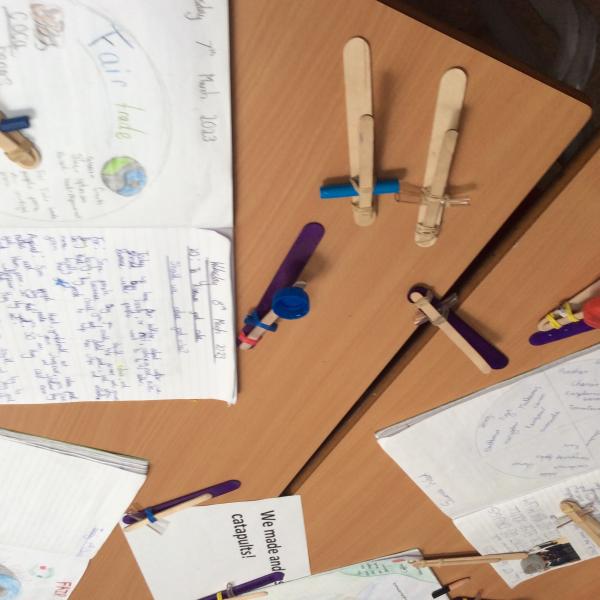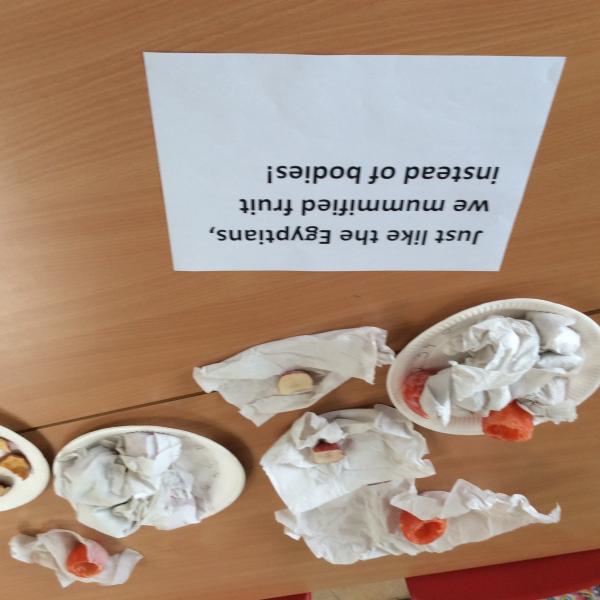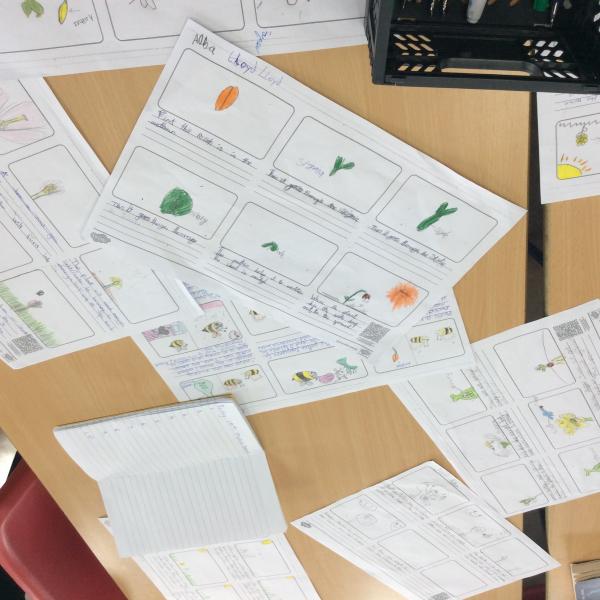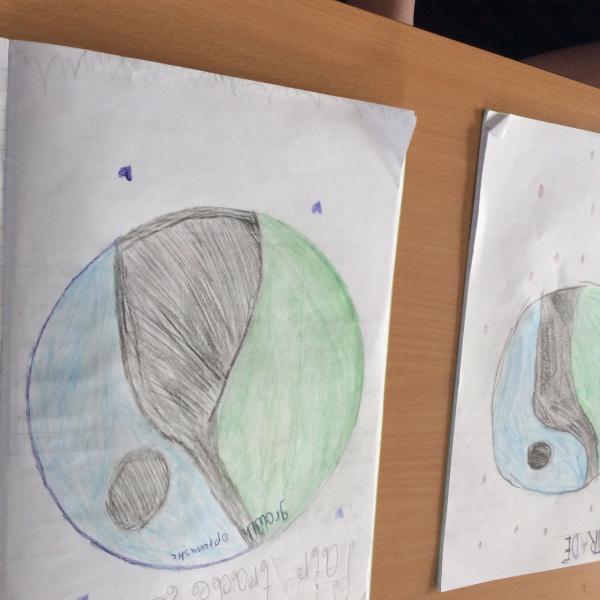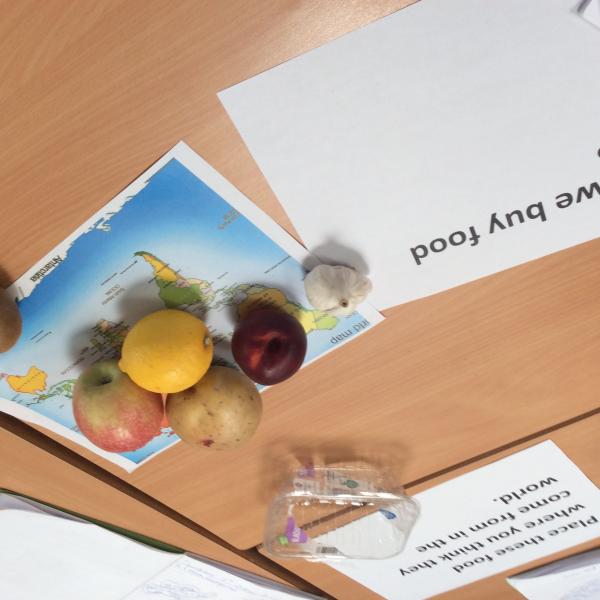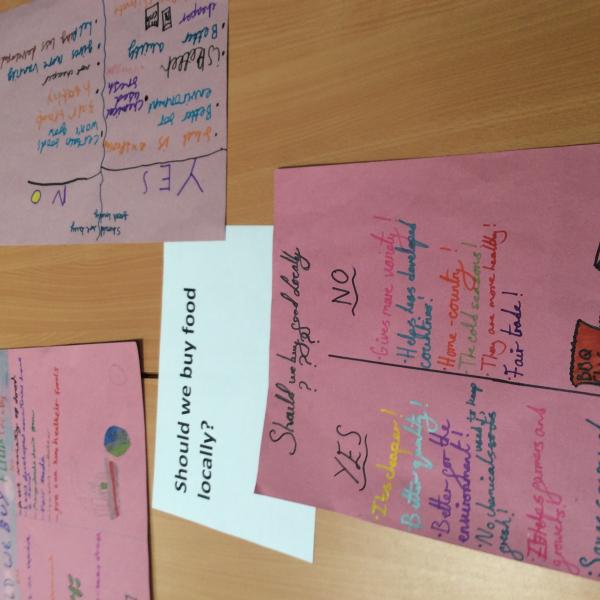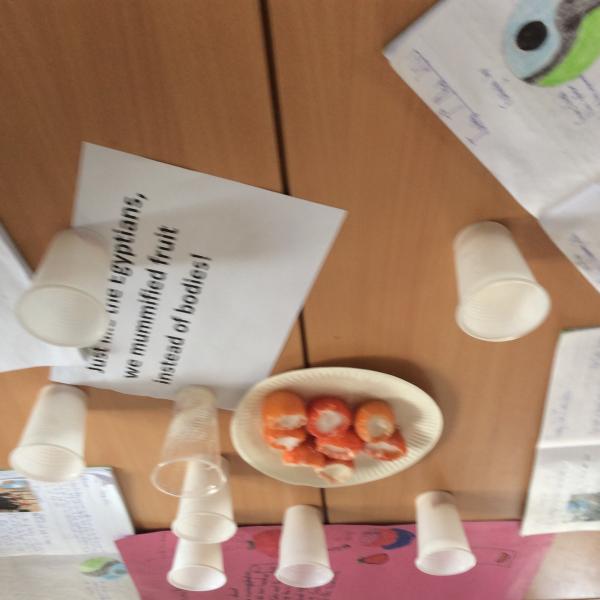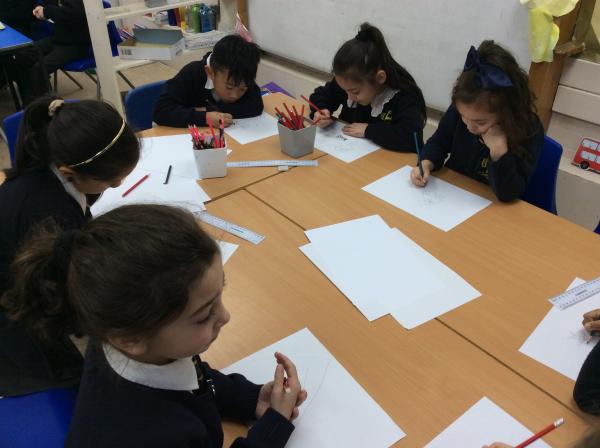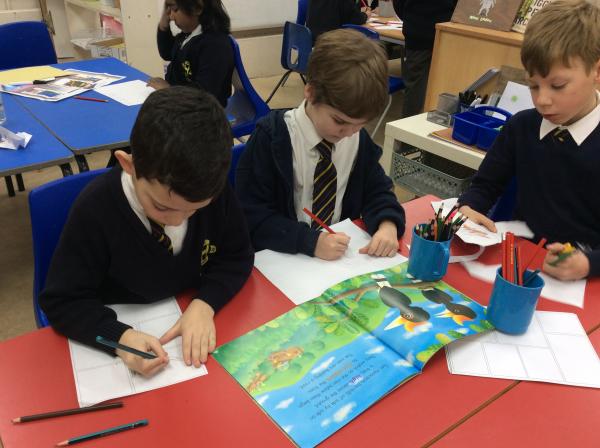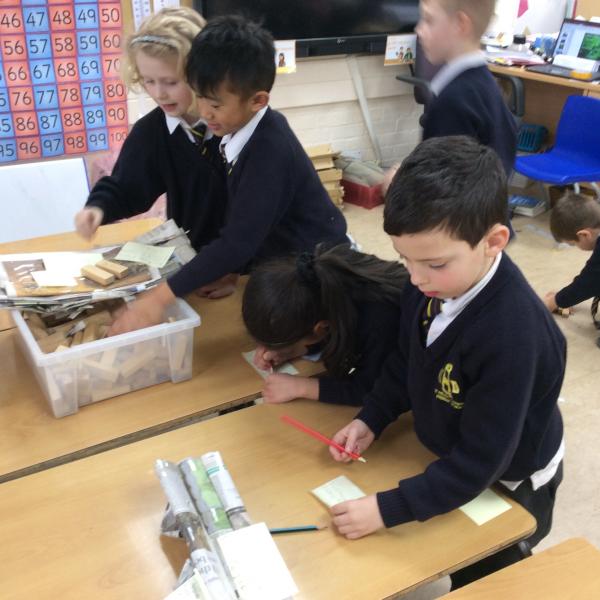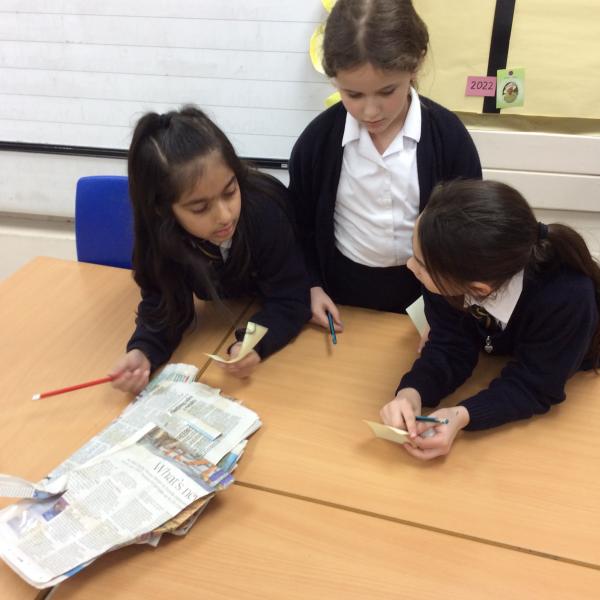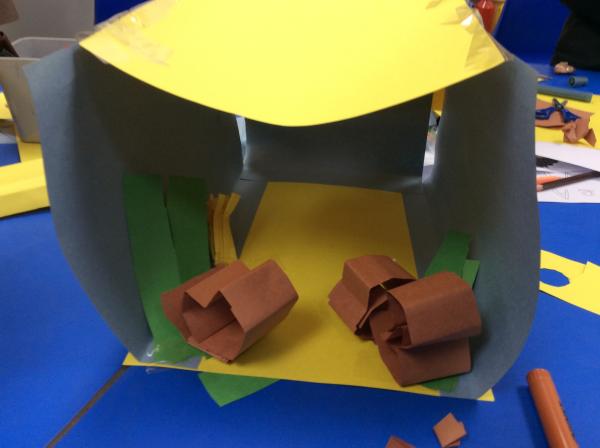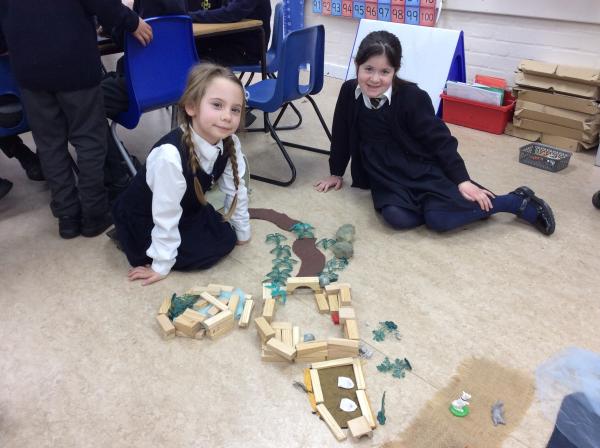 Year 5/6 Science Club Week 2
Pupils who attended Science club this week decided they wanted to make lava lamps. They mixed food colouring and water, making a solution. After, they added oil to the mixture and were interested to see that both liquids separated rather than mixing. Next, they added the effervescent tablets and lava lamps were made.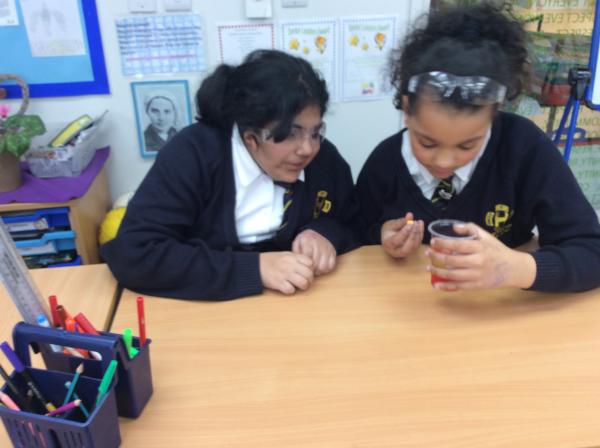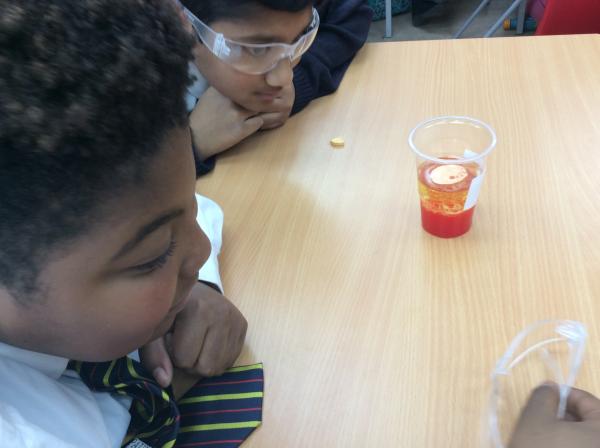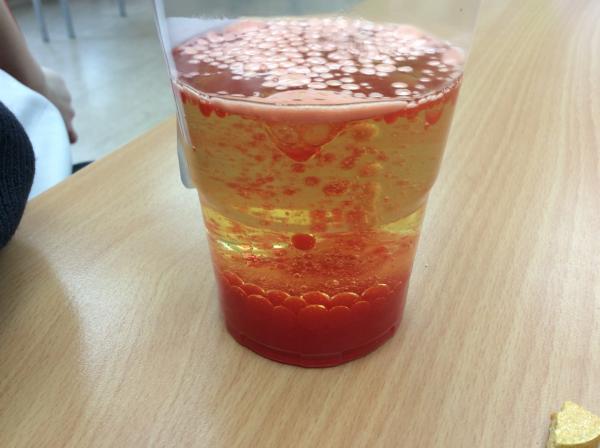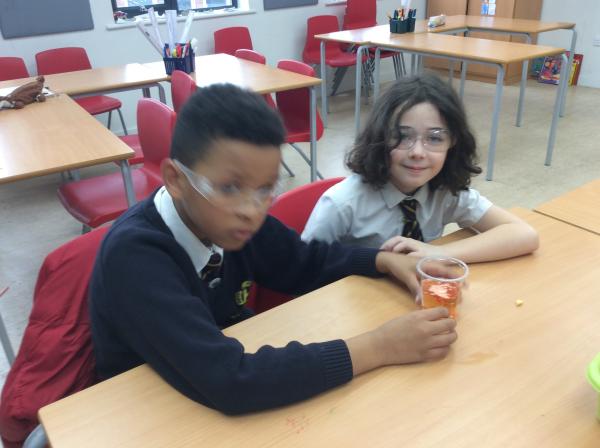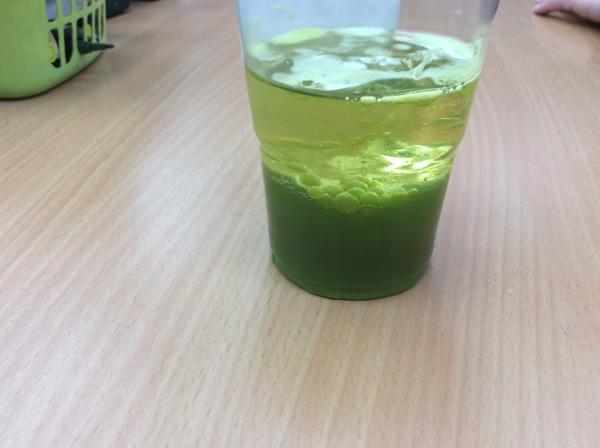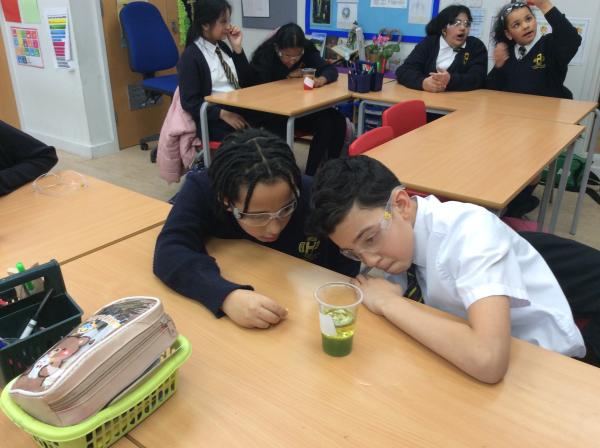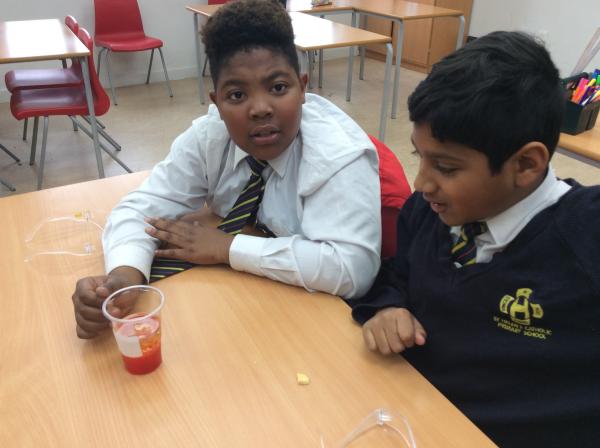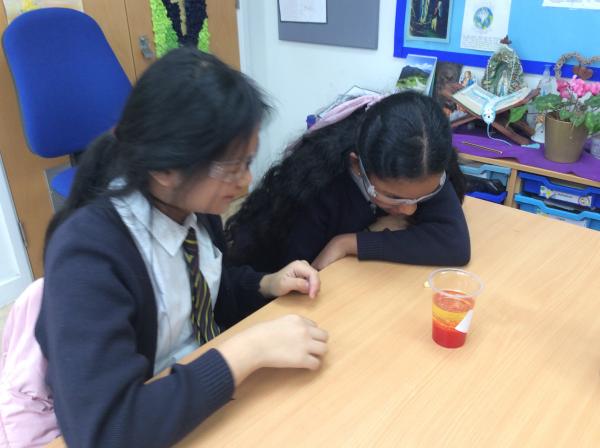 Year 5/6 Science Club Week 1
Science club was back in the swing tonight. The children tested floating and sinking on many objects with some interesting results. They recognised that air and shape affected whether an item floated or sunk.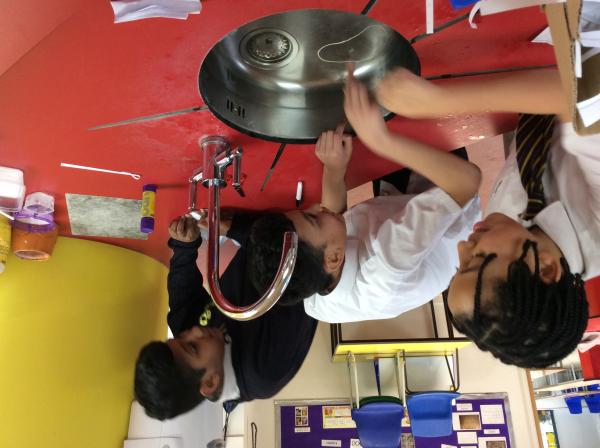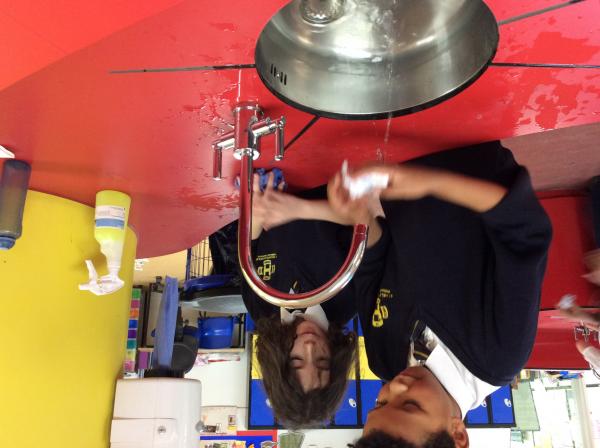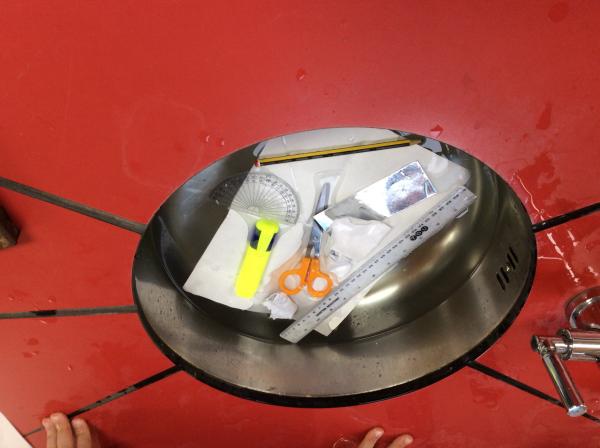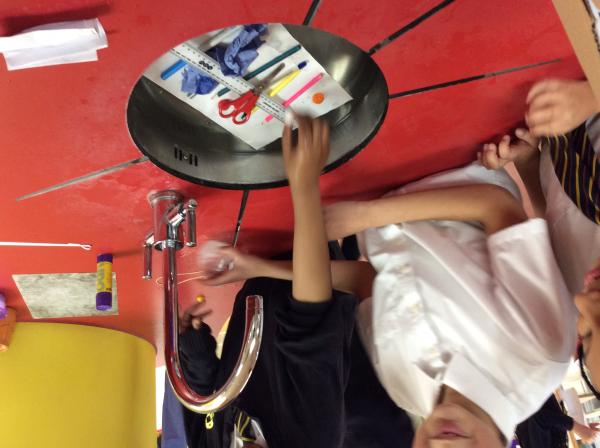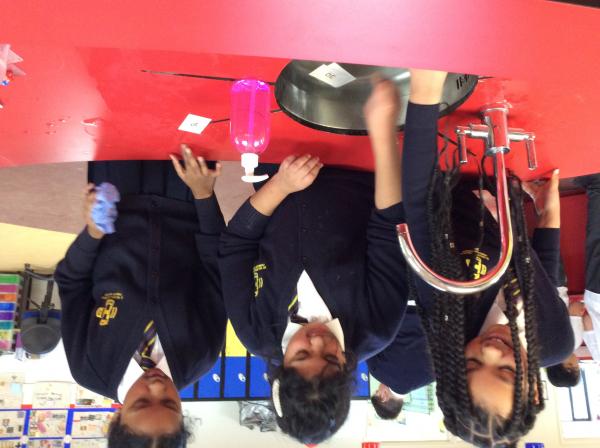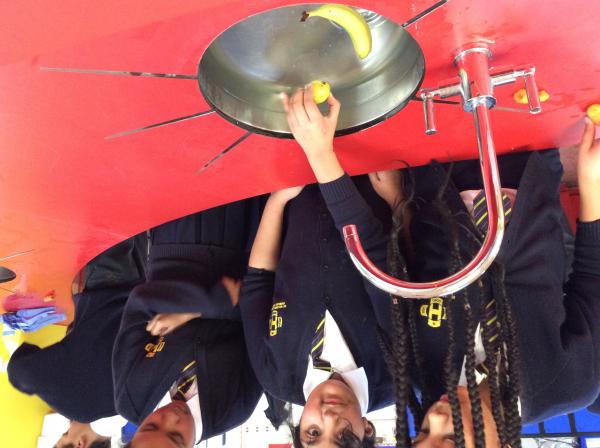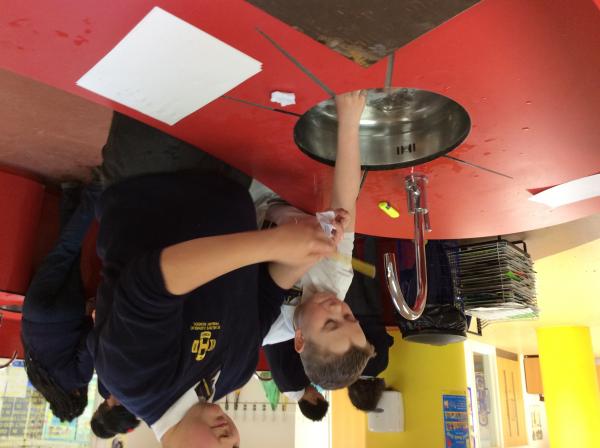 Year 5/6 Science Club Week 4
The last Science Club for 15 Year 5/6 saw them experimenting using borax. The aim was to make a bouncy ball. There were various successes and many failures but most children managed in the end. Tweaking the ingredients helped, borax, warm water and glue were found to produce the best bouncy ball. using cornflour made the mixture respond as slime so this ingredient was eradicated soon into the experiment!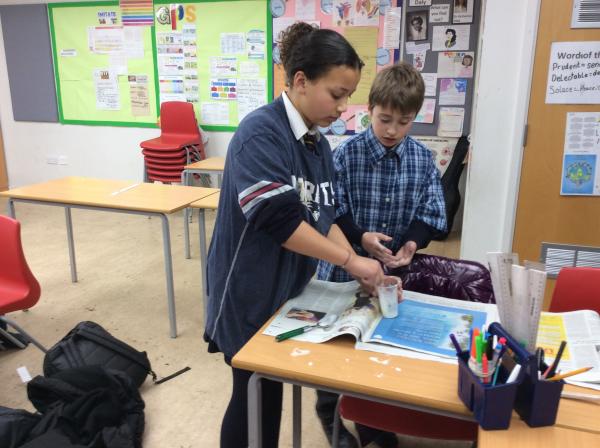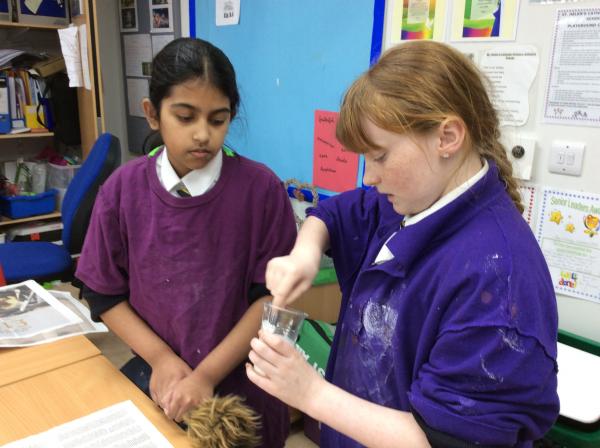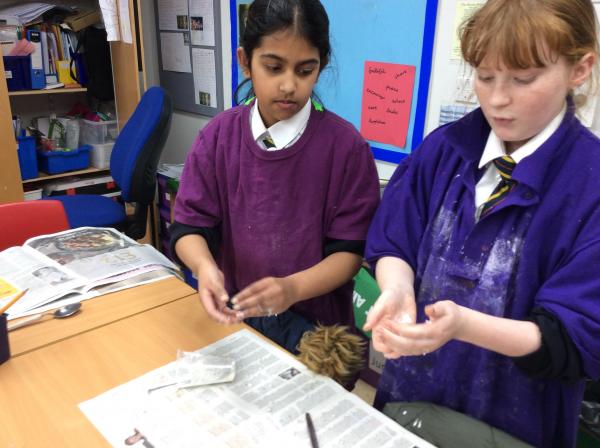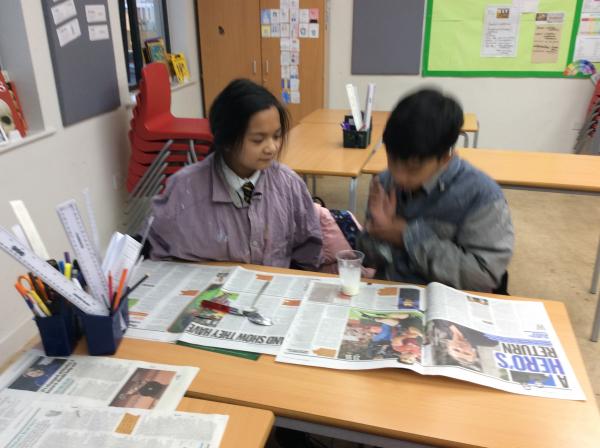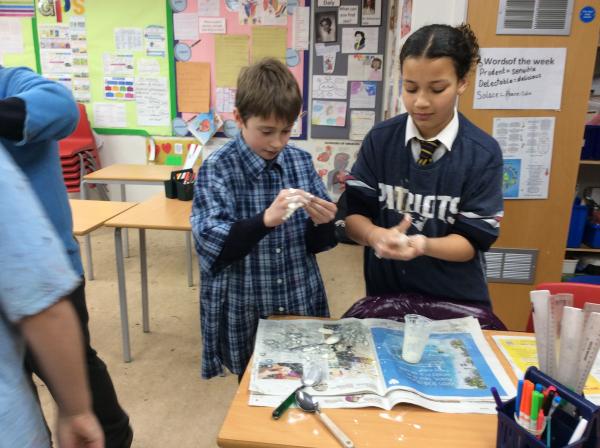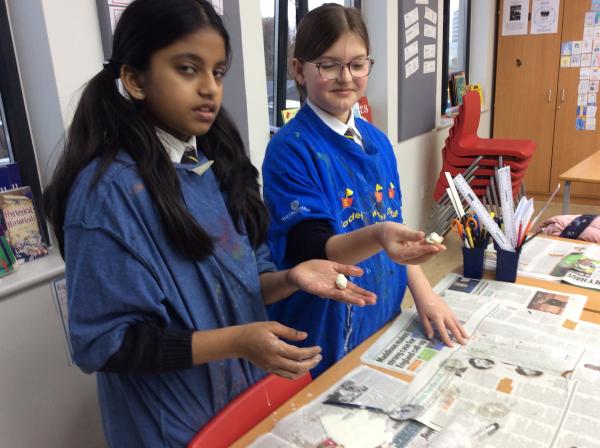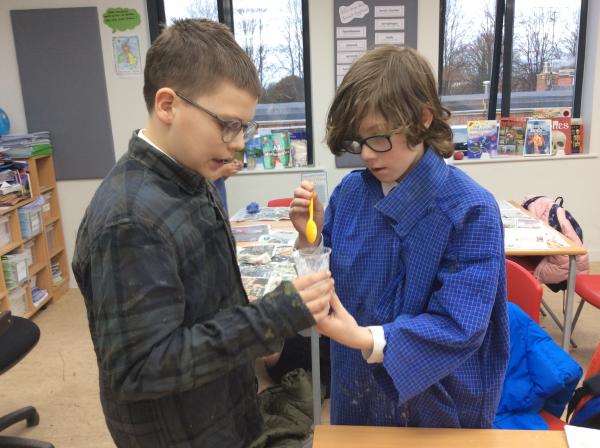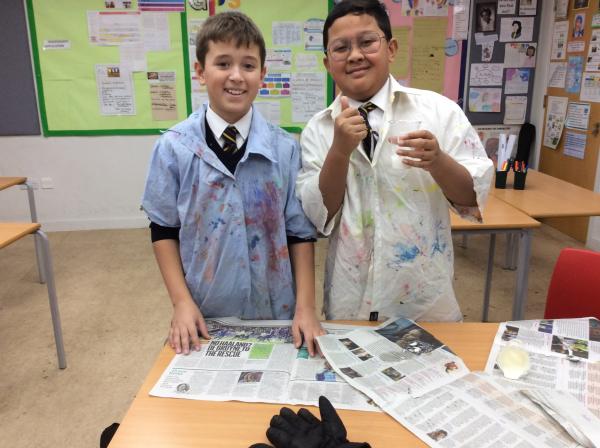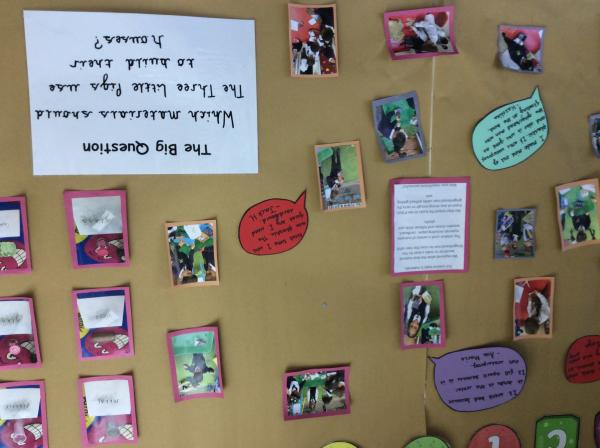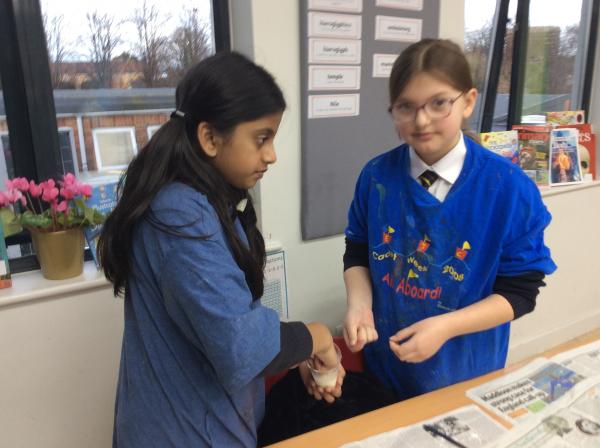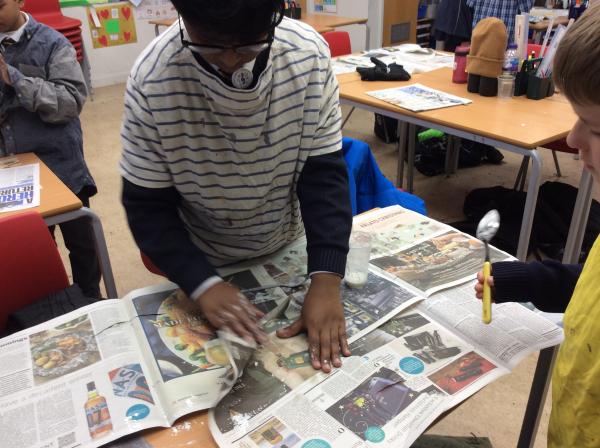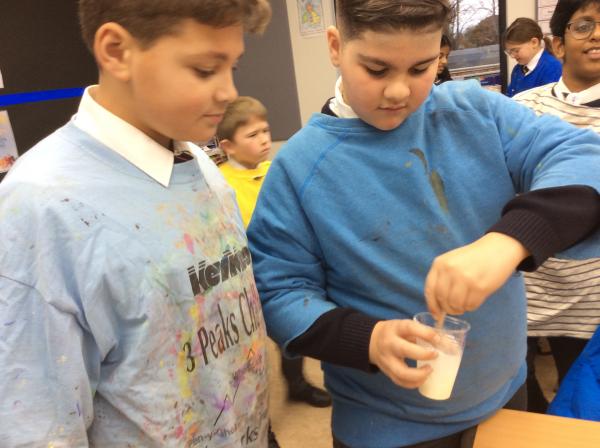 Our new Science topics
Science continues to be strong in our school. Every class has moved onto a new topic and the displays show this. A wide variety of work and vocabulary is shown in each class to help children access and build their scientific learning. Hope you enjoy looking at the work!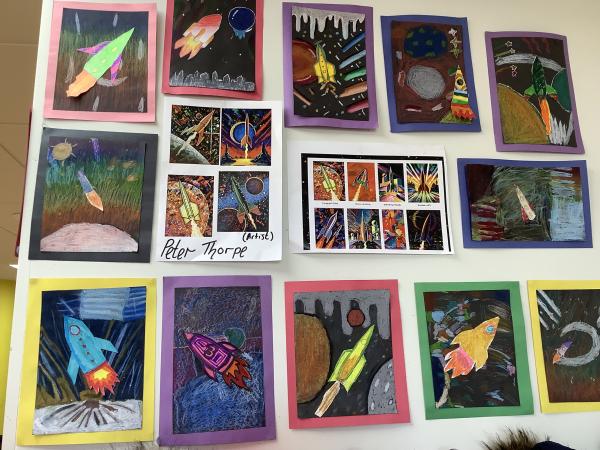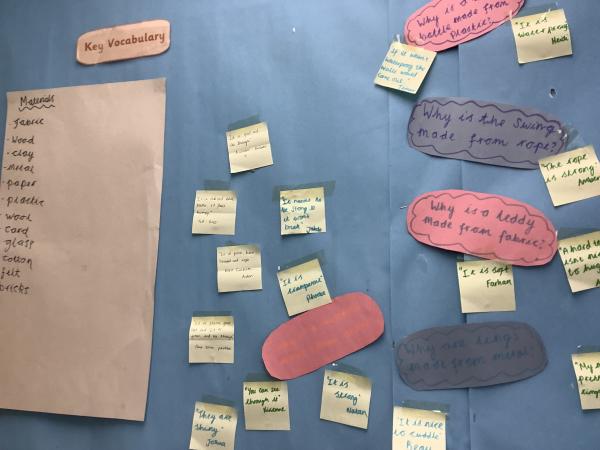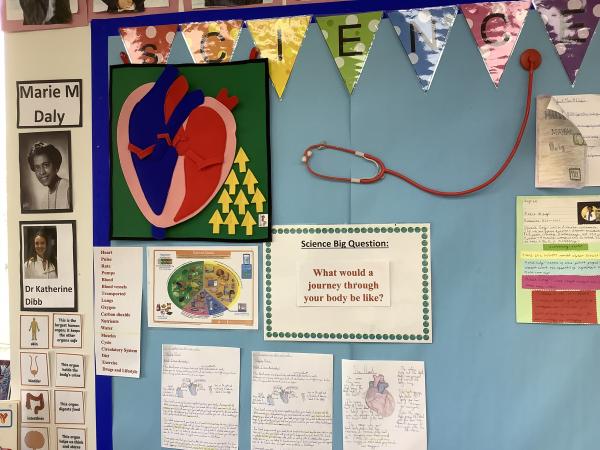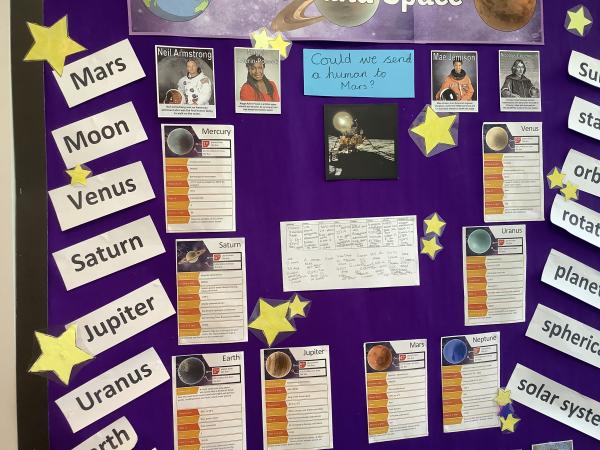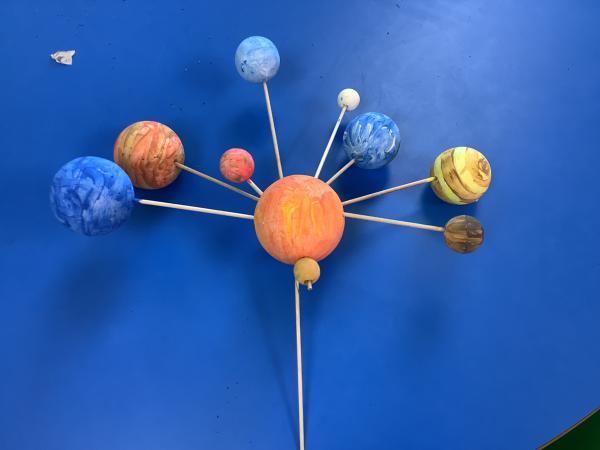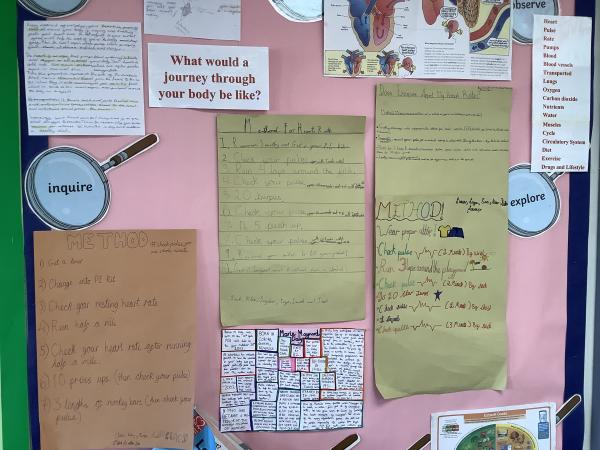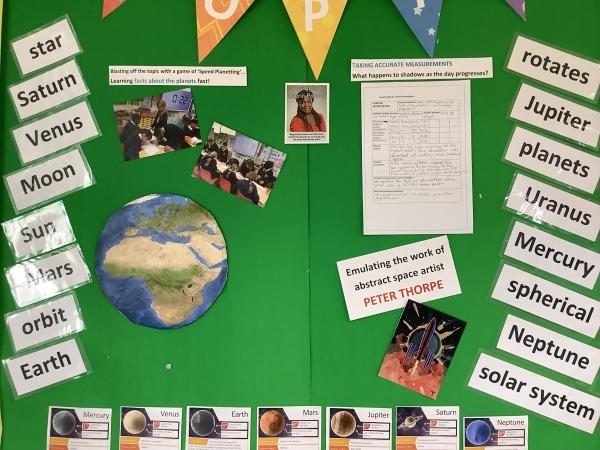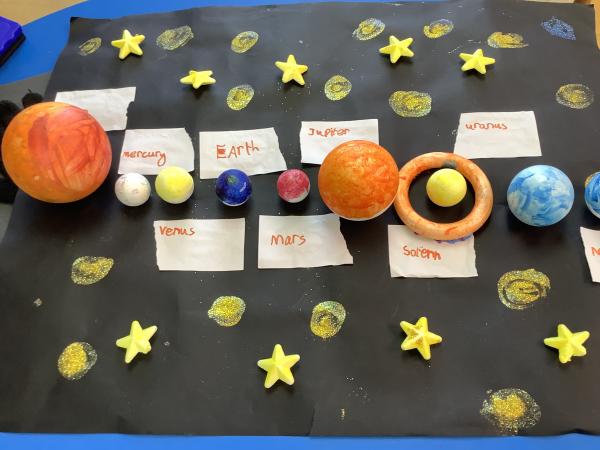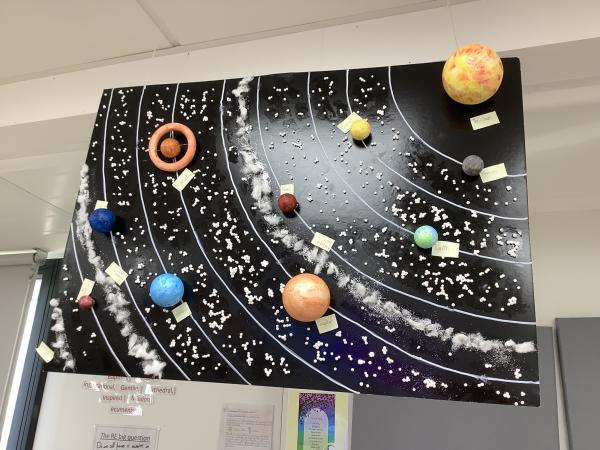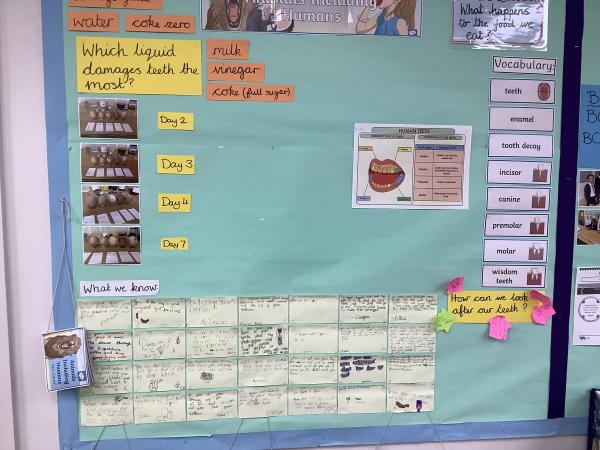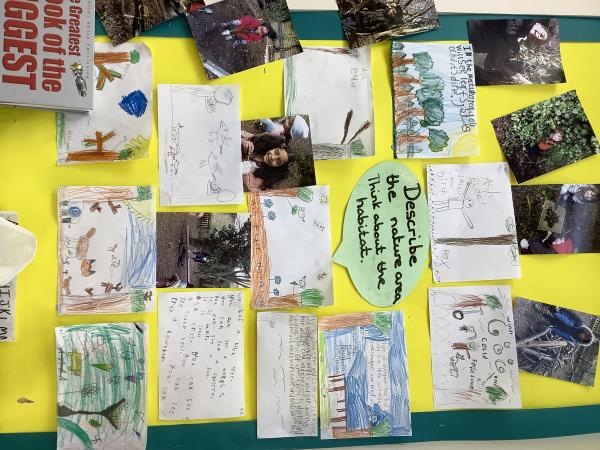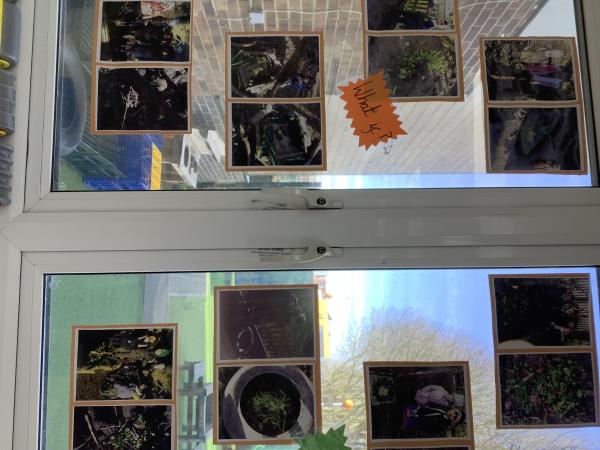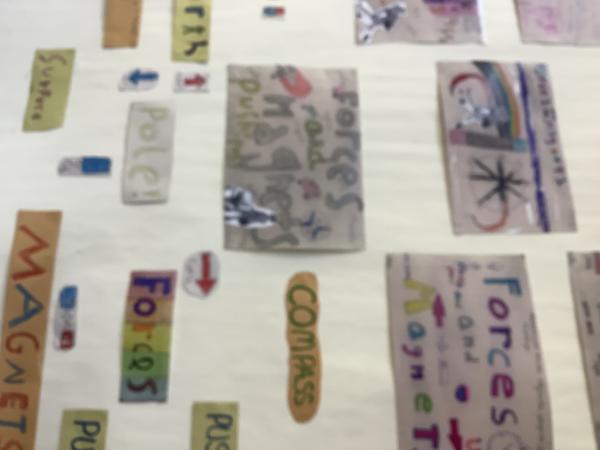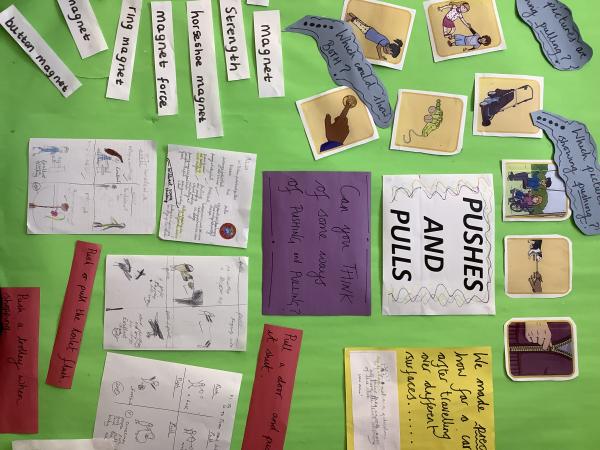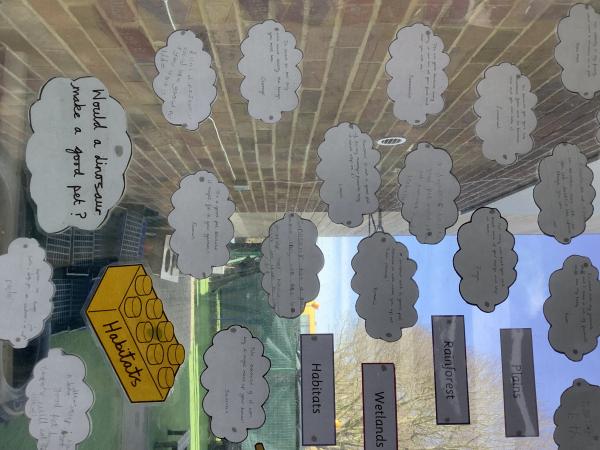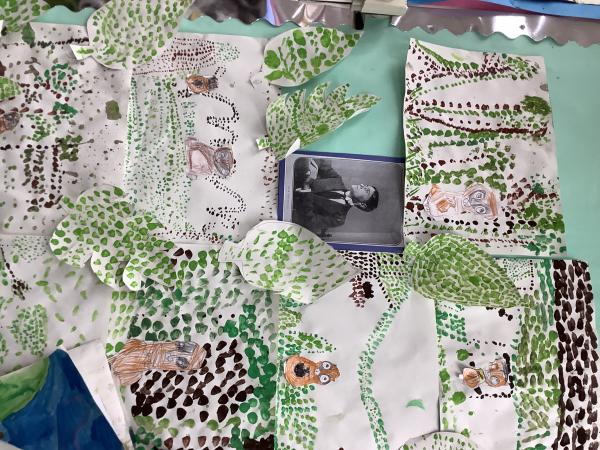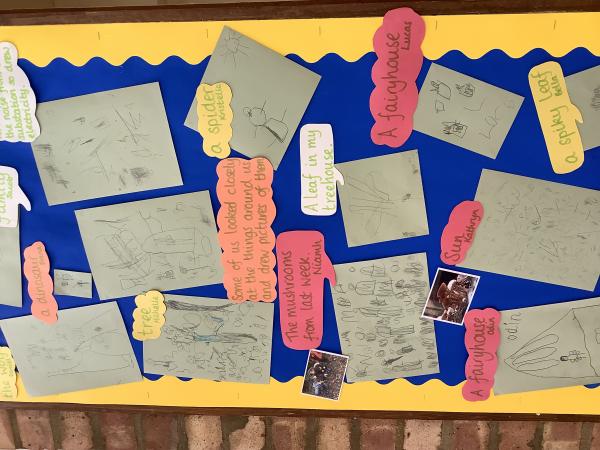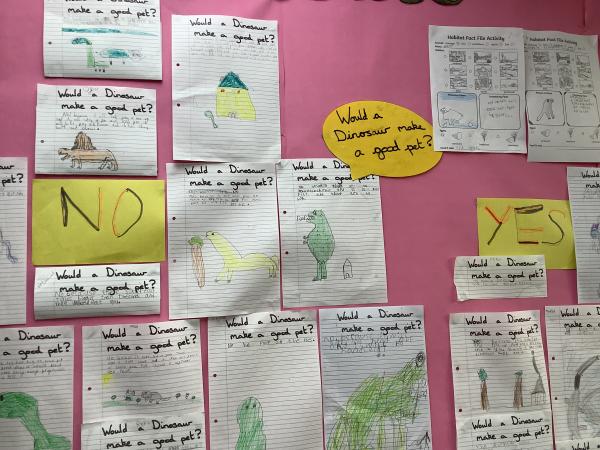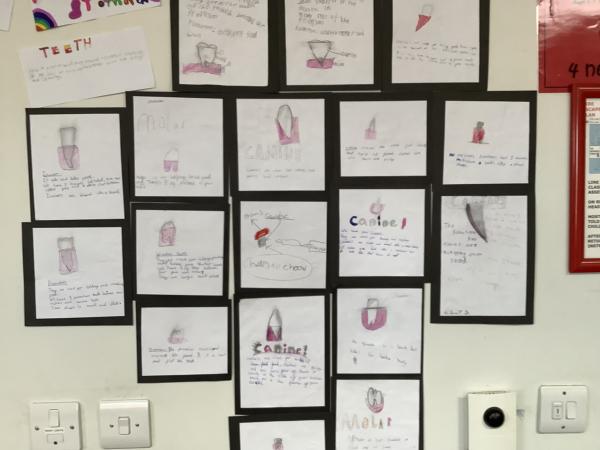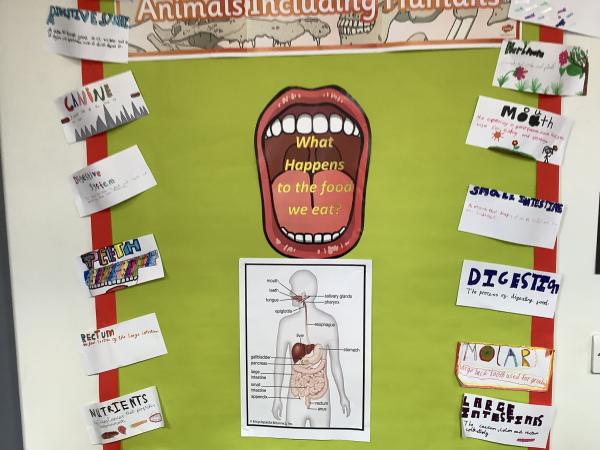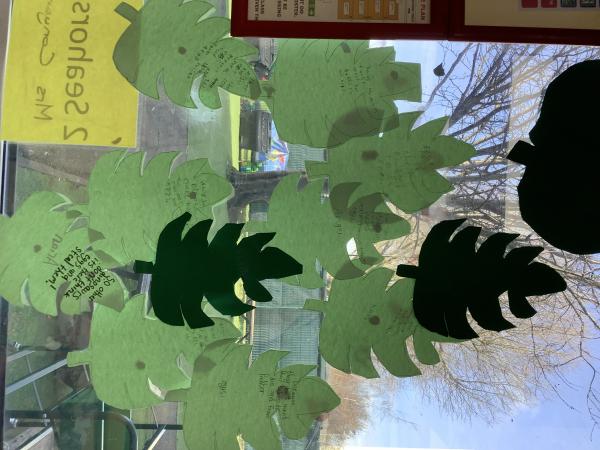 Year 5/6 Science Club Week 3
Years 5 and 6 experimented with a non-newtonian fluid today. They recognised that at certain times this fluid acted as a liquid but when energy was exerted on it, it turned to a solid. Great fun and experimenting was had by all.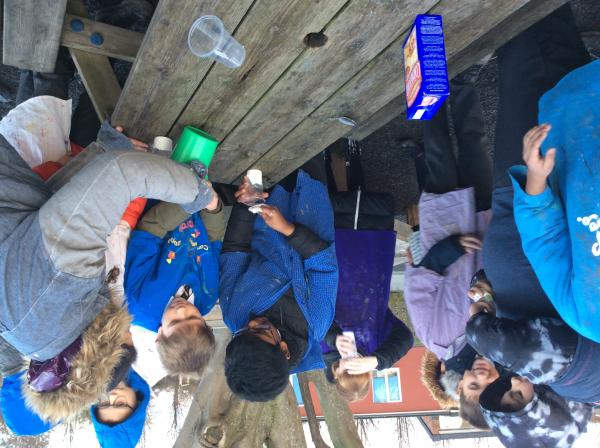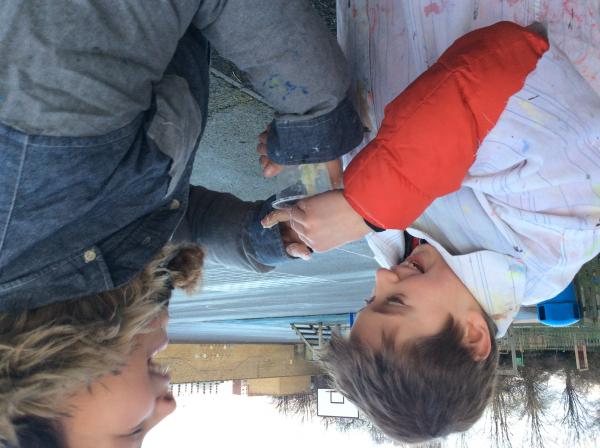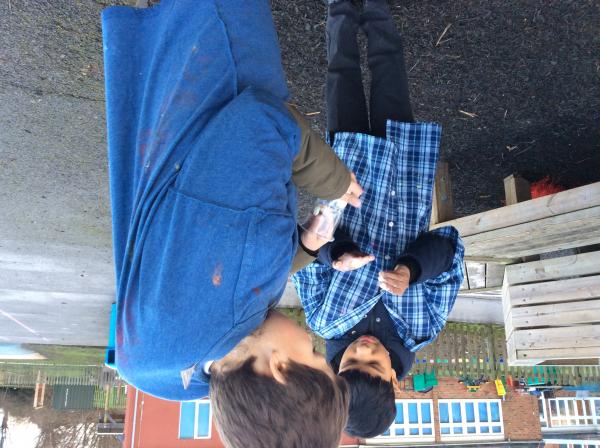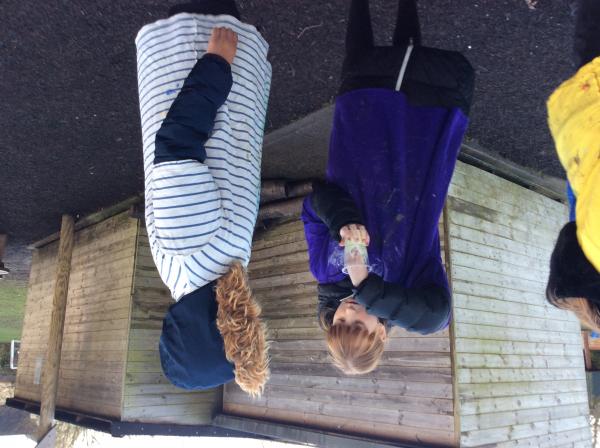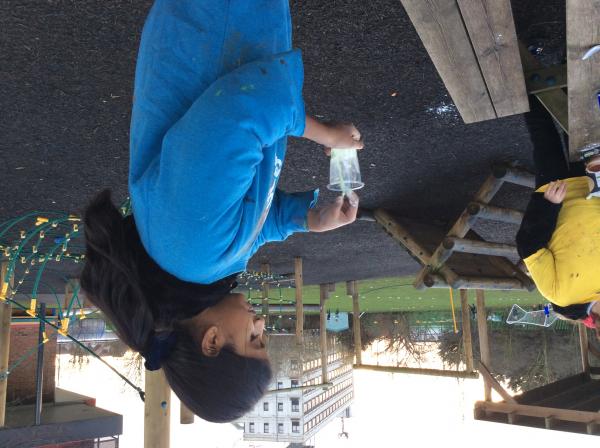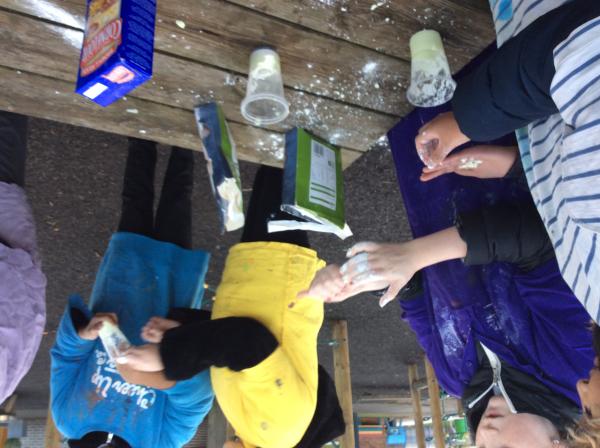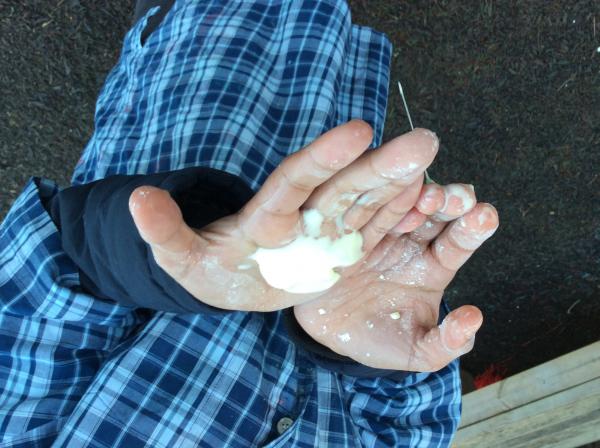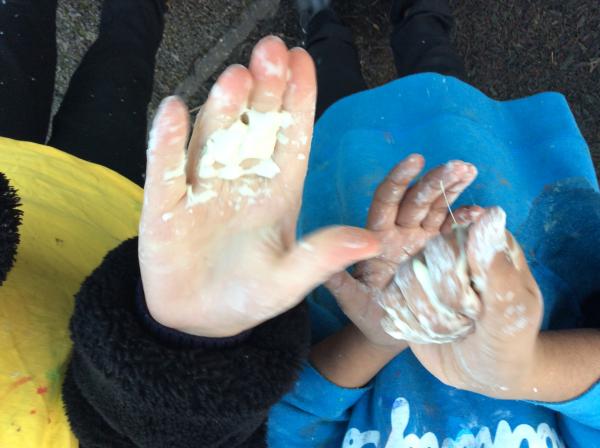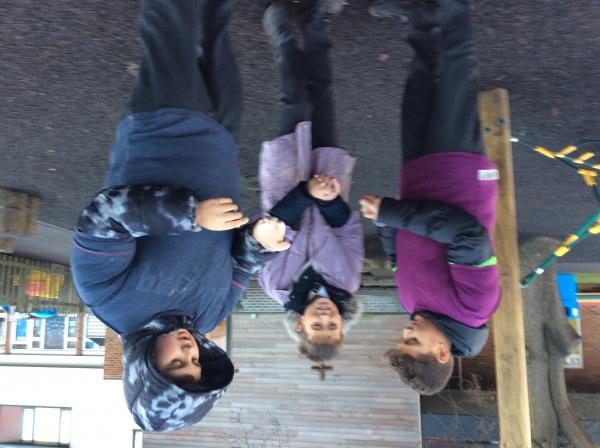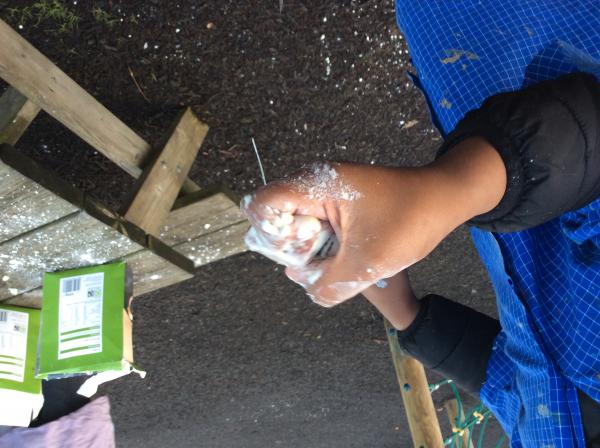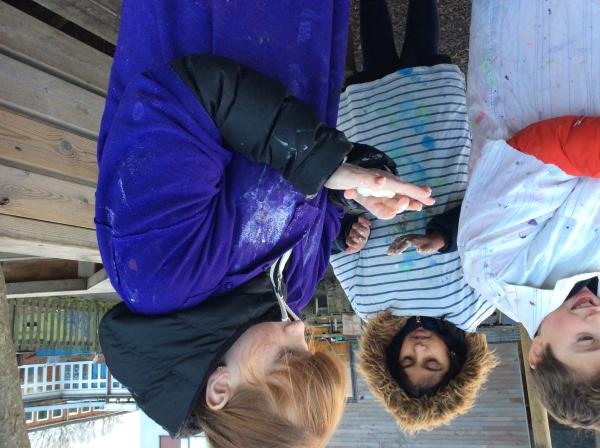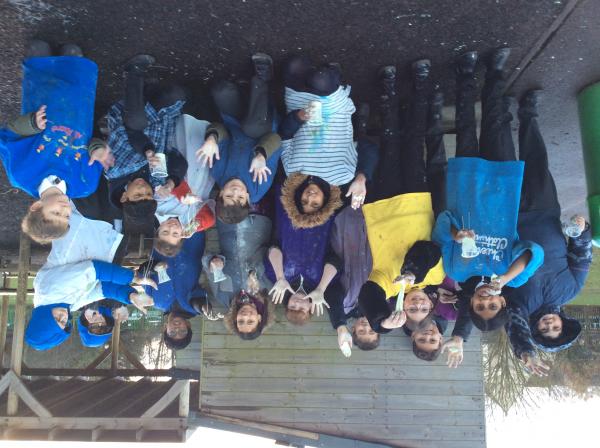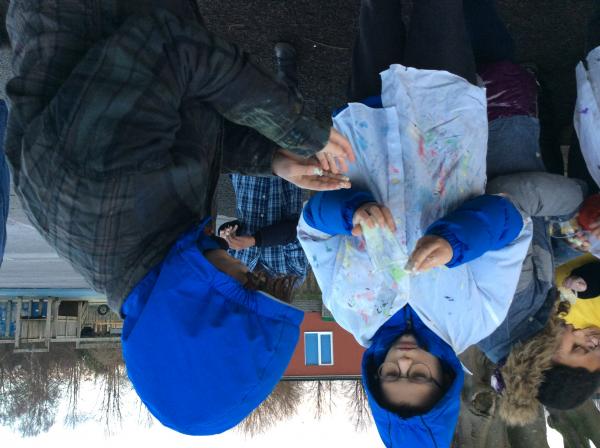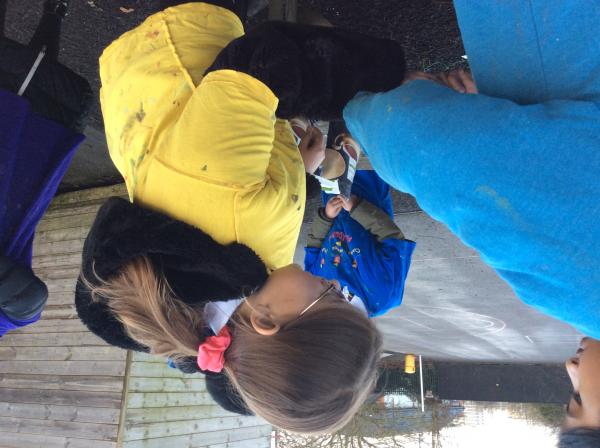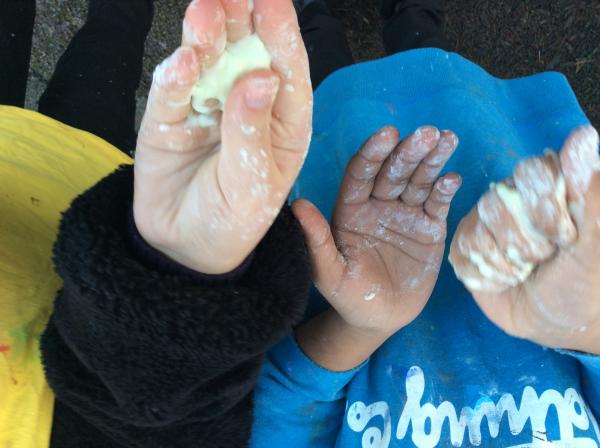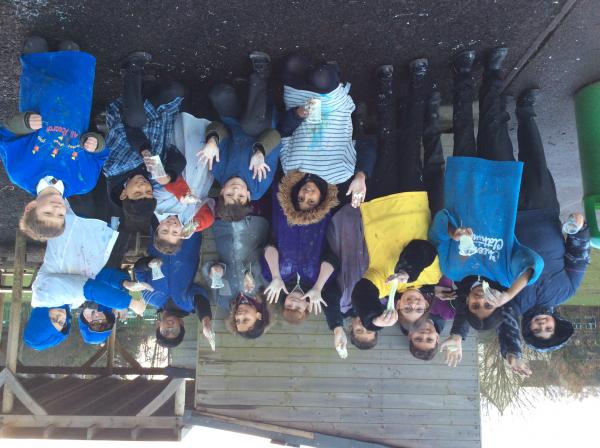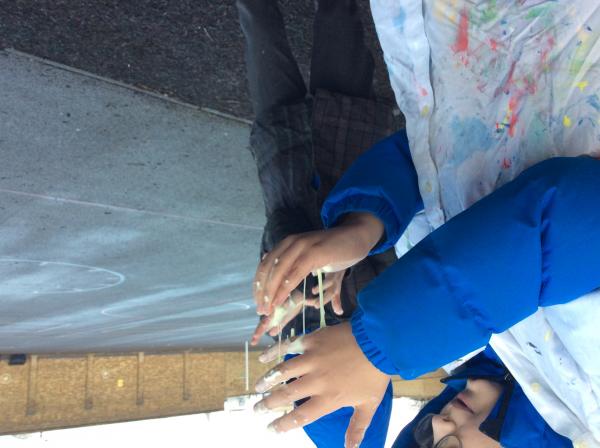 Year 5/6 Science Club Week 2
Science club today investigated lava lamps. Half filling a glass with oil, they then added water noticing that the oil sat on top of the water. Food colouring was added and provided a mixture with the water. To make the lava lamp, they added vitamin C tablets watching carefully. The bubbles appeared almost instantly along with a froth on the top of the lamp! All the lamps were enjoyed by all. Years 5 and 6 also enjoyed a round up of Science news this week understanding that in one national park in India they have eradicated Rhino hunting - good news for us and the rhinos!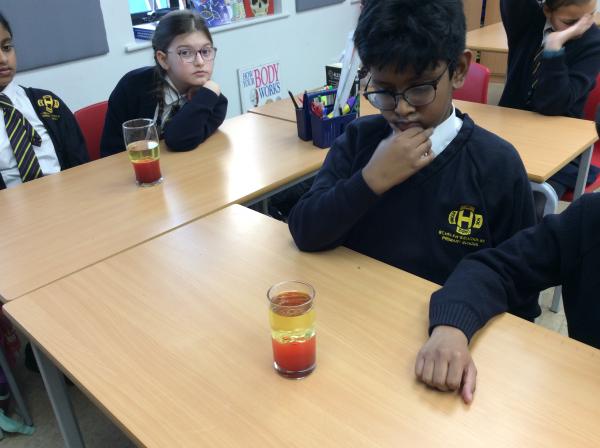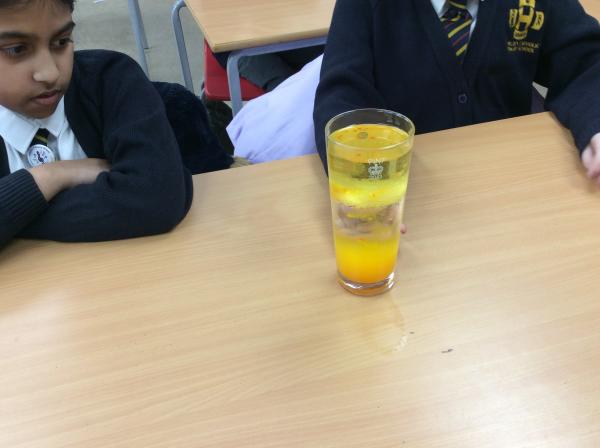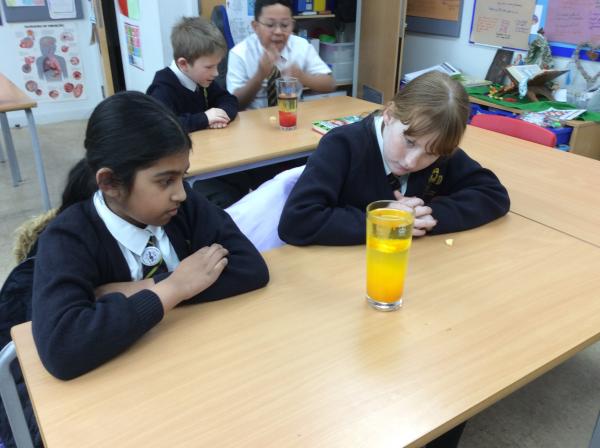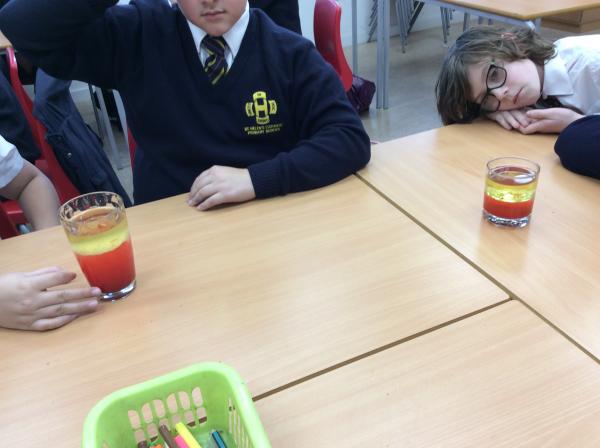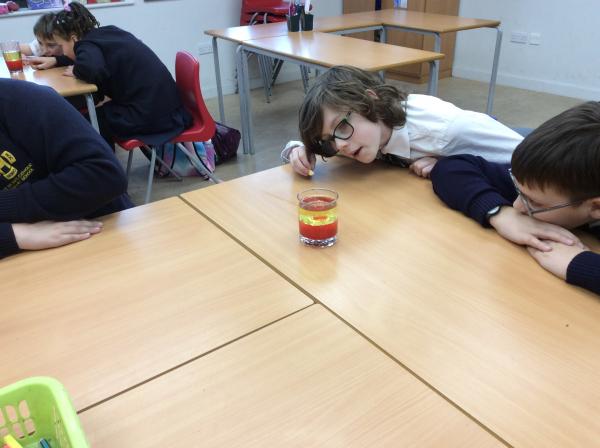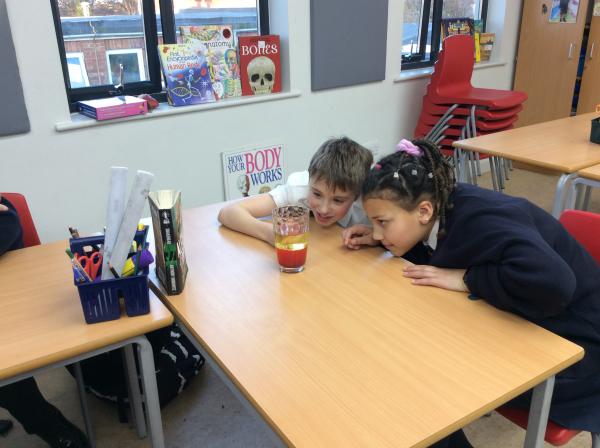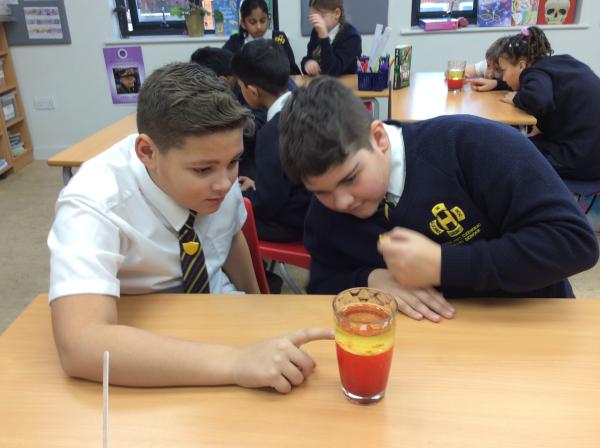 Year 5/6 Science Club Week 1
Year 5 and 6 started Science club this half-term by investigating floating and sinking. Some excellent investigations were performed involving different materials. We found that most shapes made of play dough literally sunk. Oscar managed to make his play dough into a boat shape that floated....for a while!! Another amazing finding was the fact that oranges sink with no peel on but float when the peel is still on. We found out that this happens because the peel of an orange is full of air helping it to float. Many things affect what floats and what doesn't - air and shape being two of them!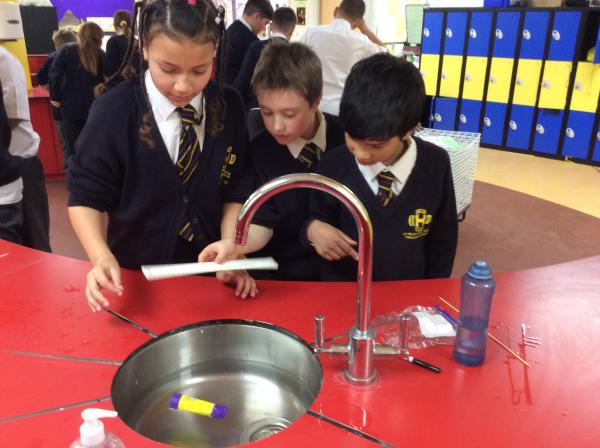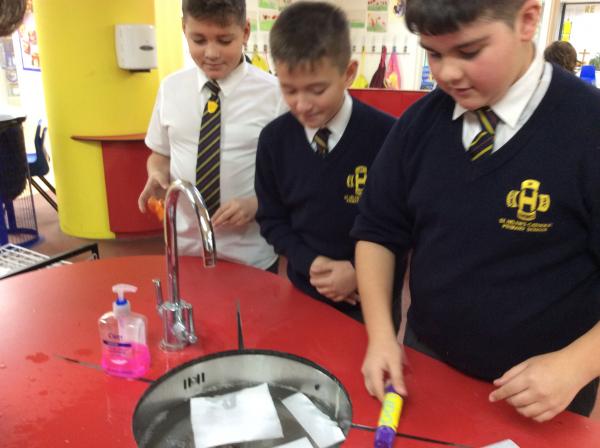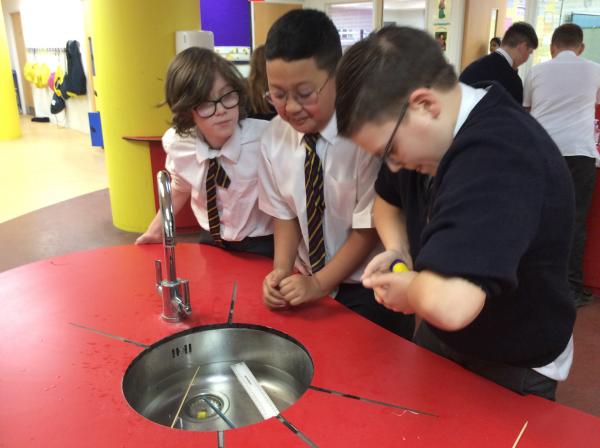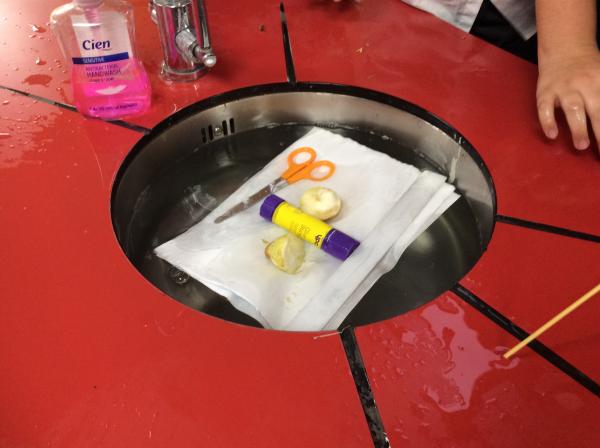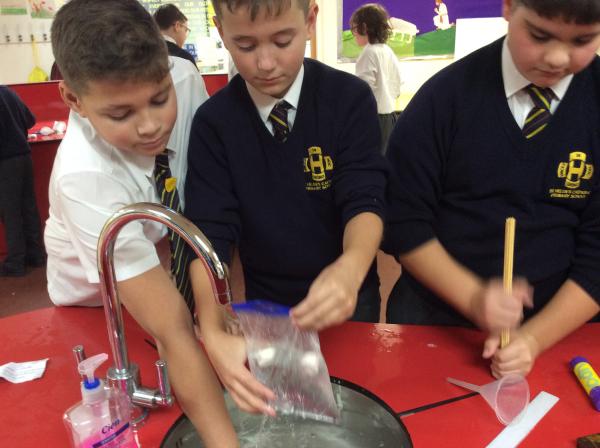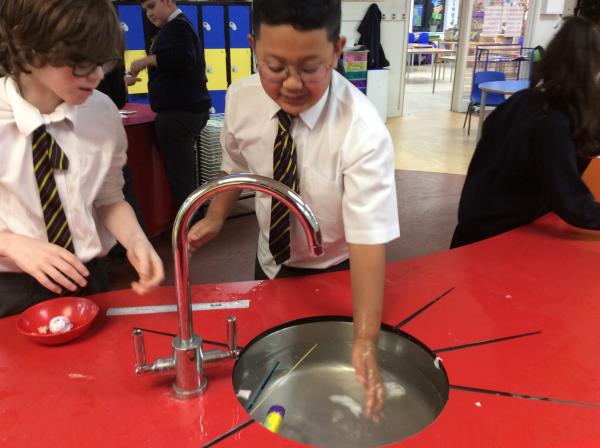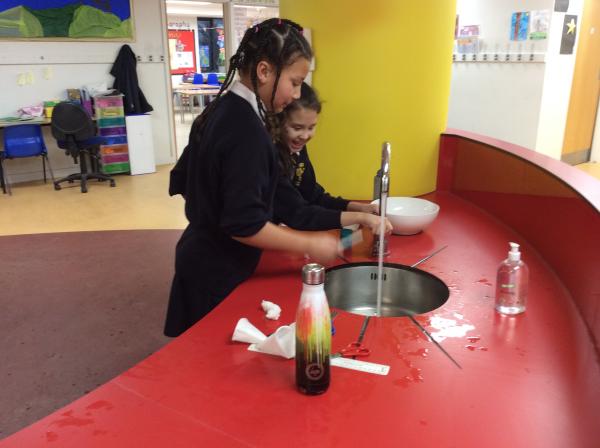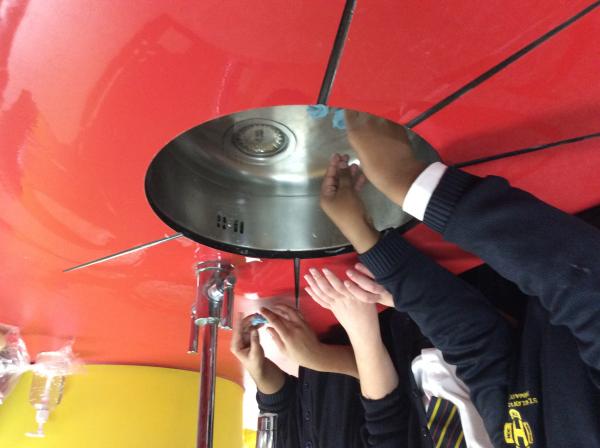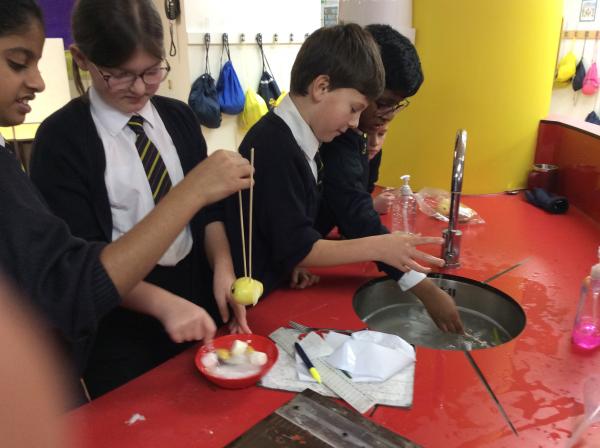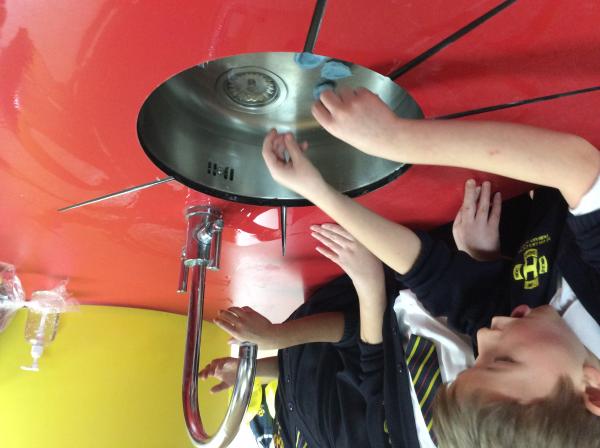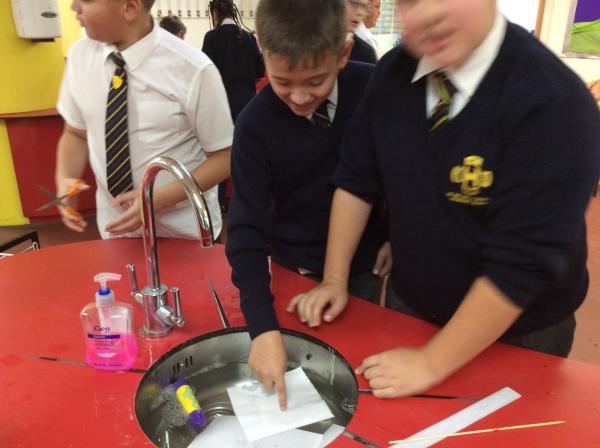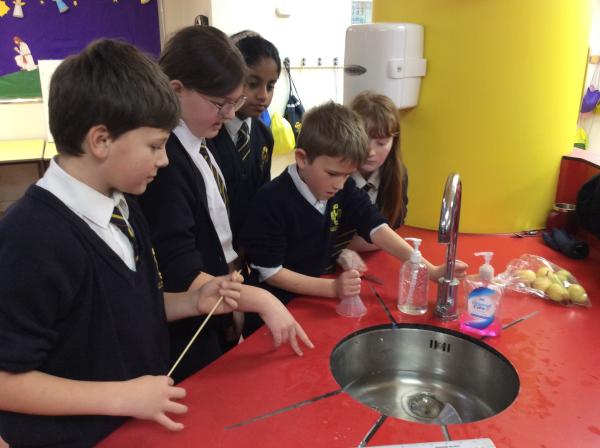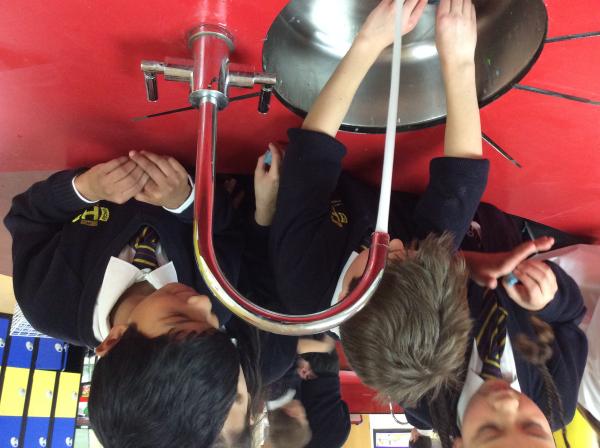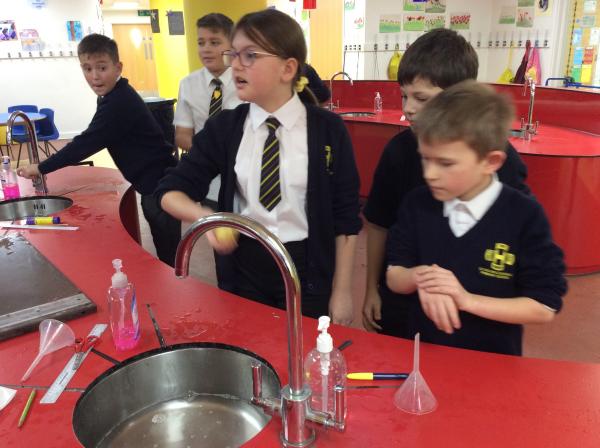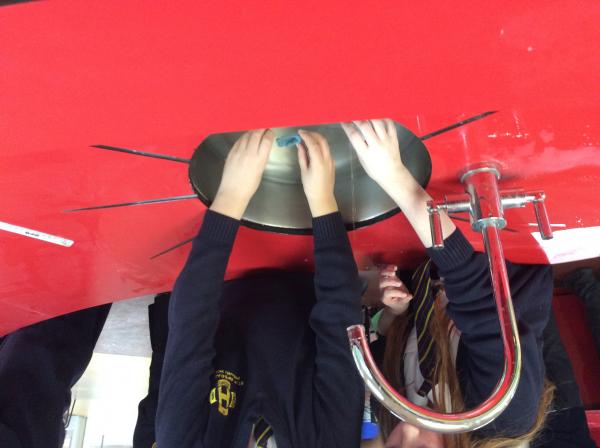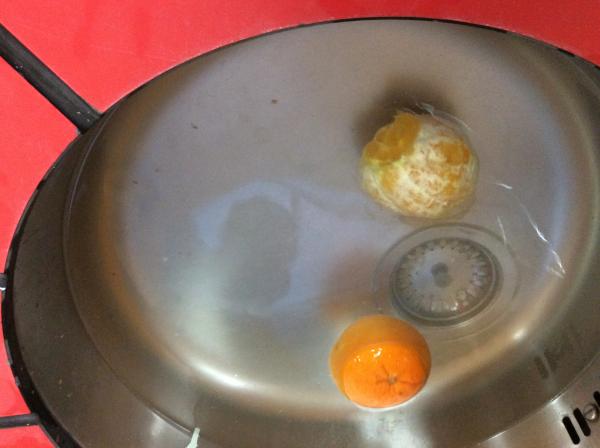 Our latest Science working walls
This half-terms working walls show that everyone is working hard in Science. Vocabulary is a key aspect that is being addressed in each class and every working wall demonstrates the new words learnt and used in lessons. Each class has been busy experimenting and testing theories.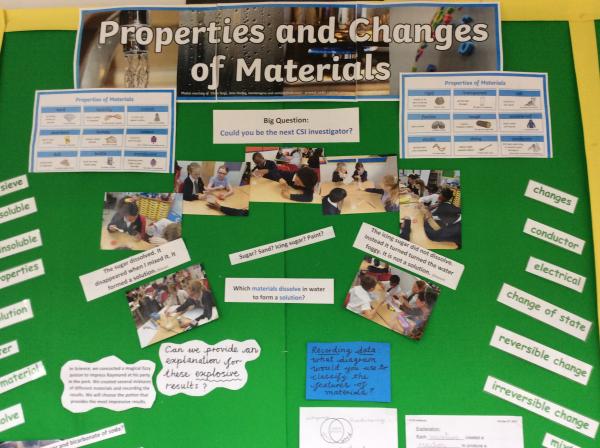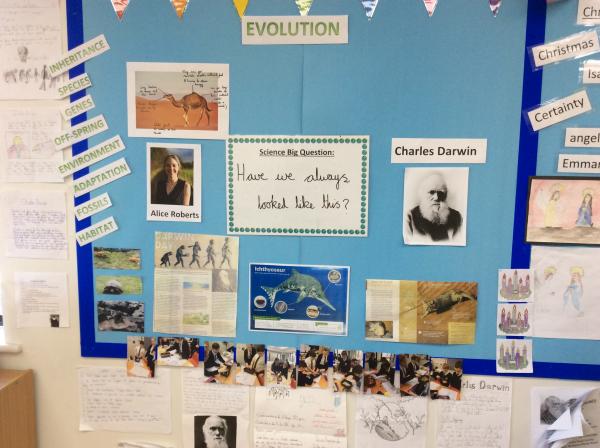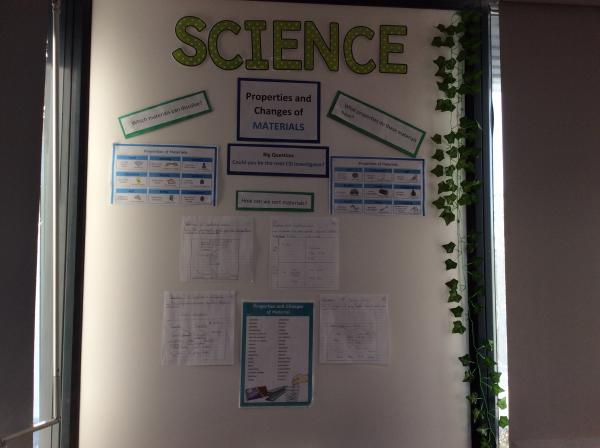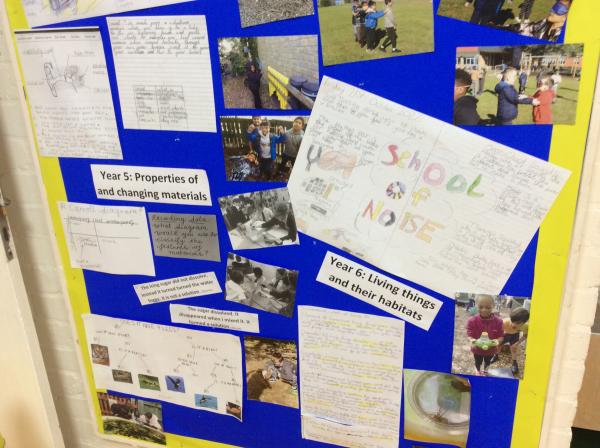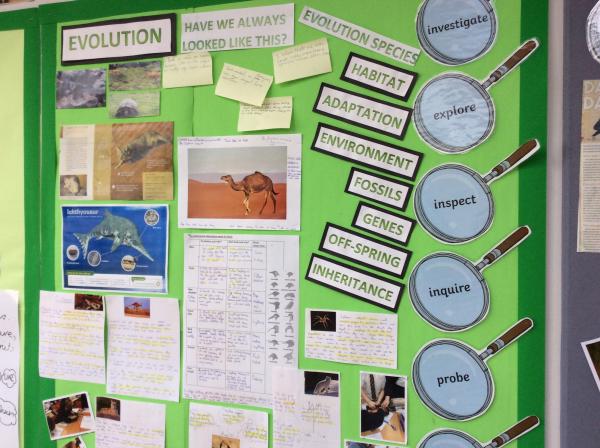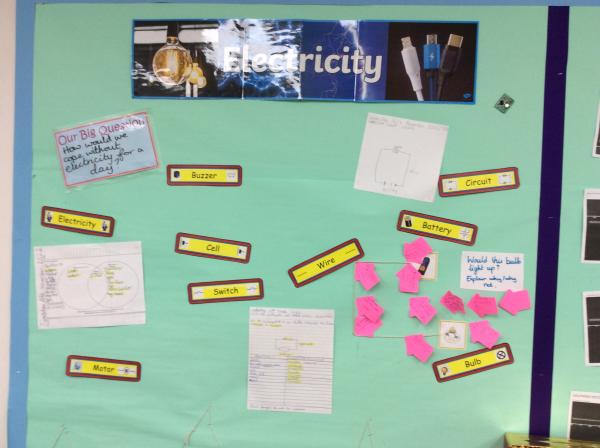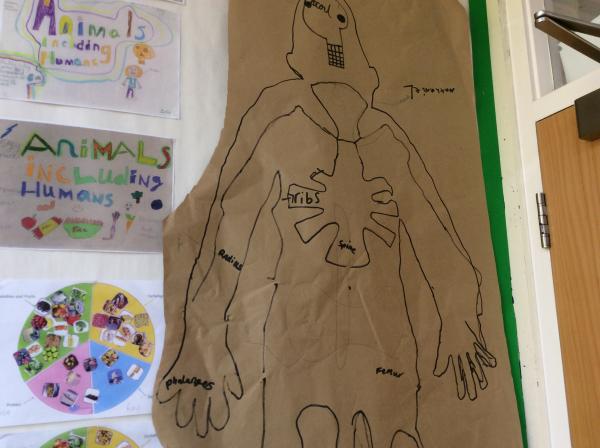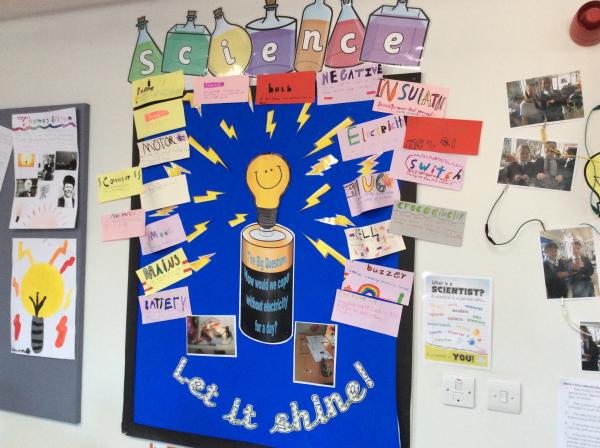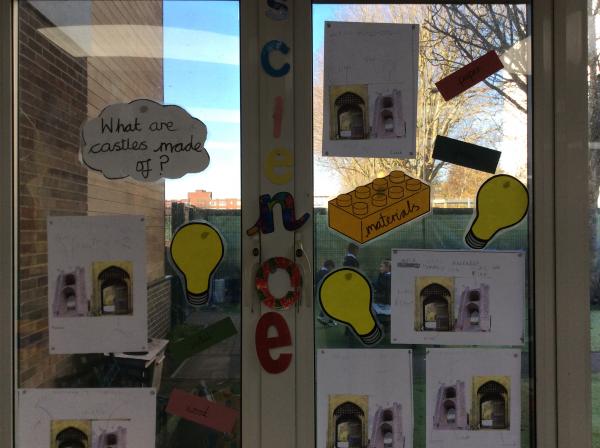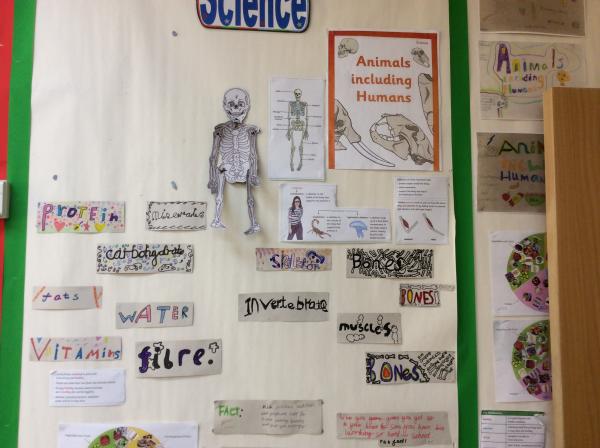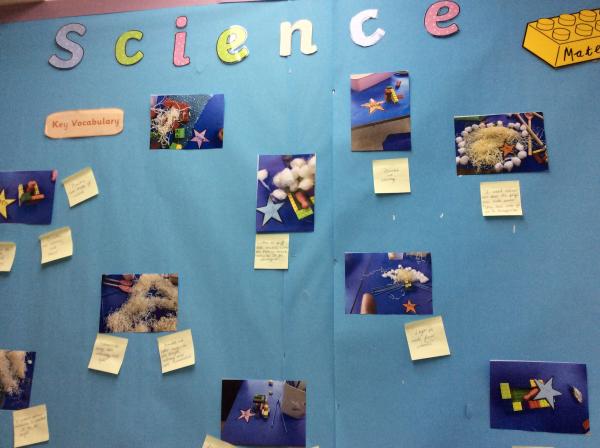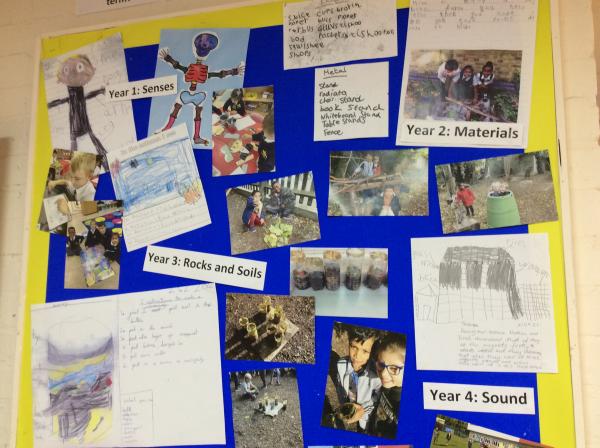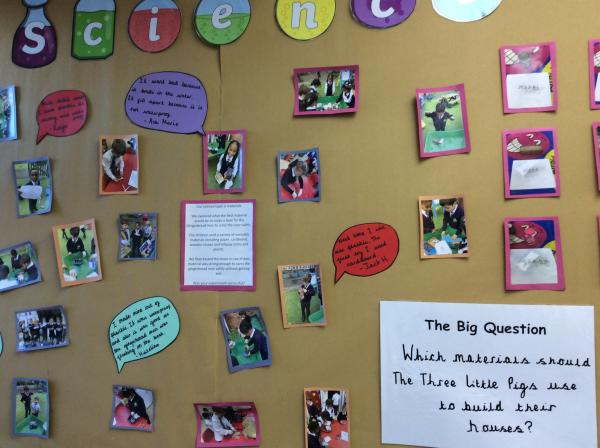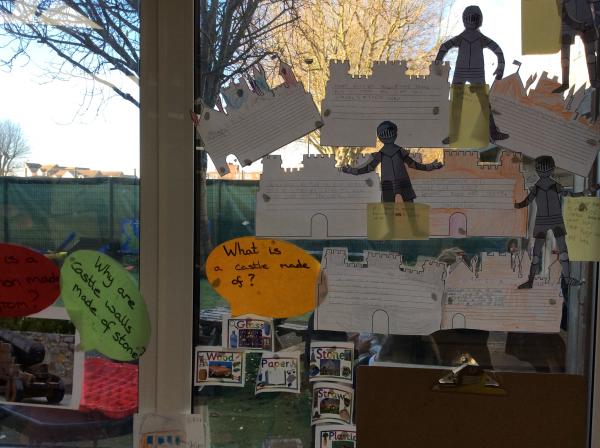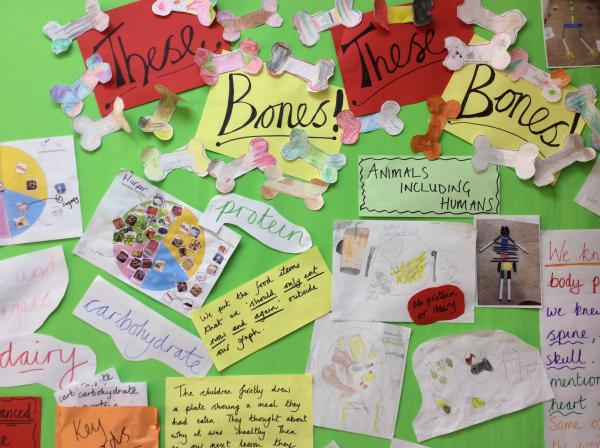 Science Club Group 2 Week 4
The last Science club for Year 3 and 4 took place tonight. The children had fun experimenting with and making lava lamps. They were amazed at how the oil and water did not mix to make a solution and also the results when Vitamin C tablets were added.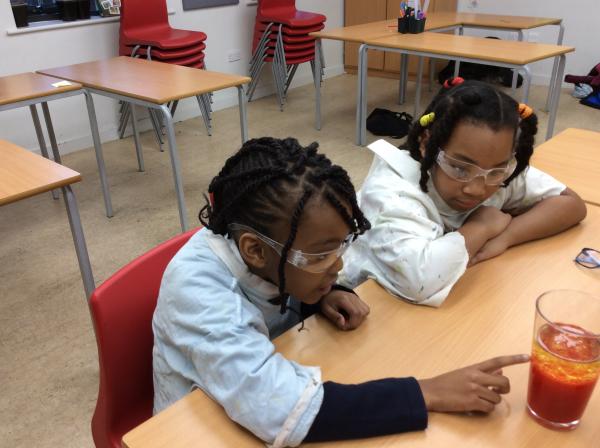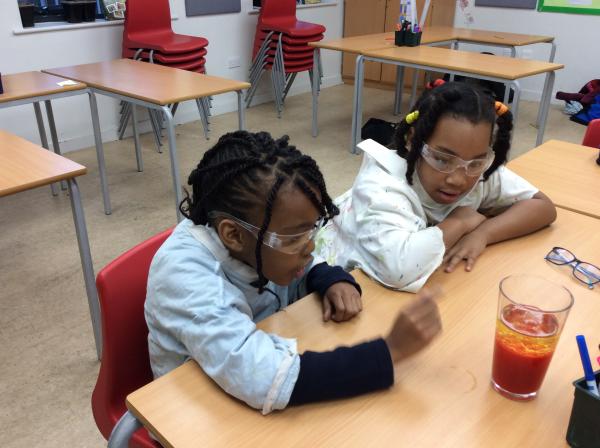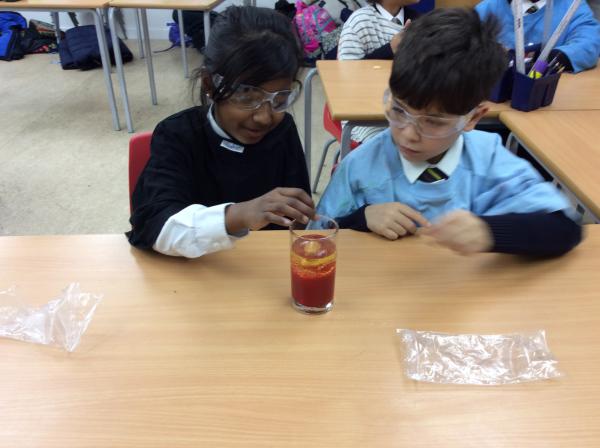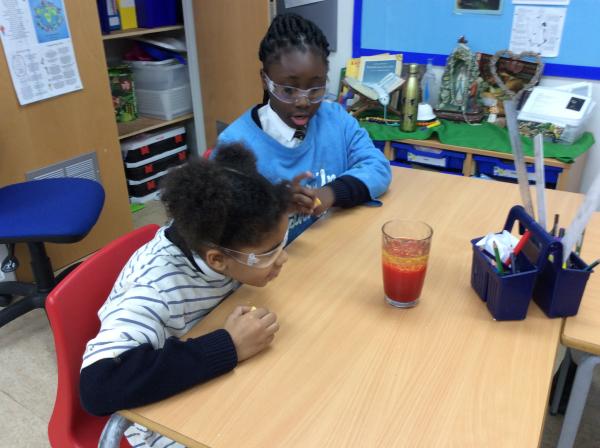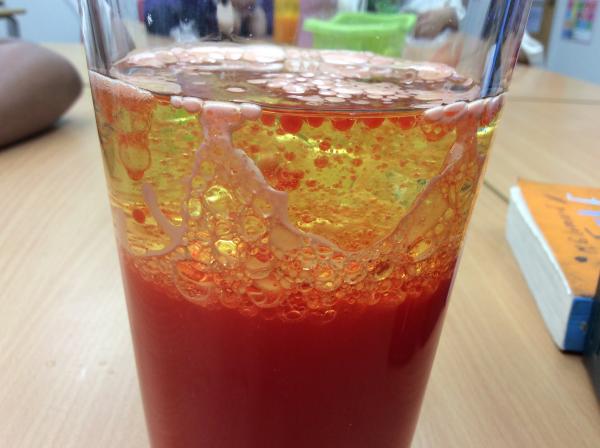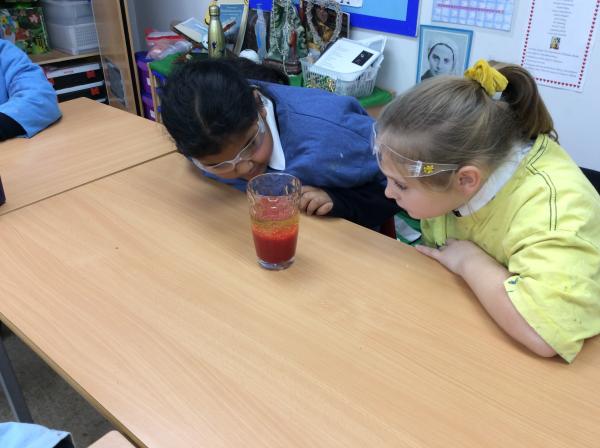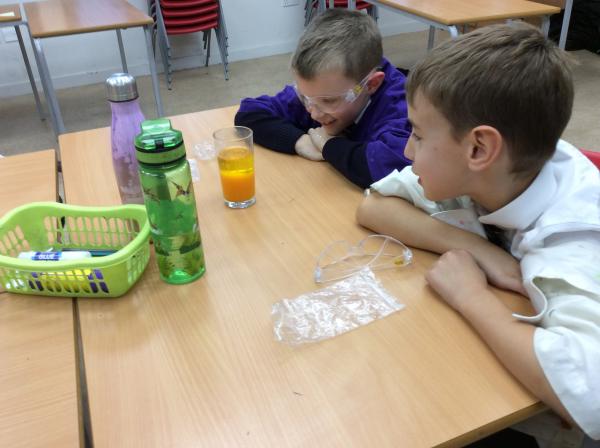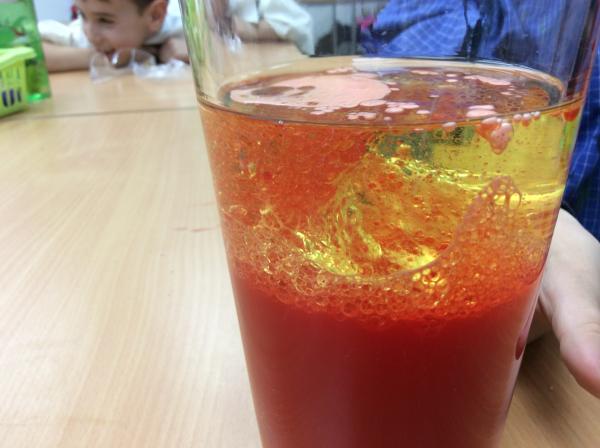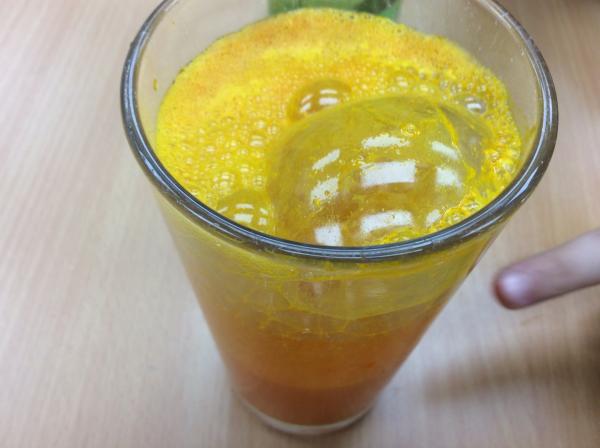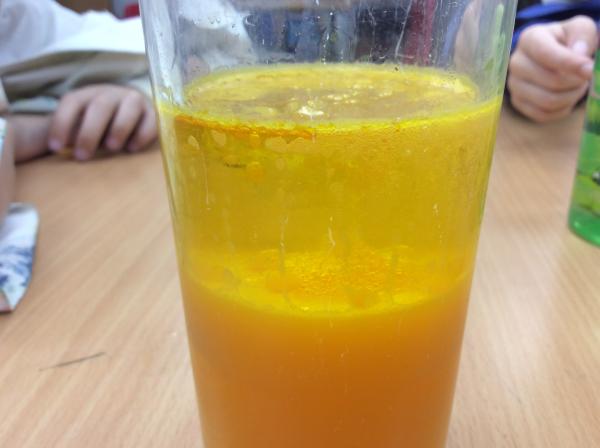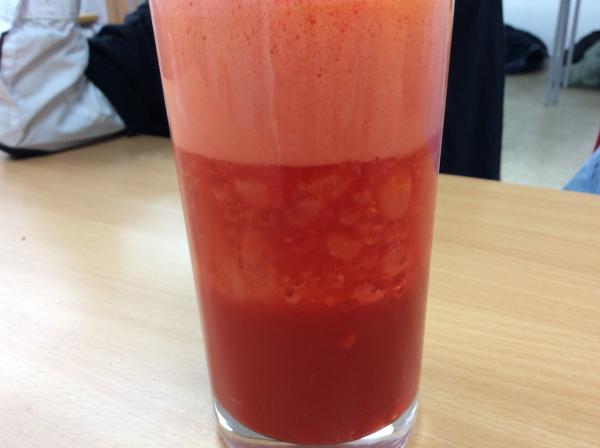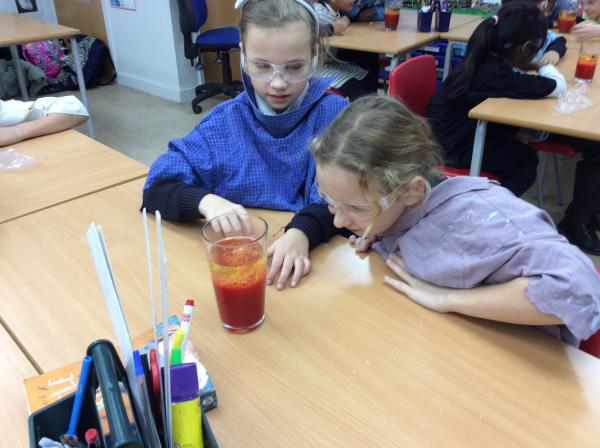 Science Club Group 2 Week 3
The third week of Science club tested the pupil's knowledge of solids and liquids. They made a non-newtonian liquid, letting the material become solid if they put energy on it, and liquid when they stopped playing with it. We watched someone walking on custard and testing this on a grander scale.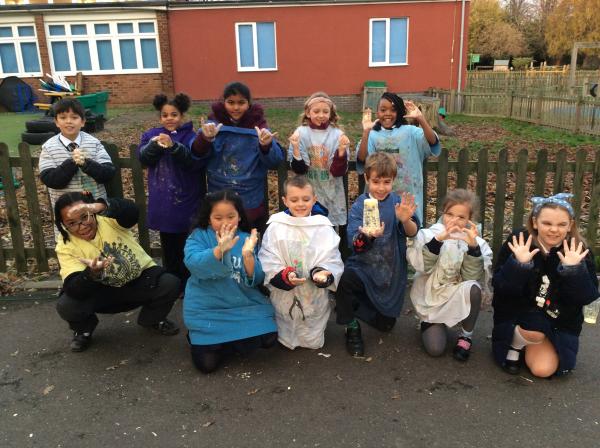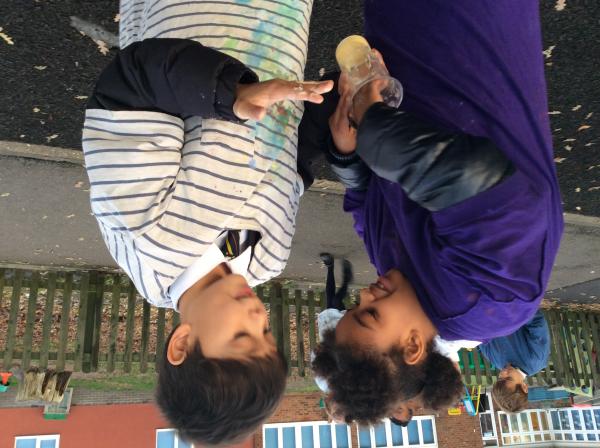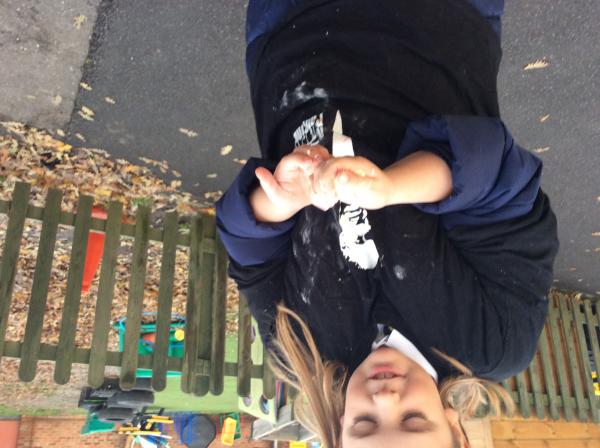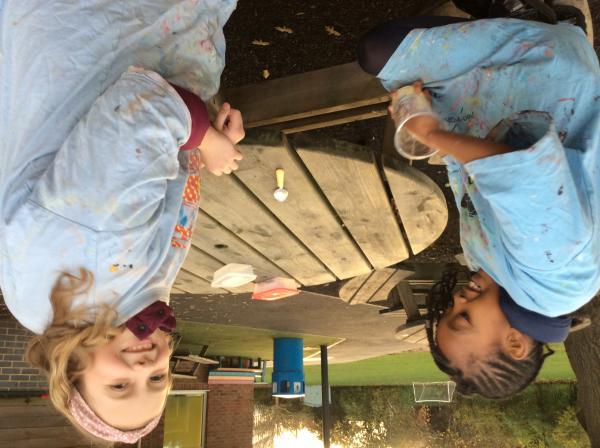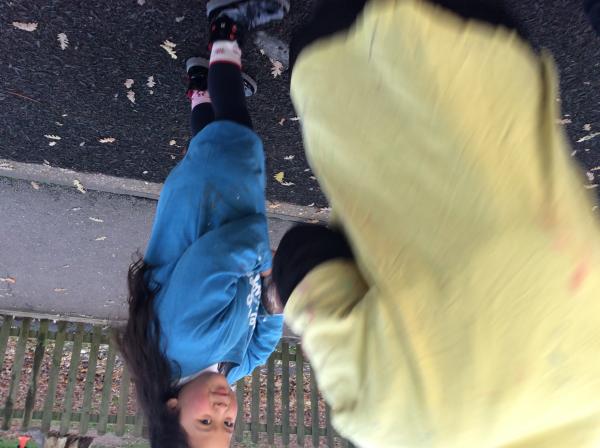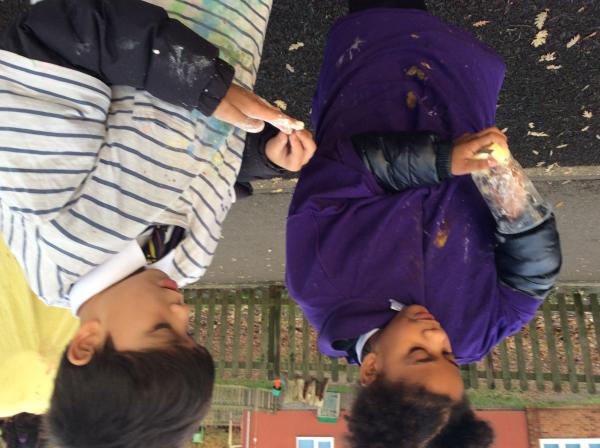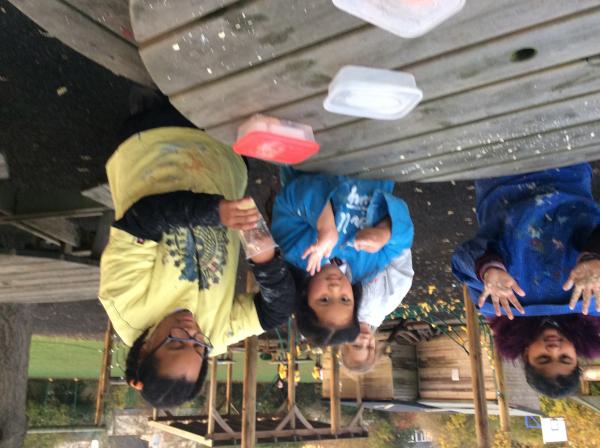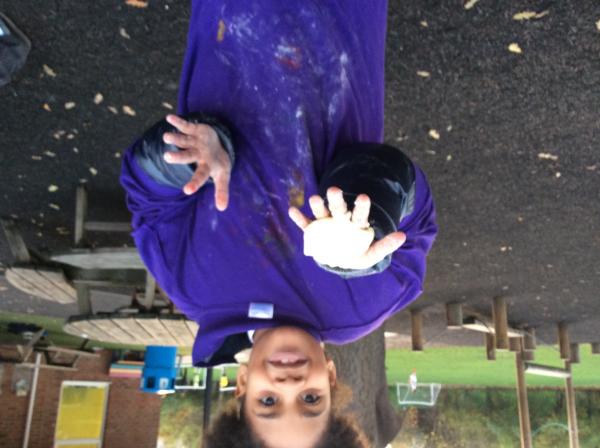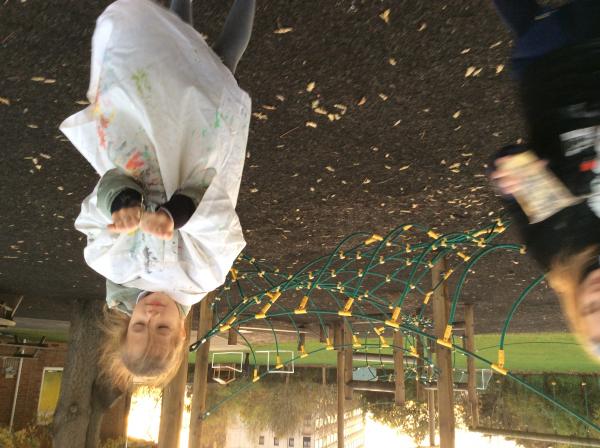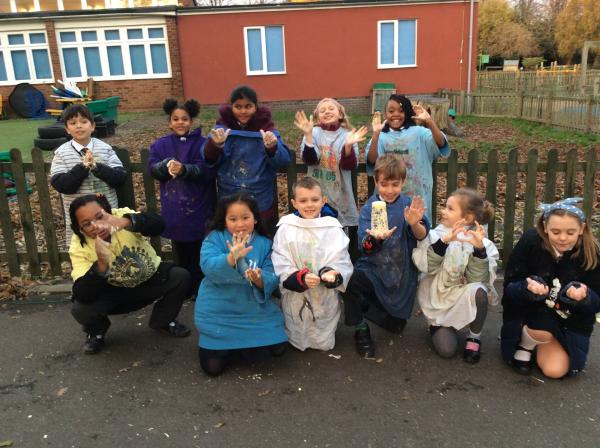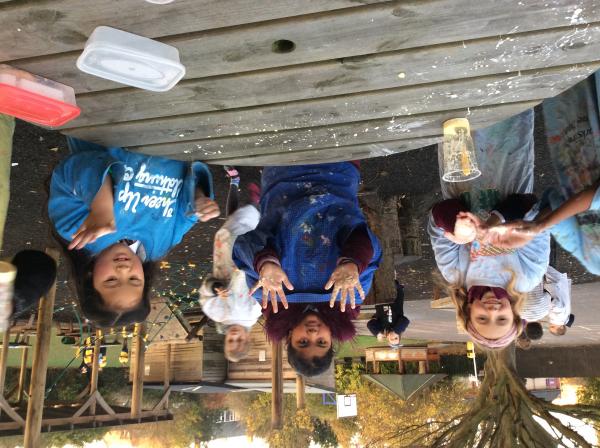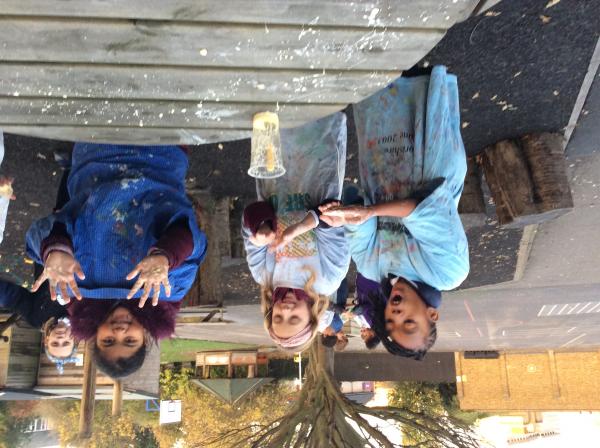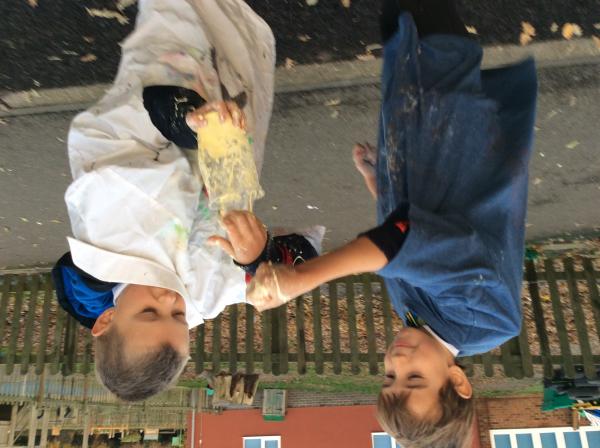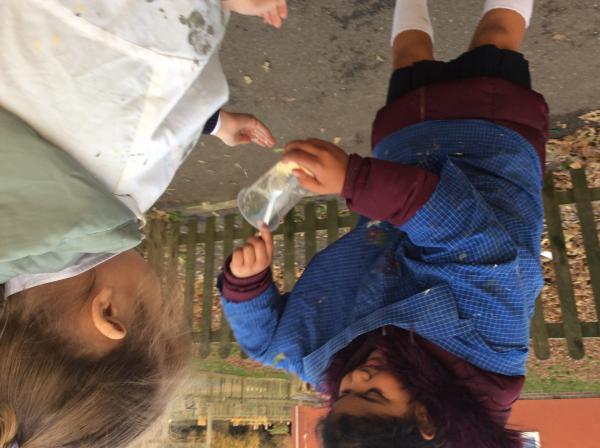 Science Club Group 2 Week 2
Science club is now in full swing. The children experimented with mixing colours today, using skittles and observing closely what happened when they mixed them with cold and hot water. We had some beautiful results.
After this, they coloured in kitchen roll, scrunched it up around a stick and again put it on a plate observing what happened when water is added. We found that the kitchen roll looked like worms or snakes, expanding and wriggling at times!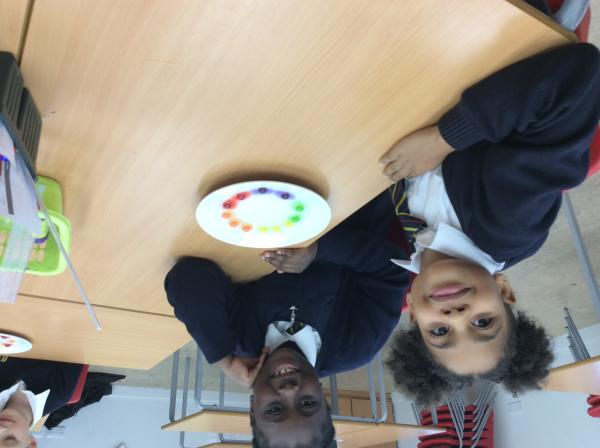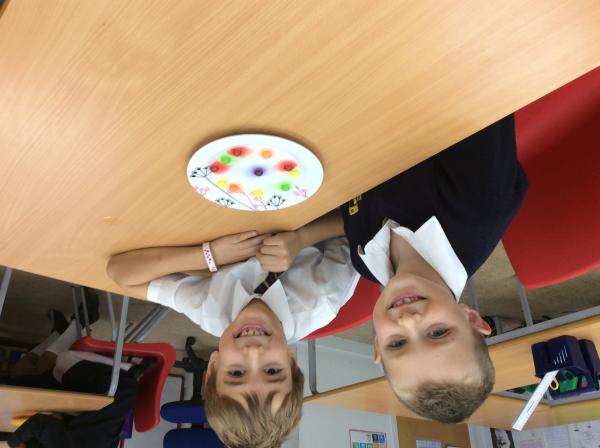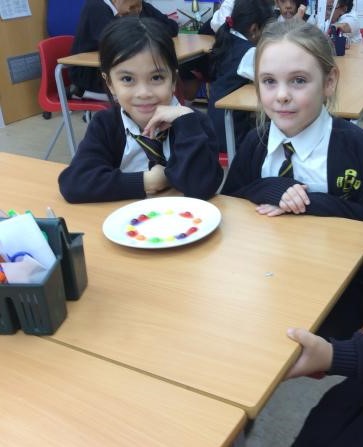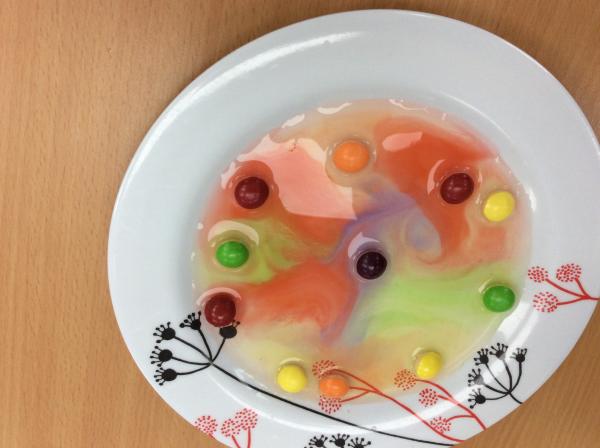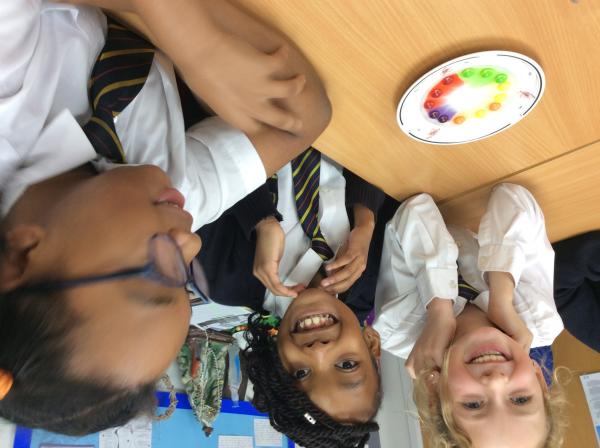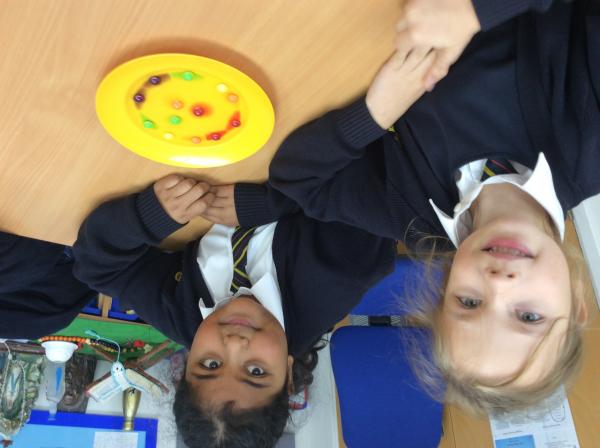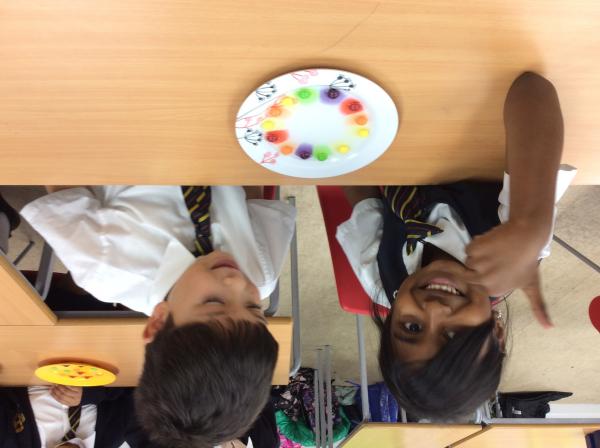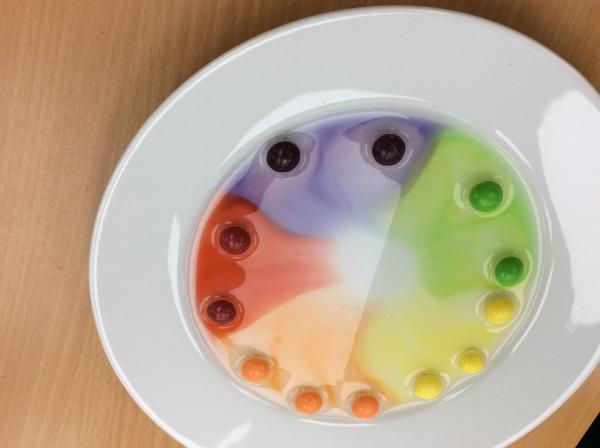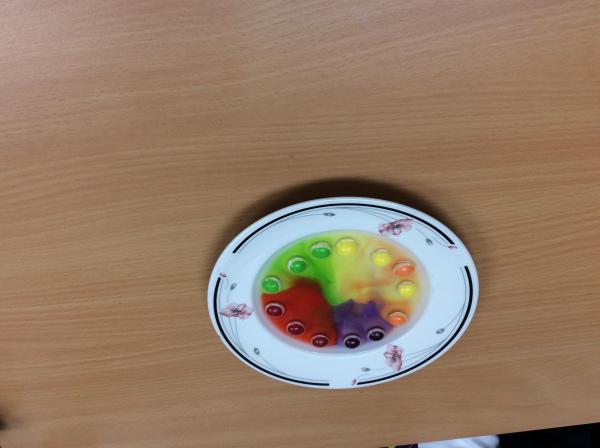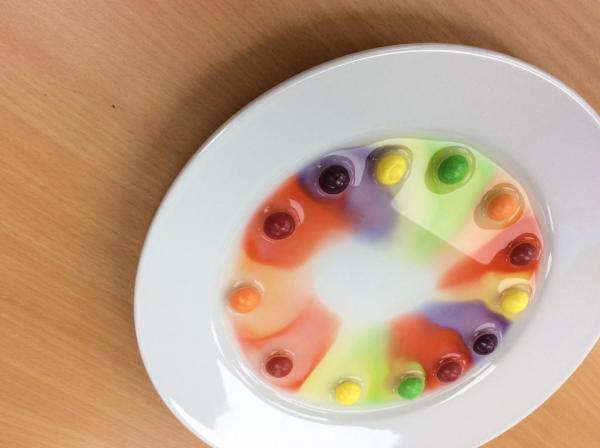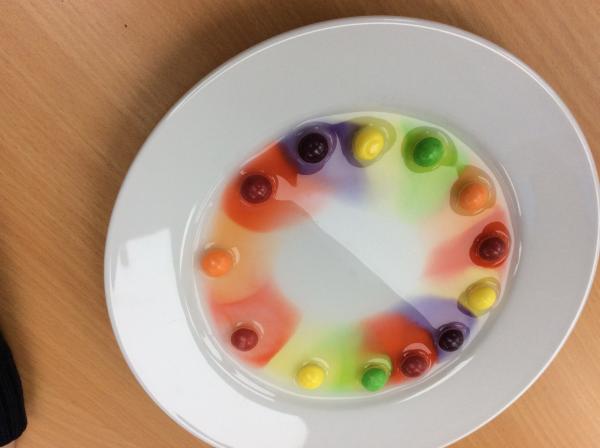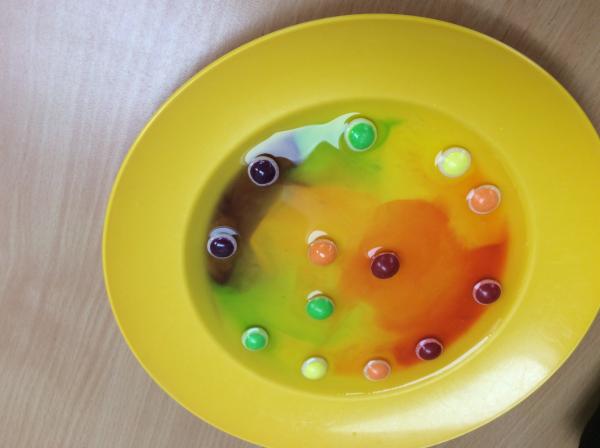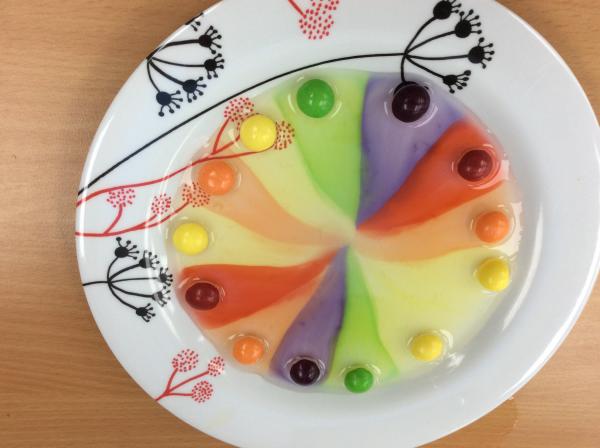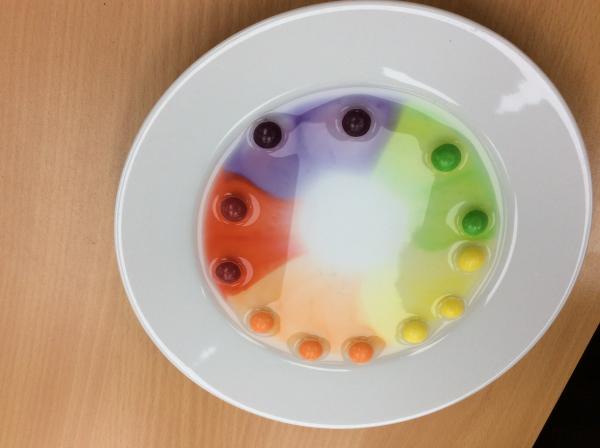 Science Club Group 2 Week 1
A new science club started today. They were set the challenge of building the highest structure they can with 15 strands of spaghetti and 4 marshmallows. The children found it quite frustrating as the spaghetti kept breaking and the marshmallows became like glue when handled too much! We discussed all these issues.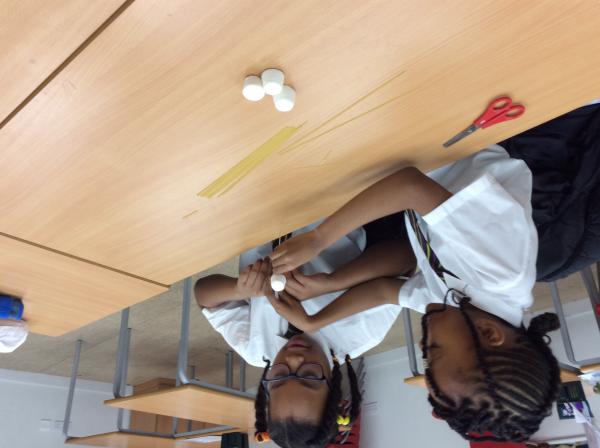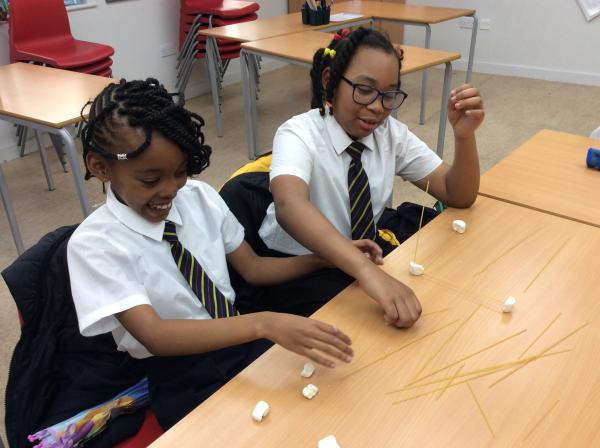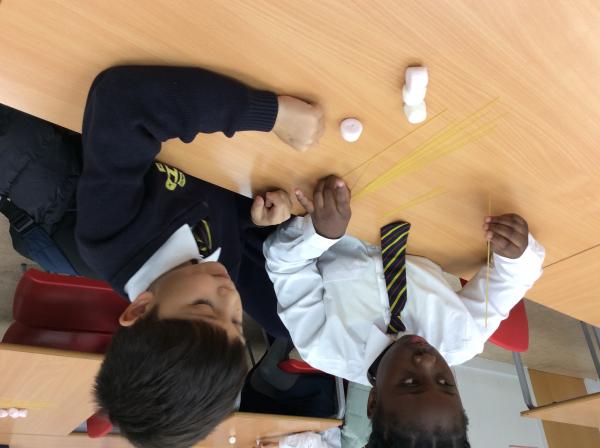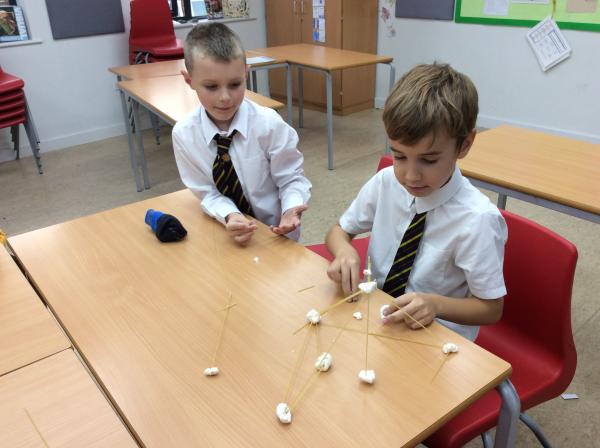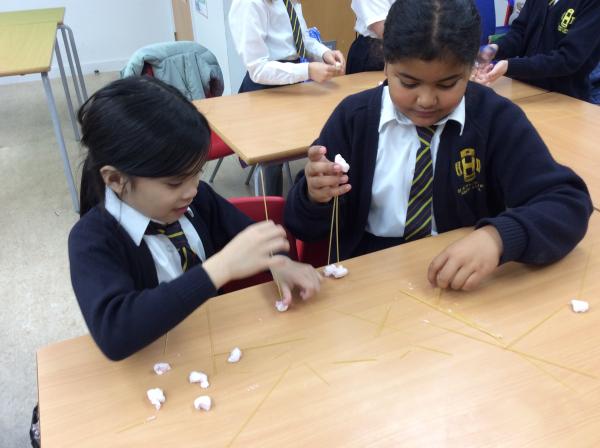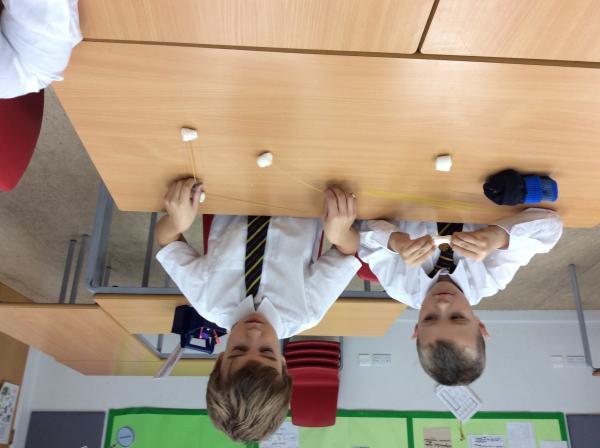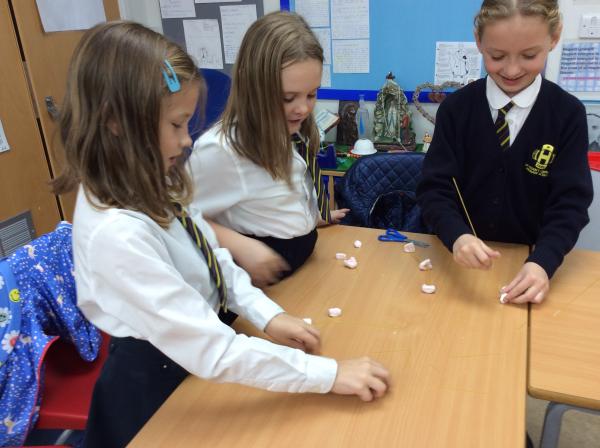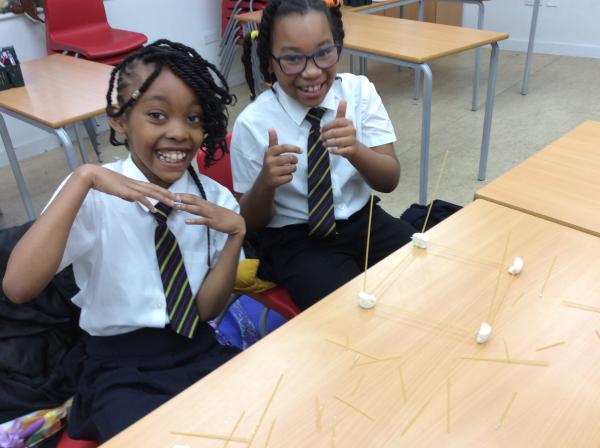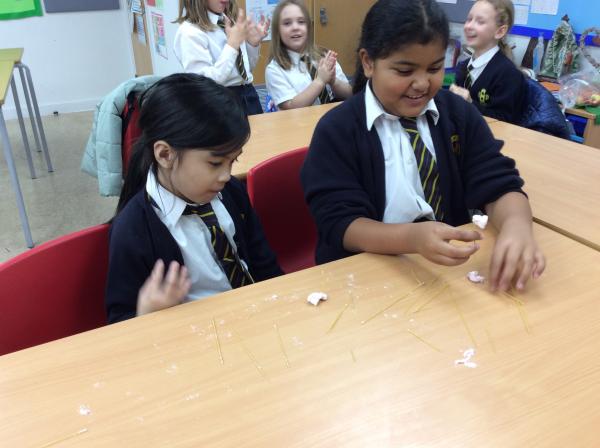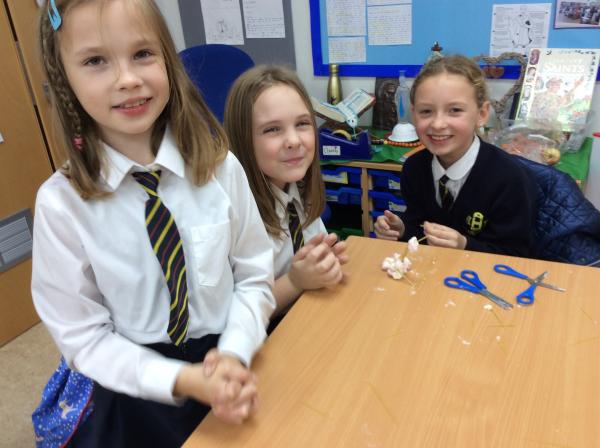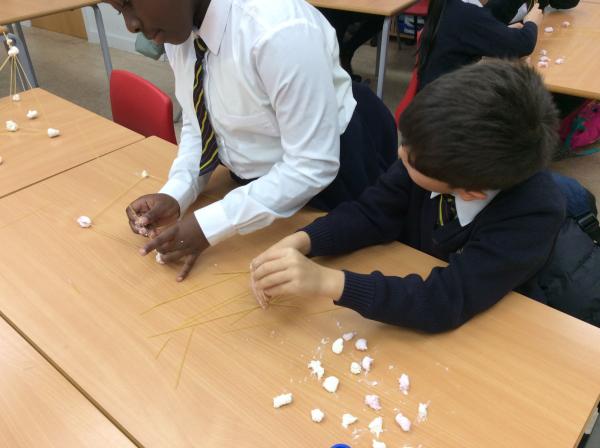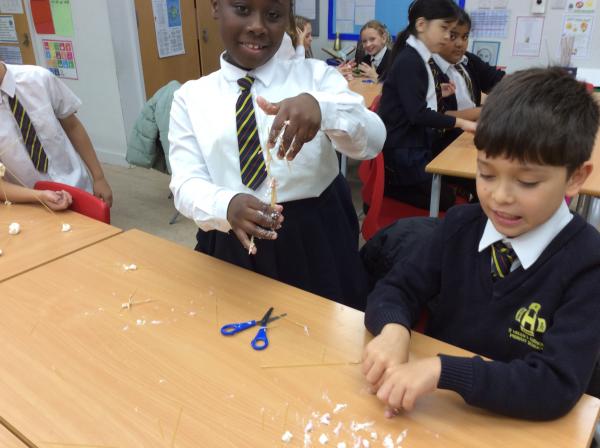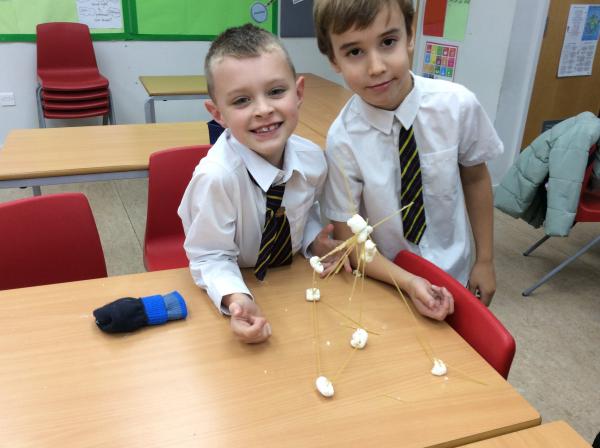 Science Club Week 4
Year 3 and 4 enjoyed their last Science club adventure tonight. This week, they tested the way toy cars move on different surfaces. They tested the carpets in the library, floors around the school, grass, mud, Parley pavilion, wood, big and little adventure and the playground. There followed a discussion regarding smooth and bumpy surfaces and how friction determines the way things move.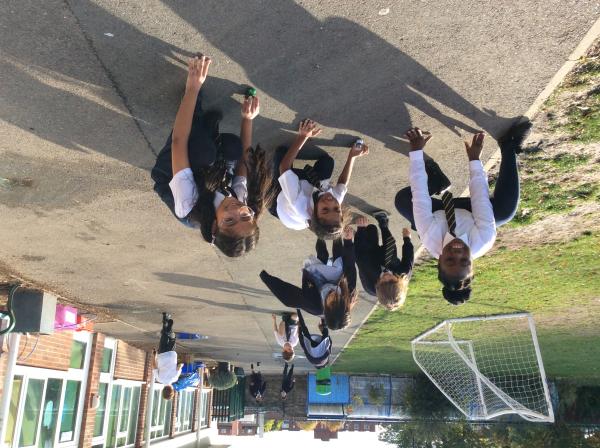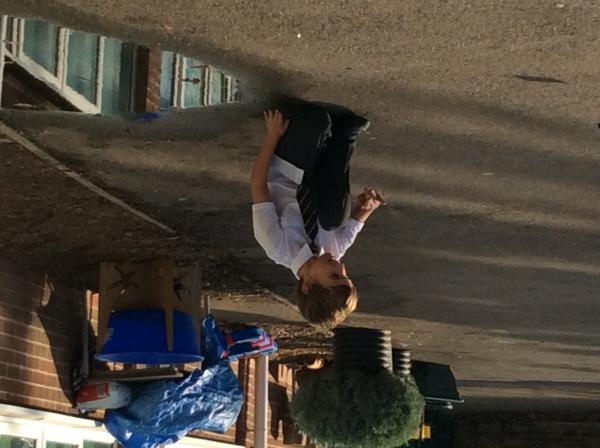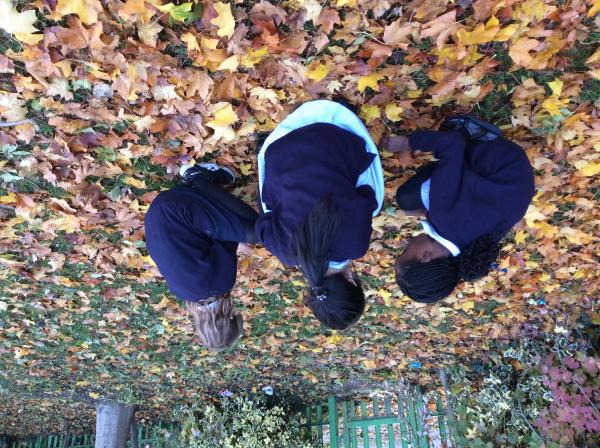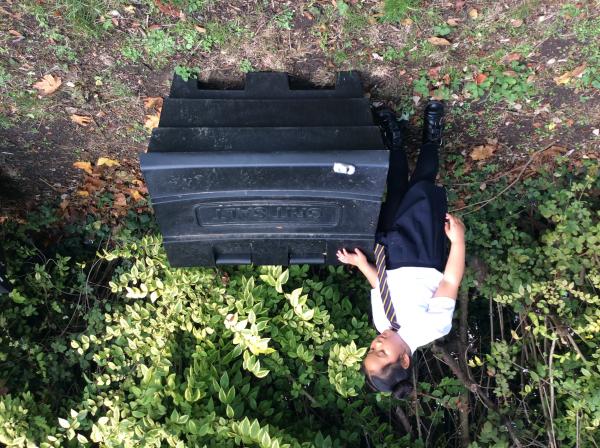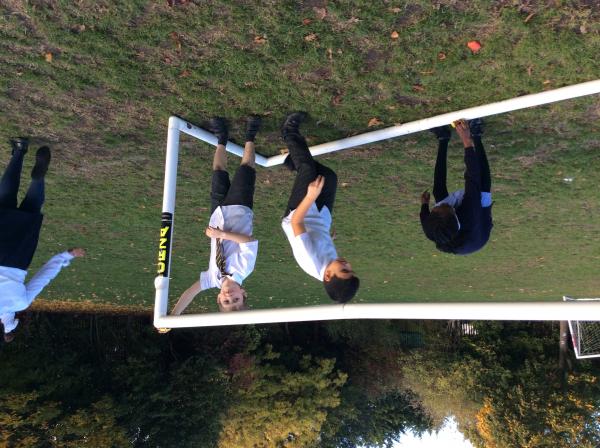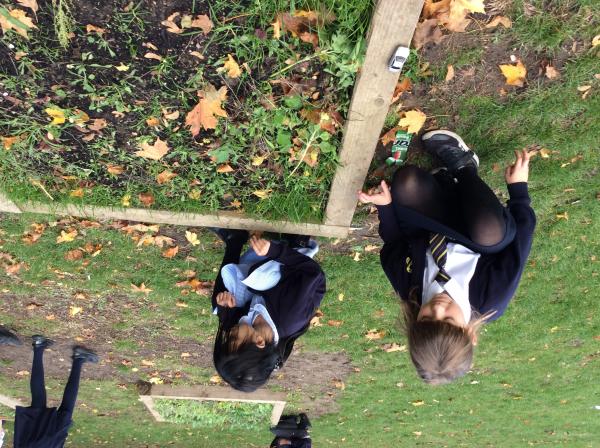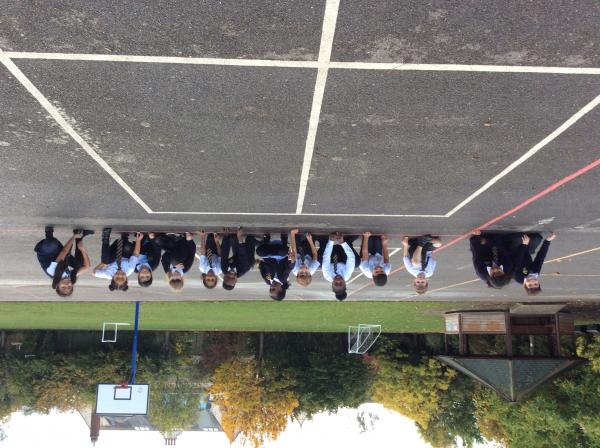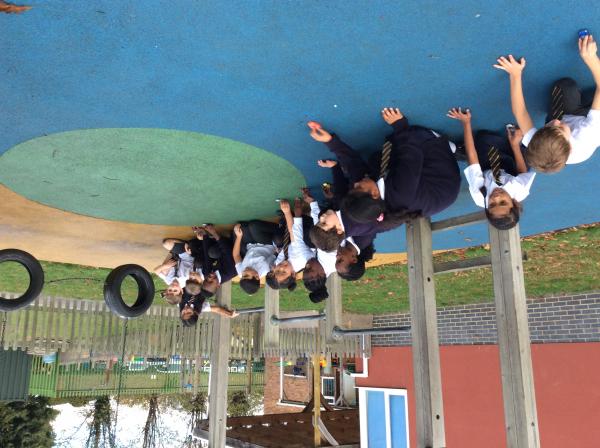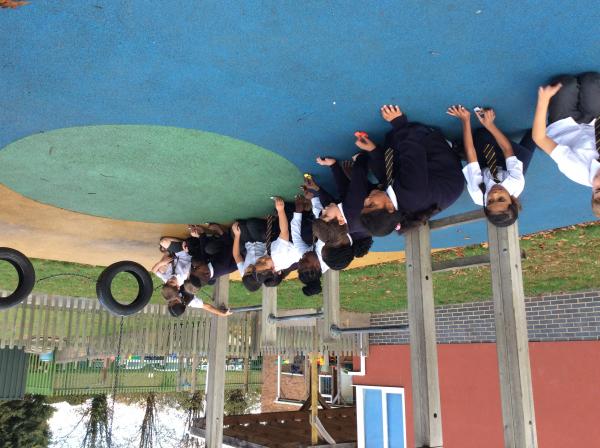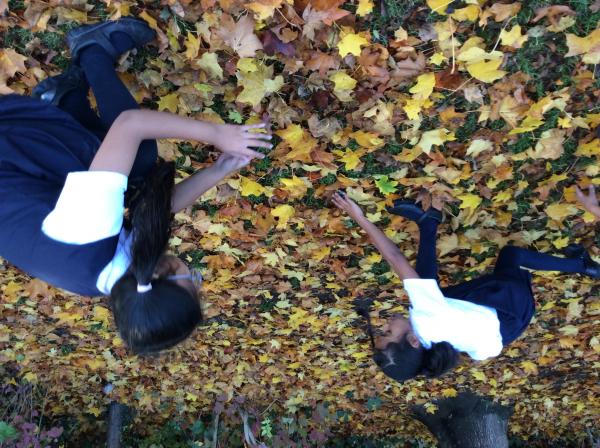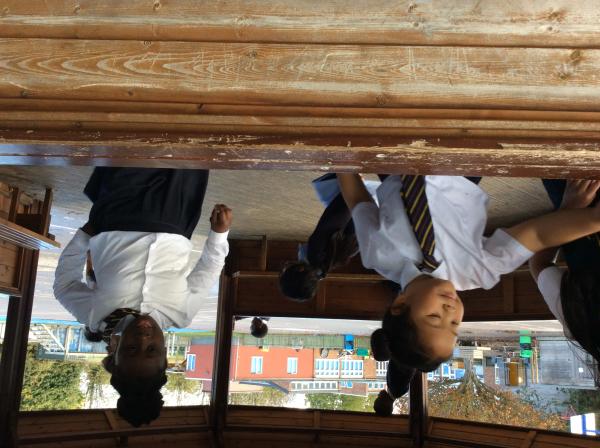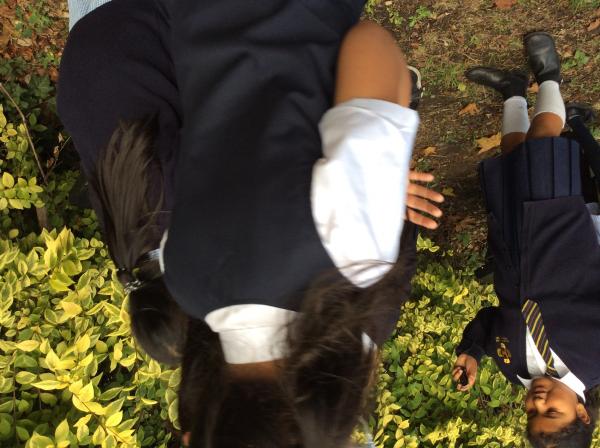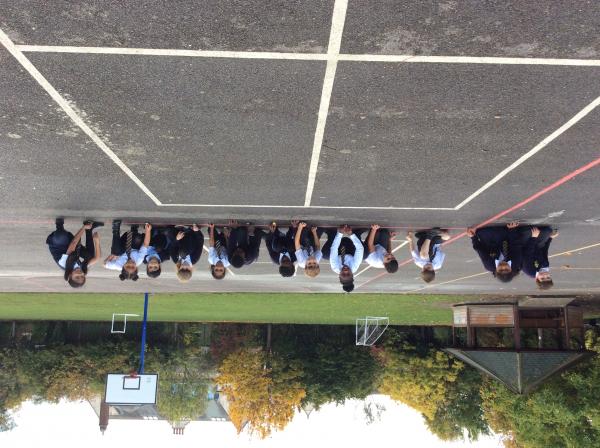 Science Club Week 3
Science club enjoyed the warm afternoon yesterday by exploring the nature area. Some decided to build a natural shelter for a teddy bear whilst others went bug hunting. Some decided to climb whilst others tested bridge structures. All in all, we were very busy outside!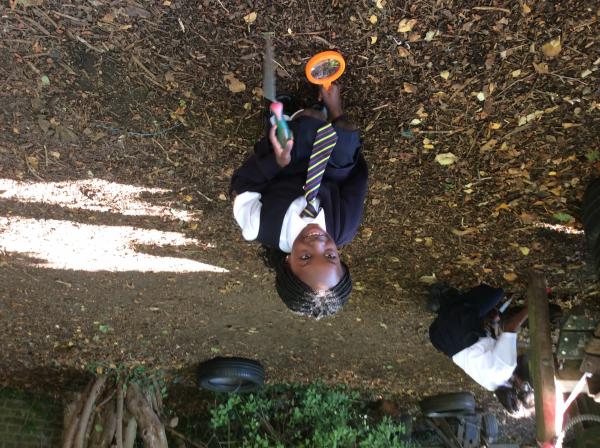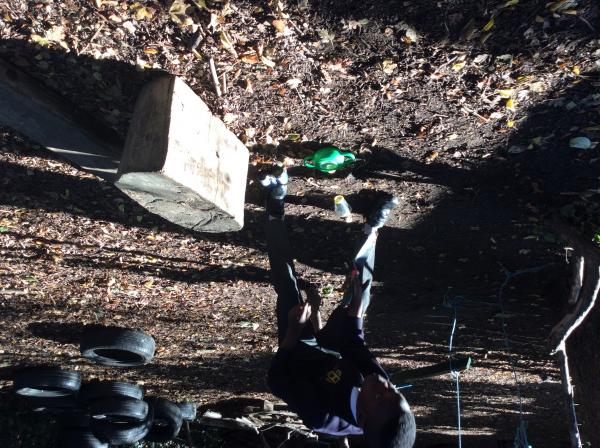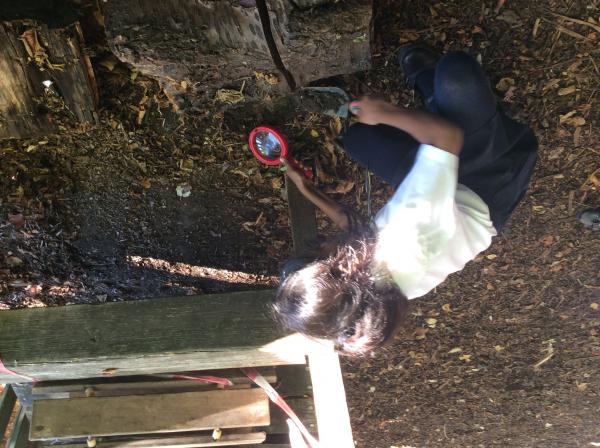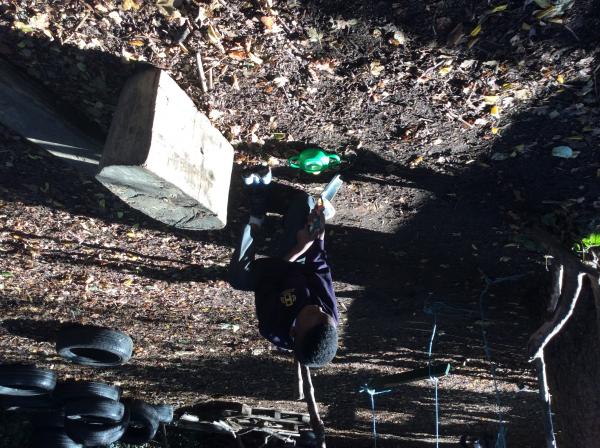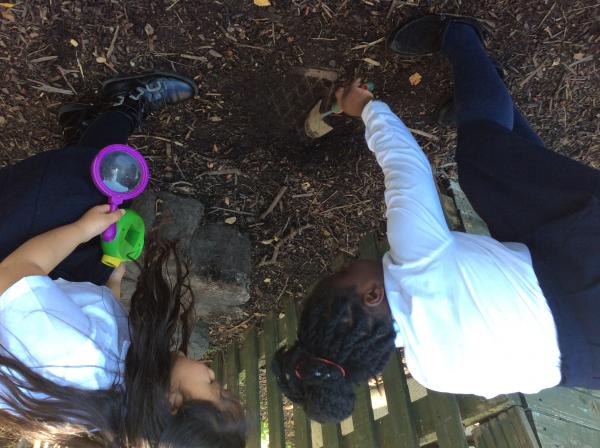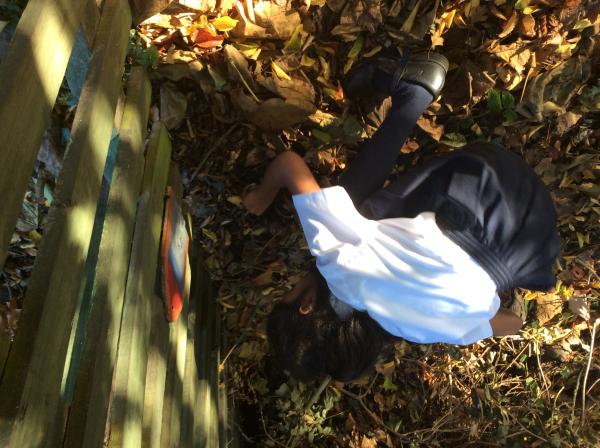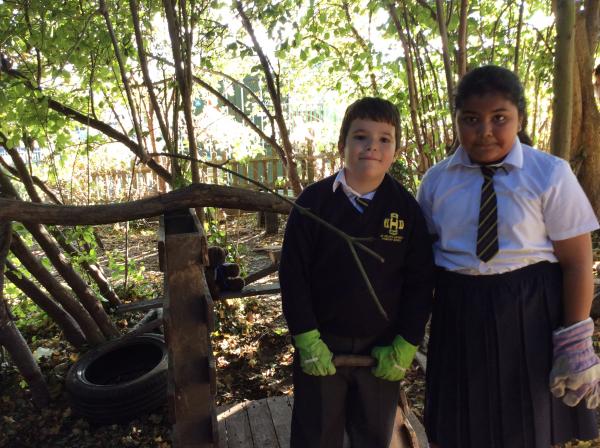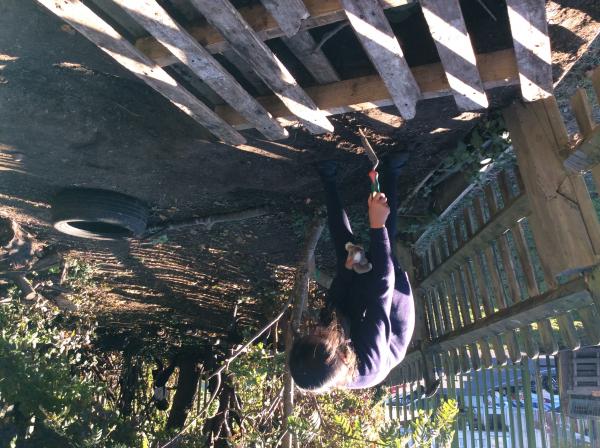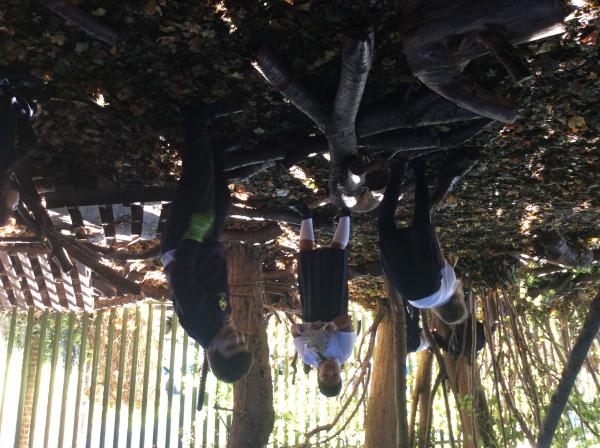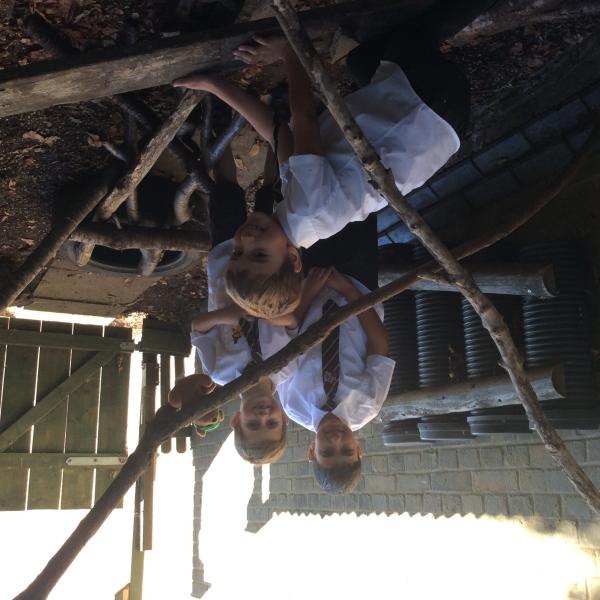 Science Club Week 2 Investigations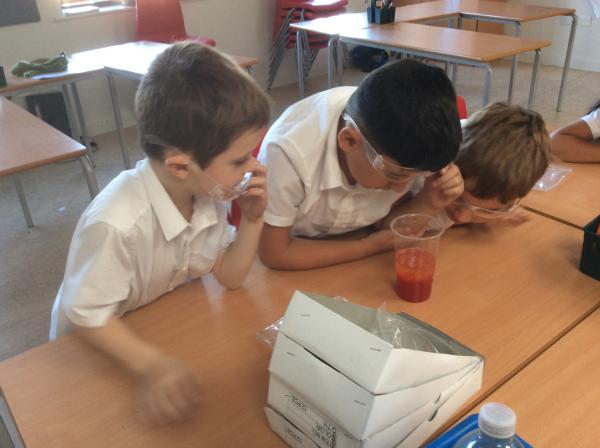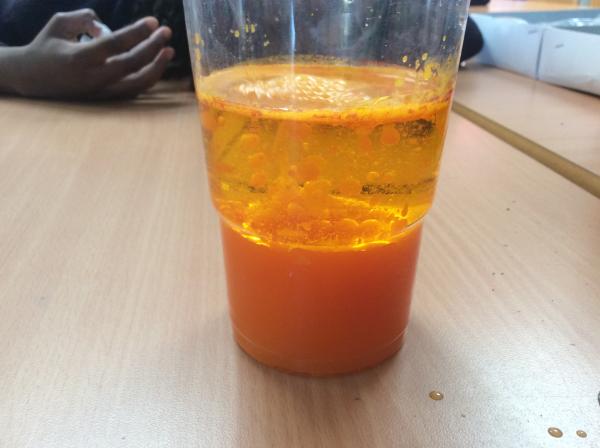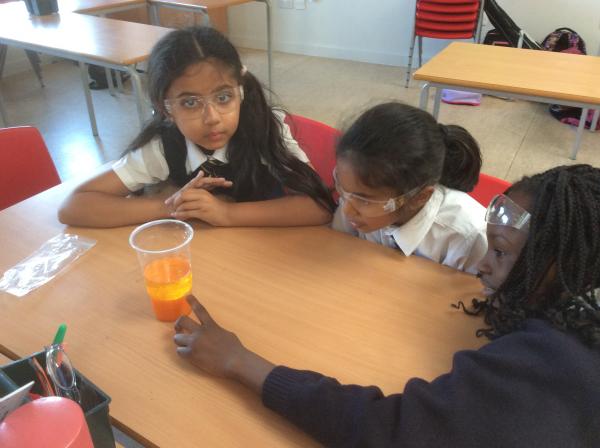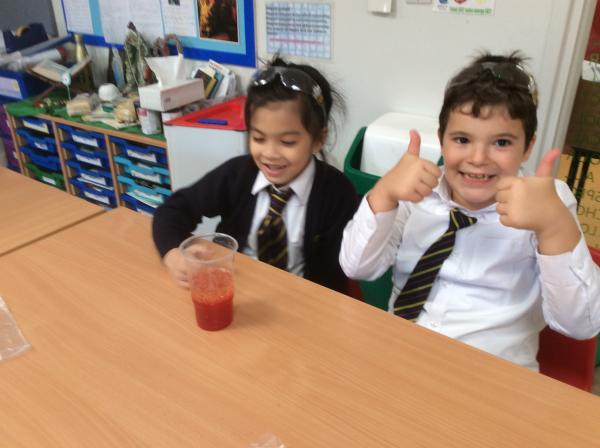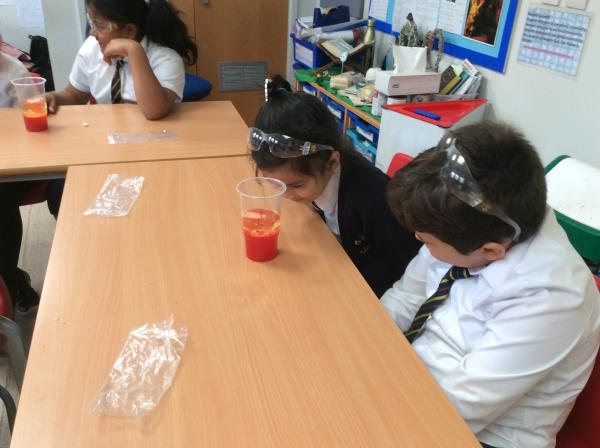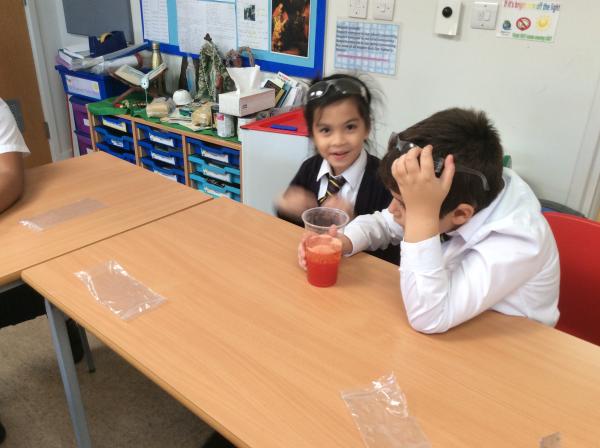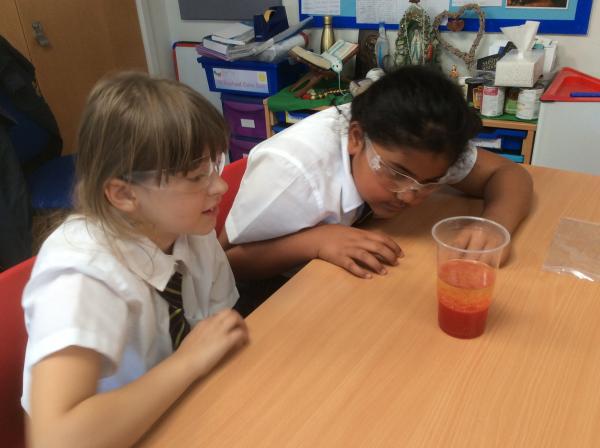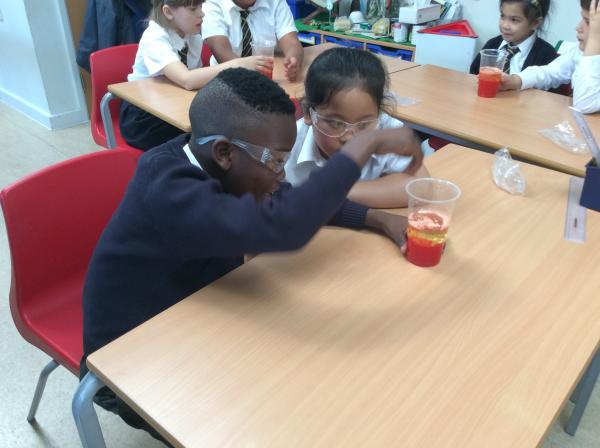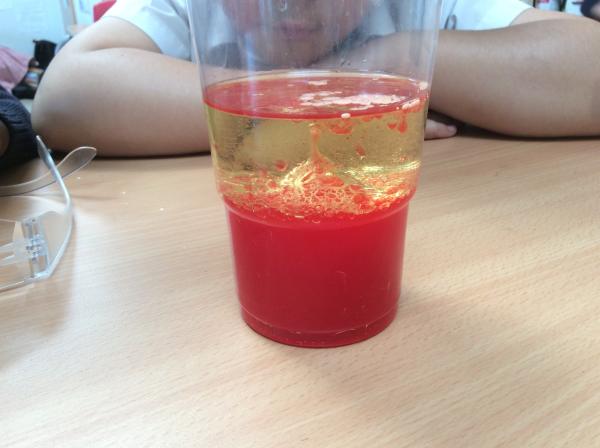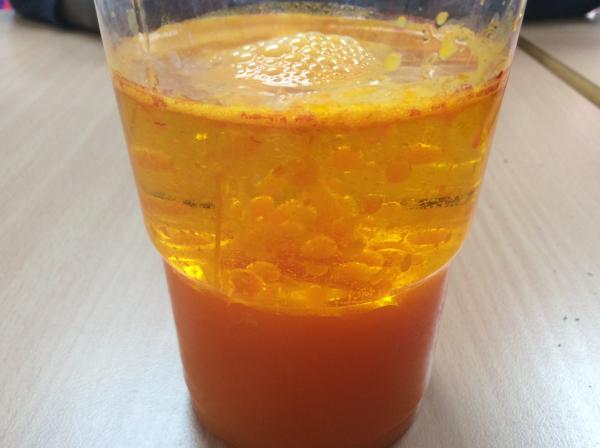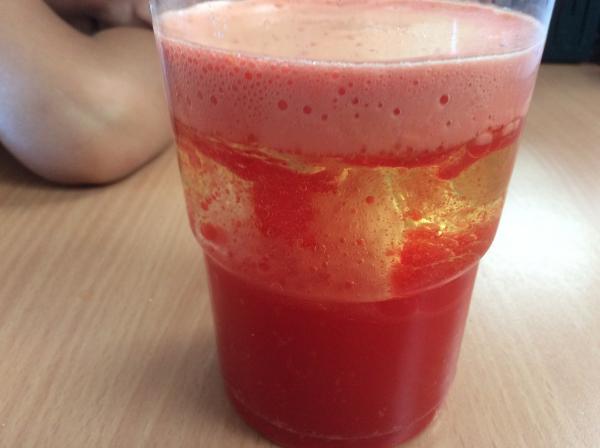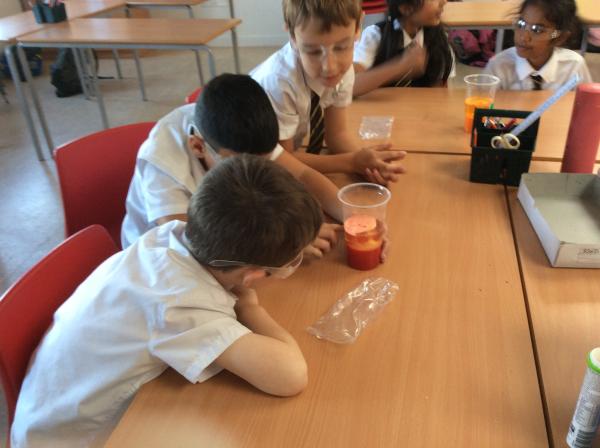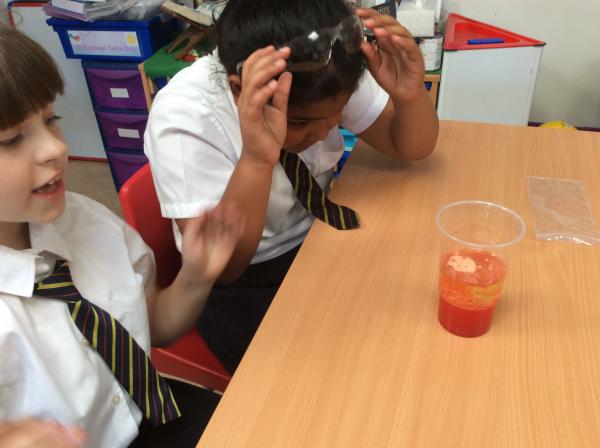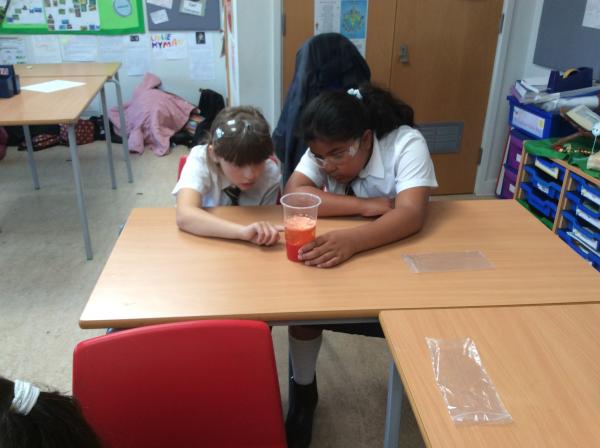 Science Club is great fun!
The first Science club for years 3 and 4 took place today. The children were all very enthusiastic and learnt about non-newtonian fluids. We mixed together cornflour and water, watching how it changes from a solid to a liquid often. The children described this material as drippy and rock!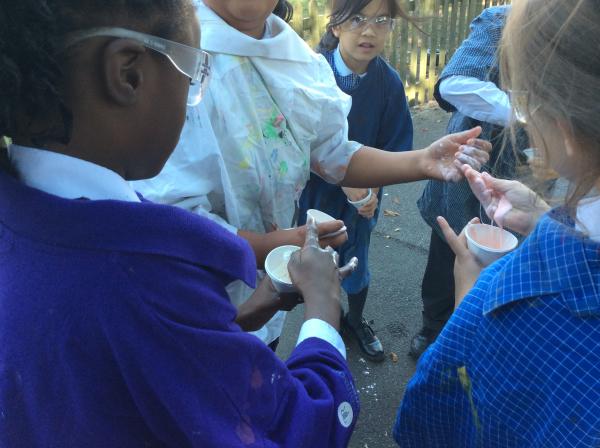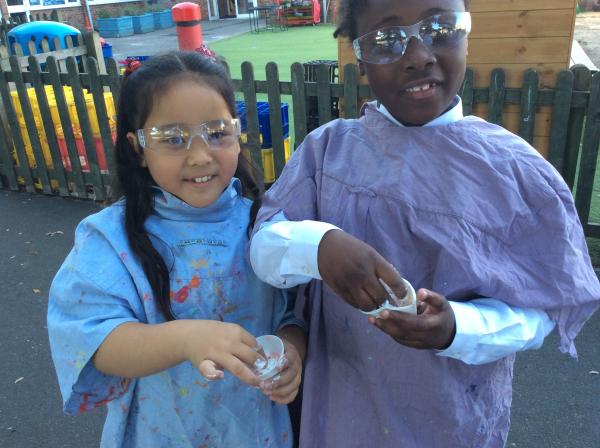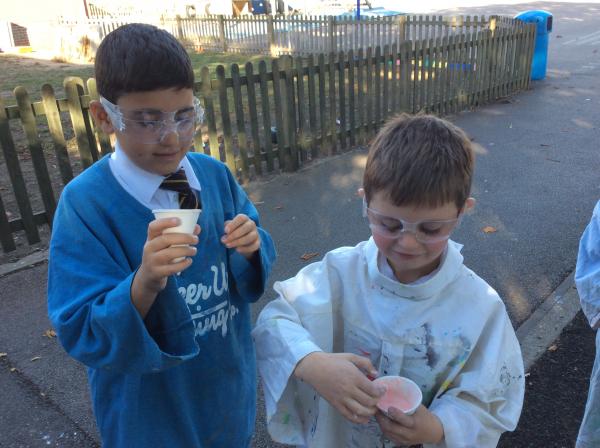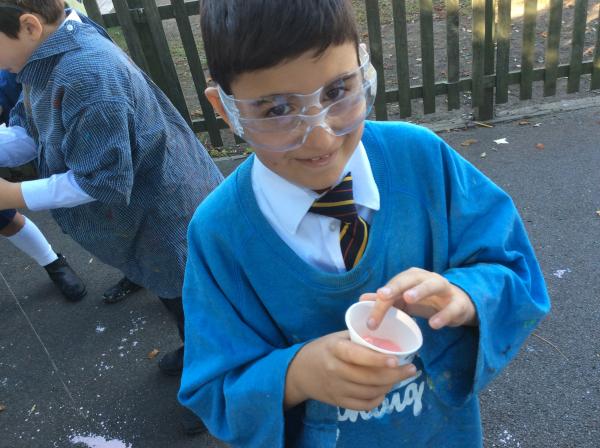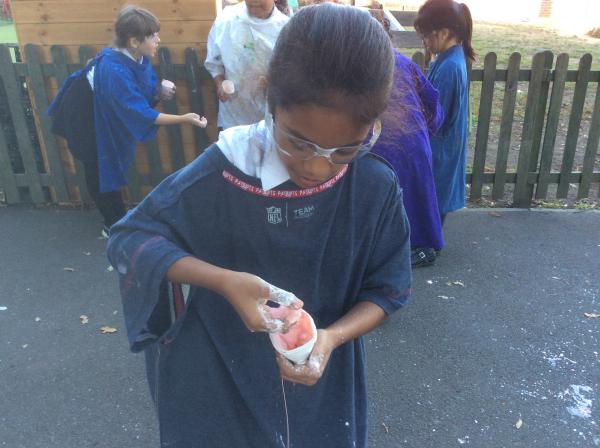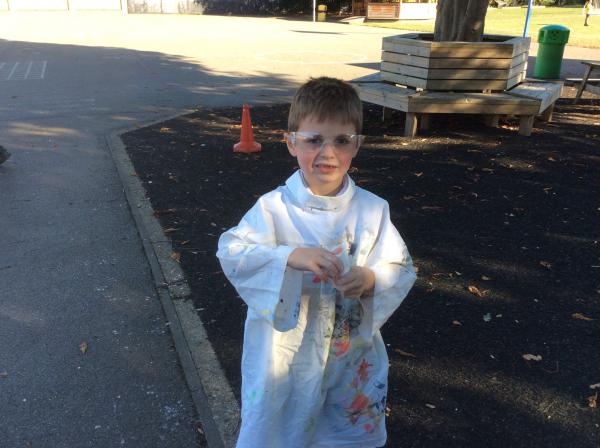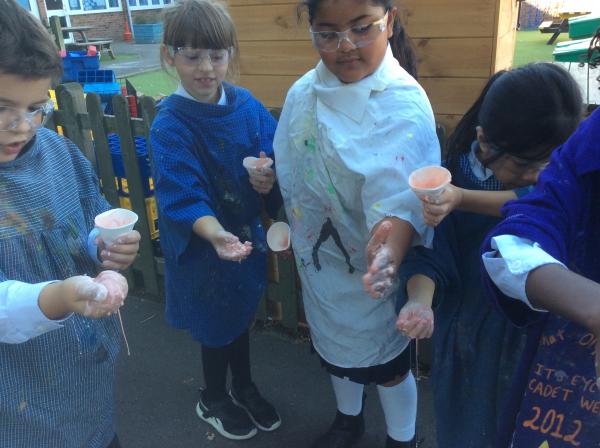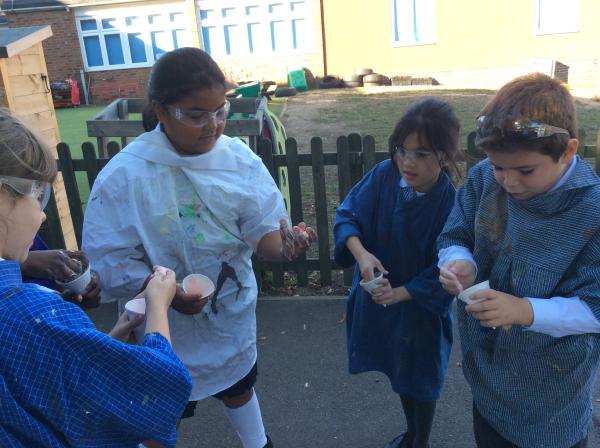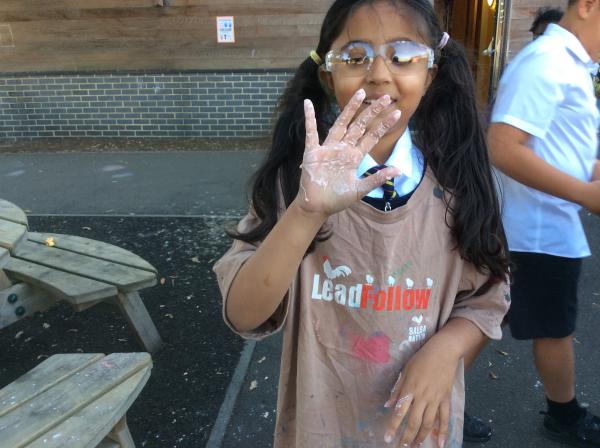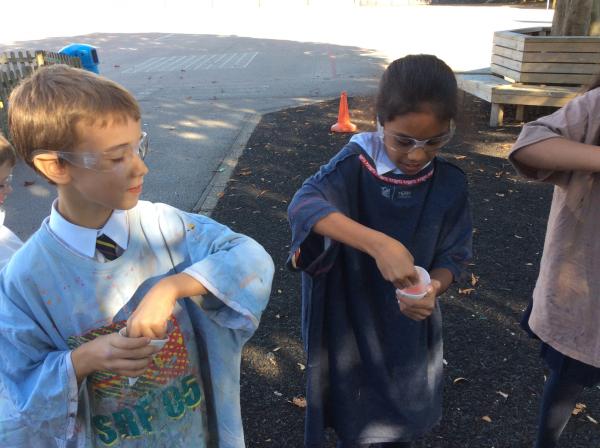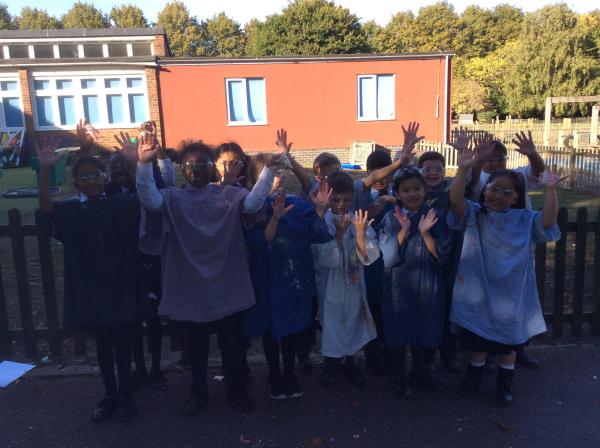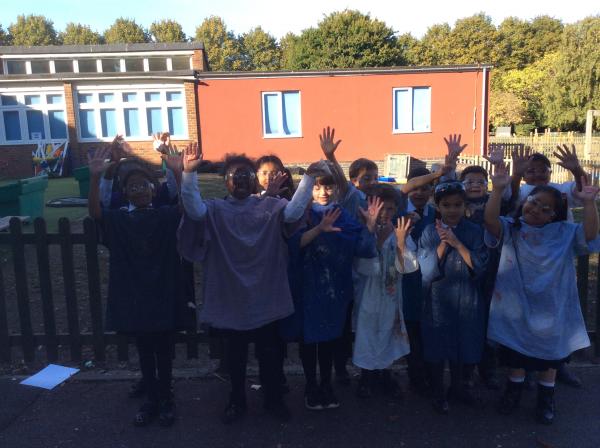 Half a term of fabulous Science!
Science is continuing to thrive. This half- term, children have experienced pond dipping, blindfold trails, investigating habitats, making wind chimes, making habitats including wormeries and general exploring of materials in the school grounds. Our working walls and displays are interactive demonstrating all the key words for the topic.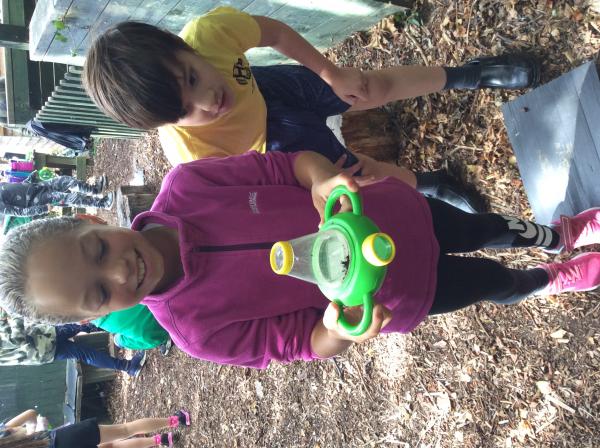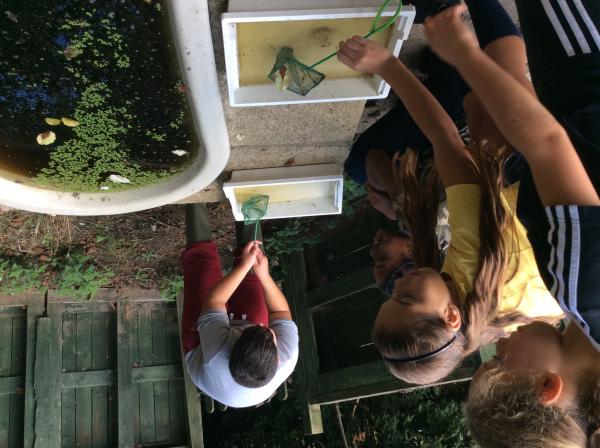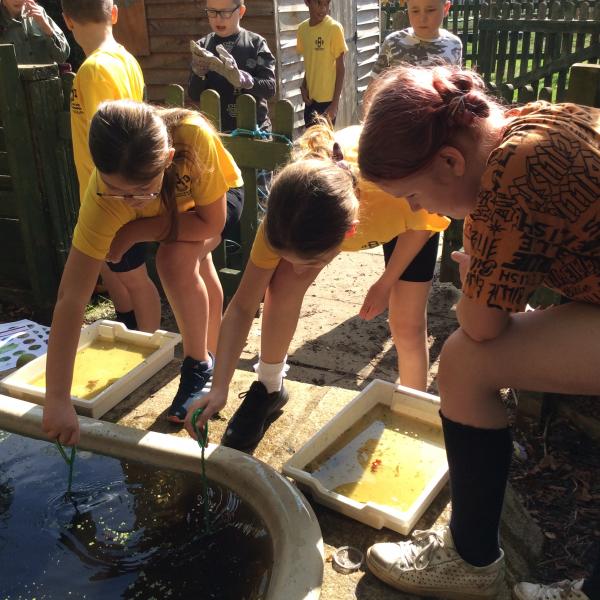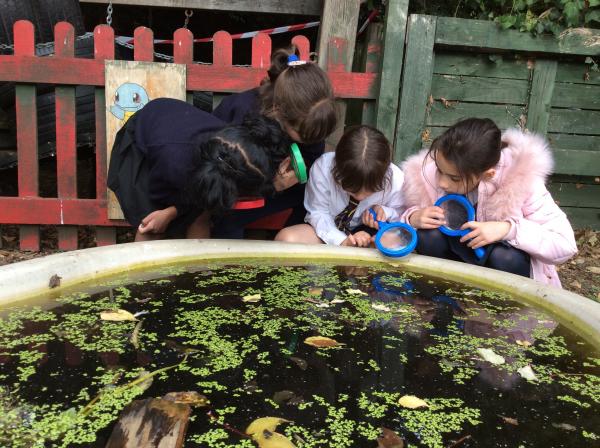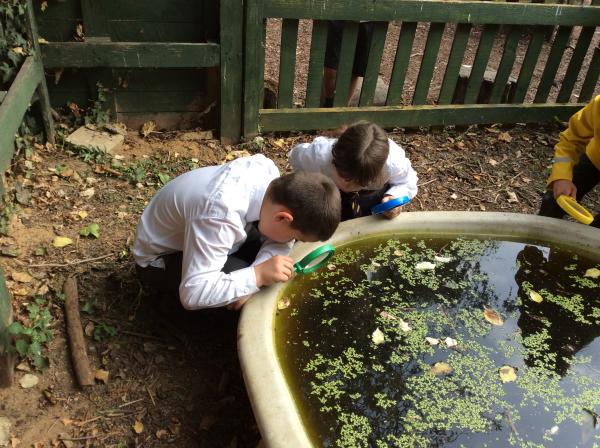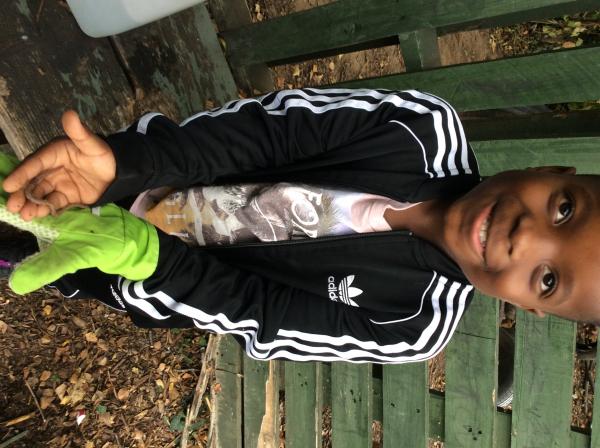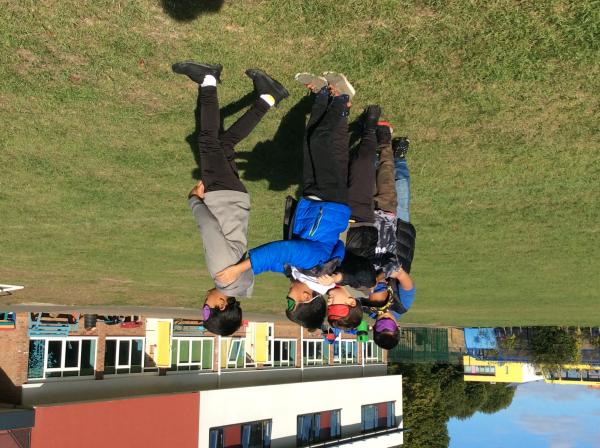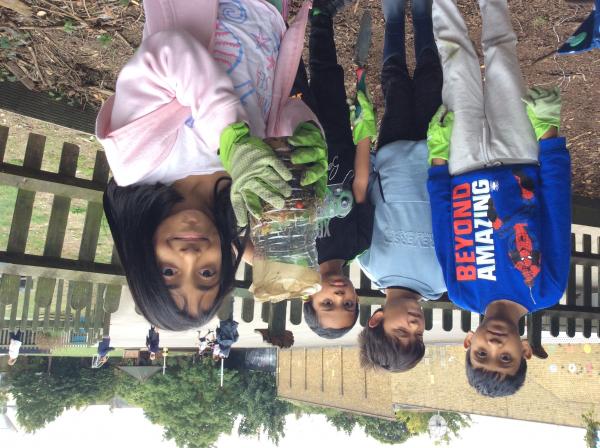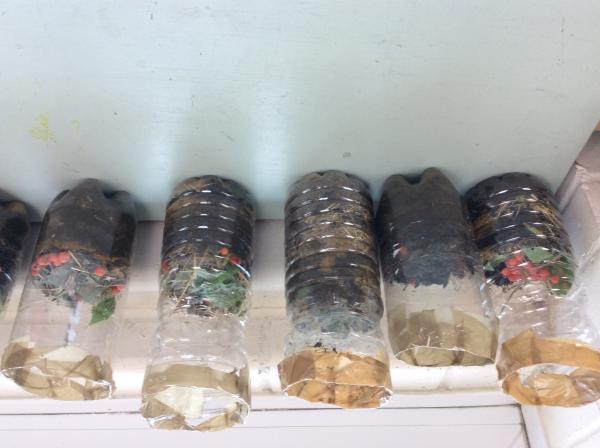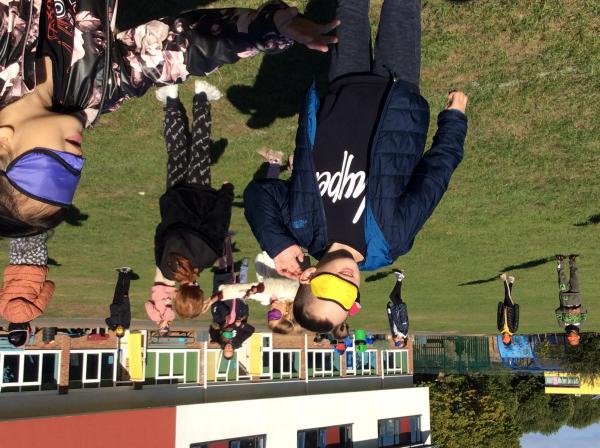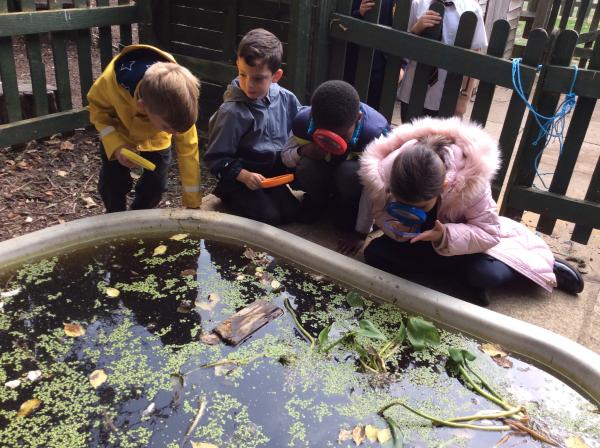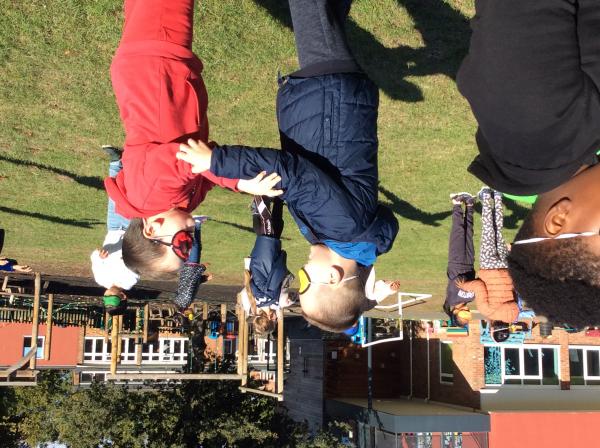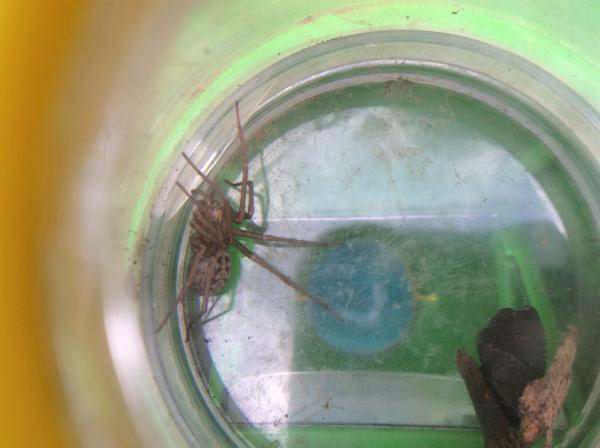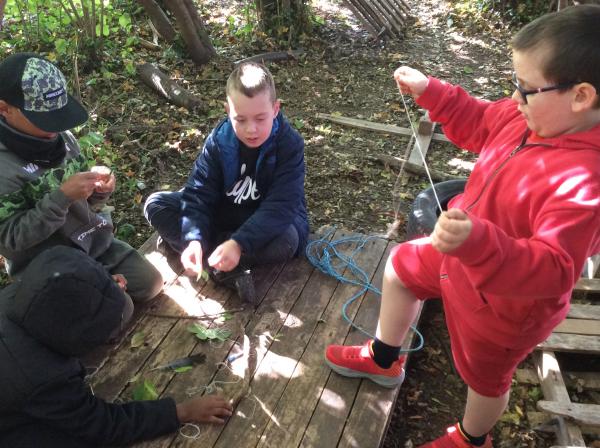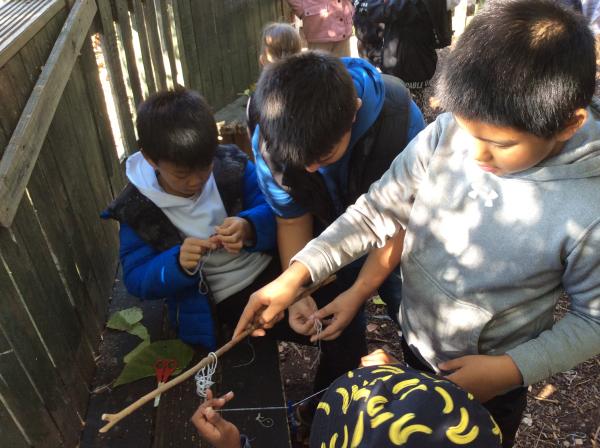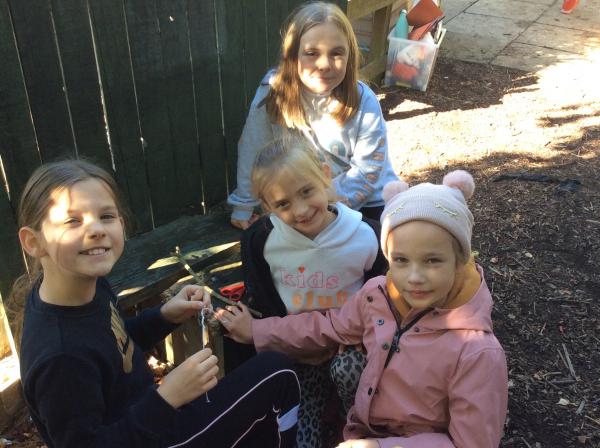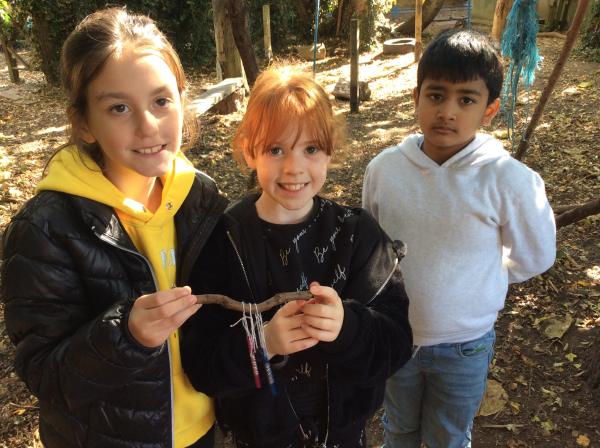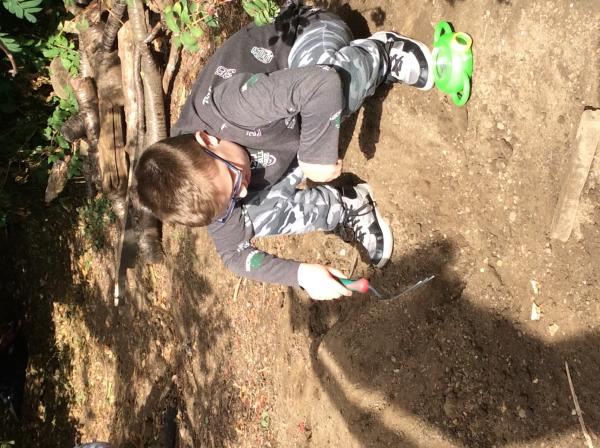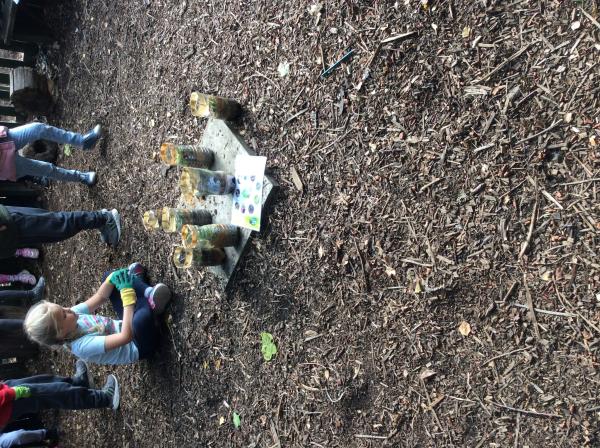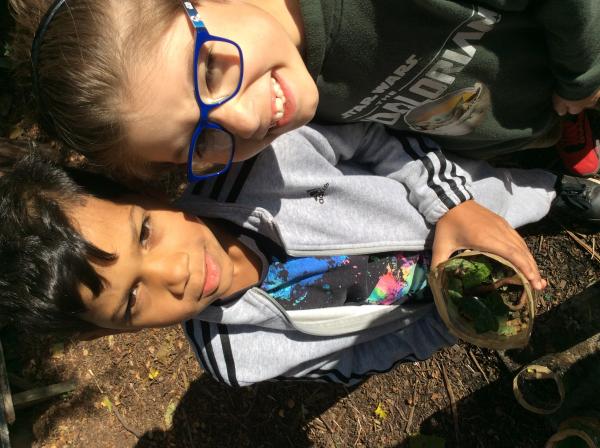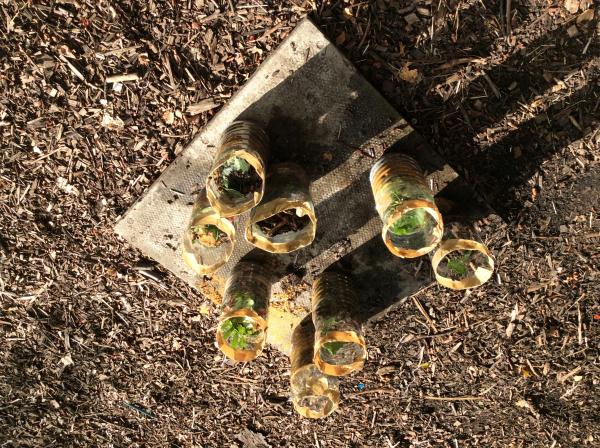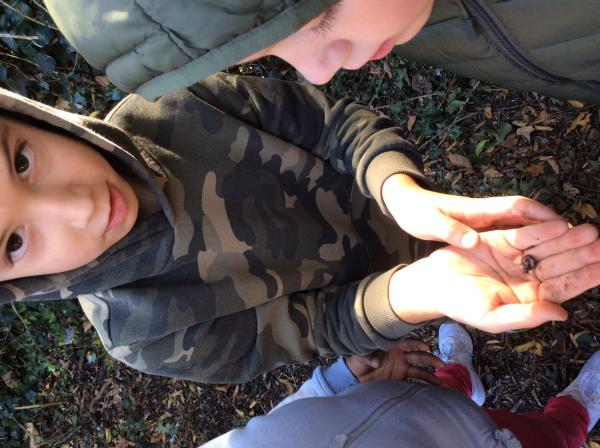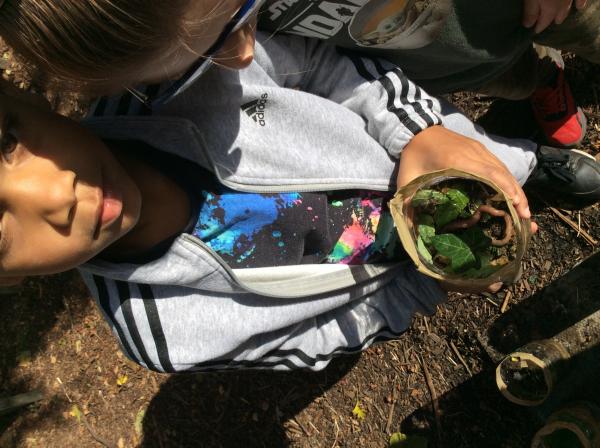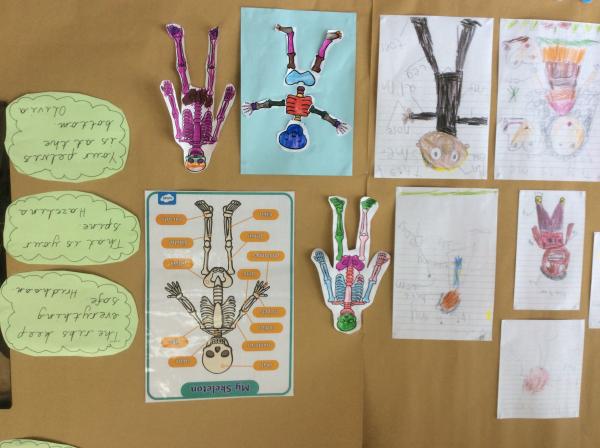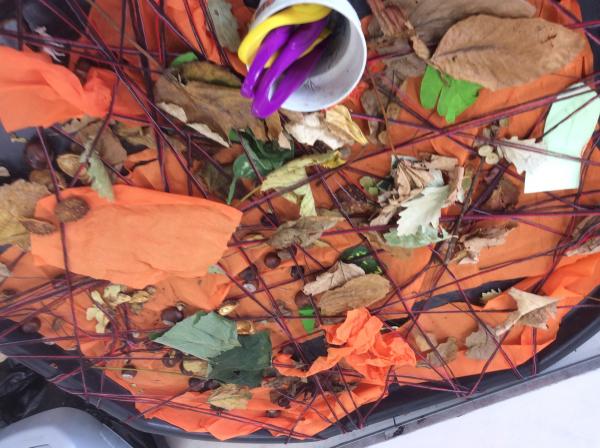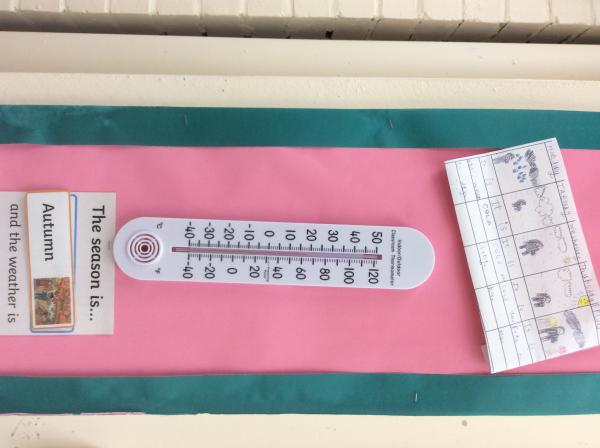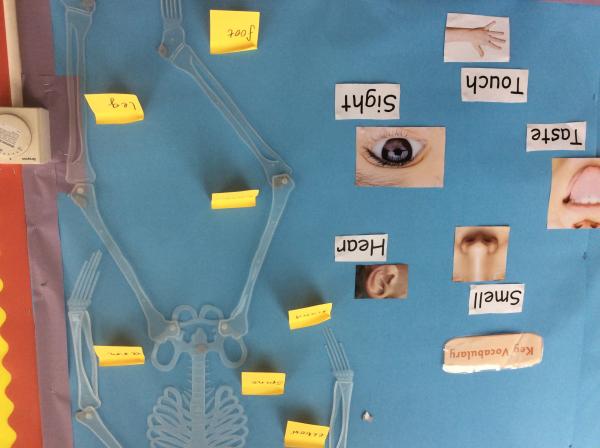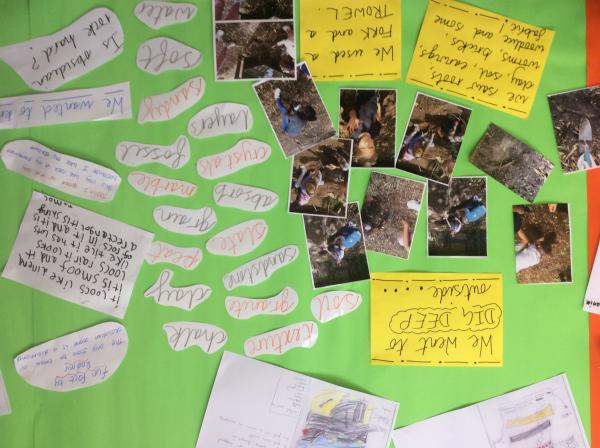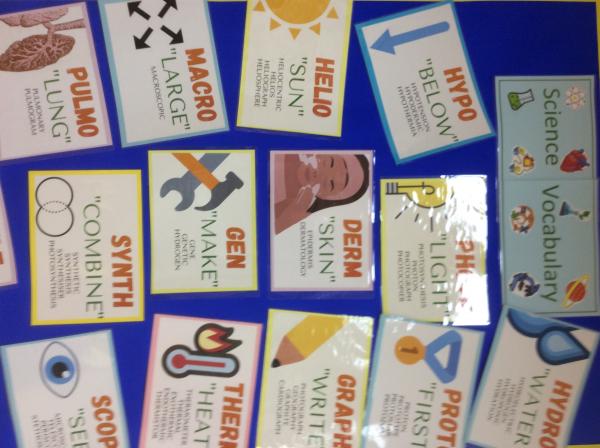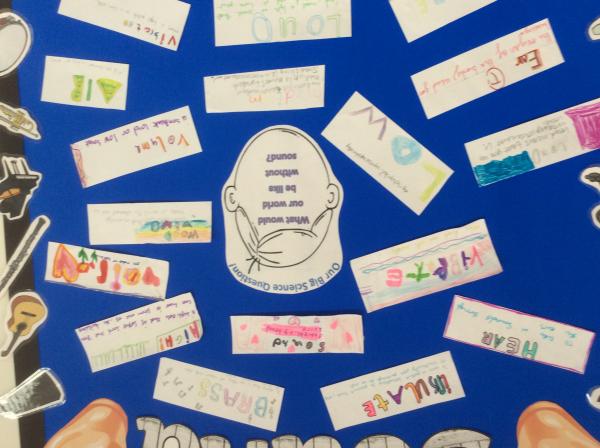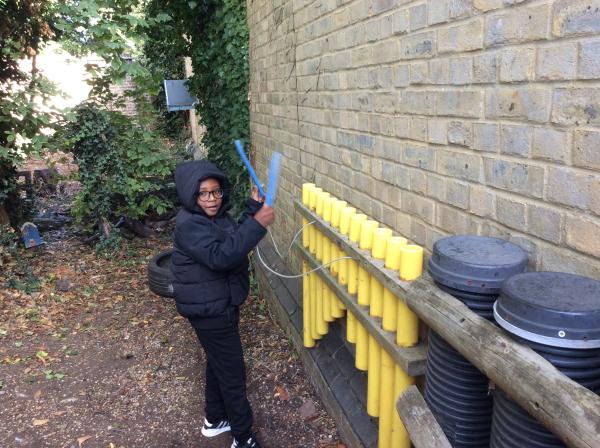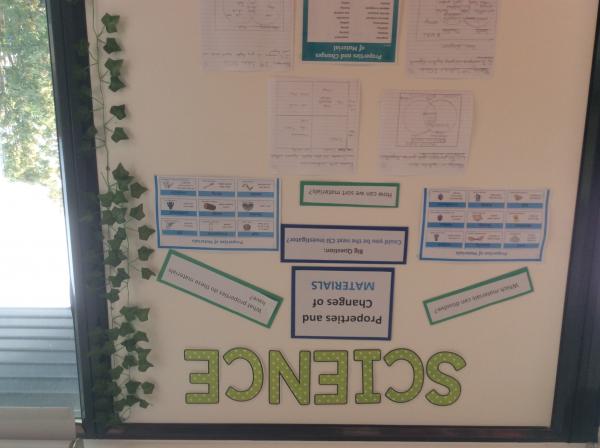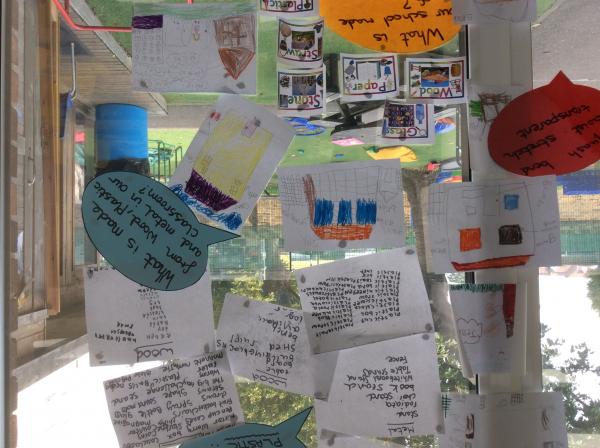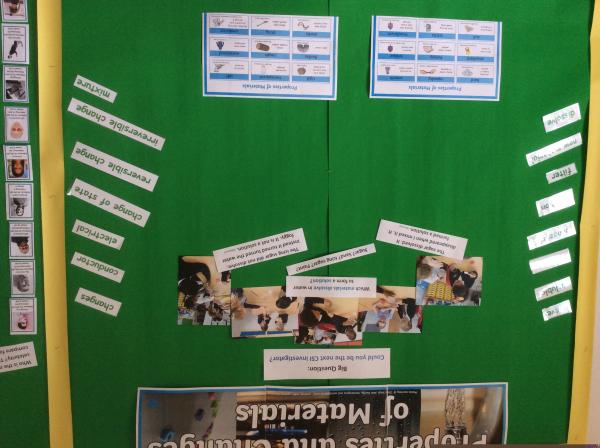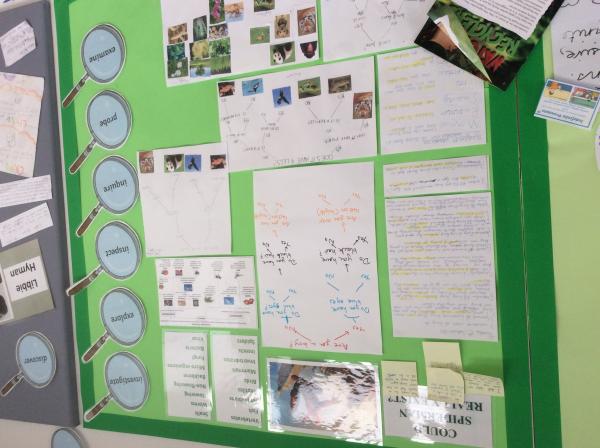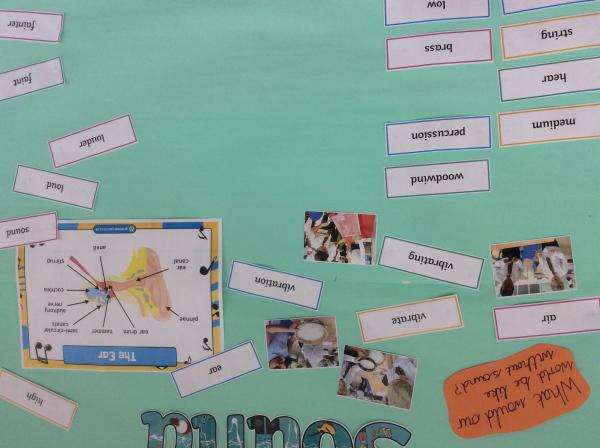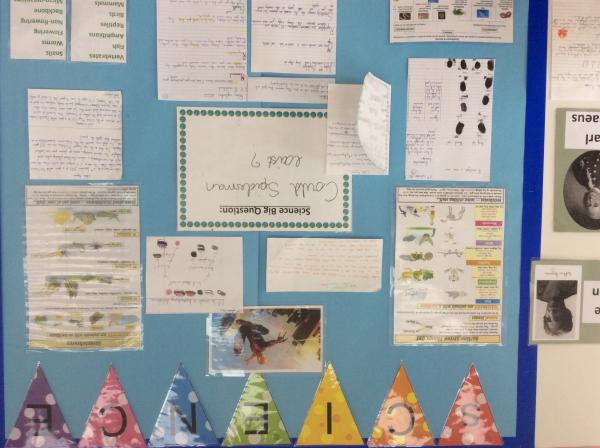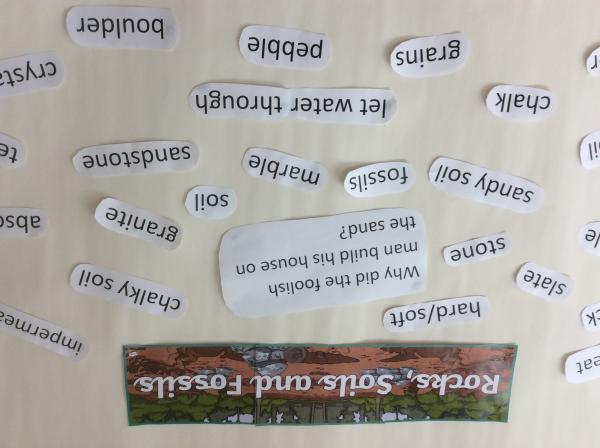 June Science Challenge
SPORTS DAY FUN
TRY THIS .... Speedy reactions
Hold the top of a ruler with your fingers on 30cm and your arm stretched out in front of you so the ruler is hanging down. Ask a friend/family member to put their thumb and index finger around the bottom of the ruler but not touching it. They should watch carefully, and when you drop the ruler, they need to catch it as quickly as they can. Record the measurement on the ruler where they caught it. The lower the measurement, the faster their reaction time. Now swap over or find other people to have a go. Let each person have three turns and record the average value.
WHAT DO YOU NOTICE?
Things to talk about ...
Who has the quickest reactions in your family and friends? Is there a difference in younger and older people's reaction times? Do you get quicker at catching the ruler the more you try? How else could you test your reactions?
Once again, email photos/answers to year6@st-helens.southend.sch.uk or send to Mrs Miller in year 6. Can't wait to see your scores.
Science Update
Science is strong at St. Helen's. Each year group has covered a variety of interesting topics this half term, mainly living things and their habitats. Good use has been made of all the outdoor areas our school offers to bring this learning to life. Enjoy looking at the photos from various classrooms.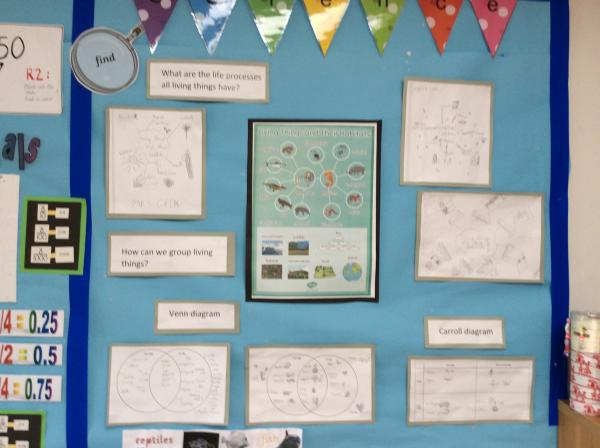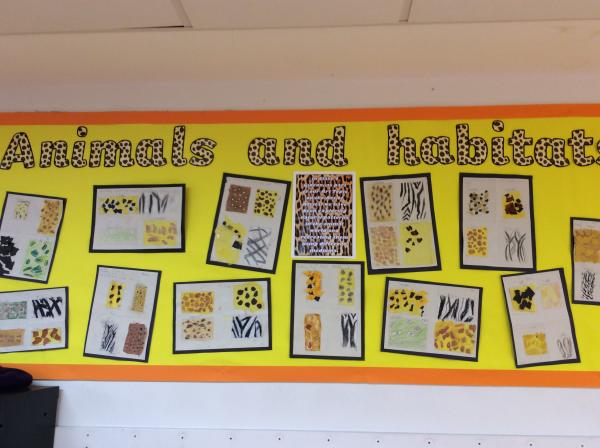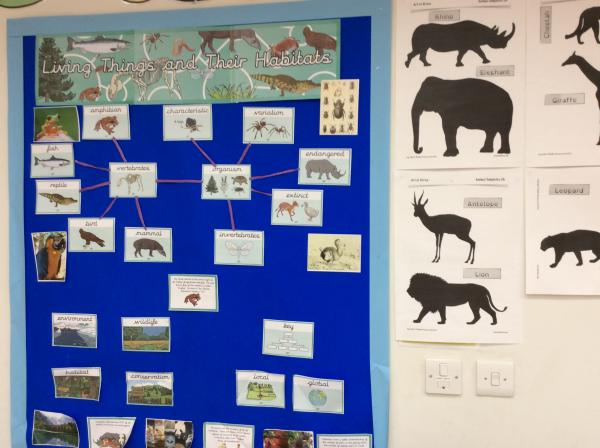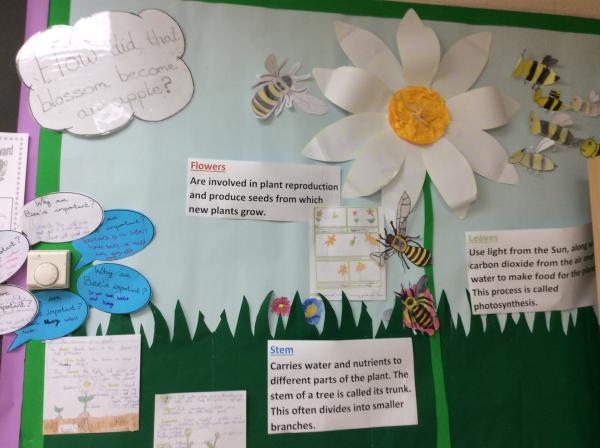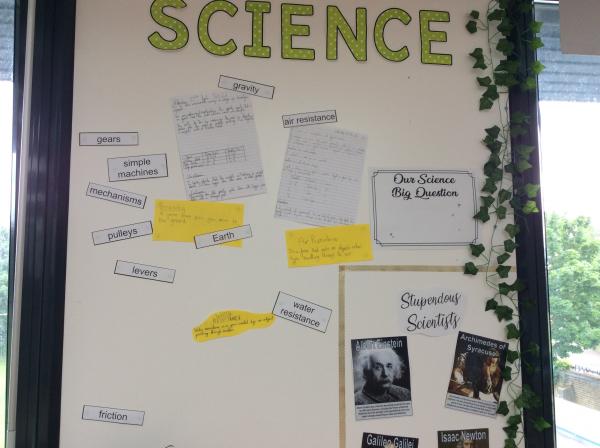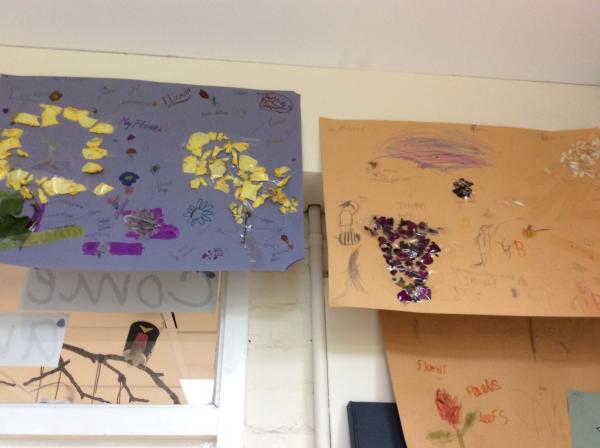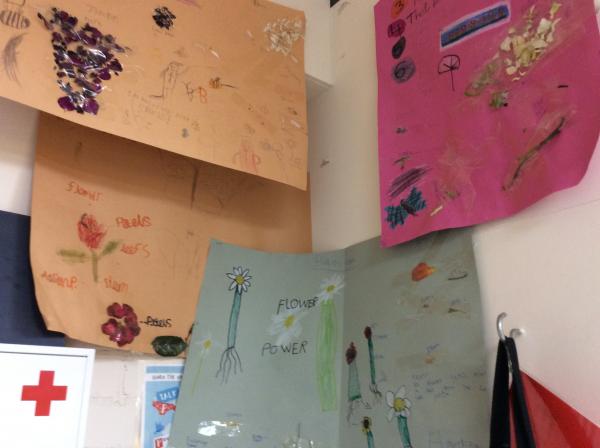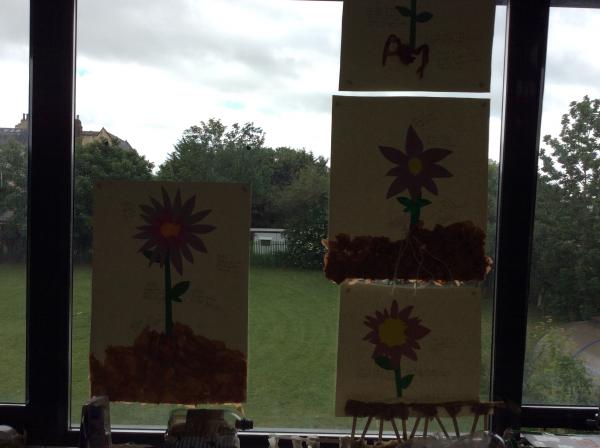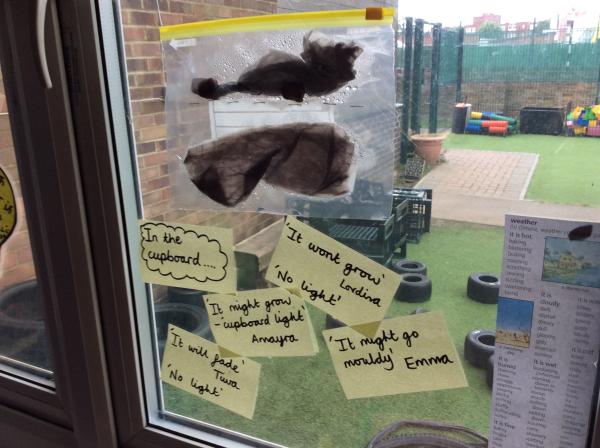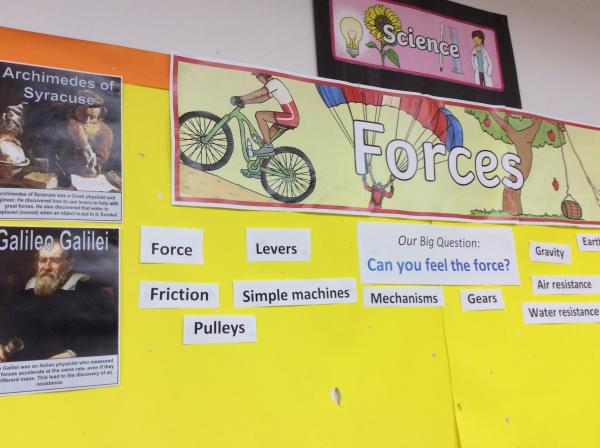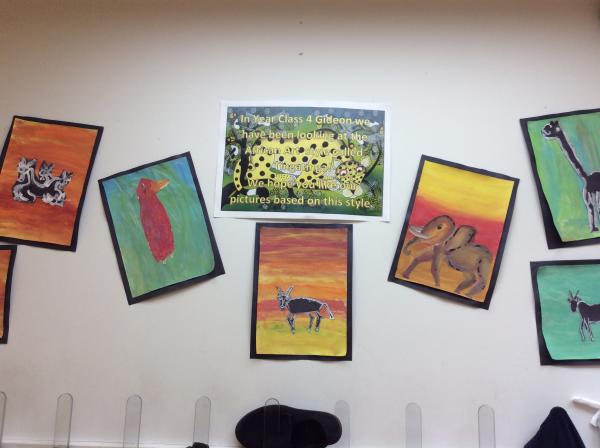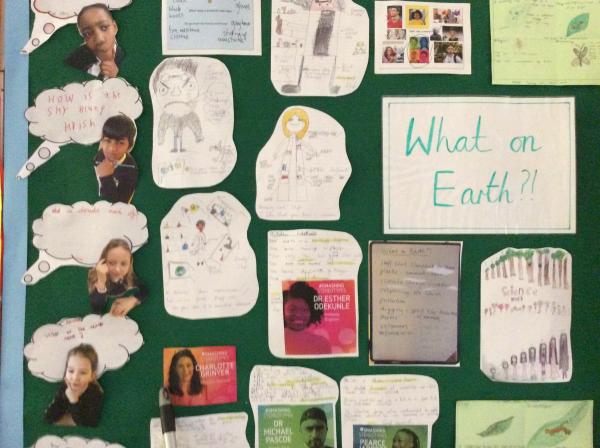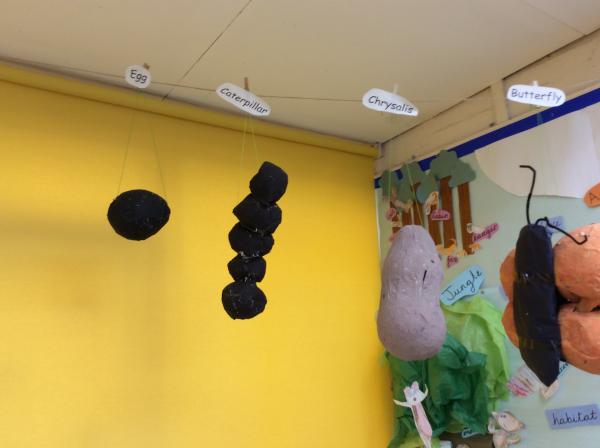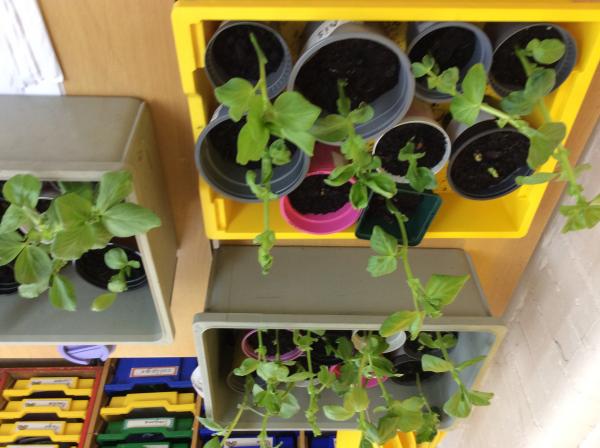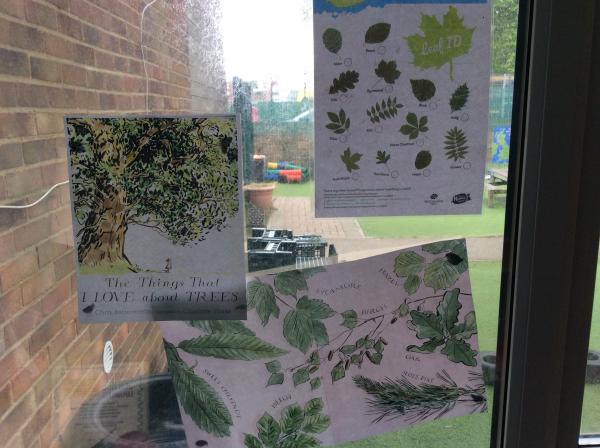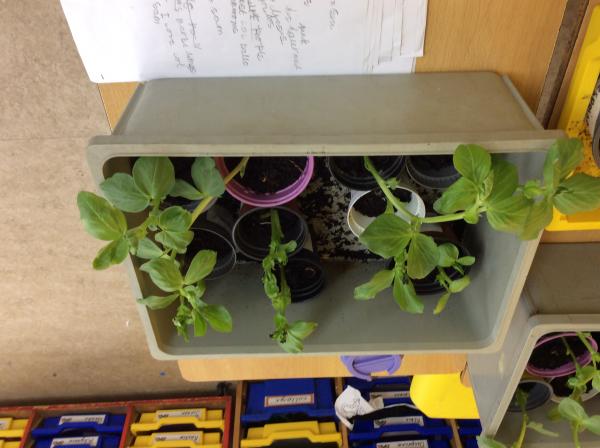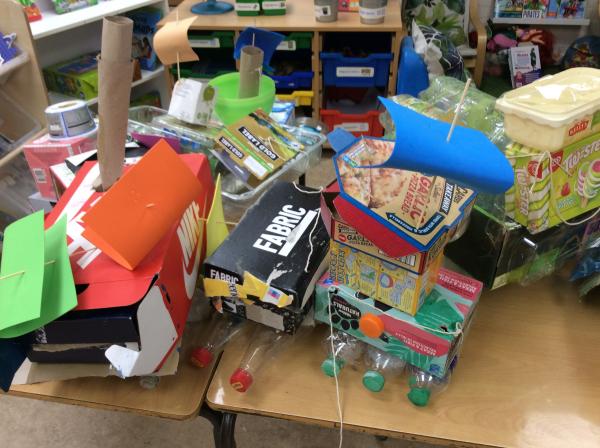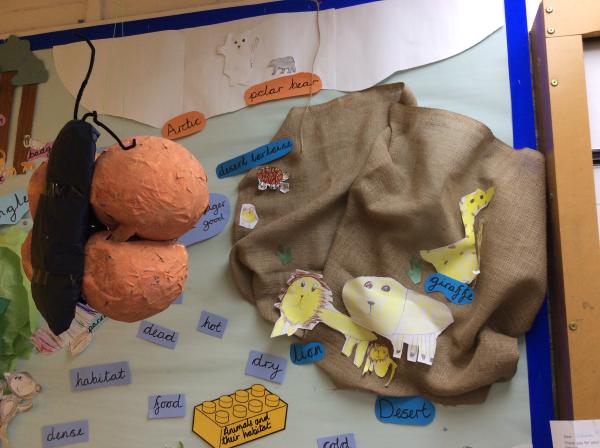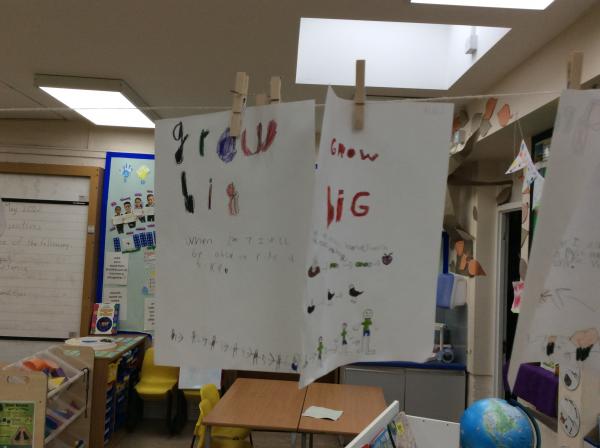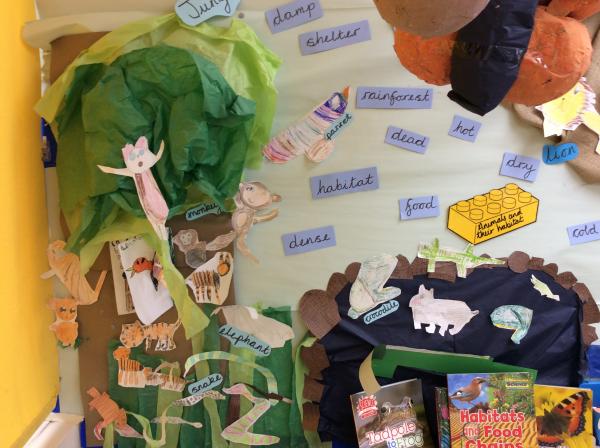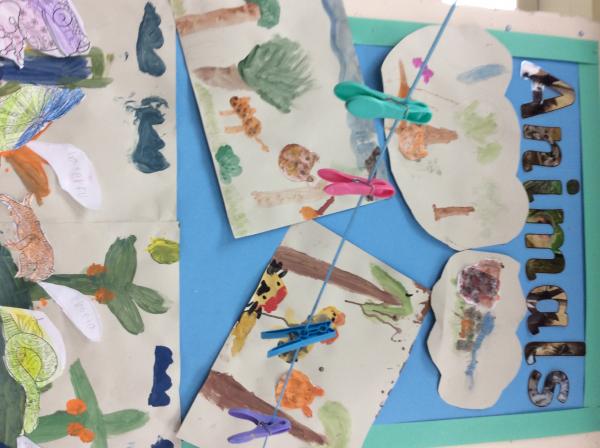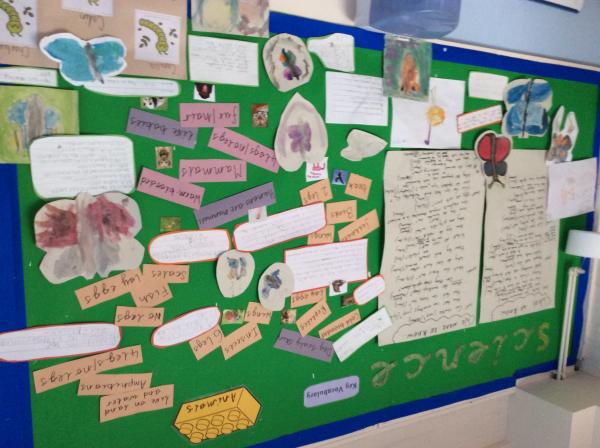 Science Week
The children had a busy time during Science week. They each designed a poster about the topic - Growth. The winners are shown here and we hope they enjoy their prizes.
Last Friday, the classes moved around the school to view the work completed by other classes and deepen their learning of this topic. All the children loved the walk about and admiring work from their peers.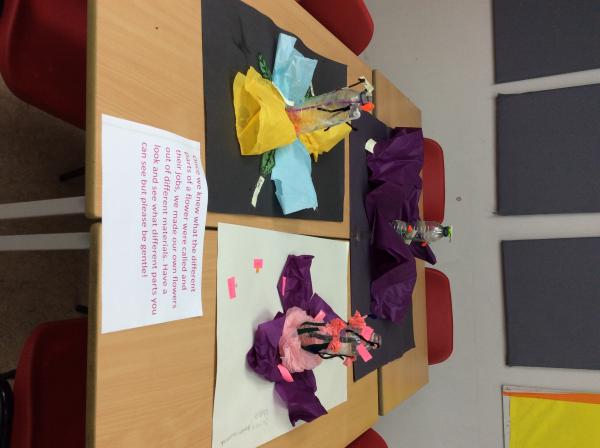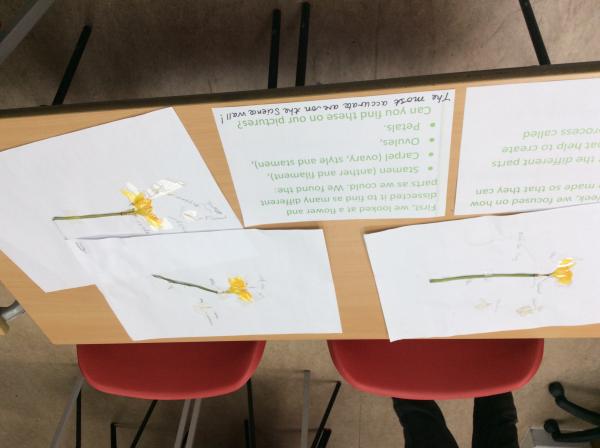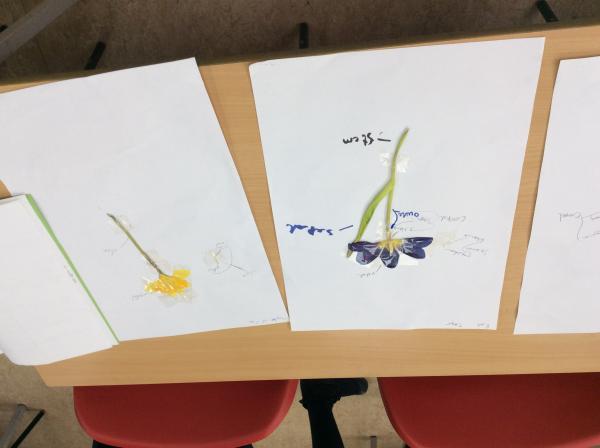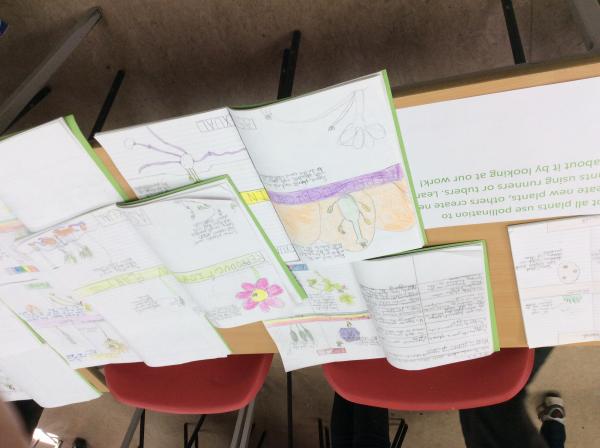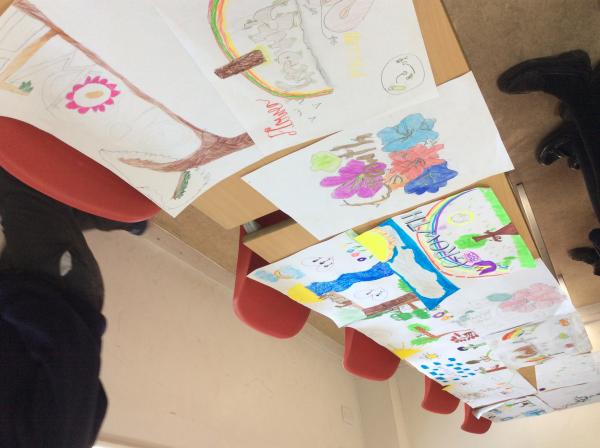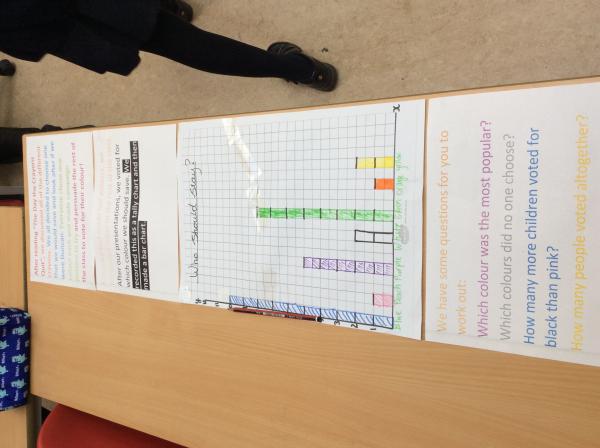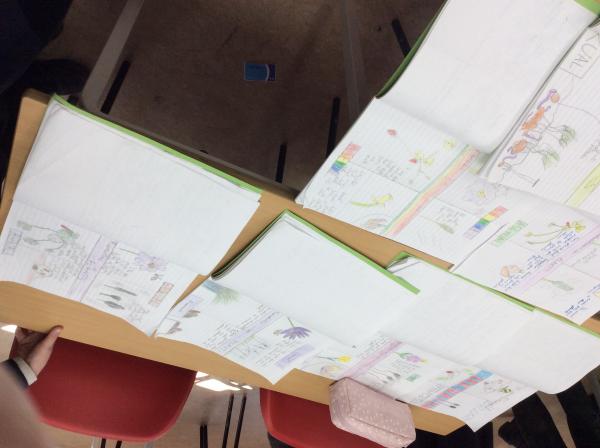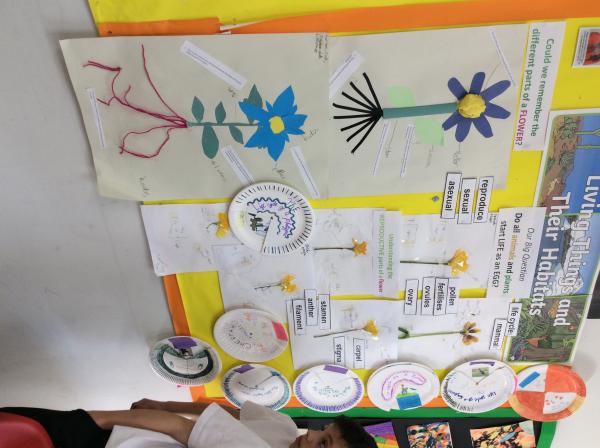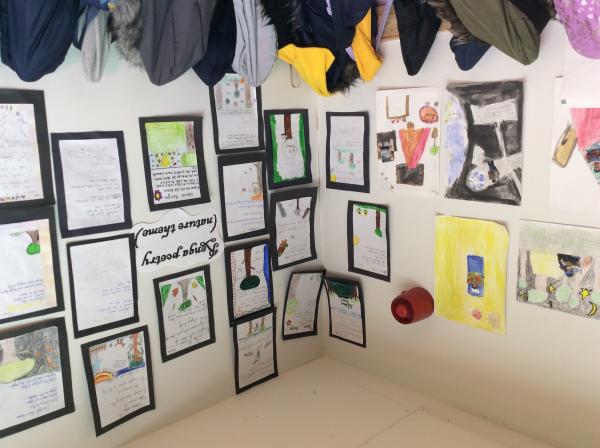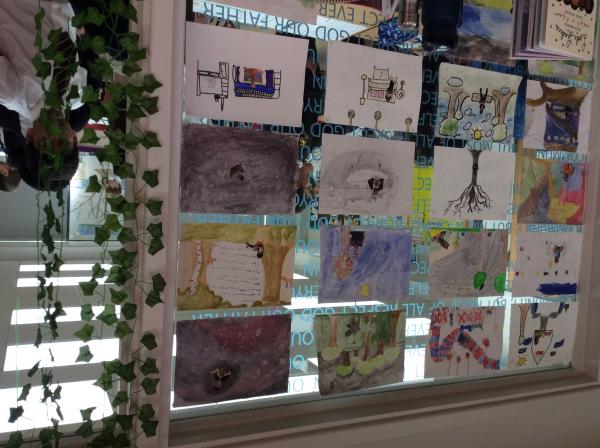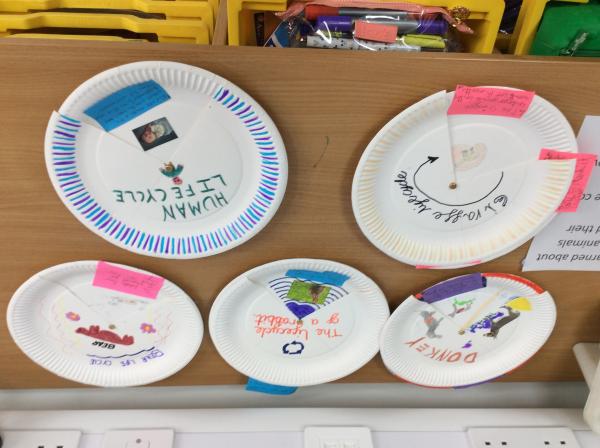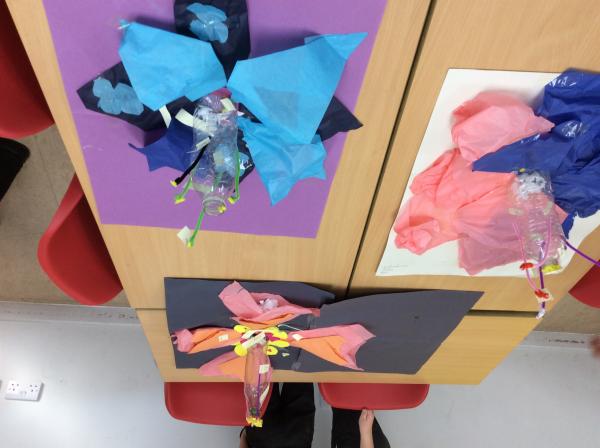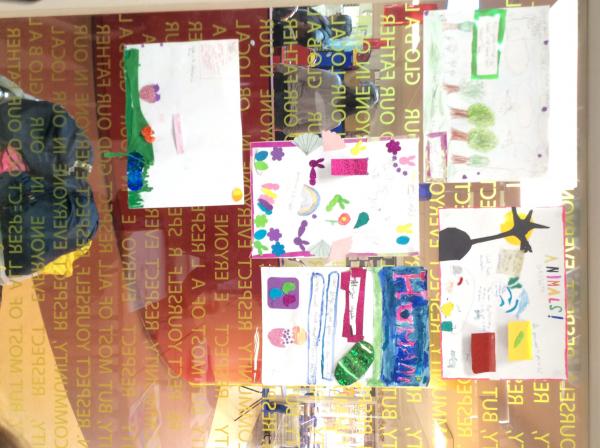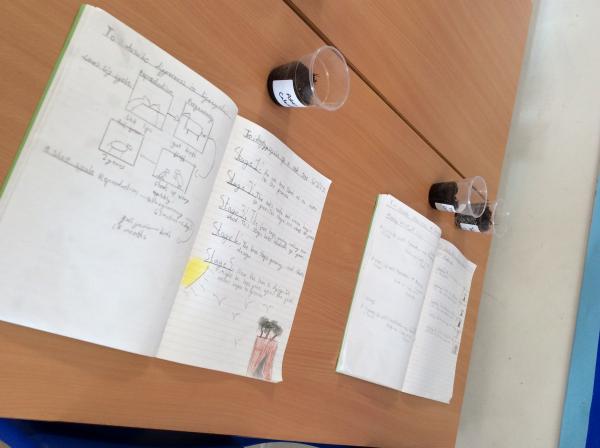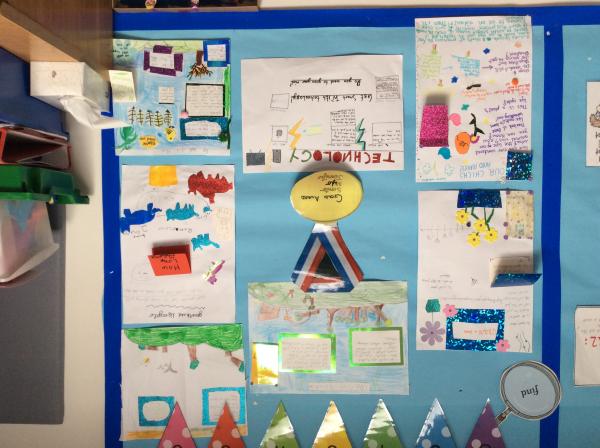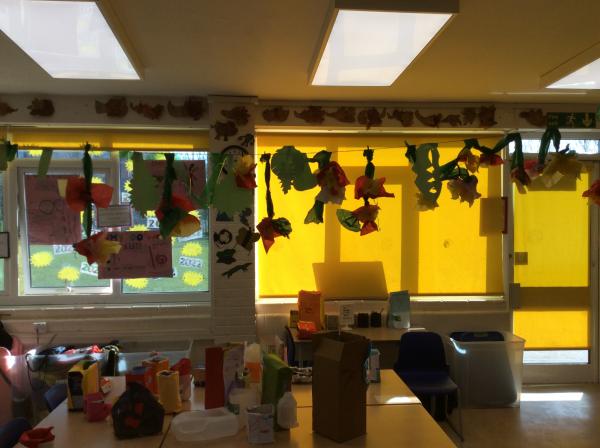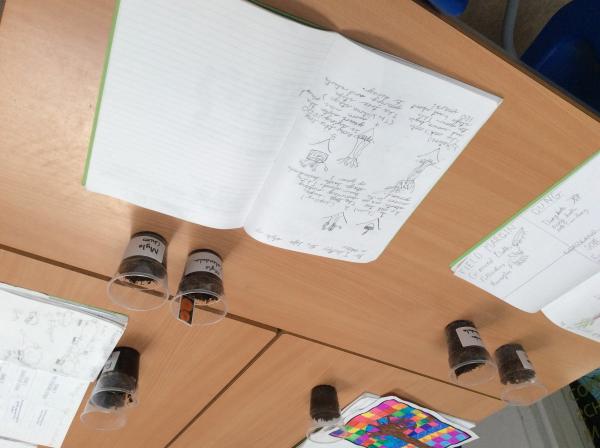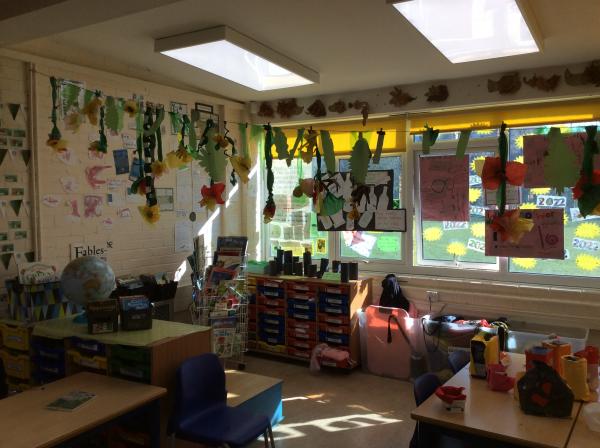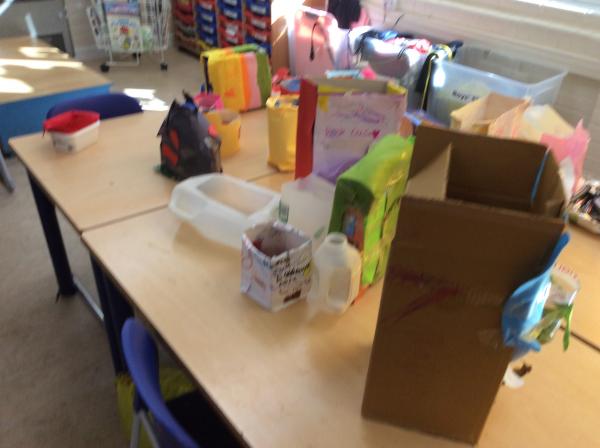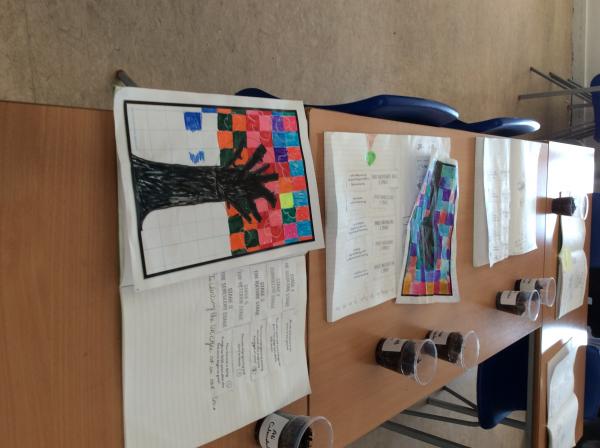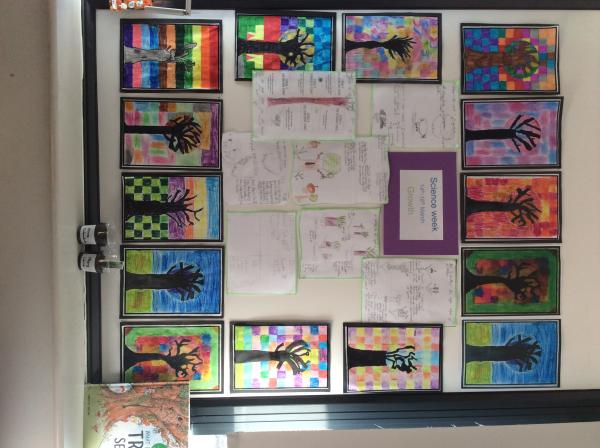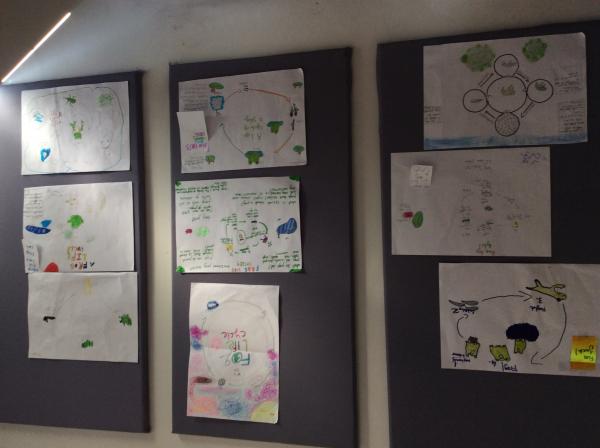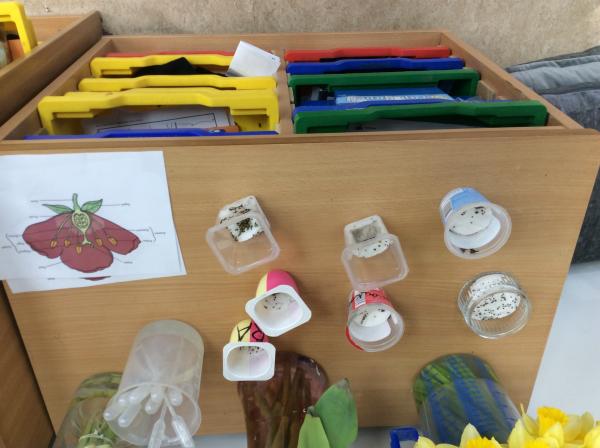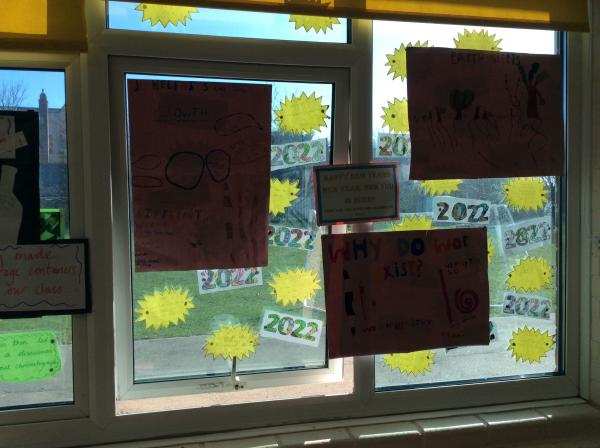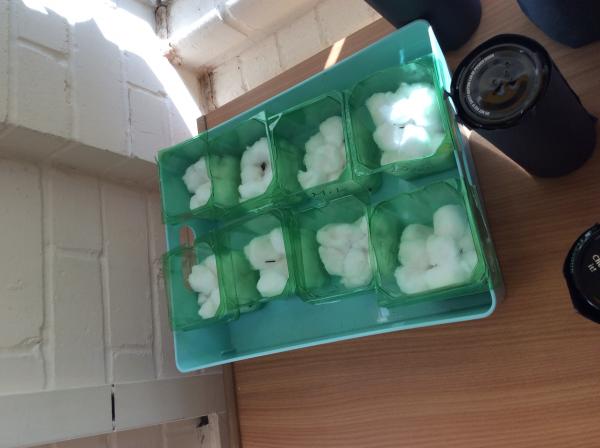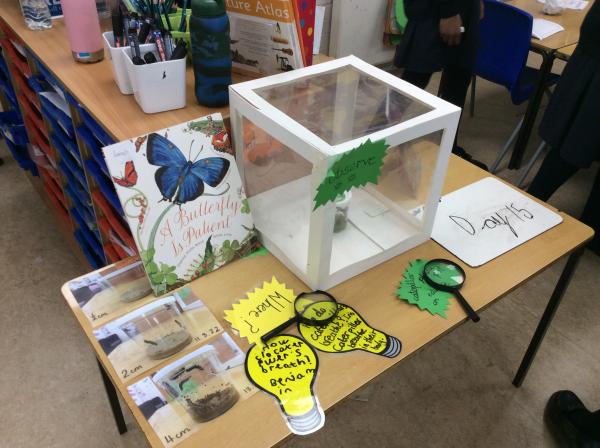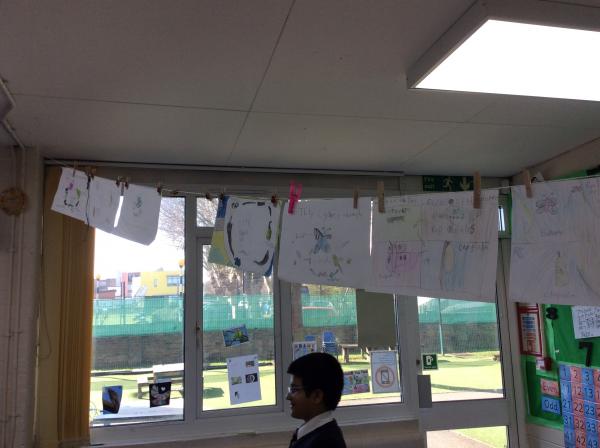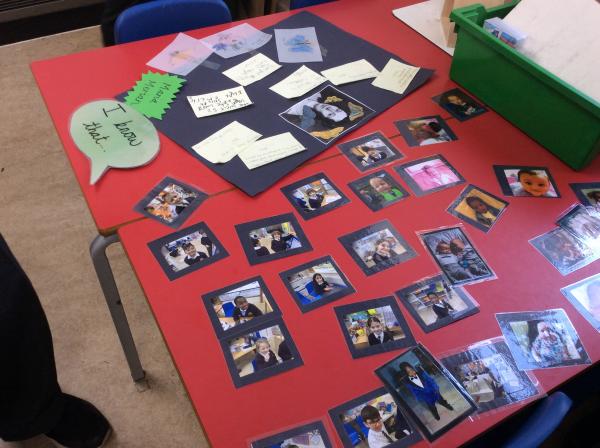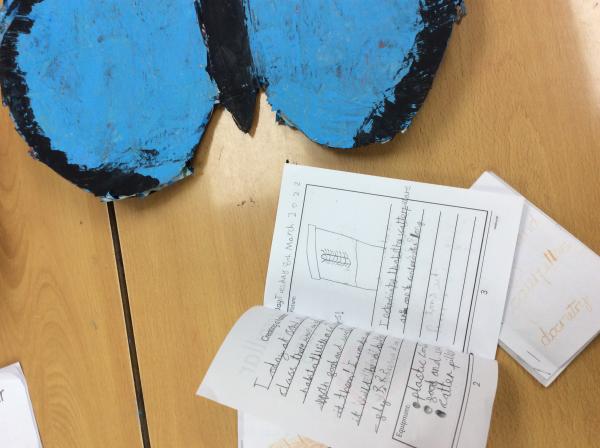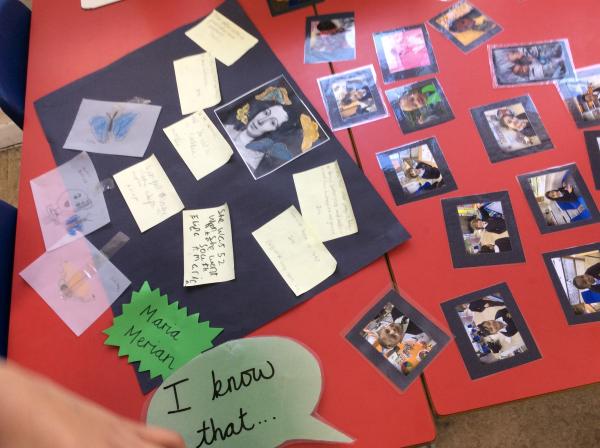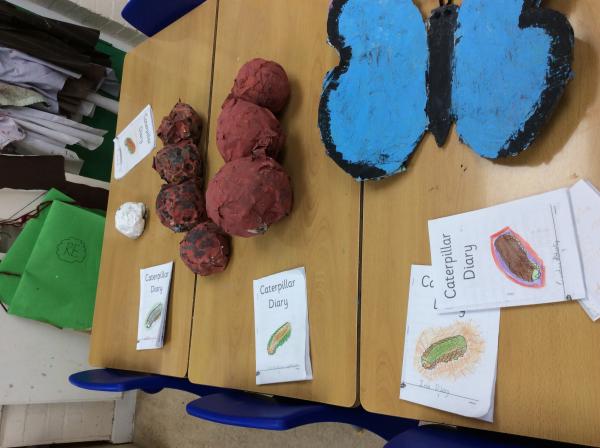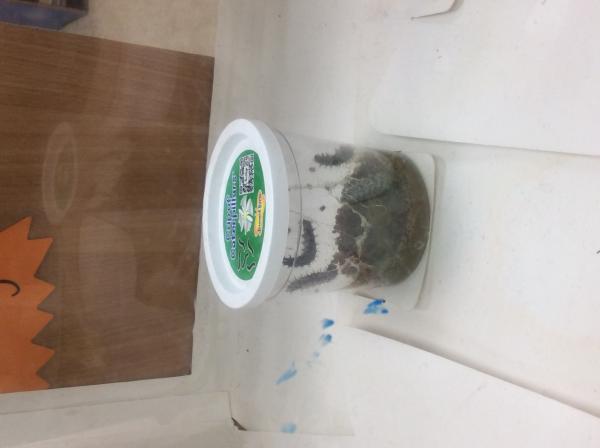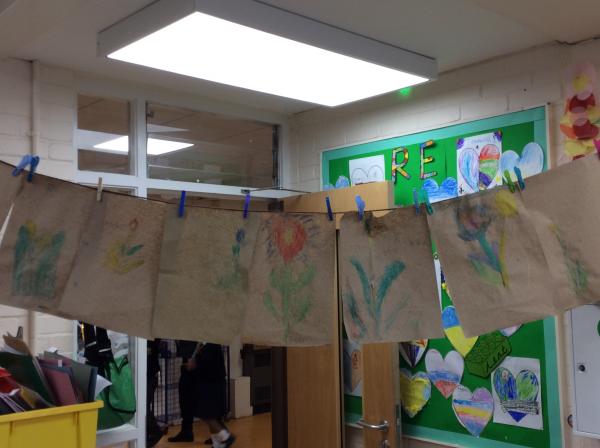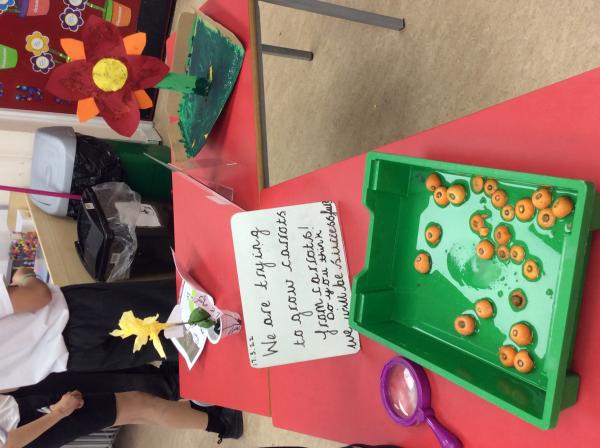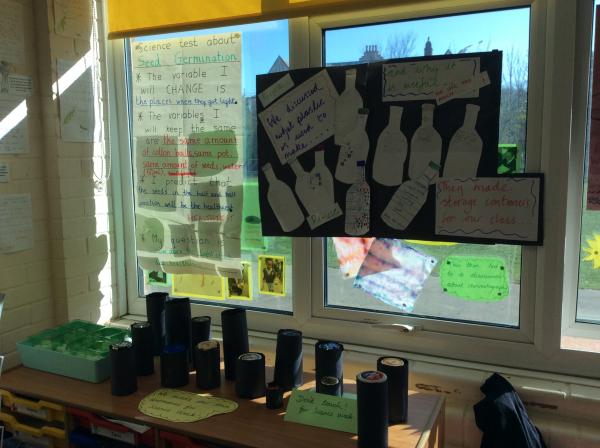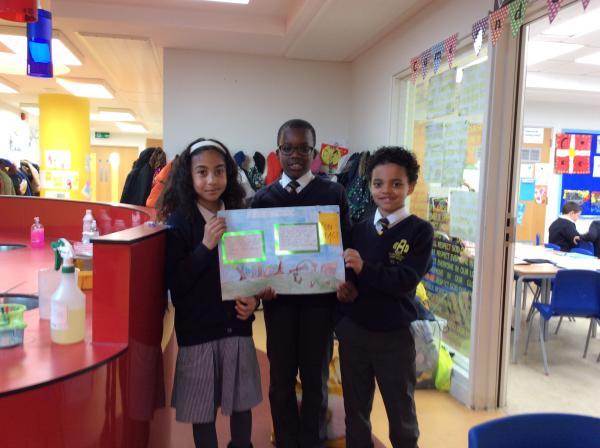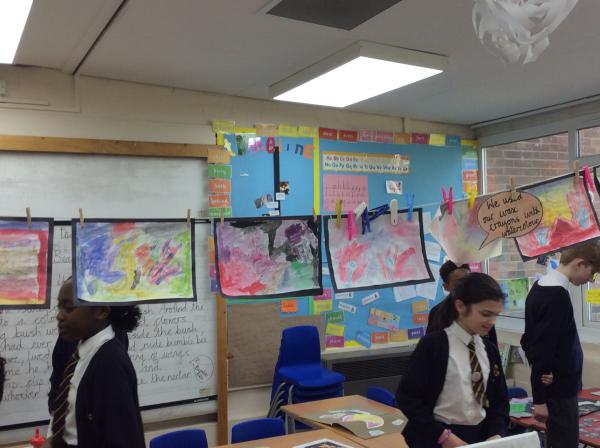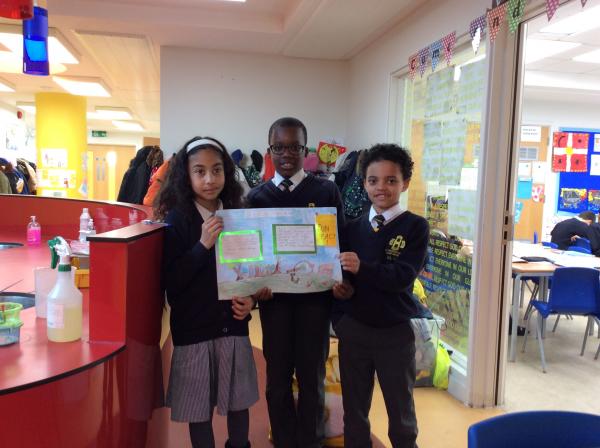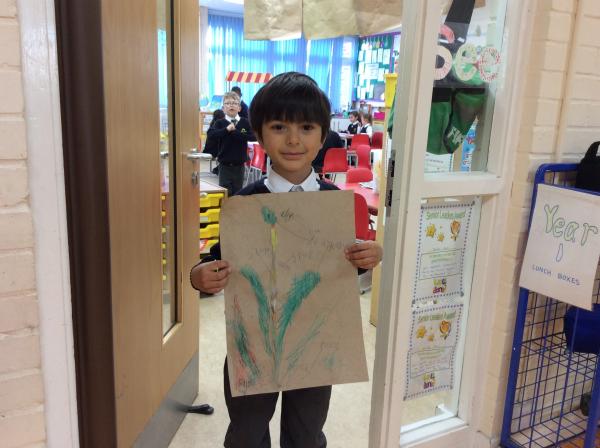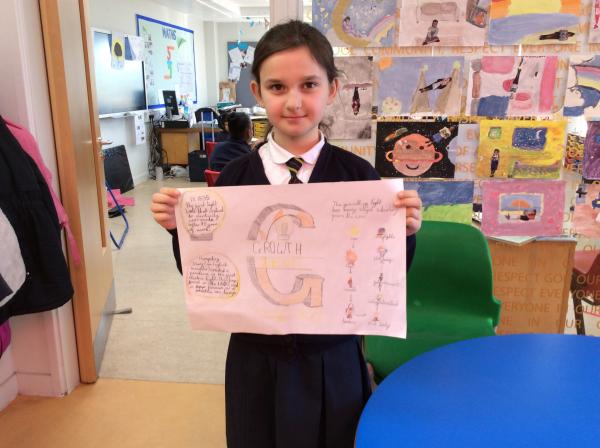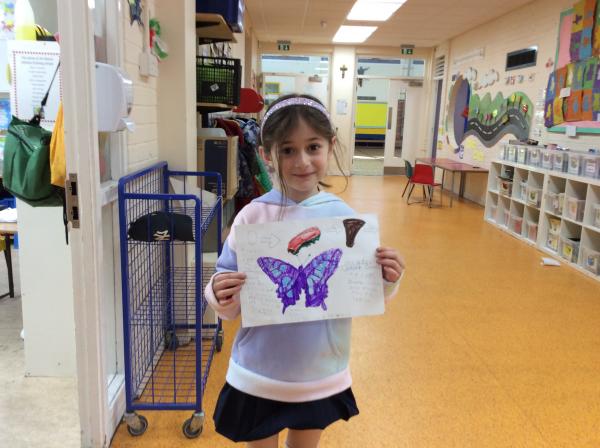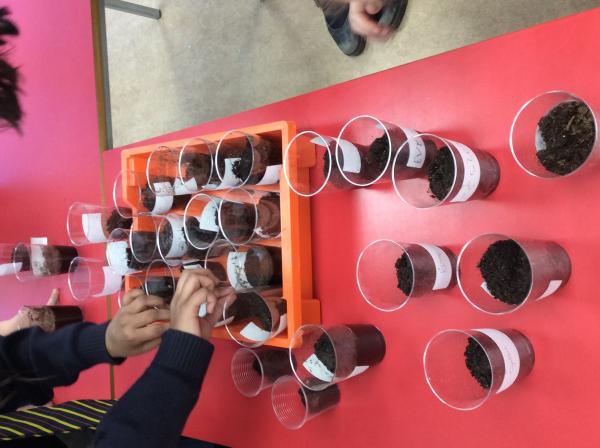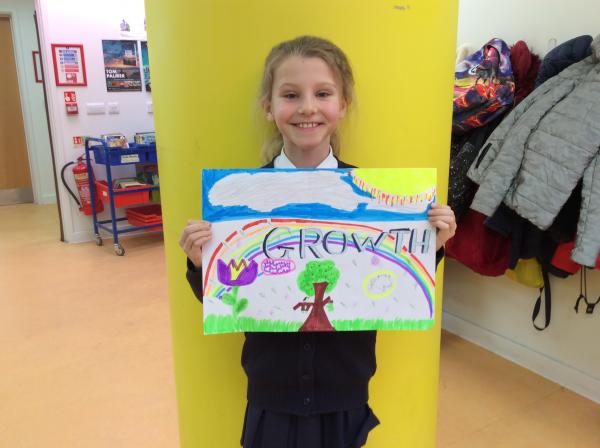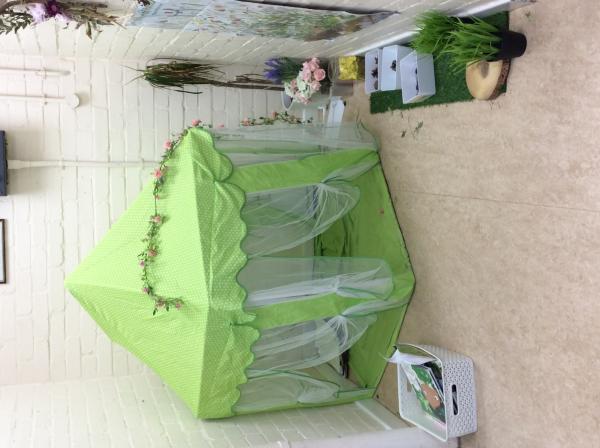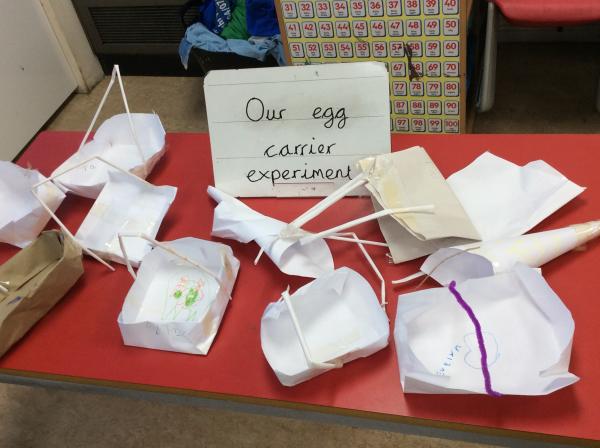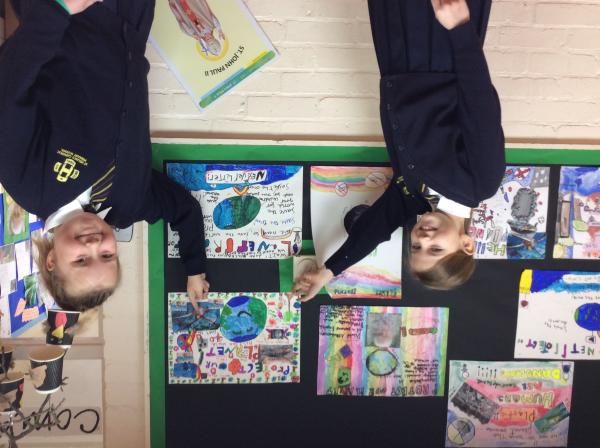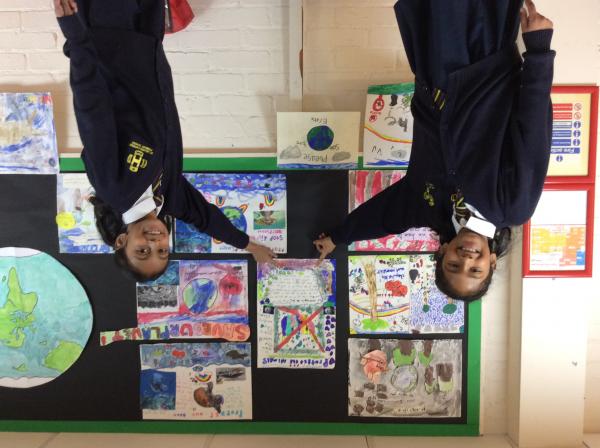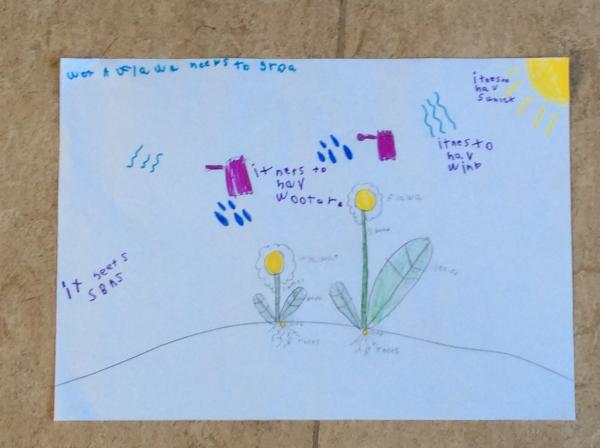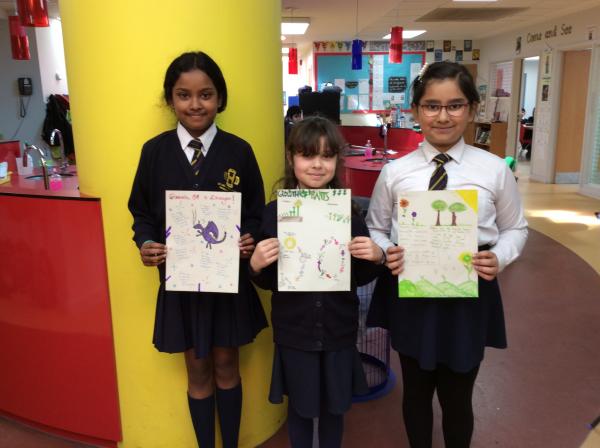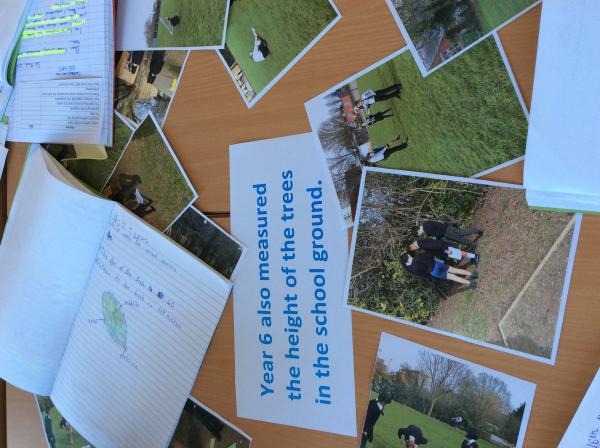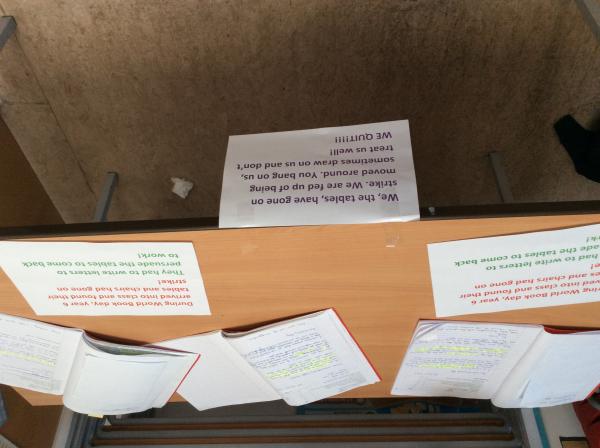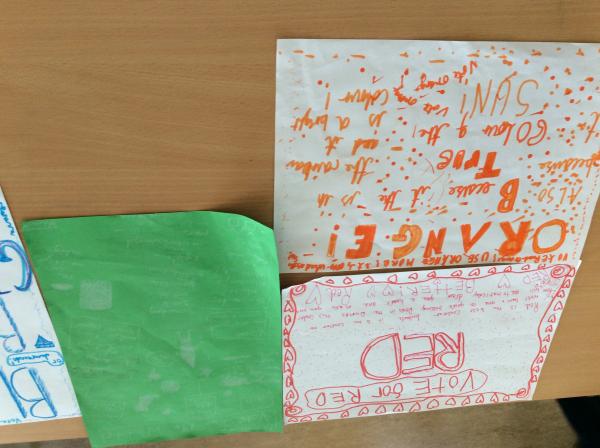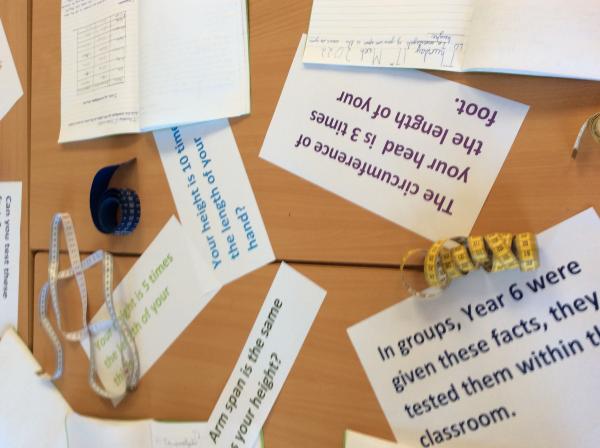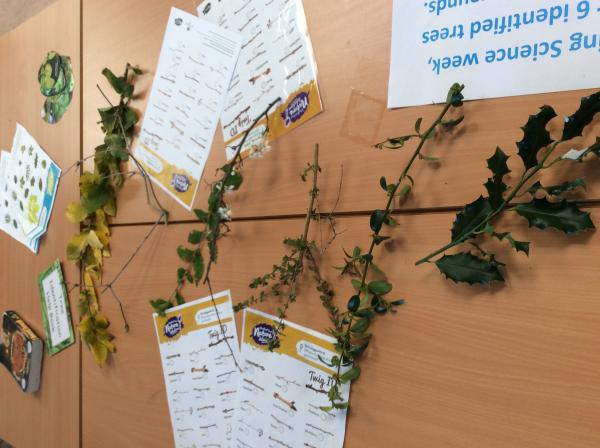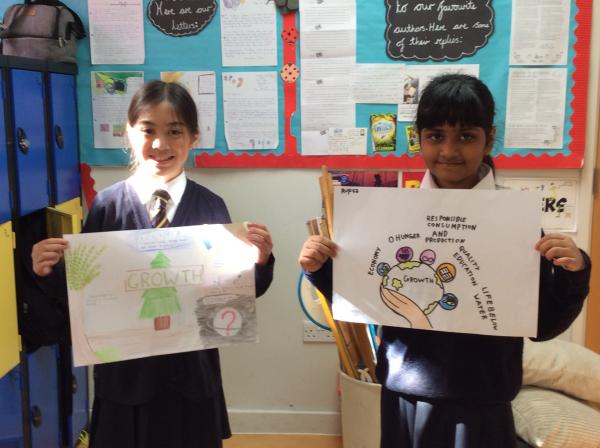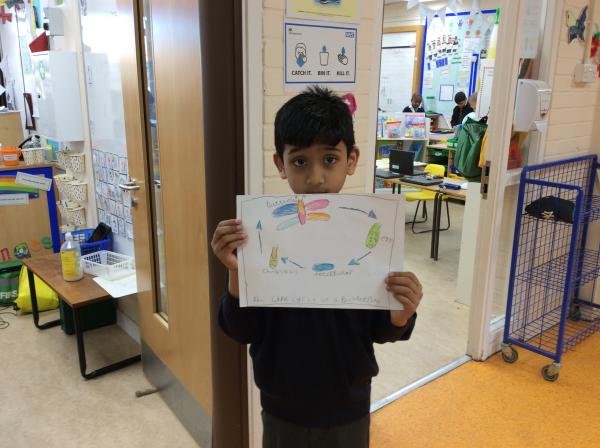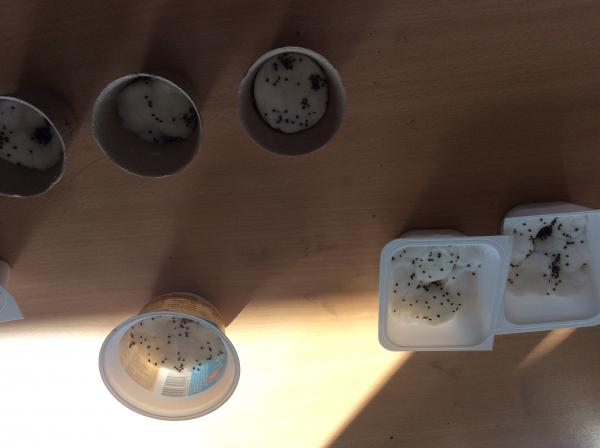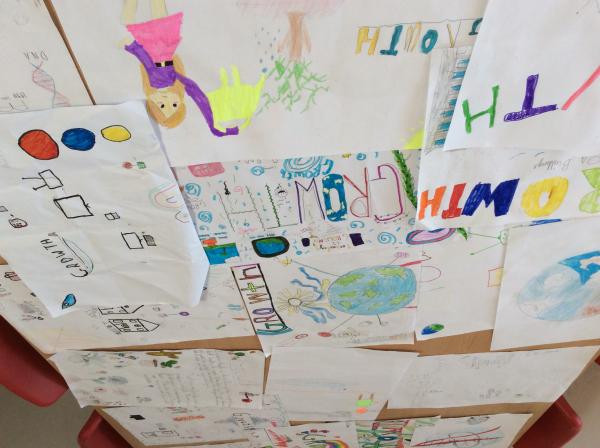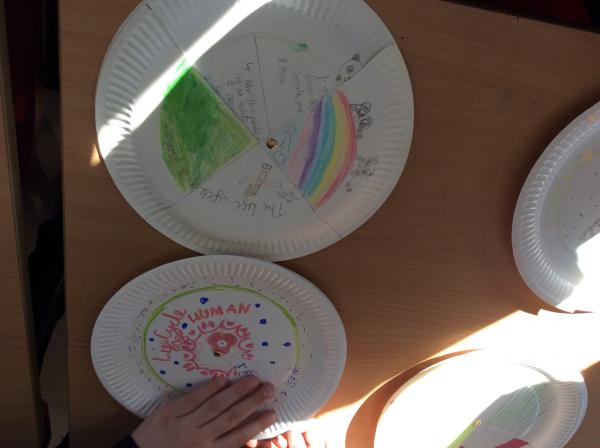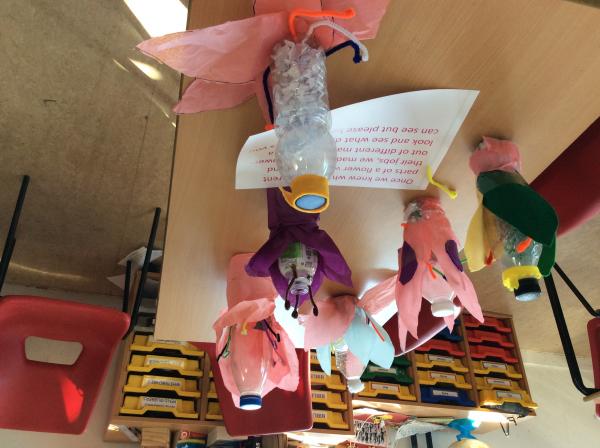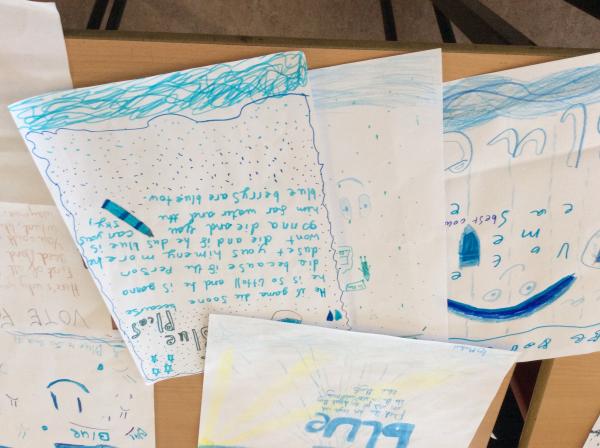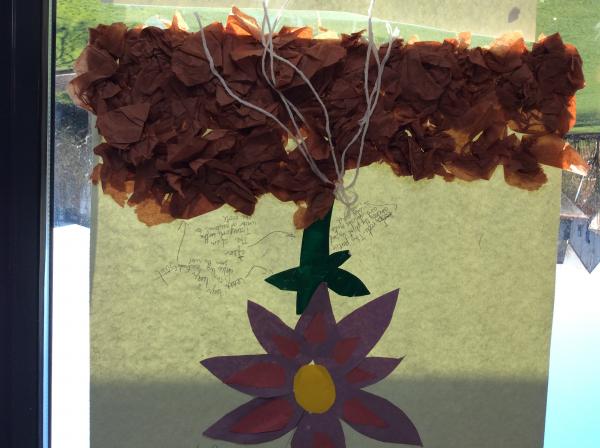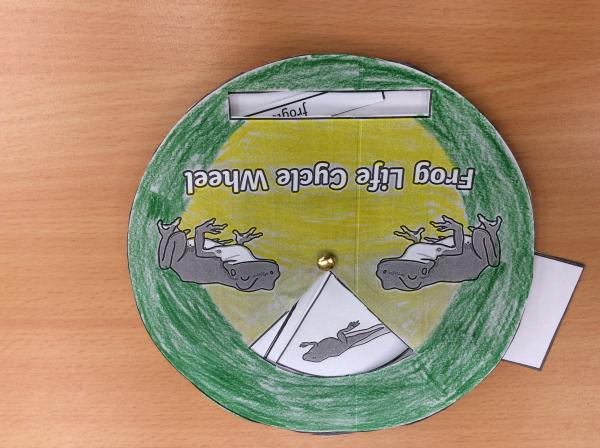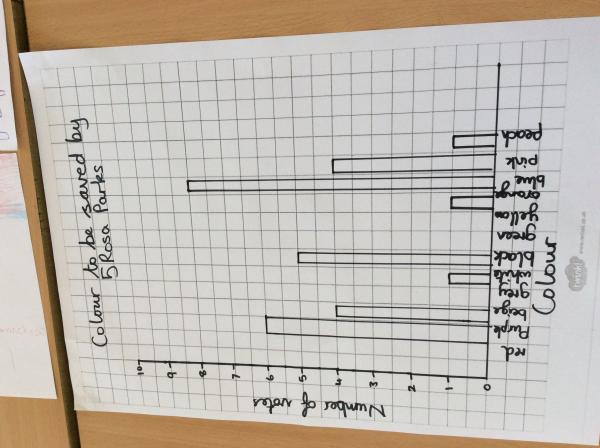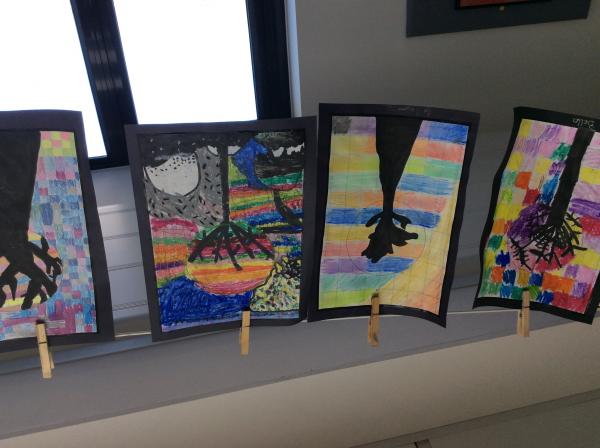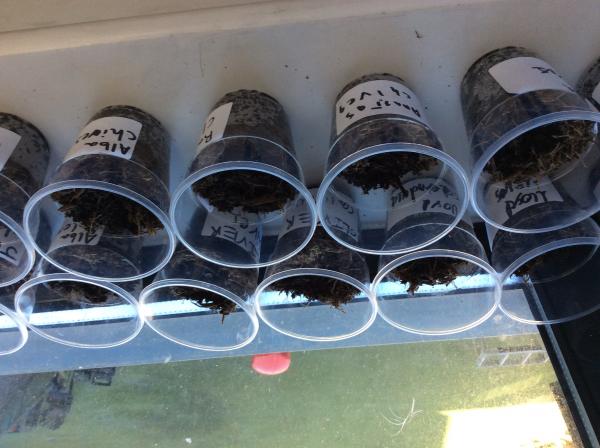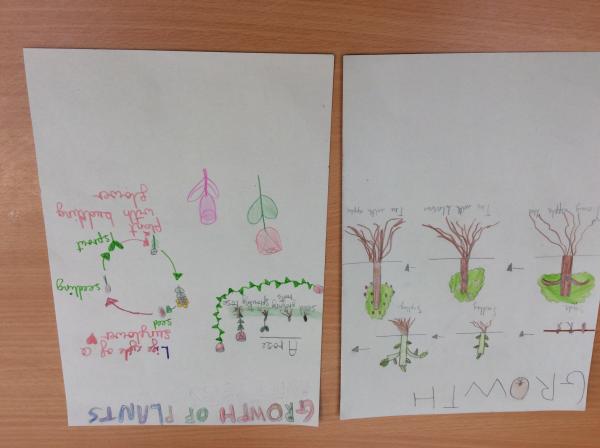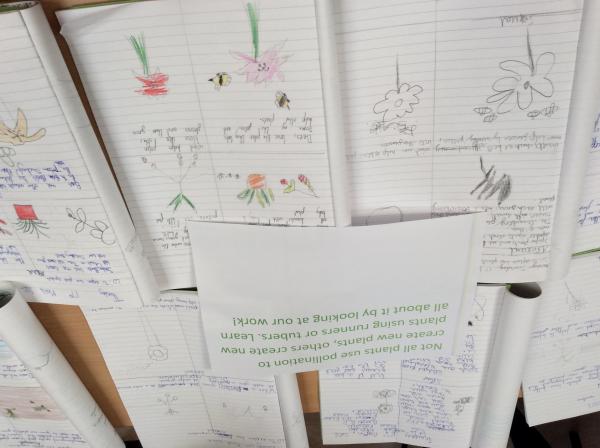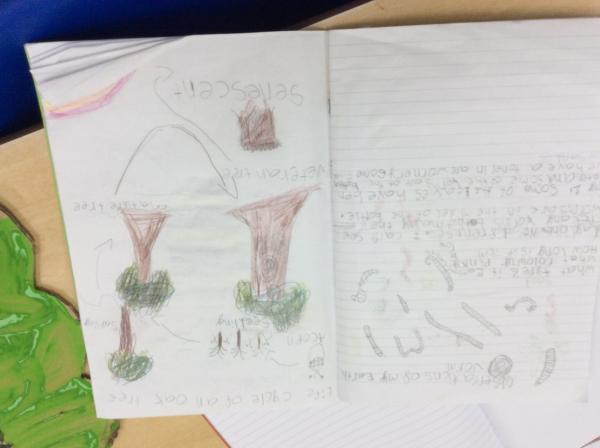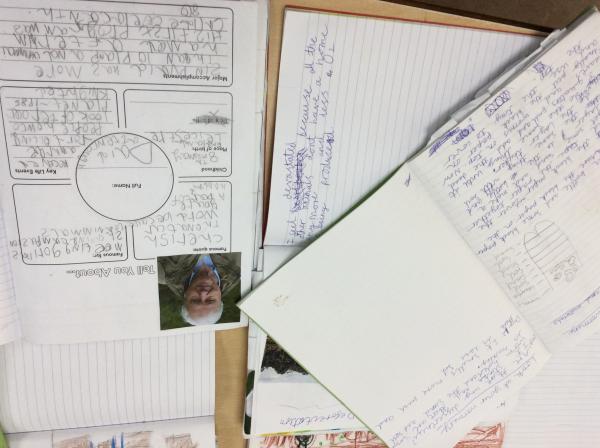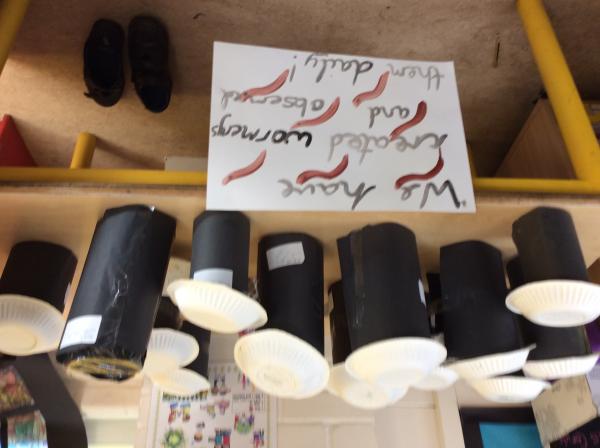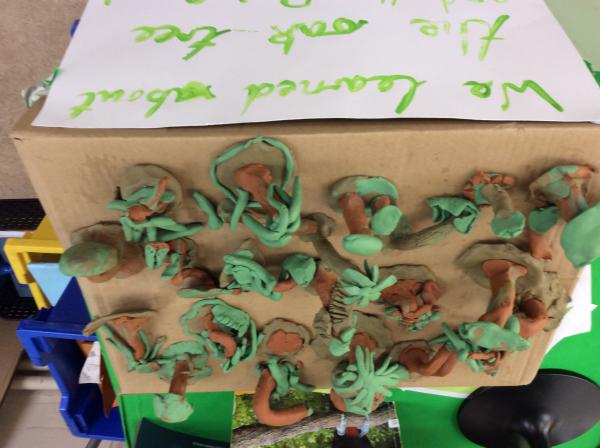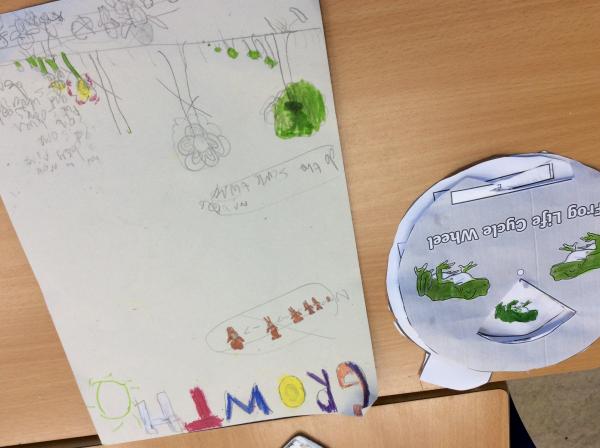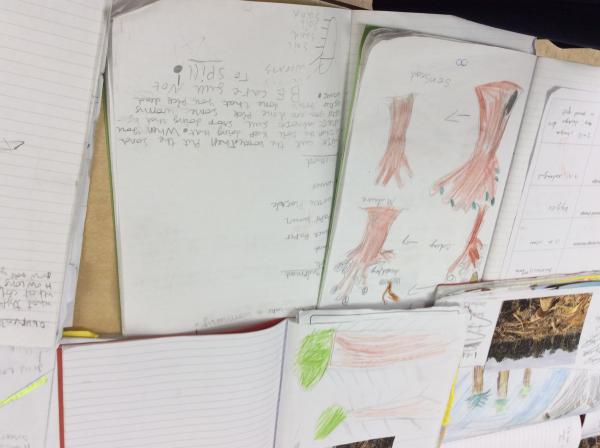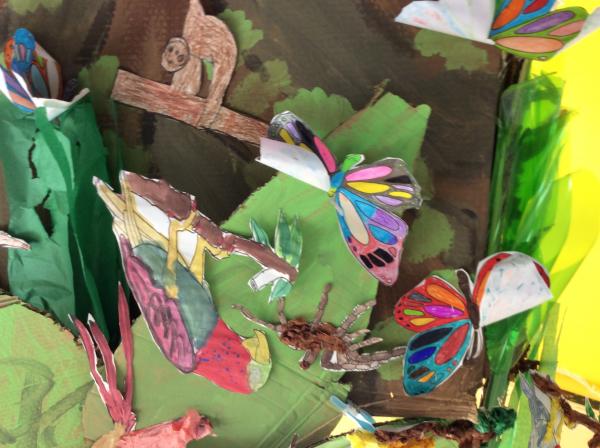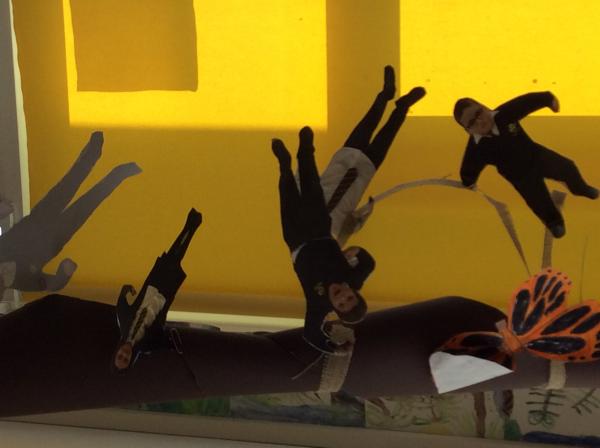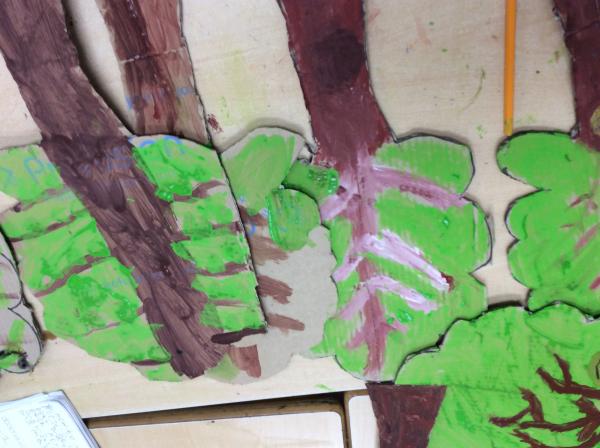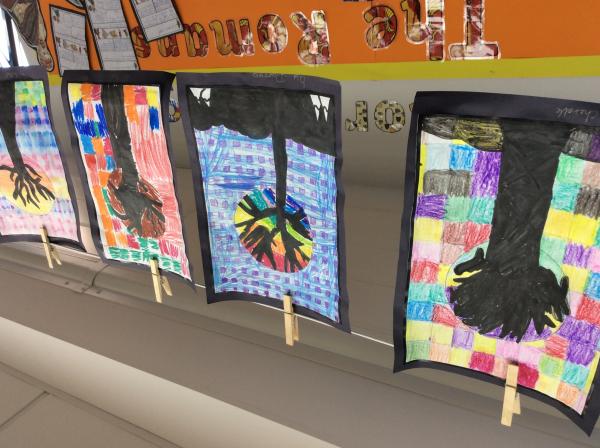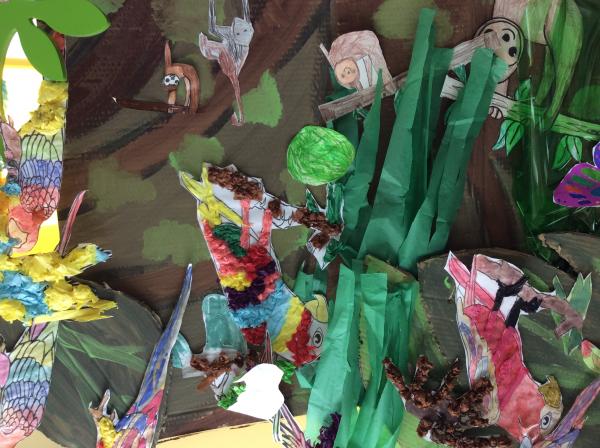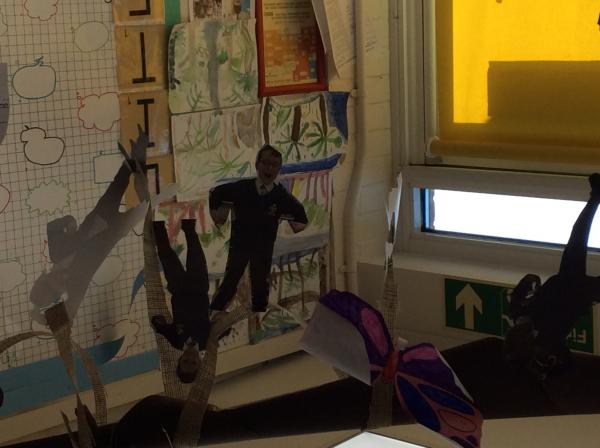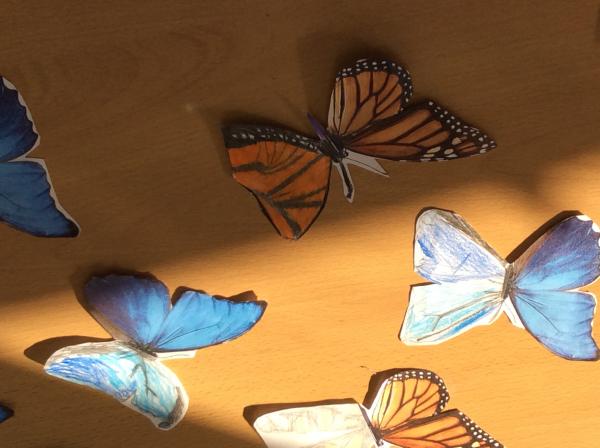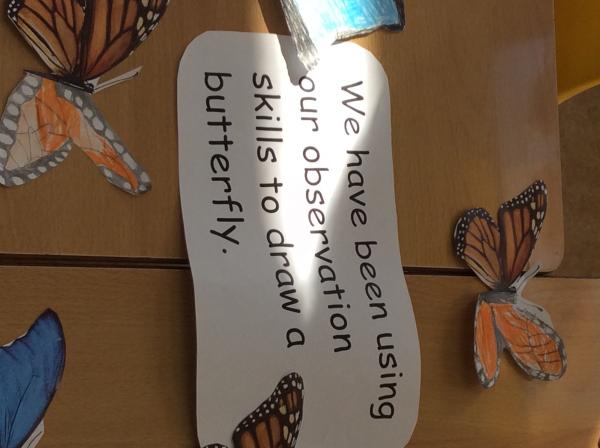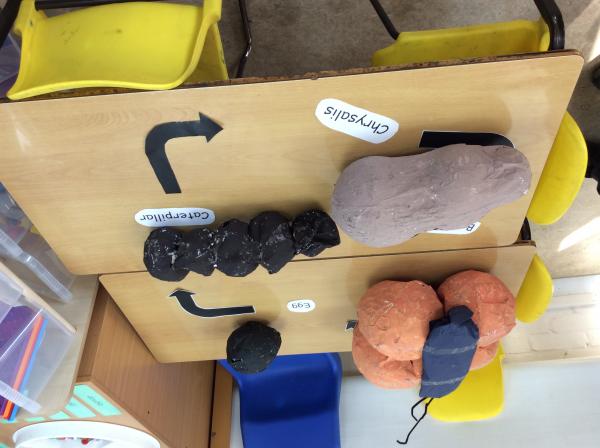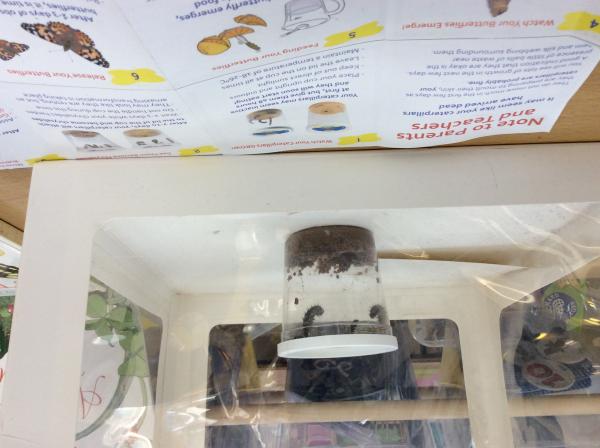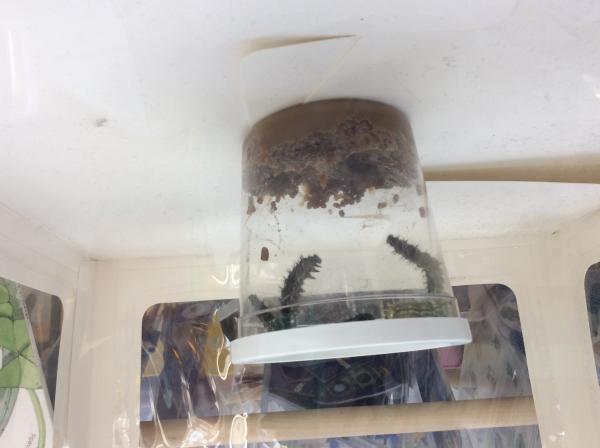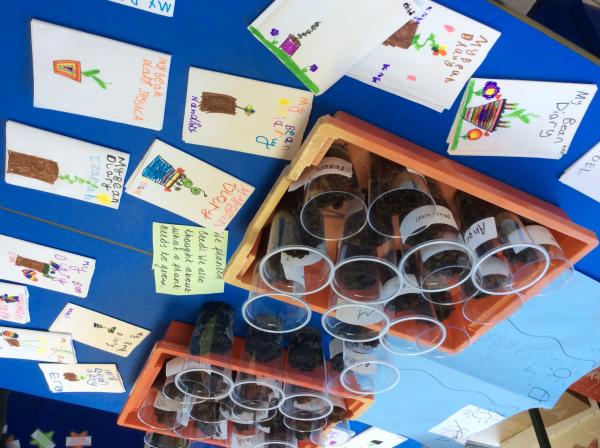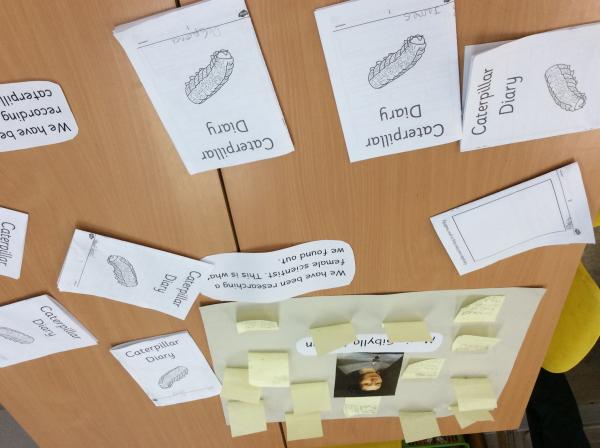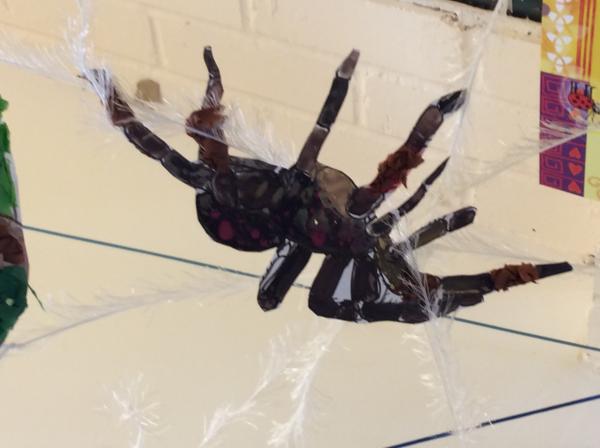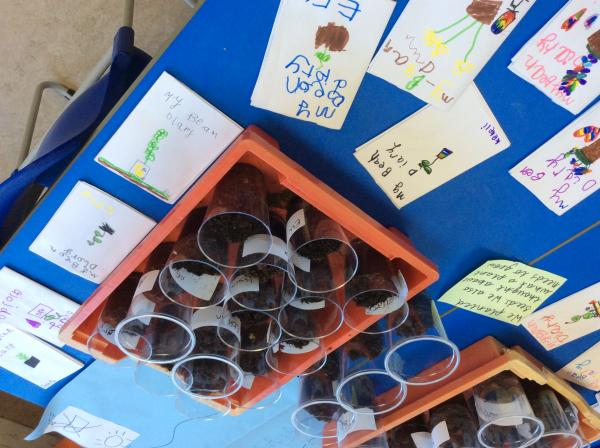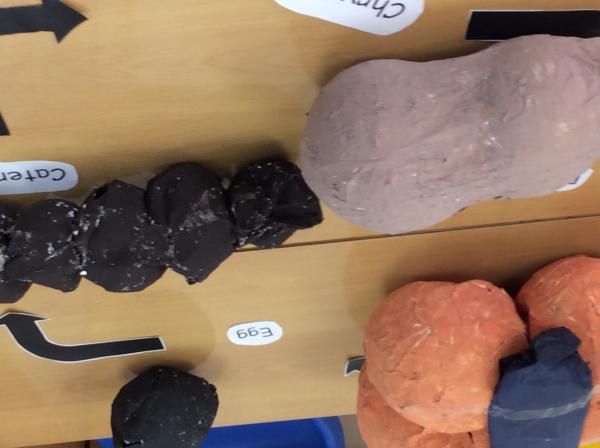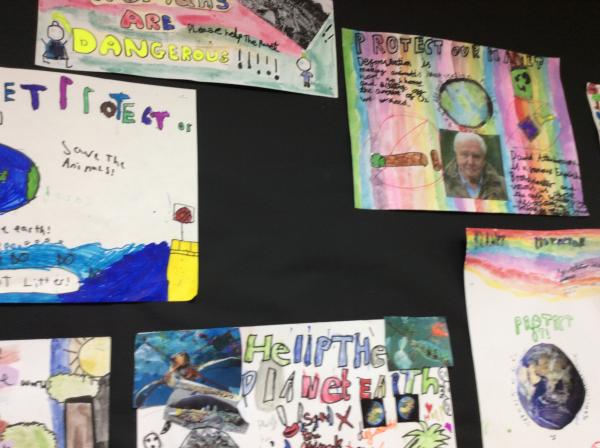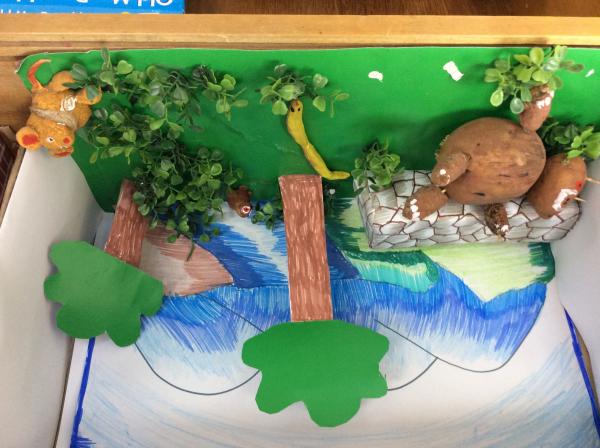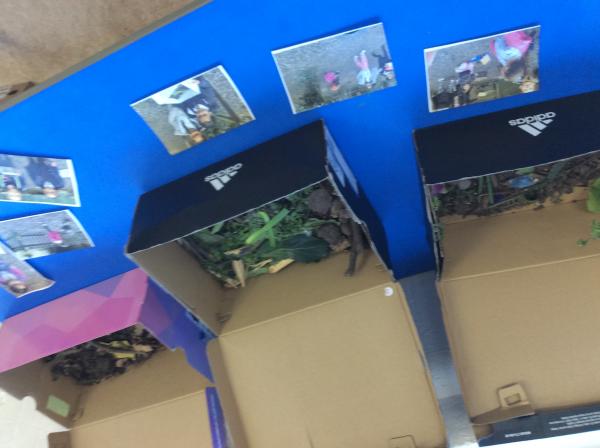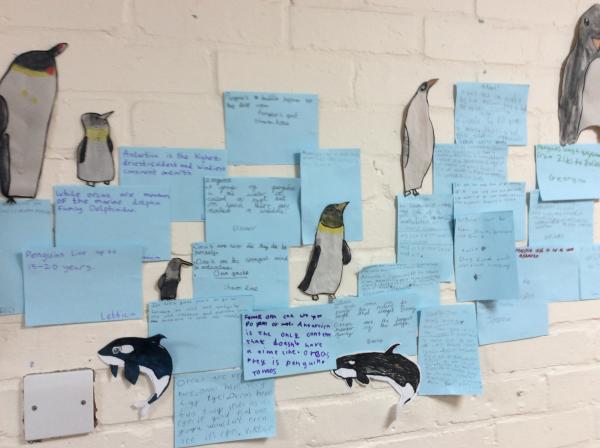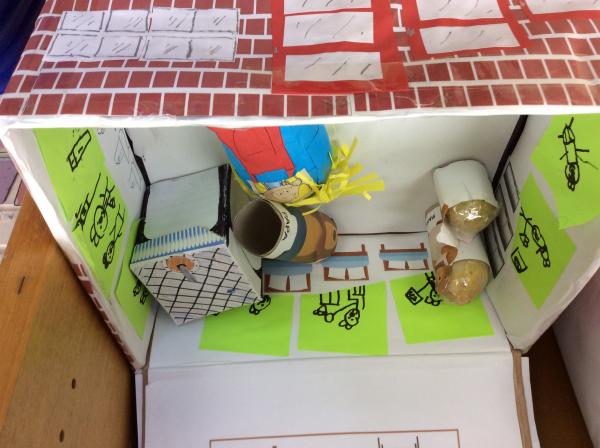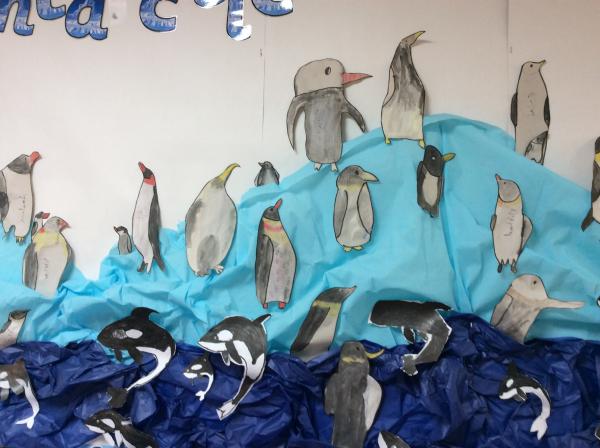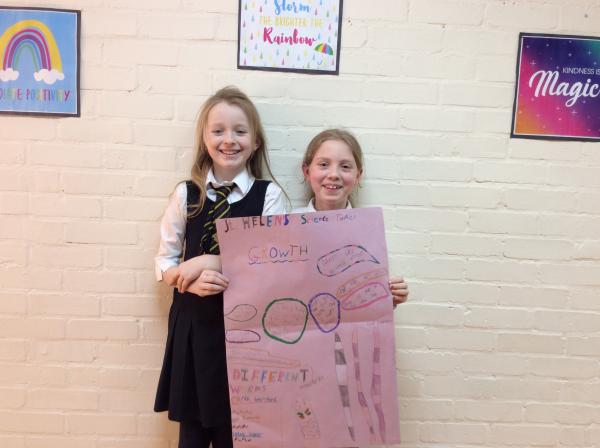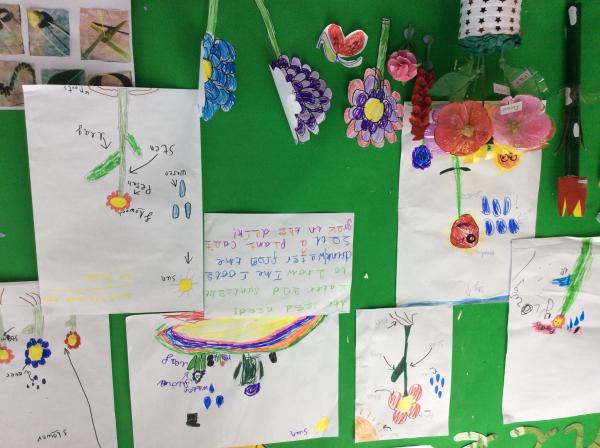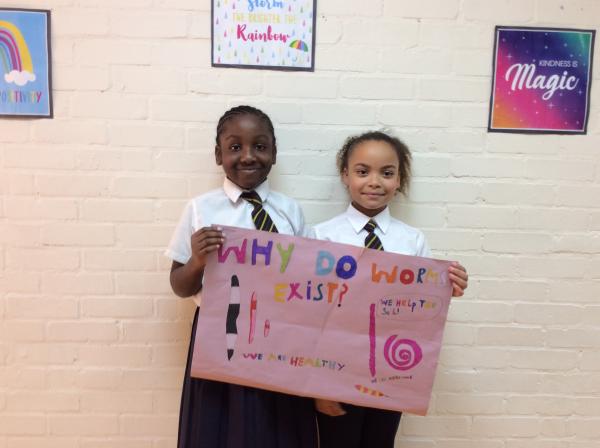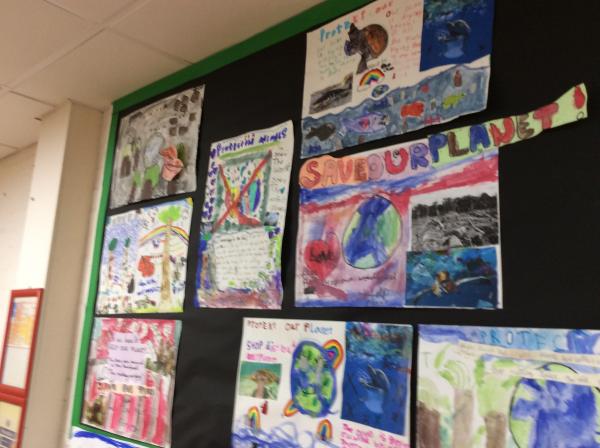 Spring One
Look how hard the classes have been learning scientific vocabulary this half term.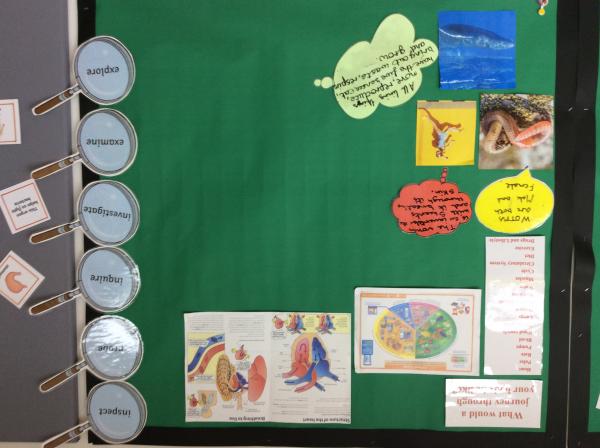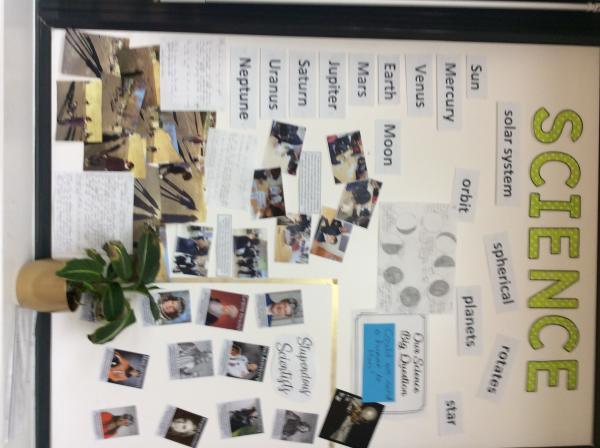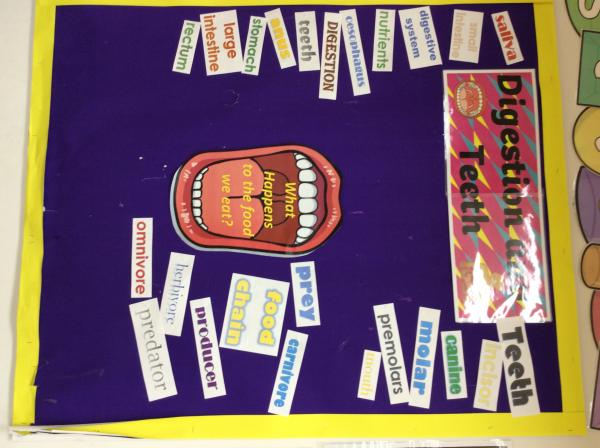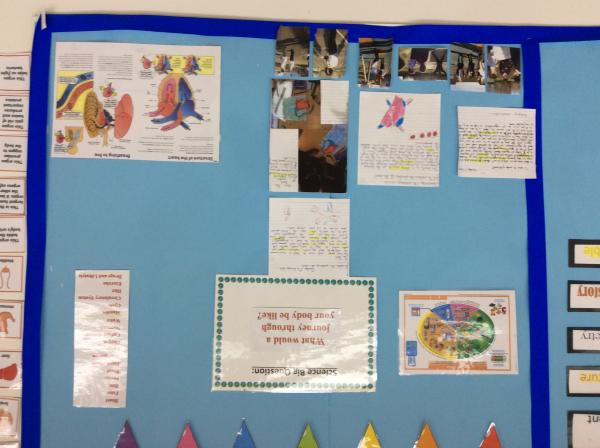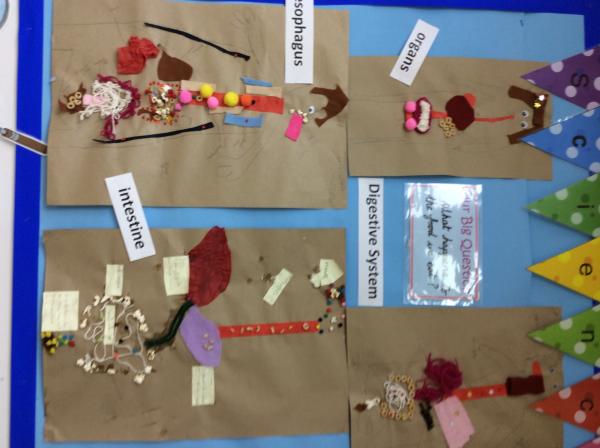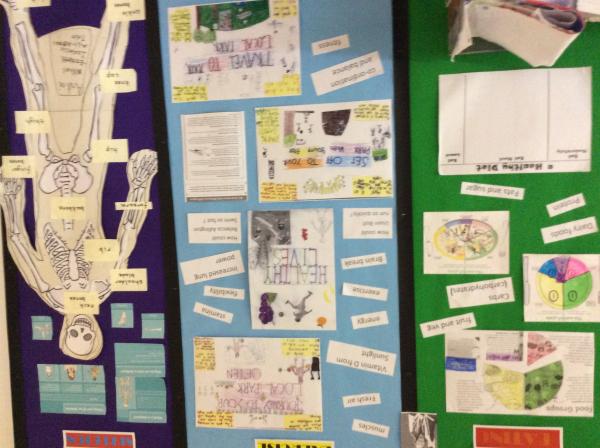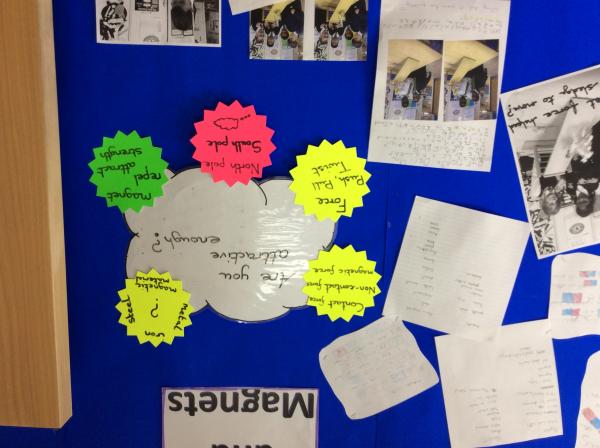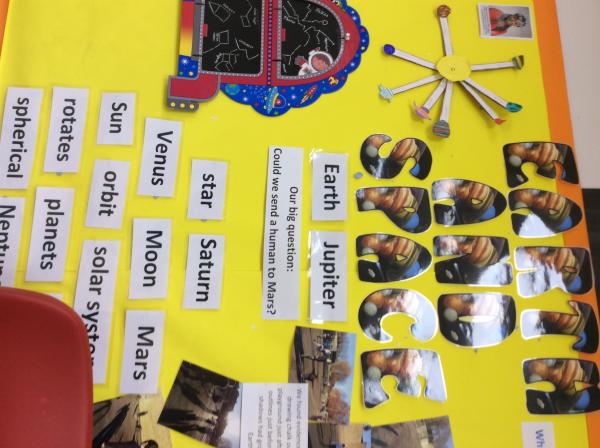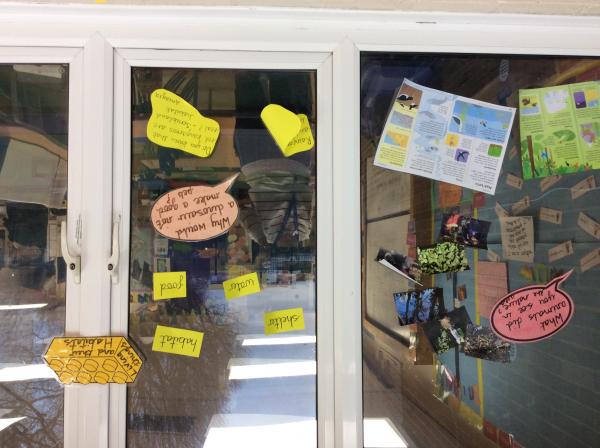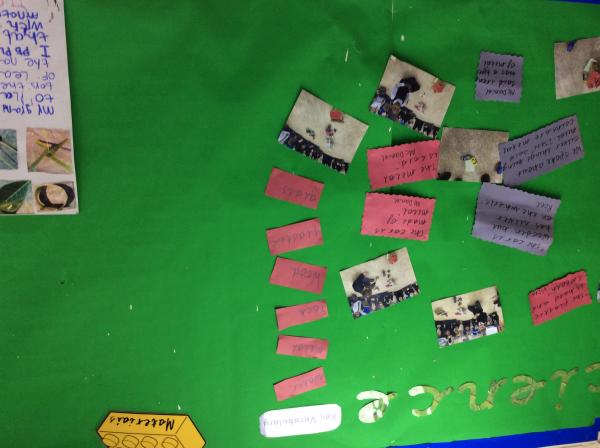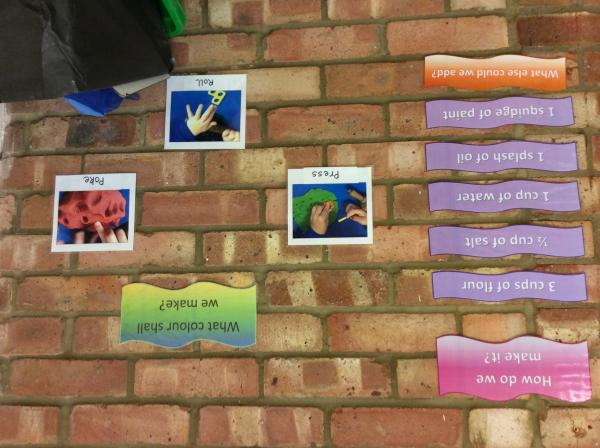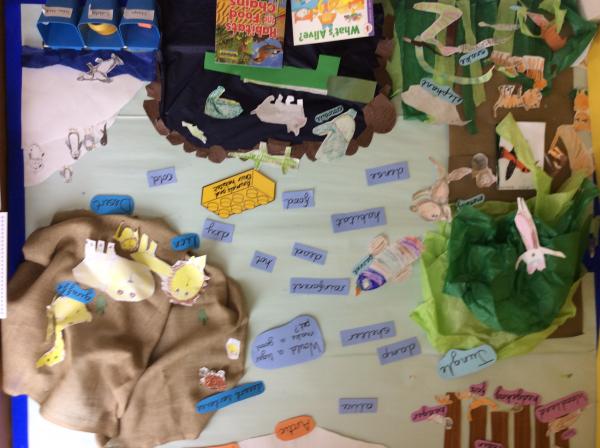 Well done to a pupil in 2 Seahorses for trying the January Science challenge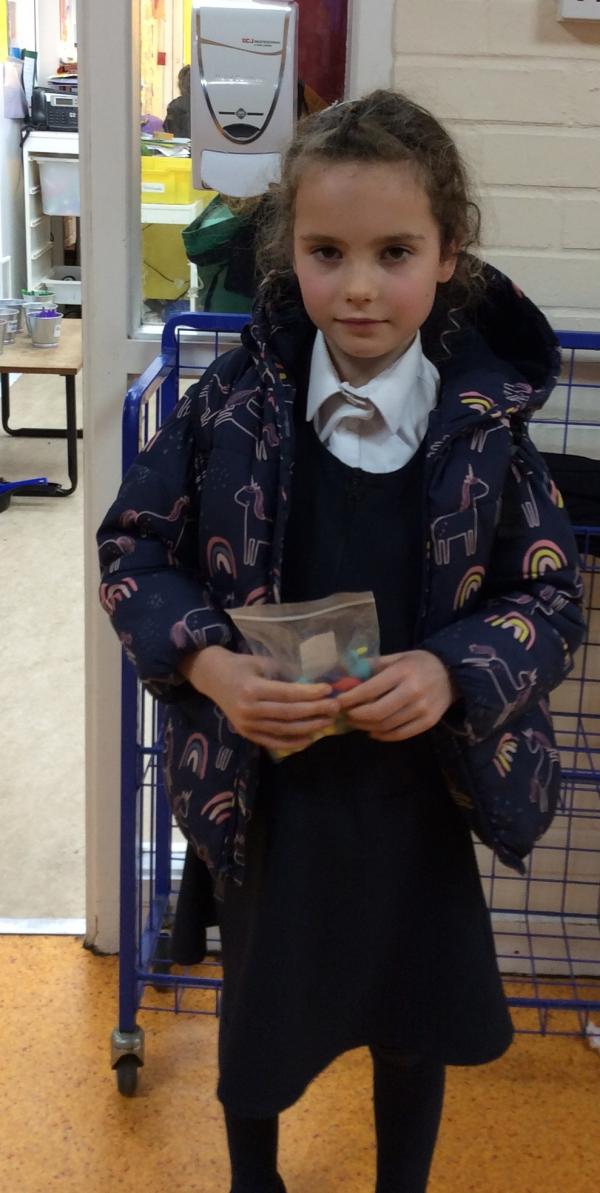 Float or sink?
Two clever pupils both investigated what items float and sink, also whether the shape of the item makes a difference! Why not have a try yourself and sent your results to Mrs Miller or year6@st-helens.southend.sch.uk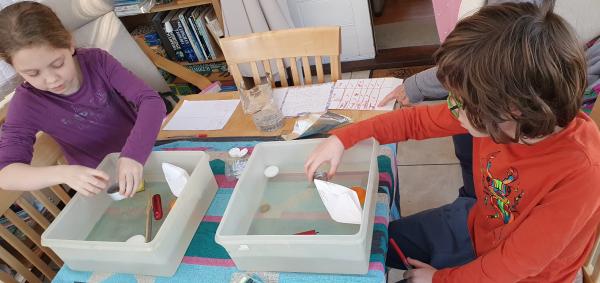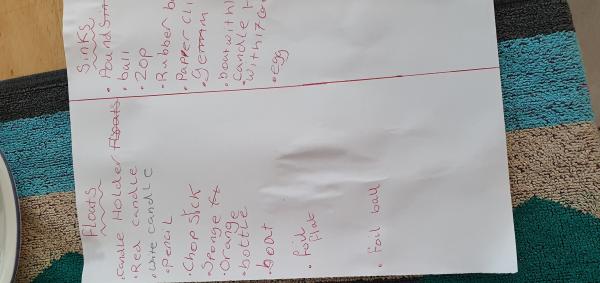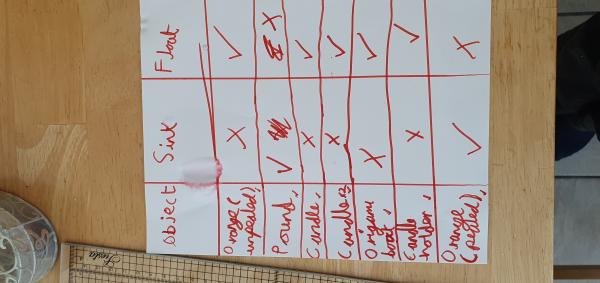 Abigail also enjoyed the science challenge. She was surprised that the ball of tin foil floated and the flat piece sunk; also that different parts of the orange were able to float. Very interesting!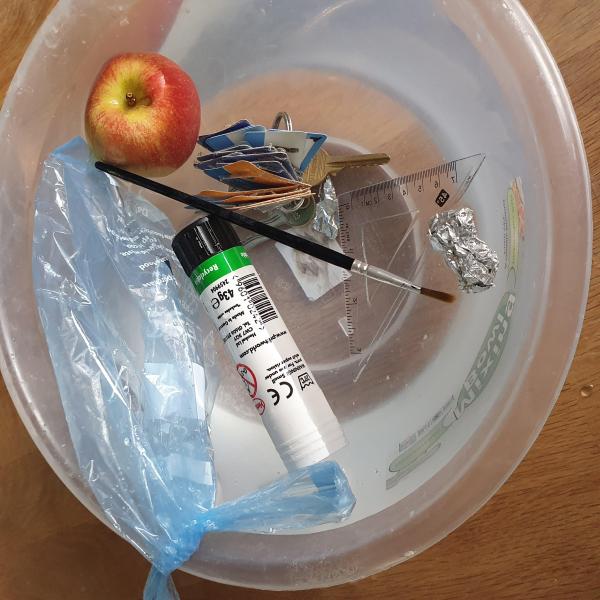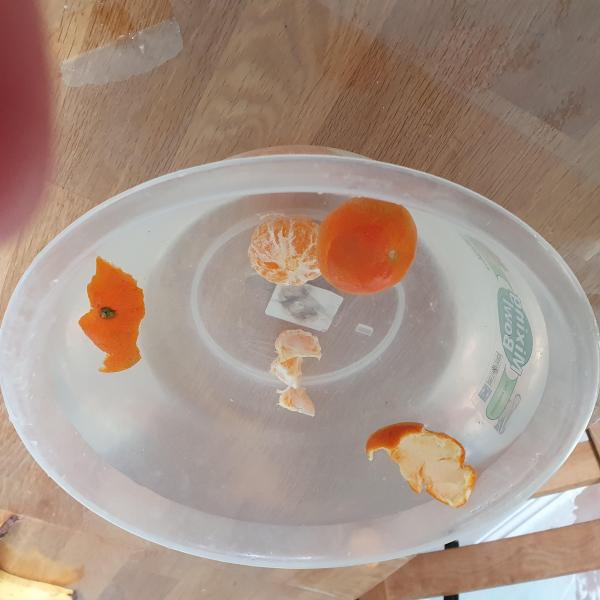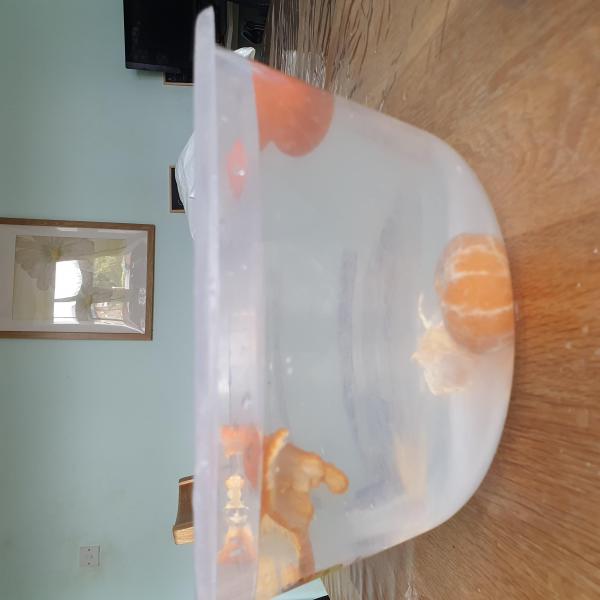 How our working wall works
Look how much work each class has been completing this term for Science. Every class has a working wall where vocabulary is displayed and their meanings explained. Also children's work and photos of activities are shown. The class can refer to this wall throughout their topic providing extra support and help where needed.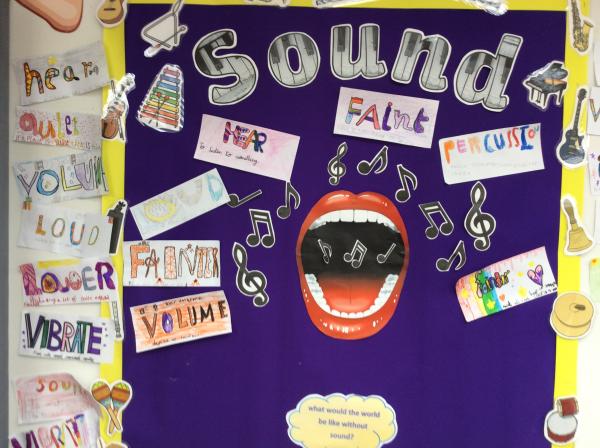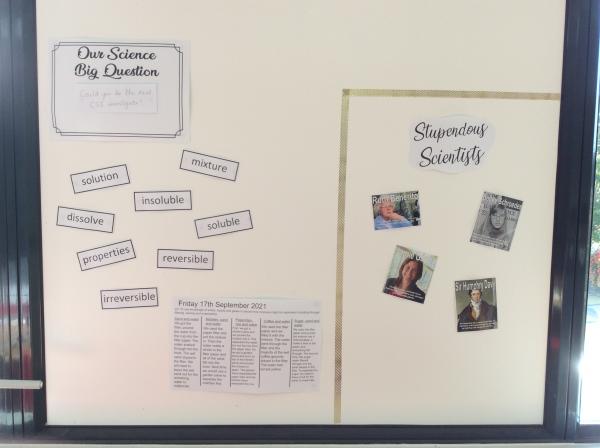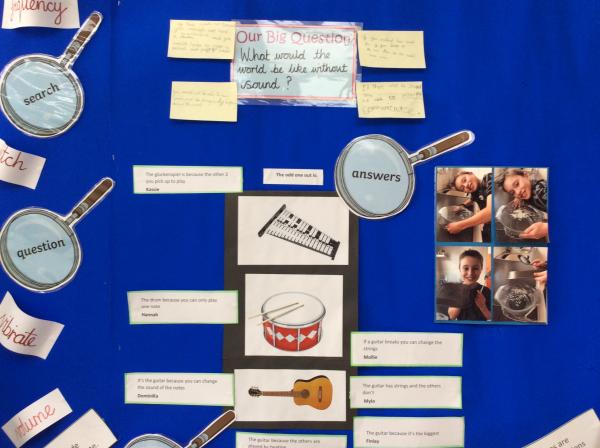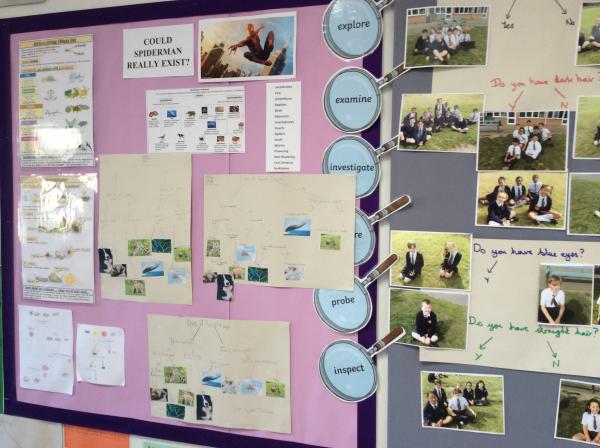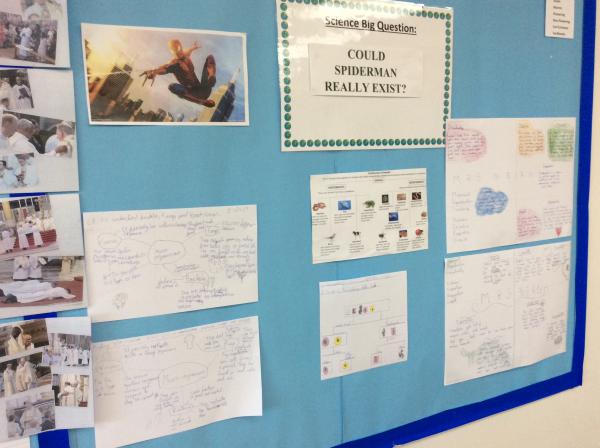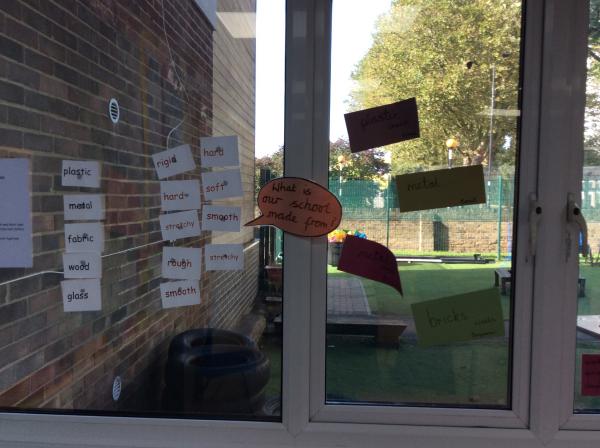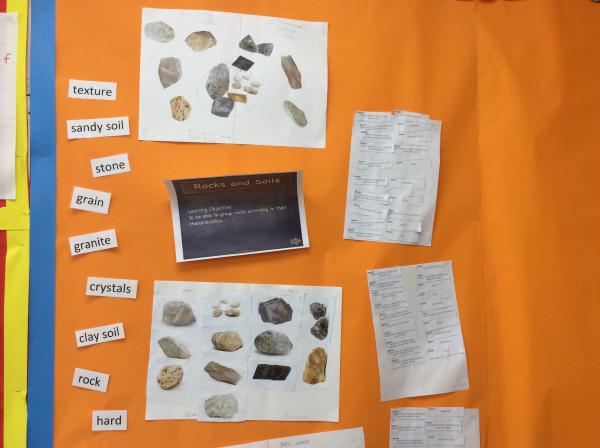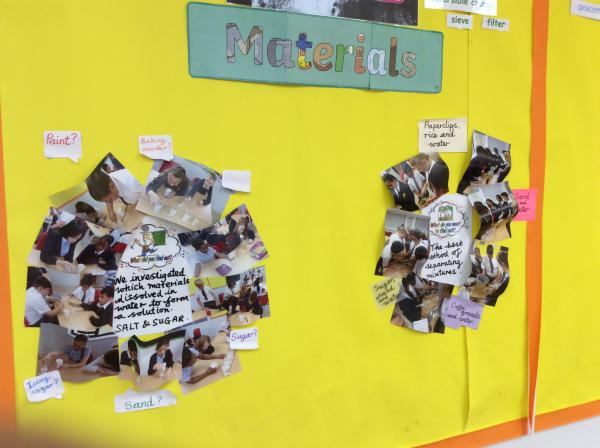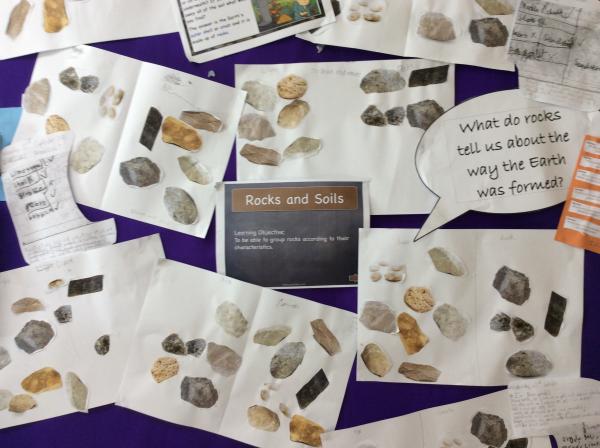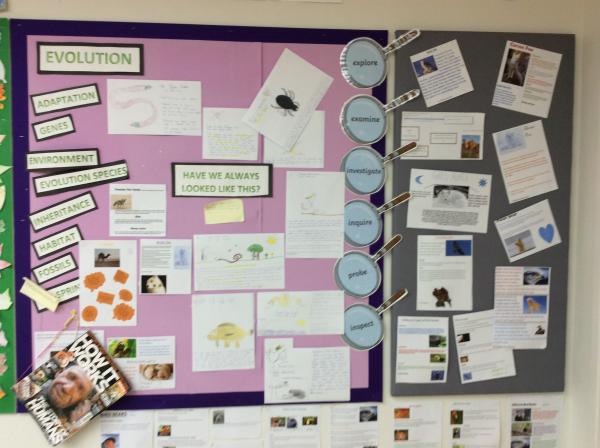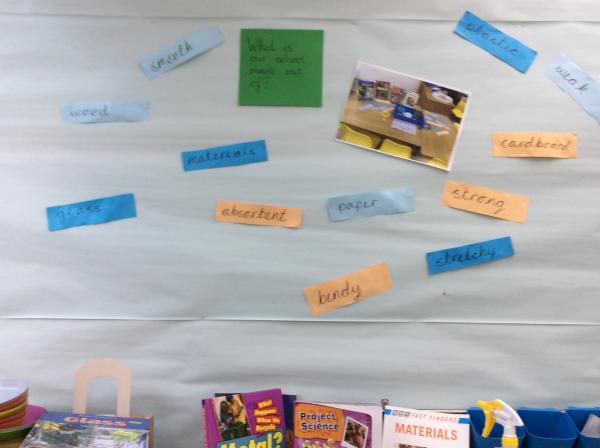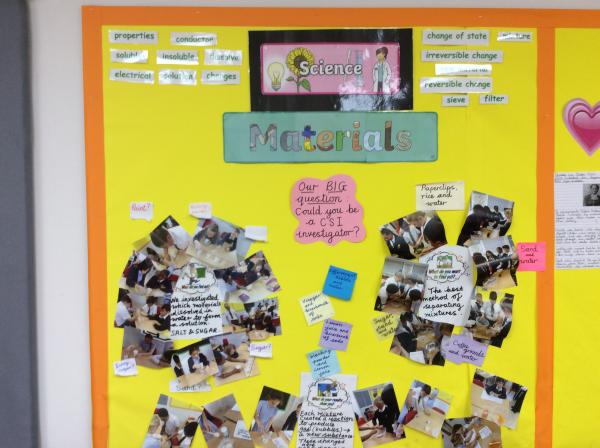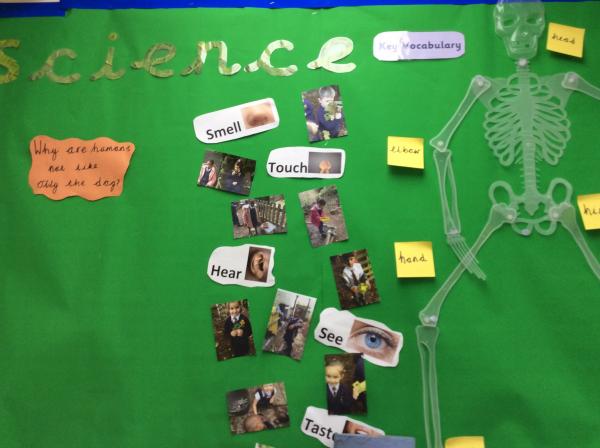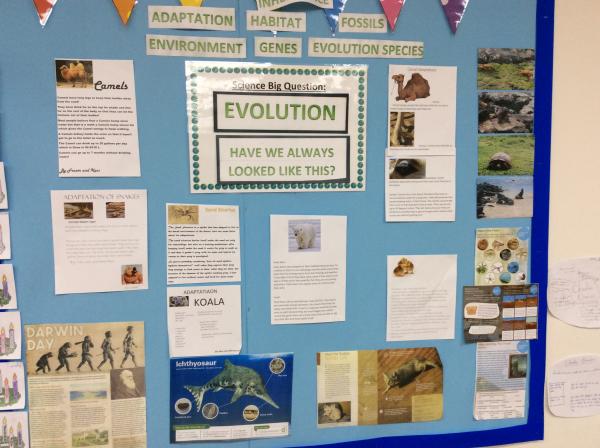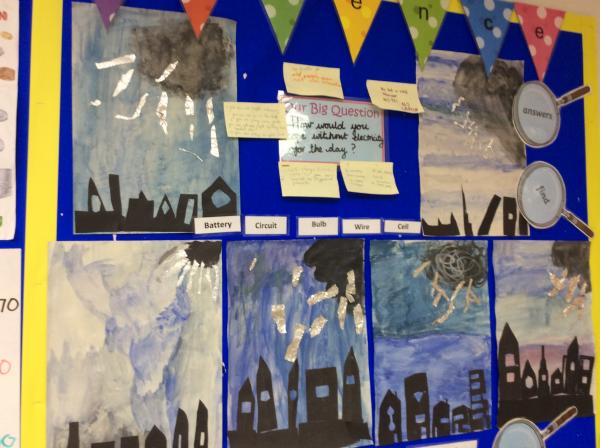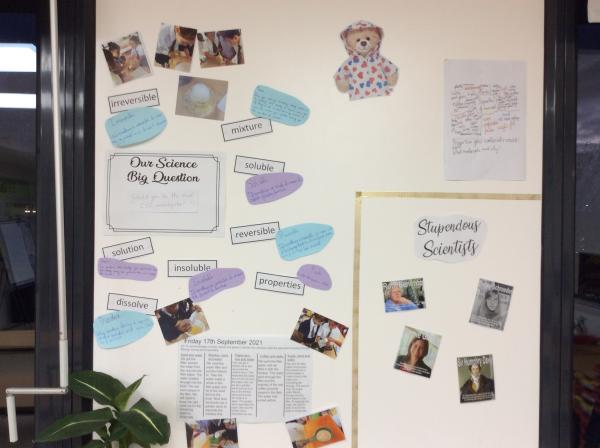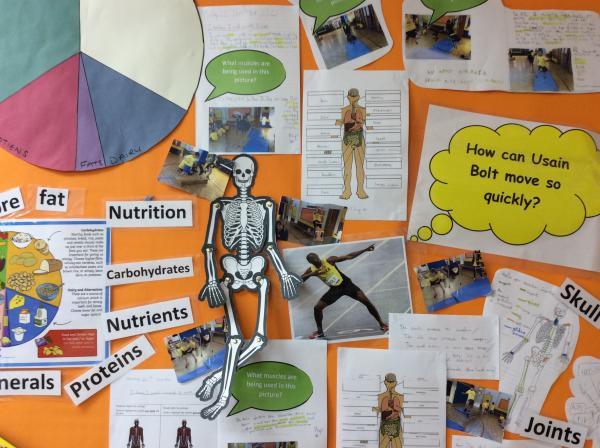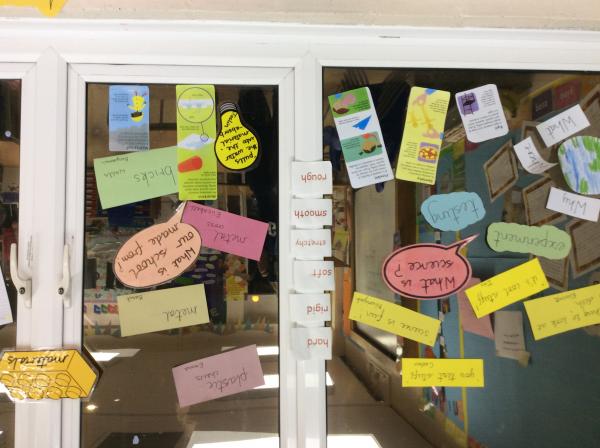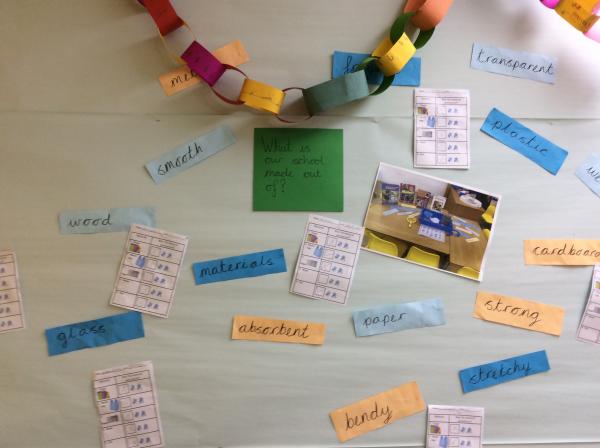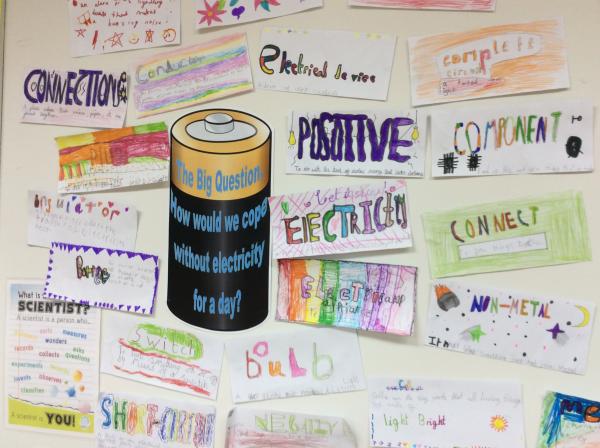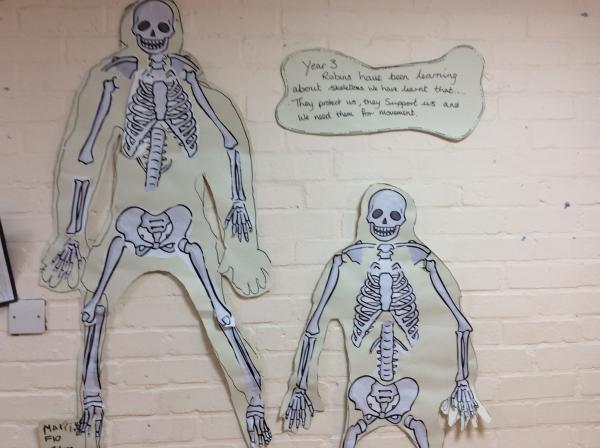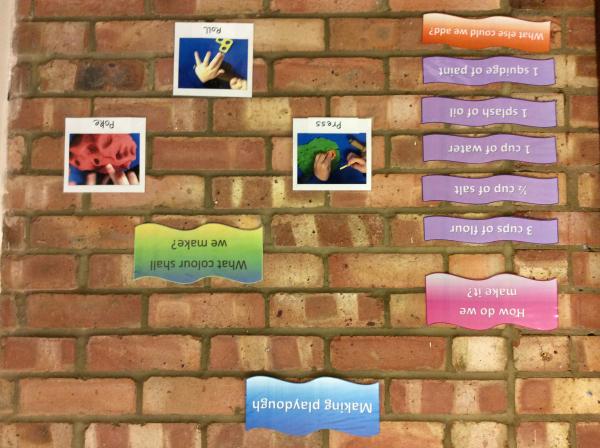 November Science Challenge Results!
Thank you to all the children that took part in November's Science Challenge - very well done for taking up the challenge.
The winner produced a brilliant blog/short podcast explaining what happens to the light as it hits water.