Welcome to Class 1
Class Teachers: 2023 - 2024
Jellyfish
Mrs Marshall
Mrs Driscoll
Learning Support Assistants
Miss Rodrigues






Starfish
Mrs Fisher
Mrs Giordmaina
Learning Support Assistants
Miss Silk
Mrs Cooper





---
Science Scheme of Work Year 1
The latest news from Starfish and Jellyfish
1 Starfish have settled in nicely. They have been exploring their new classroom and enjoying provision.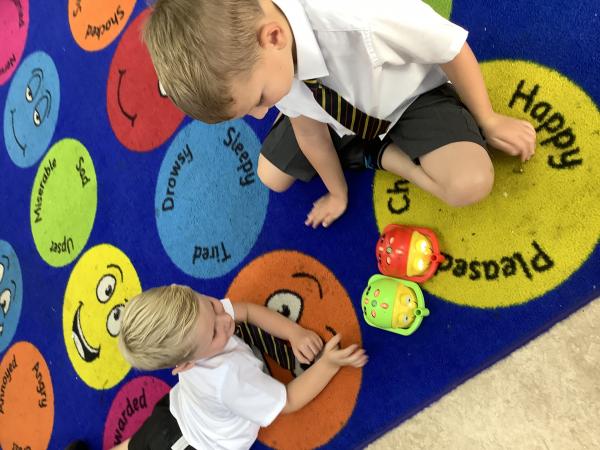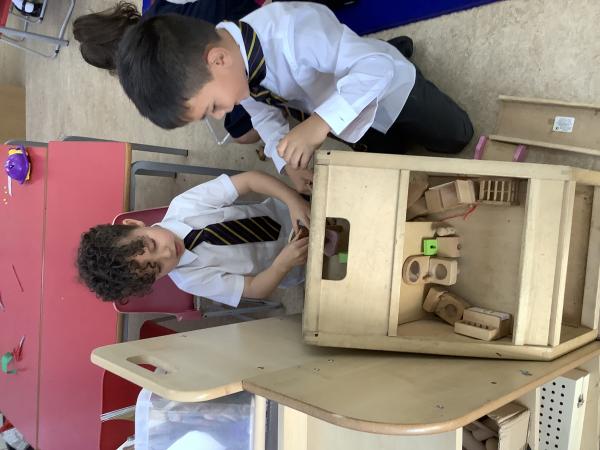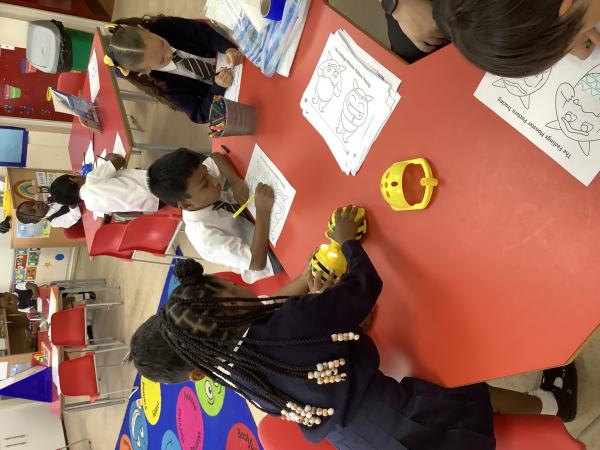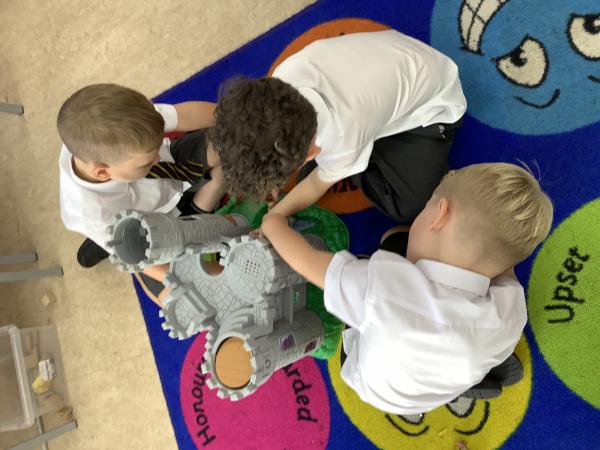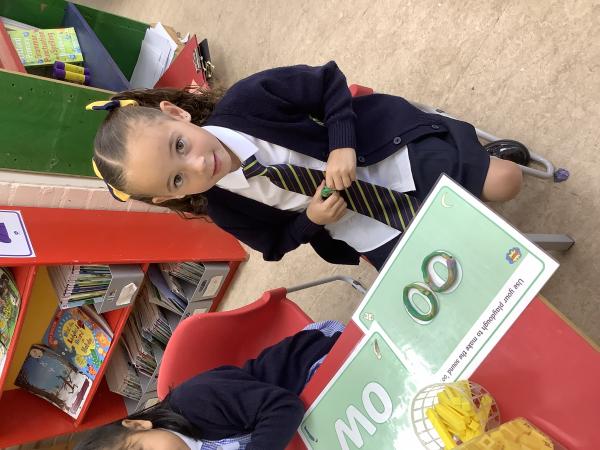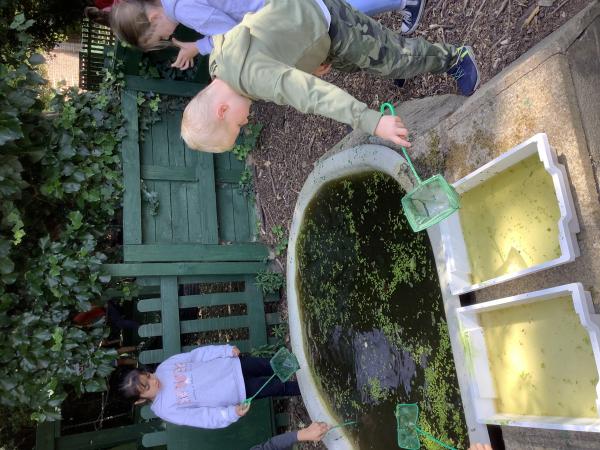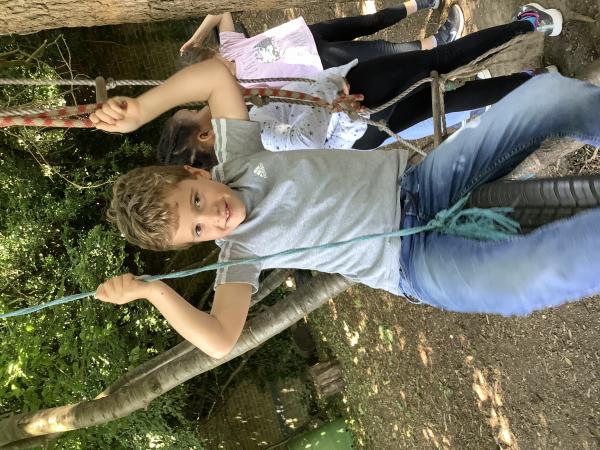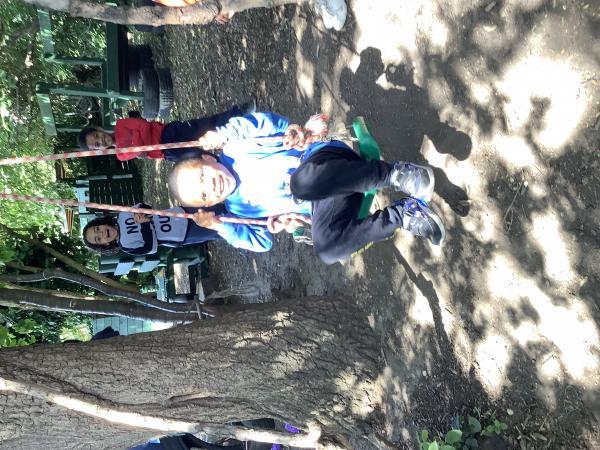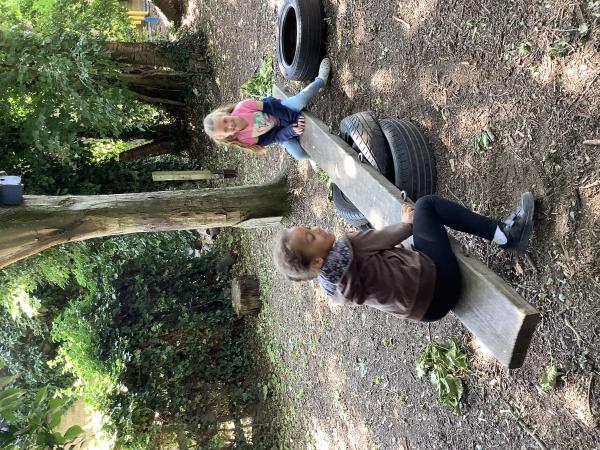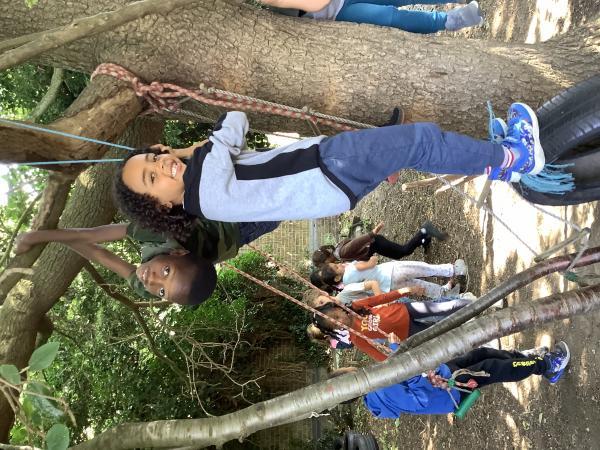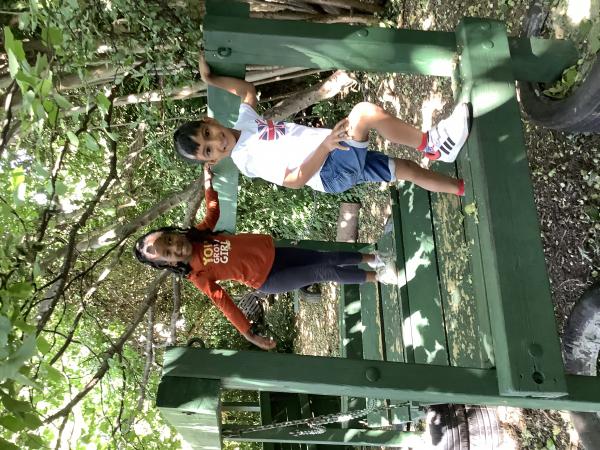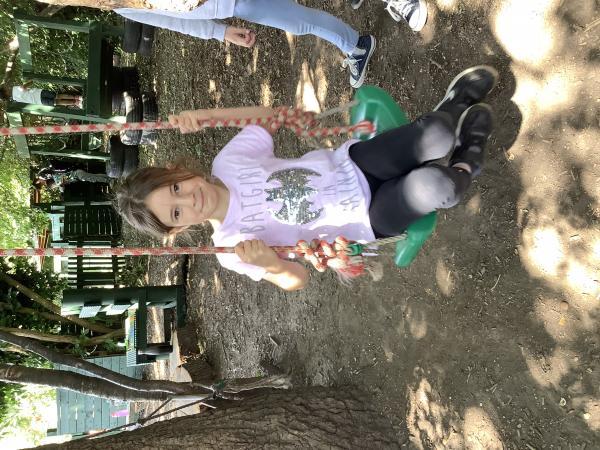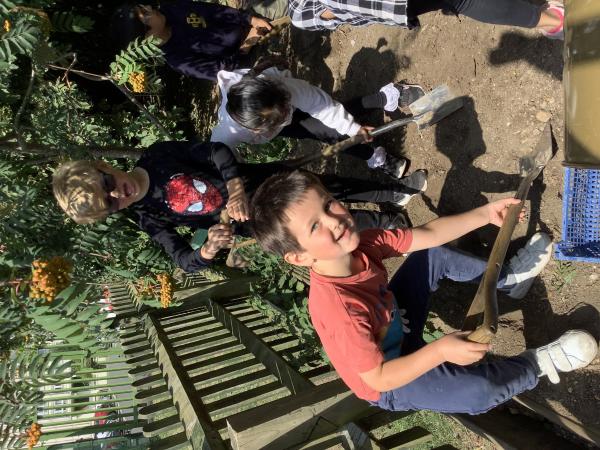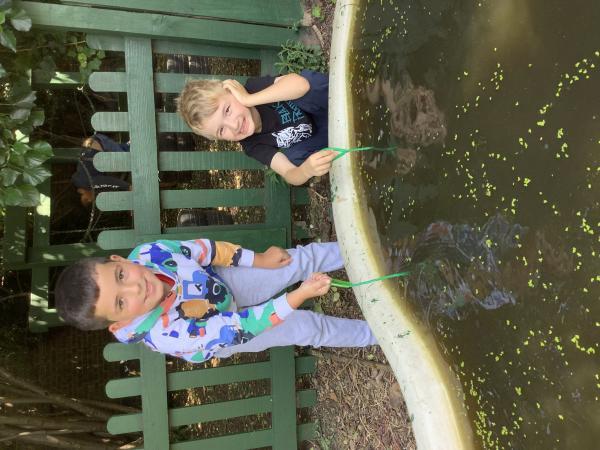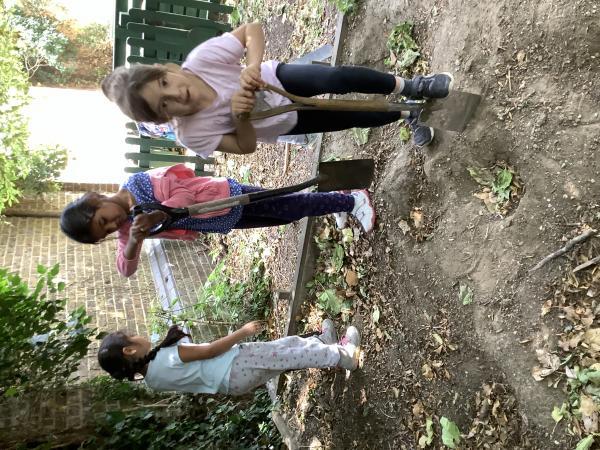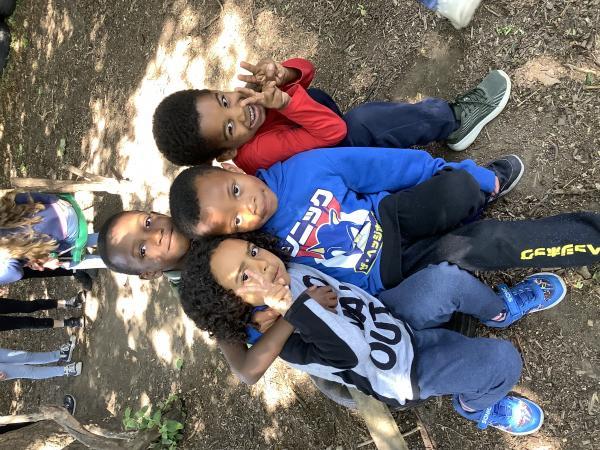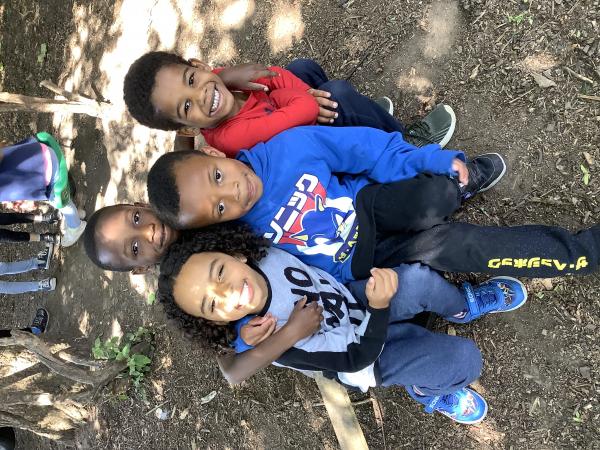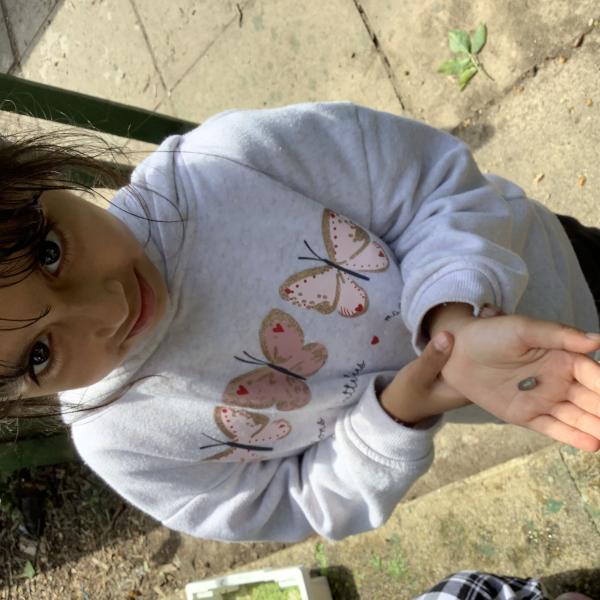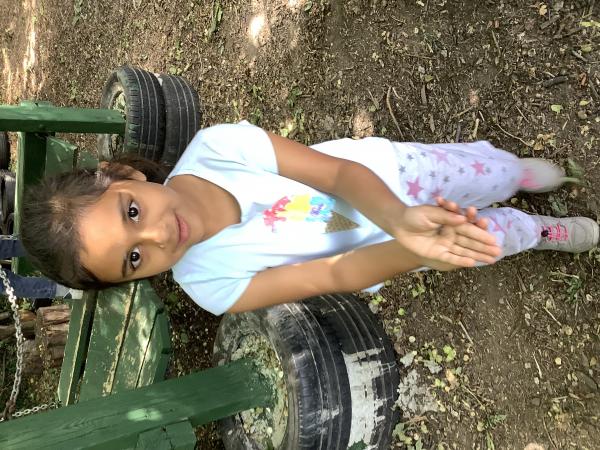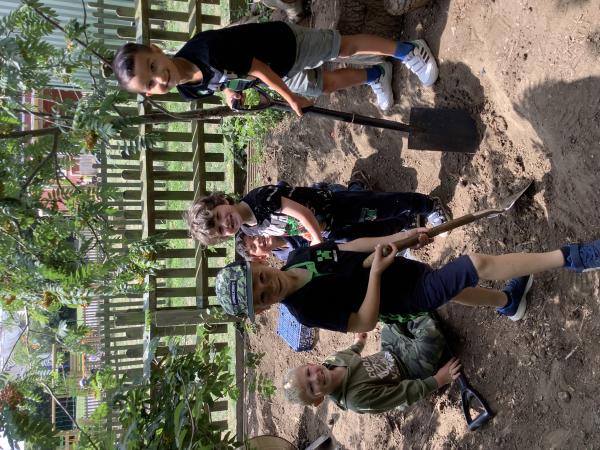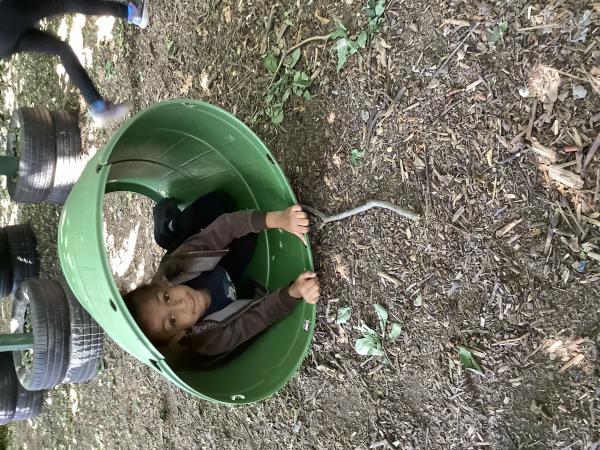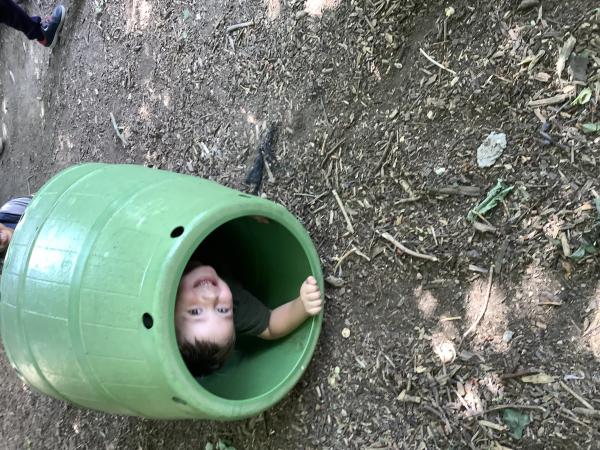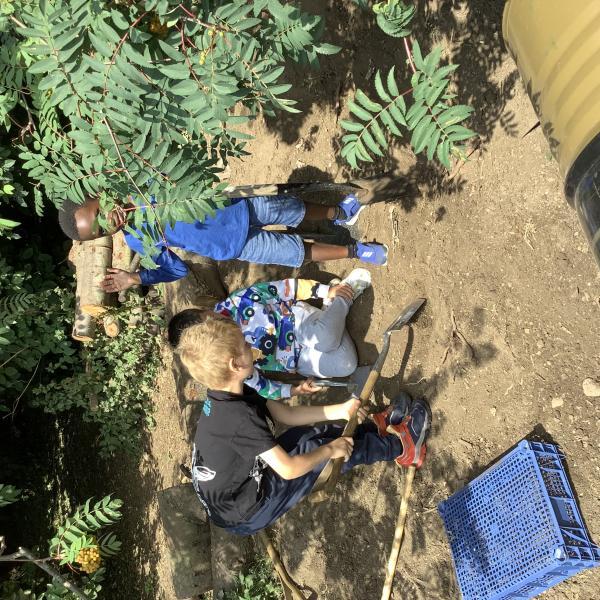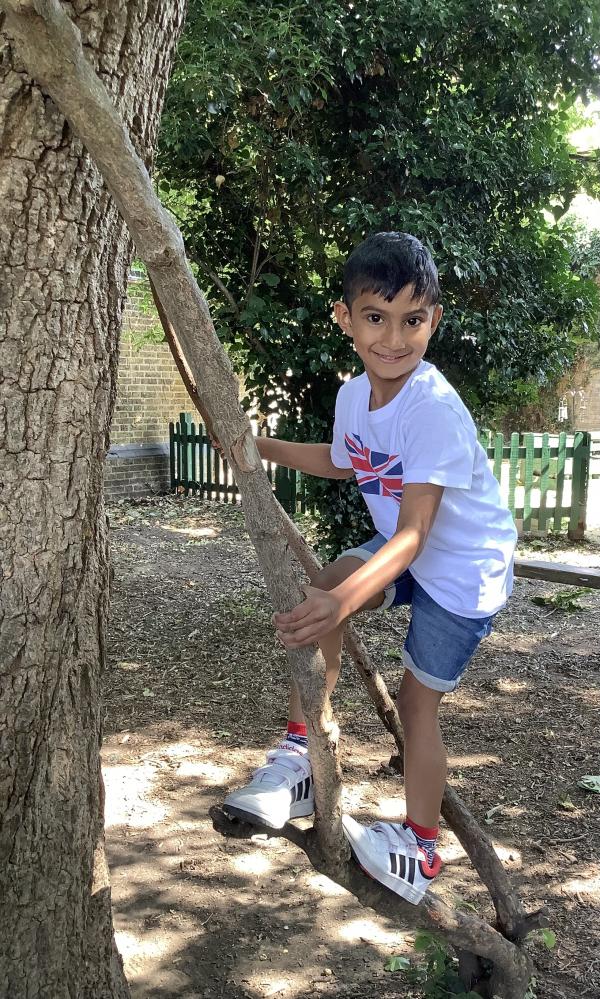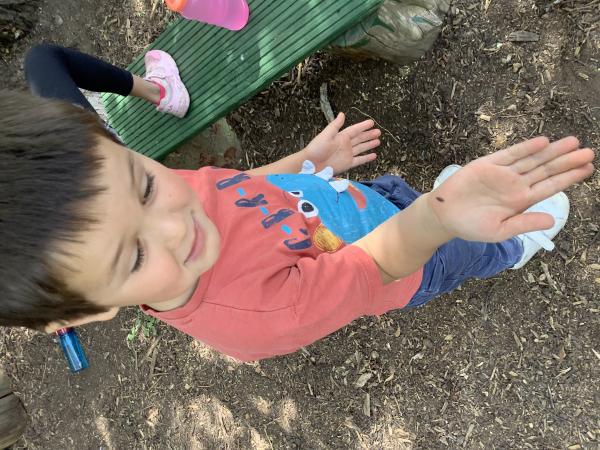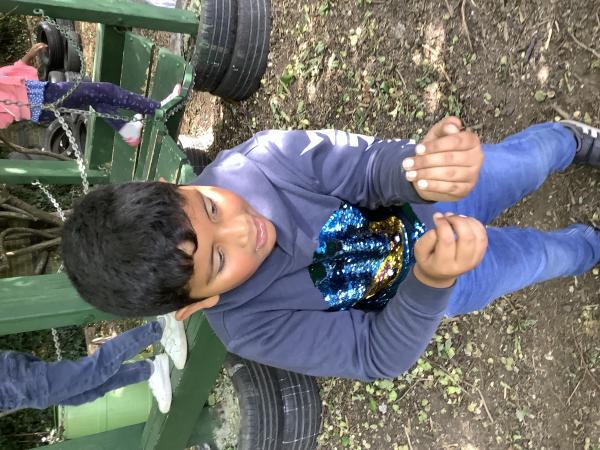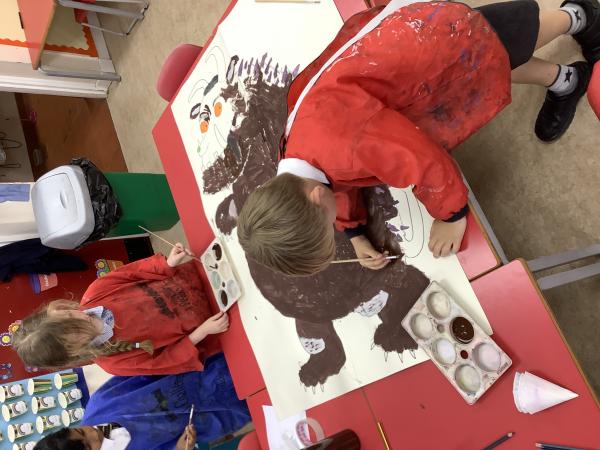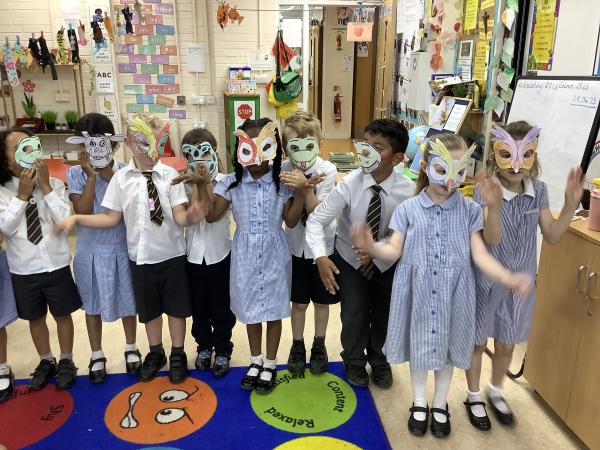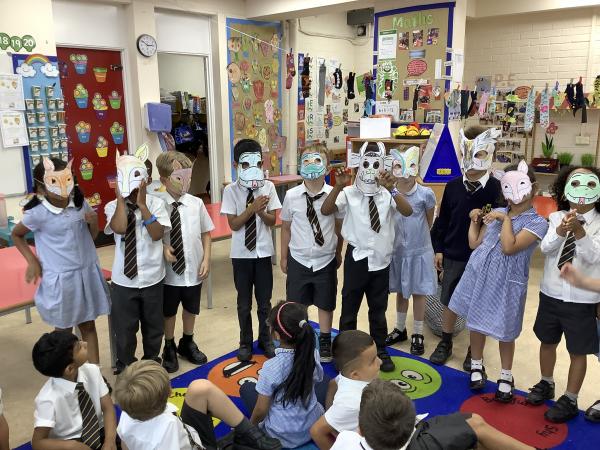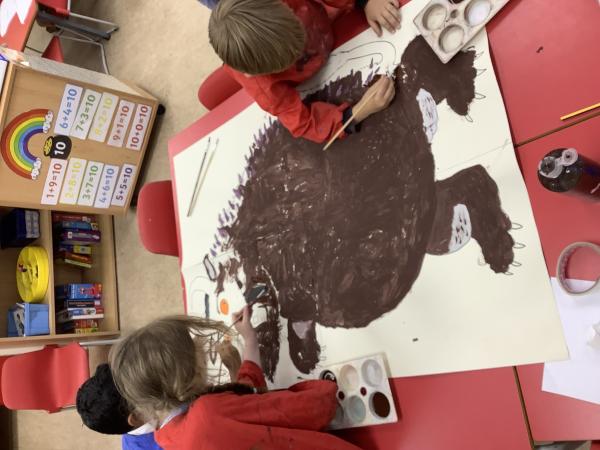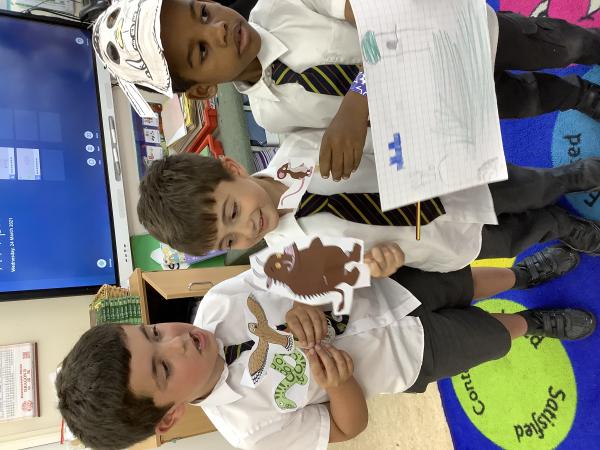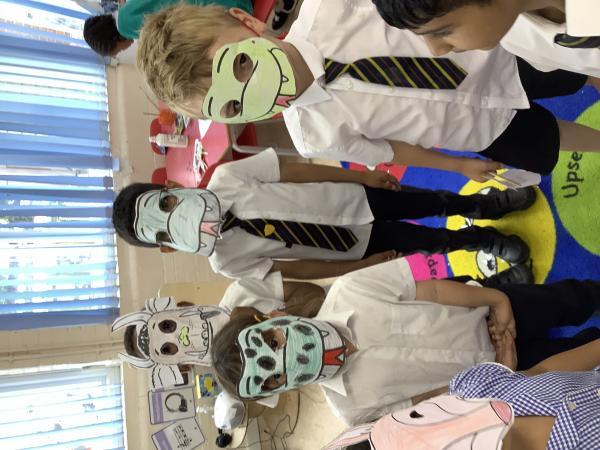 A busy morning in the nature area
Year 1 had an enjoyable morning in the Nature Area. They learnt new vocabulary - carnivore, herbivore, omnivore, predator and prey by playing a variety of games. The children demonstrated their excellent knowledge and good use of tactics - speed, observation and being sneaky! Later in the morning, they matched colours. Lastly, they bug hunted and played eagle eye.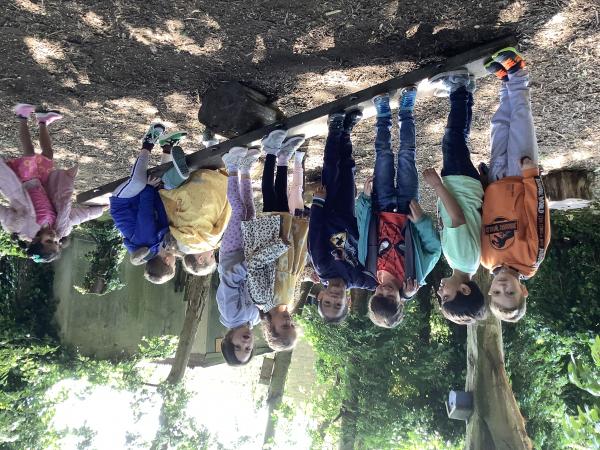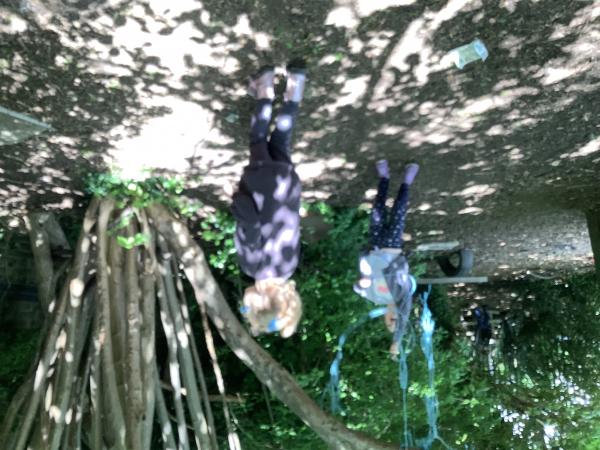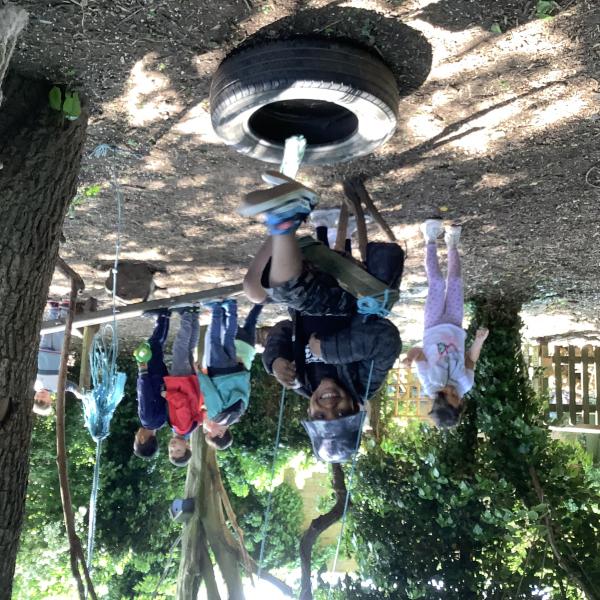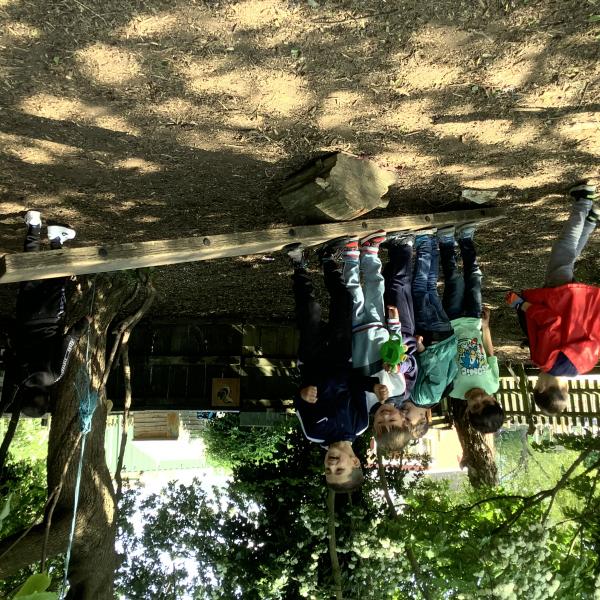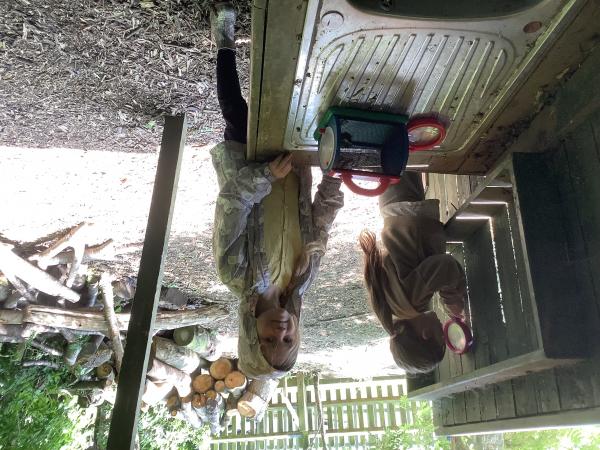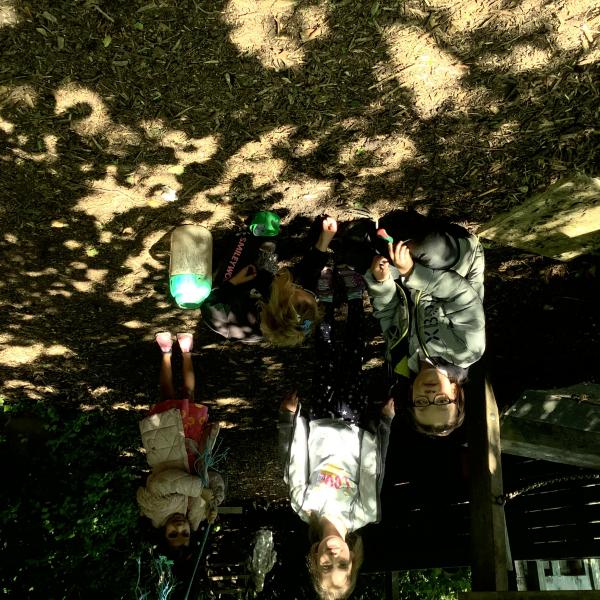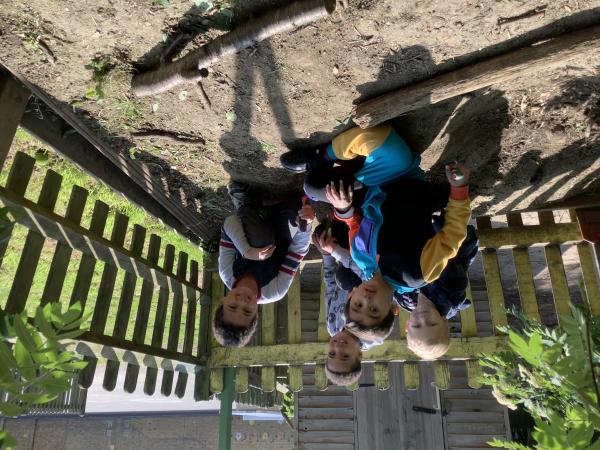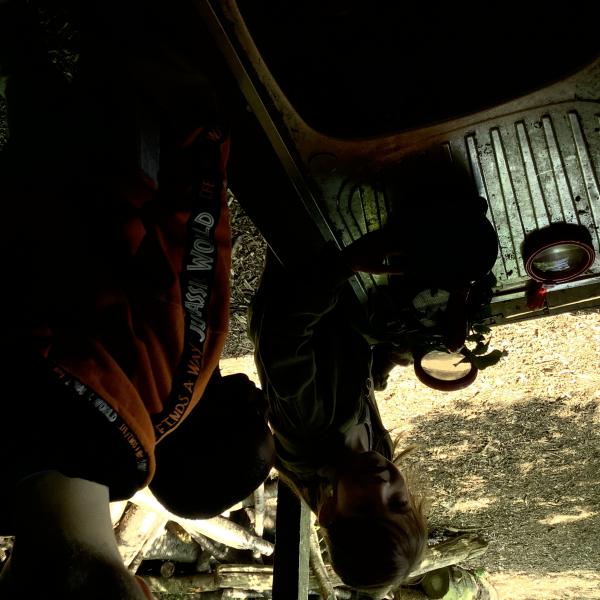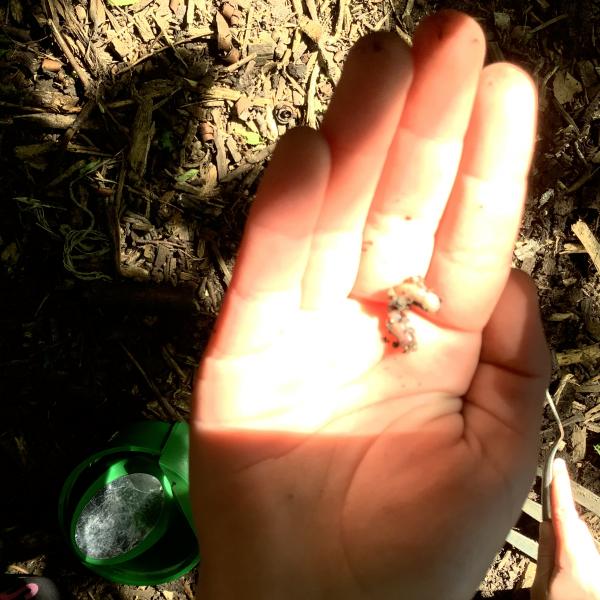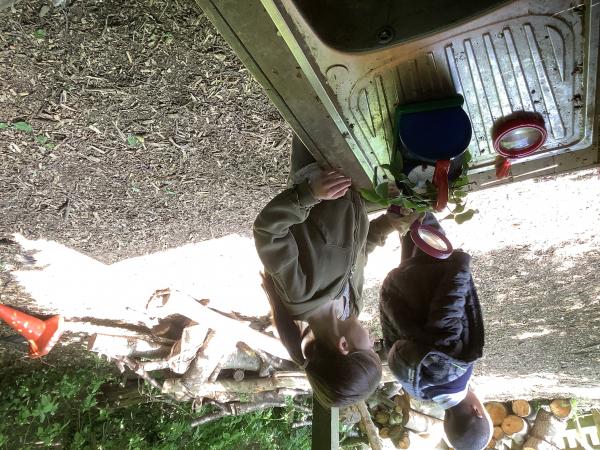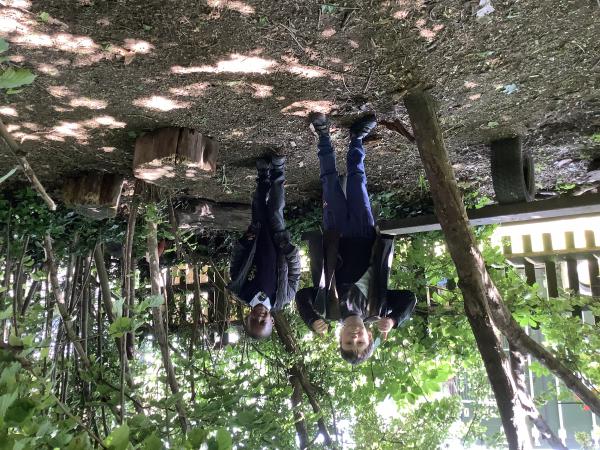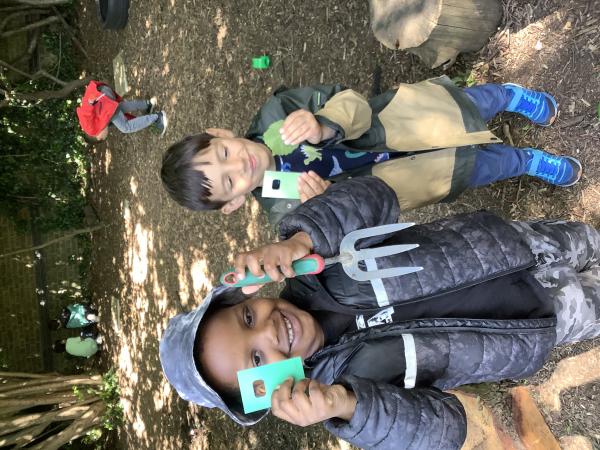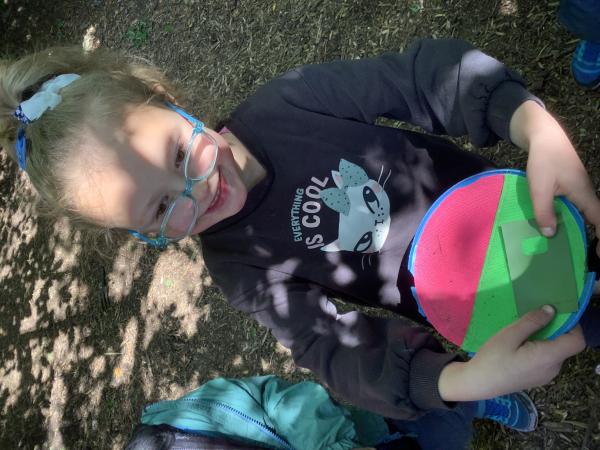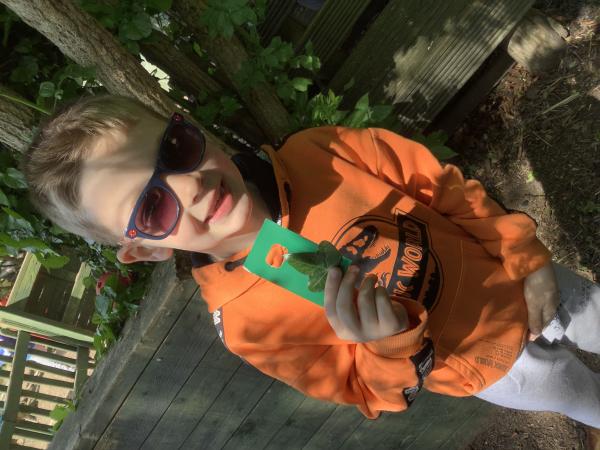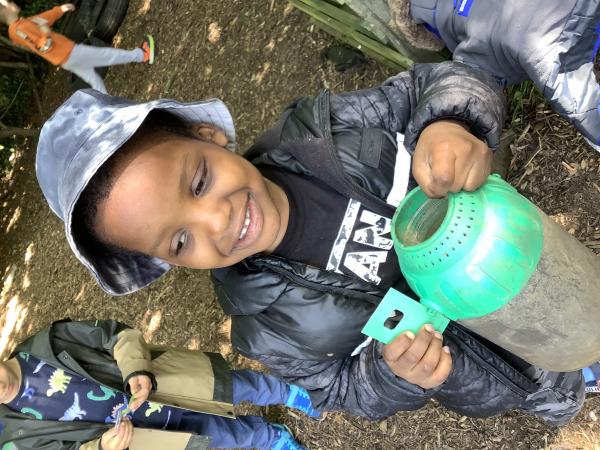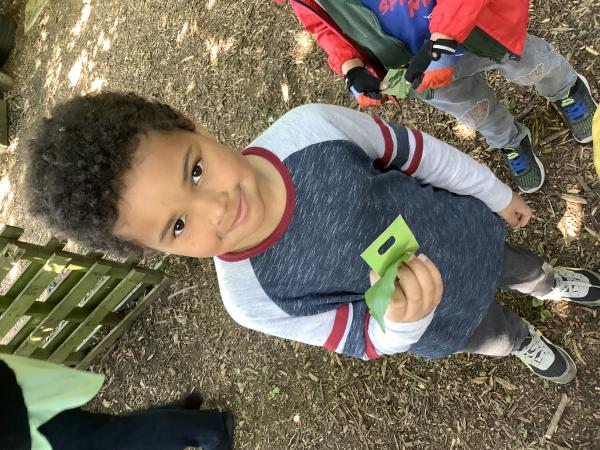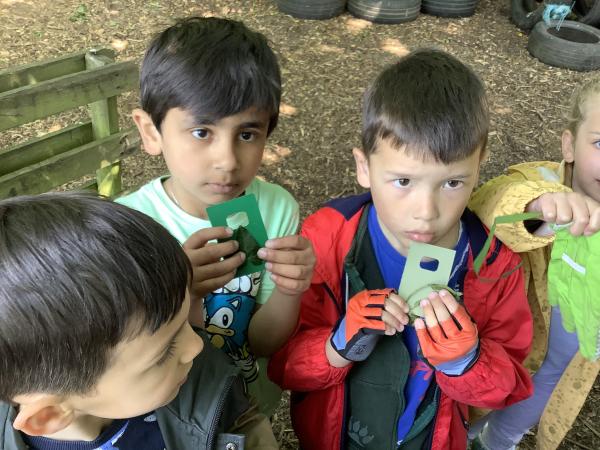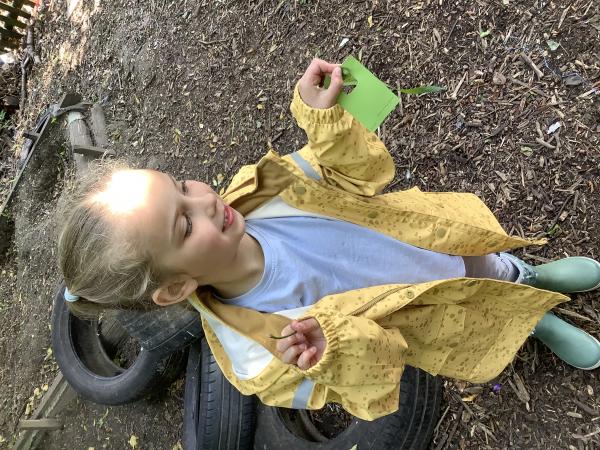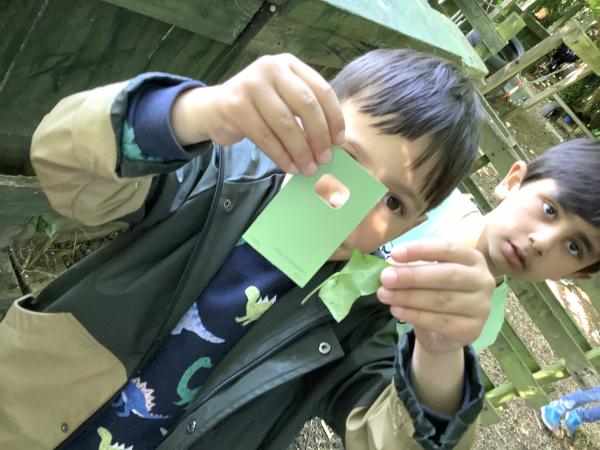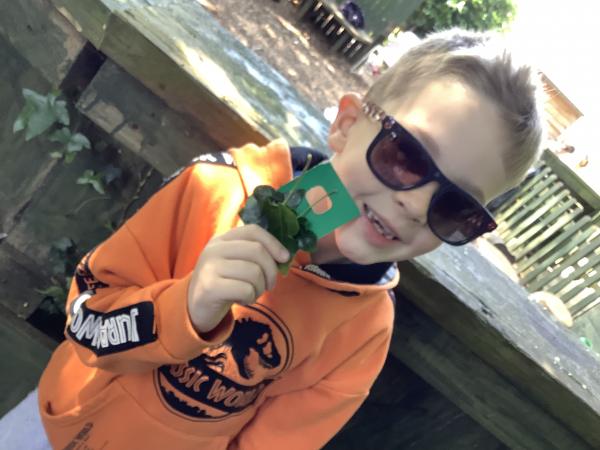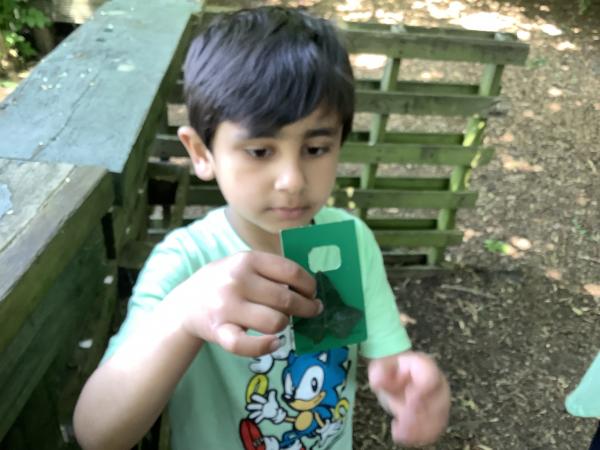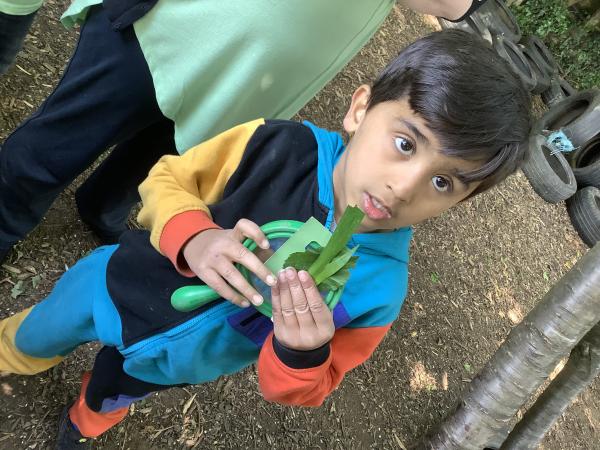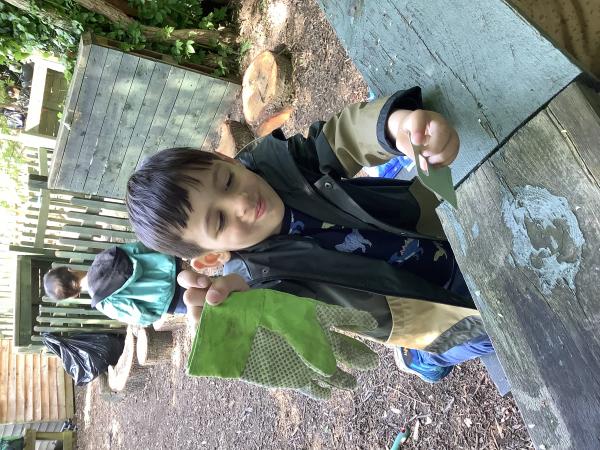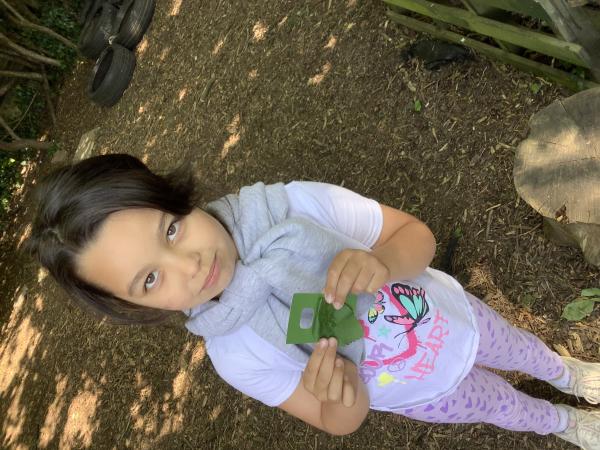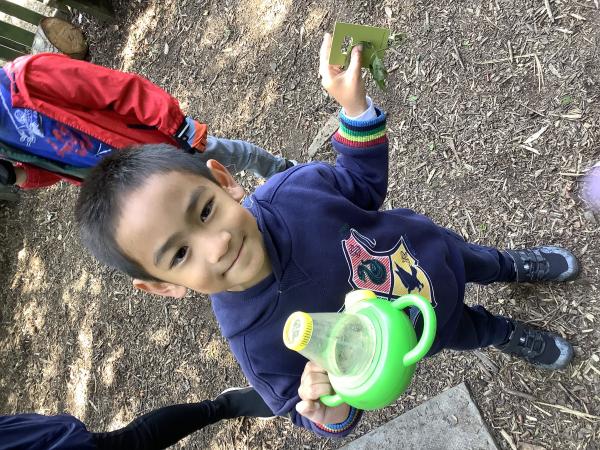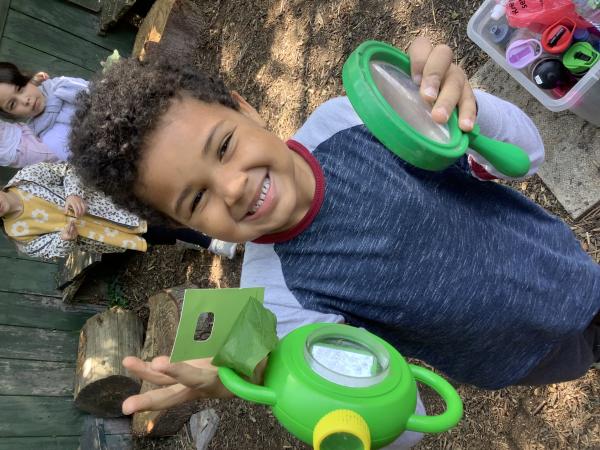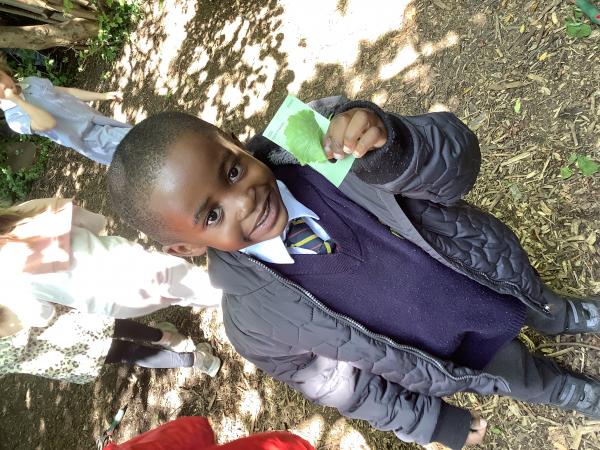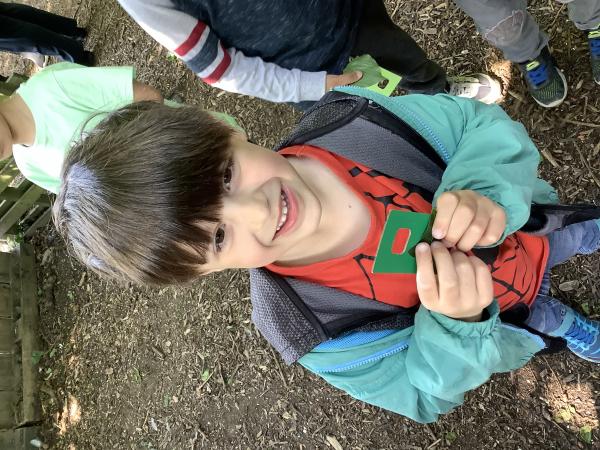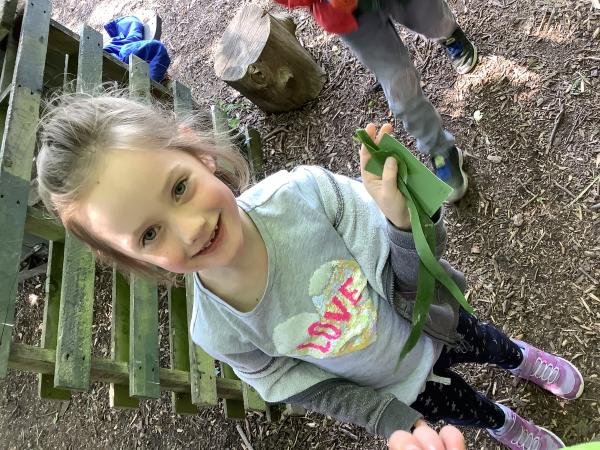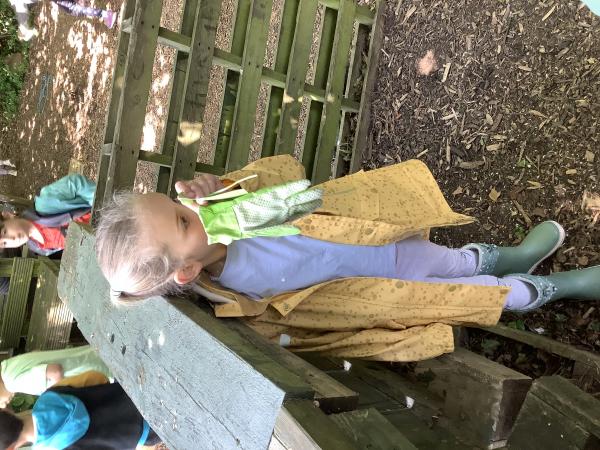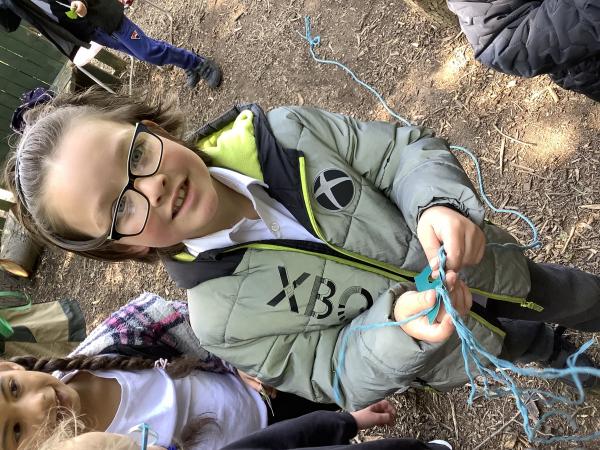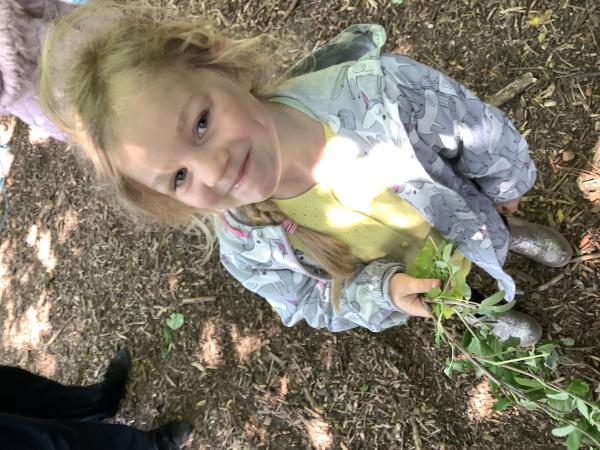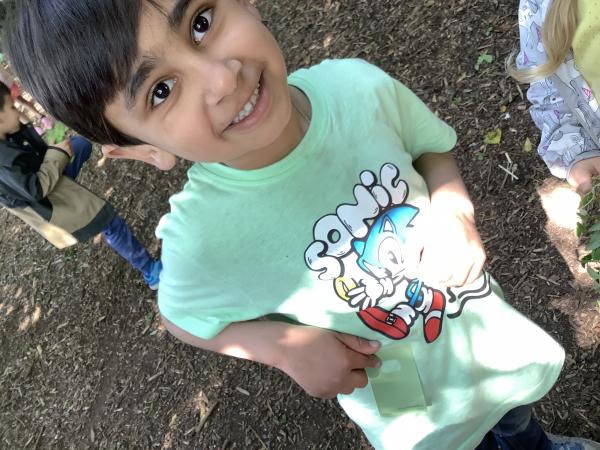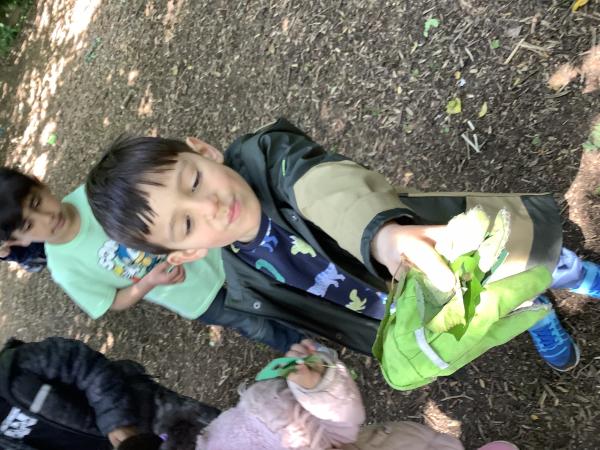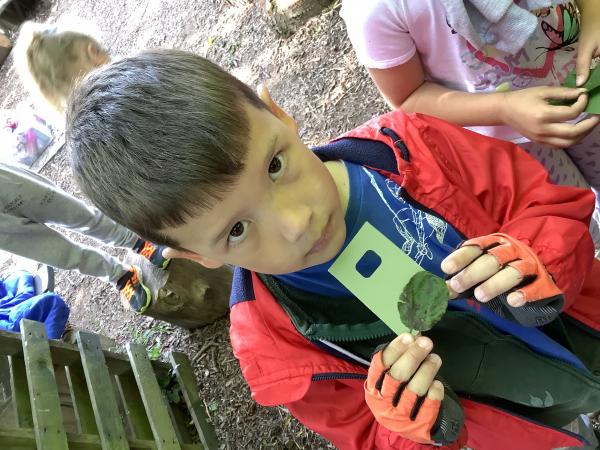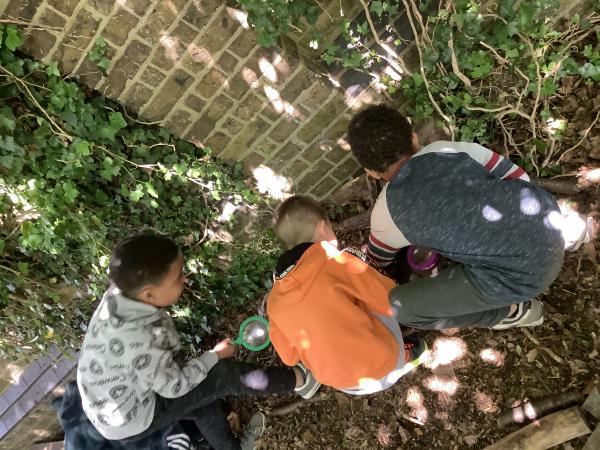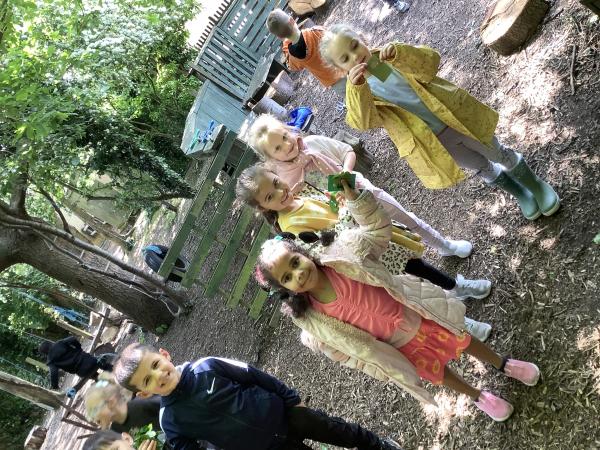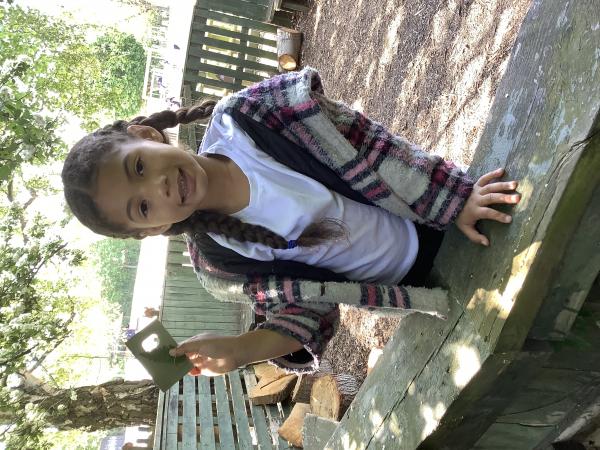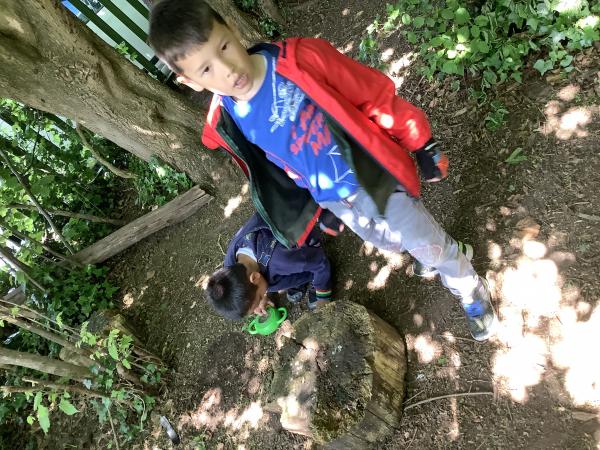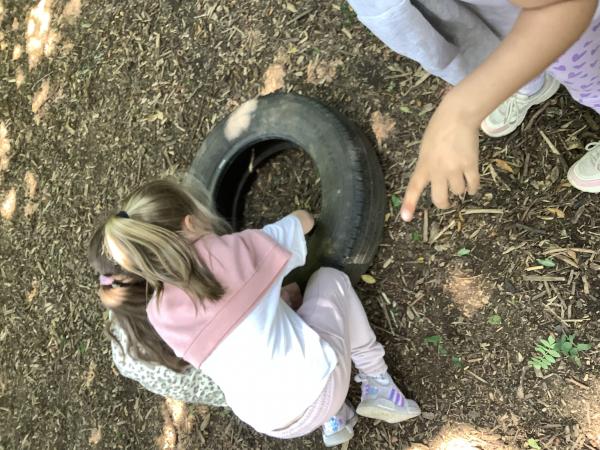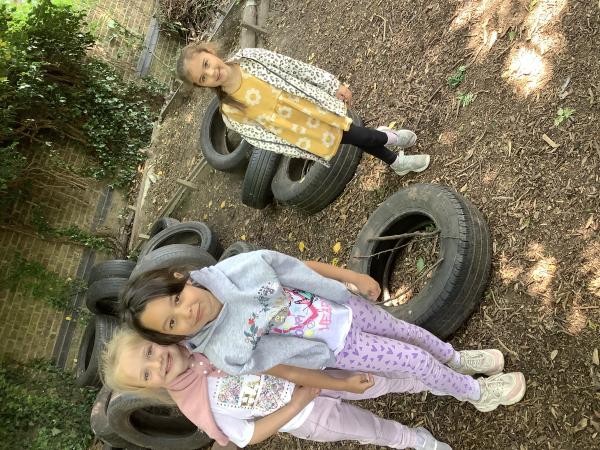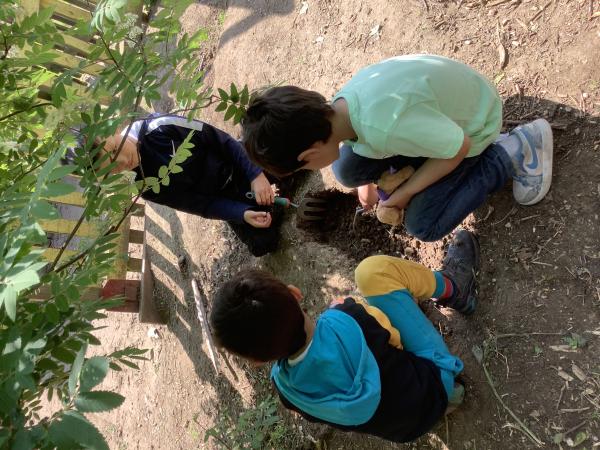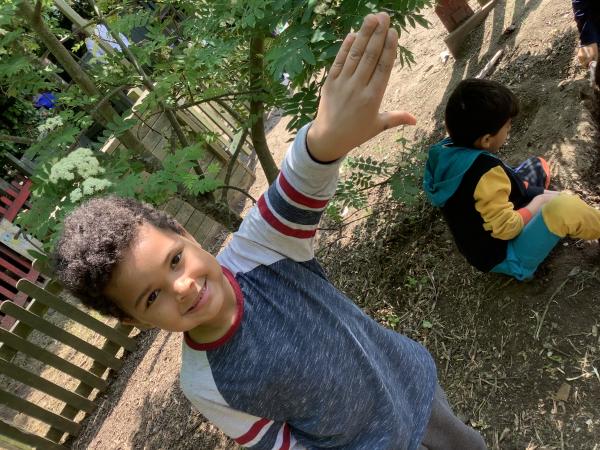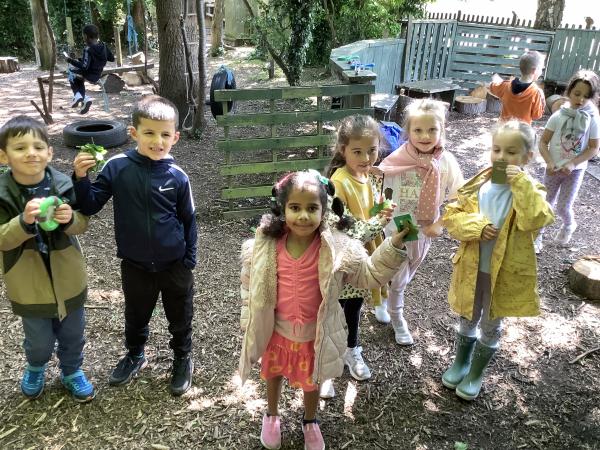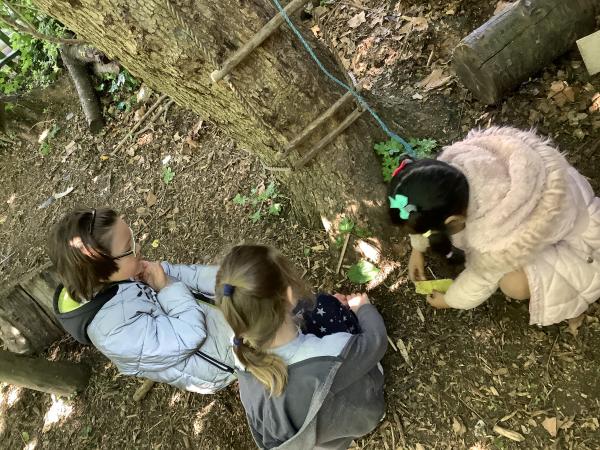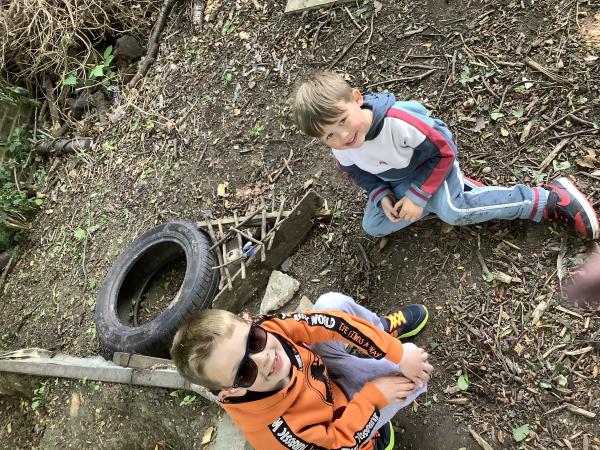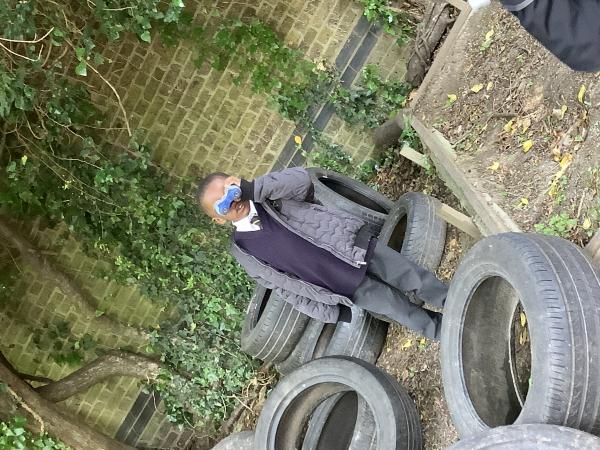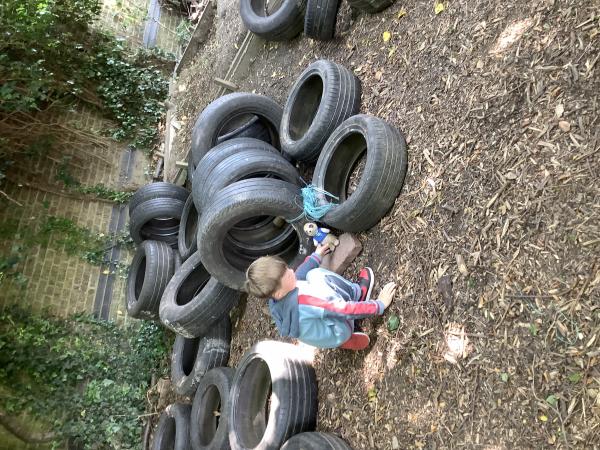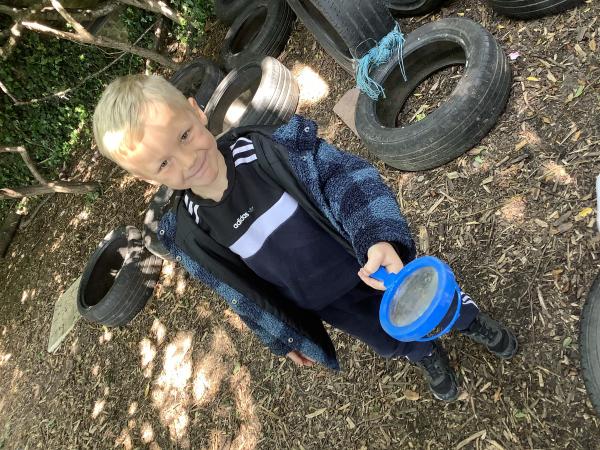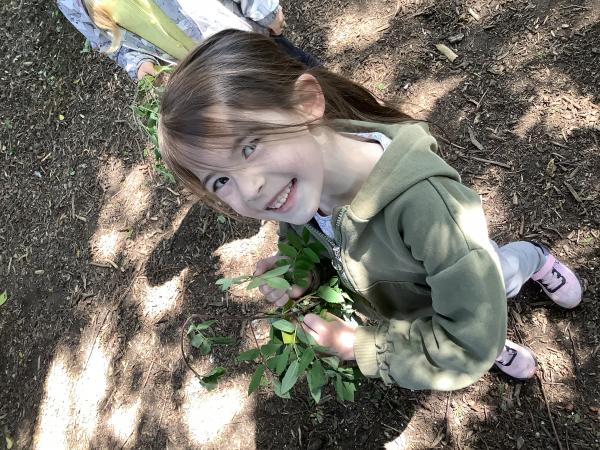 Animal collages and rainbow fish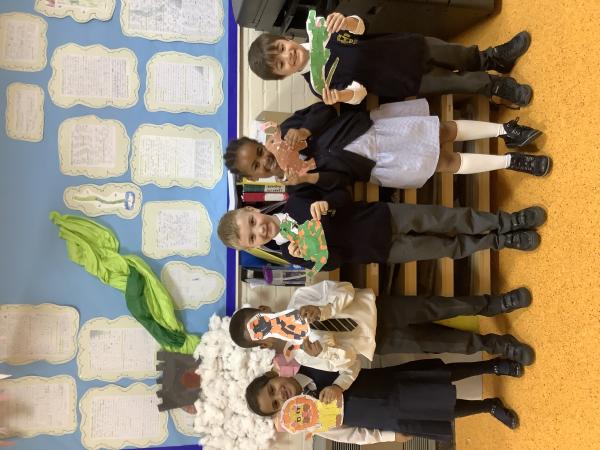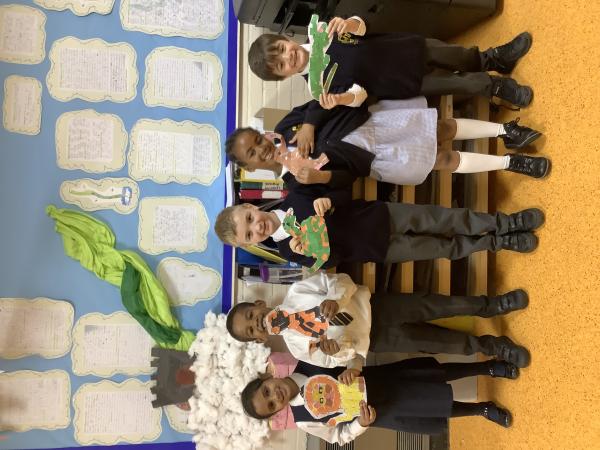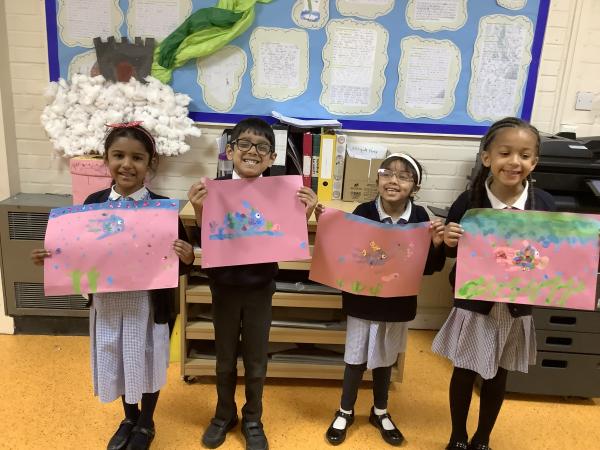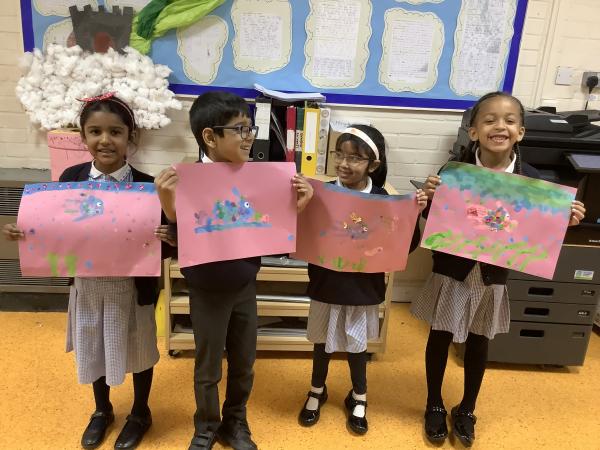 Easter Egg Hunt
Starfish class made special Easter baskets. They then had an Easter egg hunt outside and found mini eggs to put in their baskets.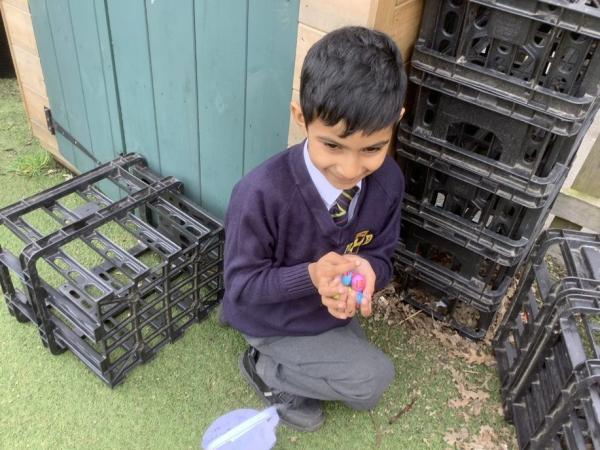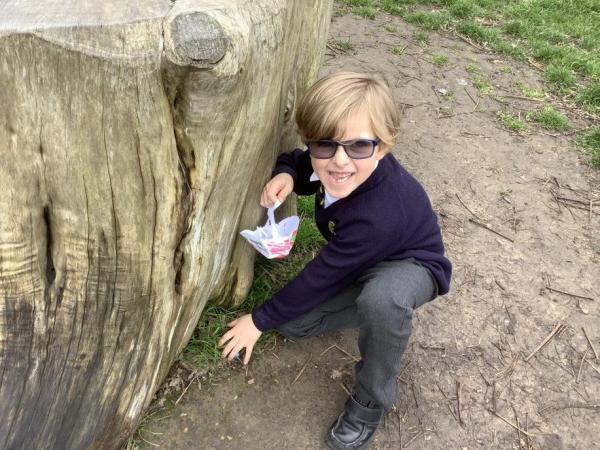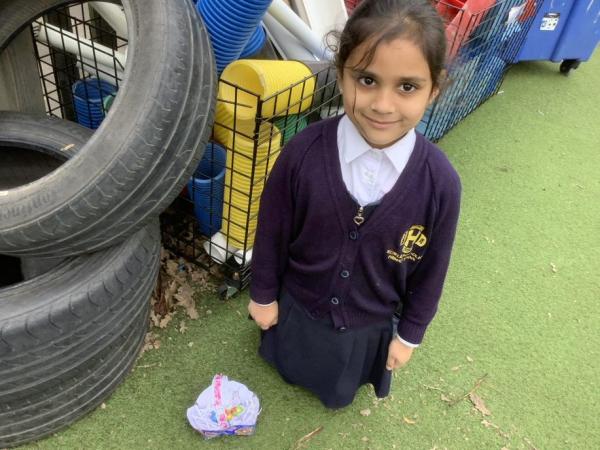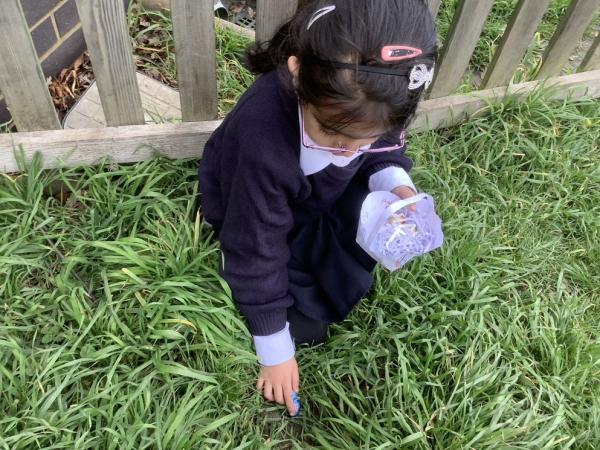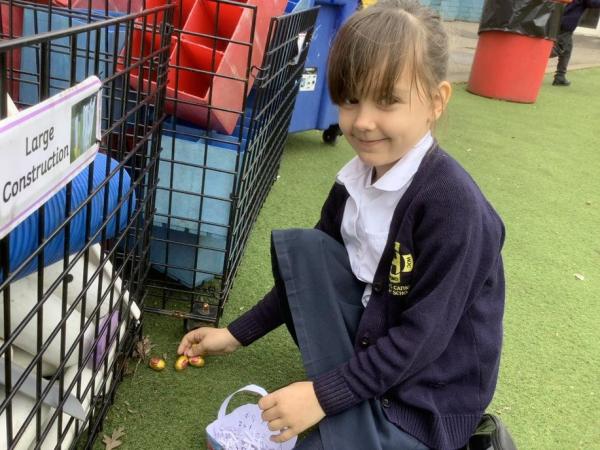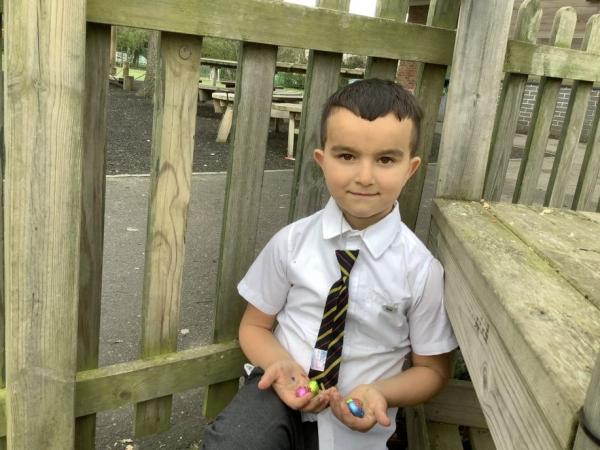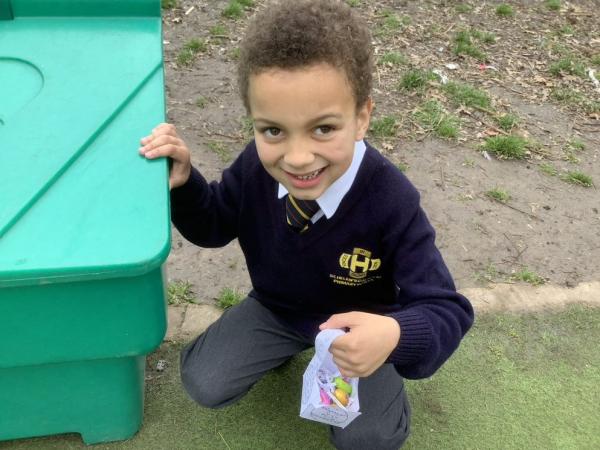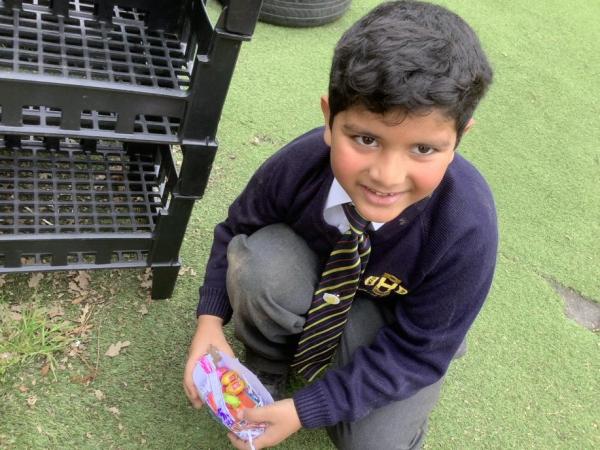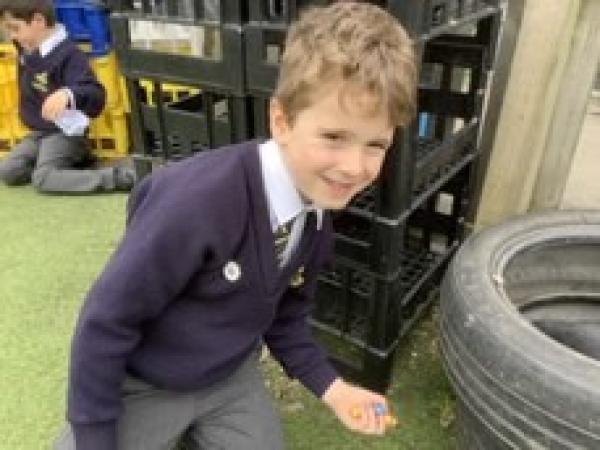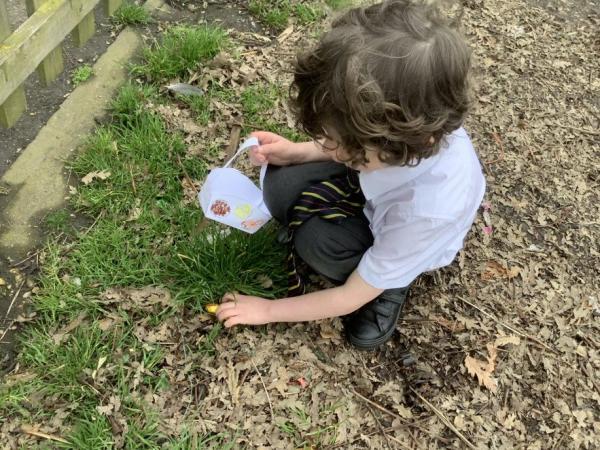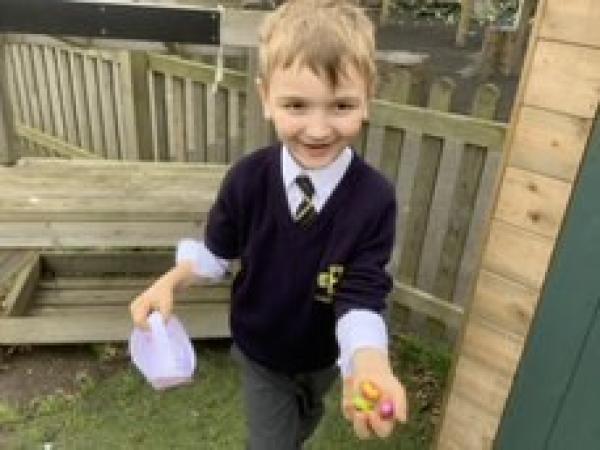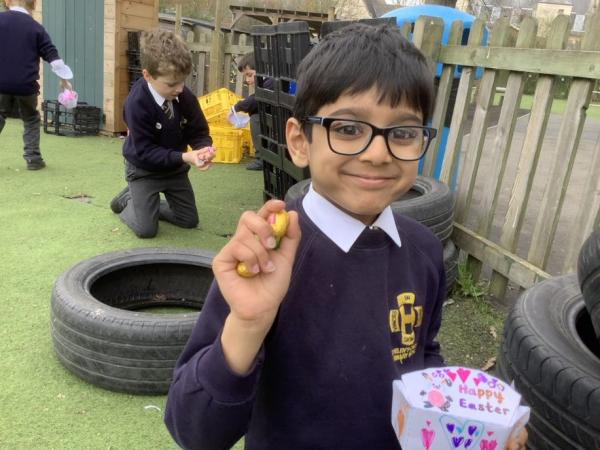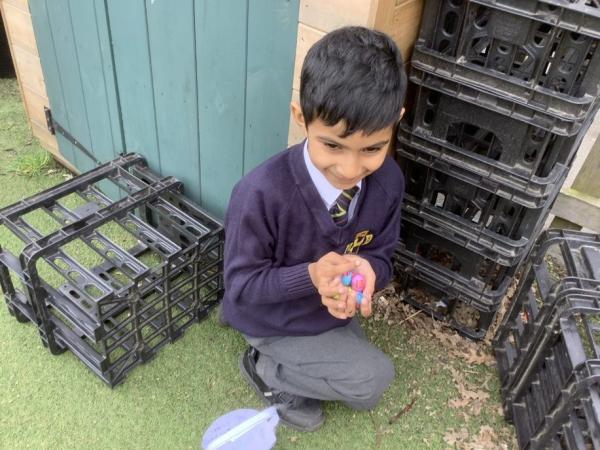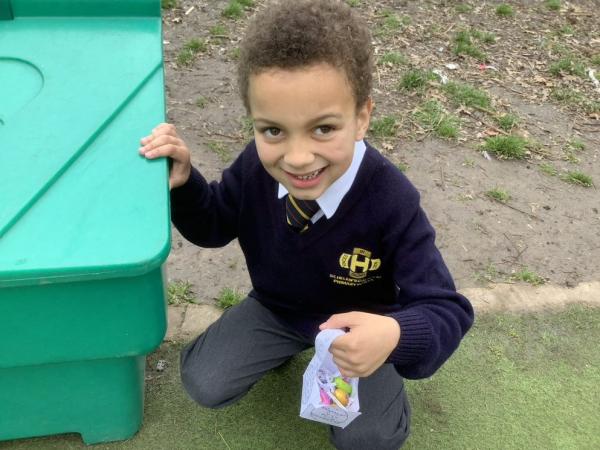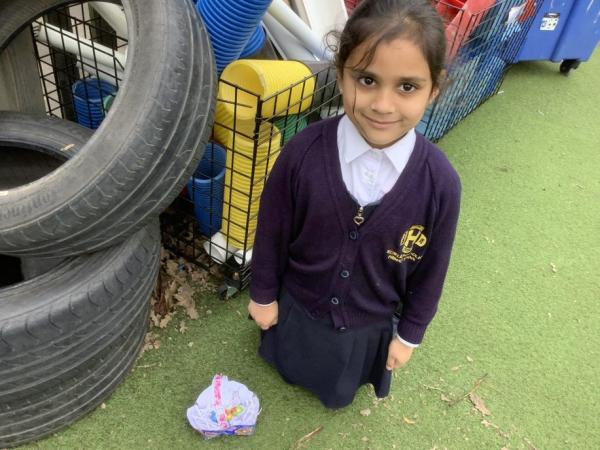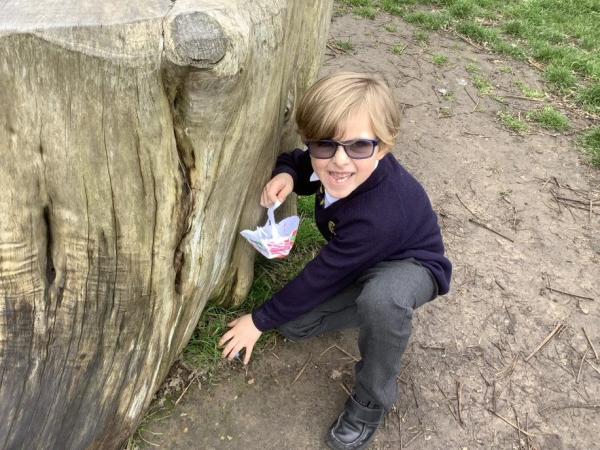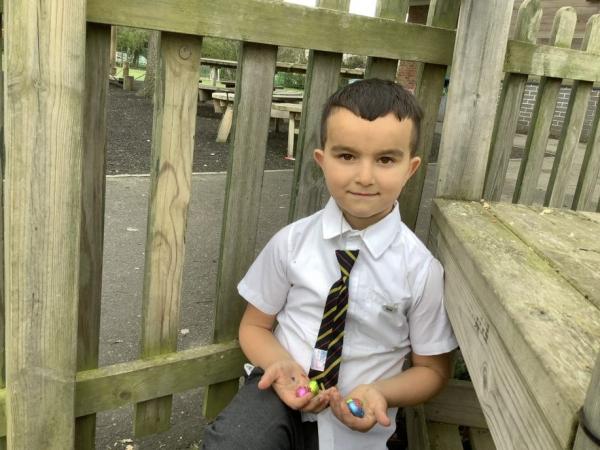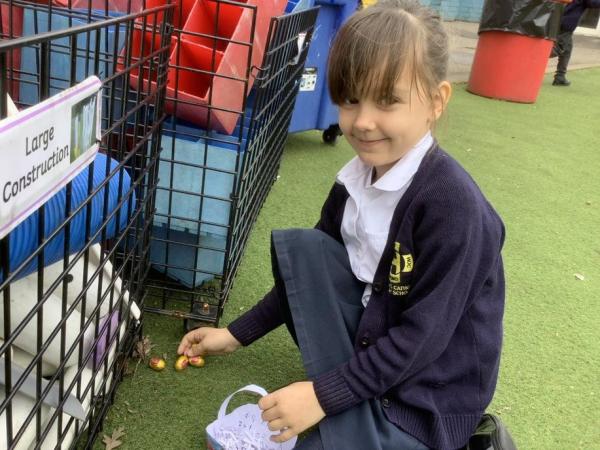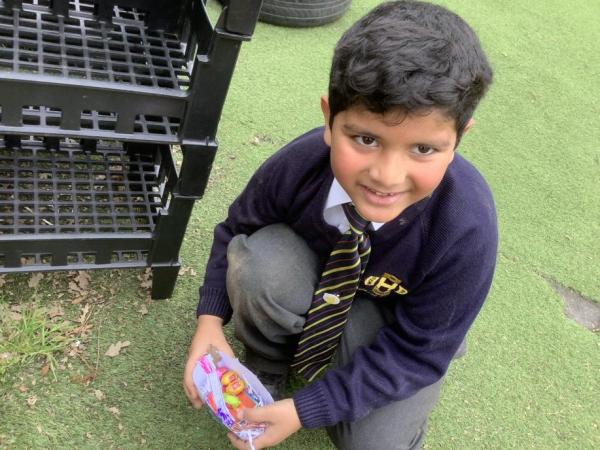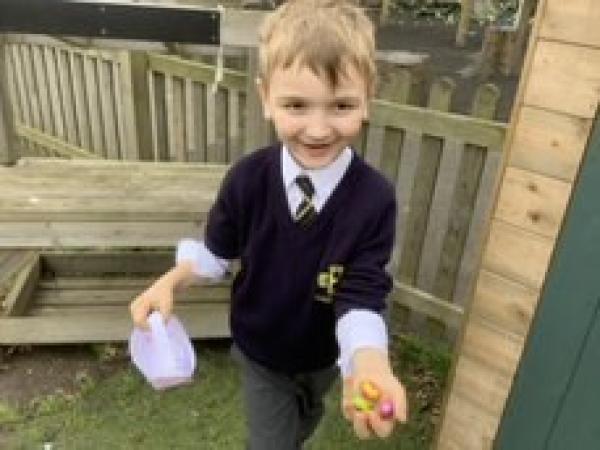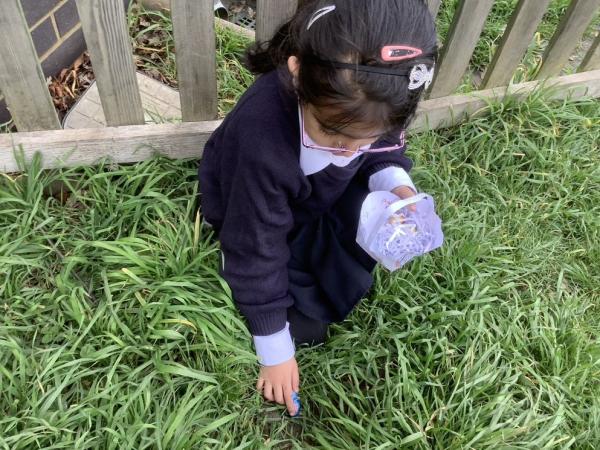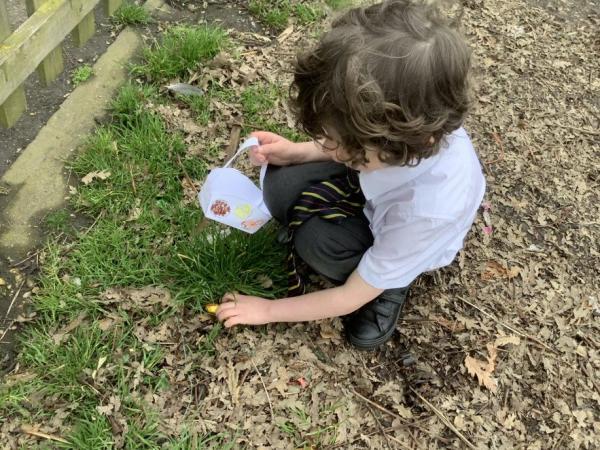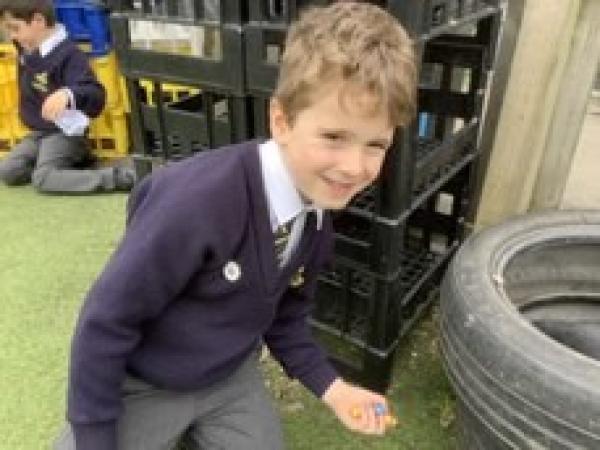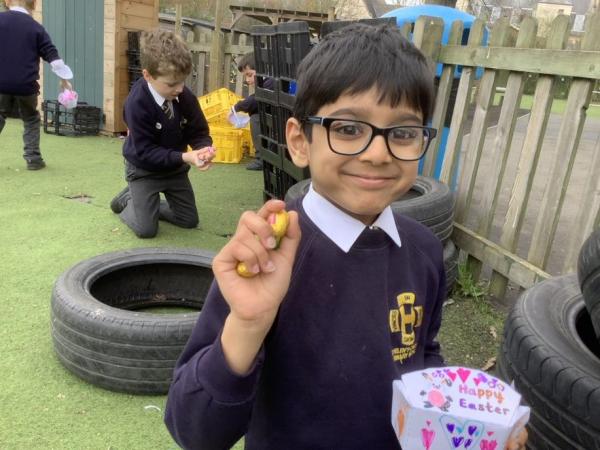 Growing experiments
As part of science week we have been carrying out lots of interesting experiments, all around growing. We planted our own beans, and started bean diaries. We are really excited to observe how the beans grow. We have put our bean plants by the window so they get some sun, and have also put some in our cloakroom to see if these flowers grow without sunlight!
Together, we learnt about the different parts of a plant and labelled them. Don't forget, there are some great activities you can play on Education City for this!
We have planted the tops of carrots in some soil, and have made predictions about whether they will grow. What do you think?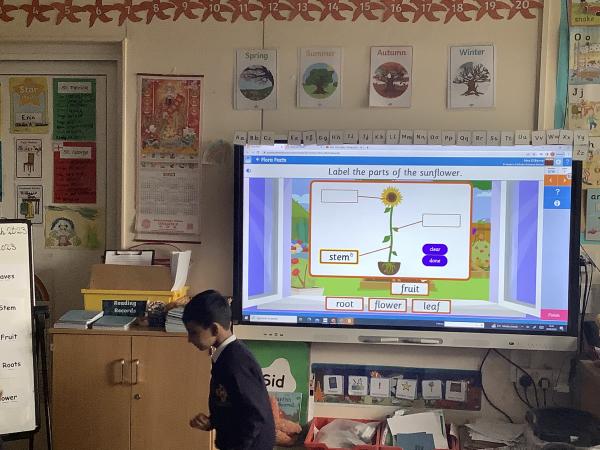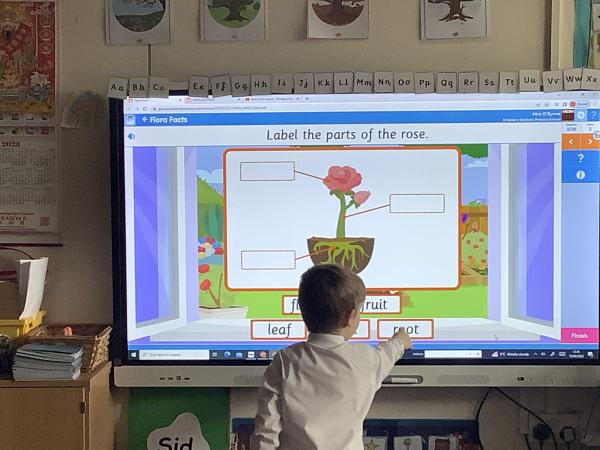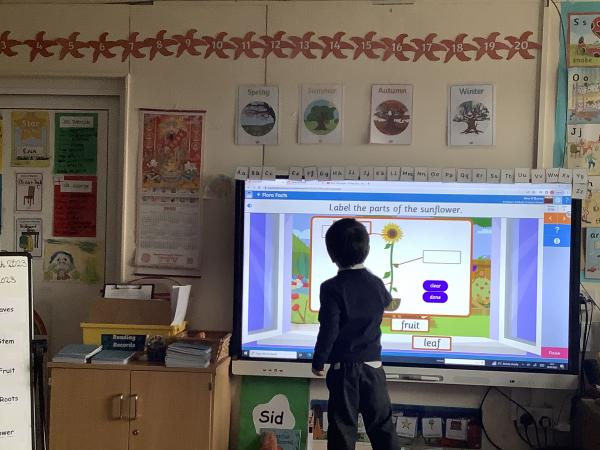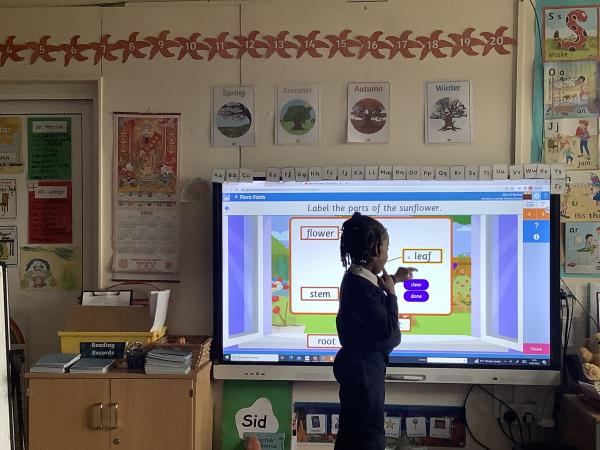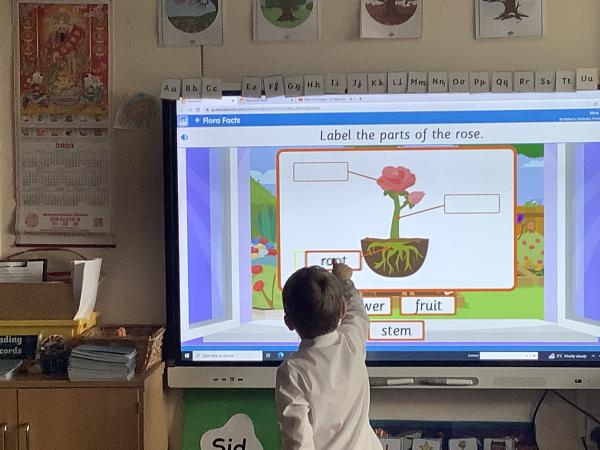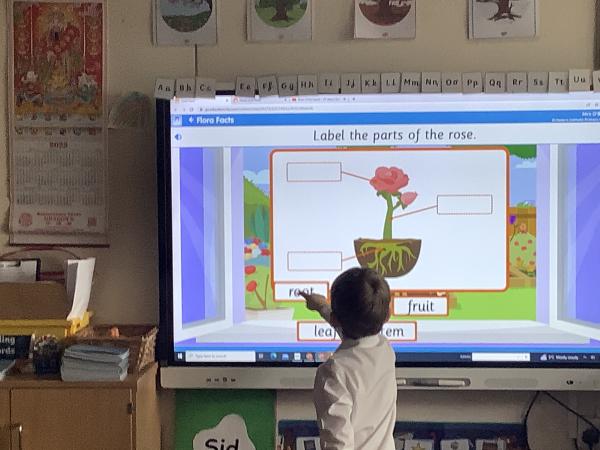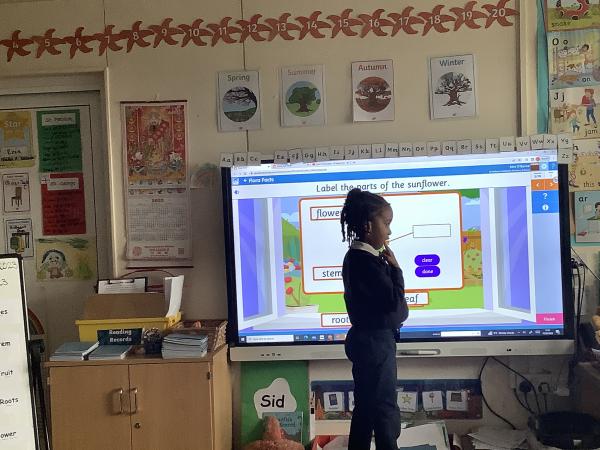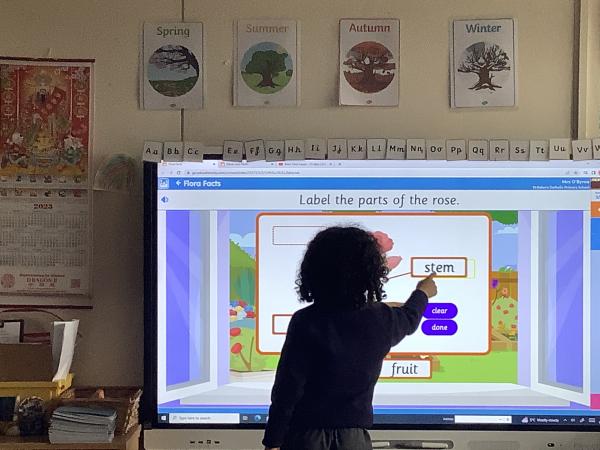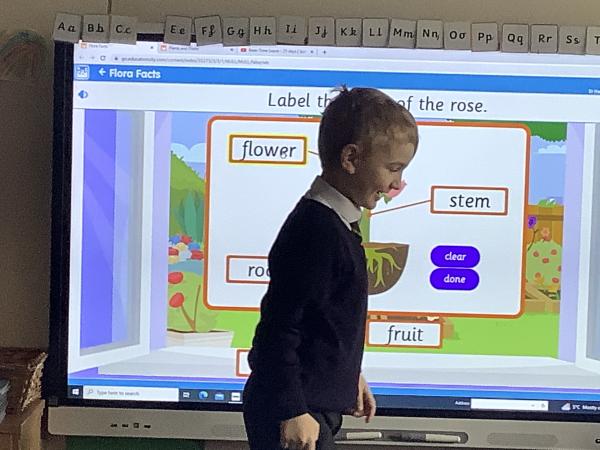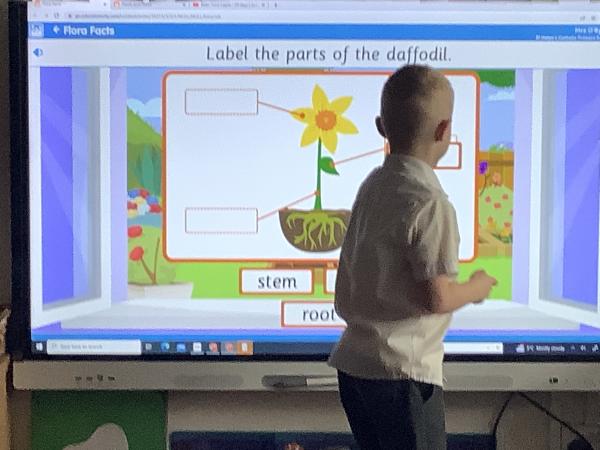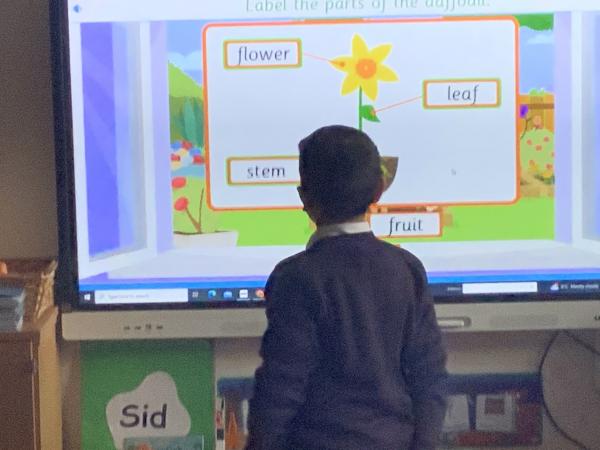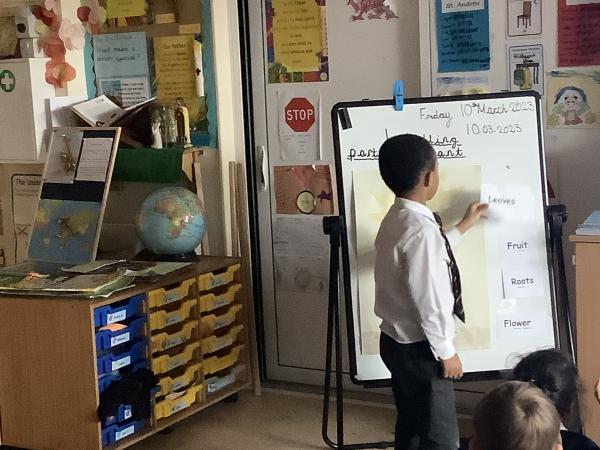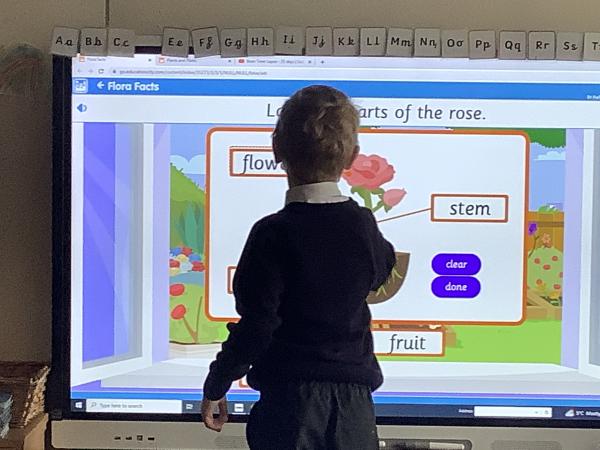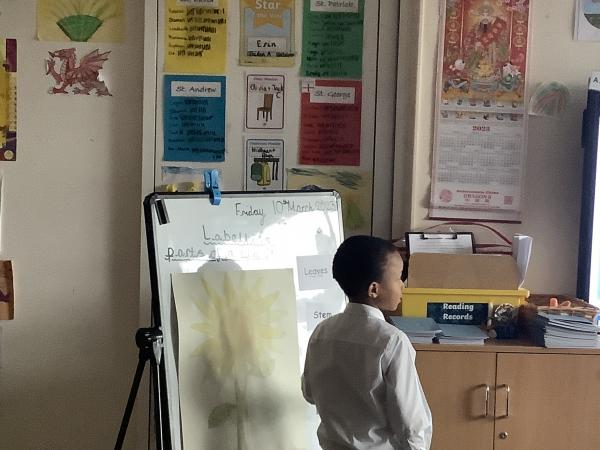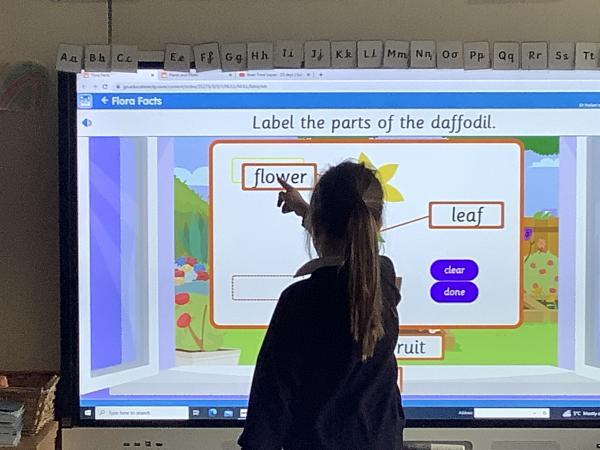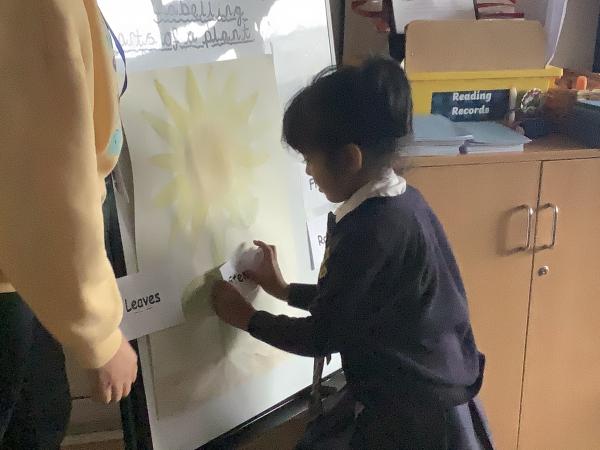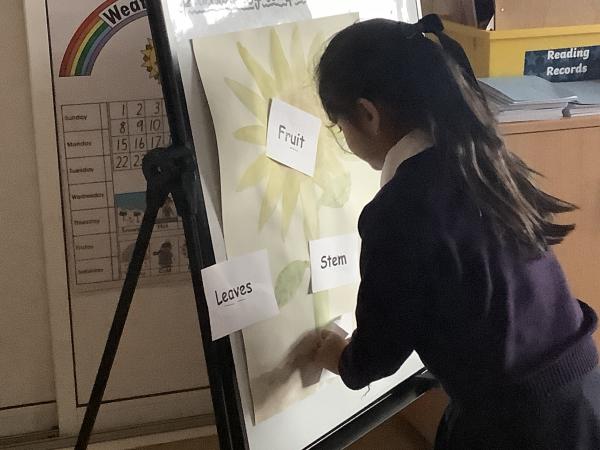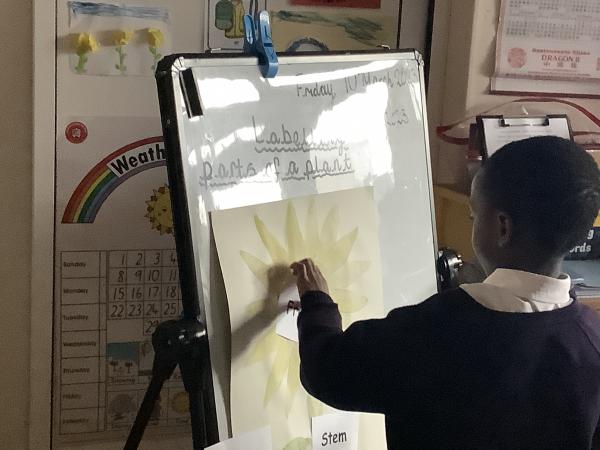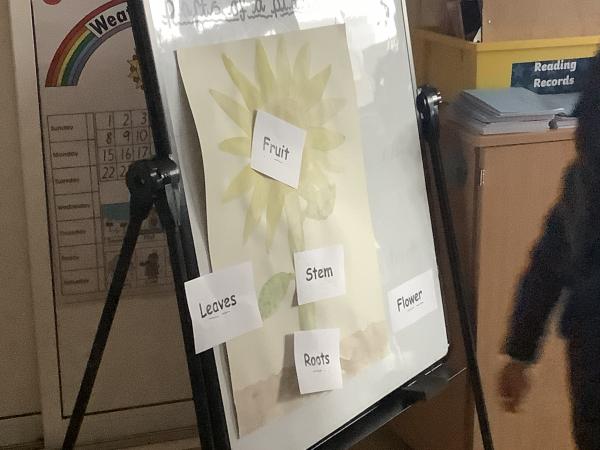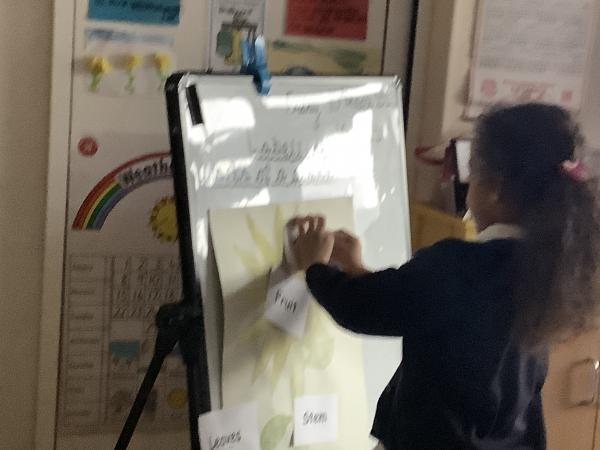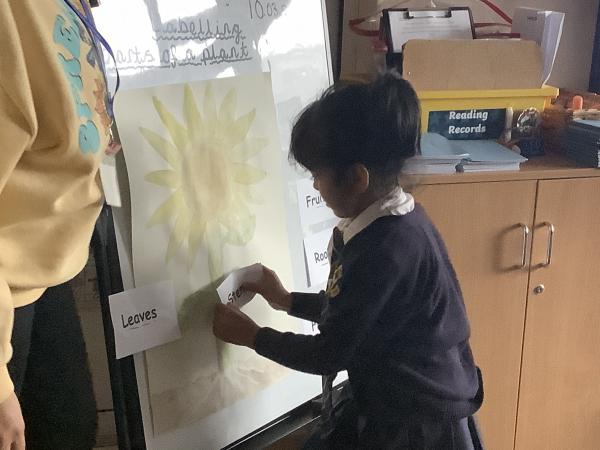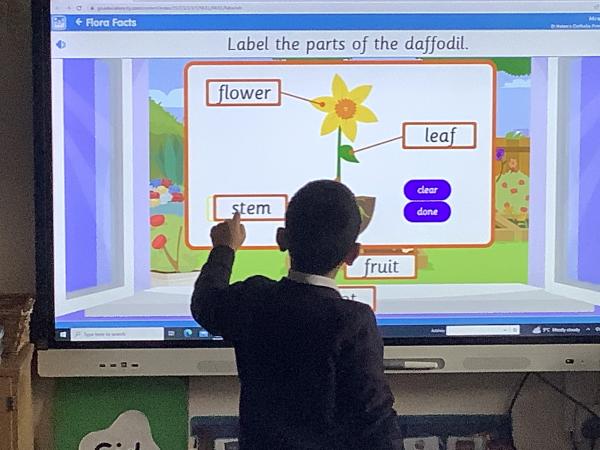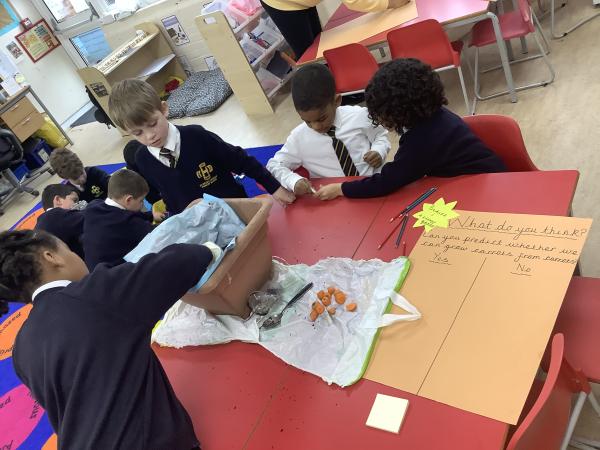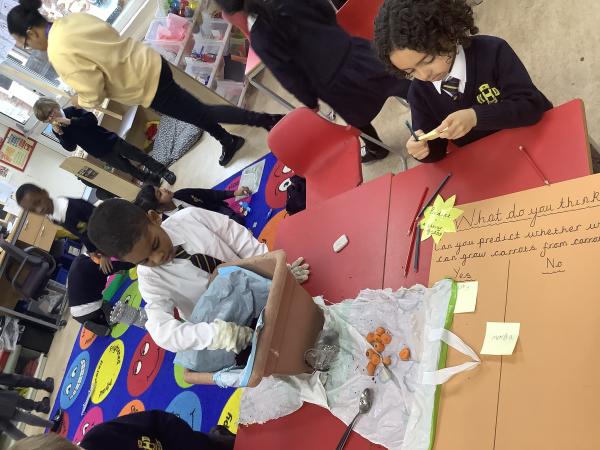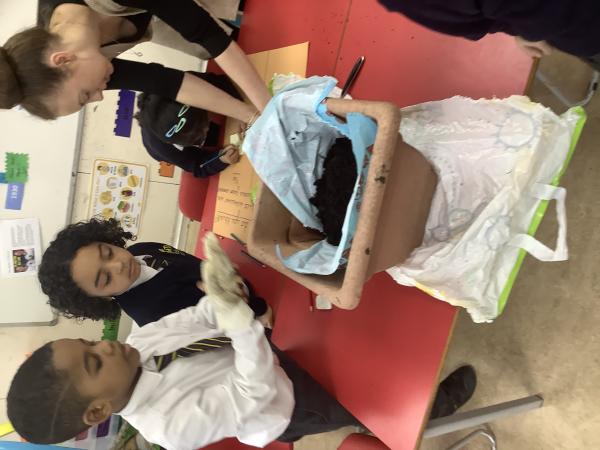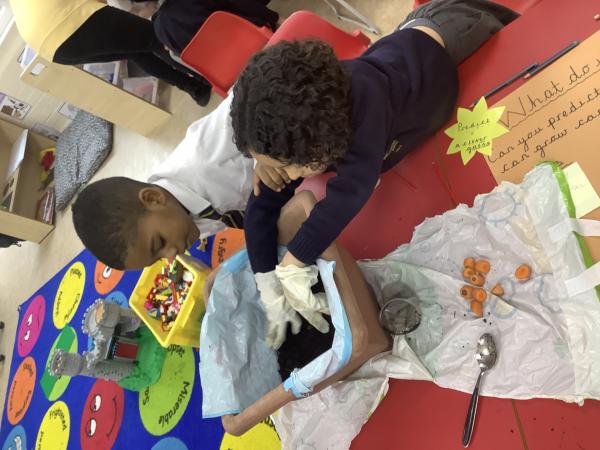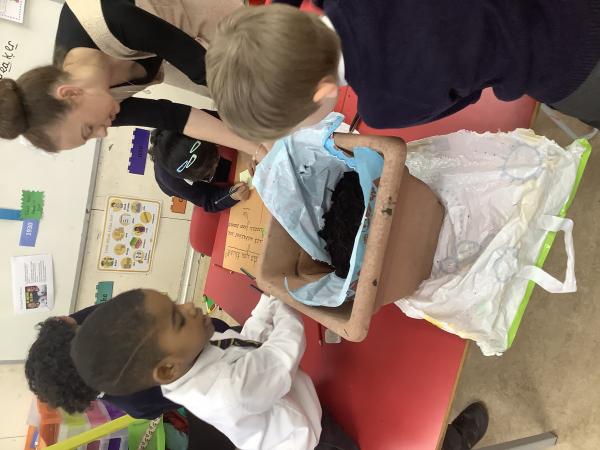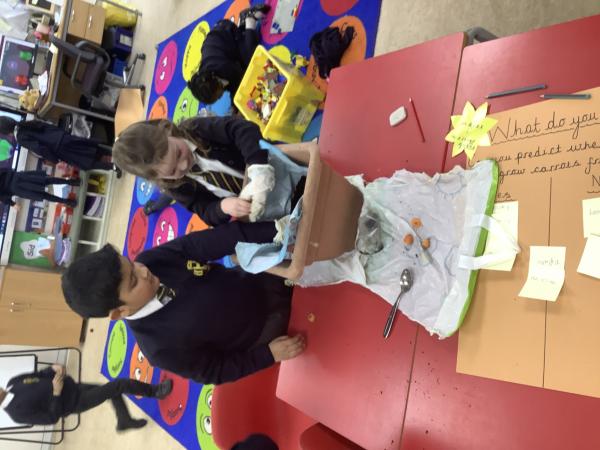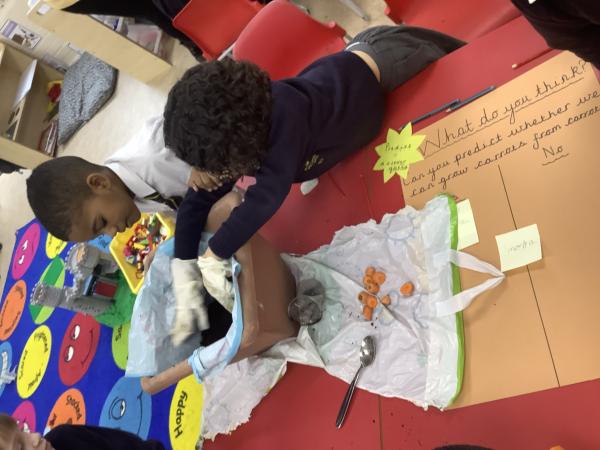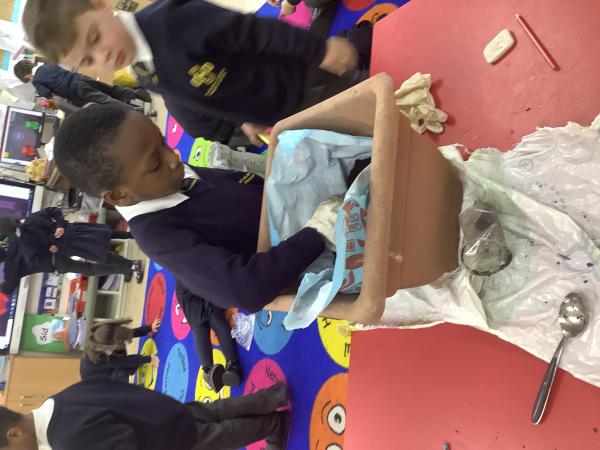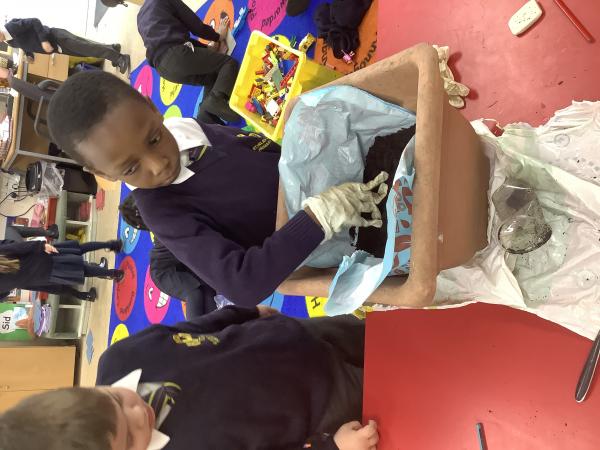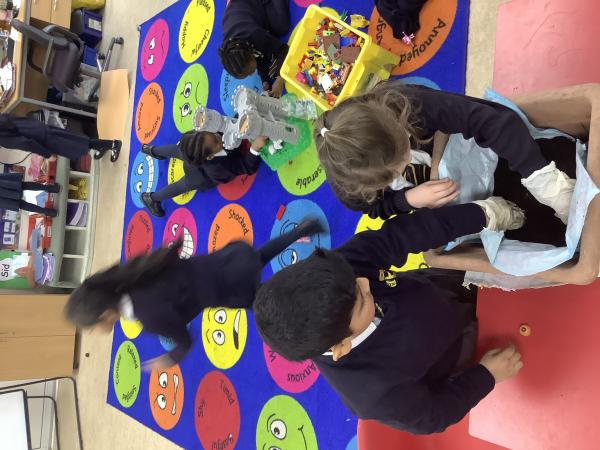 Looking after our teeth
In Starfish class, we understand how important it is to look after ourselves so that we grow up to be nice and healthy. We learnt about dental hygiene and the importance of looking our teeth. We set up an experiment to observe how different drinks change the shells of eggs. The eggs' shells represent the enamel on our teeth. We learnt that enamel helps to keep our teeth nice and strong. The children made predictions about what they thought was going to happen and which egg shell they thought would decay the most. We are going to observe the changes over a week and see which drink causes the most decay!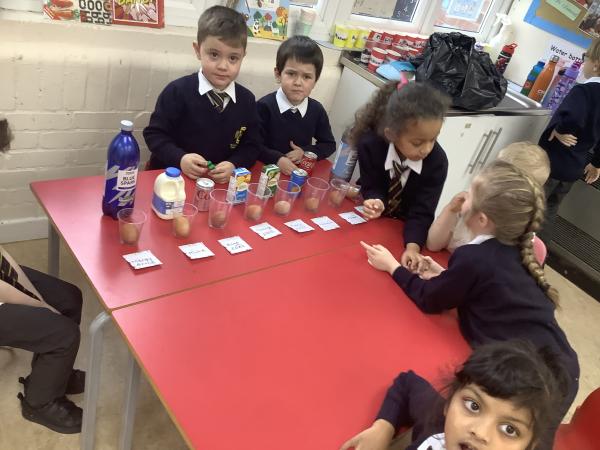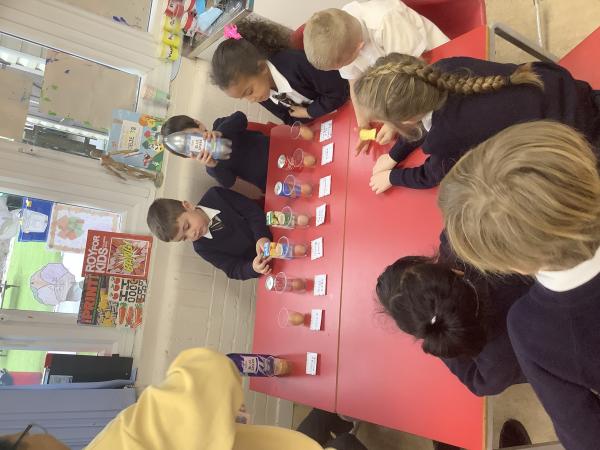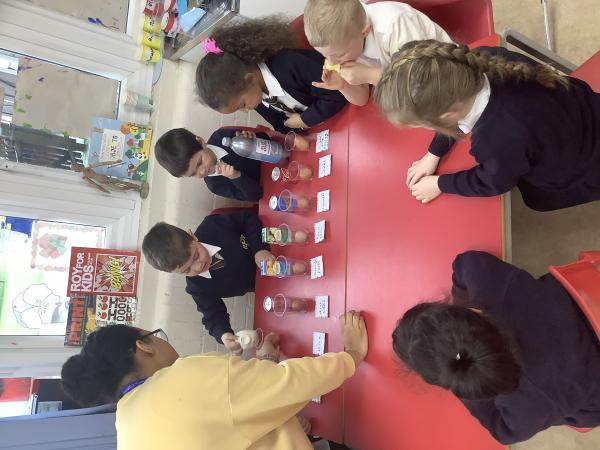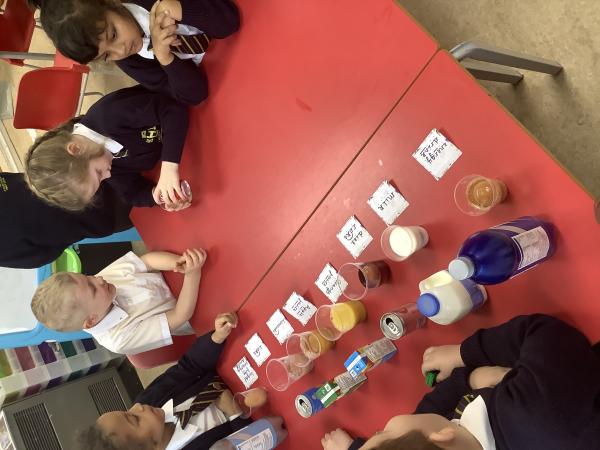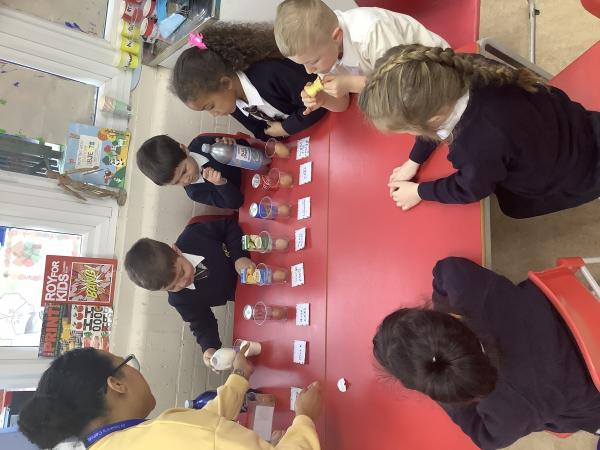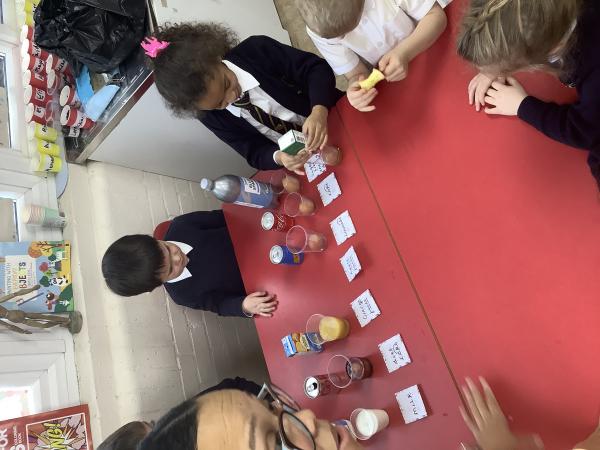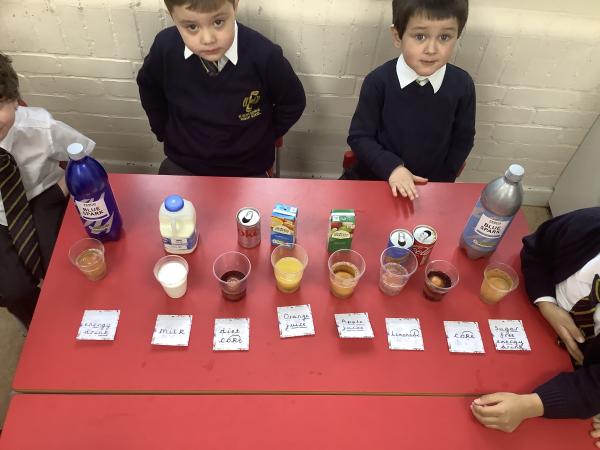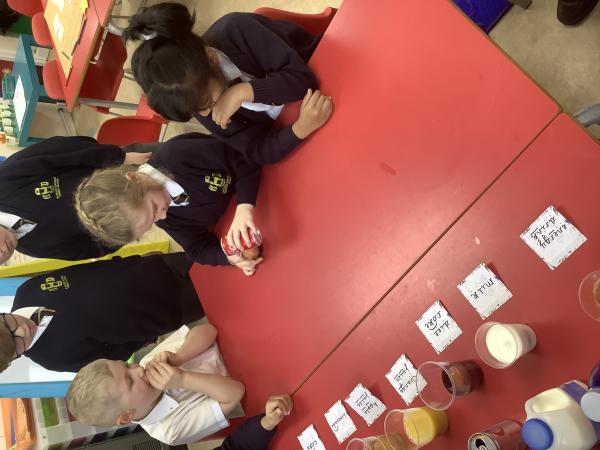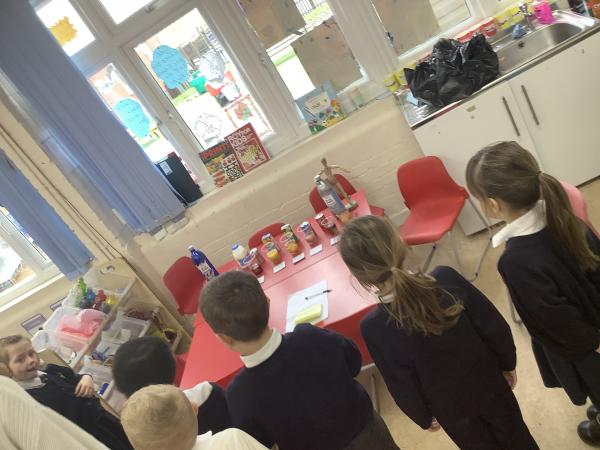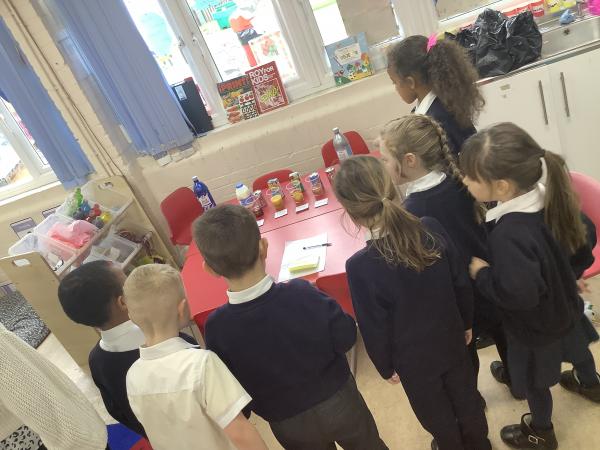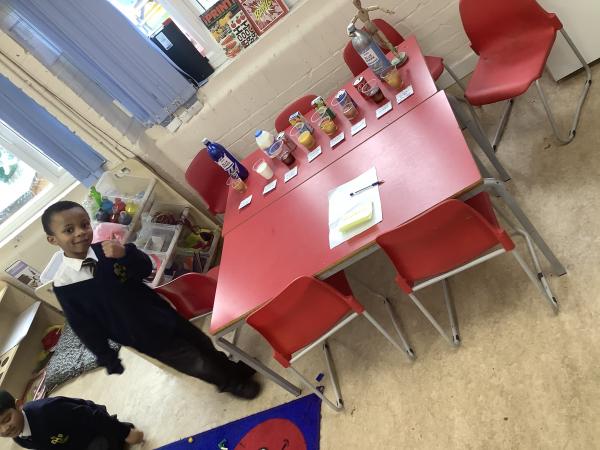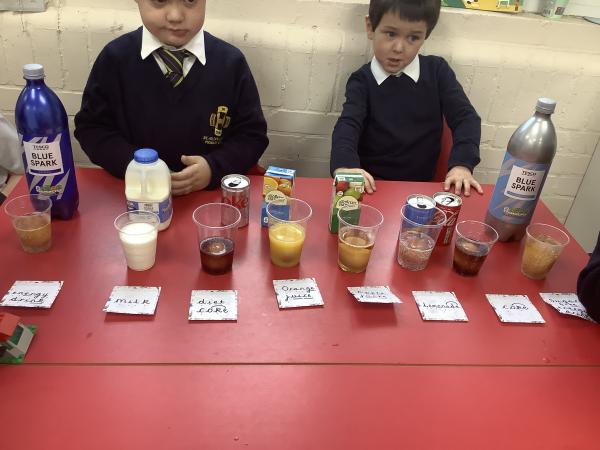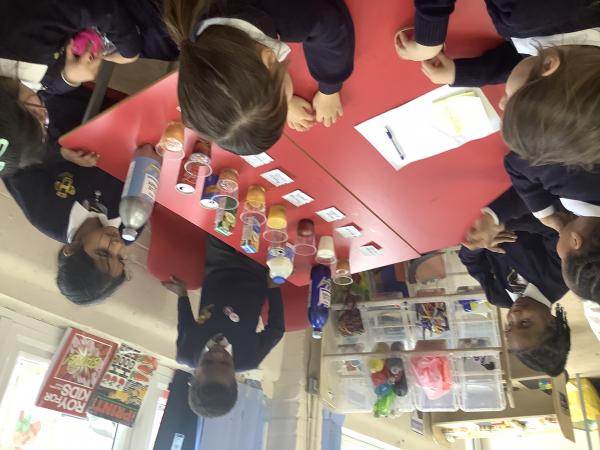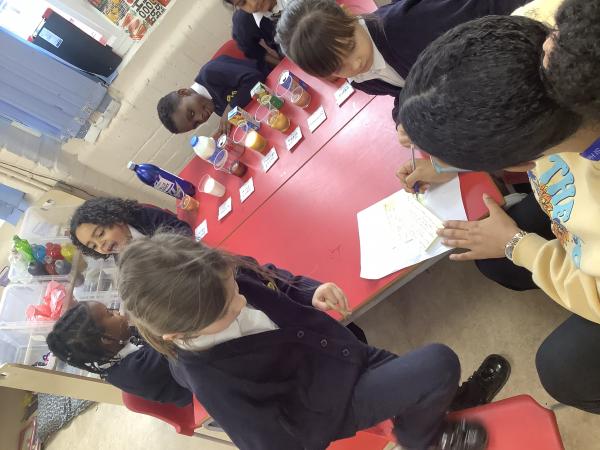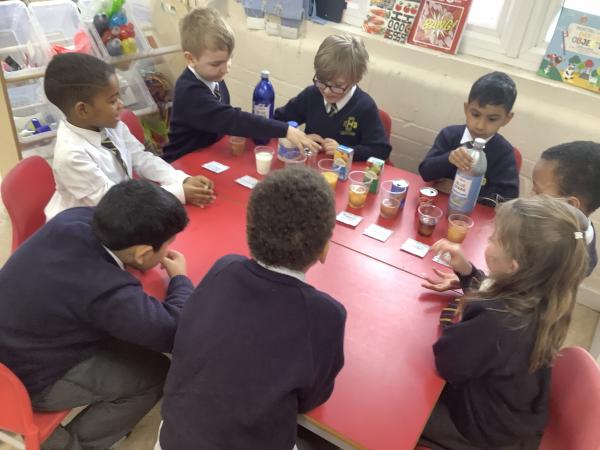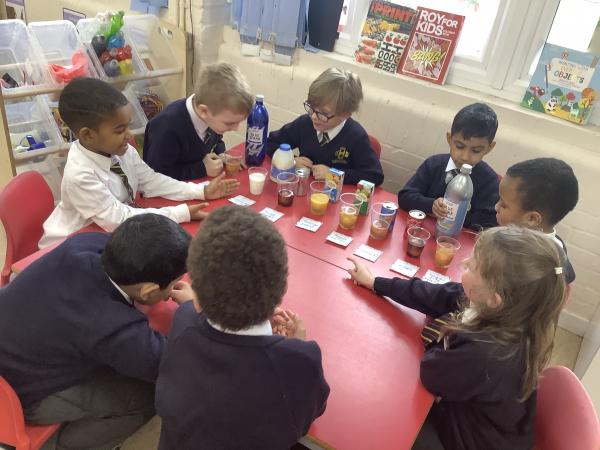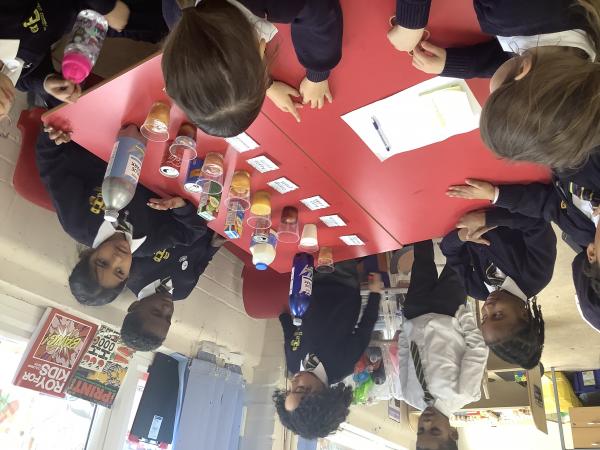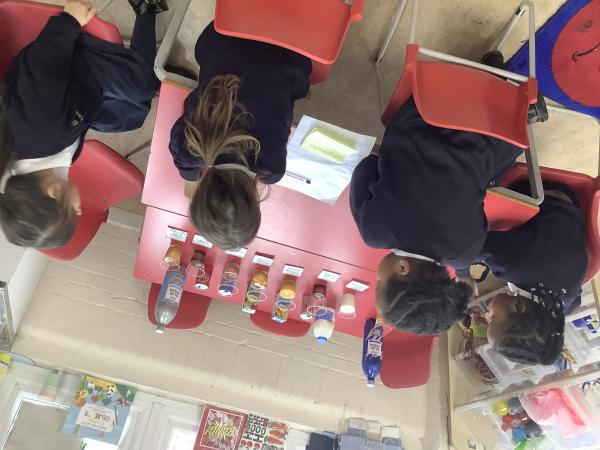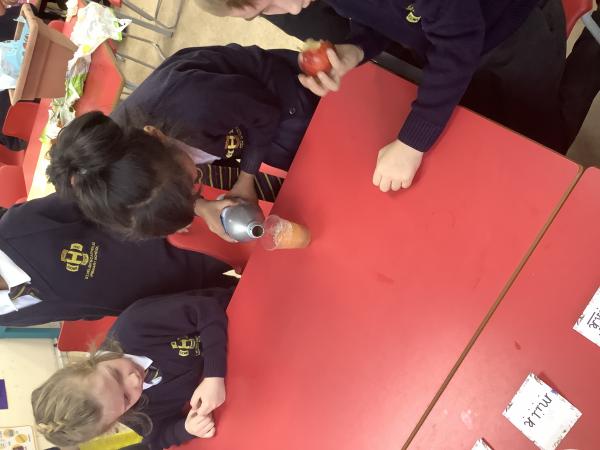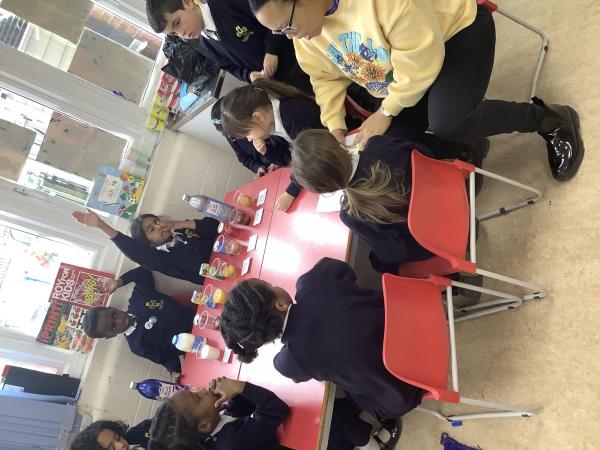 1J- Planting Bean Plants
In Jellyfish class we have enjoyed lots of science activities this week. We read the story of Jack and the Beanstalk and planted our own plants! We are going to keep a bean diary over the next few weeks to see how they grow!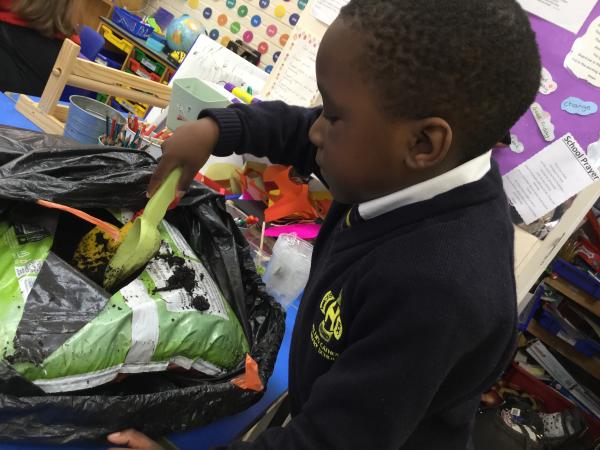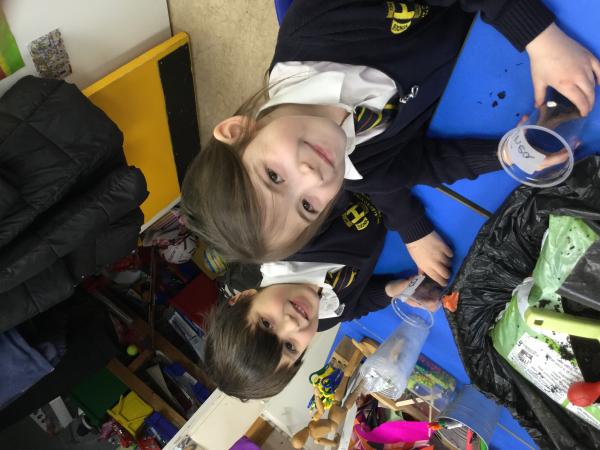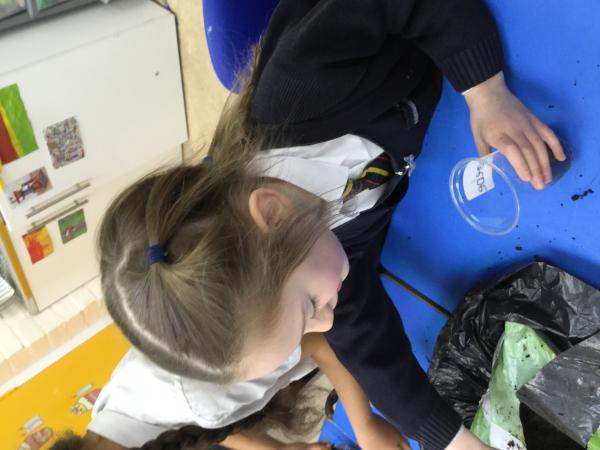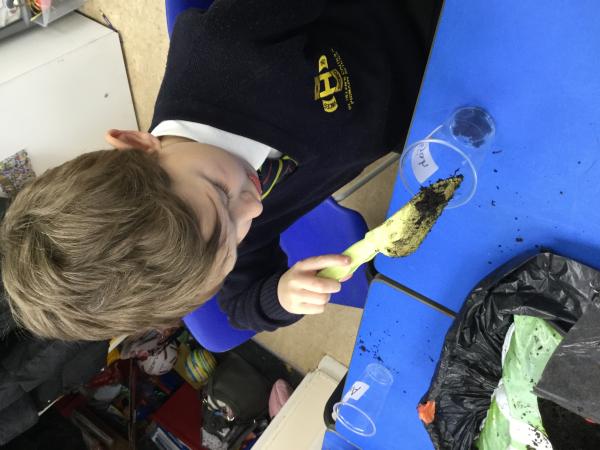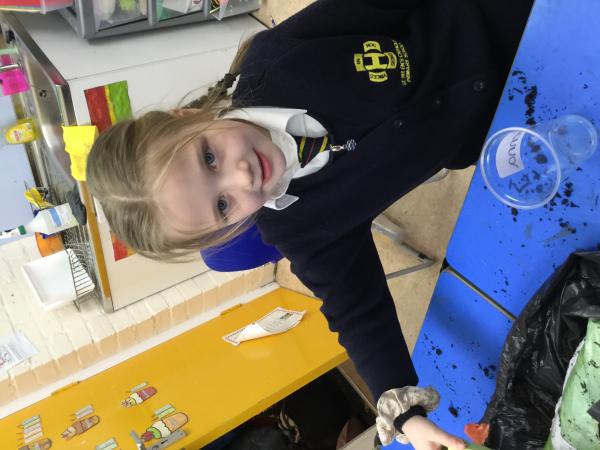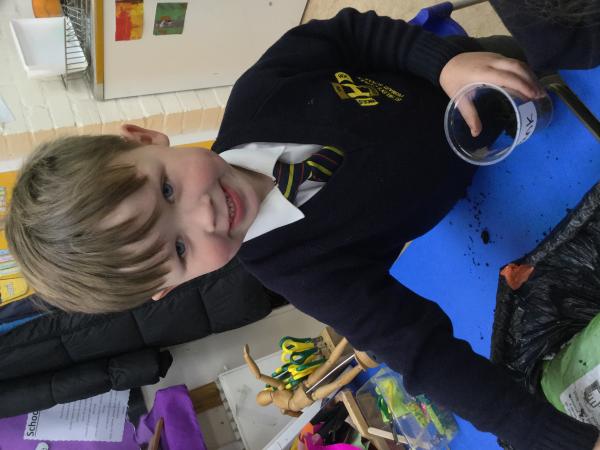 World Book Day
This year we focused on the book, 'The Invisible String'. Thank you to all the parents who encouraged their children to think about a loved one they wanted to write to.
The children wrote postcards to their loved ones and illustrated pictures to go with them. We also made a web of love, plotting how far our invisible strings reach across the country and the world!
In the afternoon, the children made bracelets; threading a coloured bead for each of their loved ones and took time to reflect on how our invisible string connects all of us.
What a great day!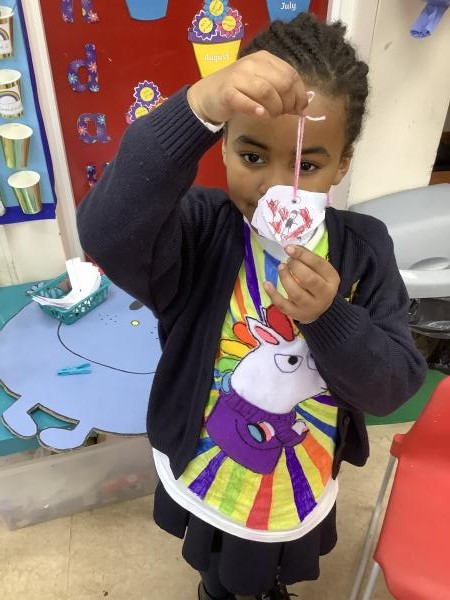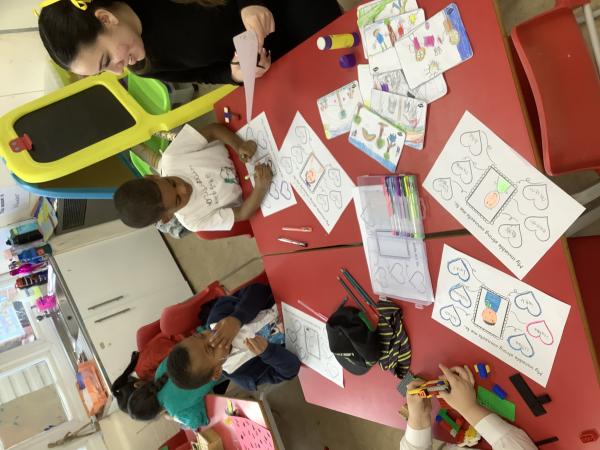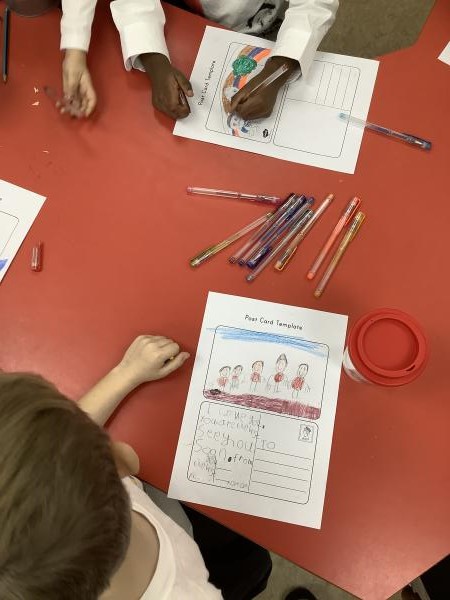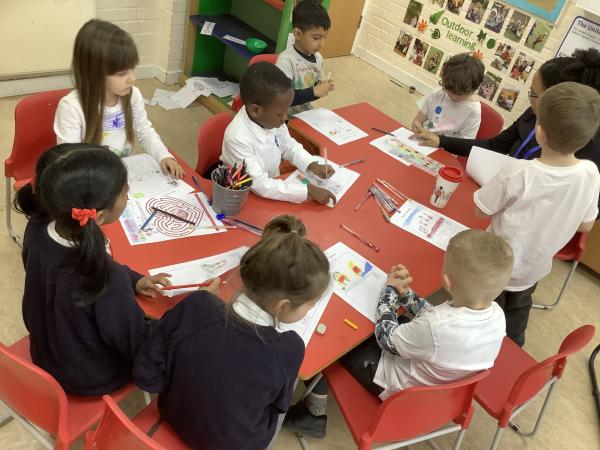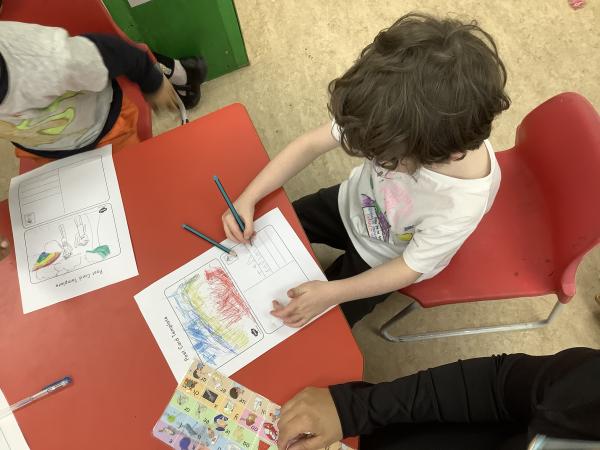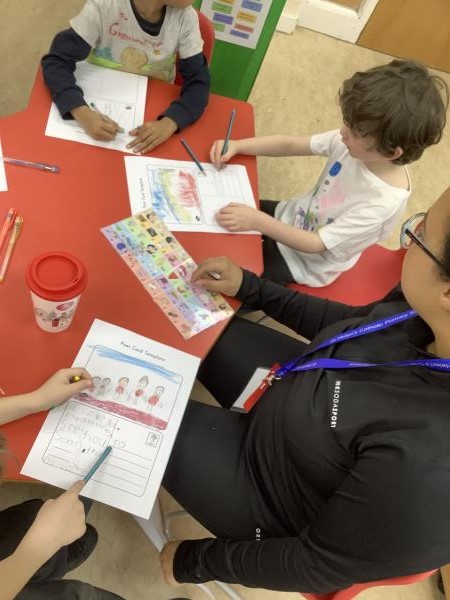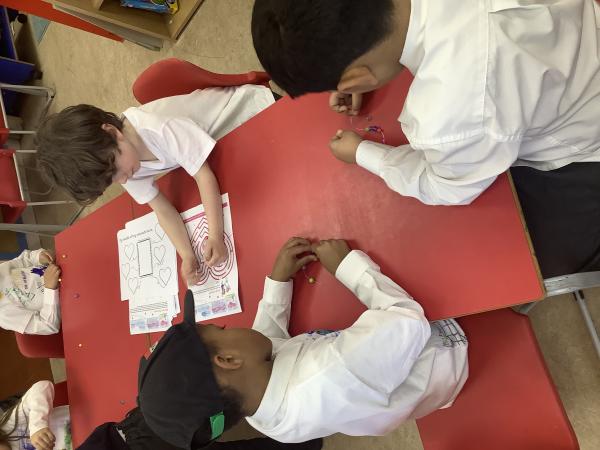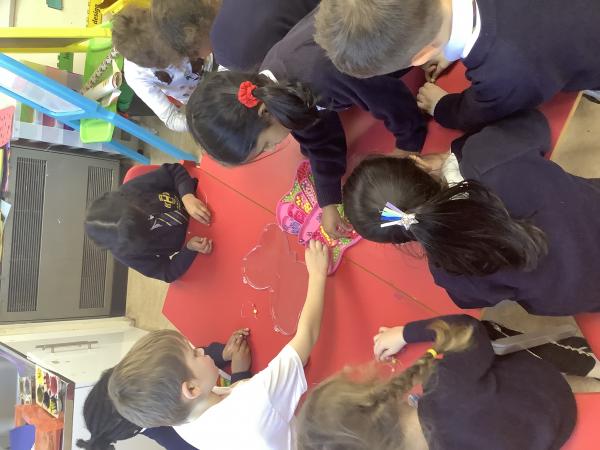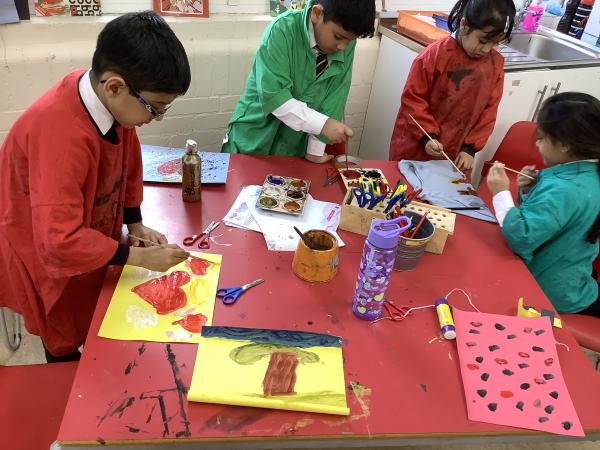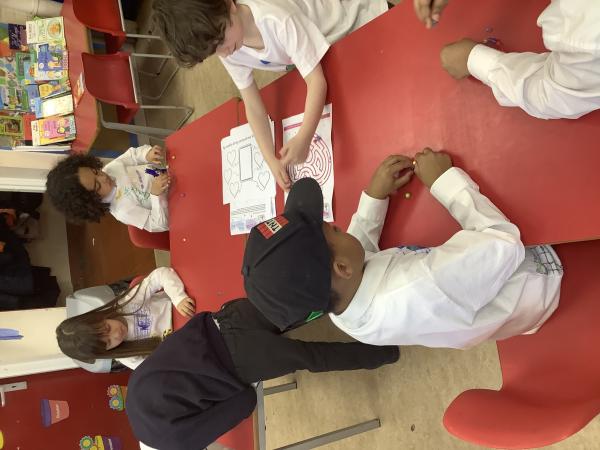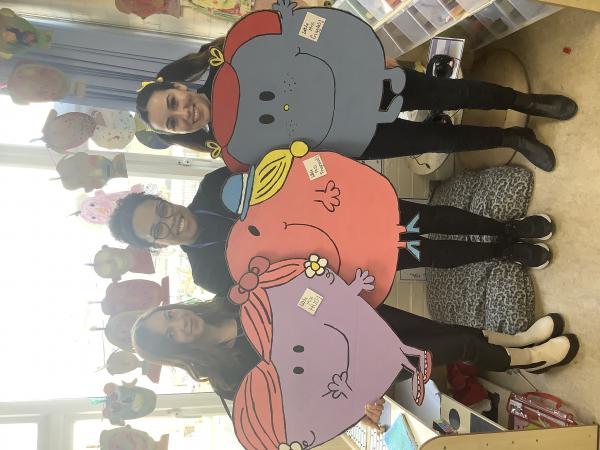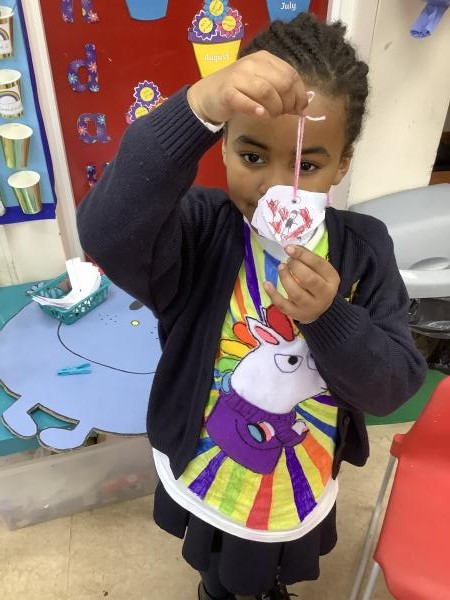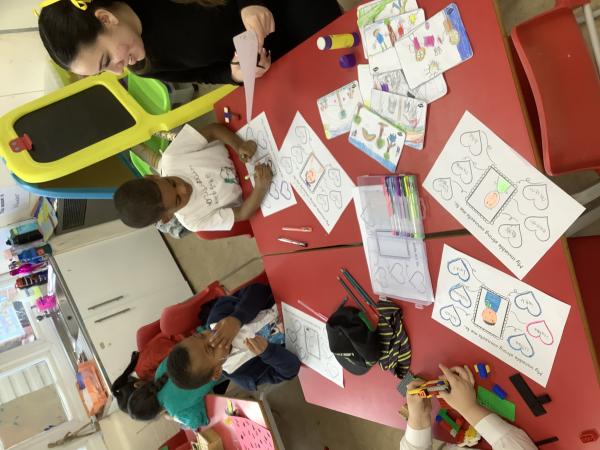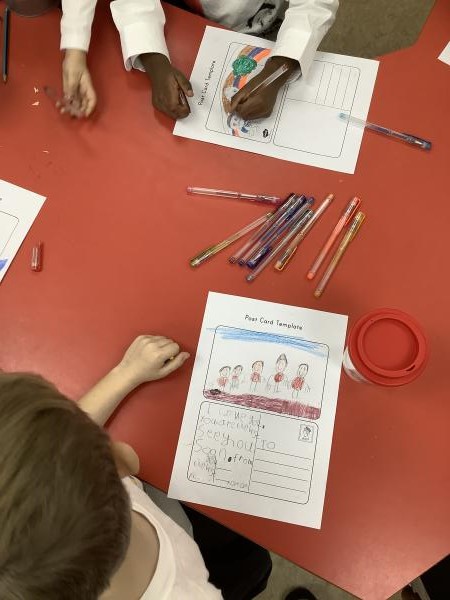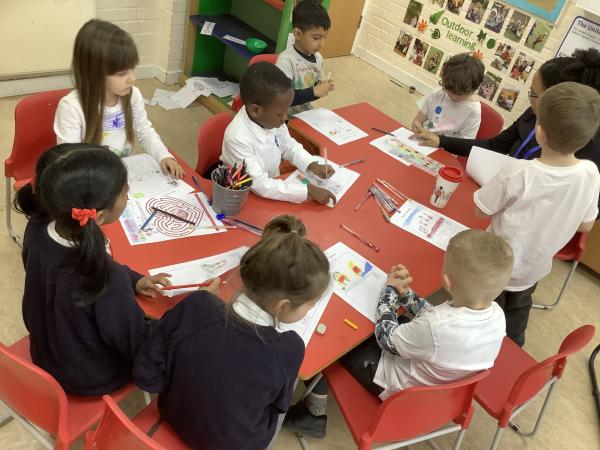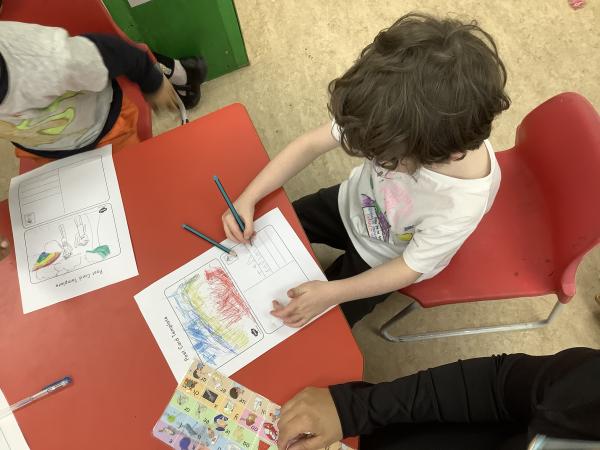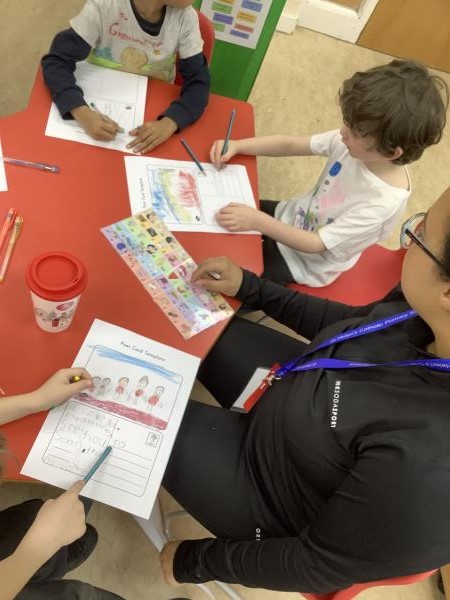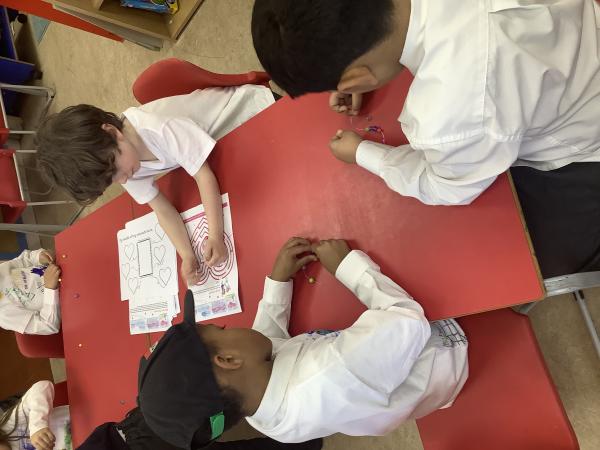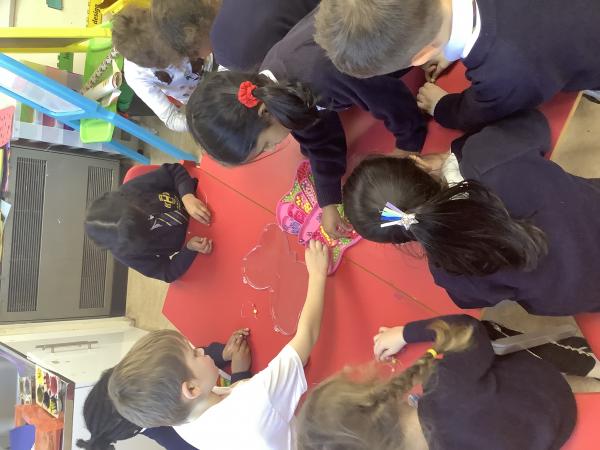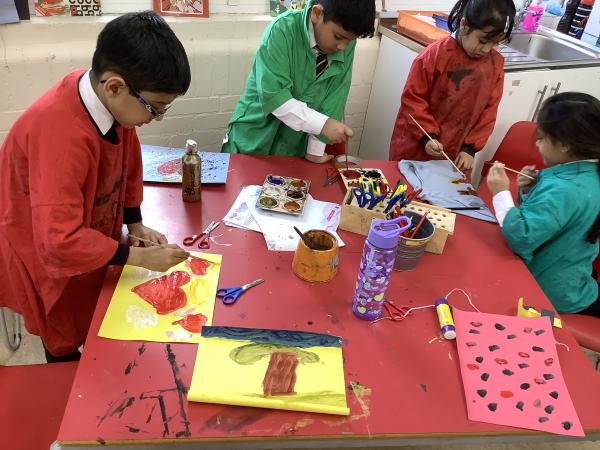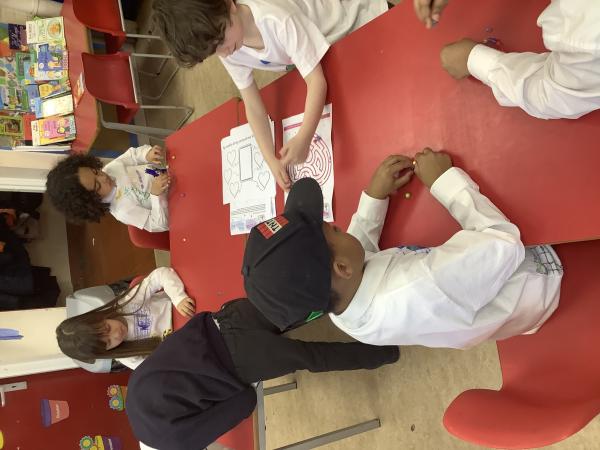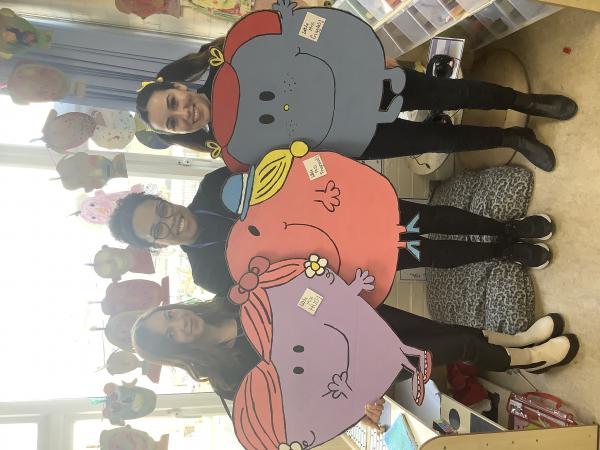 Vegetable Pizzas
Our focus in Design and Technology this half term is Cooking & Nutrition. To link to our topic of growing, the children researched, designed and made vegetable pizzas using vegetables that were grown in the UK.
The children took their time to think carefully about their ingredients and worked hard to make their pizzas look like their designs. In the afternoon we had a pizza party! It was so much fun to enjoy a healthy snack together.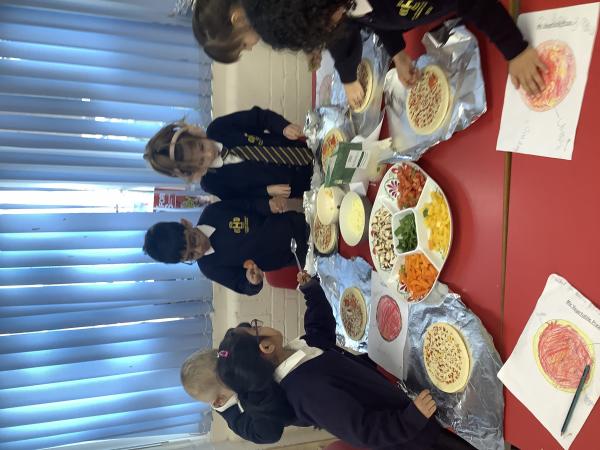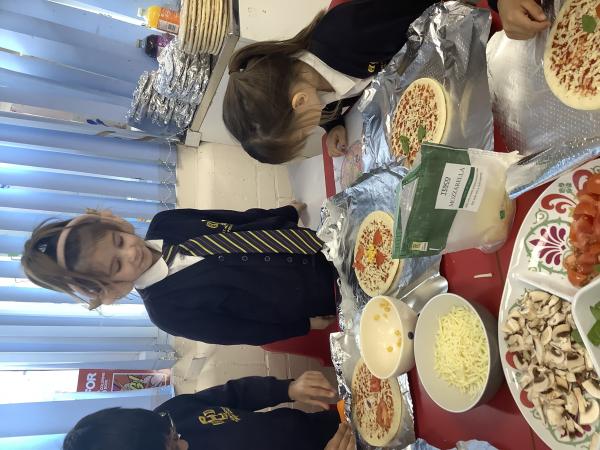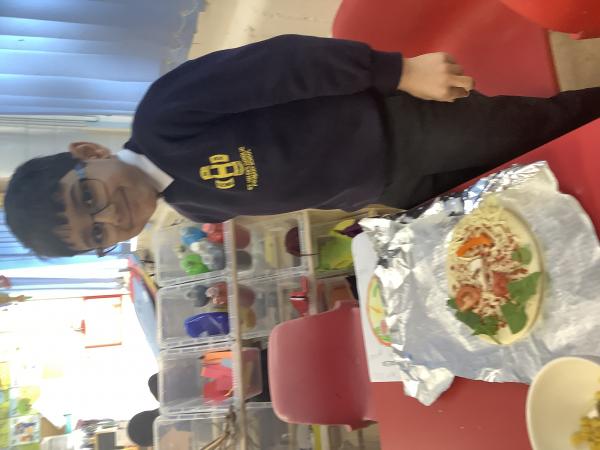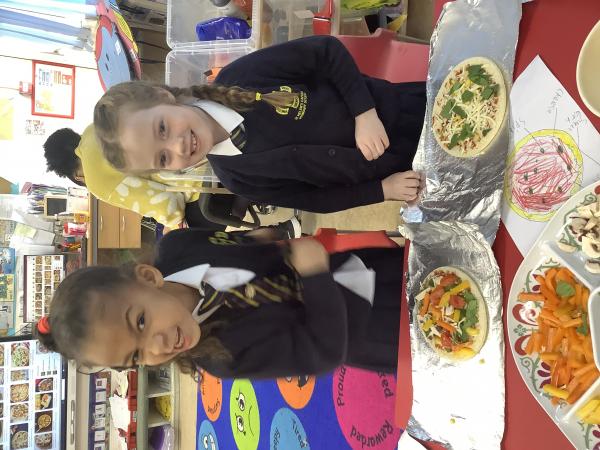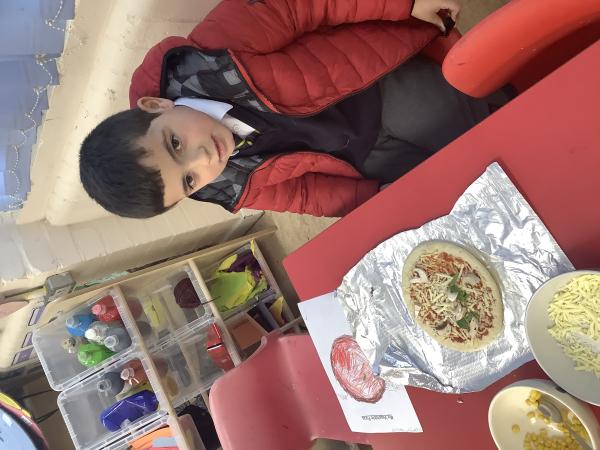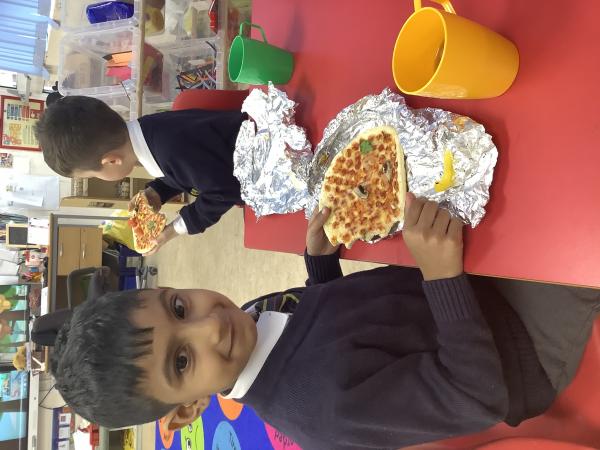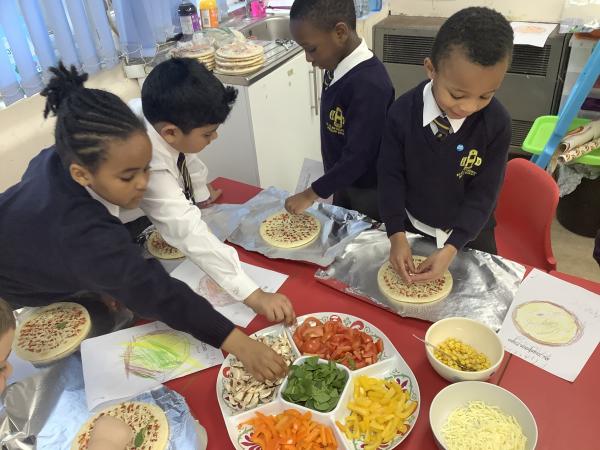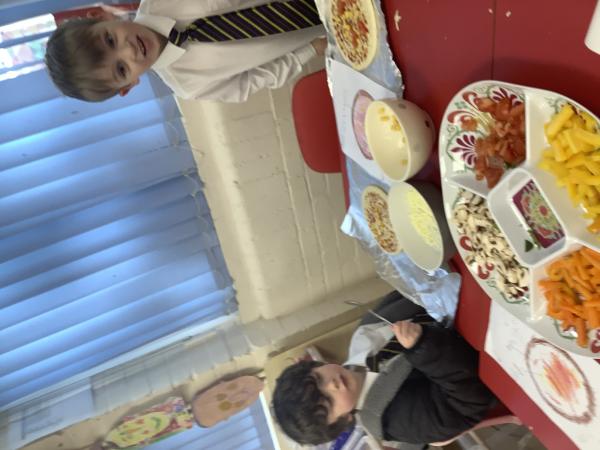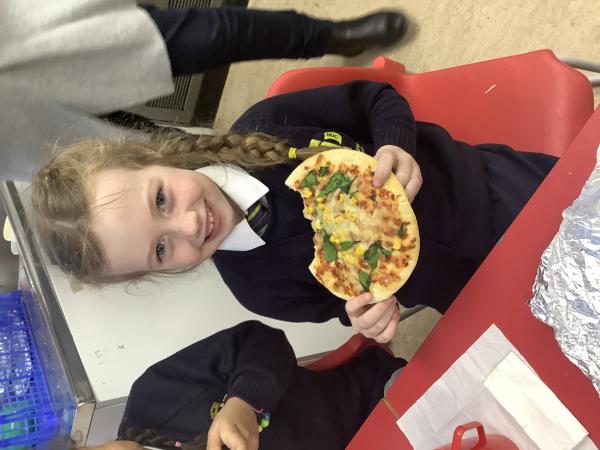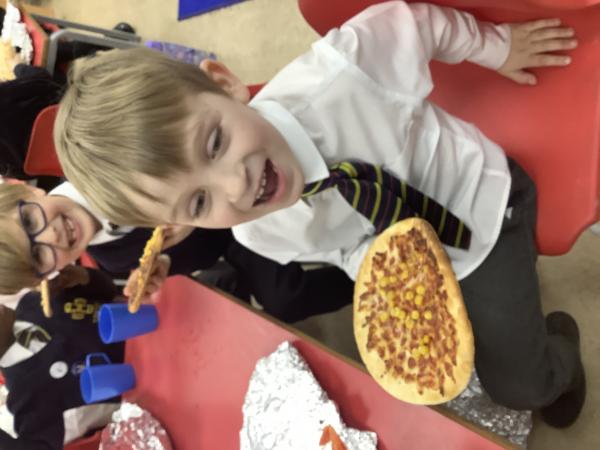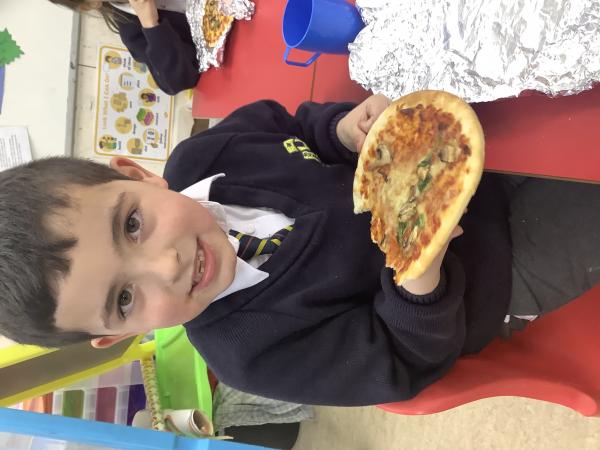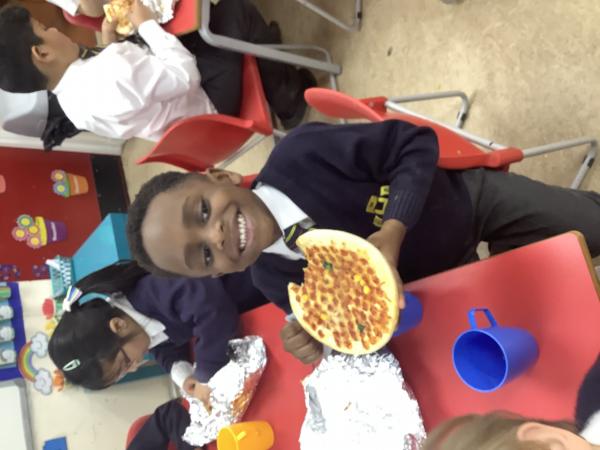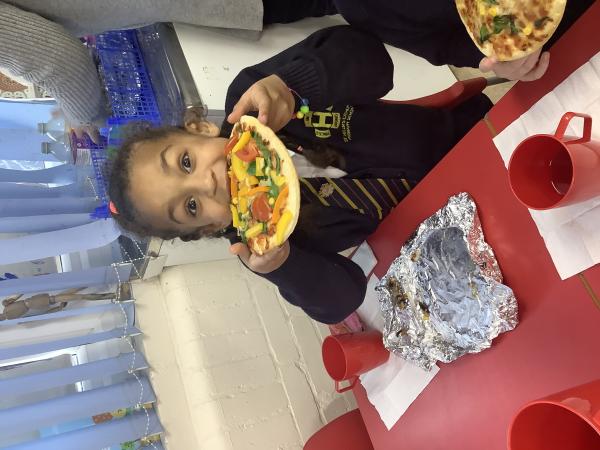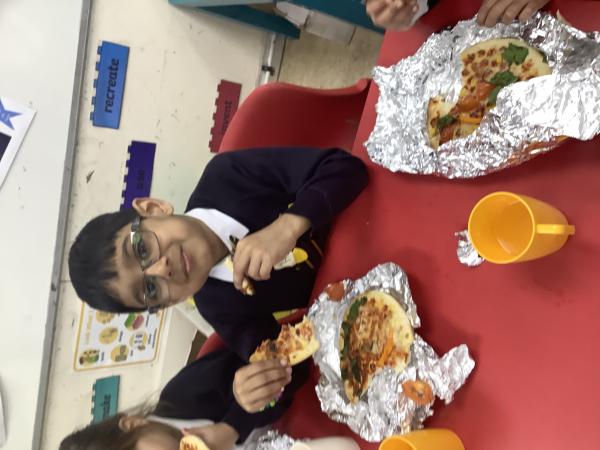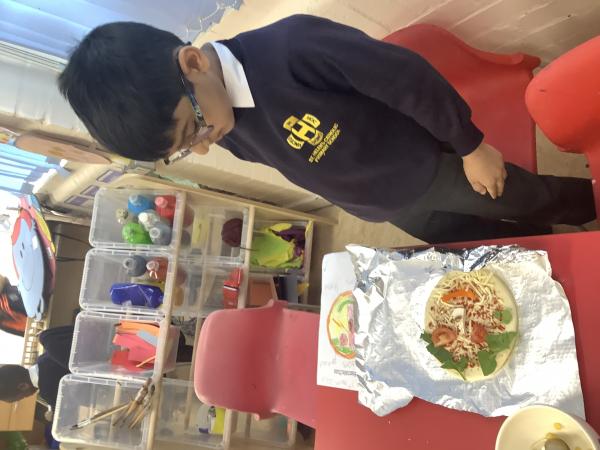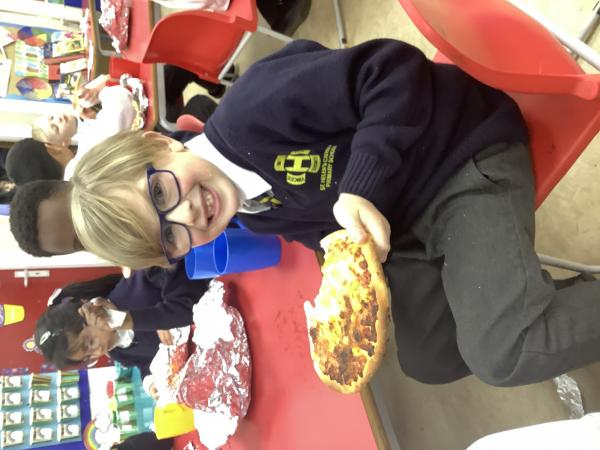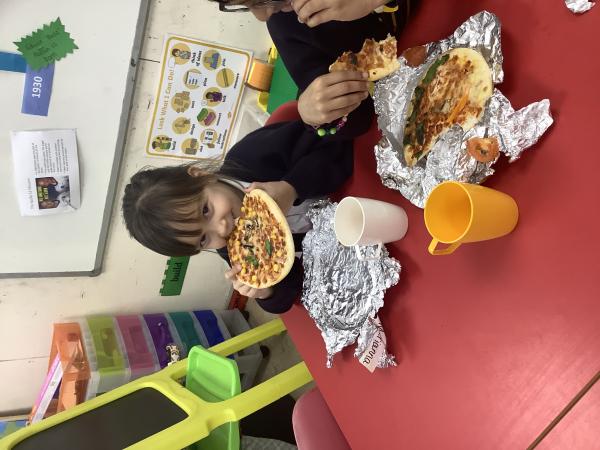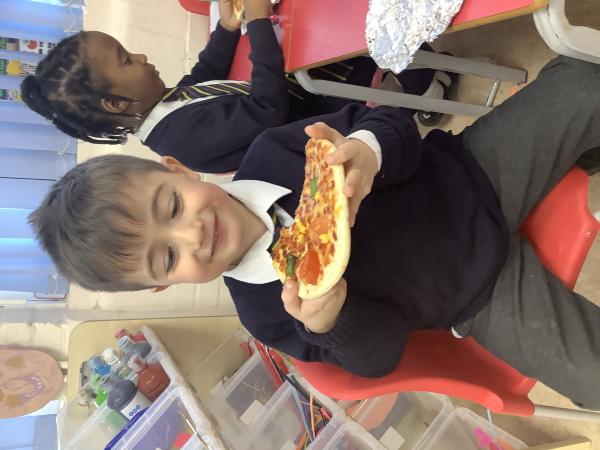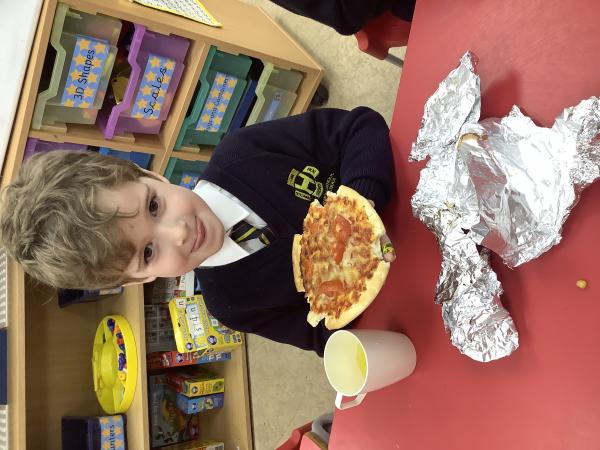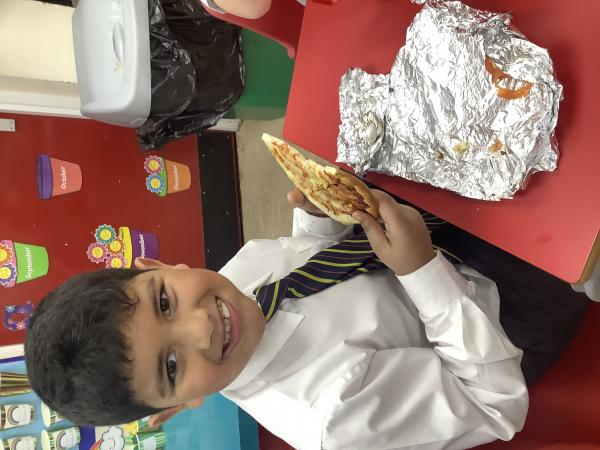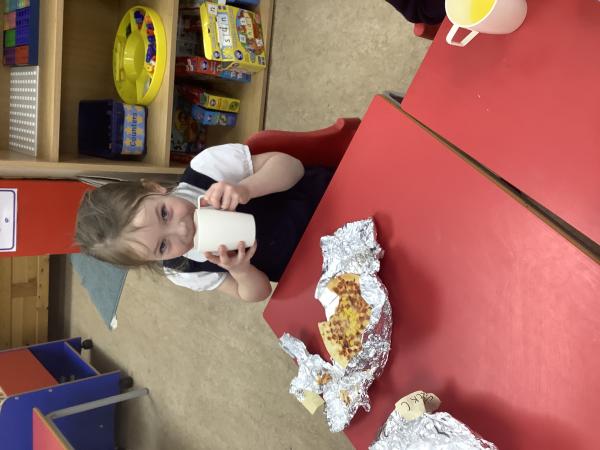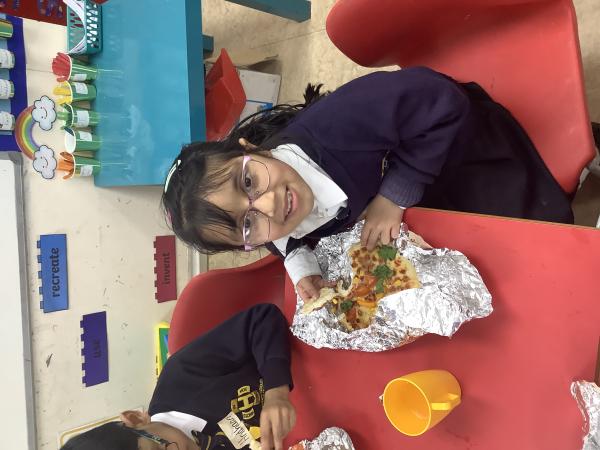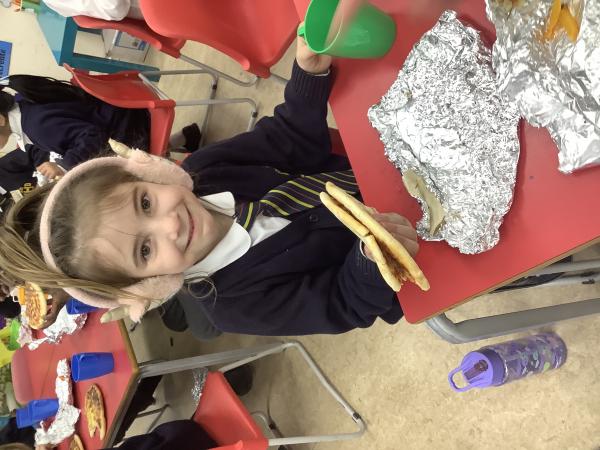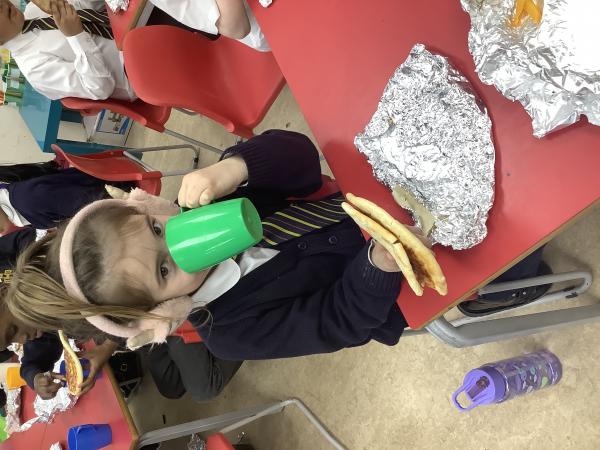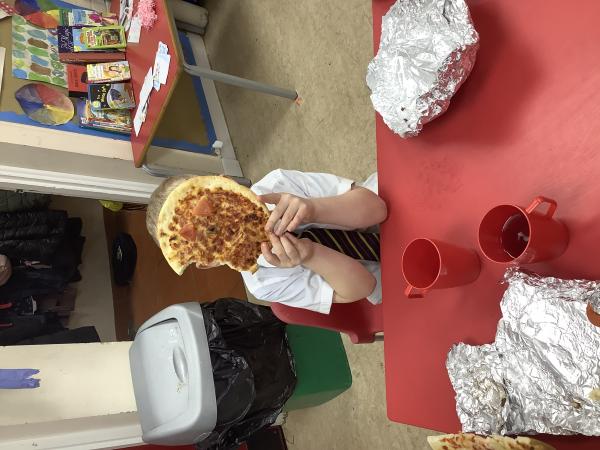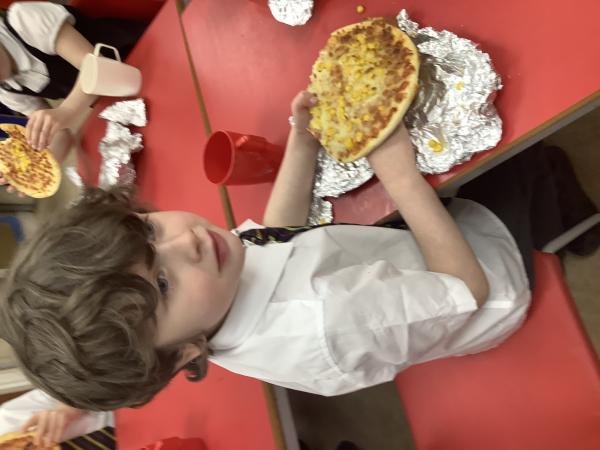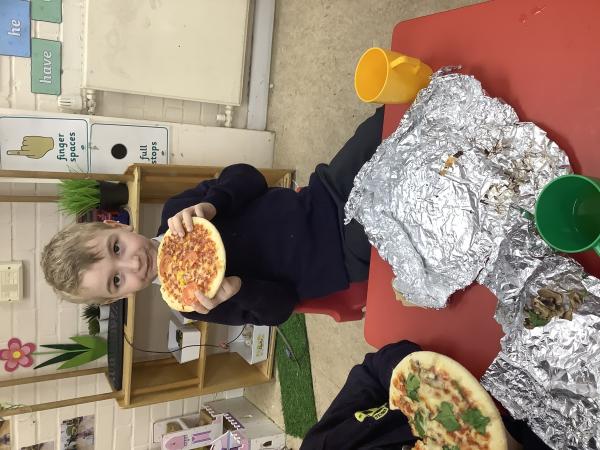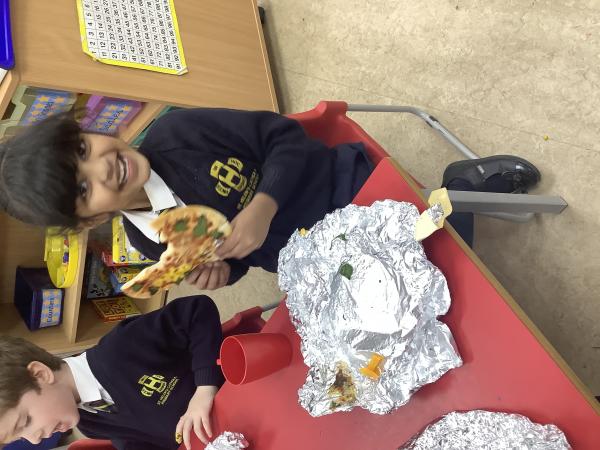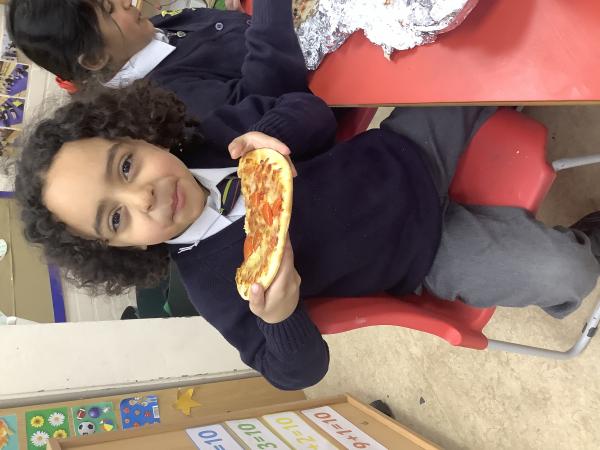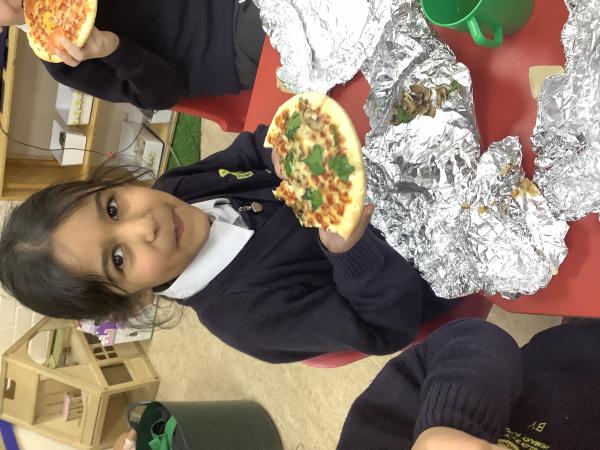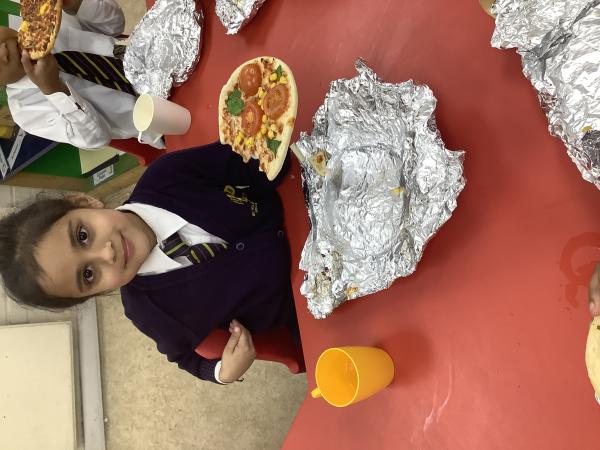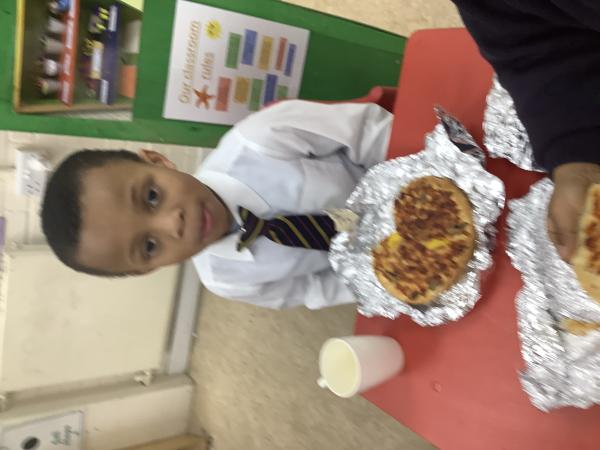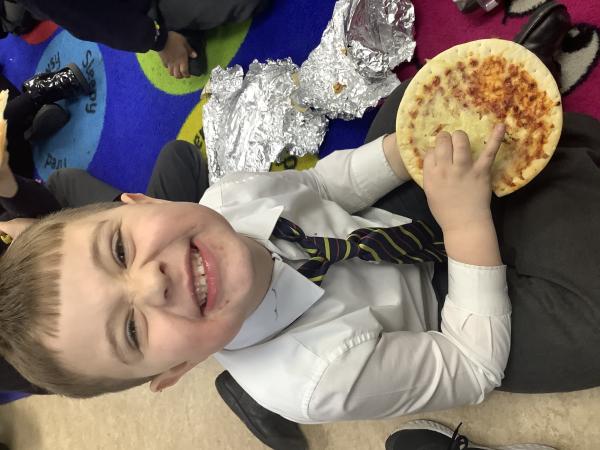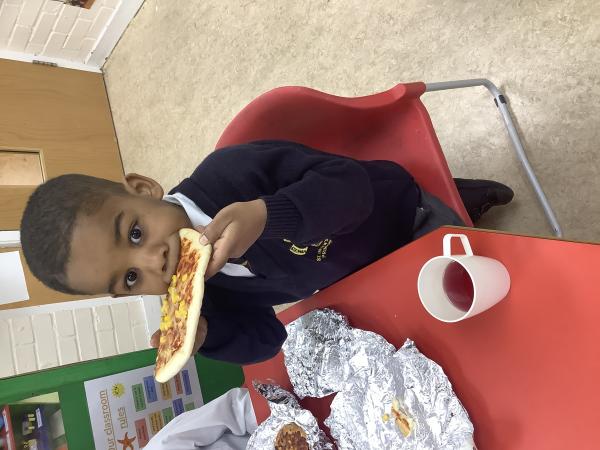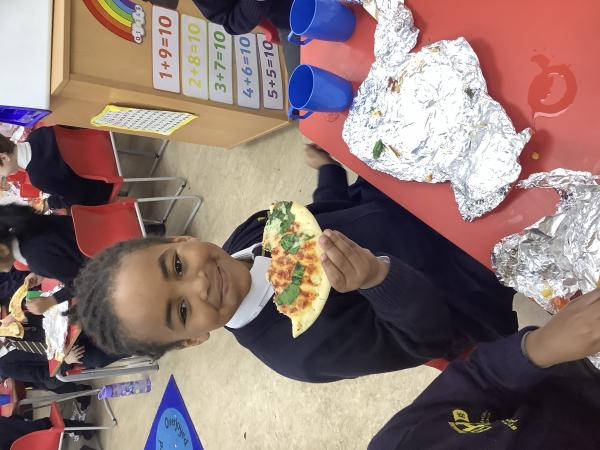 World Book Day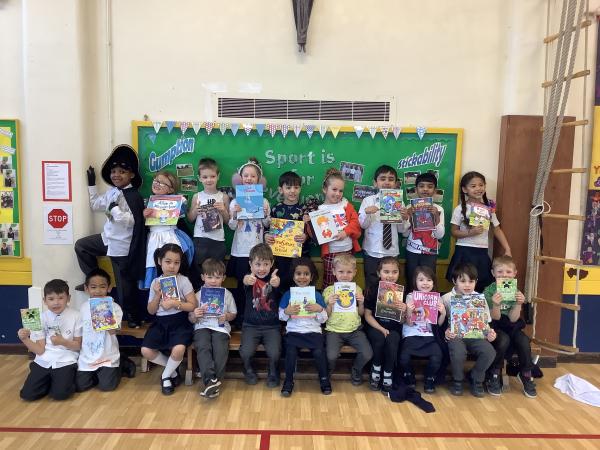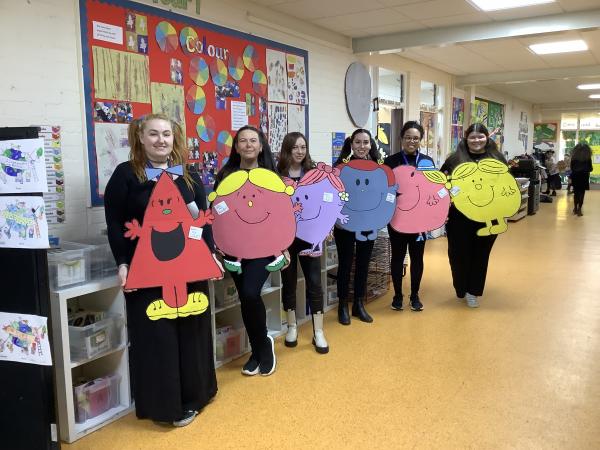 Toy Shop
We have been learning about money and have been practising recognising the different coins. We set up a class toy shop and have been working hard to make the correct amount to buy our favourite toys!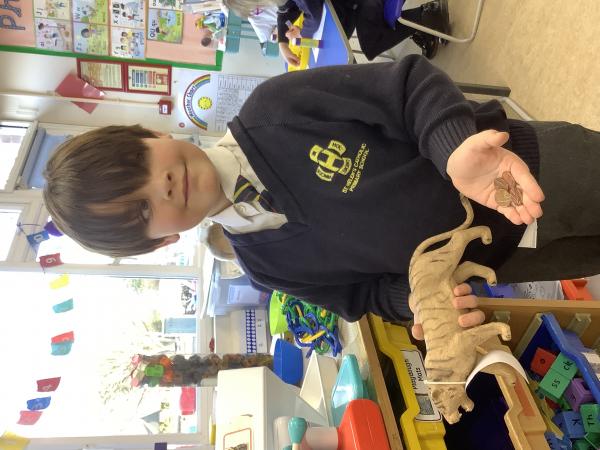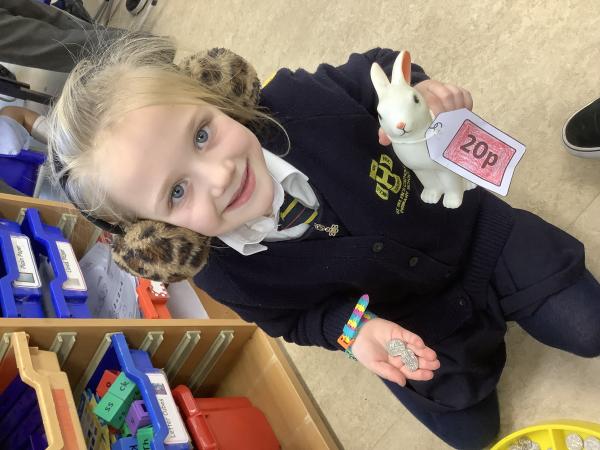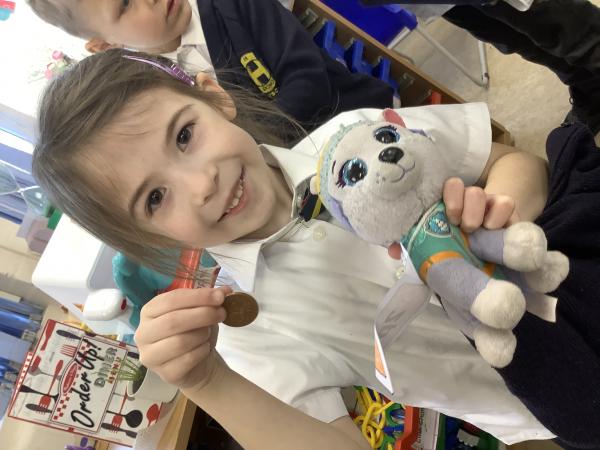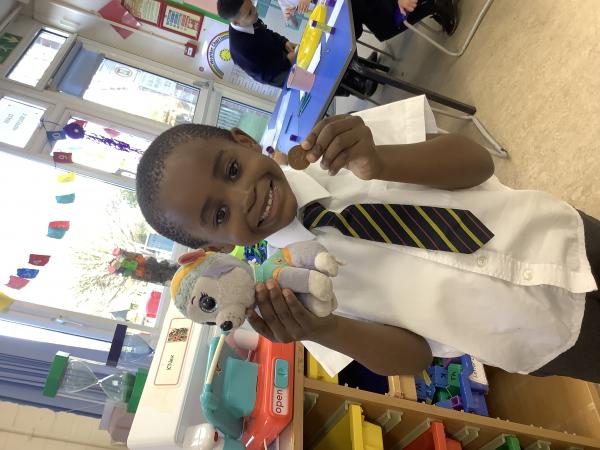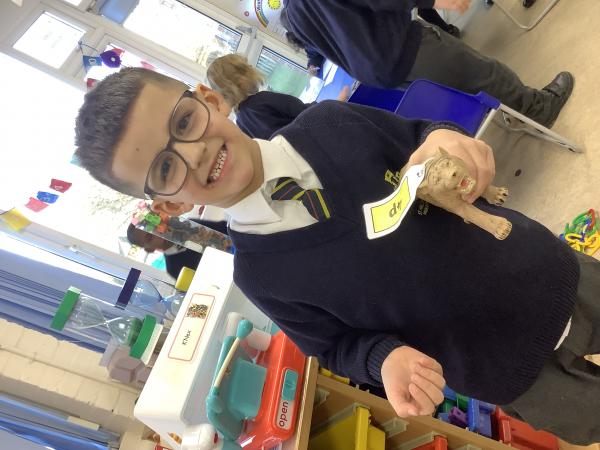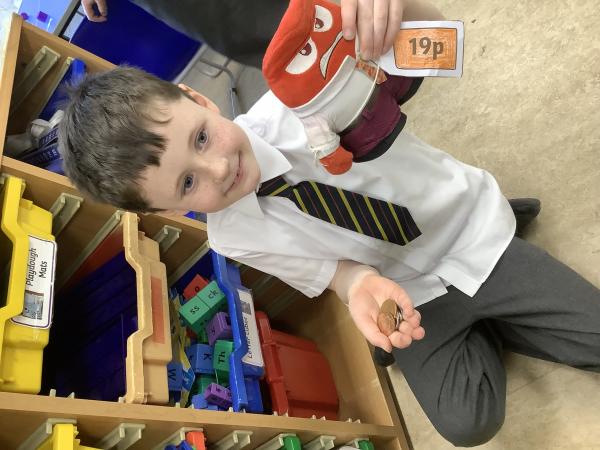 Our main characters
Starfish have been writing Journey stories about their favourite toys going on secret adventures! Today we drew our main characters and used oil pastels to finish them off. They all look fantastic!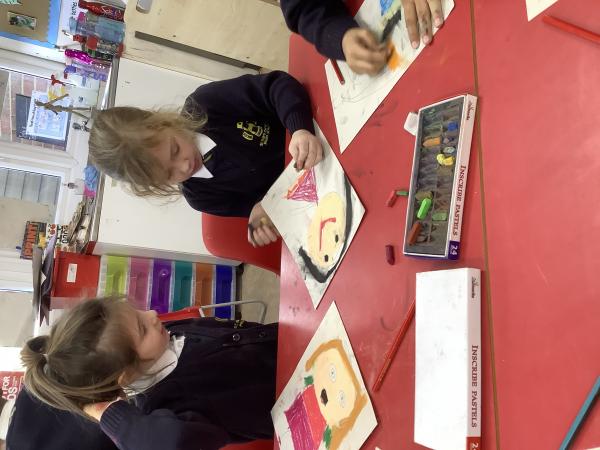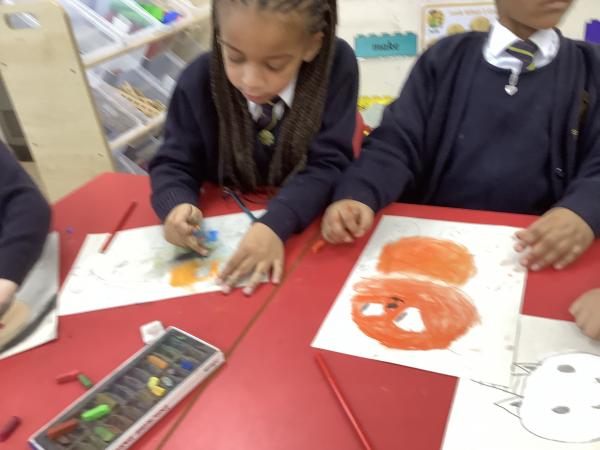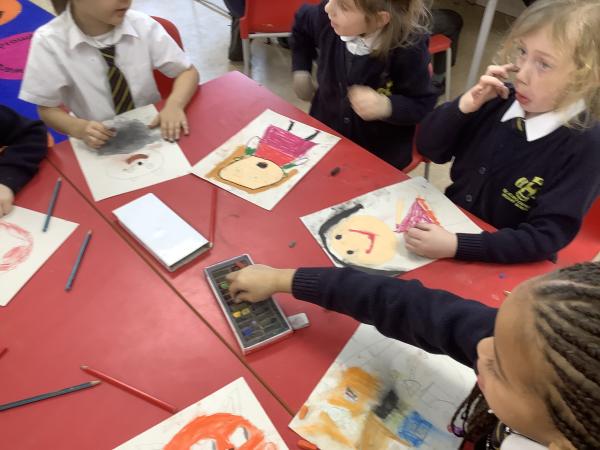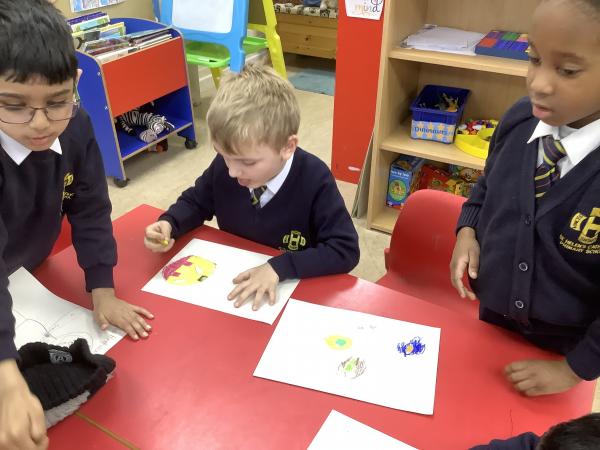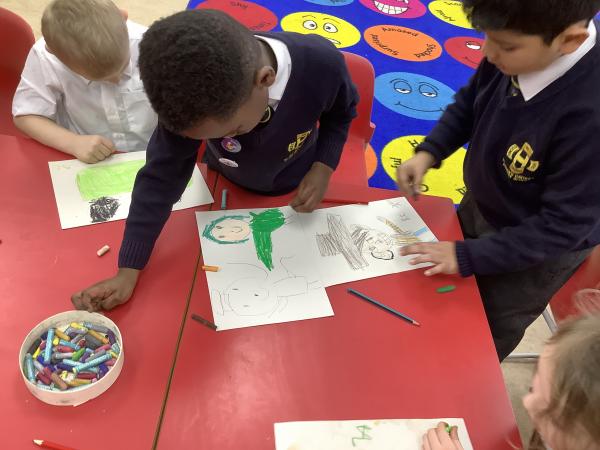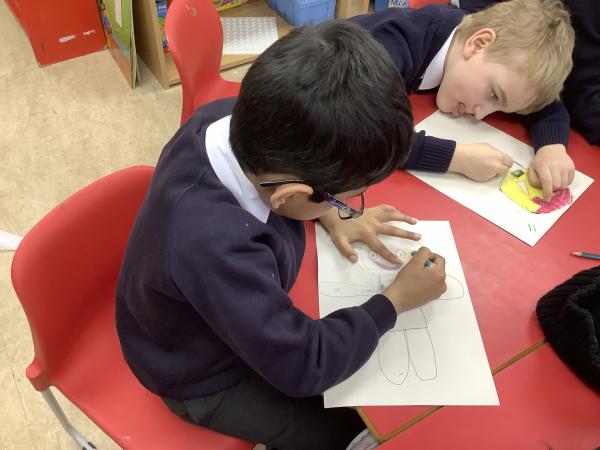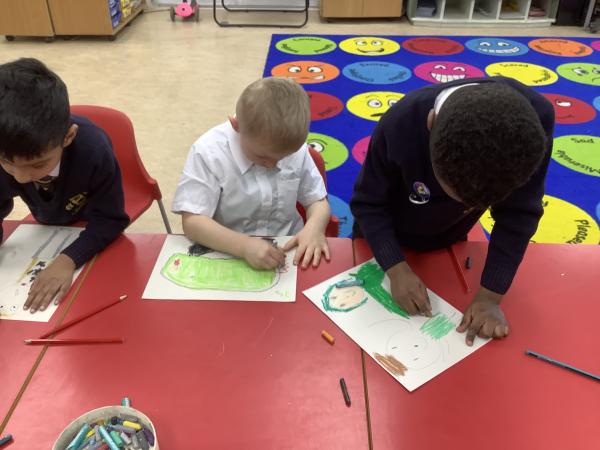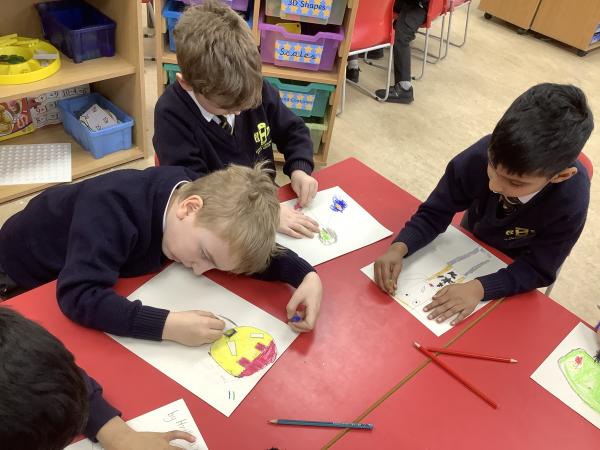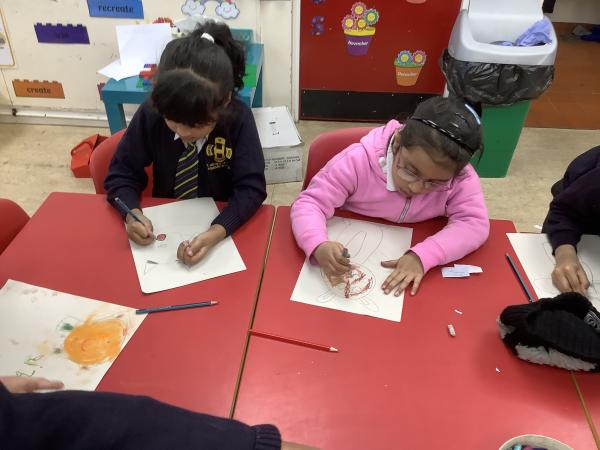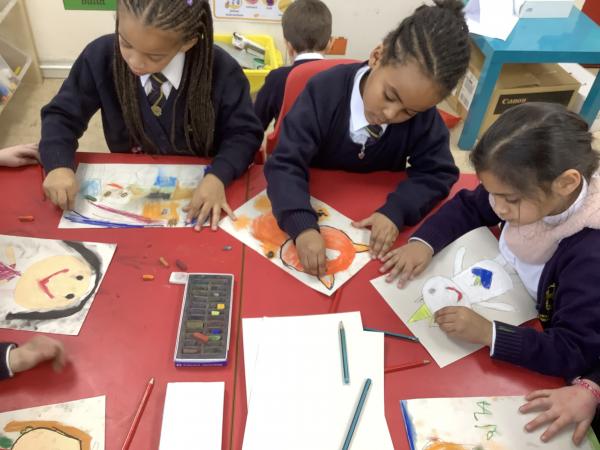 Jellyfish History Old Toys
The children enjoyed playing with a selection of old toys. They compared them to the toys they have at home. We noticed there were no electric toys and most of them were wooden, instead of plastic.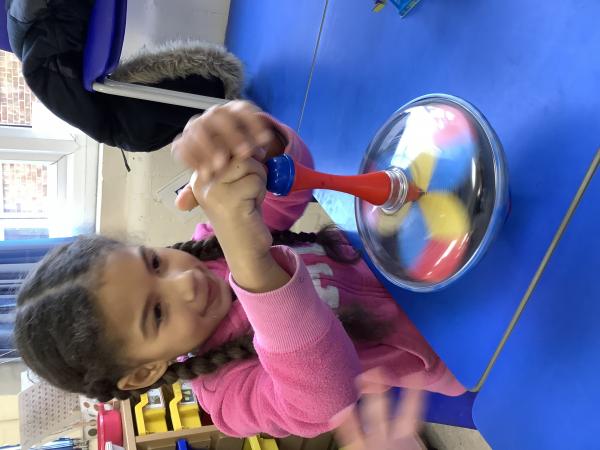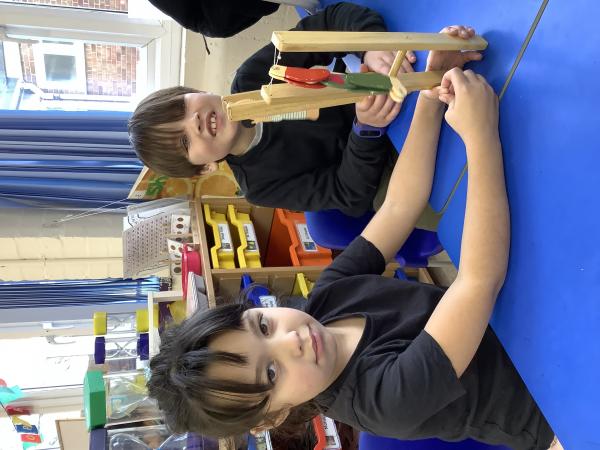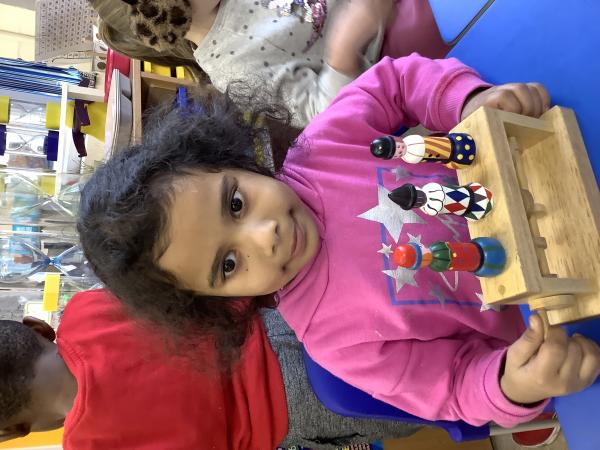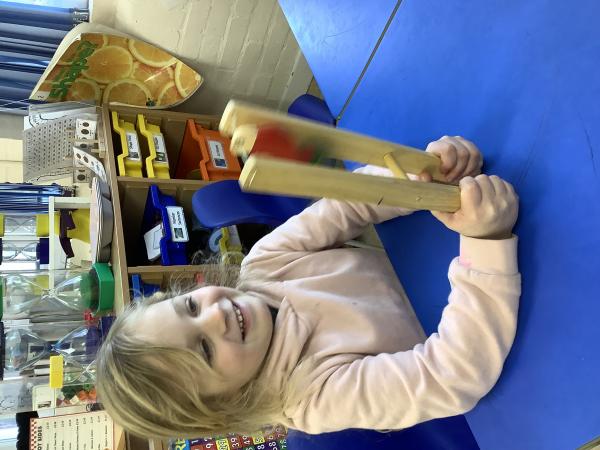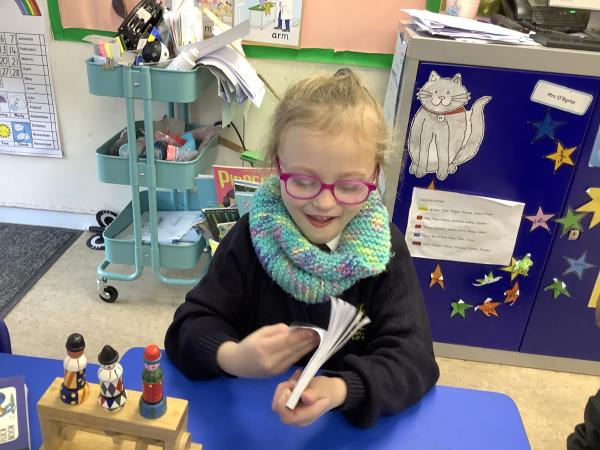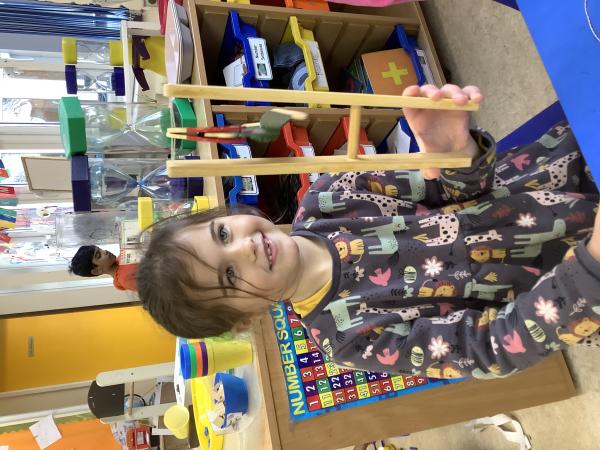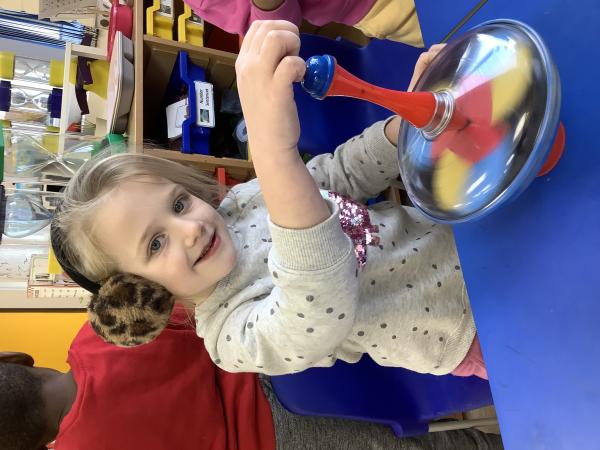 Jellyfish Library Trip
Last Friday Jellyfish class went on a trip to Southend Forum Library. We enjoyed learning about the different books available at the Library and we were able to explore a range of fiction and non-fiction texts. We also enjoyed a story!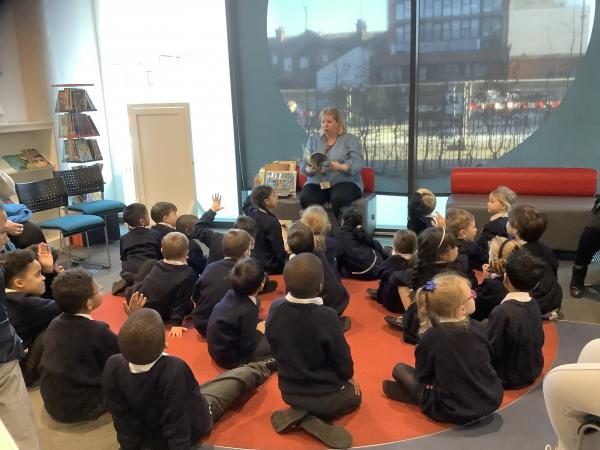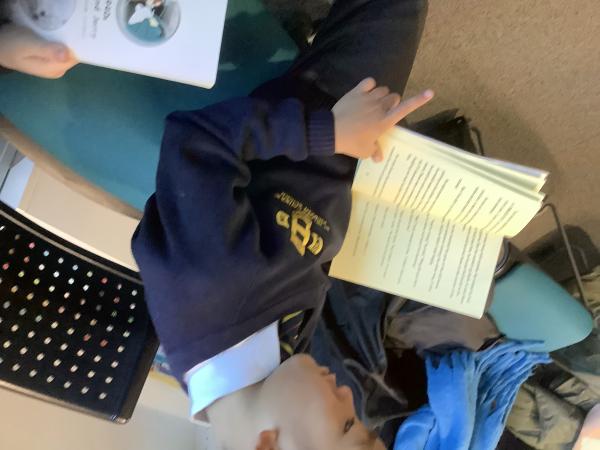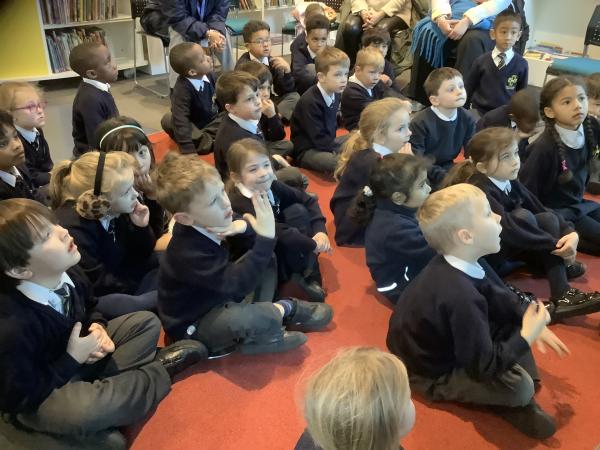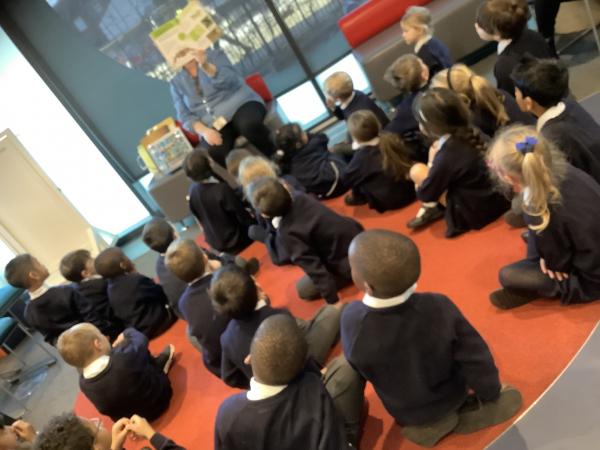 Starfish Library Trip
Year 1 went to visit Southend Library Forum. First we planned our trip using Google Maps and then we walked to the Library. We had so much fun learning about all the exciting fiction and non-fiction books the library has to offer.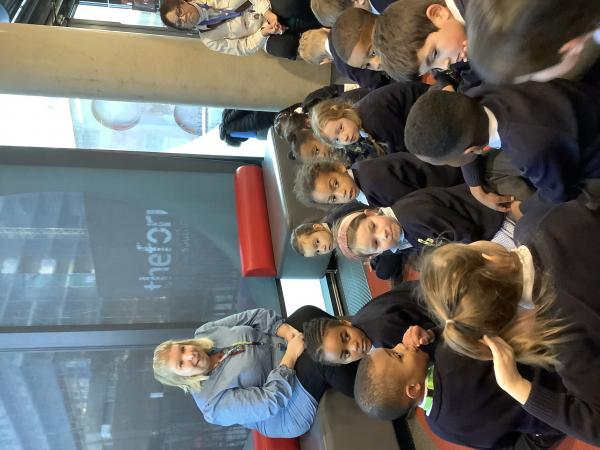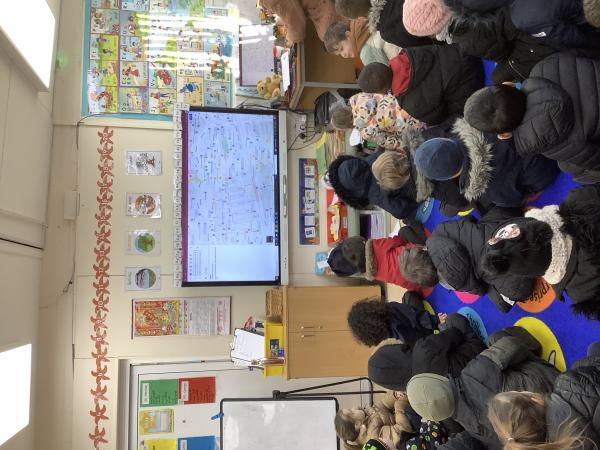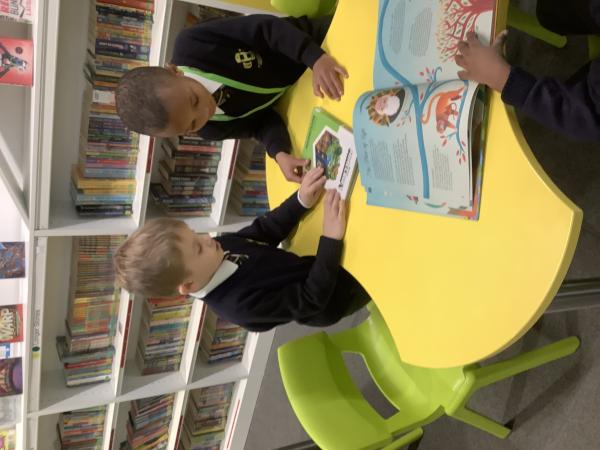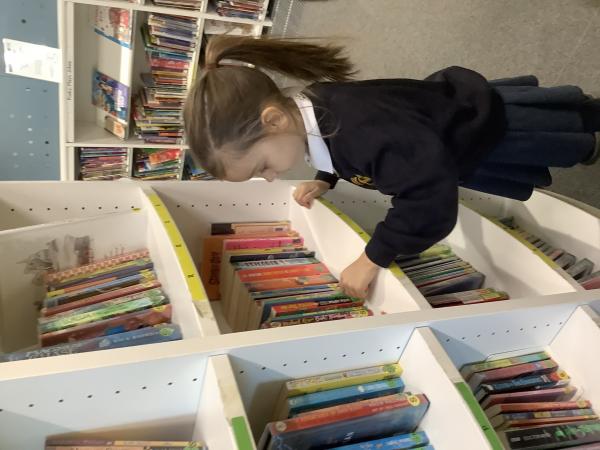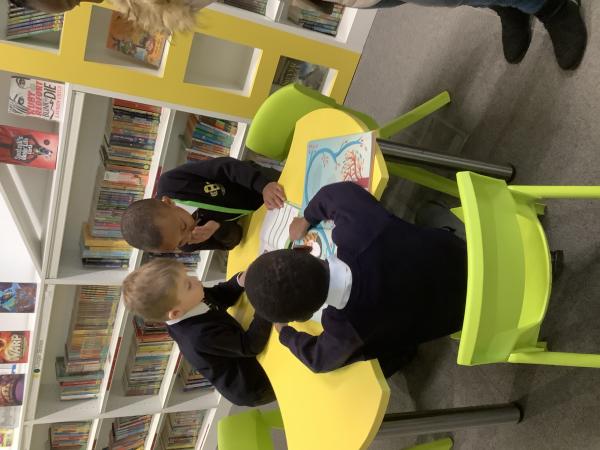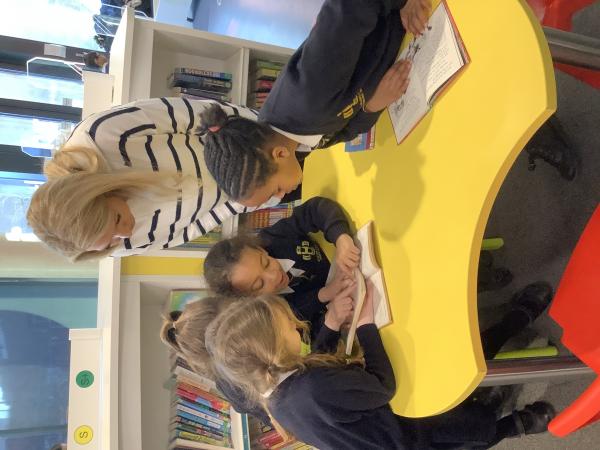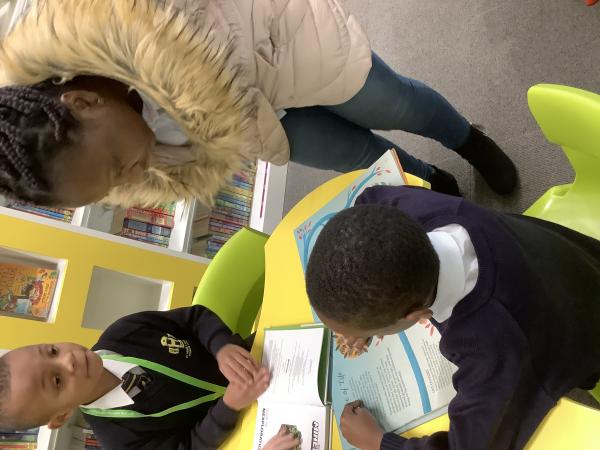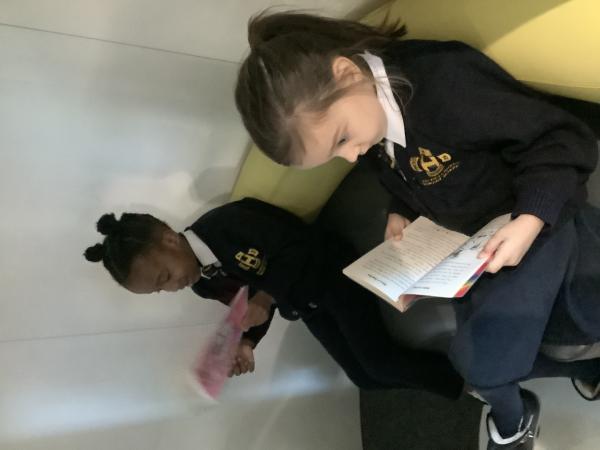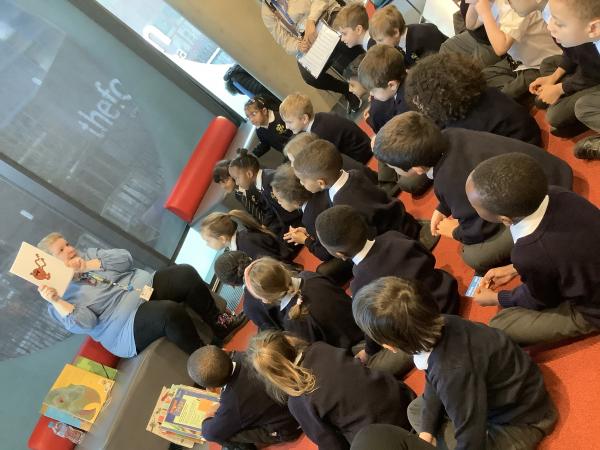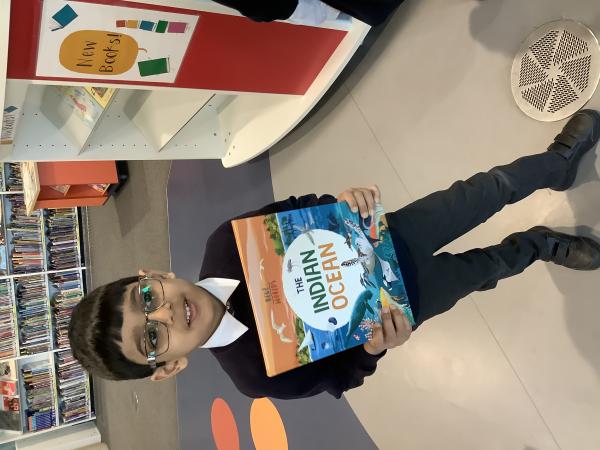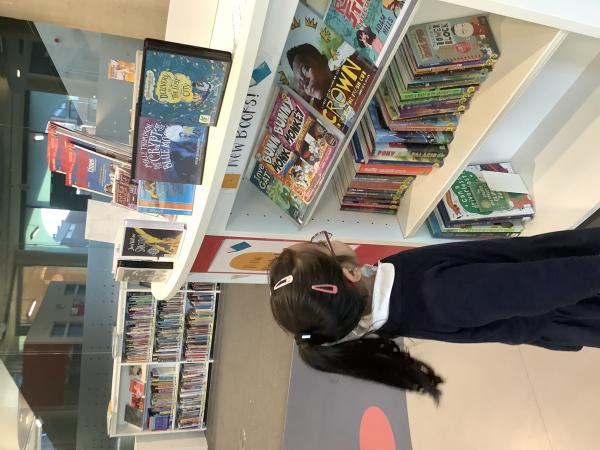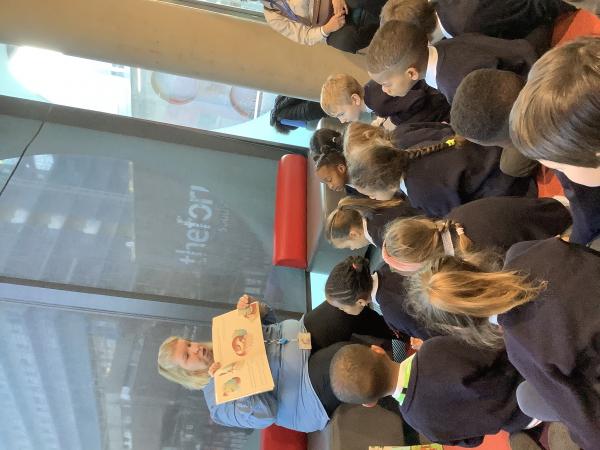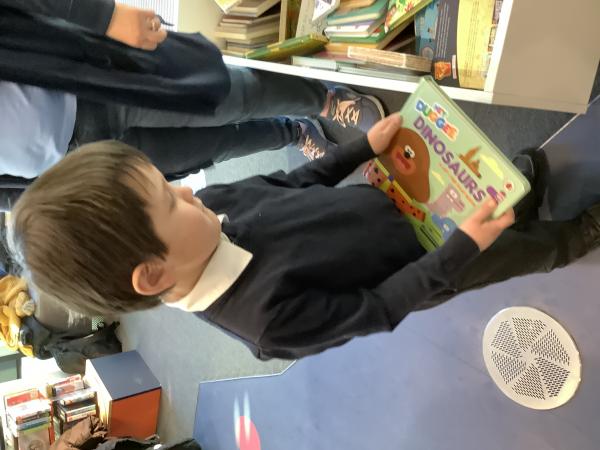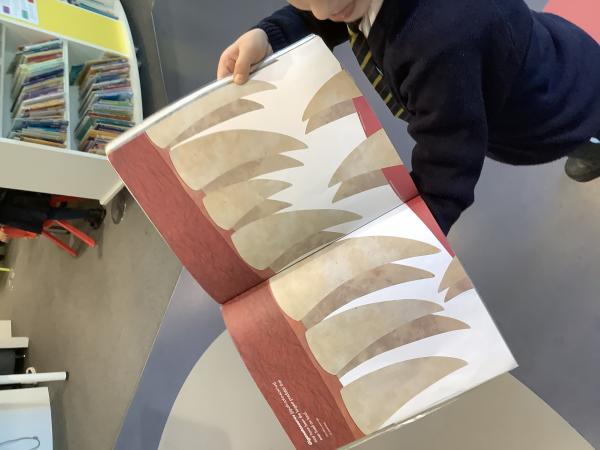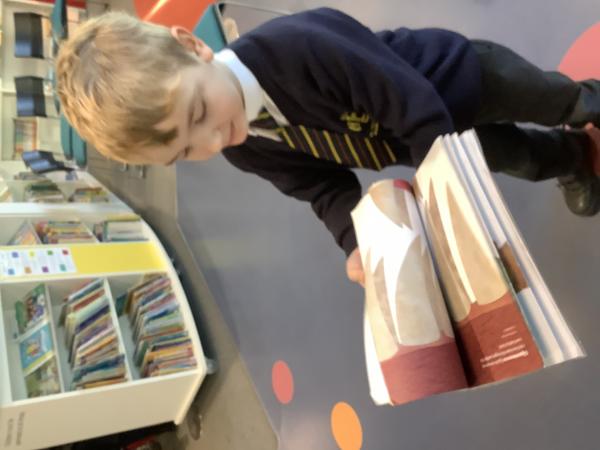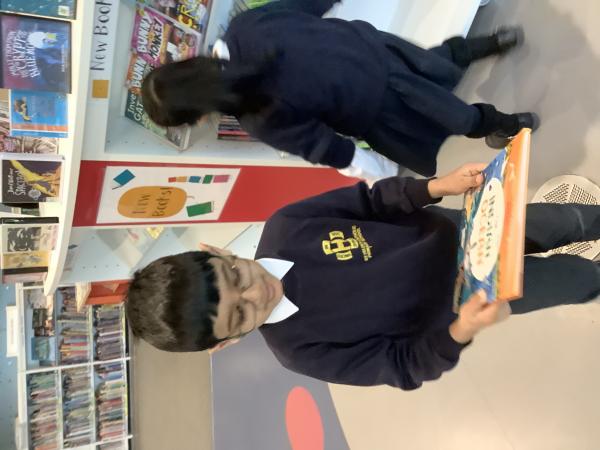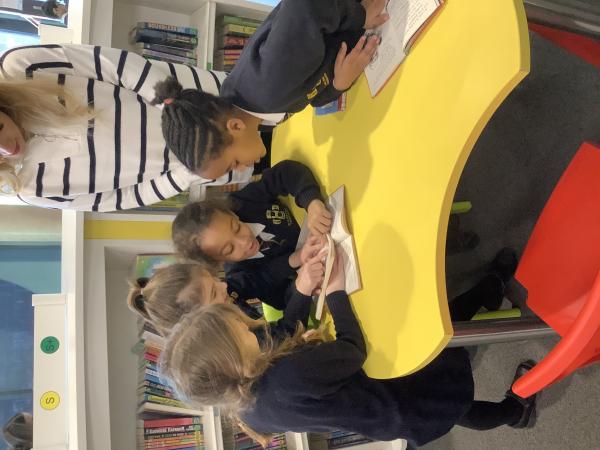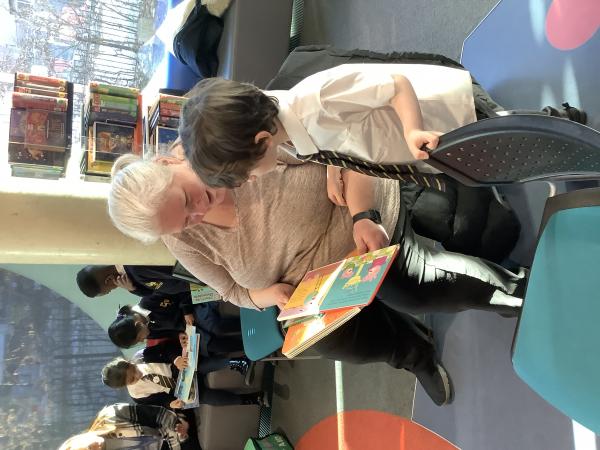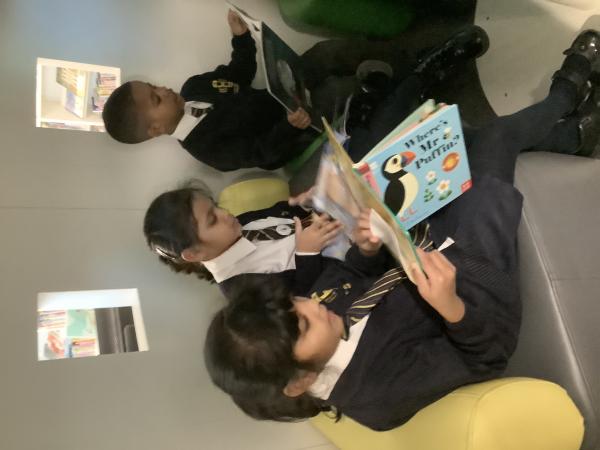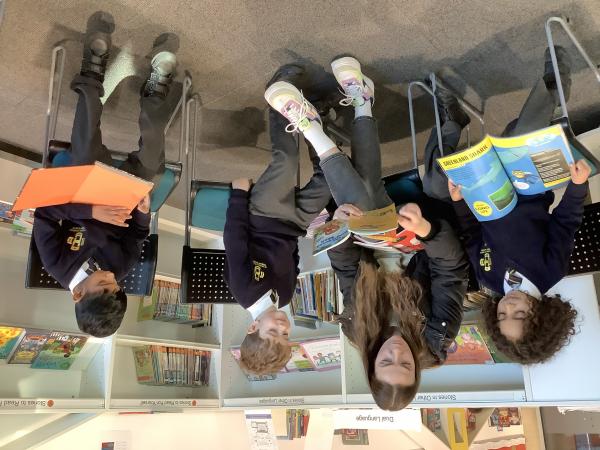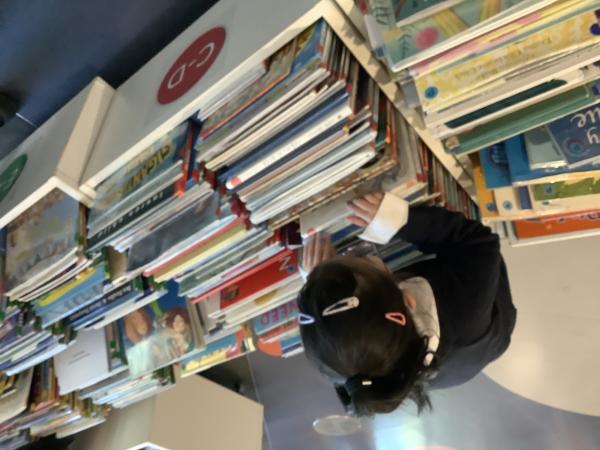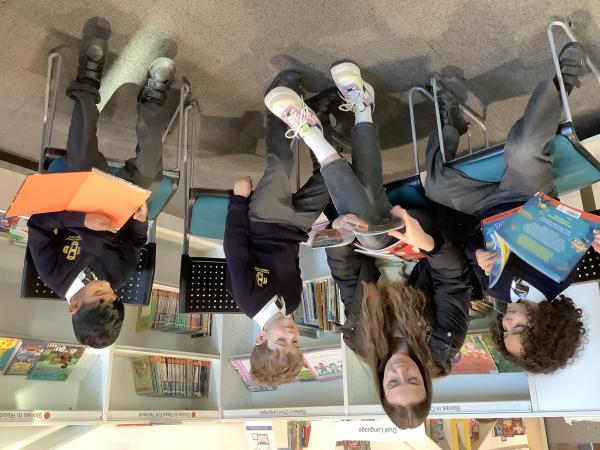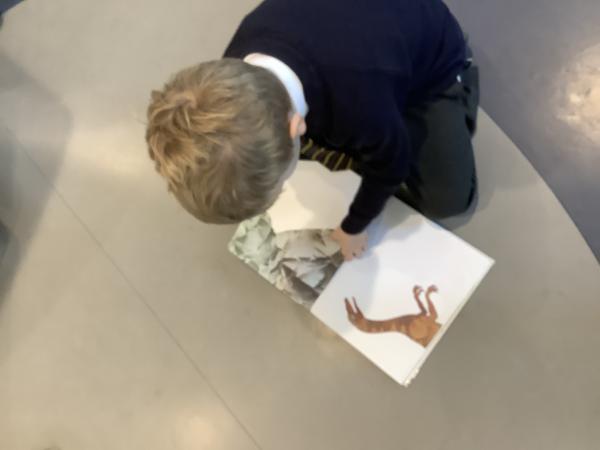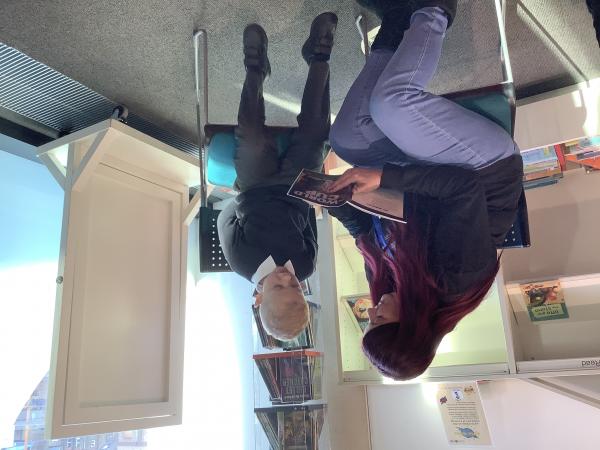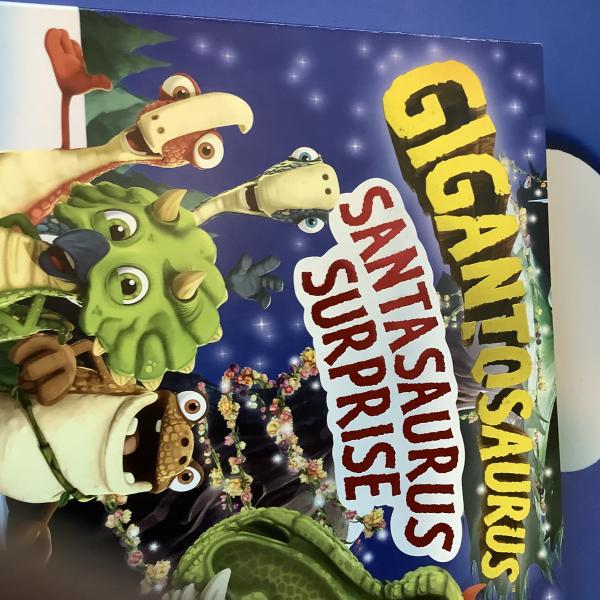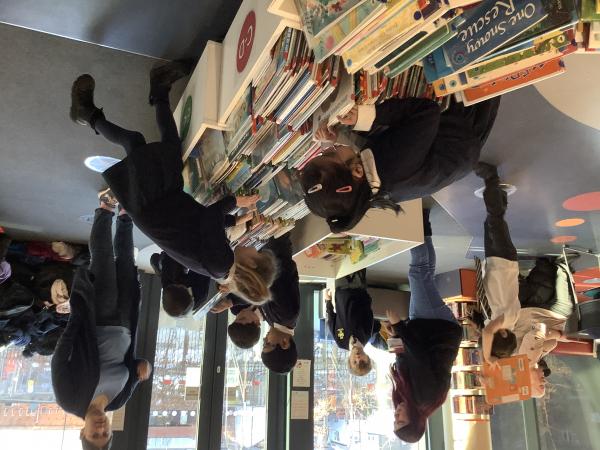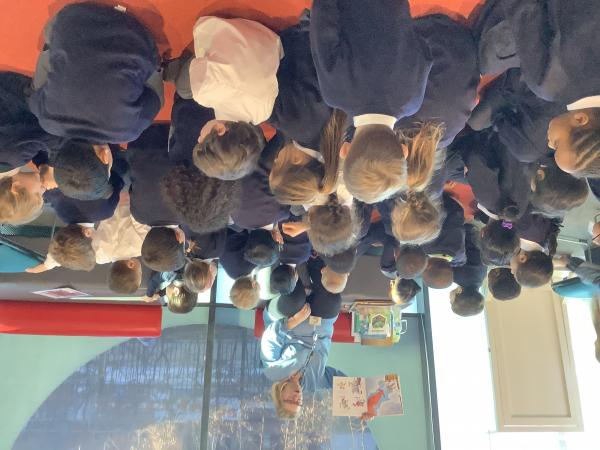 Cooking on a cold morning in the nature area
Jellyfish had a busy and very cold morning in the Nature Area today. To keep warm, we lit a fire and cooked bananas with melted chocolate. These were enjoyed by all! Thinking of the wildlife around us, Jellyfish also fed the birds making cheerio necklaces and lard balls surrounded with cereal. Jellyfish made sure they kept on the move to keep warm but luckily the sun shone for us!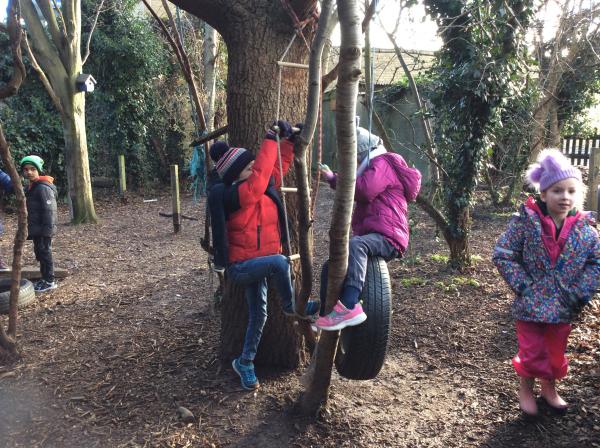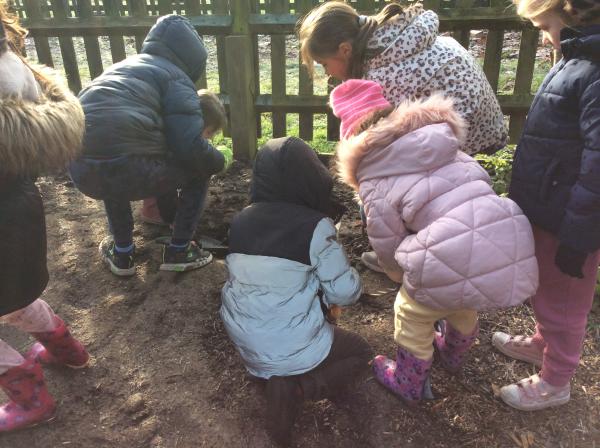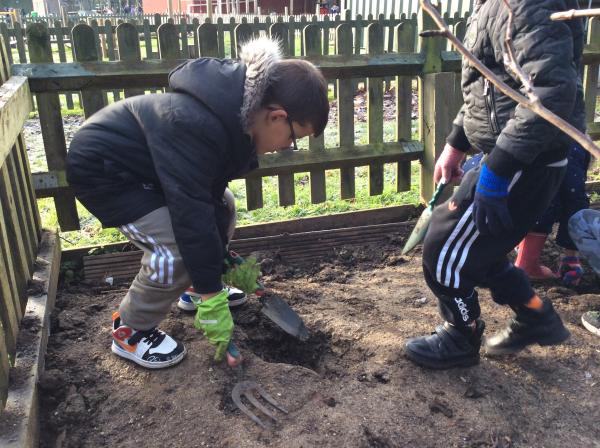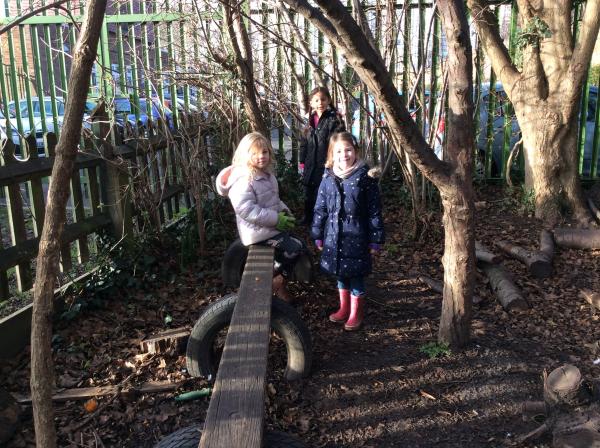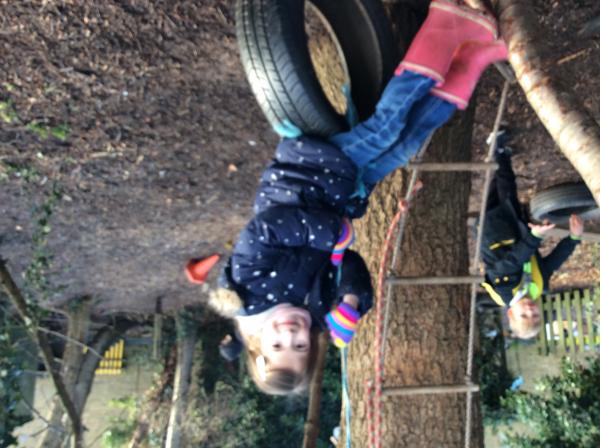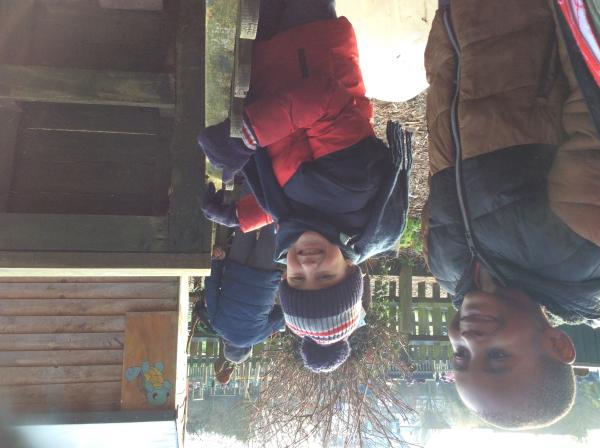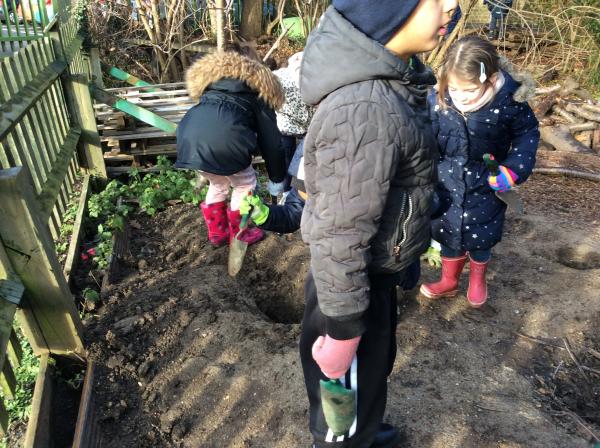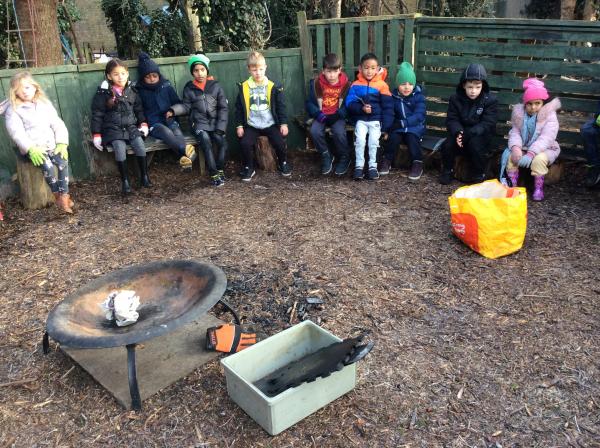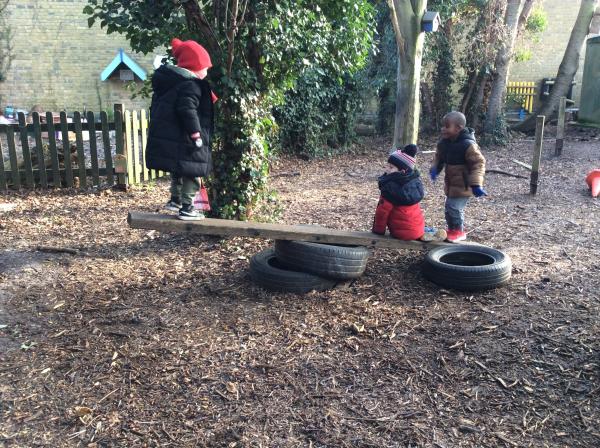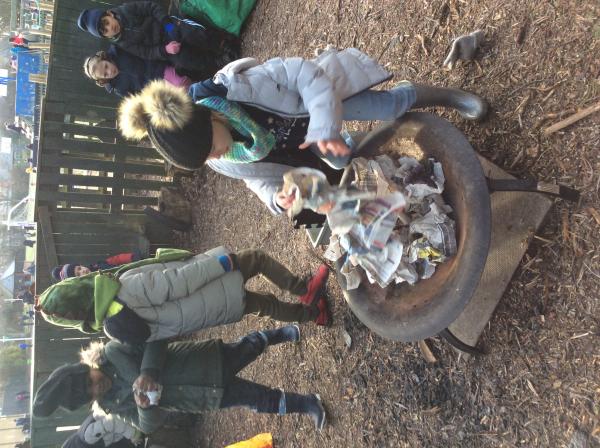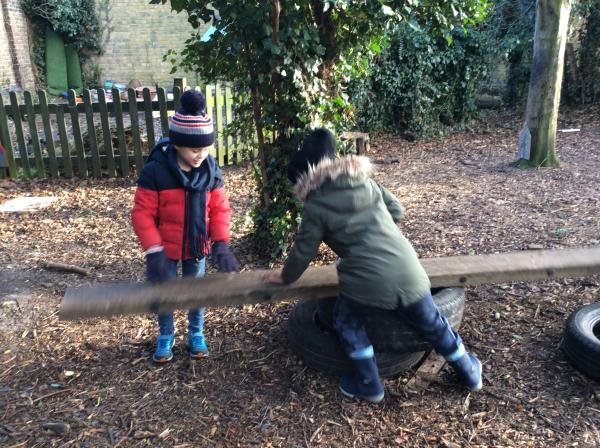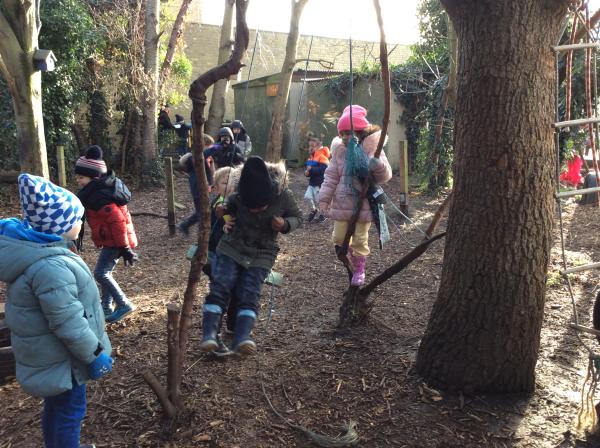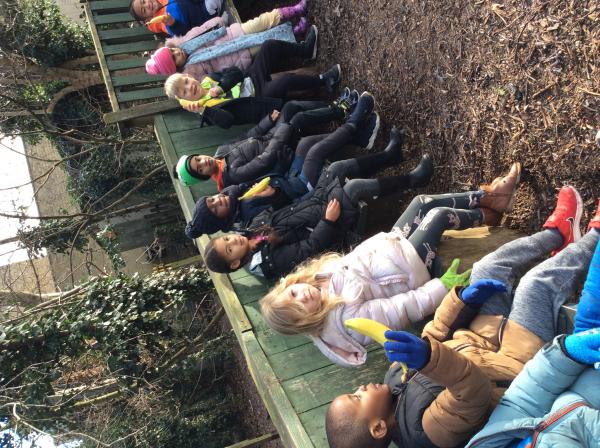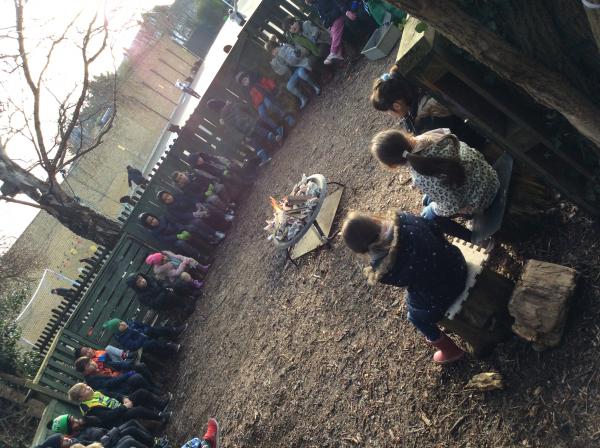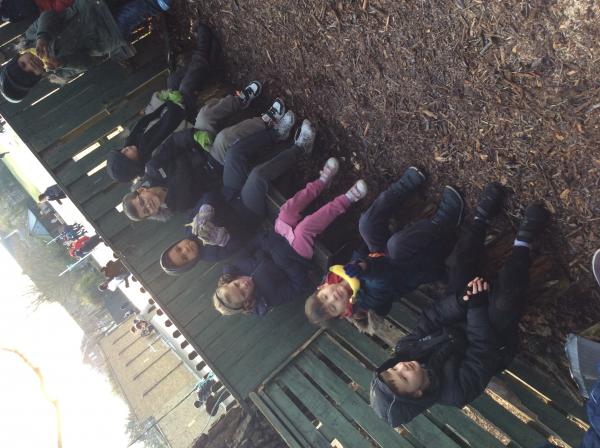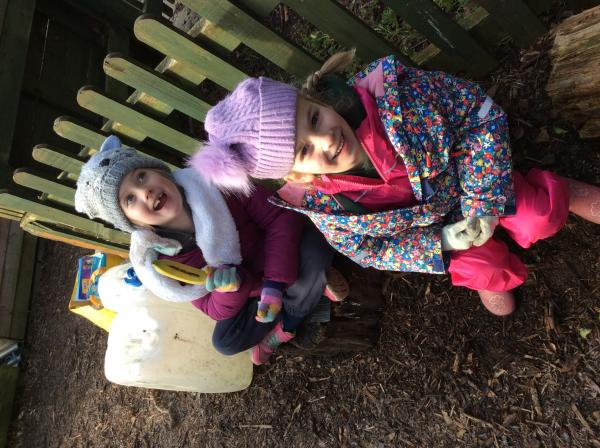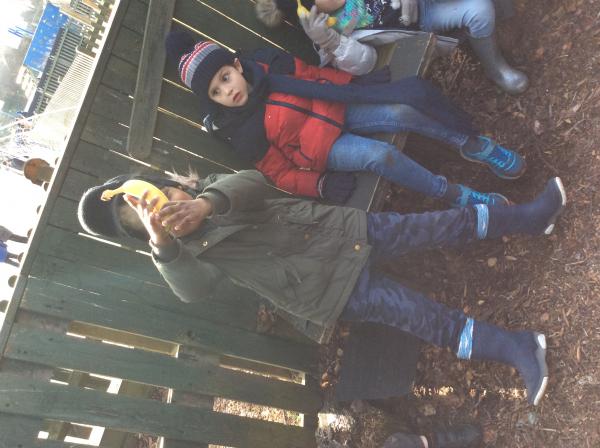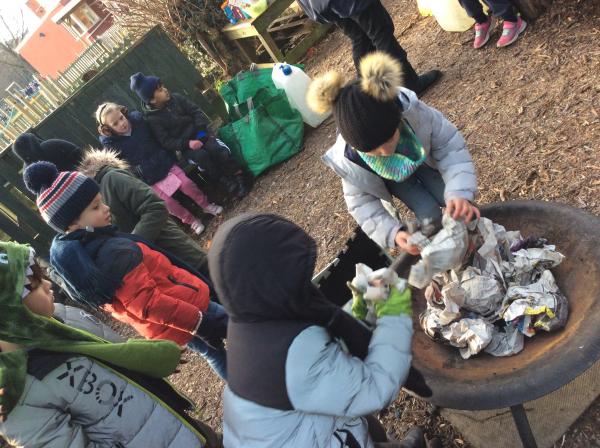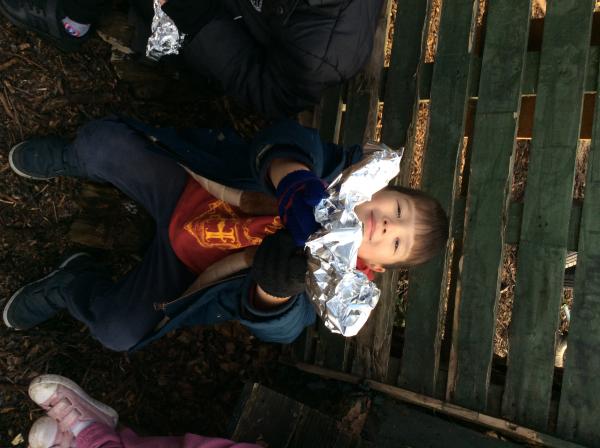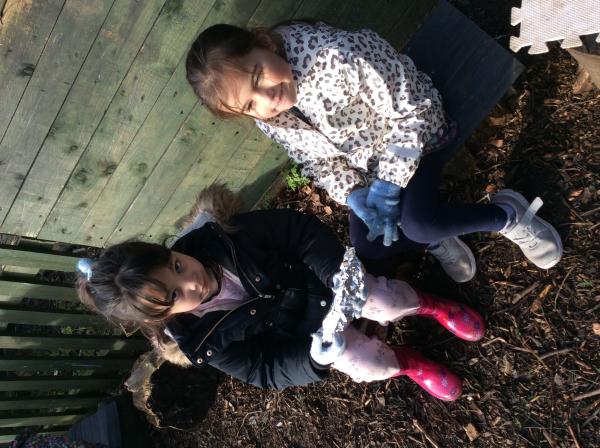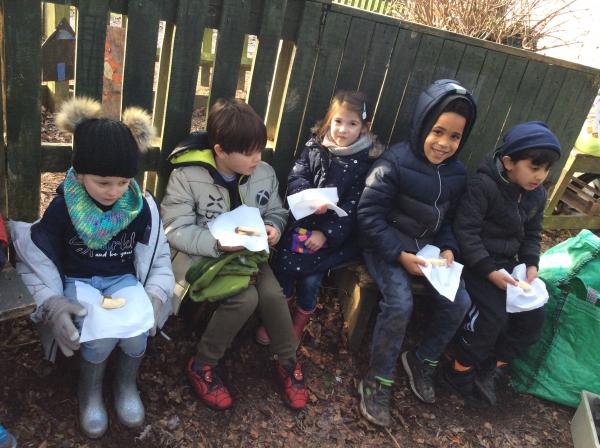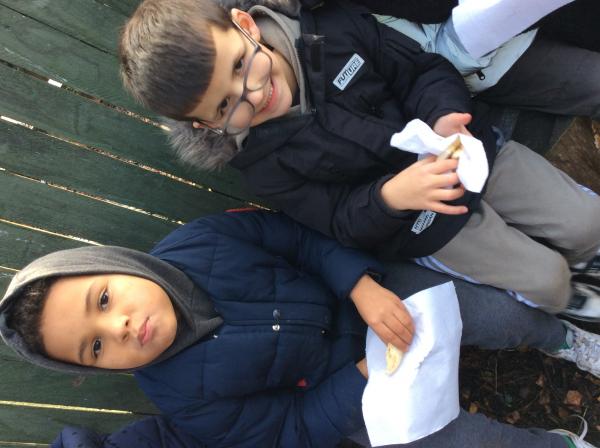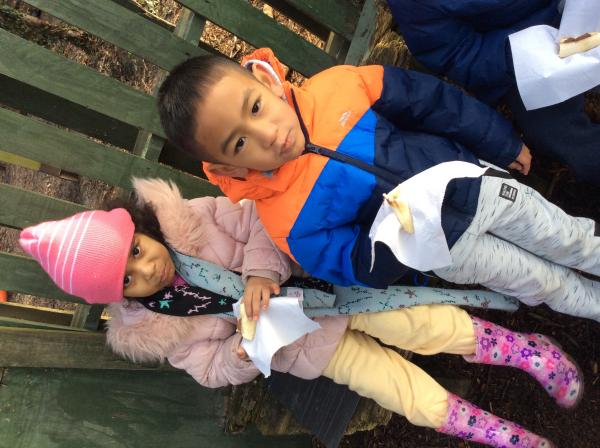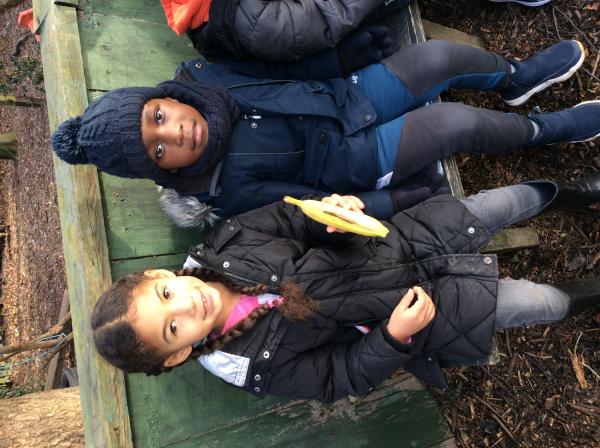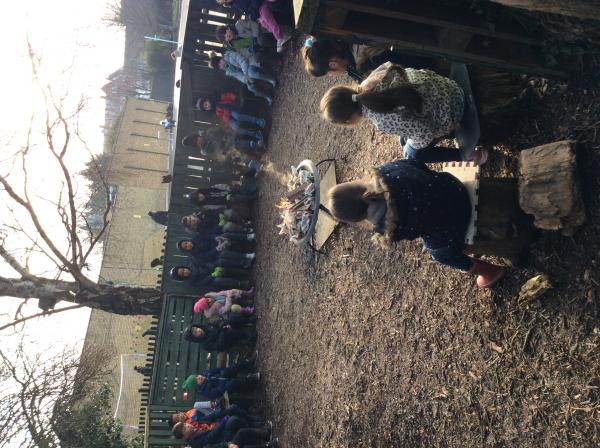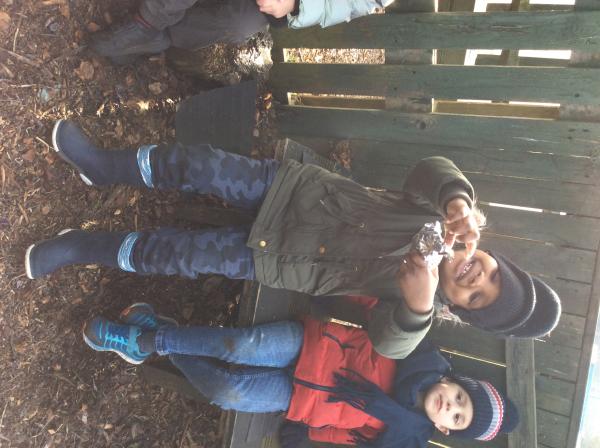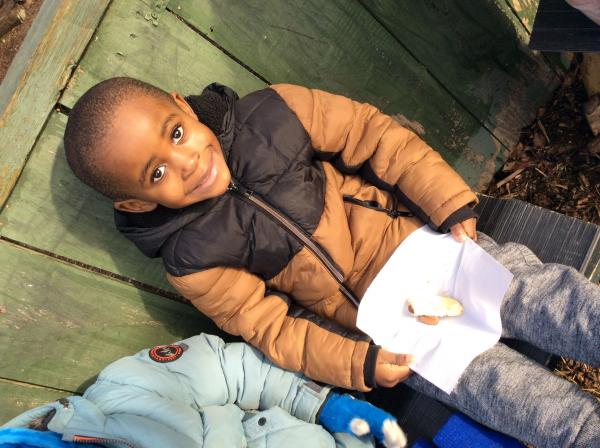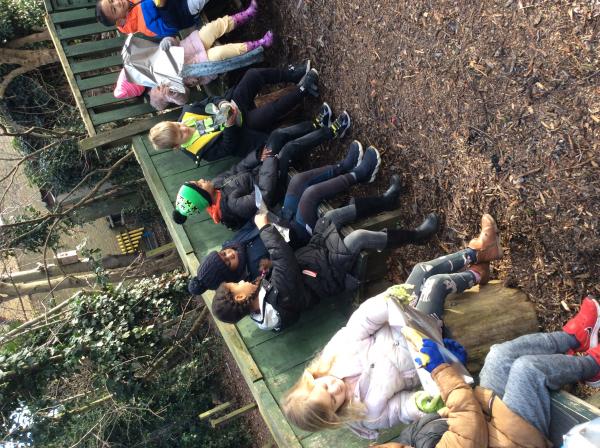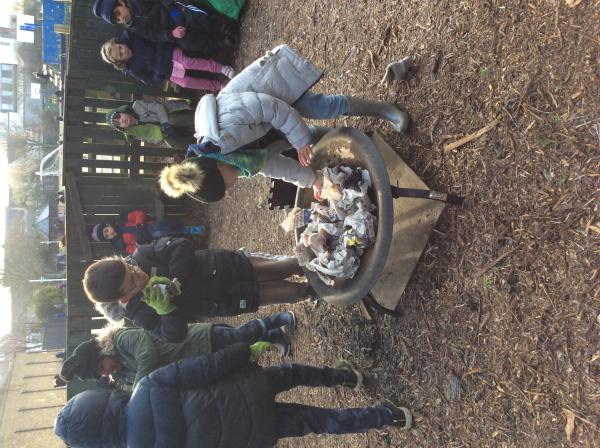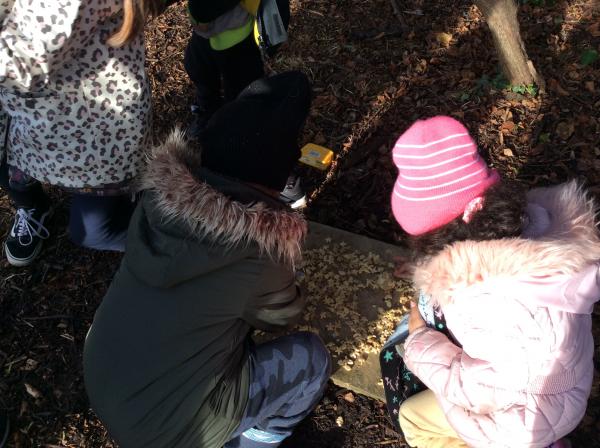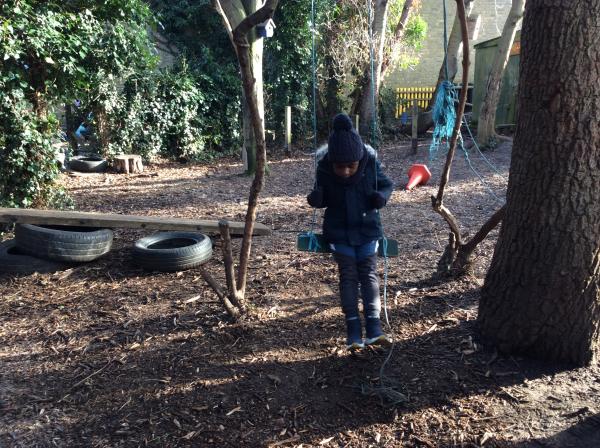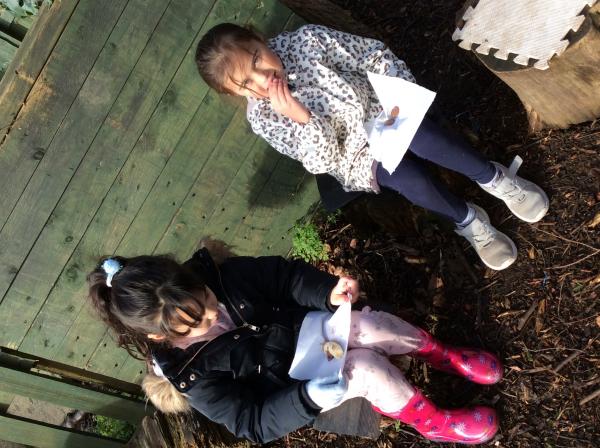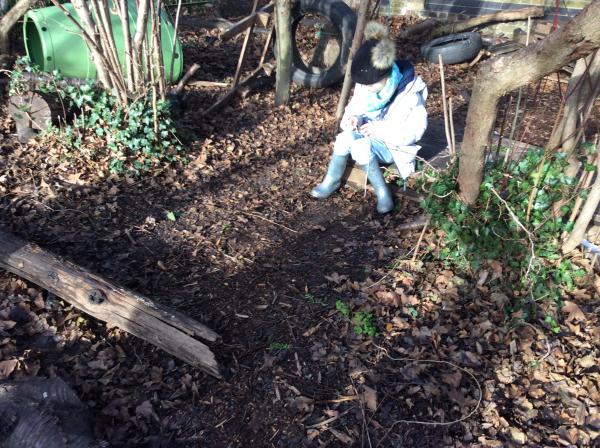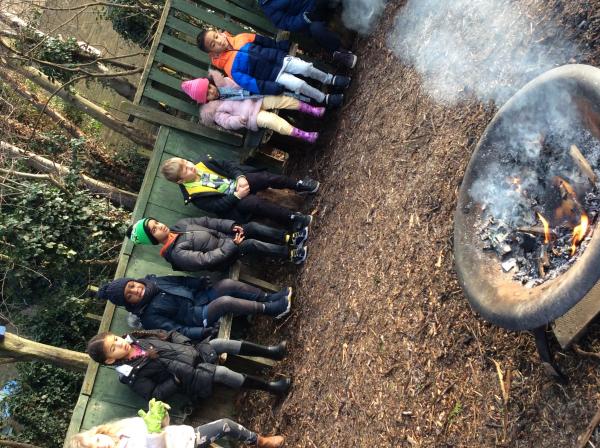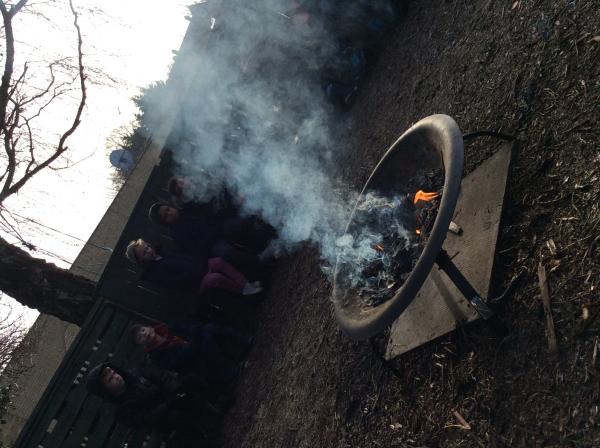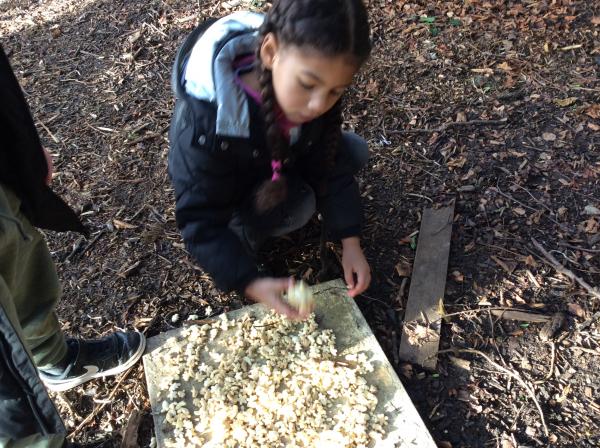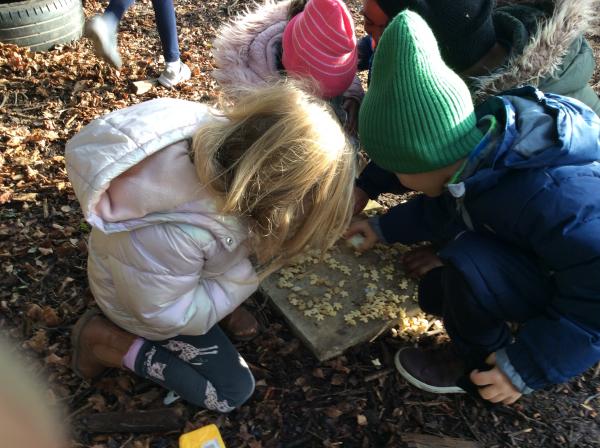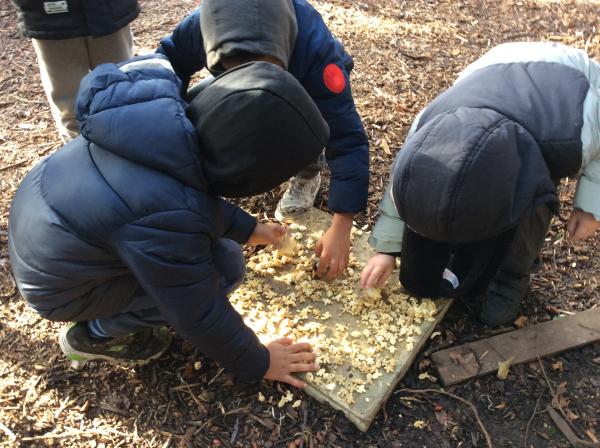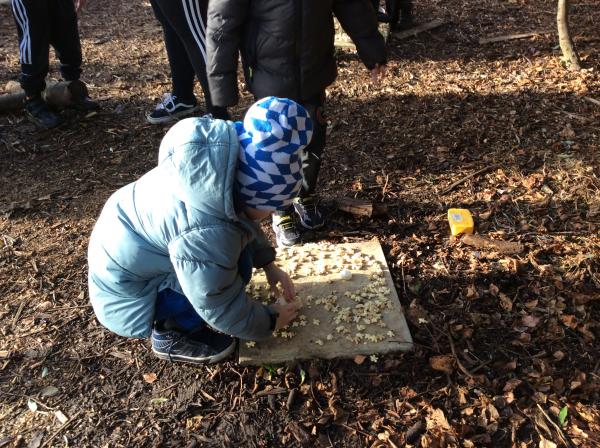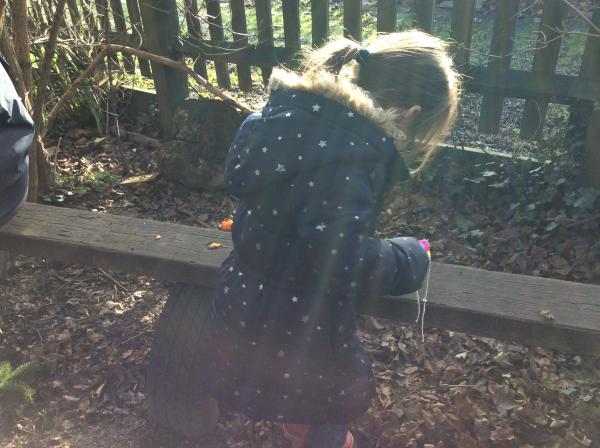 Starfish feeding themselves and the birds
Starfish enjoyed their afternoon in the Nature Area. Firstly, they experienced bananas with melted chocolate buttons. The food went down well with the children stating it was delicious/fantastic. Year 1 made sure they made cheerio necklaces and lard balls to feed the birds, squirrels and any other wildlife who visit the nature area.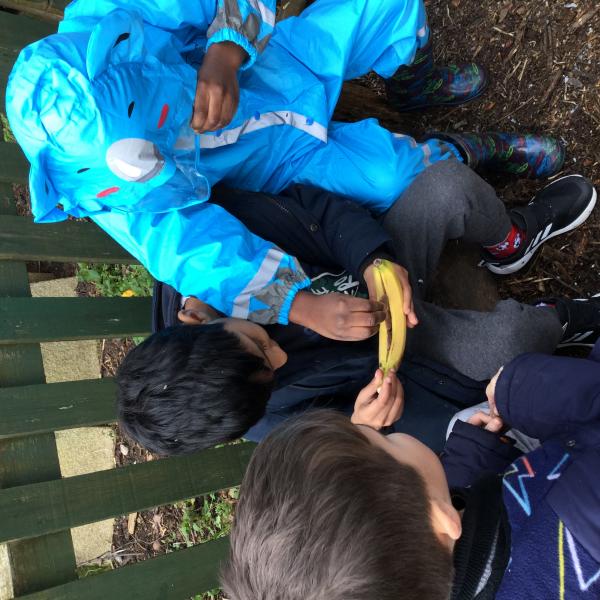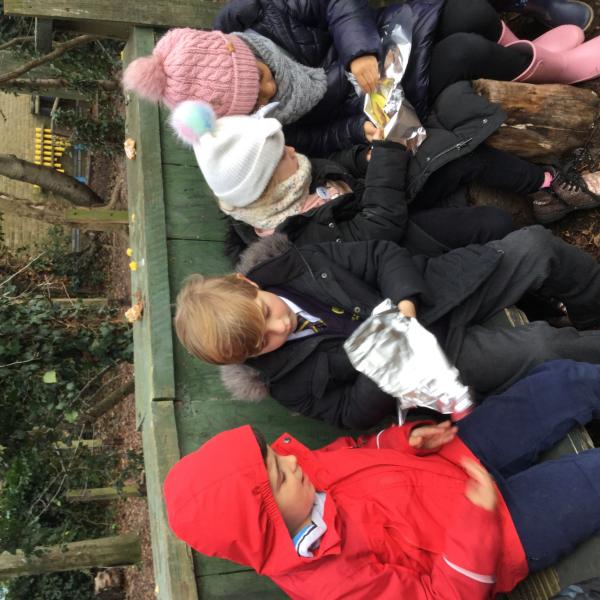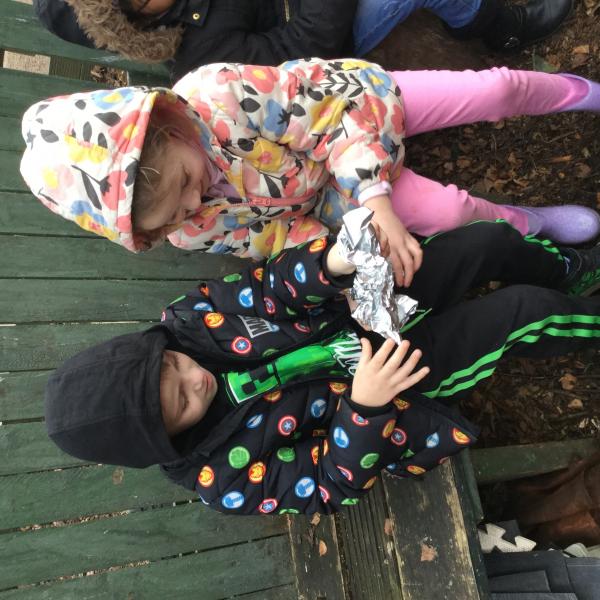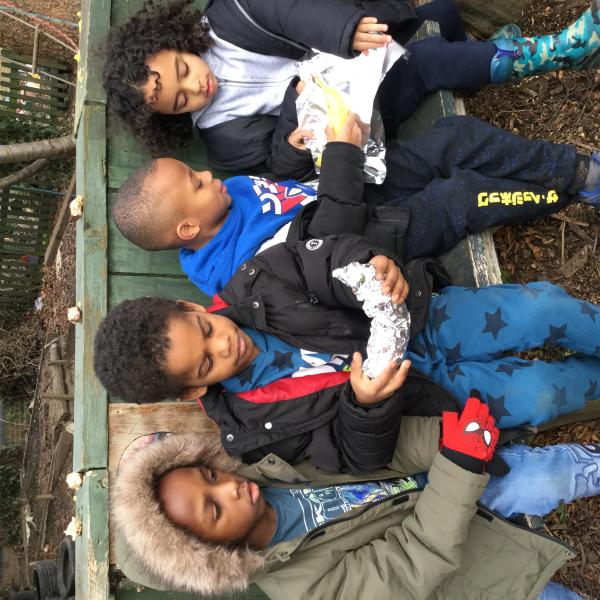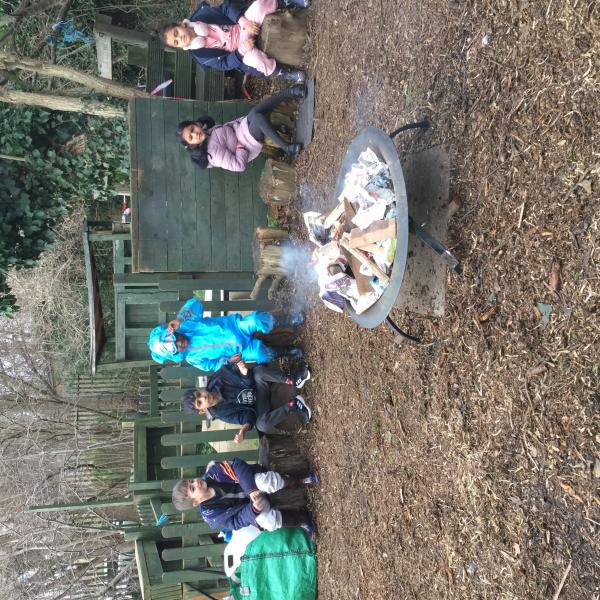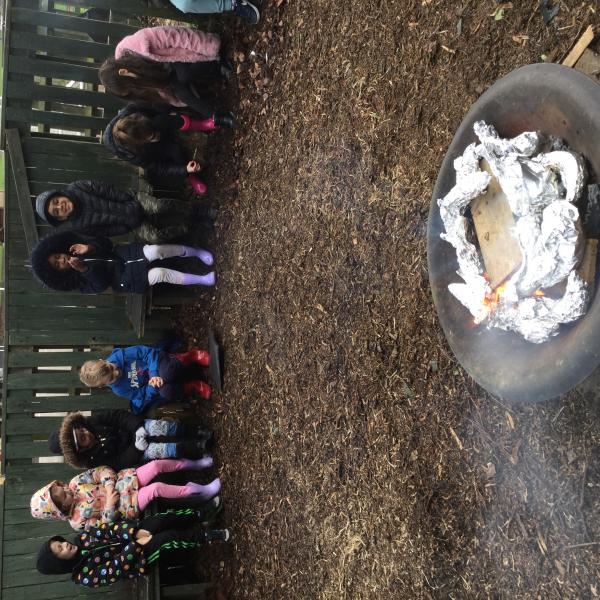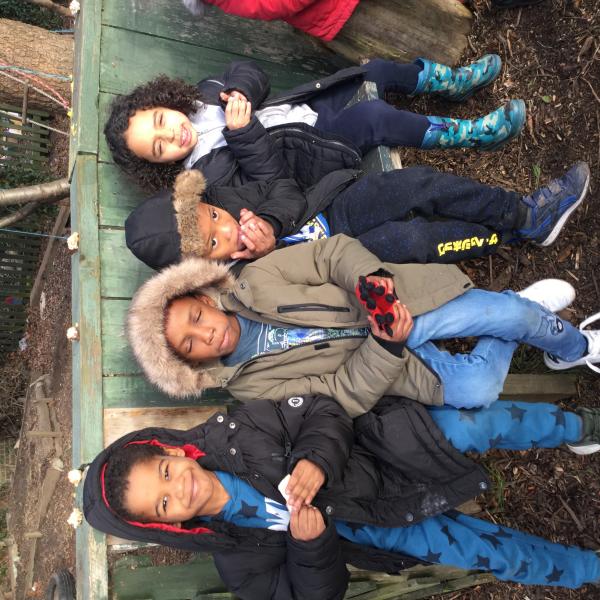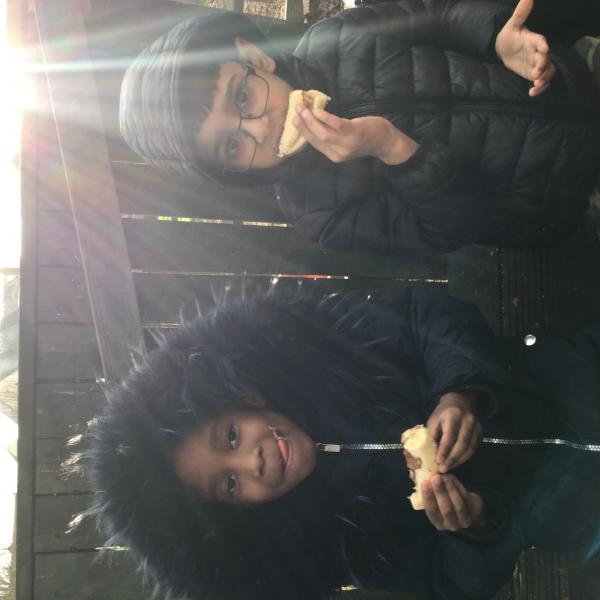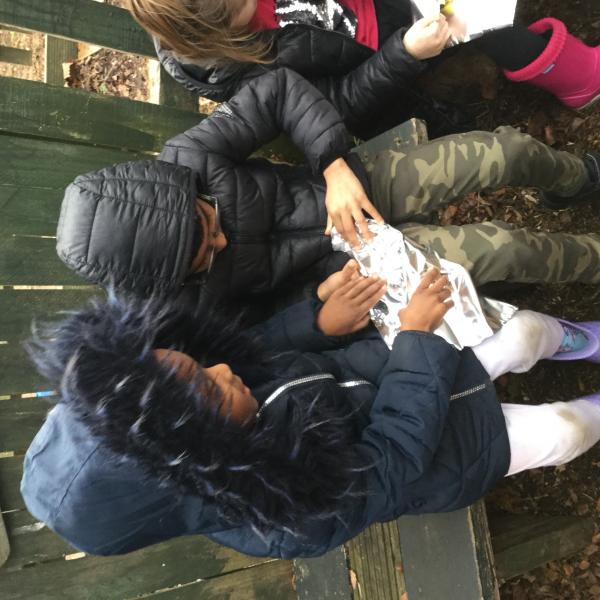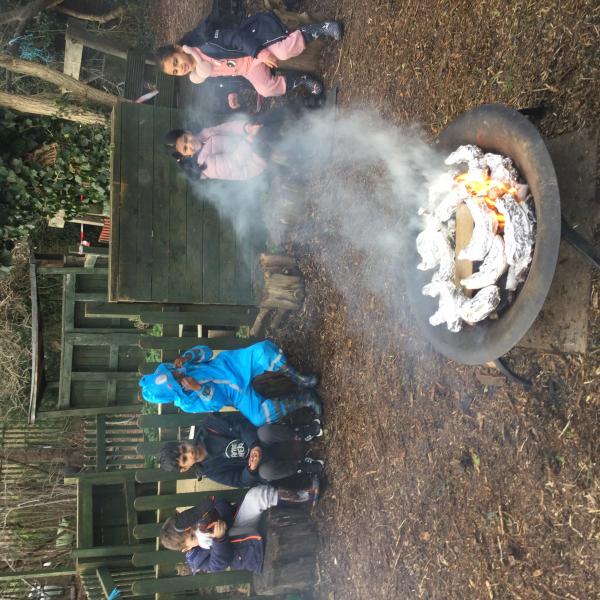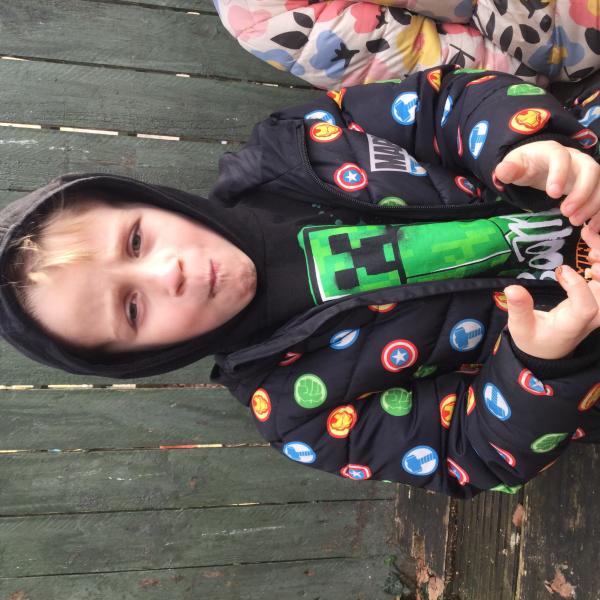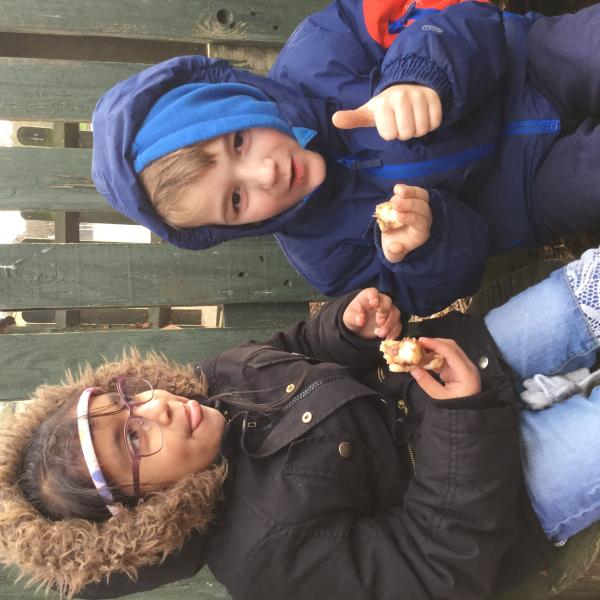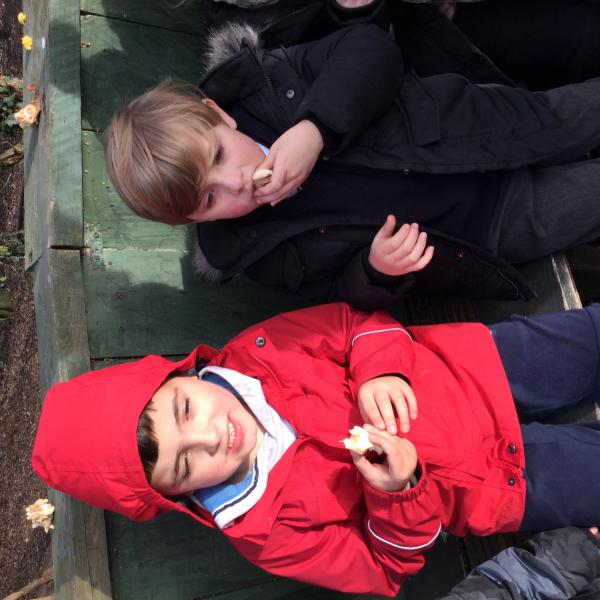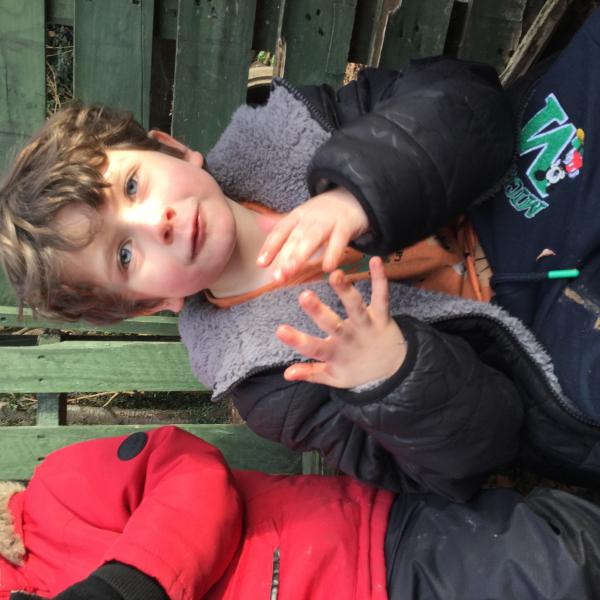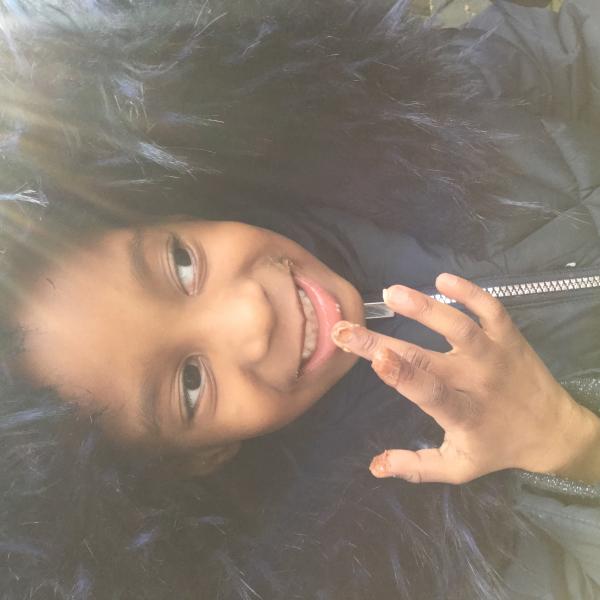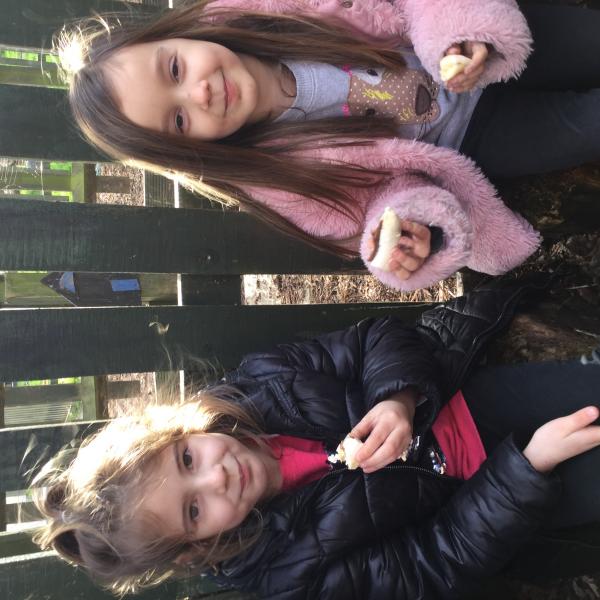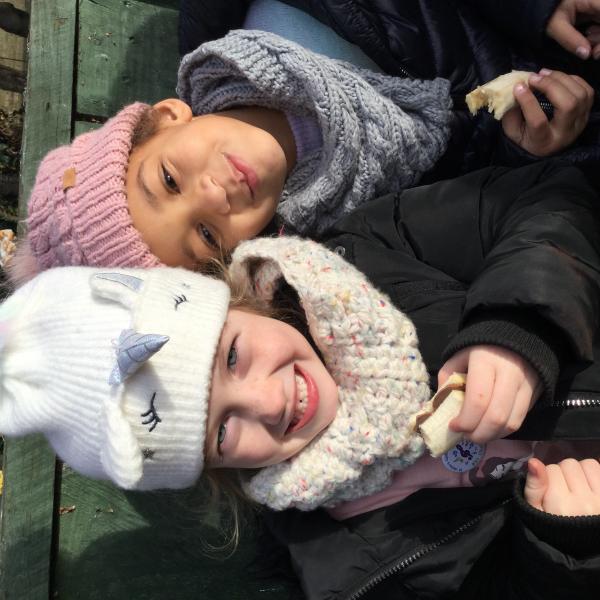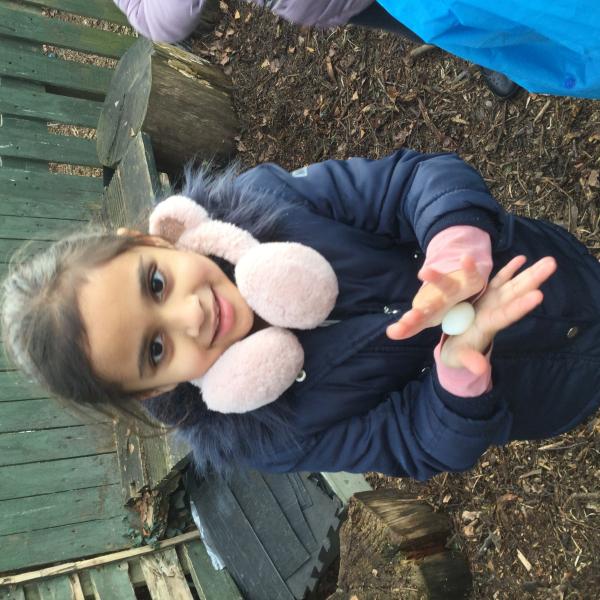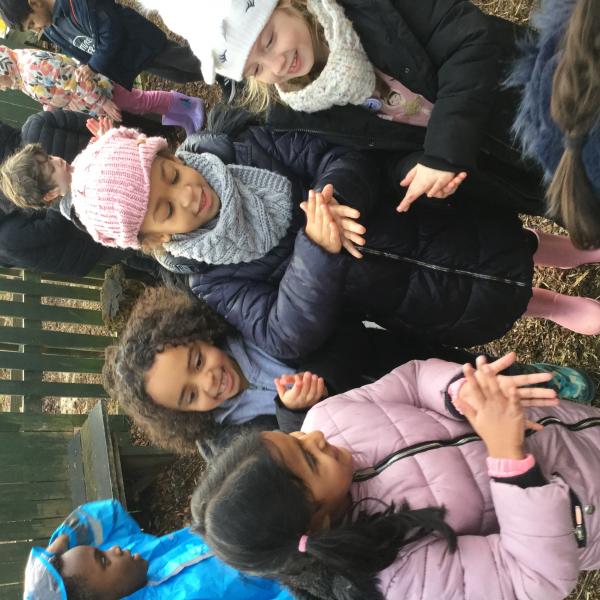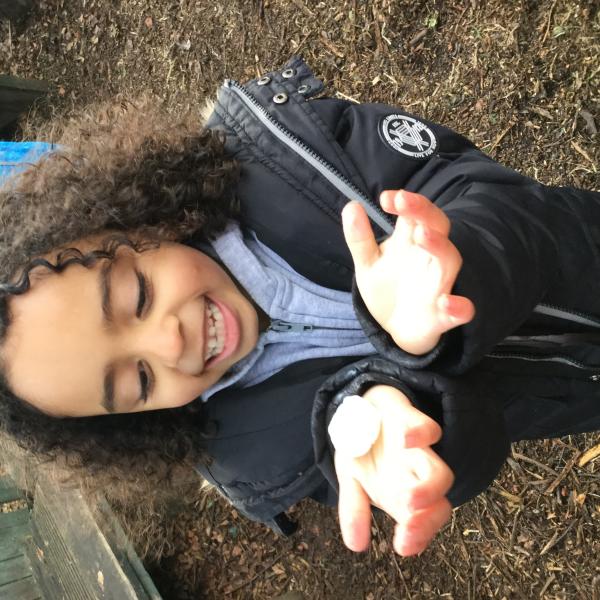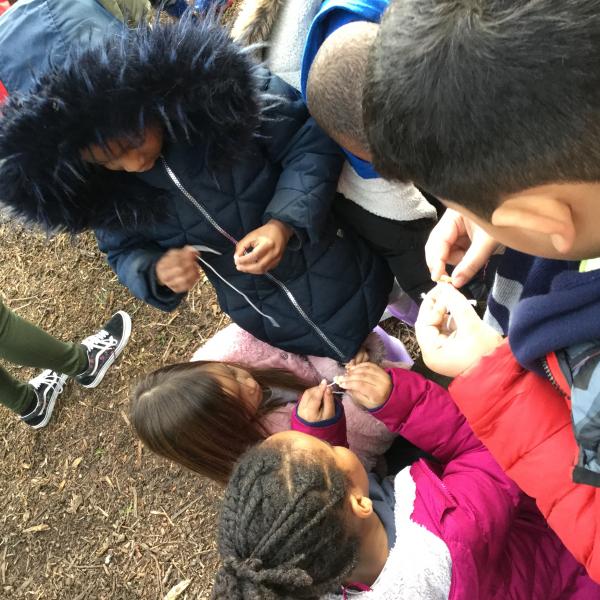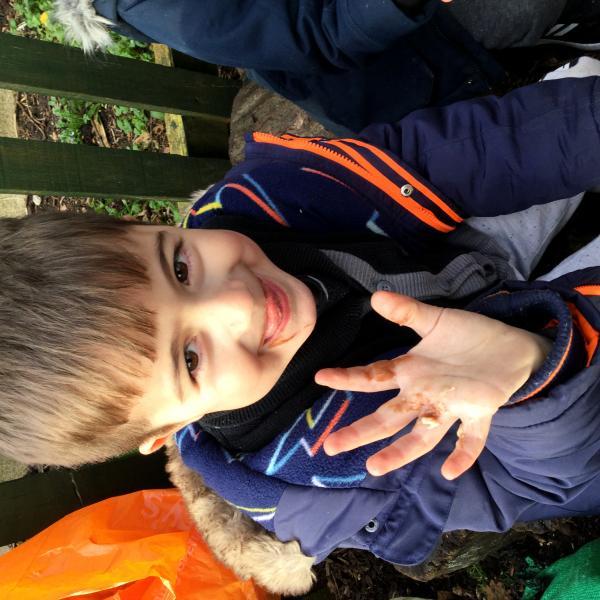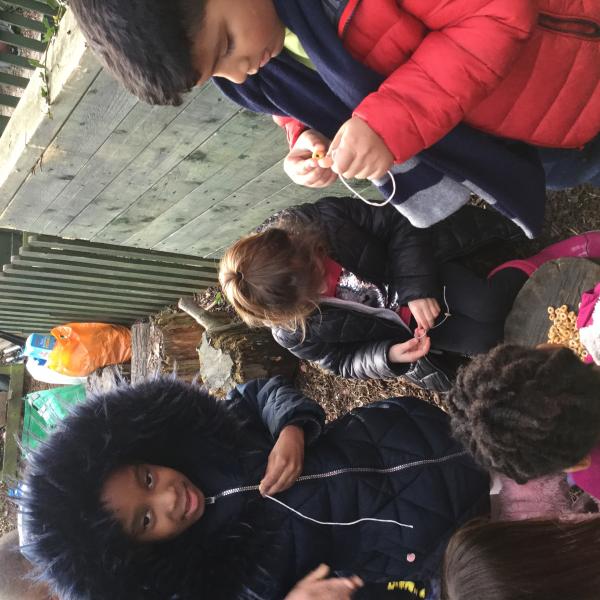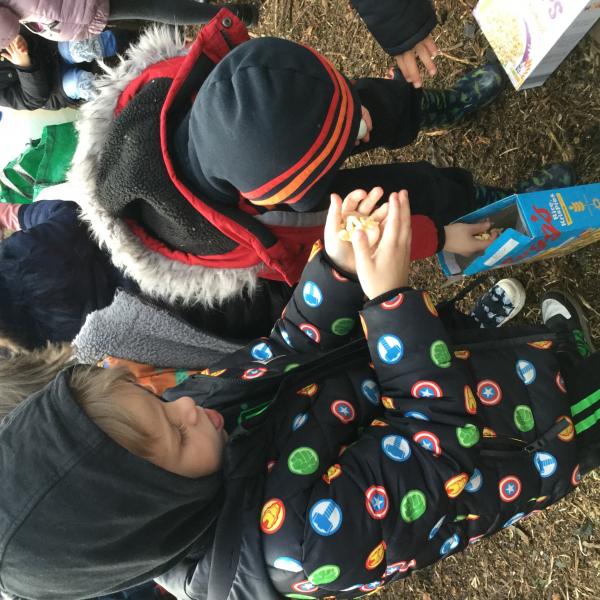 Happy New Year from Starfish Class!
We have been learning about New Year celebrations. The children shared their stories of what they did on New Year's Eve and we counted down from 10 and all shouted 'Happy New Year!'. We watched the fireworks from around the world and sang 'Auld Lang Syne'. The children thought really carefully about what they wanted to get better at this year and everyone came up with a fun New Year's Resolution. Happy 2023 everyone!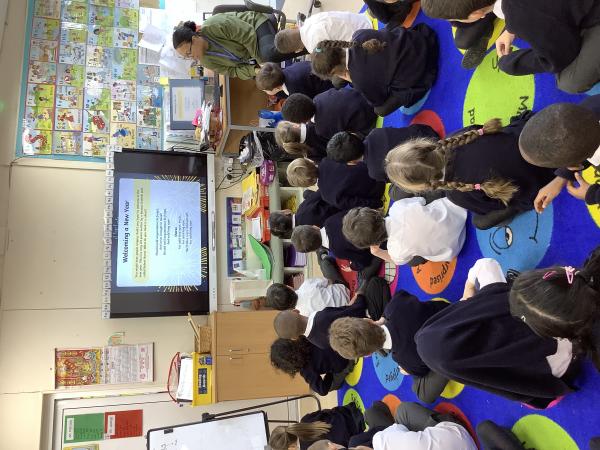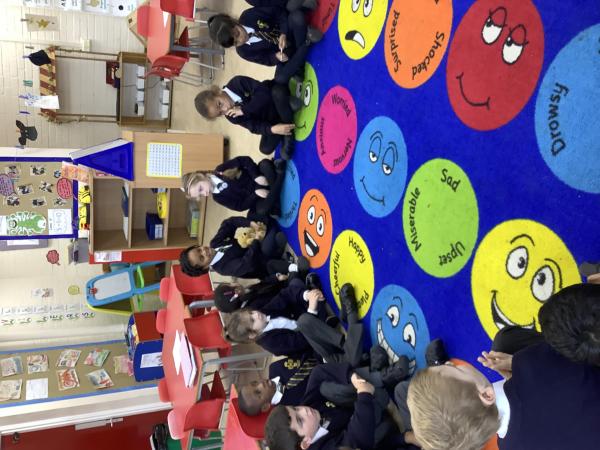 Making Advent Calendars
Starfish Class have been working hard researching, designing and making advent calendars. The children were very proud of their creations and have displayed them in class. Starfish class have been giving peer evaluations and talking about the positive aspect of their designs. We definitely have some future designers in the making!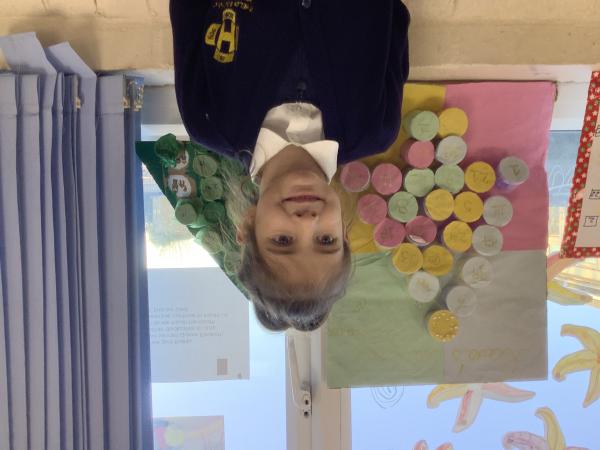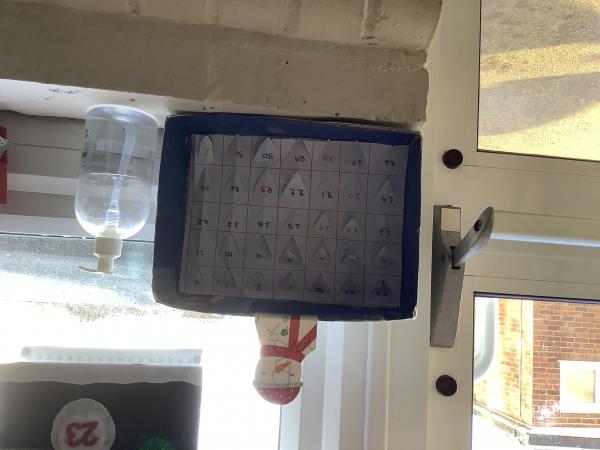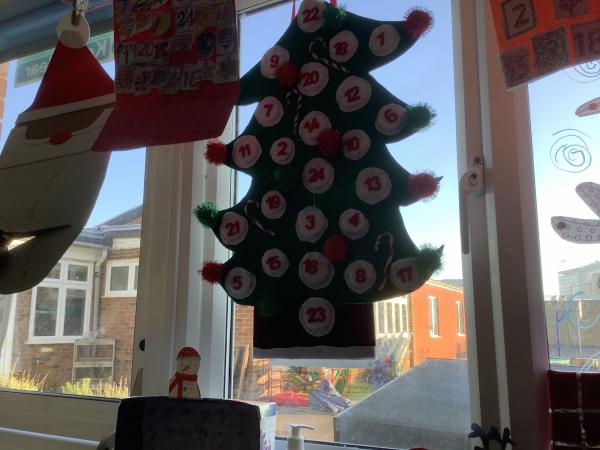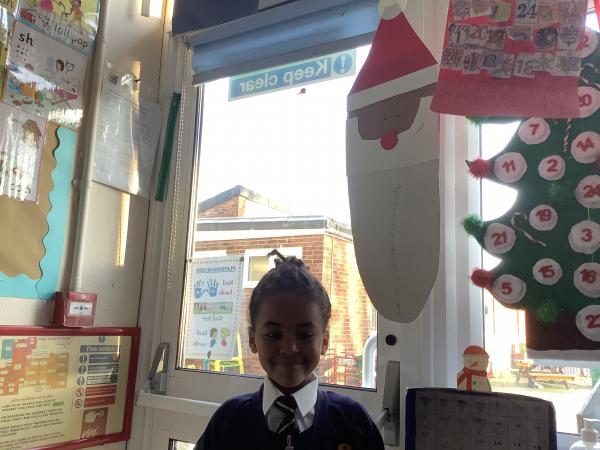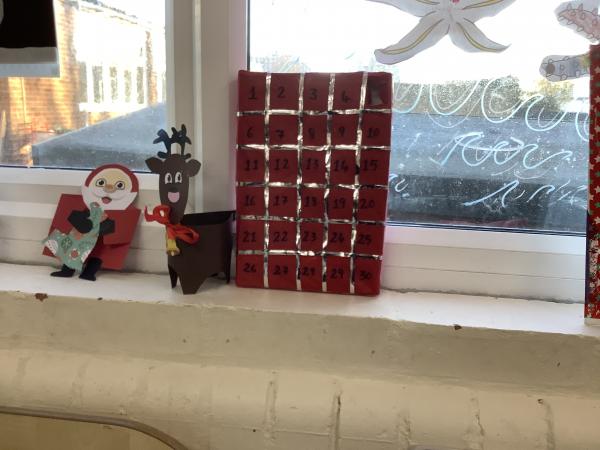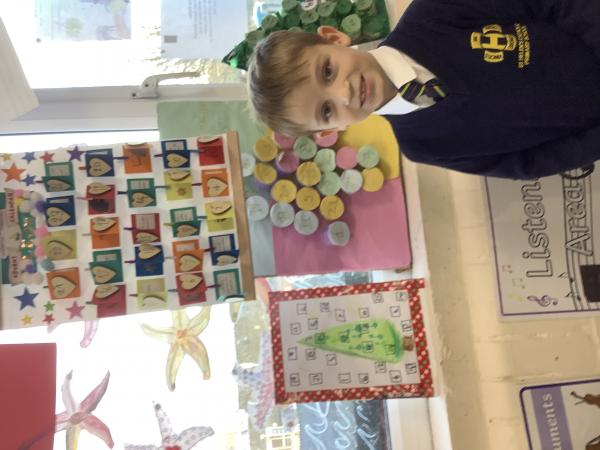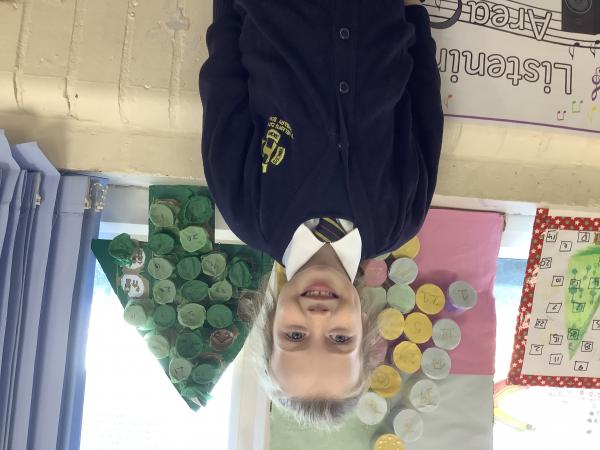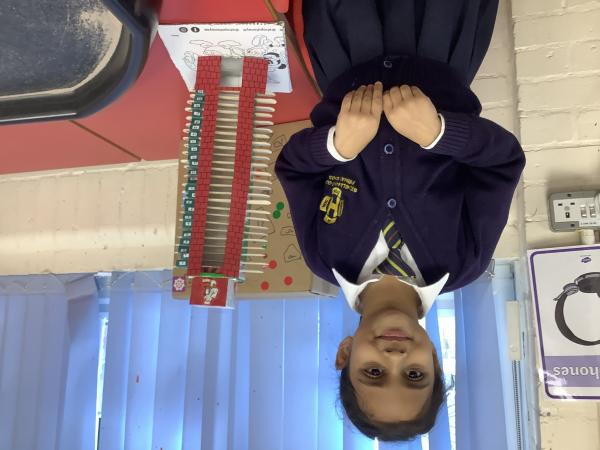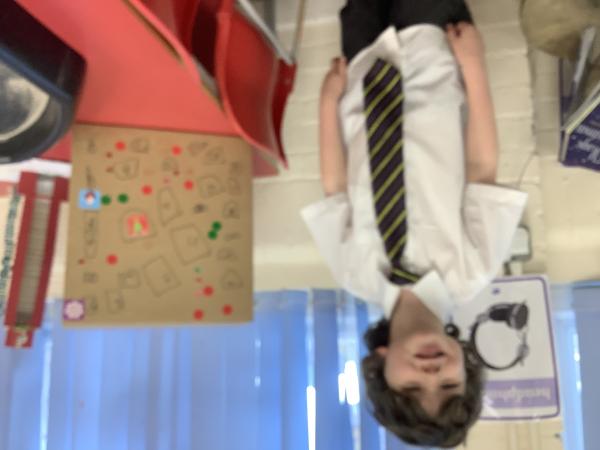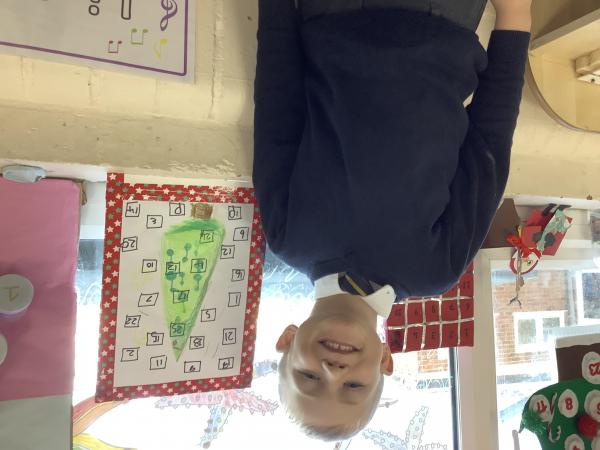 Finding the Countries in the World Cup
1S have been getting into the spirit of the World Cup. We all picked a country out of the hat and found it in the atlas.
We also found the correct flag and coloured it in the right colours.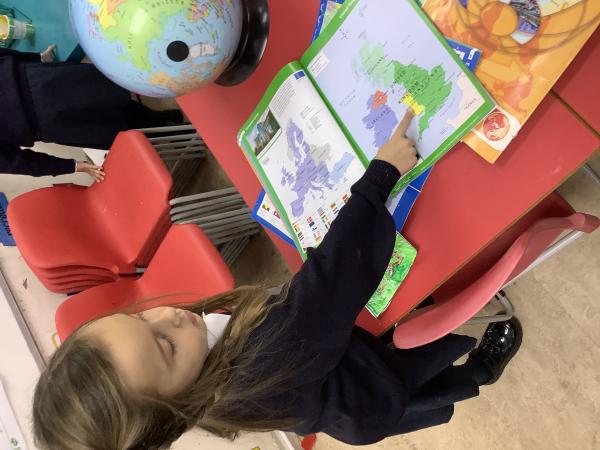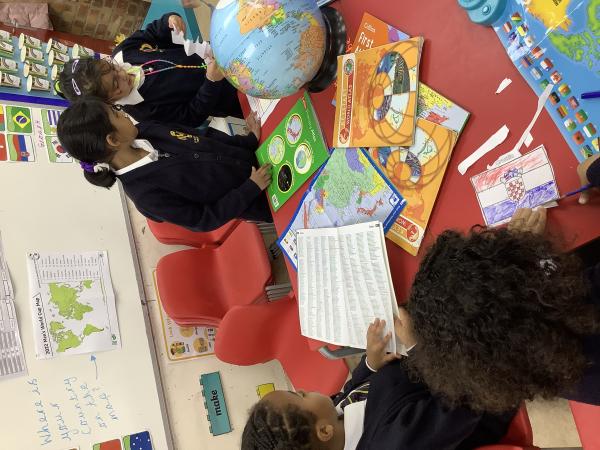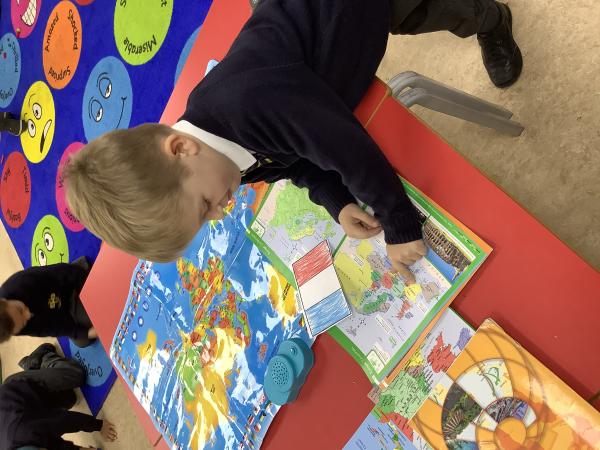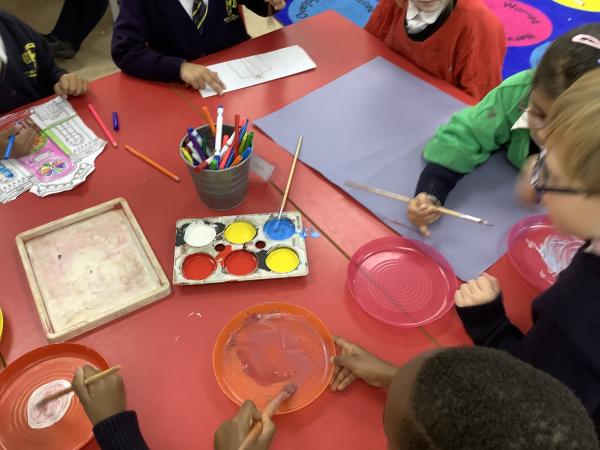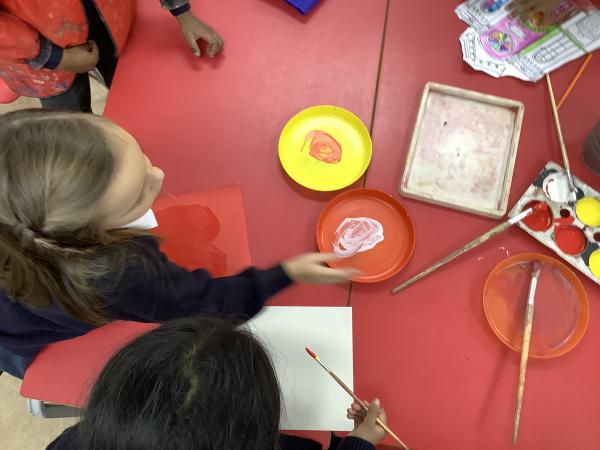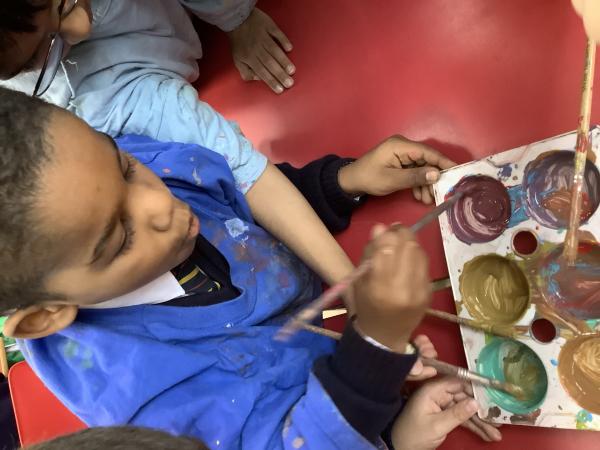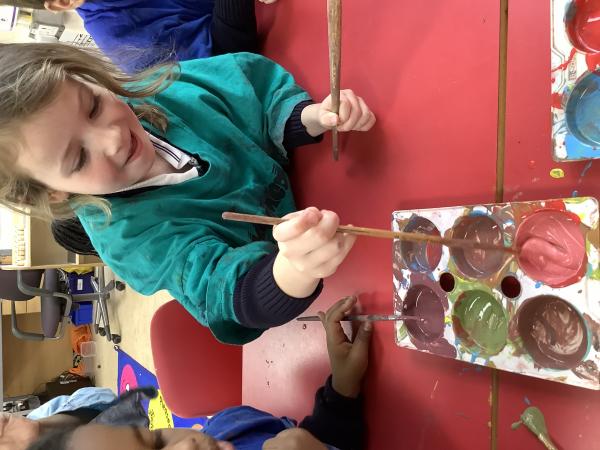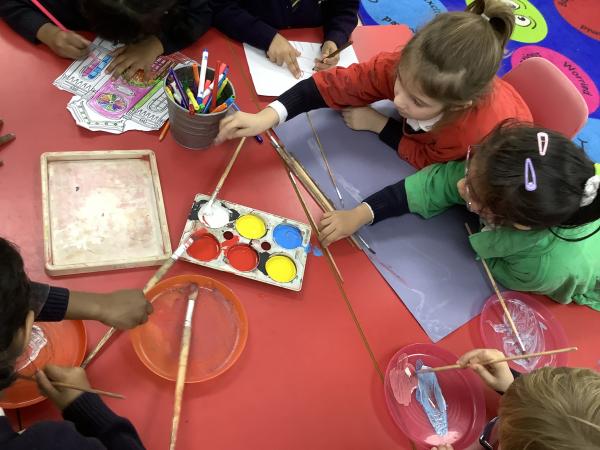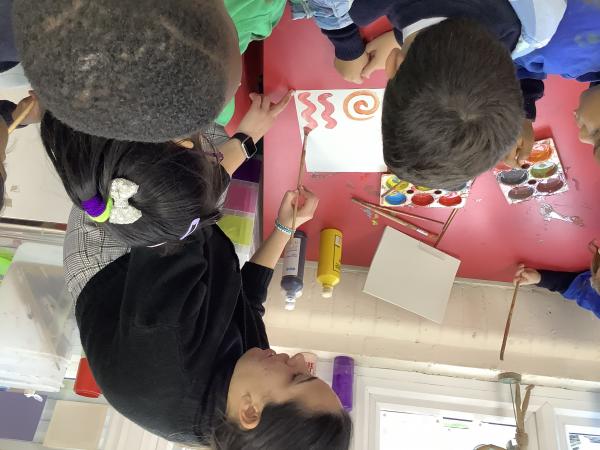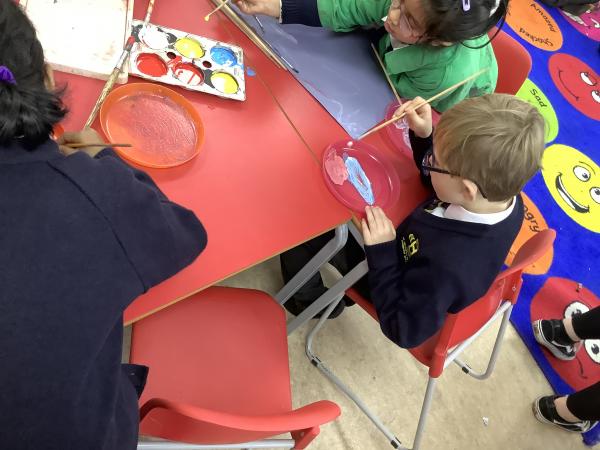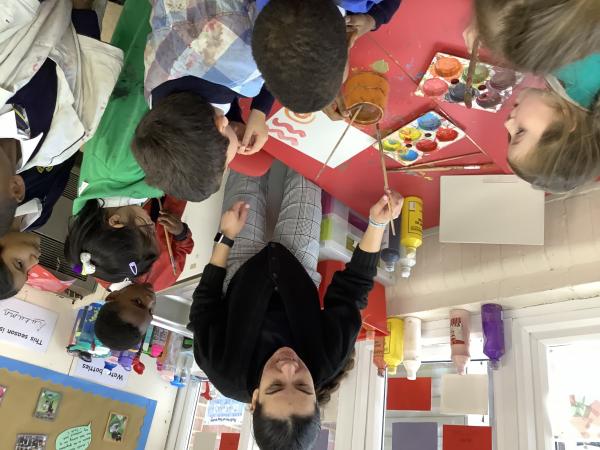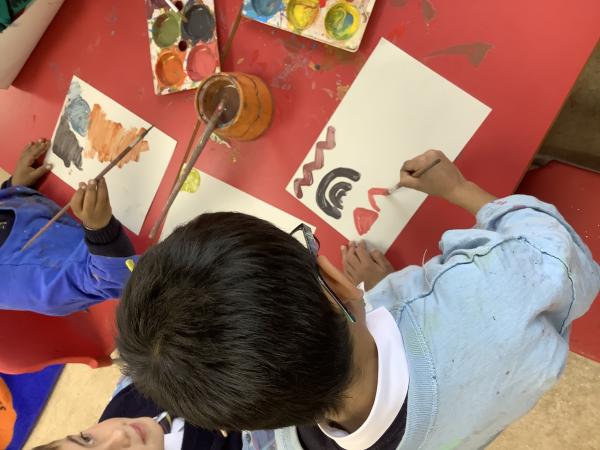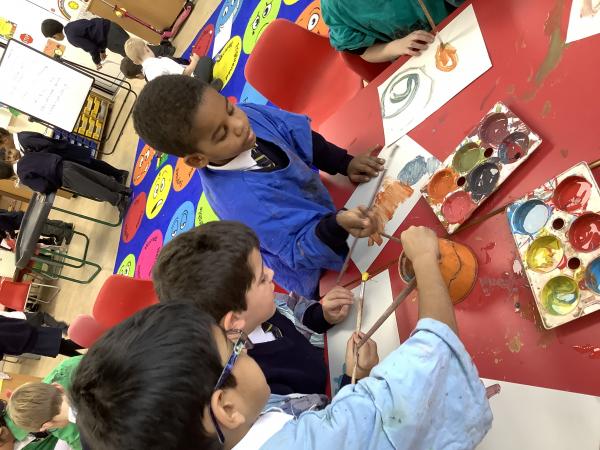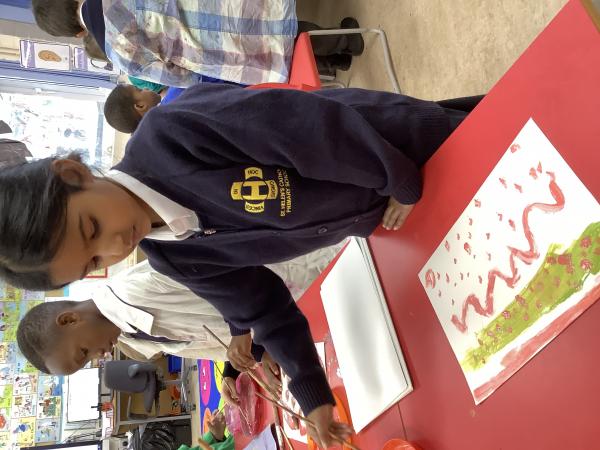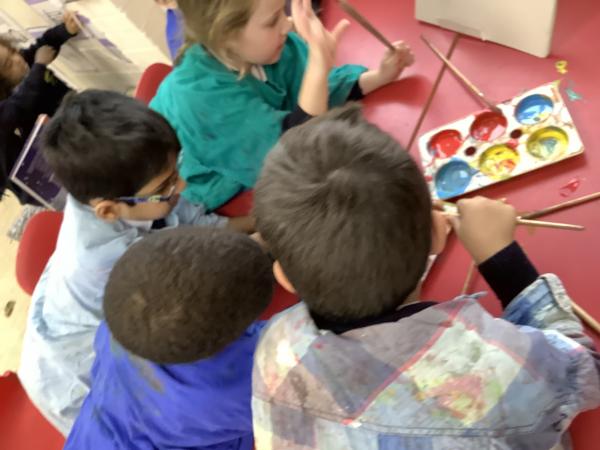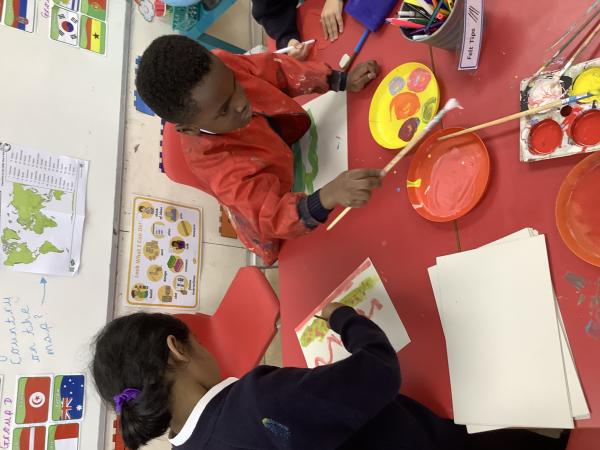 Maths
We have been learning about the story of the Three Little Pigs. We measured the distance the Big Bad Wolf travelled from each of the three little pigs houses. The children worked together in partners and took care to measure accurately using a ruler. They then recorded their findings and discussed them with their peers.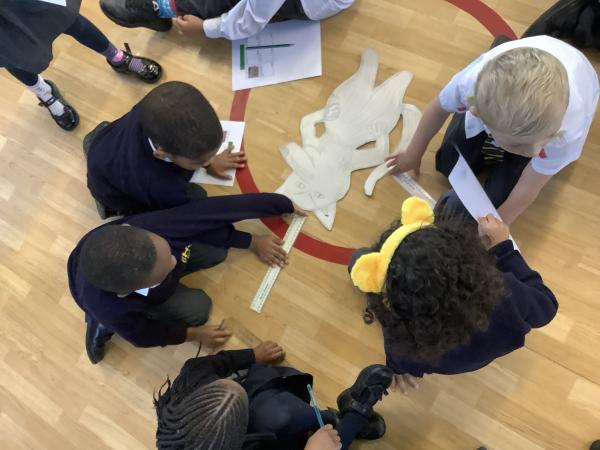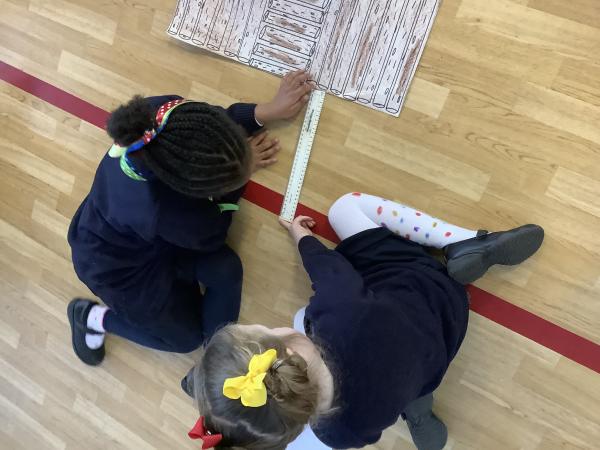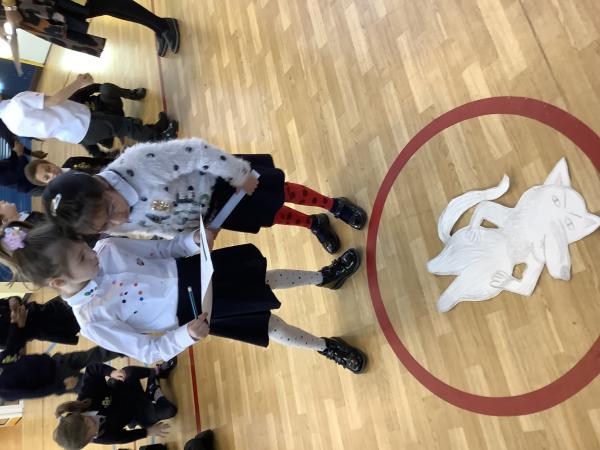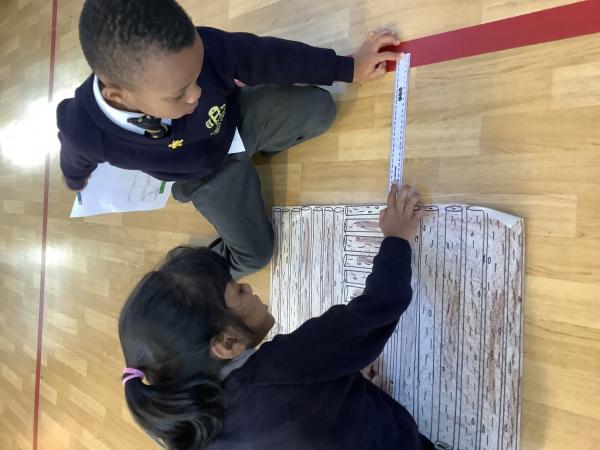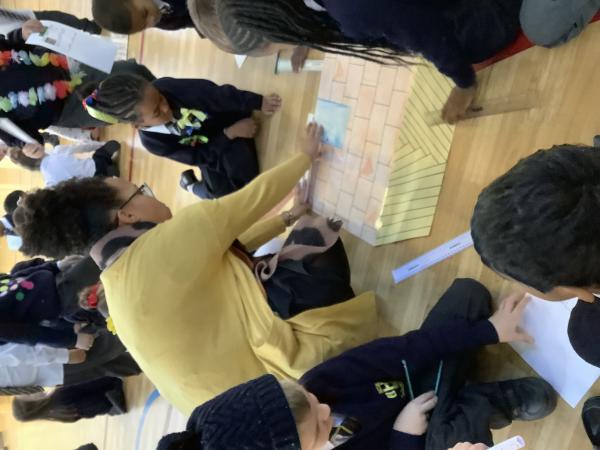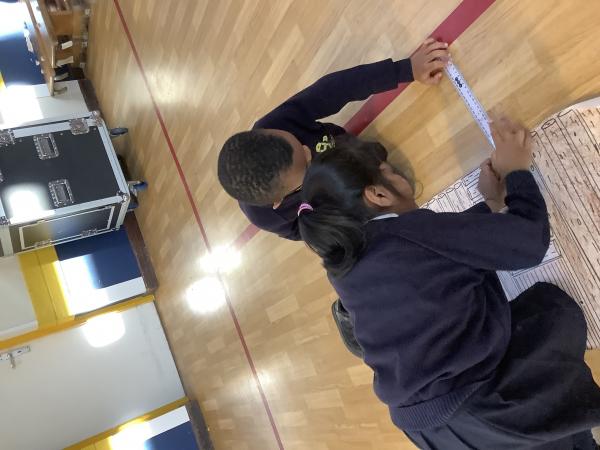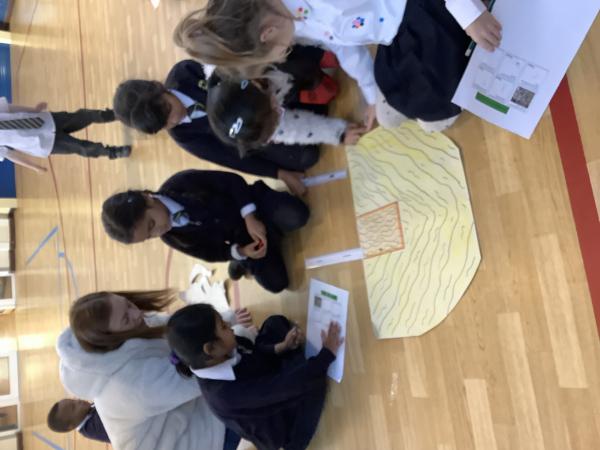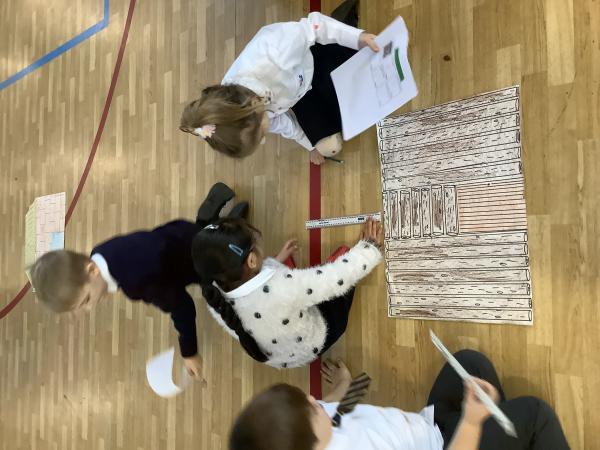 Science
This term, Year 1 are learning all about traditional tales. In science we have been learning about materials. Starfish class explored what the best material would be to make a boat for the Gingerbread man to cross the river safely. The children used a variety of everyday materials including paper, cardboard, wooden straws and lollipop sticks and plastic. The children then tested their boats to see if their material was strong enough to carry the weight of the gingerbread man, and whether or not their material was waterproof.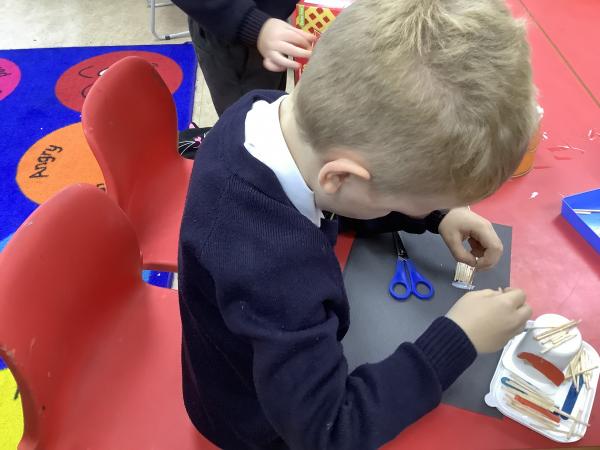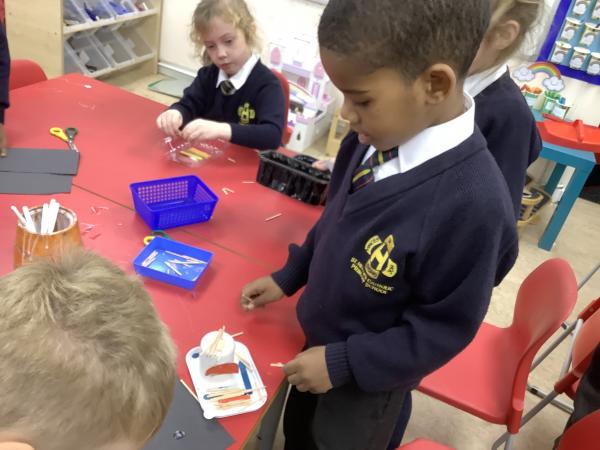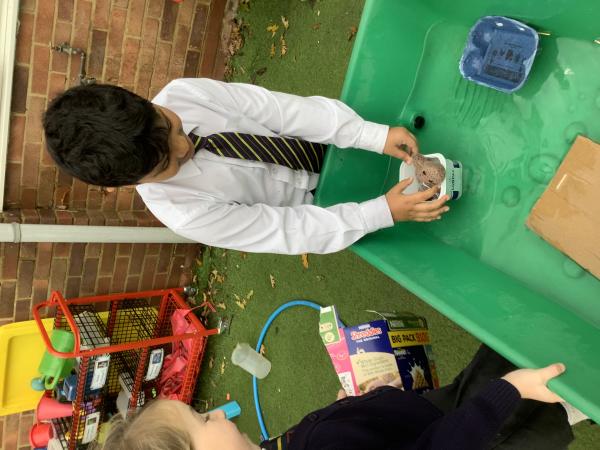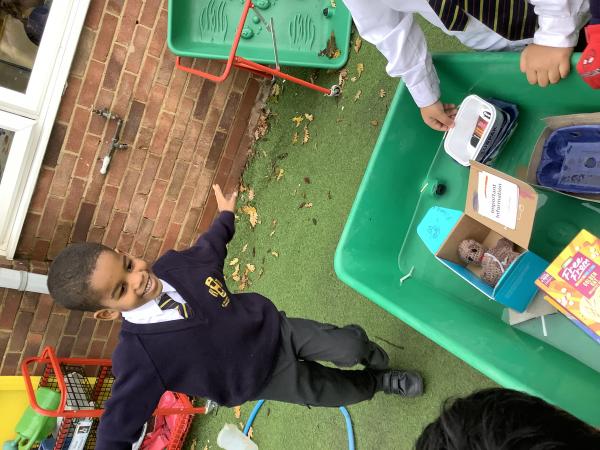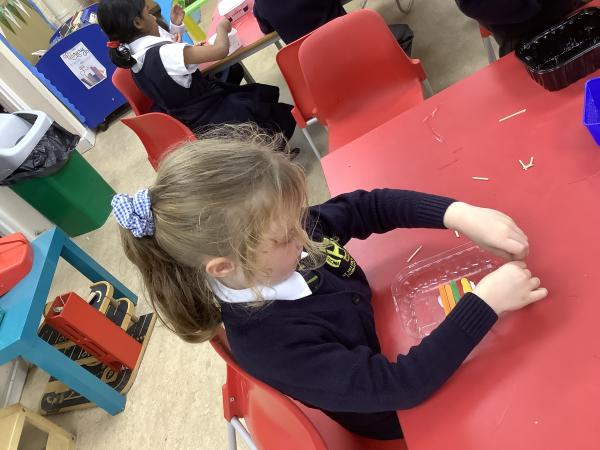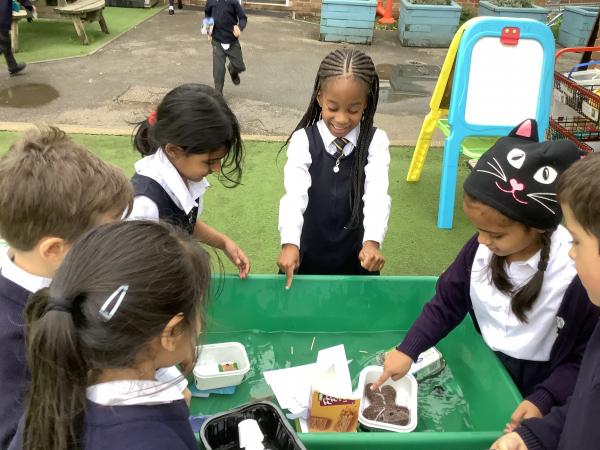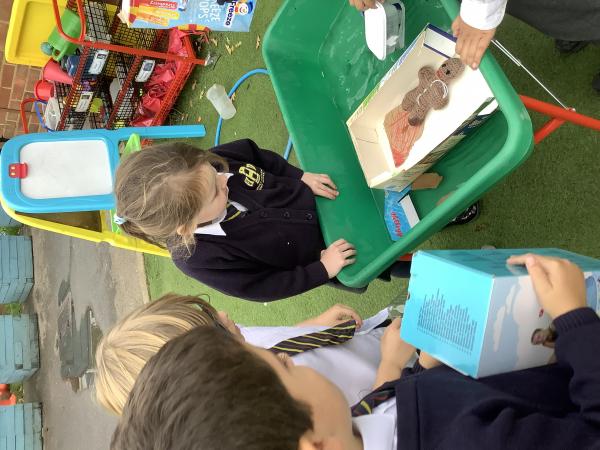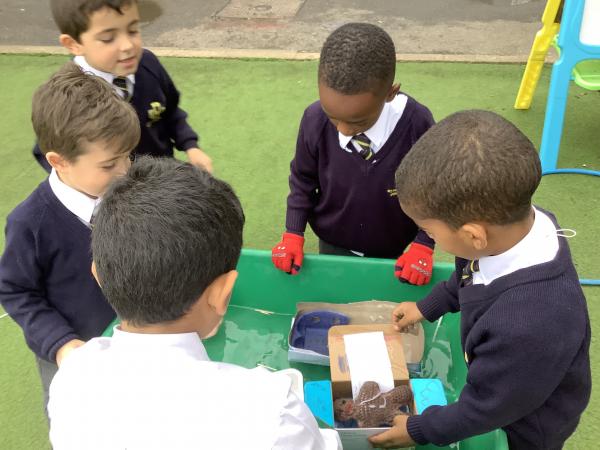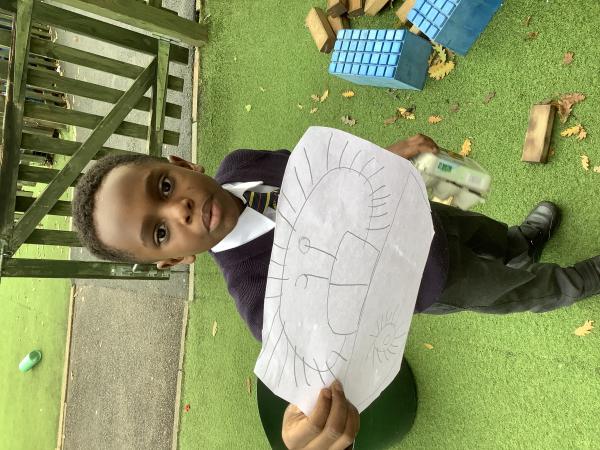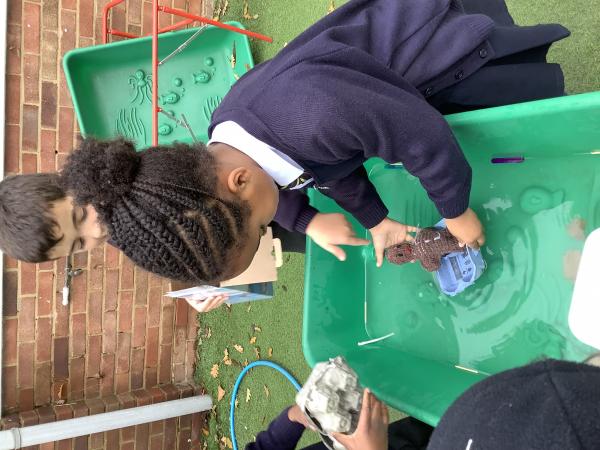 Senses
Starfish enjoyed their morning using their Senses. Firstly, we started on the field. We had to use our sense of hearing whist blindfolded to follow the sound. After, we had to find other people in our group using animal noises. Year one moved into the nature area. They made potions, completed a blindfold trail and successfully hunted for bugs! A very busy morning was had by all.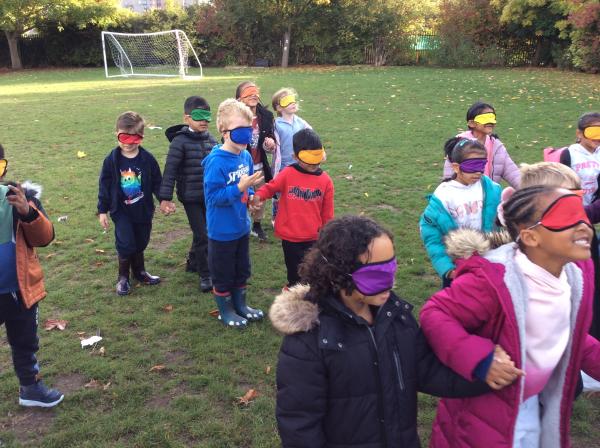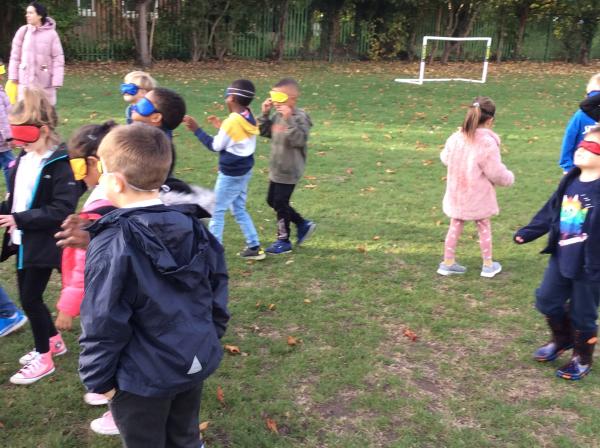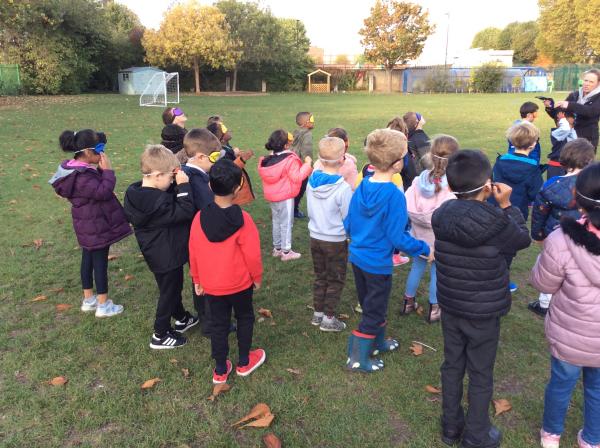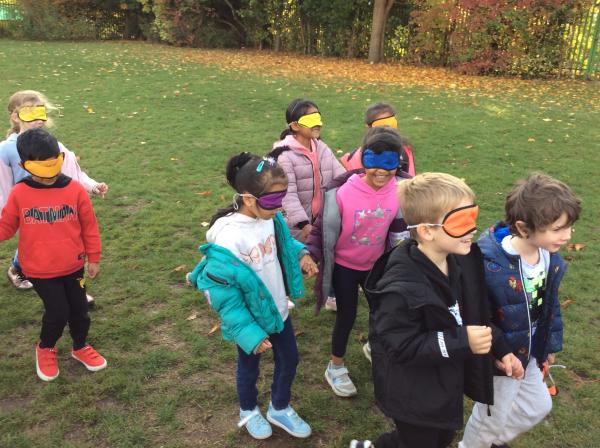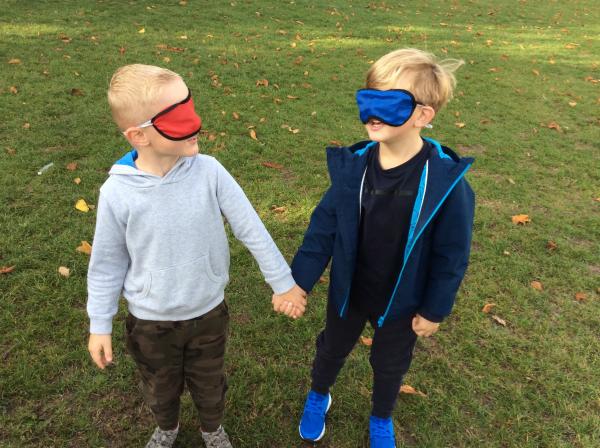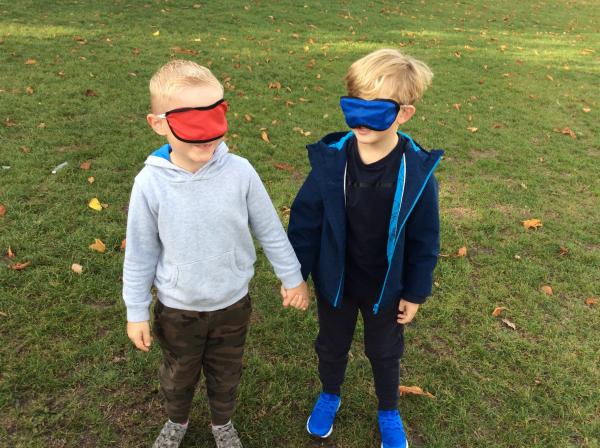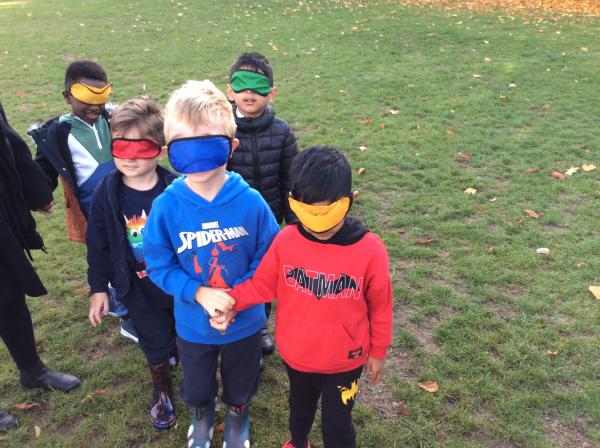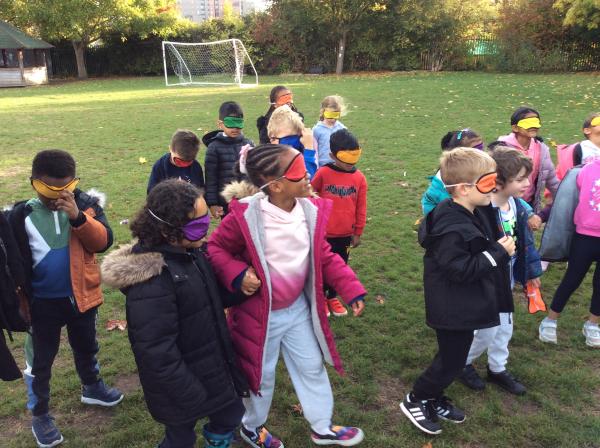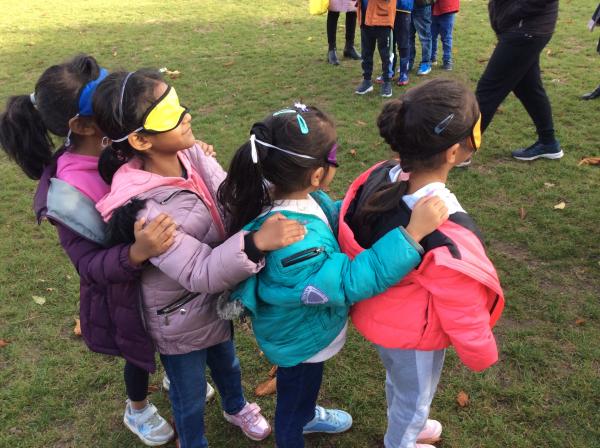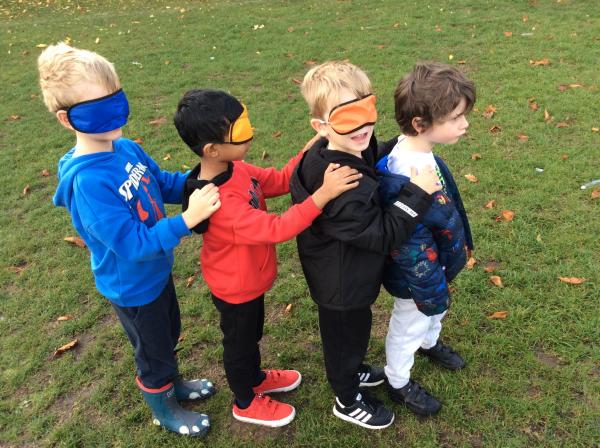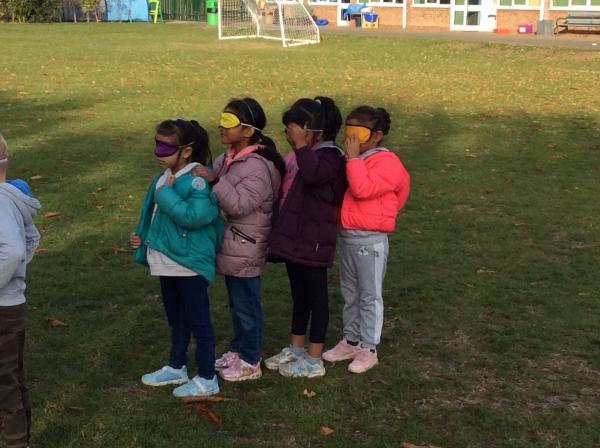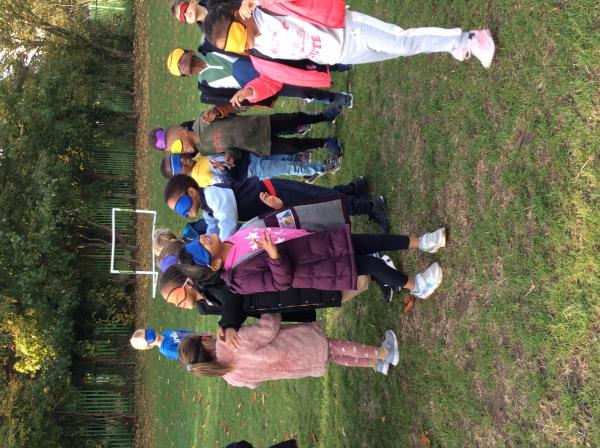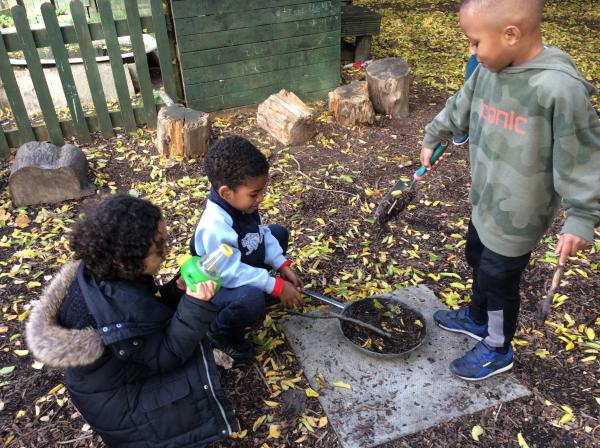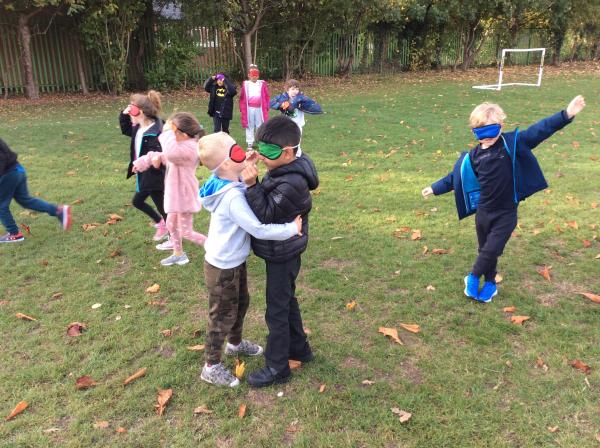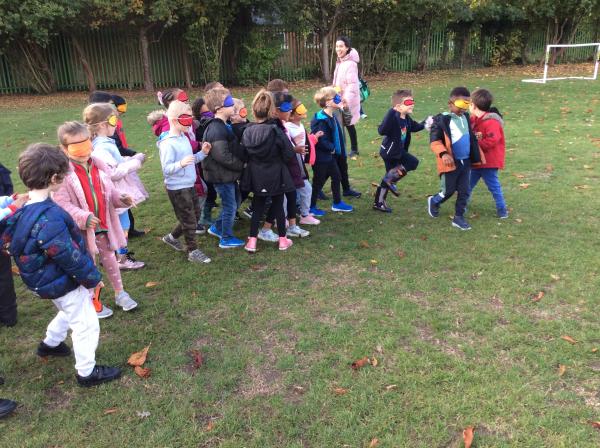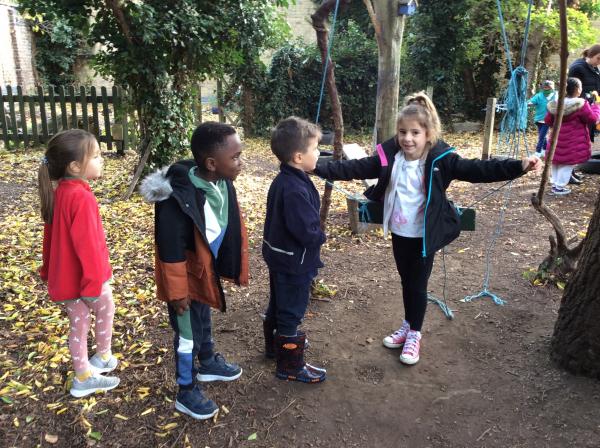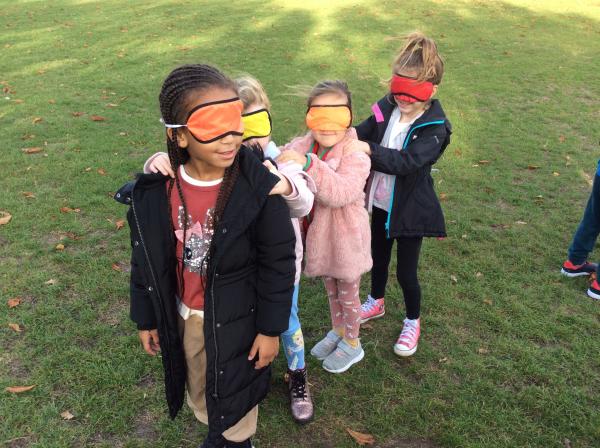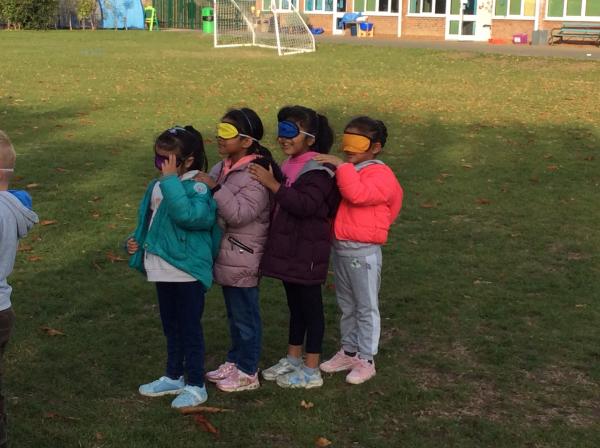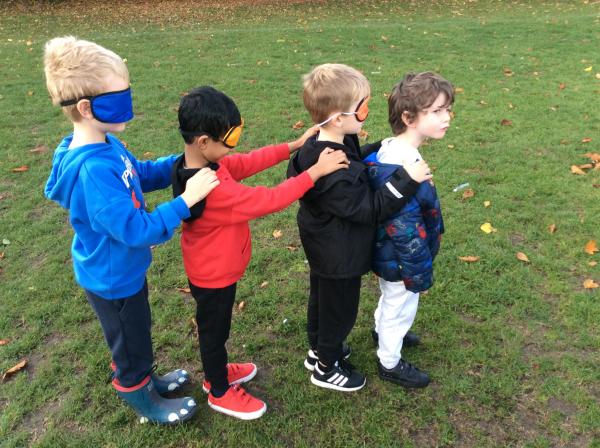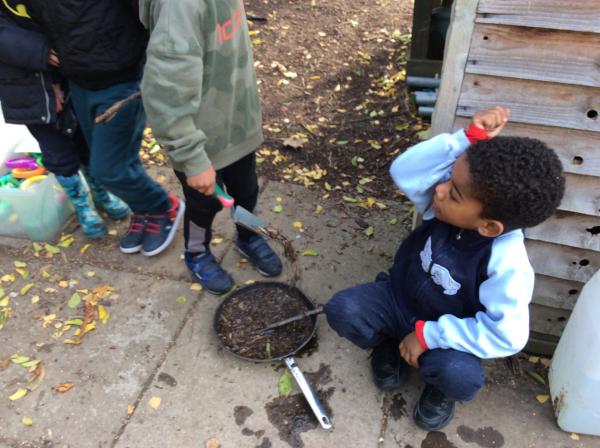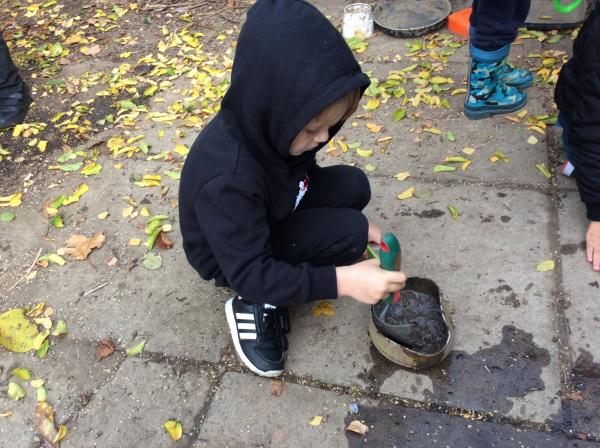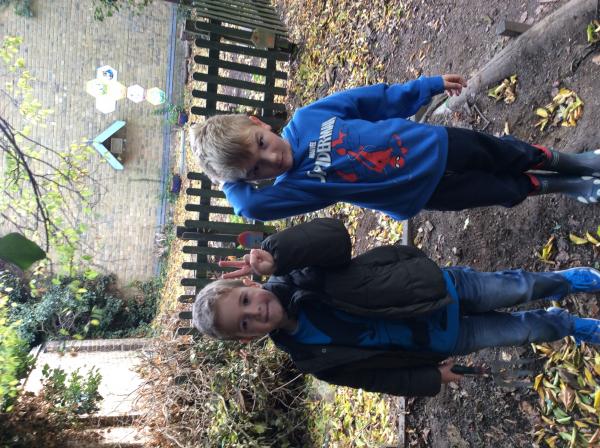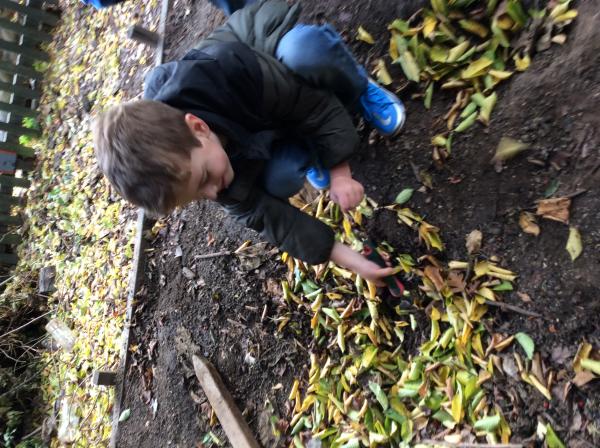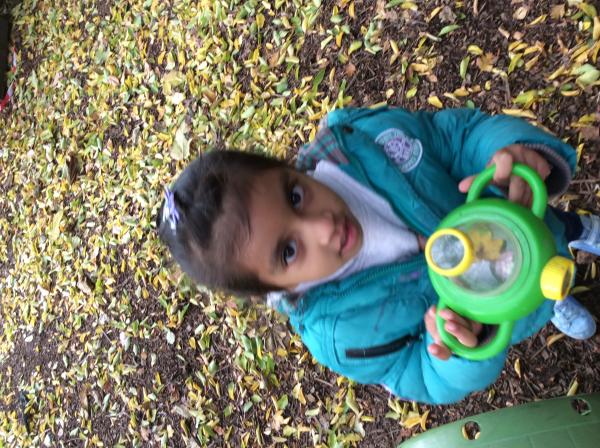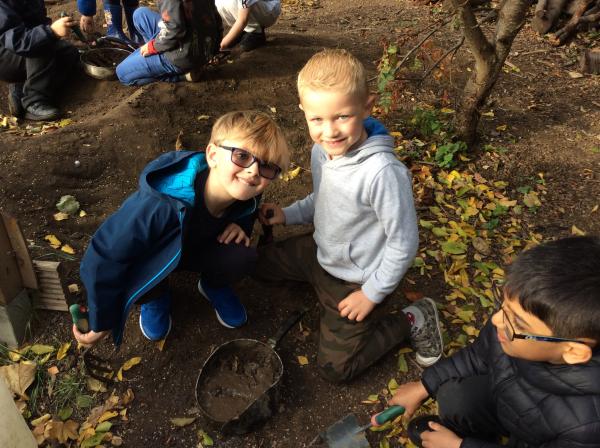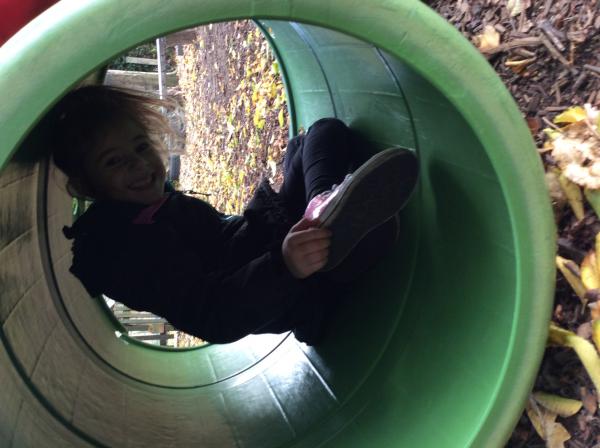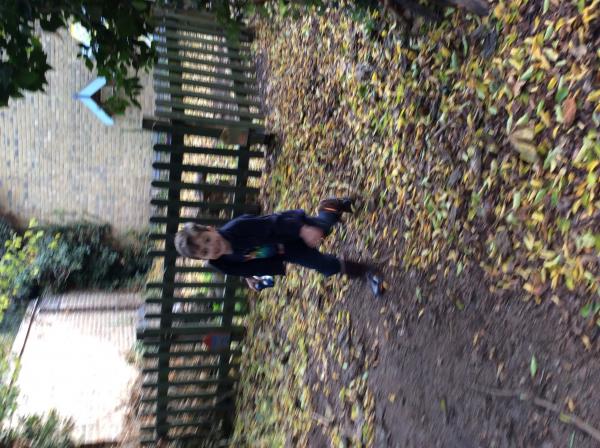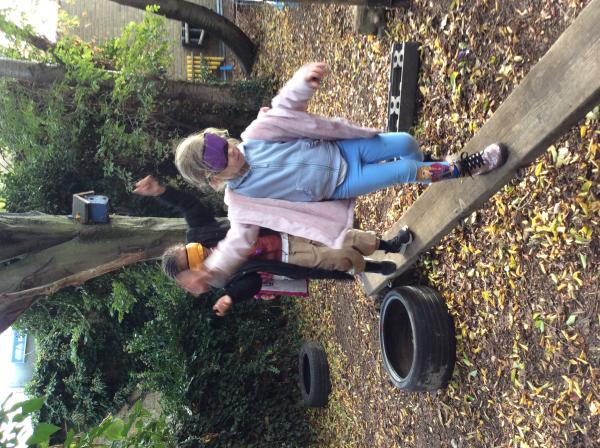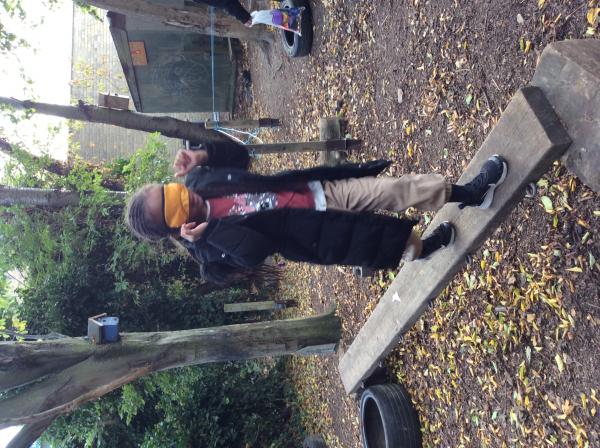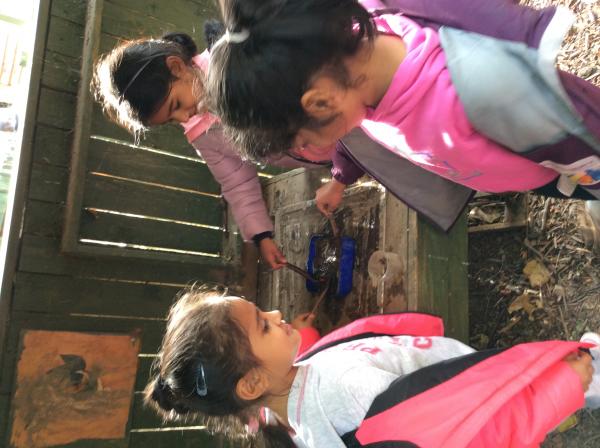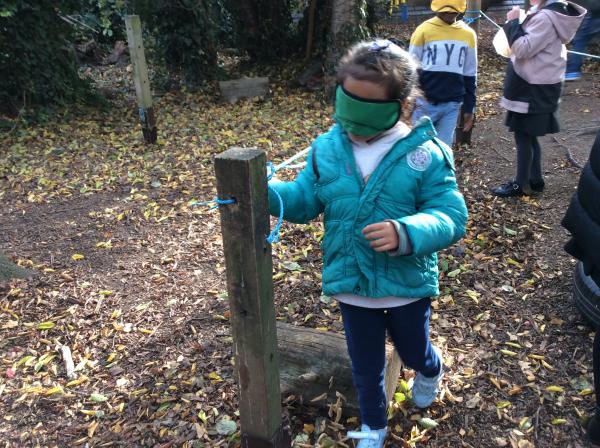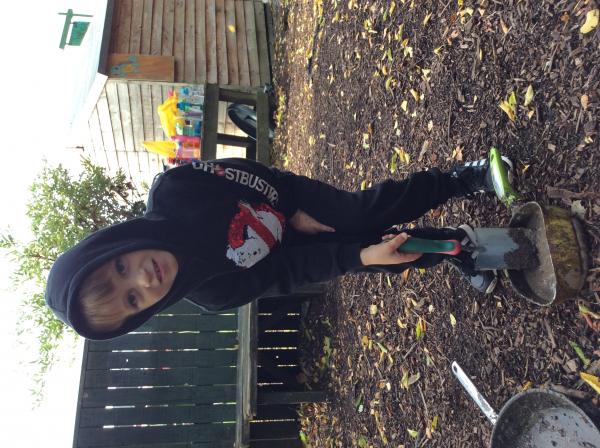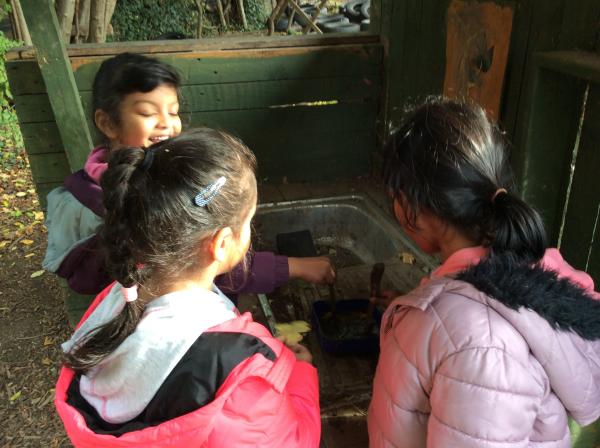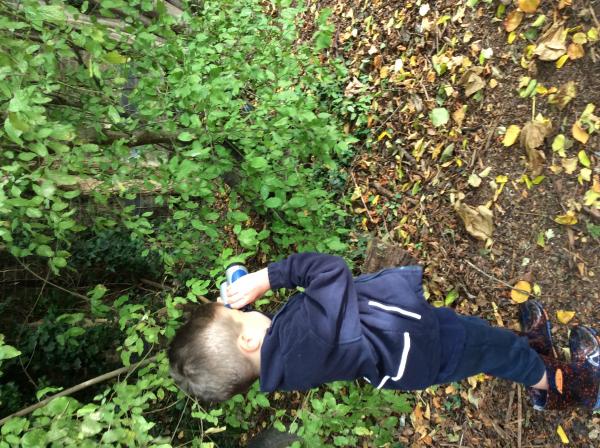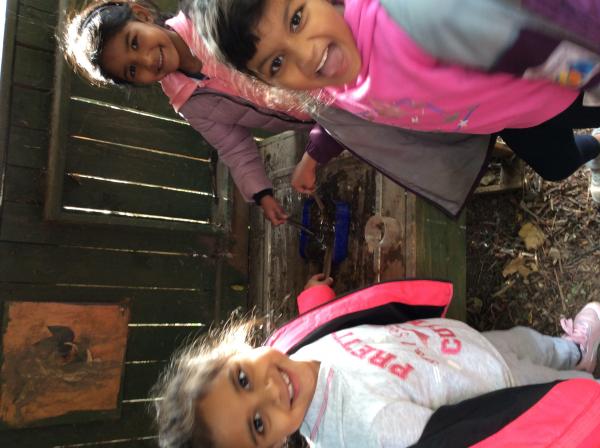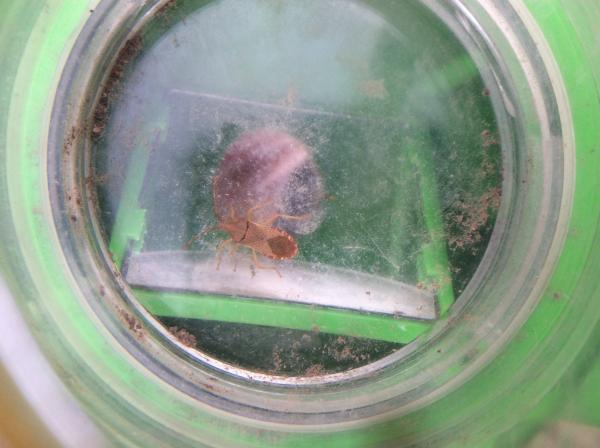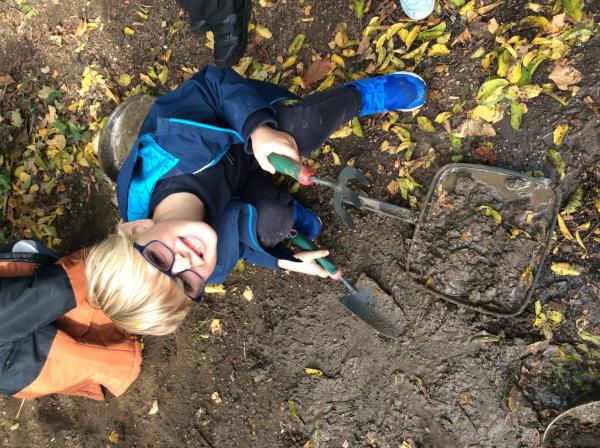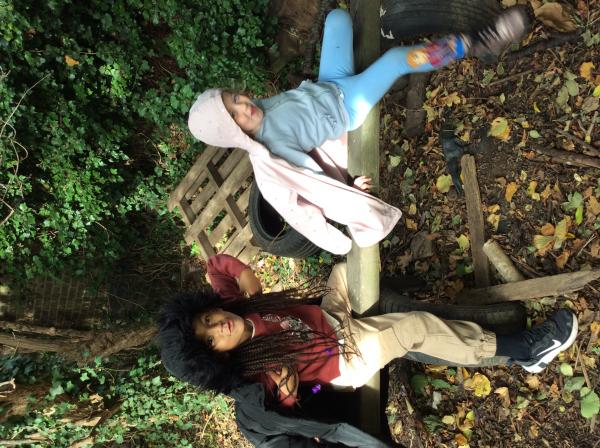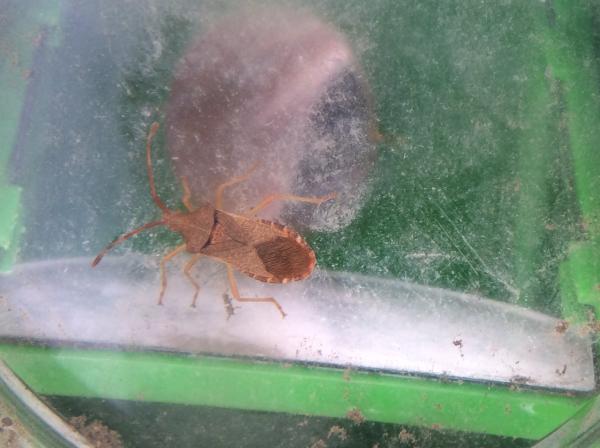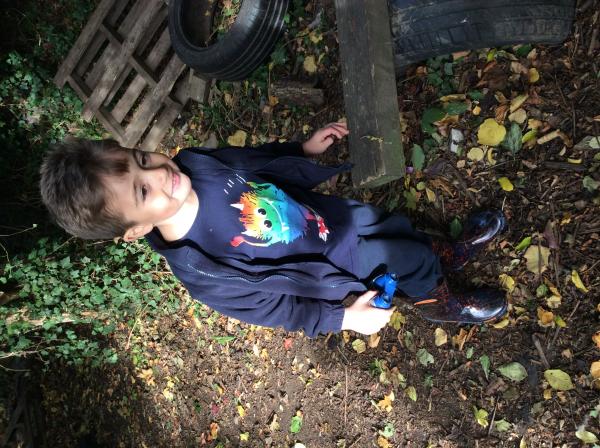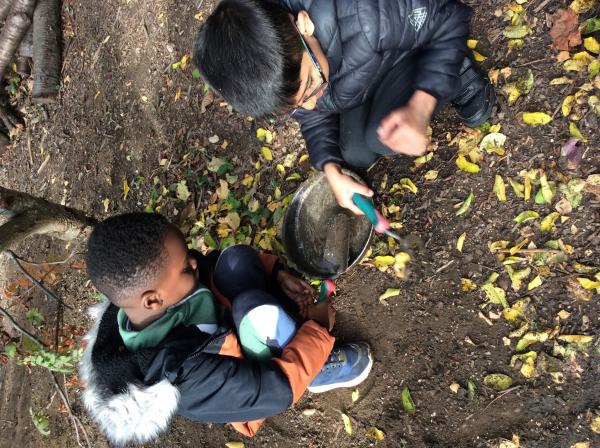 Who lives in the nature area?
Jellyfish enjoyed their morning in the nature area. They investigated what lives in the nature area using binoculars and magnifying glasses. They found spiders, earwigs, centipedes and worms!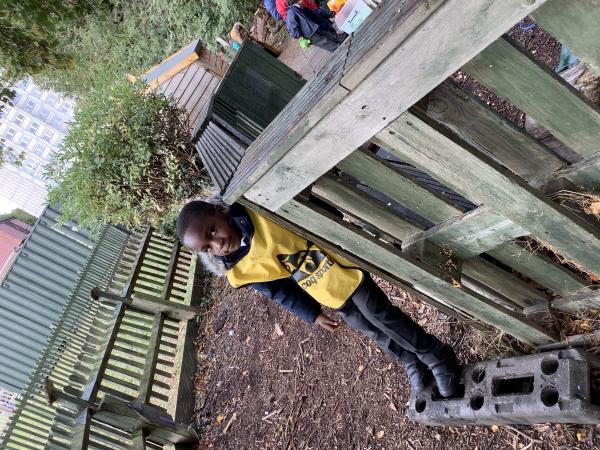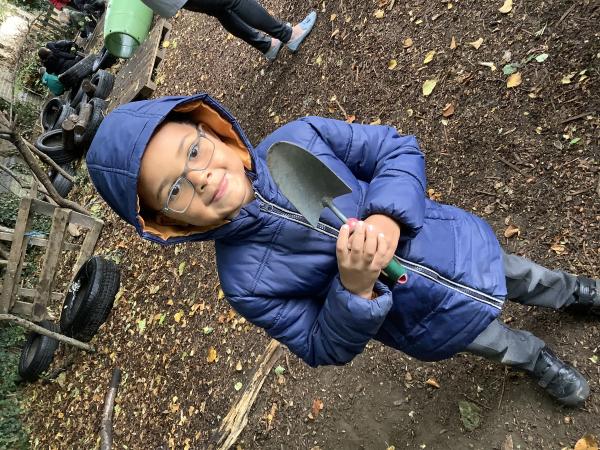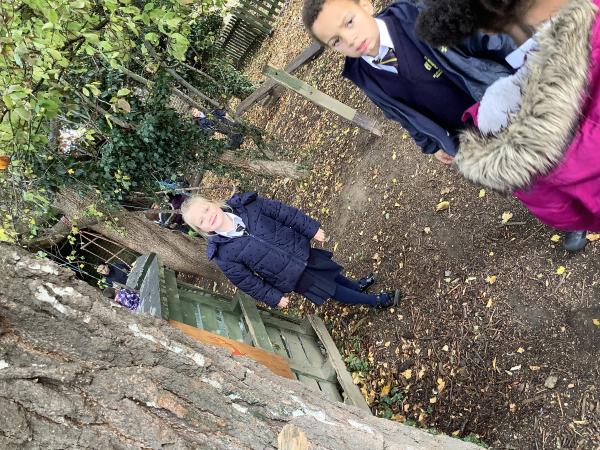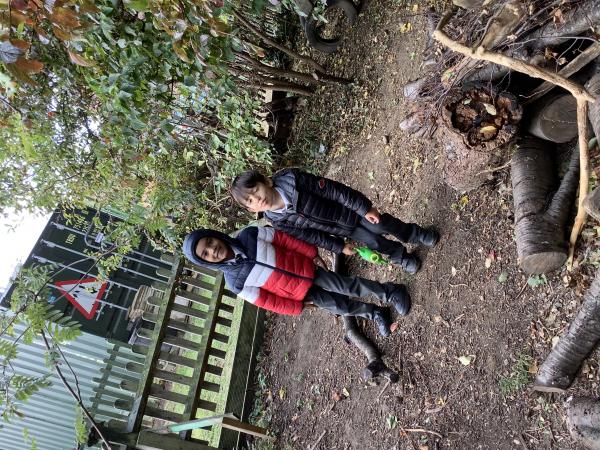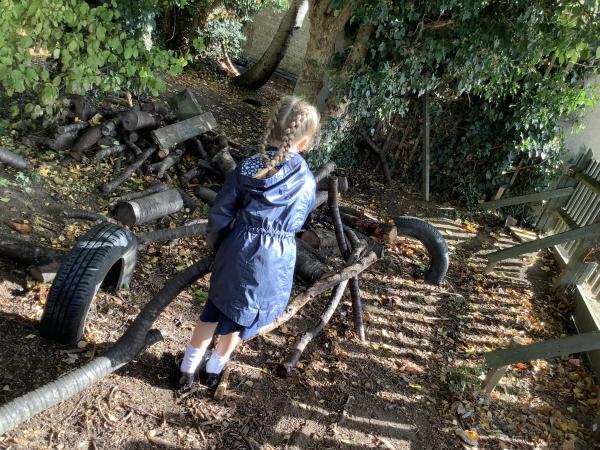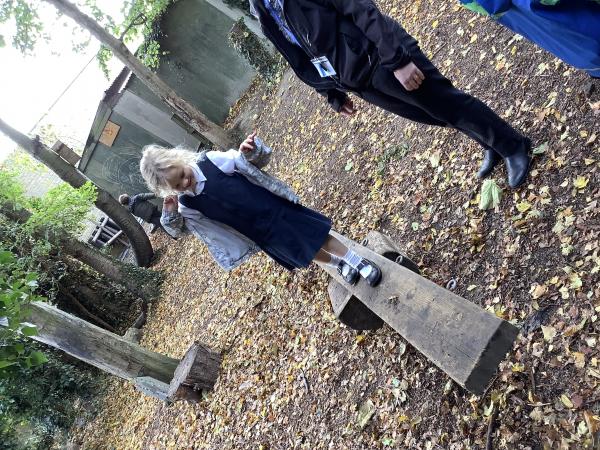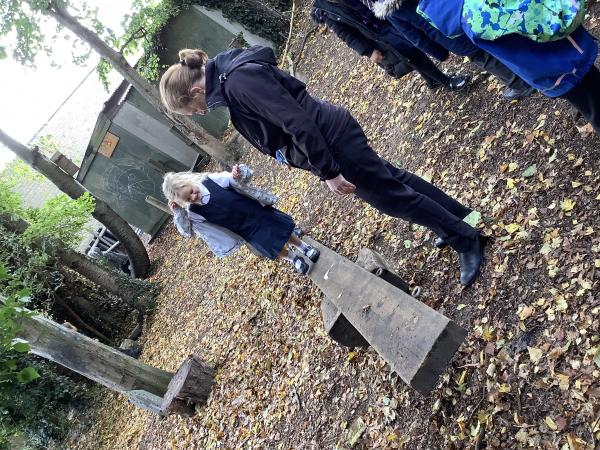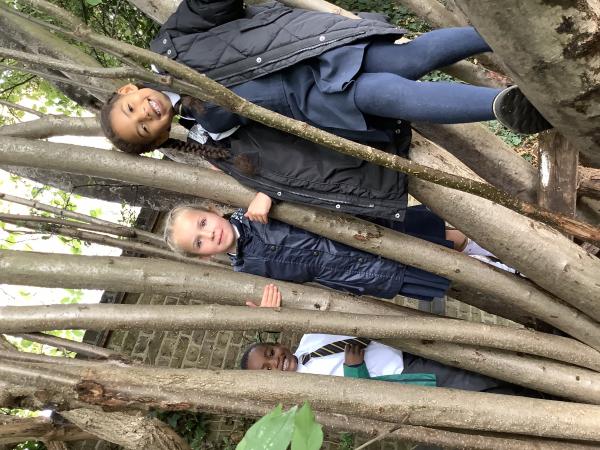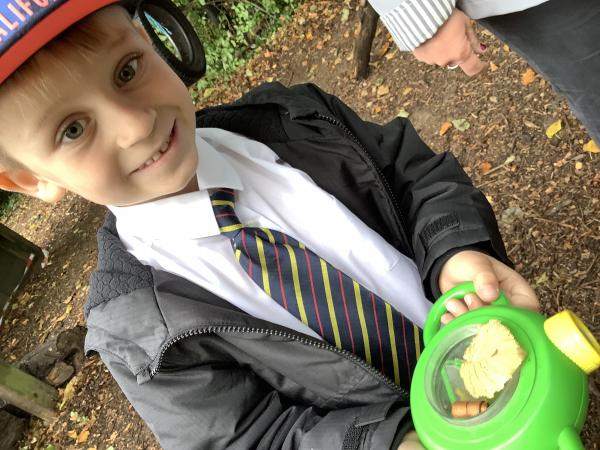 Working together, using our senses
This morning, Jellyfish and St Rapheal visited the nature area. They worked together to learn more about using their senses. Year 6 helped certain members of Jellyfish to complete a blindfold trail; there were a few obstacles in the way, just to make things tricky! Both classes also had to hold and describe items found in nature whilst blindfolded. The co-operation and team work shone through this morning.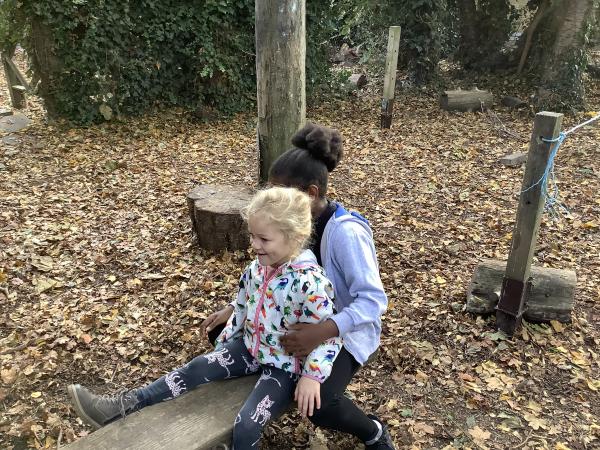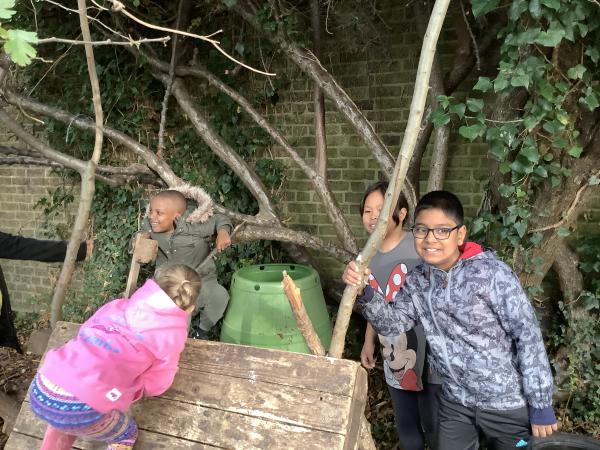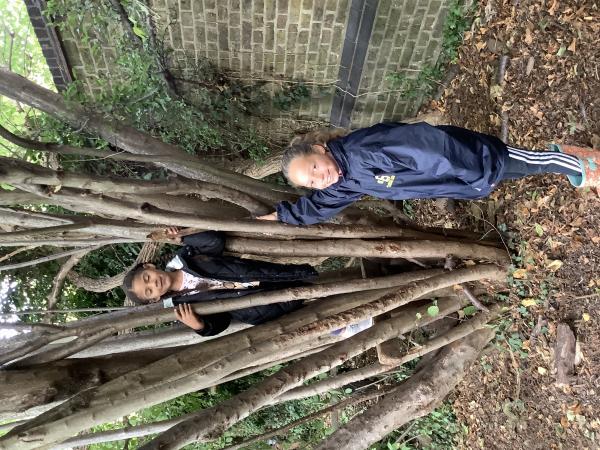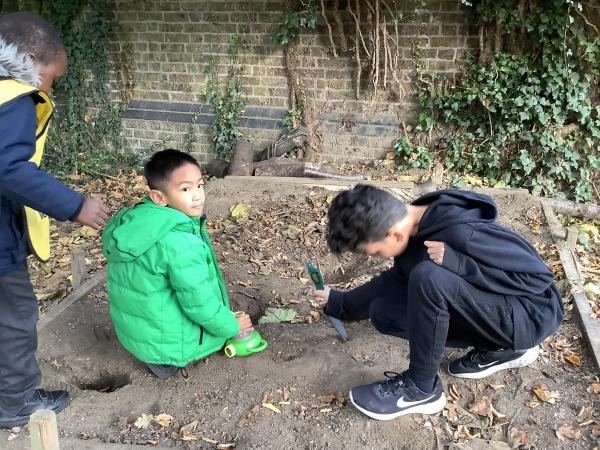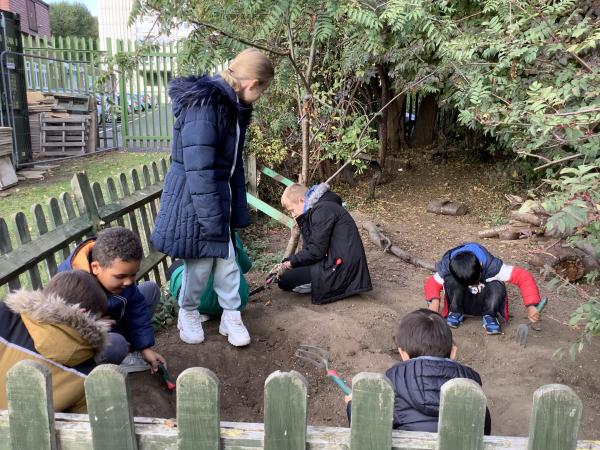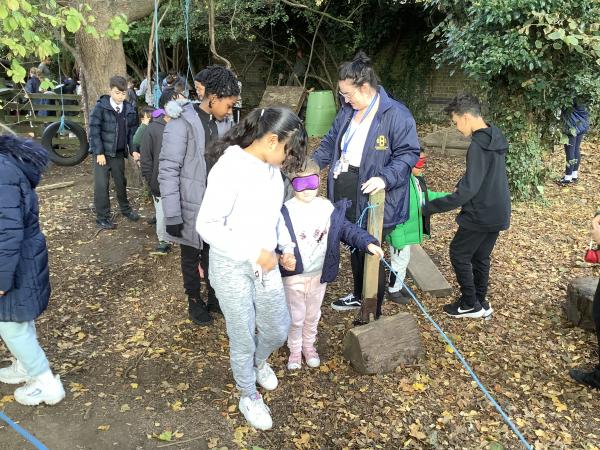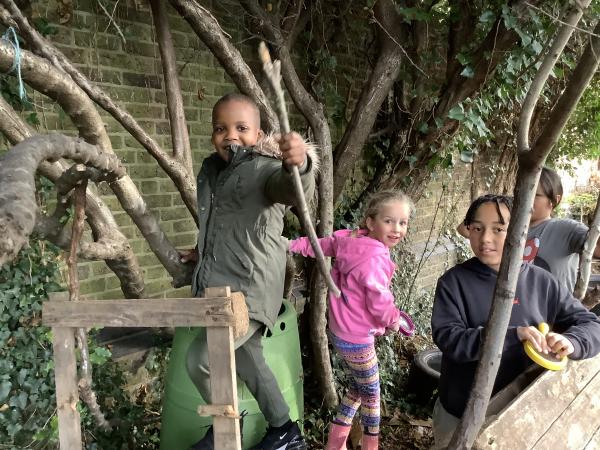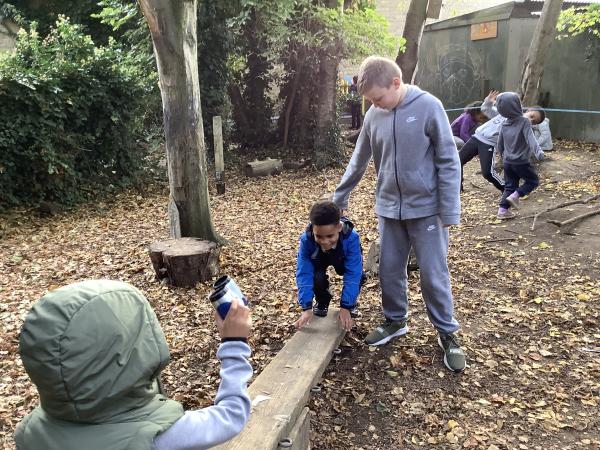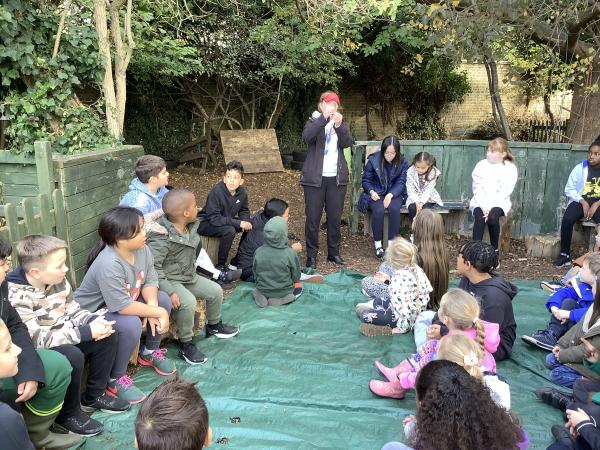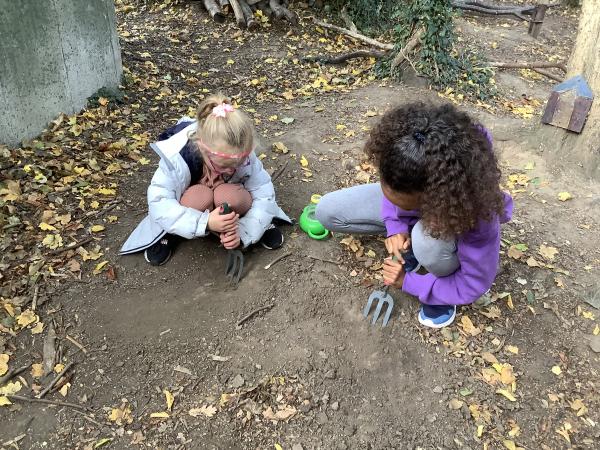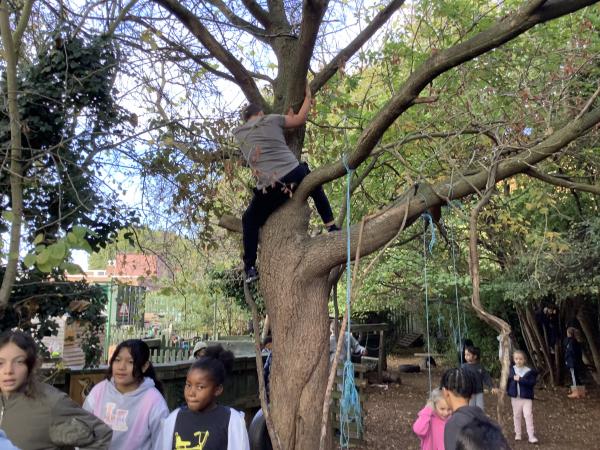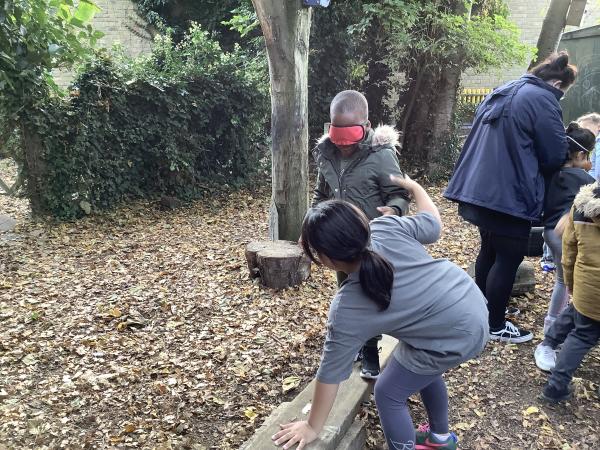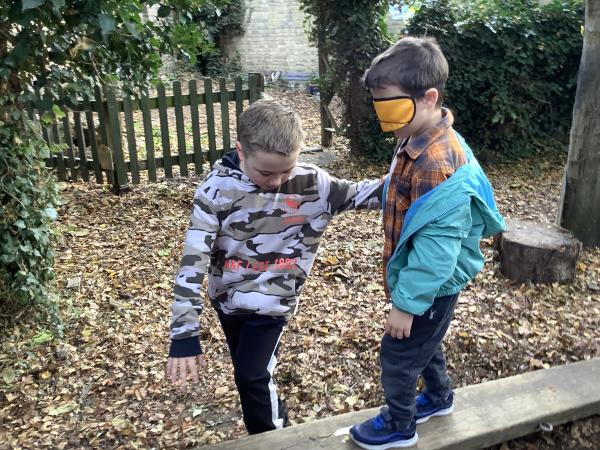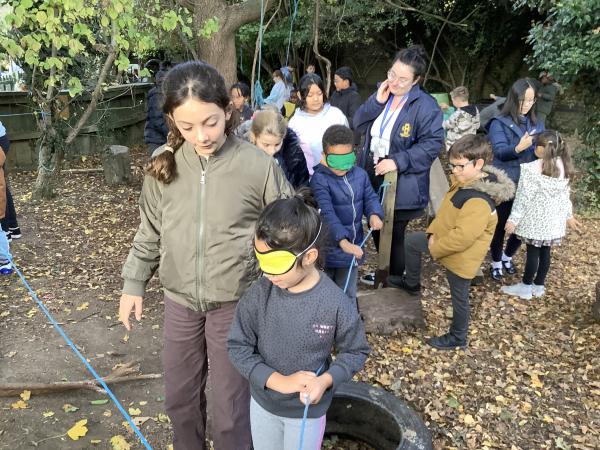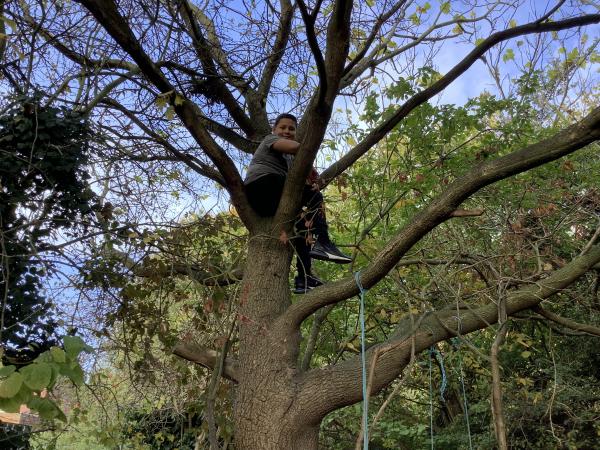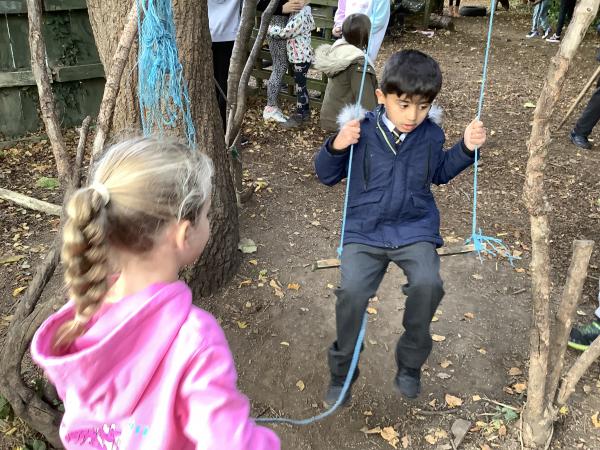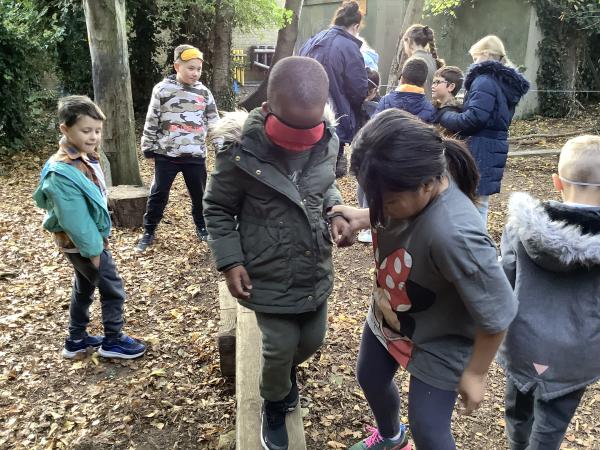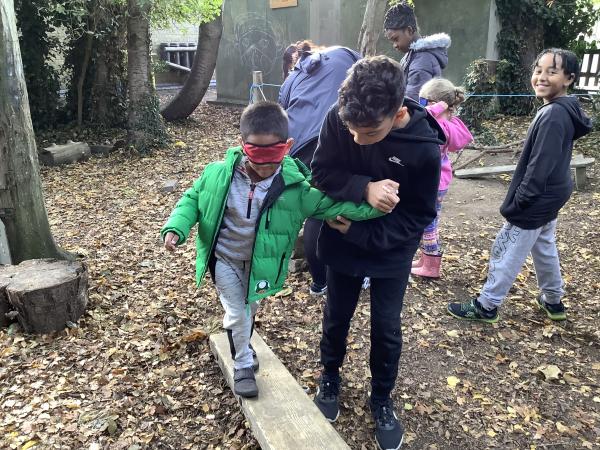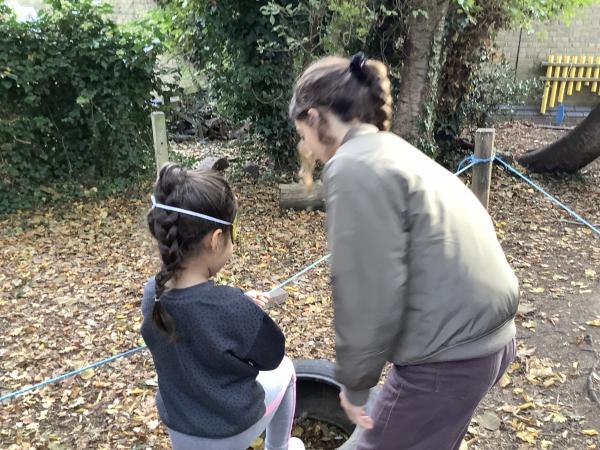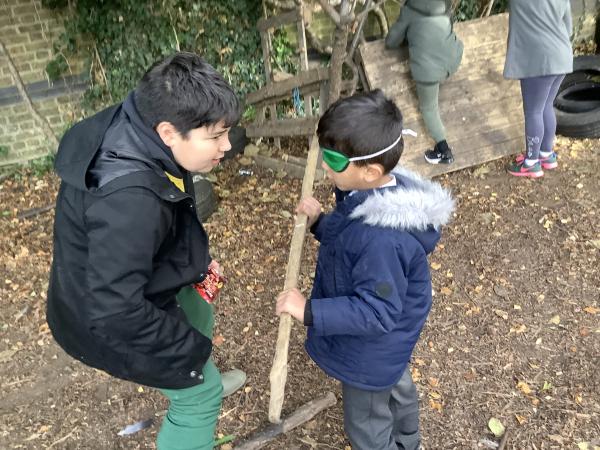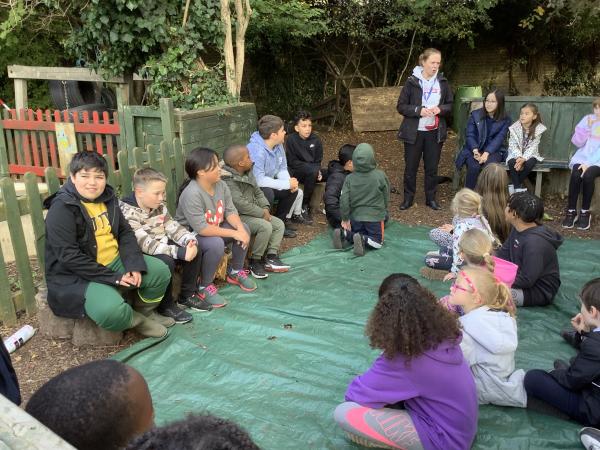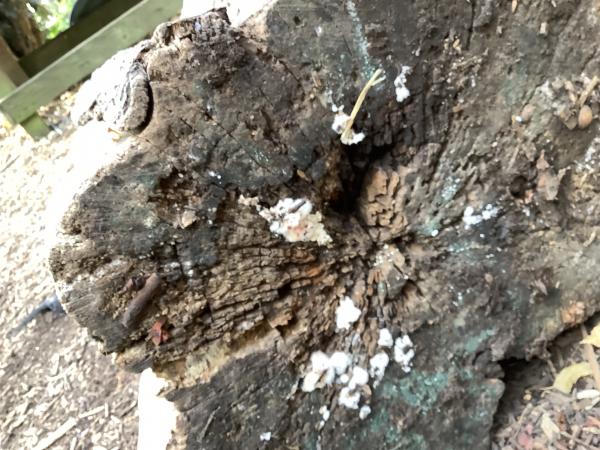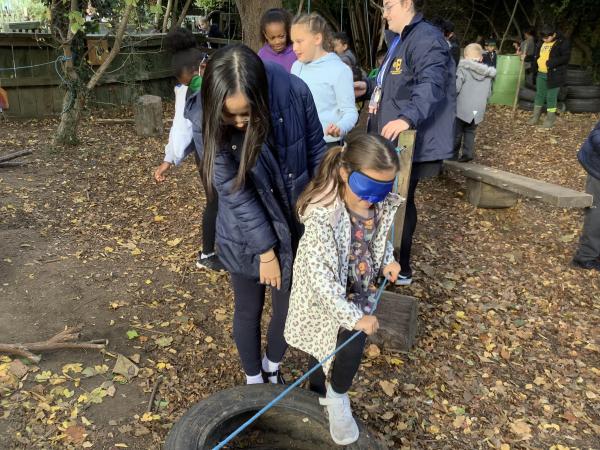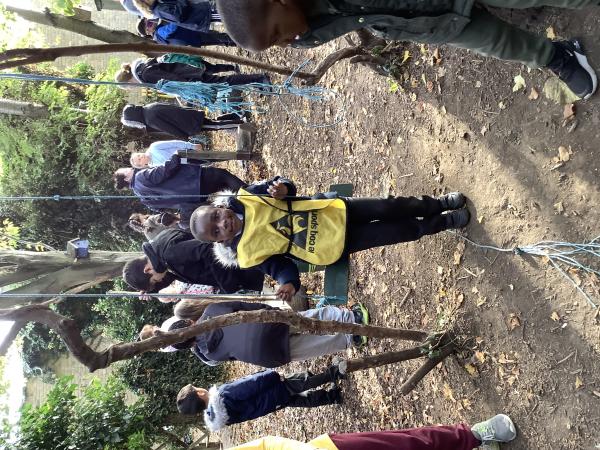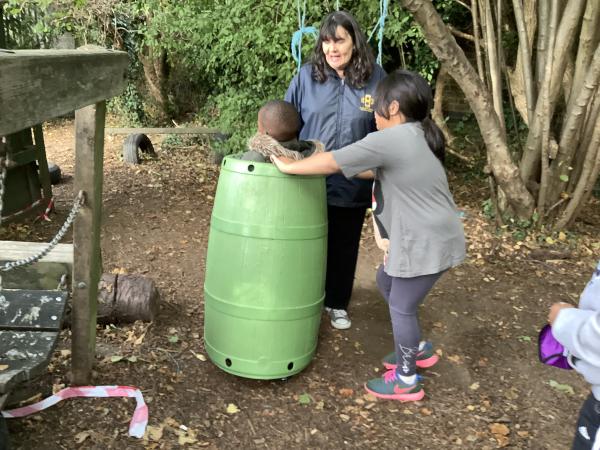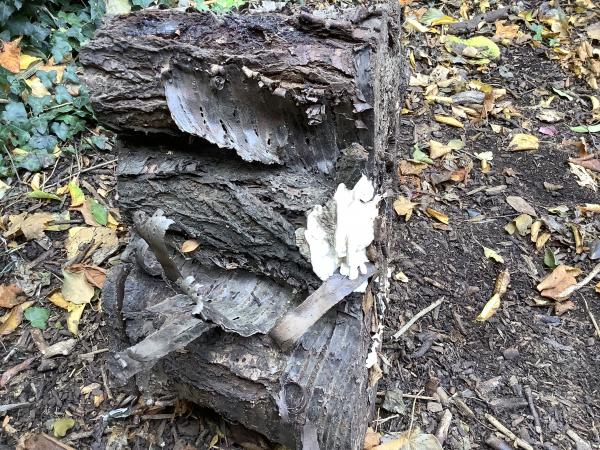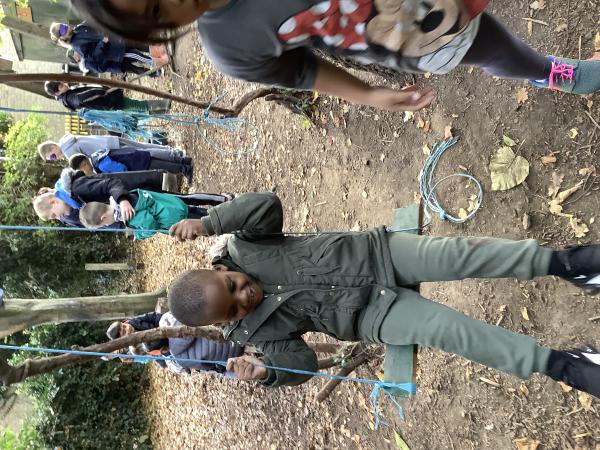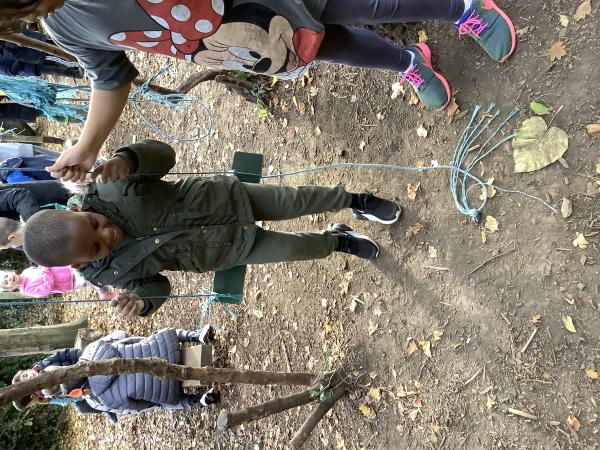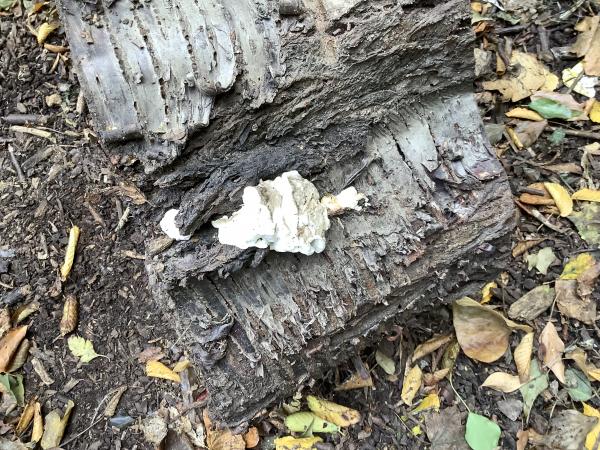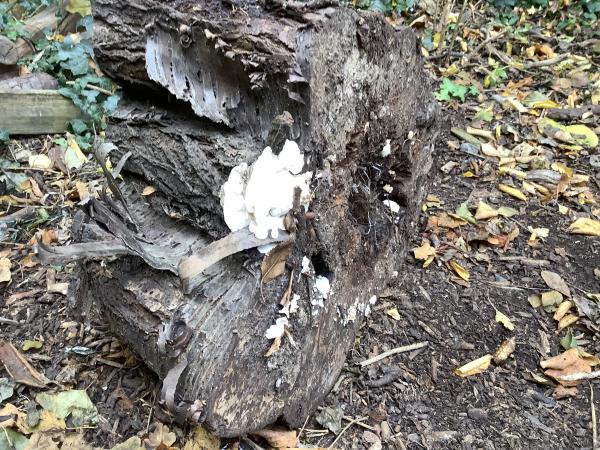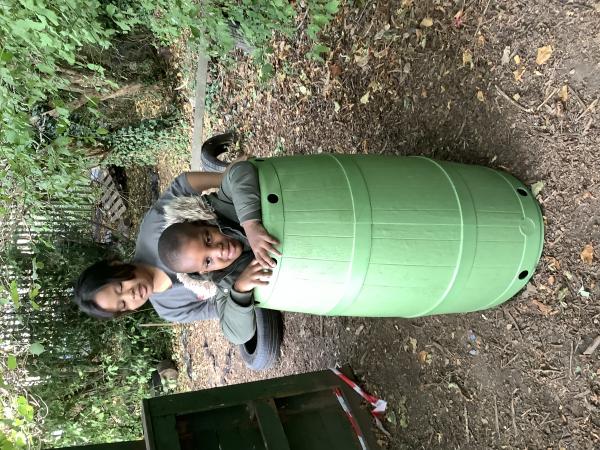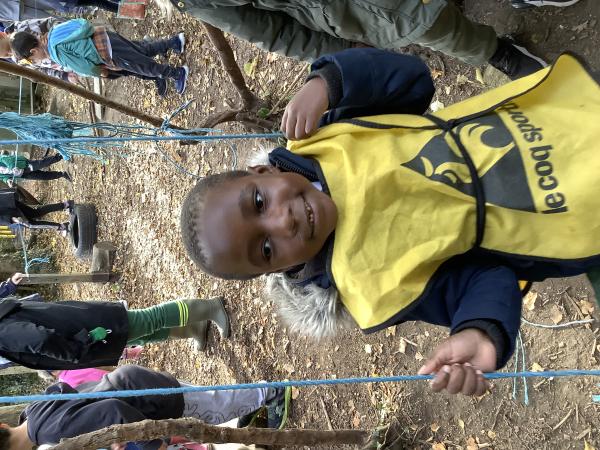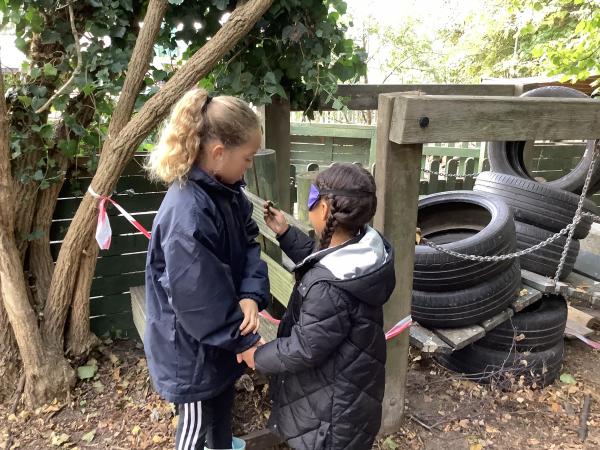 Using our senses
Jellyfish used their senses on Monday afternoon. Whilst testing, Jellyfish used all their senses of touch, taste, smell and sight. We tried chocolate, lemon, popcorn and crackers. Most children preferred the popcorn as the chocolate was a strong taste for us! Lemon was very sour!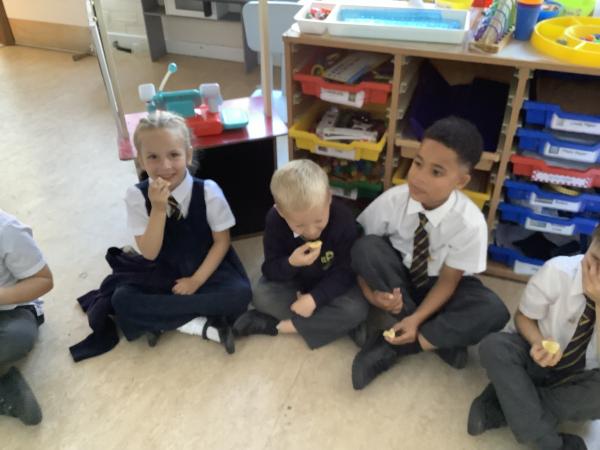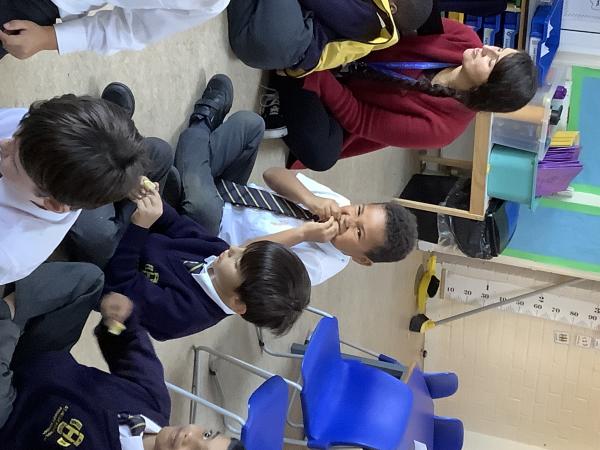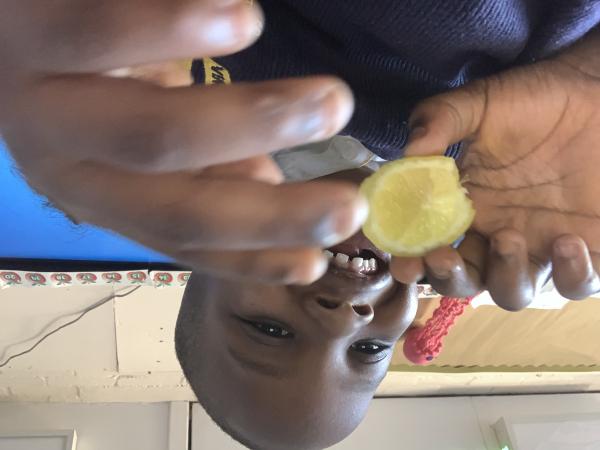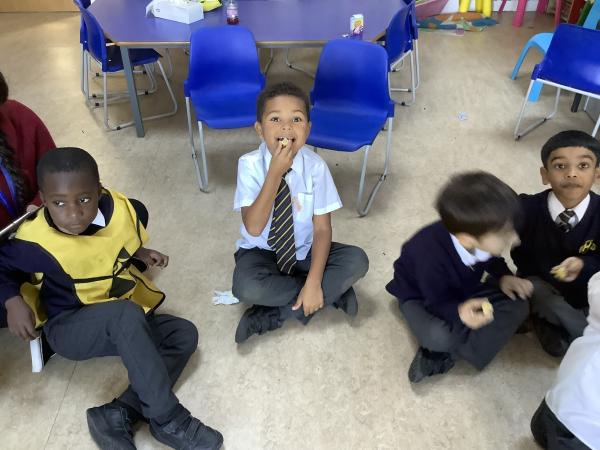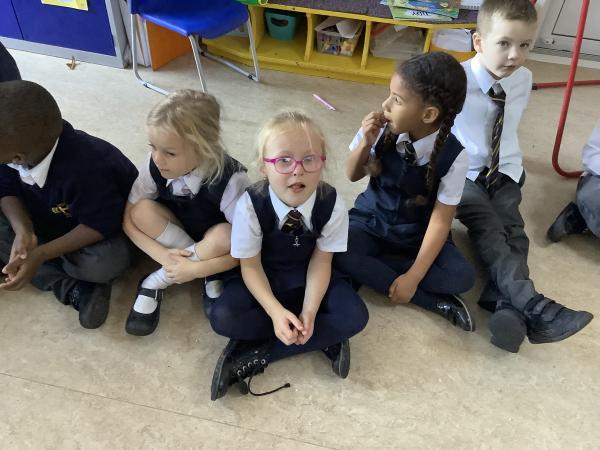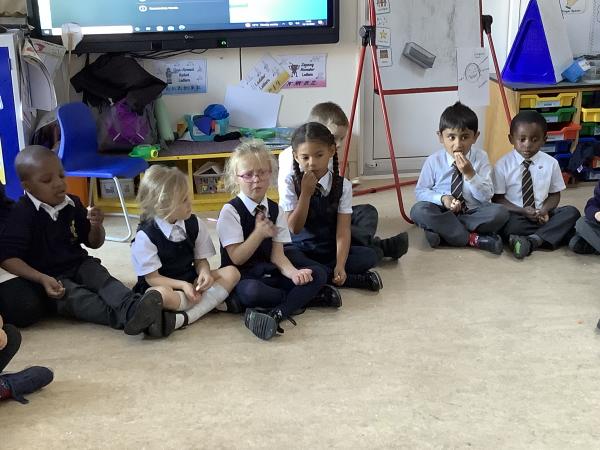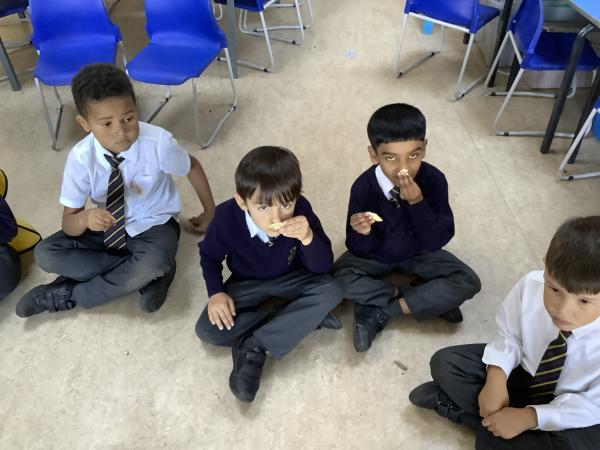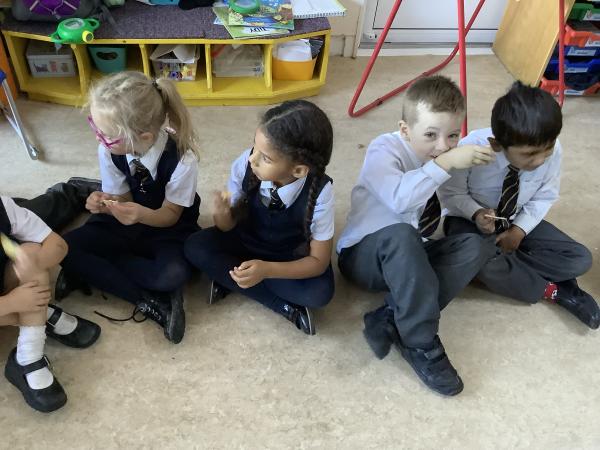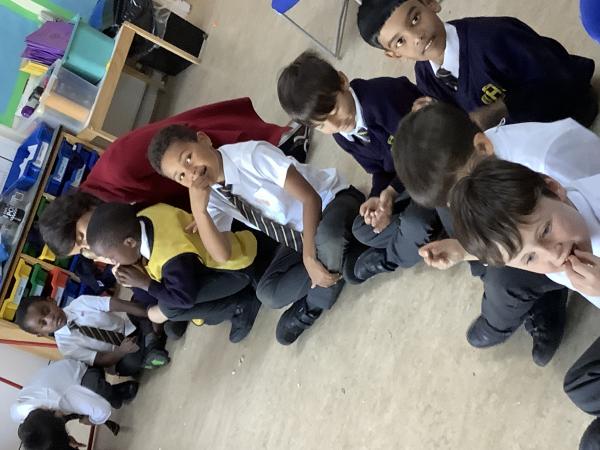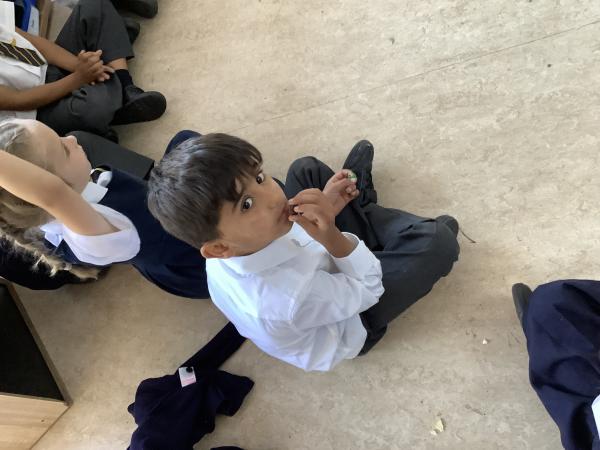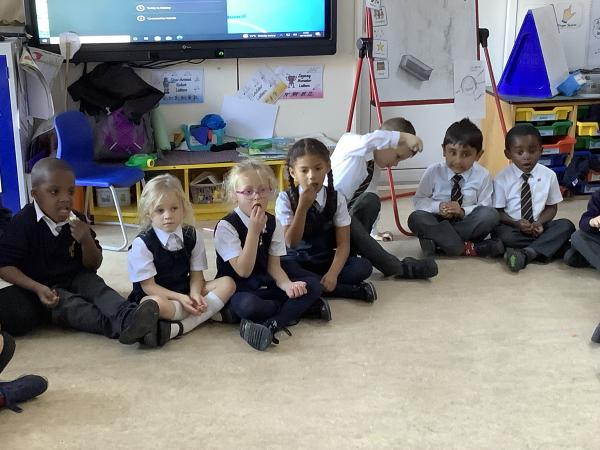 ---