Welcome to Class 5
Class Teachers: 2023 - 2024
Walter Tull
Mrs Richards
Mrs Miller
Learning Support Assistant
Miss Purcell
Miss Smith
Mrs Hardcastle





Rosa Parks
Miss Paice

Learning Support Assistant
Mrs Watkins
Miss Smith





---
Science Scheme of Work Year 5
---
The latest news from Walter Tull & Rosa Parks
Year 5 had a zoom session with Farmer Carl from Intake Farm in Yorkshire
Year 5 gathered together today to talk to Farmer Carl as part of Farmer Time. From now on, they will have fortnightly calls with him regarding life on the farm.
Today, he showed us that he was drilling oil seed rape as the first batch had been ruined by the weather and the flea beetles!
He related the machinery on his farm to our topic of materials, giving us information regarding the tractor and driller.
Year 5 were able to ask questions at the end of the session.
Thank you Carl.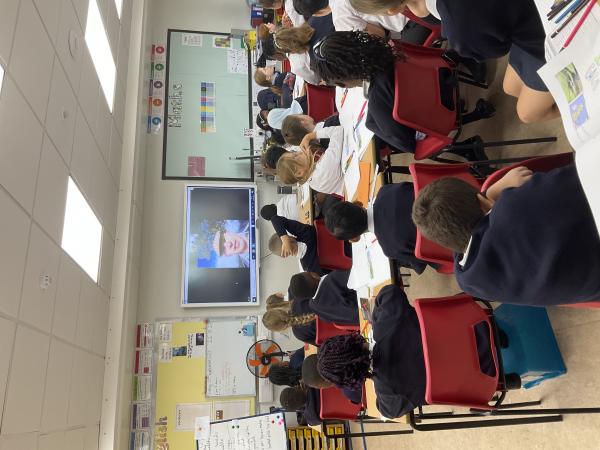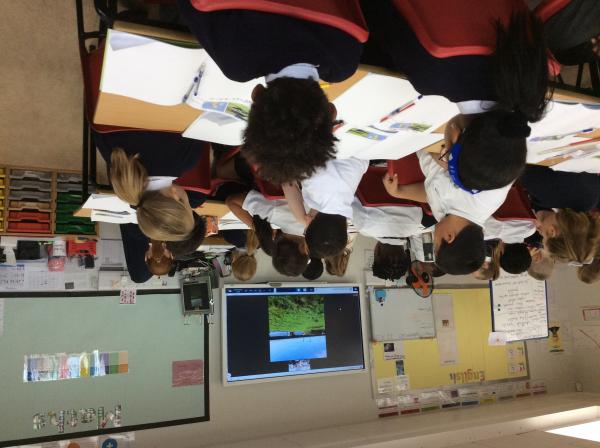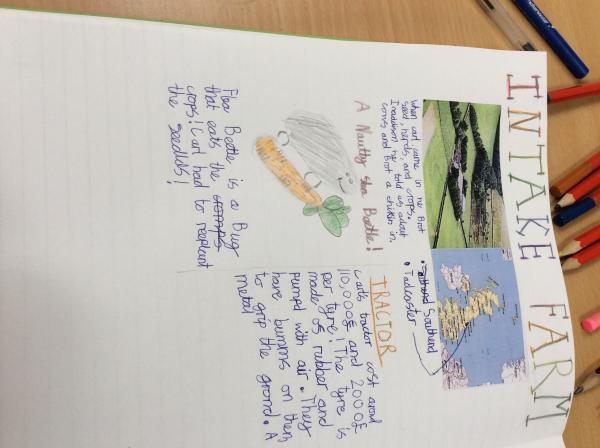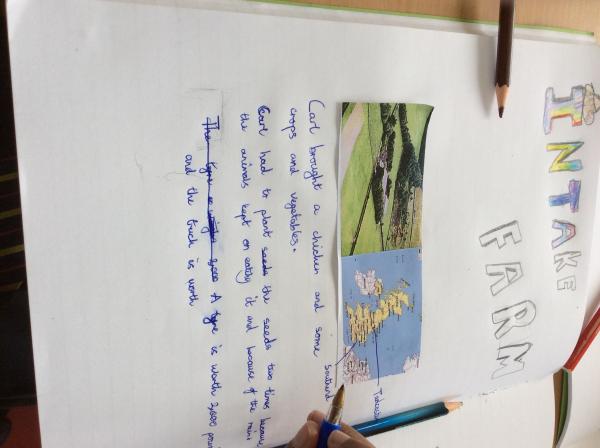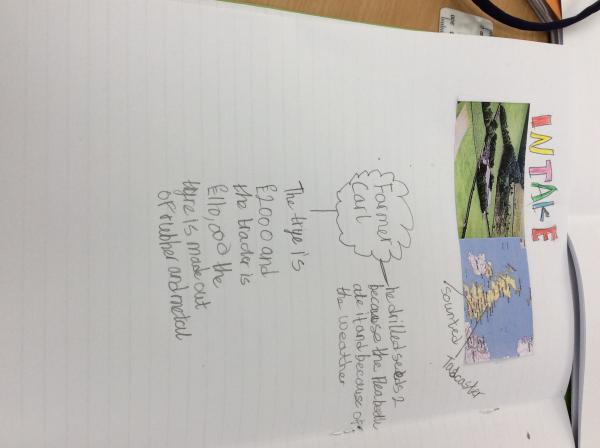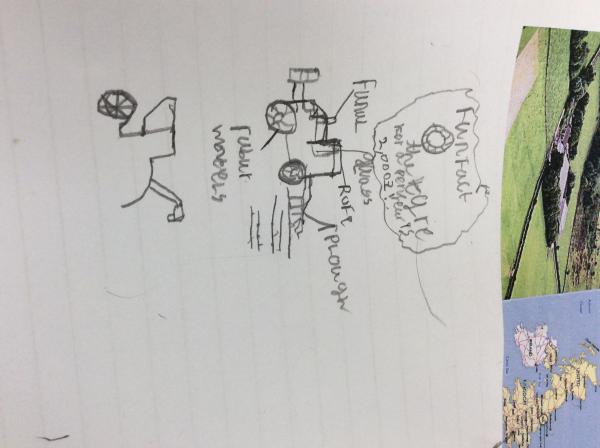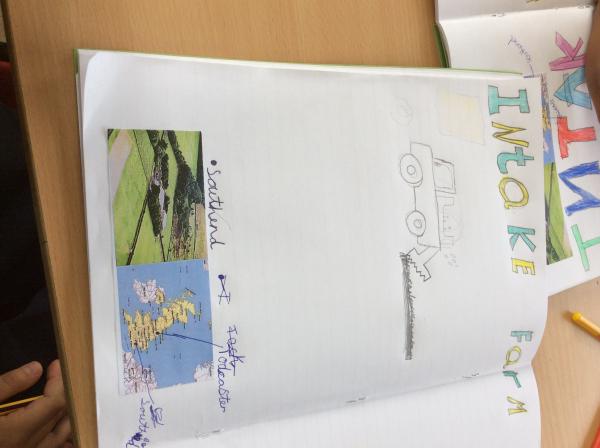 Solutes and Solvents 5RP
We were mixing different solvents and solutes to observe what happened when they were put together. We used water and flour, water and sugar, water and salt, water and sand and baking powder.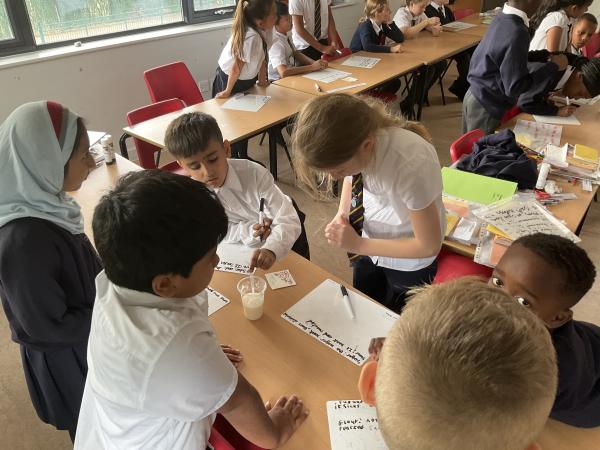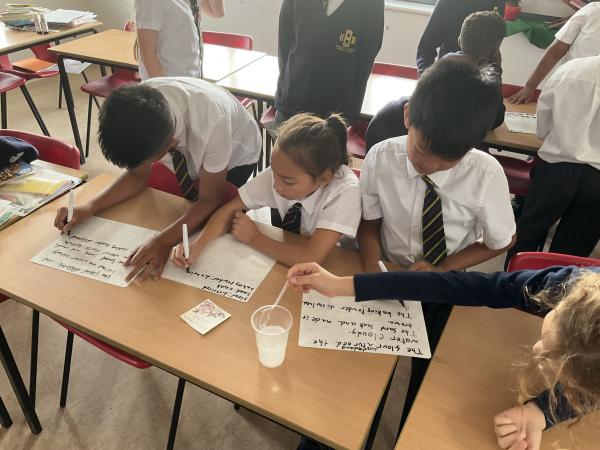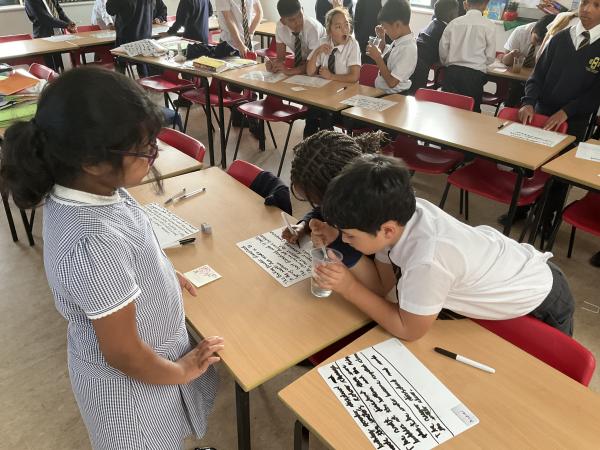 Solutes and Solvents 5WT
Year 5 experimented this afternoon. We mixed various solutes (solids) with a solvent (liquid) which was always water. We observed closely what happened when the solute and solvent mixed, commenting on what we found out.
We have left the solutions on the windowsill in the classroom to see what happens next. Some of us think the water will evaporate and it may leave some/all/none of the solute behind. The solutes were flour, baking powder, salt, sugar and sand.
What do you think?
Keep an eye on this page for the results.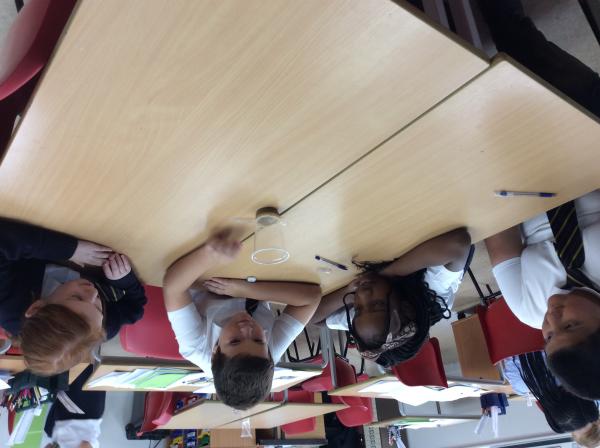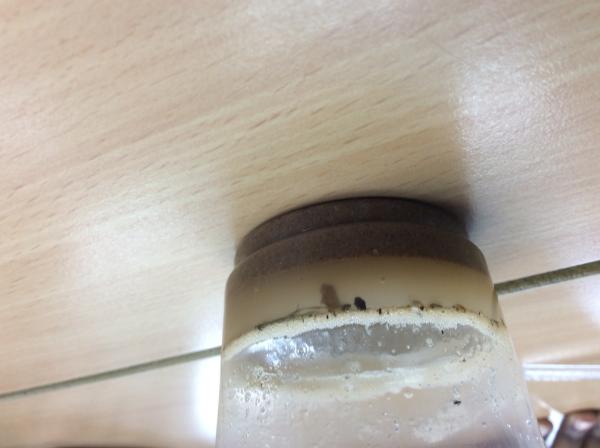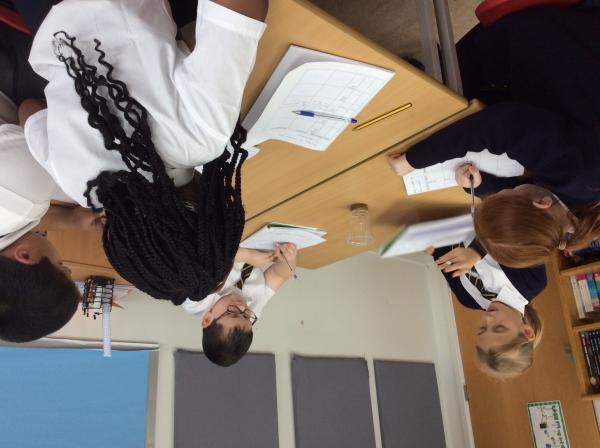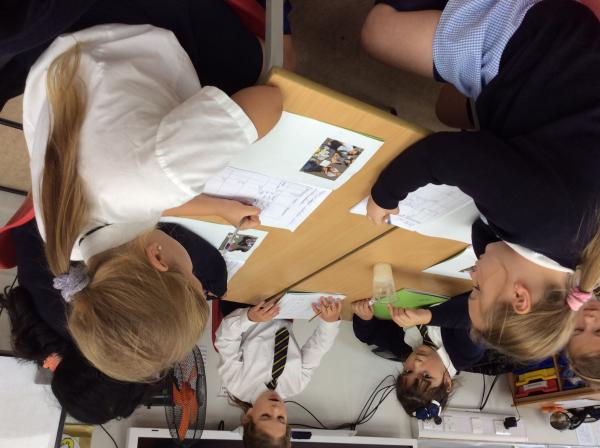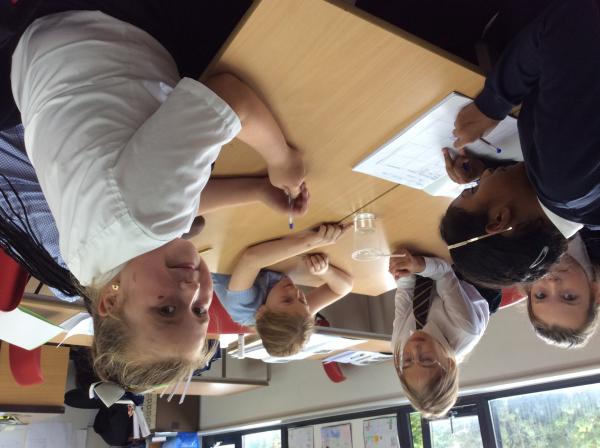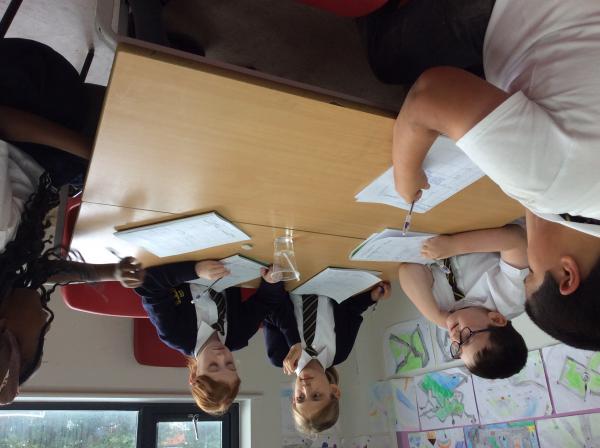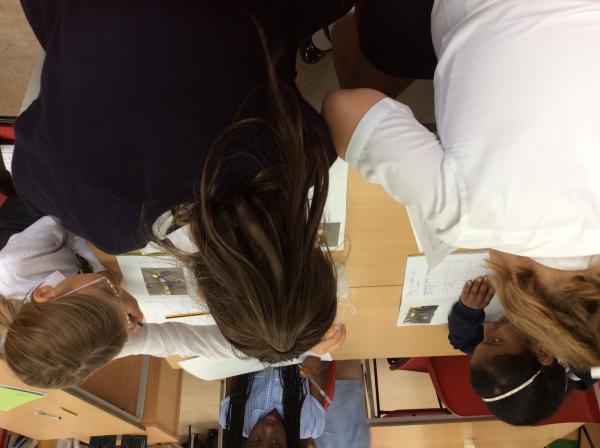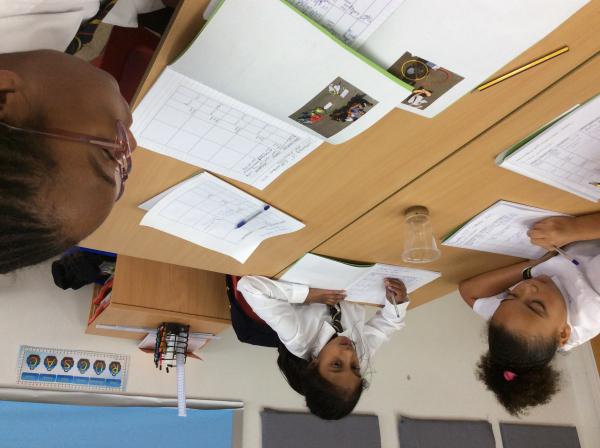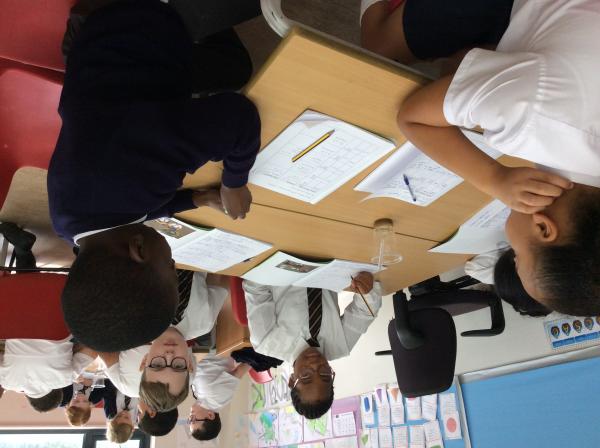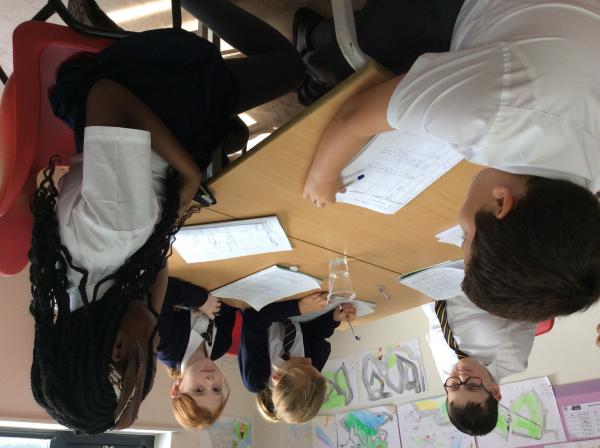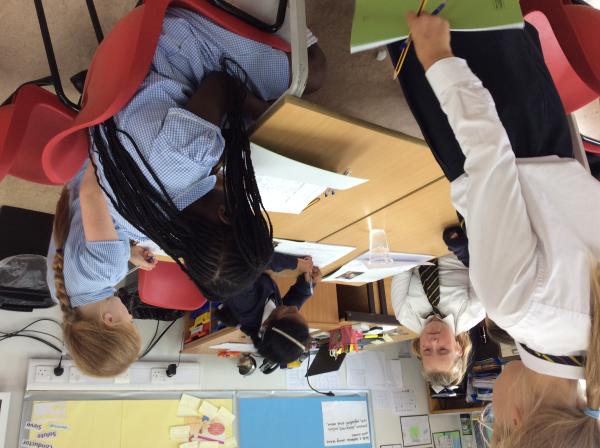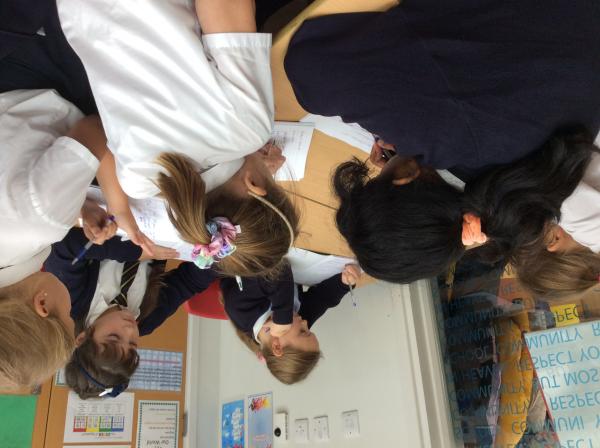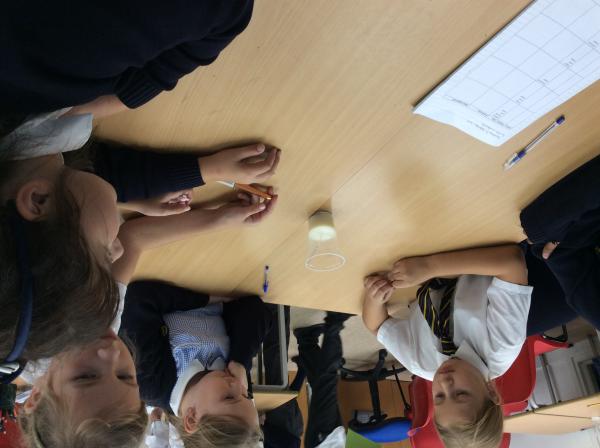 3D Shapes
Last week, 5WT attempted to build 3D shapes - some more successfully than others! With the shape made, they identified the properties of the shape using the language: faces, vertices and edges.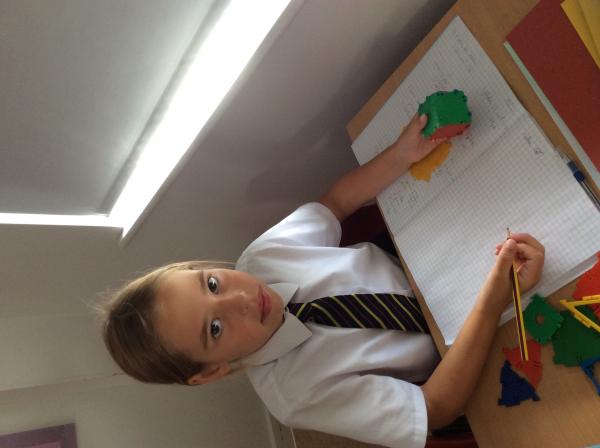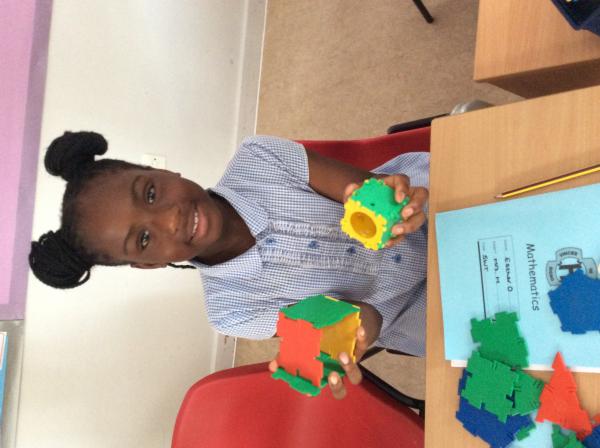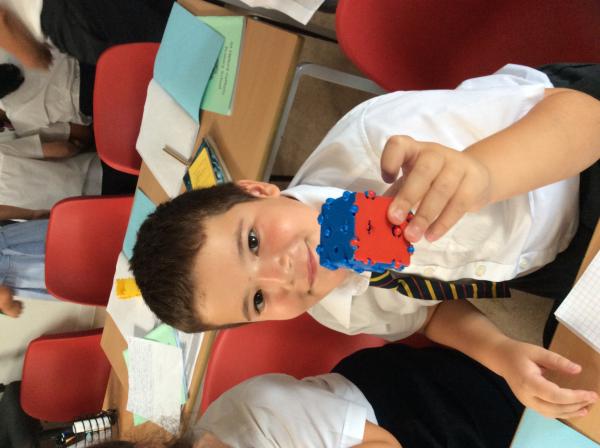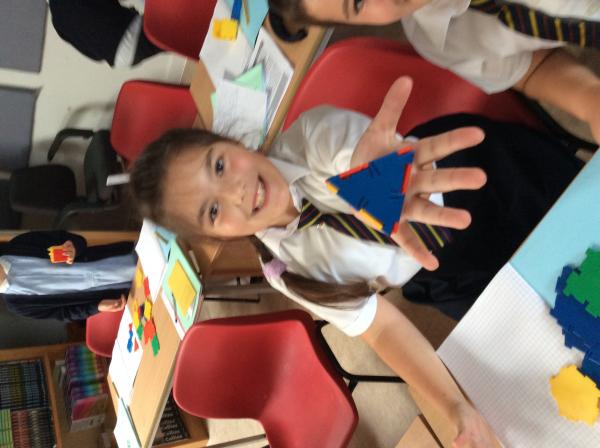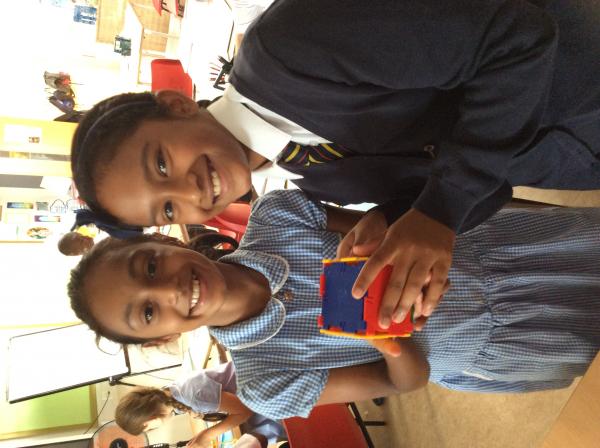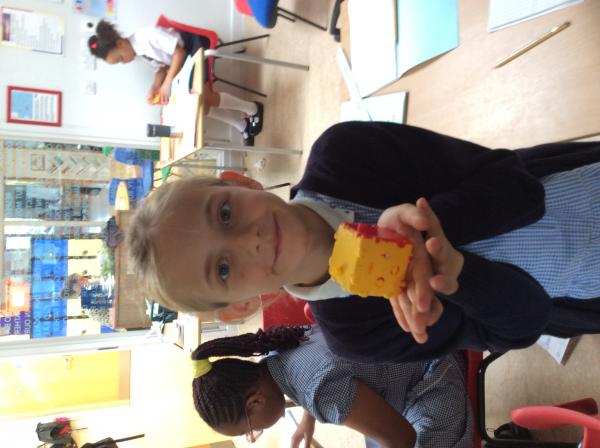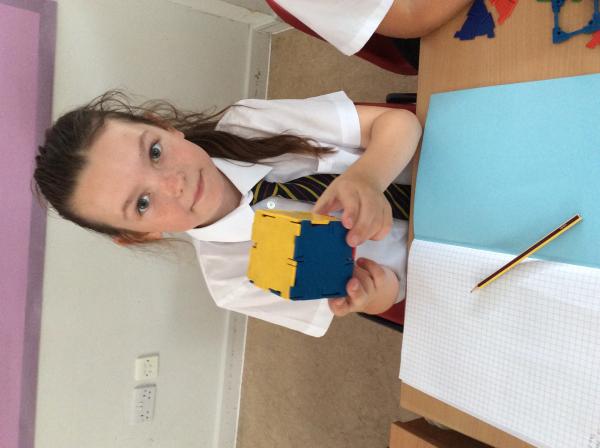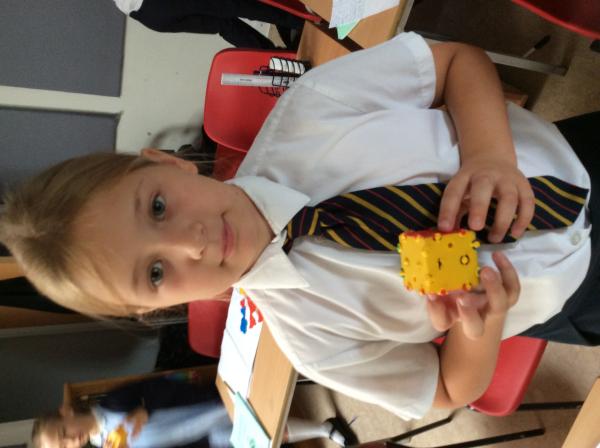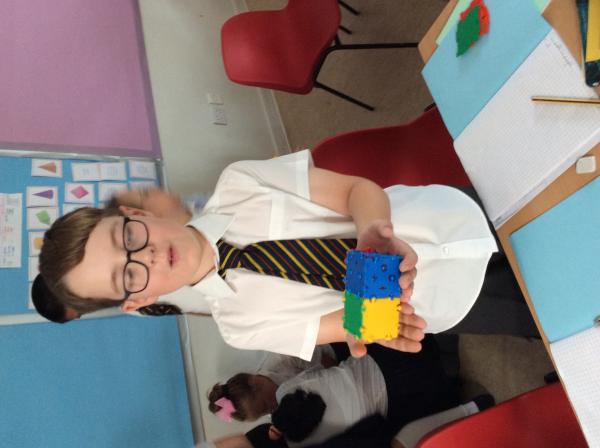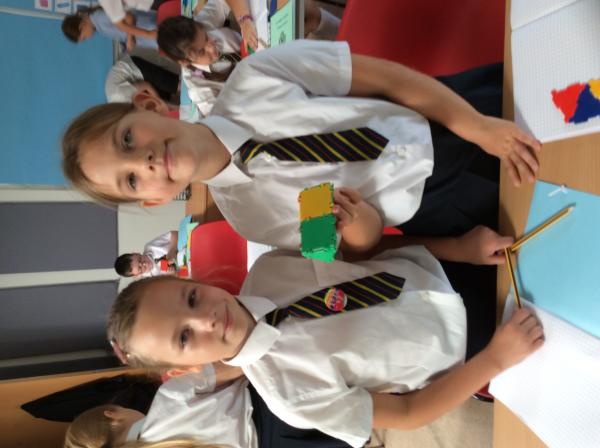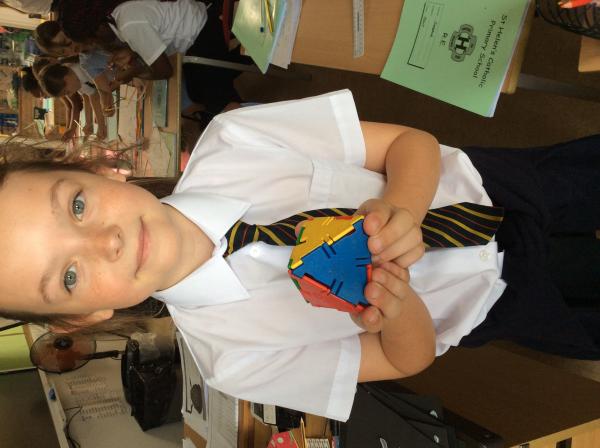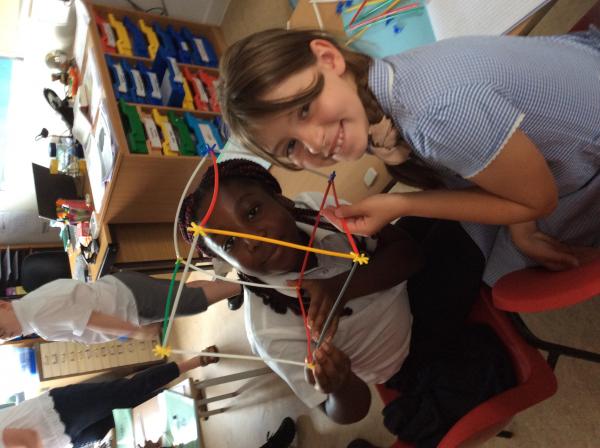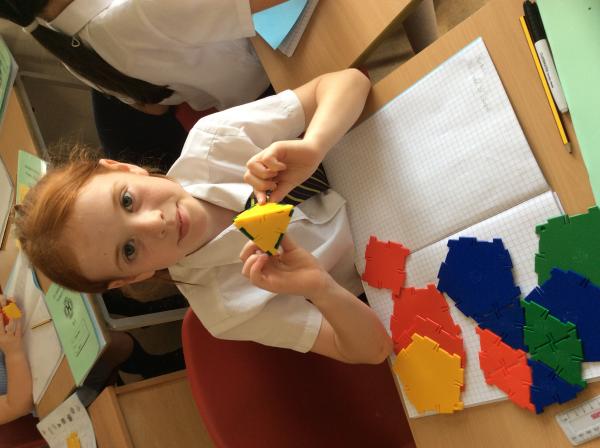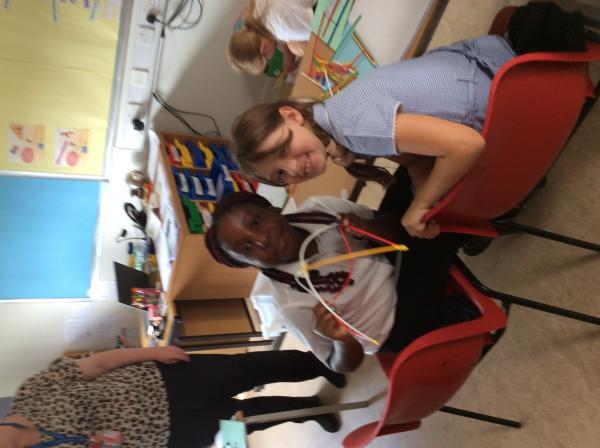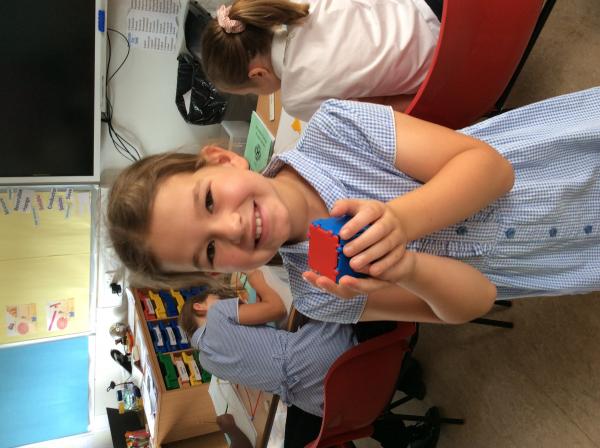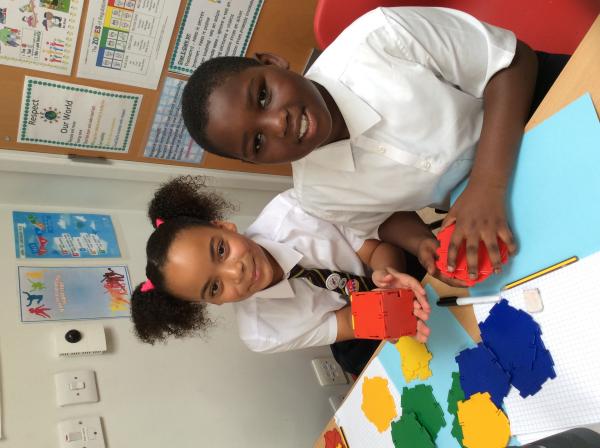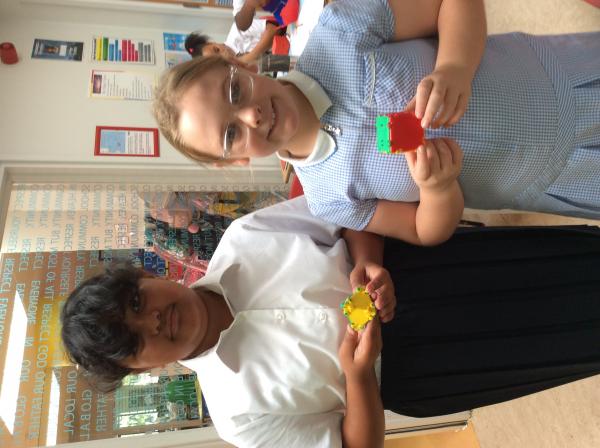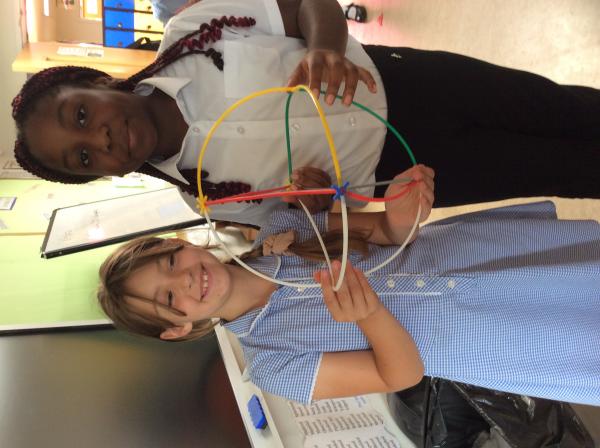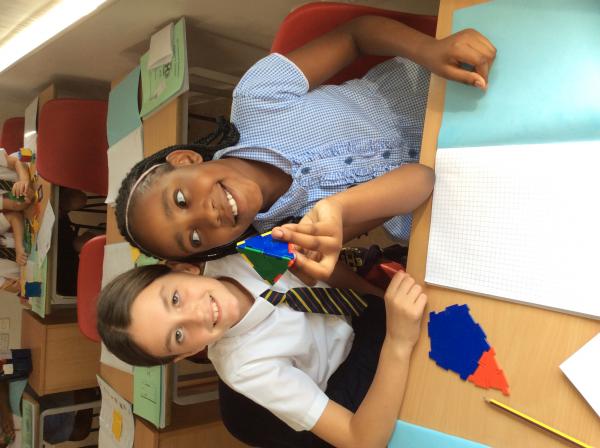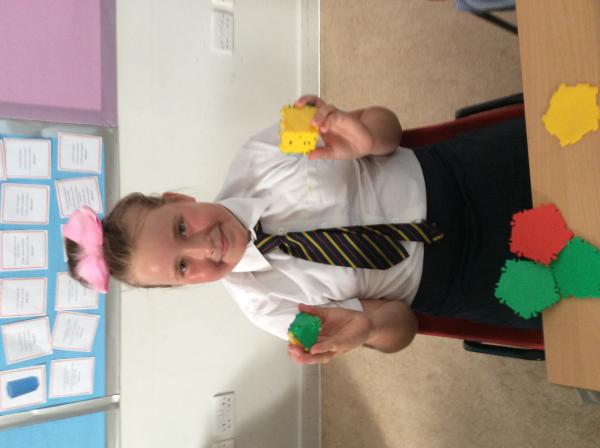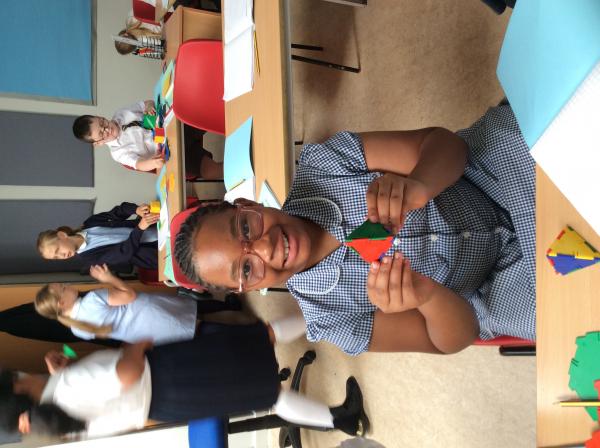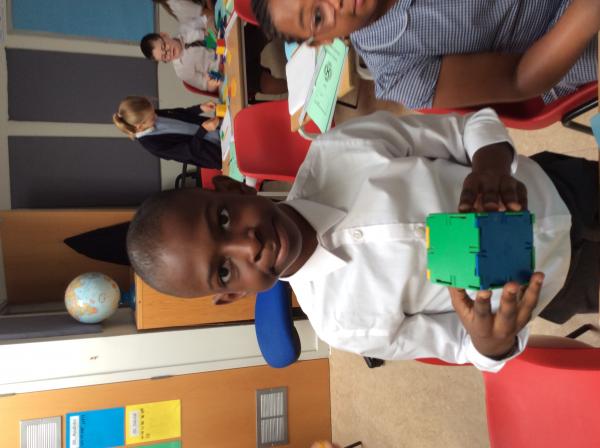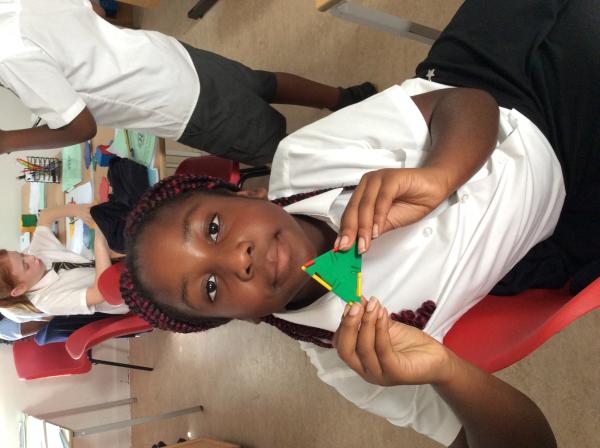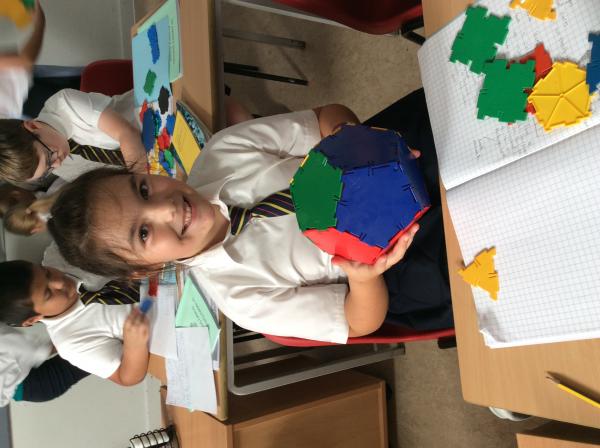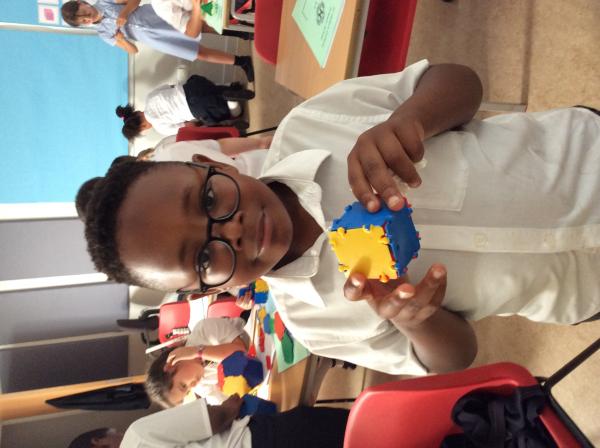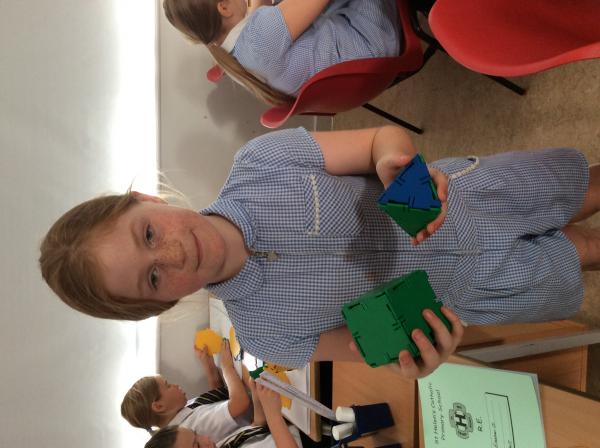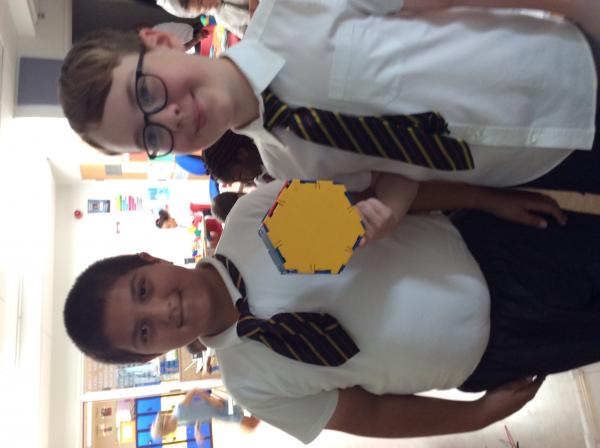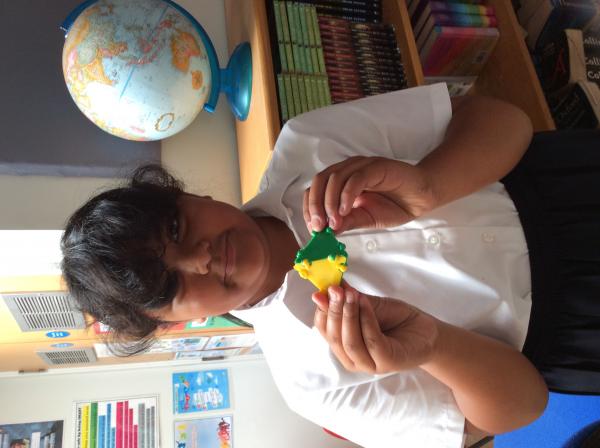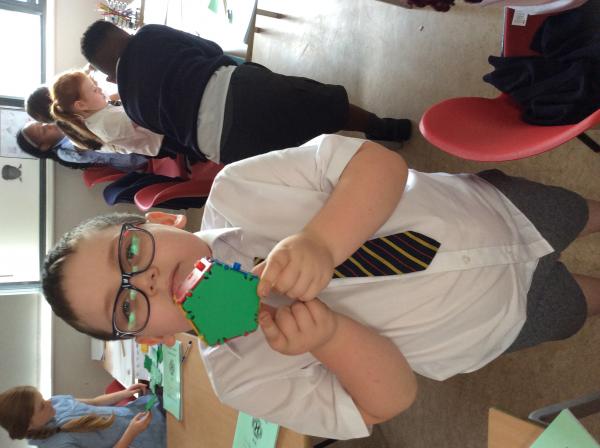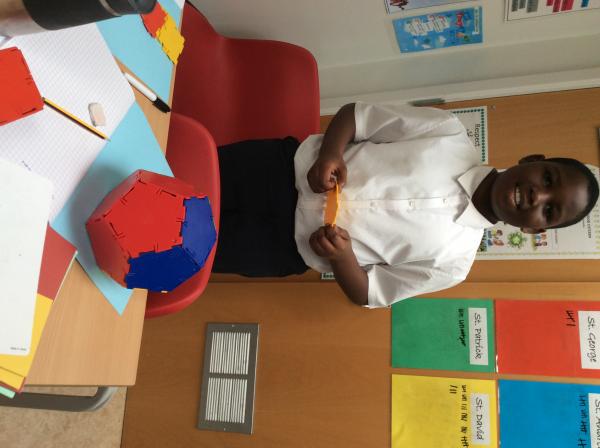 Grouping and Sorting
Year 5 spent an enjoyable afternoon outside grouping and sorting materials. They sorted them into man-made/natural, hard/soft, flexible, unbreakable and numerous other categories.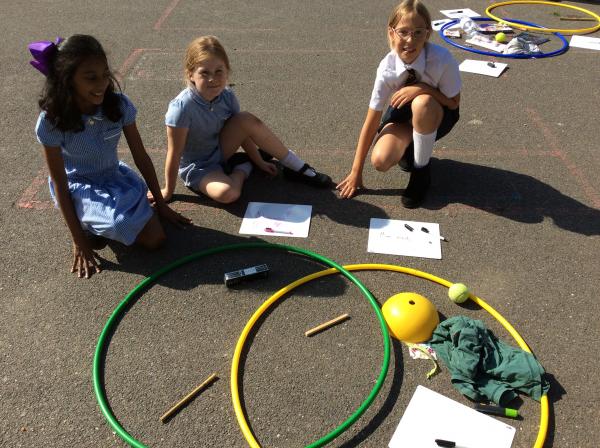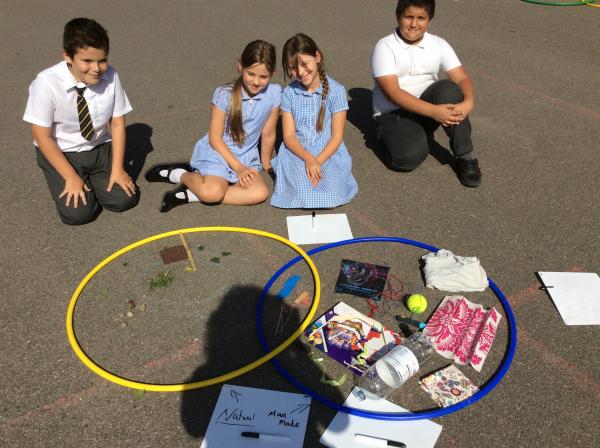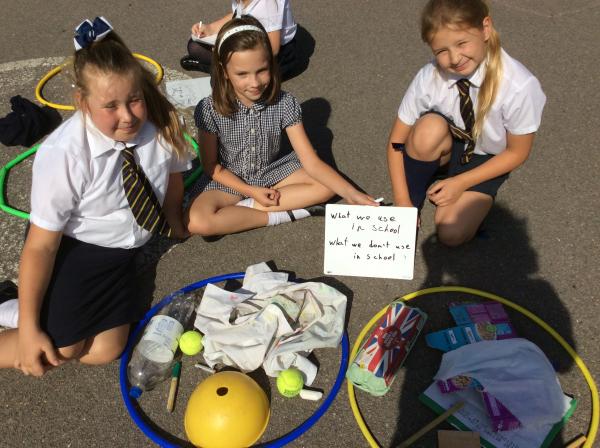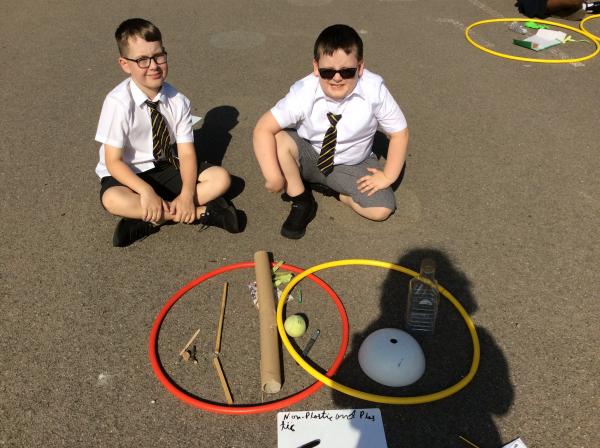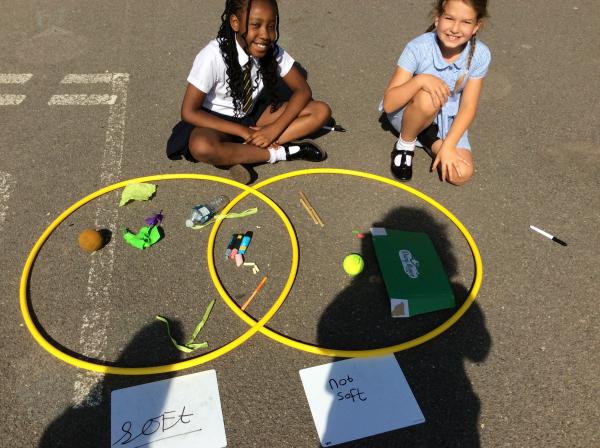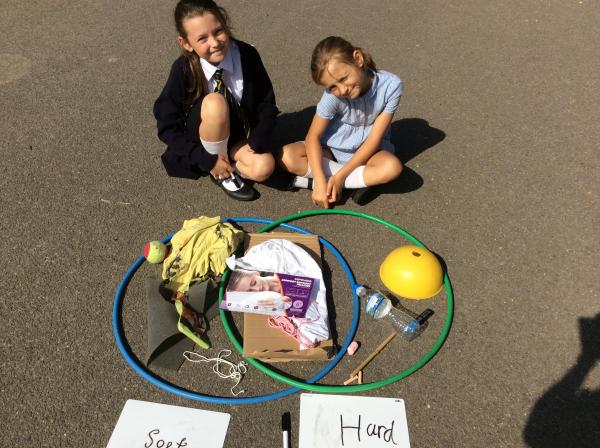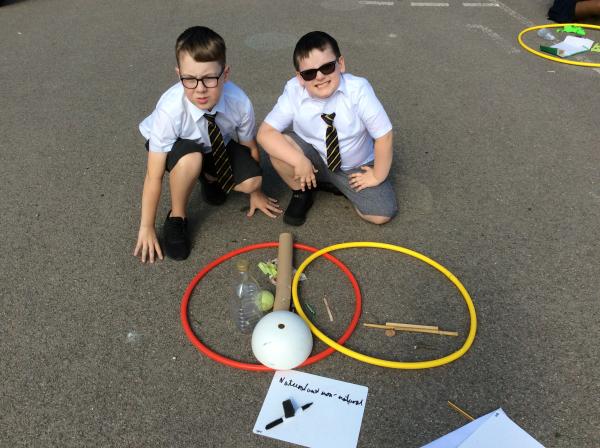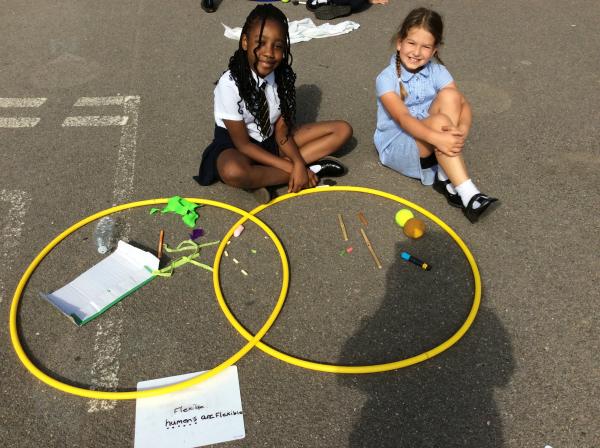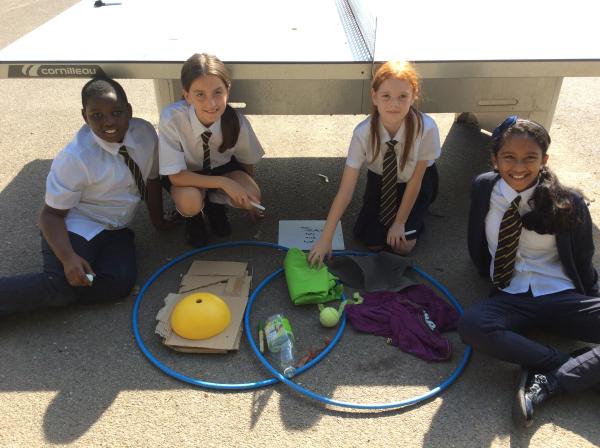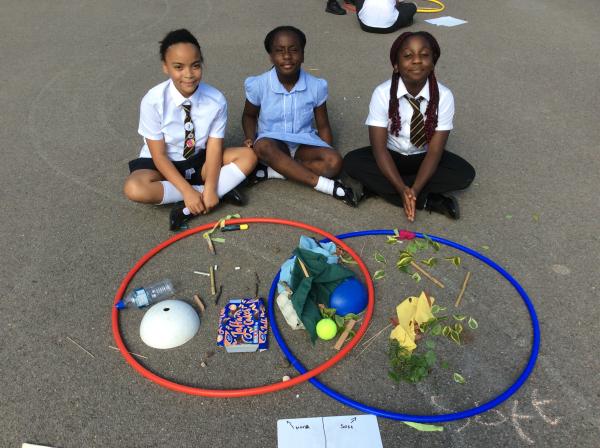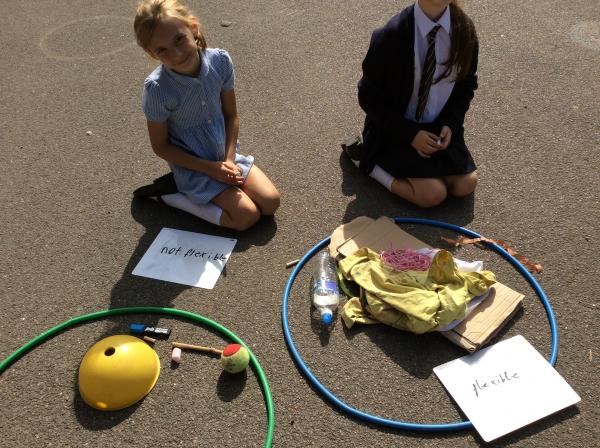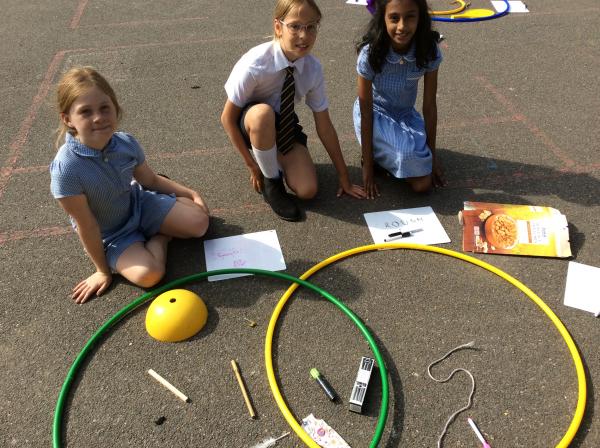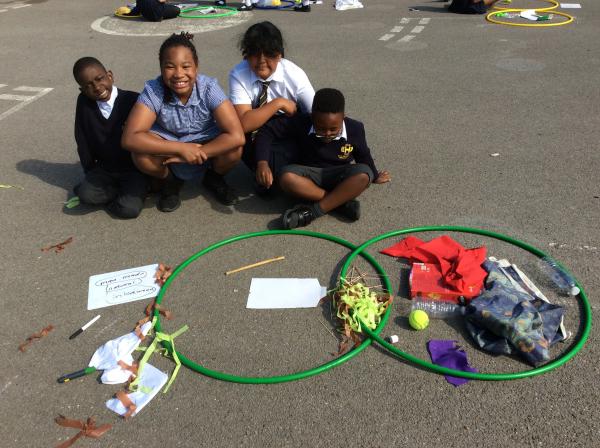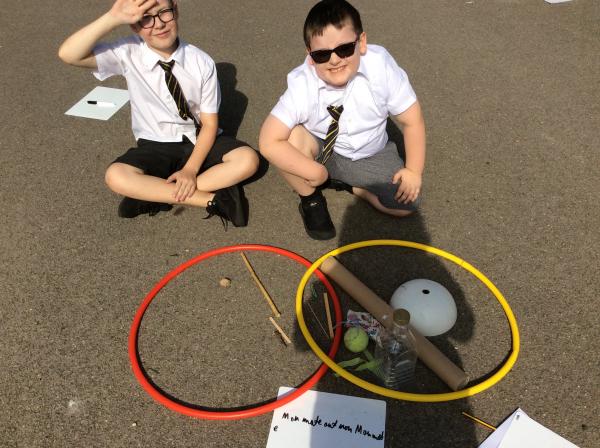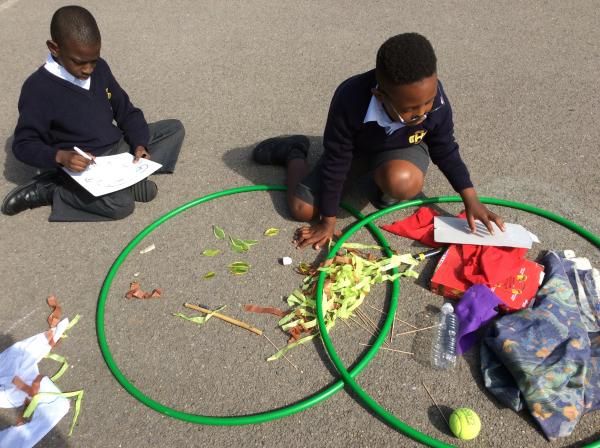 Making nests
To start their topic, 5WT made nests today for their imaginary mythical creatures. Later in the day, they described their nests. We can't wait to describe our creatures now!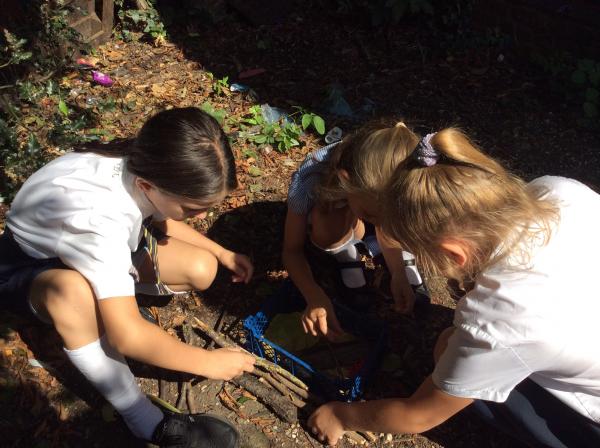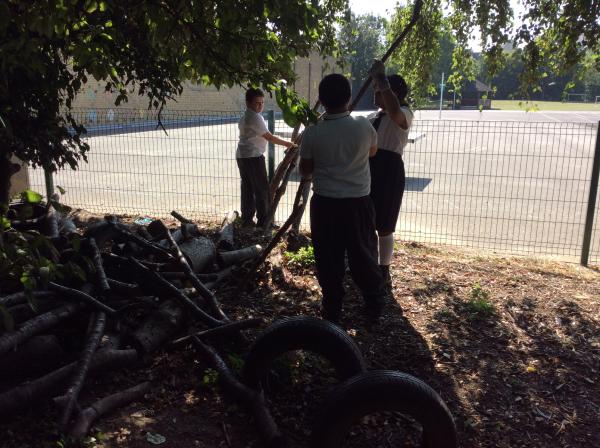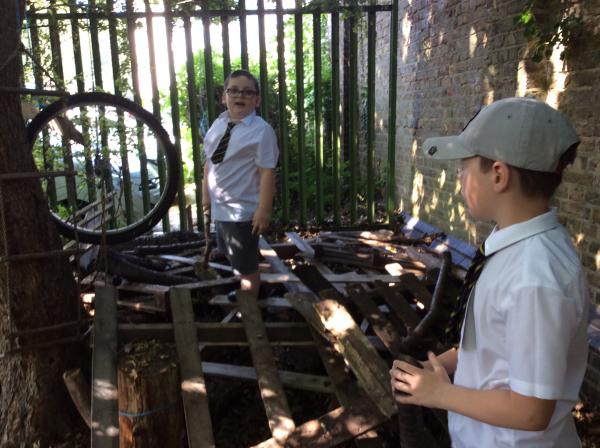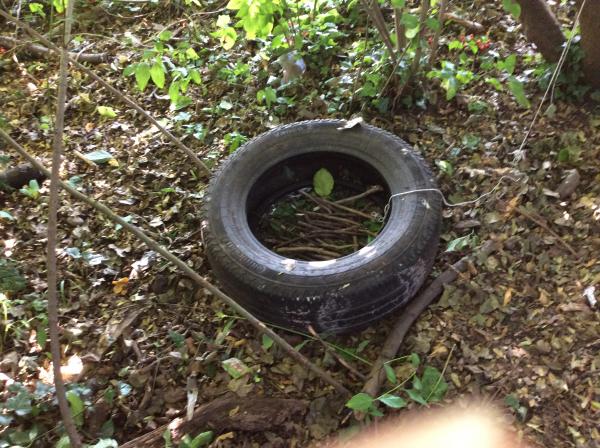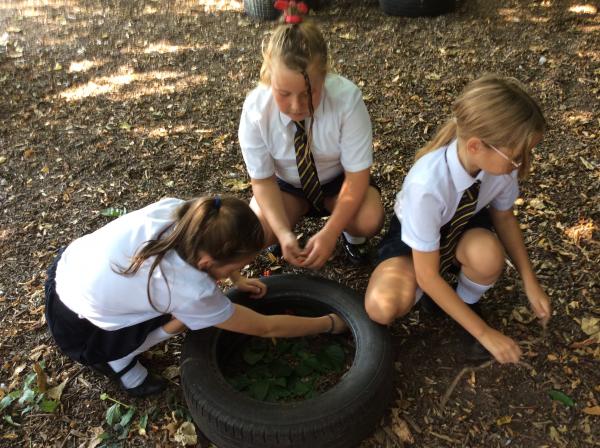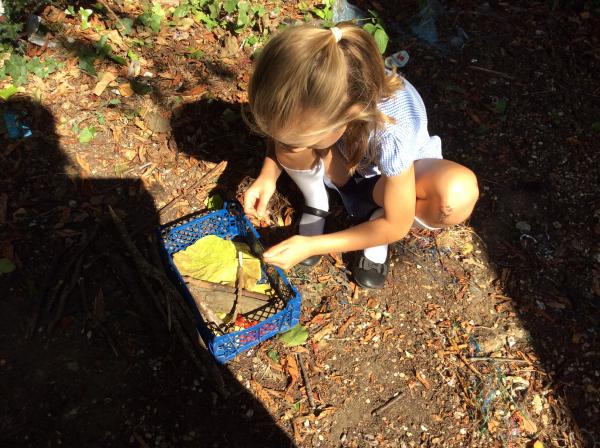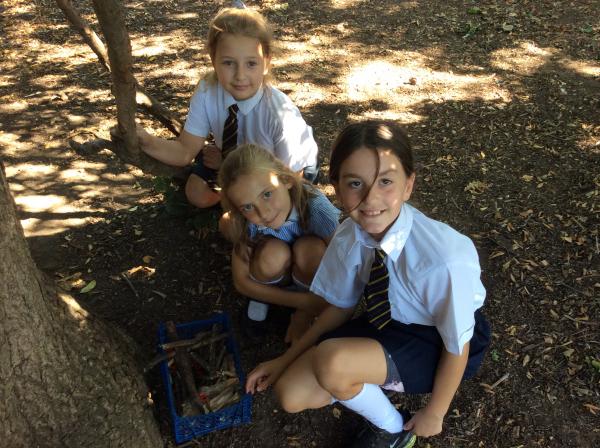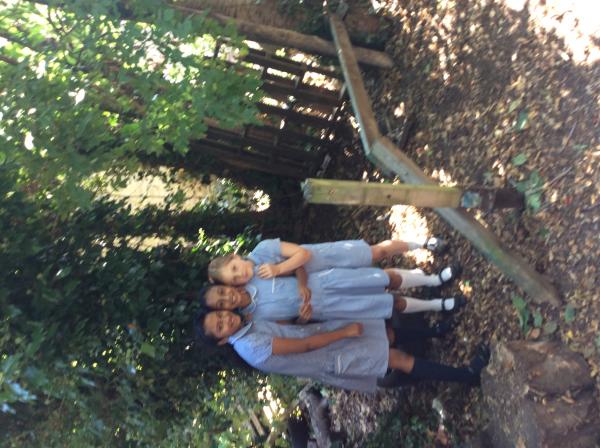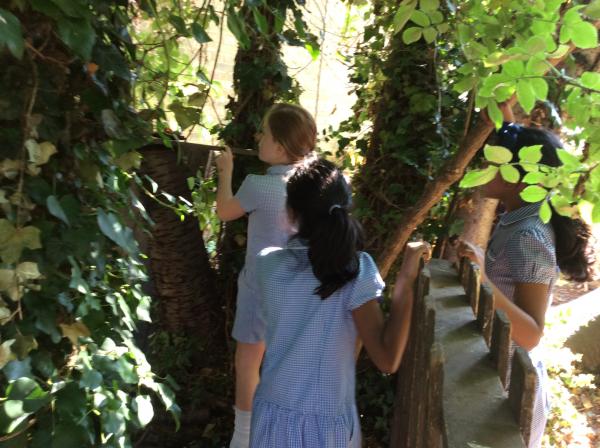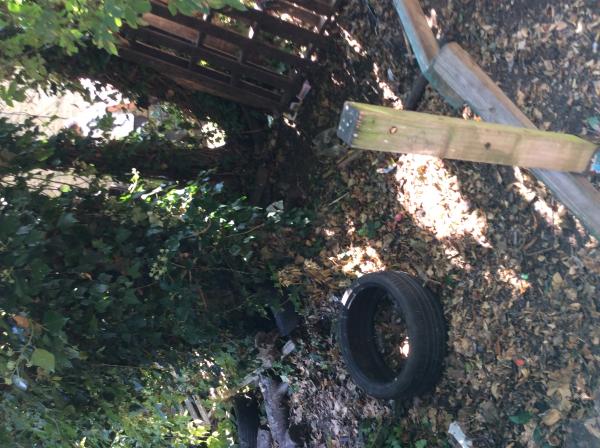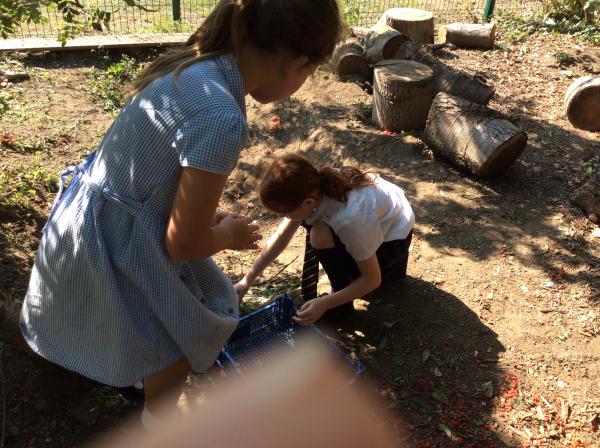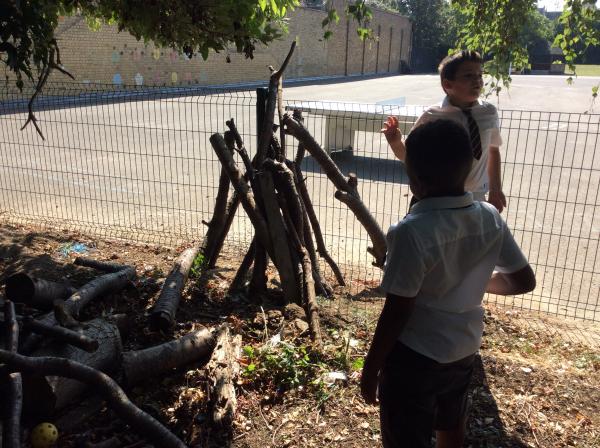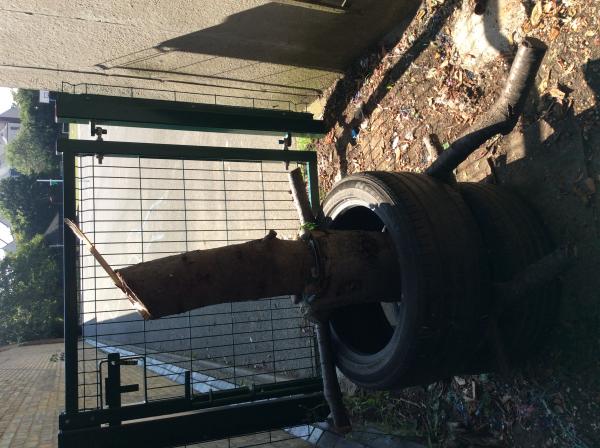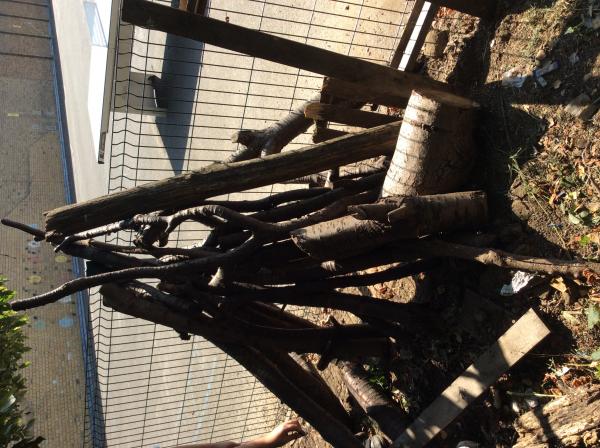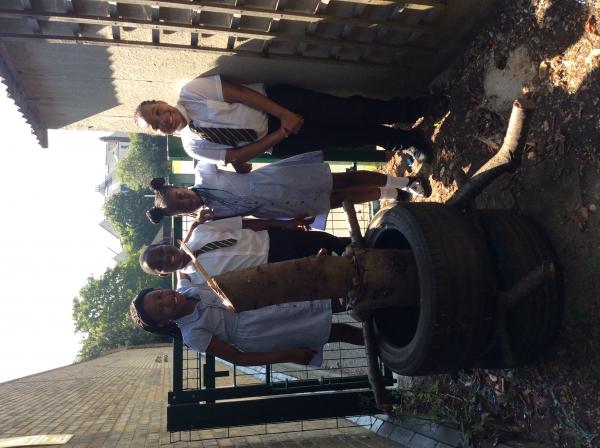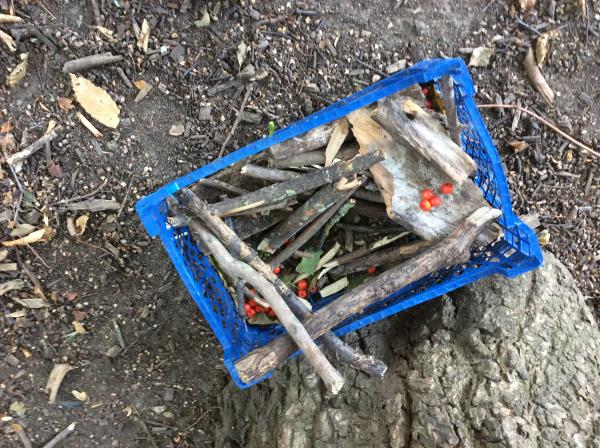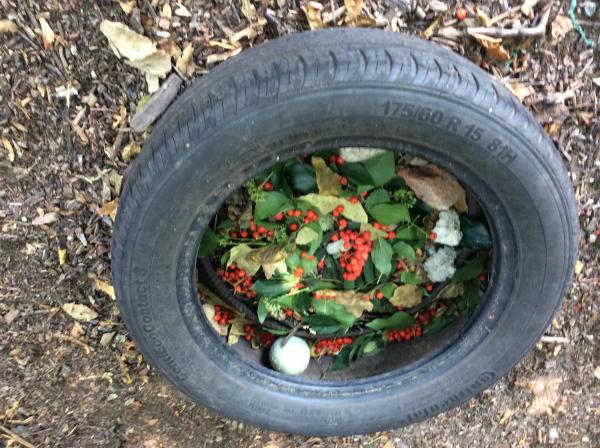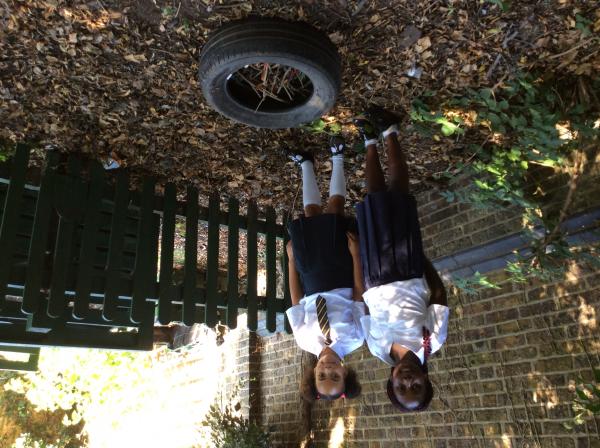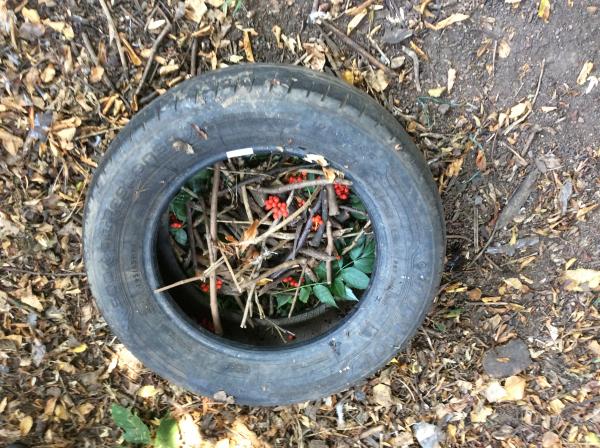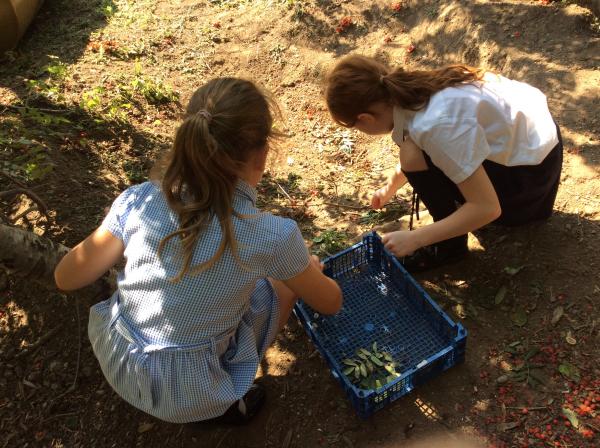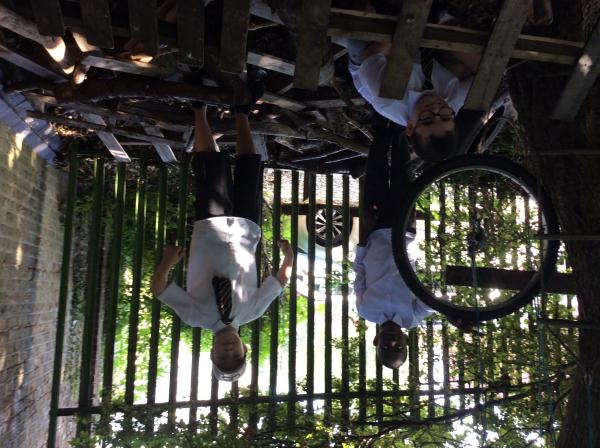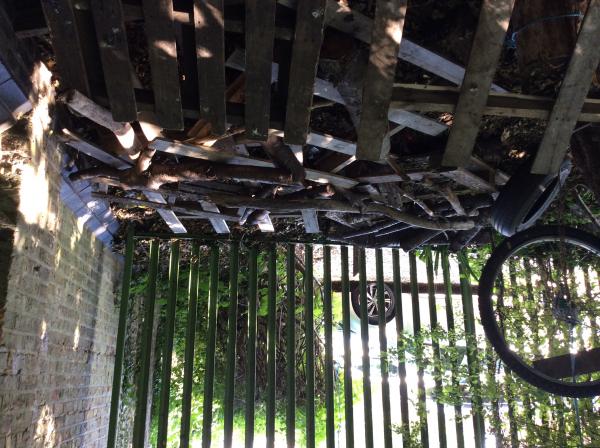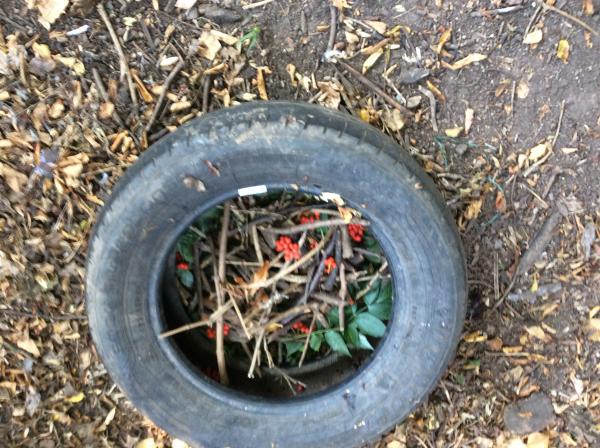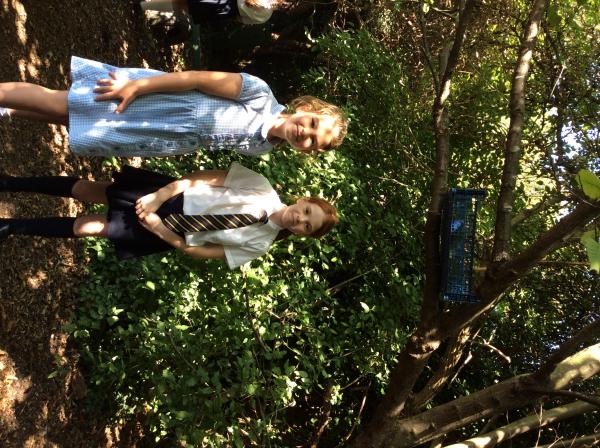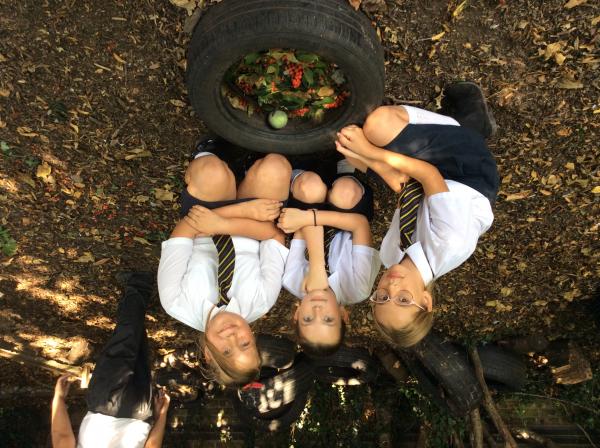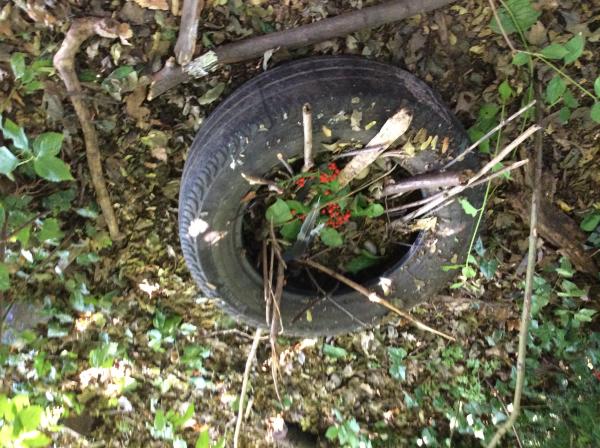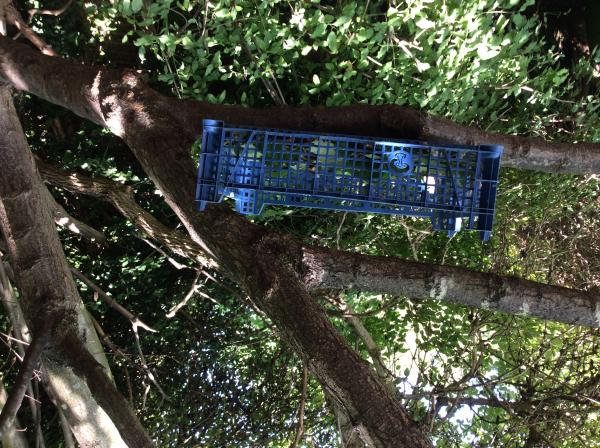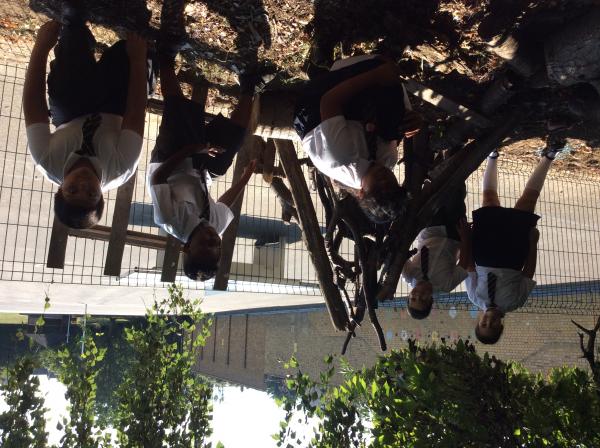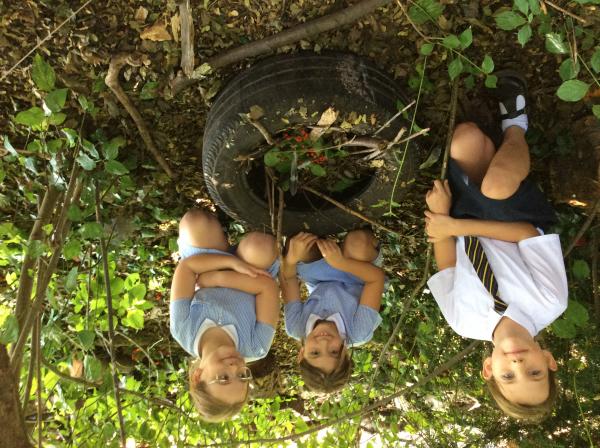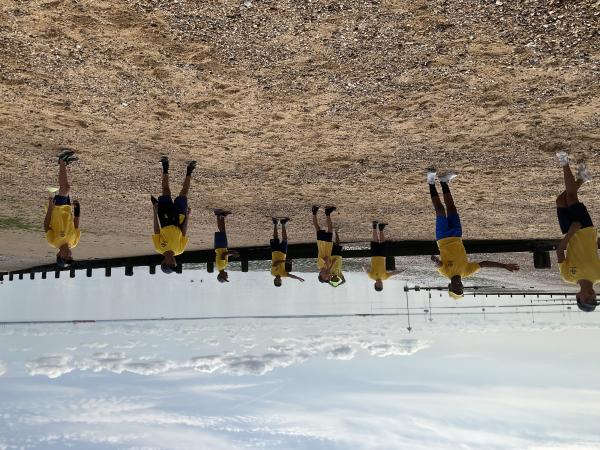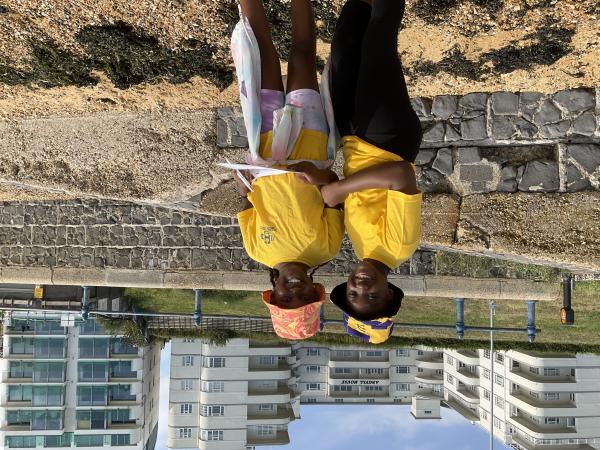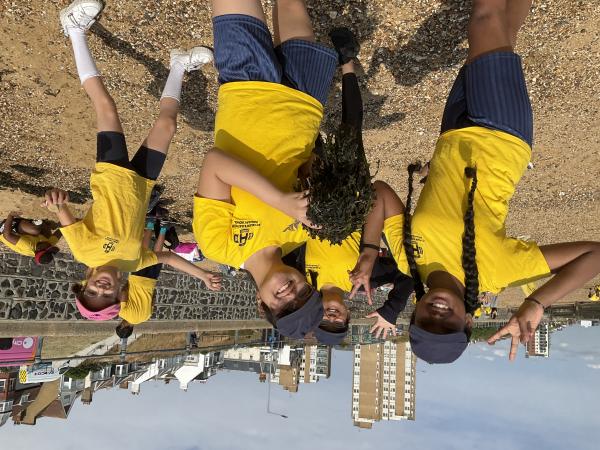 3 Tasks for Year 5
Year 5 enjoyed the nature area this morning. They were given three tasks: jobs and painting, to set up a teddy zip line and the last problem, to lift a log without using their hands or feet. The children investigated the use and effects of pulleys, ropes, friction and air resistance. Their findings were very interesting - the smoother the rope the less friction and the faster the teddy travelled. Year 5 also helped finish the sensory garden - painting and filling the planters with soil, also making a bird feeder. Thank you.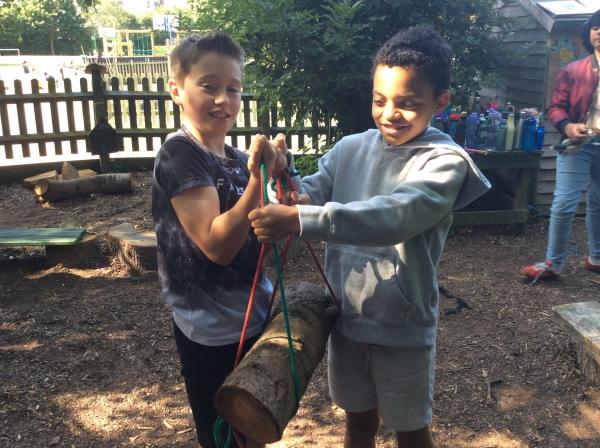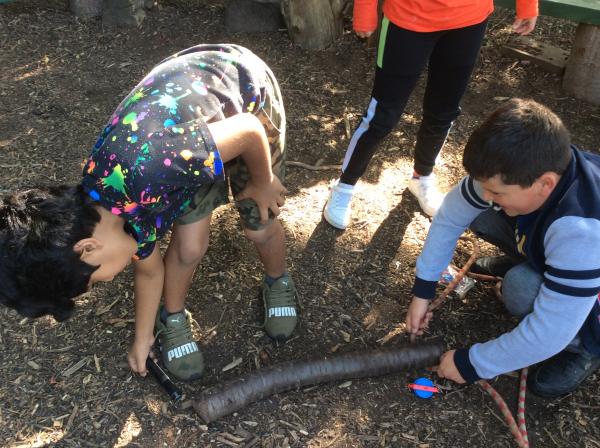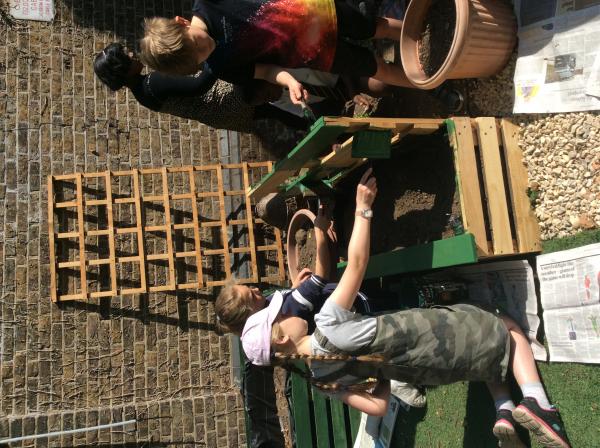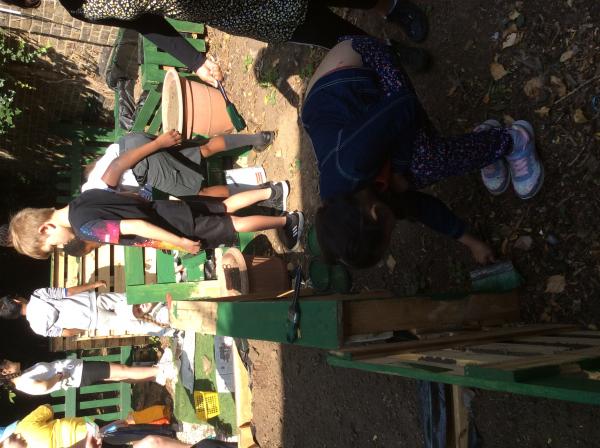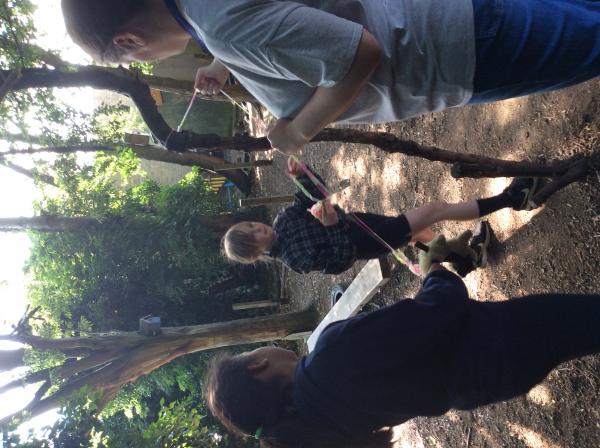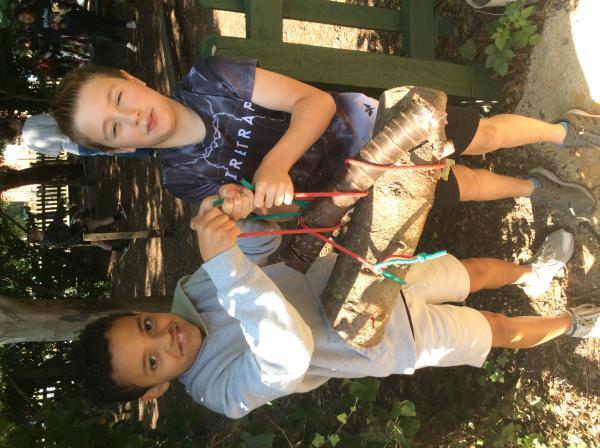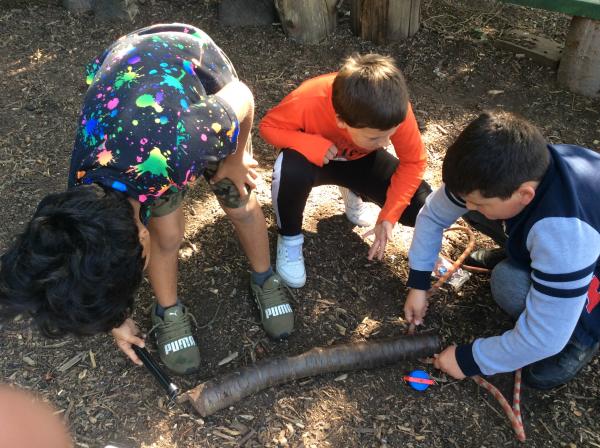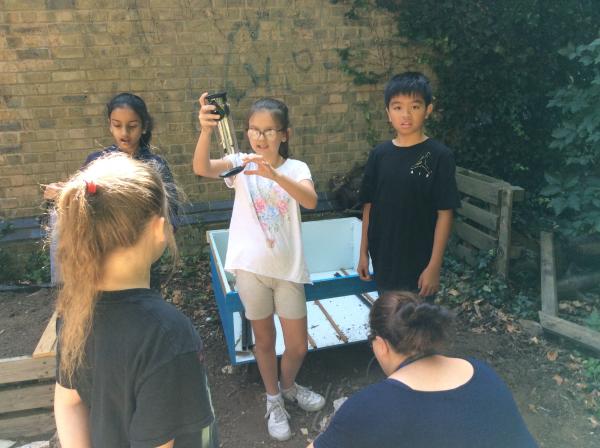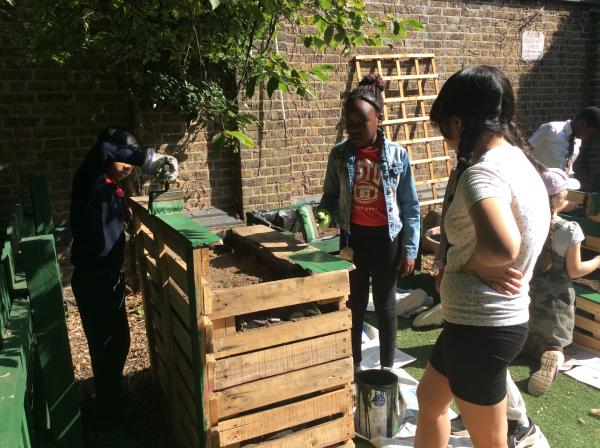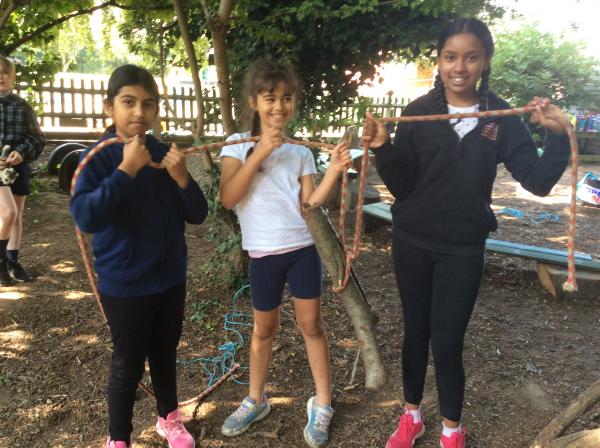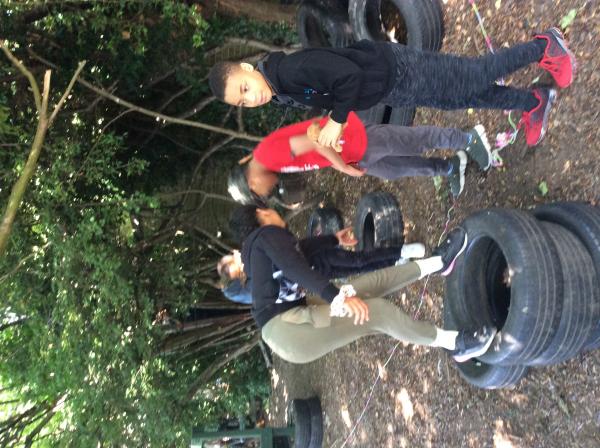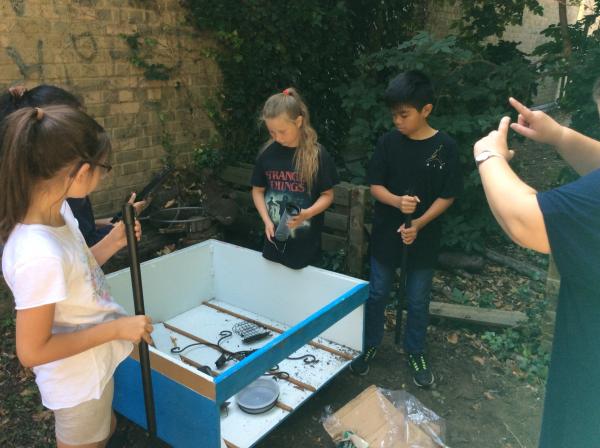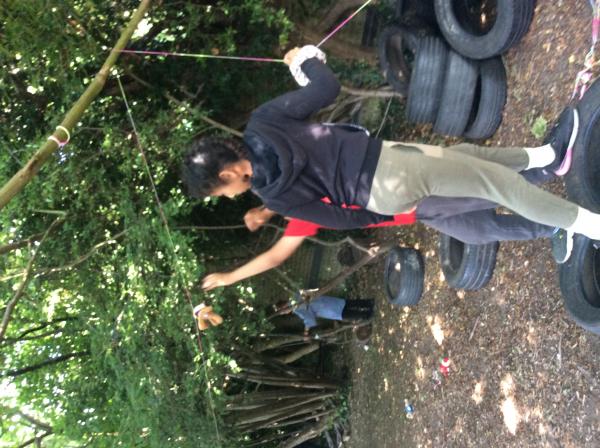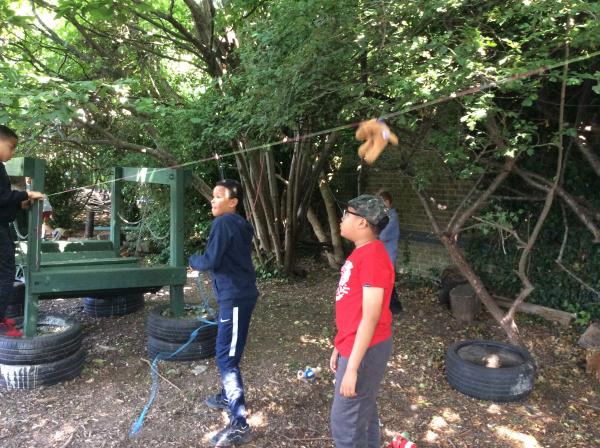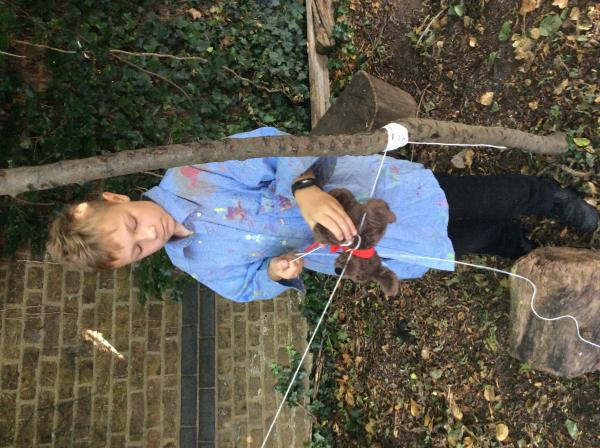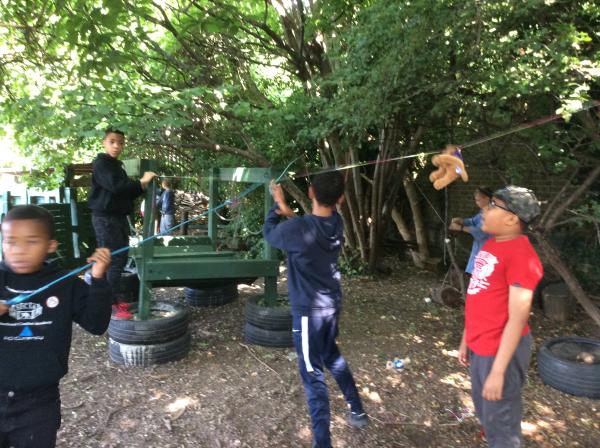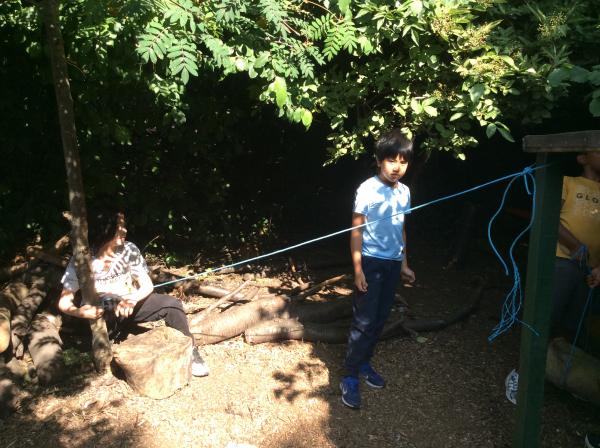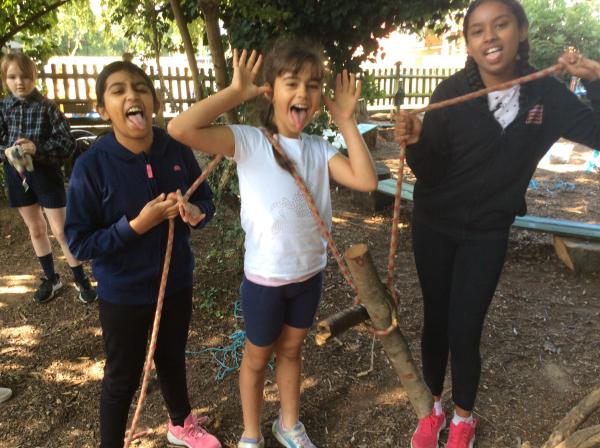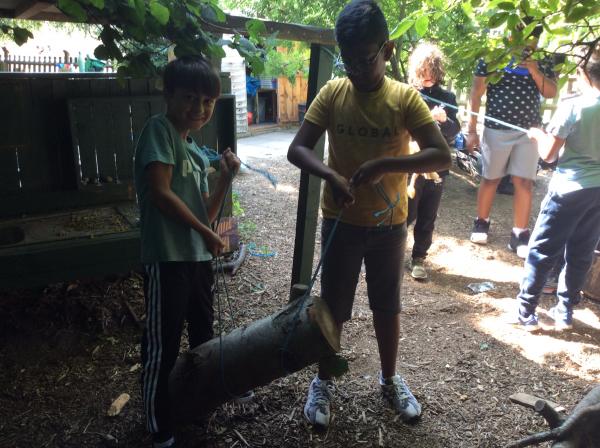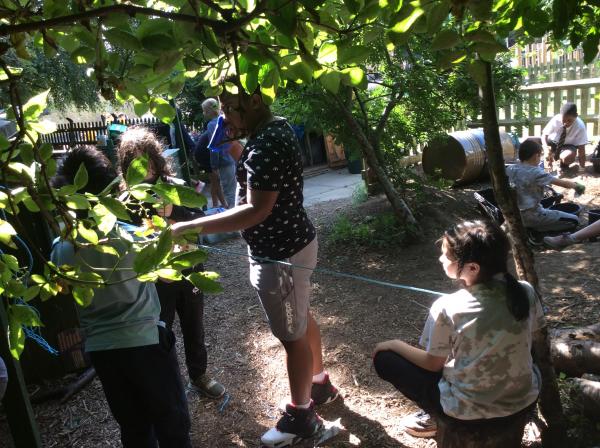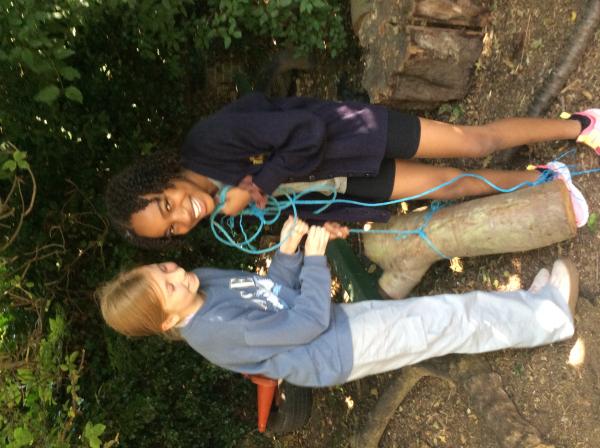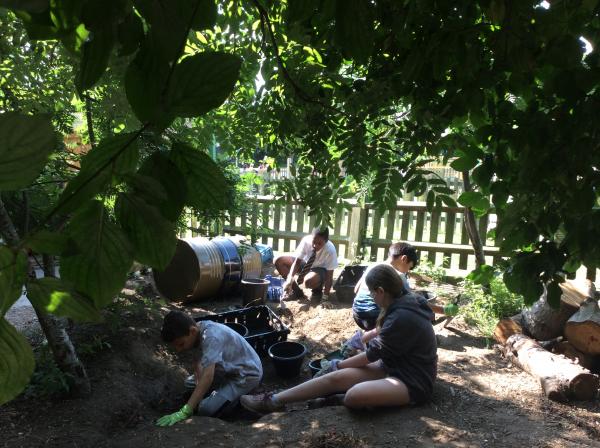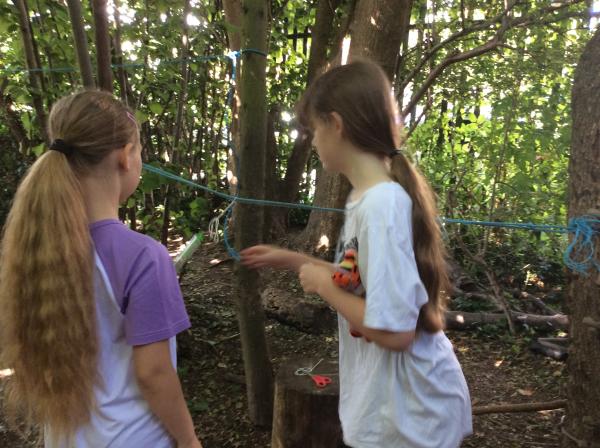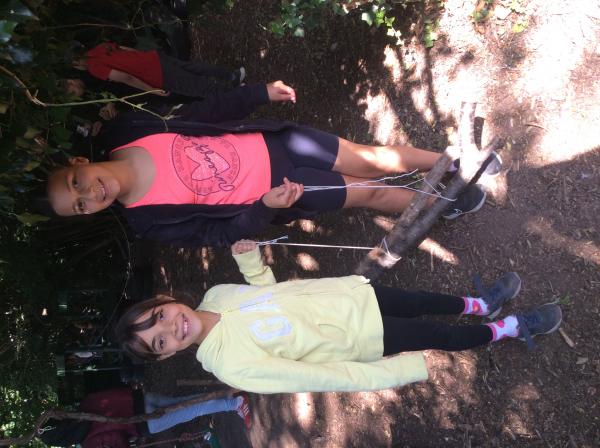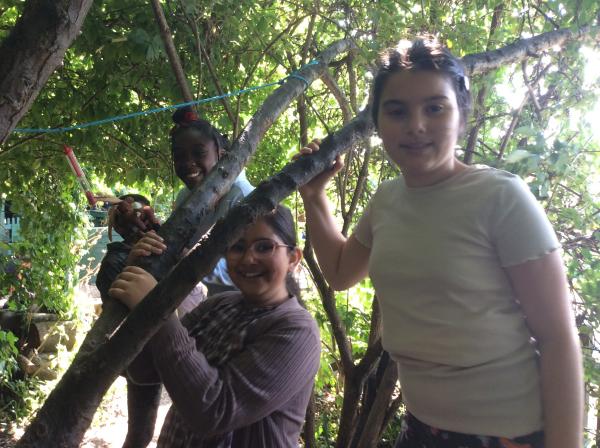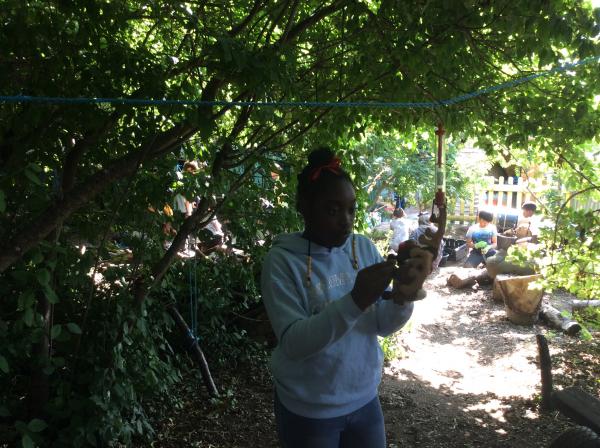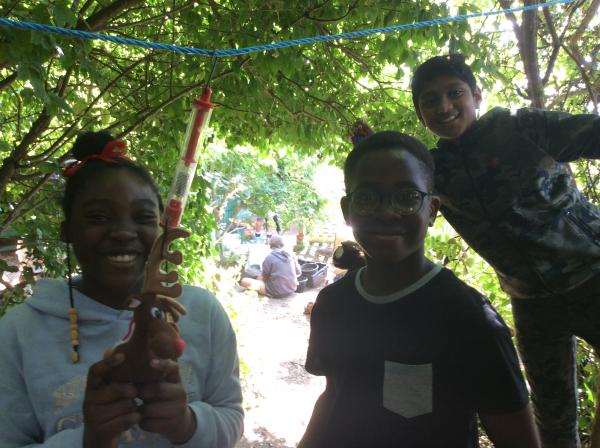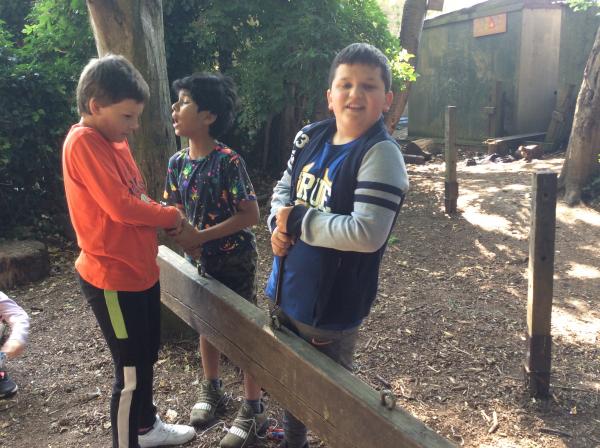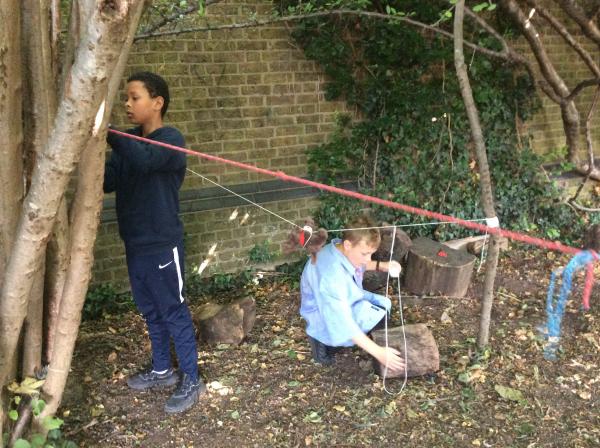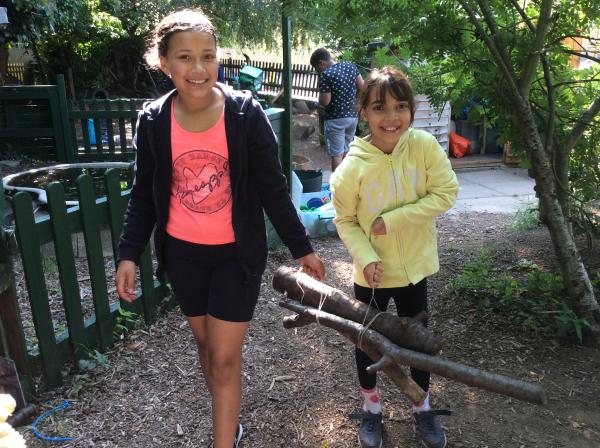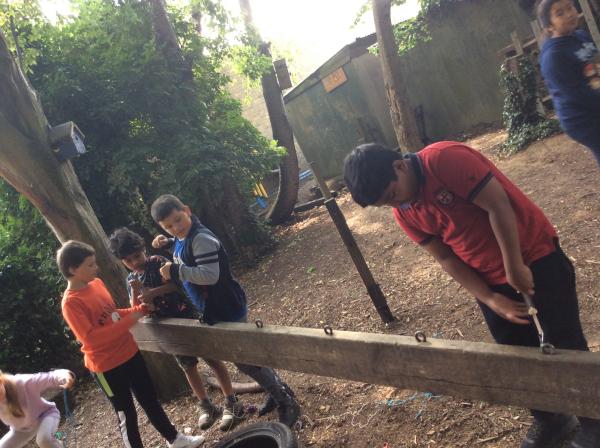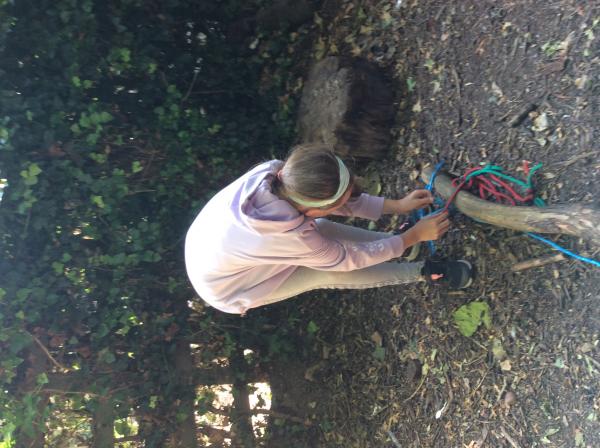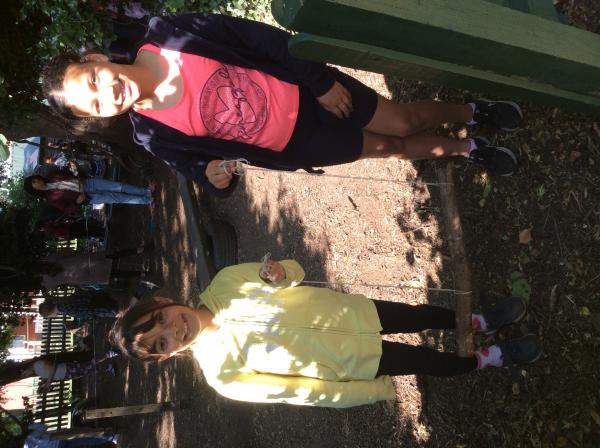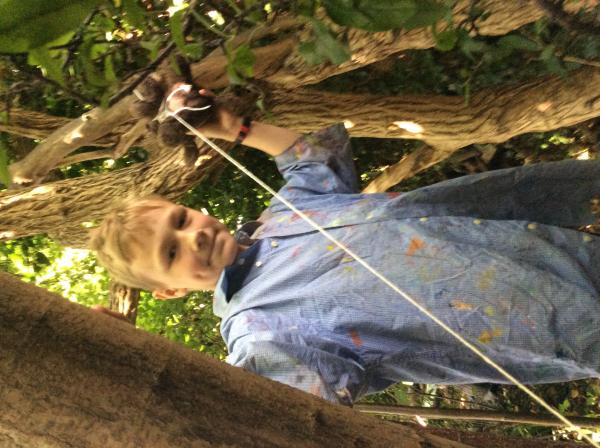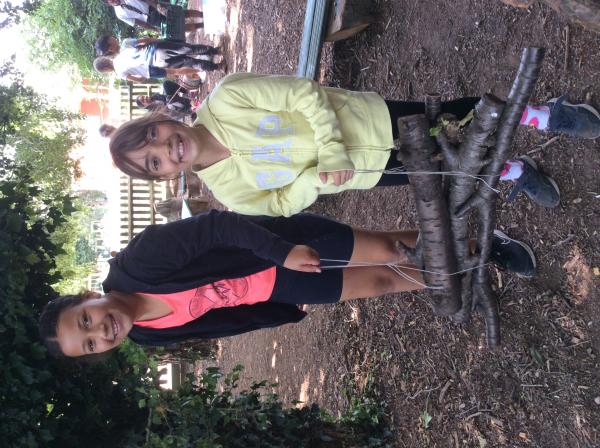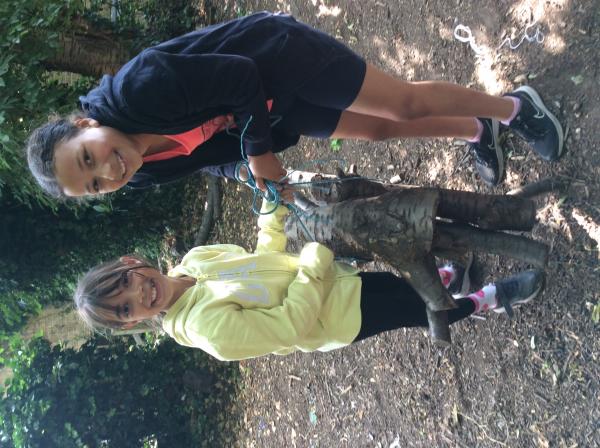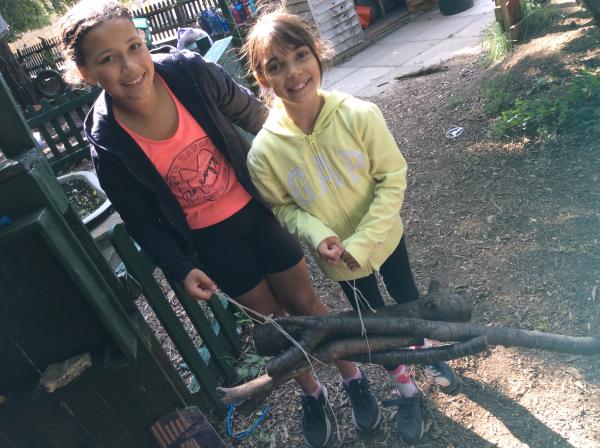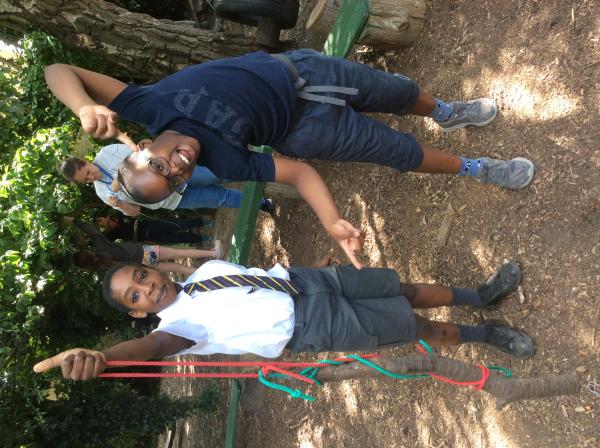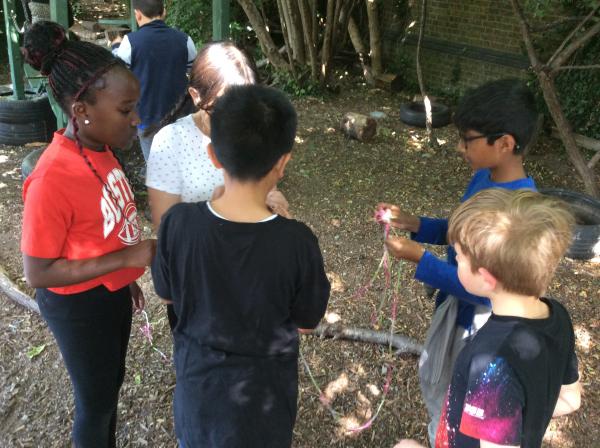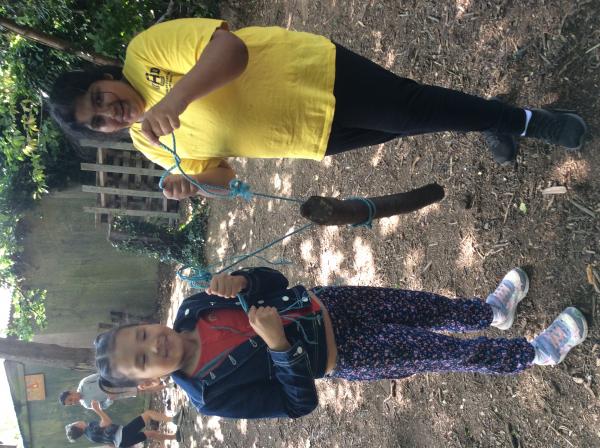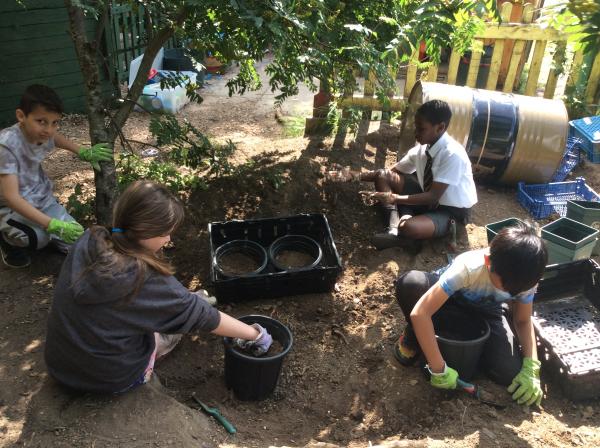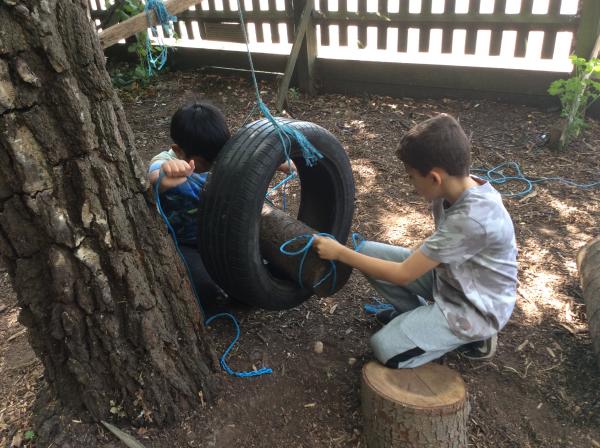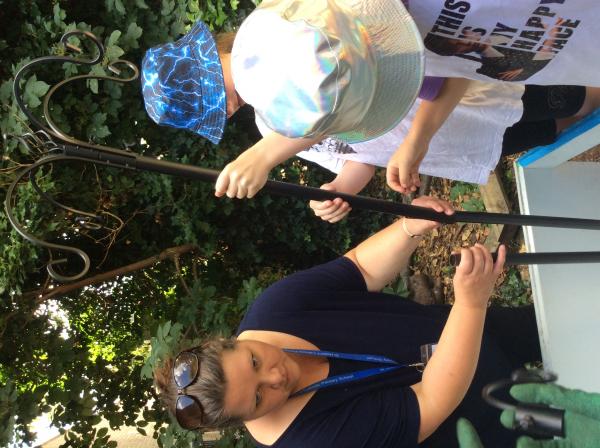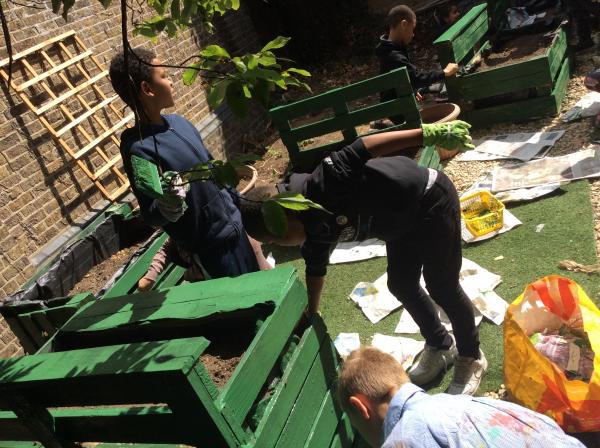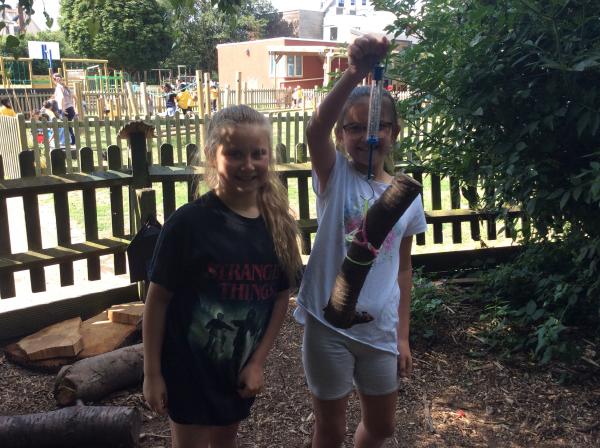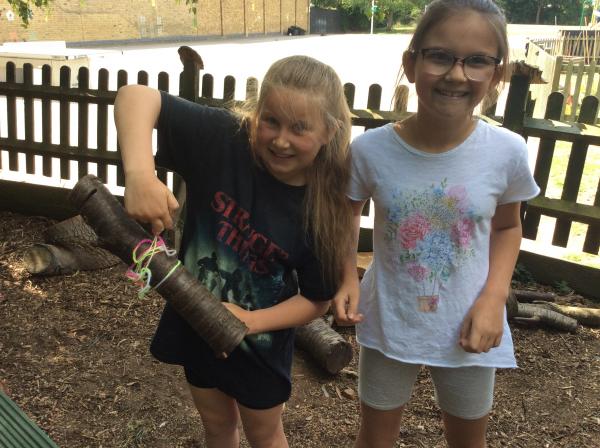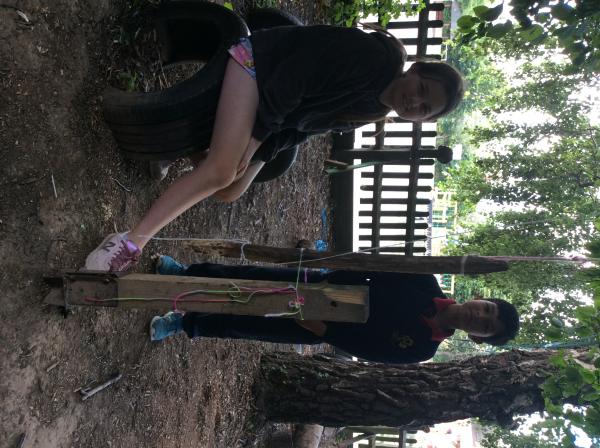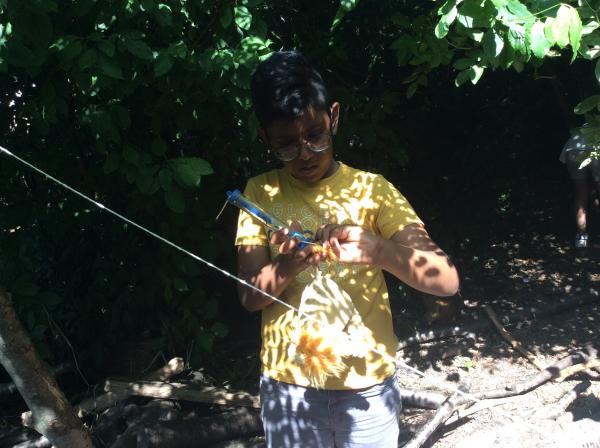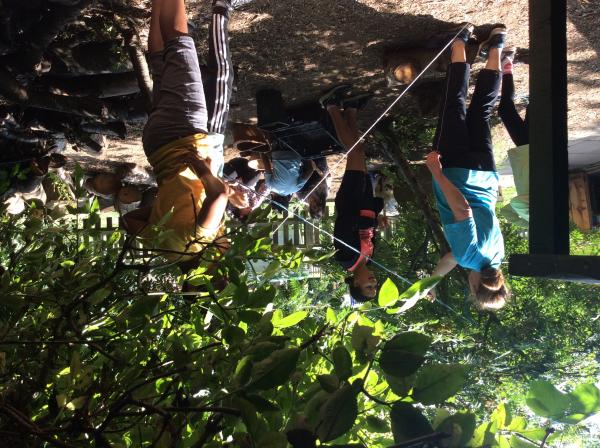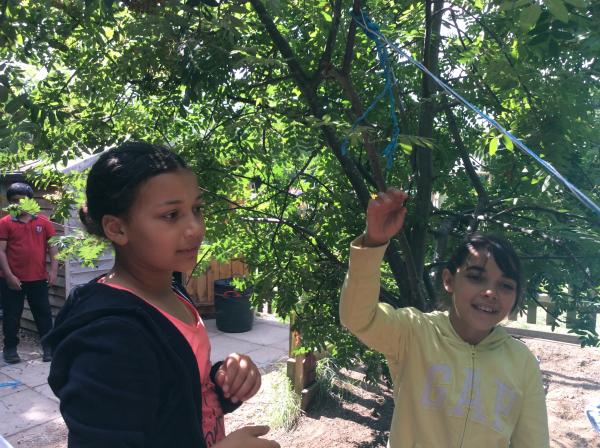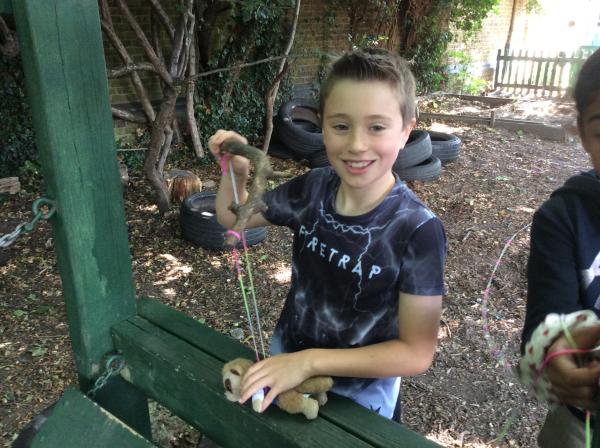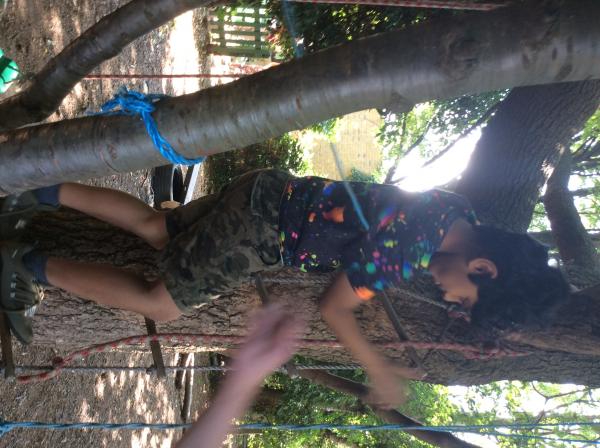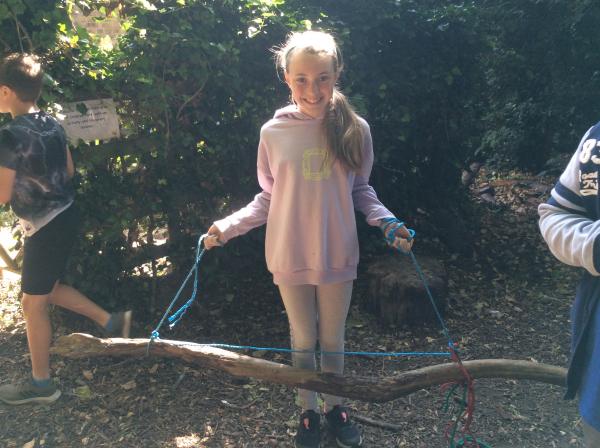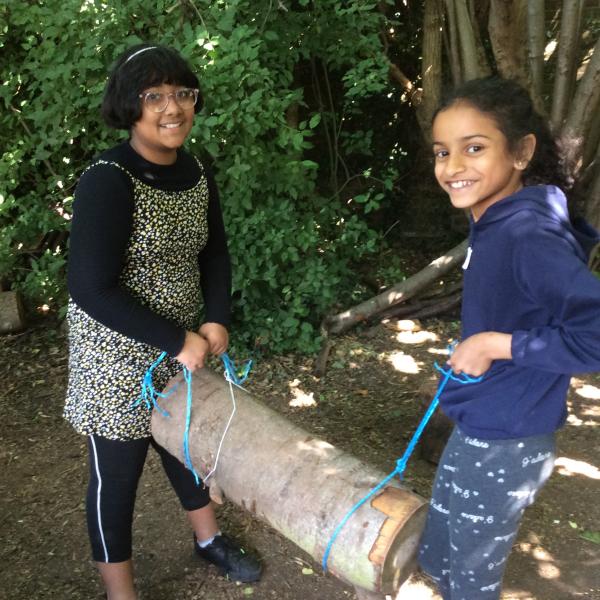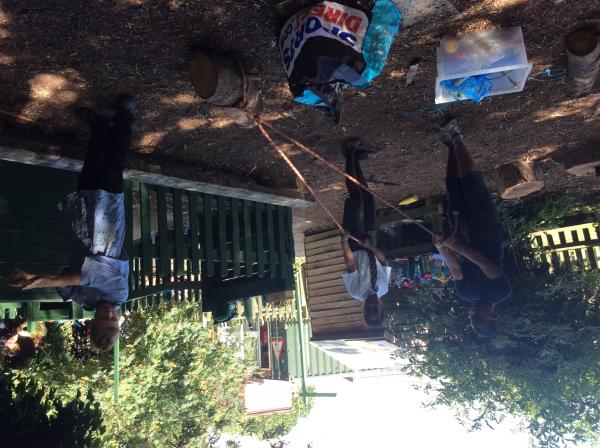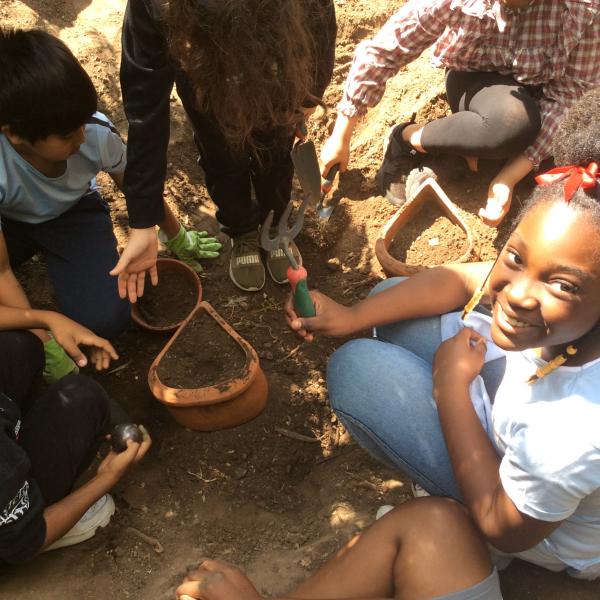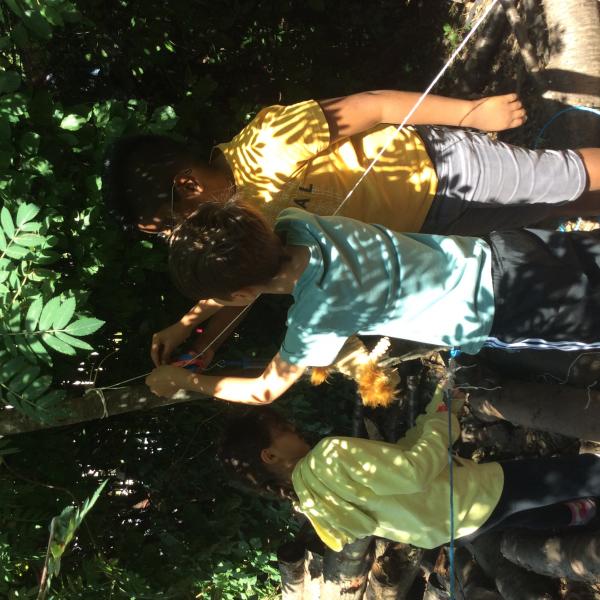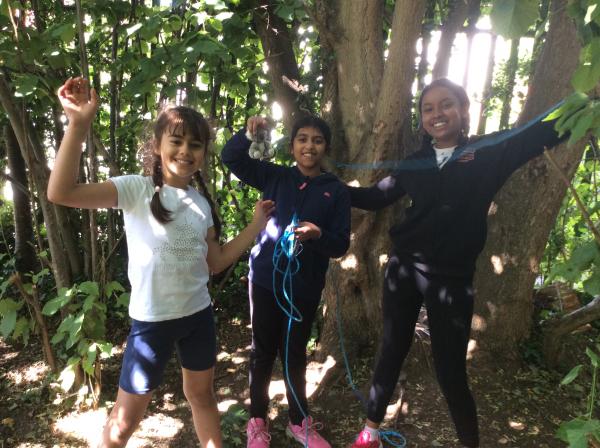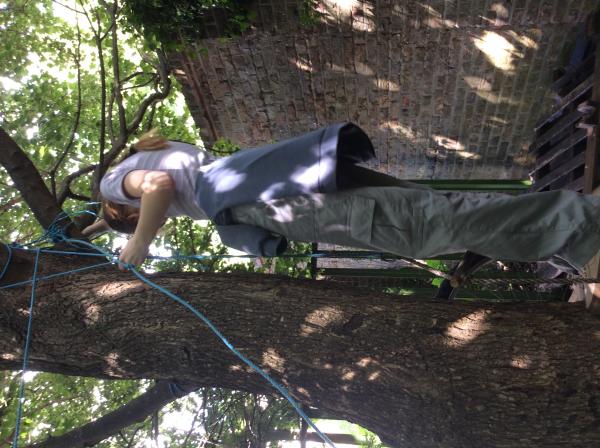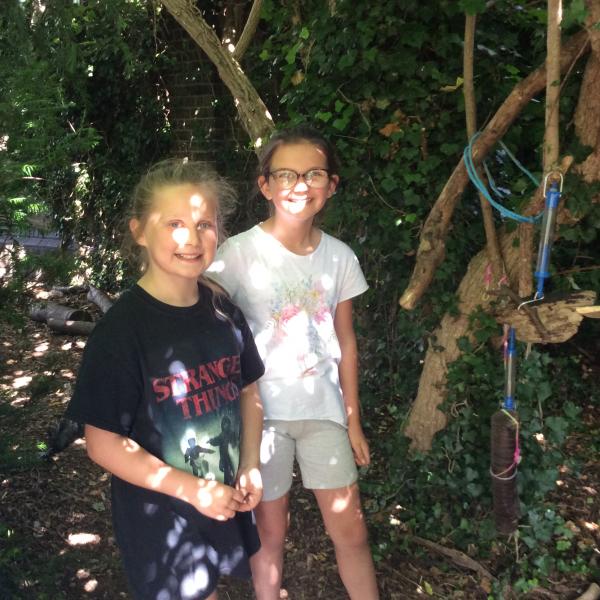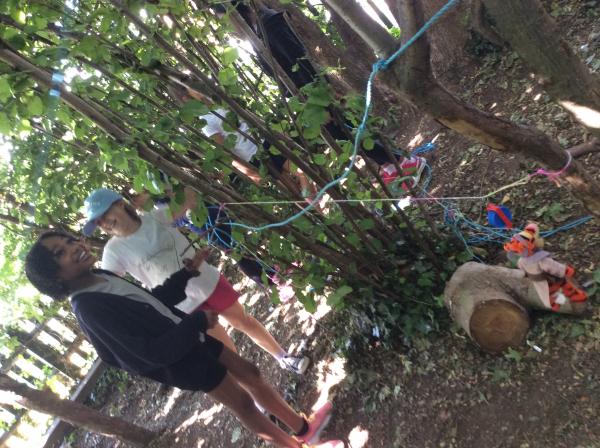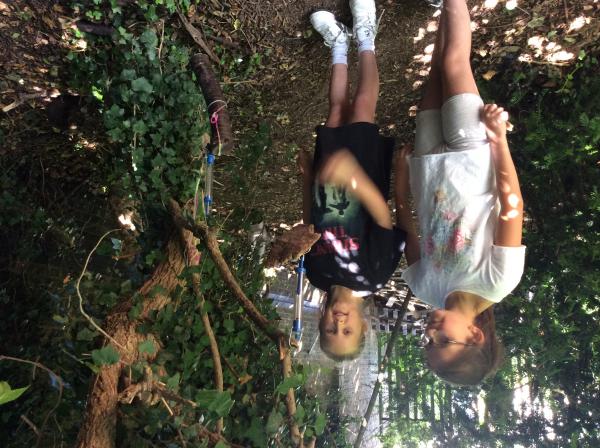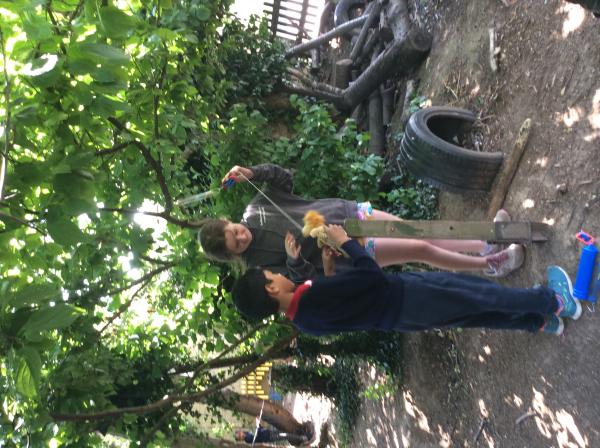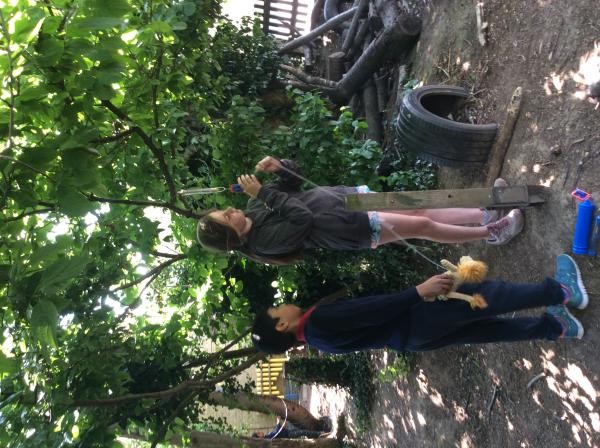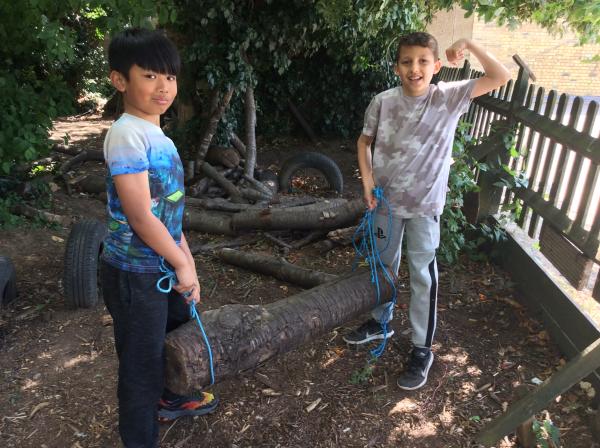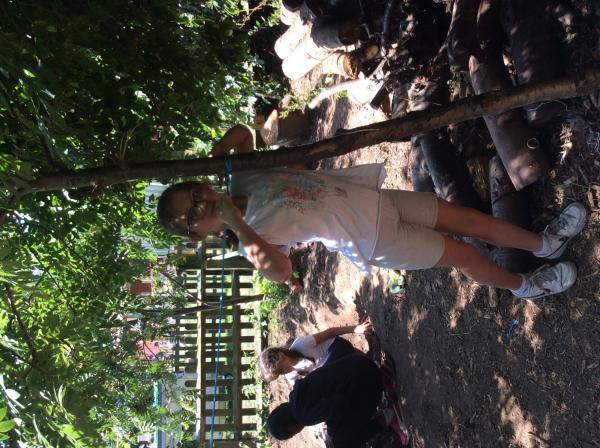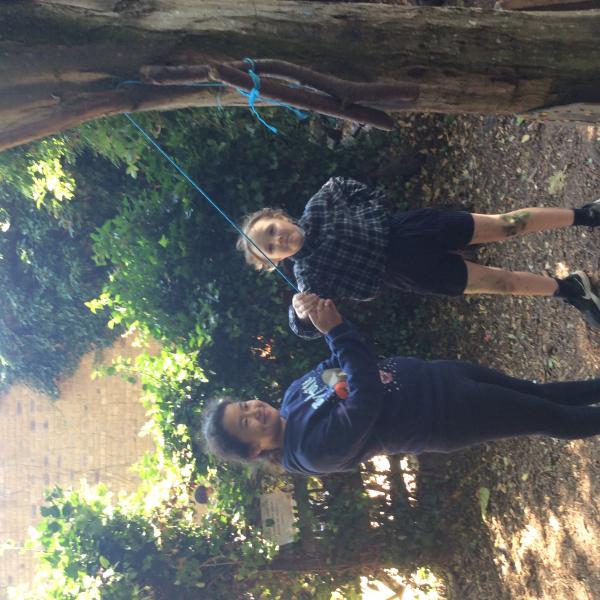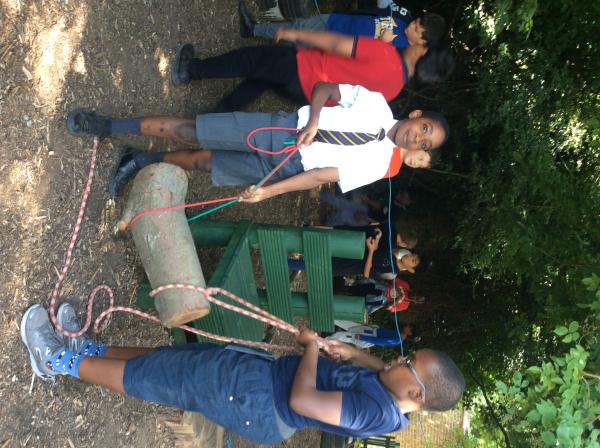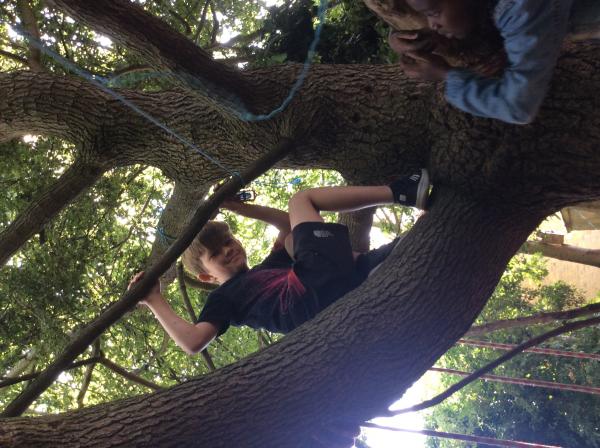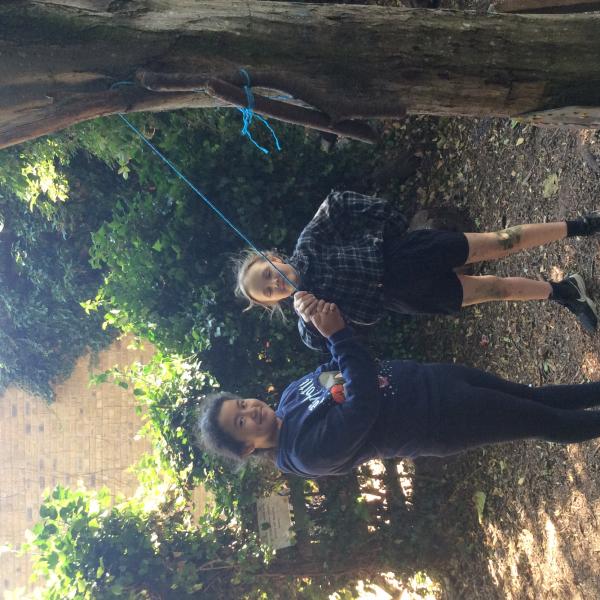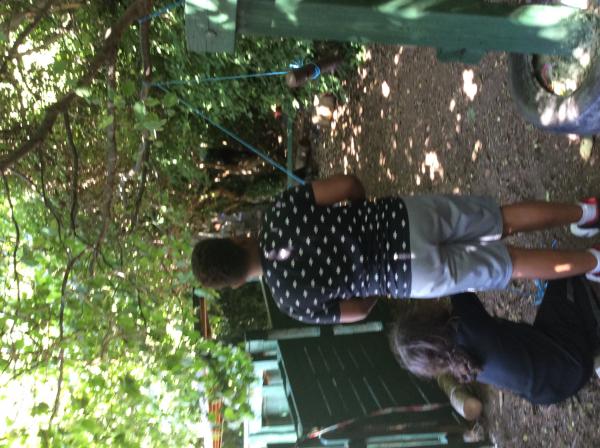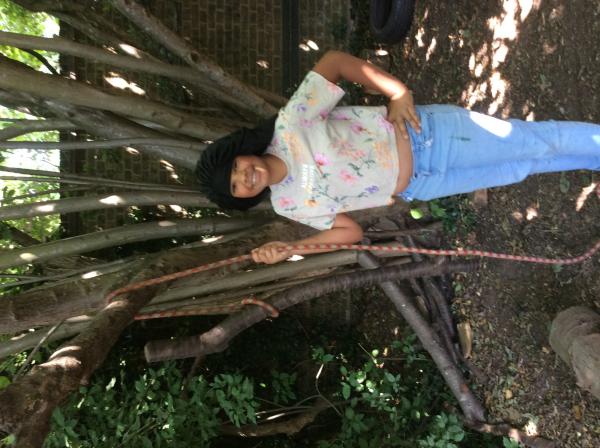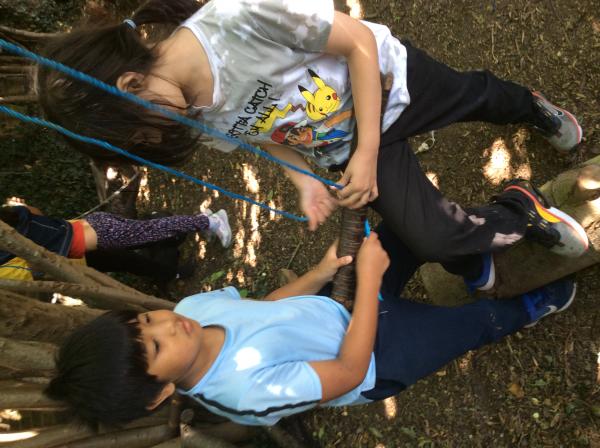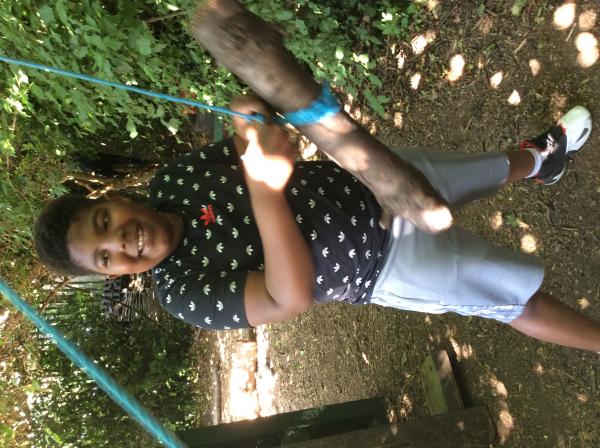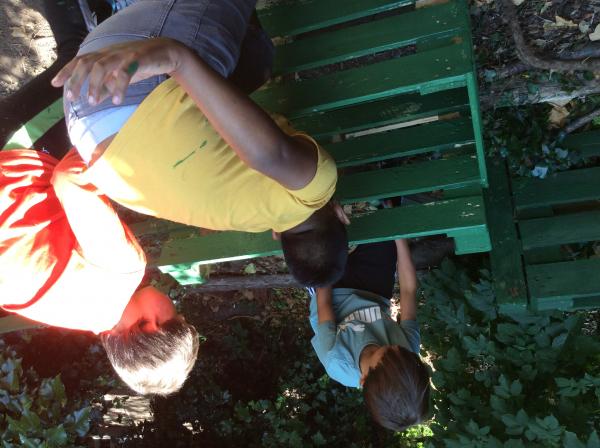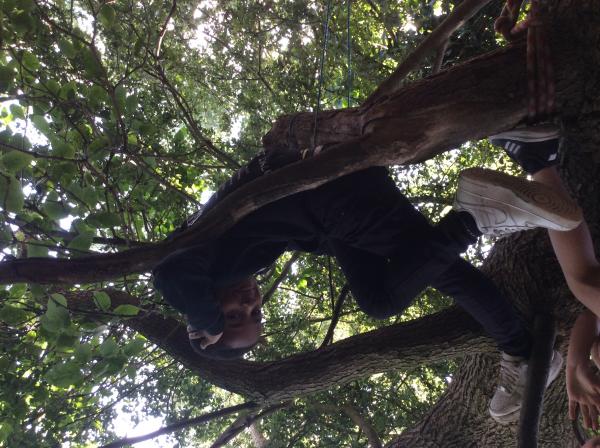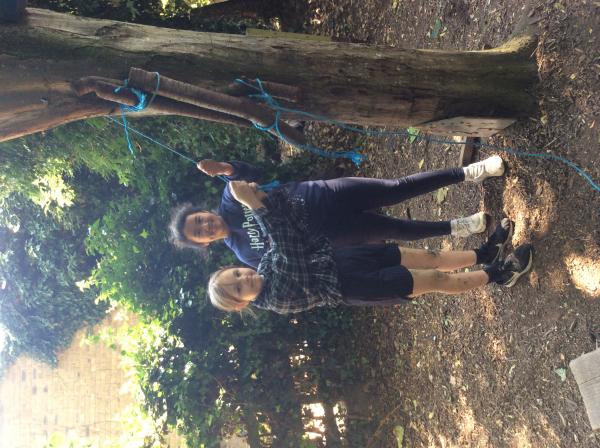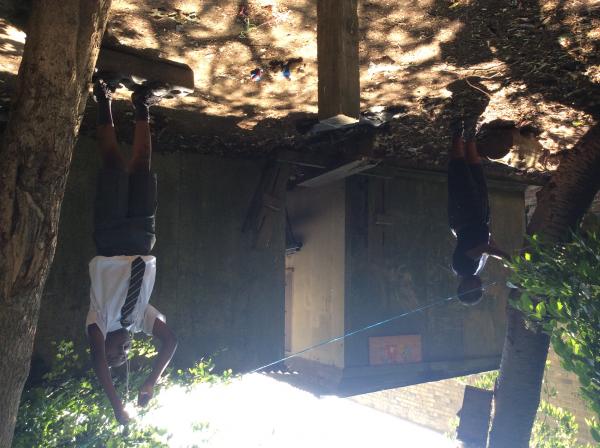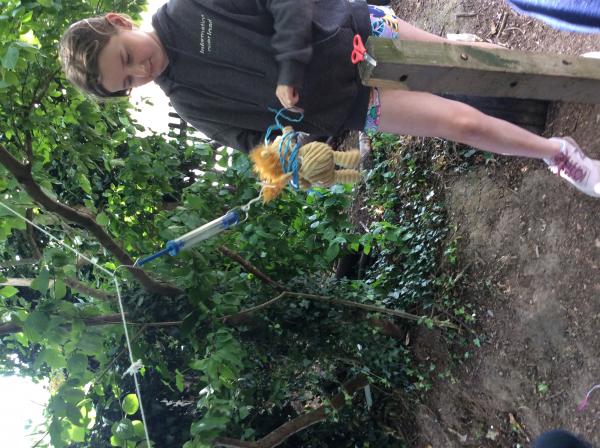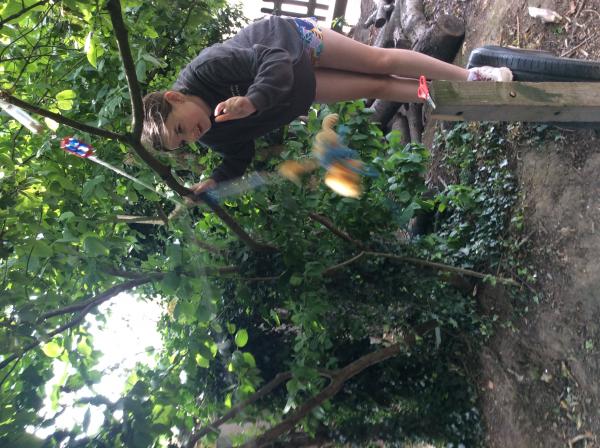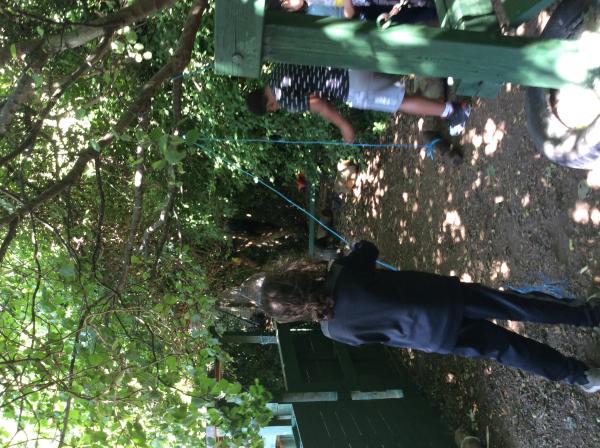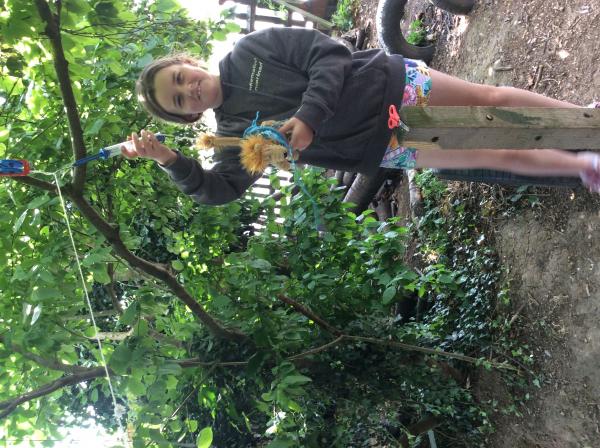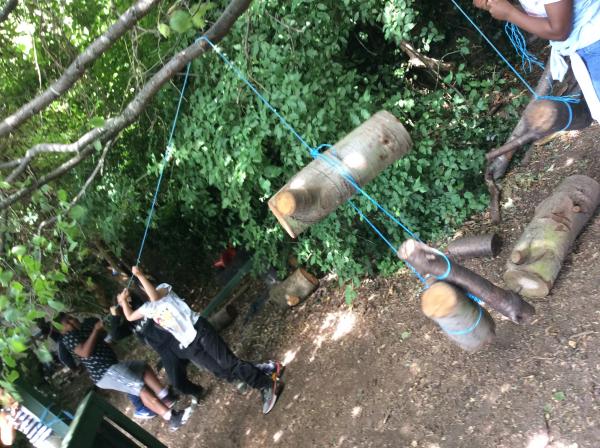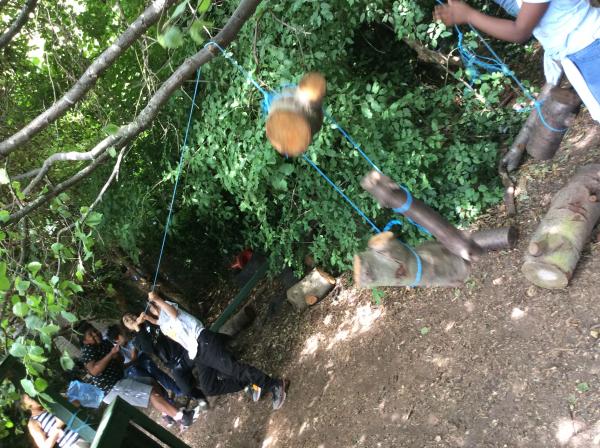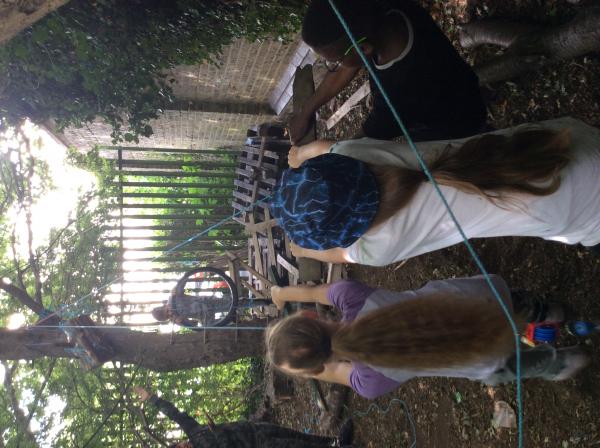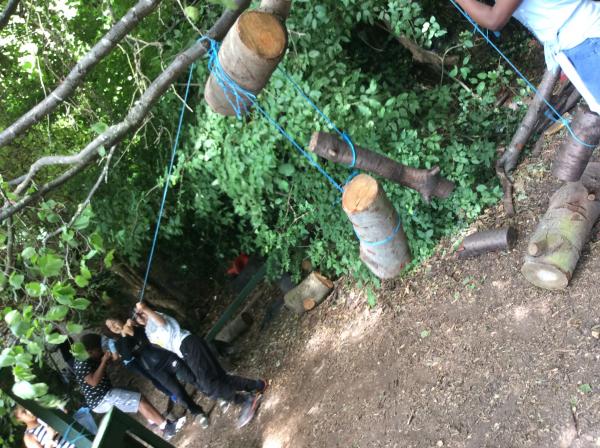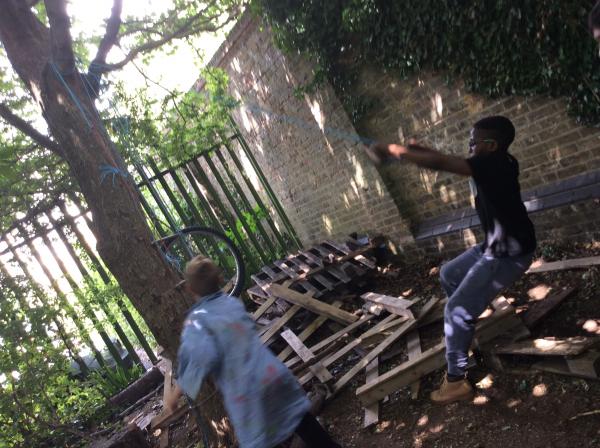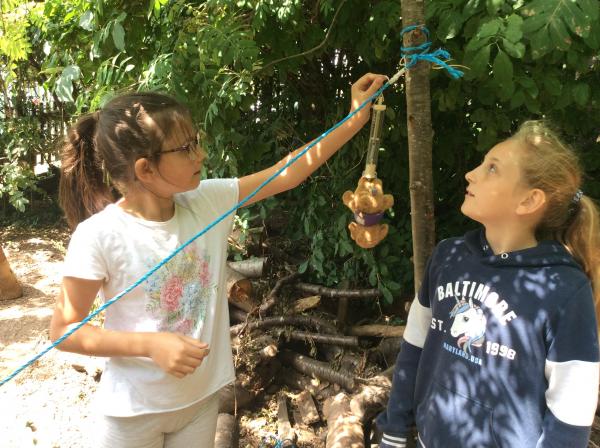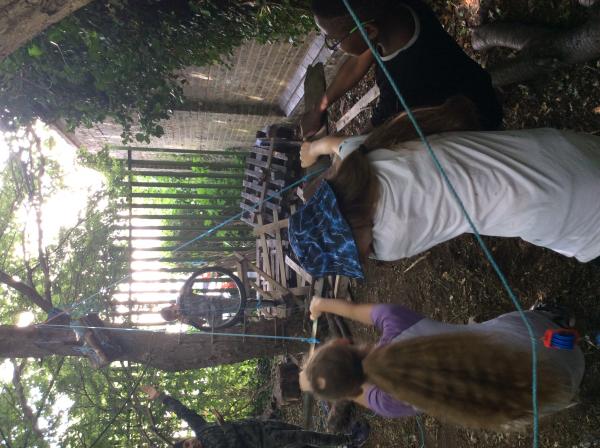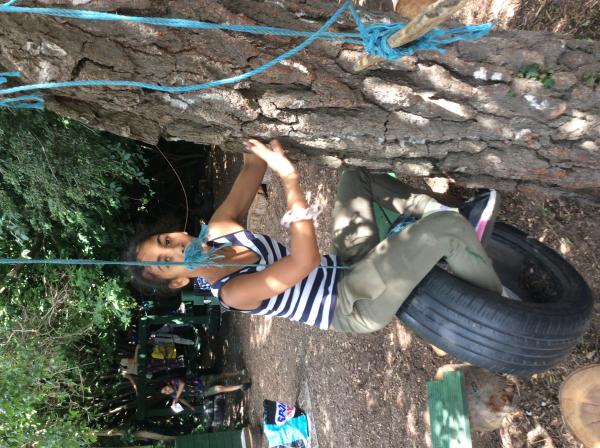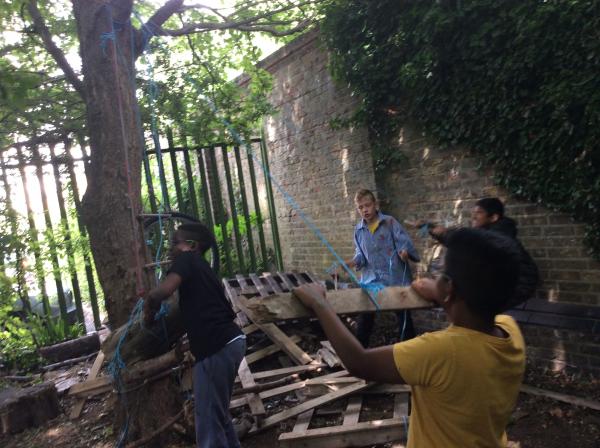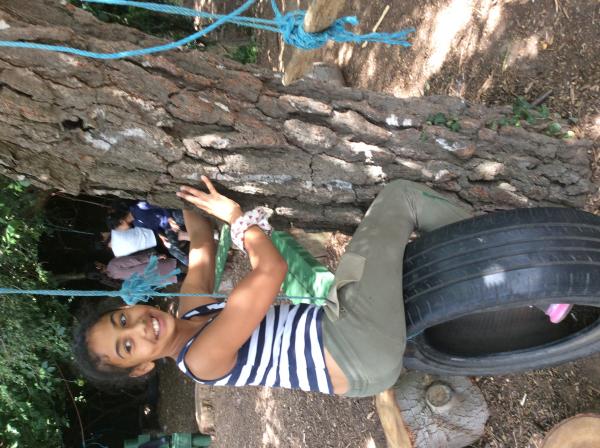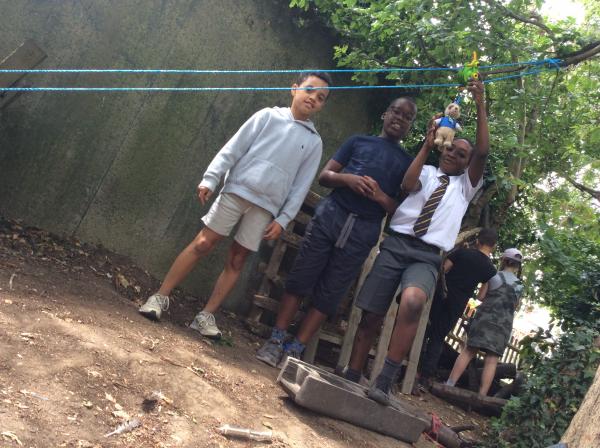 A morning of activities
Year 5 spent a very productive morning in the nature area. They rotated round five activities - painting, digging and moving soil, catapults, building a platform and answering: Does the biggest leaf fall the slowest? The children participated in every activity with enthusiasm, working hard to achieve more. My thanks to Year 5 and all their teachers for completing so many jobs today. The nature area is starting to look very different!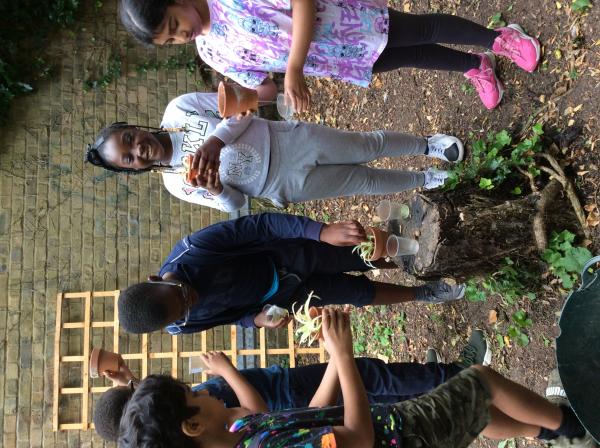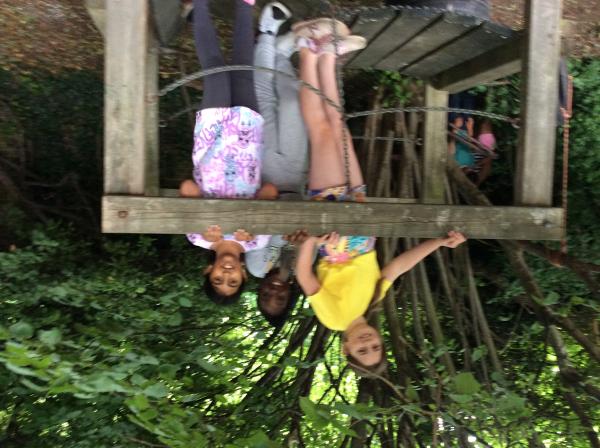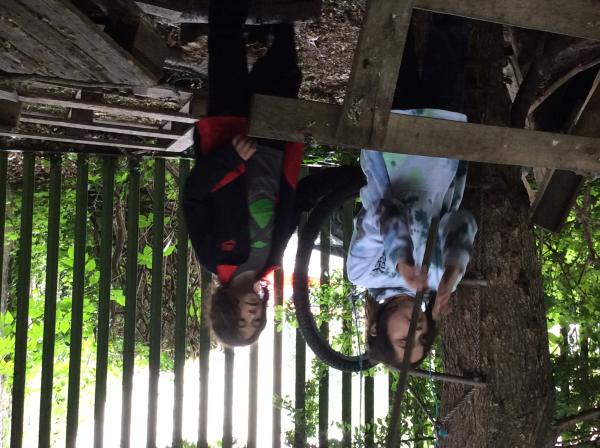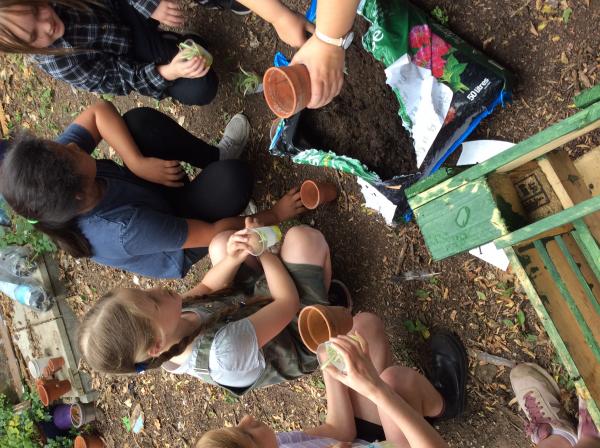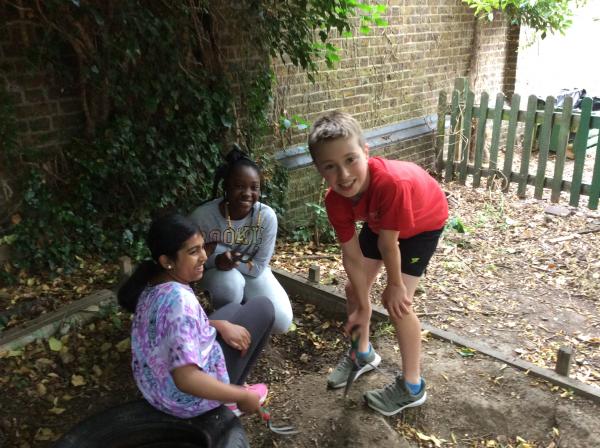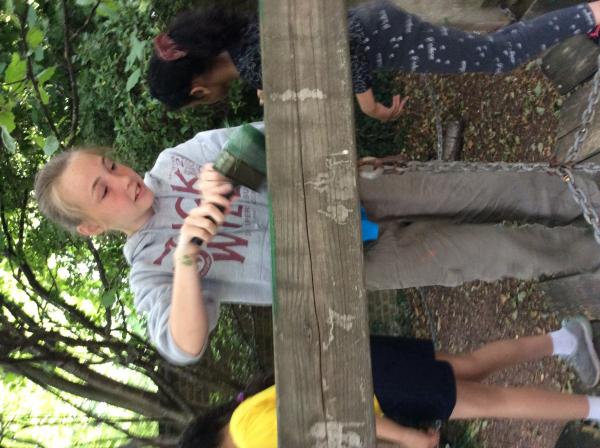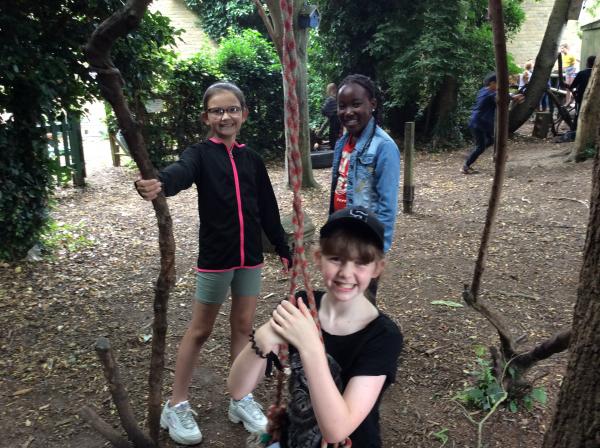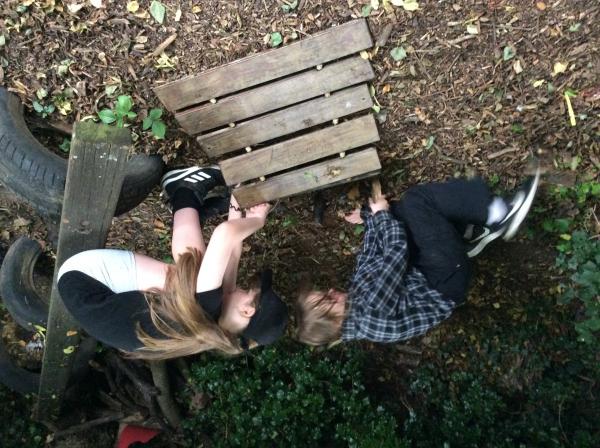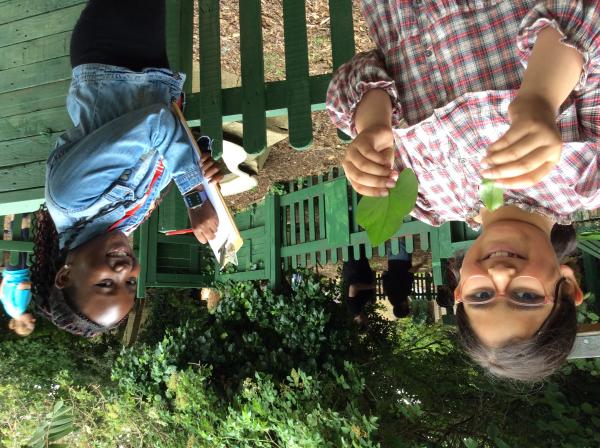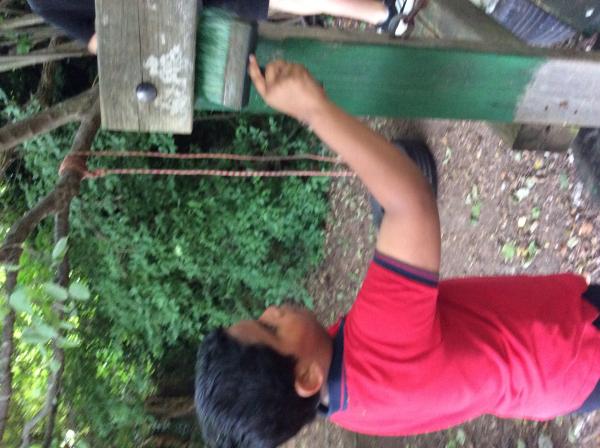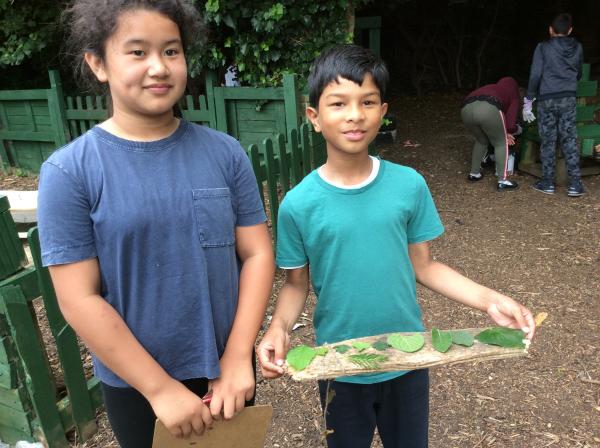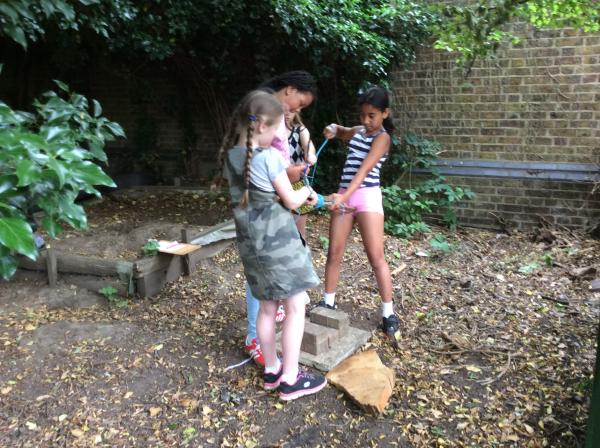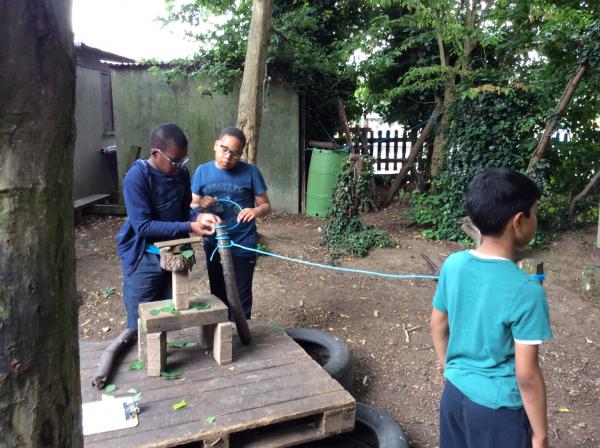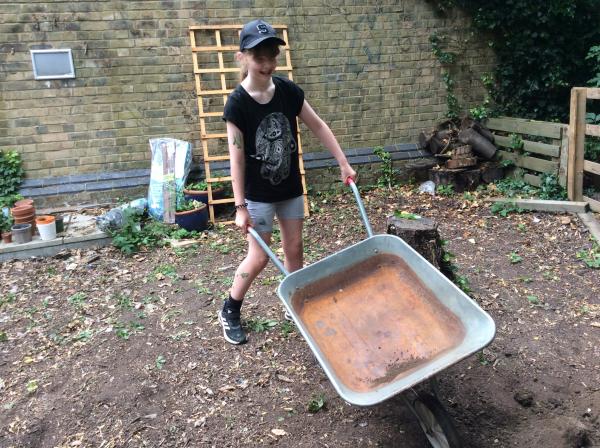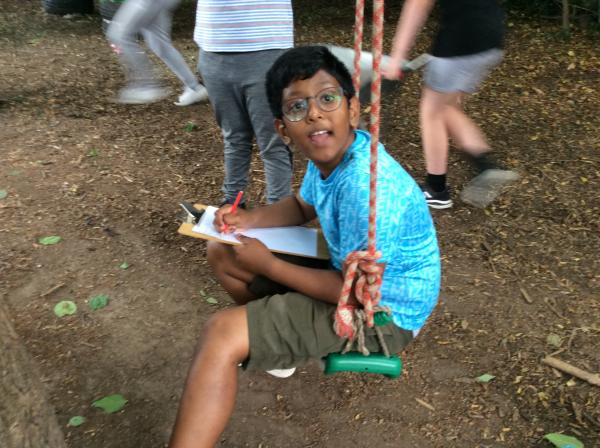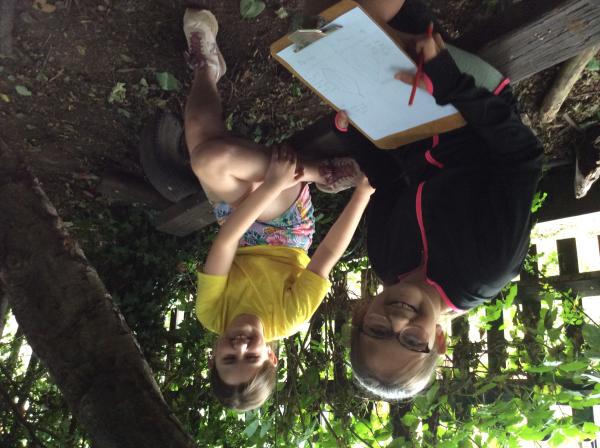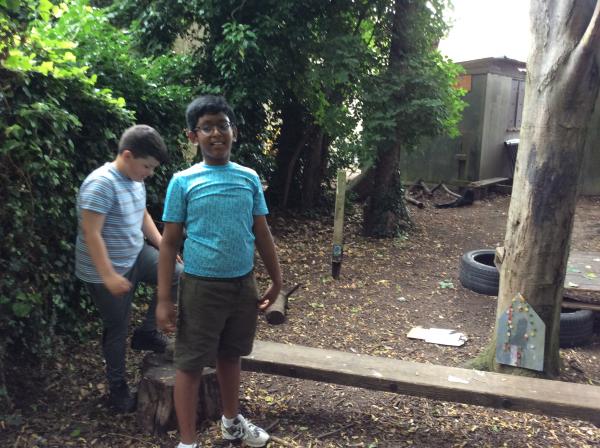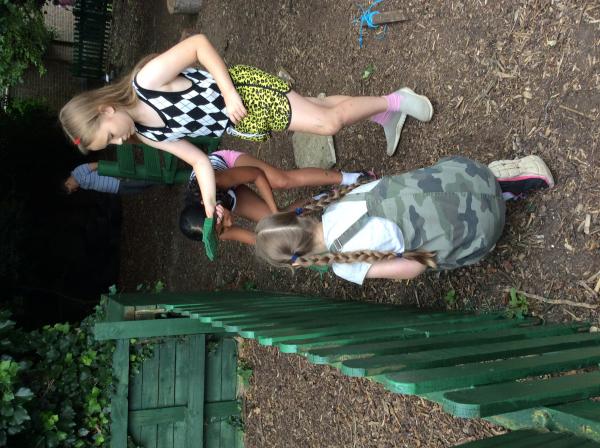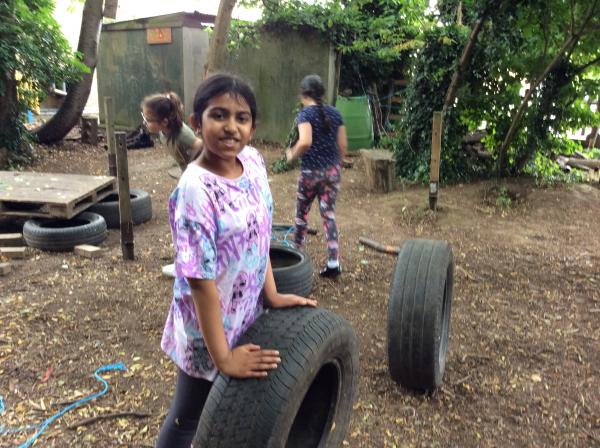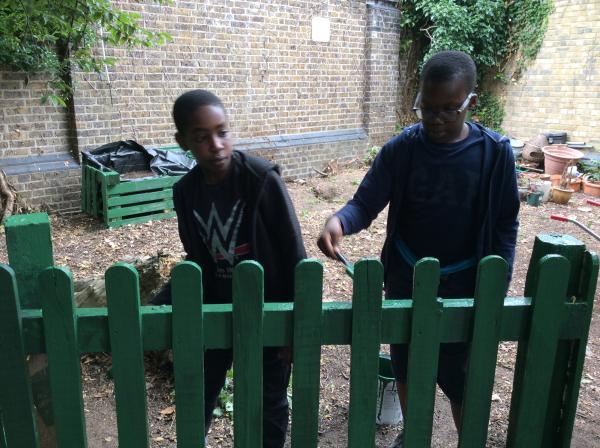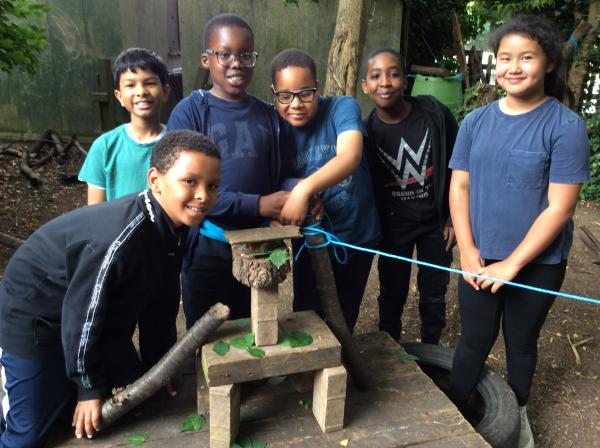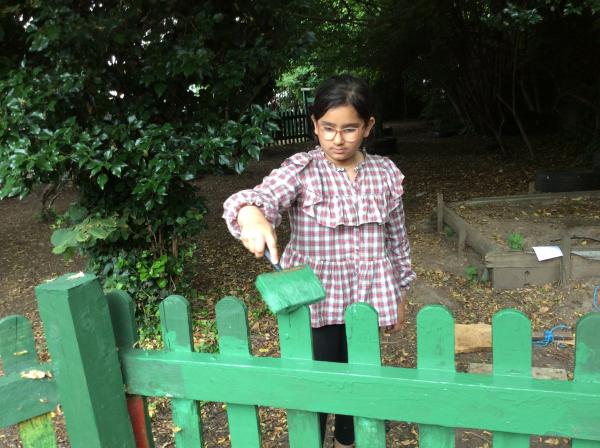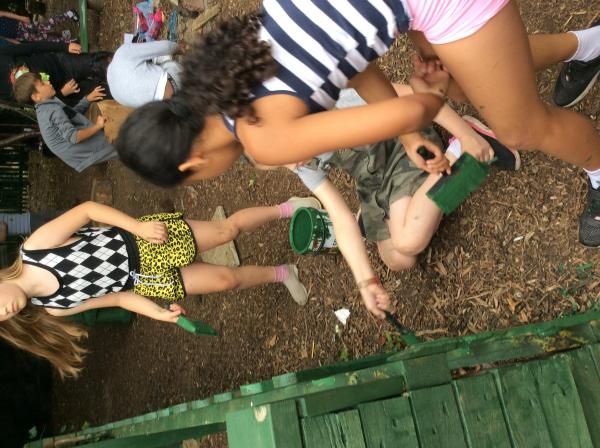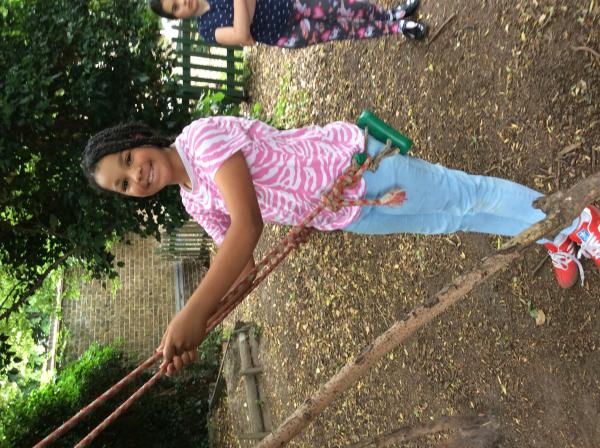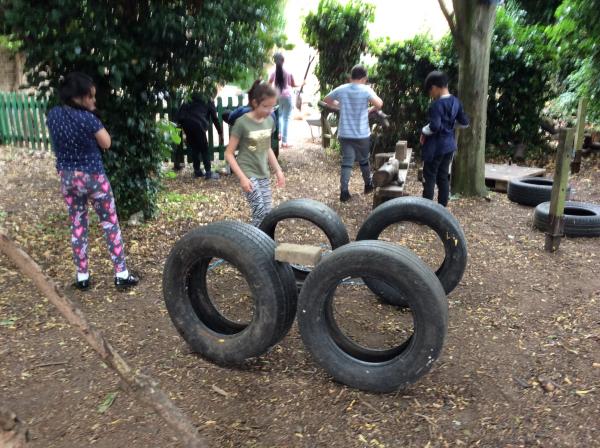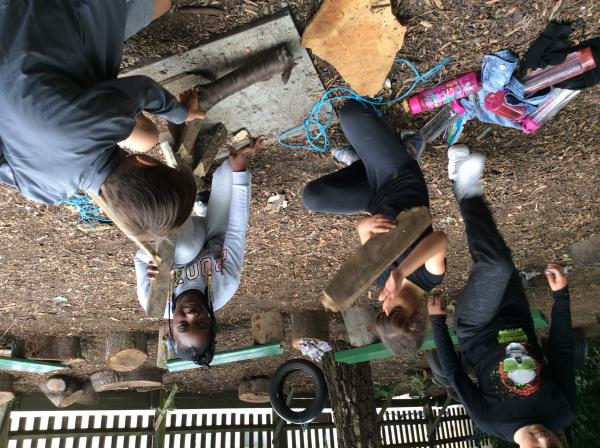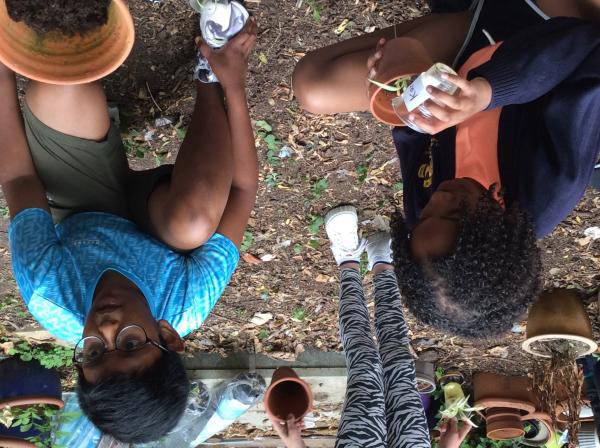 Eggnaut Experiment
5RP spent a busy afternoon making an eggnaut- a safe capsule for an egg to return to Earth. They dropped them from the balcony and did well to keep four out of five eggs intact. Well done 5RP.
They moved onto the nature area - digging, playing, climbing trees and building shelters.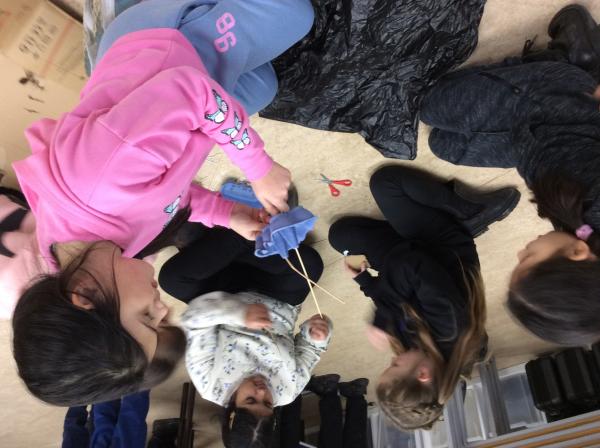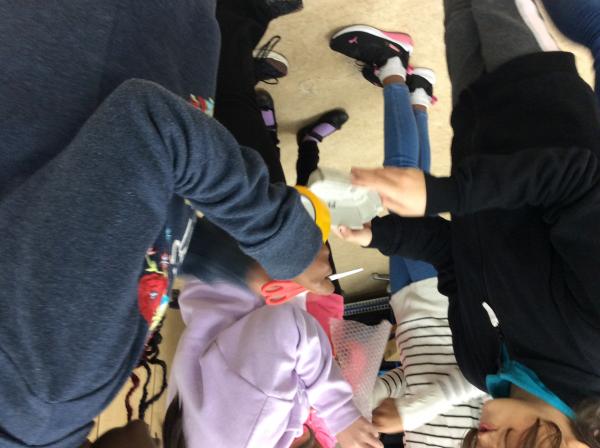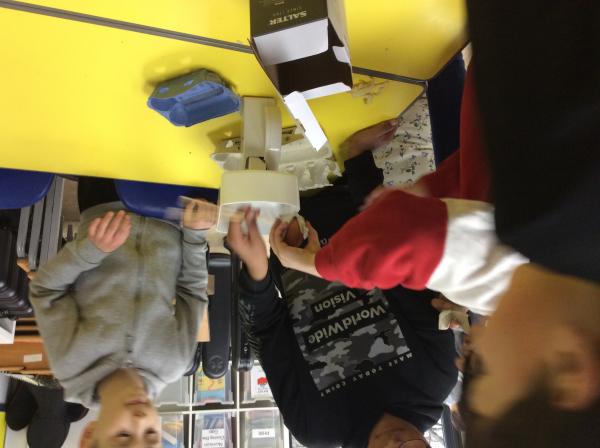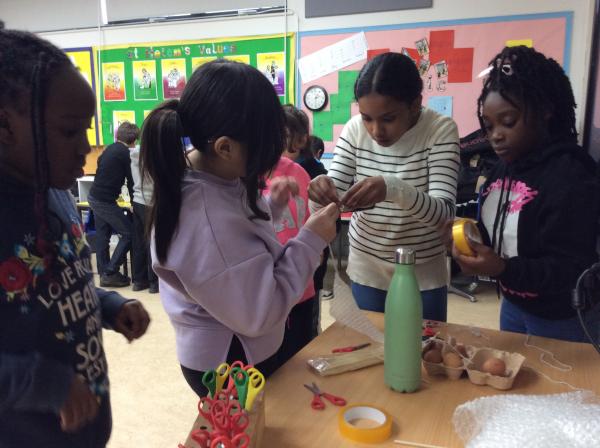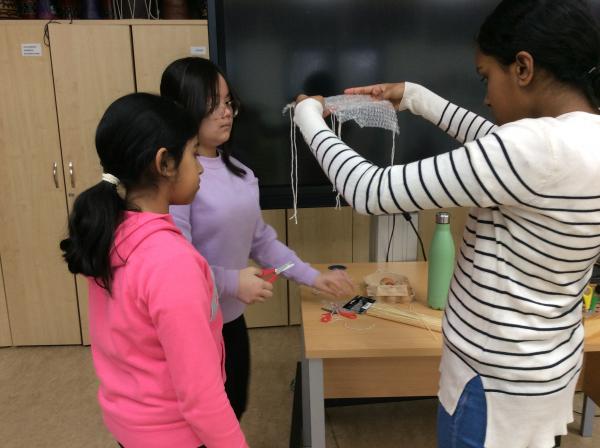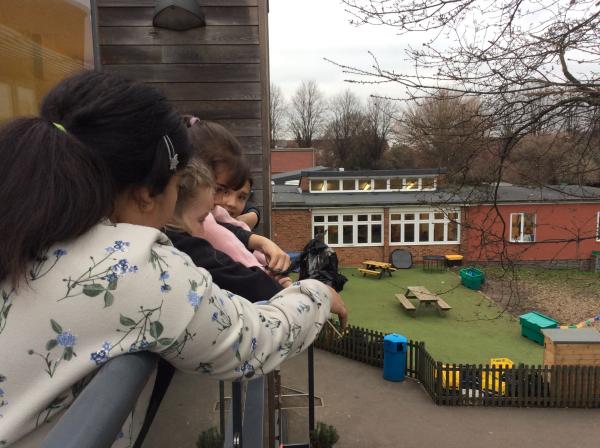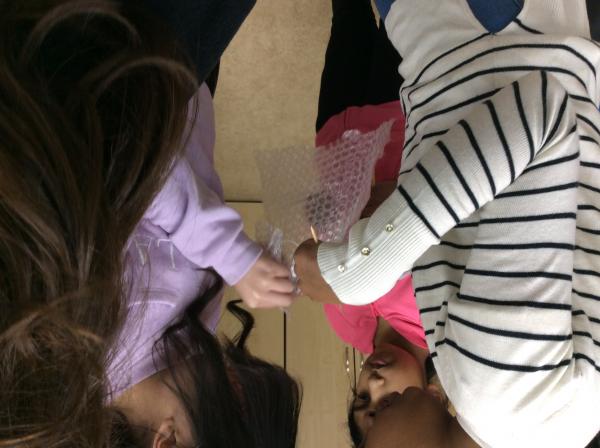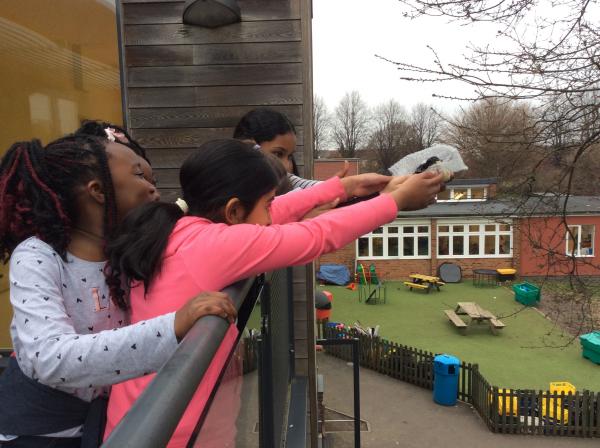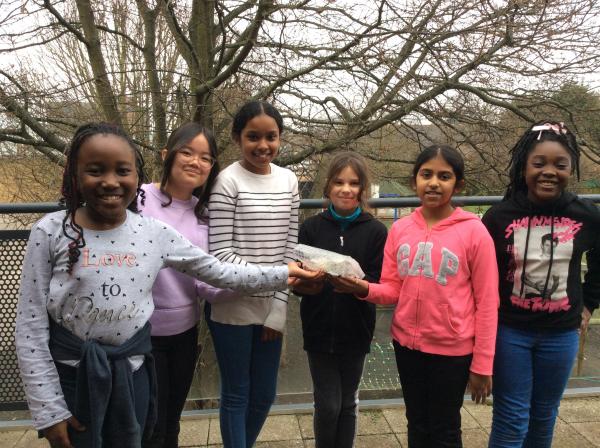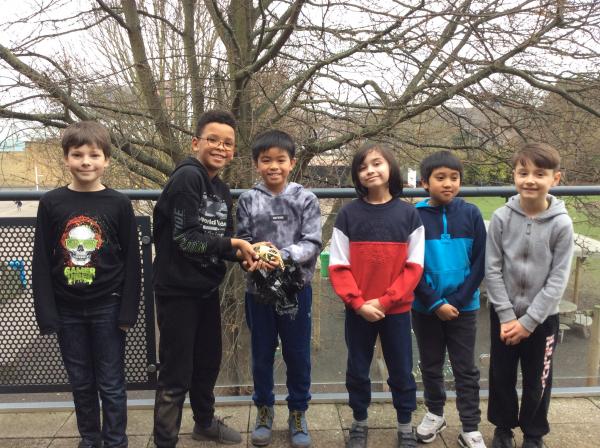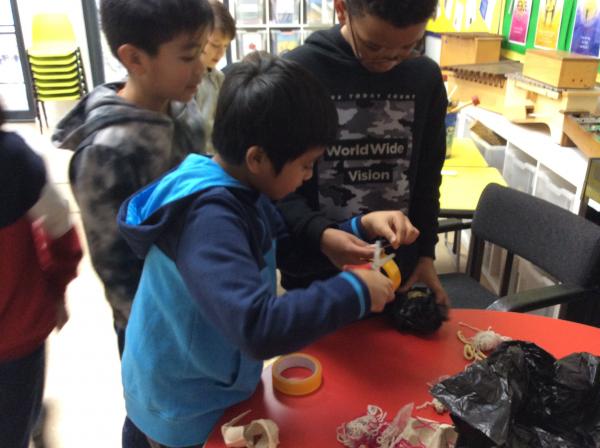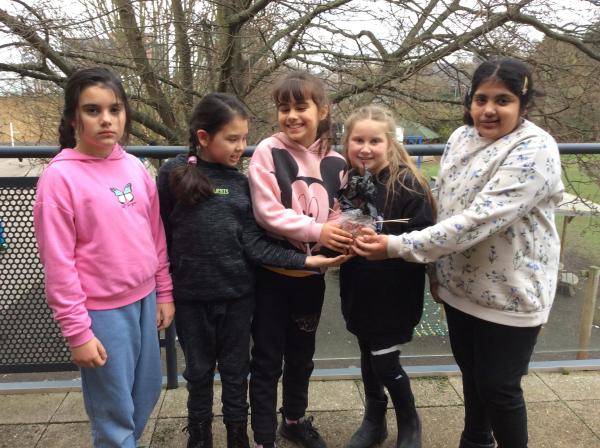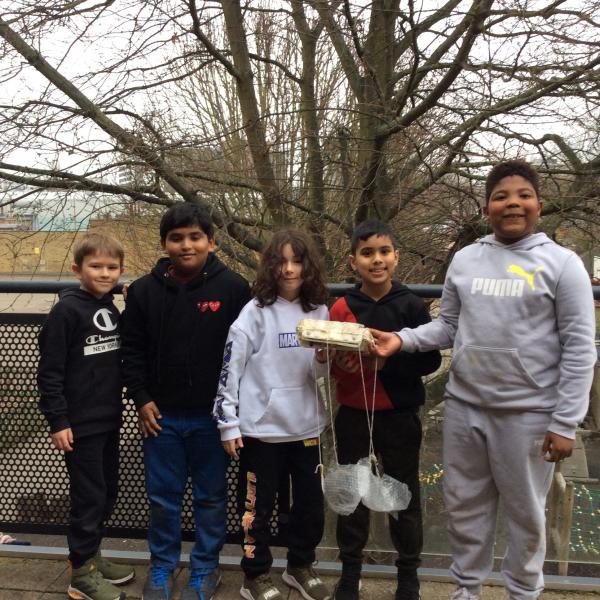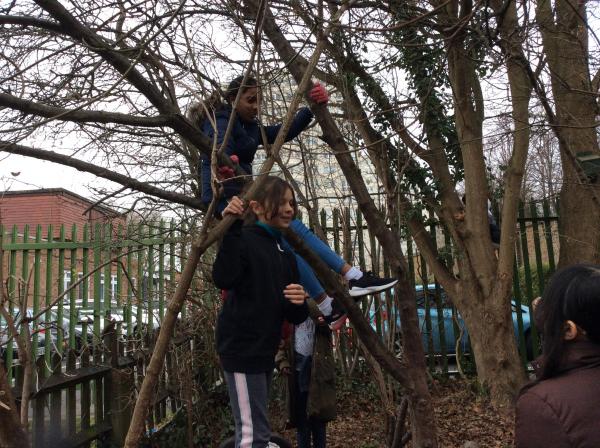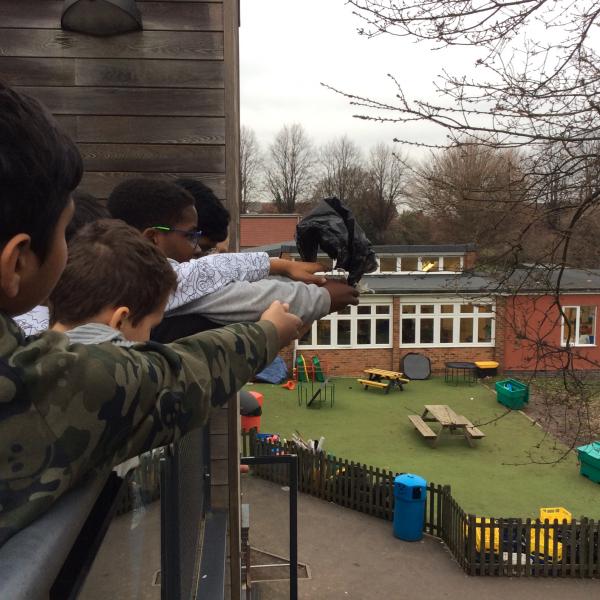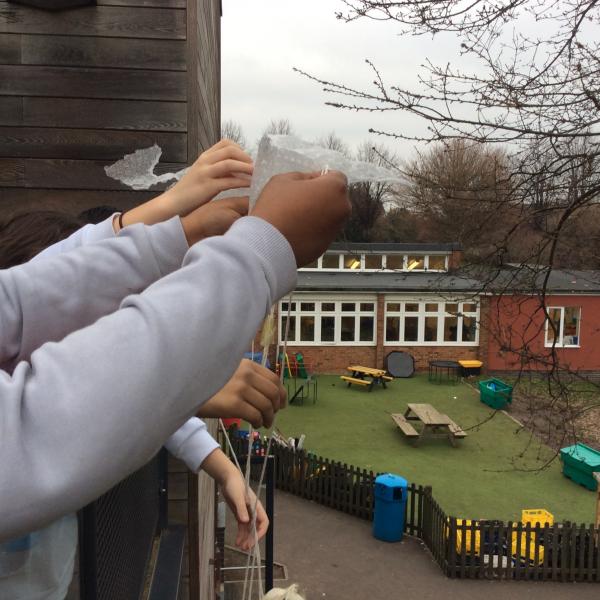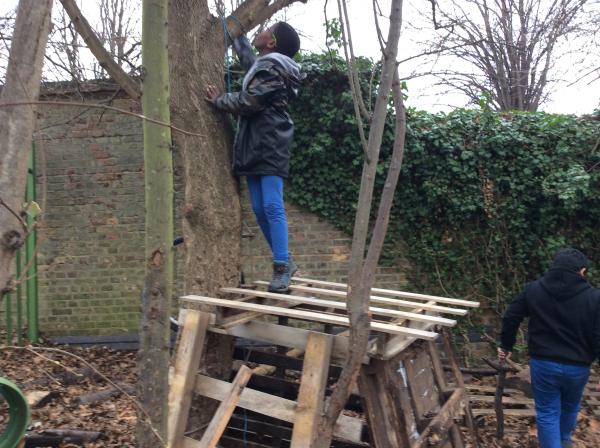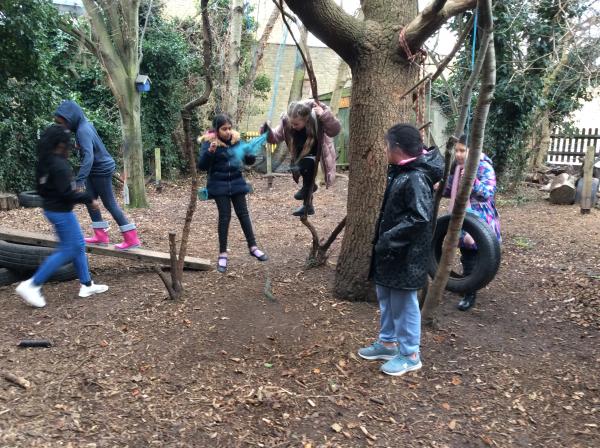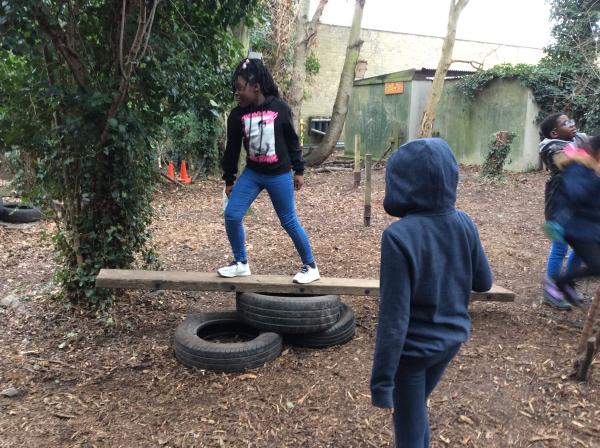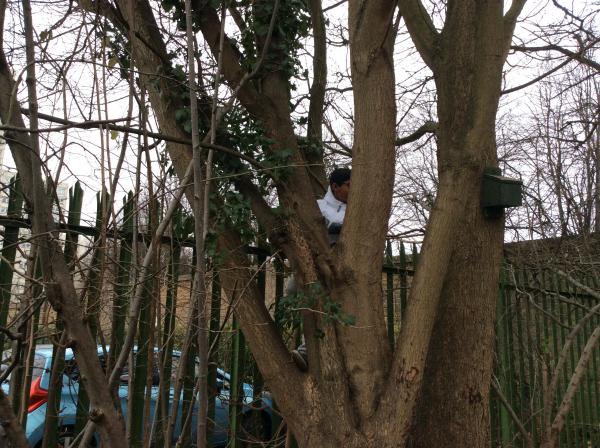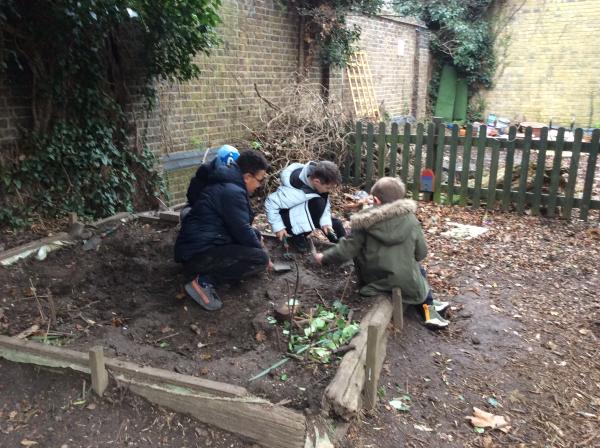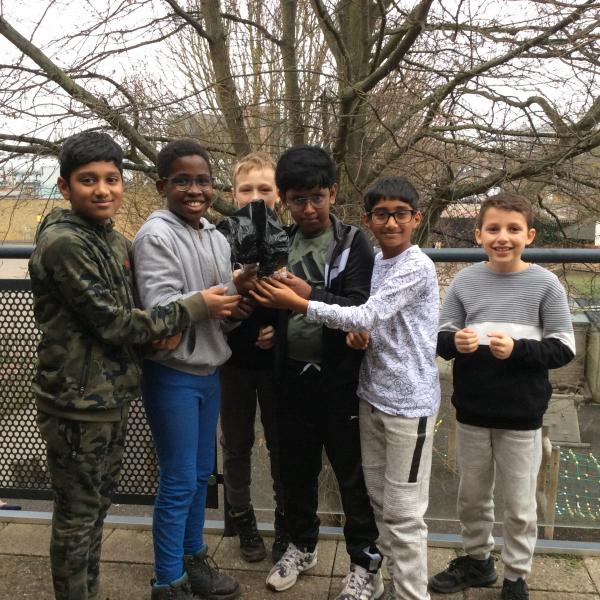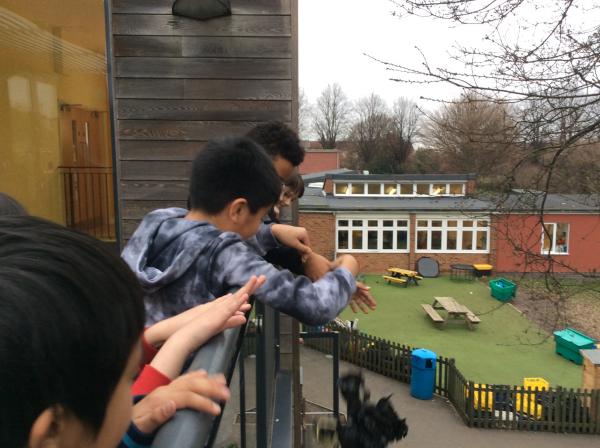 Designing Eggnauts
Today, Year 5 had a very busy time. They started in the studio designing an eggnaut. Our eggnaut had to withstand re-entry into our atmosphere and landing on the Earth. Keeping the egg safe was the priority and it could be no larger than 30x30cm and weigh no more than 500g. The children developed clear ideas and many included parachutes to try to combat the force of gravity. They dropped these from the balcony. Our results were exceptional, only one egg had a little crack in it. Good job Year 5!
Year 5 moved onto the nature area, having fun, digging, making flag poles, looking for bugs and playing on the swing and see-saw. A game of eagle eye followed which was a success for some, whilst others were found quickly.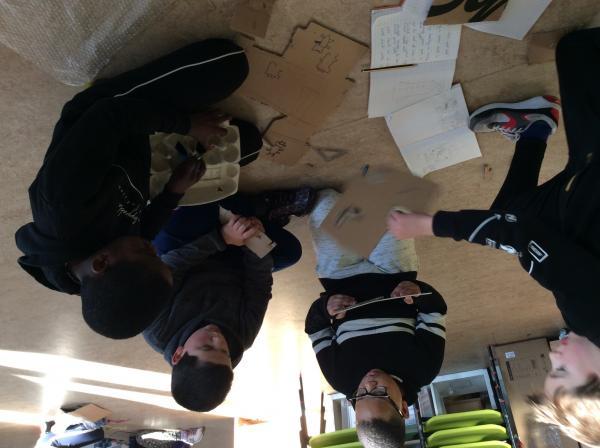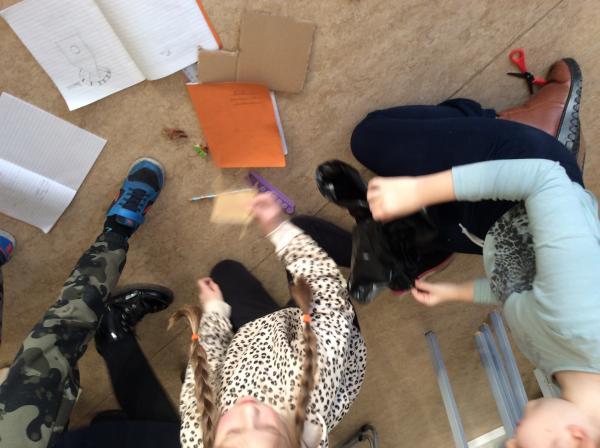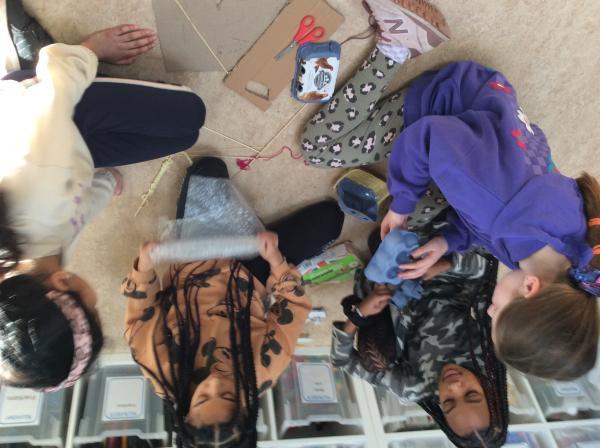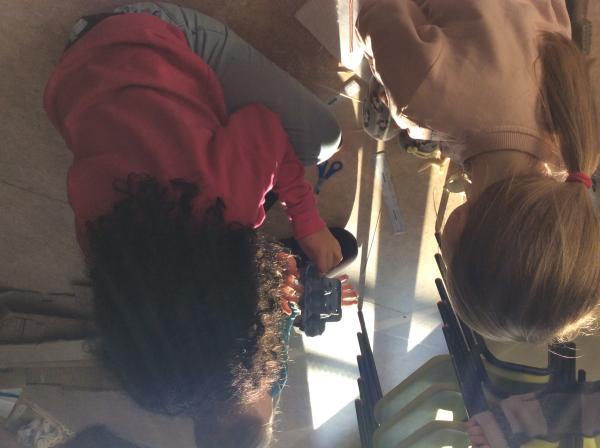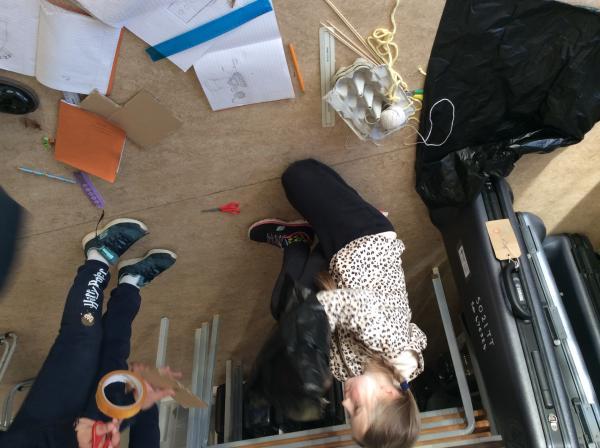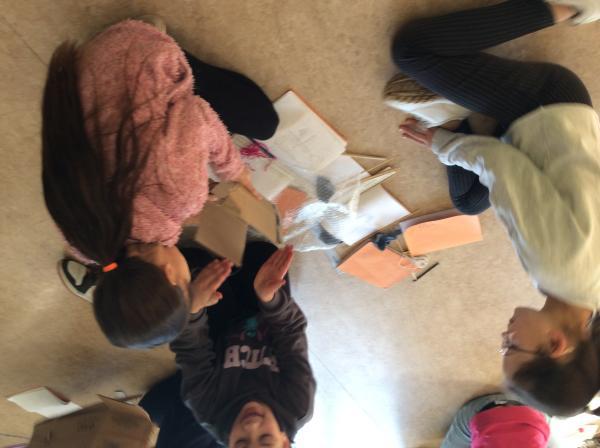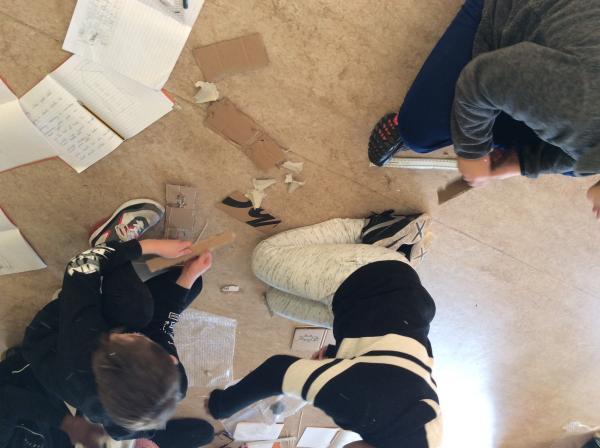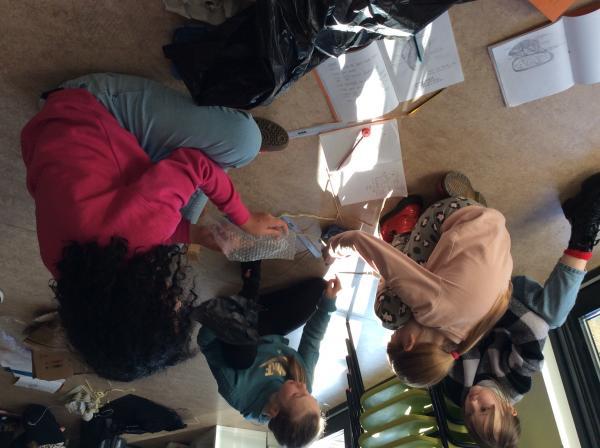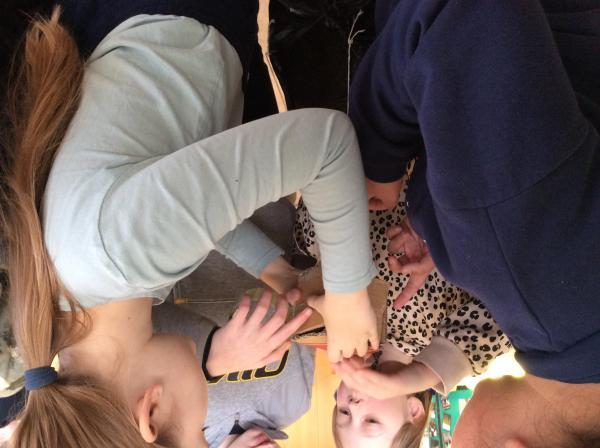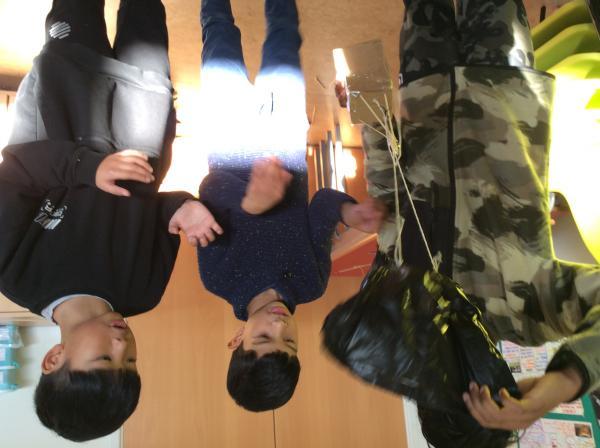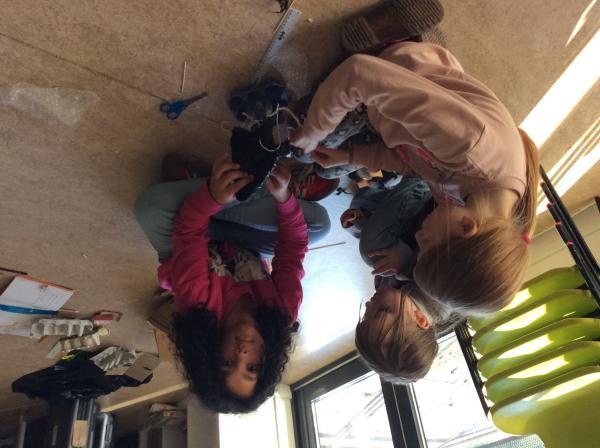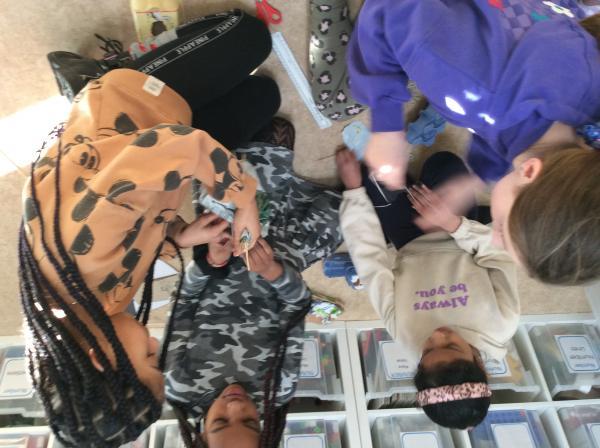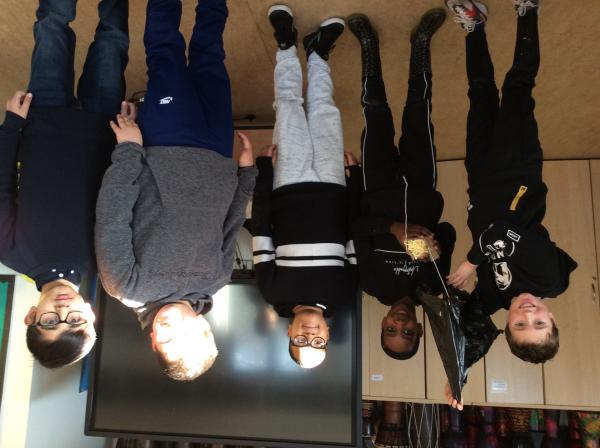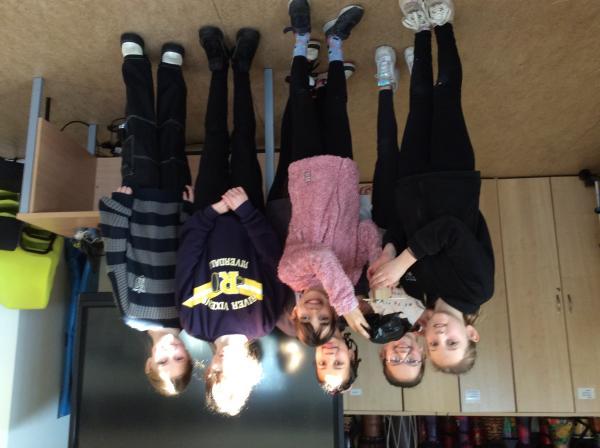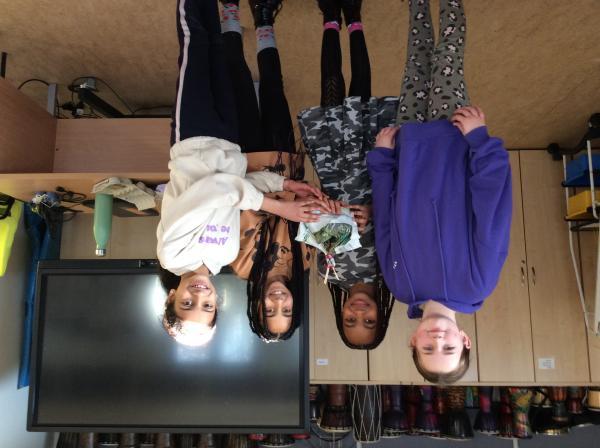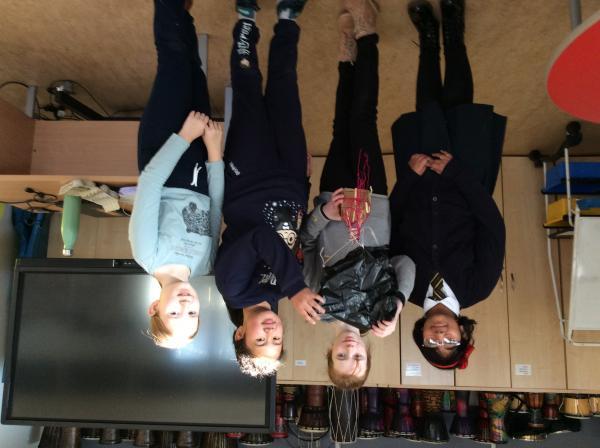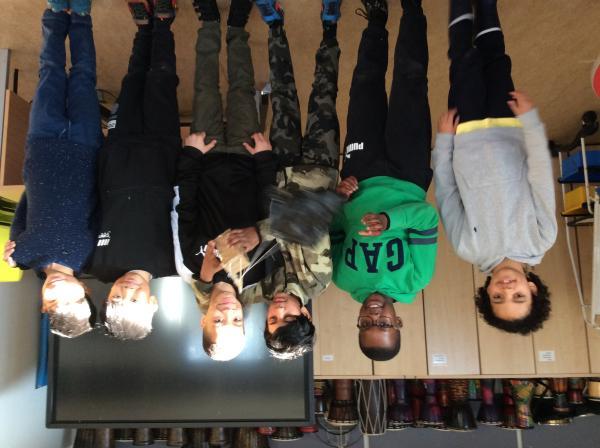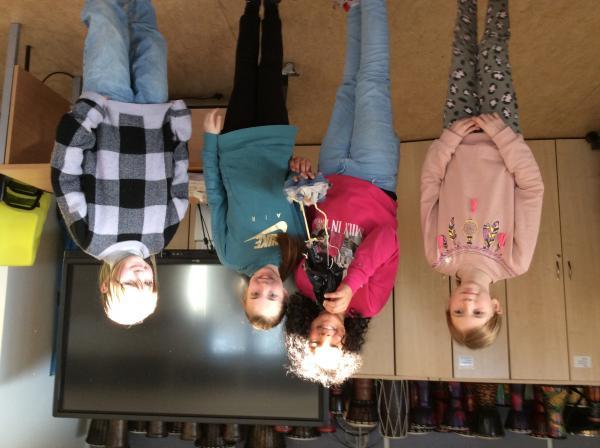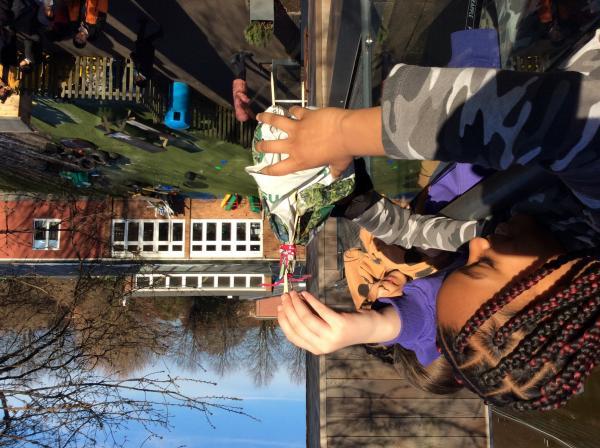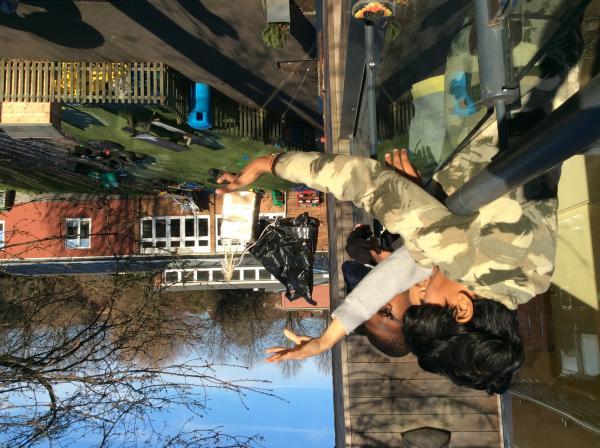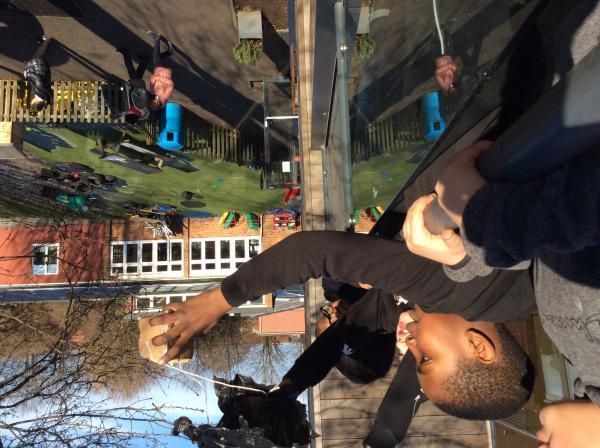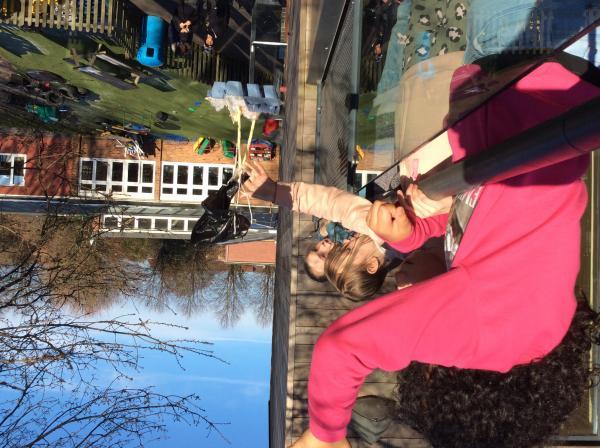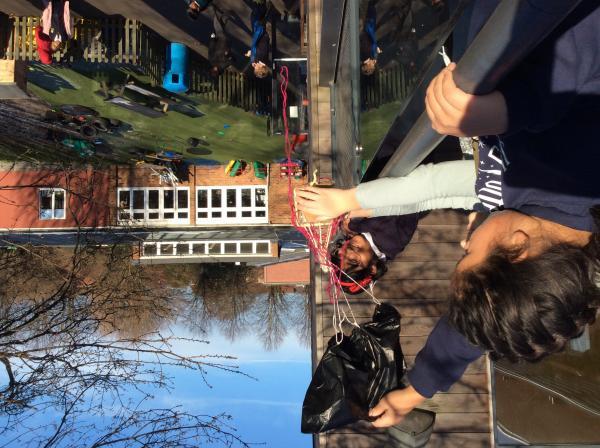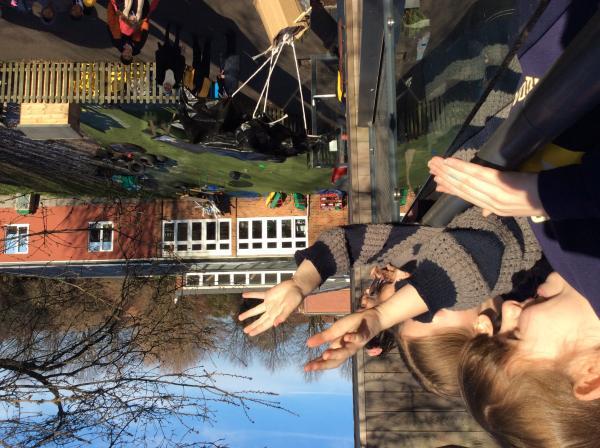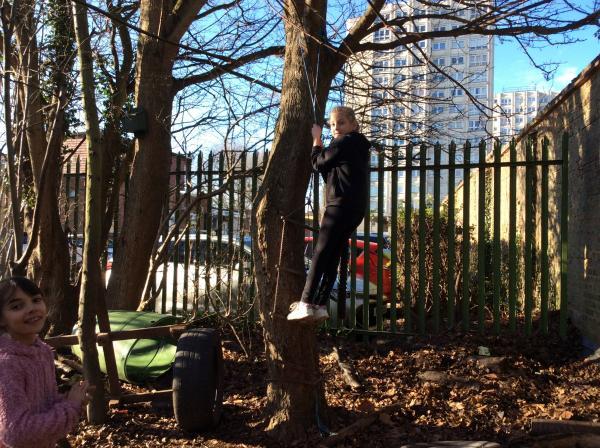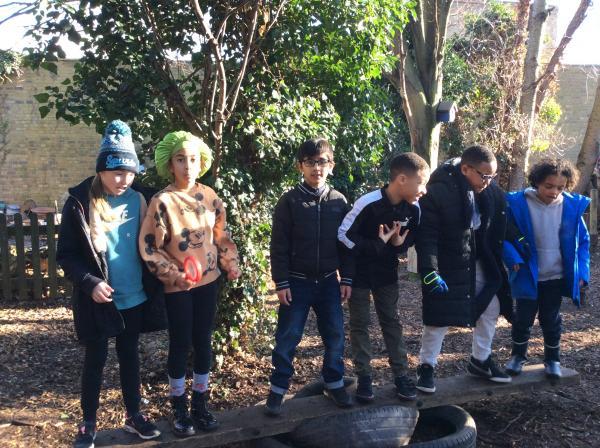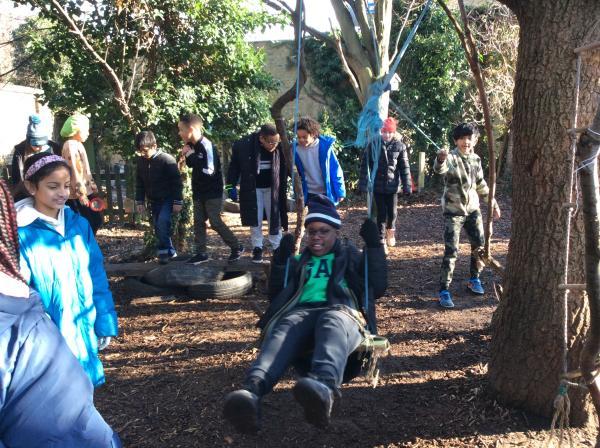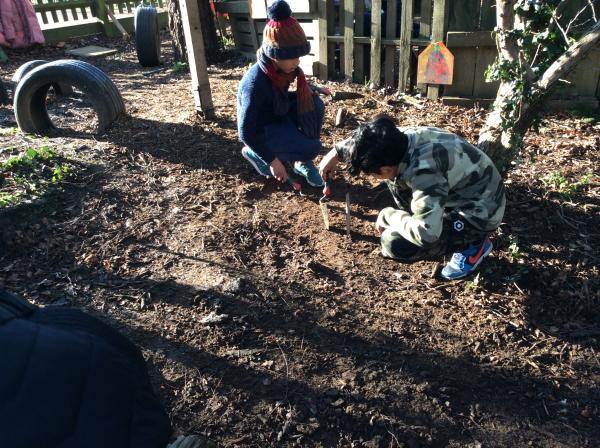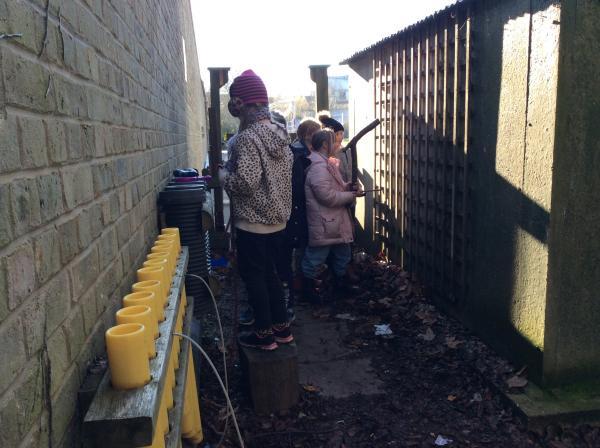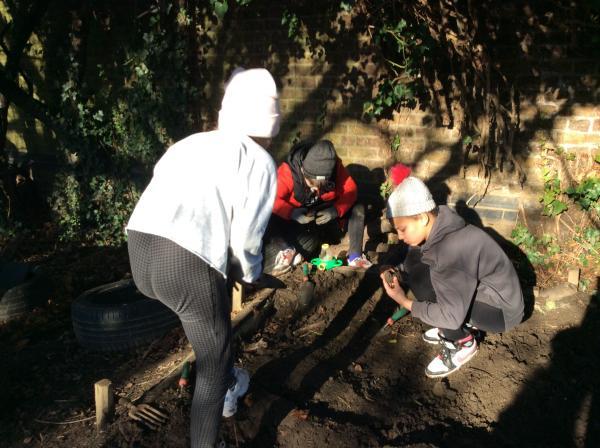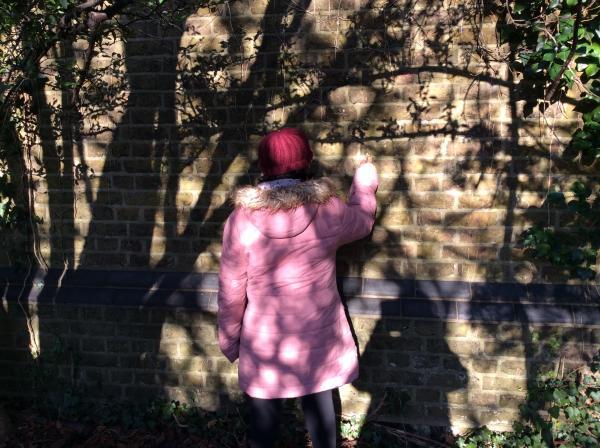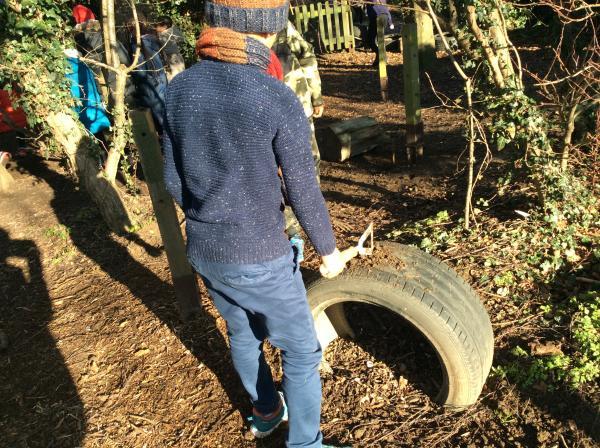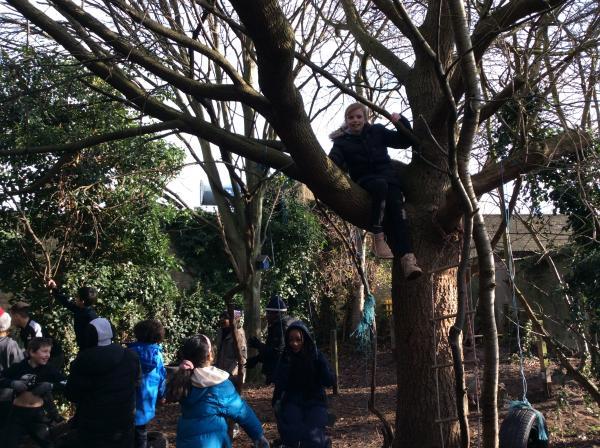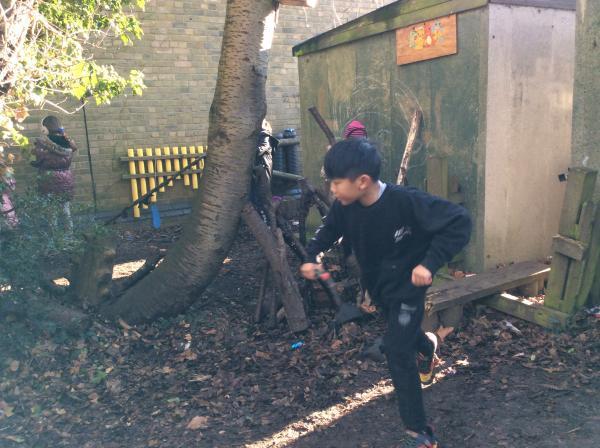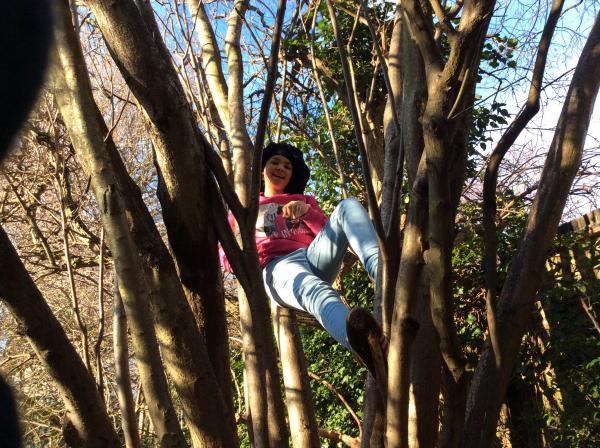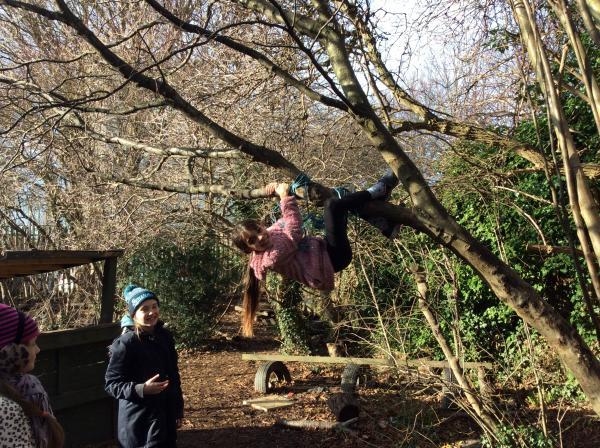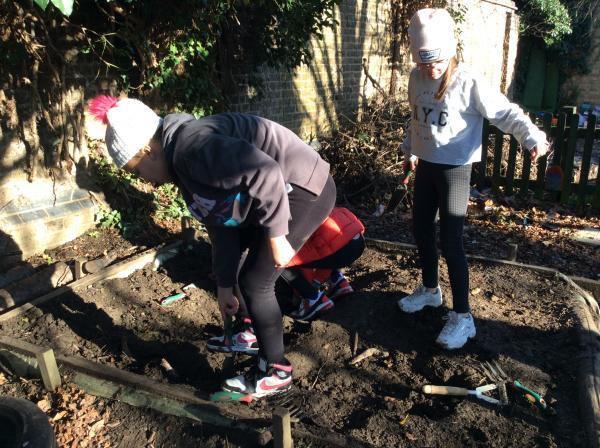 5 Walter Tull kicking off their new Earth and Space topic with a timed game of "Speed Planetting"!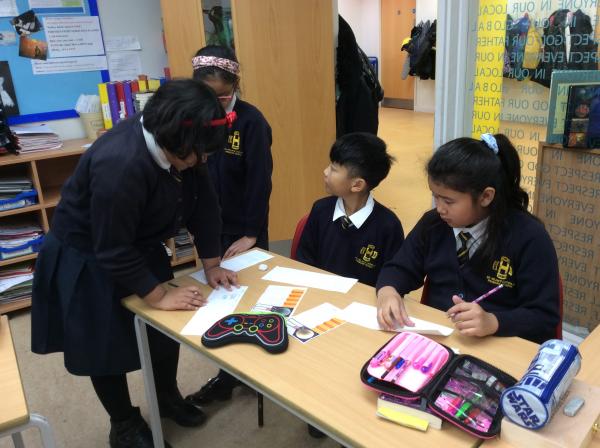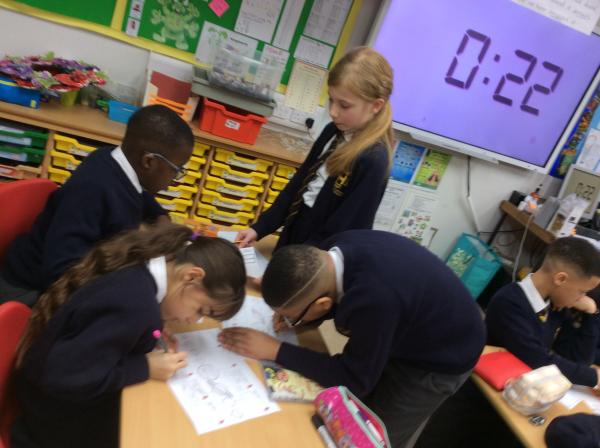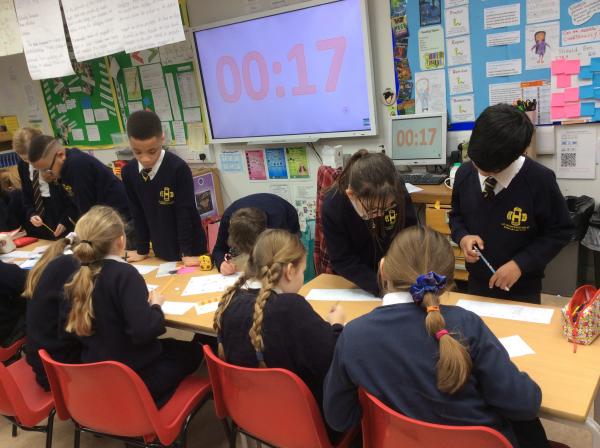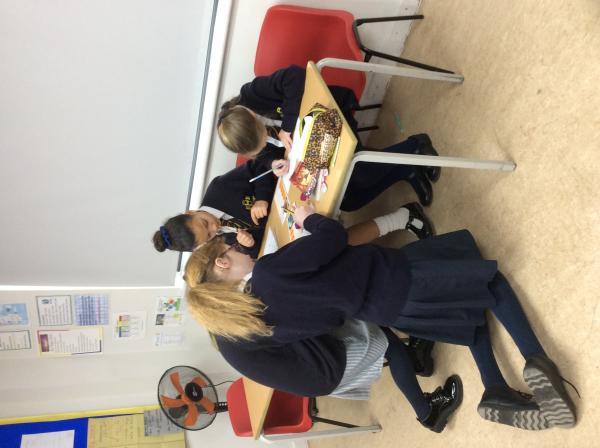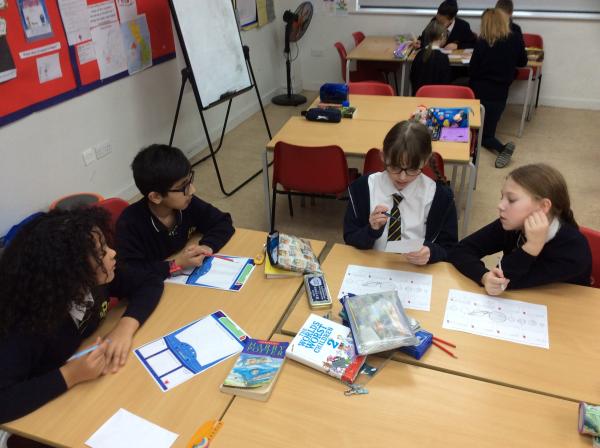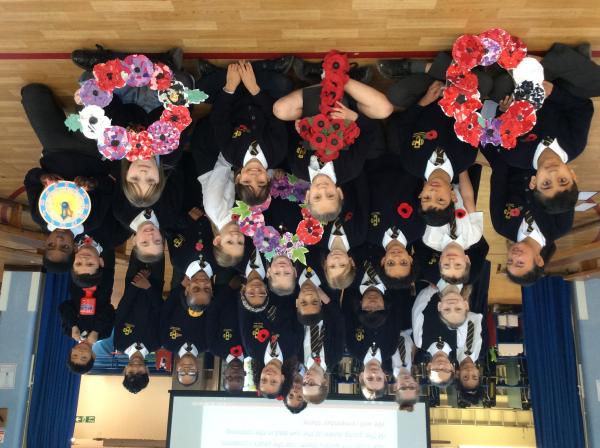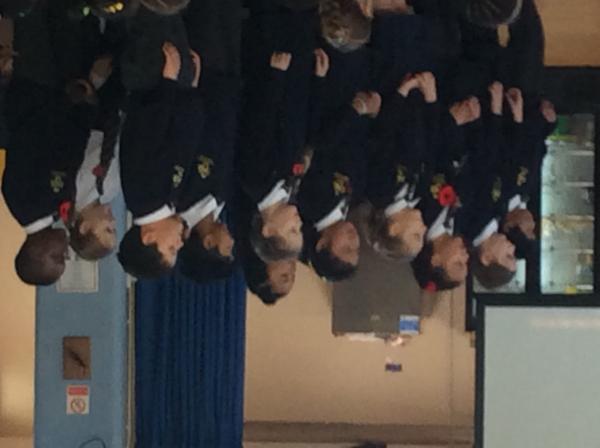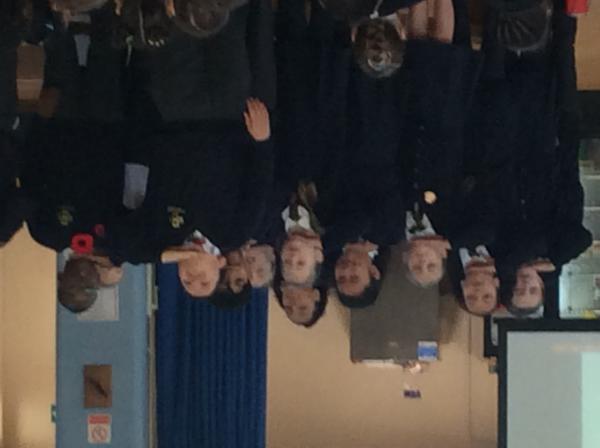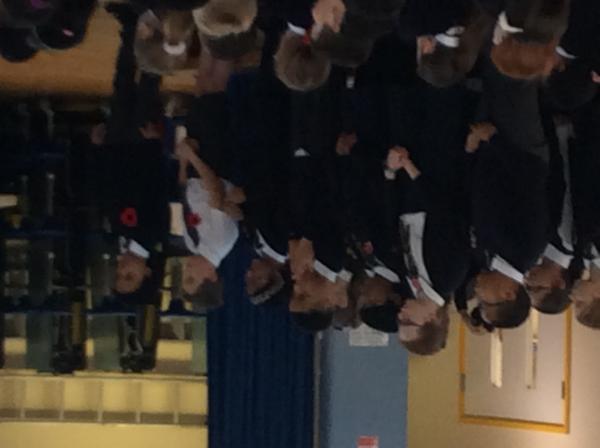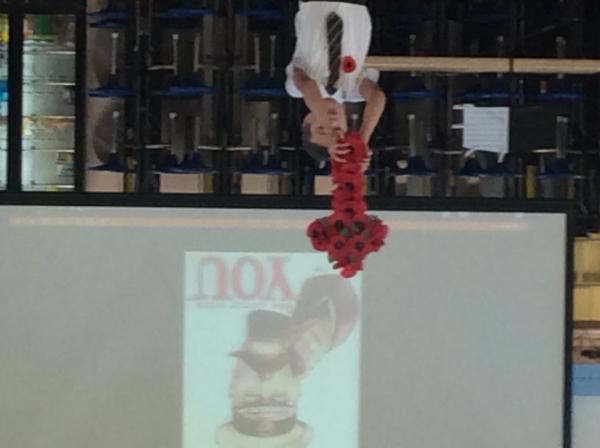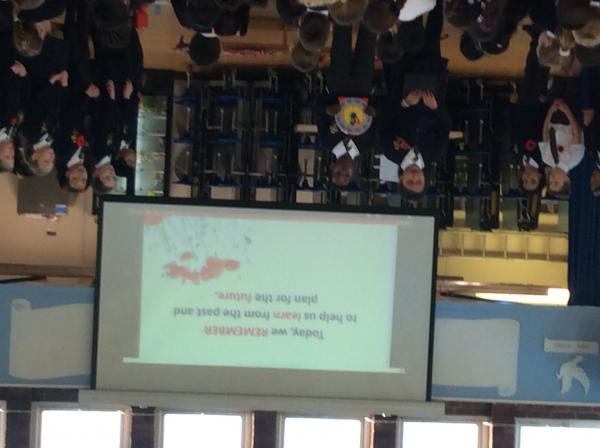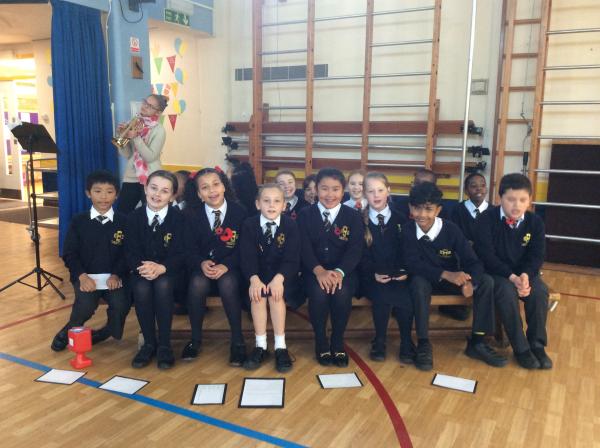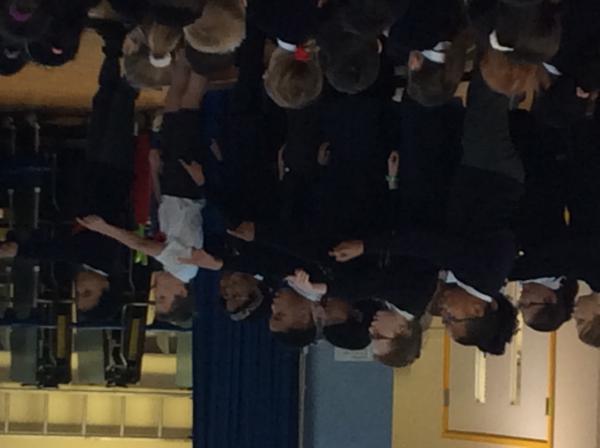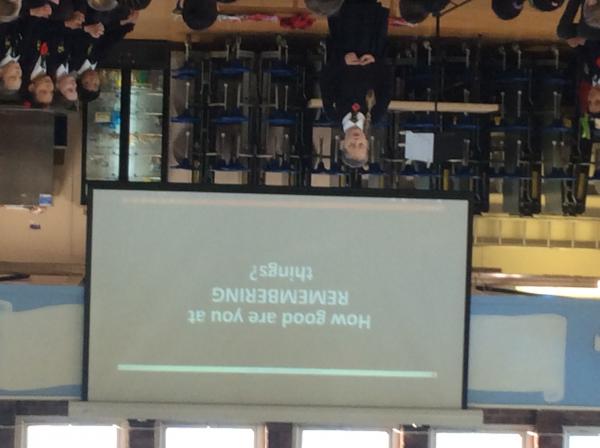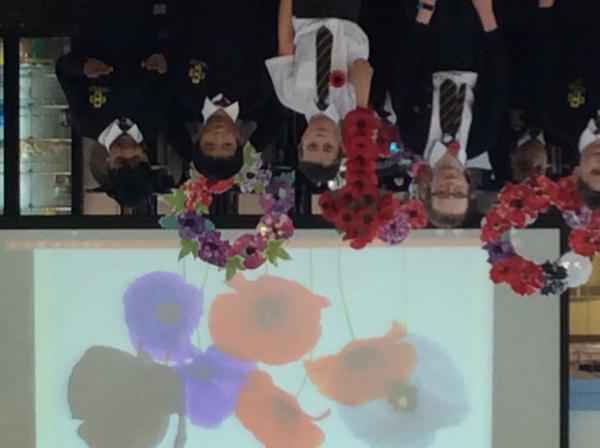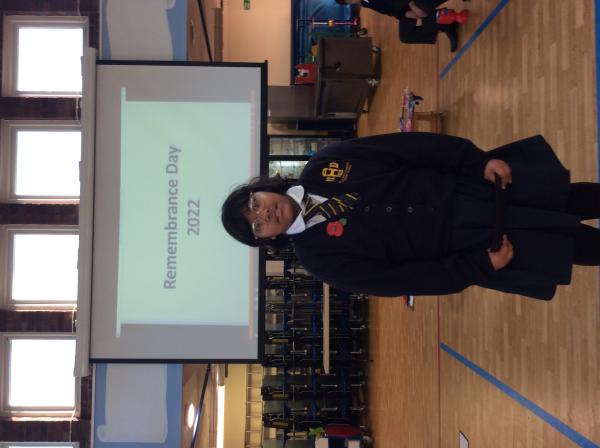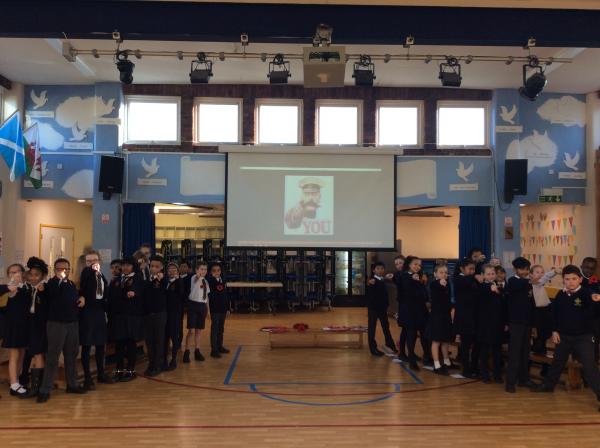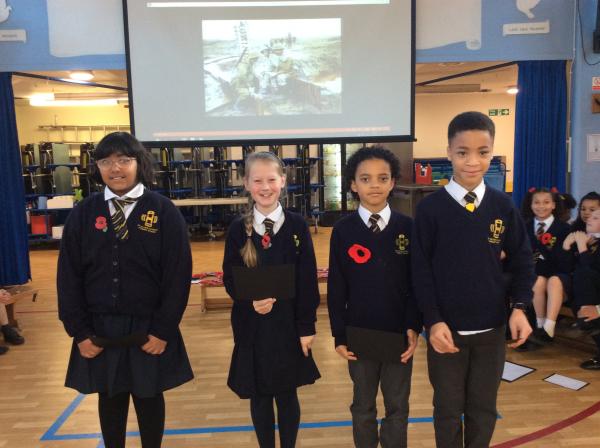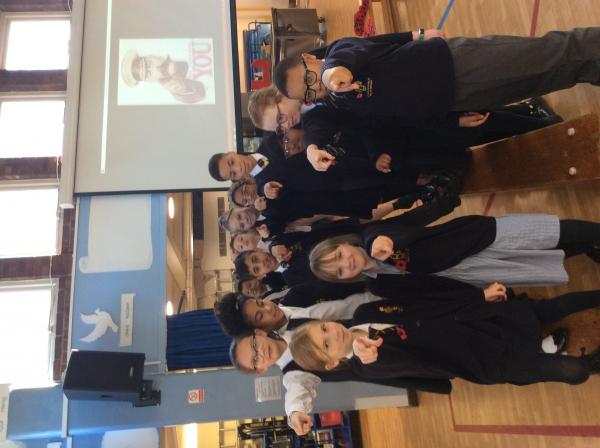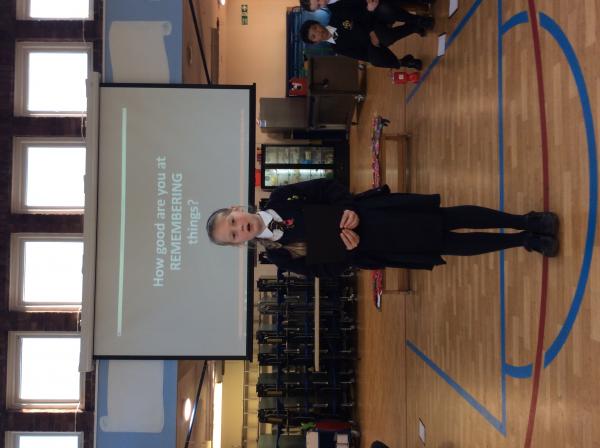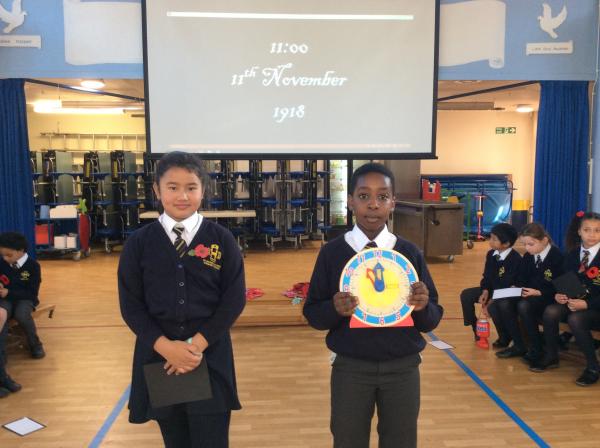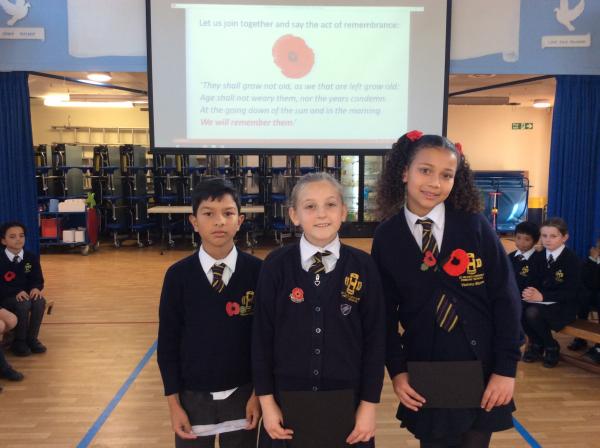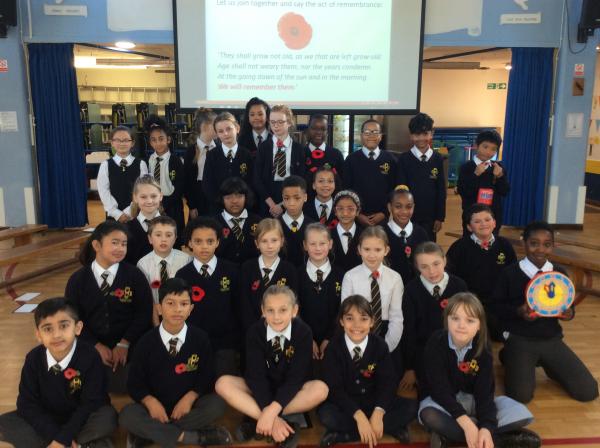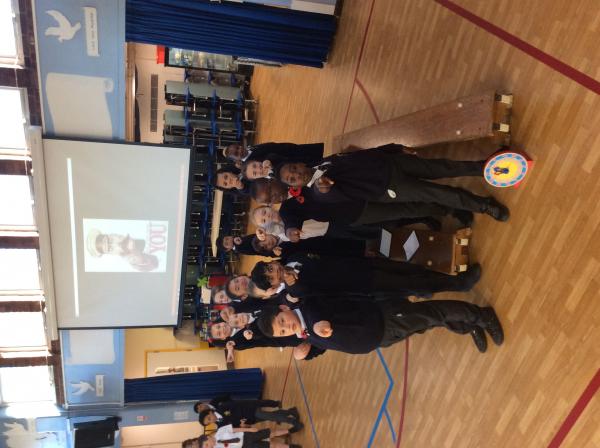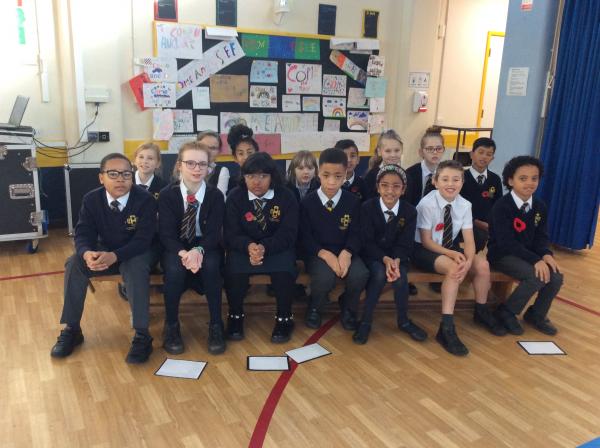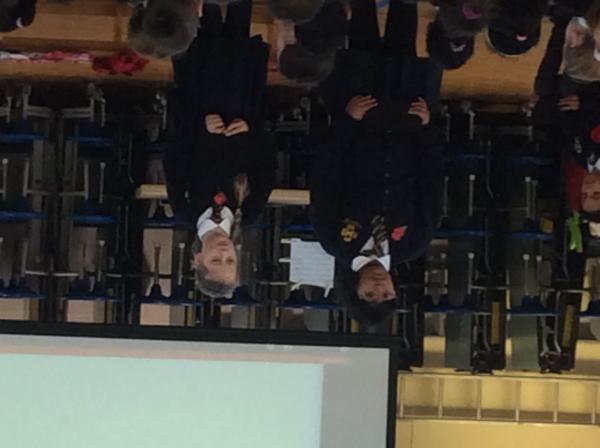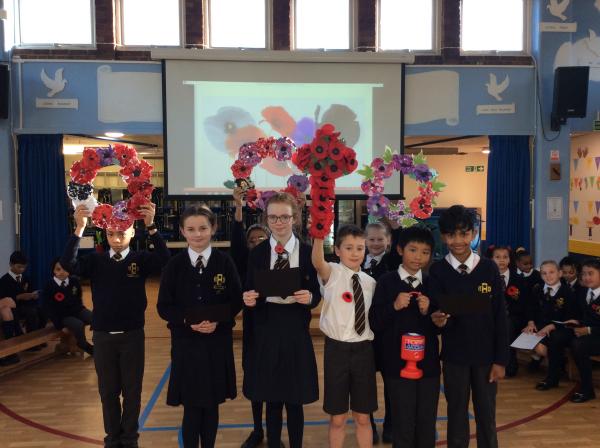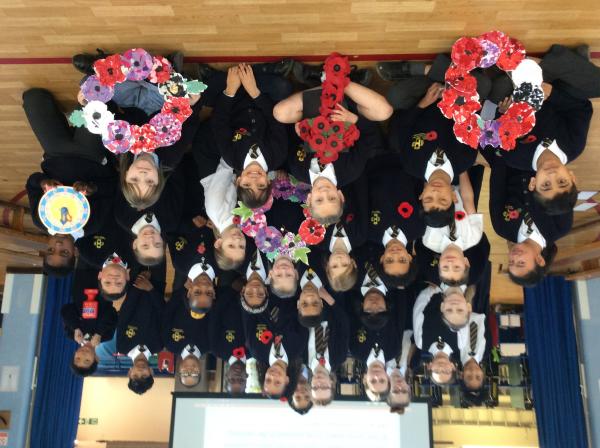 A productive morning
Year 5 had an enjoyable morning in the nature area. Firstly, they moved pots, trays, baskets, bird boxes donated from Mrs Miller's neighbour. We are hoping to use these in our new sensory garden. Year 5 then discussed how materials react to fire, they discussed reversible and irreversible changes and were excited to observe what happened to plastic, paper, tissues, biscuits, marshmallows, foil and cardboard. After this, all the children enjoyed a smore - marshmallow encased in biscuits. Looking at materials again, Year 5, in groups, designed kites and as the wind became stronger tested them. They made improvements and assessed how they flew.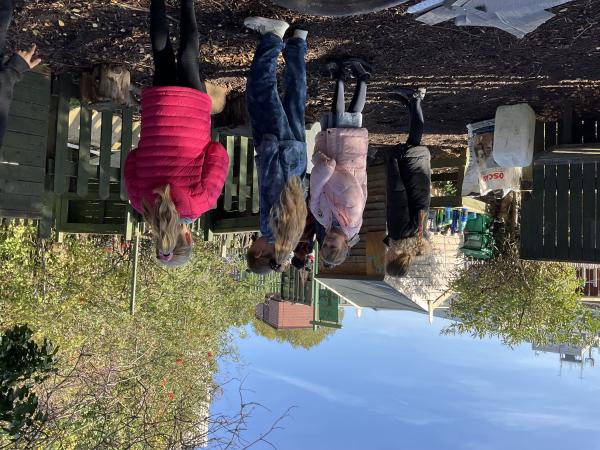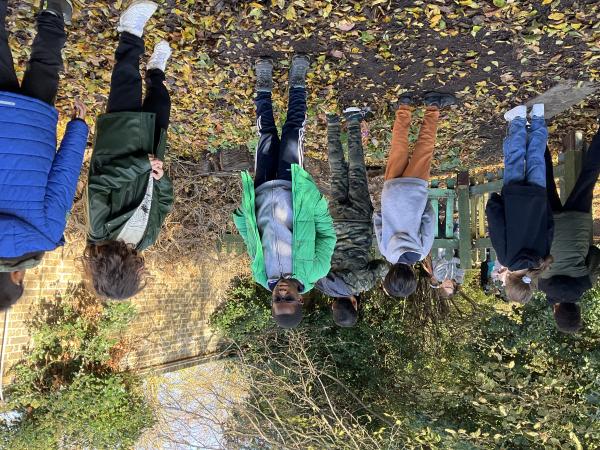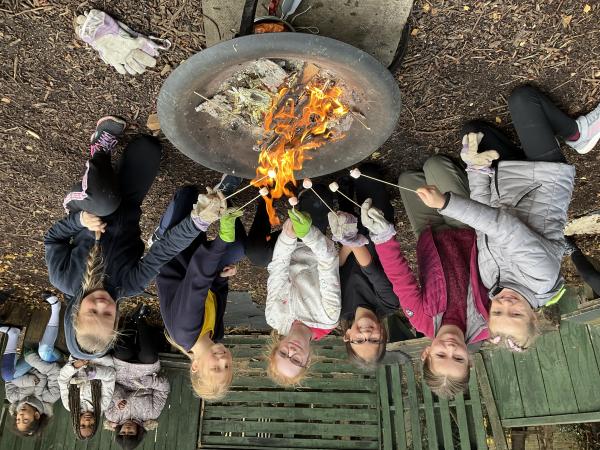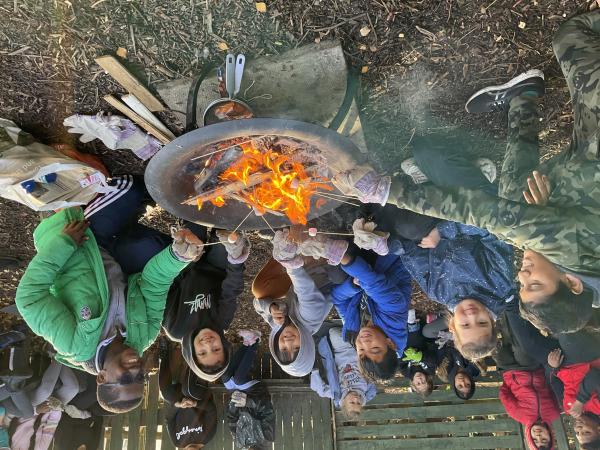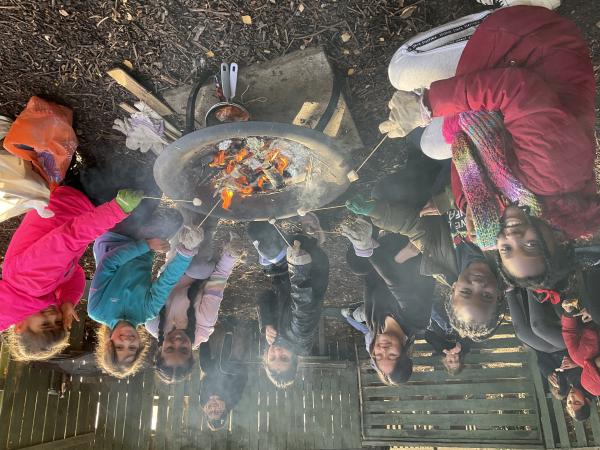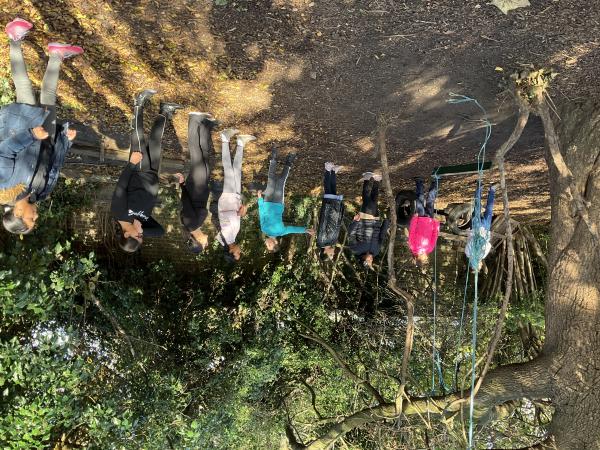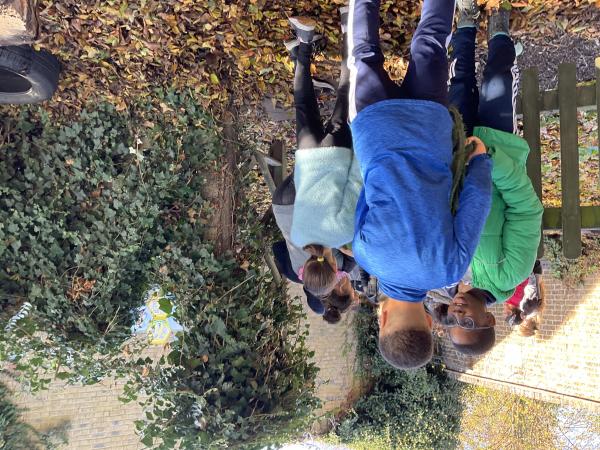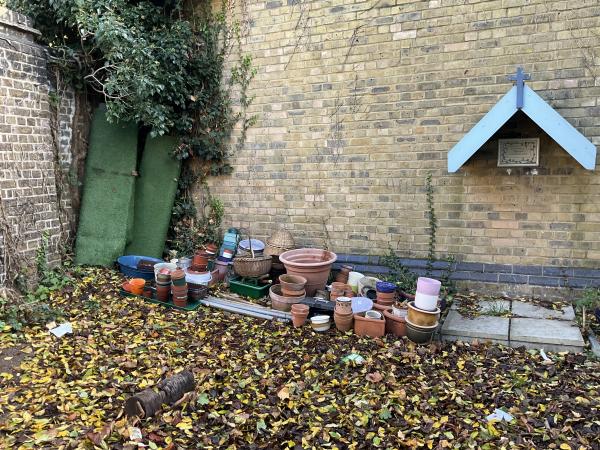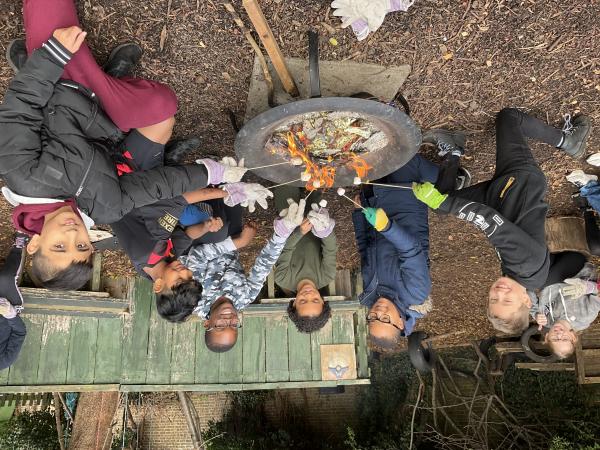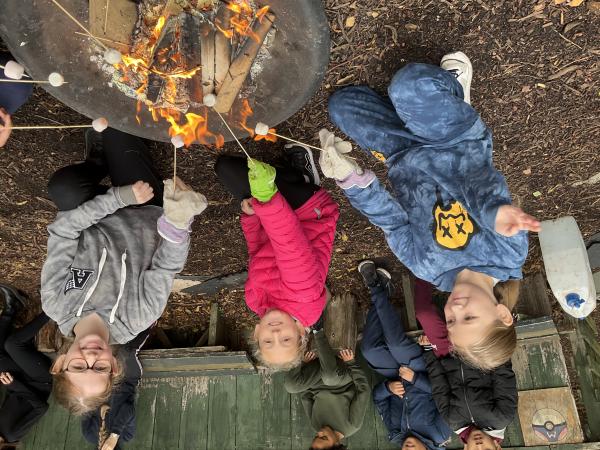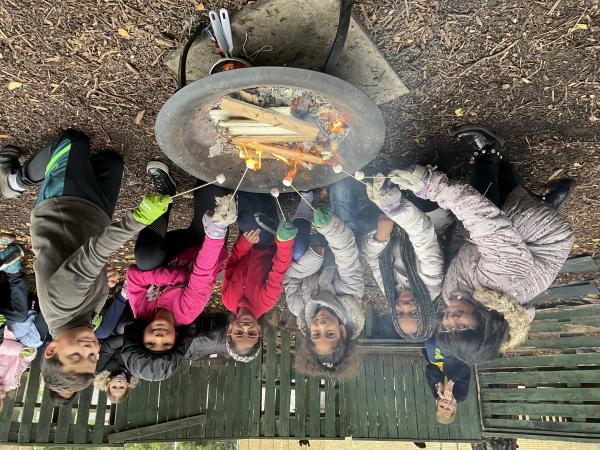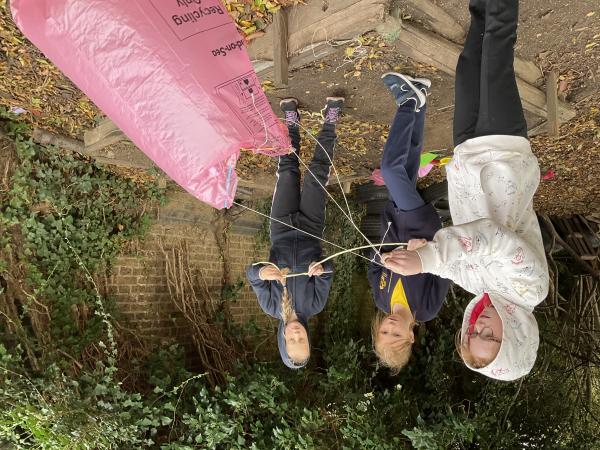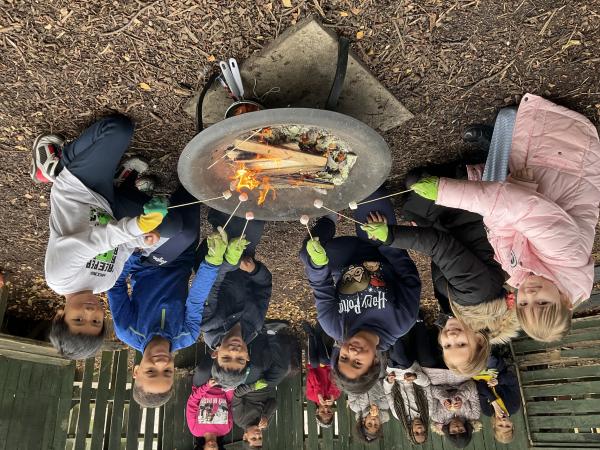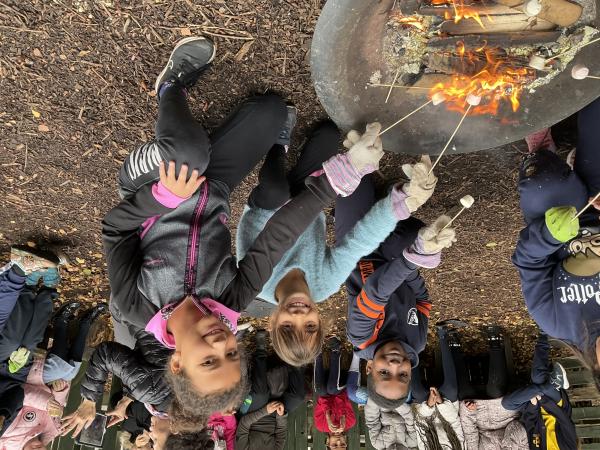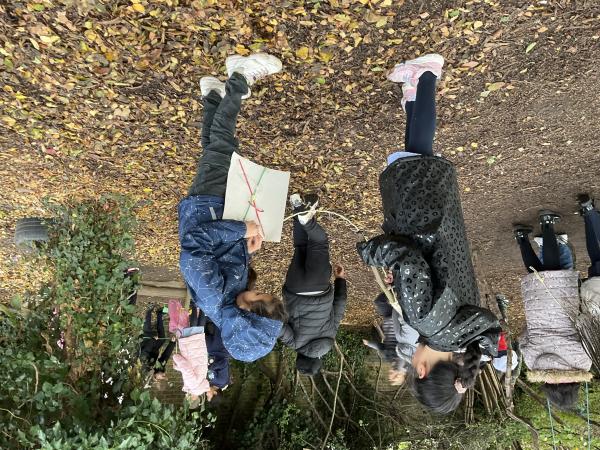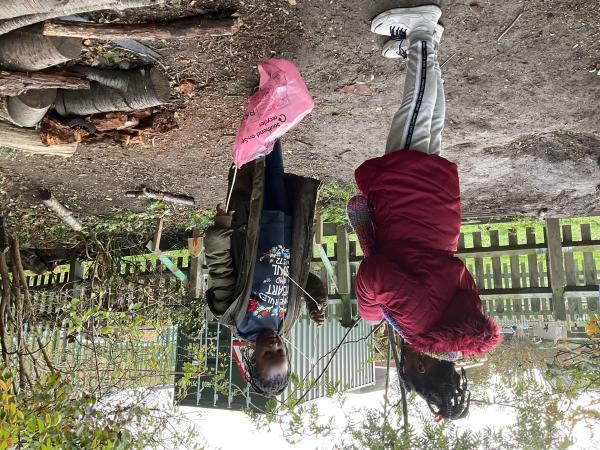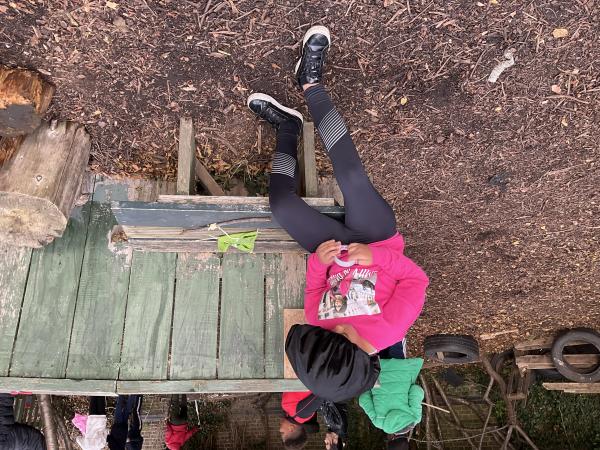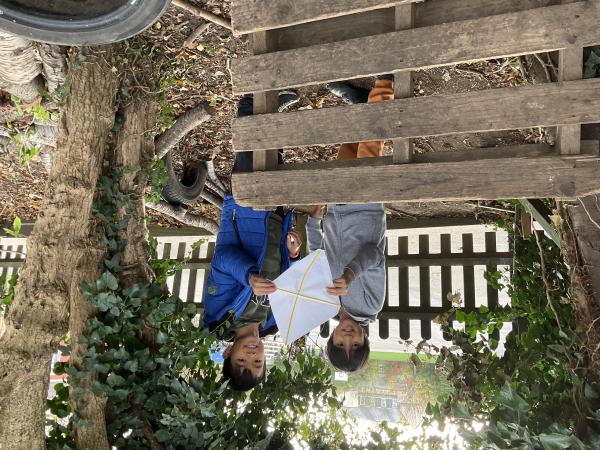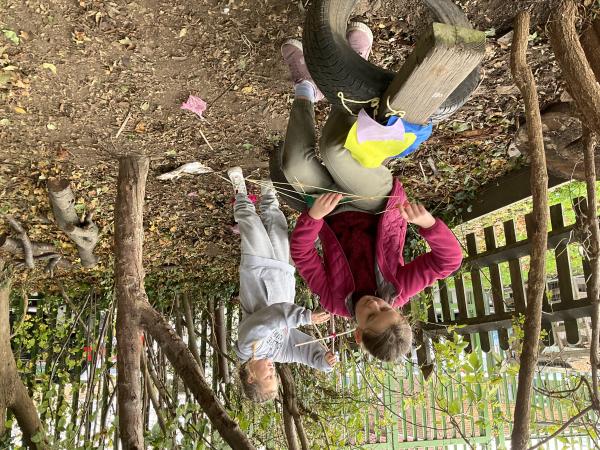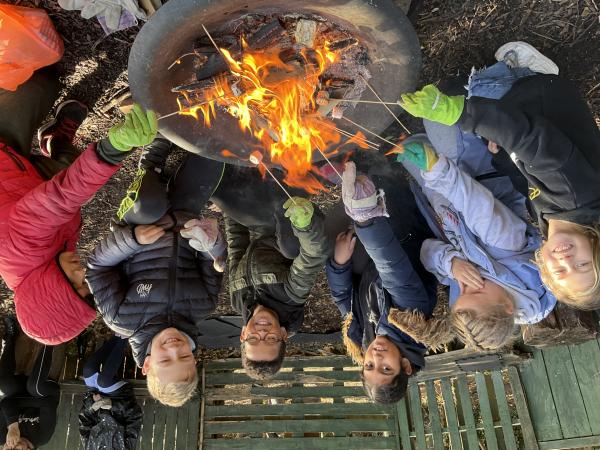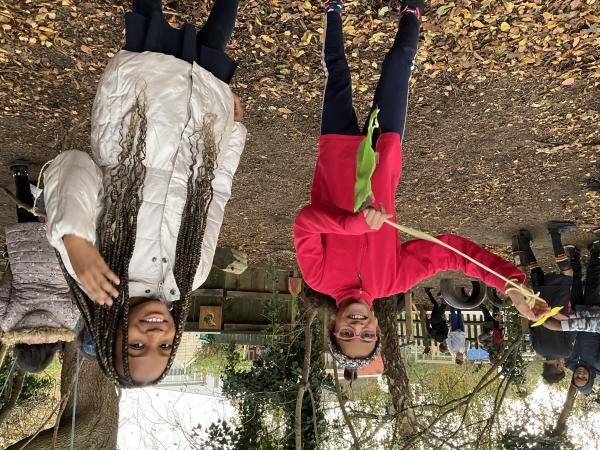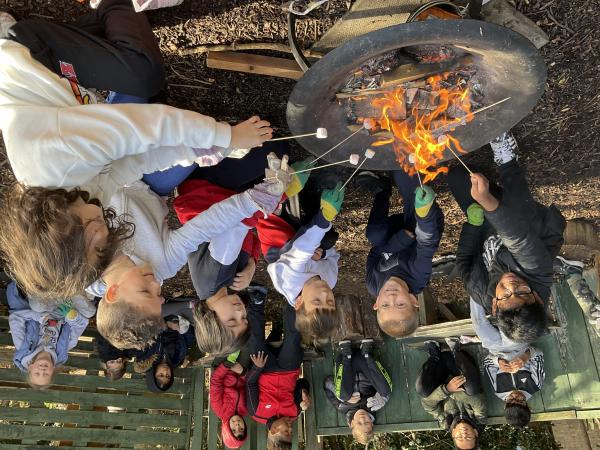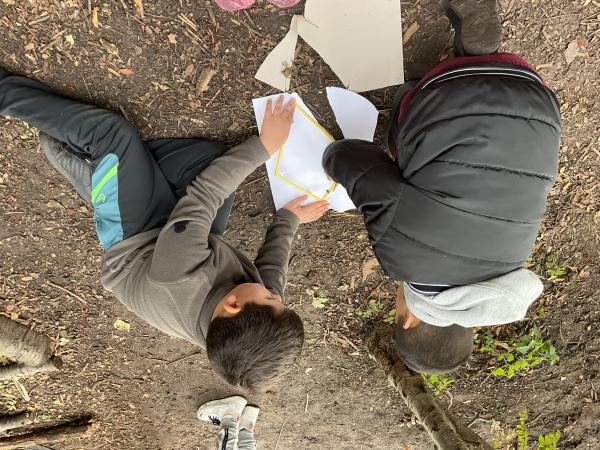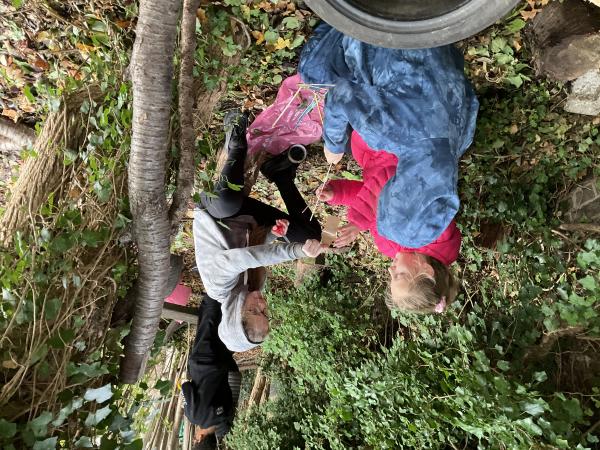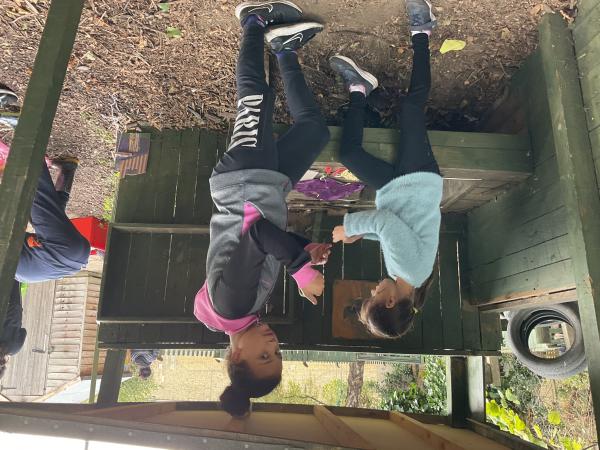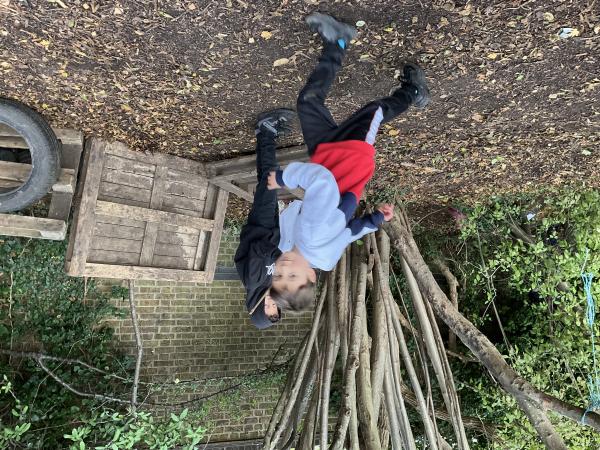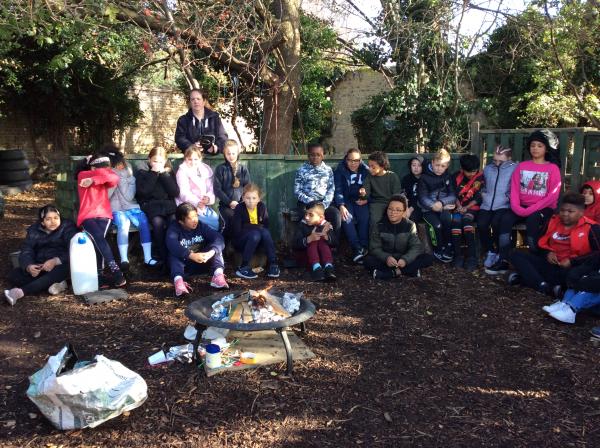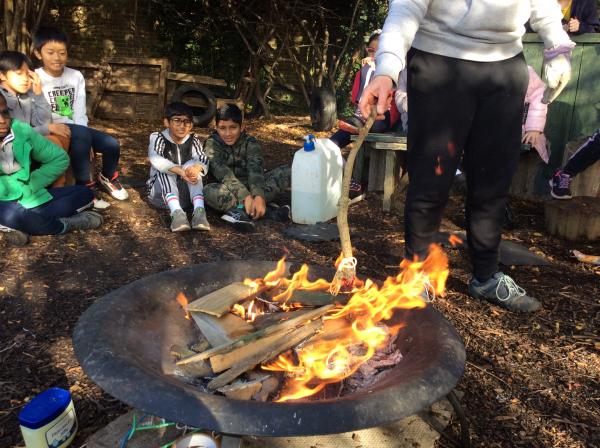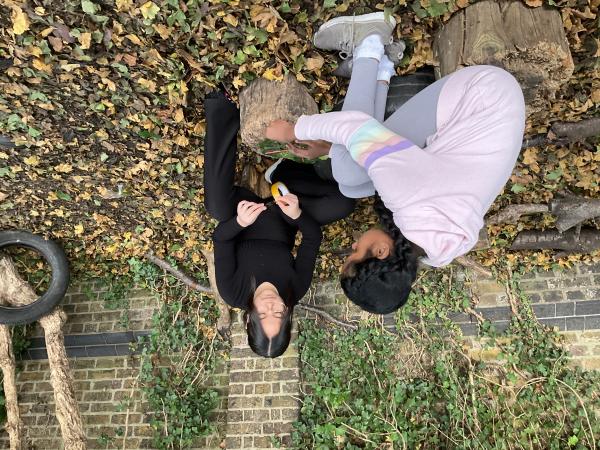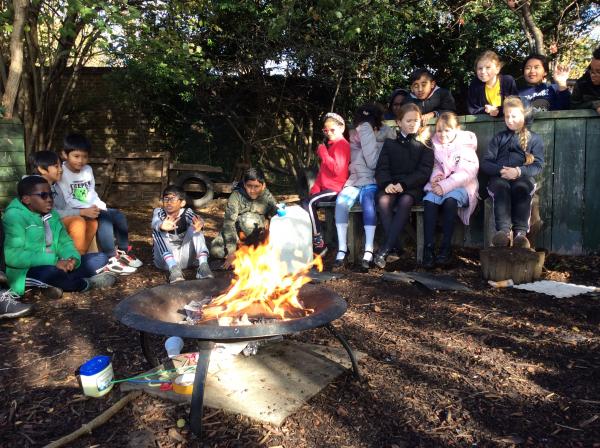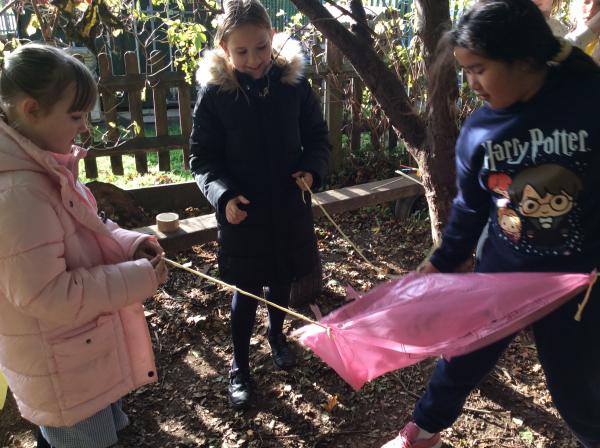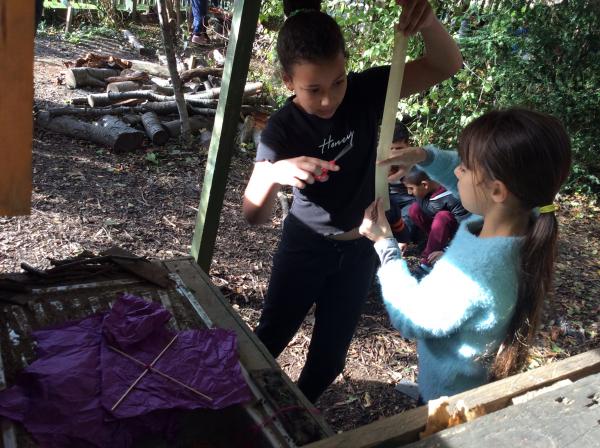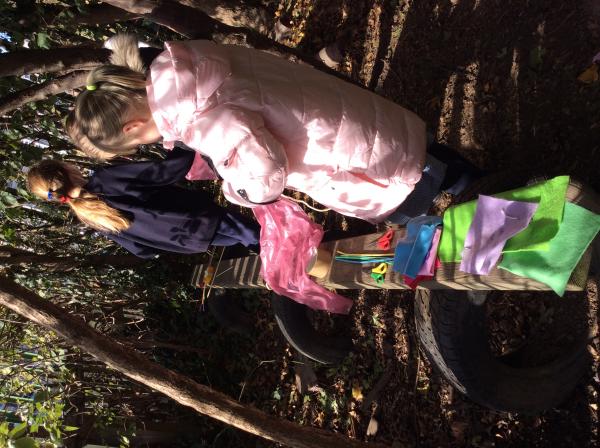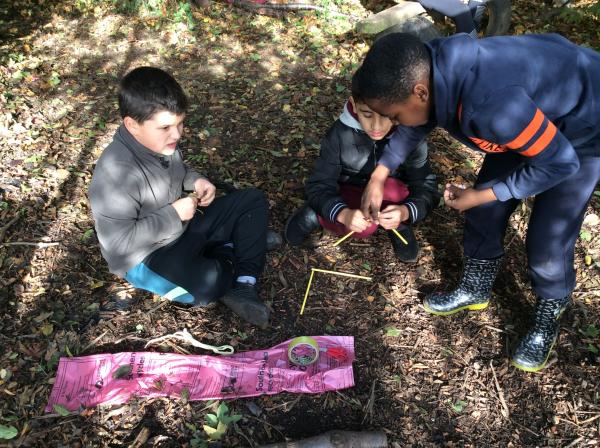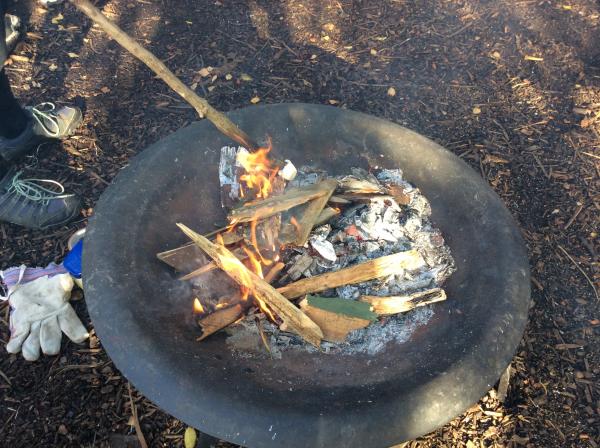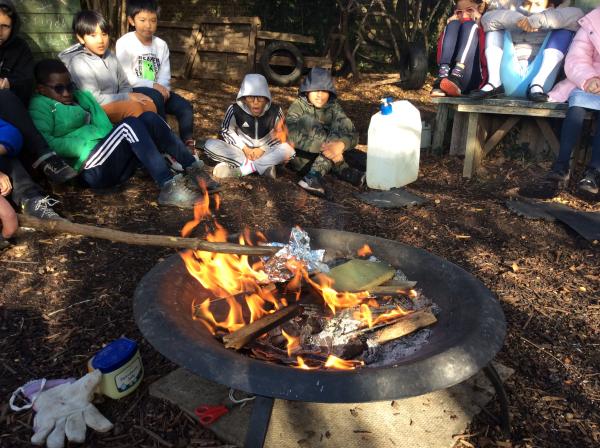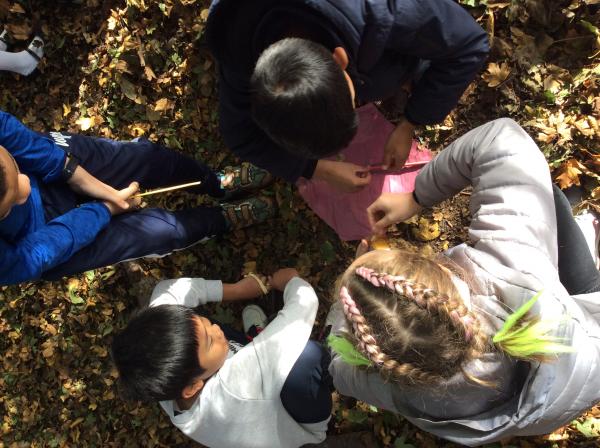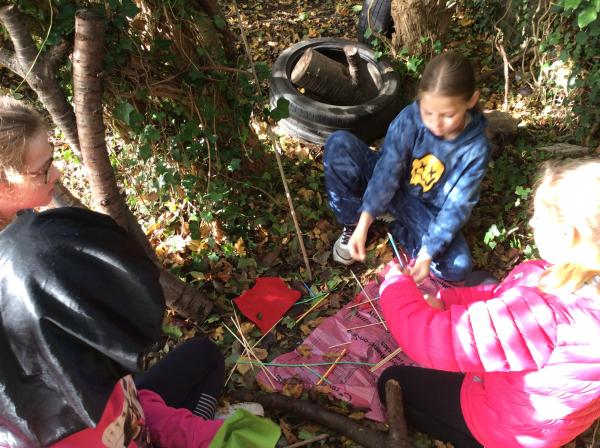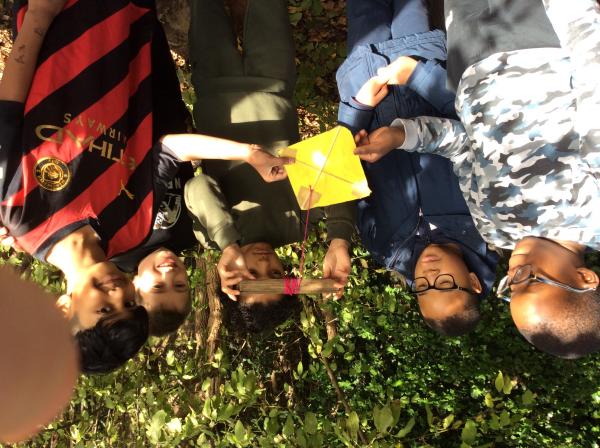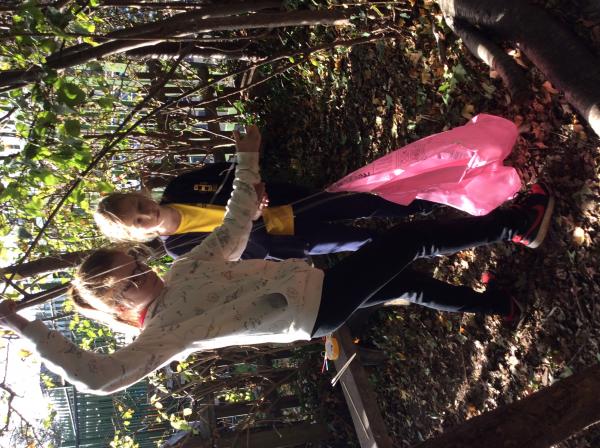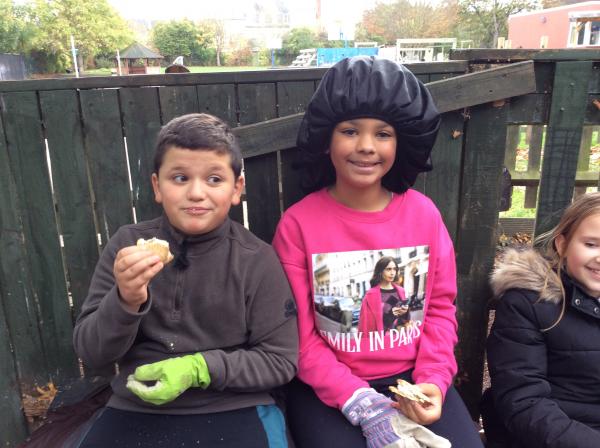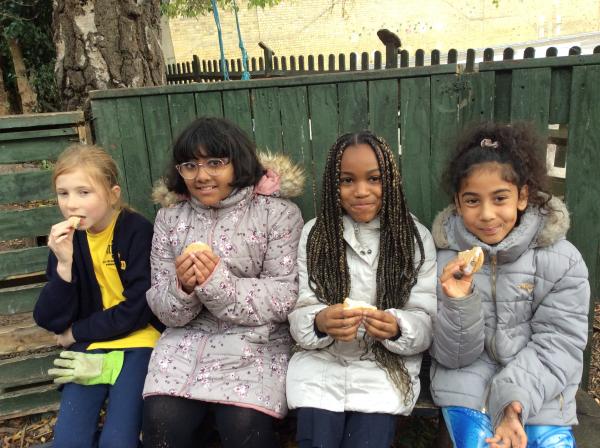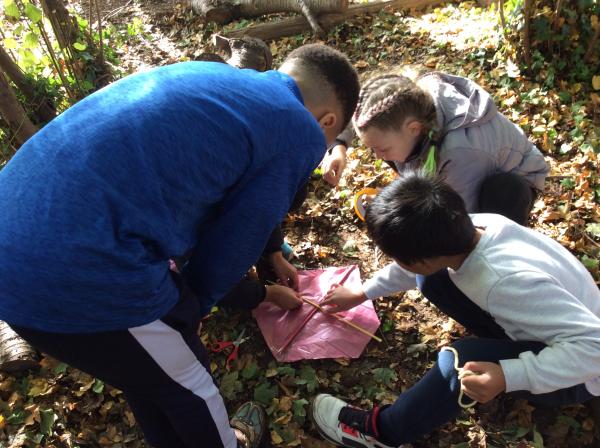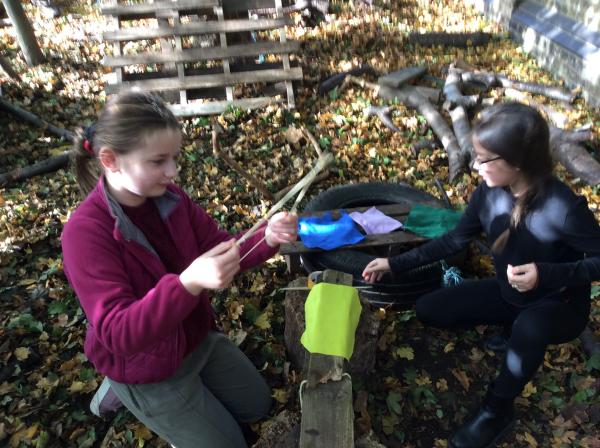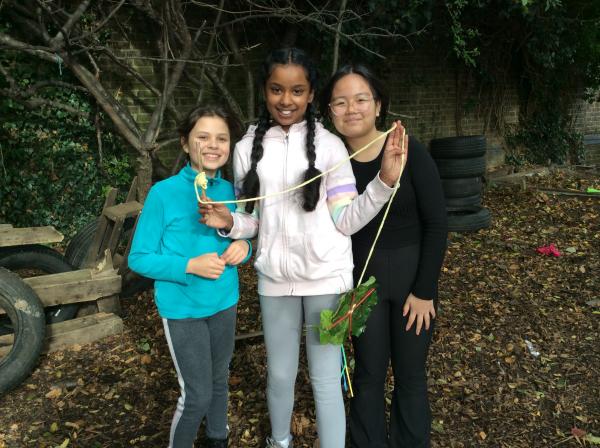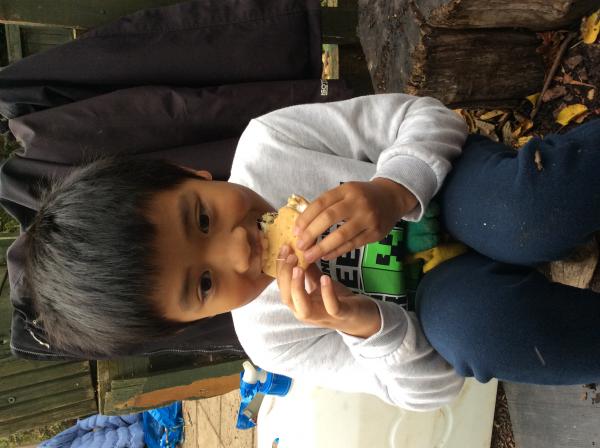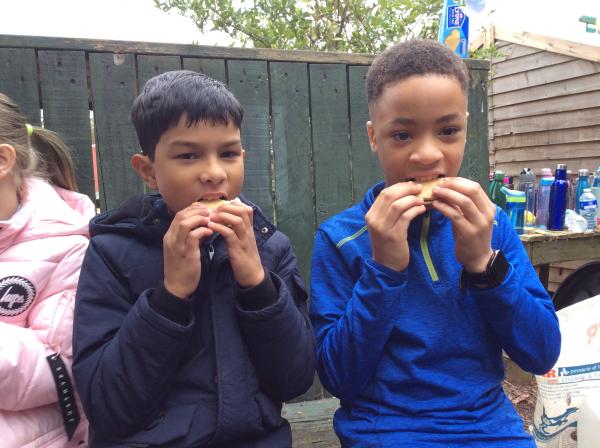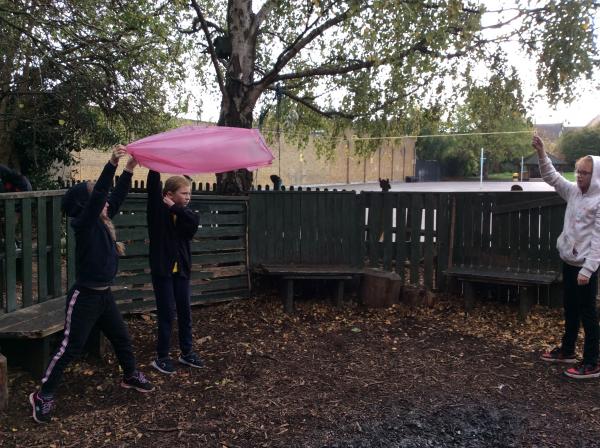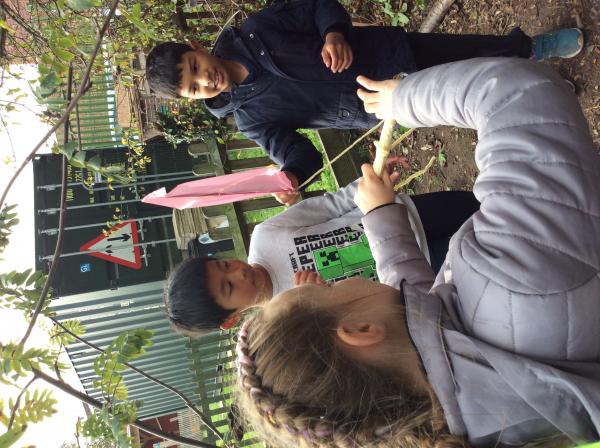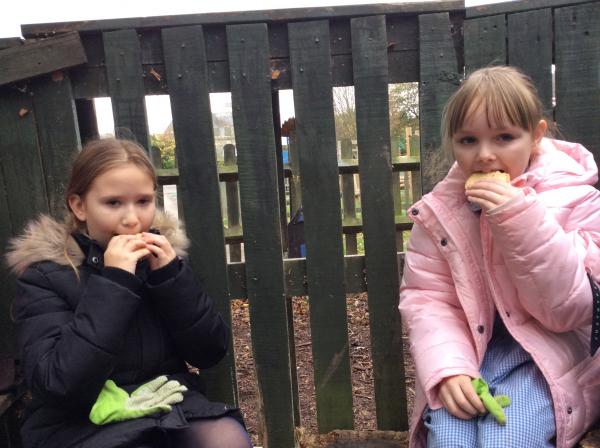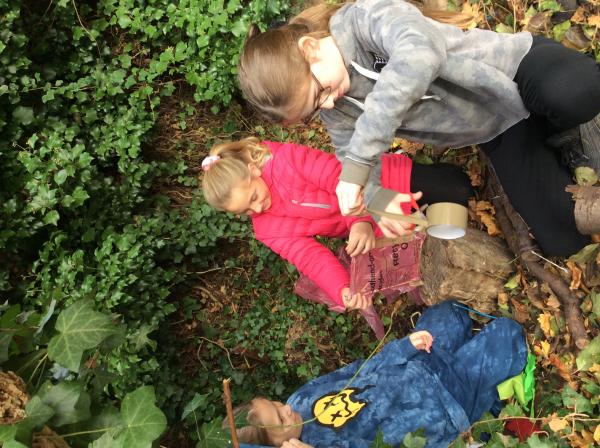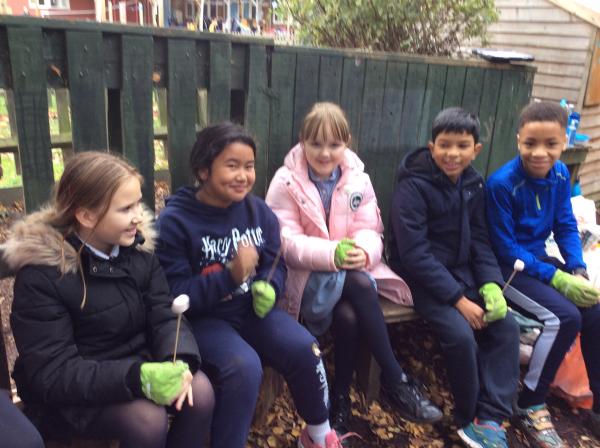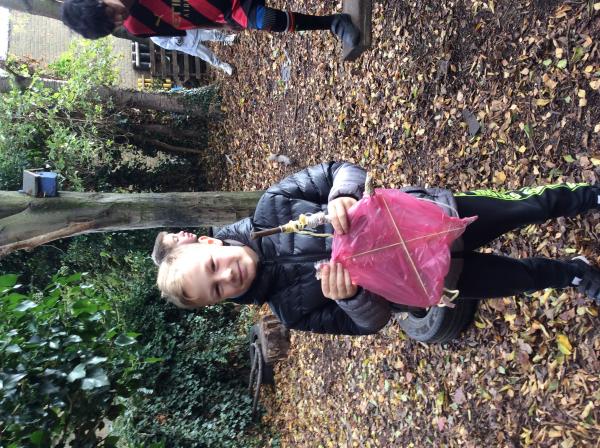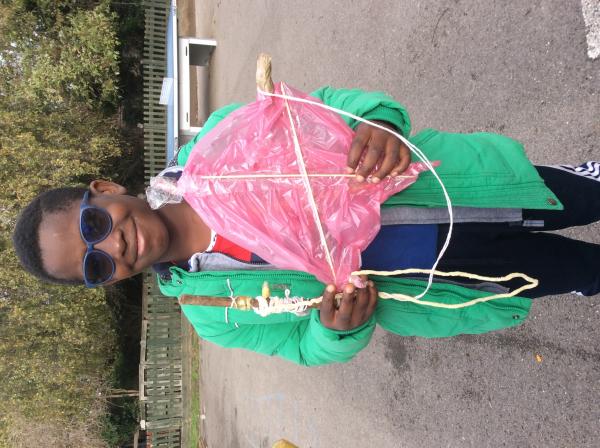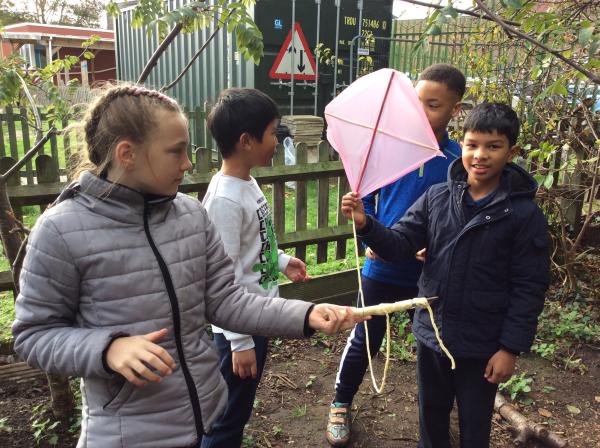 5WT built nests for a baby dragon before writing stories, which focused on description.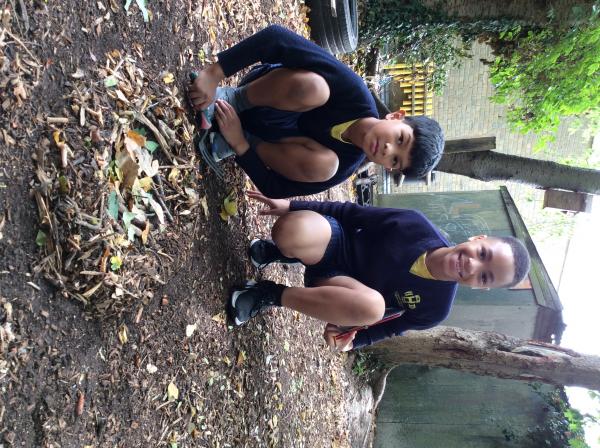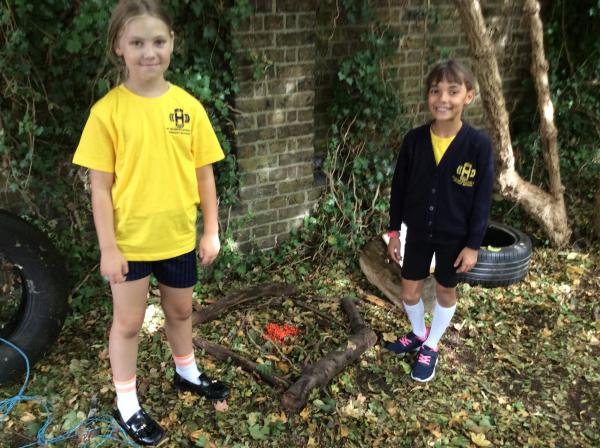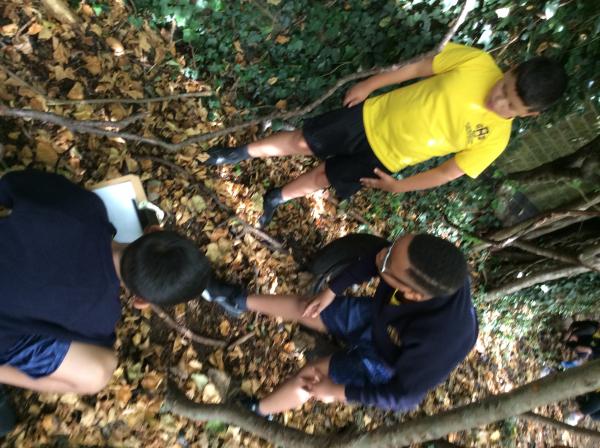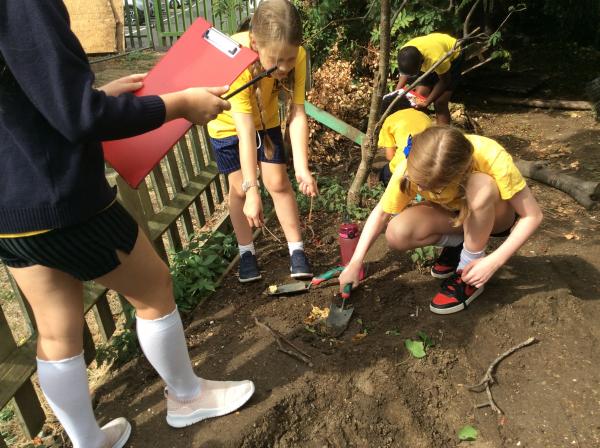 Walter Tull investigating
5WT enjoying their Science lesson today - they were investigating which materials dissolved in water.