Science
Welcome to our page of Science
June Science Challenge
SPORTS DAY FUN
TRY THIS .... Speedy reactions
Hold the top of a ruler with your fingers on 30cm and your arm stretched out in front of you so the ruler is hanging down. Ask a friend/family member to put their thumb and index finger around the bottom of the ruler but not touching it. They should watch carefully, and when you drop the ruler, they need to catch it as quickly as they can. Record the measurement on the ruler where they caught it. The lower the measurement, the faster their reaction time. Now swap over or find other people to have a go. Let each person have three turns and record the average value.
WHAT DO YOU NOTICE?
Things to talk about ...
Who has the quickest reactions in your family and friends? Is there a difference in younger and older people's reaction times? Do you get quicker at catching the ruler the more you try? How else could you test your reactions?
Once again, email photos/answers to year6@st-helens.southend.sch.uk or send to Mrs Miller in year 6. Can't wait to see your scores.
Science Update
Science is strong at St. Helen's. Each year group has covered a variety of interesting topics this half term, mainly living things and their habitats. Good use has been made of all the outdoor areas our school offers to bring this learning to life. Enjoy looking at the photos from various classrooms.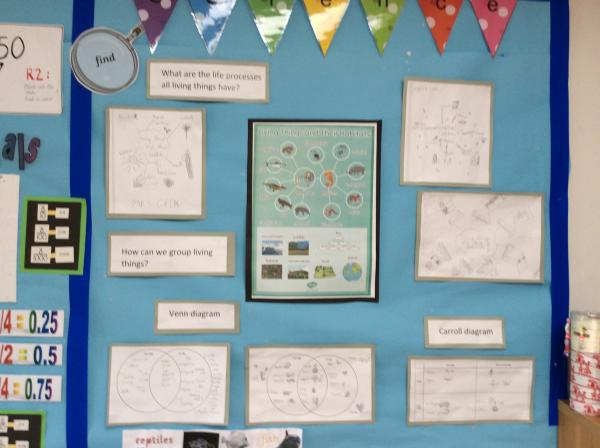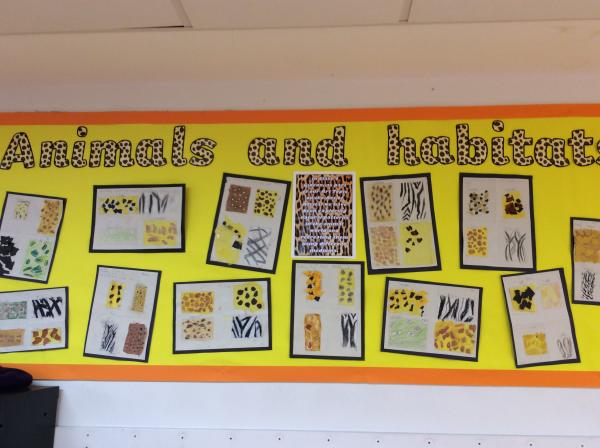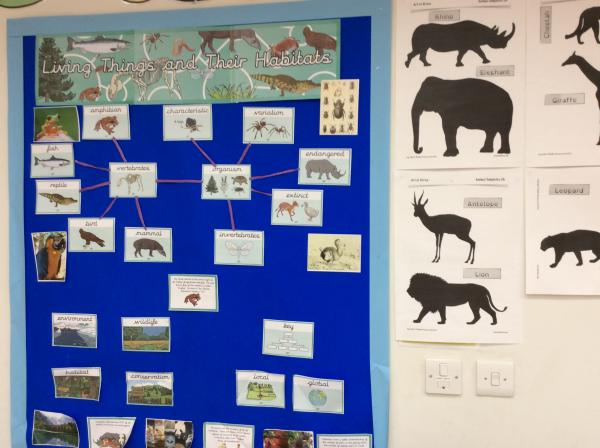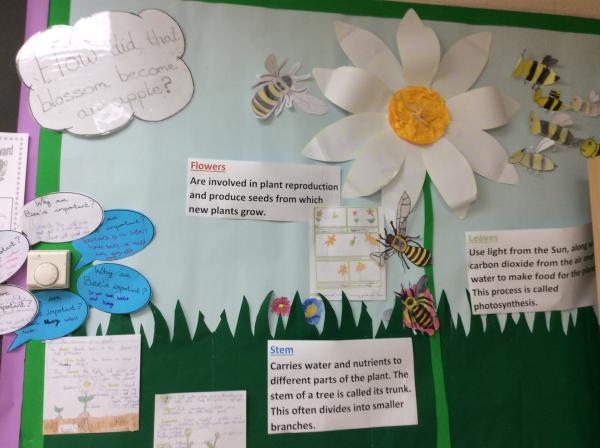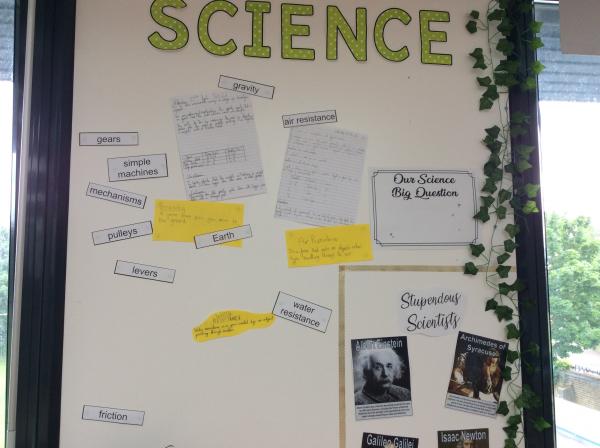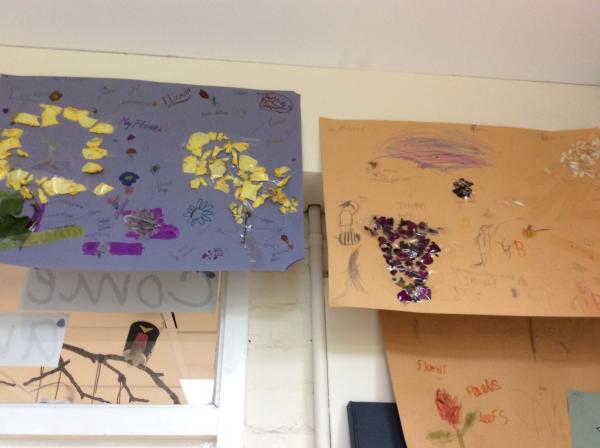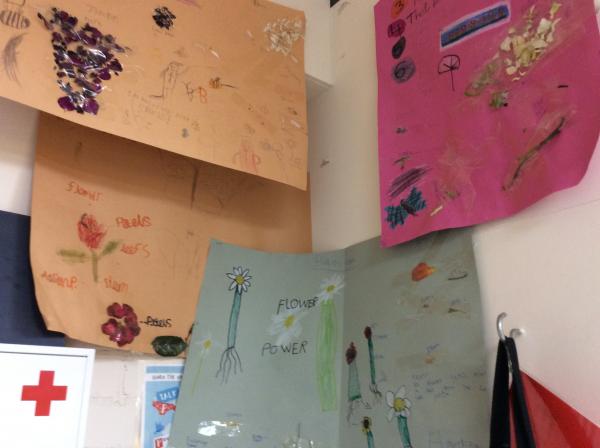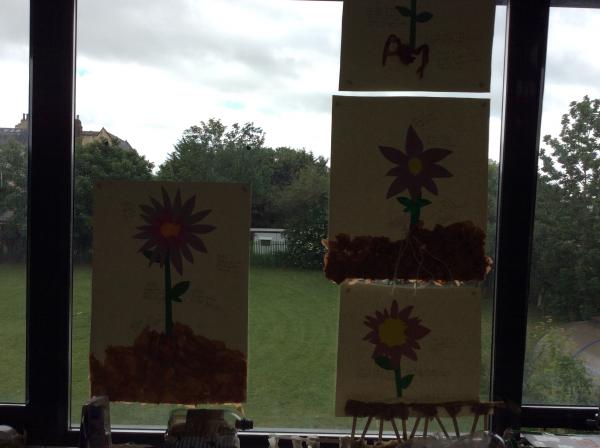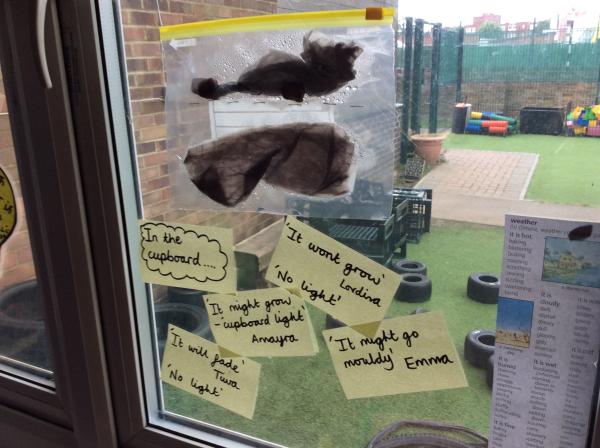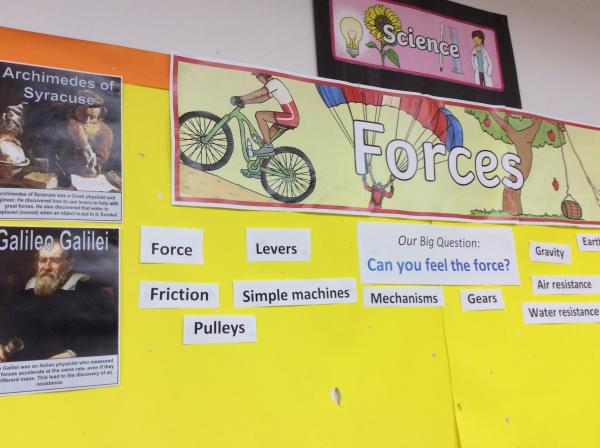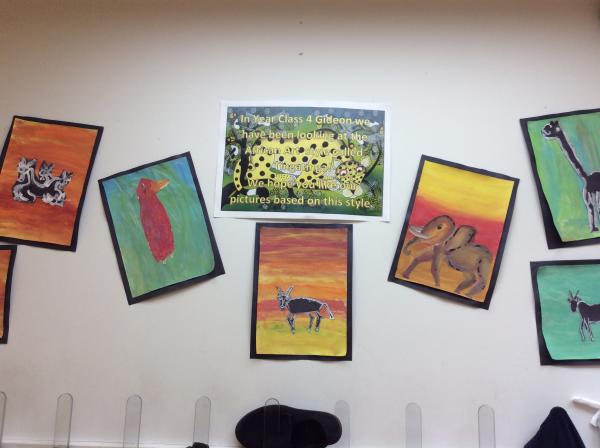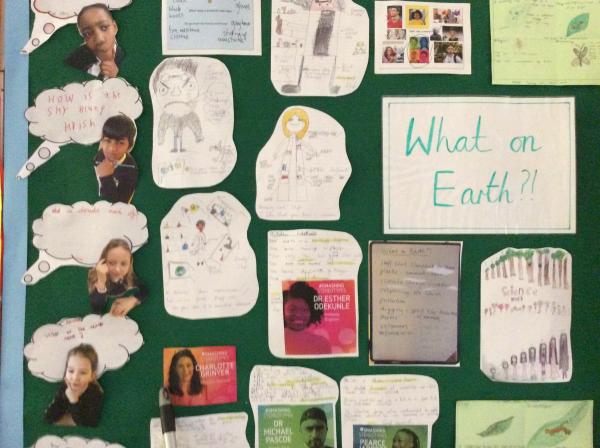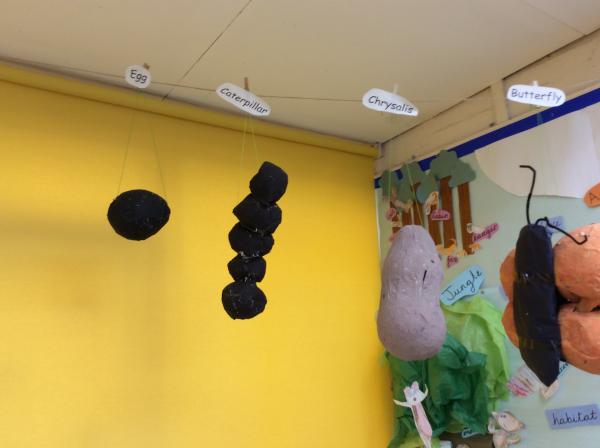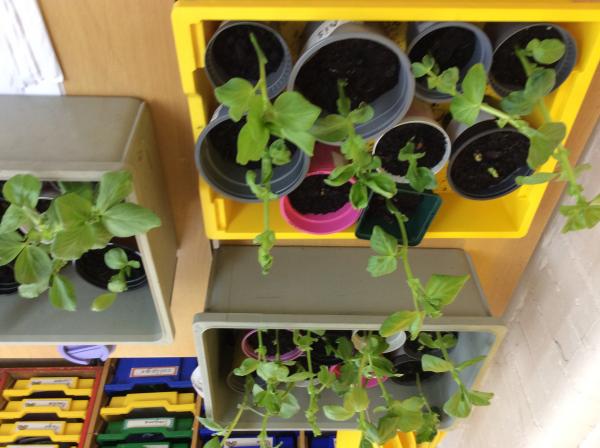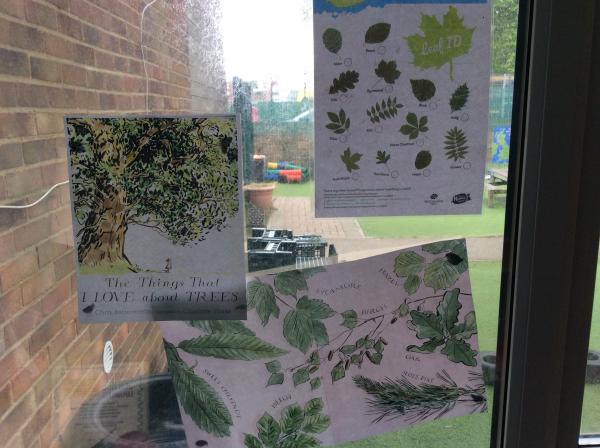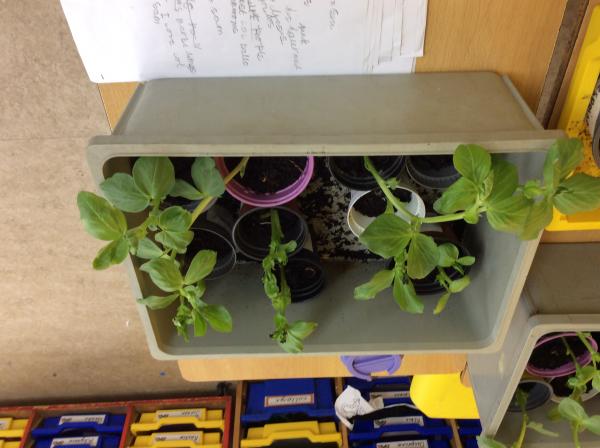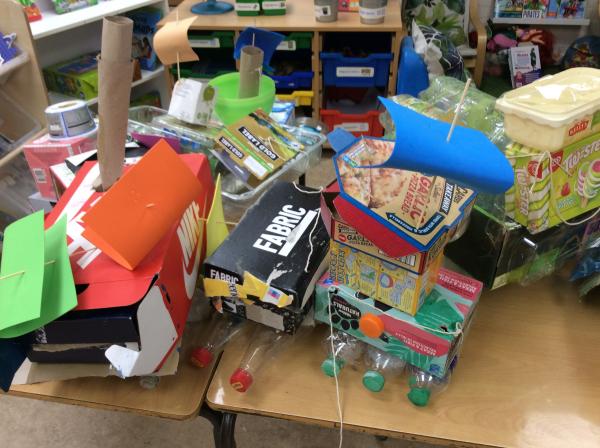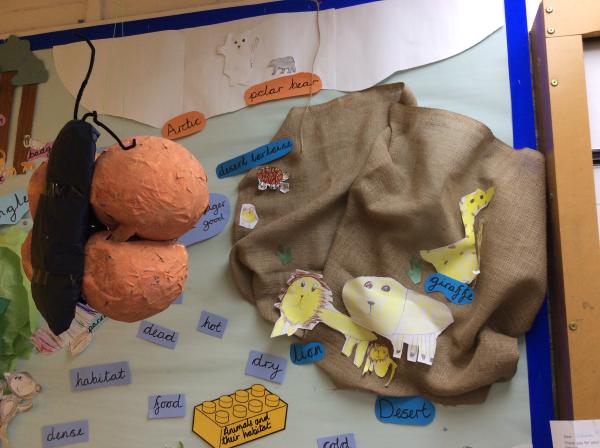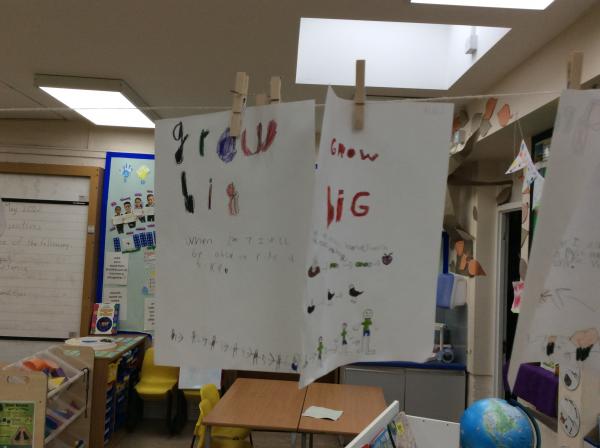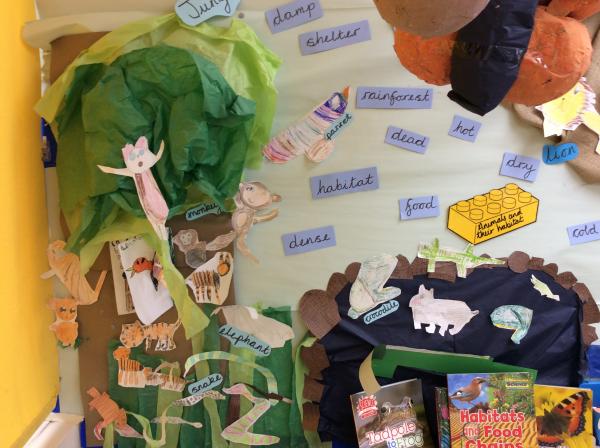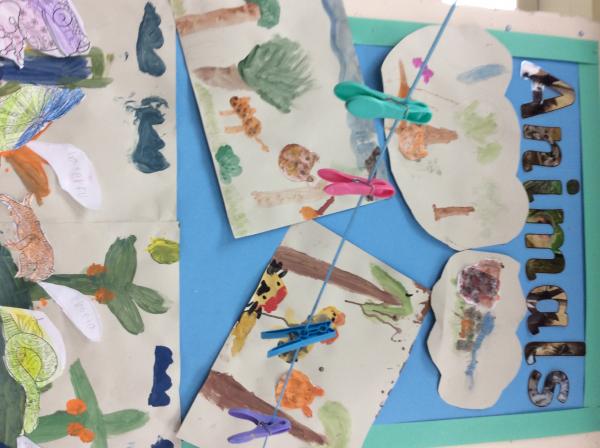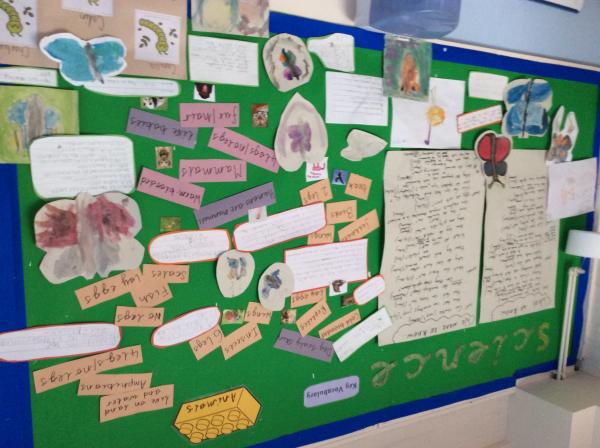 Science Week
The children had a busy time during Science week. They each designed a poster about the topic - Growth. The winners are shown here and we hope they enjoy their prizes.
Last Friday, the classes moved around the school to view the work completed by other classes and deepen their learning of this topic. All the children loved the walk about and admiring work from their peers.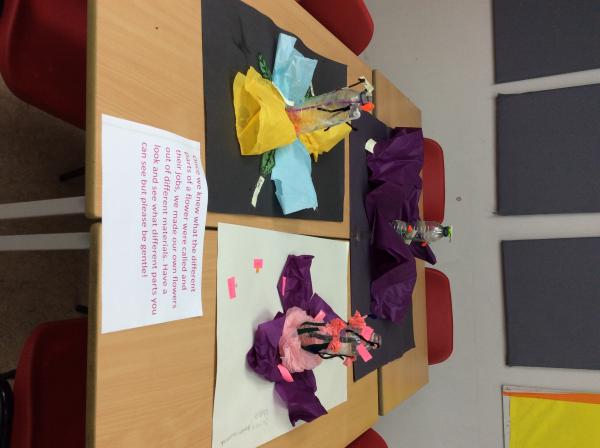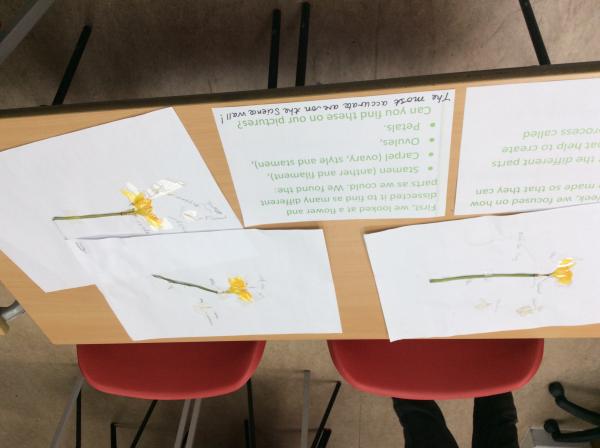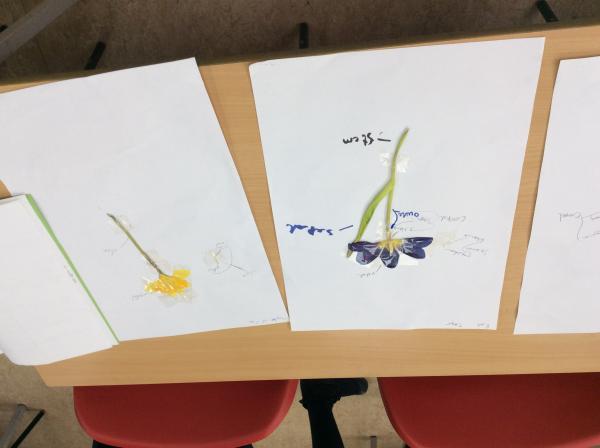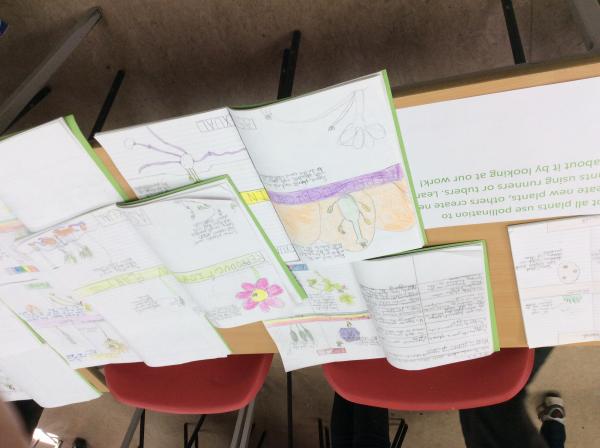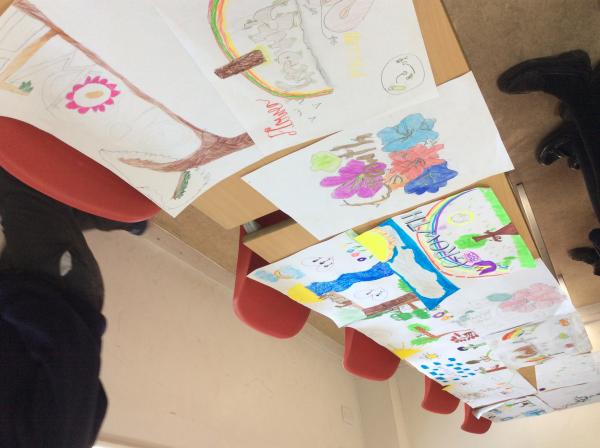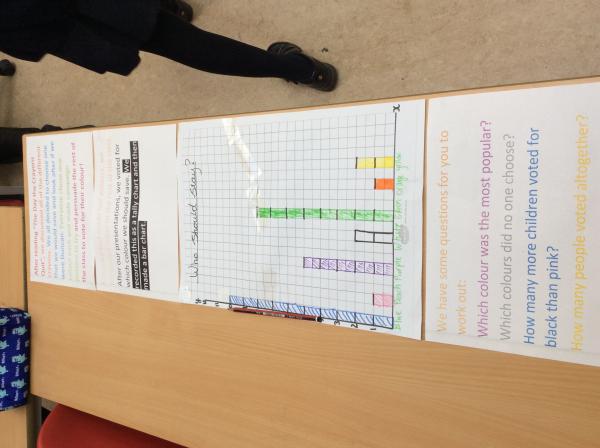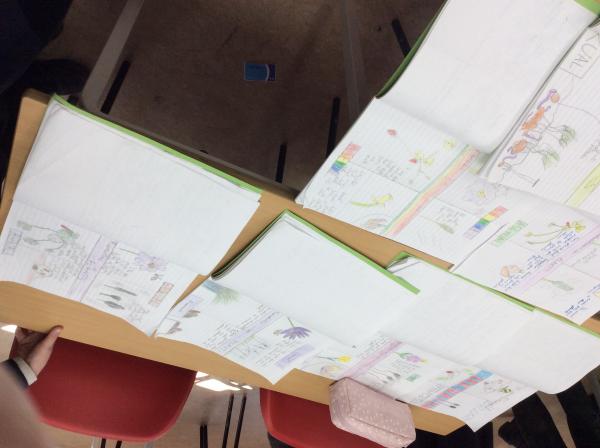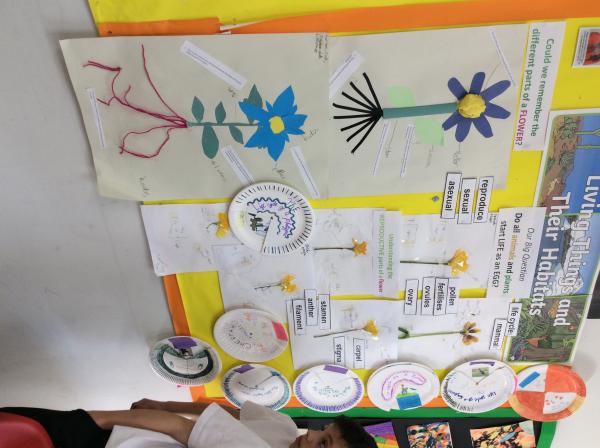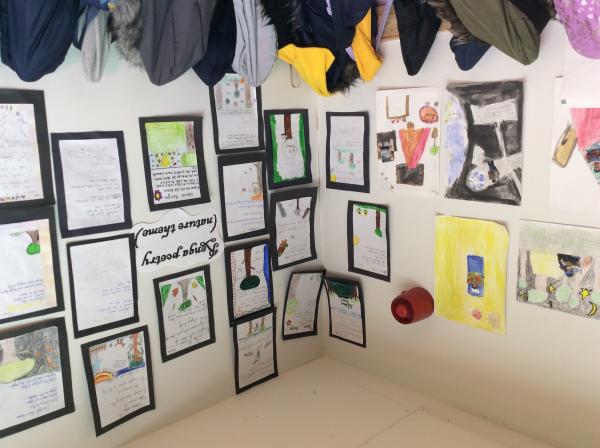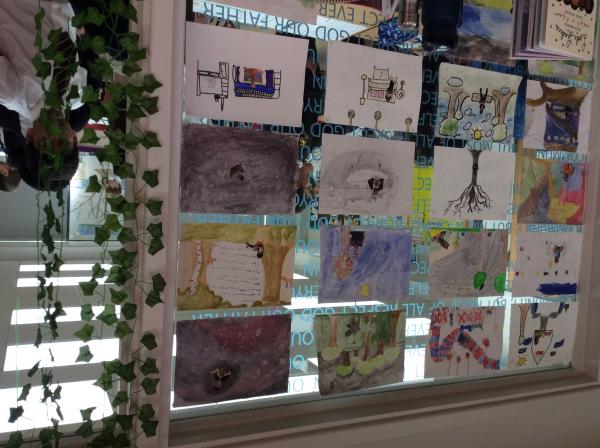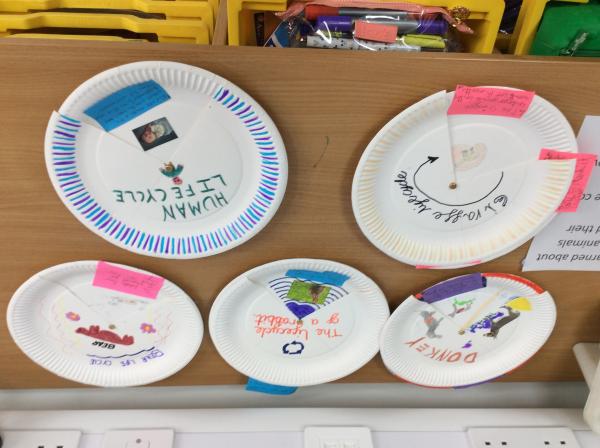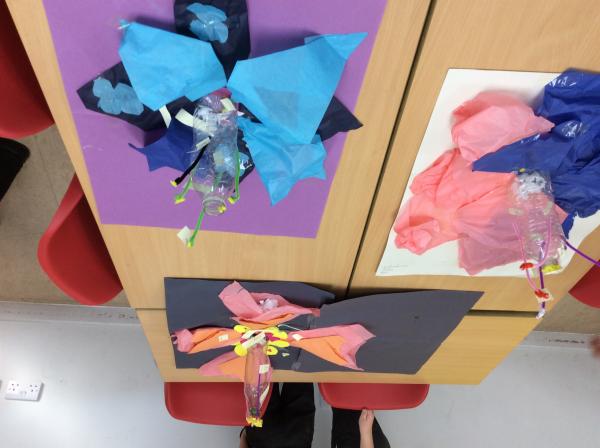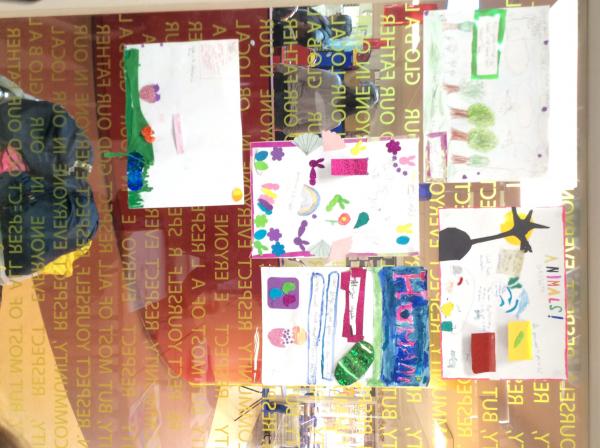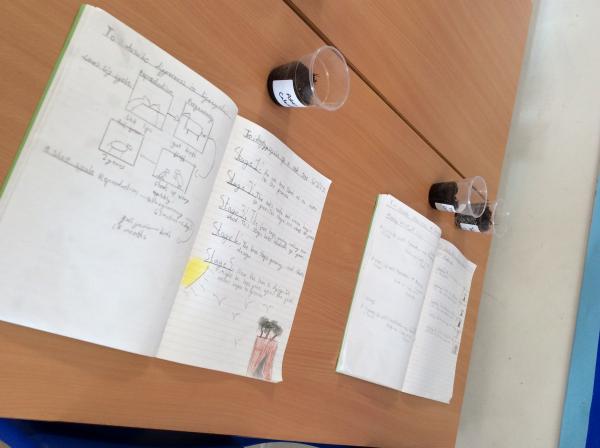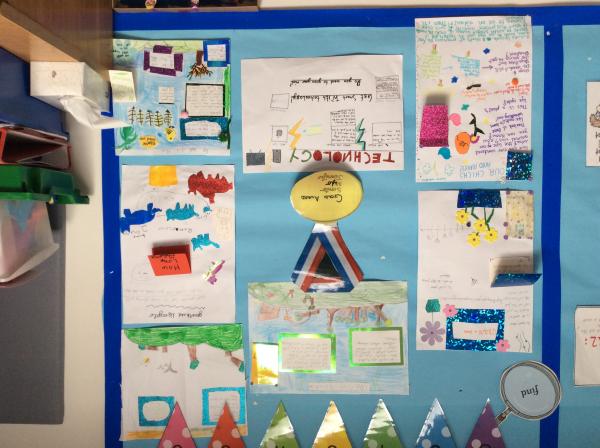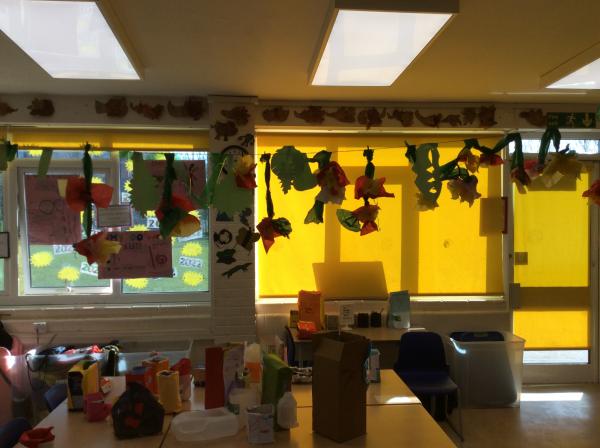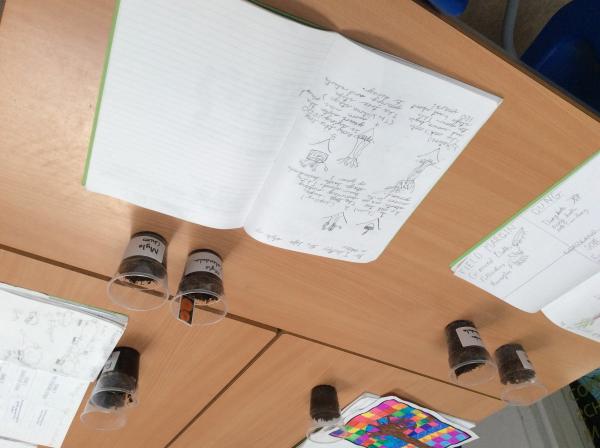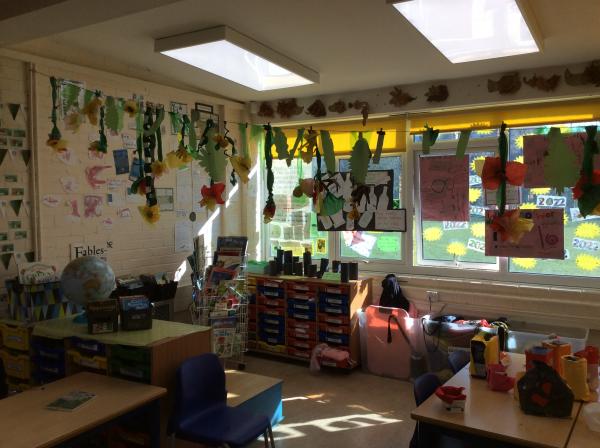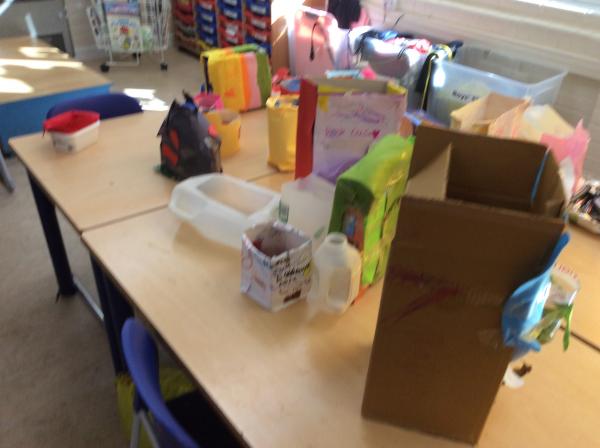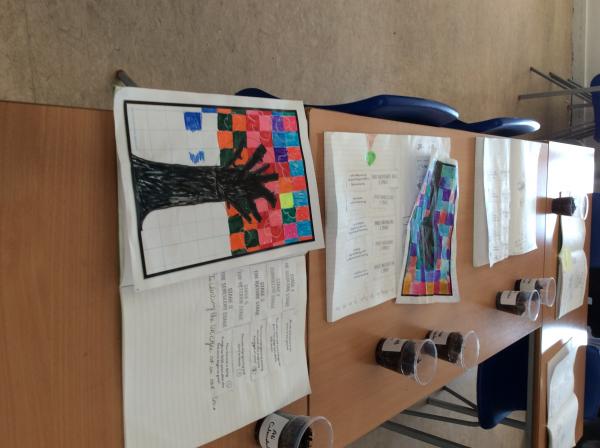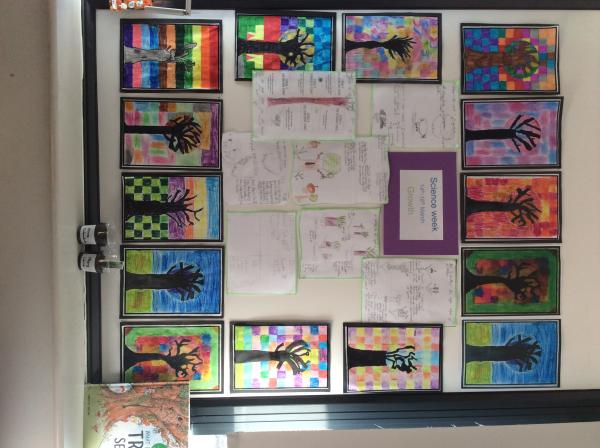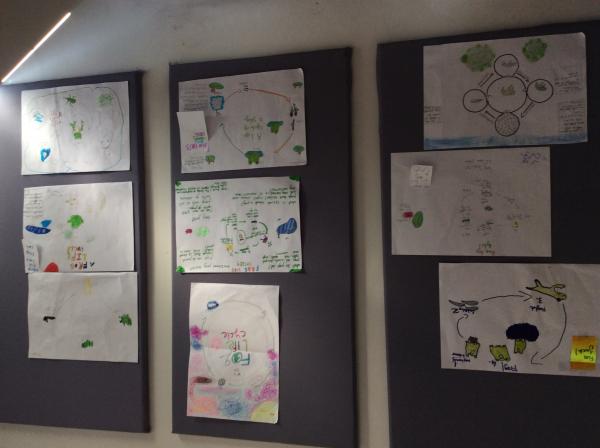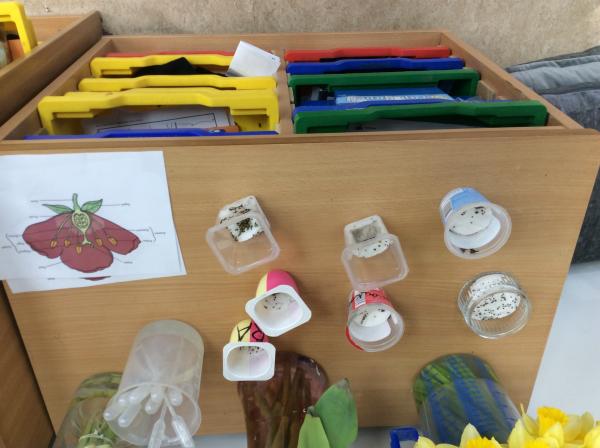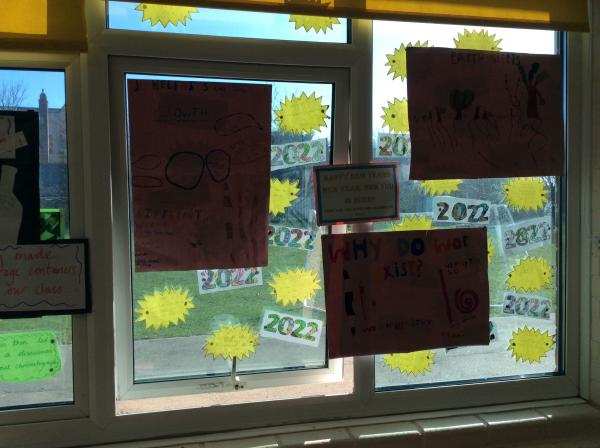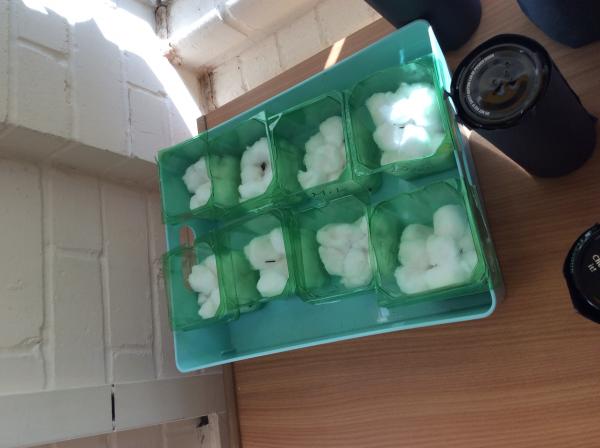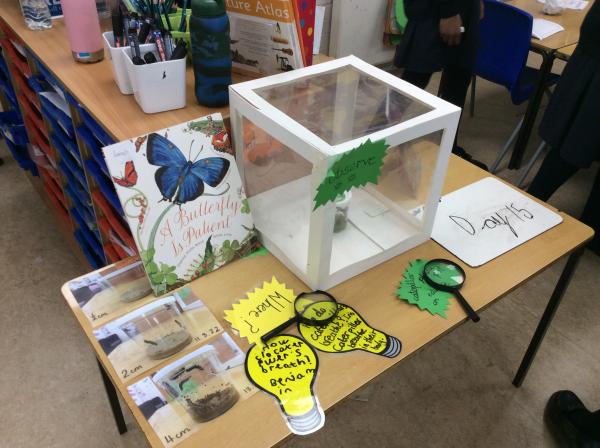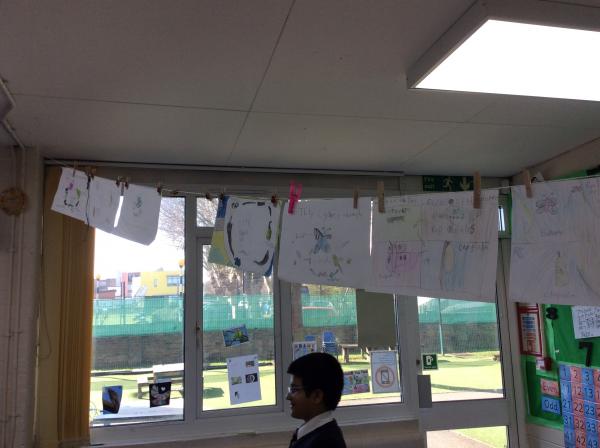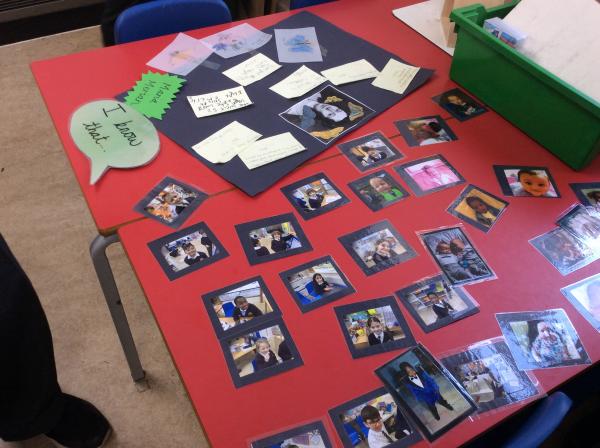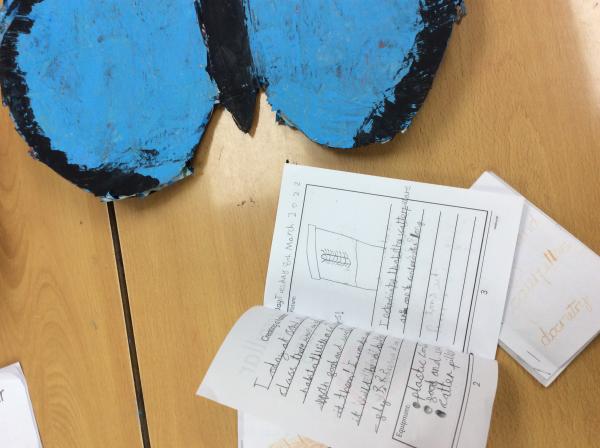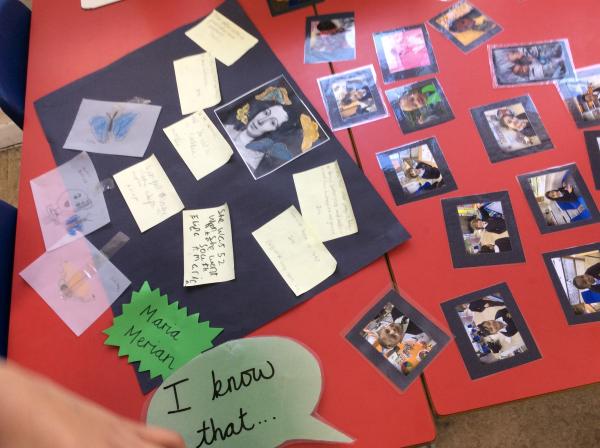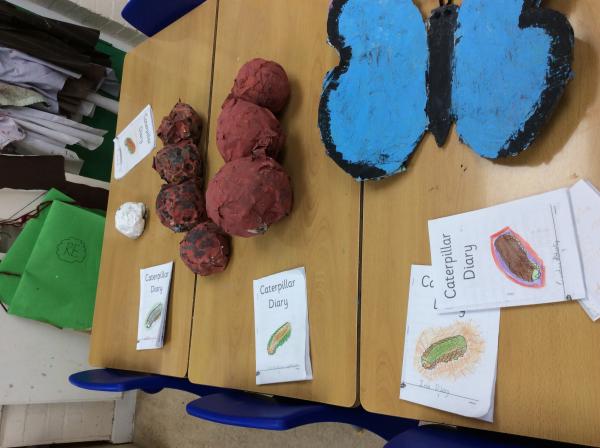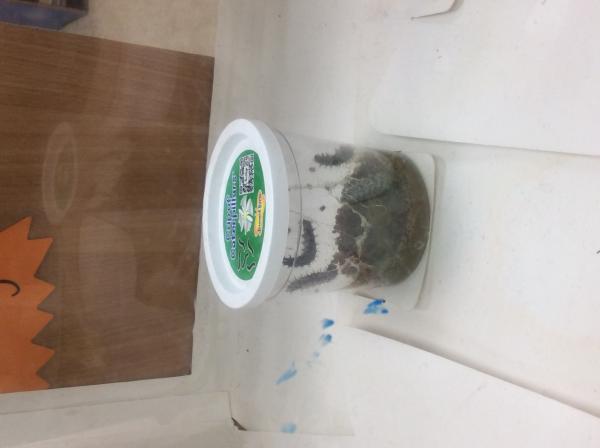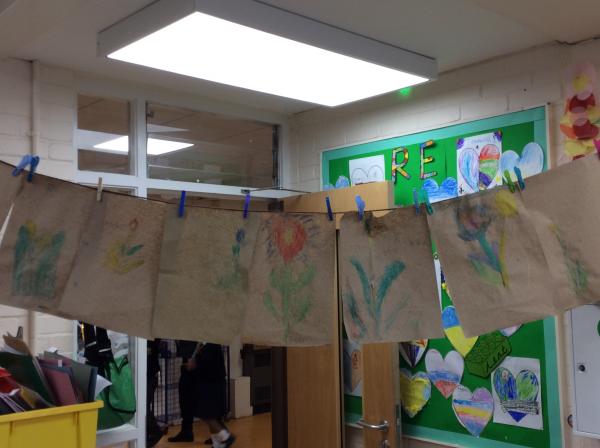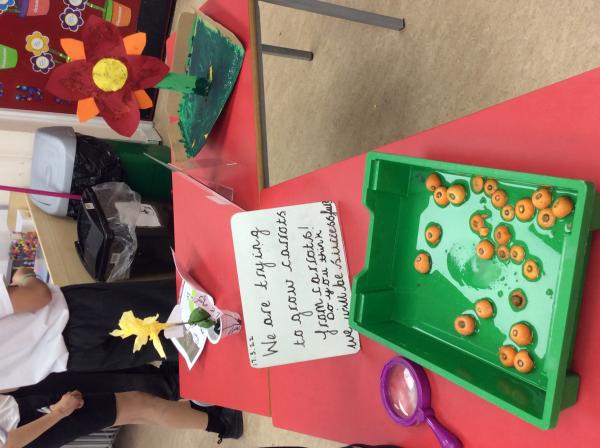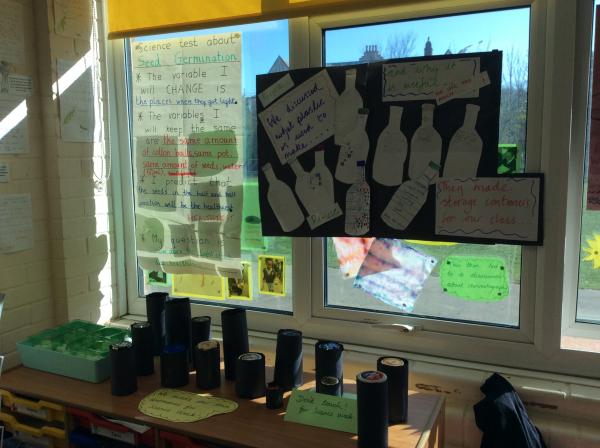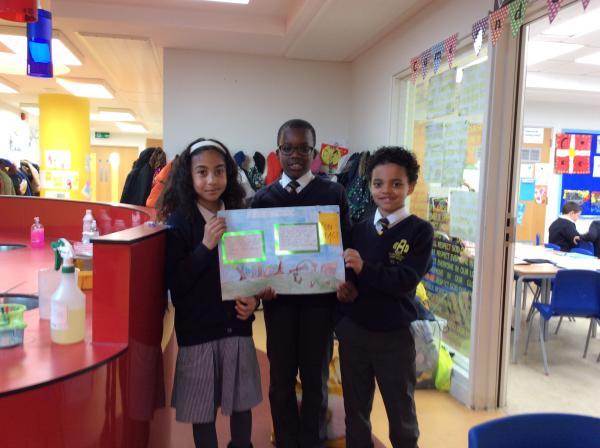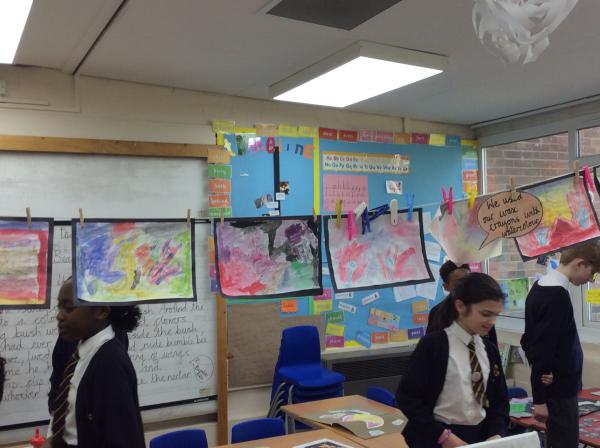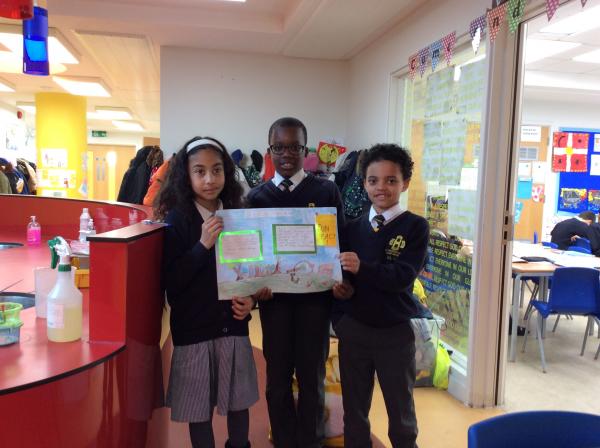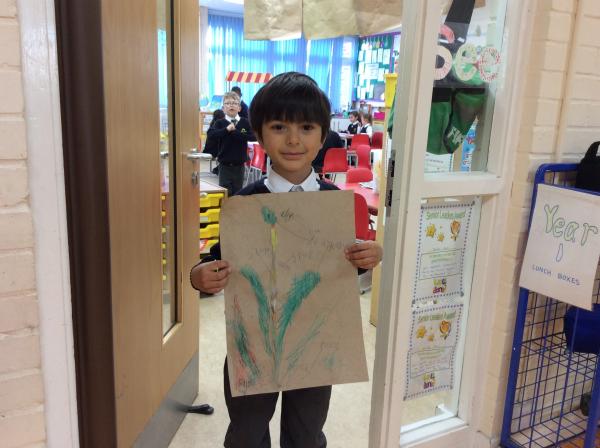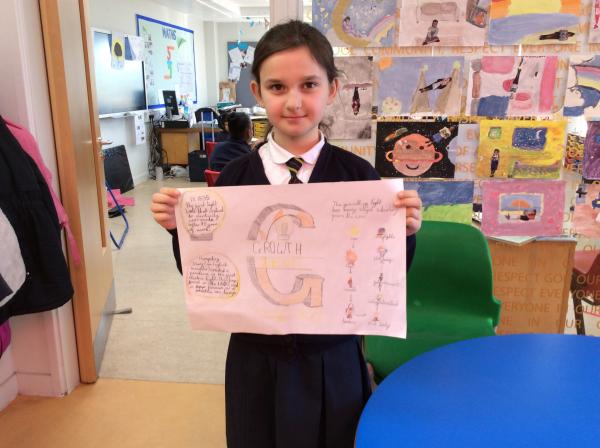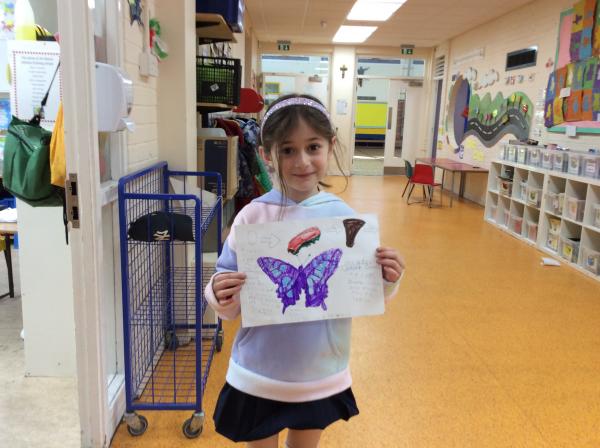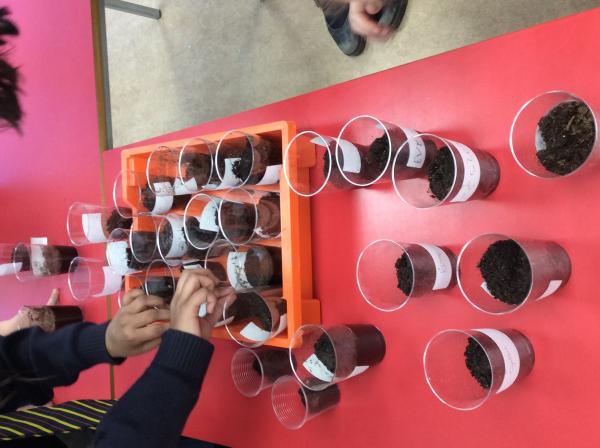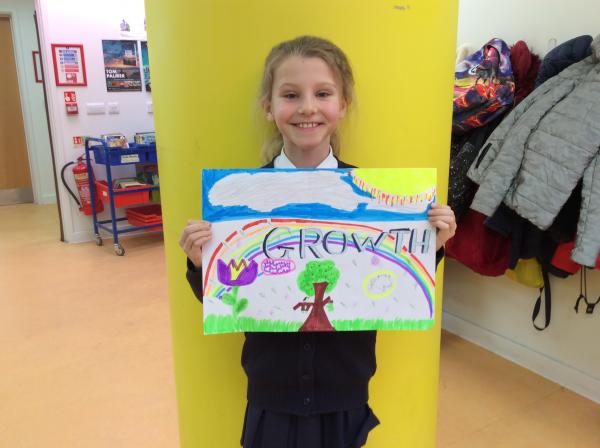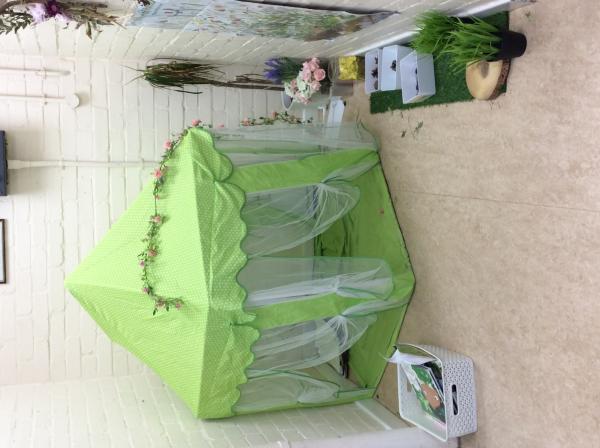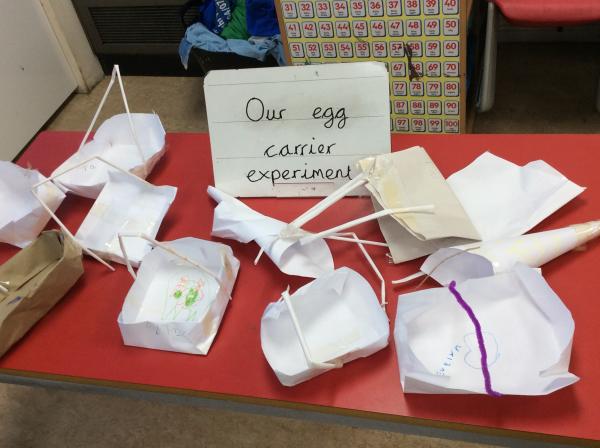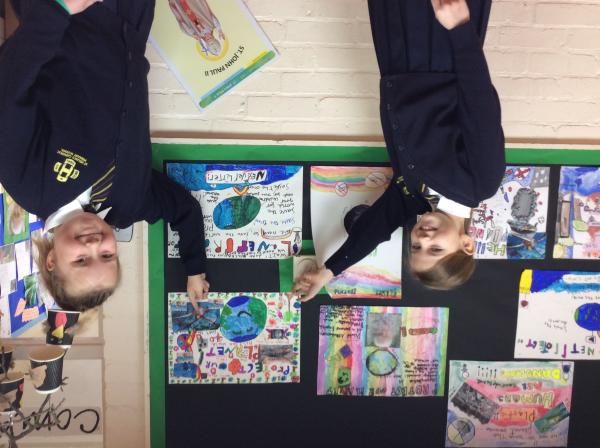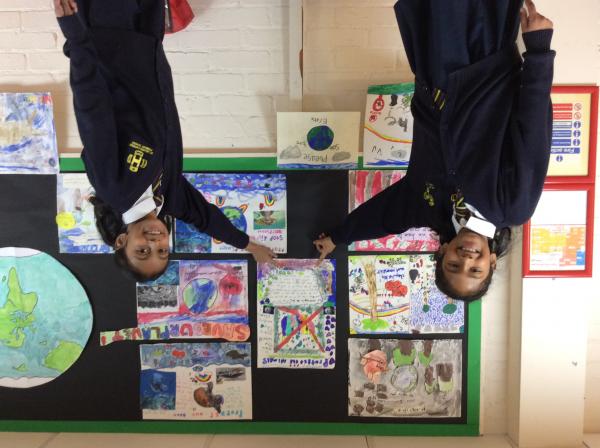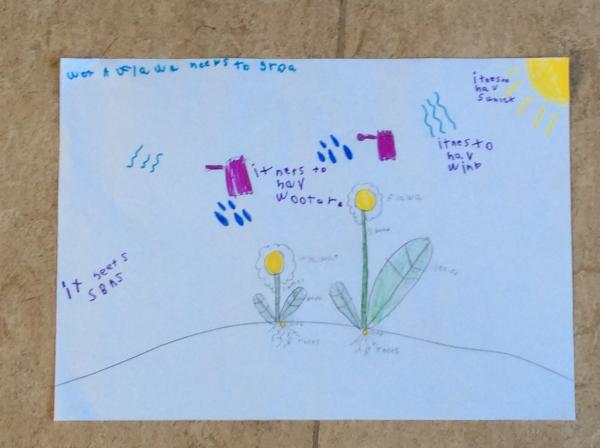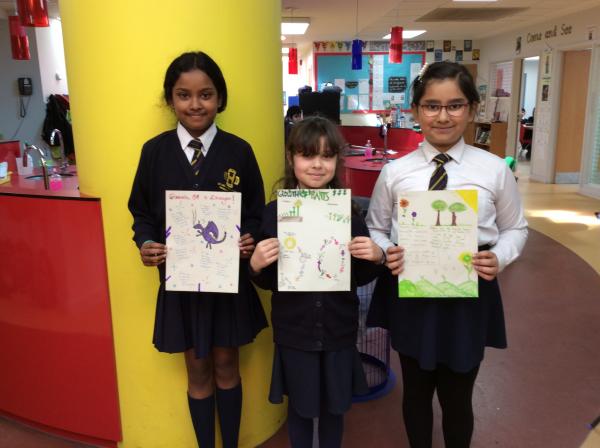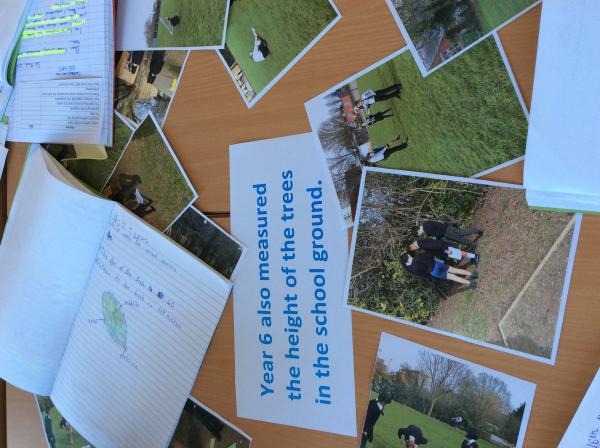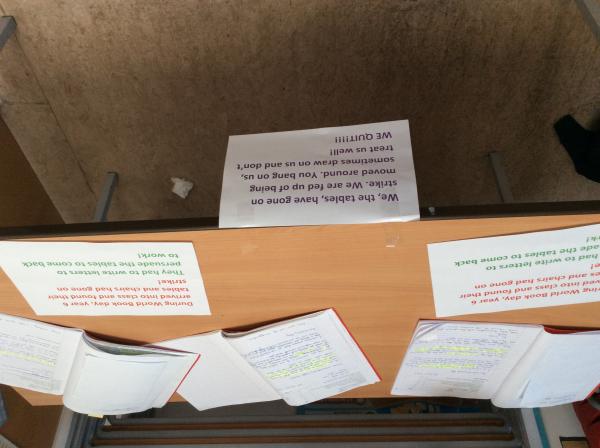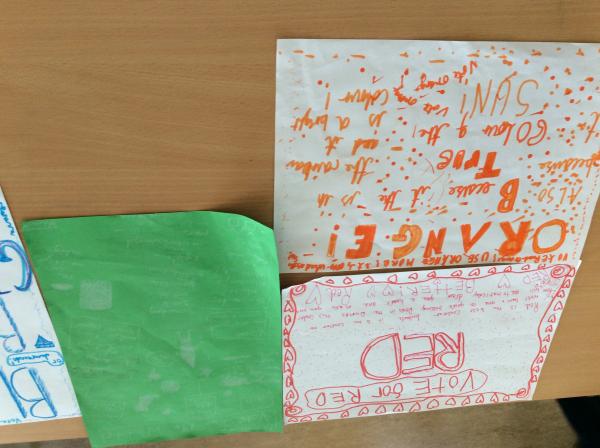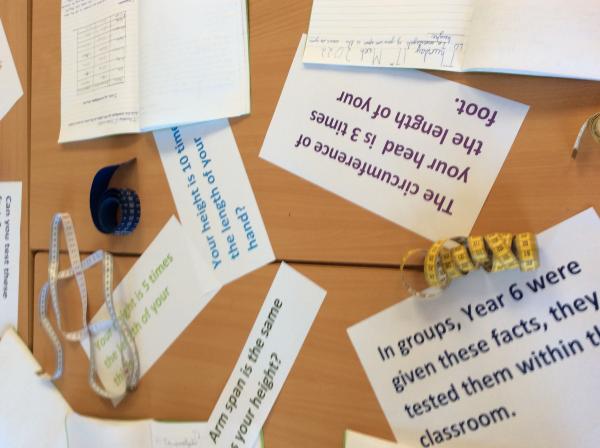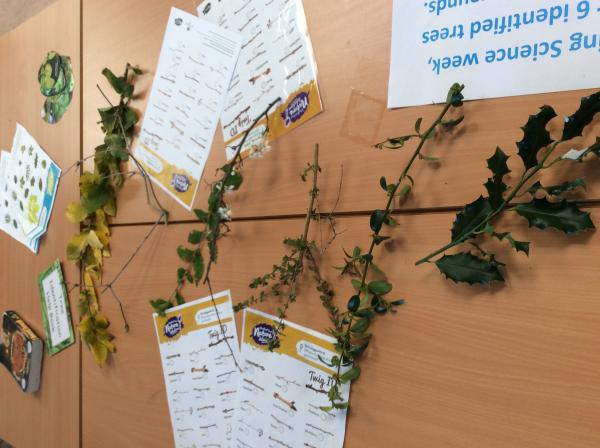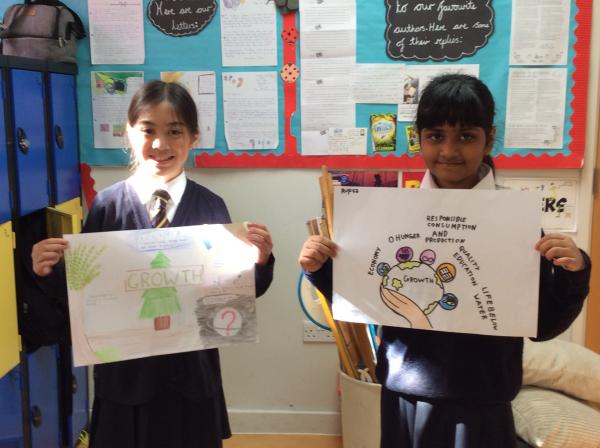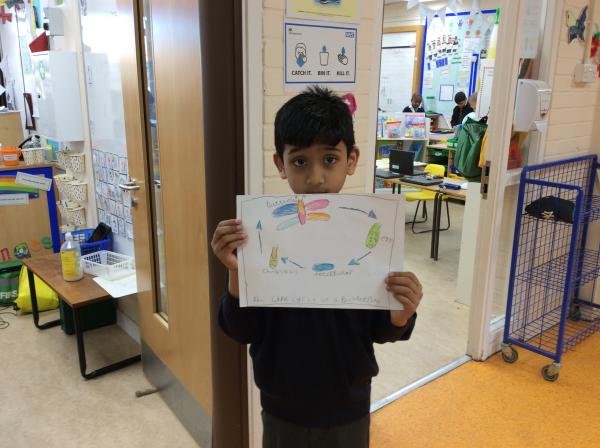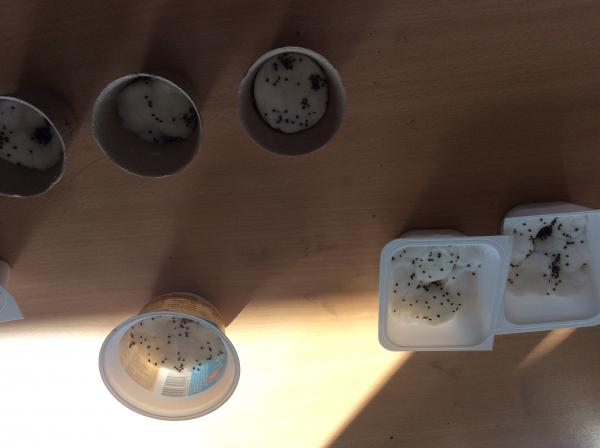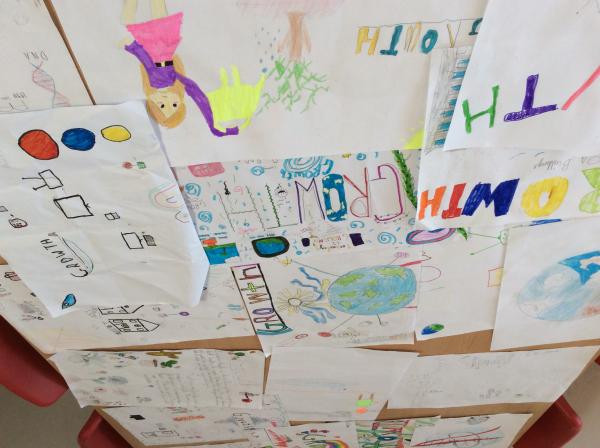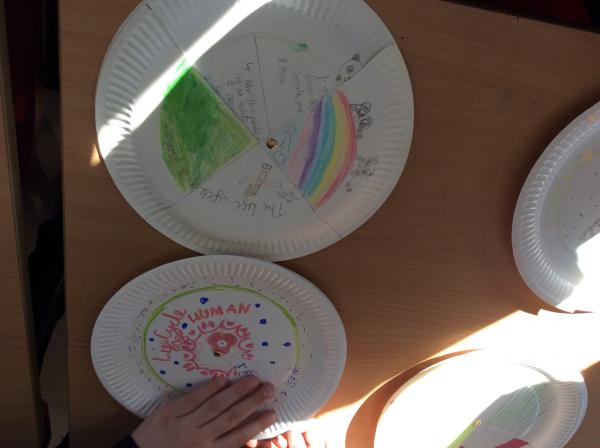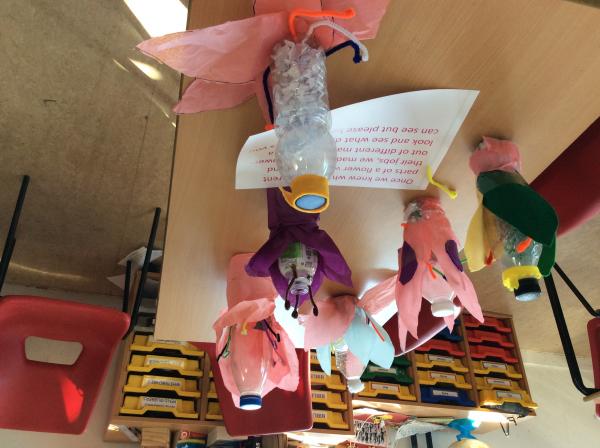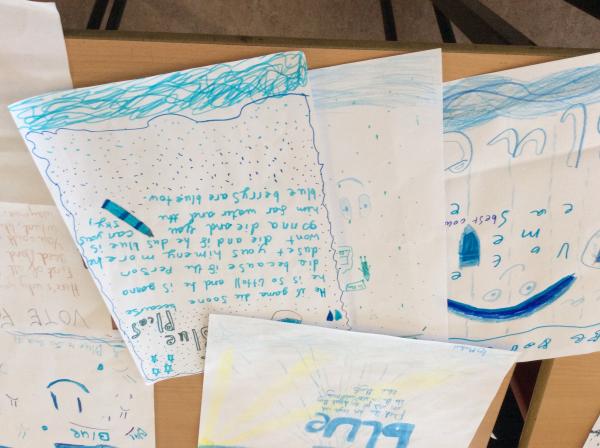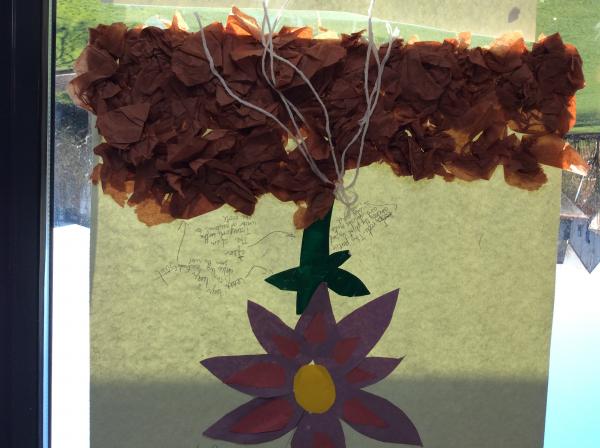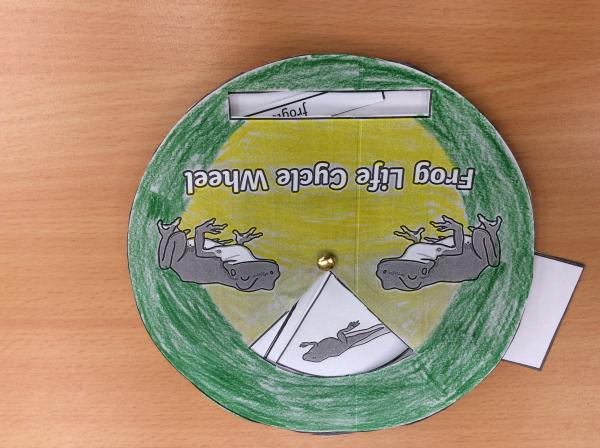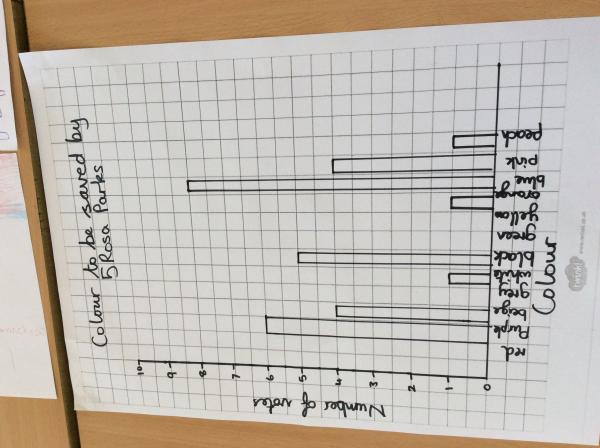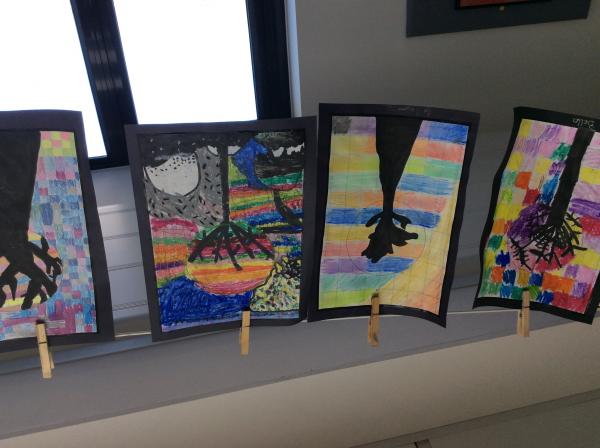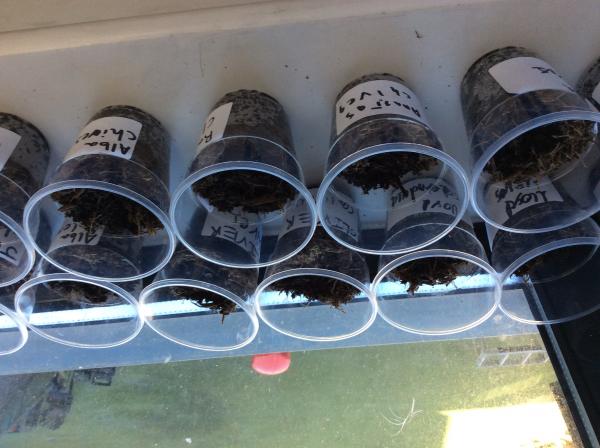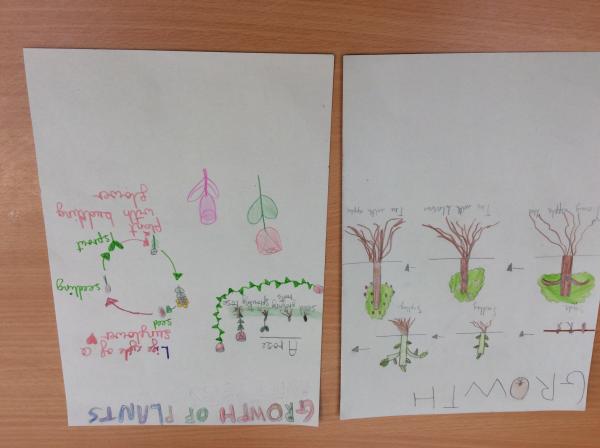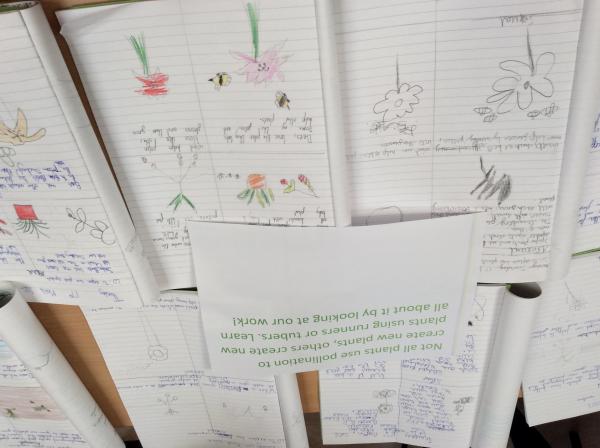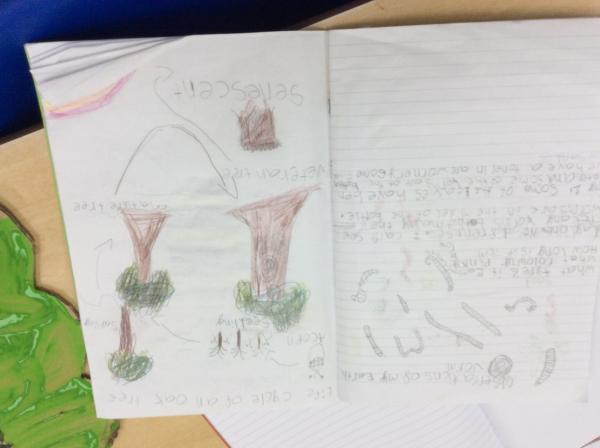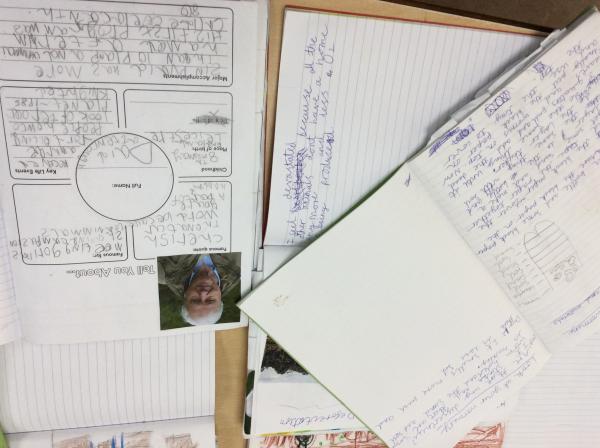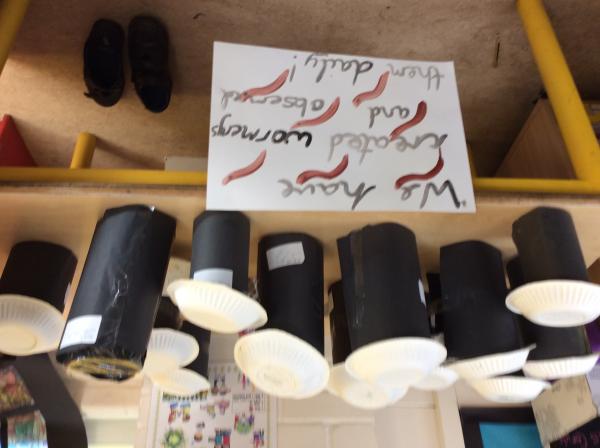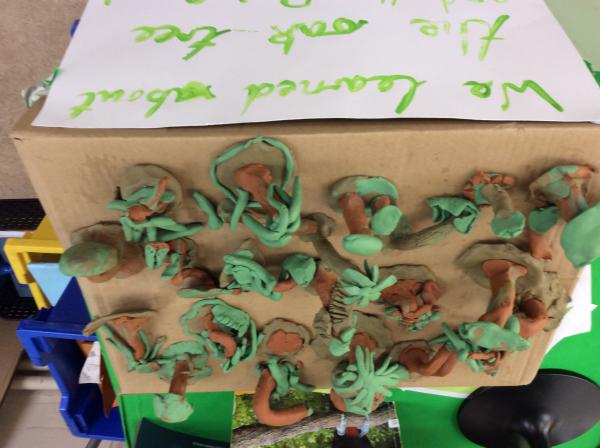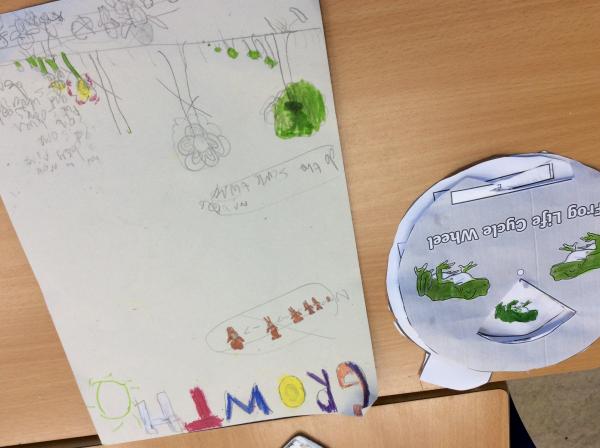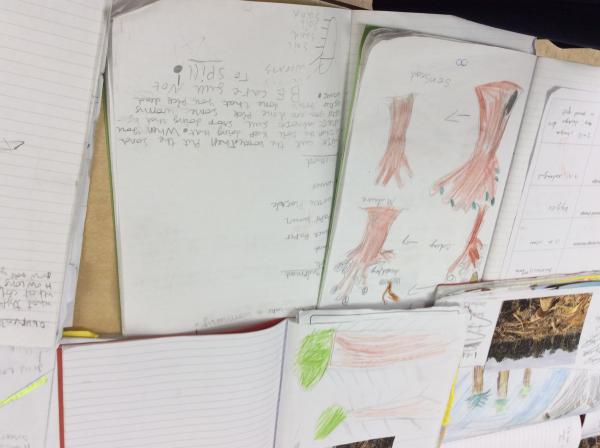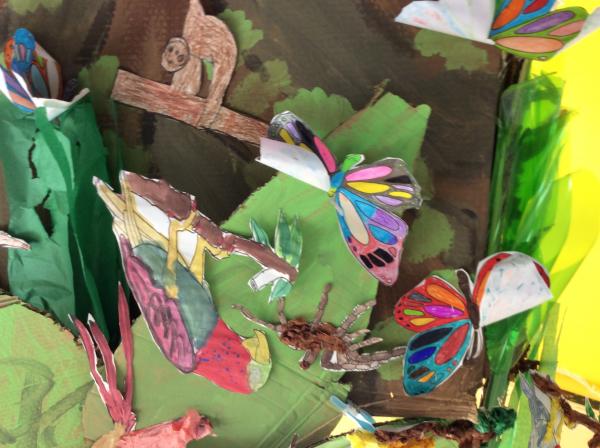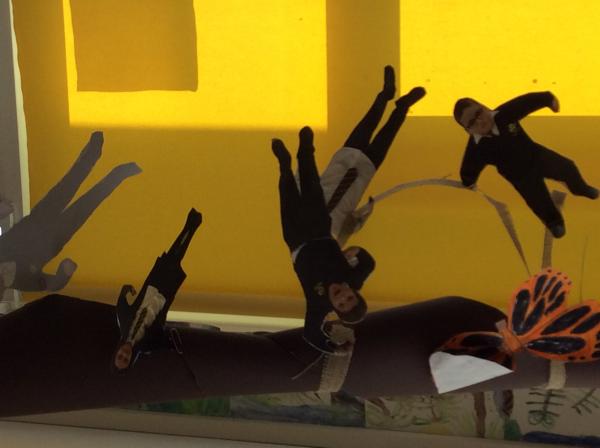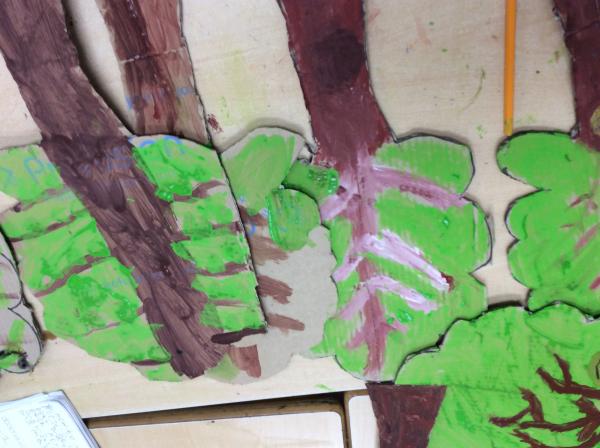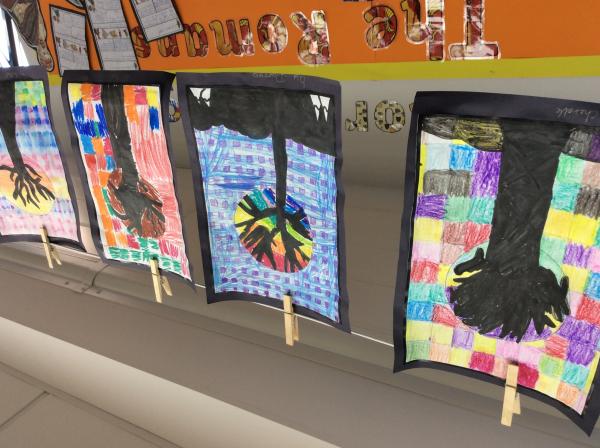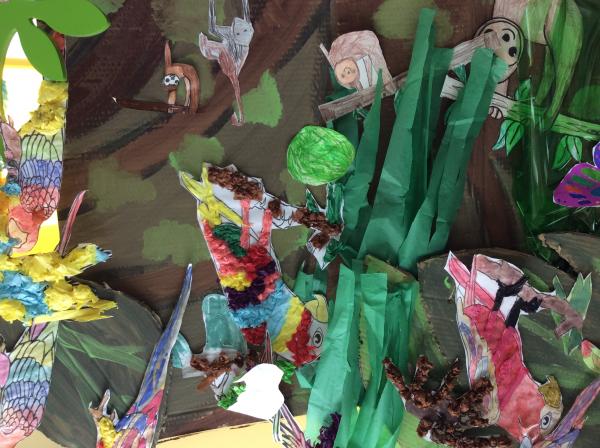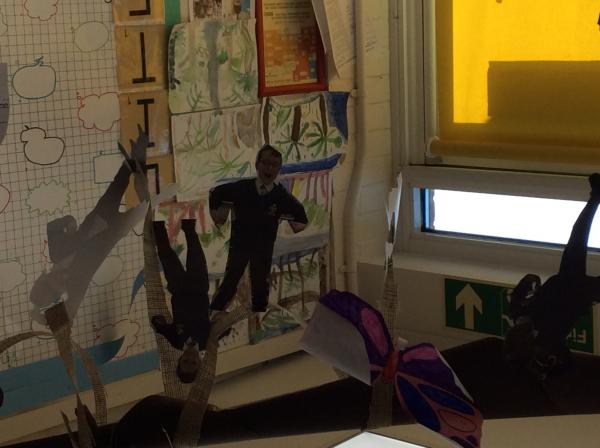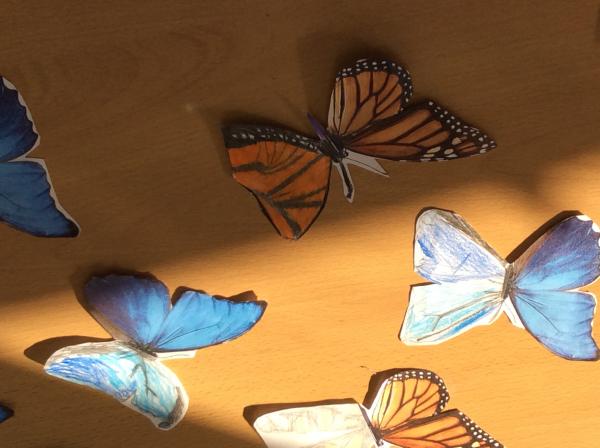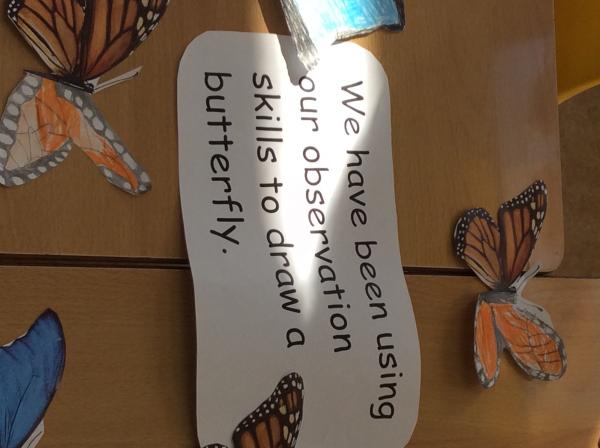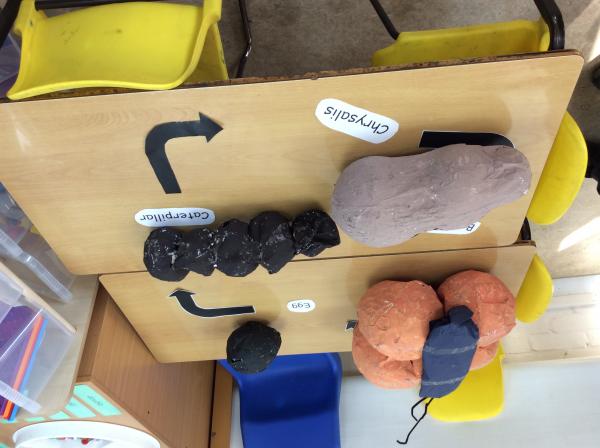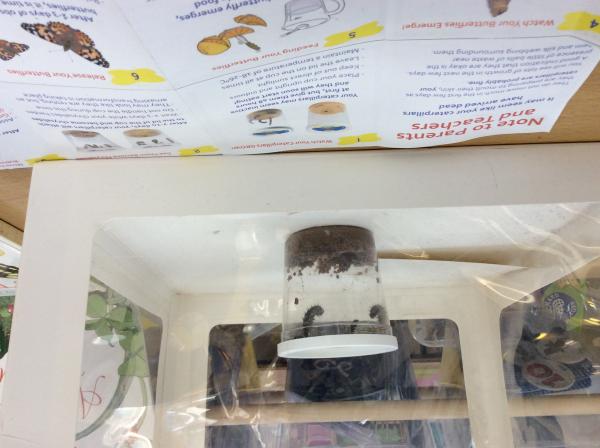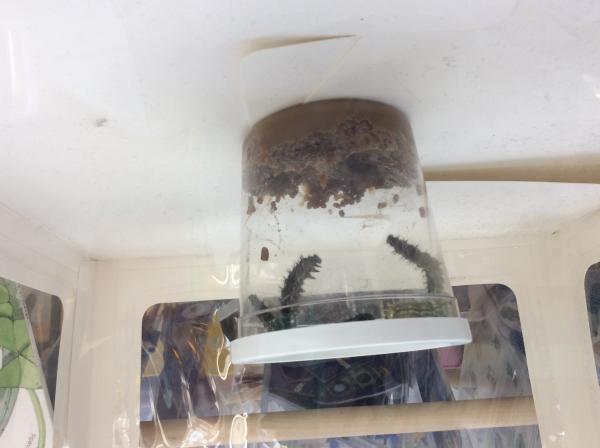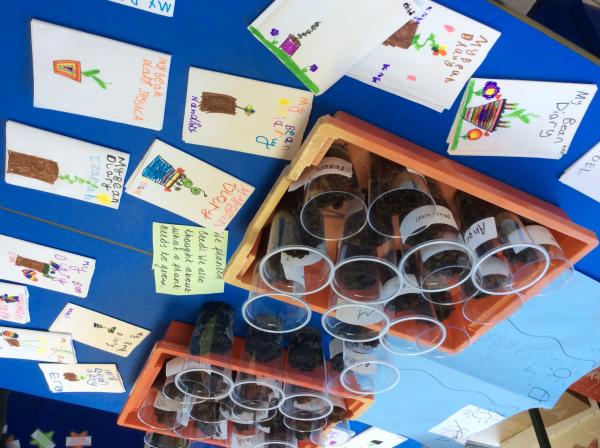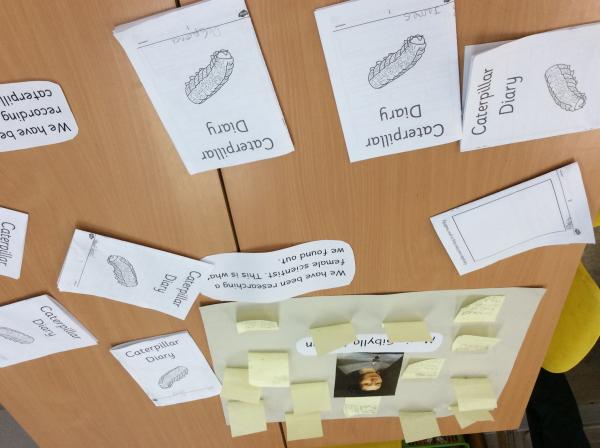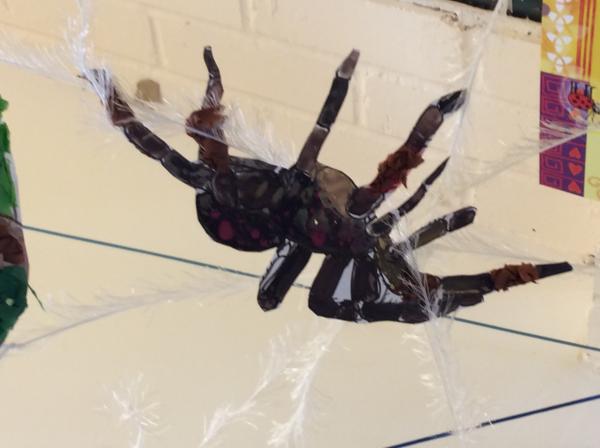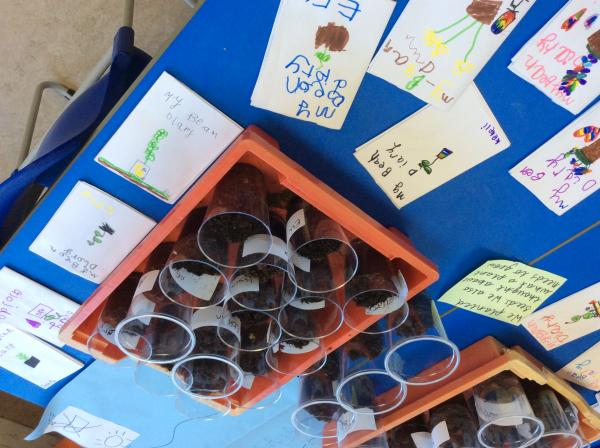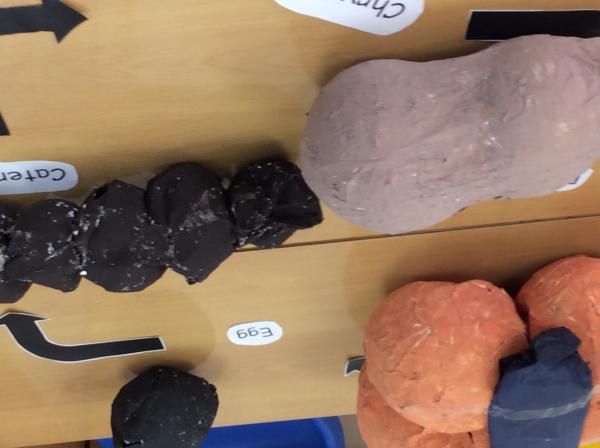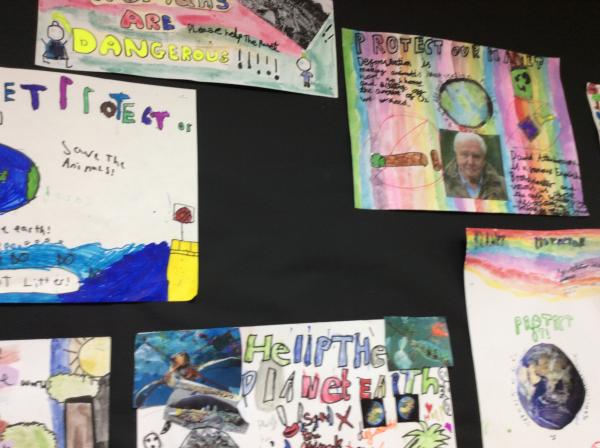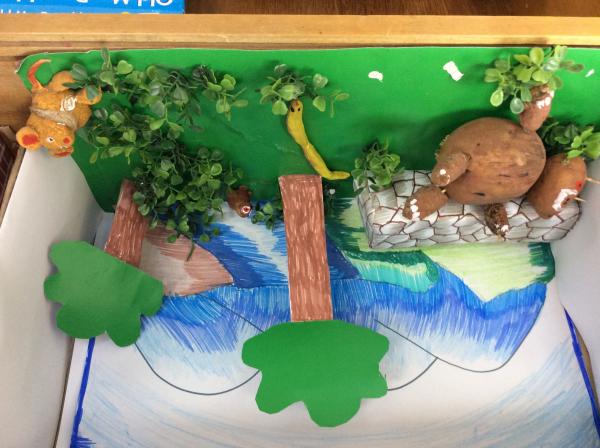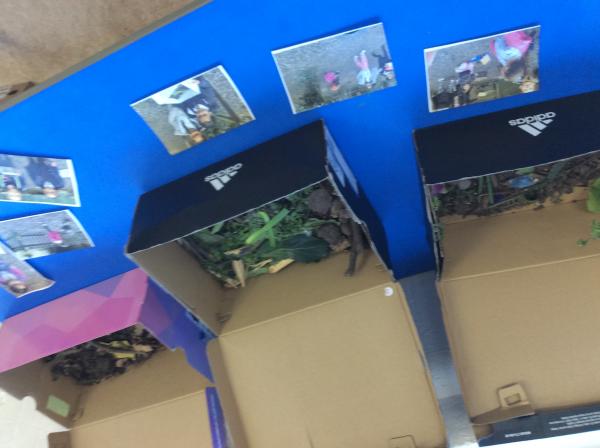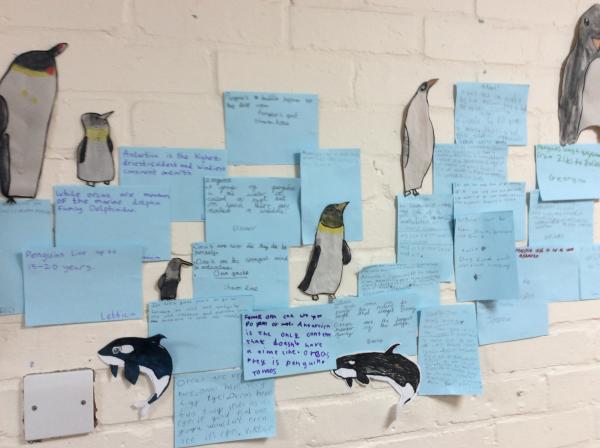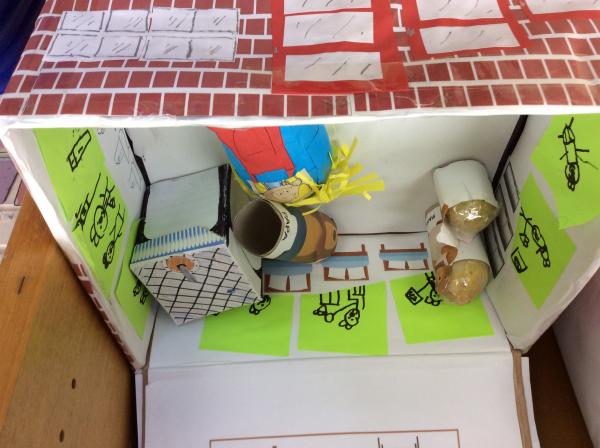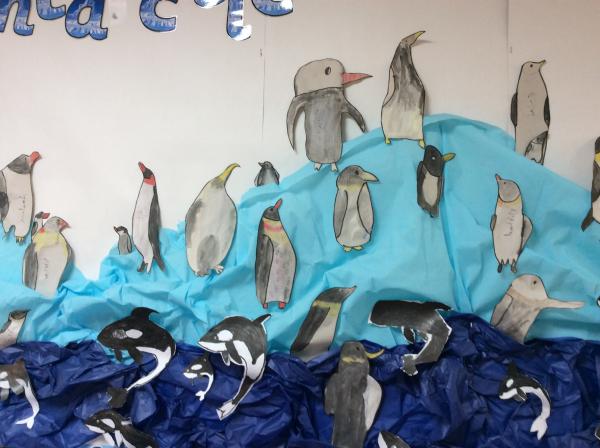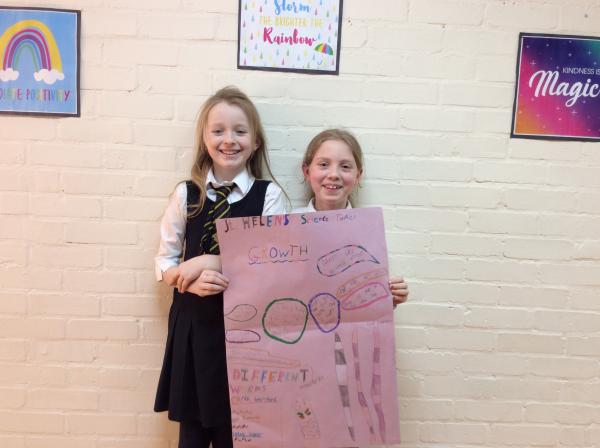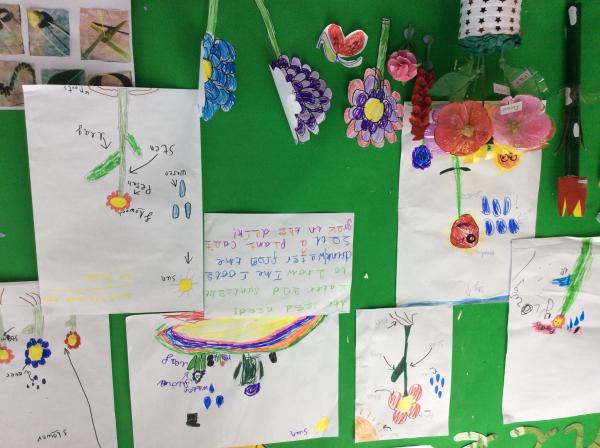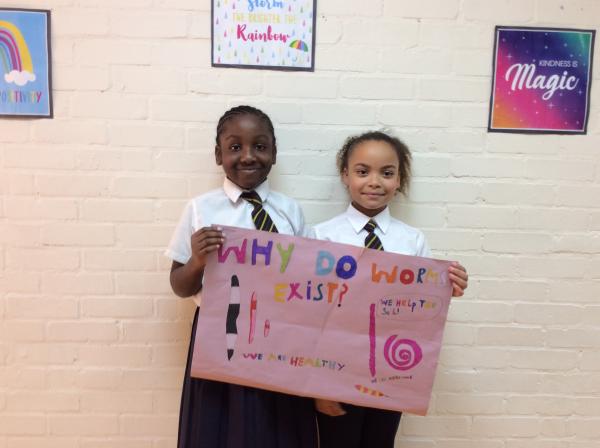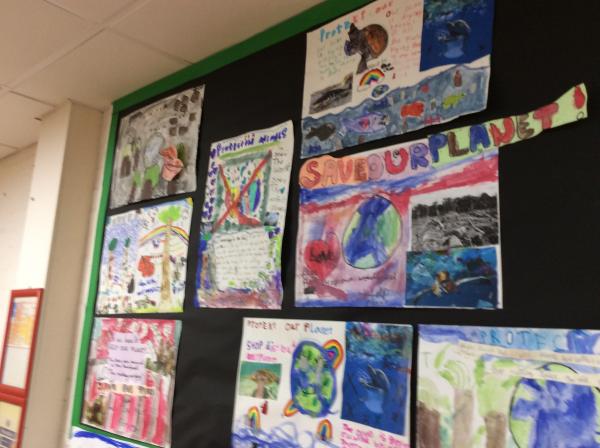 Spring One
Look how hard the classes have been learning scientific vocabulary this half term.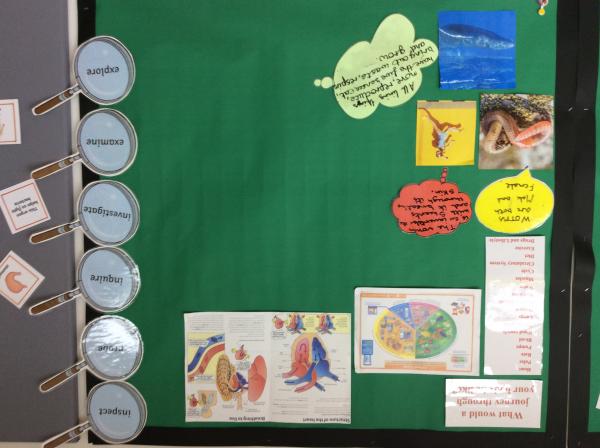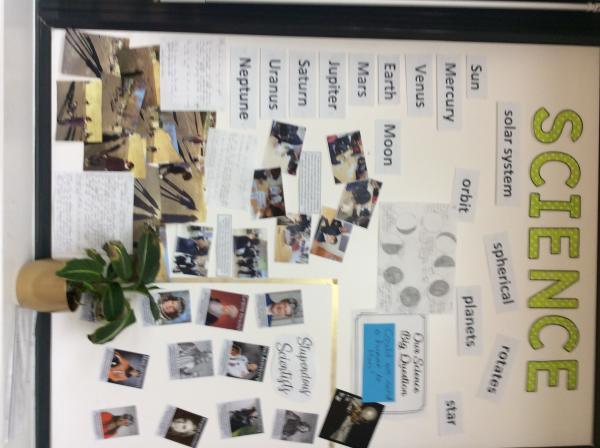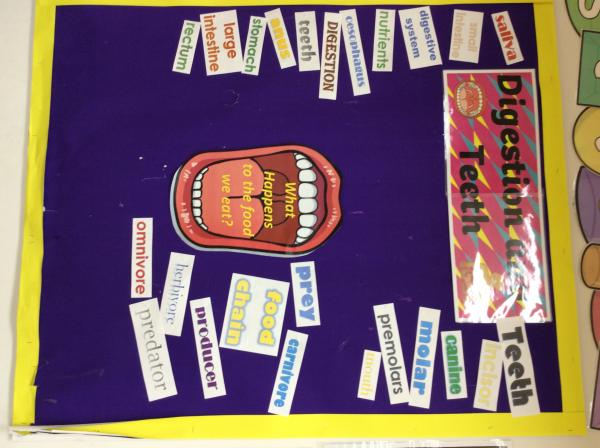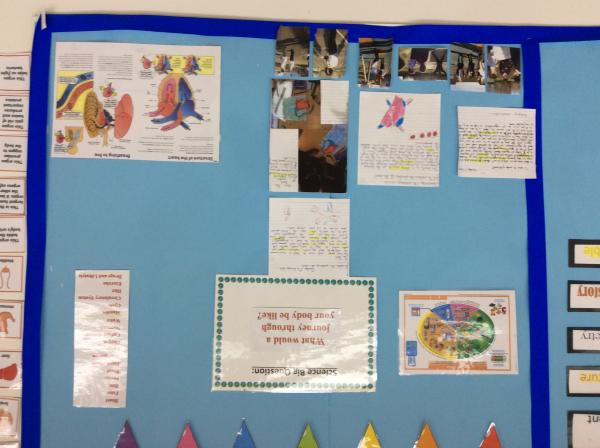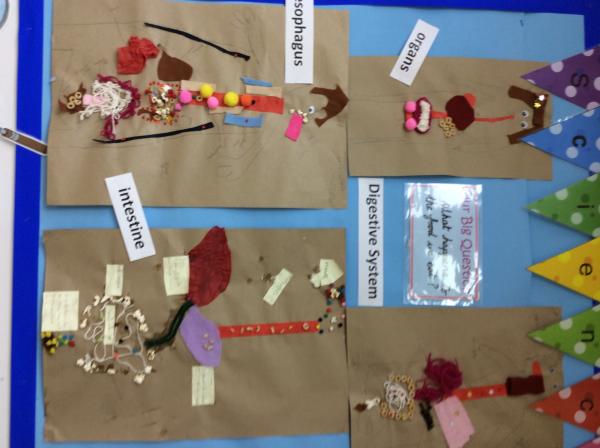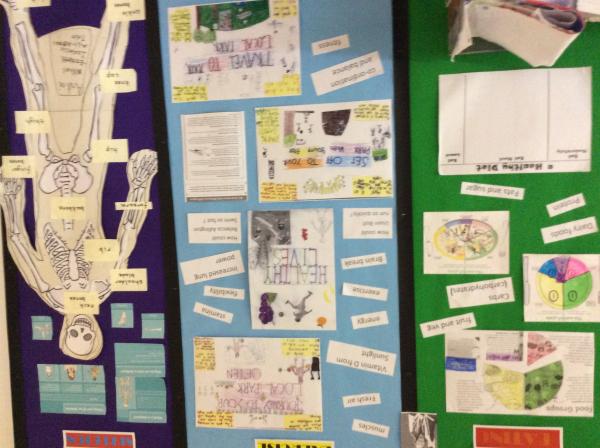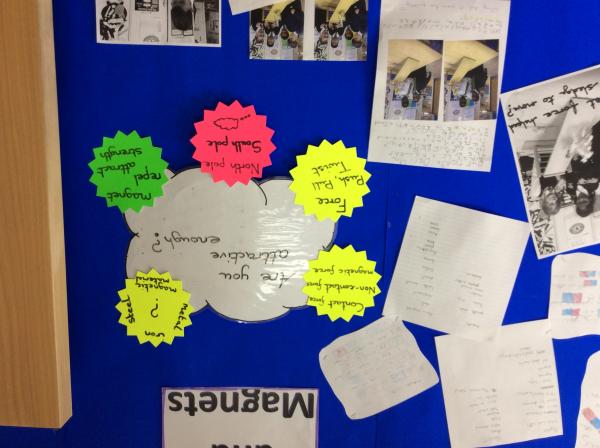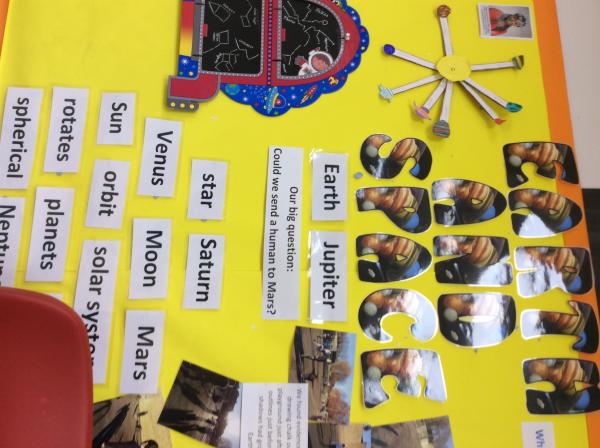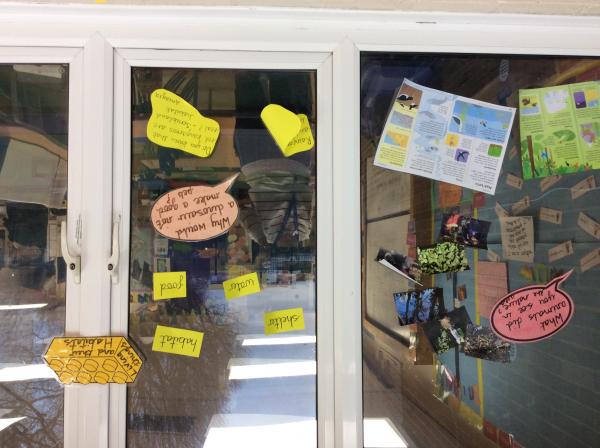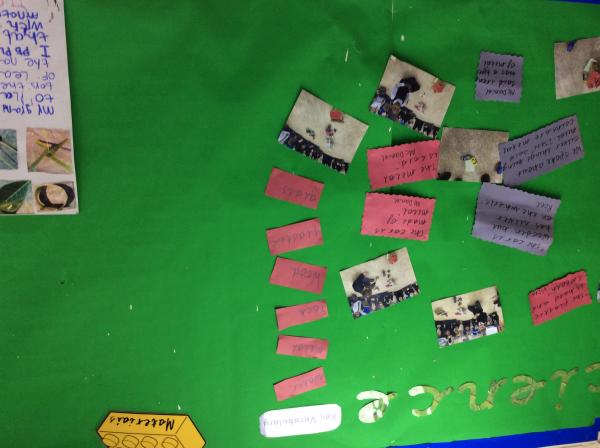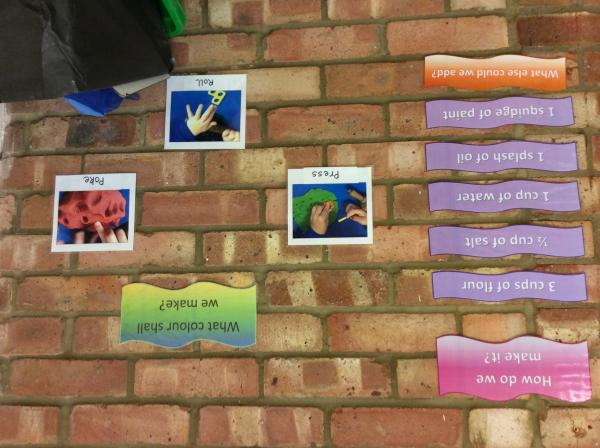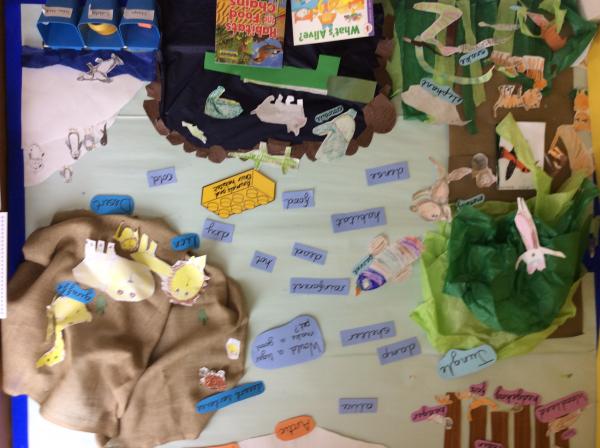 Well done to a pupil in 2 Seahorses for trying the January Science challenge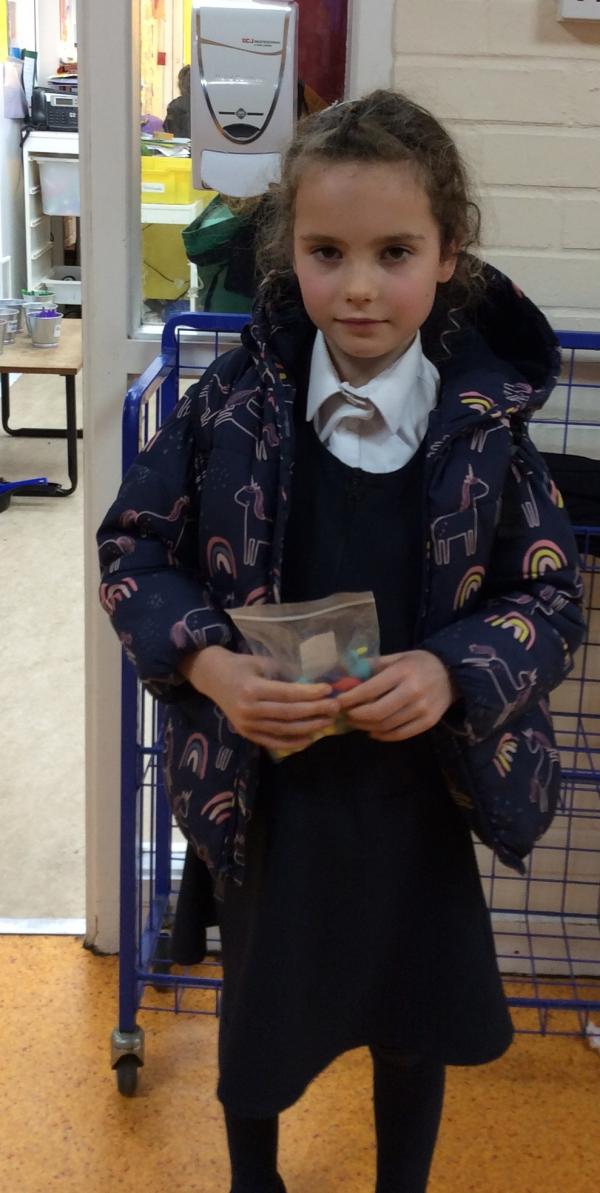 Float or sink?
Two clever pupils both investigated what items float and sink, also whether the shape of the item makes a difference! Why not have a try yourself and sent your results to Mrs Miller or year6@st-helens.southend.sch.uk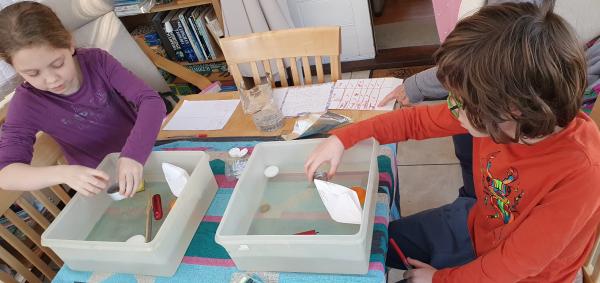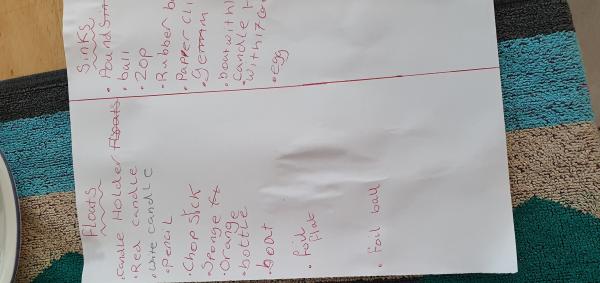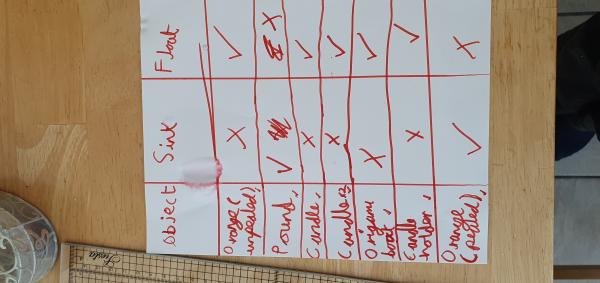 Abigail also enjoyed the science challenge. She was surprised that the ball of tin foil floated and the flat piece sunk; also that different parts of the orange were able to float. Very interesting!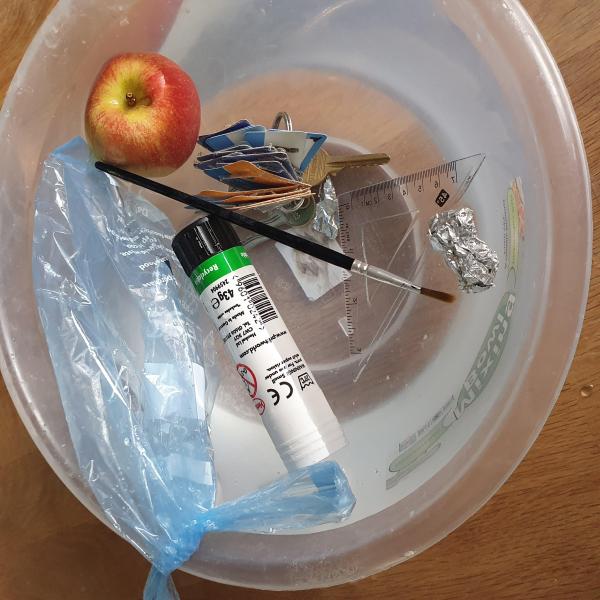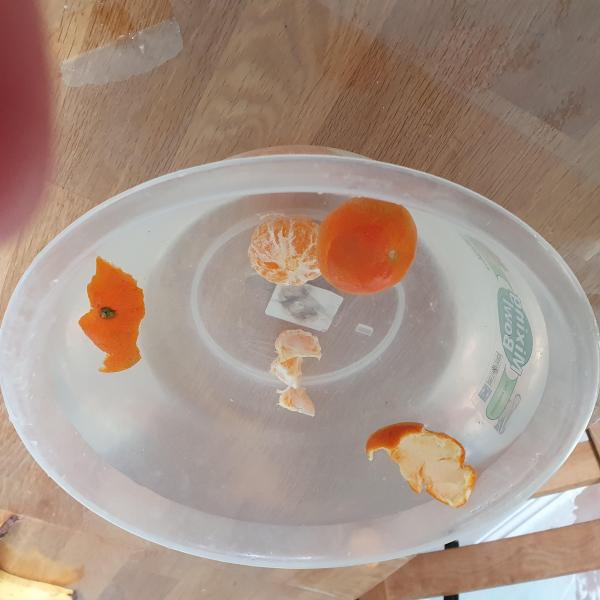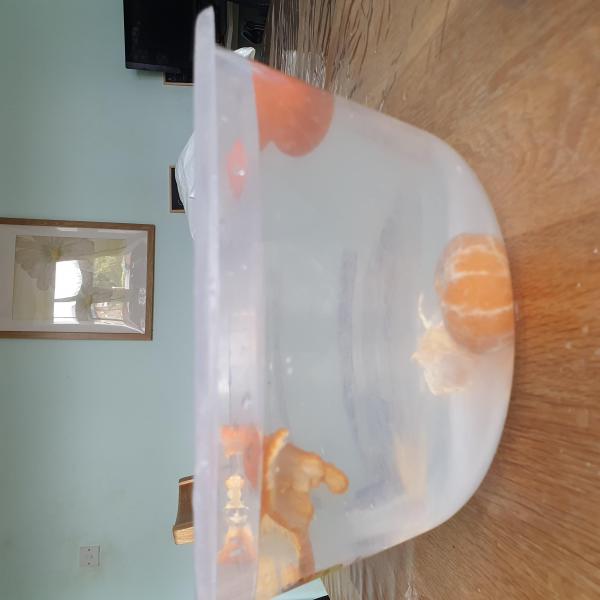 How our working wall works
Look how much work each class has been completing this term for Science. Every class has a working wall where vocabulary is displayed and their meanings explained. Also children's work and photos of activities are shown. The class can refer to this wall throughout their topic providing extra support and help where needed.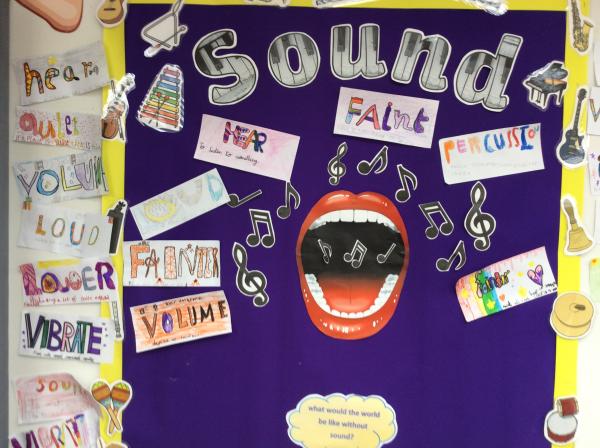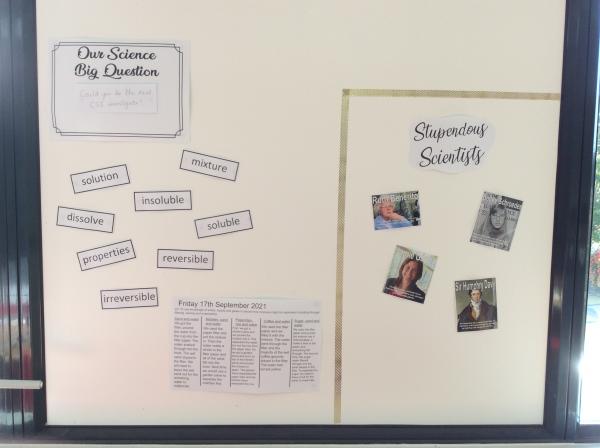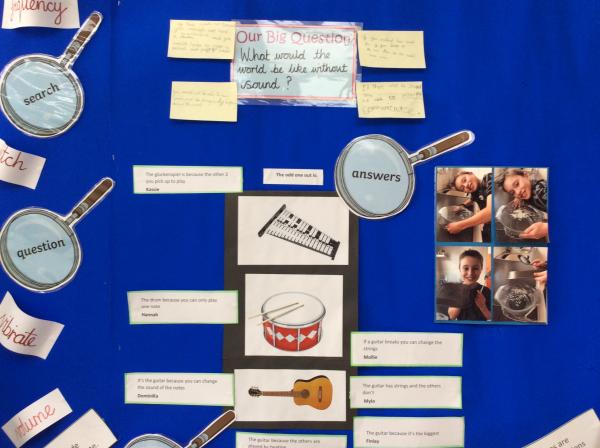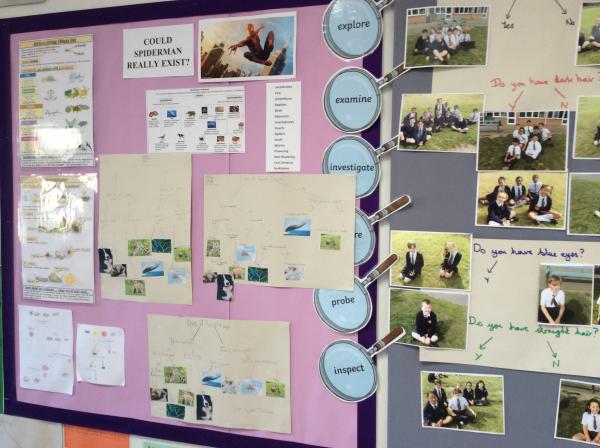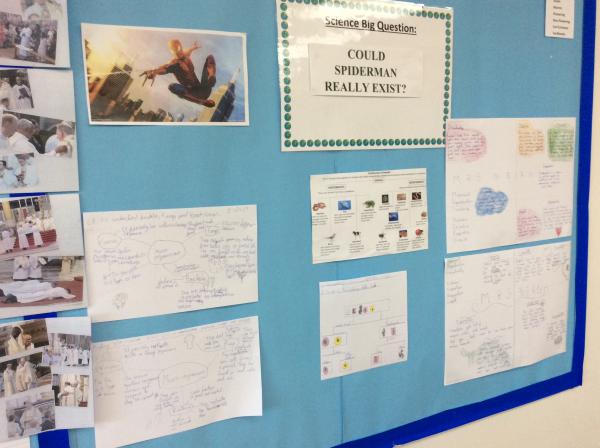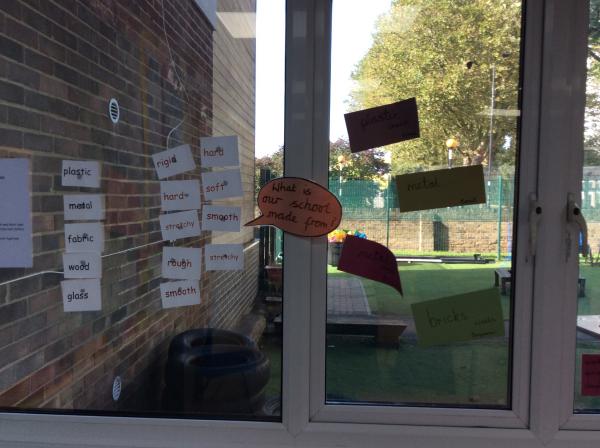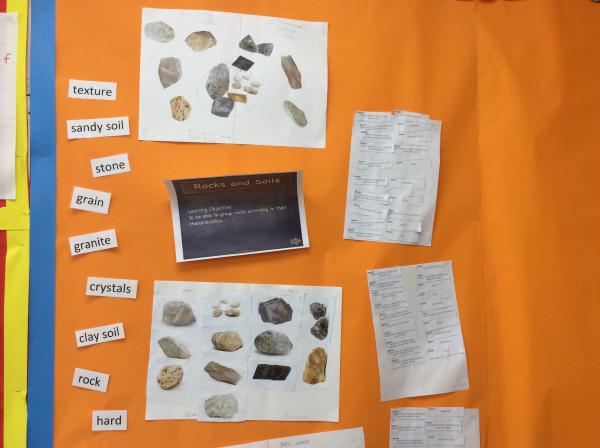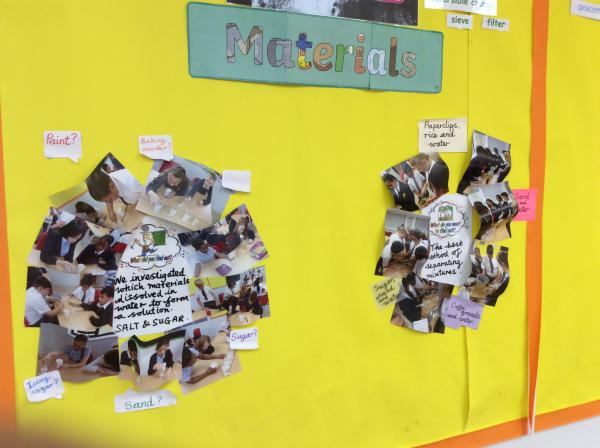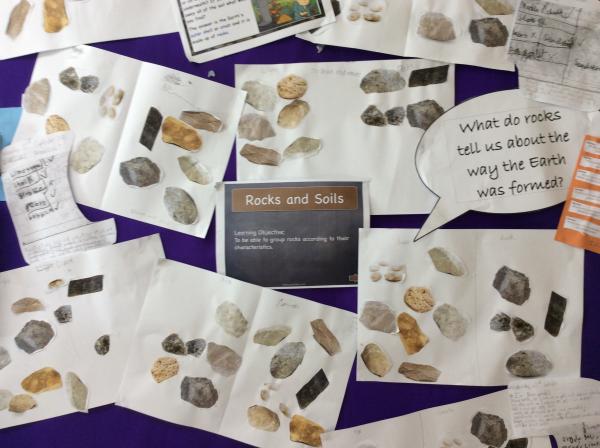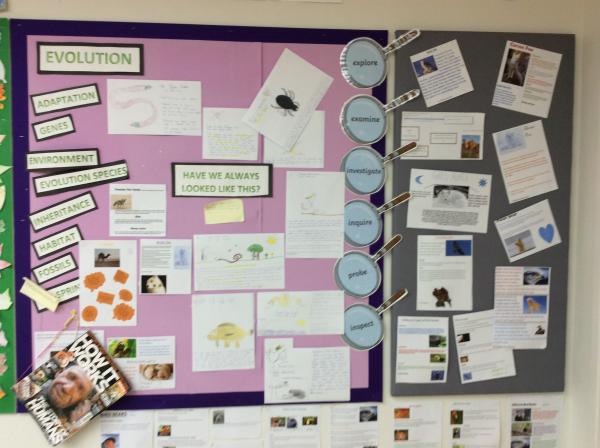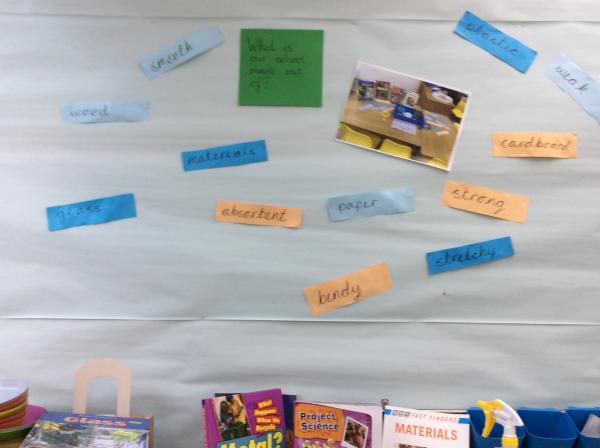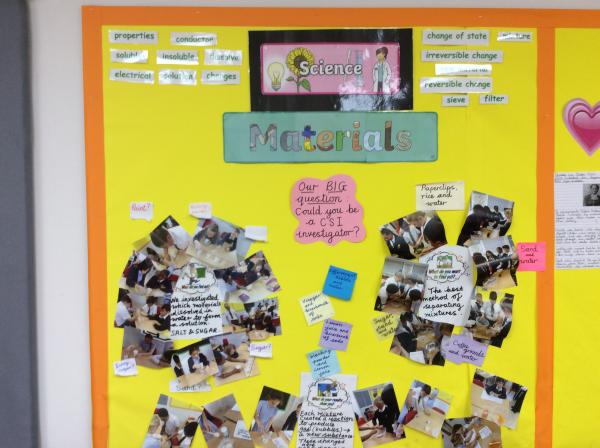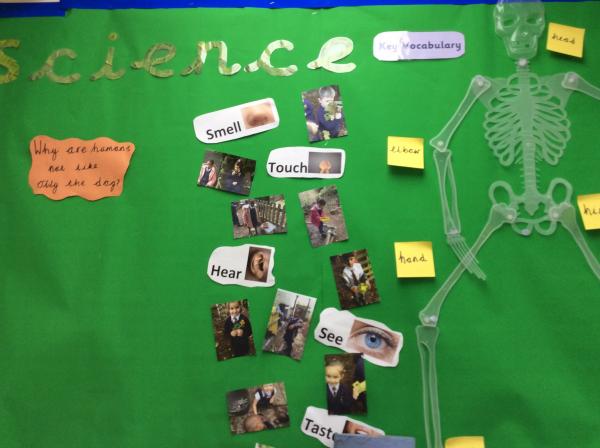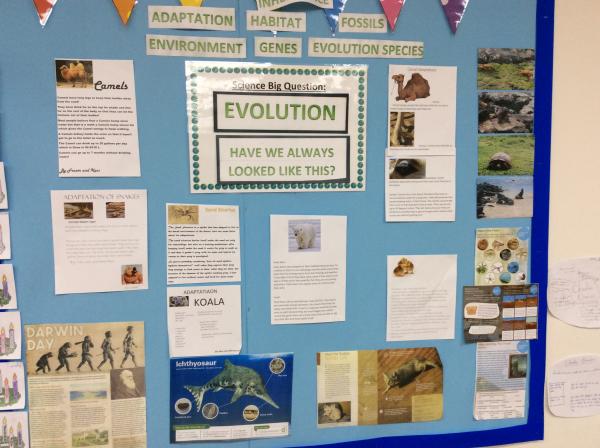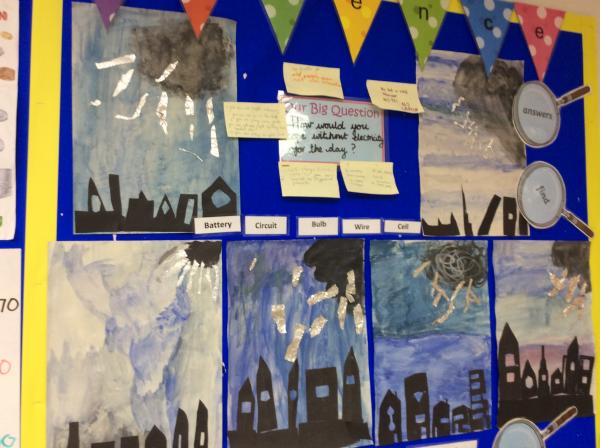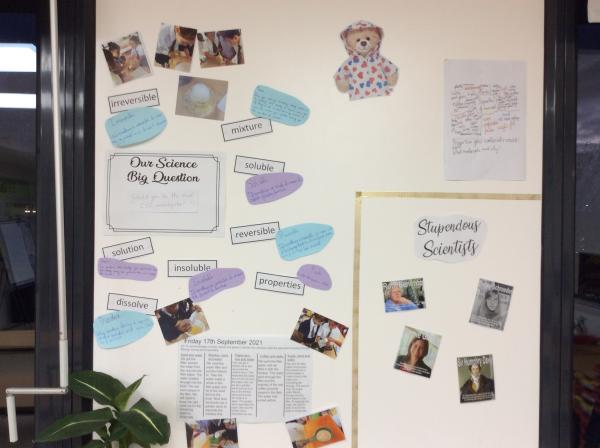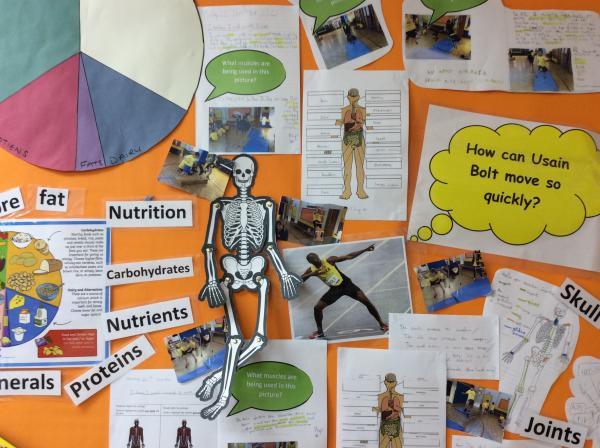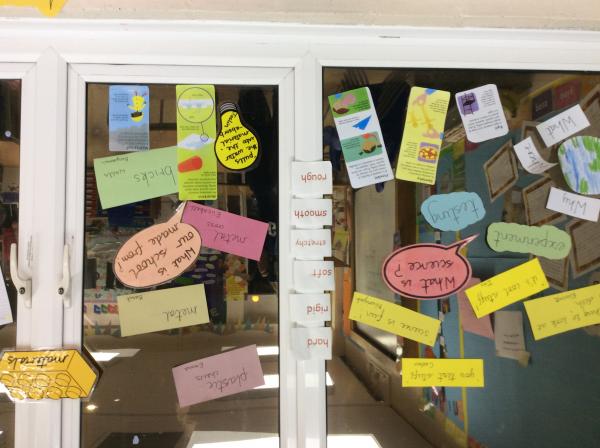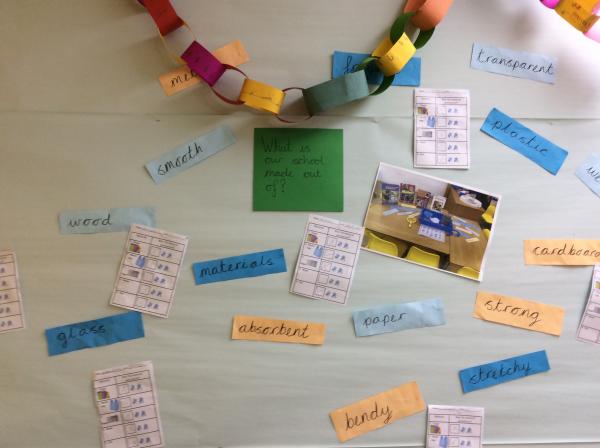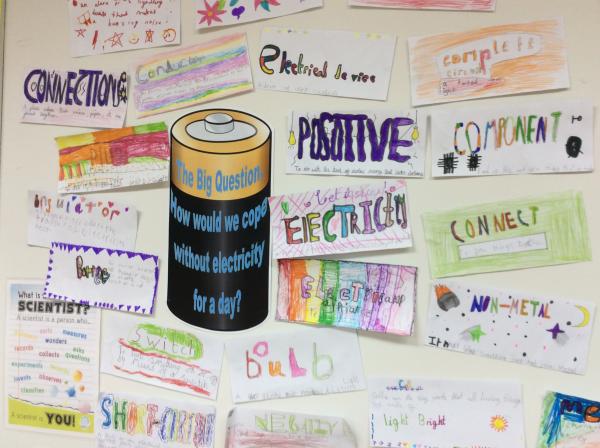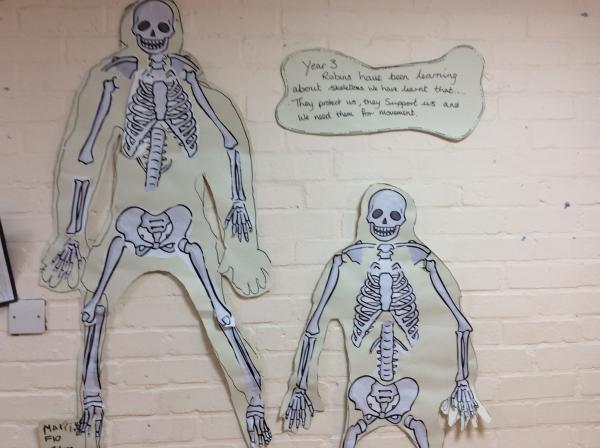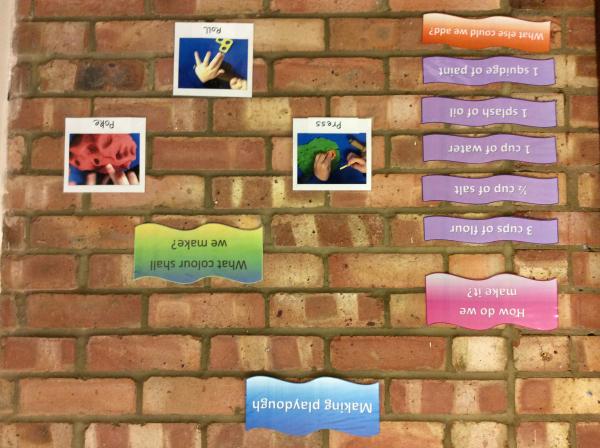 November Science Challenge Results!
Thank you to all the children that took part in November's Science Challenge - very well done for taking up the challenge.
The winner produced a brilliant blog/short podcast explaining what happens to the light as it hits water.