Nature Area
Please take a look at our latest leaflet with information about our Nature Area.
Latest news from the Nature Area
Dear Parents,
We are continuing with our exciting activities and additional learning opportunities, using our school grounds as much as possible. Children will experience and use the Nature Area as often as possible, taking learning outdoors and being hands on.
Below is a timetable of when some classes will be outside. Don't worry if you don't see your child's class on this list, they will still have many opportunities to use the outdoor areas.
On these days, children can come to school wearing suitable clothing, not school uniform. Remember the children will be outside for the whole day, even if it's raining! Dress for warmth as layers are easier to take off than becoming cold especially as the weather is changing! Suitable footwear should also be worn, for example trainers, wellington boots, hiking boots. A pair of gloves, hats, scarf would also be very useful. Please do not buy anything new, old clothes that you do not mind becoming muddy and dirty are best!
4/11

11/11

18/11

25/11

2/12

9/12

16/12

2 Seahorses

Miss Anderson

1 Jellyfish

Mrs O'Byrne

3C

Mrs Conyard

5A

Miss Appleyard

2 Seahorses

Miss Anderson

(pm only)

3GC

Mr

Curtis

(pm only)

3GC

Mr

Curtis
Please do not hesitate to contact me should you require any further assistance.
Mrs Miller (Year 6 teacher)
Dragon Traps
Yesterday afternoon, Year 5 designed and made traps to catch a range of dragons. They used bait and some ingenious ways to trap their dragon!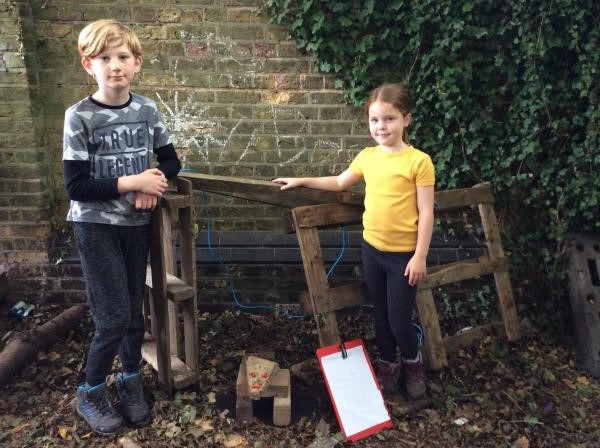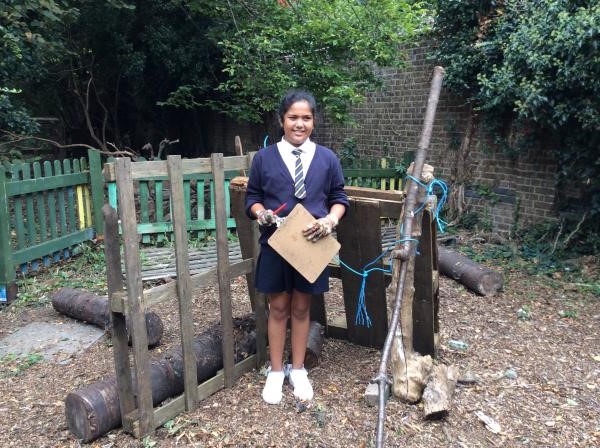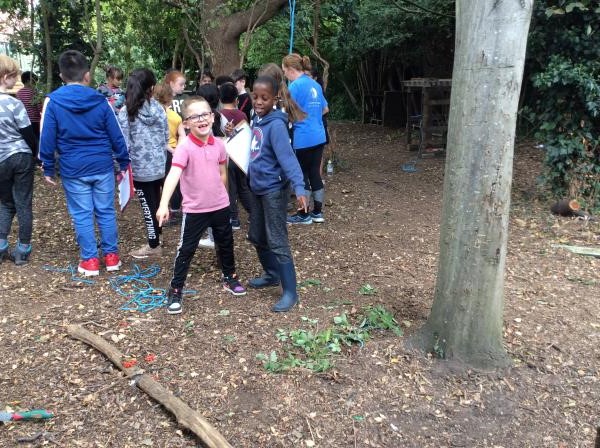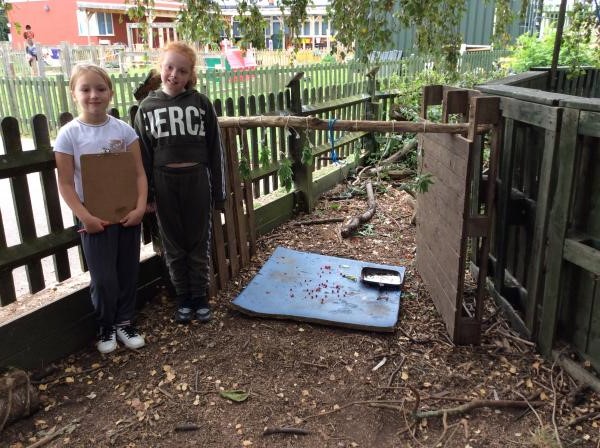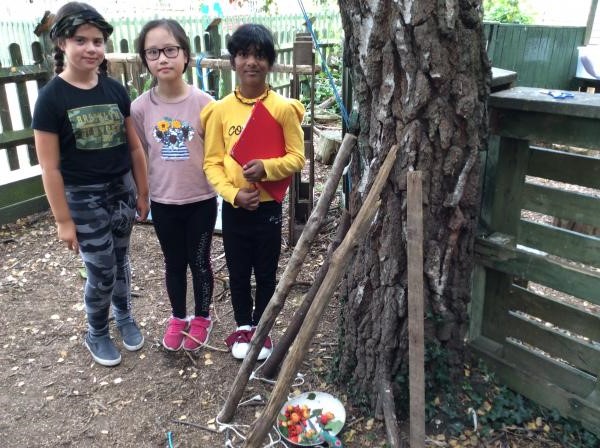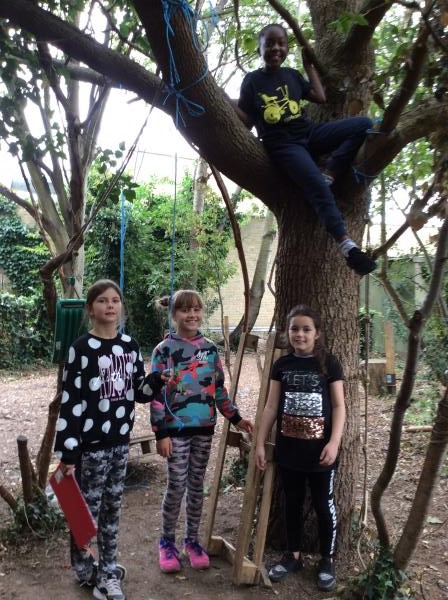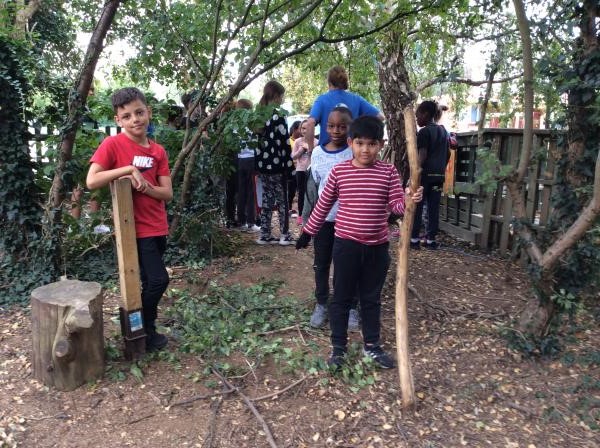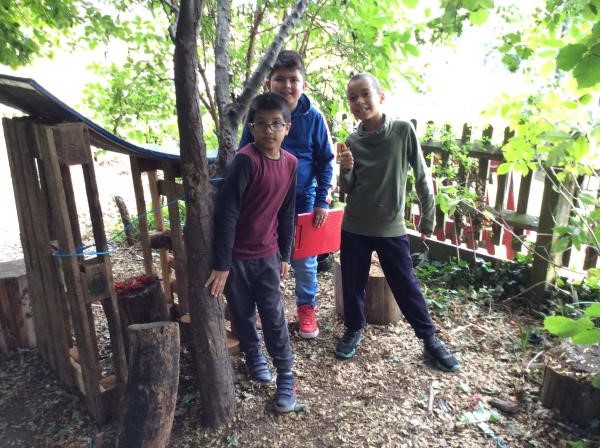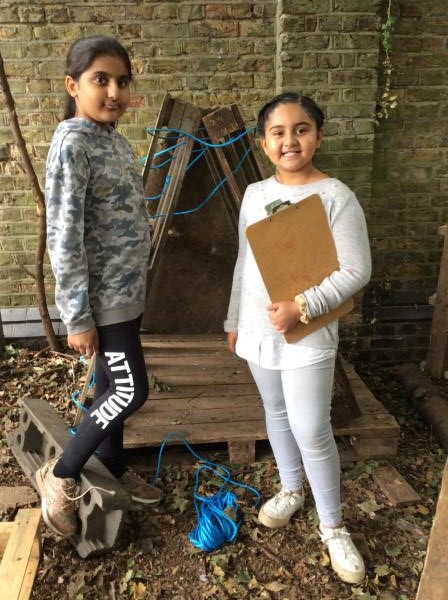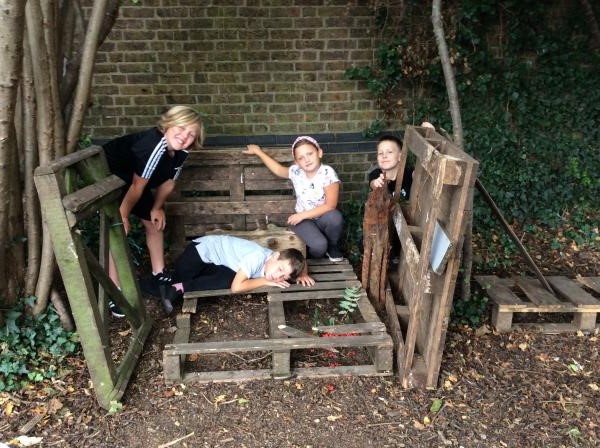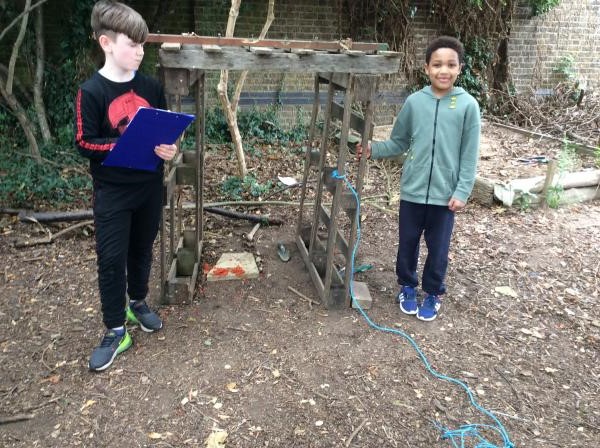 Nature Area Adventure
5A visited the nature area today. They investigated what happens to various materials when they are put into a fire. They predicted, tested and drew conclusions.
They also enjoyed delicious marshmallows.
Fun was had by all, climbing trees, making potions, stick play and investigating habitats.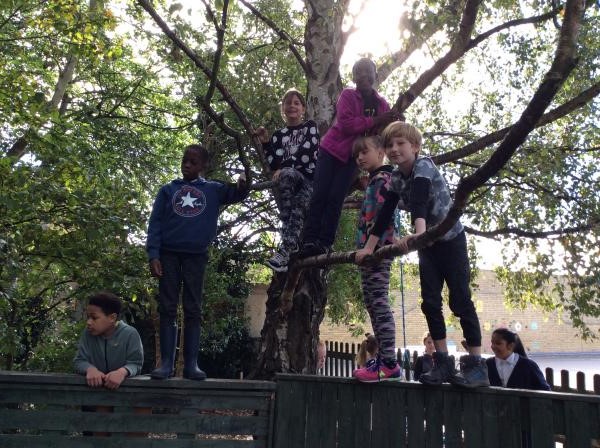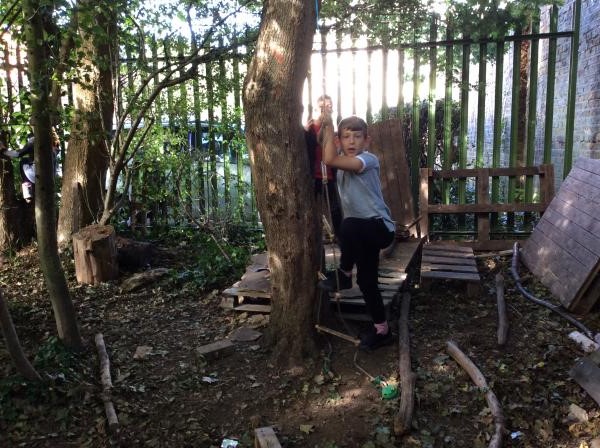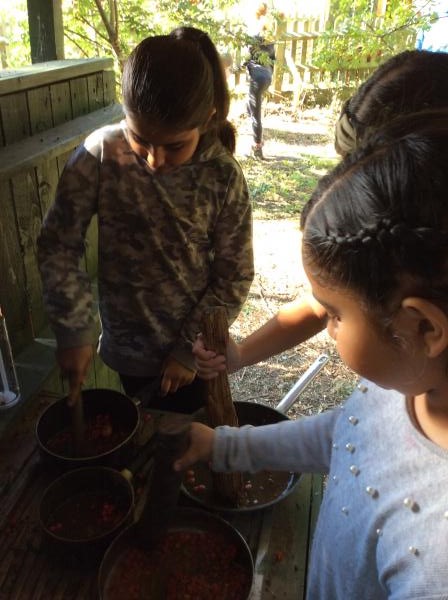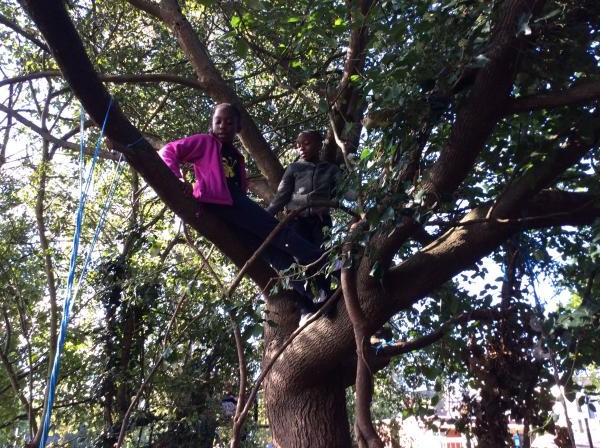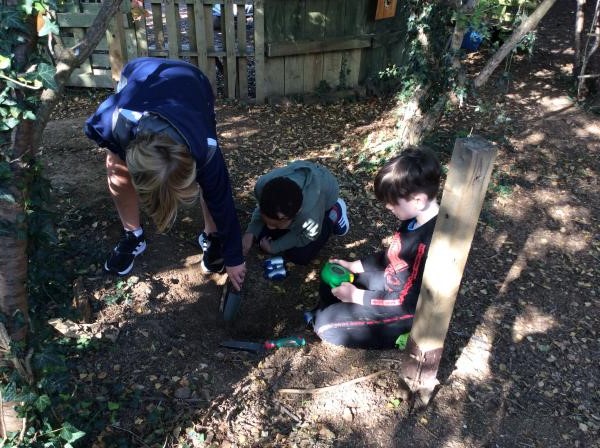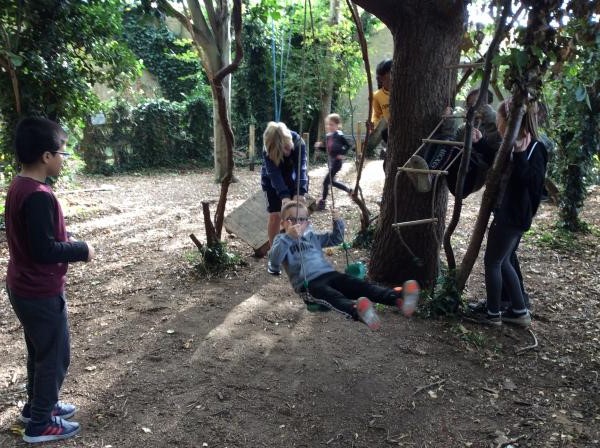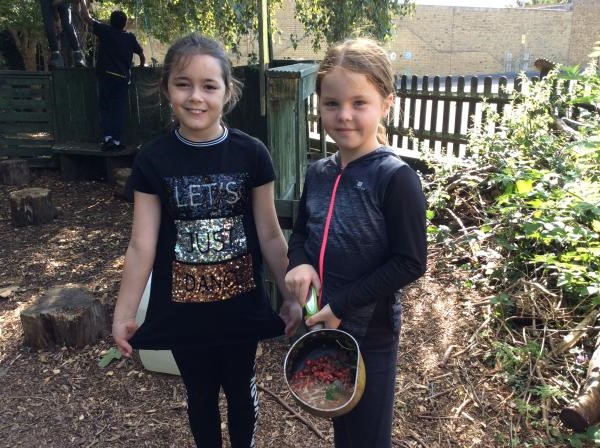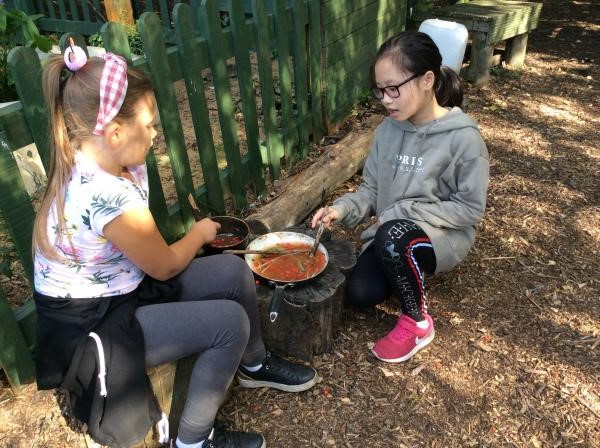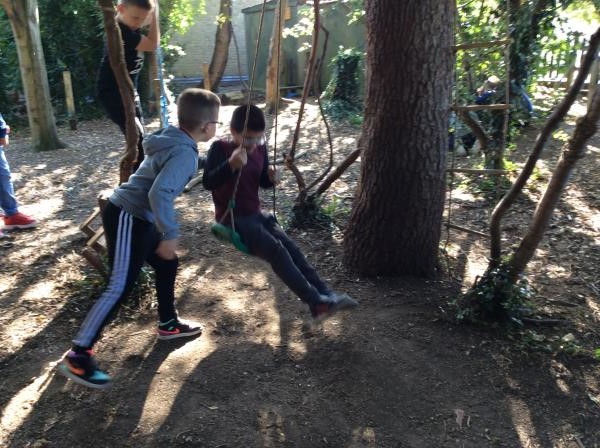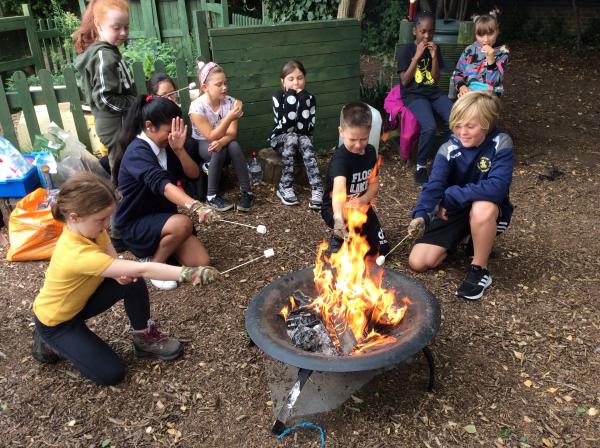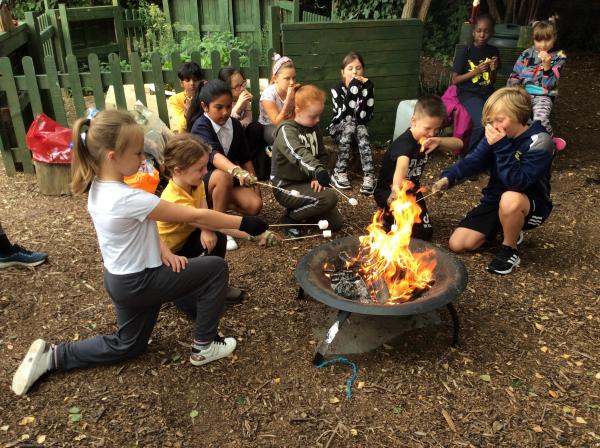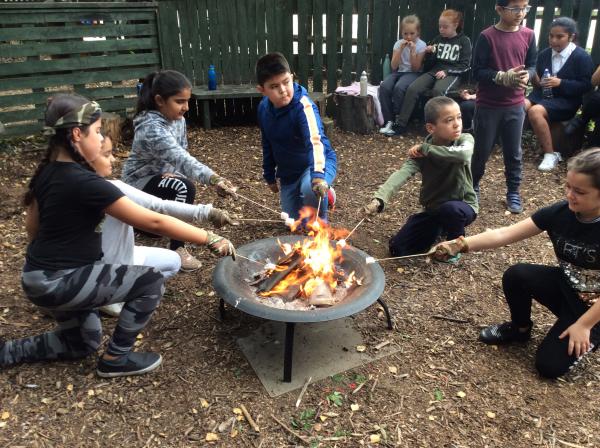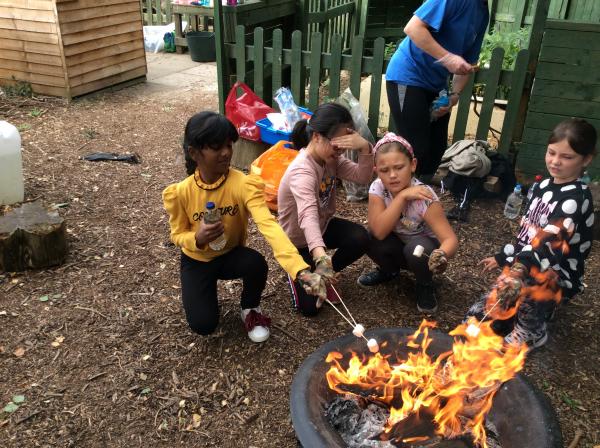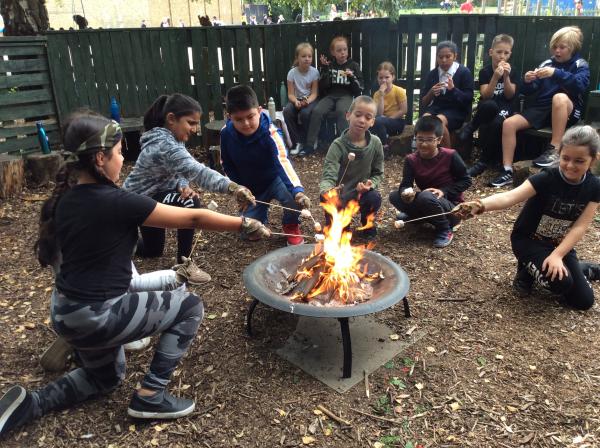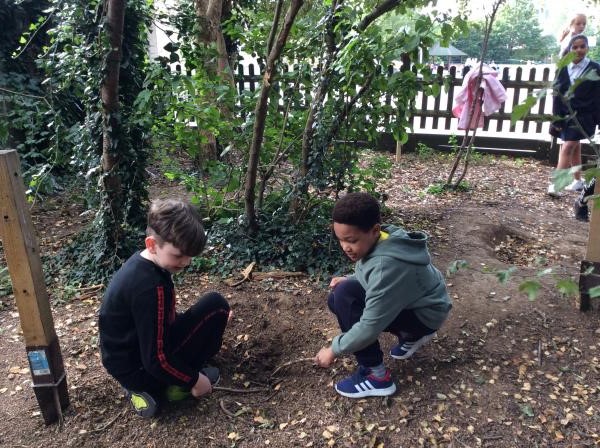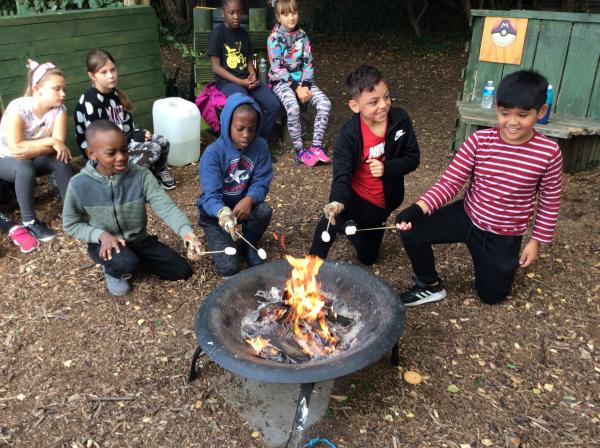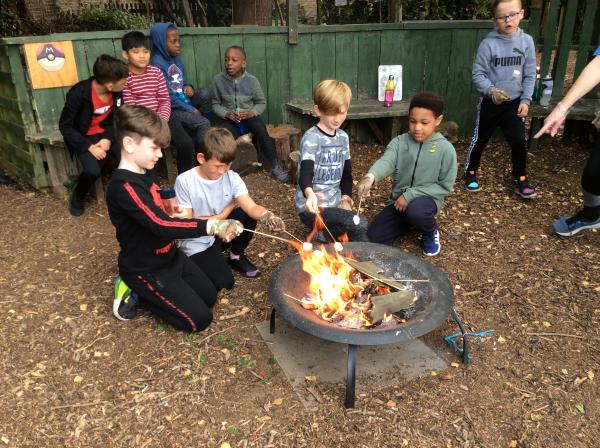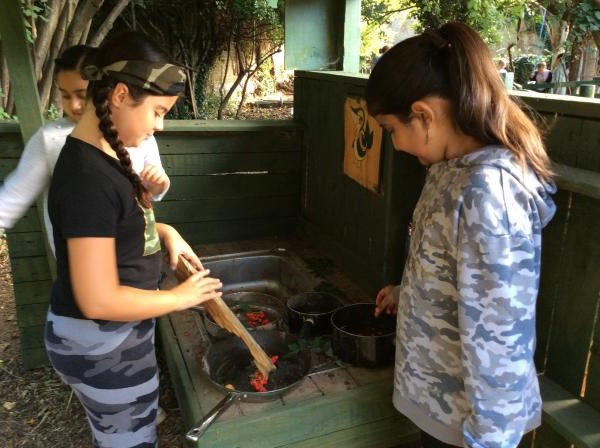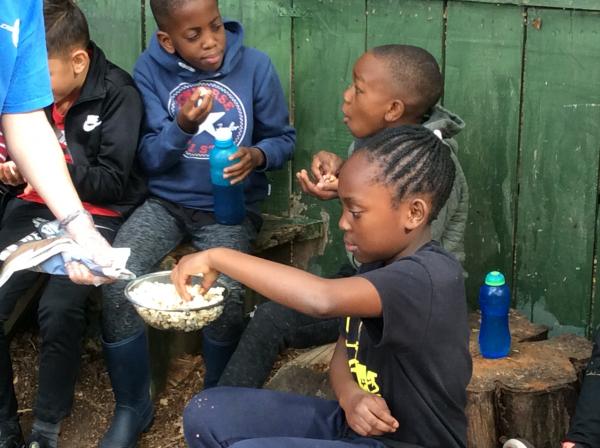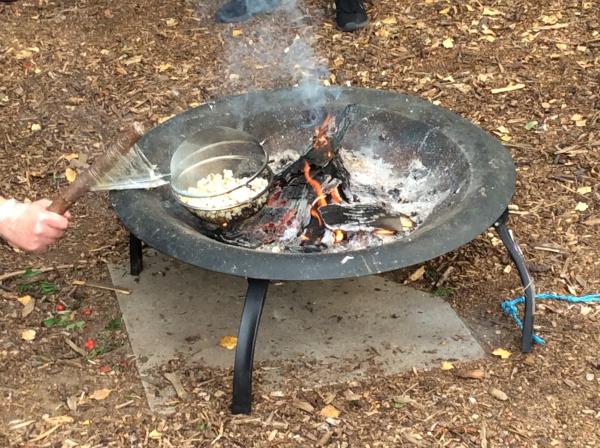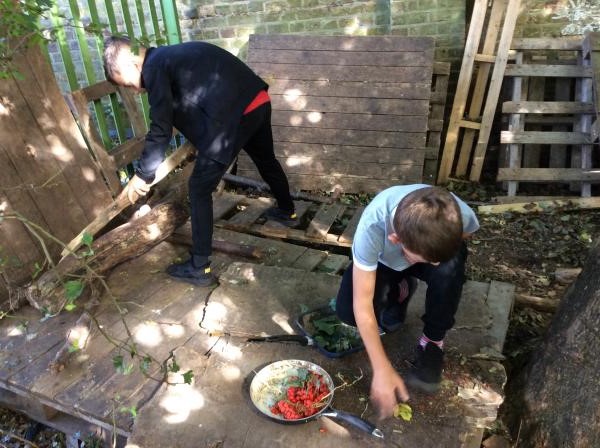 Listening and learning outside - Year 4
Year 4 investigated different sounds in the nature area. They made their own musical instruments, listened to the birds and watched popcorn explode on the fire whilst listening carefully to the crackling, fizzing and popping!
4G were busy in the nature area - feeding the birds, climbing trees, making and building!

Enjoy all the photographs.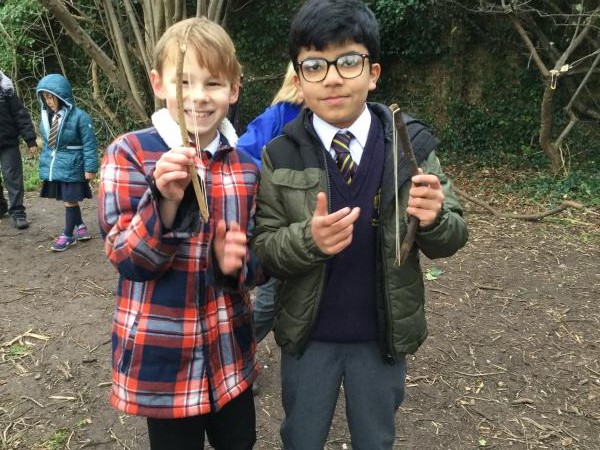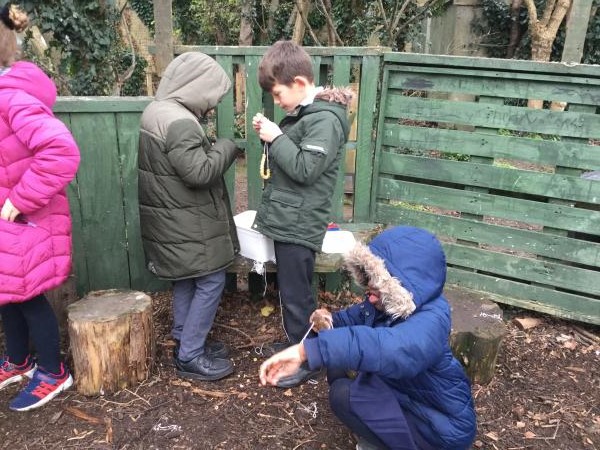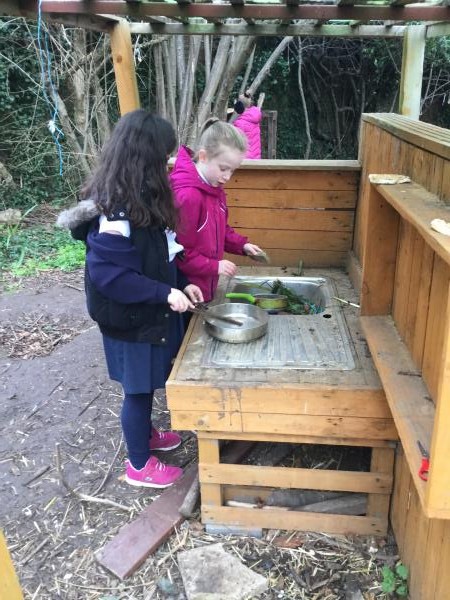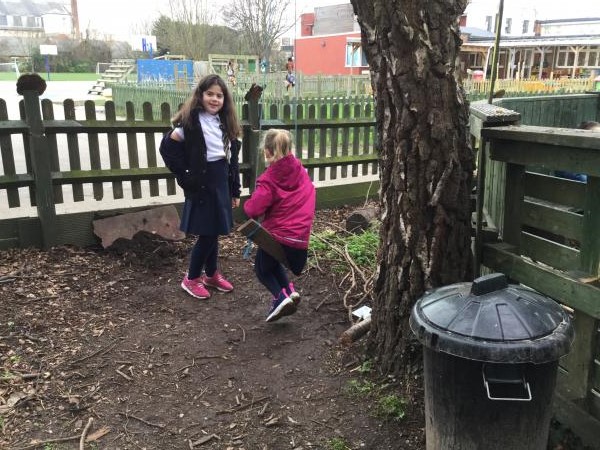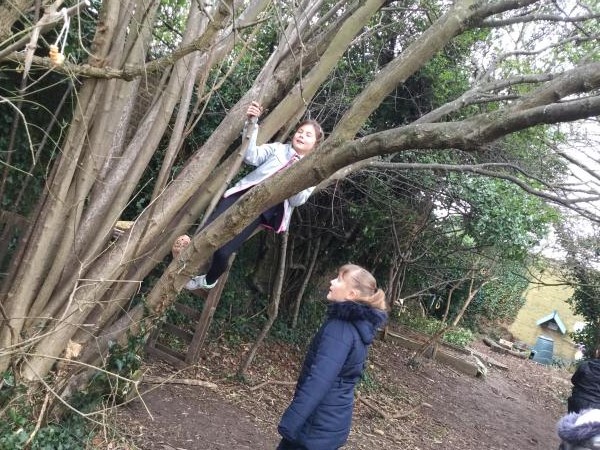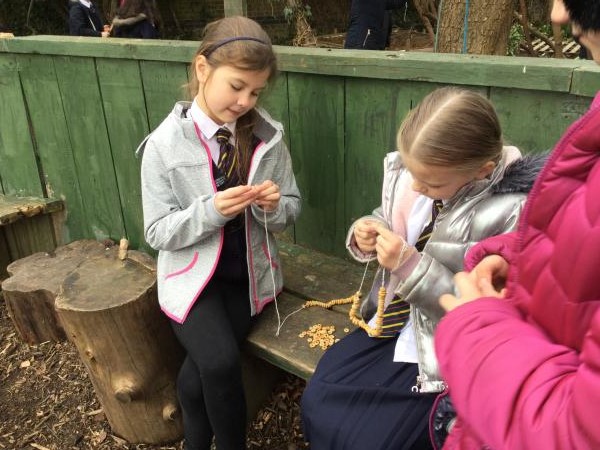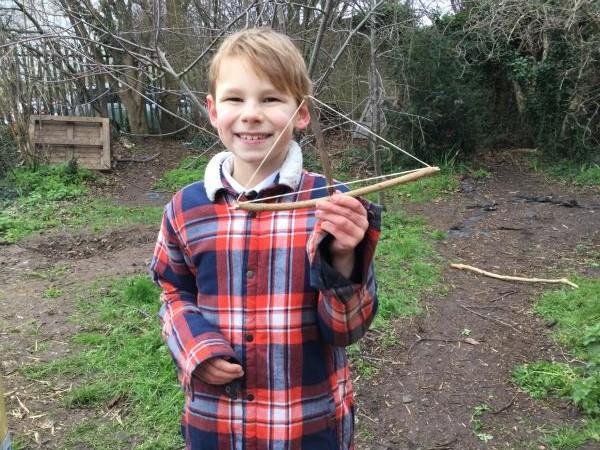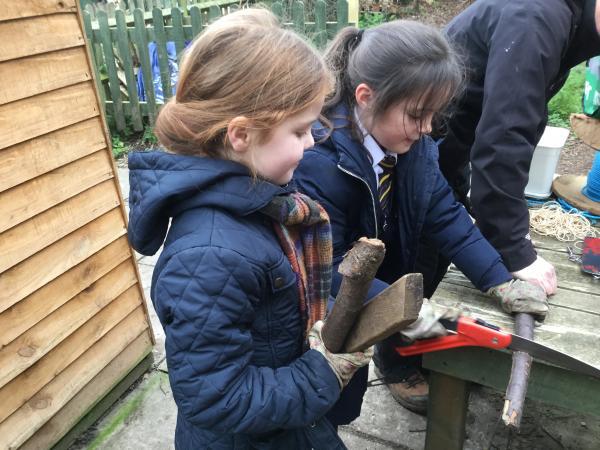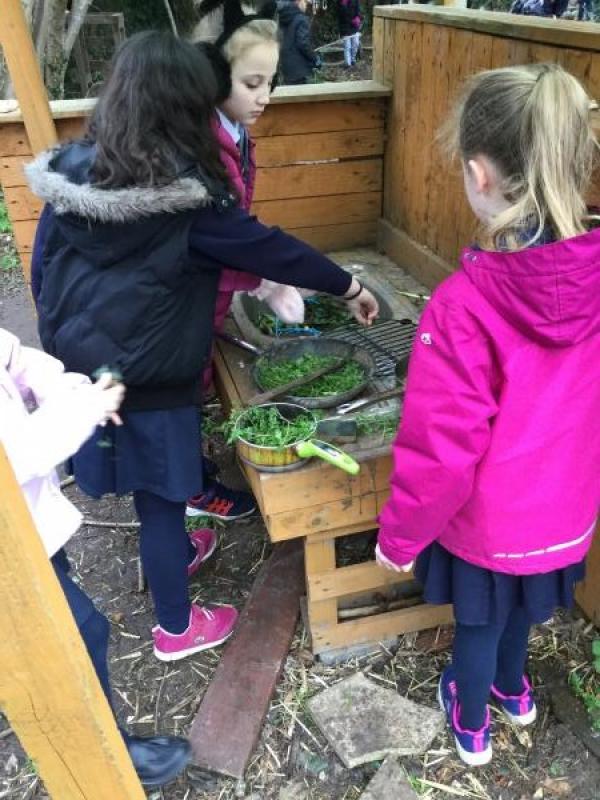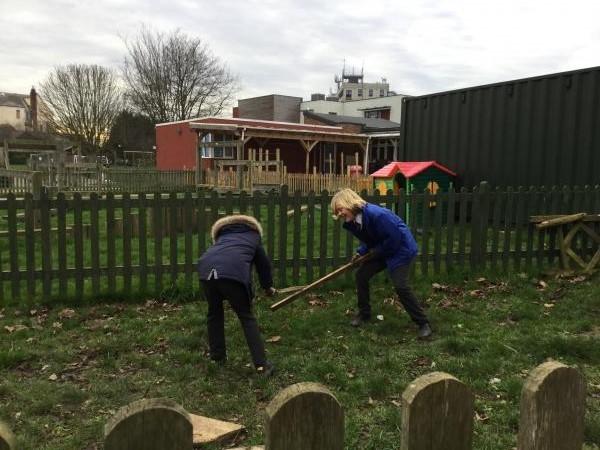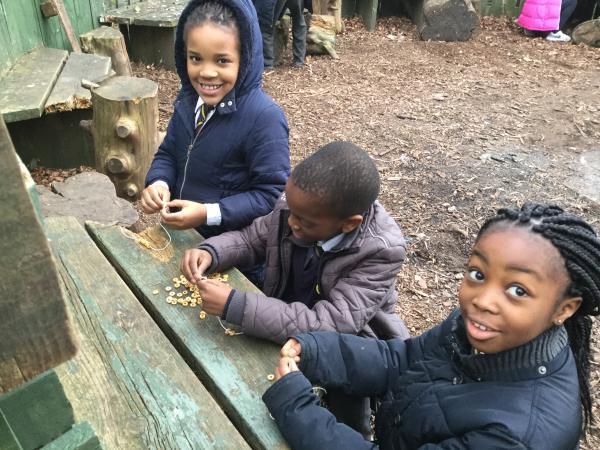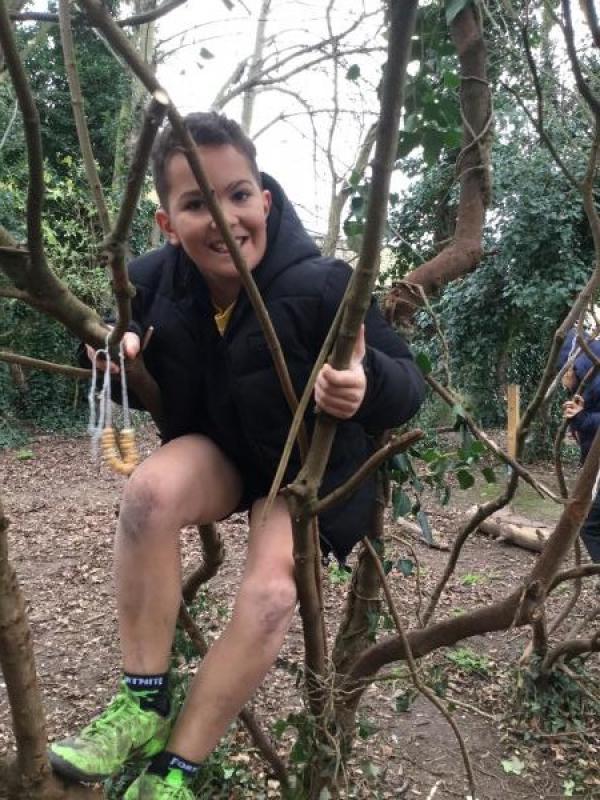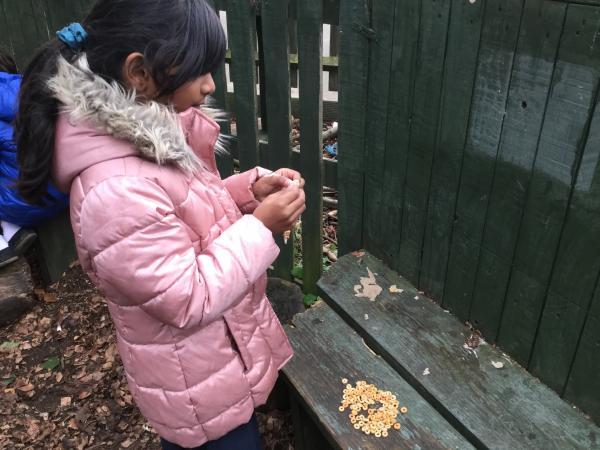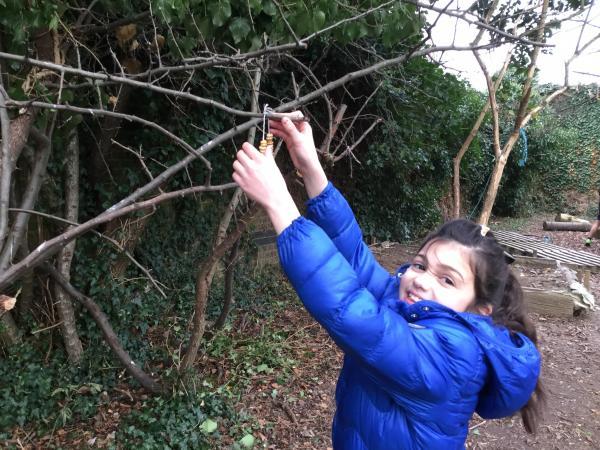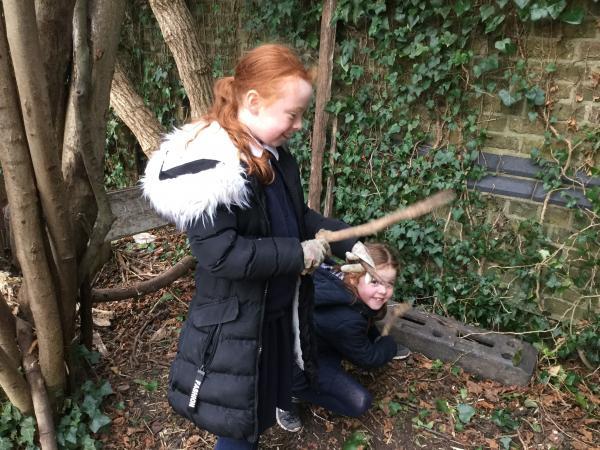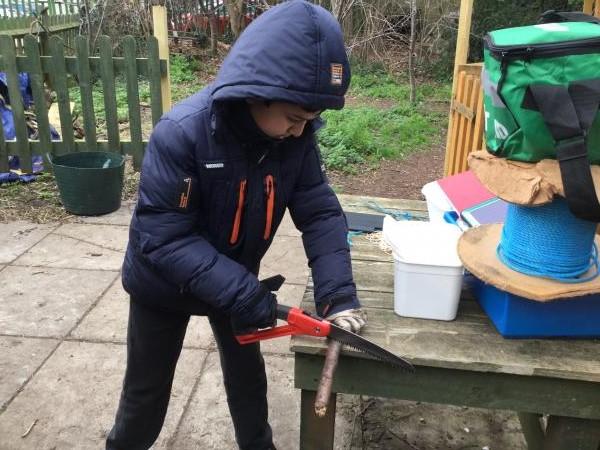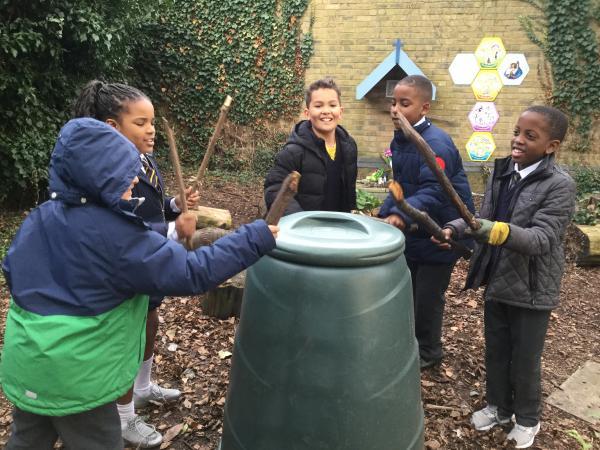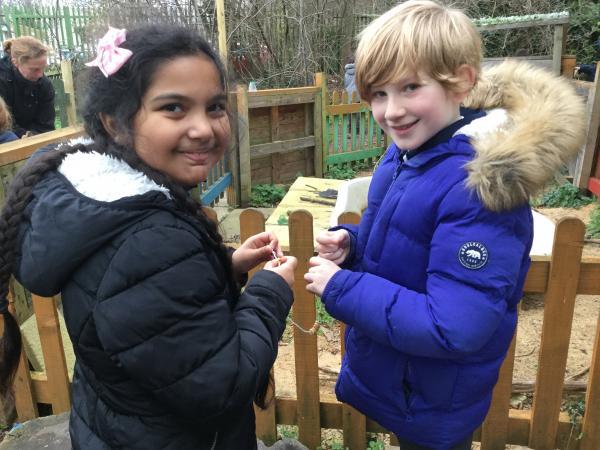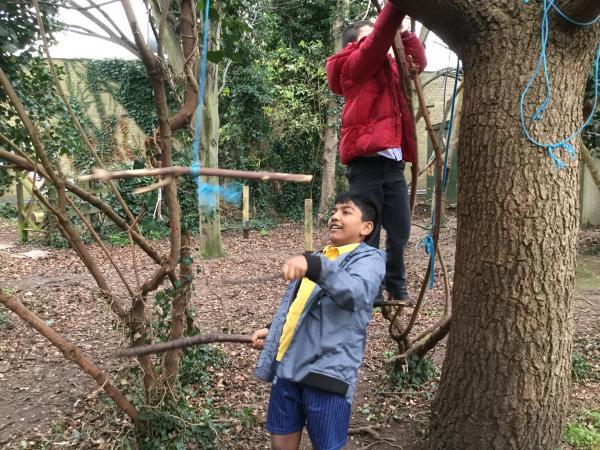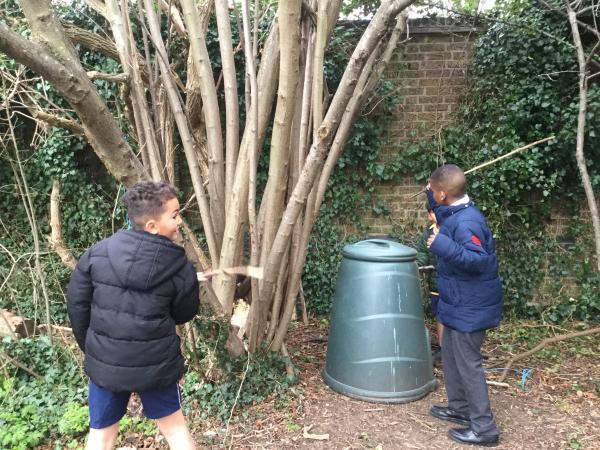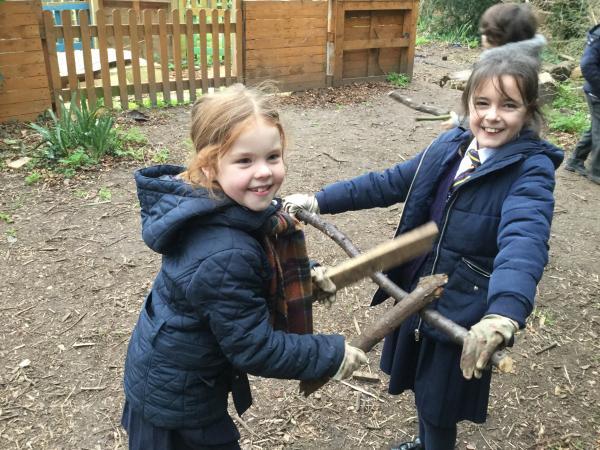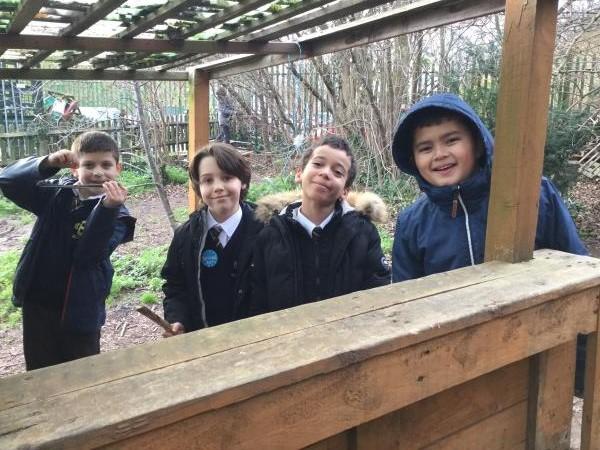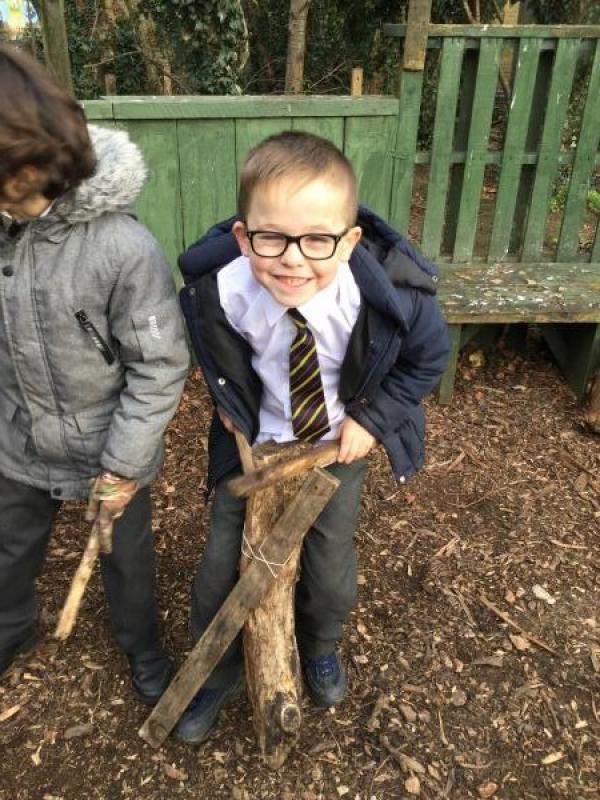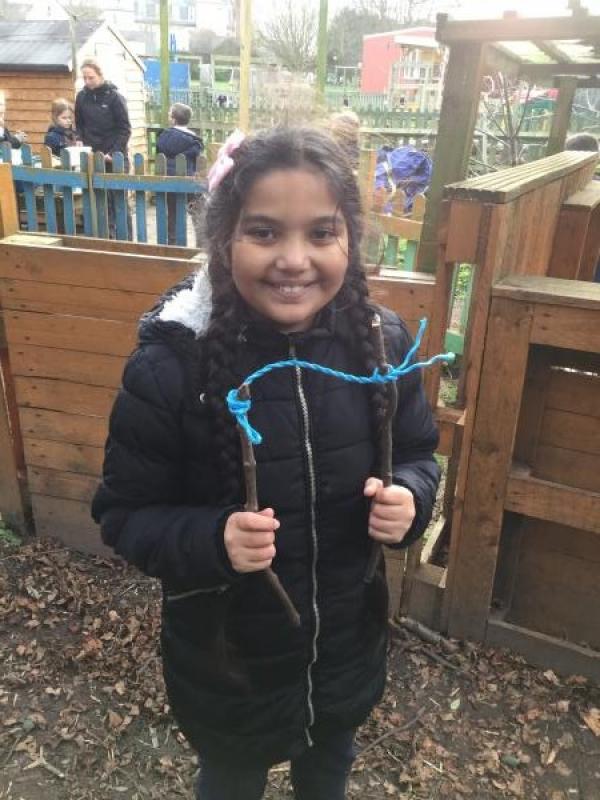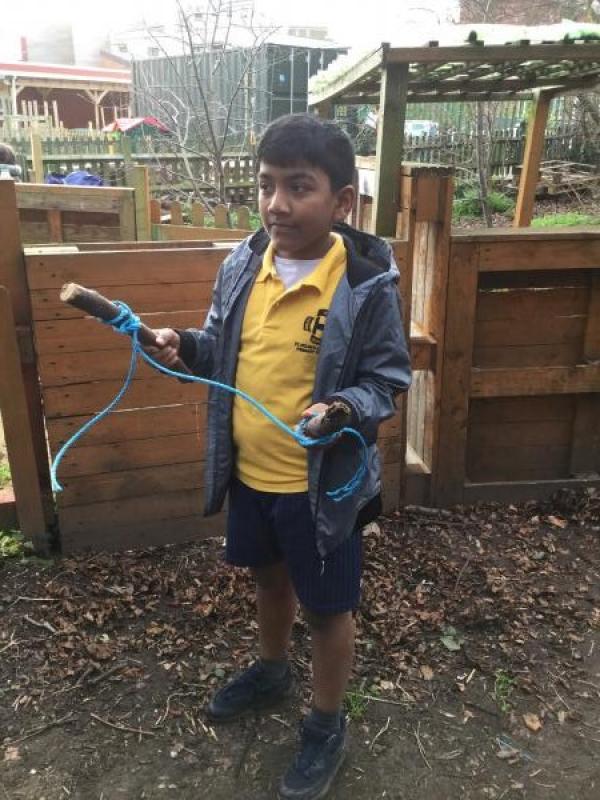 Year 3 enjoying Science outside
Year 3 enjoyed the nature area. They were testing their sledges on different surfaces - nature area, playground and grass for friction. They also fed the birds with cheerios, bread/honey and bird seed.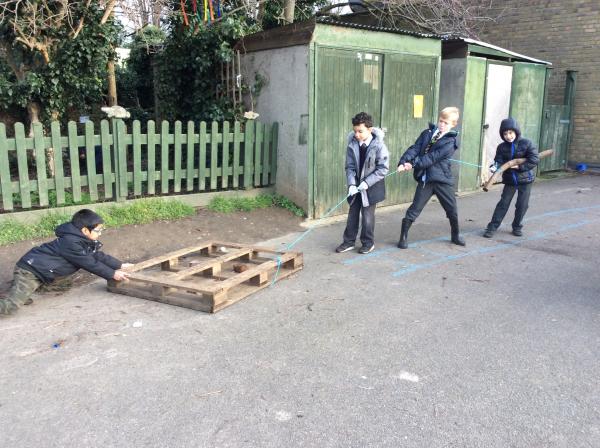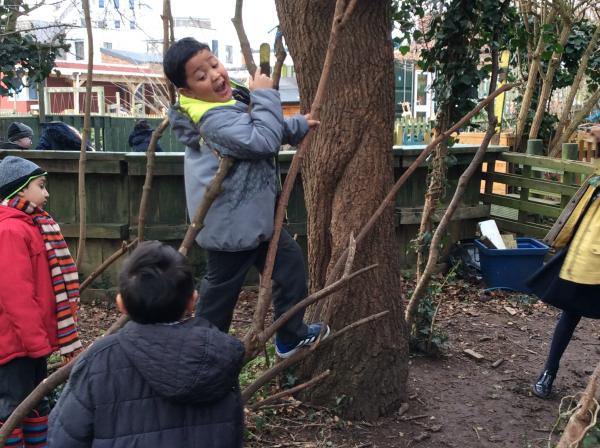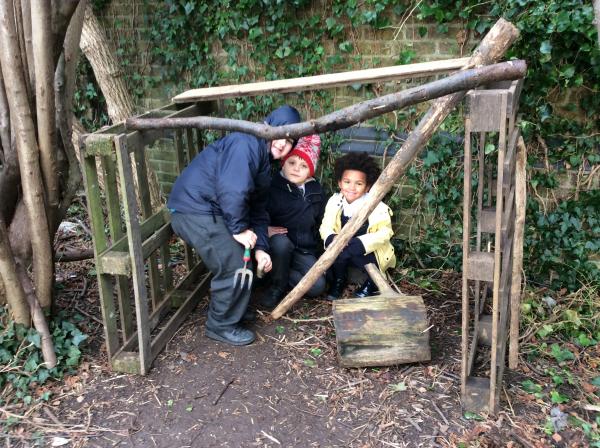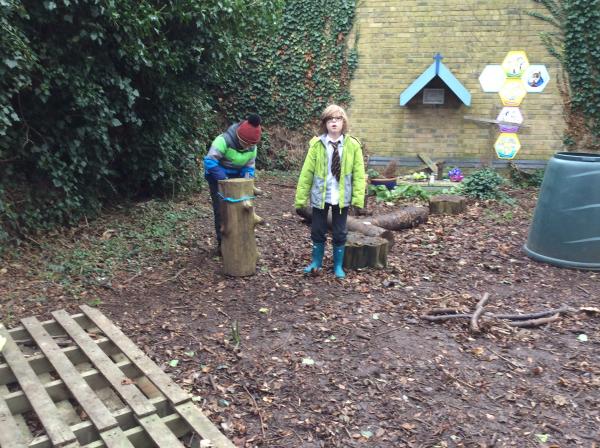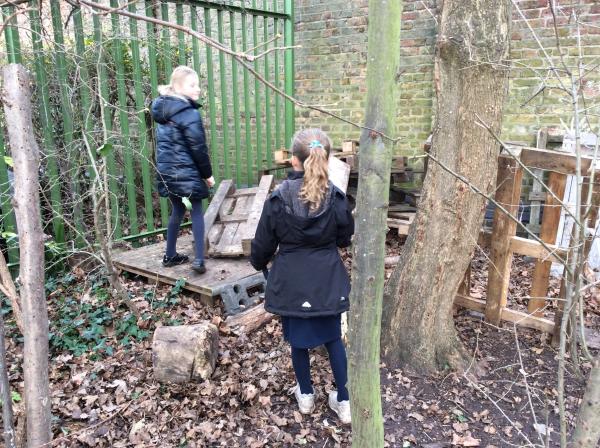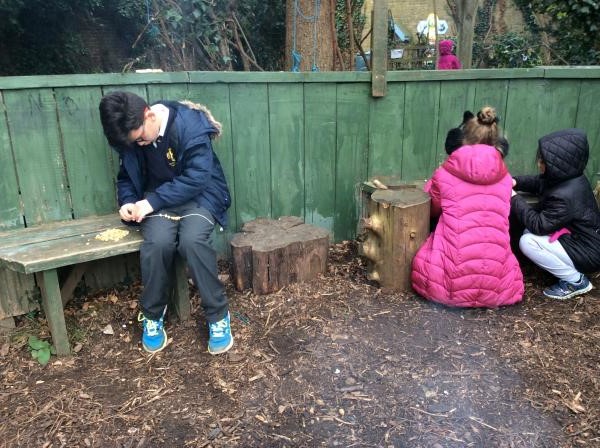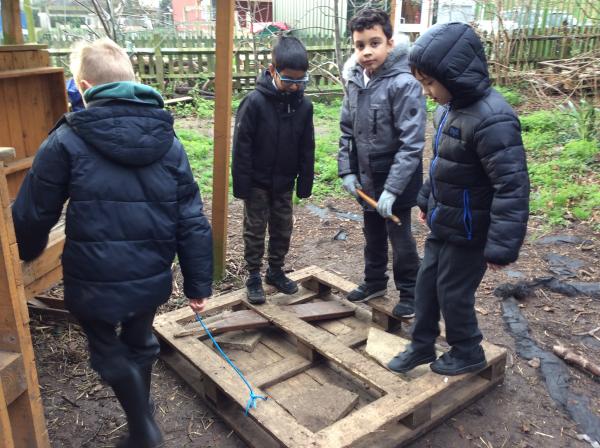 Tree Planting
As part of the Woodland Trust Plant a Tree day, Year 6 organised for years 1 and 2 to plant our trees.
57 trees were planted around the school grounds. Grass was removed, soil dug over, holes dug, trees planted, canes put in to support and protective covers were put around the new saplings.
Hopefully many of the trees will take hold and grow with the classes who planted them!
Fire Facts
A busy Monday was had by 3GC, Year 4 and 5. They learnt about fire - how to light one and all the safety aspects involved in lighting a fire and maintaining it. They also enjoyed marshmallows with biscuits. Year 4 thought about how fire would have provided light, power and heat whilst living before electricity. Year 5 thought about the forces involved within a fire.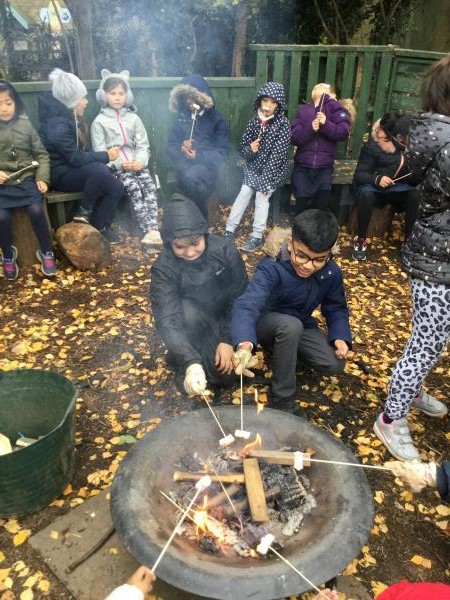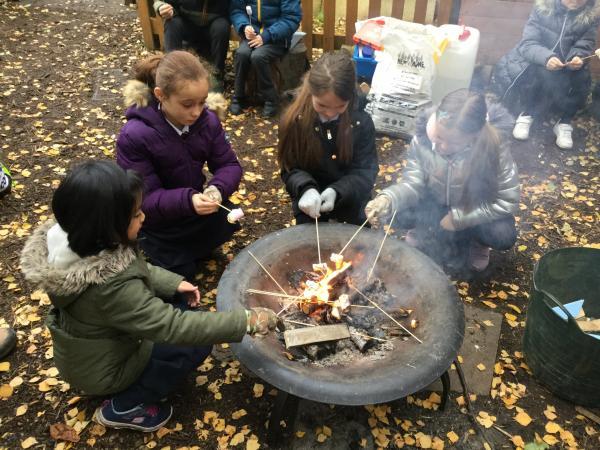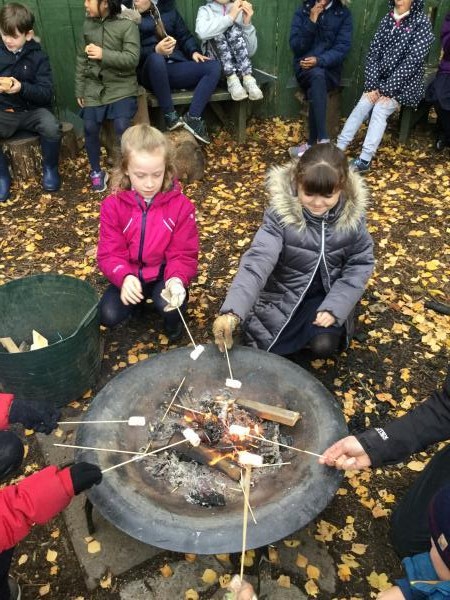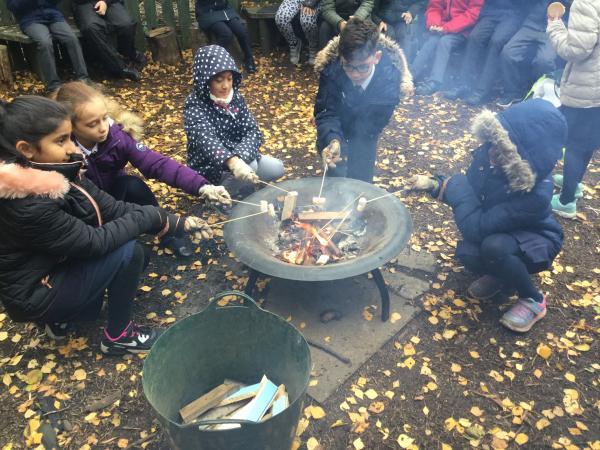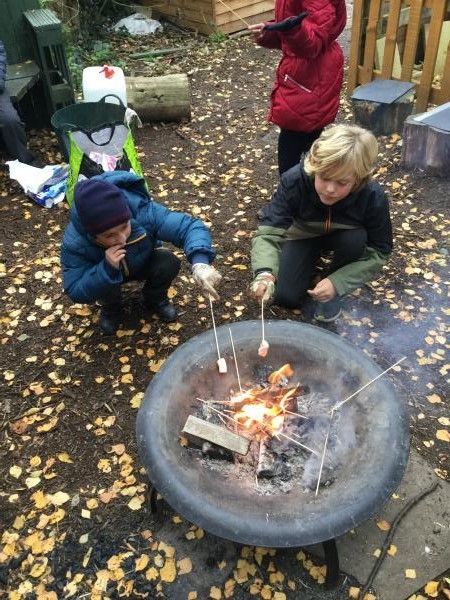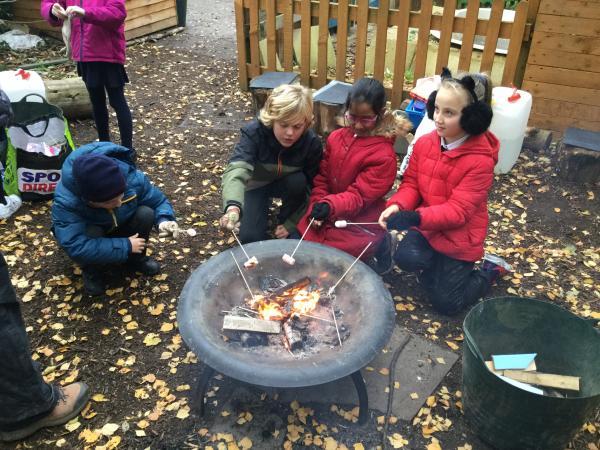 What's living in our nature area?
Year 4 hunted for living things in their own habitats. Here's what they found. Do you recognise these creatures?
Can you name them?
What do they eat?
What type of habitat do they live in?
How big do they grow?
How long do they live for?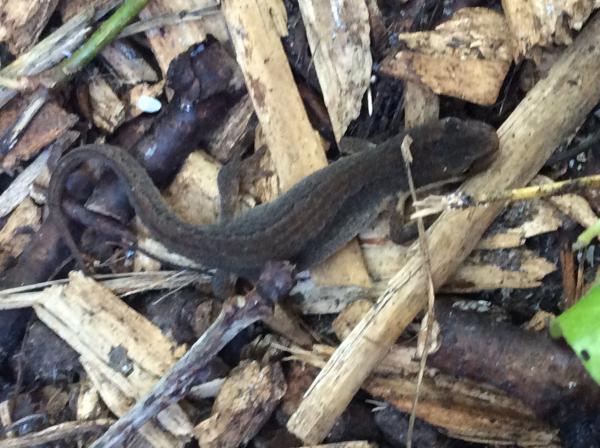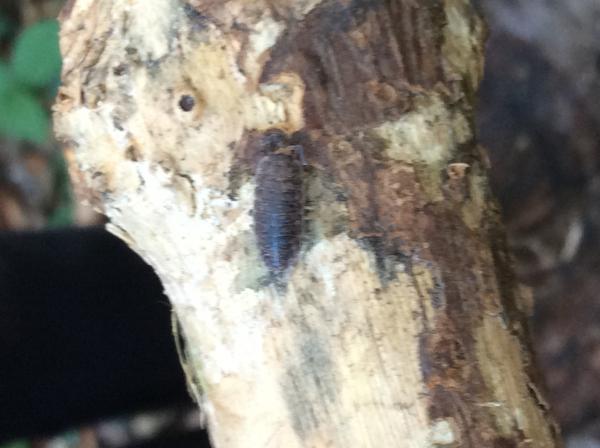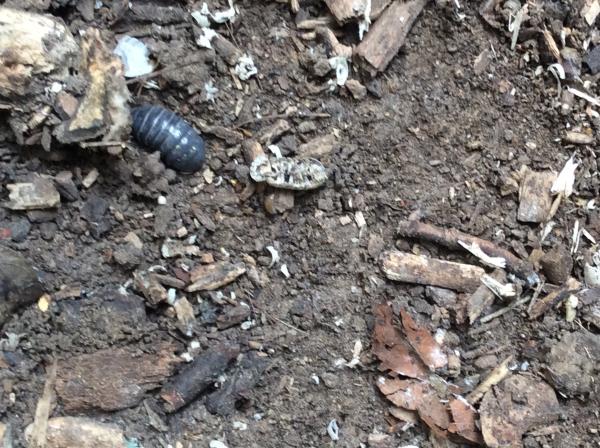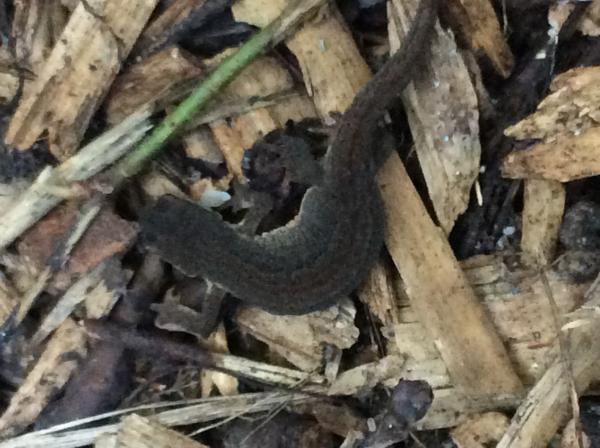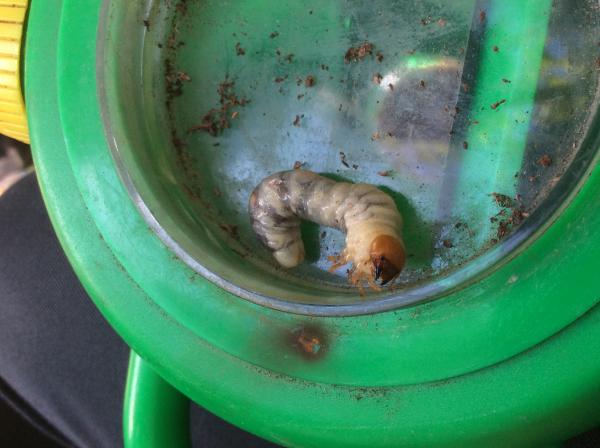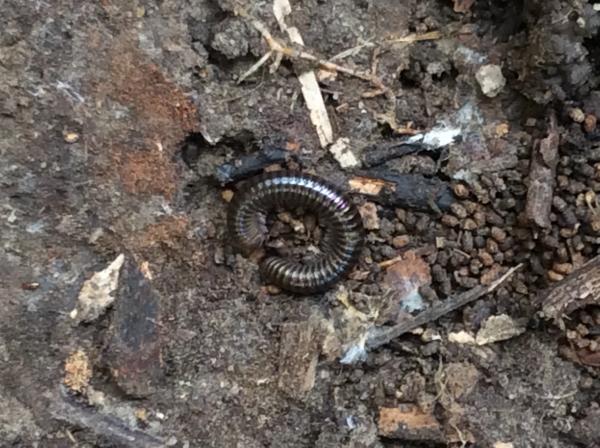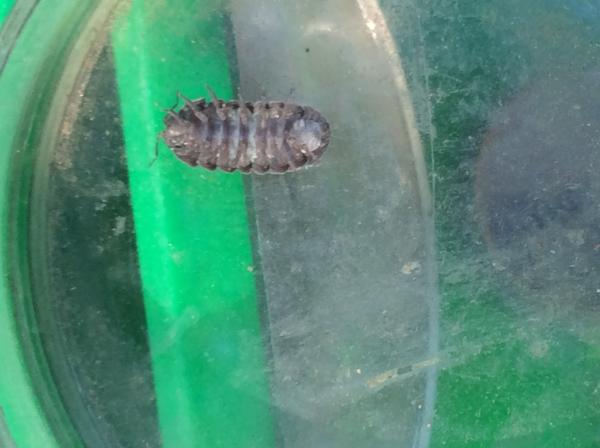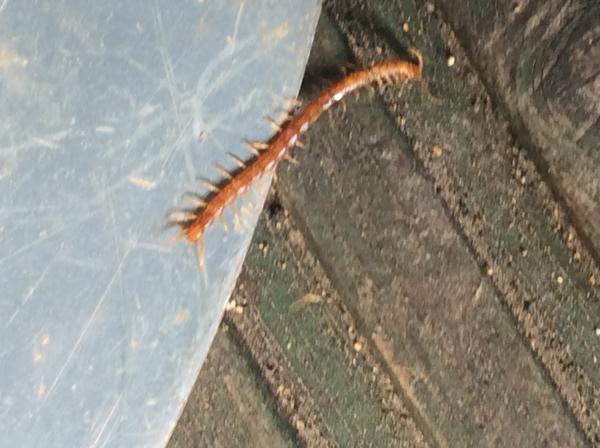 Super skeletons
Year 3 are learning about Bones so made their own skeletons outside using natural materials.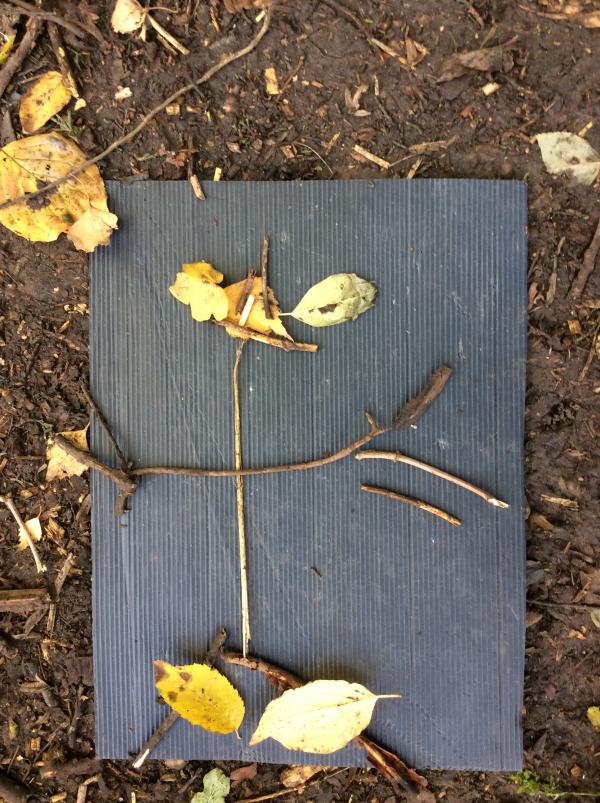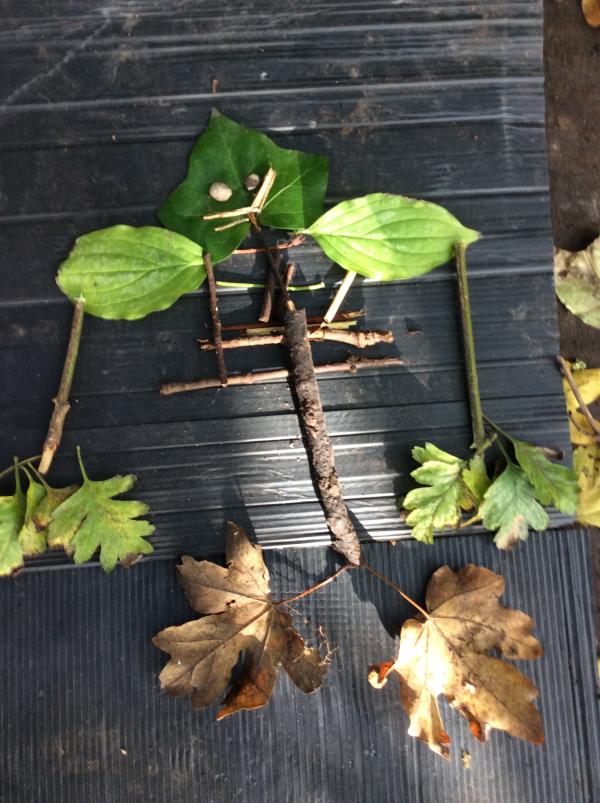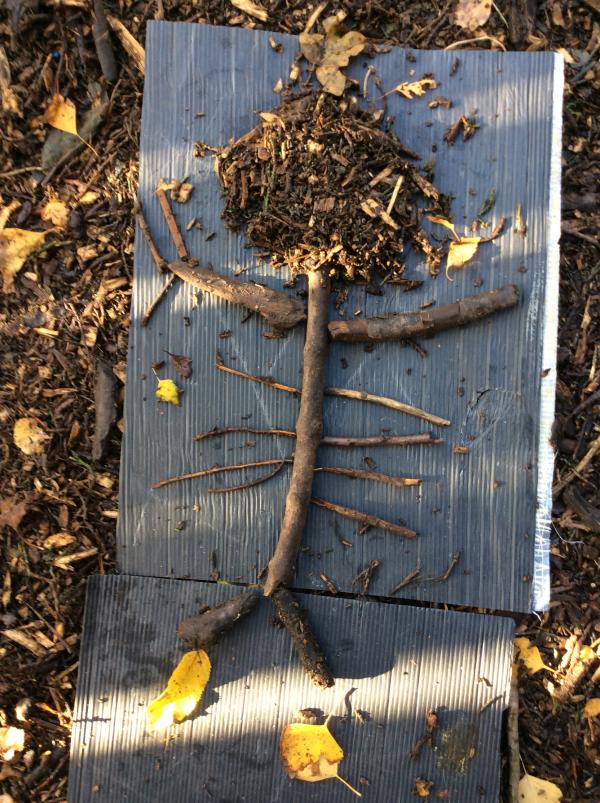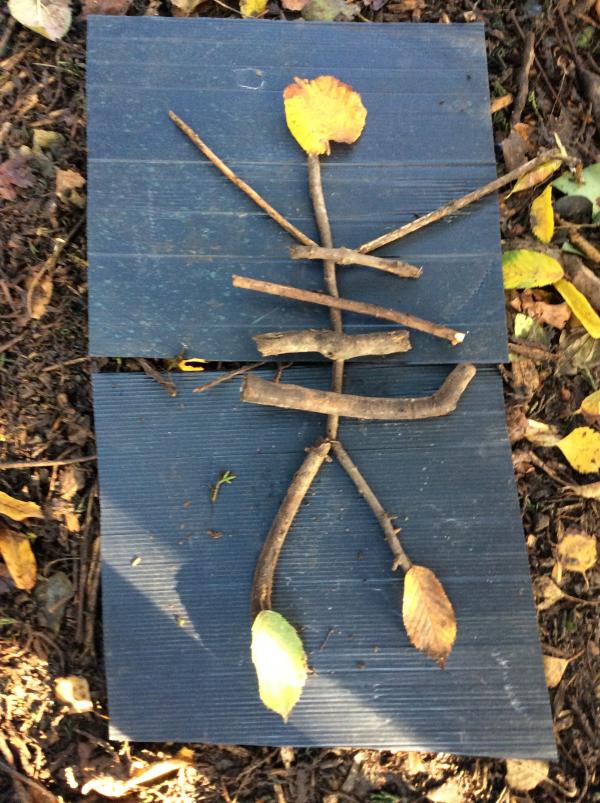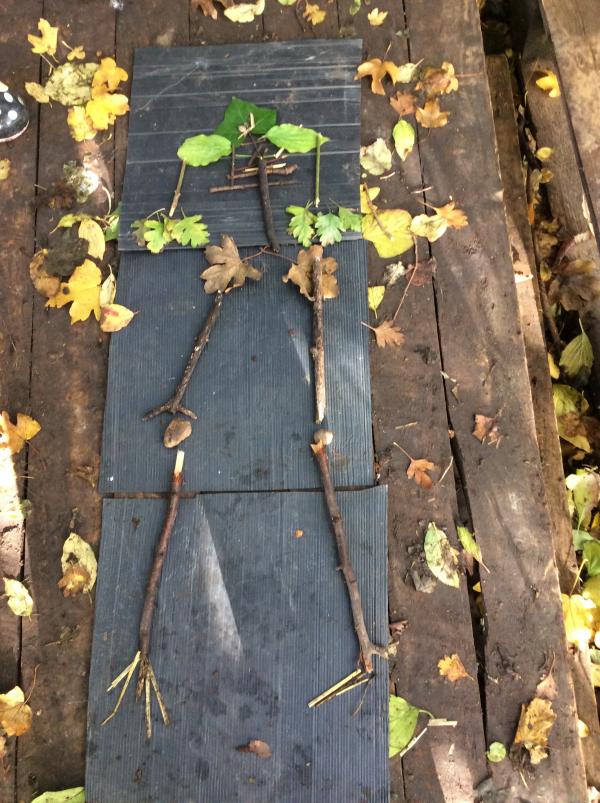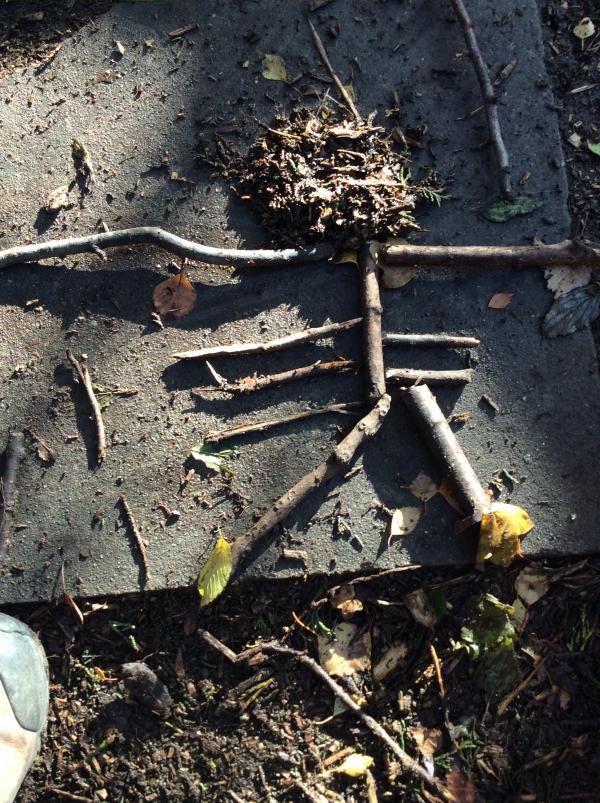 Year 5 are kite making!
The nature area is being used every week this year by different classes. Teachers link work to its use and many excellent science, history, geography, art and music lessons are taking place outside. We use the nature area as a stimulus for writing and to undertake practical maths investigations.
Learning about nature and being outdoors is excellent for pupil's mental well-being and encourages them to be resilient, creative and solve problems.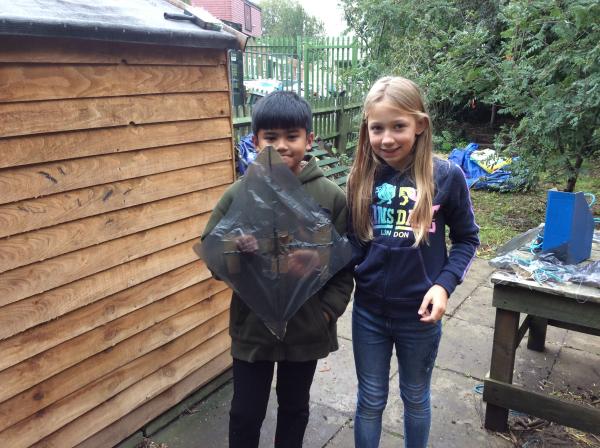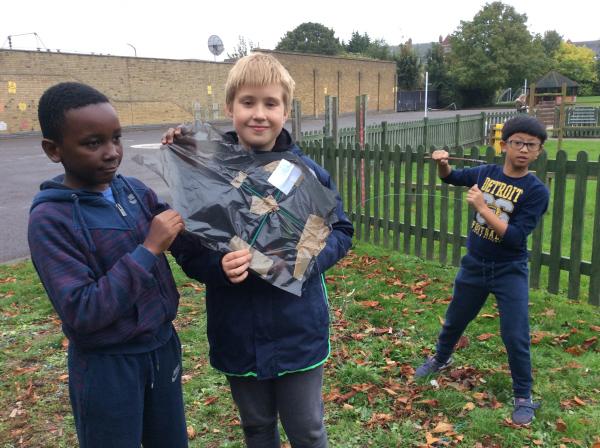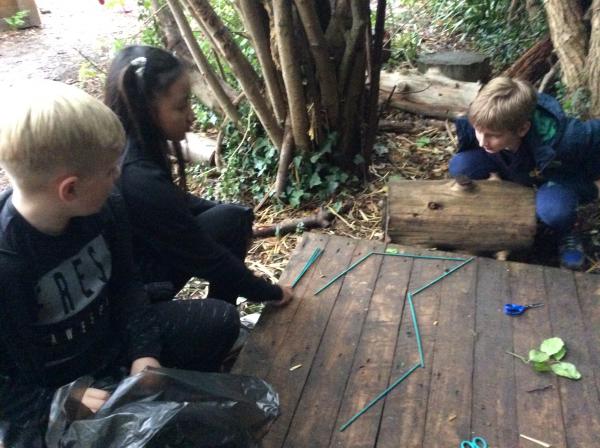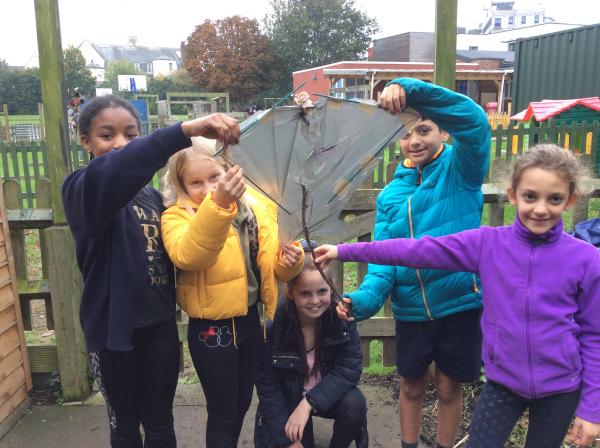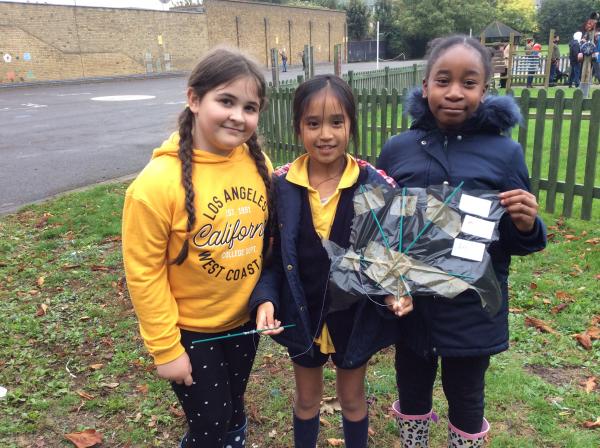 Preparing to plant
On 22 November, Year 2 and 6 were very busy preparing our grounds for planting trees. We were given 100 trees from the Woodland Trust and plan to use them as barriers and to create a story telling magical area! Year 2 and 6 worked really hard to remove all the grass and prepare the soil. The trees will be planted on Thursday 28 November.
Watch this space for more information.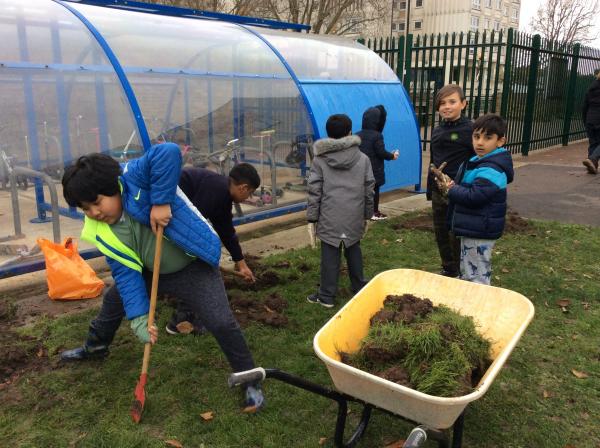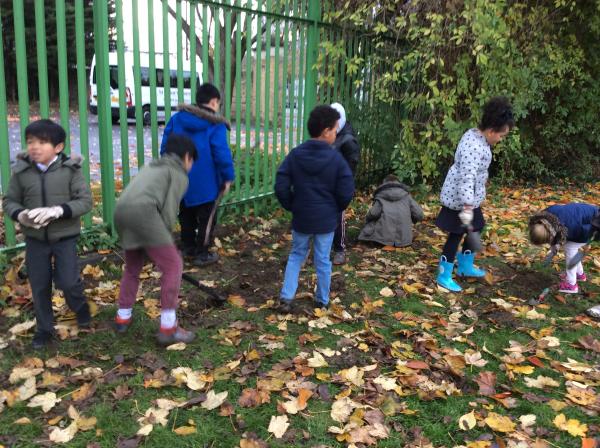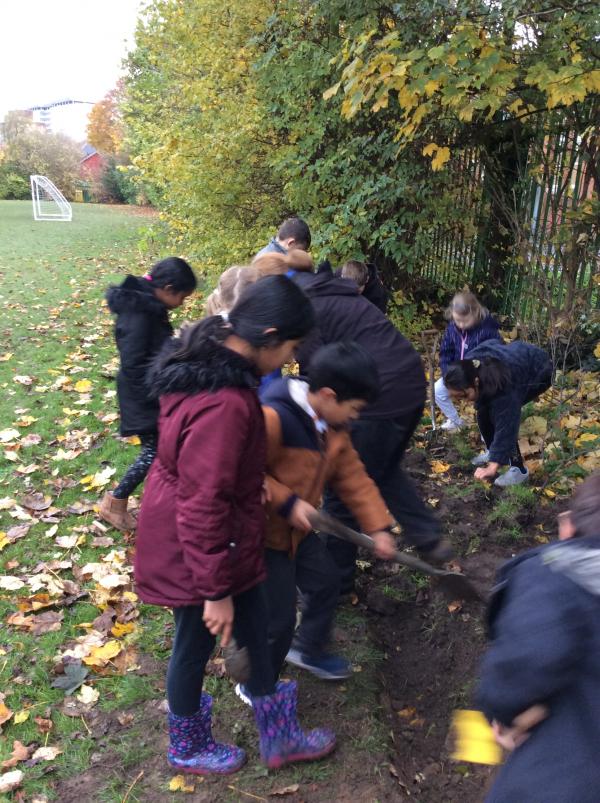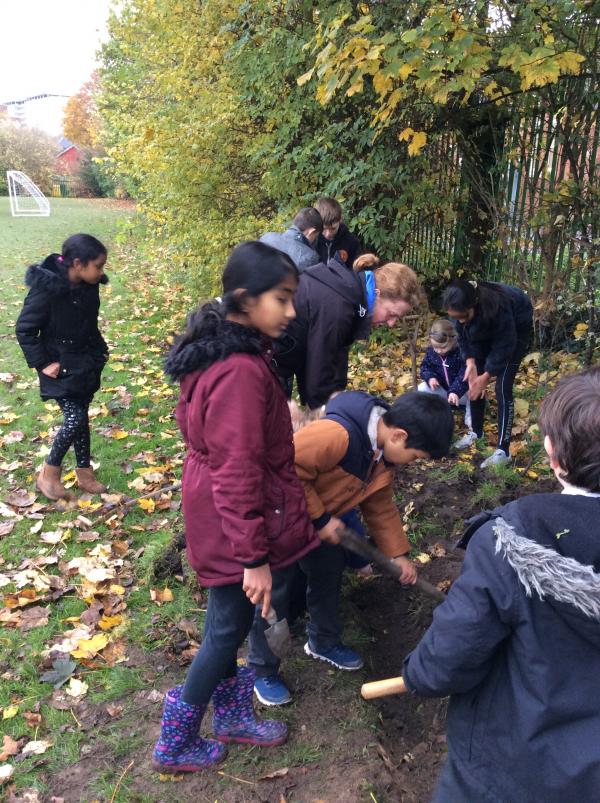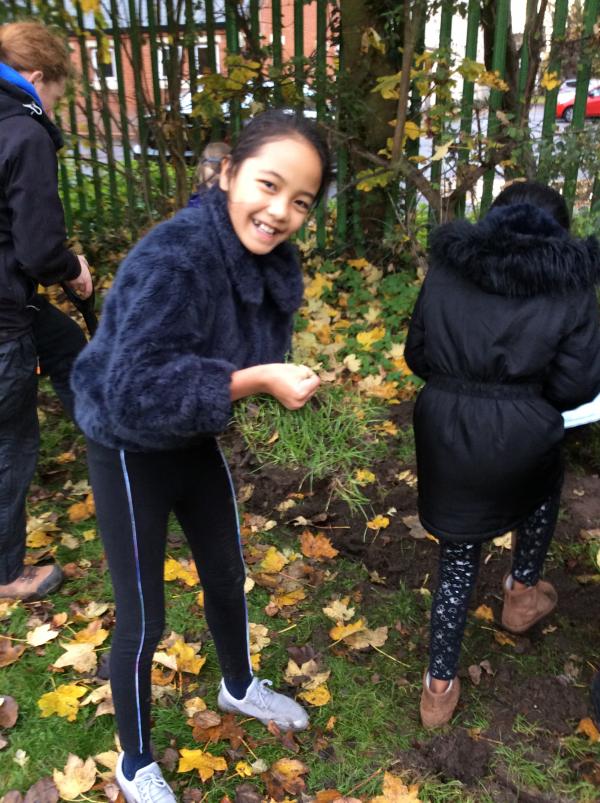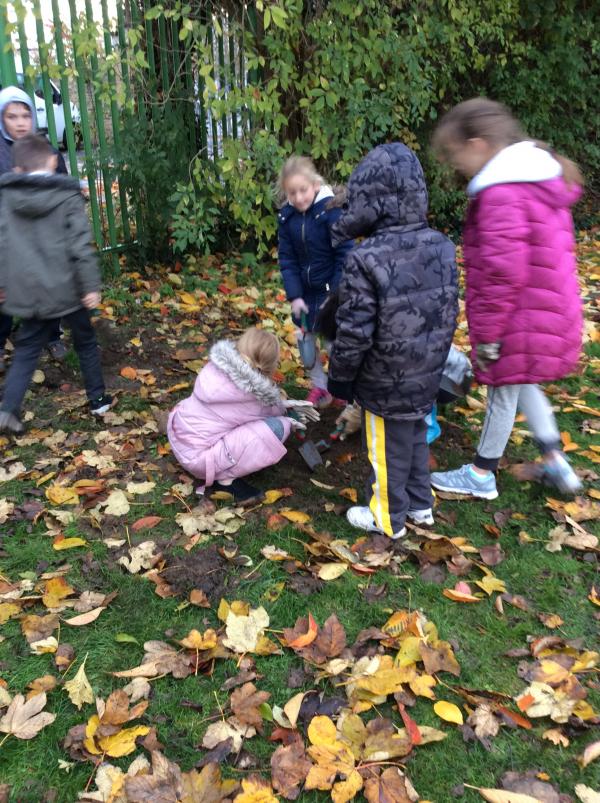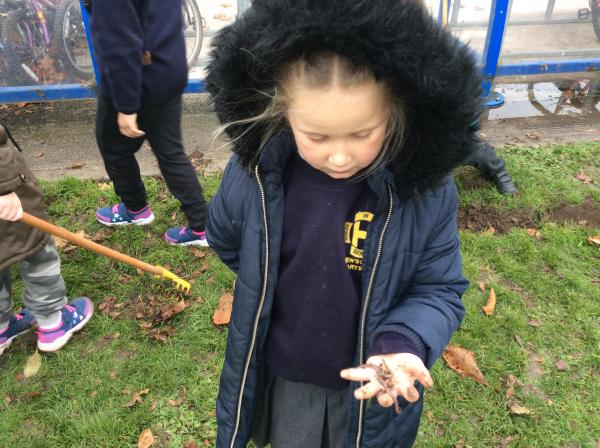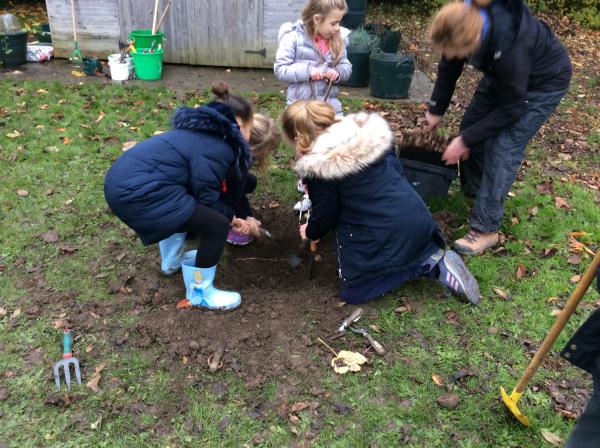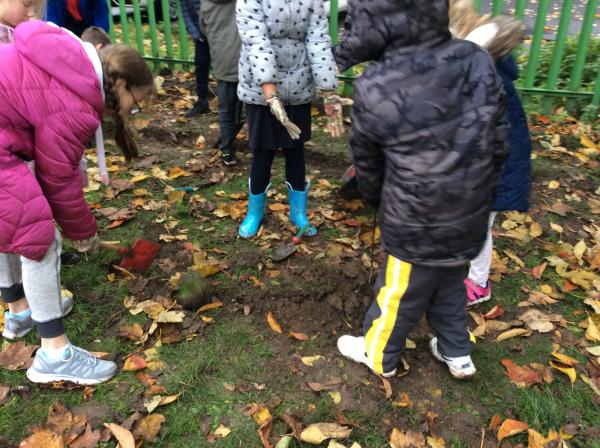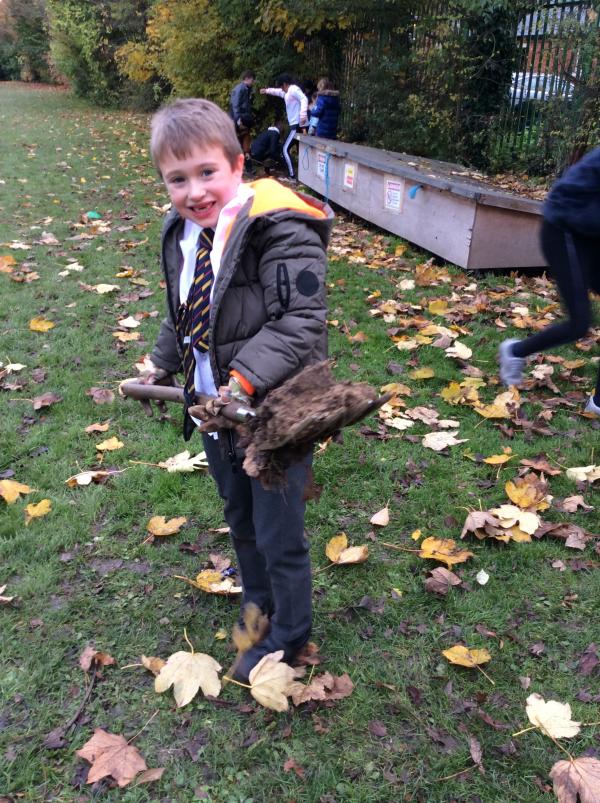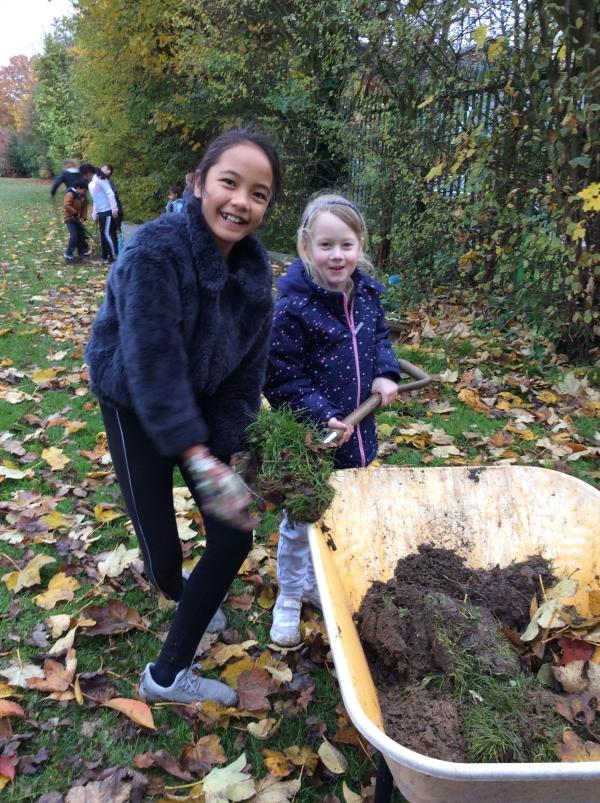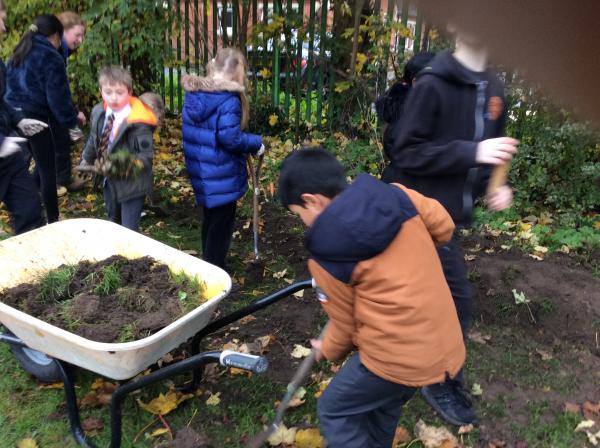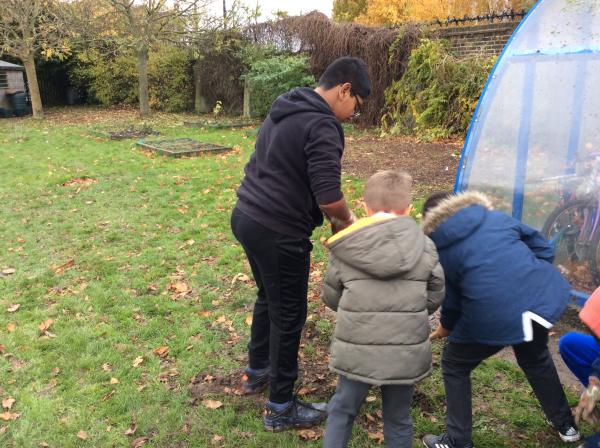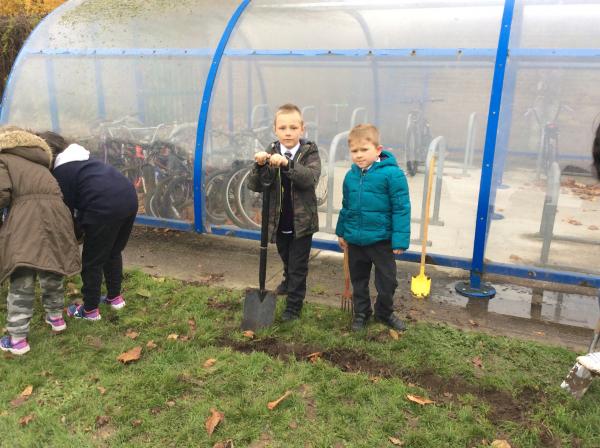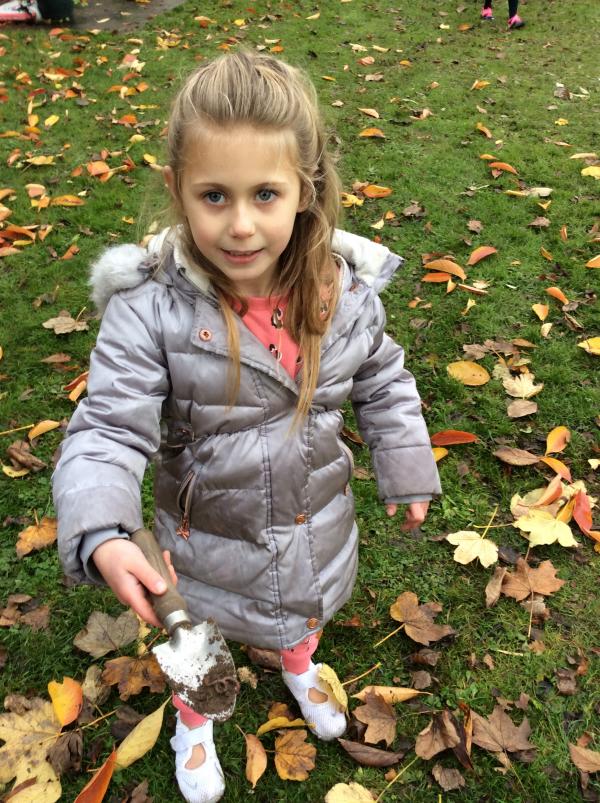 Surprise Visitors!
The whole school are amazed at the wildlife which visits our nature area!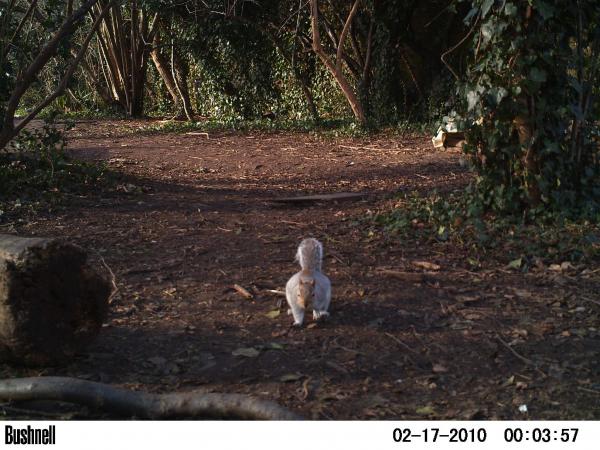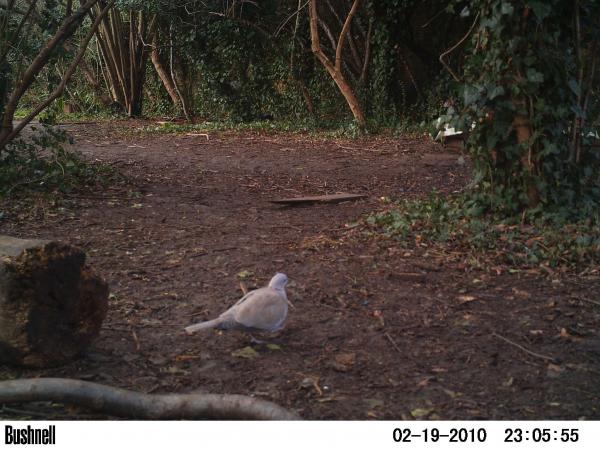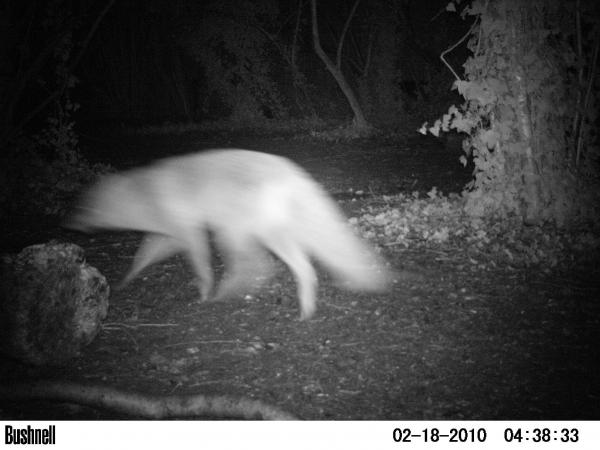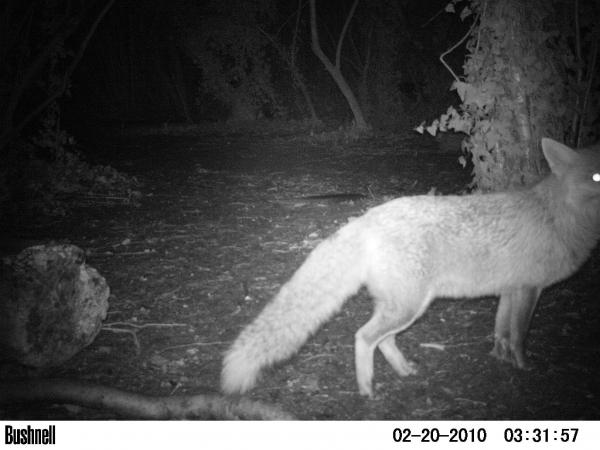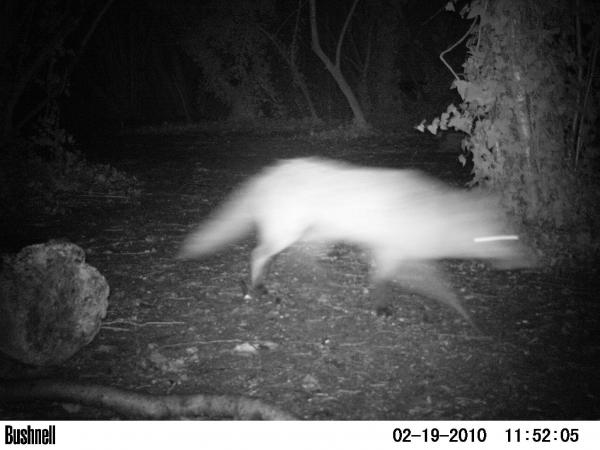 Year 6 can't wait to see what animals come prowling around the nature area!
We have been lucky enough to set up a camera trap in the nature area. We are hoping it gives us a real indication of the animals which habitat our local area.
Watch this space for the evidence!