Welcome to Hedgehogs and Squirrels
Class Teachers:
Hedgehogs
Mrs Bishop
Mrs De Rozario
Learning Support Assistants
Miss Zarcheva
Mrs Collins
Squirrels
Mrs Watkins
Learning Support Assistants
Mrs Alves
Mrs Collins


The latest news from Hedgehogs and Squirrels
Eco Schools Work
Squirrel class were told about how we are going to focus on 'litter' and the 'ocean' next year as part of our Eco Schools work. They loved the story, 'Somebody swallowed Stanley' and were inspired to look for litter in their reception garden. We made sure we washed our hands thoroughly after picking up the litter.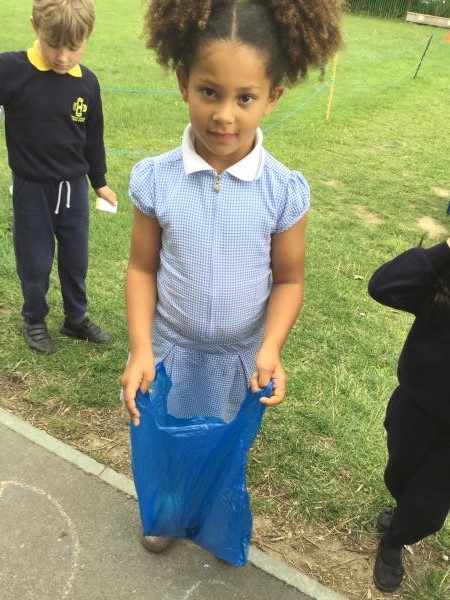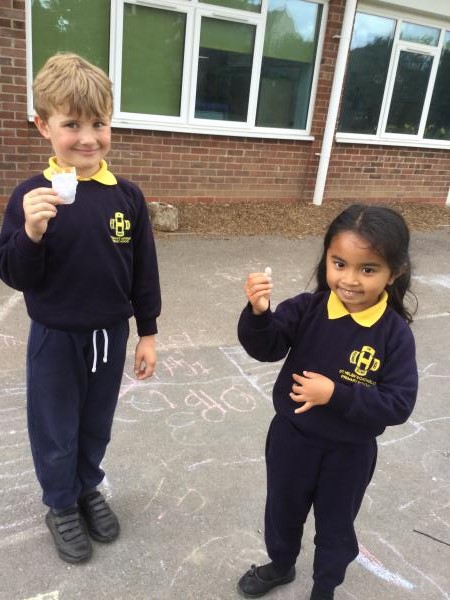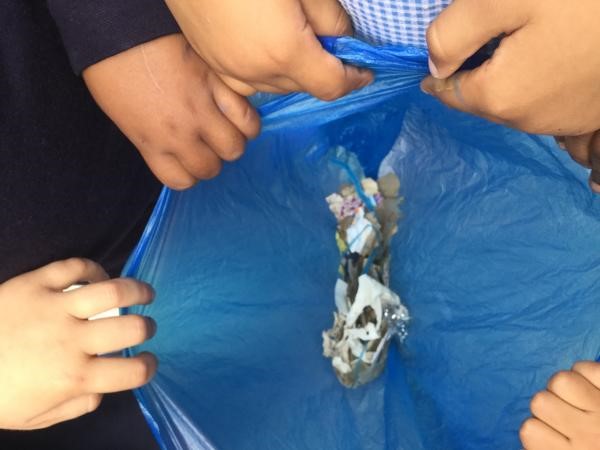 Hedgehogs in the Nature Area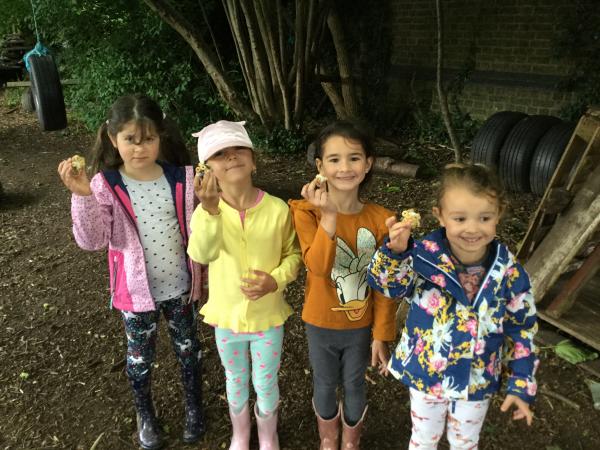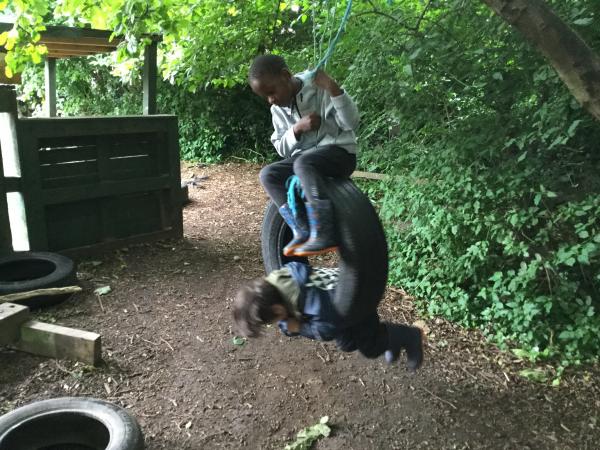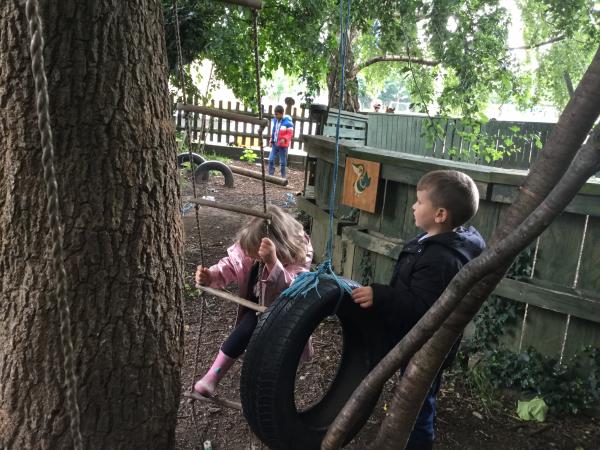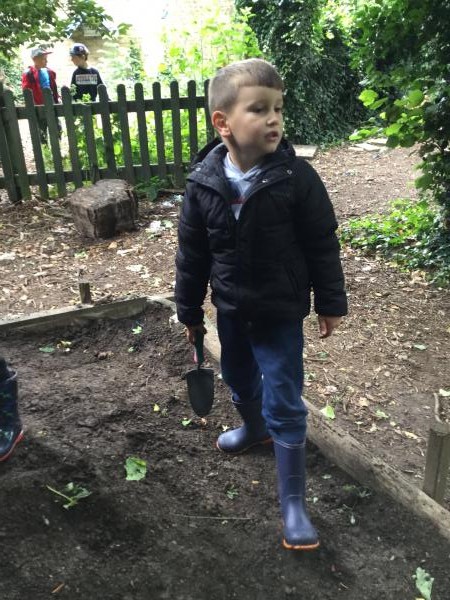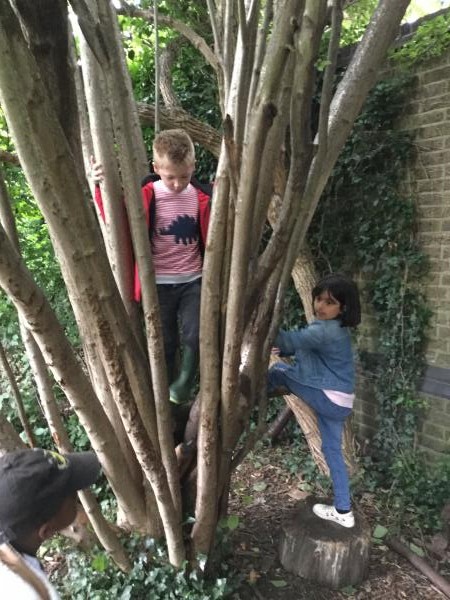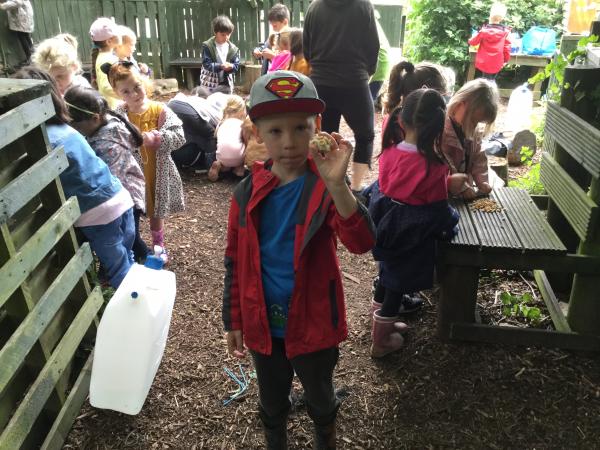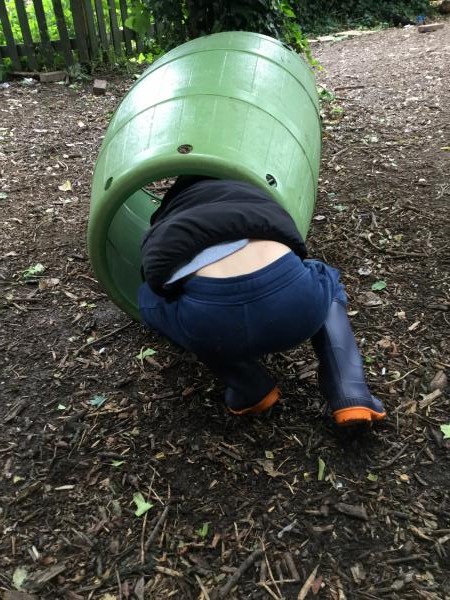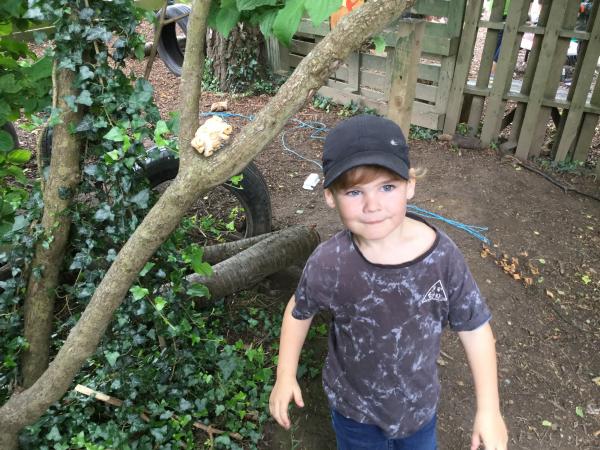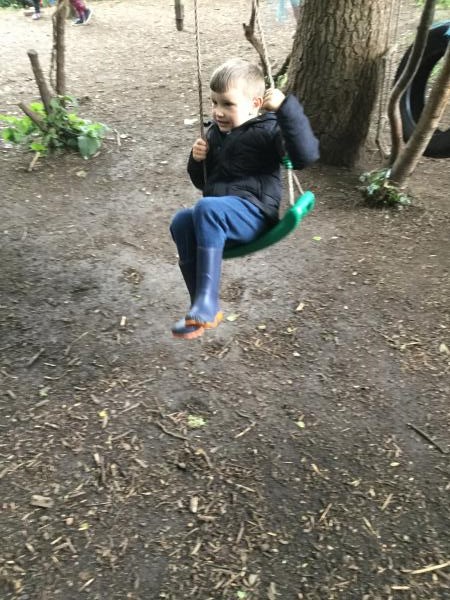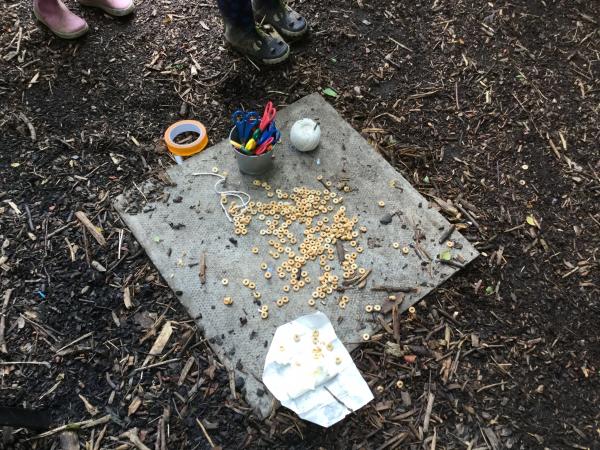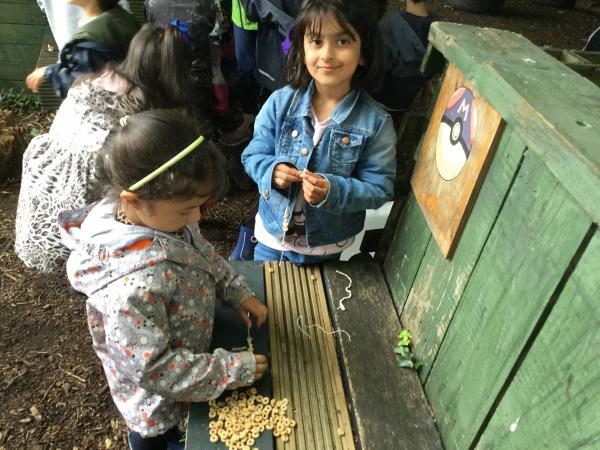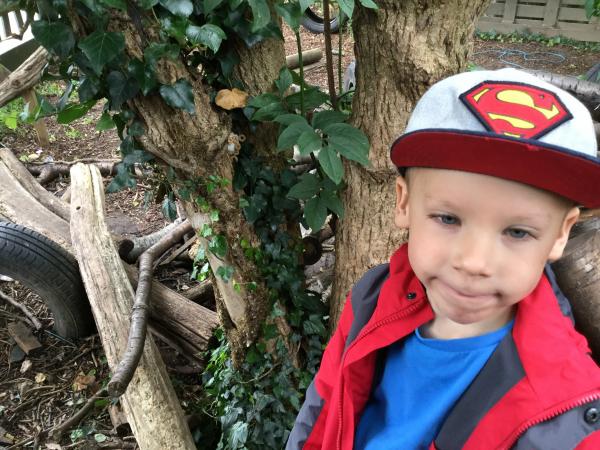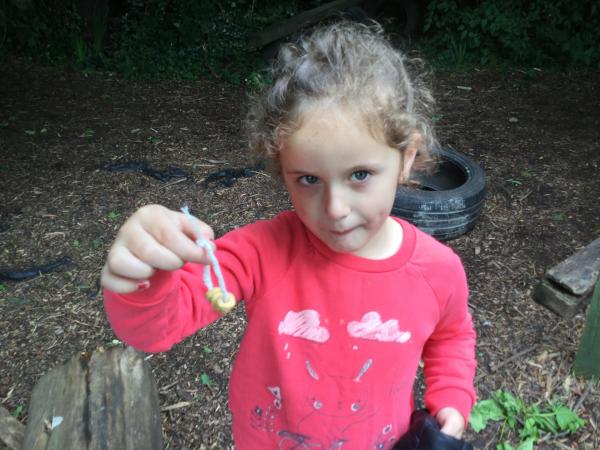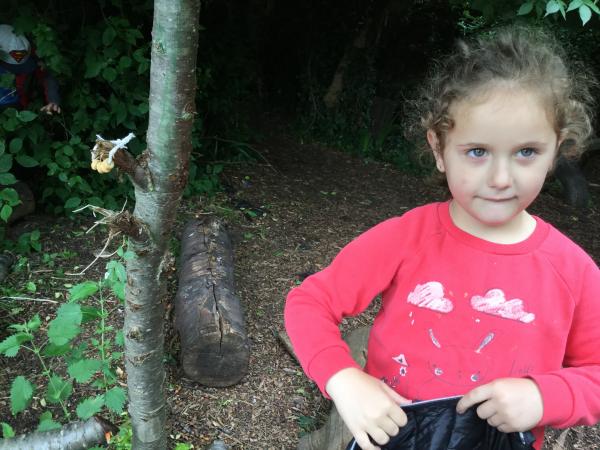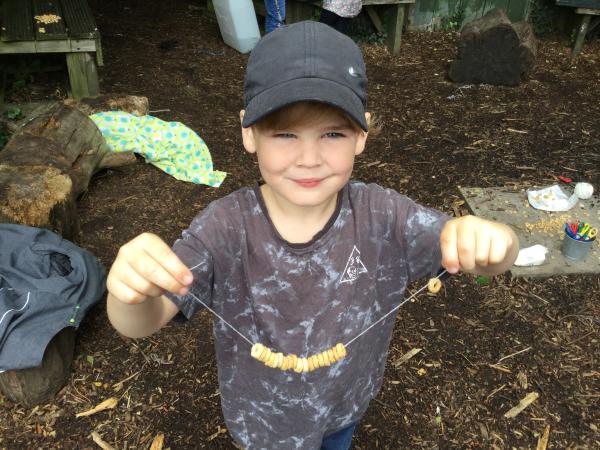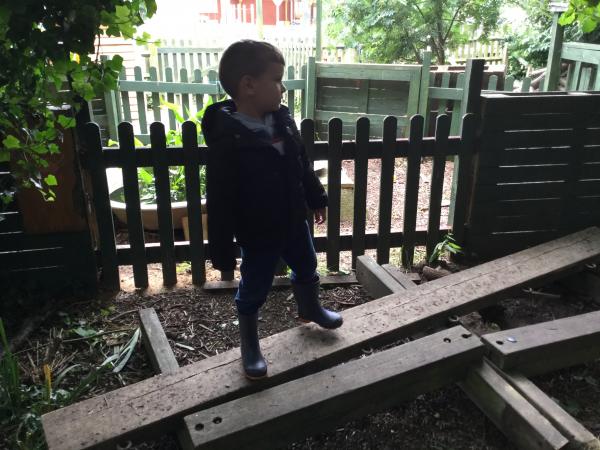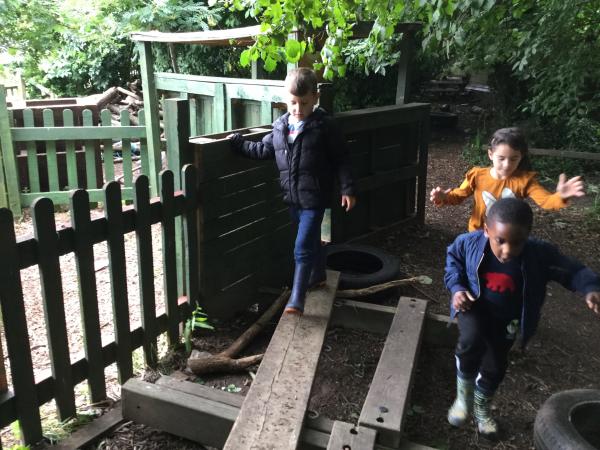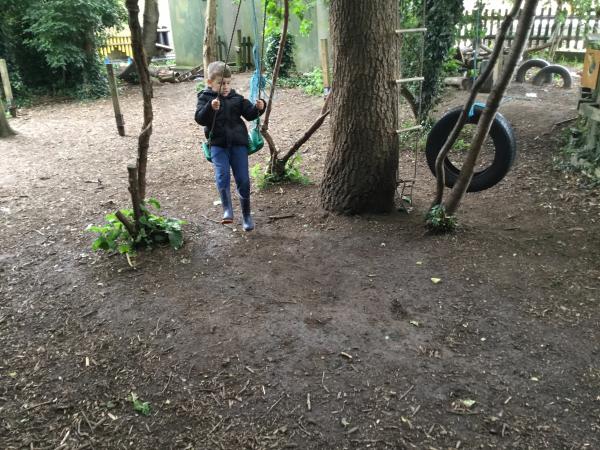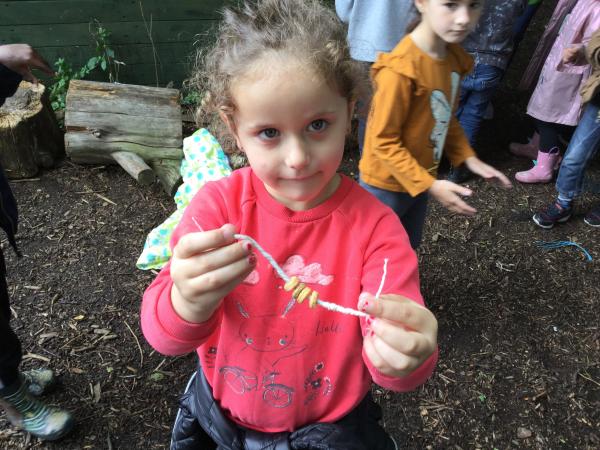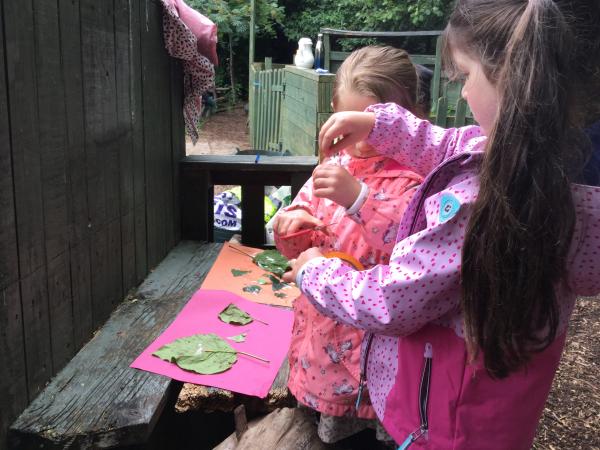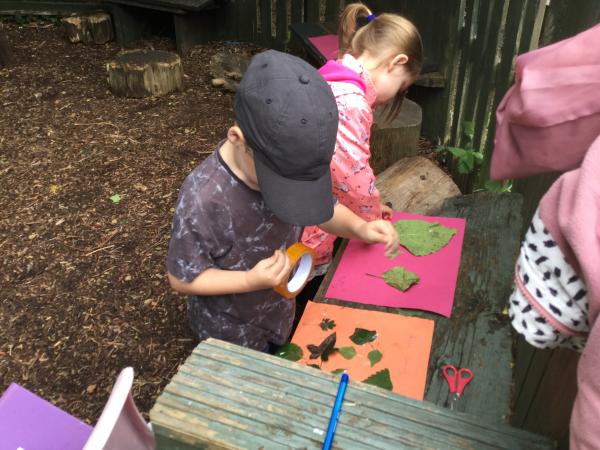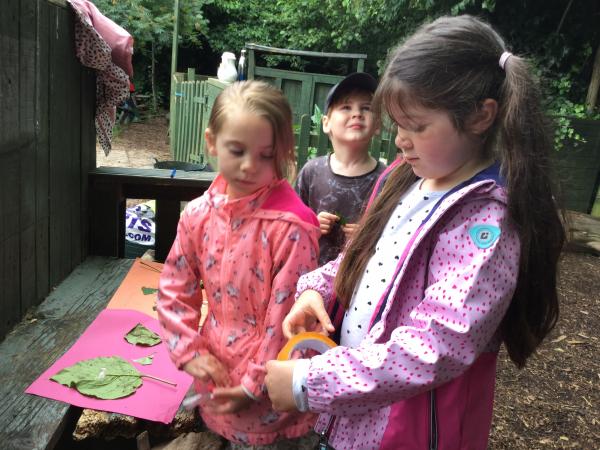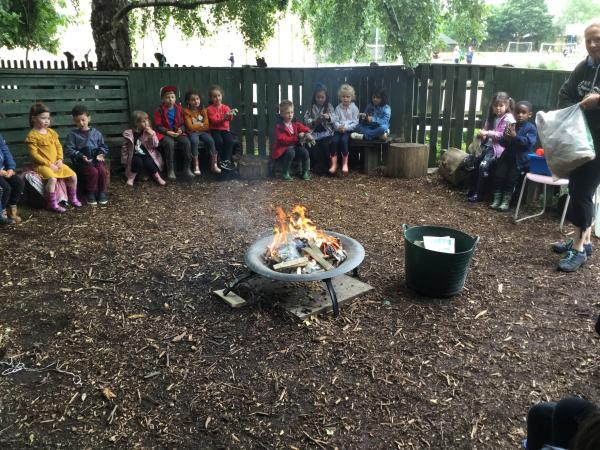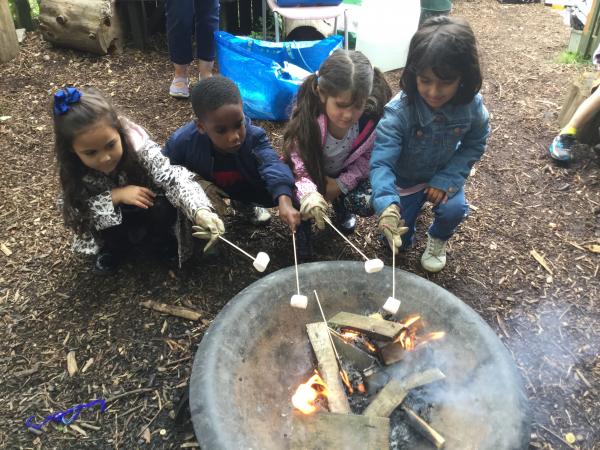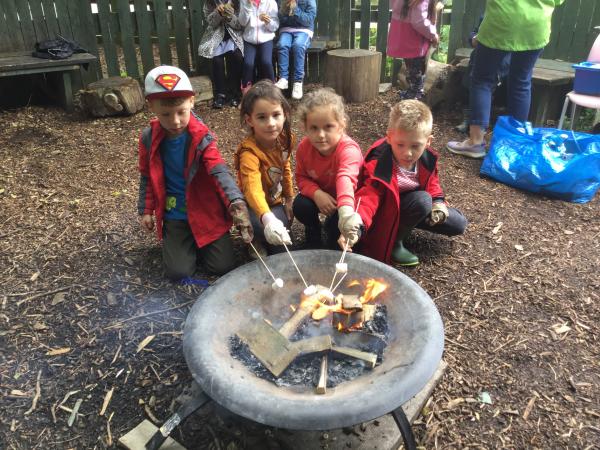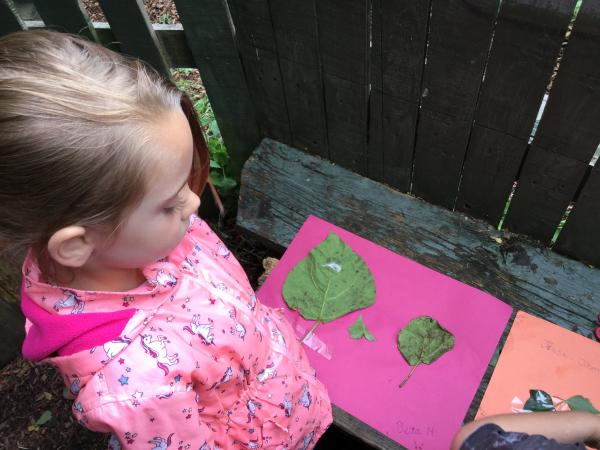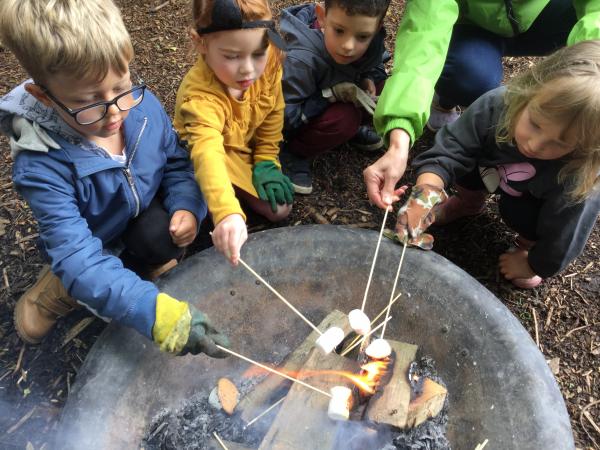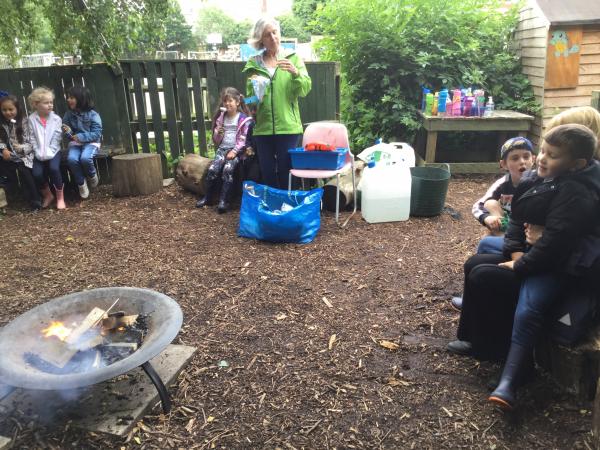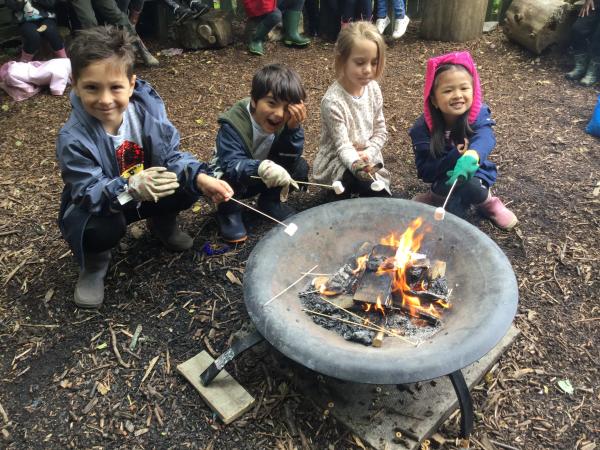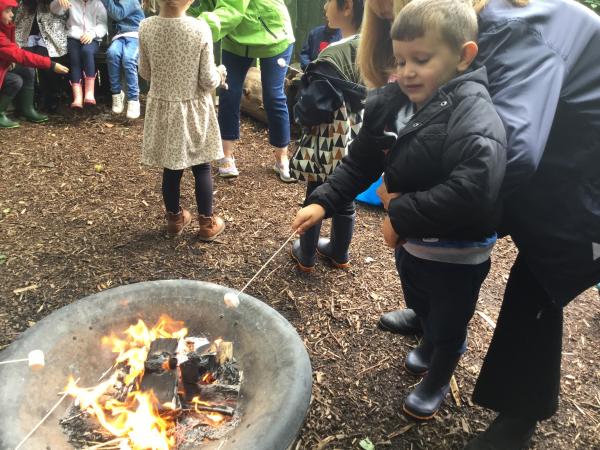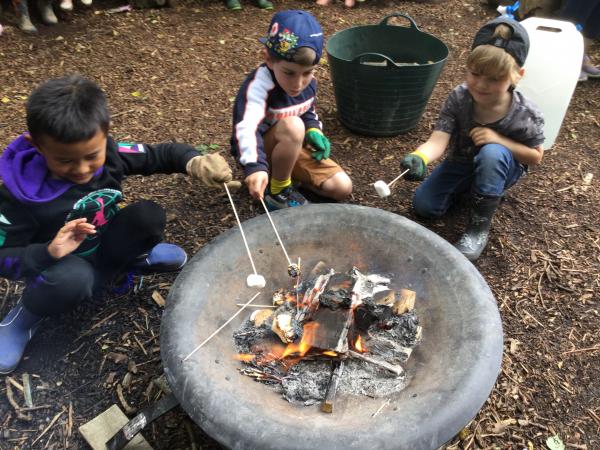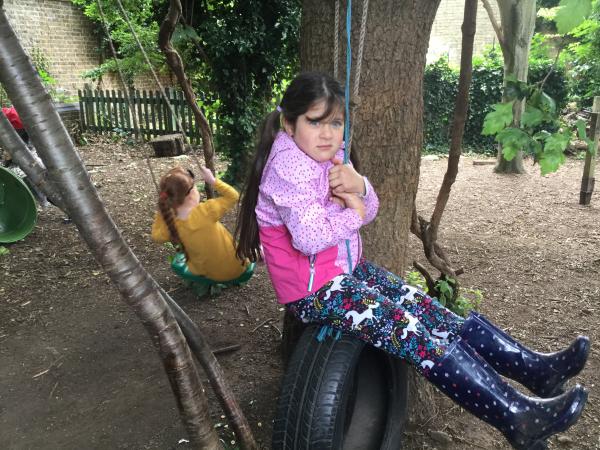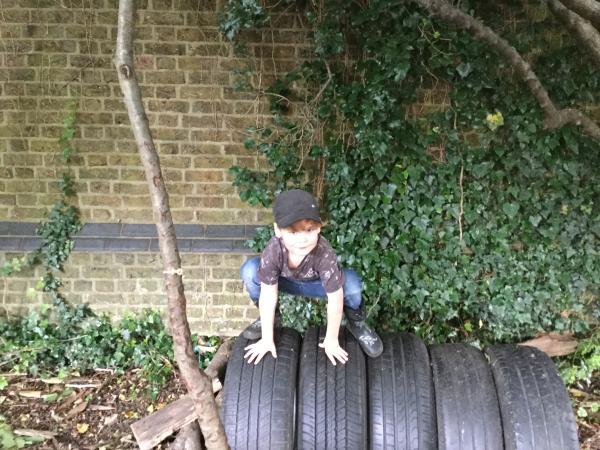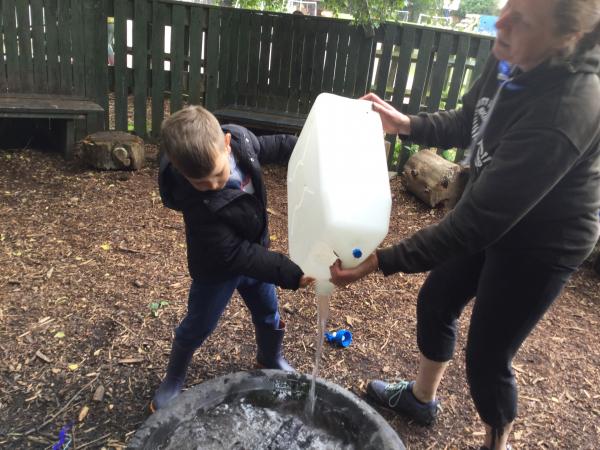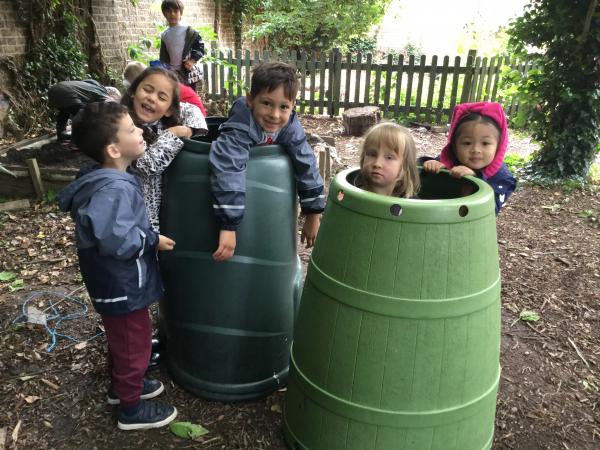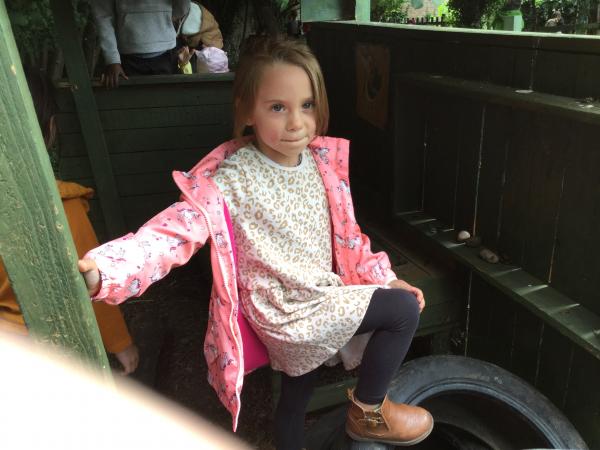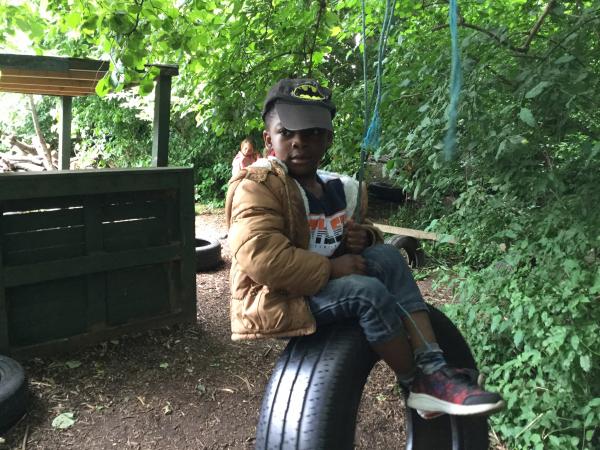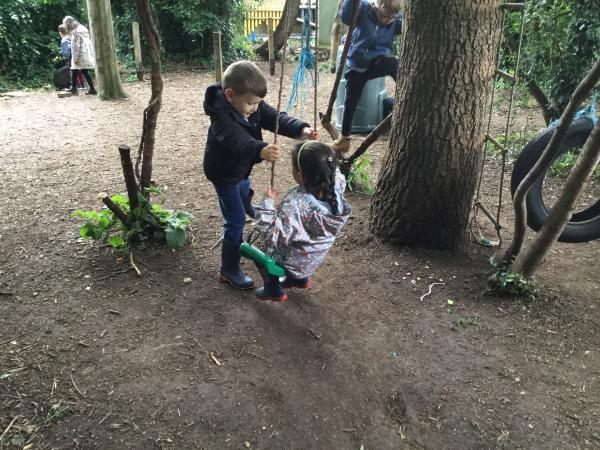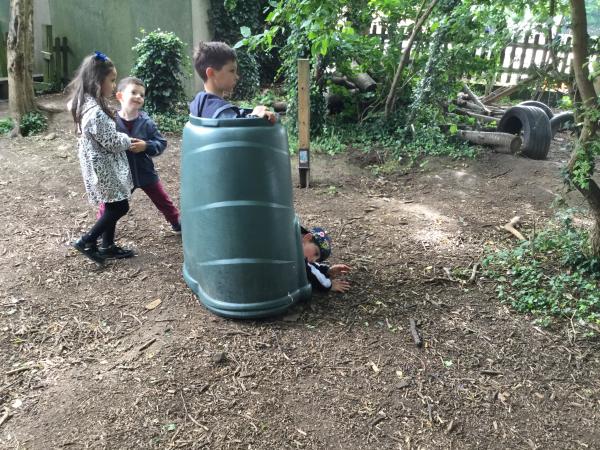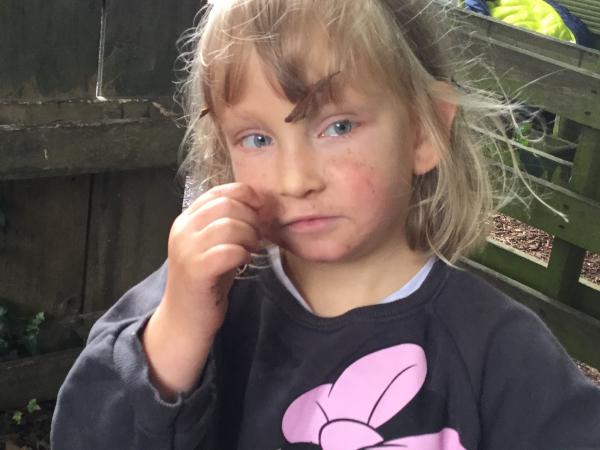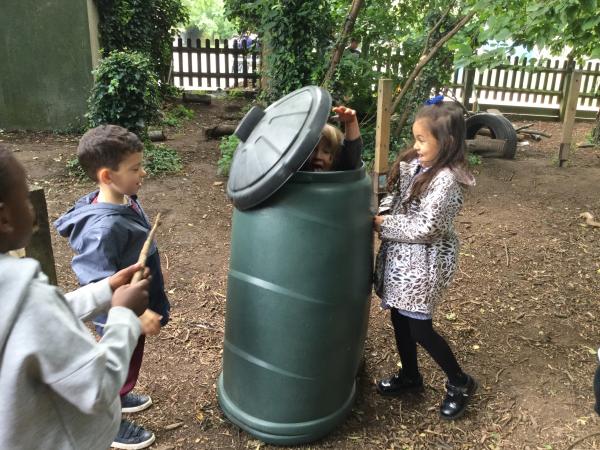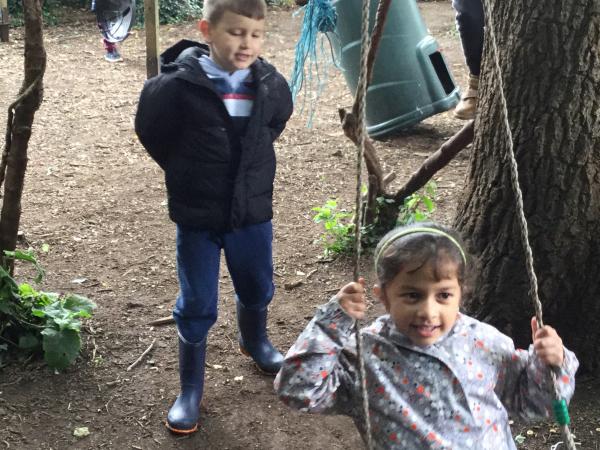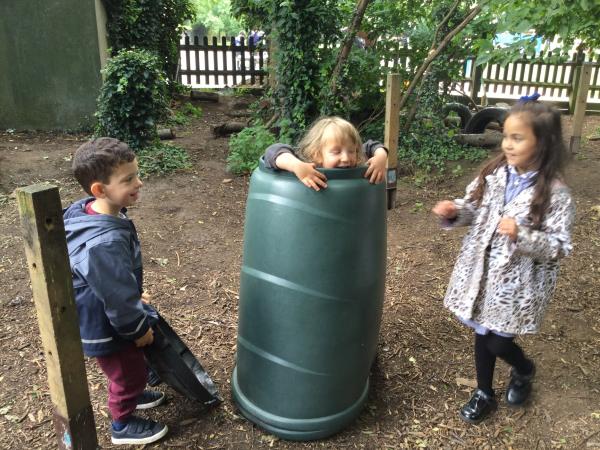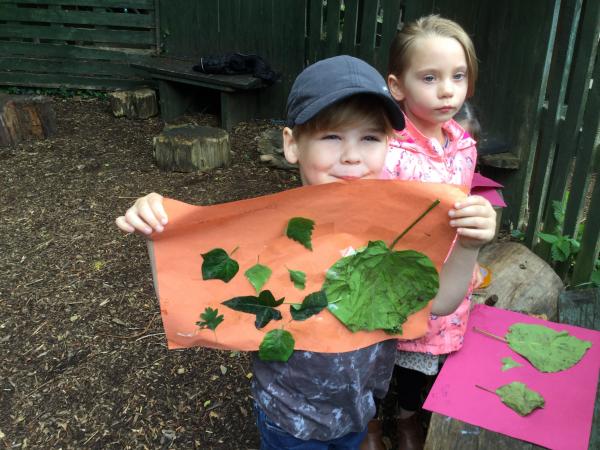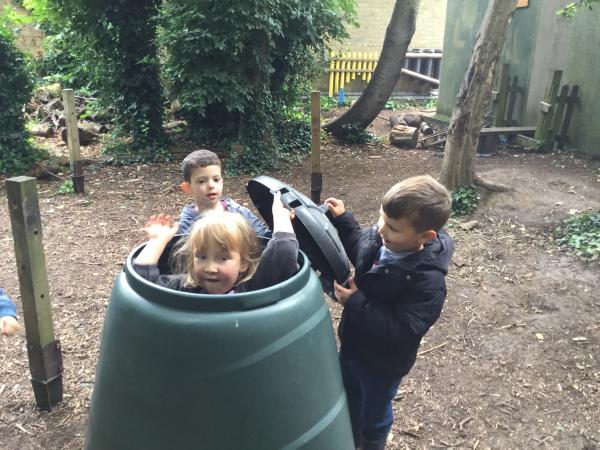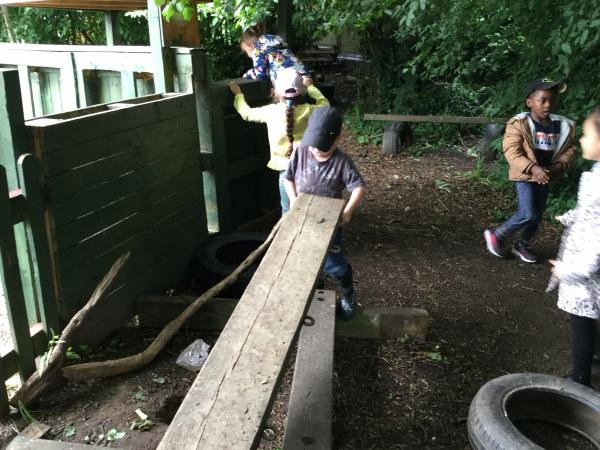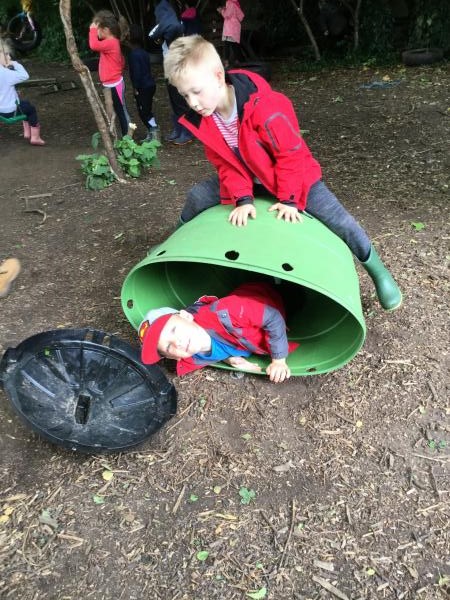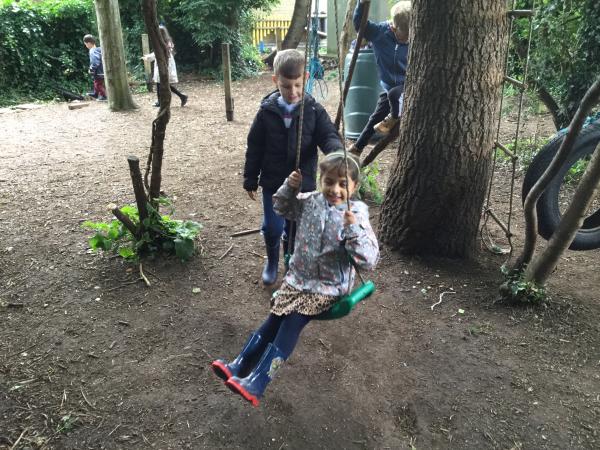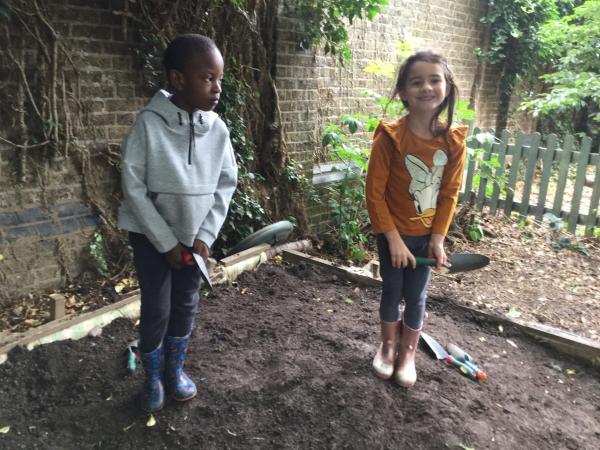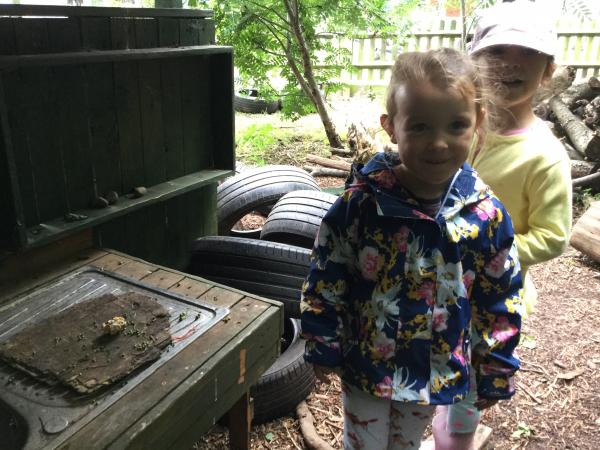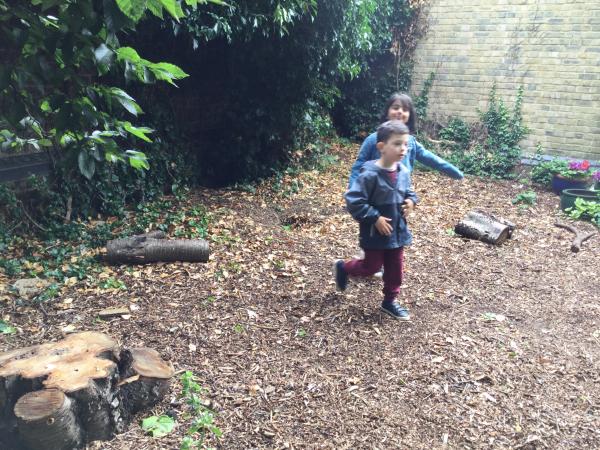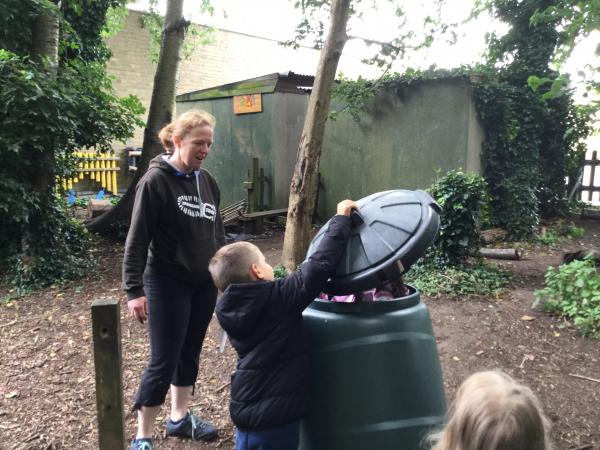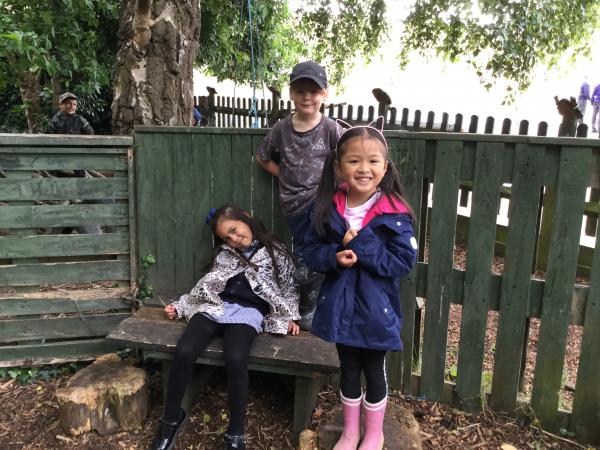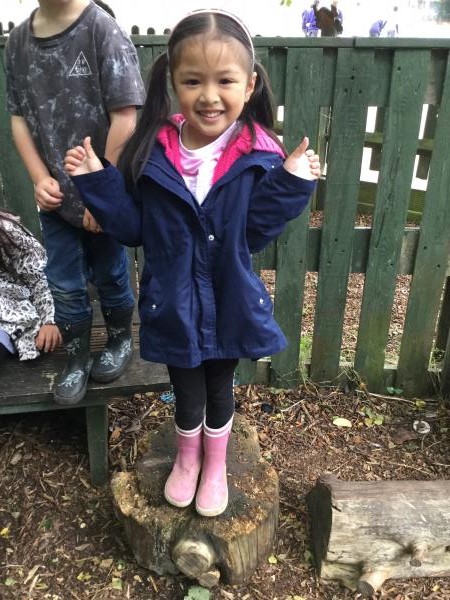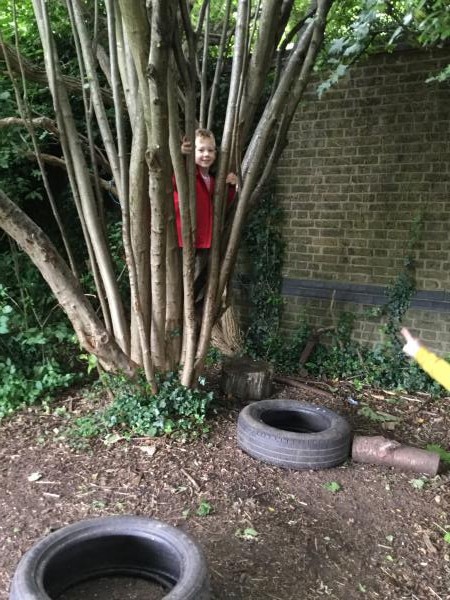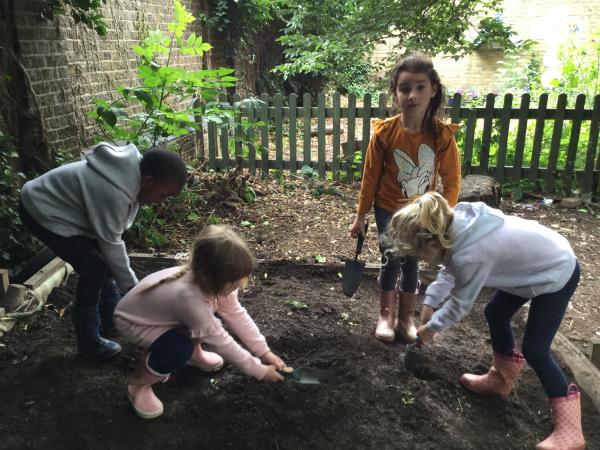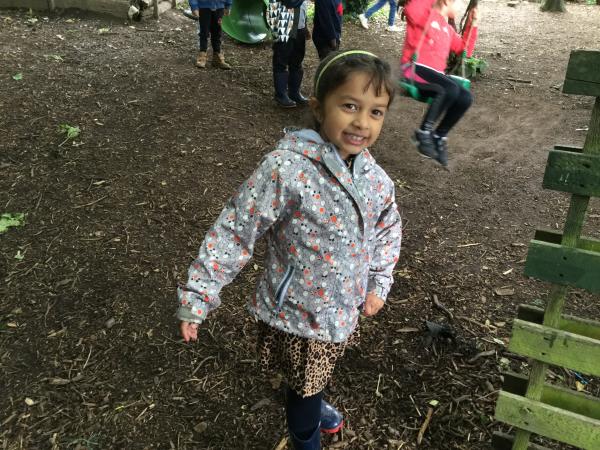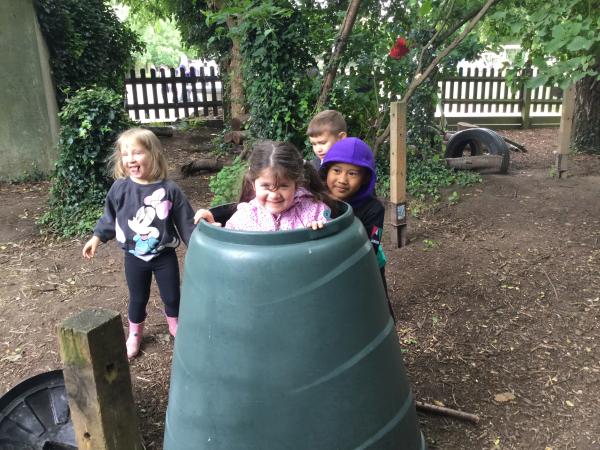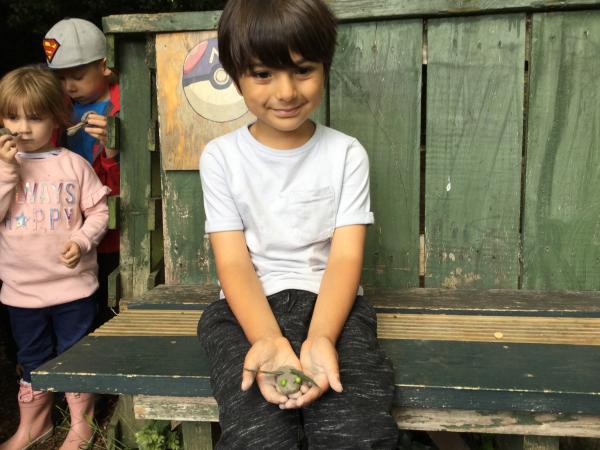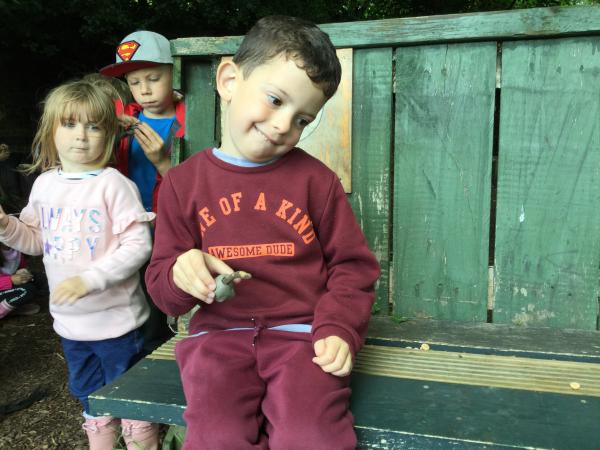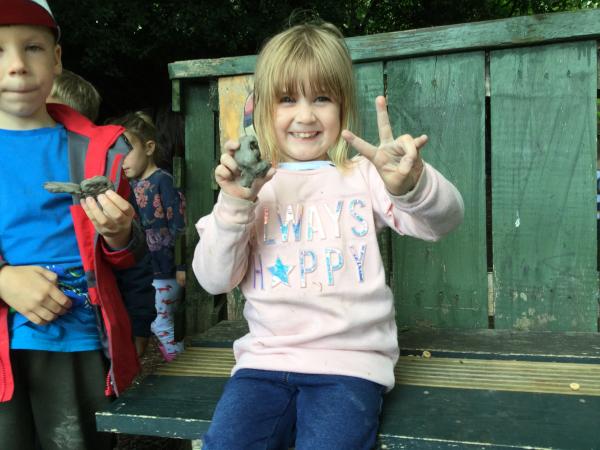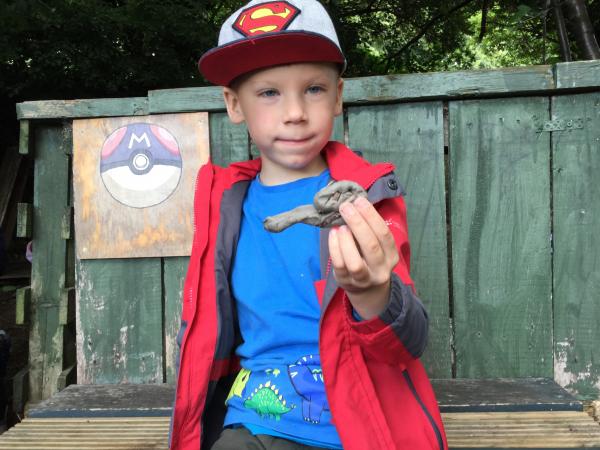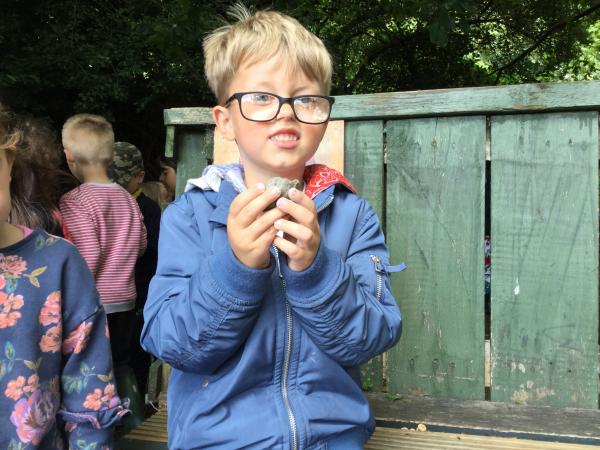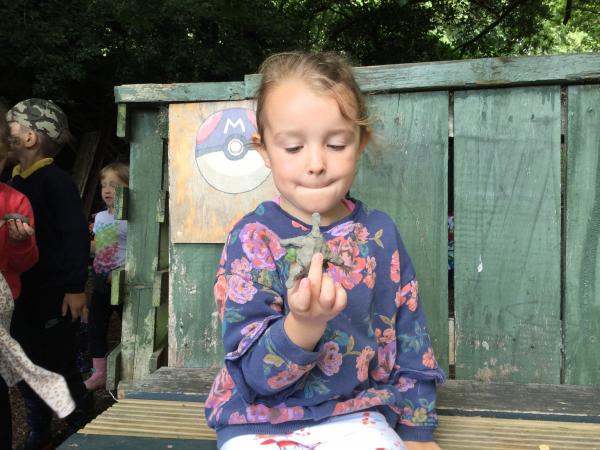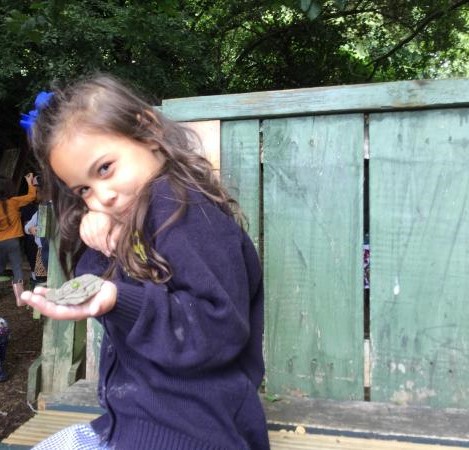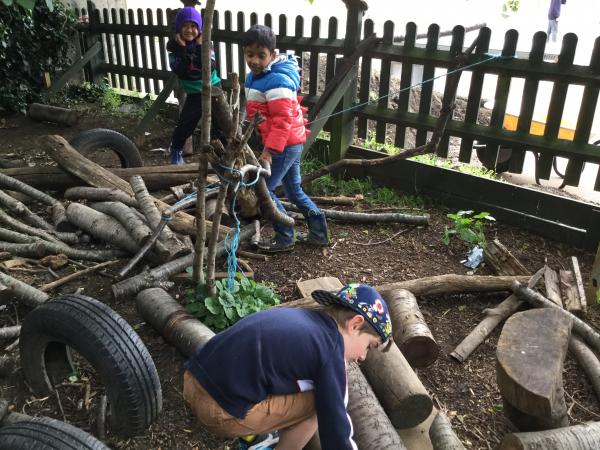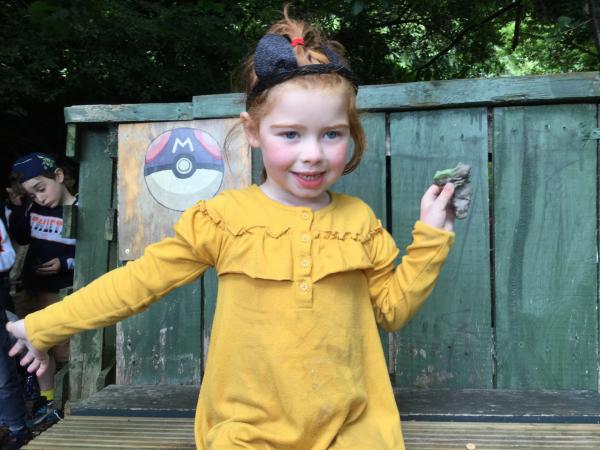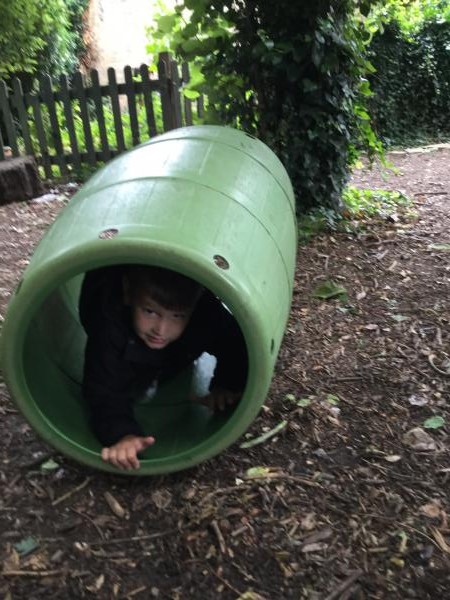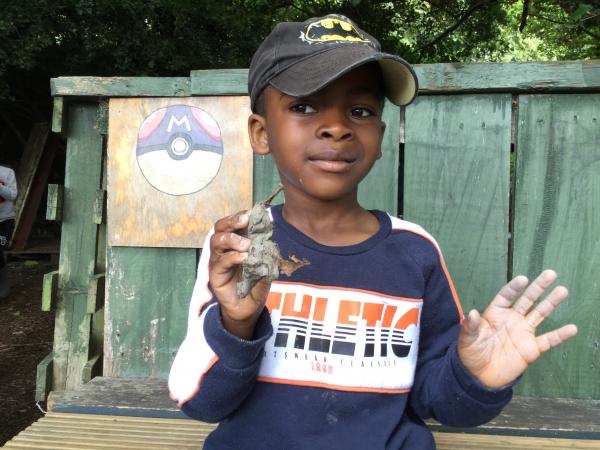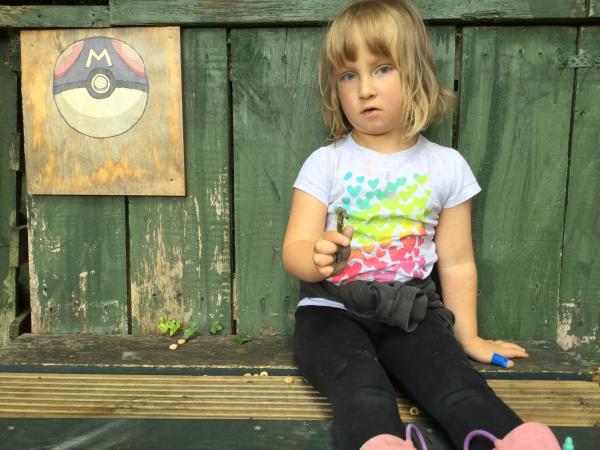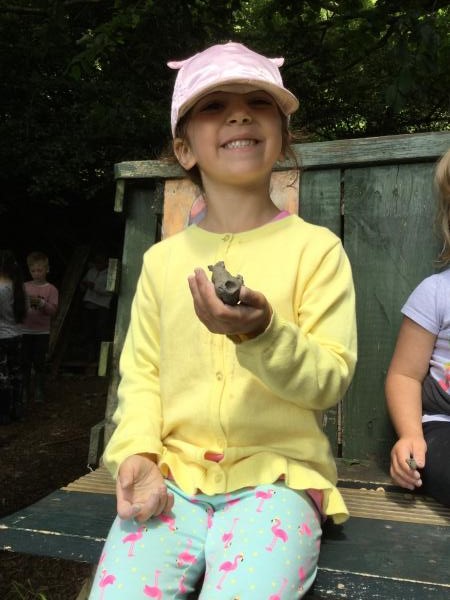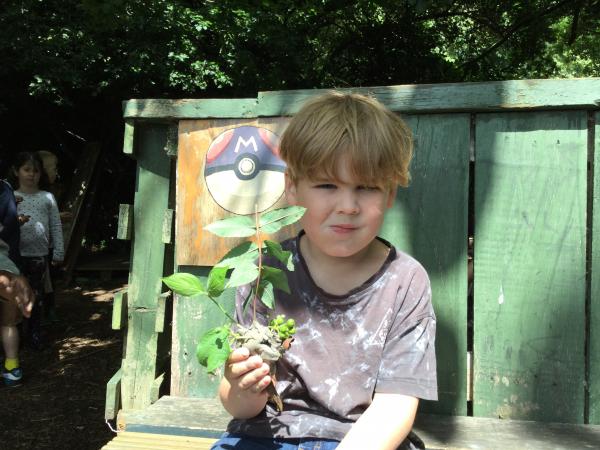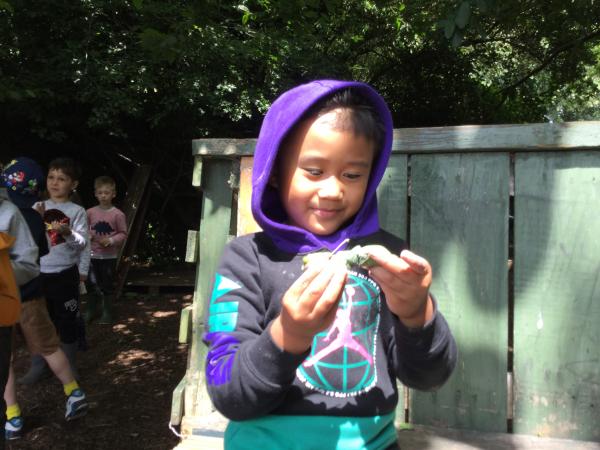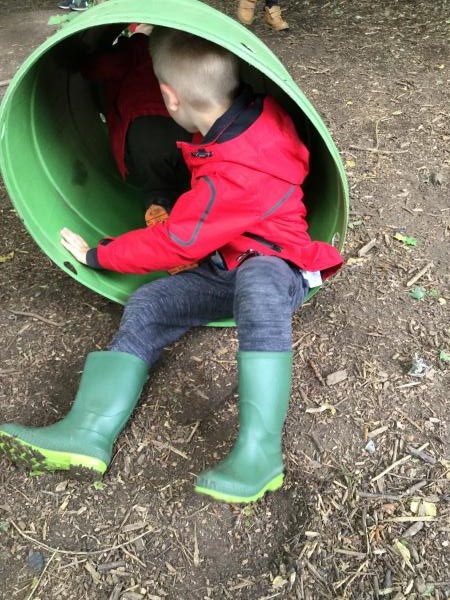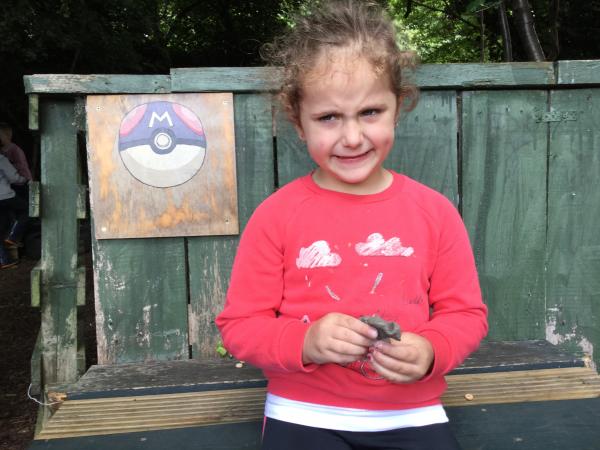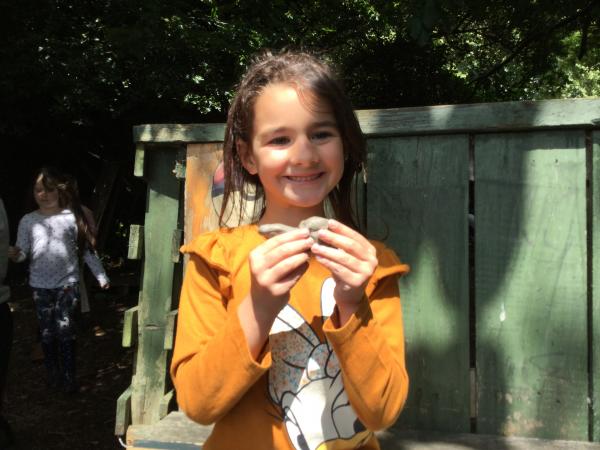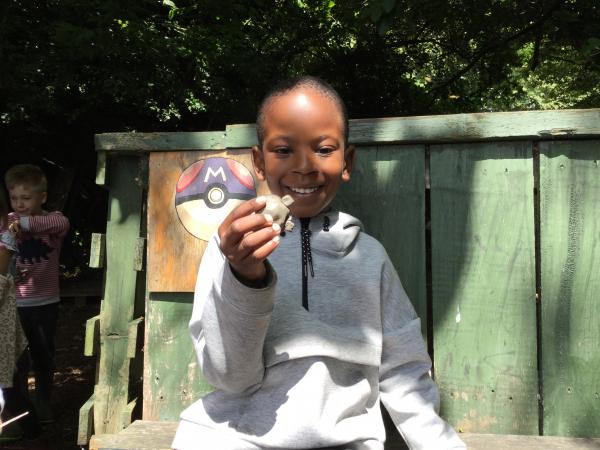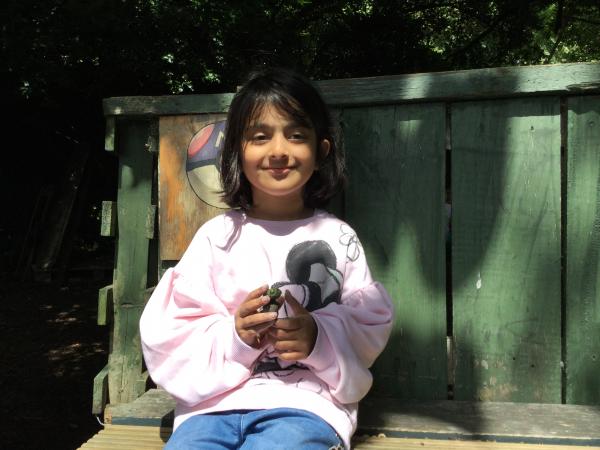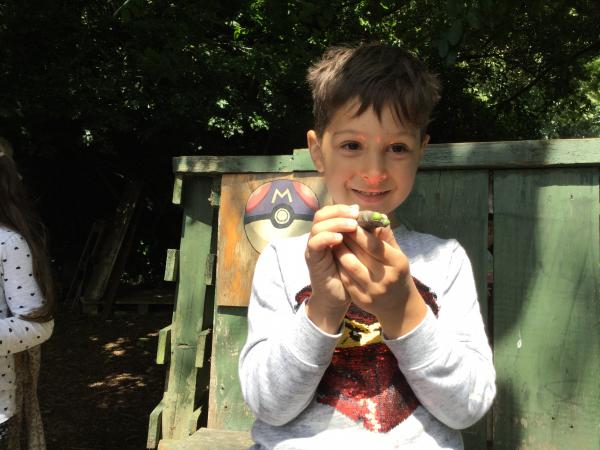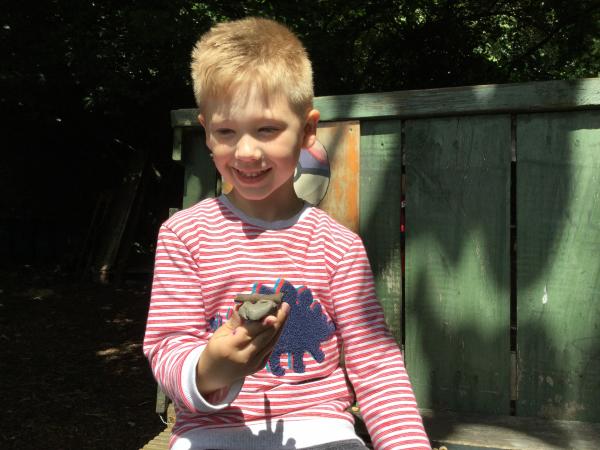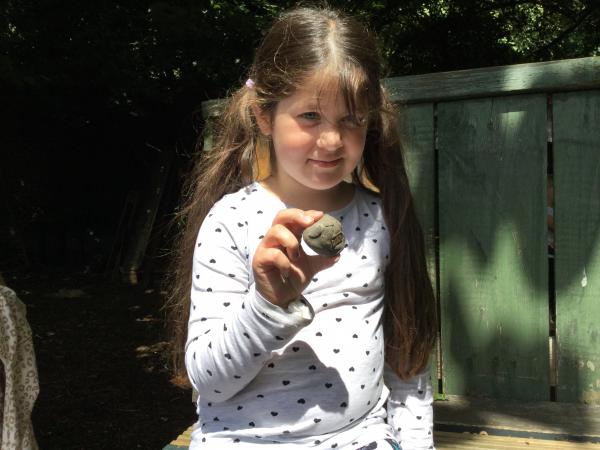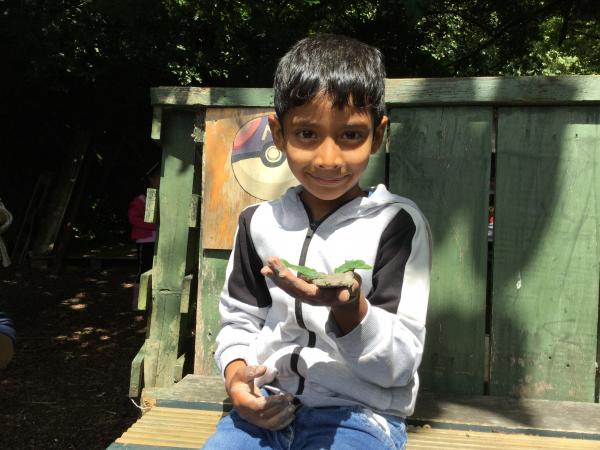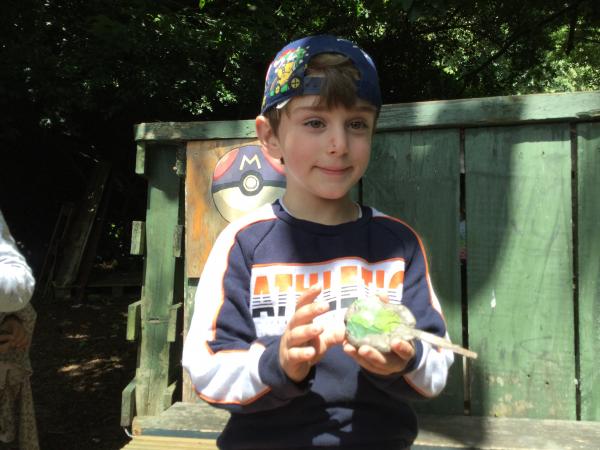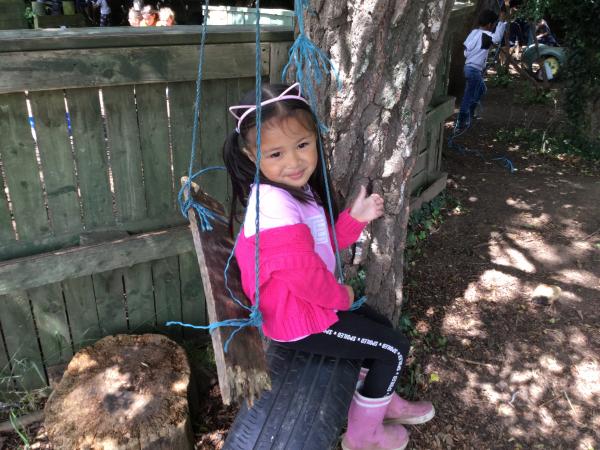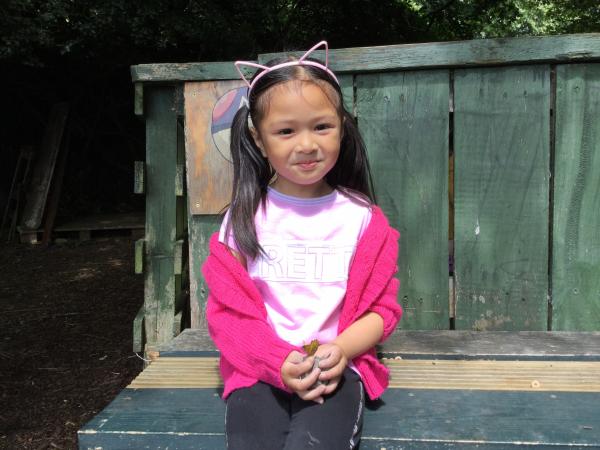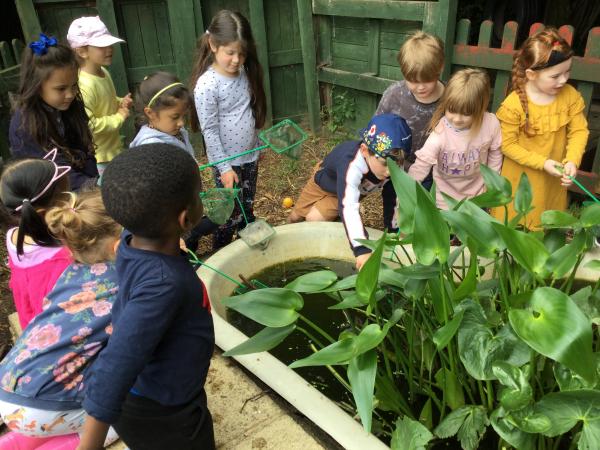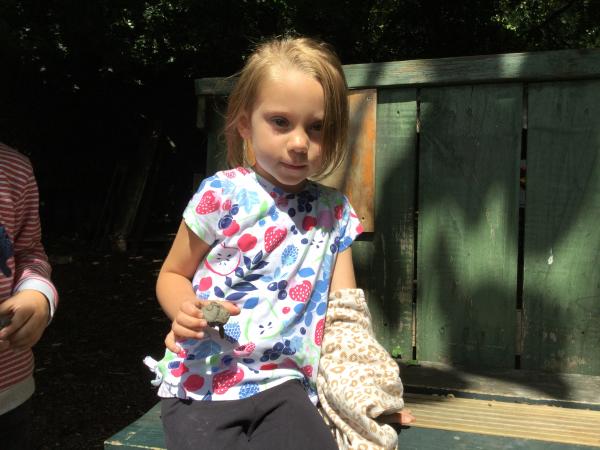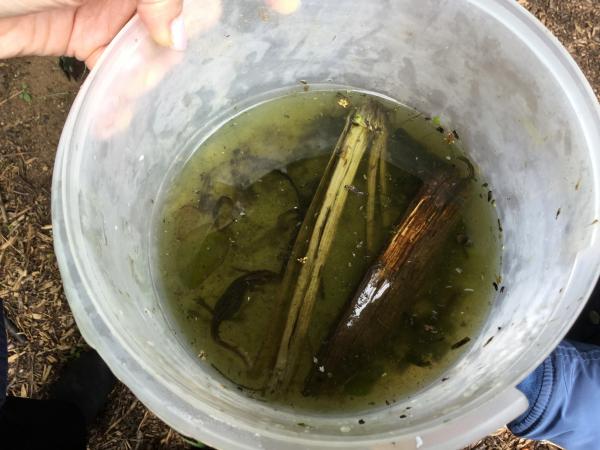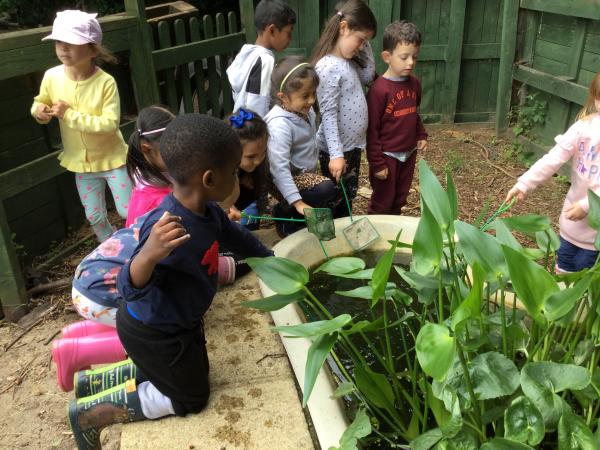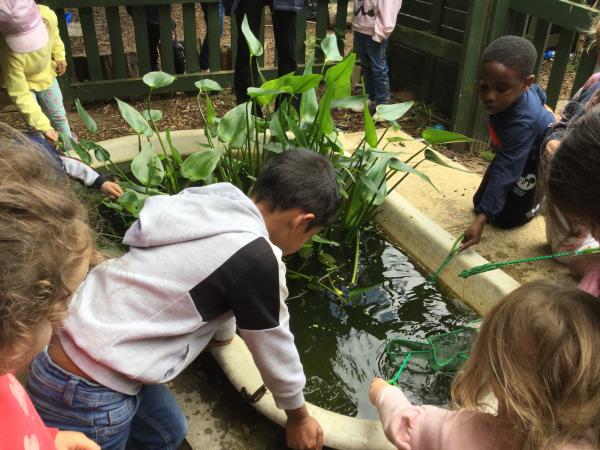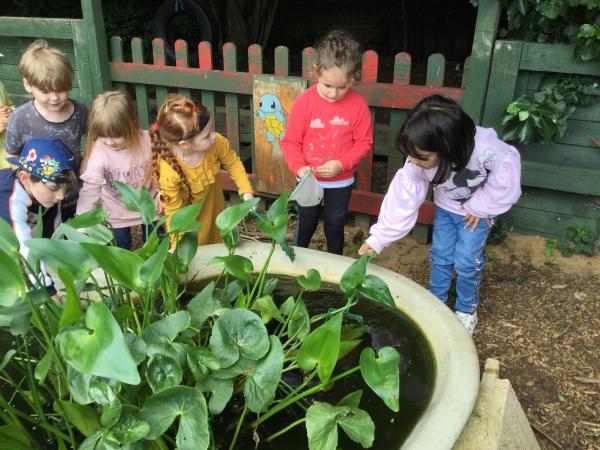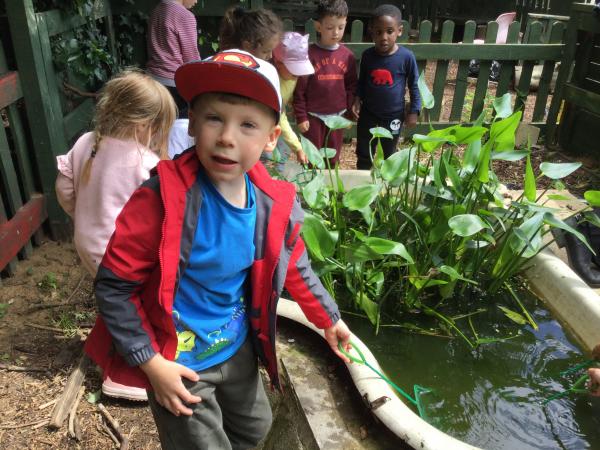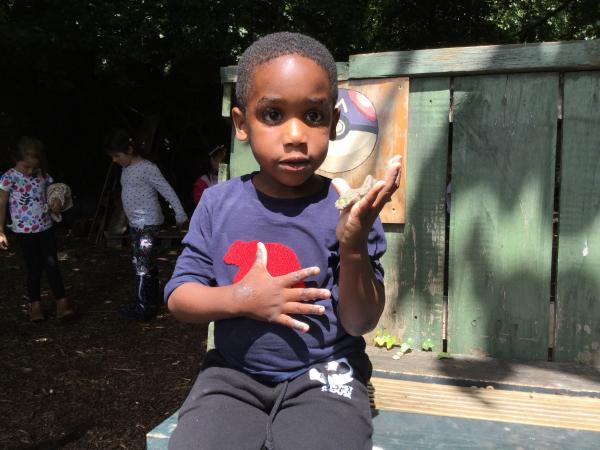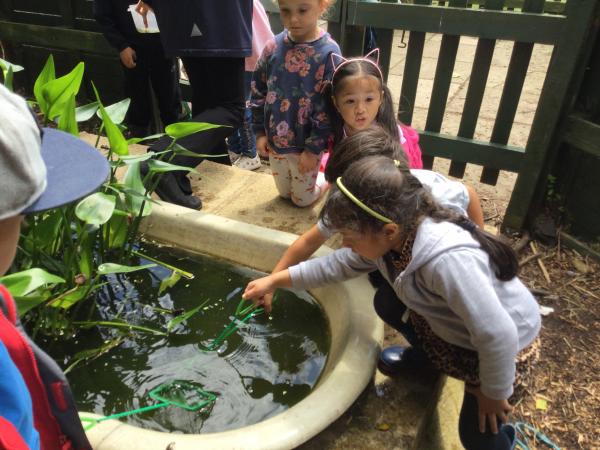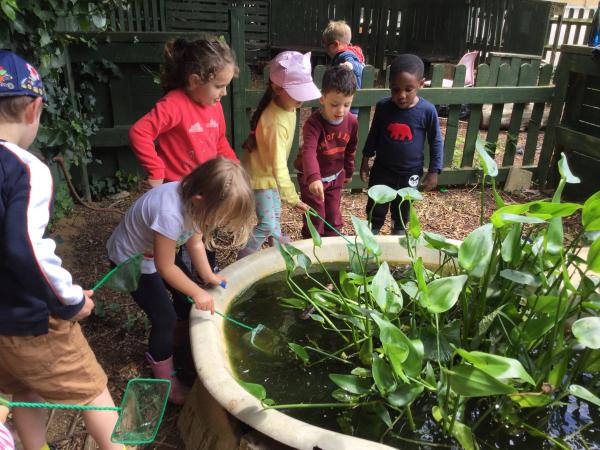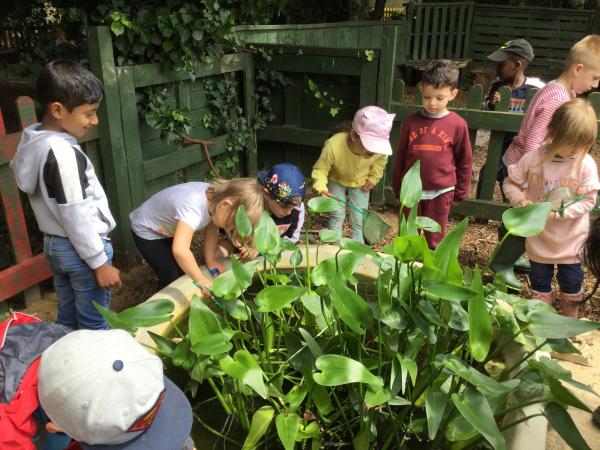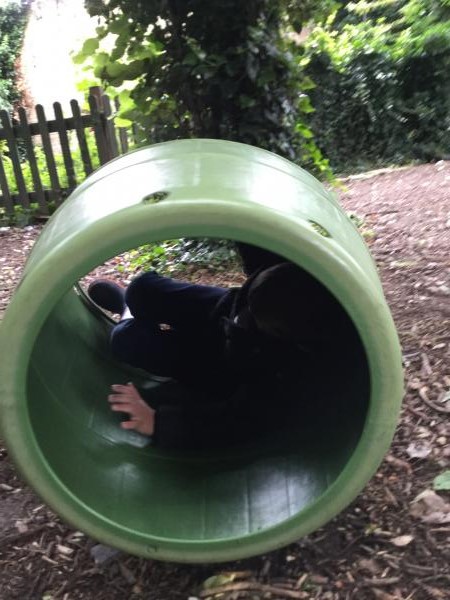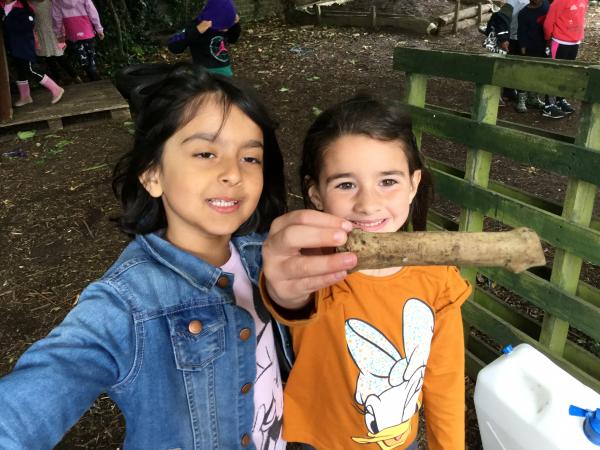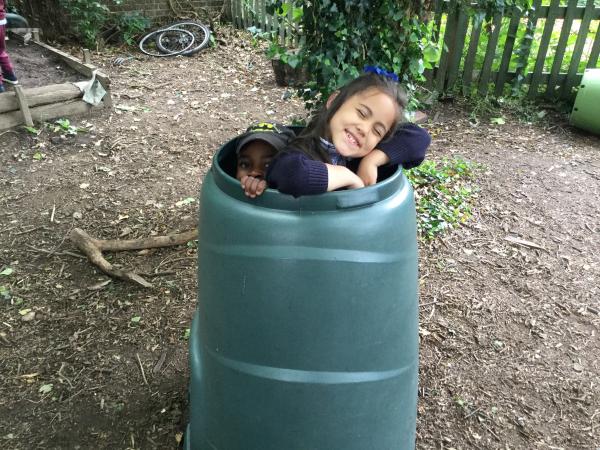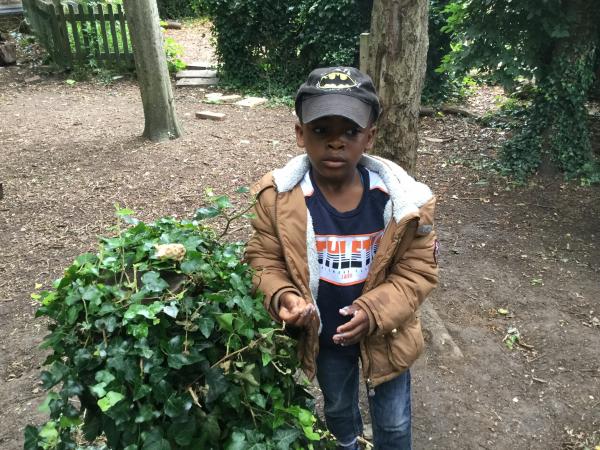 A happy week of learning inside and out for the Hedgehogs and Squirrels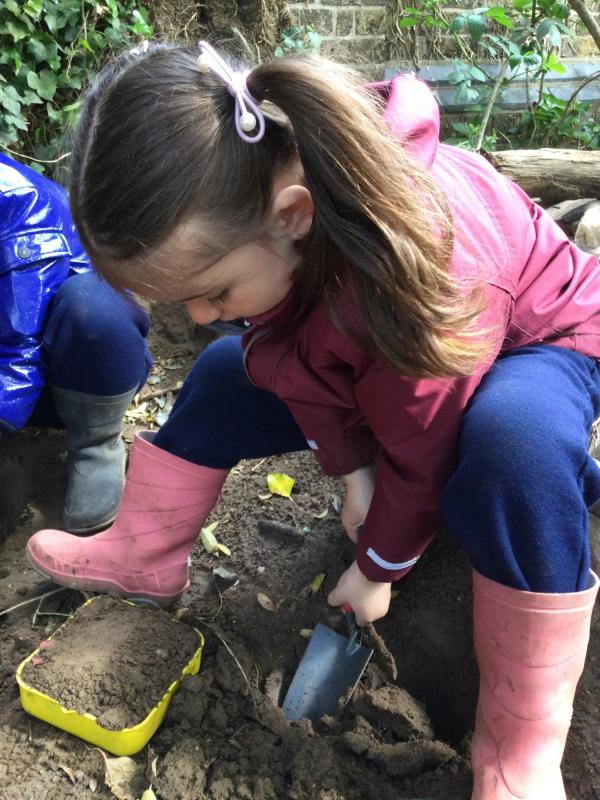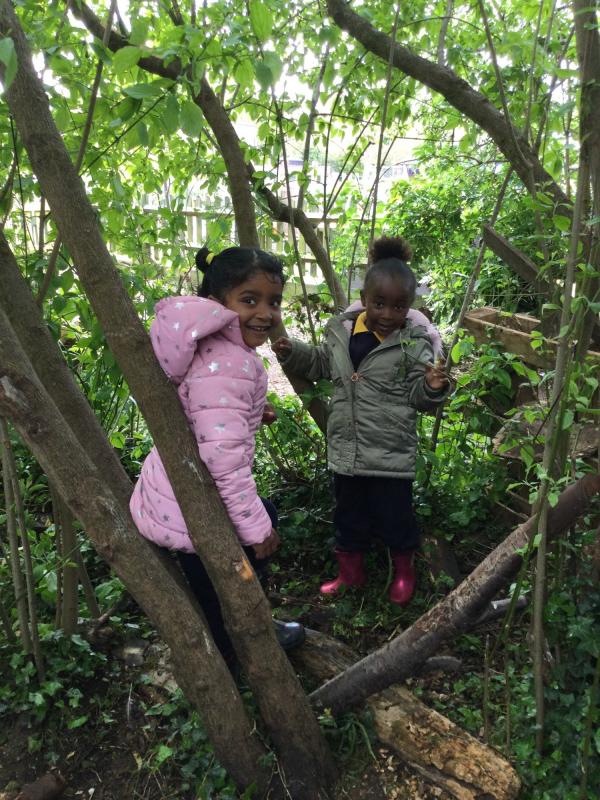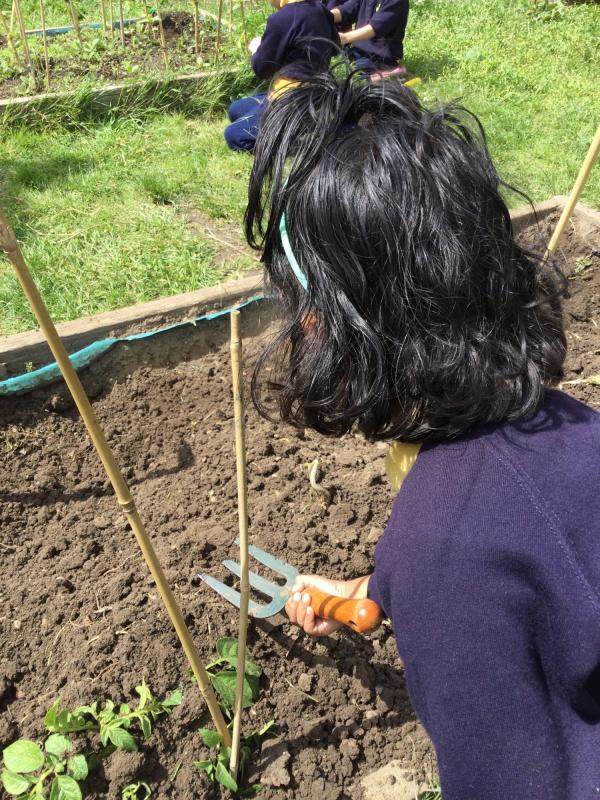 Hedgehogs Big Outdoor Adventure
Hedgehogs had a wonderful day in the nature area. For the first time, they had a fire, cooking marshmallows and popcorn which were enjoyed by all. Some children used their creation to feed the birds - I'm sure the squirrels will have fun too! Later, we embarked on a nature hunt checking for snails, flowers, bark and more.
In the afternoon, the children built their own shelter from the wolf as we had been looking at The Three Little Pigs story. We also had a good game of hide and seek!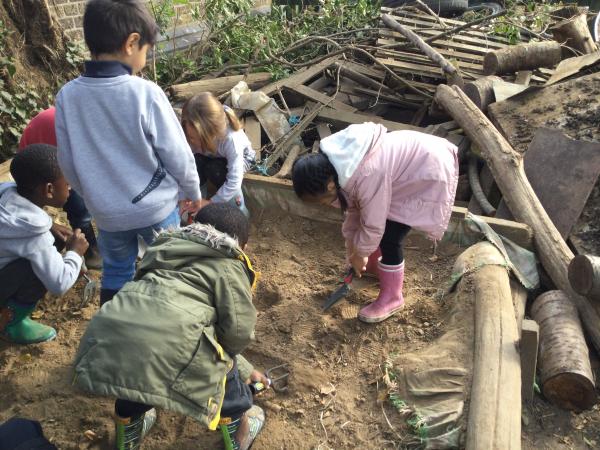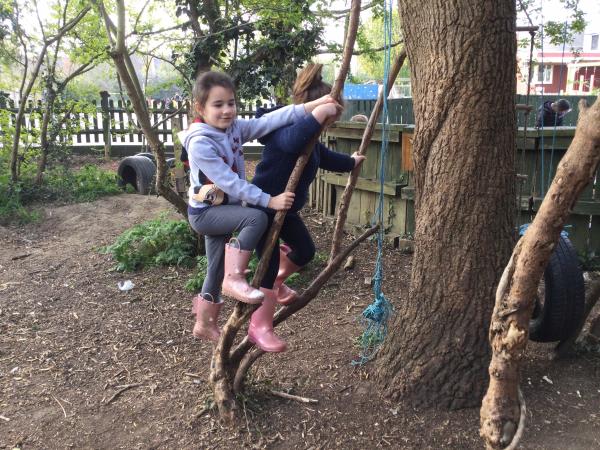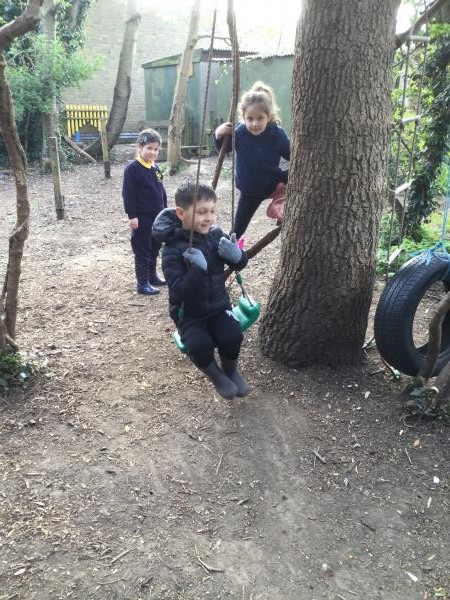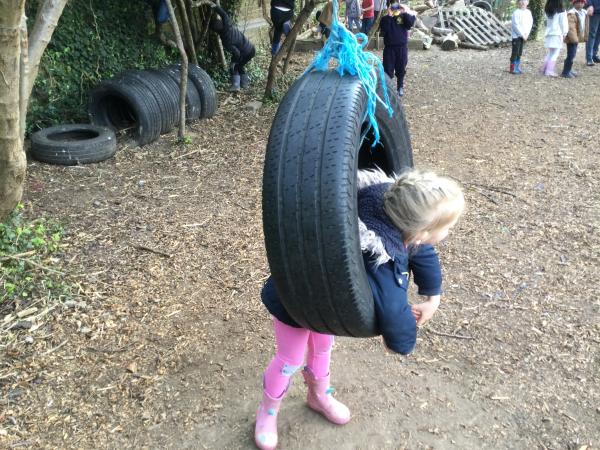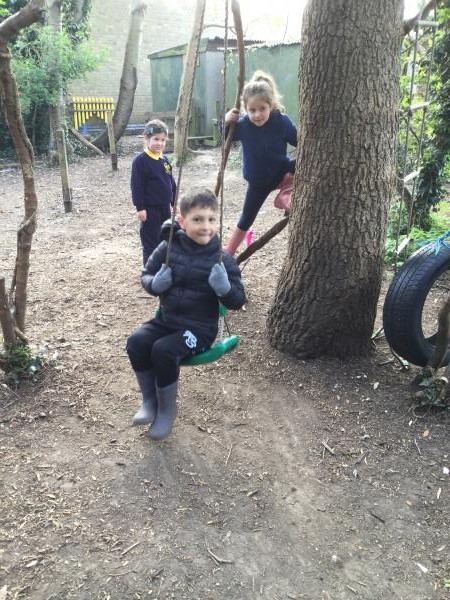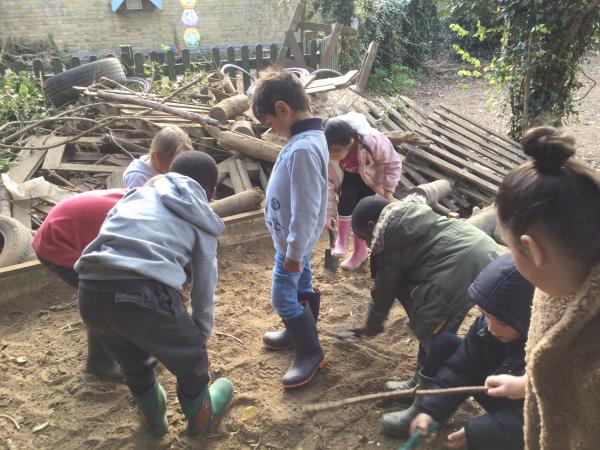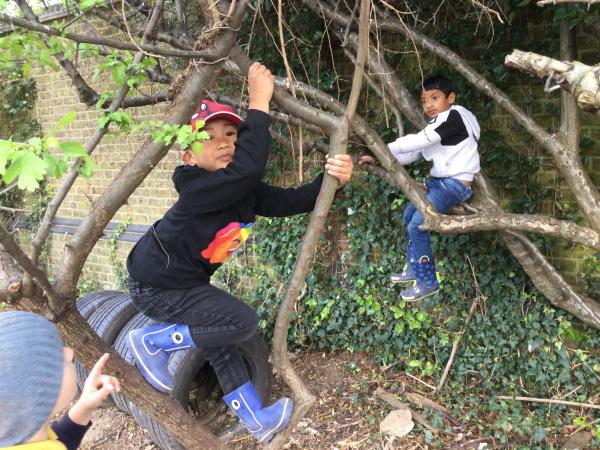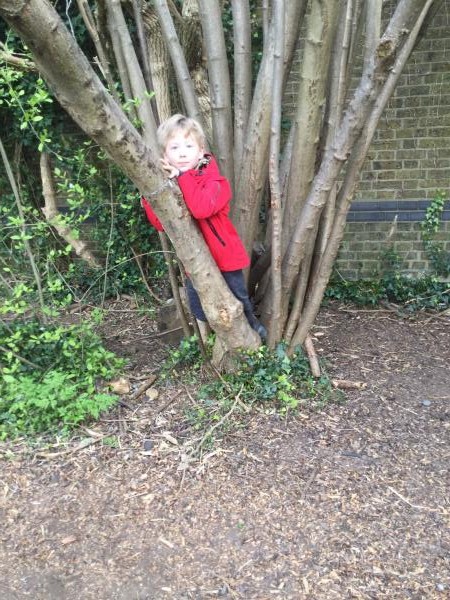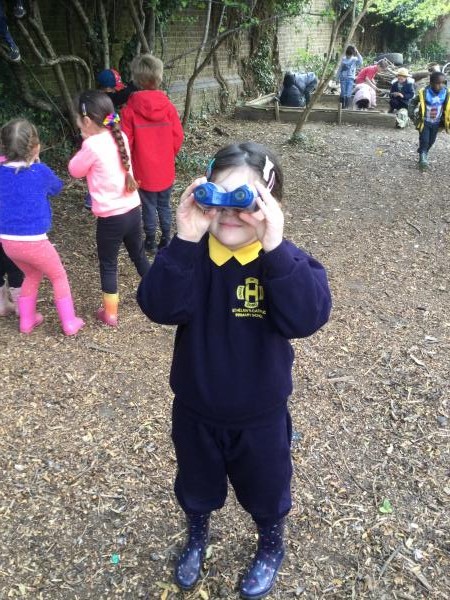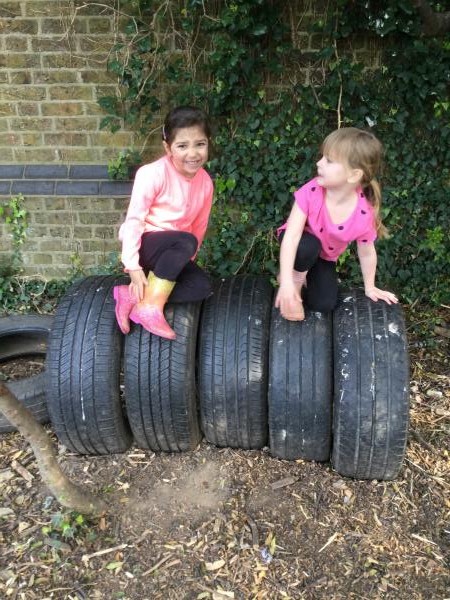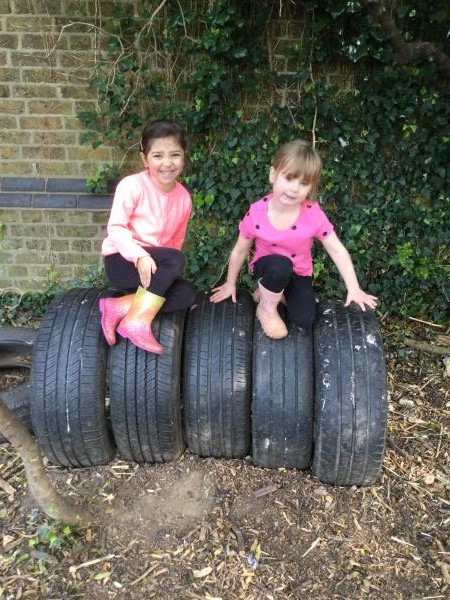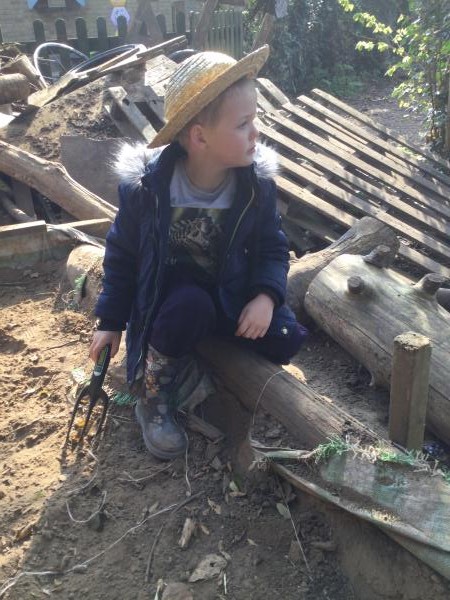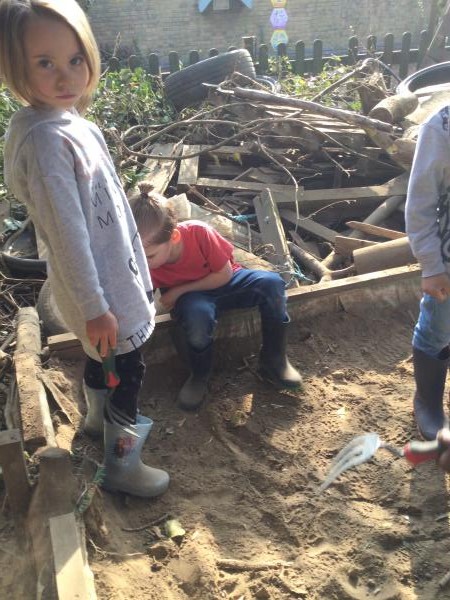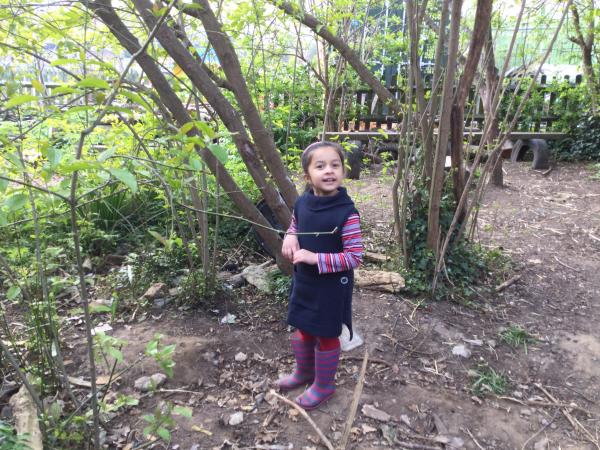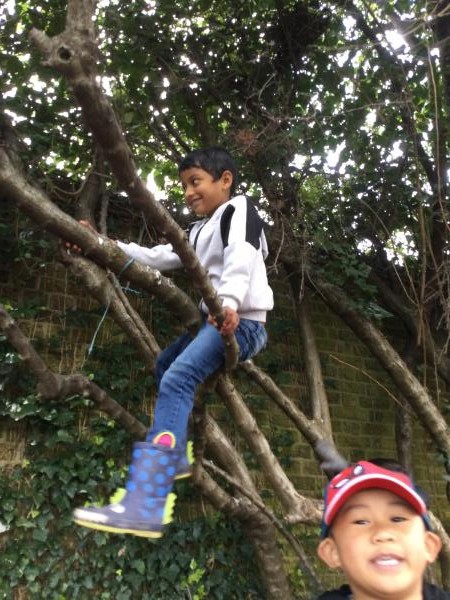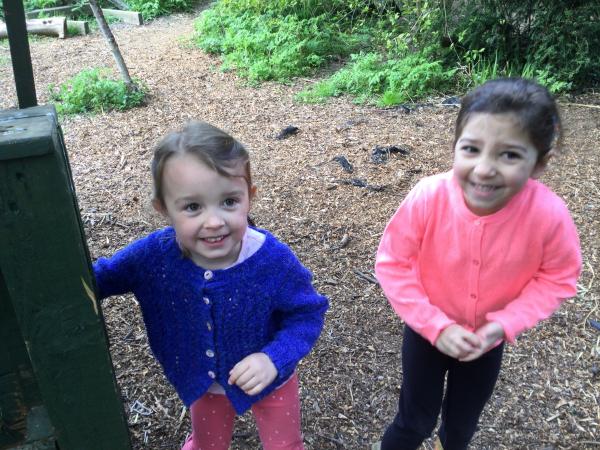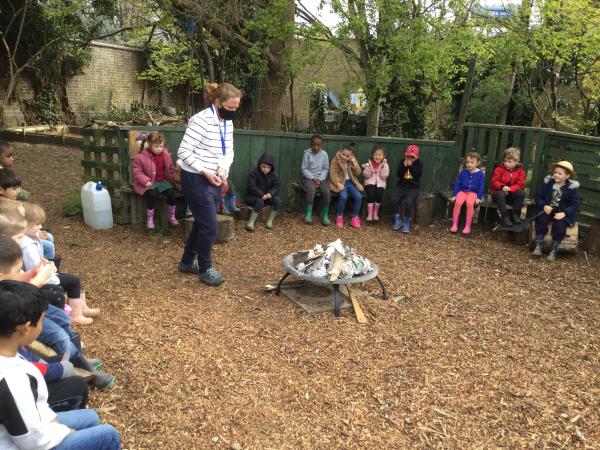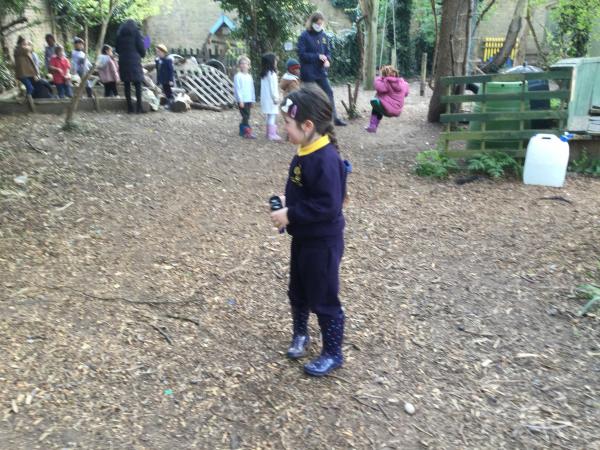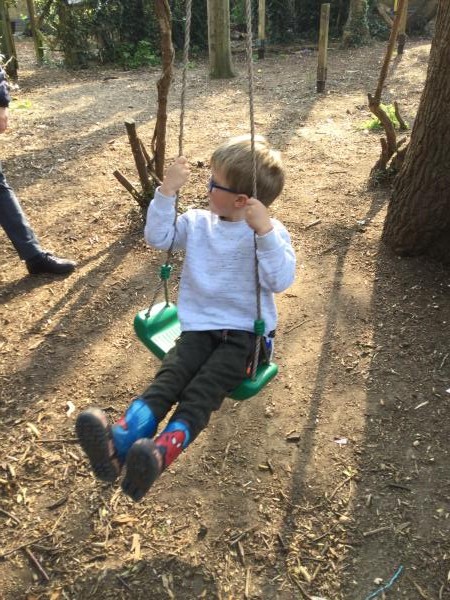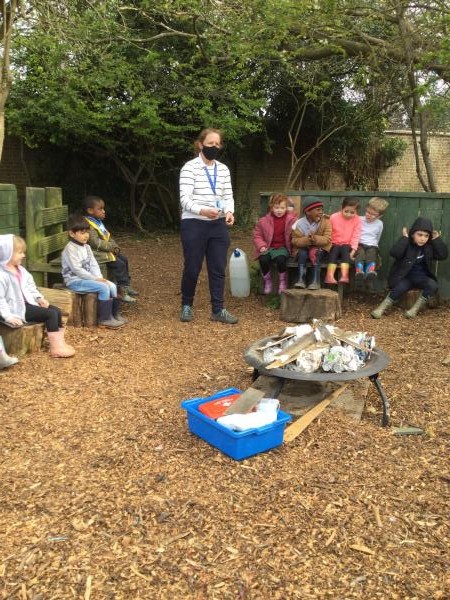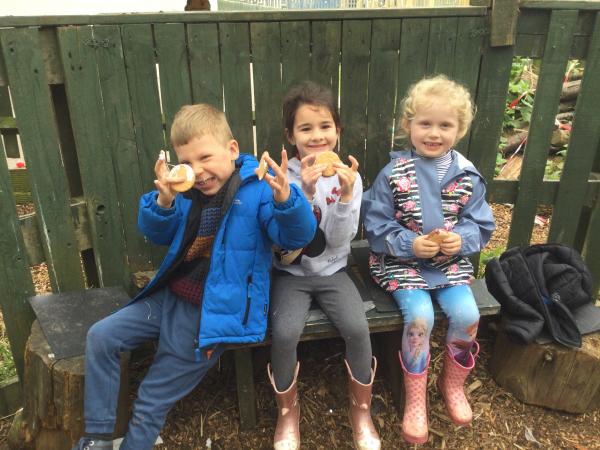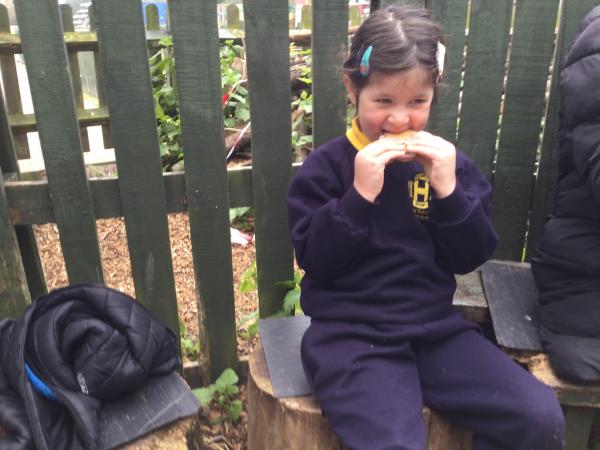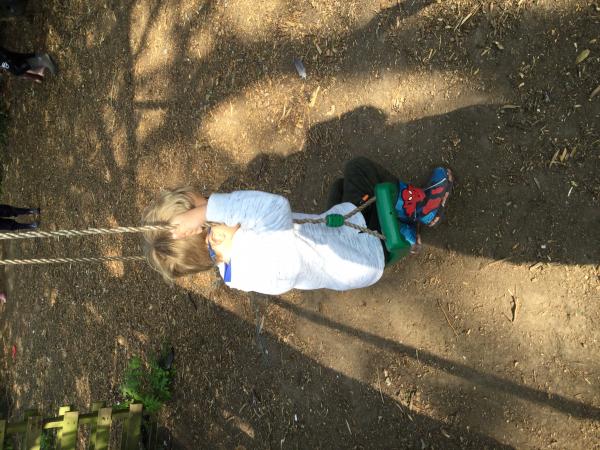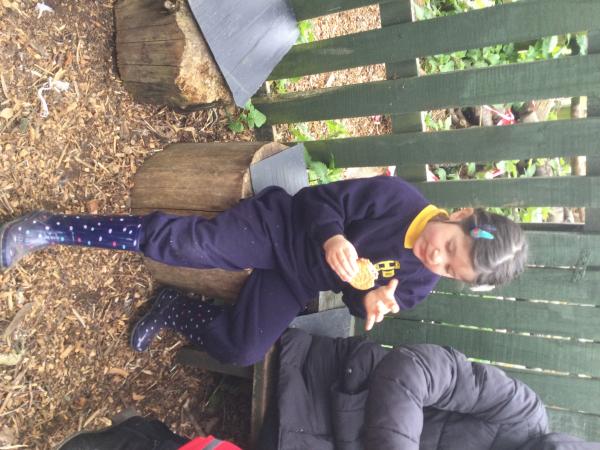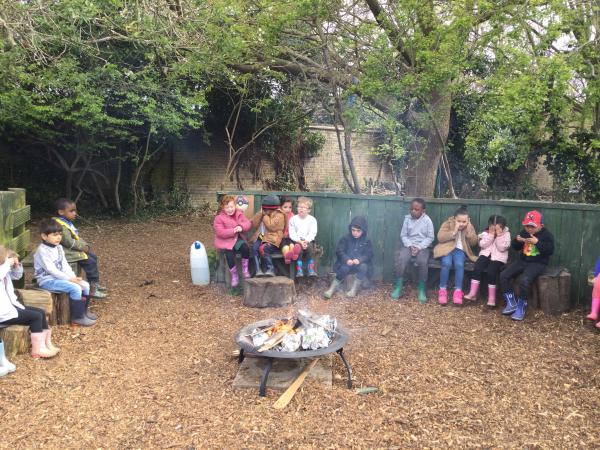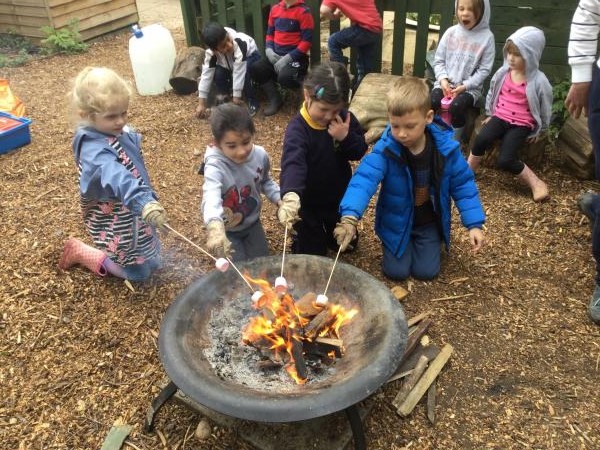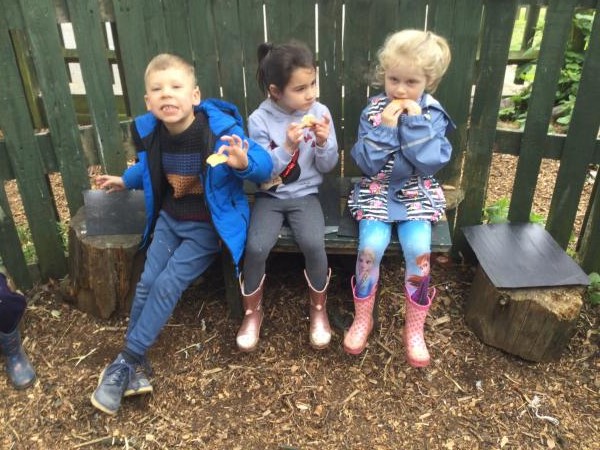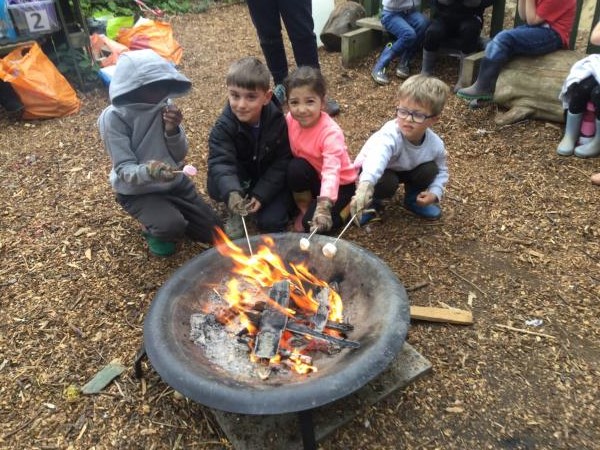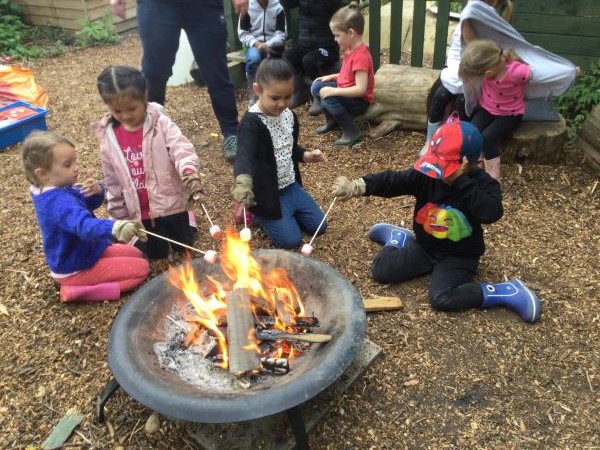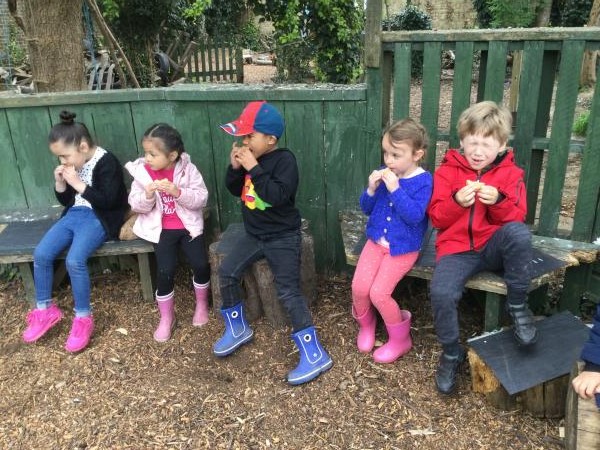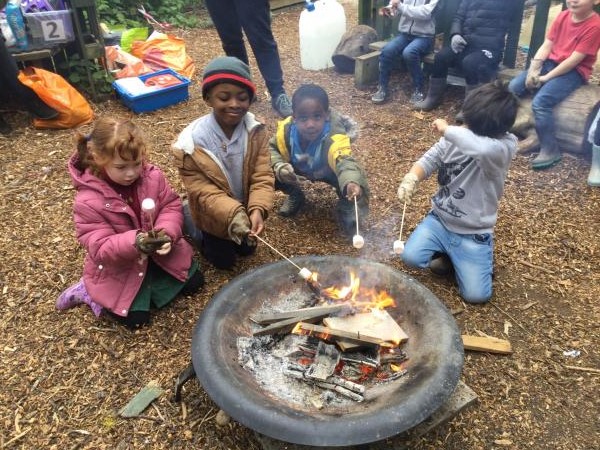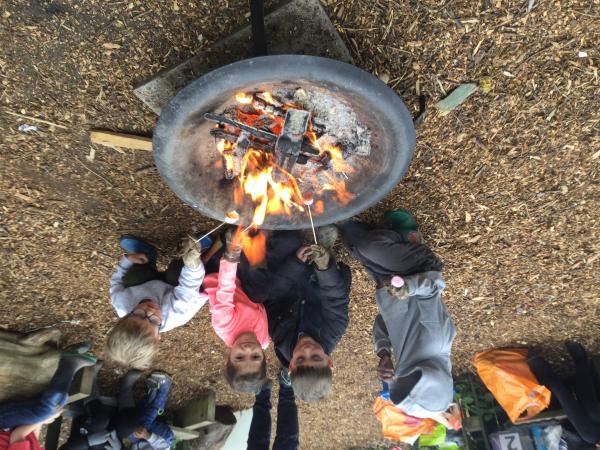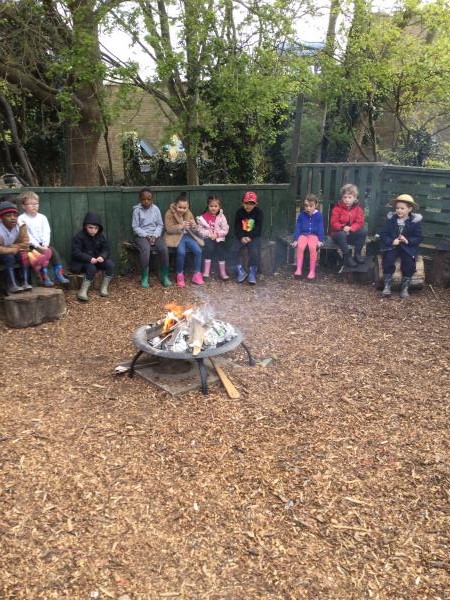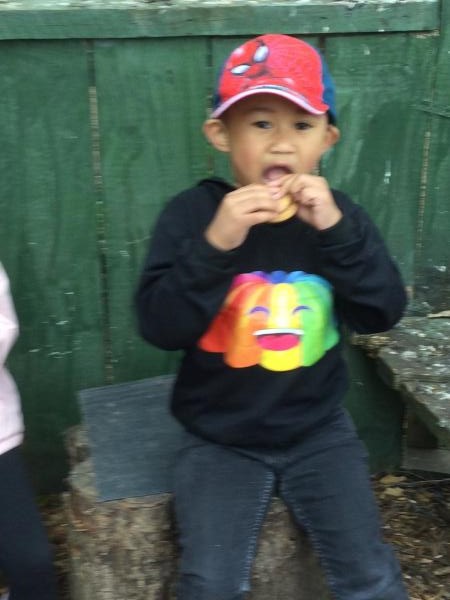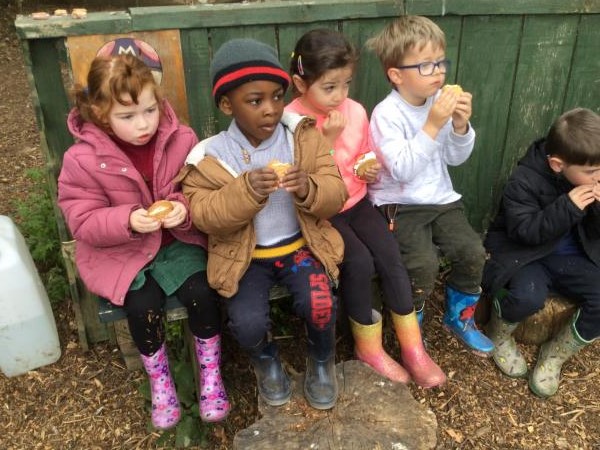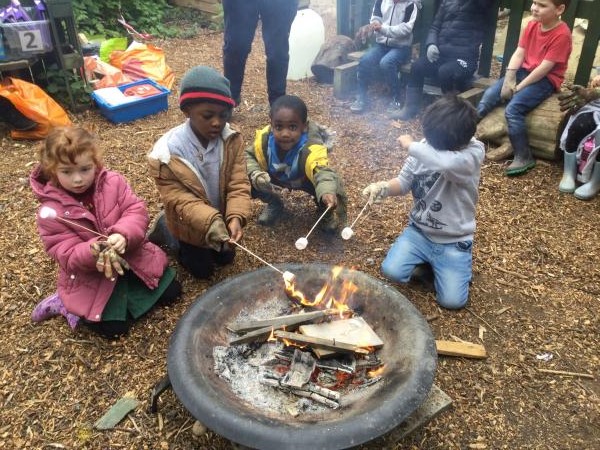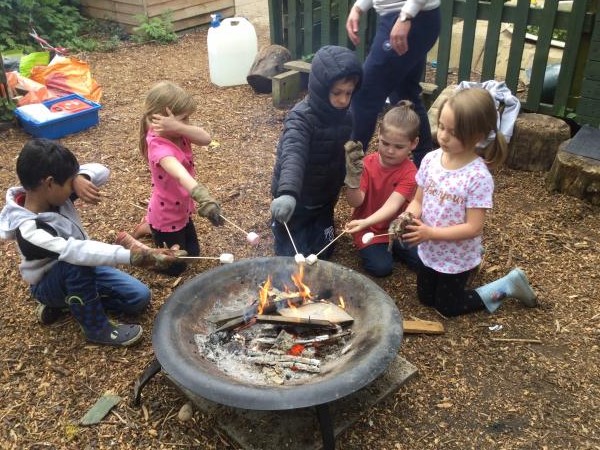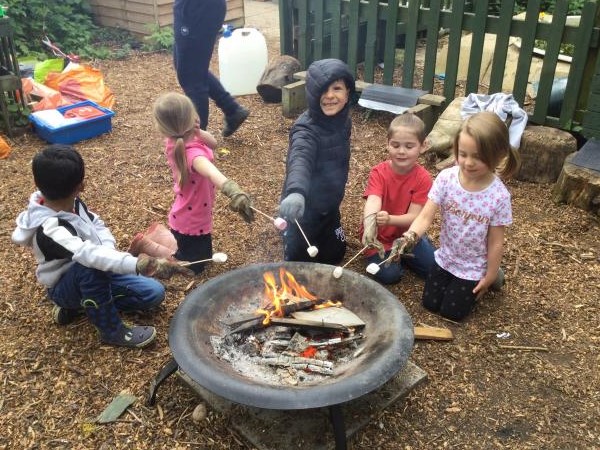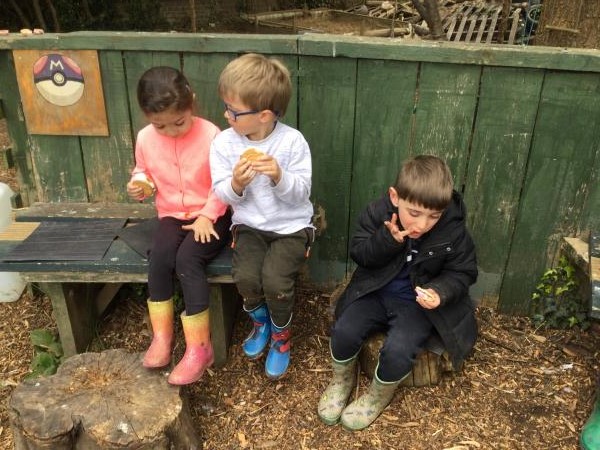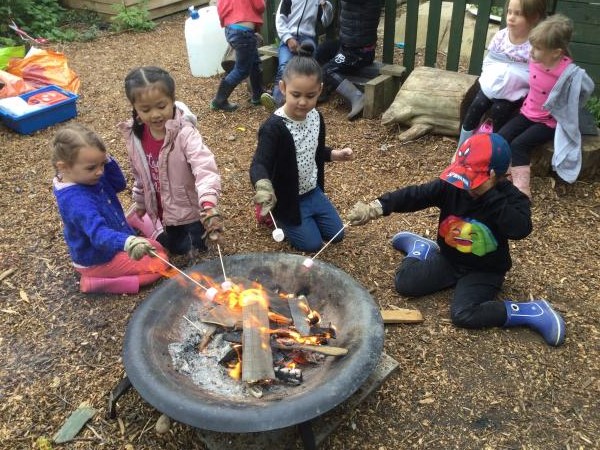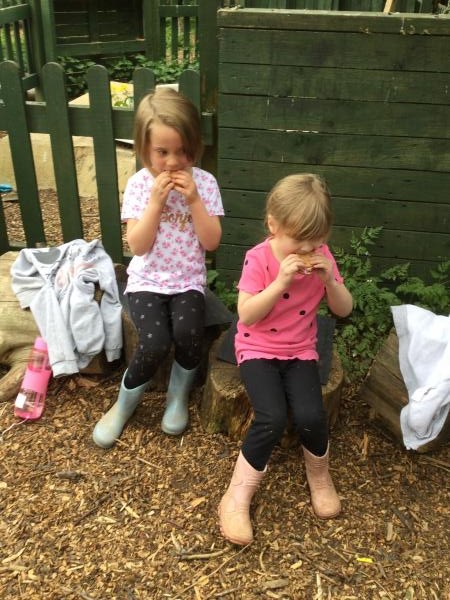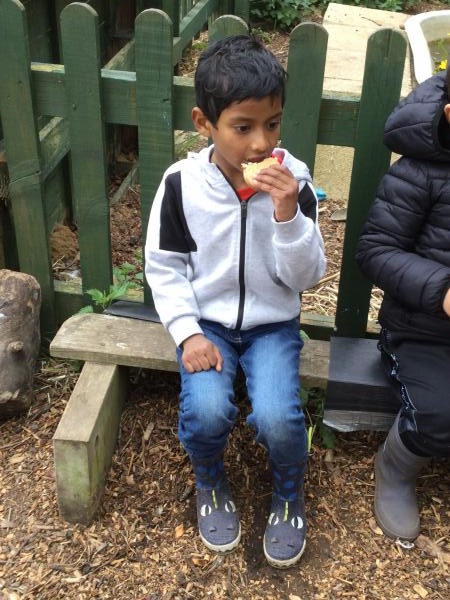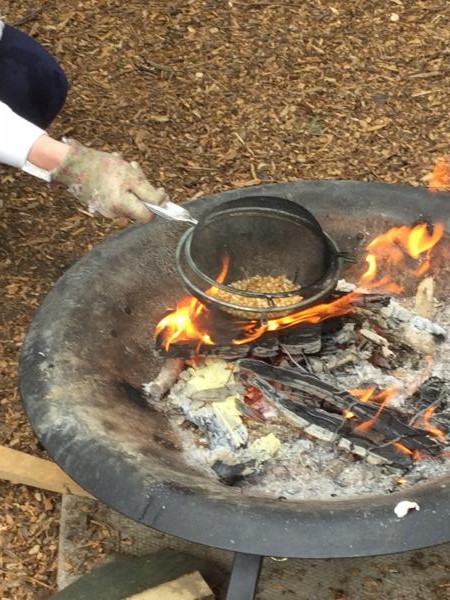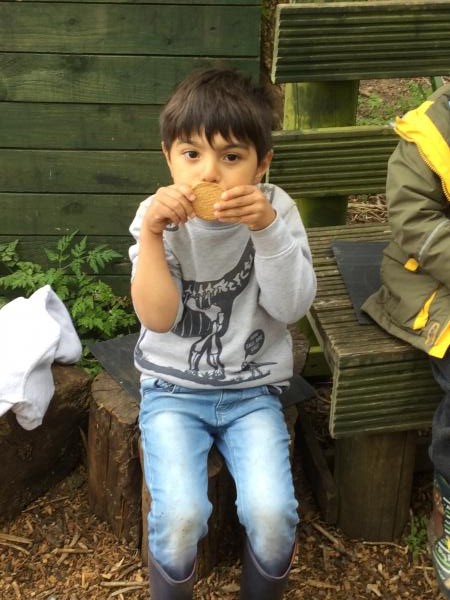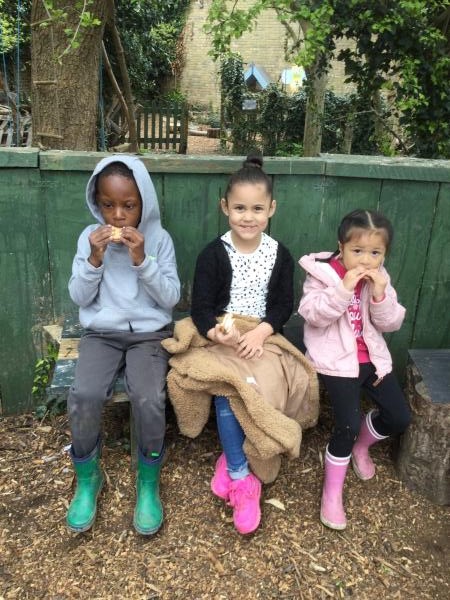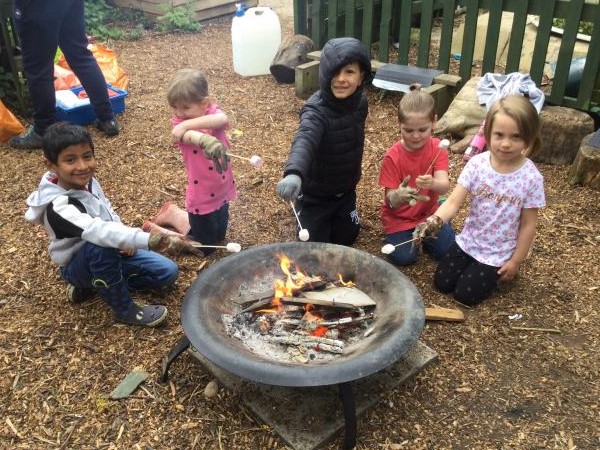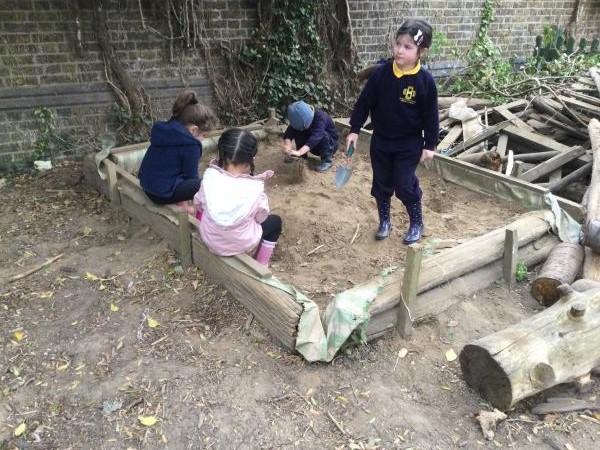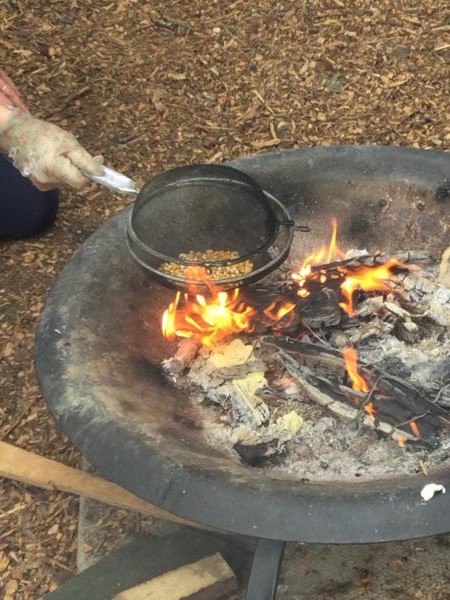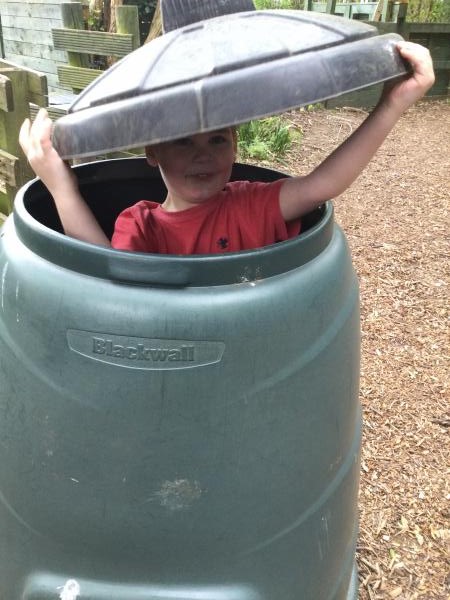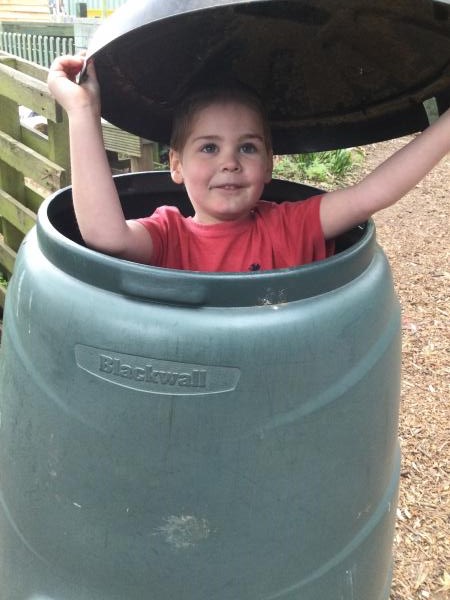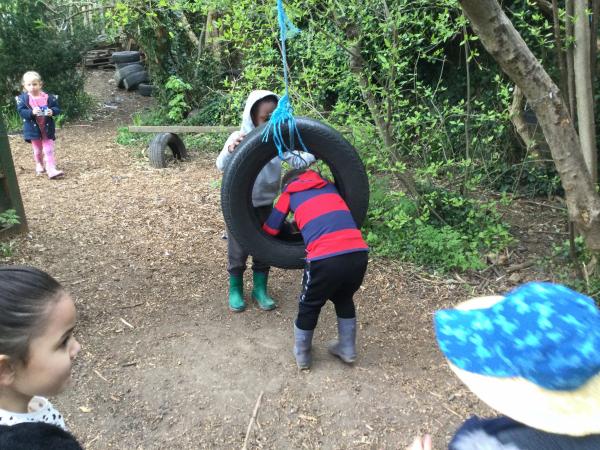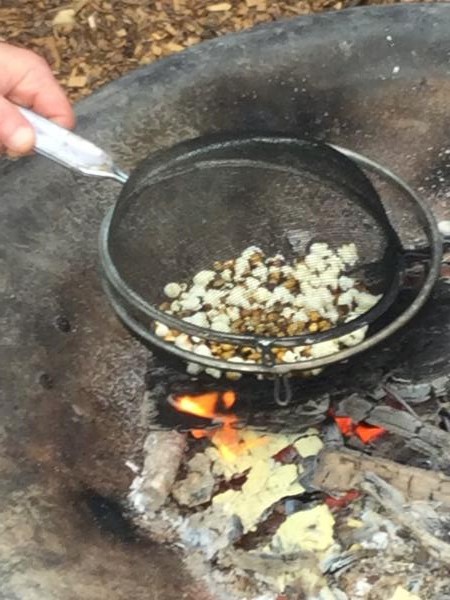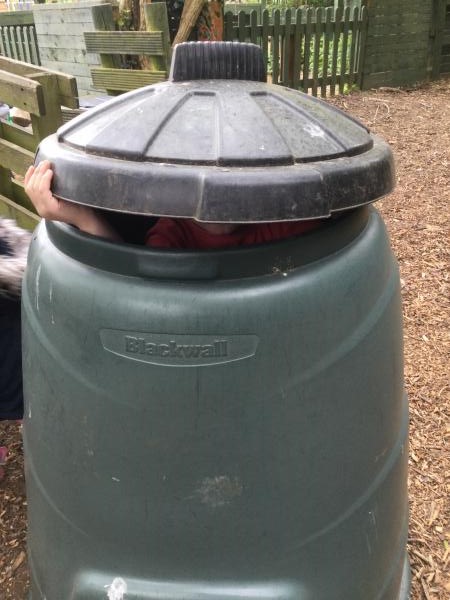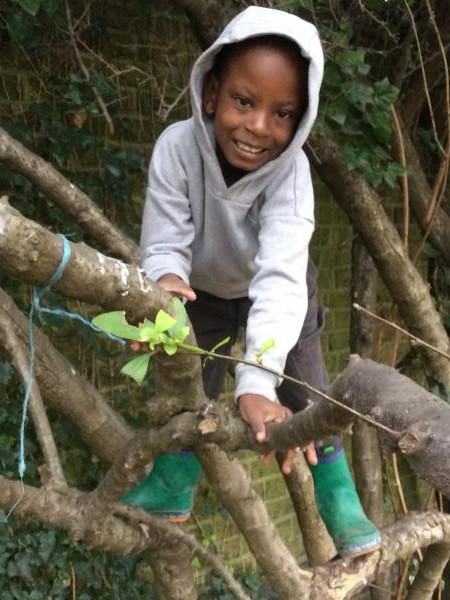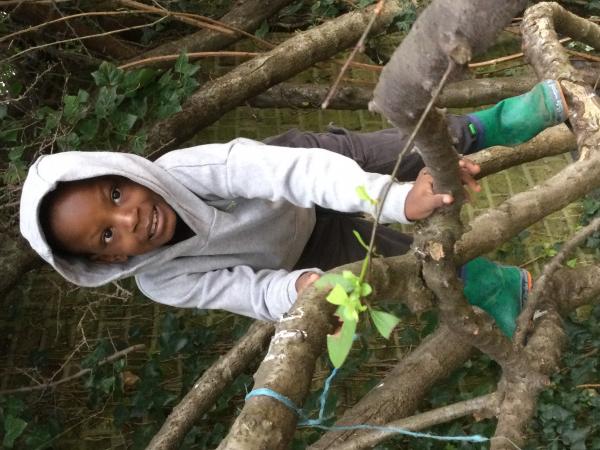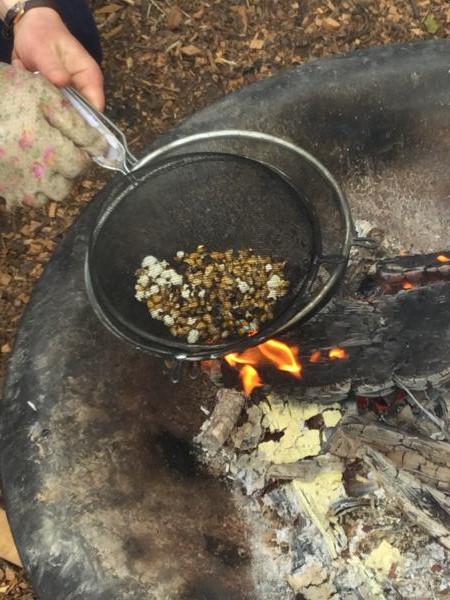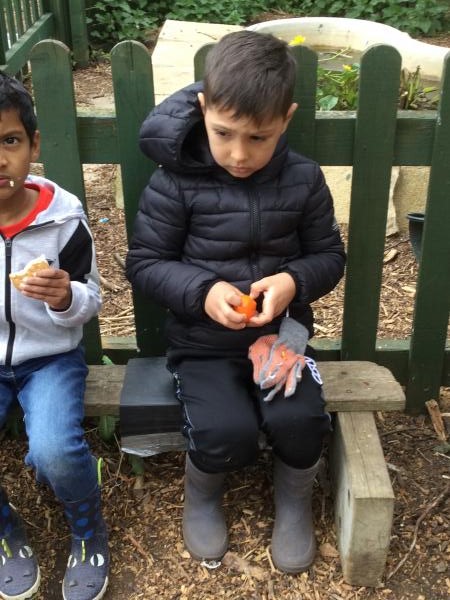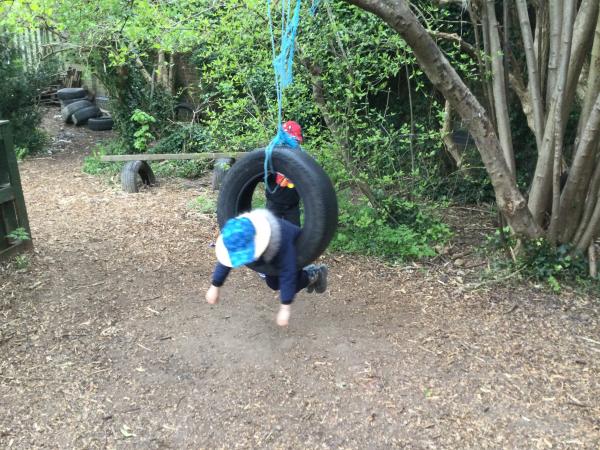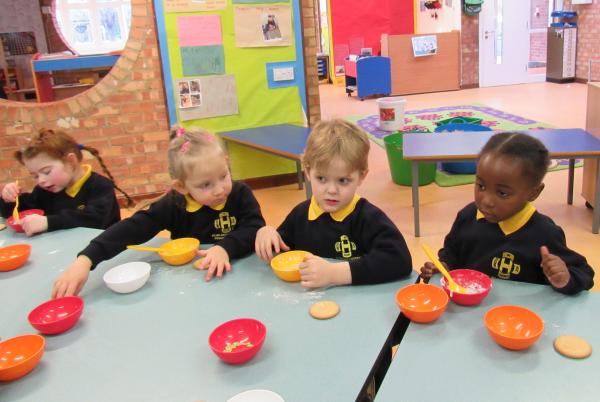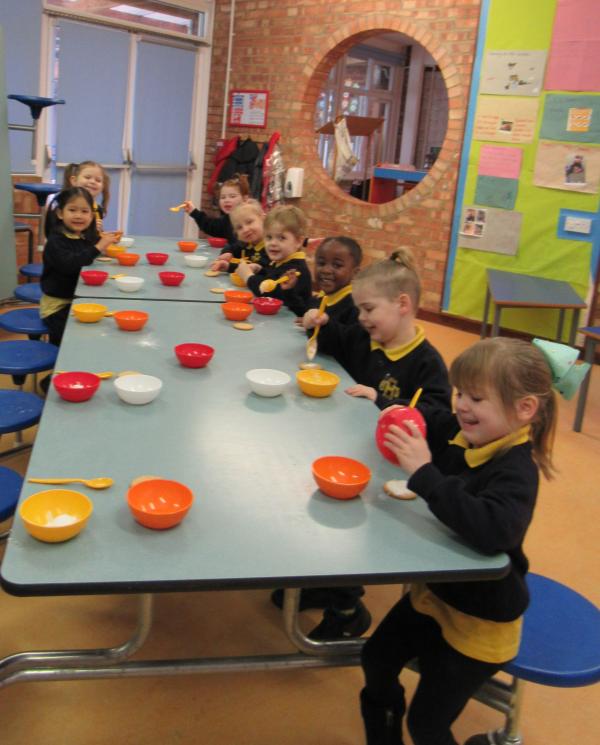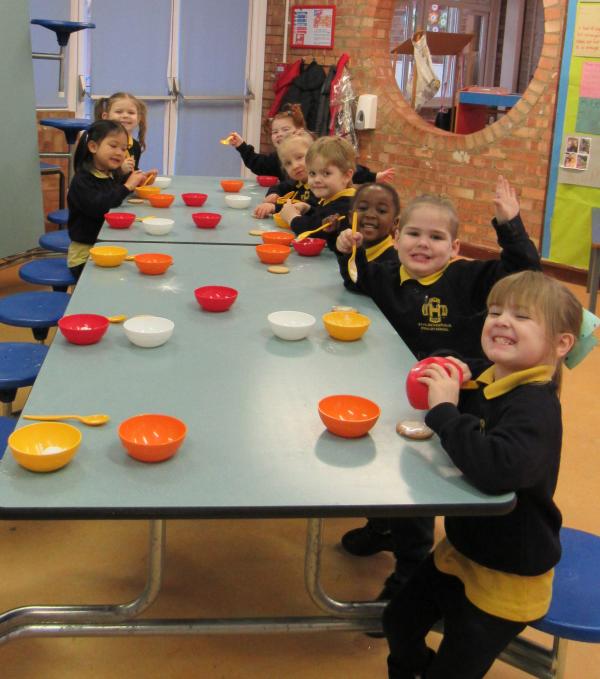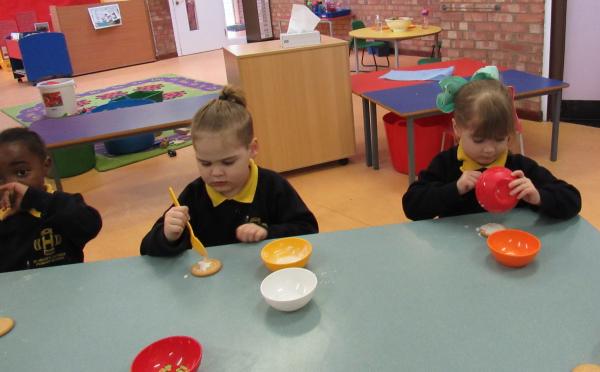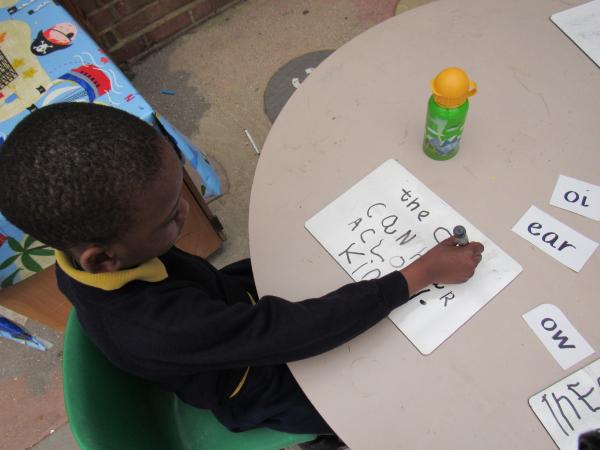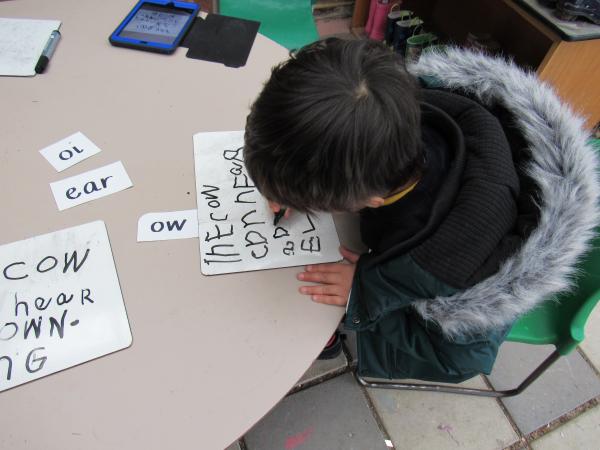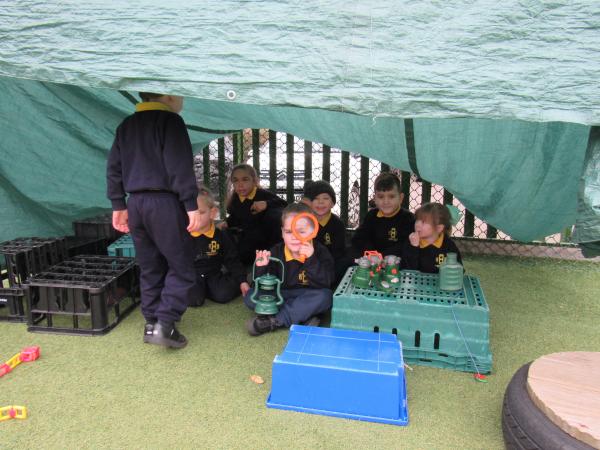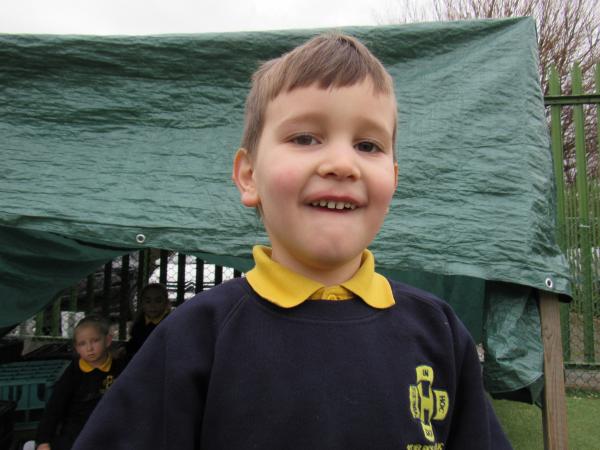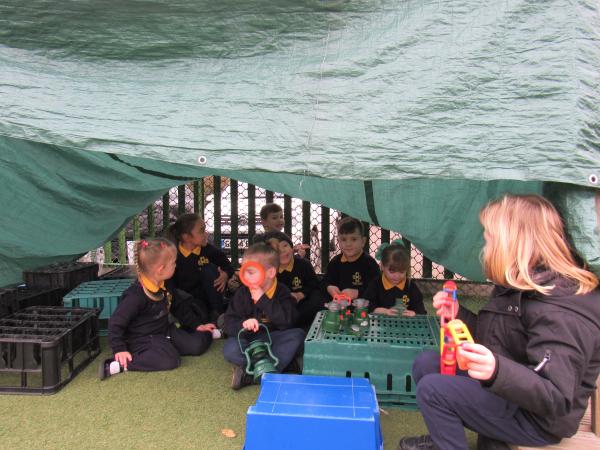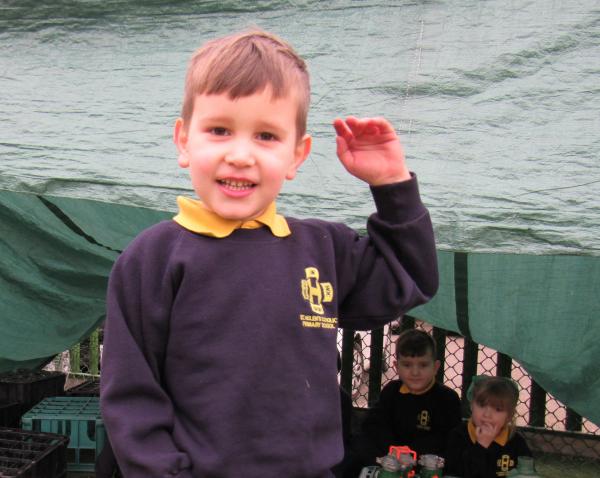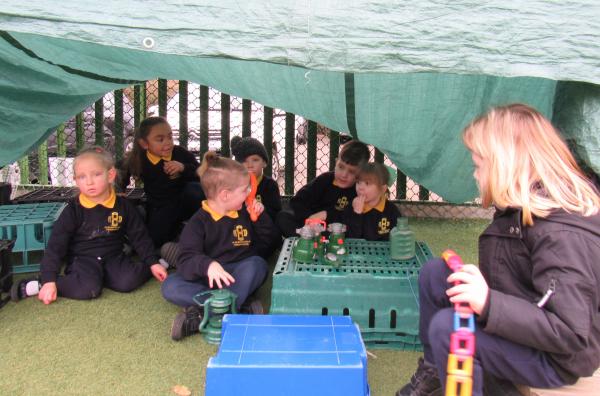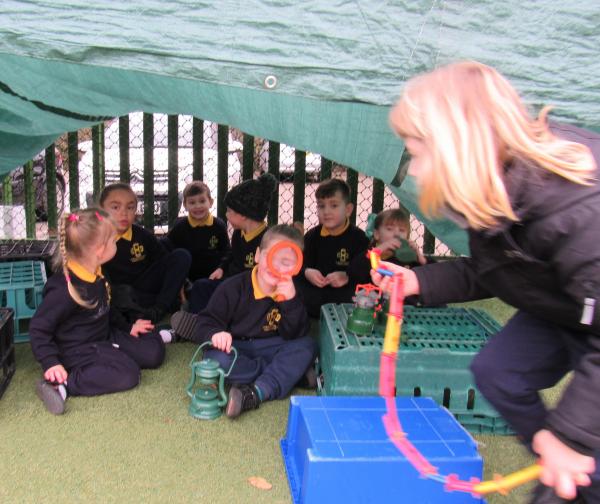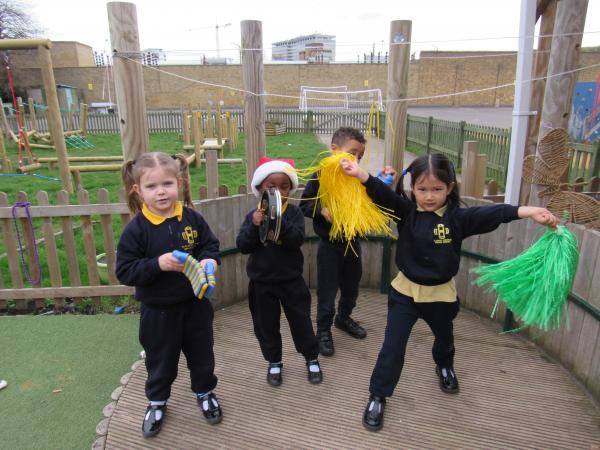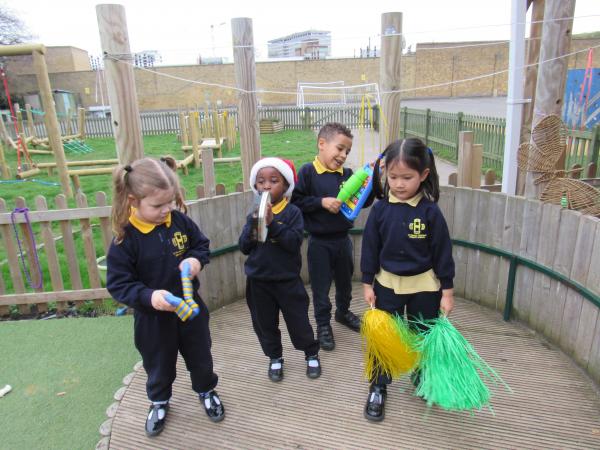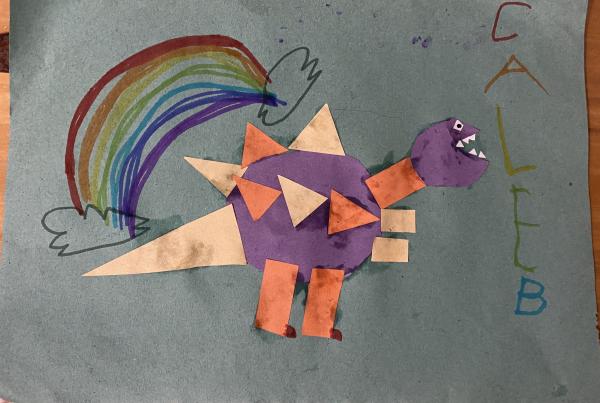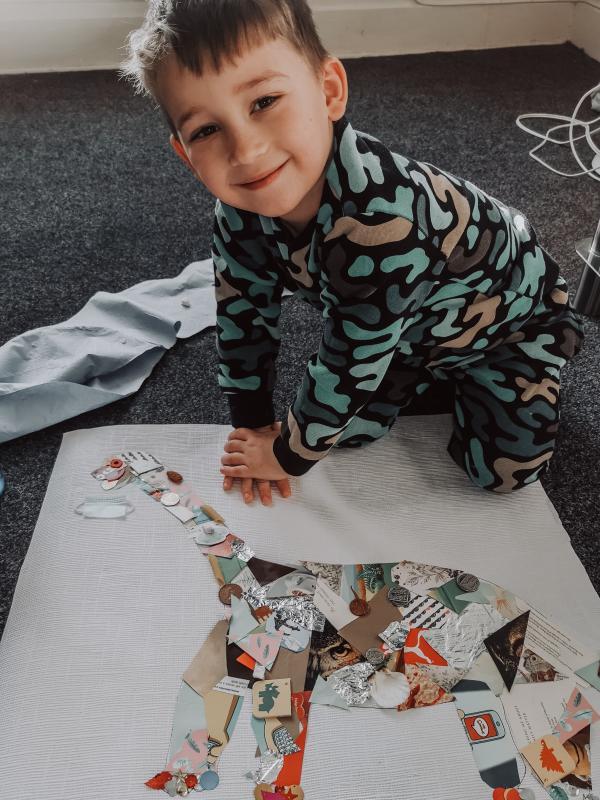 Playing and Learning Outside
Hedgehogs have been having a fabulous time outside.