Welcome to Class 6
Class Teachers: Mrs Richards and Mrs Miller
Learning Support Assistant:
Mrs Green


---
---
The latest news from Class 6
Year 6 Leavers Powerpoint
Click below to view the Powerpoint.
Welcome to your New Class 6
Click below to view the Powerpoint.
Hunting for Fossils
Year 6 enjoyed an hour of fossil hunting today - trying to extract chocolate chips from the cookies! It was a slow and delicate process!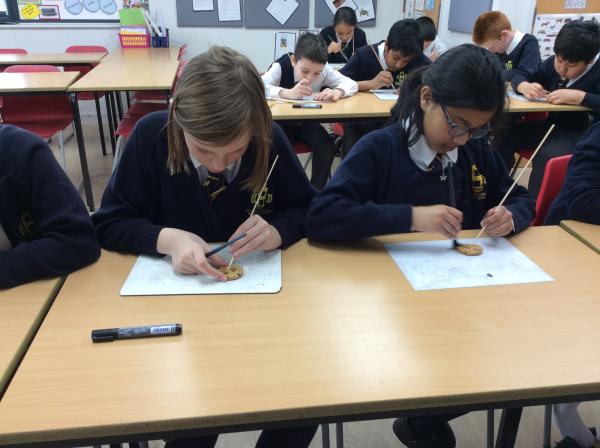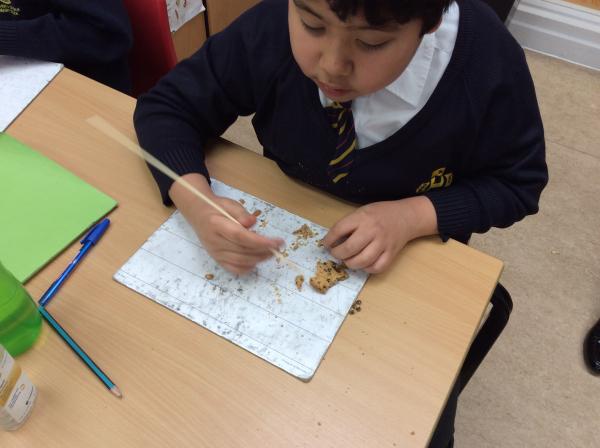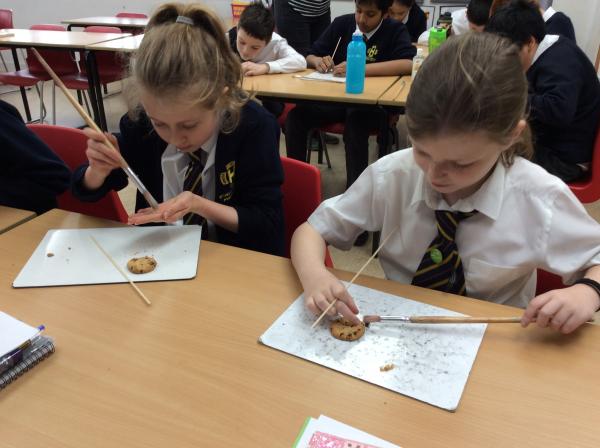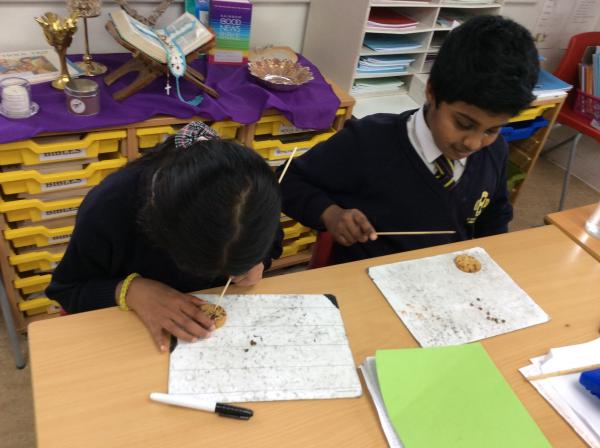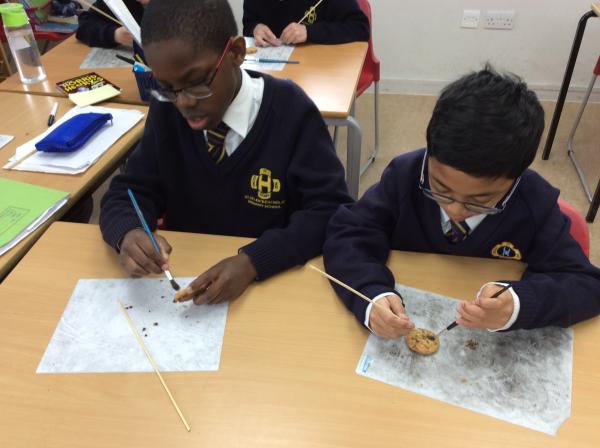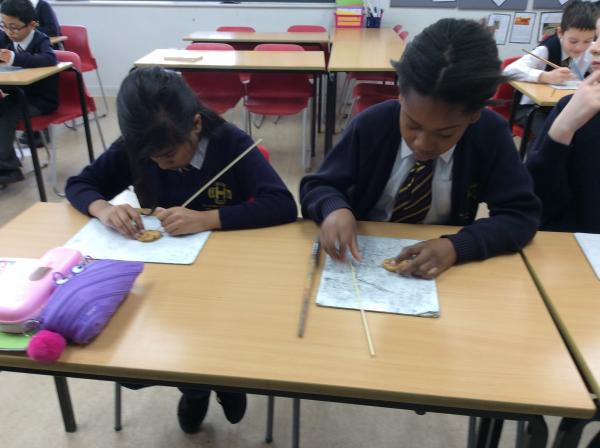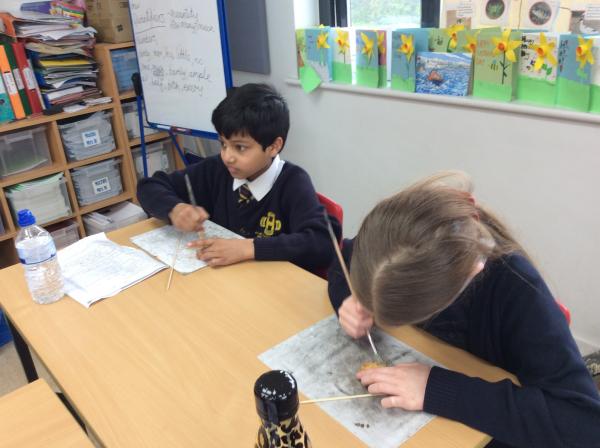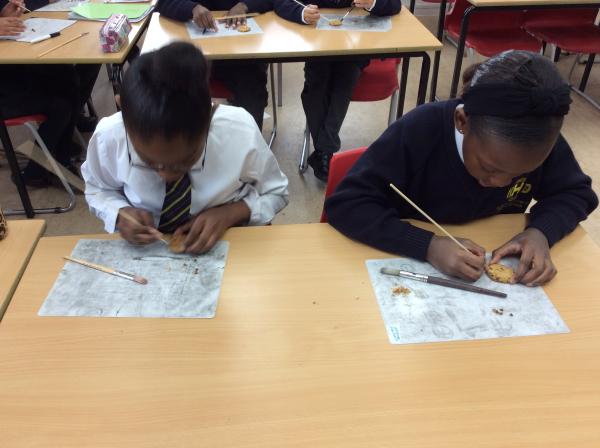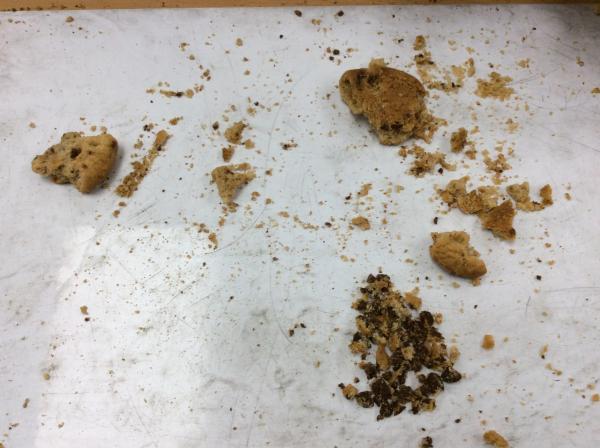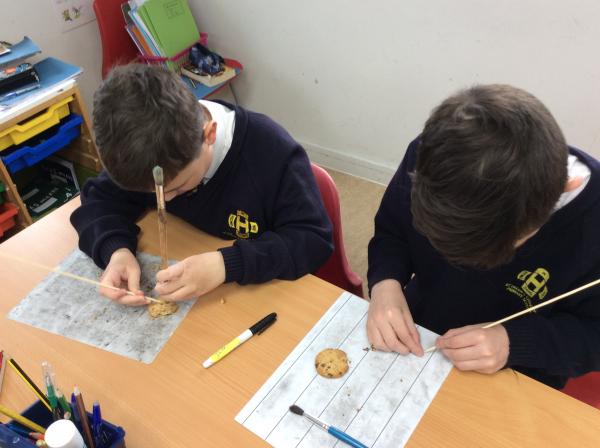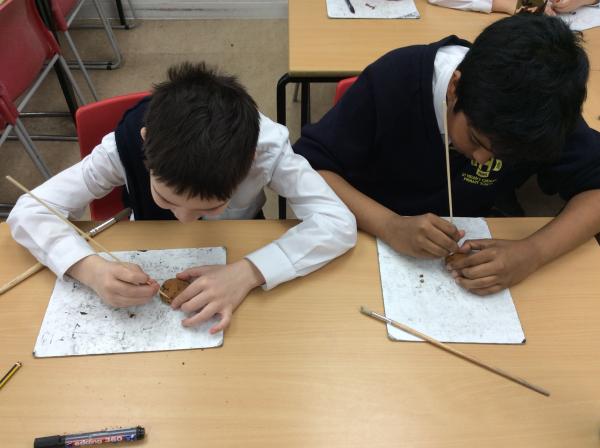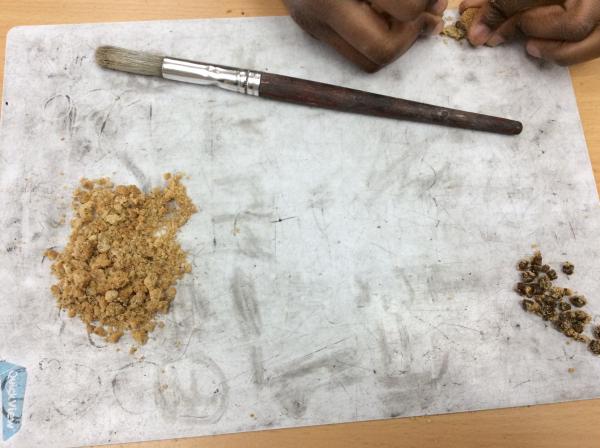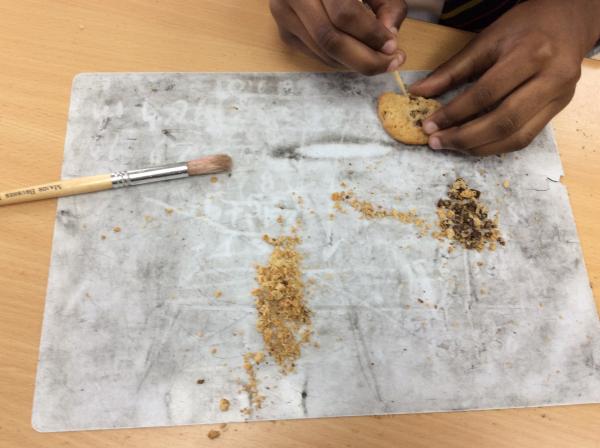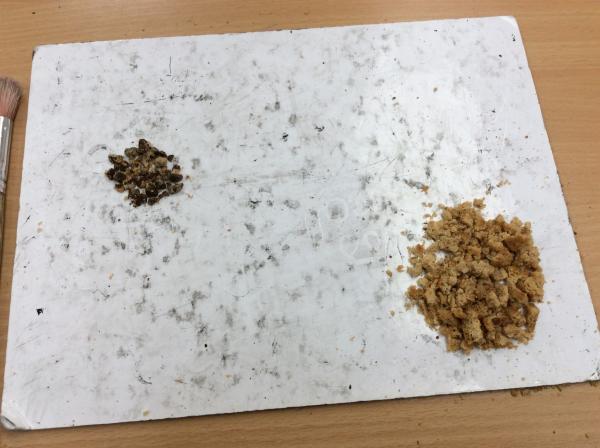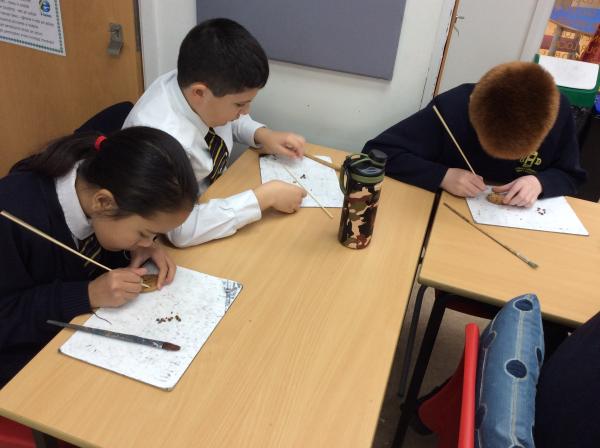 Fascinating Fossils
Year 6 enjoyed their fossil talk from Mrs Howe today. We will be learning more about fossils in the coming weeks so can't wait to get started. It was exciting being able to touch the fossils and see them first hand.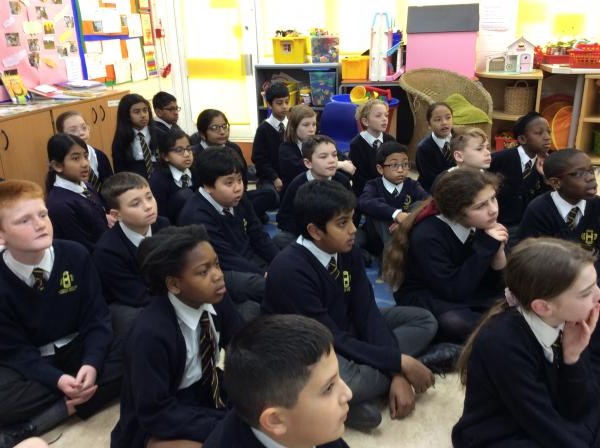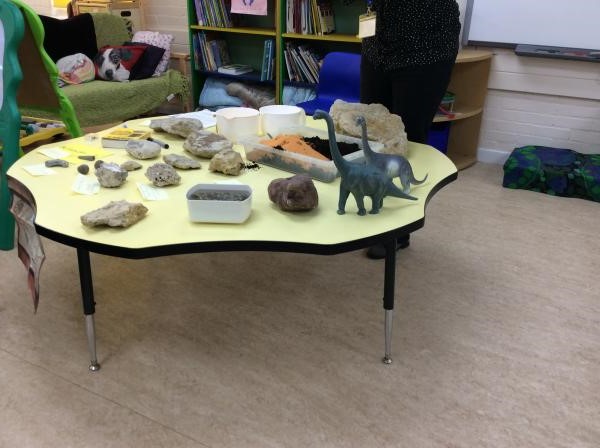 Wind Power
In light of all our work on Zimbabwe, Year 6 were designing alternative energy sources today including the use of wind turbines. Have a look at the making process and also our finished products!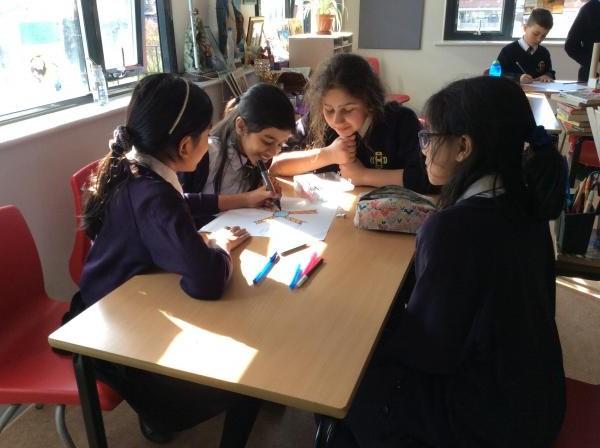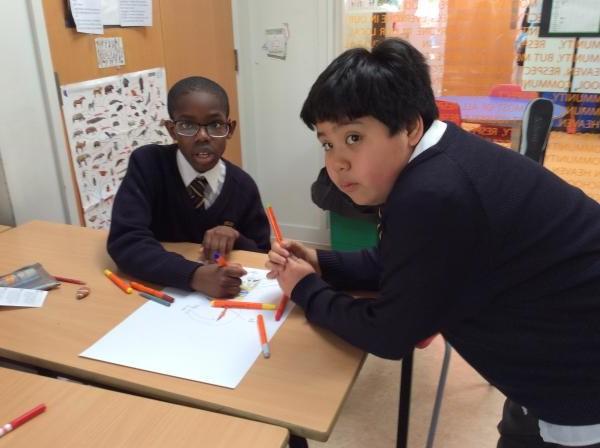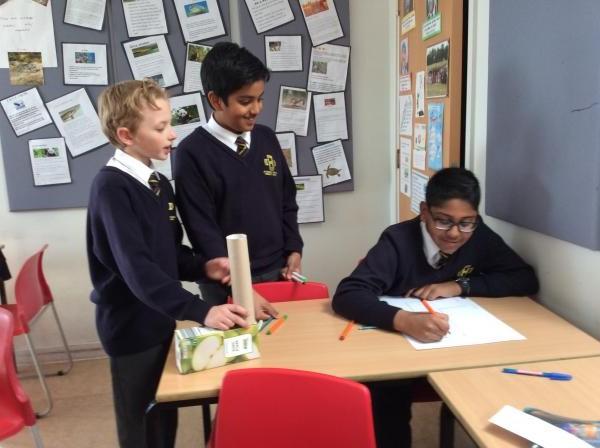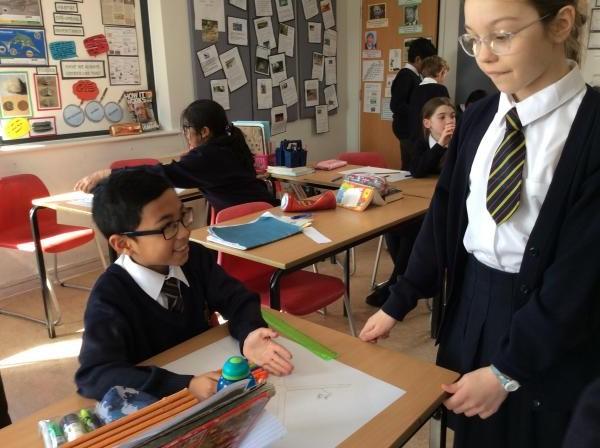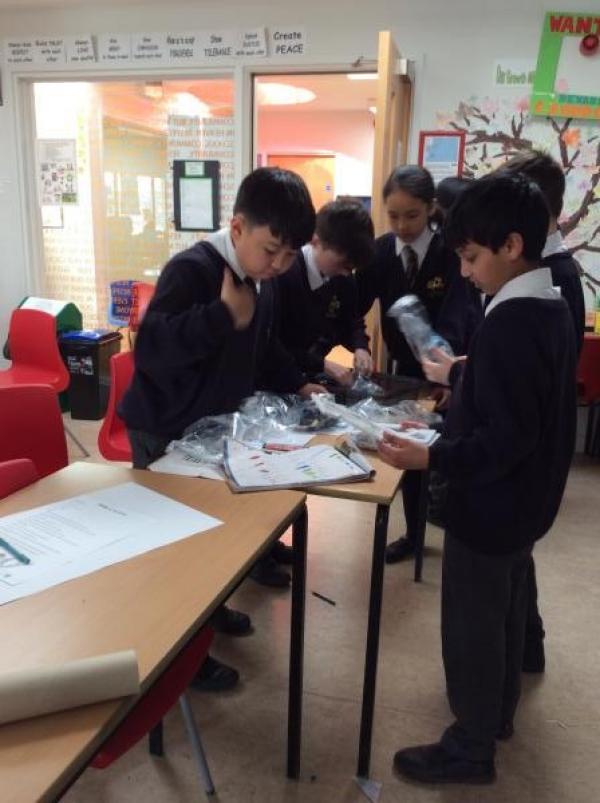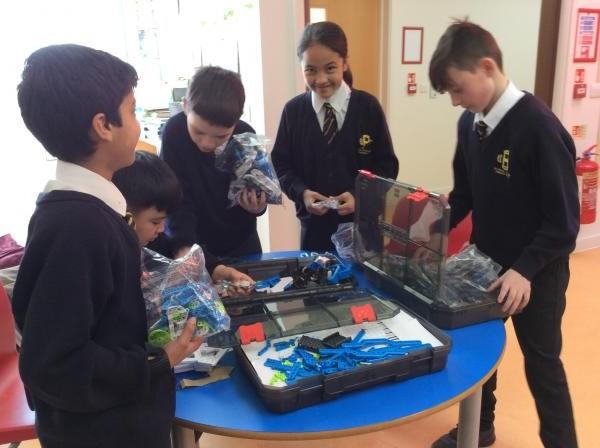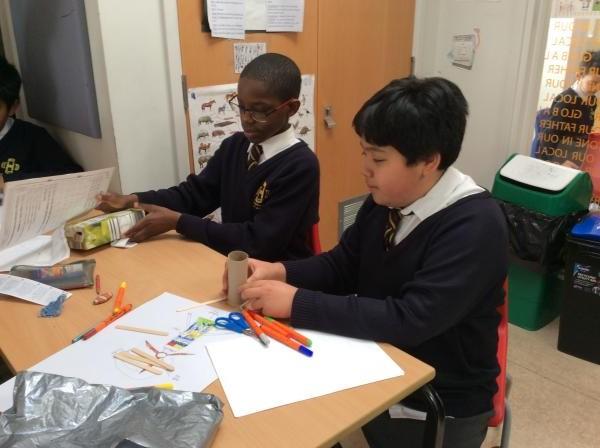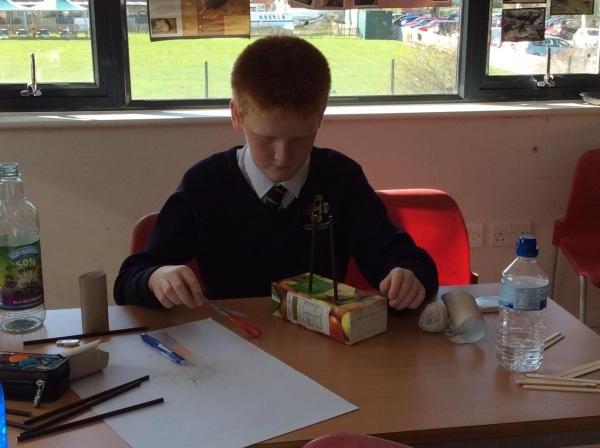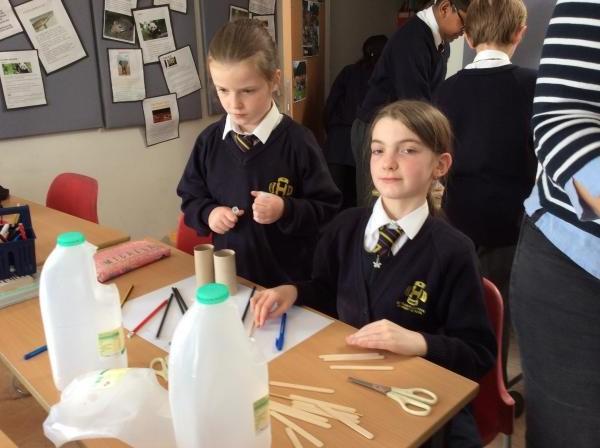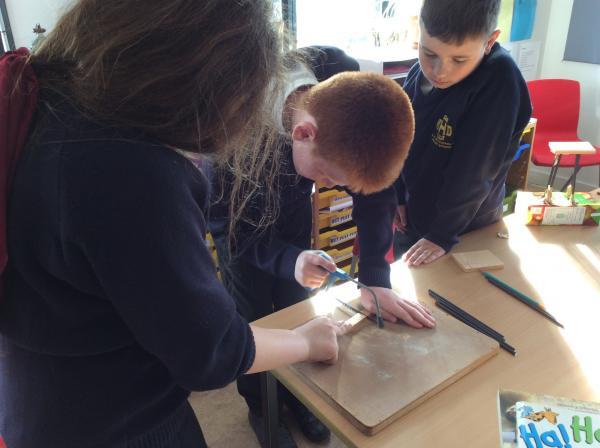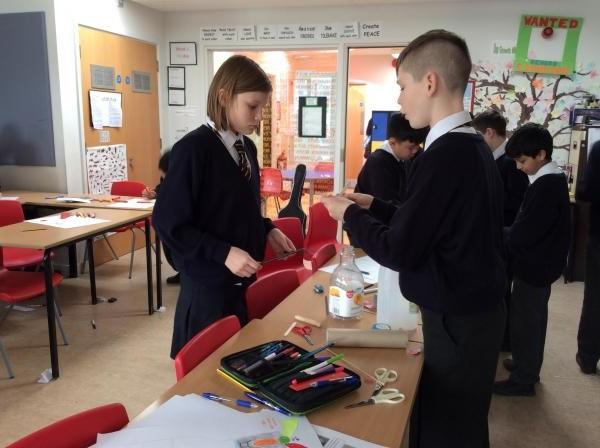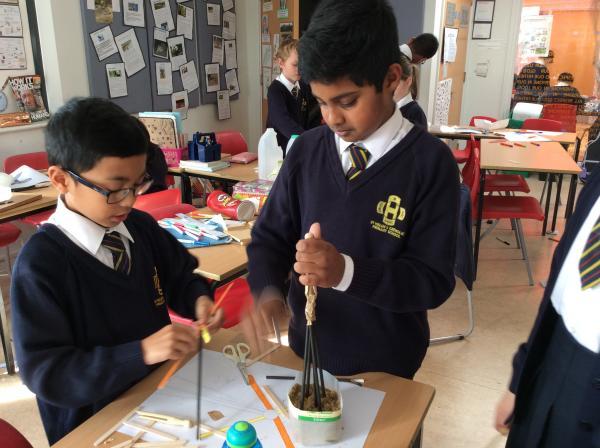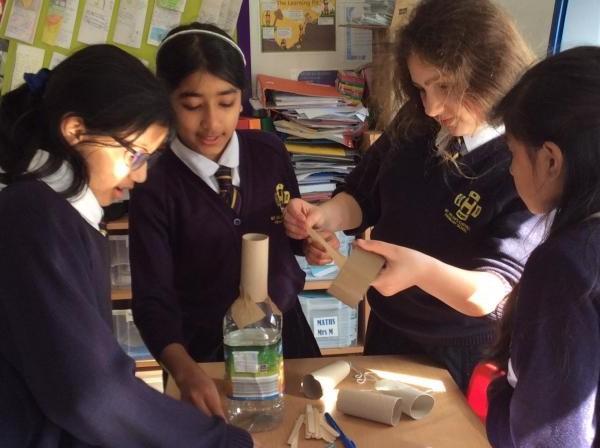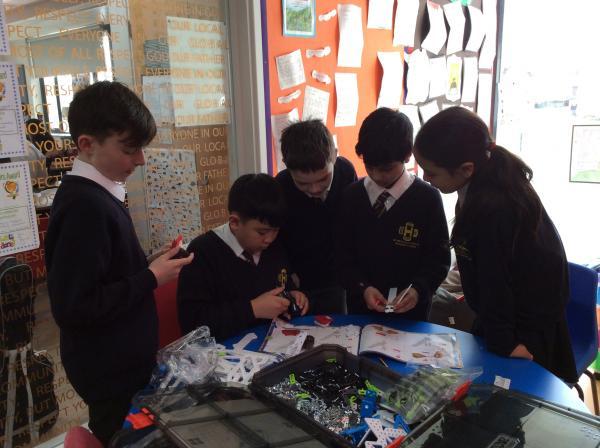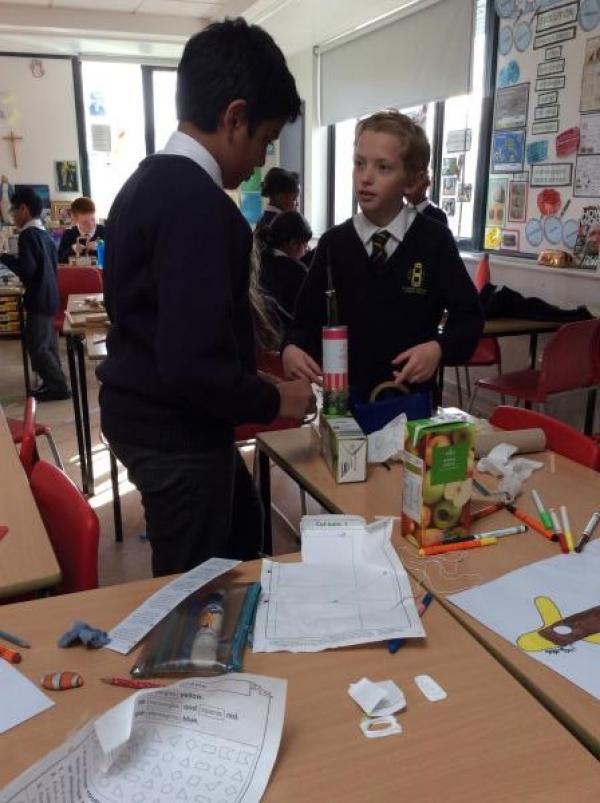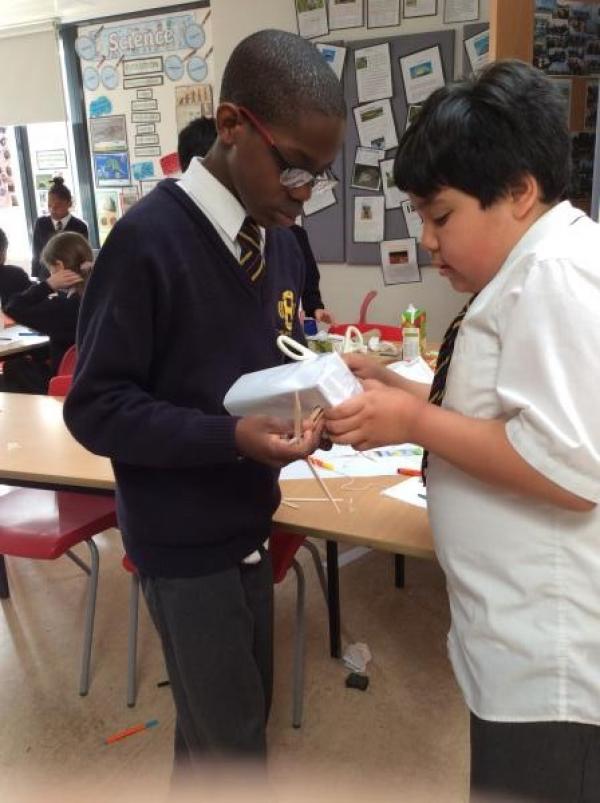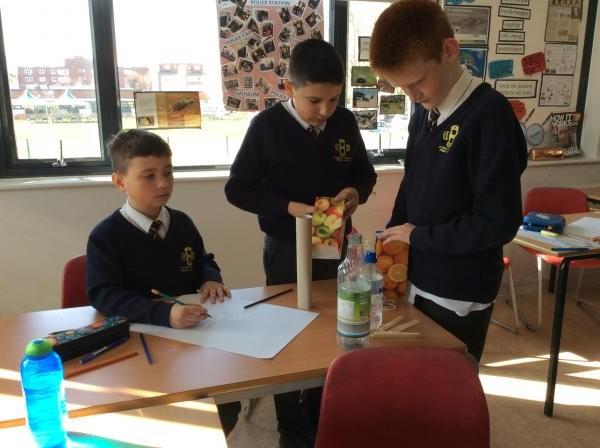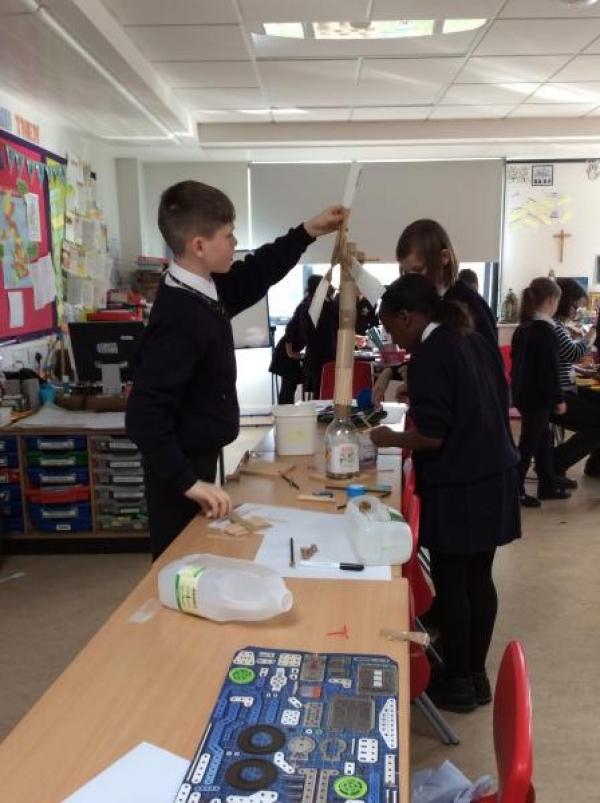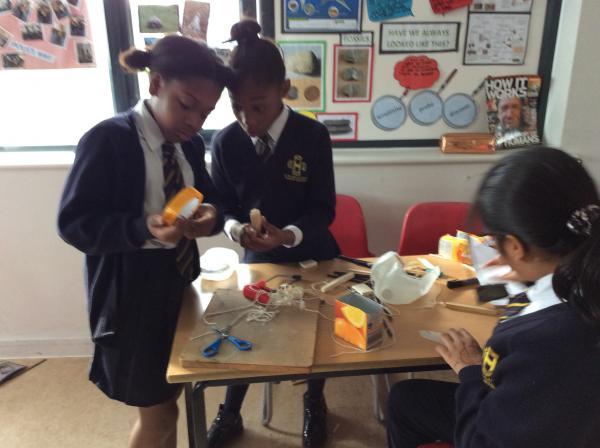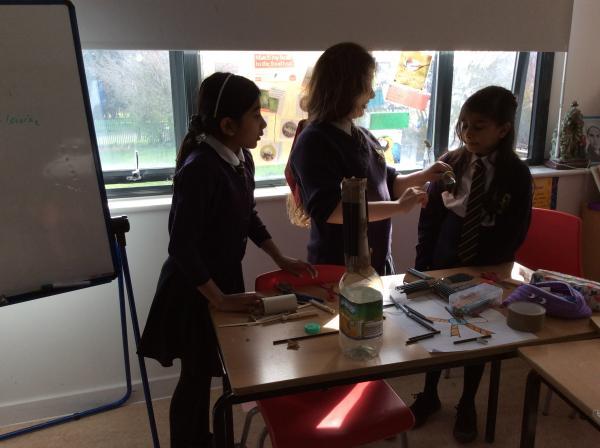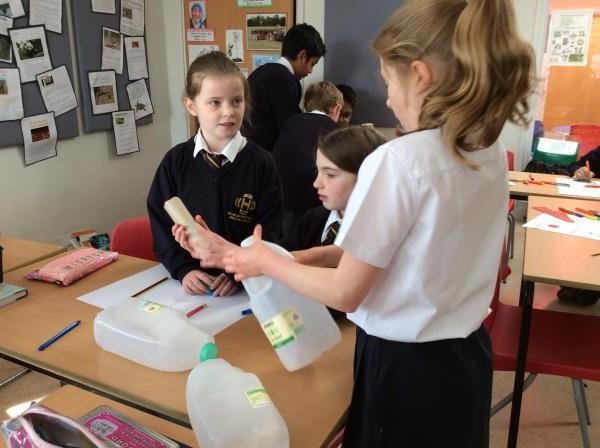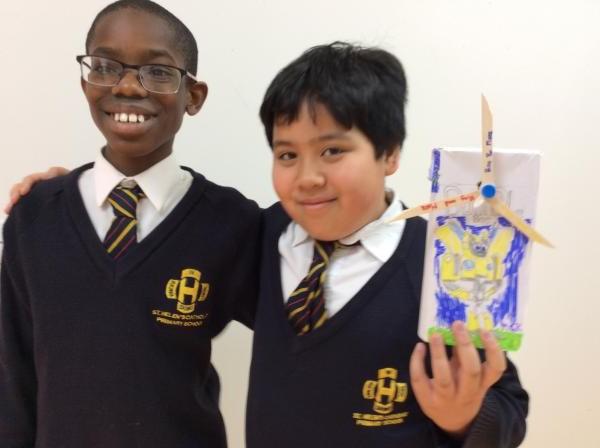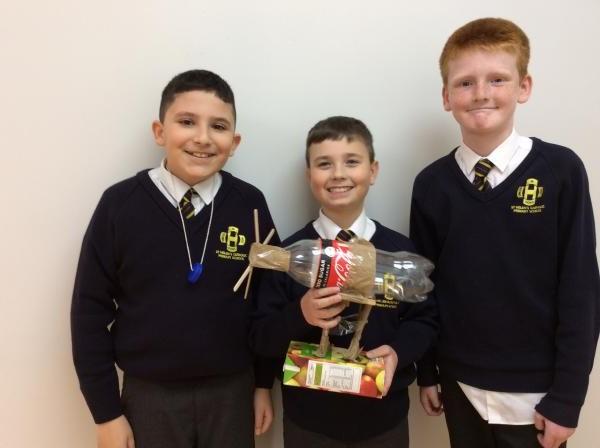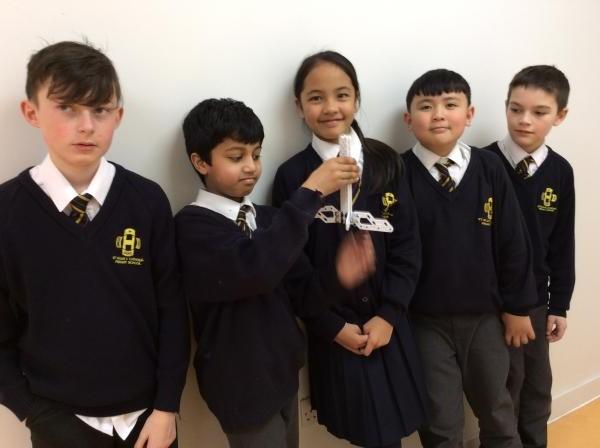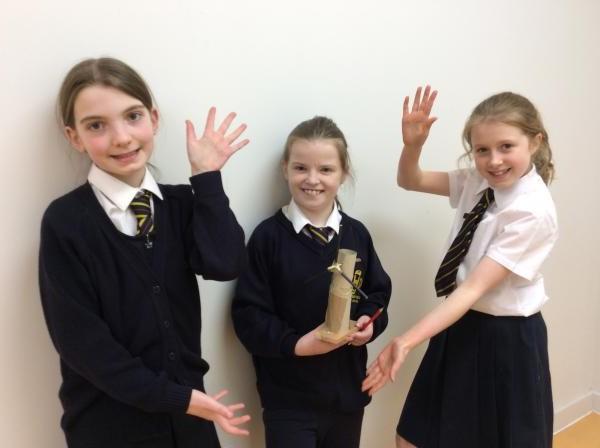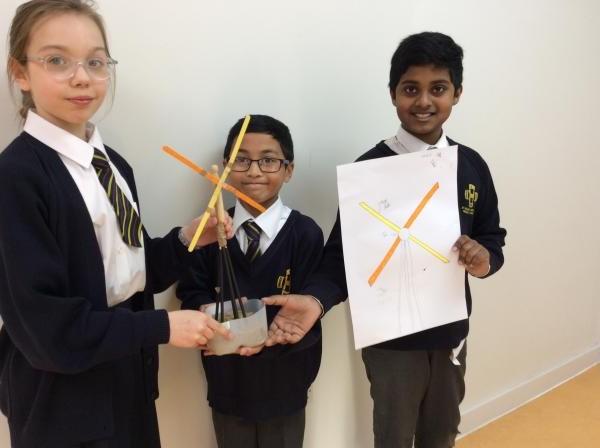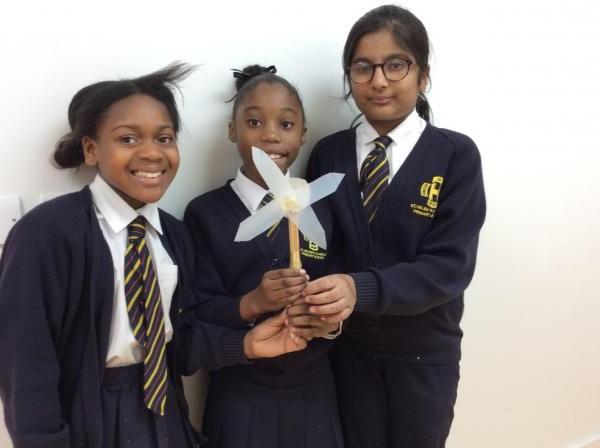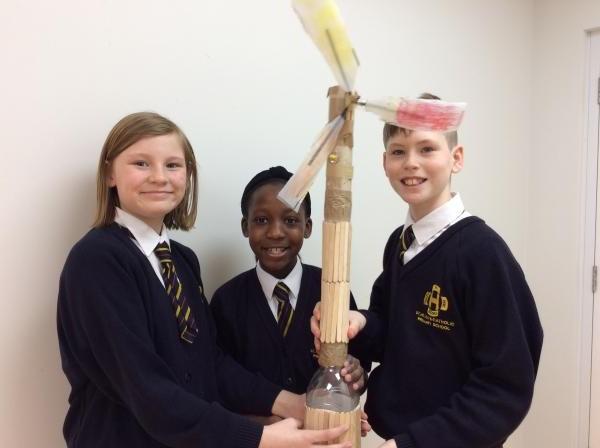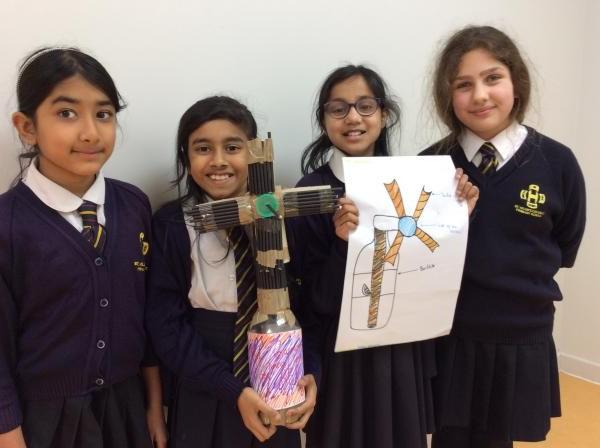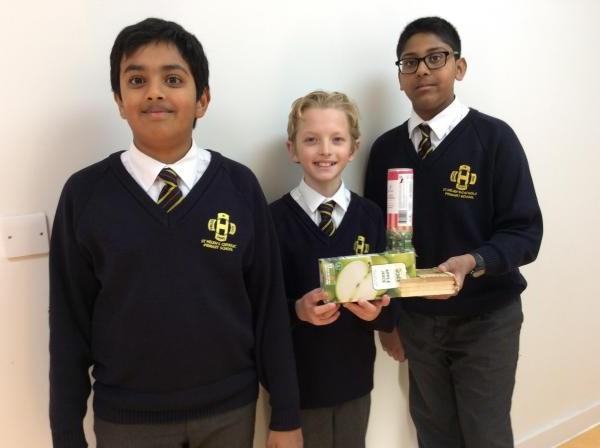 Water Carriers
Year 6 had to carry water as people do in Zimbabwe. They completed the daily mile route but found carrying the water hard going and keeping all the water tricky!
They also attempted to clean dirty water. Ask the children about what filtering material was best - the results shocked us all!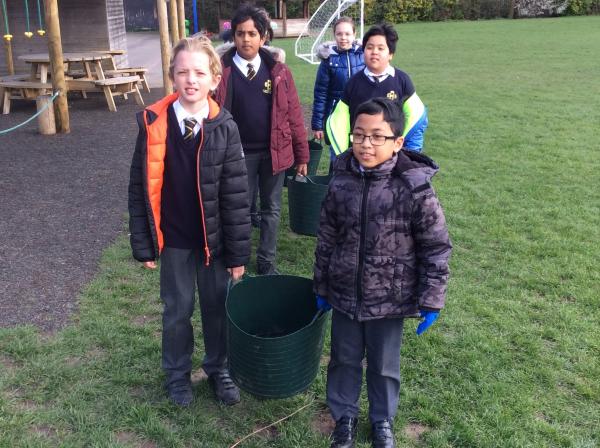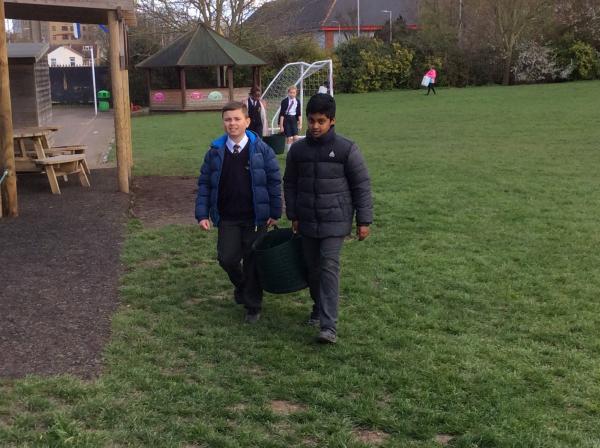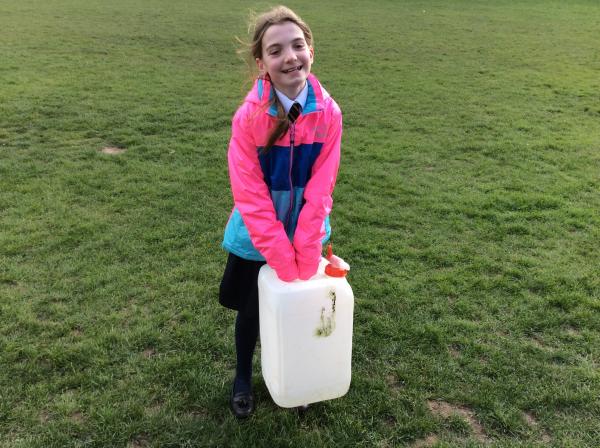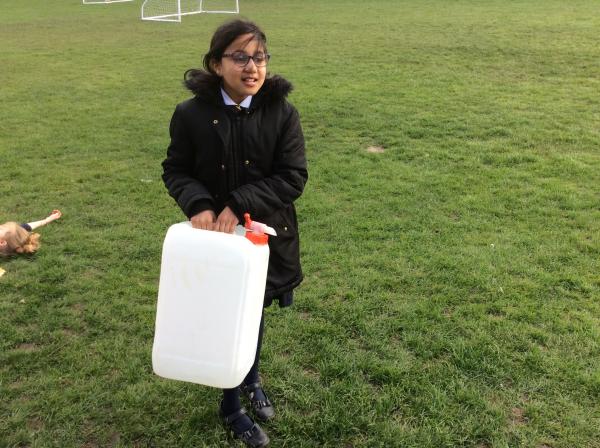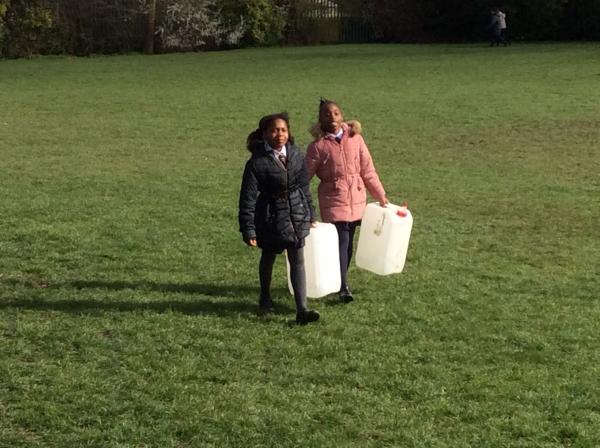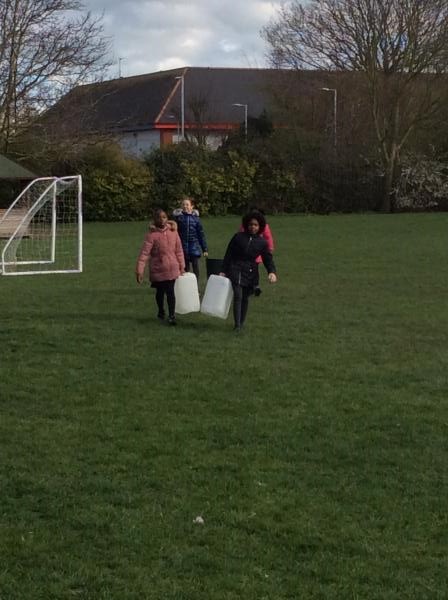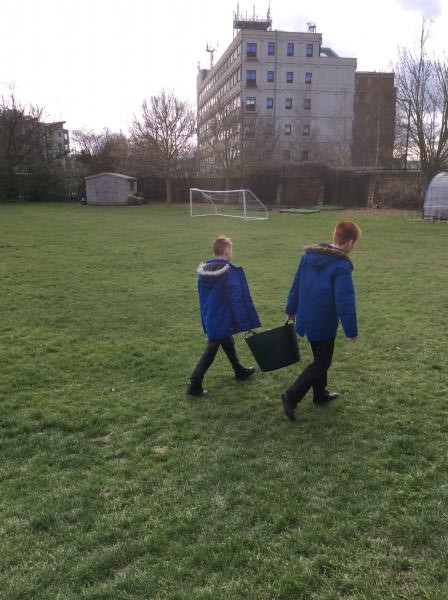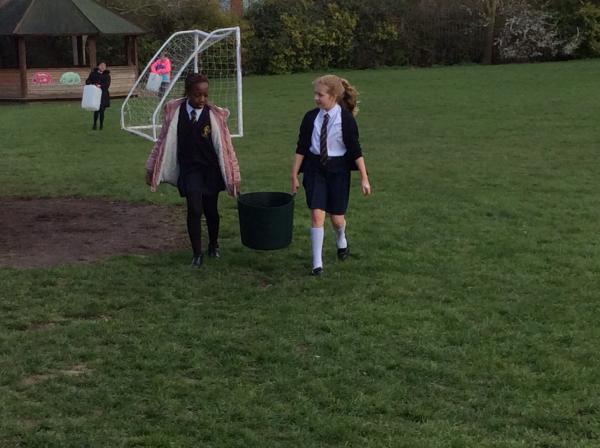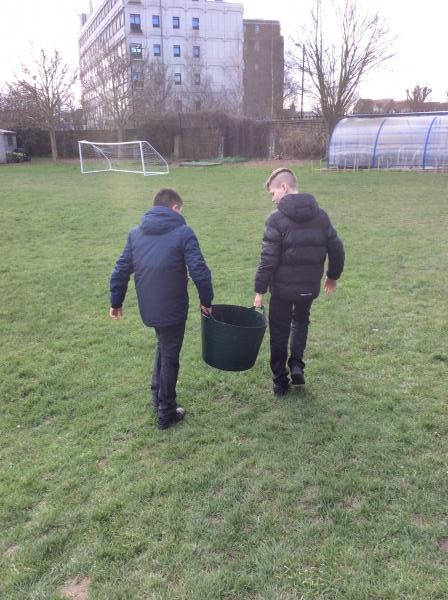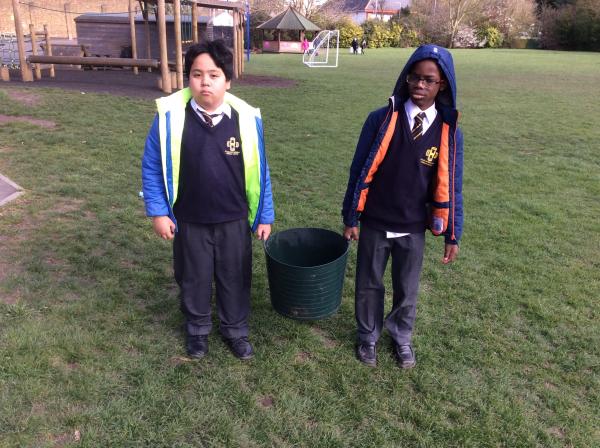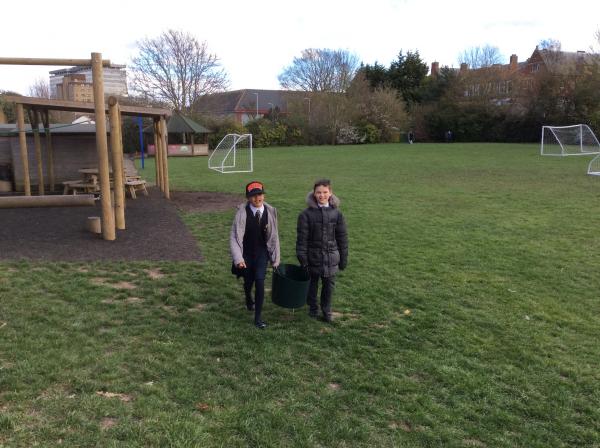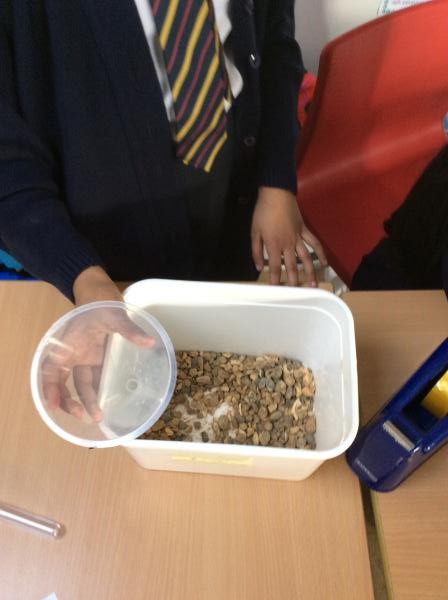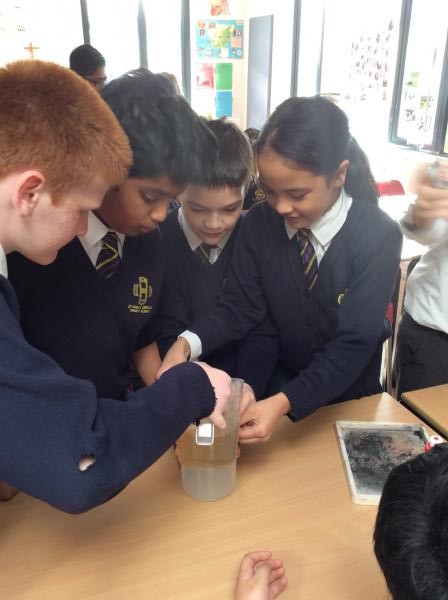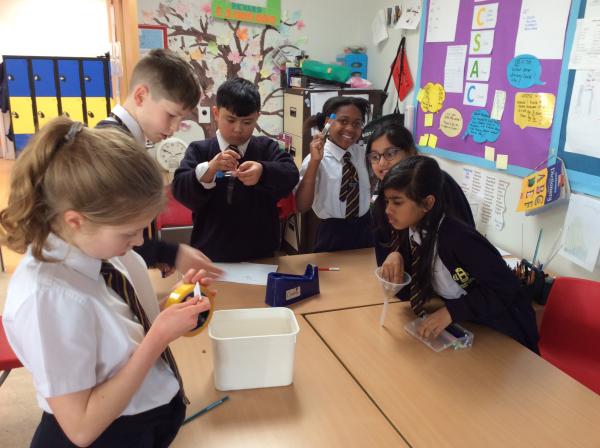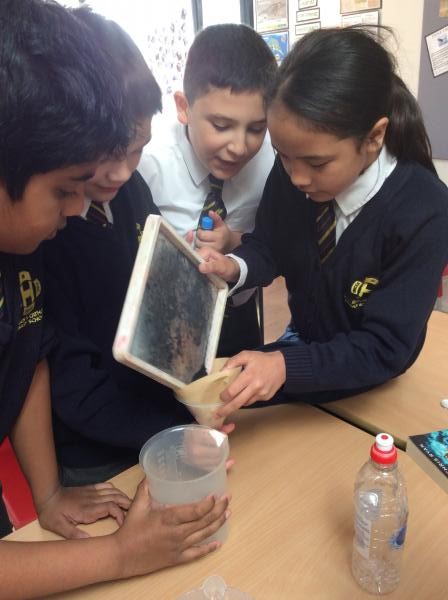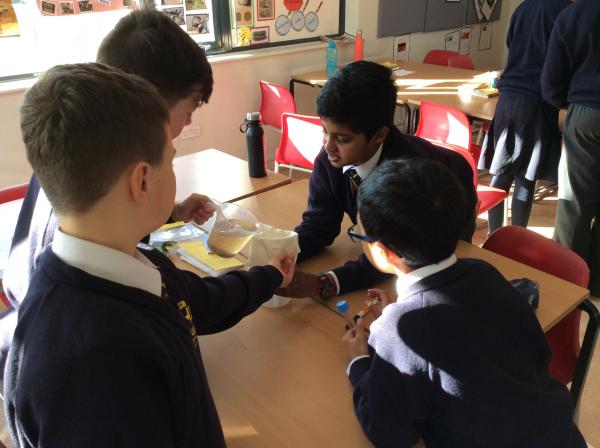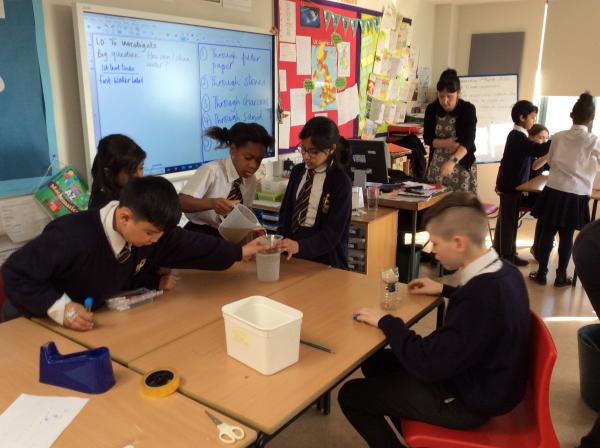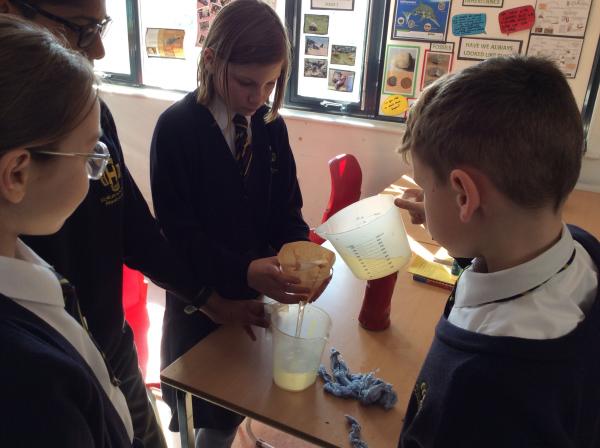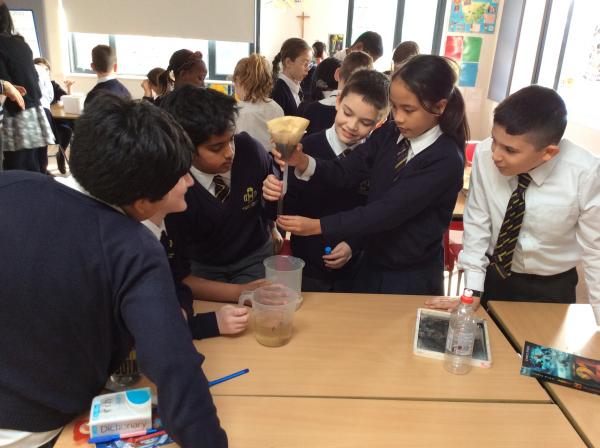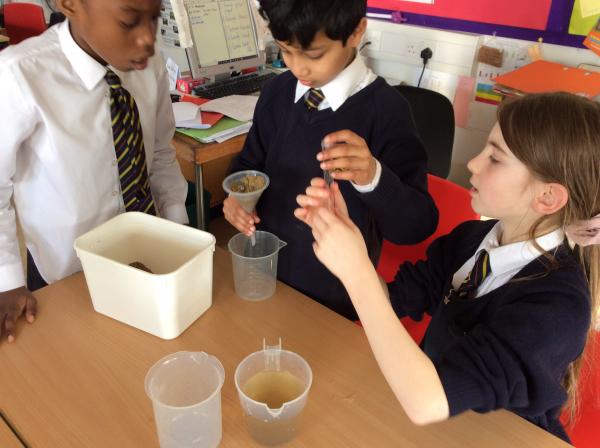 Professor Bubbleworks
Year 6 enjoyed the visit from Professor Bubbleworks today and were given the opportunity to take part in many experiments.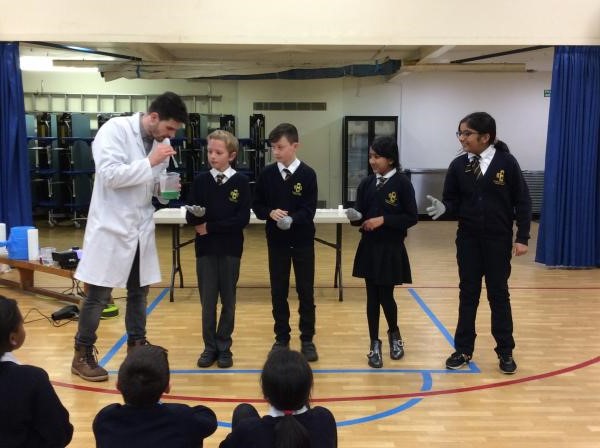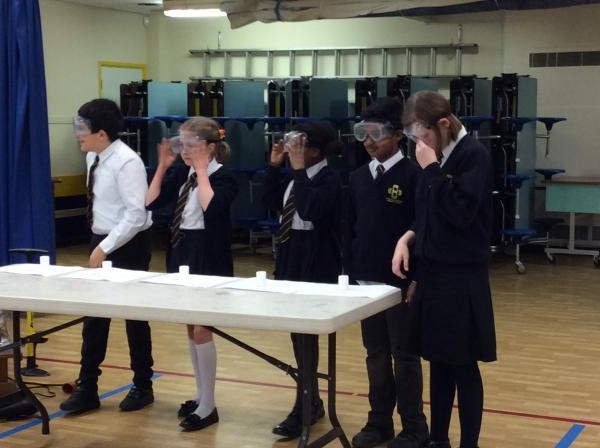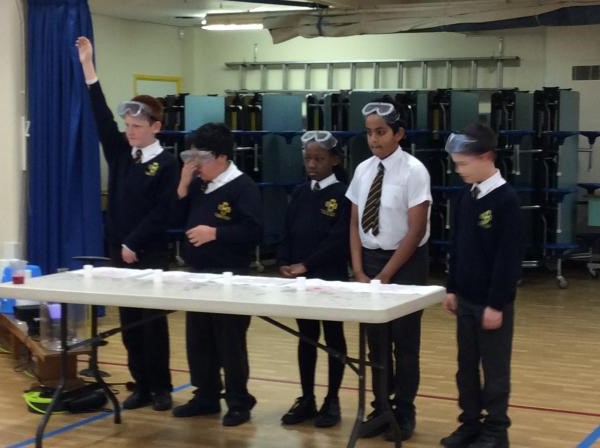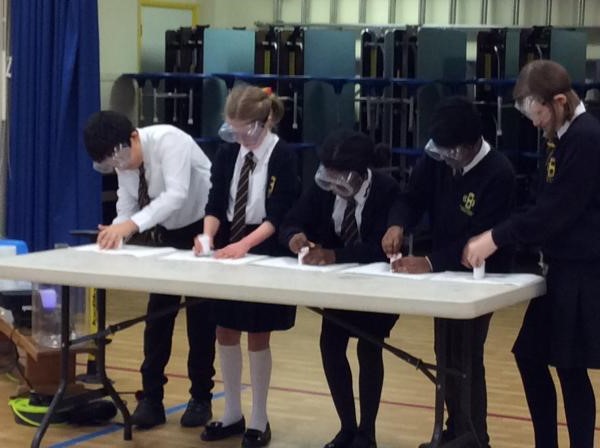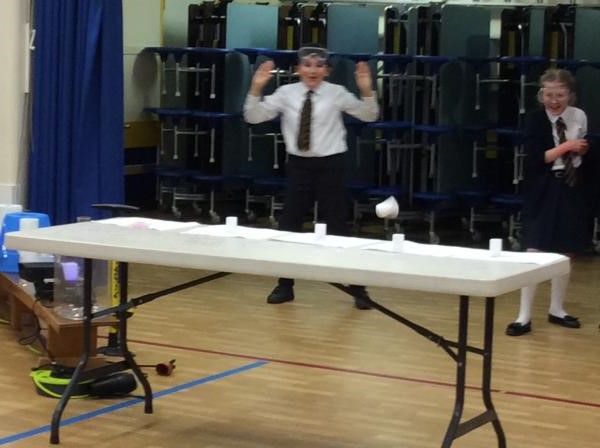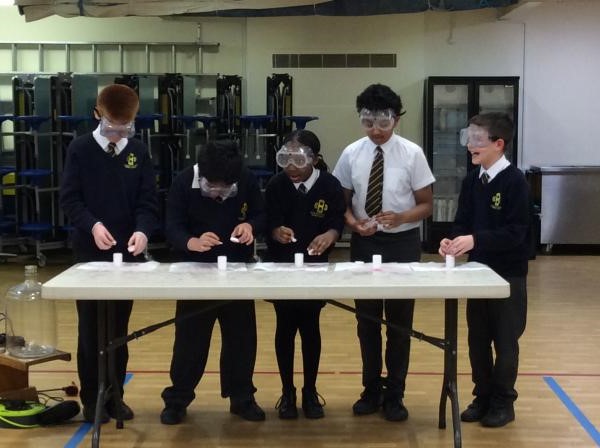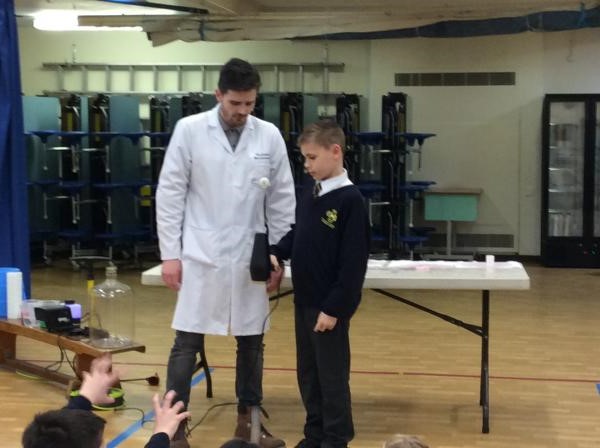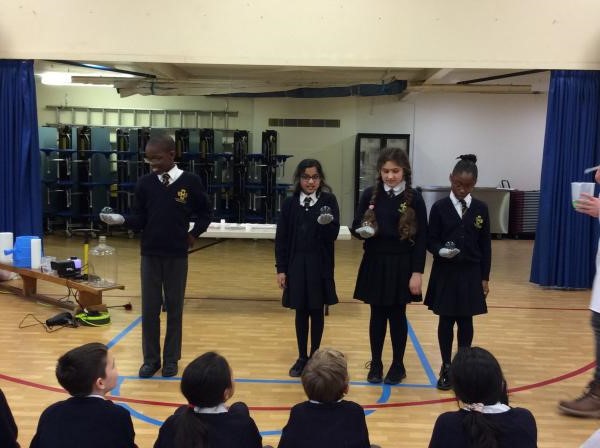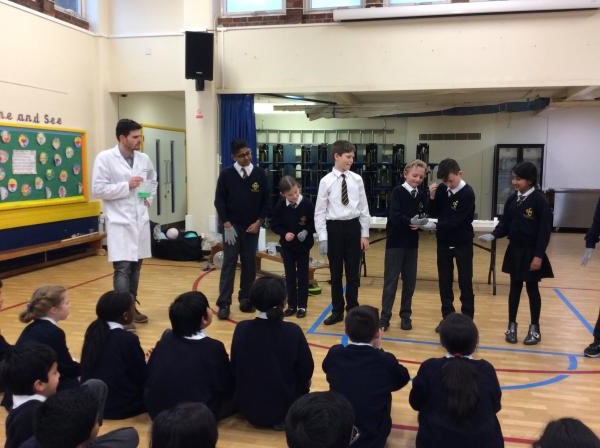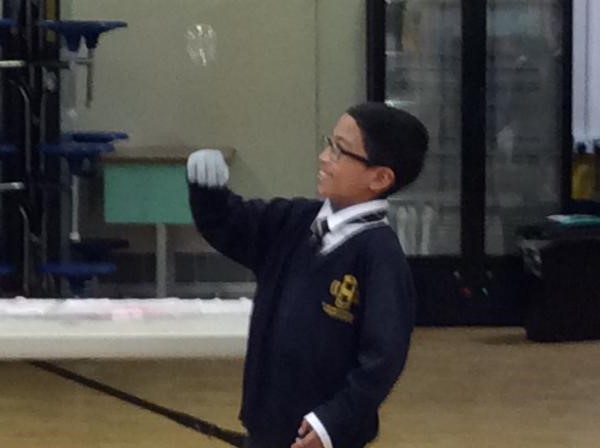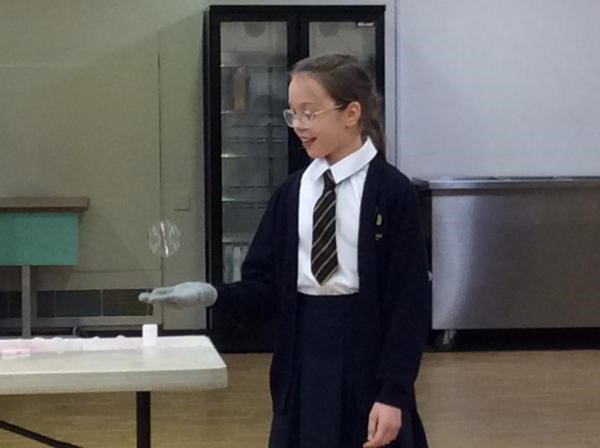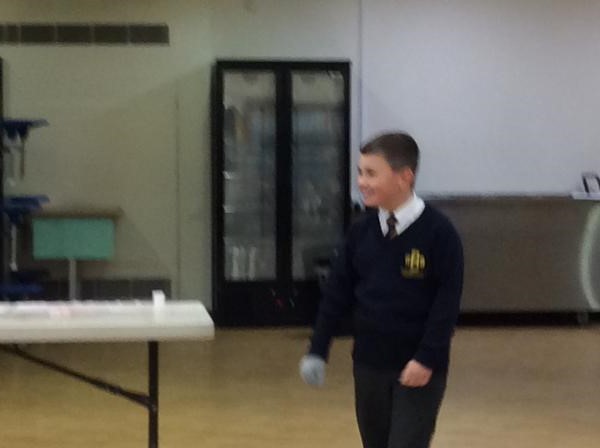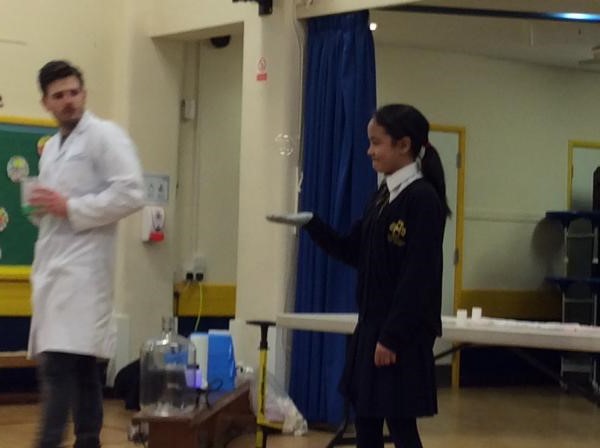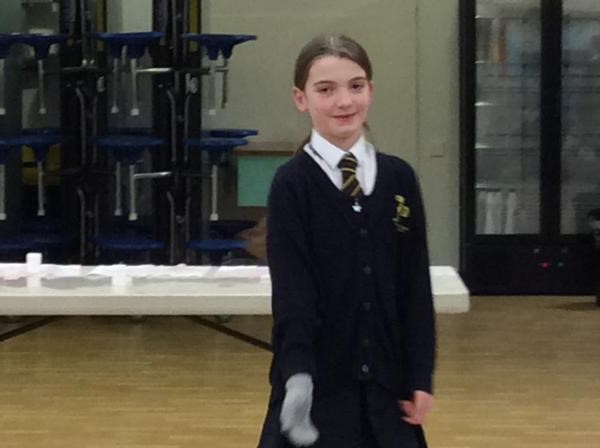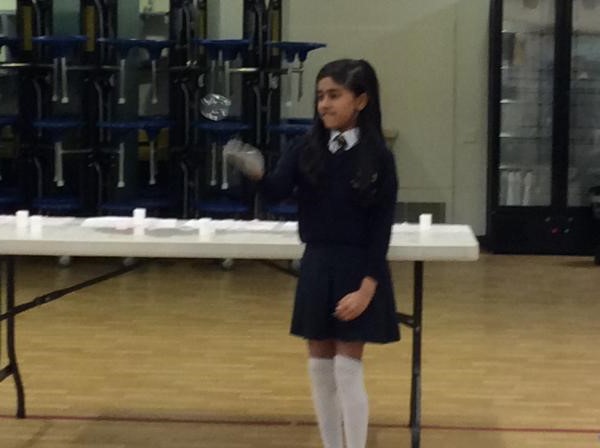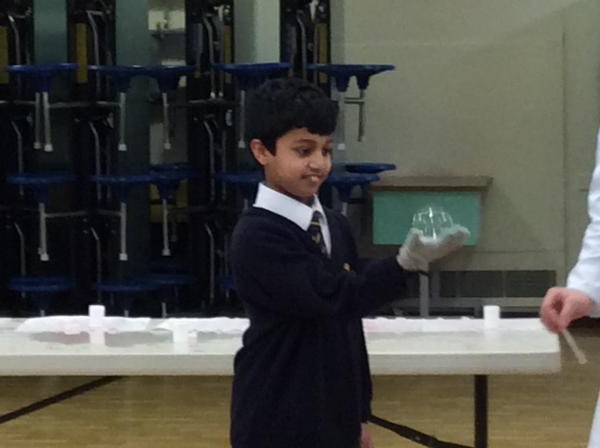 Meccano builds inventive brains!
Year 6 were lucky today and used their Science, Engineering, Technology and Maths skills to build Meccano. The school was lucky enough to receive £400 worth of Meccano for free and Year 6 took great pleasure in testing it for everyone!
So much problem solving and co-operation happened this afternoon!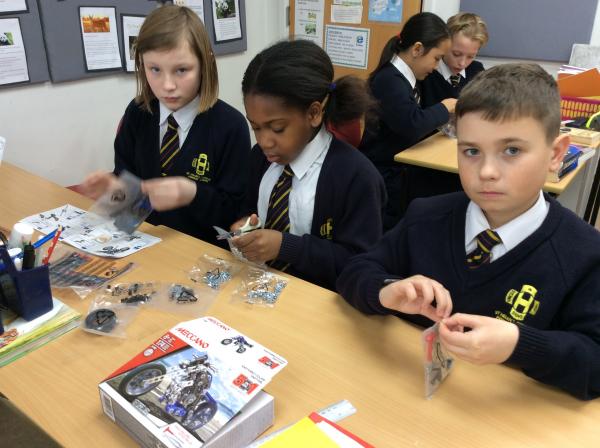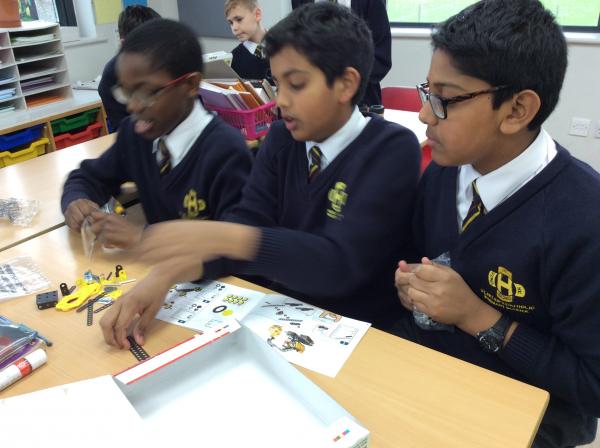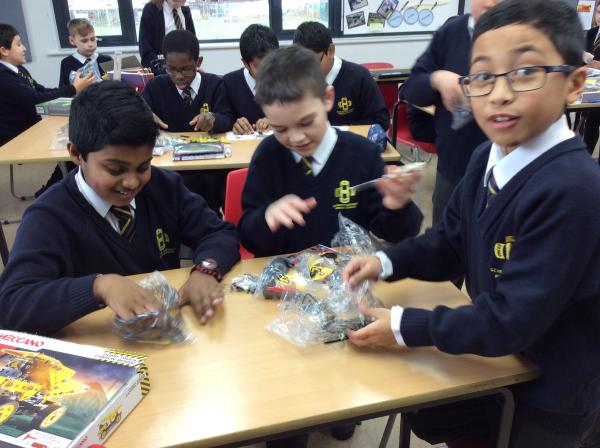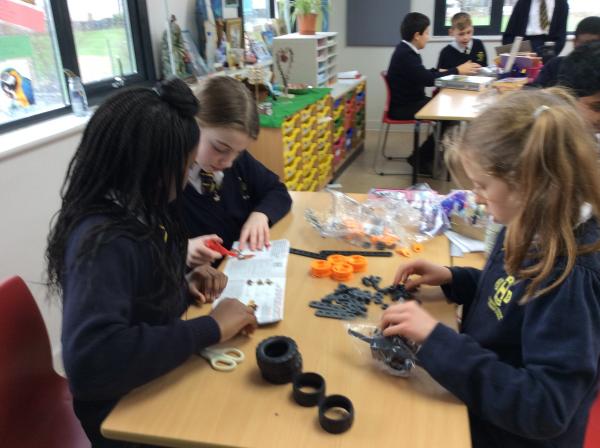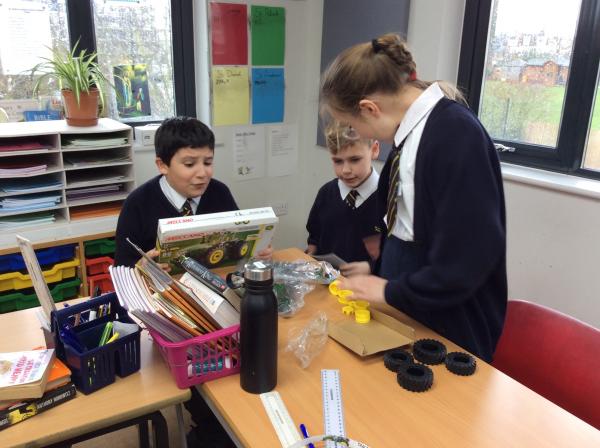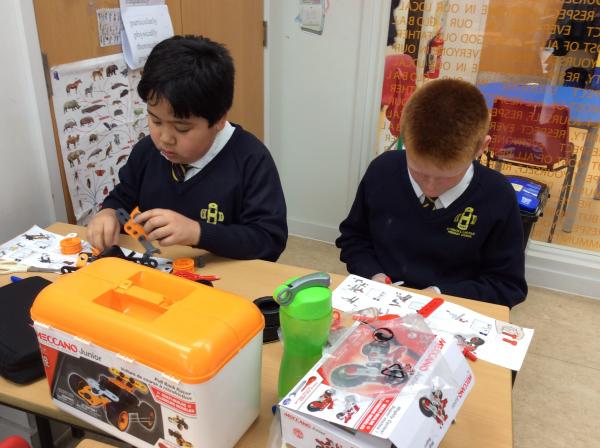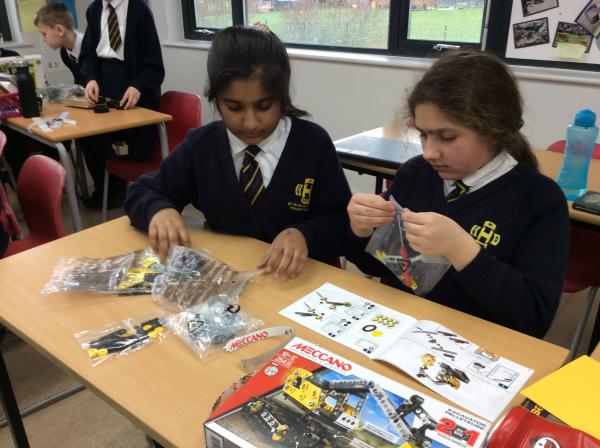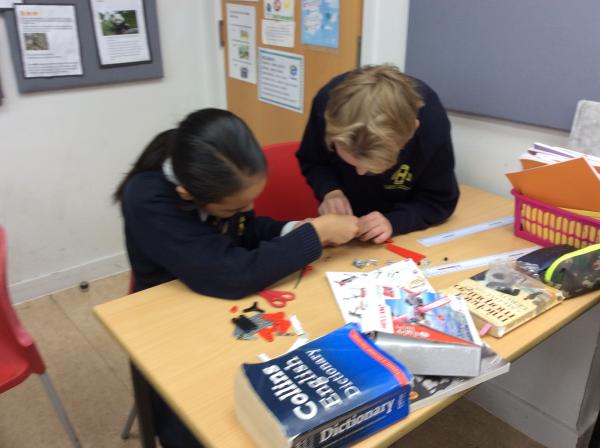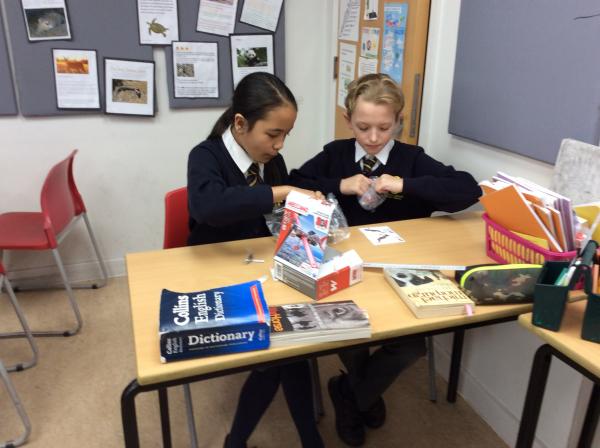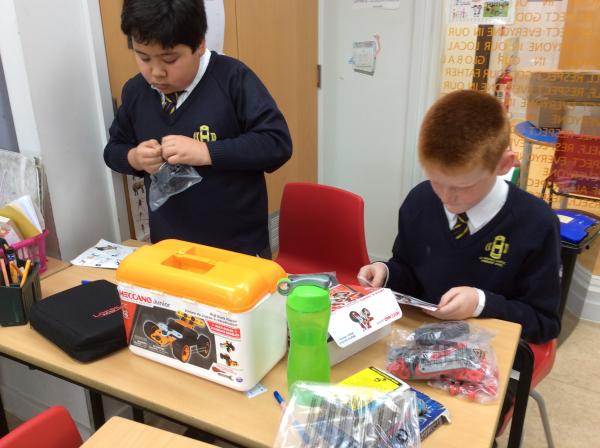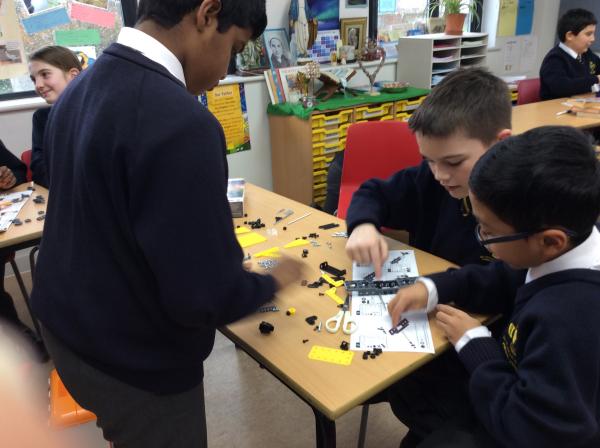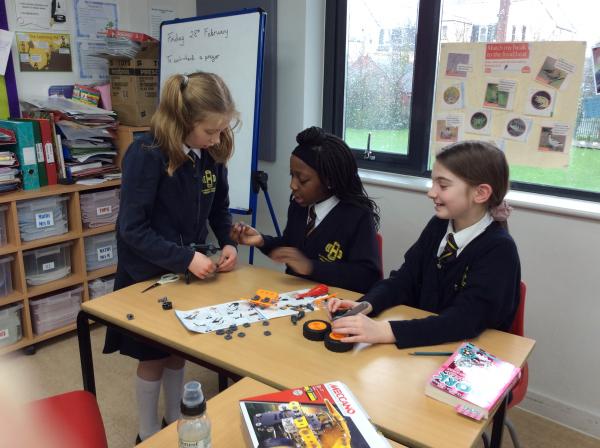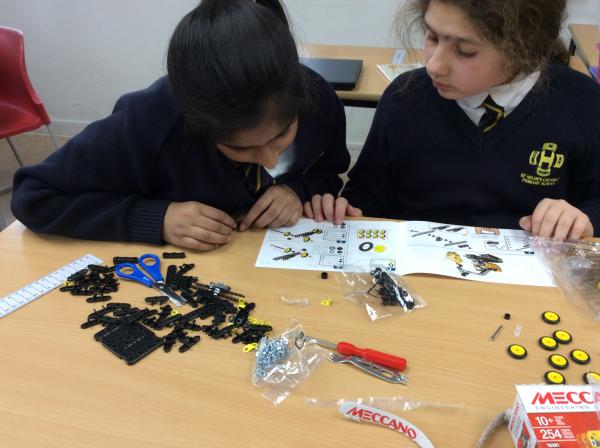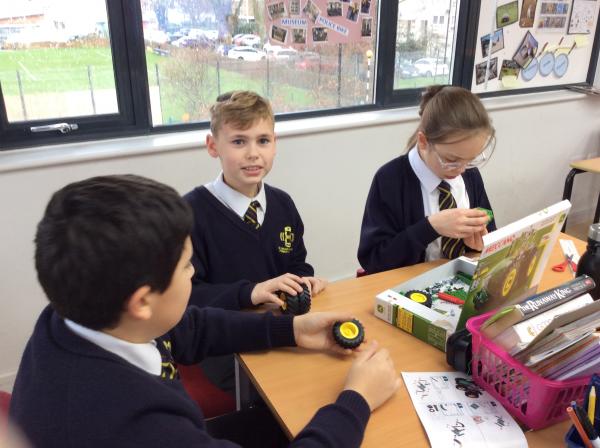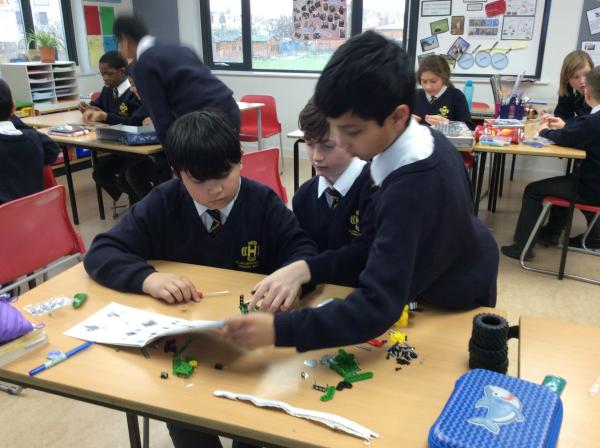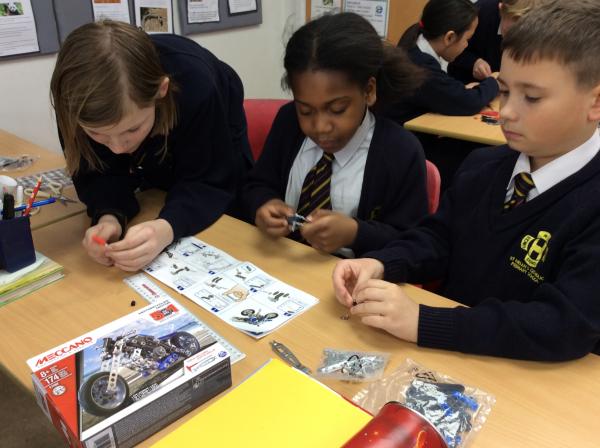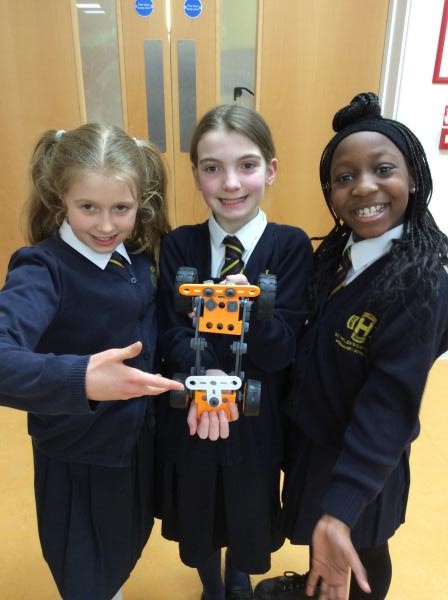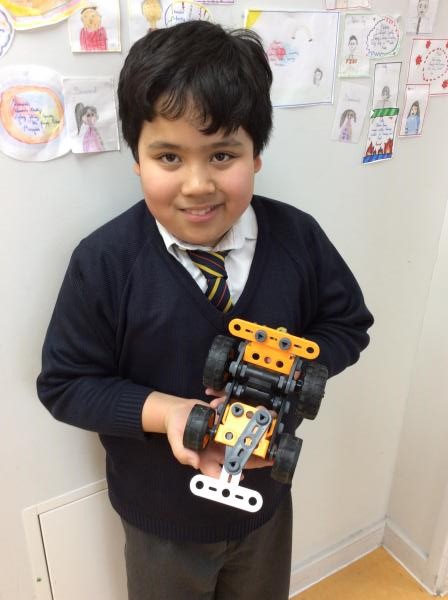 Rock Cakes to raise money.
Year 6 enjoyed making rock cakes today. They are hoping to sell them to the whole school on Friday 28 February 2020.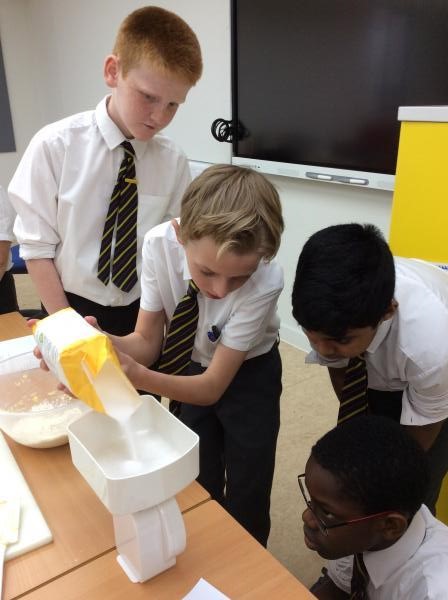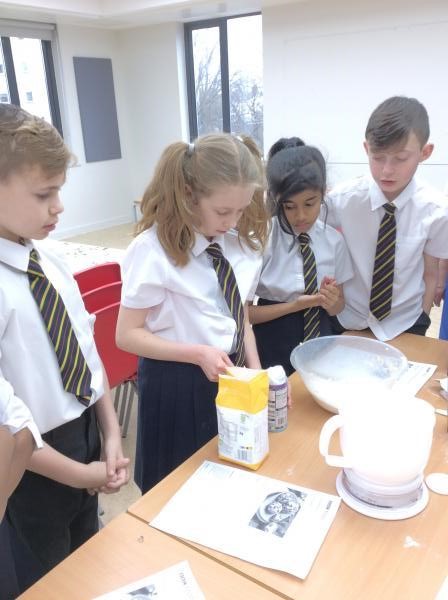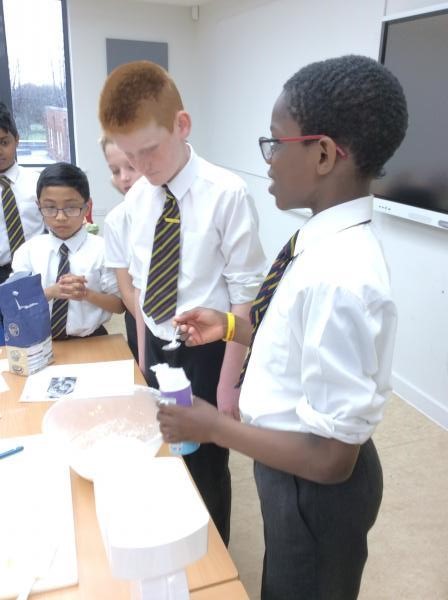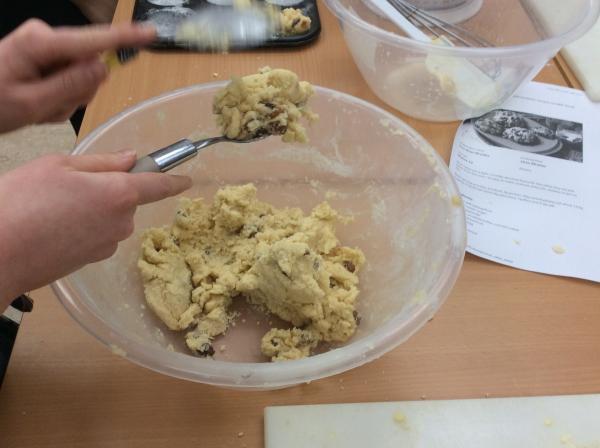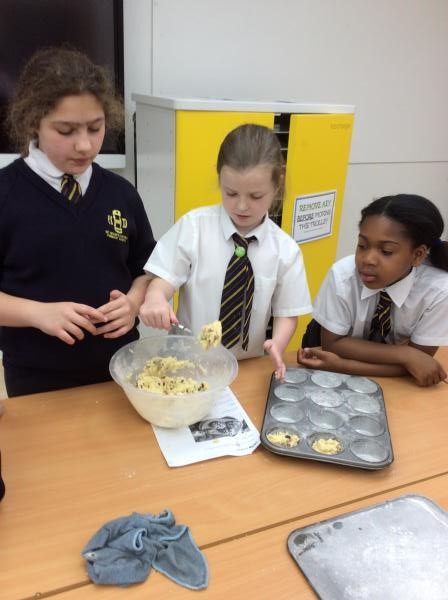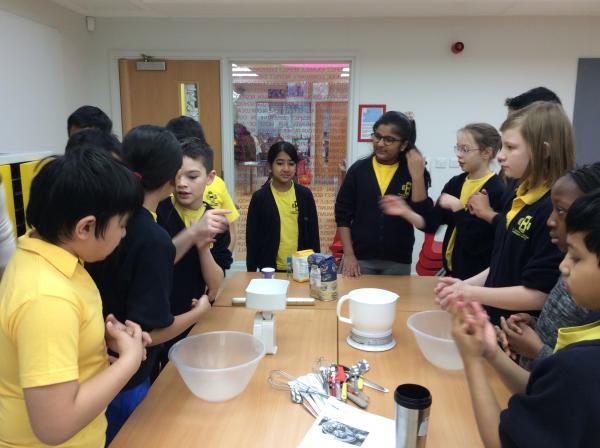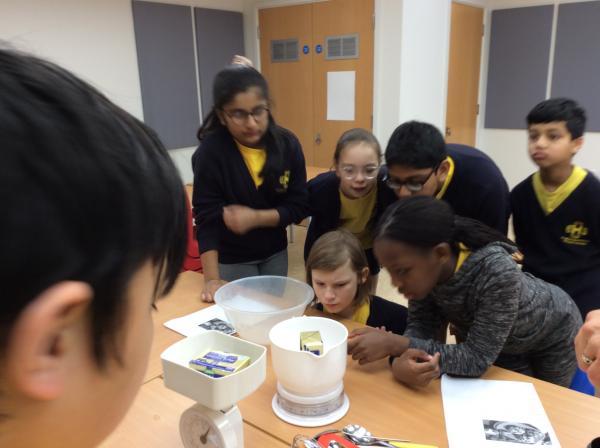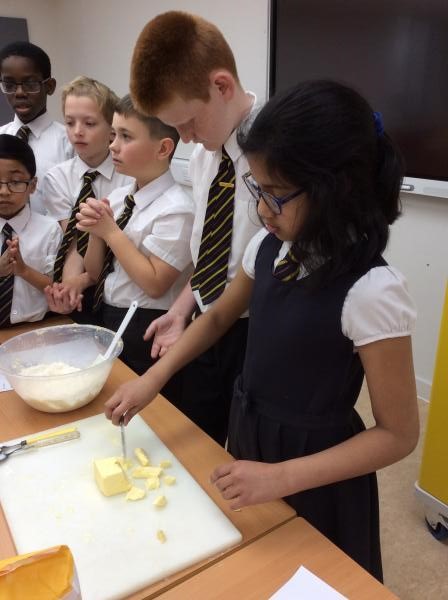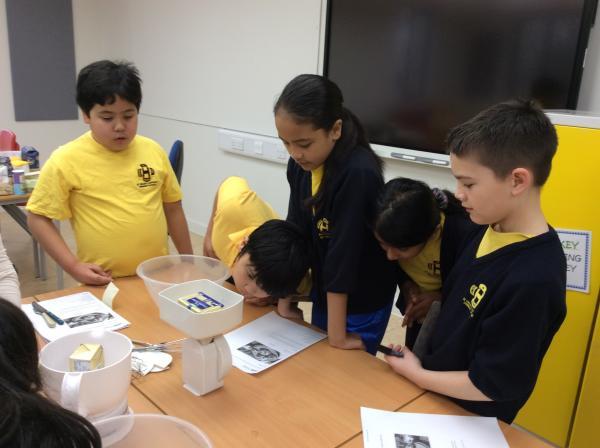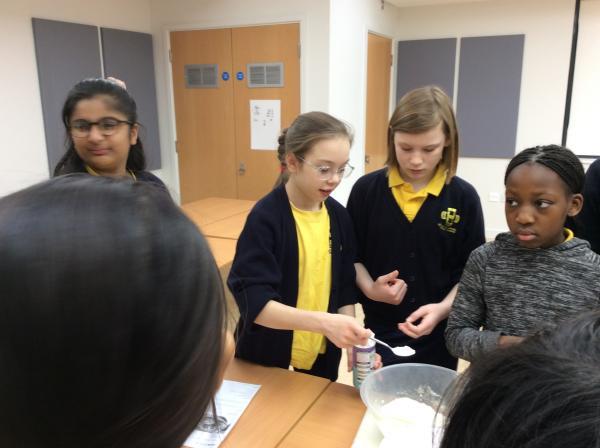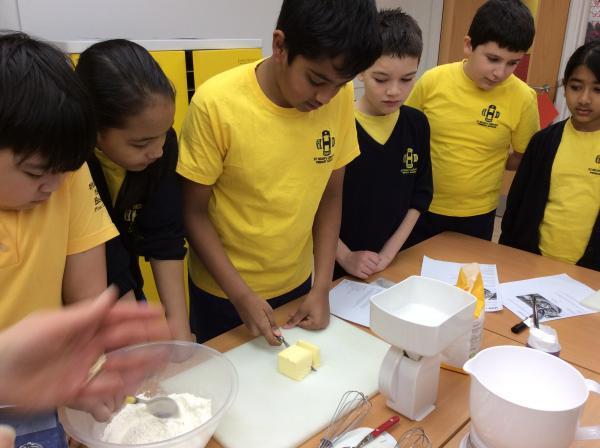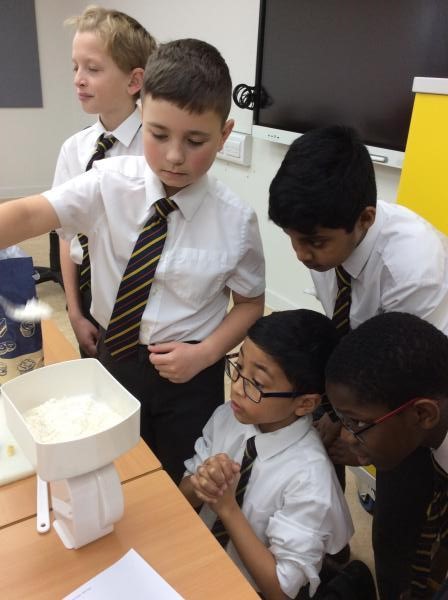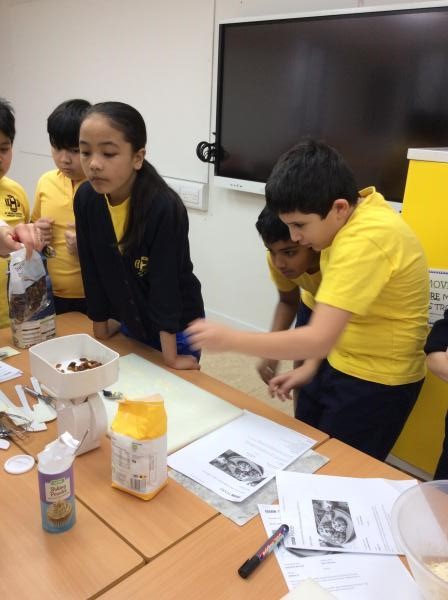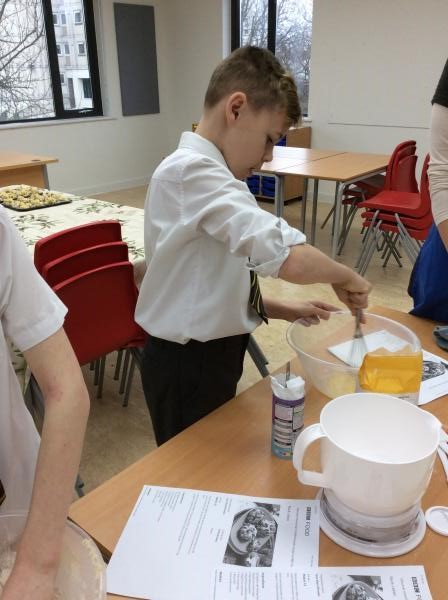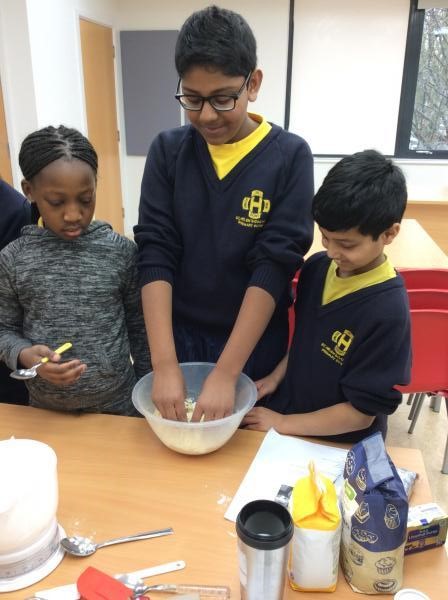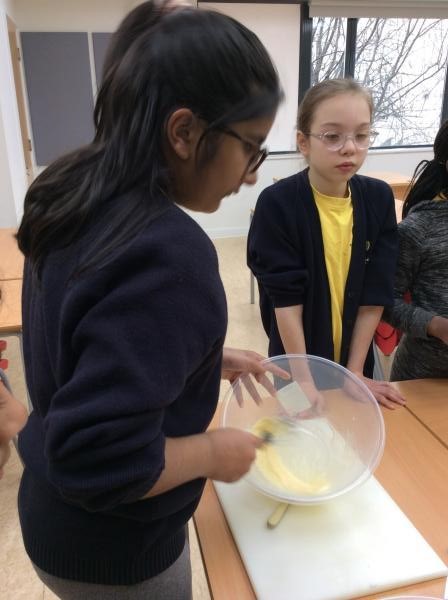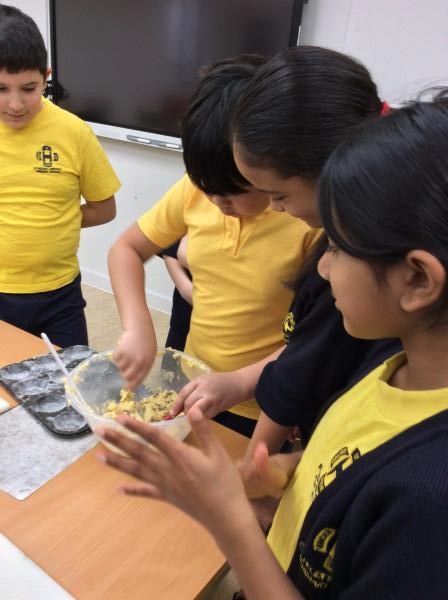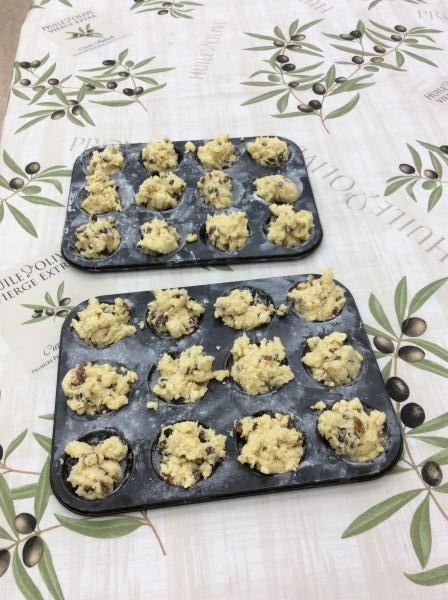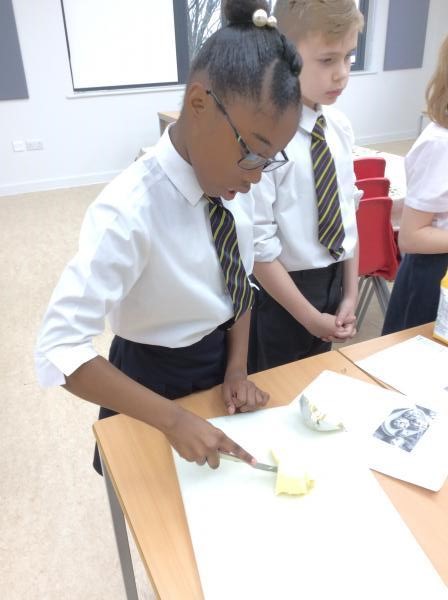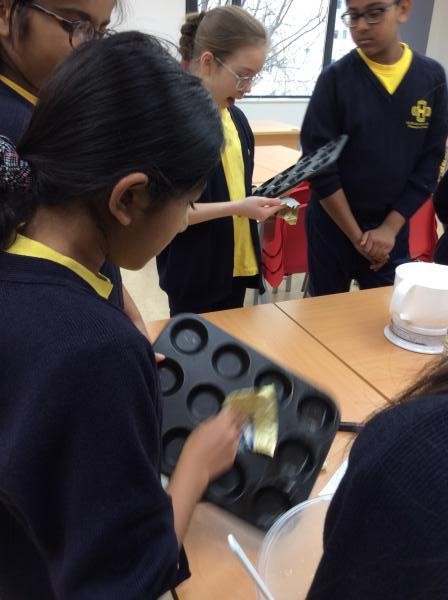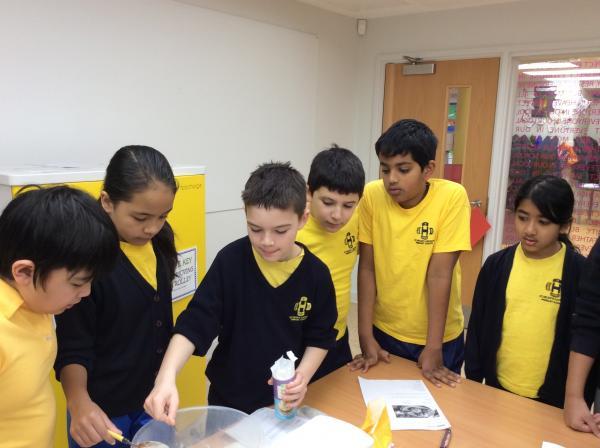 A new class 6!
Today, Year 6 have been looking at differences between species. They were given green for the body, yellow for the features and white for hair. They were asked to create a living thing from their items. Look how different they all are! I think year 6 enjoyed themselves!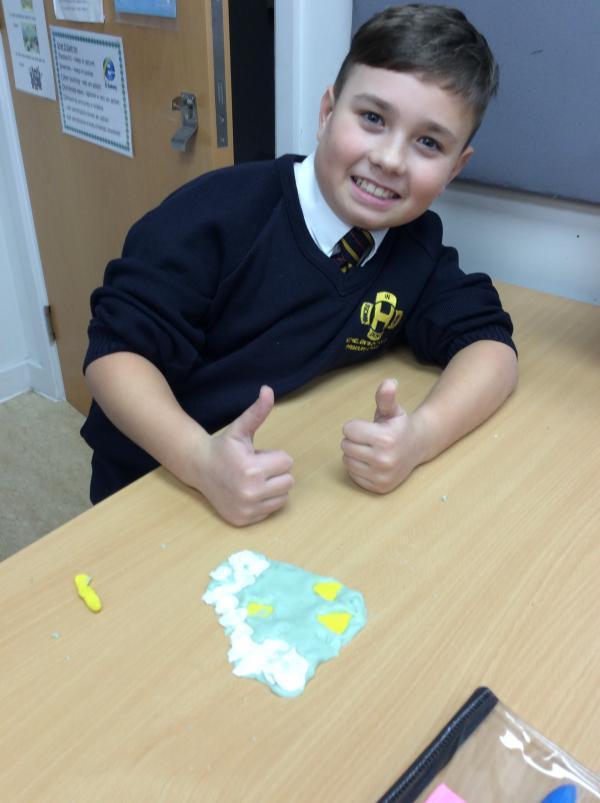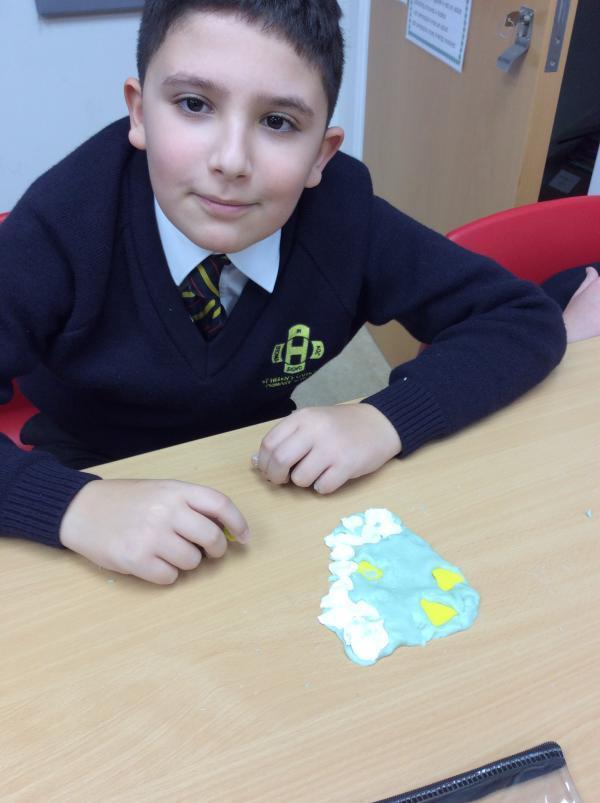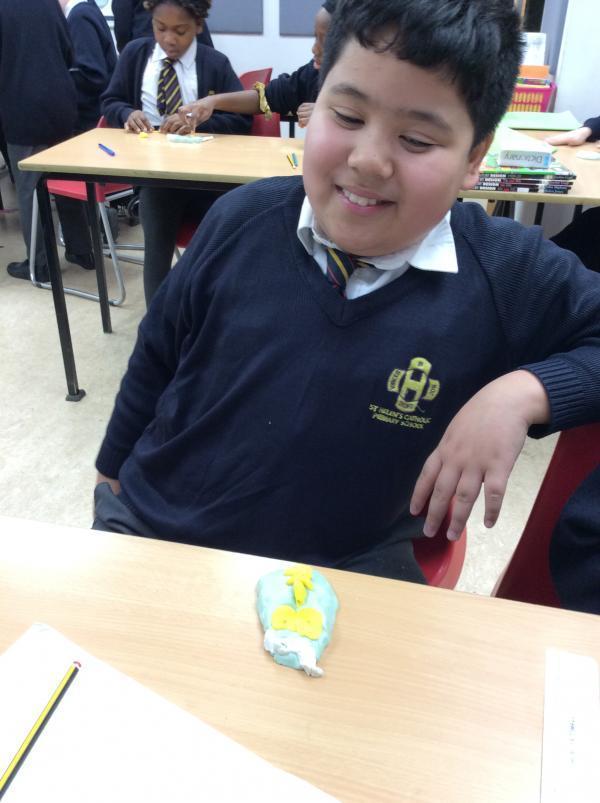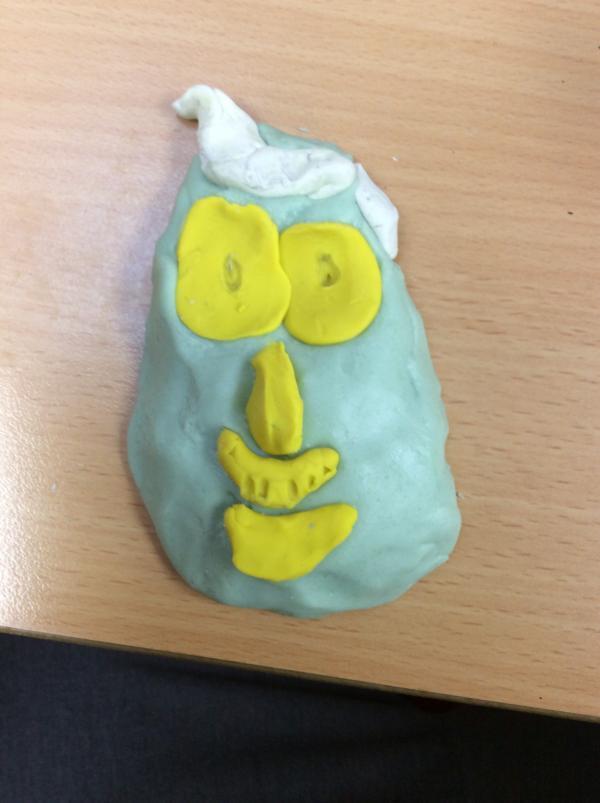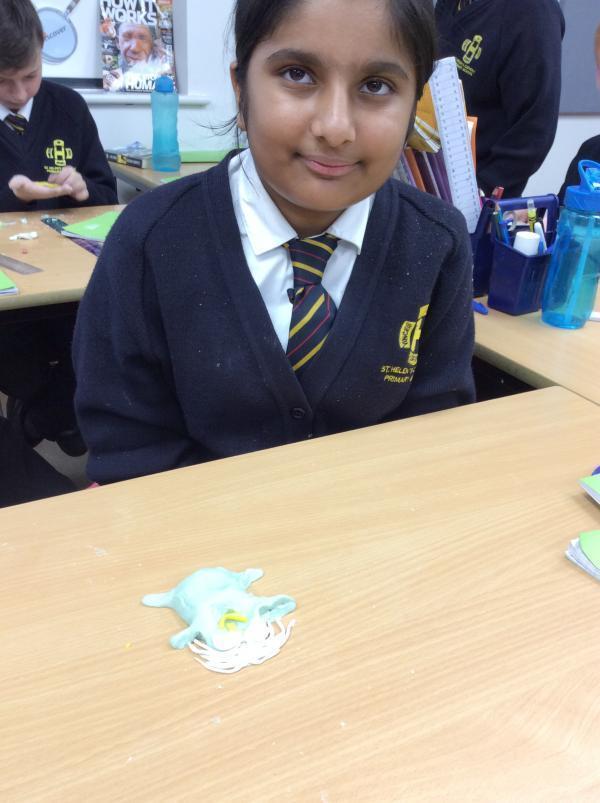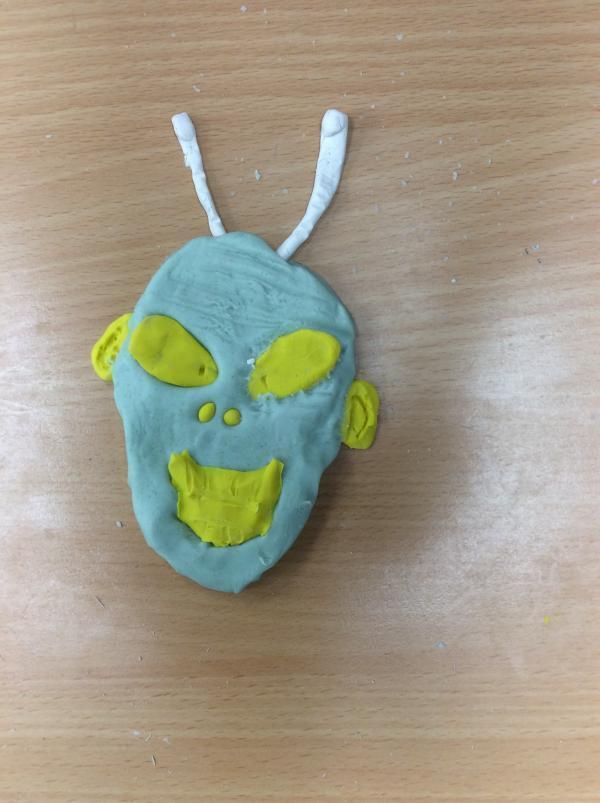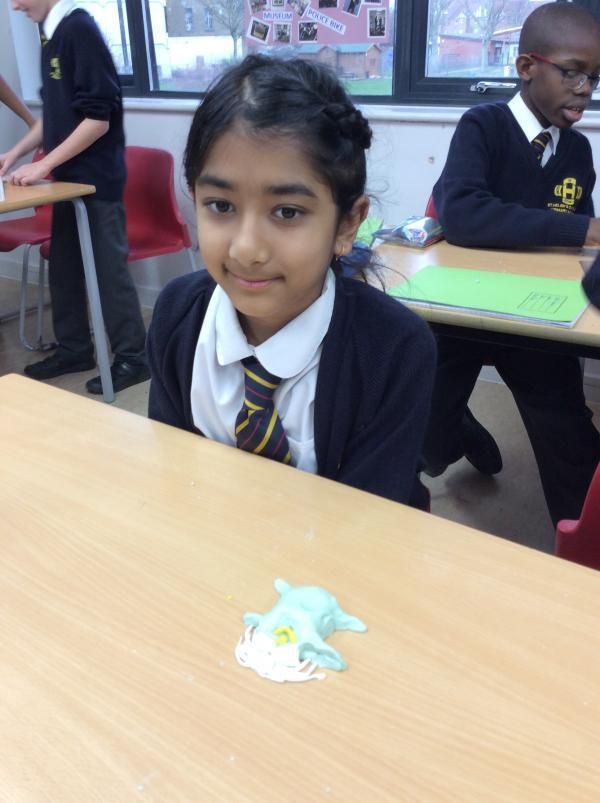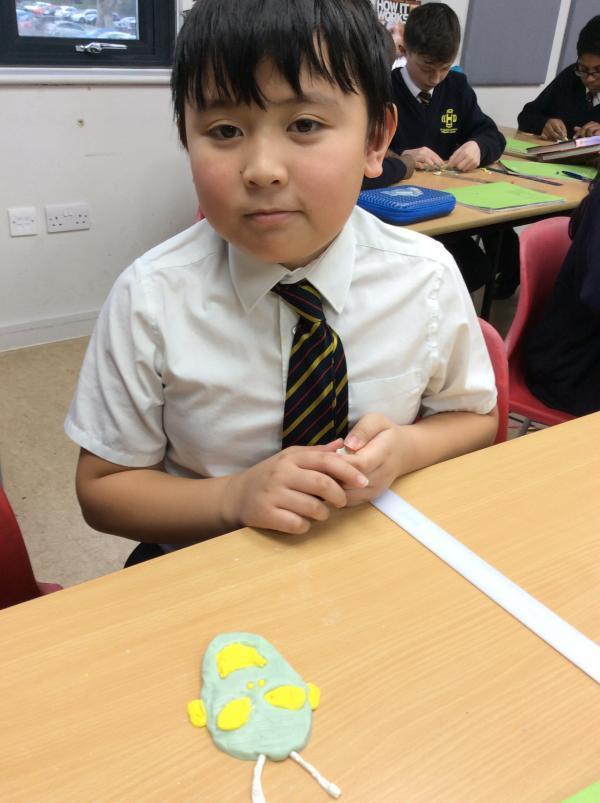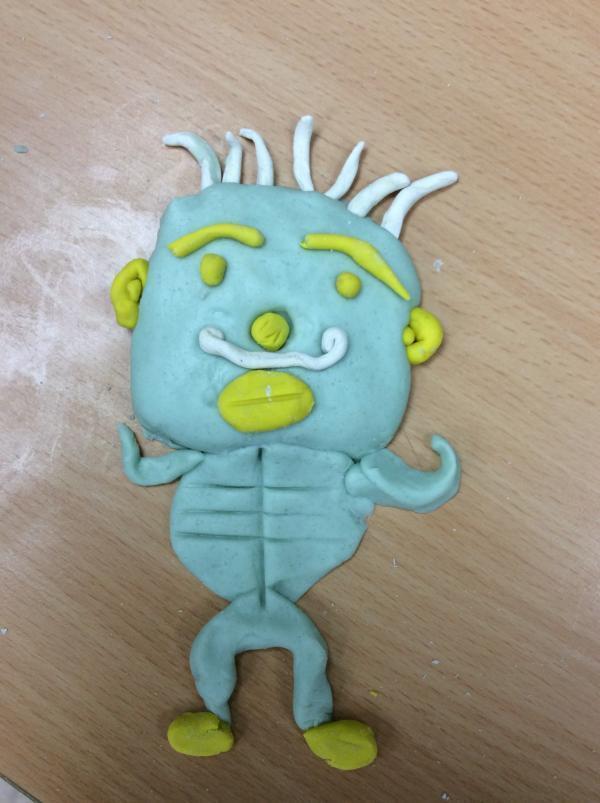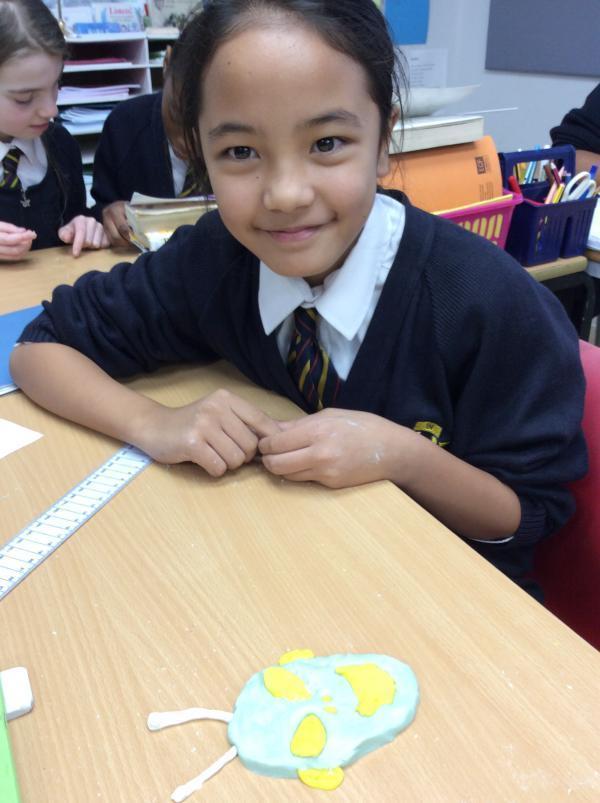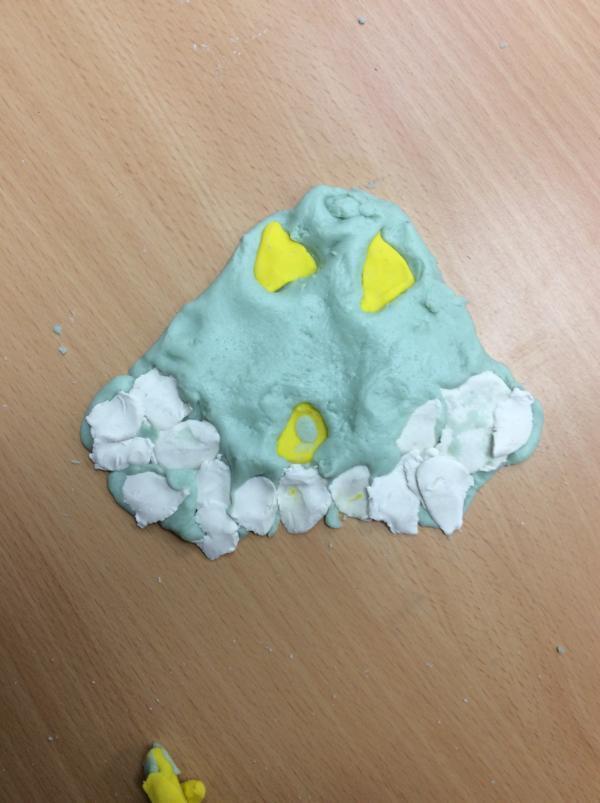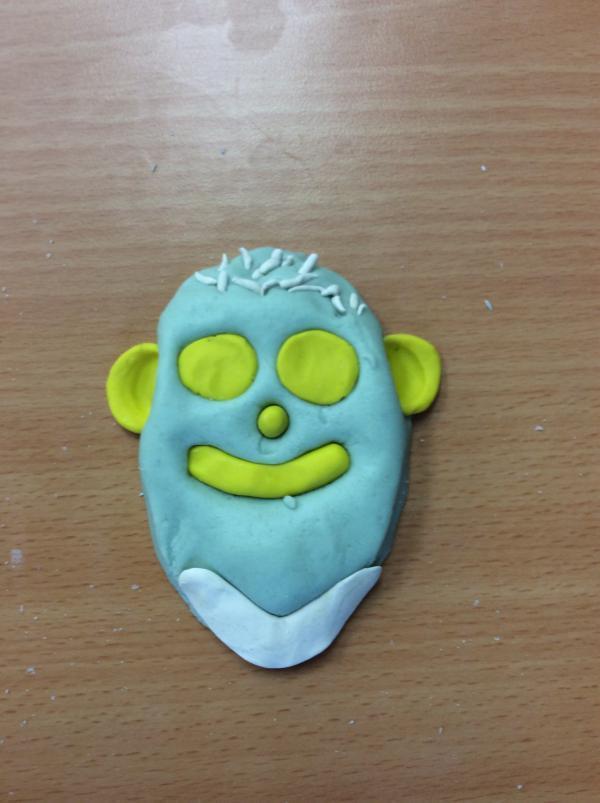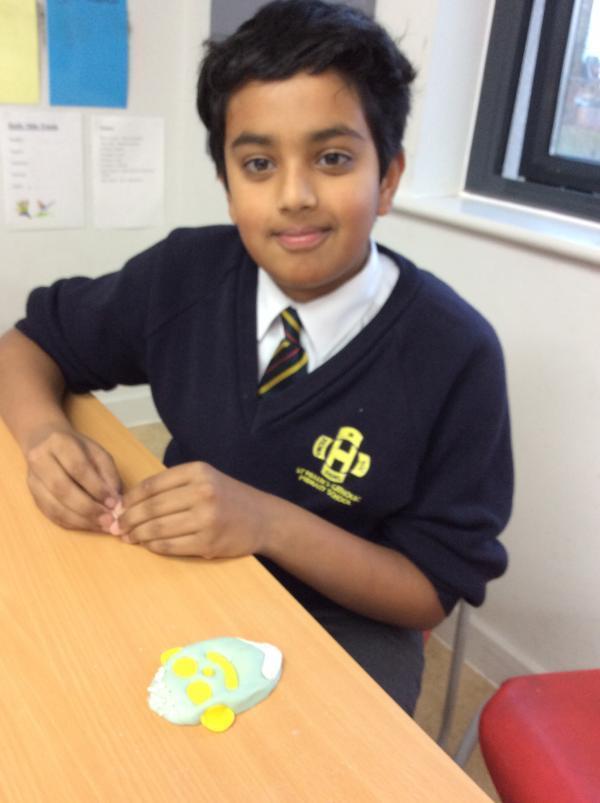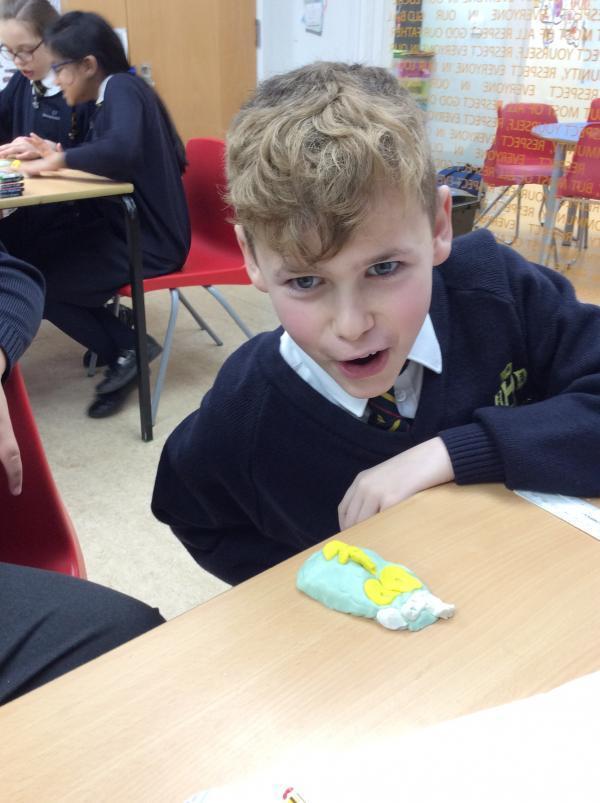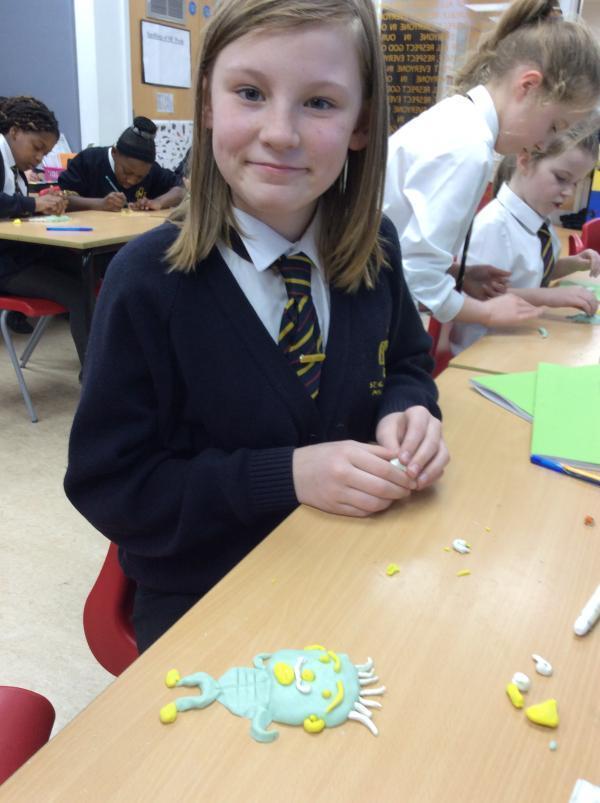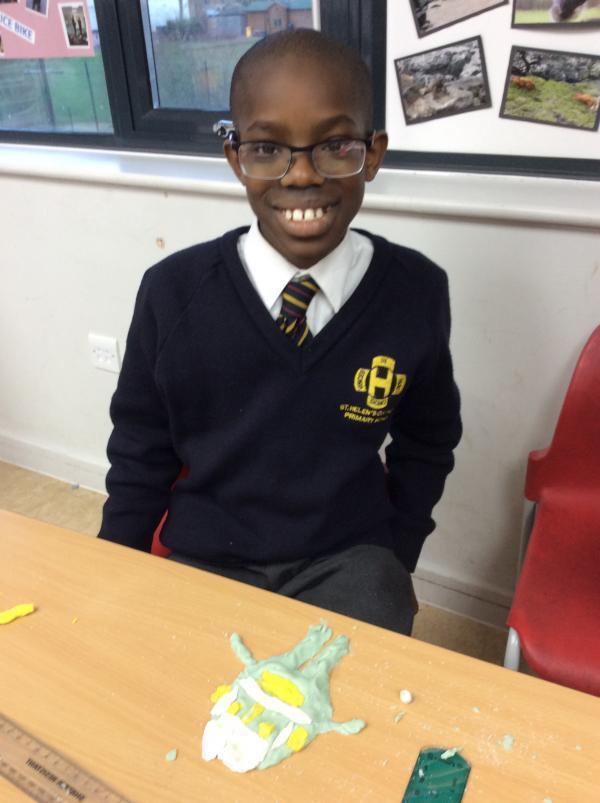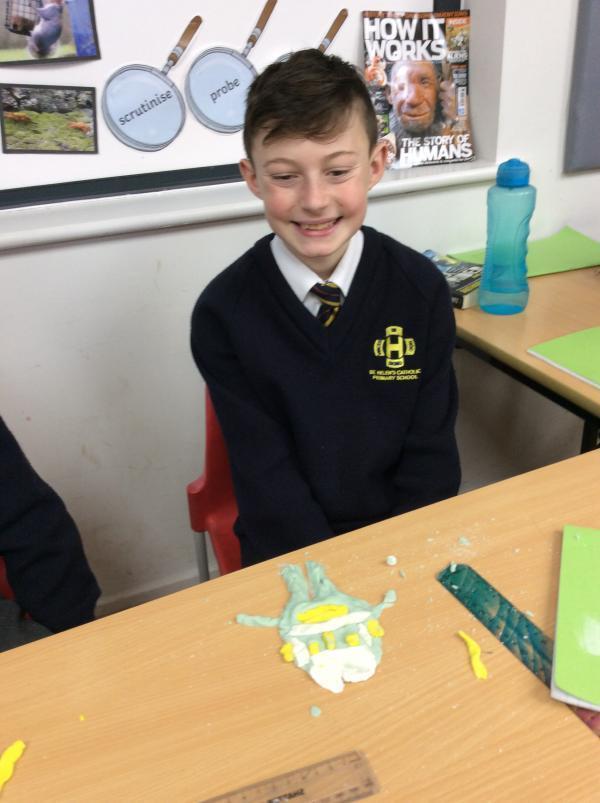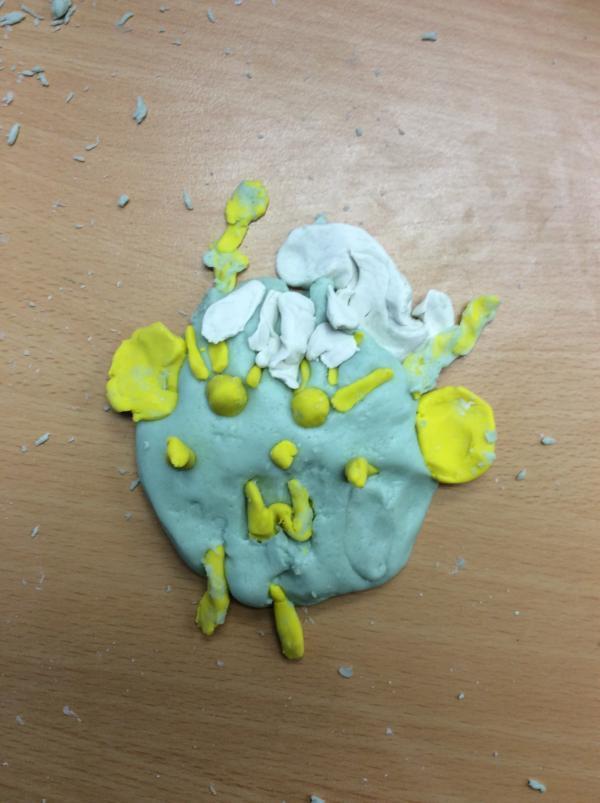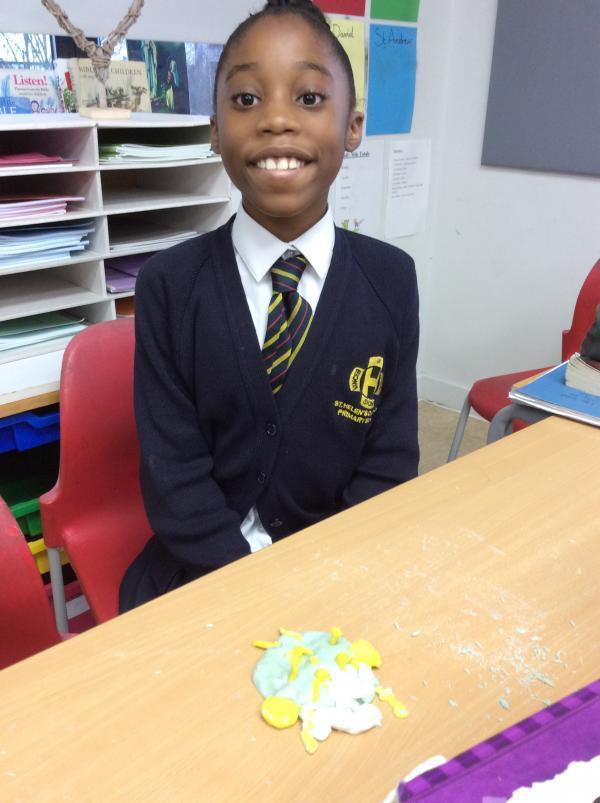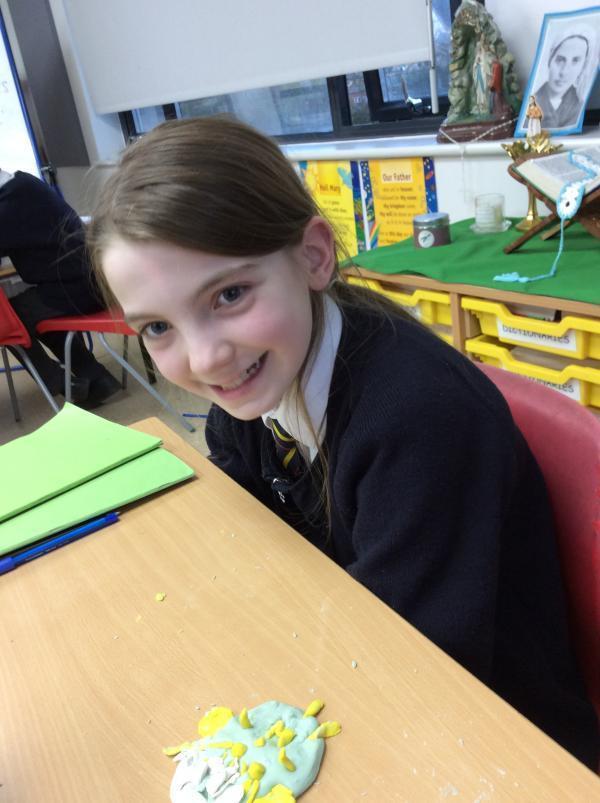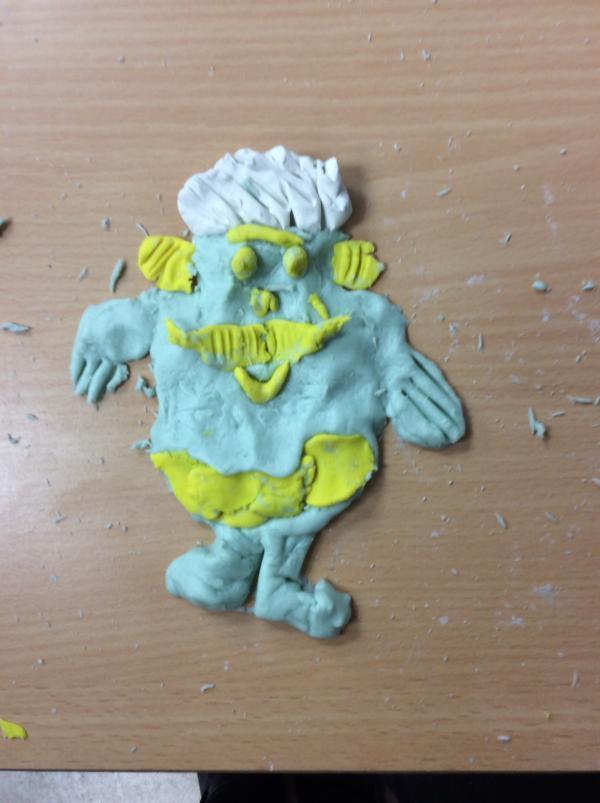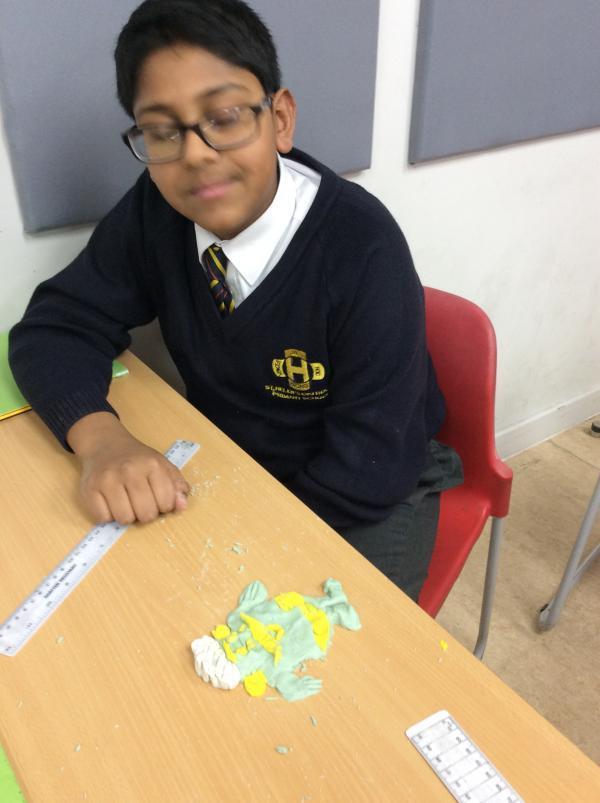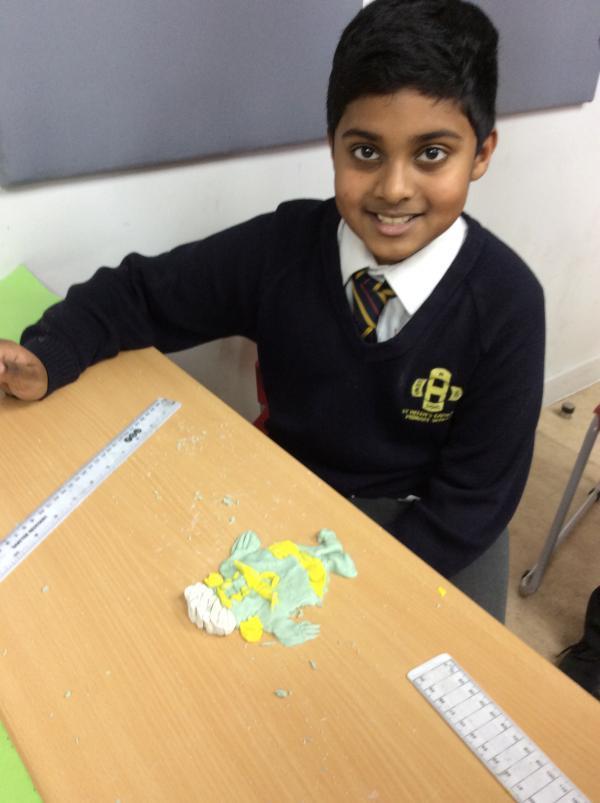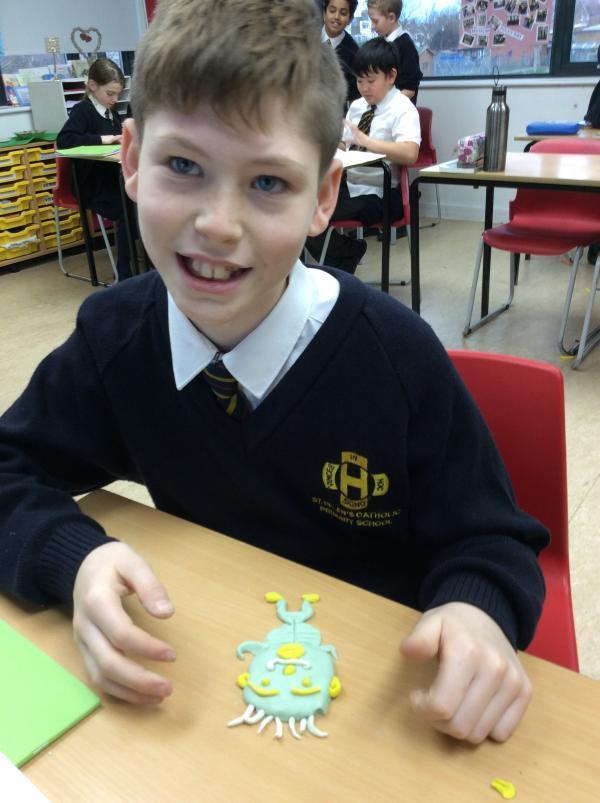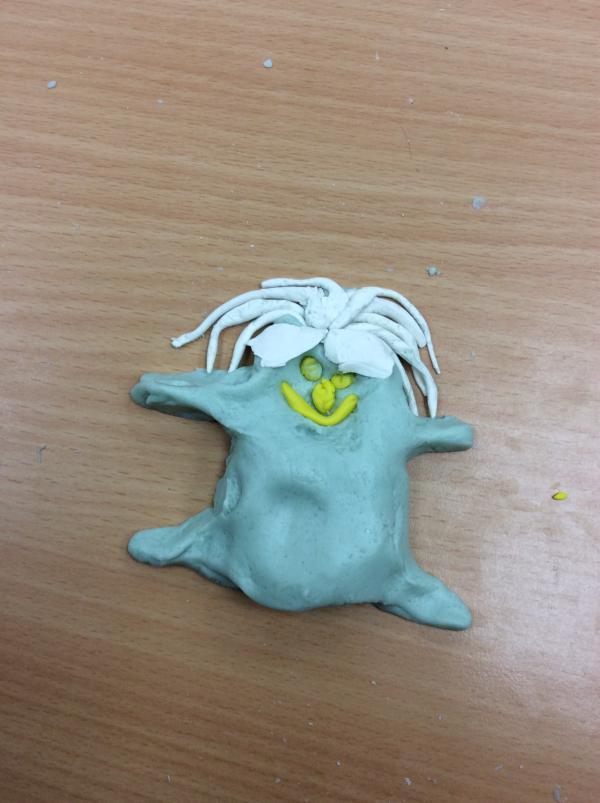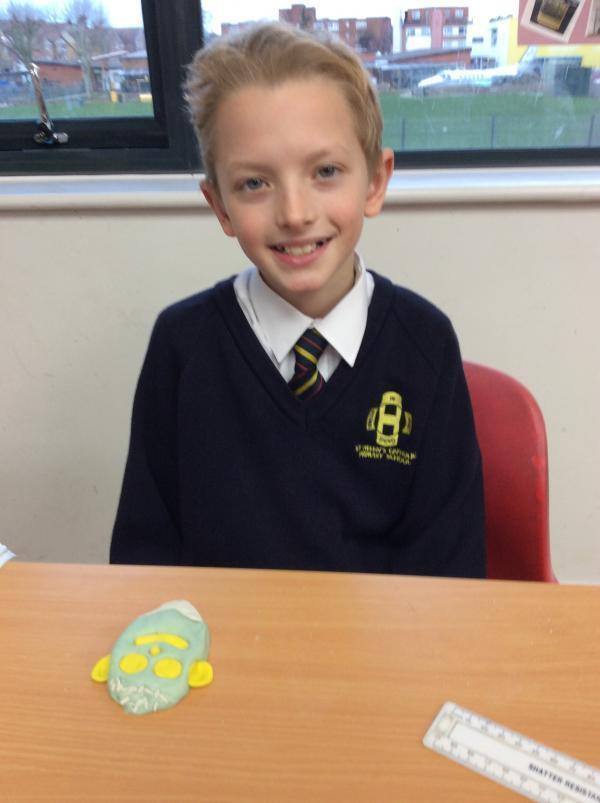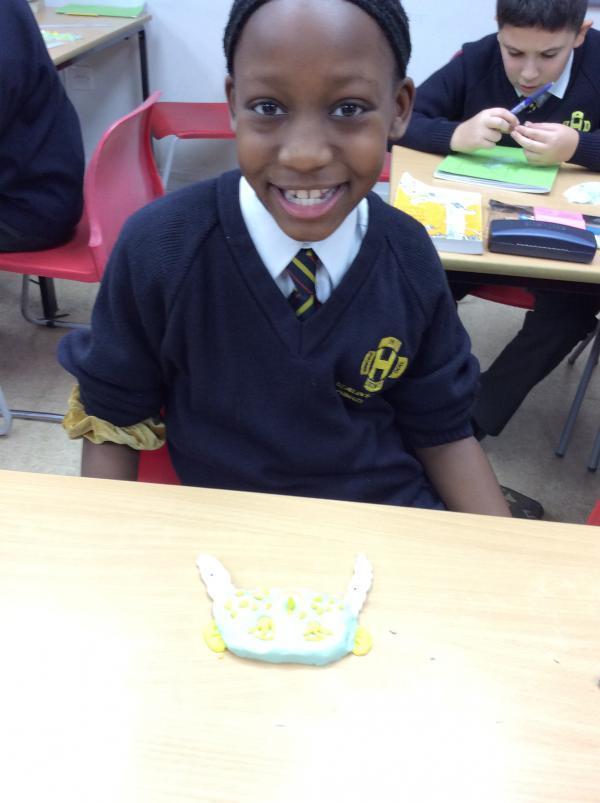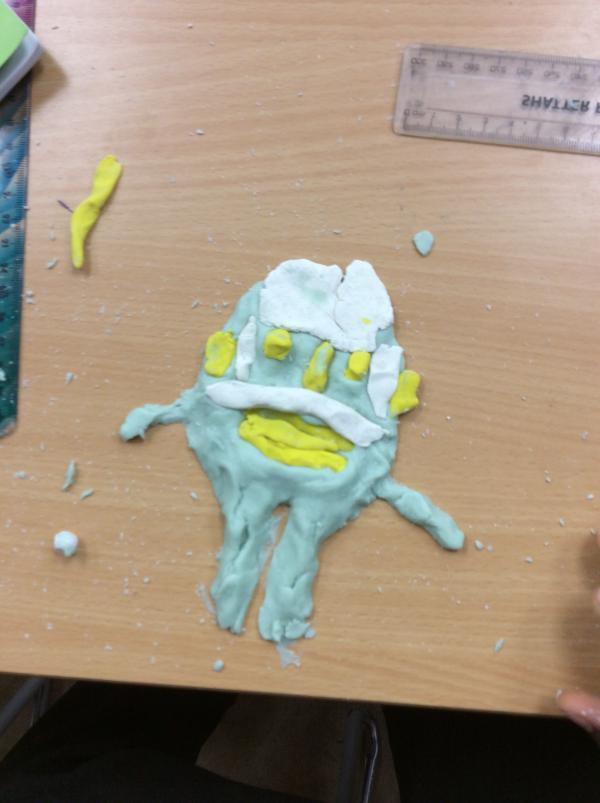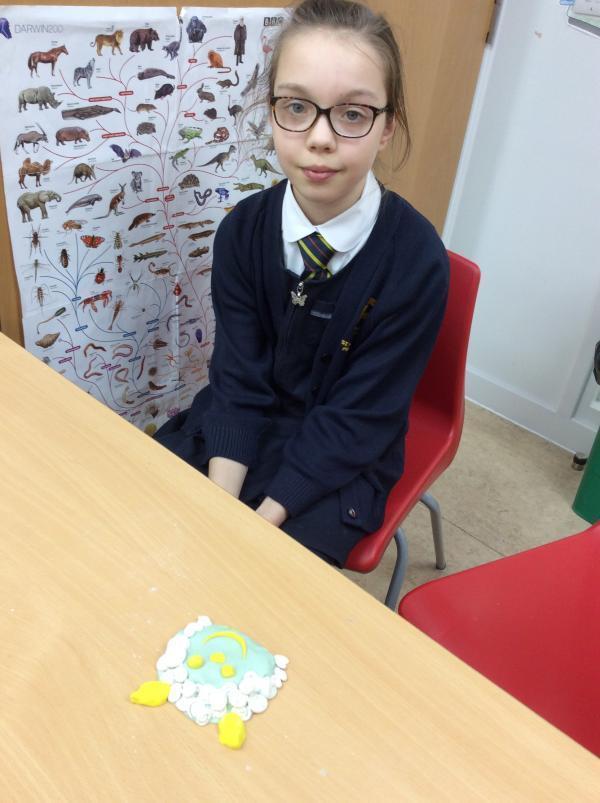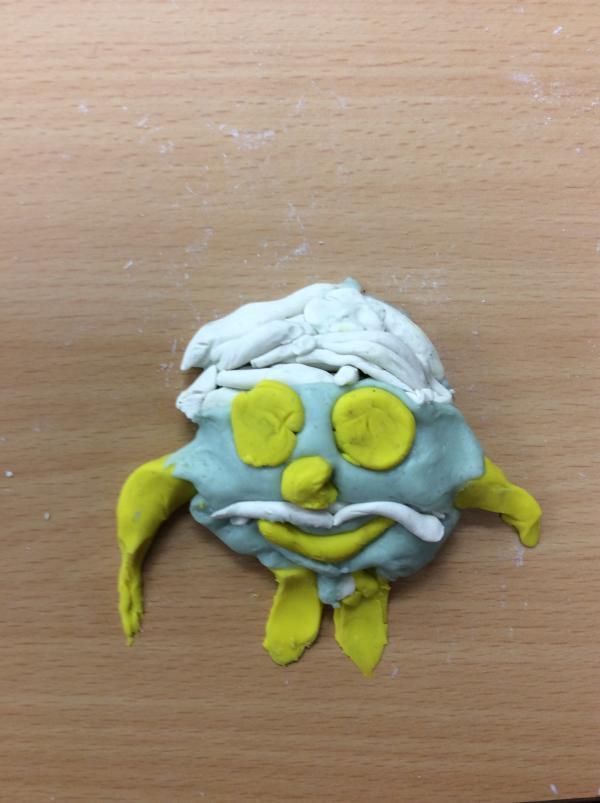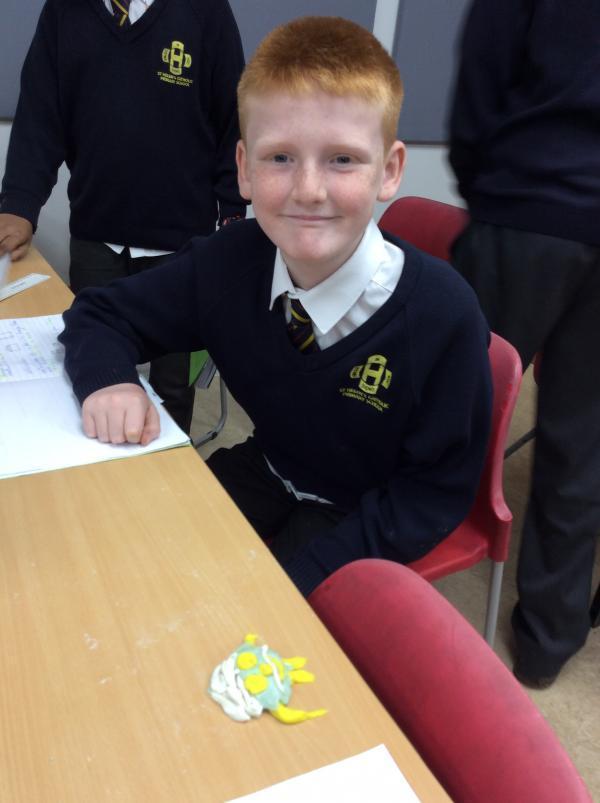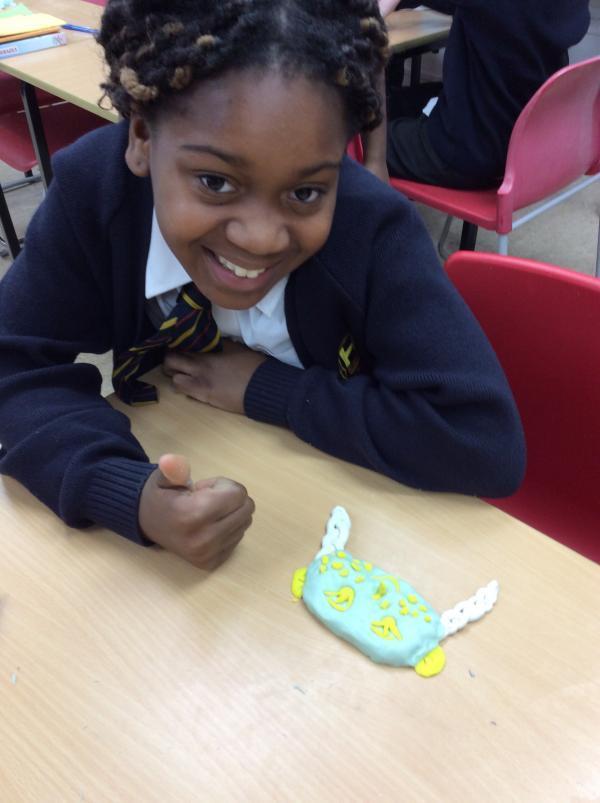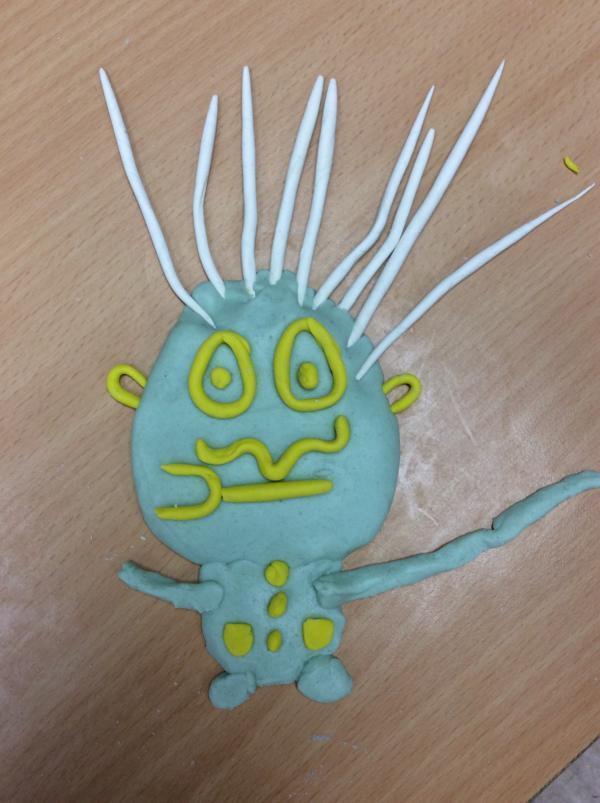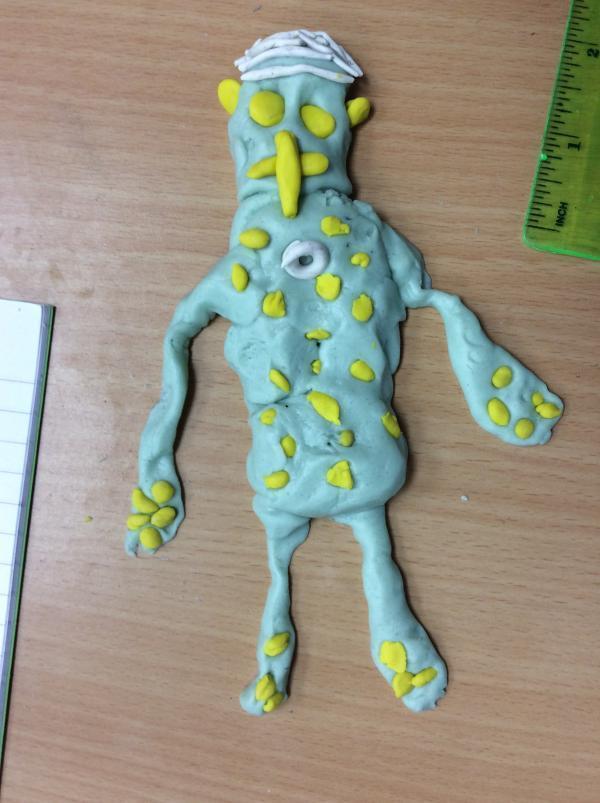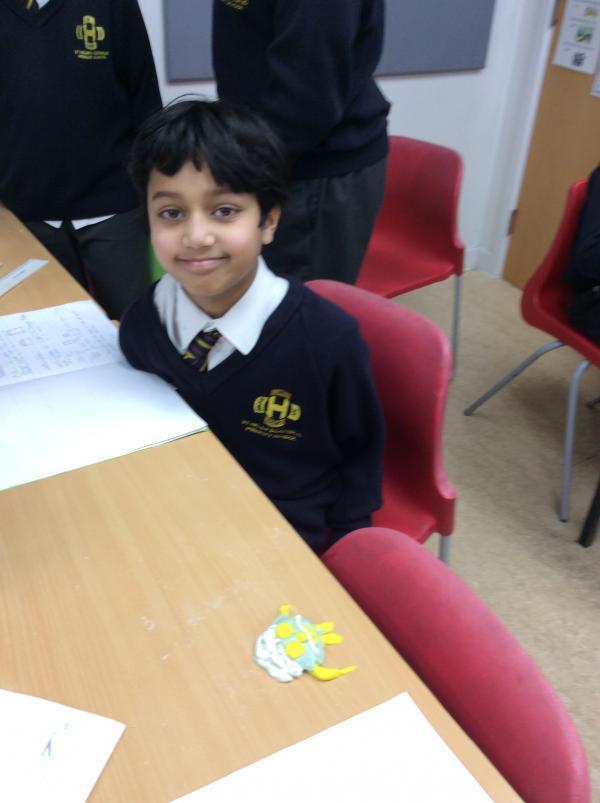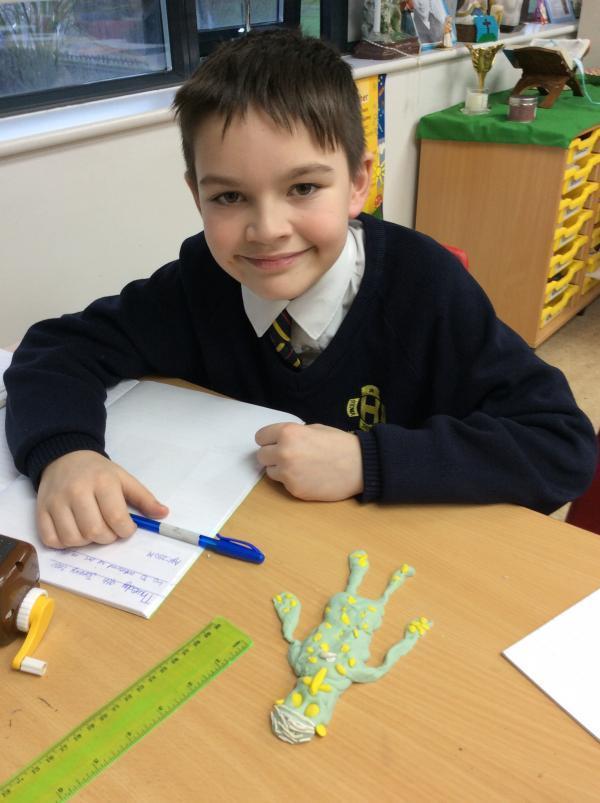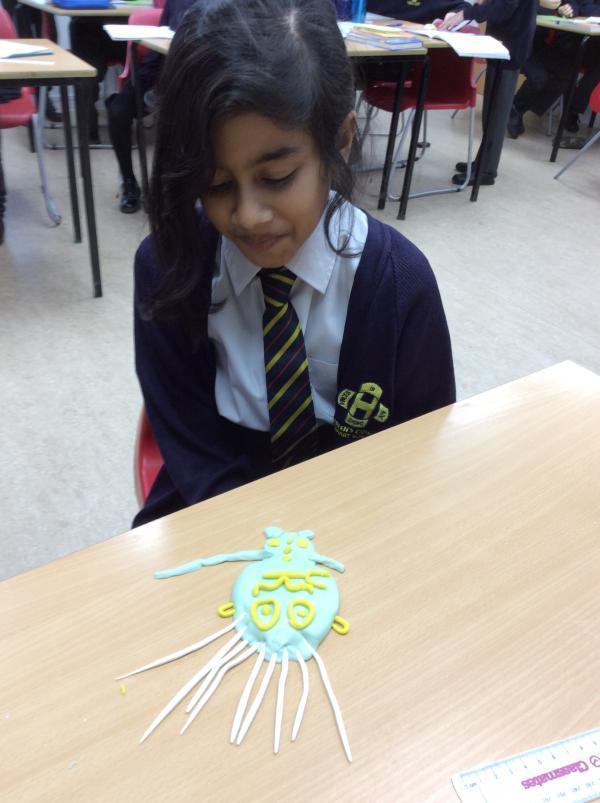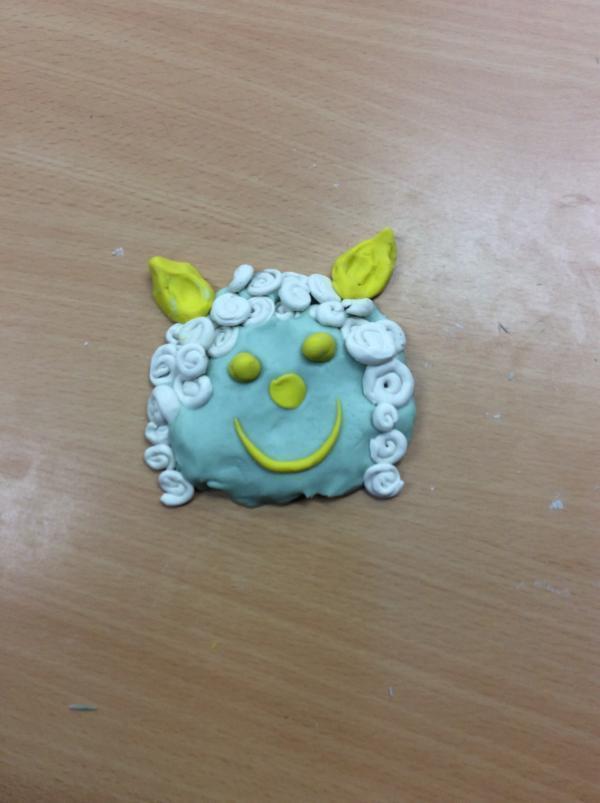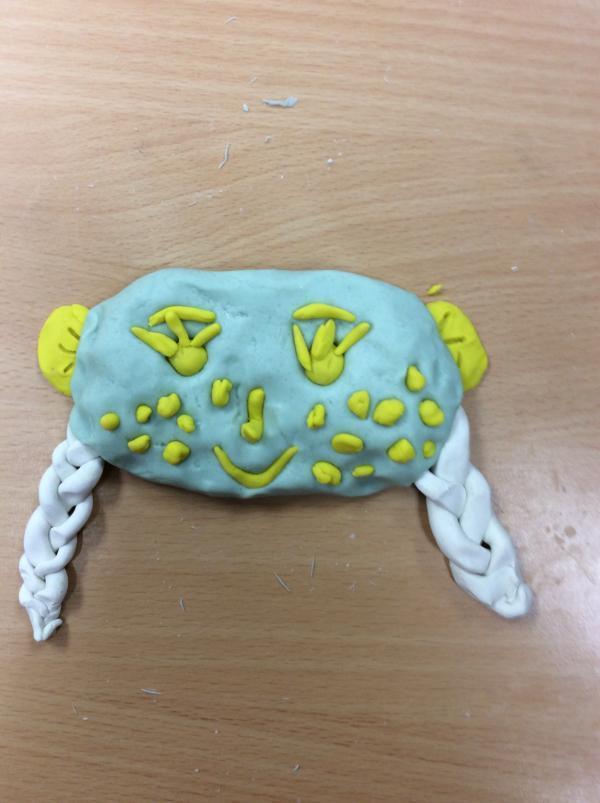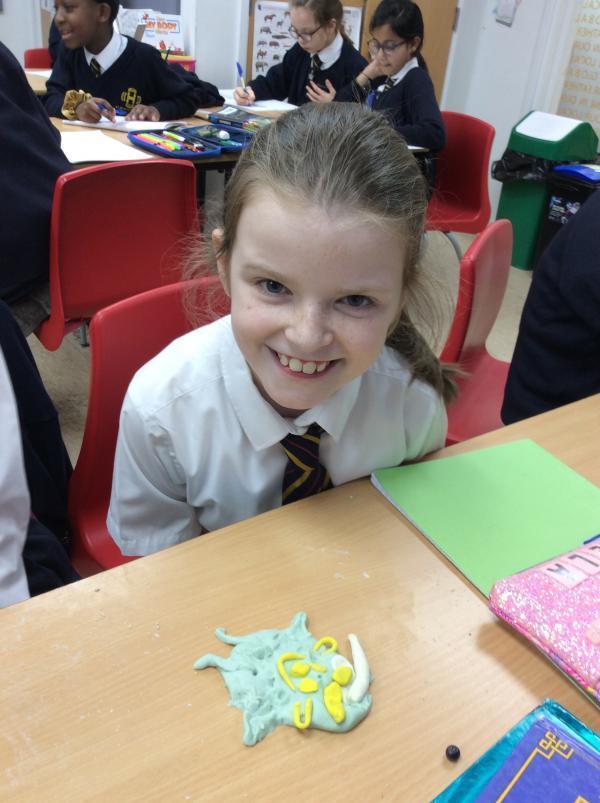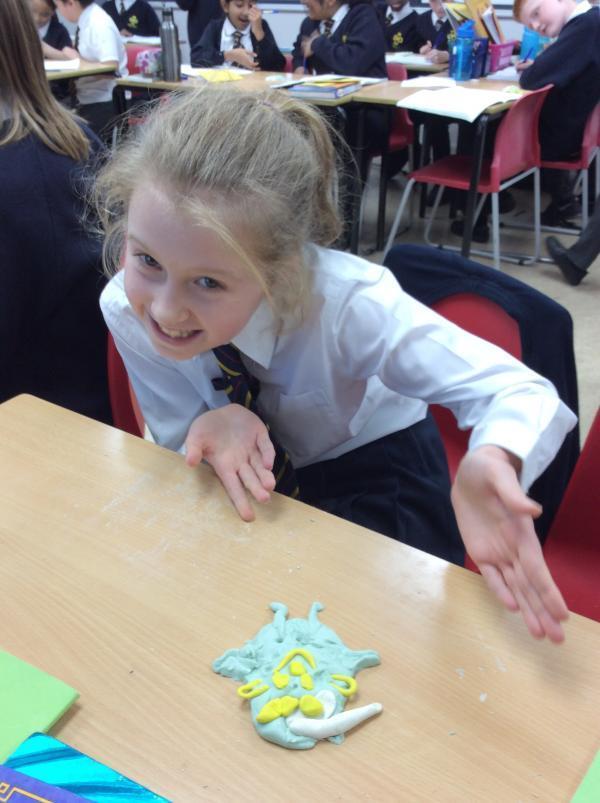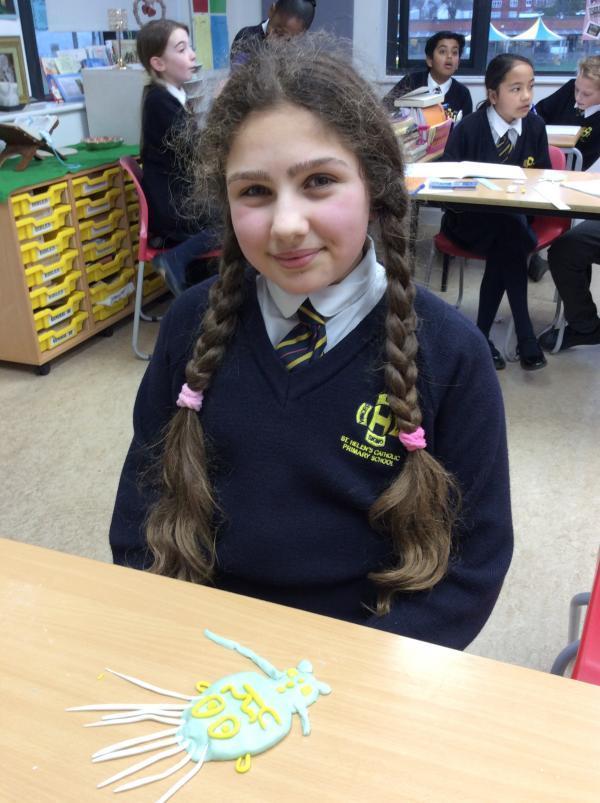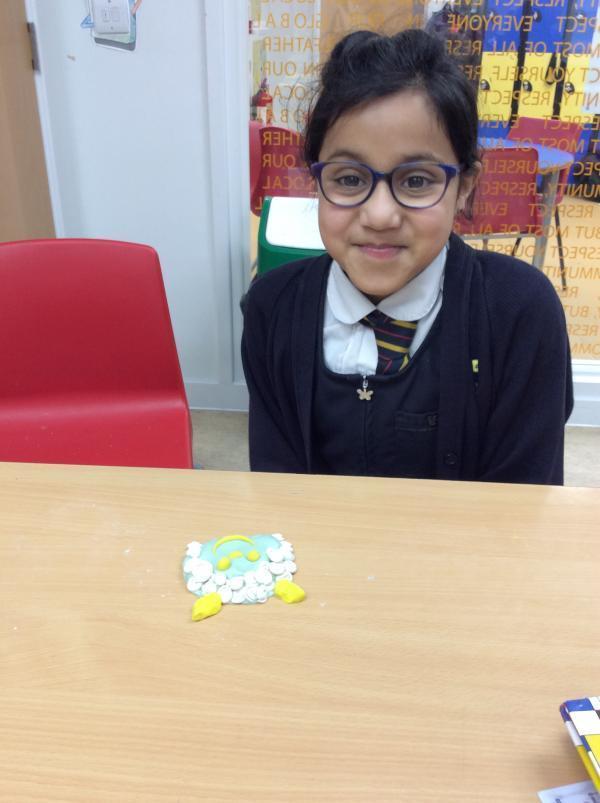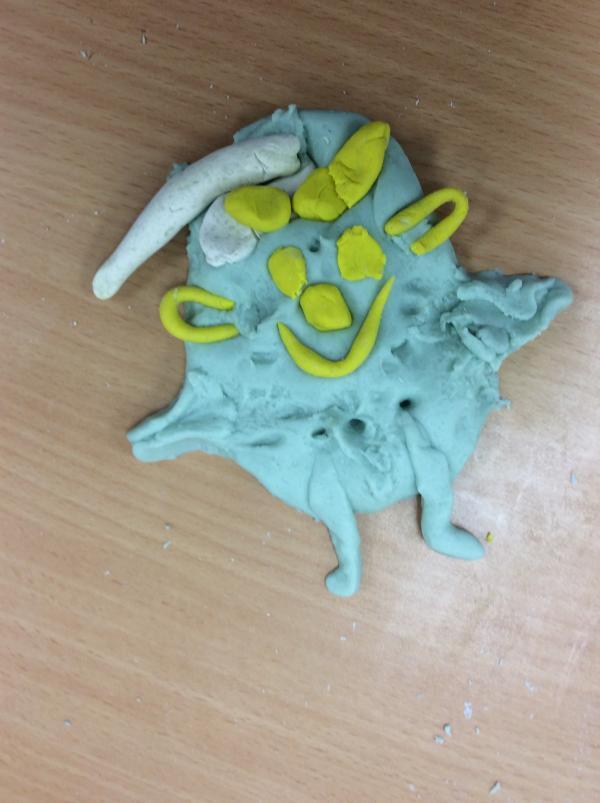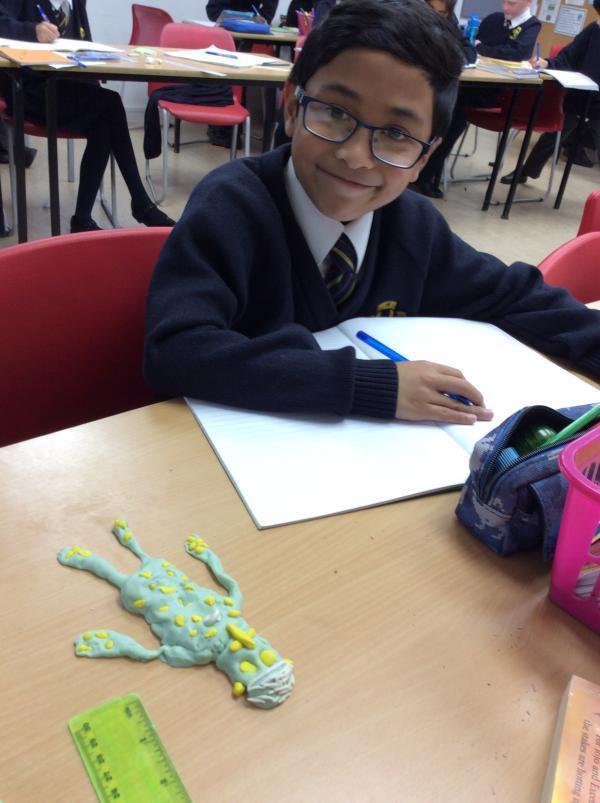 'Hello, 'ello, 'ello - what's going on here then?'
Class 6 had a very interesting trip to Southend Police Station. We could be looking at some future Police Officers here!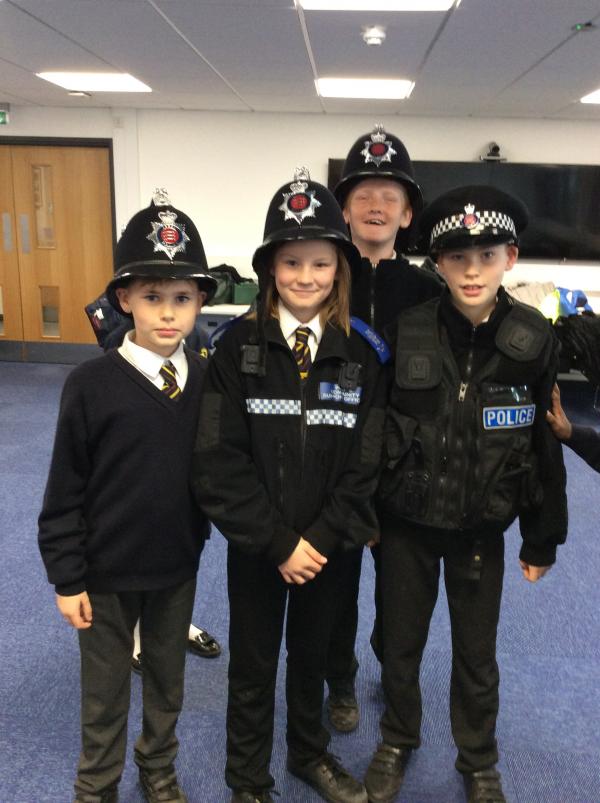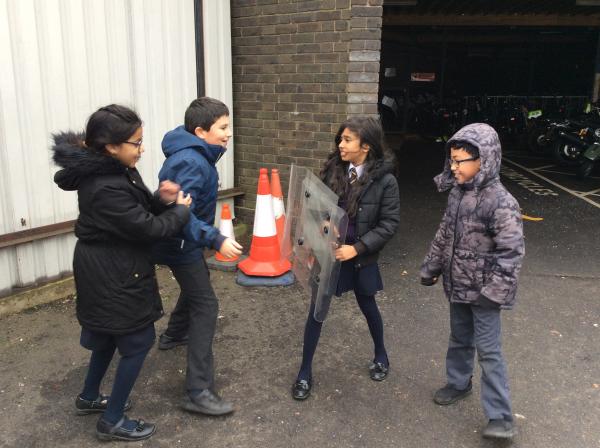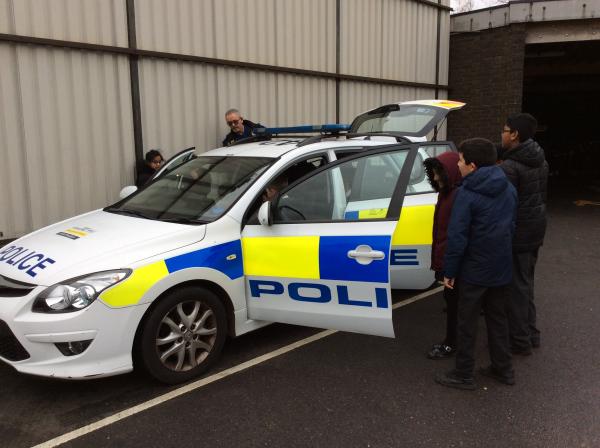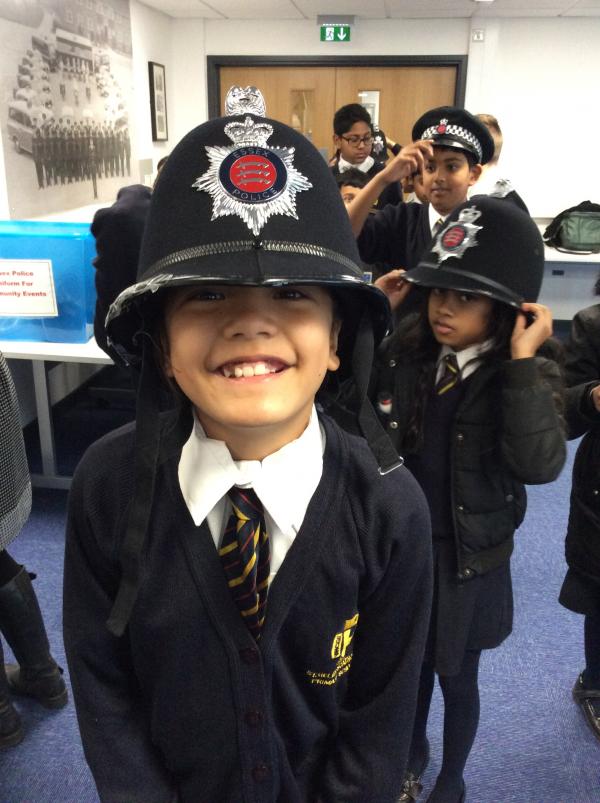 Friday 6th December - Stir Fry Group 3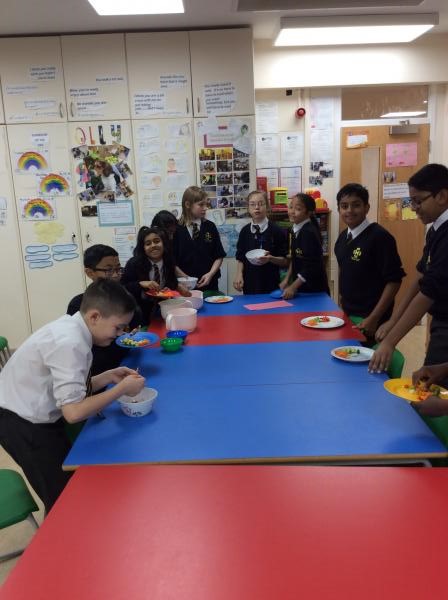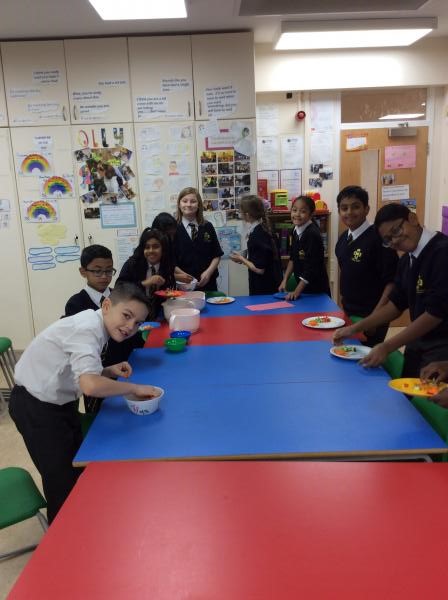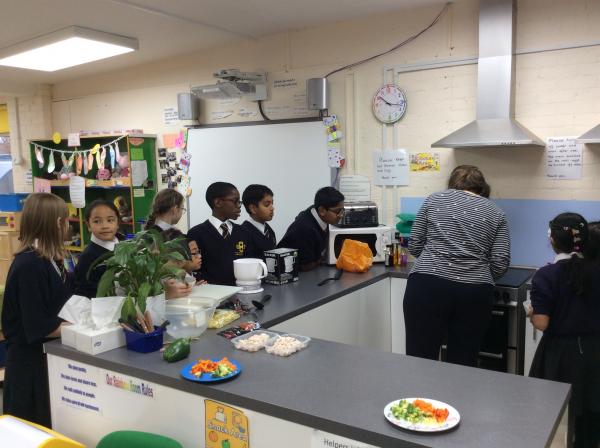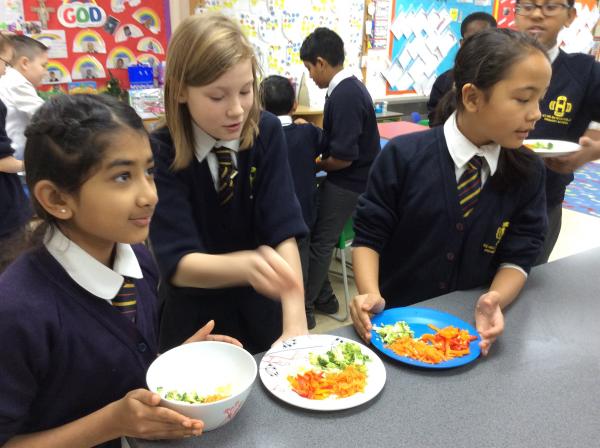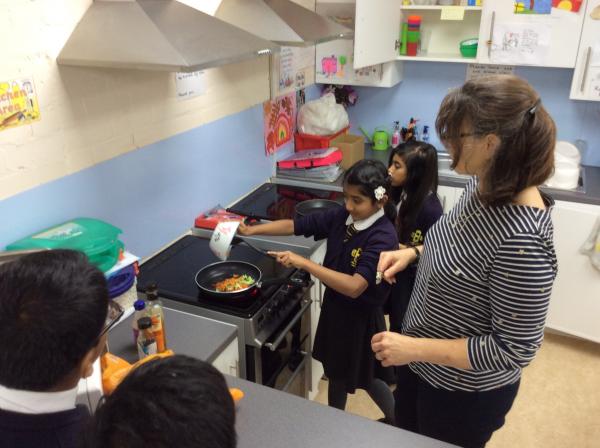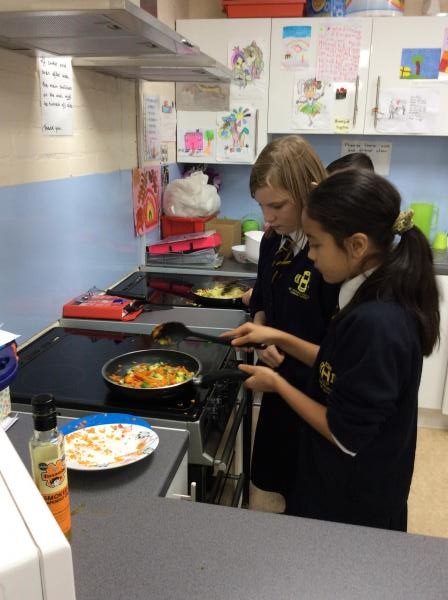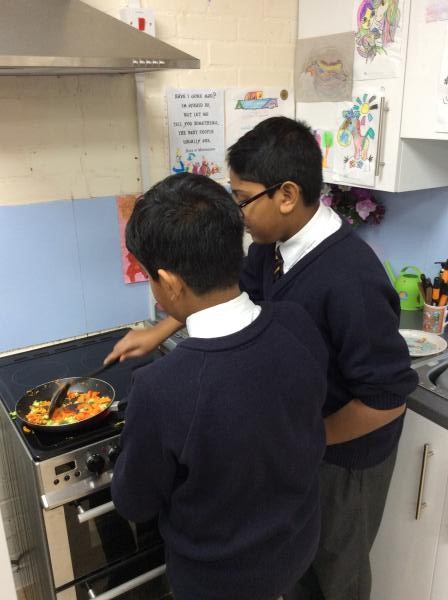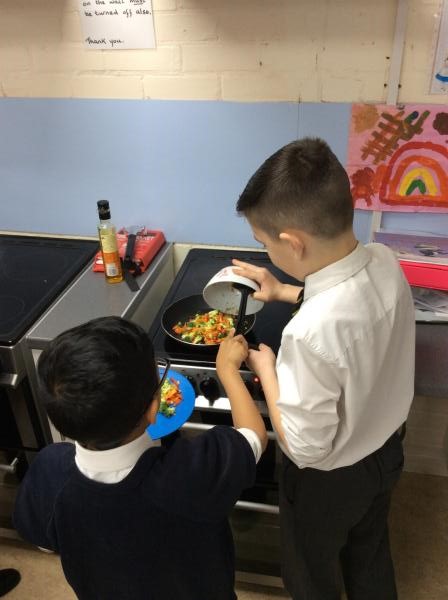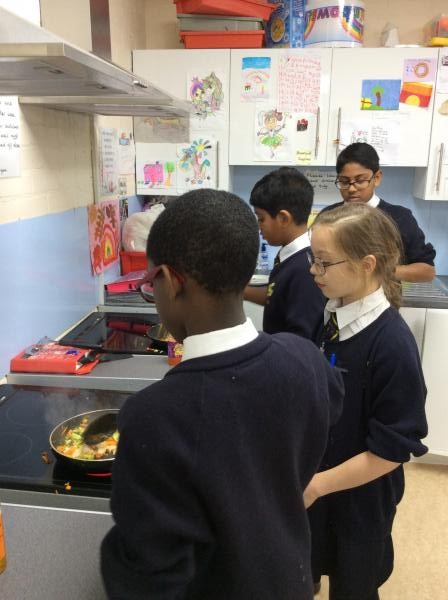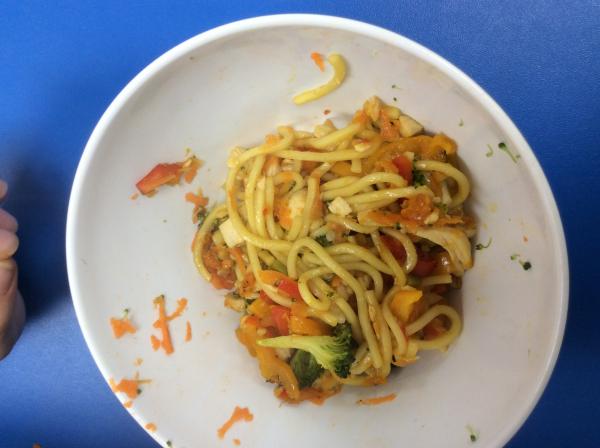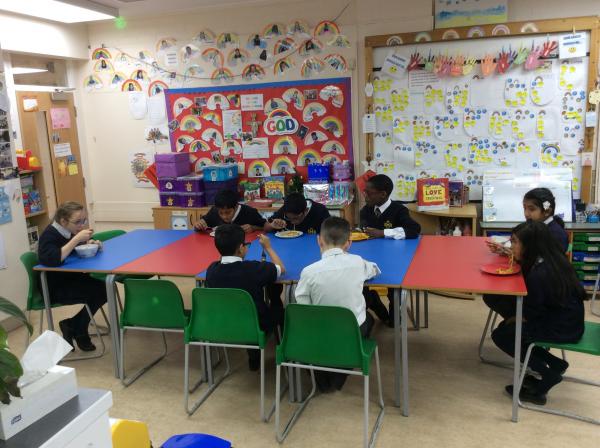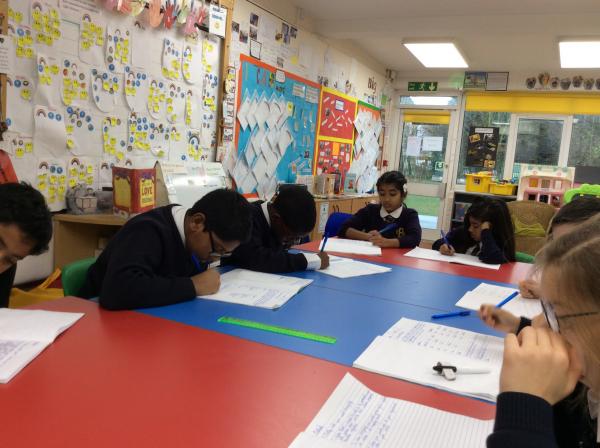 Thursday 28th November - Stir Fry Group 2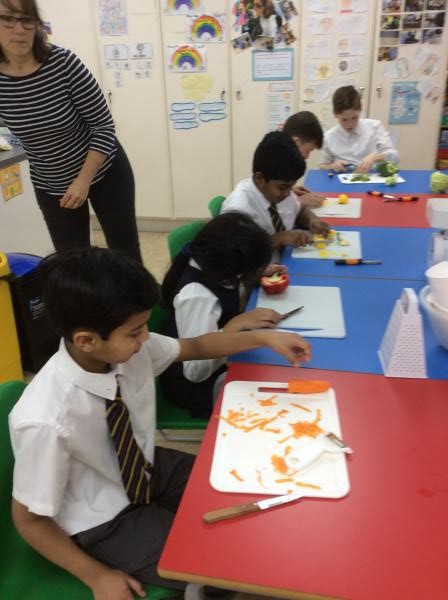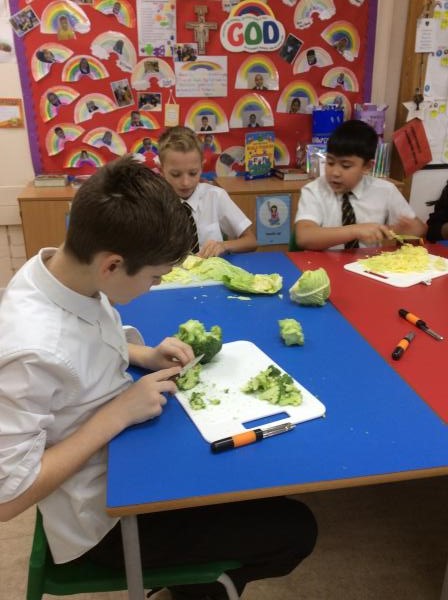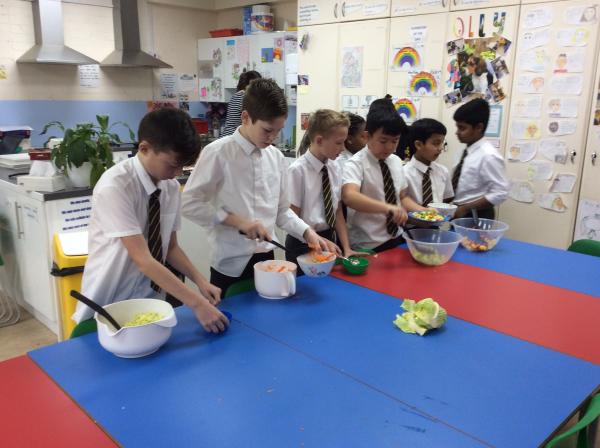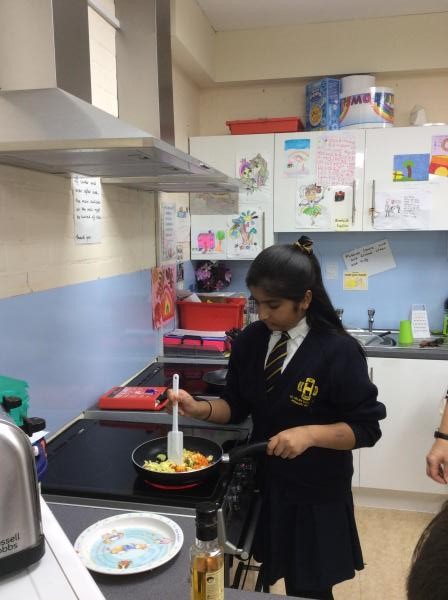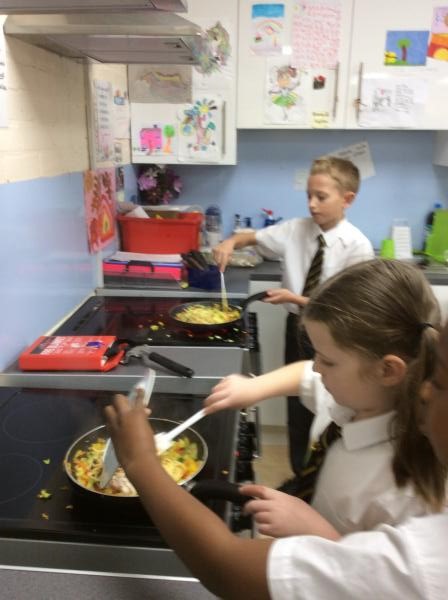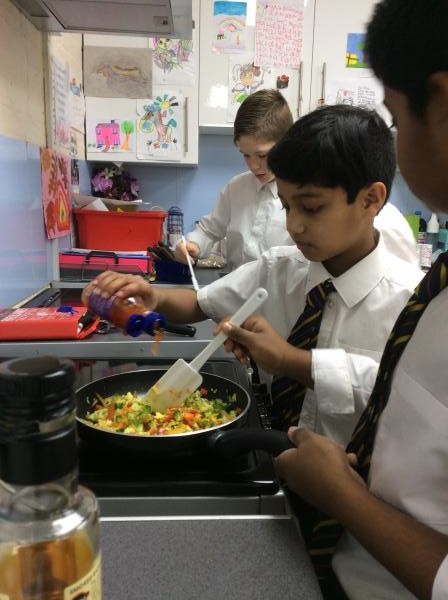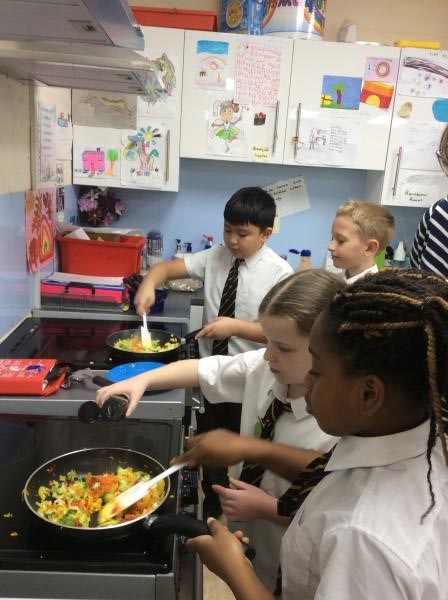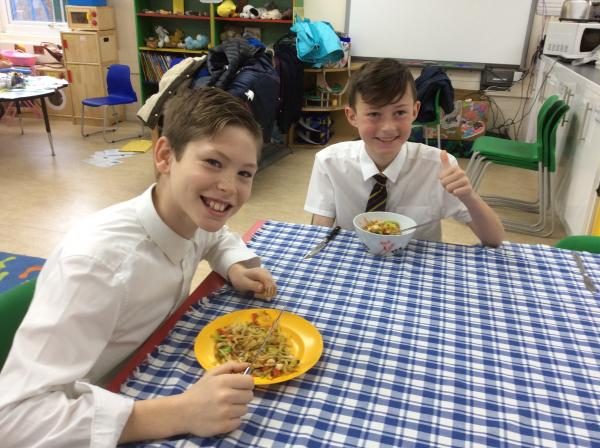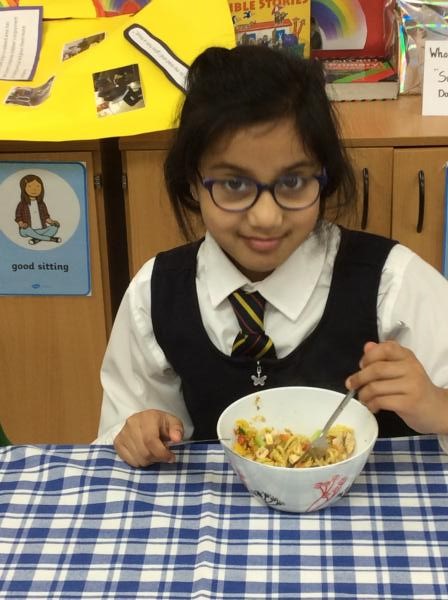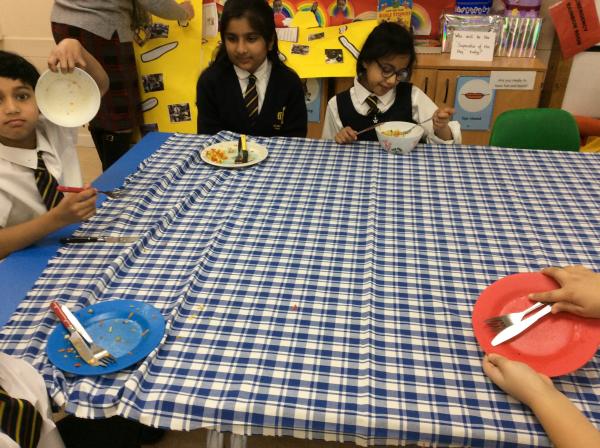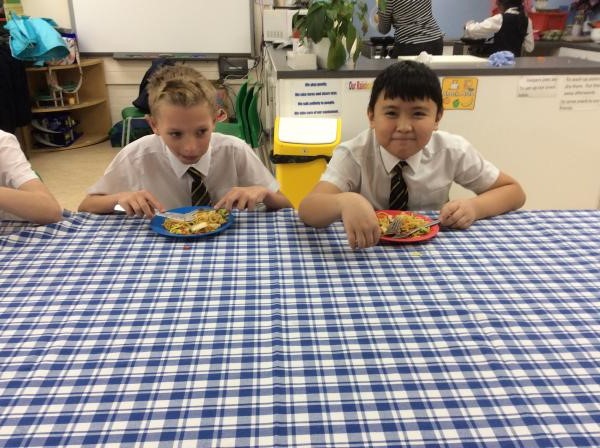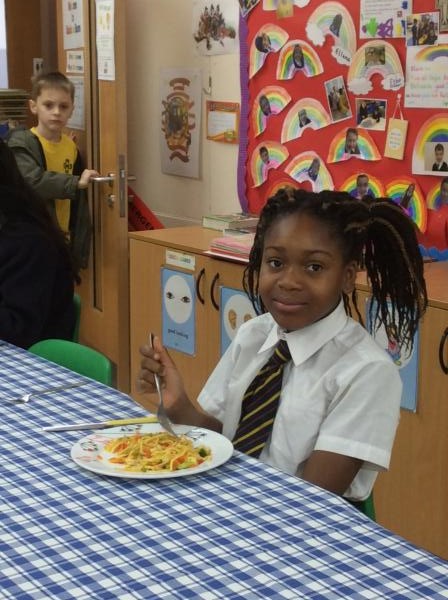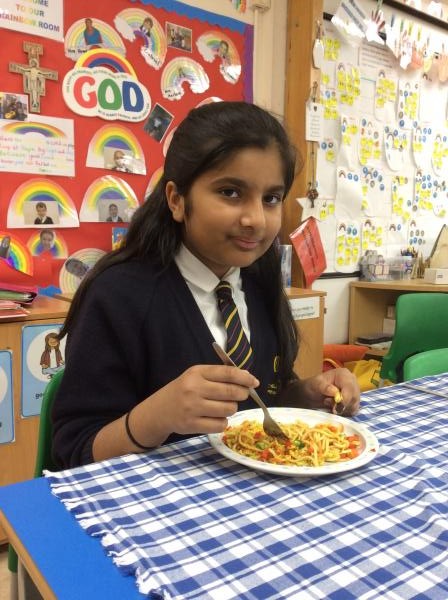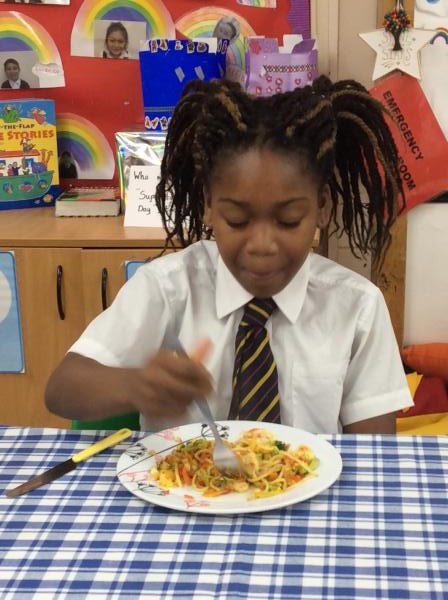 Tree Planting
As part of the Woodland Trust Plant a Tree day, Year 6 organised for years 1 and 2 to plant our trees.
57 trees were planted around the school grounds. Grass was removed, soil dug over, holes dug, trees planted, canes put in to support and protective covers were put around the new saplings.
Hopefully many of the trees will take hold and grow with the classes who planted them!
Thursday 21st November - Stir Fry Group 1
Our first group went shopping today, buying the ingredients for a stir fry. They stuck to their budget and cooked a delicious stir fry which was eaten and enjoyed by all! Not a mouthful left for very hungry teachers!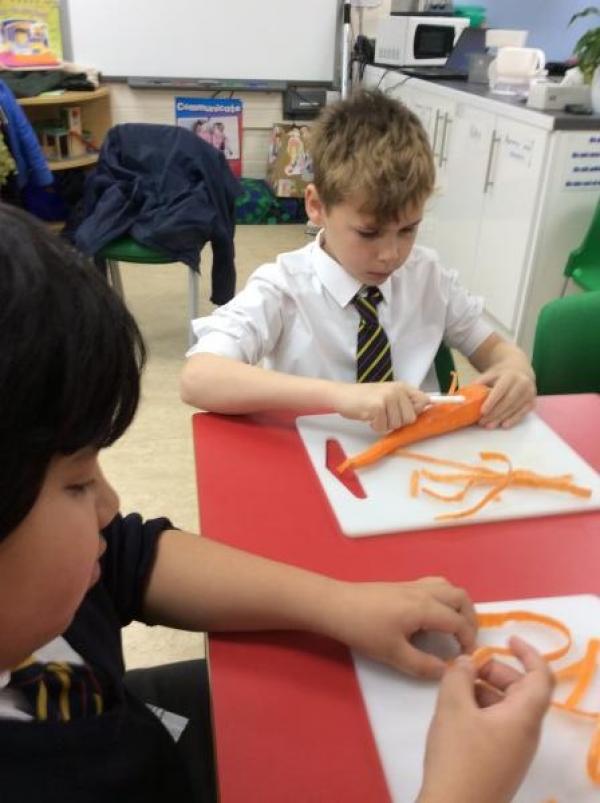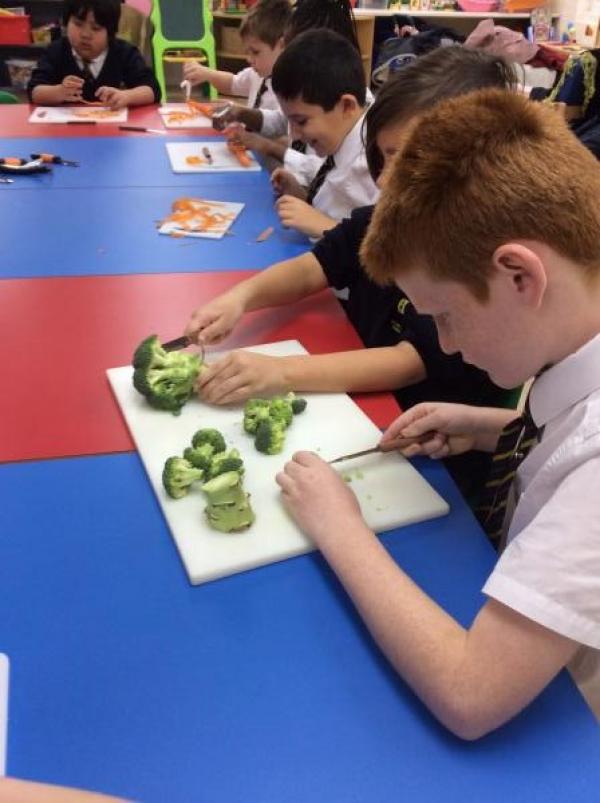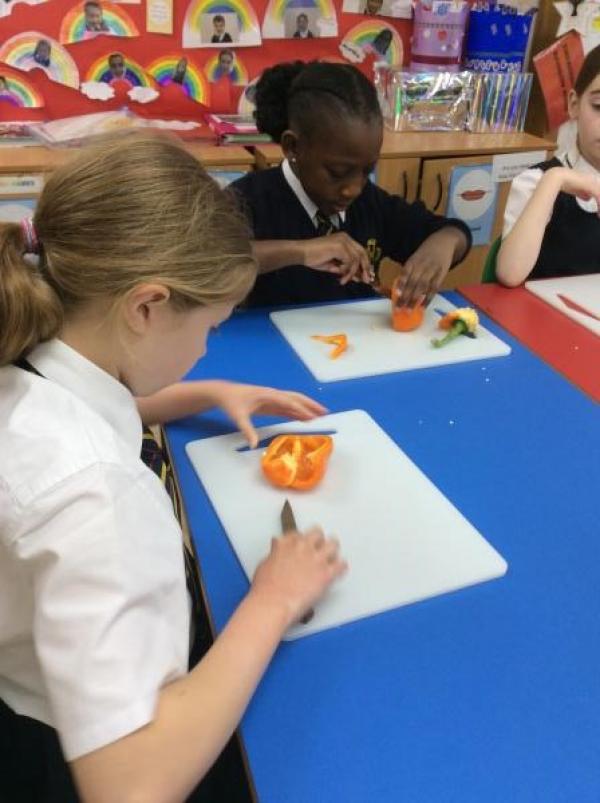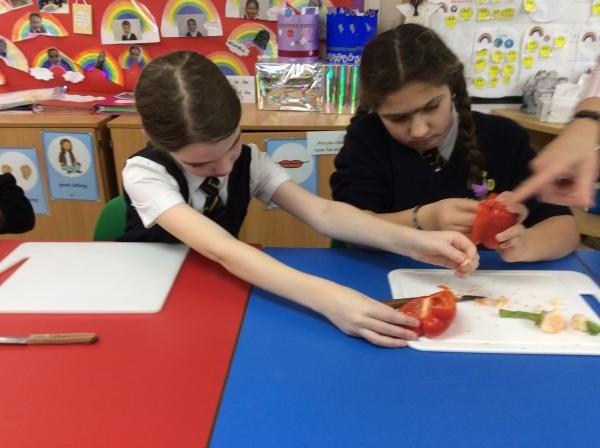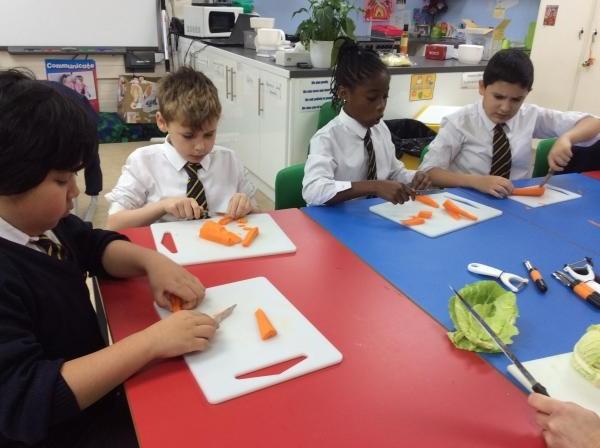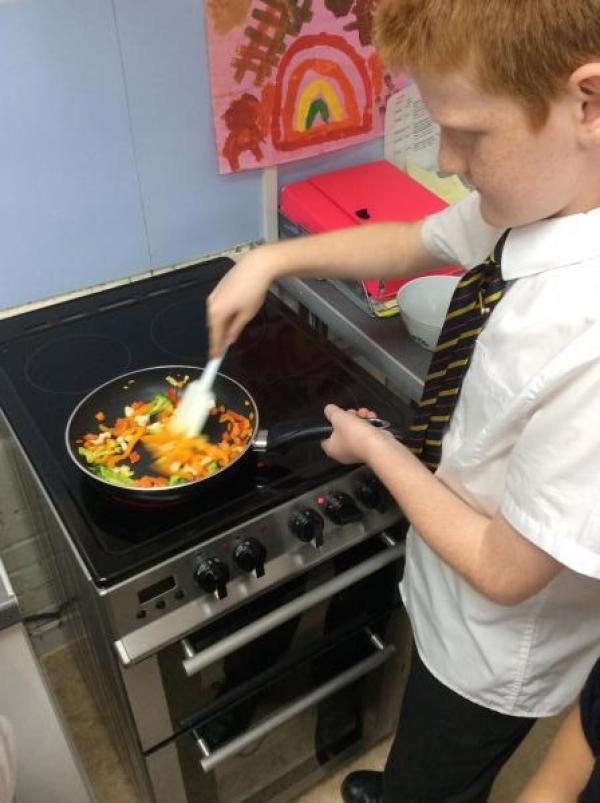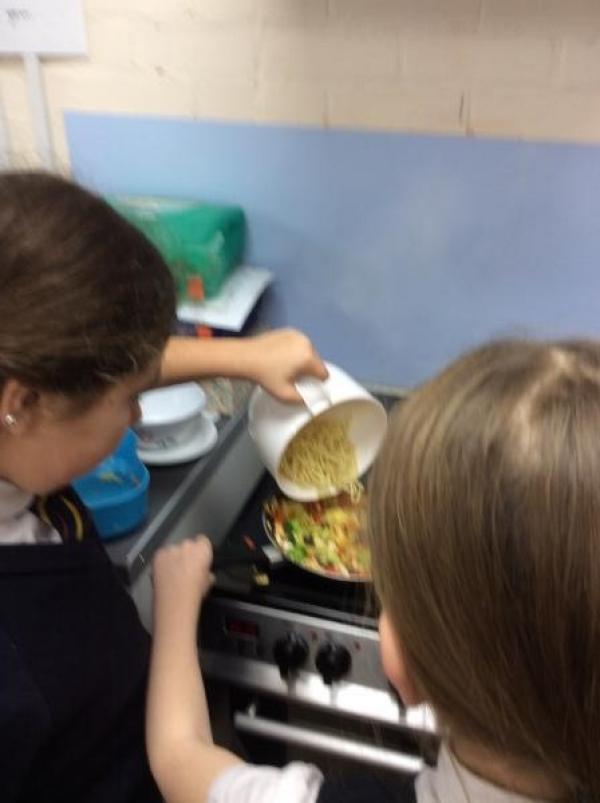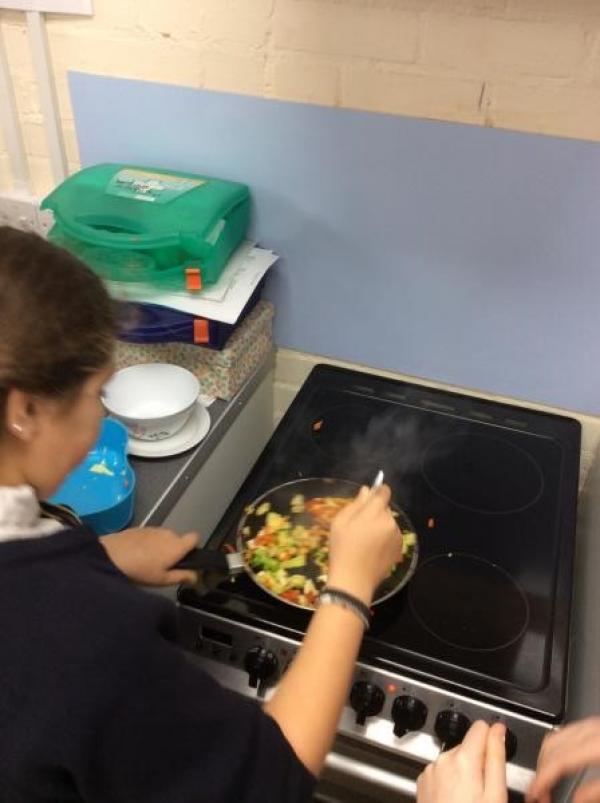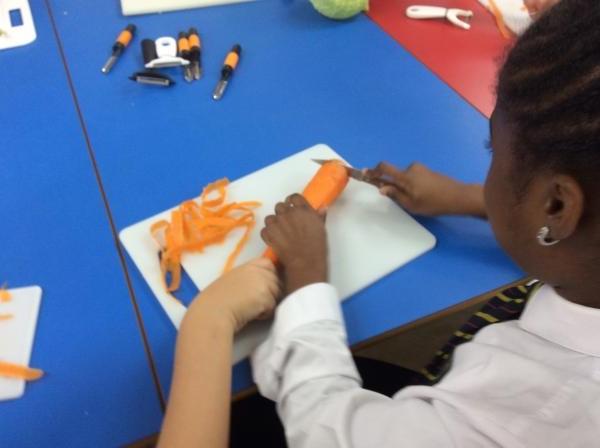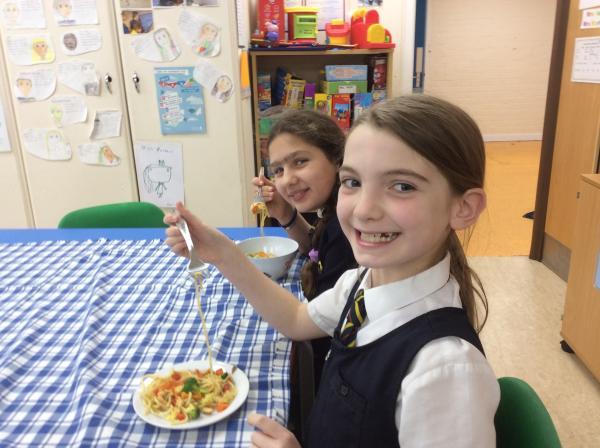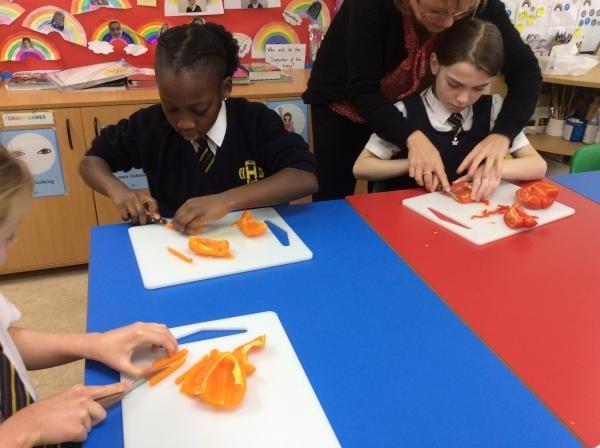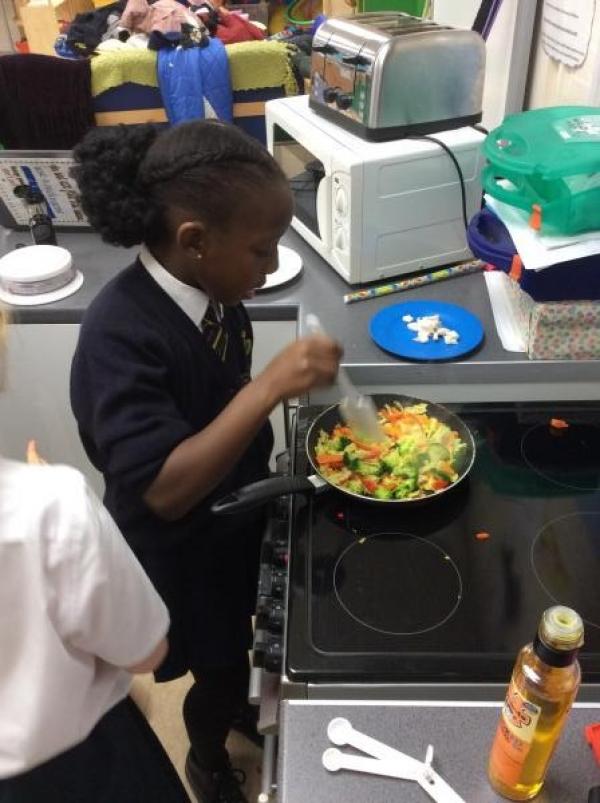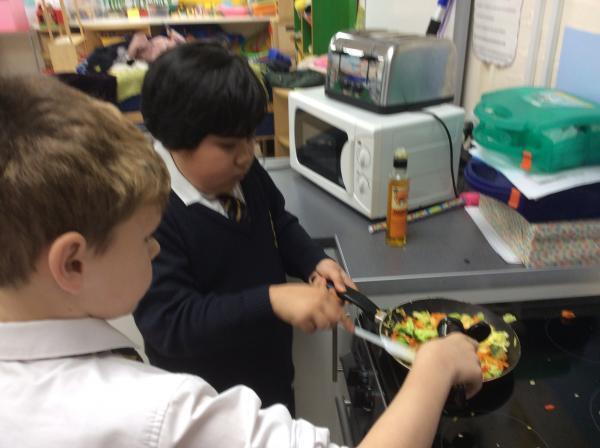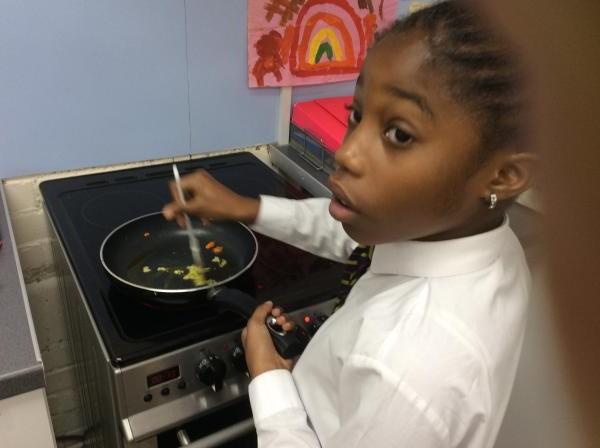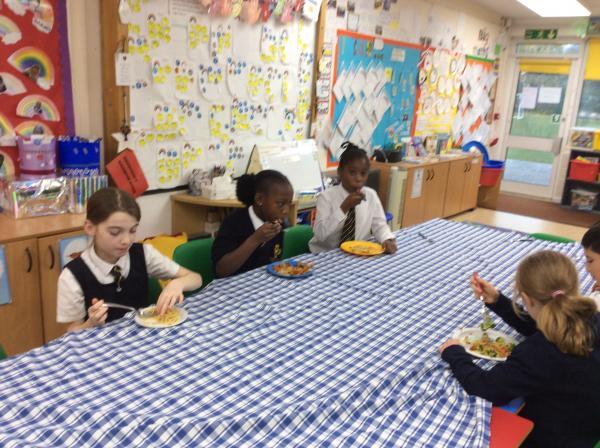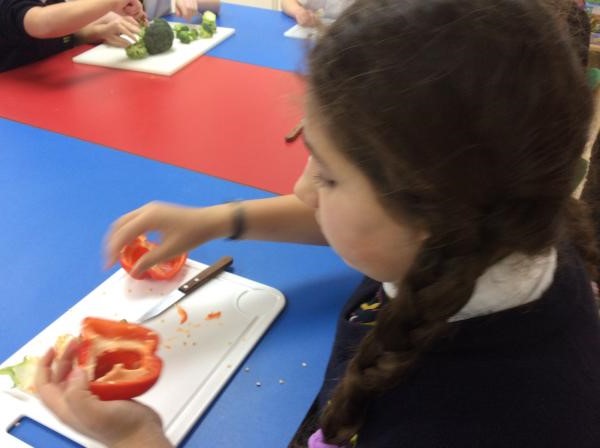 Let's see how Class 6 measure up....
Year 6 enjoying some practical measuring today! Maybe they can practise at home too!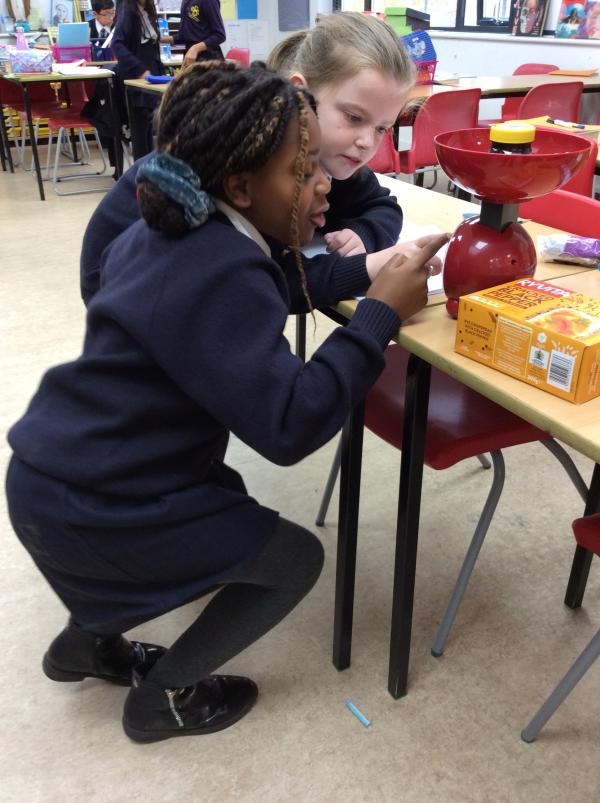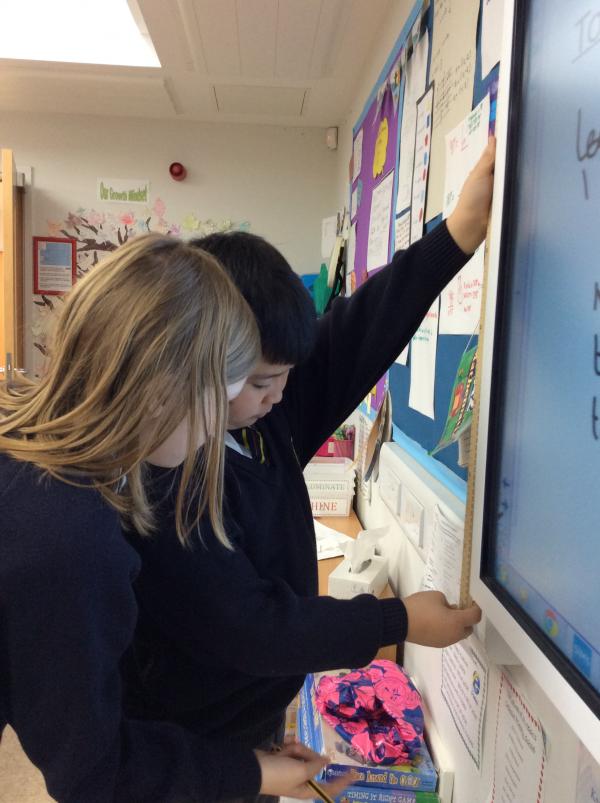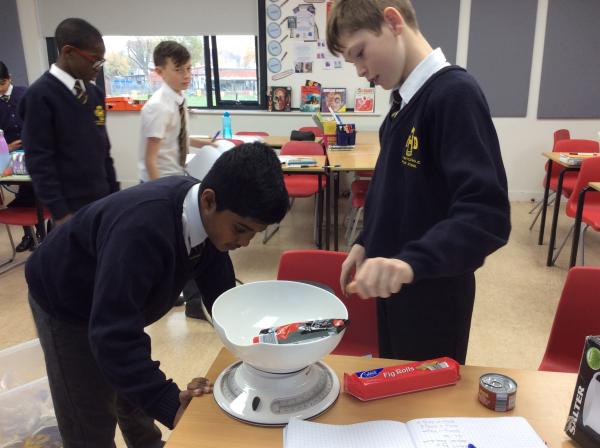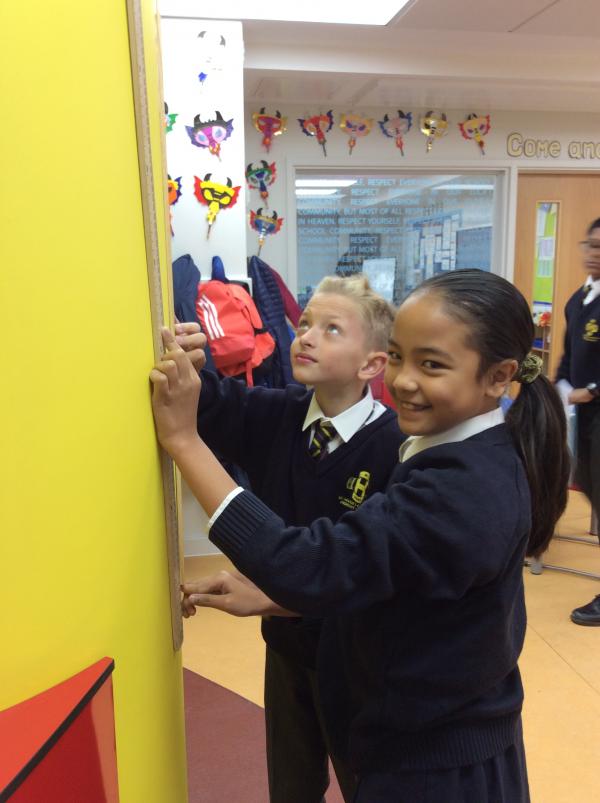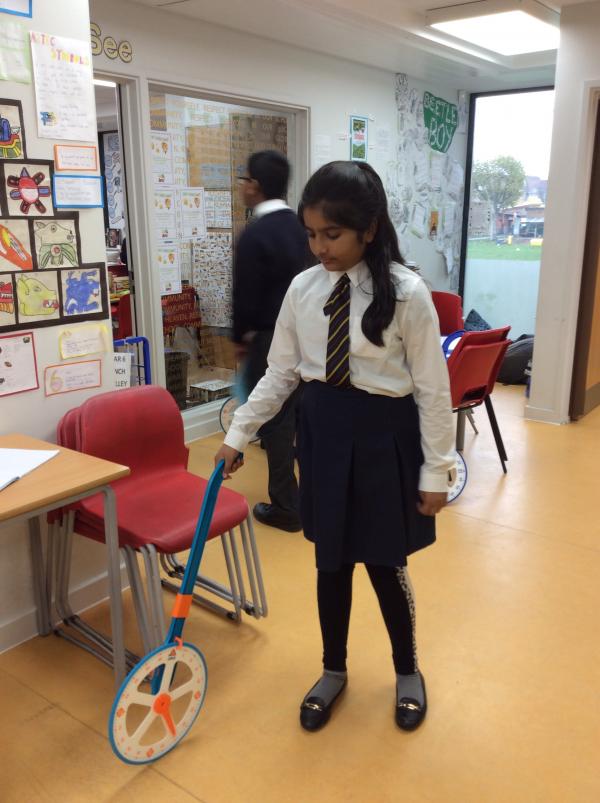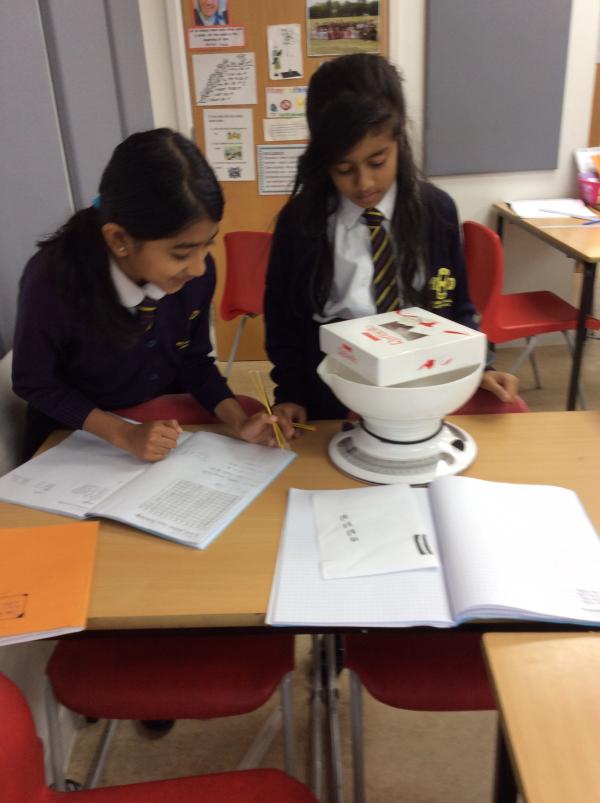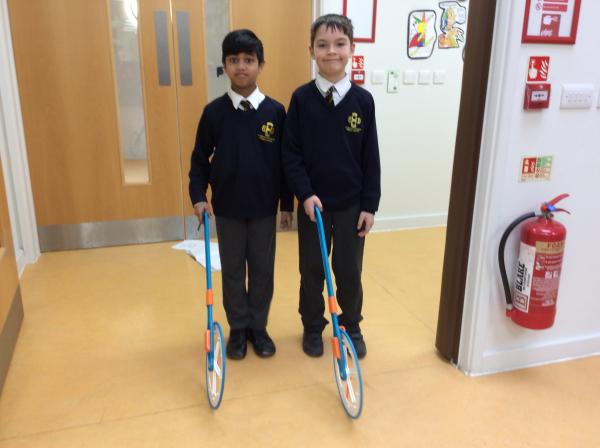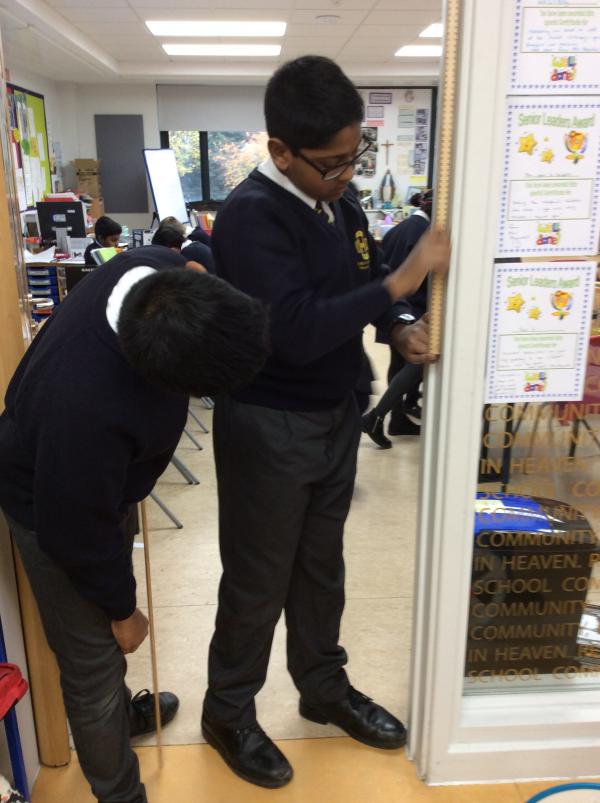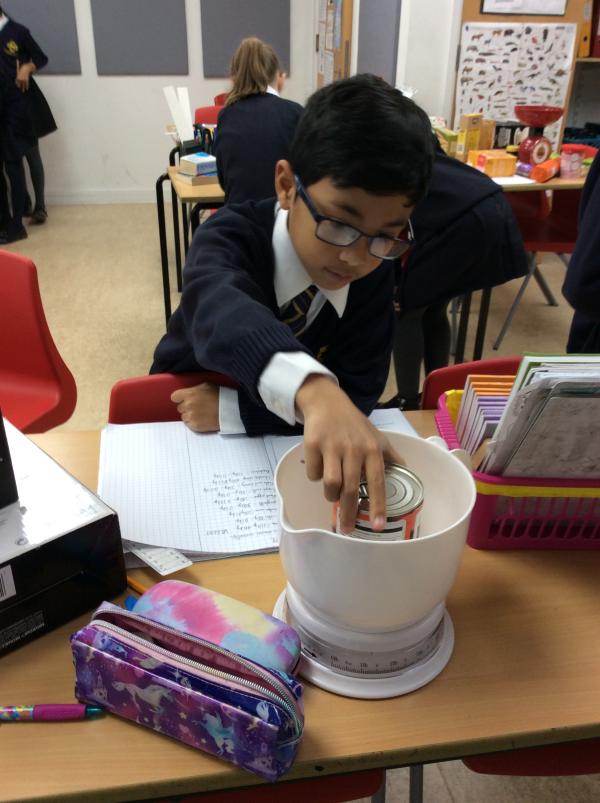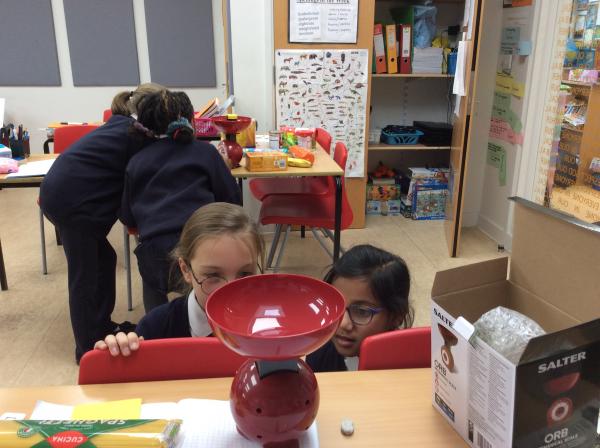 The Explorer
Year 6 enjoyed creating drama in response to the key points from a chapter in our class book: 'The Explorer' by Katherine Rundell.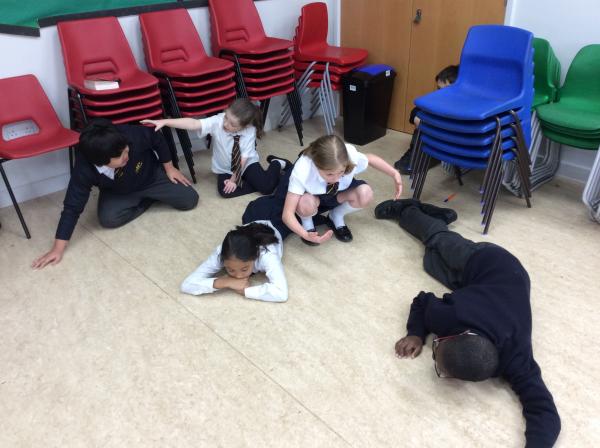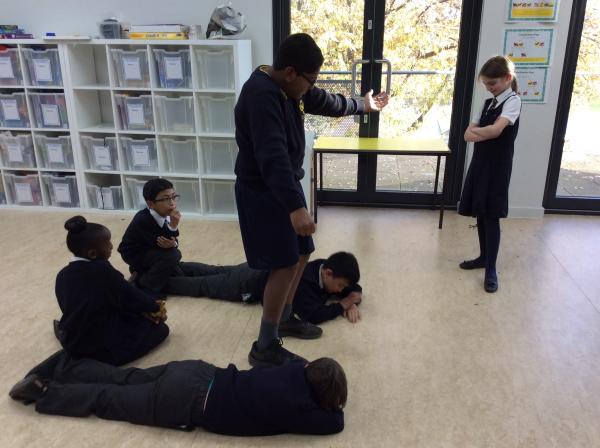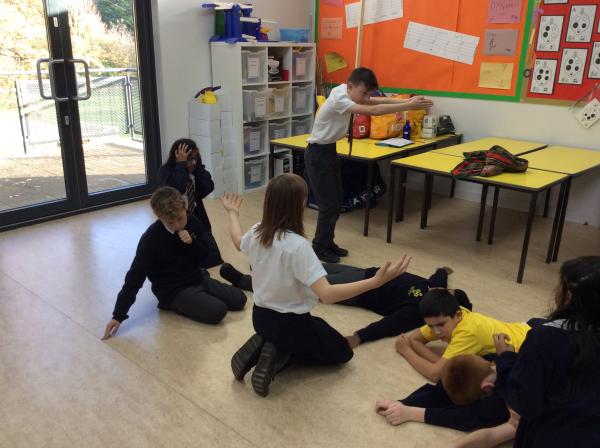 Fascinating Father Basil
Today, Father Basil came to visit Year 6. He discussed his many roles and being ordained, showing us some of the artefacts he has collected from his travels around the world. He impressed us all with the many languages he could speak.
Thank you Father Basil.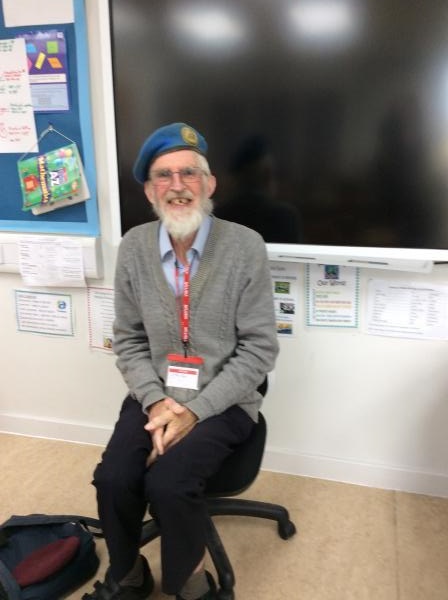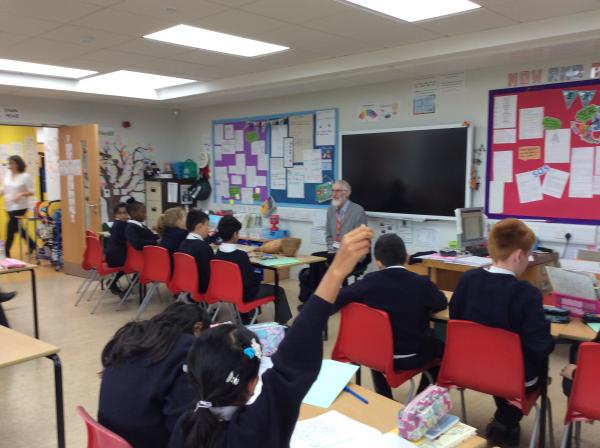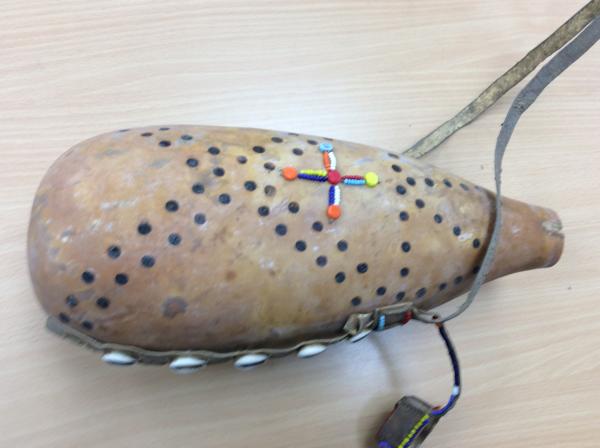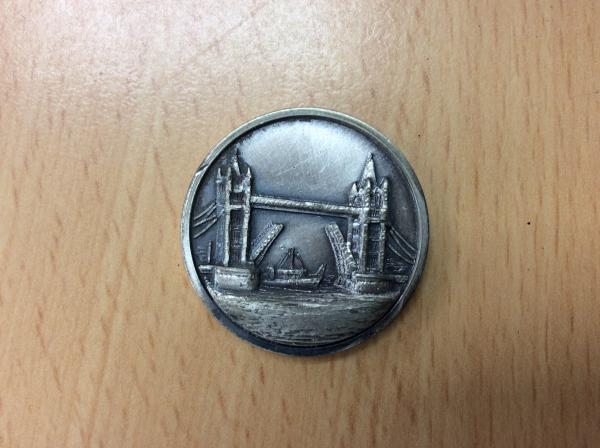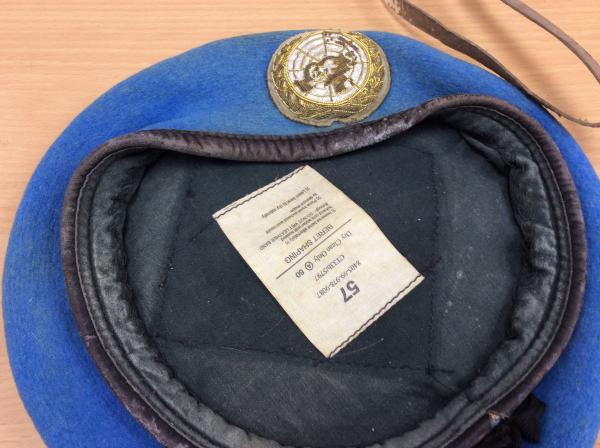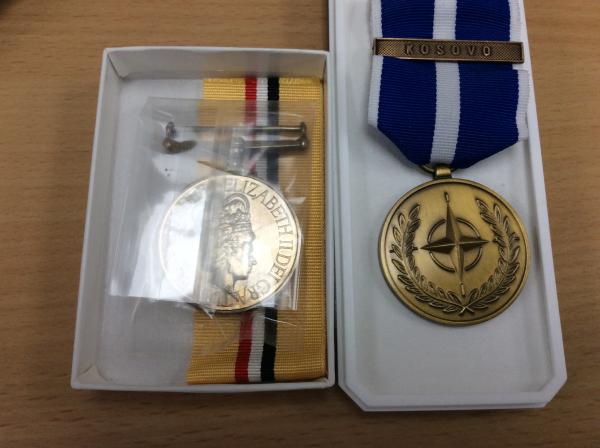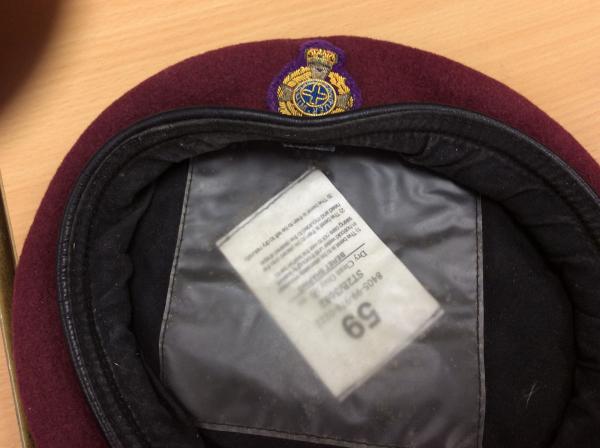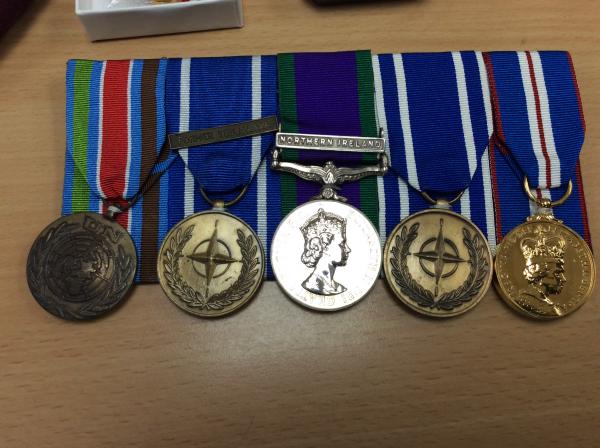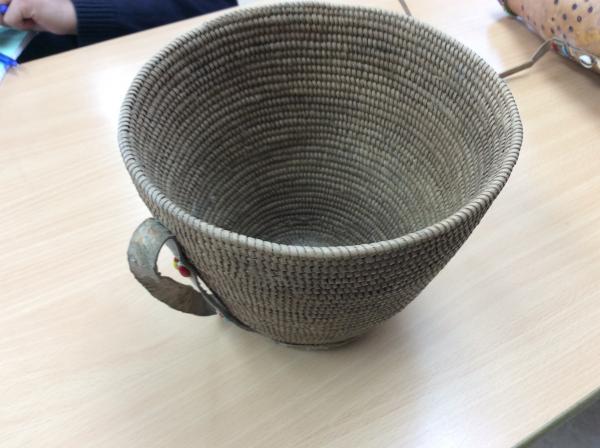 Marvellous Museums
Year 6 have finished their shoe-box museums. Have a good look at their designs and what they have made. They have enjoyed the making process, changing designs and evaluating their project. Well done Year 6!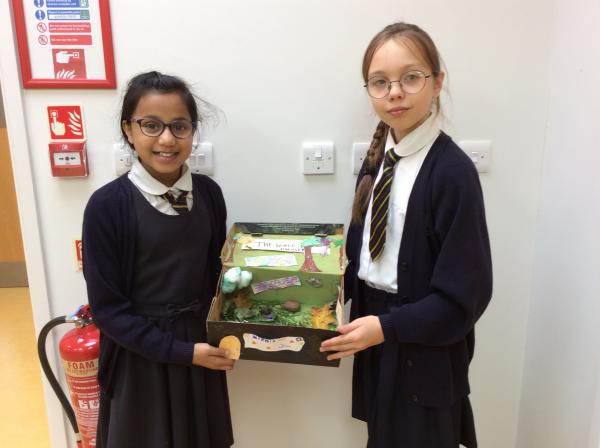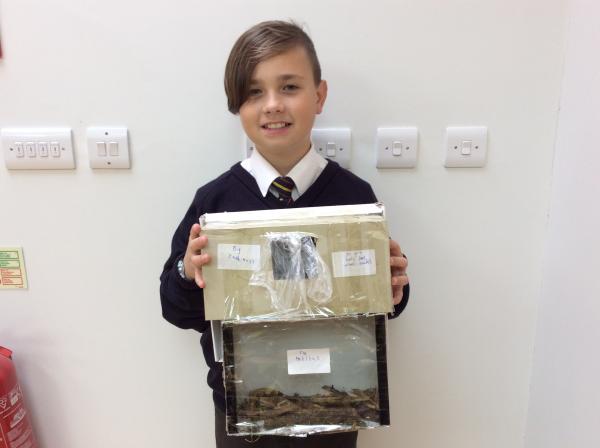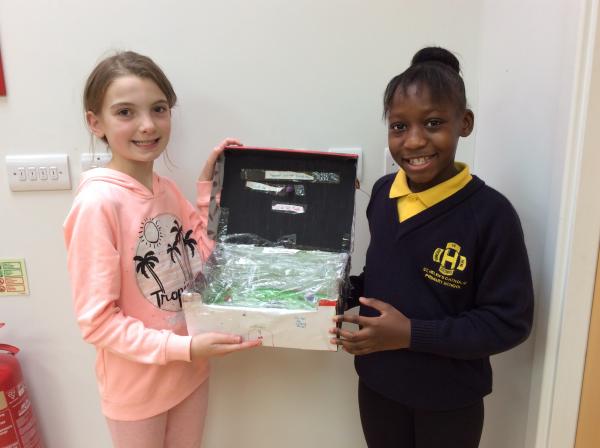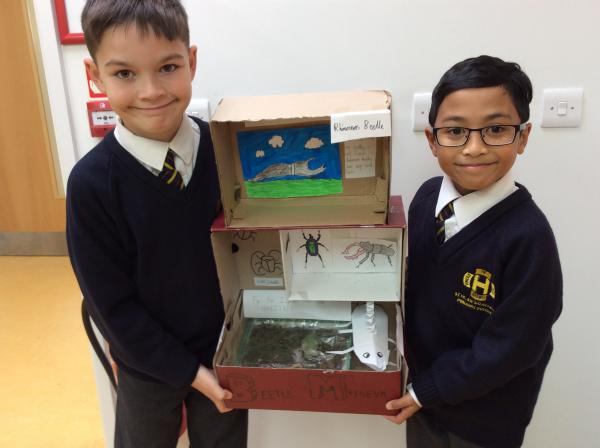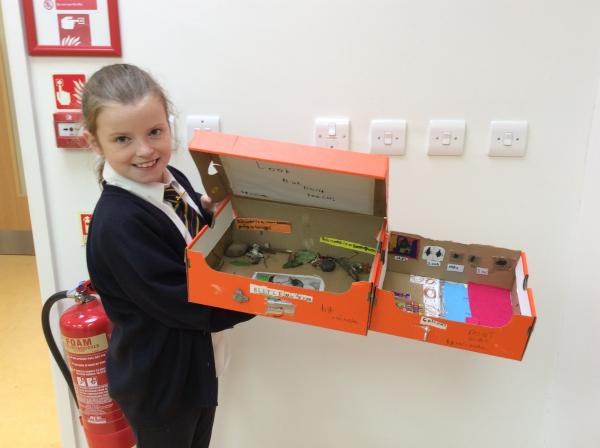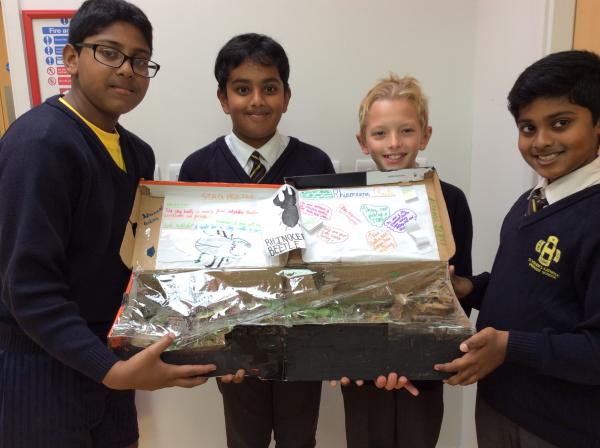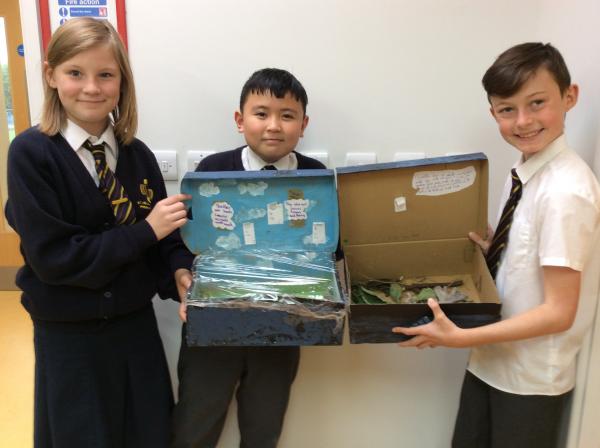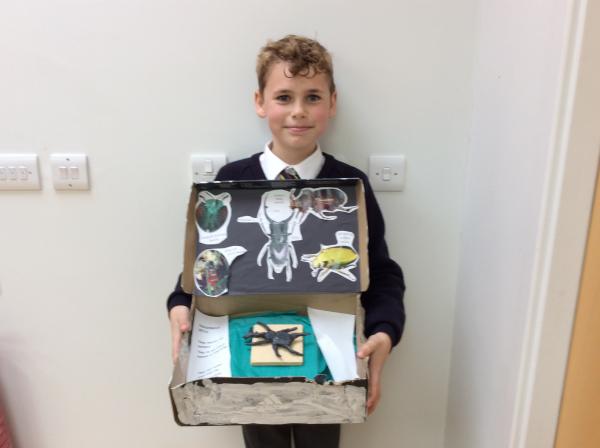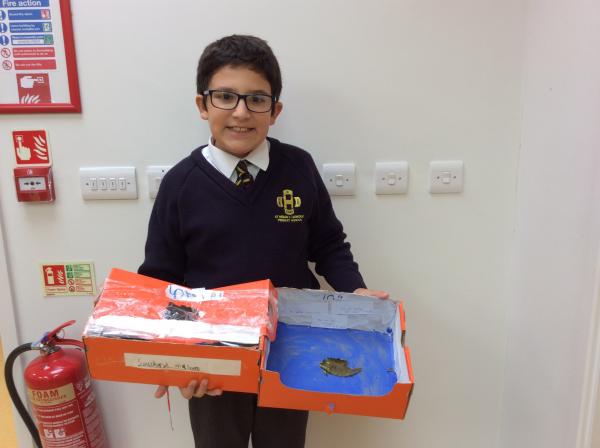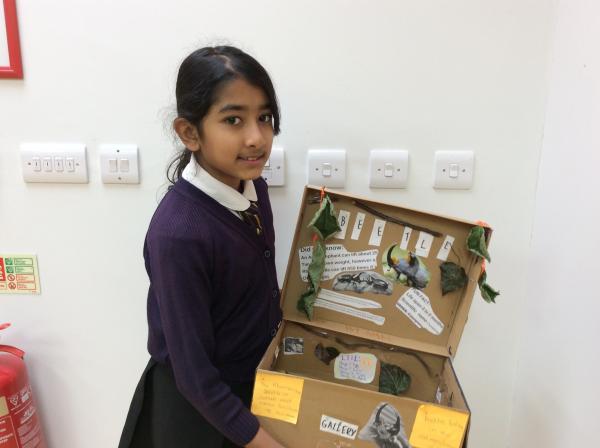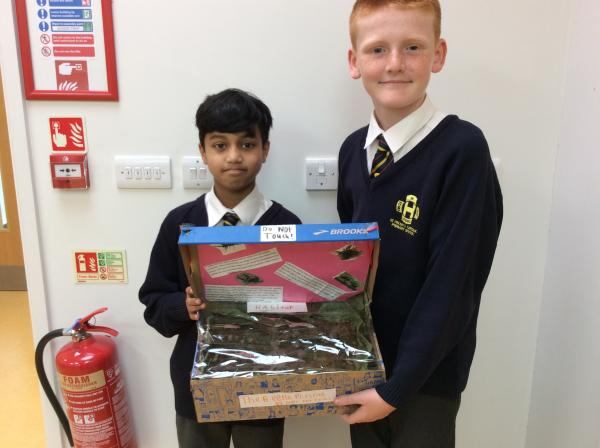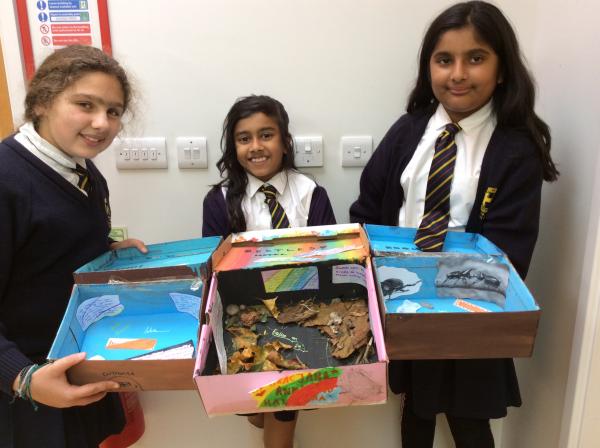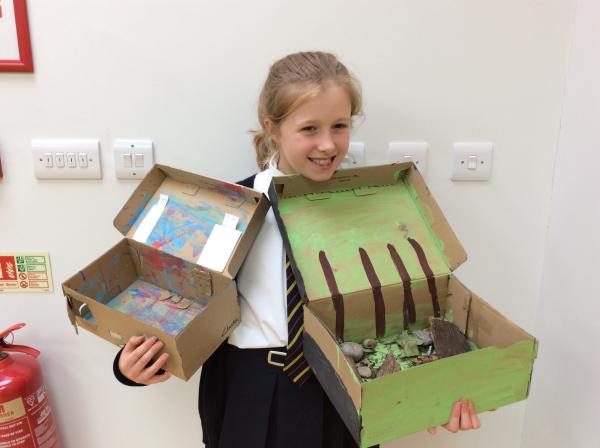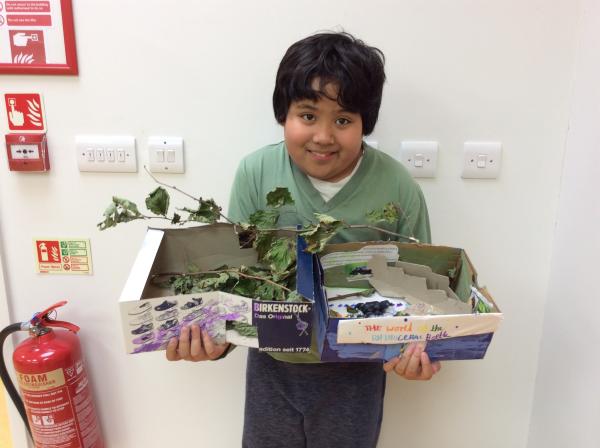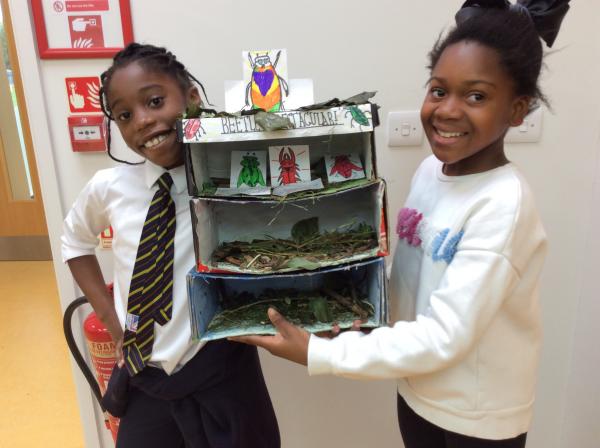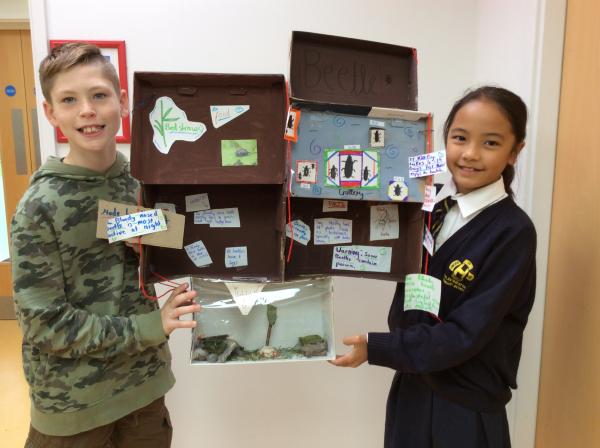 Branching Databases
Year 6 have been using branching databases to classify leaves! We have been learning about what types of trees are in our school grounds.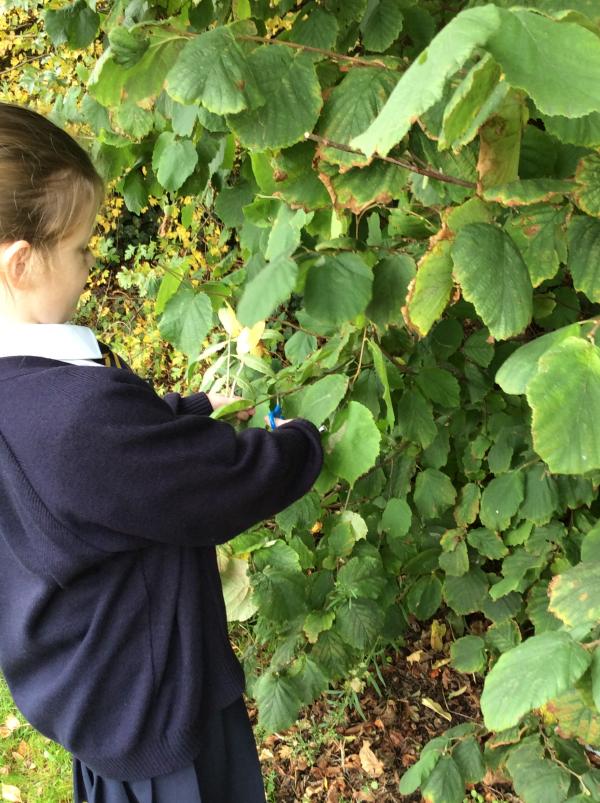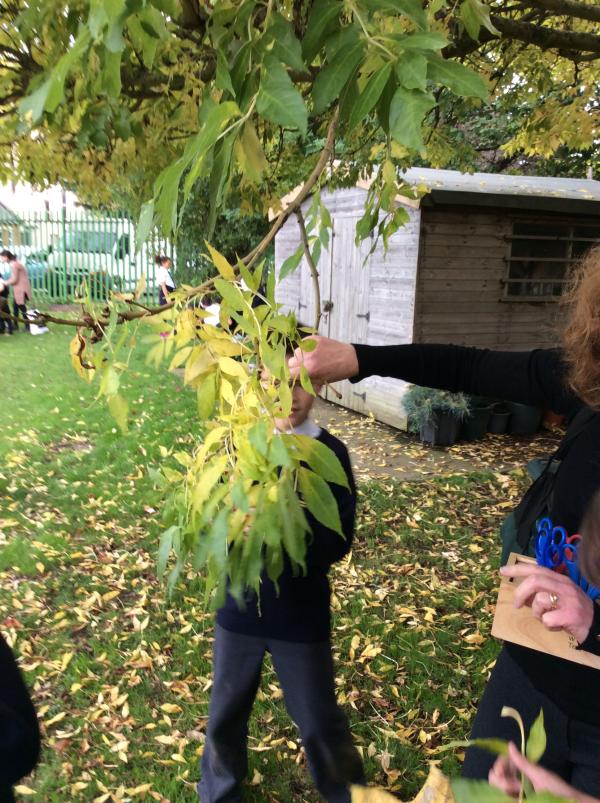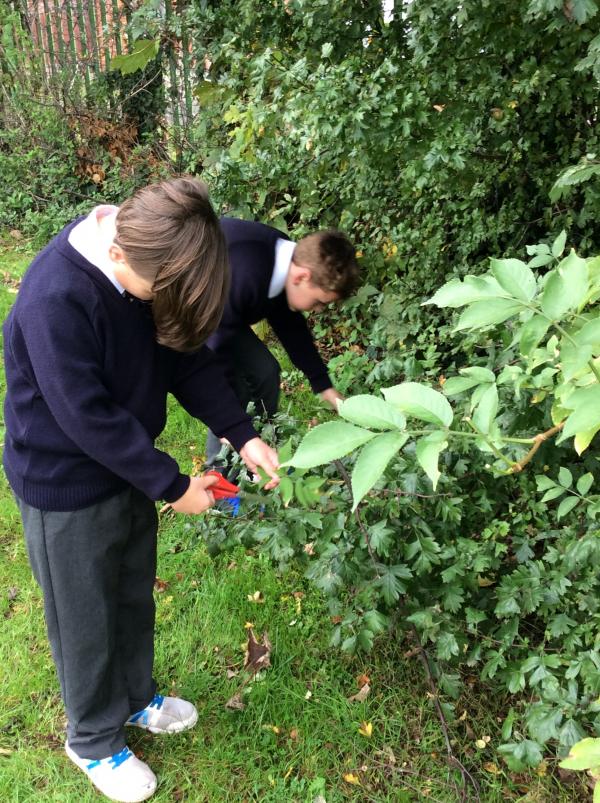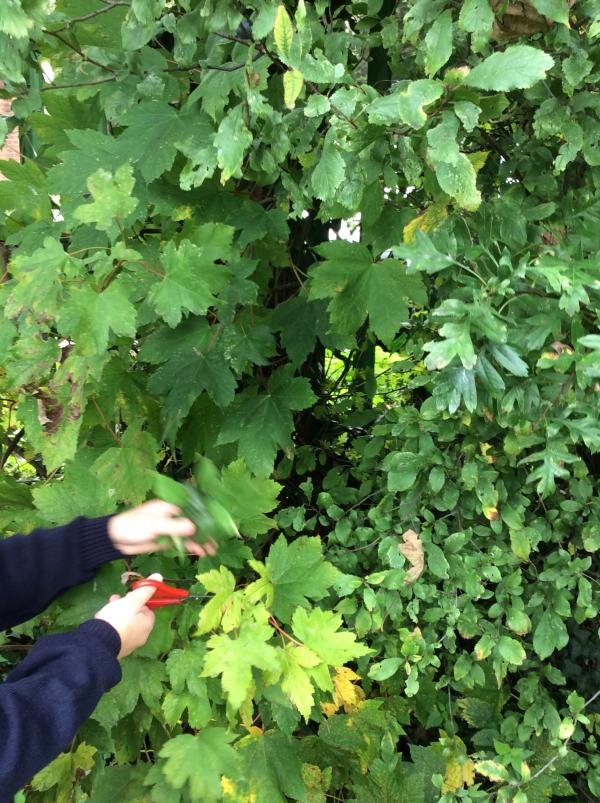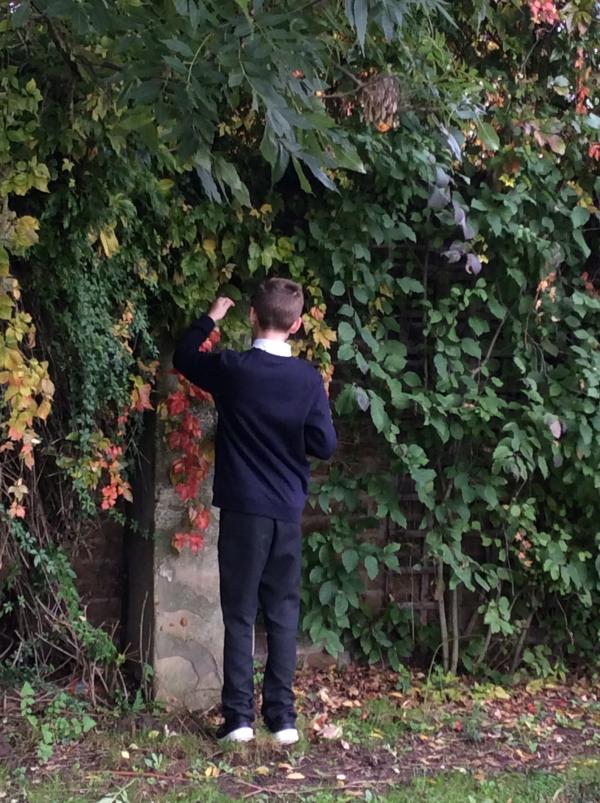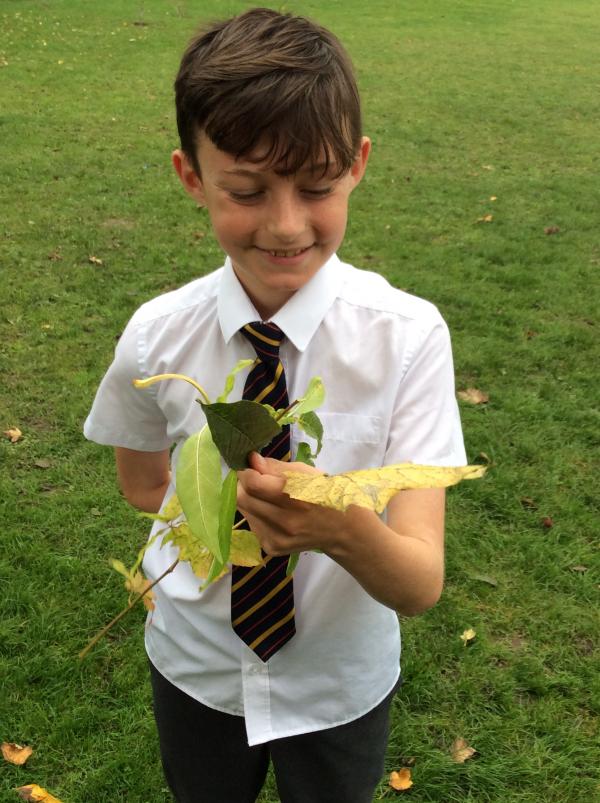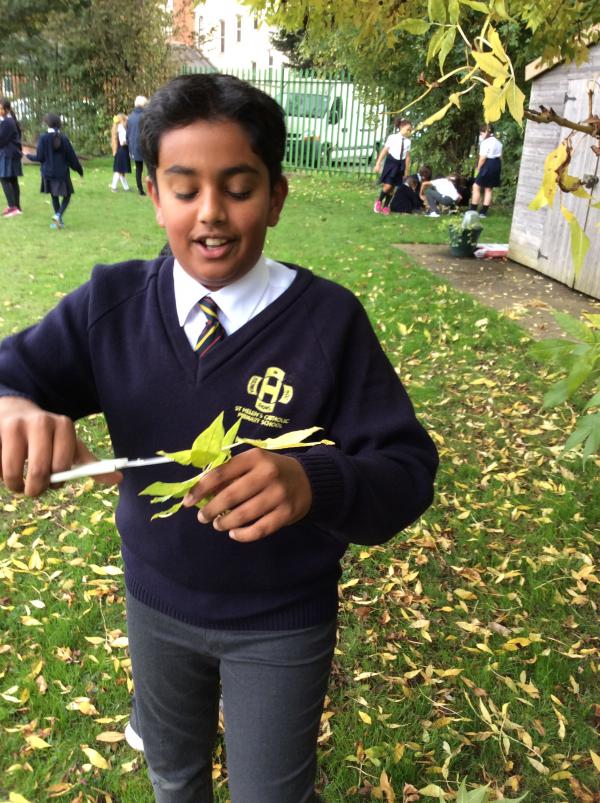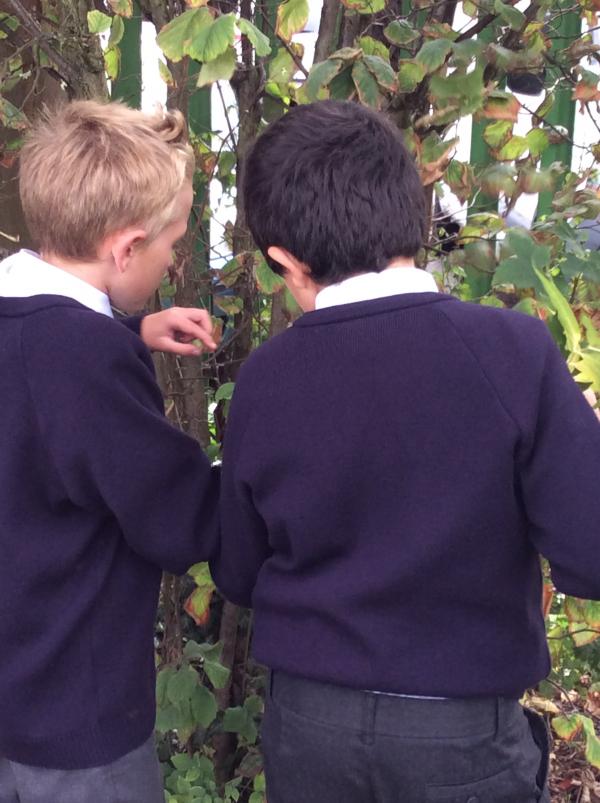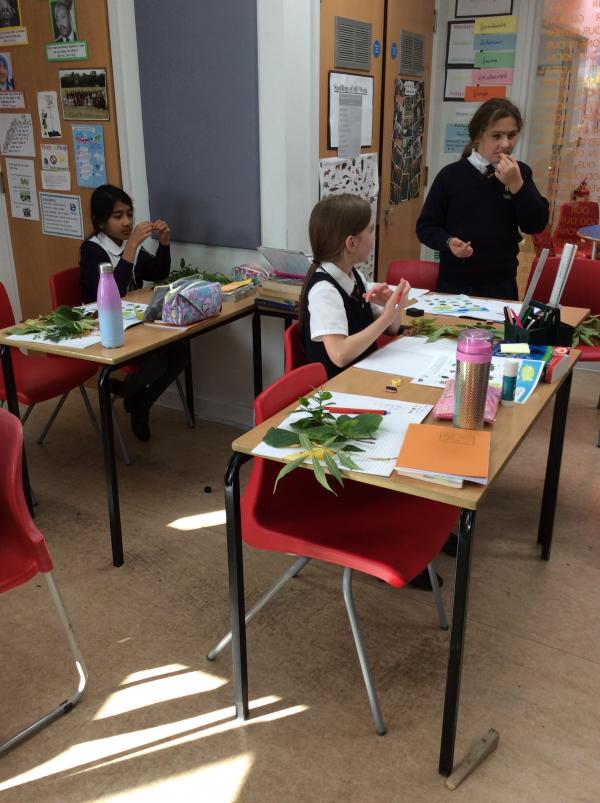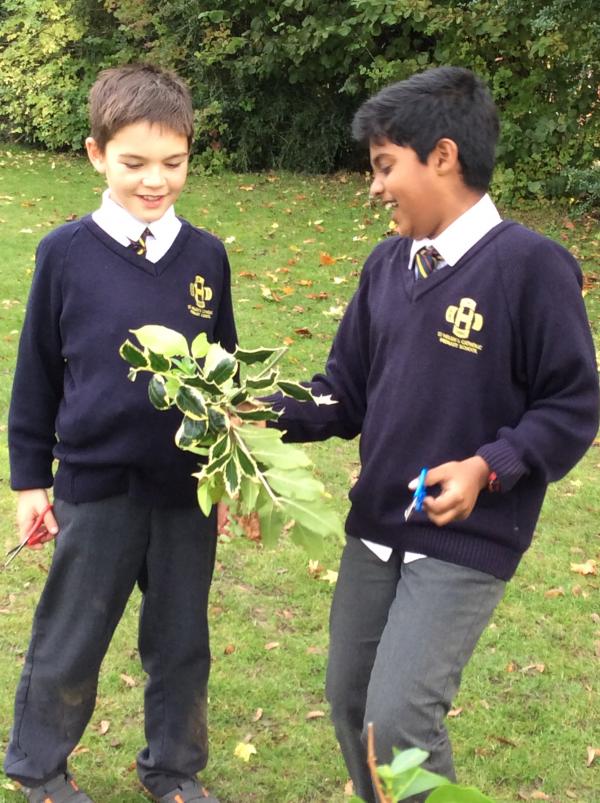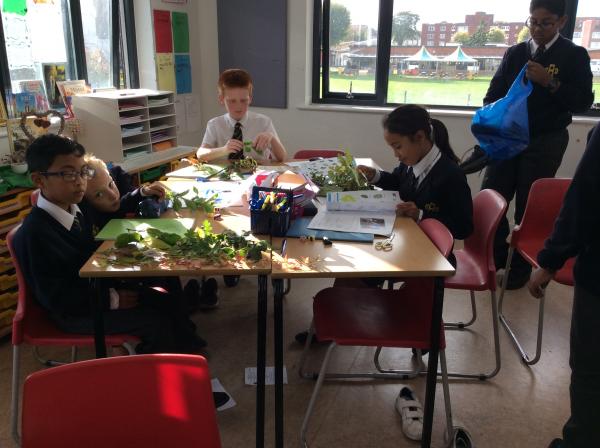 Museum in a Shoebox
Today Year 6 made more progress on their museum in a shoebox. We can't wait to see the finished result!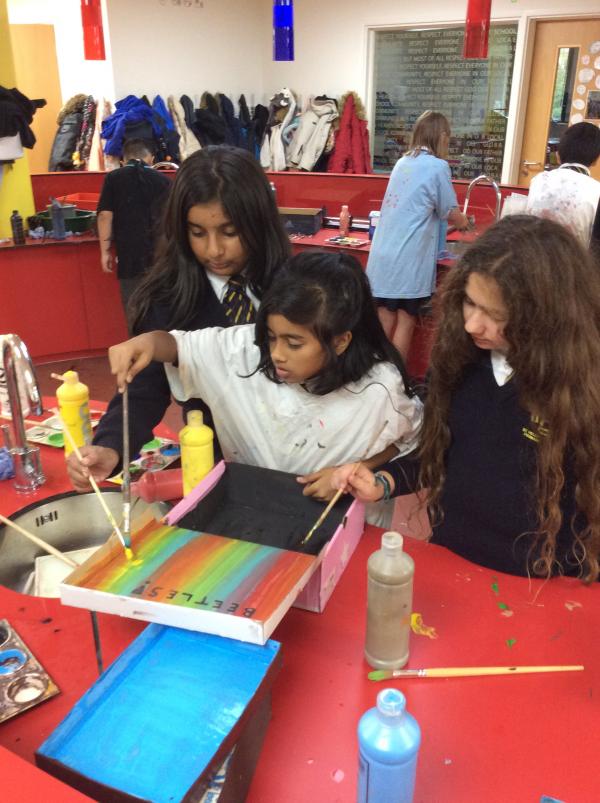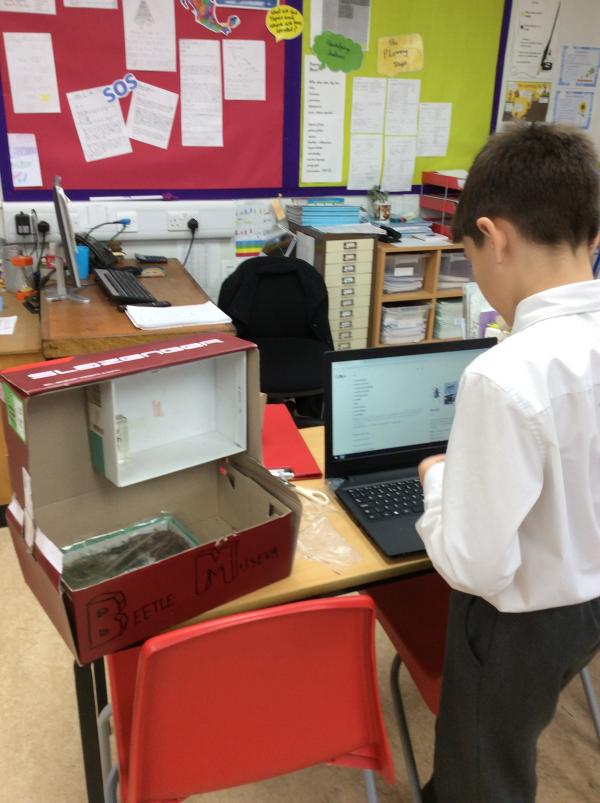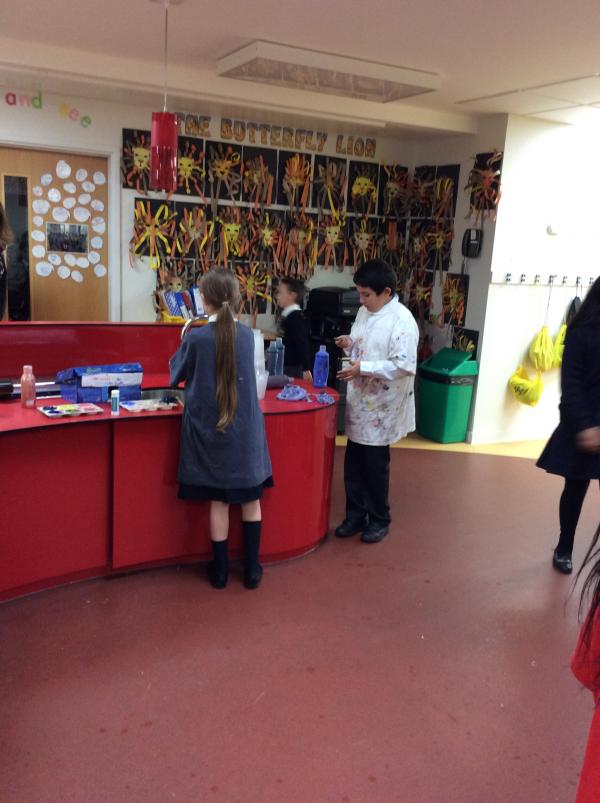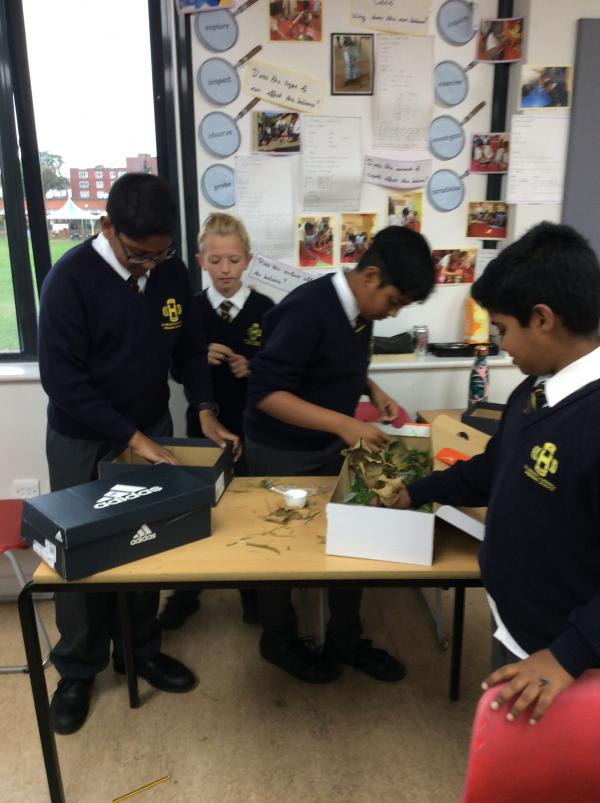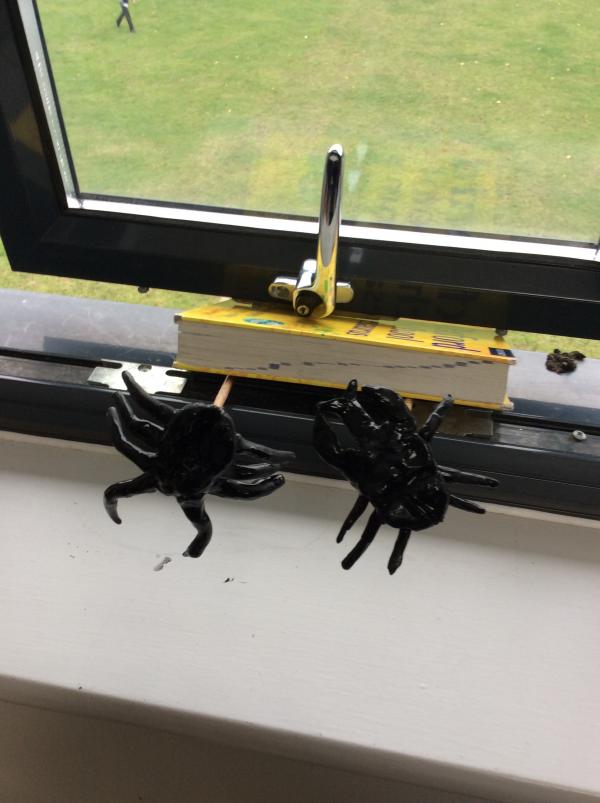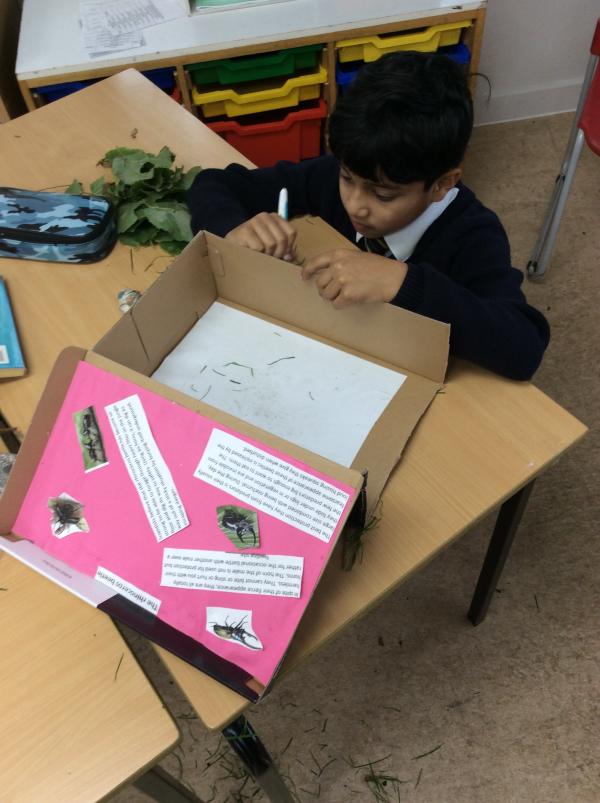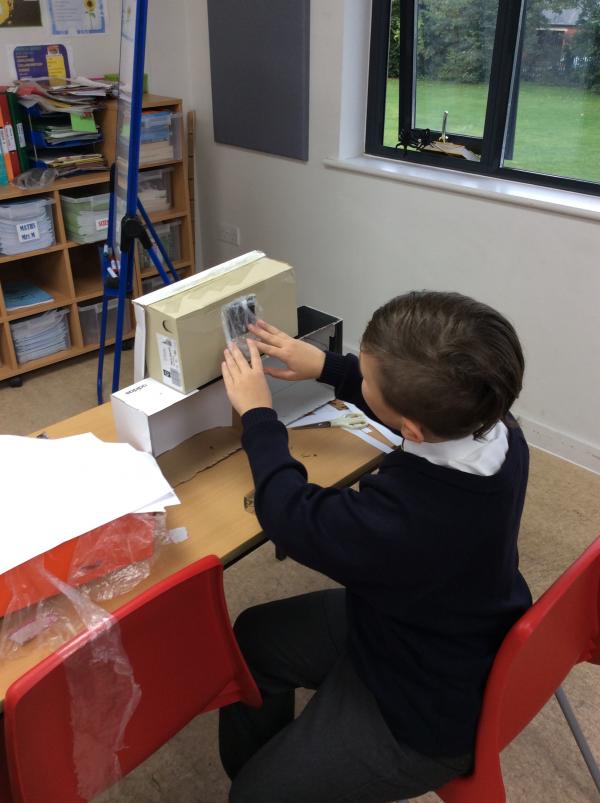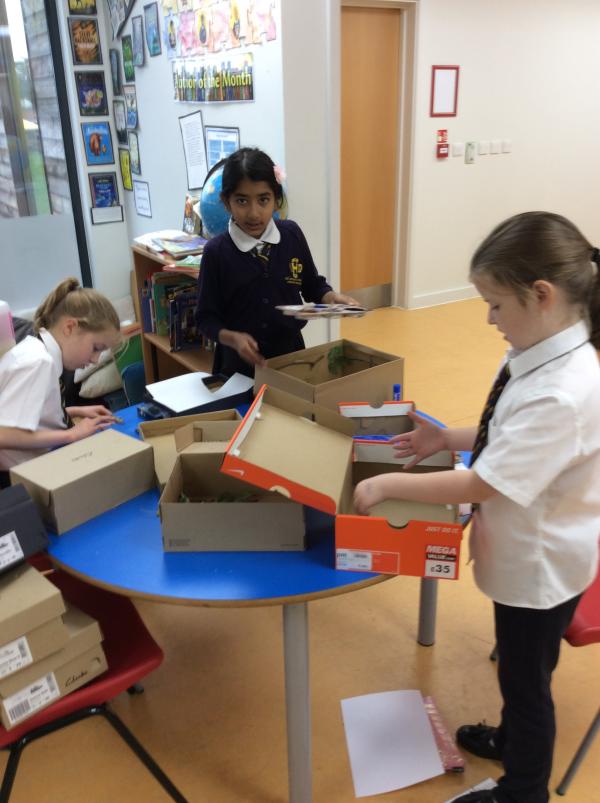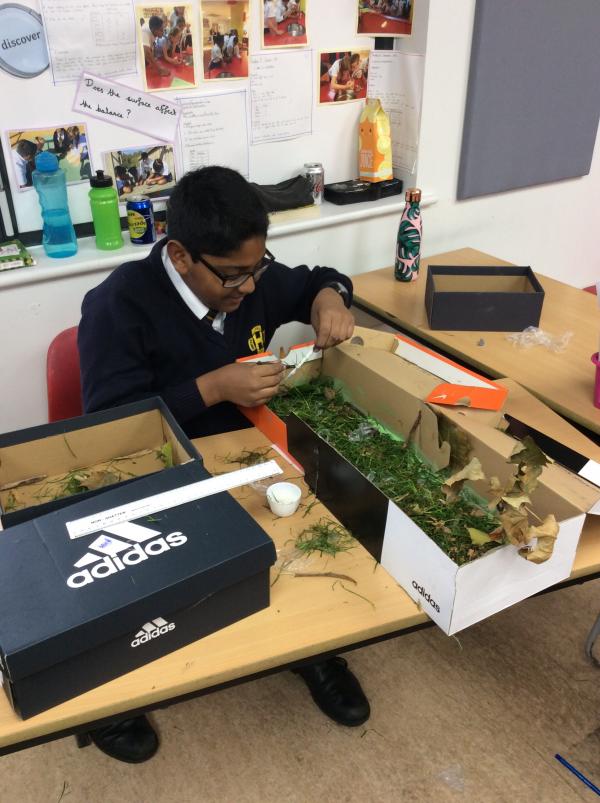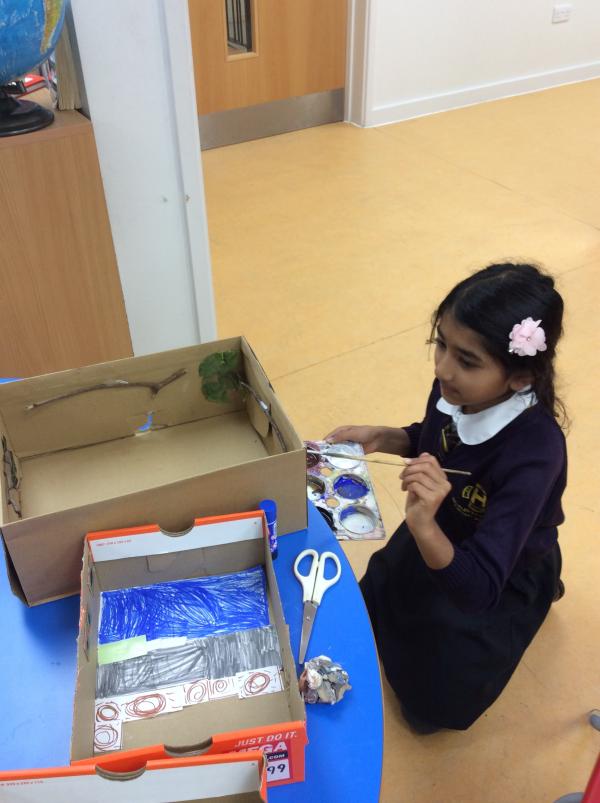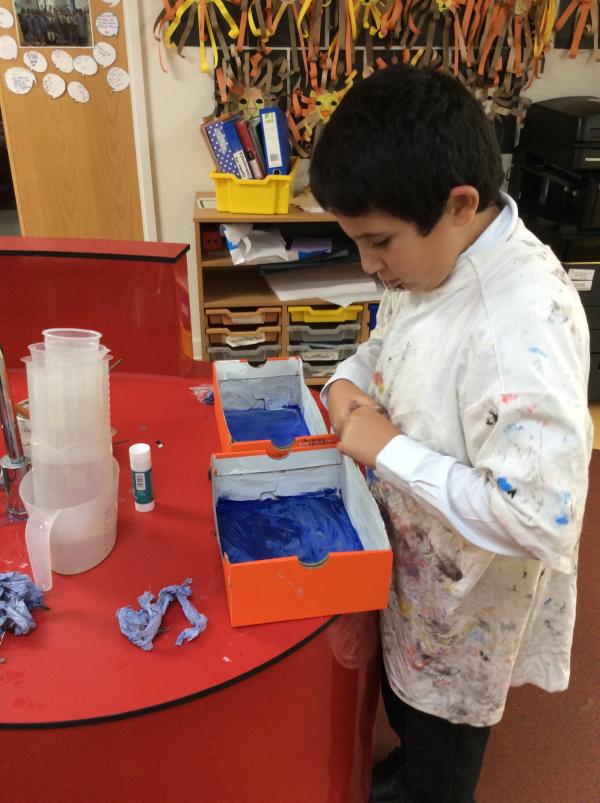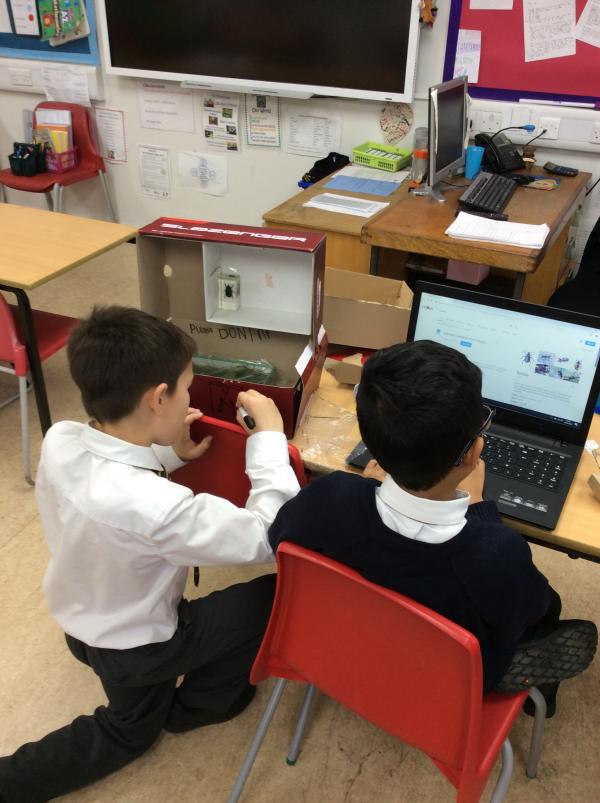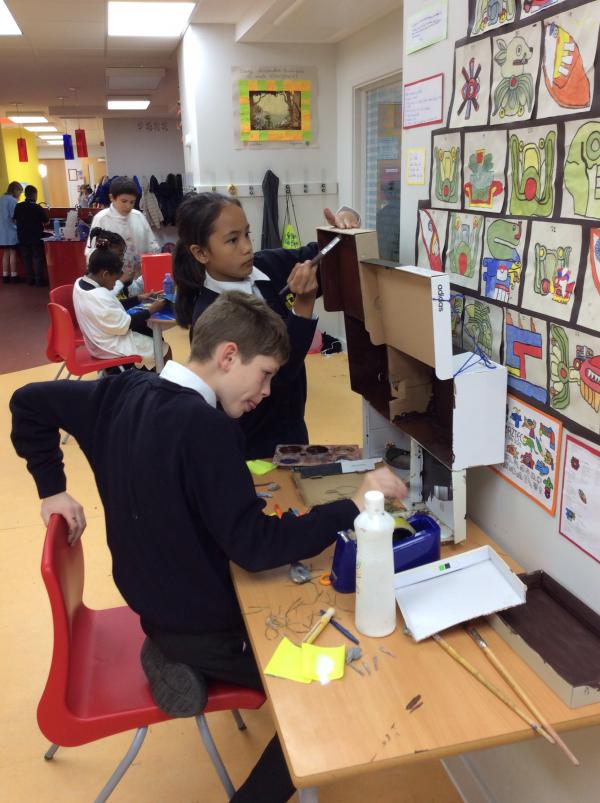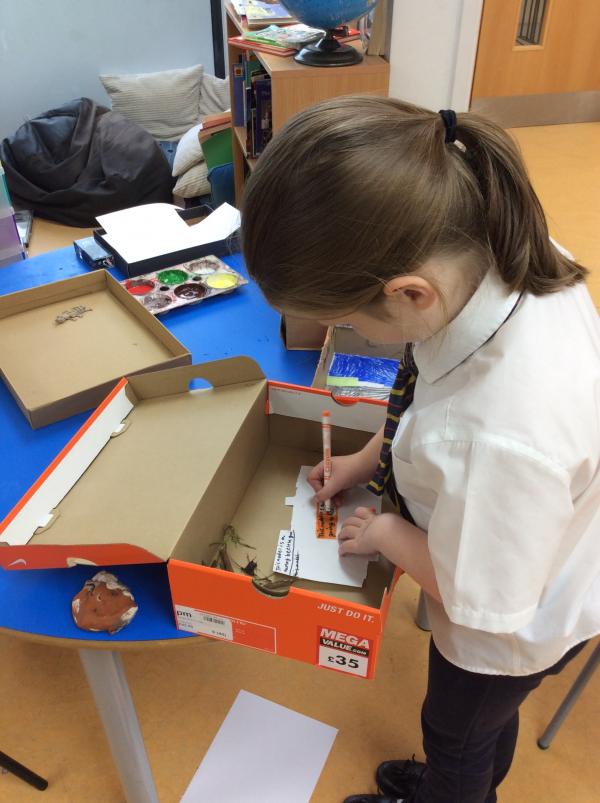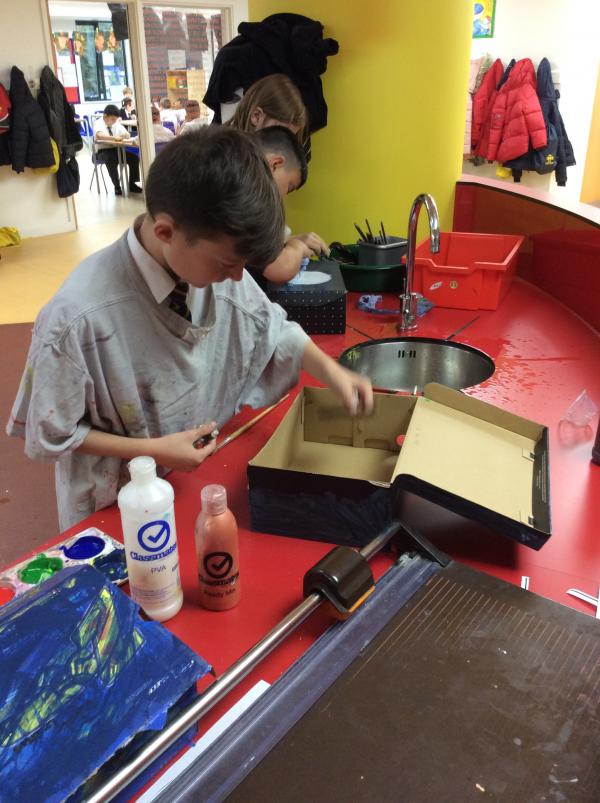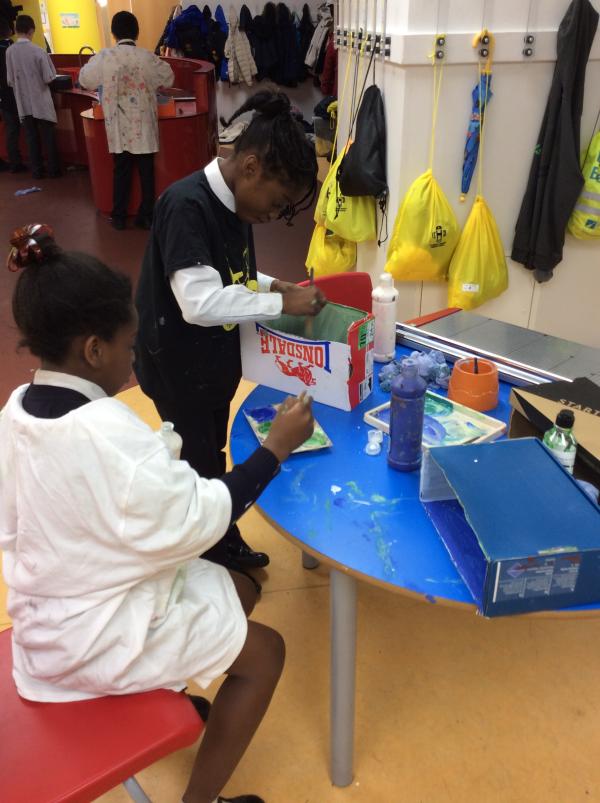 Southend Lifeboat Station and Beach Trip
Year 6 enjoyed their day at the Lifeboat Station learning about the volunteers. They linked it with their RE topic - Vocation and Commitment and learnt about the bravery of the crew and all the volunteers who give up their time so readily to help those in trouble.
After, we moved onto the beach to complete a scavenger hunt, games and mosaic designing.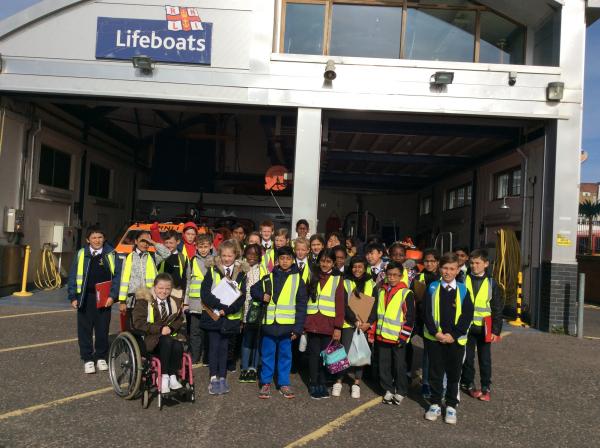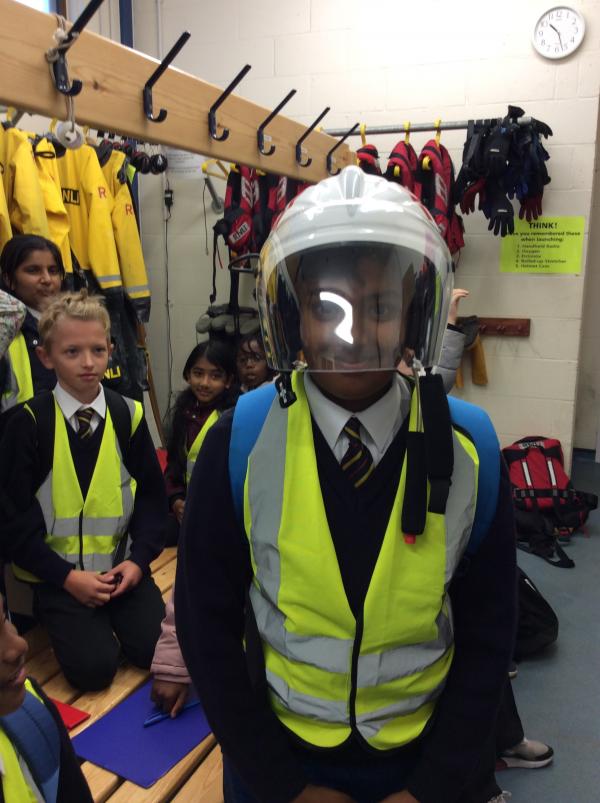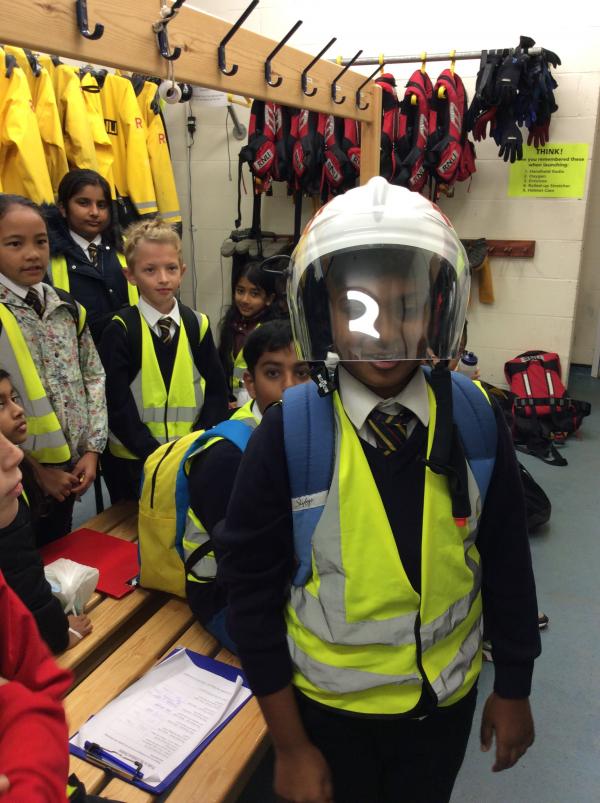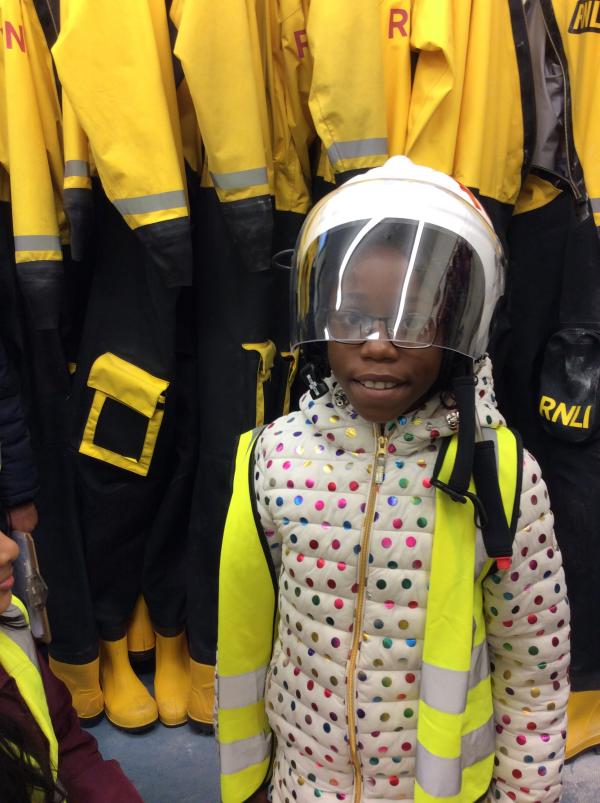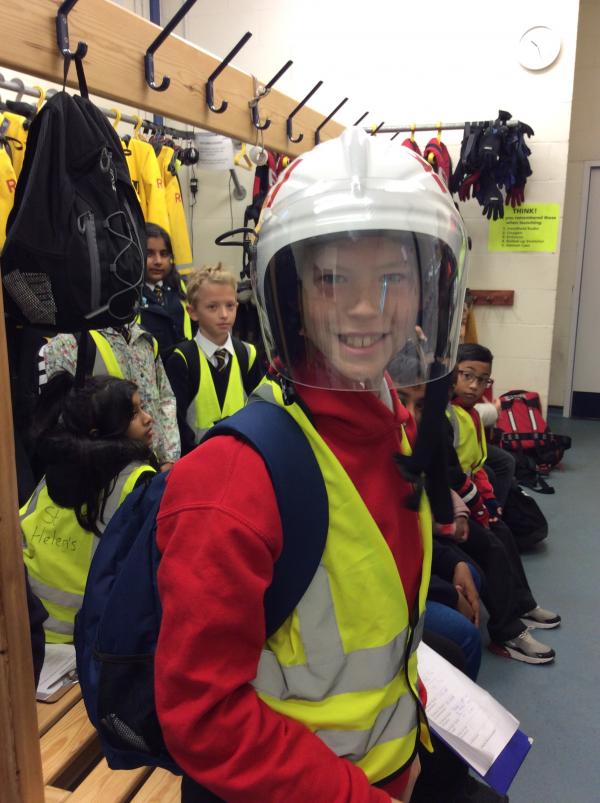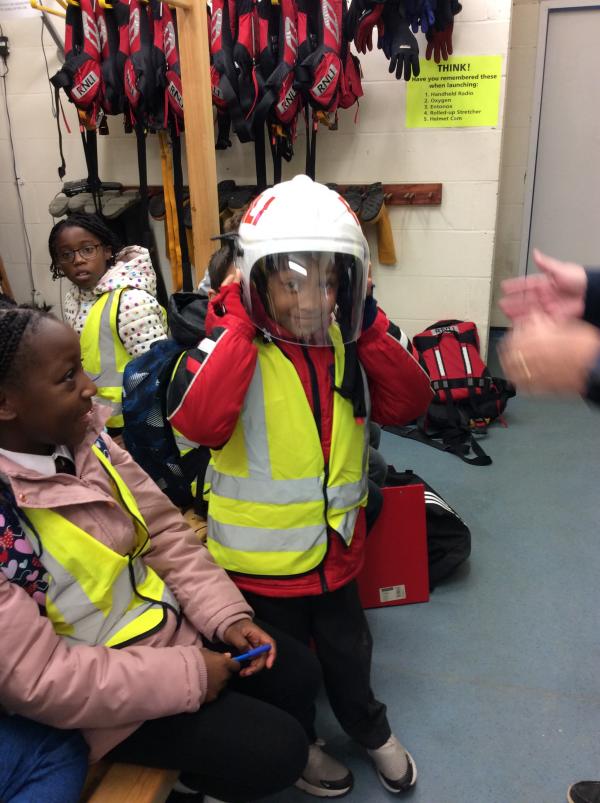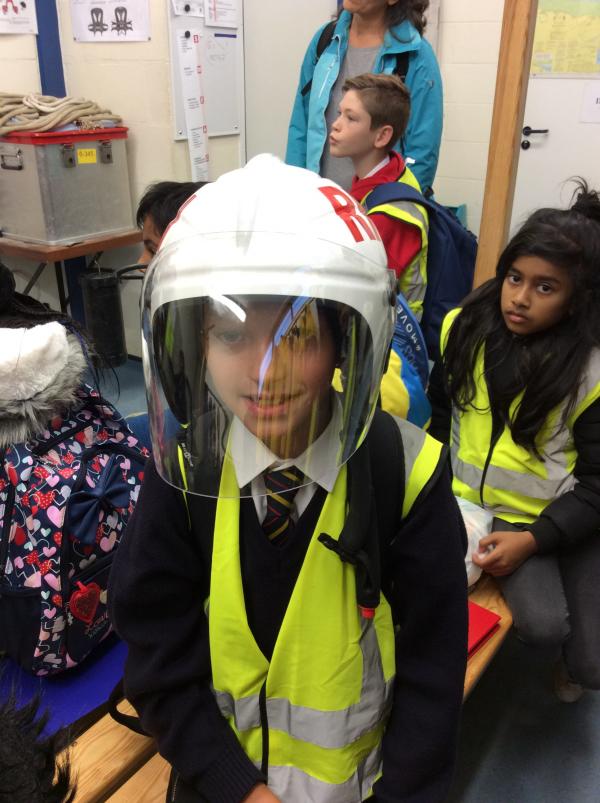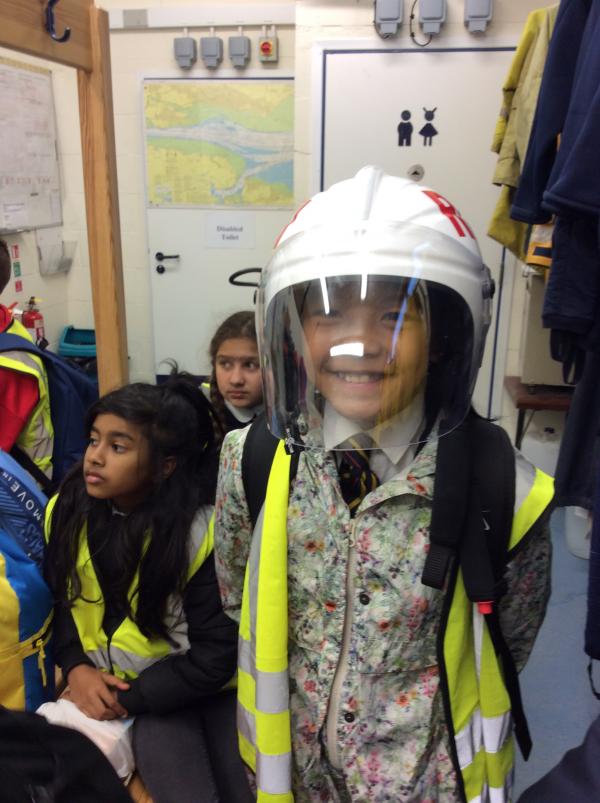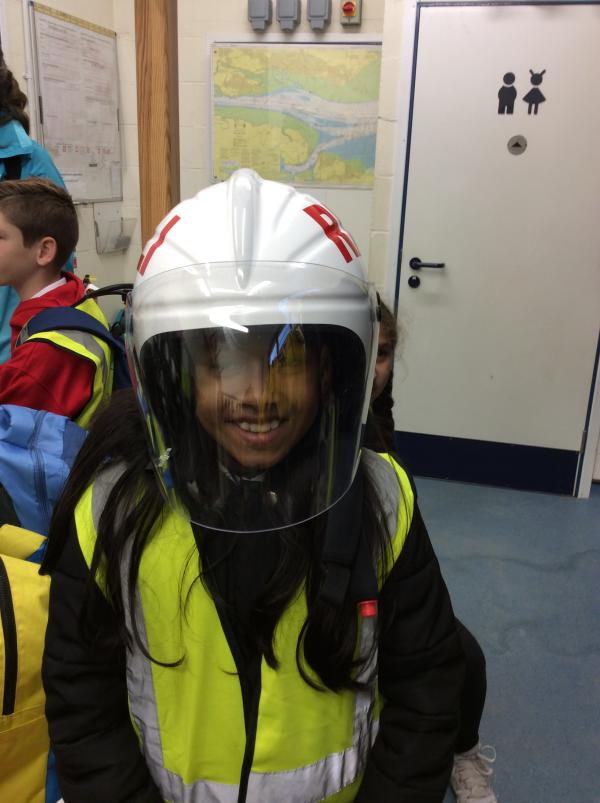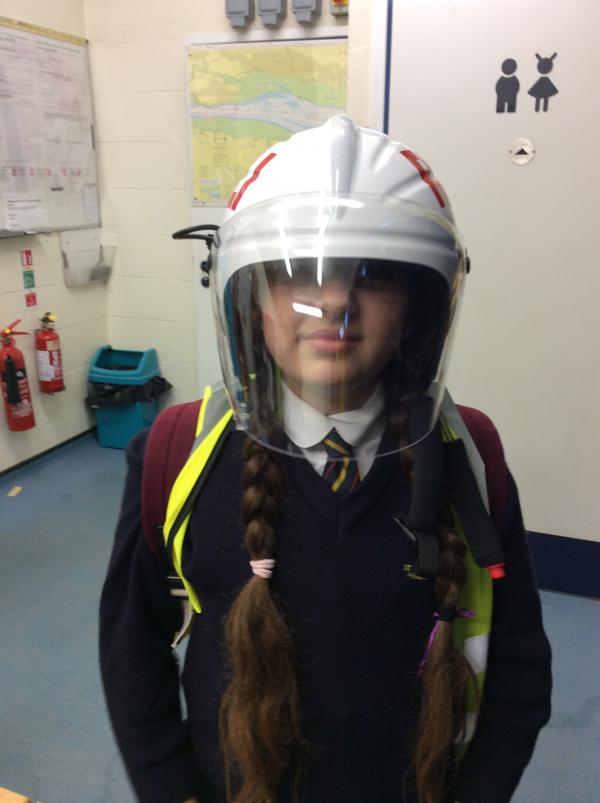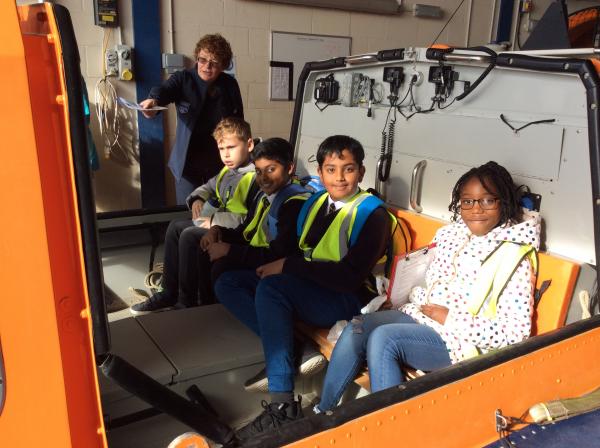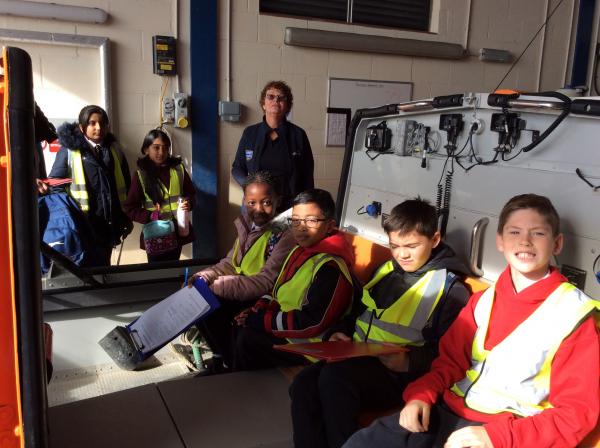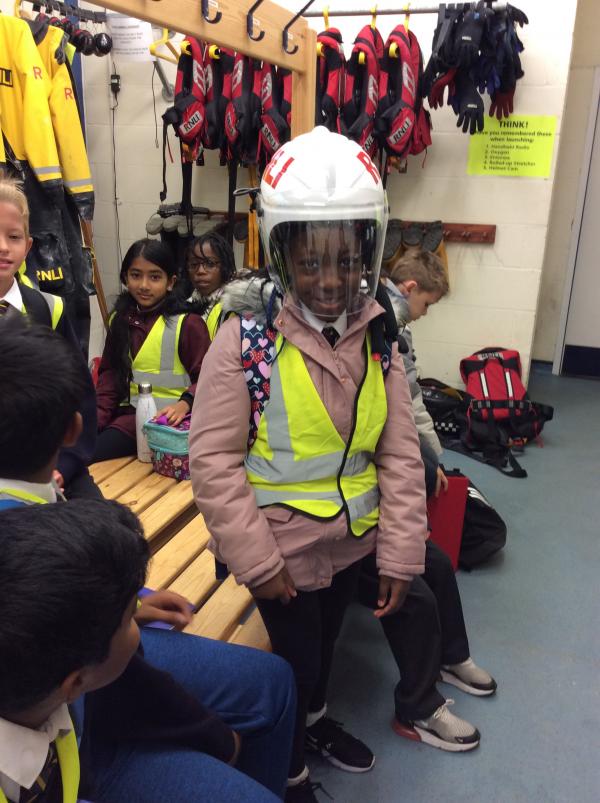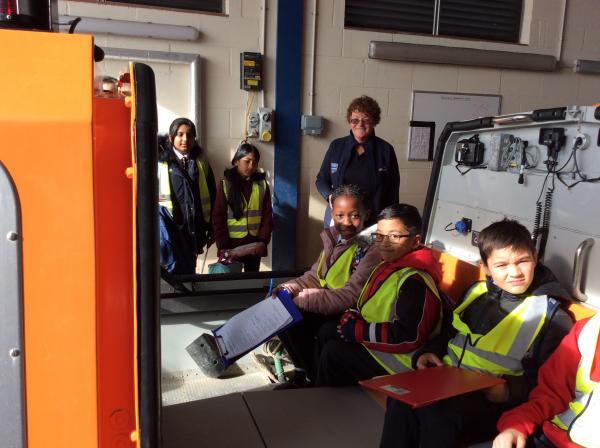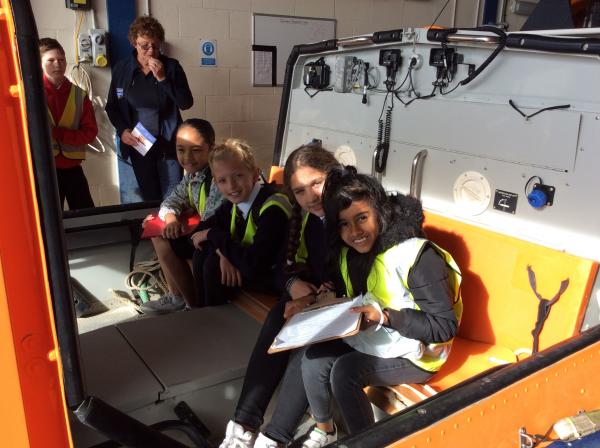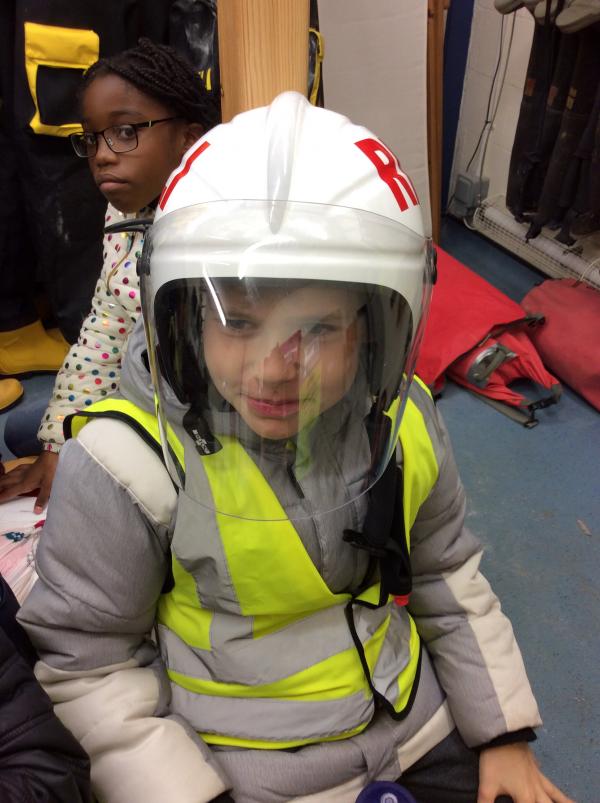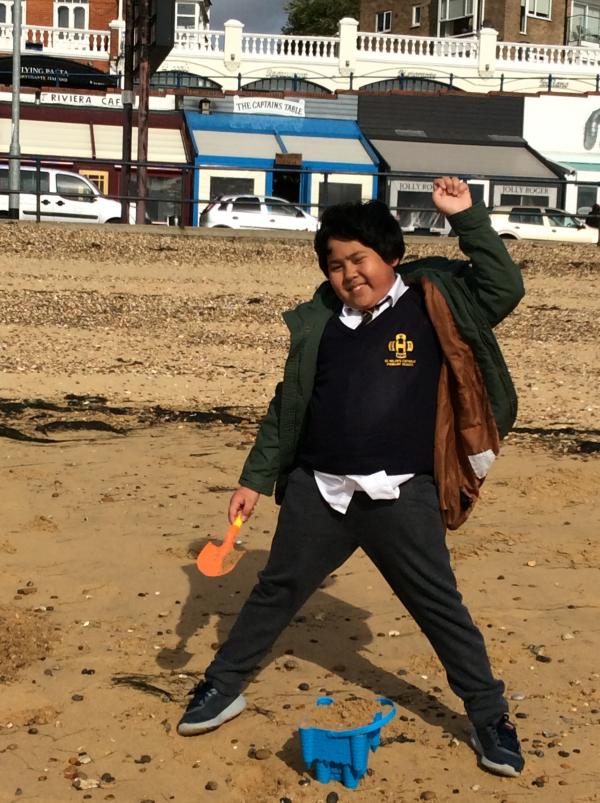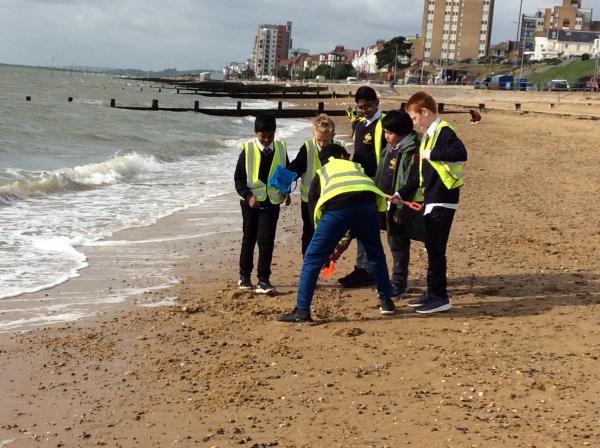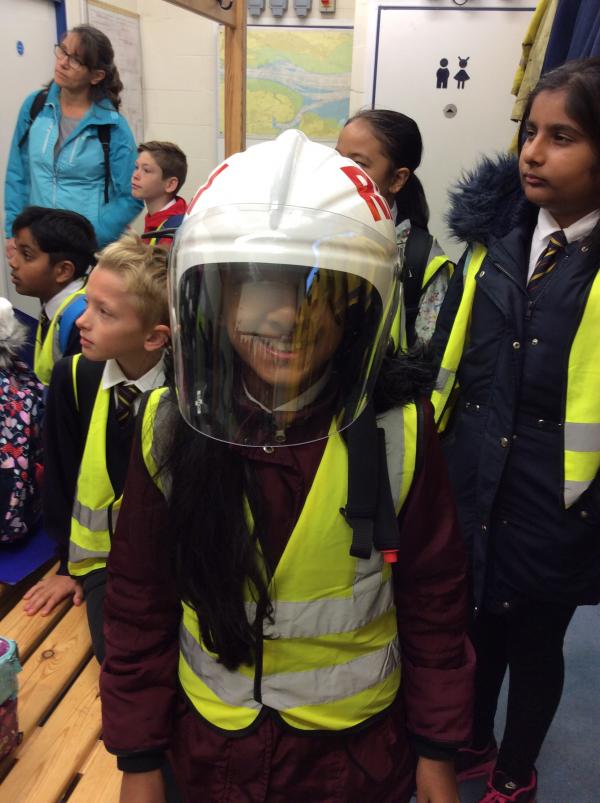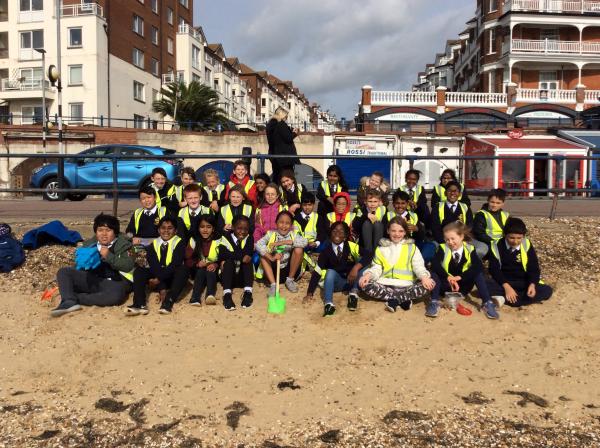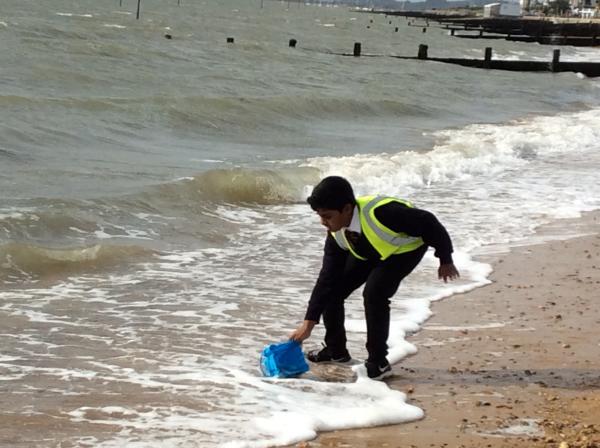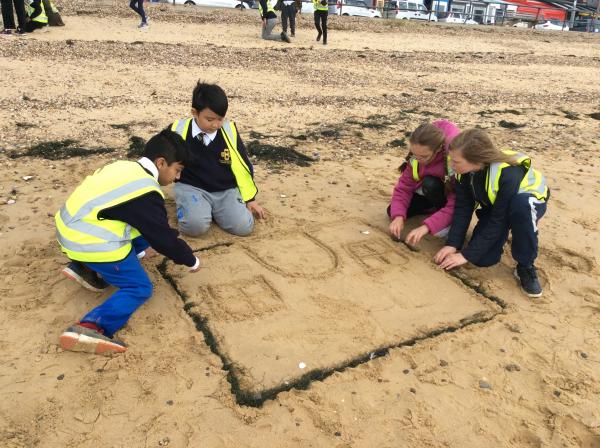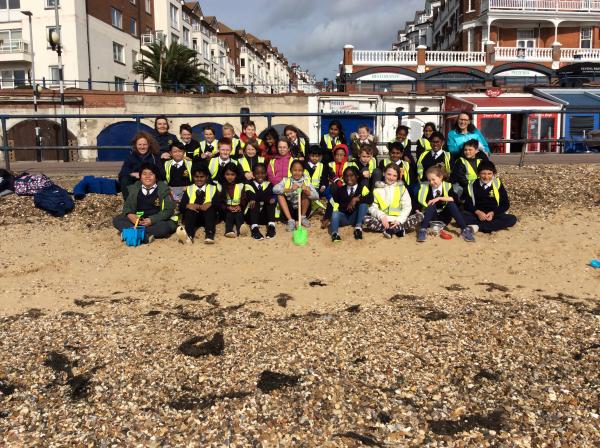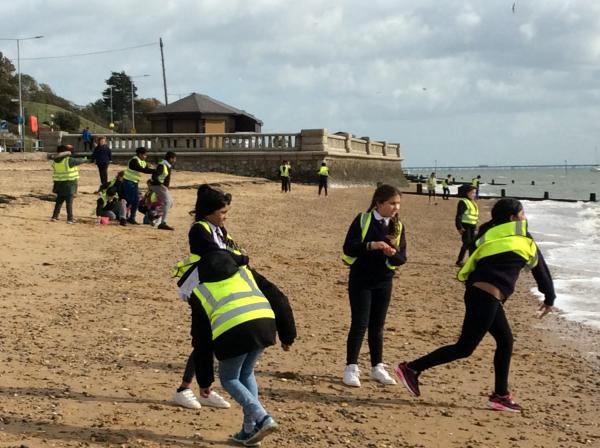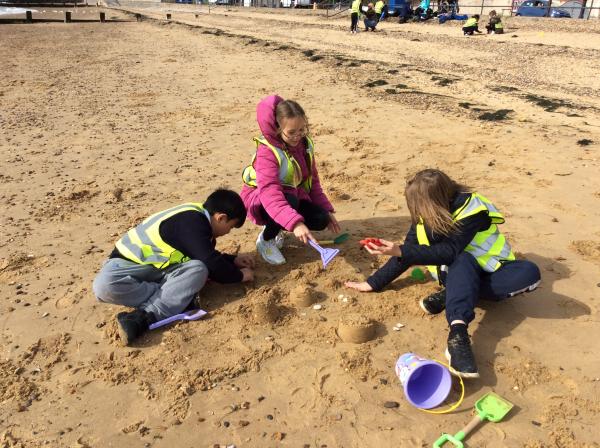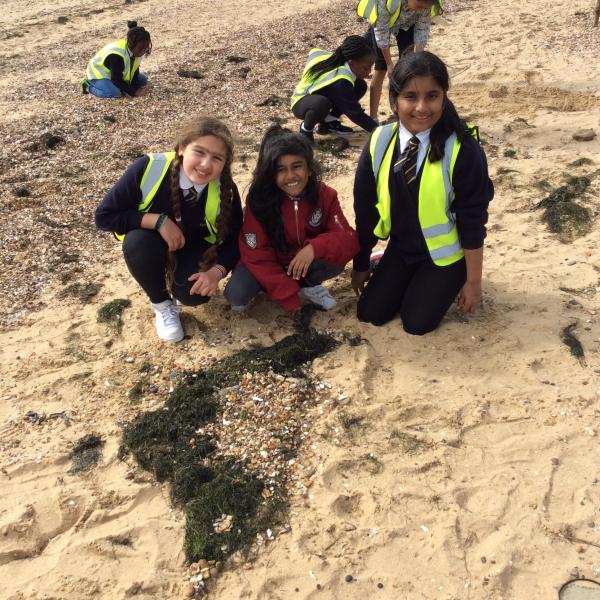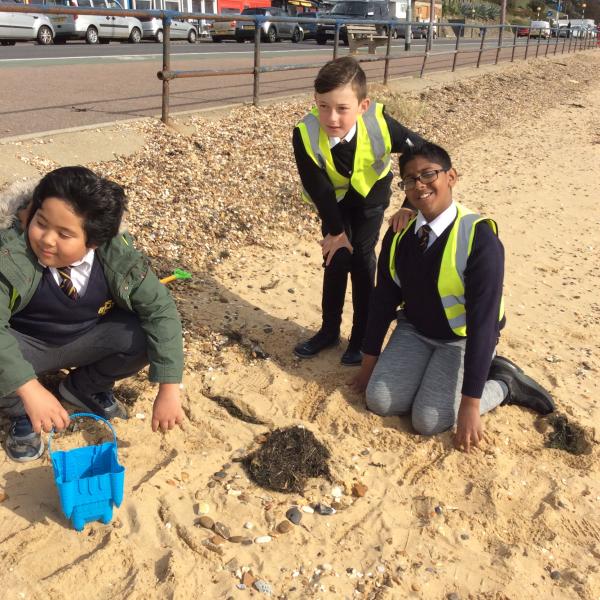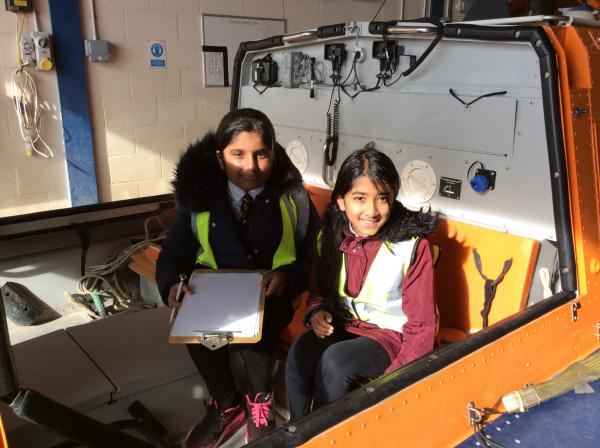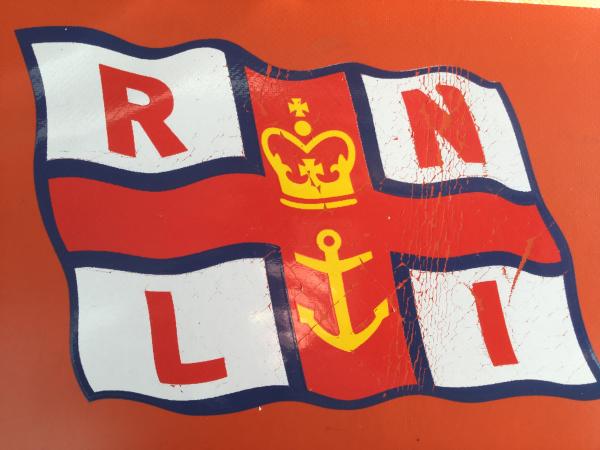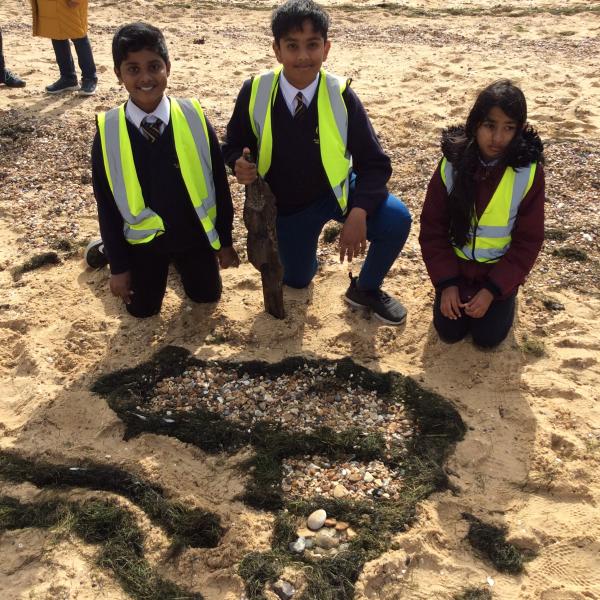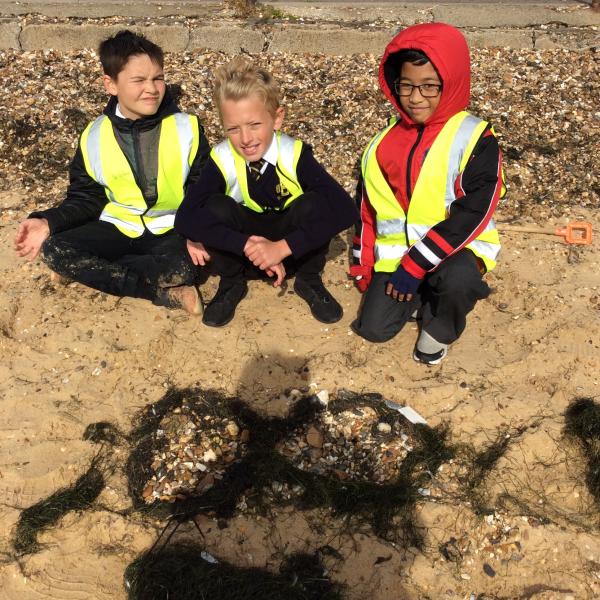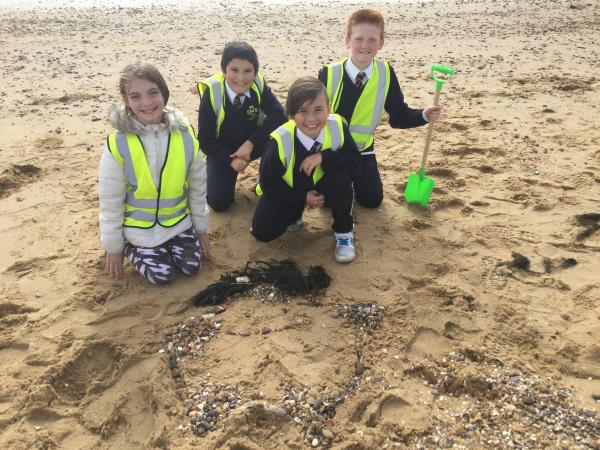 Squared numbers
Class 6 have been investigating Aztec temples and pyramid designs linking it with mathematical squared numbers.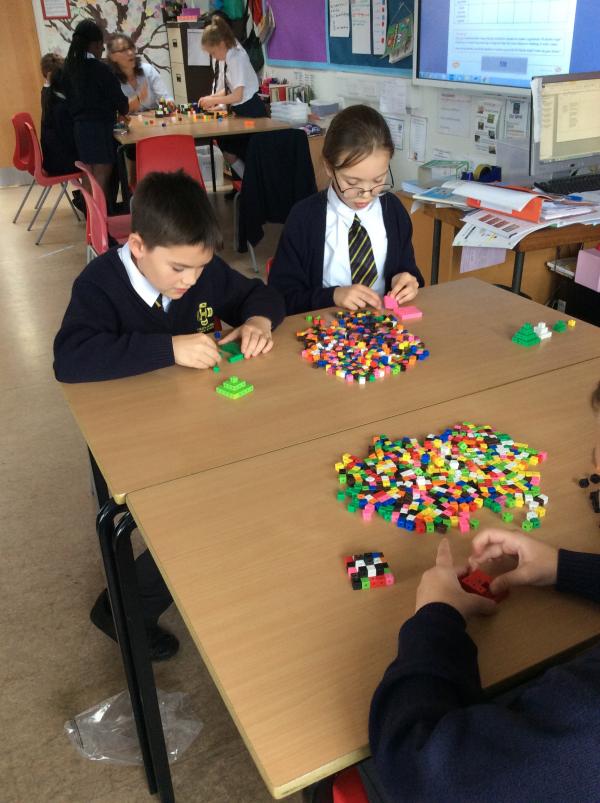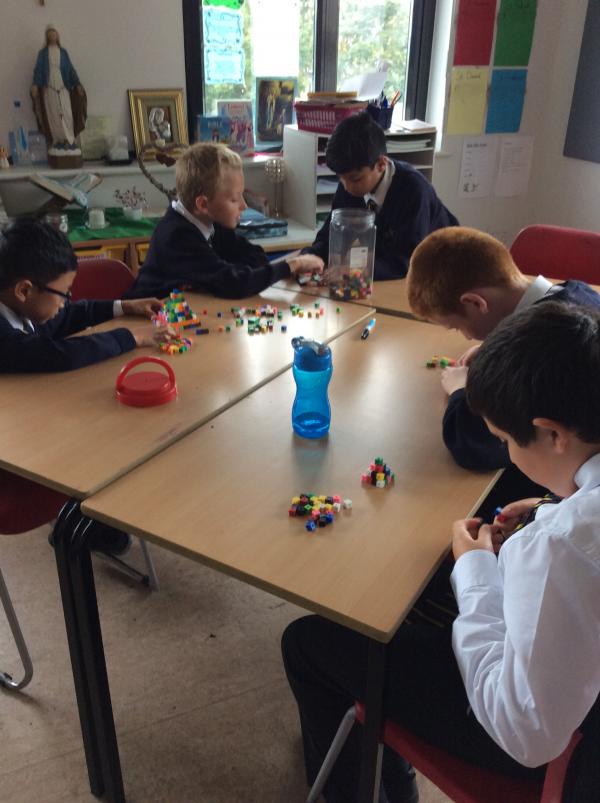 Alcohol Awareness Workshop
Class 6 have had a workshop about alcohol by the London Bus Theatre Company. Have a chat with them about what they learnt.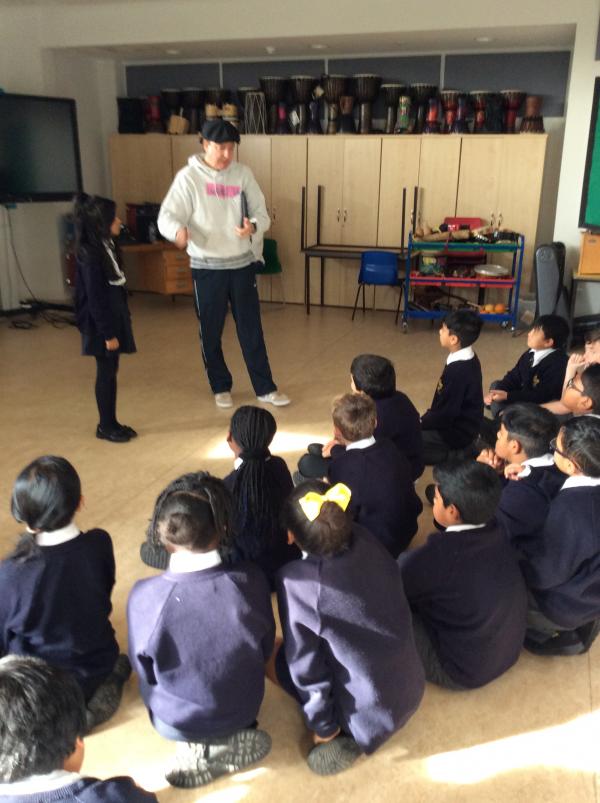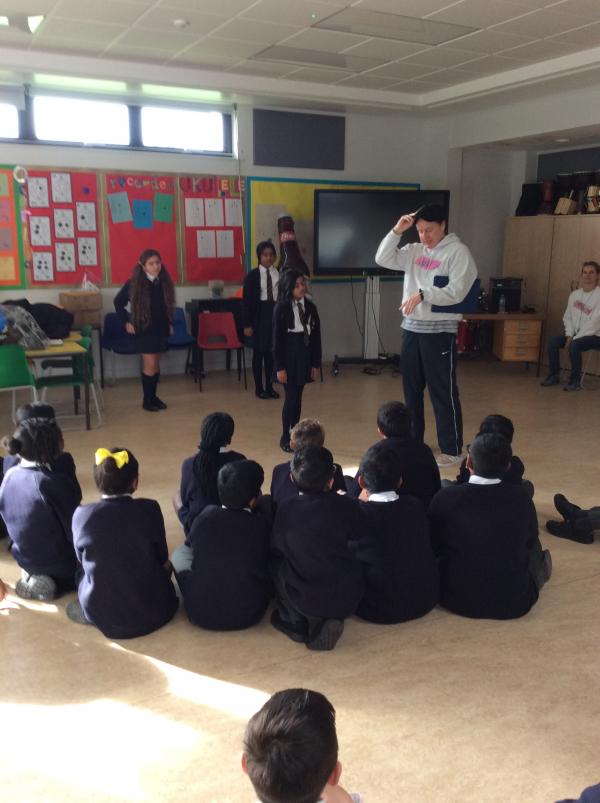 Southend Museum and Beecroft Art Gallery 3.10.19
Year 6 enjoyed their trip to Southend Museum and the Beecroft Art Gallery today.
The Southend Museum was exhilarating to look around. We learnt about many eras in time. This trip has inspired our class to make their museum in a shoe box. Looking at the artefacts and exhibitions has opened our eyes to the world.
By Jered
The Beecroft Gallery was amazing to look around. It made our morning special, it even inspired us to make our own shoe box museum. The art therapy by children was impeccable. It opened our eyes to what some children feel when in care. It was great to see.
By Michaela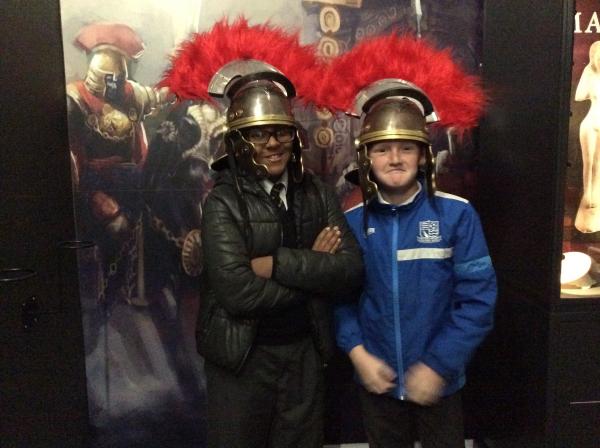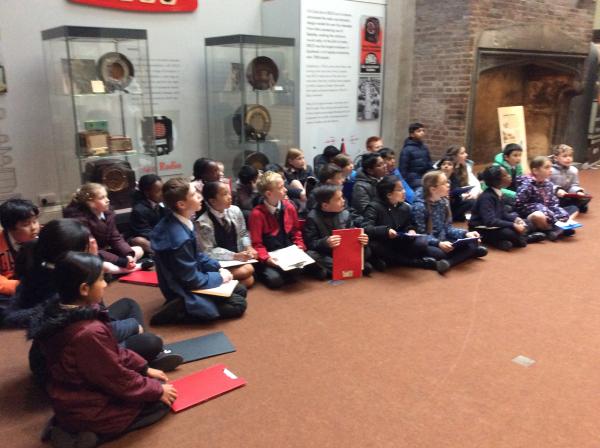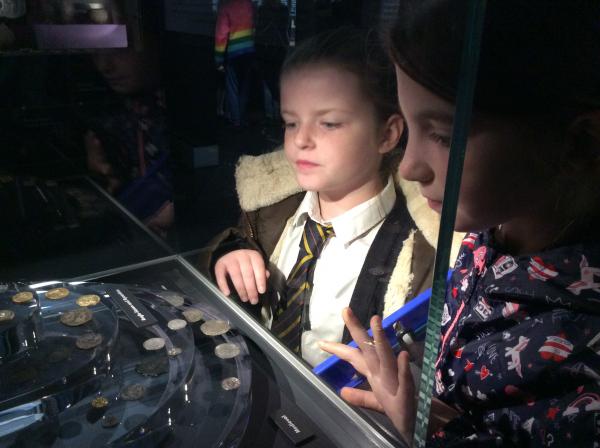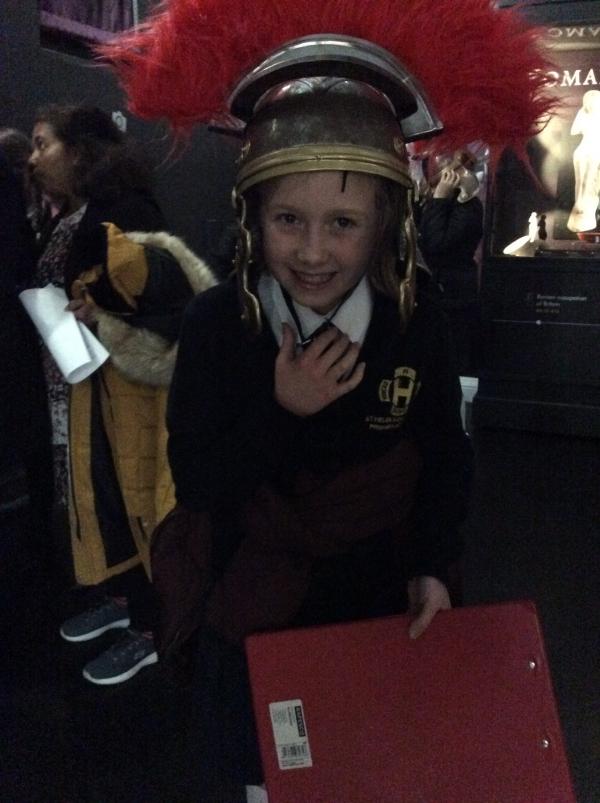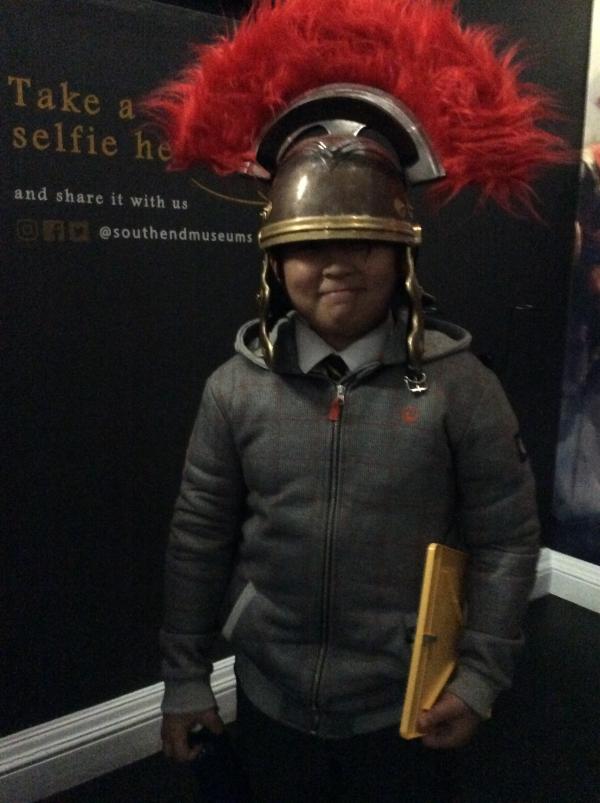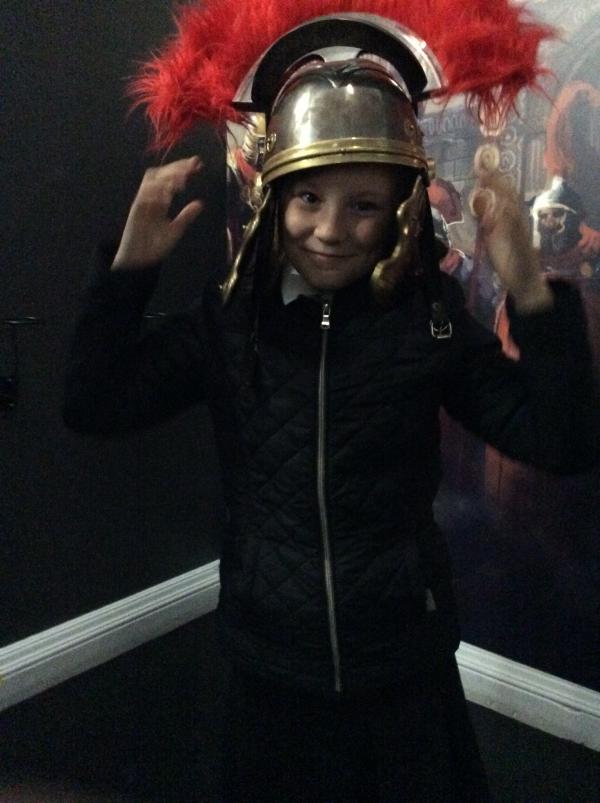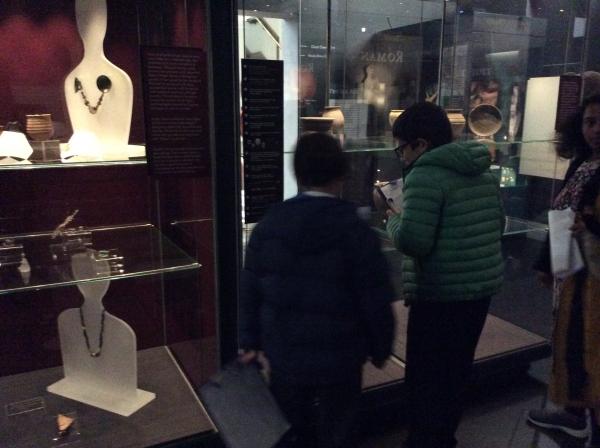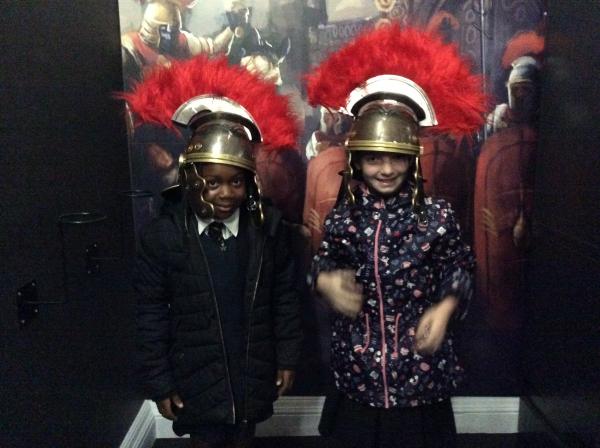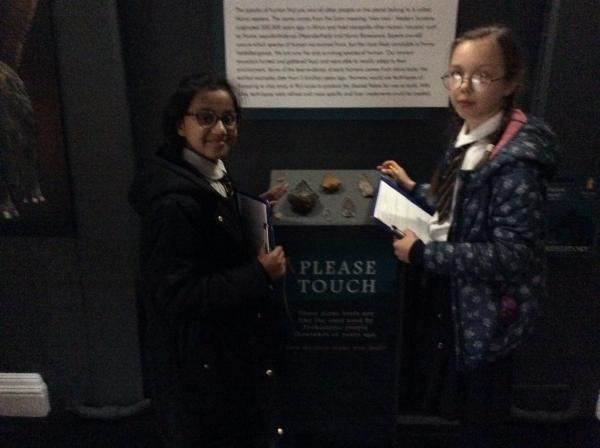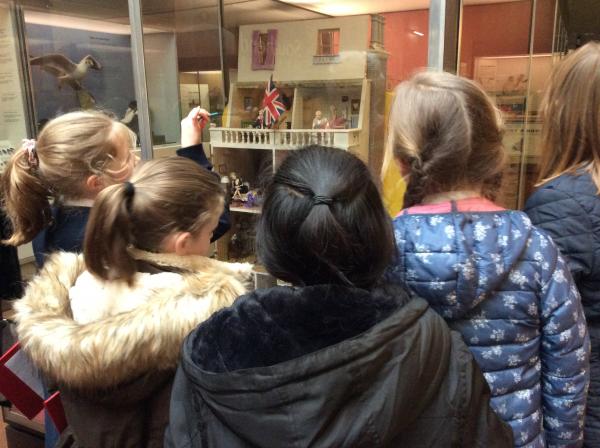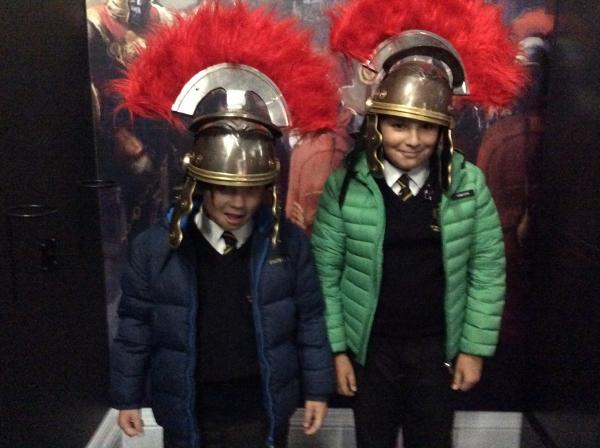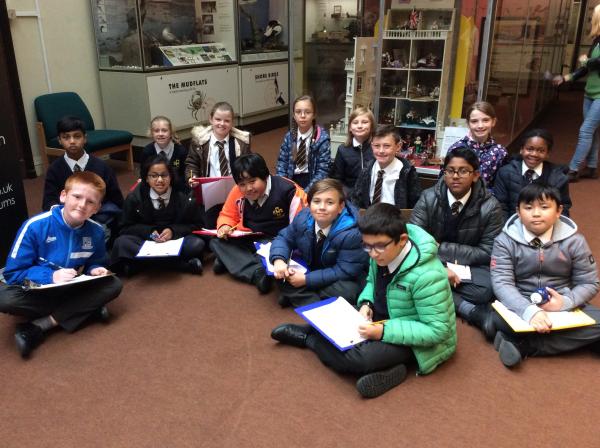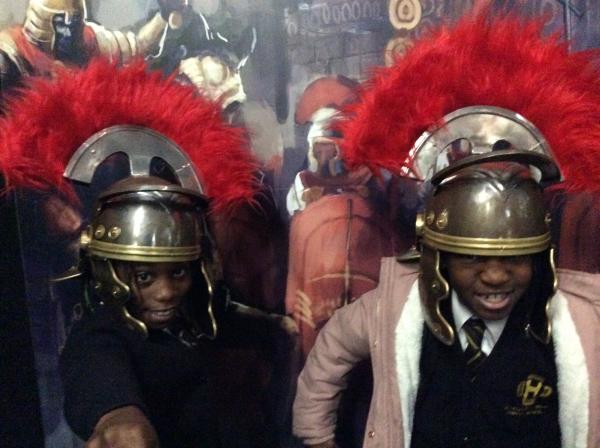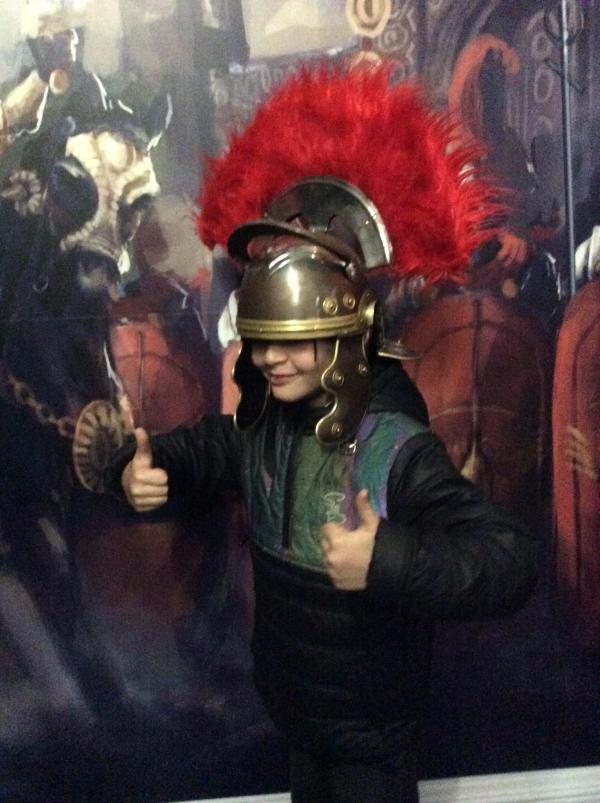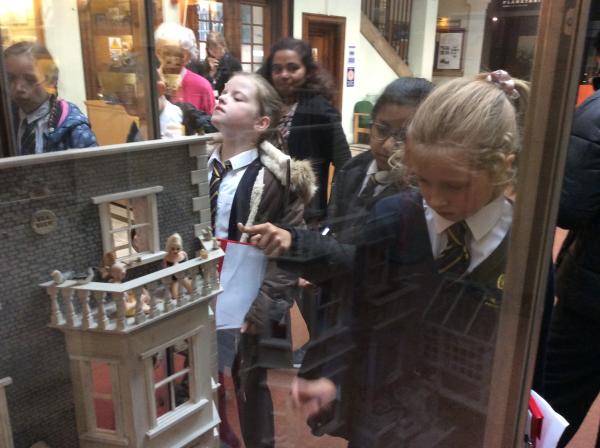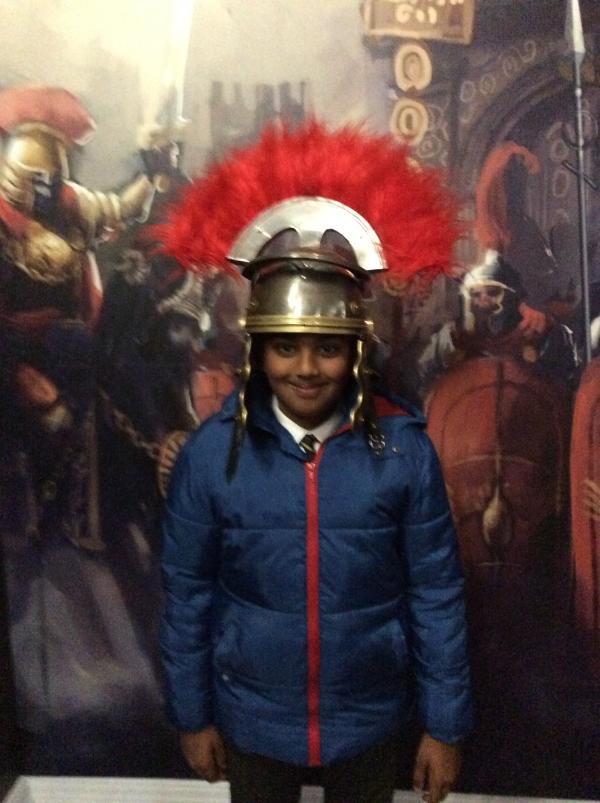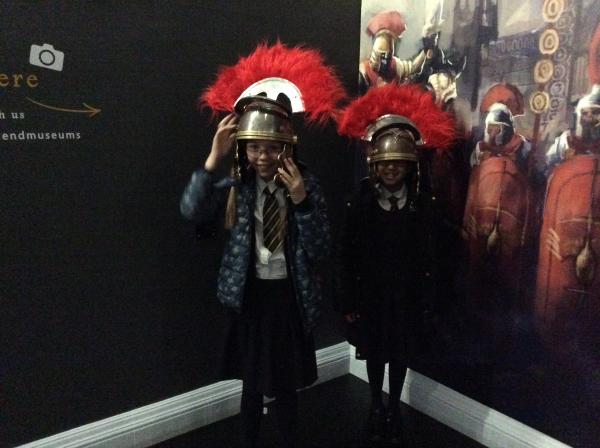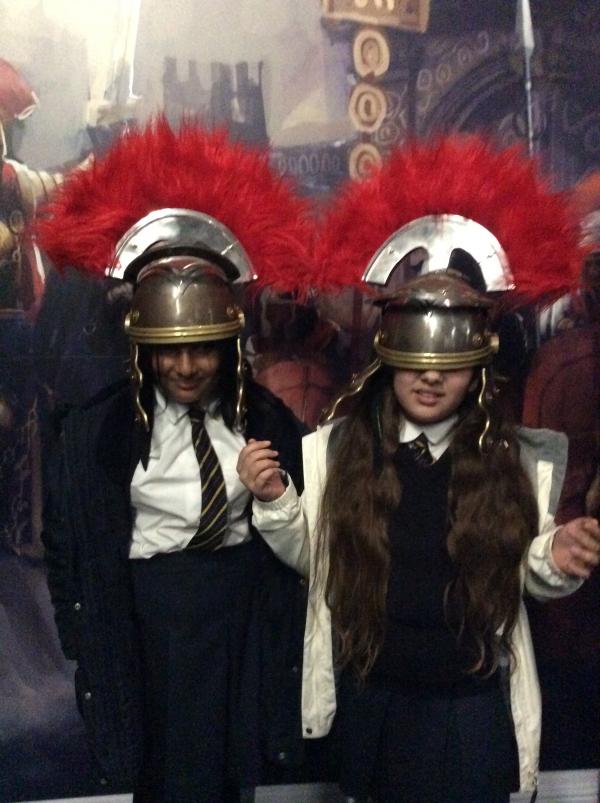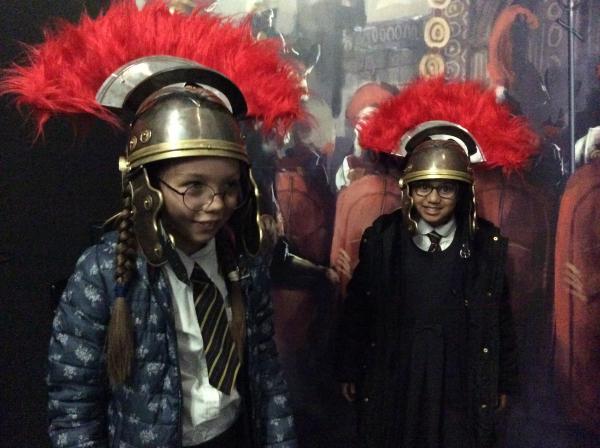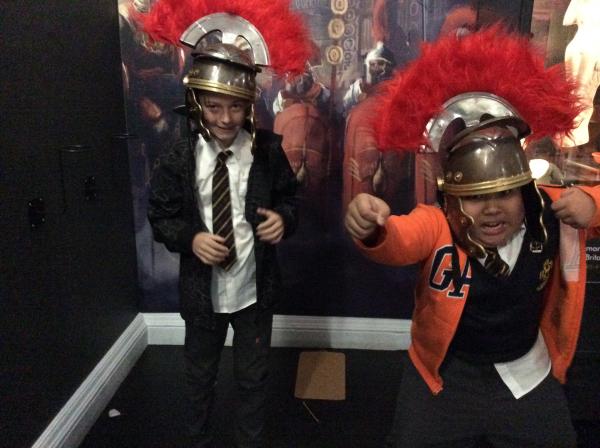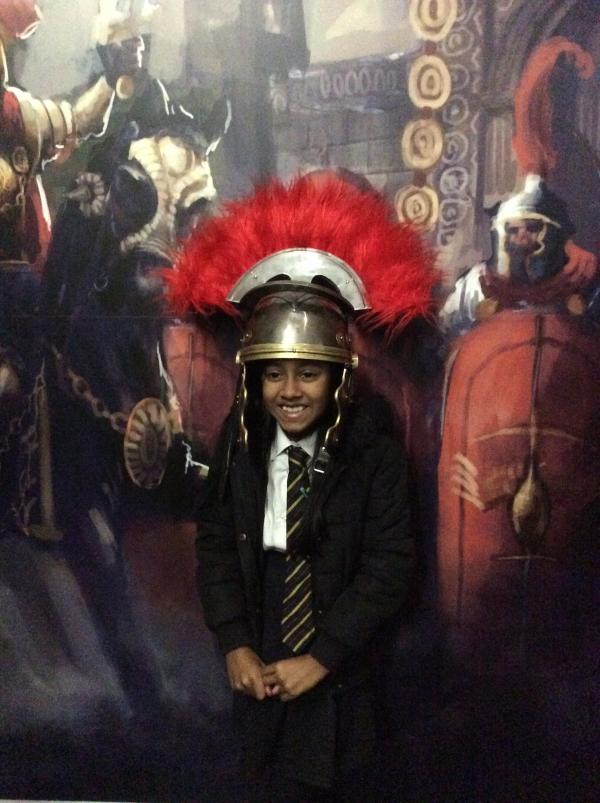 Museum in a shoe box
Inspired by our visit this morning, Year 6 have started their own shoe-box museum. watch this space for our progress!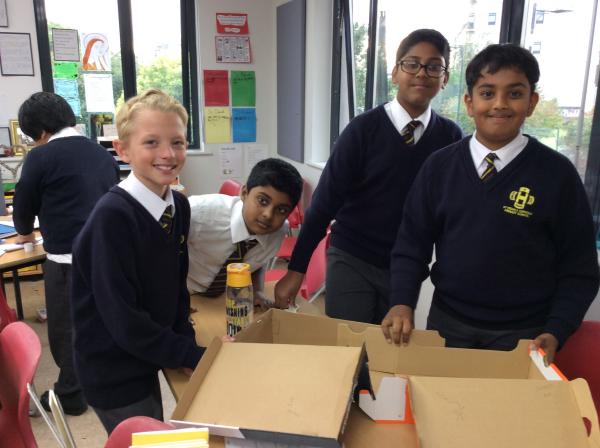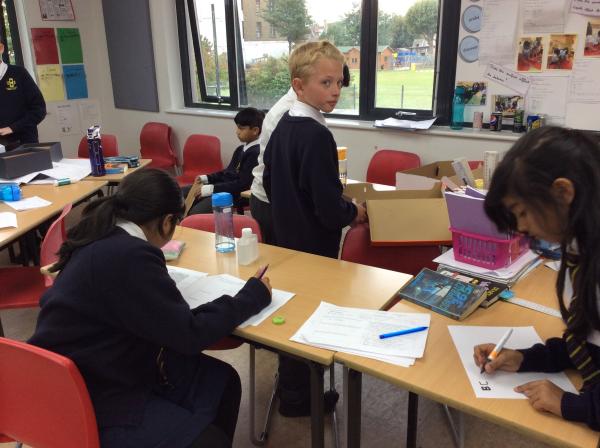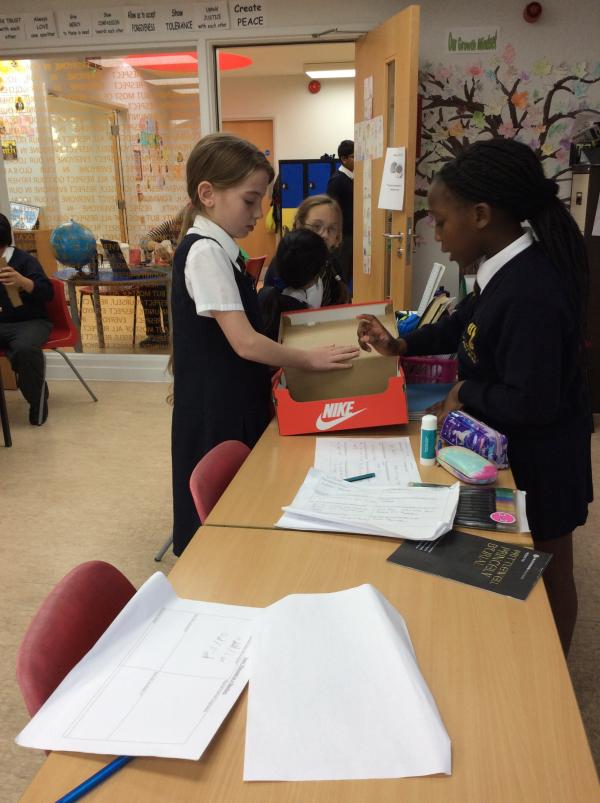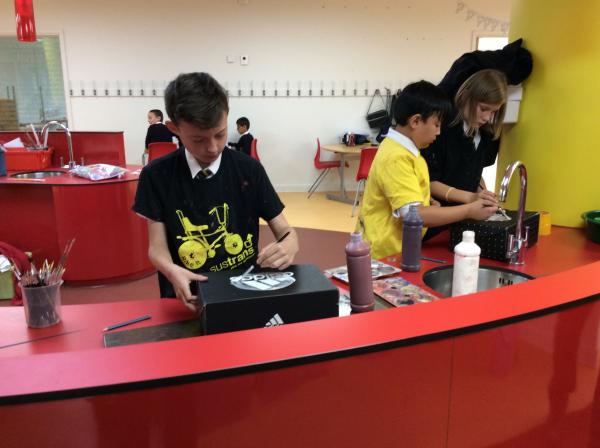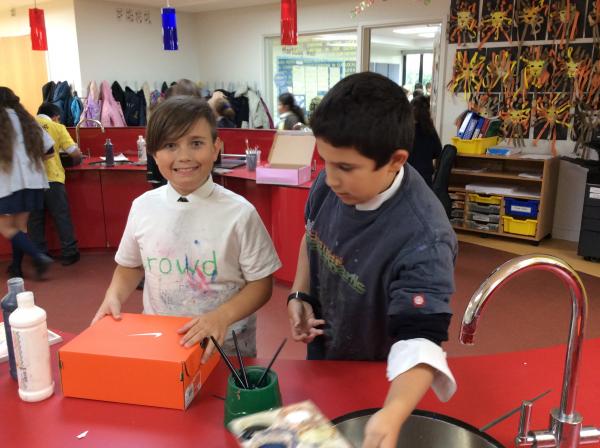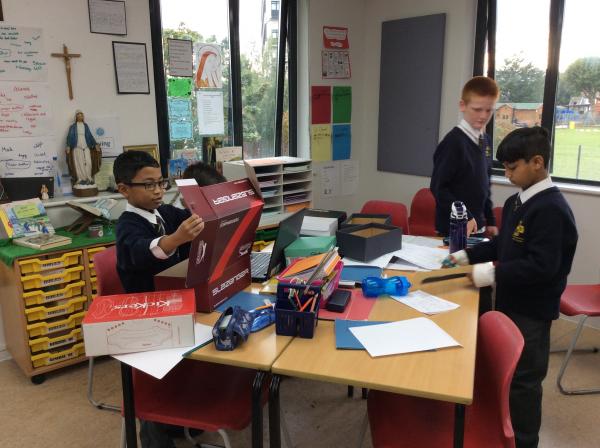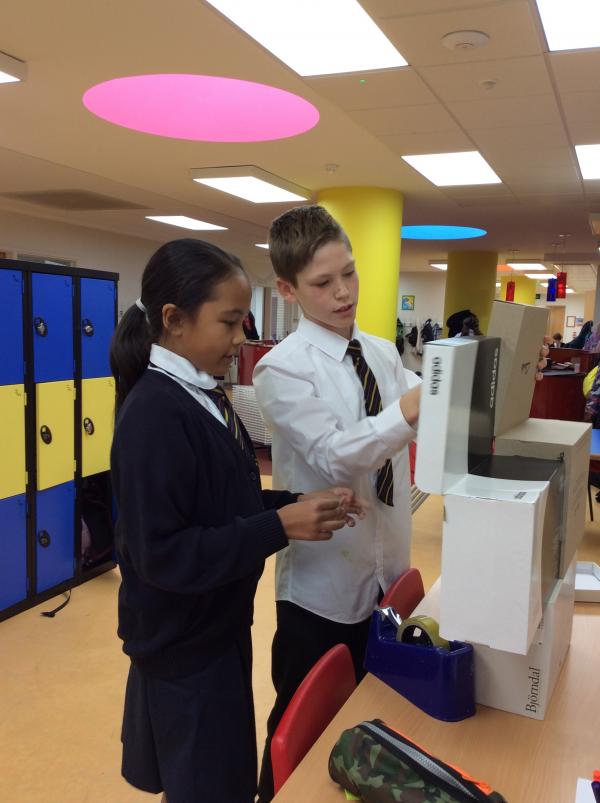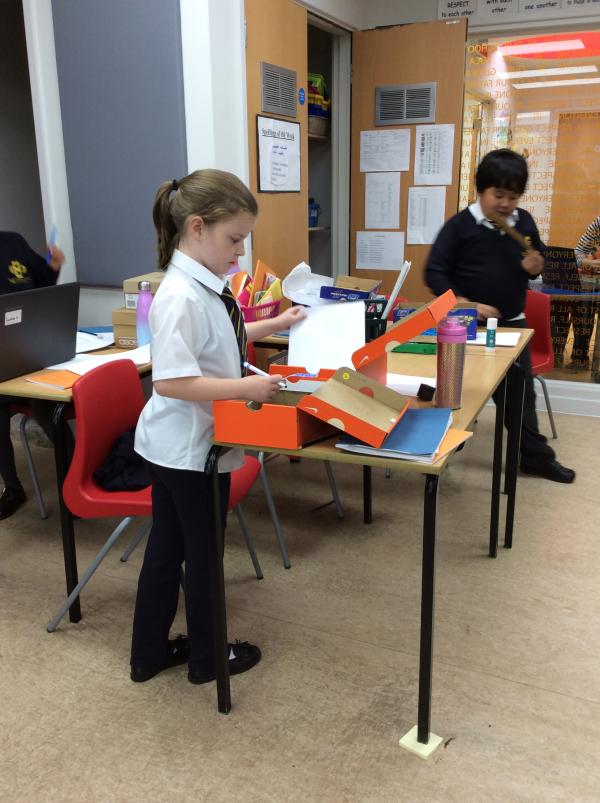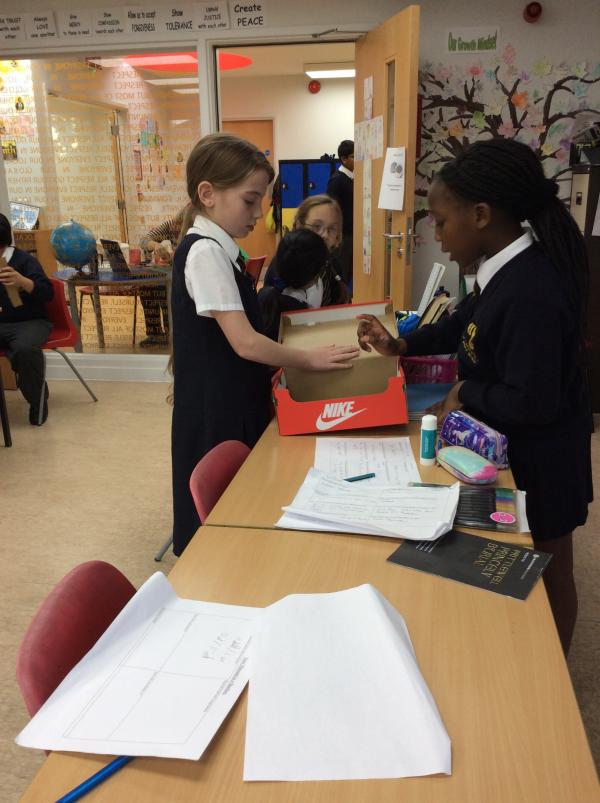 Big thanks for the little bugs!
Year 6 would like to say a thank you to Mrs Bradford-Hughes' mum for her generous donation of the insect/beetle collections. They loved looking at the details of each bug and it ties in wonderfully with our book, 'Beetle Boy'.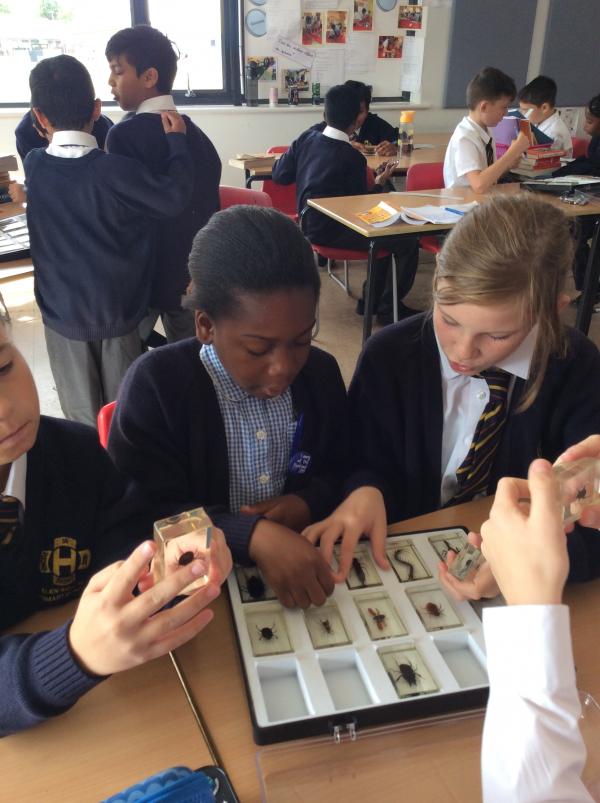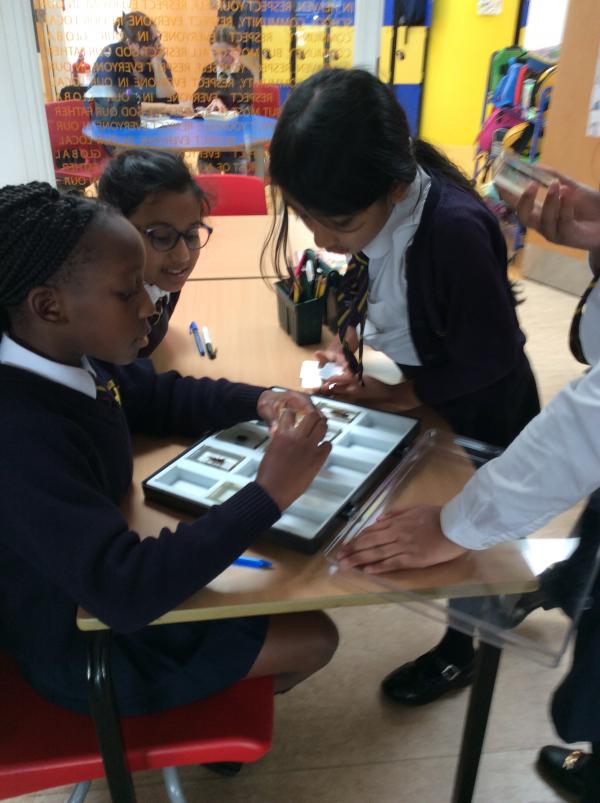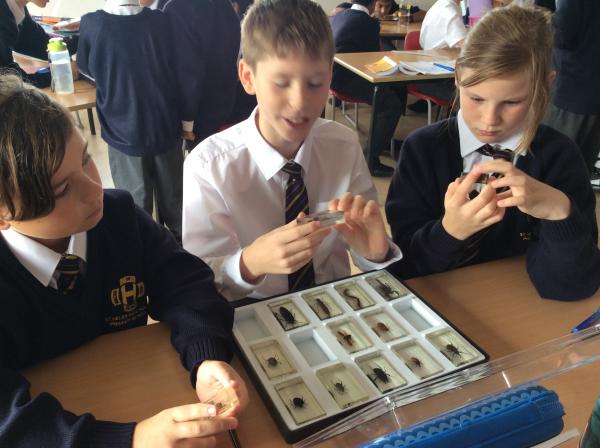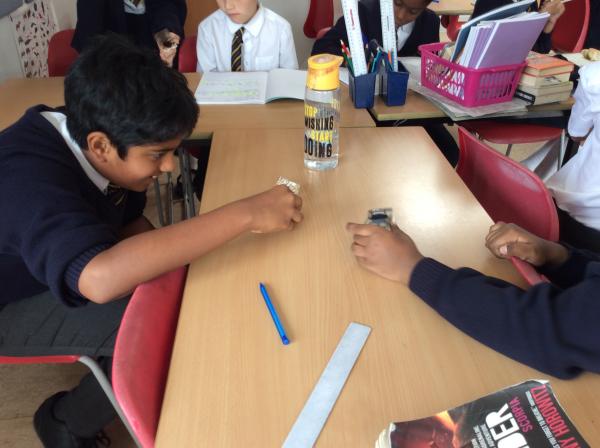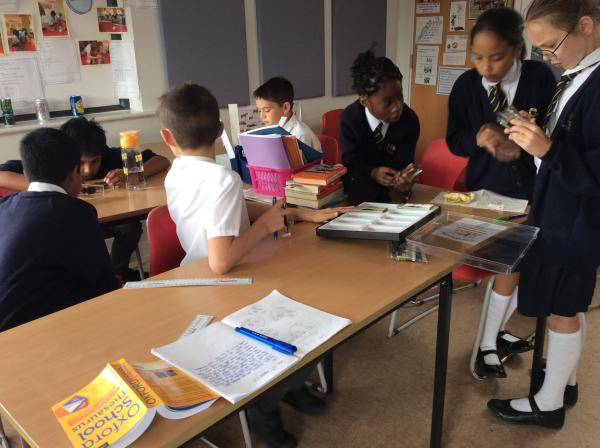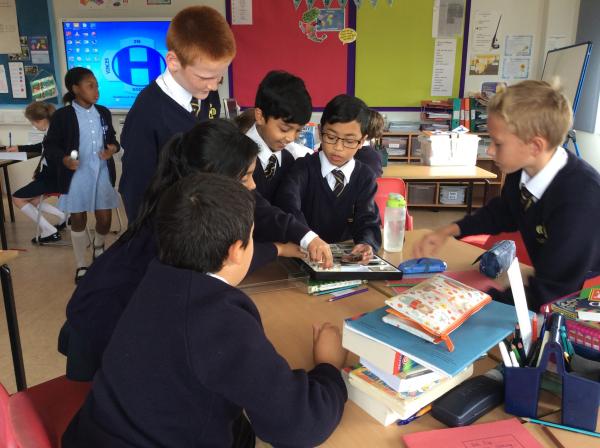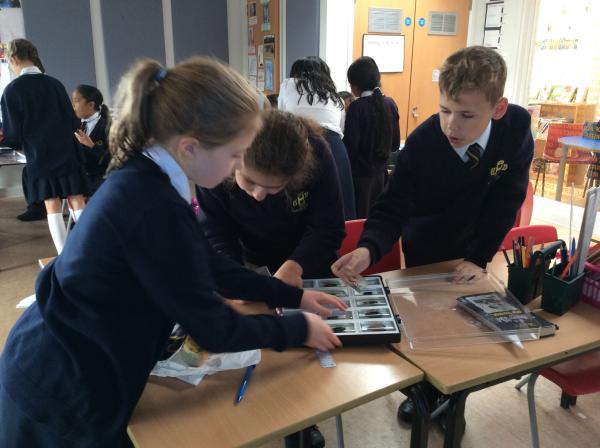 Beetle blood!
Today, year 6 made beetle blood! They found that when you imparted warmth/energy on the mixture, it turned into a solid. If you let the mixture just settle on your hand, it became a liquid.
Some in year 6 related this to Newton's laws! Everyone had fun!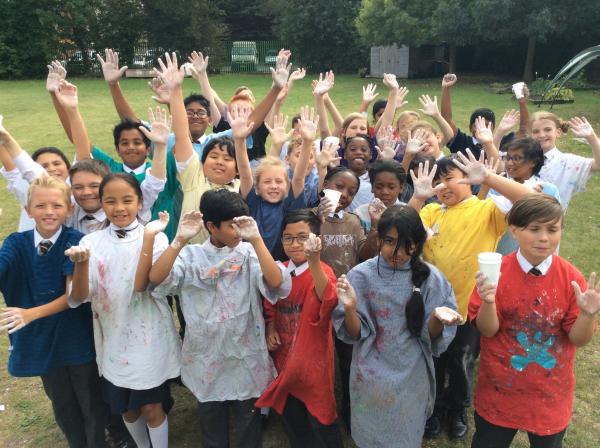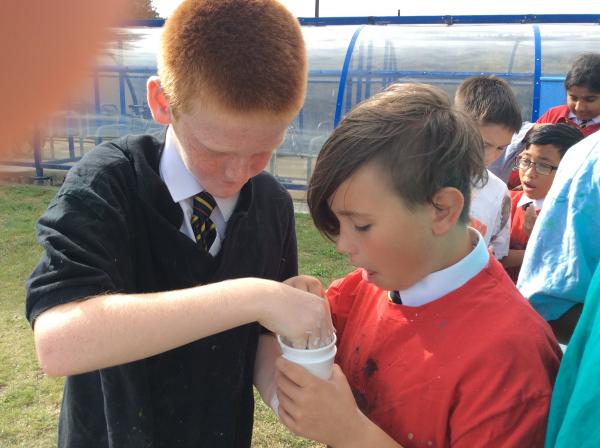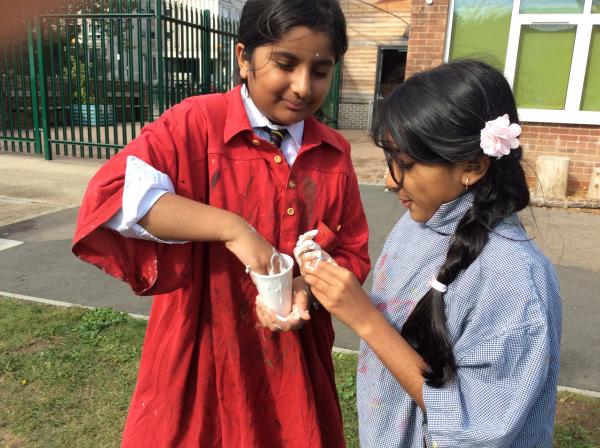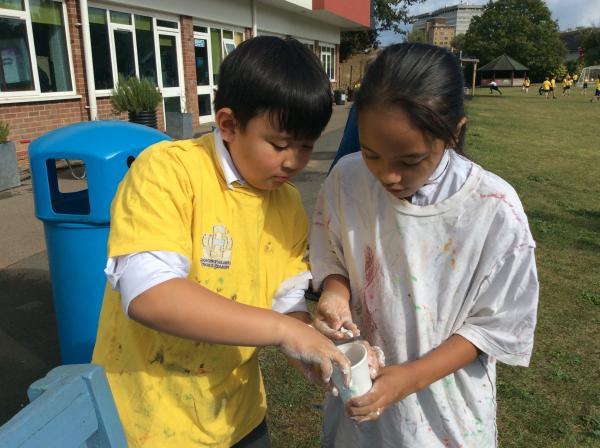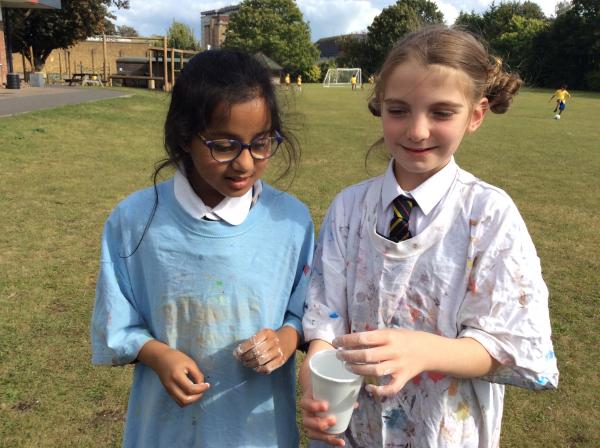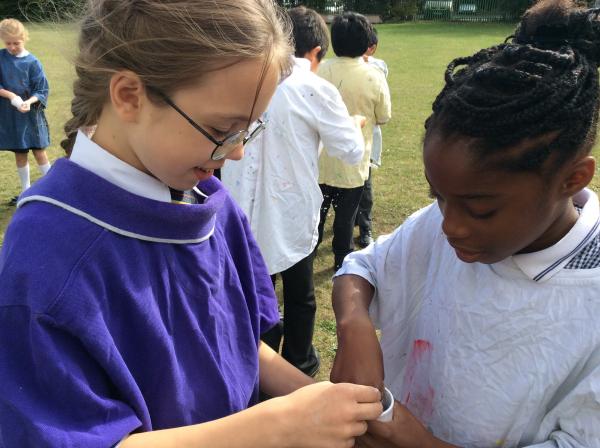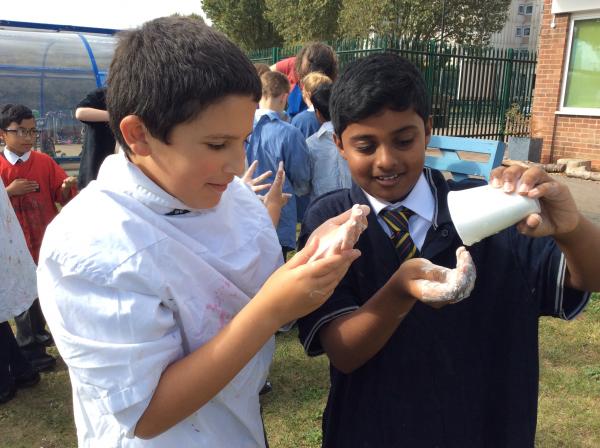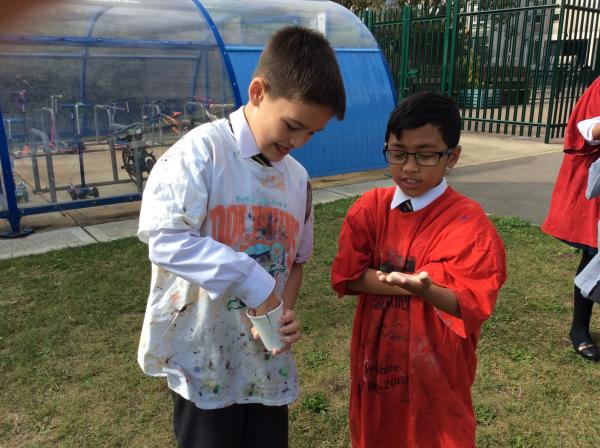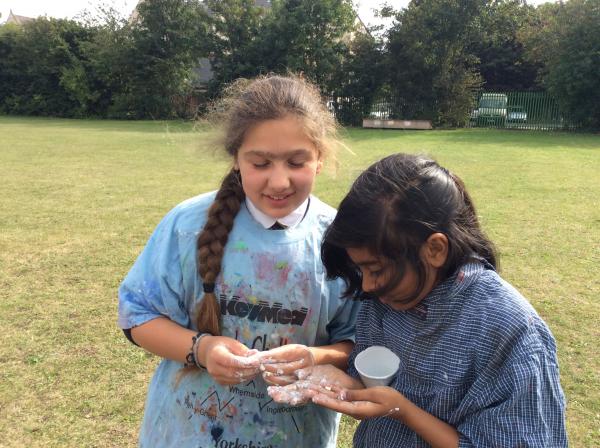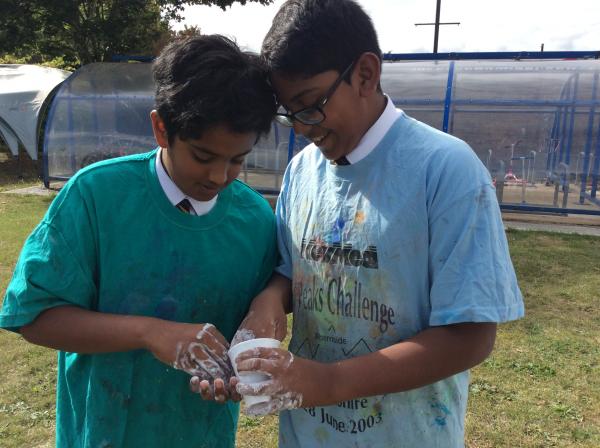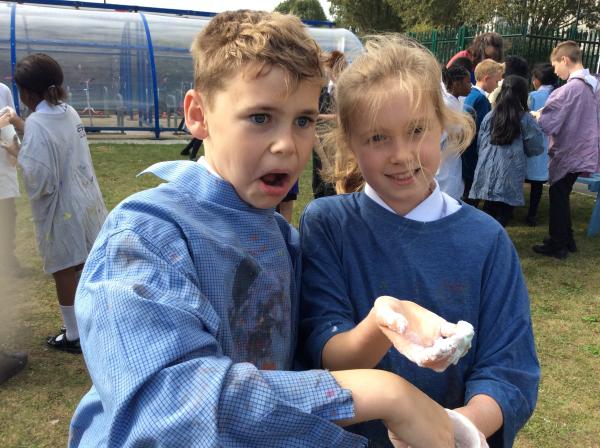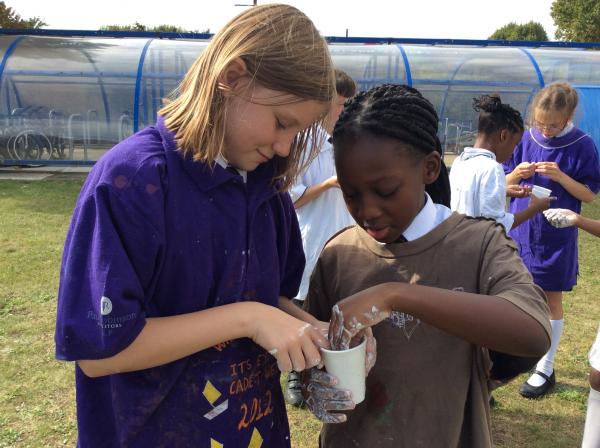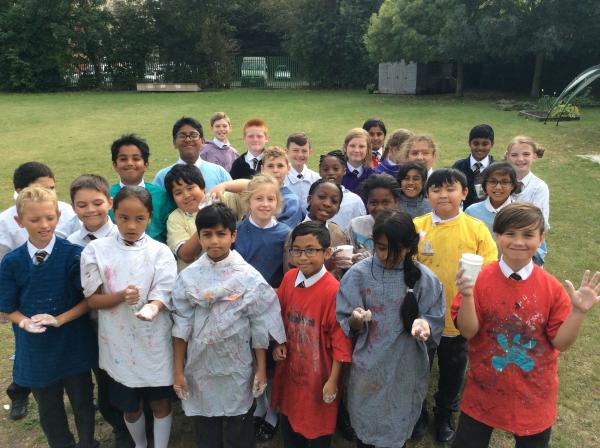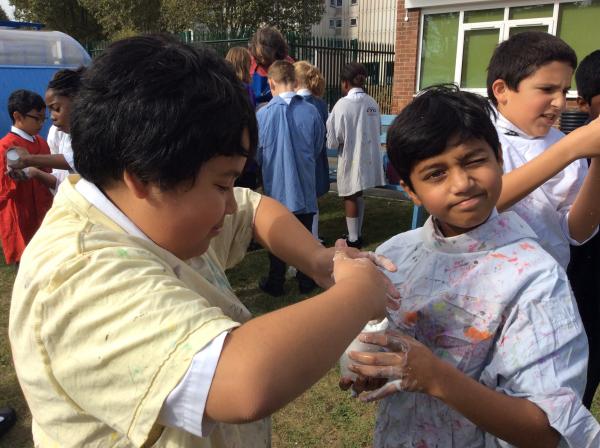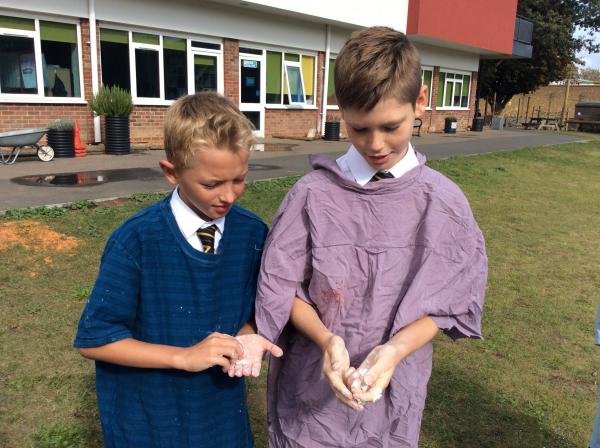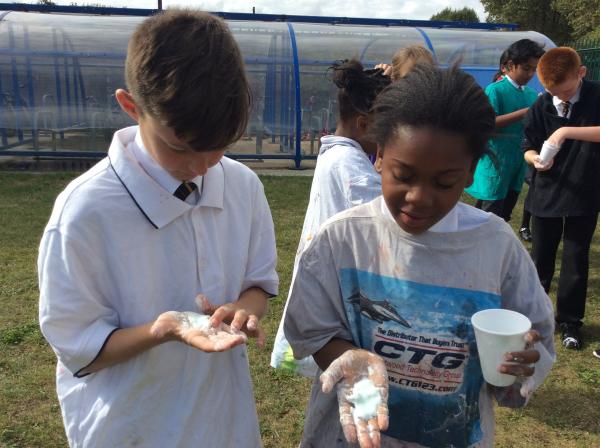 Friday fun in the nature area!
Year 6 have been bug hunting, den building, tree climbing, stick fighting in the nature area today.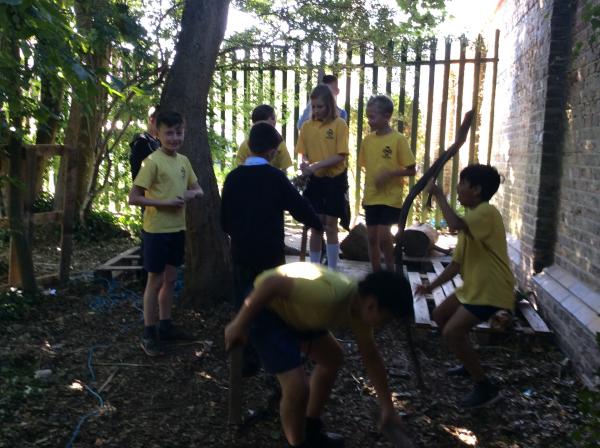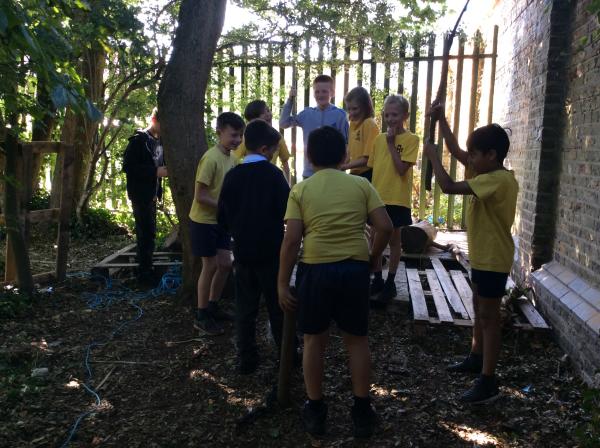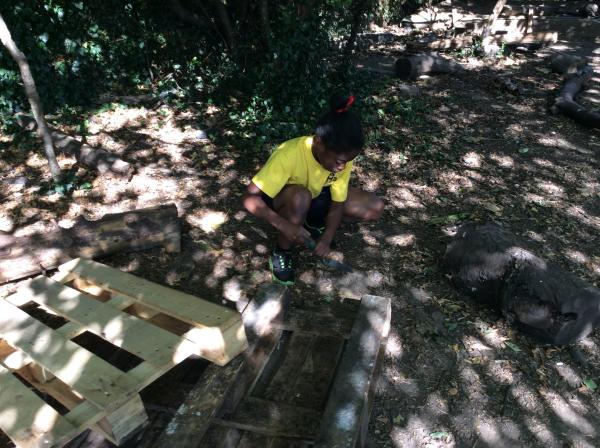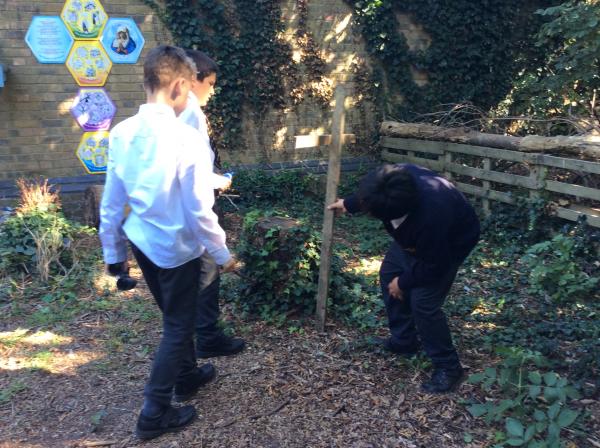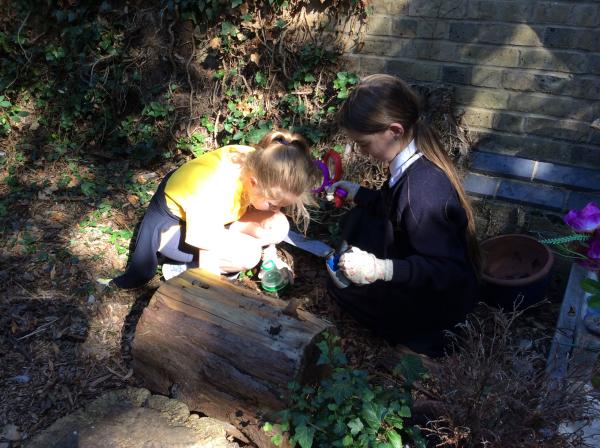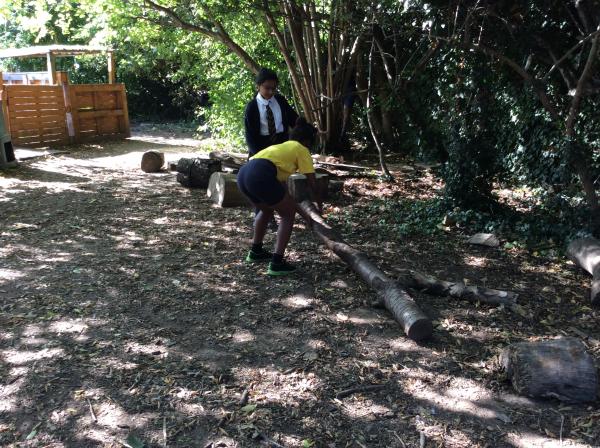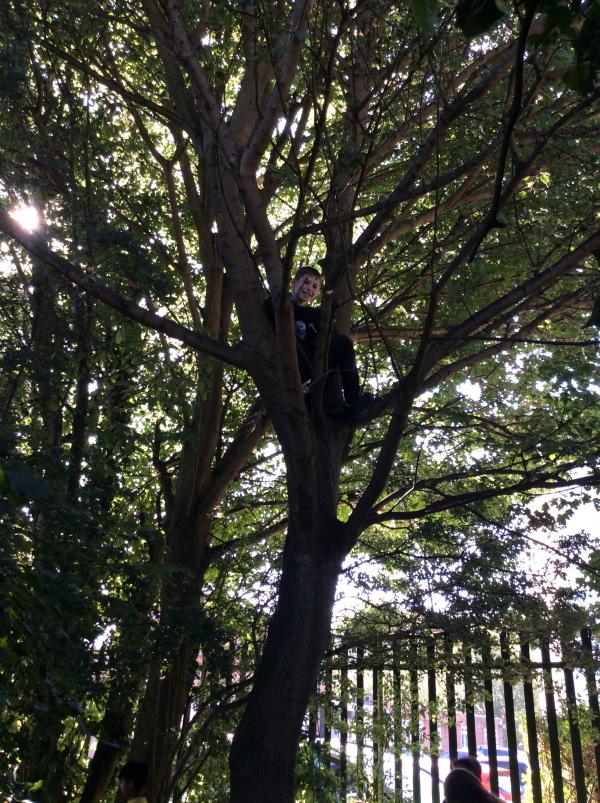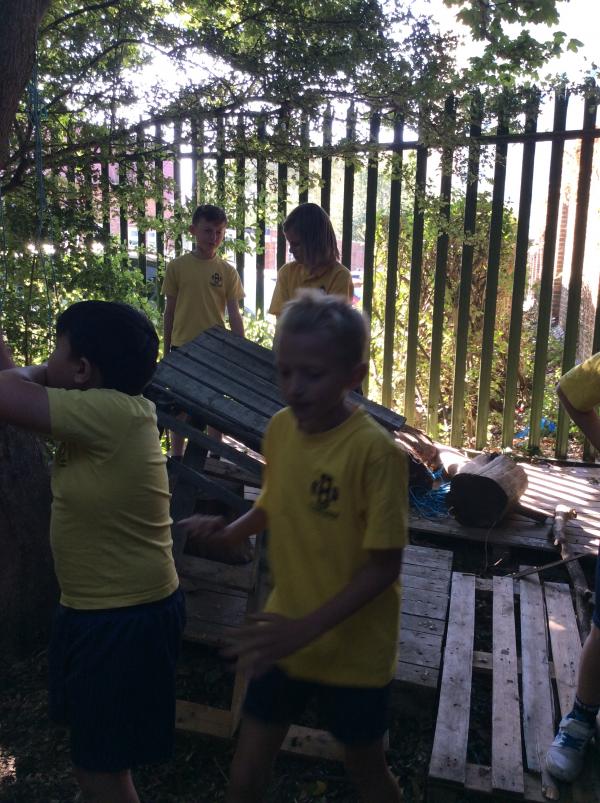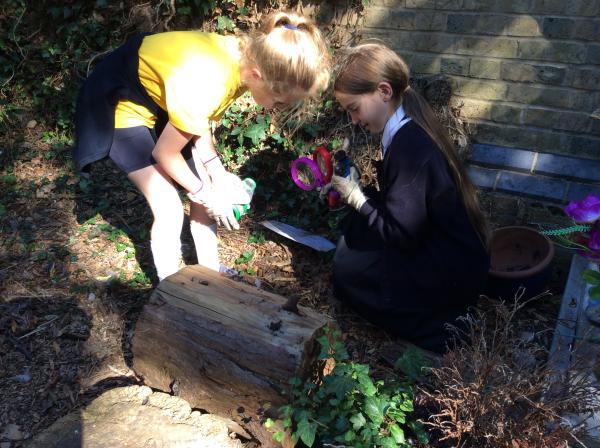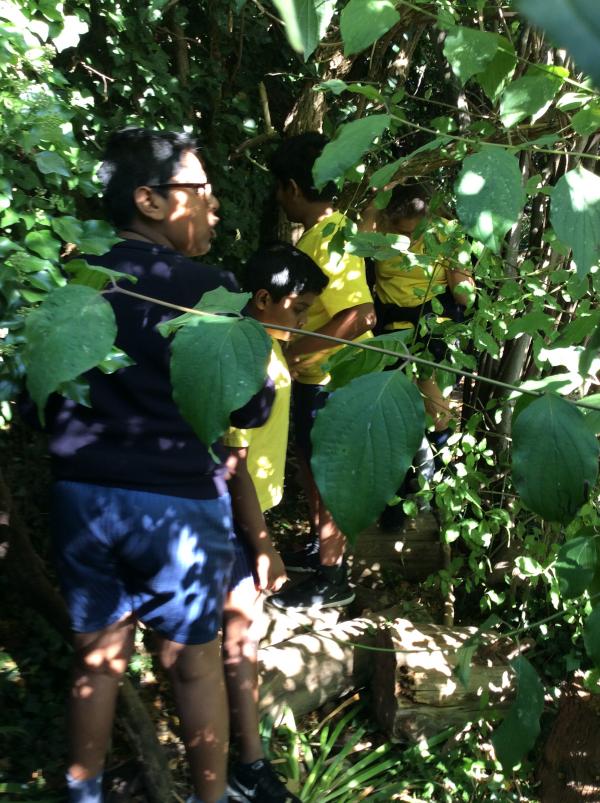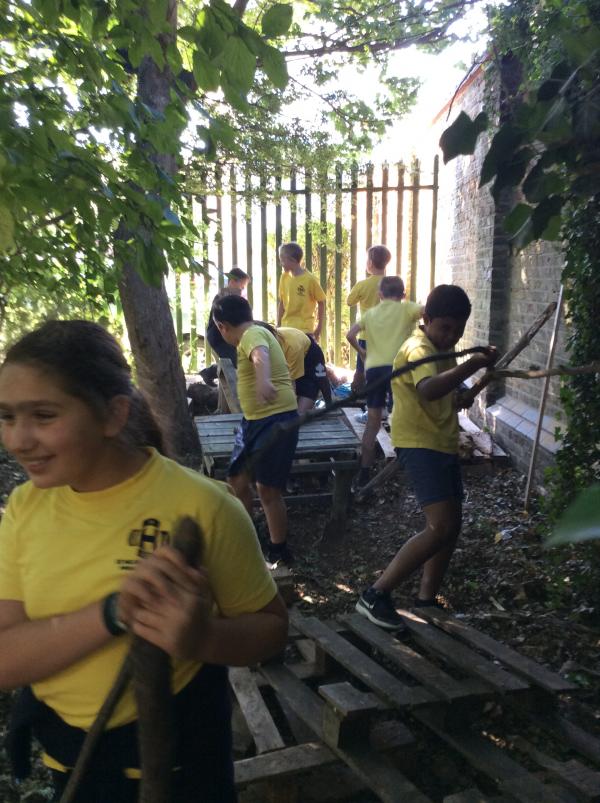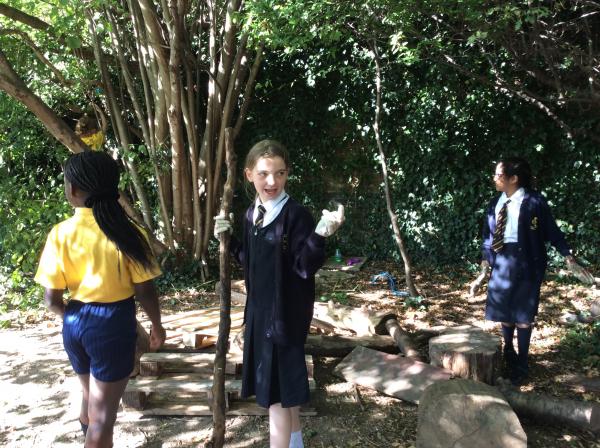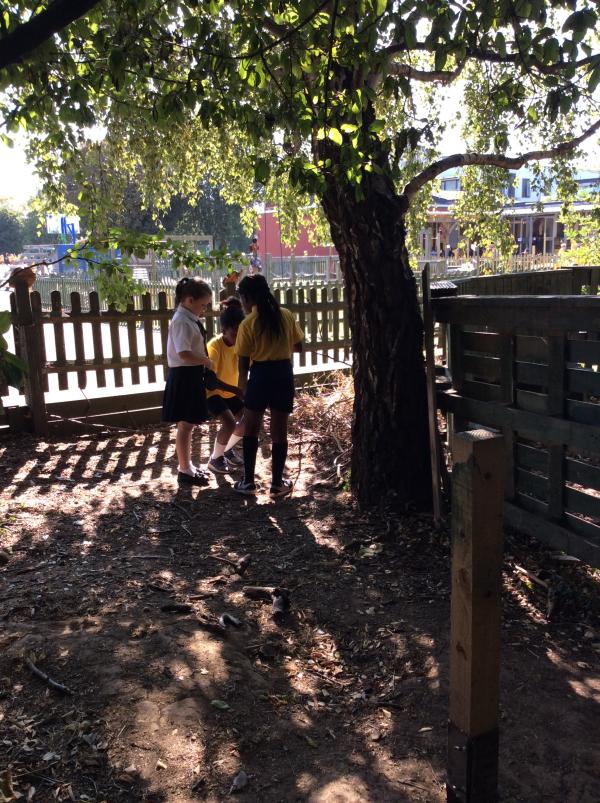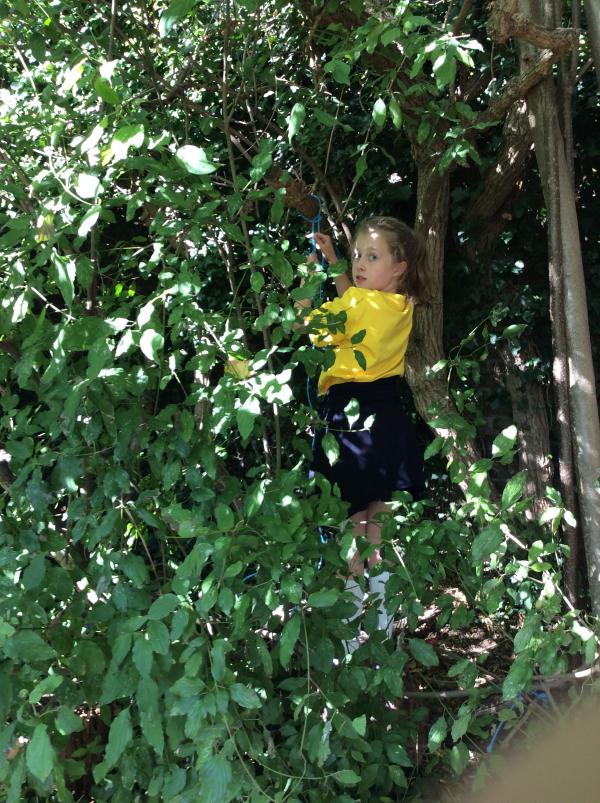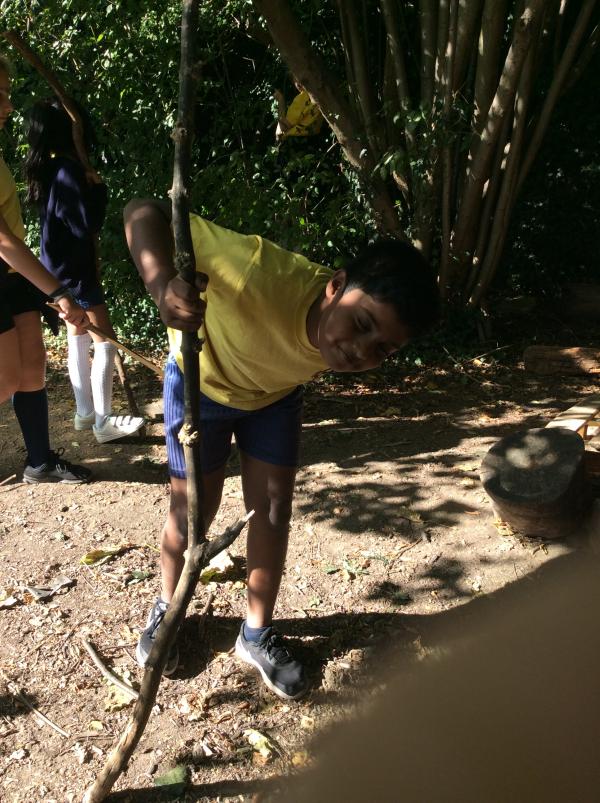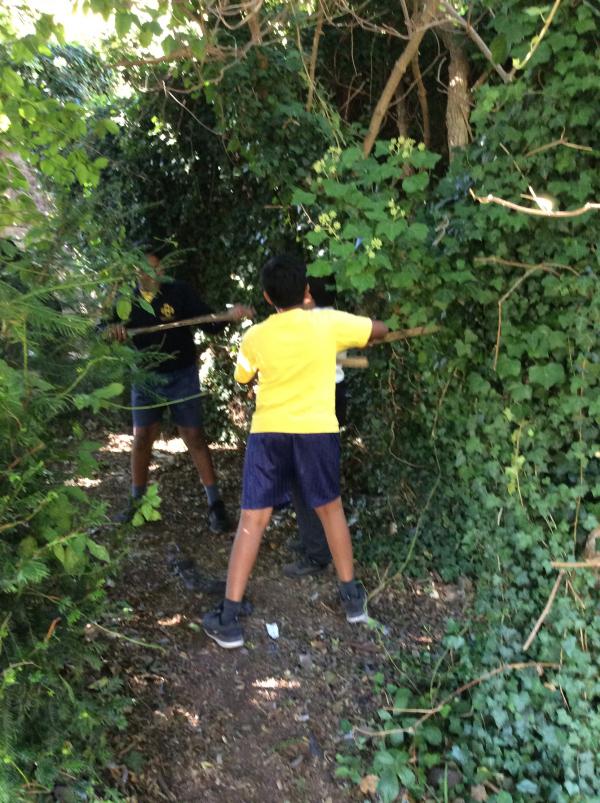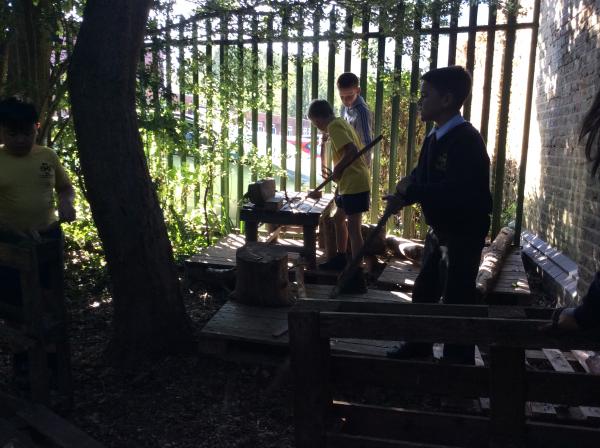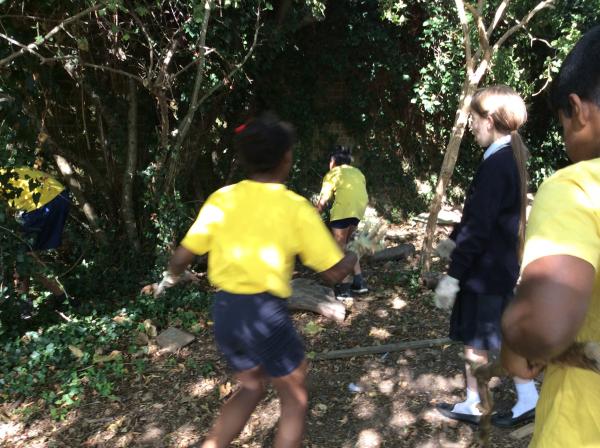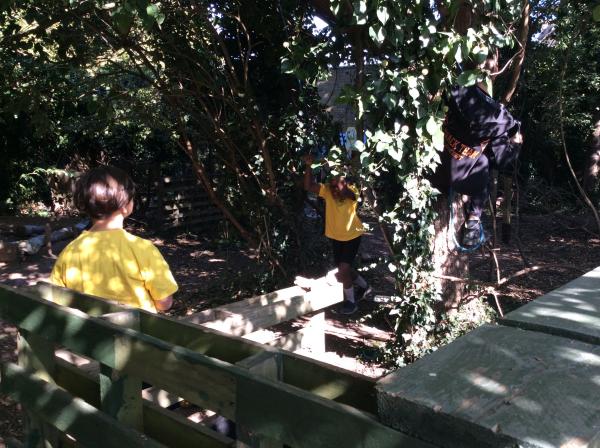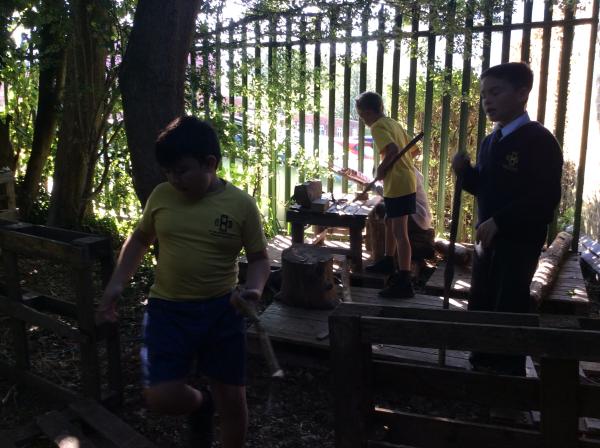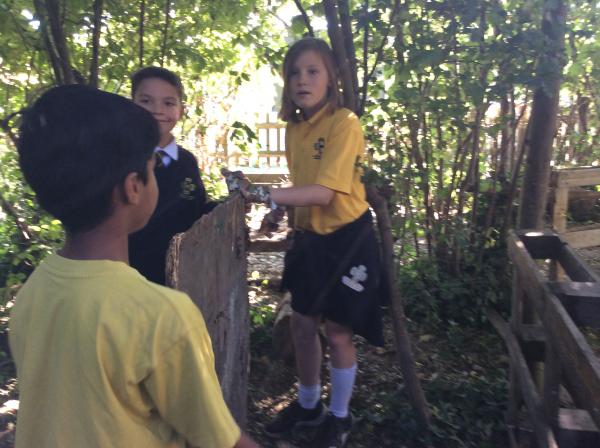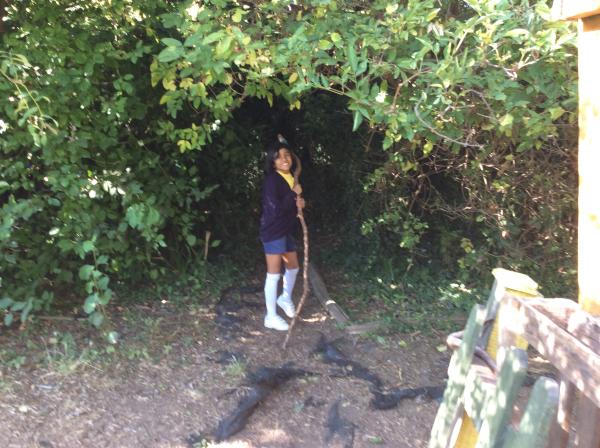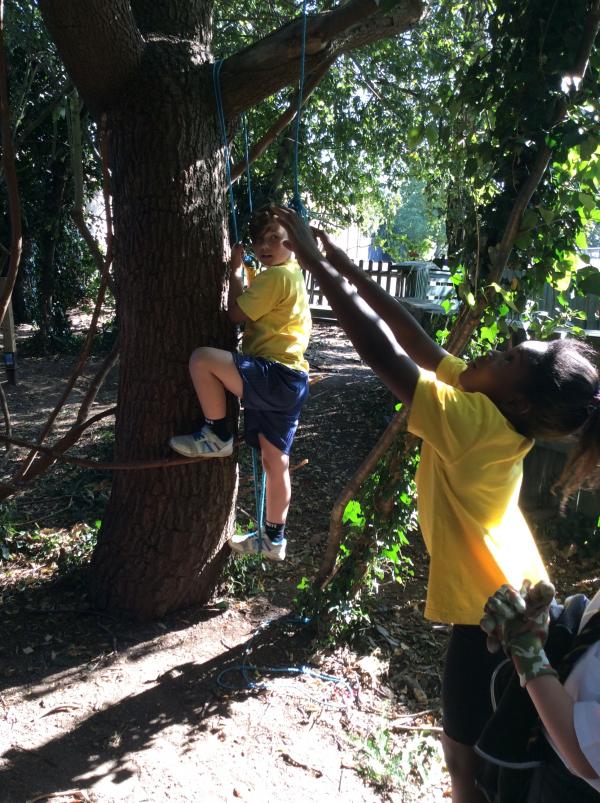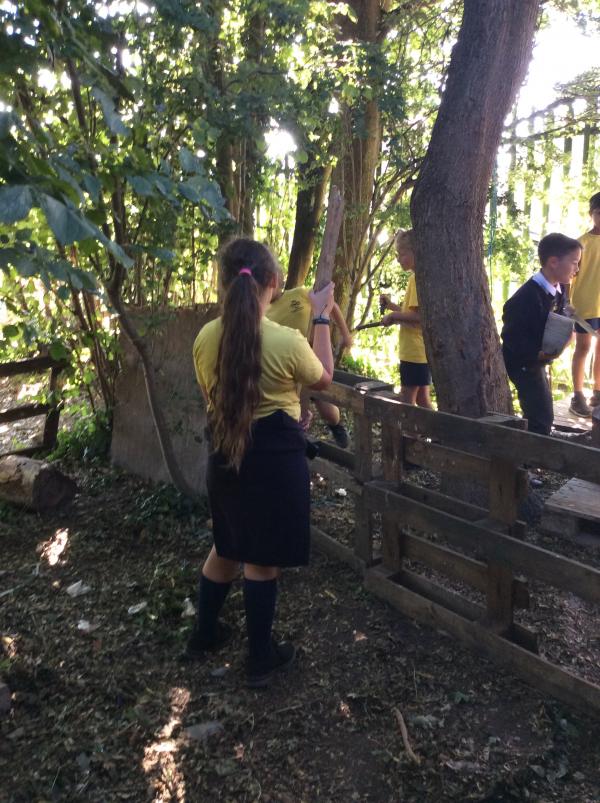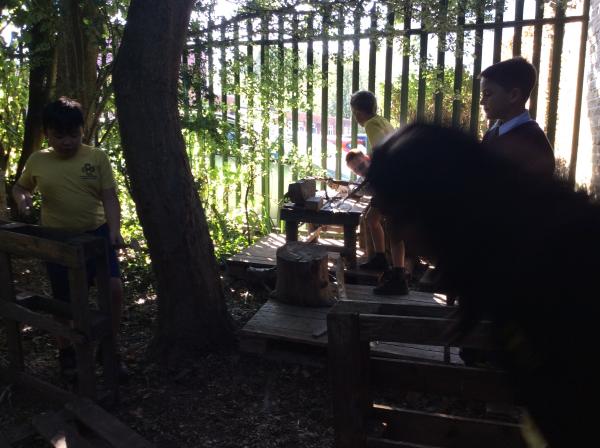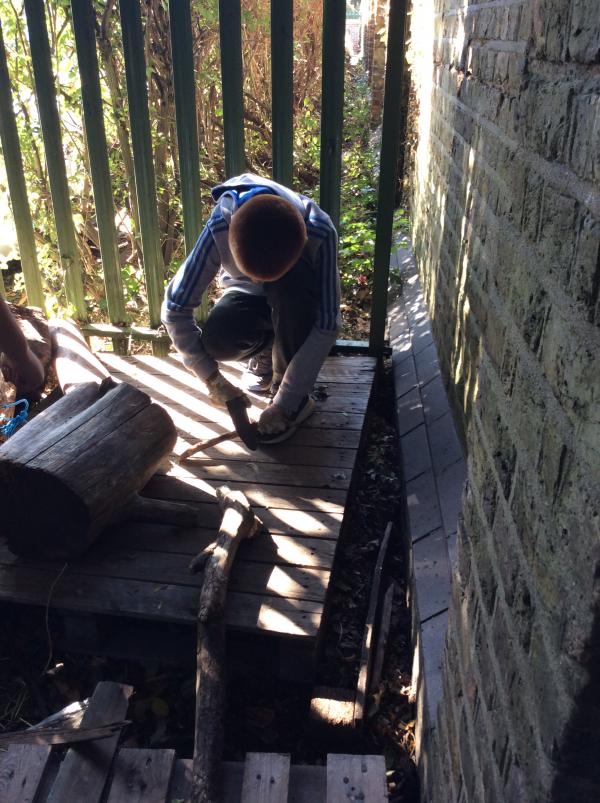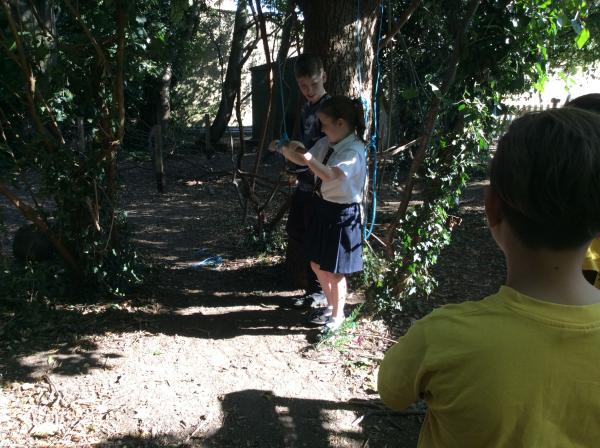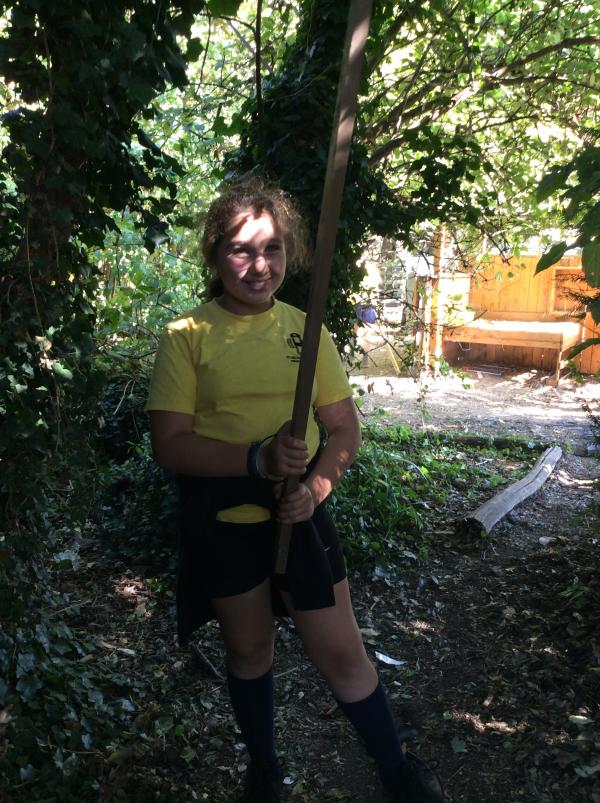 Hello, hello, hello - what's going on here then?
Year 6 have enjoyed a detective day! Firstly, we had to investigate a messy classroom, looking for evidence. In the afternoon, we looked at our fingerprints, footprints and analysed handwriting to give us clues.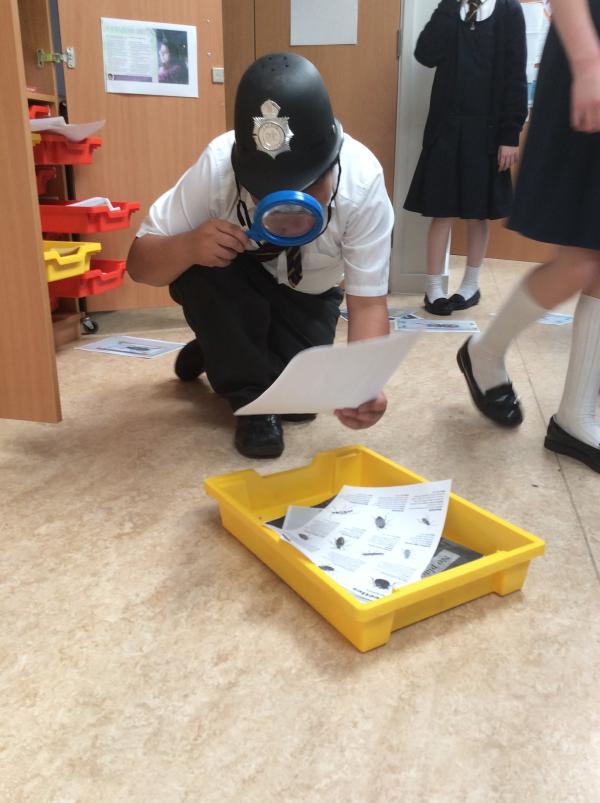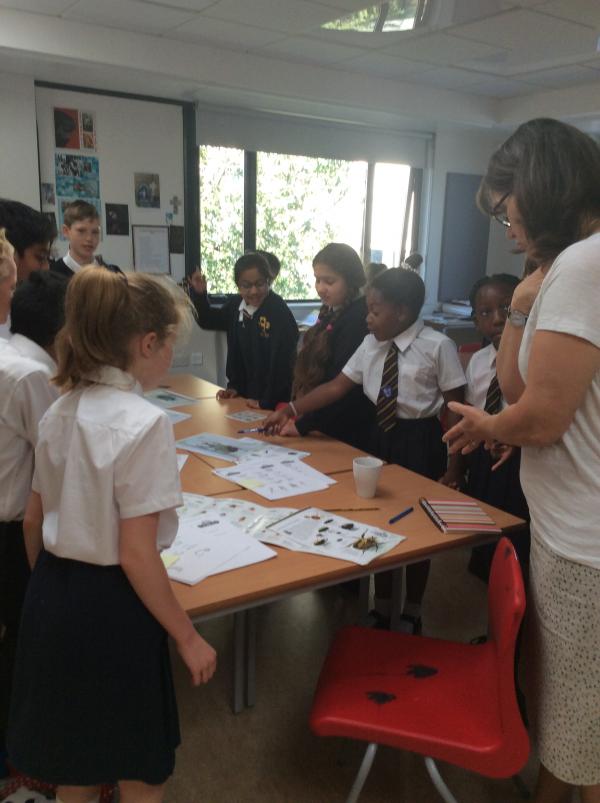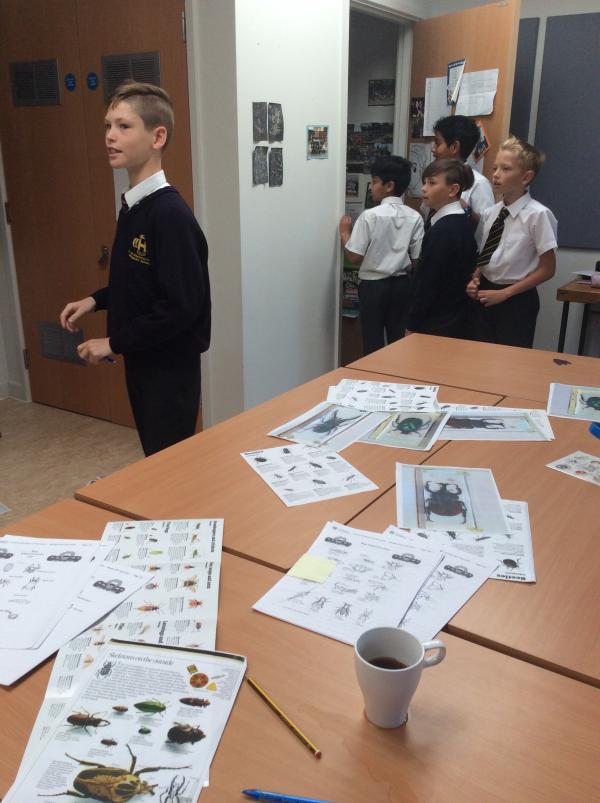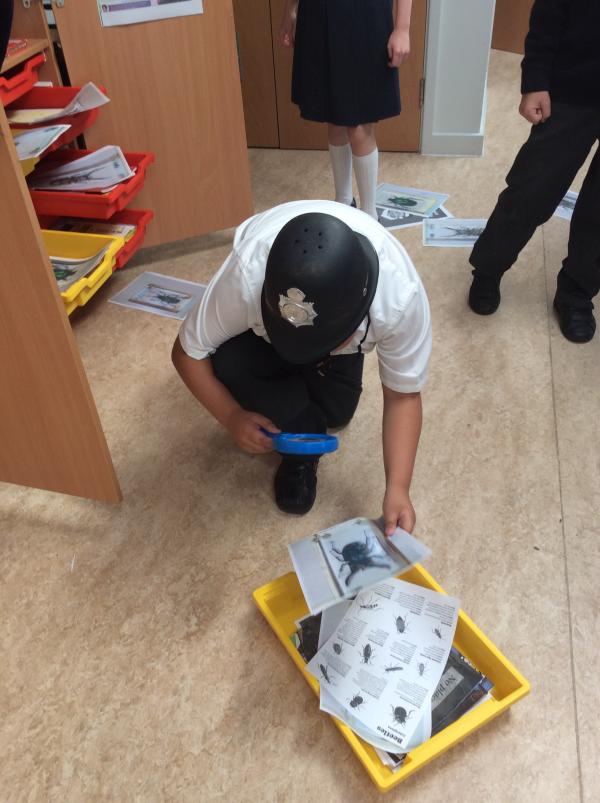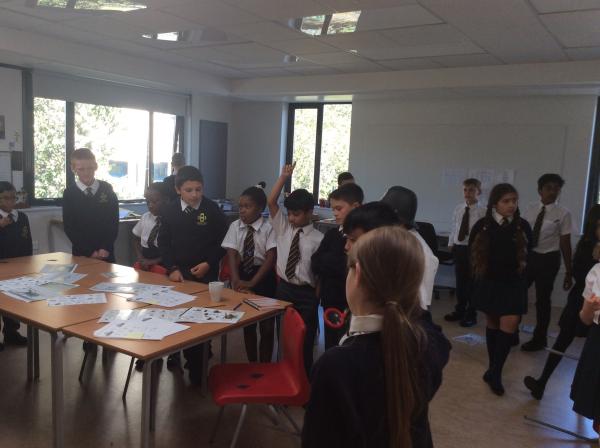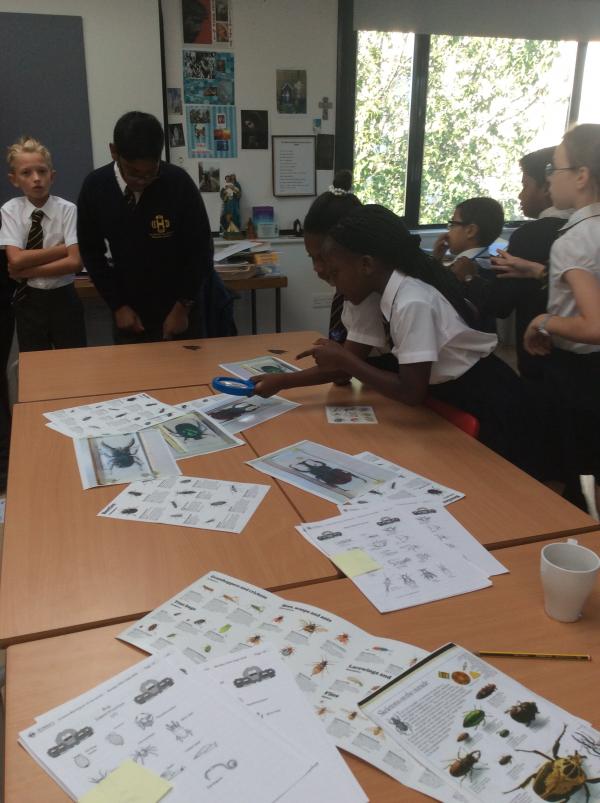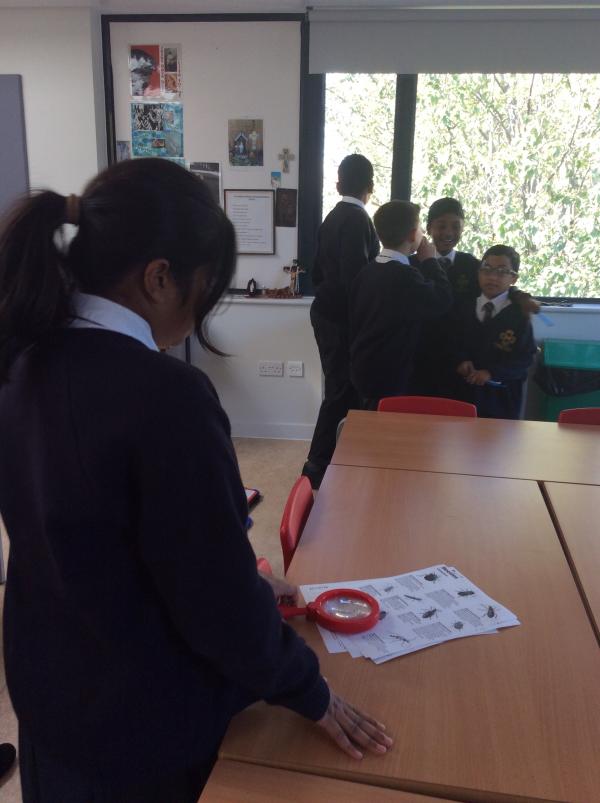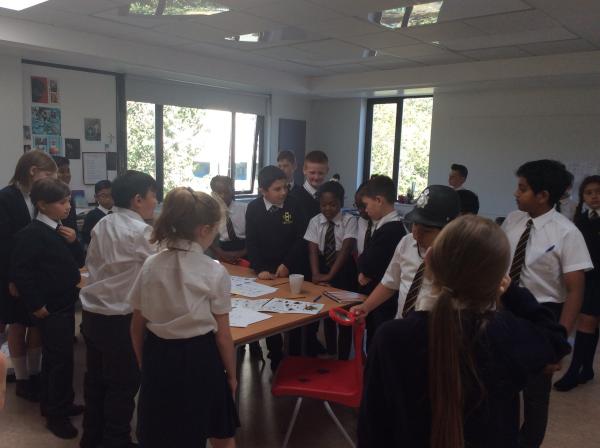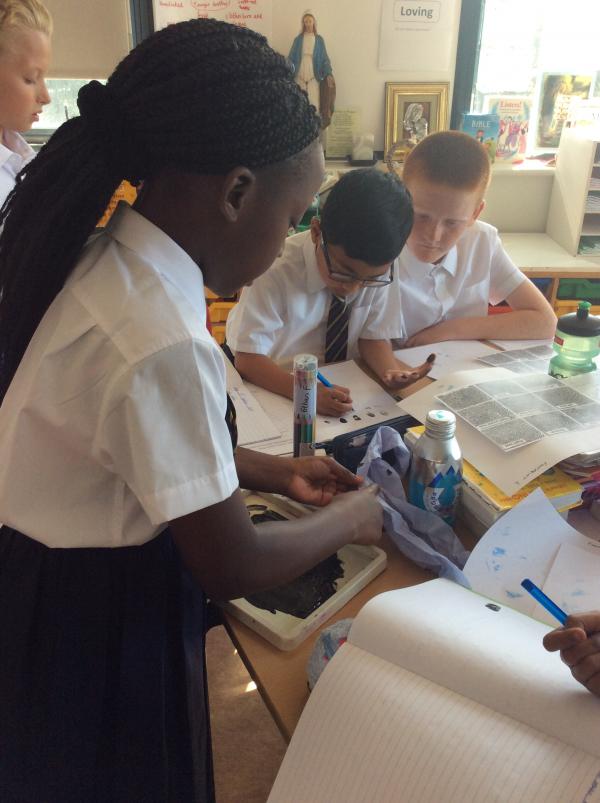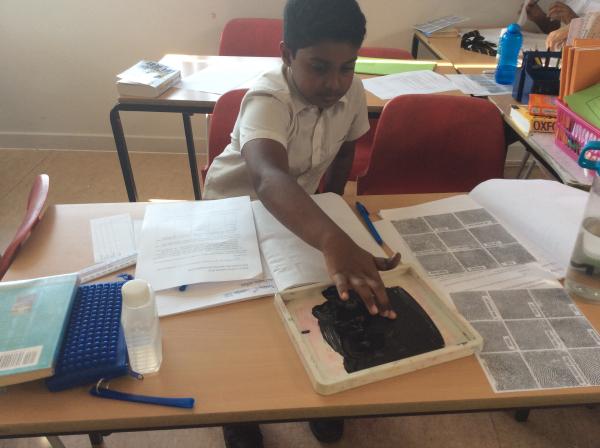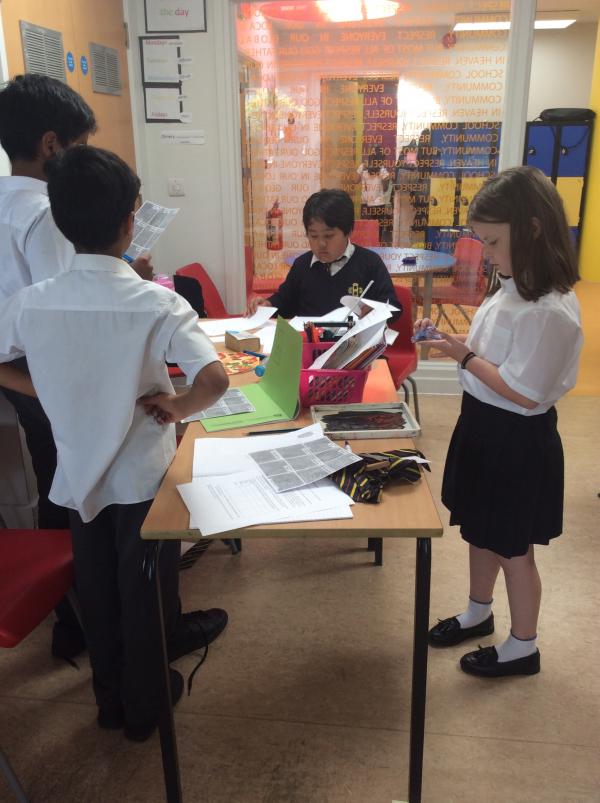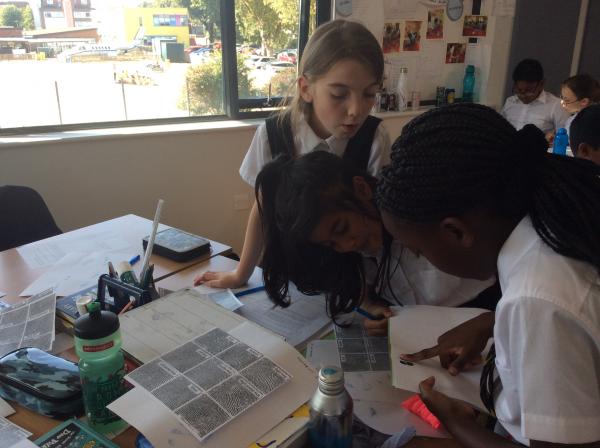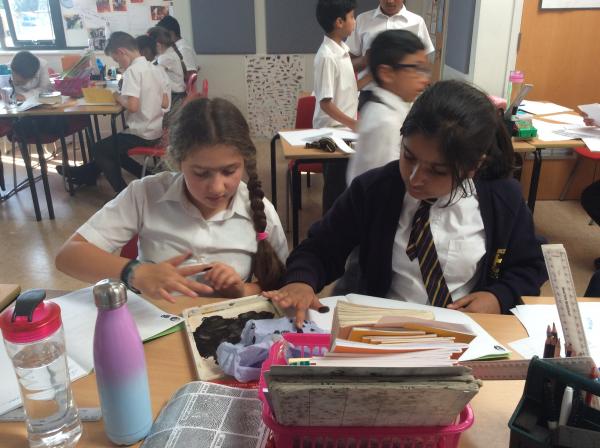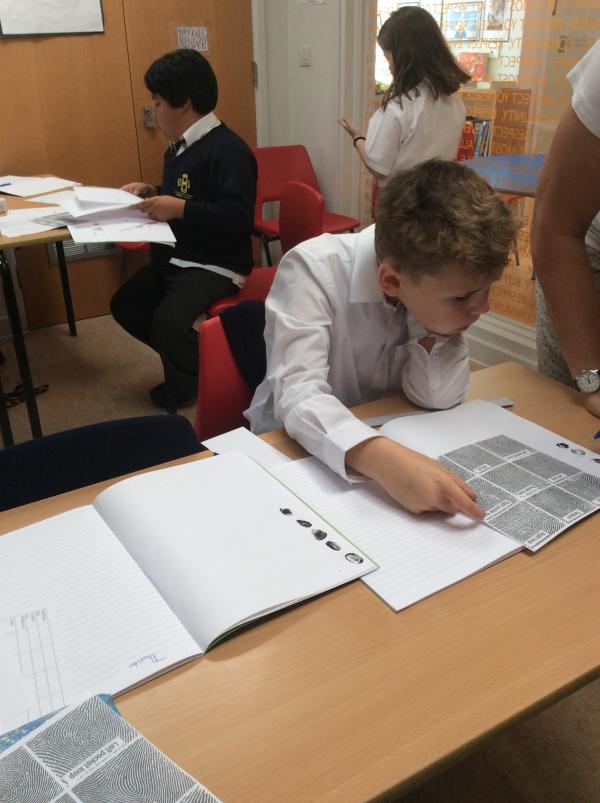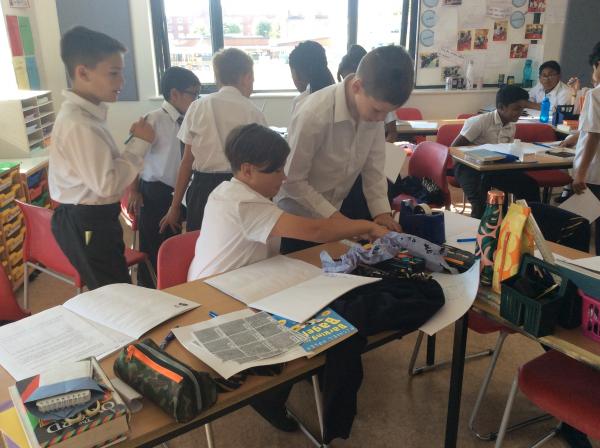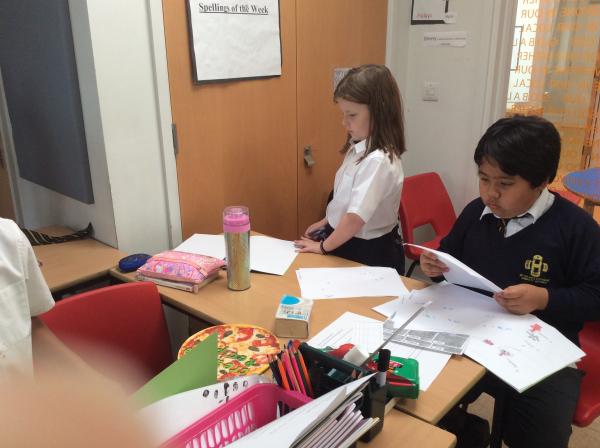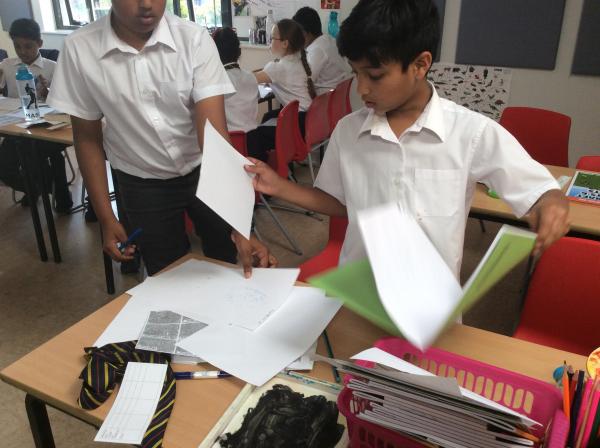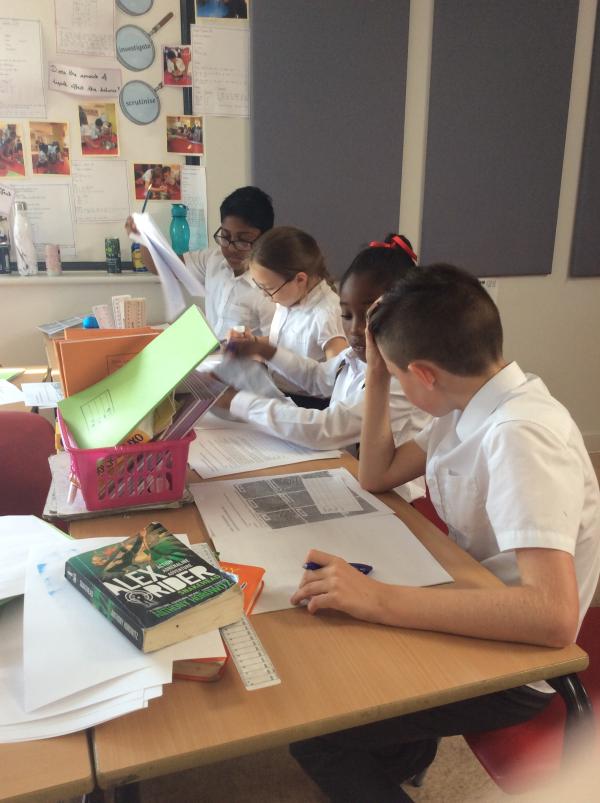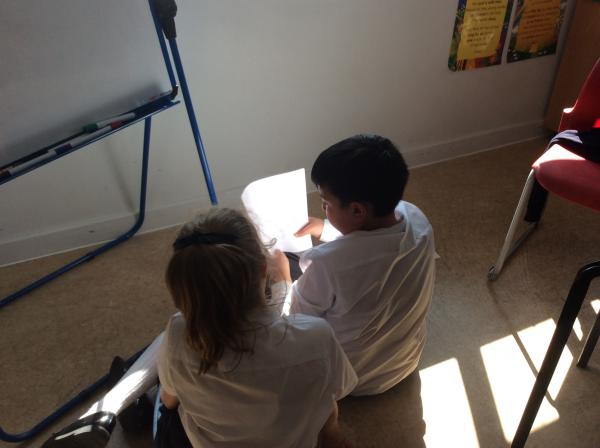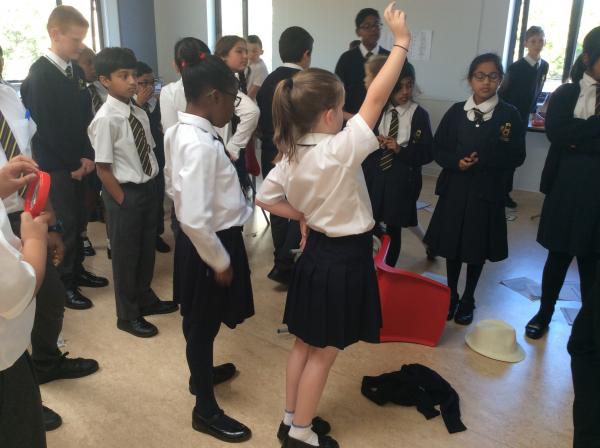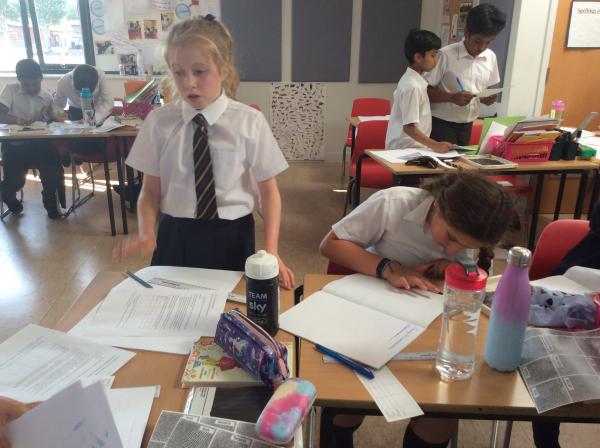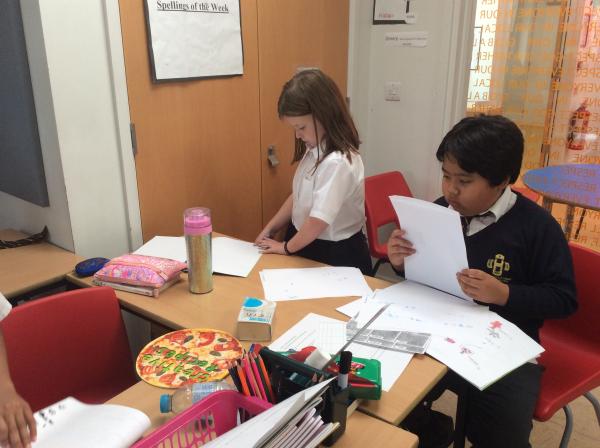 Shape Shorting
Year 6 chose their own categories today and sorted shapes according to their properties. A lovely sunny day made the work easier!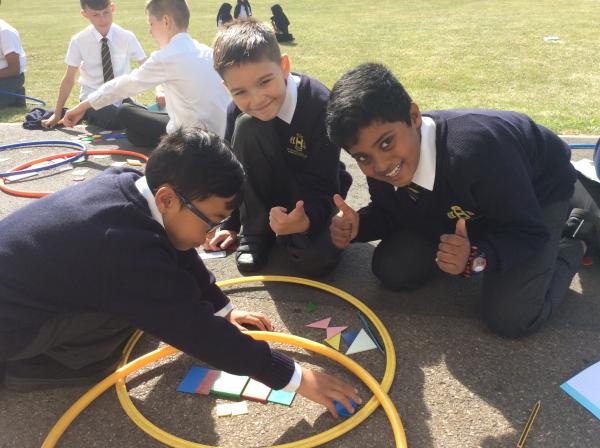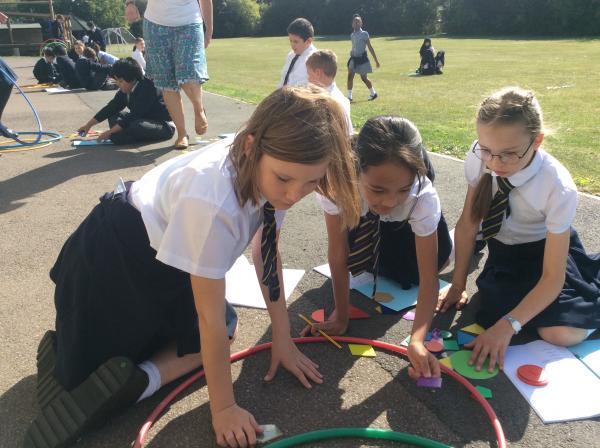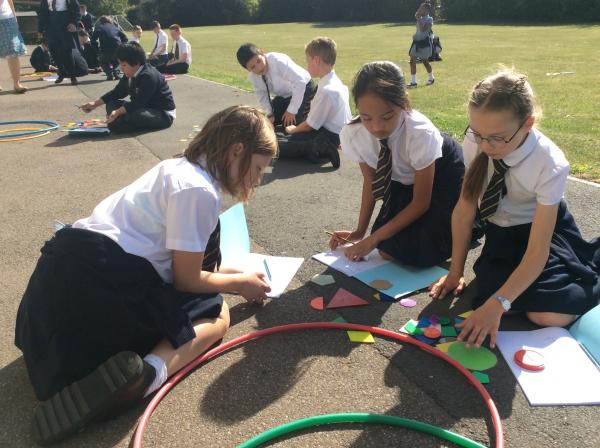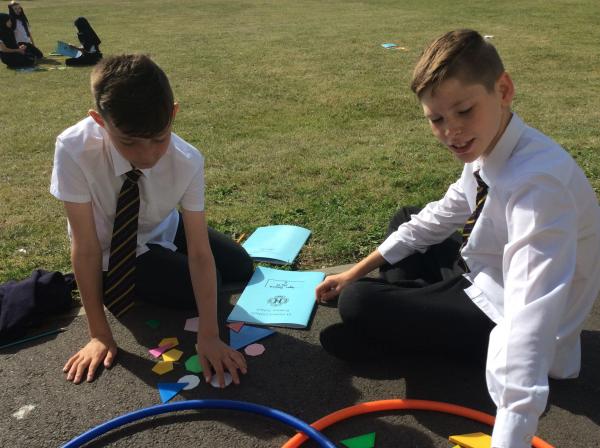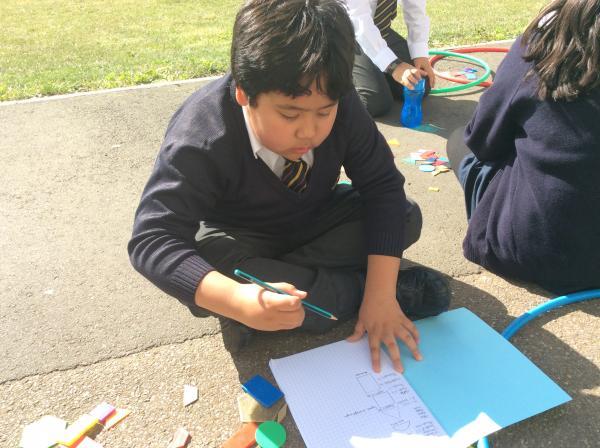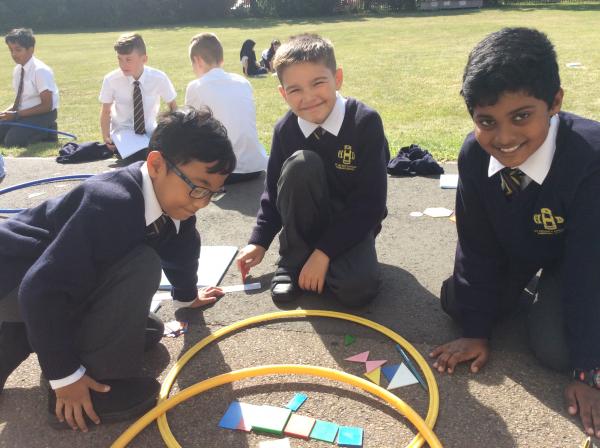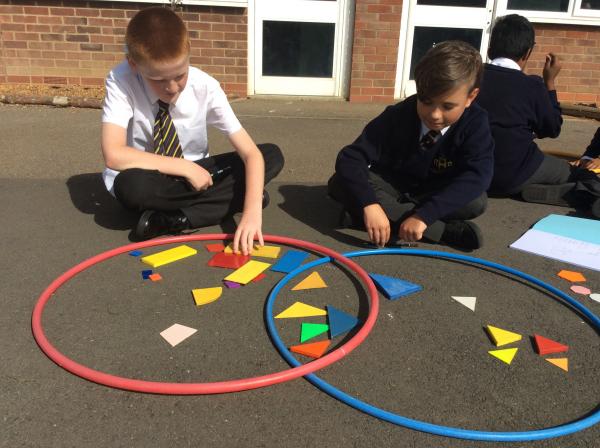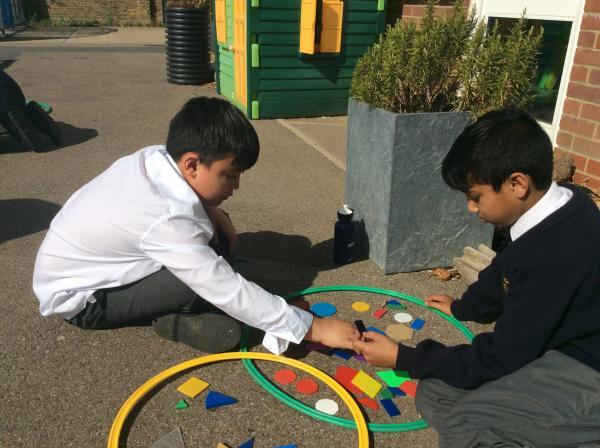 Balancing Cans Experiment
The first day back saw Year 6 experimenting with balancing cans. They tested whether different sorts of surfaces, the water level and the type of can affected the balance. Ask your child to tell you their group's results!