Welcome to Class 6
Class Teachers:

St. Raphael
Mrs Richards and Mrs Miller
Learning Support Assistant
Mrs Green
Mrs Hawthorne
St. Anthony
Miss Leah Appleyard

Learning Support Assistant
Mrs Monahan


---
---
The latest news from St. Raphael & St. Anthony
Our amazing bodies like stir fry!
6 St. Raphael enjoyed making stir fry this morning. They discussed healthy options and the best vegetables to cook. They enjoyed preparing, chopping, slicing and grating the vegetables before cooking. After, they all sat down and enjoyed a glass of lemonade and their vegetable stir fry. Whilst tidying and washing up, they discussed all their learning. This links to our D/T and Science topics about our amazing bodies.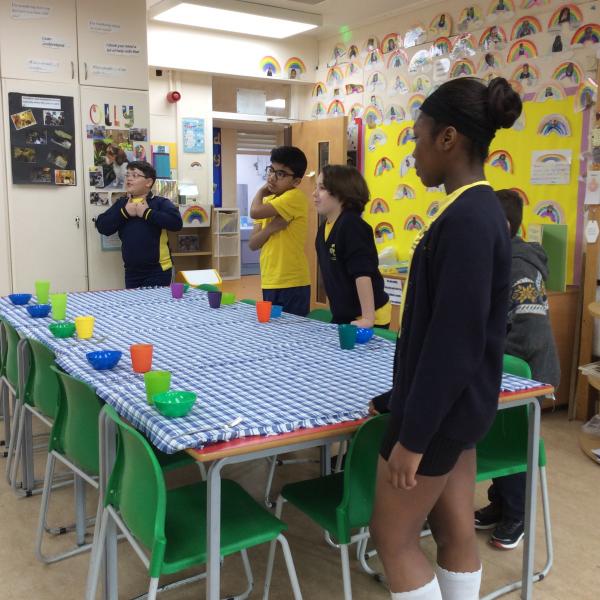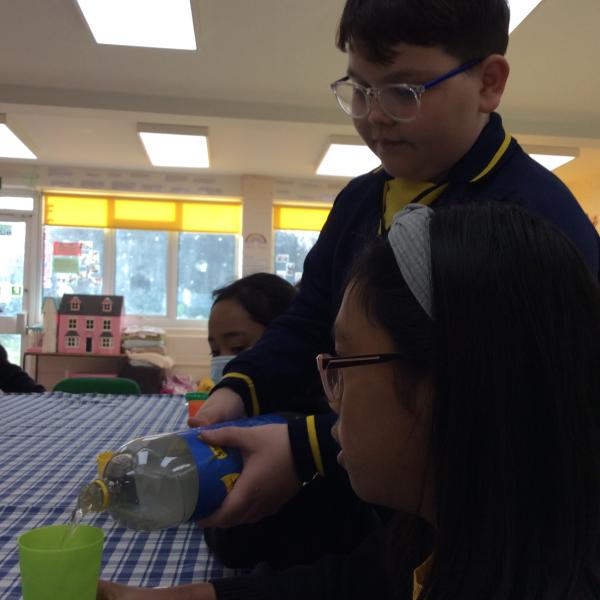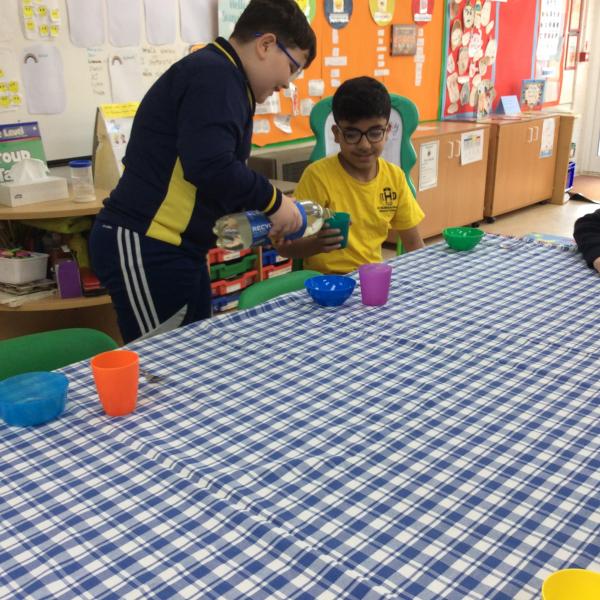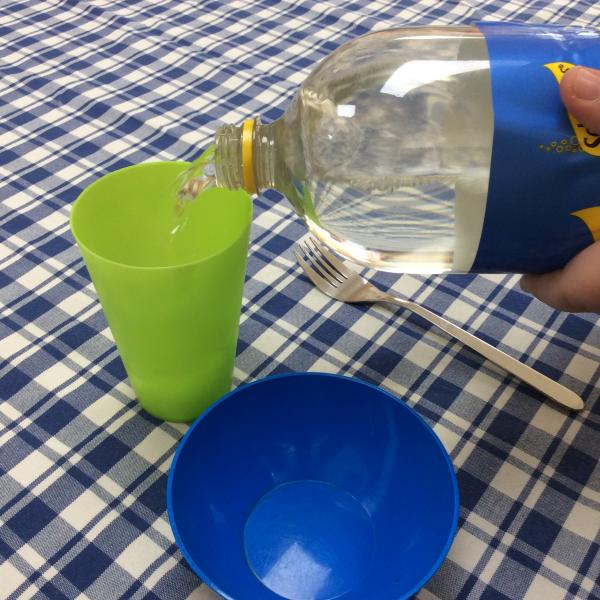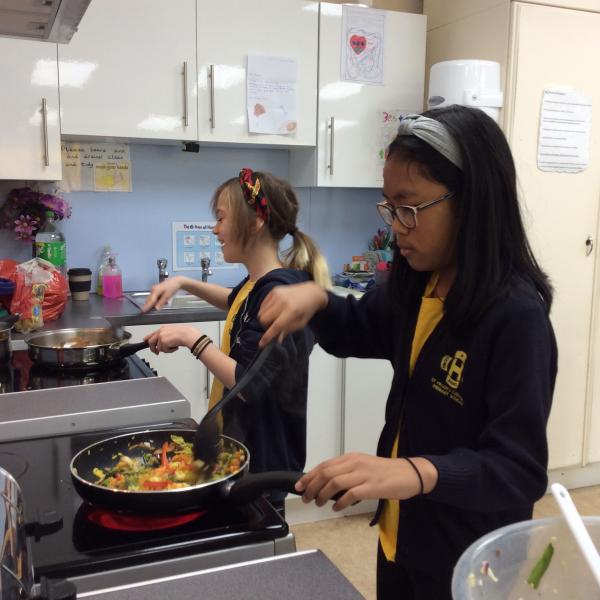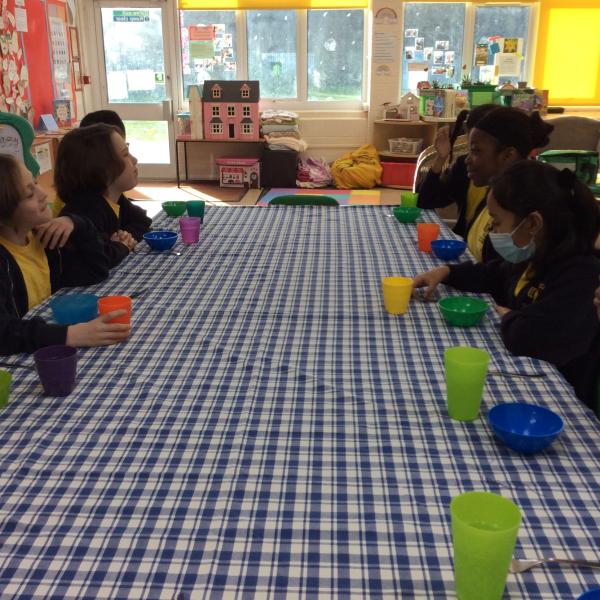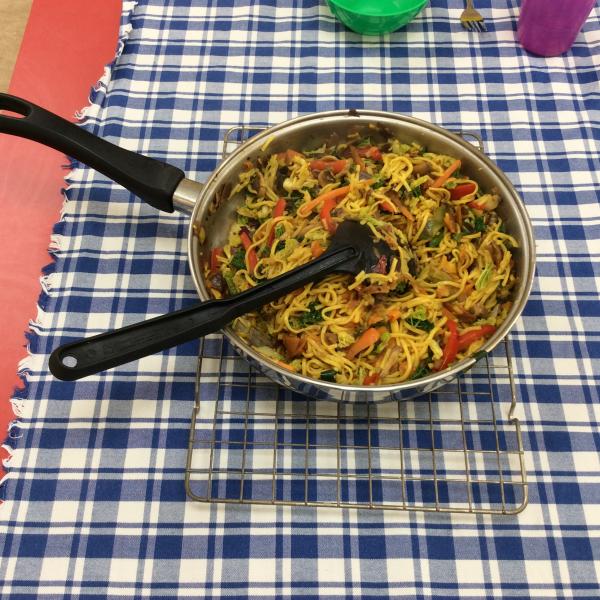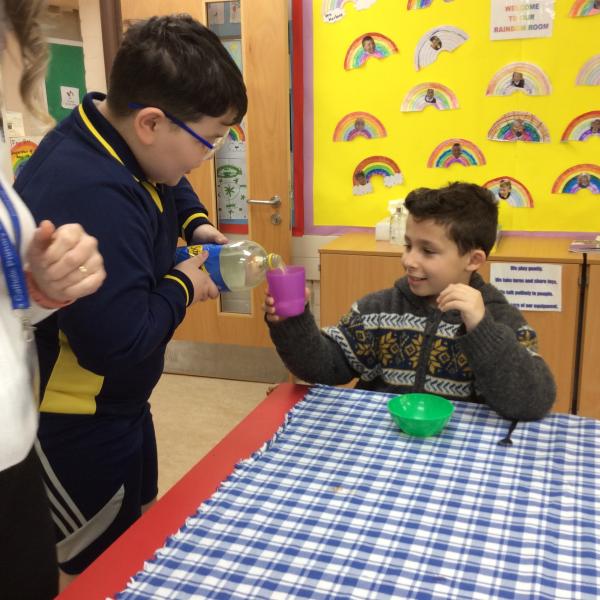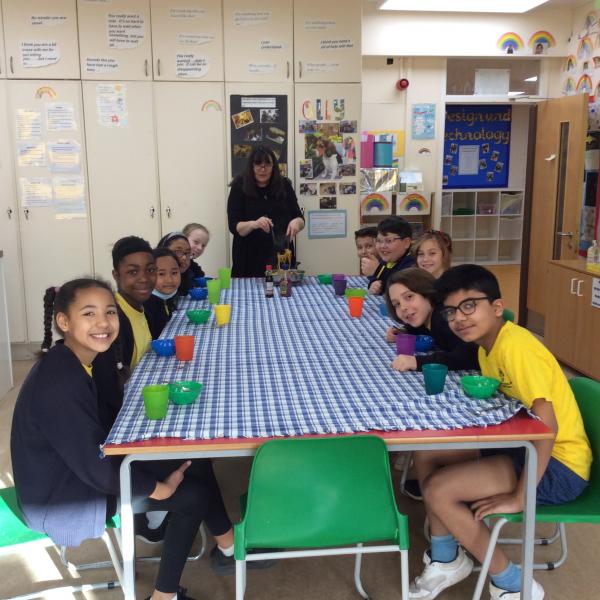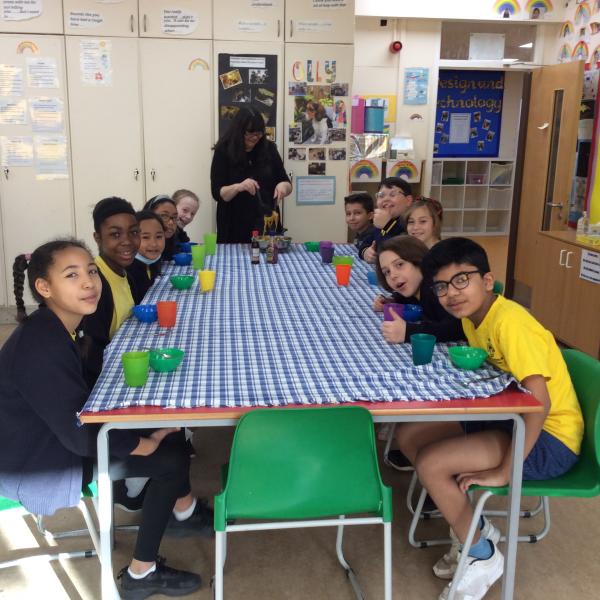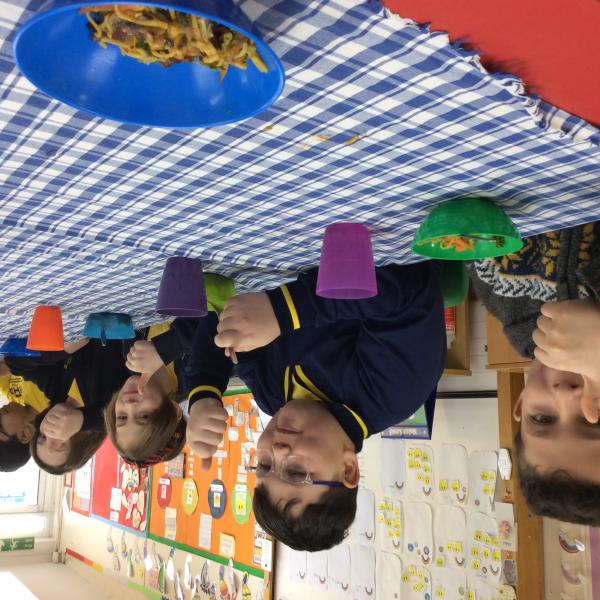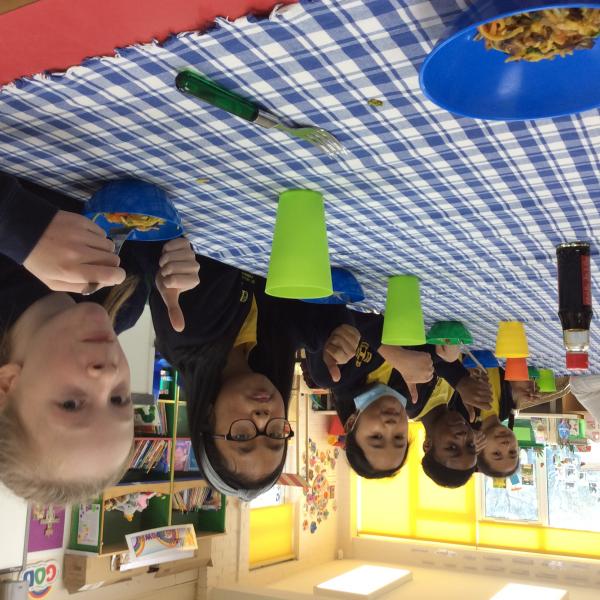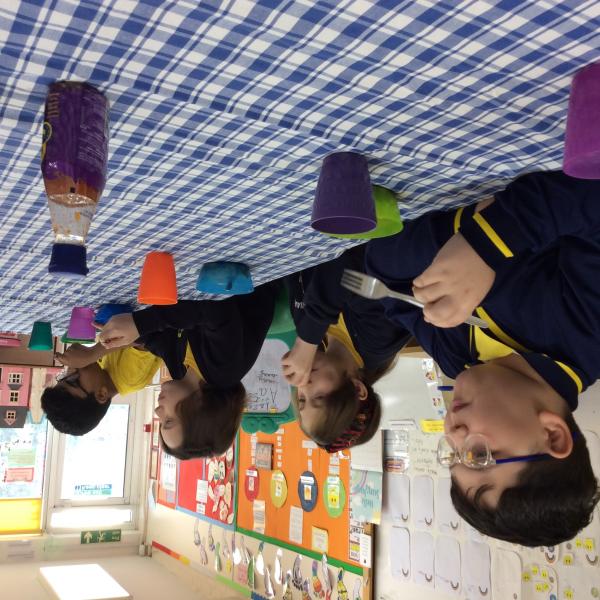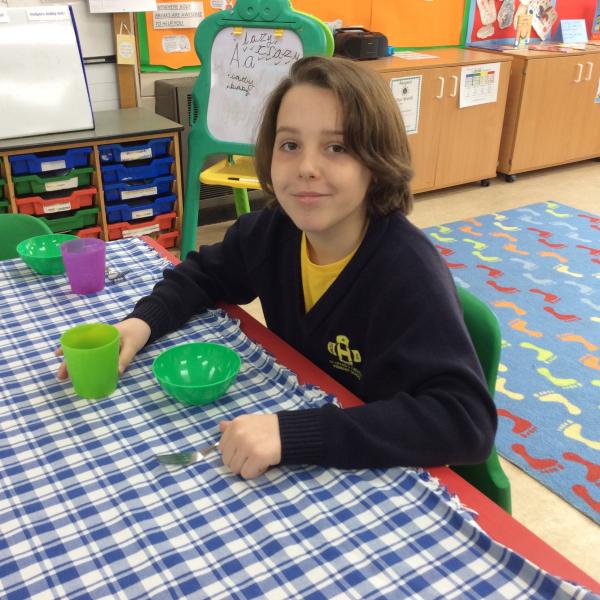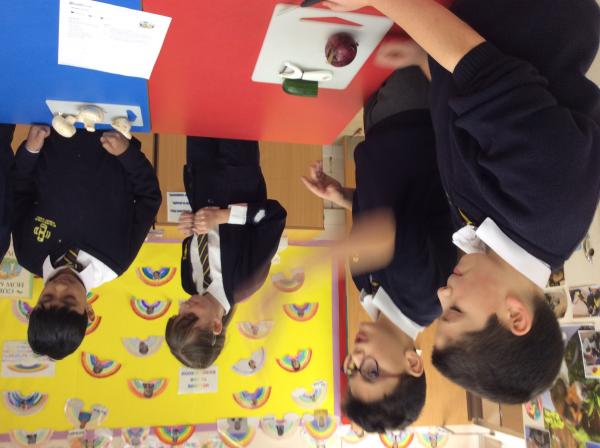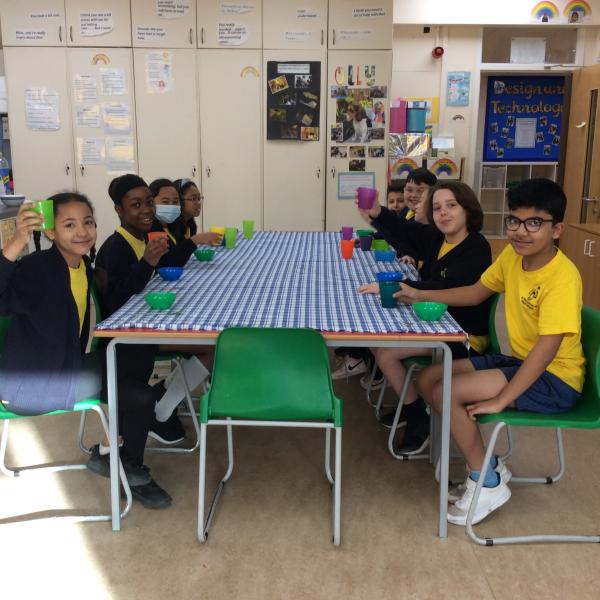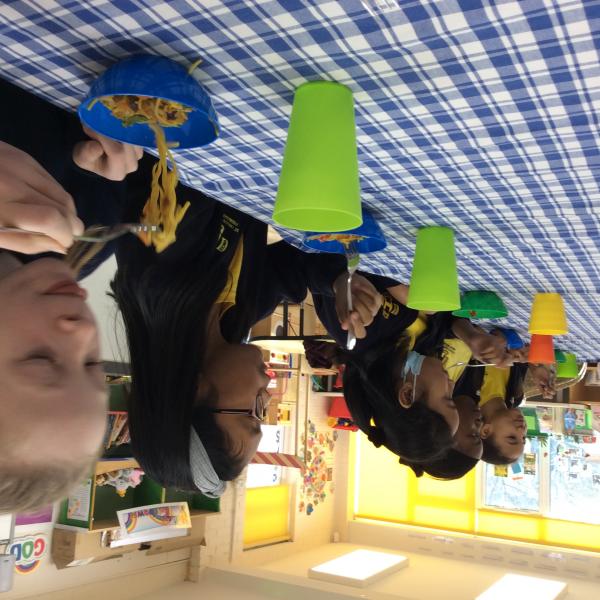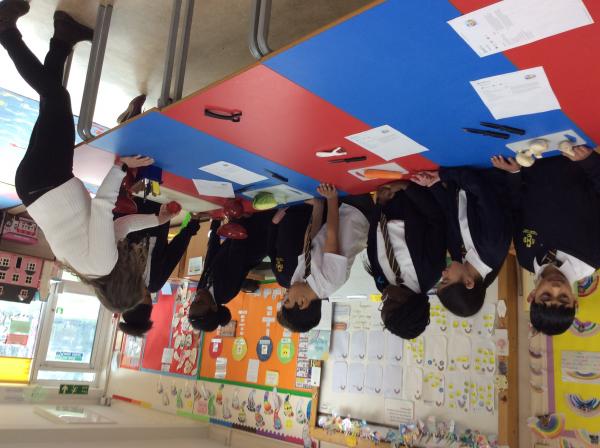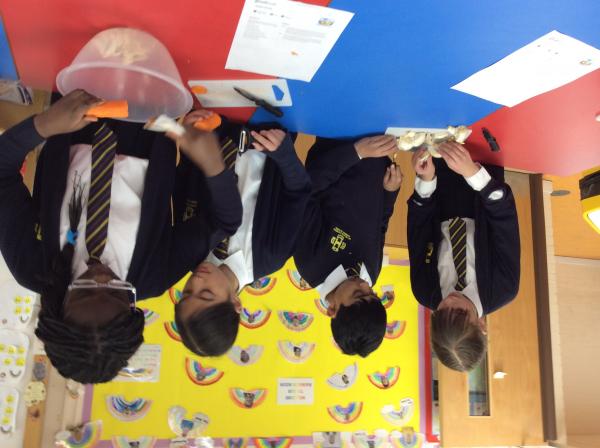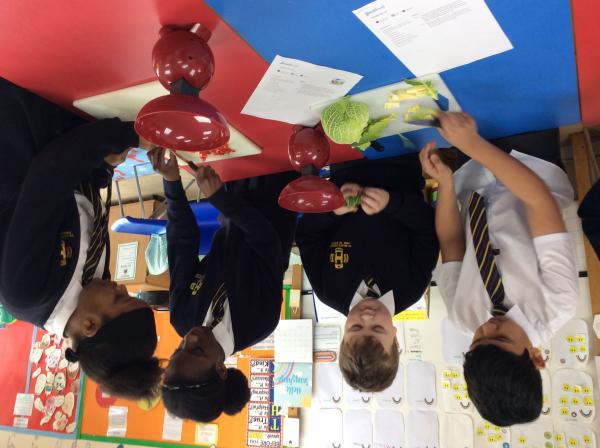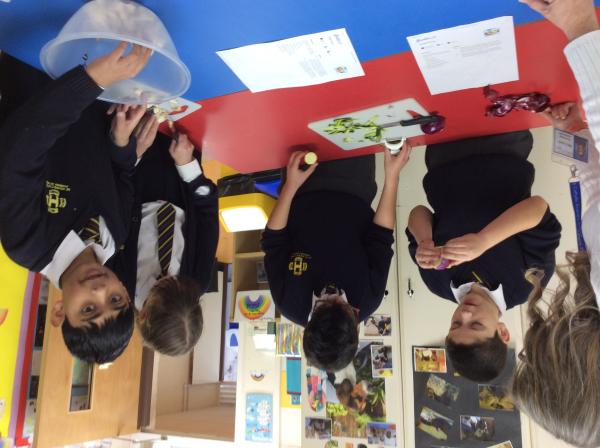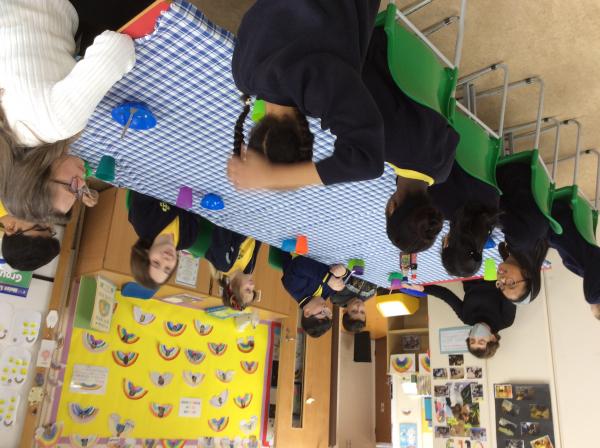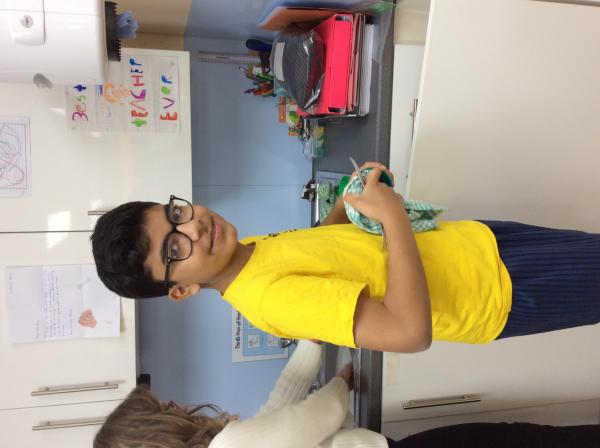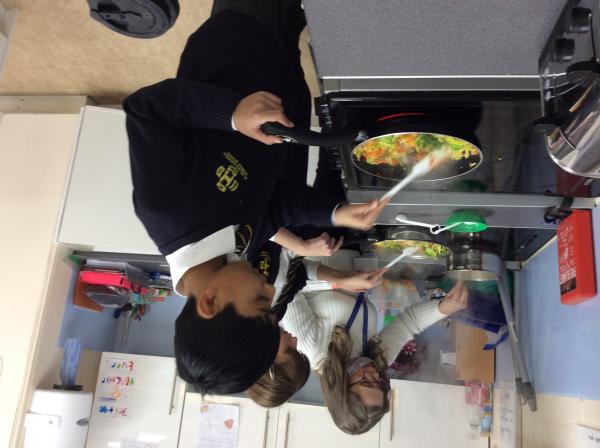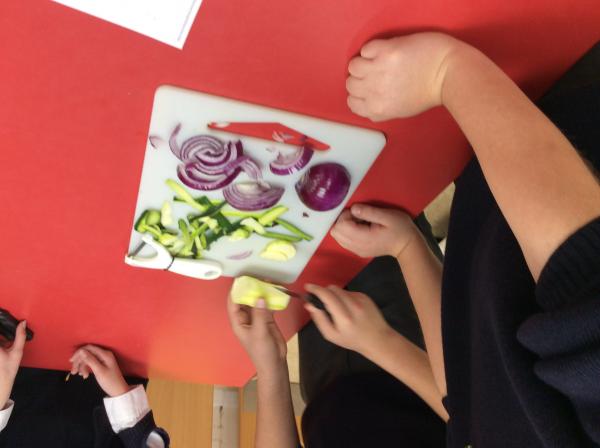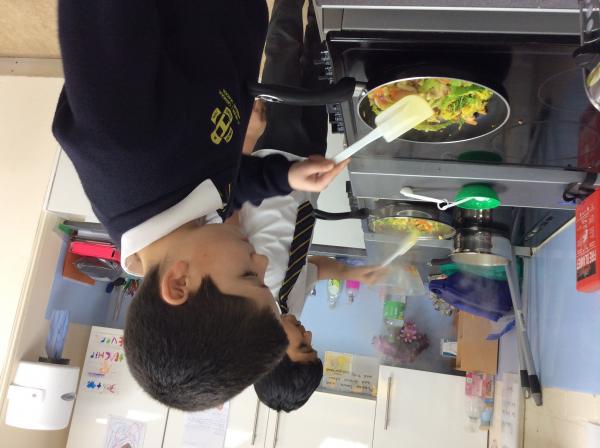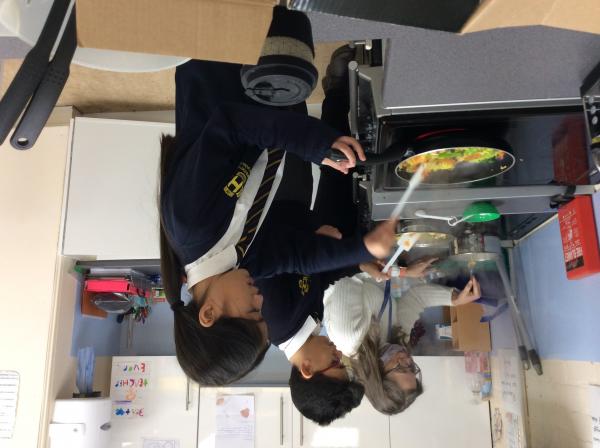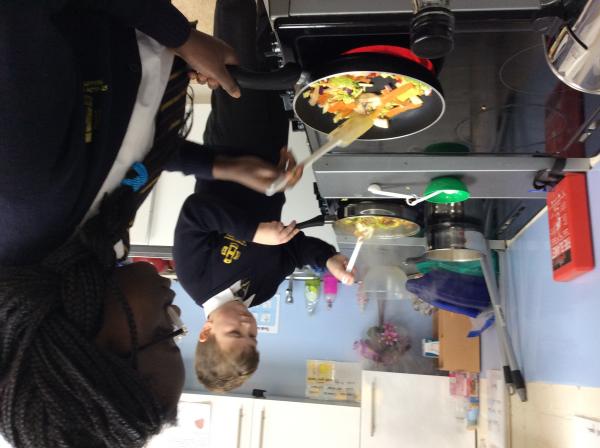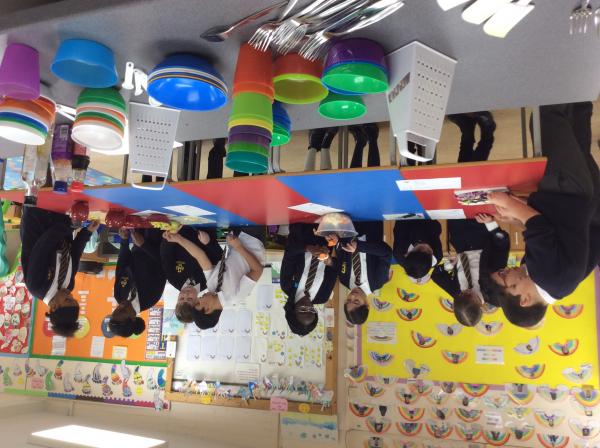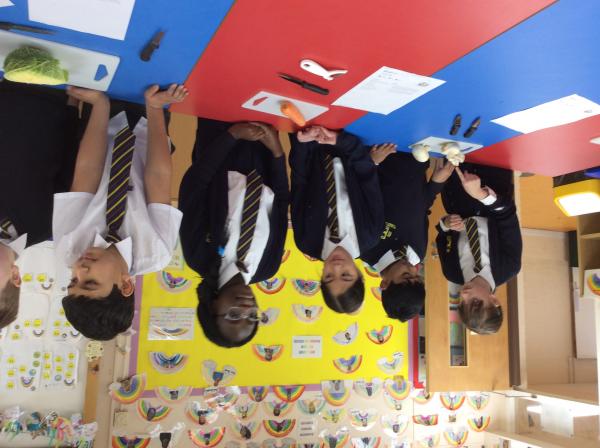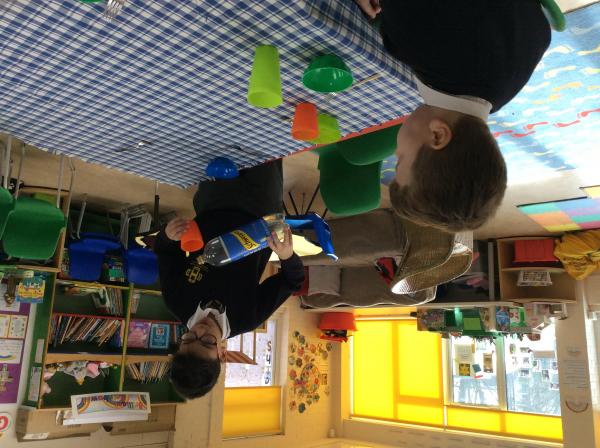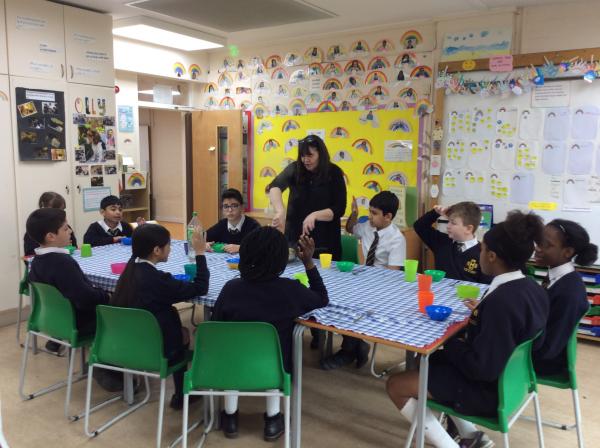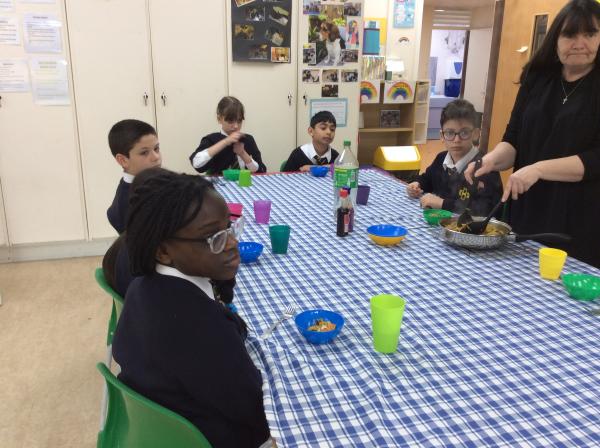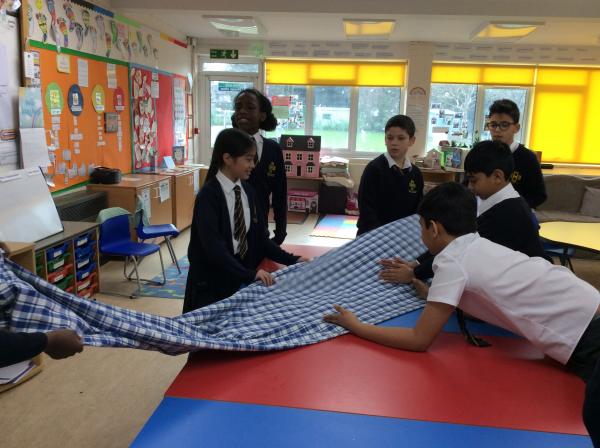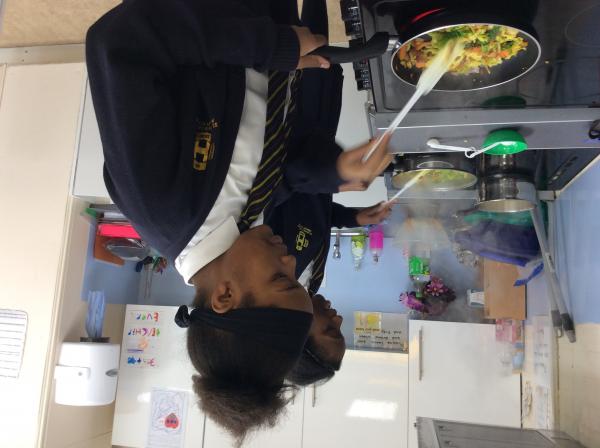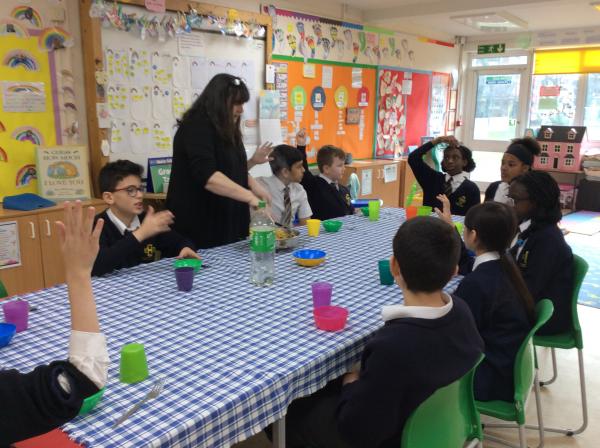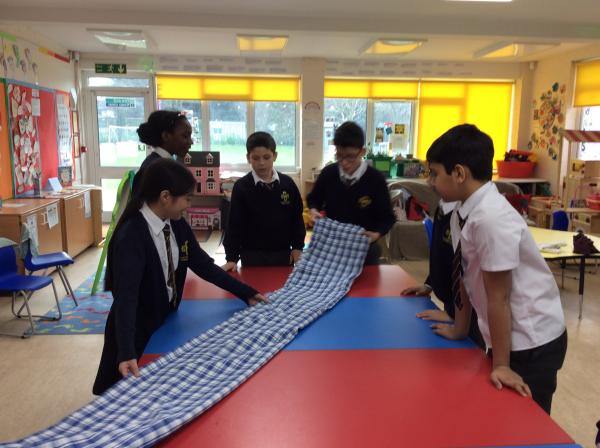 6 St. Raphael are great at gymnastics
6R displayed their gymnastic abilities today. They had to perform a jump, roll and travel as part of a sequence using the floor and apparatus.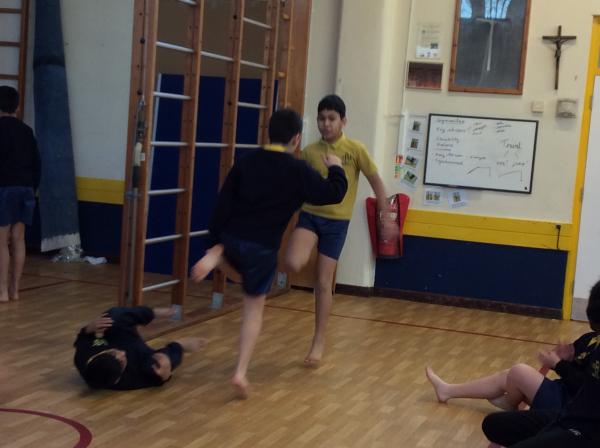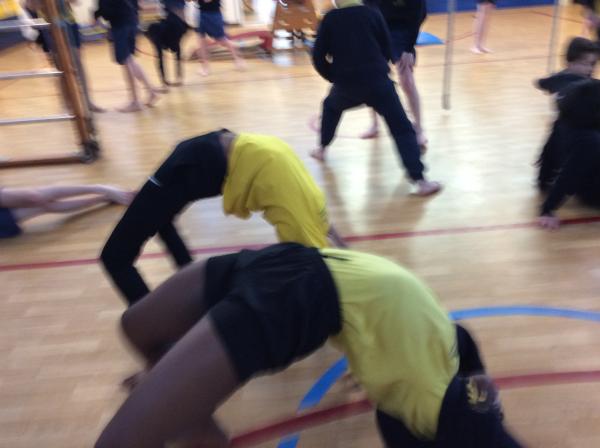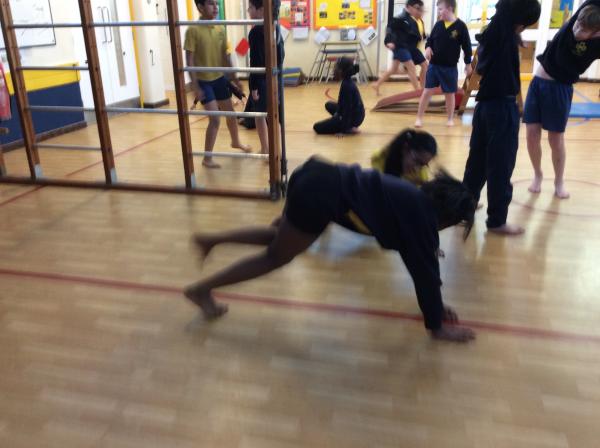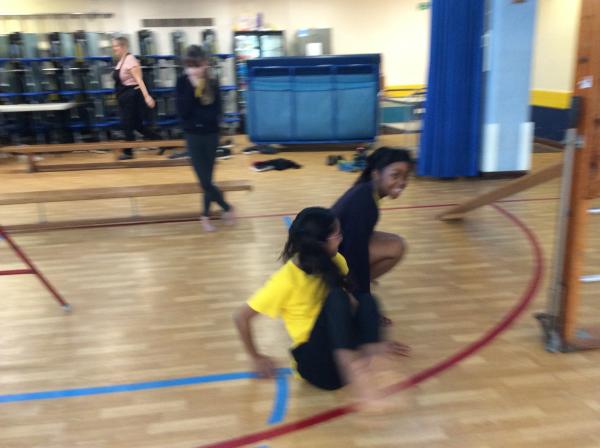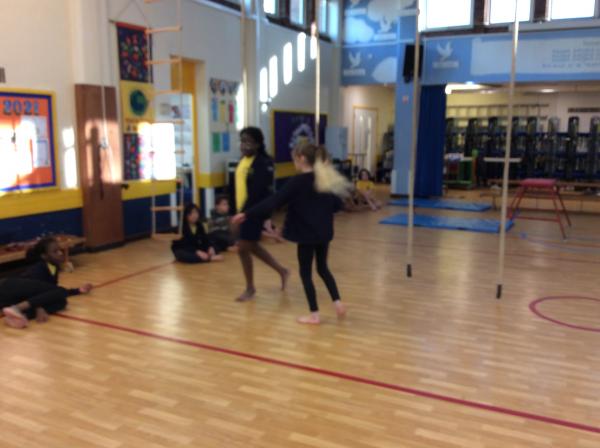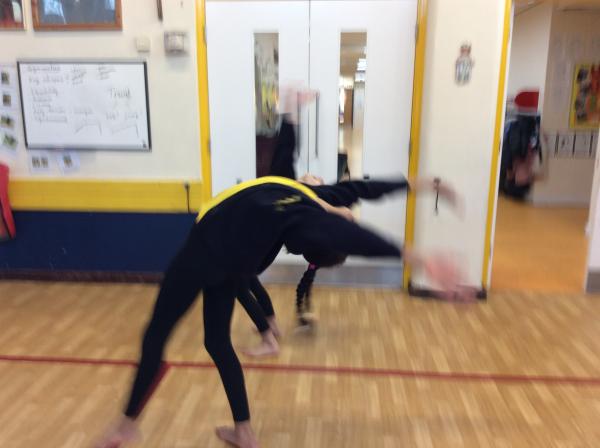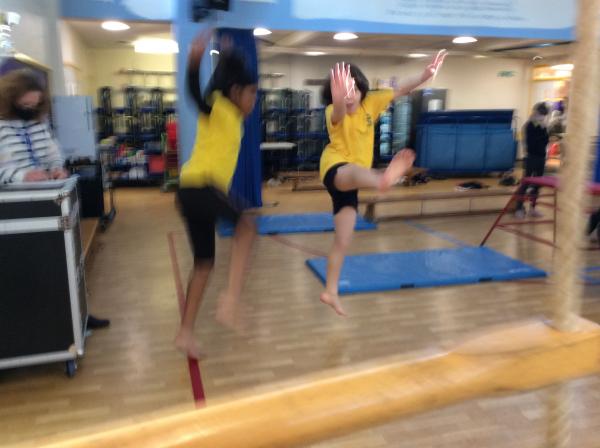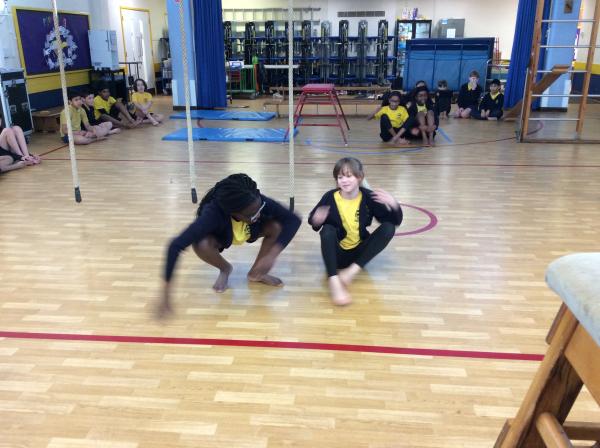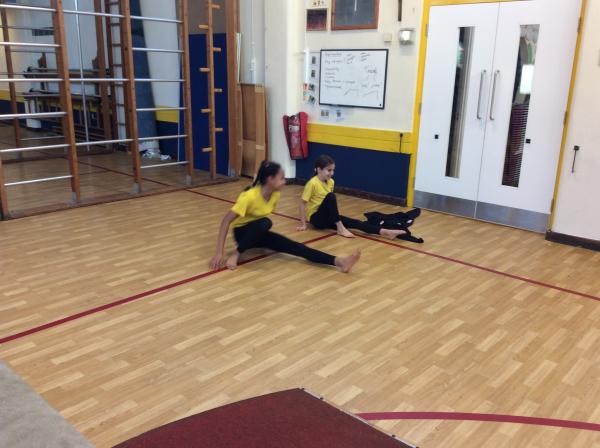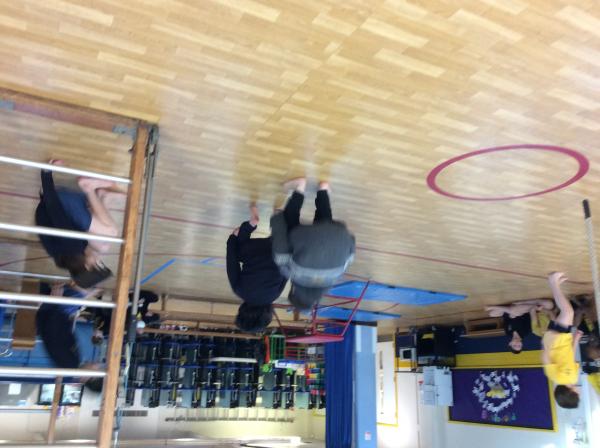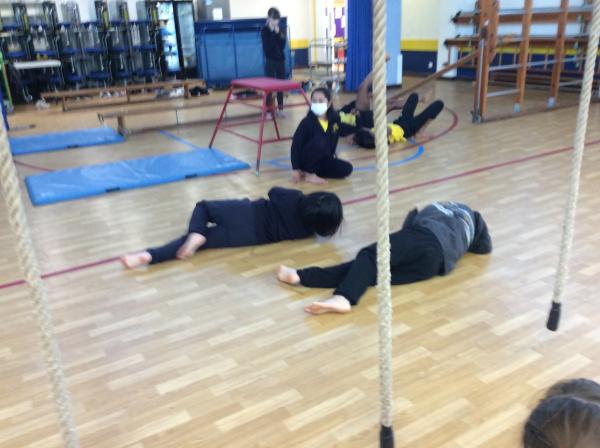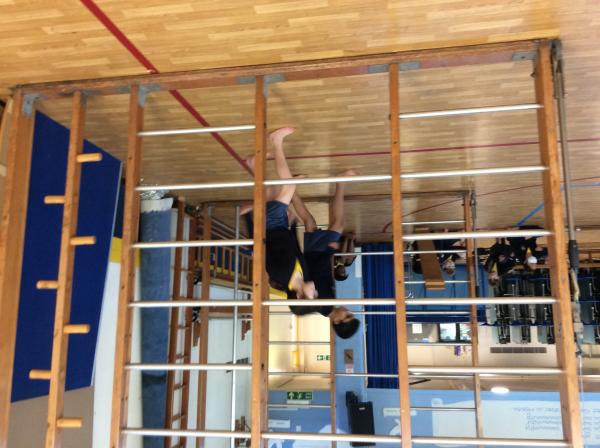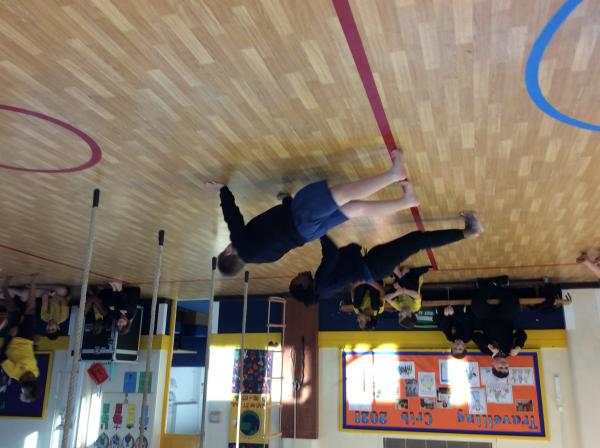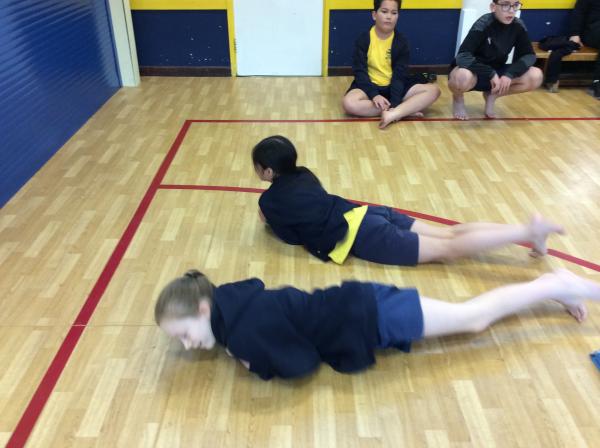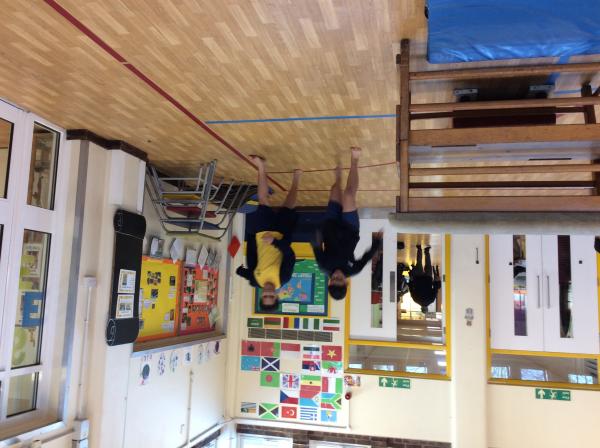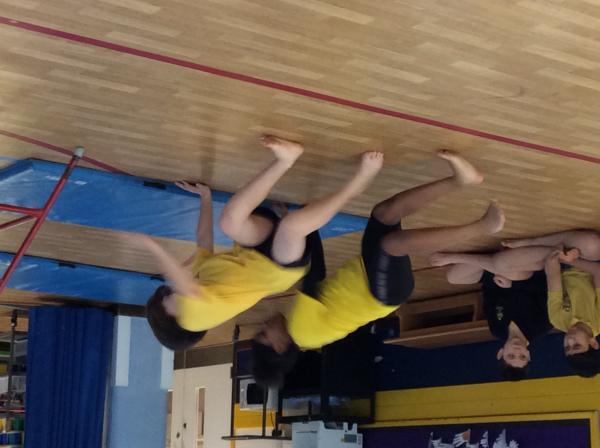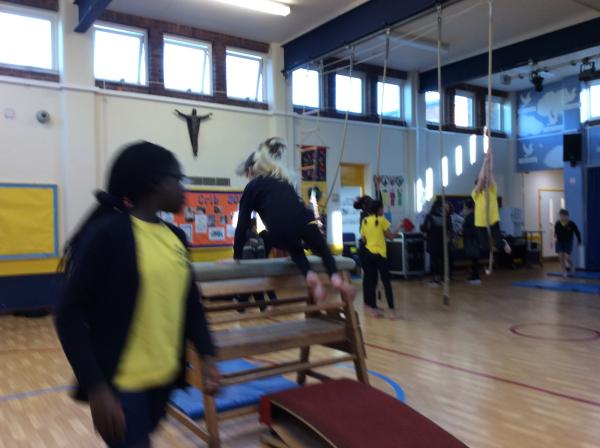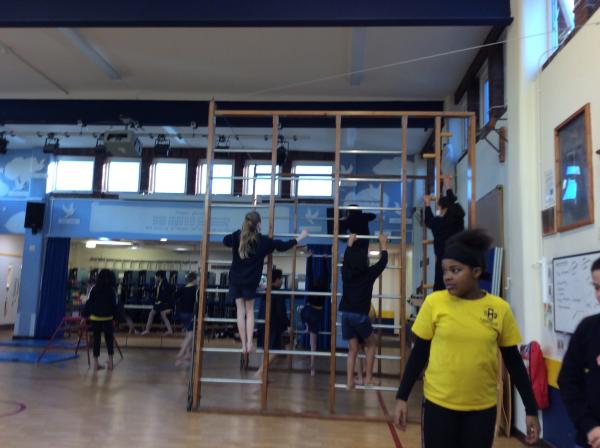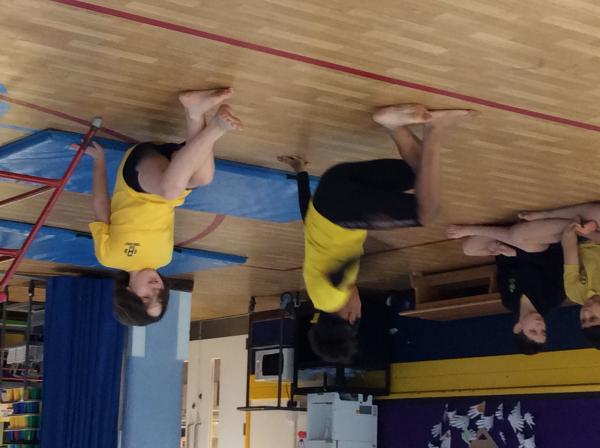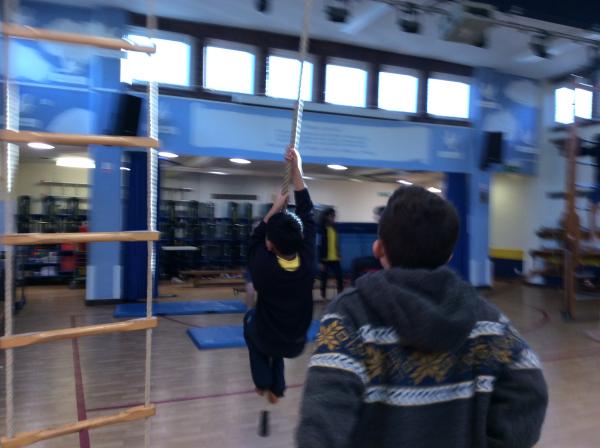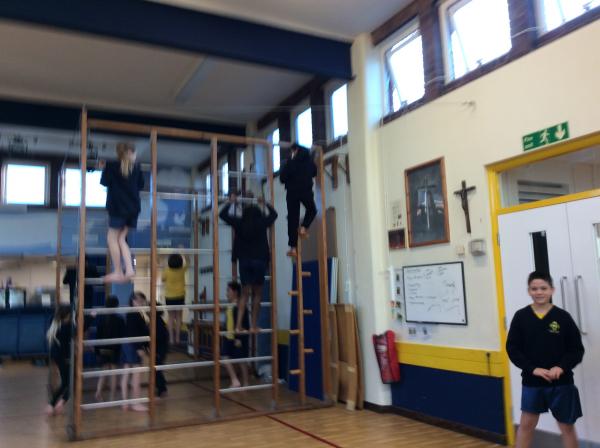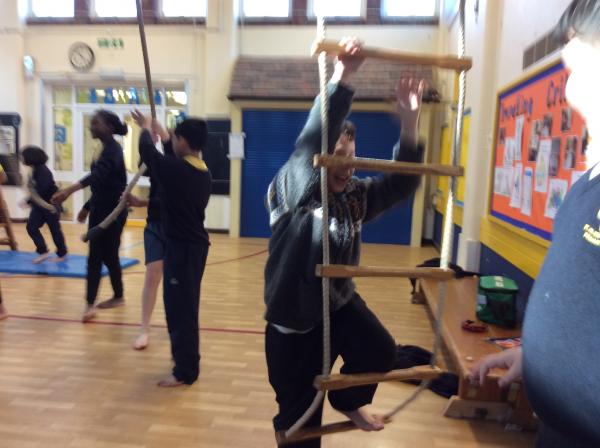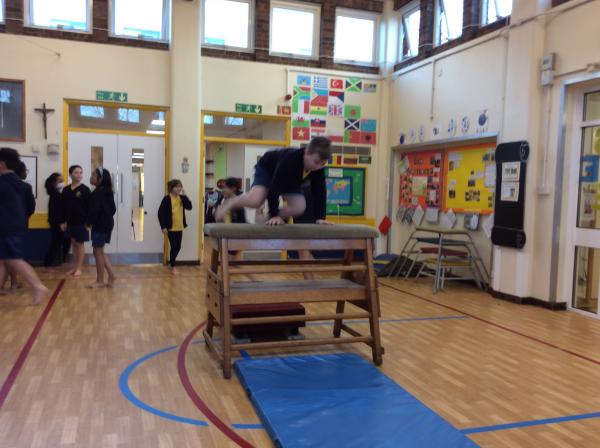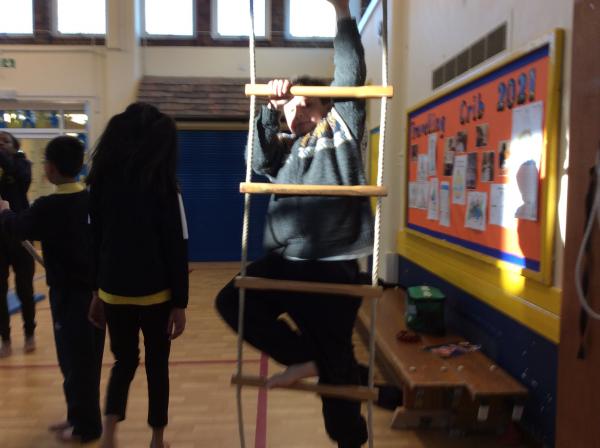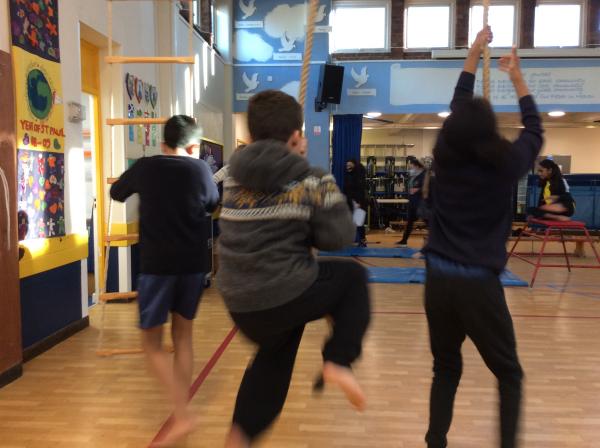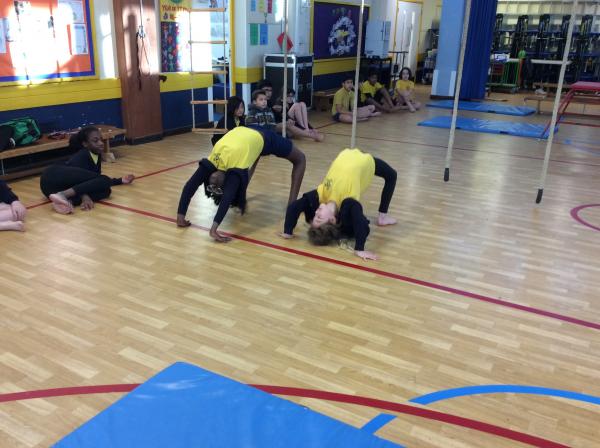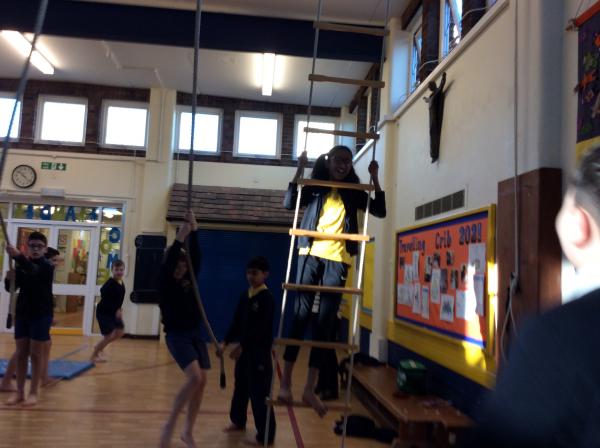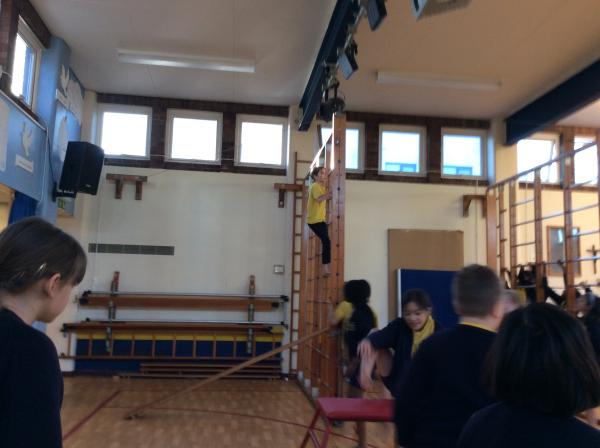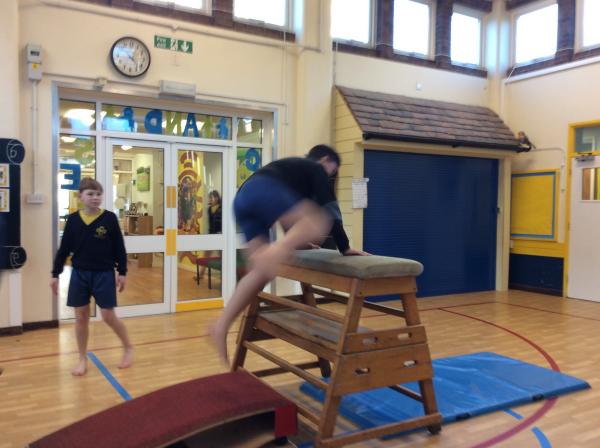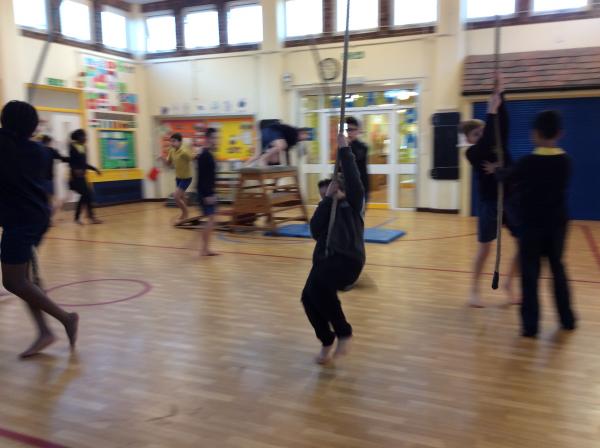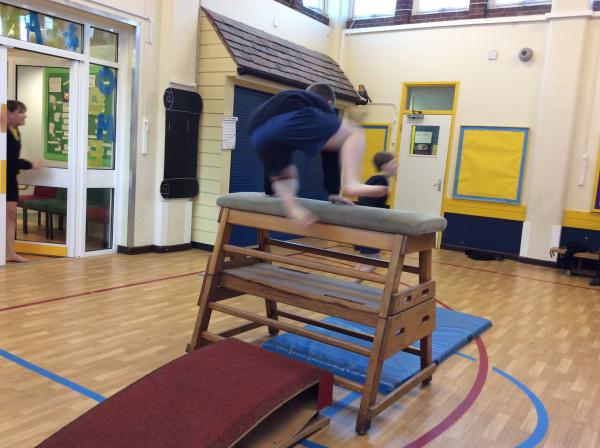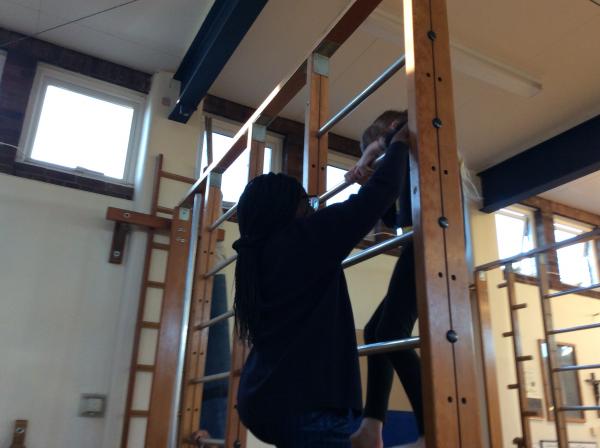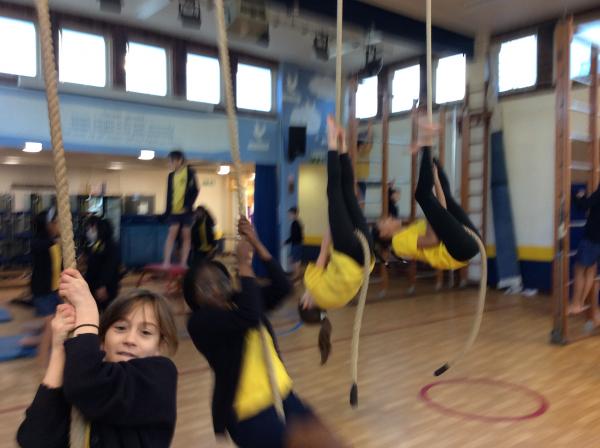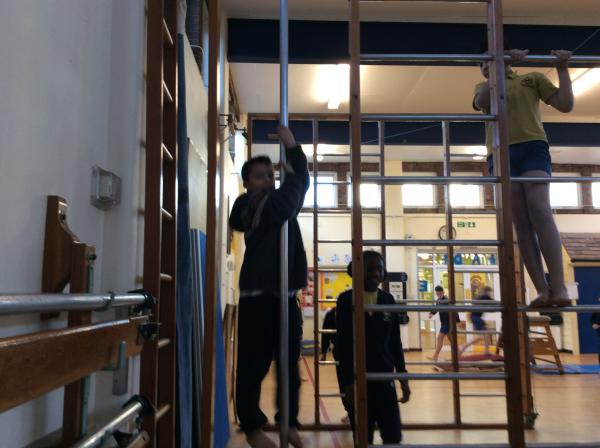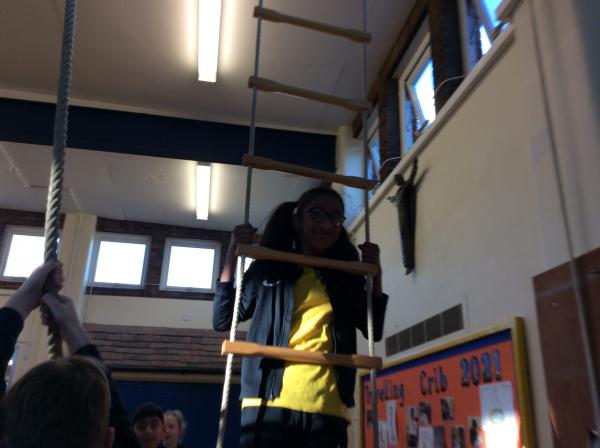 Nets
Today, year 6 enjoyed investigating the nets of cubes and other 3D shapes. they also moved onto constructing their own 3D nets and shapes. They found it tricky to ensure the faces, where necessary, were all the same size.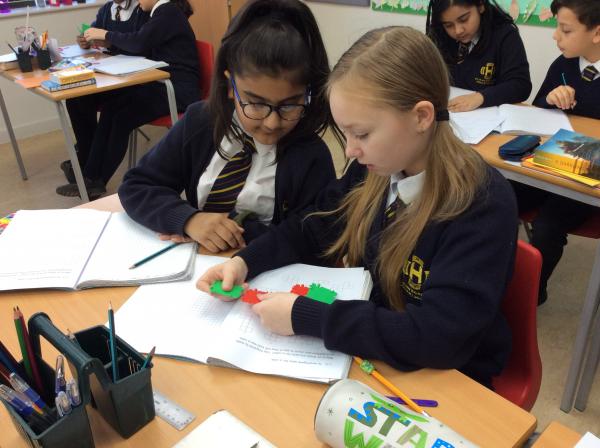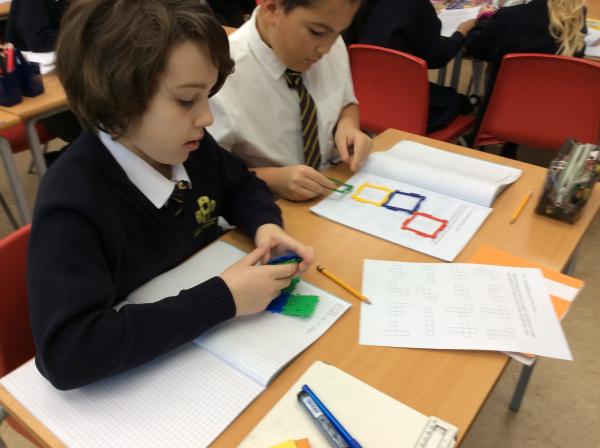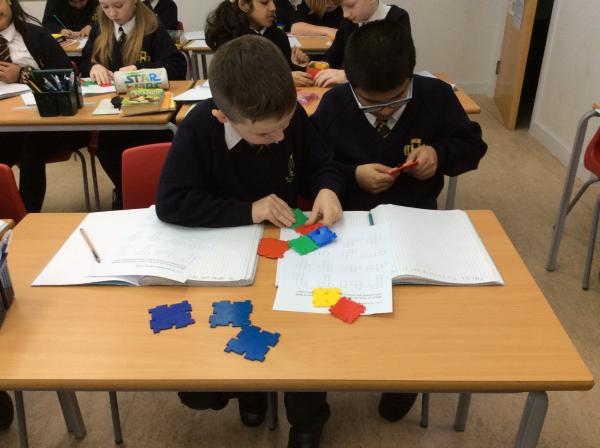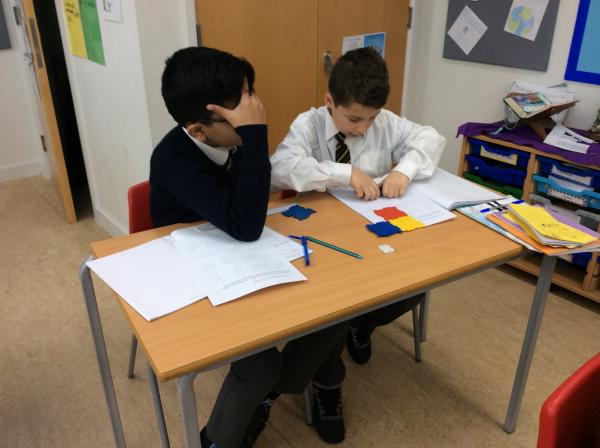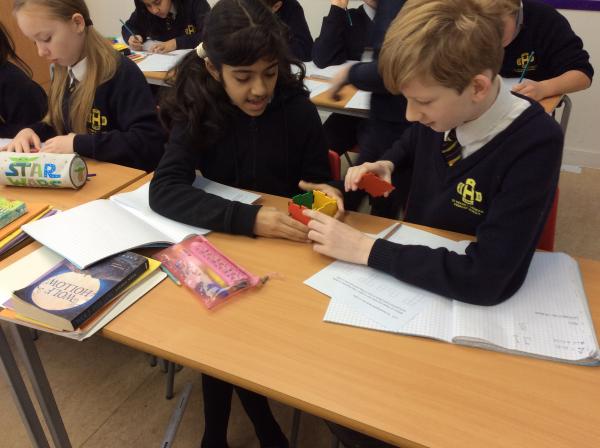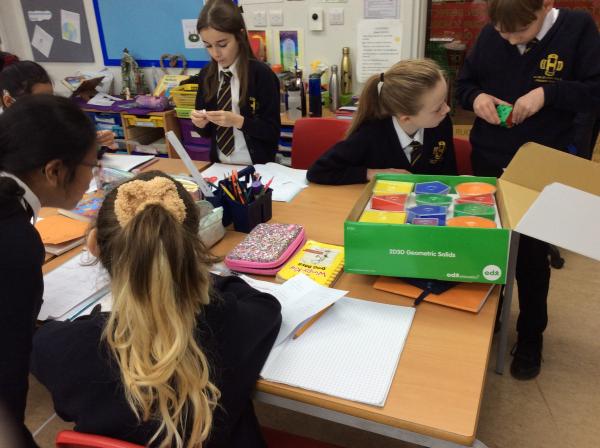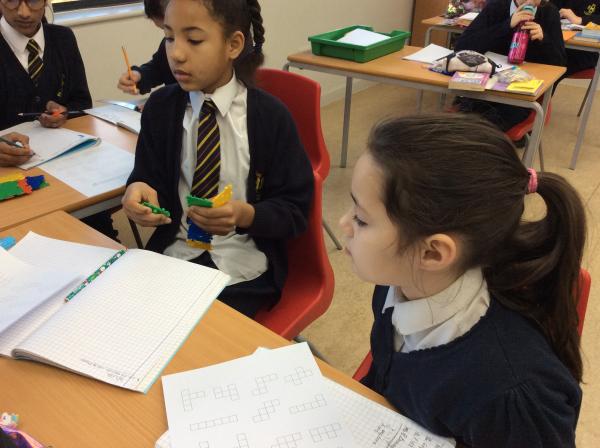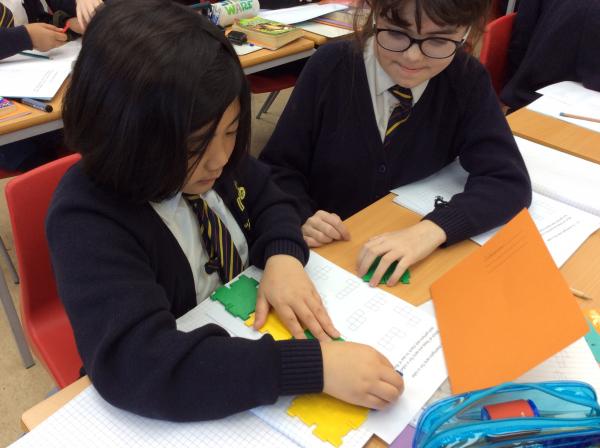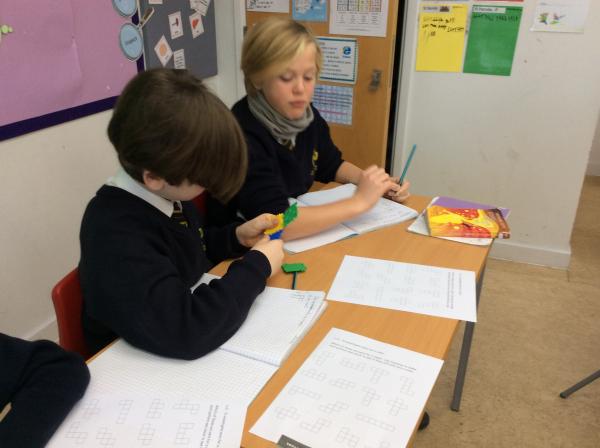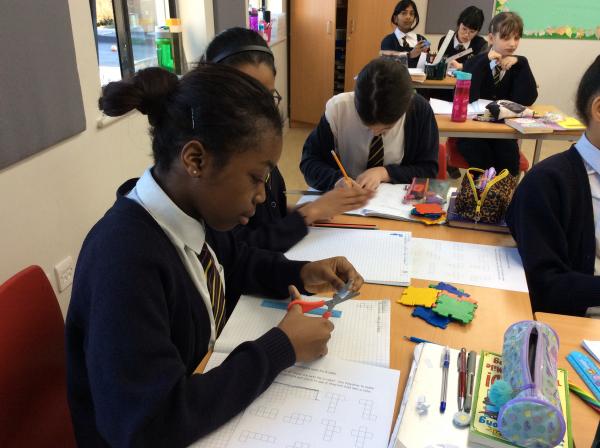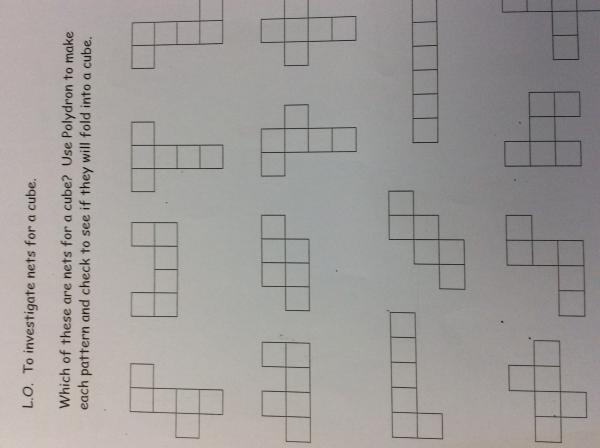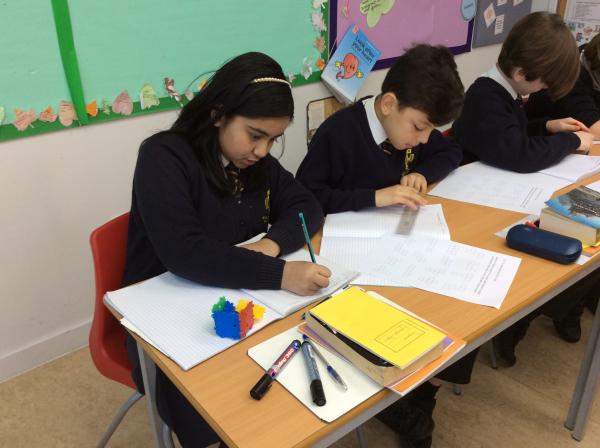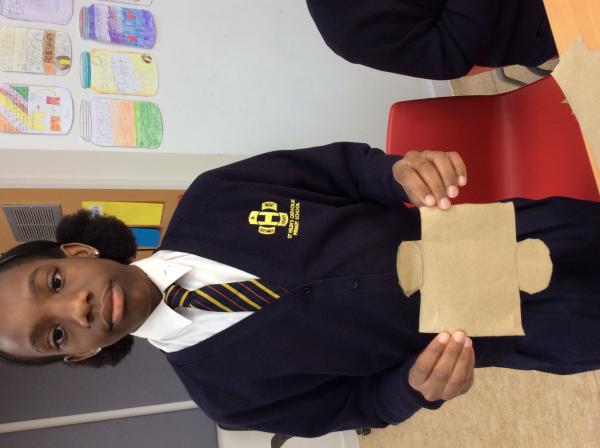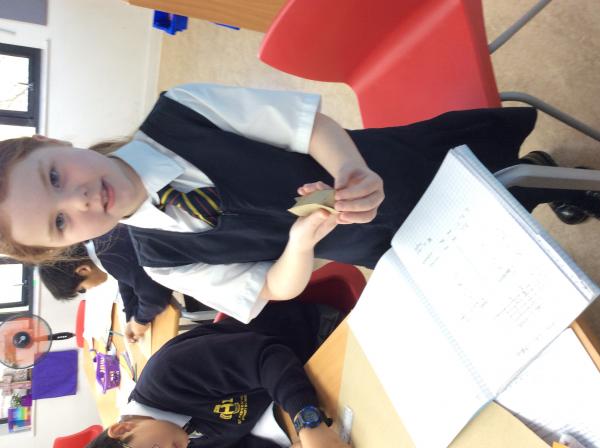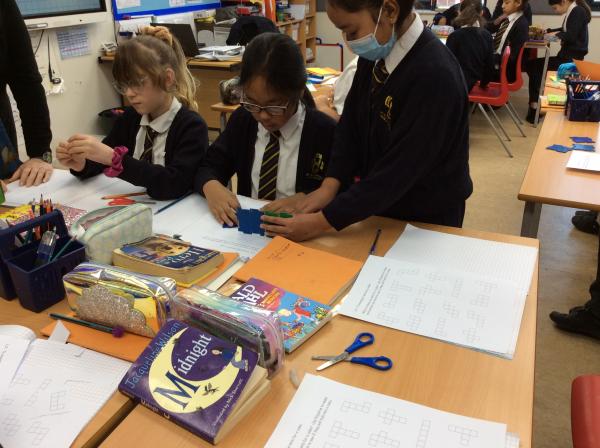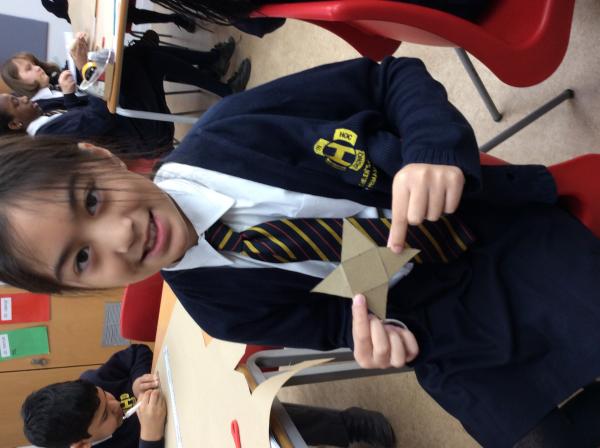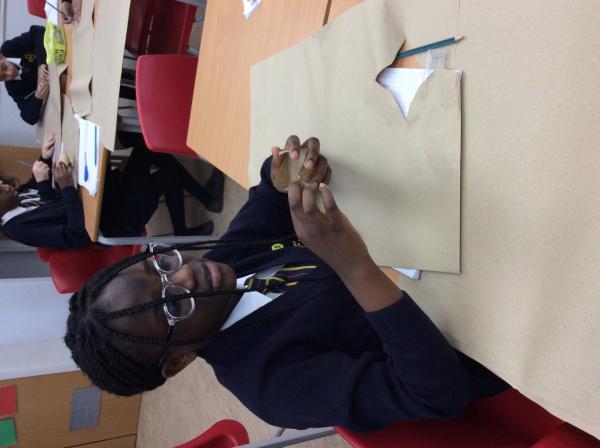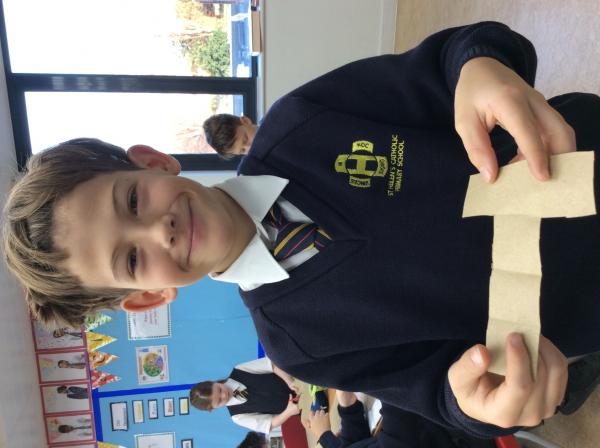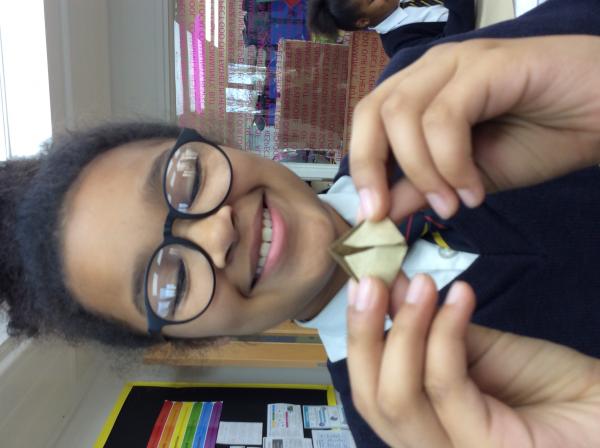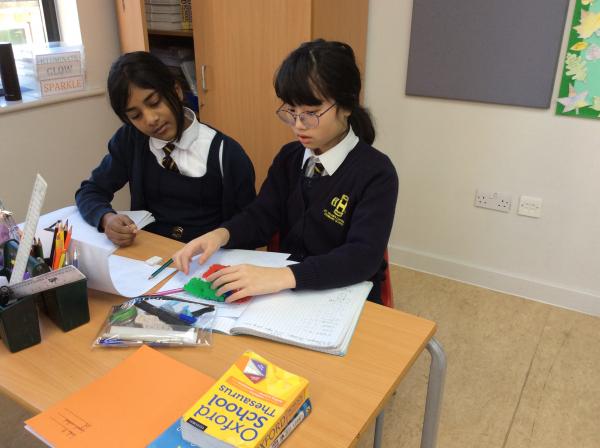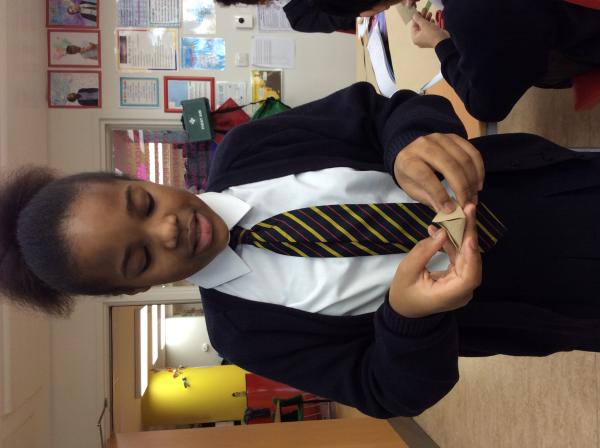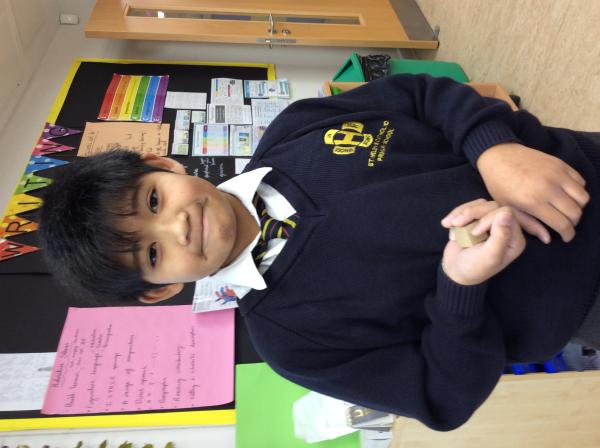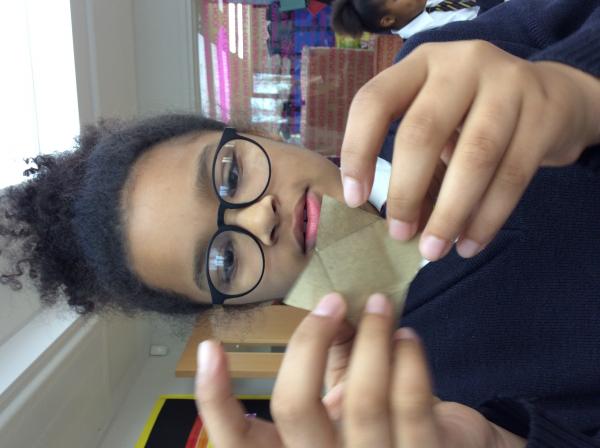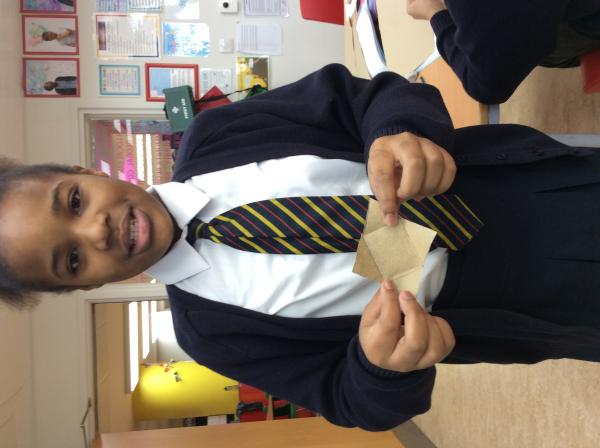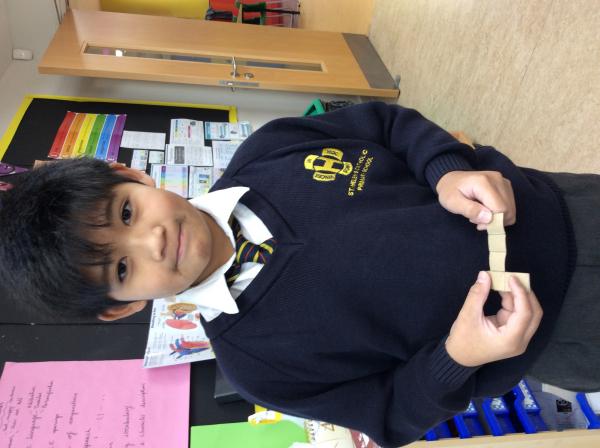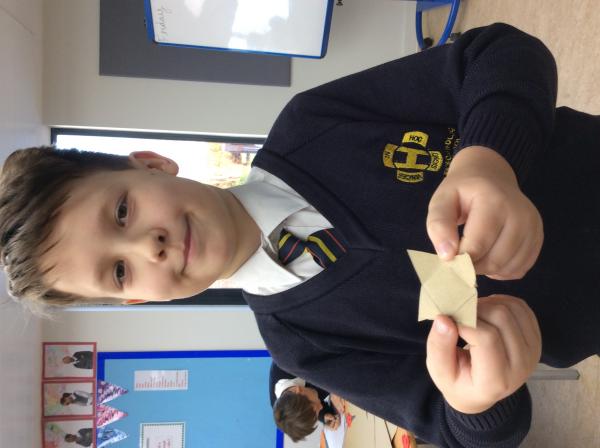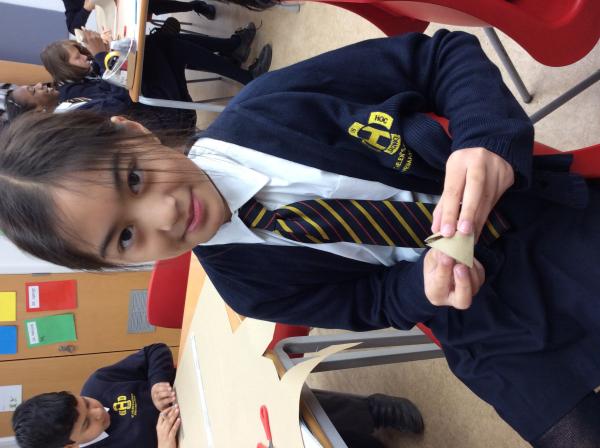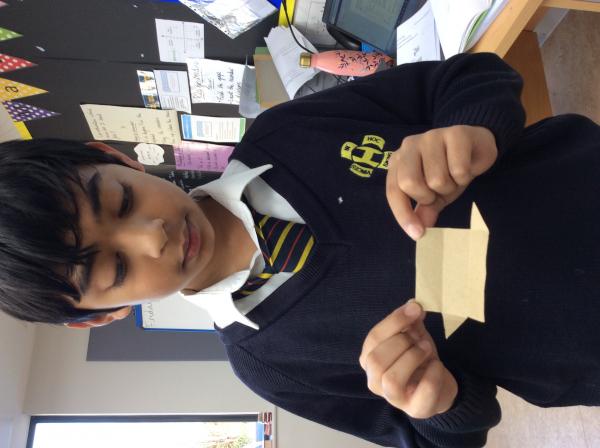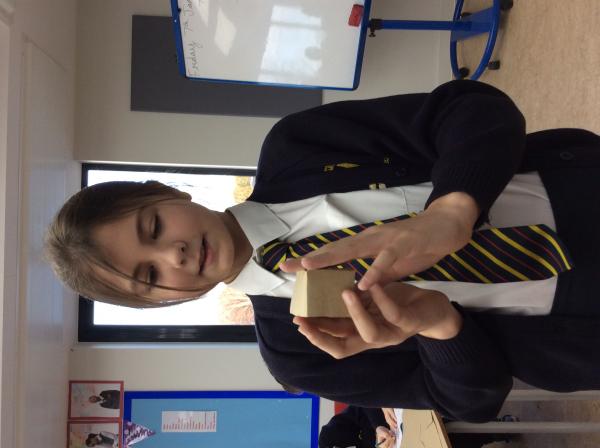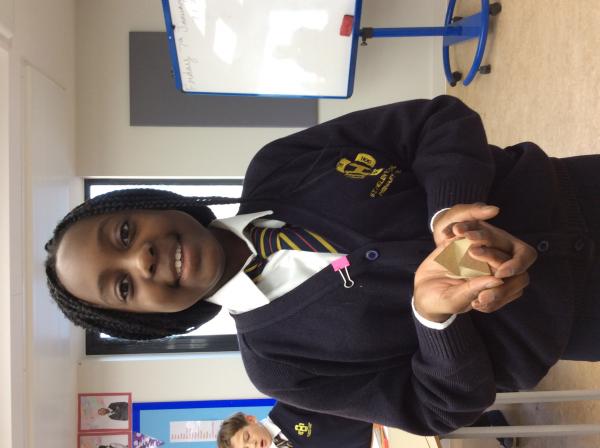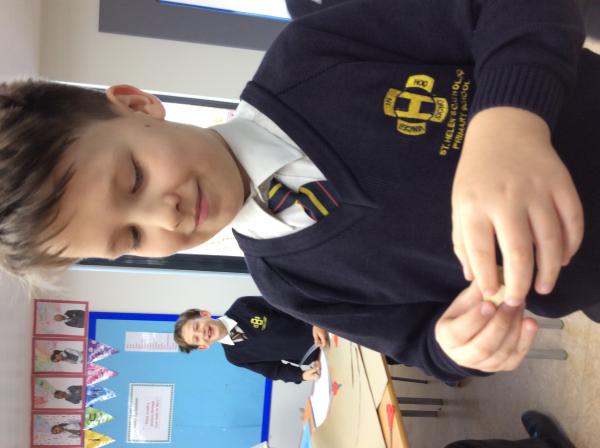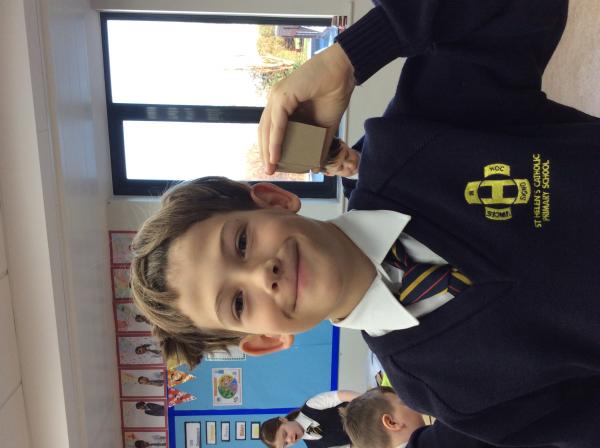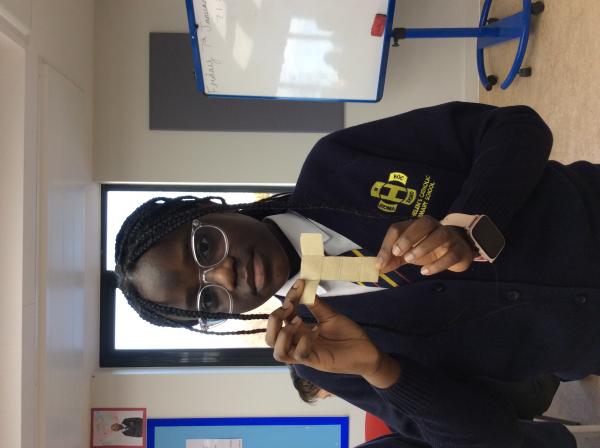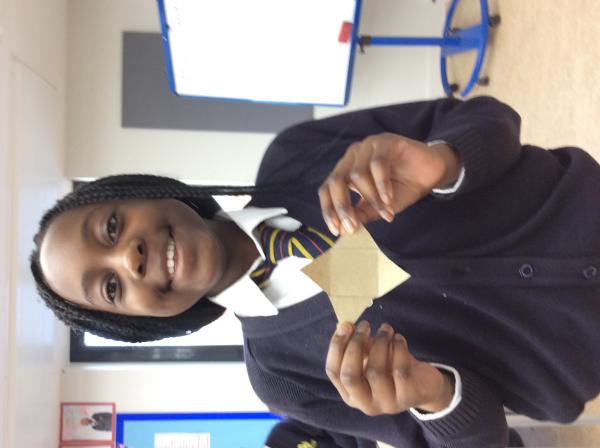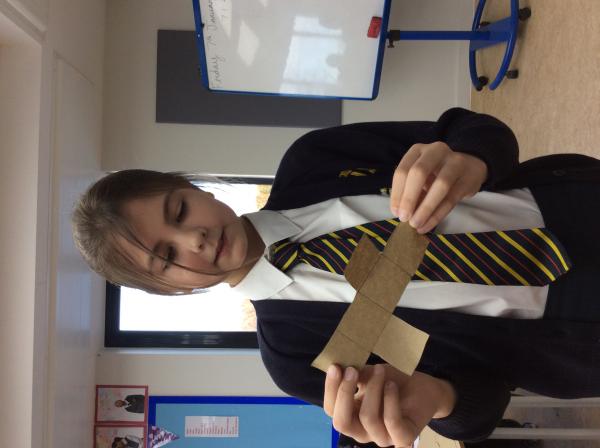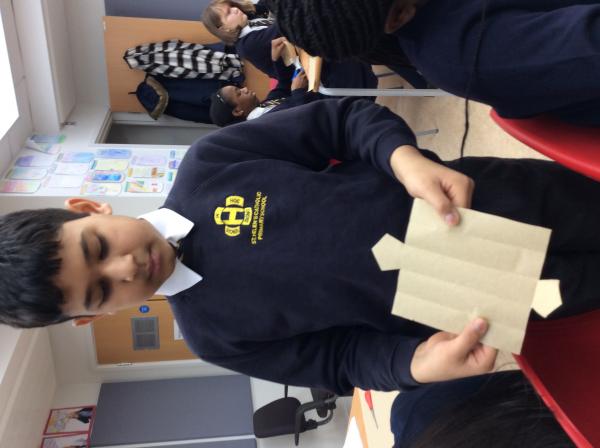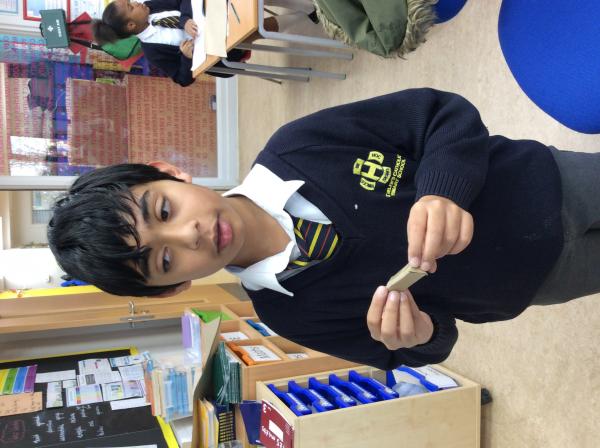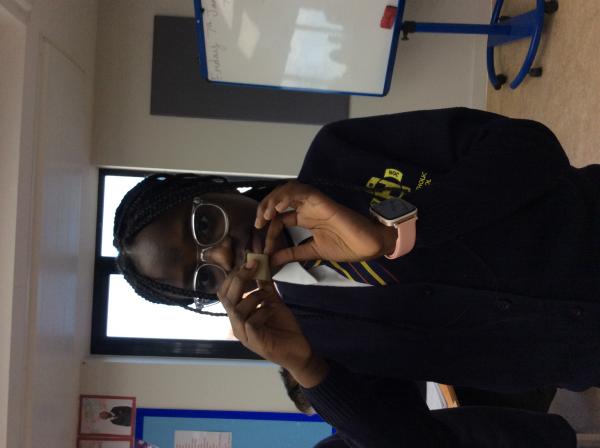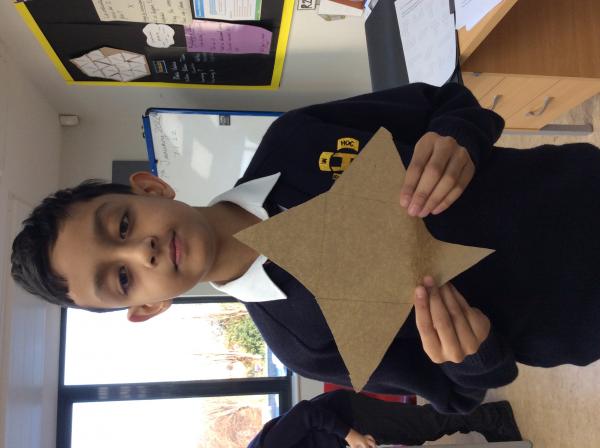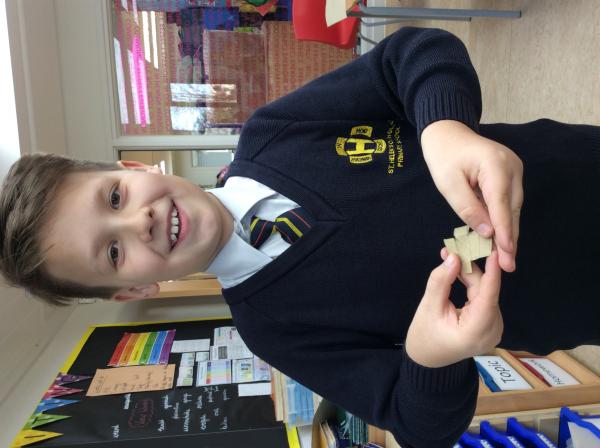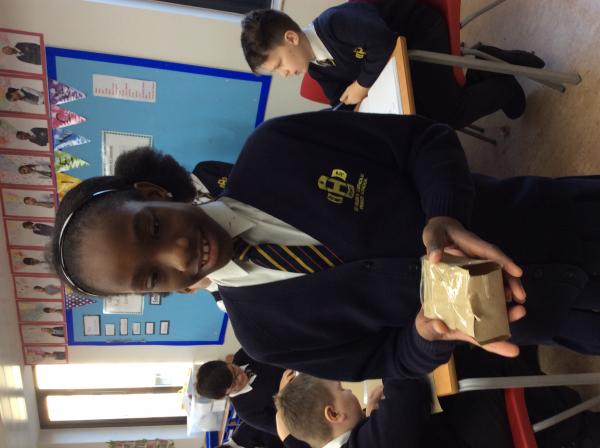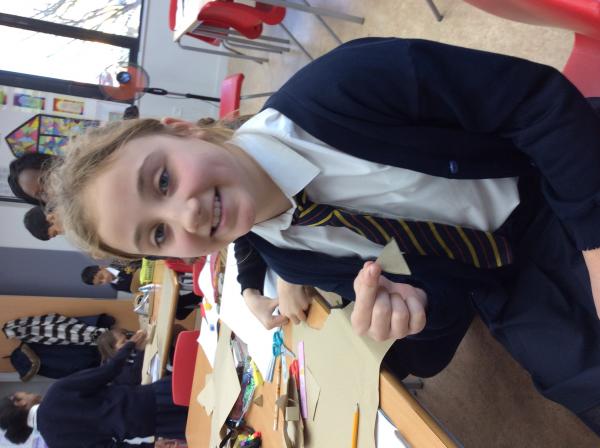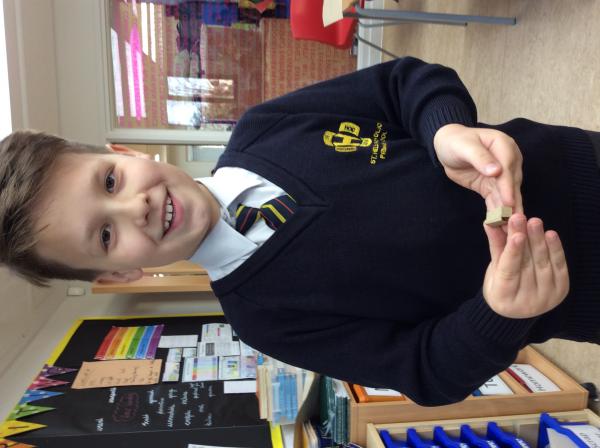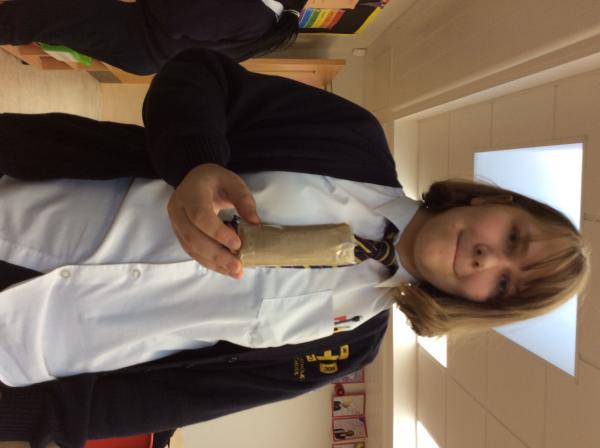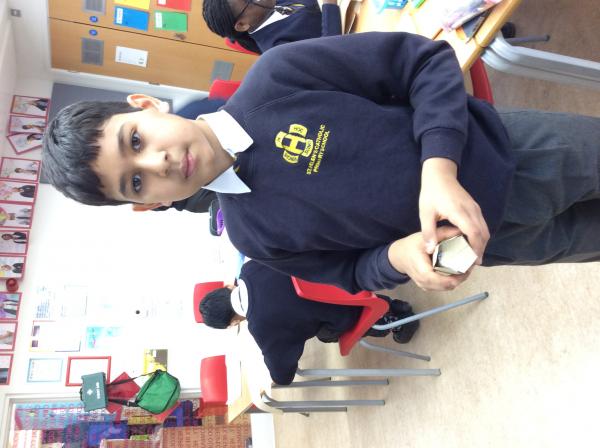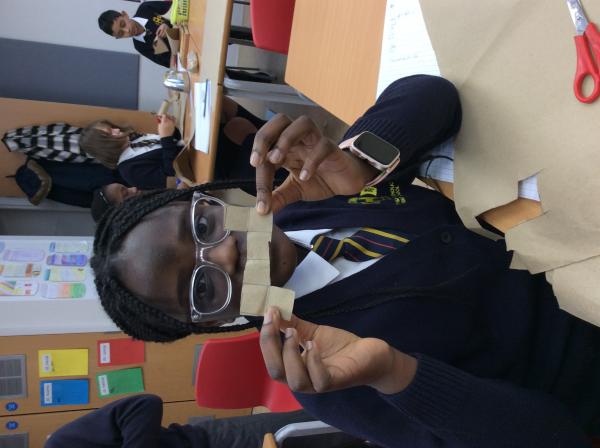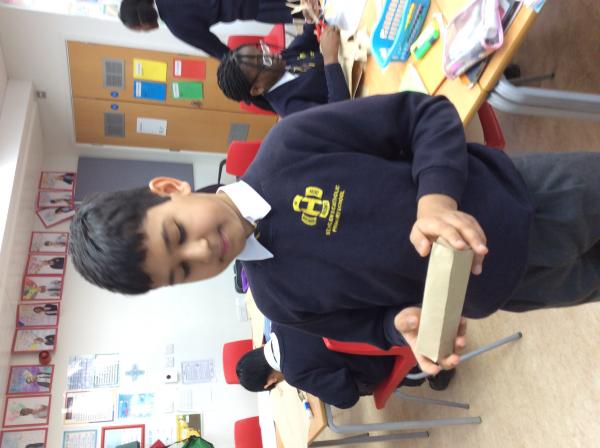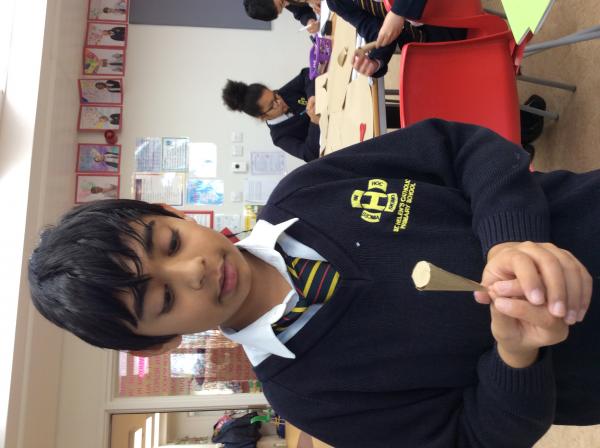 Cam Toys
Over the course of this half term, Year 6 have been very busy testing, designing and building their own cam toys. The results are shown with some more successful than others. Year 6 learnt many things regarding cams so next time designing and making will be improved.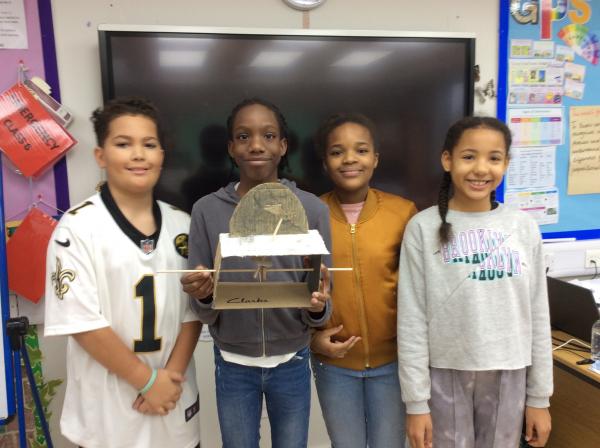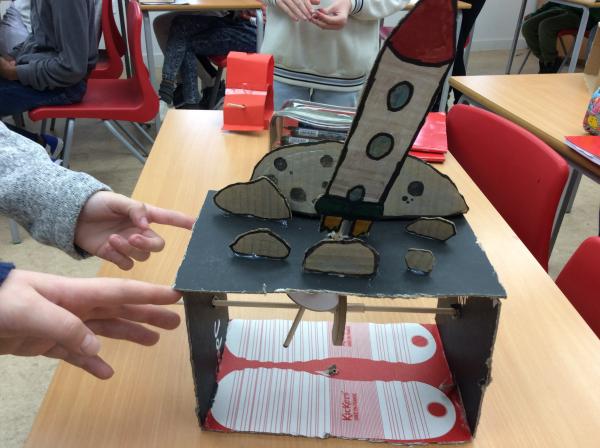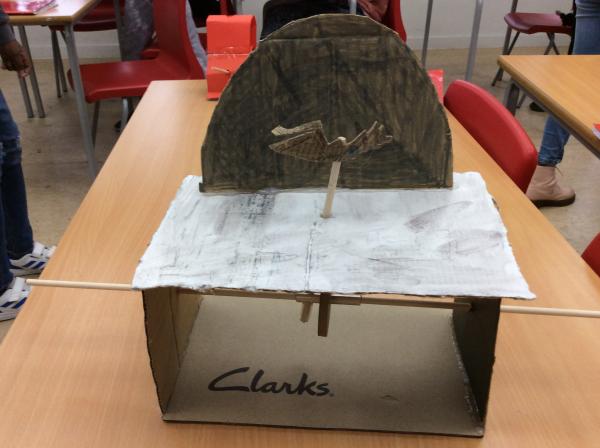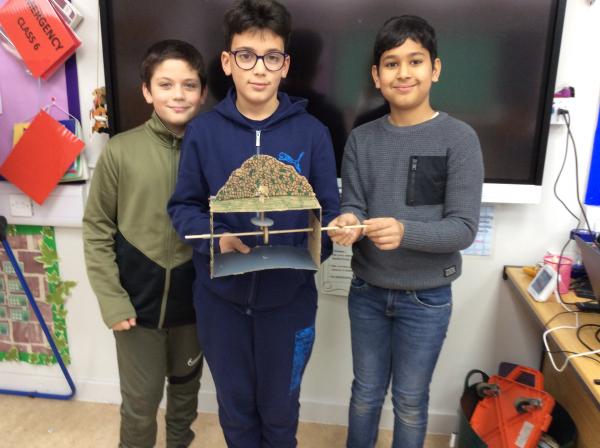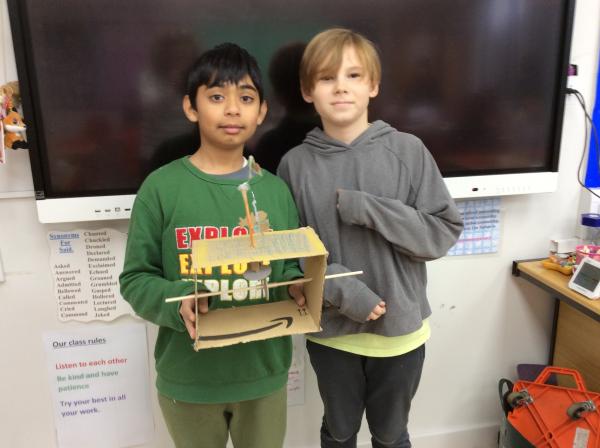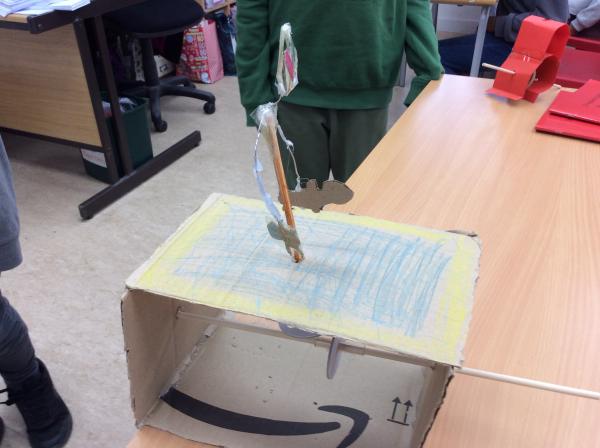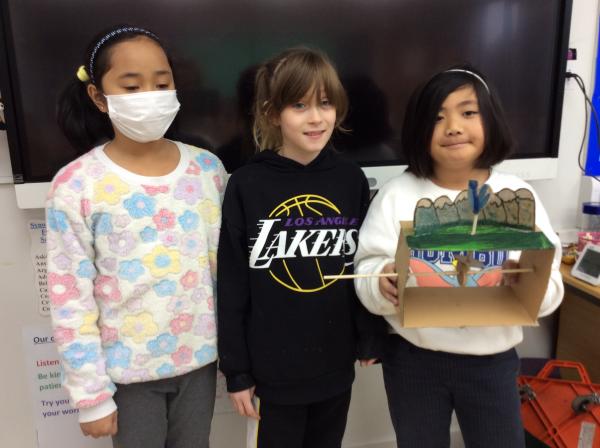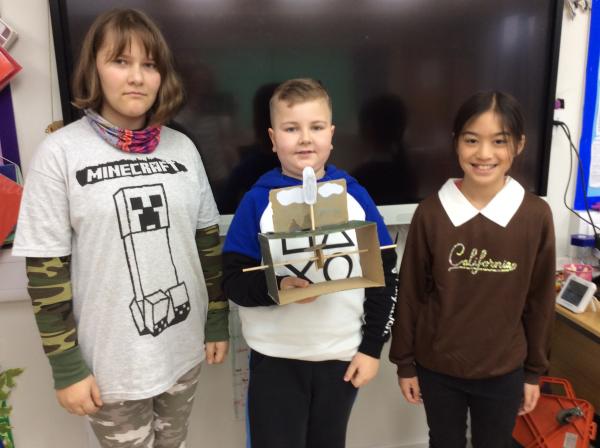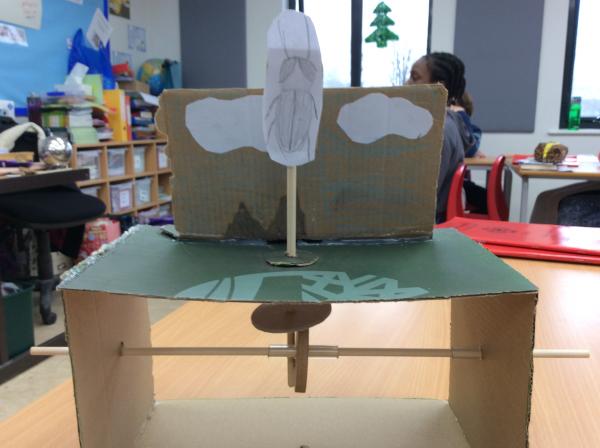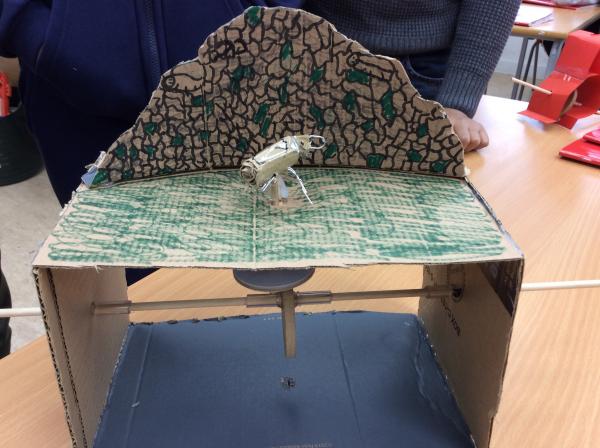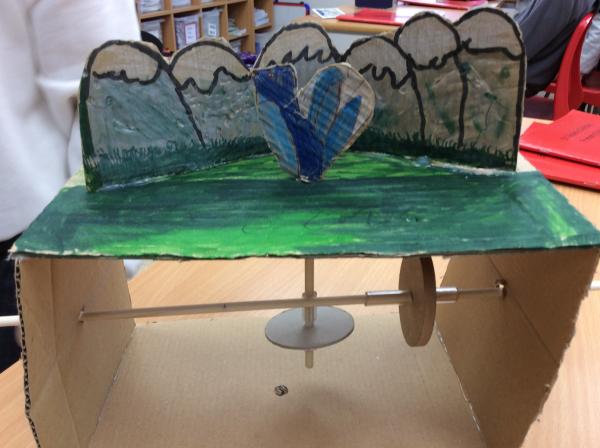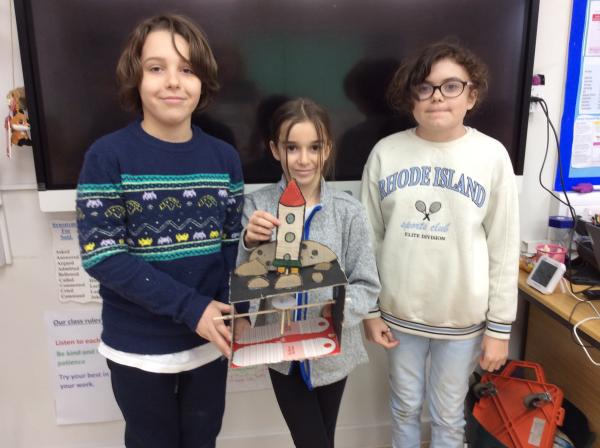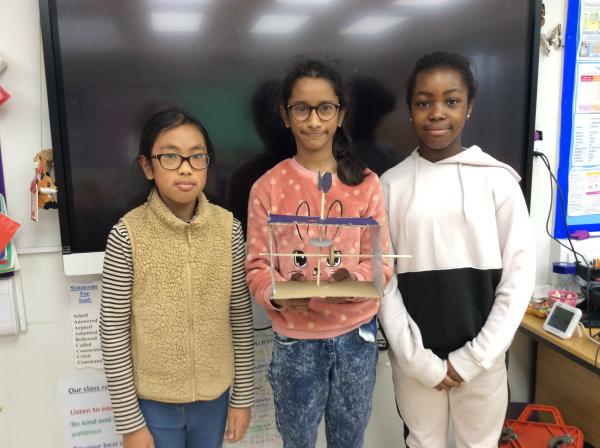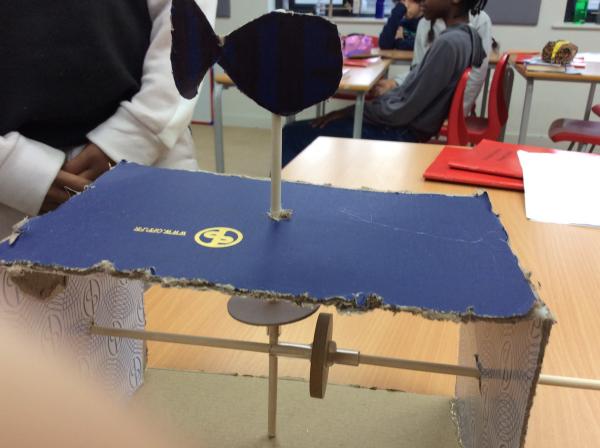 Our Fairy Doors
6R enjoyed designing and making their fairy doors. They are going to be arranged over the field for other classes to find. We hope they have fun hunting them!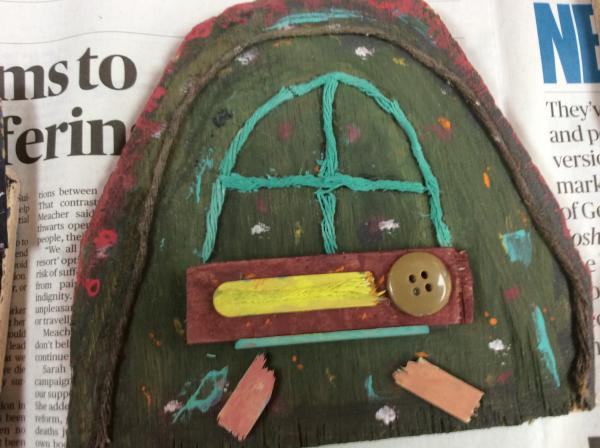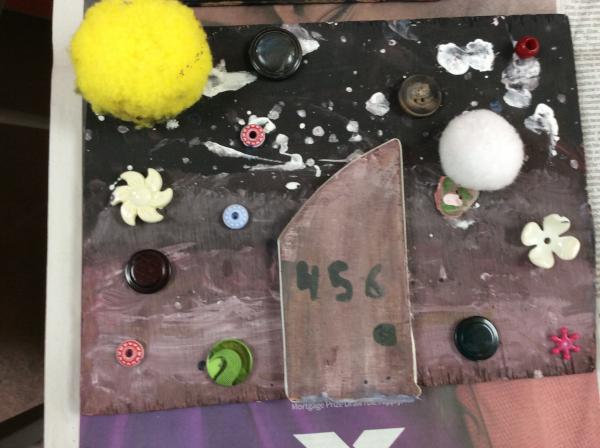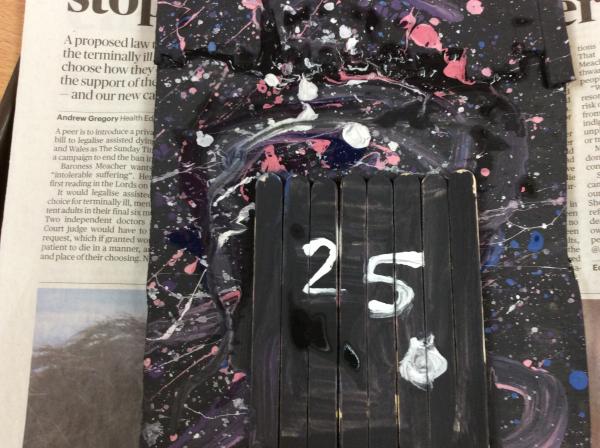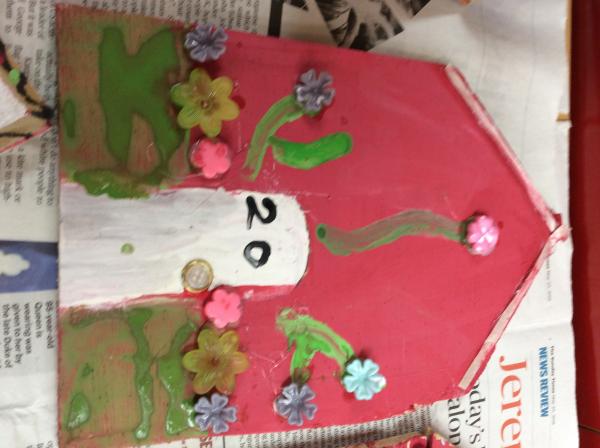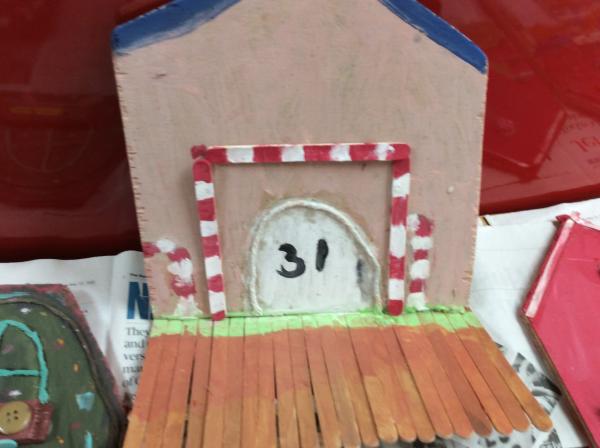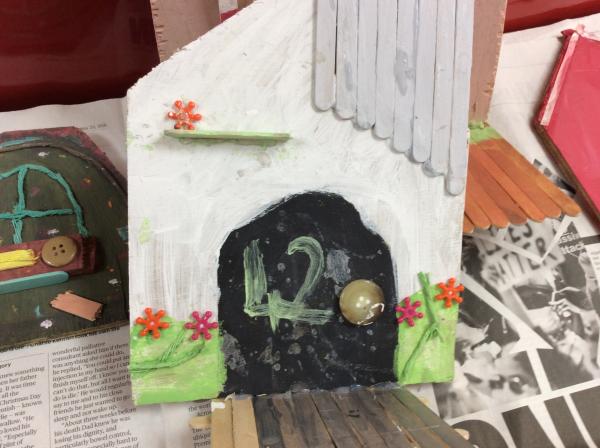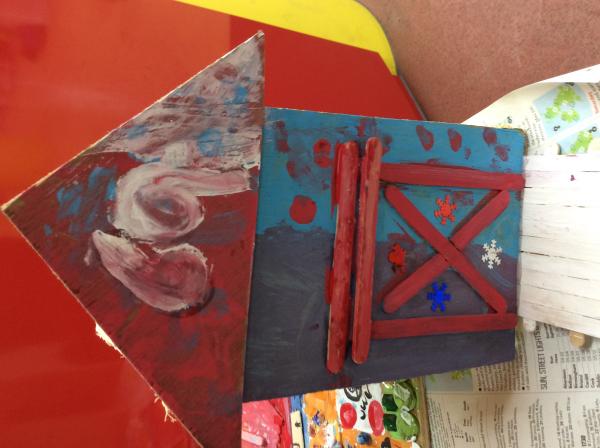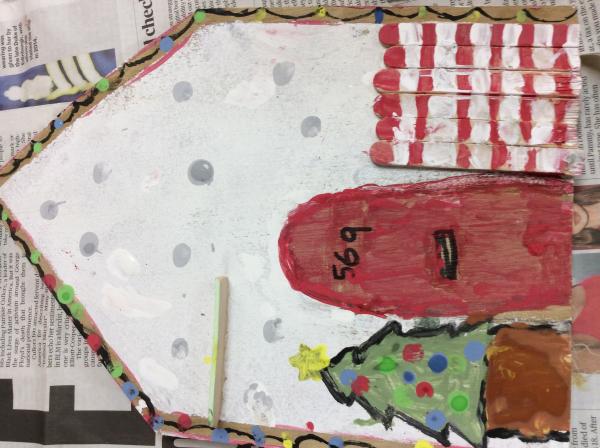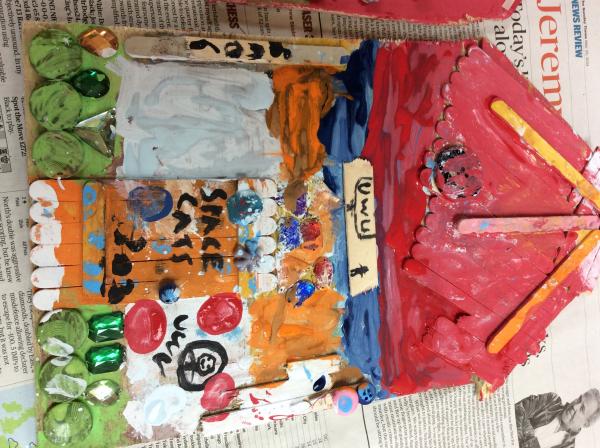 Fairy Doors
6R enjoyed making their fairy doors today. They had some good ideas and the doors started to take shape. We will finish them next week and place them around the field for other classes to hunt! We enjoyed using the saws although it was more difficult than we imagined!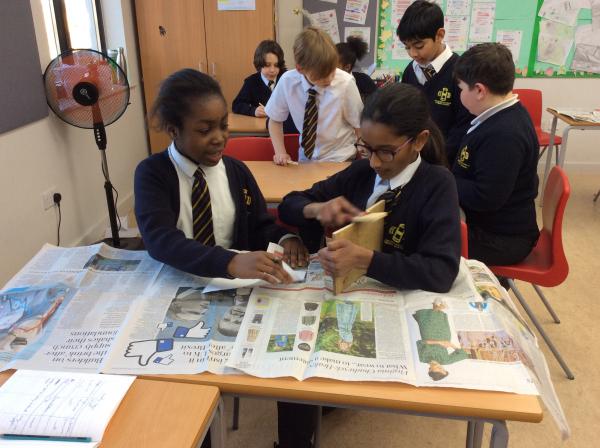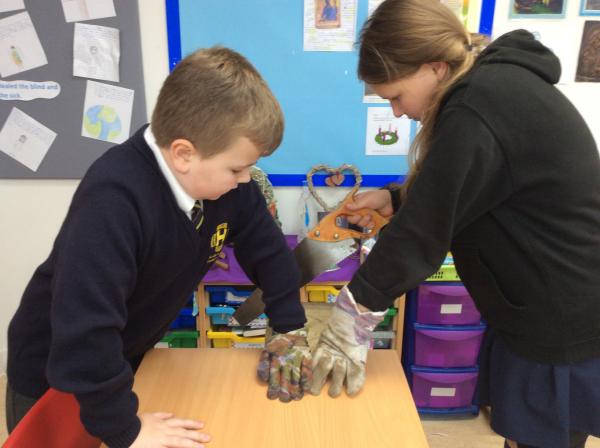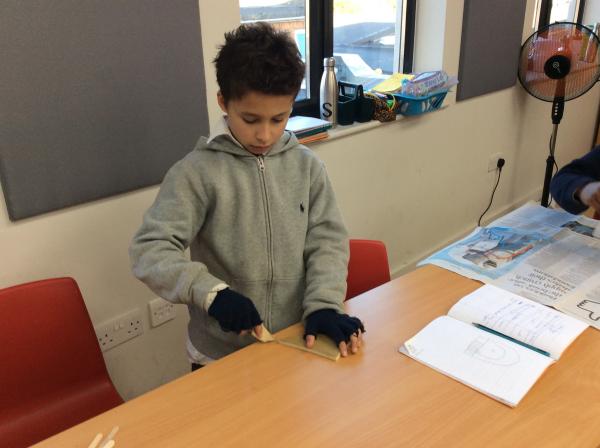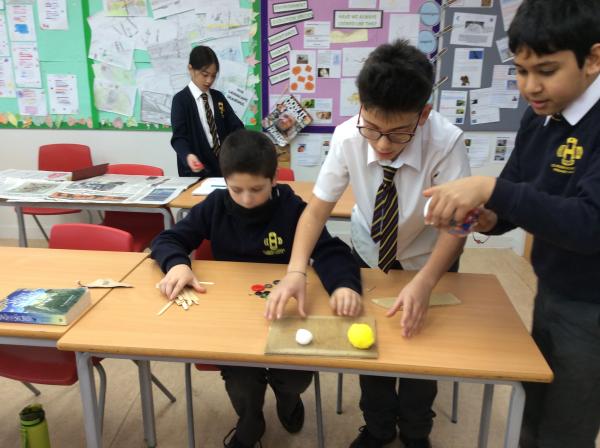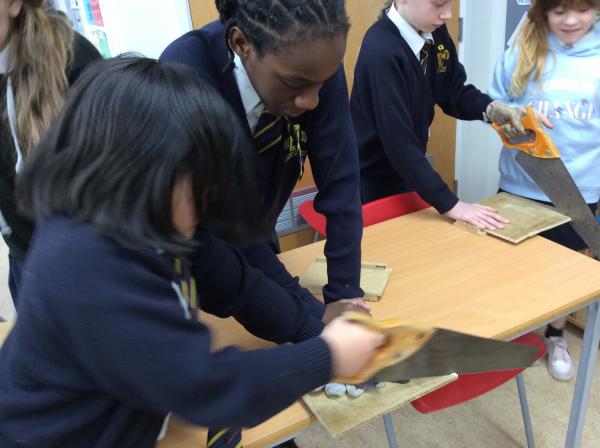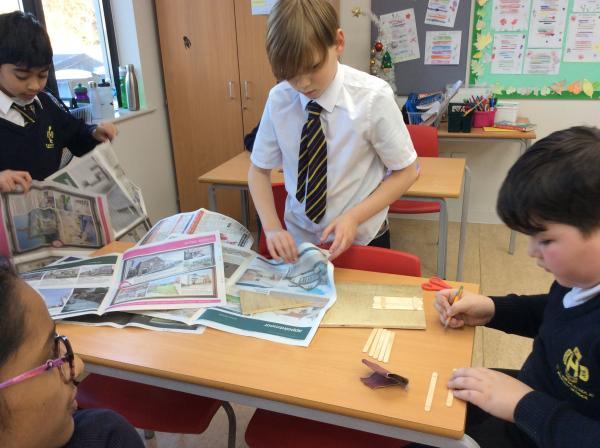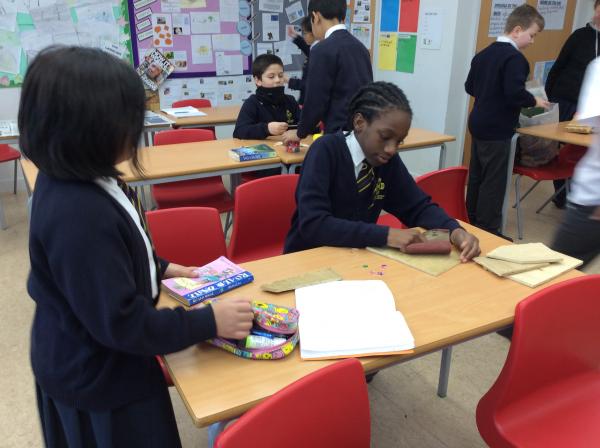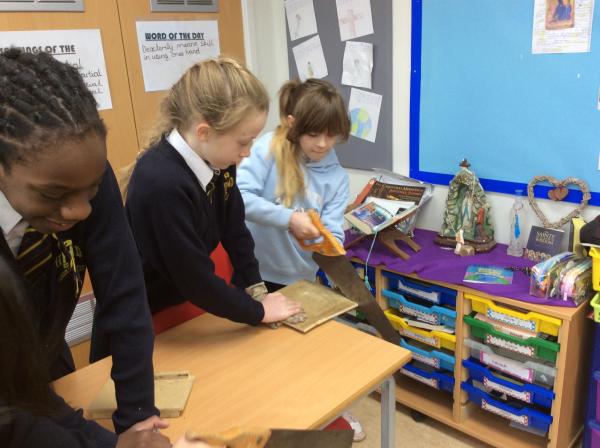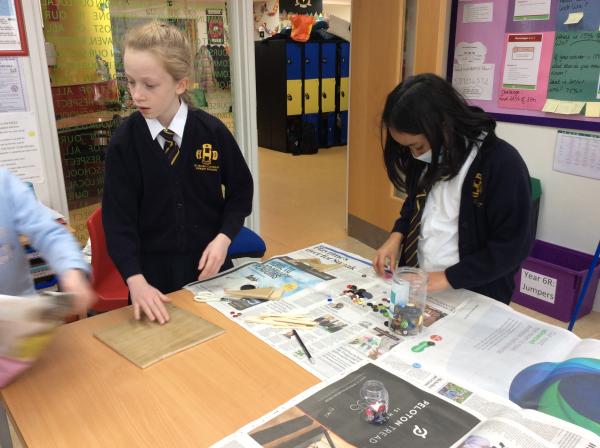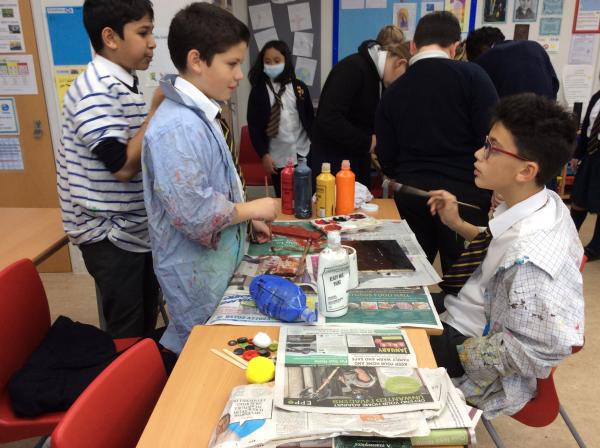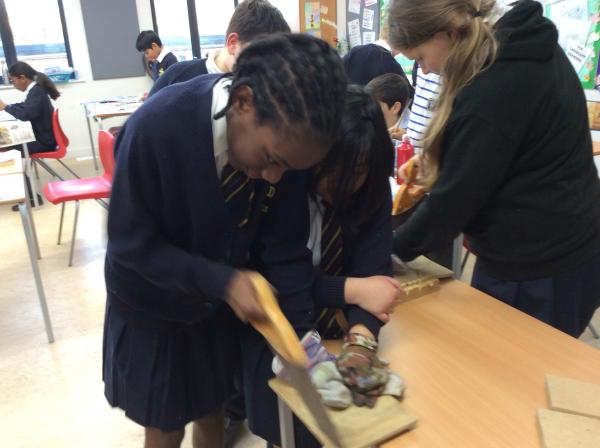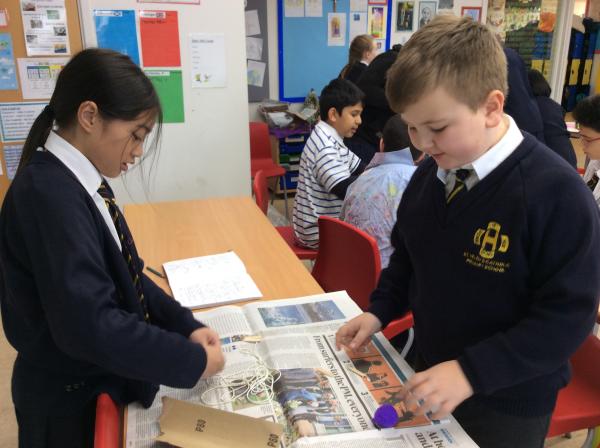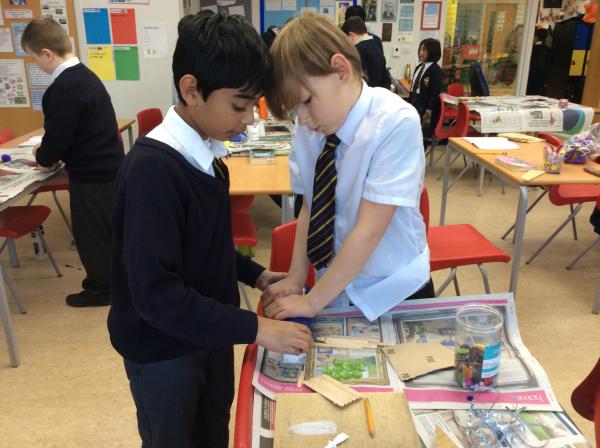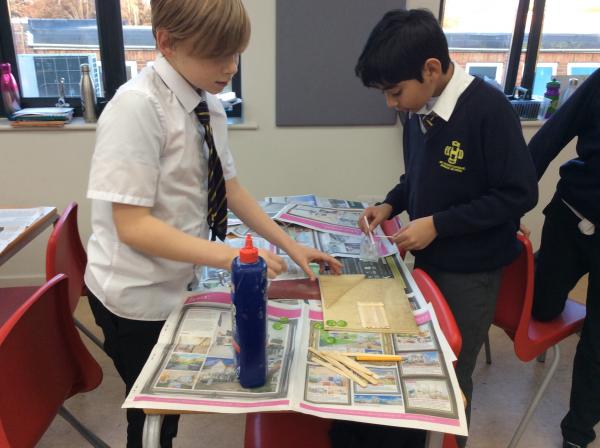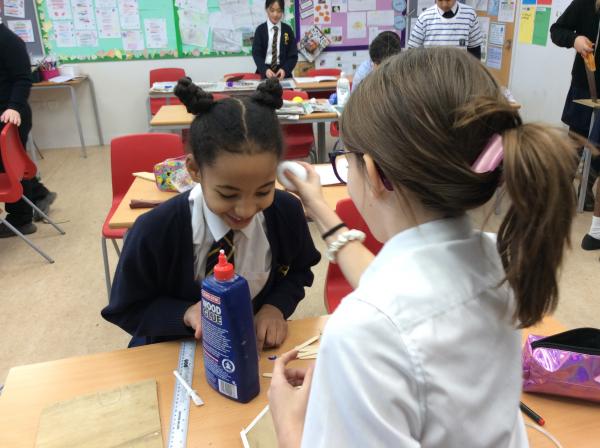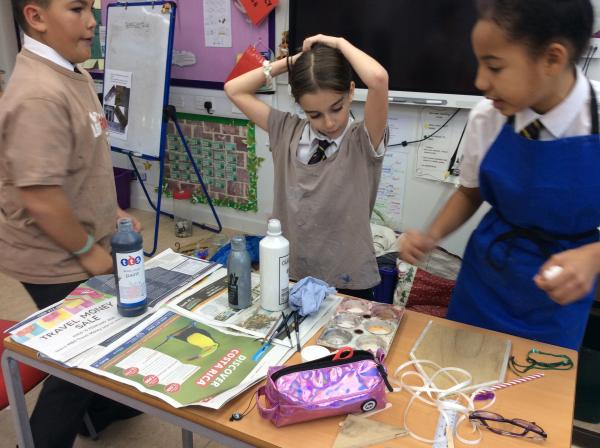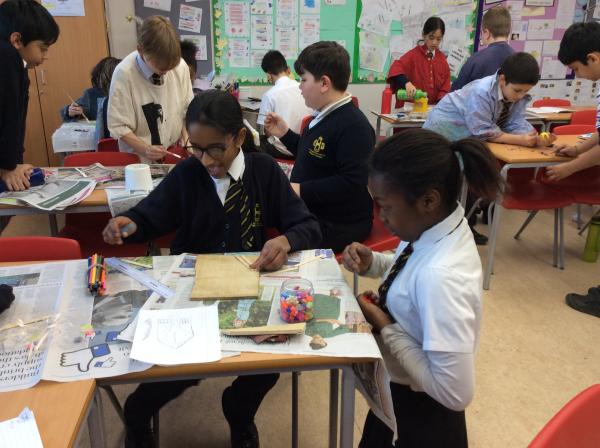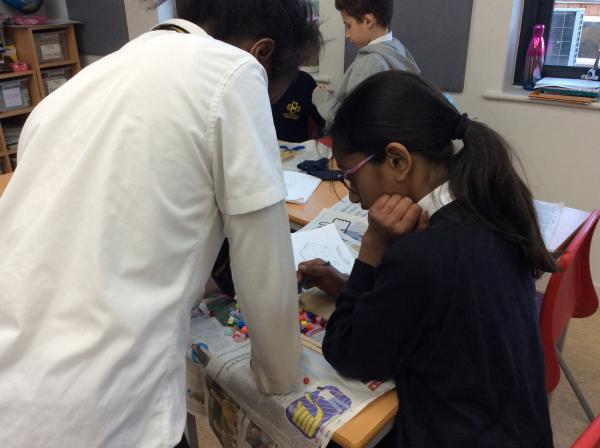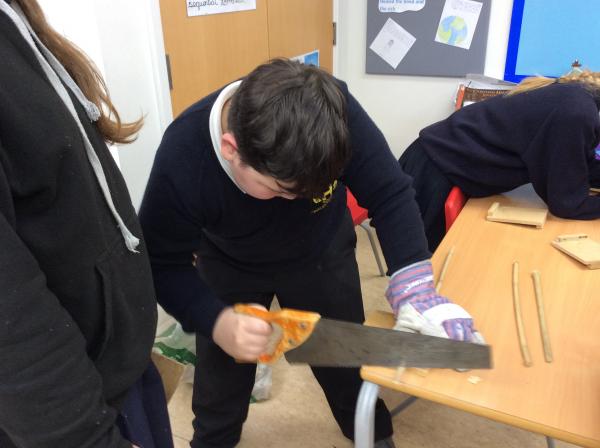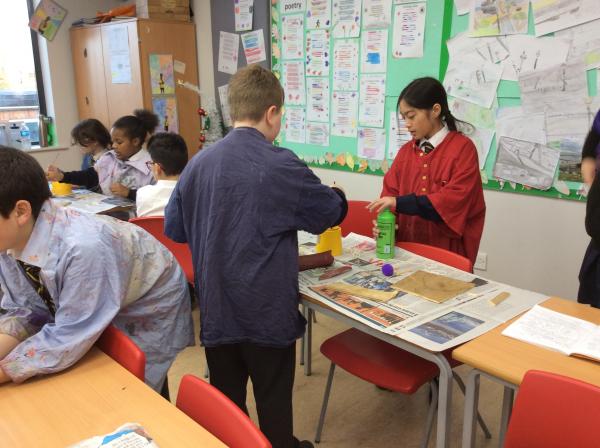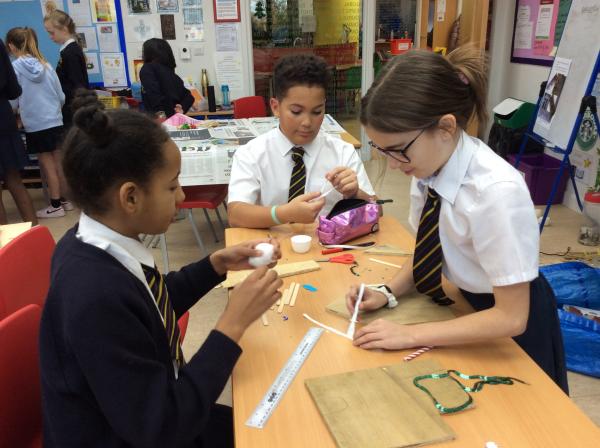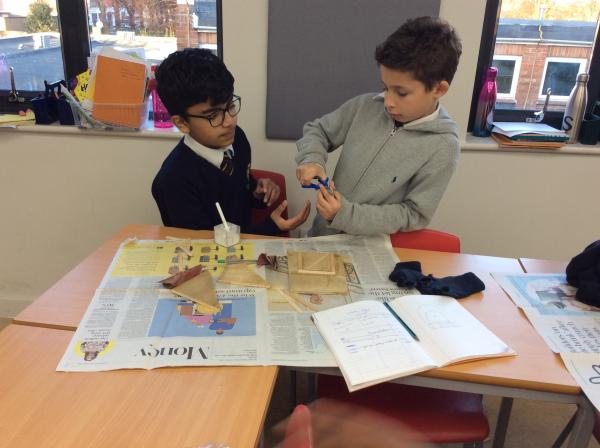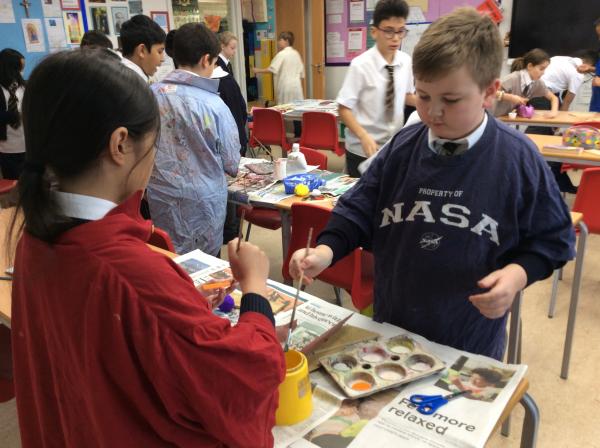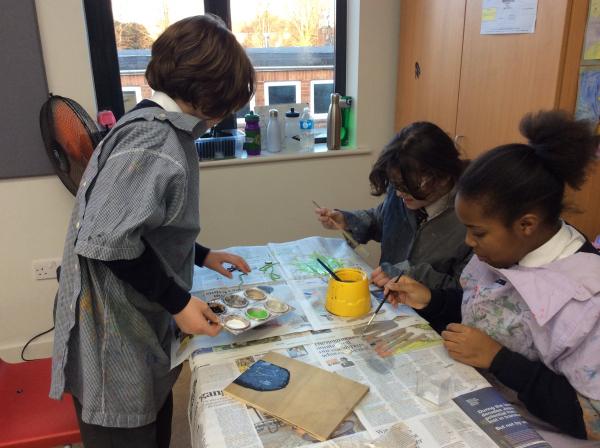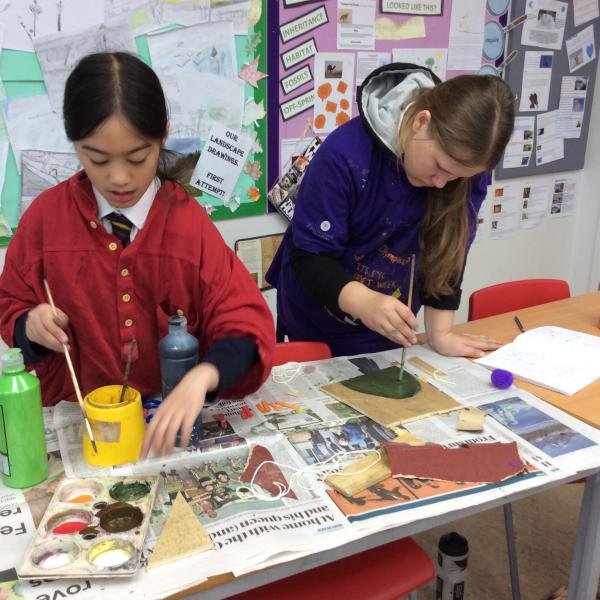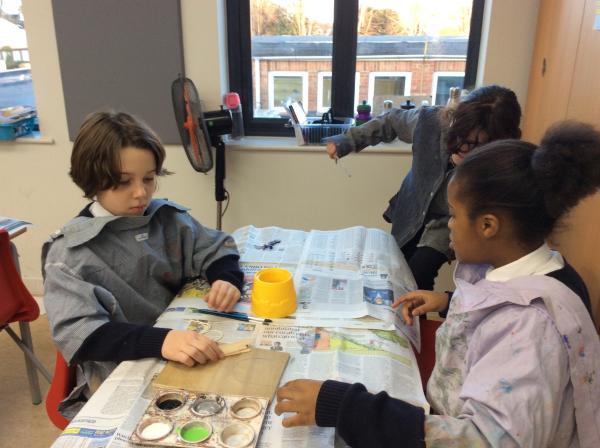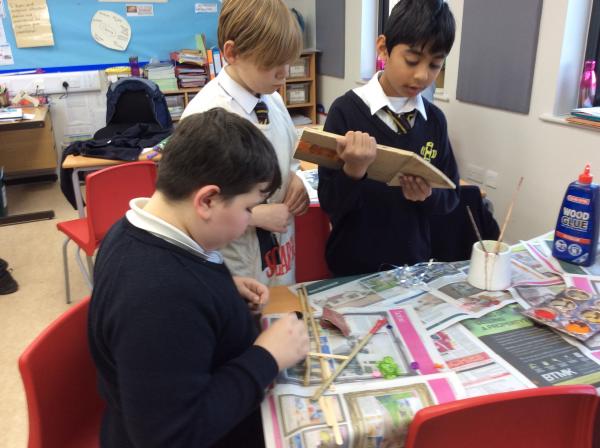 Bird's Beaks
This afternoon, Year 6 investigated different equipment and tried using it to represent bird's beaks. There was a different food type at each station and children used tweezers, spoons, scissors, forks and pegs to grab as much as they could, imitating a bird feeding. The best utensil was found to be the spoon as it collected the most food on many occasions.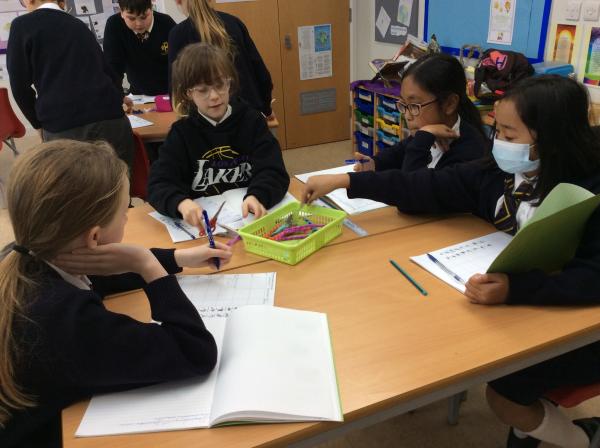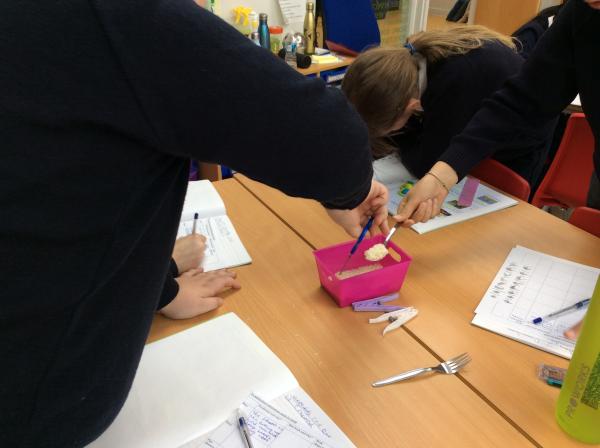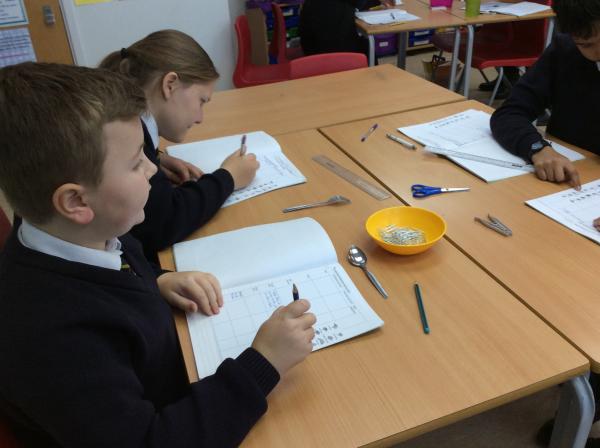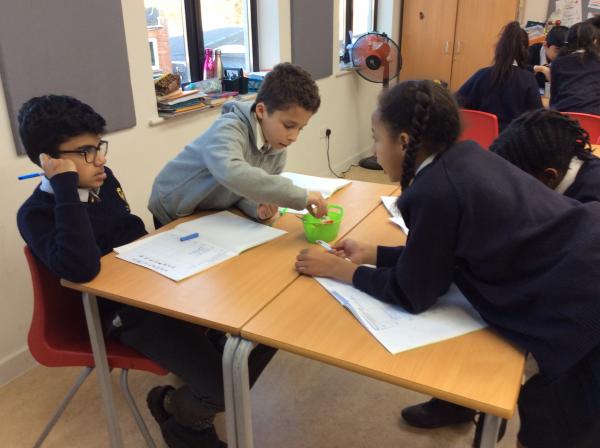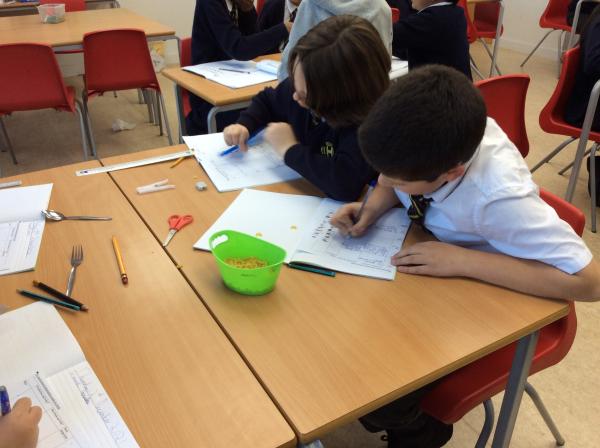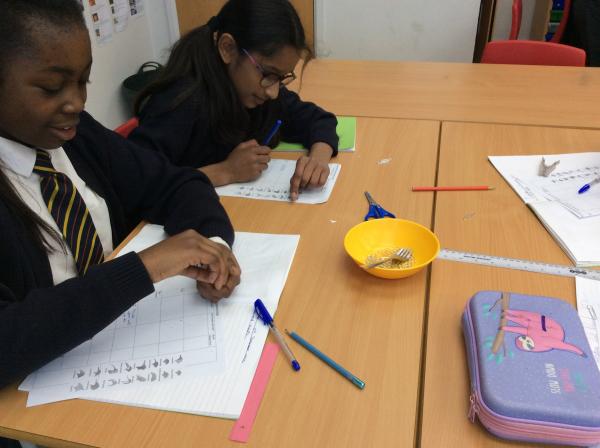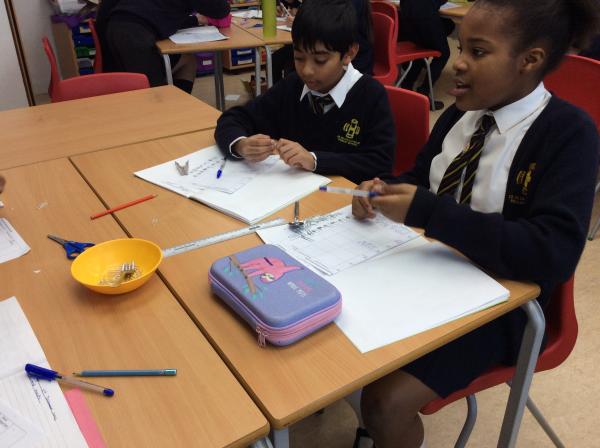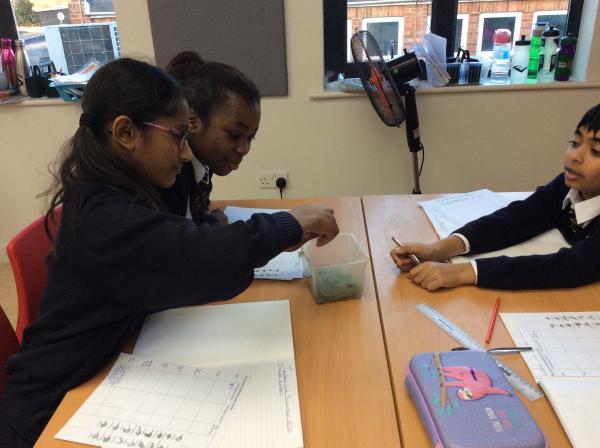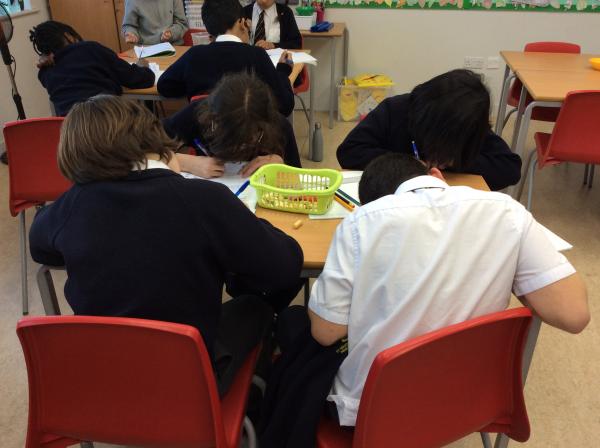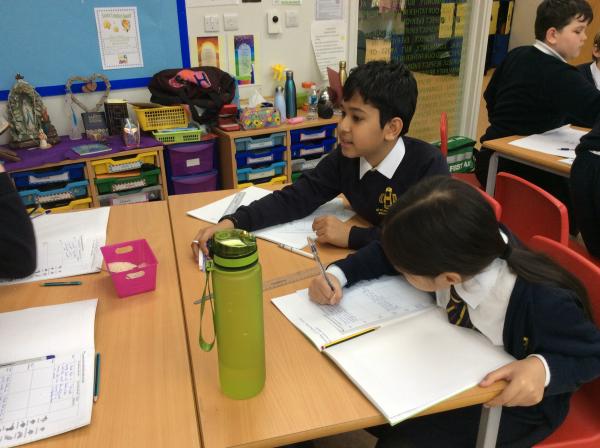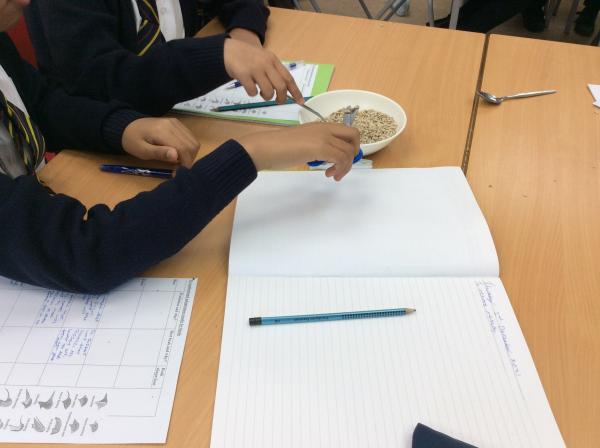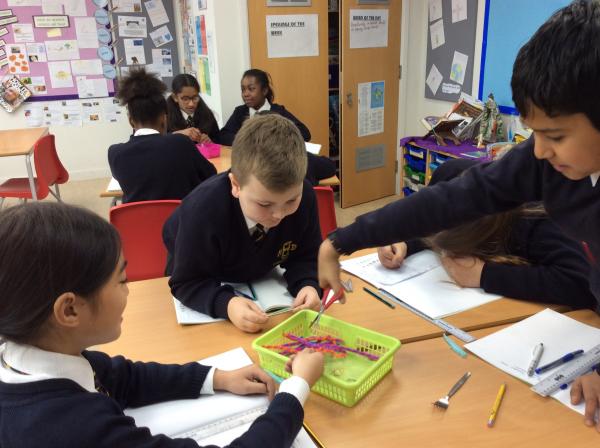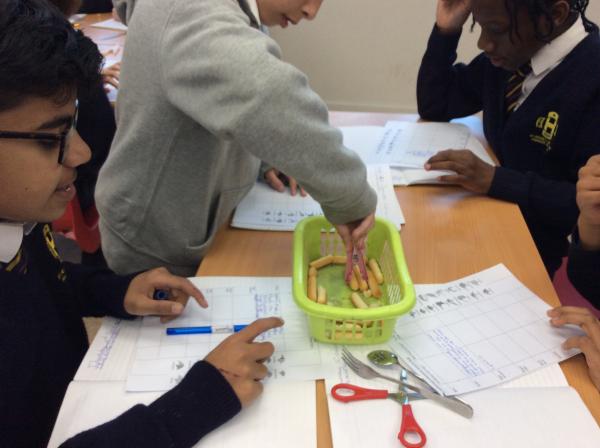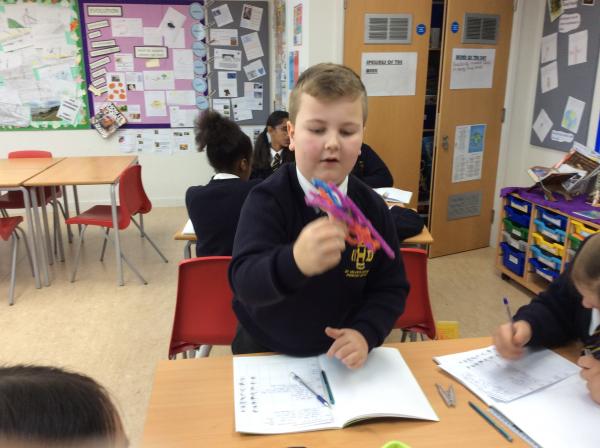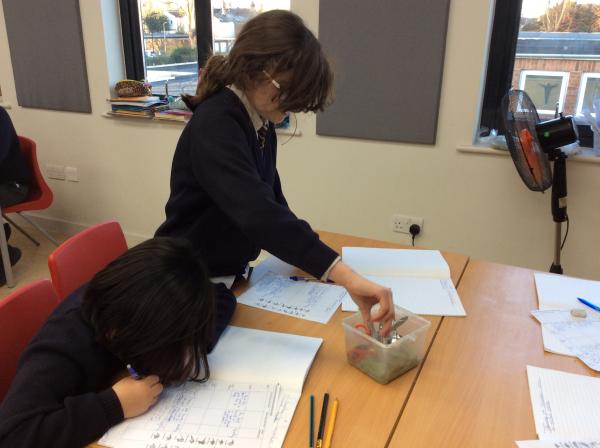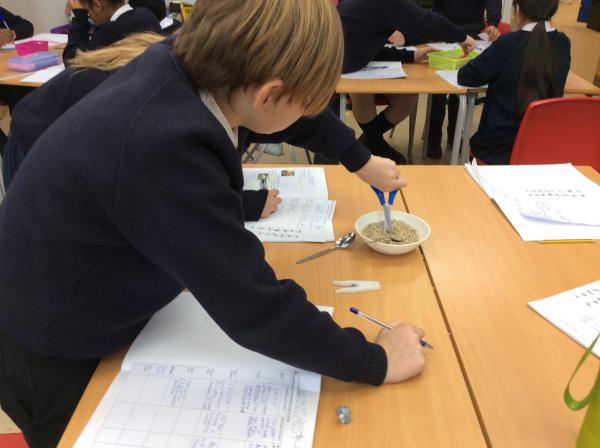 Fascinating Fossils
Year 6 enjoyed a talk by our very own Mrs Howe this morning. She explained how fossils were formed and allowed the children to see her collection. All the children said they learnt something new today and enjoyed being able to handle and touch the fossils. Thank you Mrs Howe.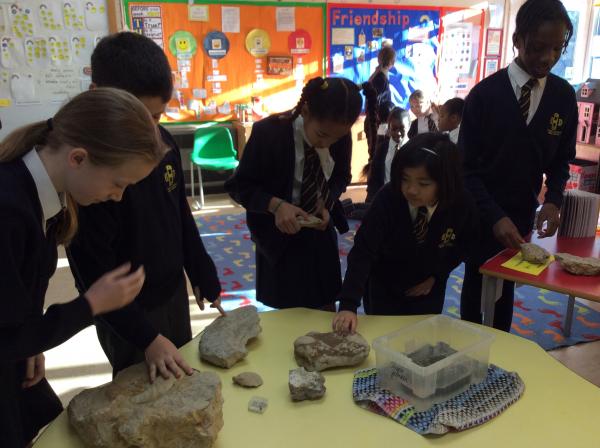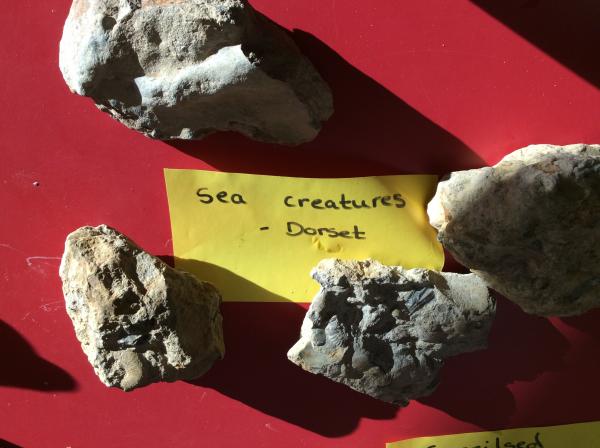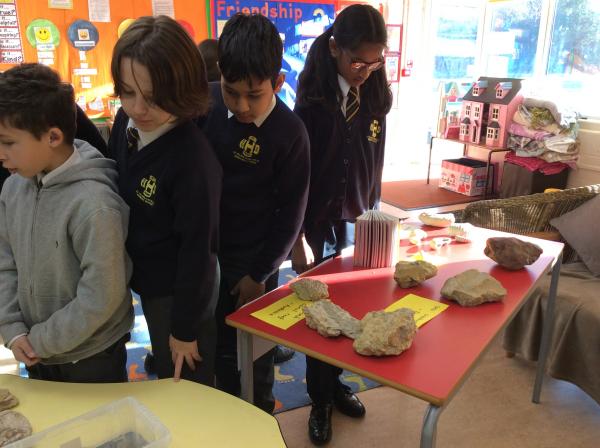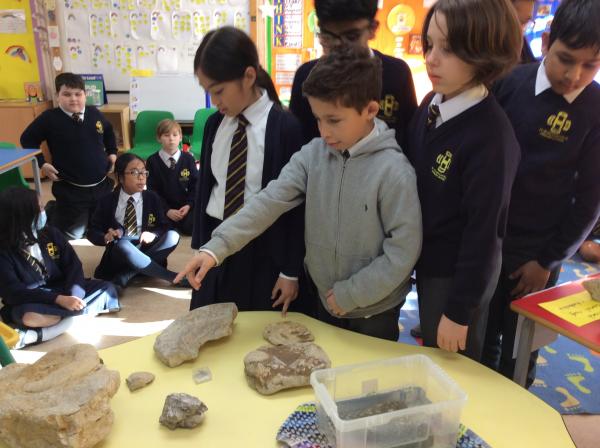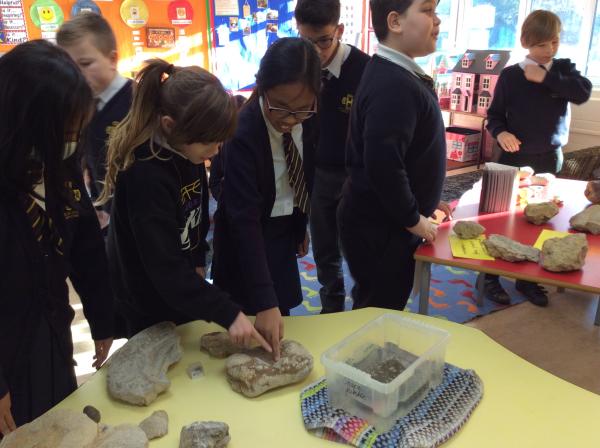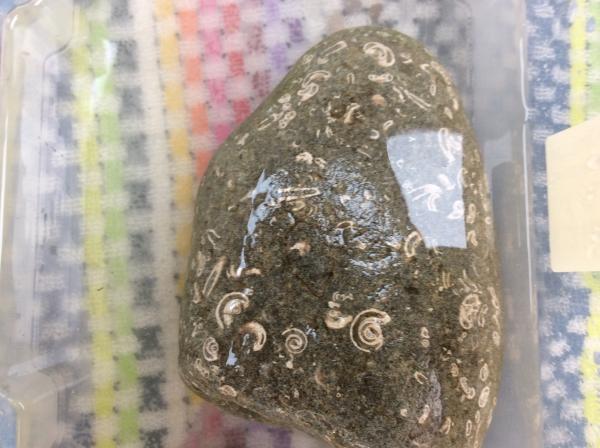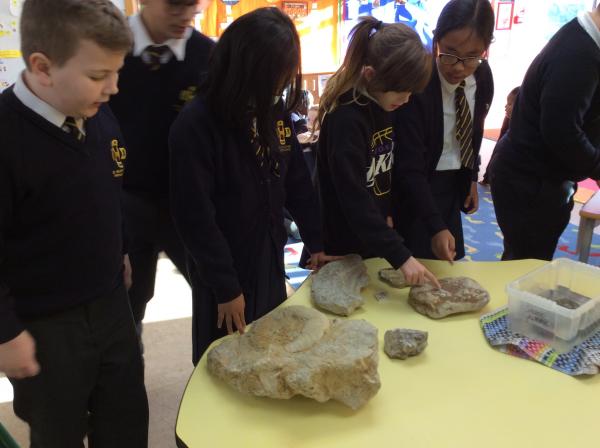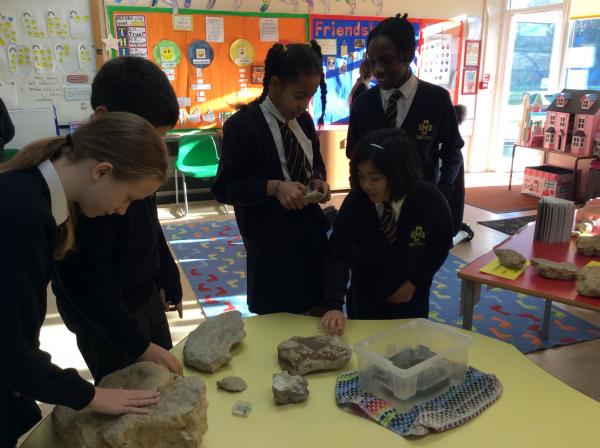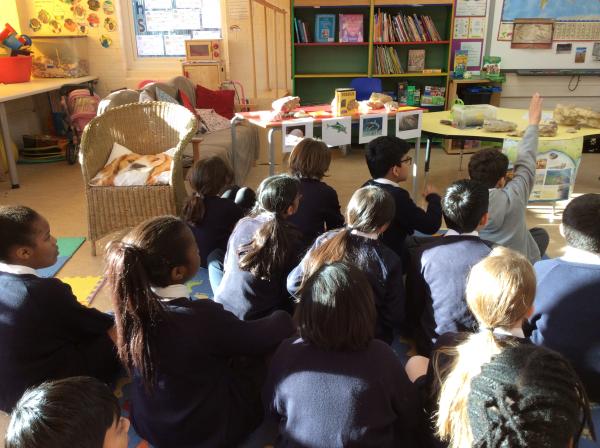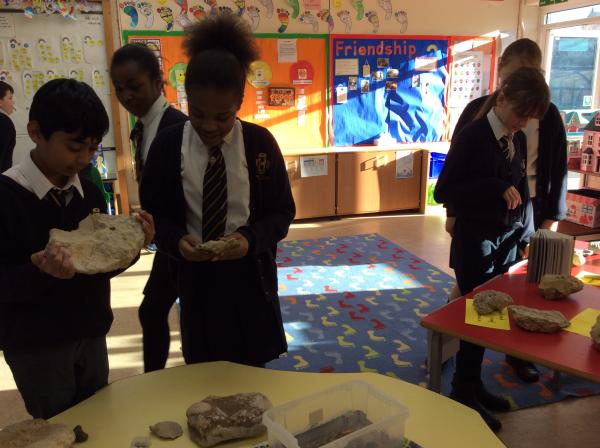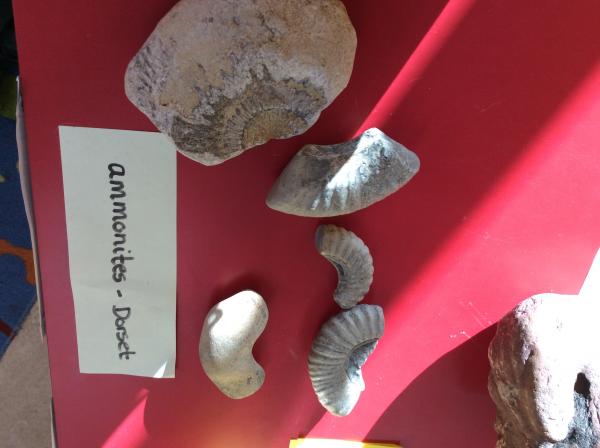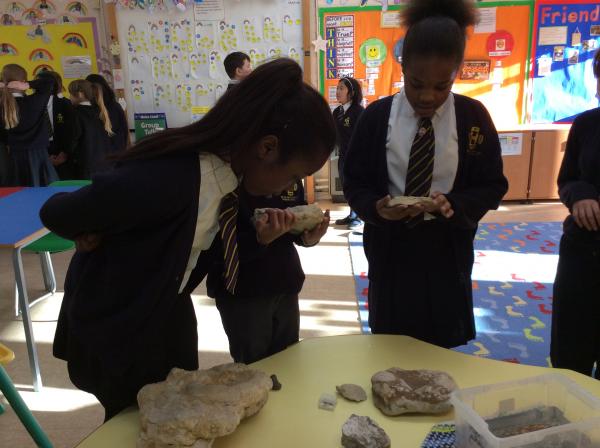 Cams
On Friday afternoon, Year 6 spent their time improving their Design and Technology skills. They worked in groups to test various cams, looking at automated toys firstly before building a prototype and testing different shaped cams.
They are moving onto designing and building their own cam toys in the near future. Watch this space!!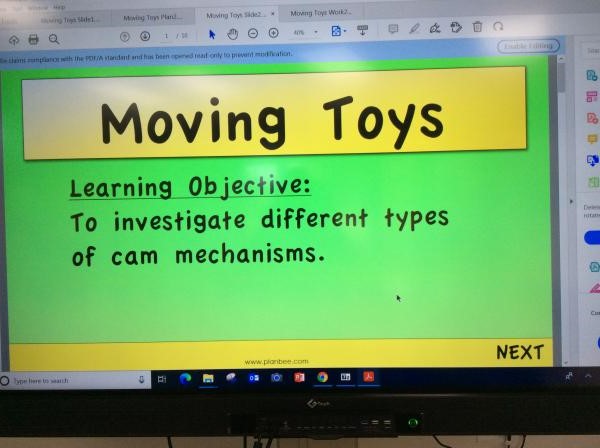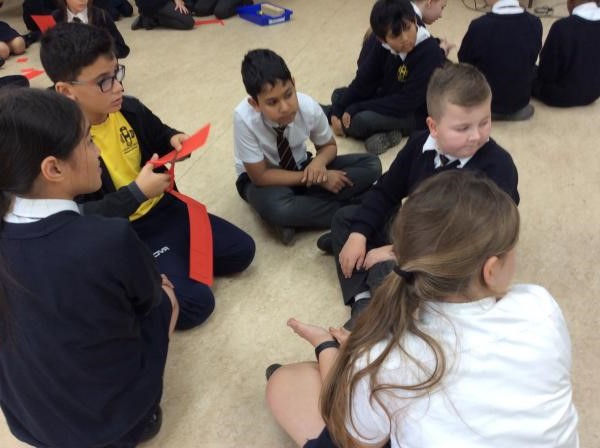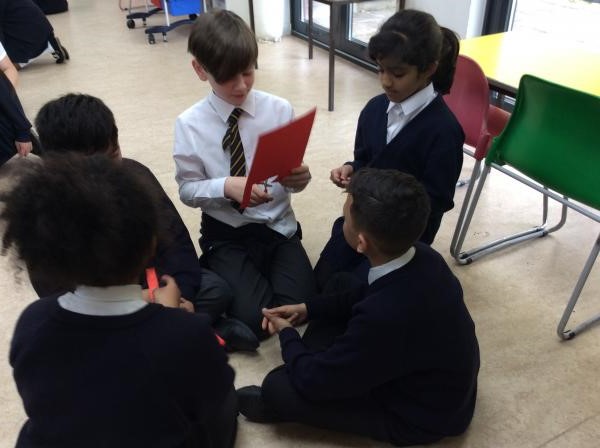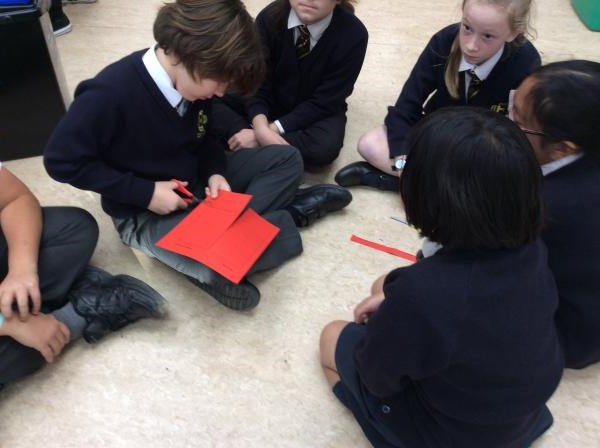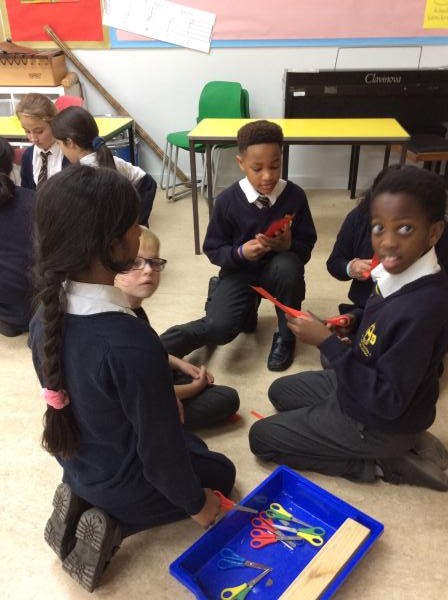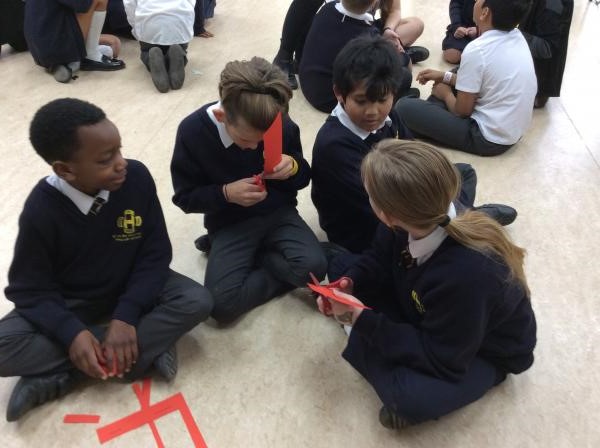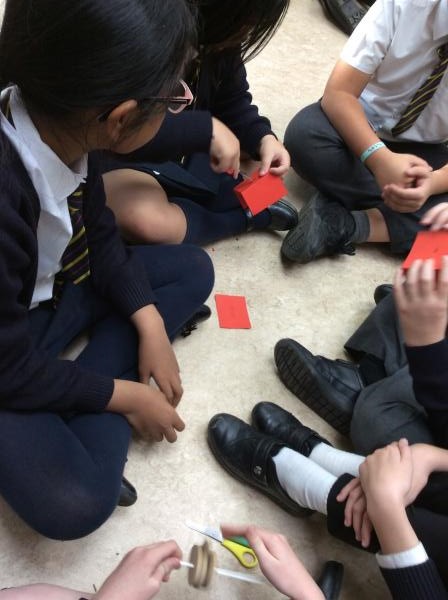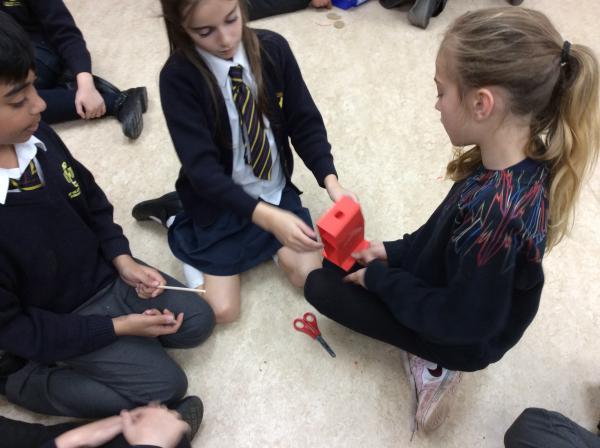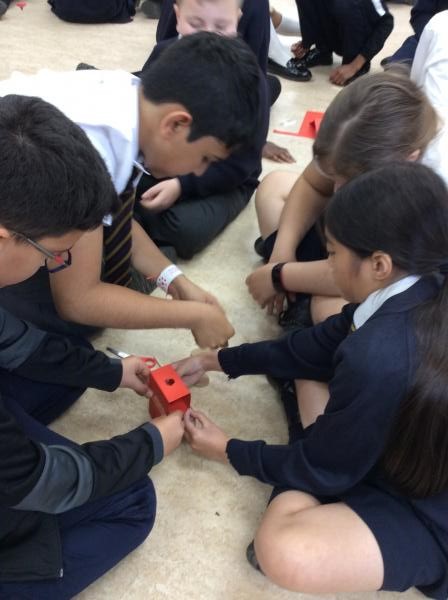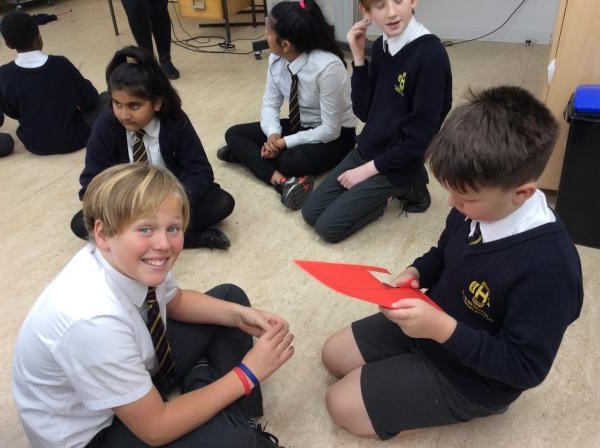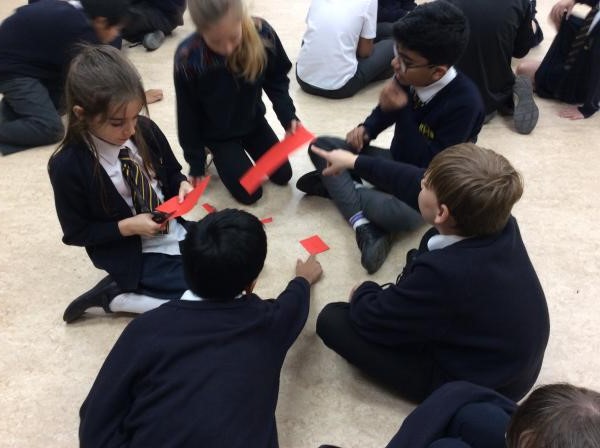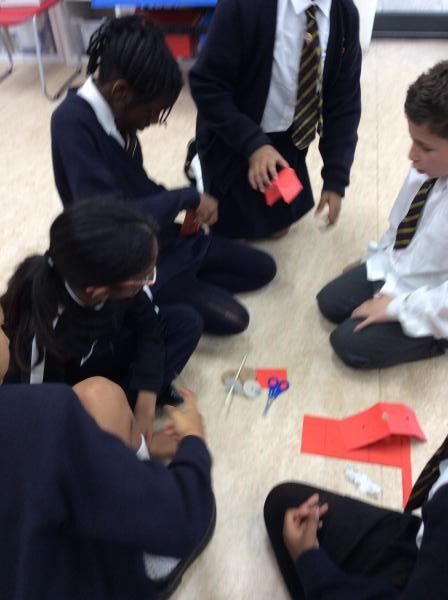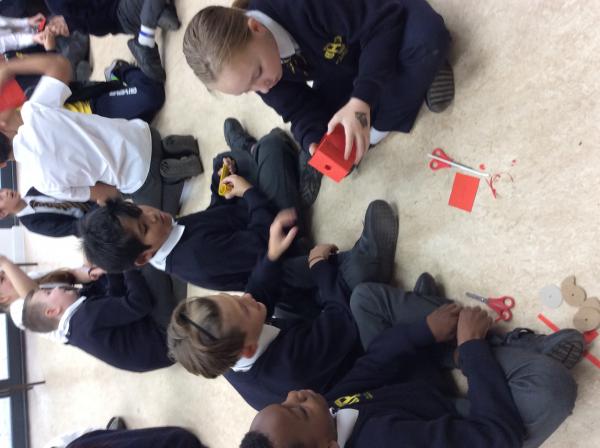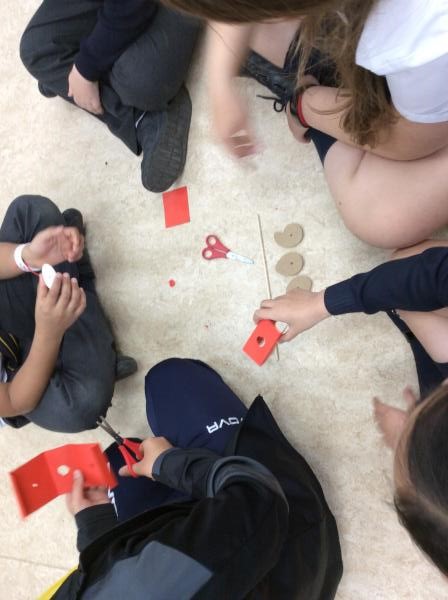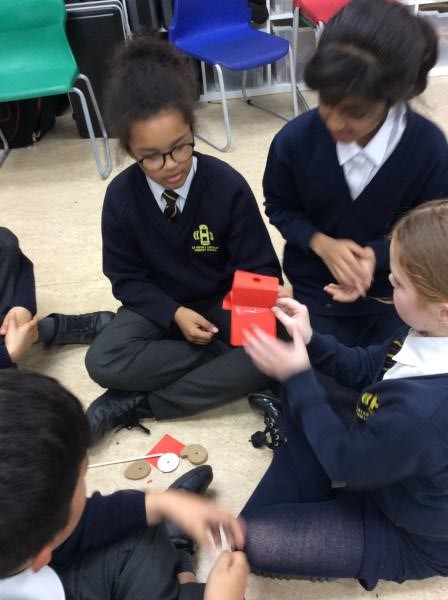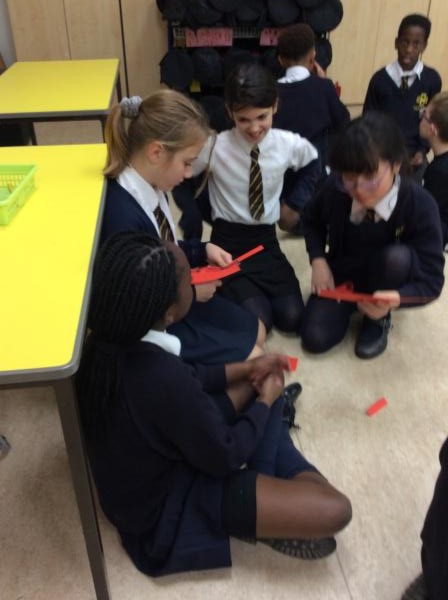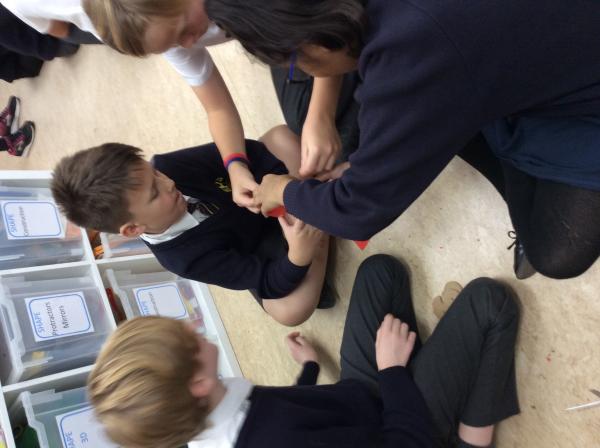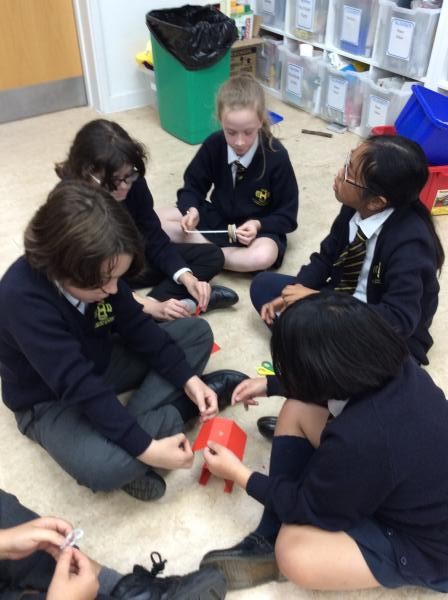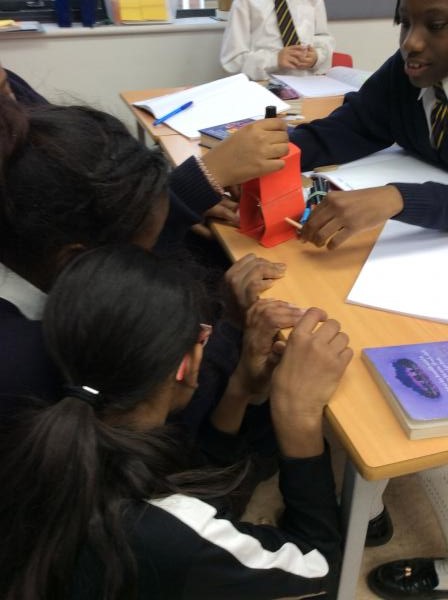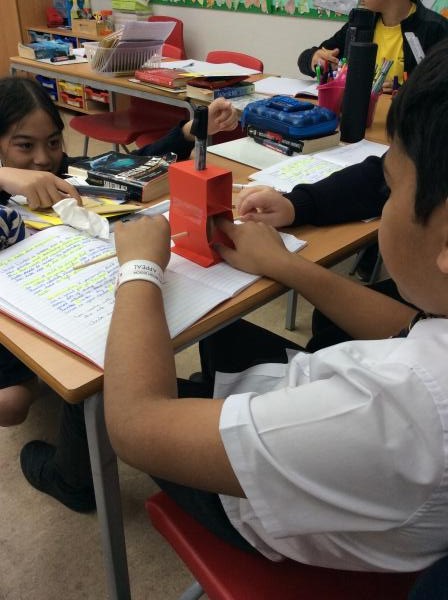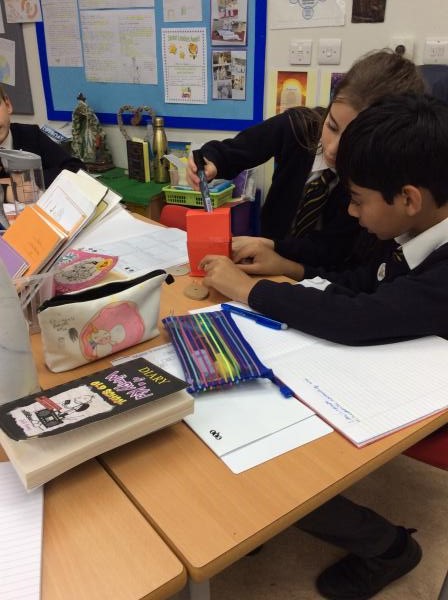 Winning webs
Year 6 had an enjoyable afternoon, thinking about the designs of spider's webs. After some discussion, year 6 designed and made their own spiders webs to hold tennis balls. They worked in different groups to produce their web and then faced the challenge of how many tennis balls the web could catch. Many of the webs caught nothing but two groups were out in front with ten and the winning group: 22. Well done to the winners!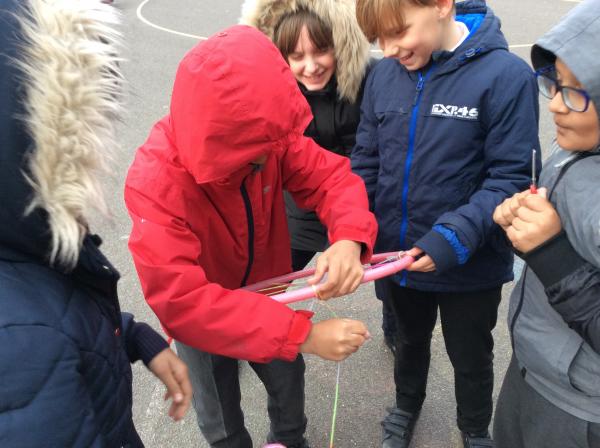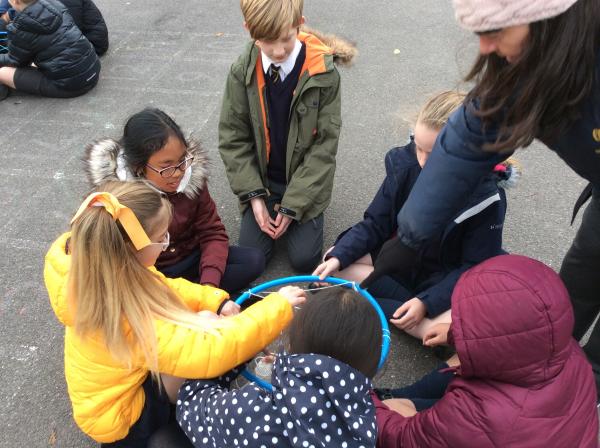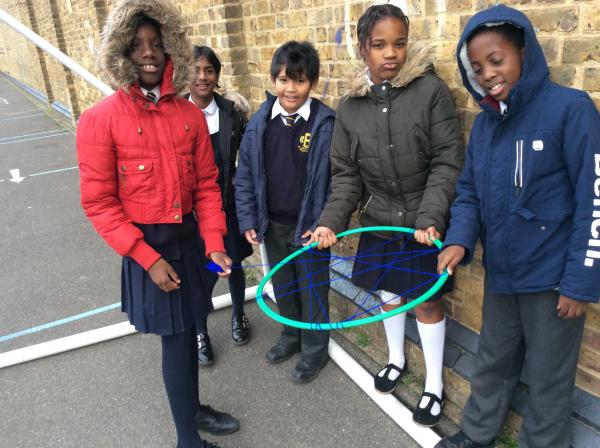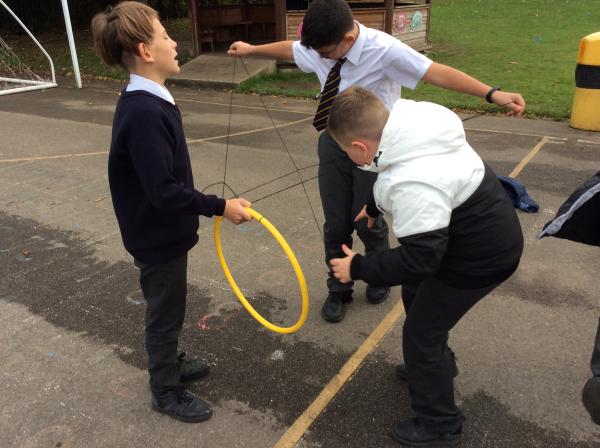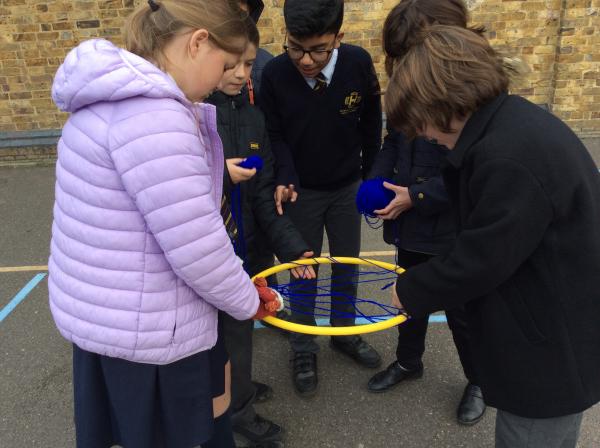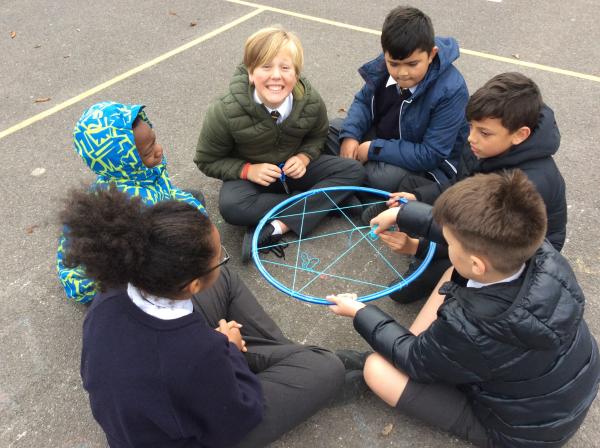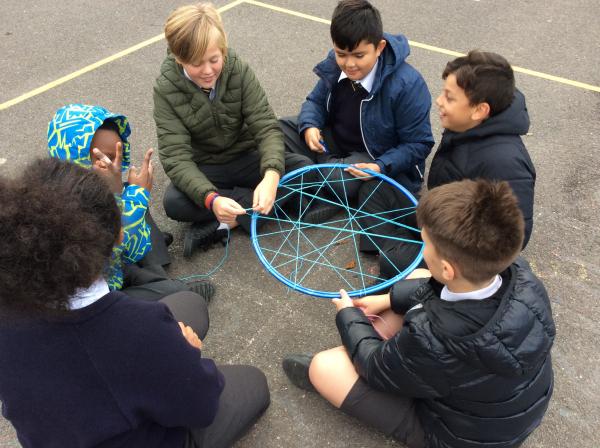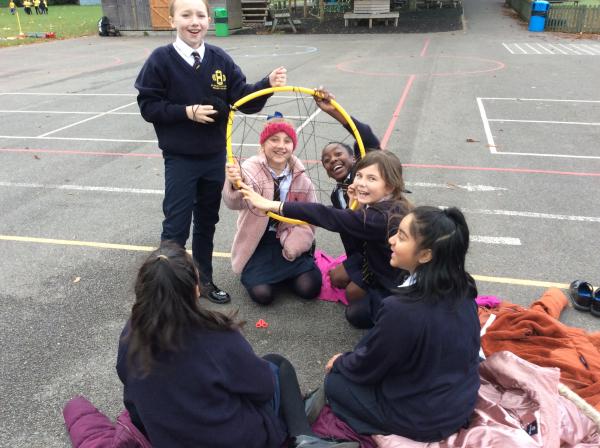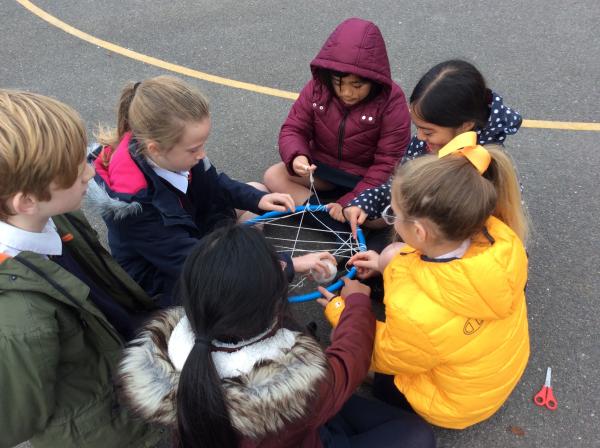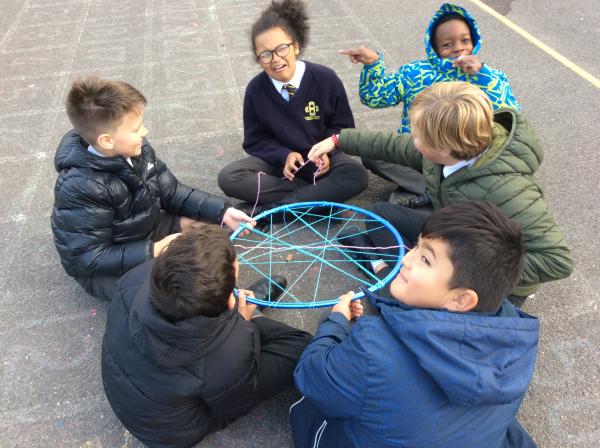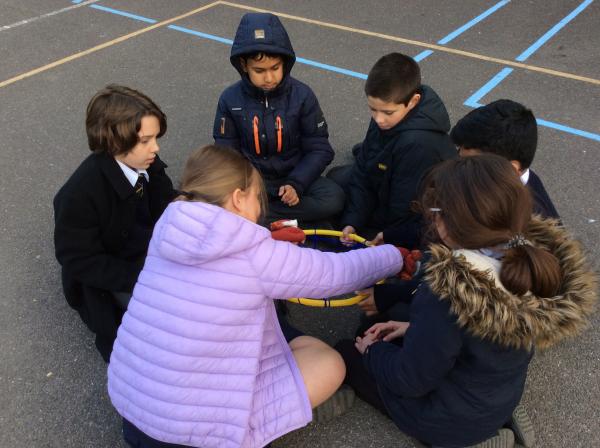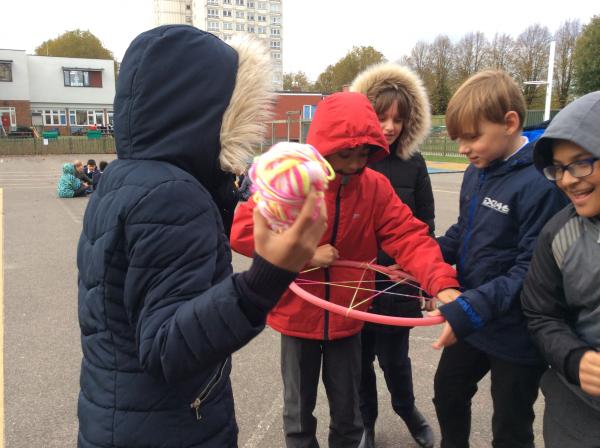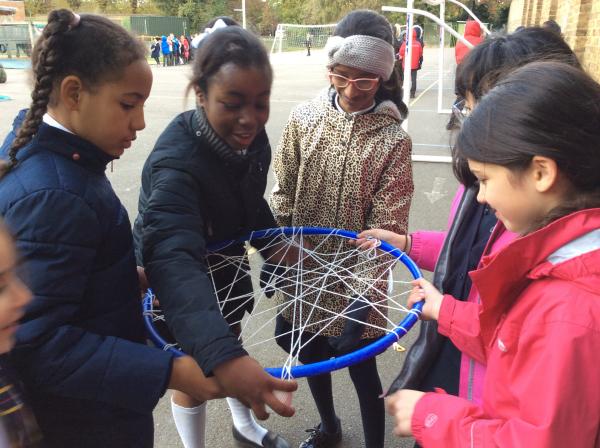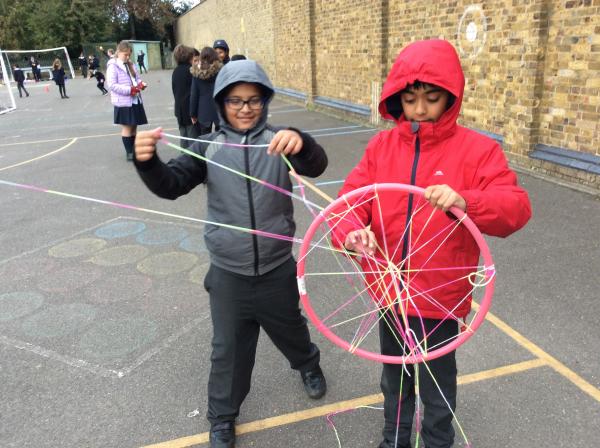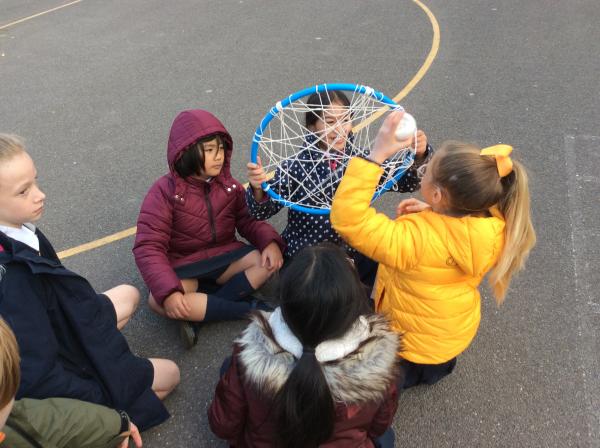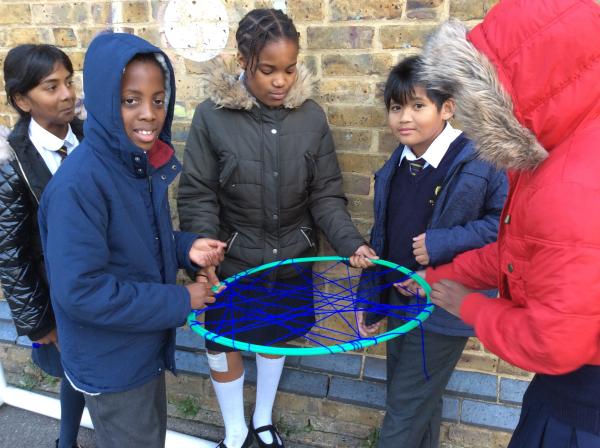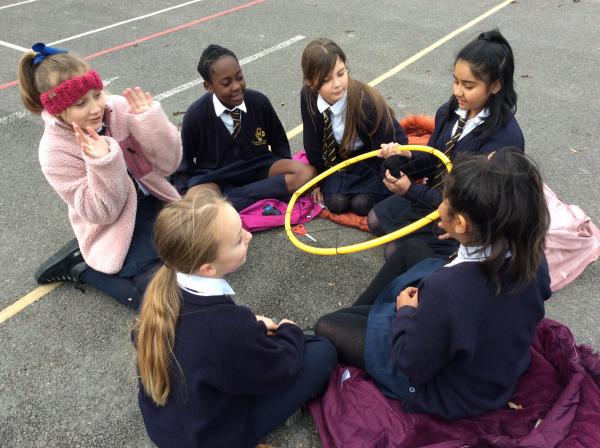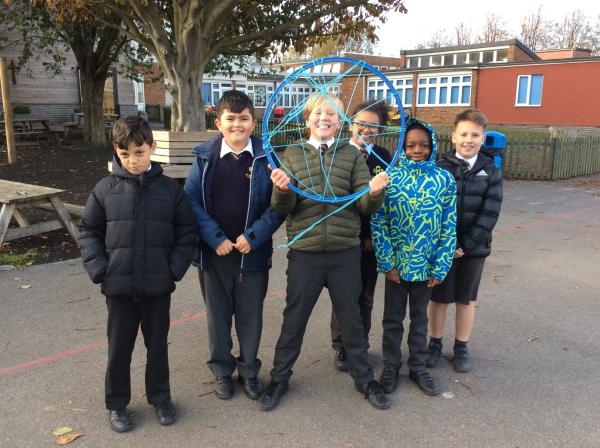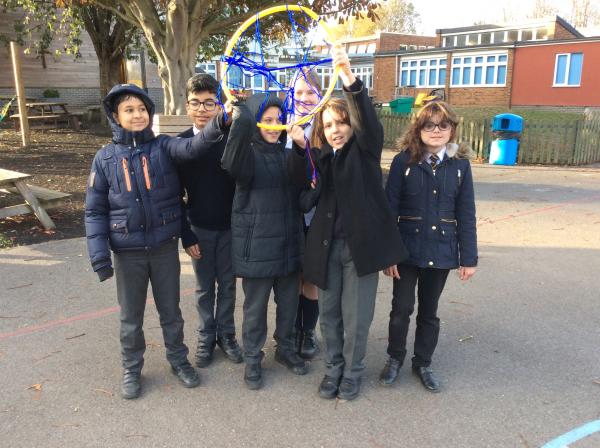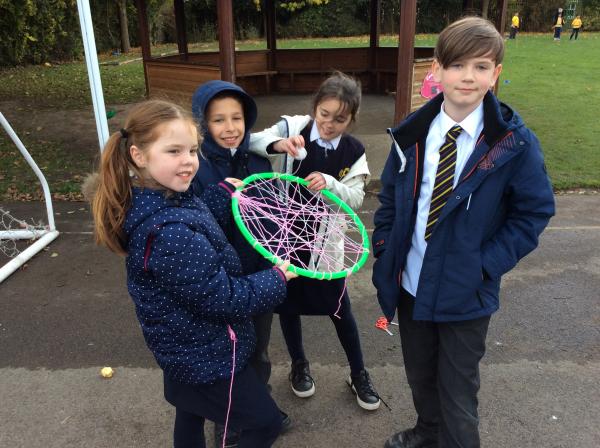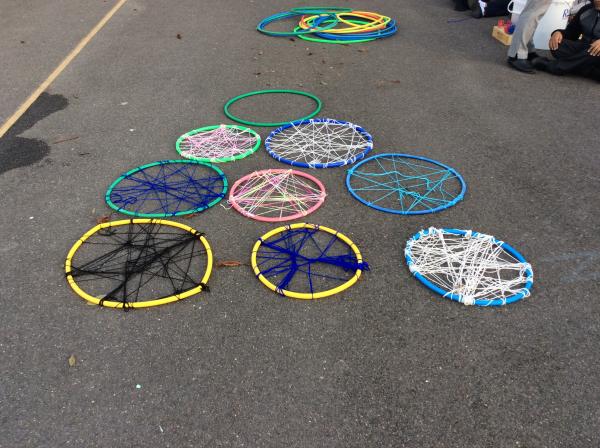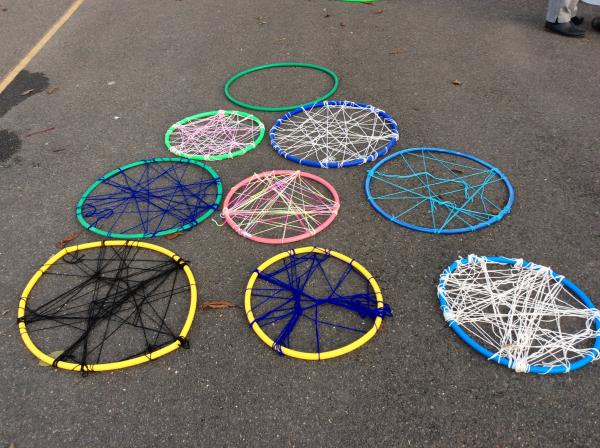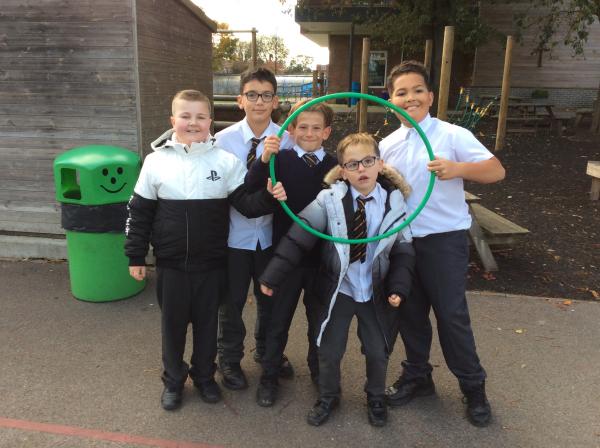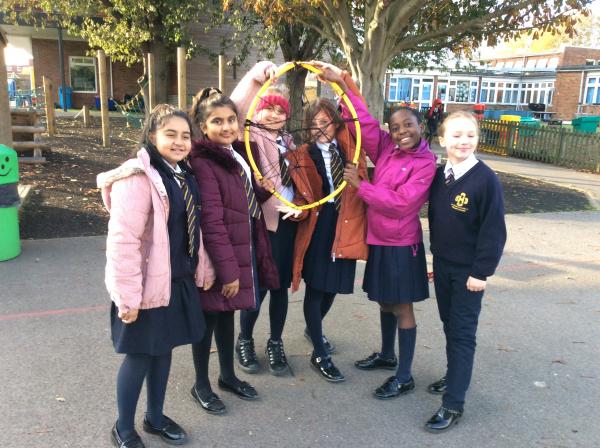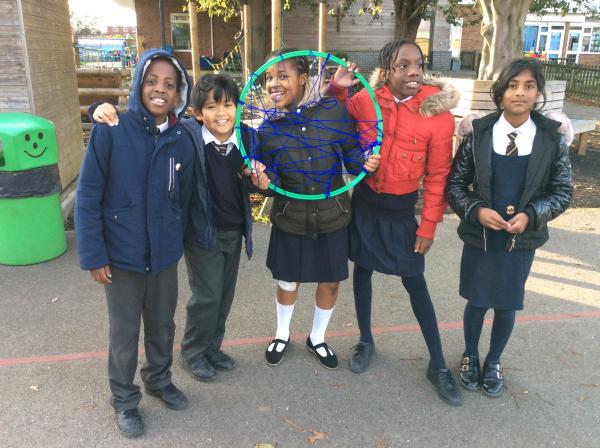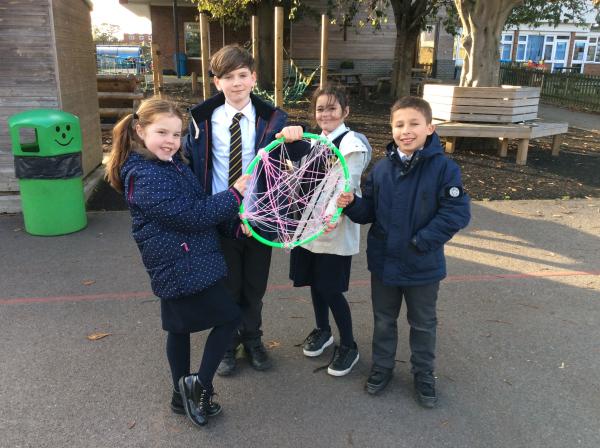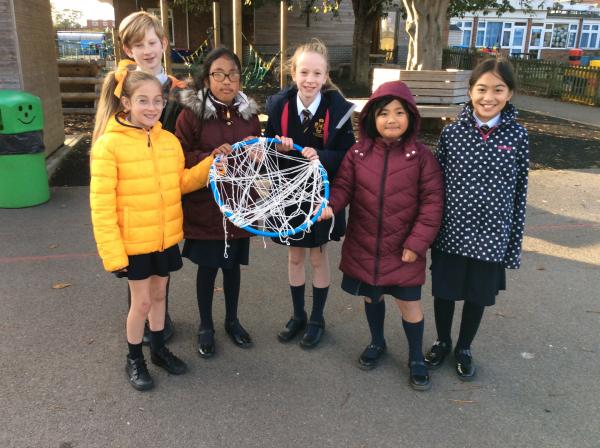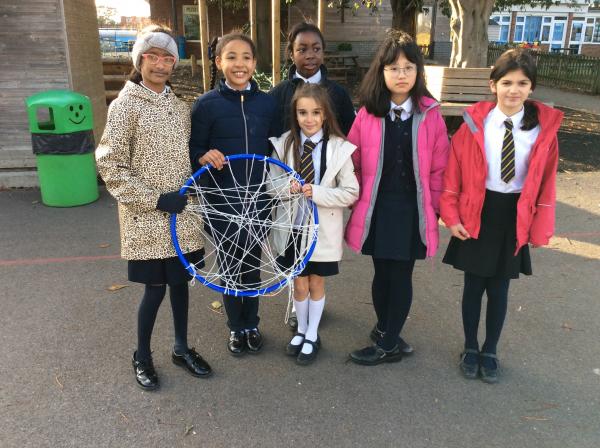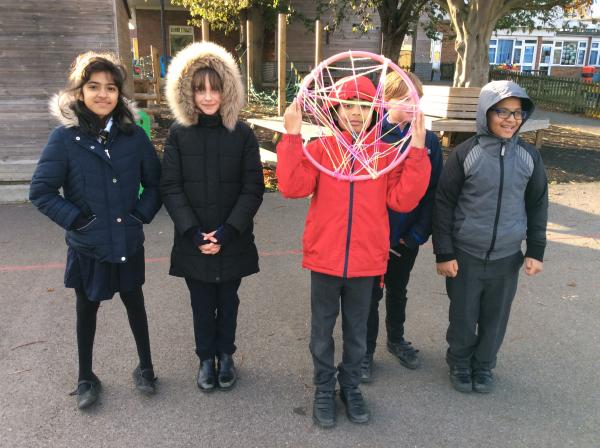 Let's see how St. Raphael measure up.....
This morning, Year 6 enjoyed a practical maths lesson. Using a variety of equipment and resources, they tried to measure accurately. They even measured themselves!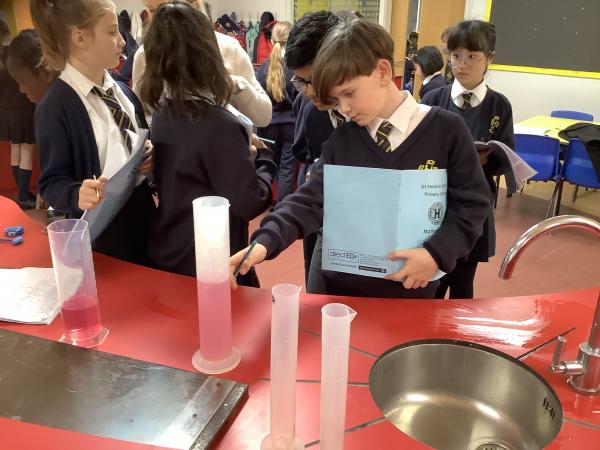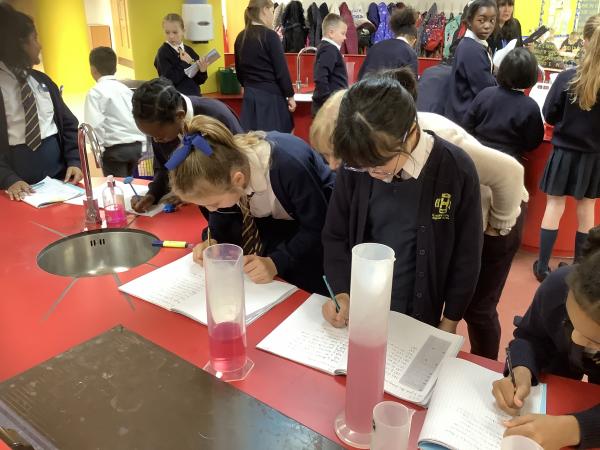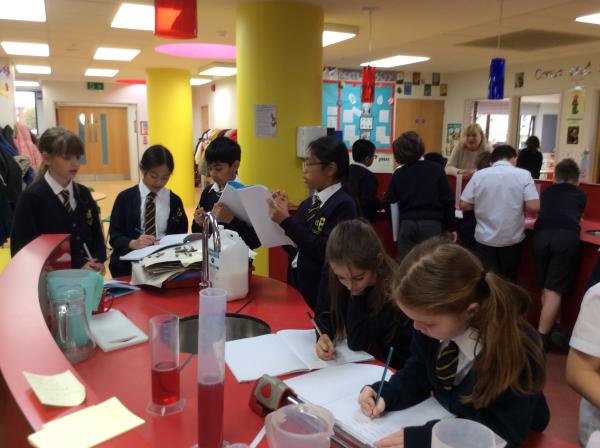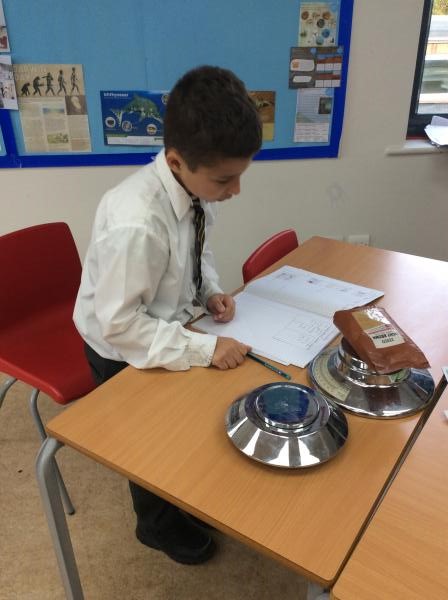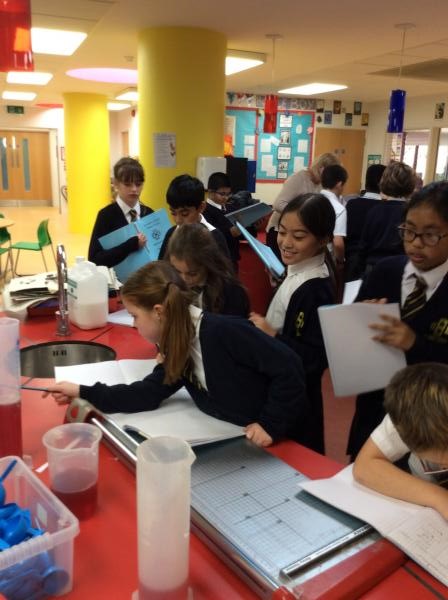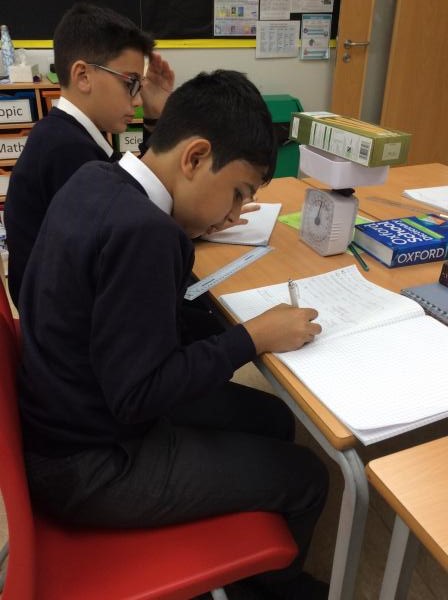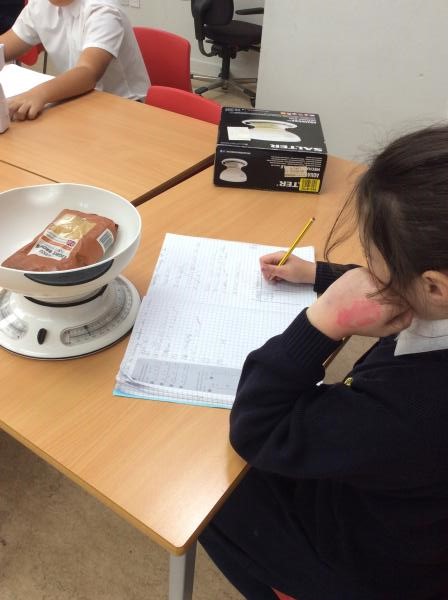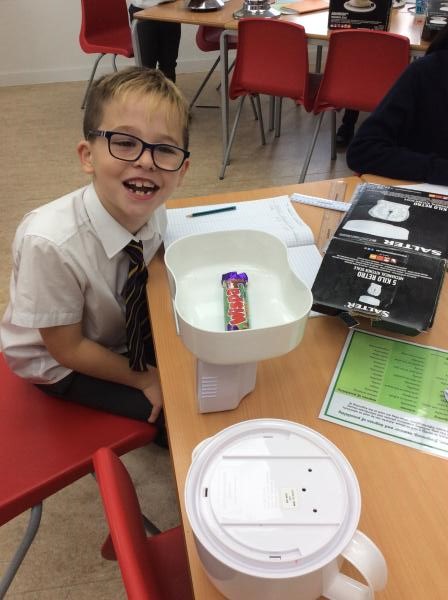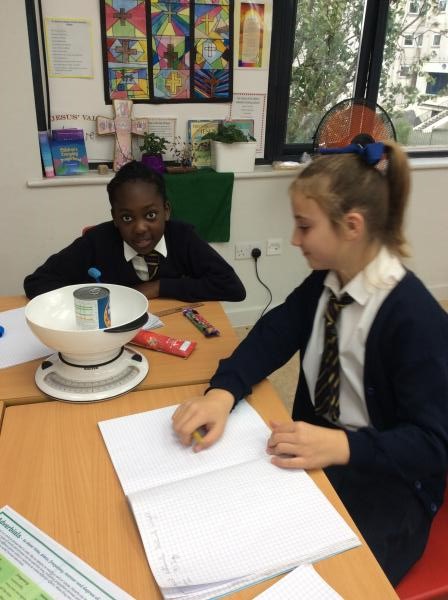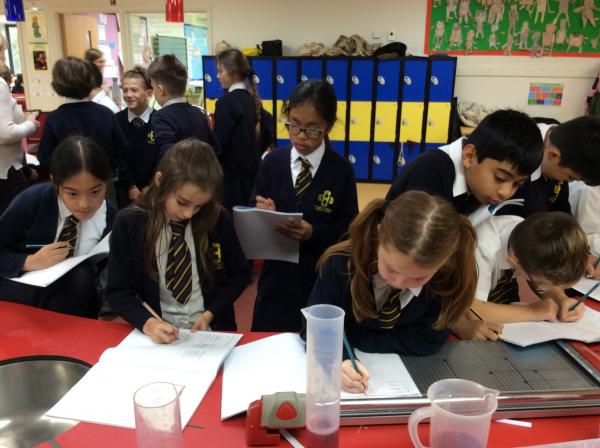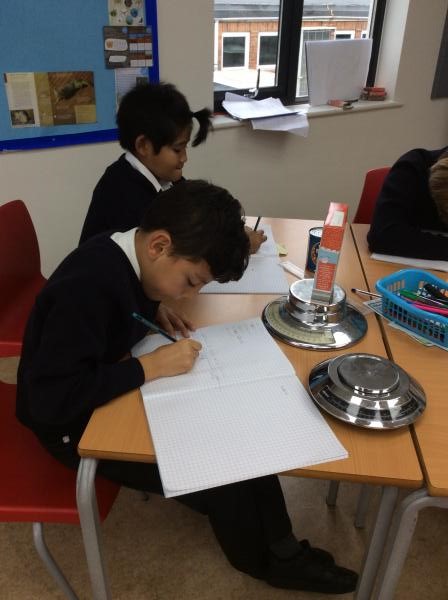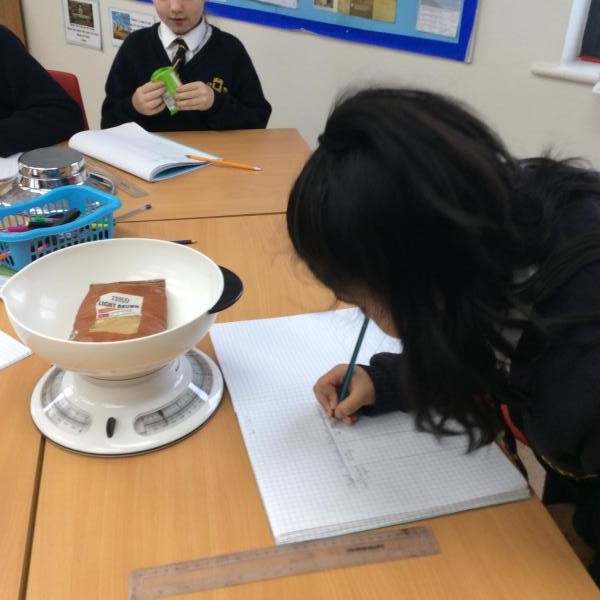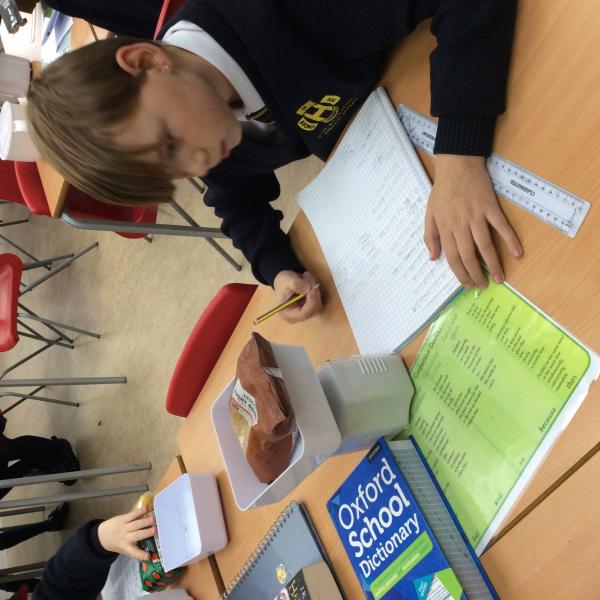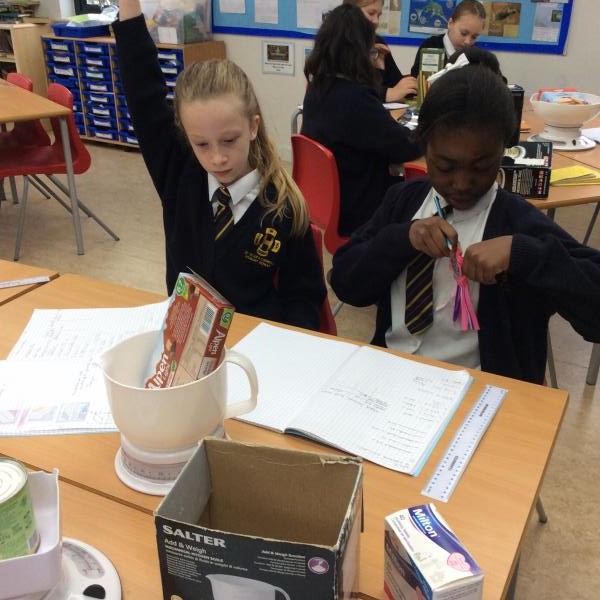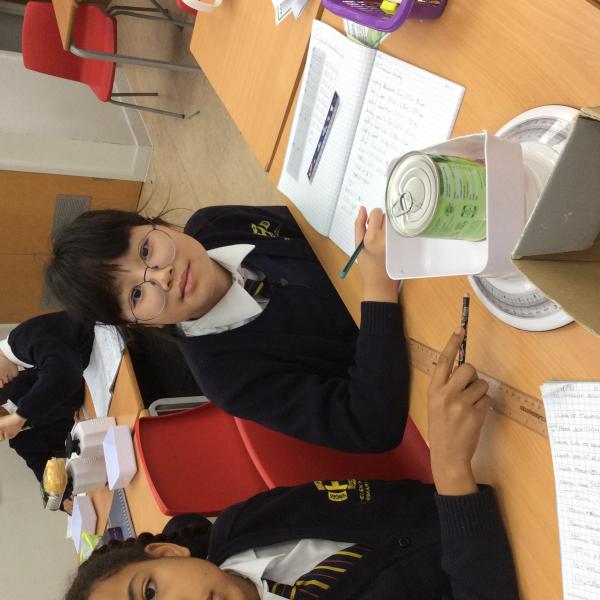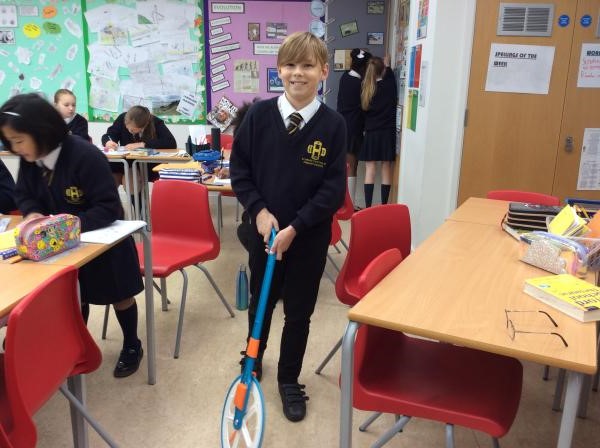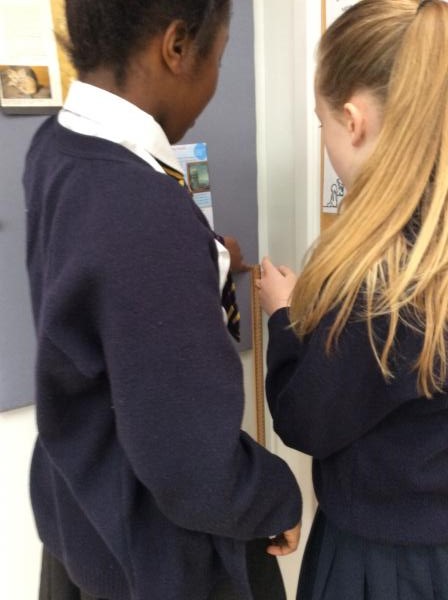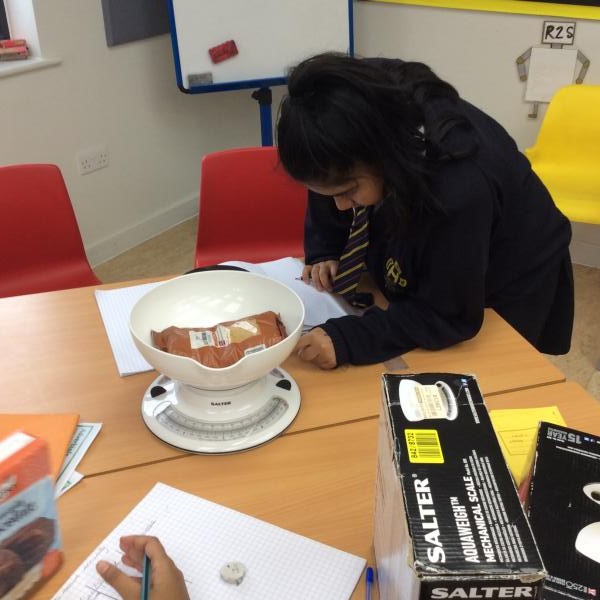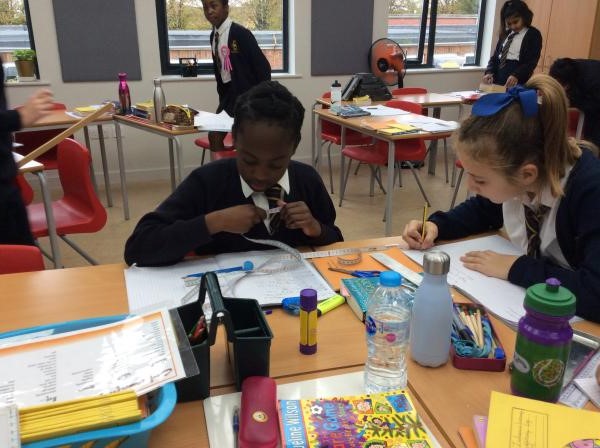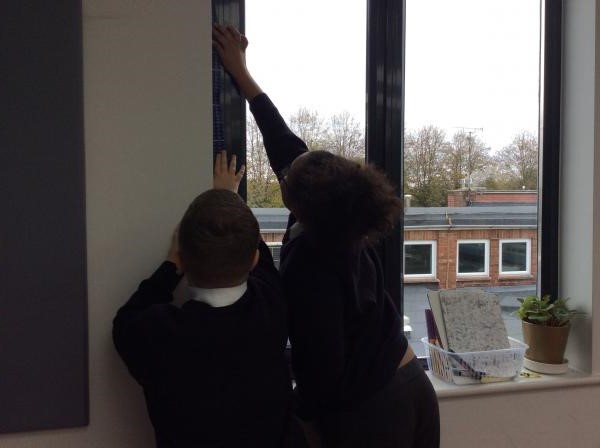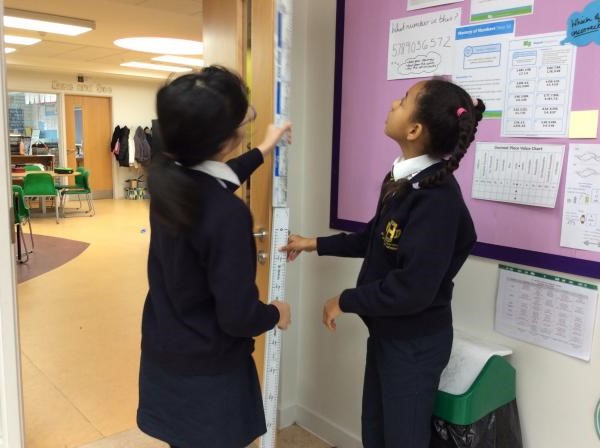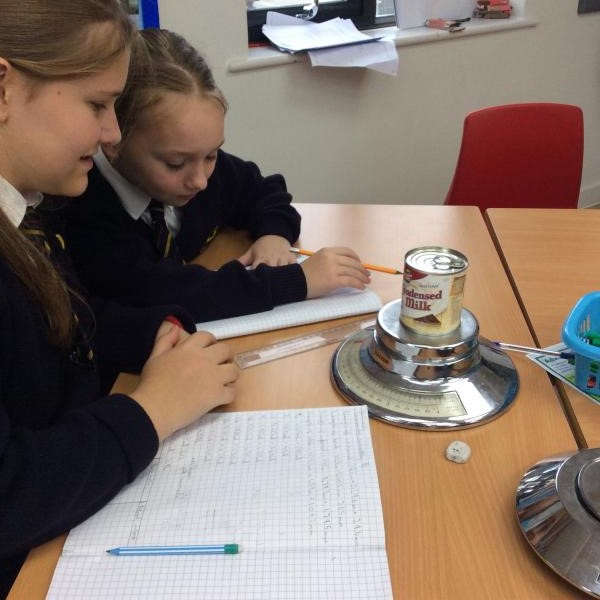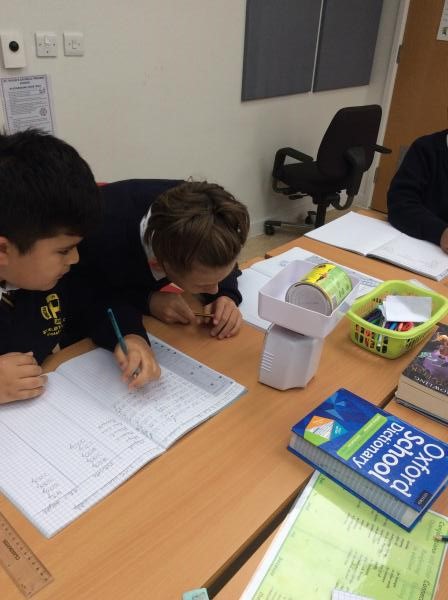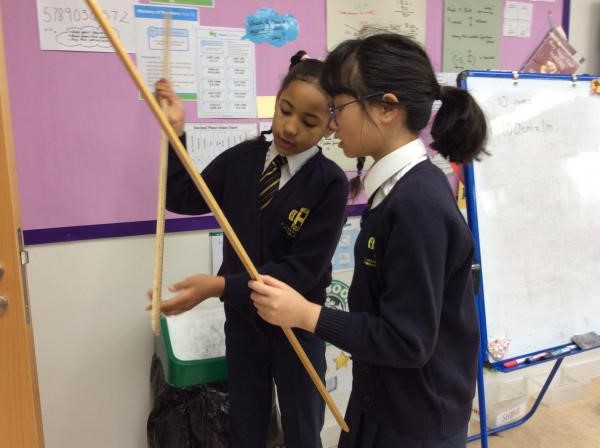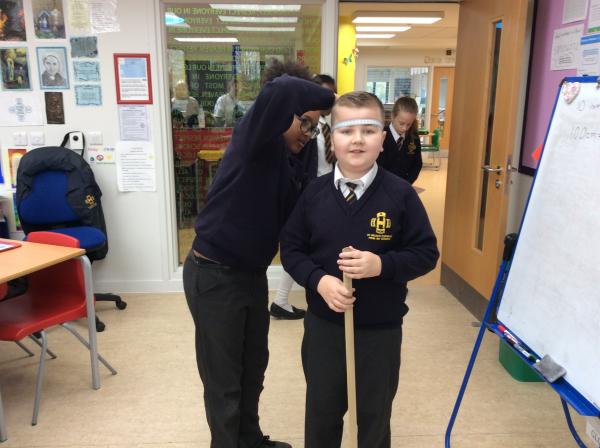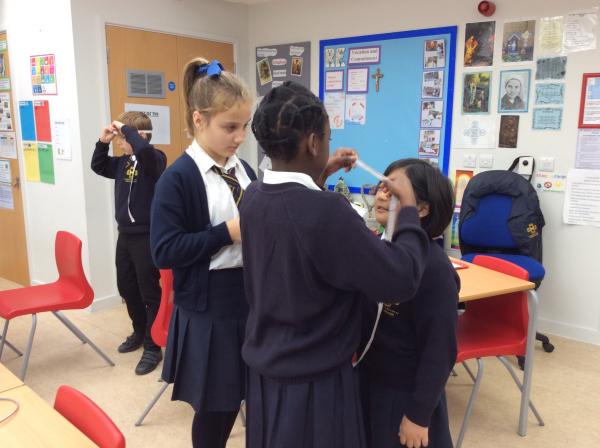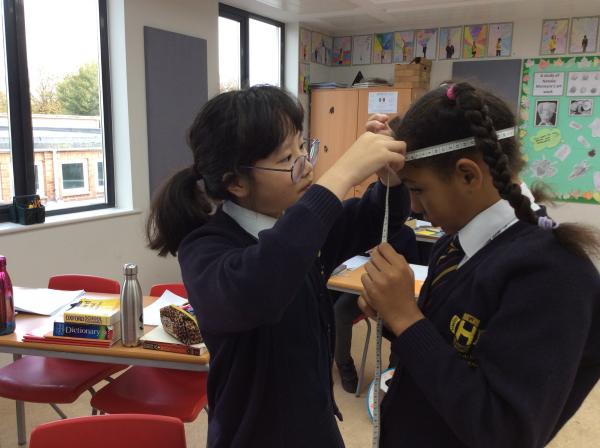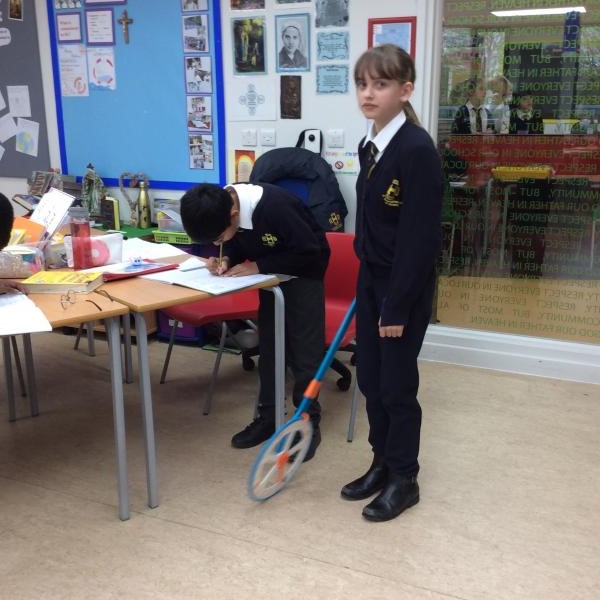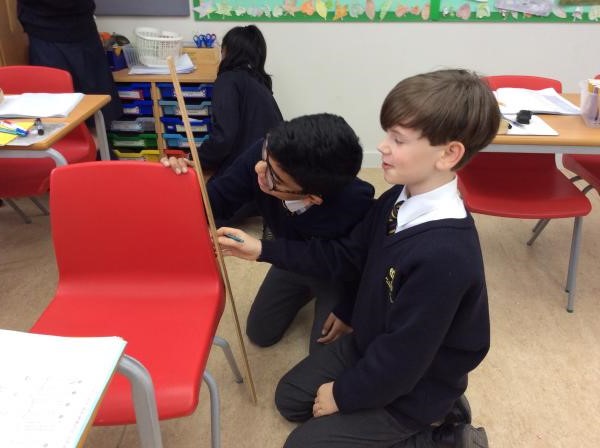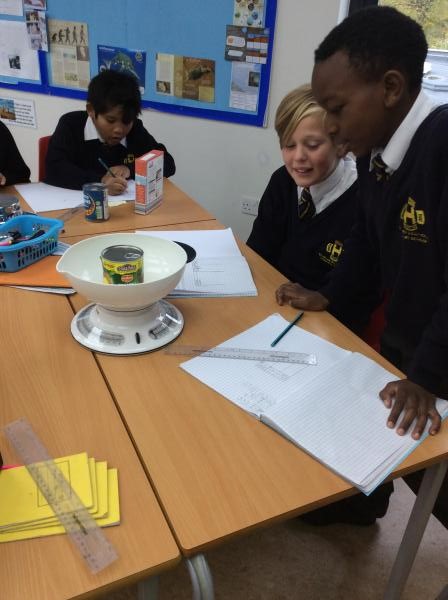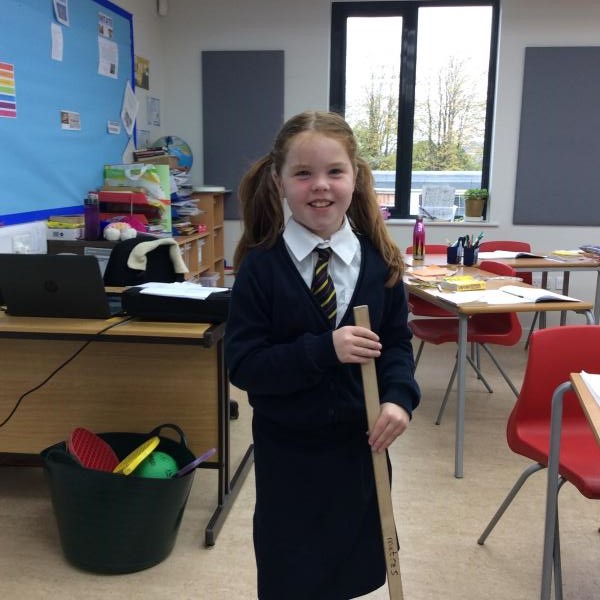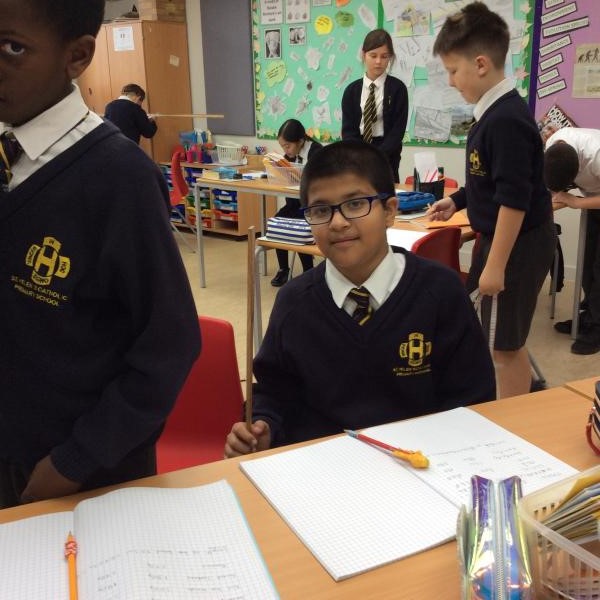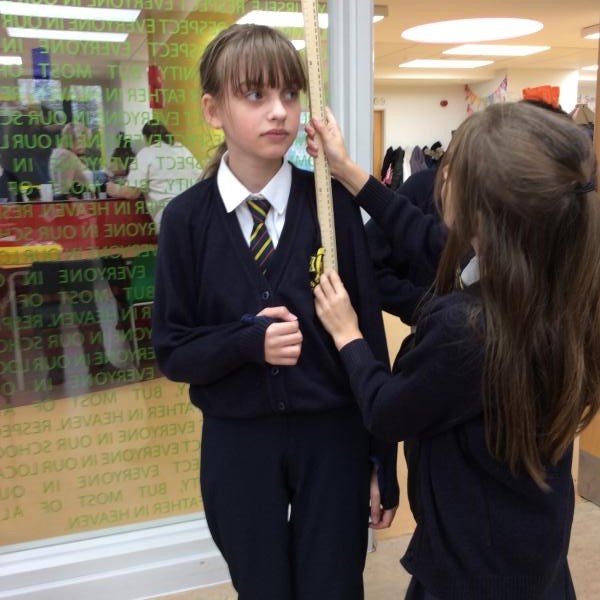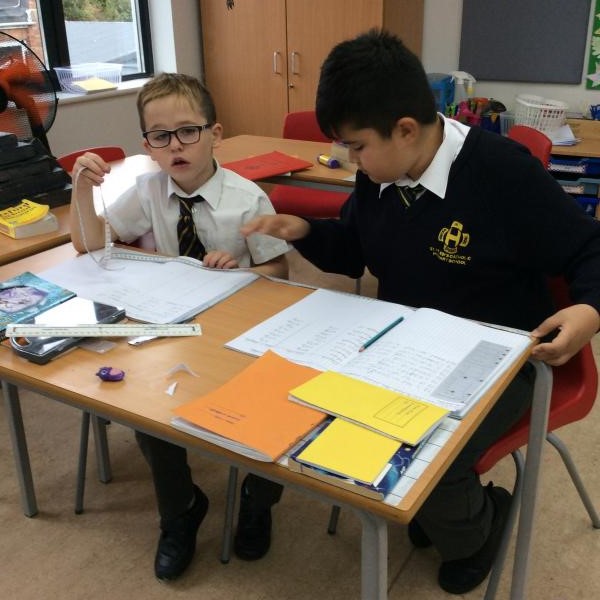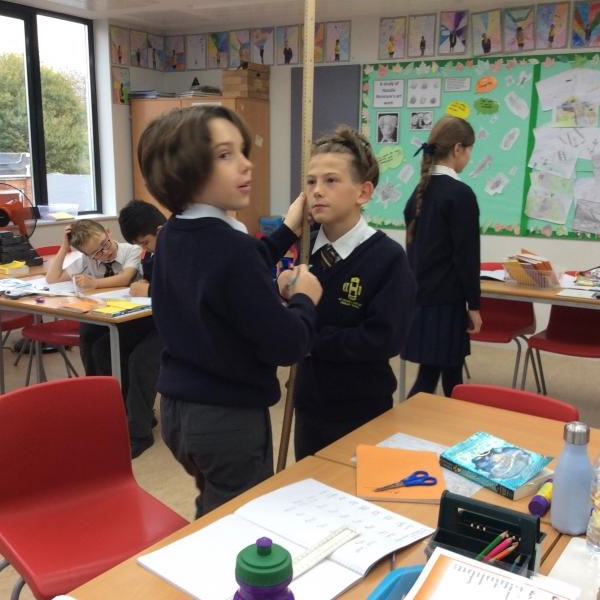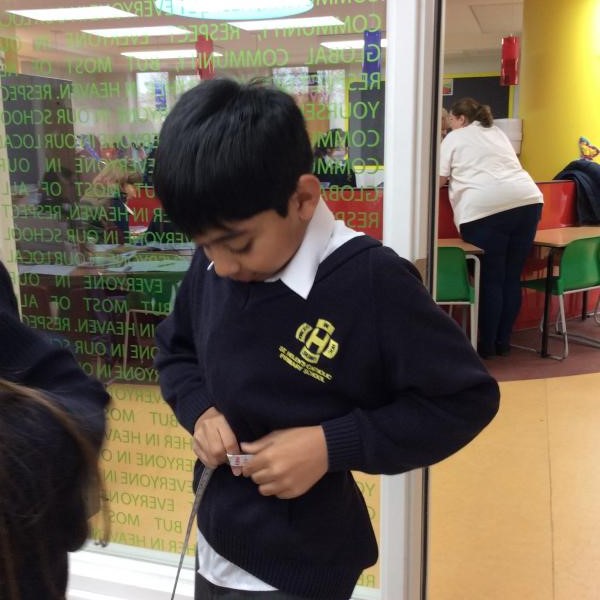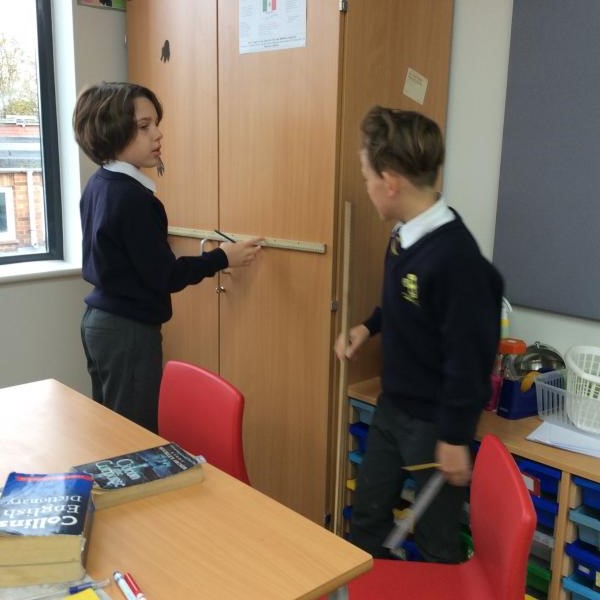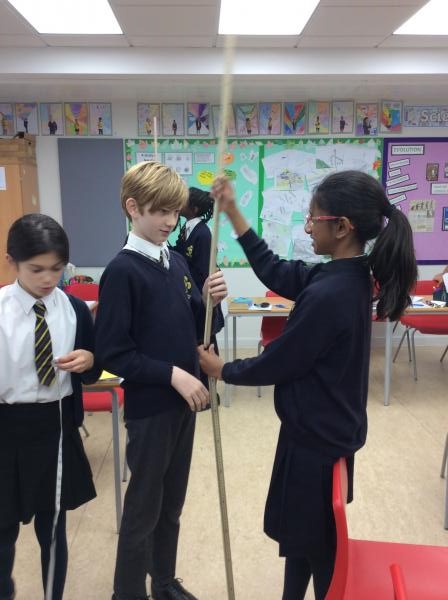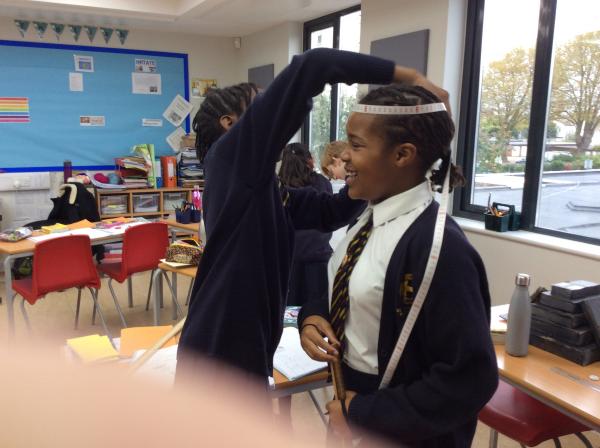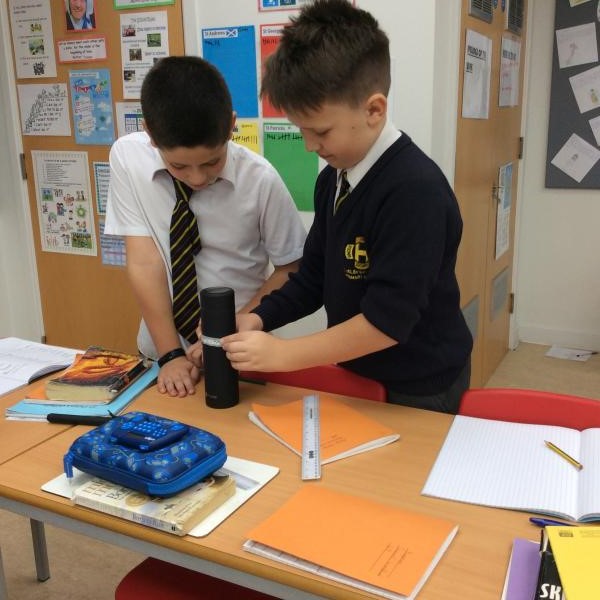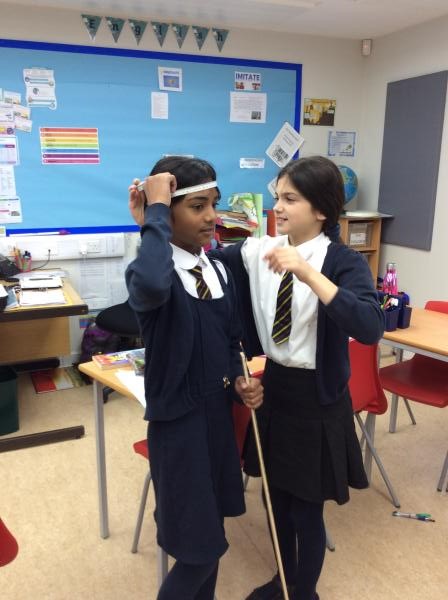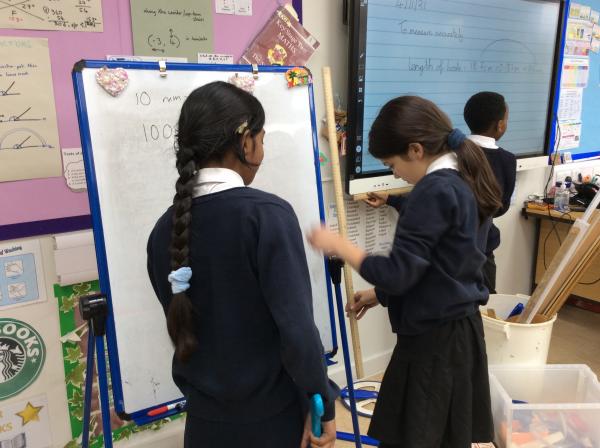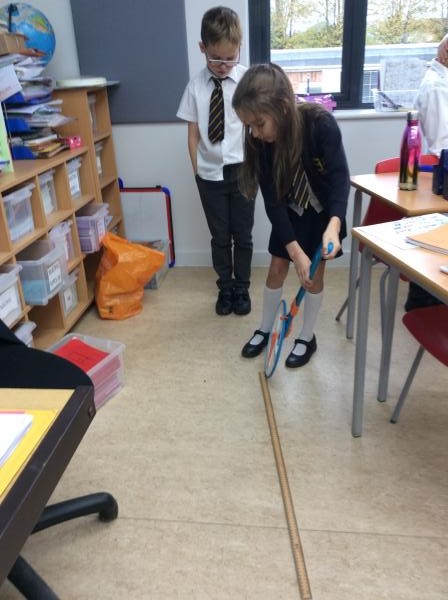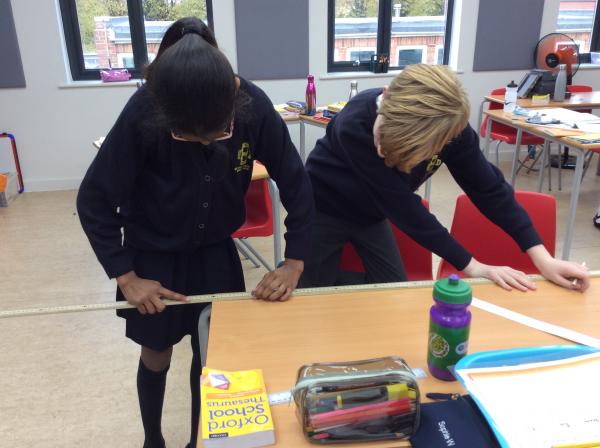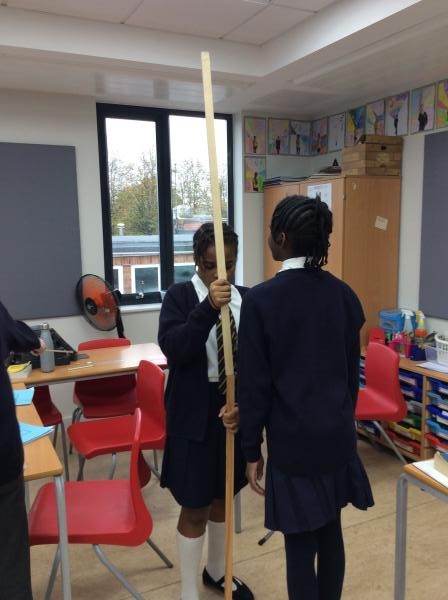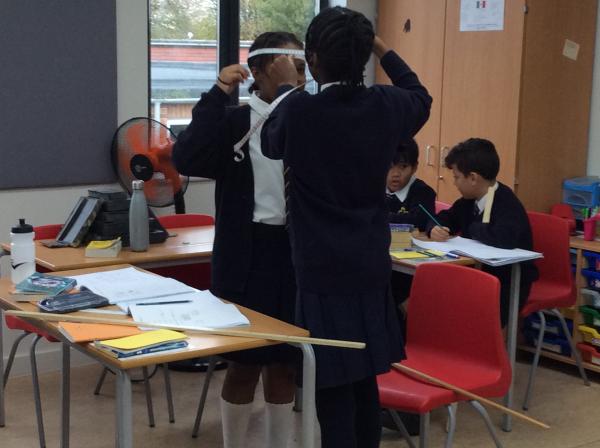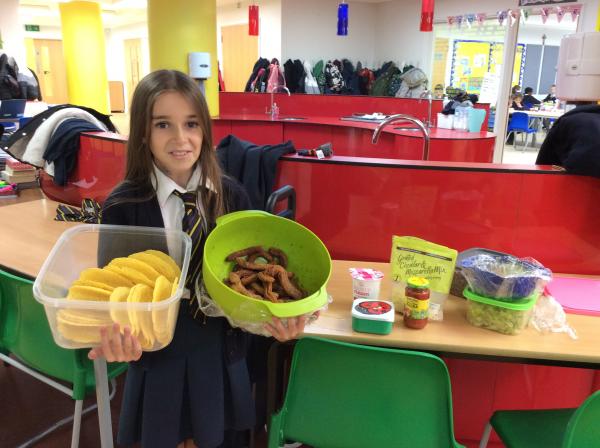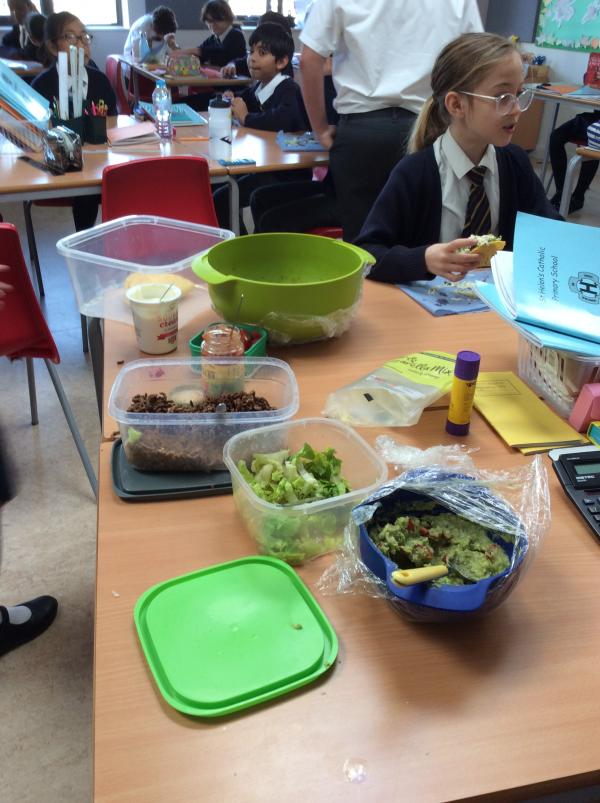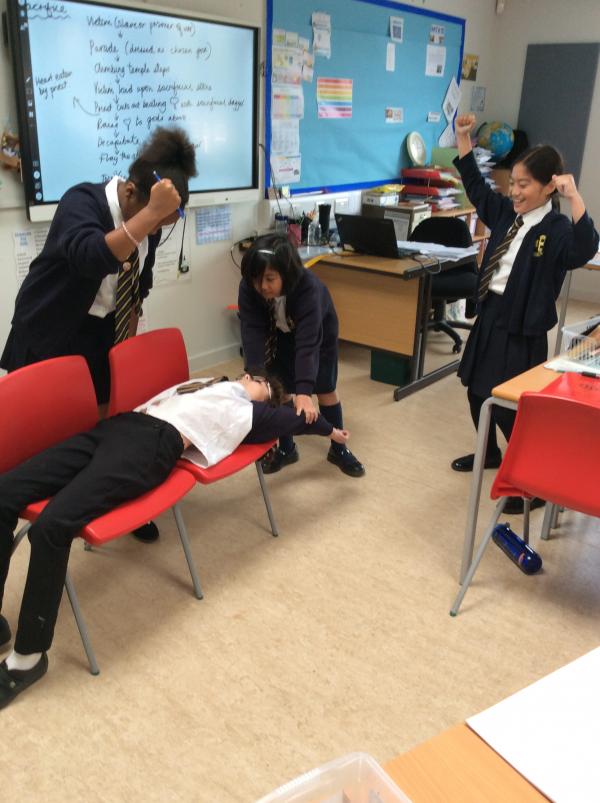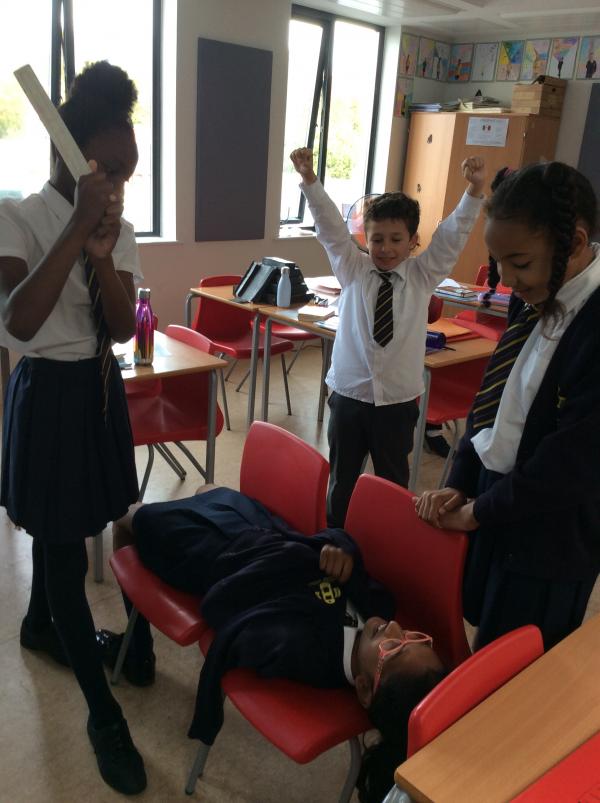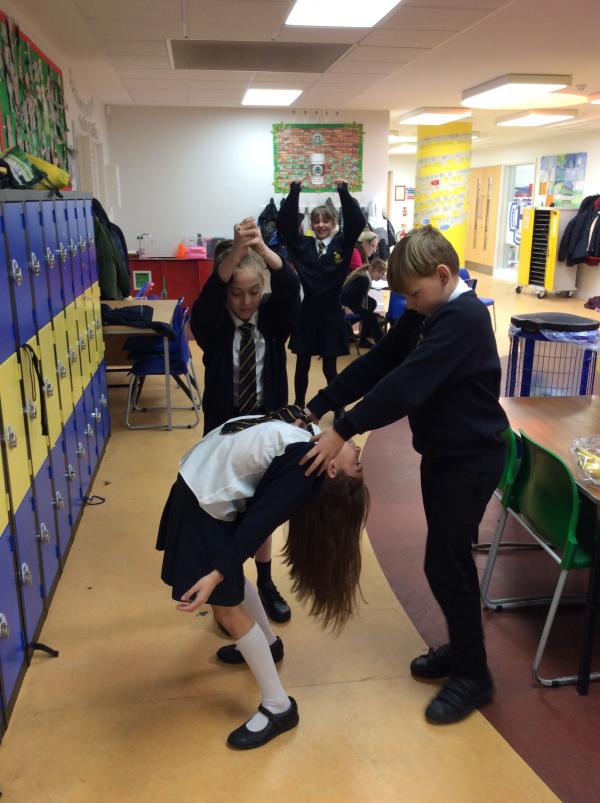 Discover what's new in the Nature Area
Exciting news! The fairy doors designed by St Anthony class are now positioned around the nature area. They will become a trail for other classes to follow. Mr Nimmo also placed a variety of bird boxes and one bee box in and around the nature area so hopefully we should attract new wildlife.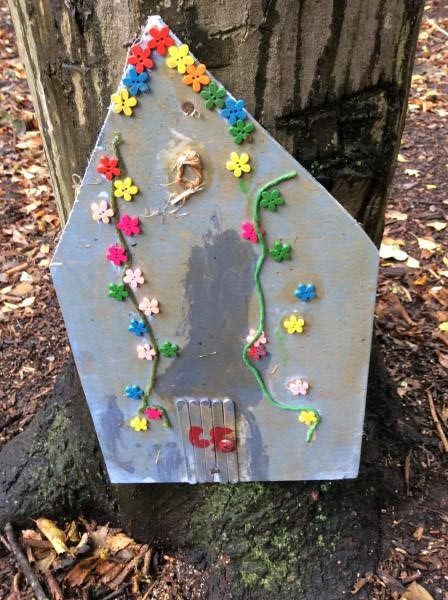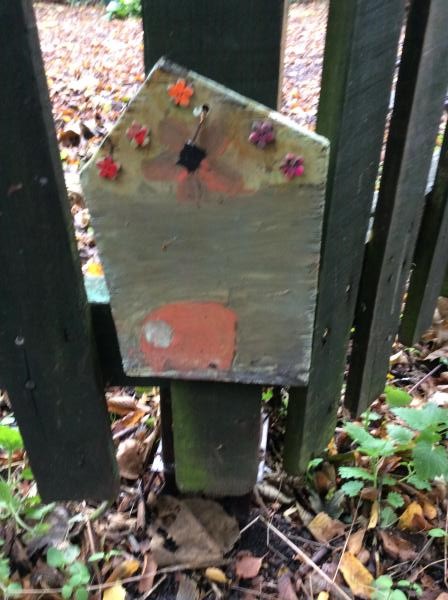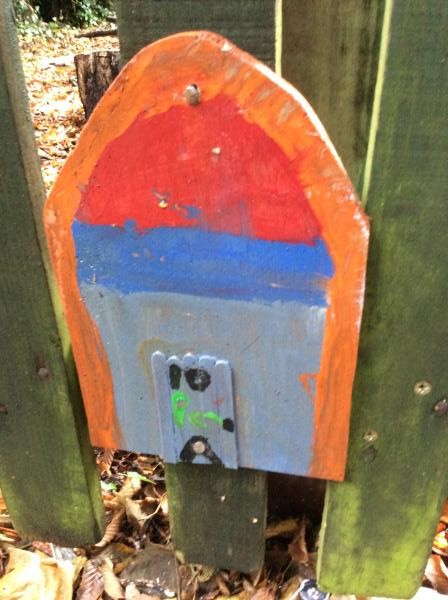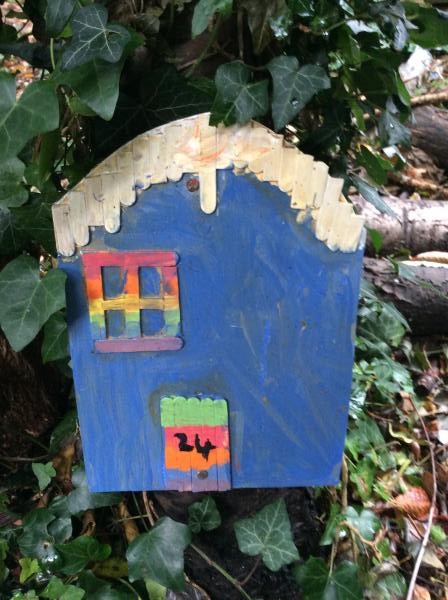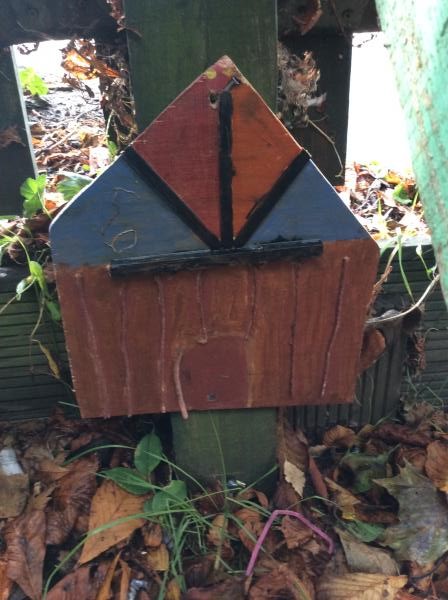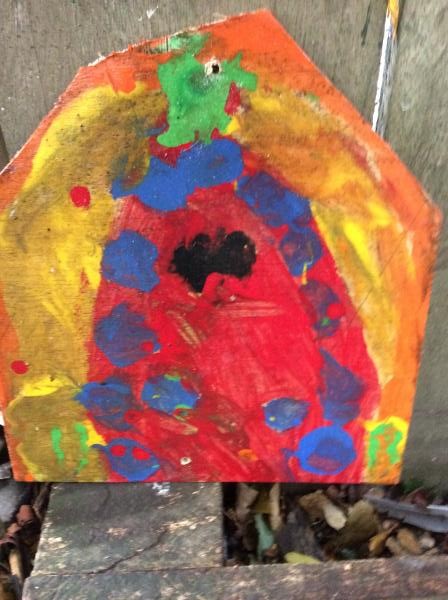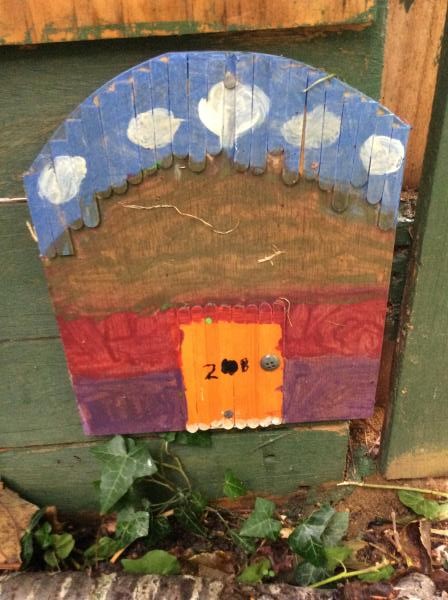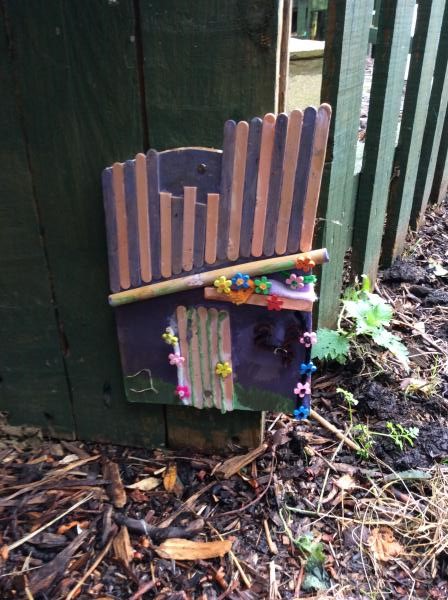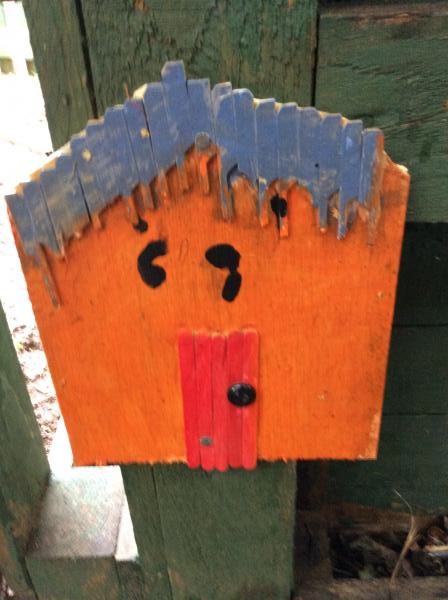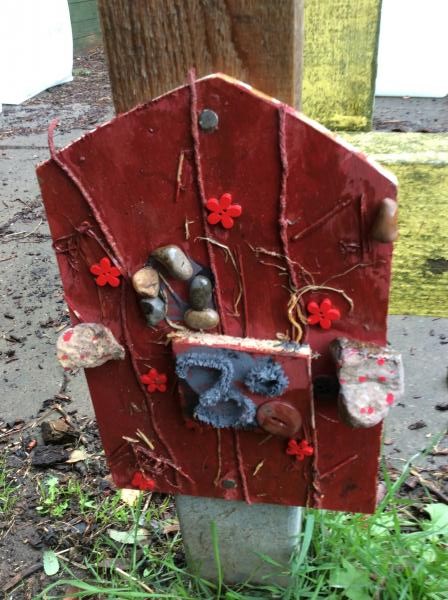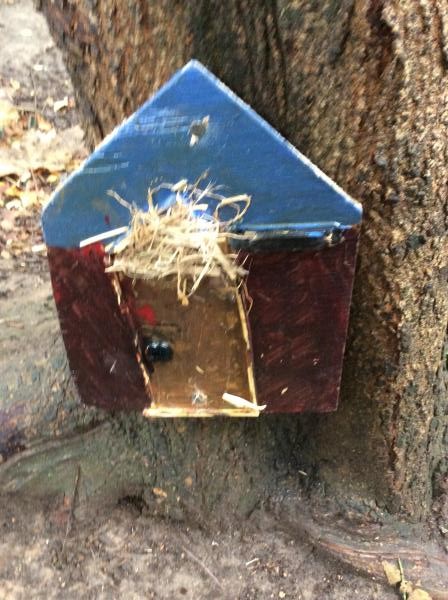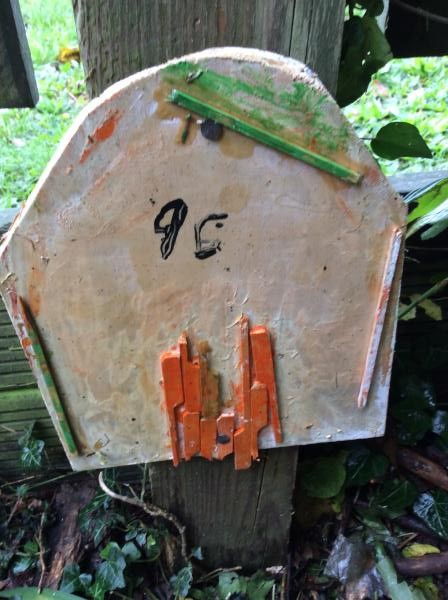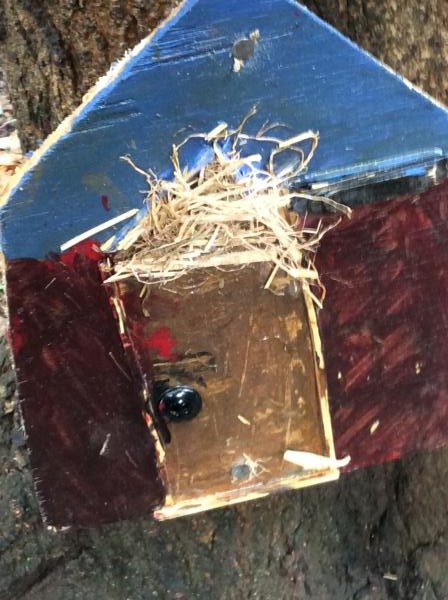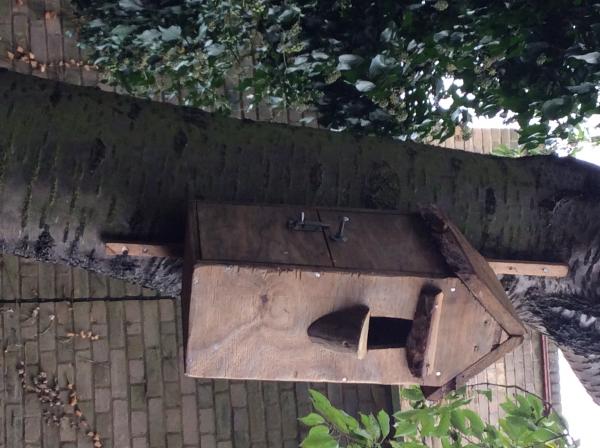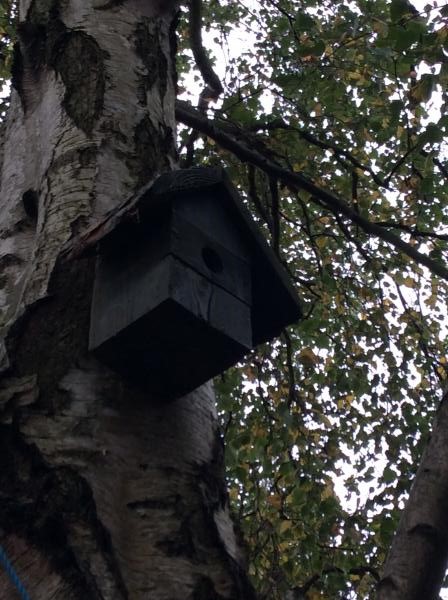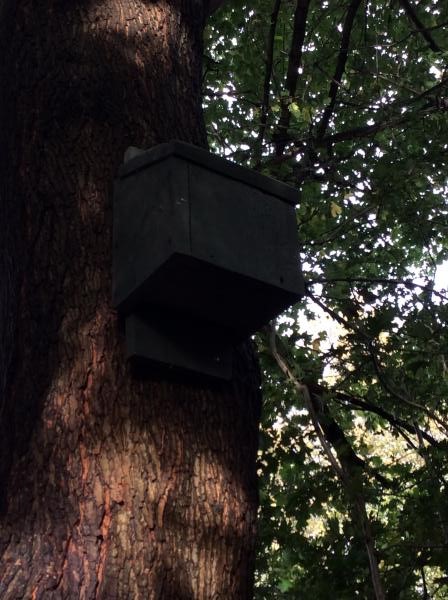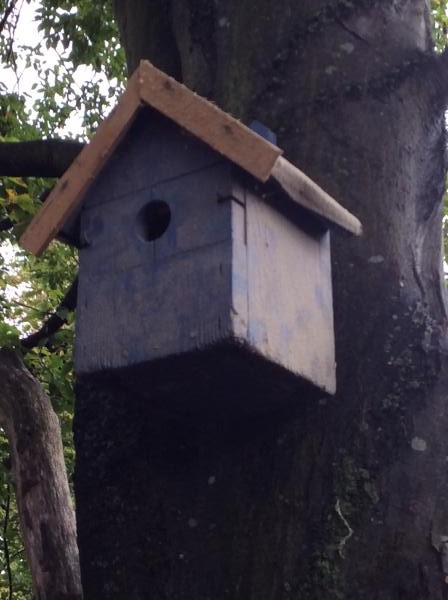 6 St Raphael RNLI and Beach Trip
St Raphael had a wonderful day out yesterday. Our RE topic is Vocation and Commitment and visiting the RNLI station gave us an excellent opportunity to see this in action. The 40 volunteers do not get paid for risking their lives to save others. They receive a call at any time of the day or night and have to ready to go straight away. We learnt about the clothes they wear to keep themselves safe, the equipment the boats and hovercraft carry to help others in need. After this, year 6 visited the beach and discovered many living things, comparing this habitat to our own nature area. They also designed mosaics and pictures using natural materials. At the end of the day, we relaxed on the cliffs drawing our very first landscape pictures. Thank you to Mrs Monahan and Mrs Rector who helped us.
After Year 6 visited the lifeboat station, they designed their own posters to recruit more volunteers. However, we have to remember that the volunteers have their normal job and do not receive any payment for being on the lifeboat crew!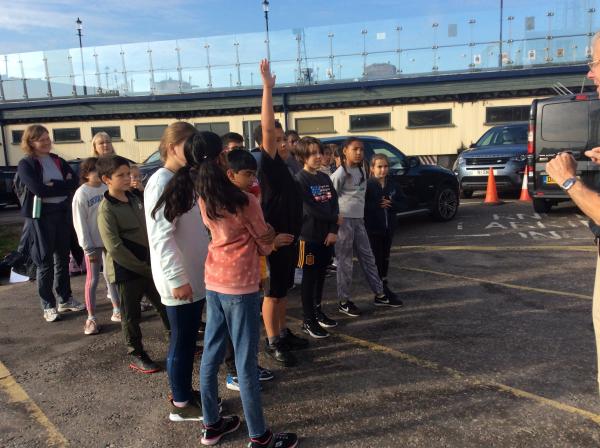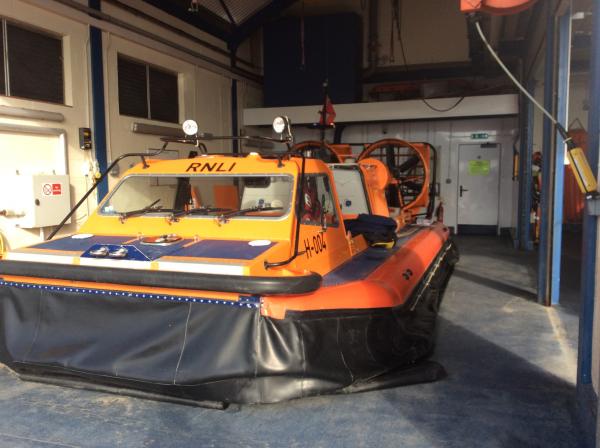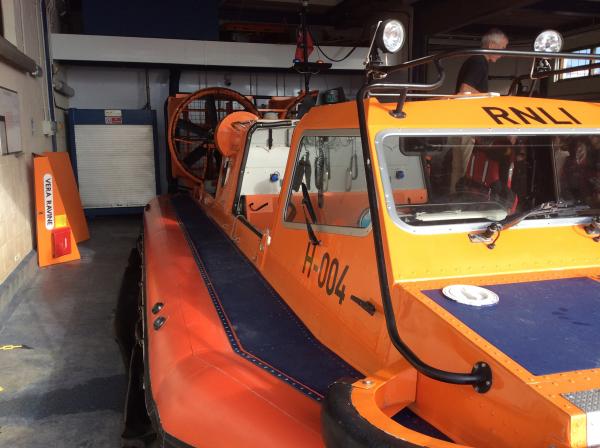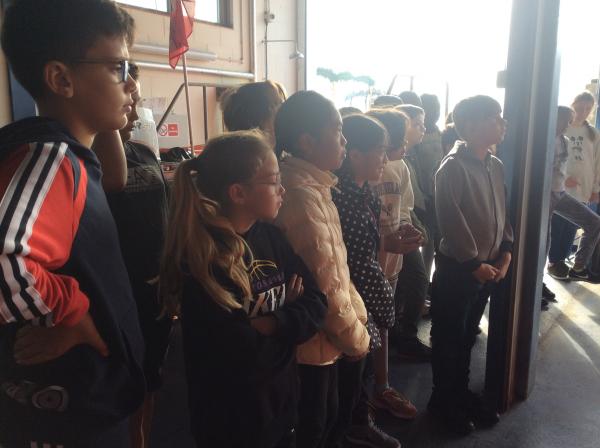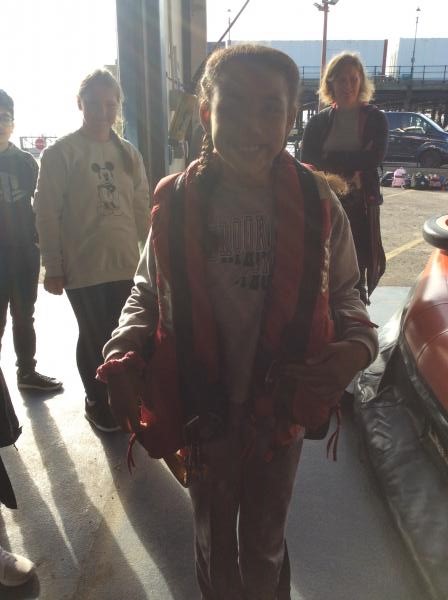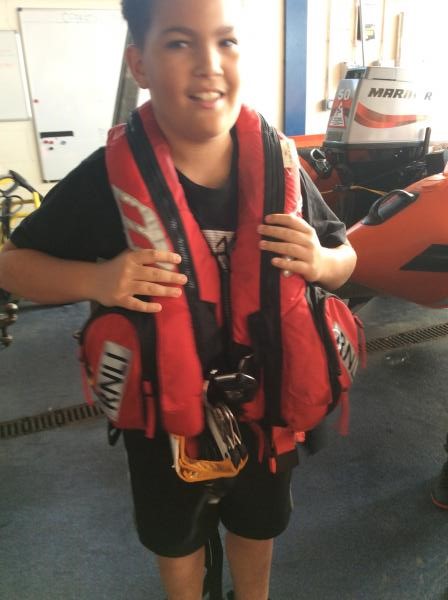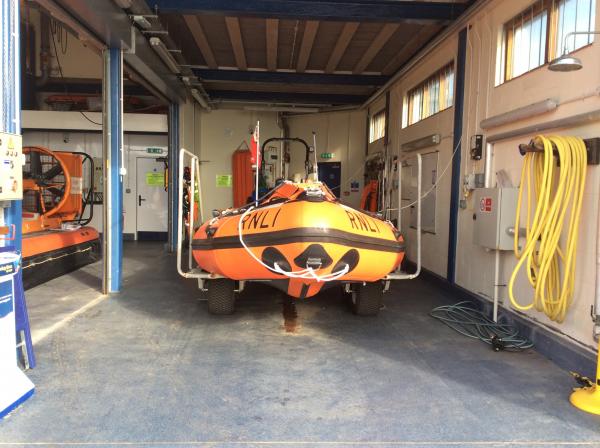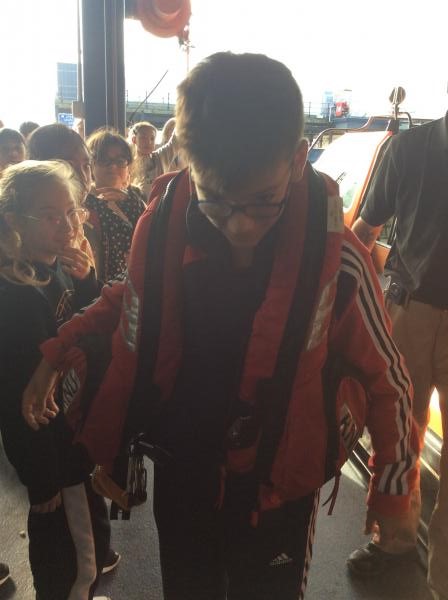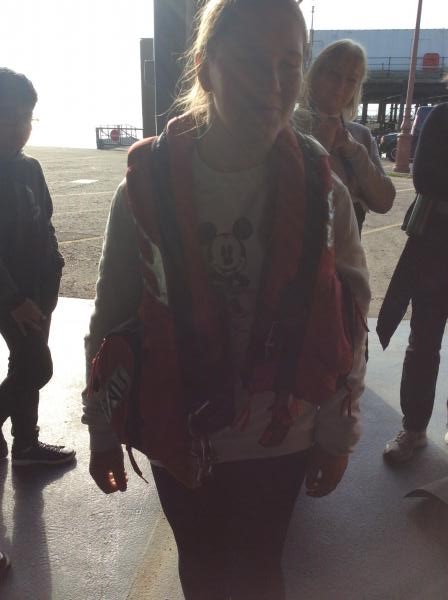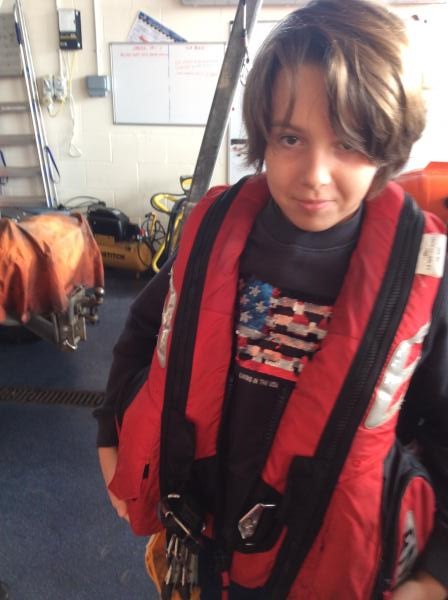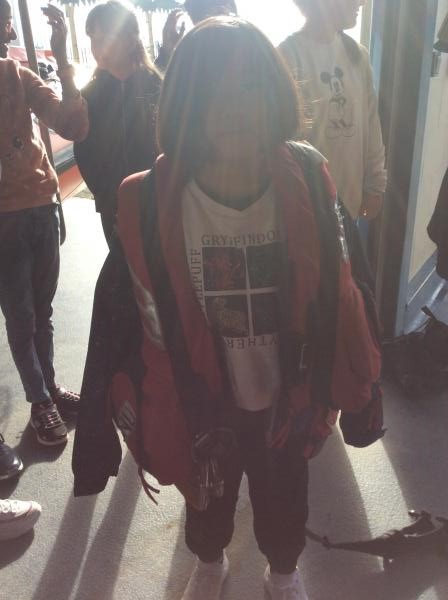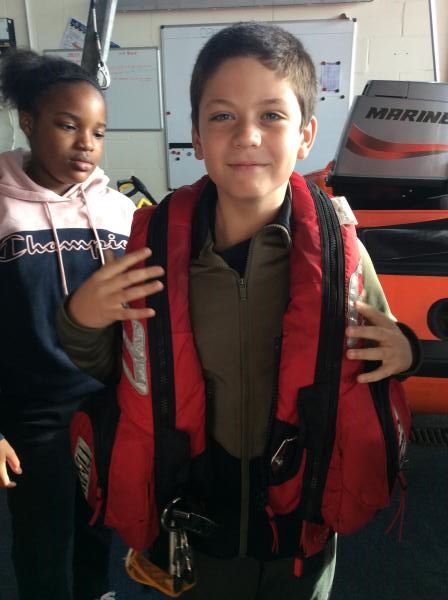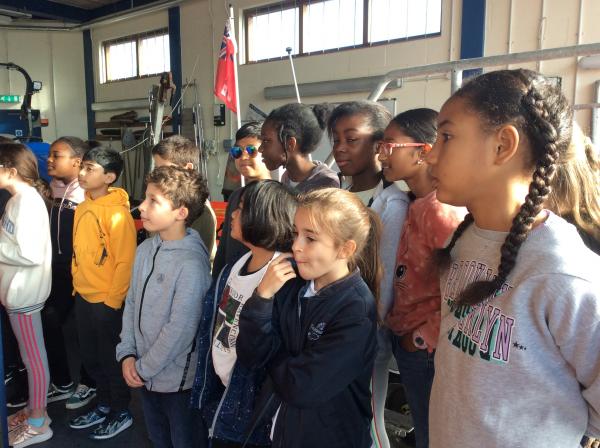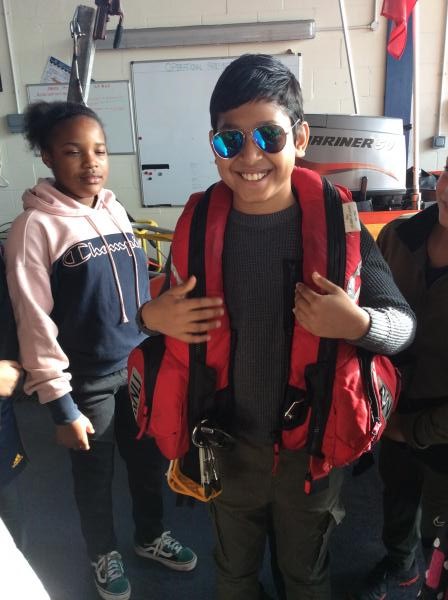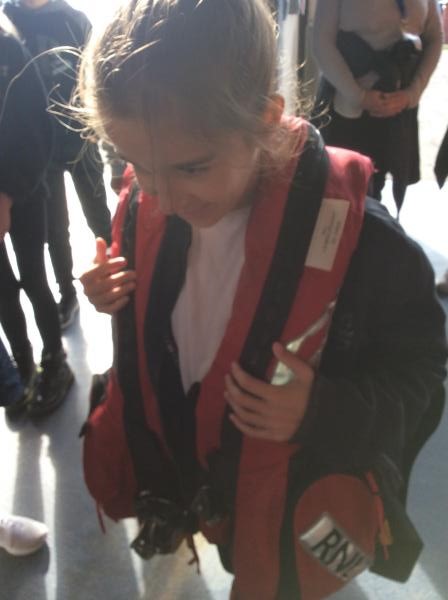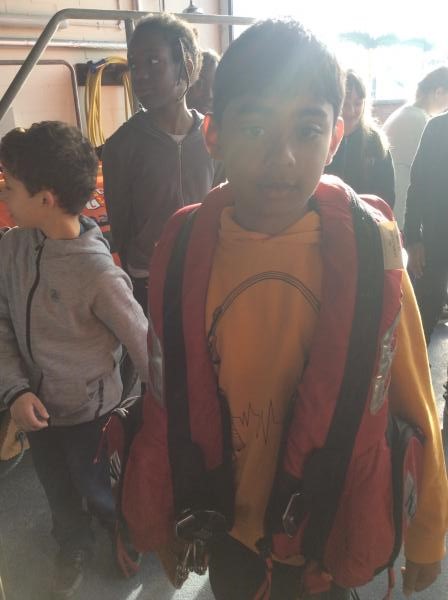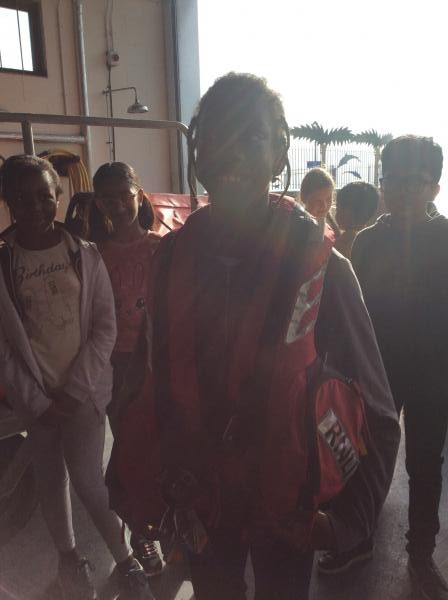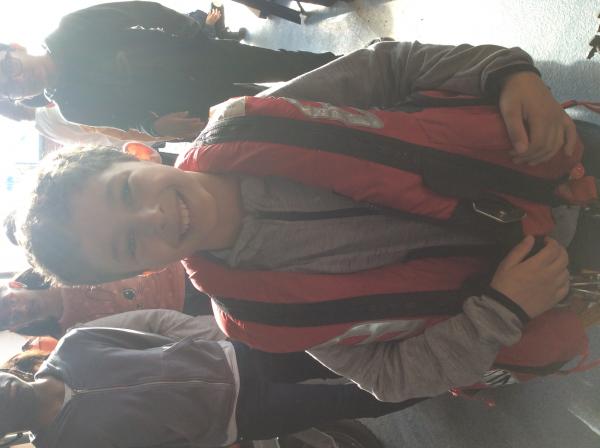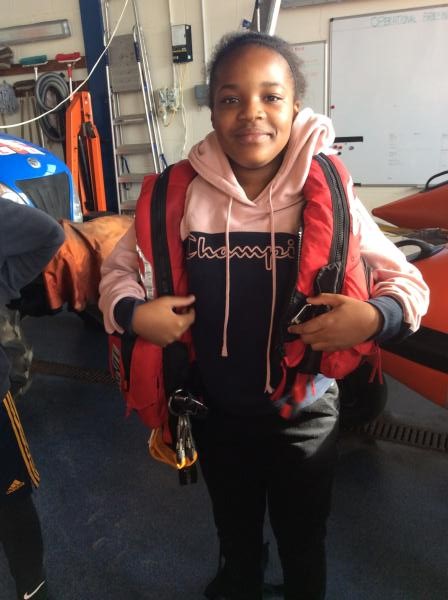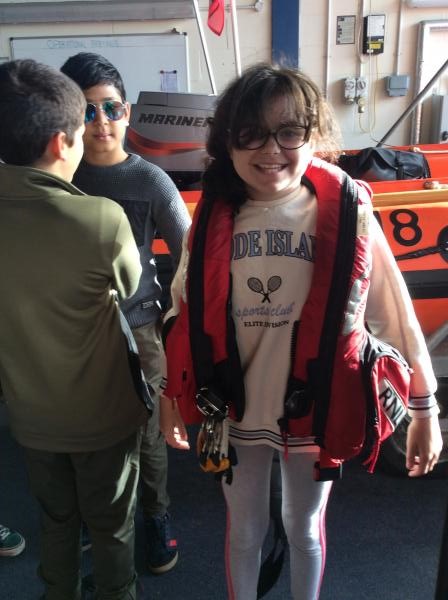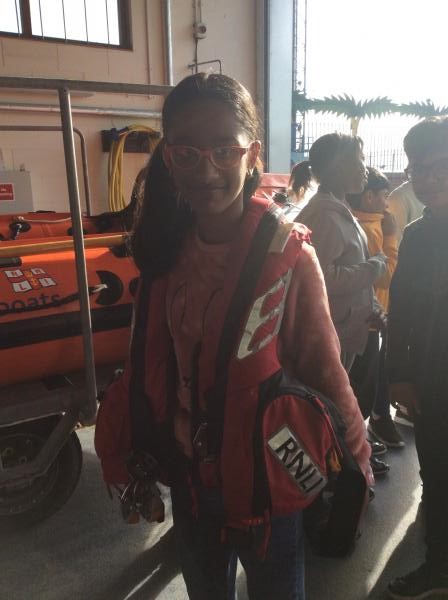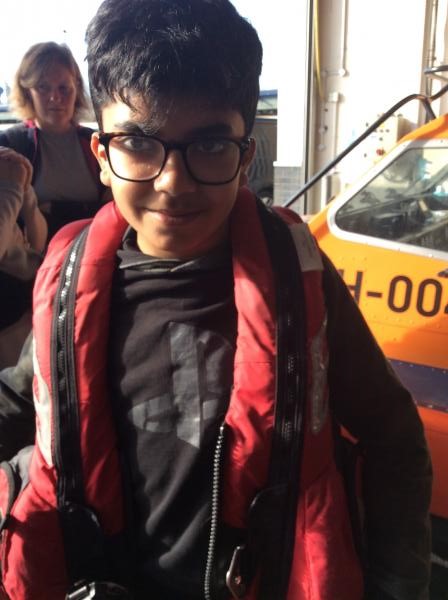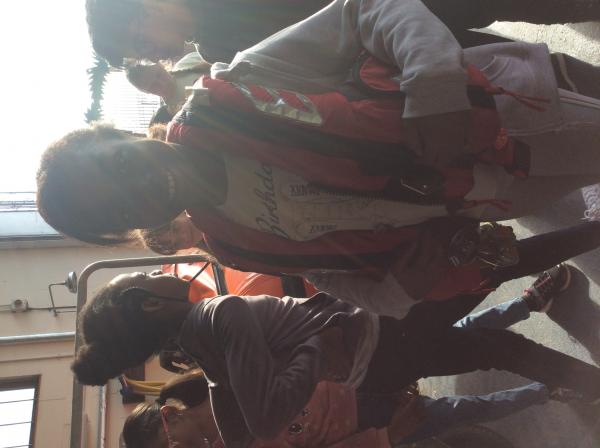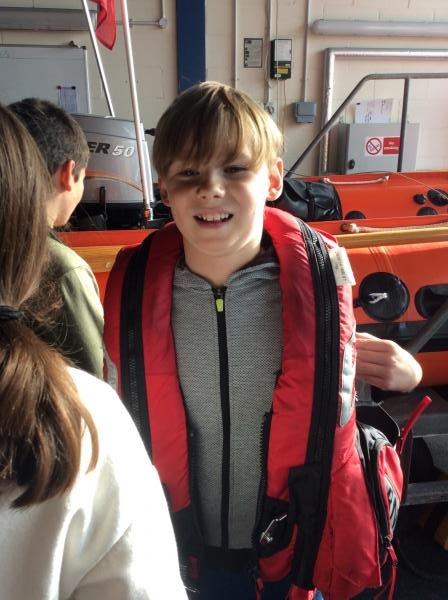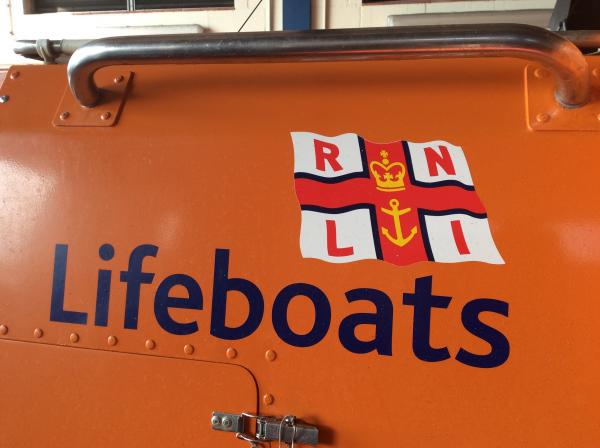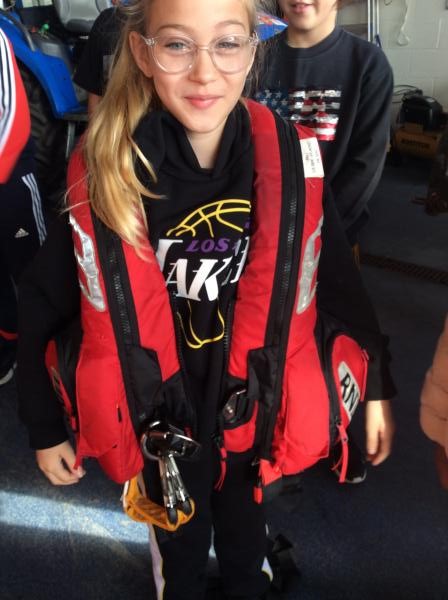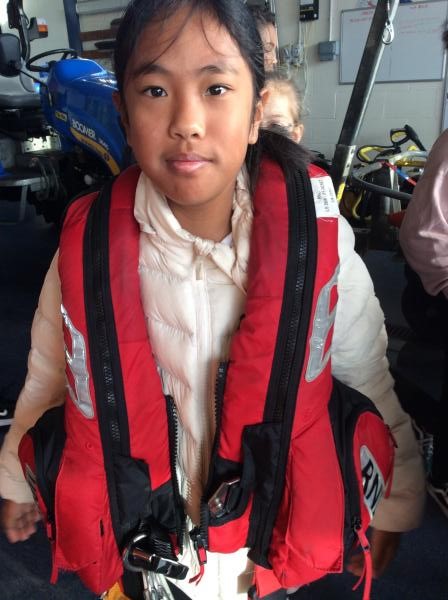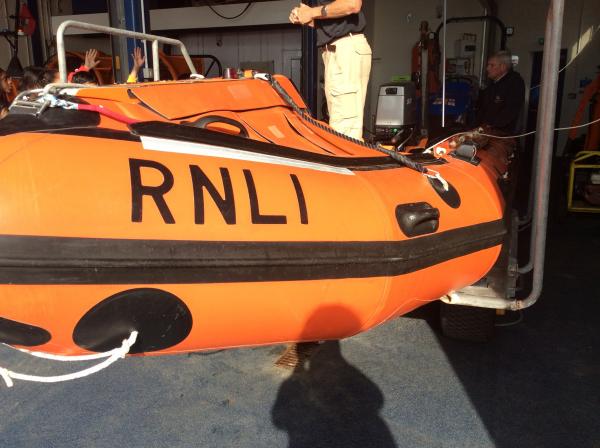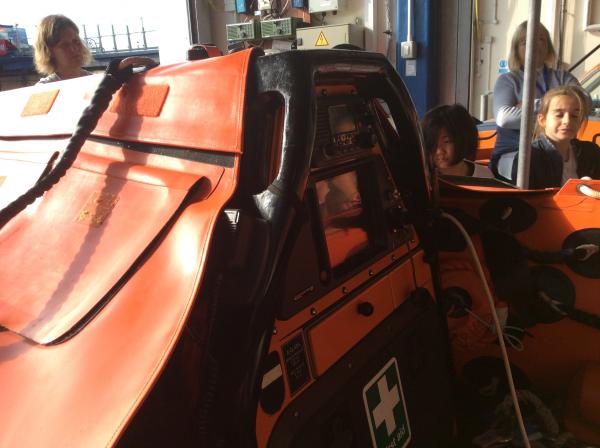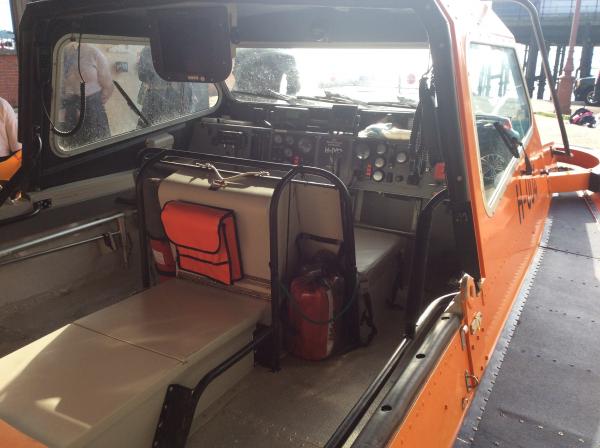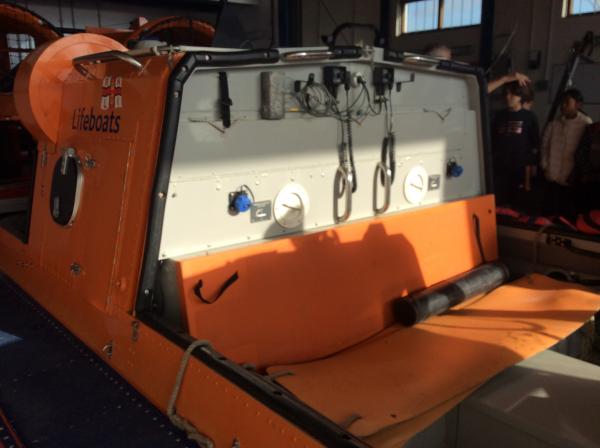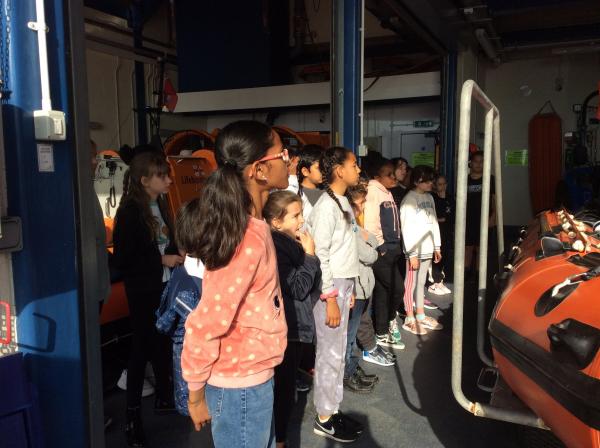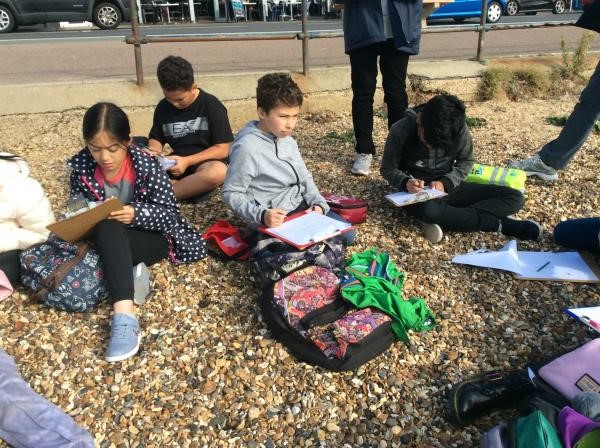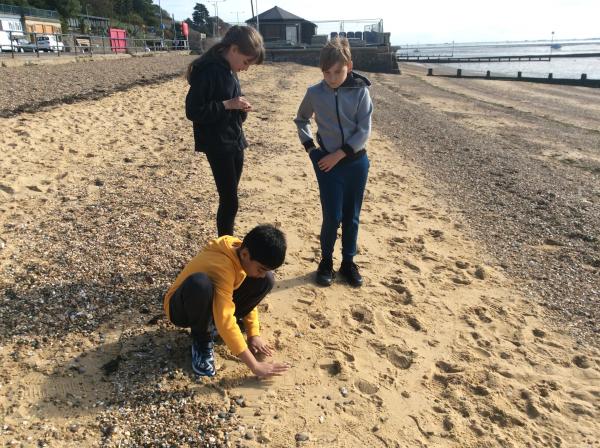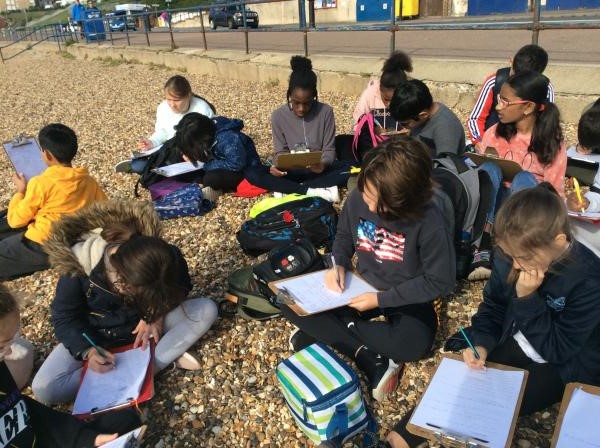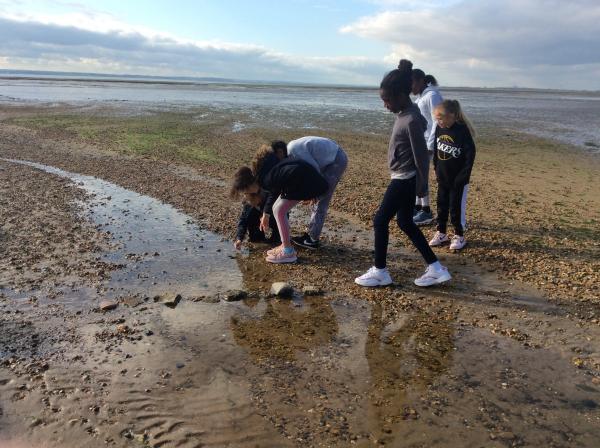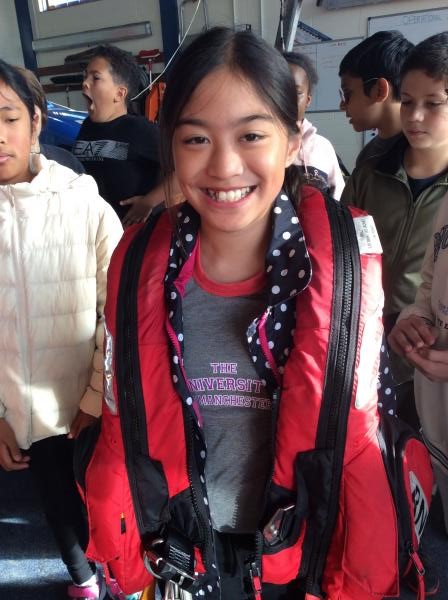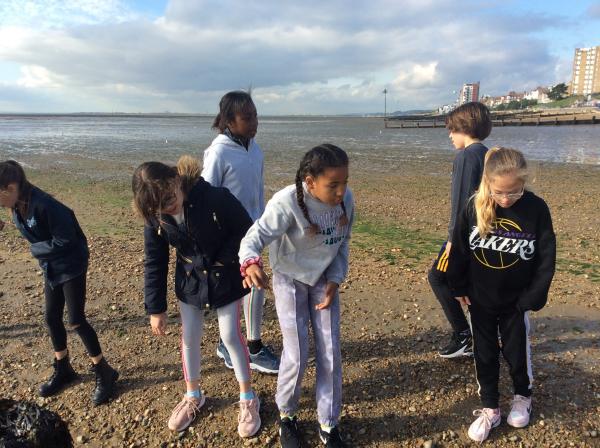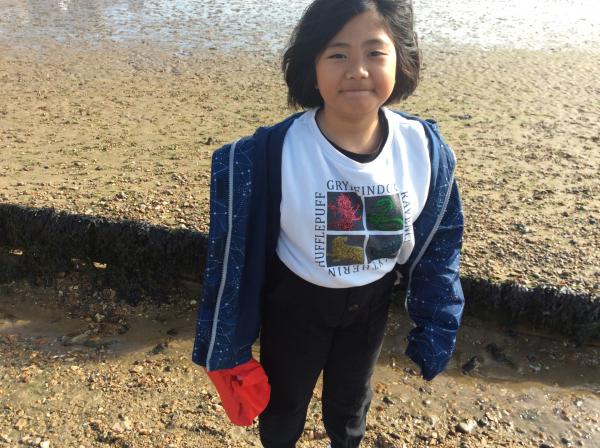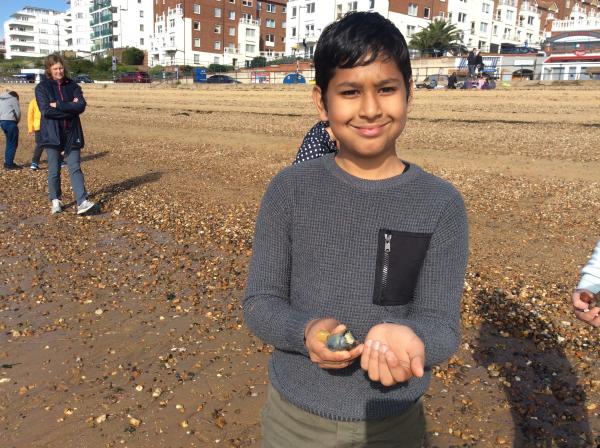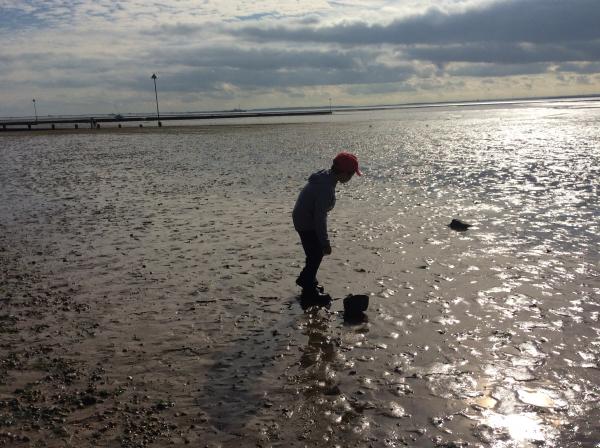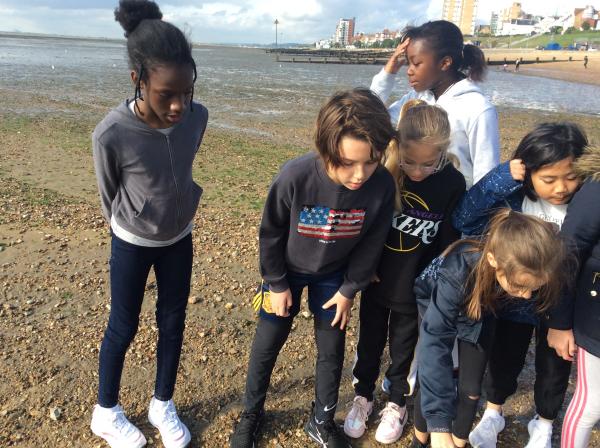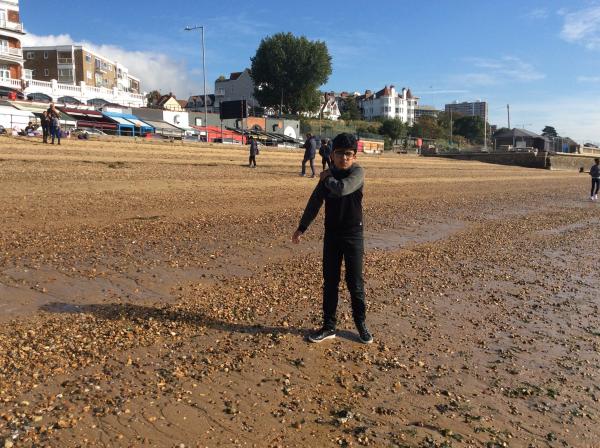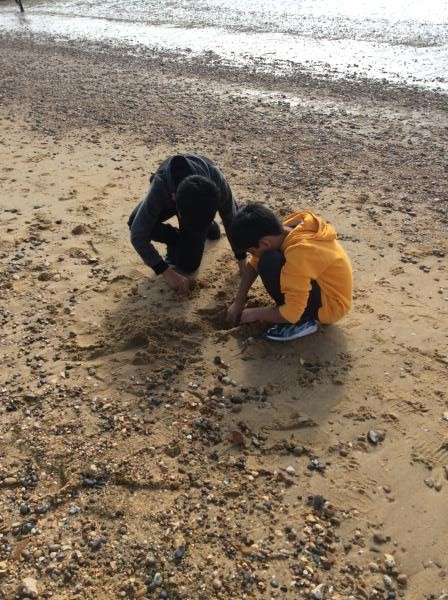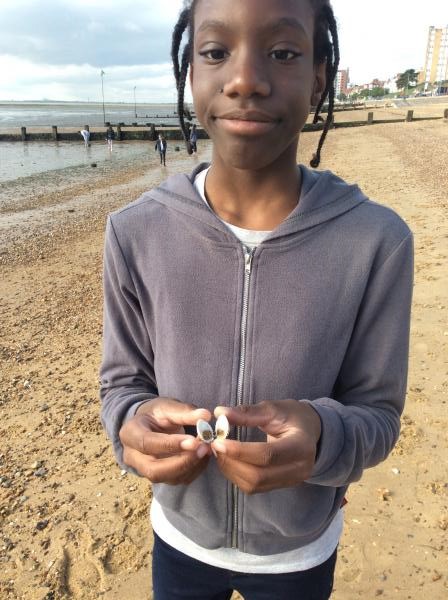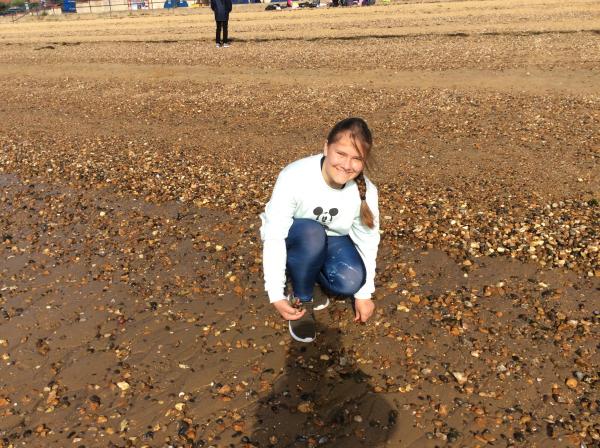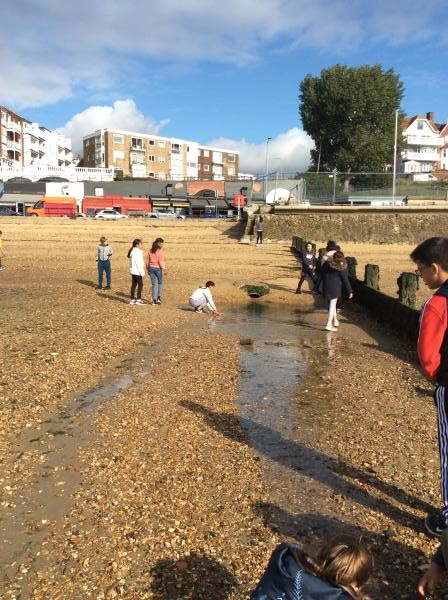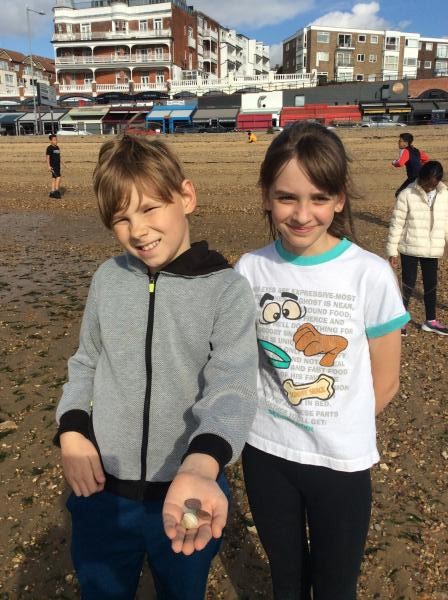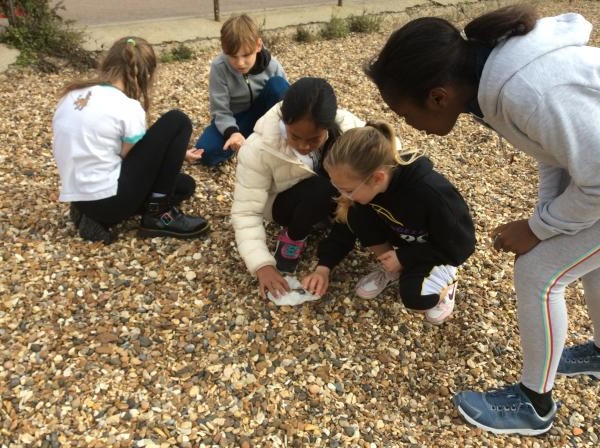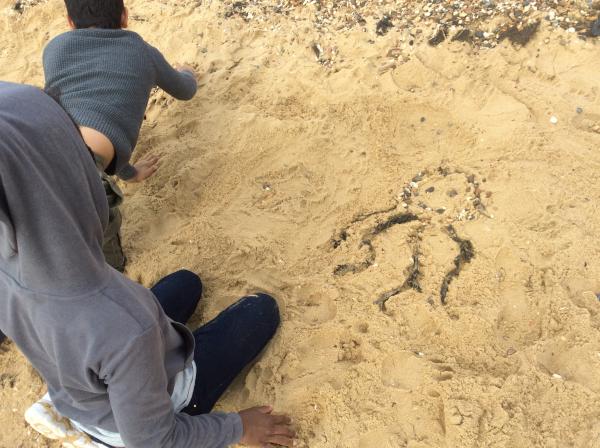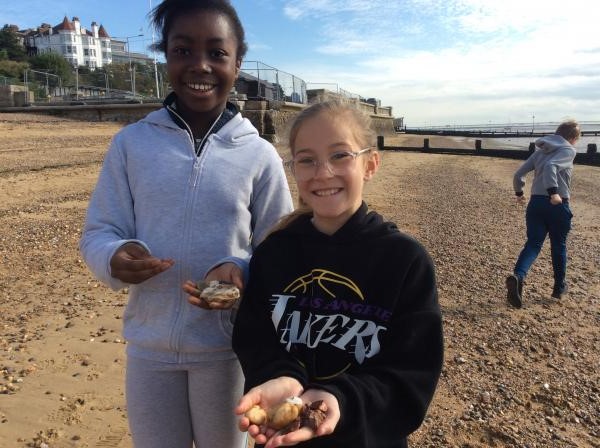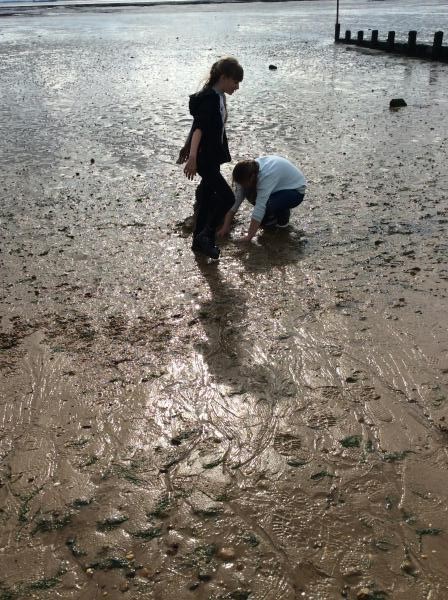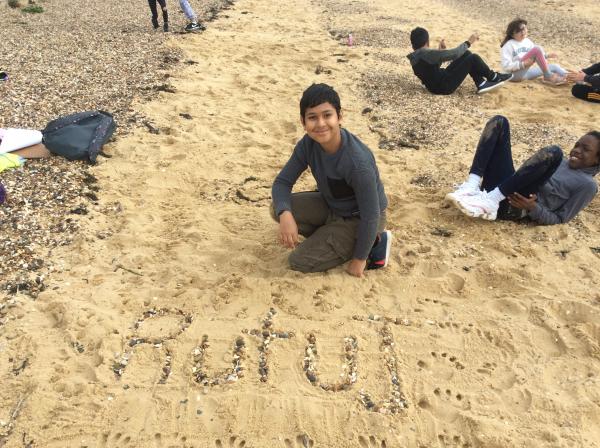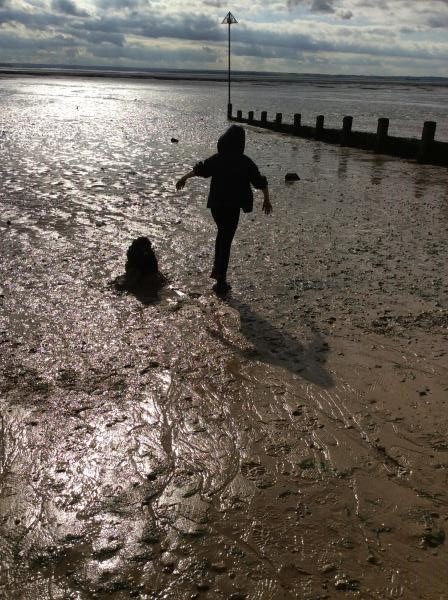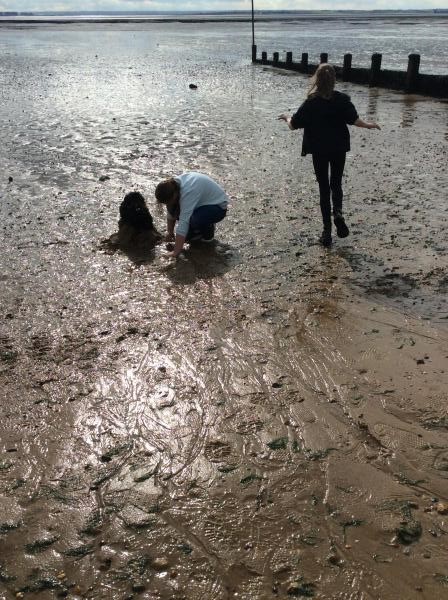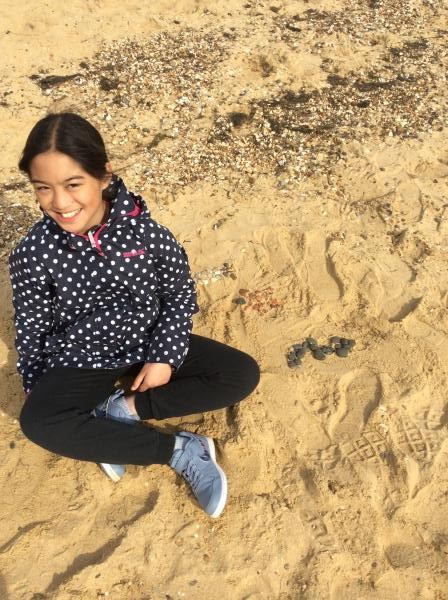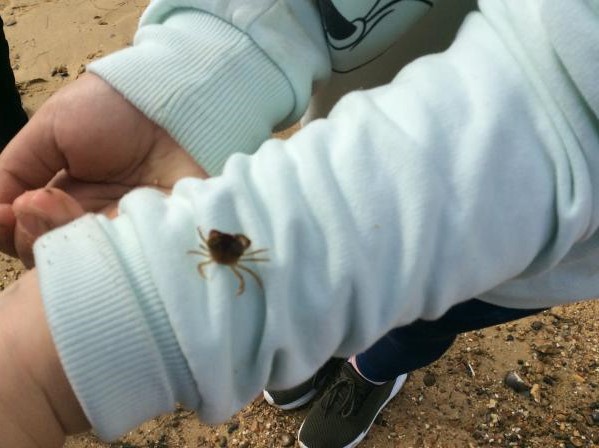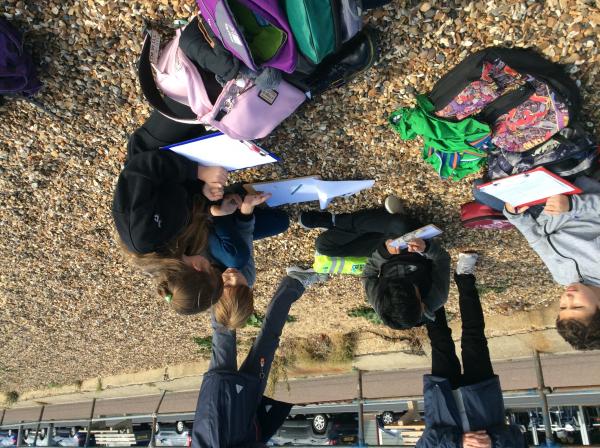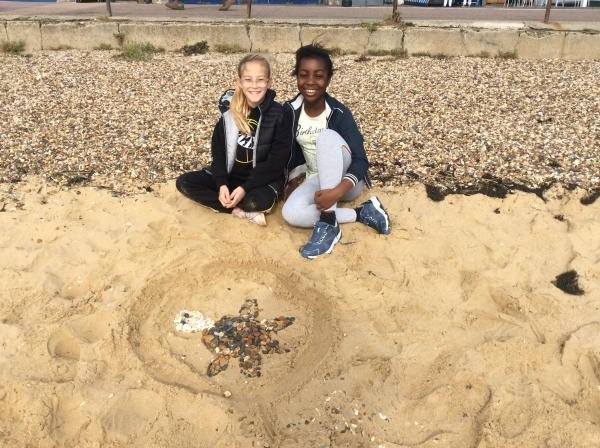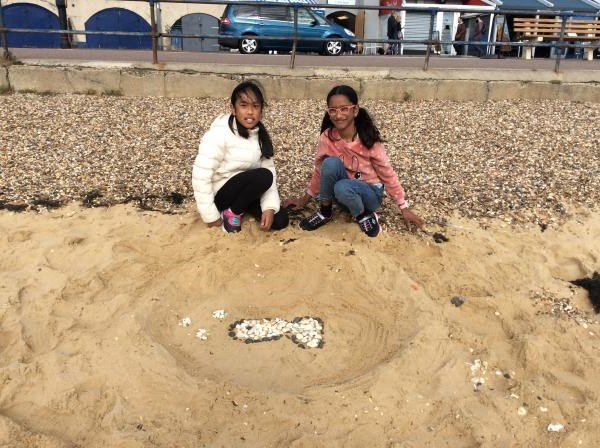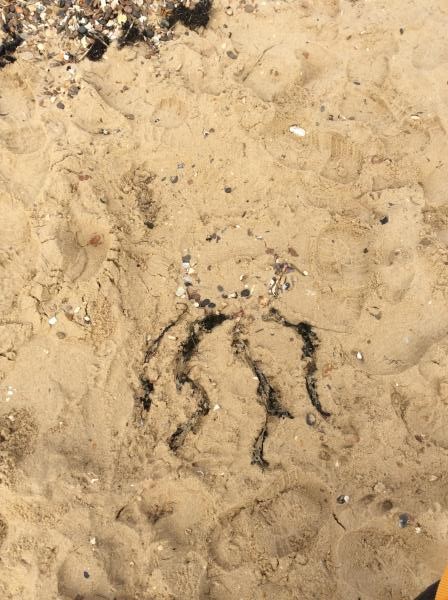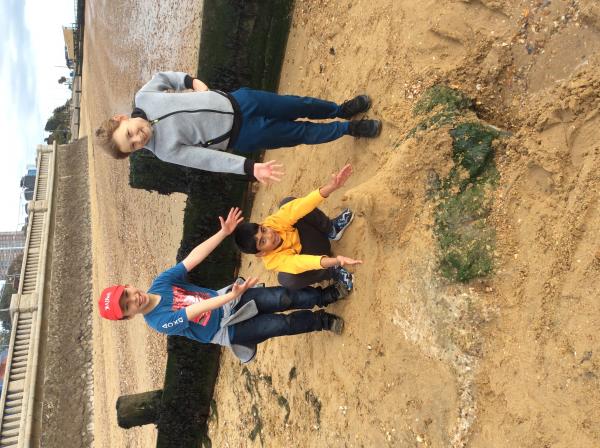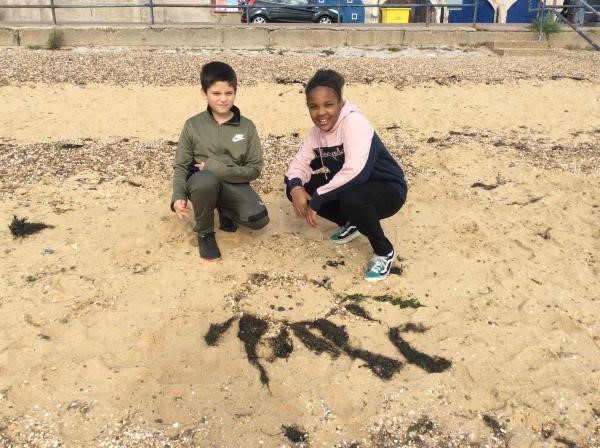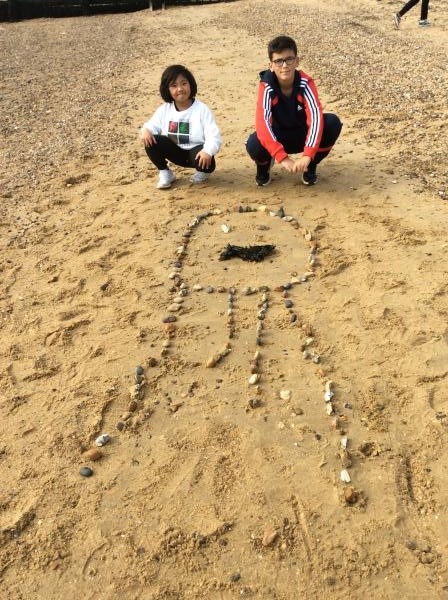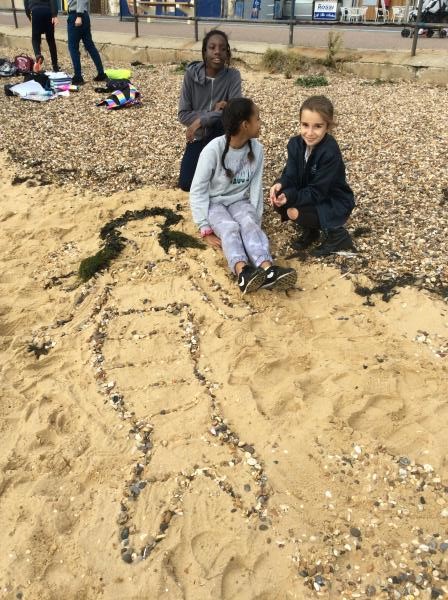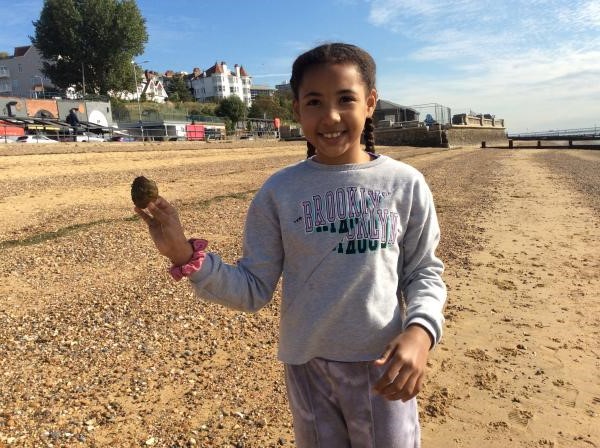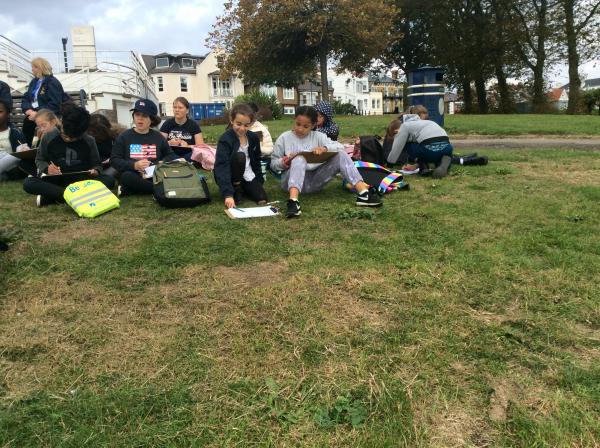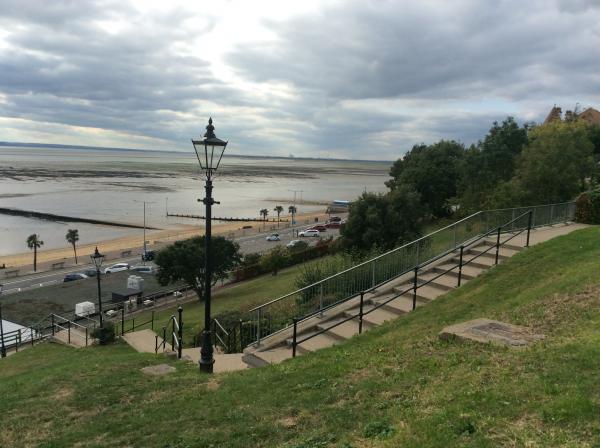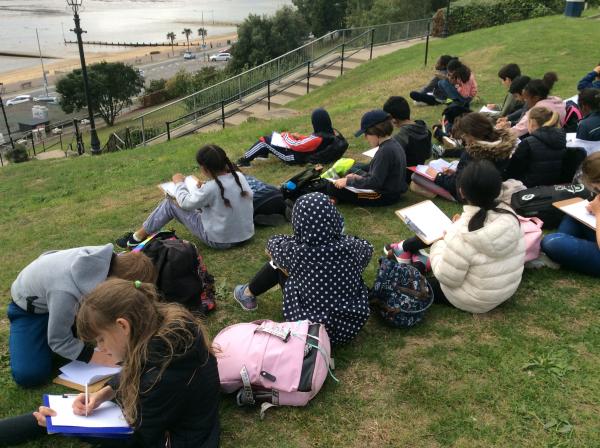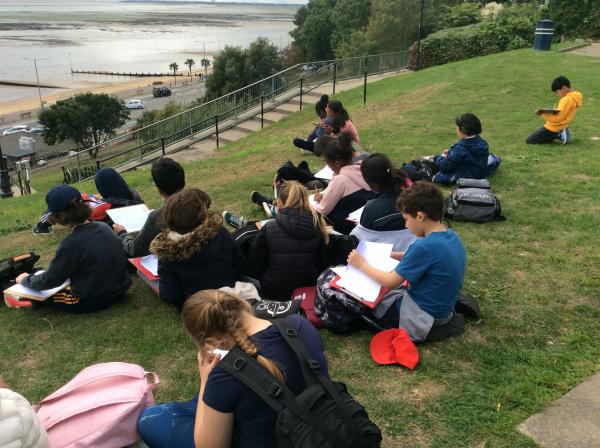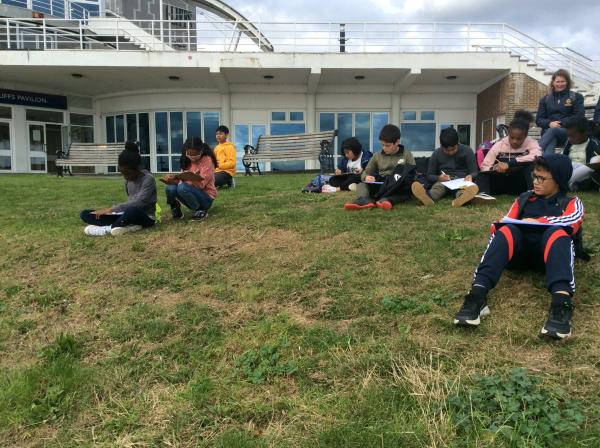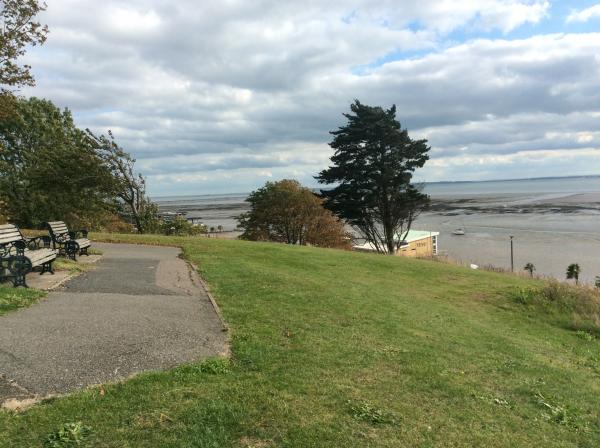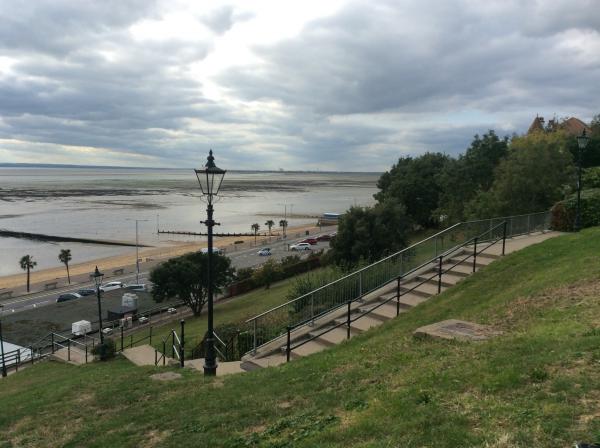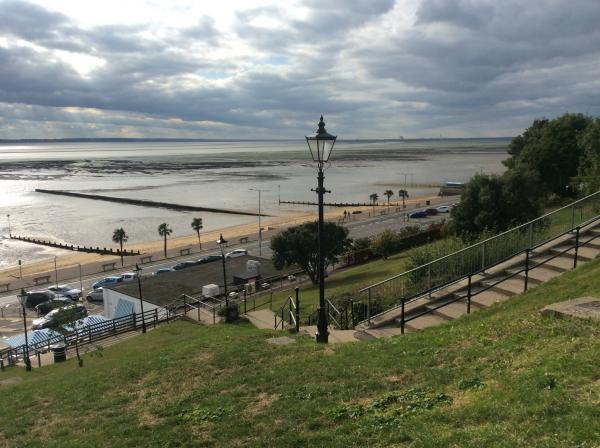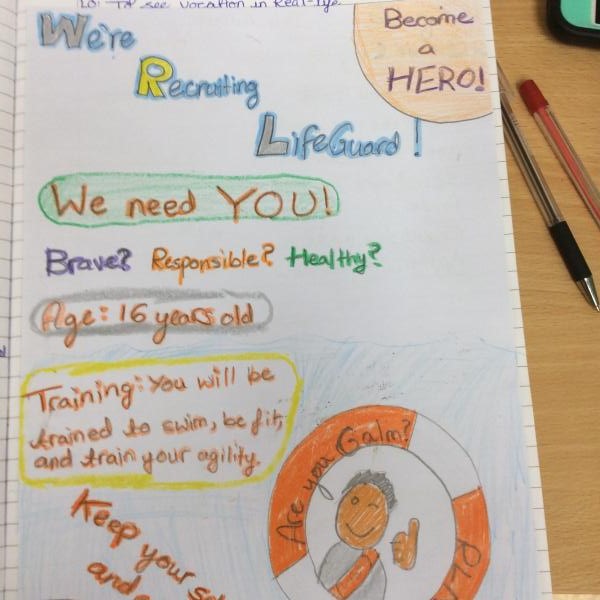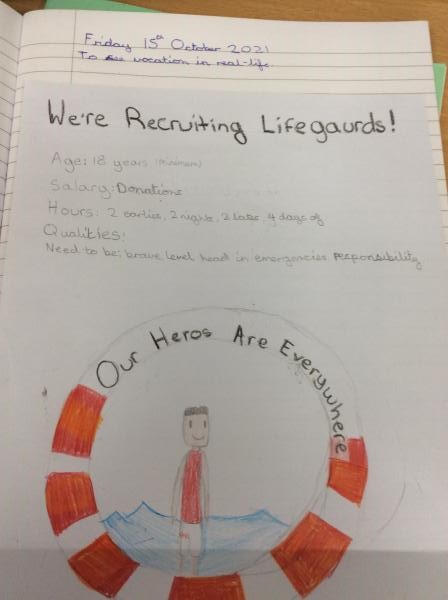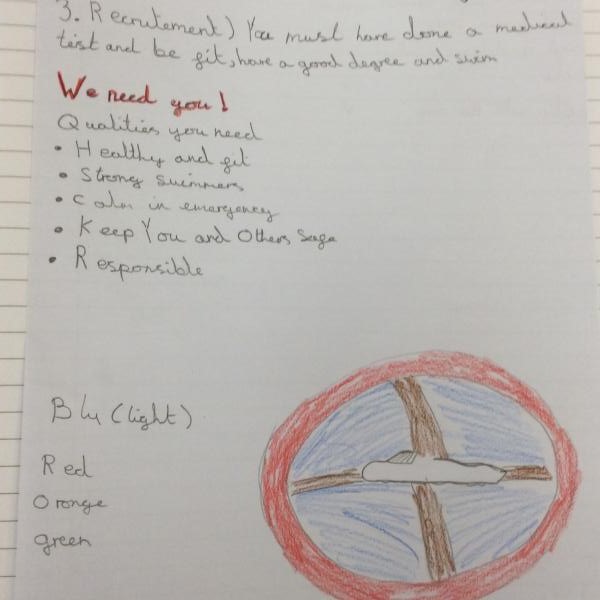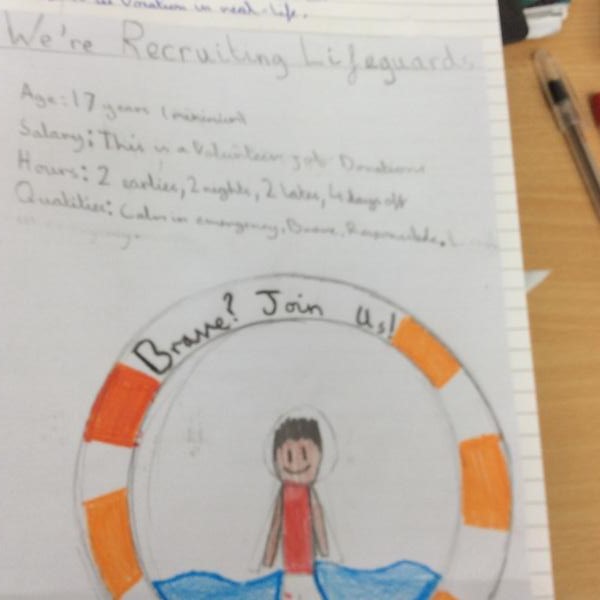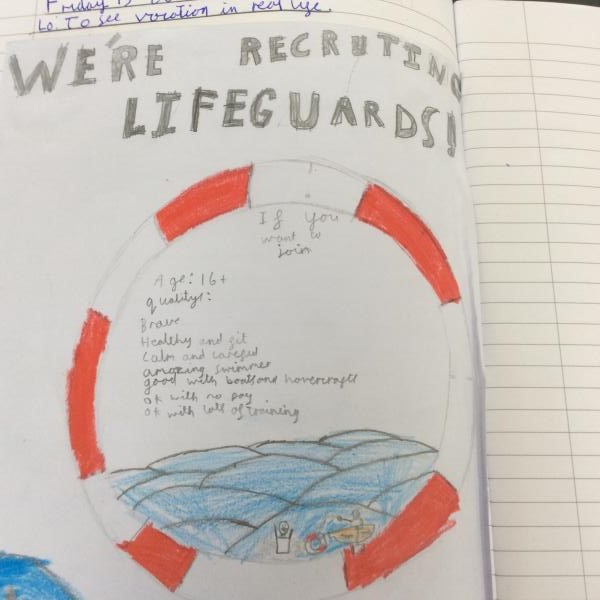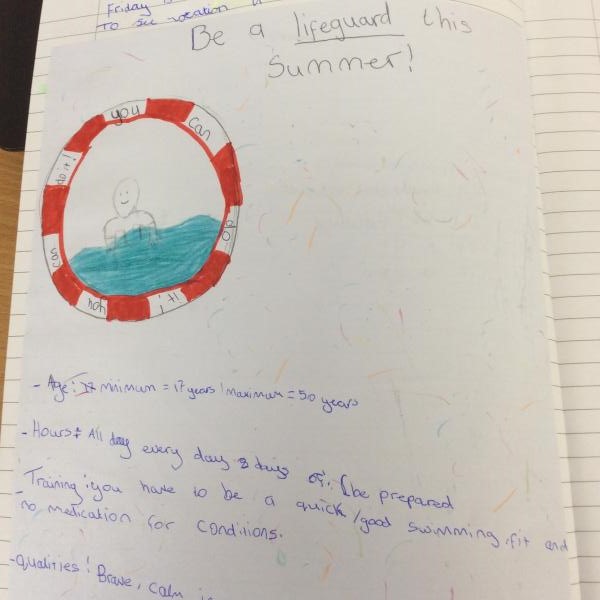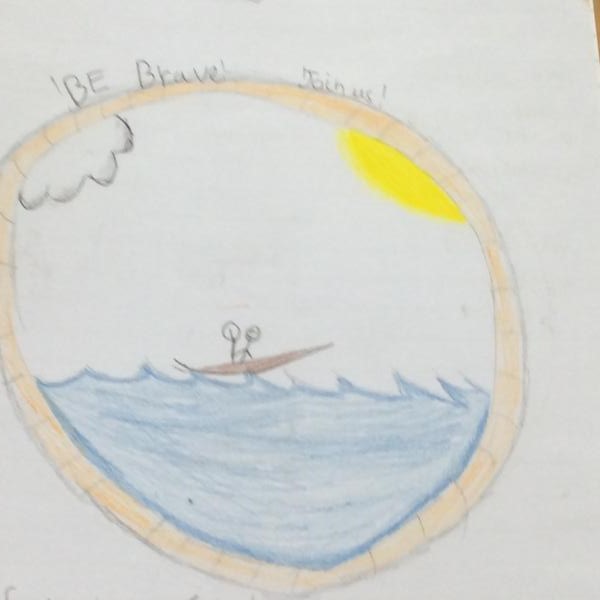 Designing fairy doors
6 St. Anthony had a very productive morning in the nature area. Firstly, they designed fairy doors and set about making them. As the making process continued, many changes and adaptations were needed. Year 6 realised that certain items don't stick that well so changed their original plans for the better. We are hoping to hide their fairy doors in and around the nature area creating a trail for younger children to follow.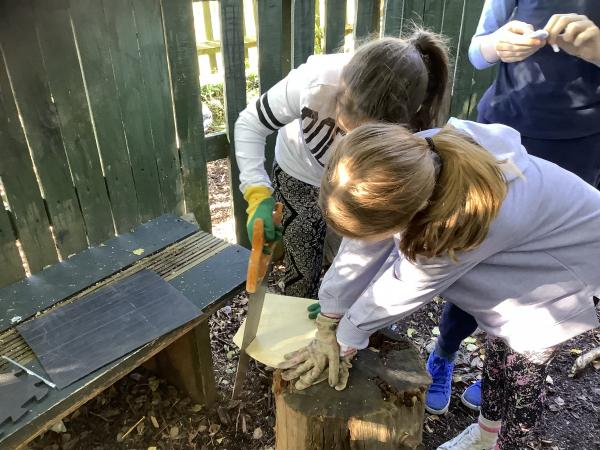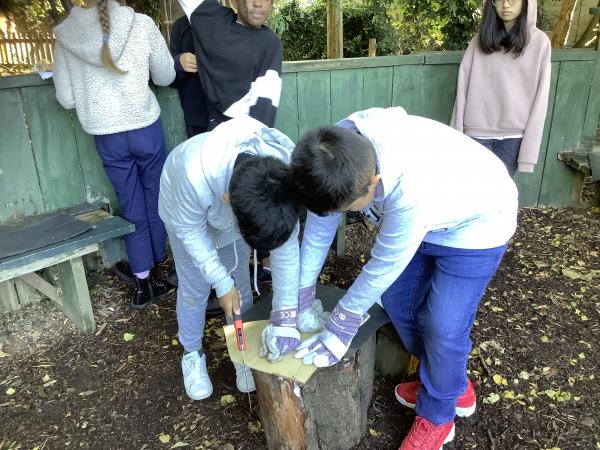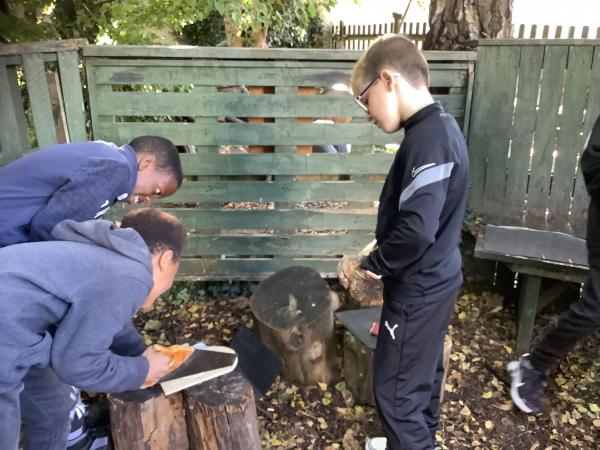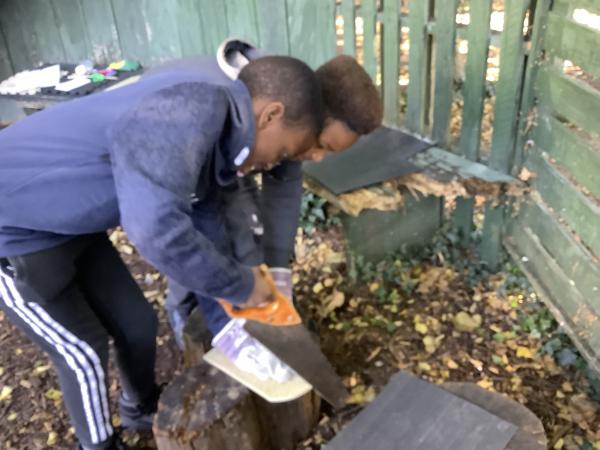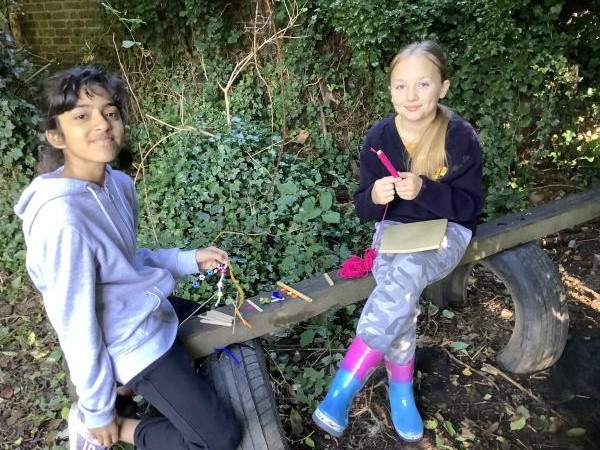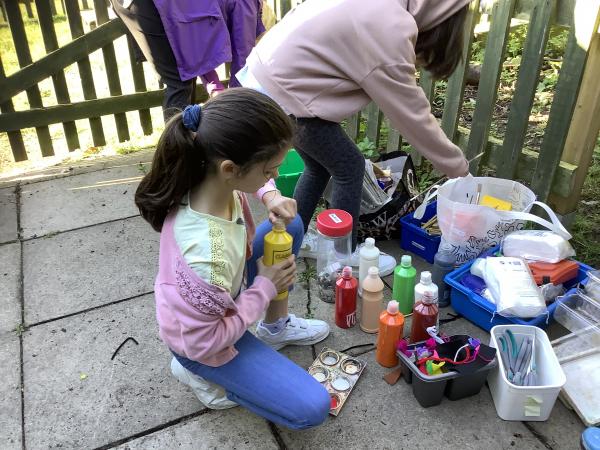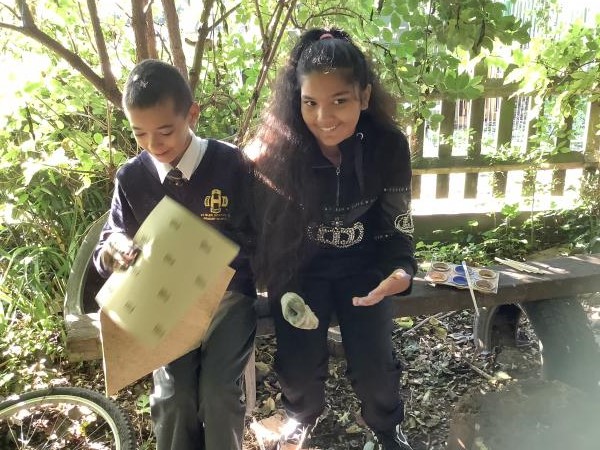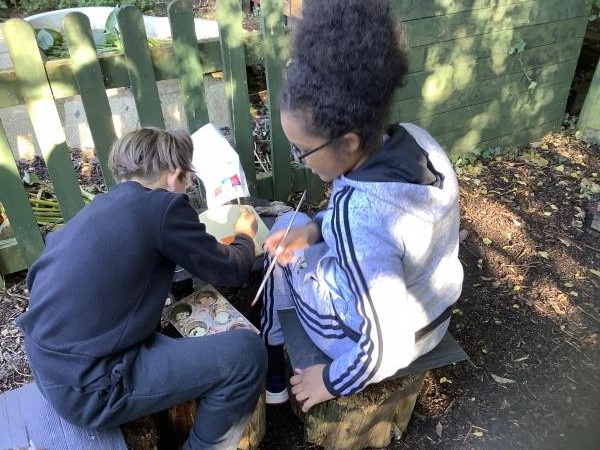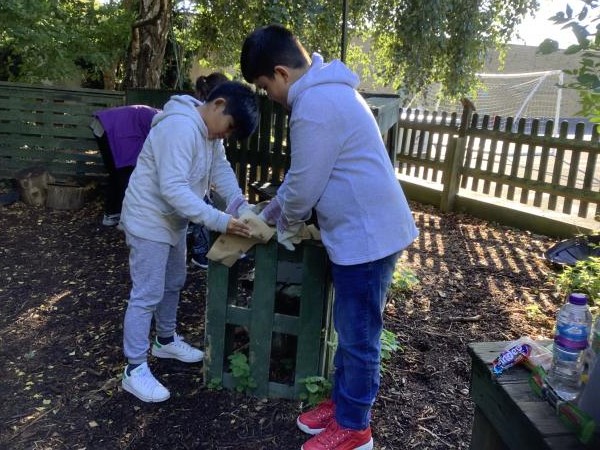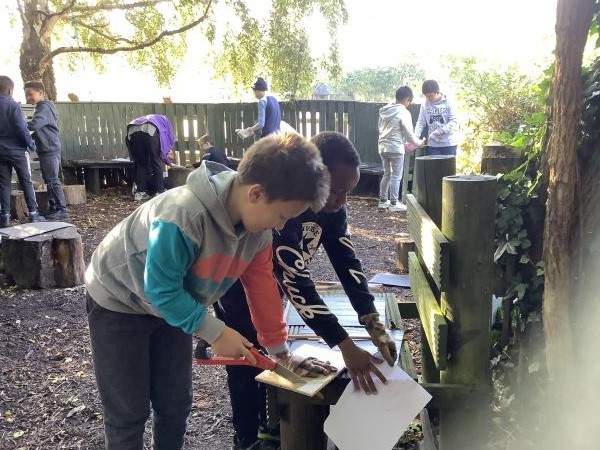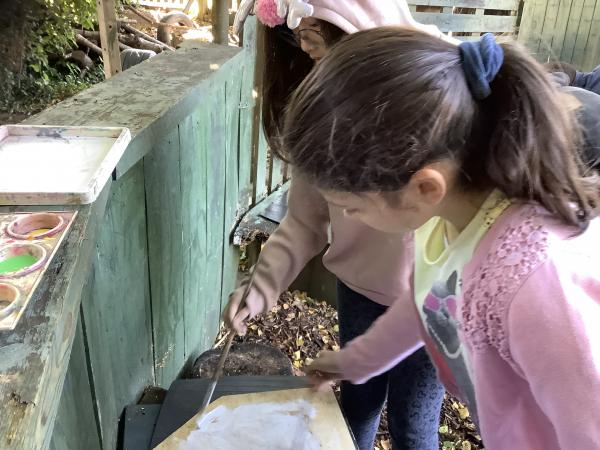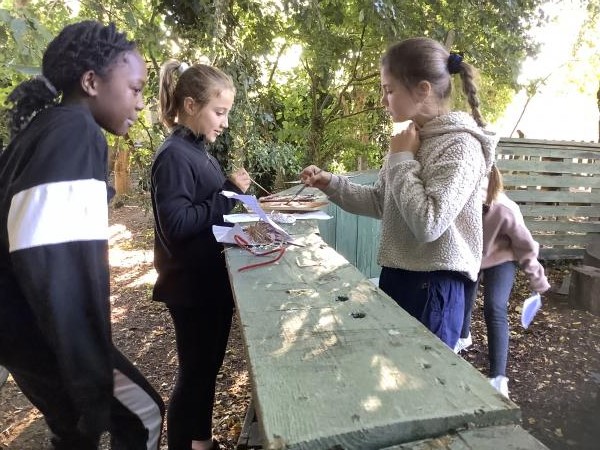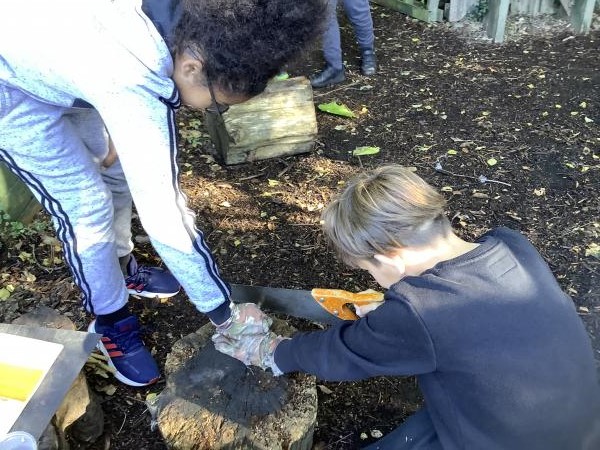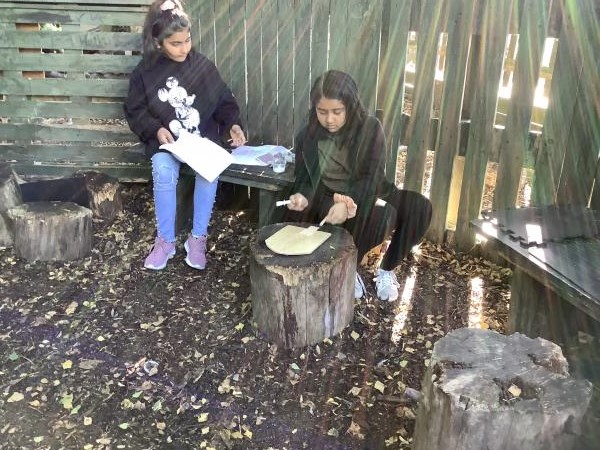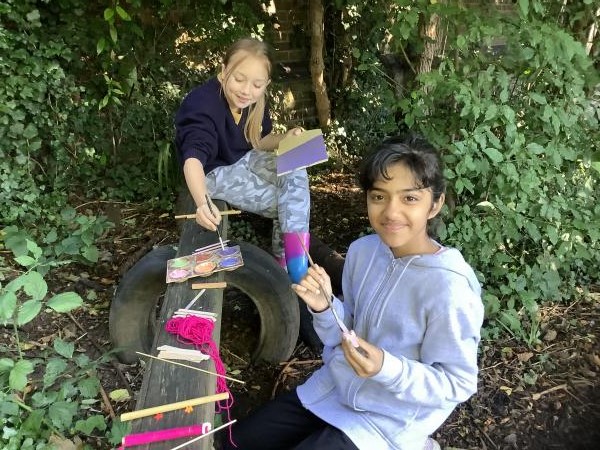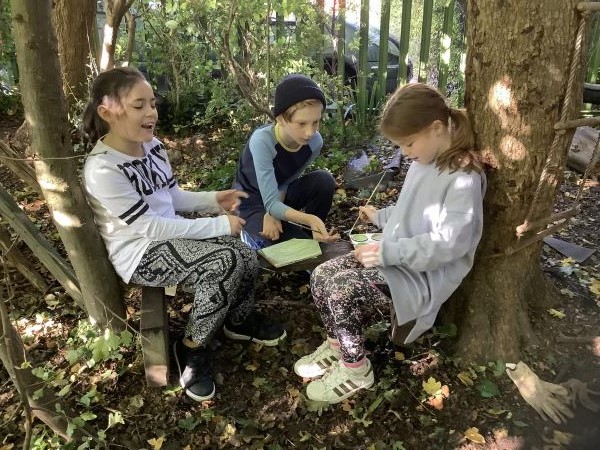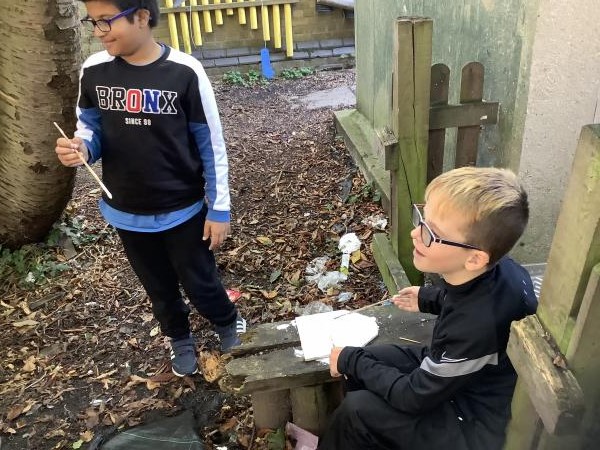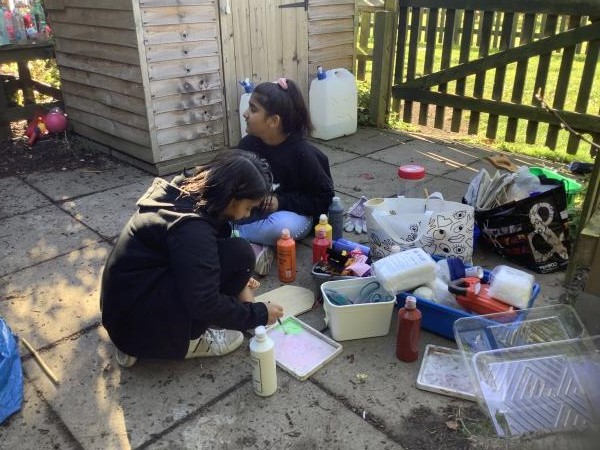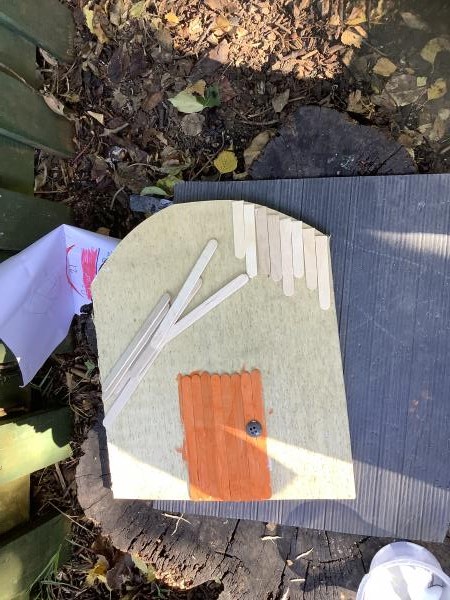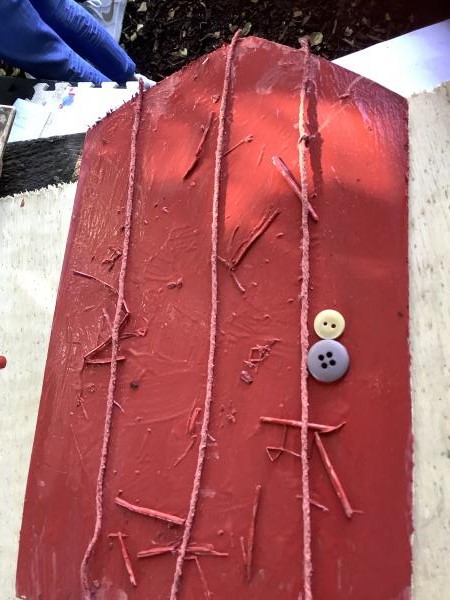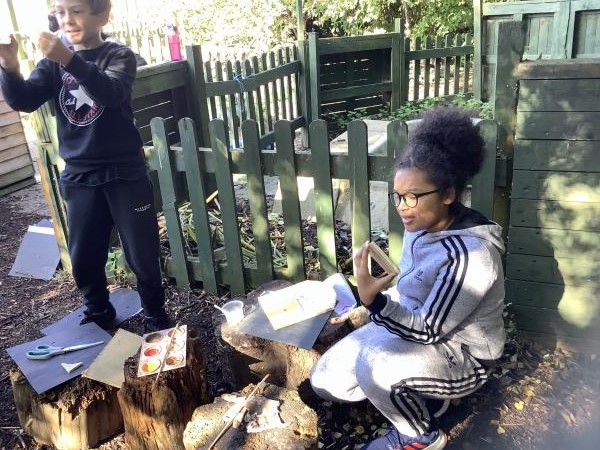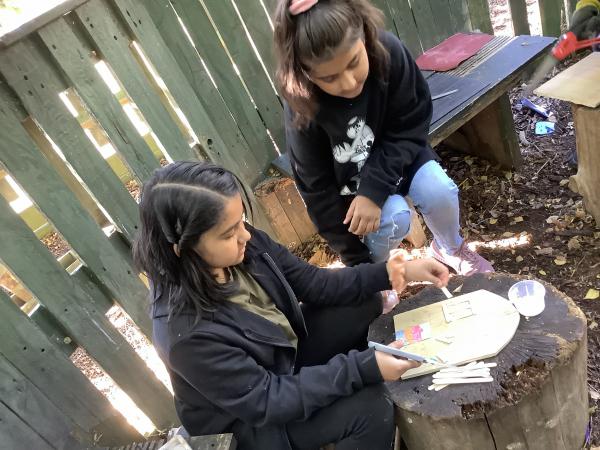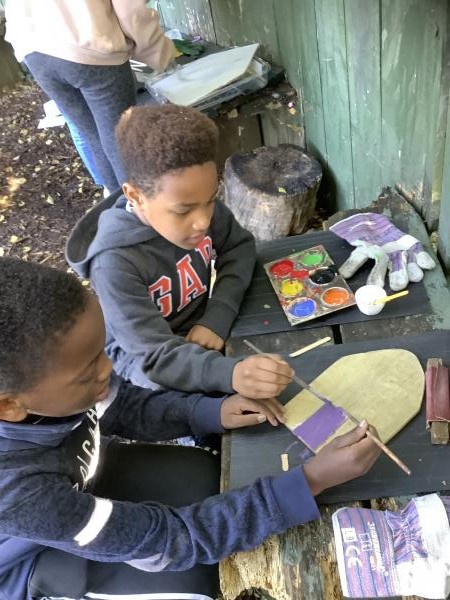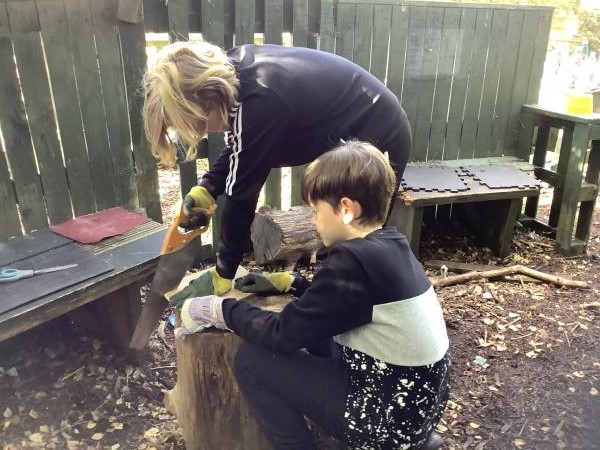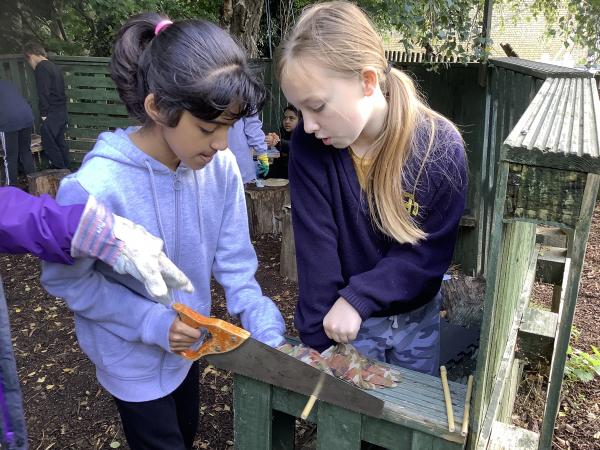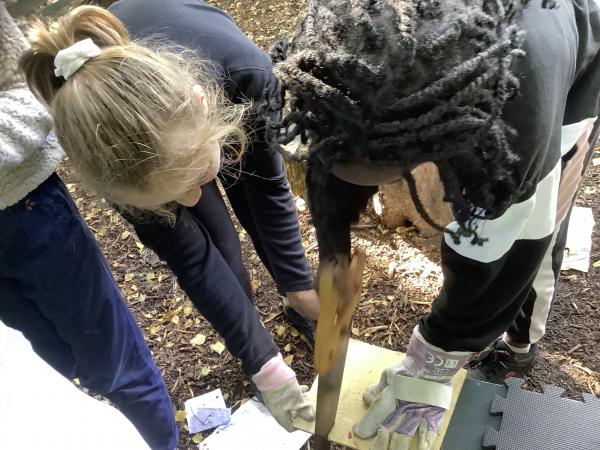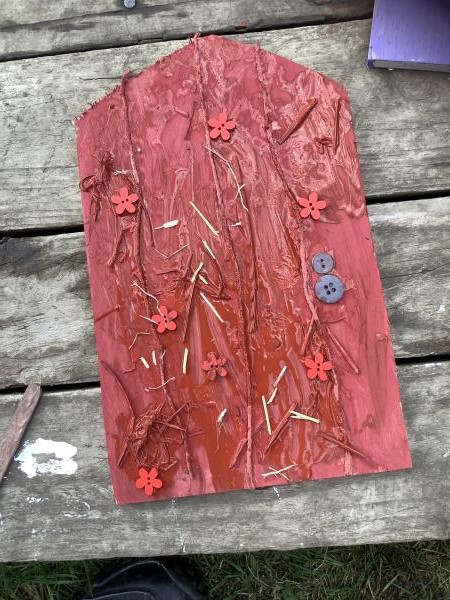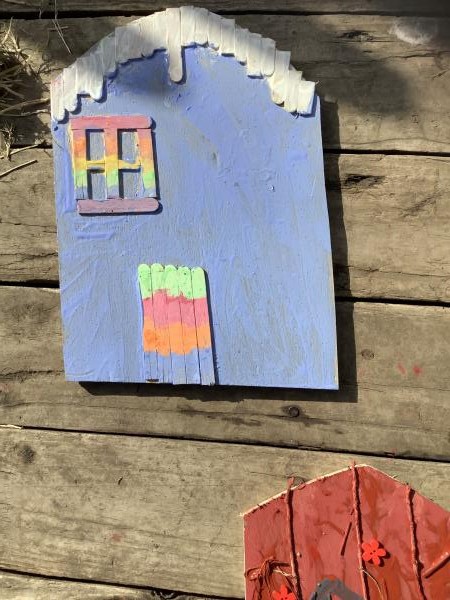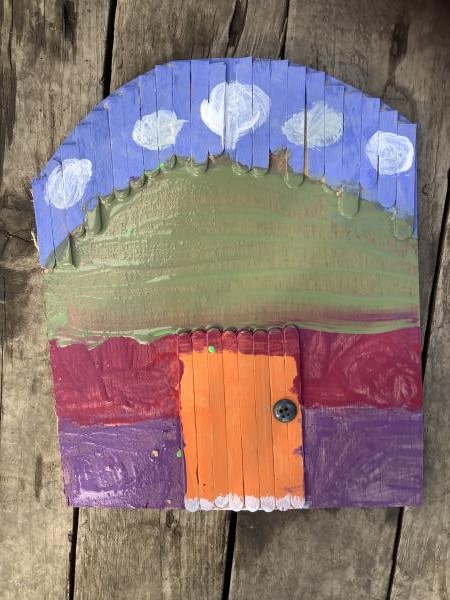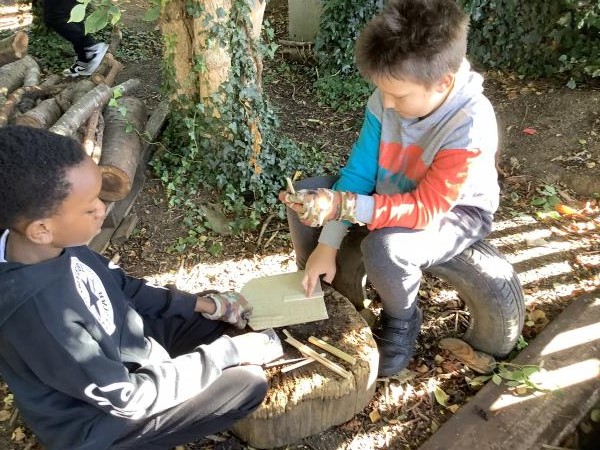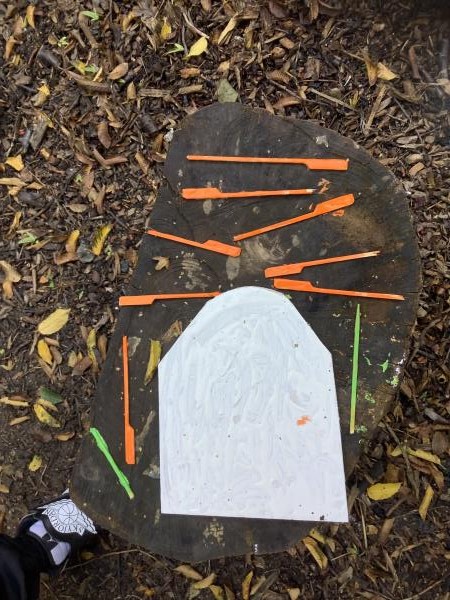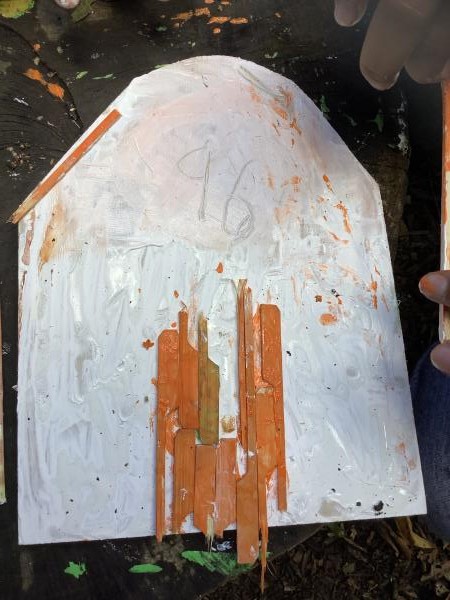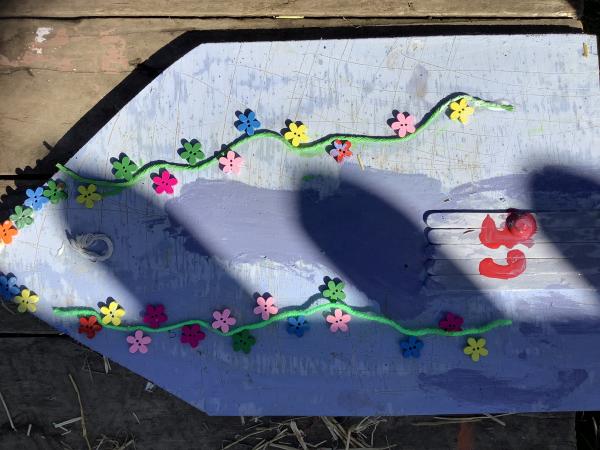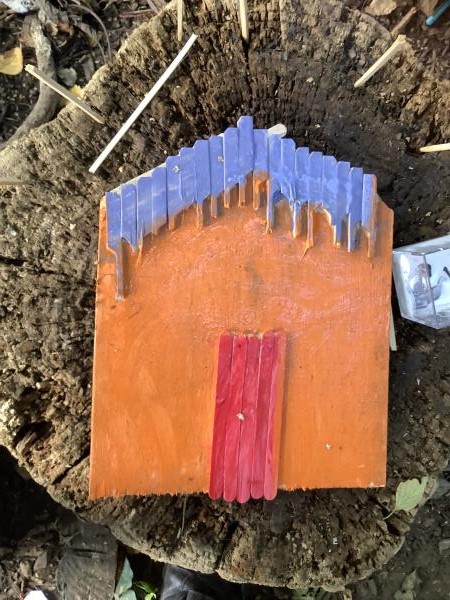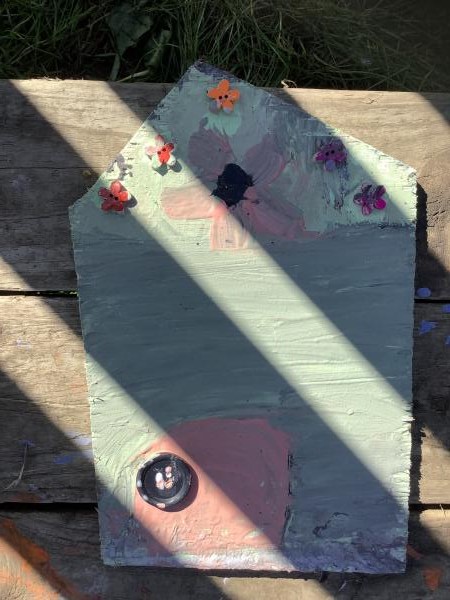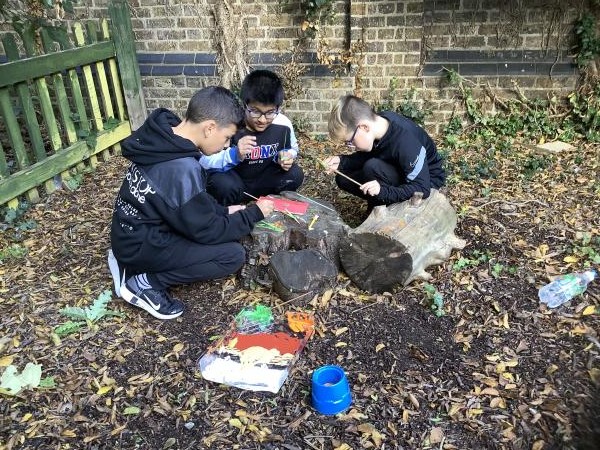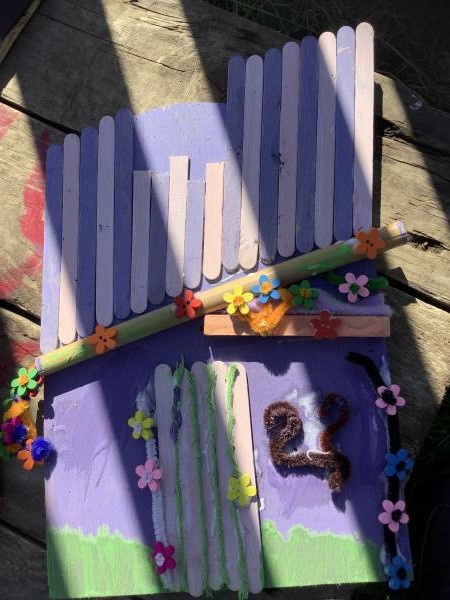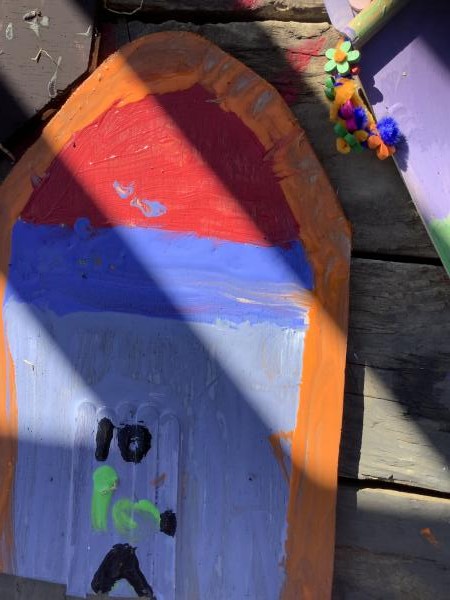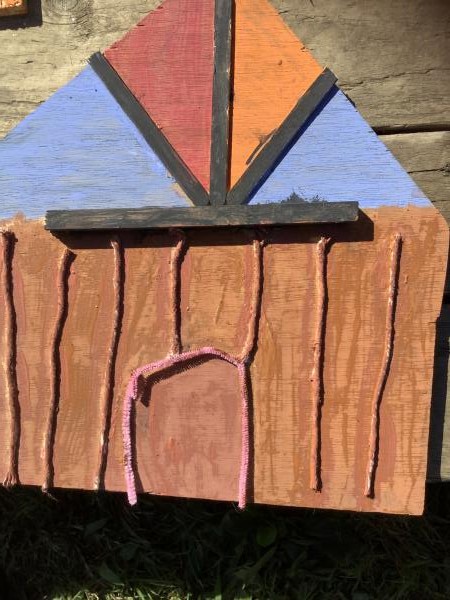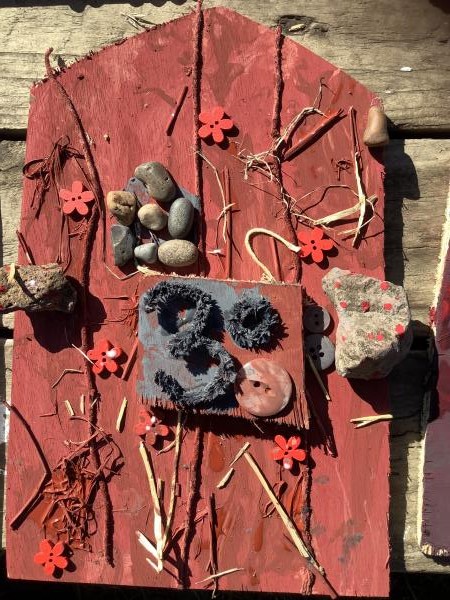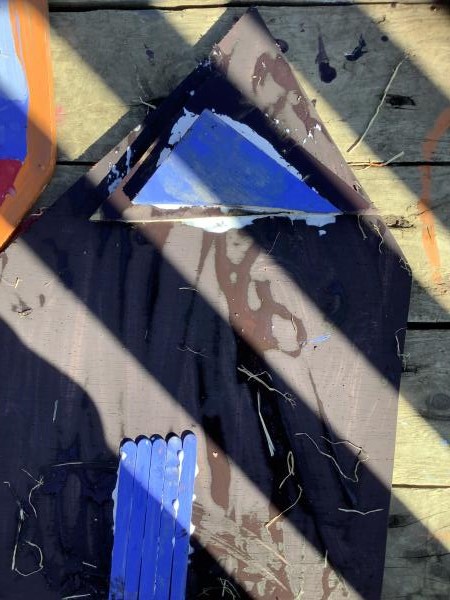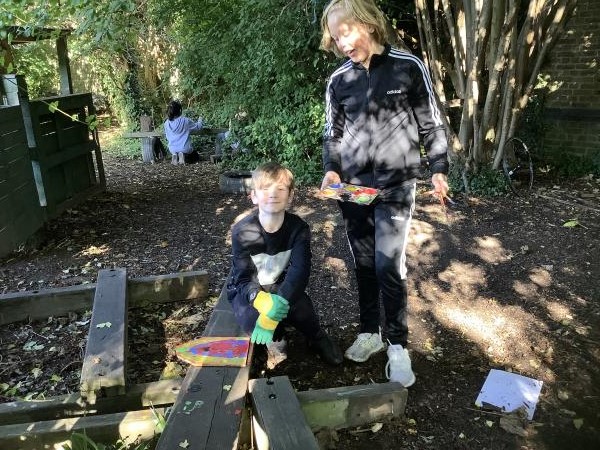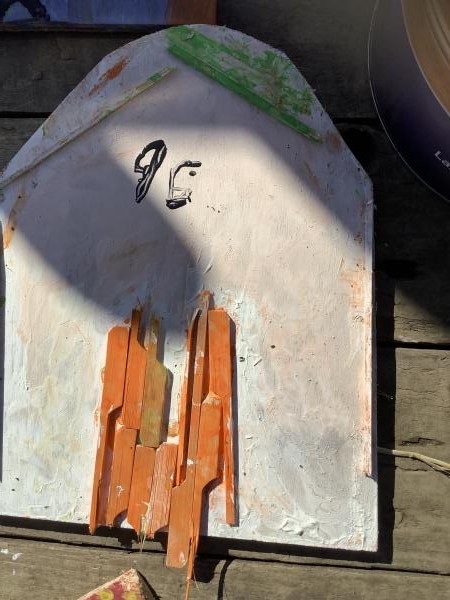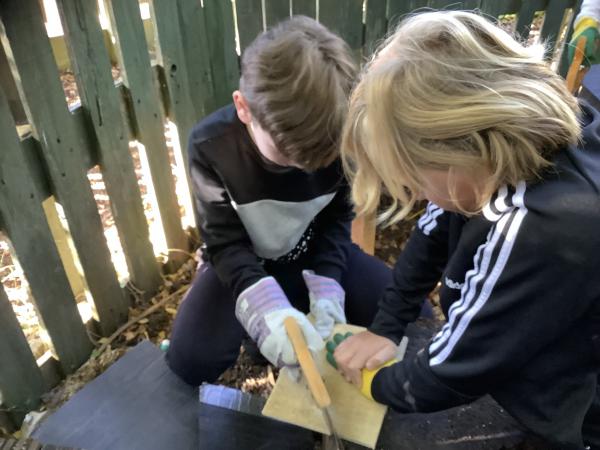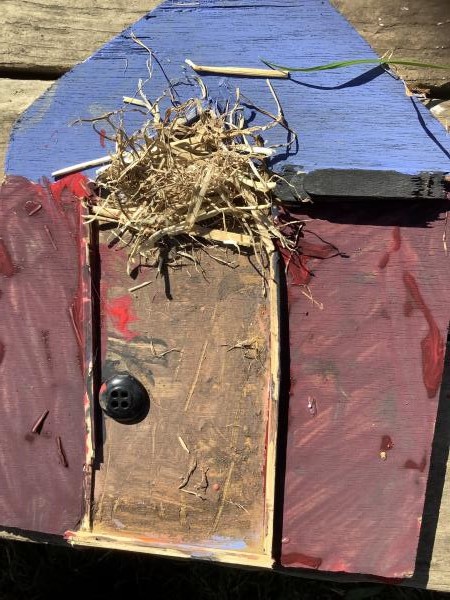 6 St Raphael Branching Databases
Today, 6R were introduced to branching databases. They asked a variety of questions, eg Are you a boy? Do you have blue eyes? We then sorted ourselves into smaller groups with some success. We found thinking of the final sorting questions more difficult.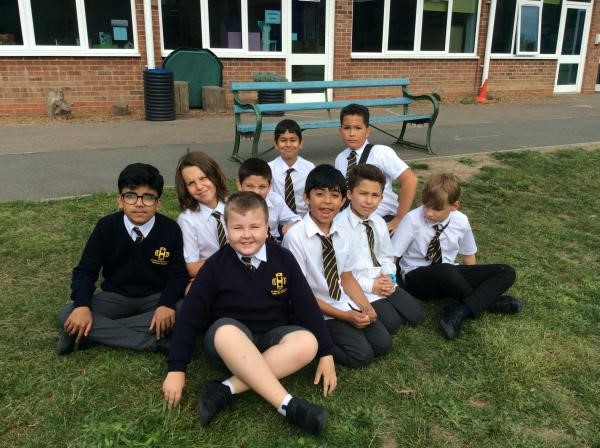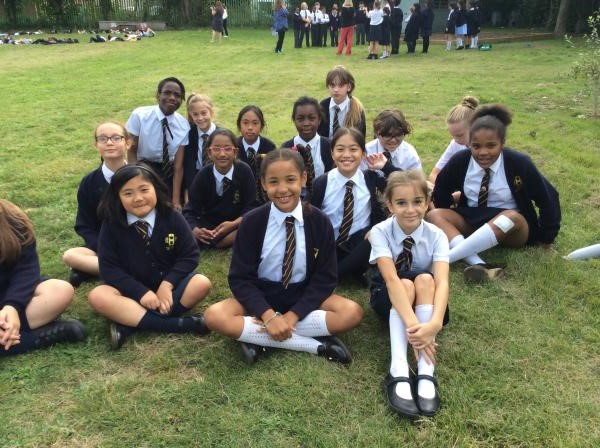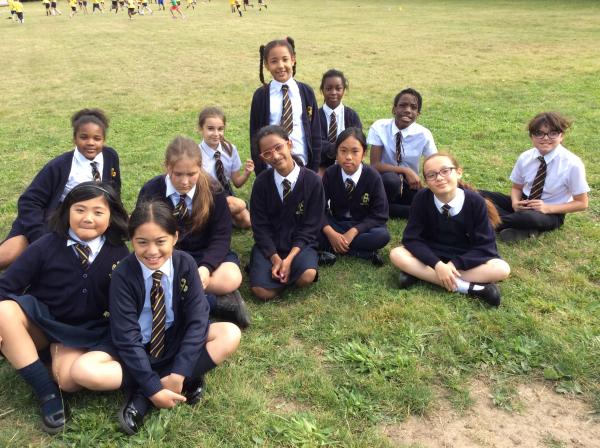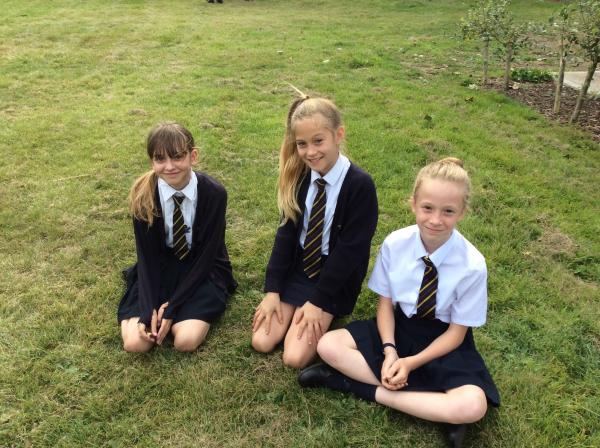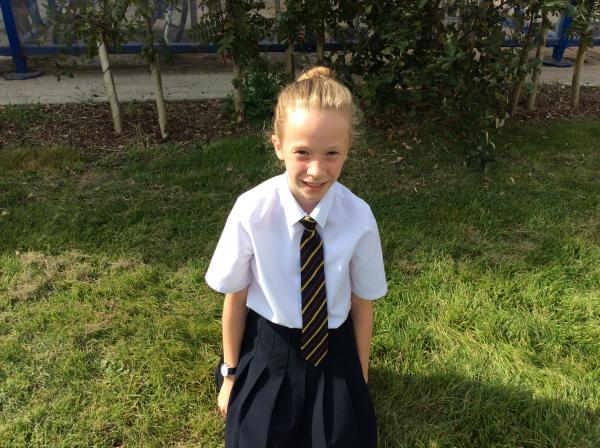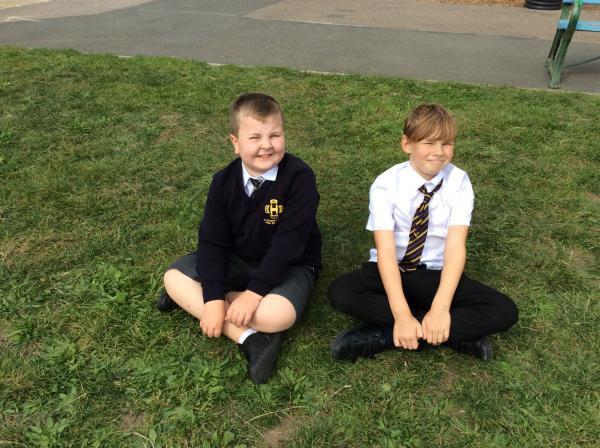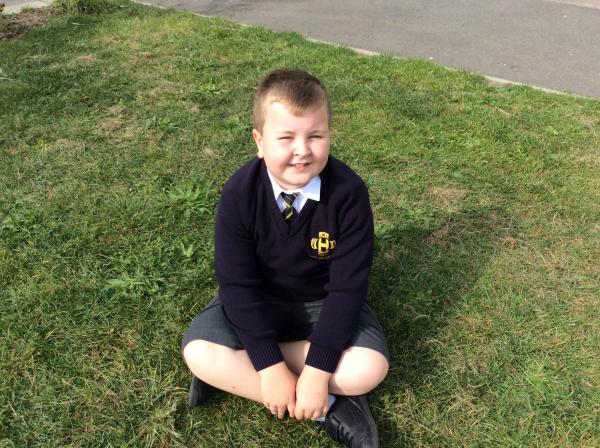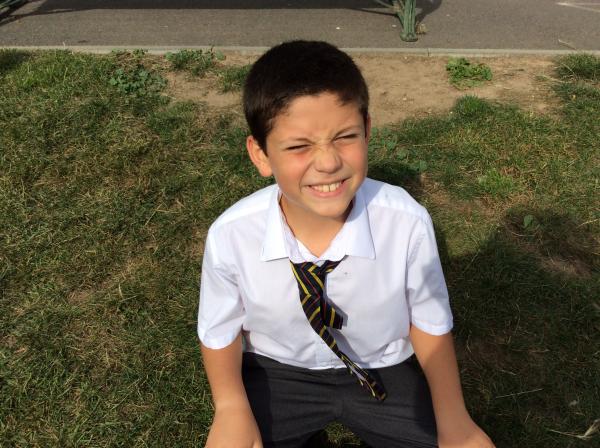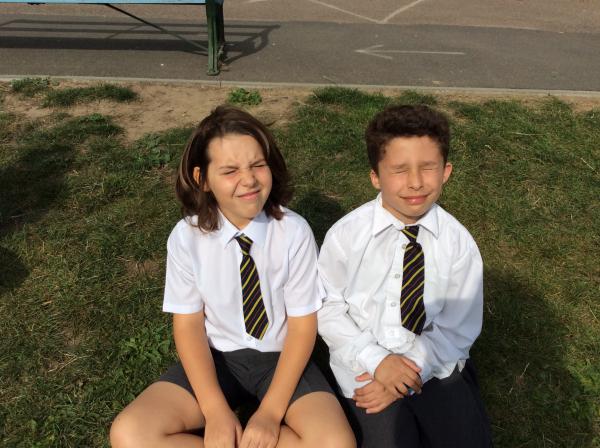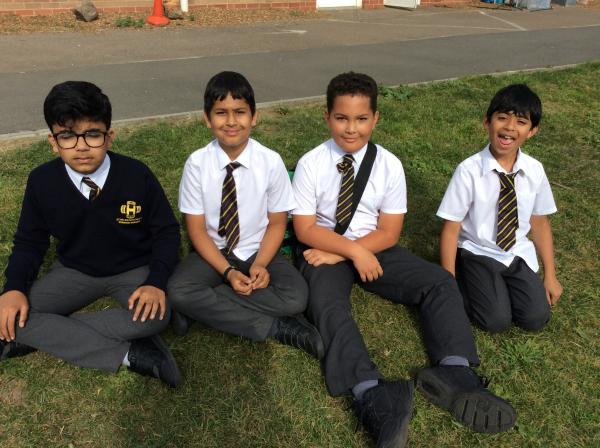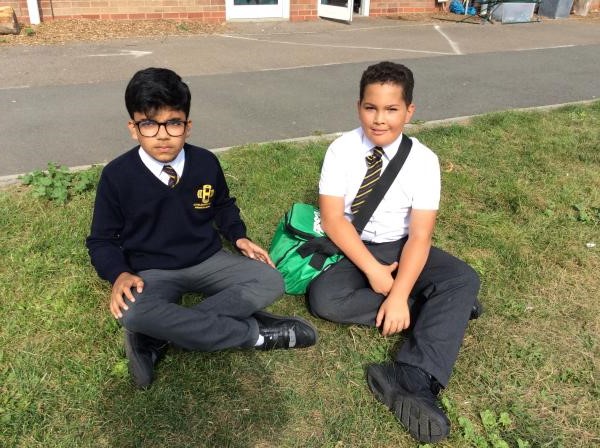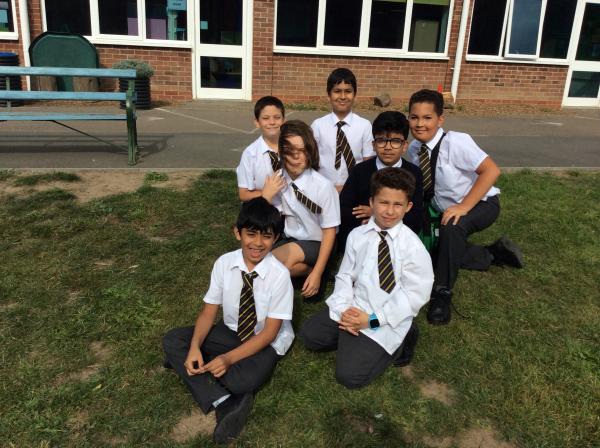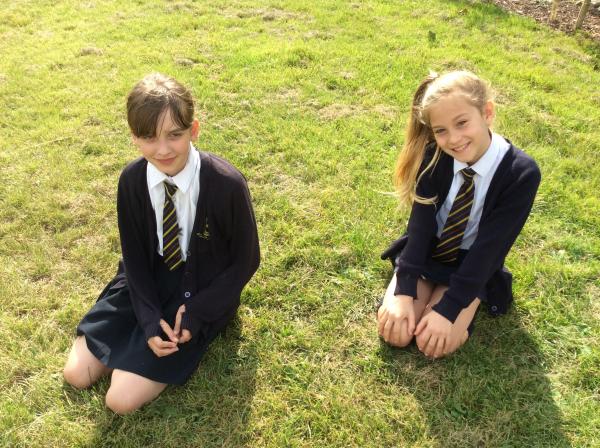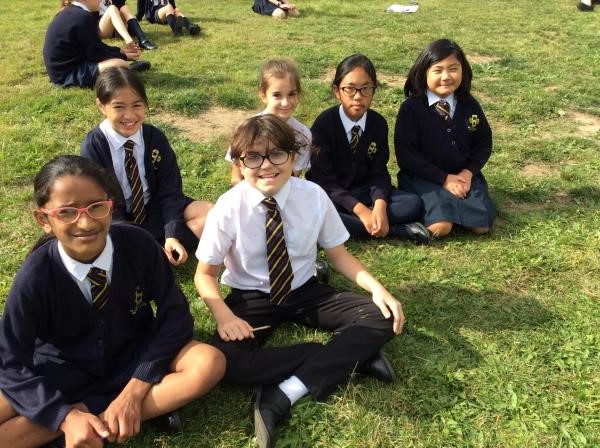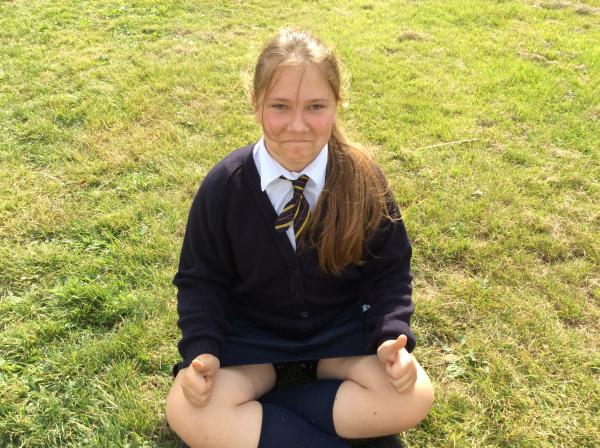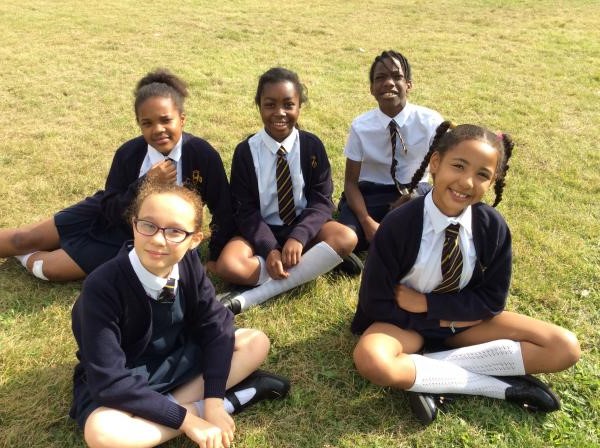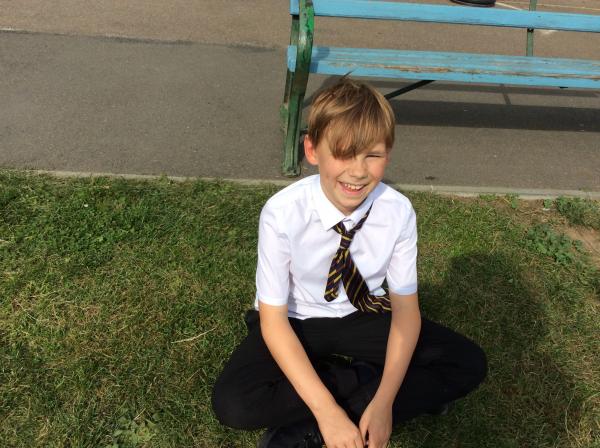 Bug Art
Year 6 followed the work of Natalie McIntyre and enjoyed studying her amazing, meticulous pencil drawings of bugs. they had a try themselves later in the day, testing their observational and pencil skills.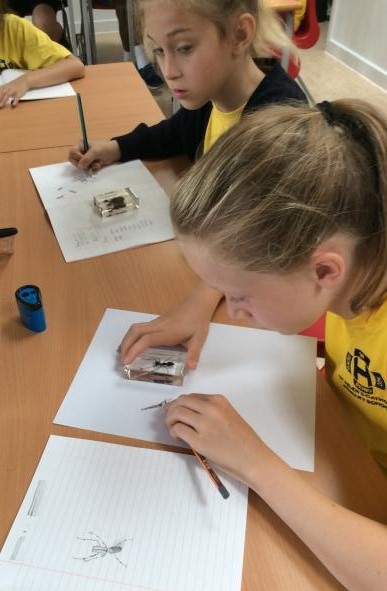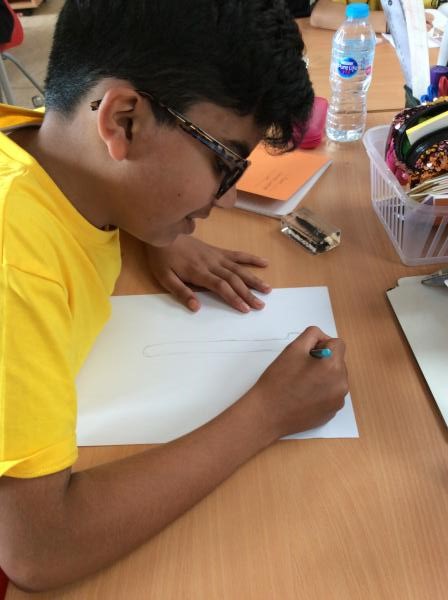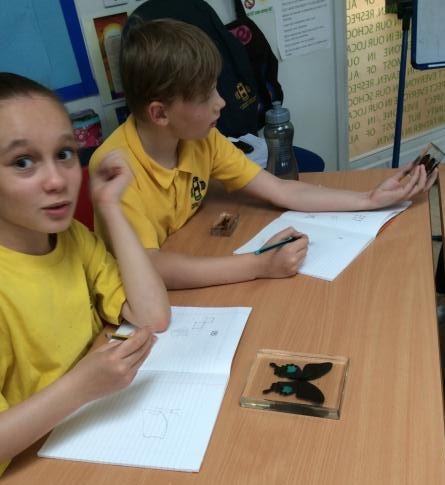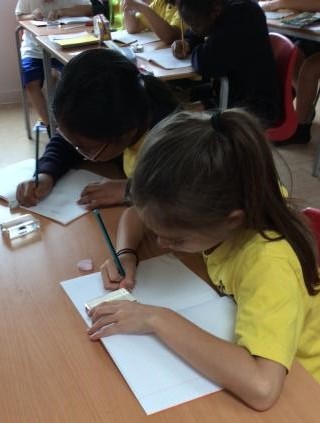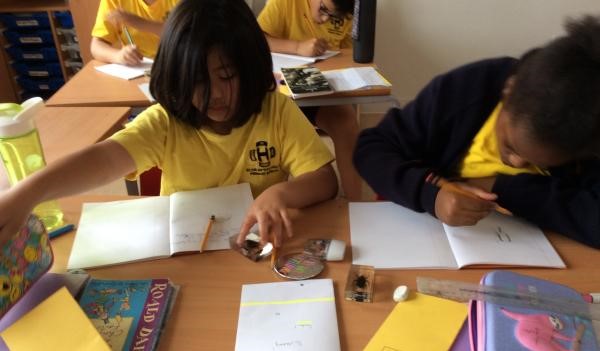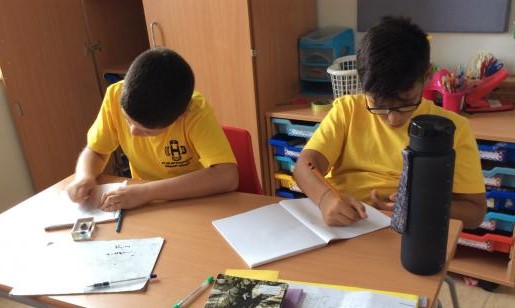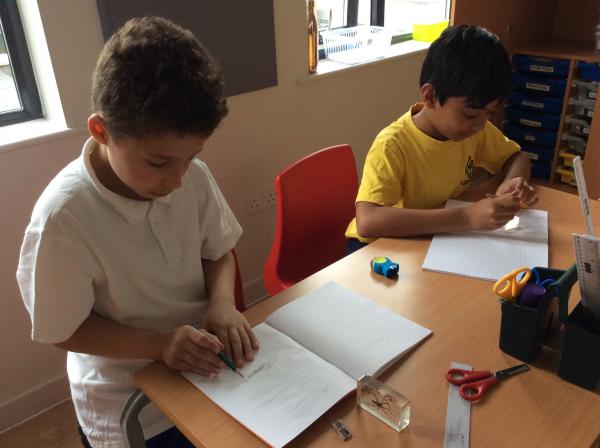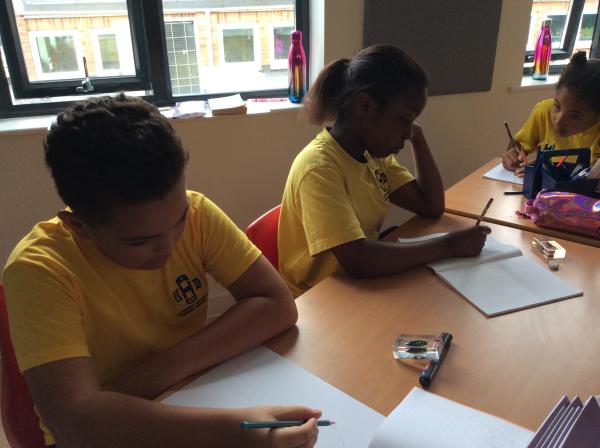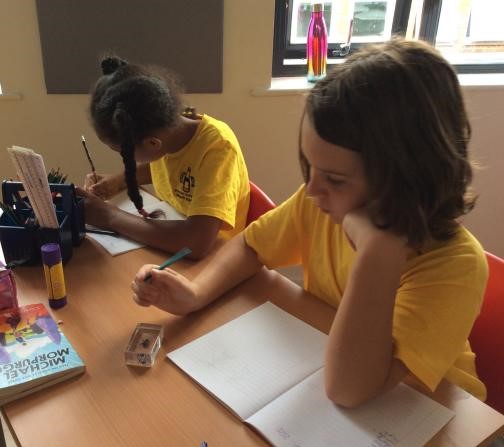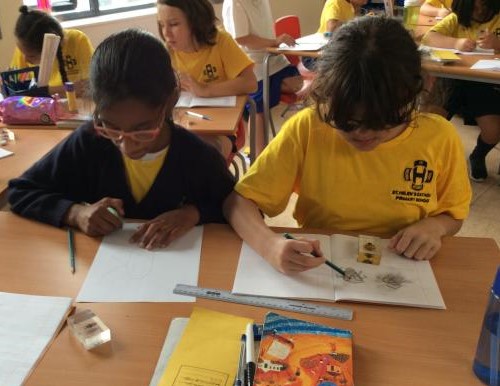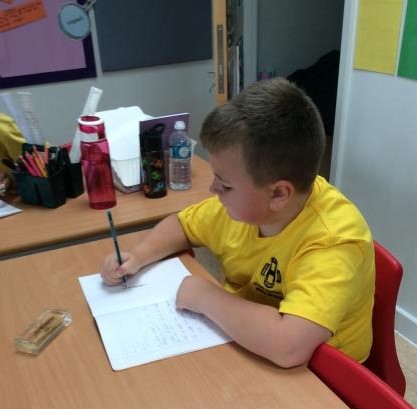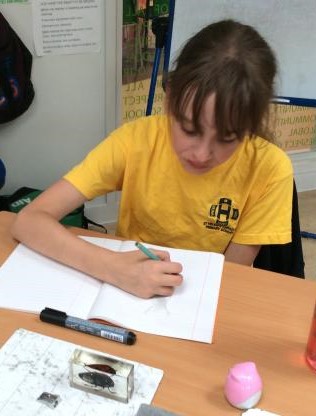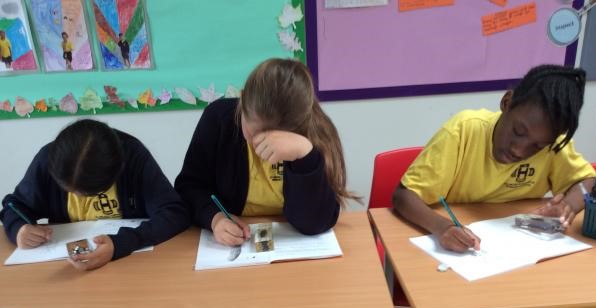 Looking for Angles
This morning, Year 6 went on an angle hunt - classifying and finding acute, right, obtuse, straight and reflex angles. Using protractors back in class, we began to measure different angles.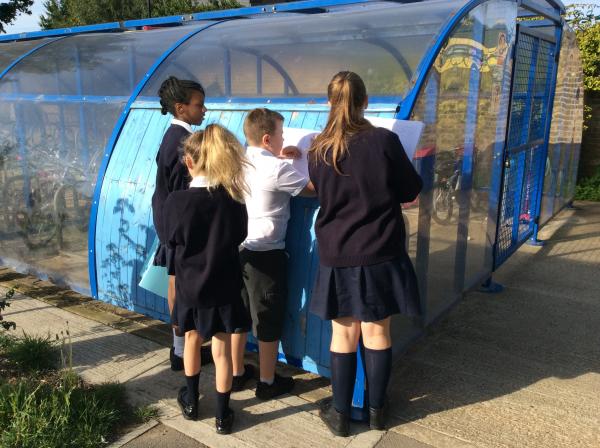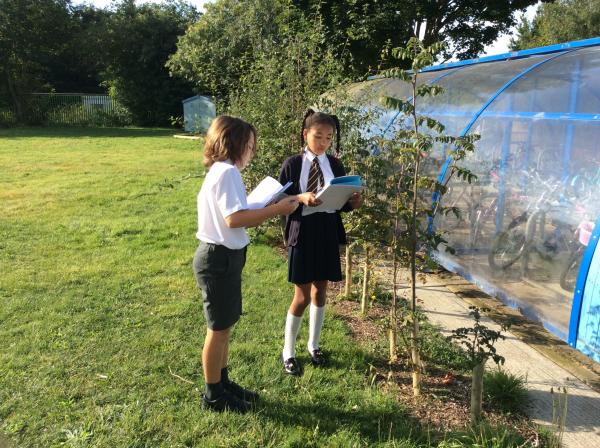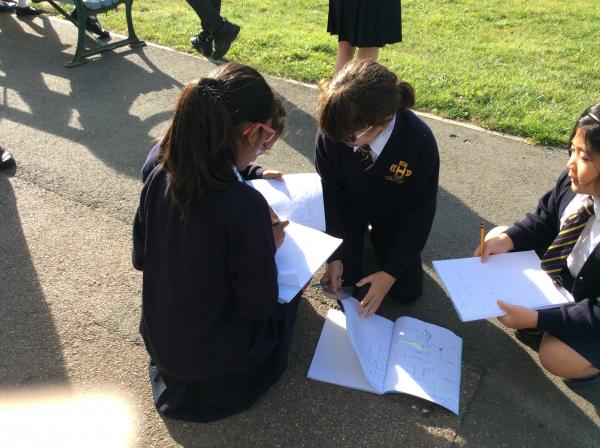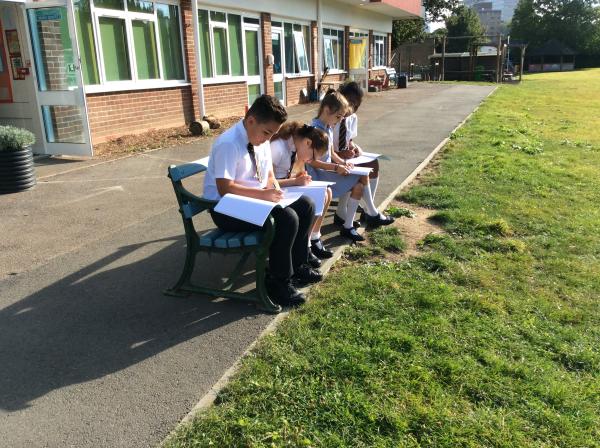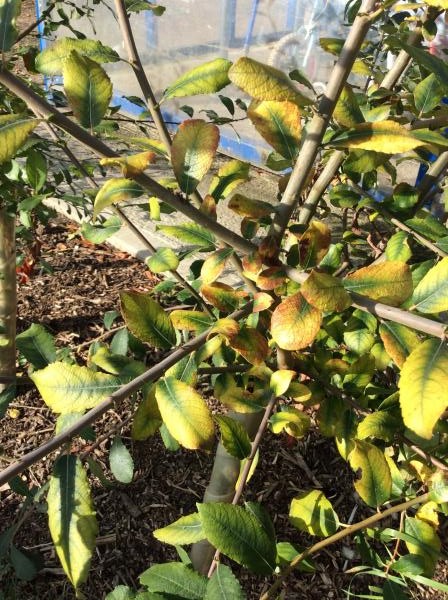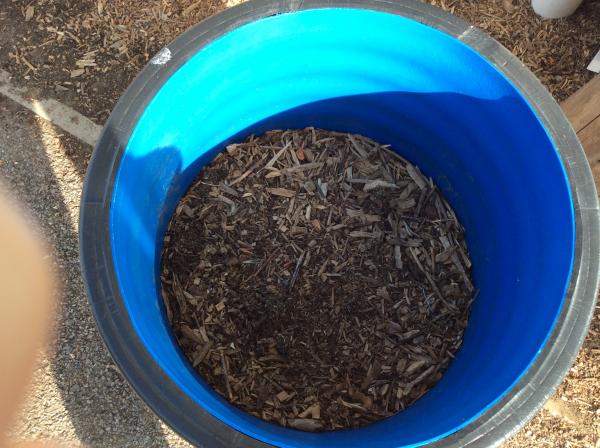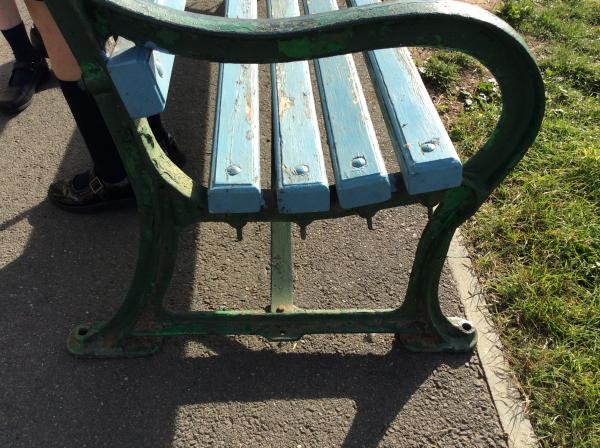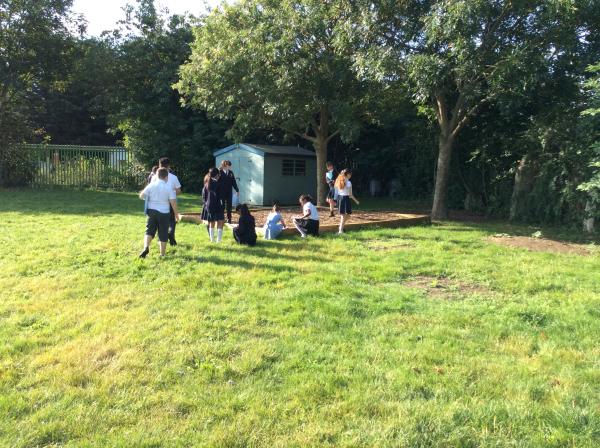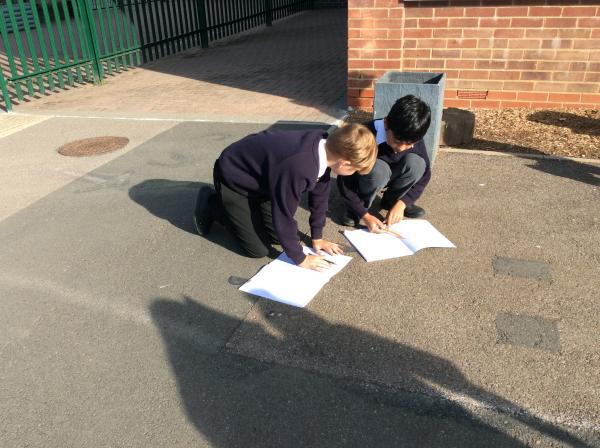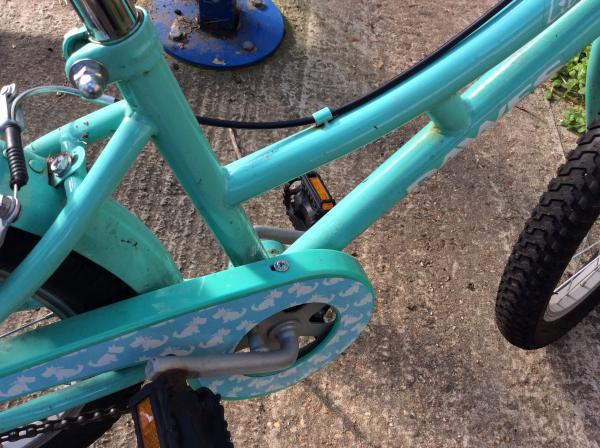 Detective Day
Today, Year 6 were making quadrilaterals and recognising their properties using the geoboards and elastic bands. In the afternoon, the class became crime detectives. Taking fingerprints, comparing handwriting and identifying shoe sizes, makes and brands were all worked upon with varying success. The children all enjoyed being detectives for the day- a future job for some perhaps!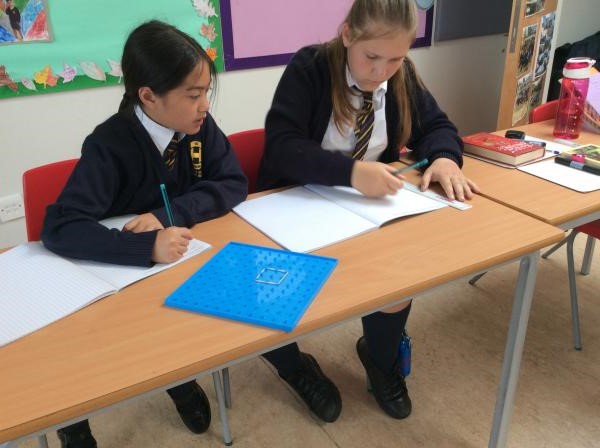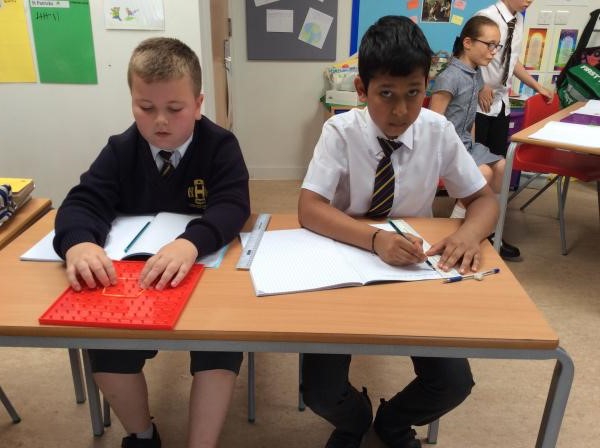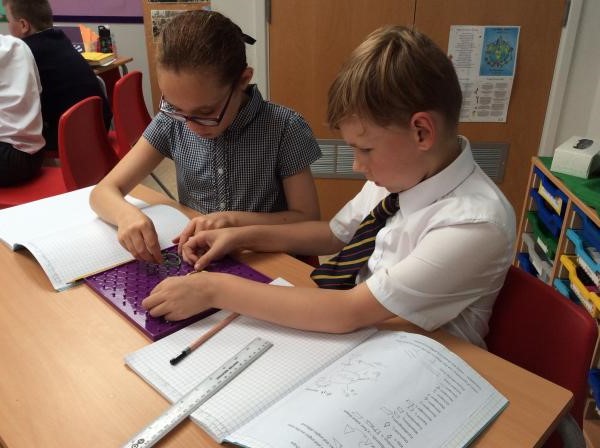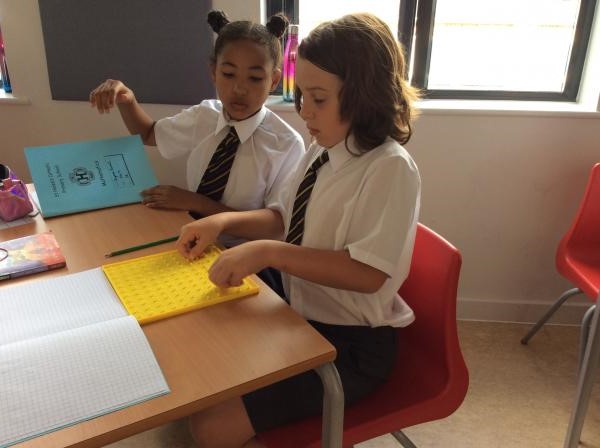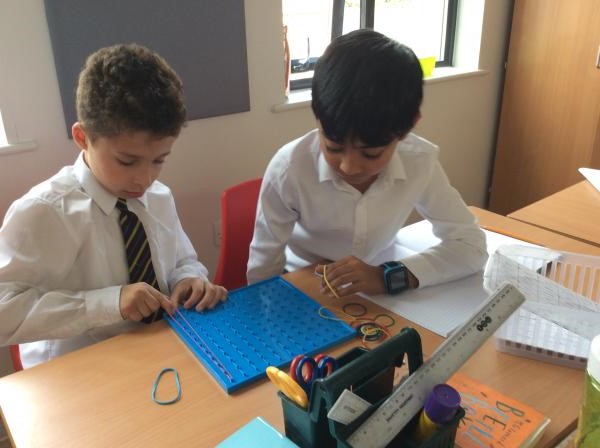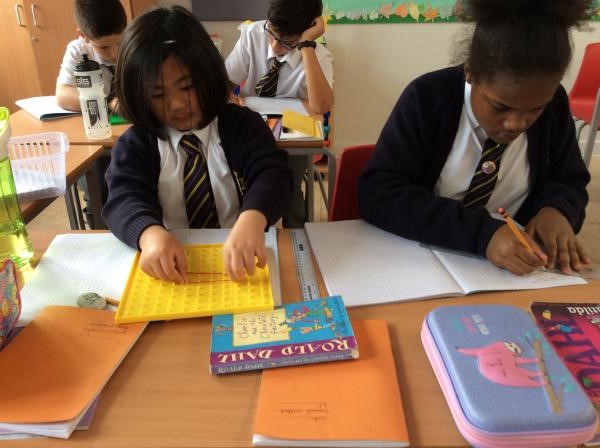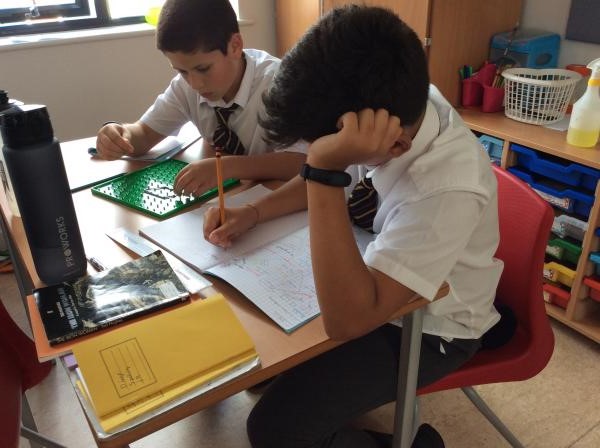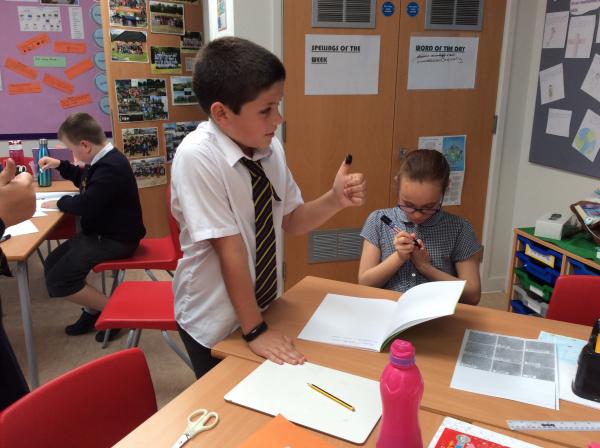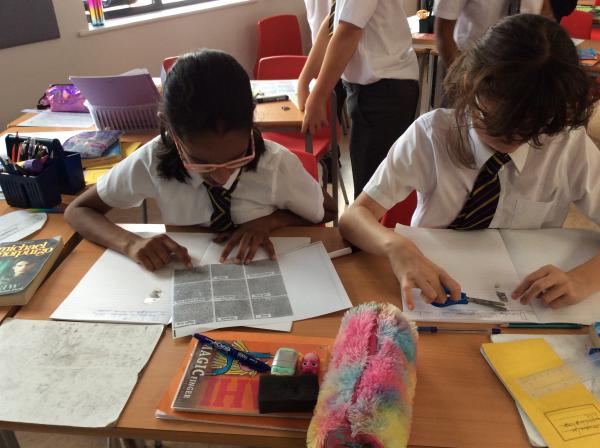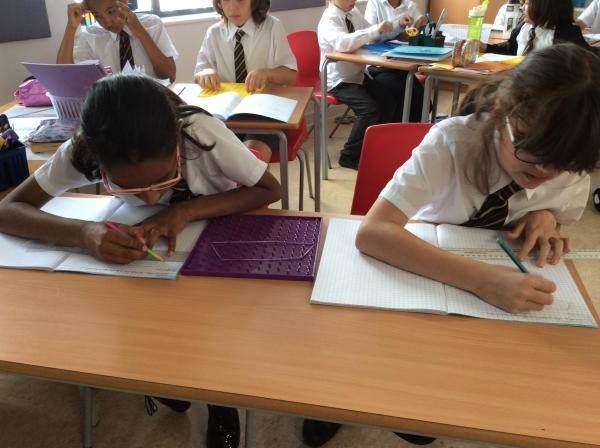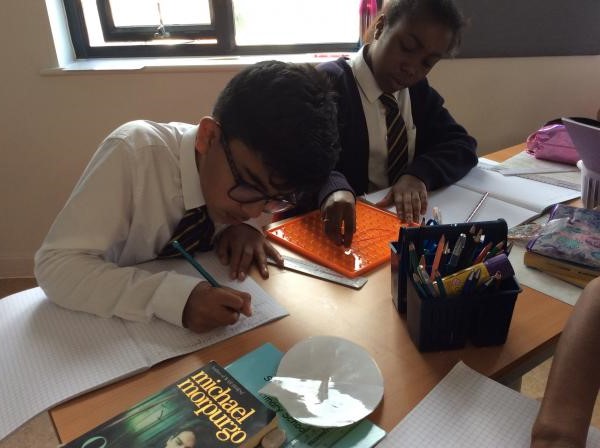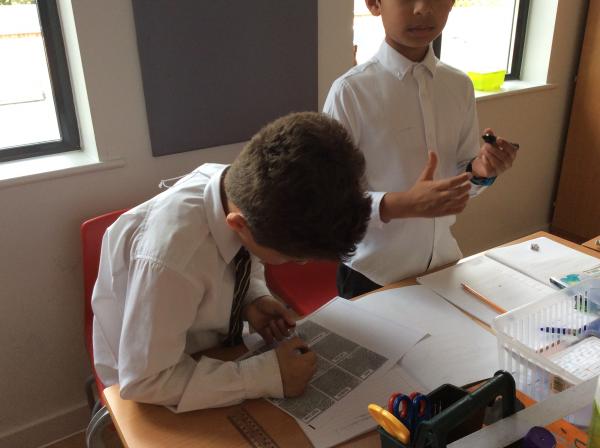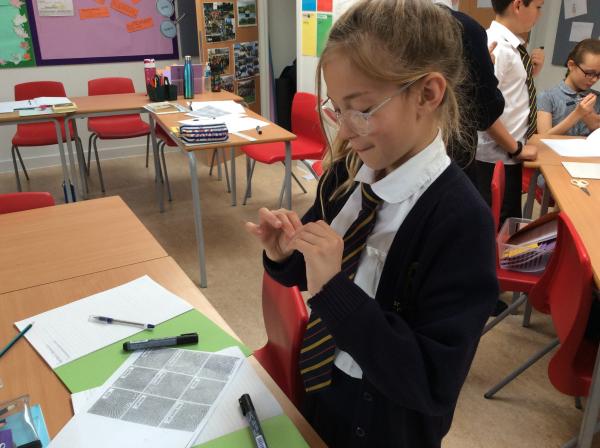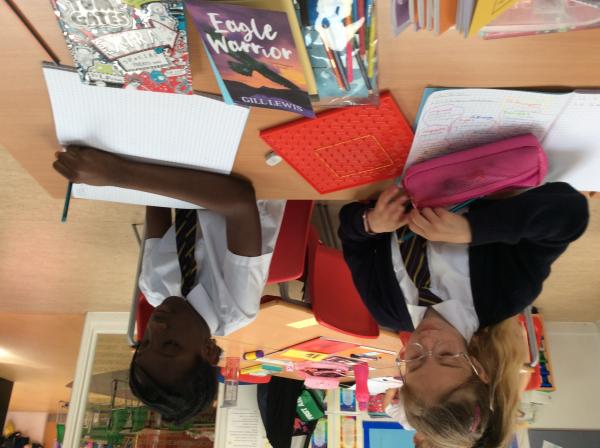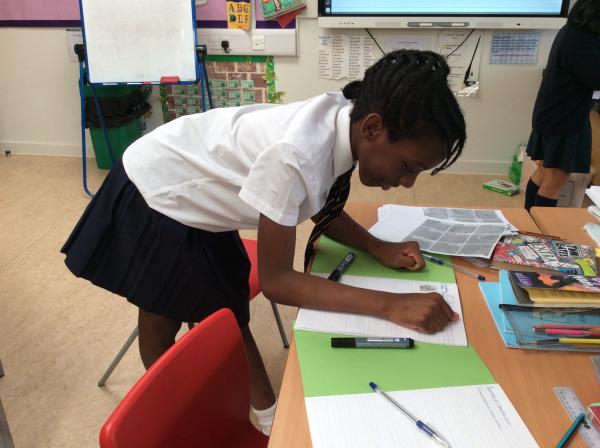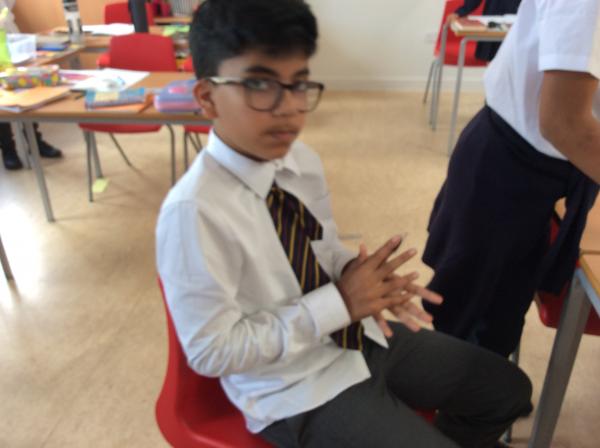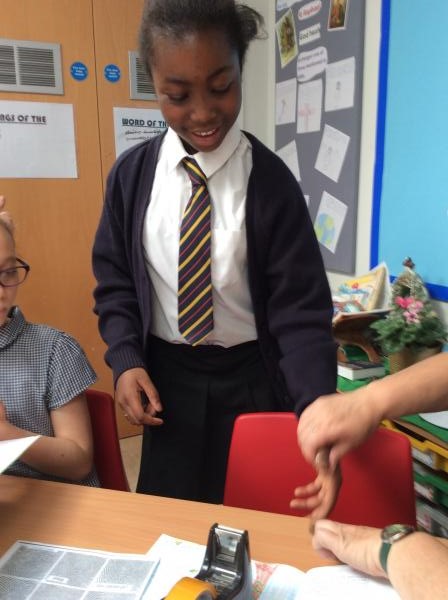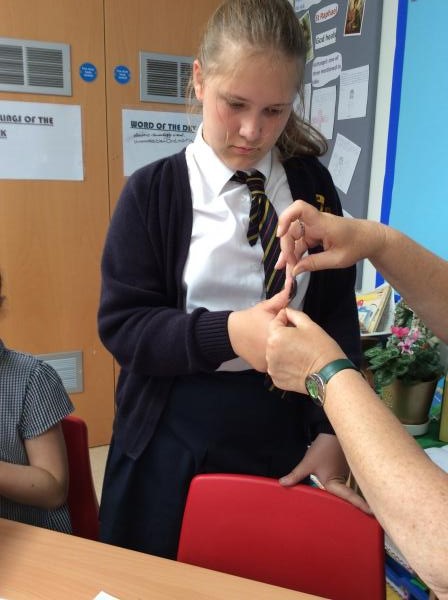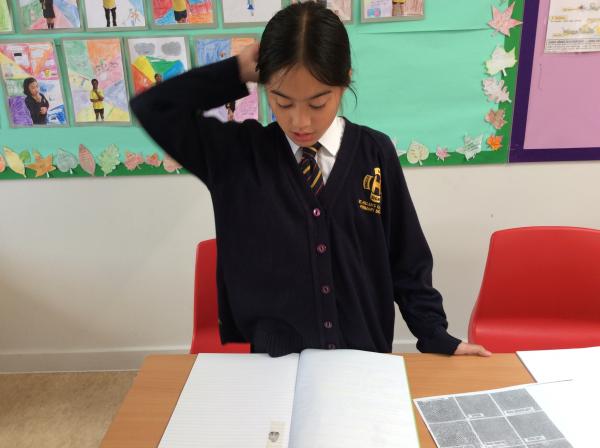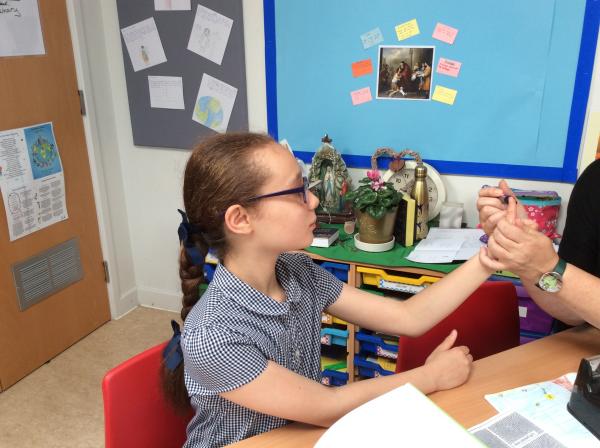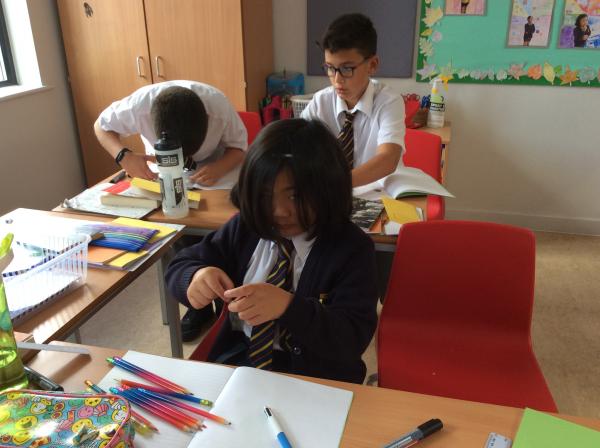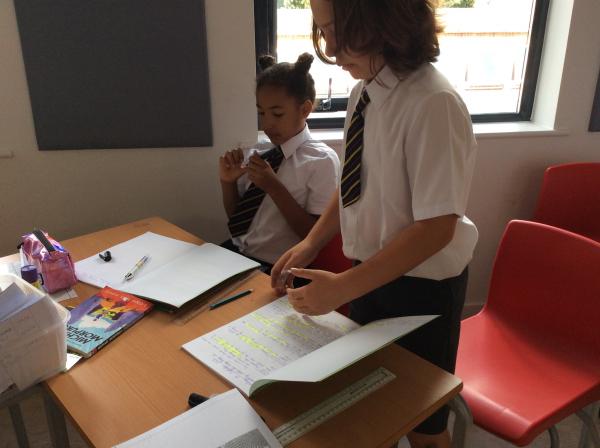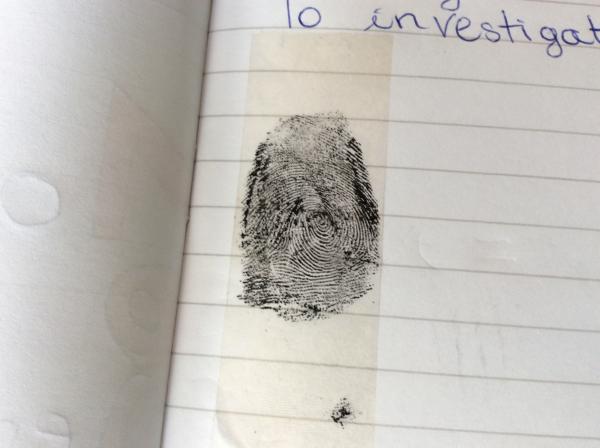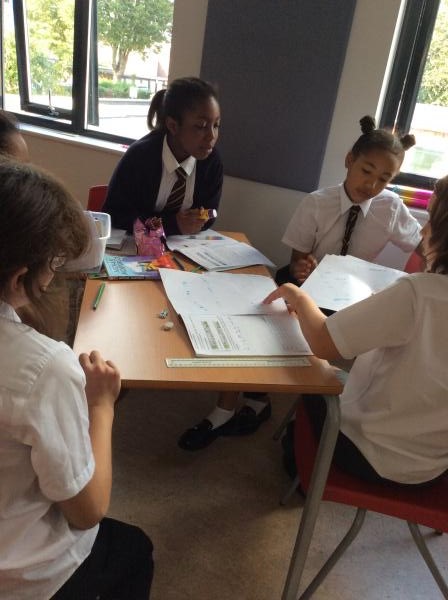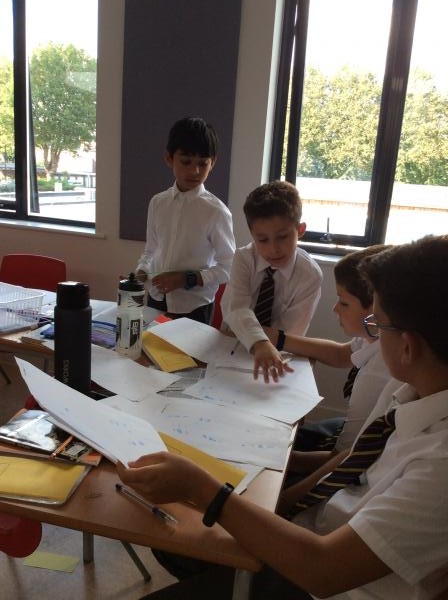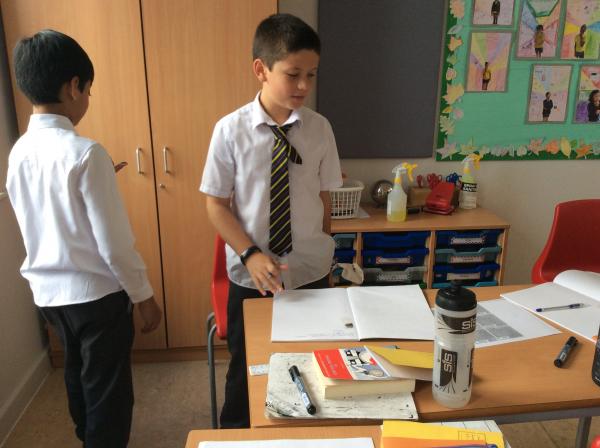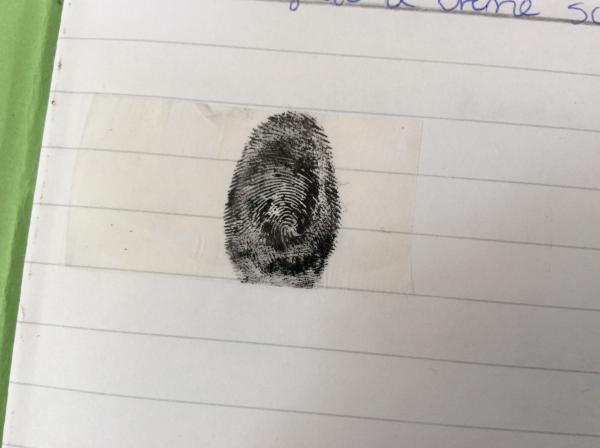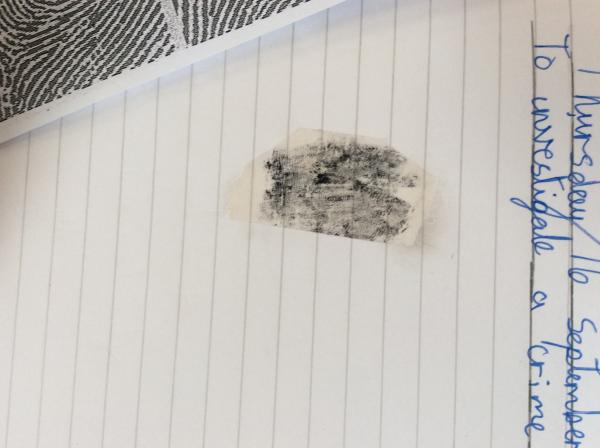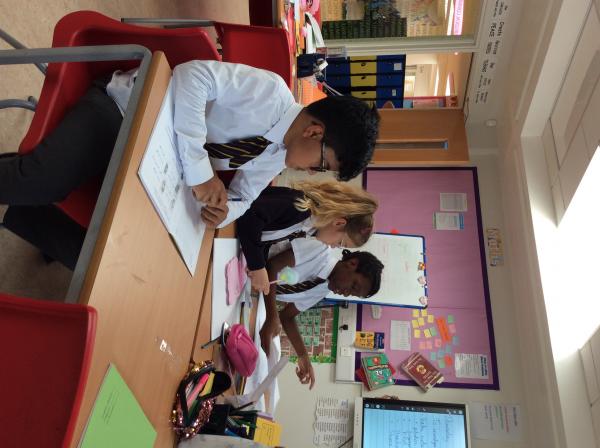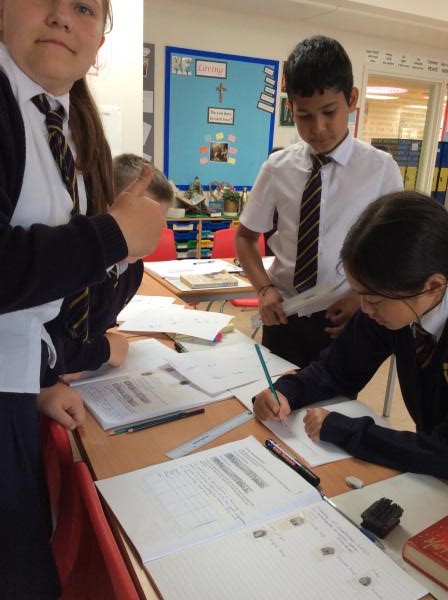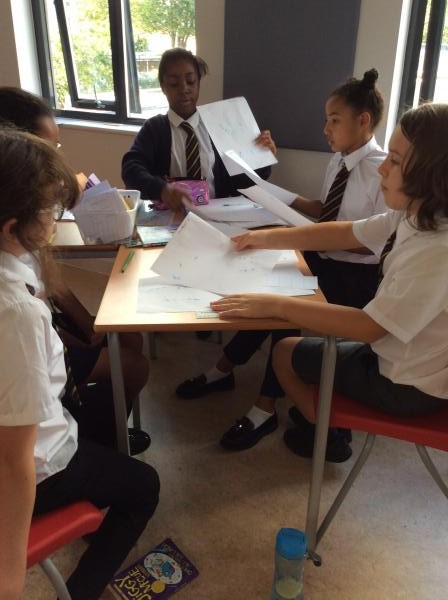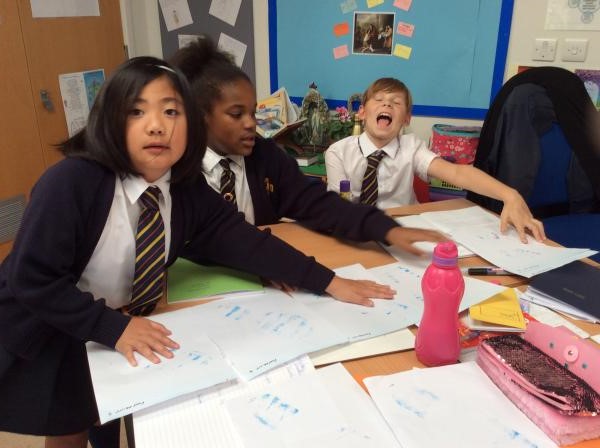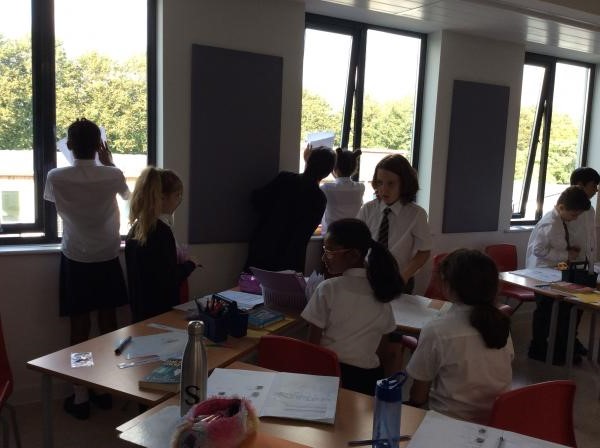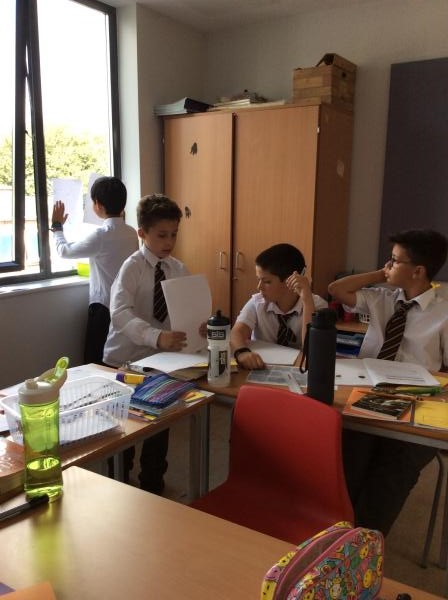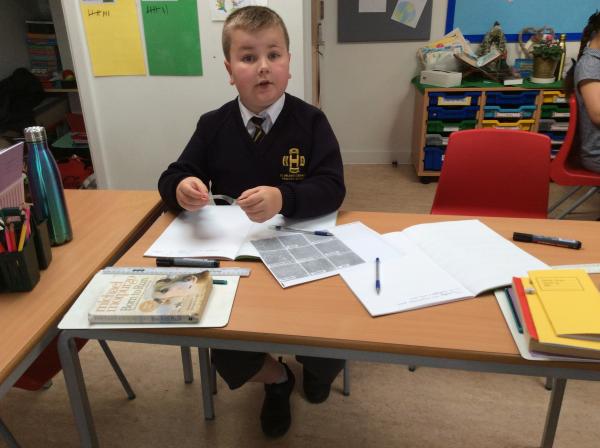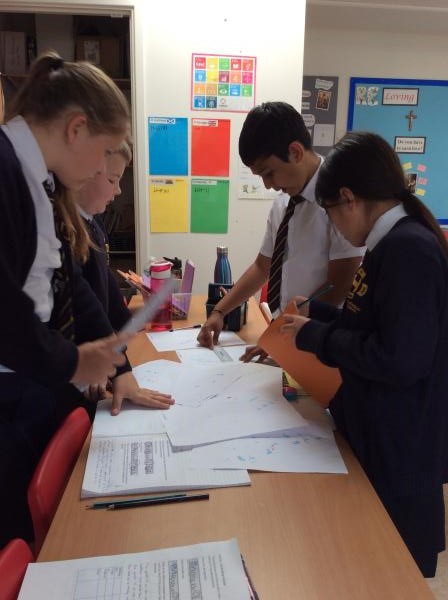 Outdoor learning
Today, Year 6 went into the nature area. they investigated bug life, discussed habitats and made some food for herbivores. They found some interesting ways of experimenting and displaying the food to make it as tasty as possible for a bug!! We all enjoyed being outside and working together!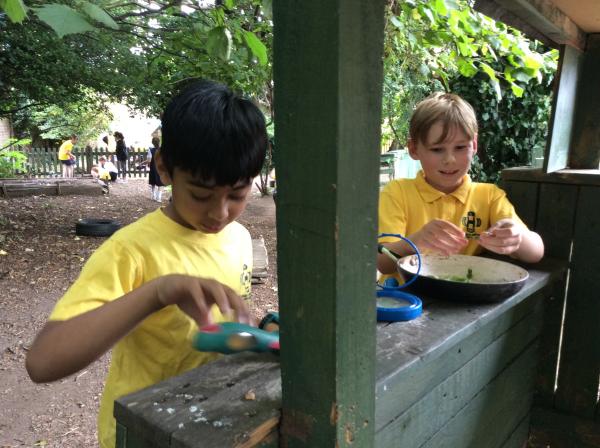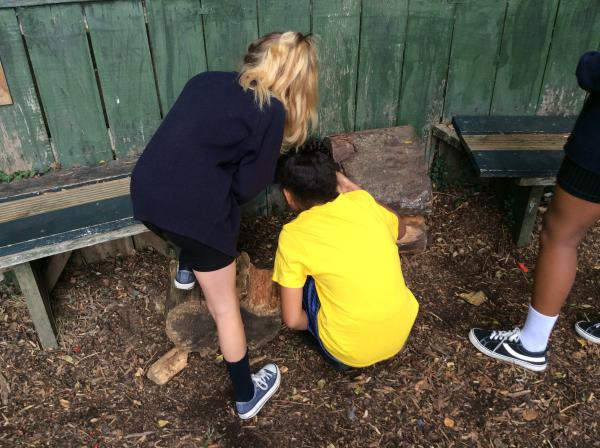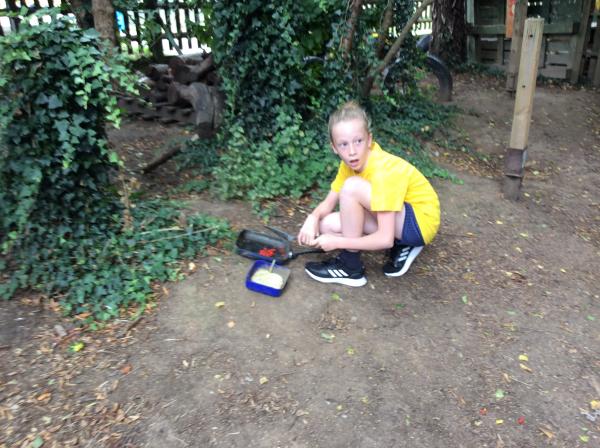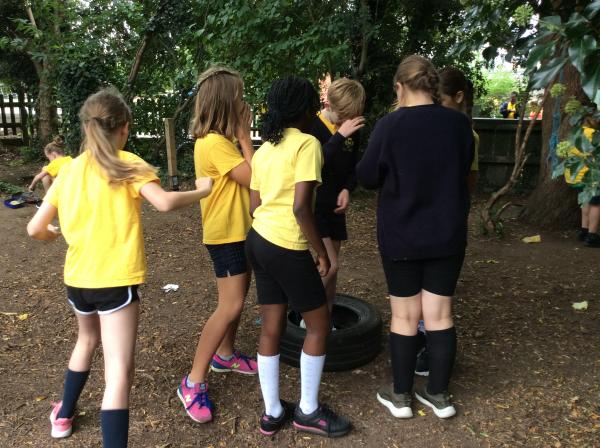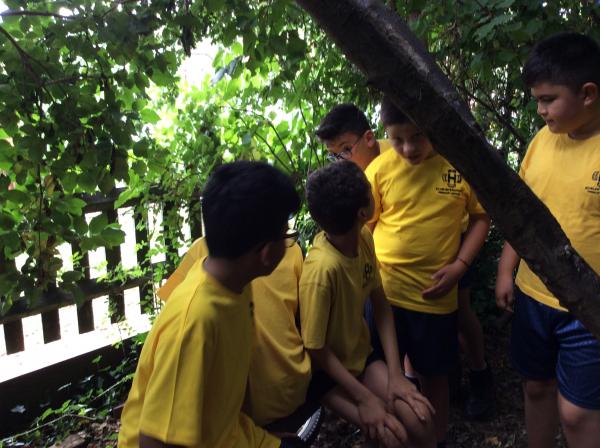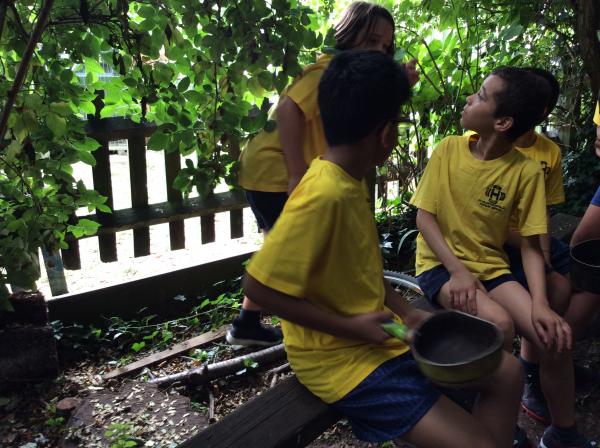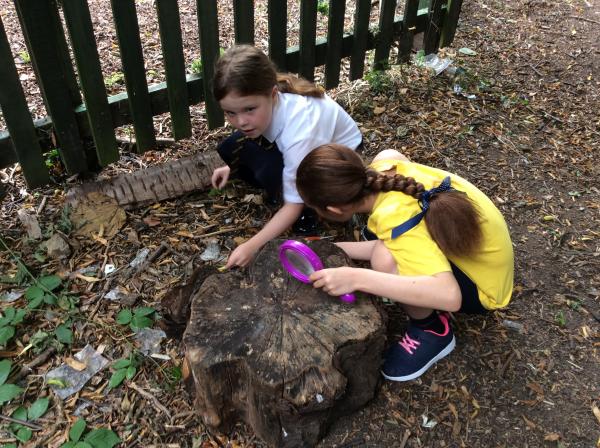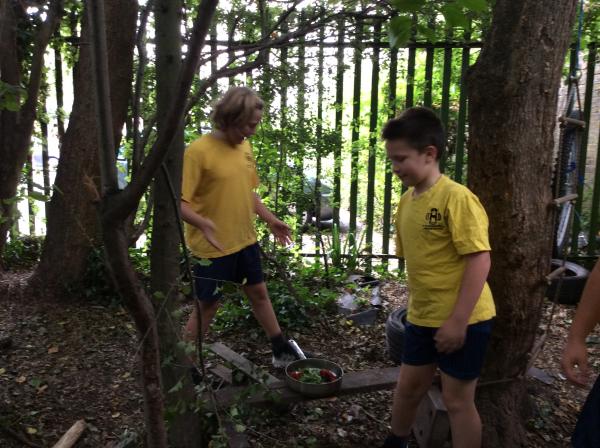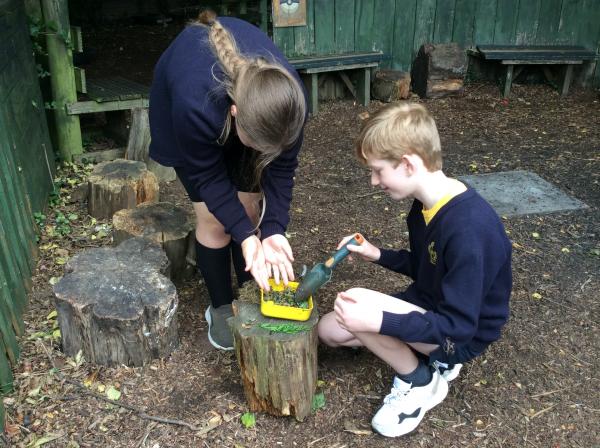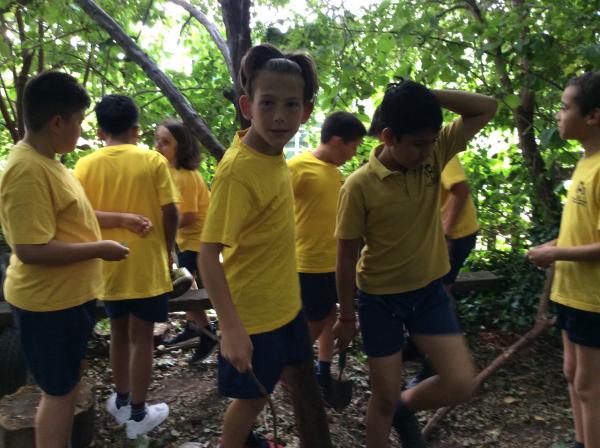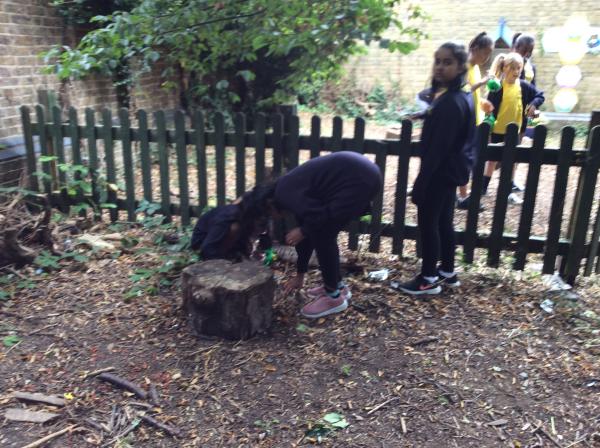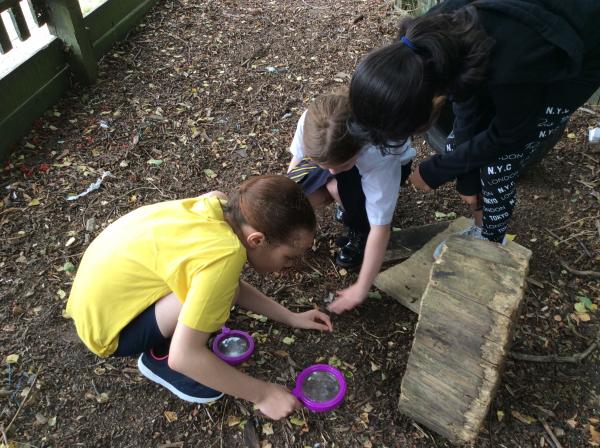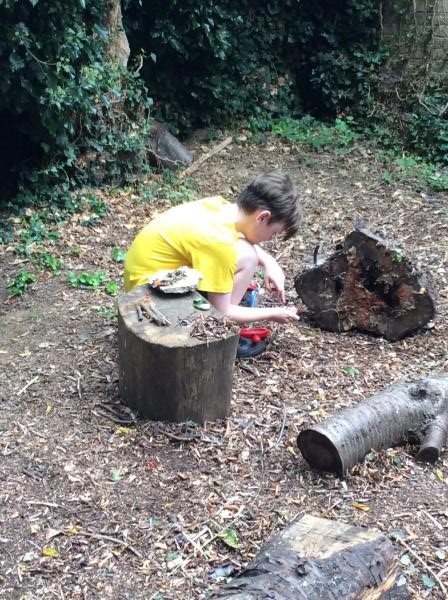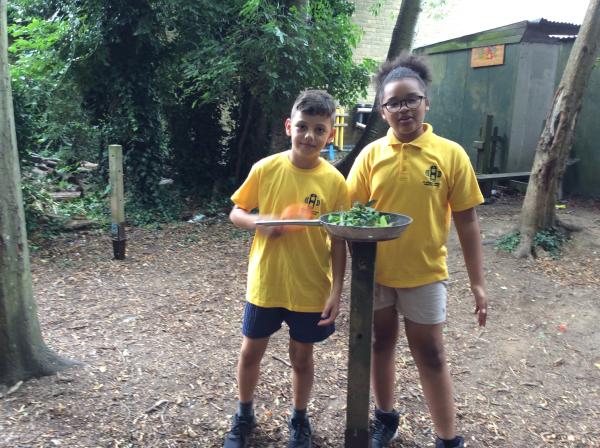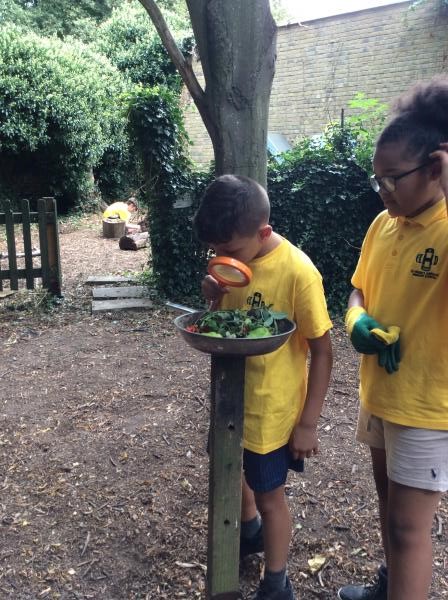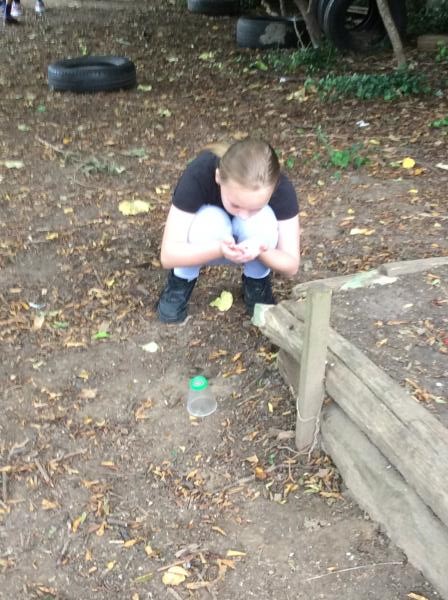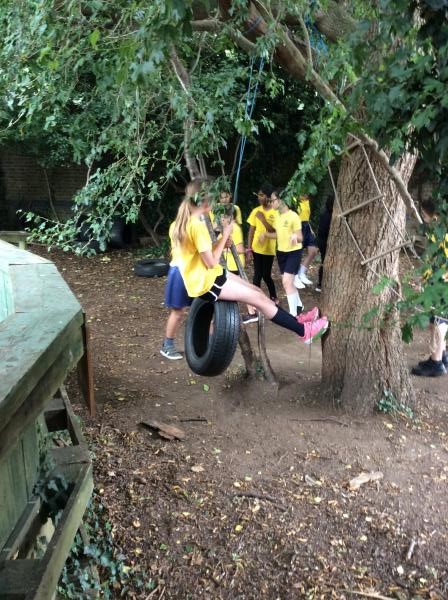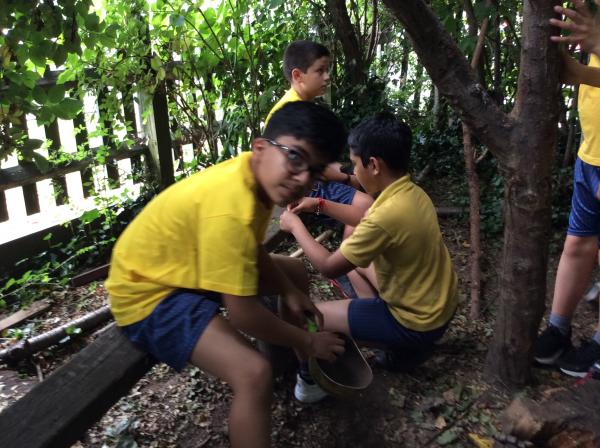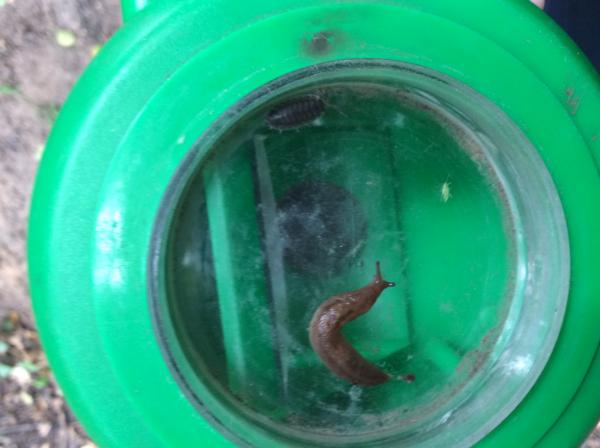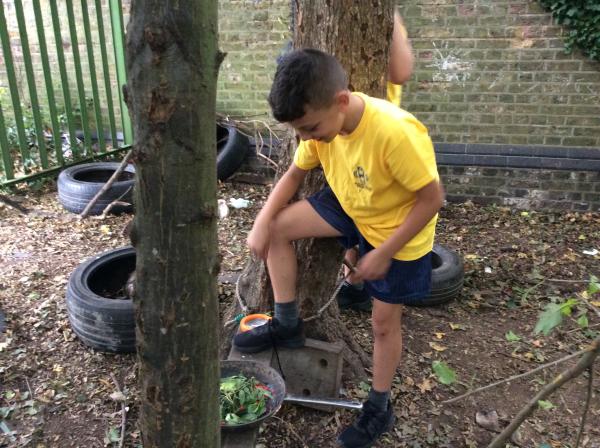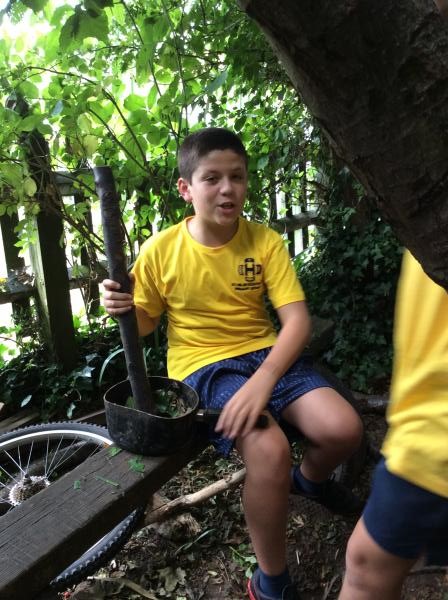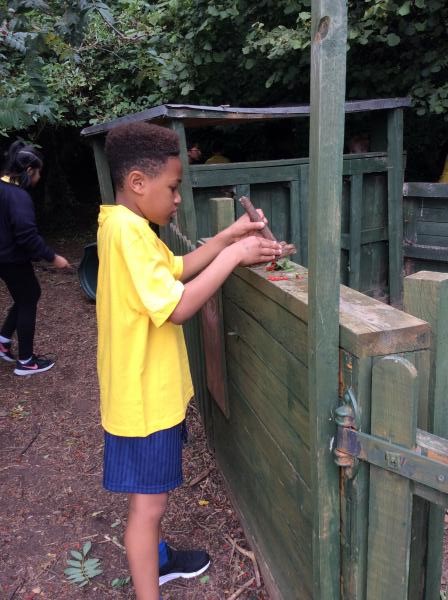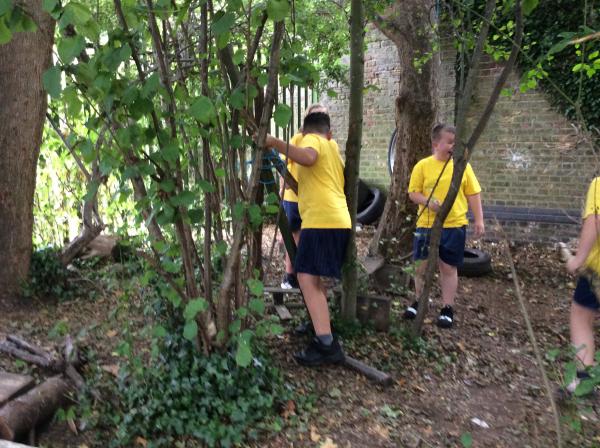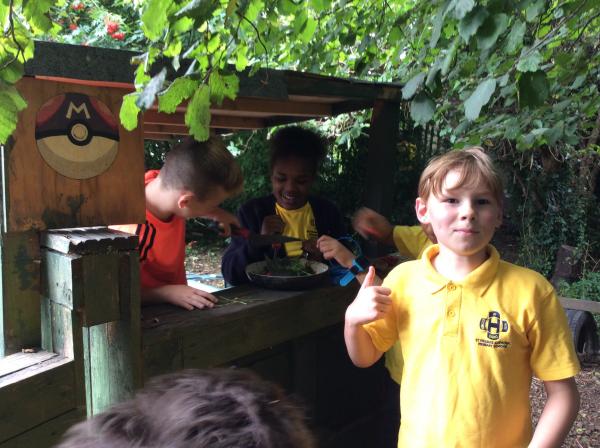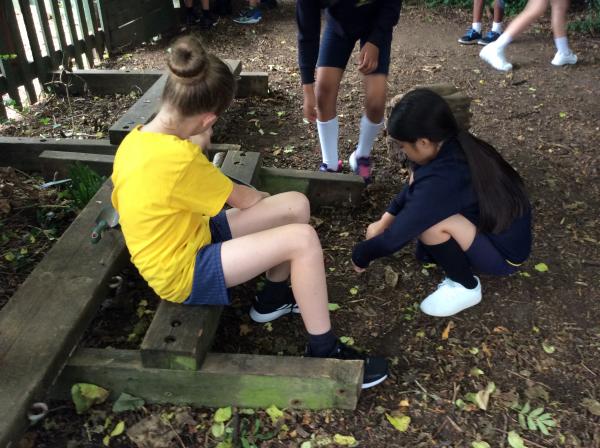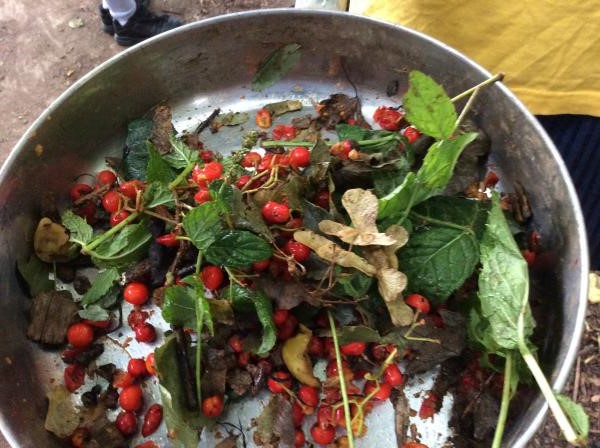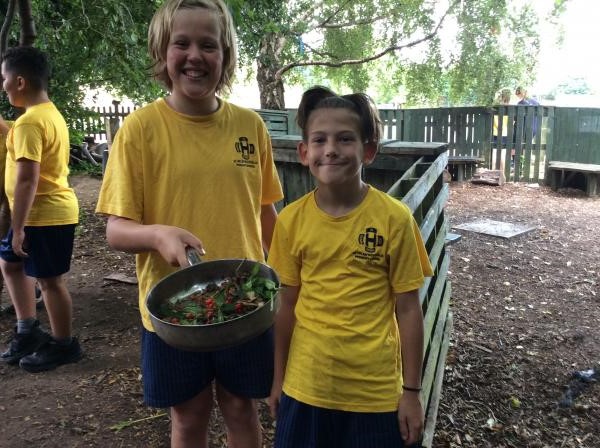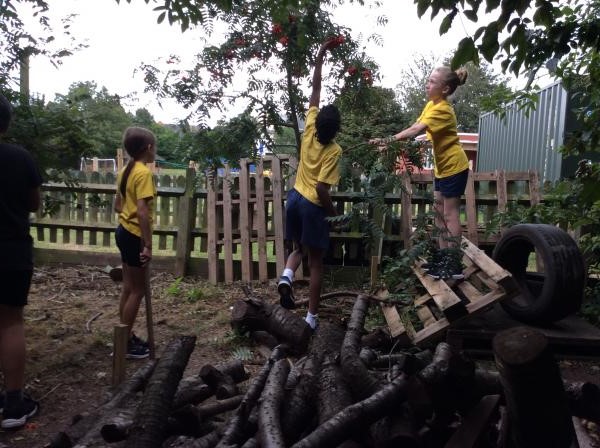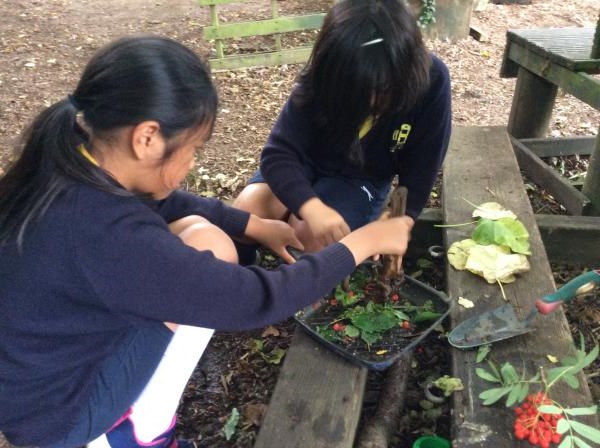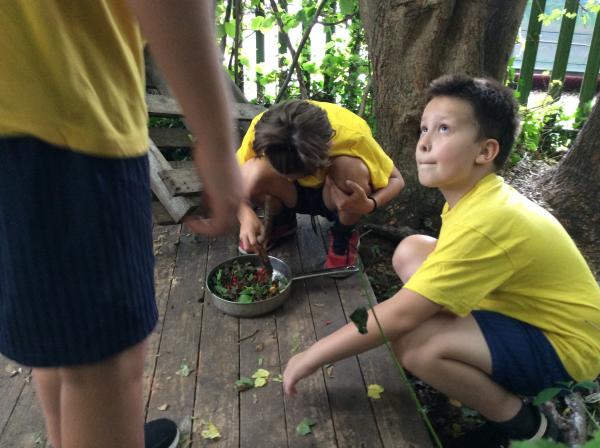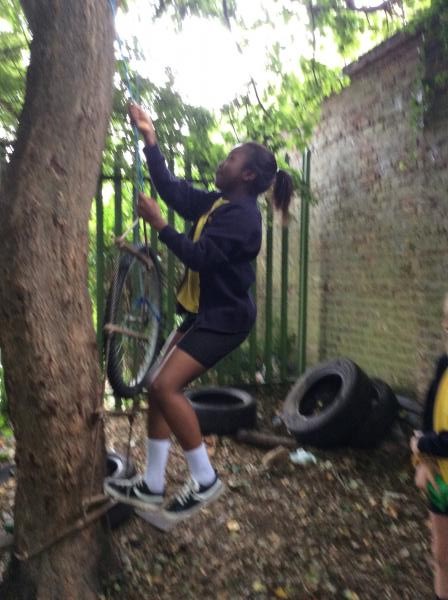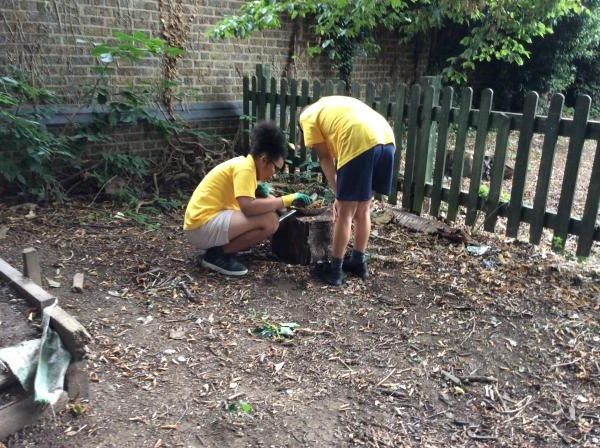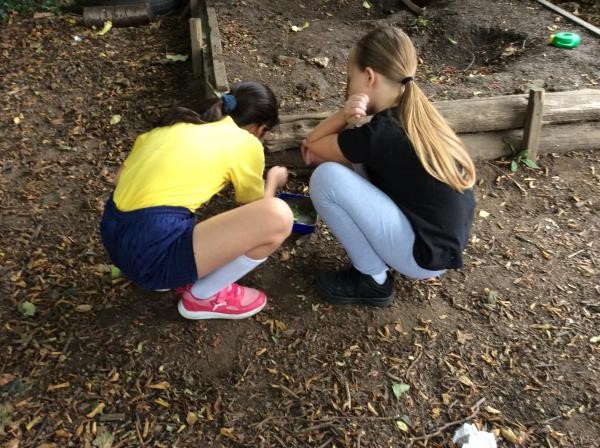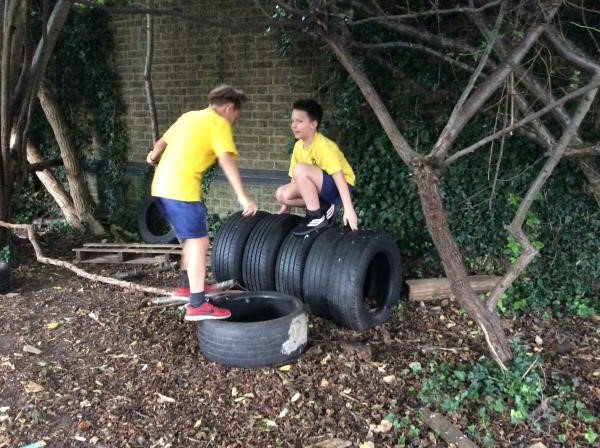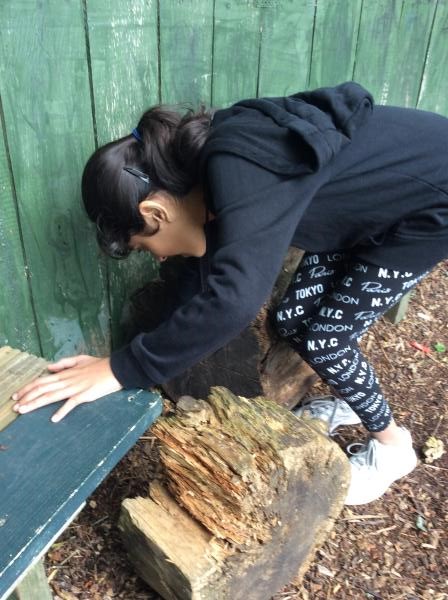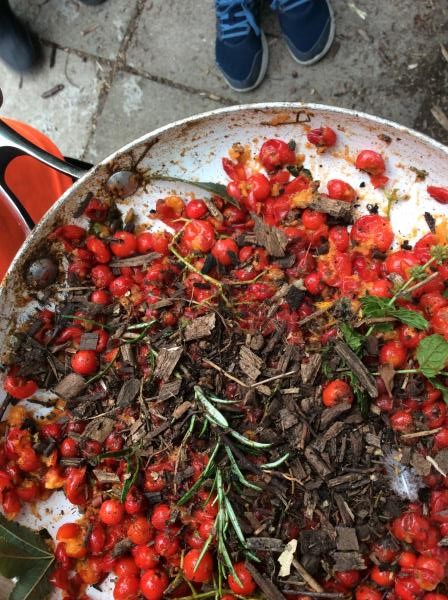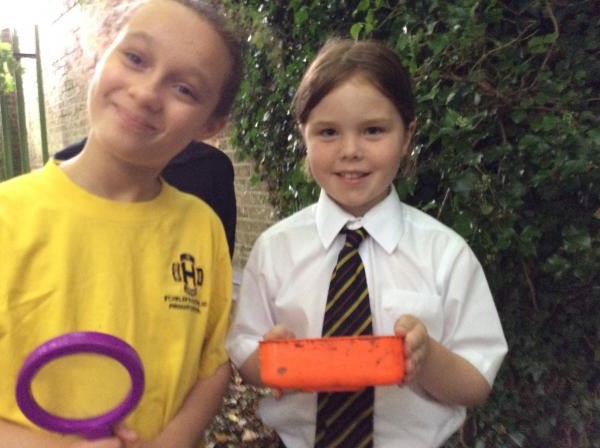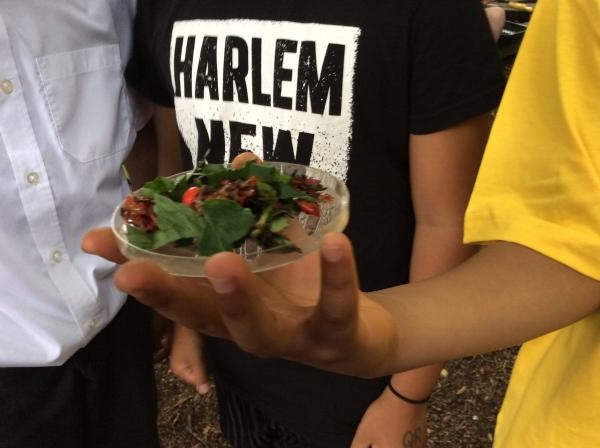 Sorting Shapes
Today year 6 enjoyed sorting shapes practically. They sorted them in all different ways - colour, size, number of sides, quadrilaterals, polygons, regular and irregular. It was a good start to our shape work.