Welcome to Class 5
Class Teachers:
Walter Tull
Mrs Hall
Learning Support Assistant
Miss King
Rosa Parks
Miss Wallen

Learning Support Assistant
Mrs Offord



---
---
The latest news from Walter Tull & Rosa Parks
5 Rosa Parks Irreversible Chemical Reactions
This week, in science, we investigated irreversible chemical reactions. We had great fun watching the gas escape the mixtures as bubbles.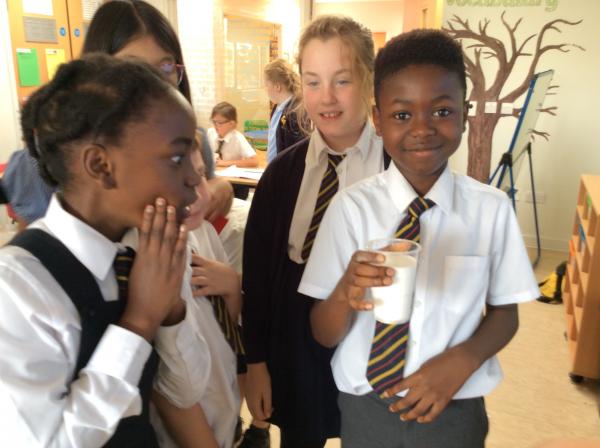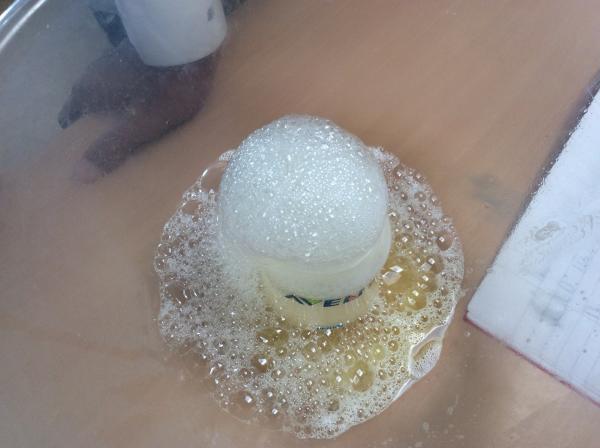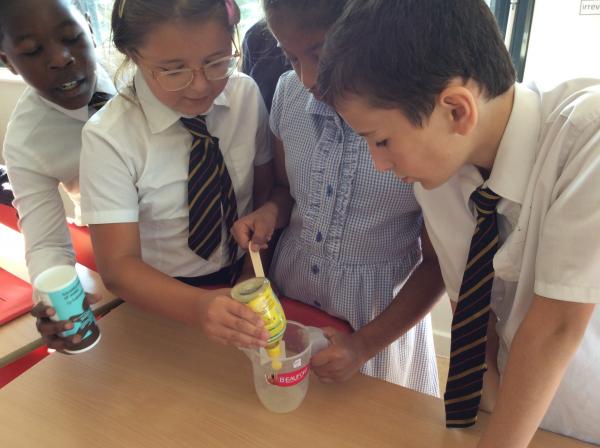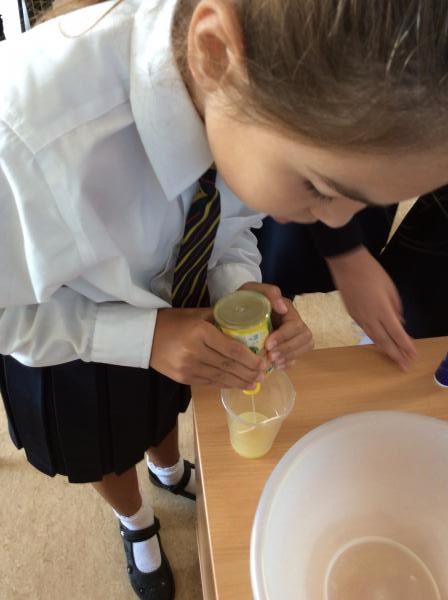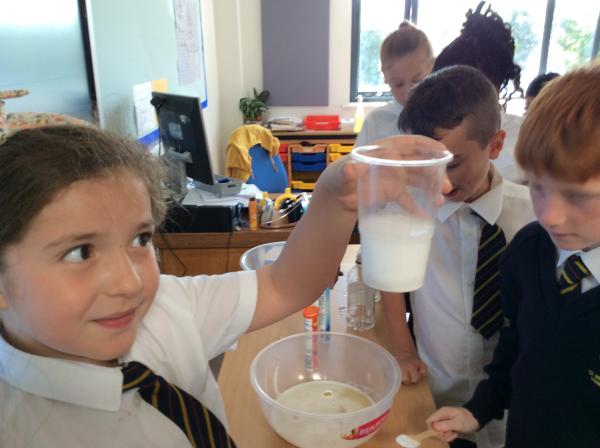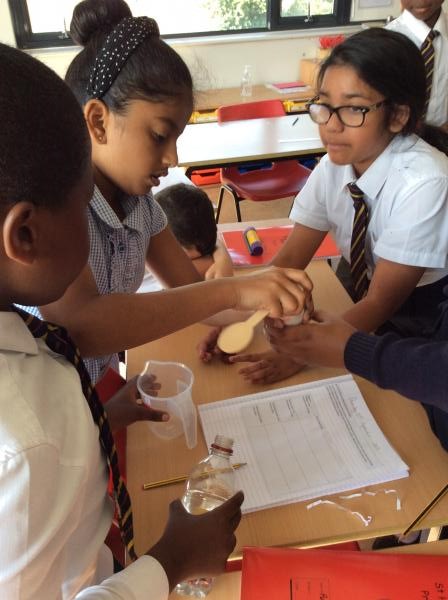 5H Nature Area Day
5H had an amazing morning in the nature area this week. They started playing games on the playground - Cut the rope was a favourite followed by Bones and Fish, Otter, Eagle. We moved onto testing catapults with mixed results. Our next stop was the Nature area - building bug hotels and hunting for the variety of bugs found in the nature area. Many groups decided to make bug food.
In the afternoon, many children decided to use the hammers and nails using them with control and precision. They also built their own catapults and bows and arrows, again with mixed success. 5H didn't give up, persevering with their designs and developing their making skills. Well done 5H.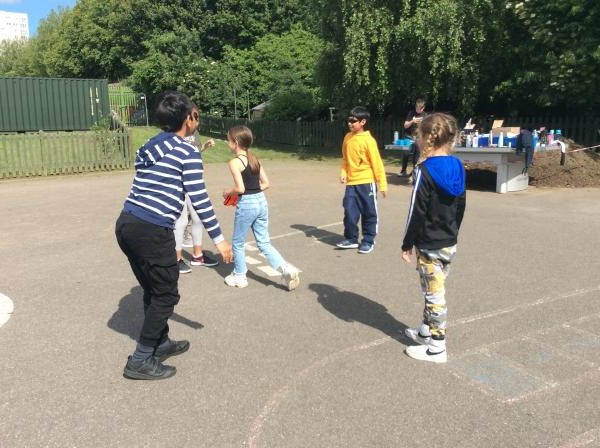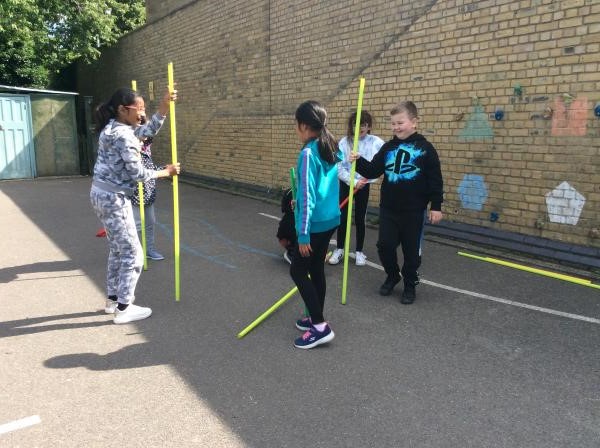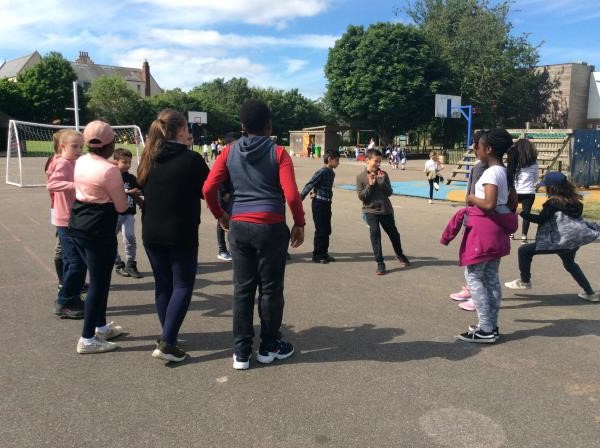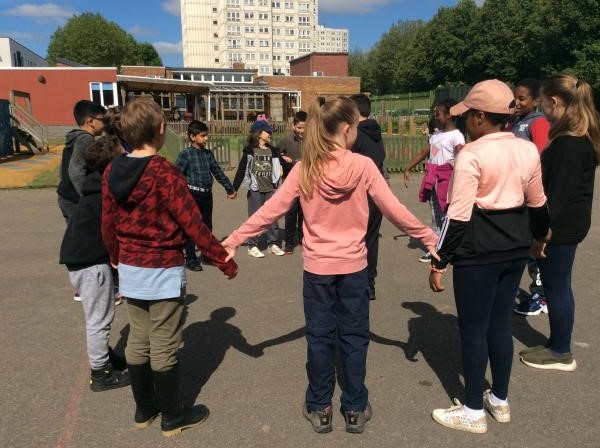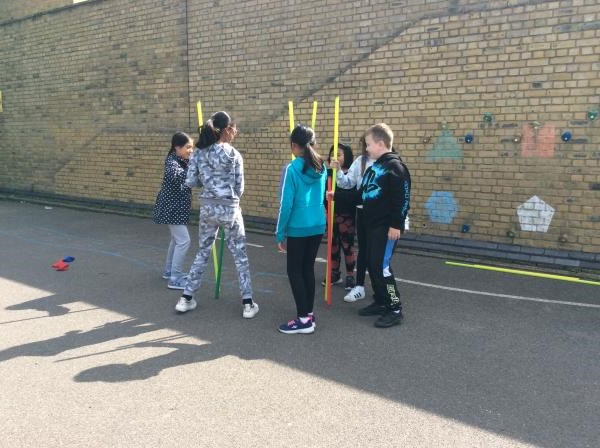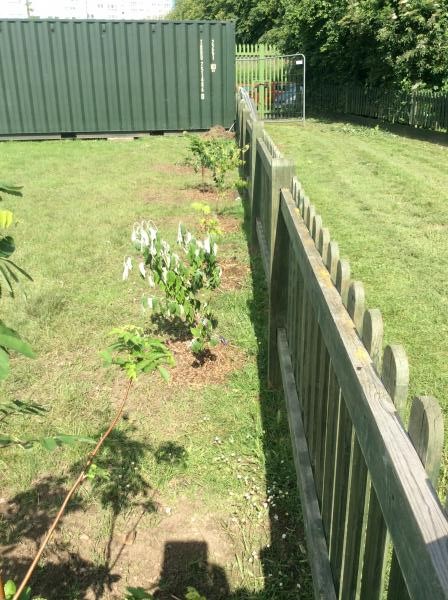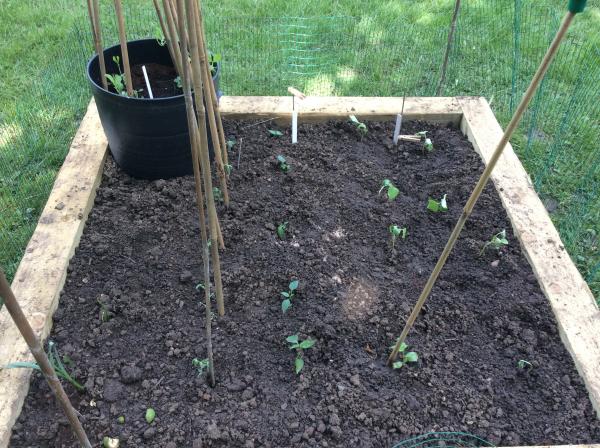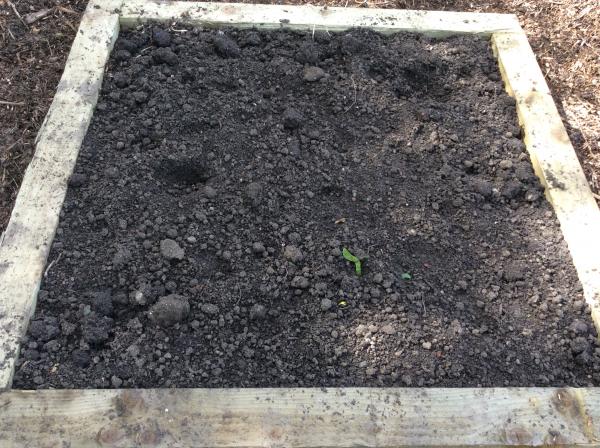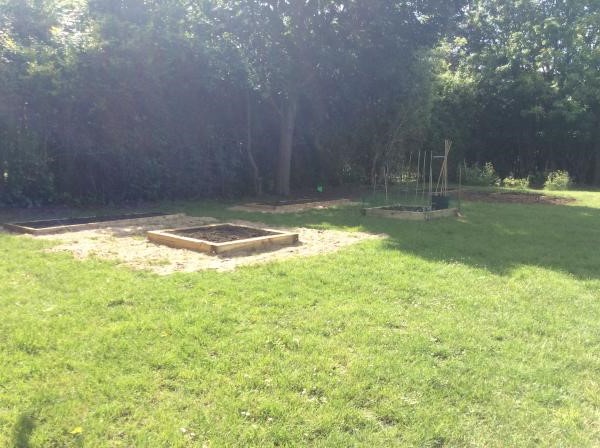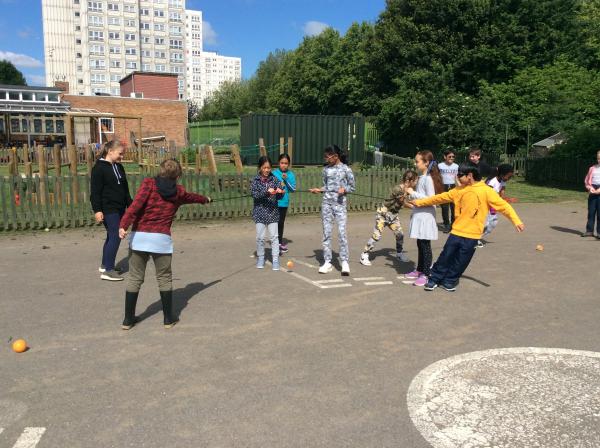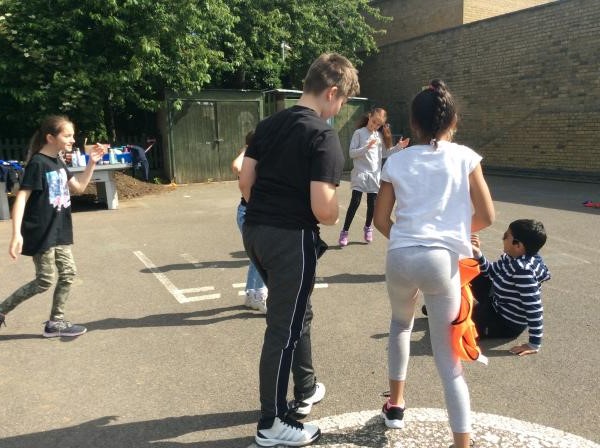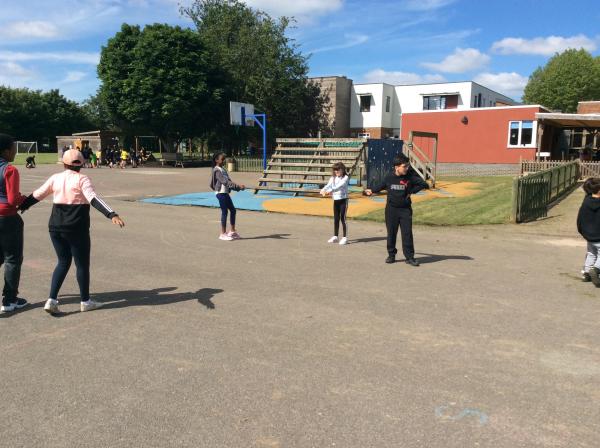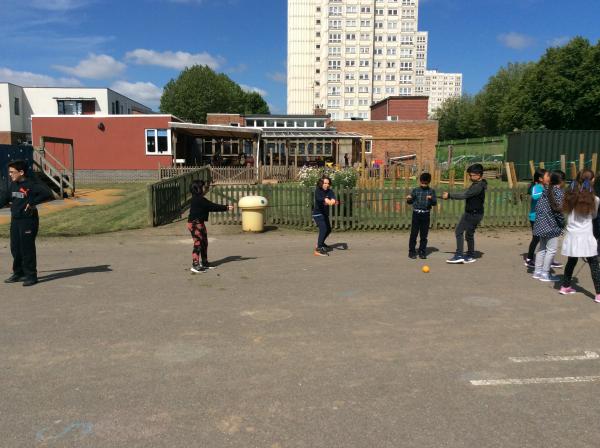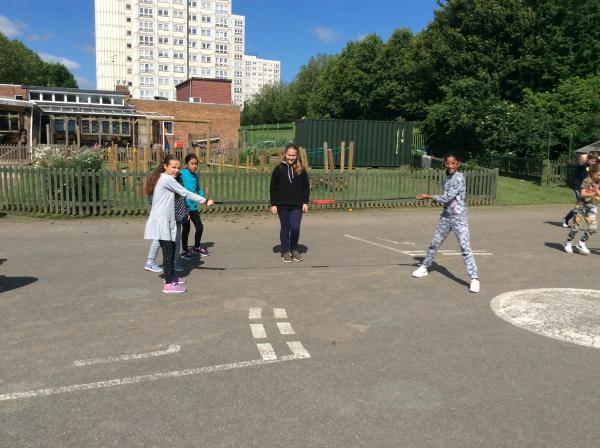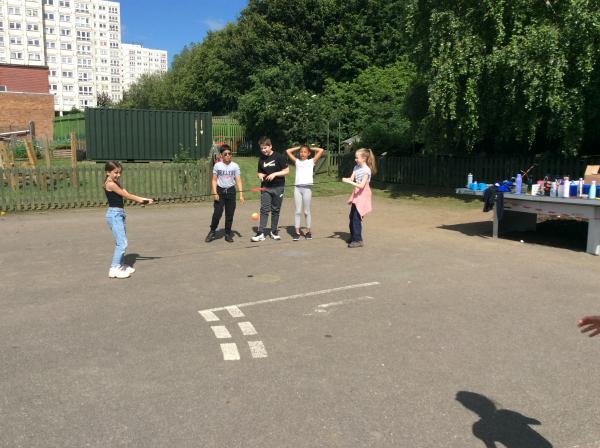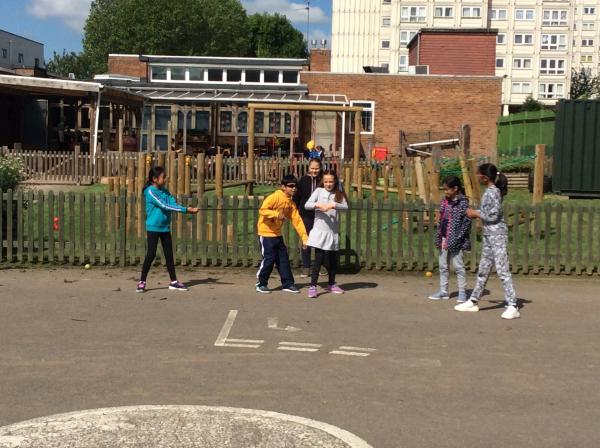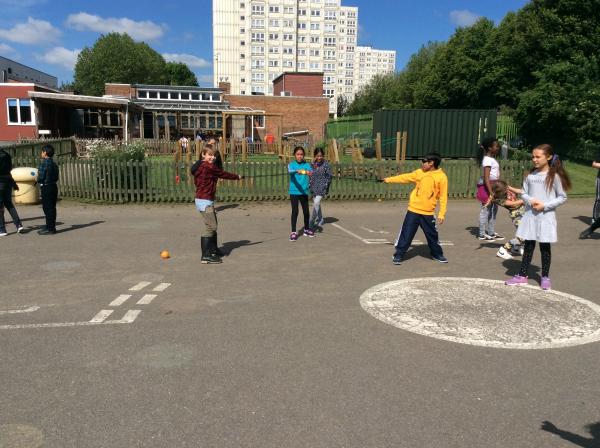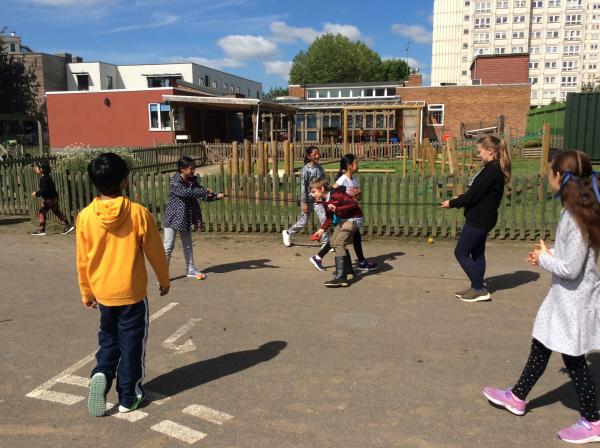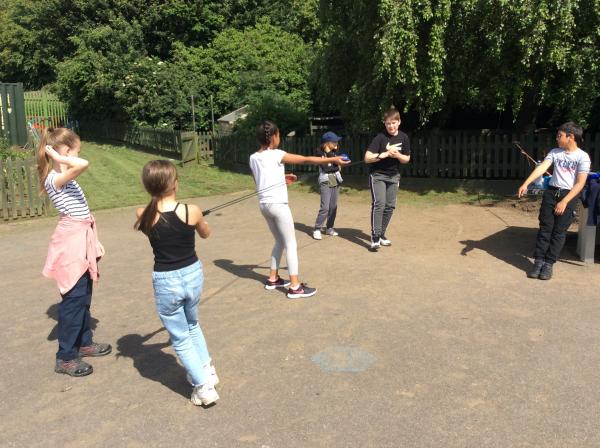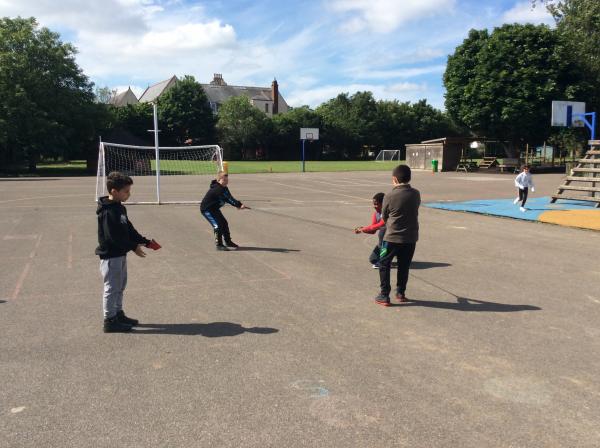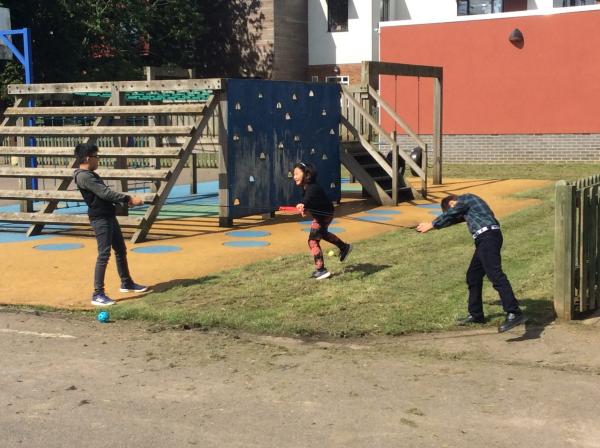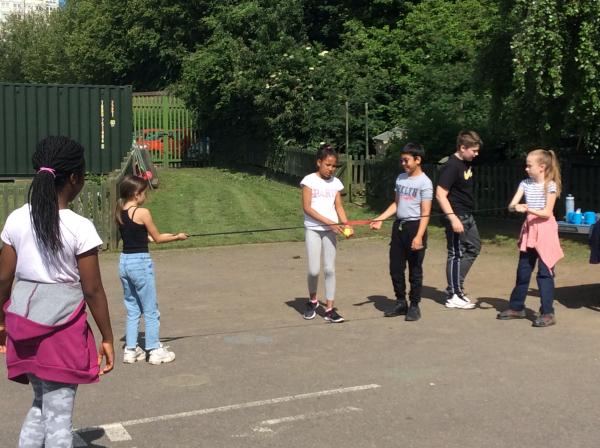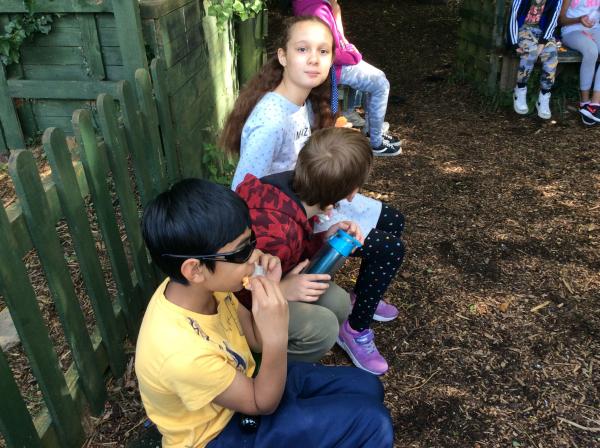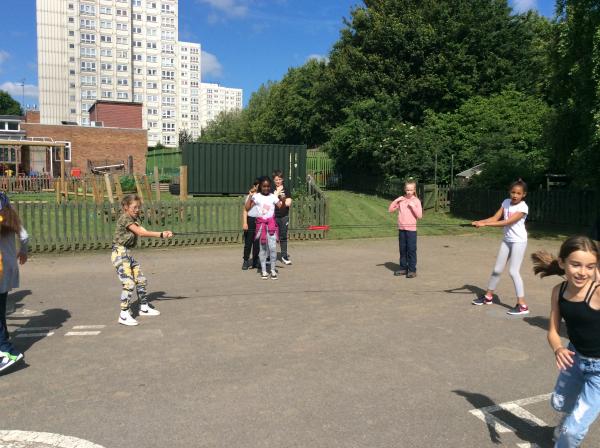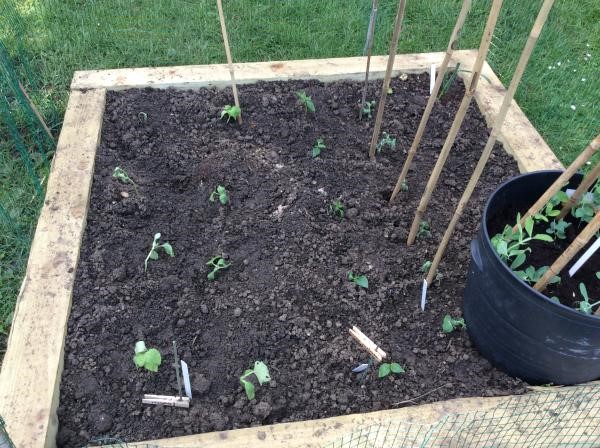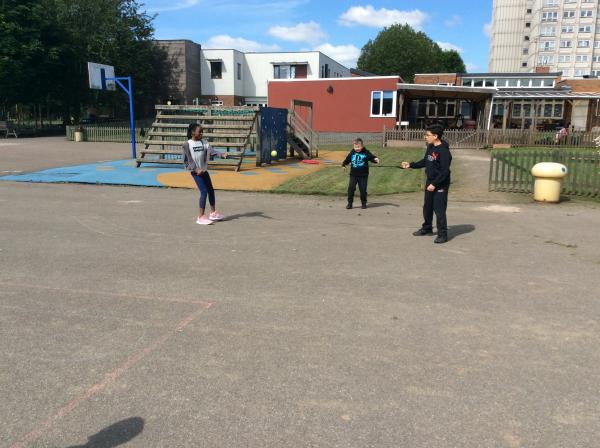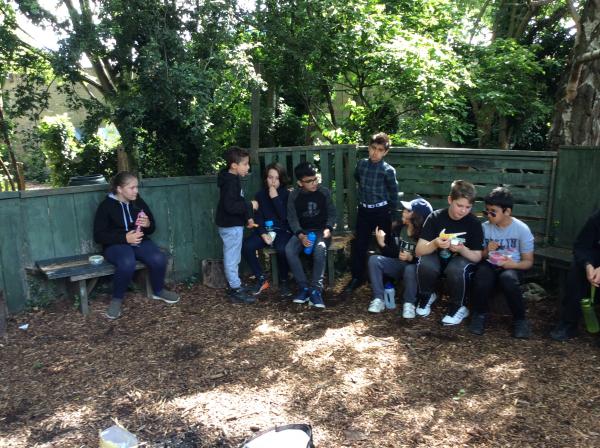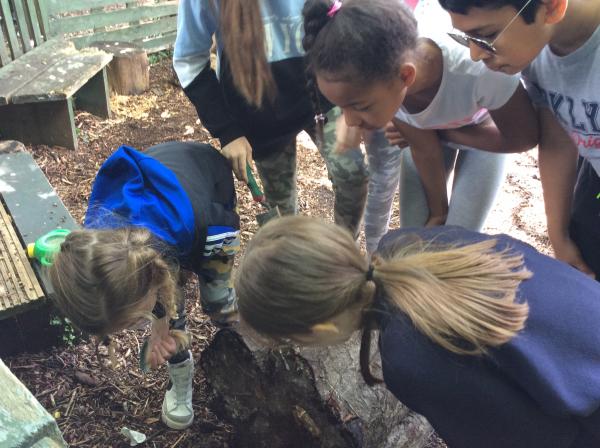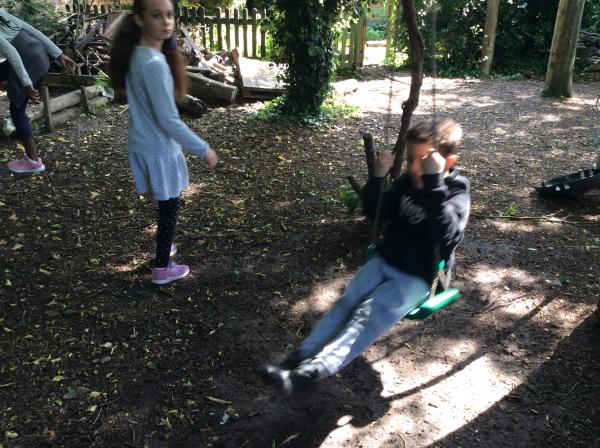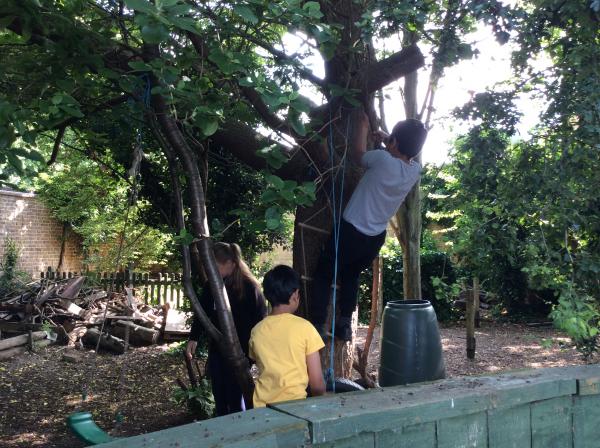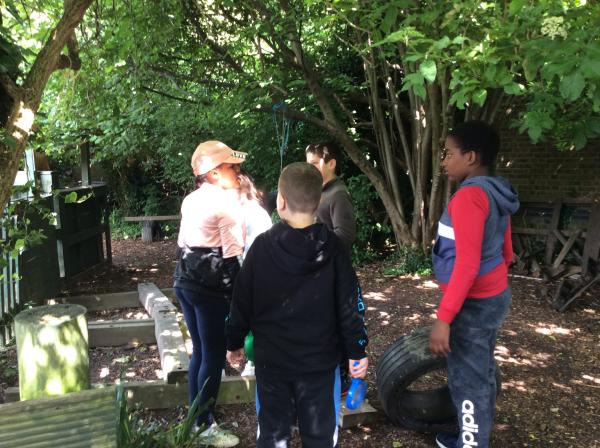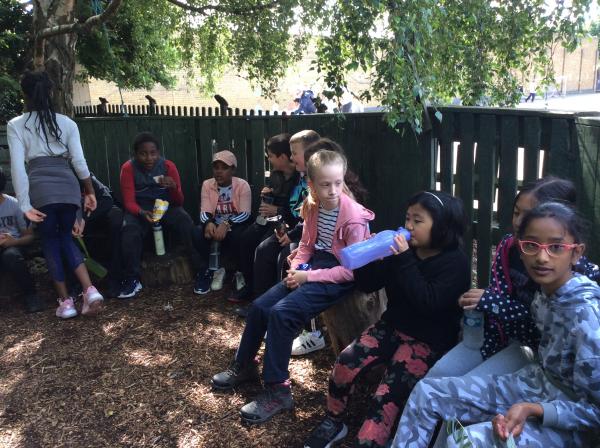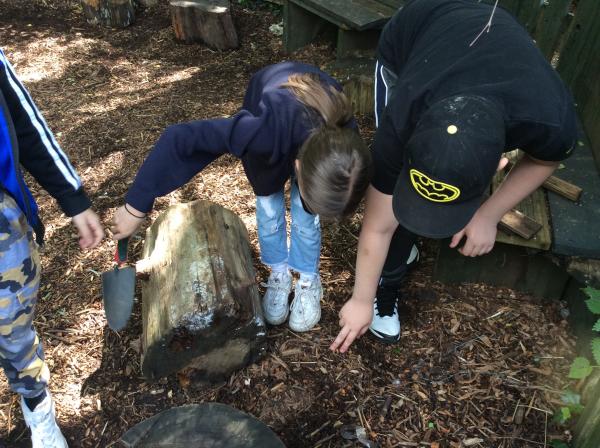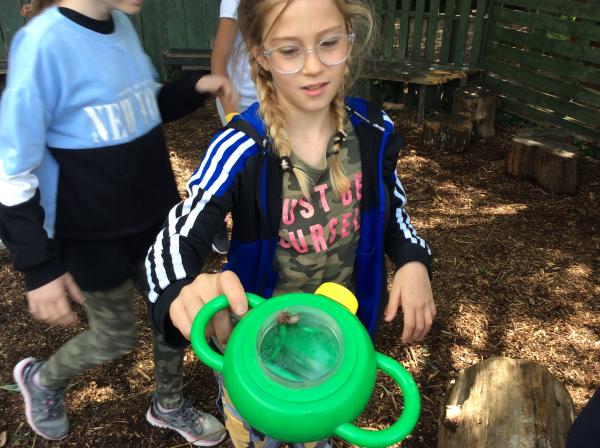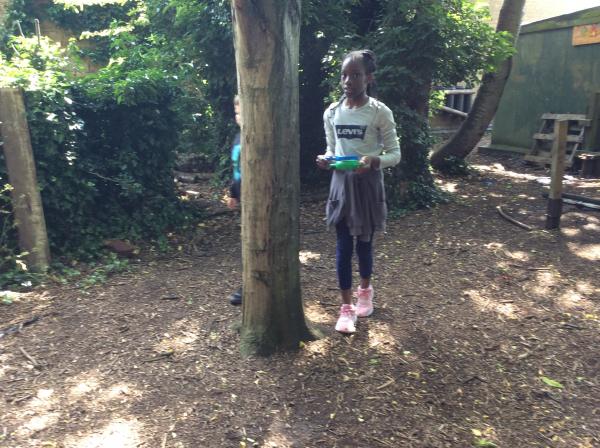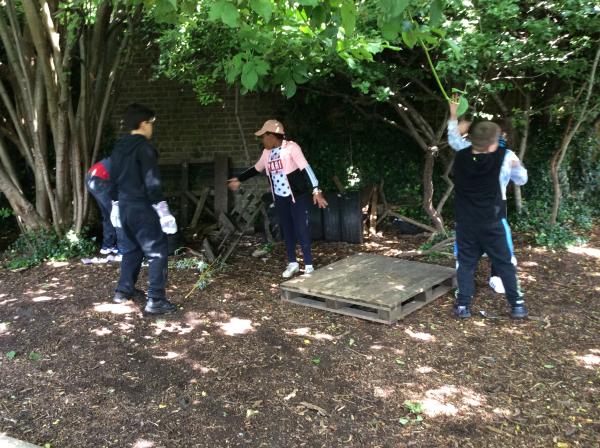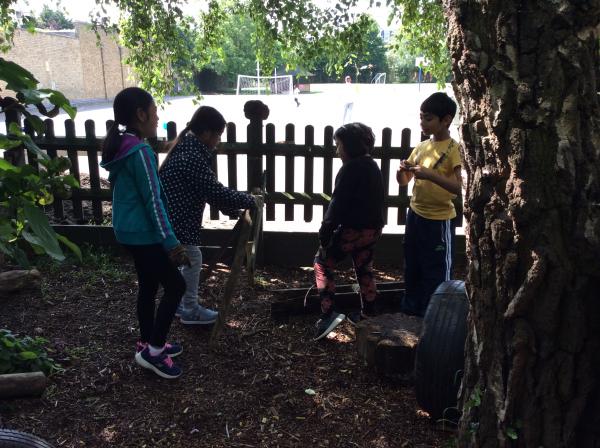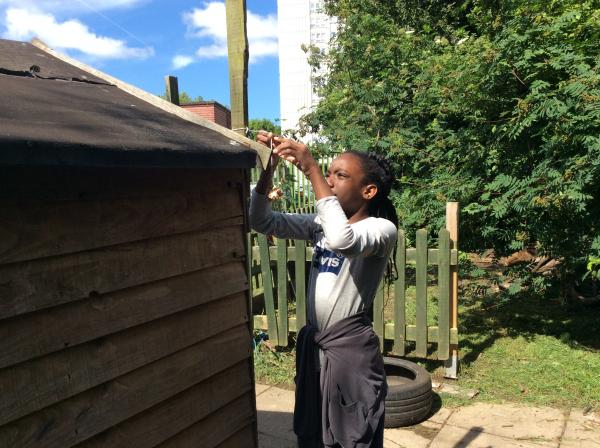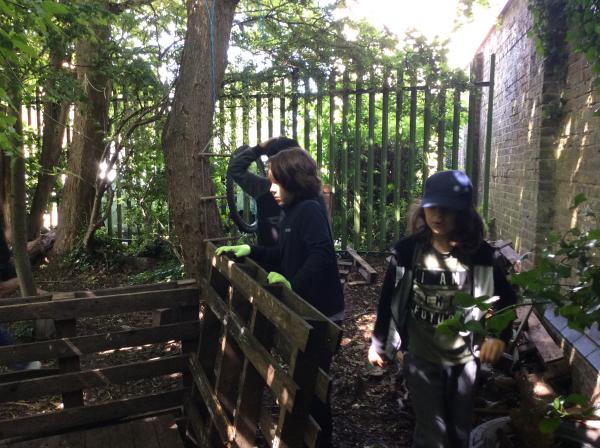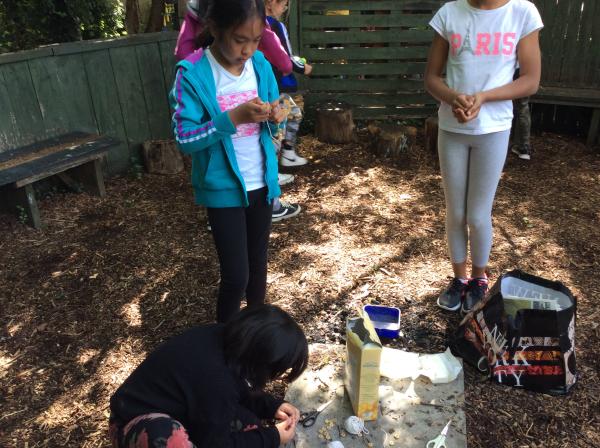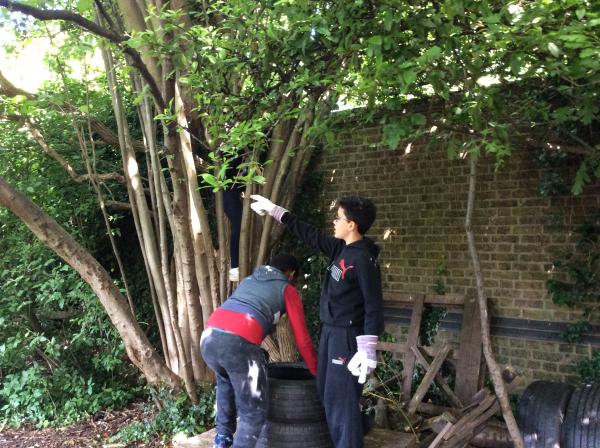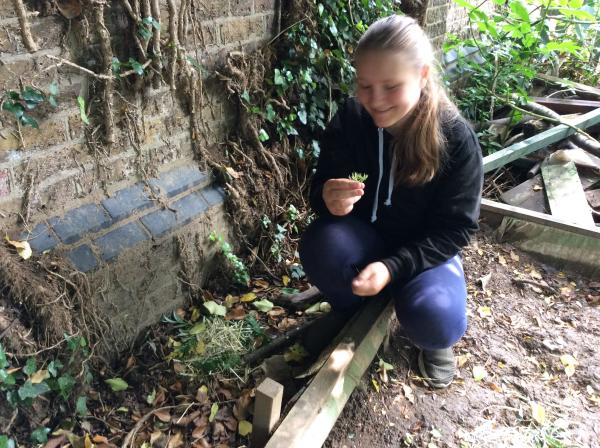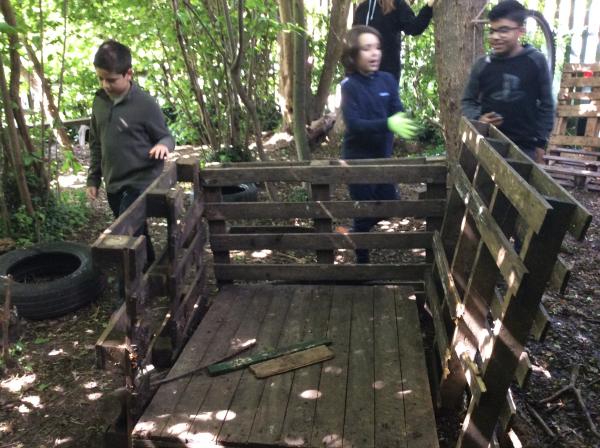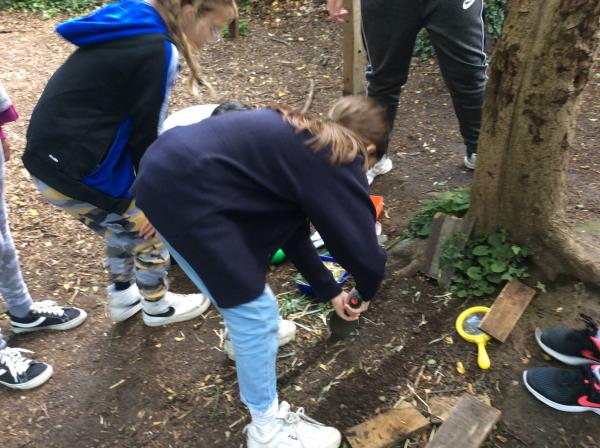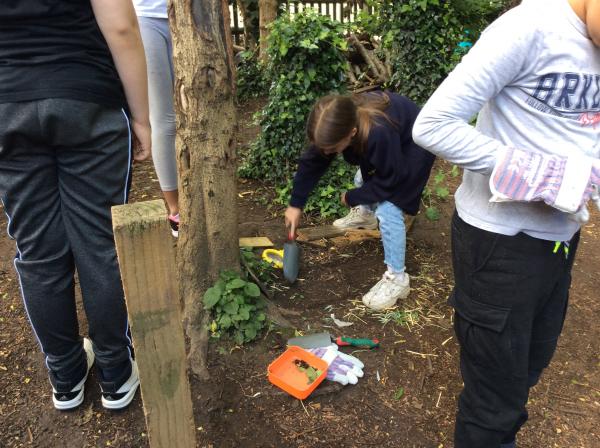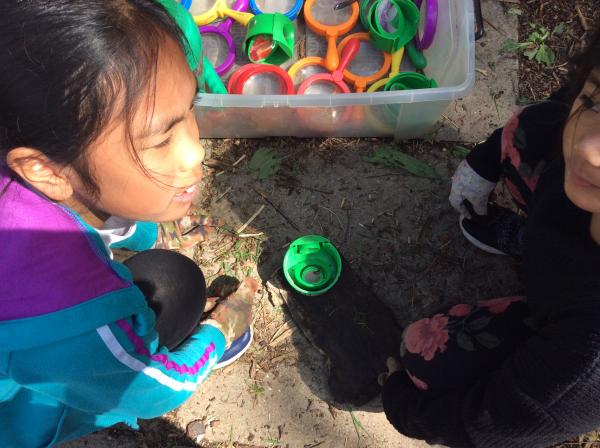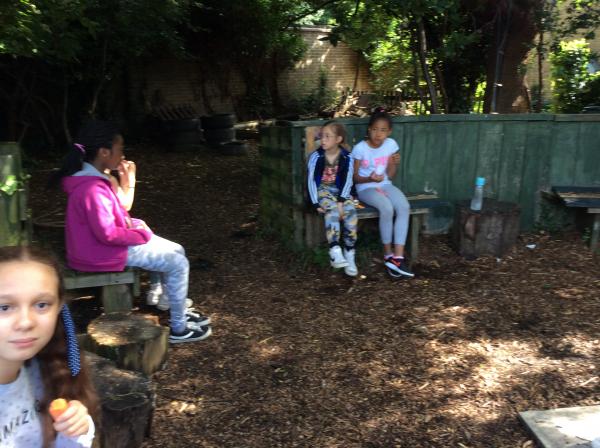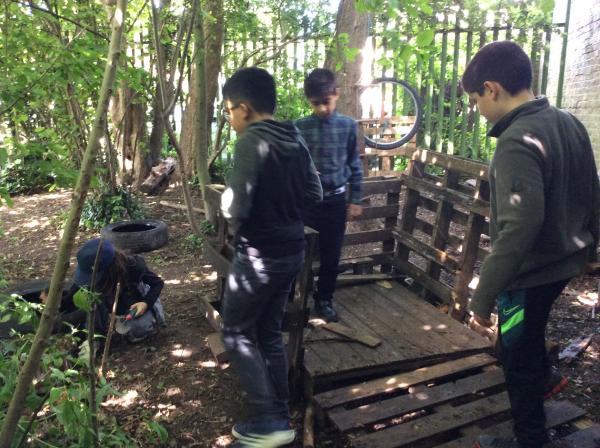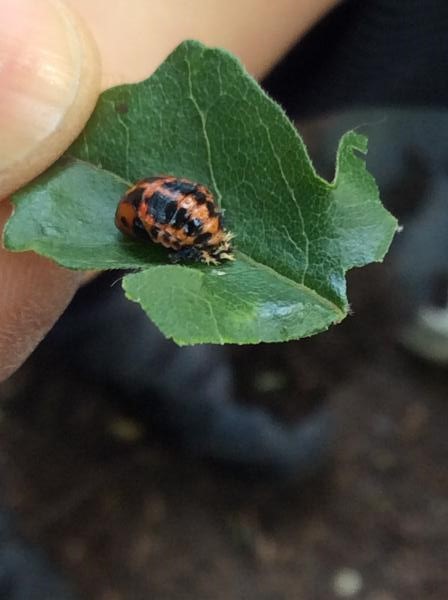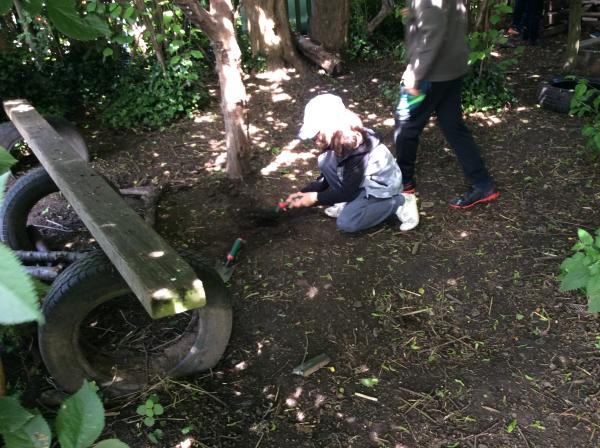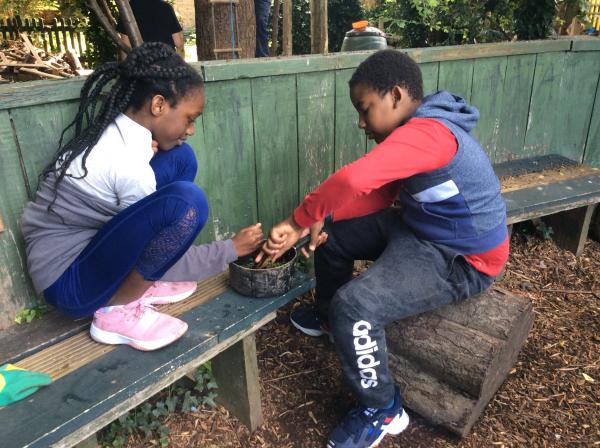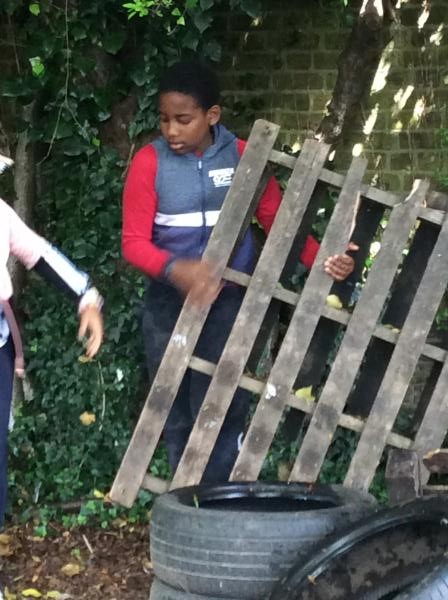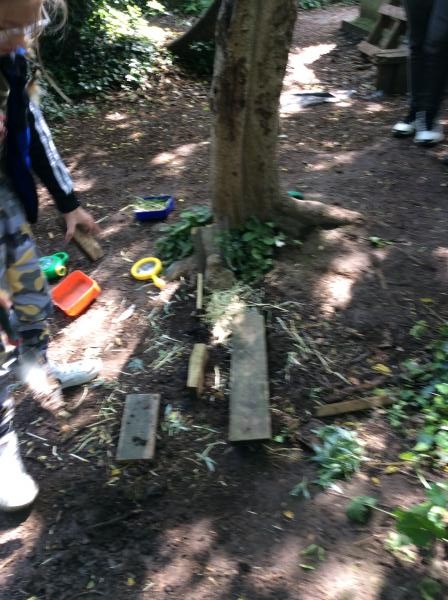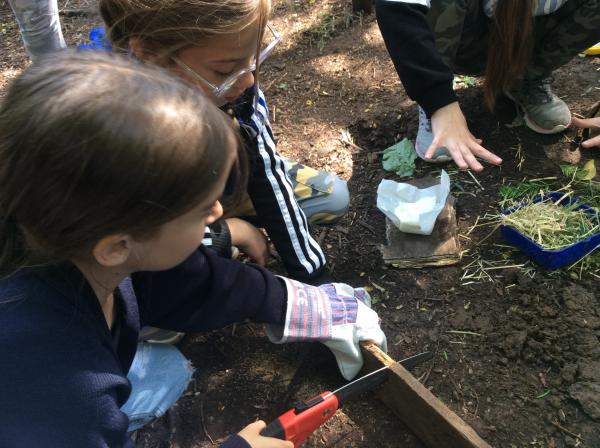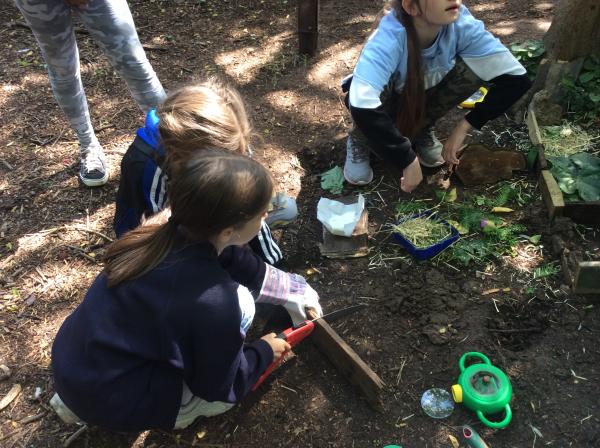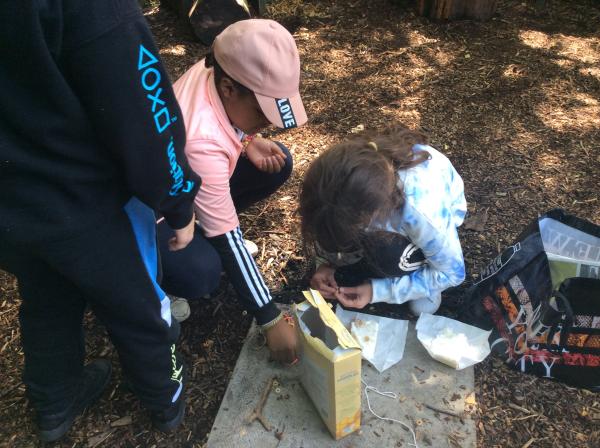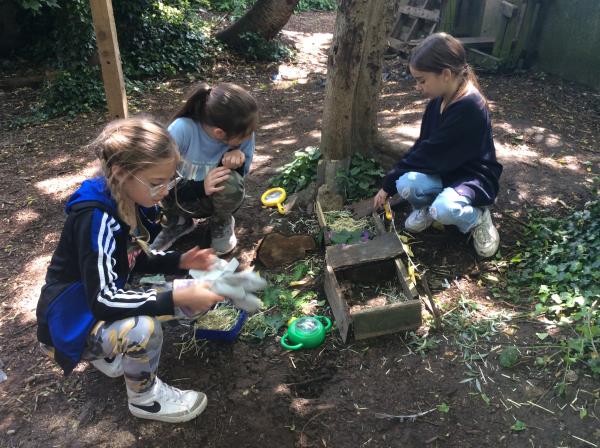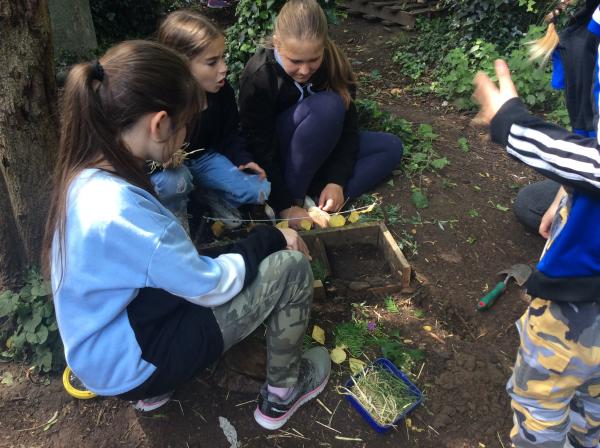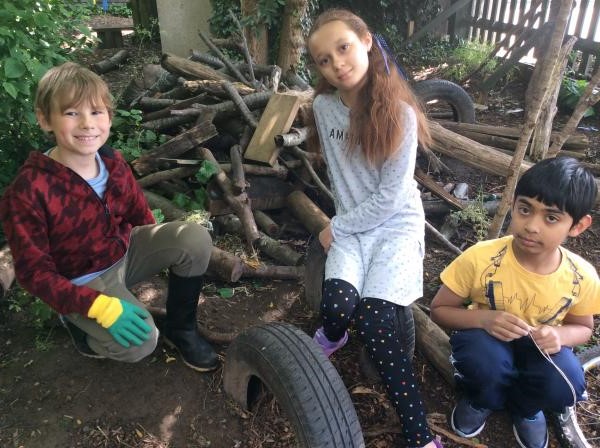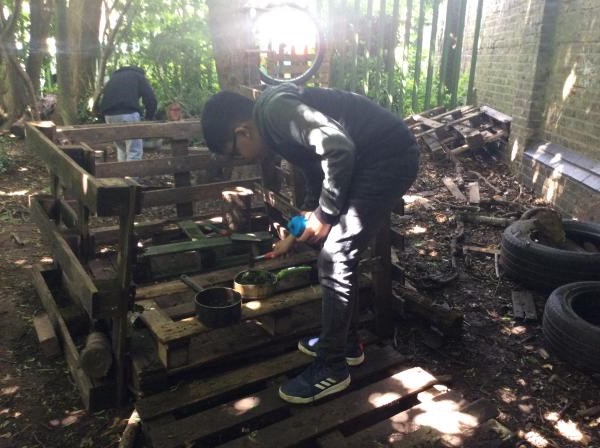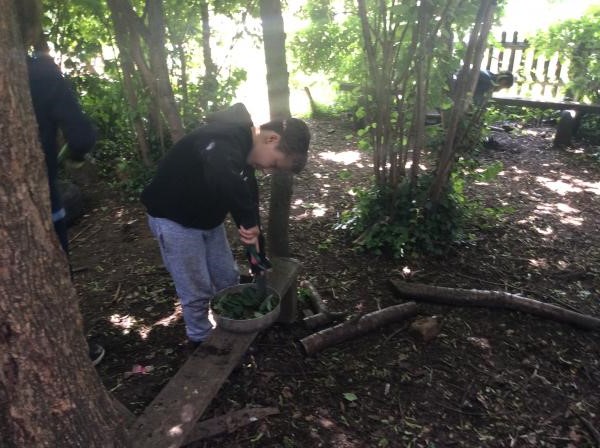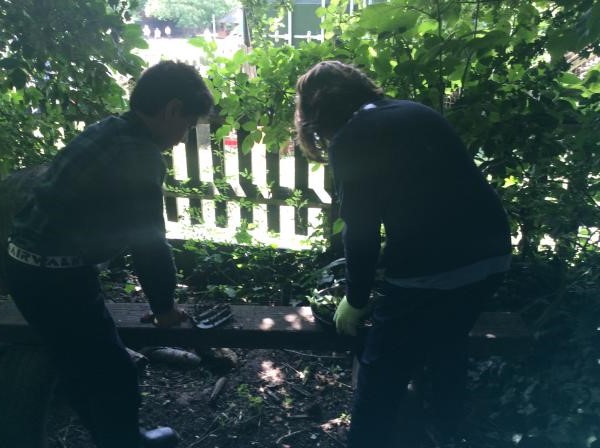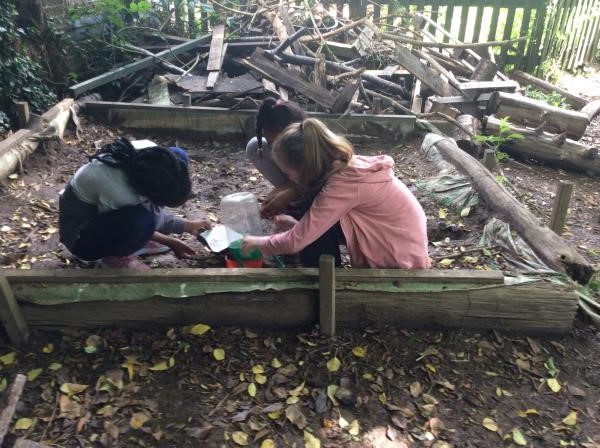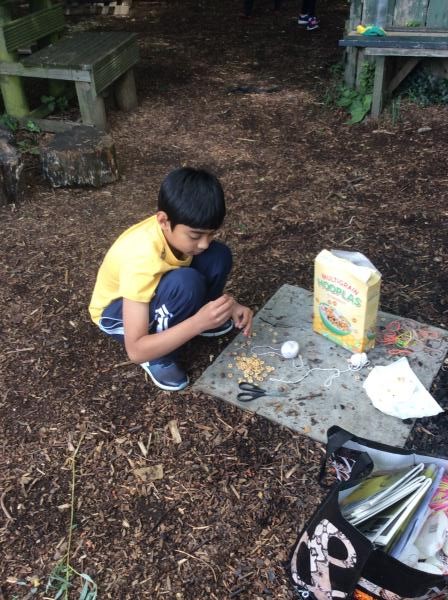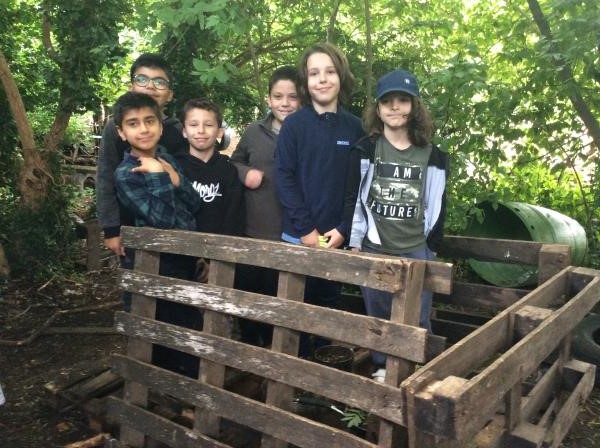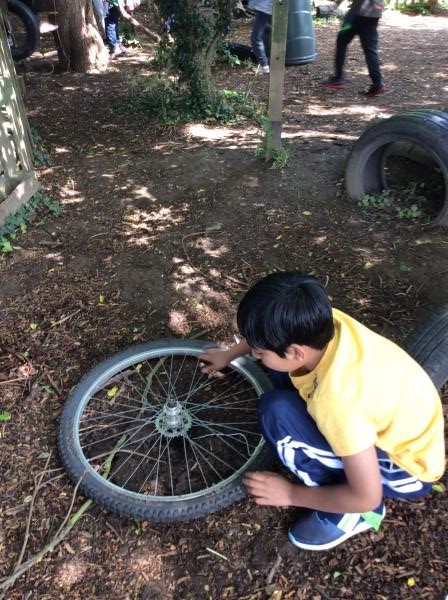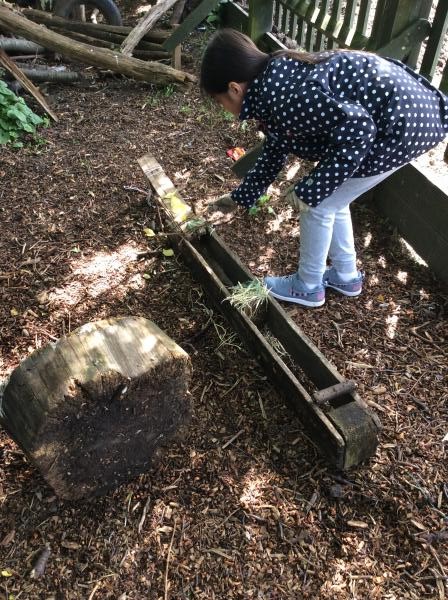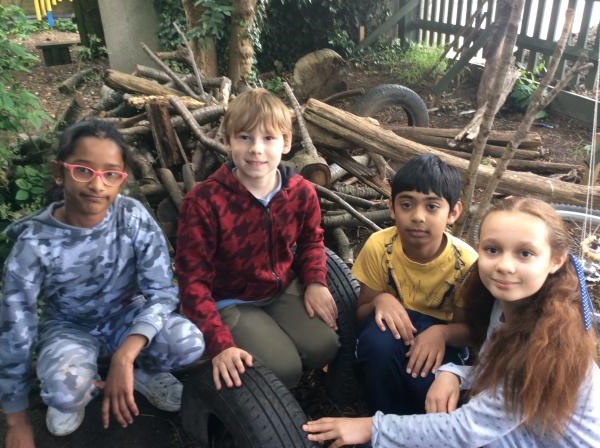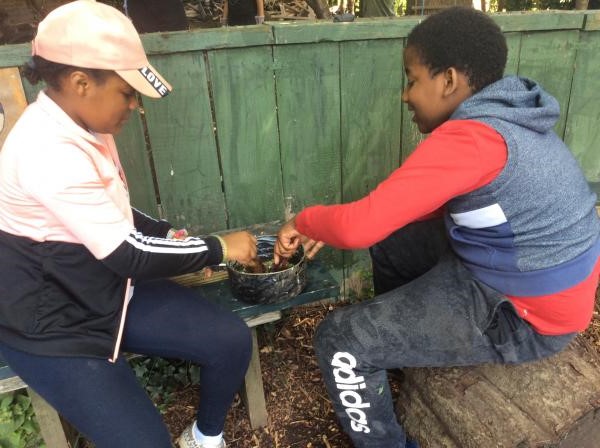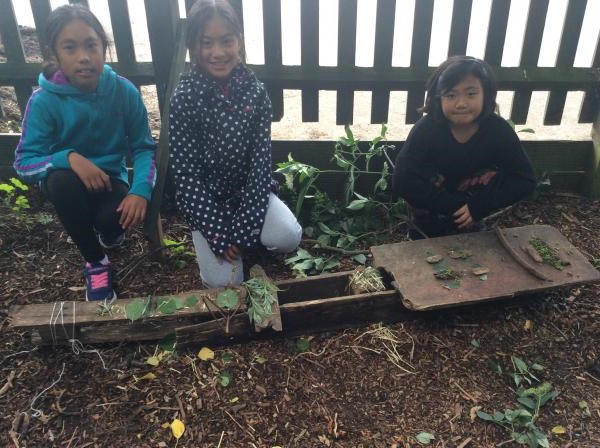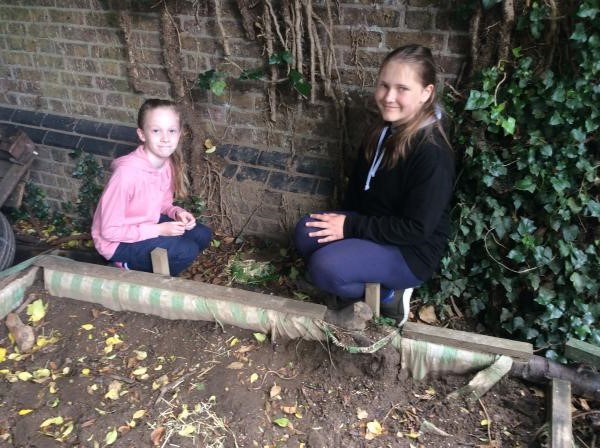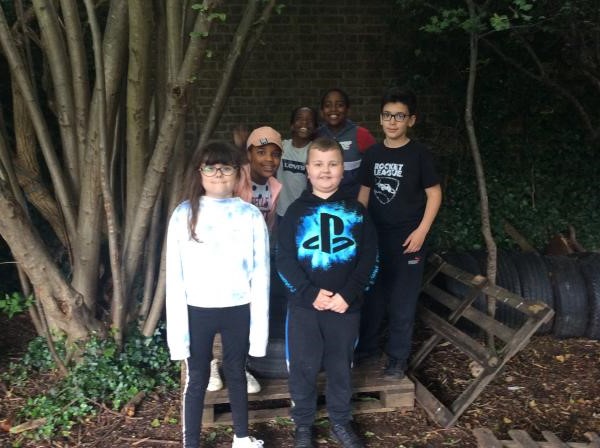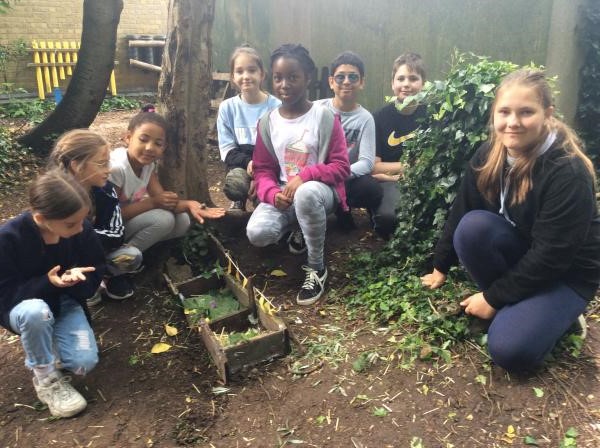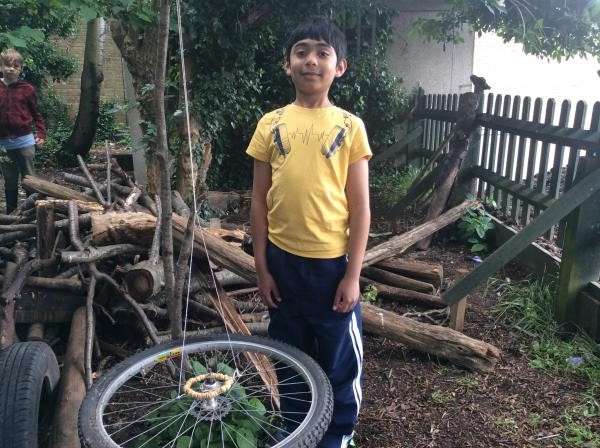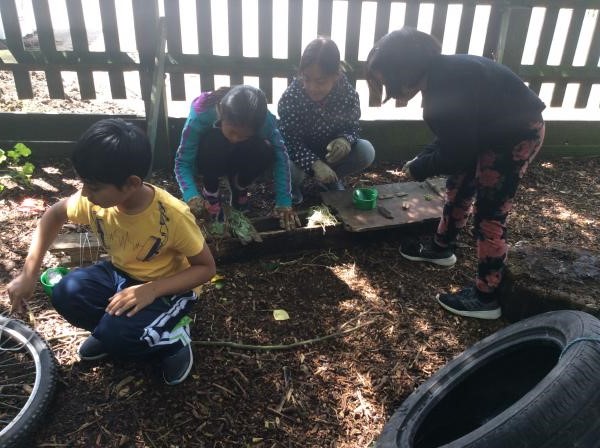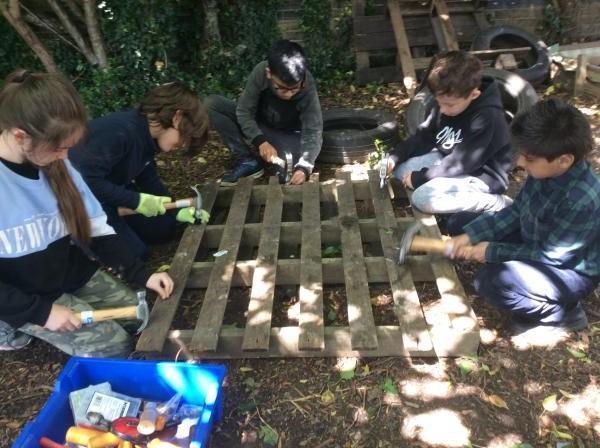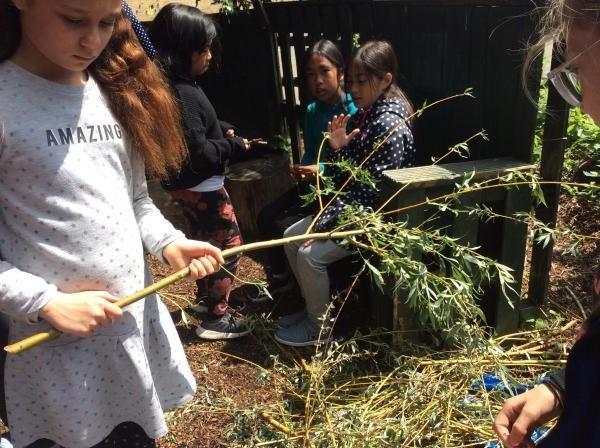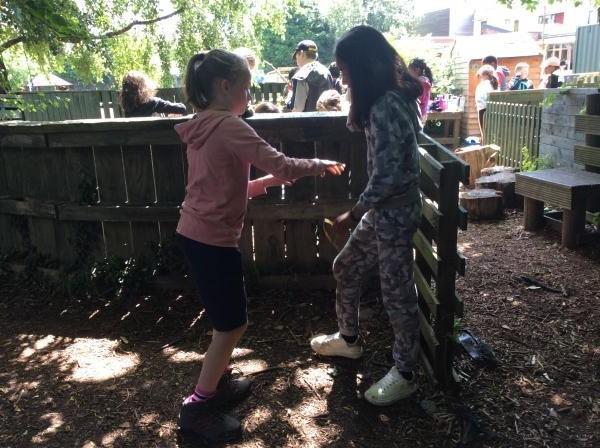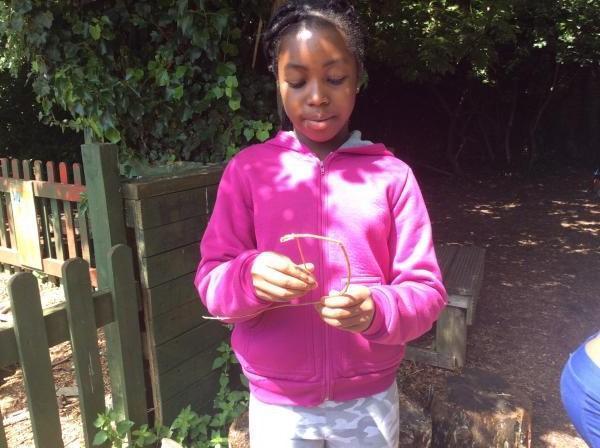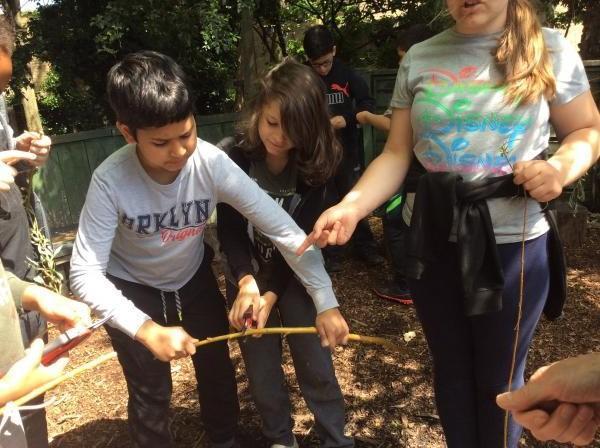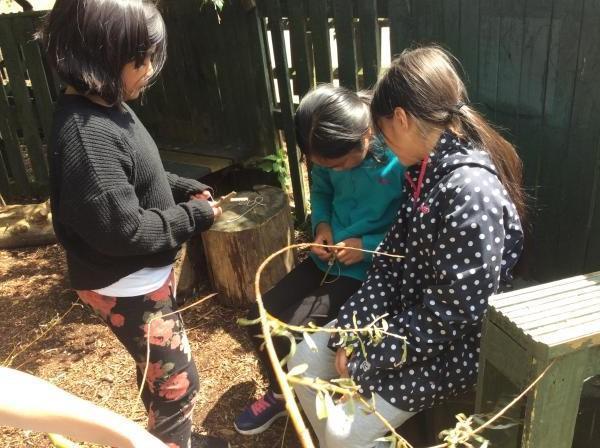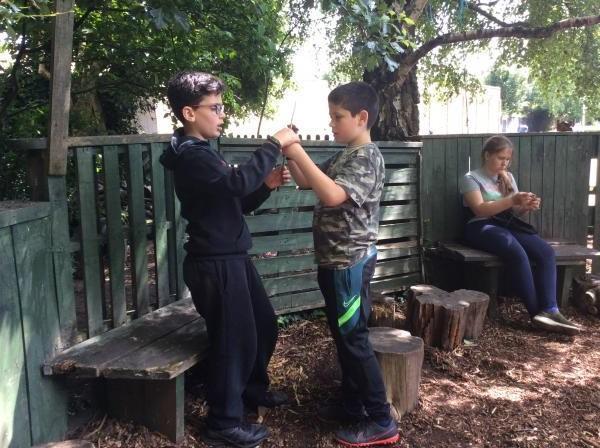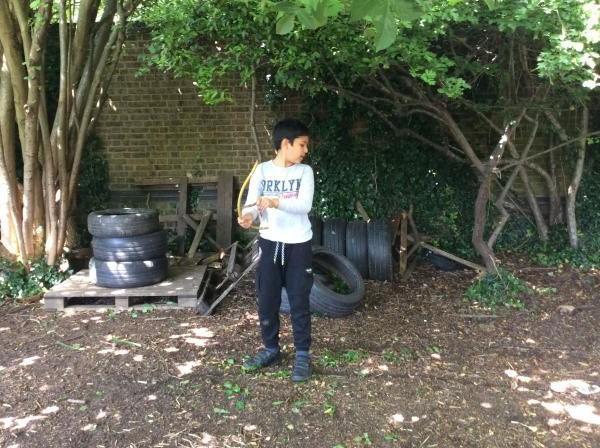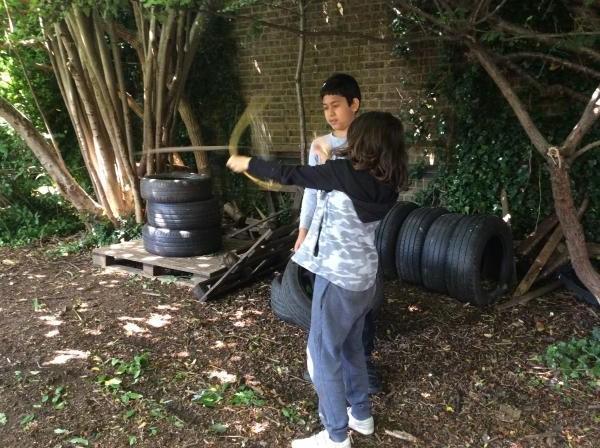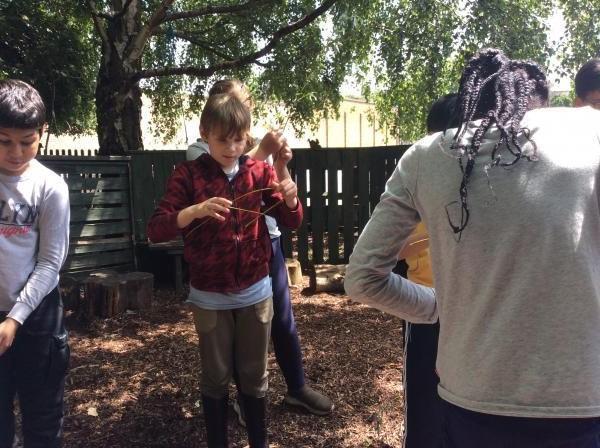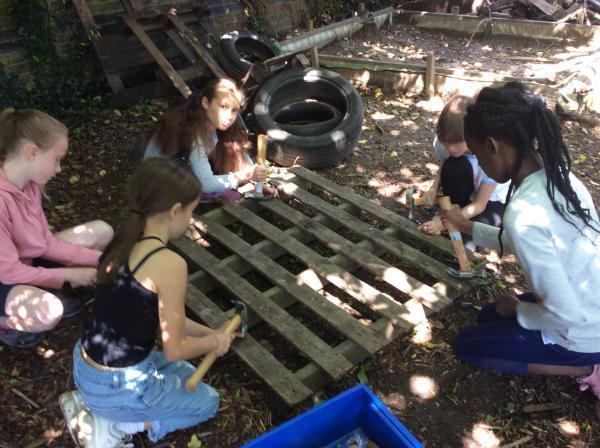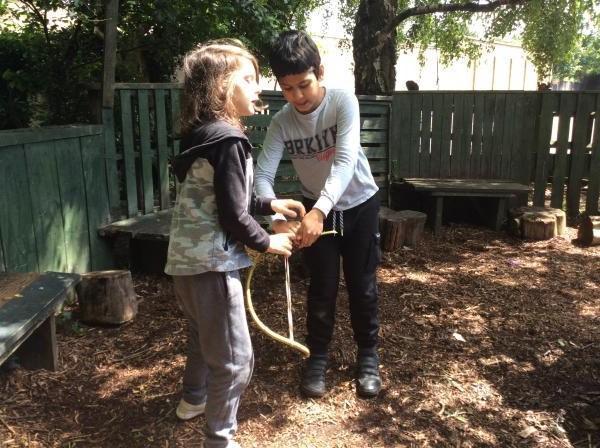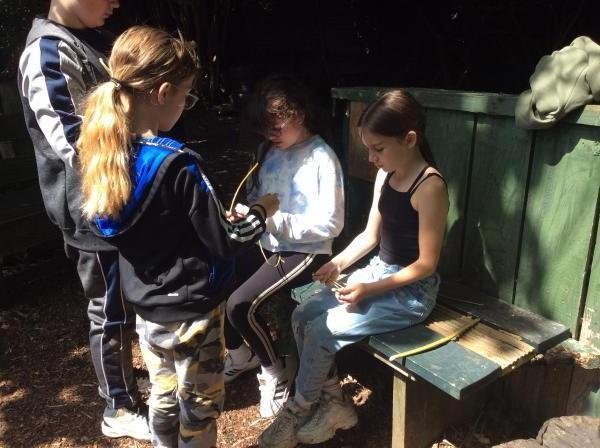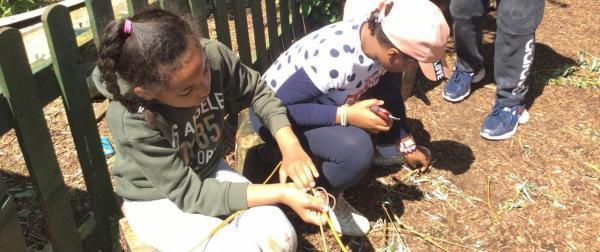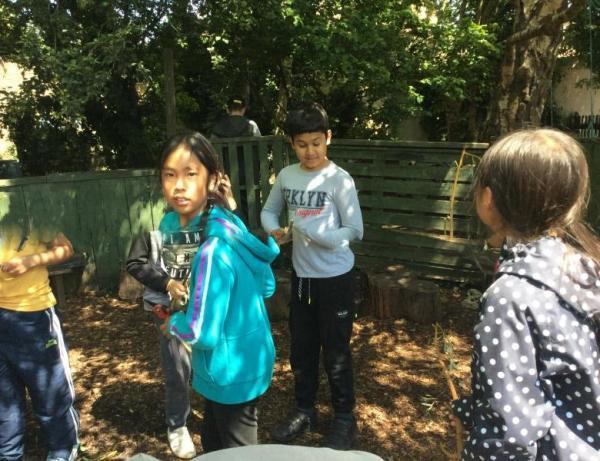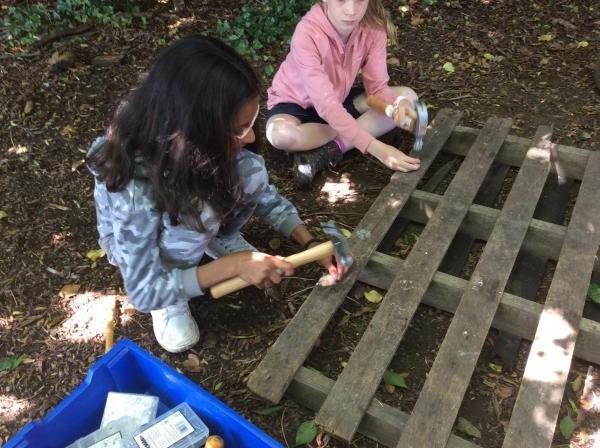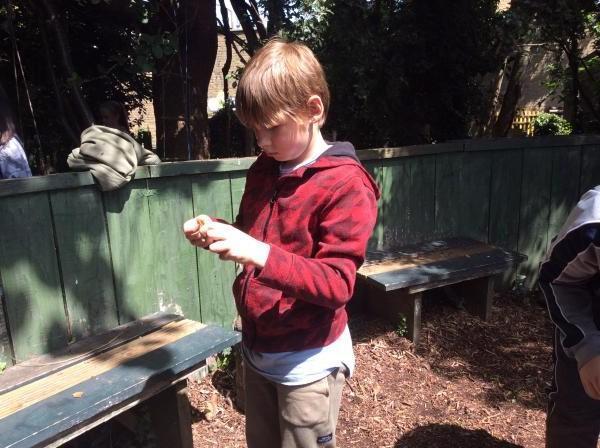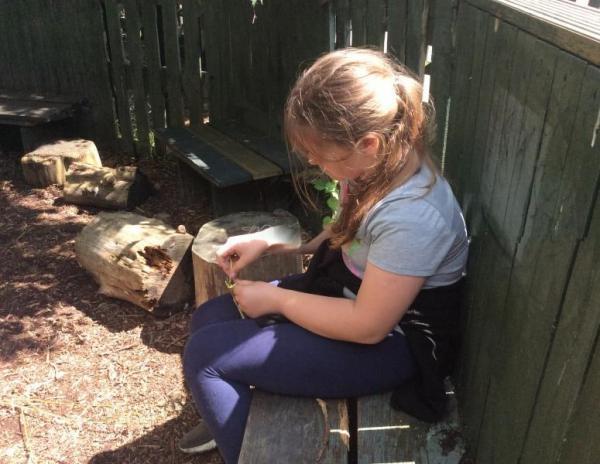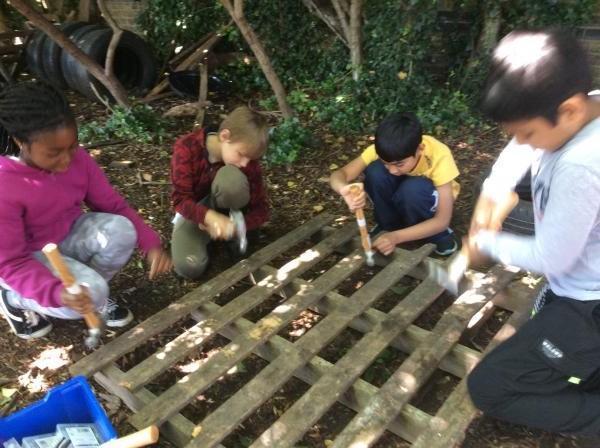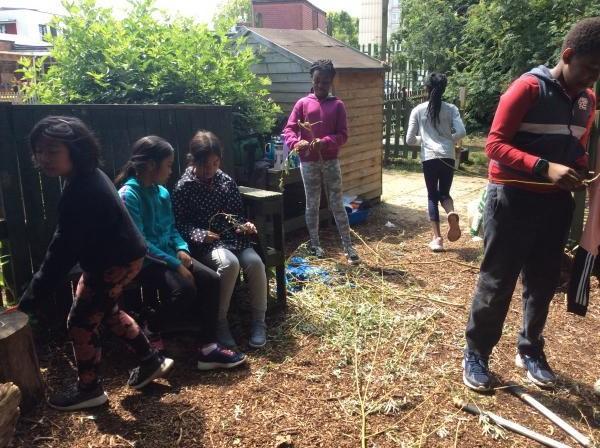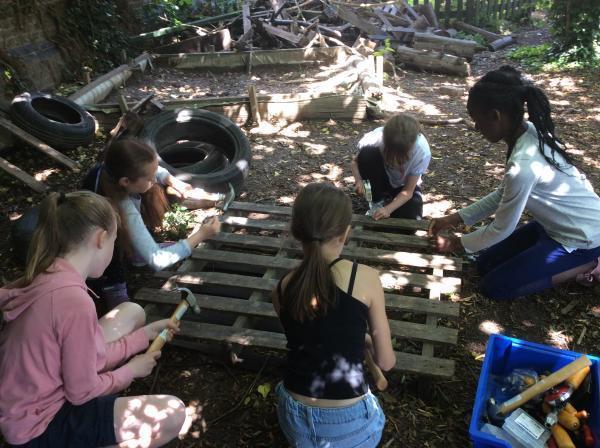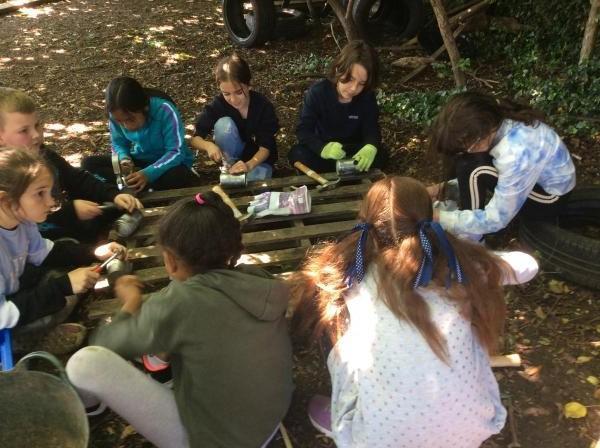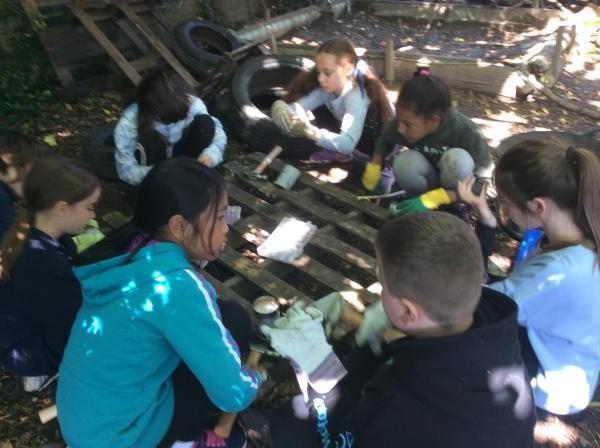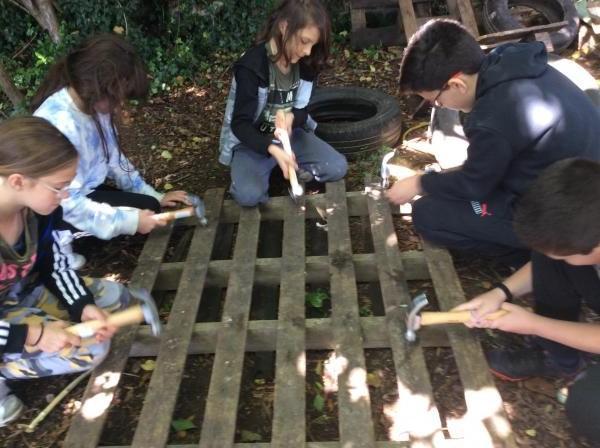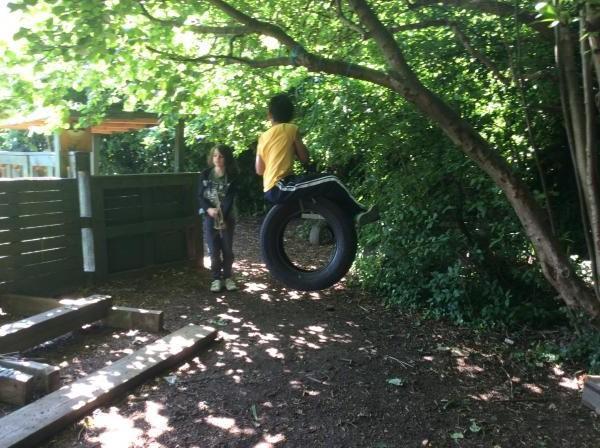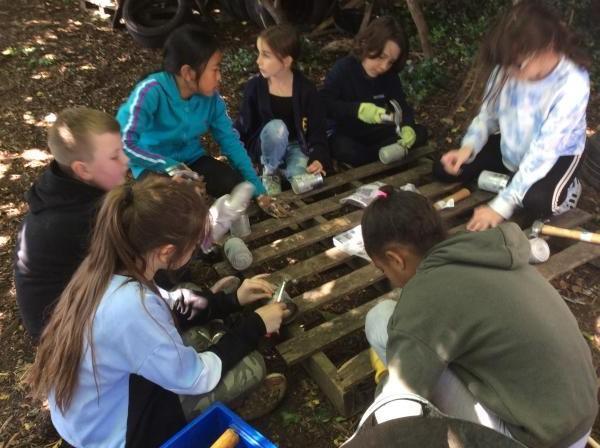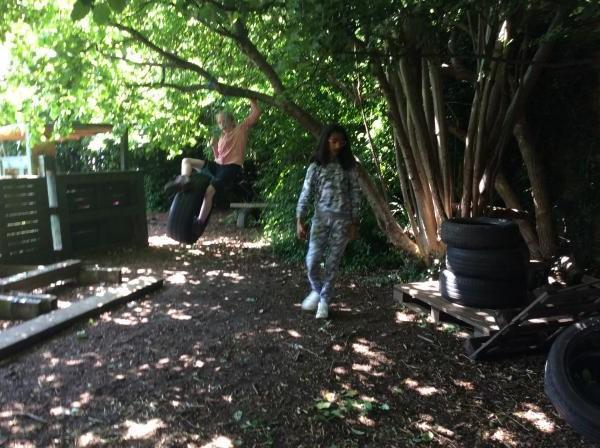 5A Outdoor Learning 12th May
5A had a productive day in the nature area. They explored, tidied the area and then moved onto bug hunting with some surprising results. They also fed the birds making cheerio necklaces and using coconut shells for sunflower seeds. Later in the day, we were blessed by watching a robin feeding from these.
In the afternoon, Year 5 made incredible zip lines for a variety of Lego people and Polly Pockets! They also investigated pulleys.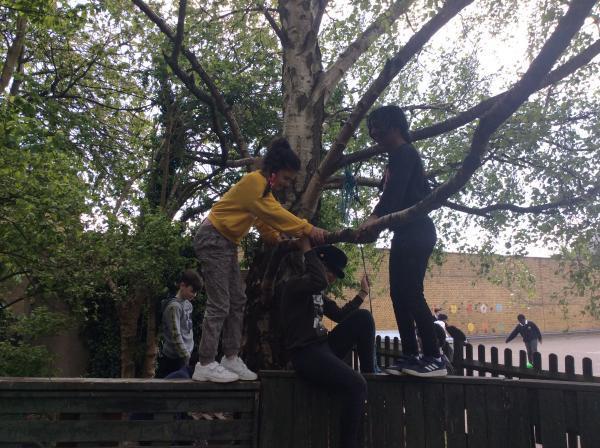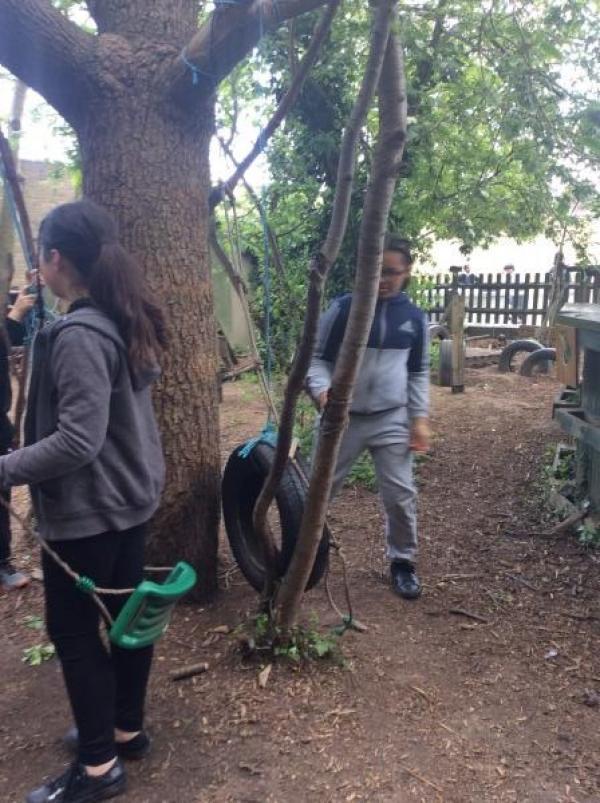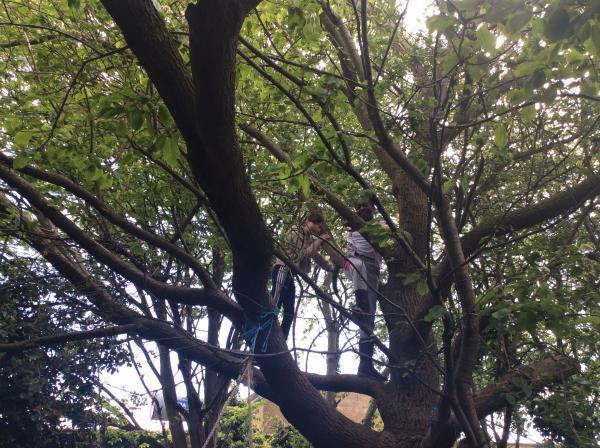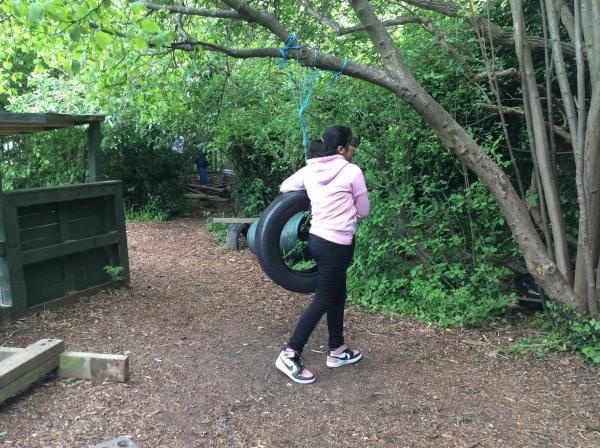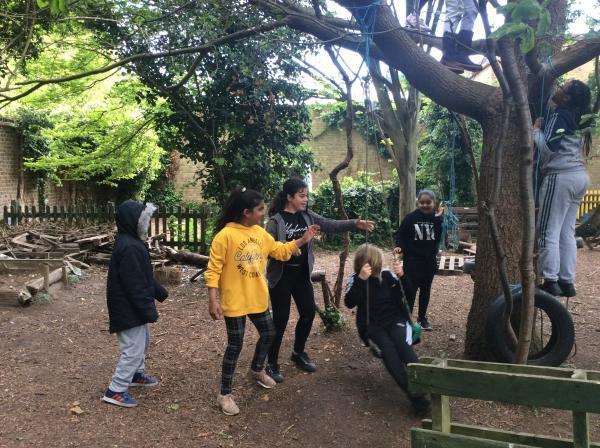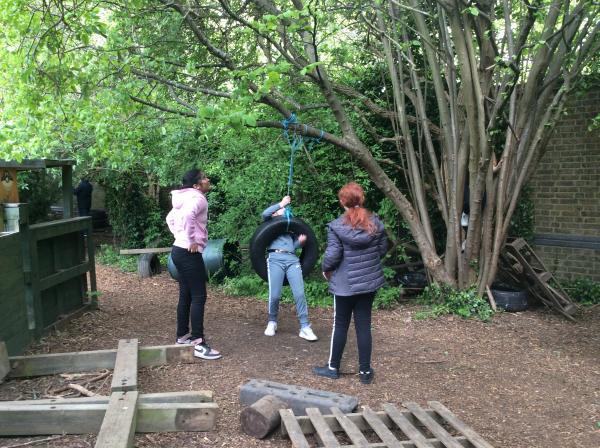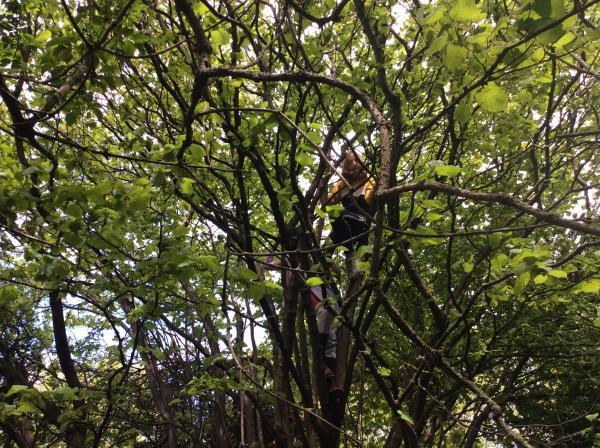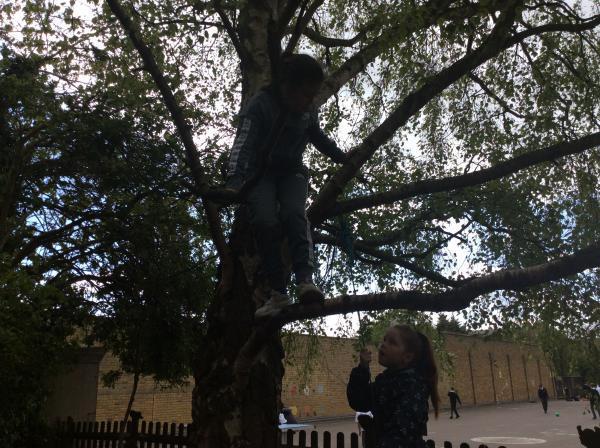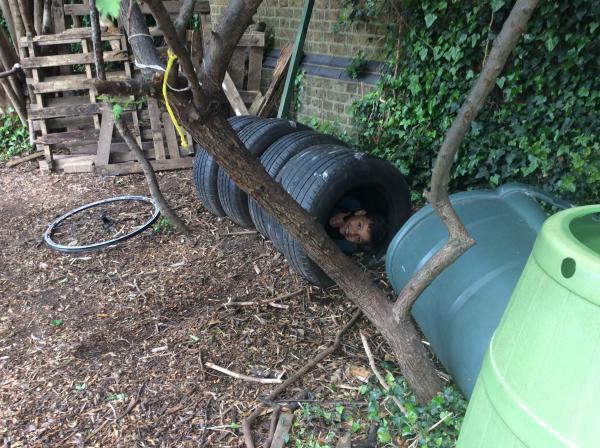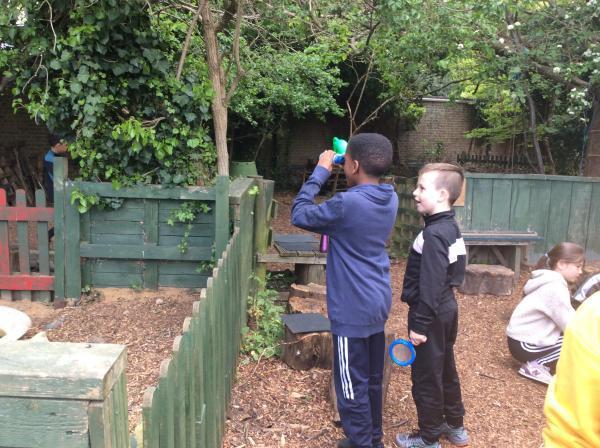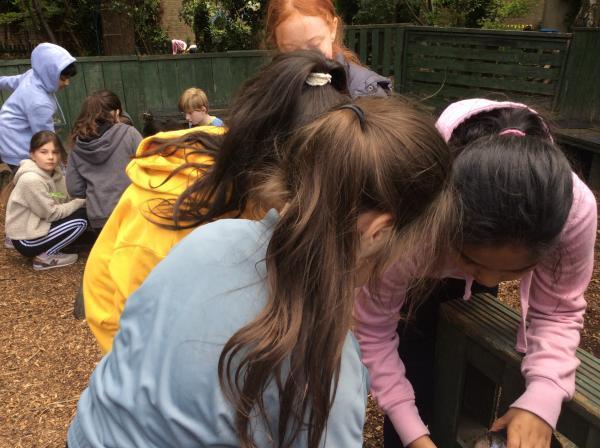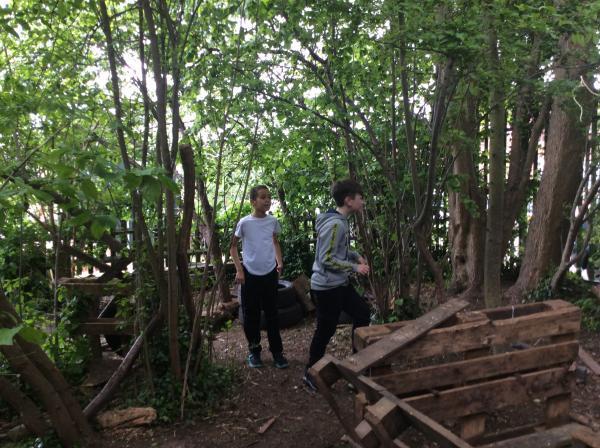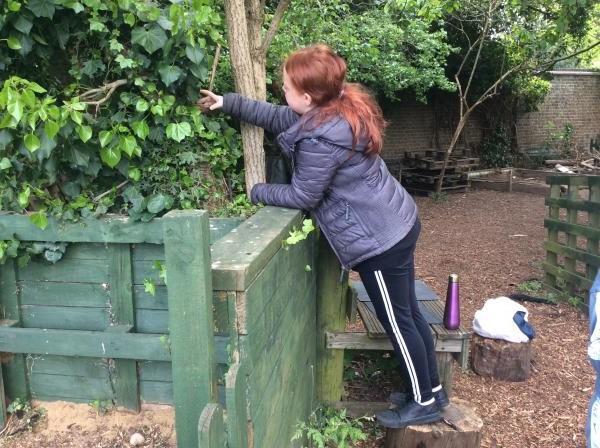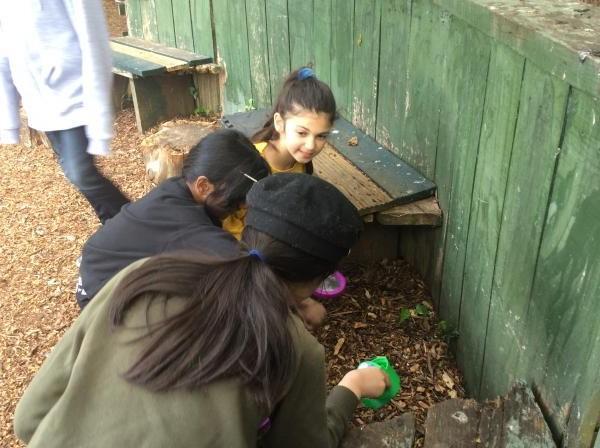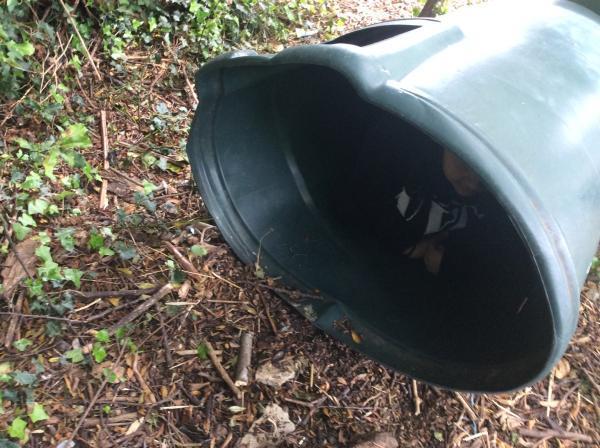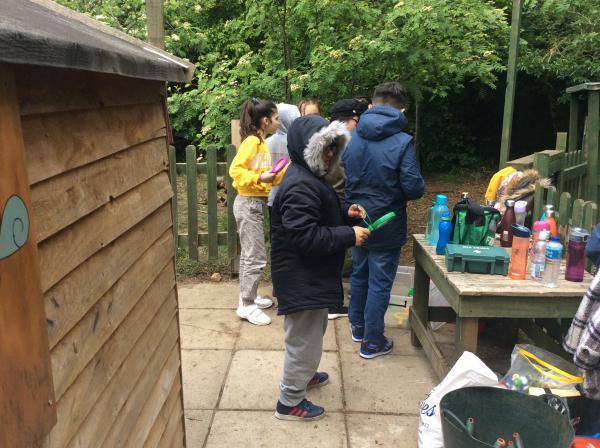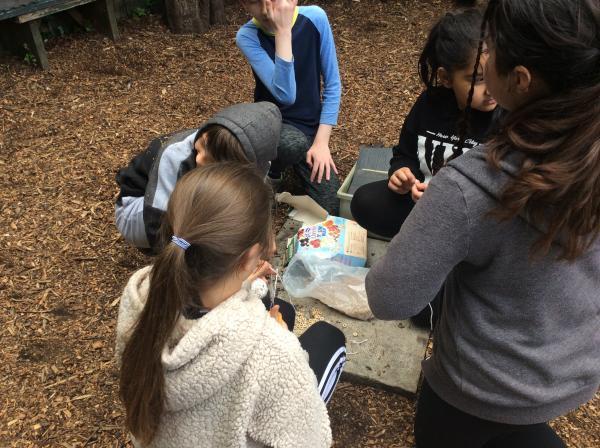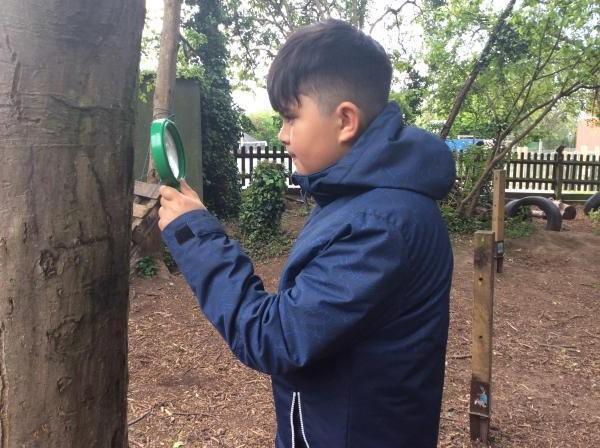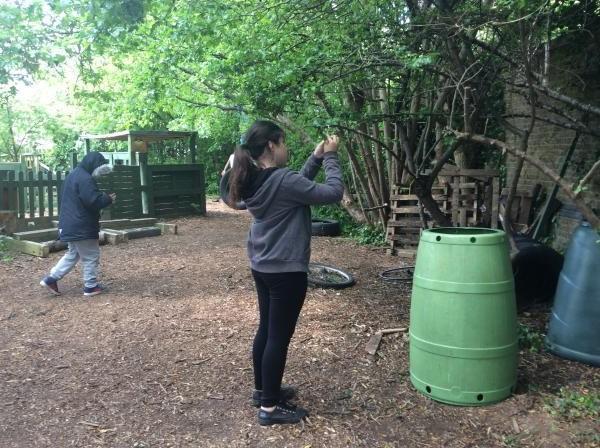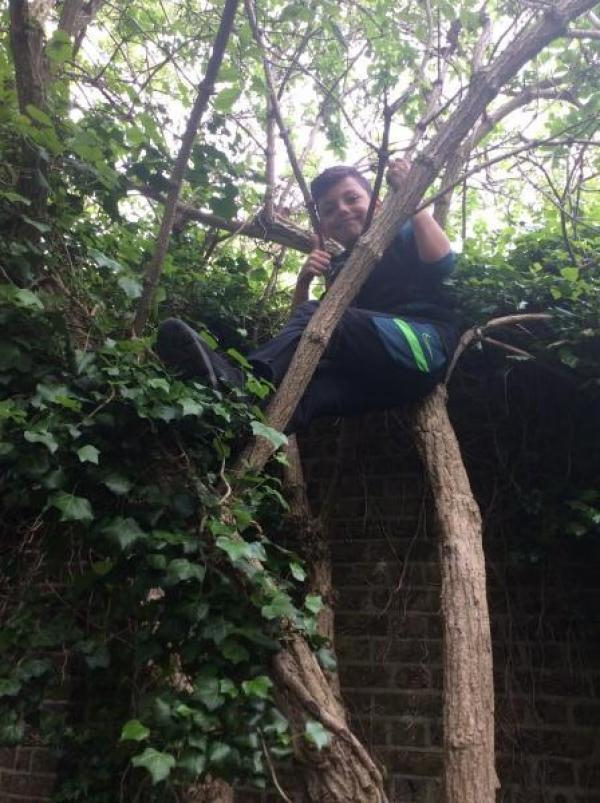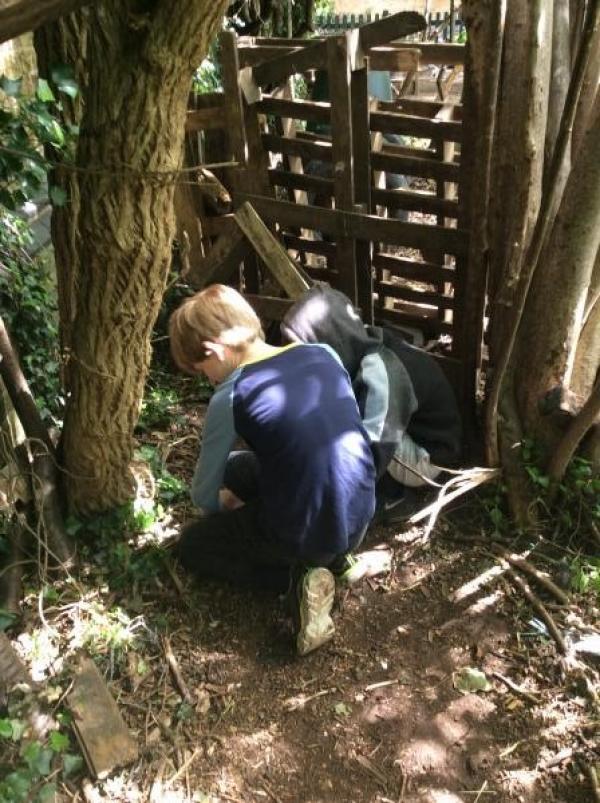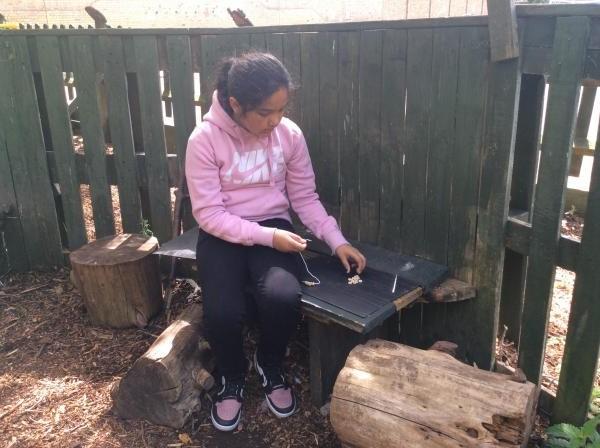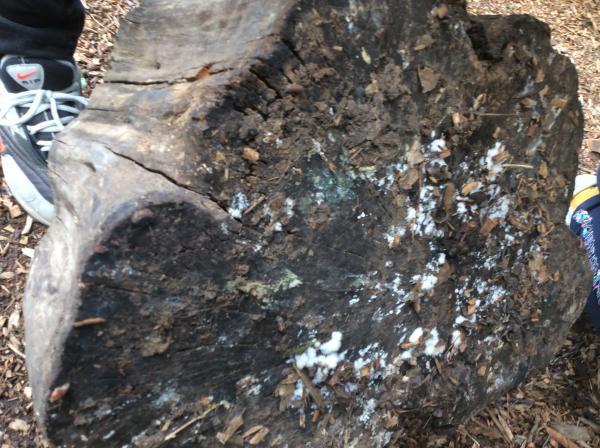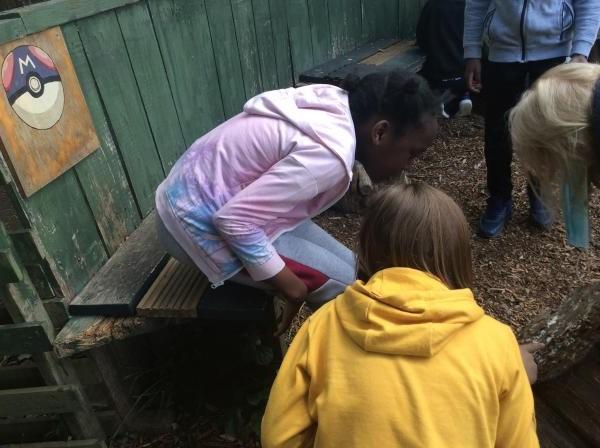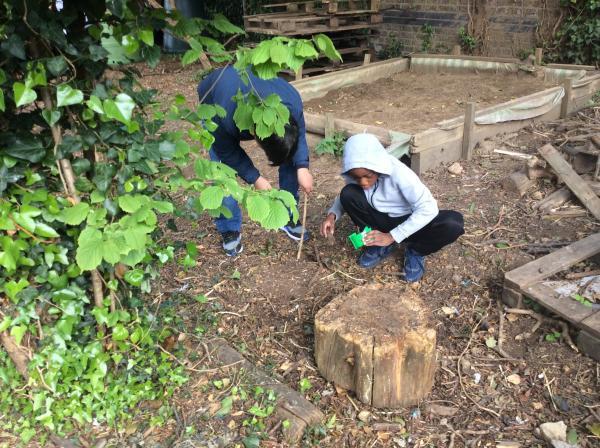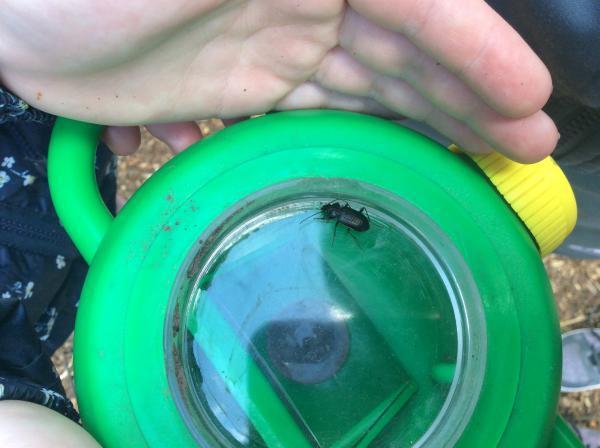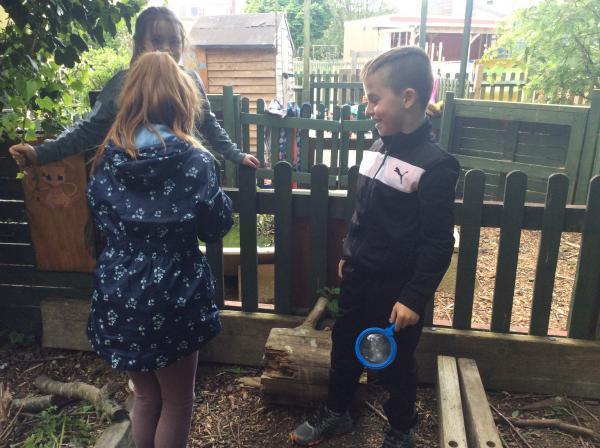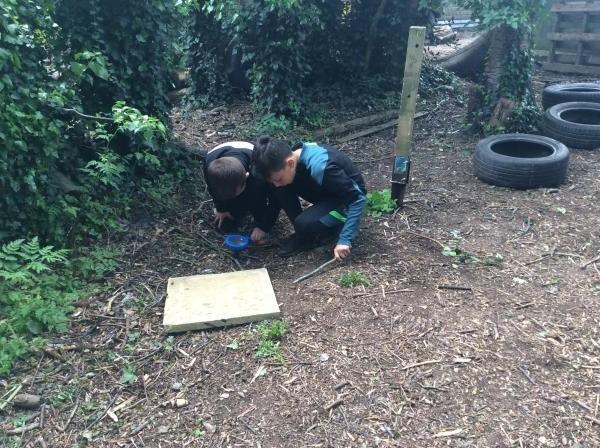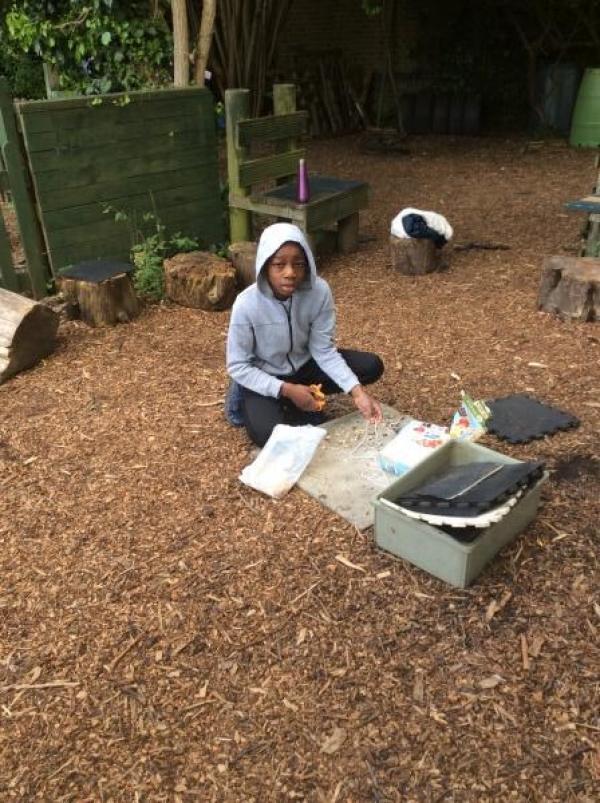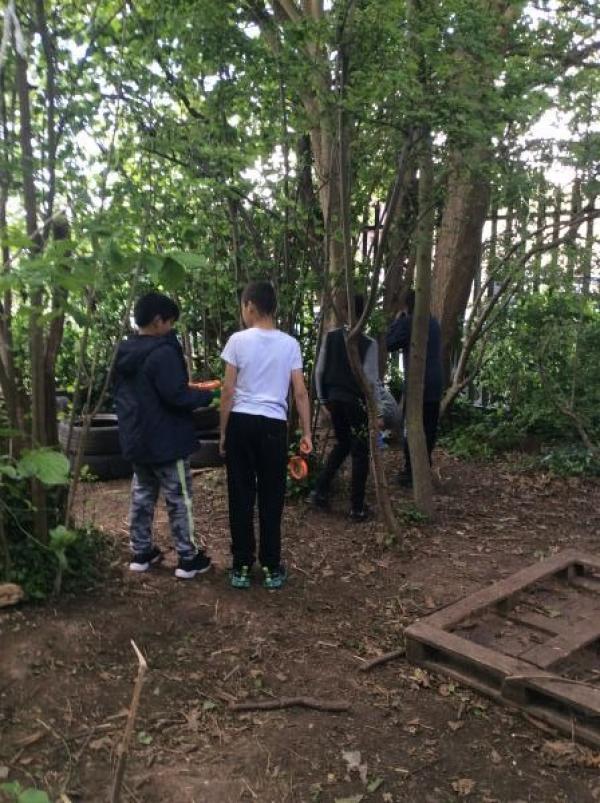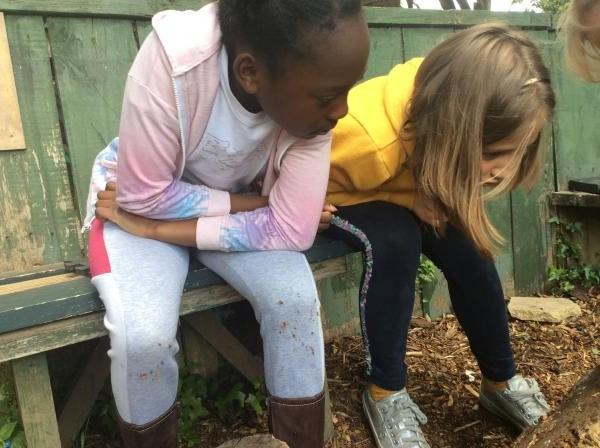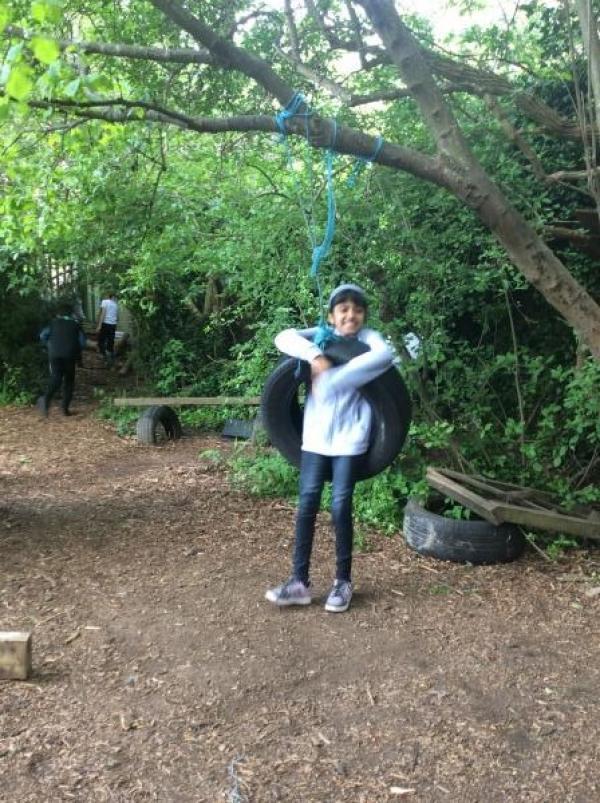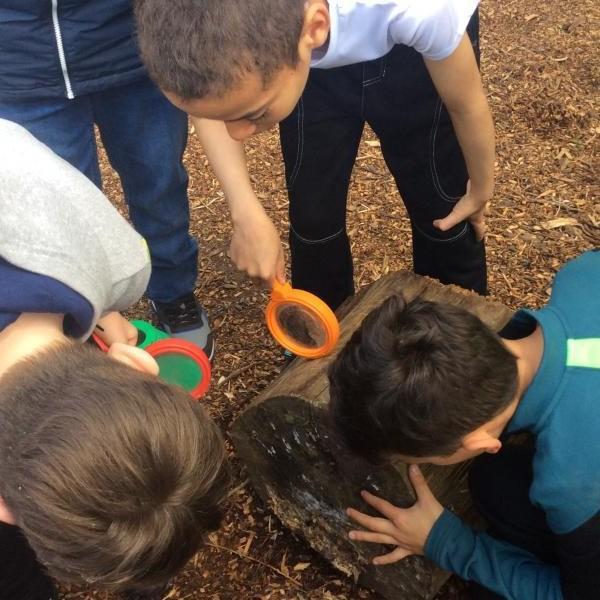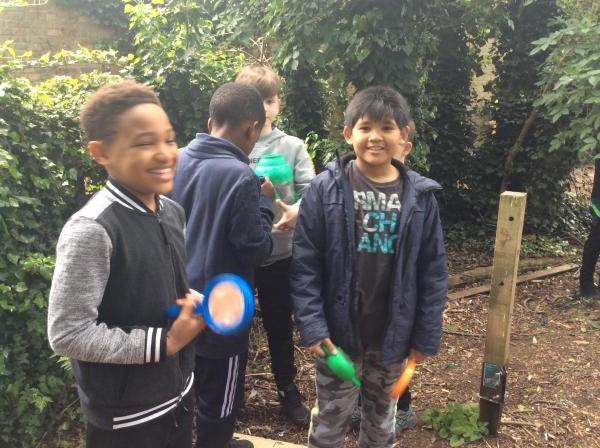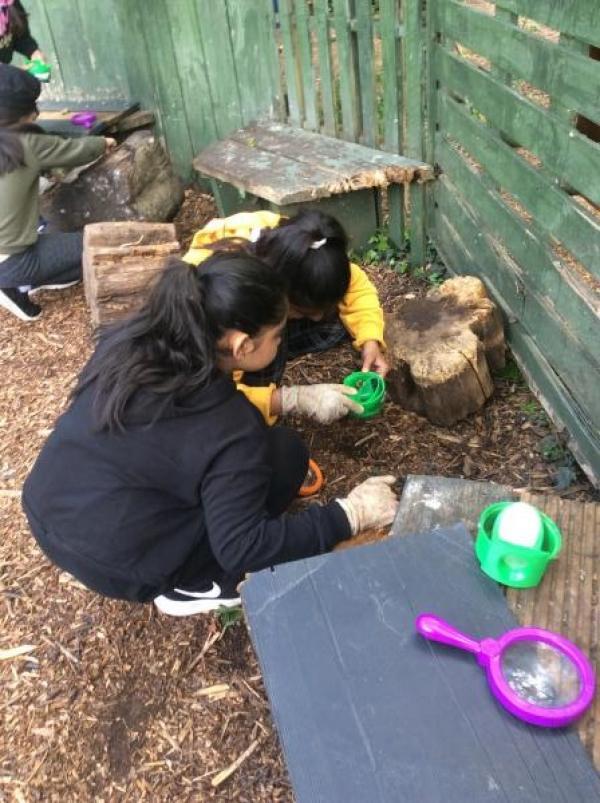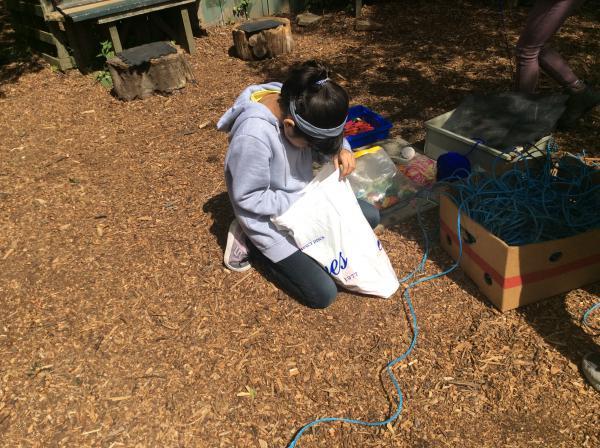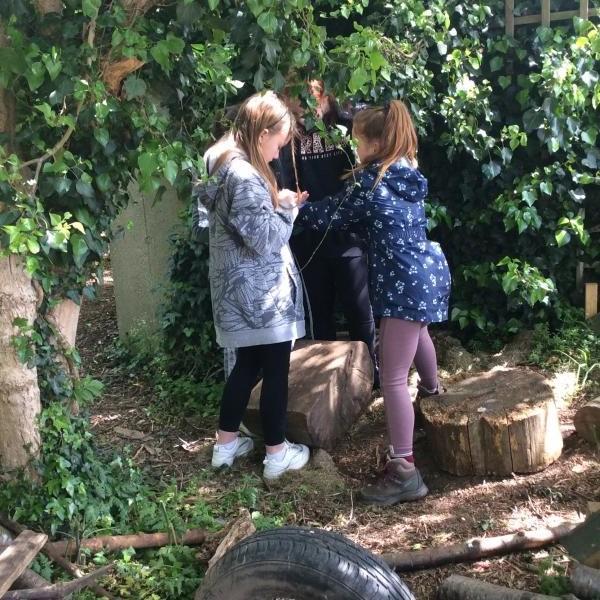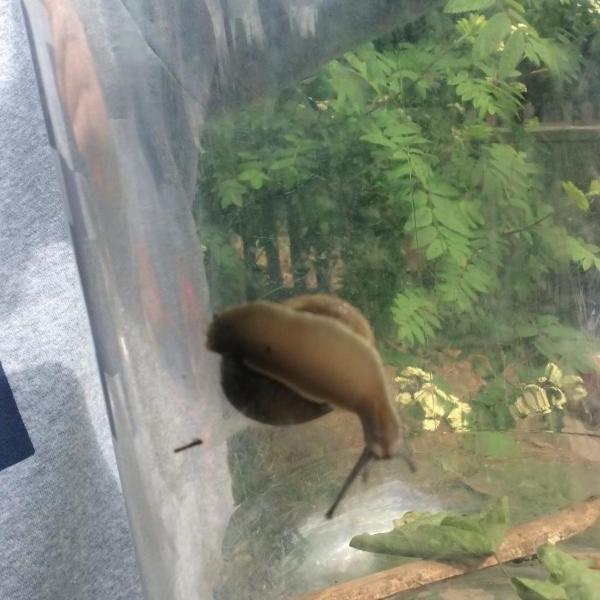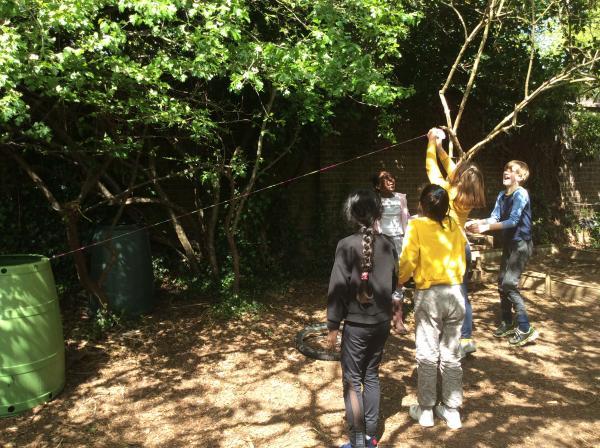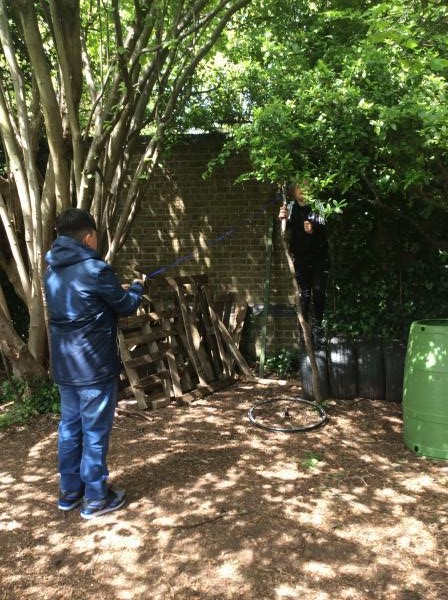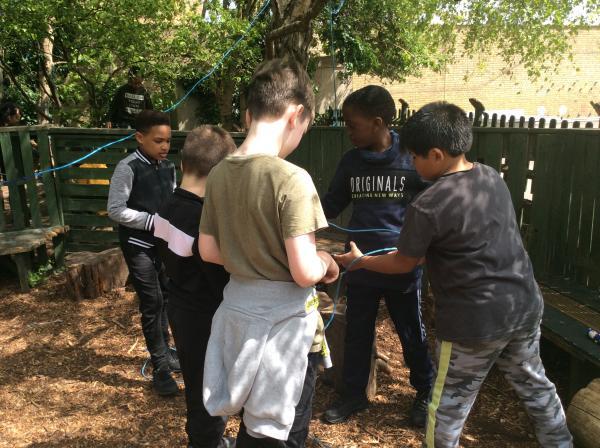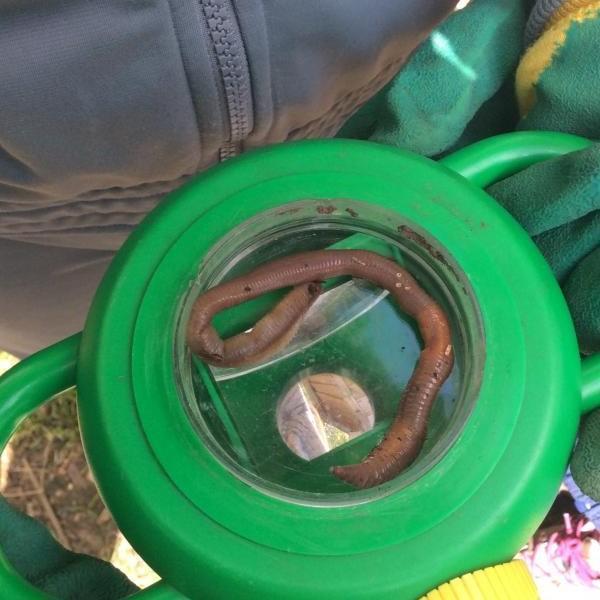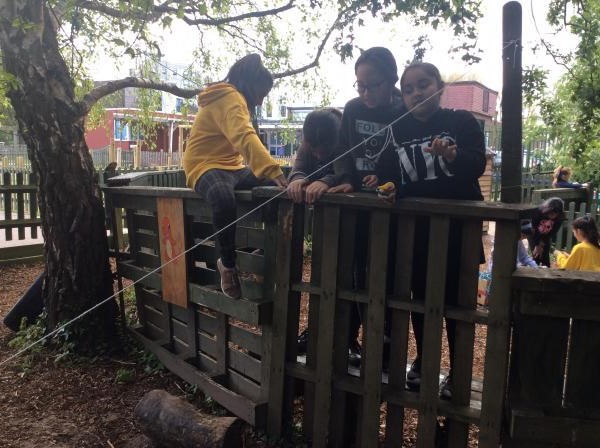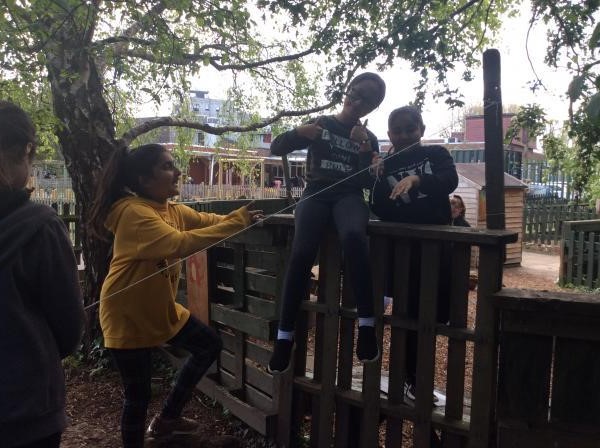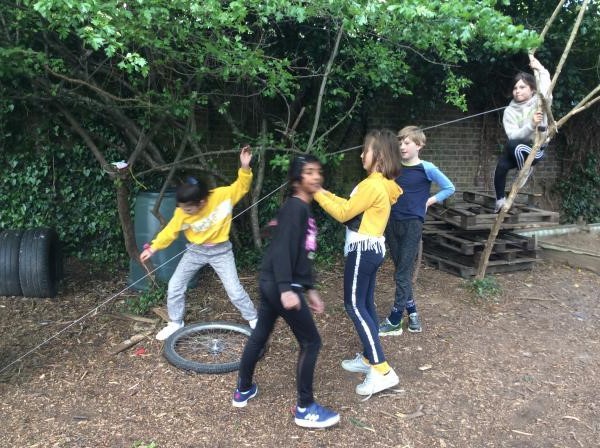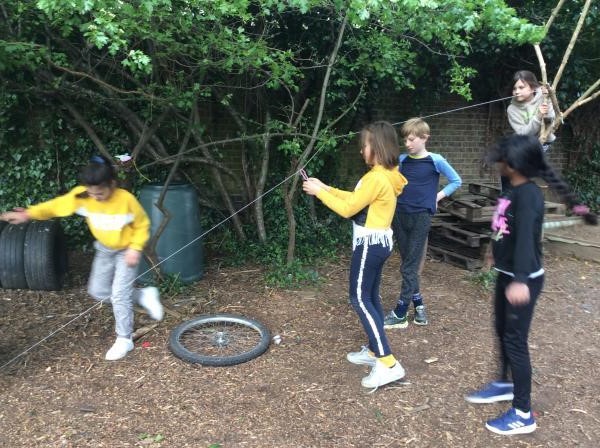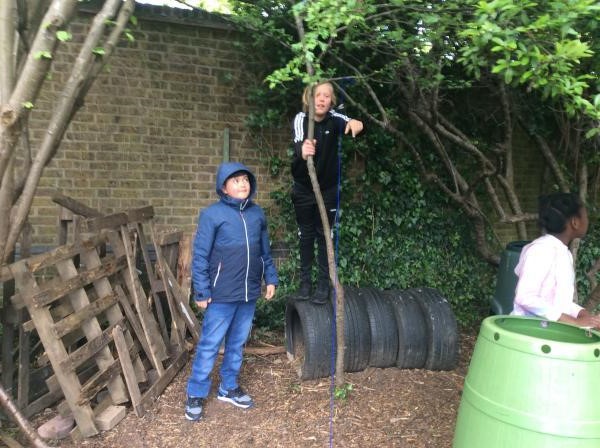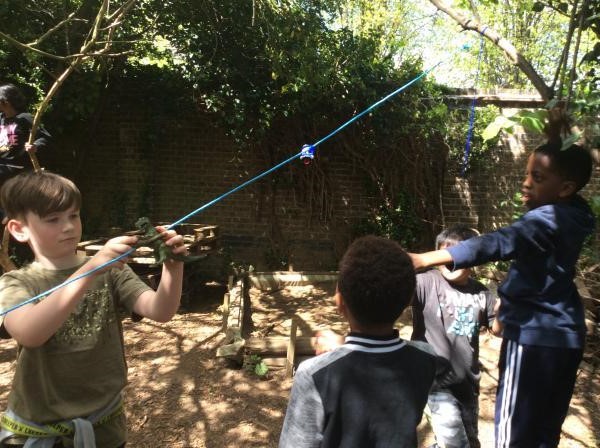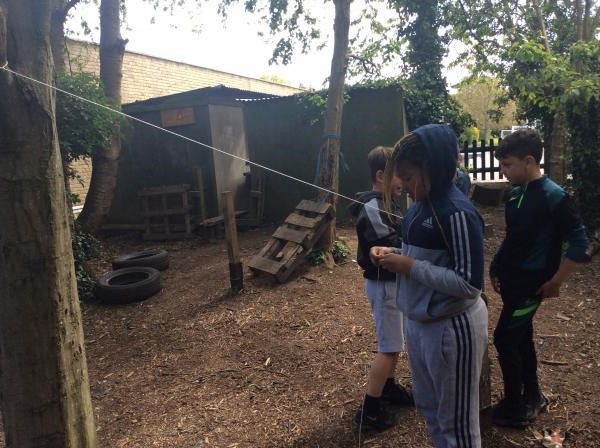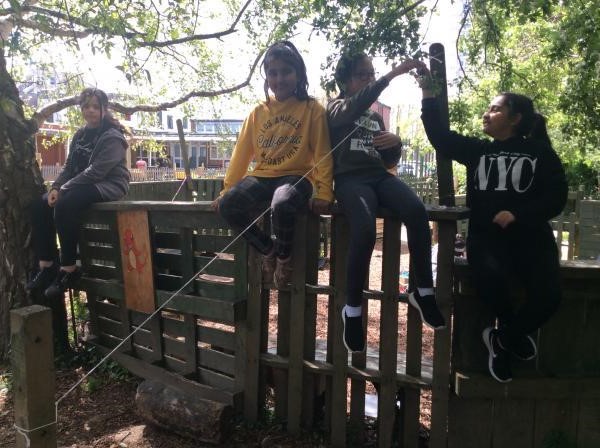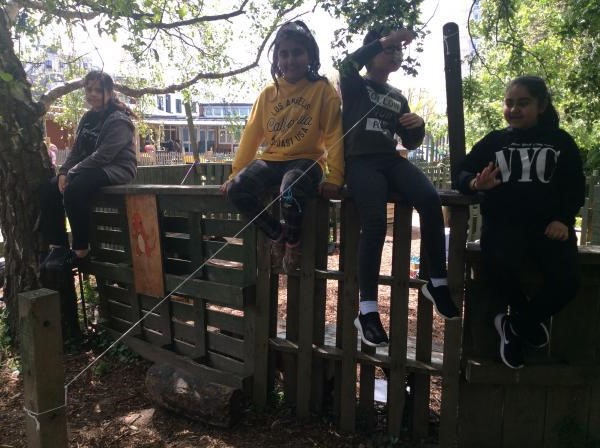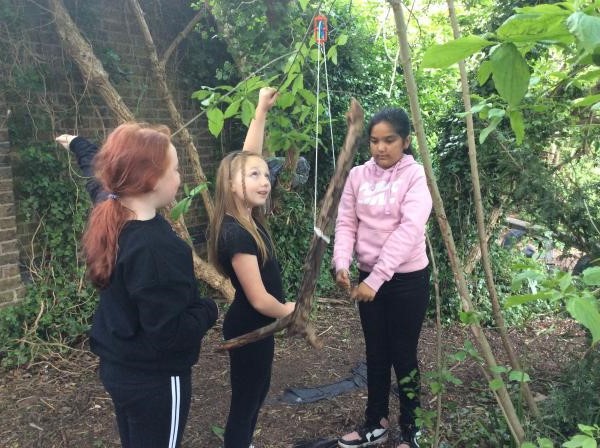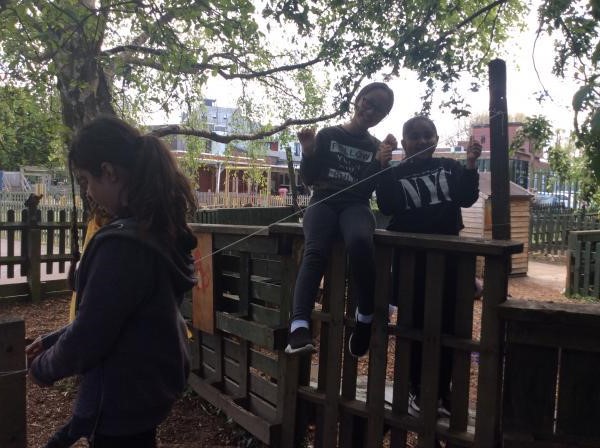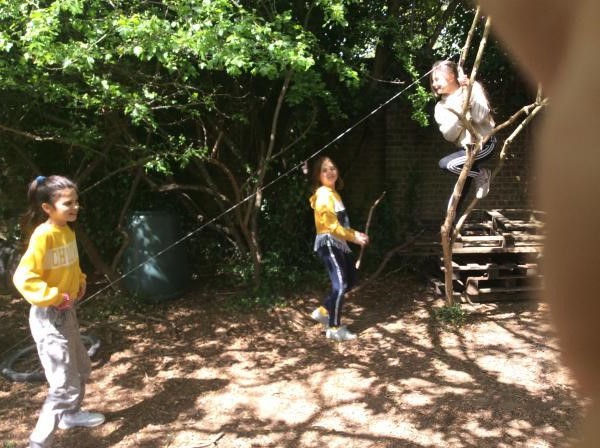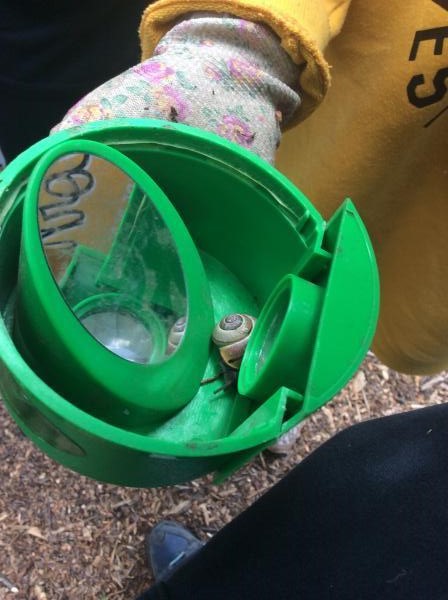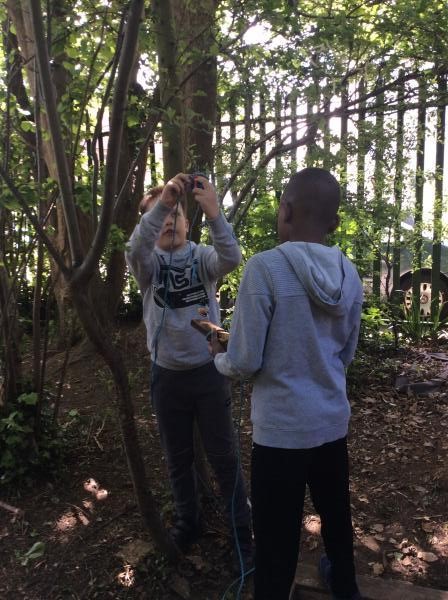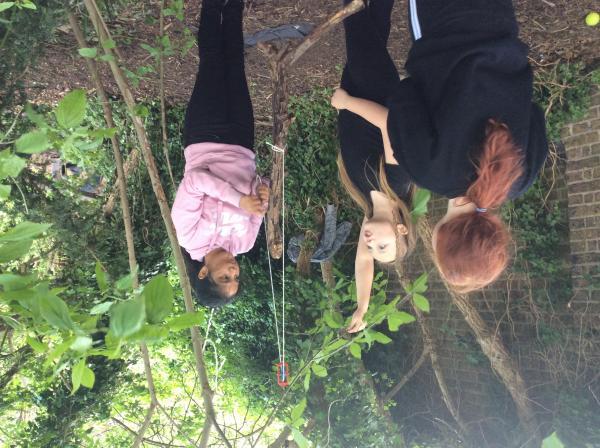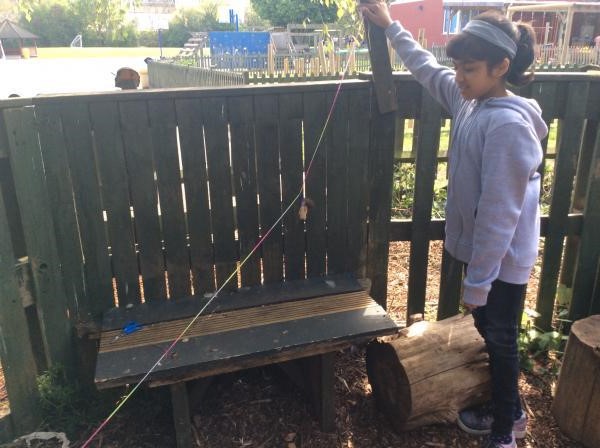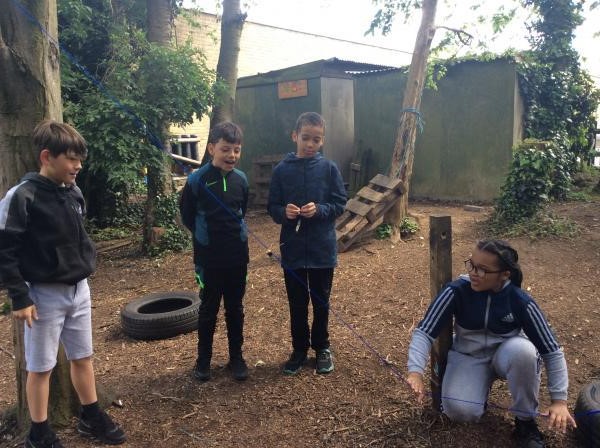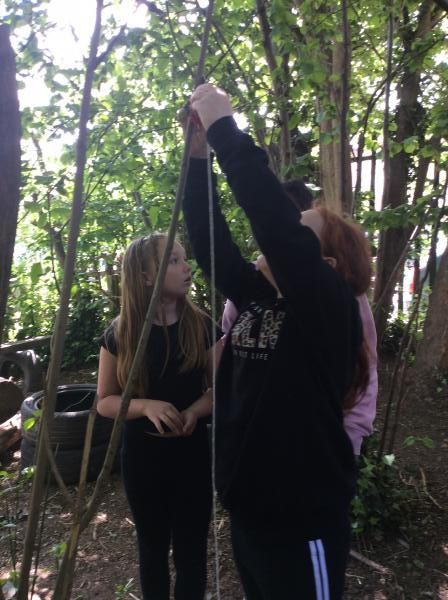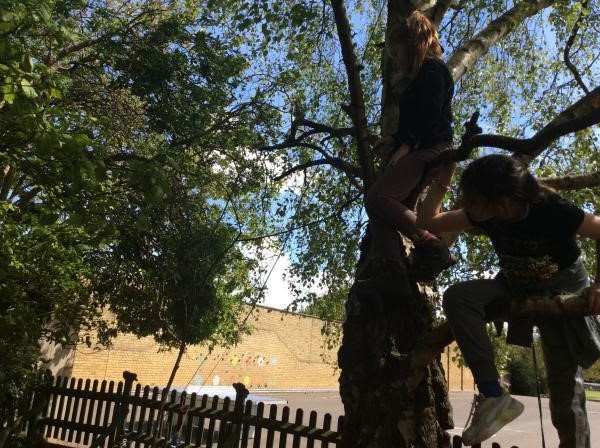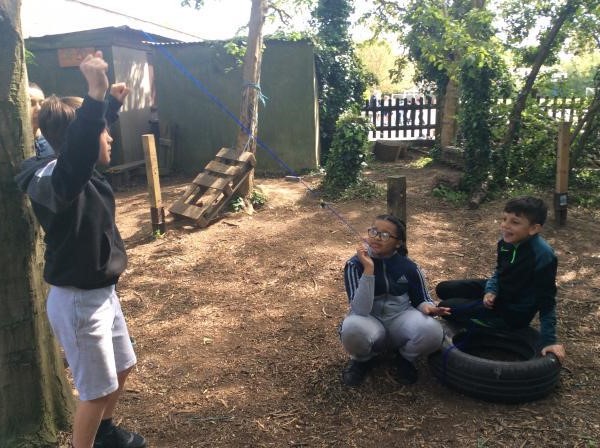 Outdoor Learning
Year 5 visited the nature area today linking the outdoors to their Science curriculum. They tested a variety of zip lines and materials for a lego figure with different success. We discussed friction, air resistance, speed and angles which all affected our model moving. Later in the day, we moved onto bug hunting, catapults and pulleys, discussing how each works.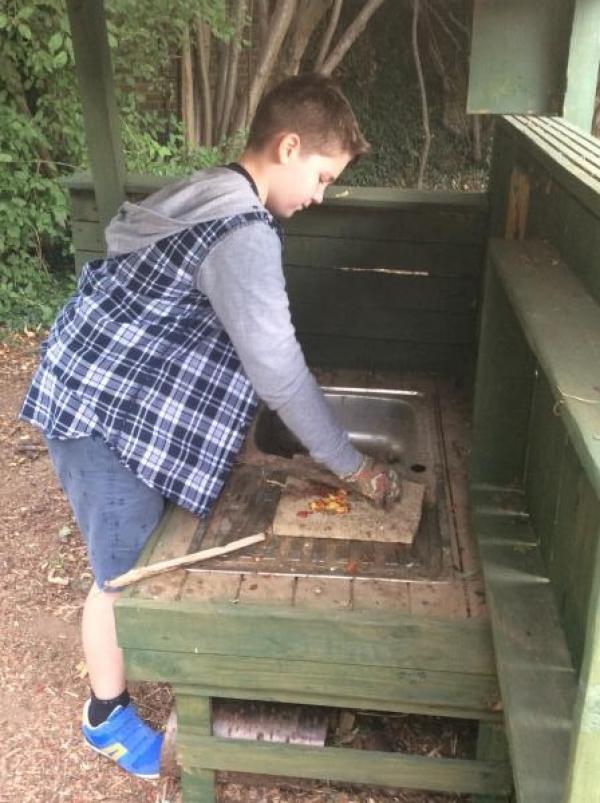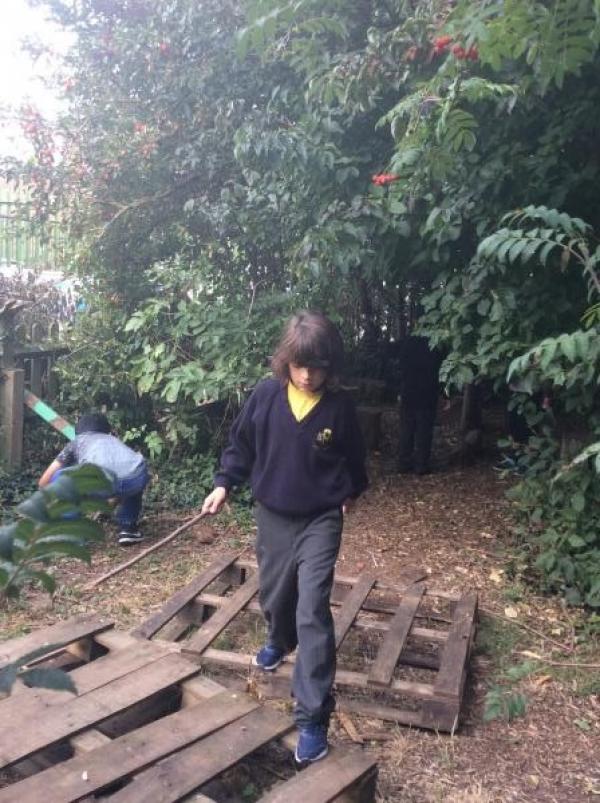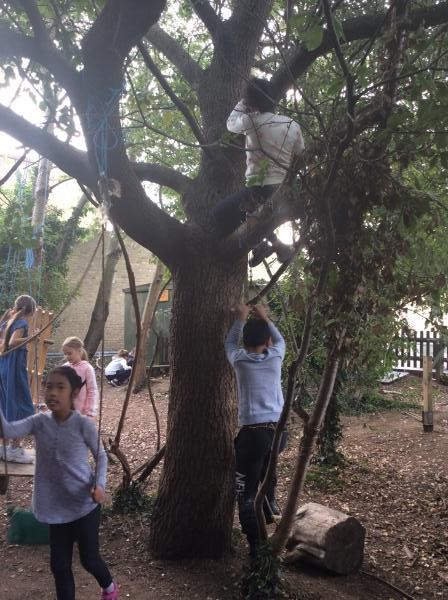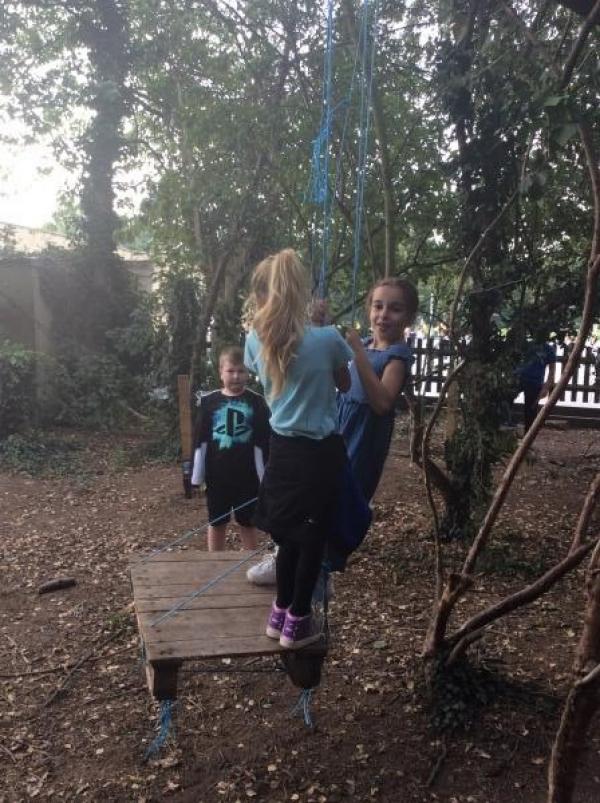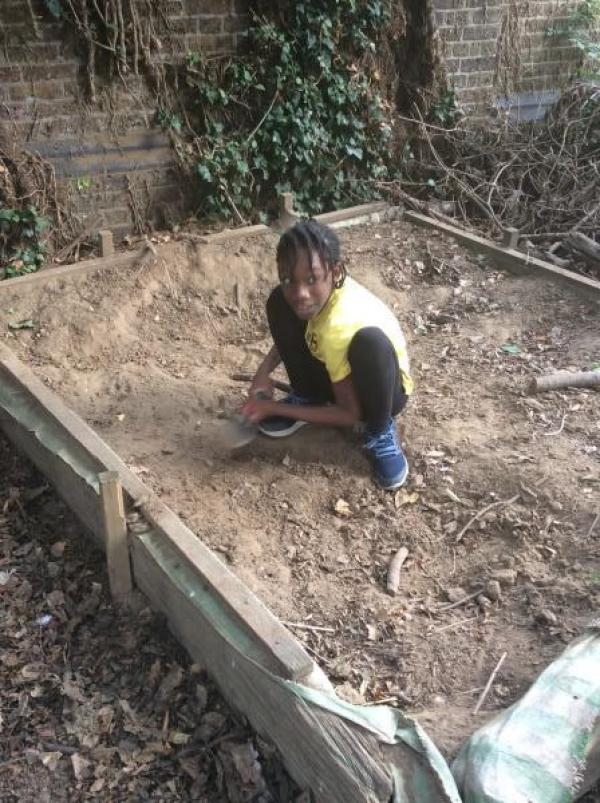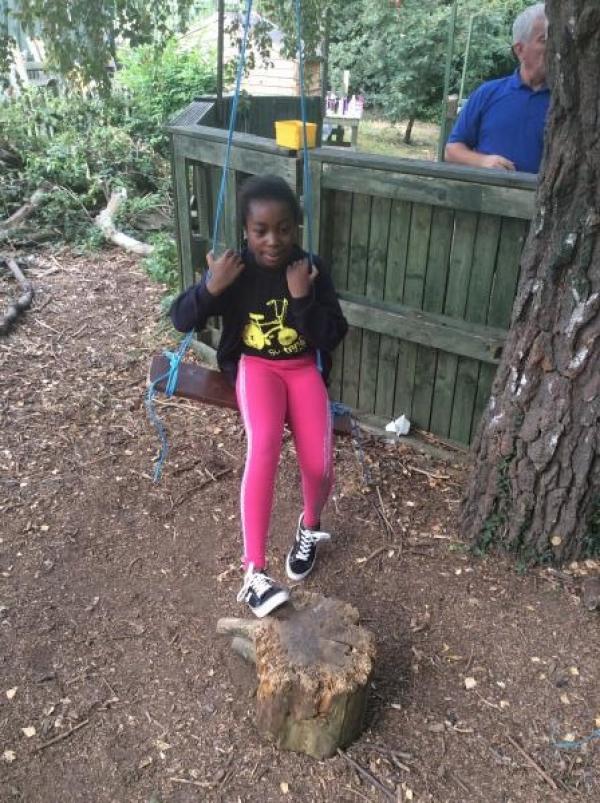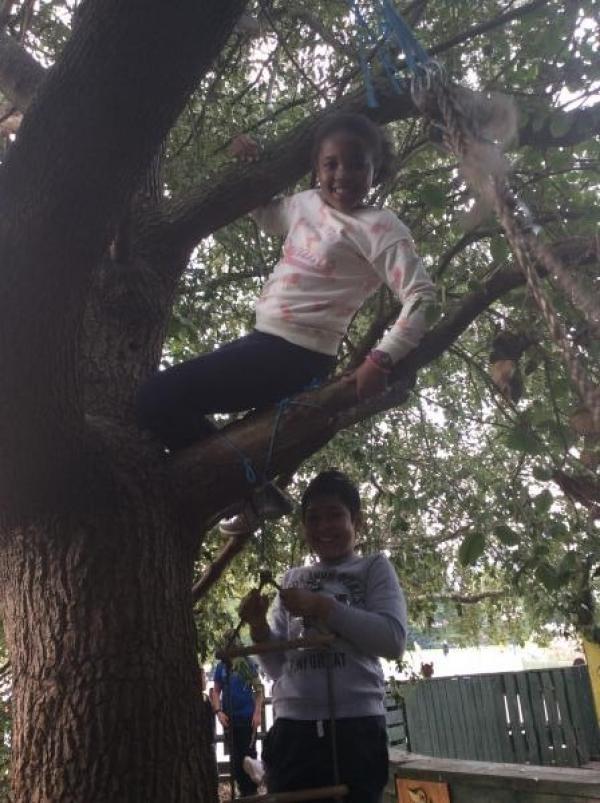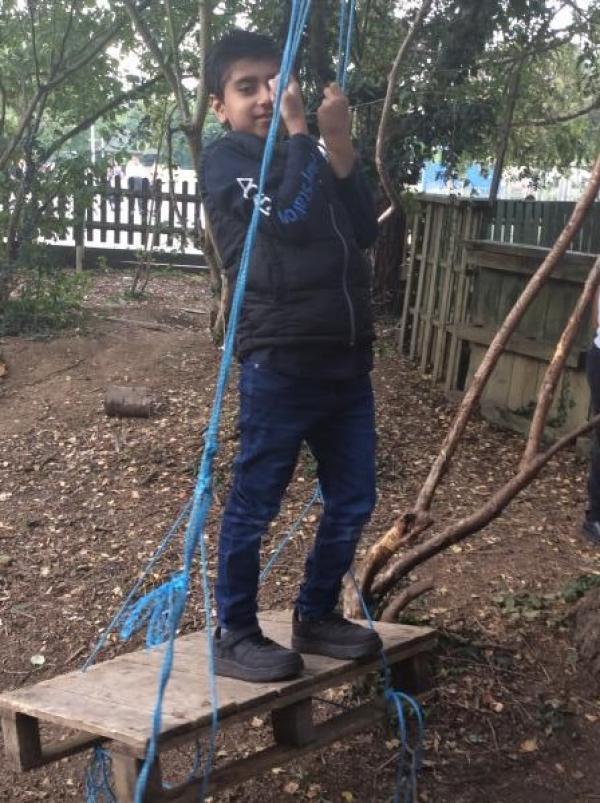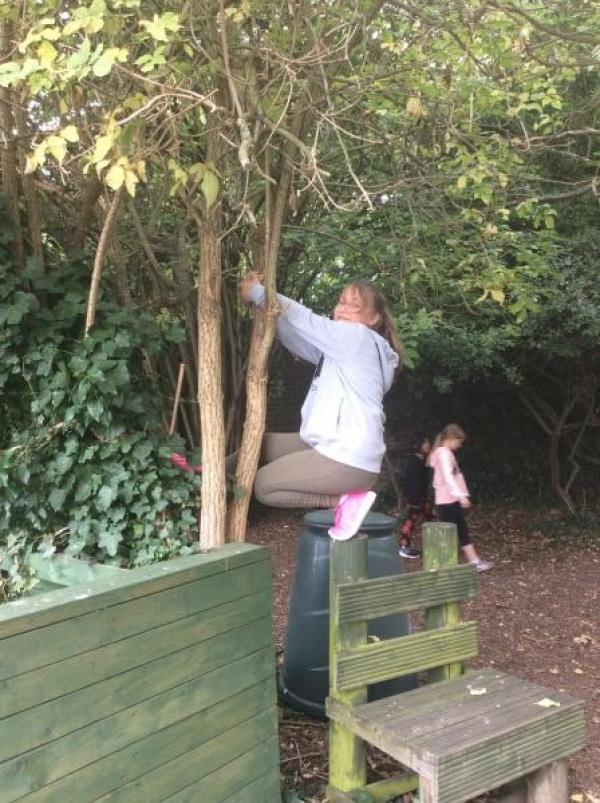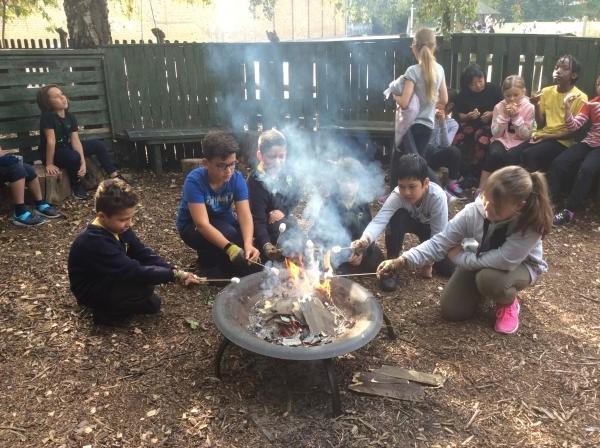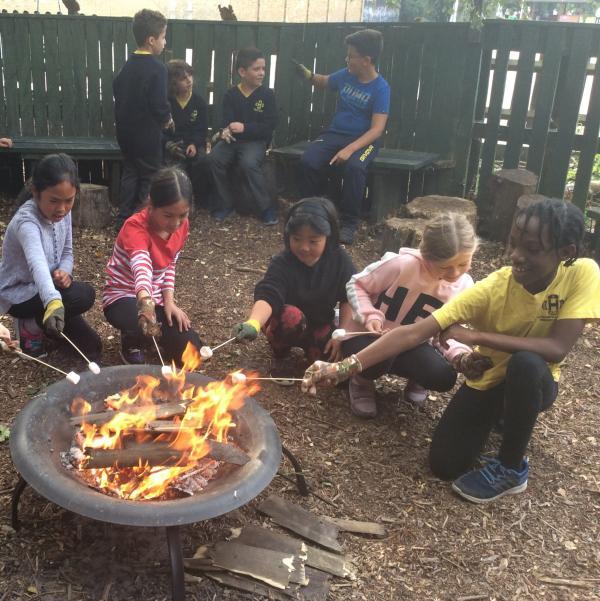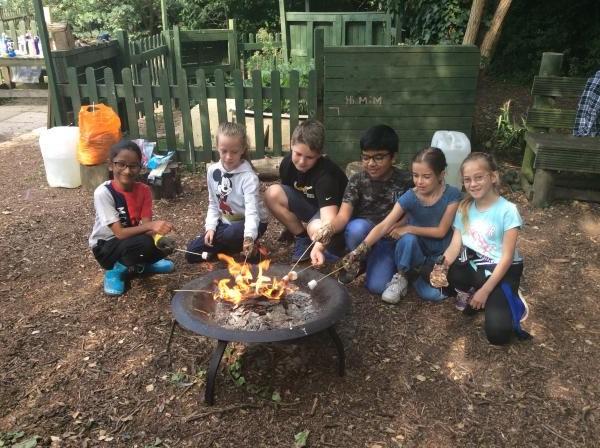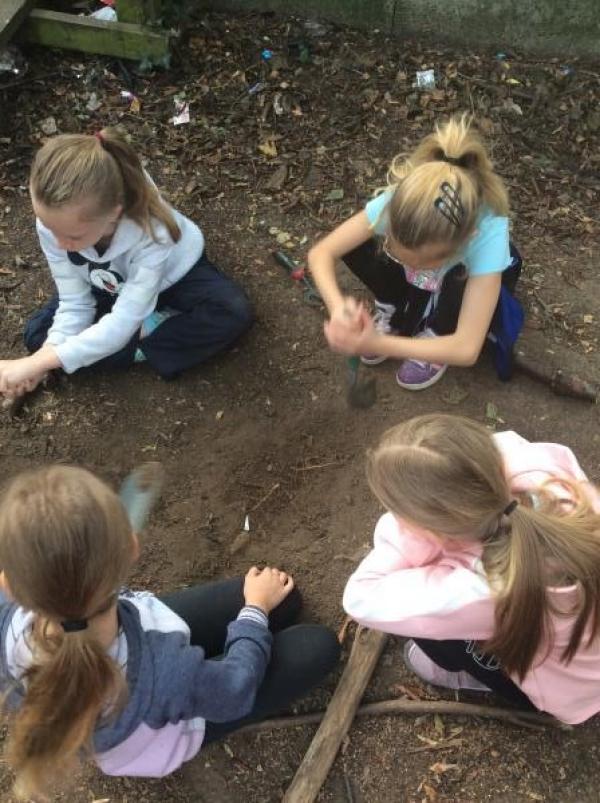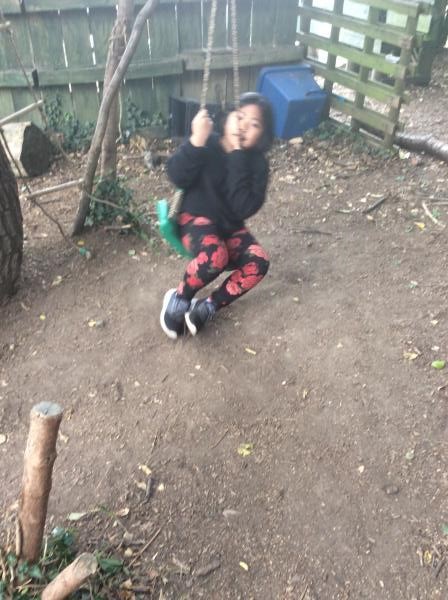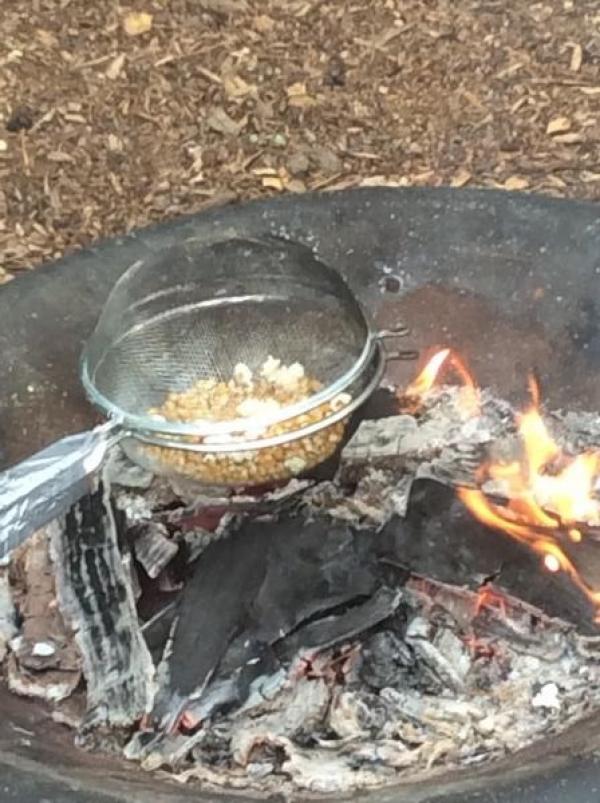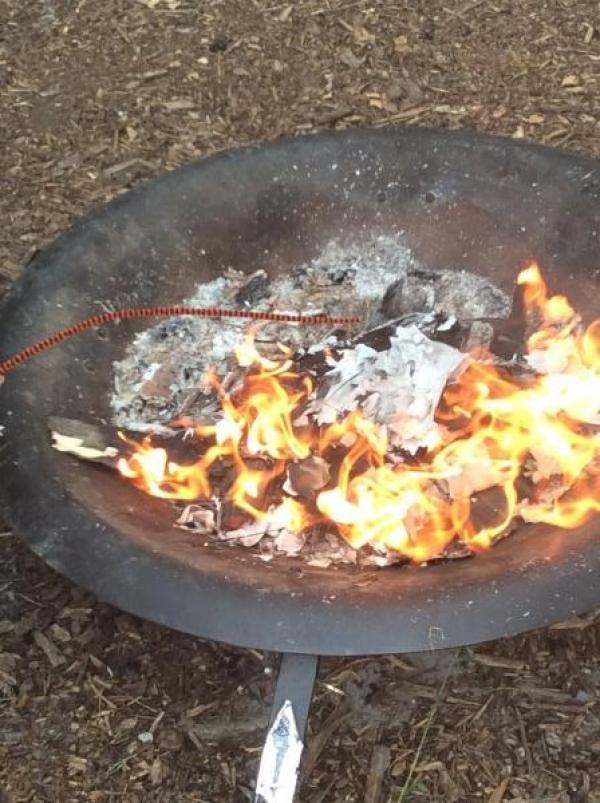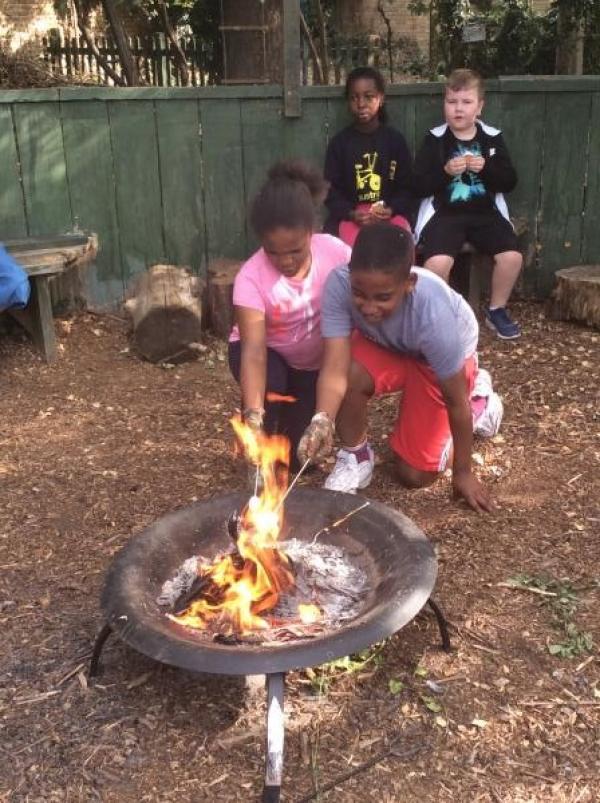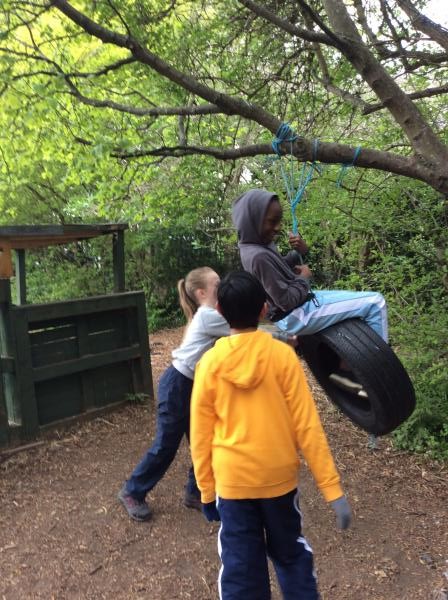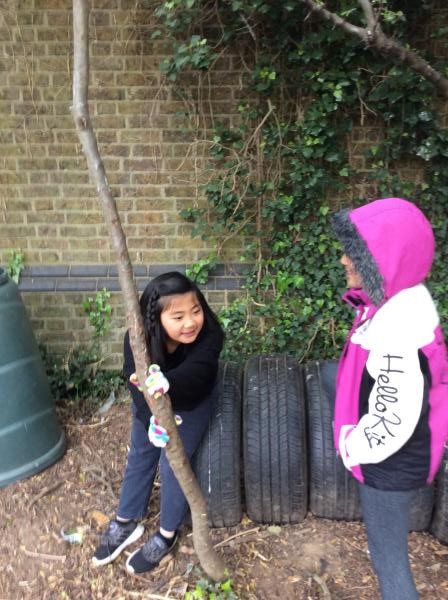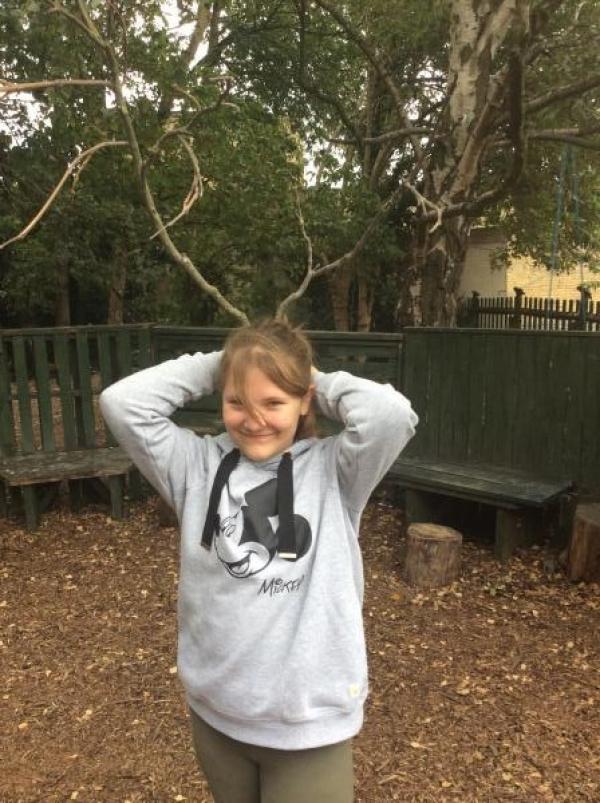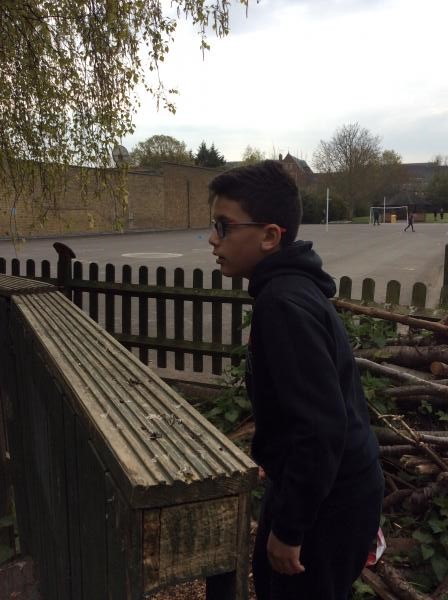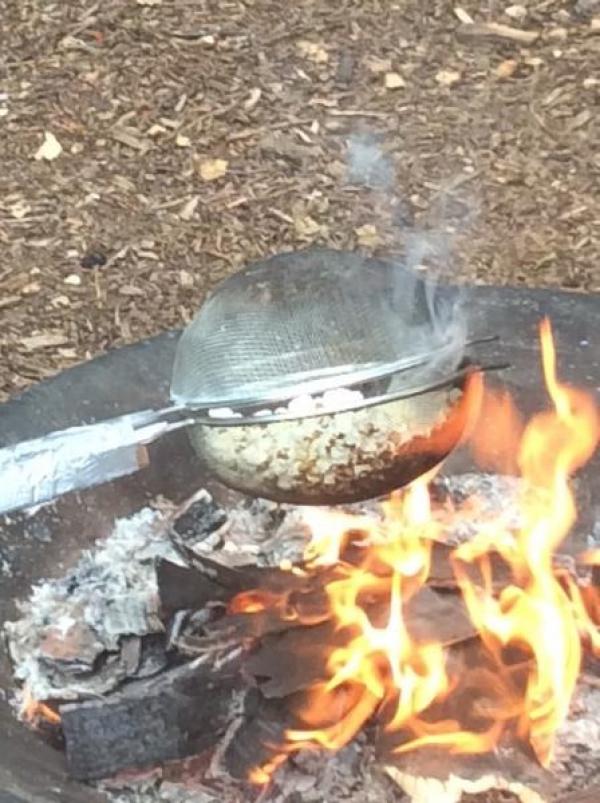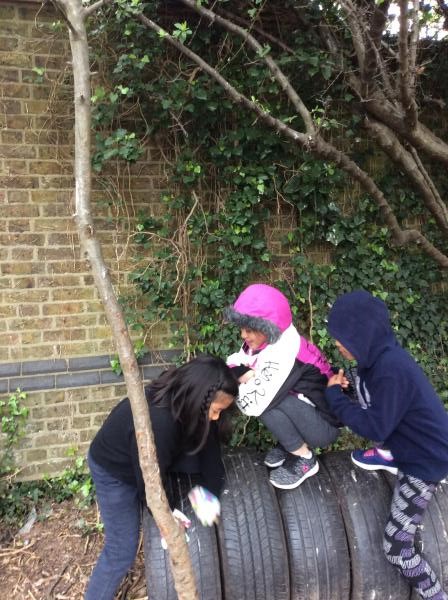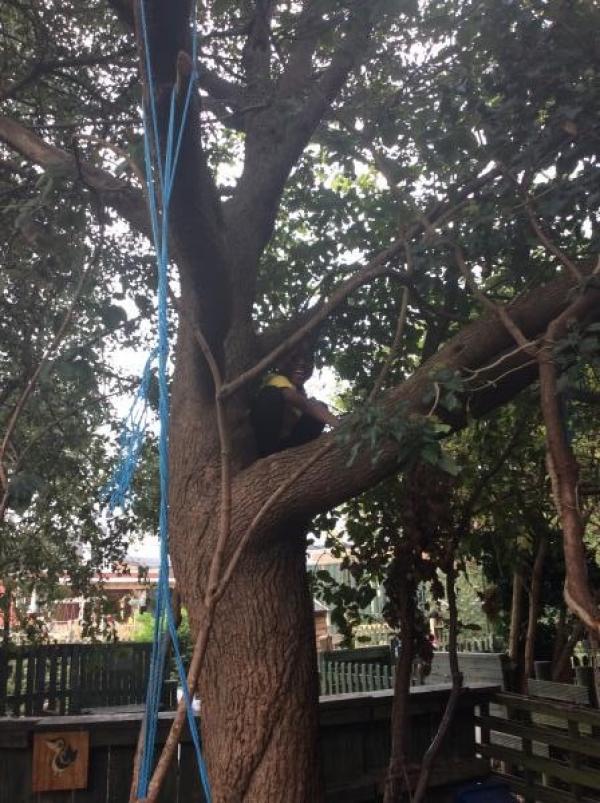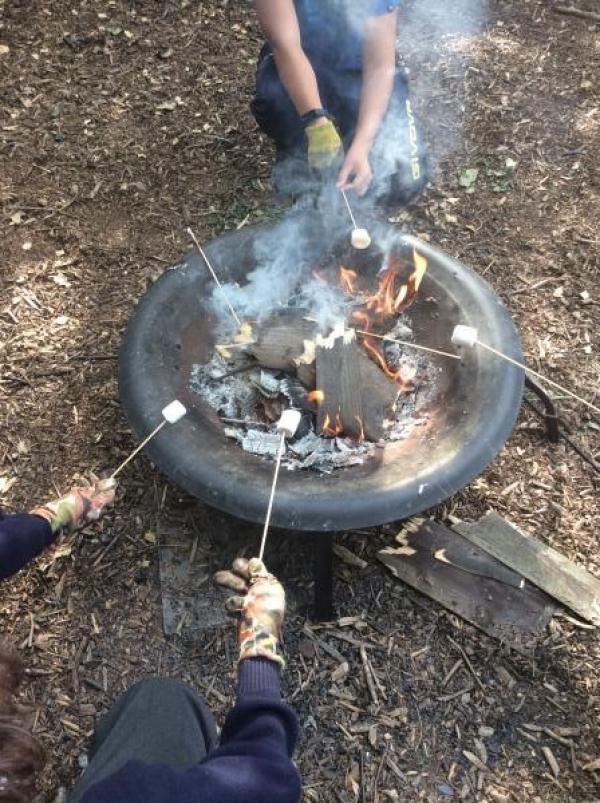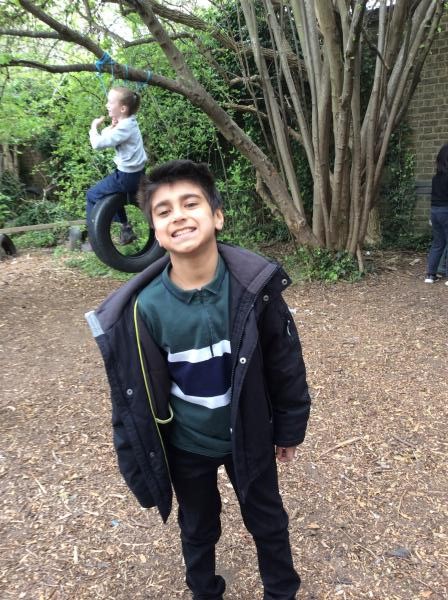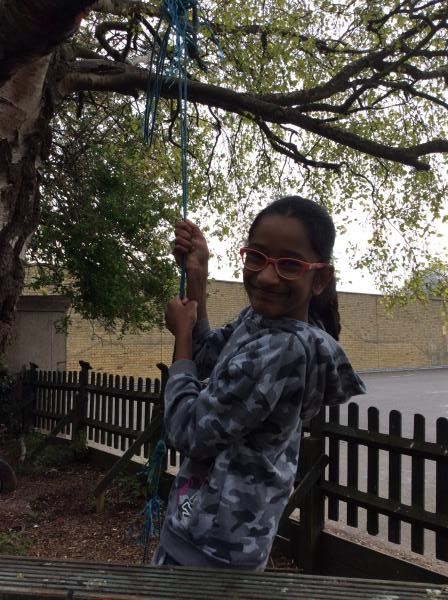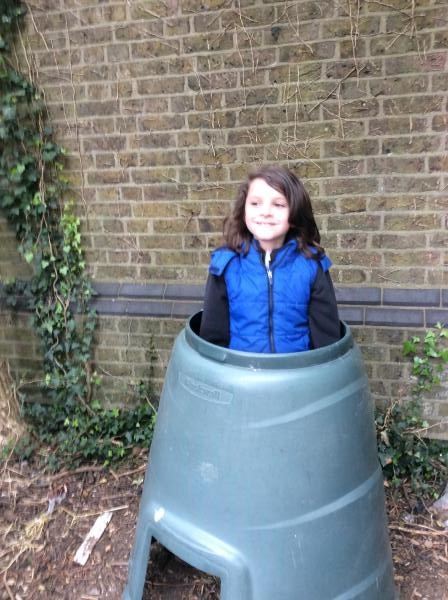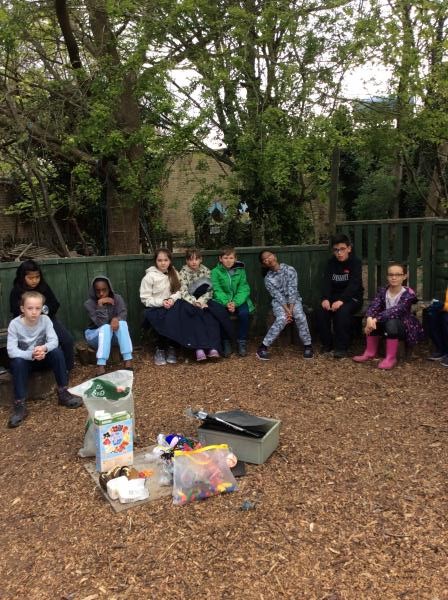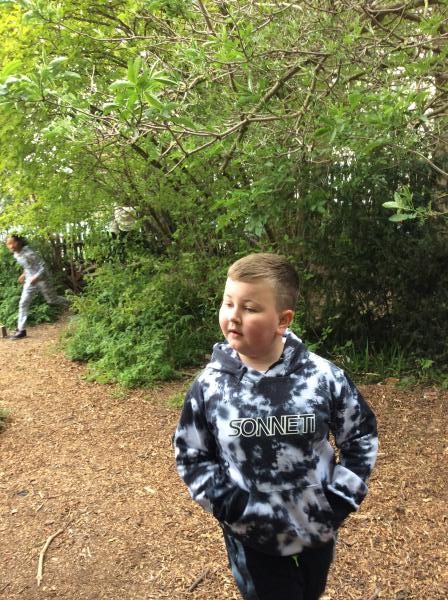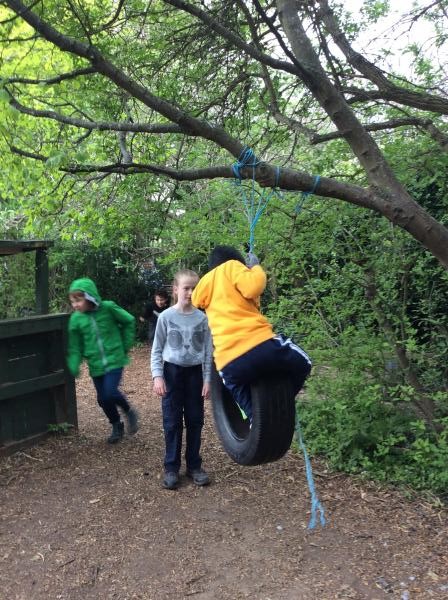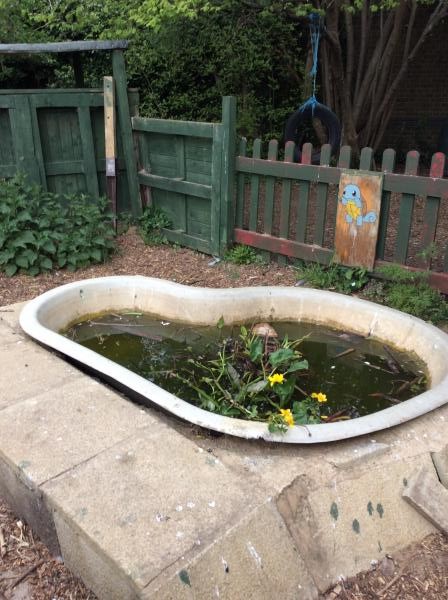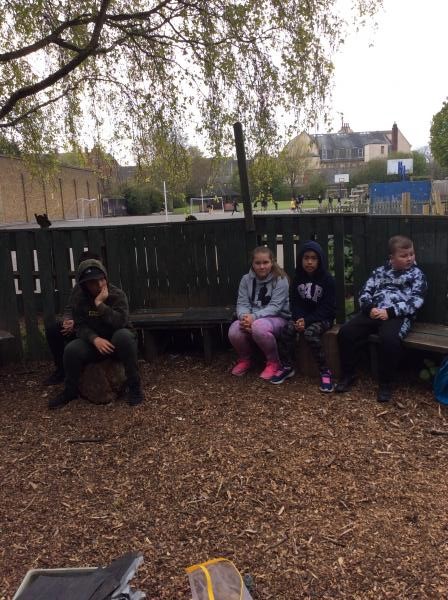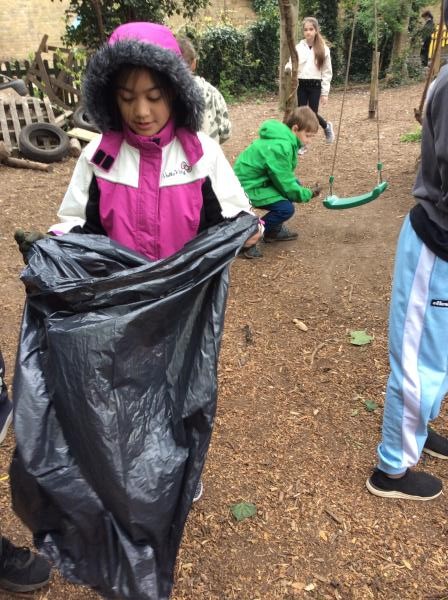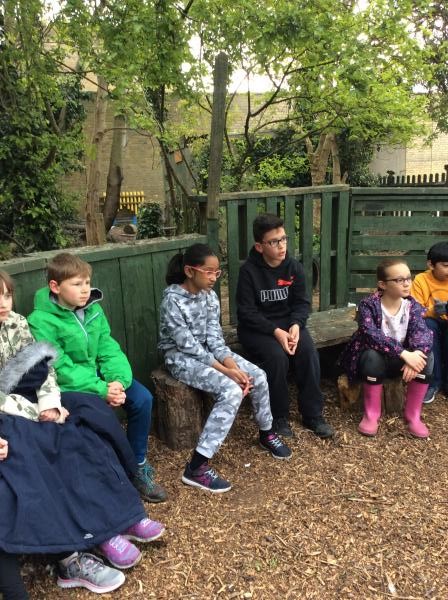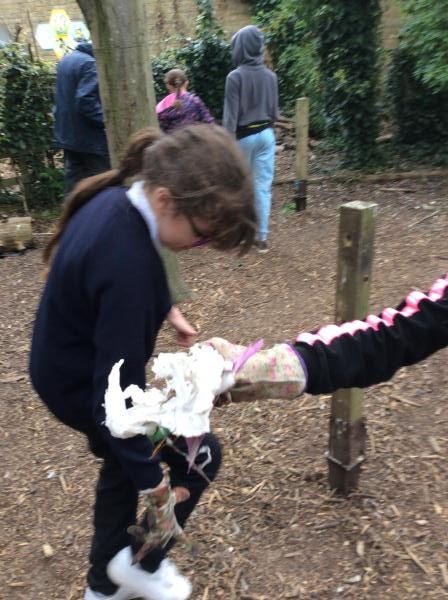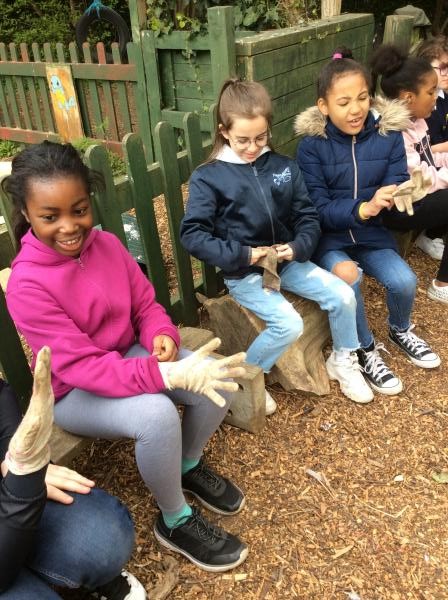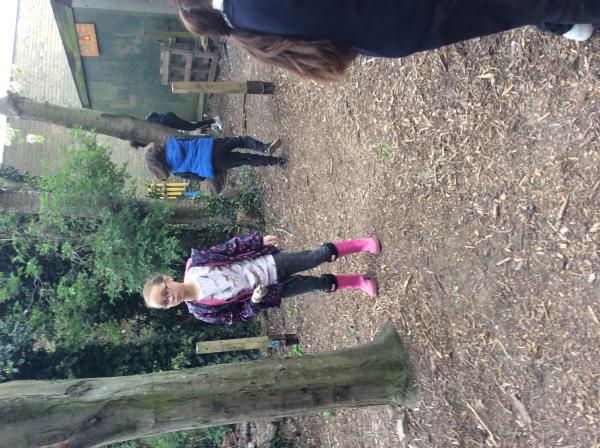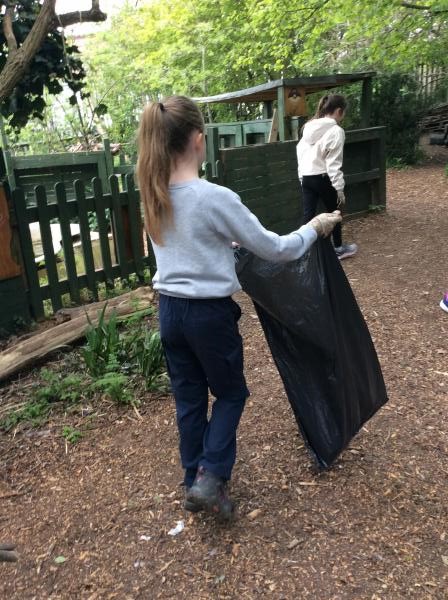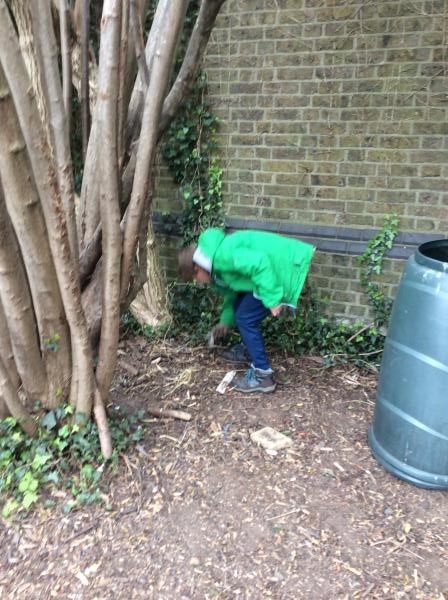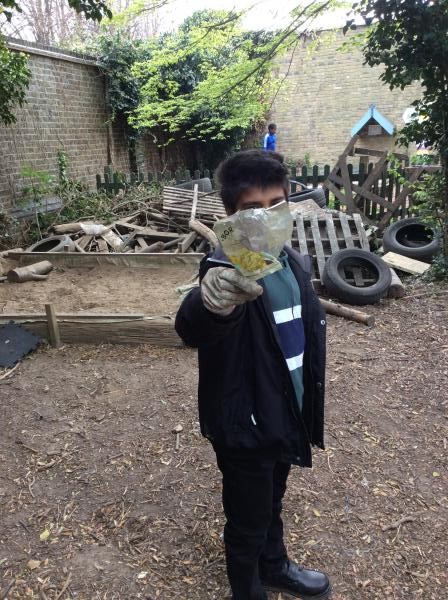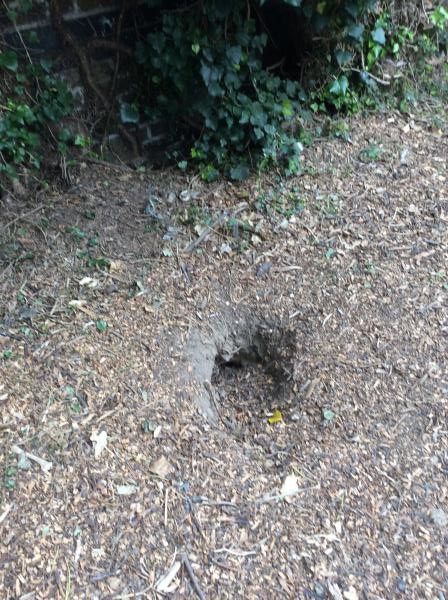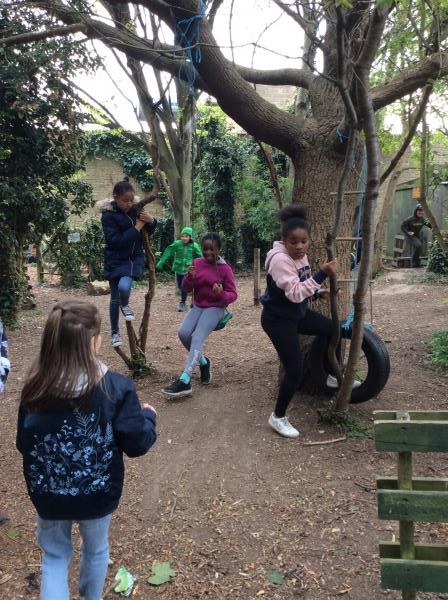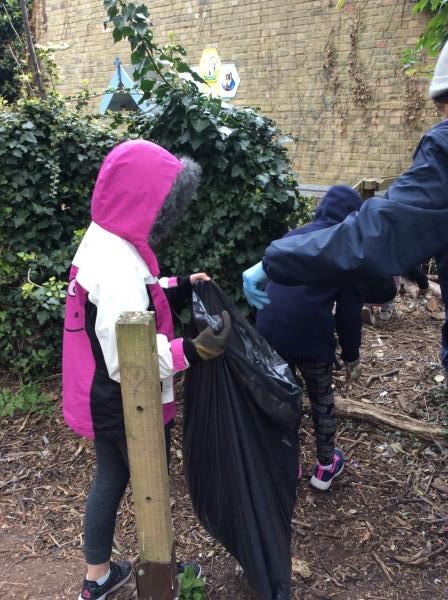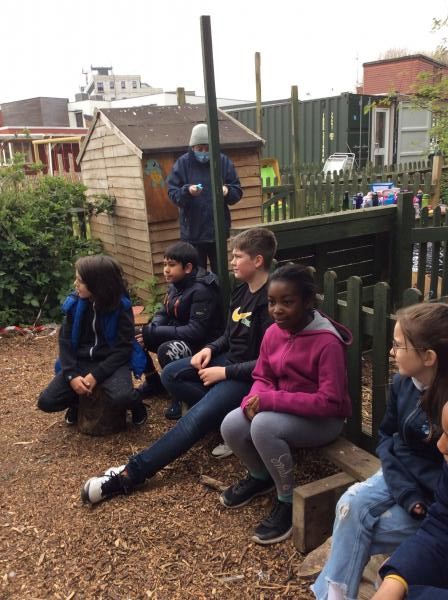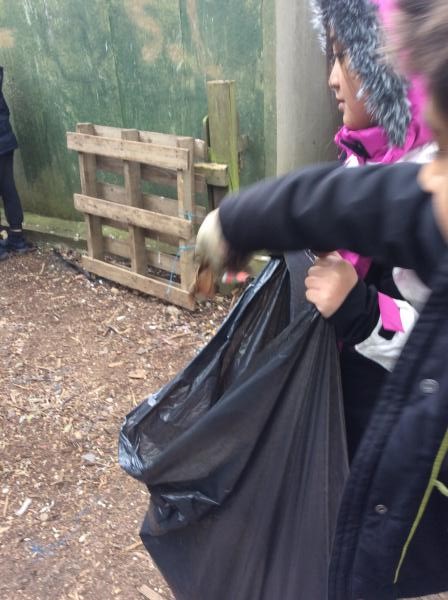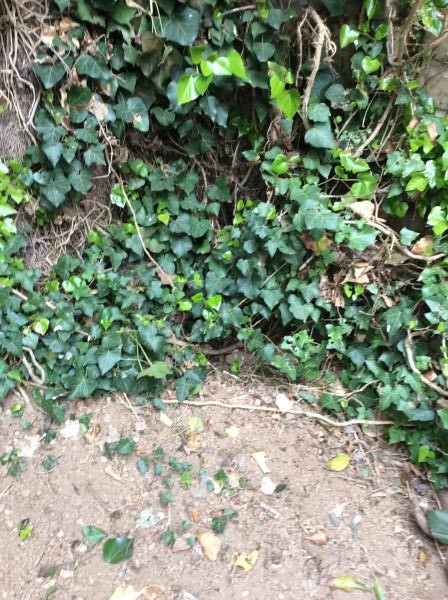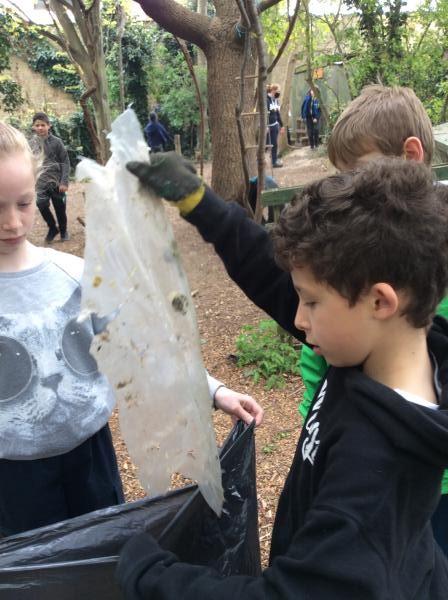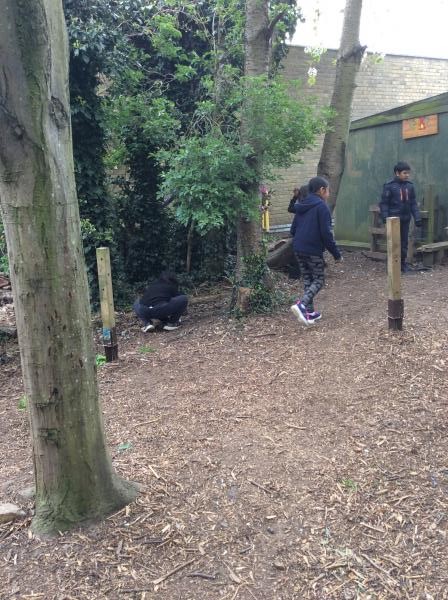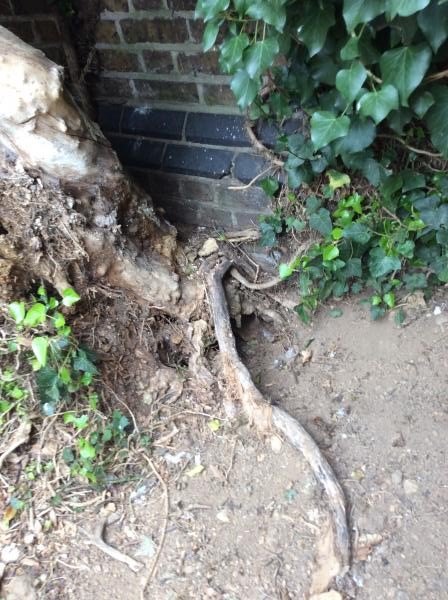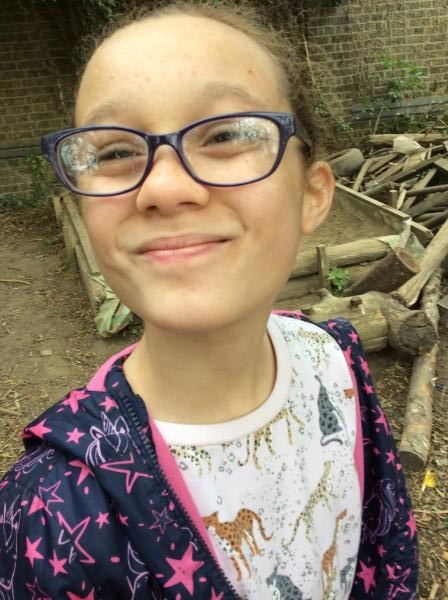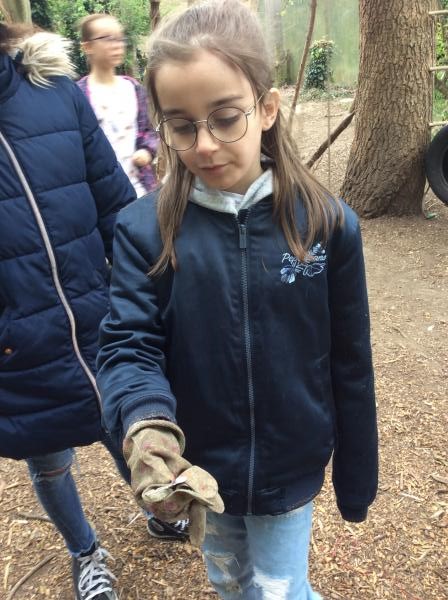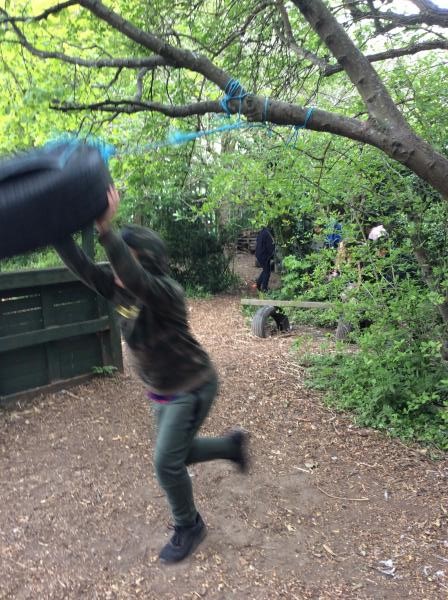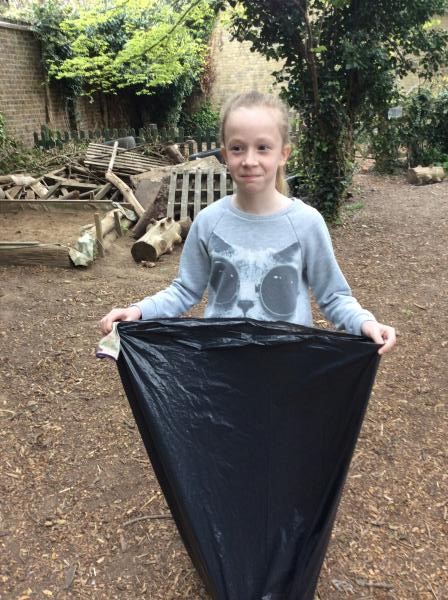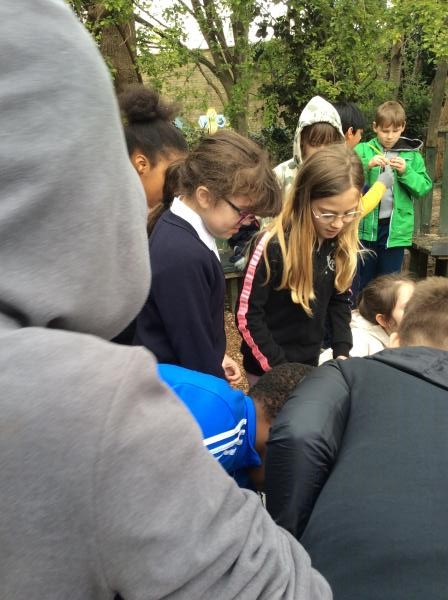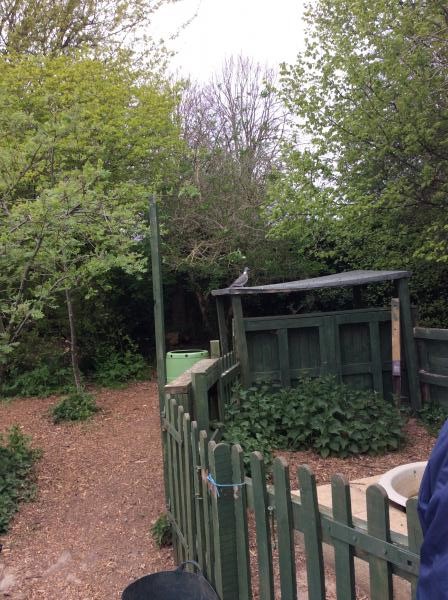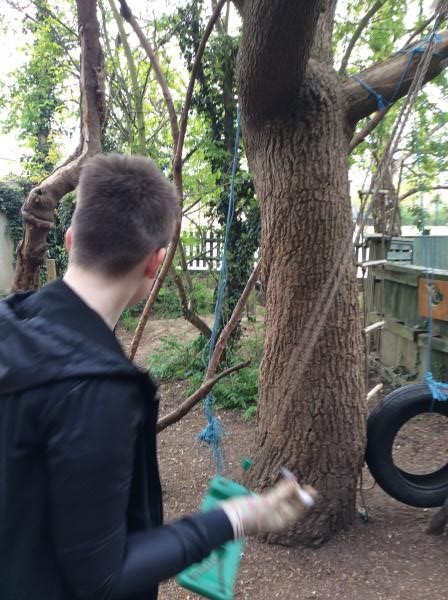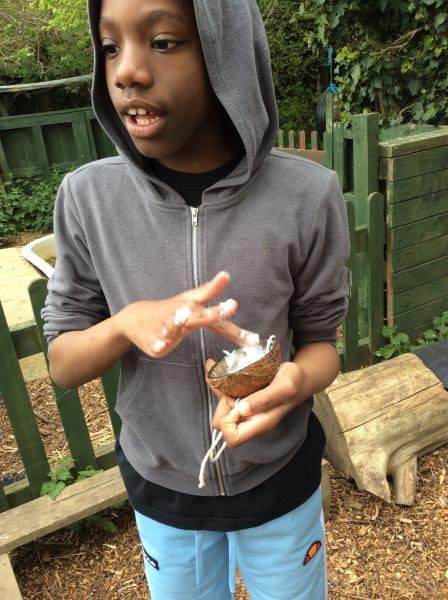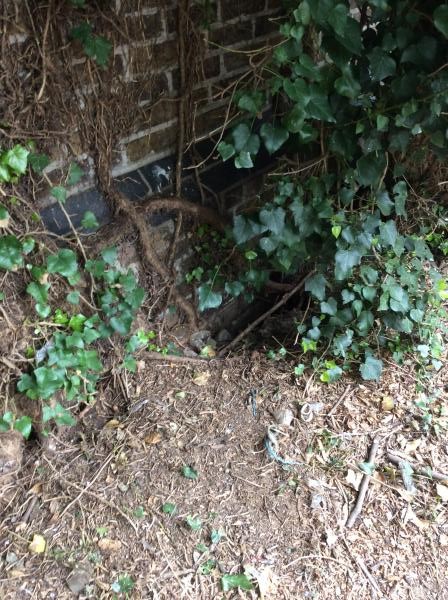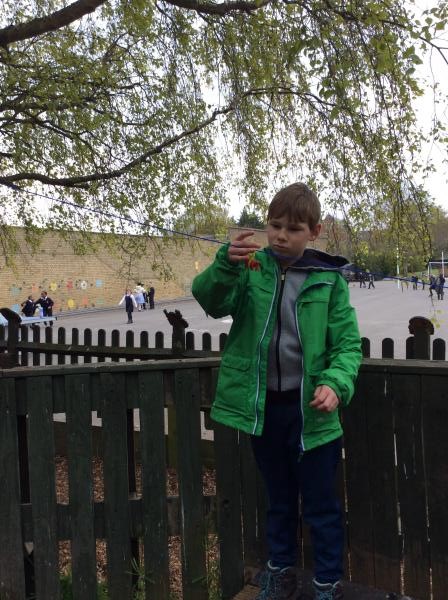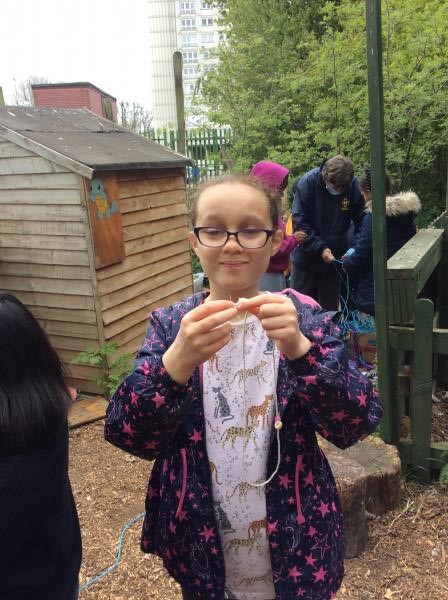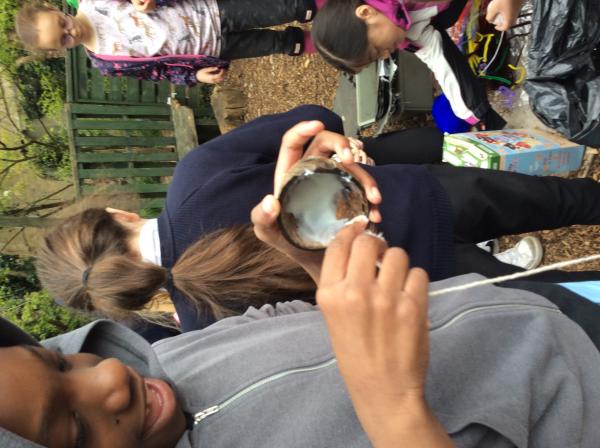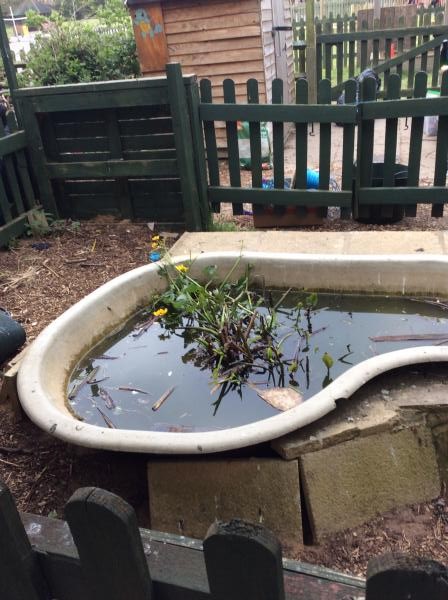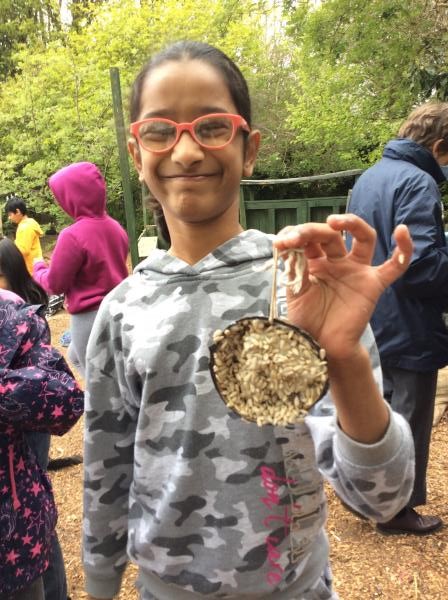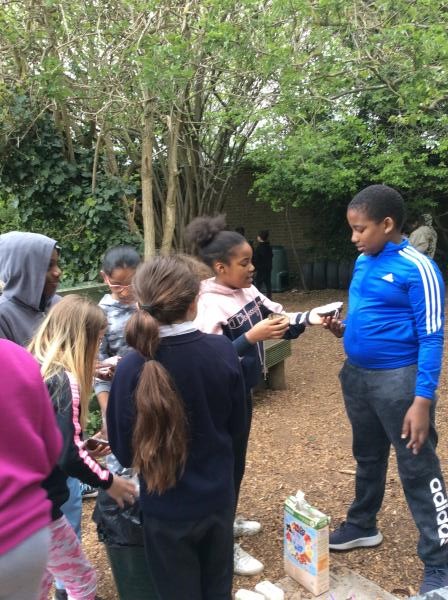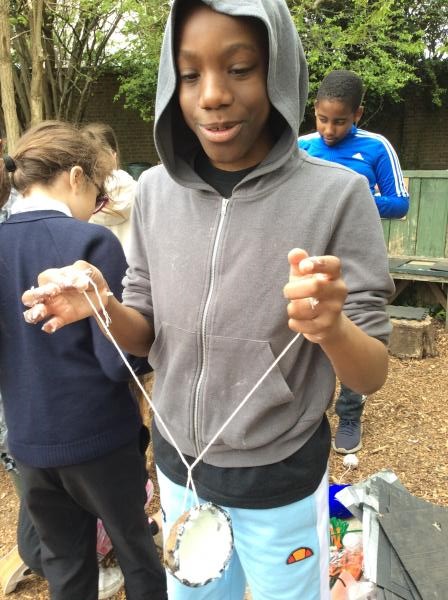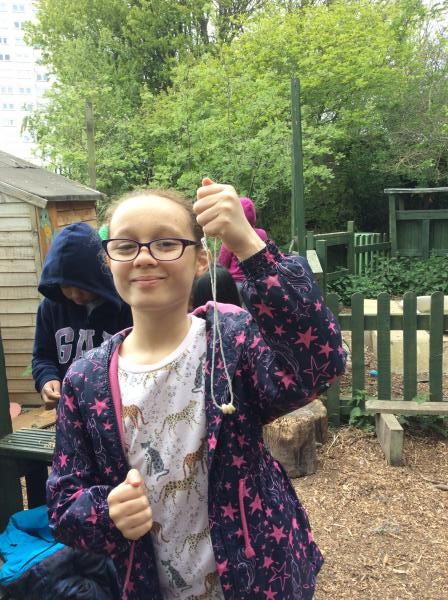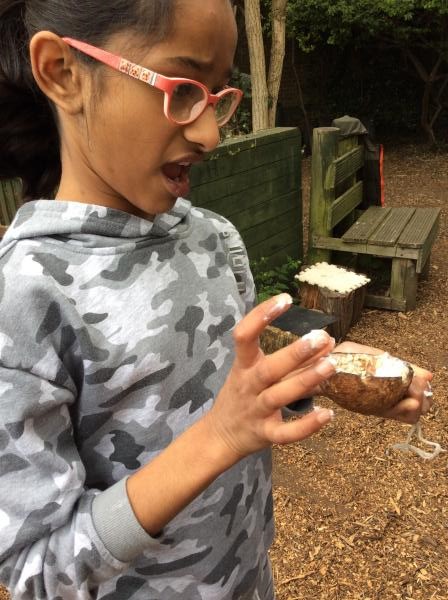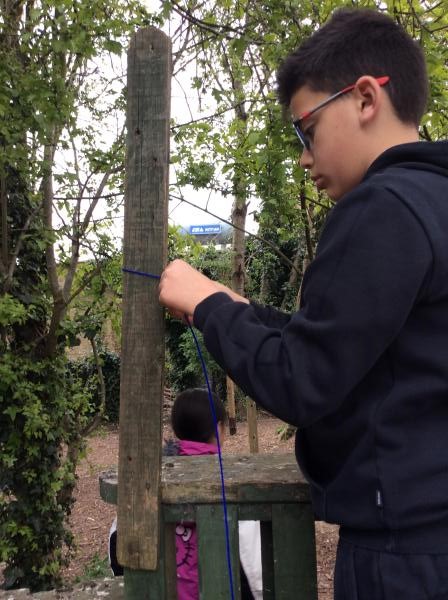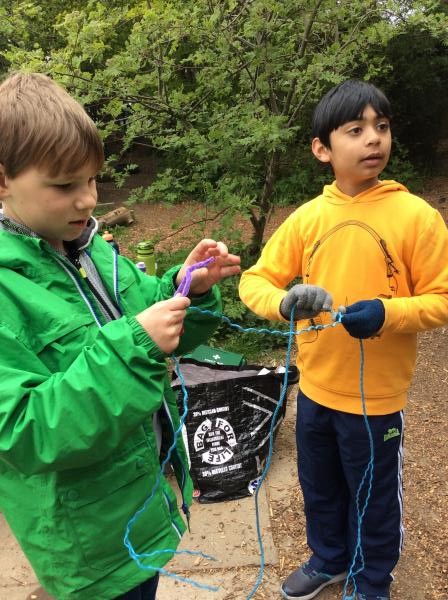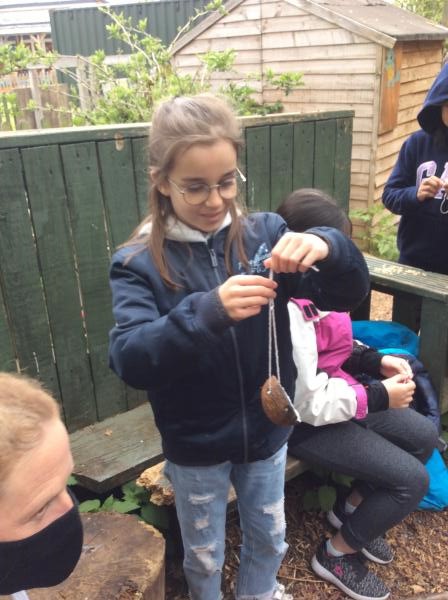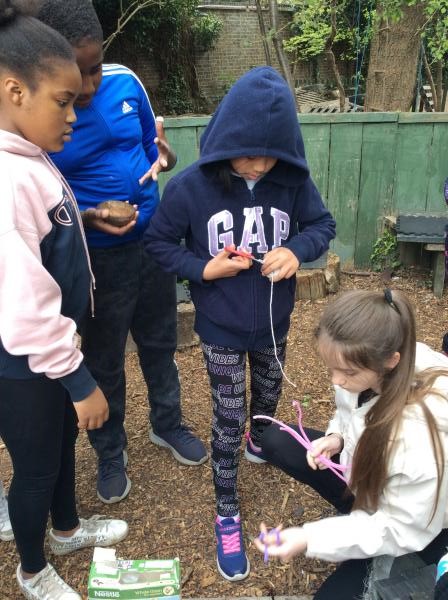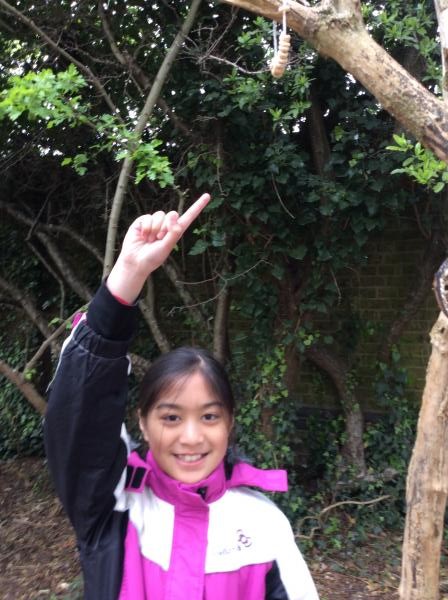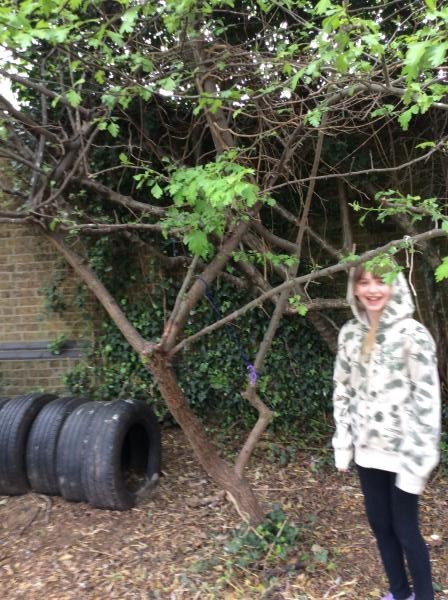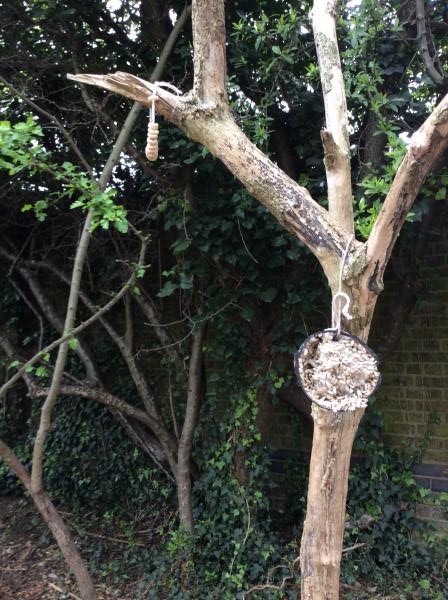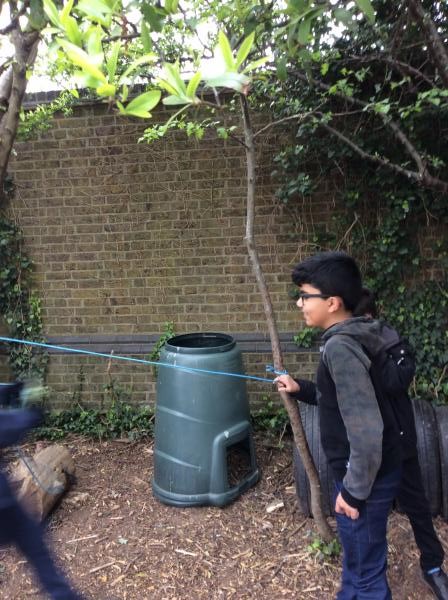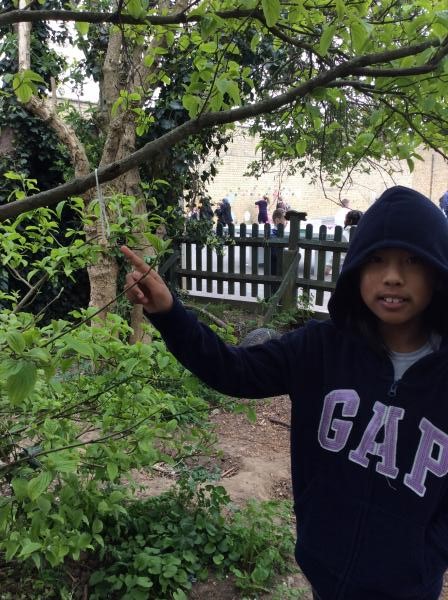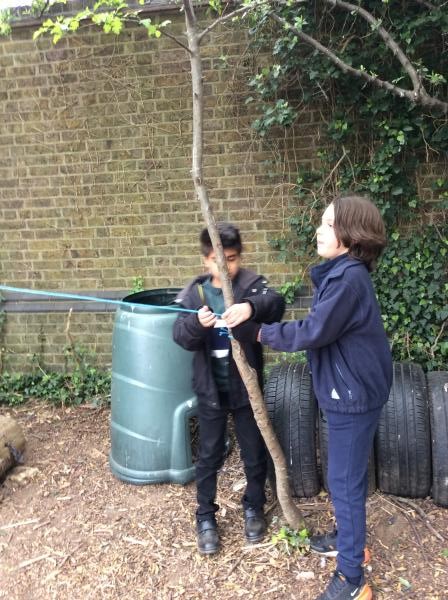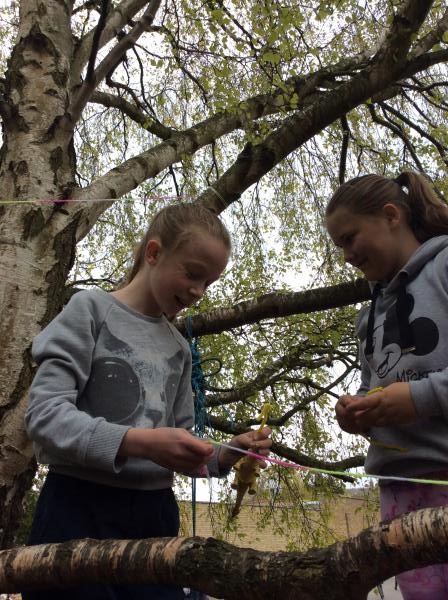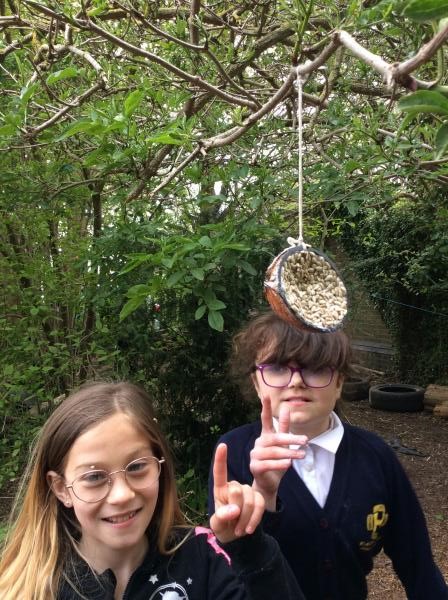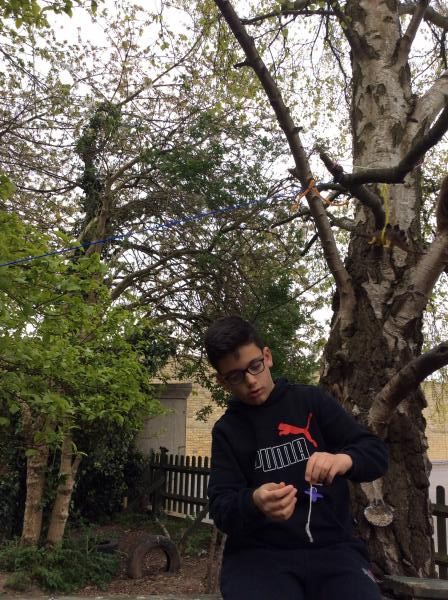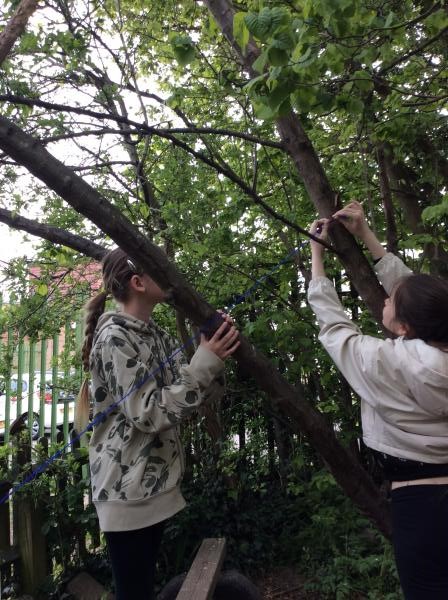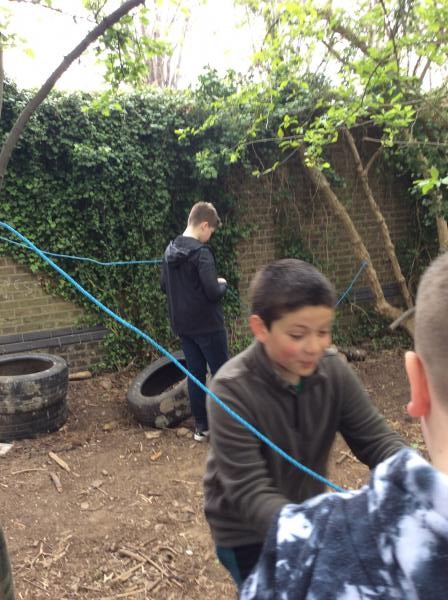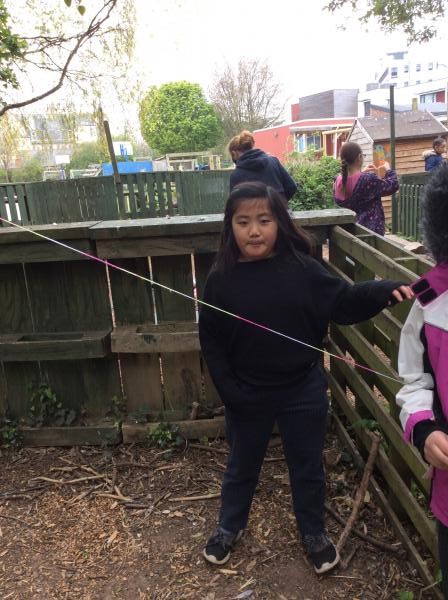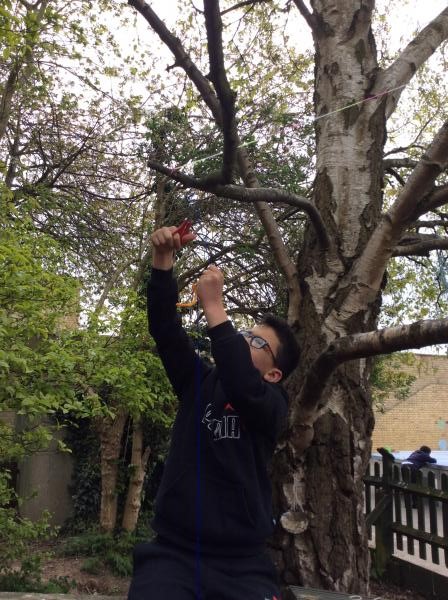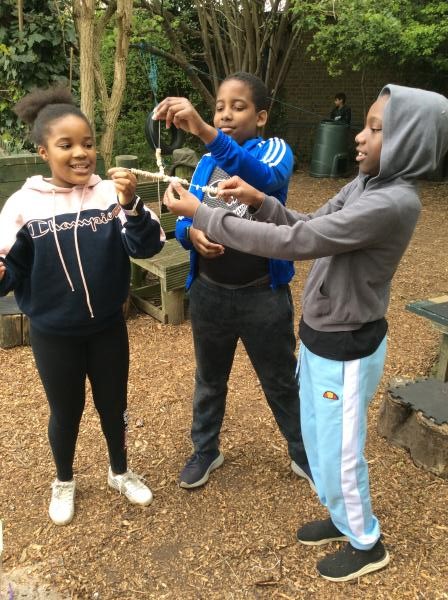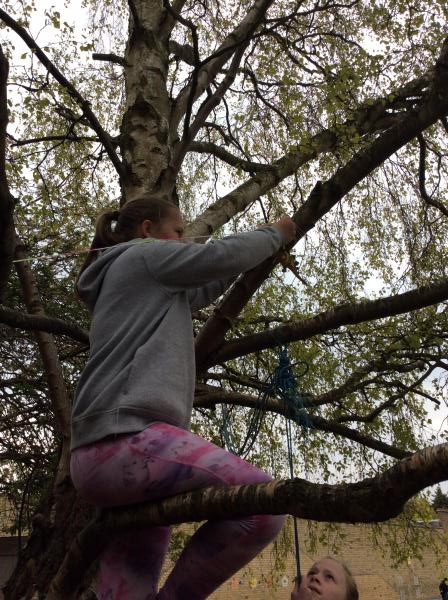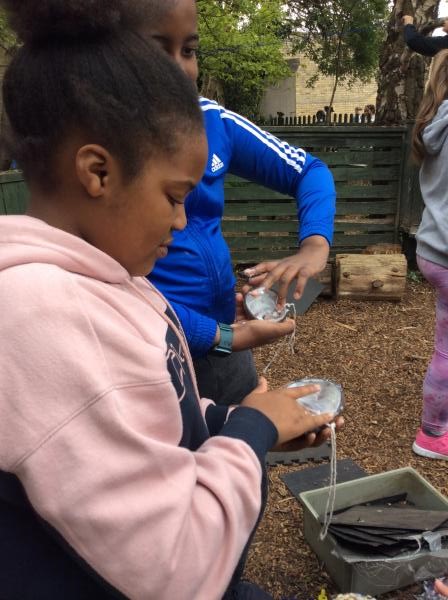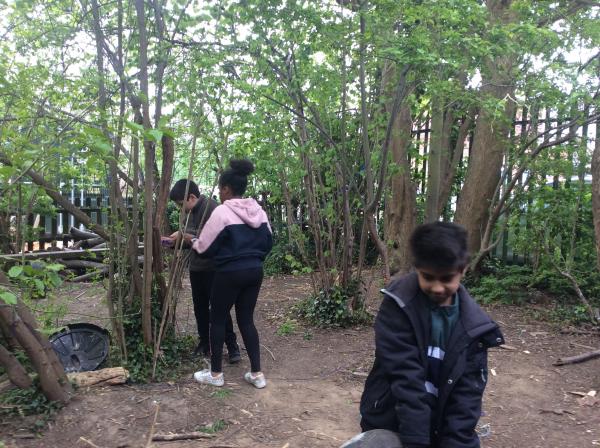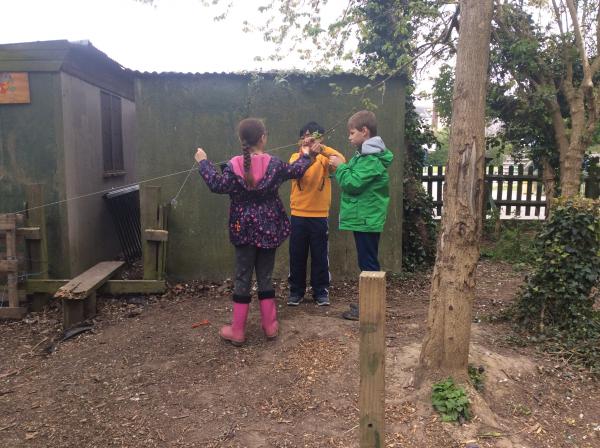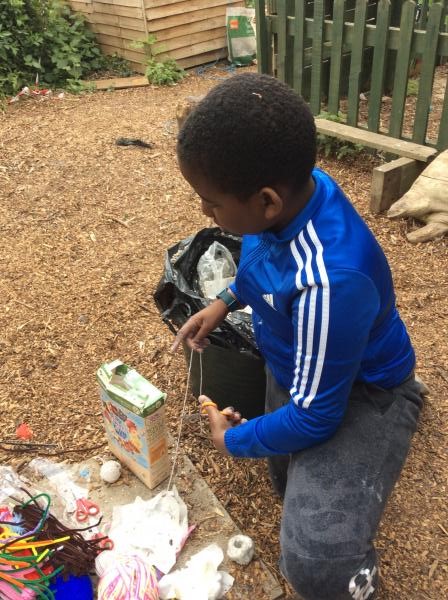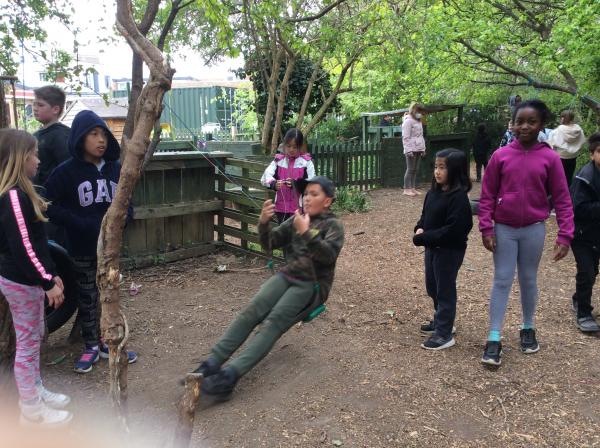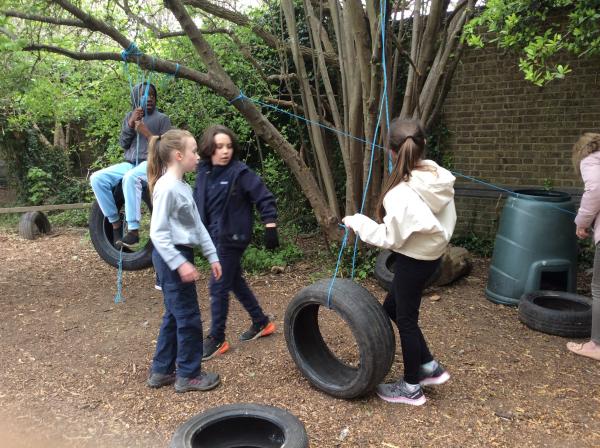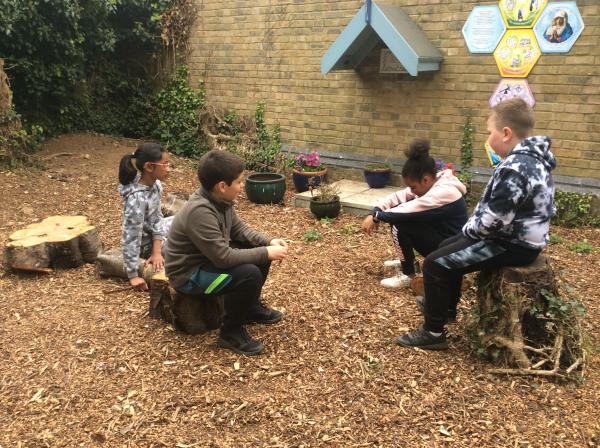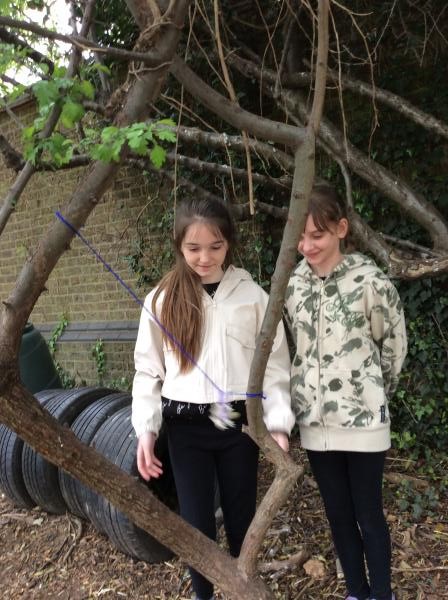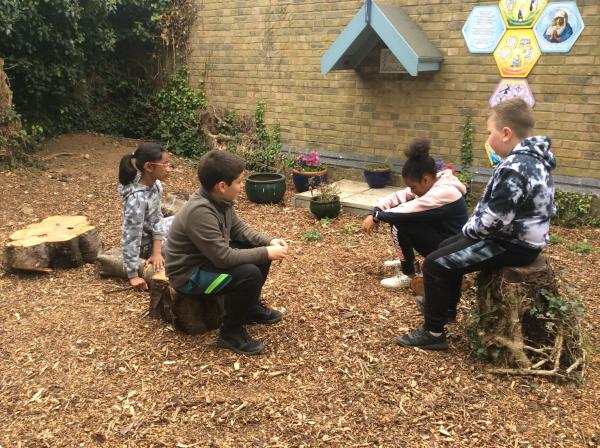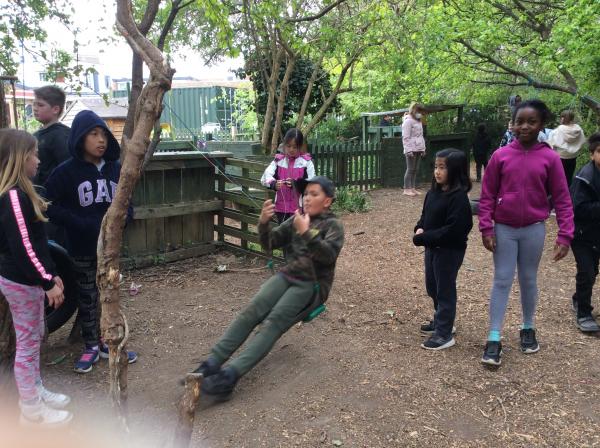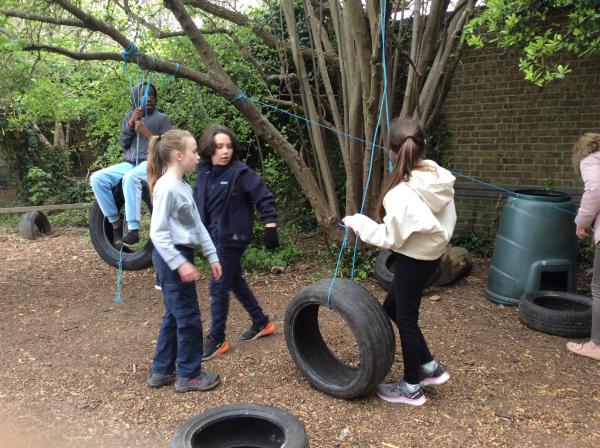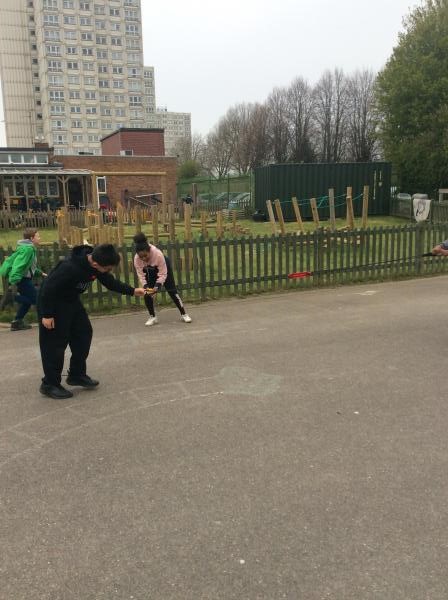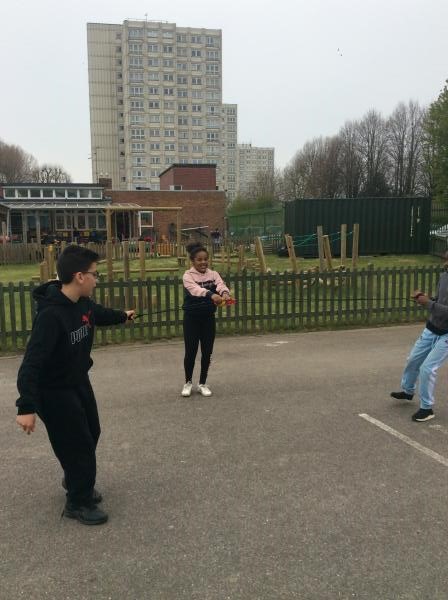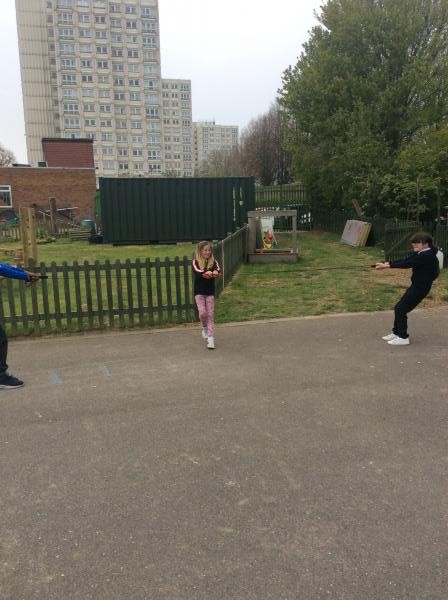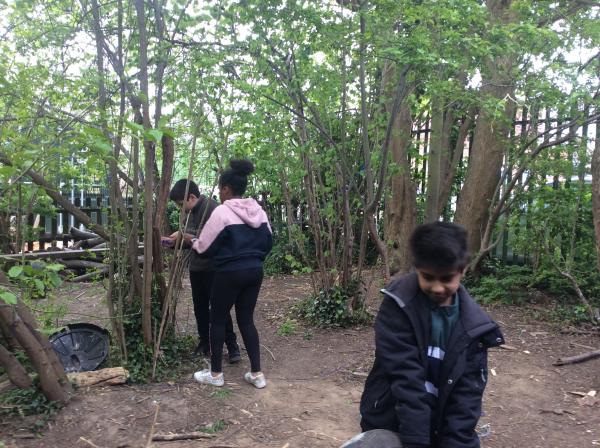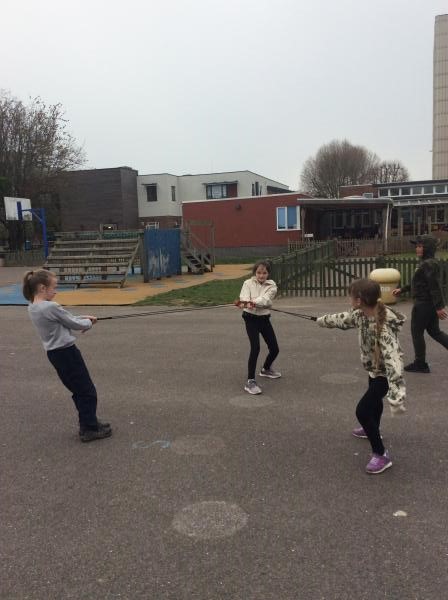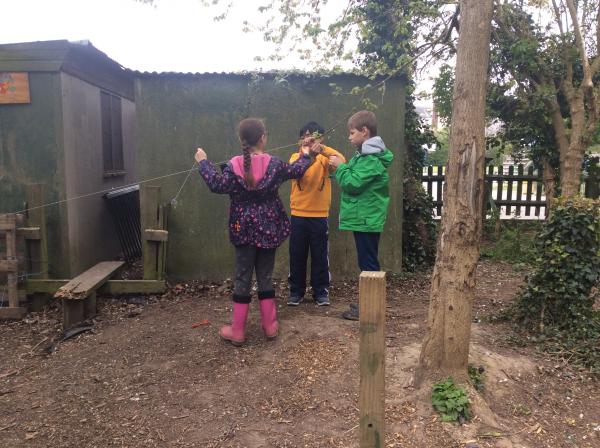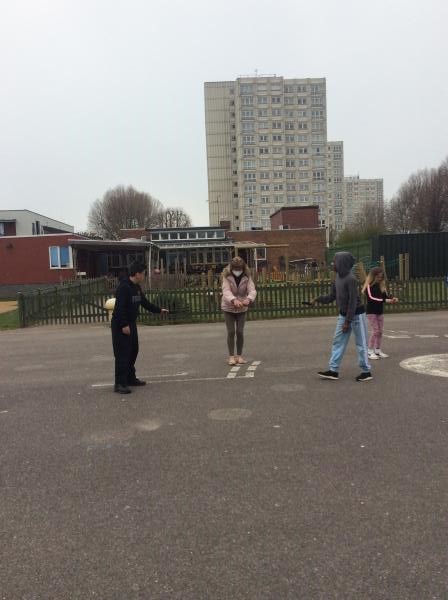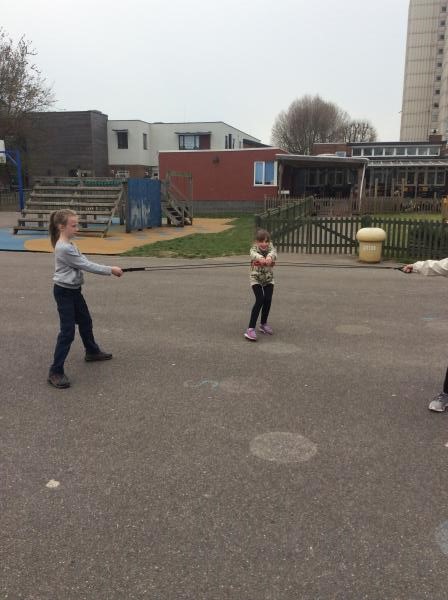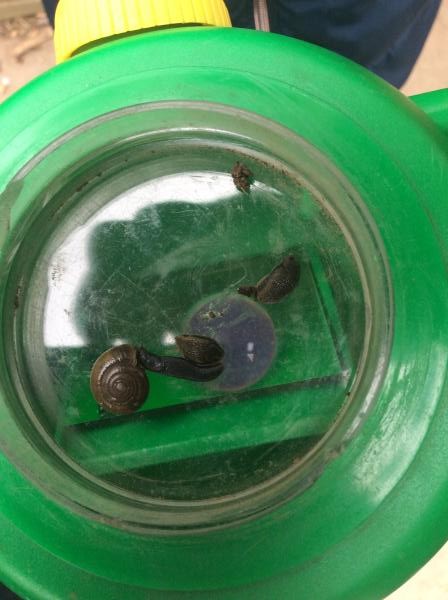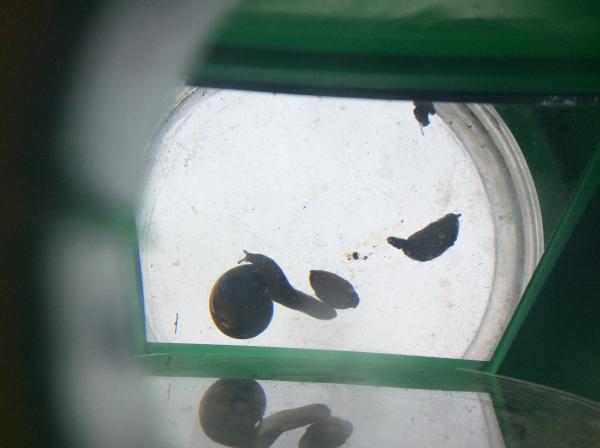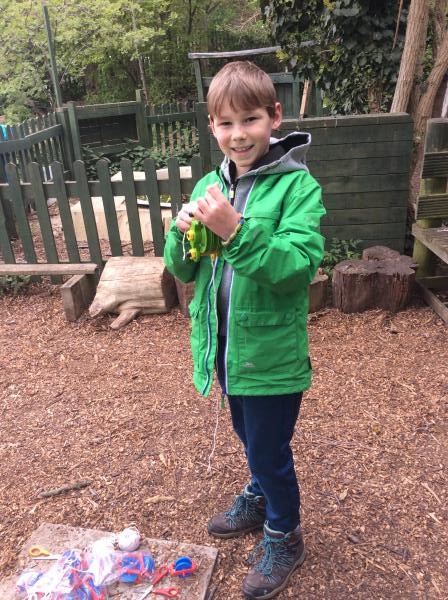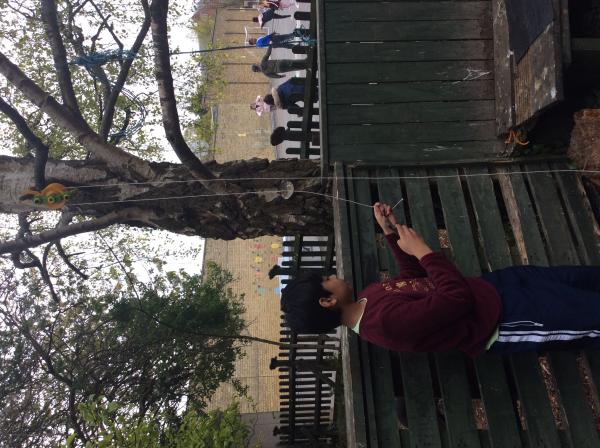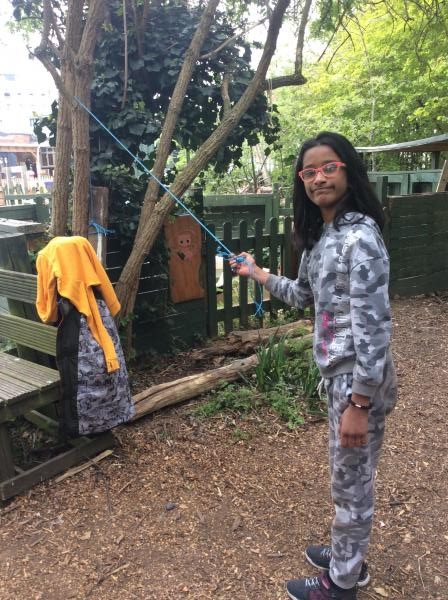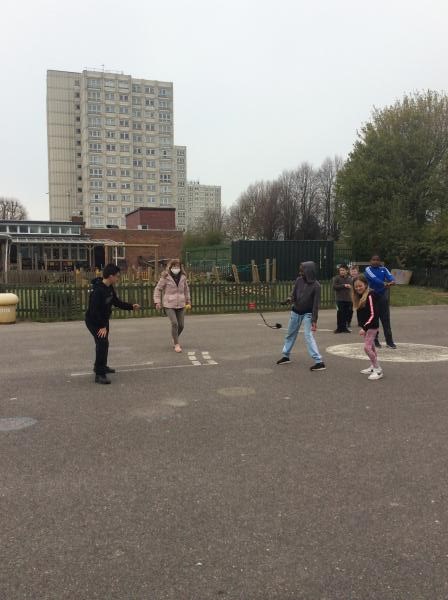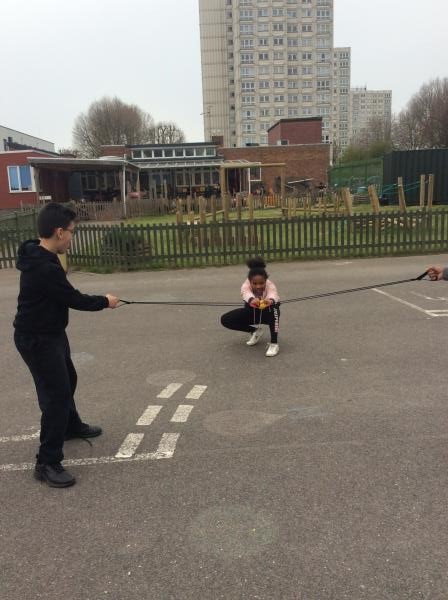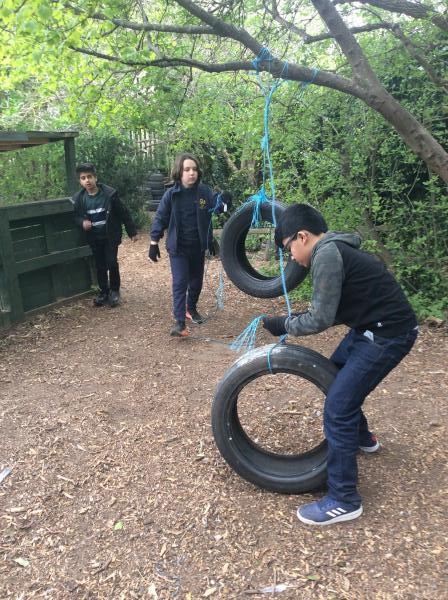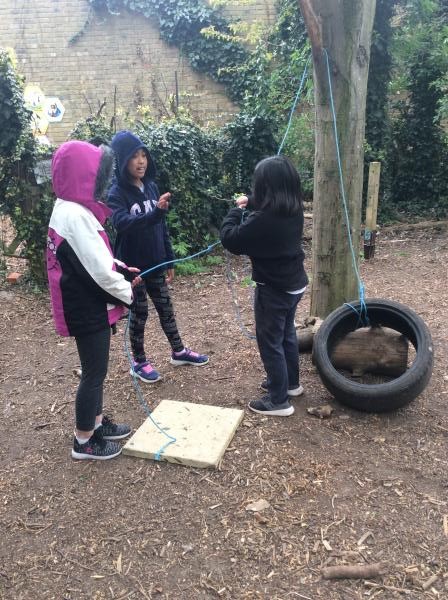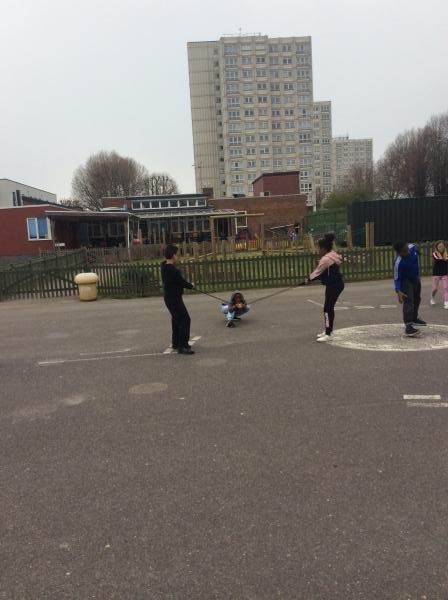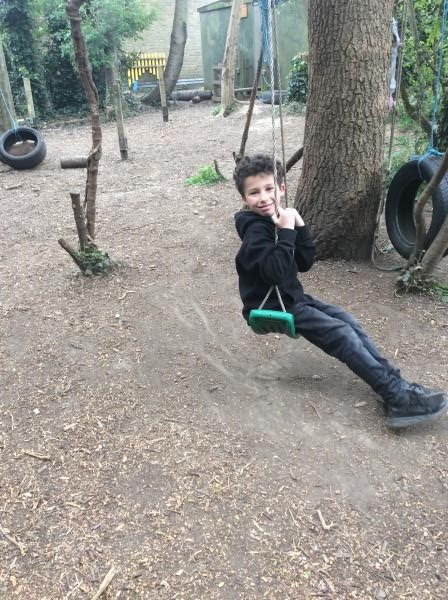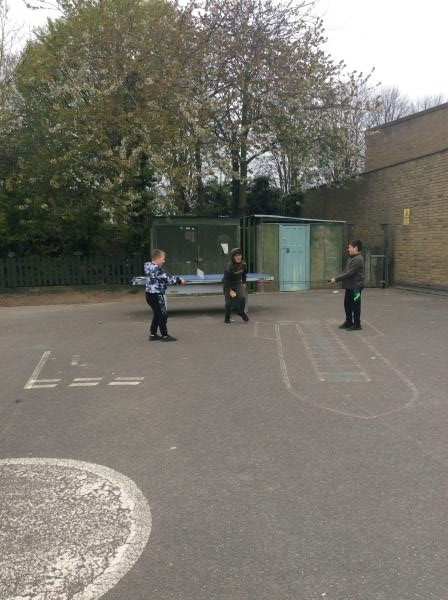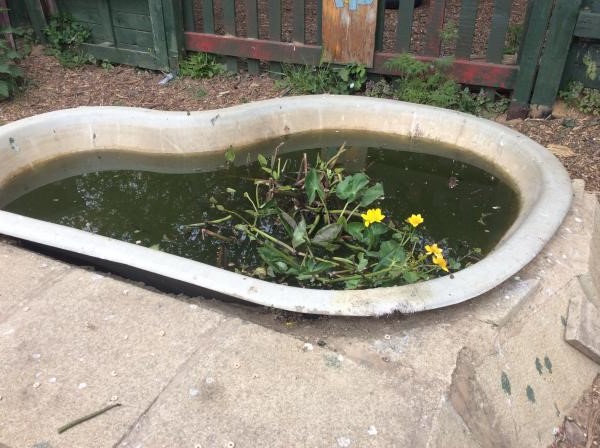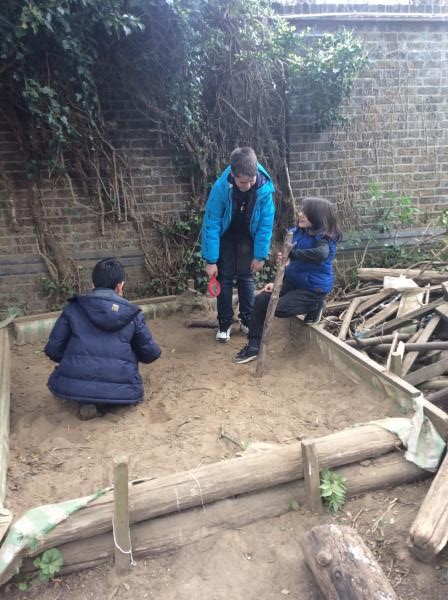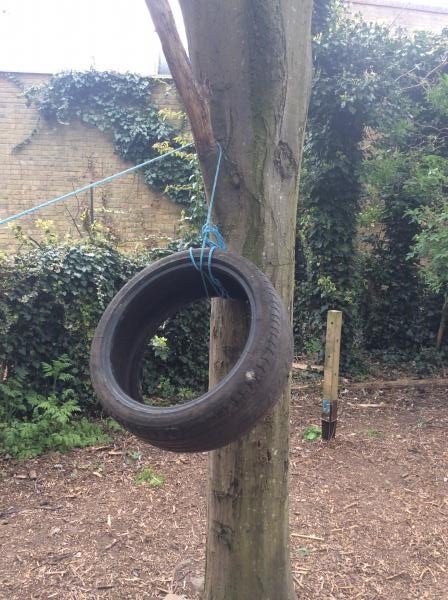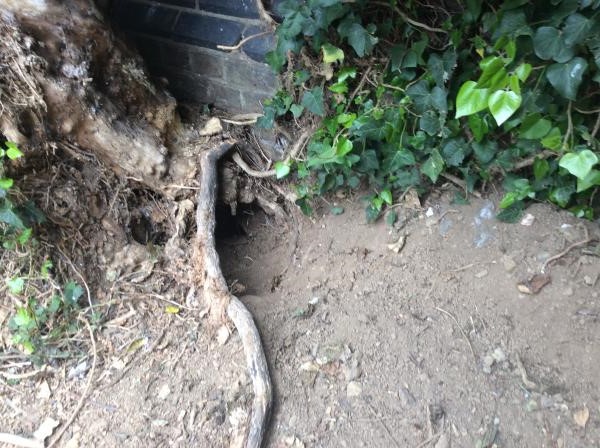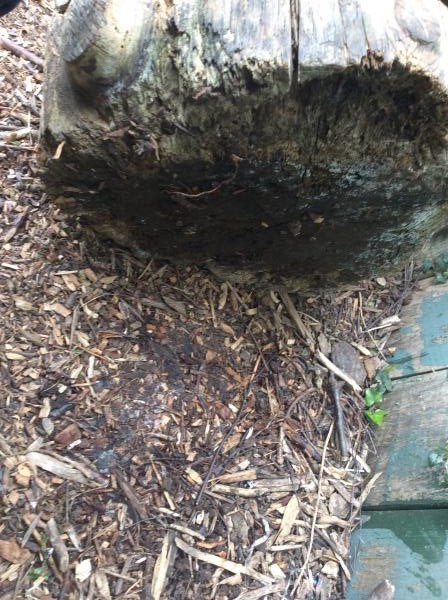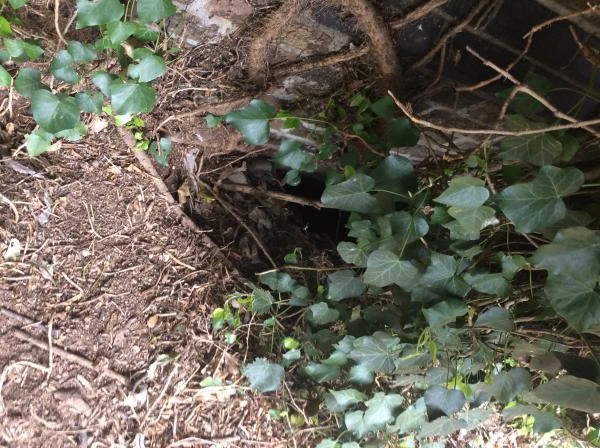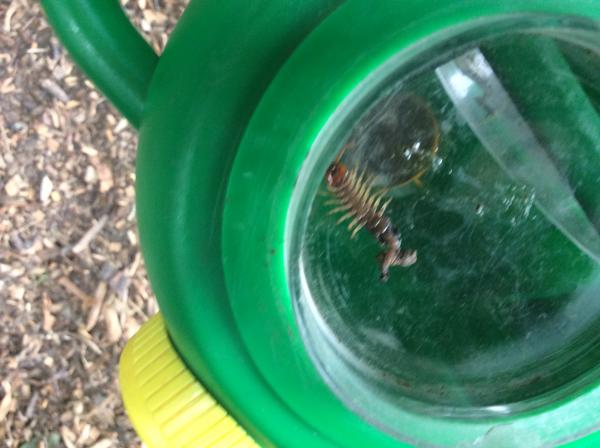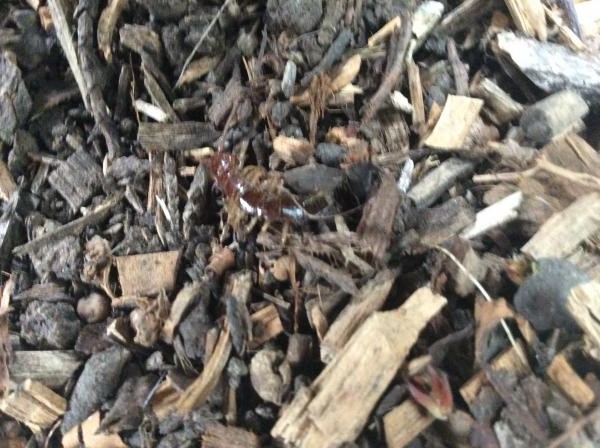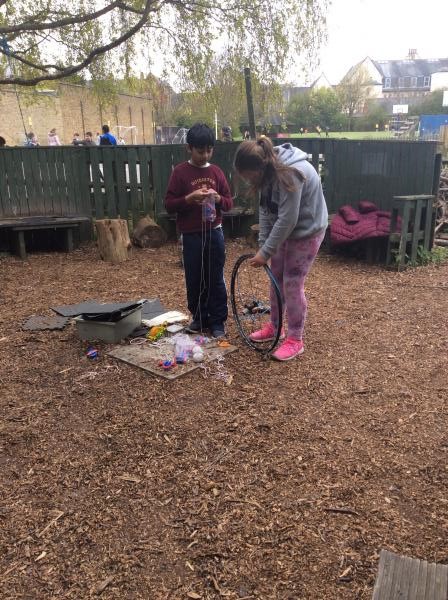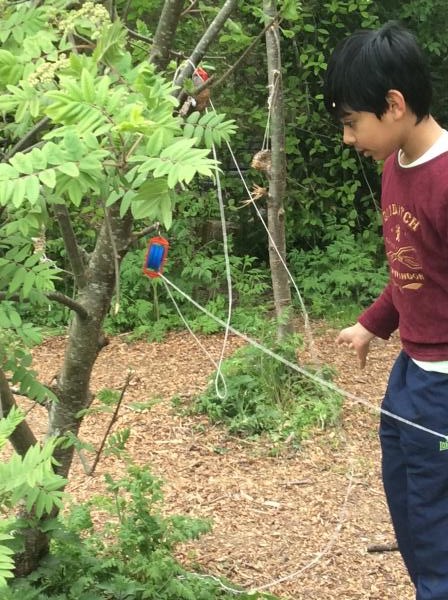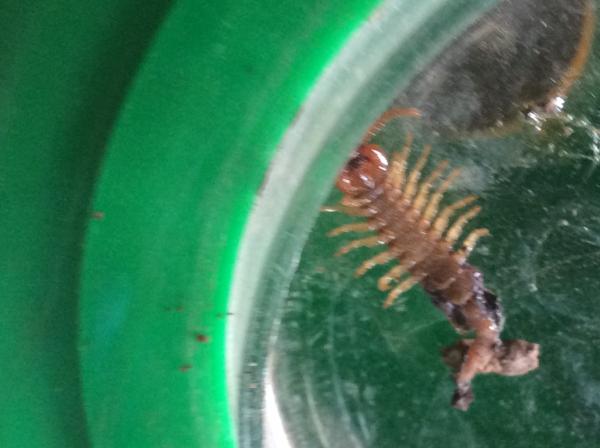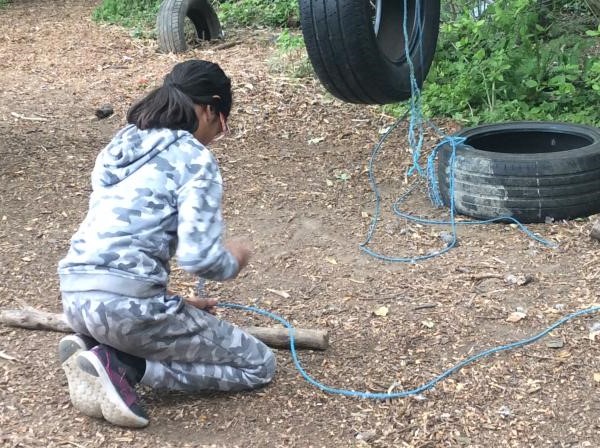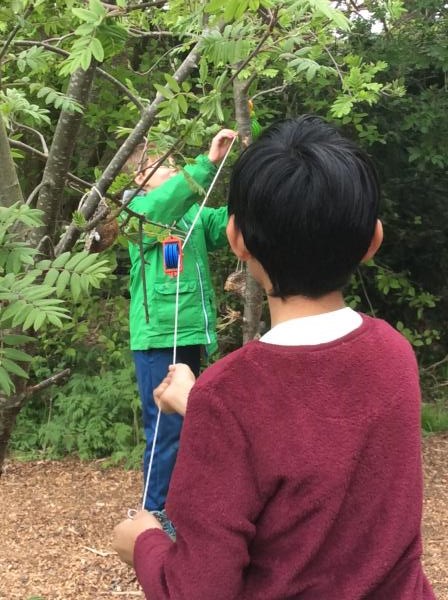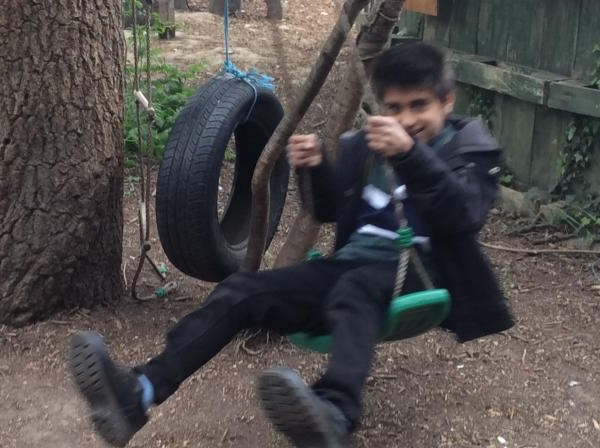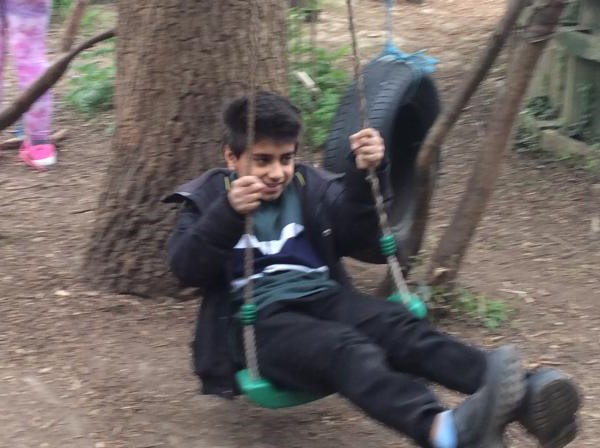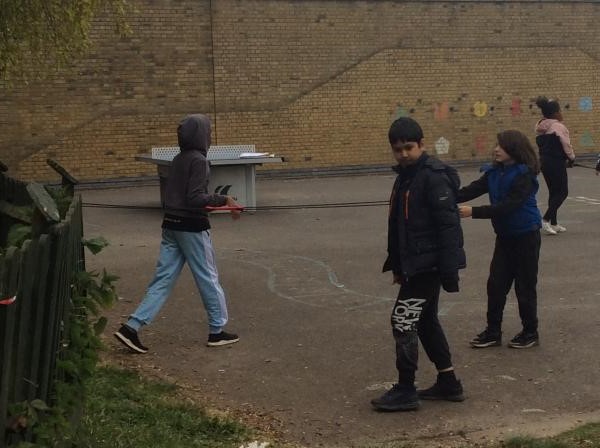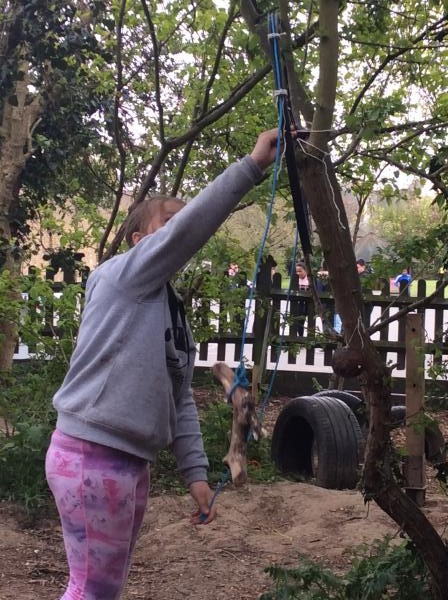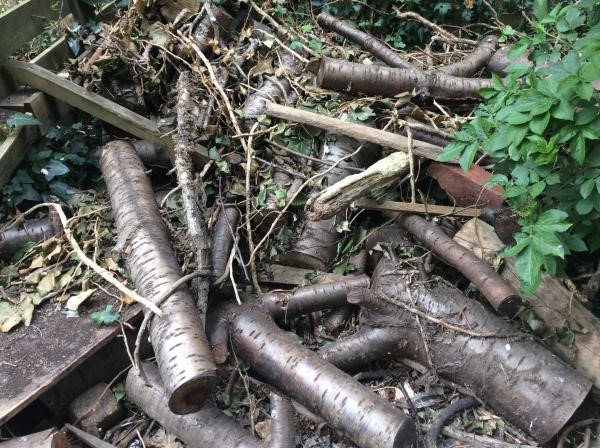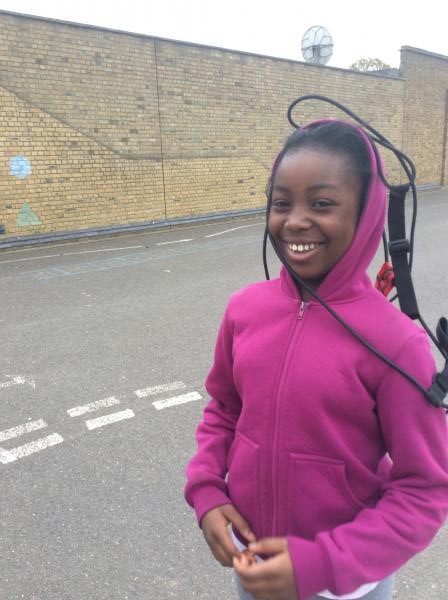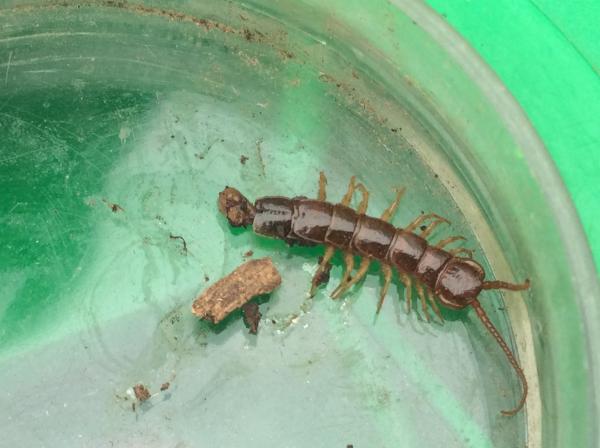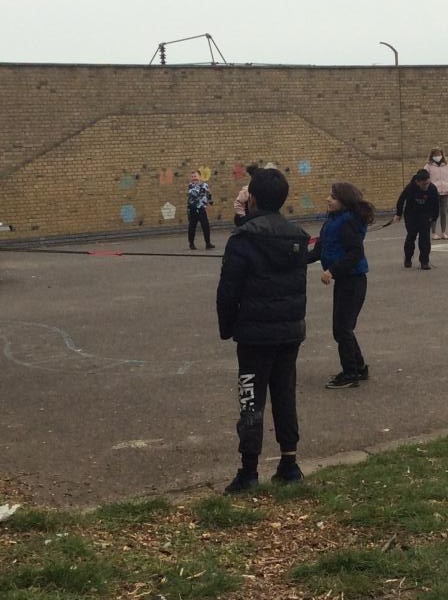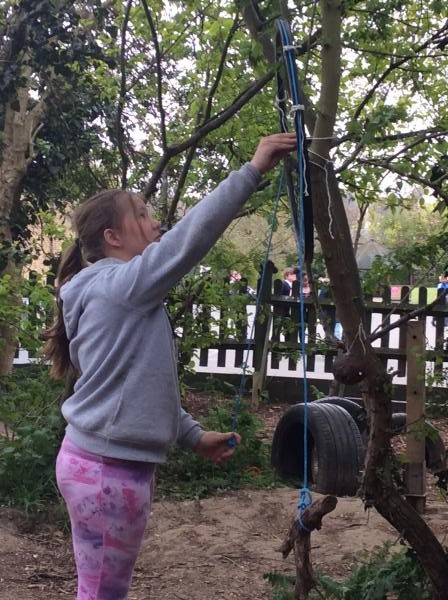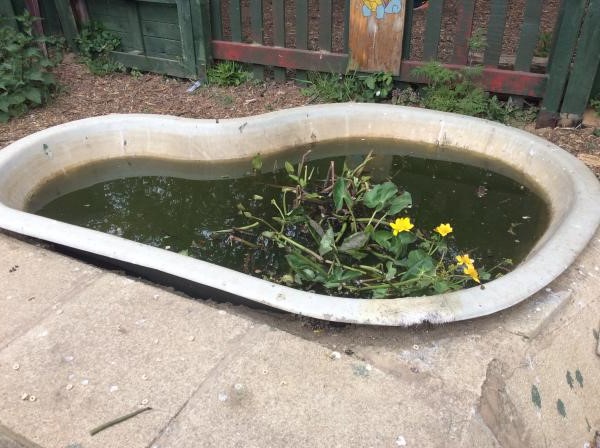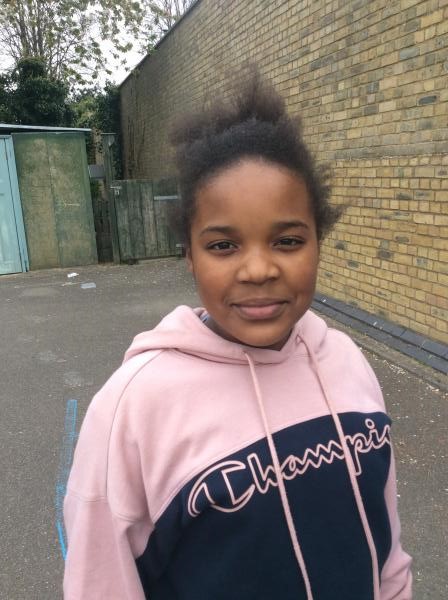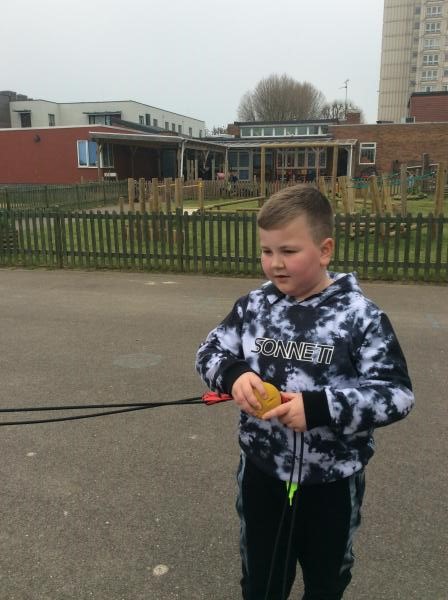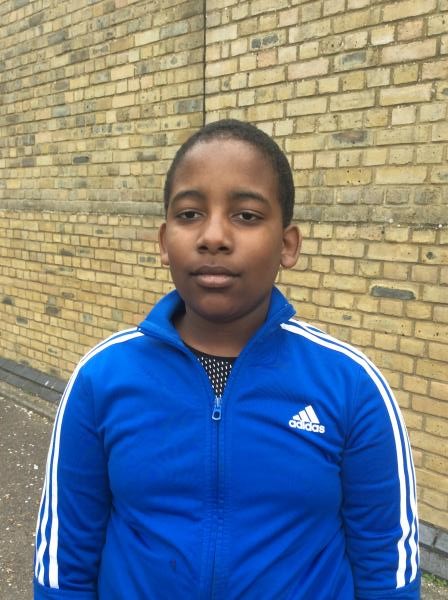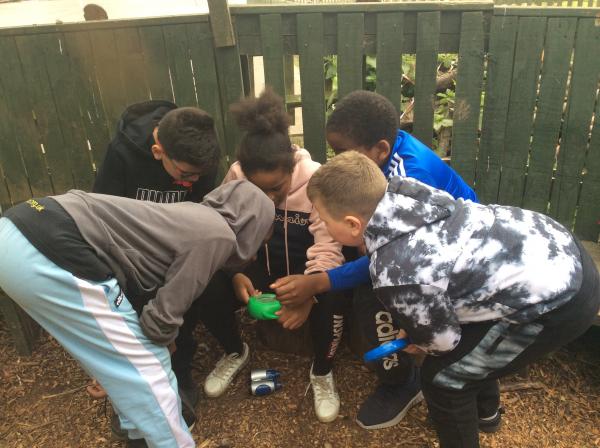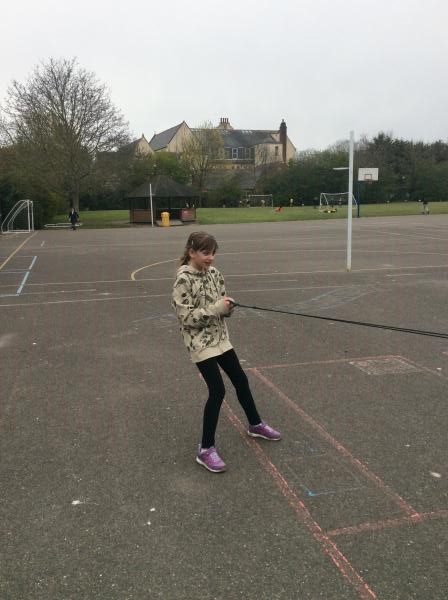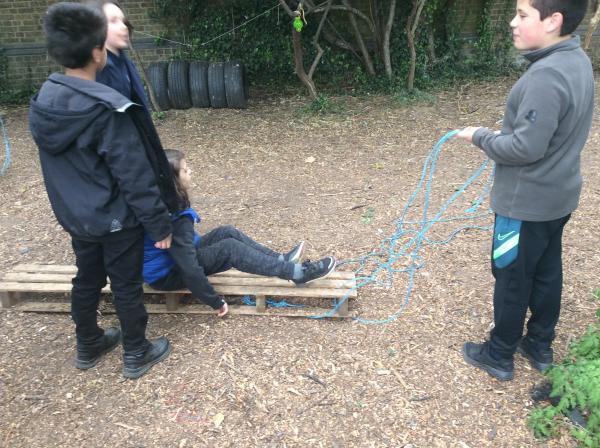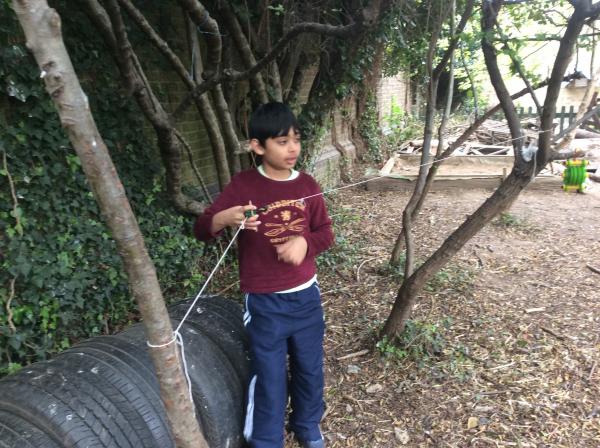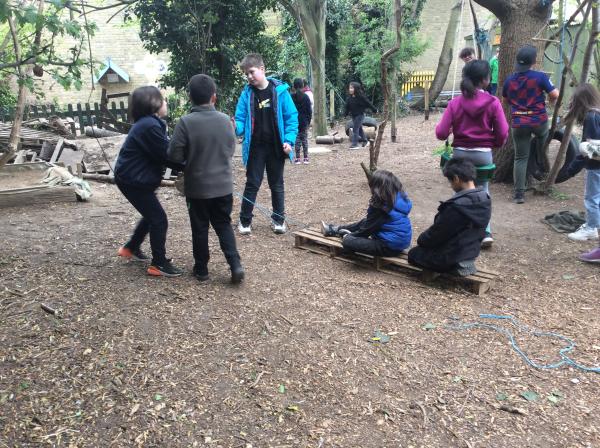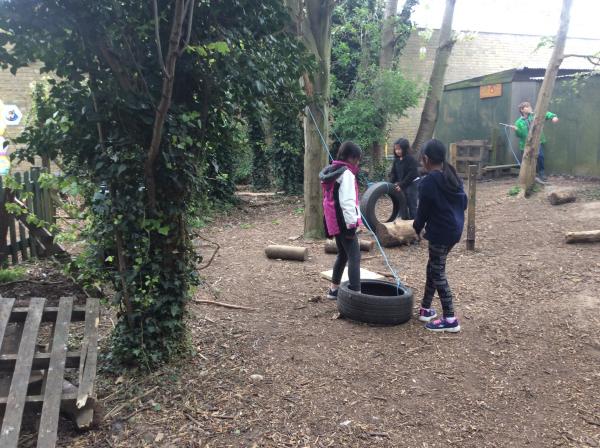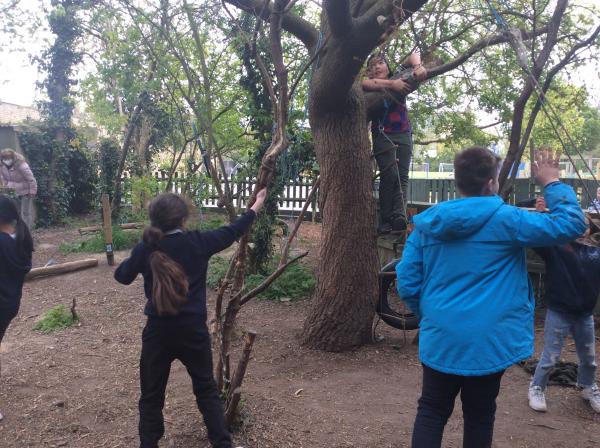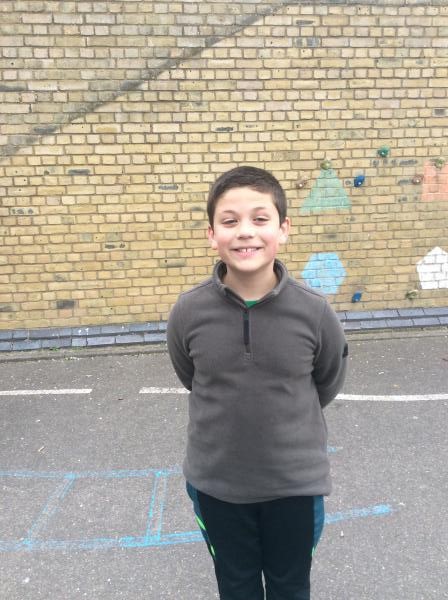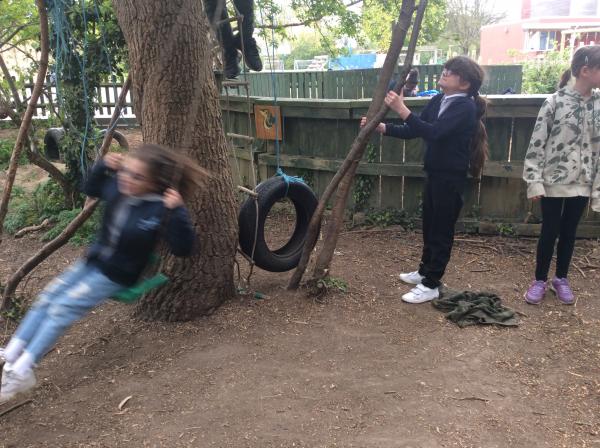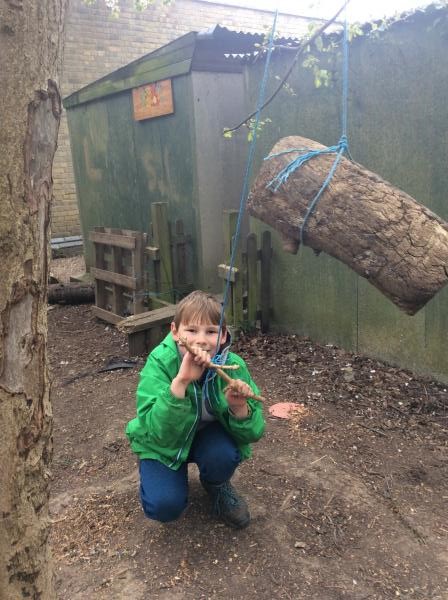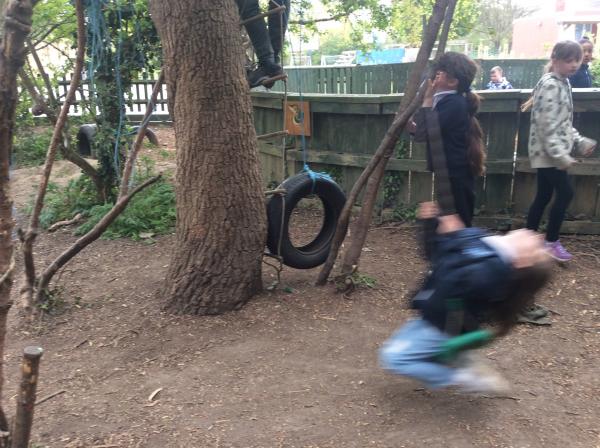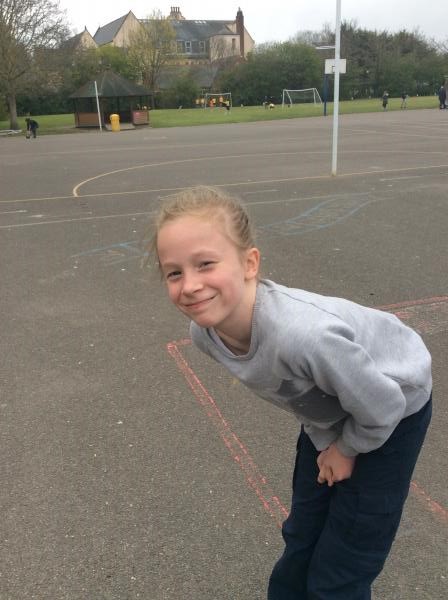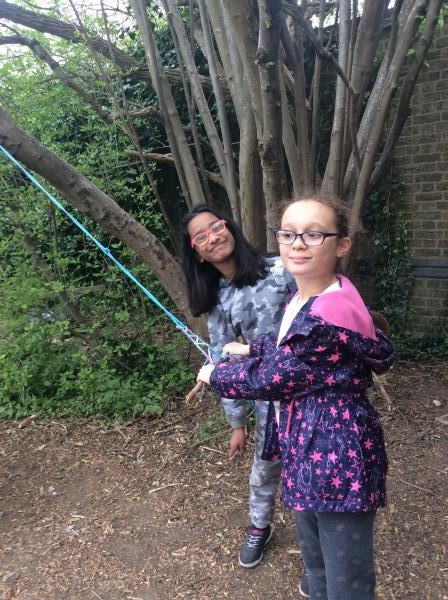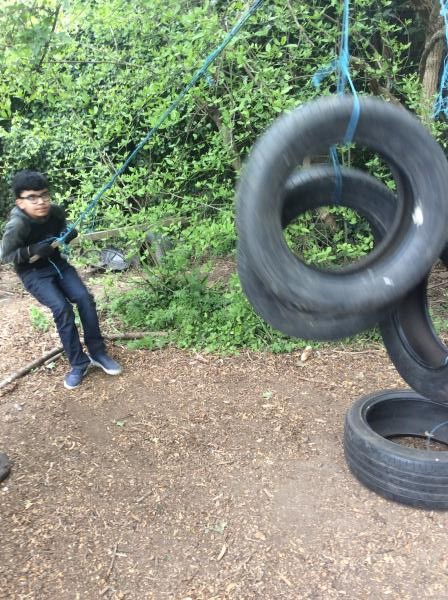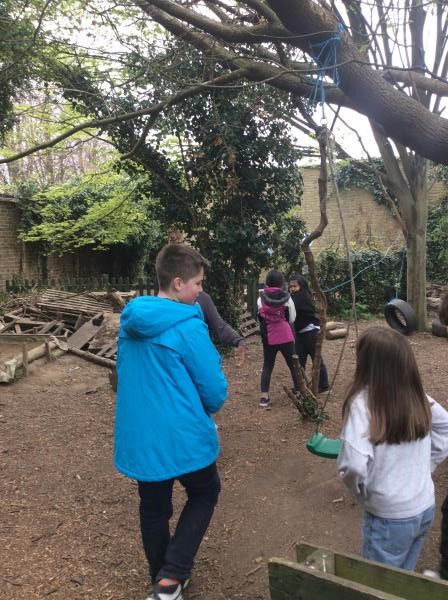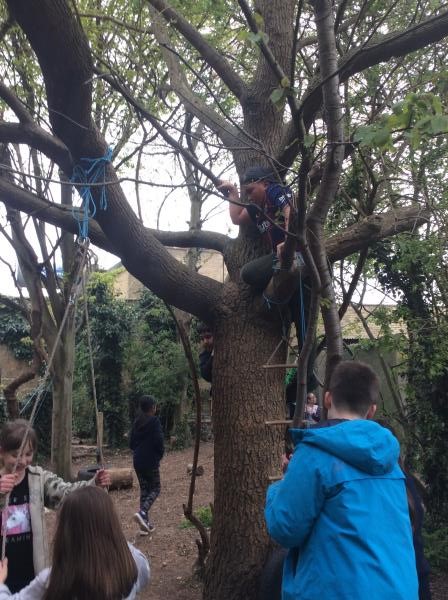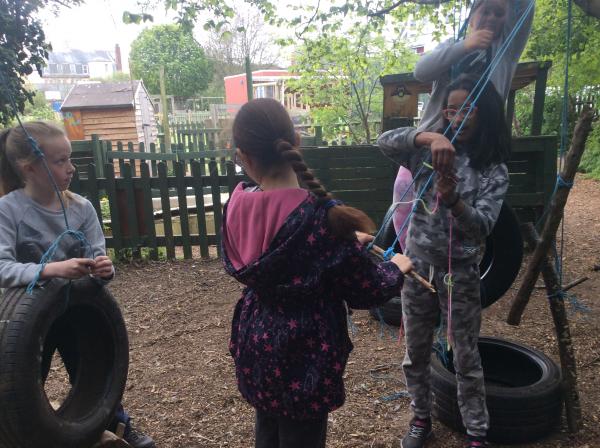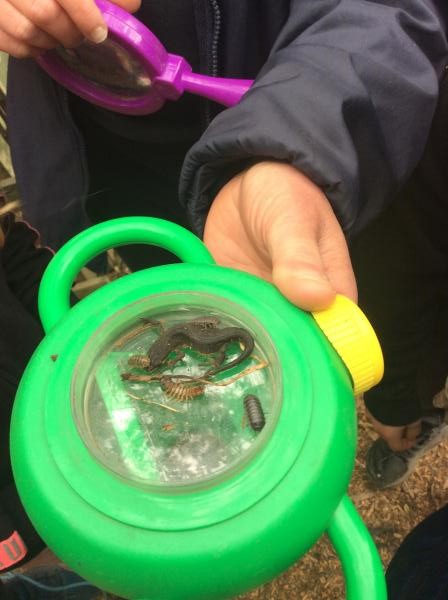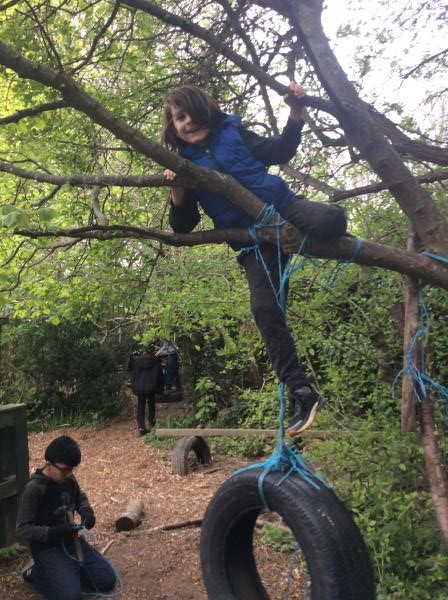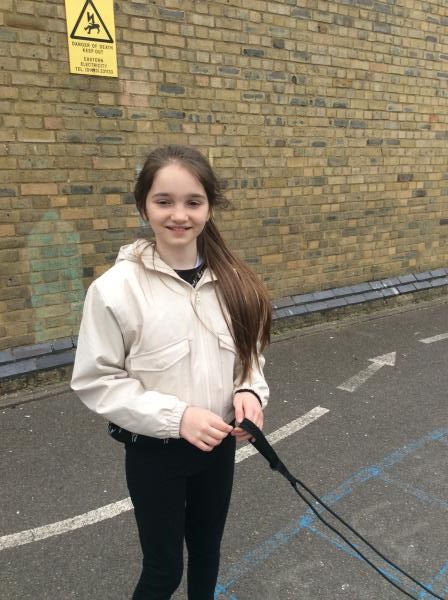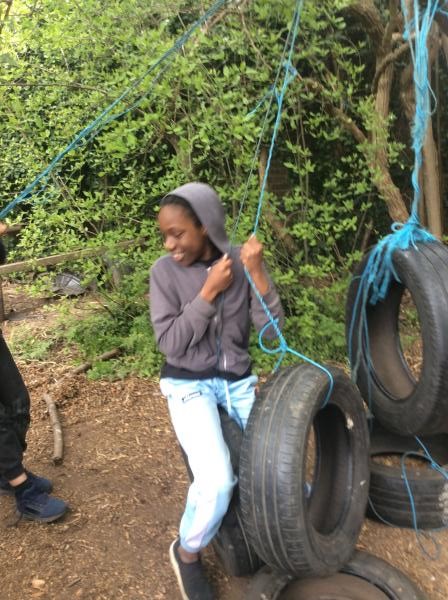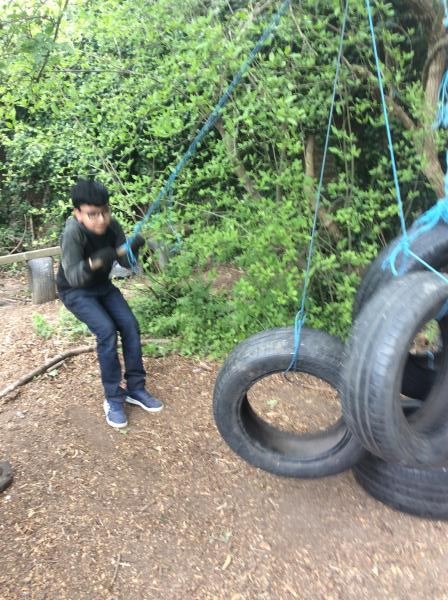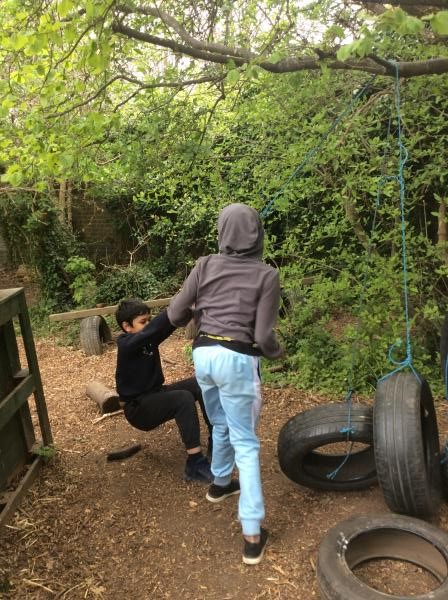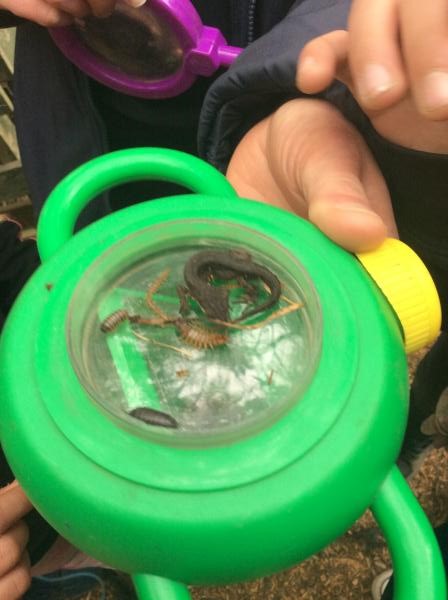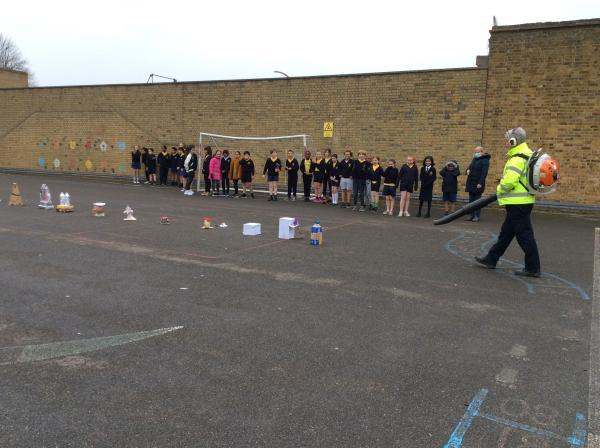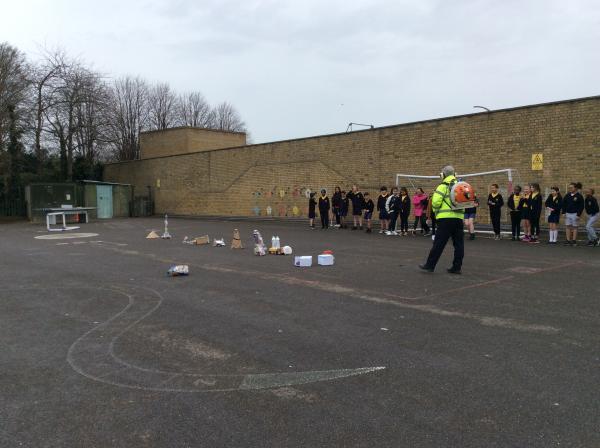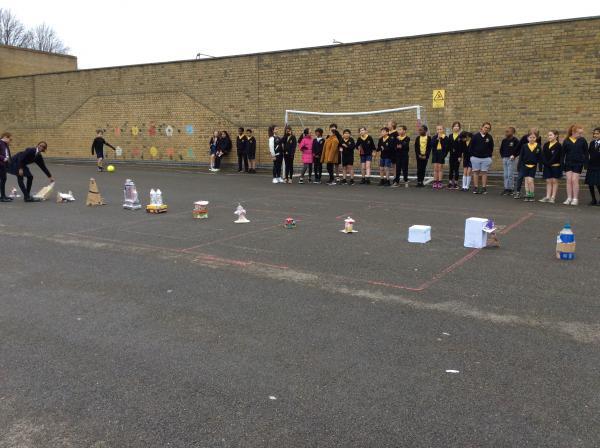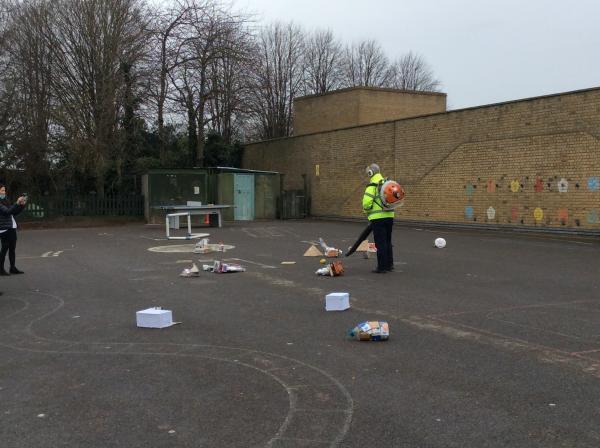 Science Week
For Science Week we have created our own hurricane- proof buildings which we are going to test with a fan.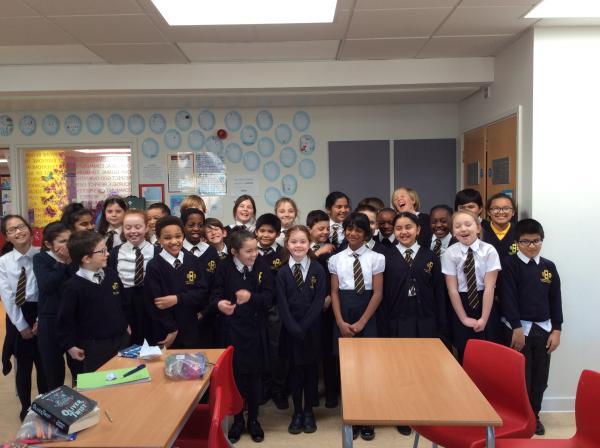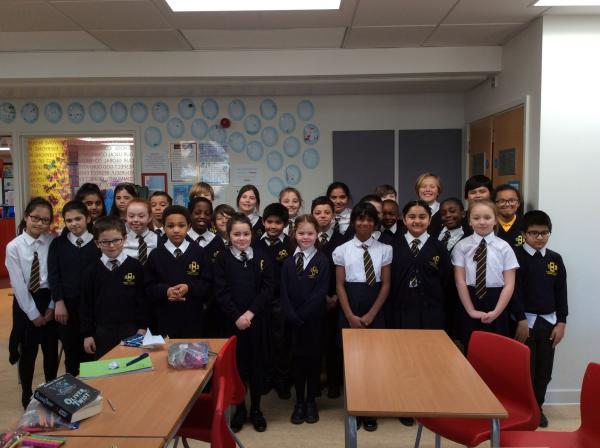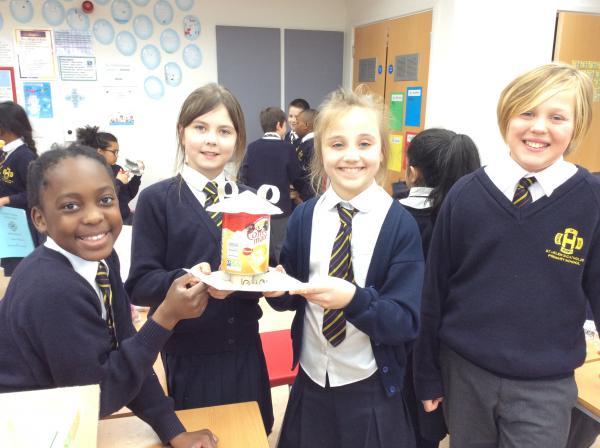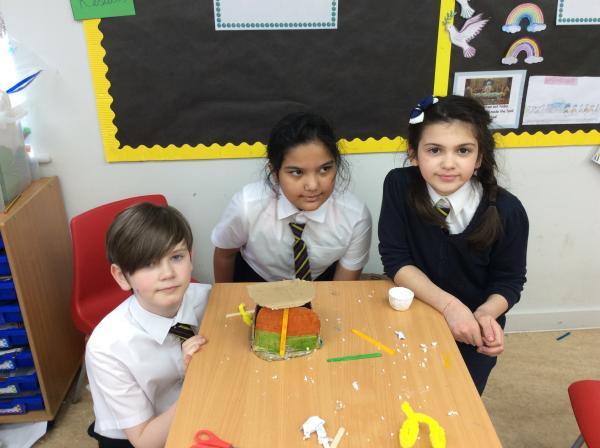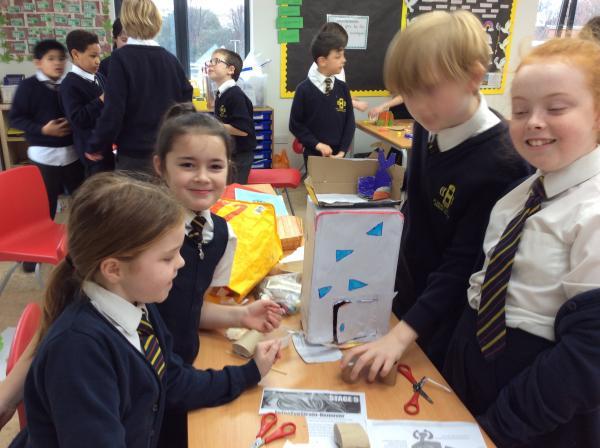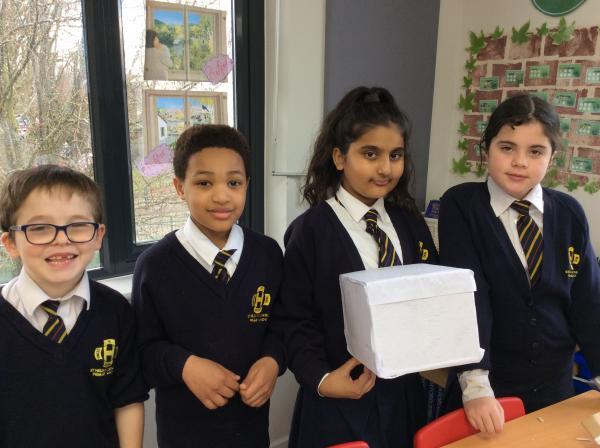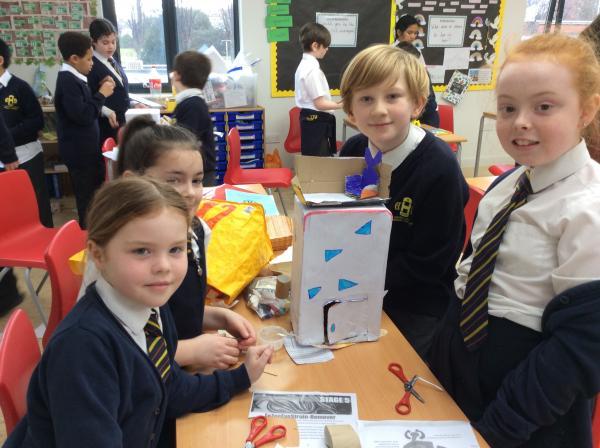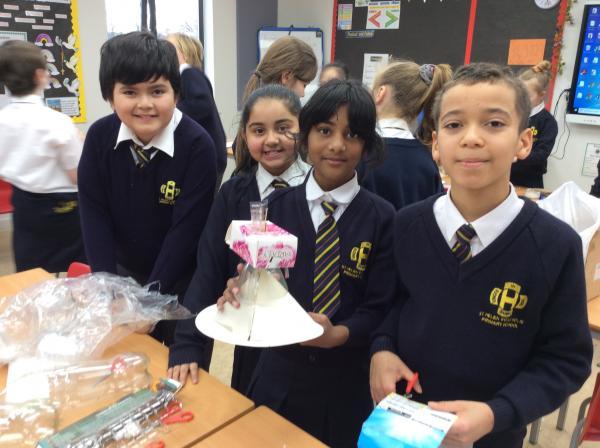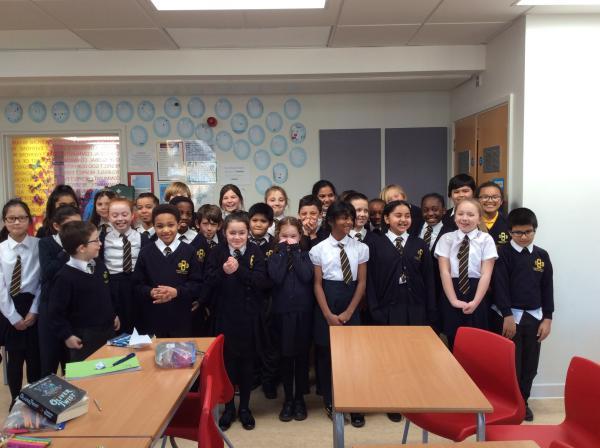 Designing Dragon Traps
5H designed and made fabulous ways to trap a dragon. We had some very clear ideas which then they explained to each other. Hopefully this will lead into some excellent instructional writing.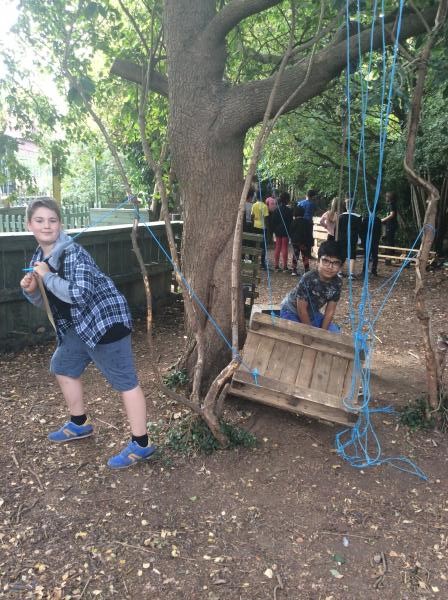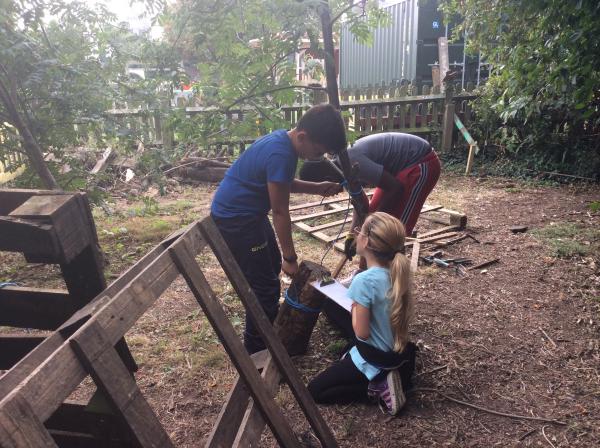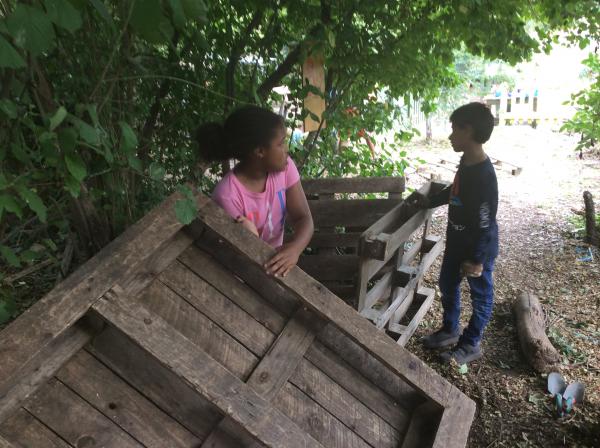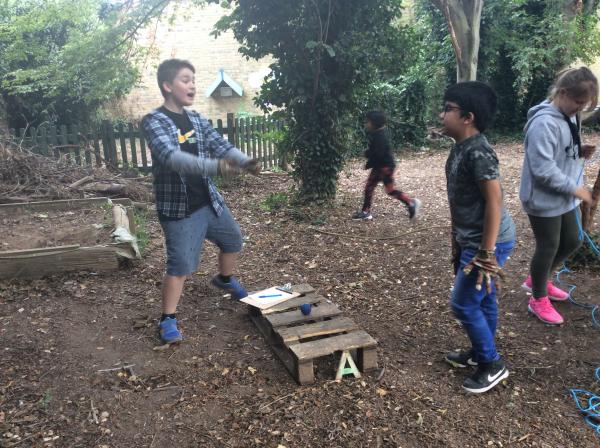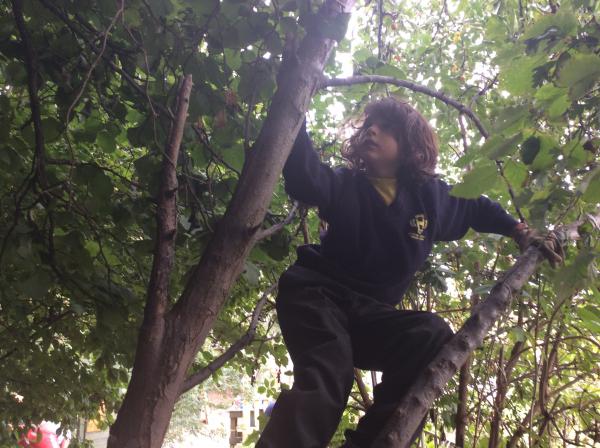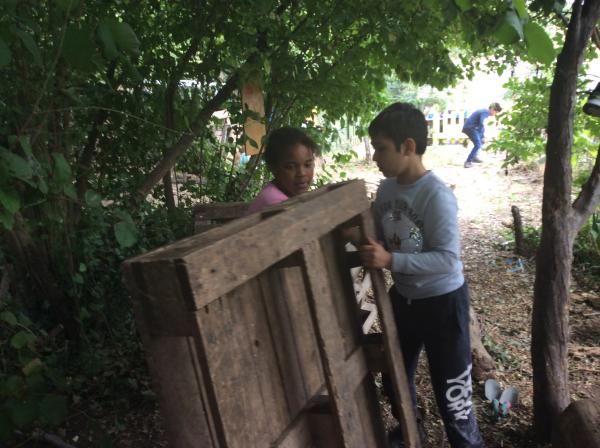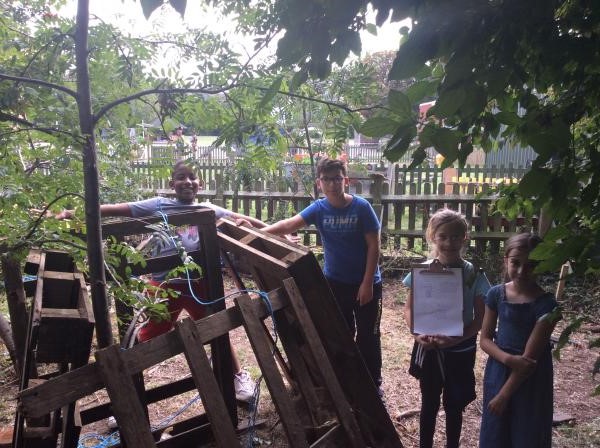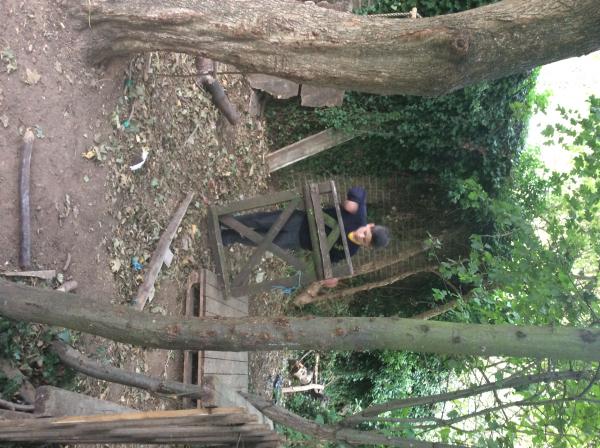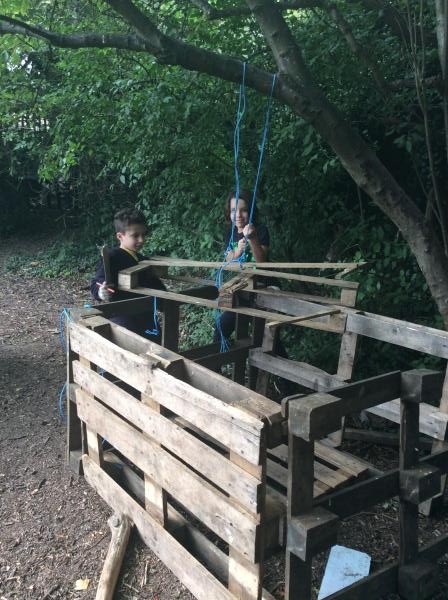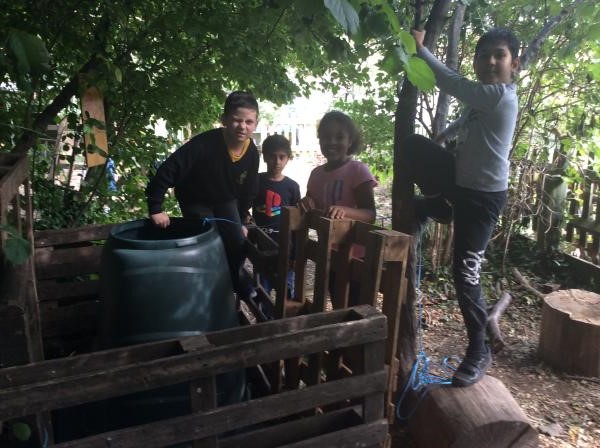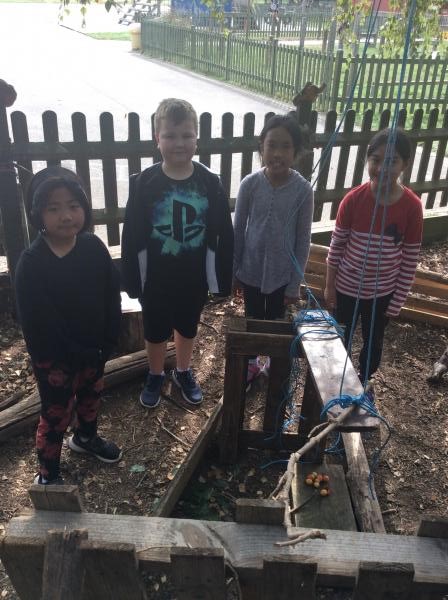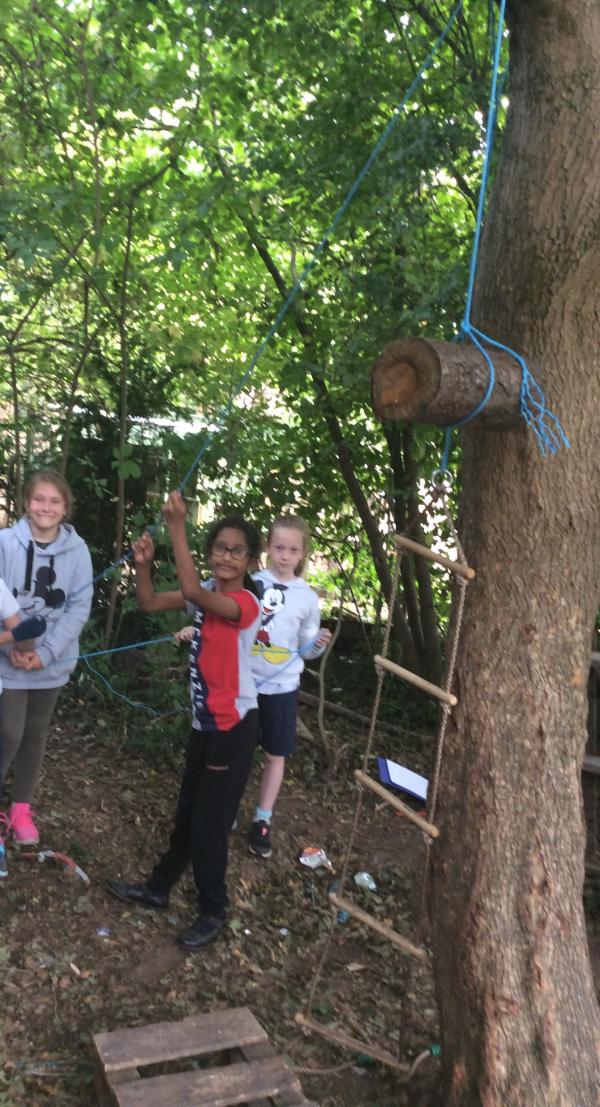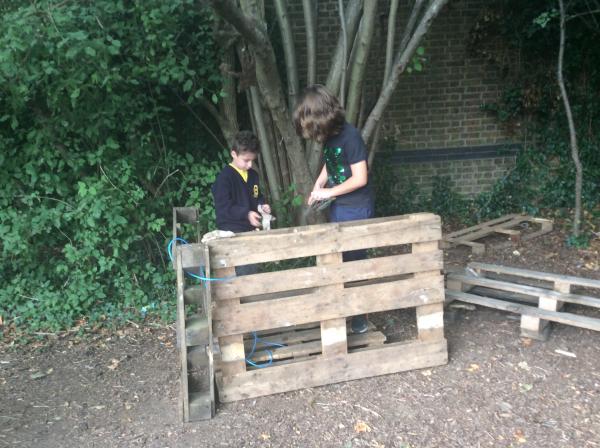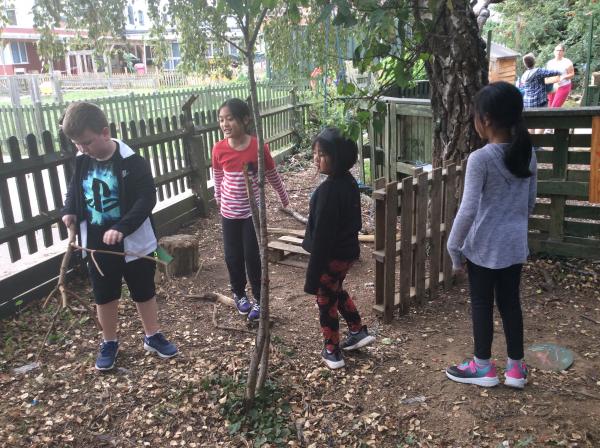 Wednesday 16th September - Nature Area Day for 5H
It was the turn of 5H today. We went into the nature area for the whole day, having fun, playing games, digging, fire- making, observing the fire, testing materials and enjoying marshmallows and biscuits! Some of the children commented that they were great hiders, one was king of the 'tribe', good climbers, marshmallow eaters and fun makers!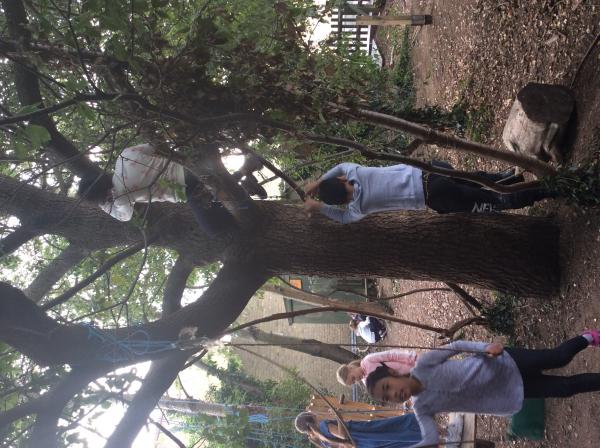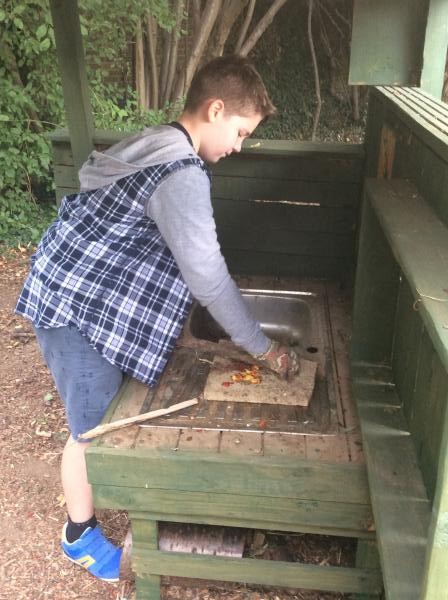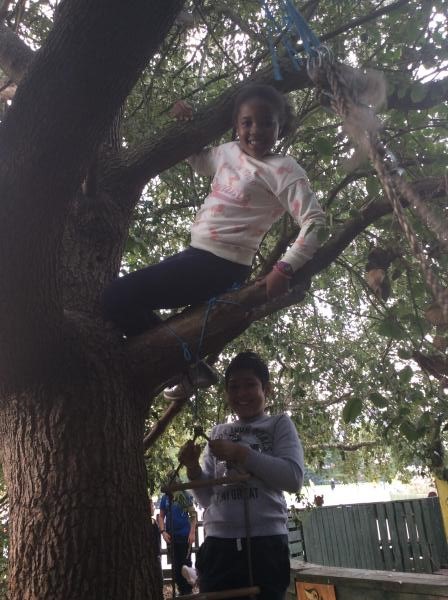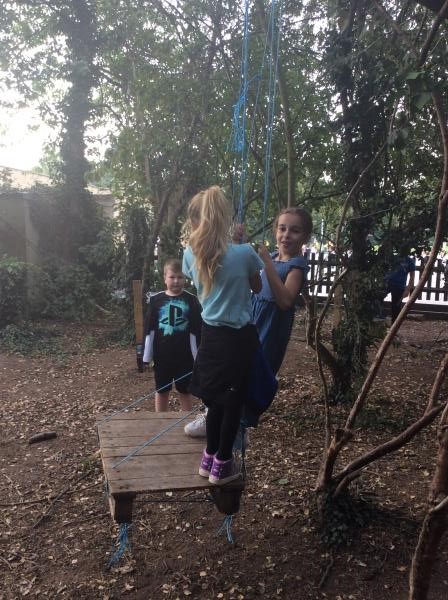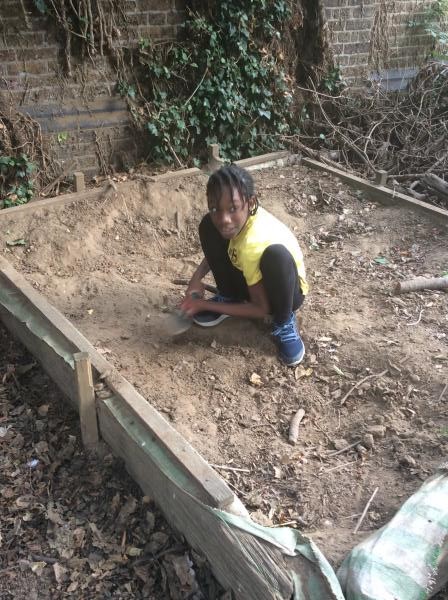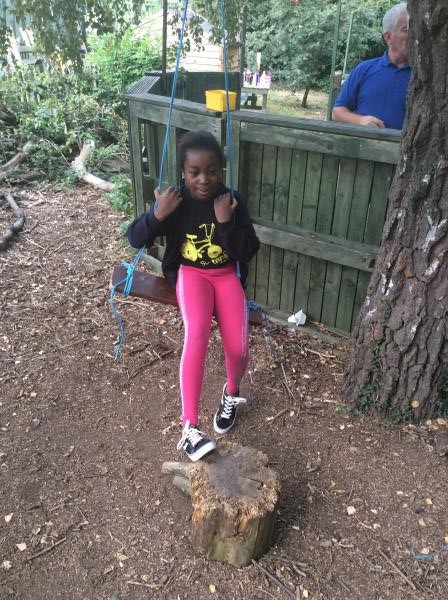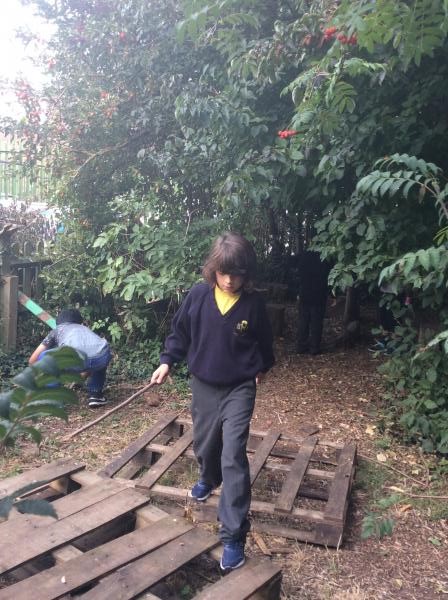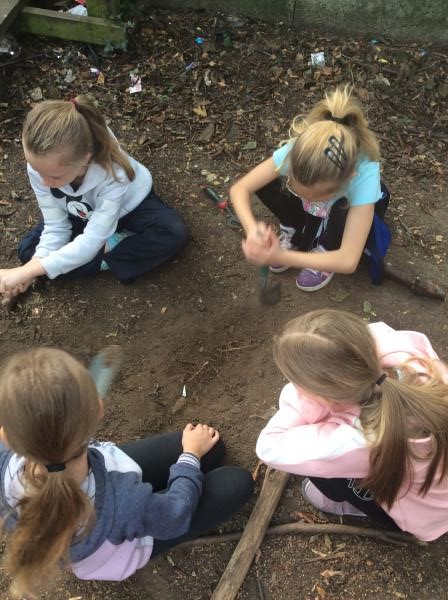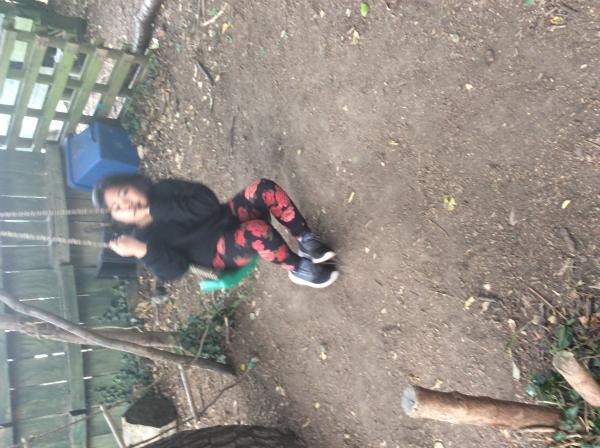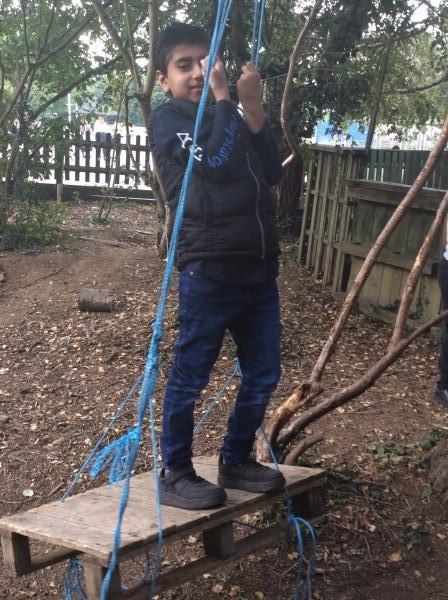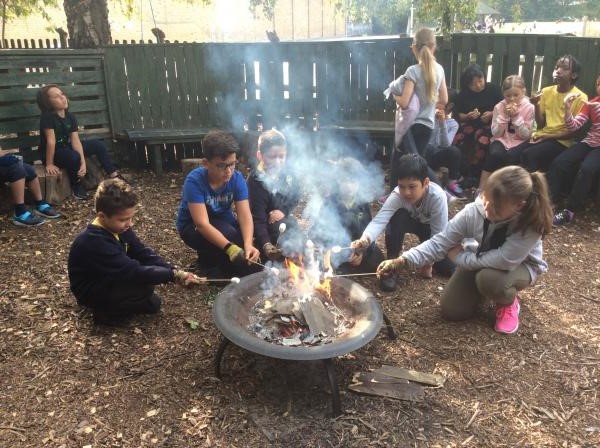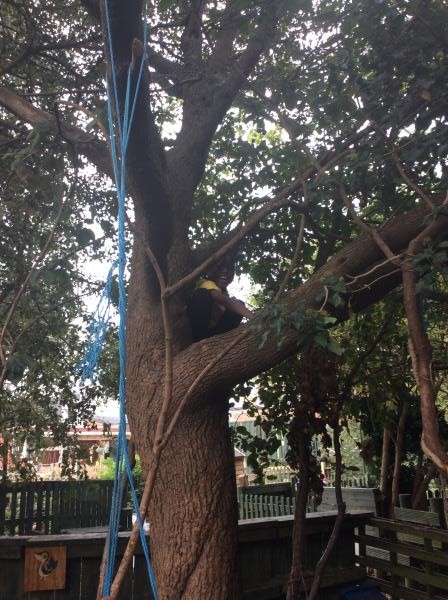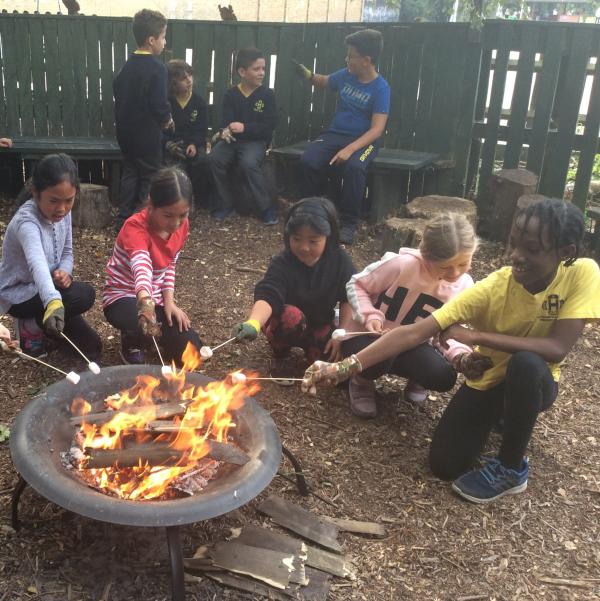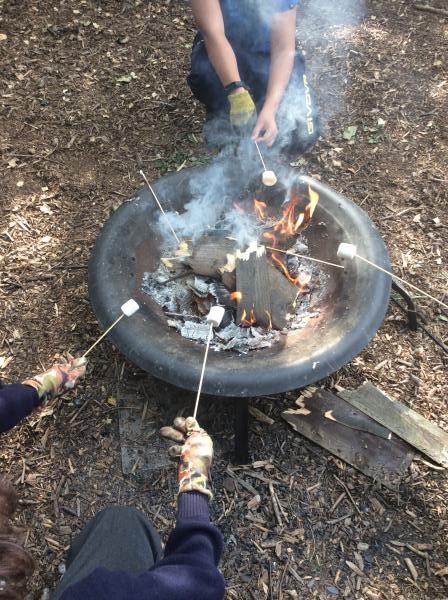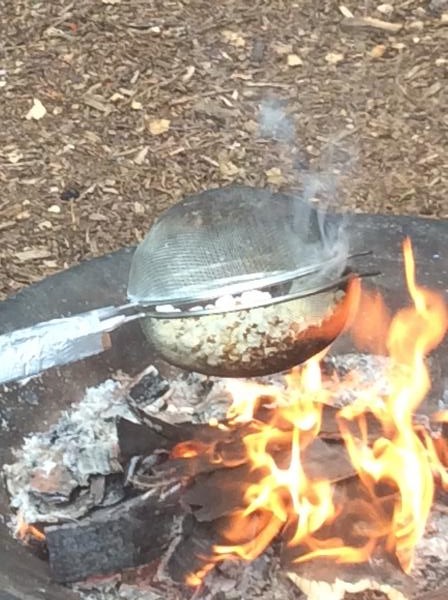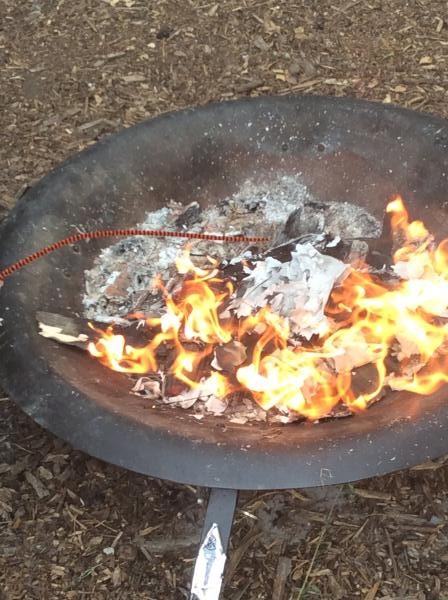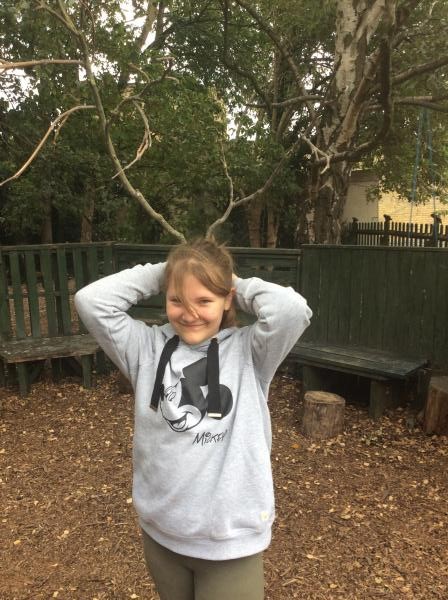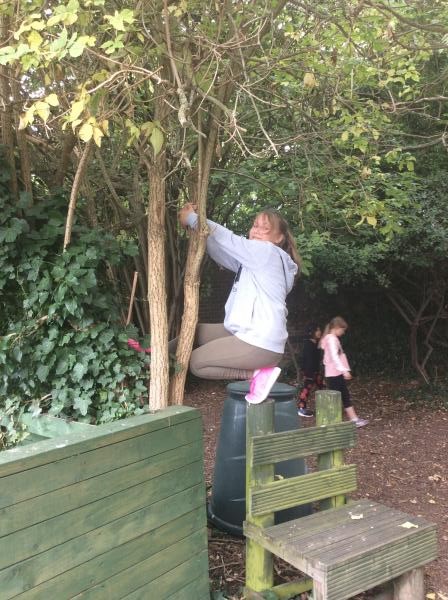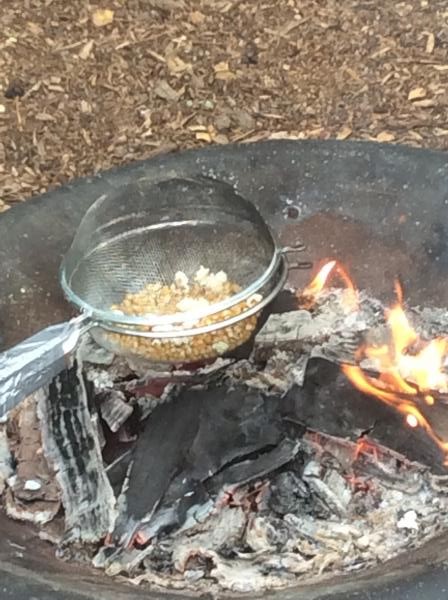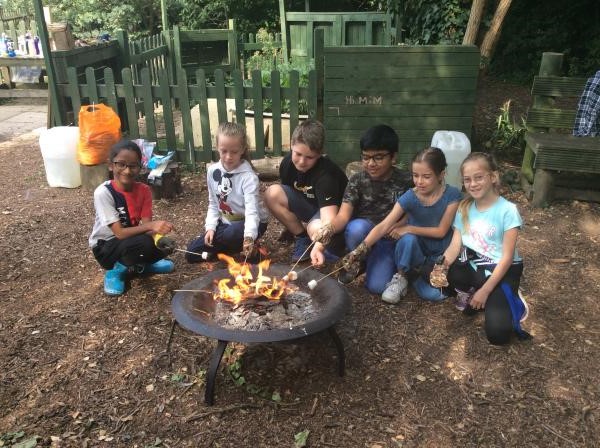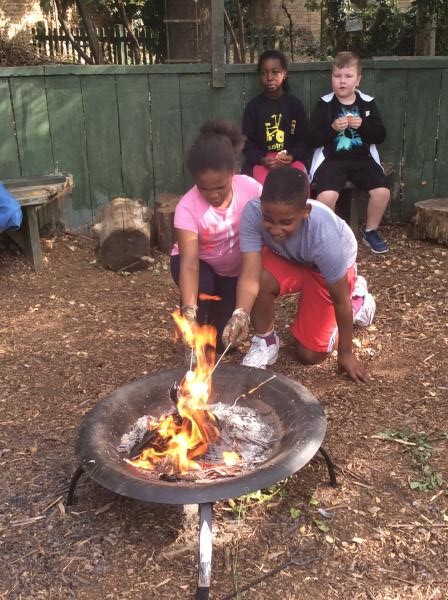 Dragon Traps
Yesterday afternoon, Year 5 designed and made traps to catch a range of dragons. They used bait and some ingenious ways to trap their dragon!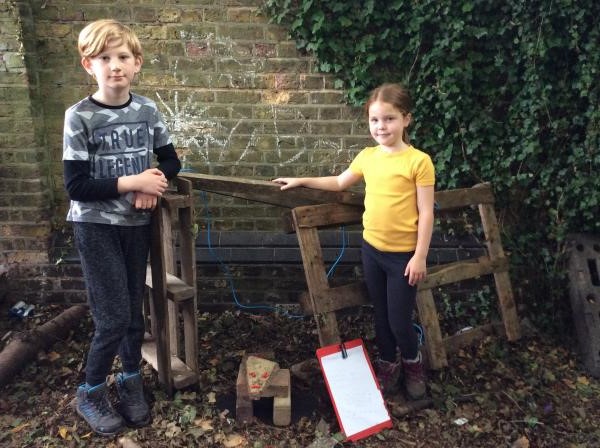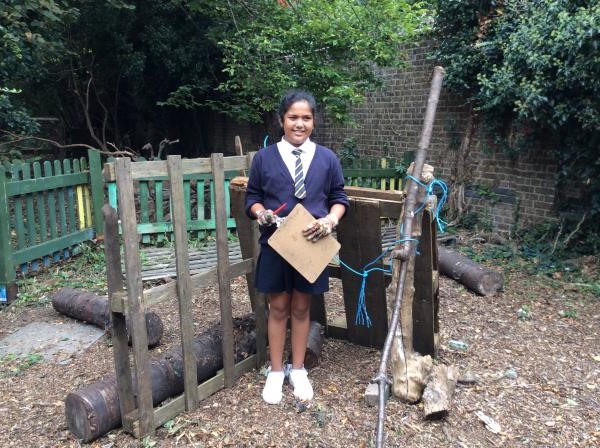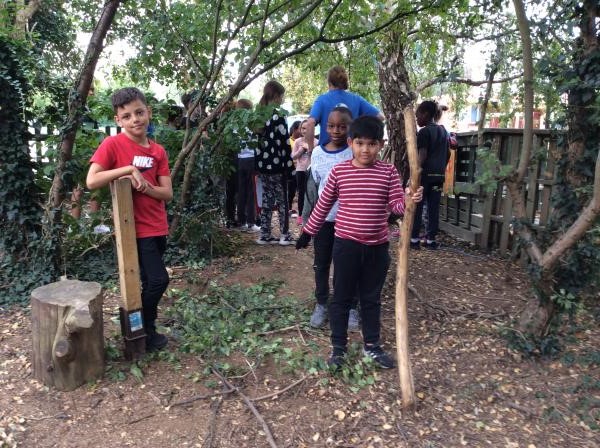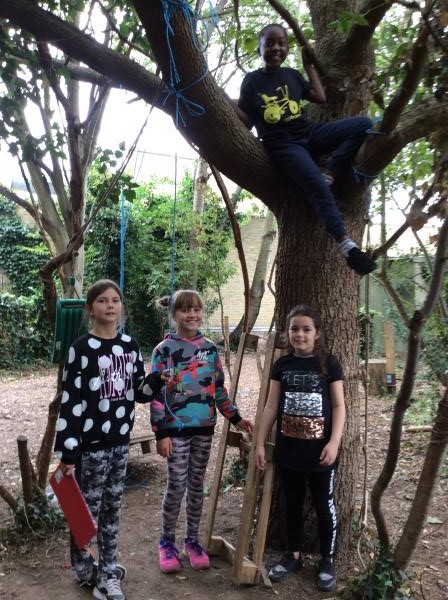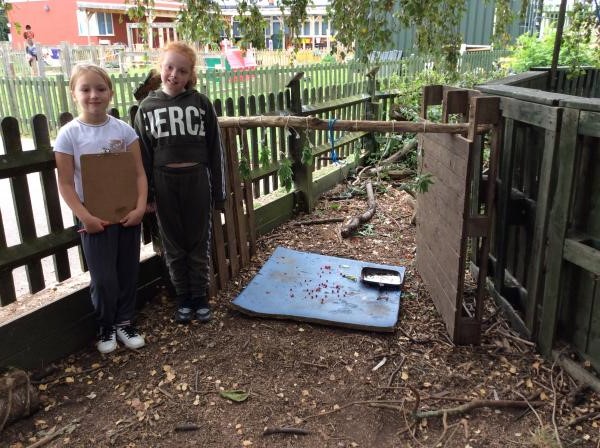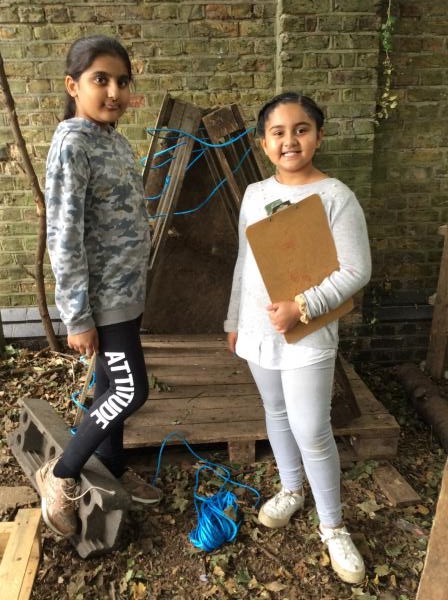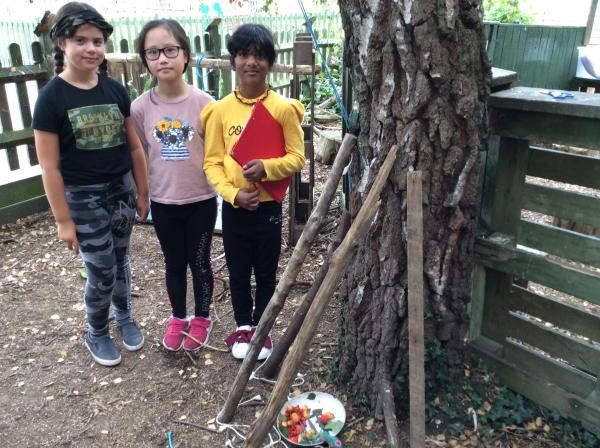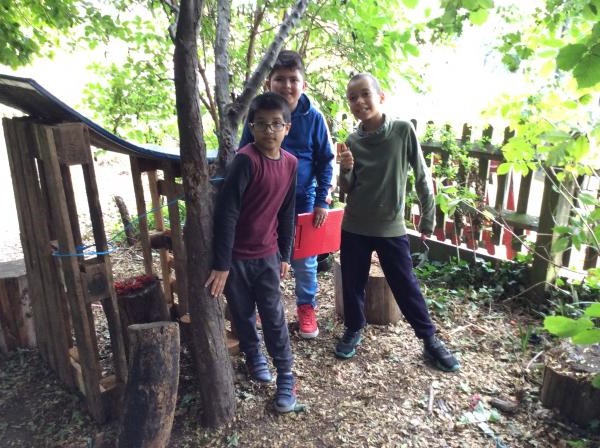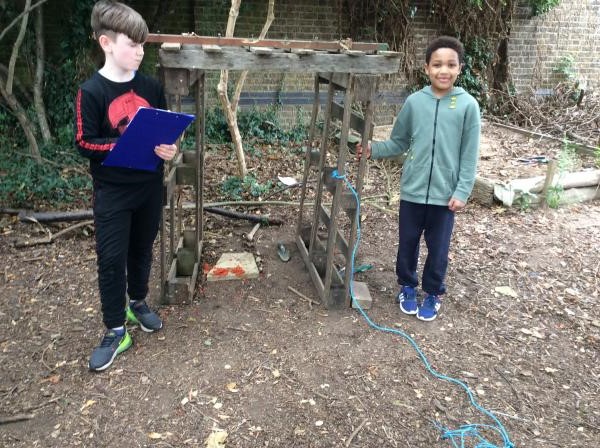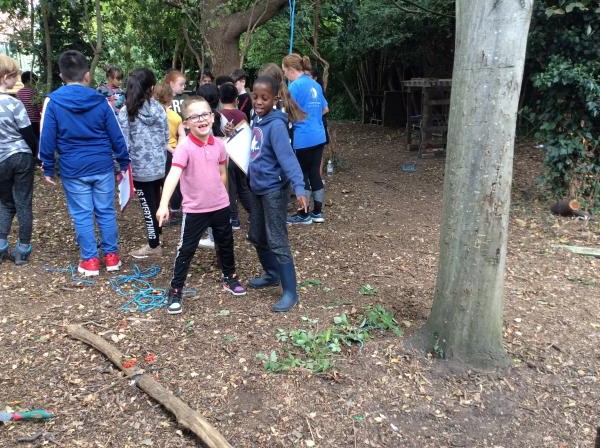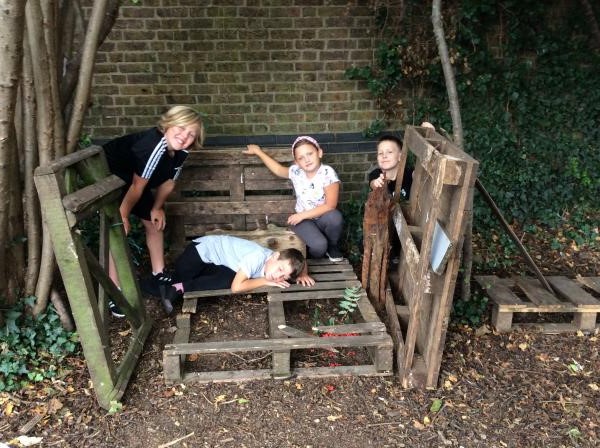 Nature Area Adventure
5A visited the nature area today. They investigated what happens to various materials when they are put into a fire. They predicted, tested and drew conclusions.
They also enjoyed delicious marshmallows.
Fun was had by all, climbing trees, making potions, stick play and investigating habitats.