Welcome to Class 5
Class 5H Teacher: Mrs Hall
Learning Support Assistant:
Mrs Offord
Mrs Mertens



Class 5A Teacher: Miss Appleyard
Learning Support Assistant:
Mrs Monahan
Mrs Felstead
---
---
The latest news from Class 5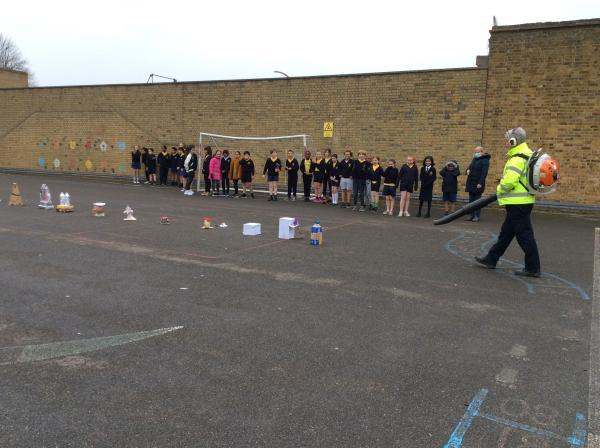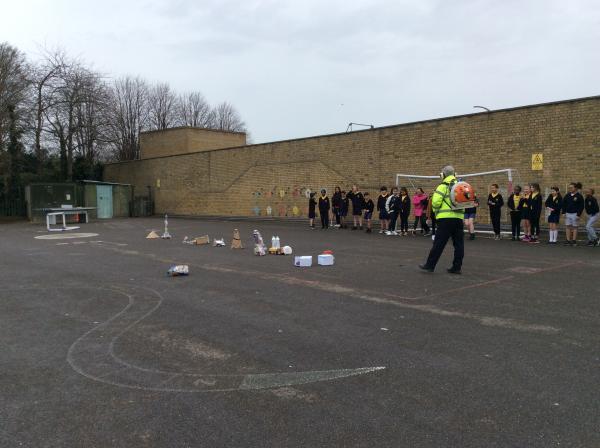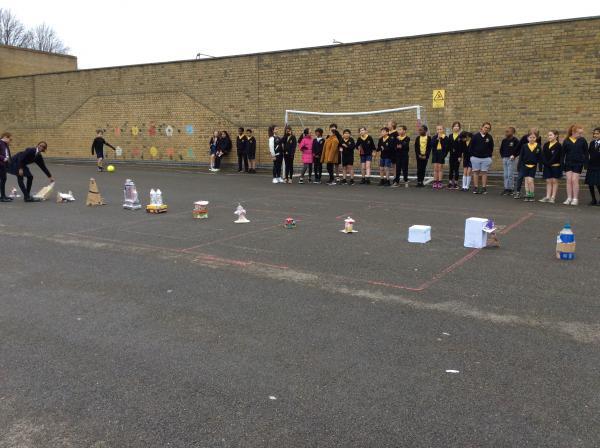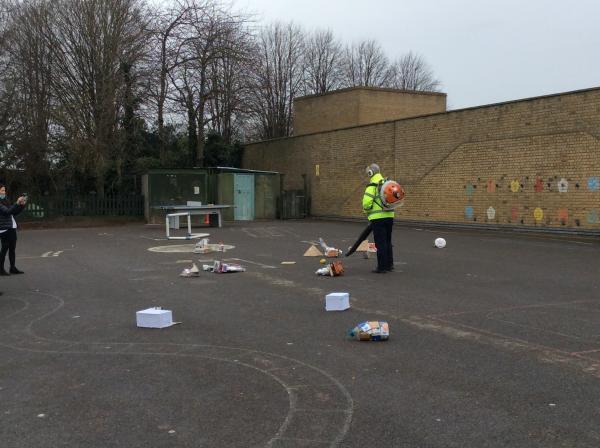 Science Week
For Science Week we have created our own hurricane- proof buildings which we are going to test with a fan.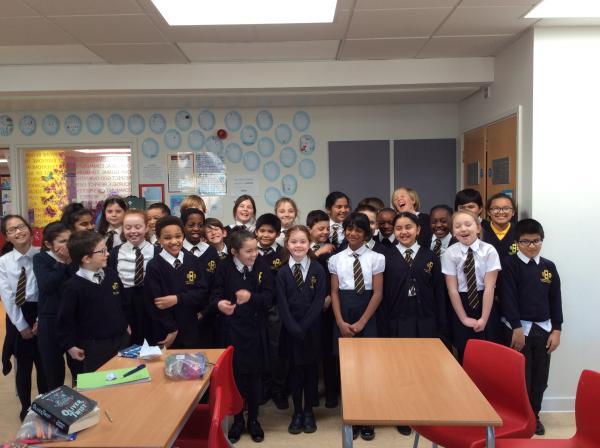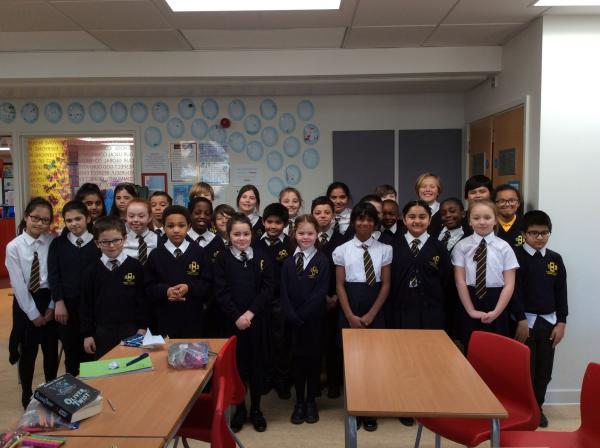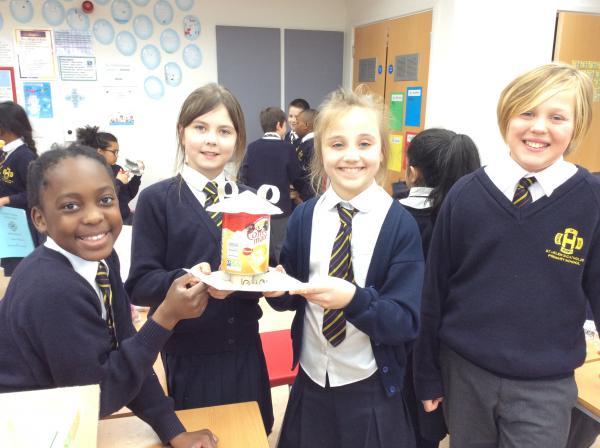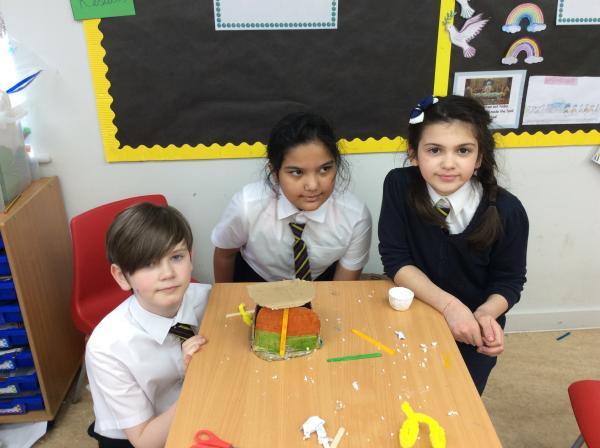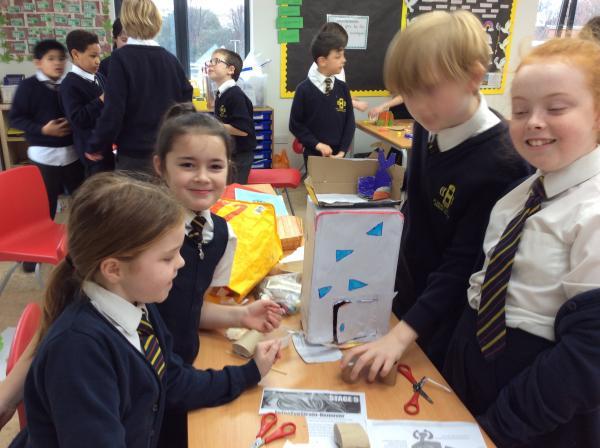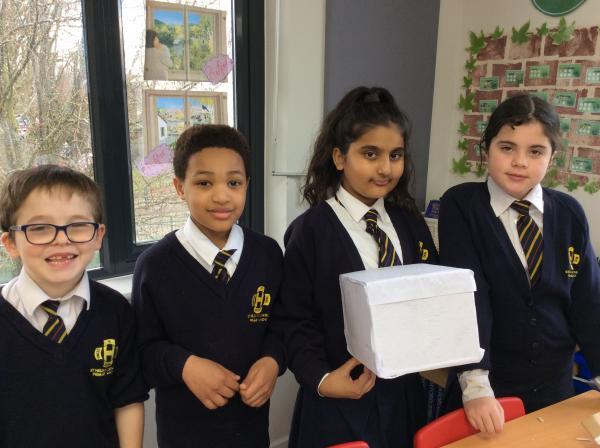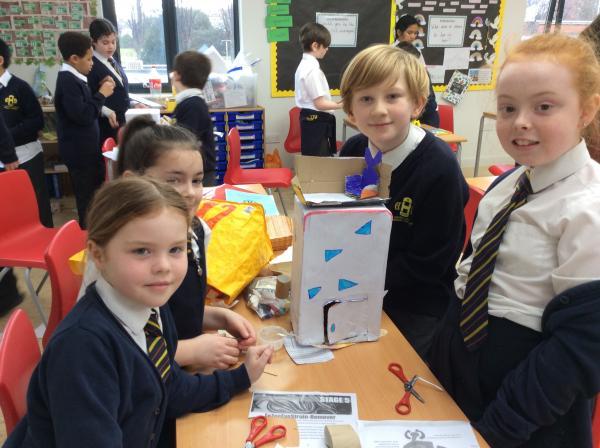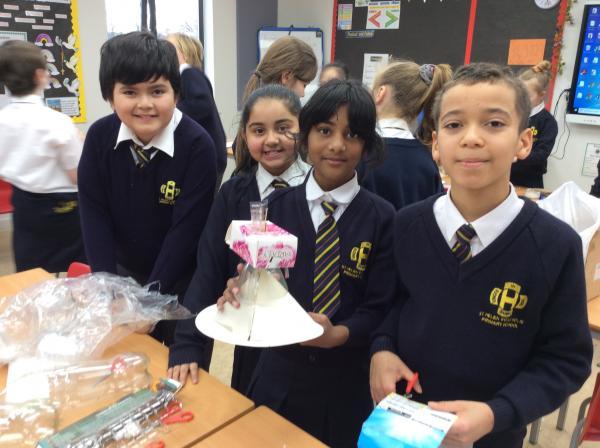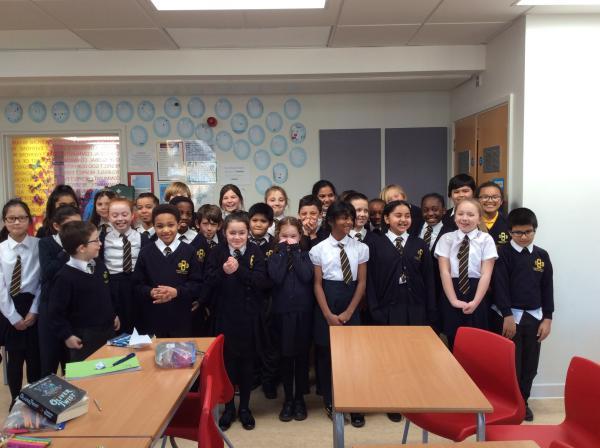 Designing Dragon Traps
5H designed and made fabulous ways to trap a dragon. We had some very clear ideas which then they explained to each other. Hopefully this will lead into some excellent instructional writing.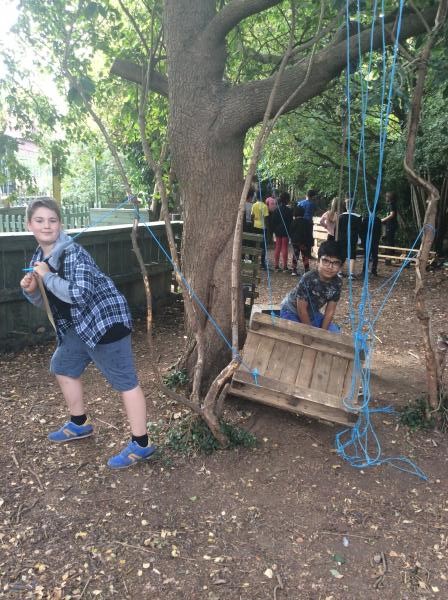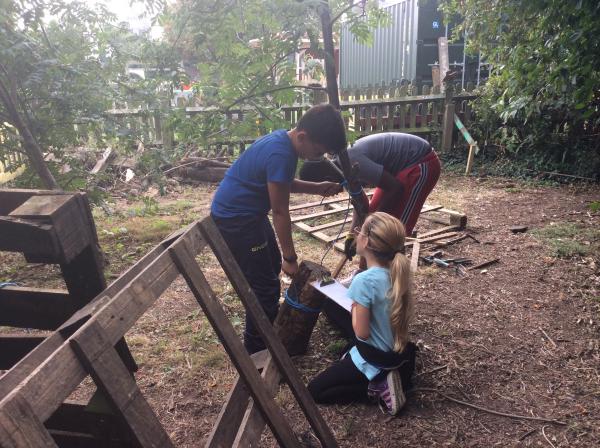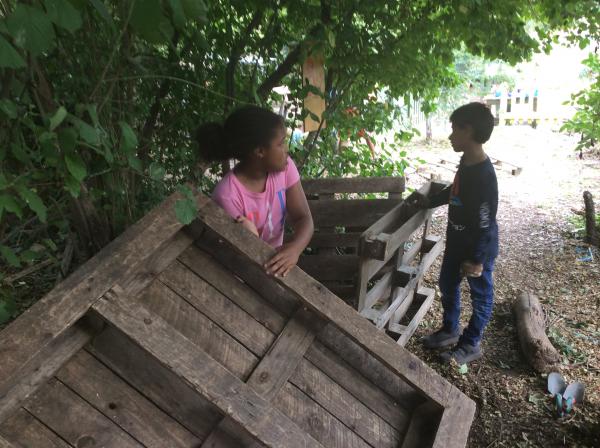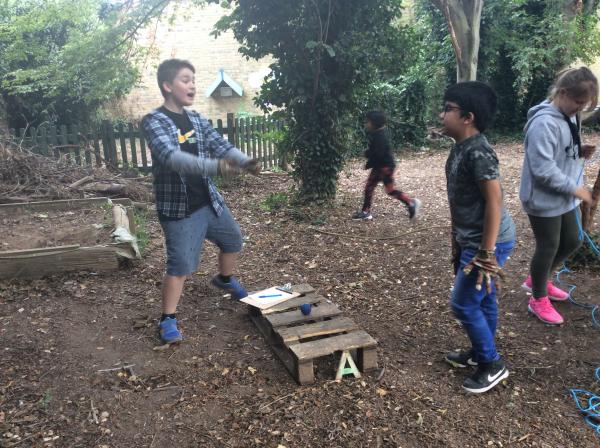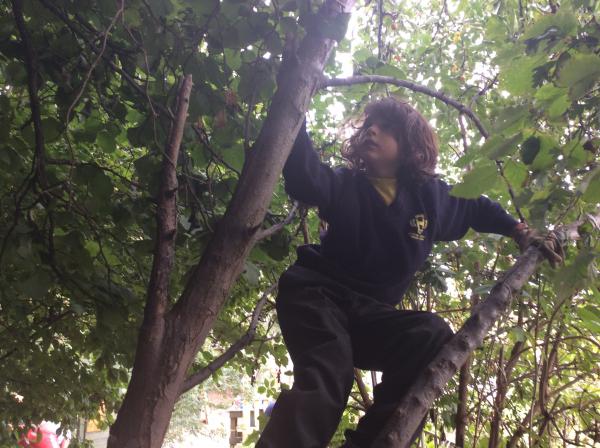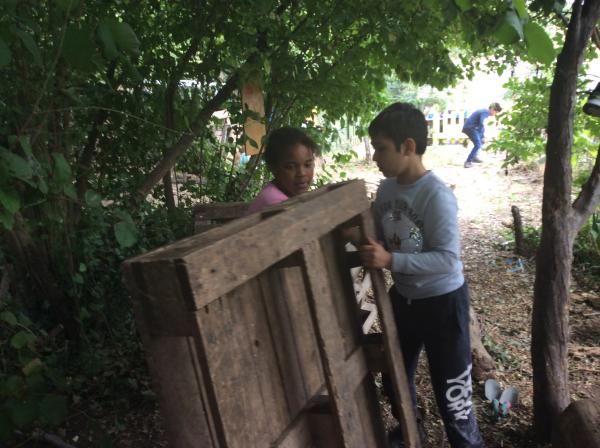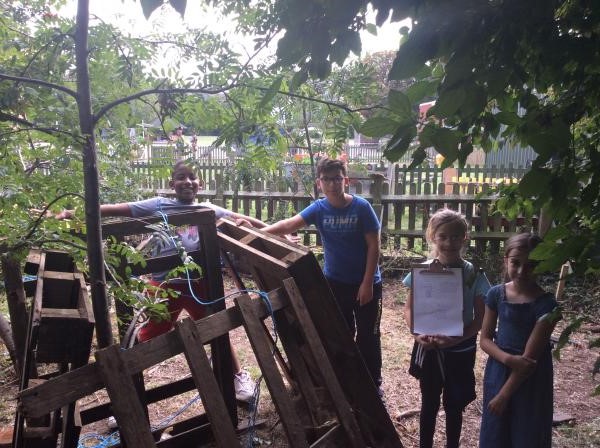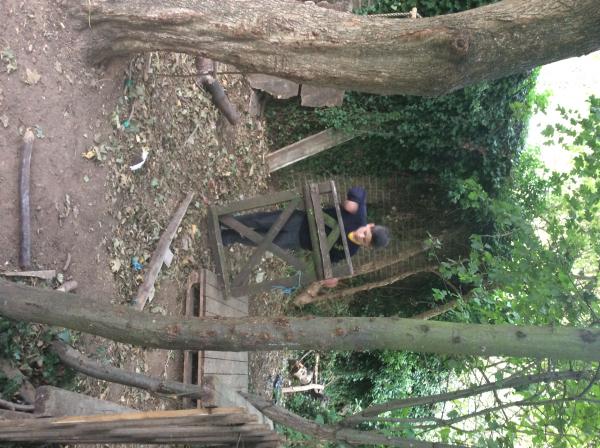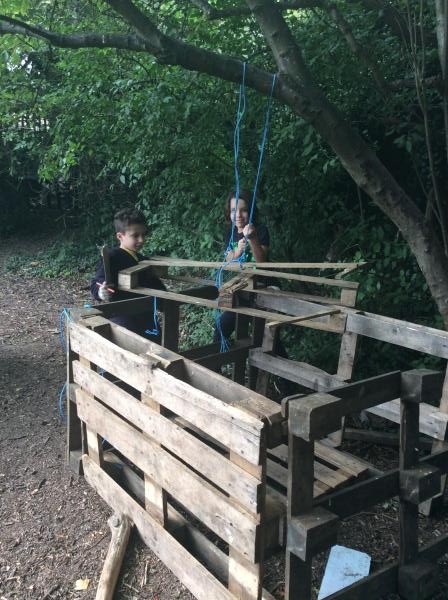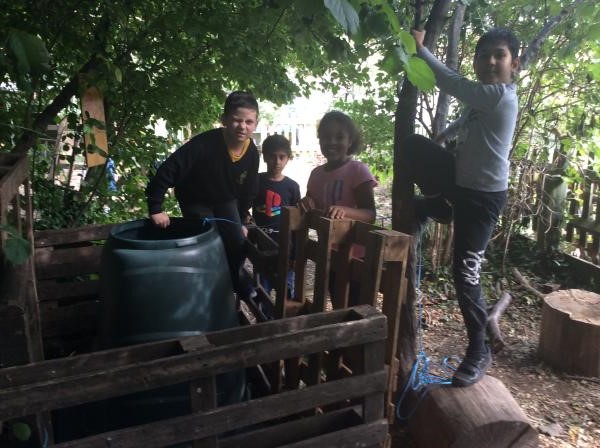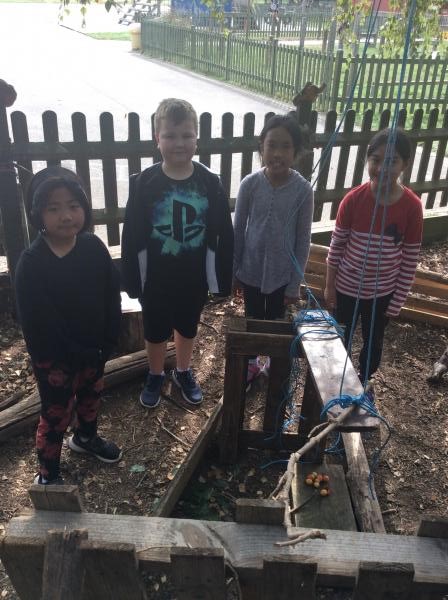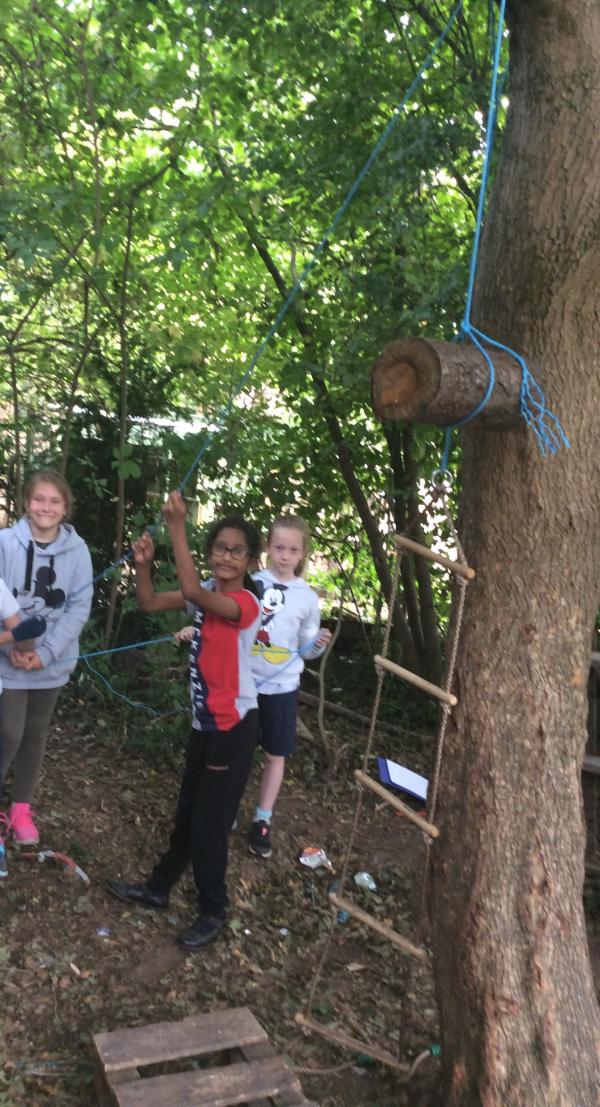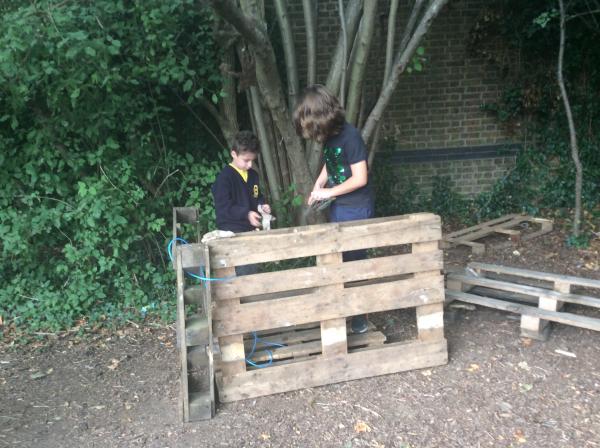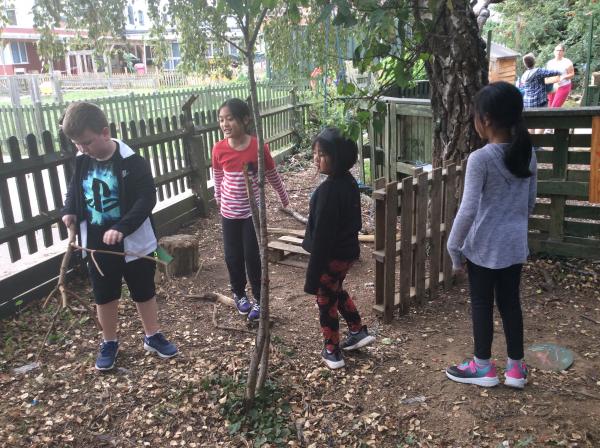 Wednesday 16th September - Nature Area Day for 5H
It was the turn of 5H today. We went into the nature area for the whole day, having fun, playing games, digging, fire- making, observing the fire, testing materials and enjoying marshmallows and biscuits! Some of the children commented that they were great hiders, one was king of the 'tribe', good climbers, marshmallow eaters and fun makers!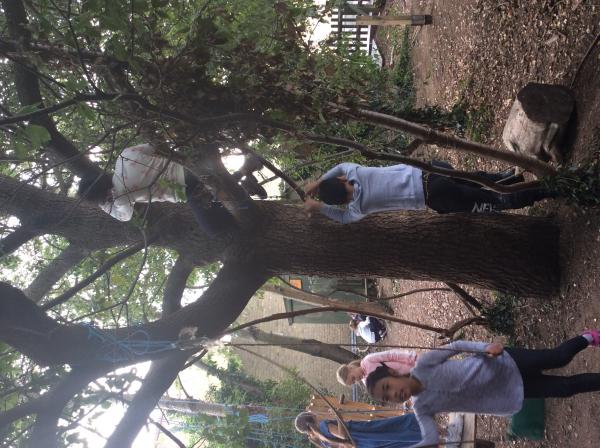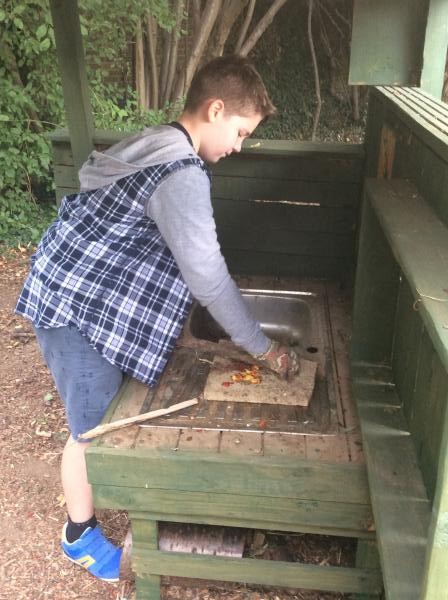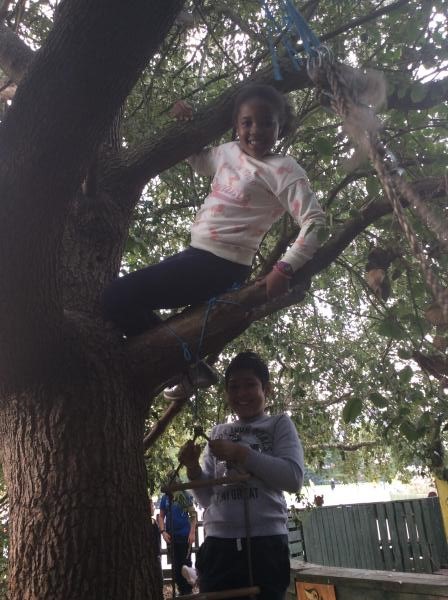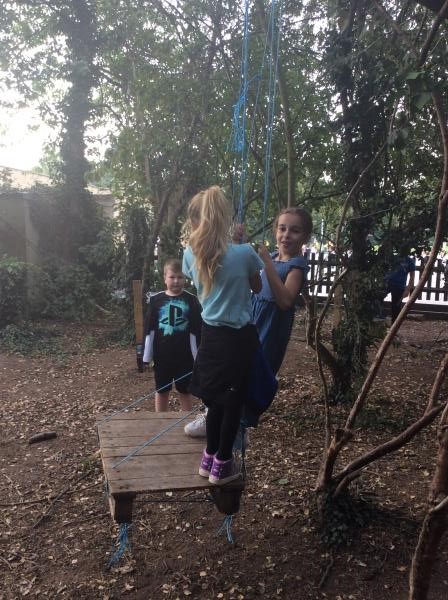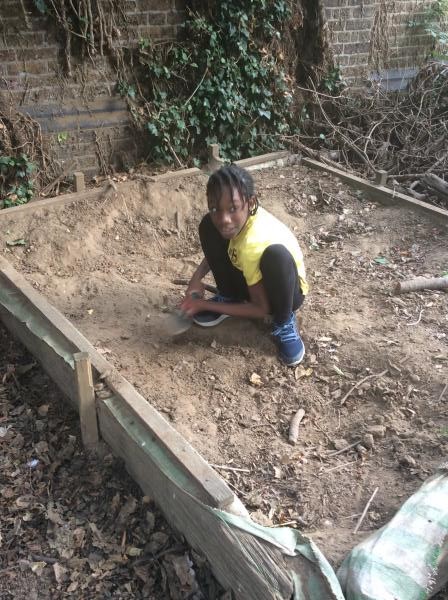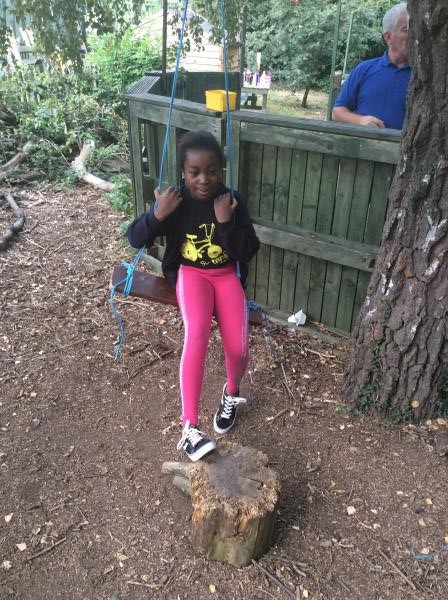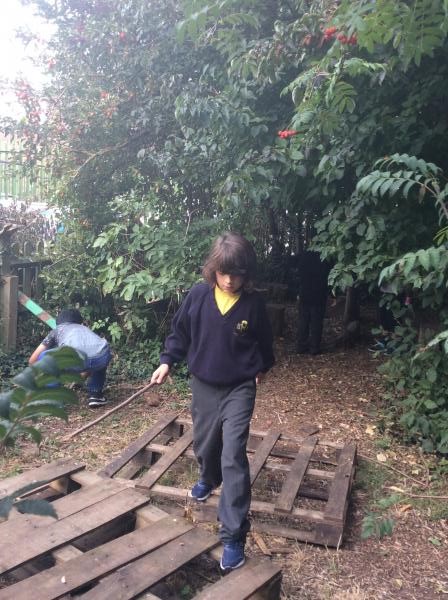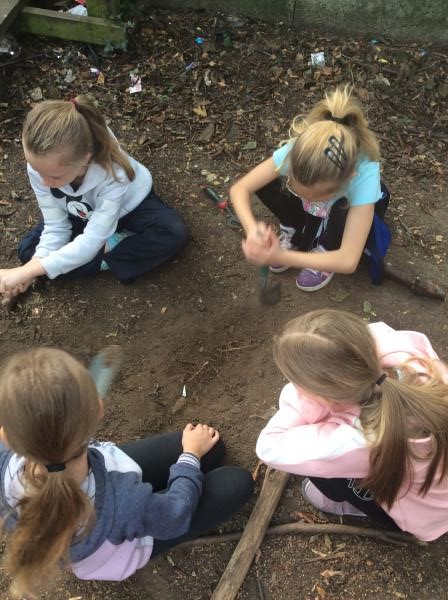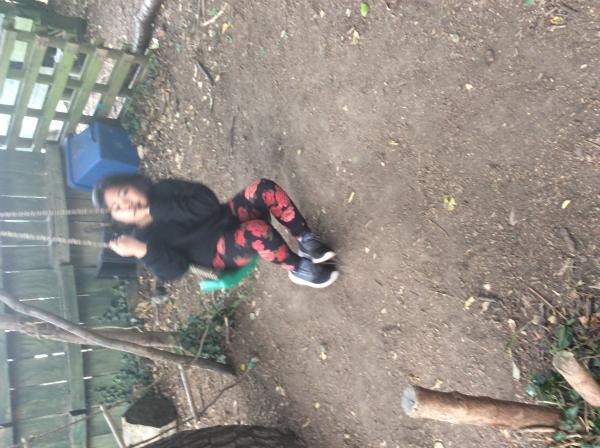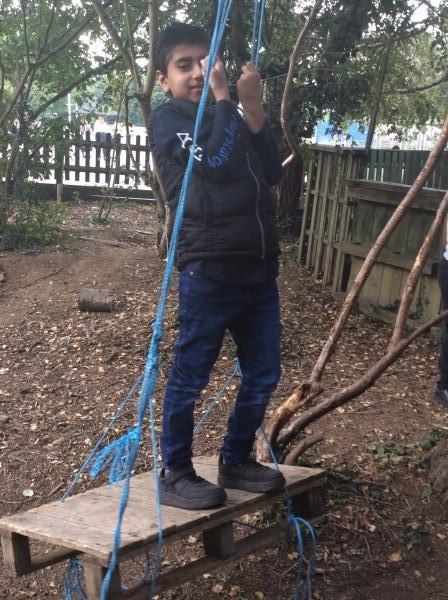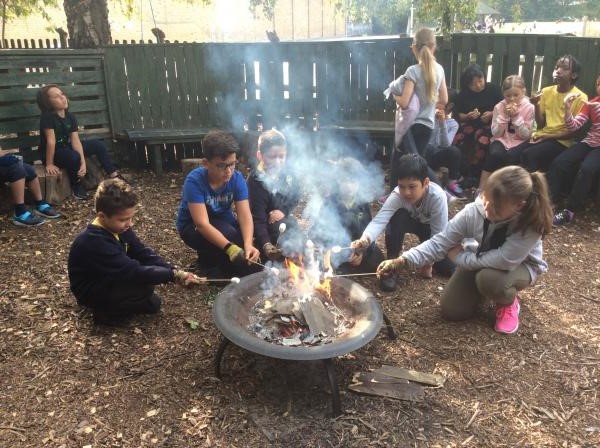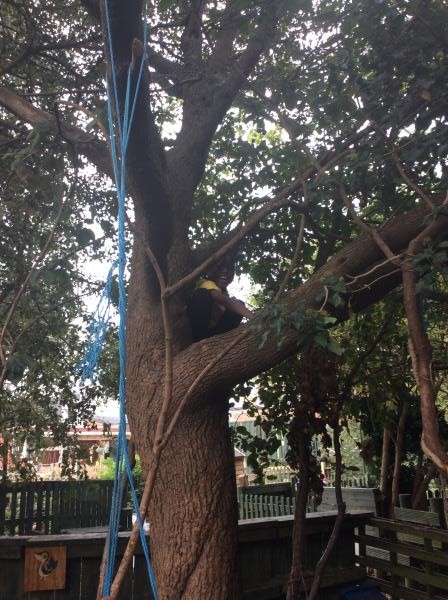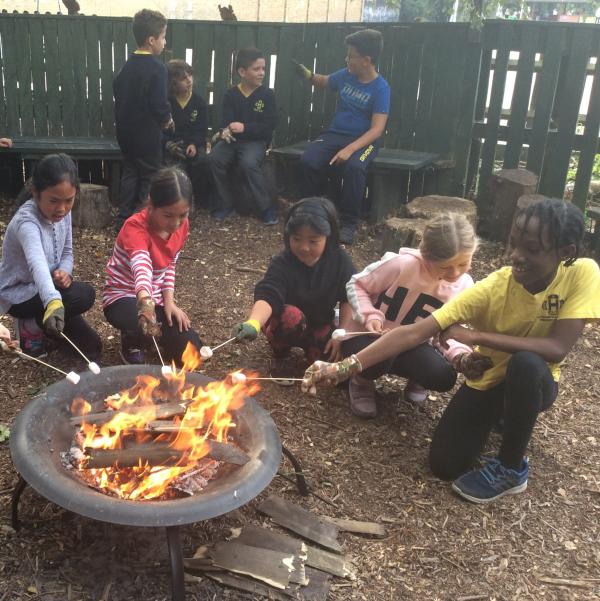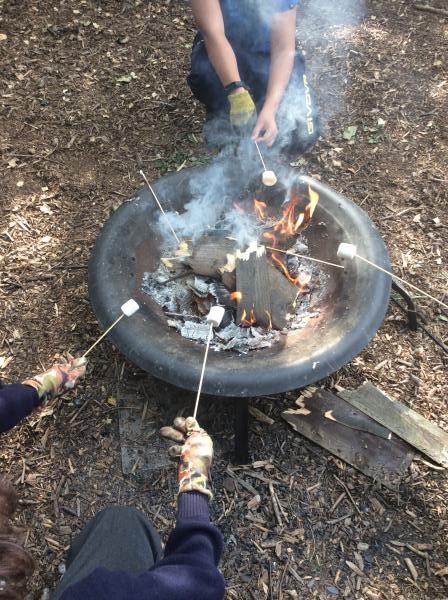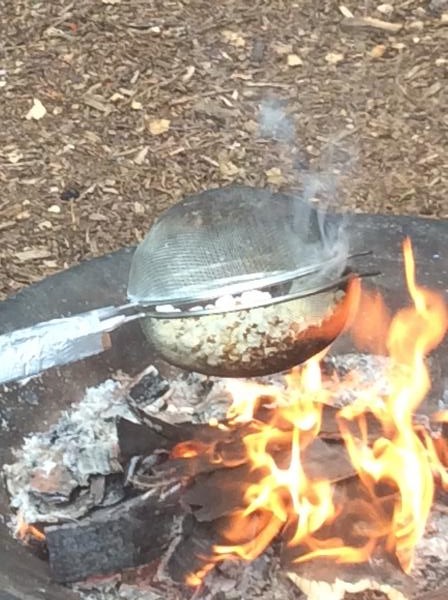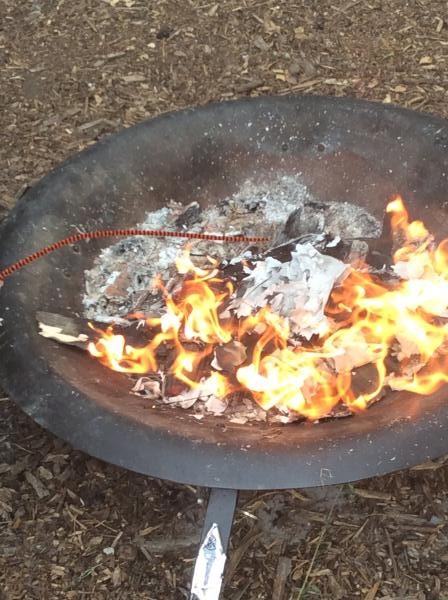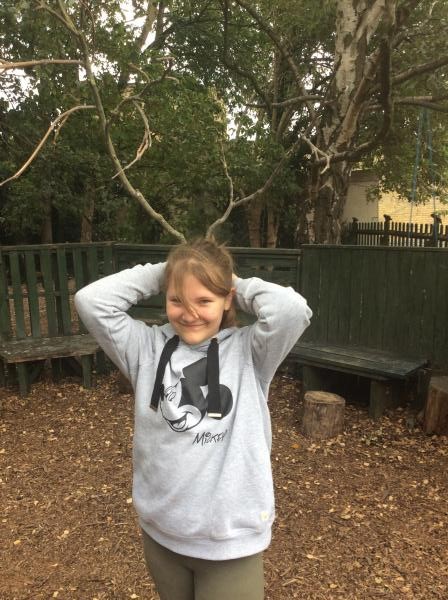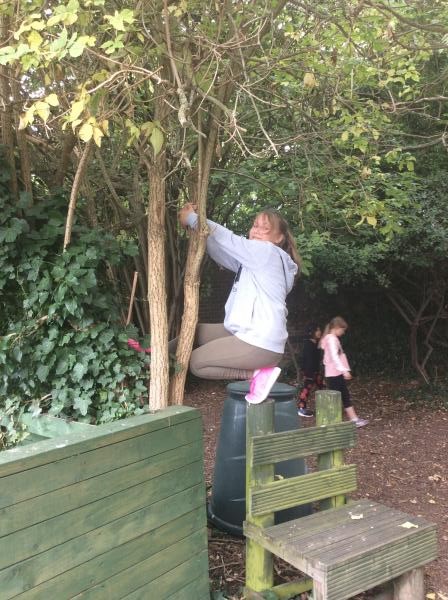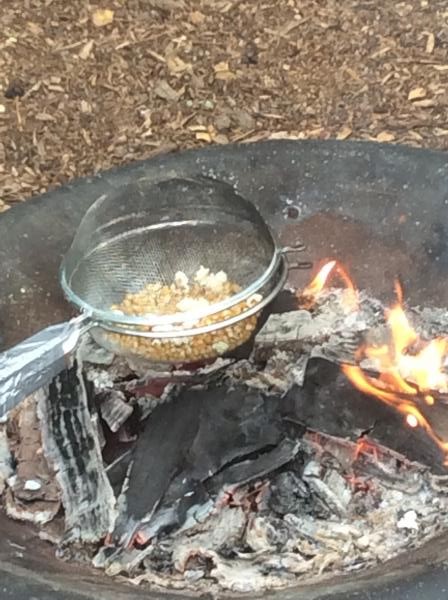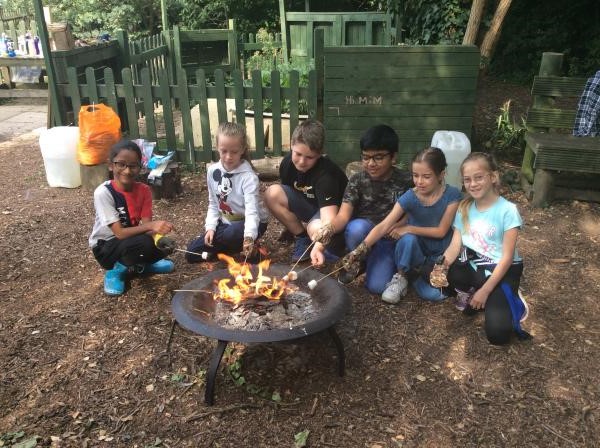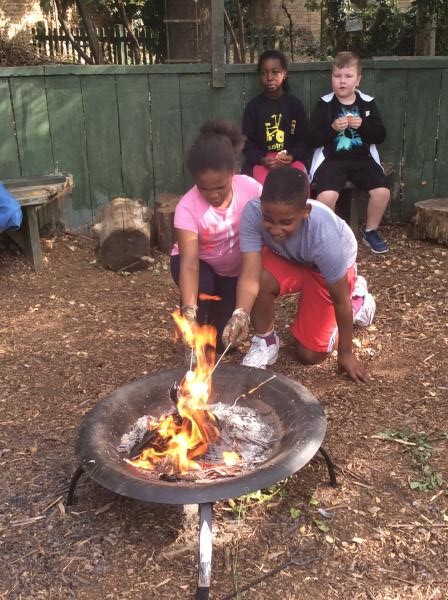 Dragon Traps
Yesterday afternoon, Year 5 designed and made traps to catch a range of dragons. They used bait and some ingenious ways to trap their dragon!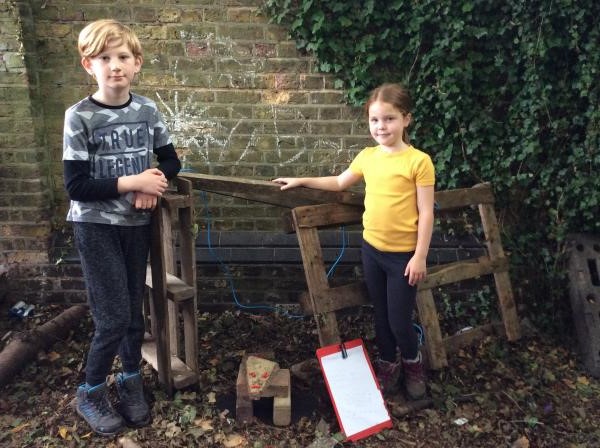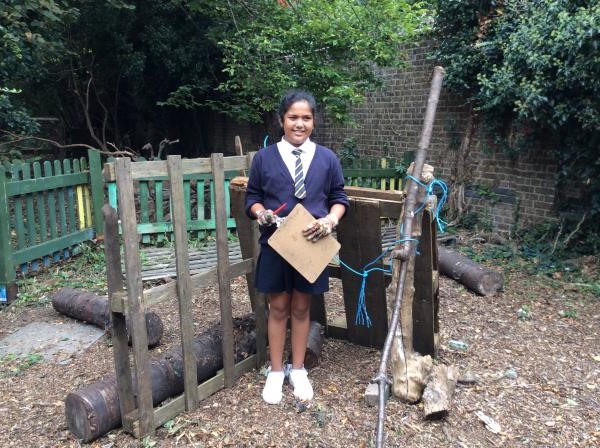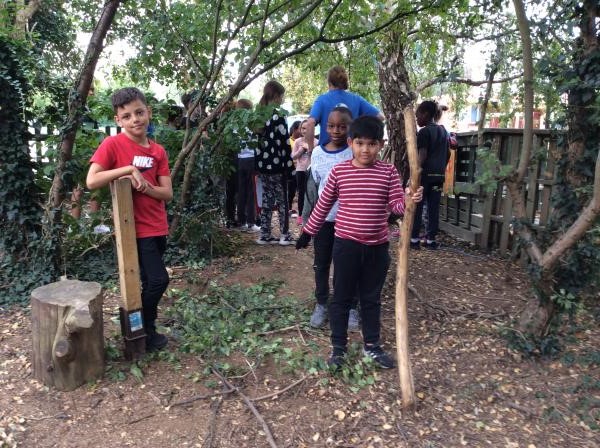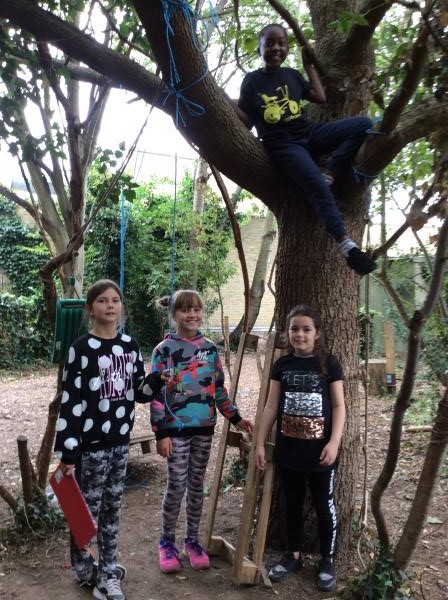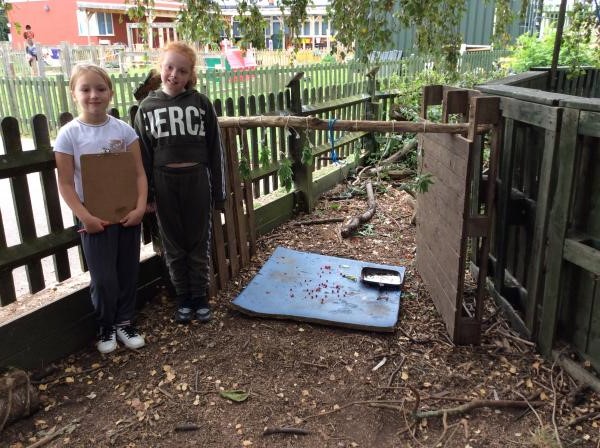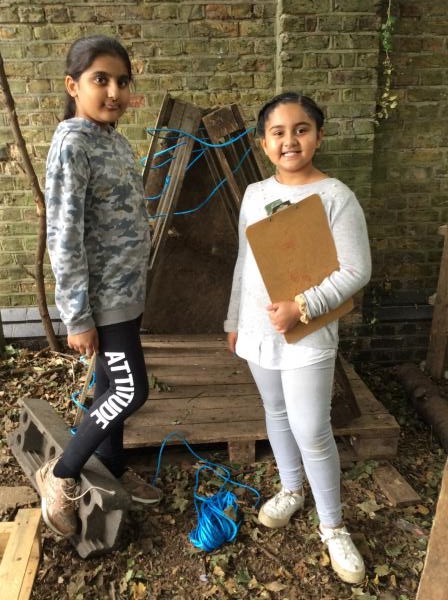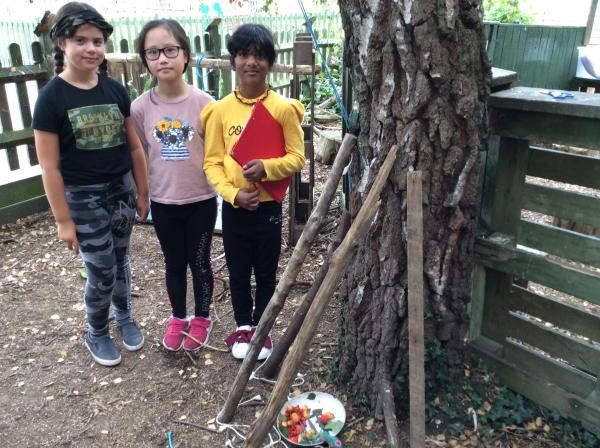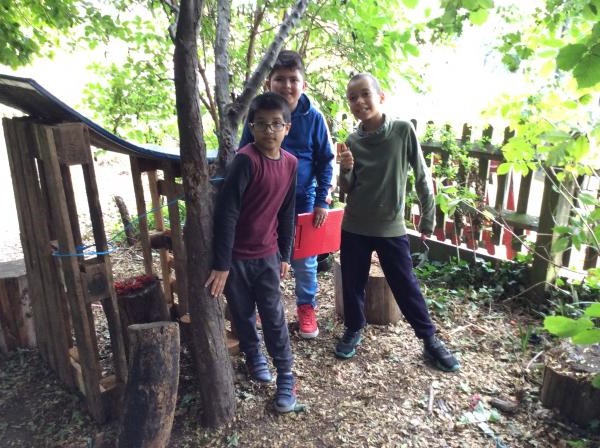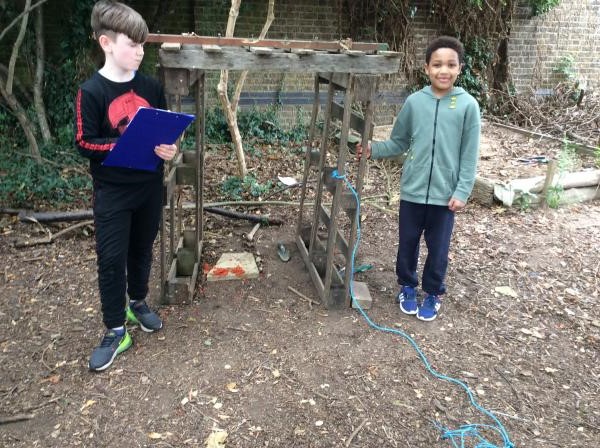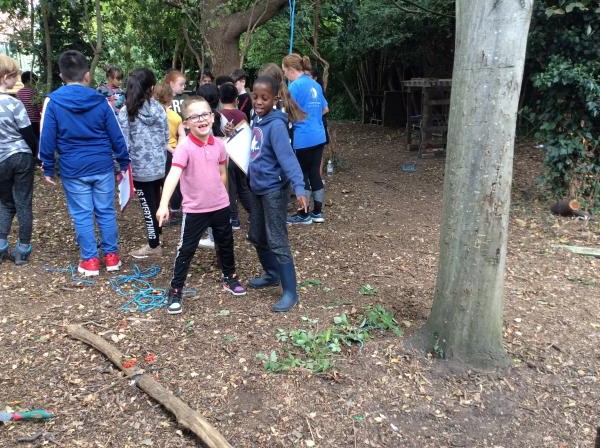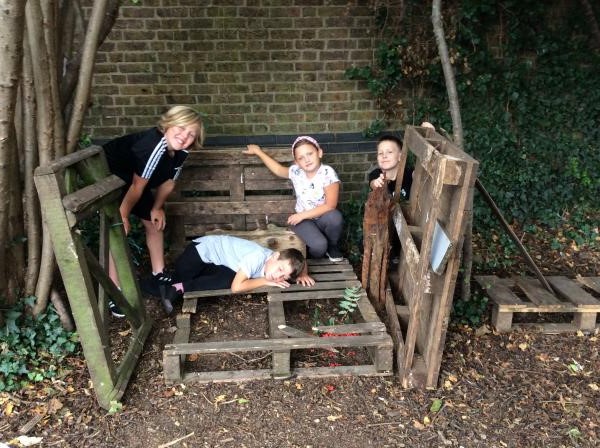 Nature Area Adventure
5A visited the nature area today. They investigated what happens to various materials when they are put into a fire. They predicted, tested and drew conclusions.
They also enjoyed delicious marshmallows.
Fun was had by all, climbing trees, making potions, stick play and investigating habitats.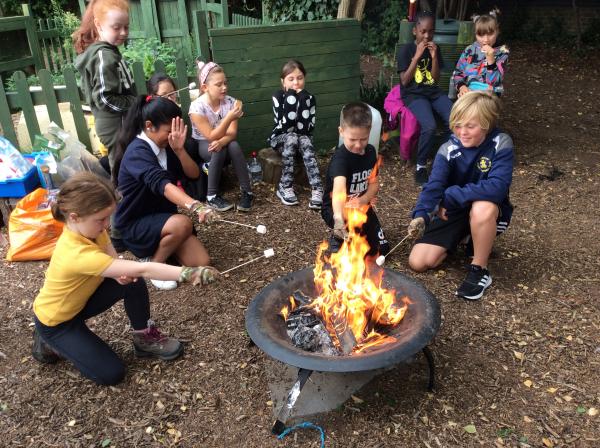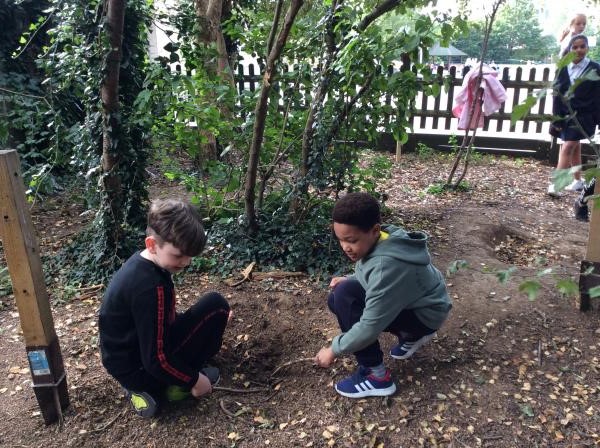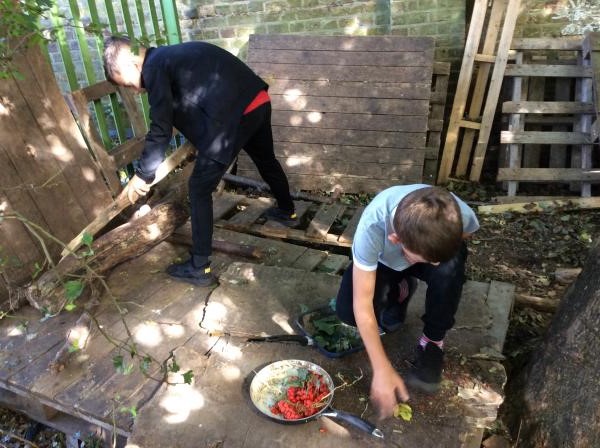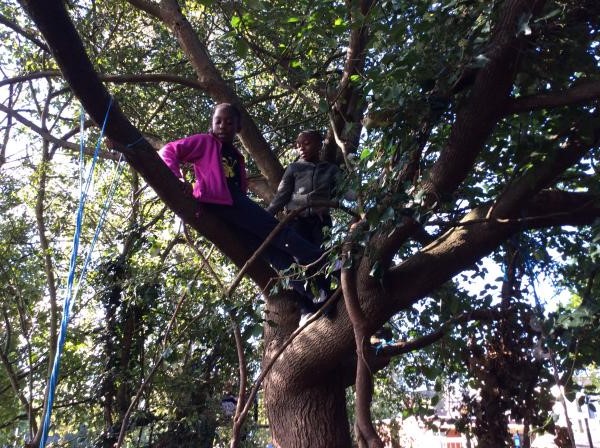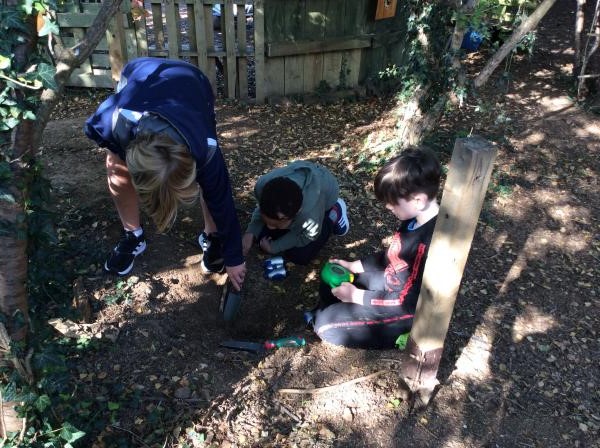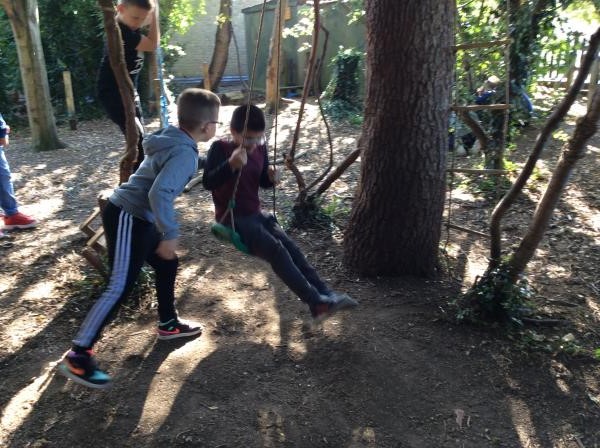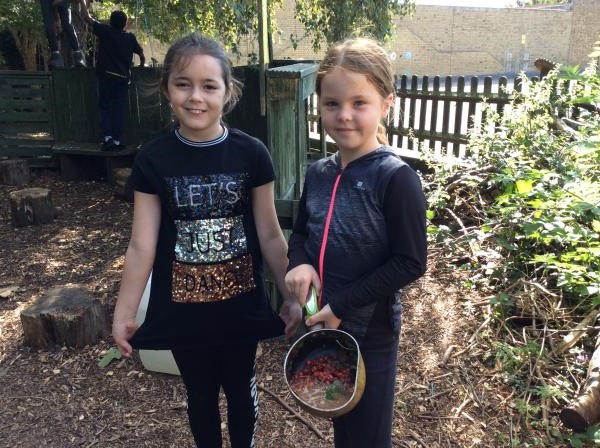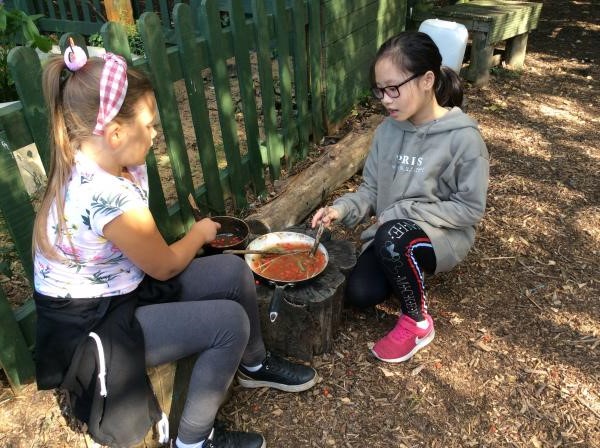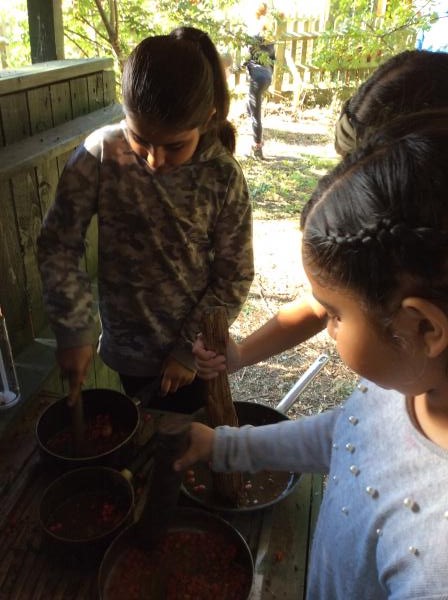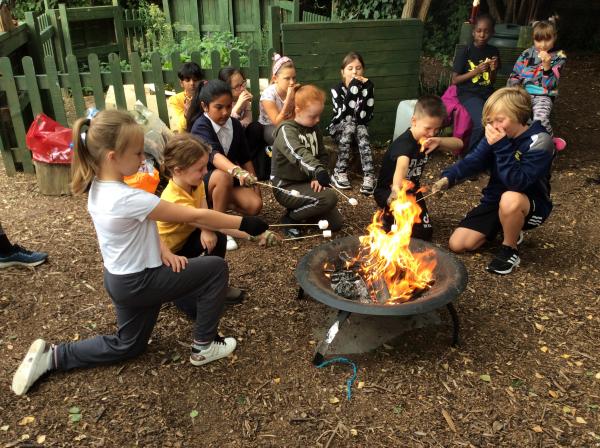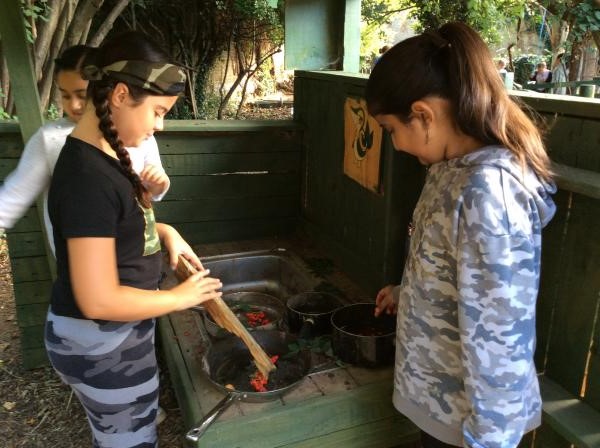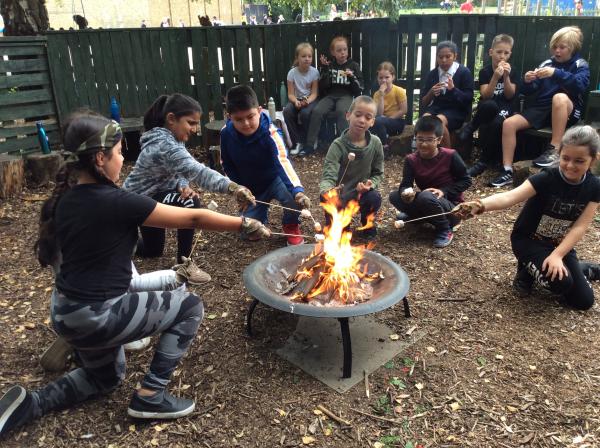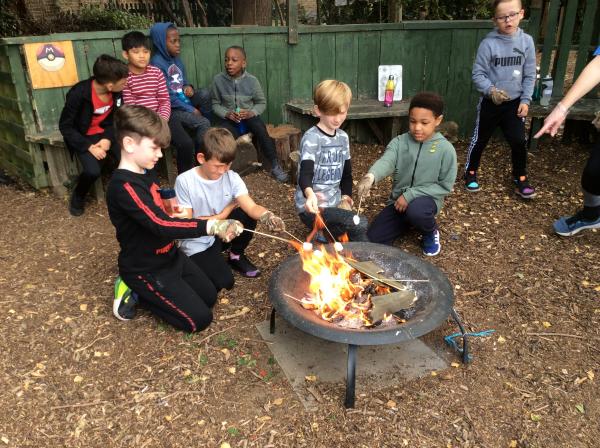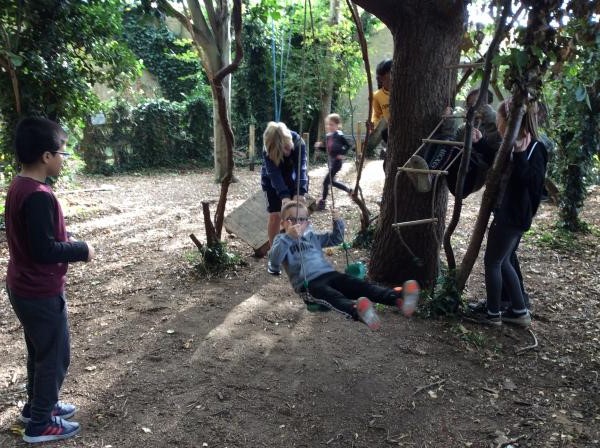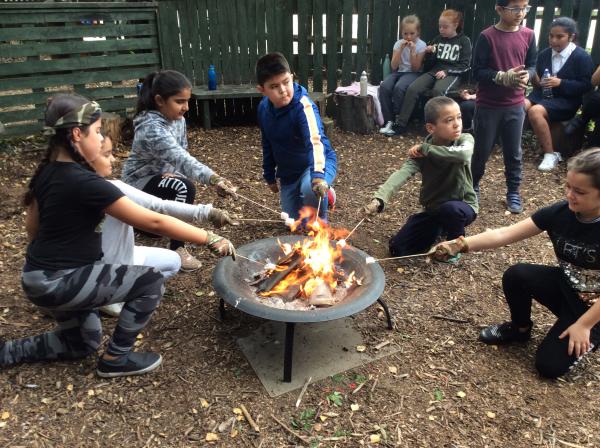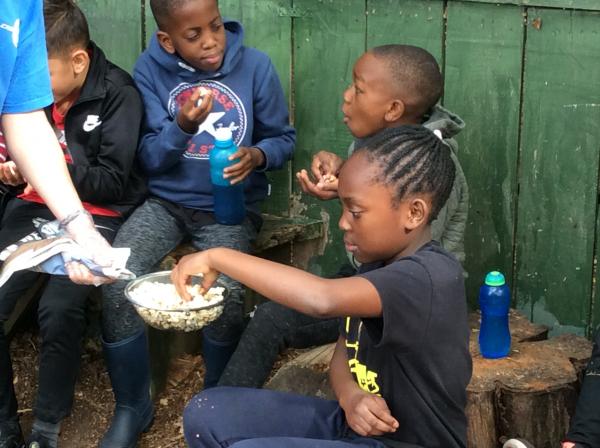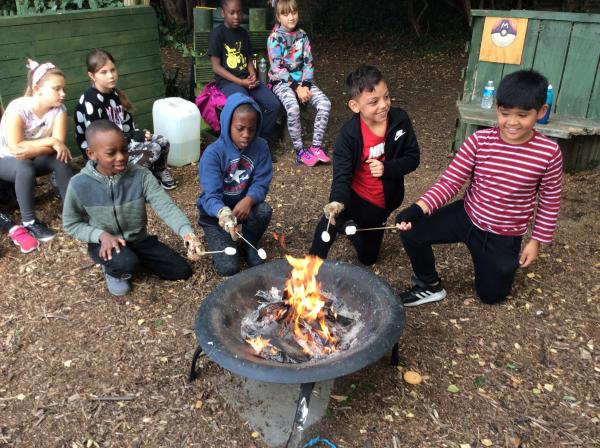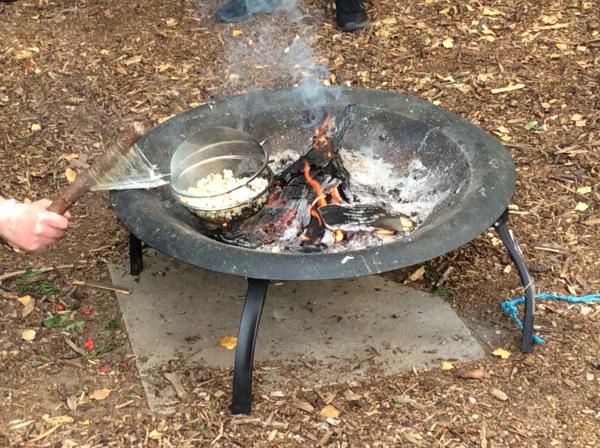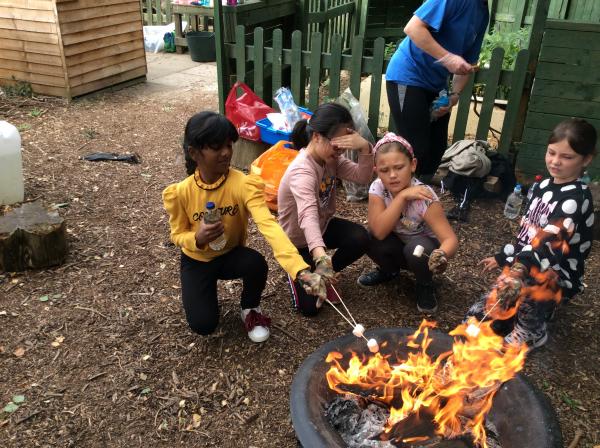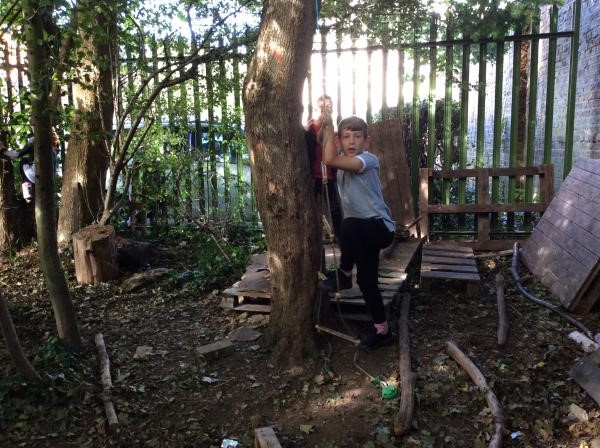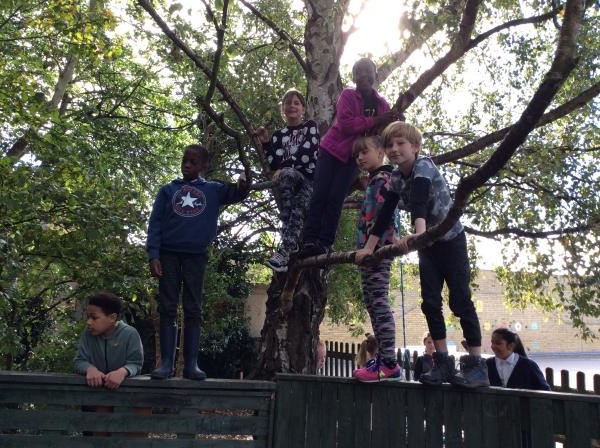 Welcome to your New Classes 5A and 5H
Click below to view the Powerpoints.
Enjoying Outdoor Learning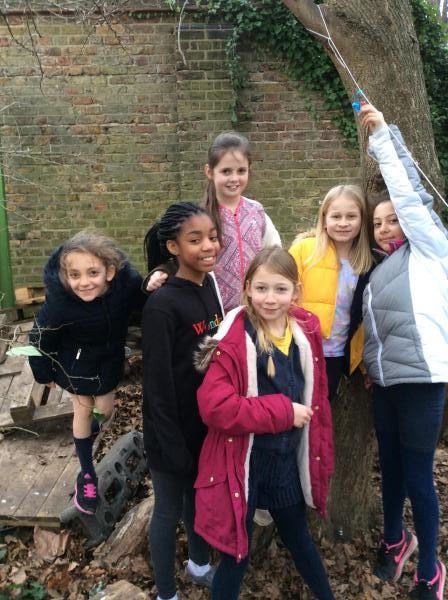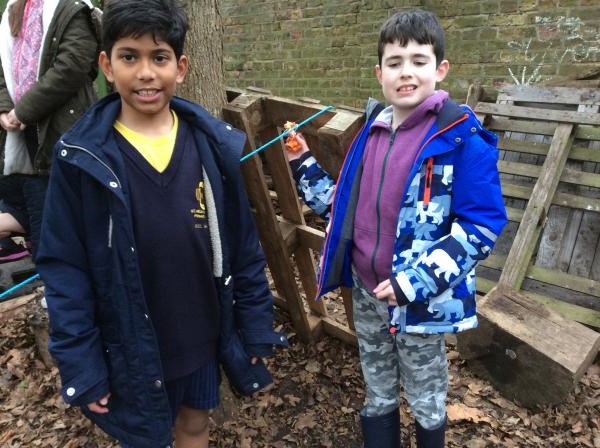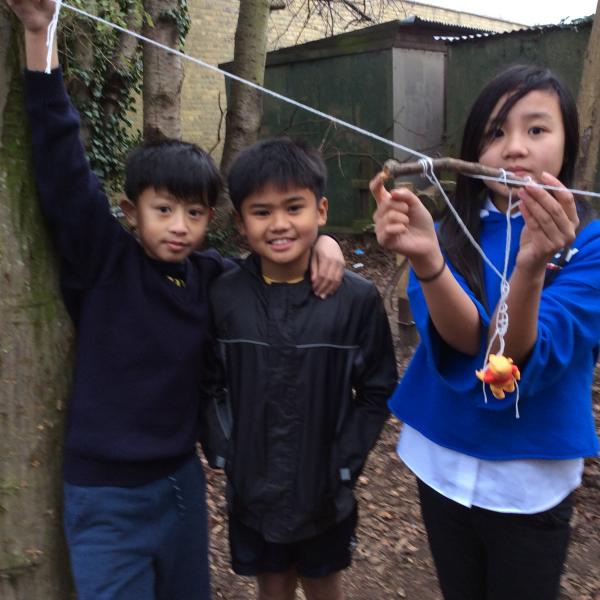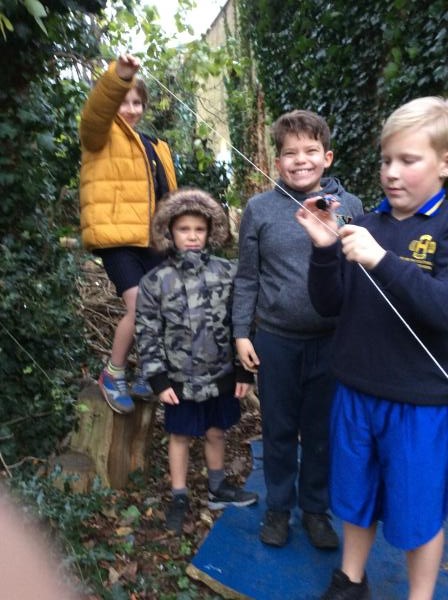 Dragon Mask Designs
During art week, Year 5 are busy designing their own dragon masks.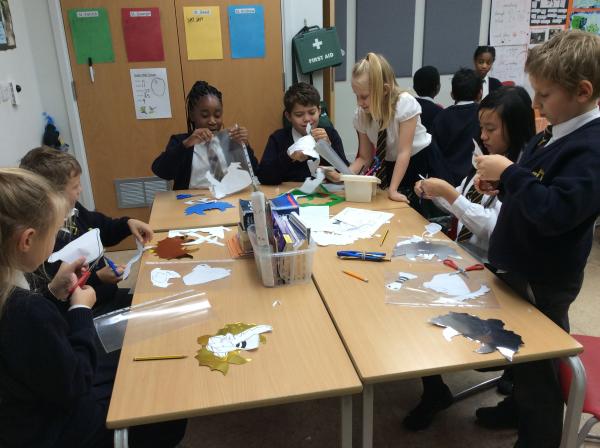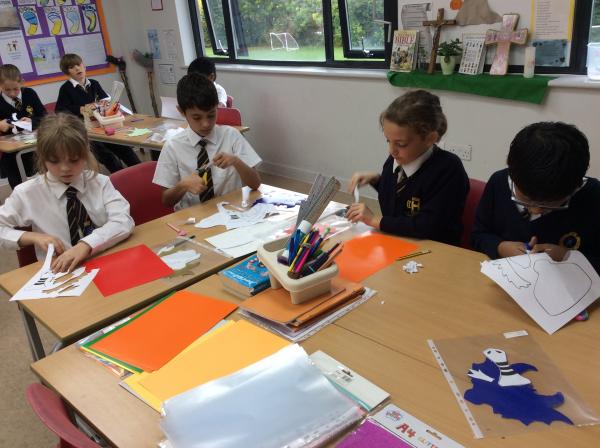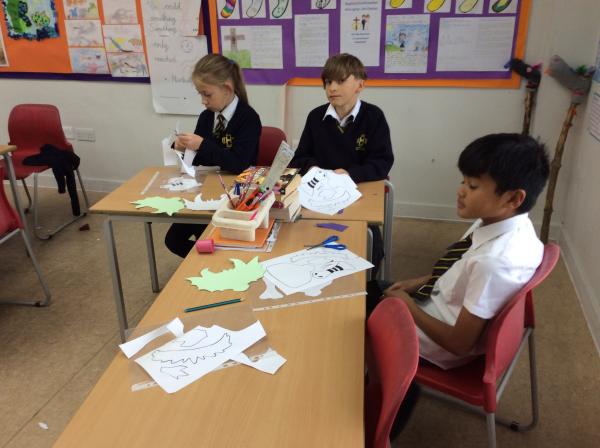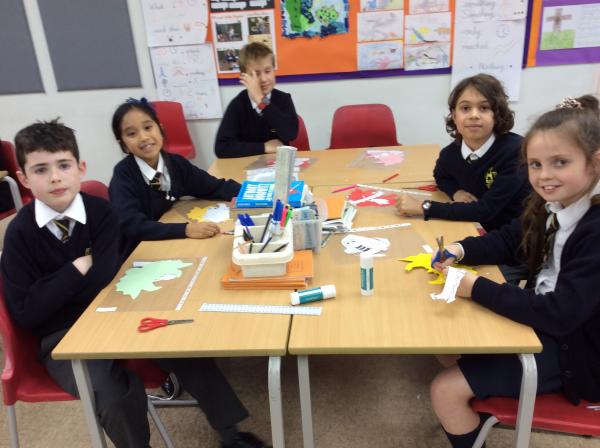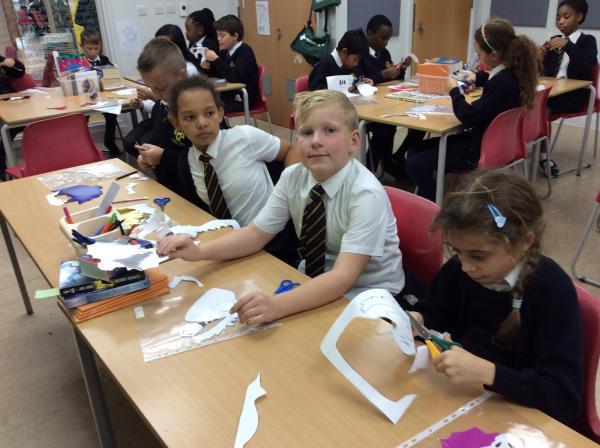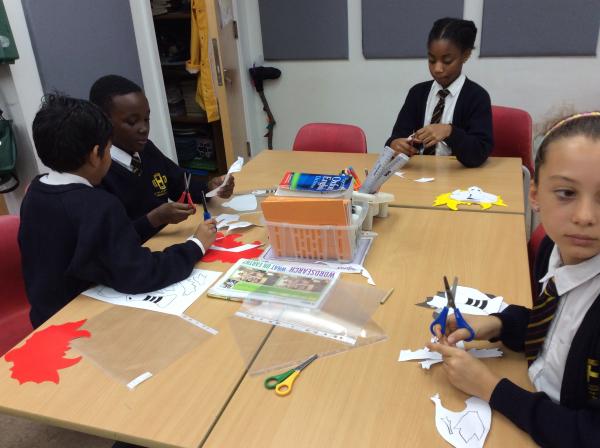 Building Kites
Year 5 were problem-solving today, building kites and testing them. They had linked this to the shape/size of dragon's wings.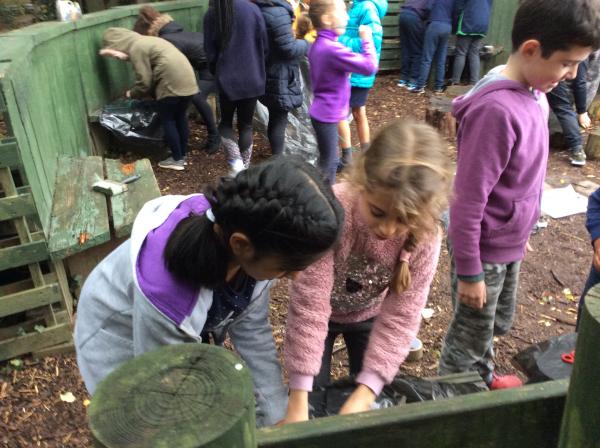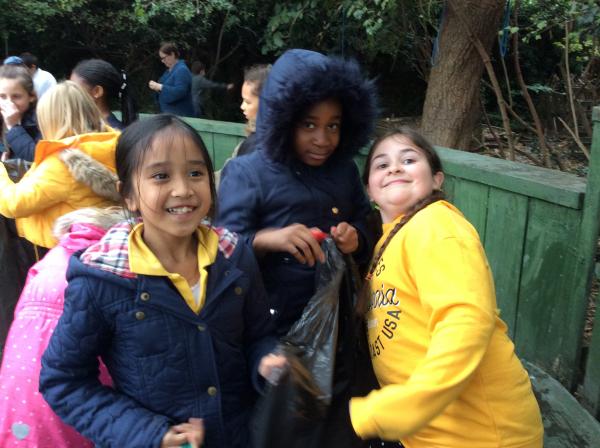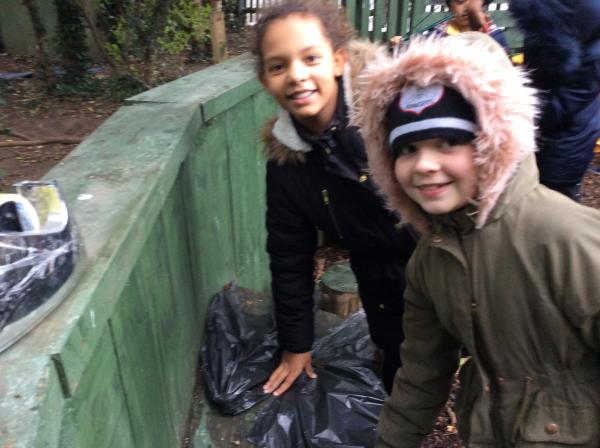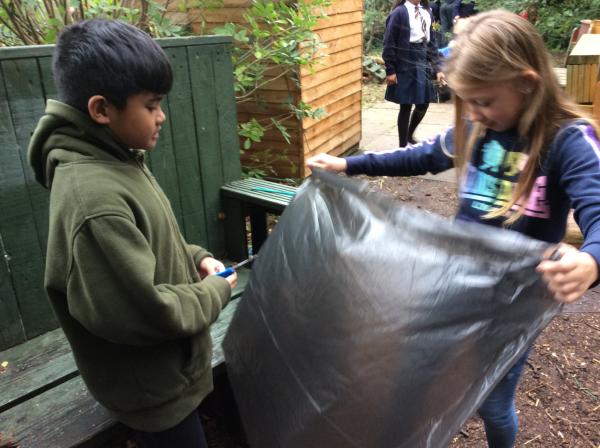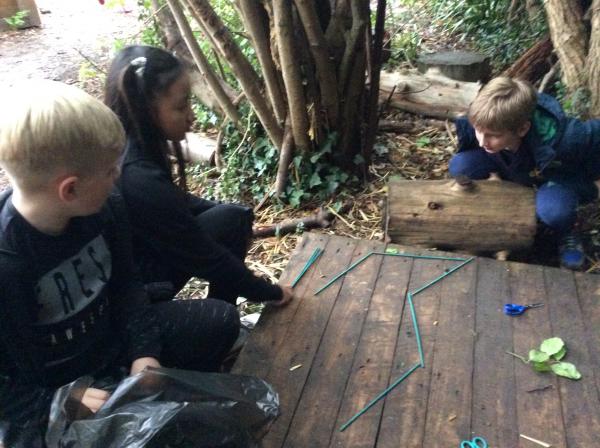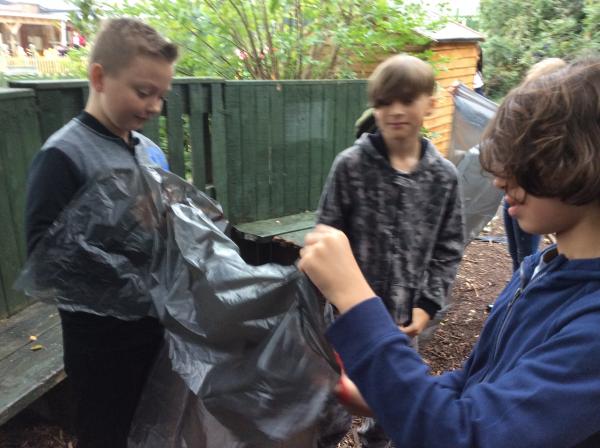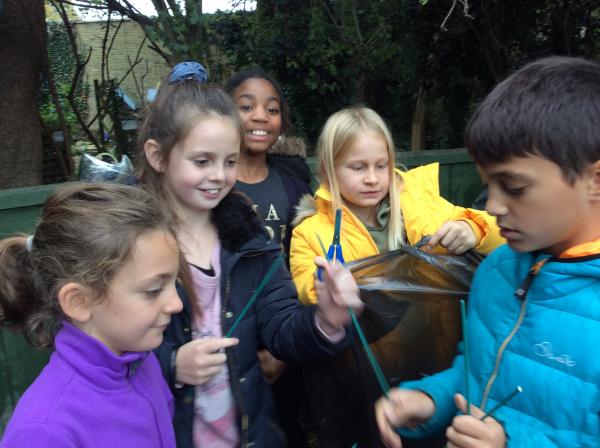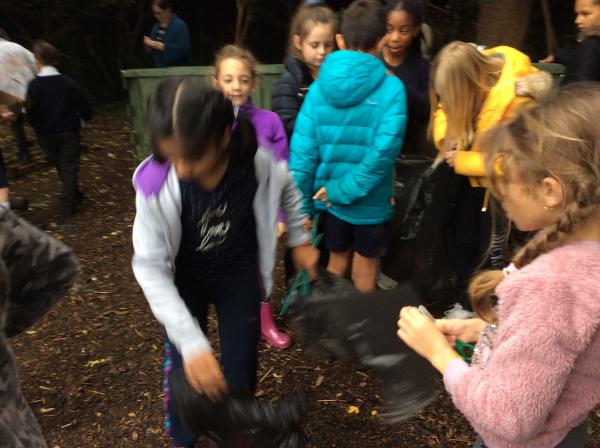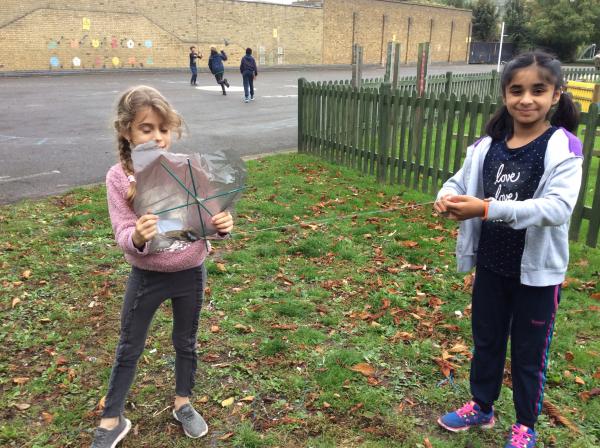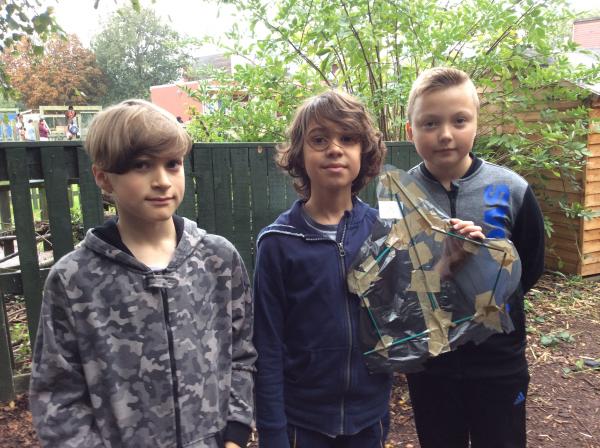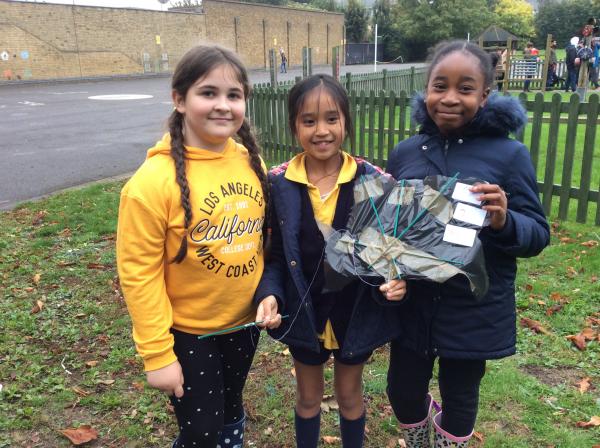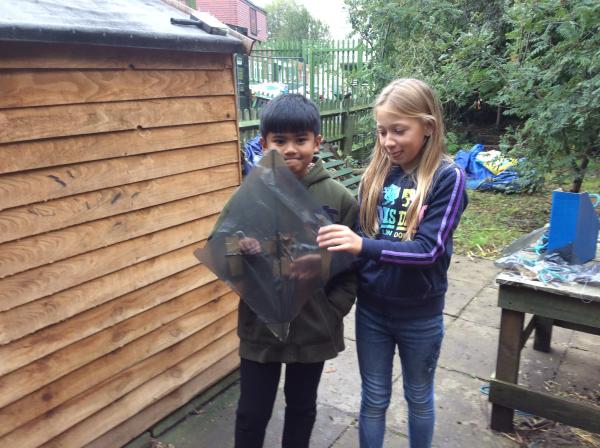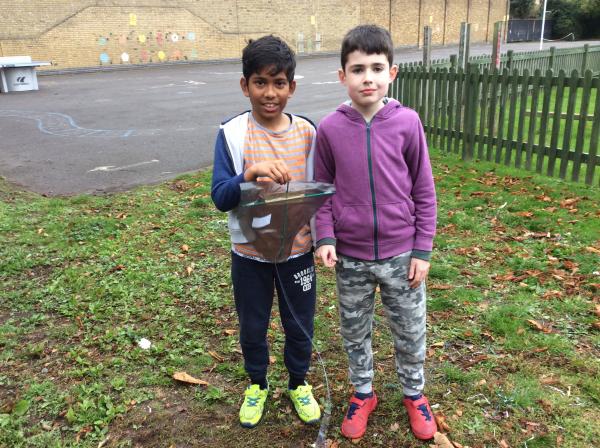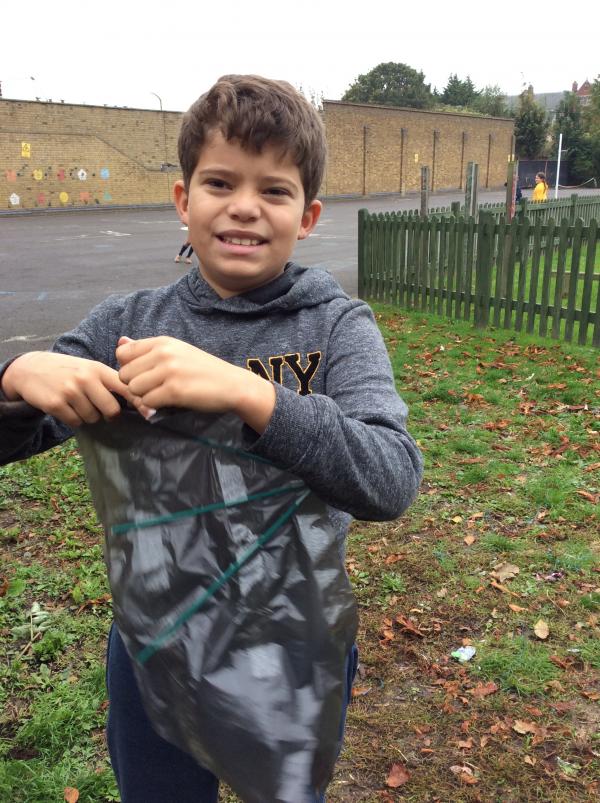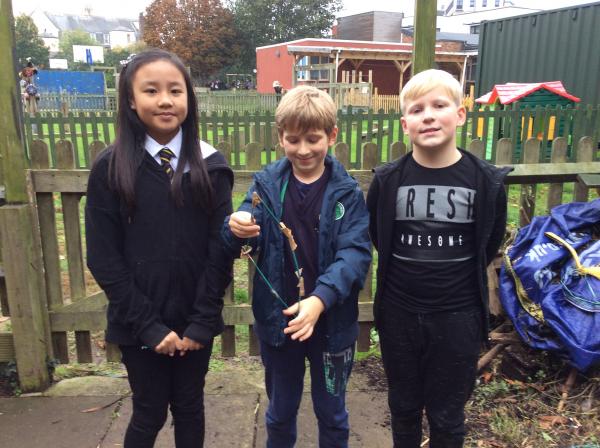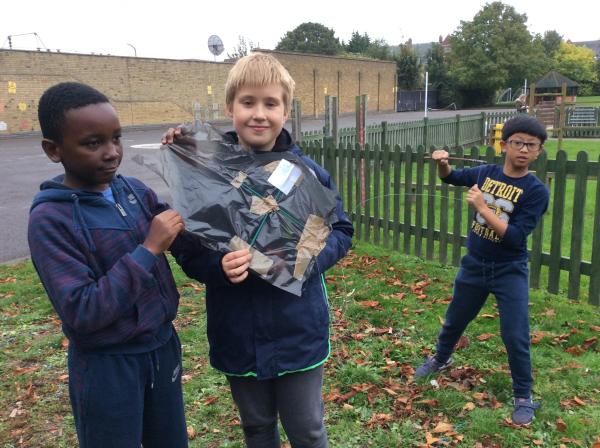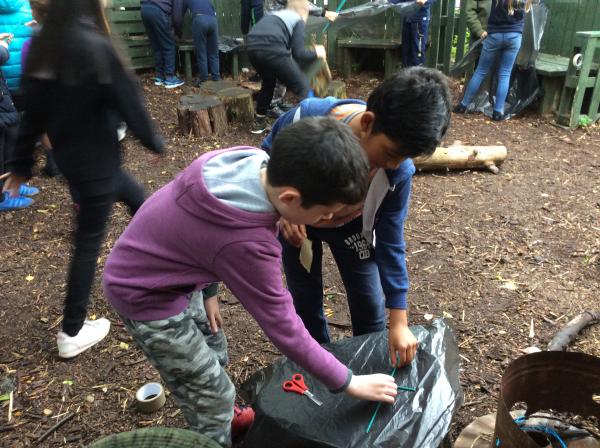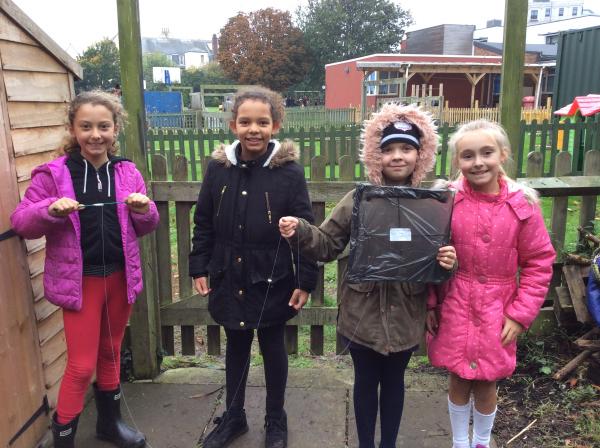 Tree planting
Year 5 have been helping to plant trees around the gardening area, we are hoping to make this into a fabulous reading area.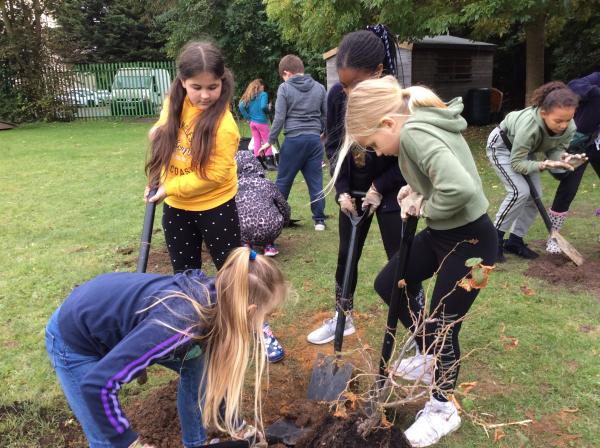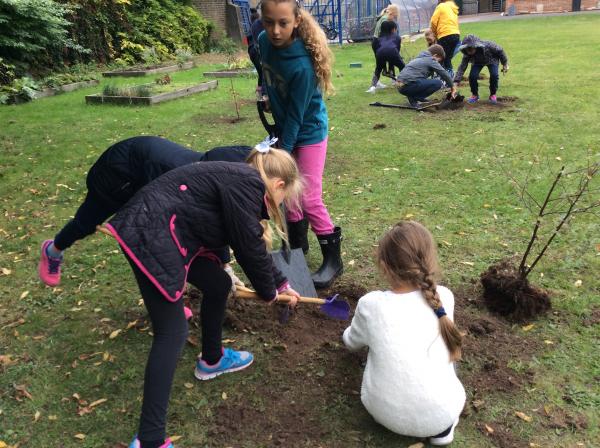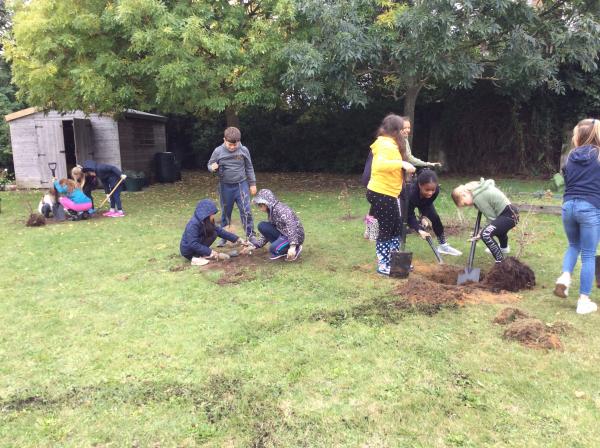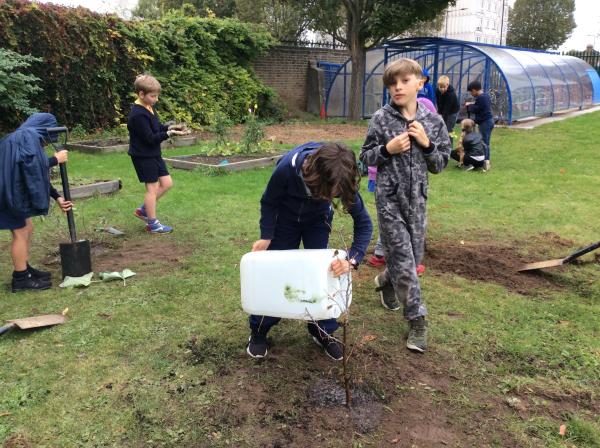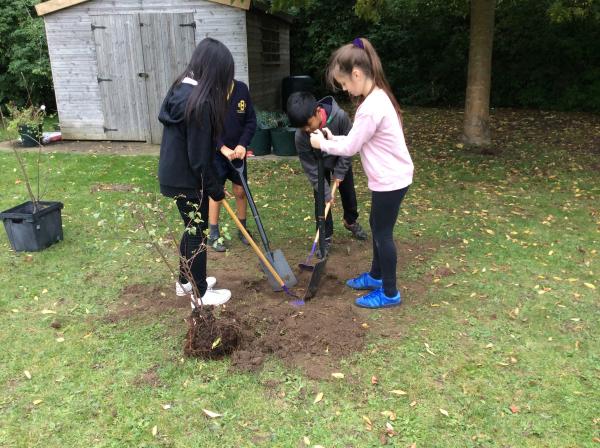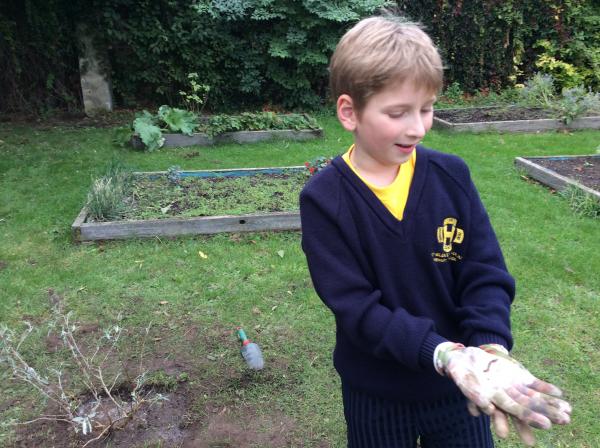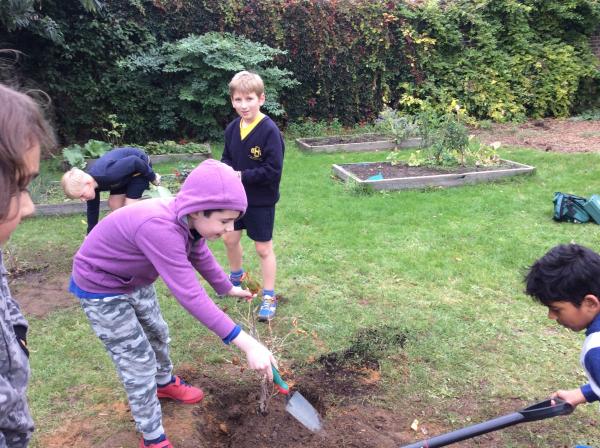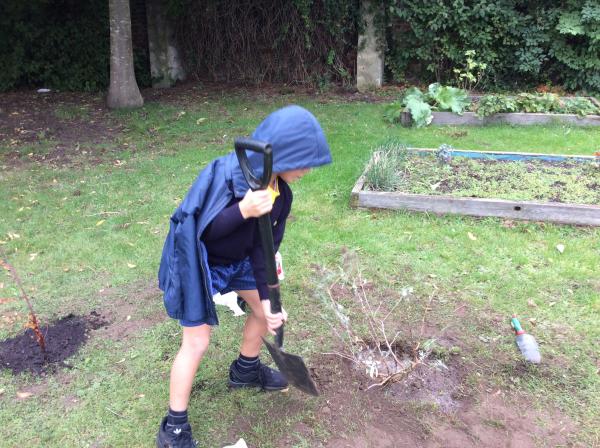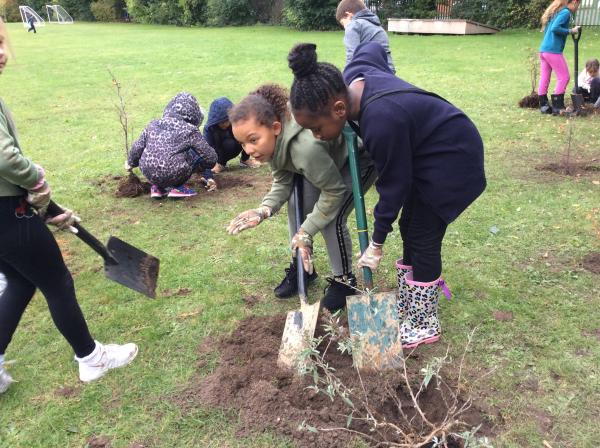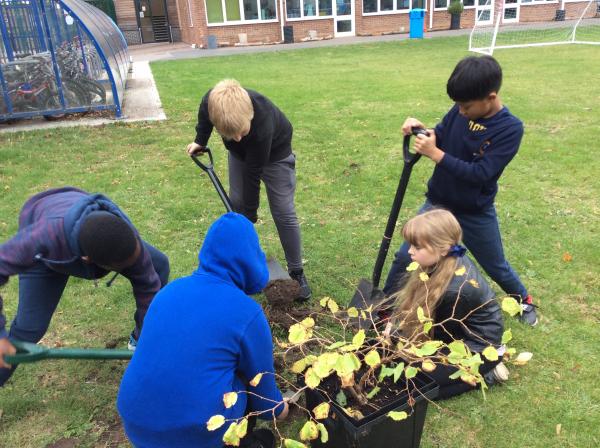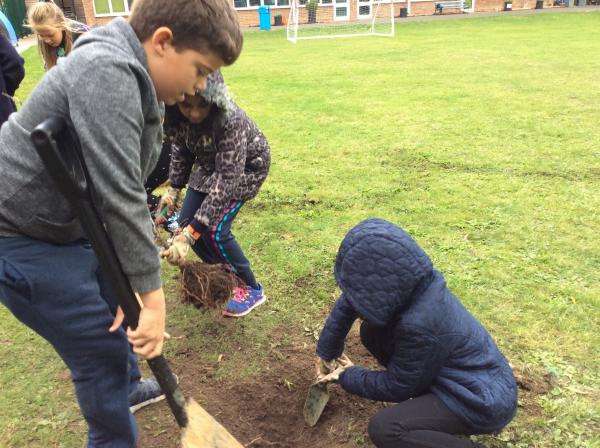 Asteroid Cakes
As part of our topic ' Space' we used our measuring skills to create our own Asteroid cakes and they were delicious! Yum, yum!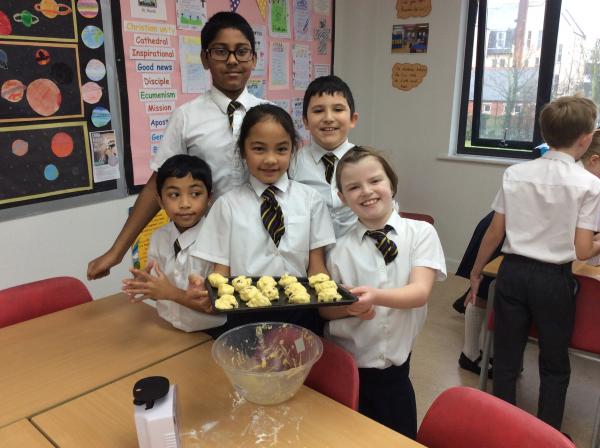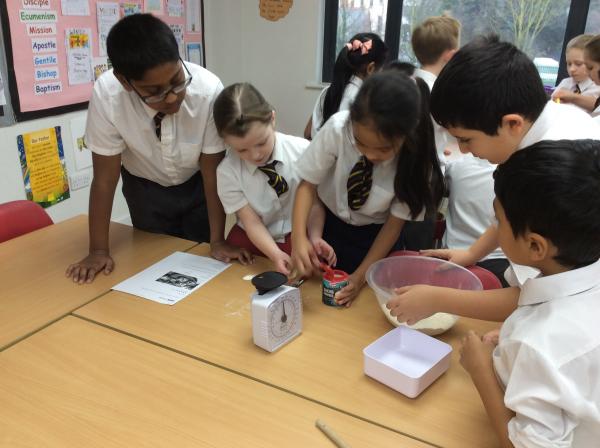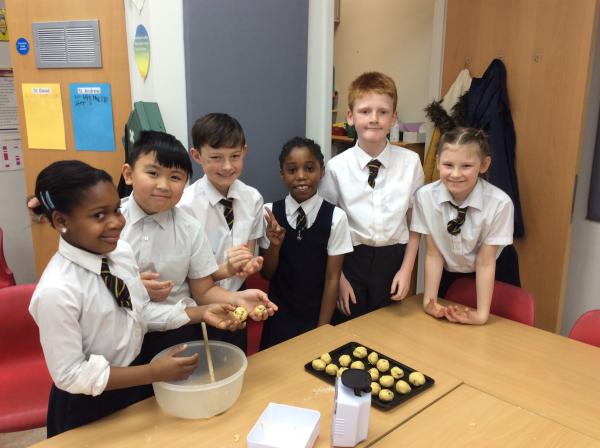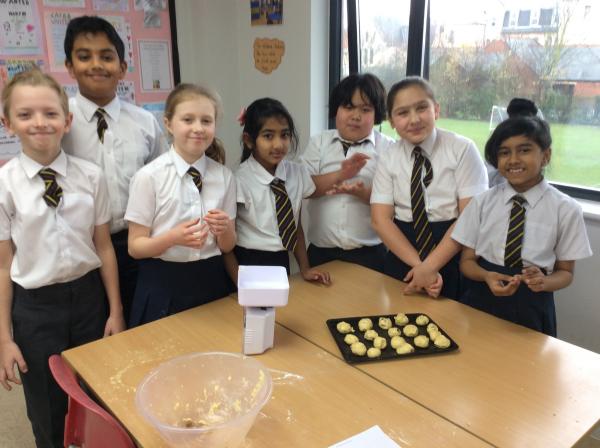 Phases of the Moon - Oreo Style!
Also part of our space topic, we created the phases of the Moon out of Oreo biscuits!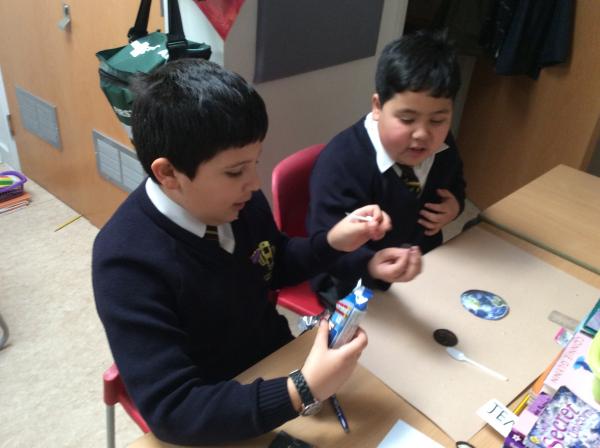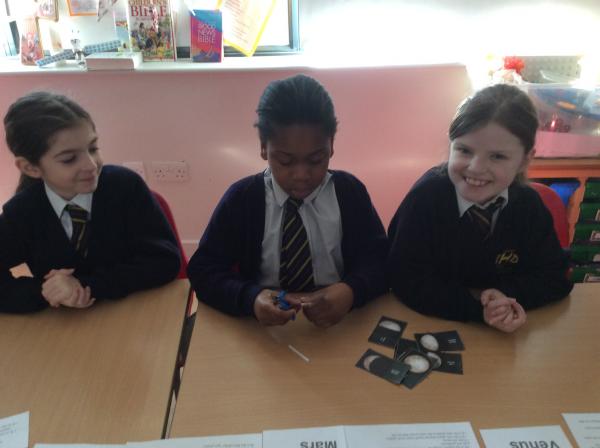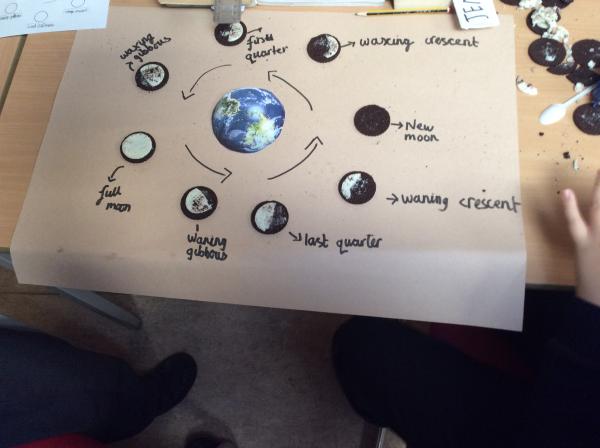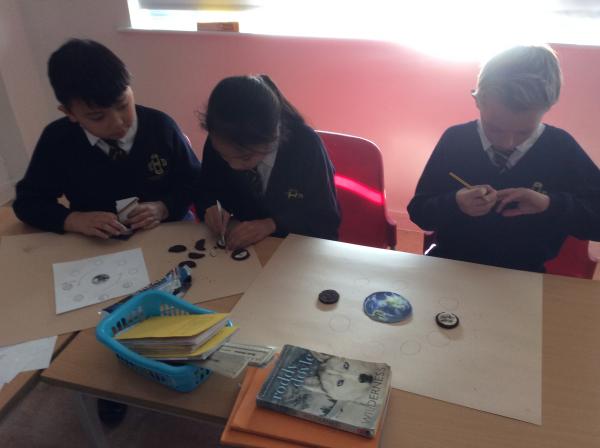 Metro Bank Trip
Year 5 visited the Metro Bank to learn more about being responsible with money. We had several sessions in the classroom and then we got to visit the bank! We had a great time and even got to meet a very special guest. (And we got lollies!)