Welcome to Class 4
---
Class Teachers:
Fountains
Mrs Fisher
Mrs Driscoll
Learning Support Assistants
Mrs Mertens
Miss King
Gideon
Mr Gibson
Learning Support Assistant
Mrs Rektor



---
---
The latest news from Fountains & Gideon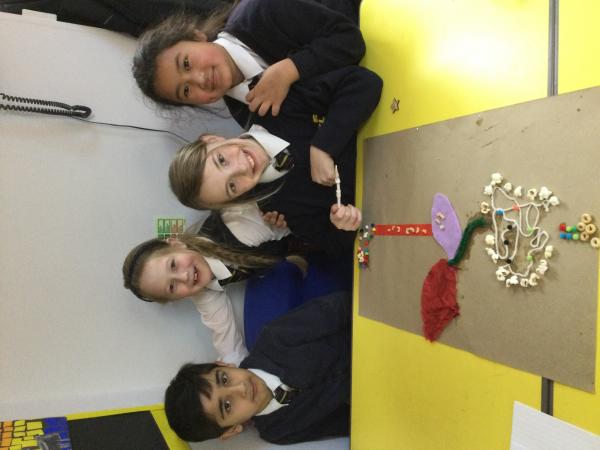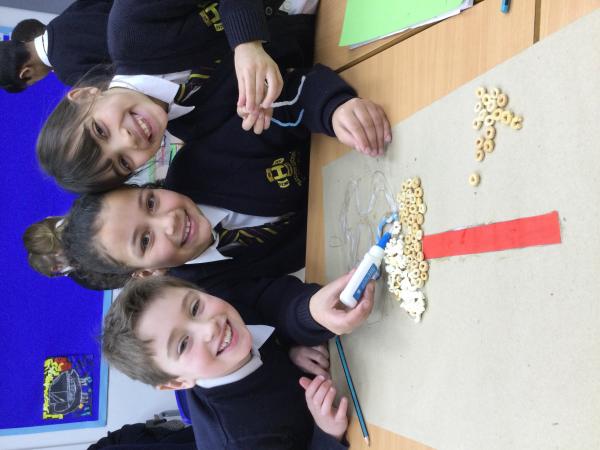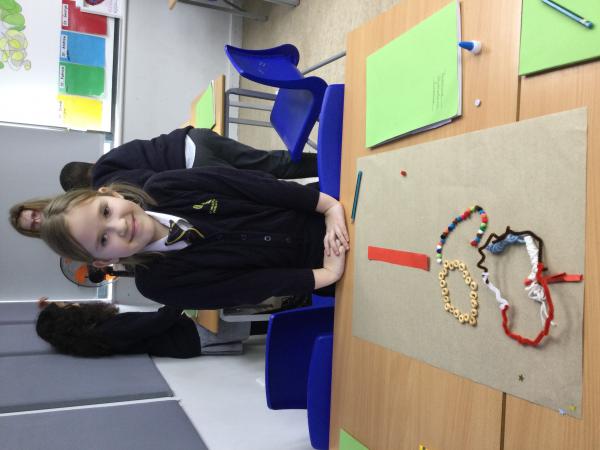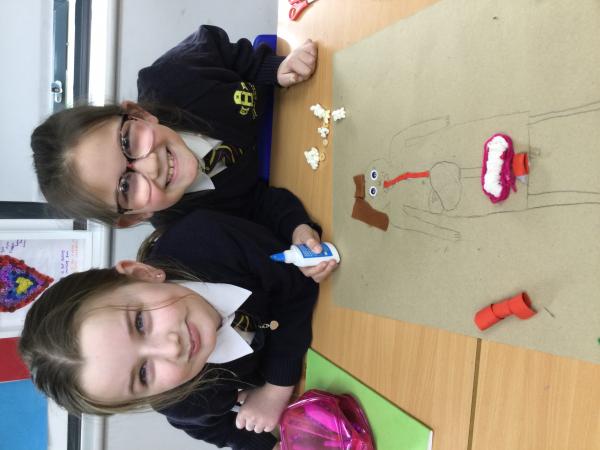 4 Gideon in the Nature Area
Year 4 Gideons had a wonderful day in the Nature Area despite the poor weather. Firstly, they explored and found the fairy doors designed and built by Year 6. Using their observational skills, they tried to colour match natural items found in the Nature area with colour mixing charts. After a quick snack, they set about building their own dens in groups with some interesting results.
In the afternoon, Year 4 enjoyed cooking cake on an open fire using an orange as their tin. They all enjoyed the texture of the cake, saying the orange flavour really came through.
Gideons worked hard today and hopefully all enjoyed their experience.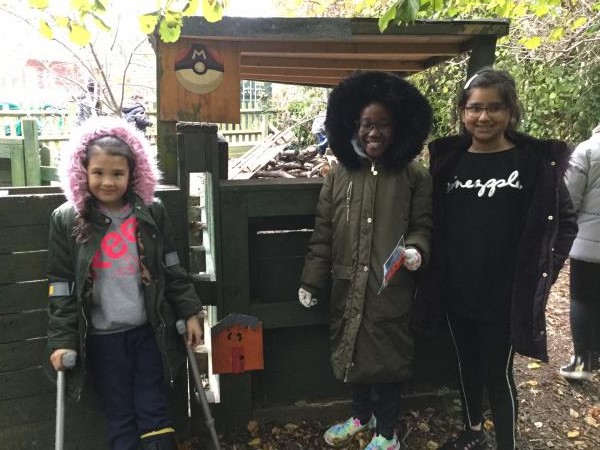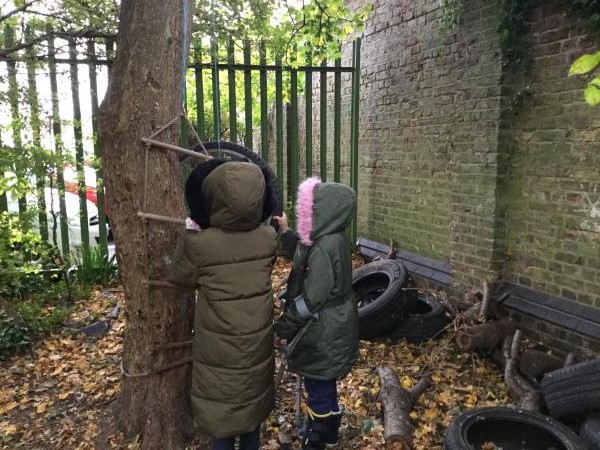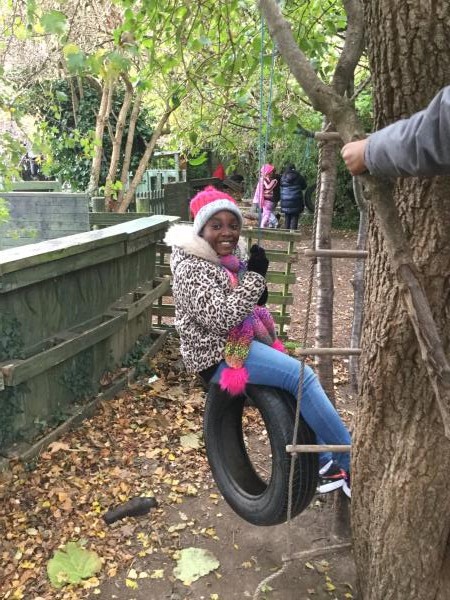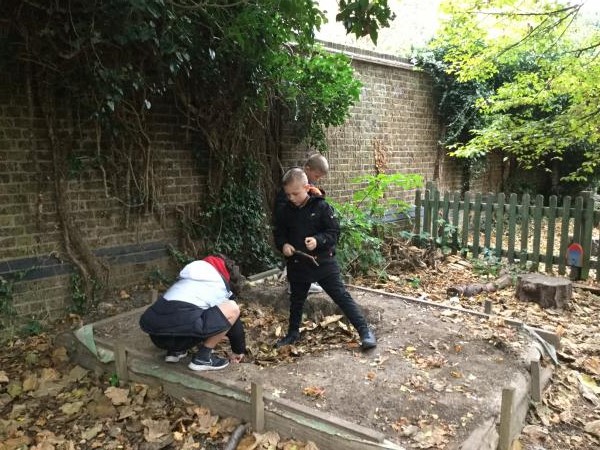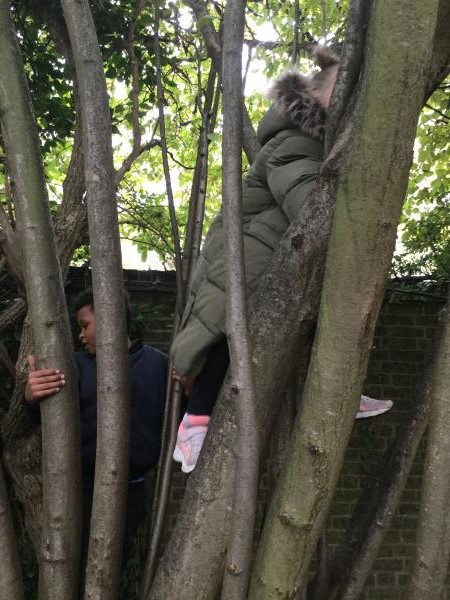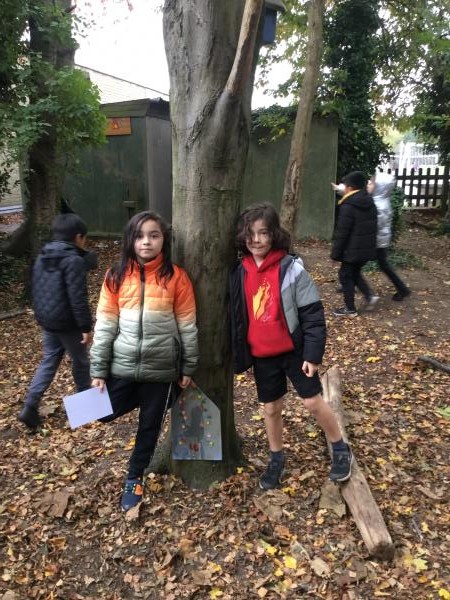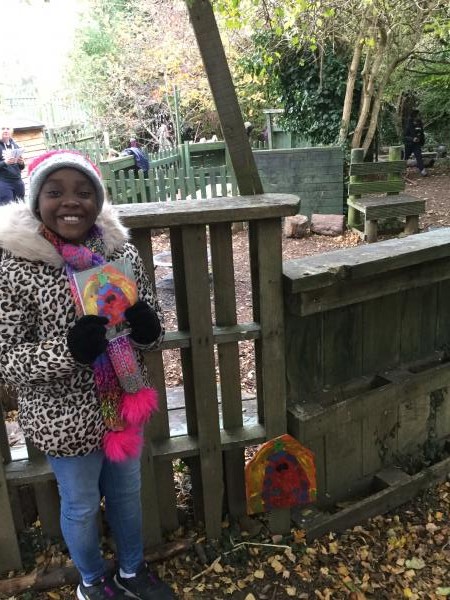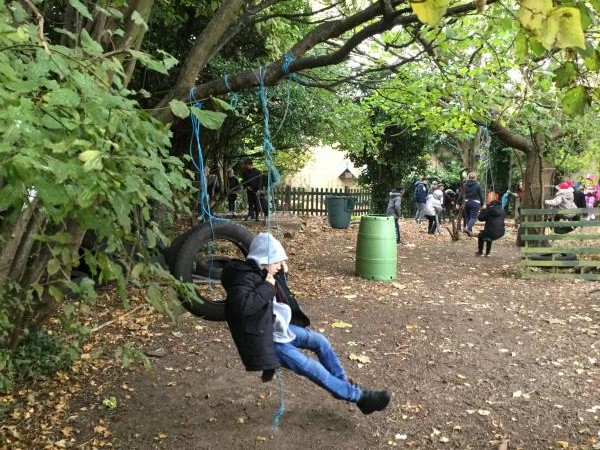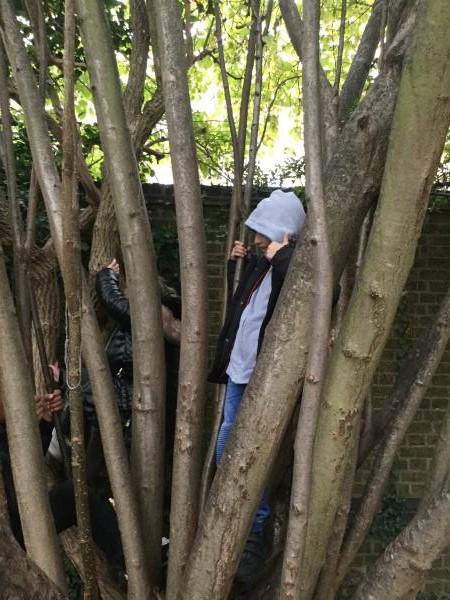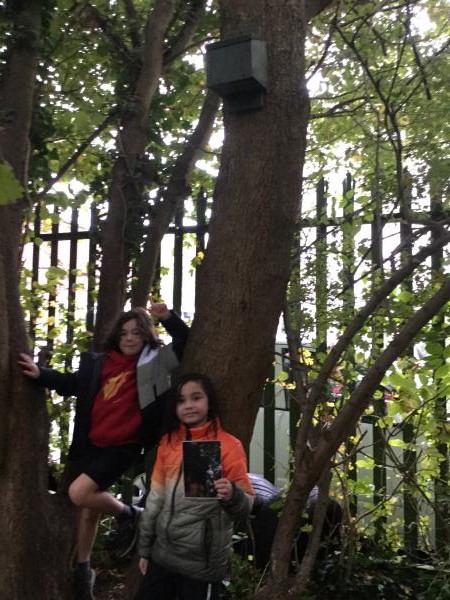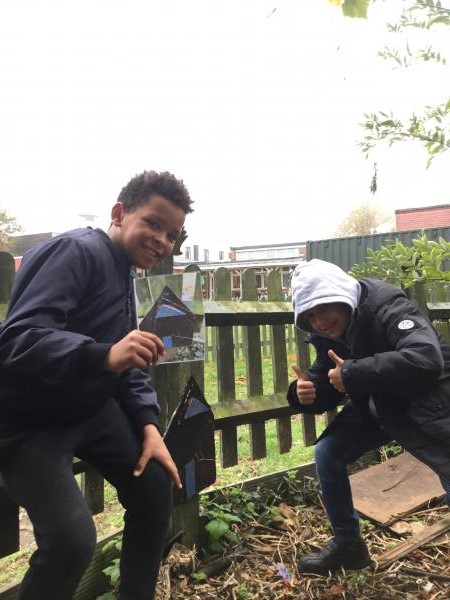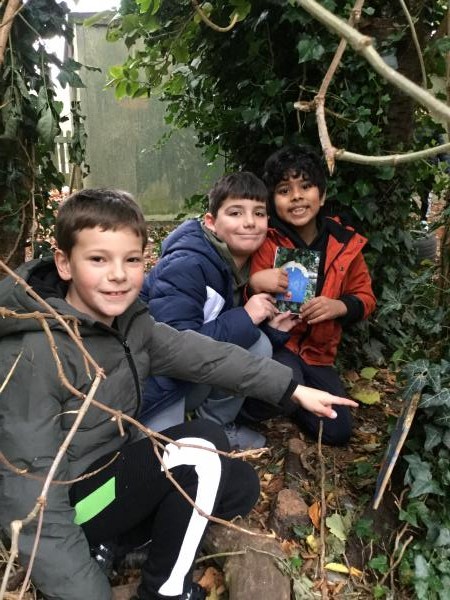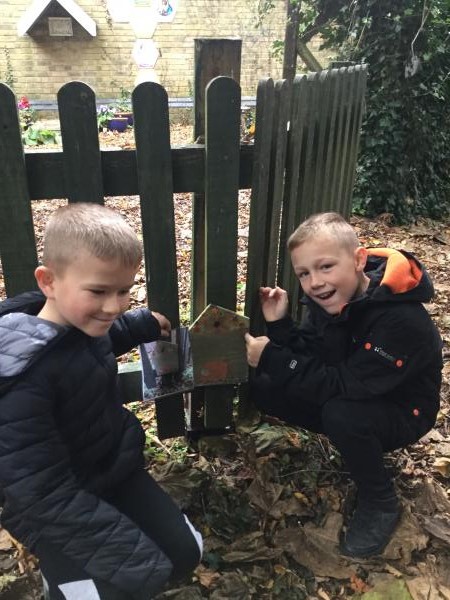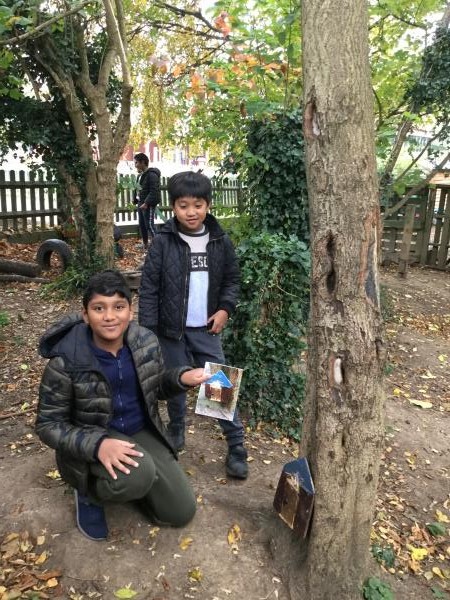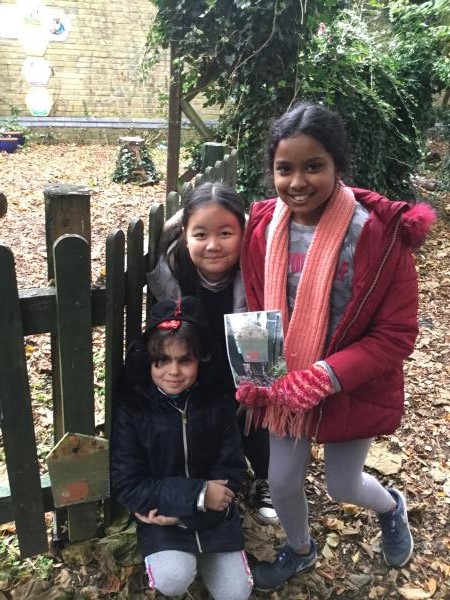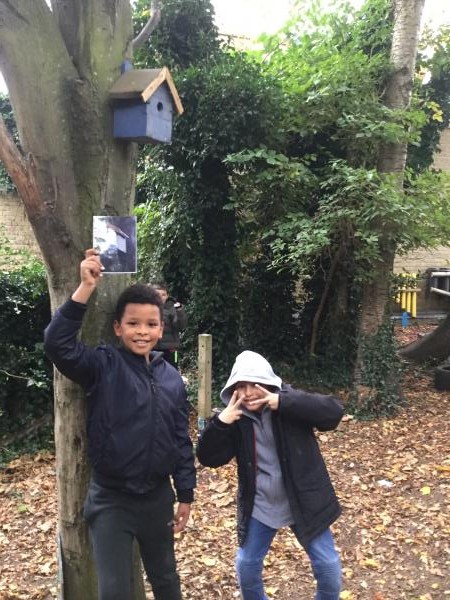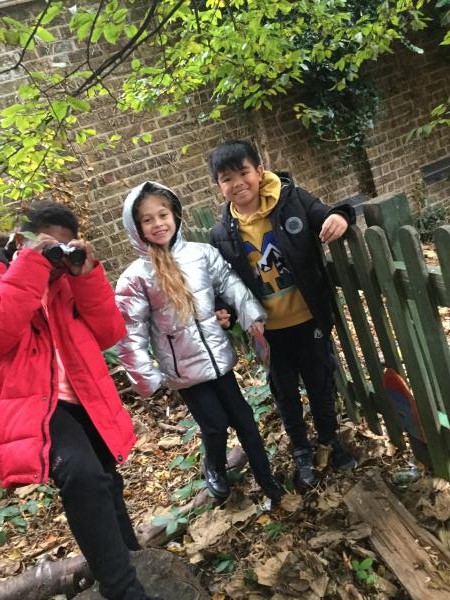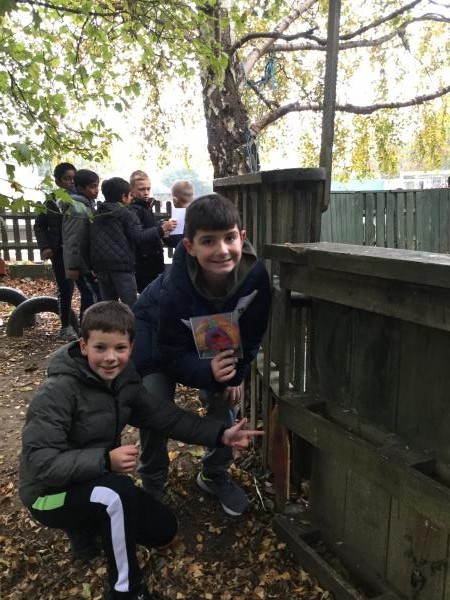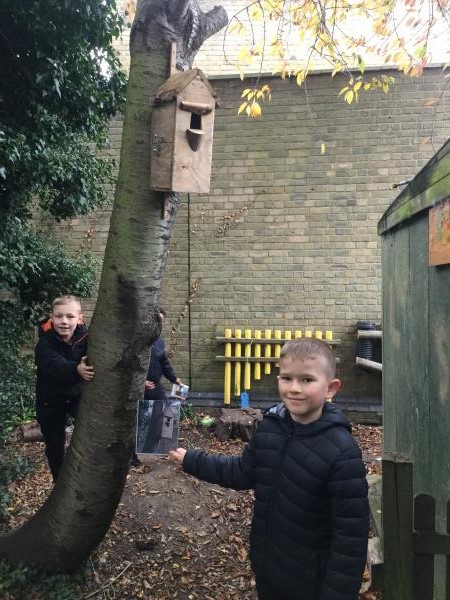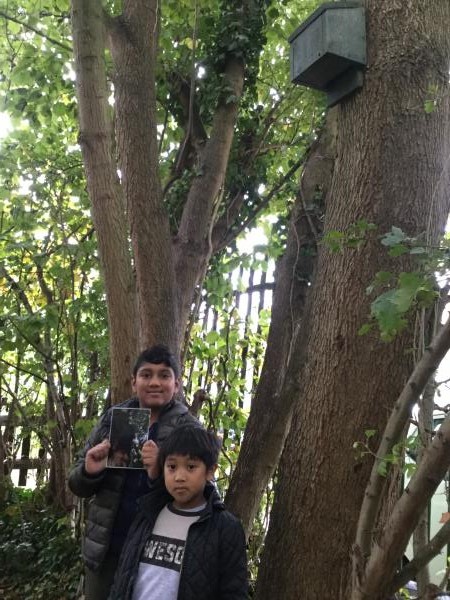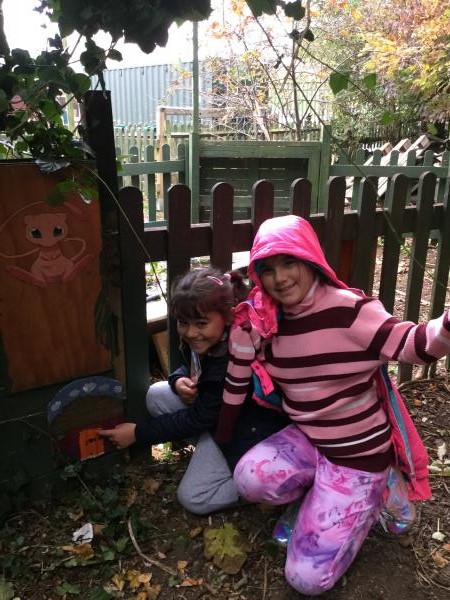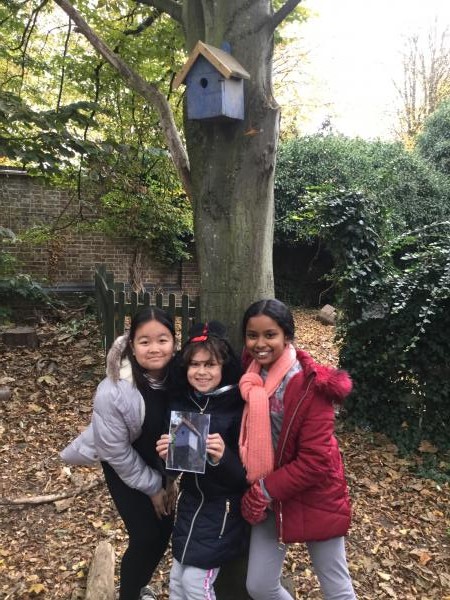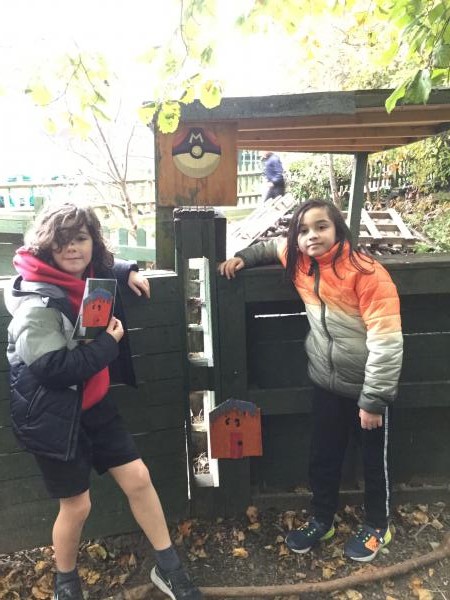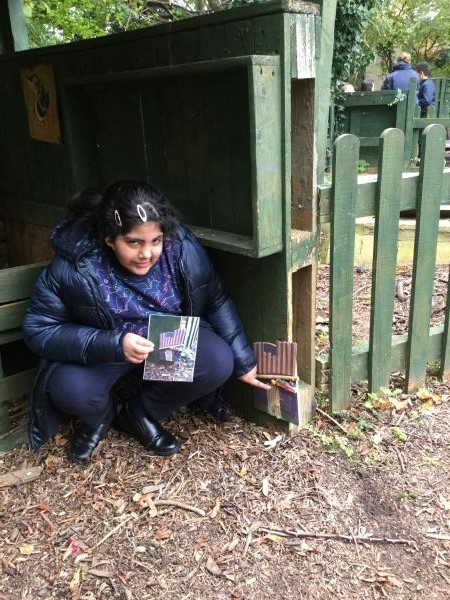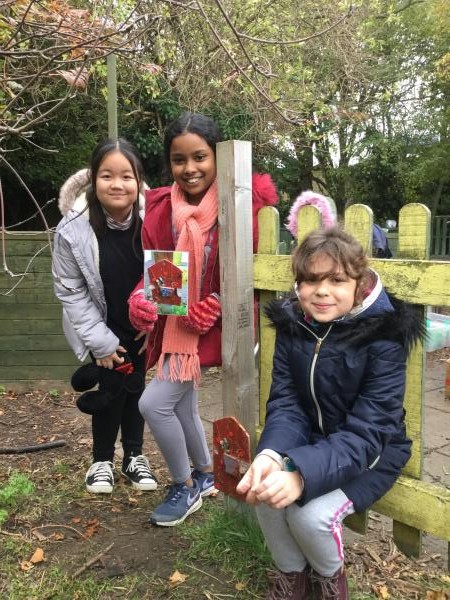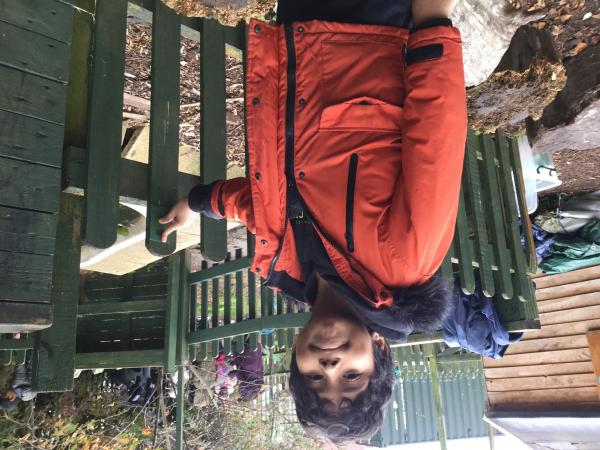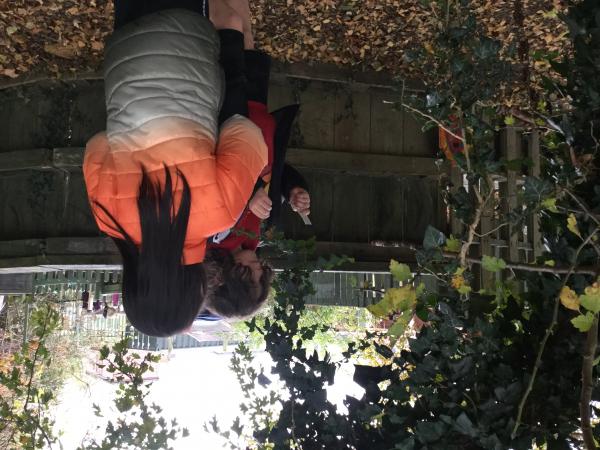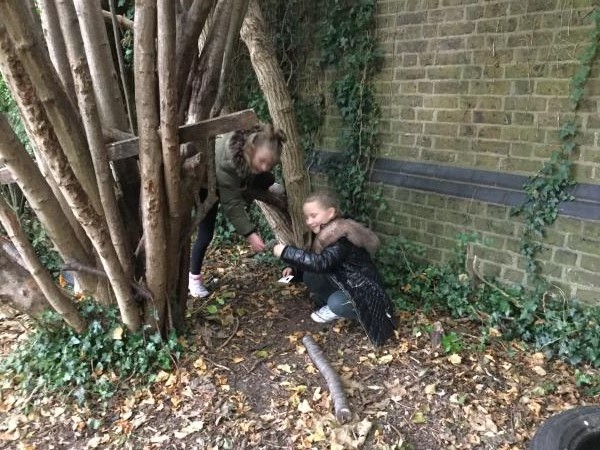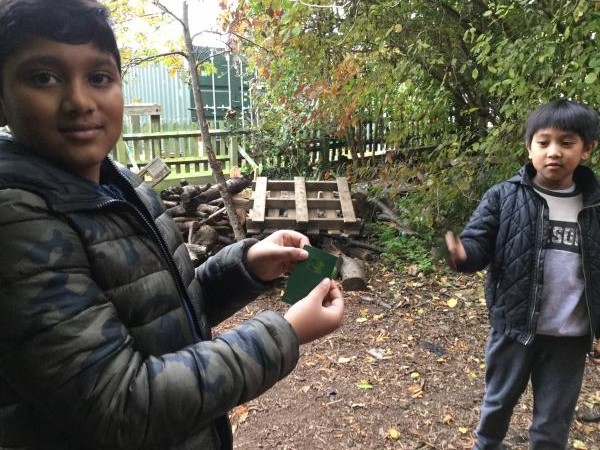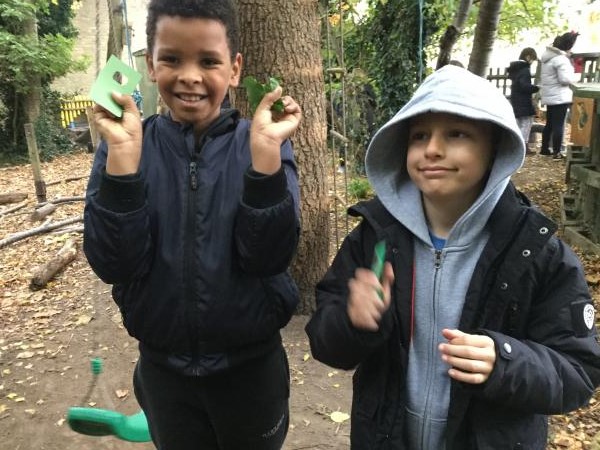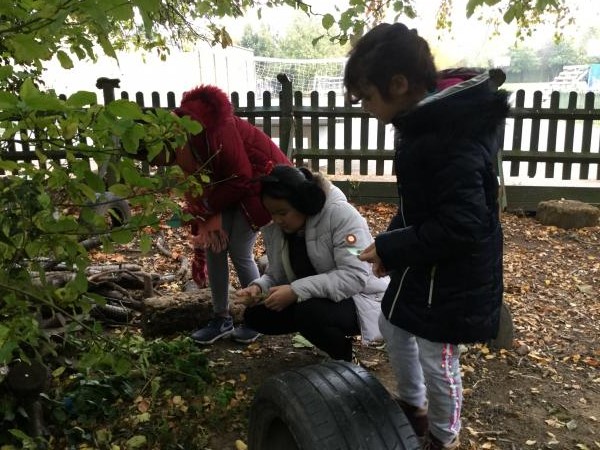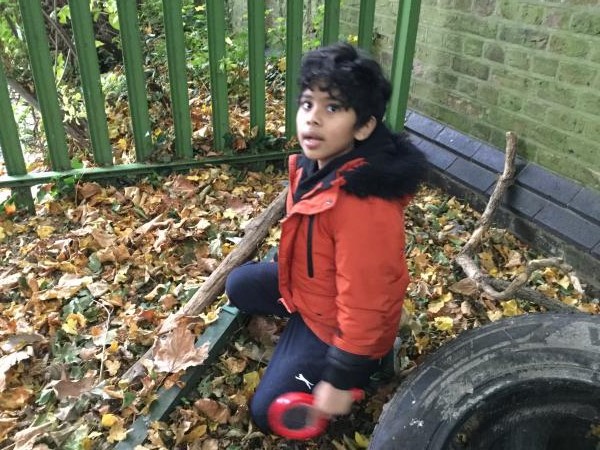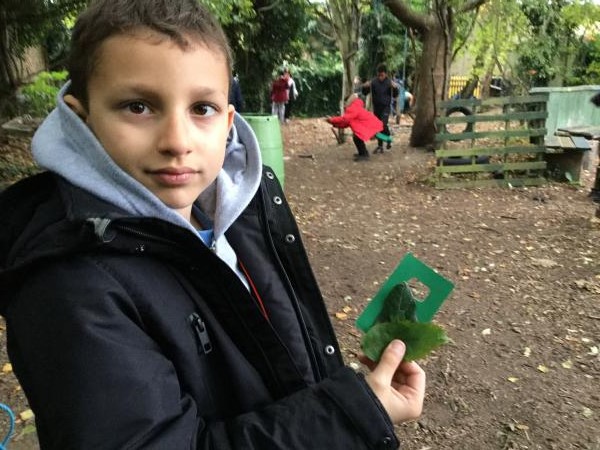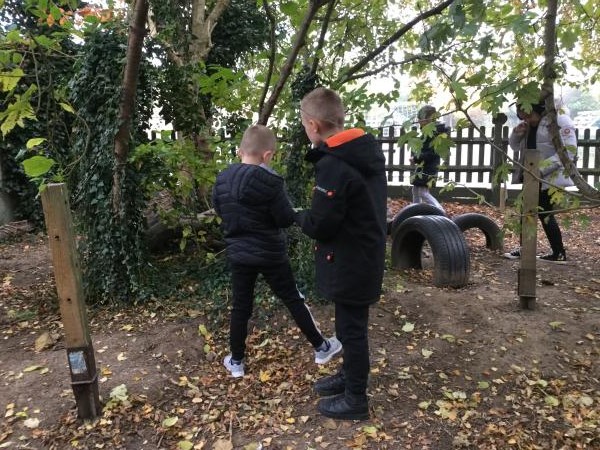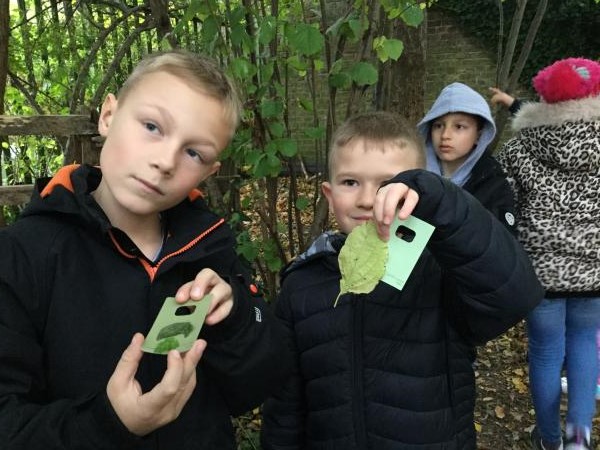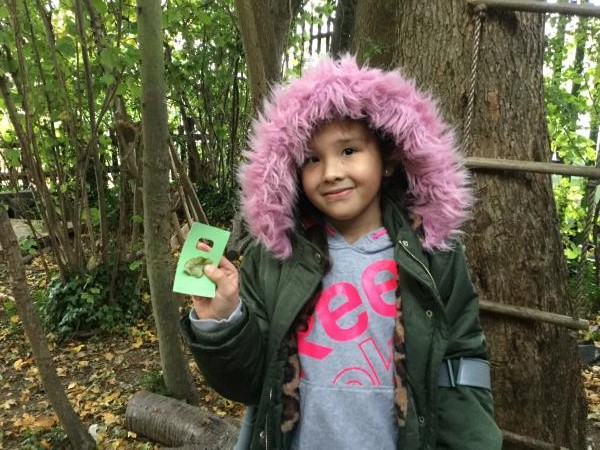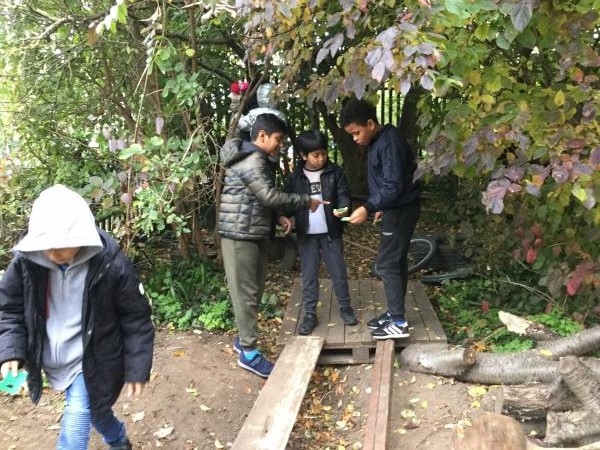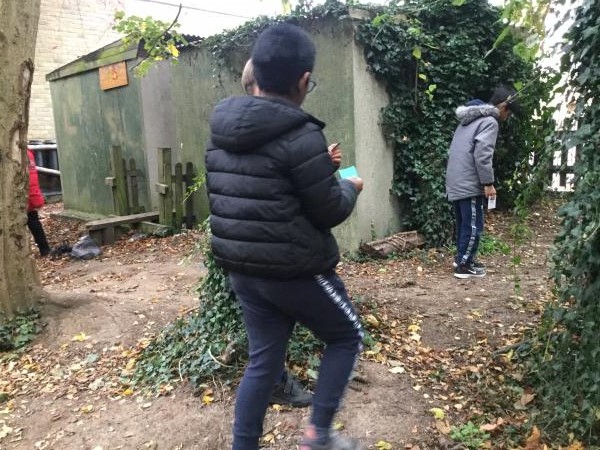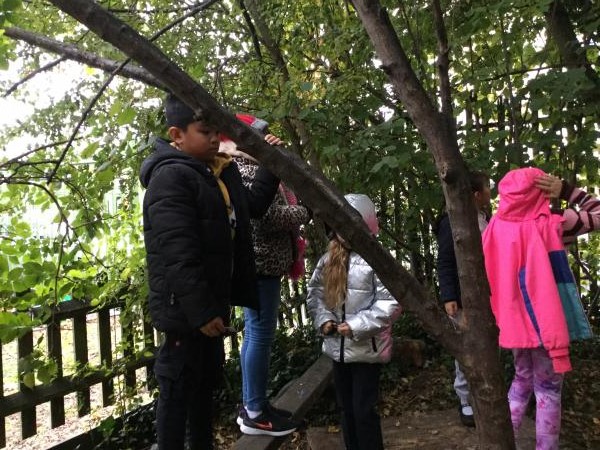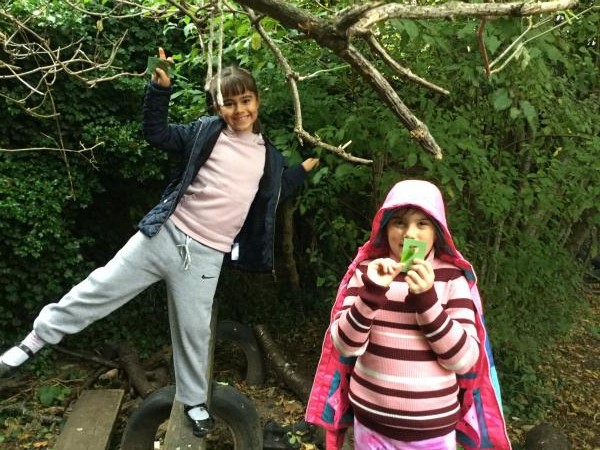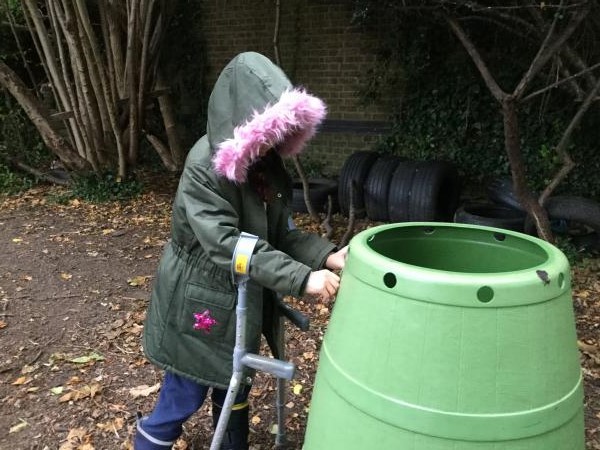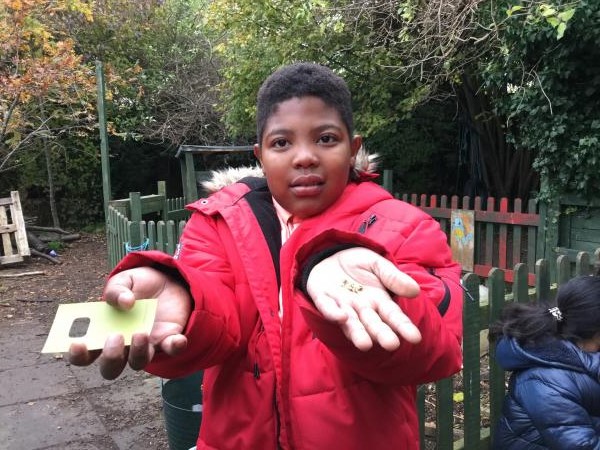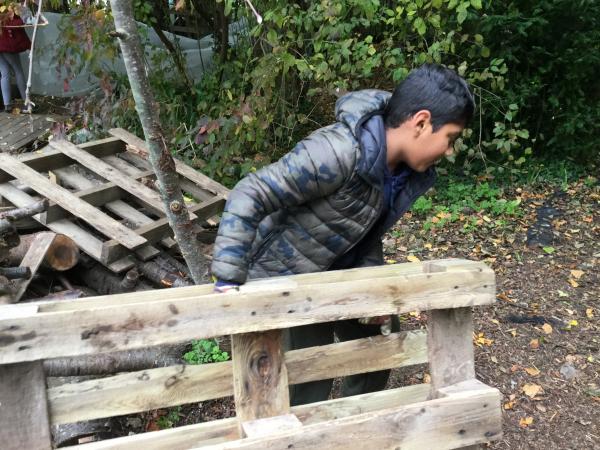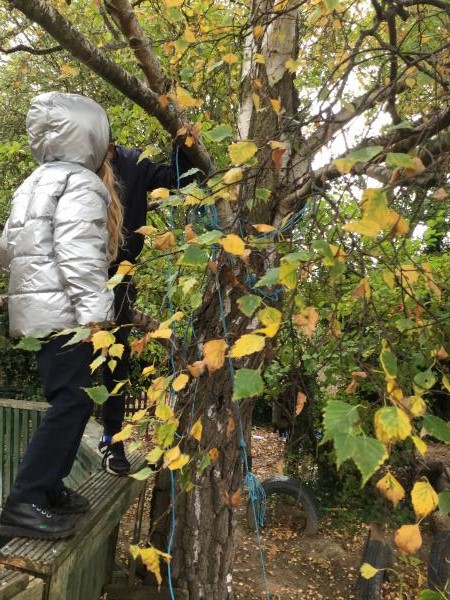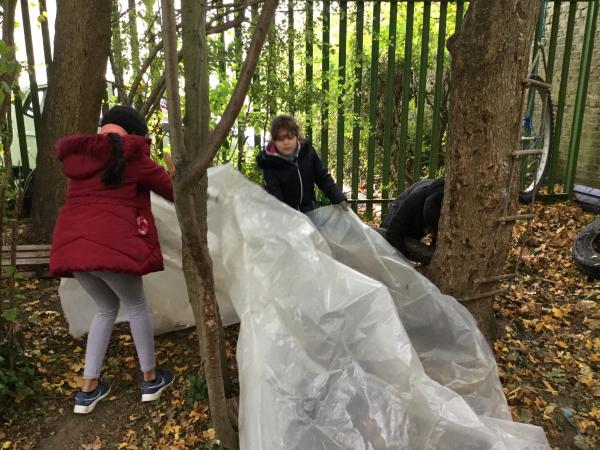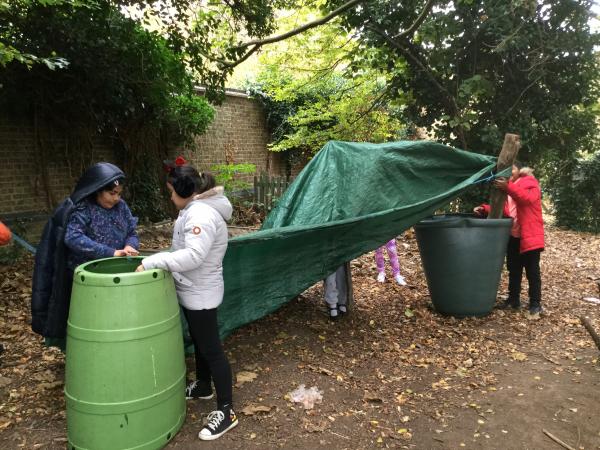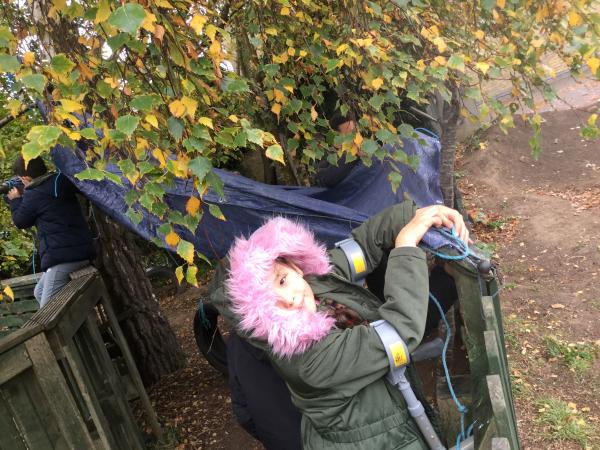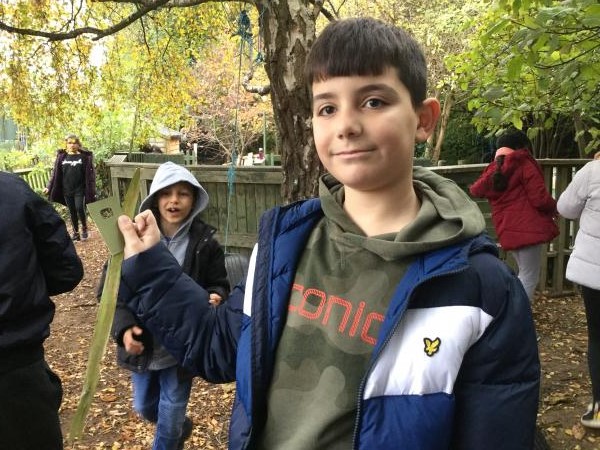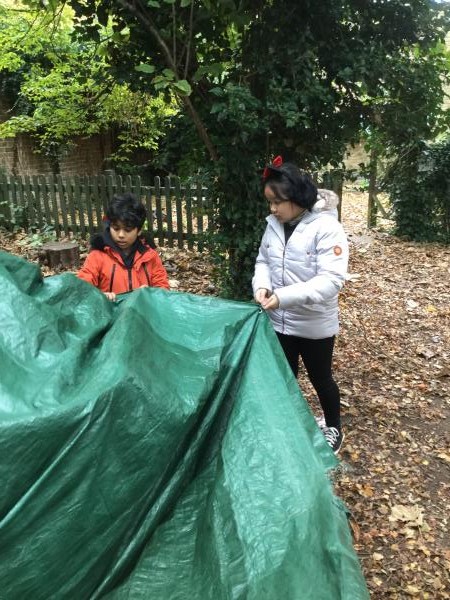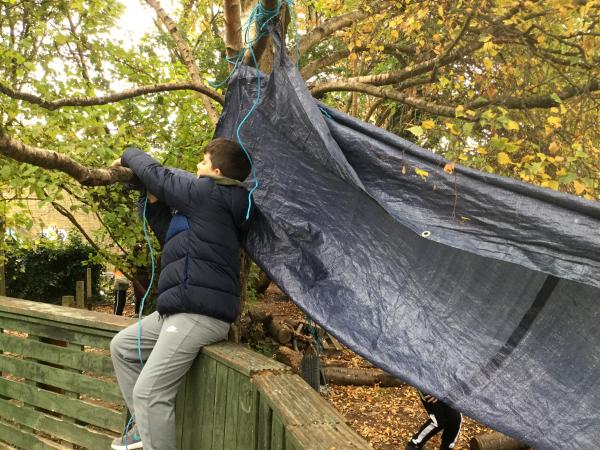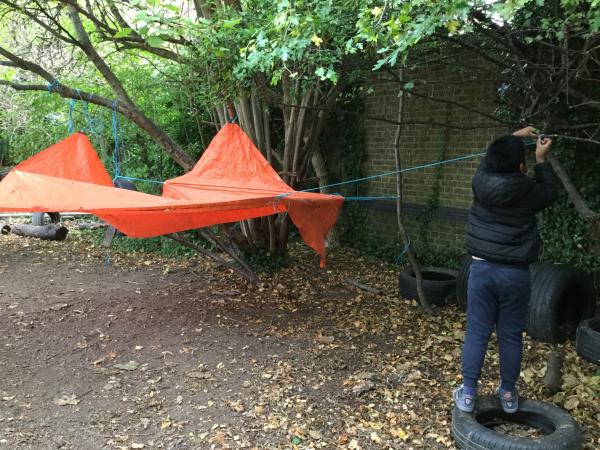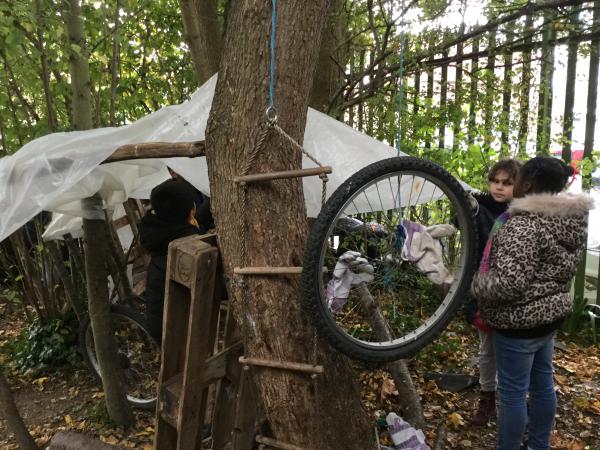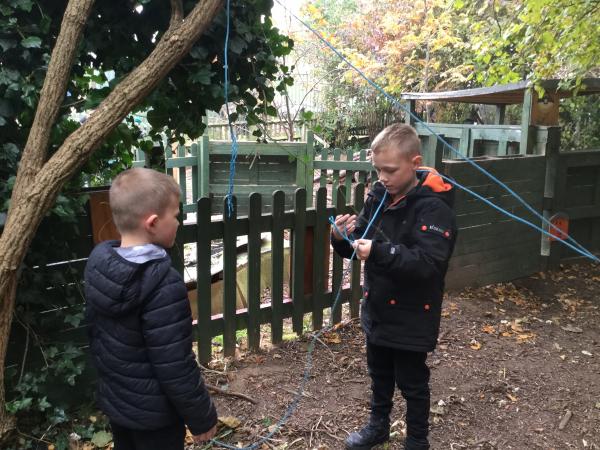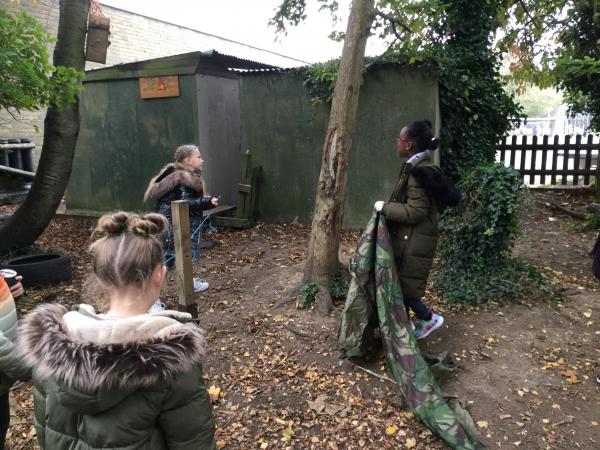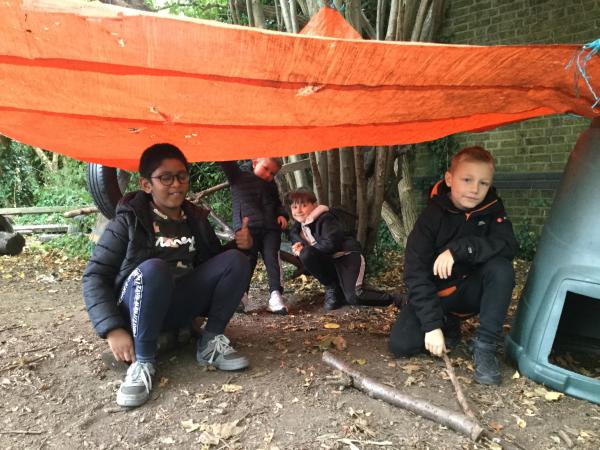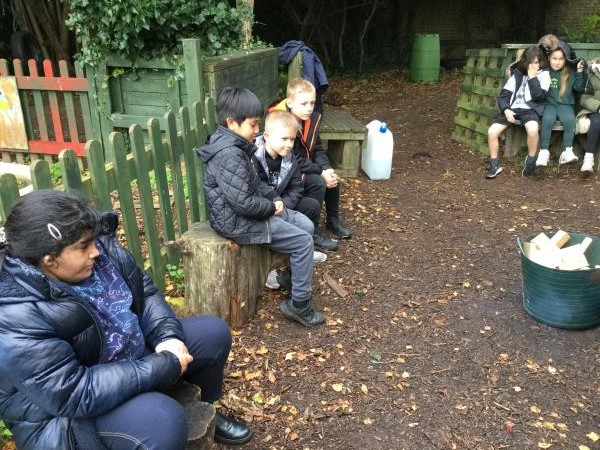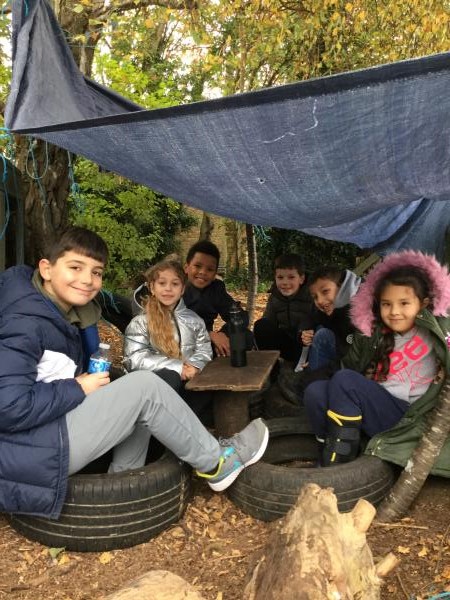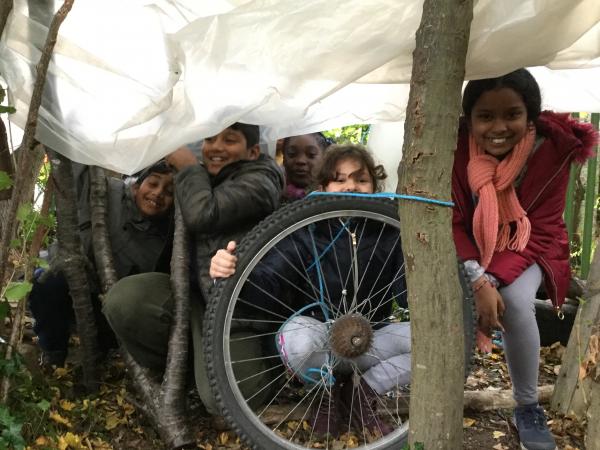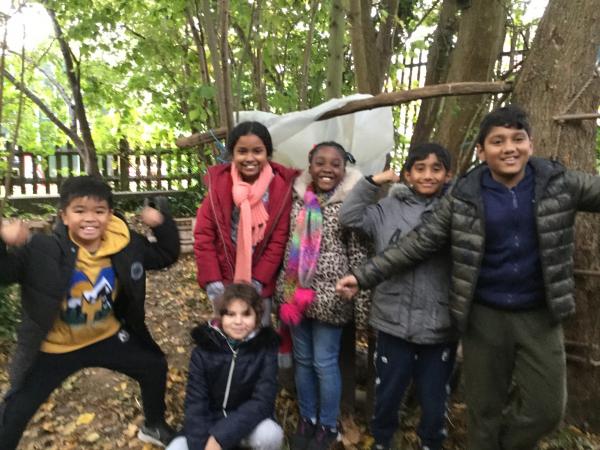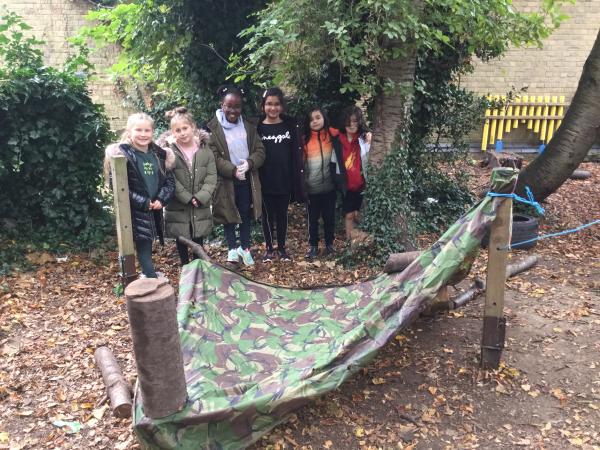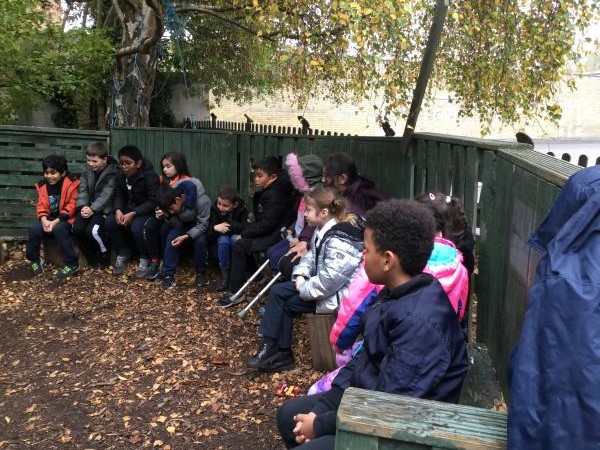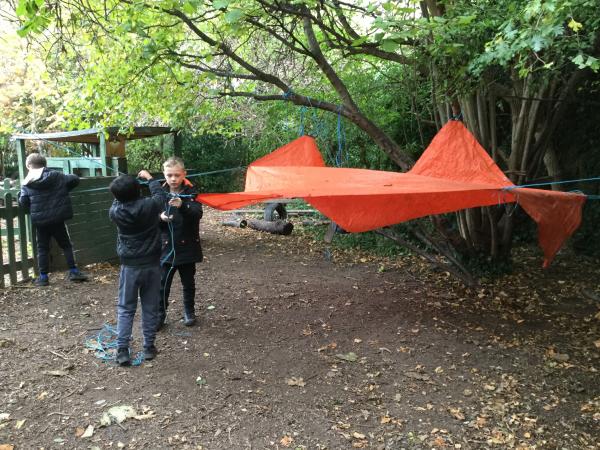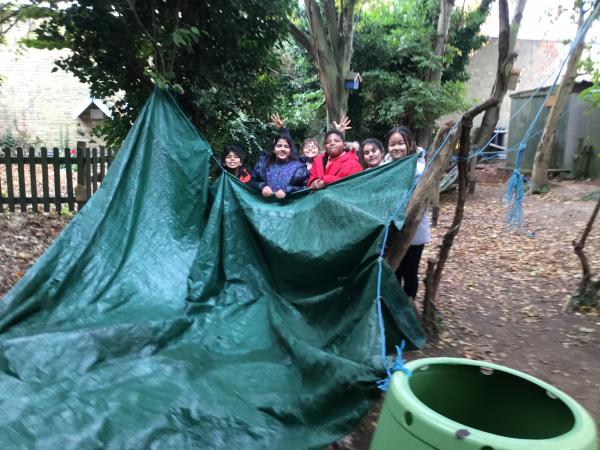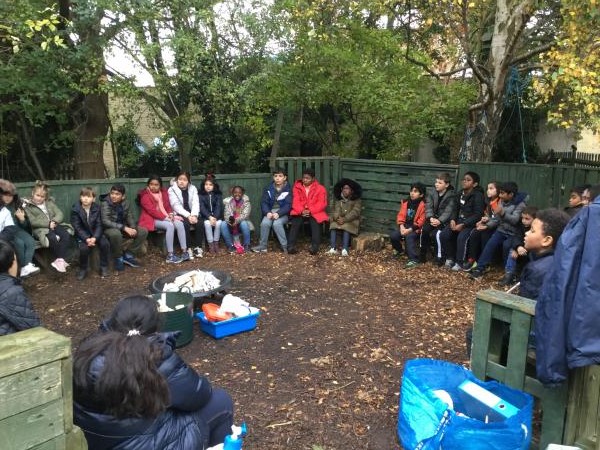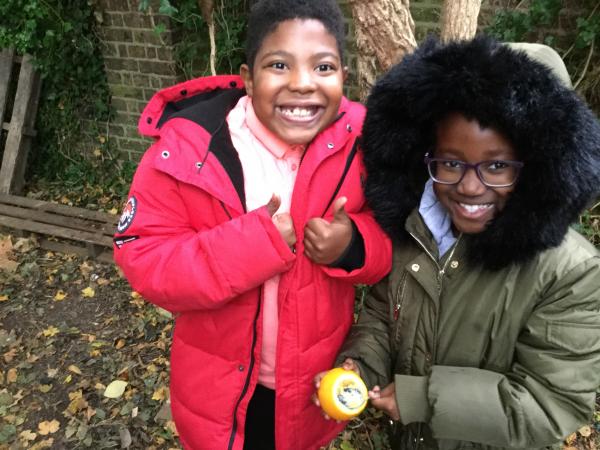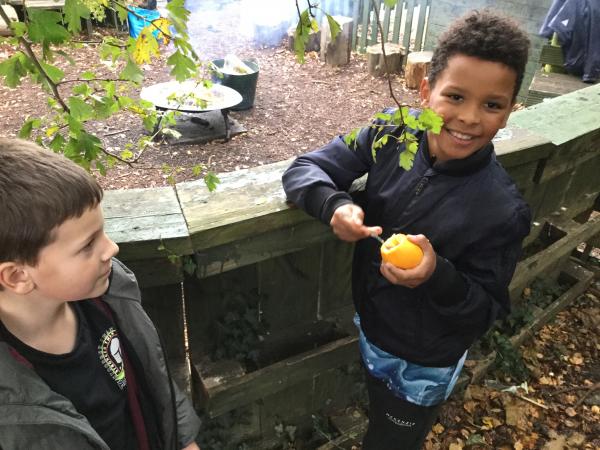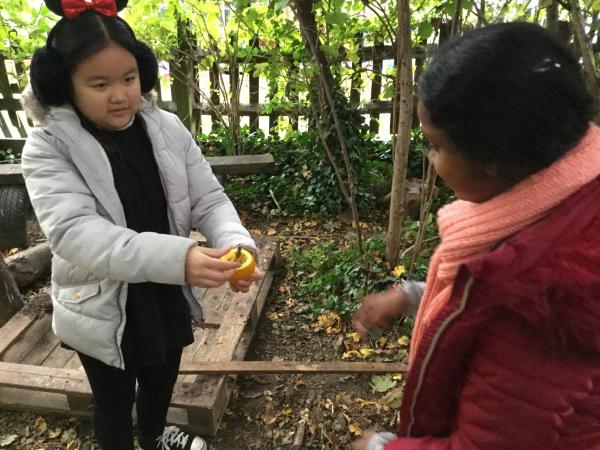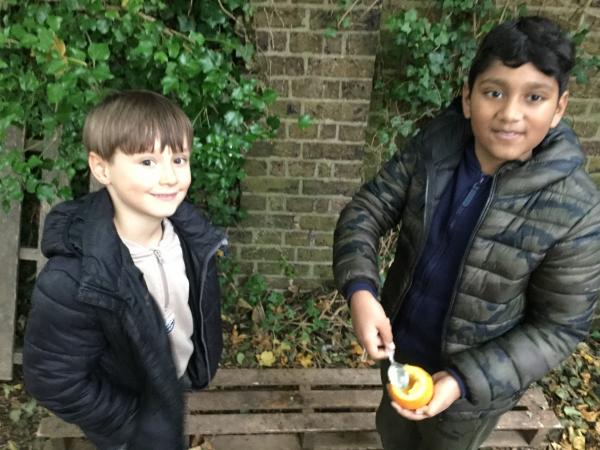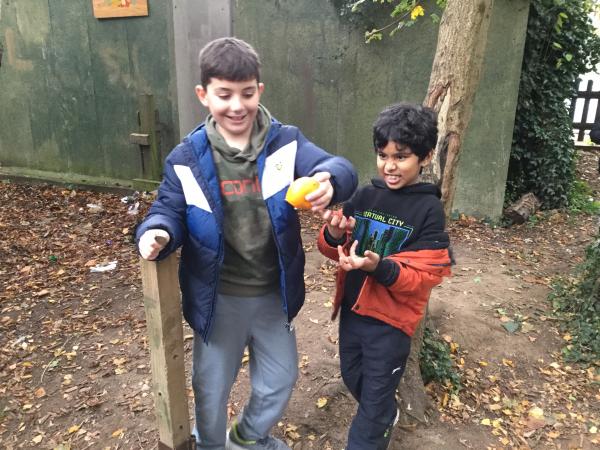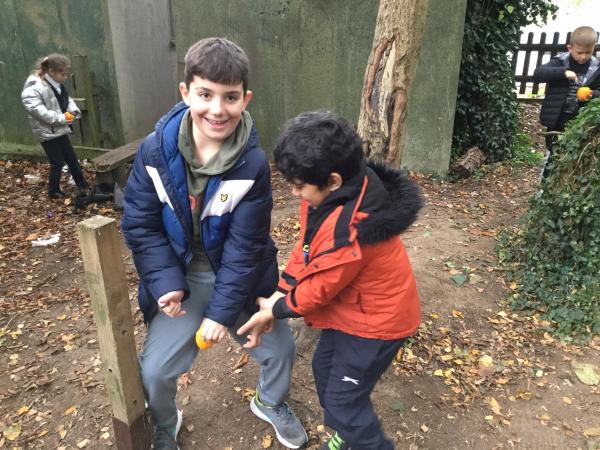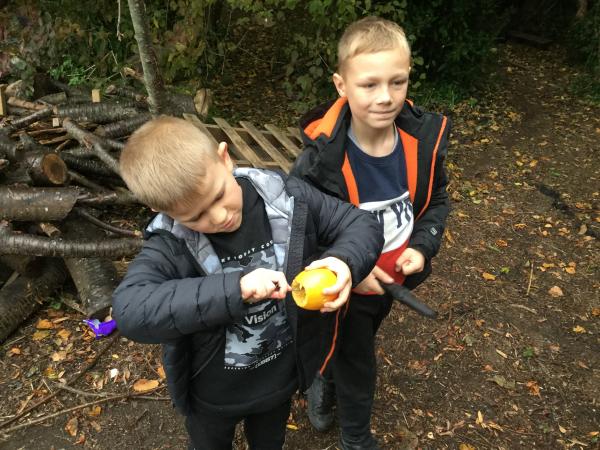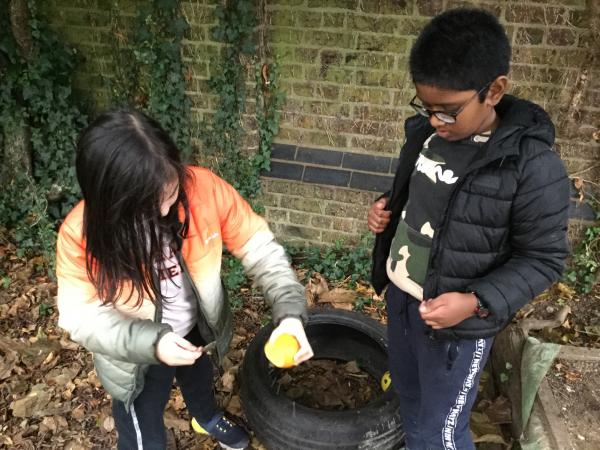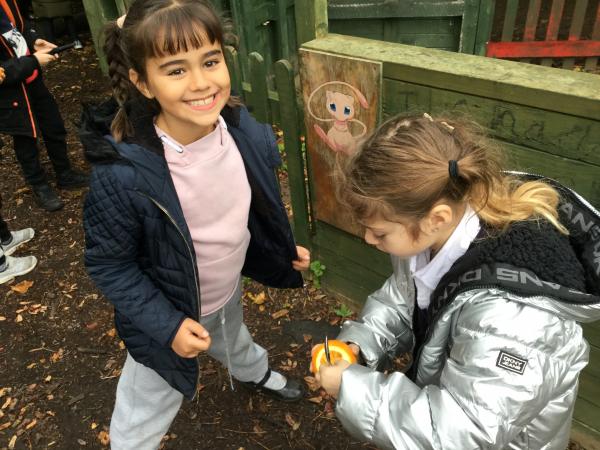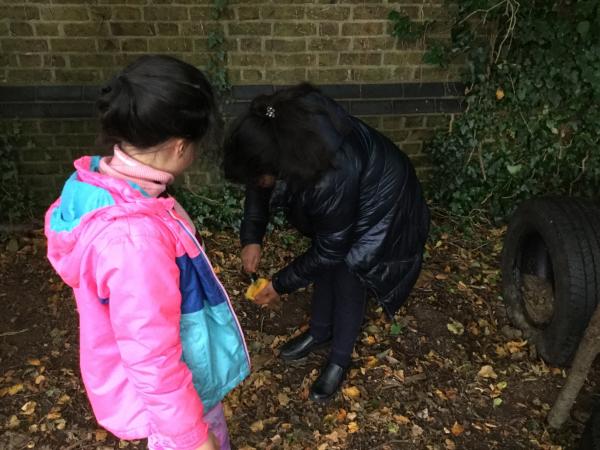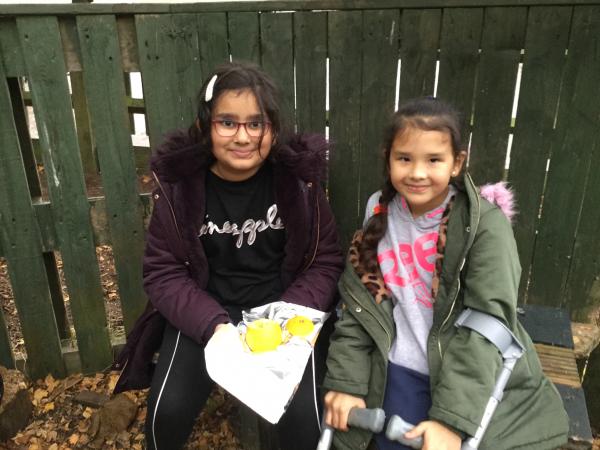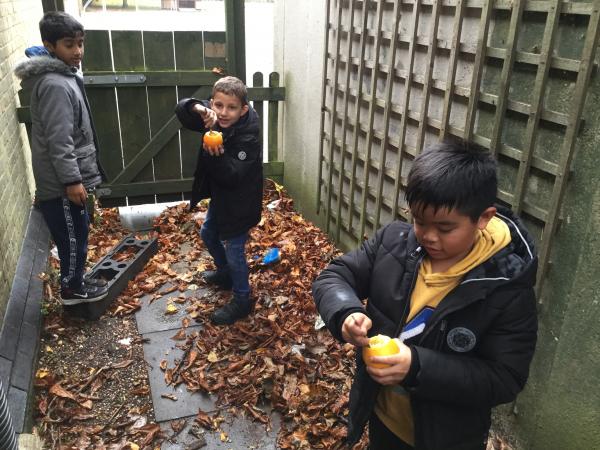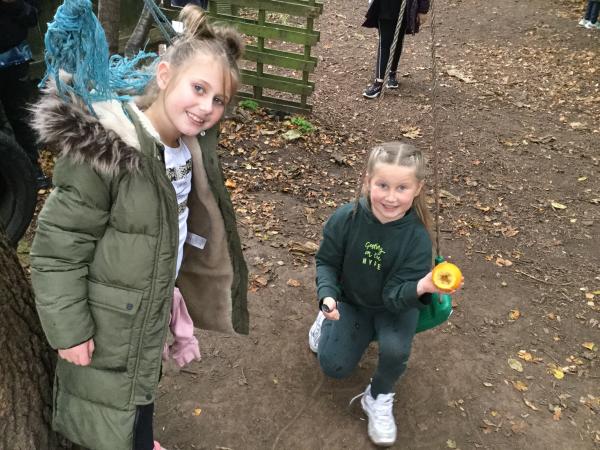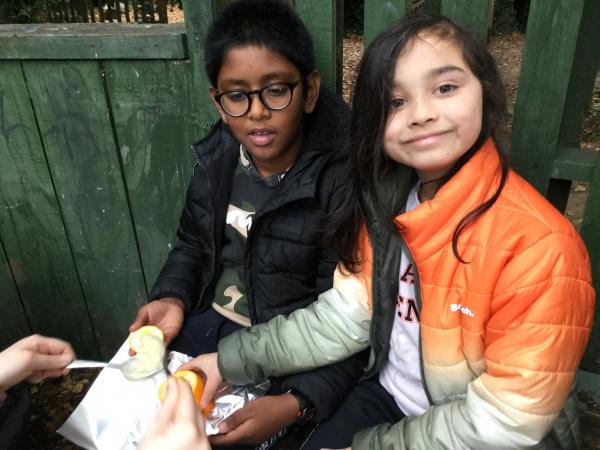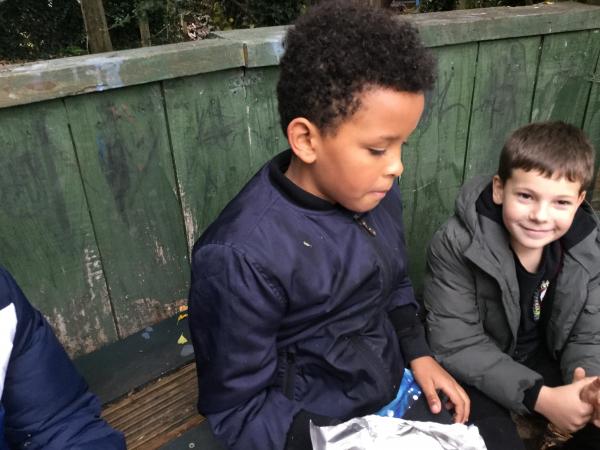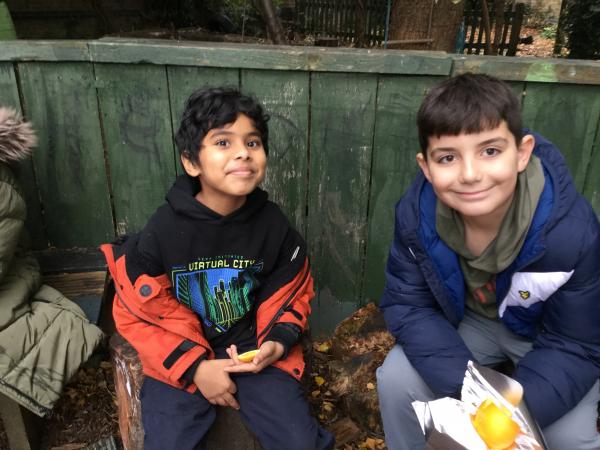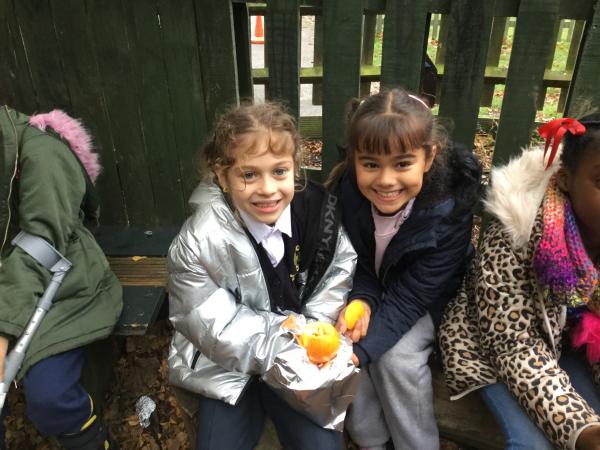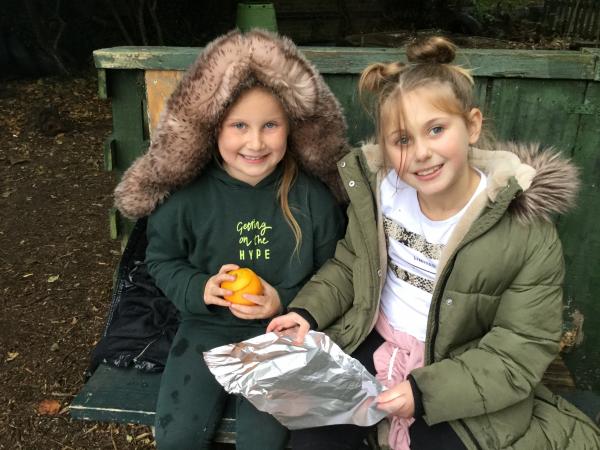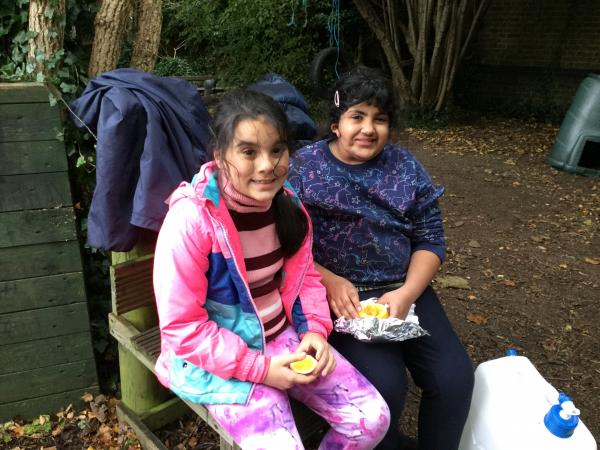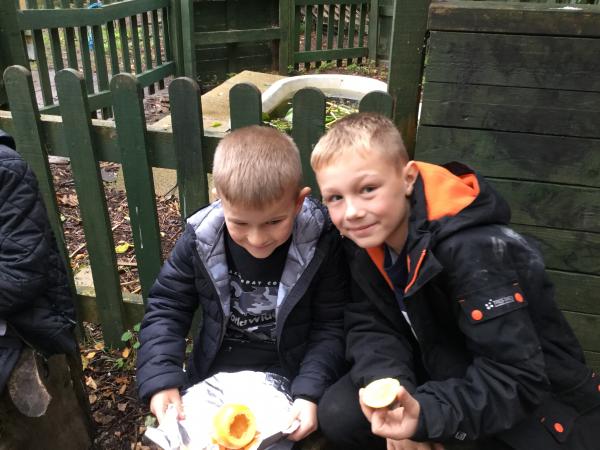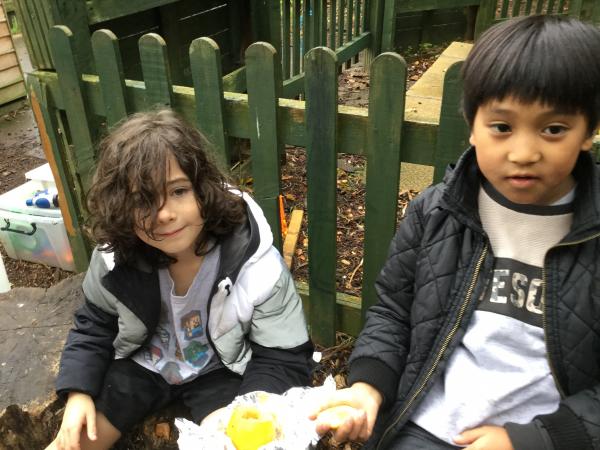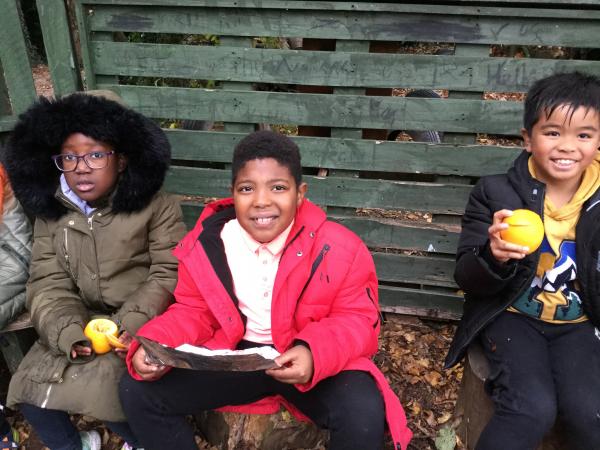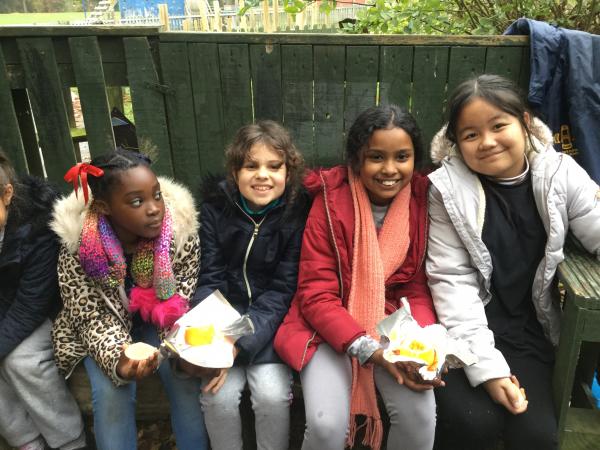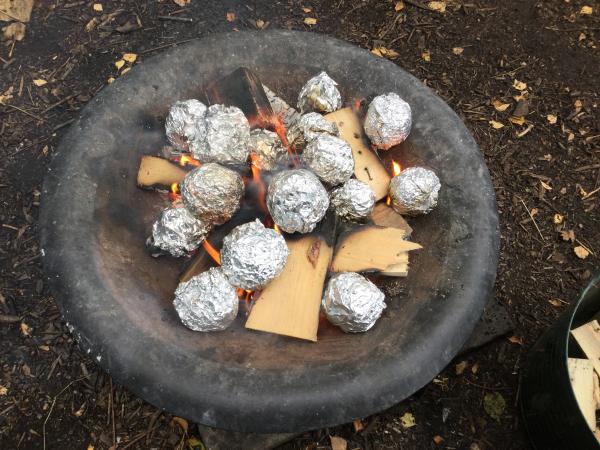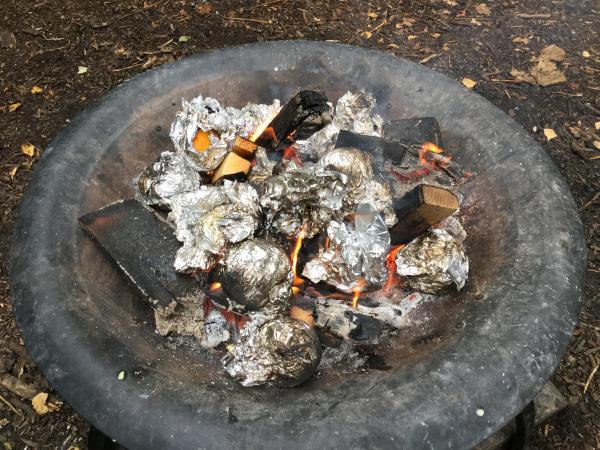 Both year 4 classes had a great time this week learning how to attack and defend positions during our tag rugby lessons.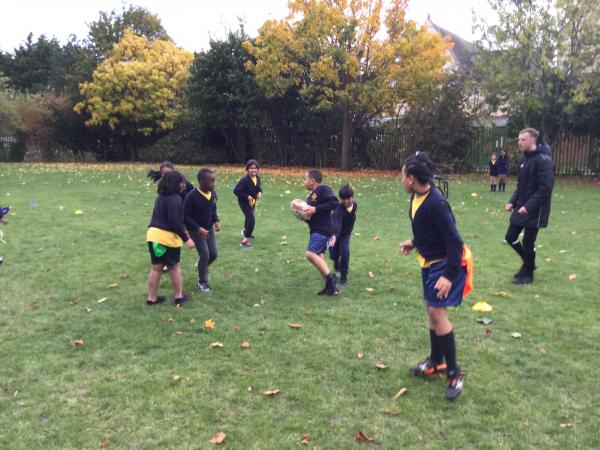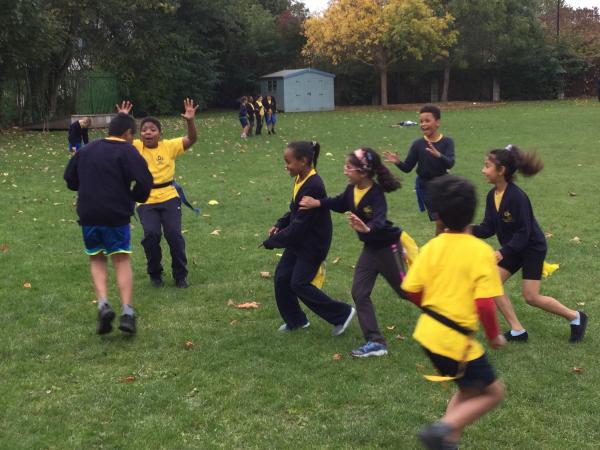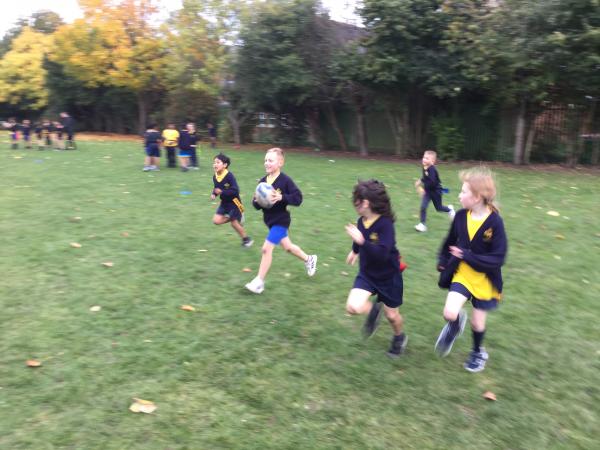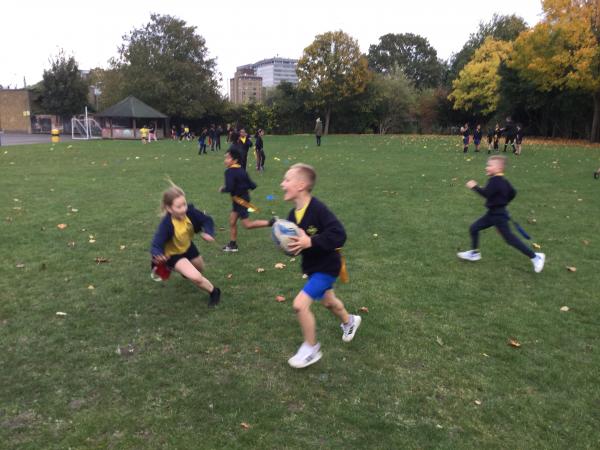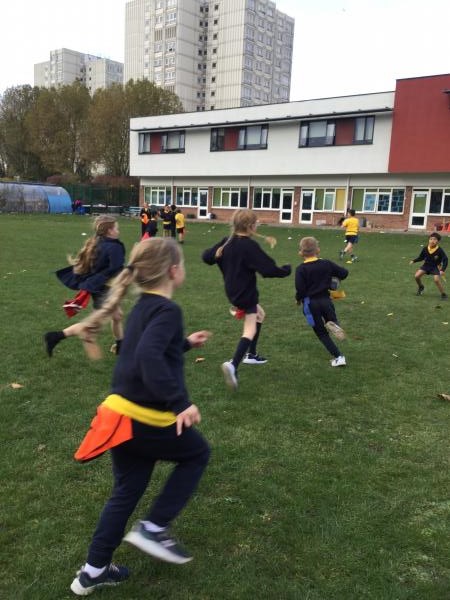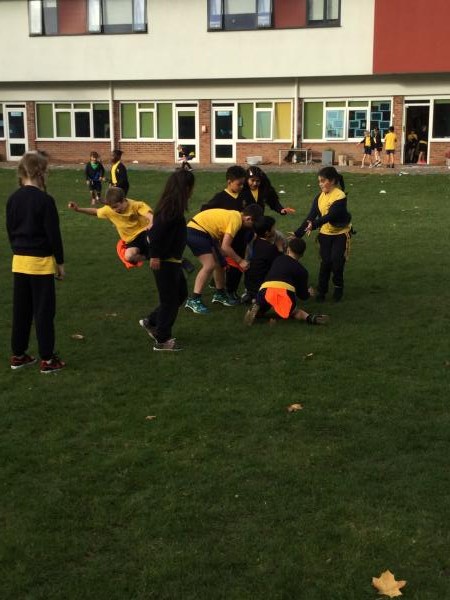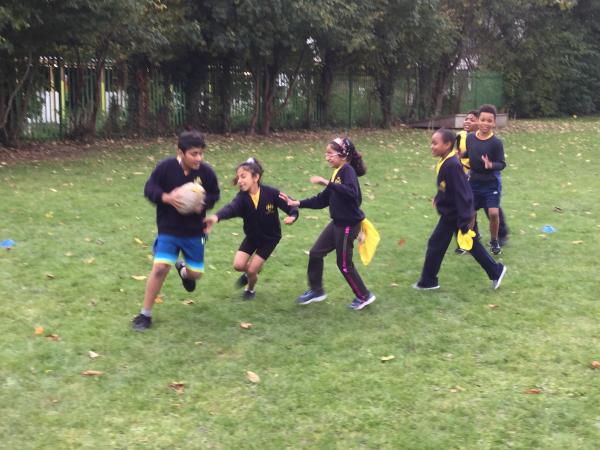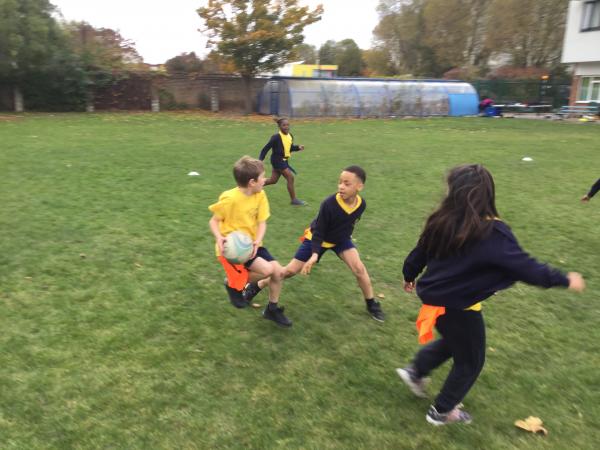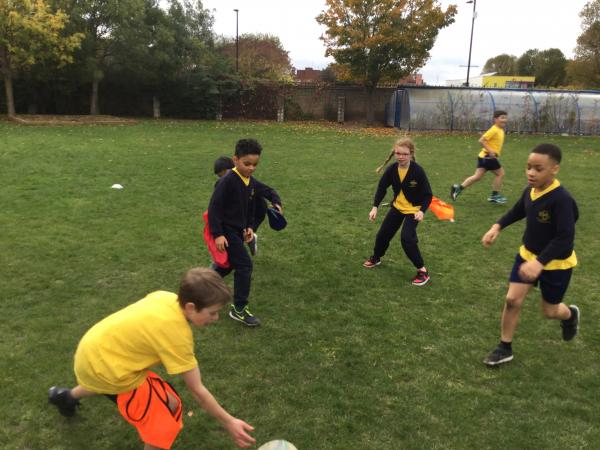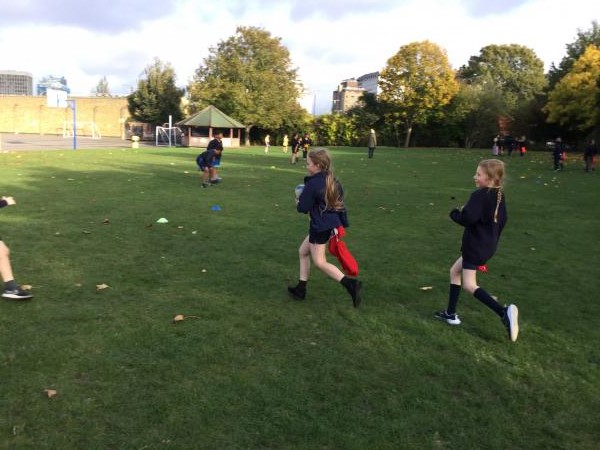 A quick peak at 4 Gideon's firework poems that are now on display in school - some lovely use of descriptive writing here!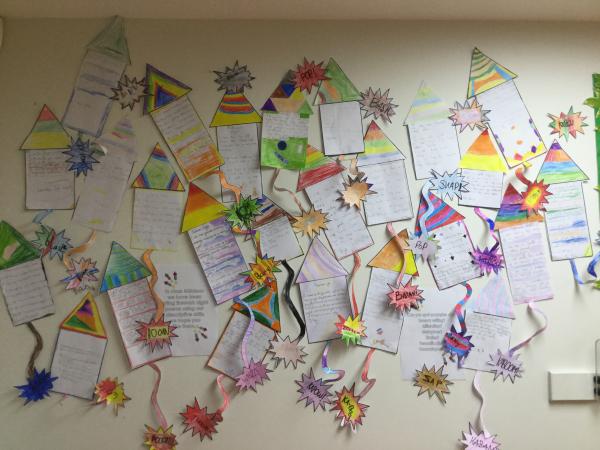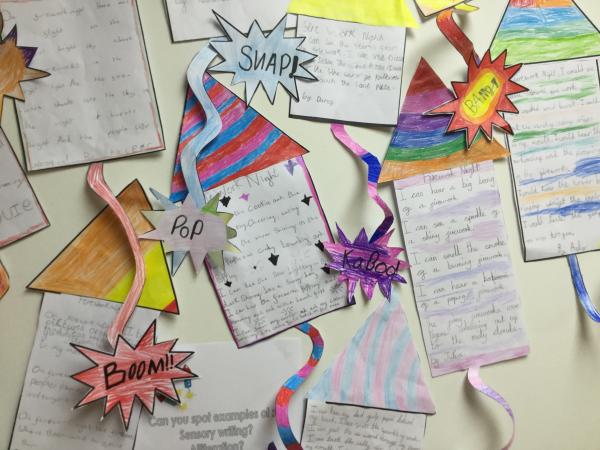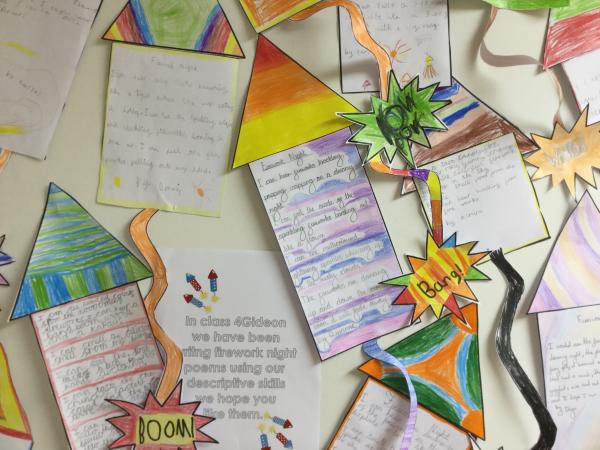 Outdoor abstract firework paintings
Class 4 Gideon had a fantastic time on Outdoor learning day coming up with some amazing abstract splatter painting for our mini art topic designing an amazing firework party night. When we moved indoors, we added some sparkle to our pictures and completed the project by adding some street and city scenes to great effect!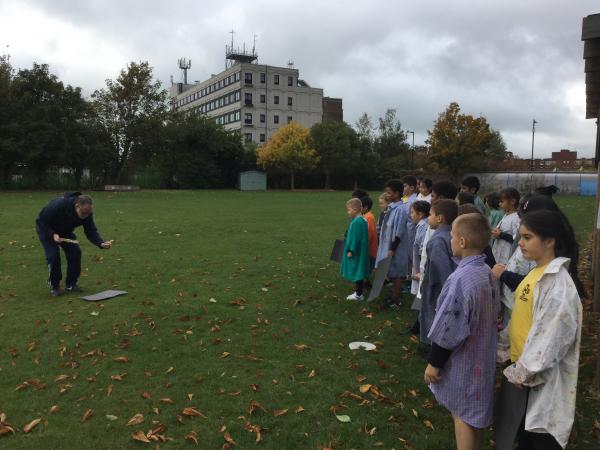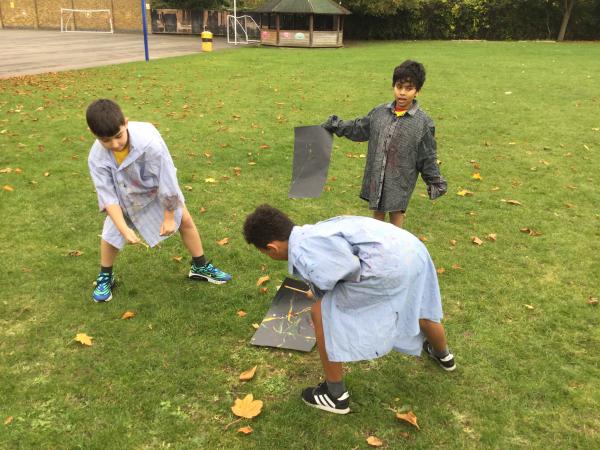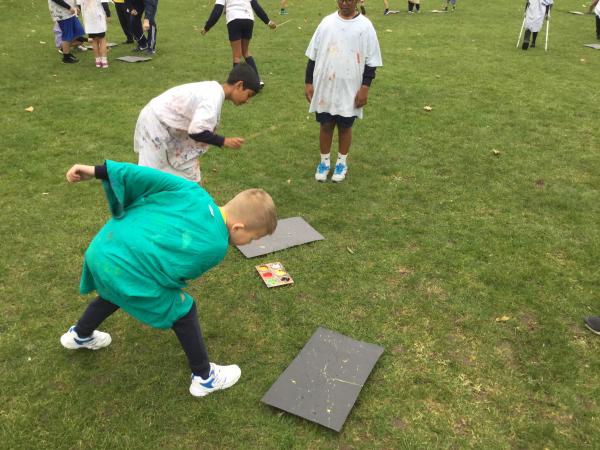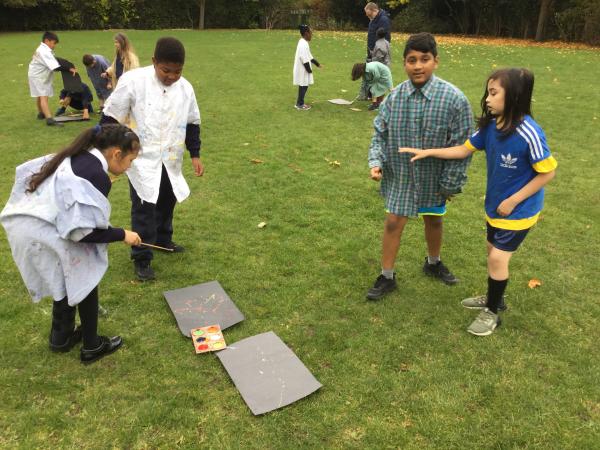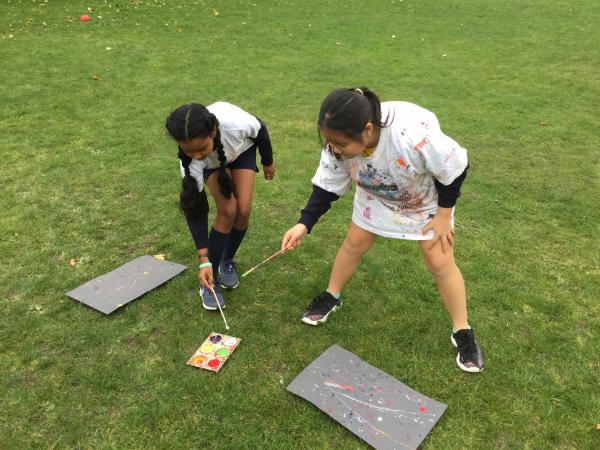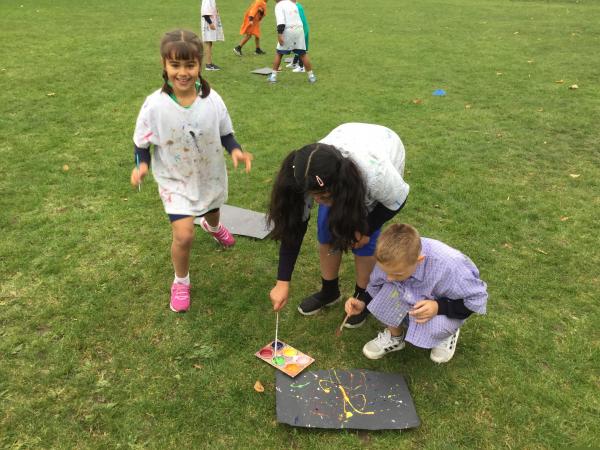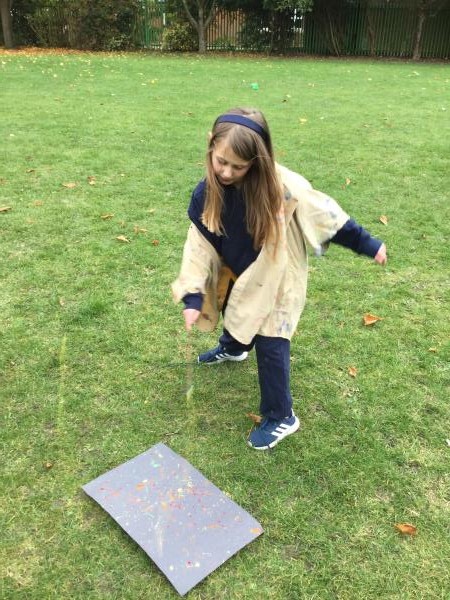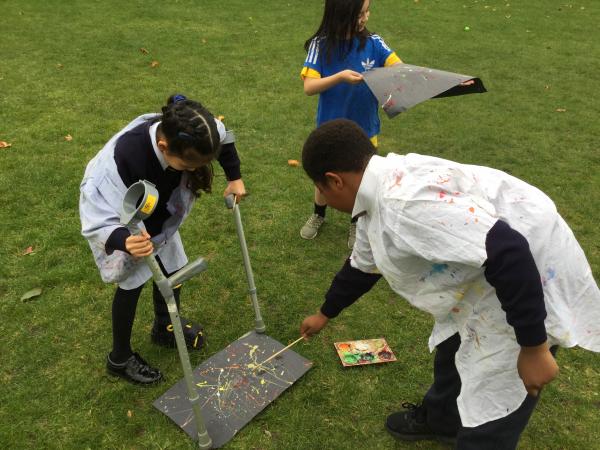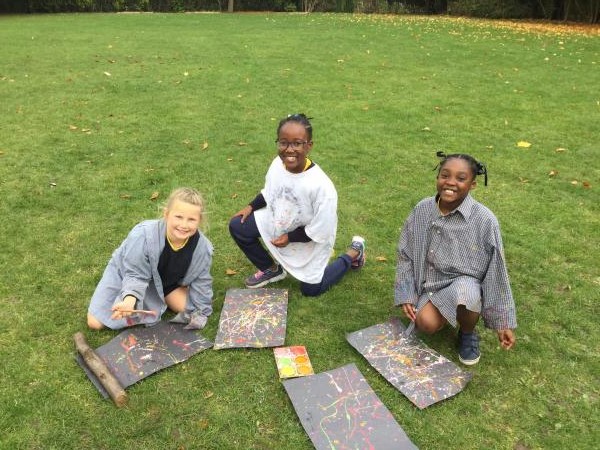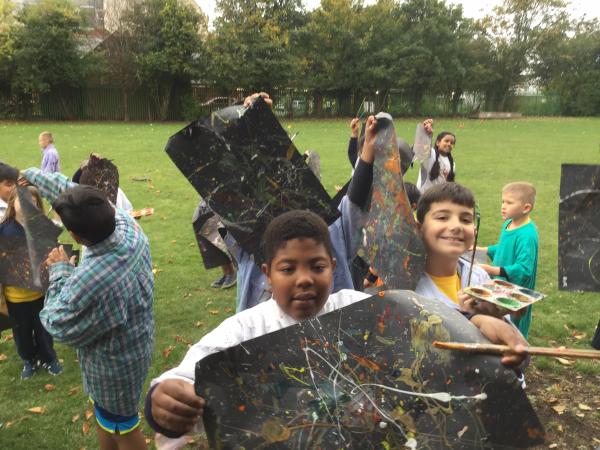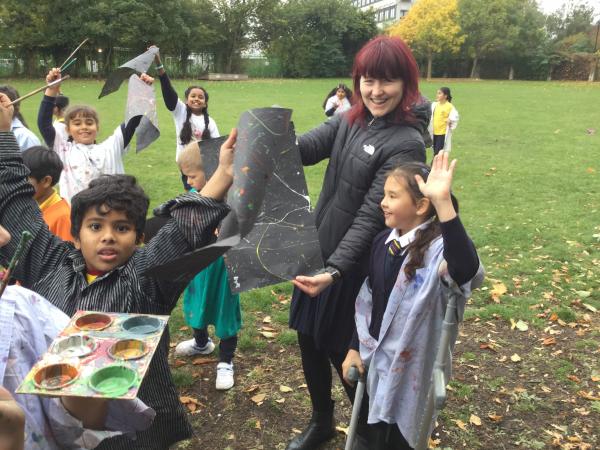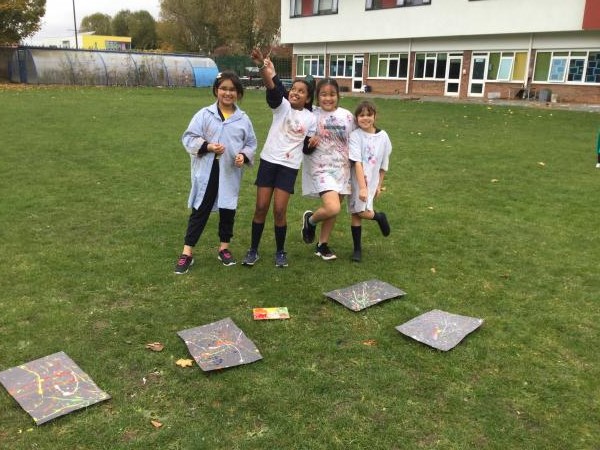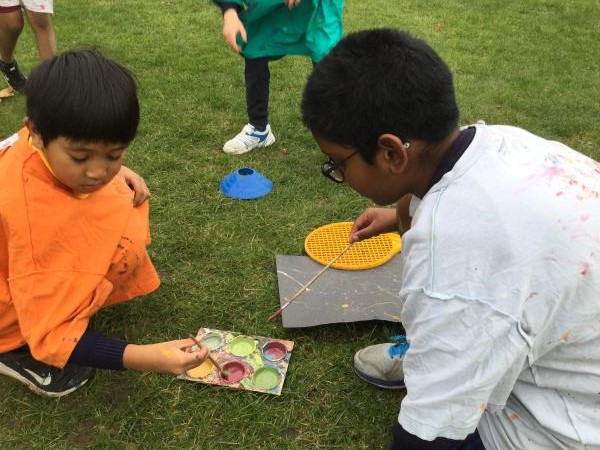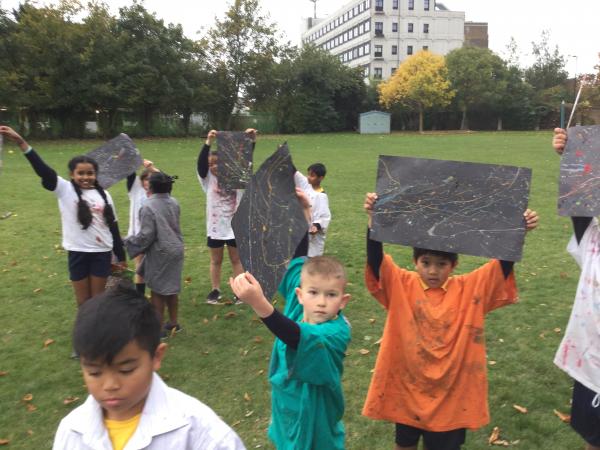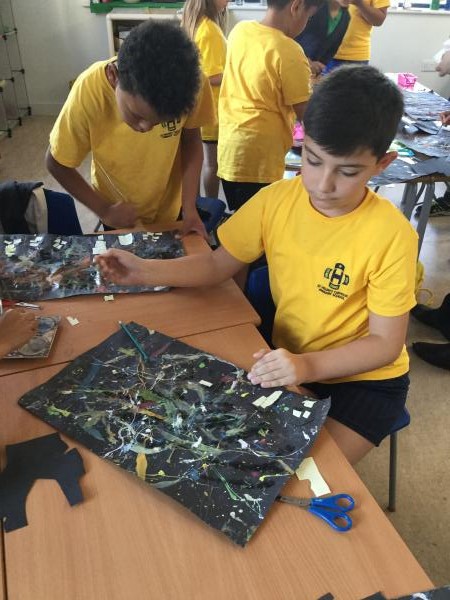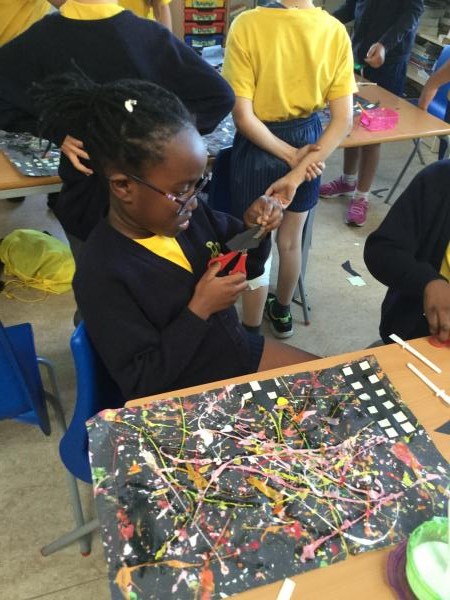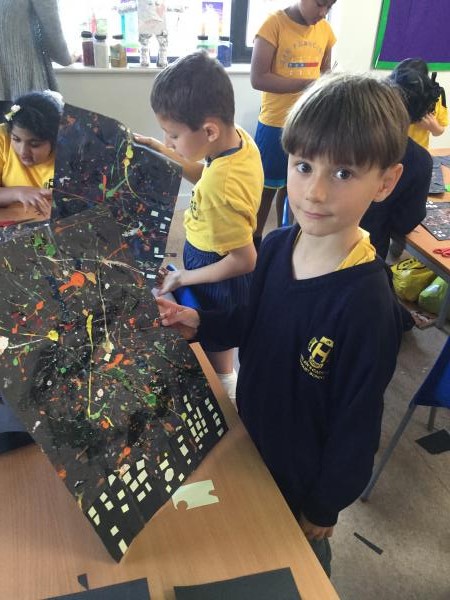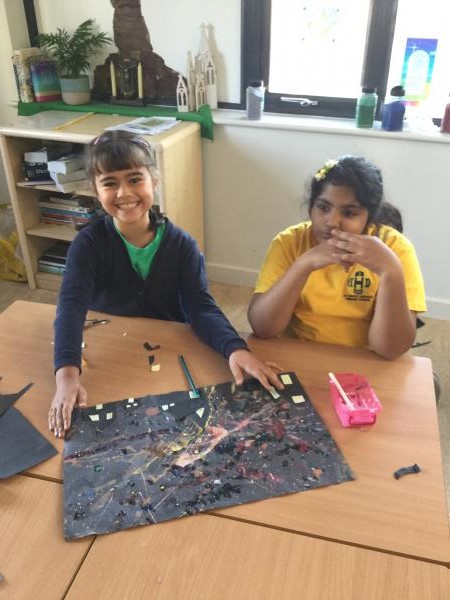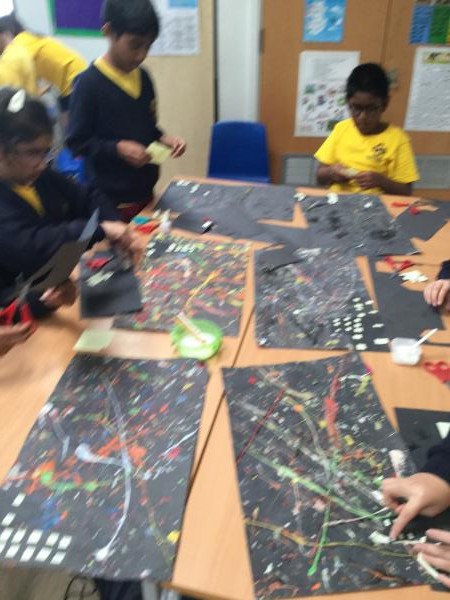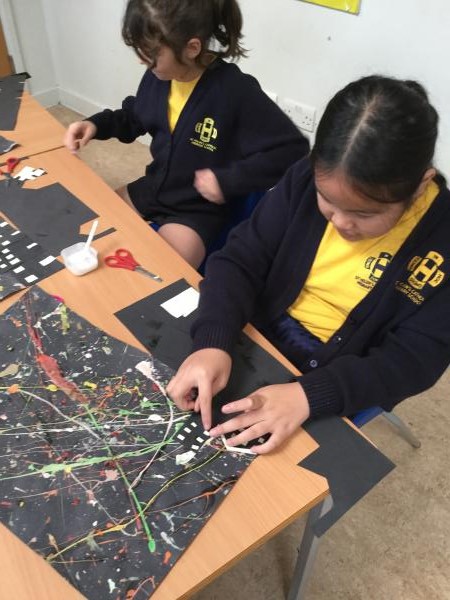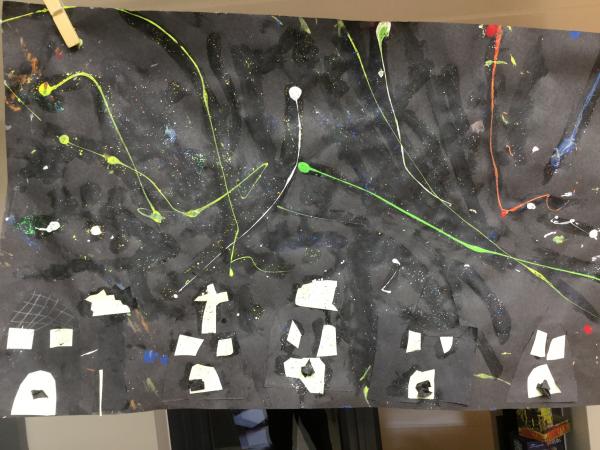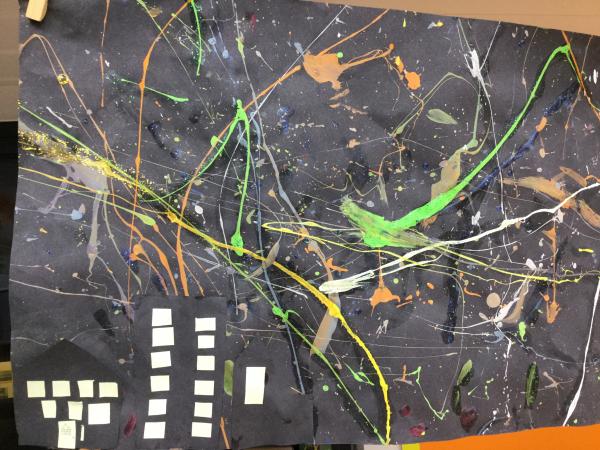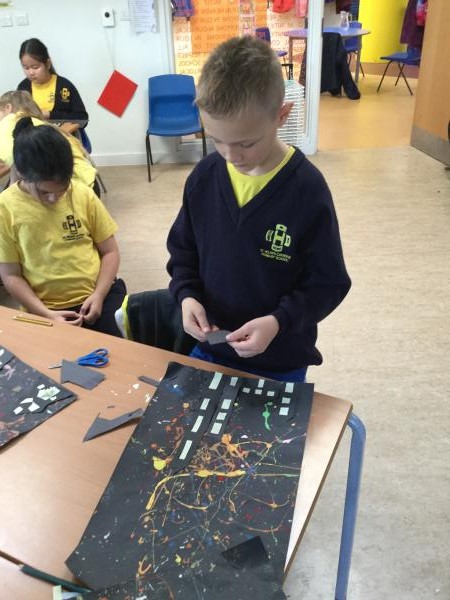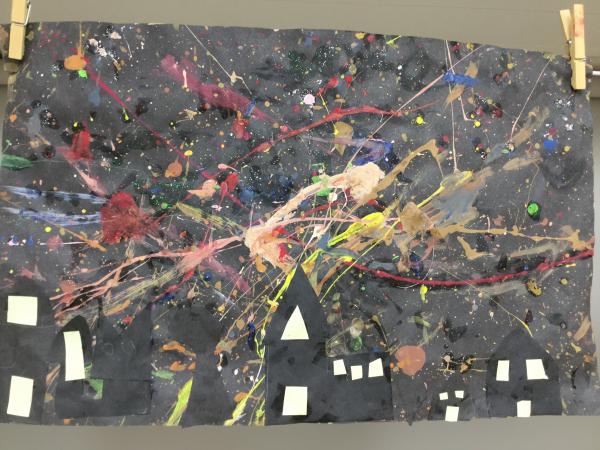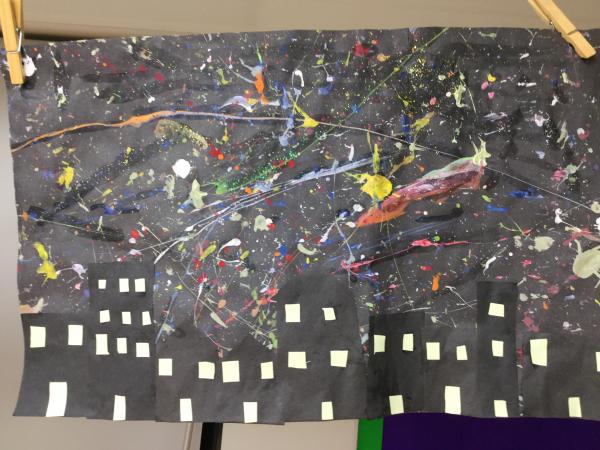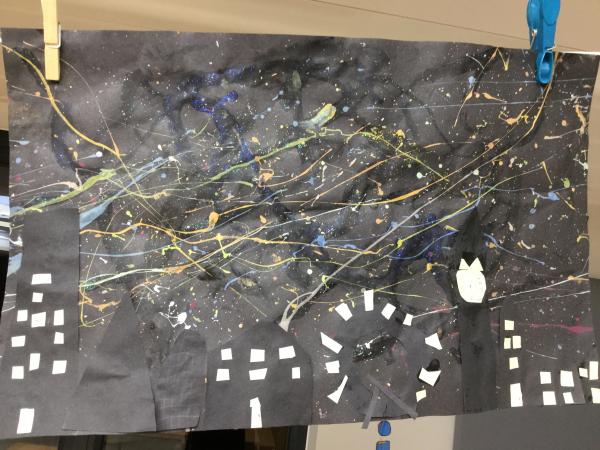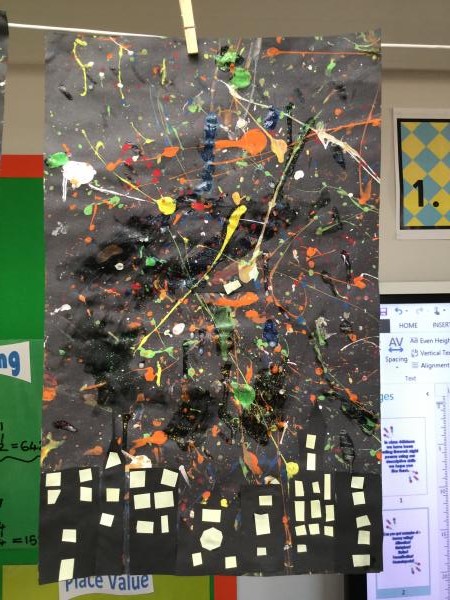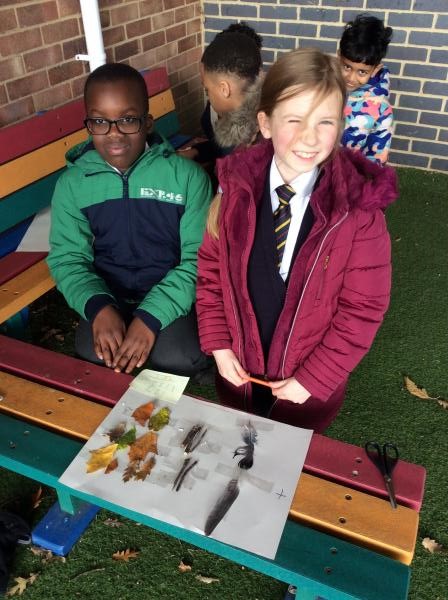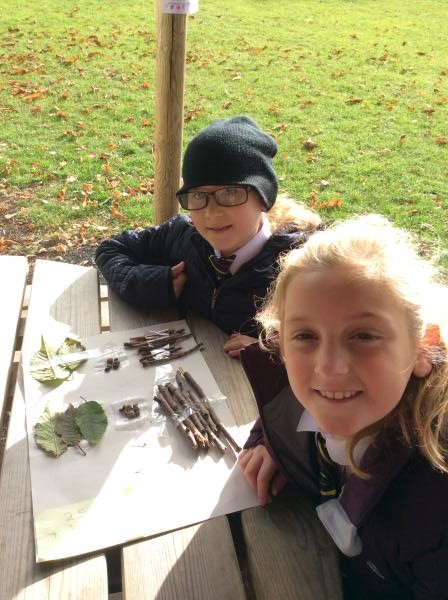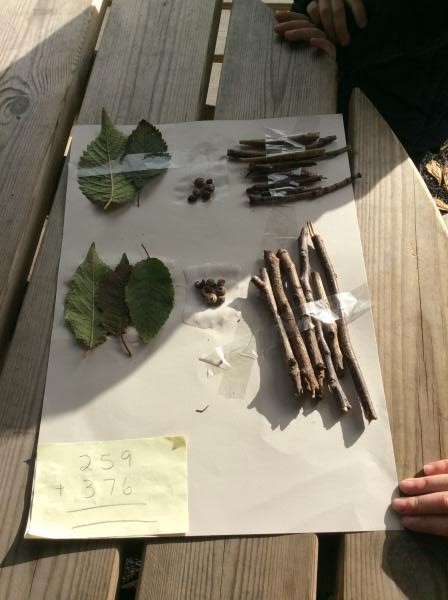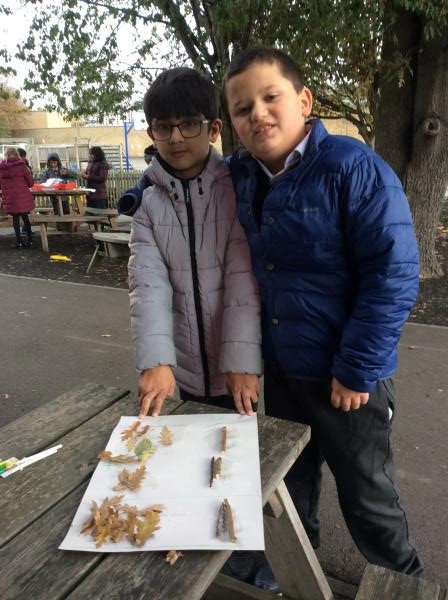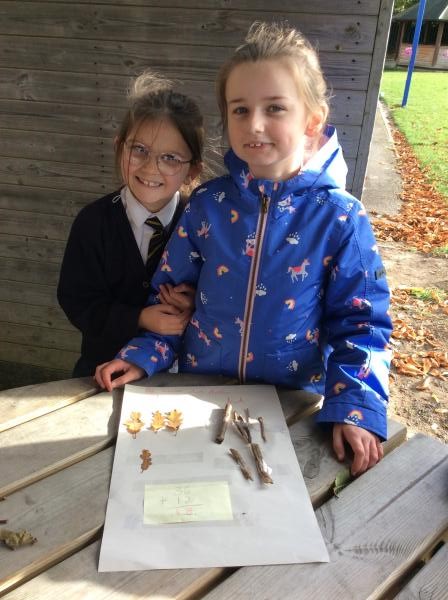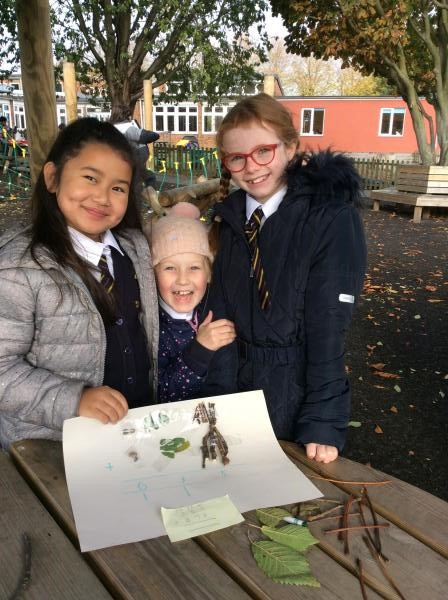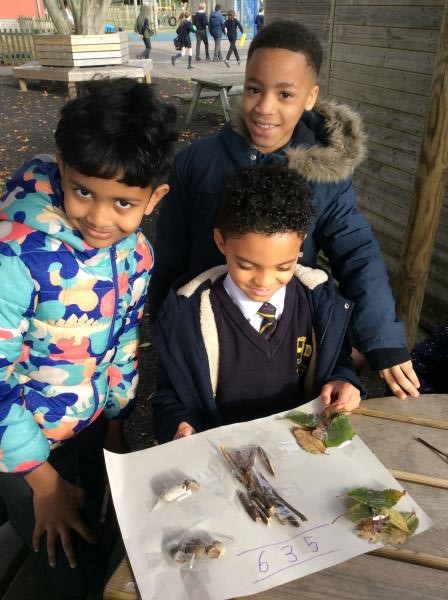 Sounds good
4 Gideon had a great time conducting experiments about vibration and sound using string, cups and paperclips to make homemade telephones. We even tried to create a huge network enabling us to talk to each other as a class - well done it was a success too!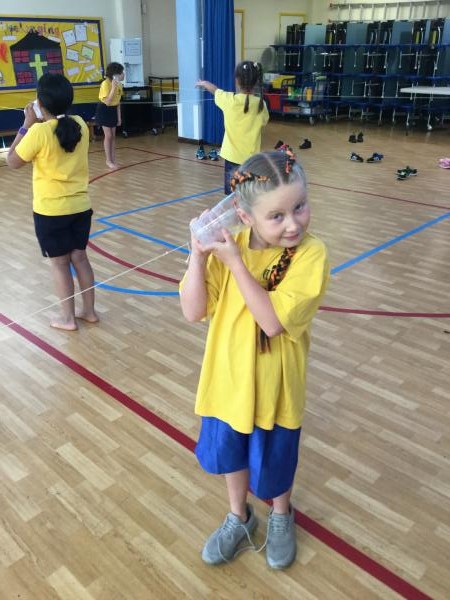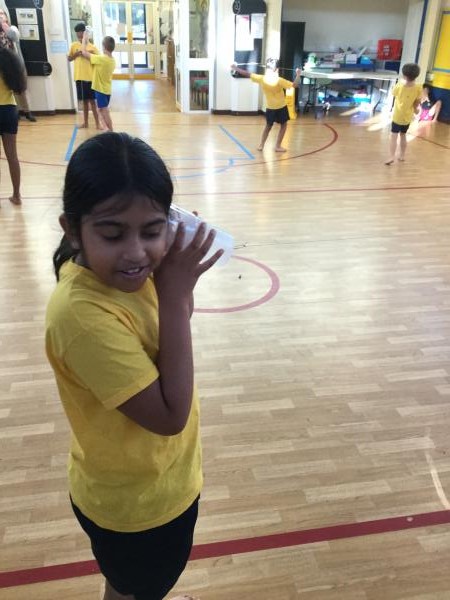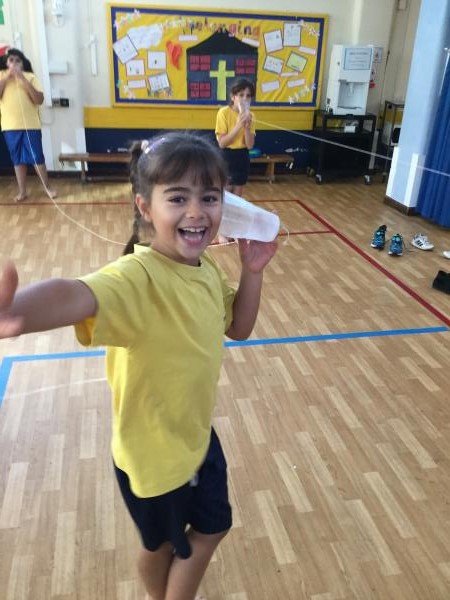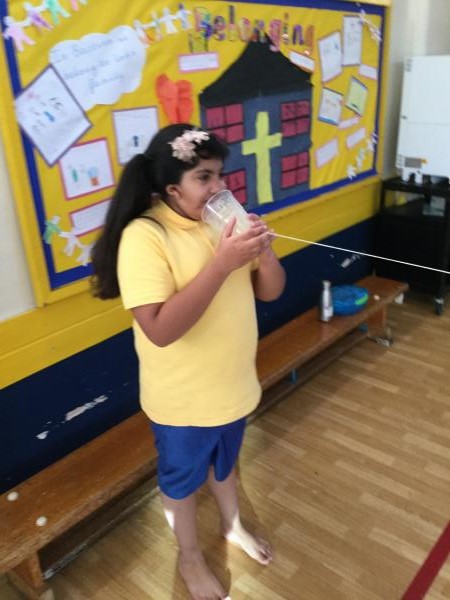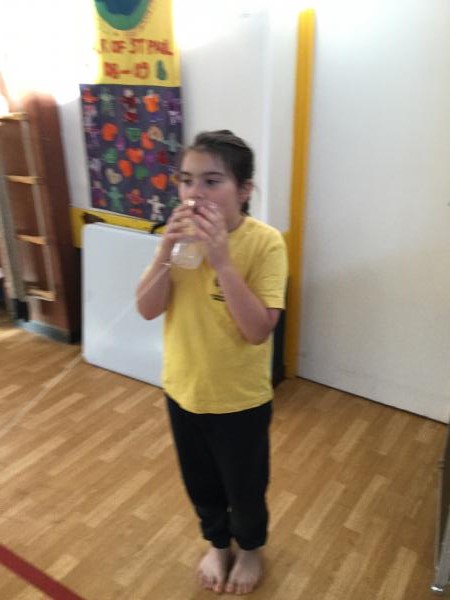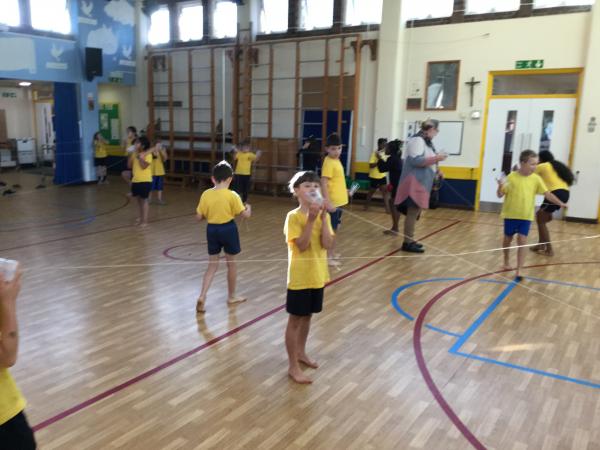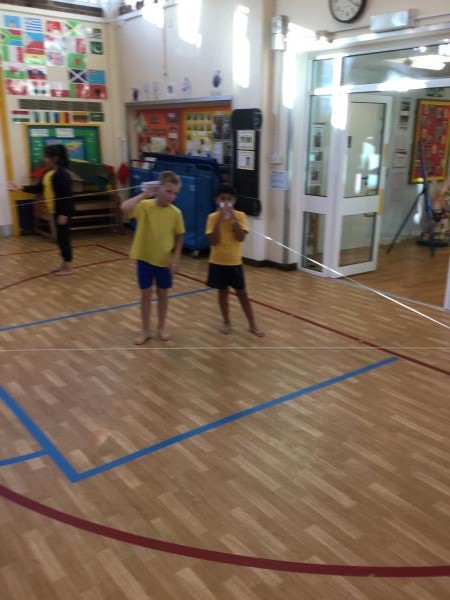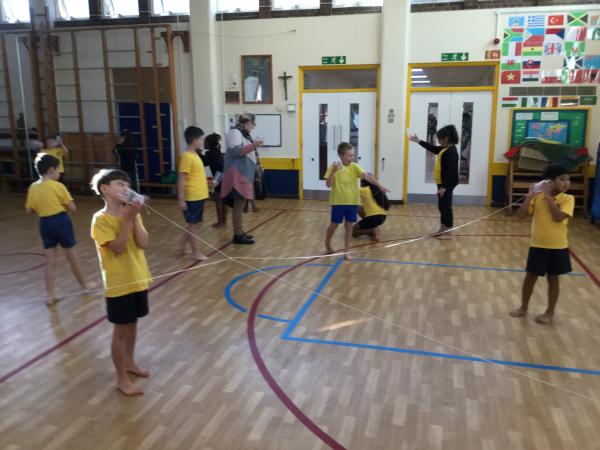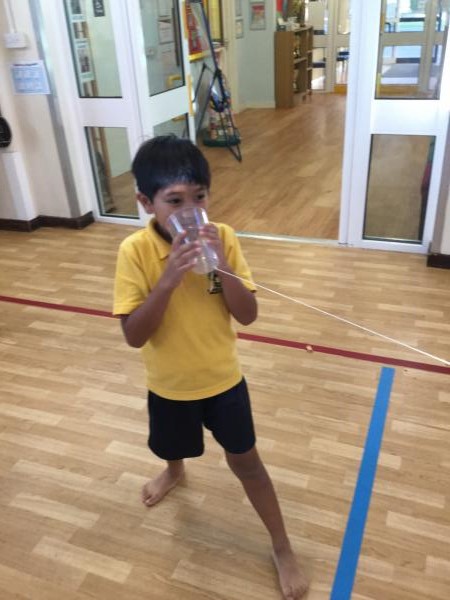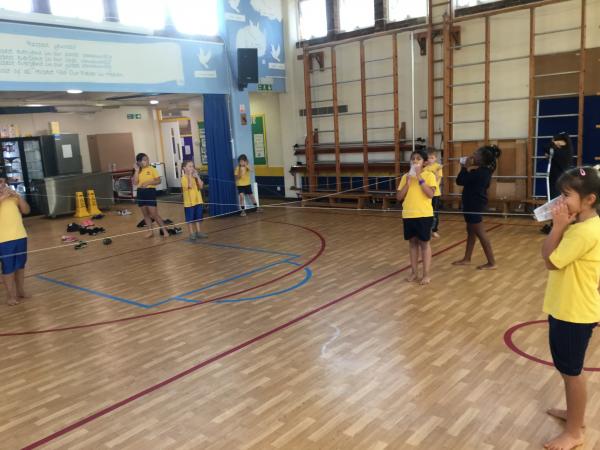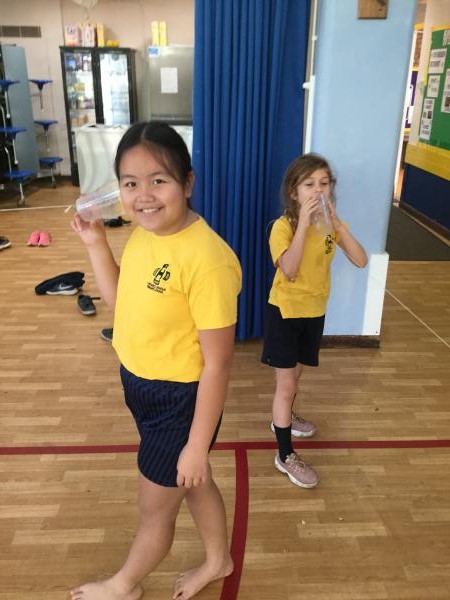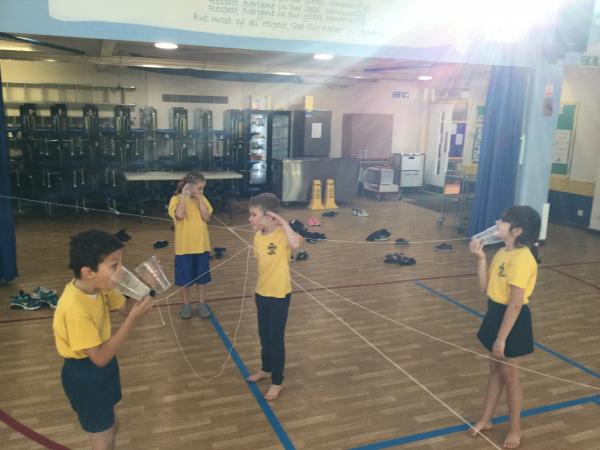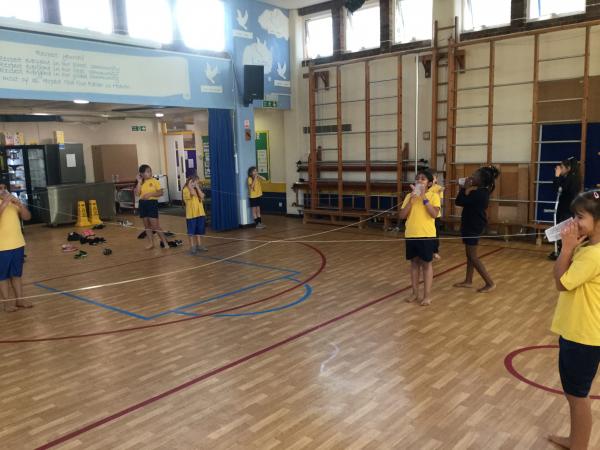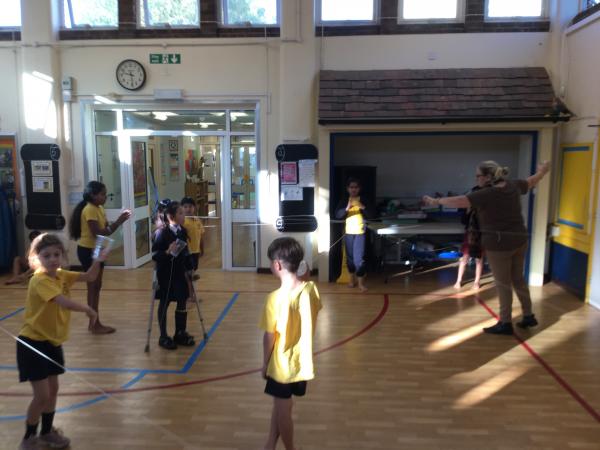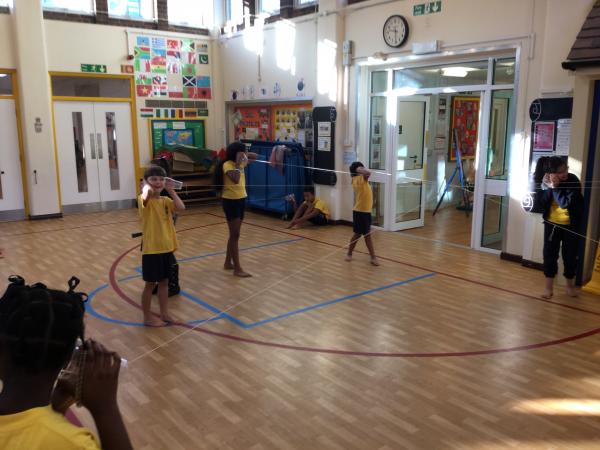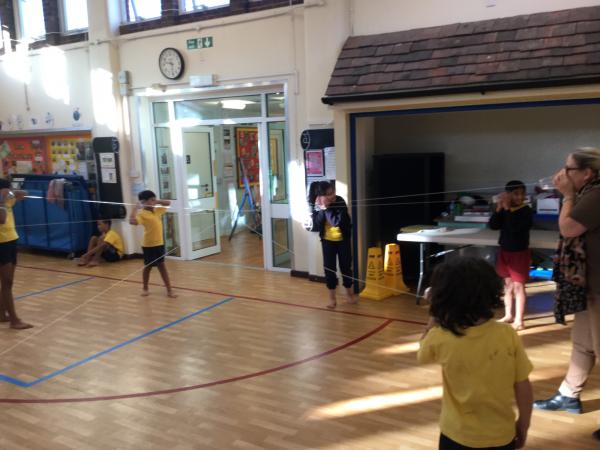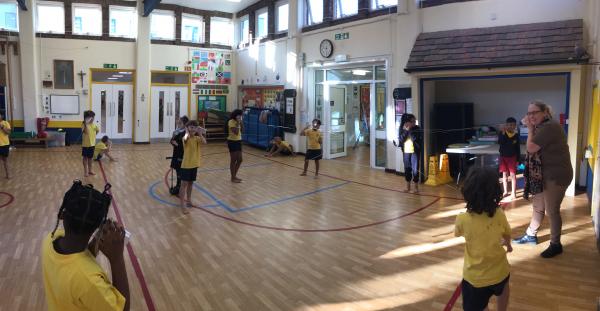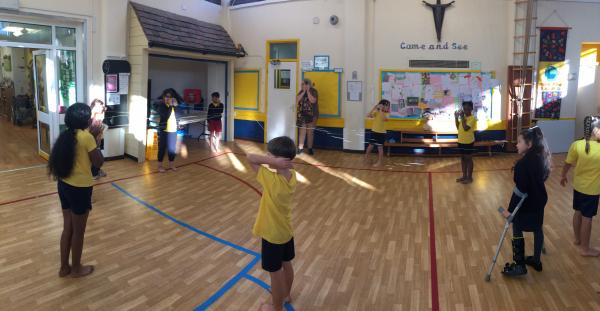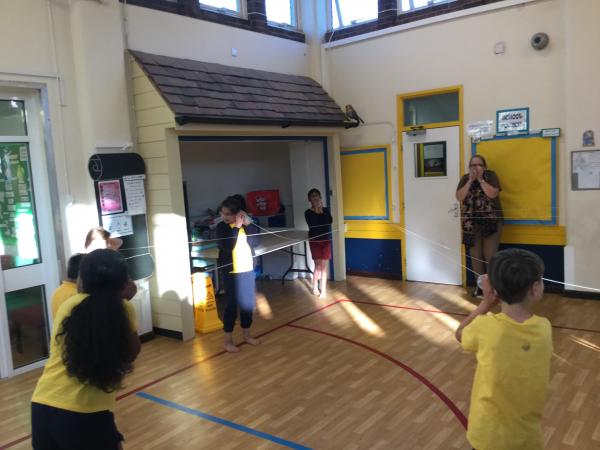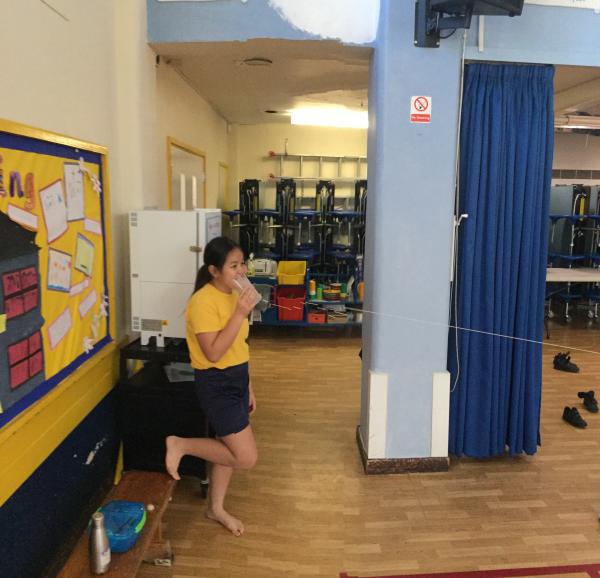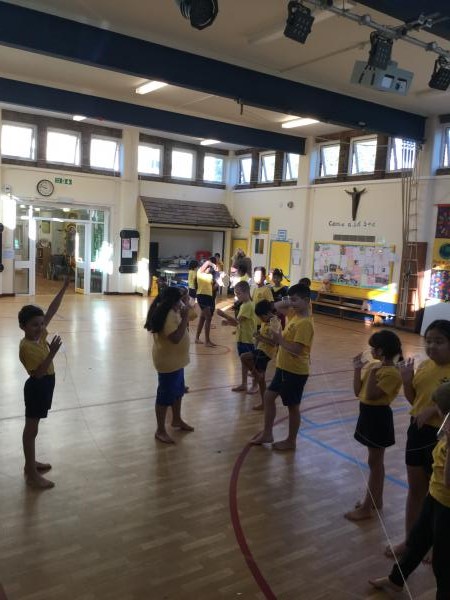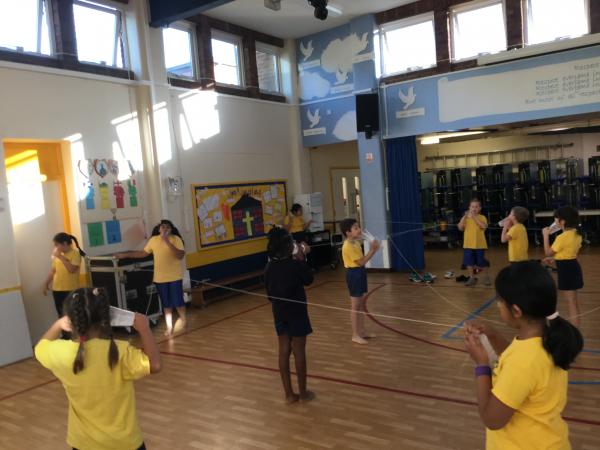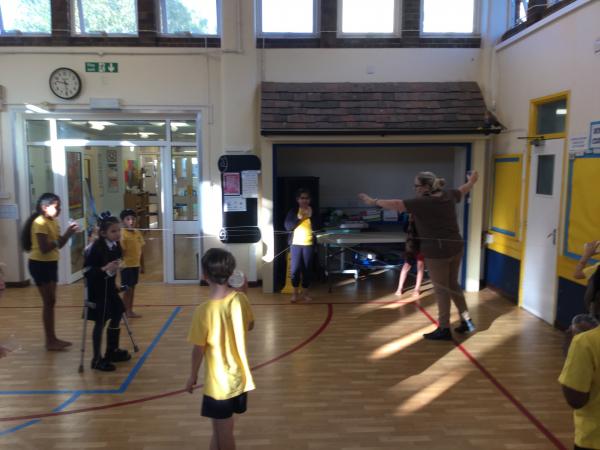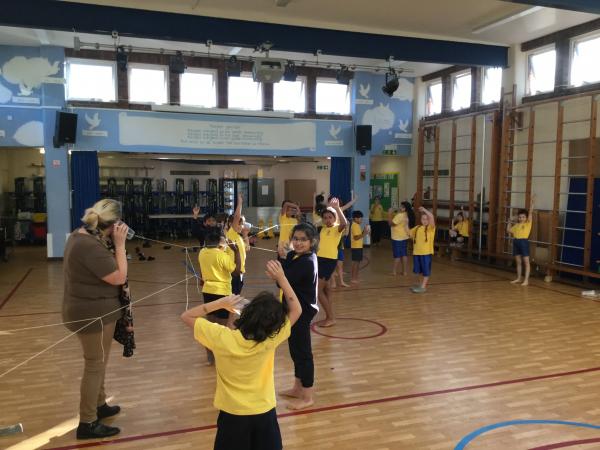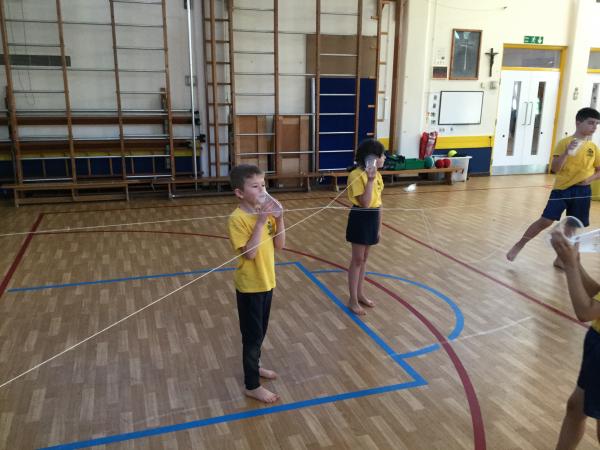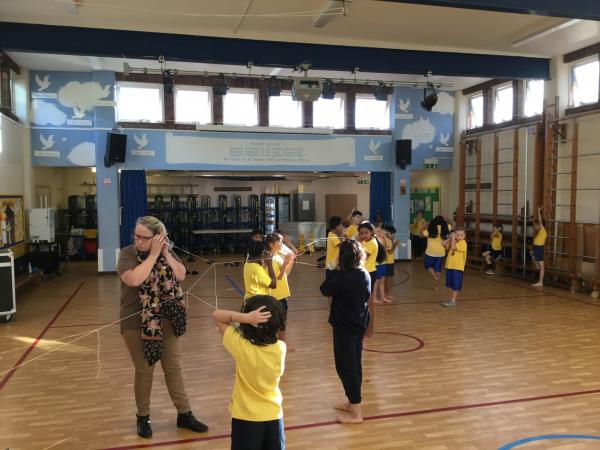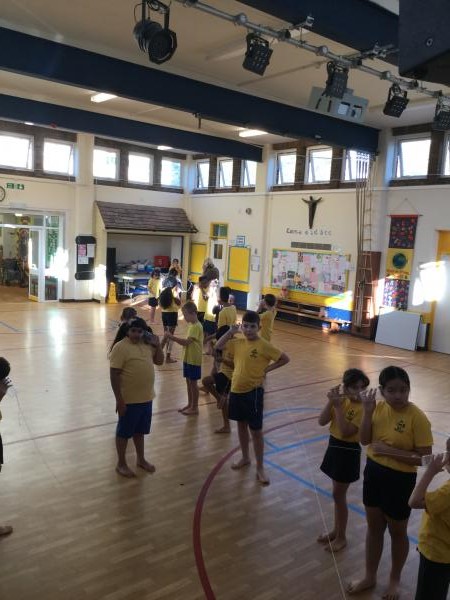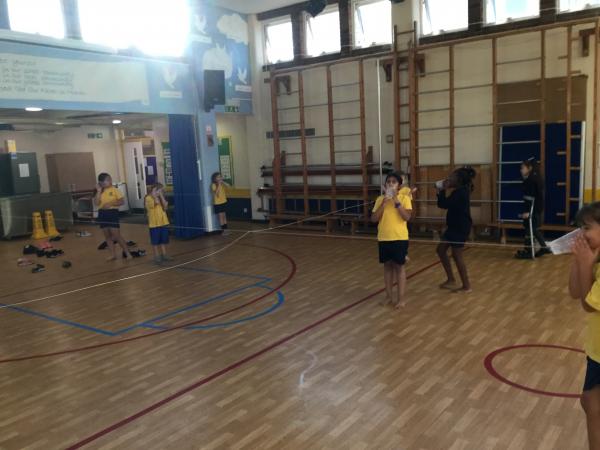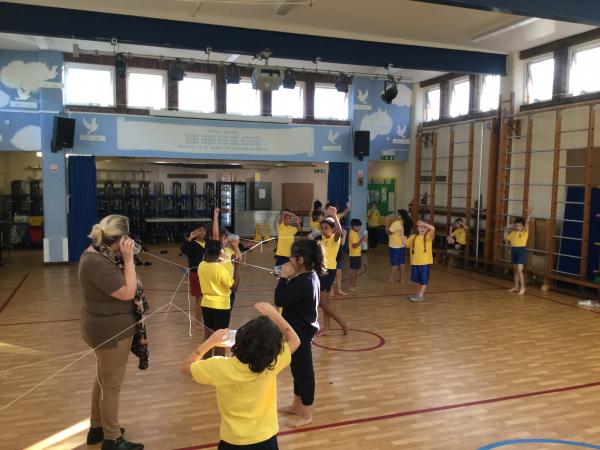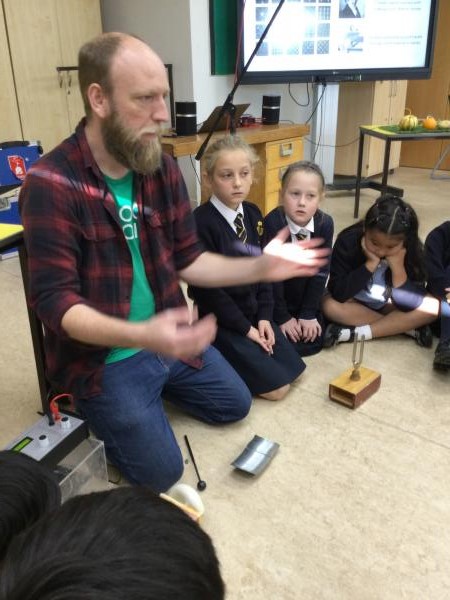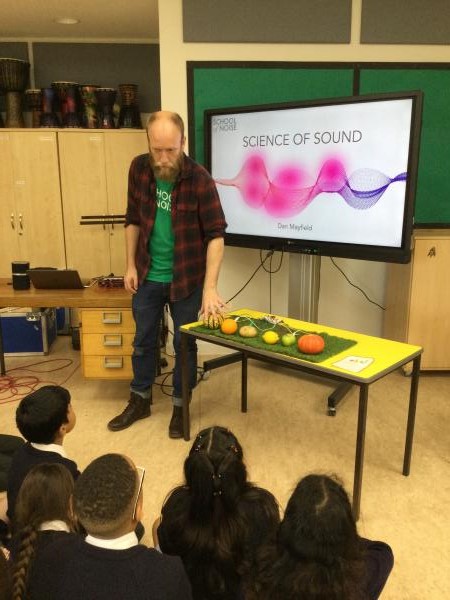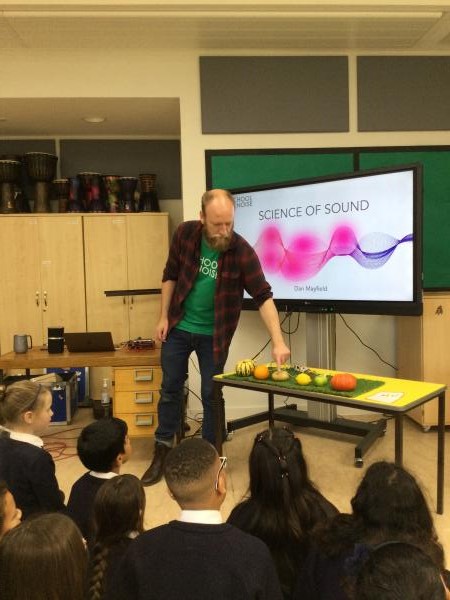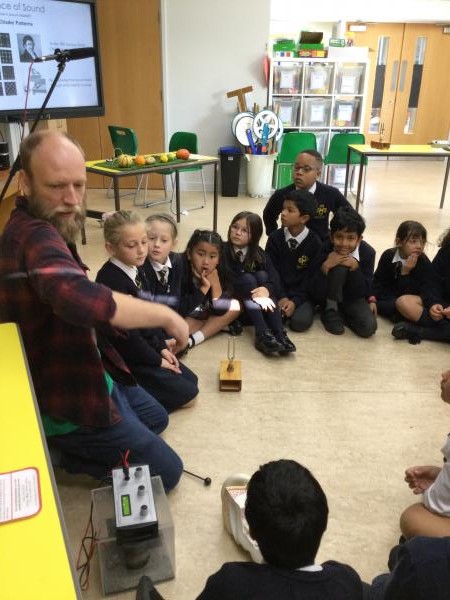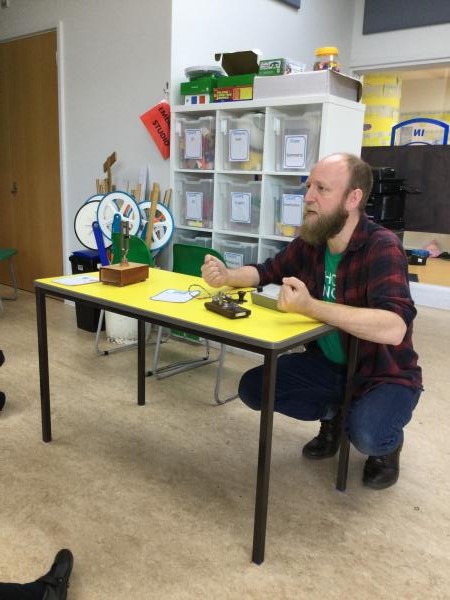 4G making and using some string telephones in our science lesson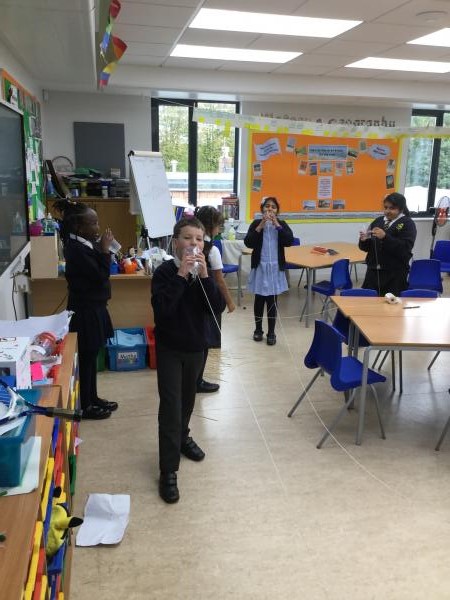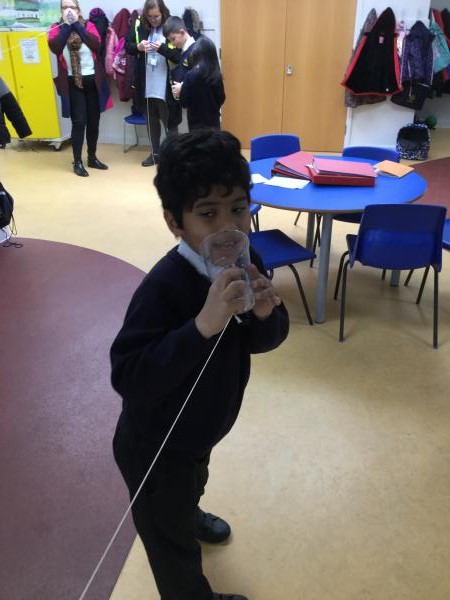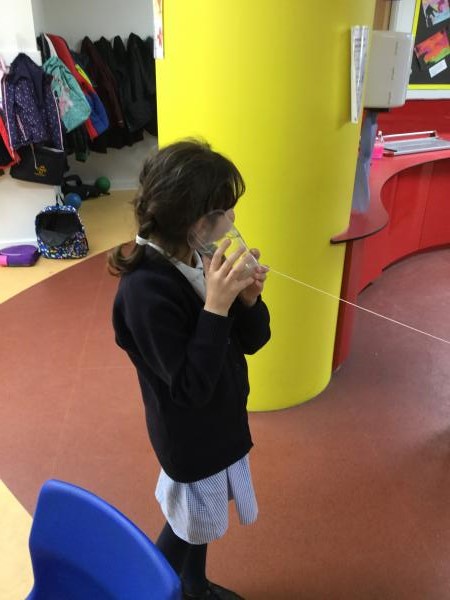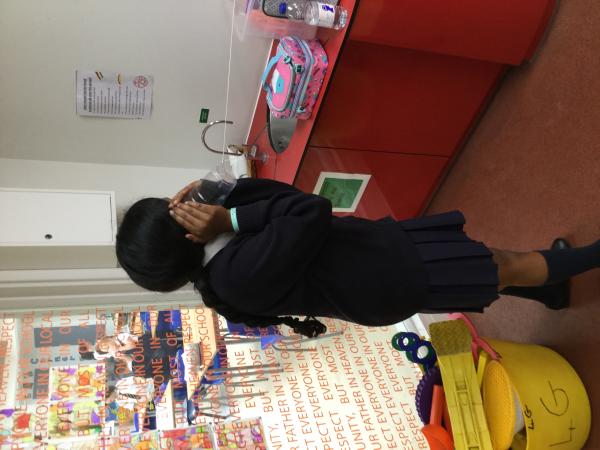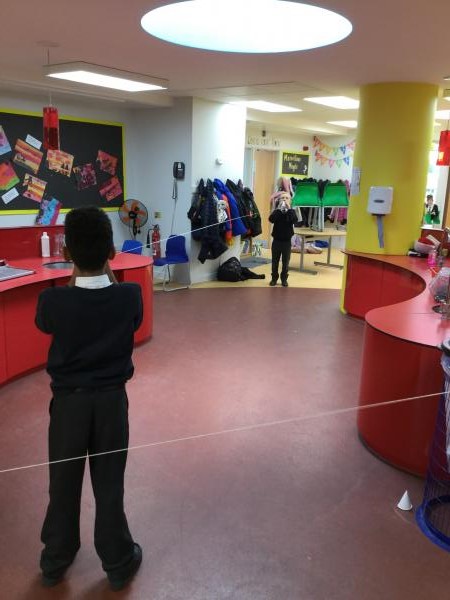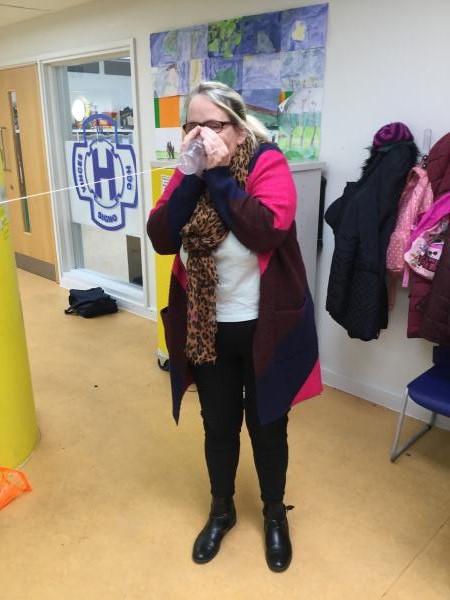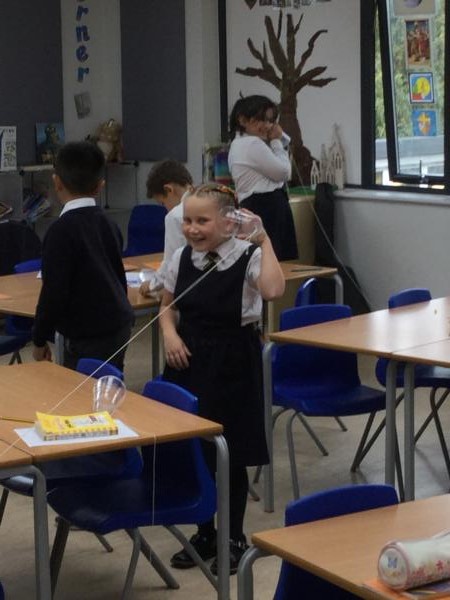 Good vibrations
We had a great time in our science lesson on sound studying vibration. We used straws to make flutes and then made beautiful music!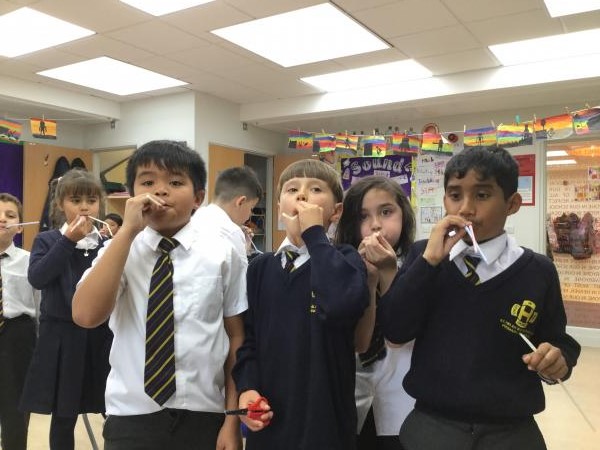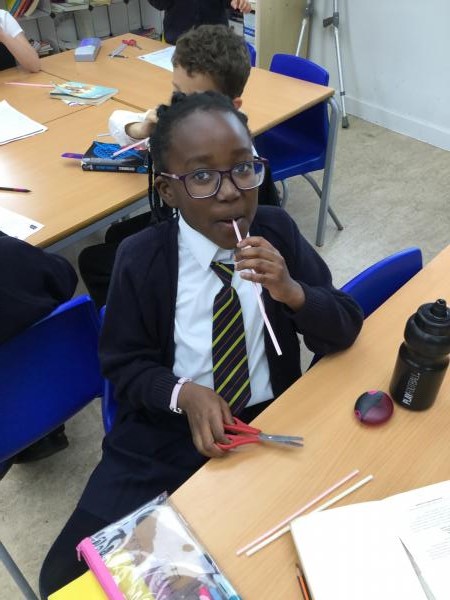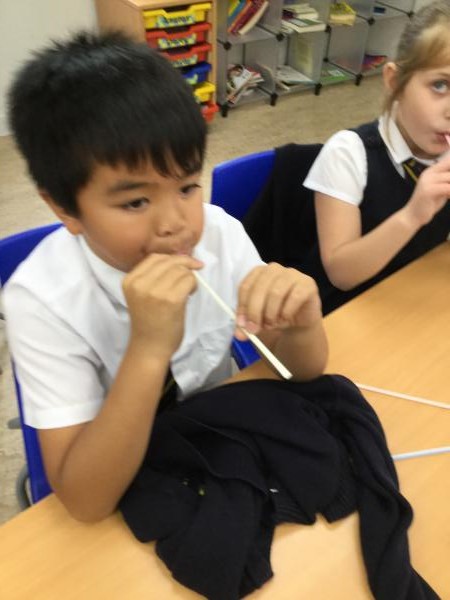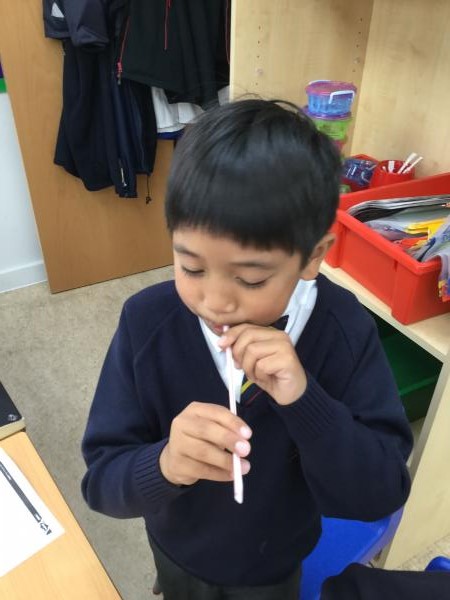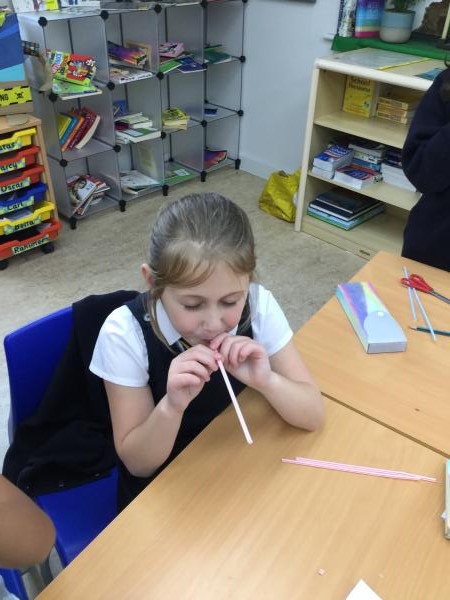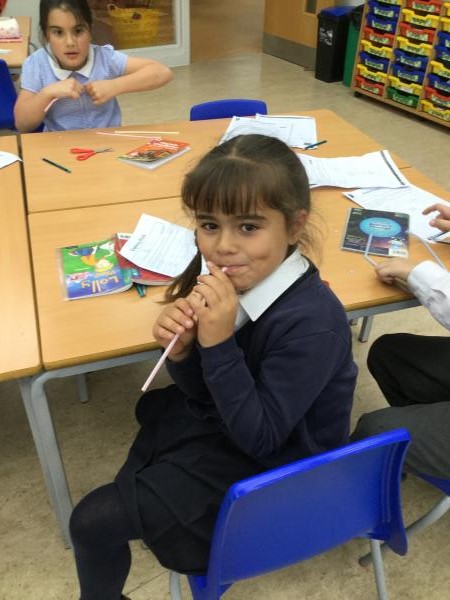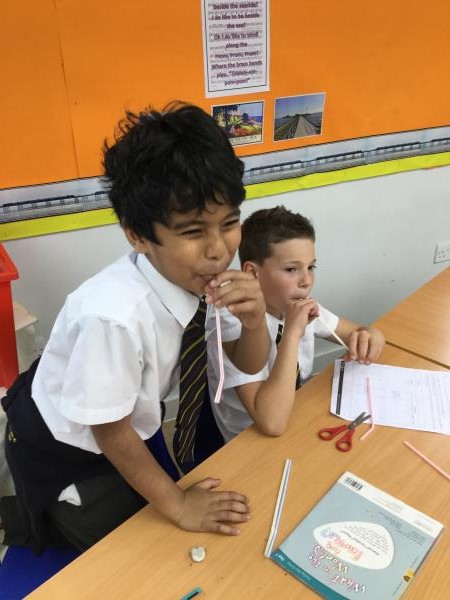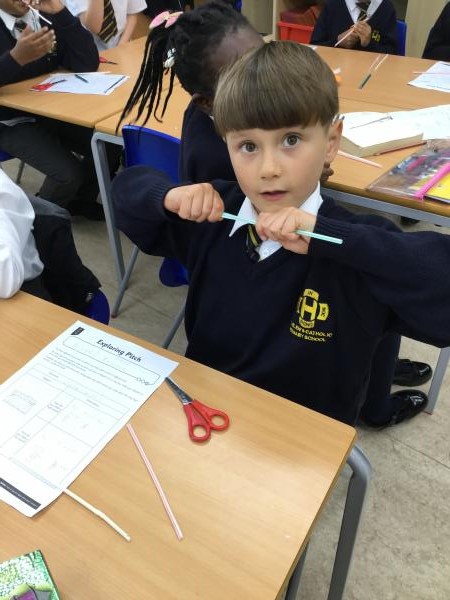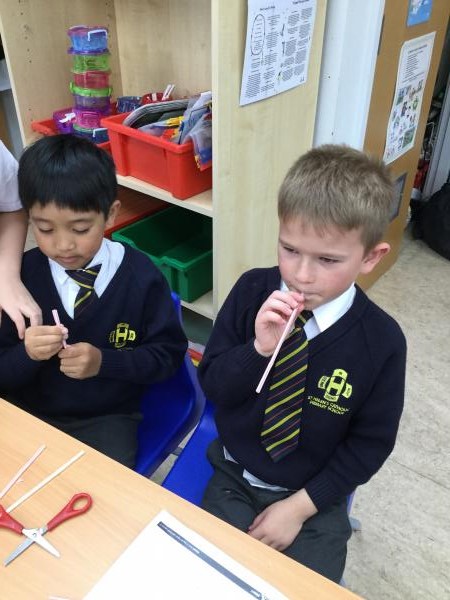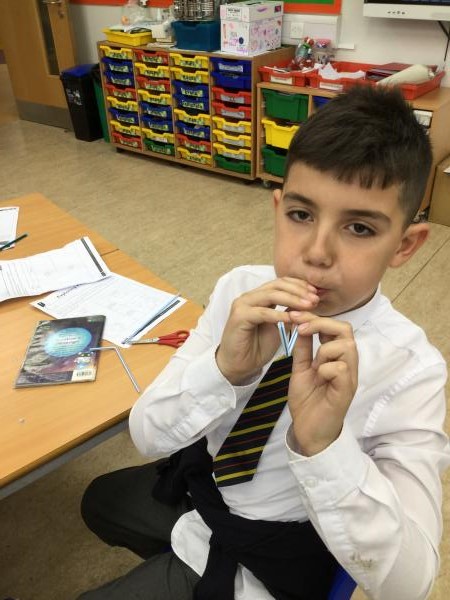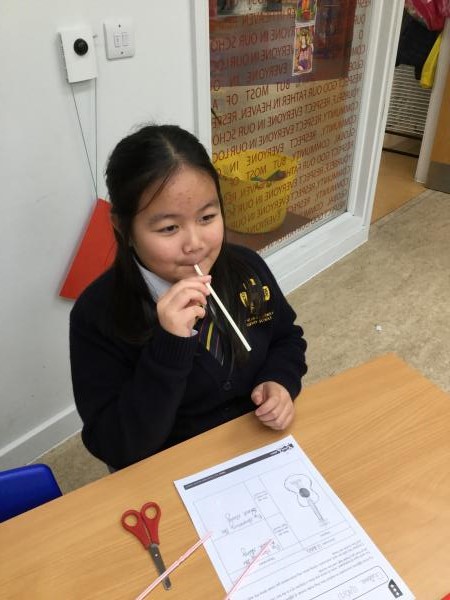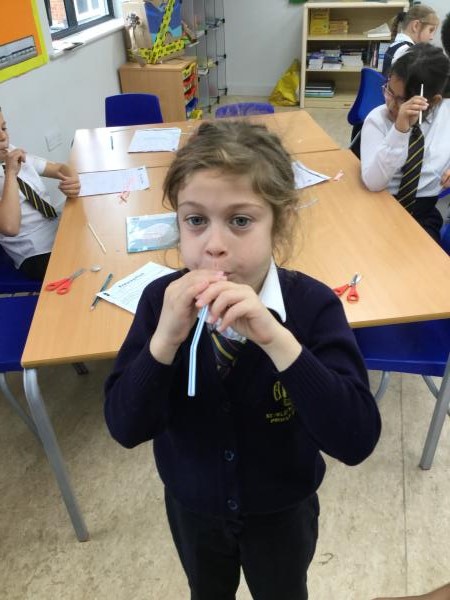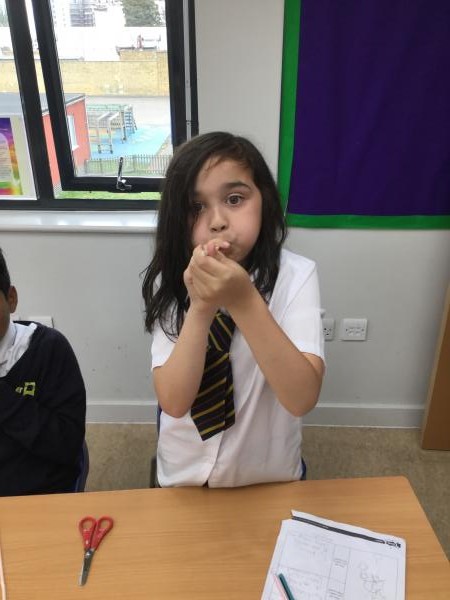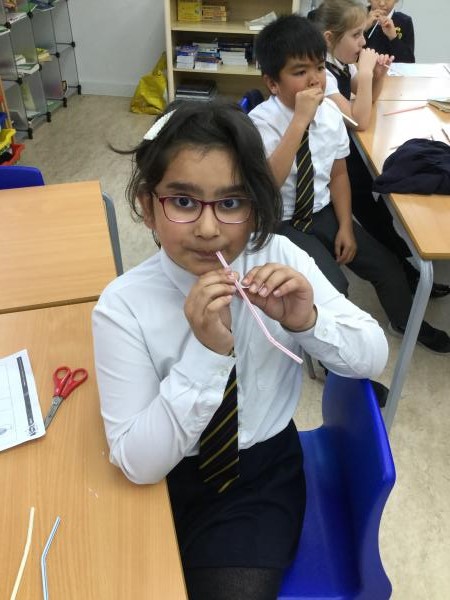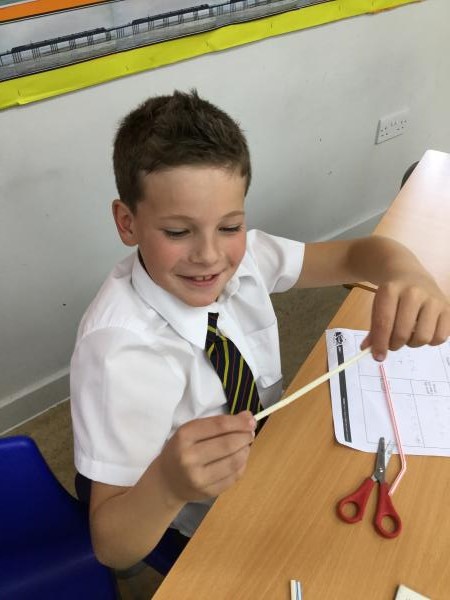 Gym session
Today we had lots of fun working in pairs to design and perform a gymnastic routine with set dances and transition work. Well done everyone - they were great!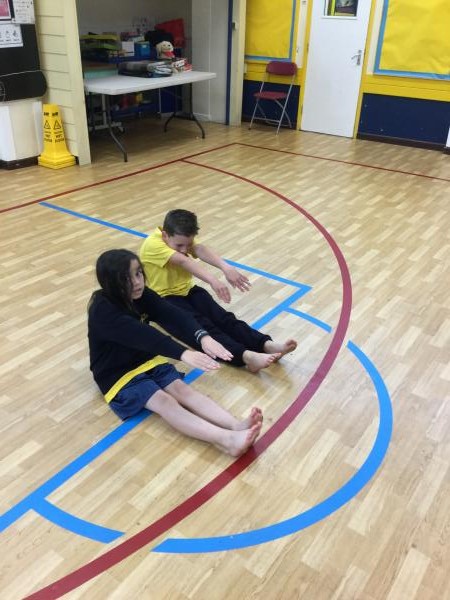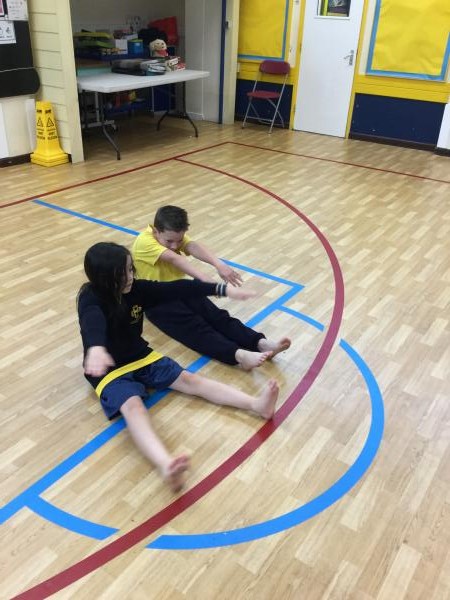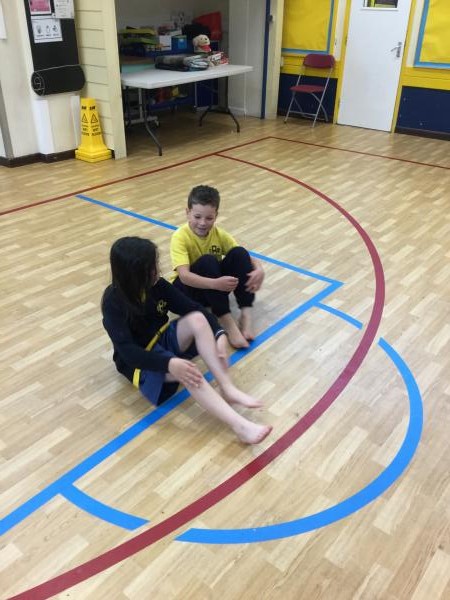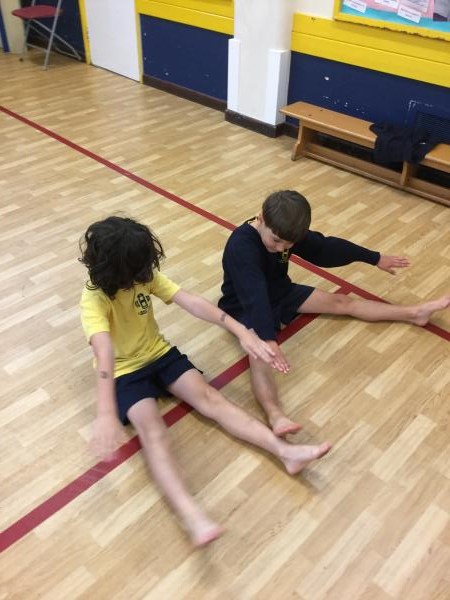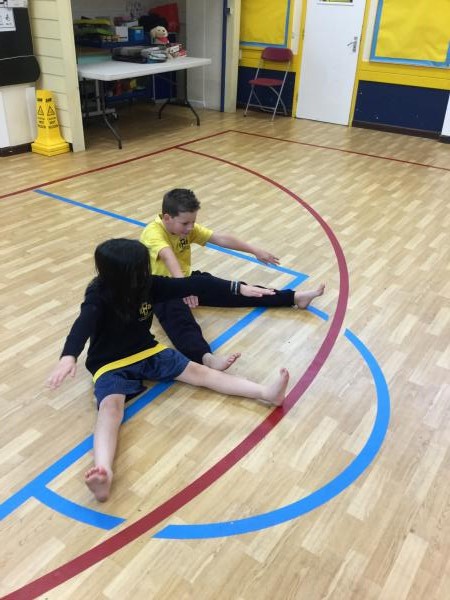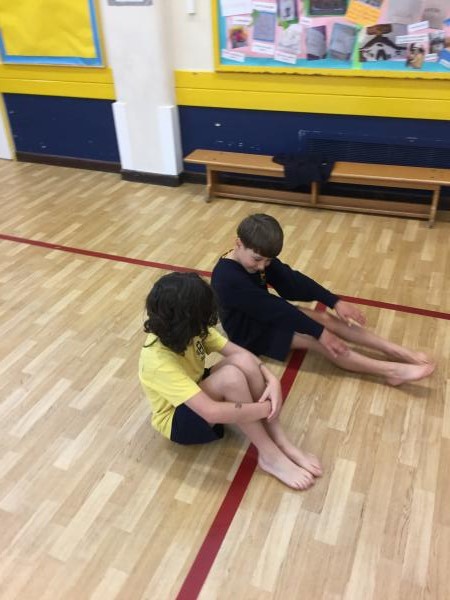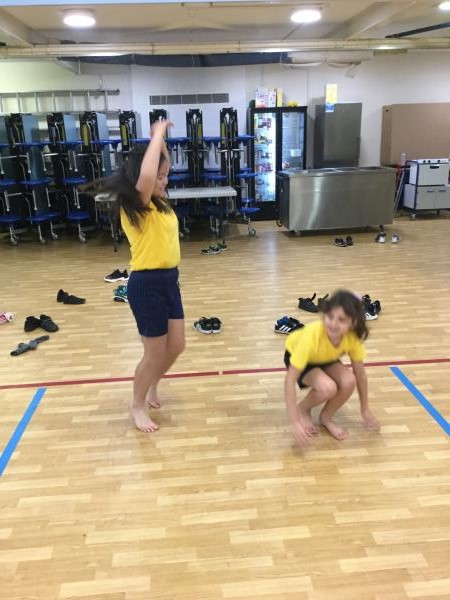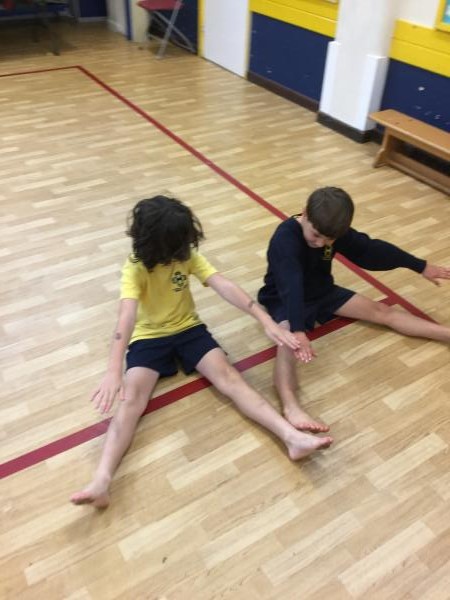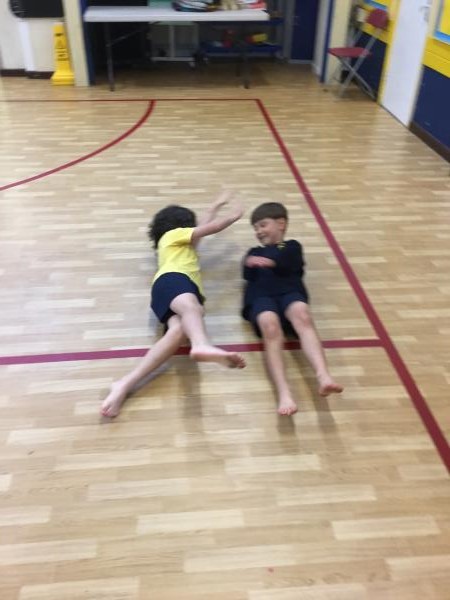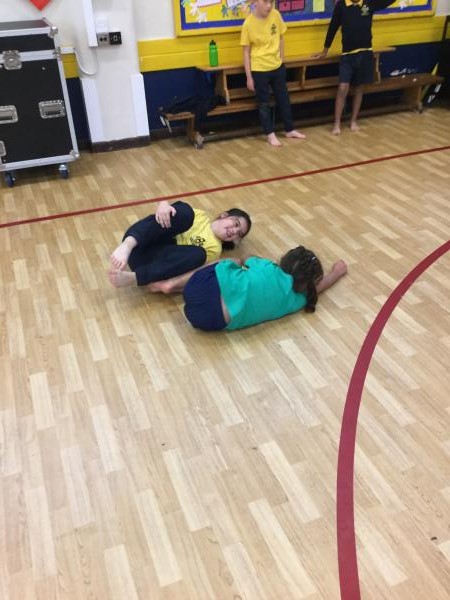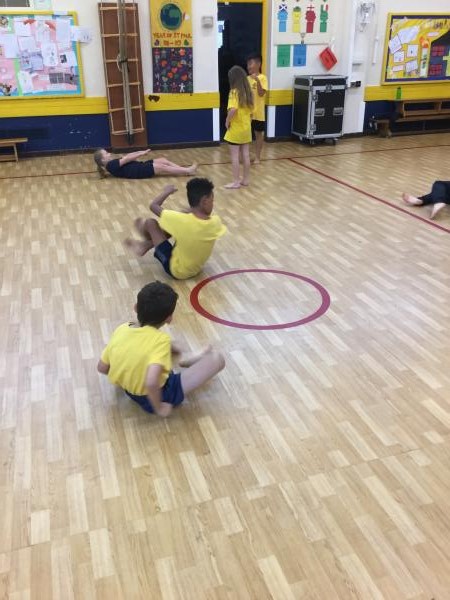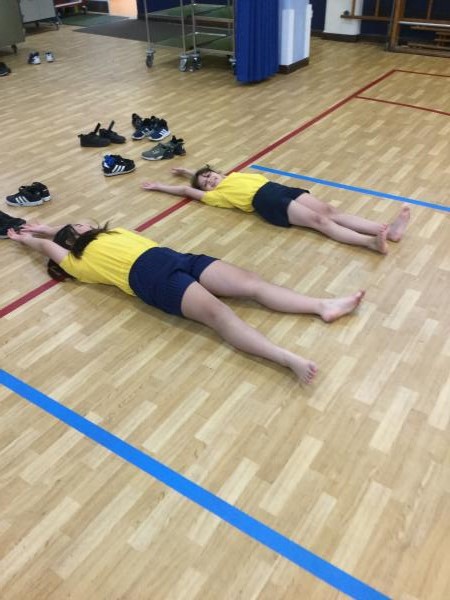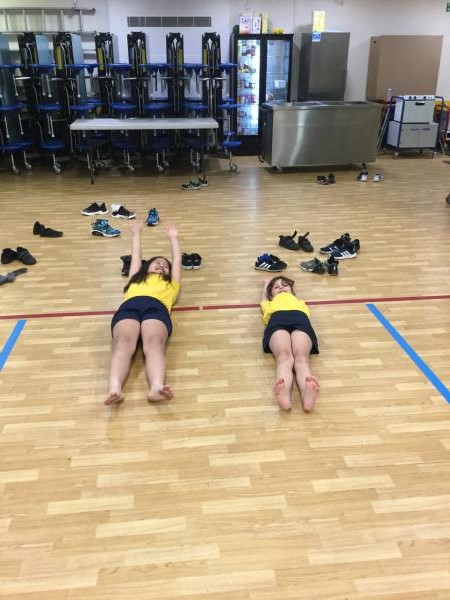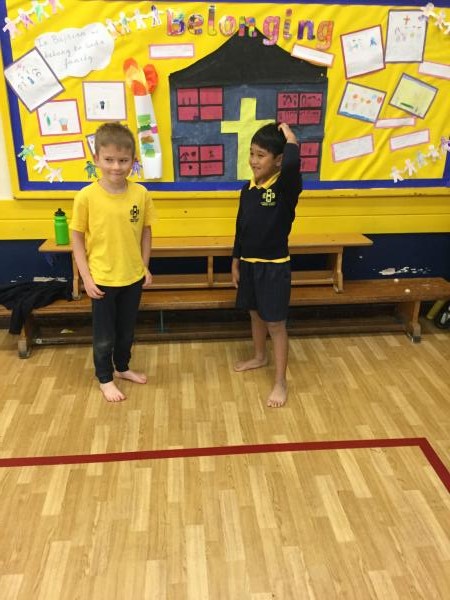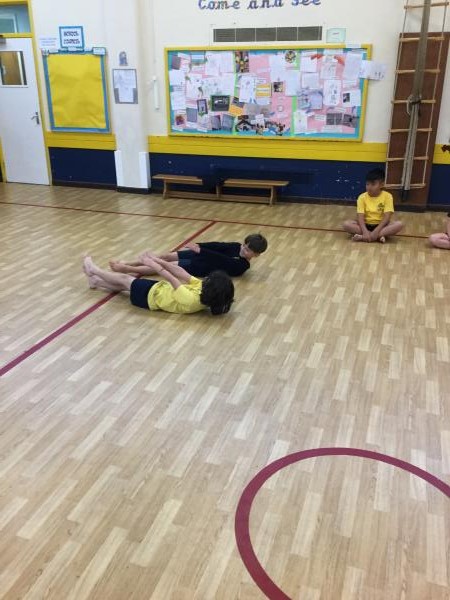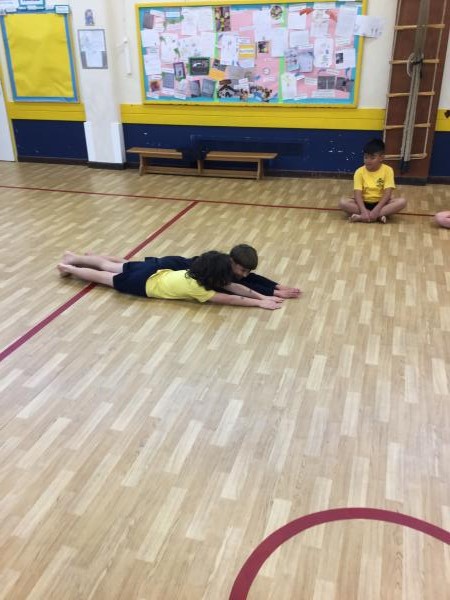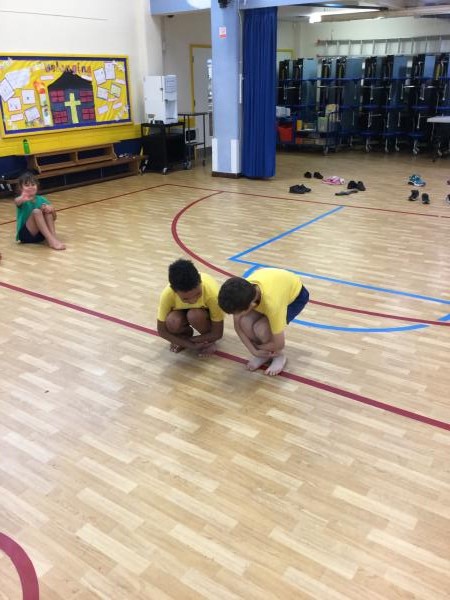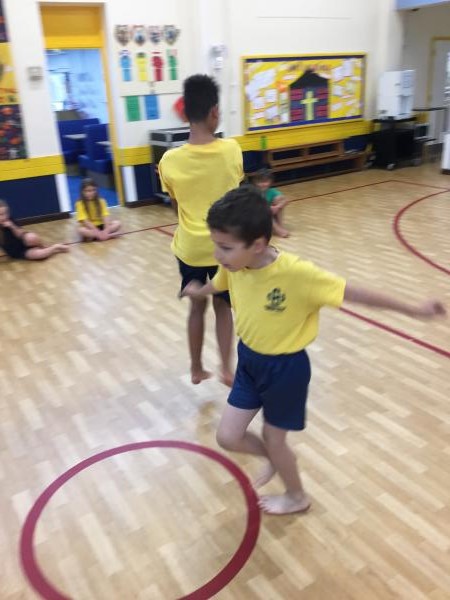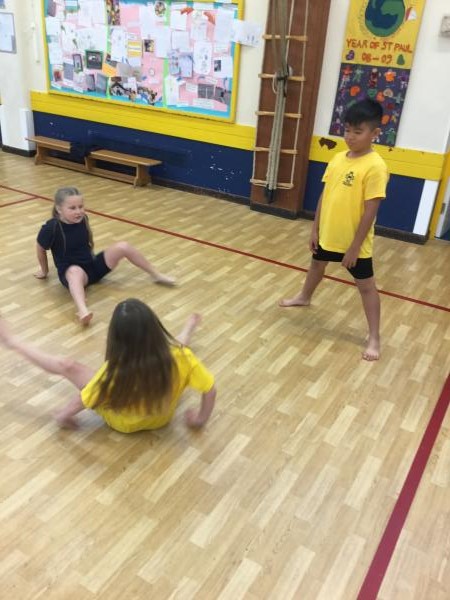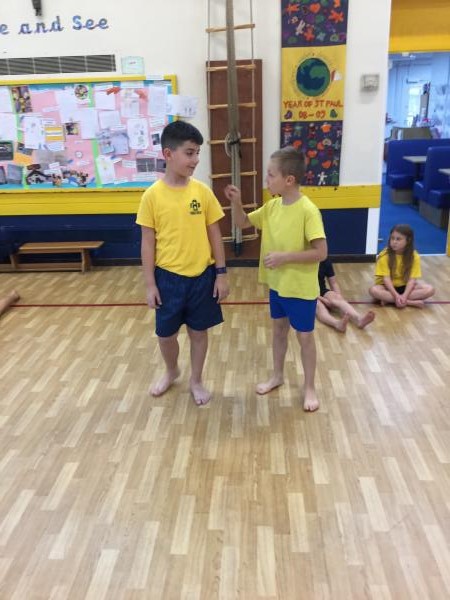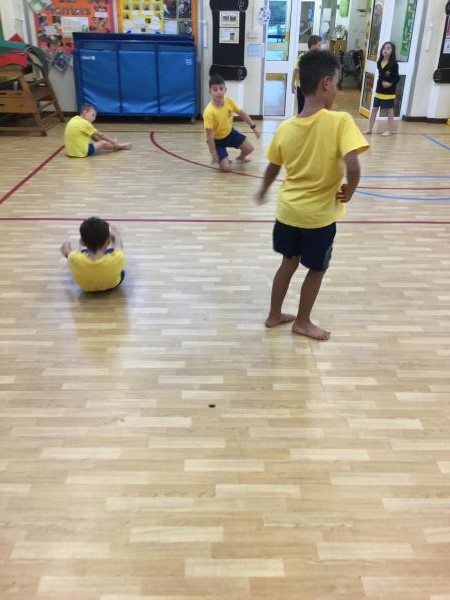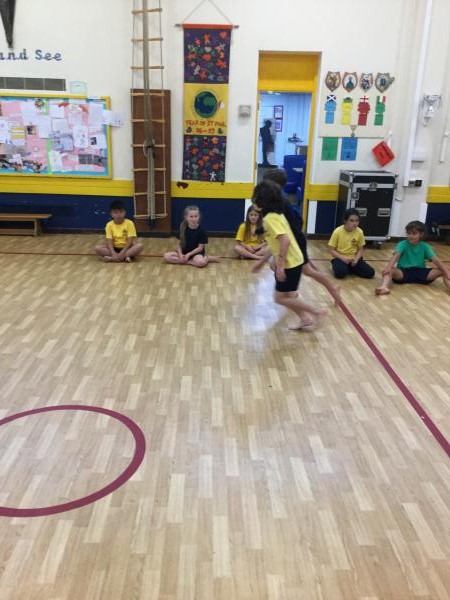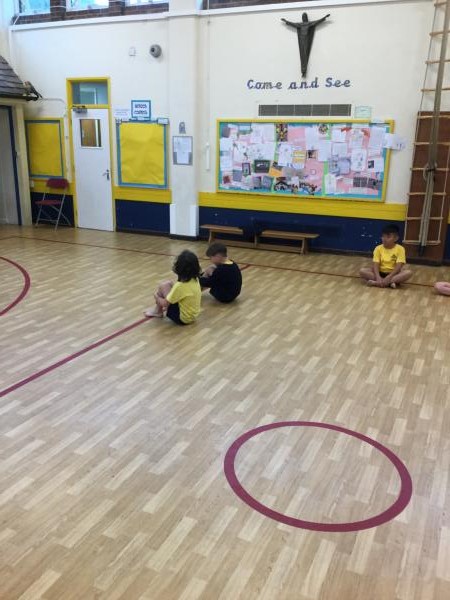 Music lesson for 4 Fountains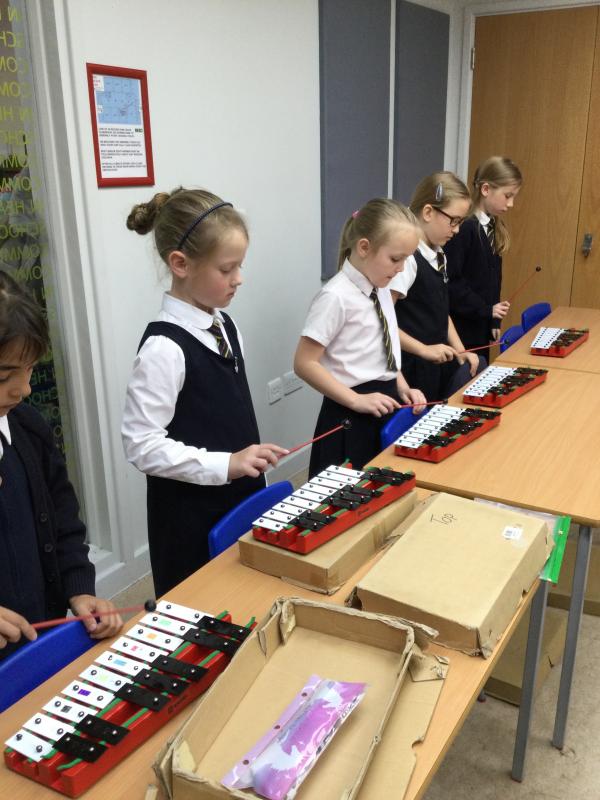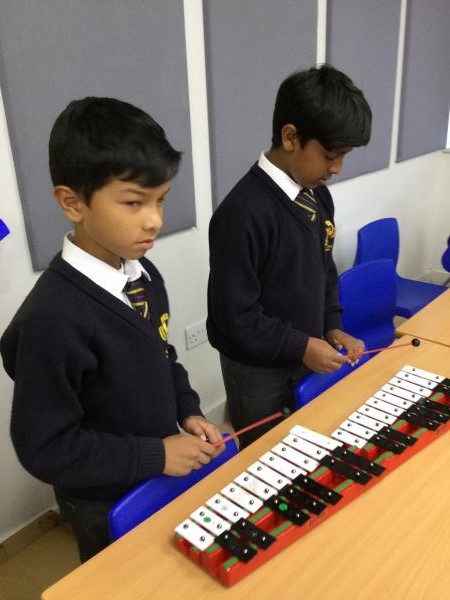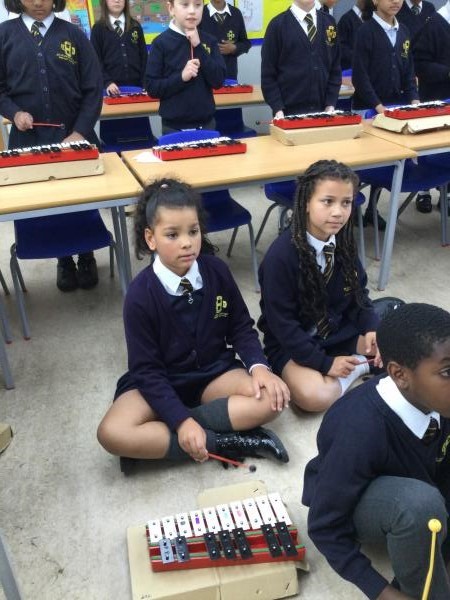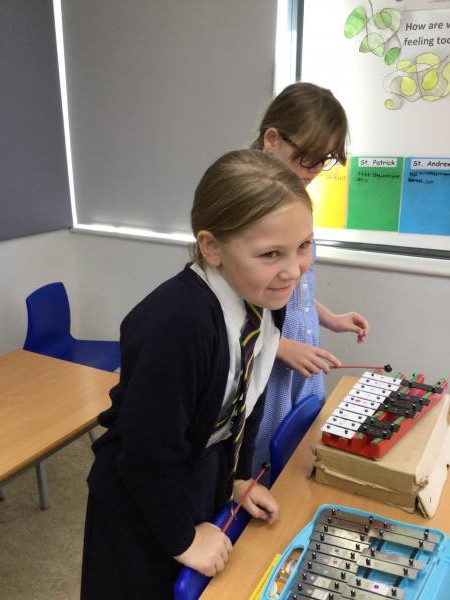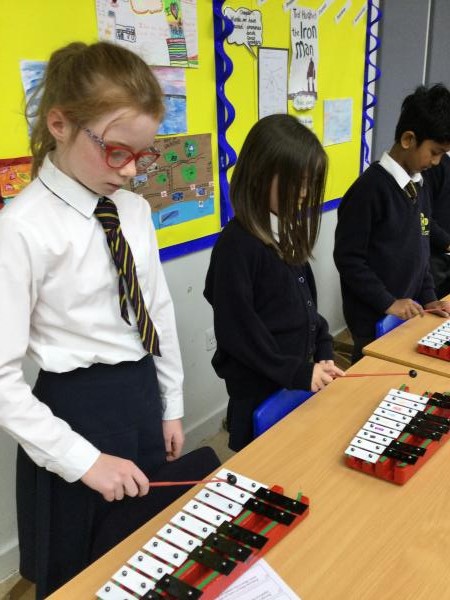 4 Fountains in the Nature Area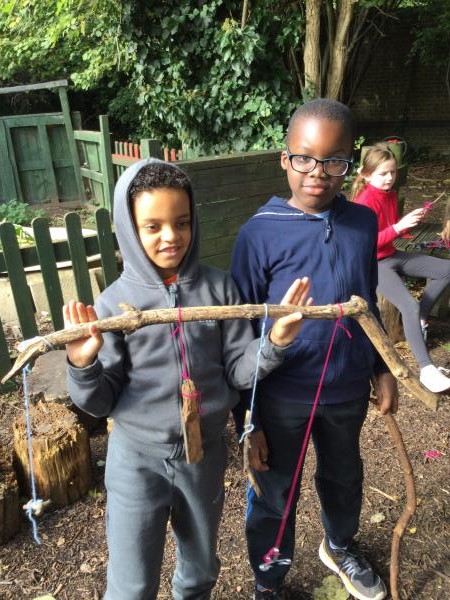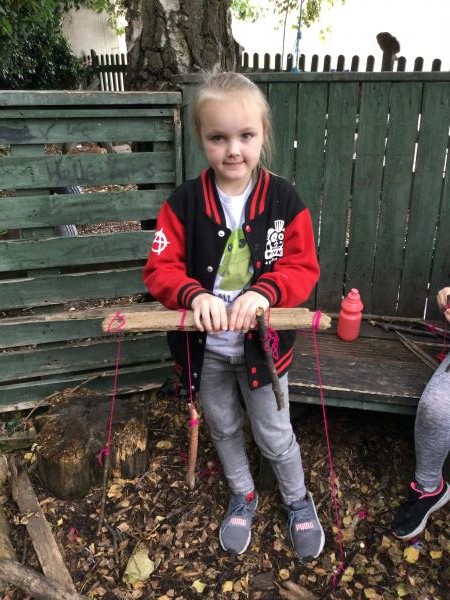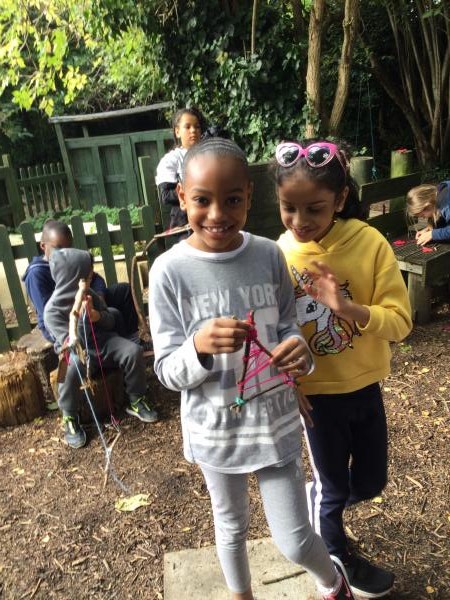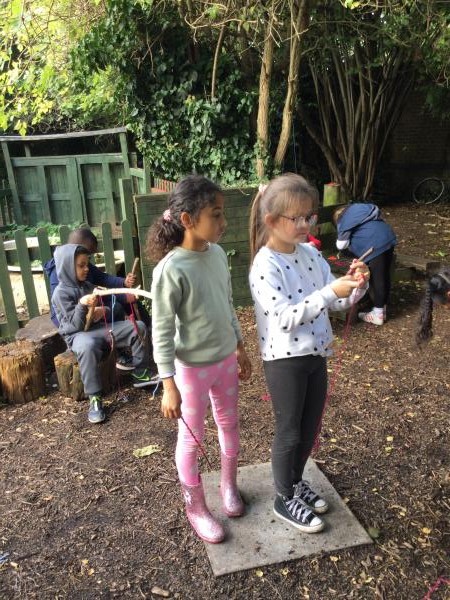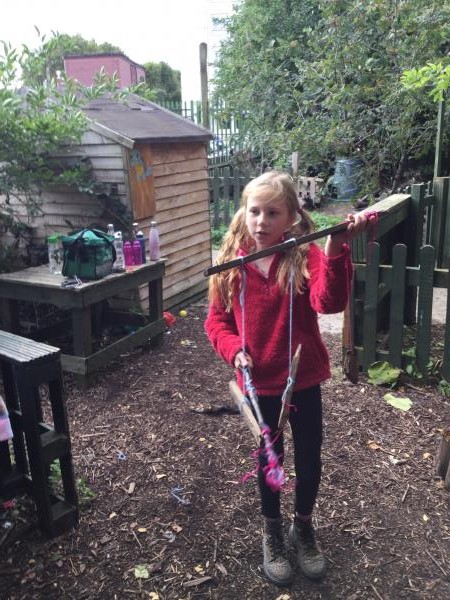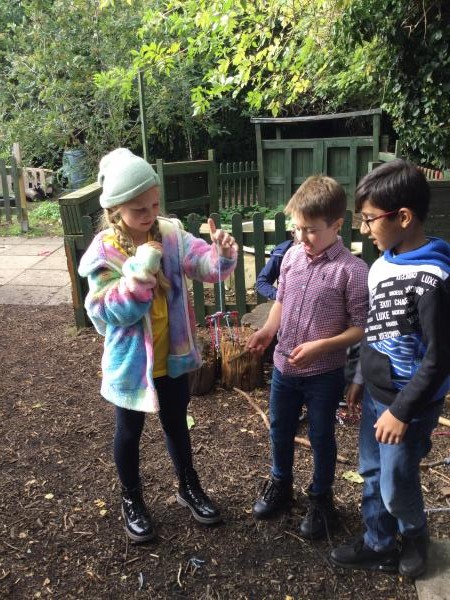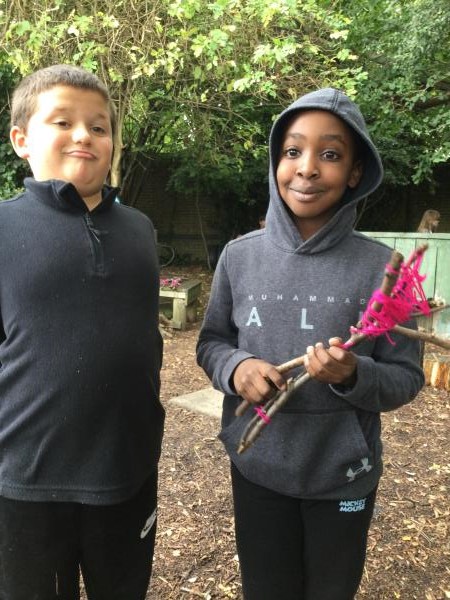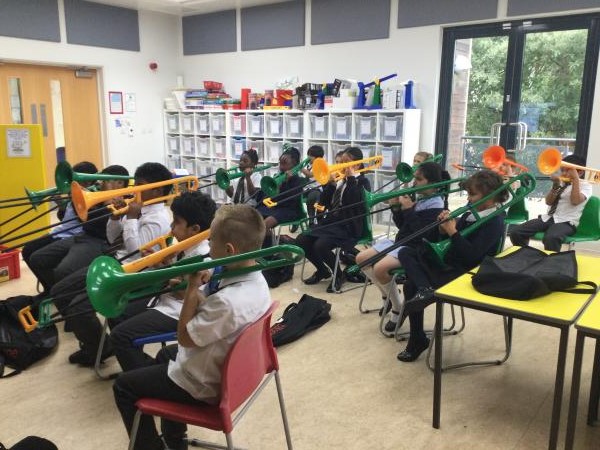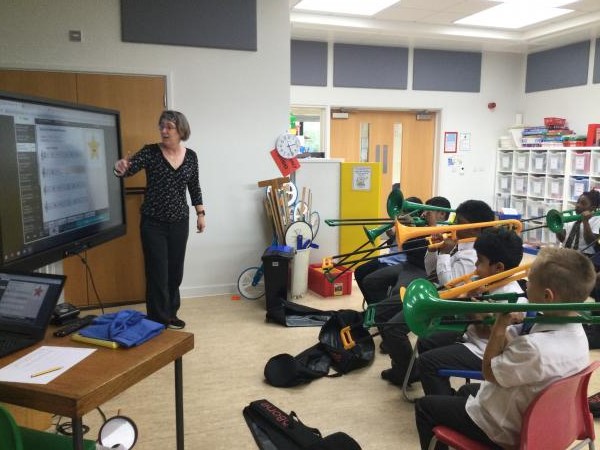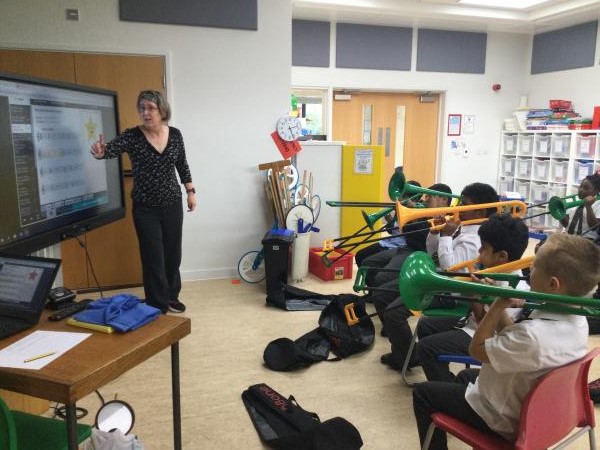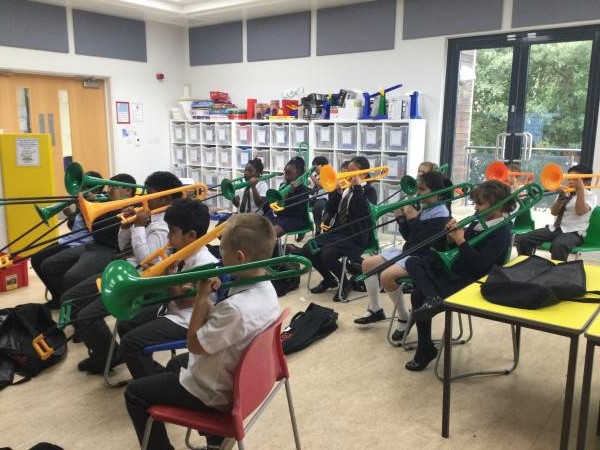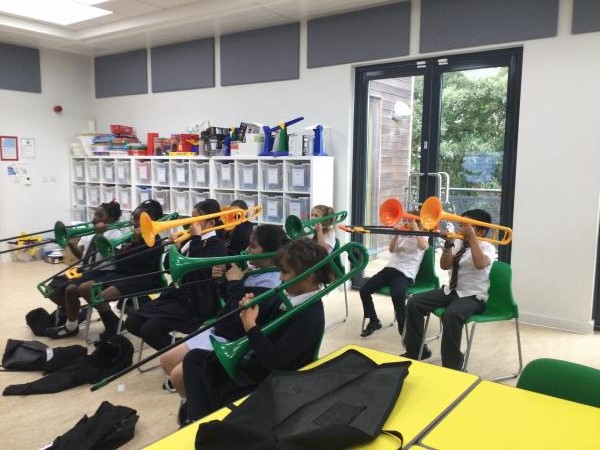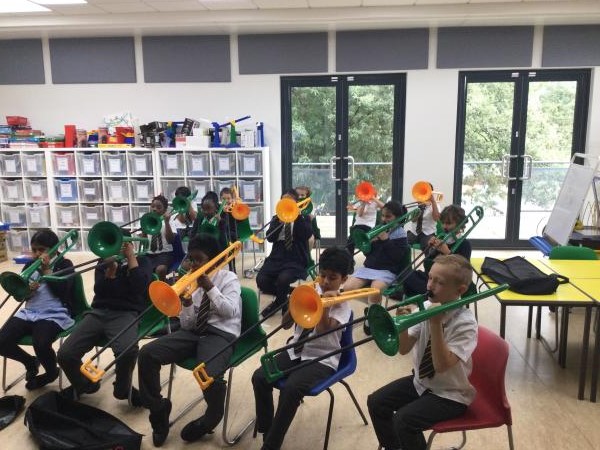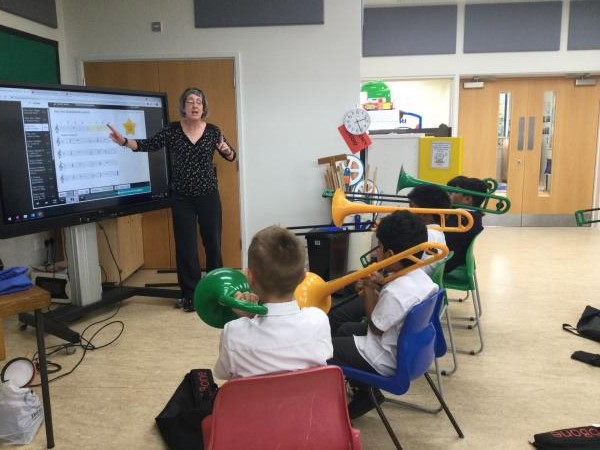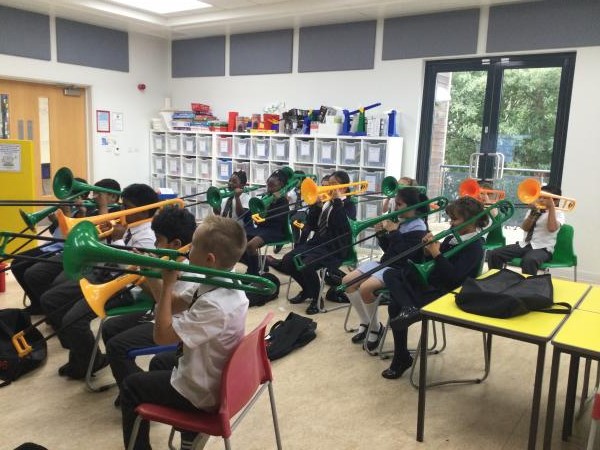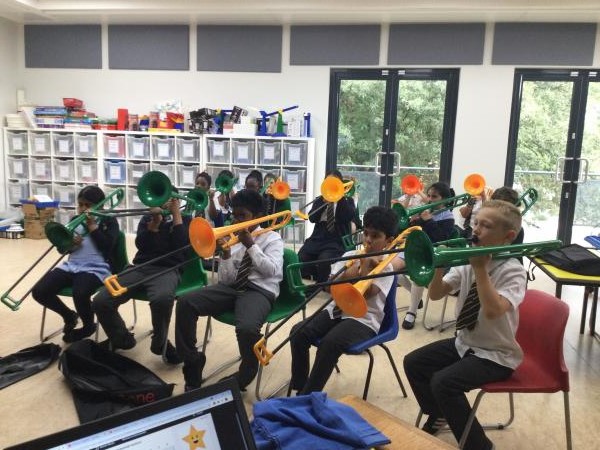 4 Gideon Science Experiment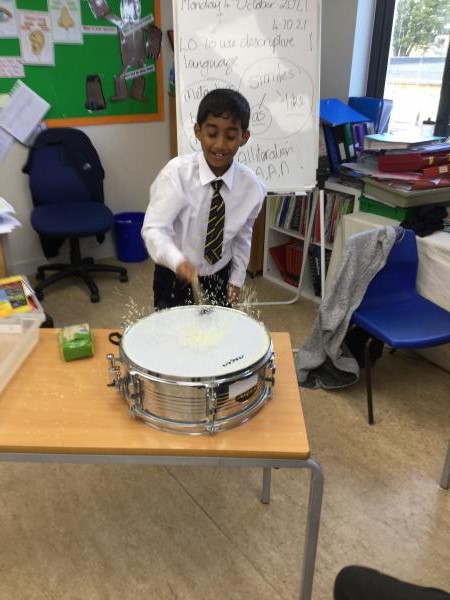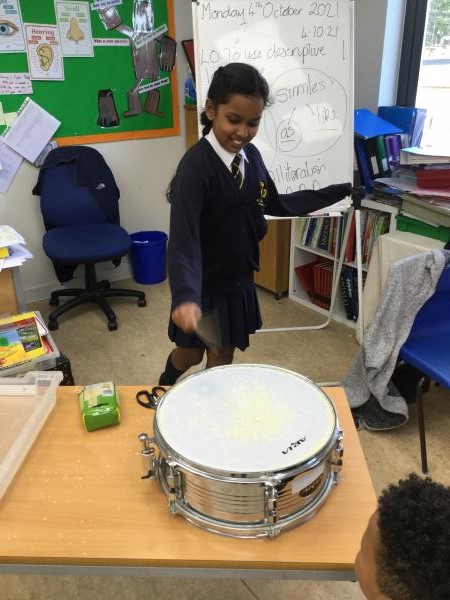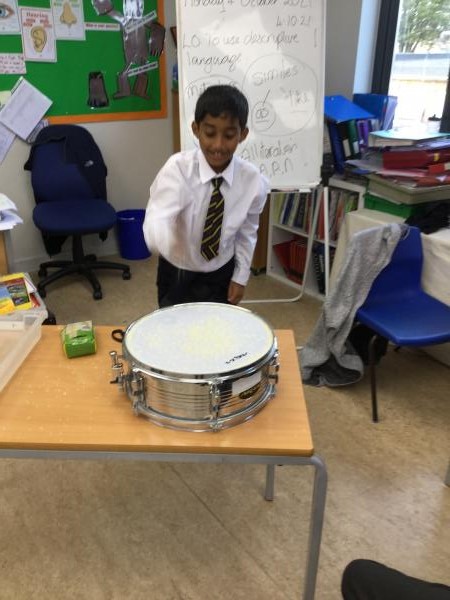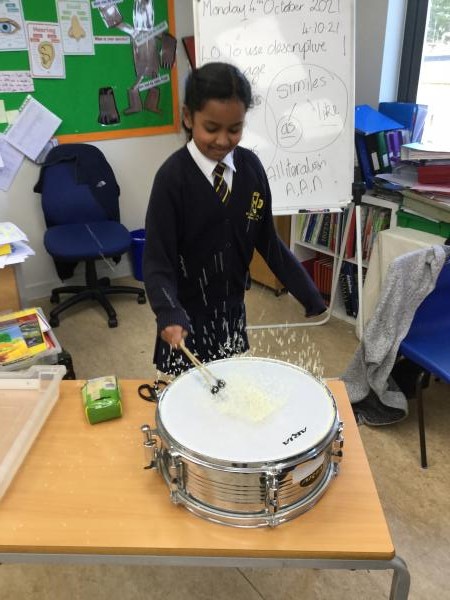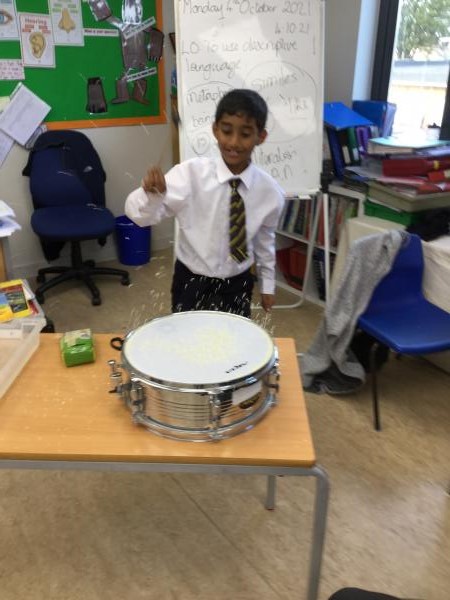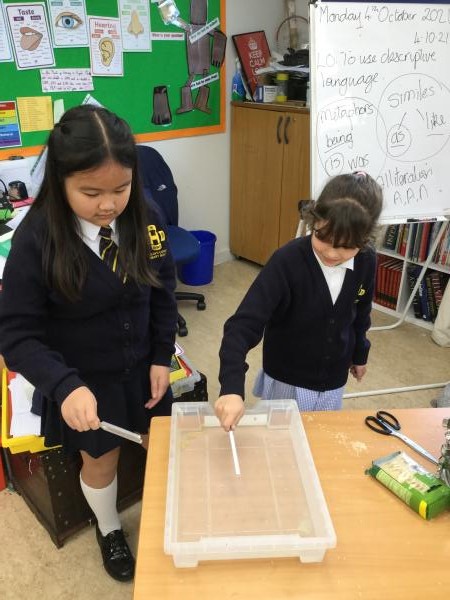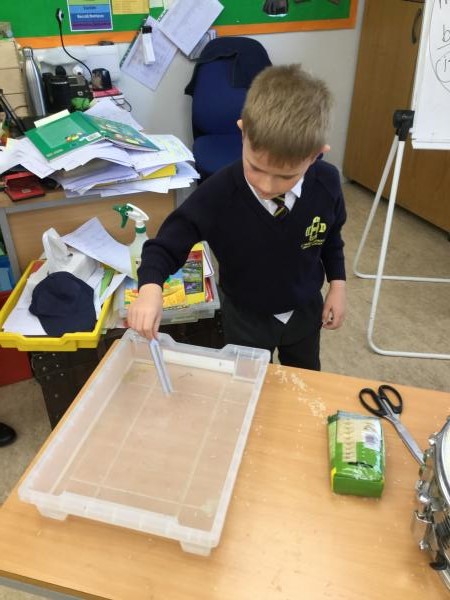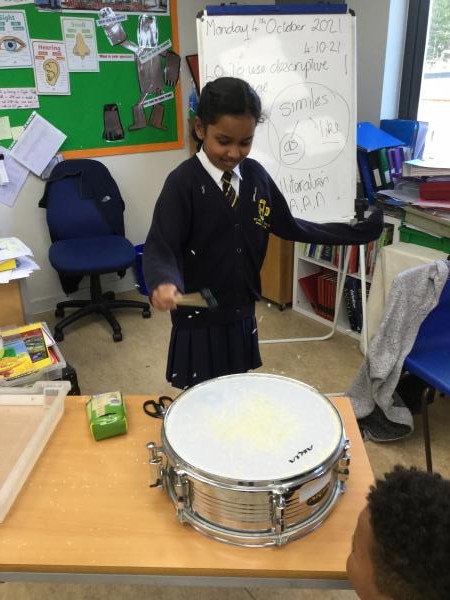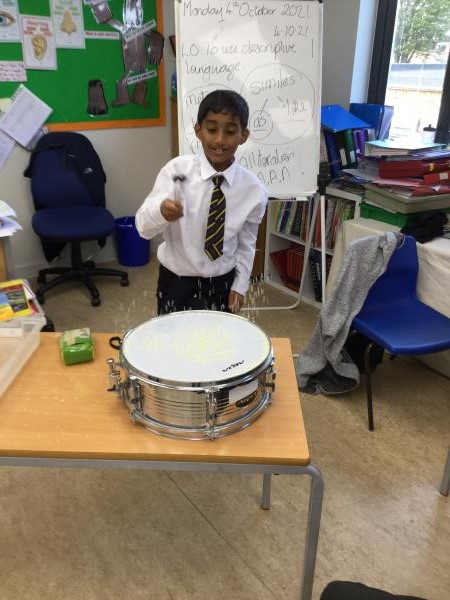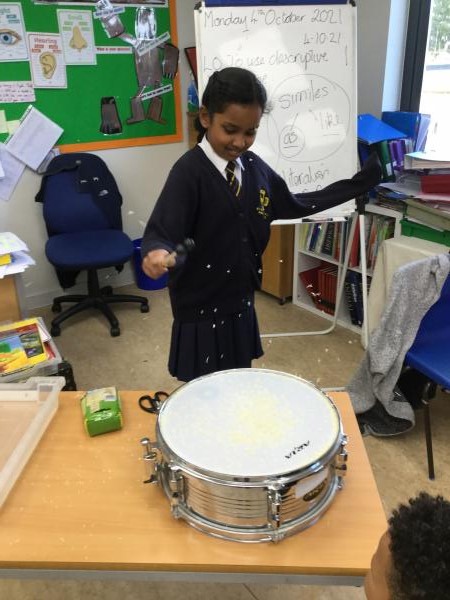 4 Gideon Southend Pier Timeline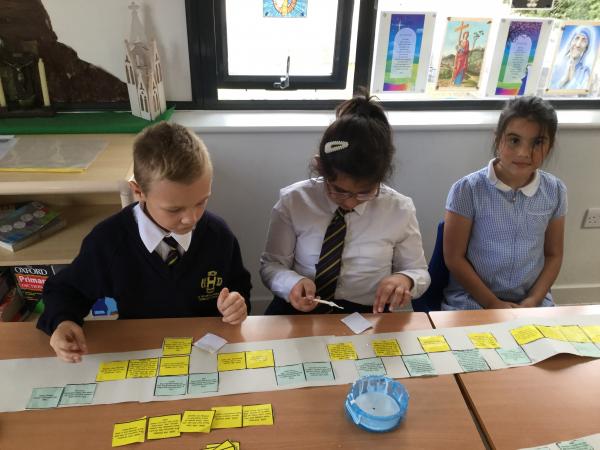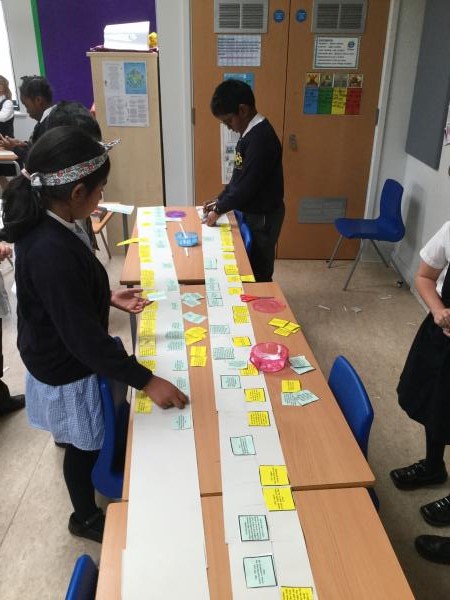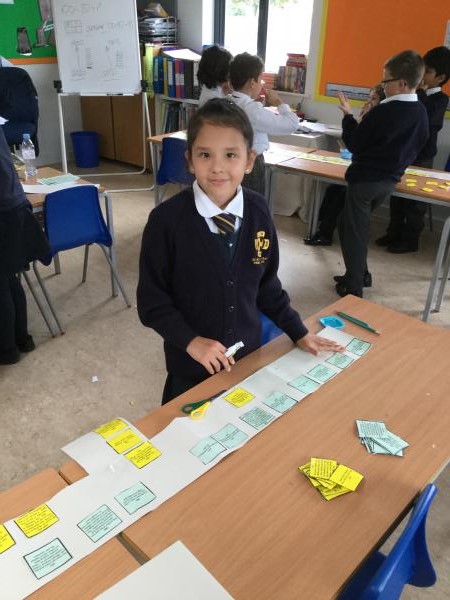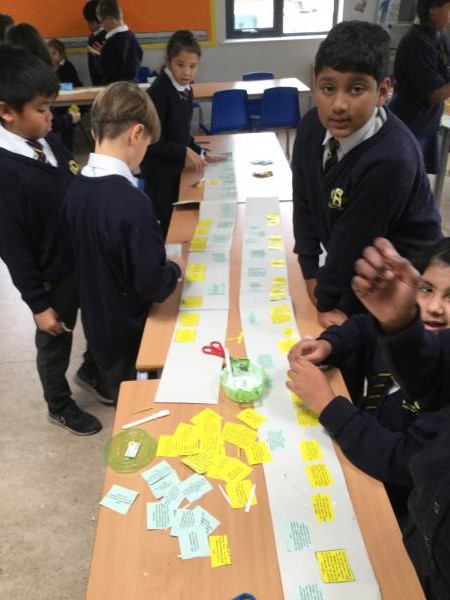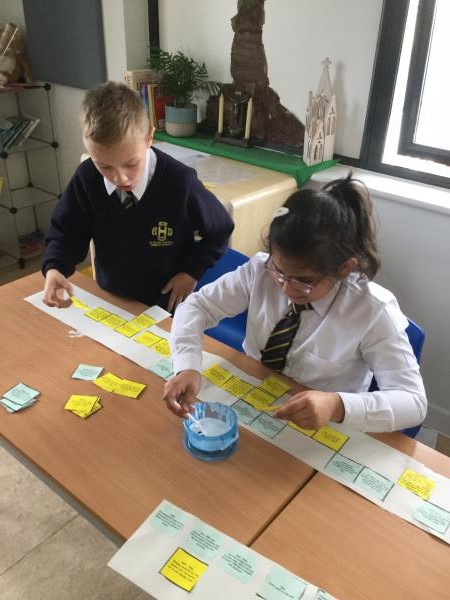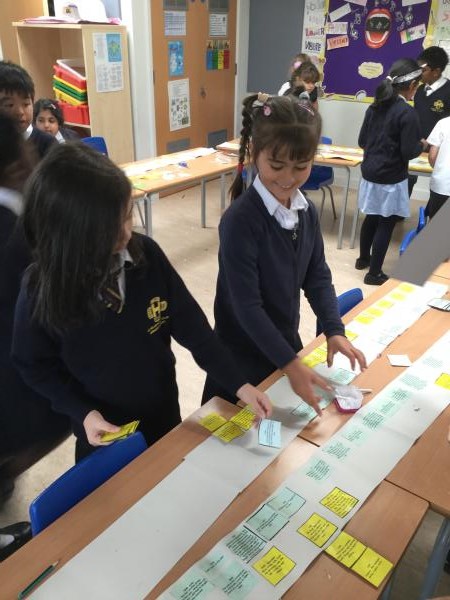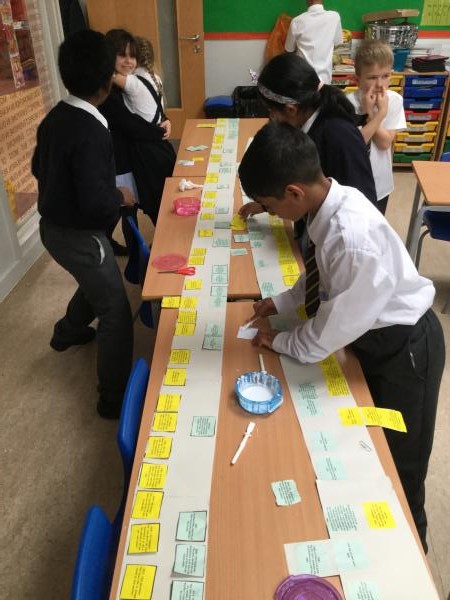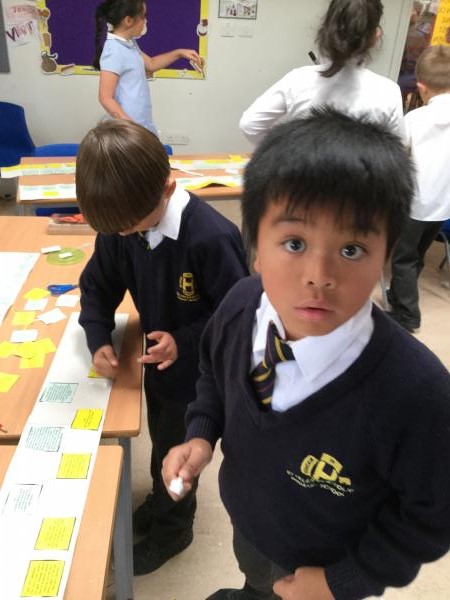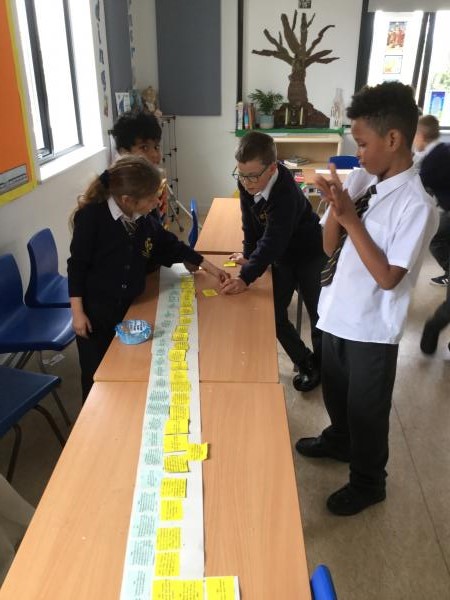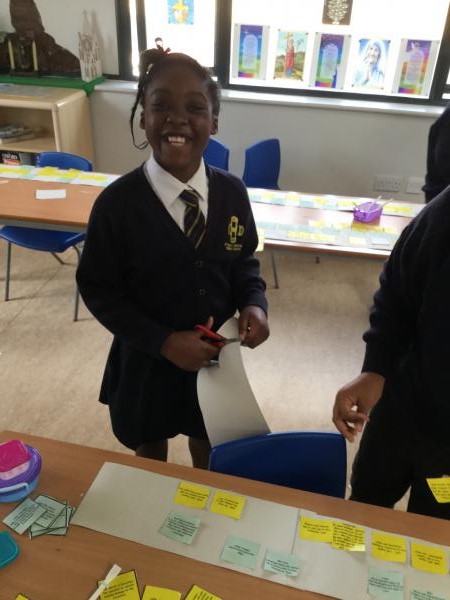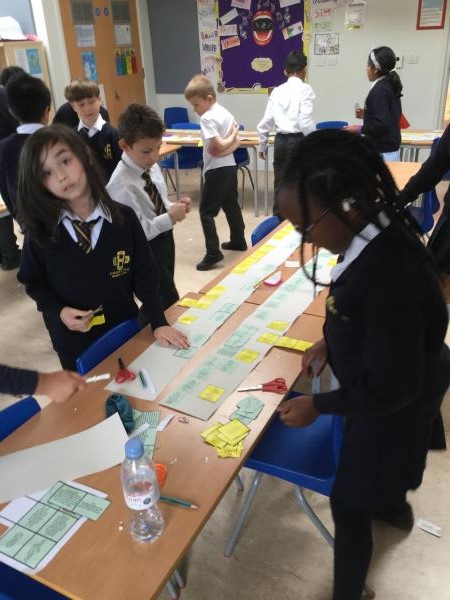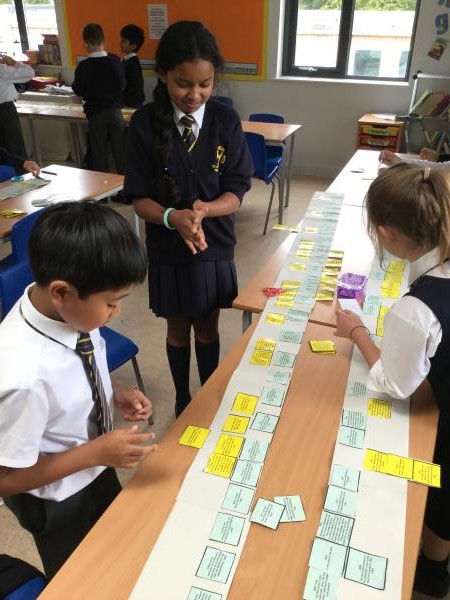 4 Gideon HMS Leigh Day Southend Pier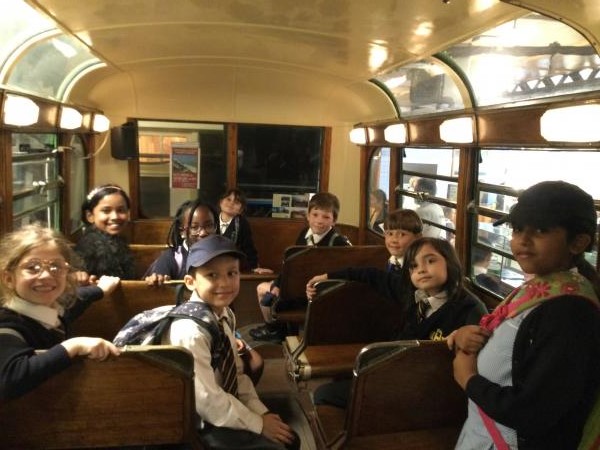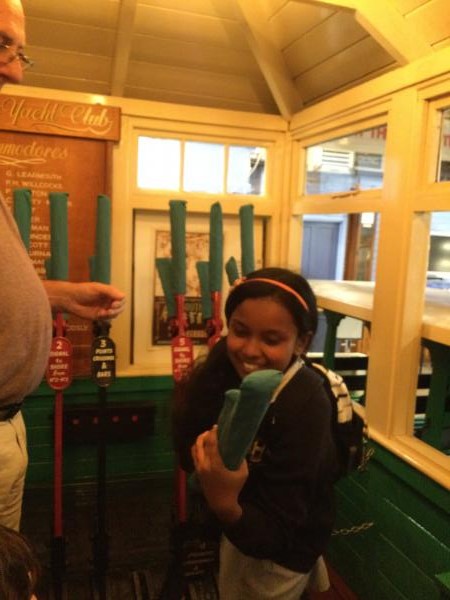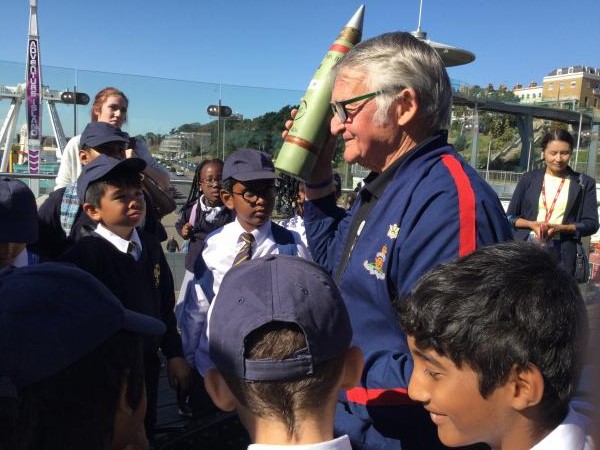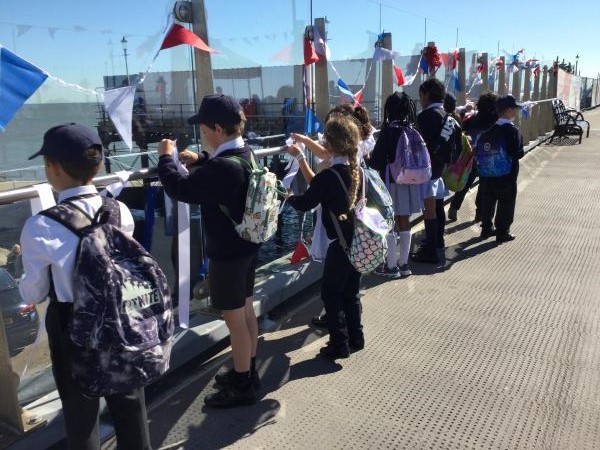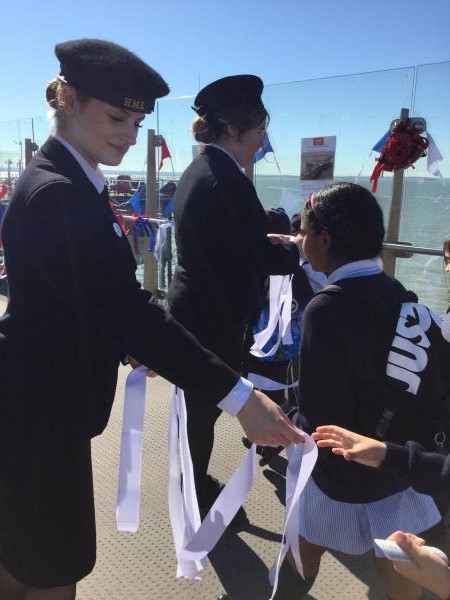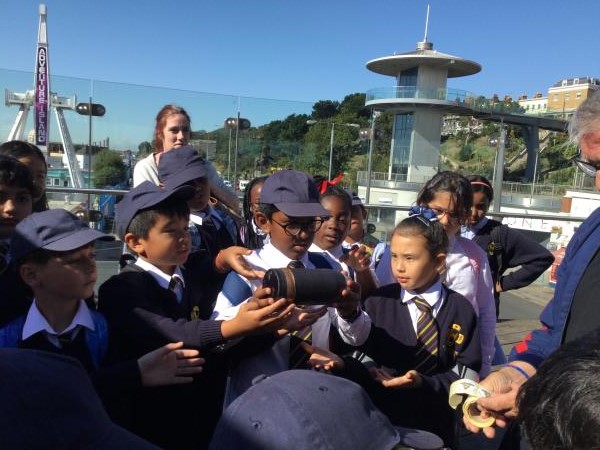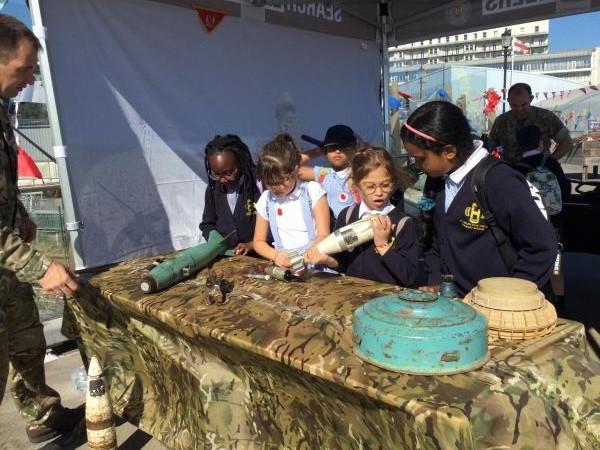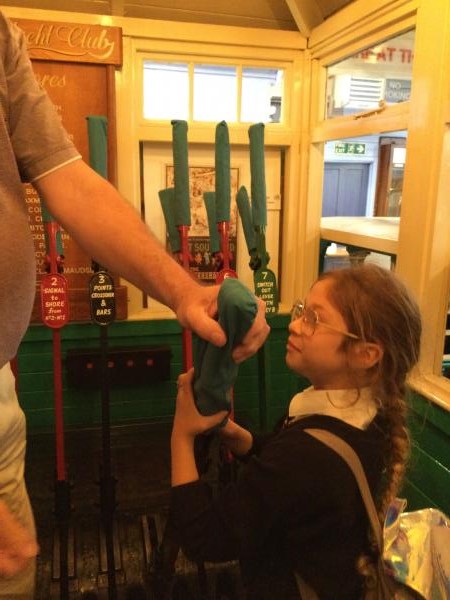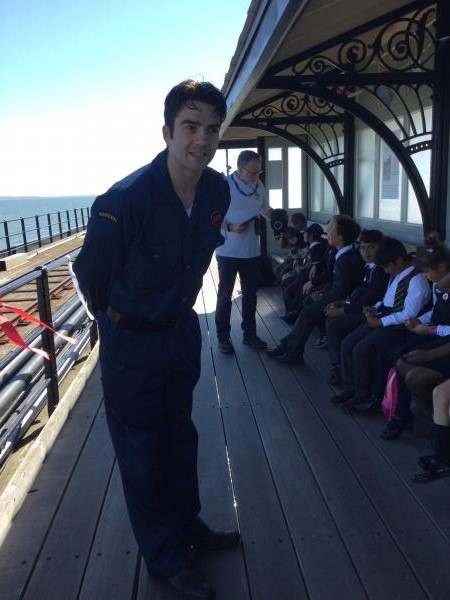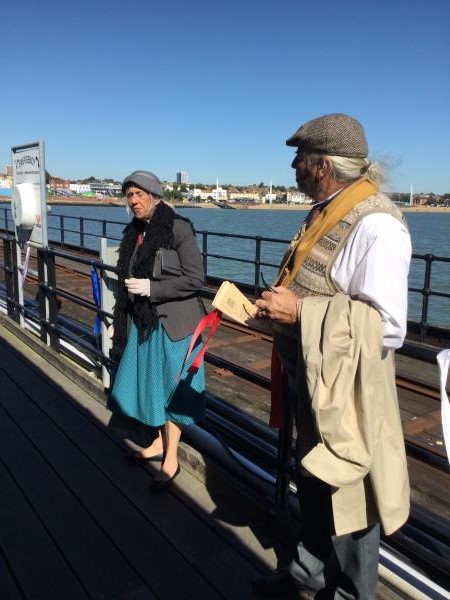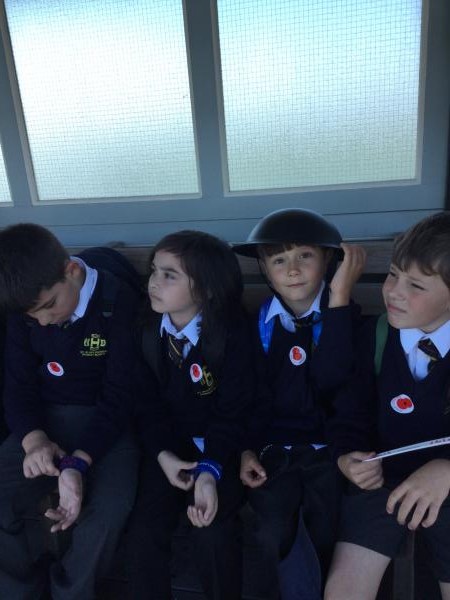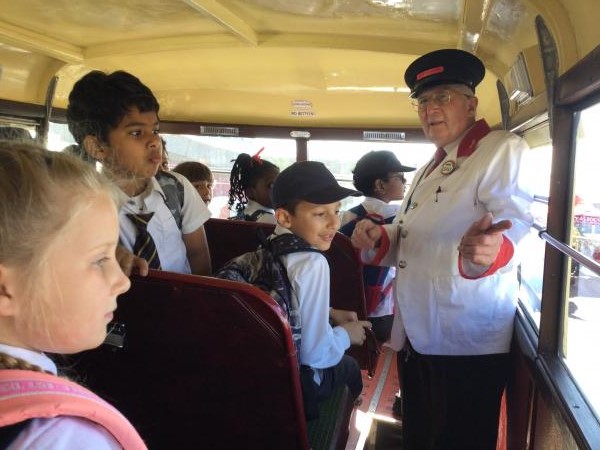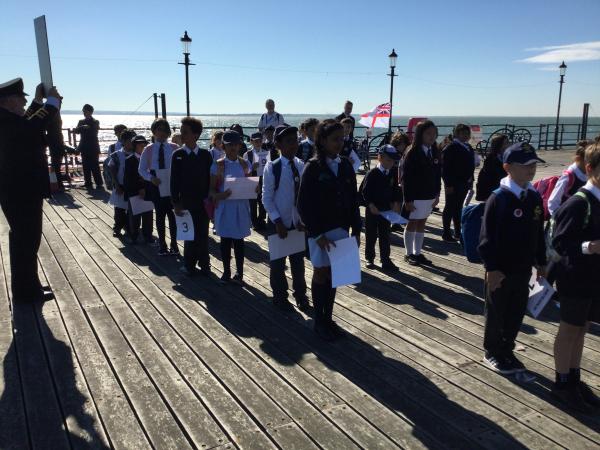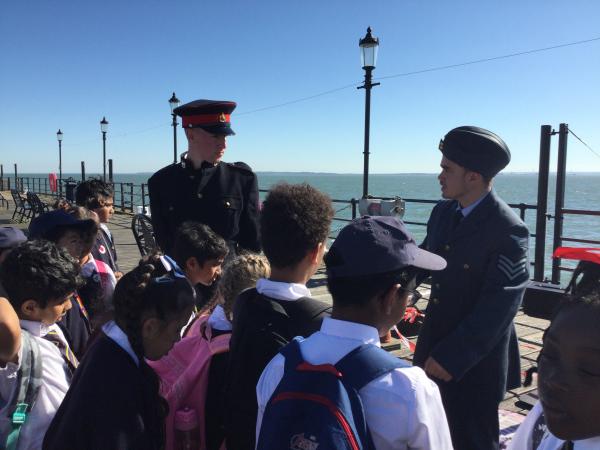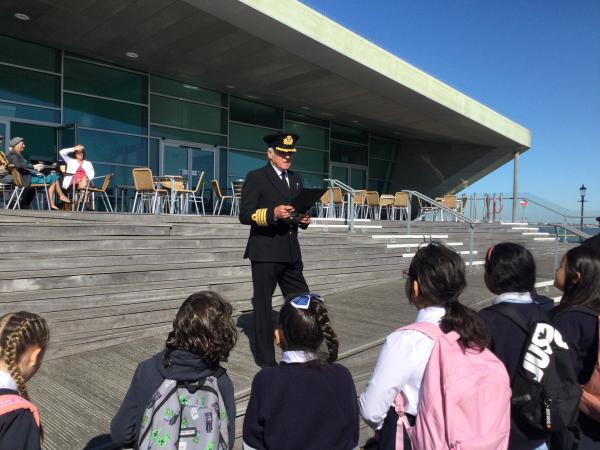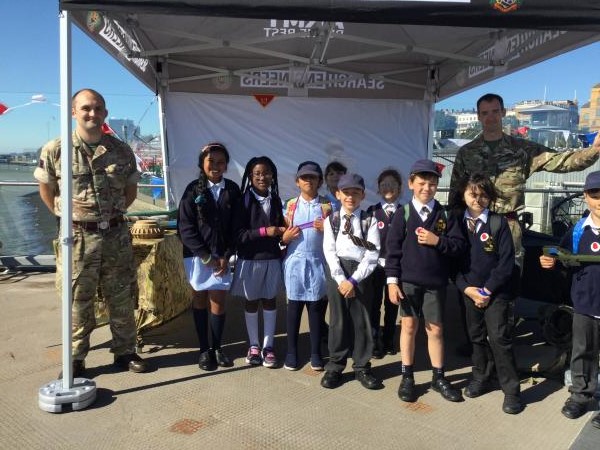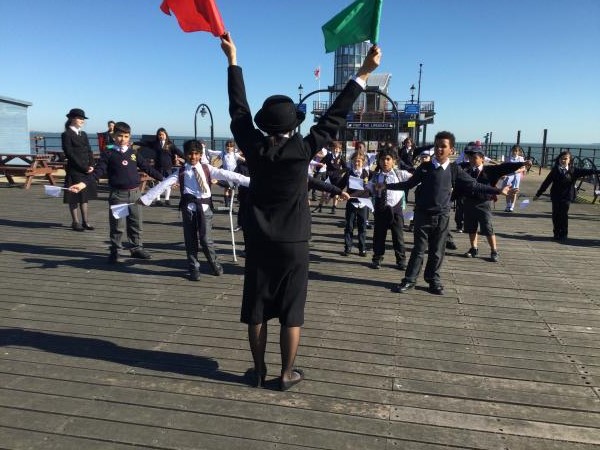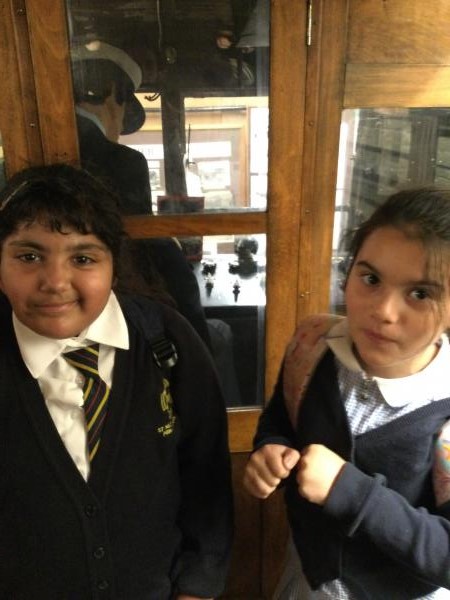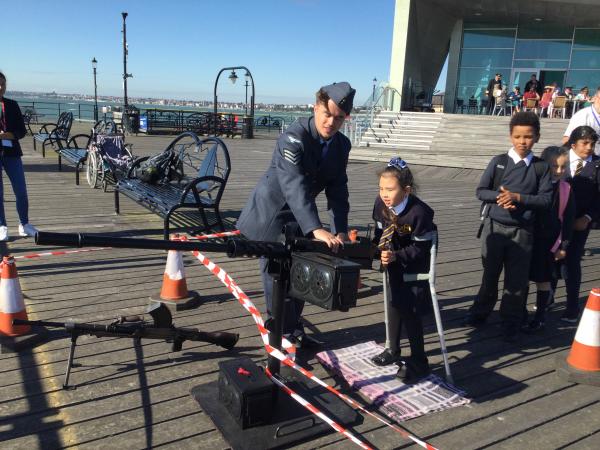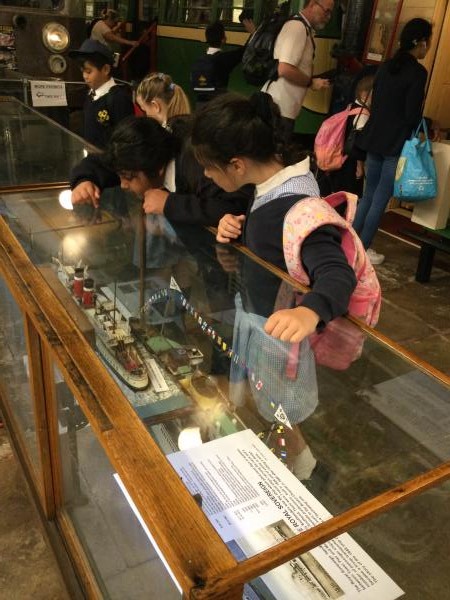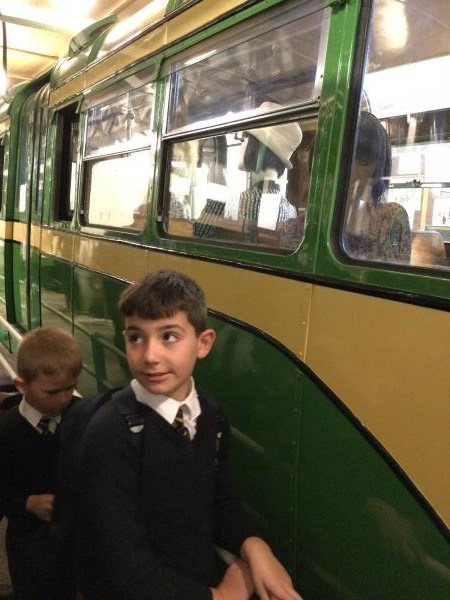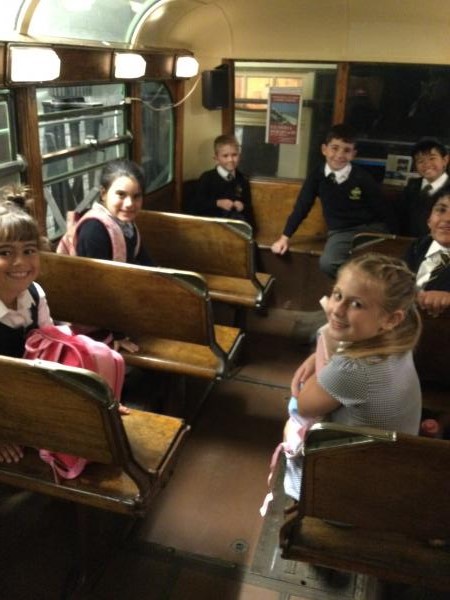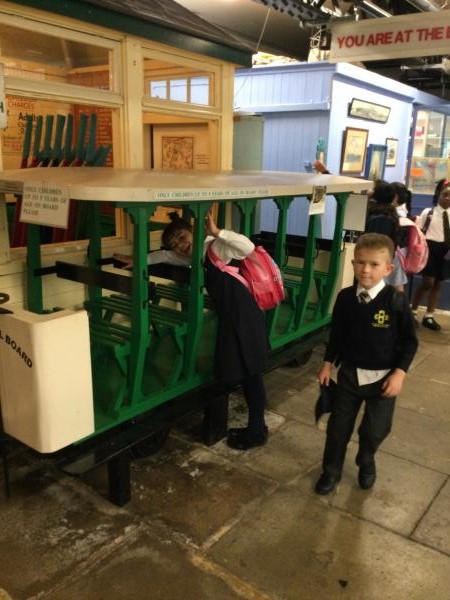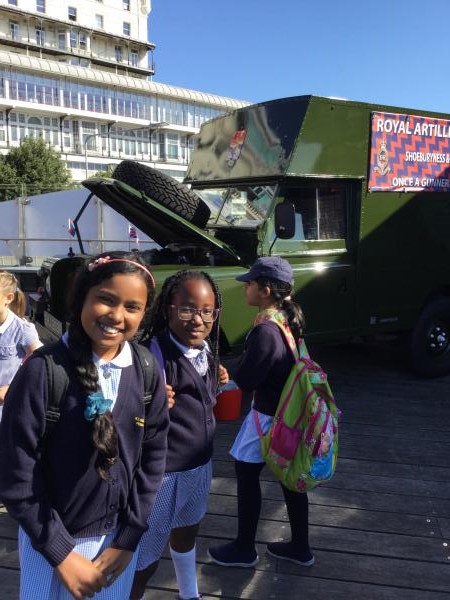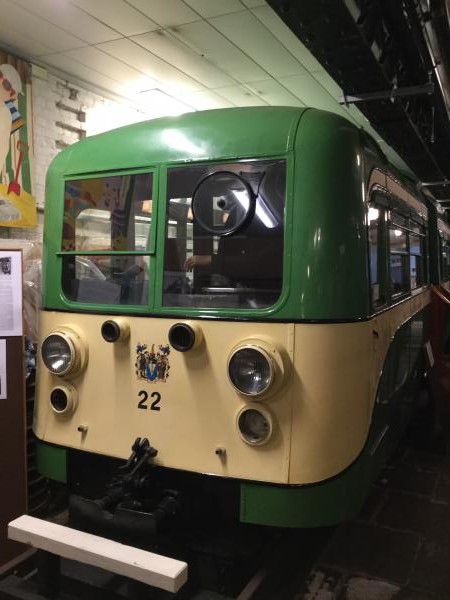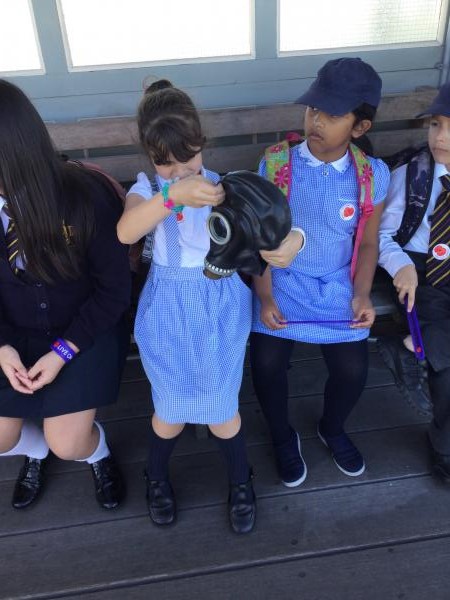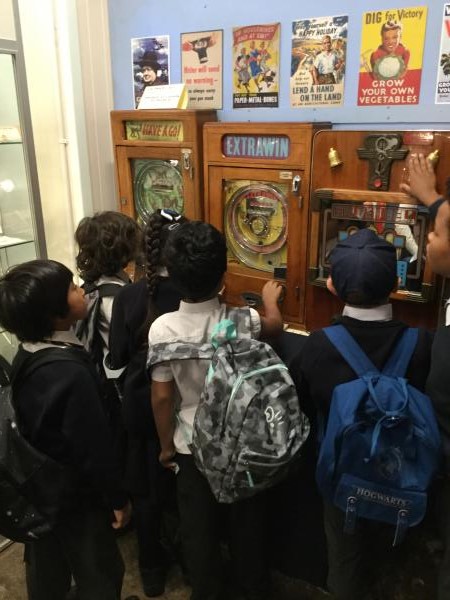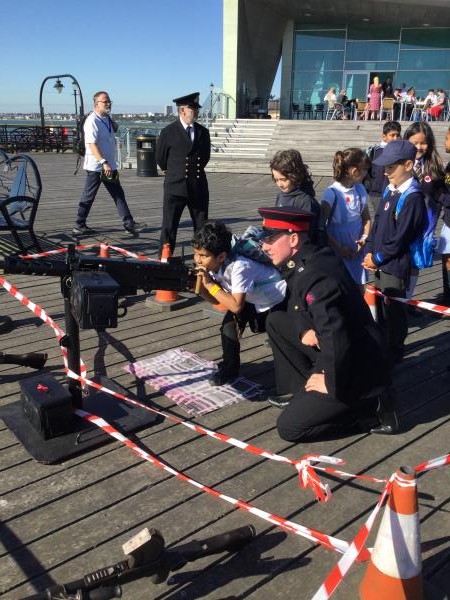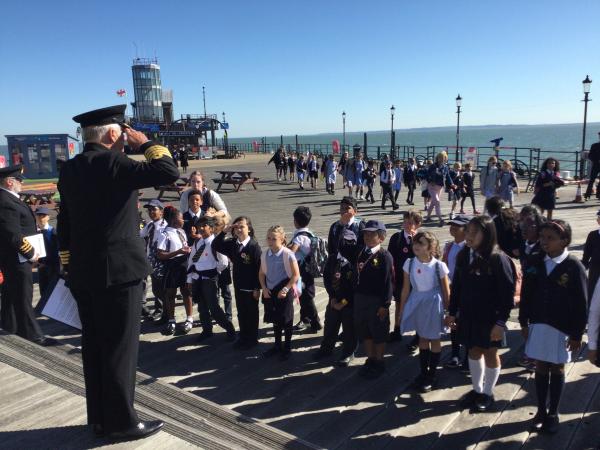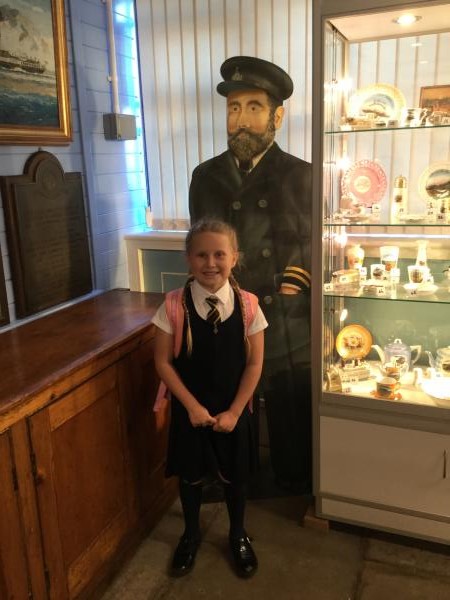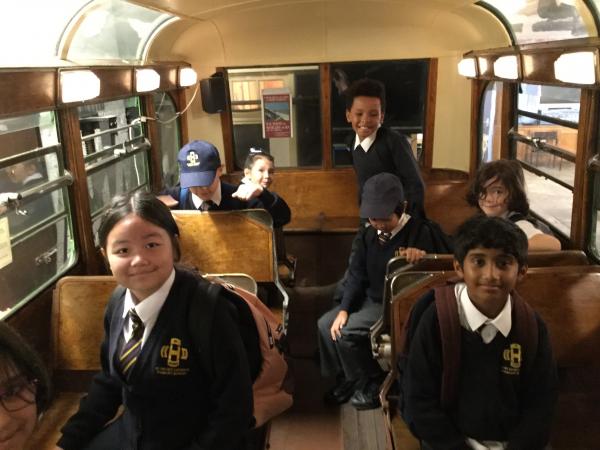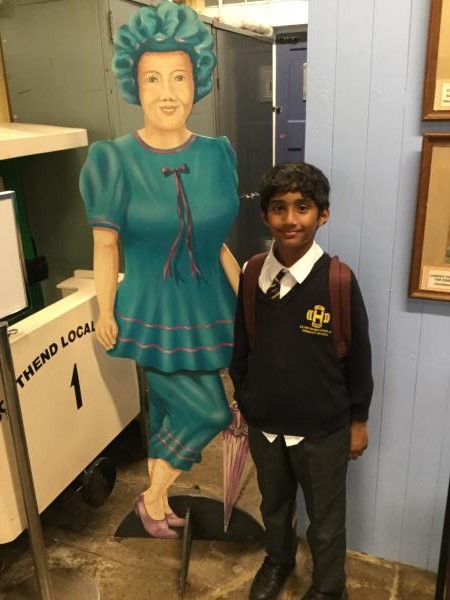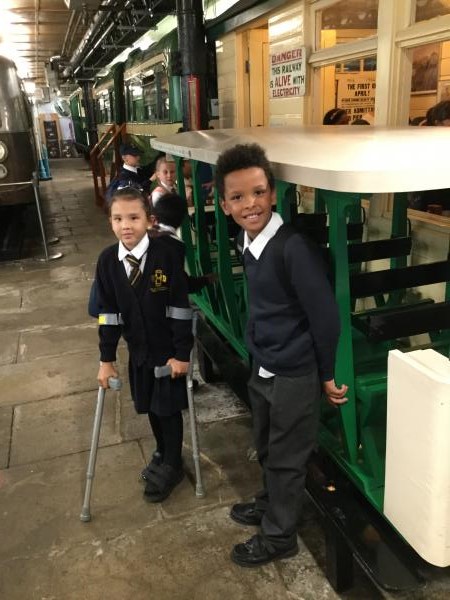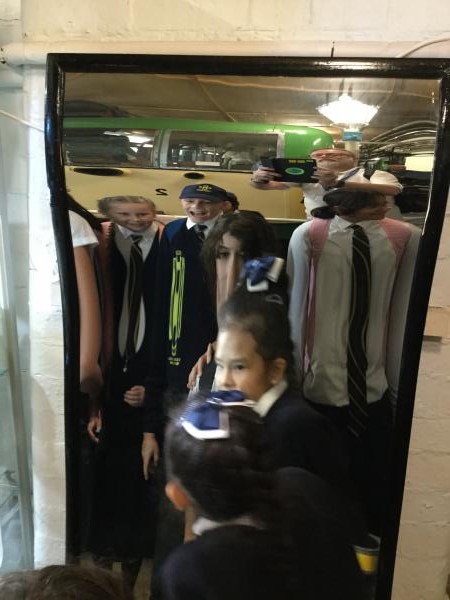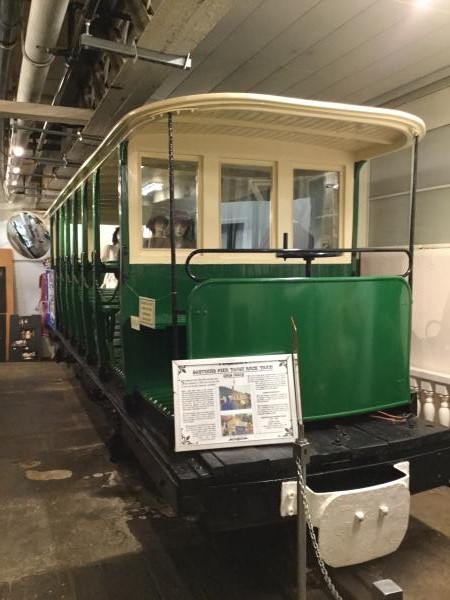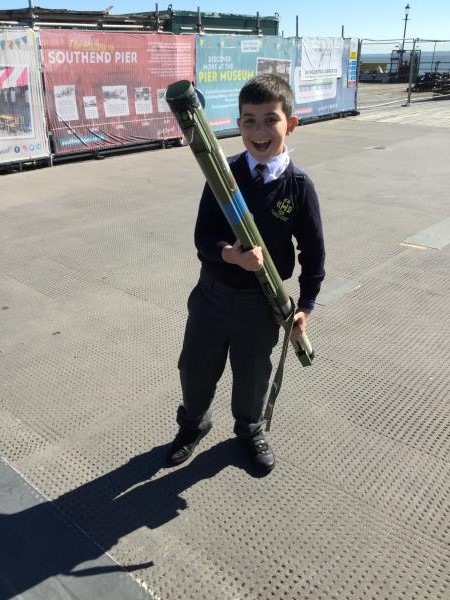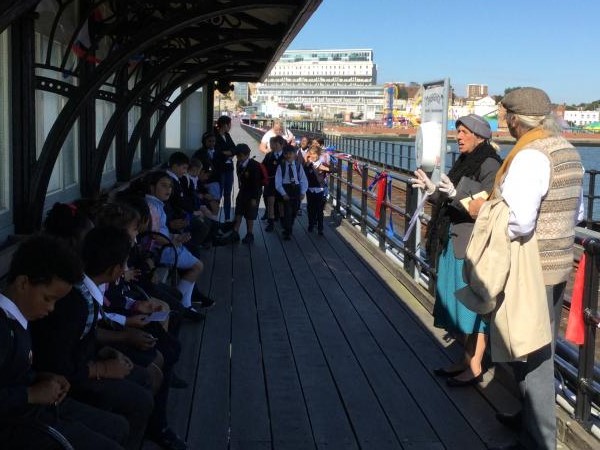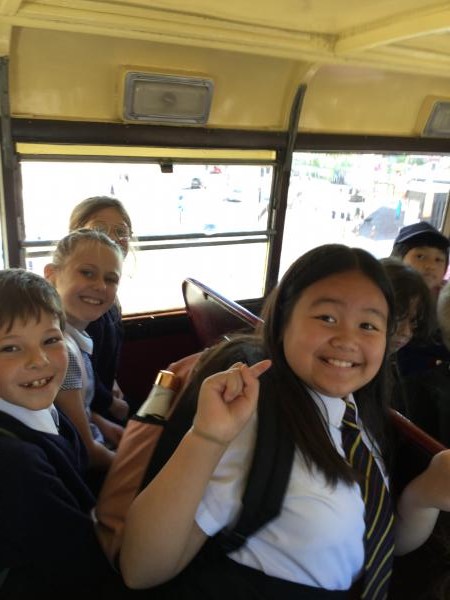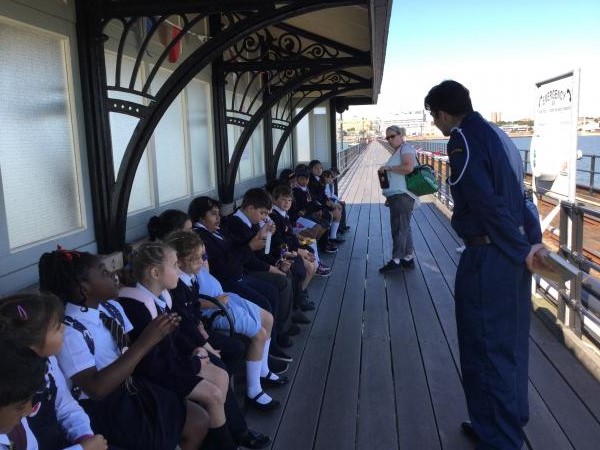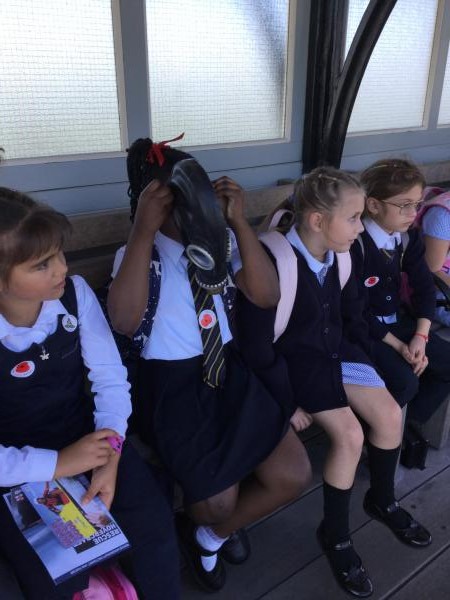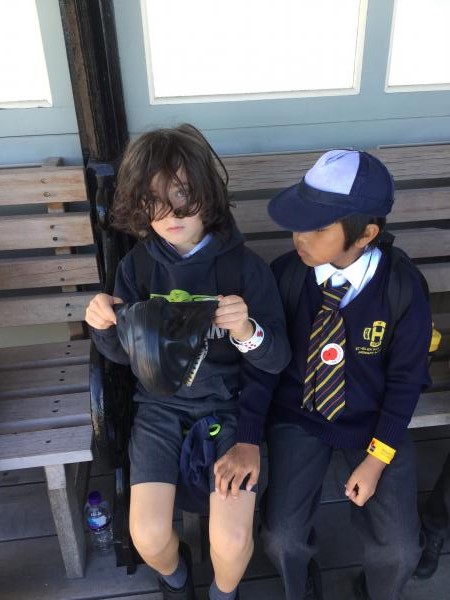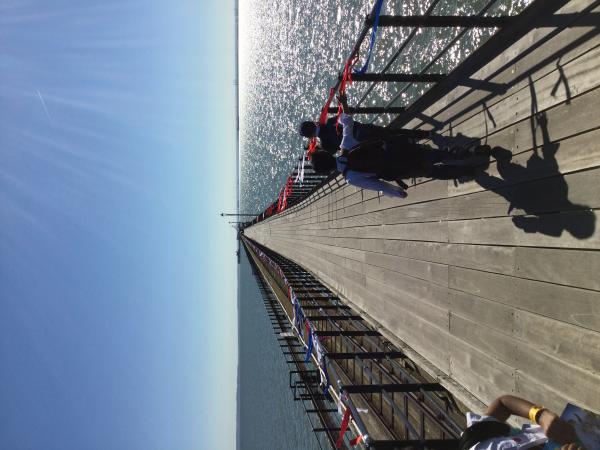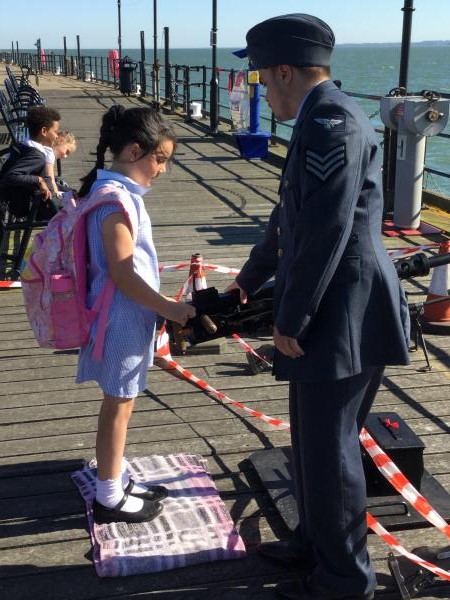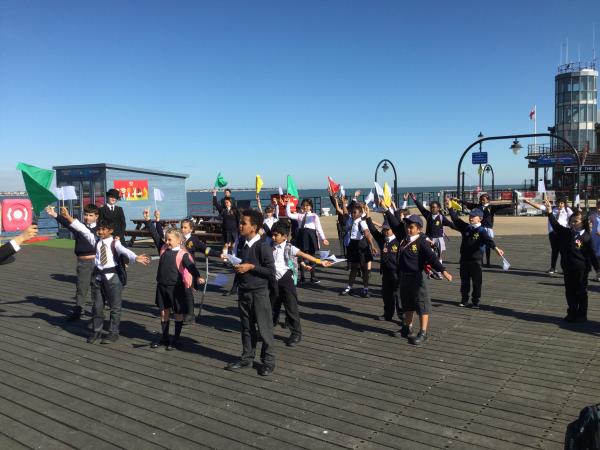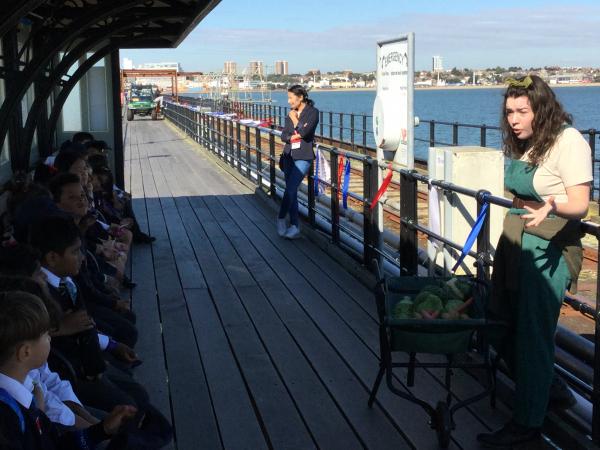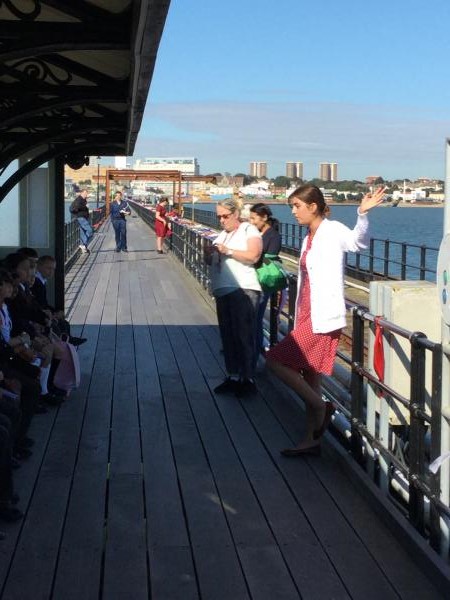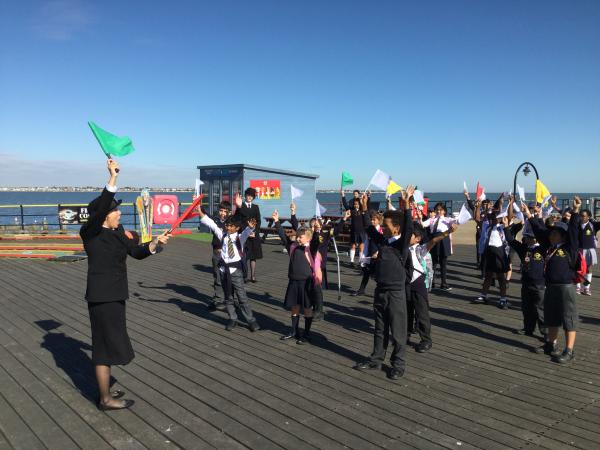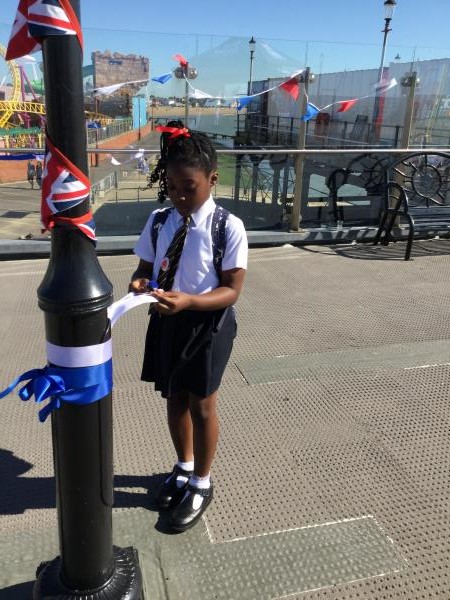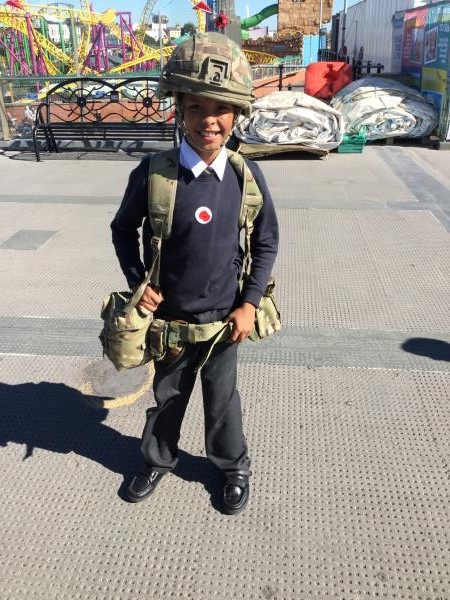 Iron Man Art Work
We are reading the Iron Man in class and decided to try out our art techniques to produce some amazing silhouette art work and some really original split pin Iron Man puppets!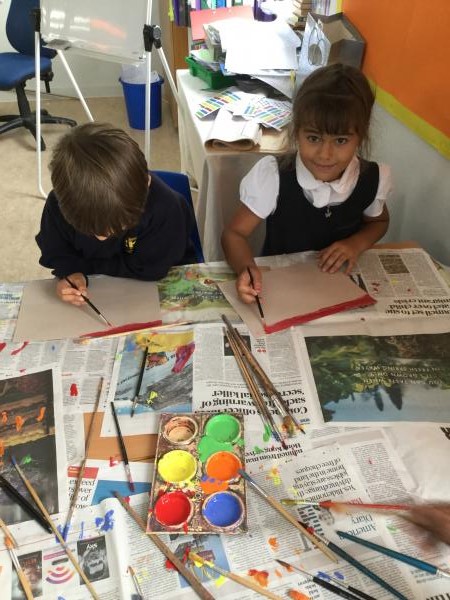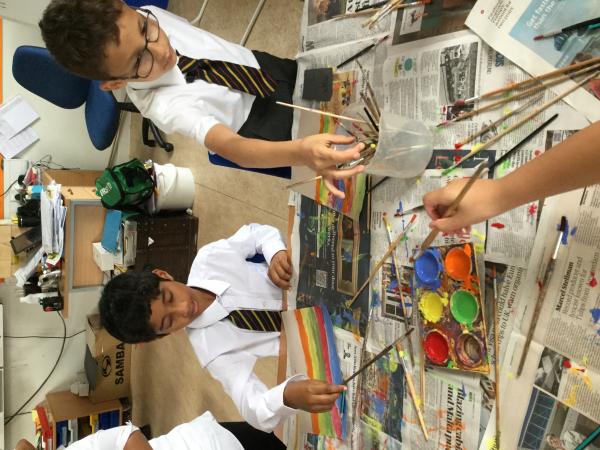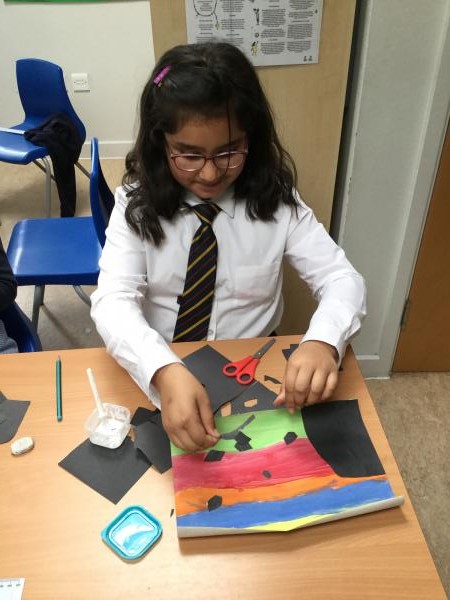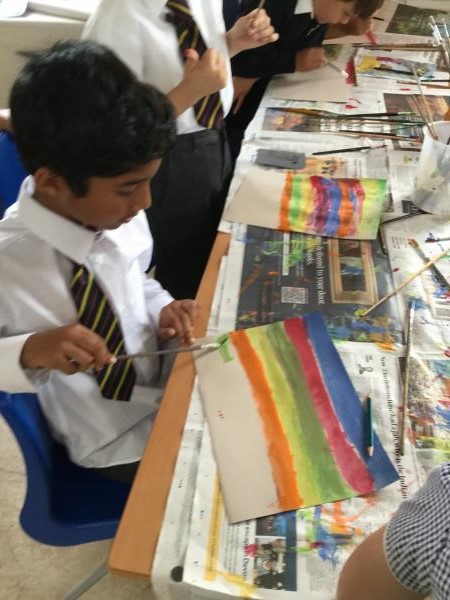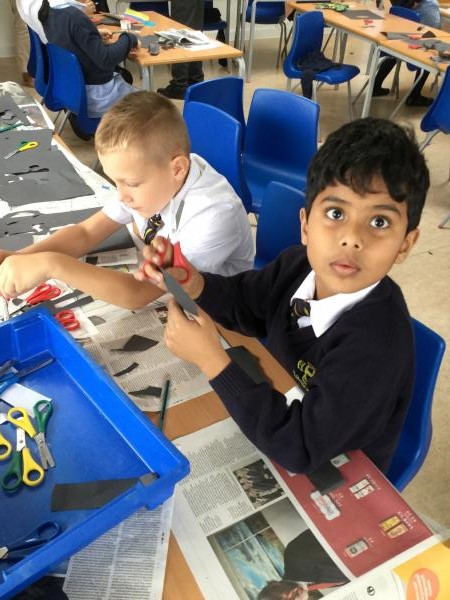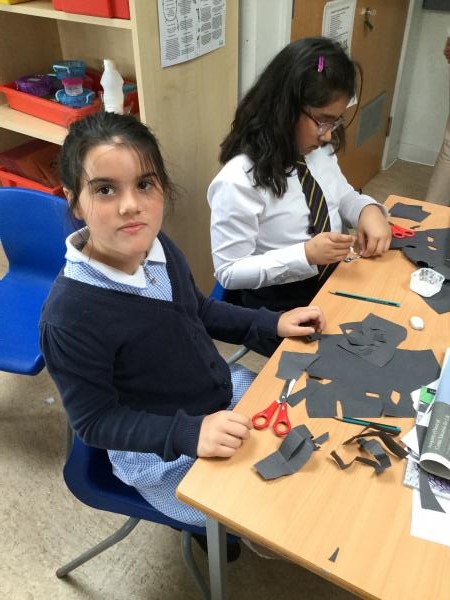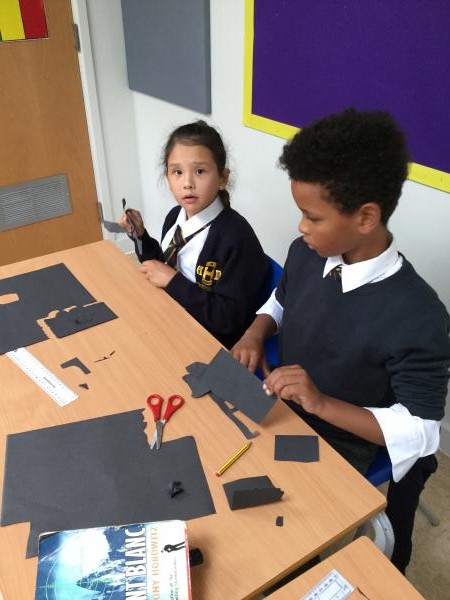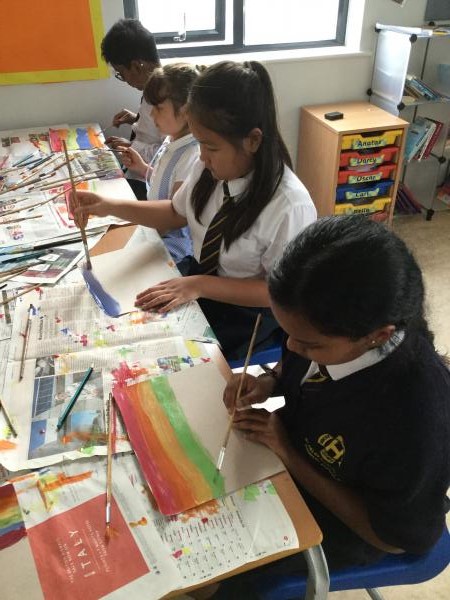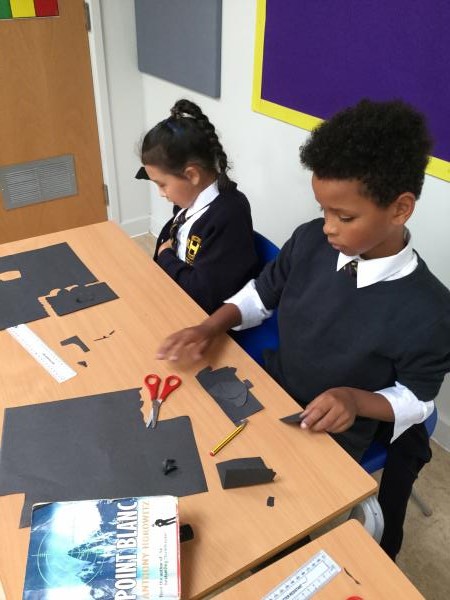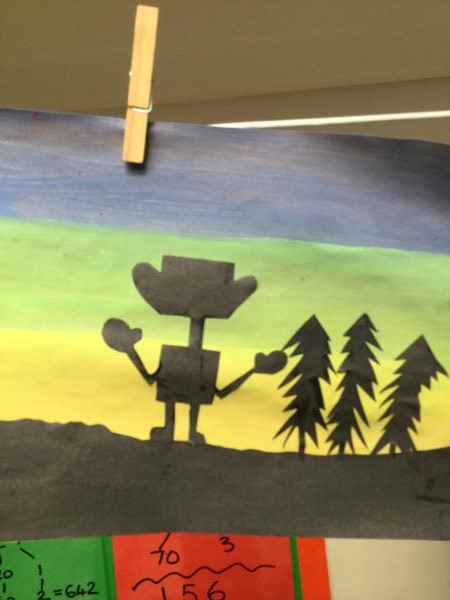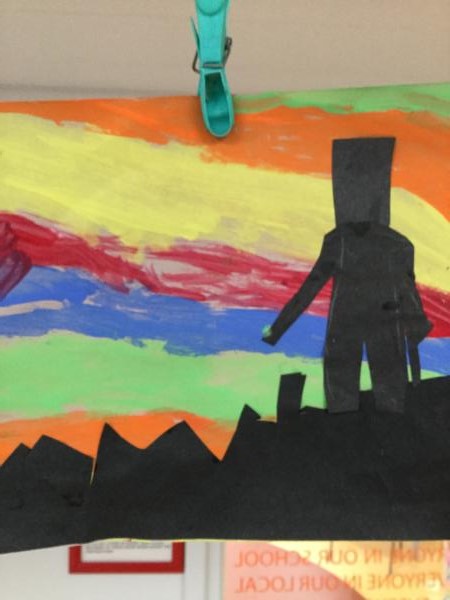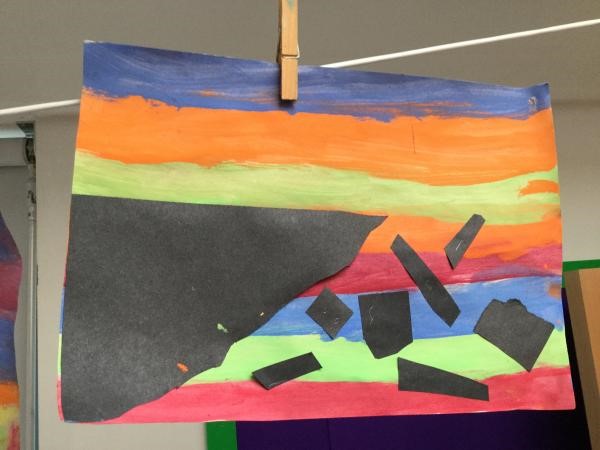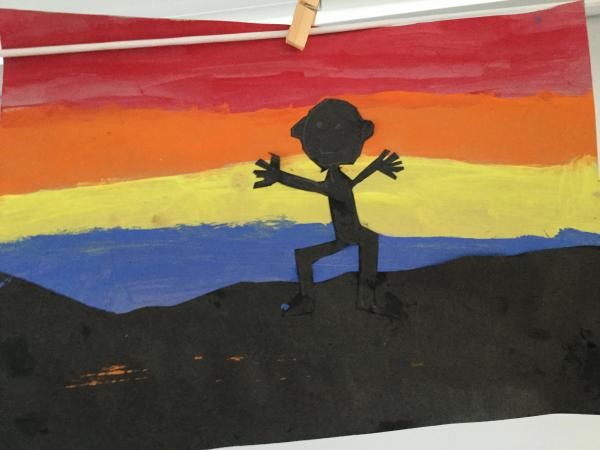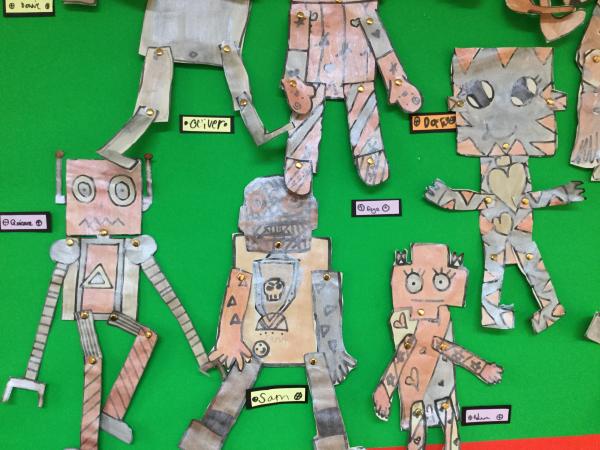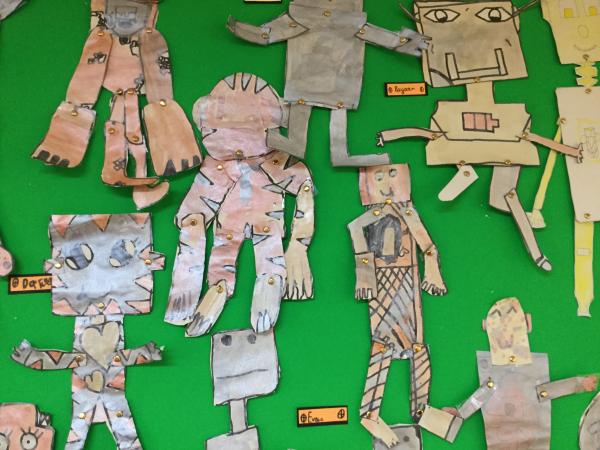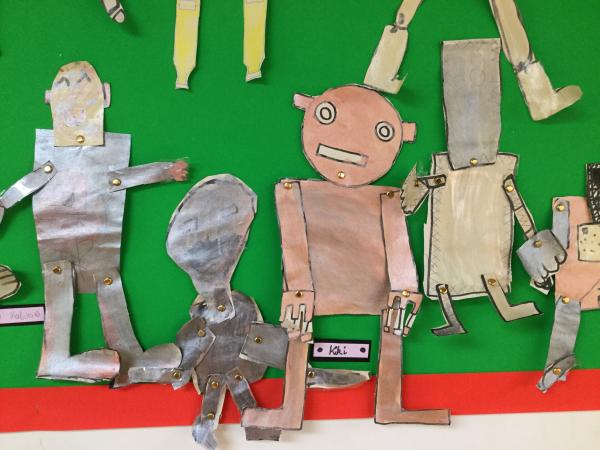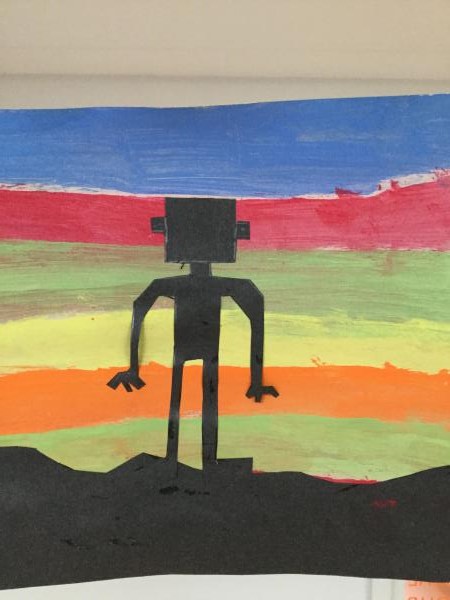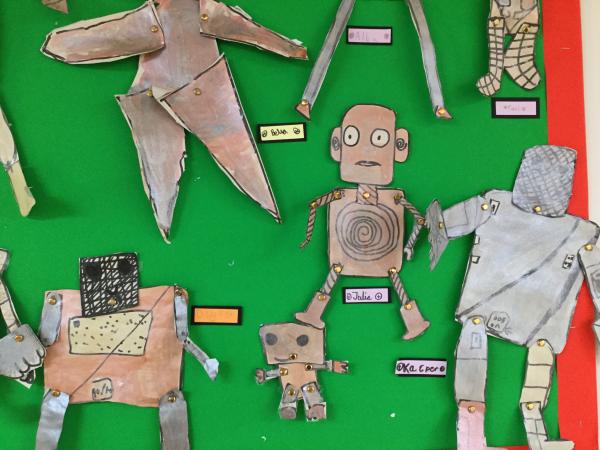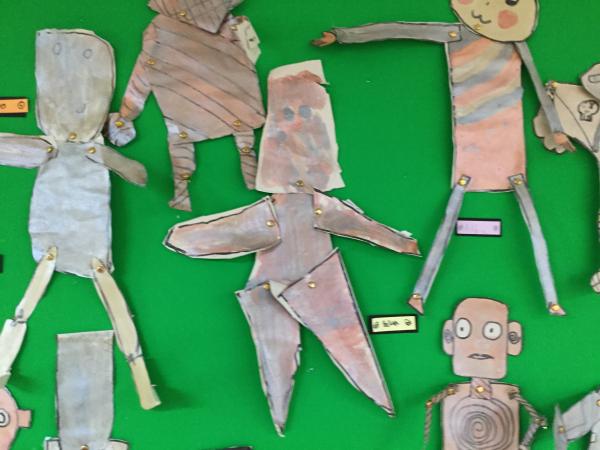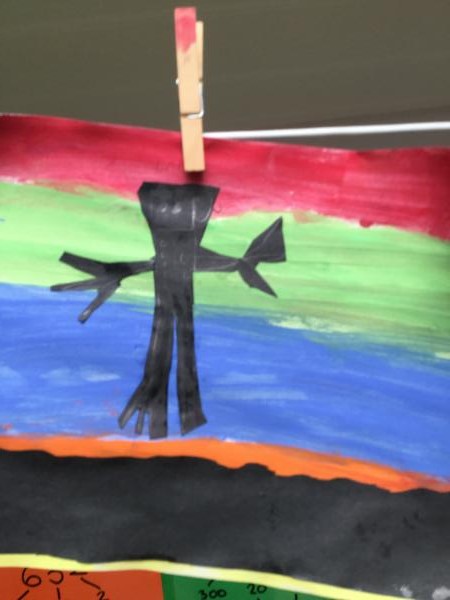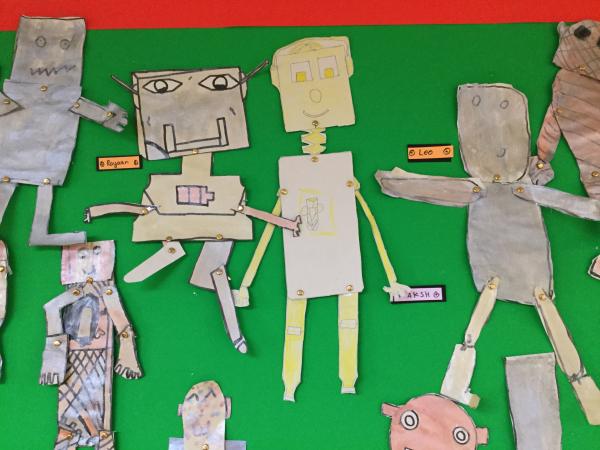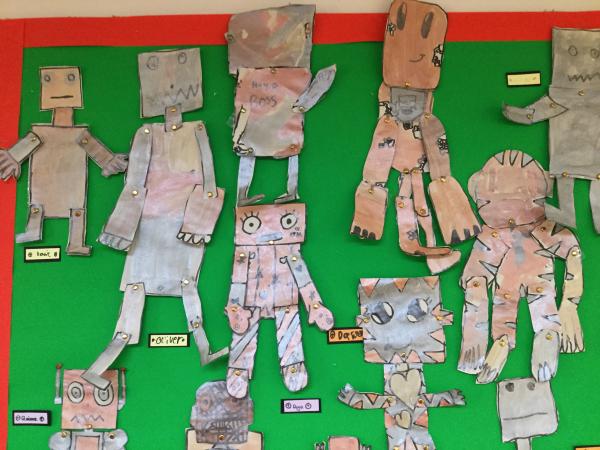 Making some flying 'O's
As part of our activities day on our first day back at school we tried to make some unconventional flying 'O's - they really worked too!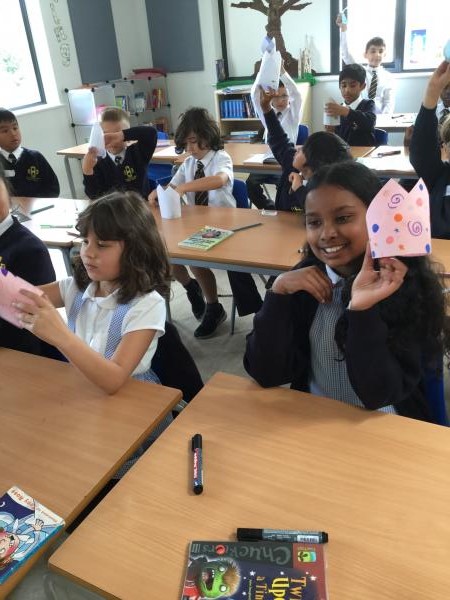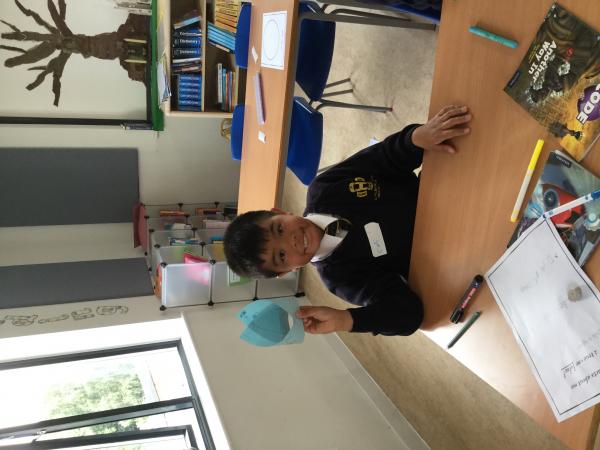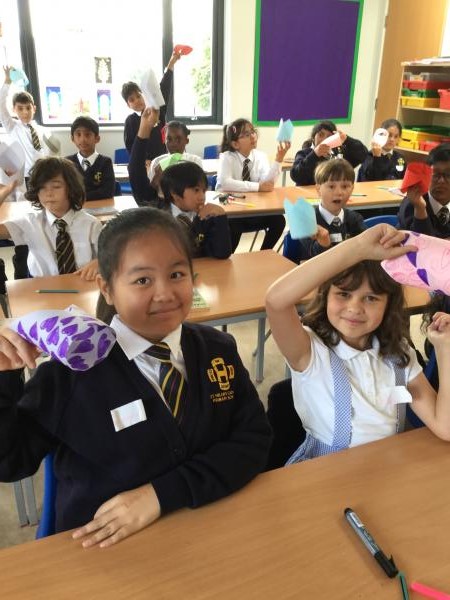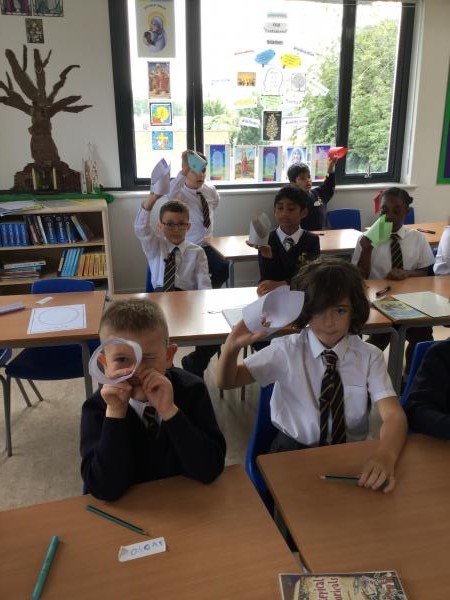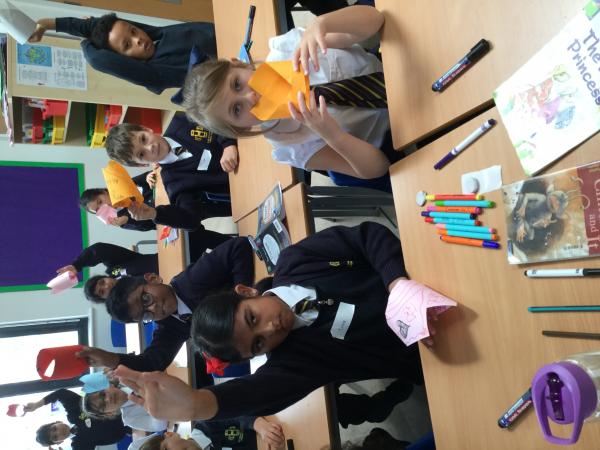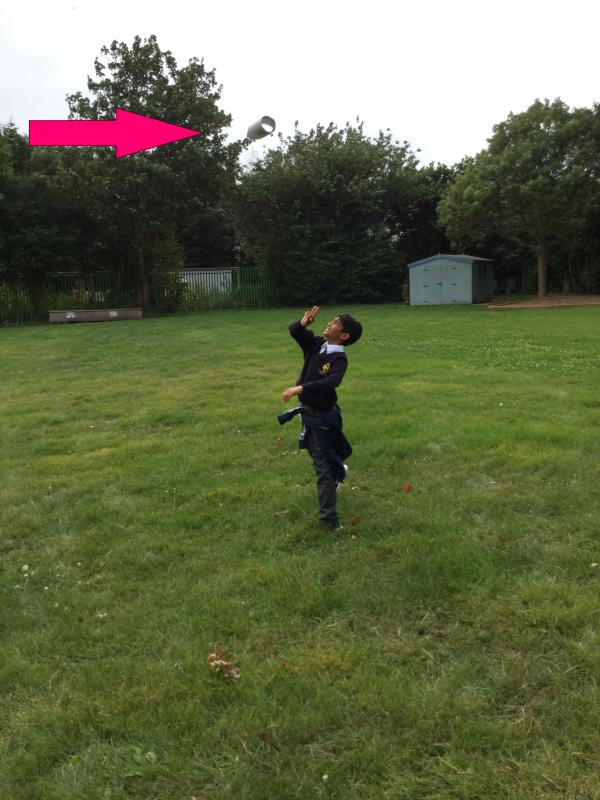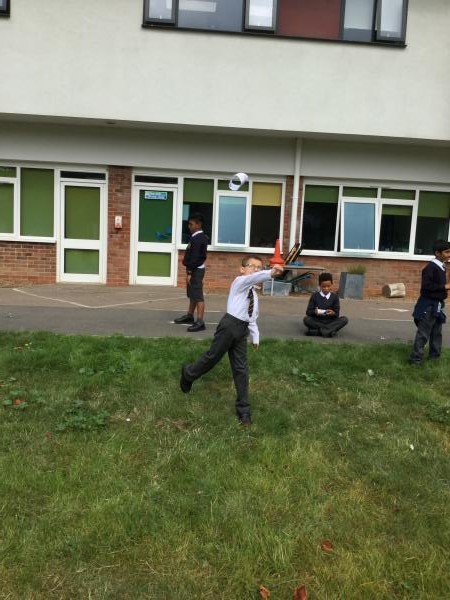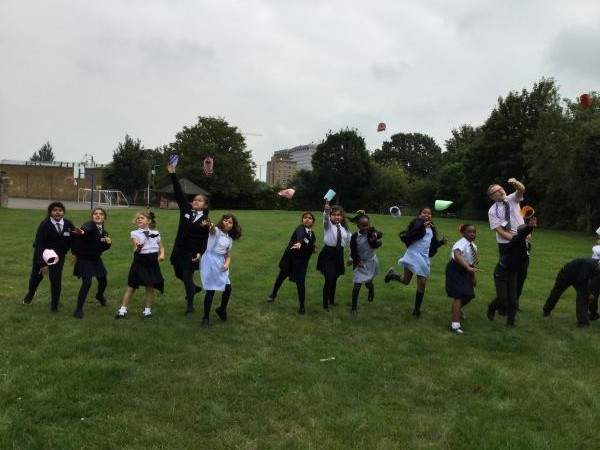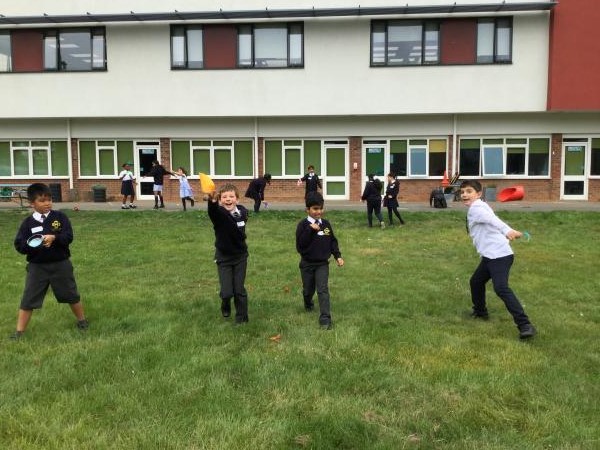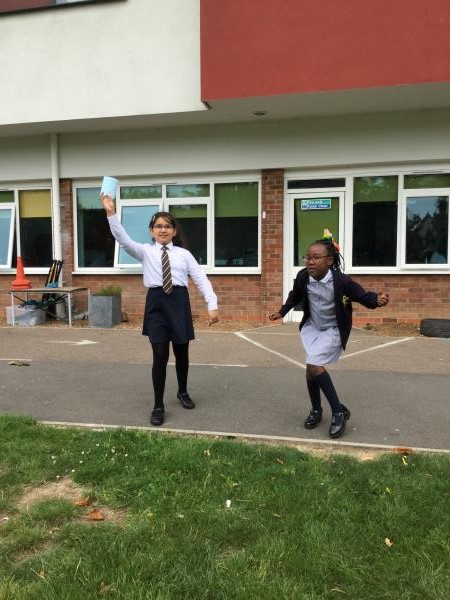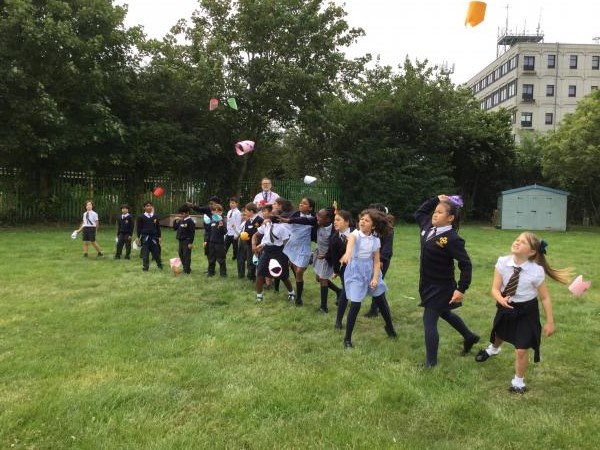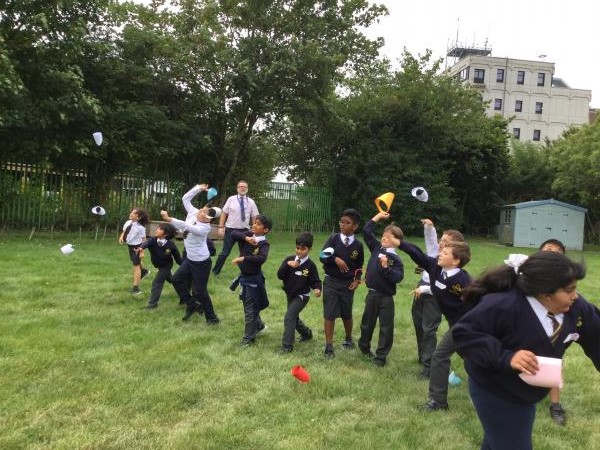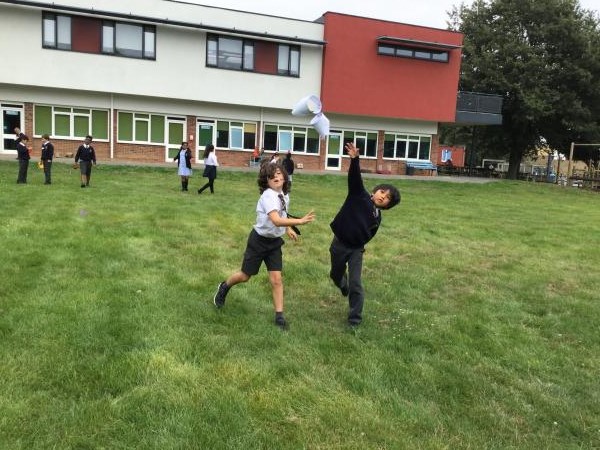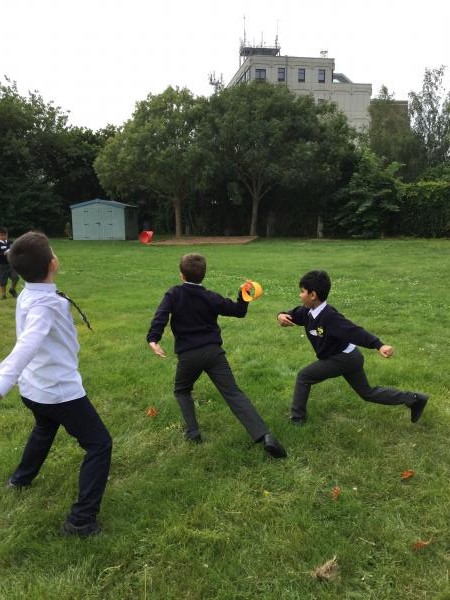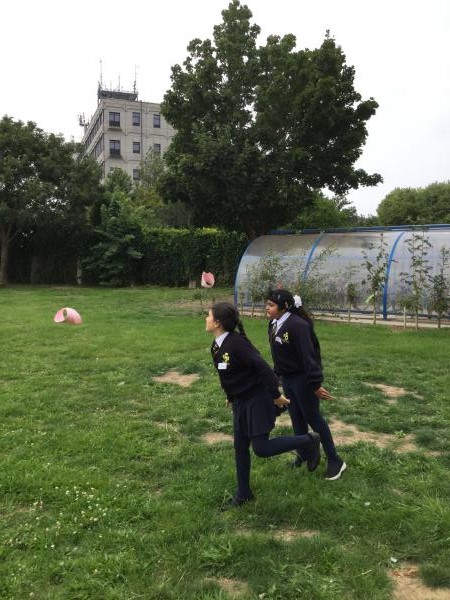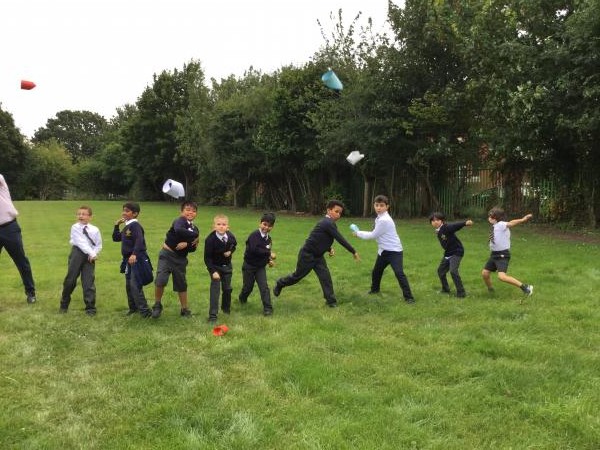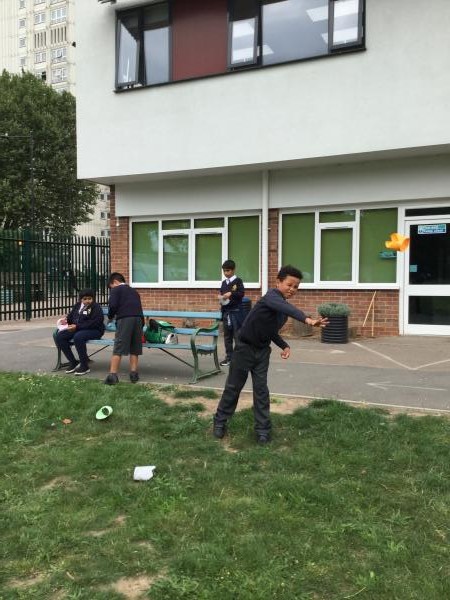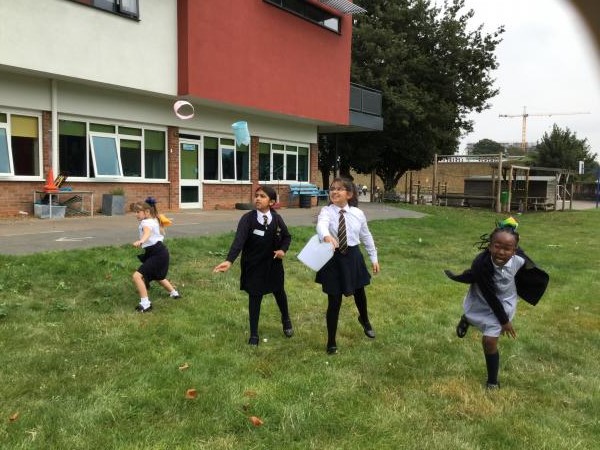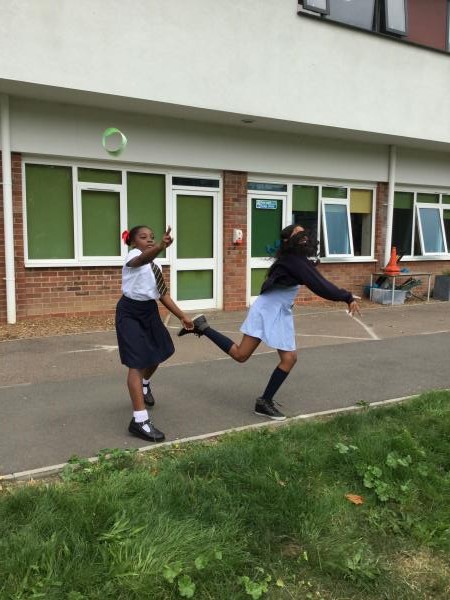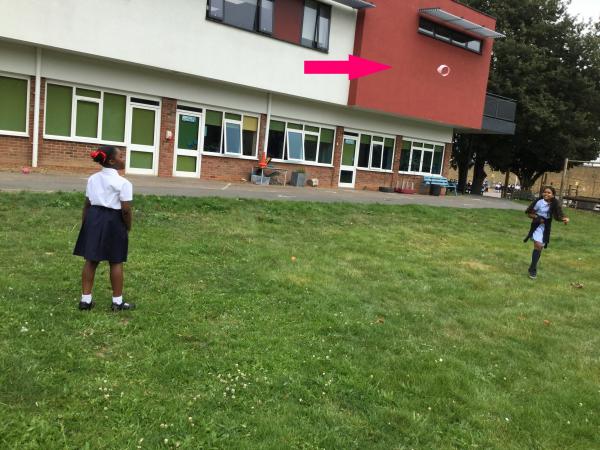 Finding the Iron Man
Class 4 Gideon had a fantastic time in the Nature Area trying to track down the parts of the broken Iron Man who had been seen in the area of the school and had apparently , blown up! We collected all the parts we could find and tried to rebuild him, just as he had done in the book, but alas we could not revive him. We had fun trying though.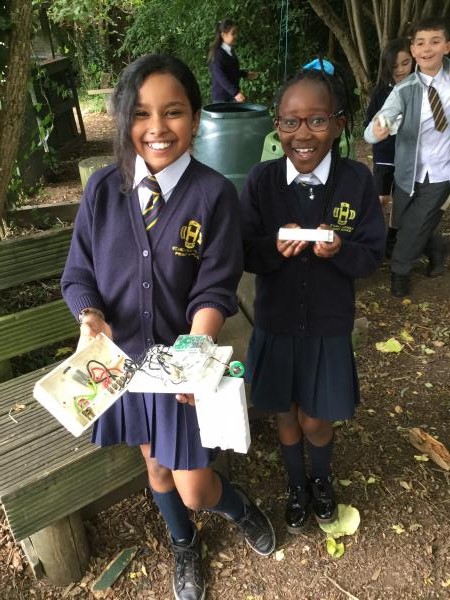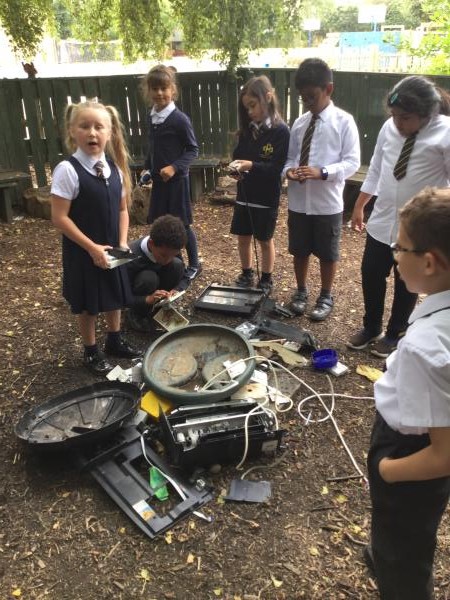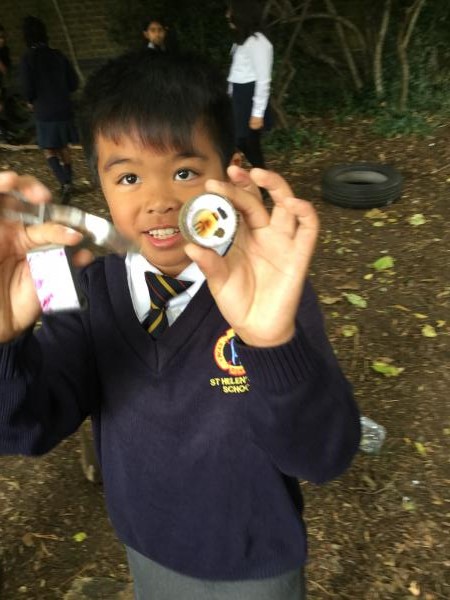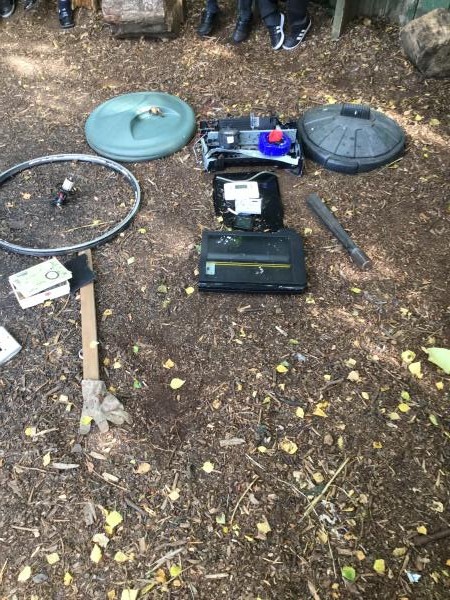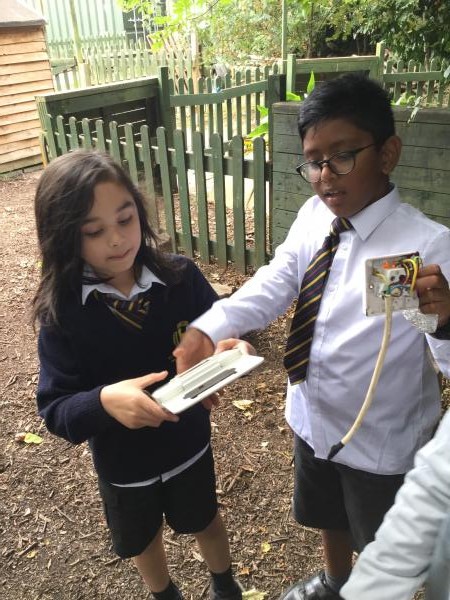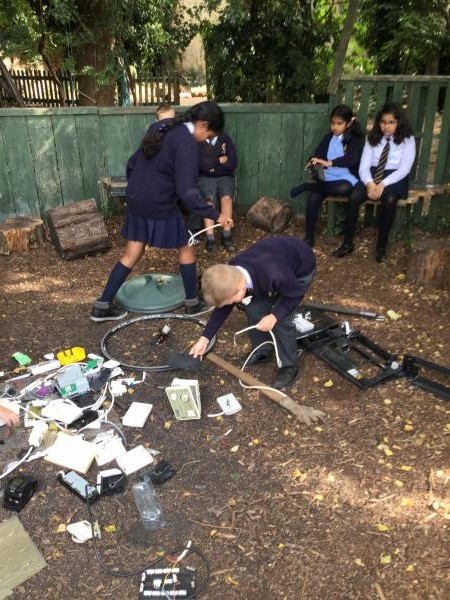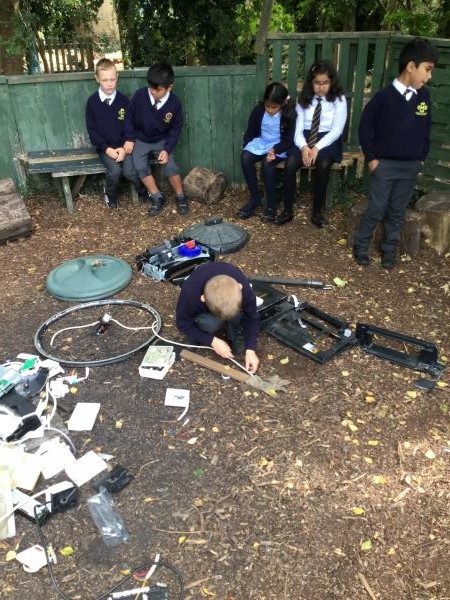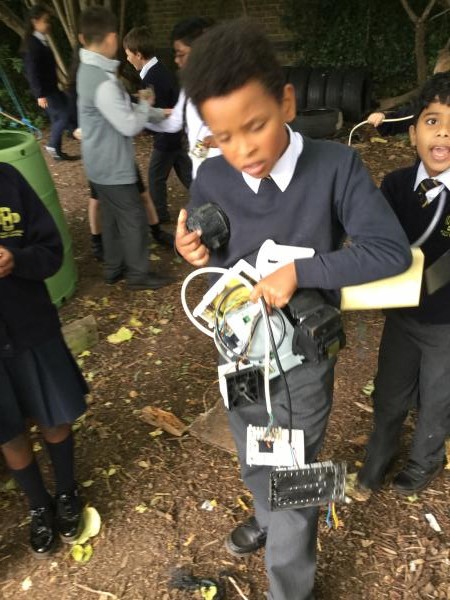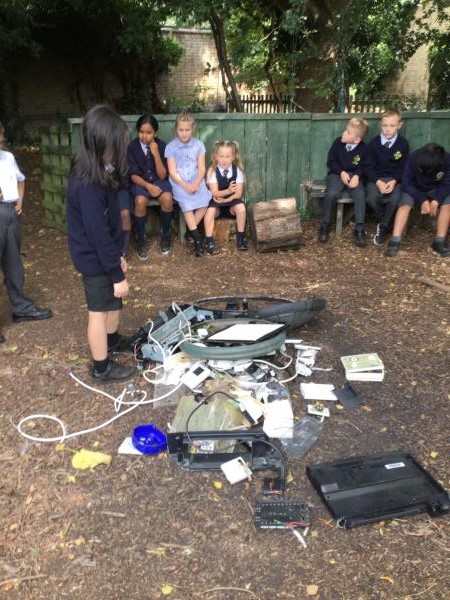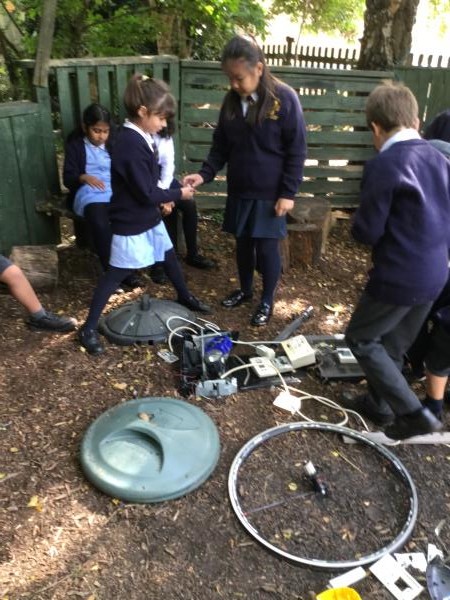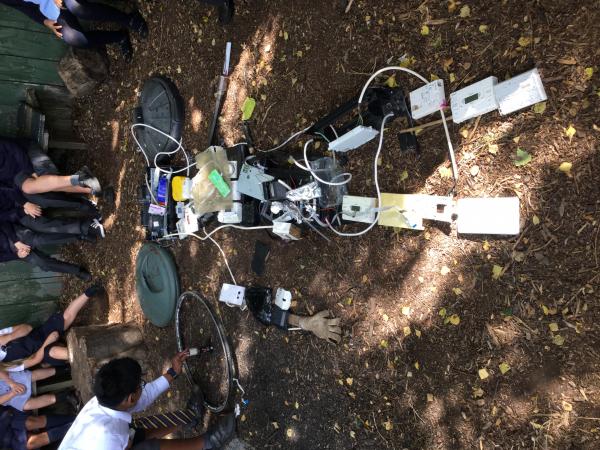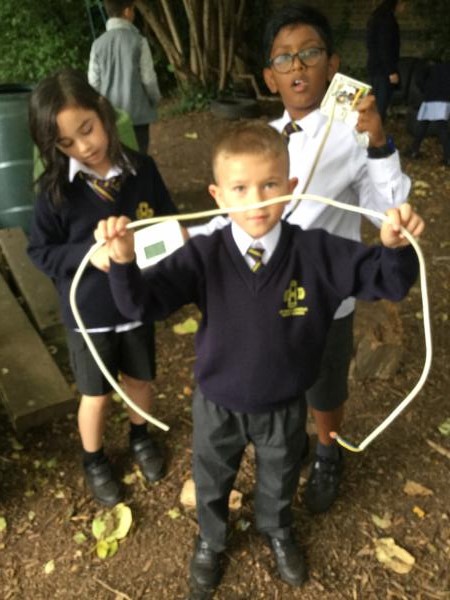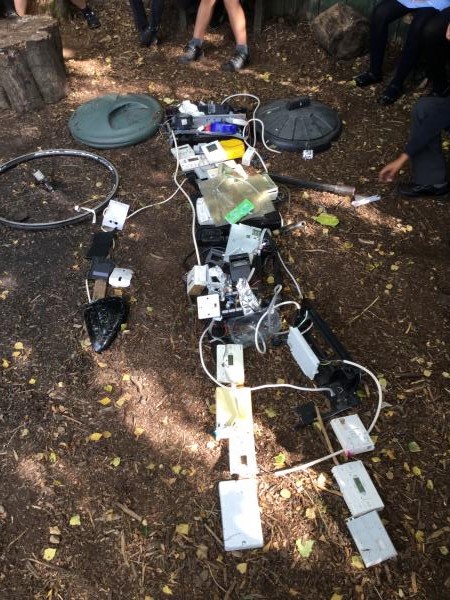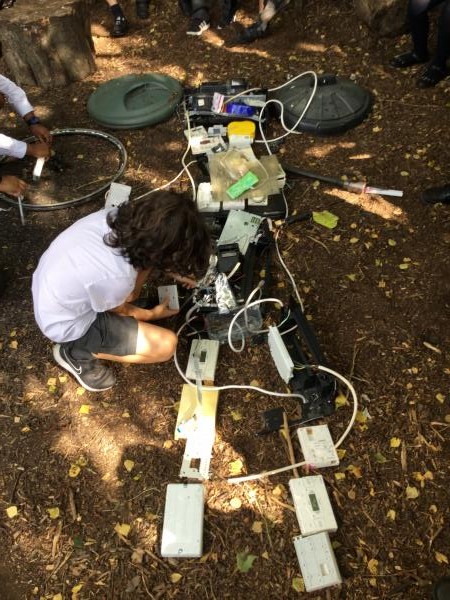 Snakes Alive Visit
What an amazing morning for 4G & 4F coming face to face with snakes, lizards Tarantula's and other reptilian creatures. Great to see the children enjoying themselves and finding out lots of new facts for our topic.