Welcome to Class 4
---
Class Teachers:
Fountains
Mrs Fisher
Mrs Driscoll
Learning Support Assistants
Mrs Mertens
Miss King
Gideon
Mr Gibson
Learning Support Assistant
Mrs Rektor



---
---
The latest news from Fountains & Gideon
Snakes Alive Visit
What an amazing morning for 4G & 4F coming face to face with snakes, lizards Tarantula's and other reptilian creatures. Great to see the children enjoying themselves and finding out lots of new facts for our topic.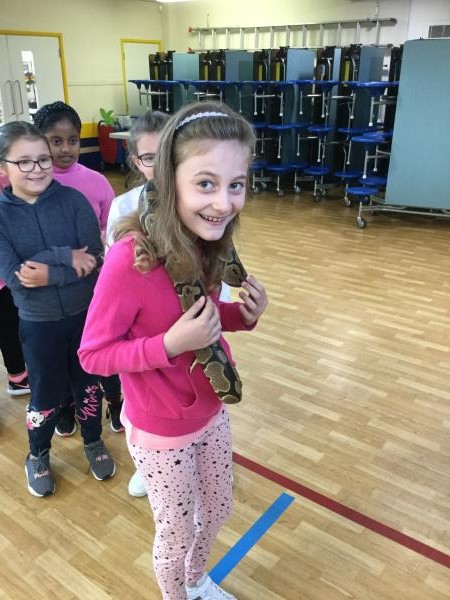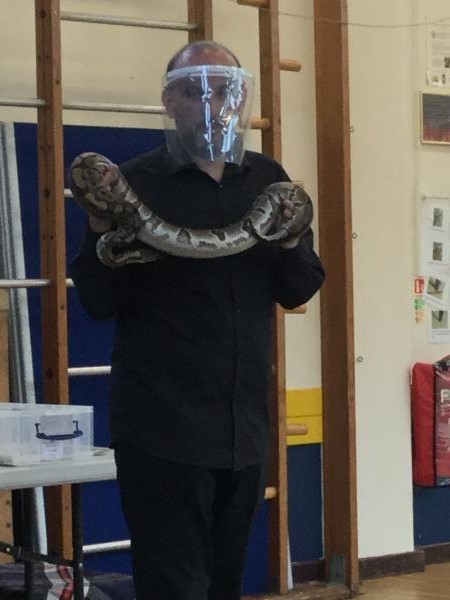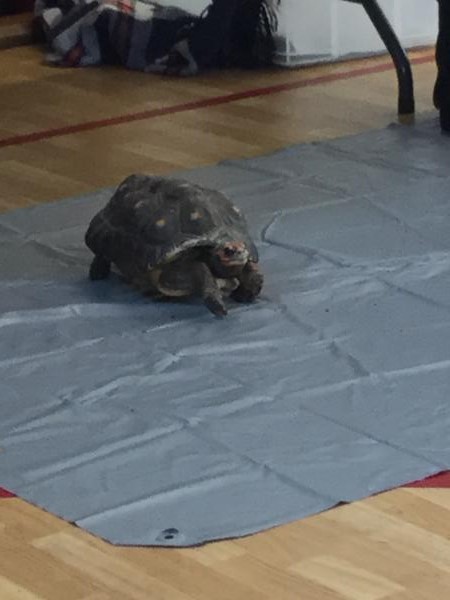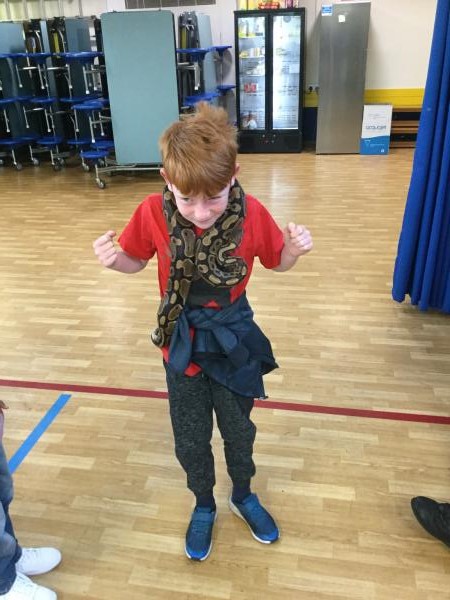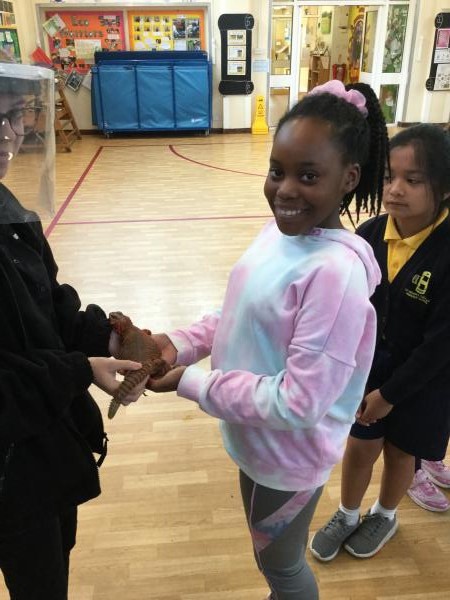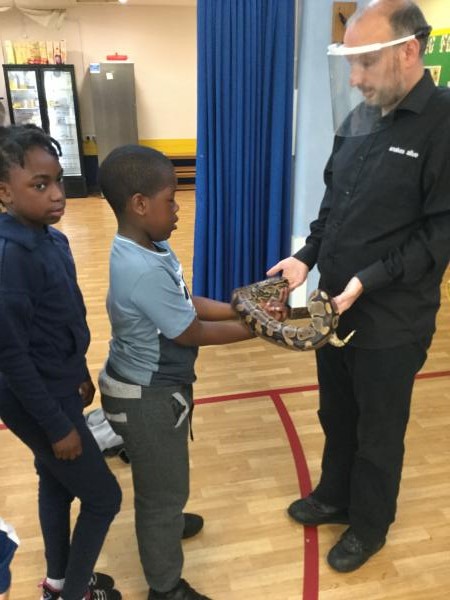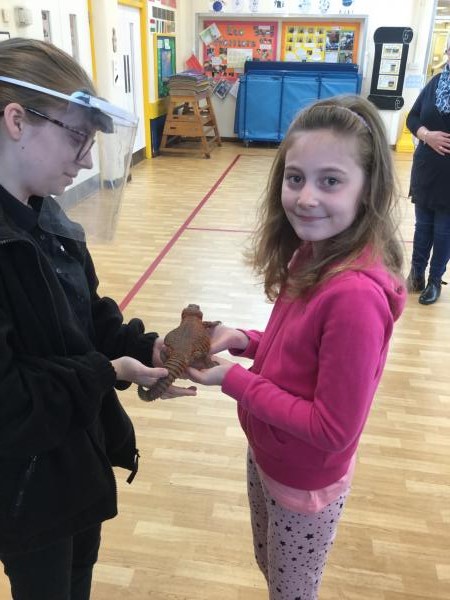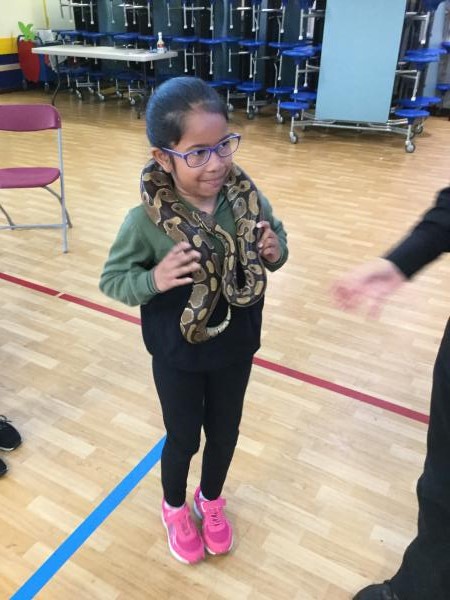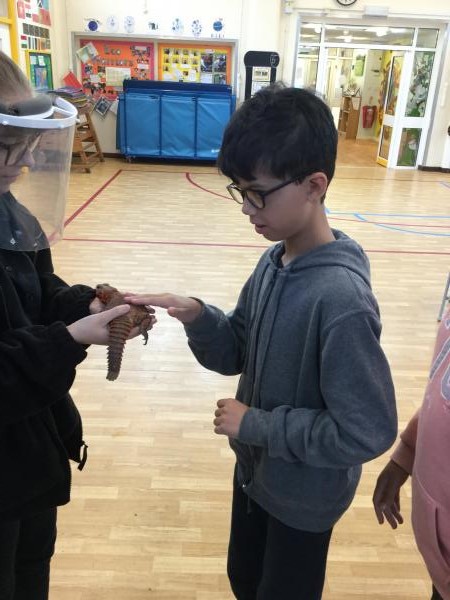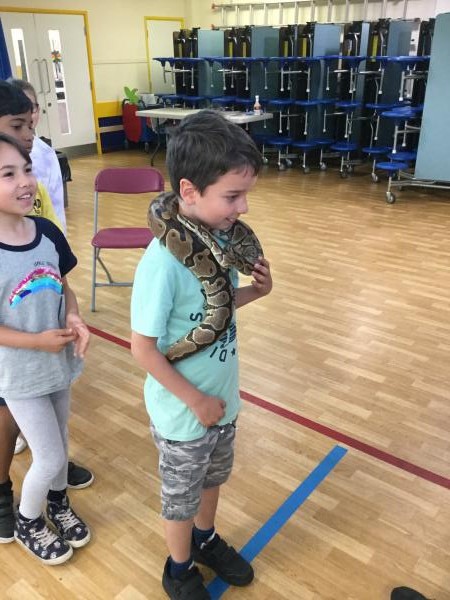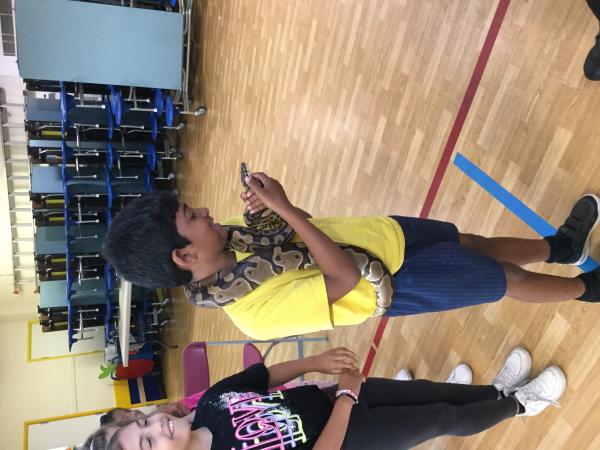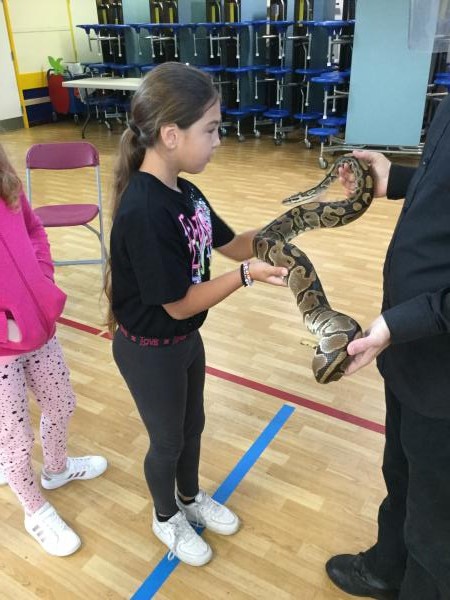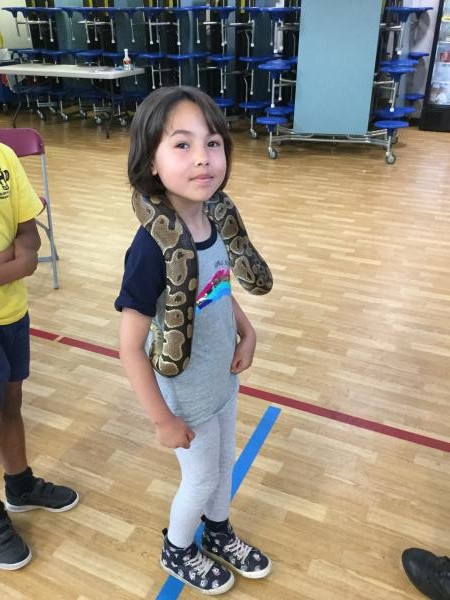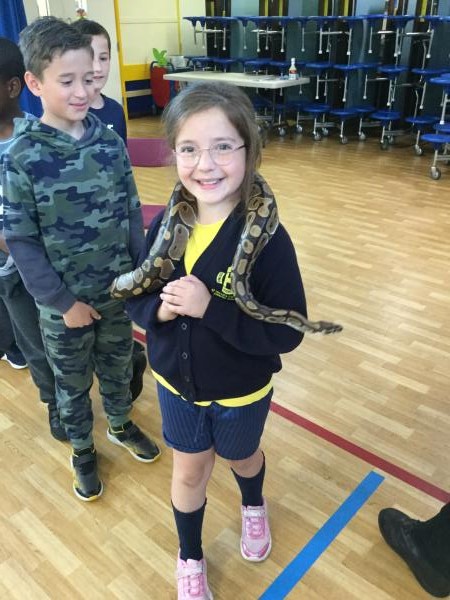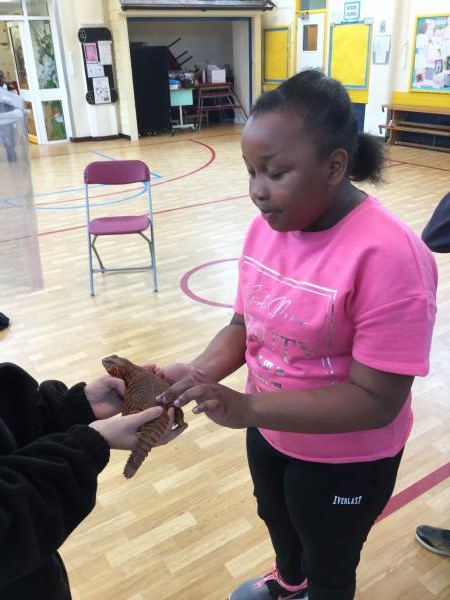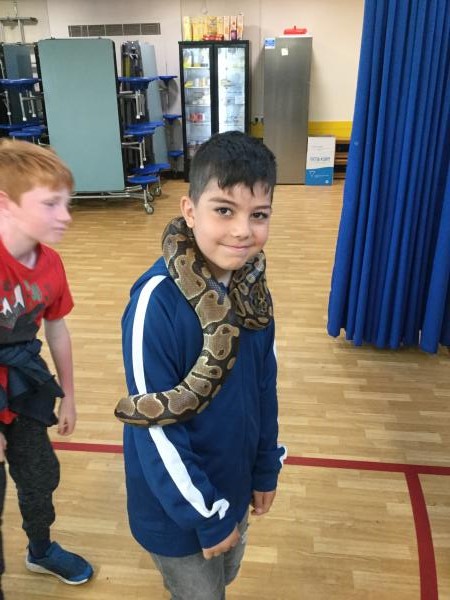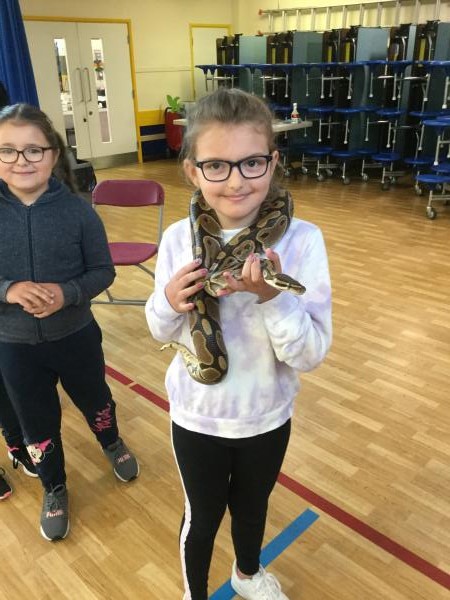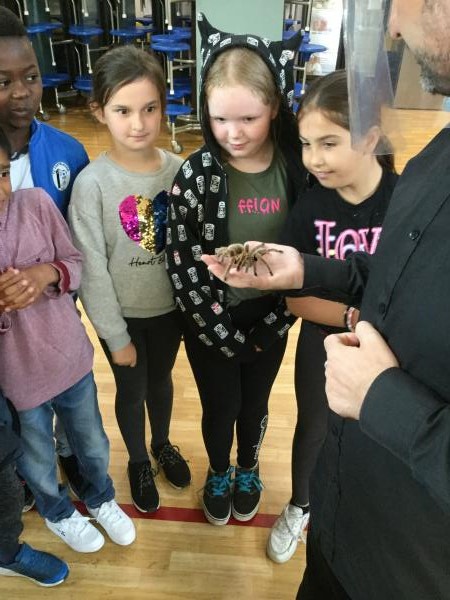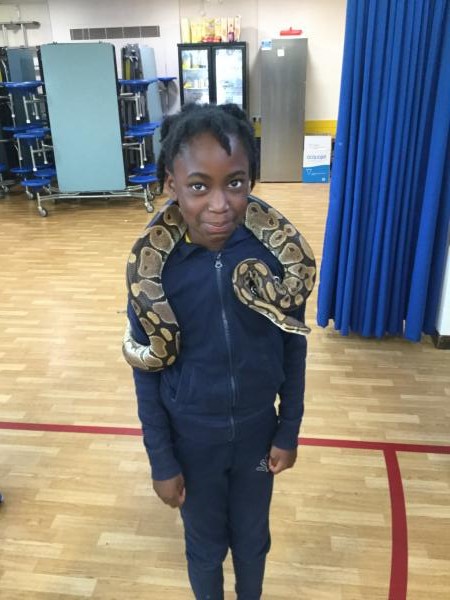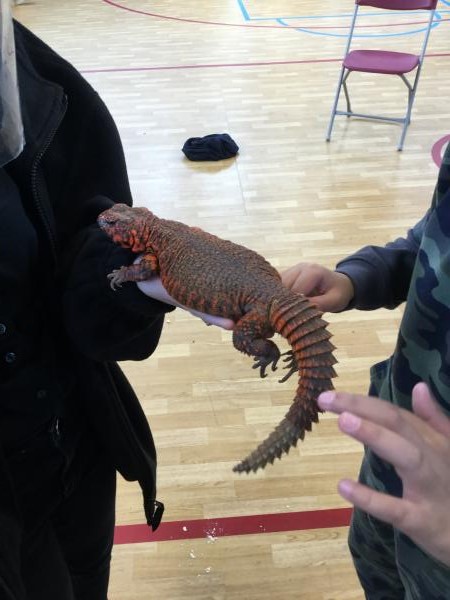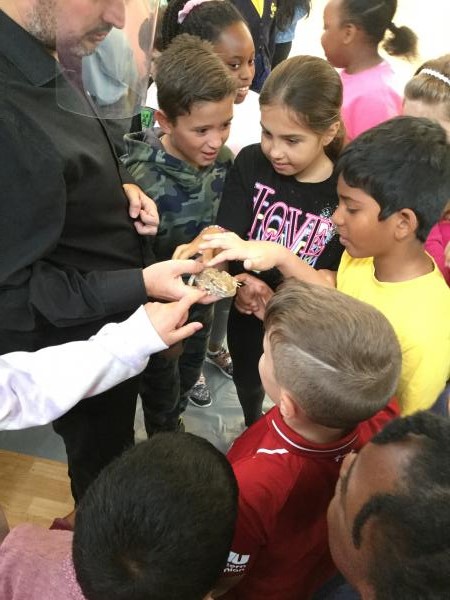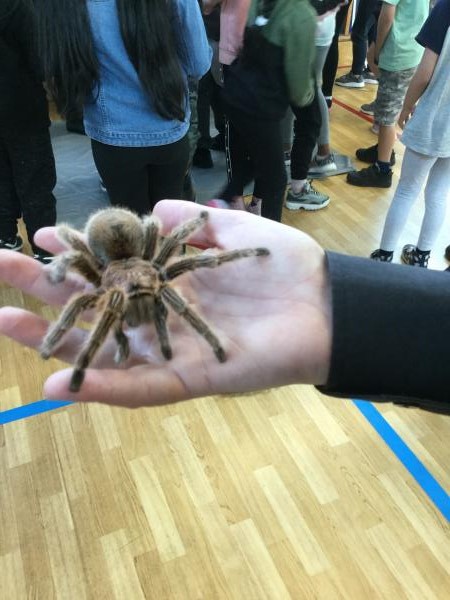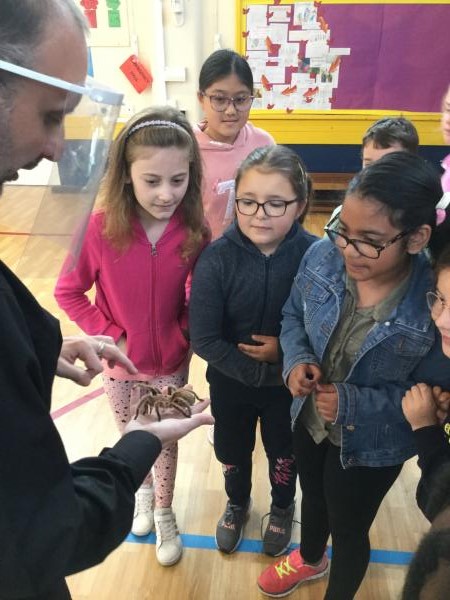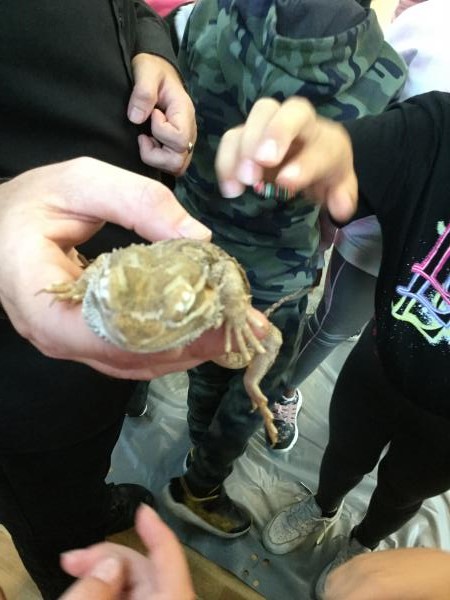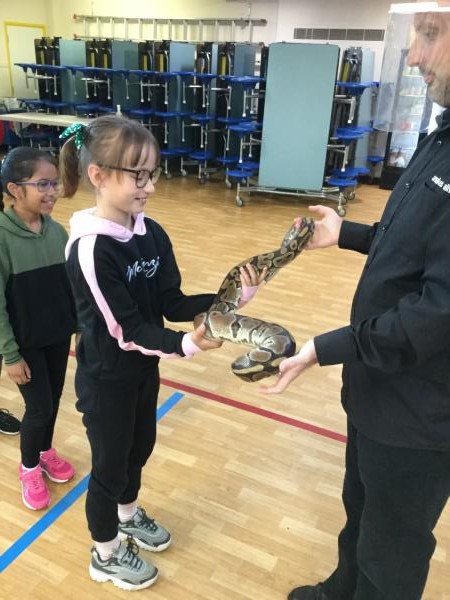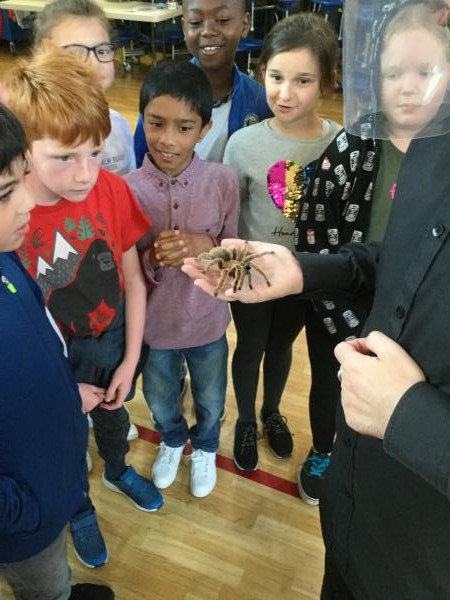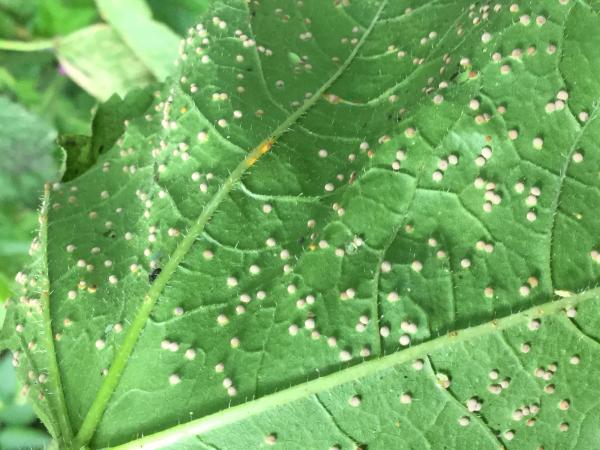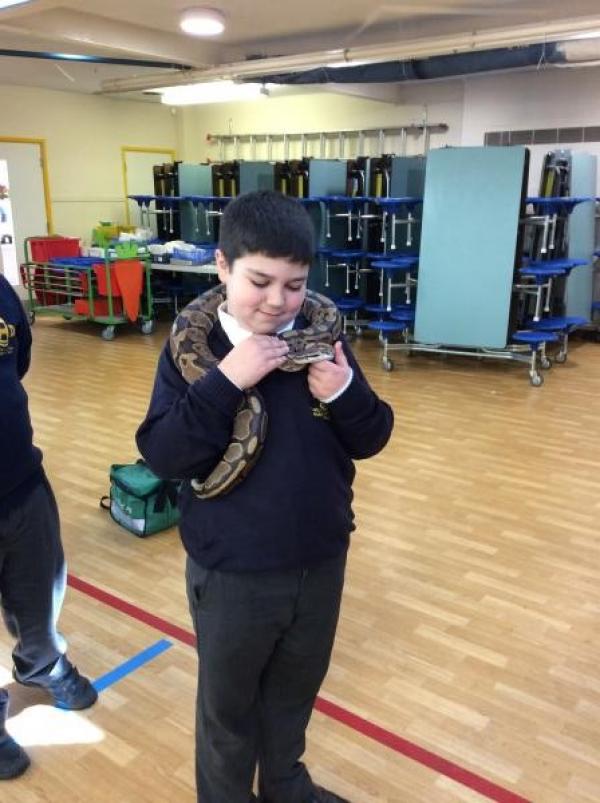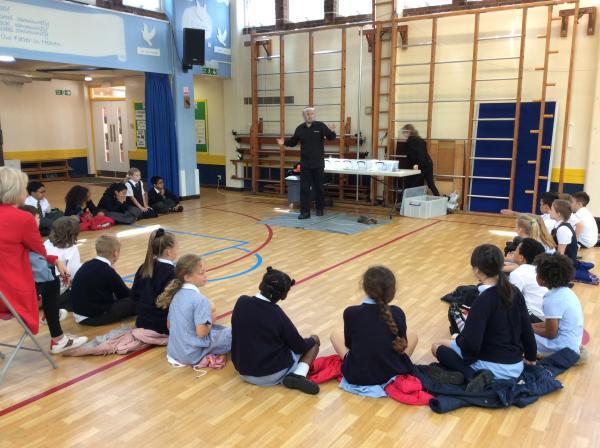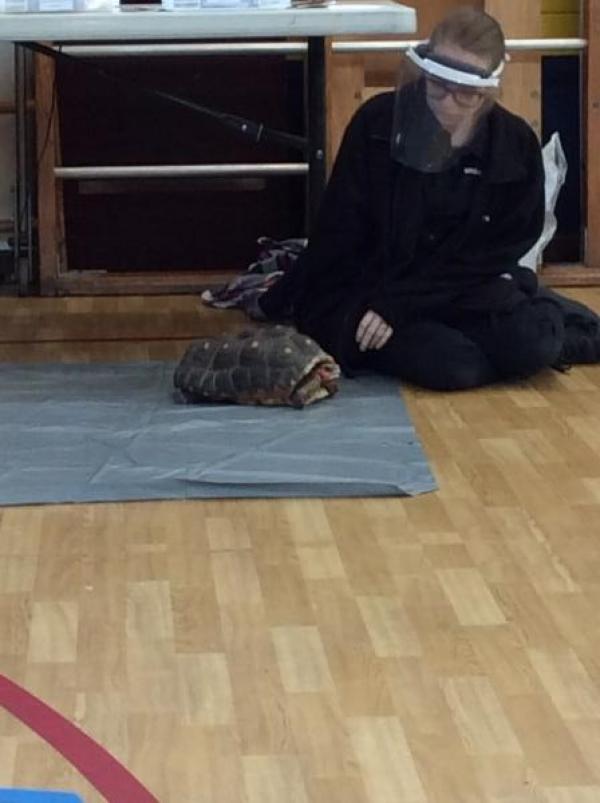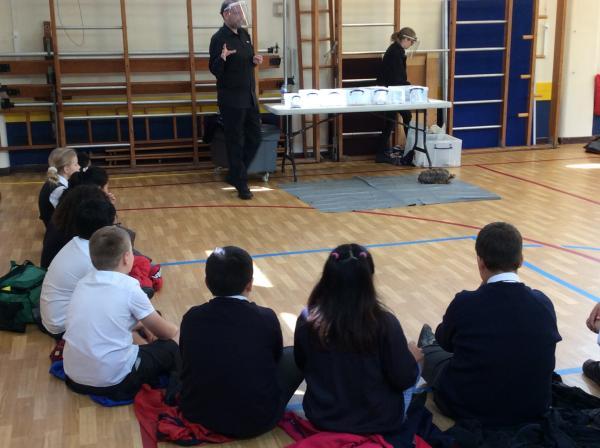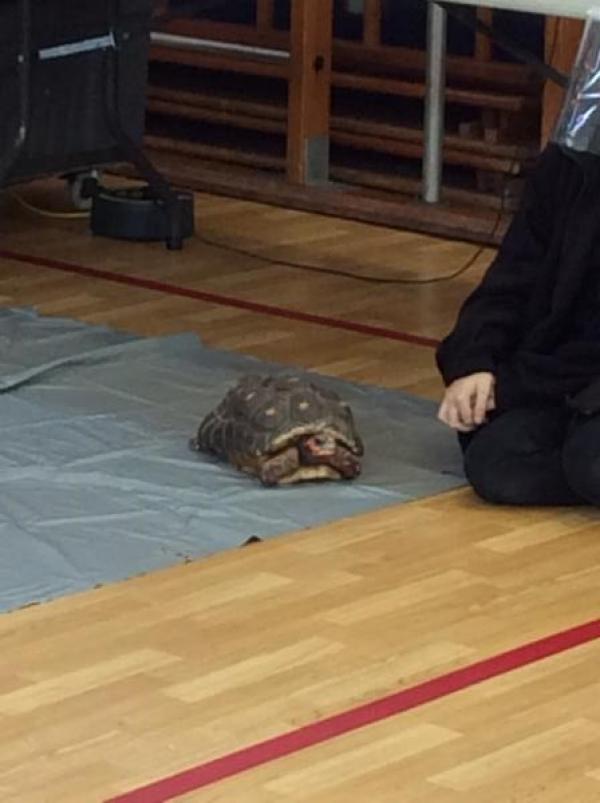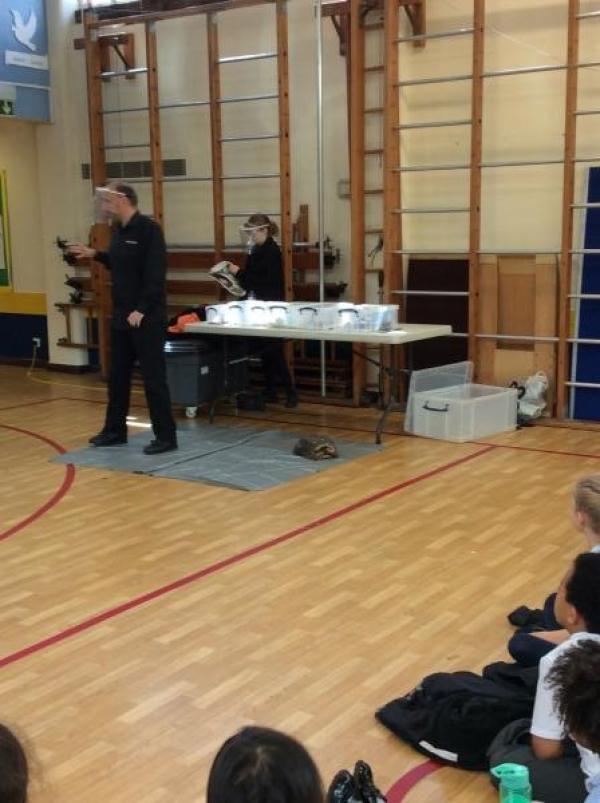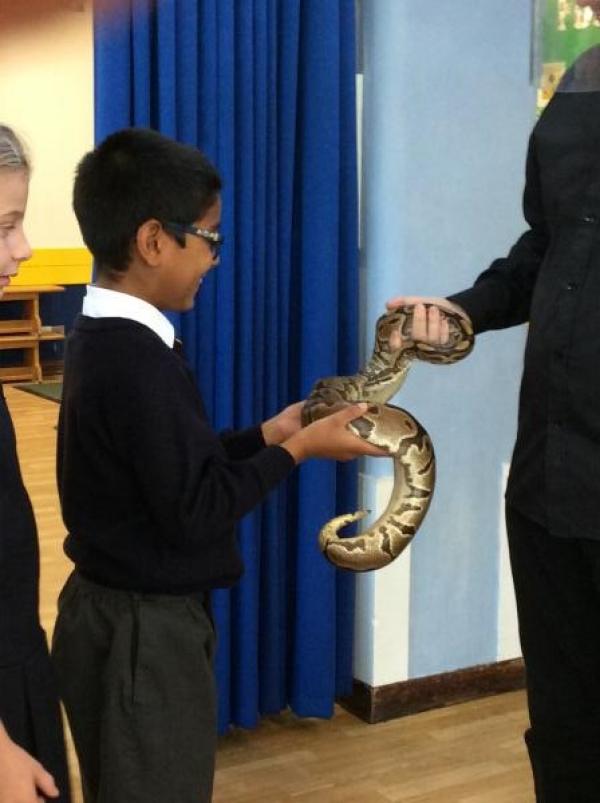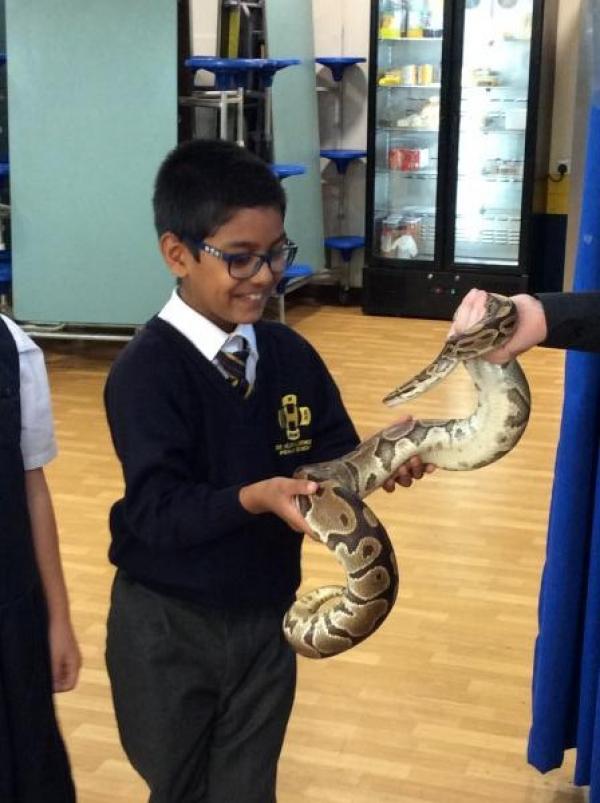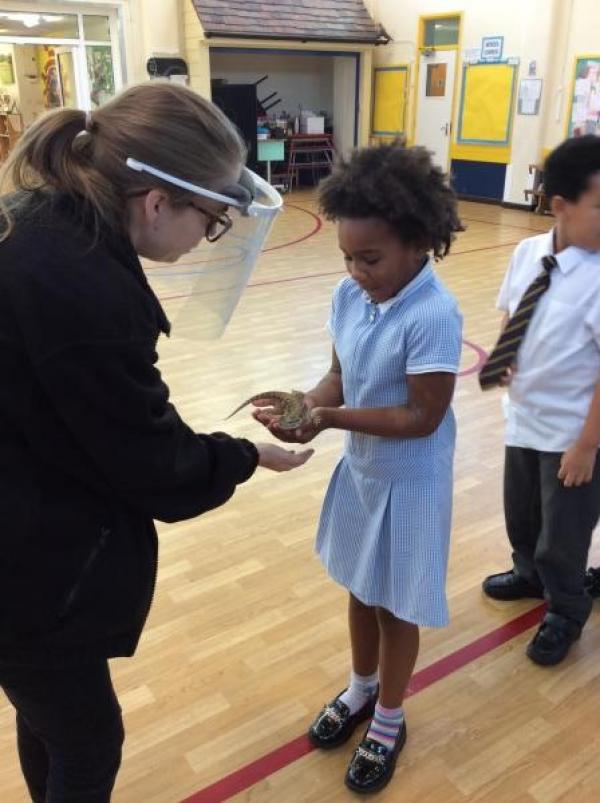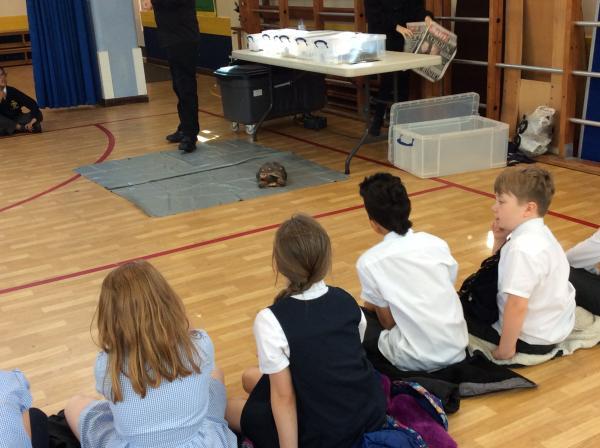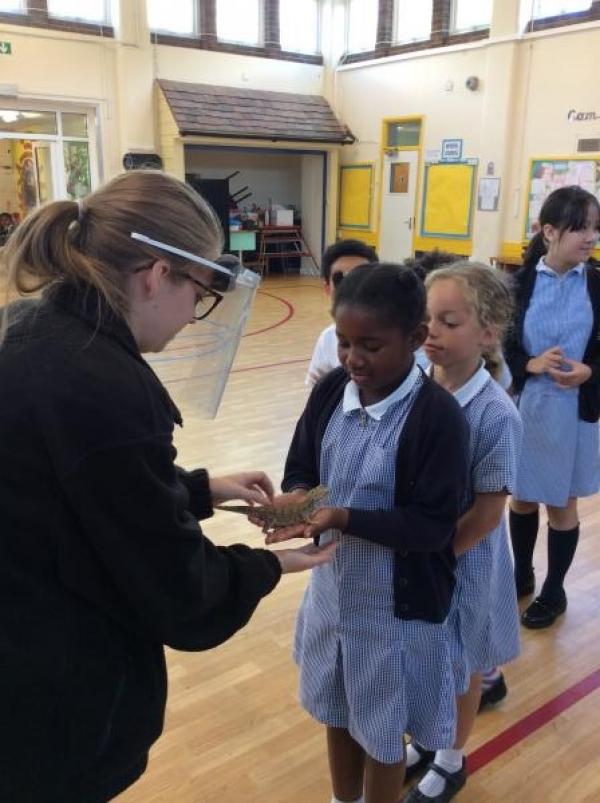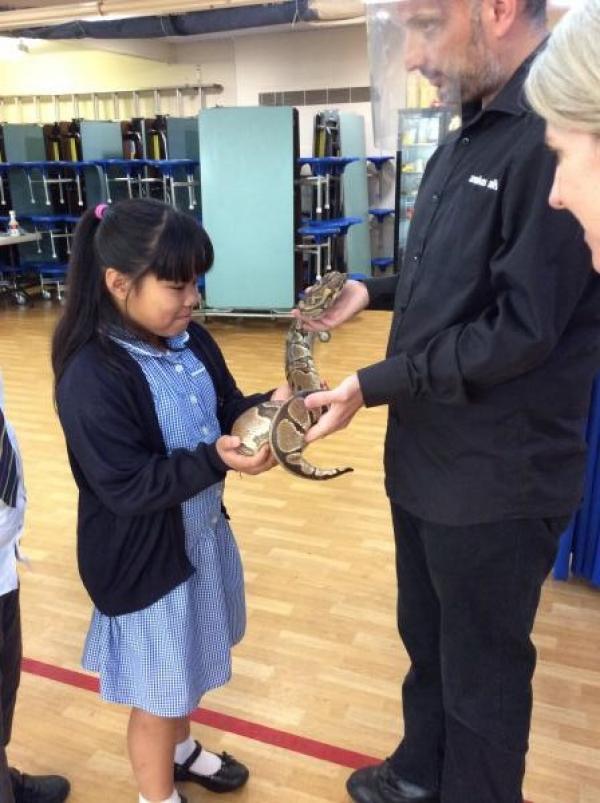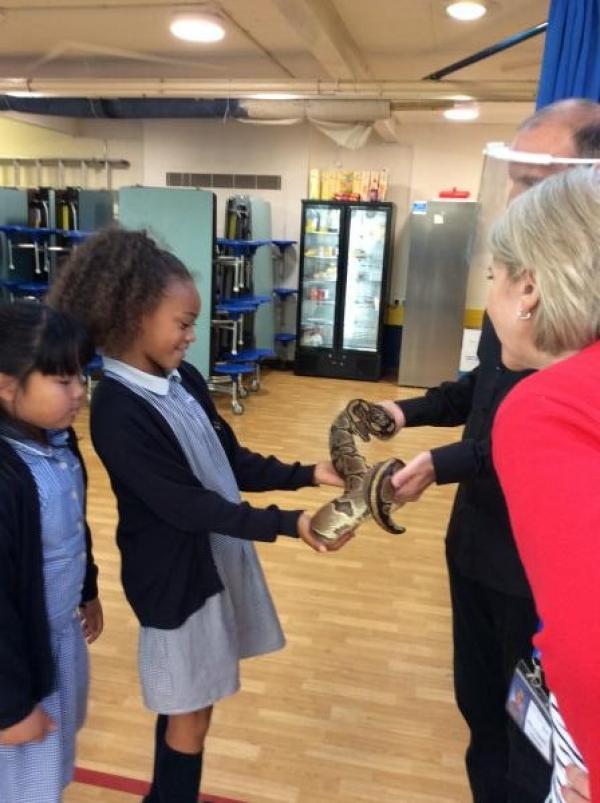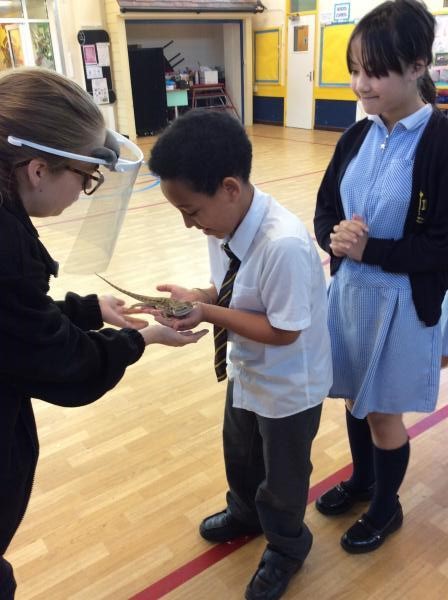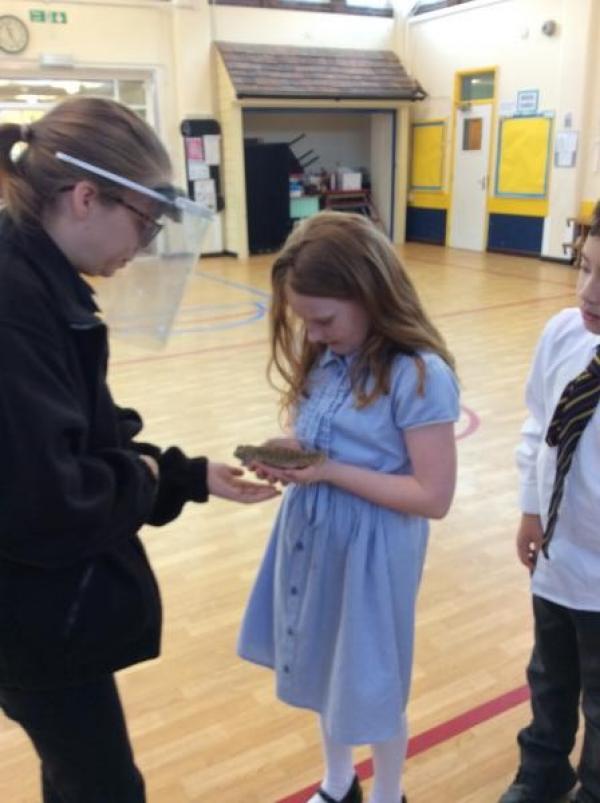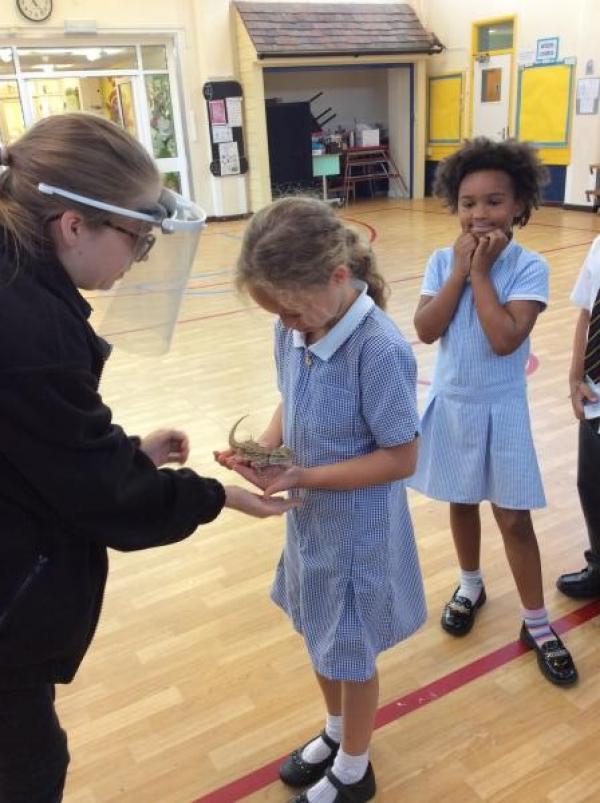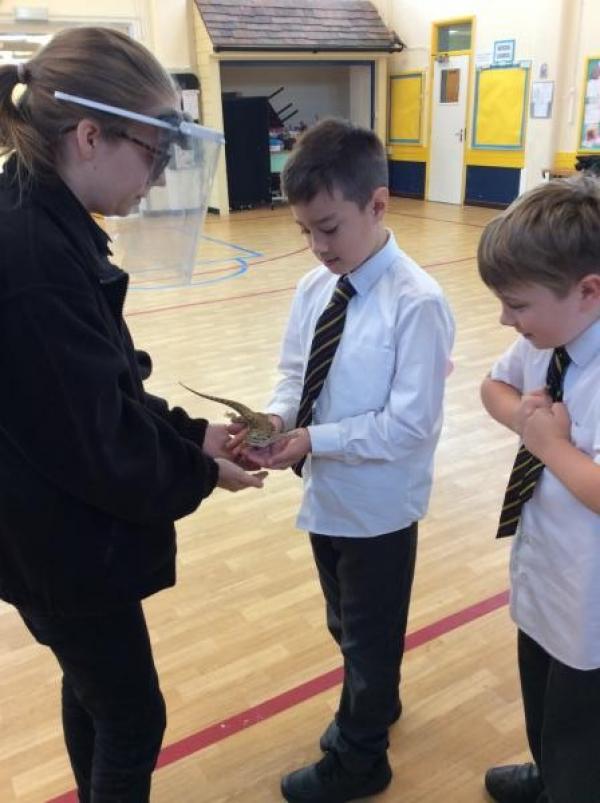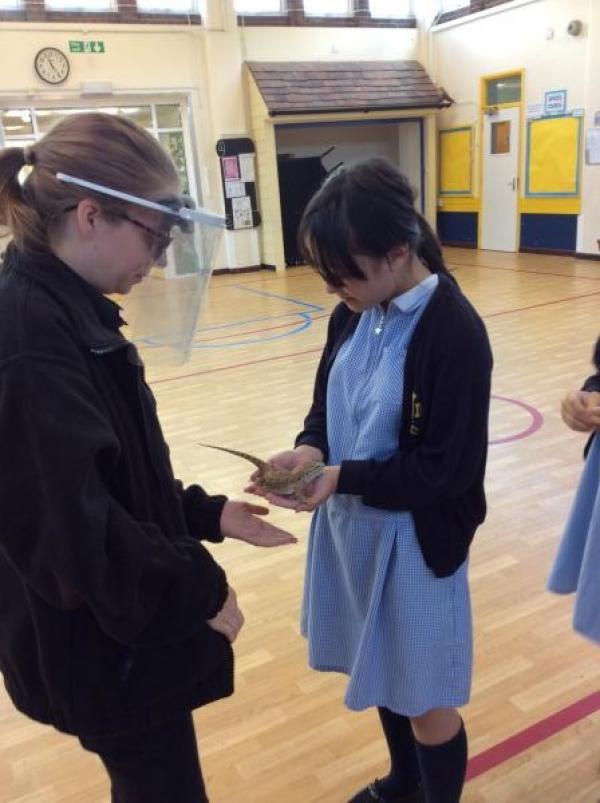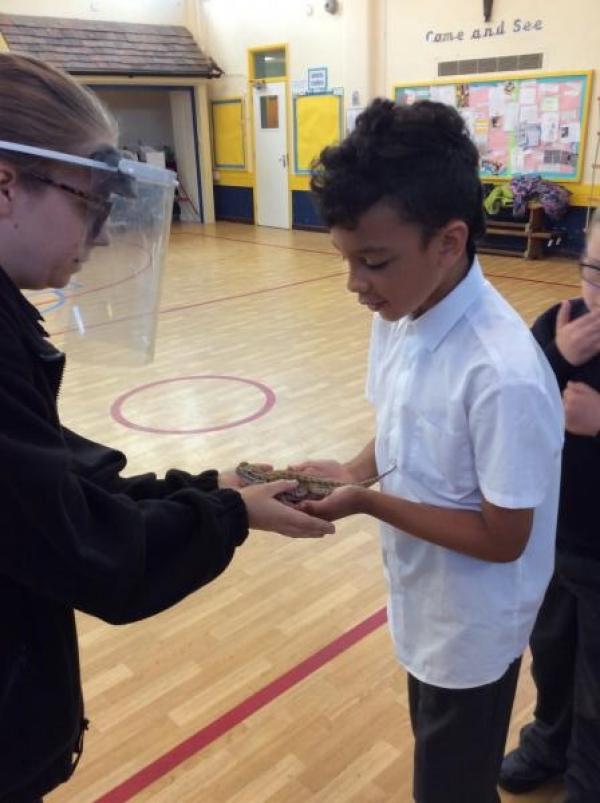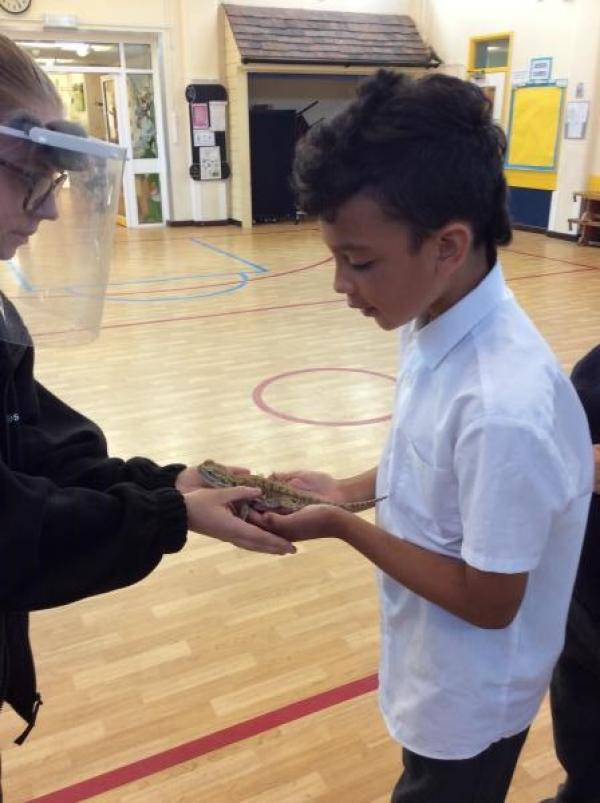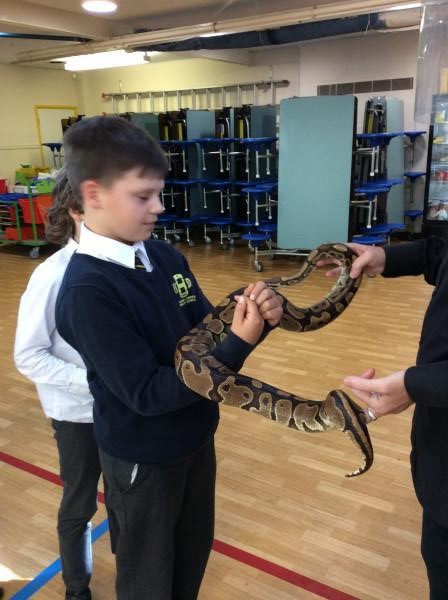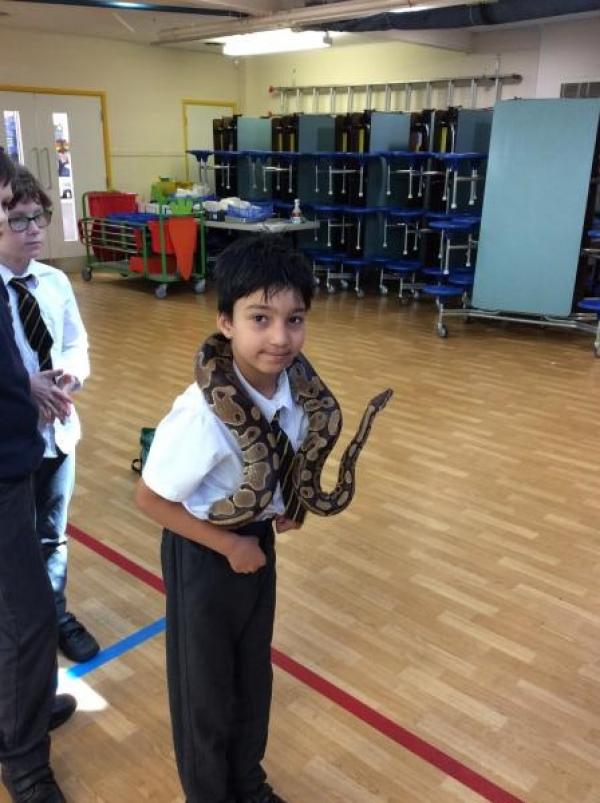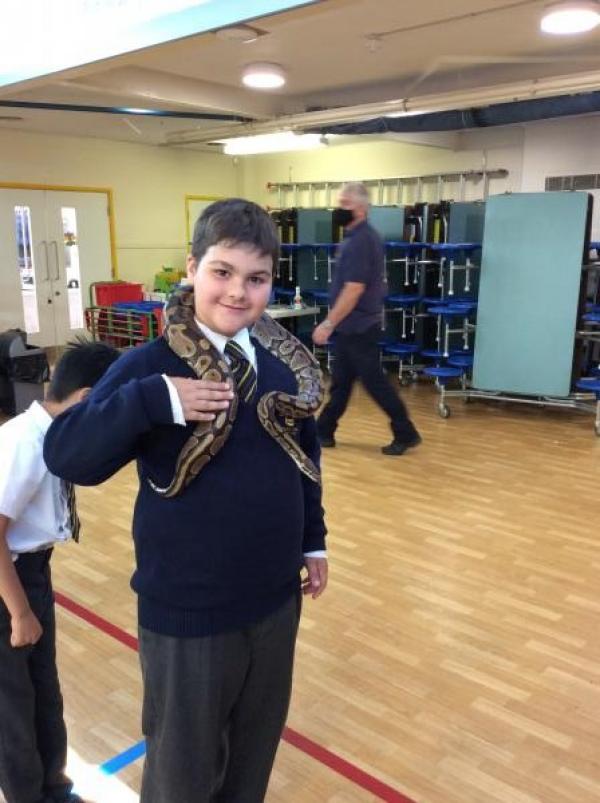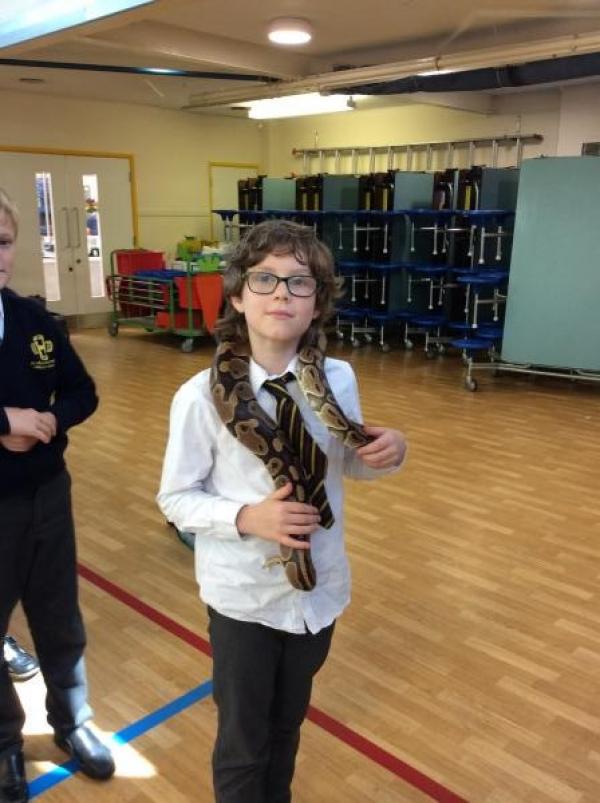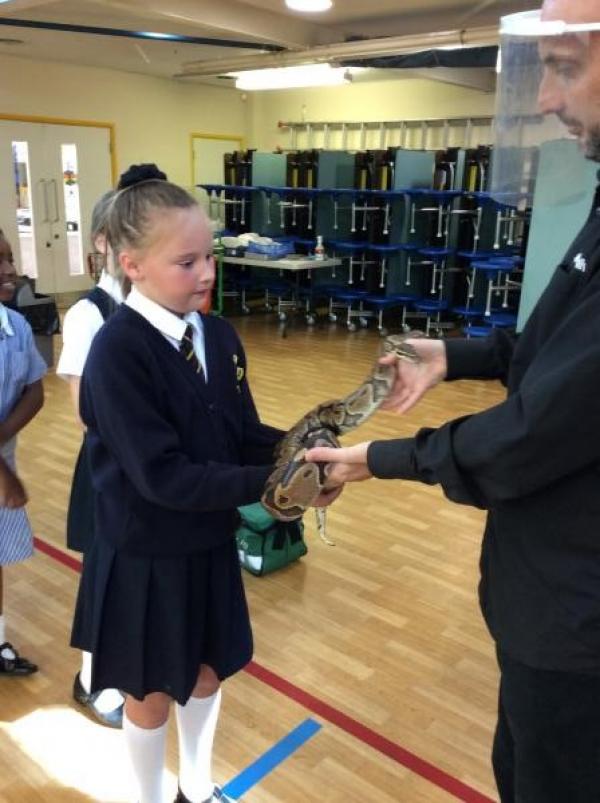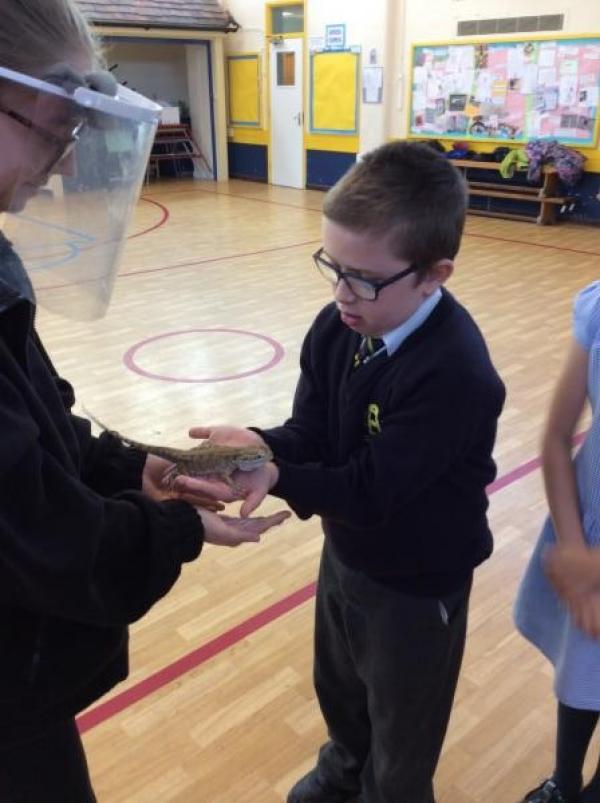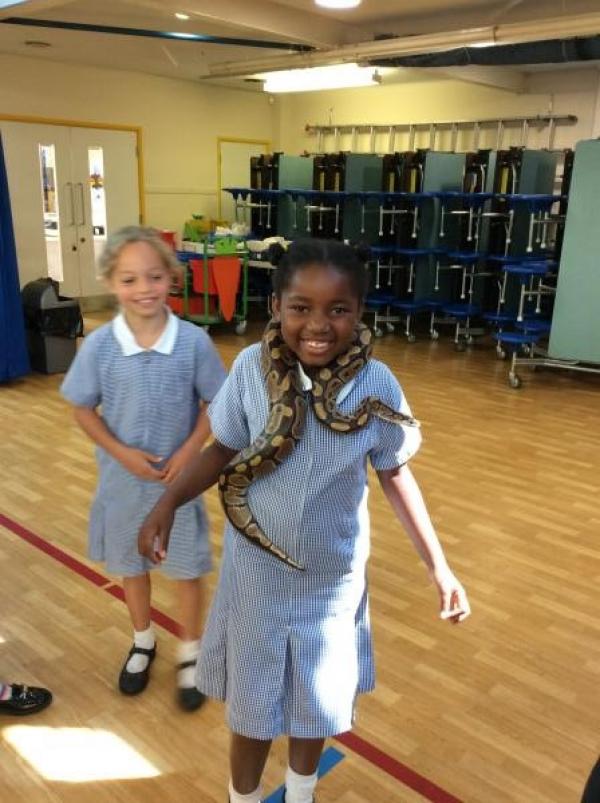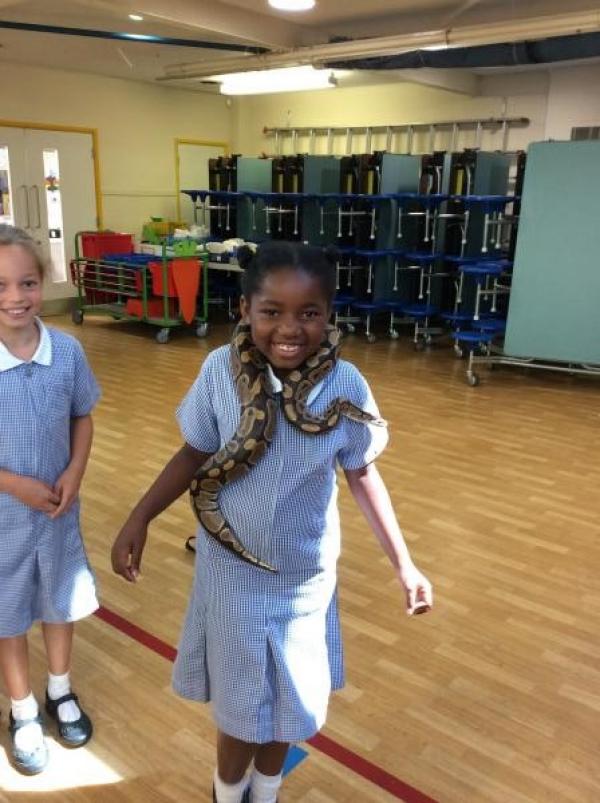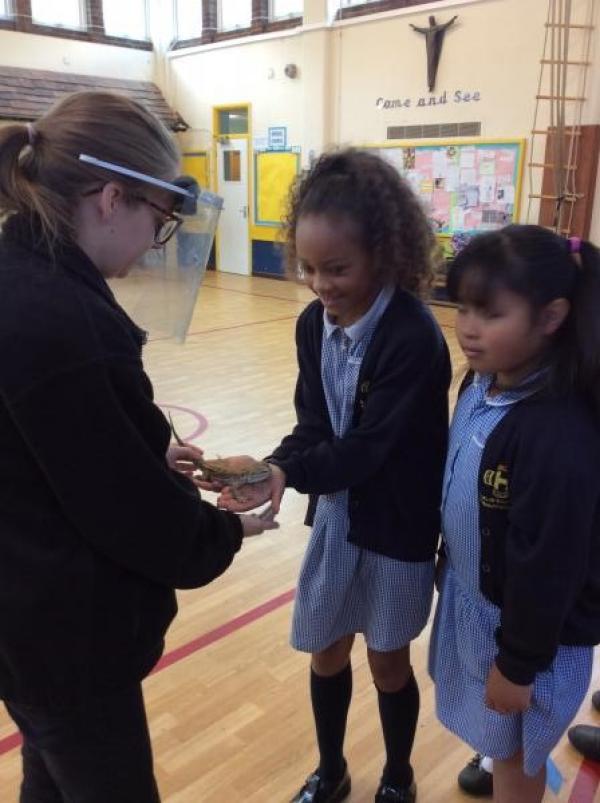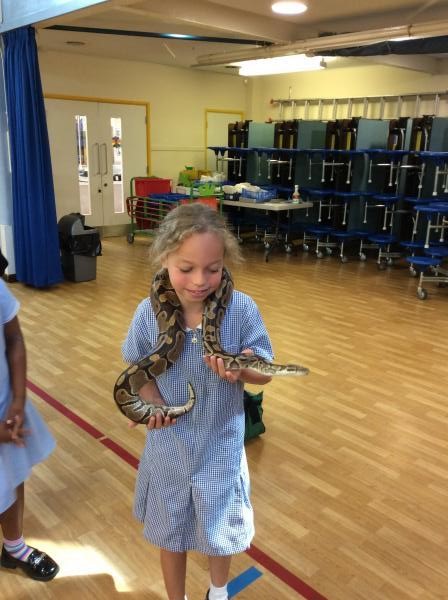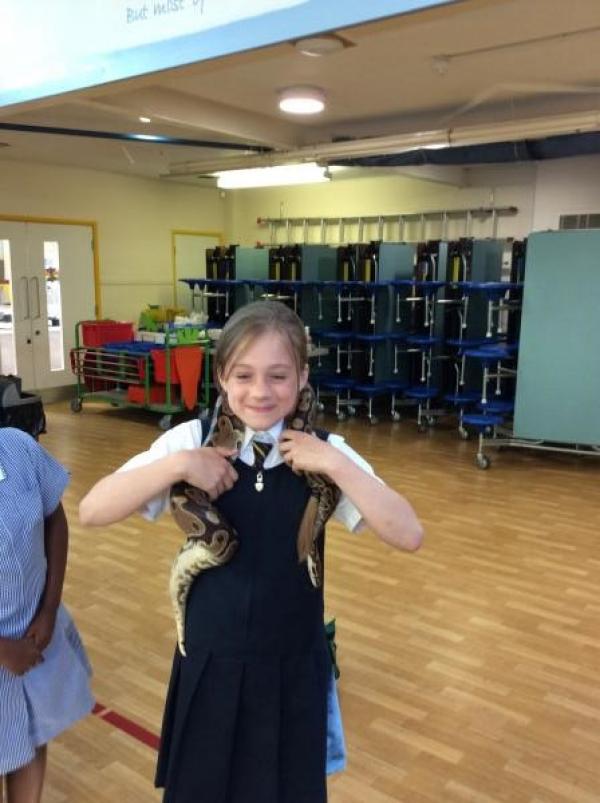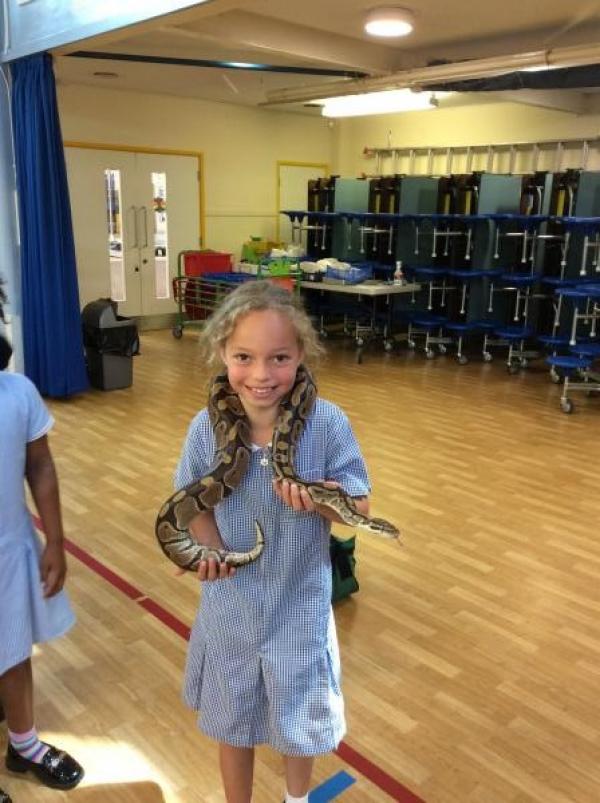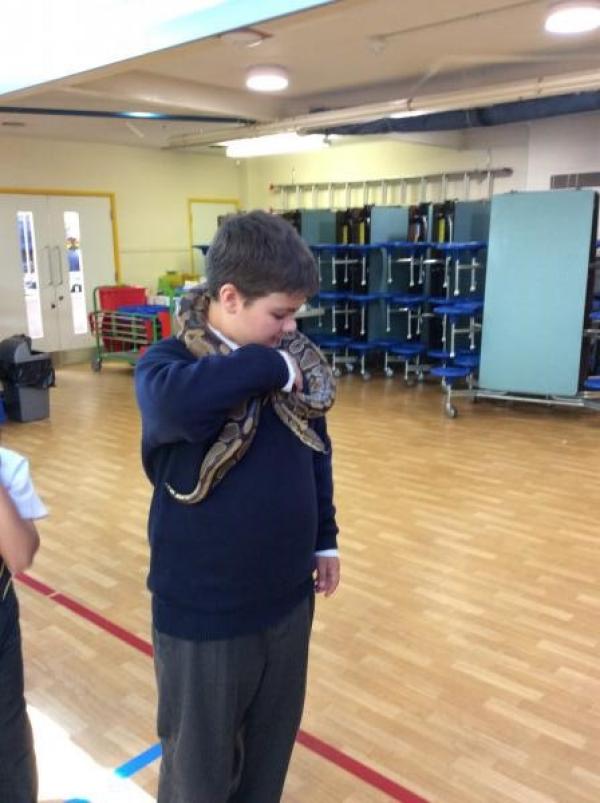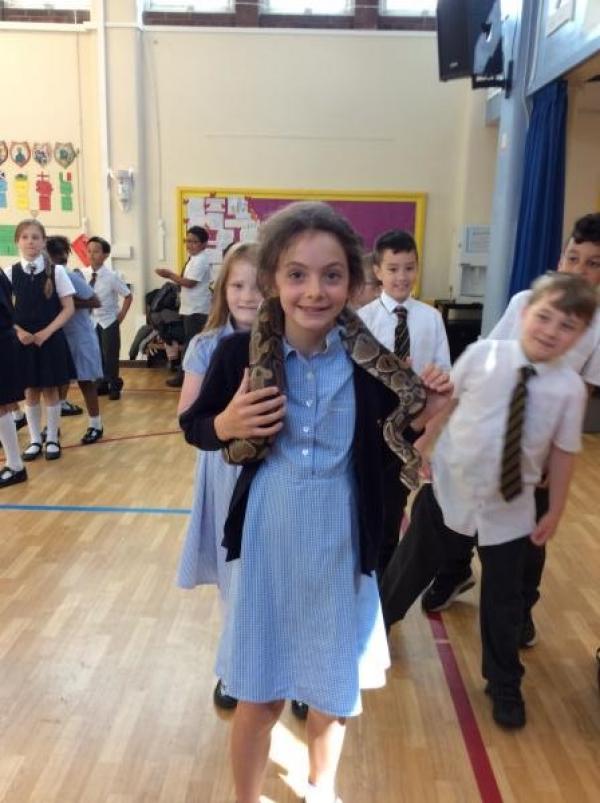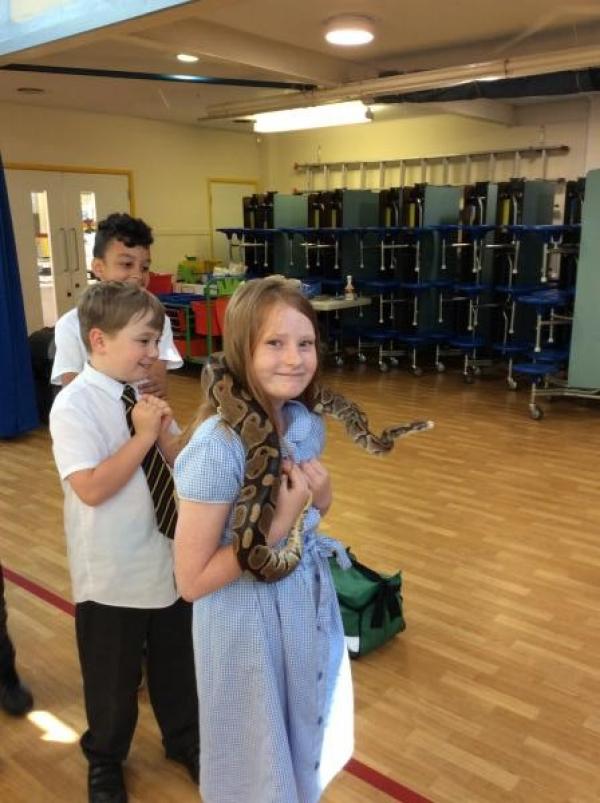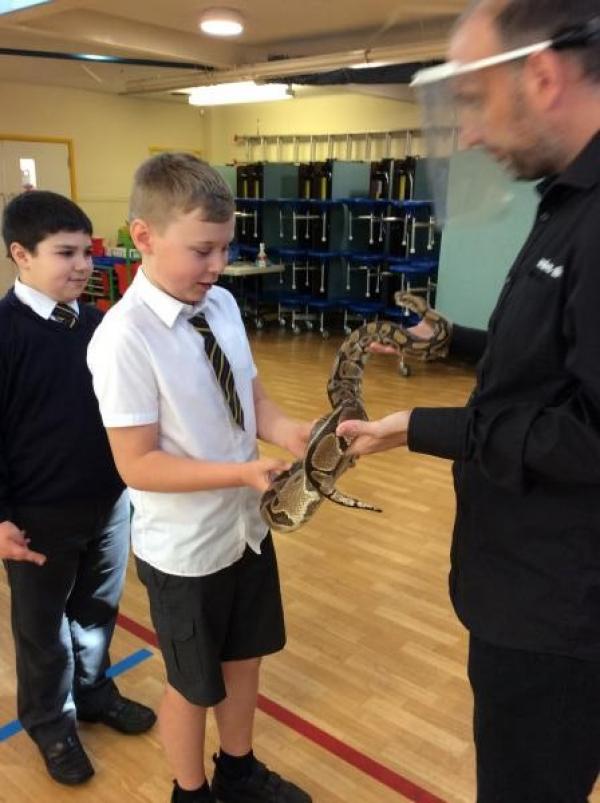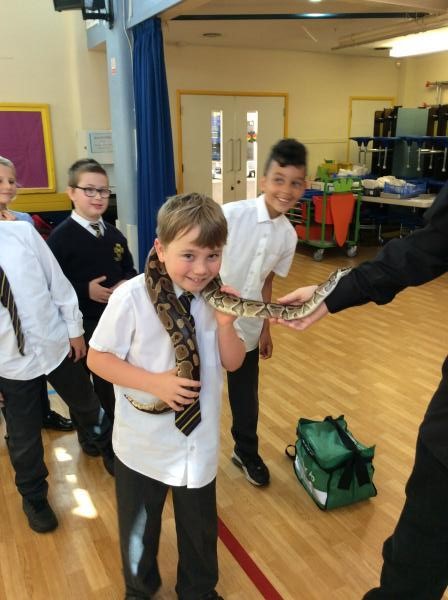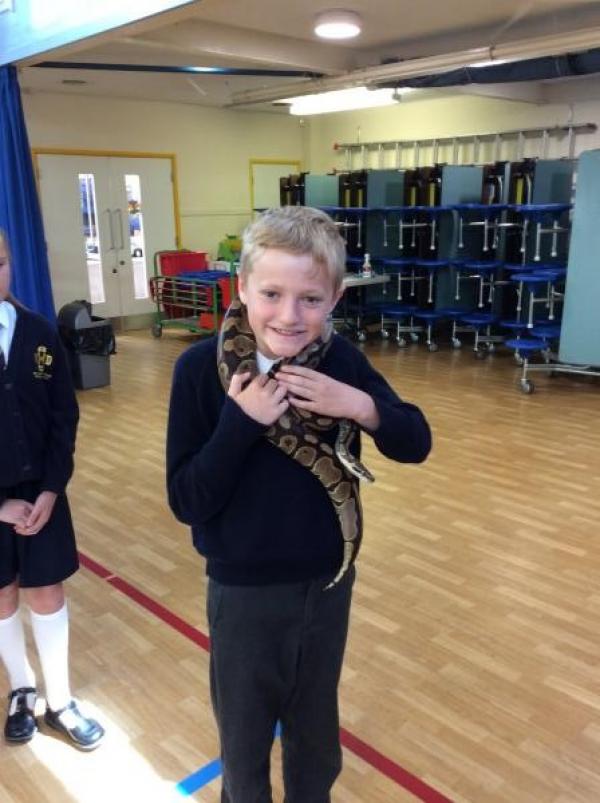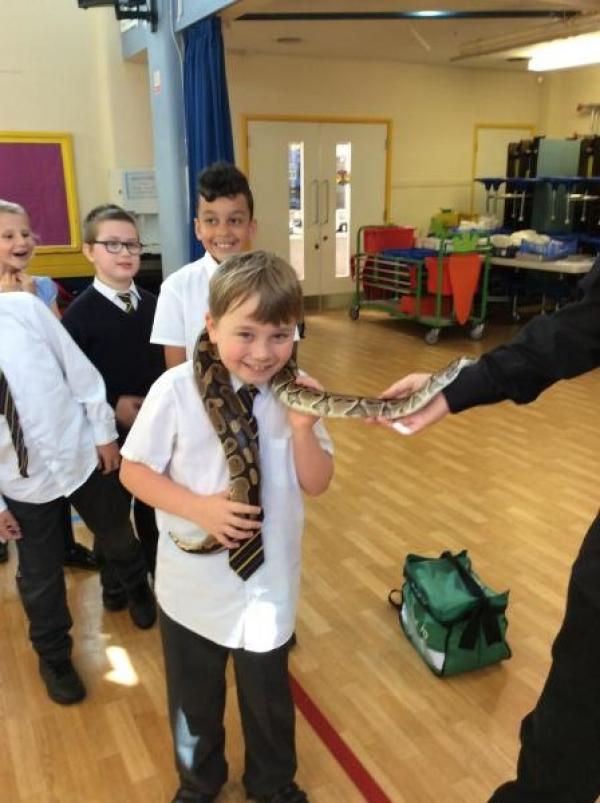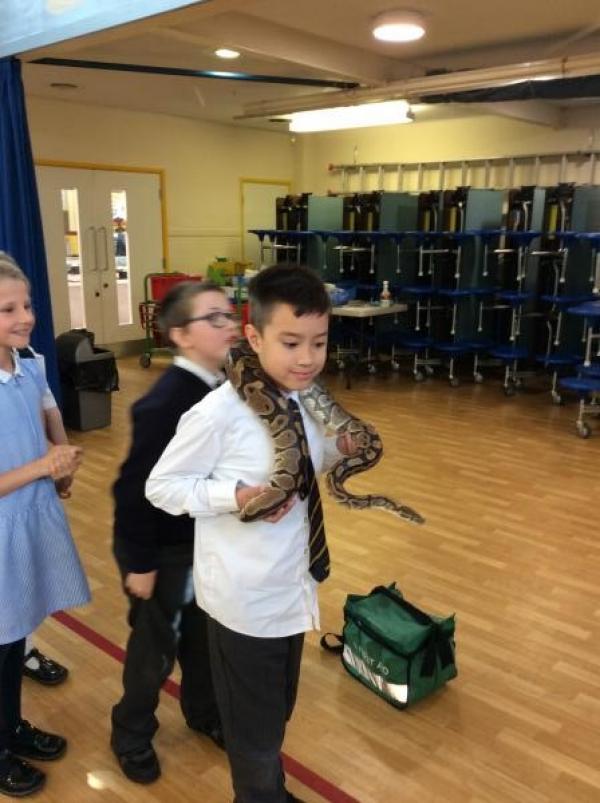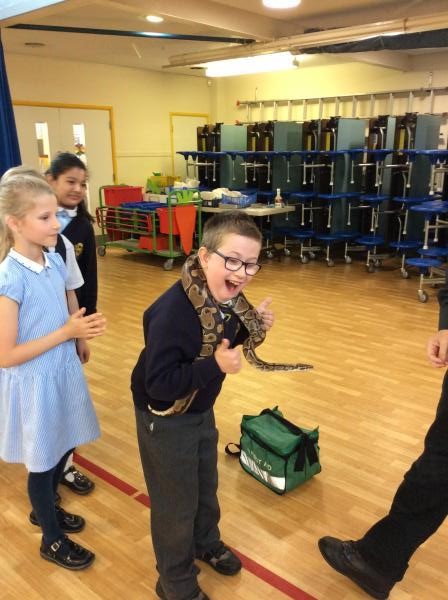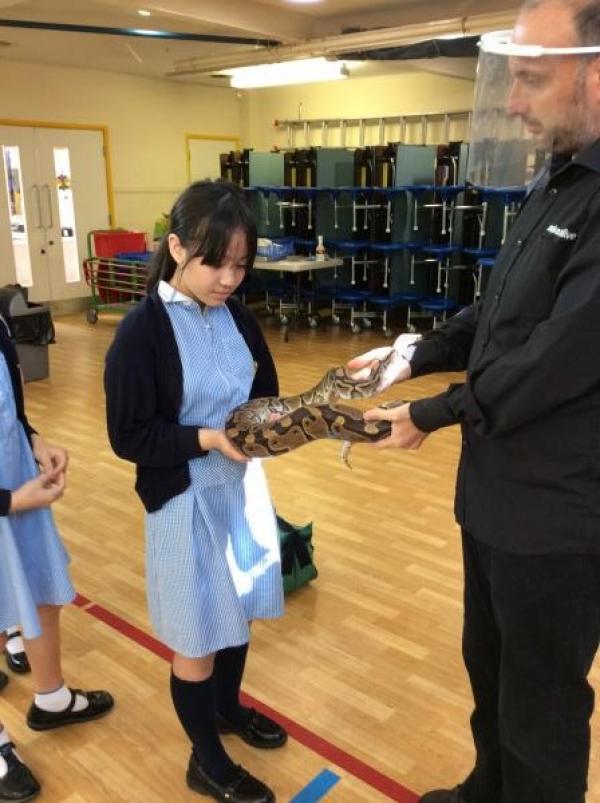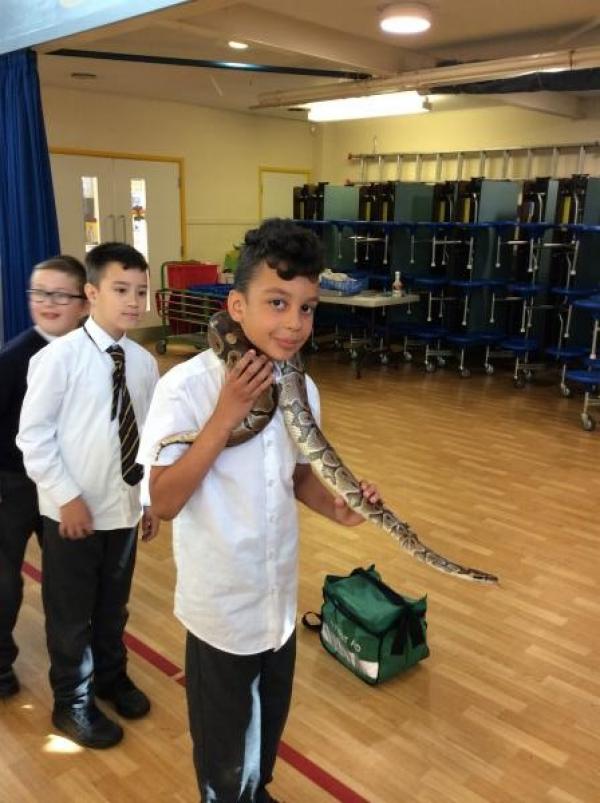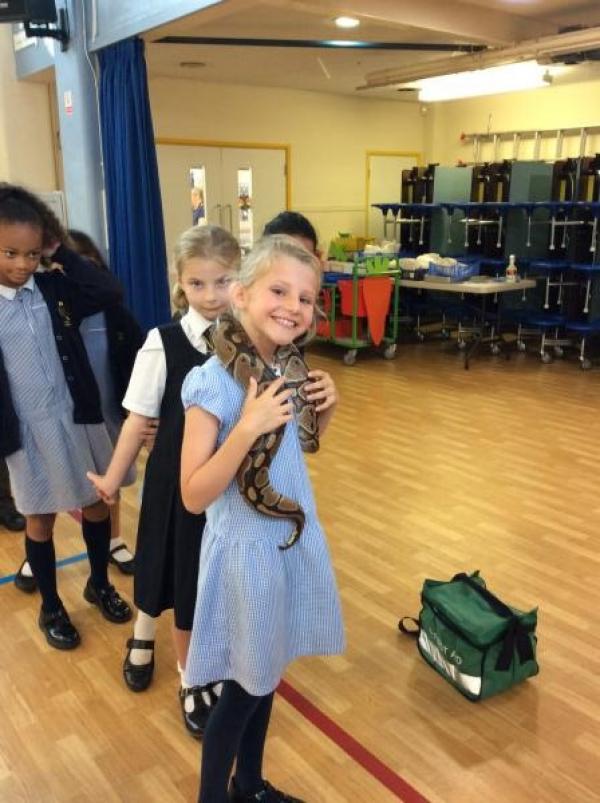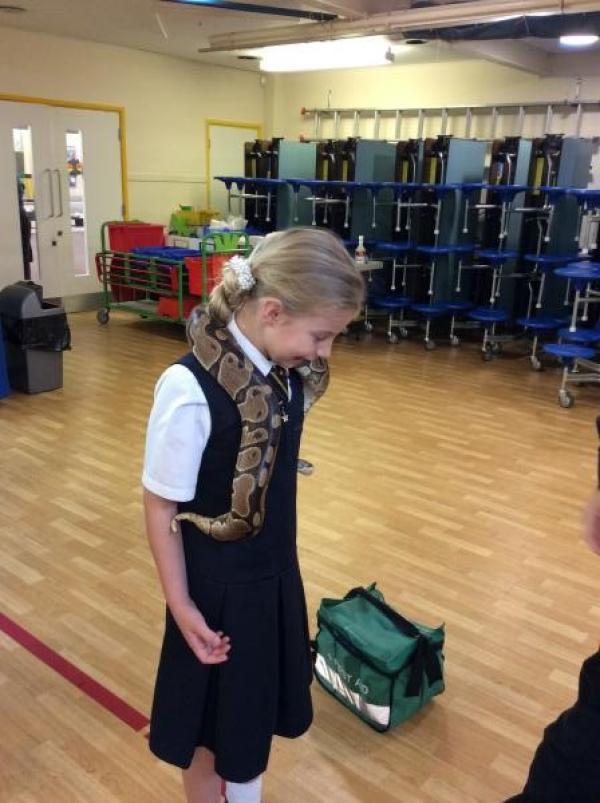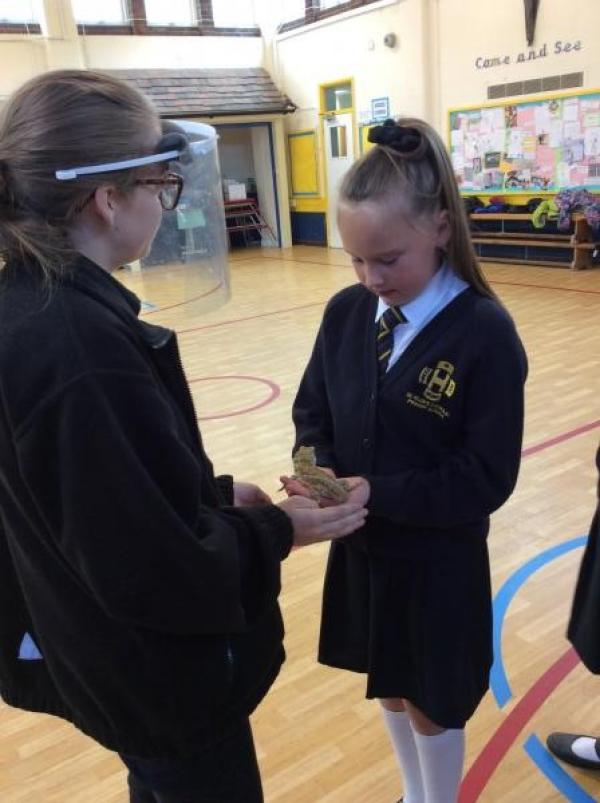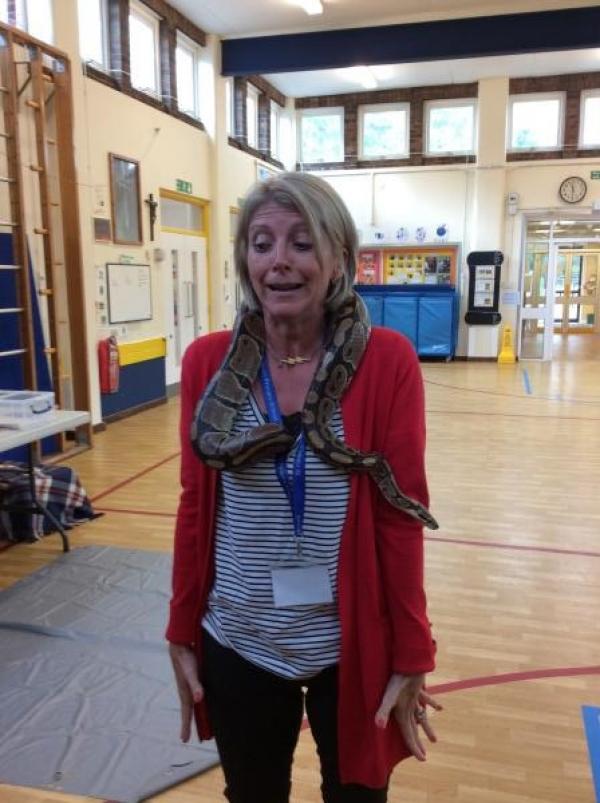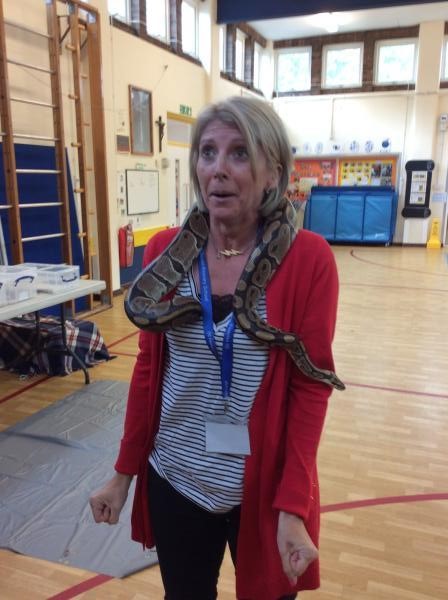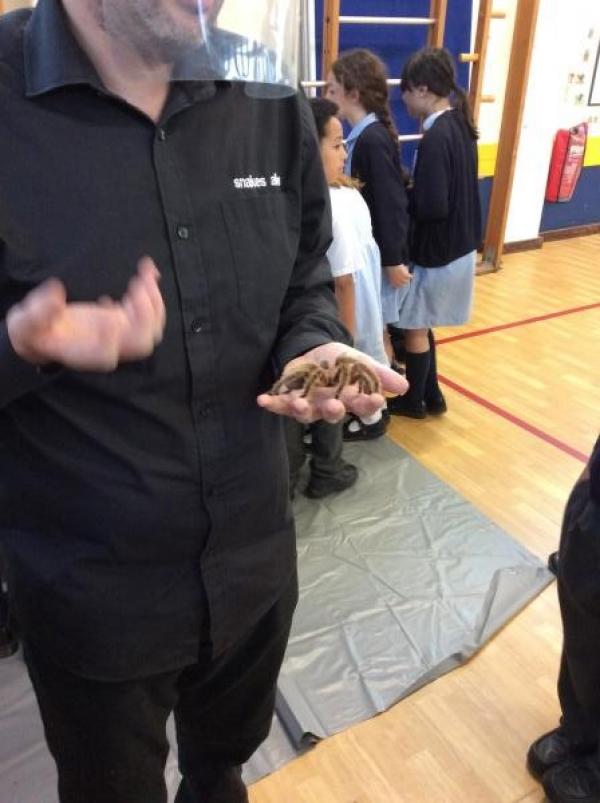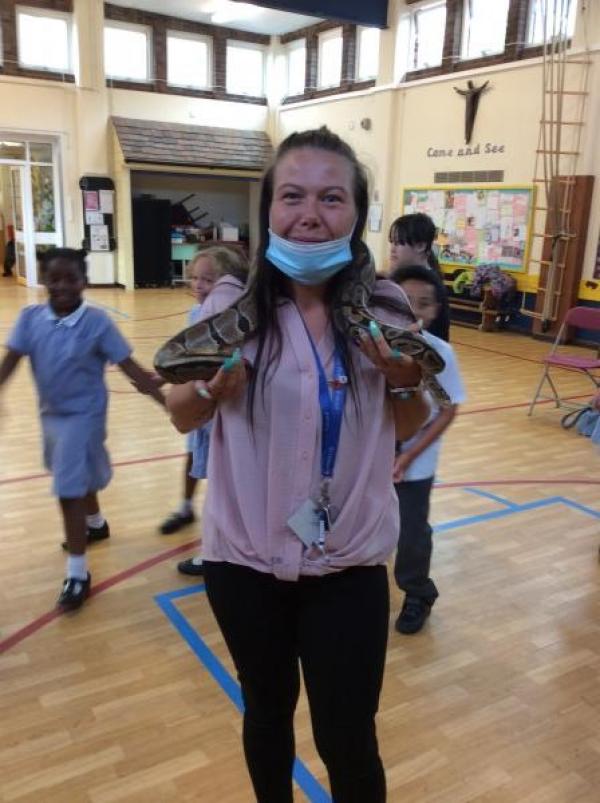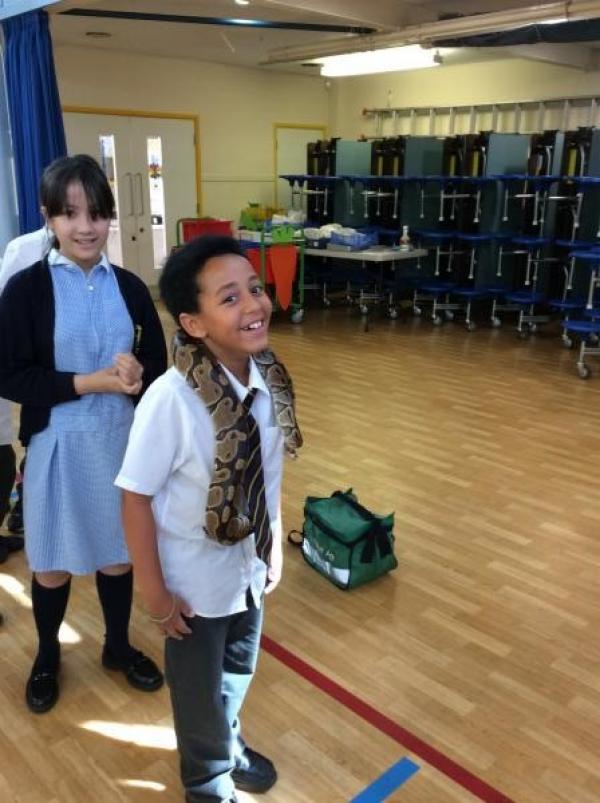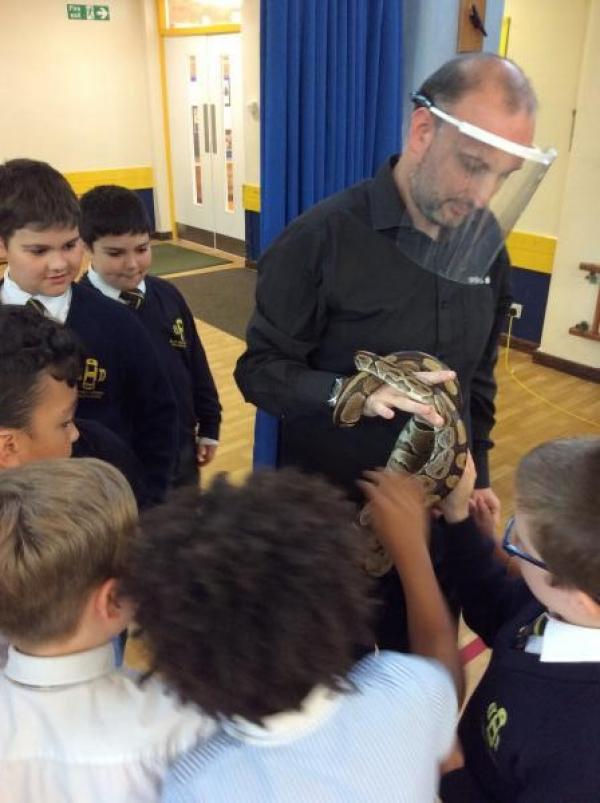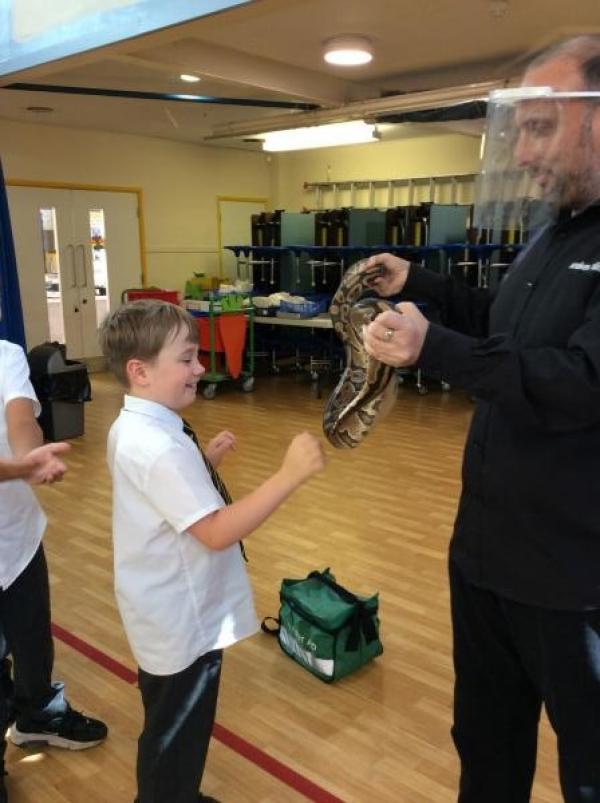 Invertebrate Hunt in the Nature Area
Well what could we do after such an amazing animal show? we went off to find our own on a 'Invertebrate Hunt' in the schools fantastic Nature Area - lots of creepy crawlies and slugs but no snakes!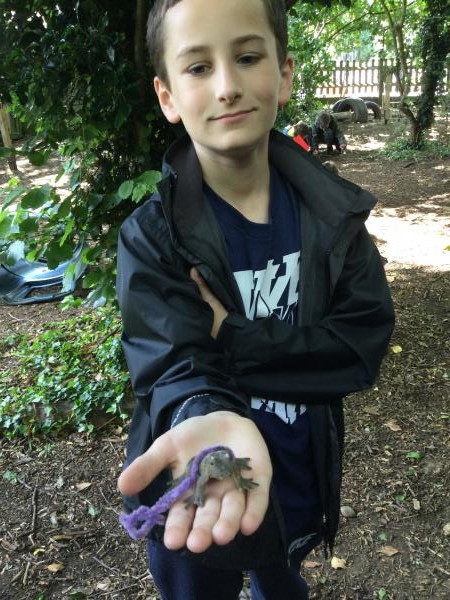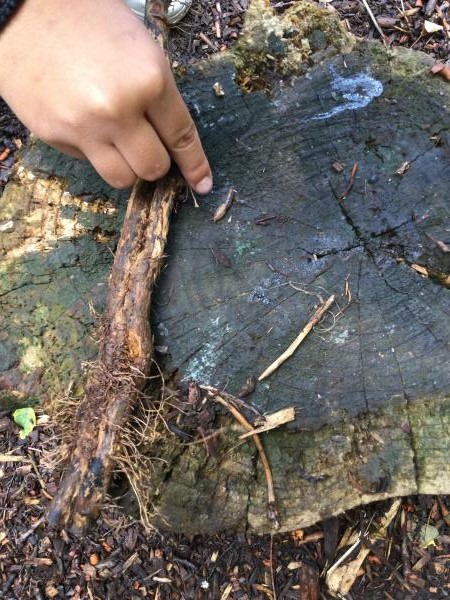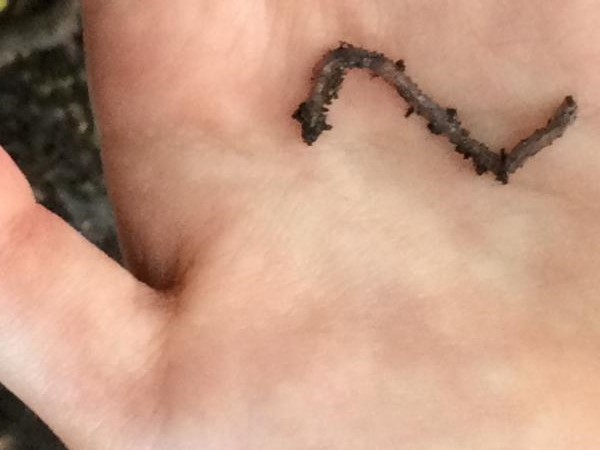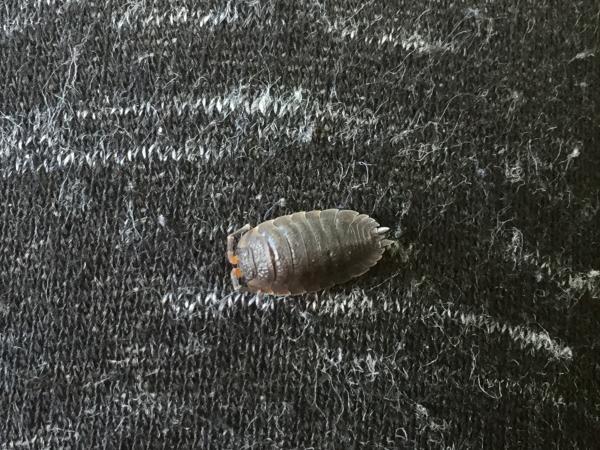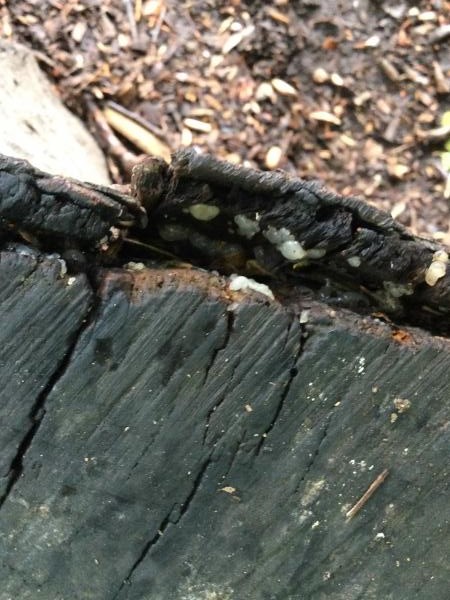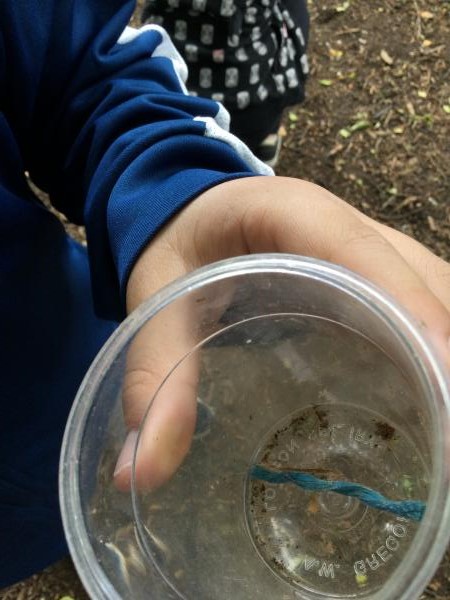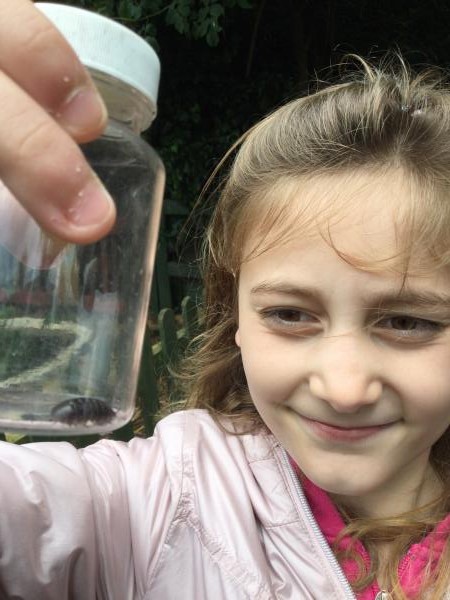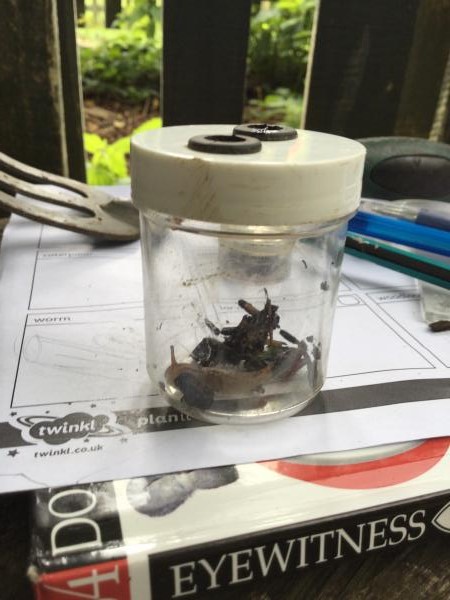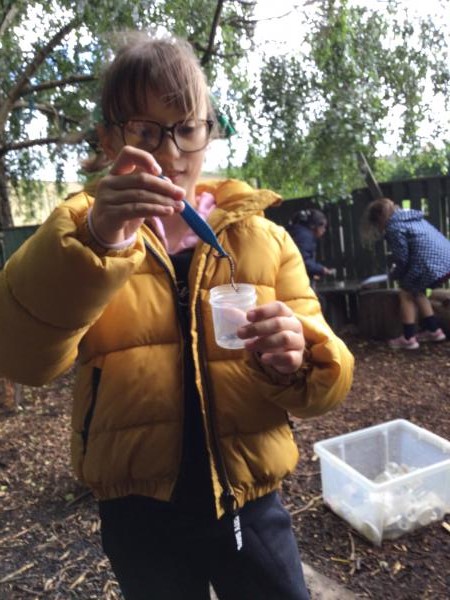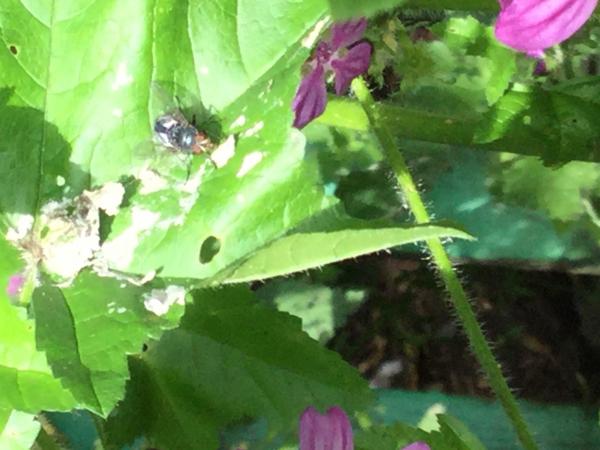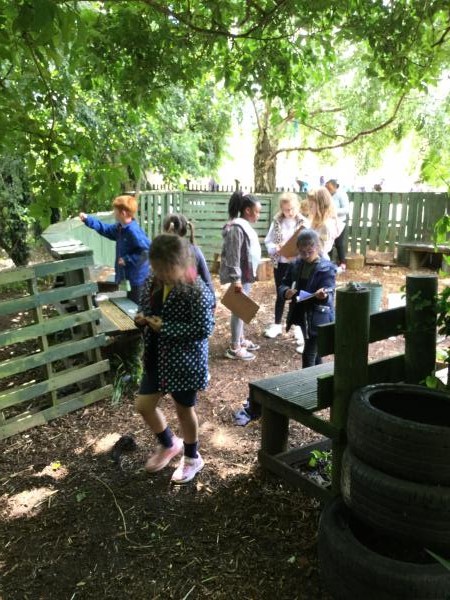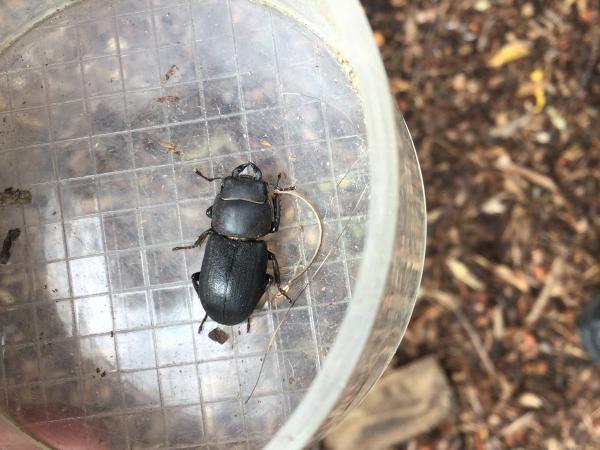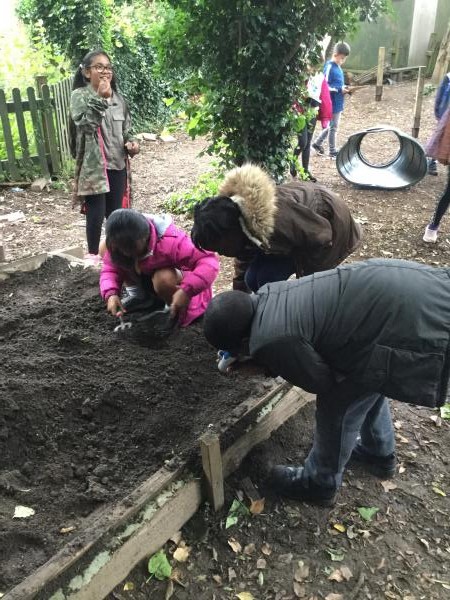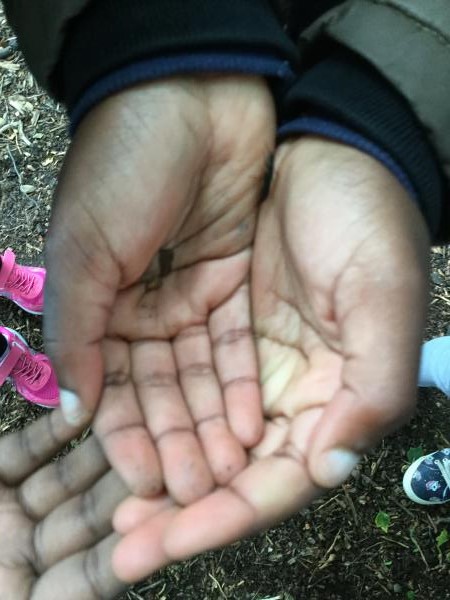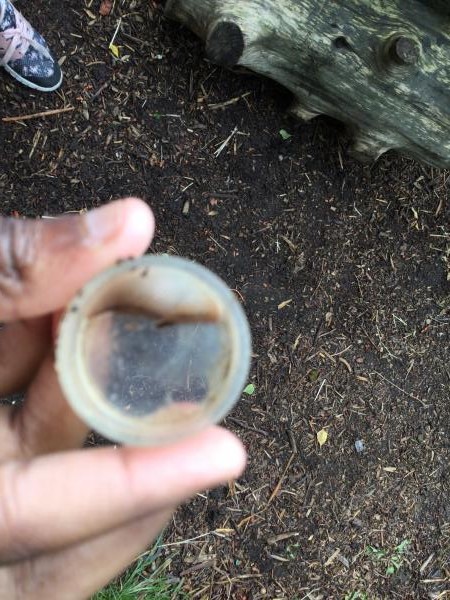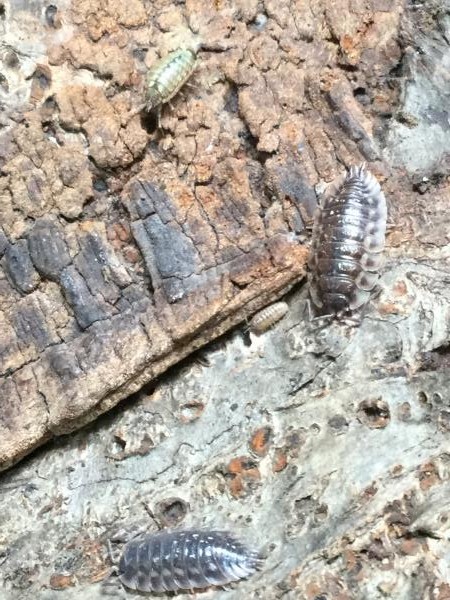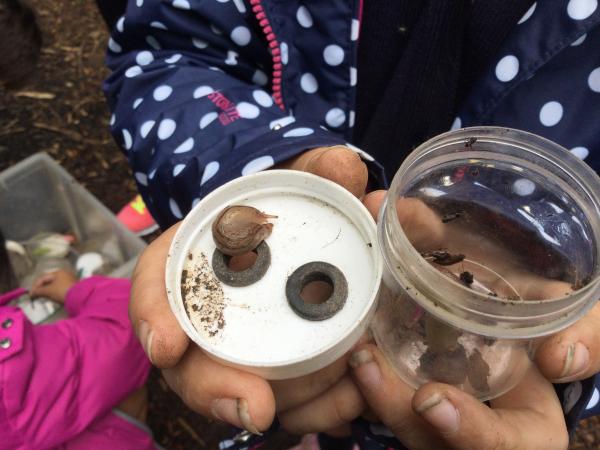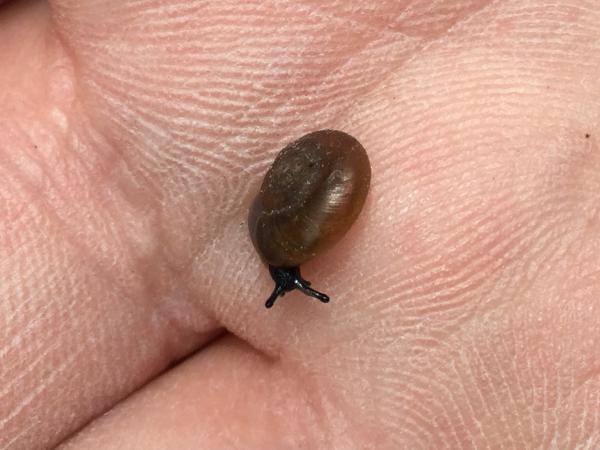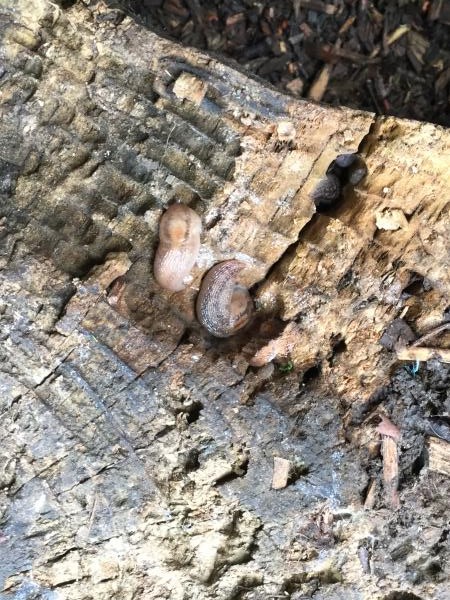 Team building in the Nature Area
4G had a great time in the nature area this afternoon working on trust and team building exercises. Great work by everyone to get their partners through the ever-growing, fiendish pathways of Mr Gibson. It was great to see the children working together to help each other and solve some of the problems.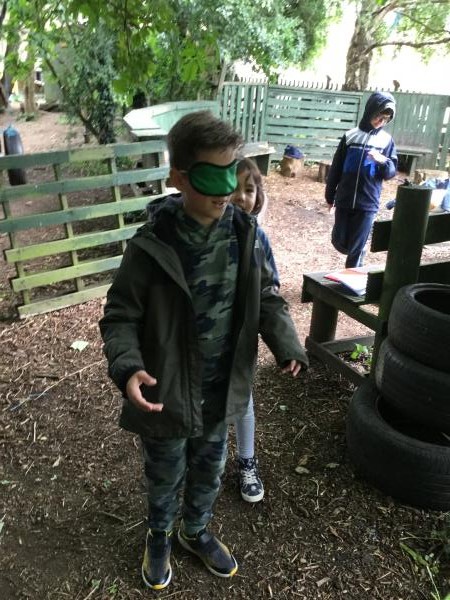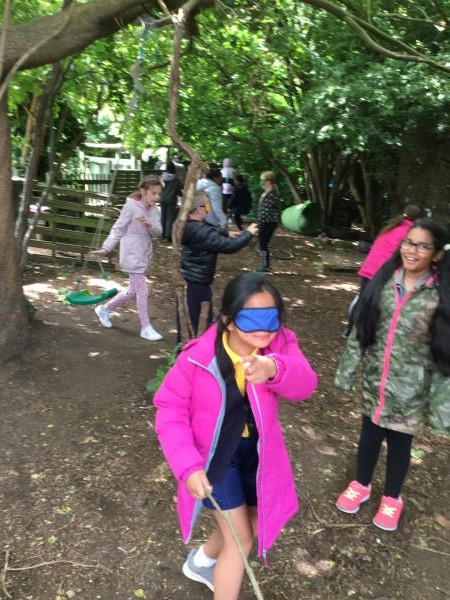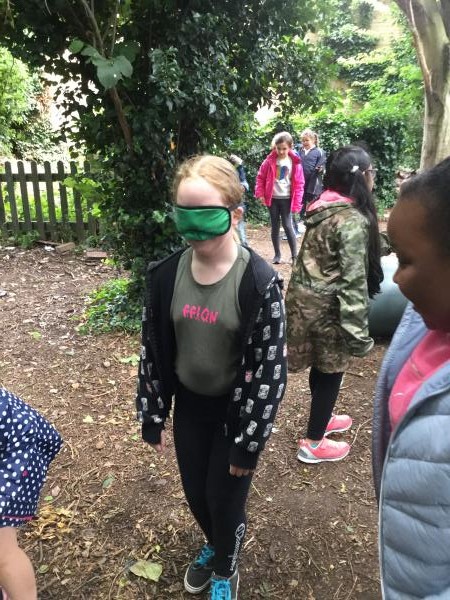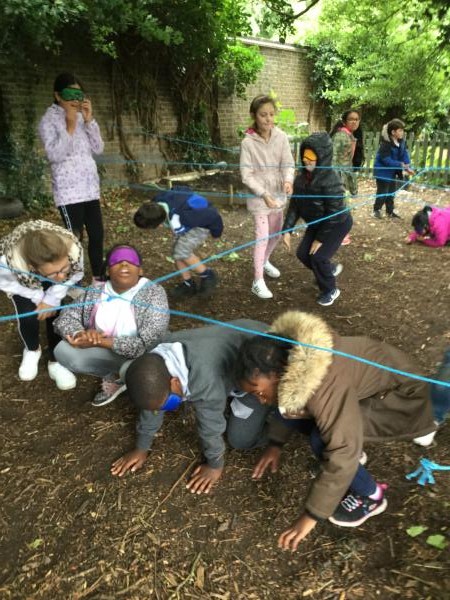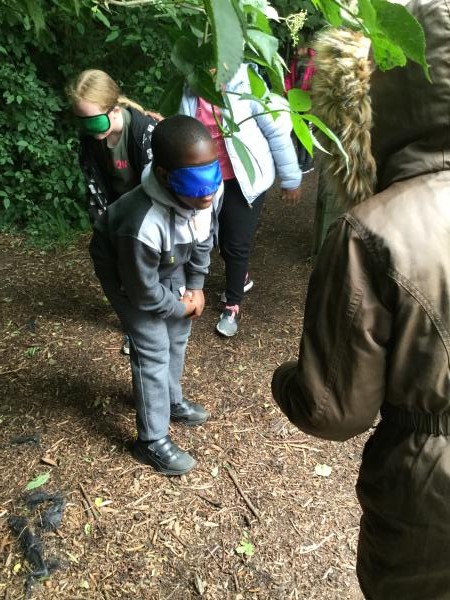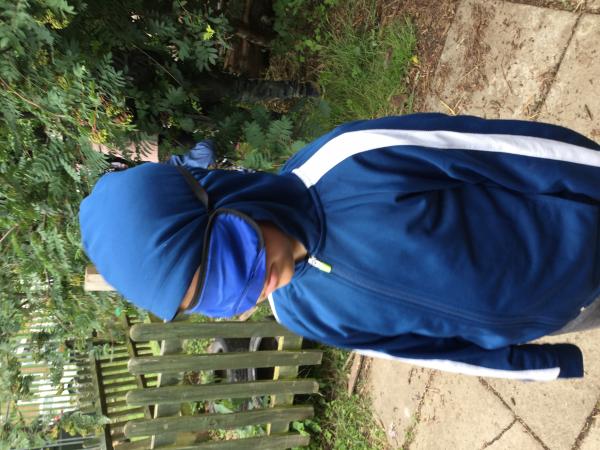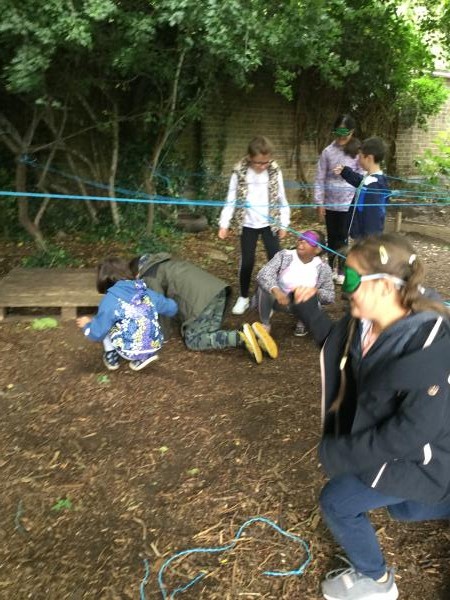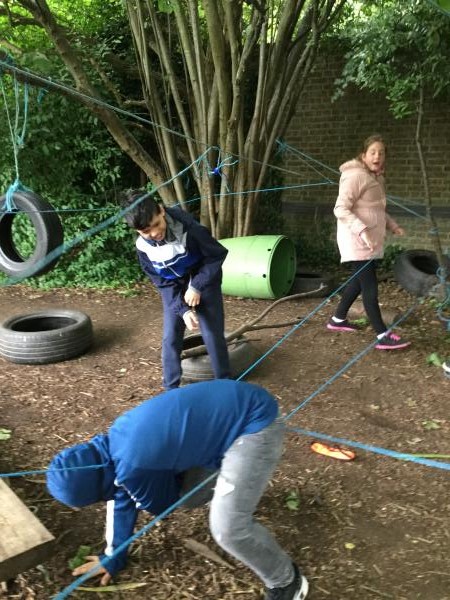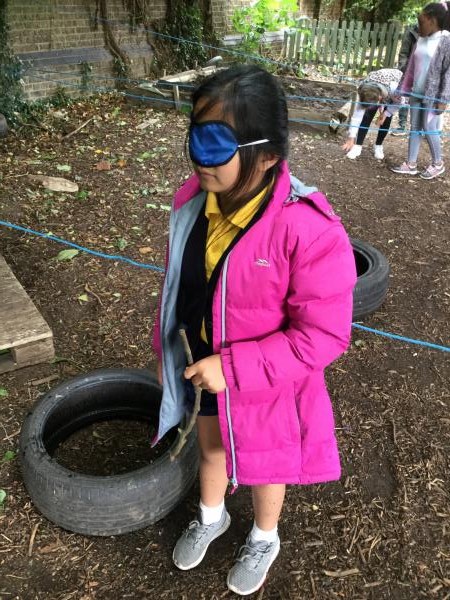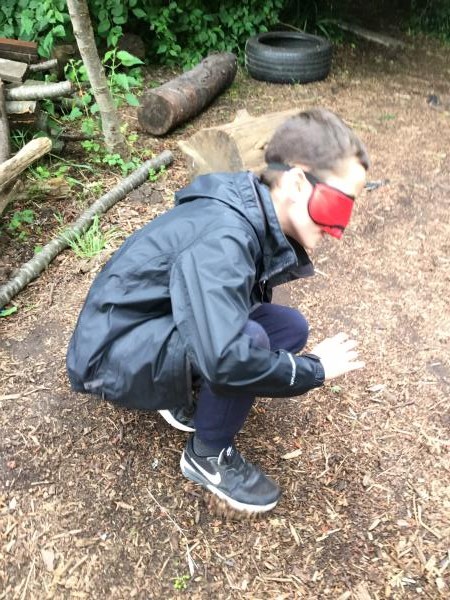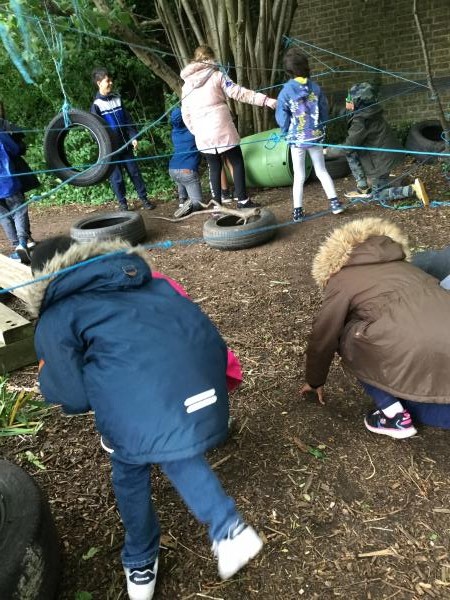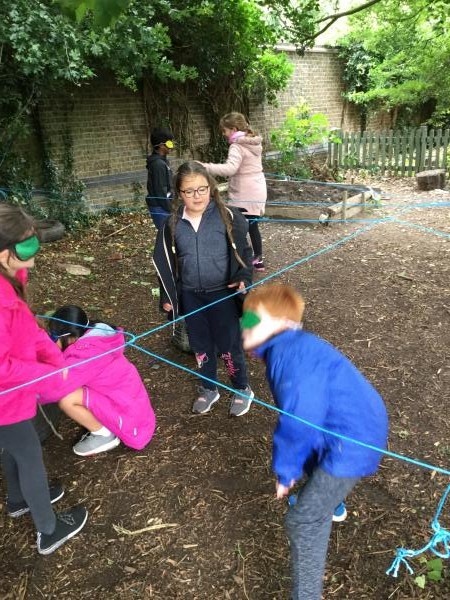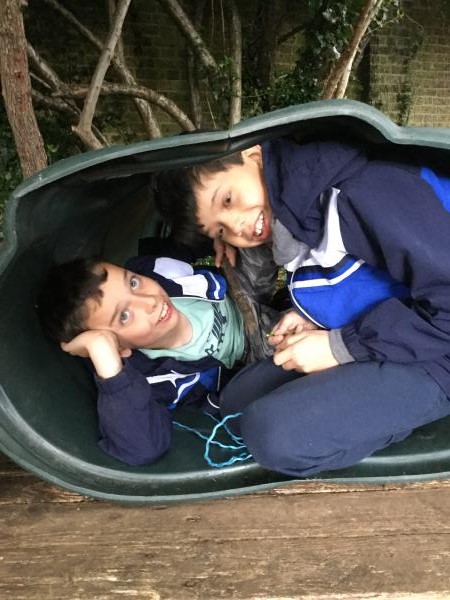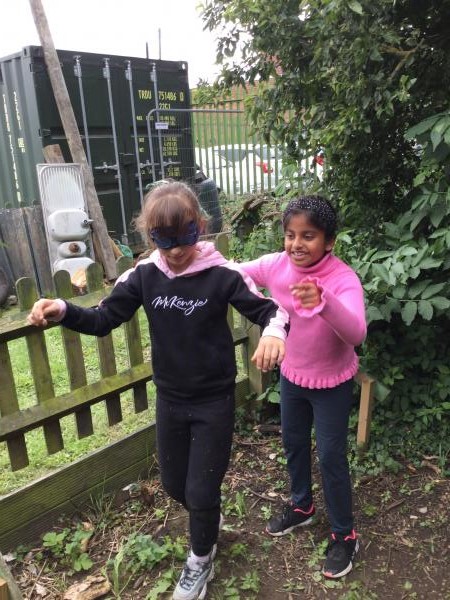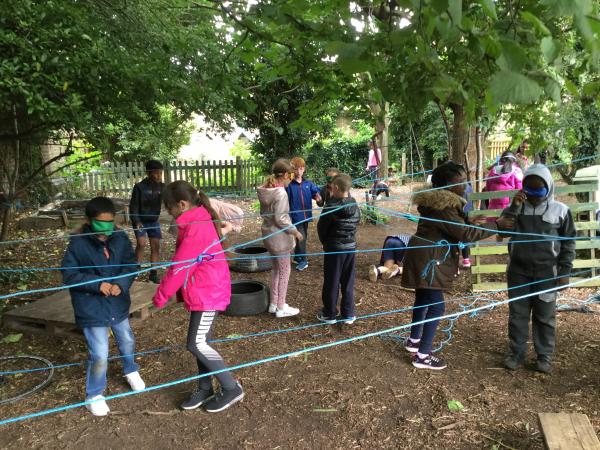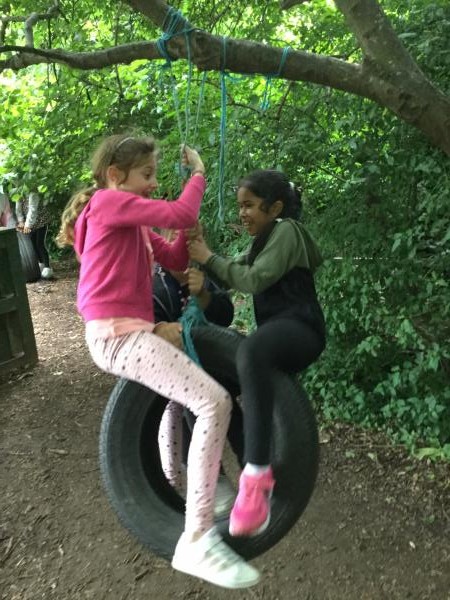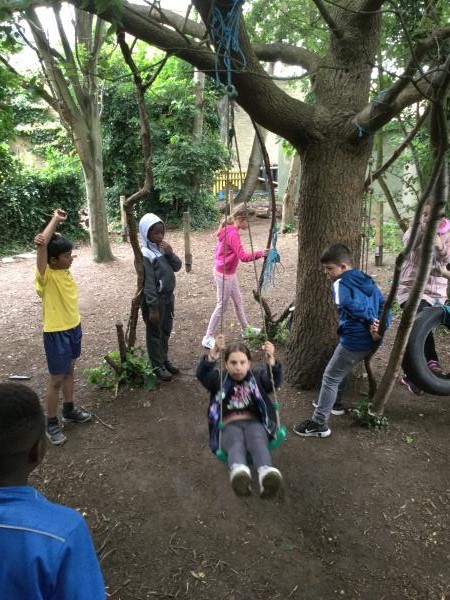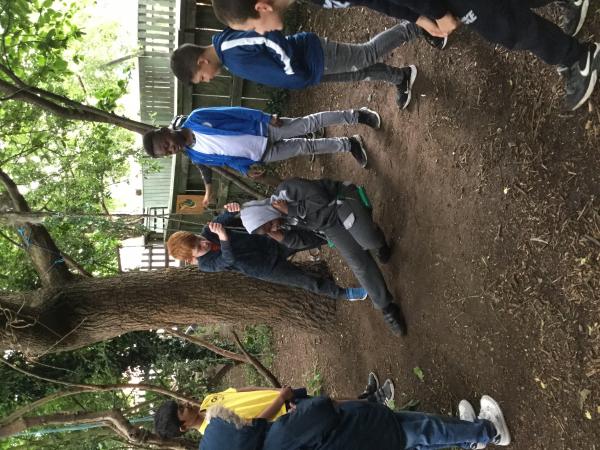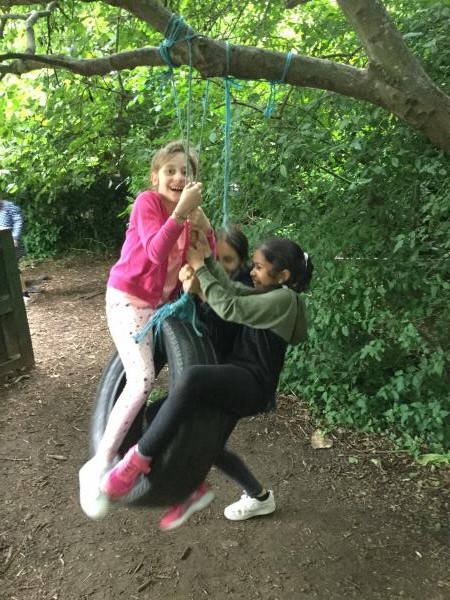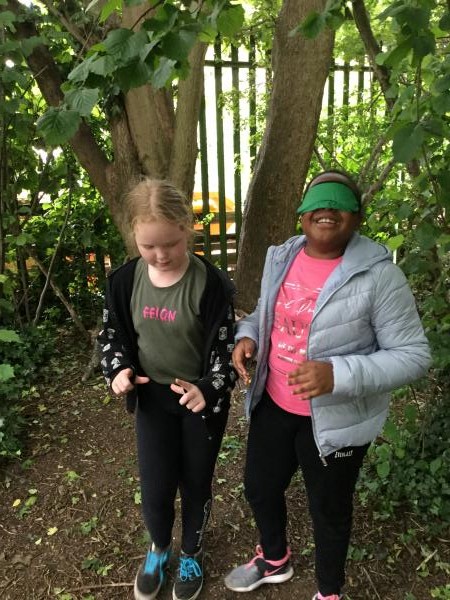 4G Beach Trip
4G had an amazing time at the beach on Monday, paddling in the sea and playing in the sand. We had fun playing 'Beach Bingo', getting involved in some fantastic flotsam and Jetsam art design, using only what we could find on the beach and designing and building some beautiful sand castles in a class competition. We even had time for a lovely ice-cream too!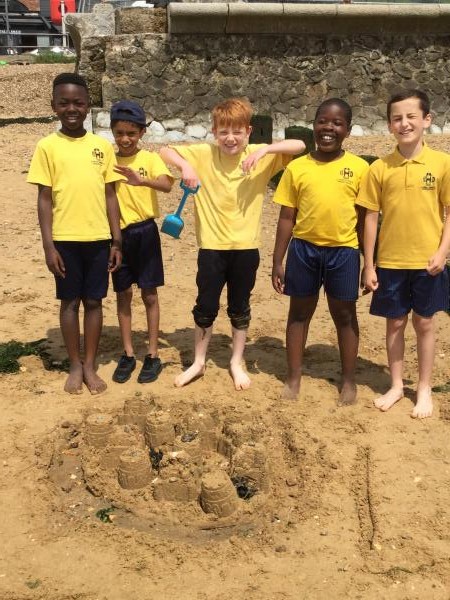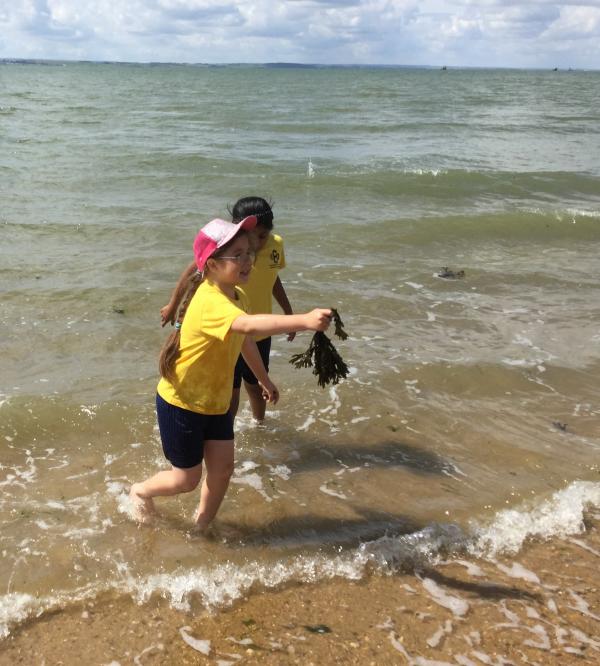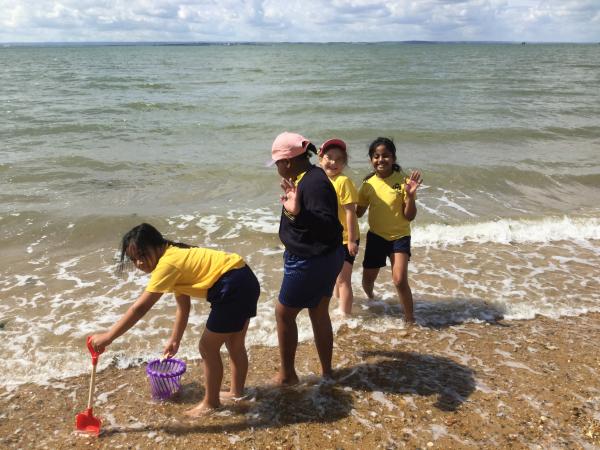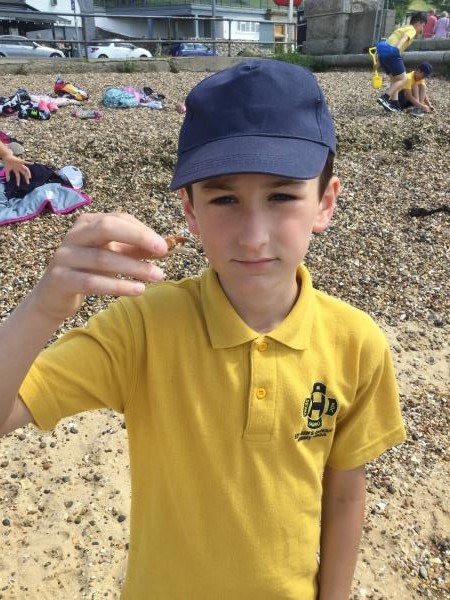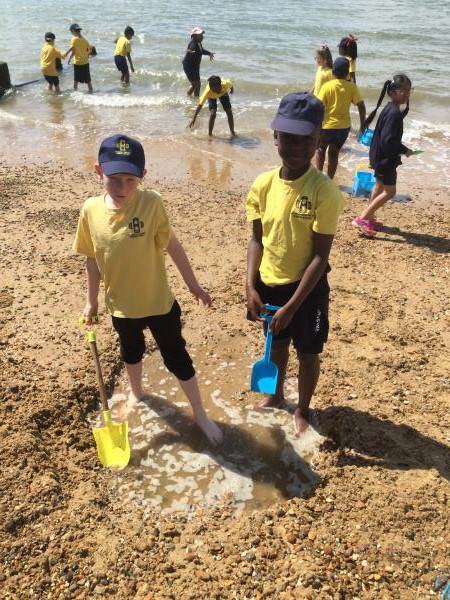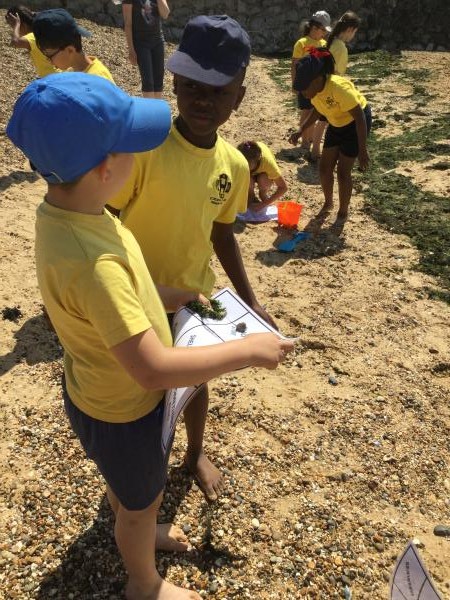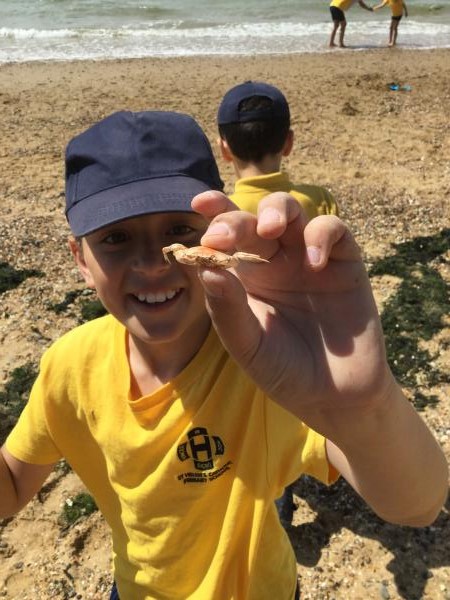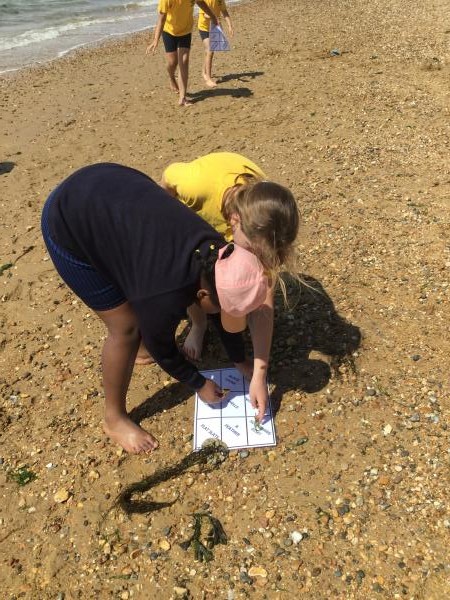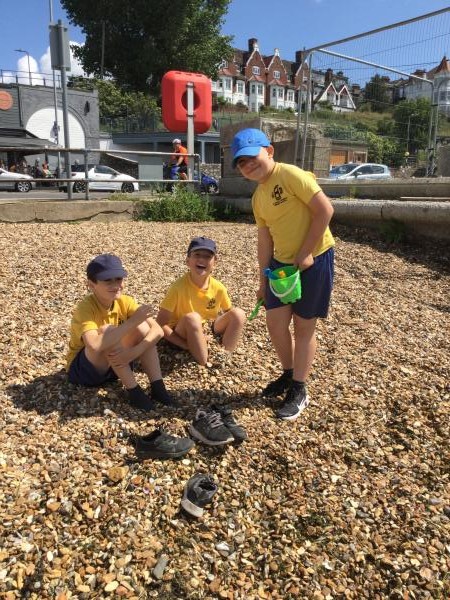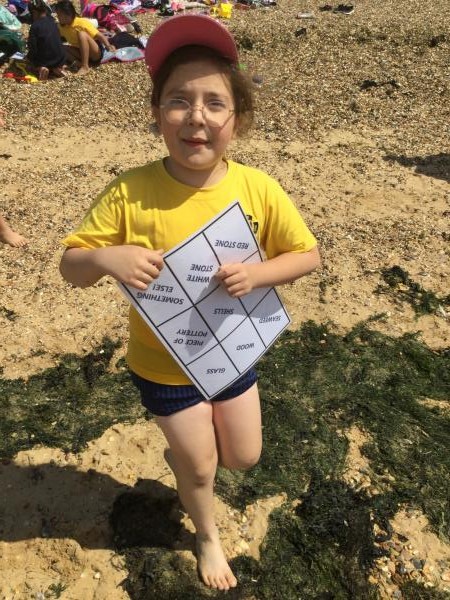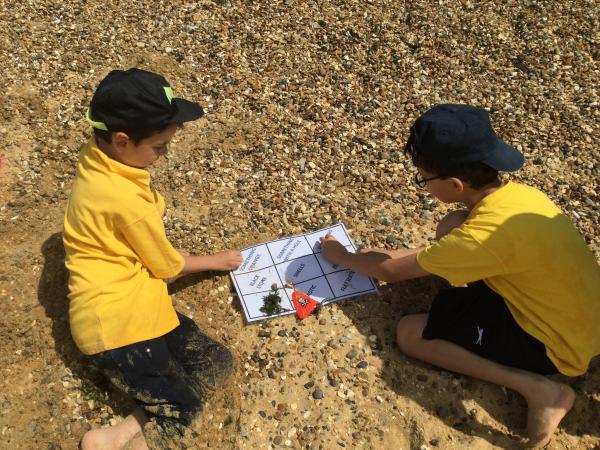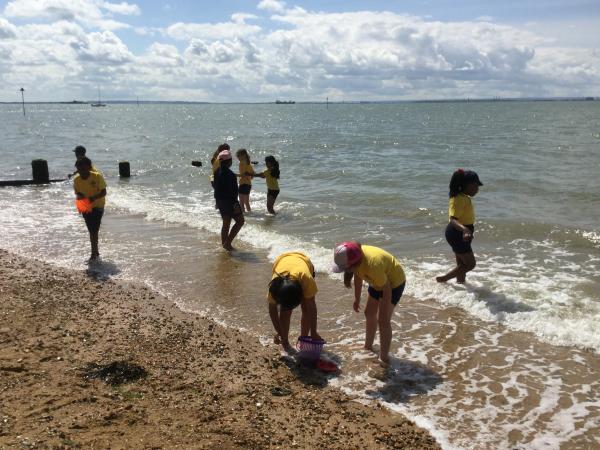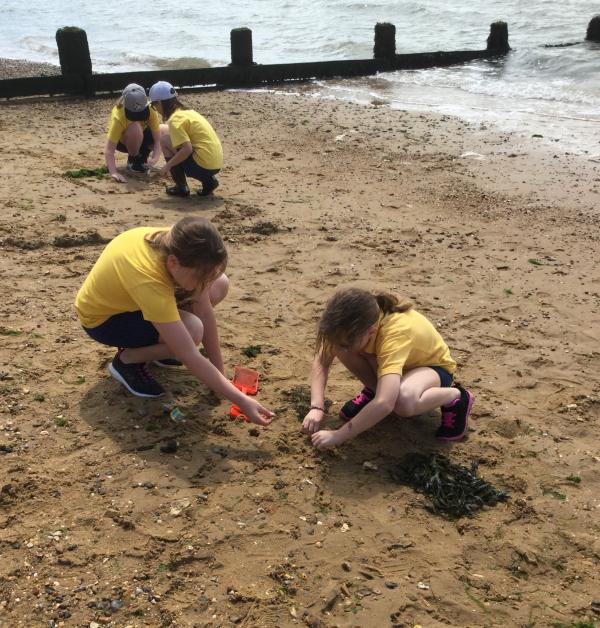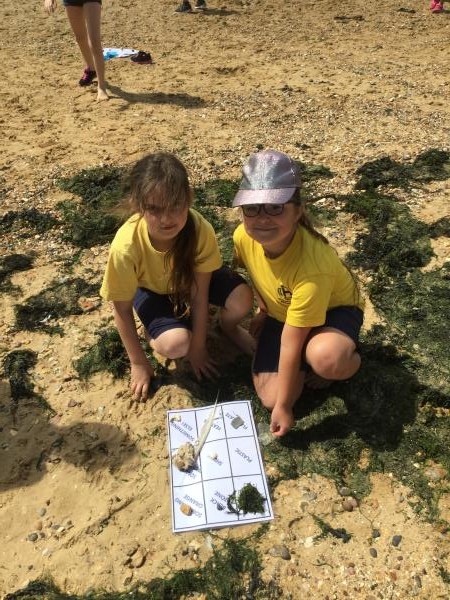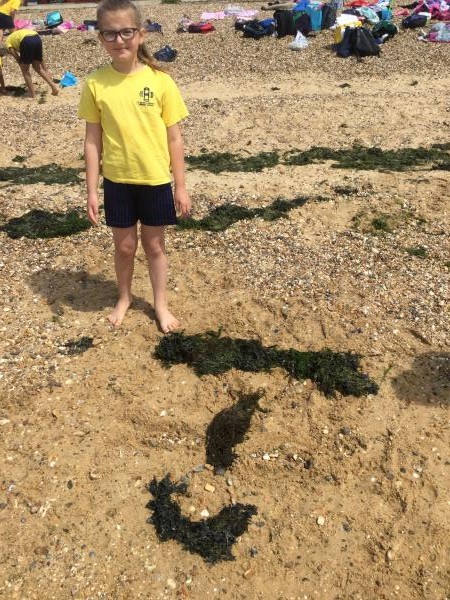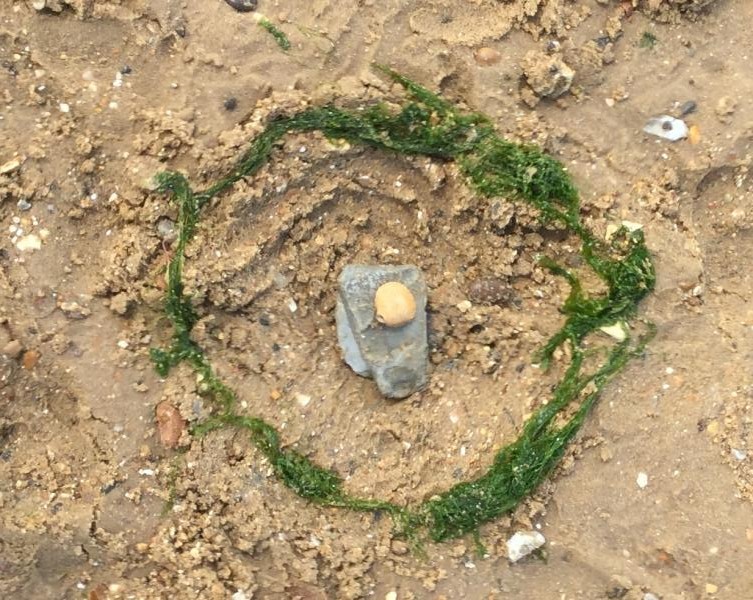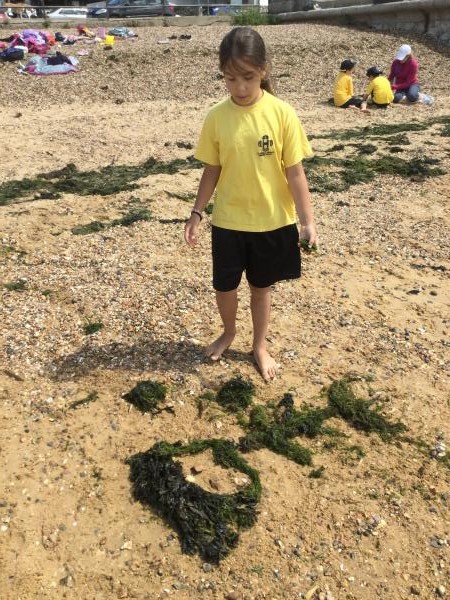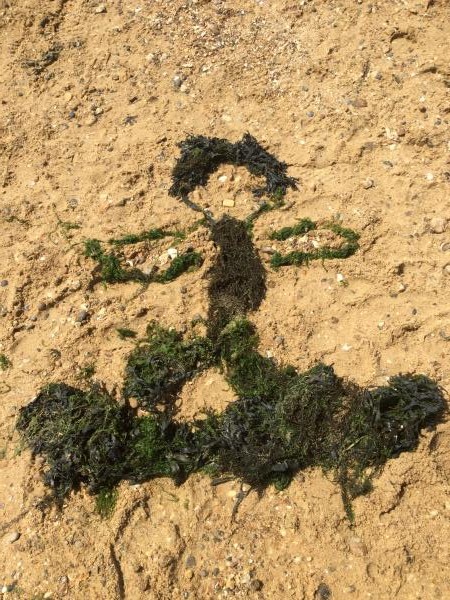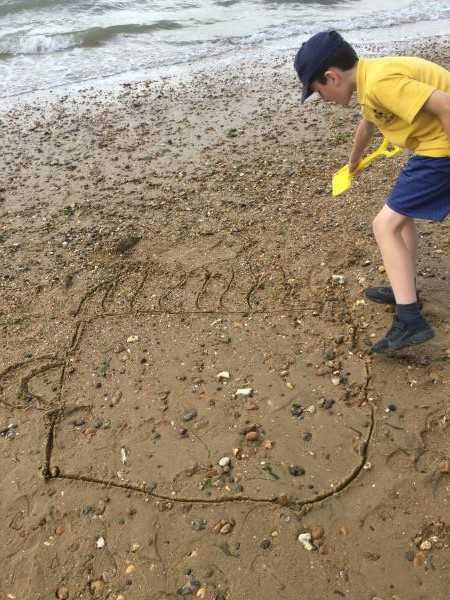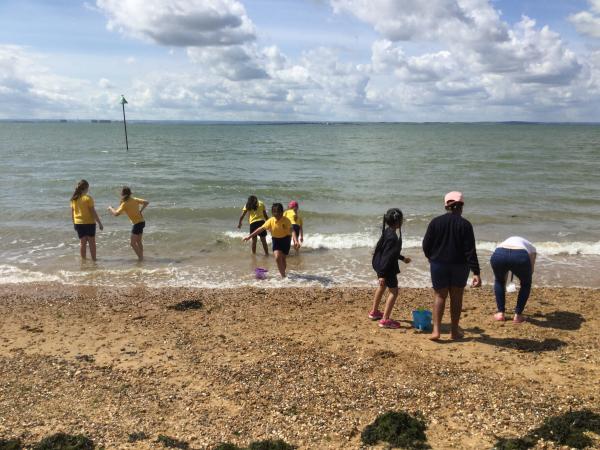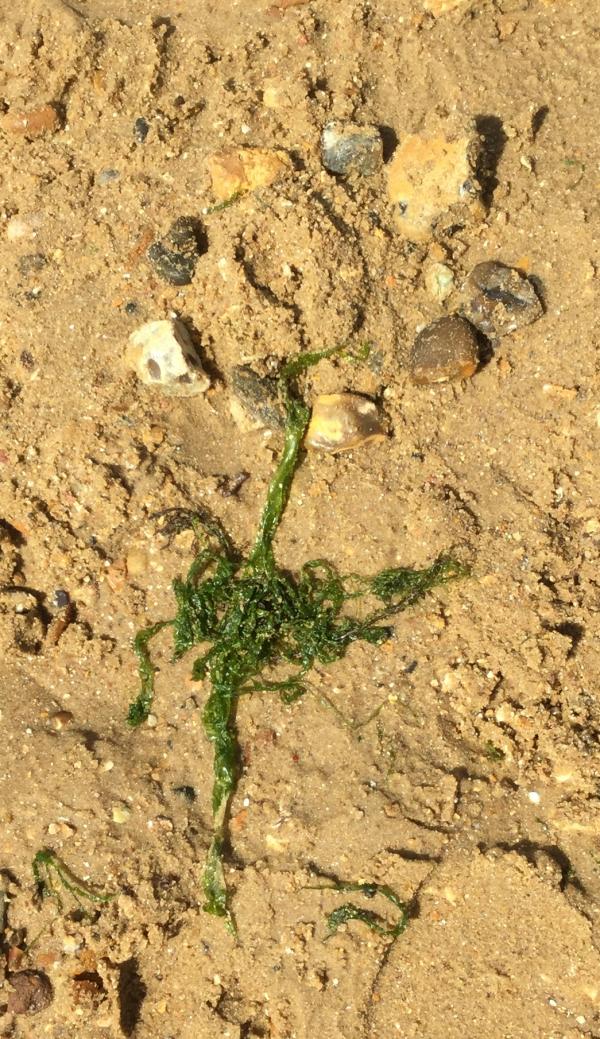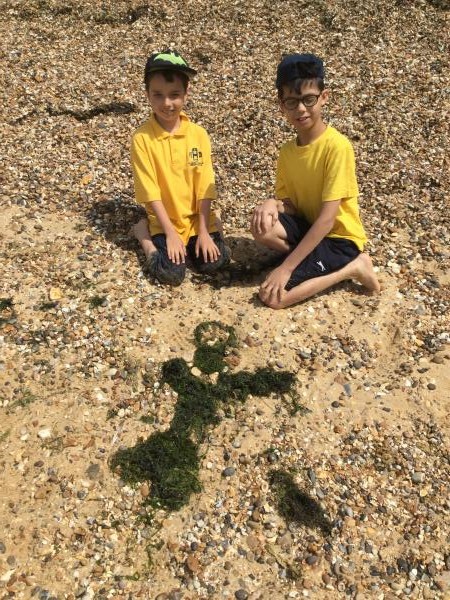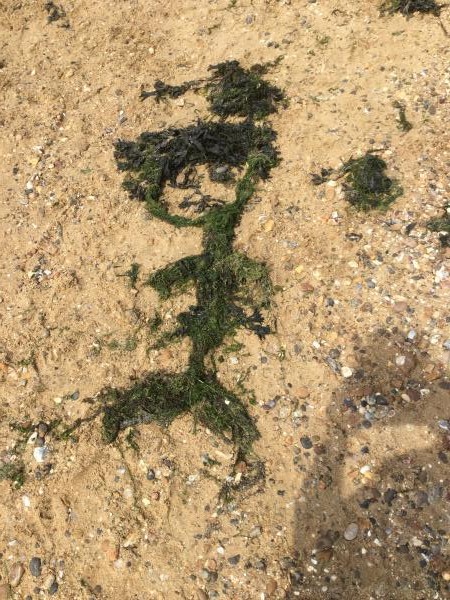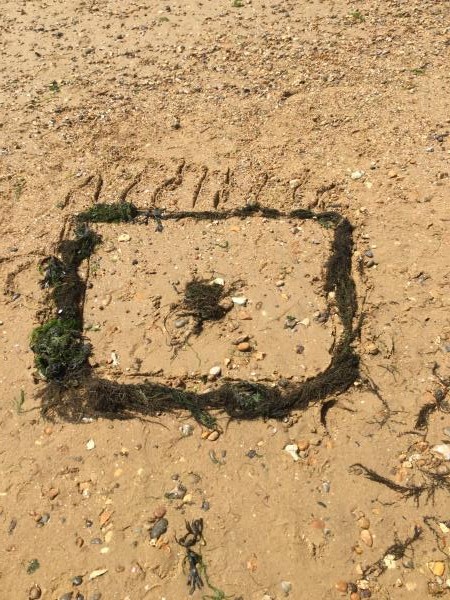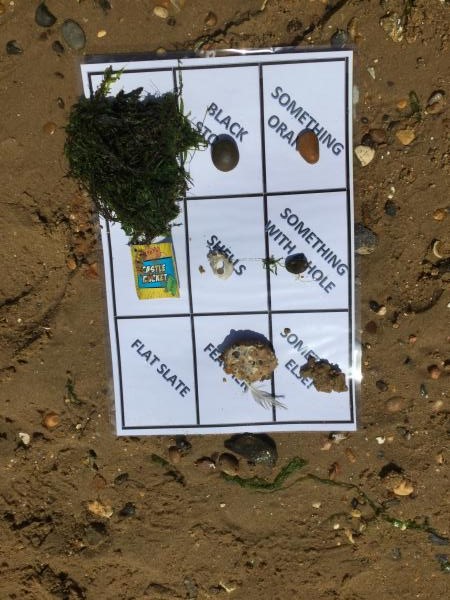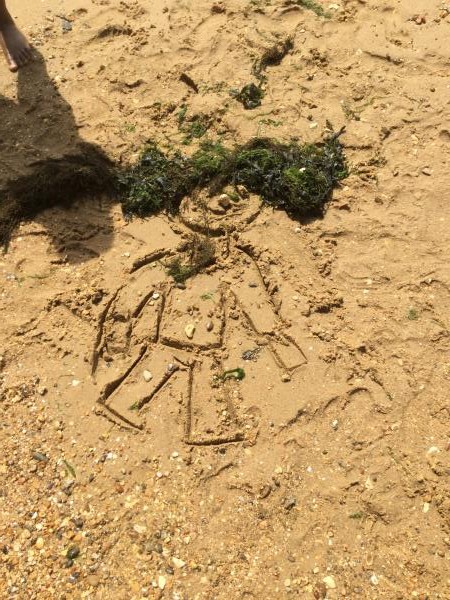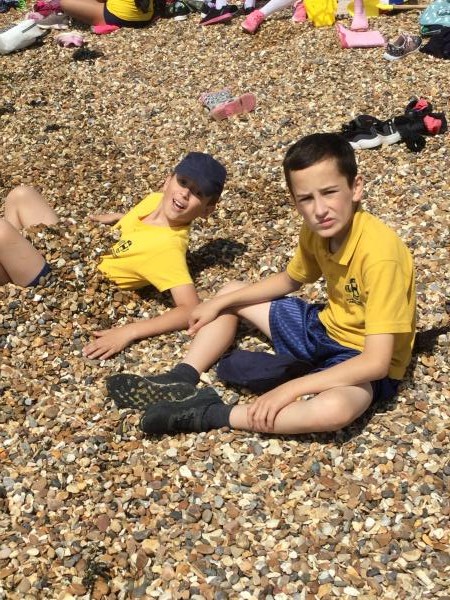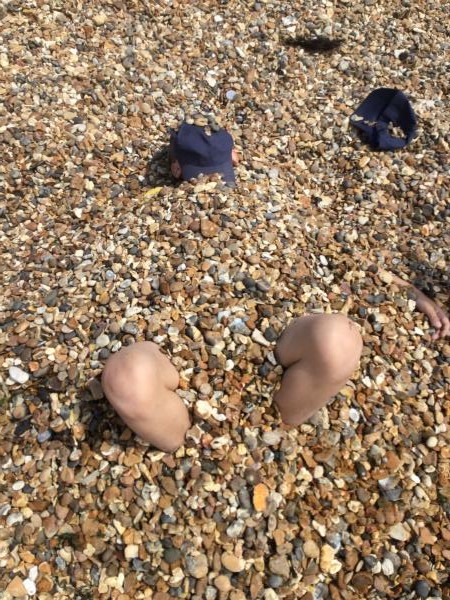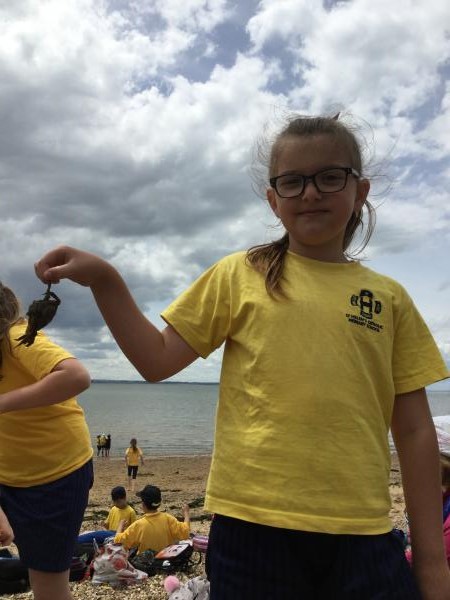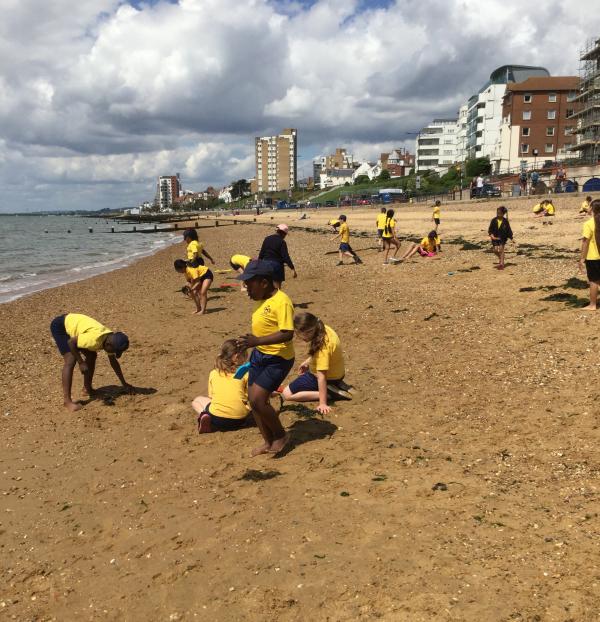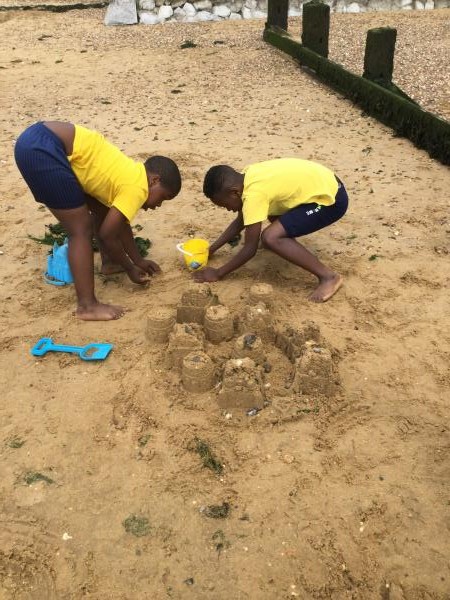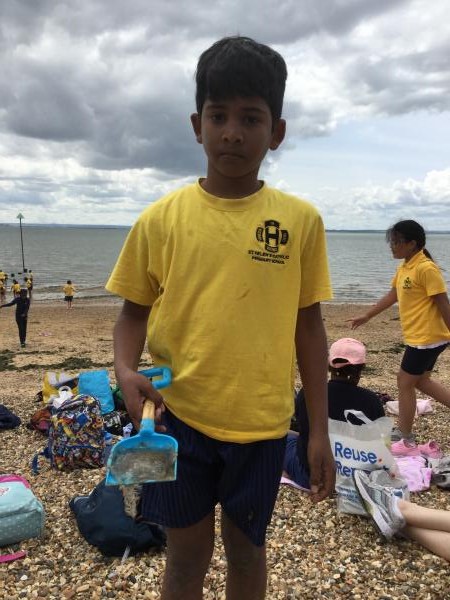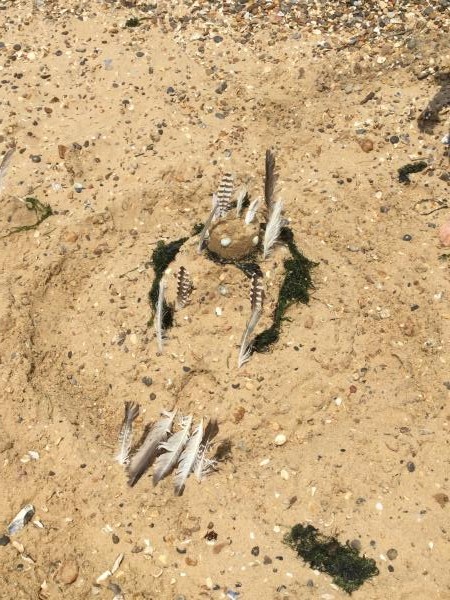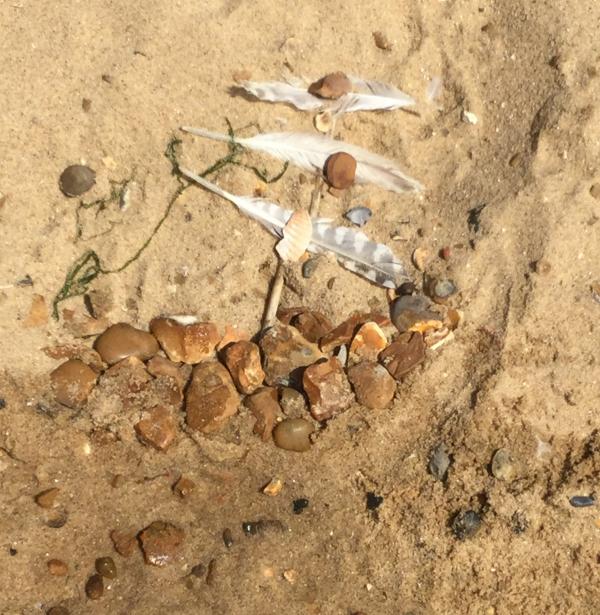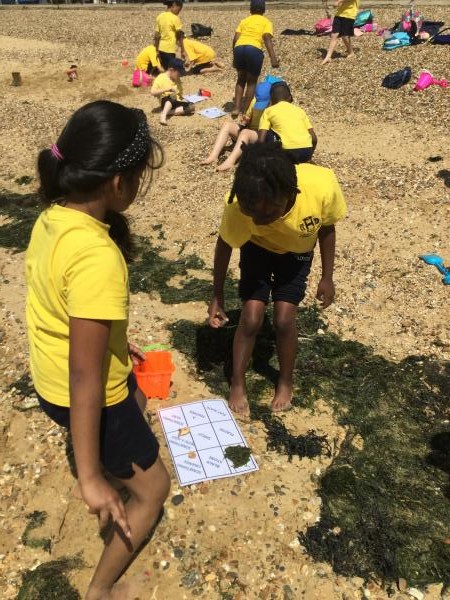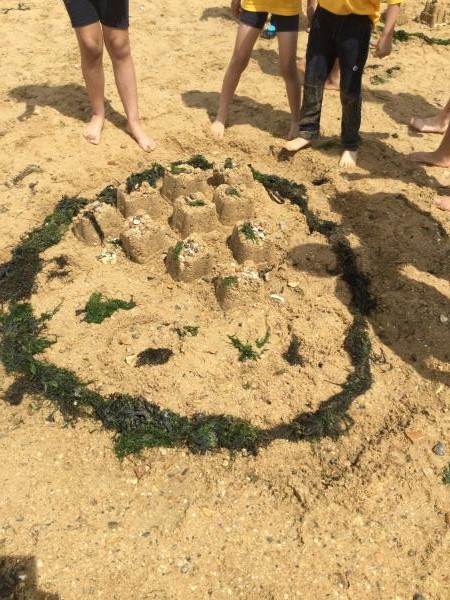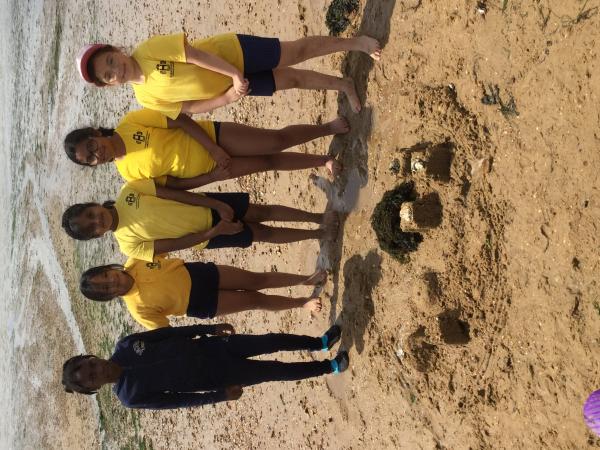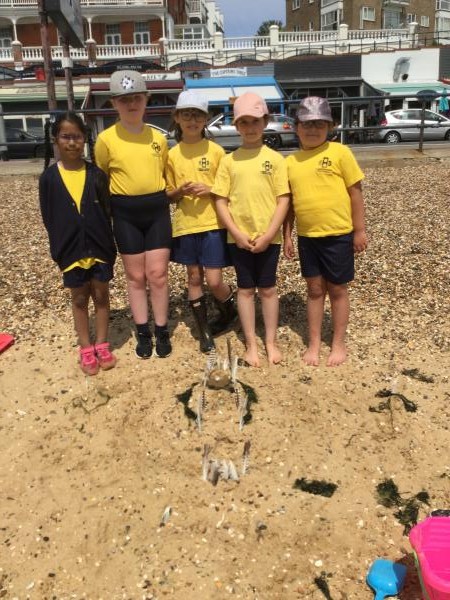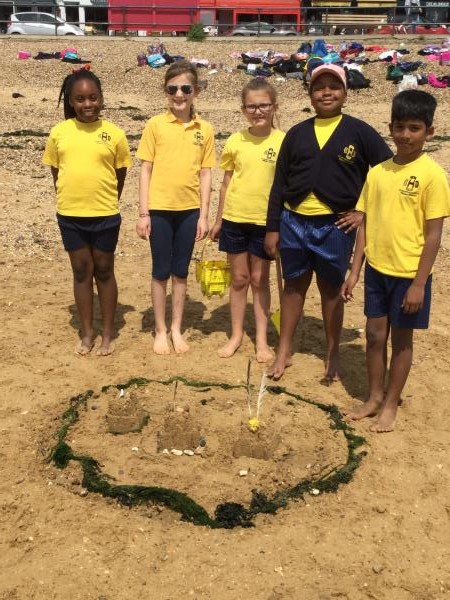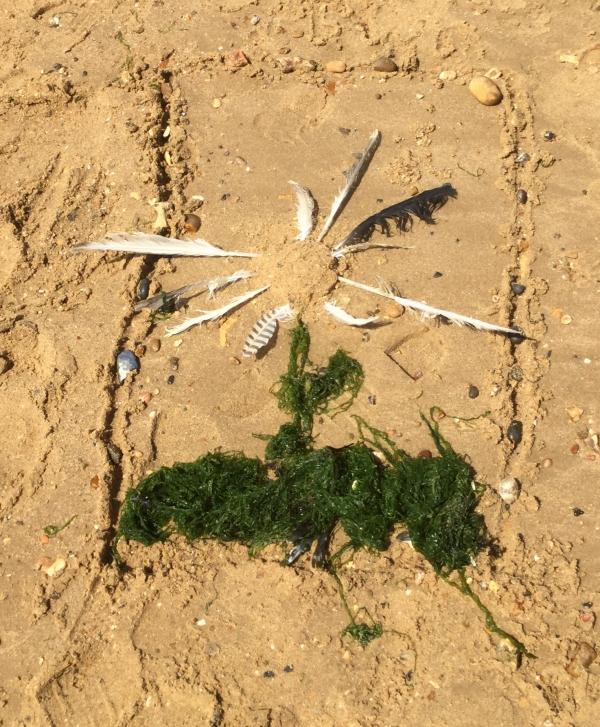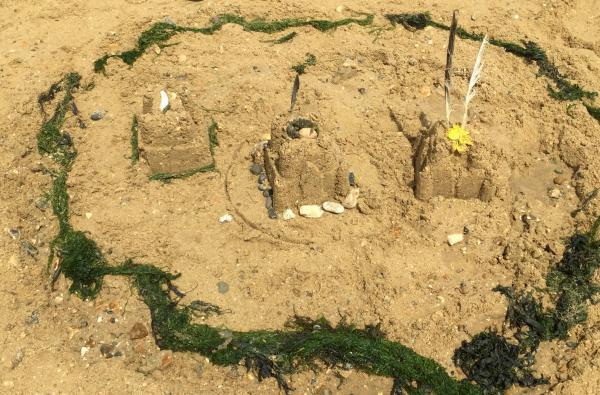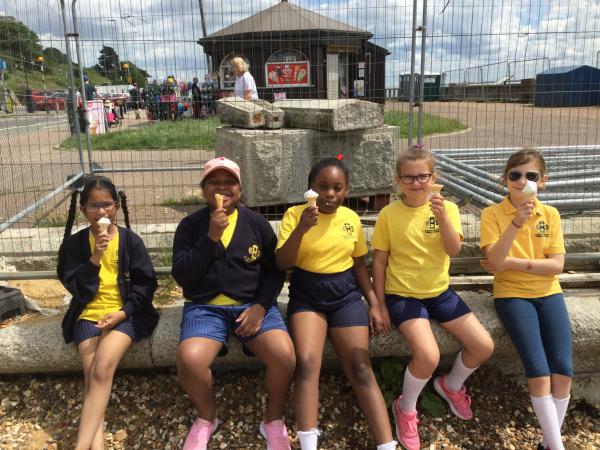 Roman Homework
Wow, we have had so many fantastic pieces of homework for our Romans homework this term that we just have to share them with you! Well done 4G (and parents) - amazing effort!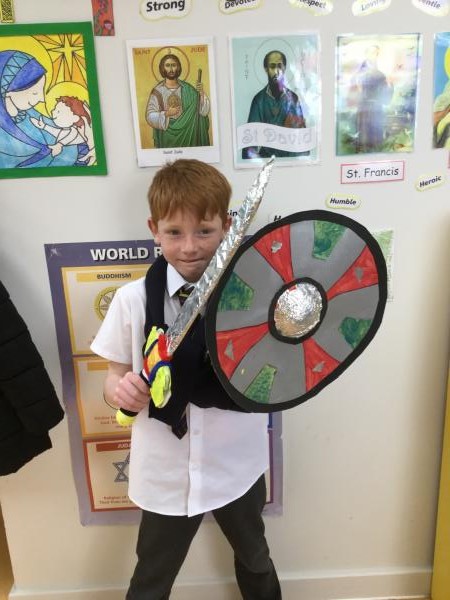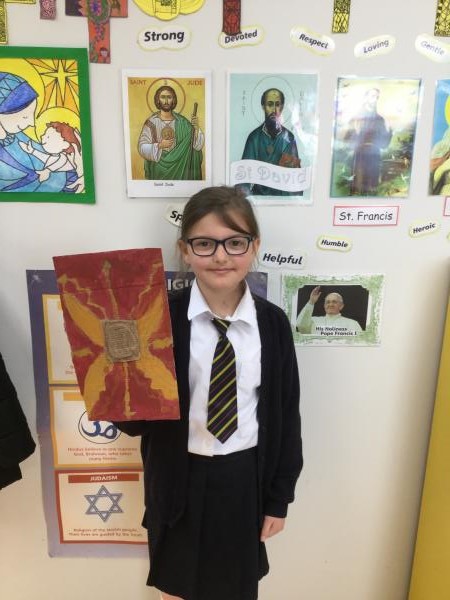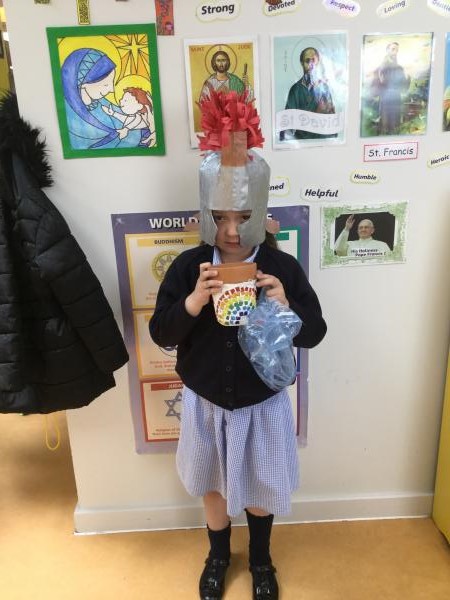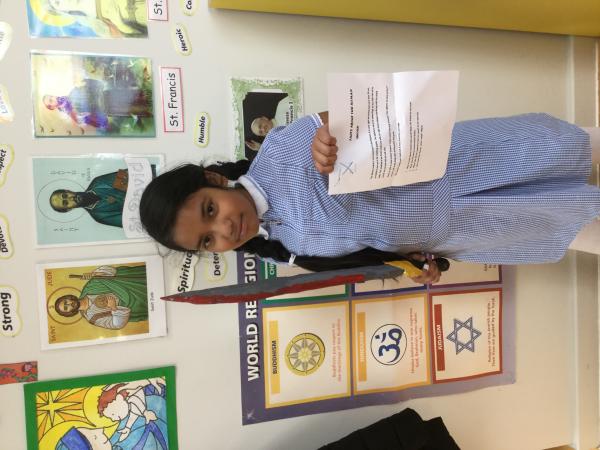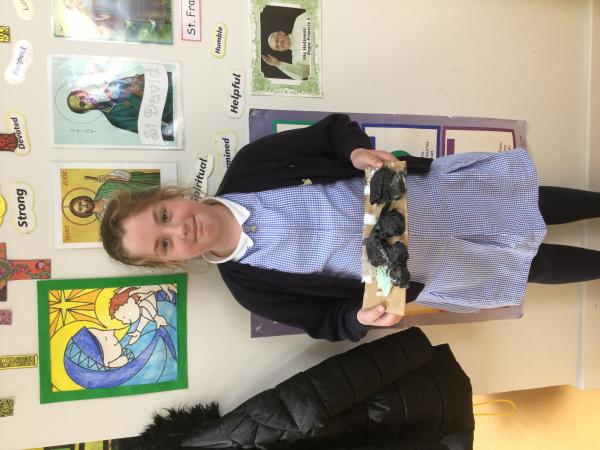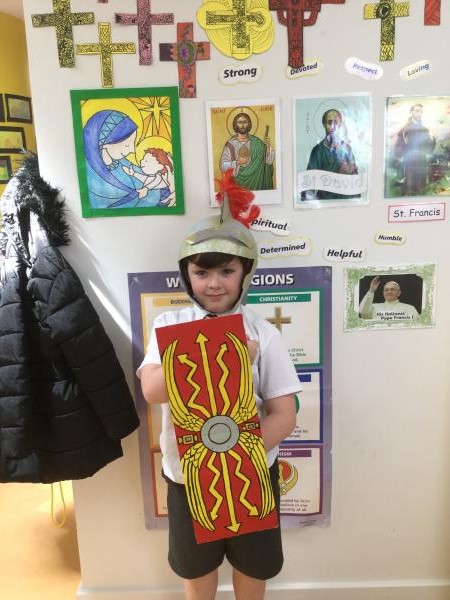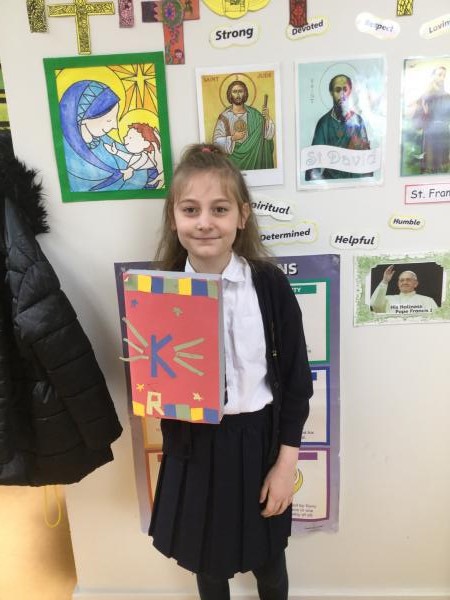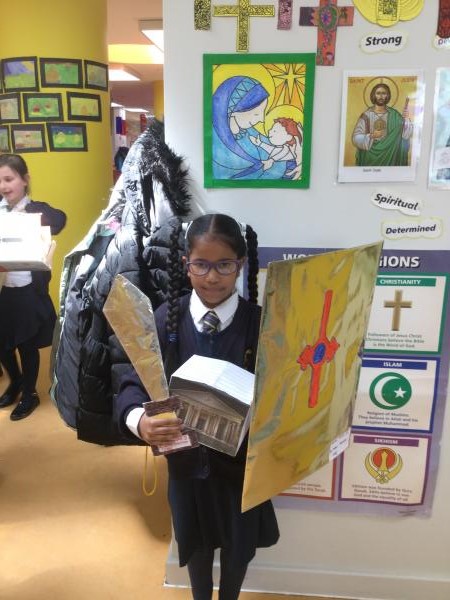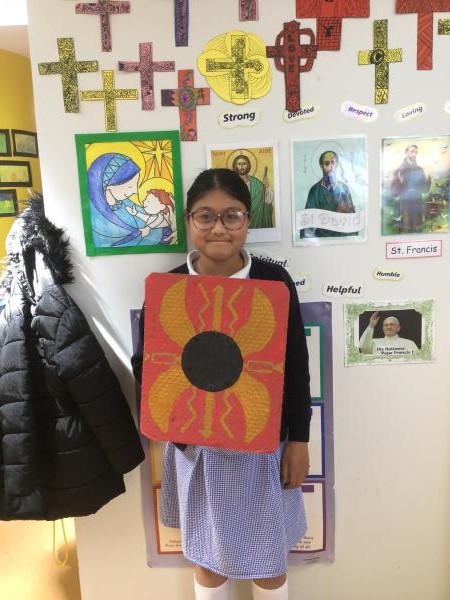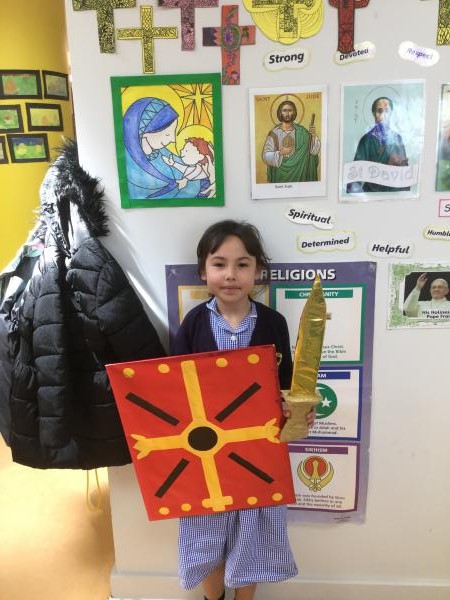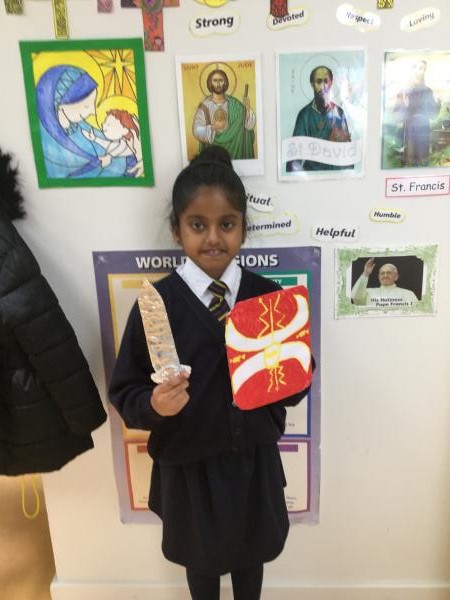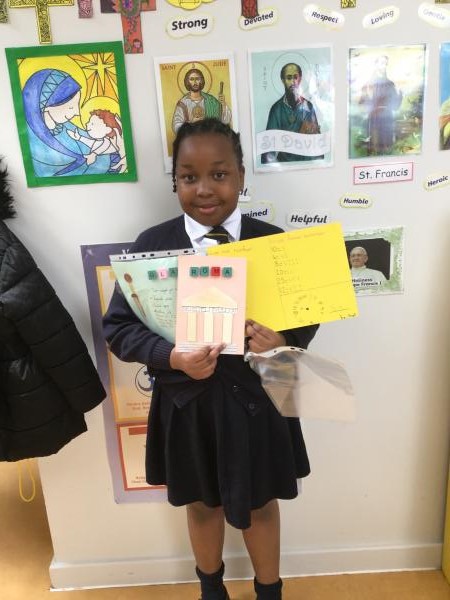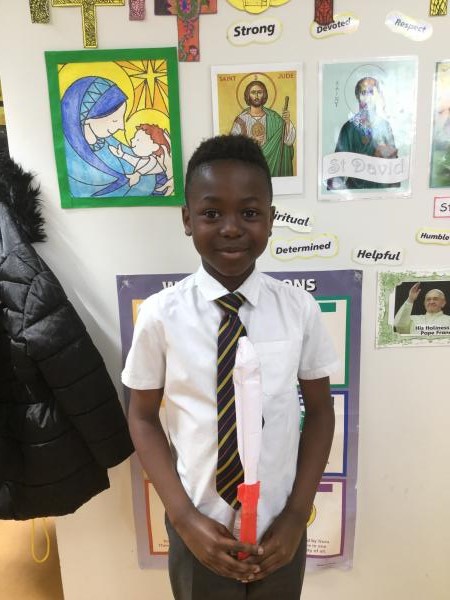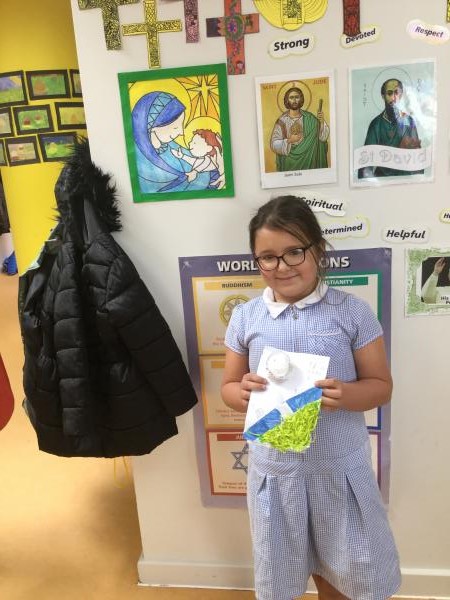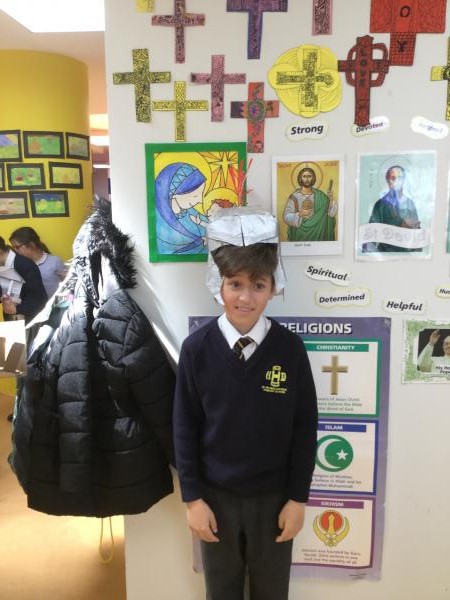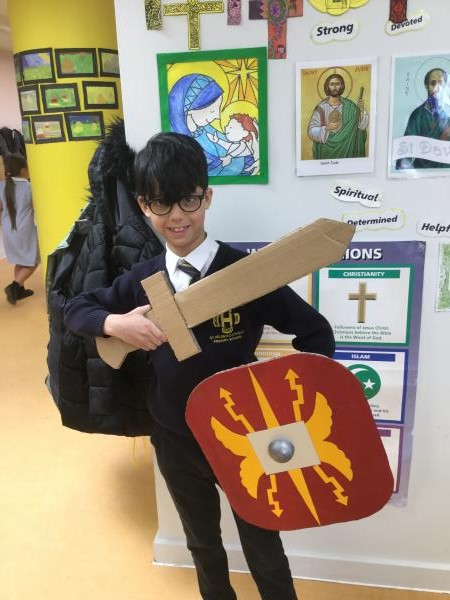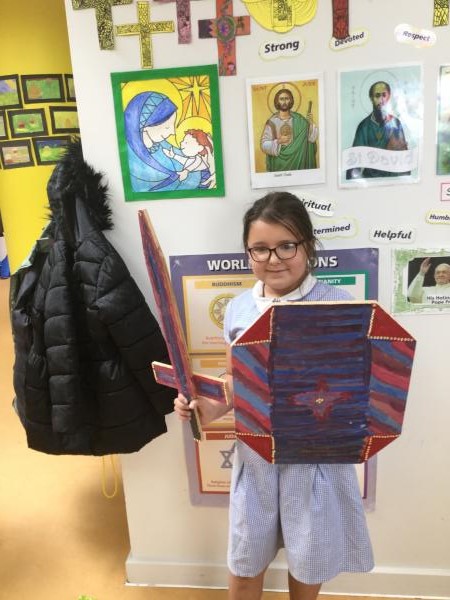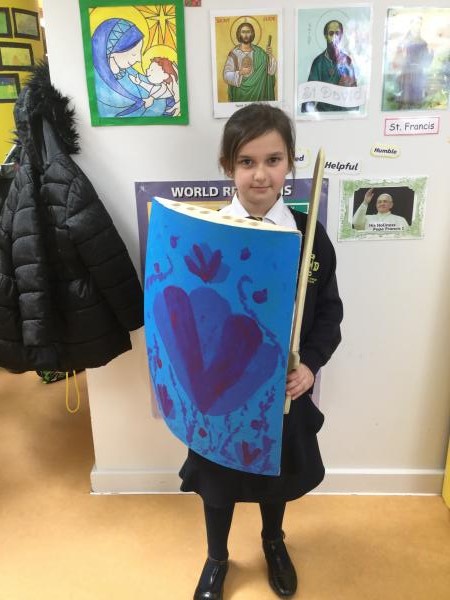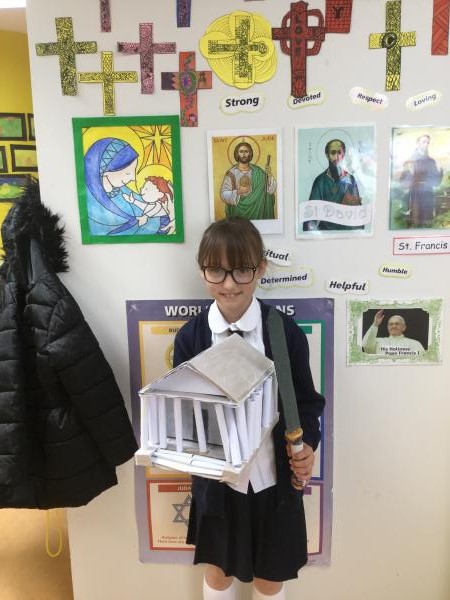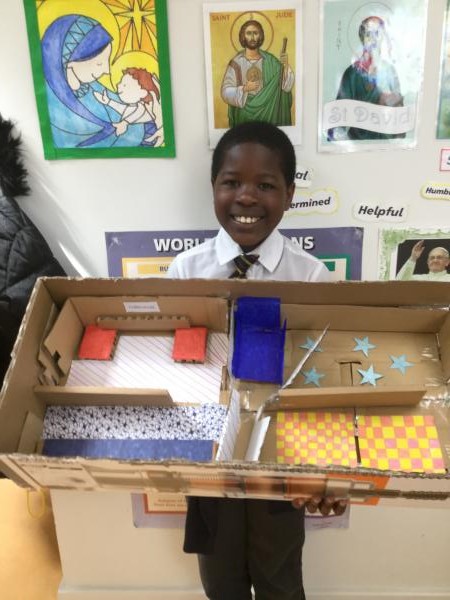 26th May - 4F Nature Area Day
4F visited the nature area today. After clearing rubbish and a general tidy up, they started their own work. Firstly, toasting marshmallows and seeing changes in the state of different materials when they are burnt. After this, animals was the topic. Year 4 could make animal habitats or embark on a bug hunt. Lastly, they all enjoyed a game or two of Eagle Eye - finding some unusual hiding places.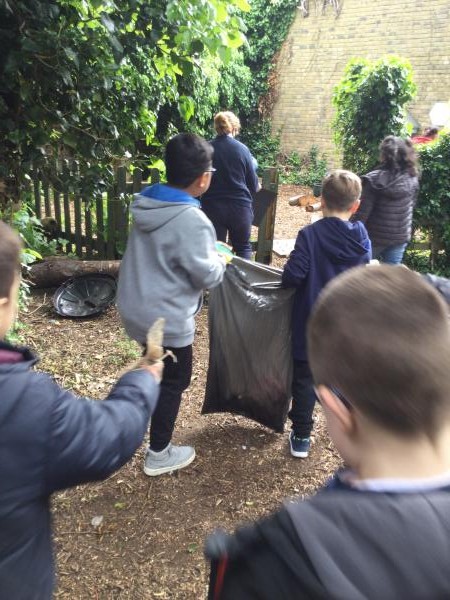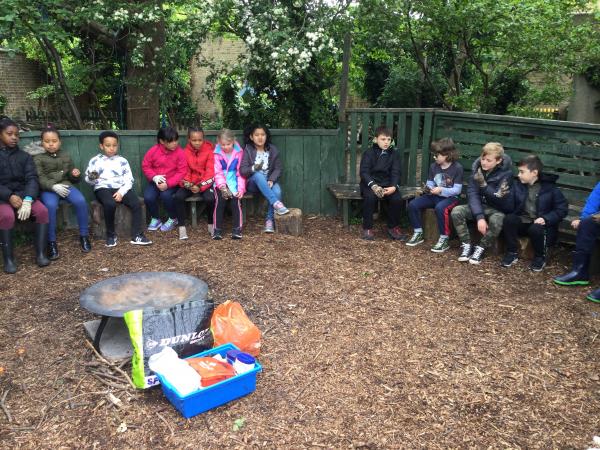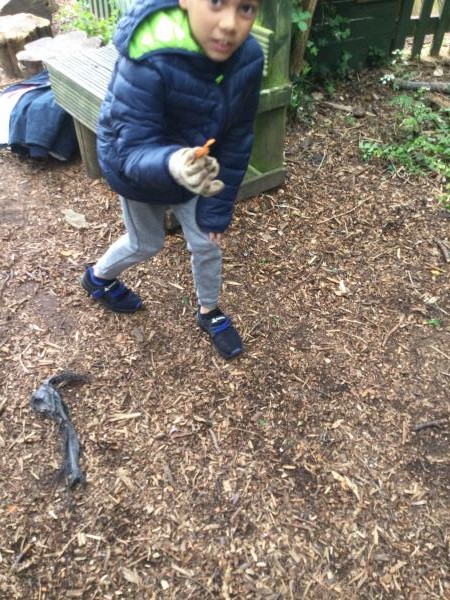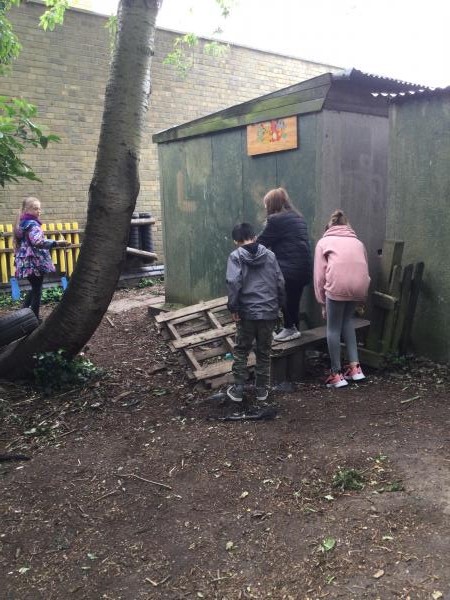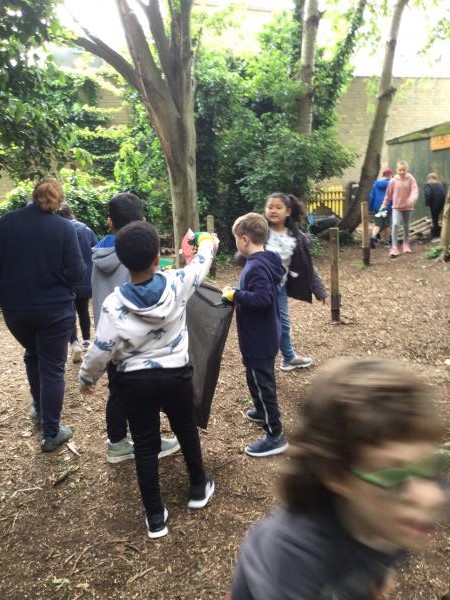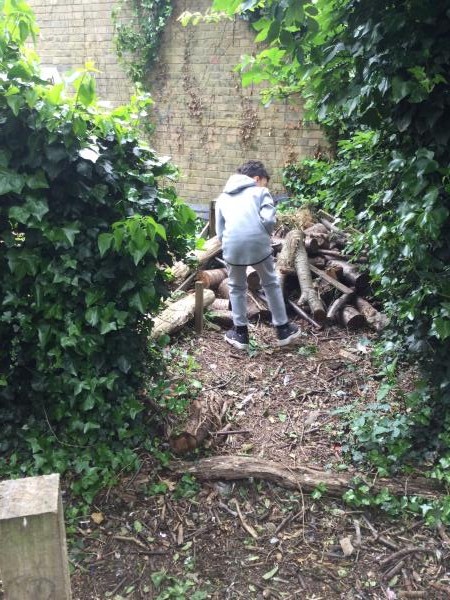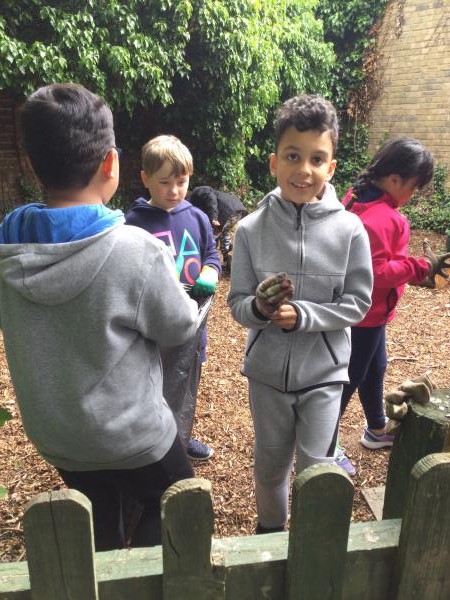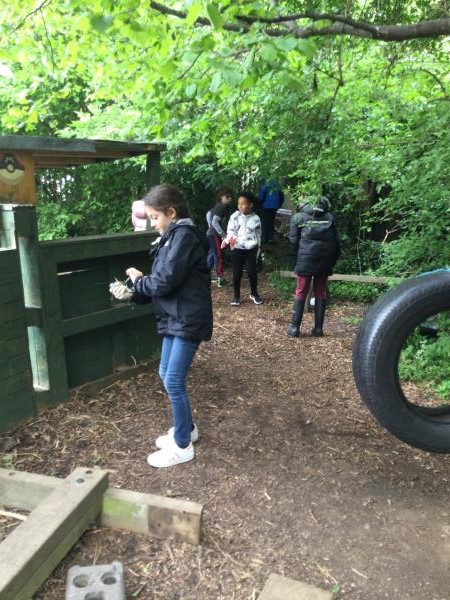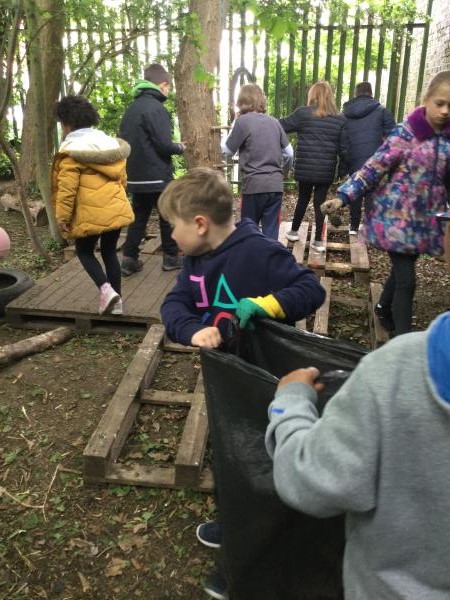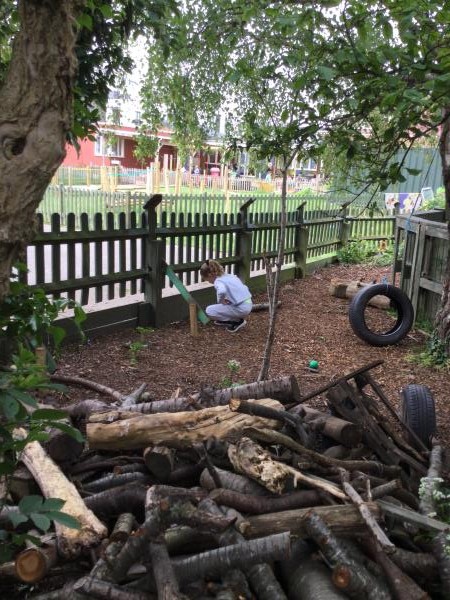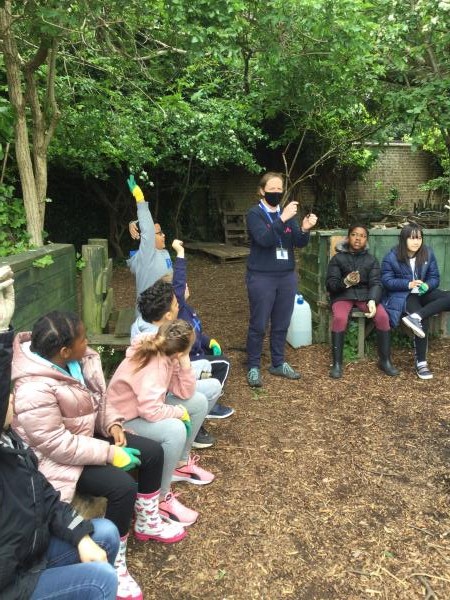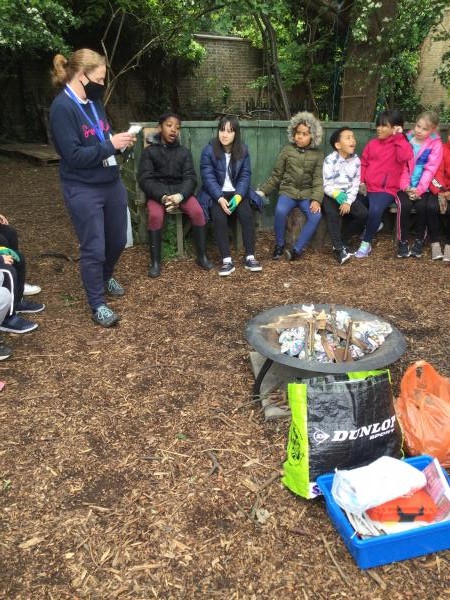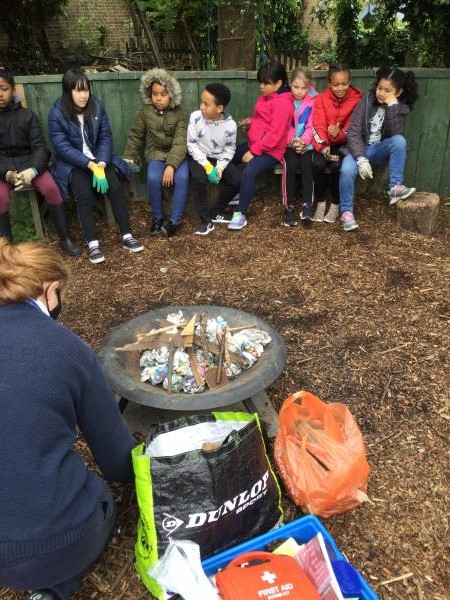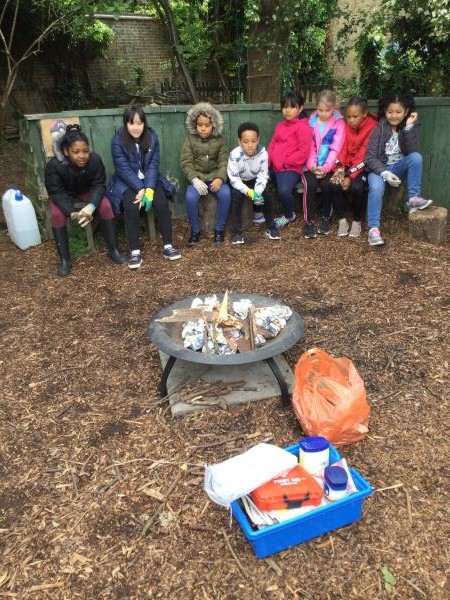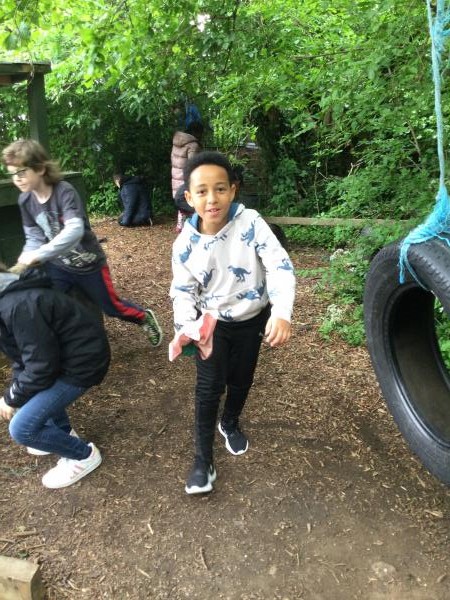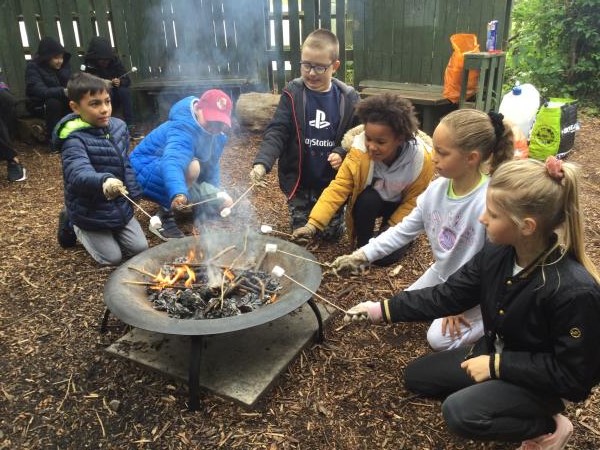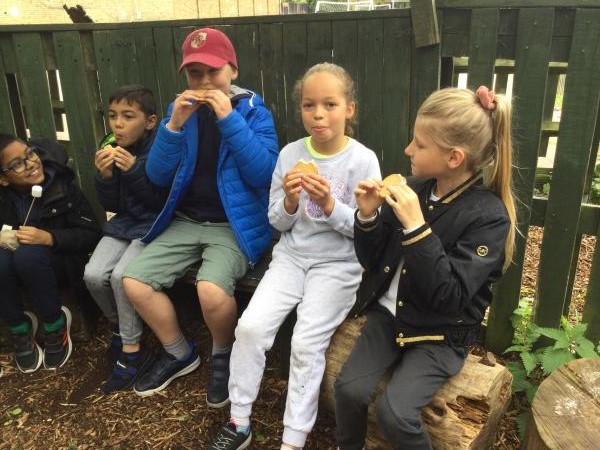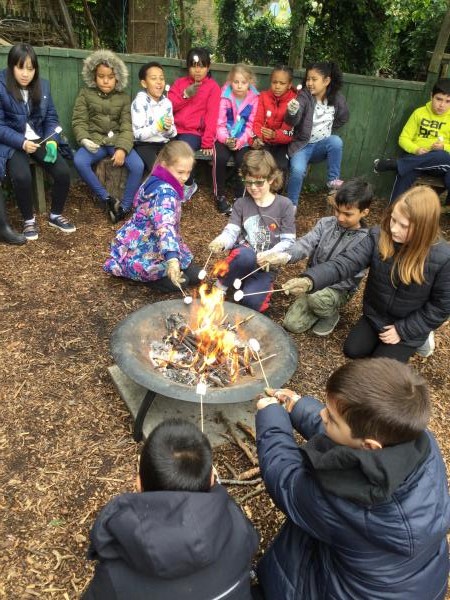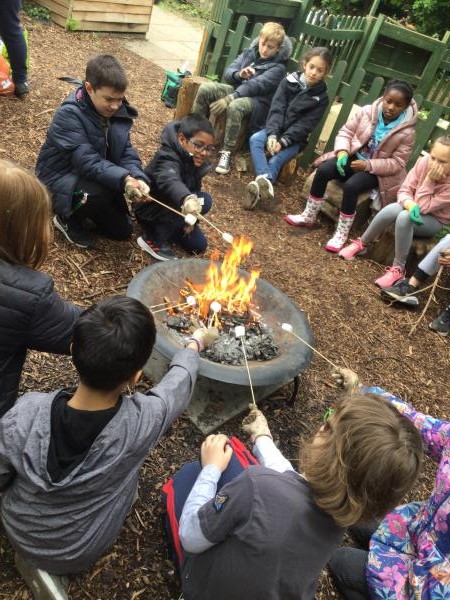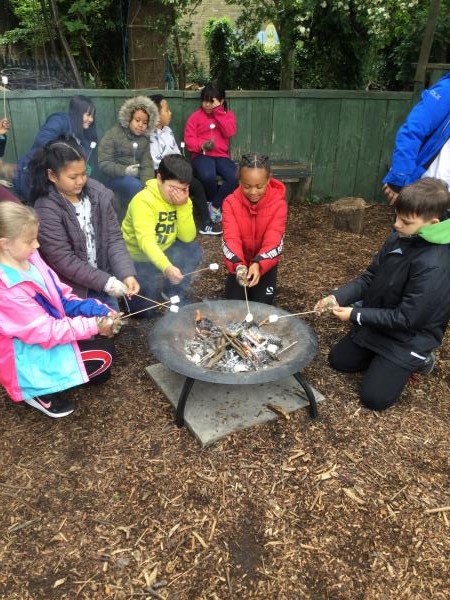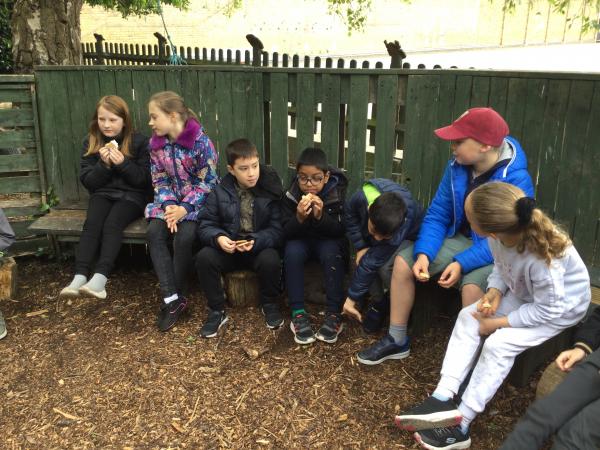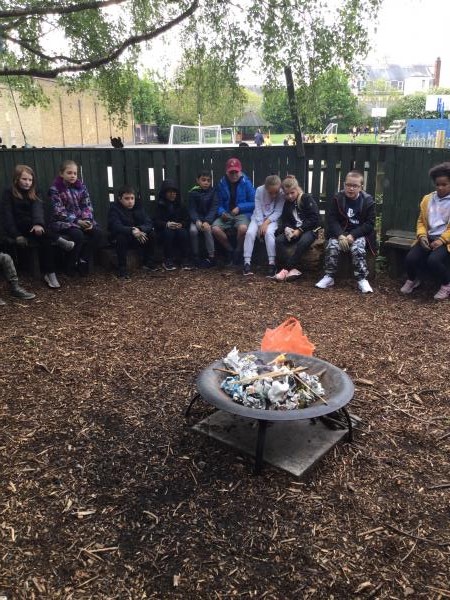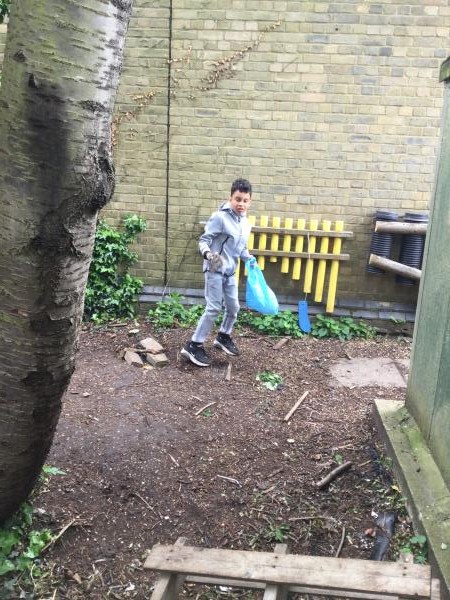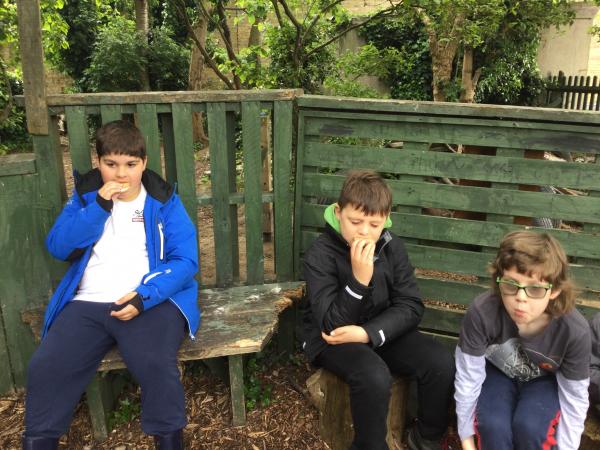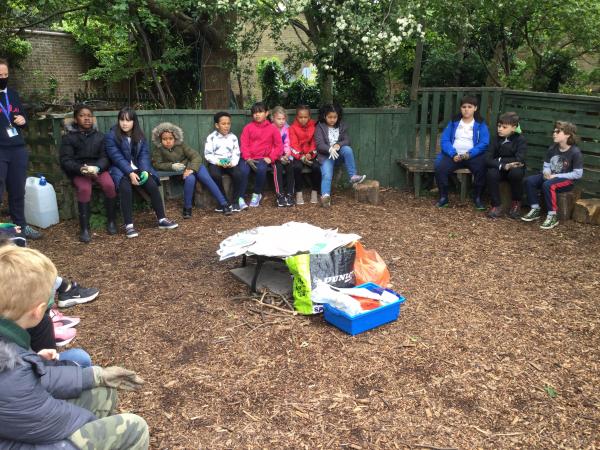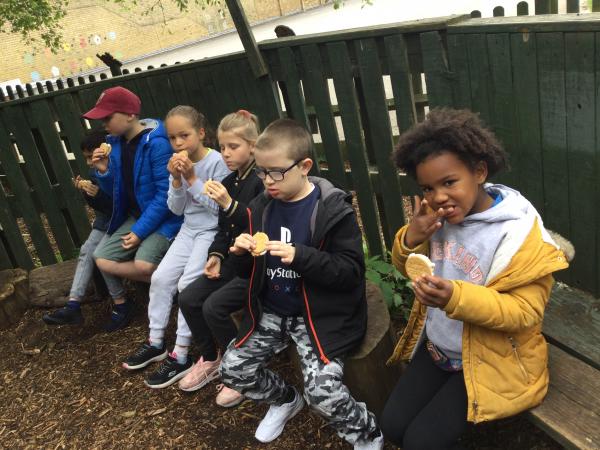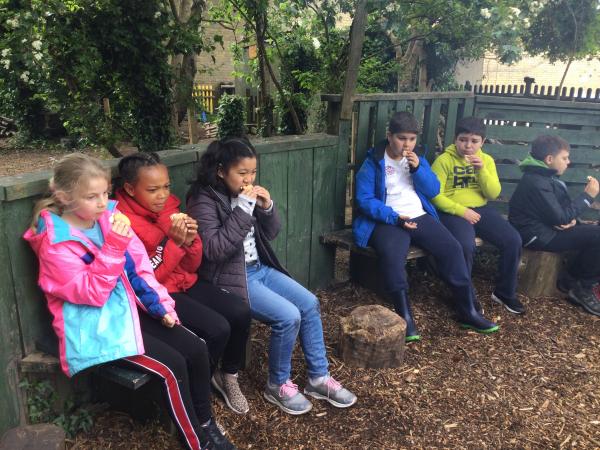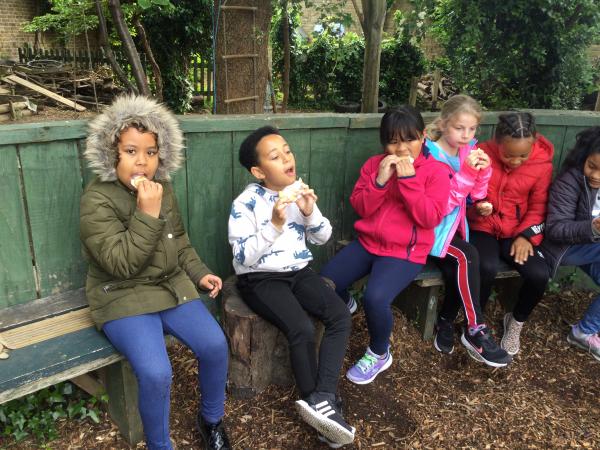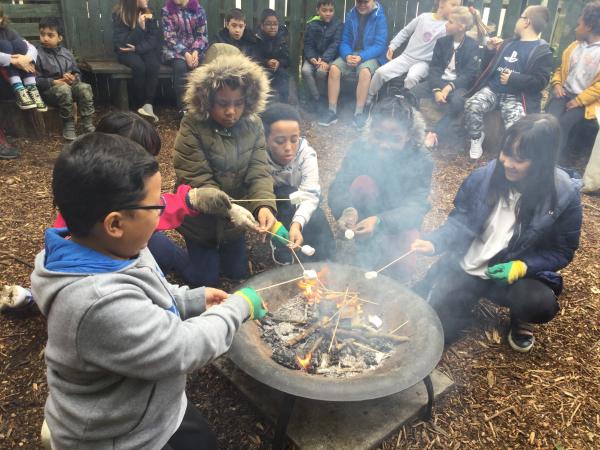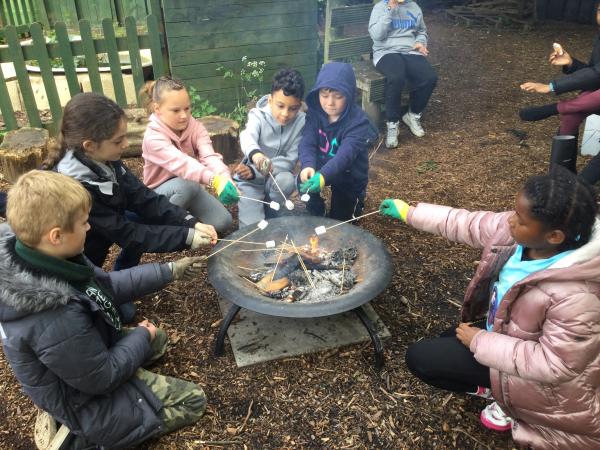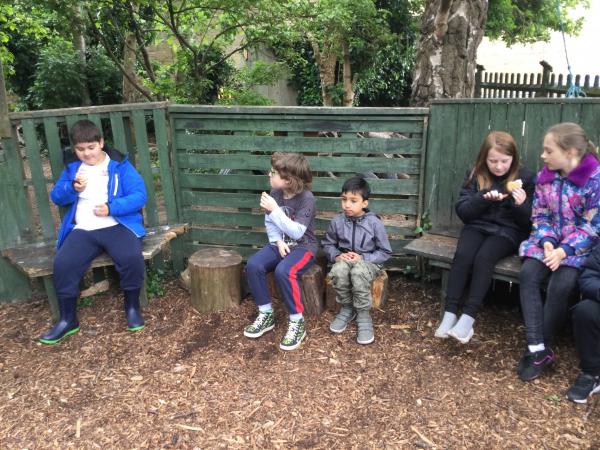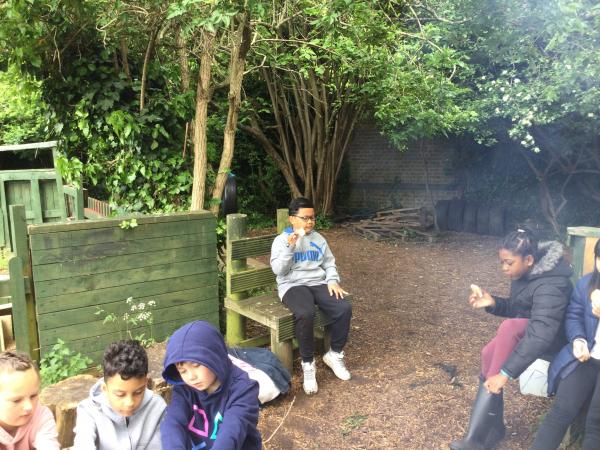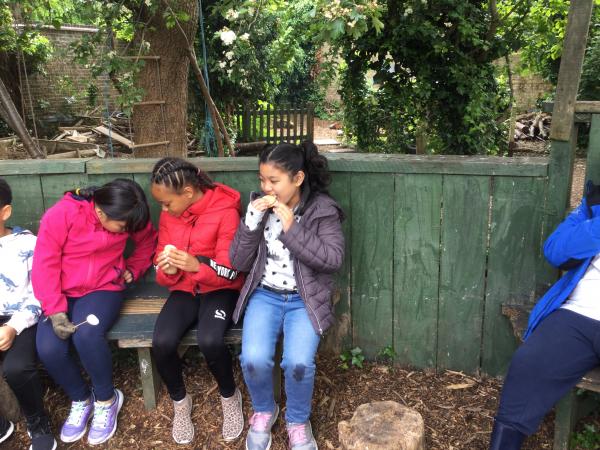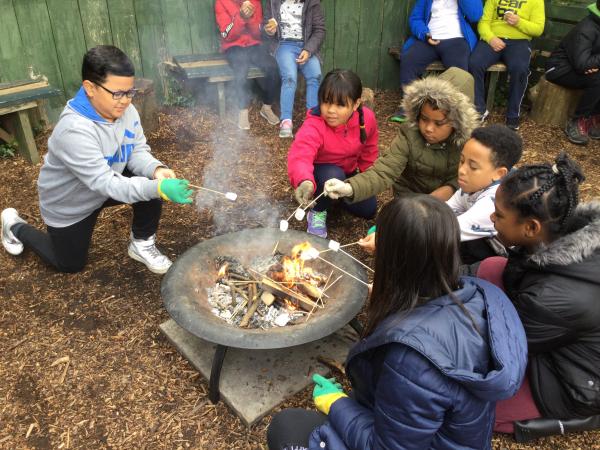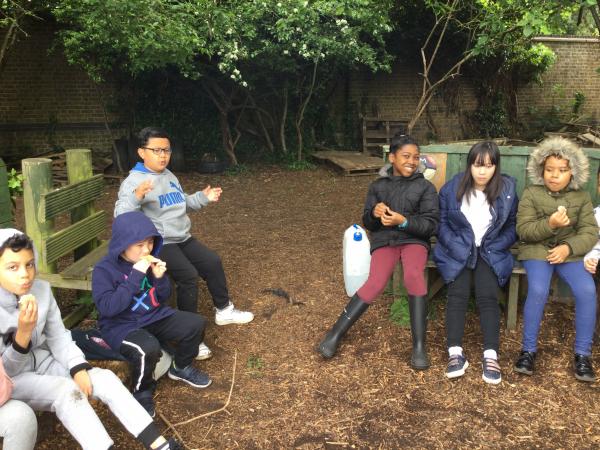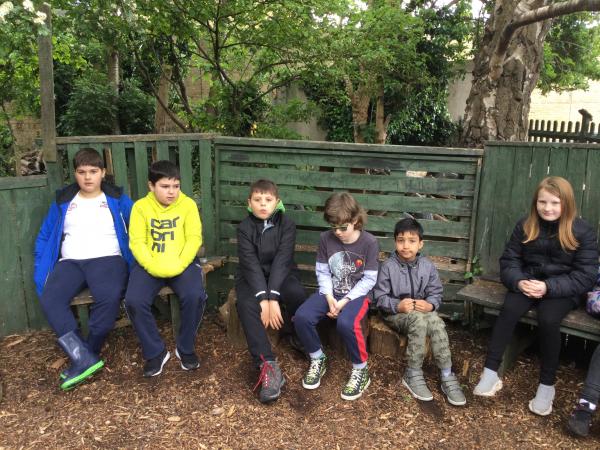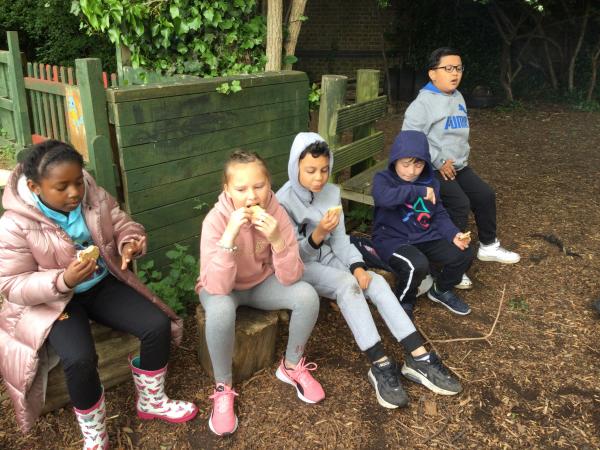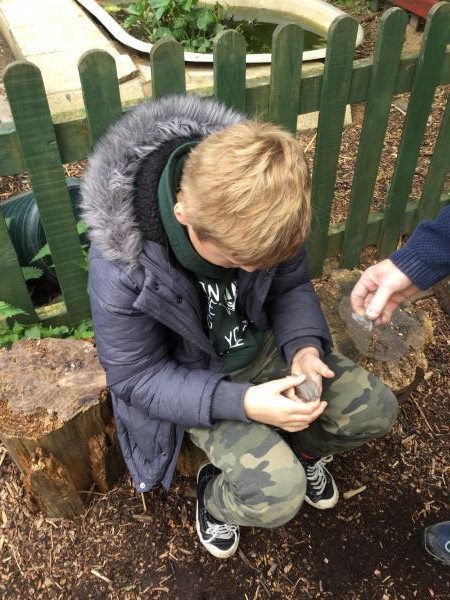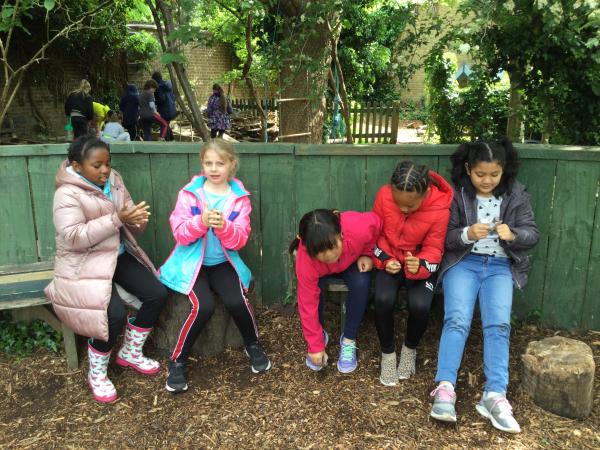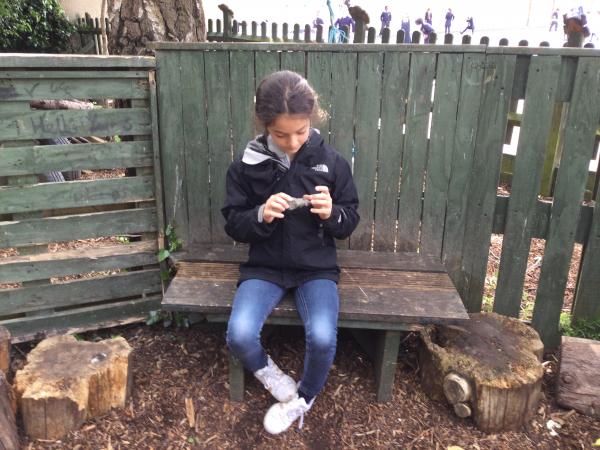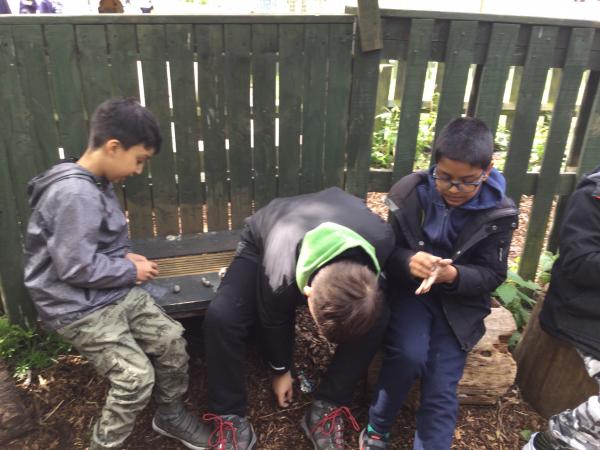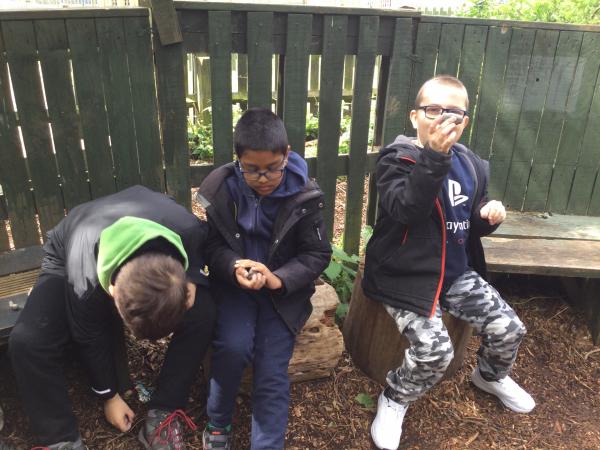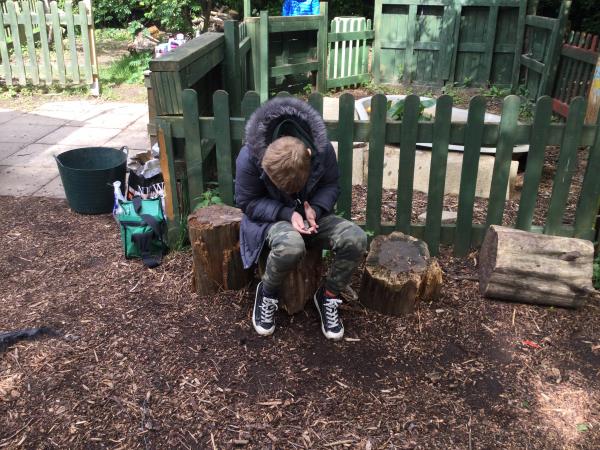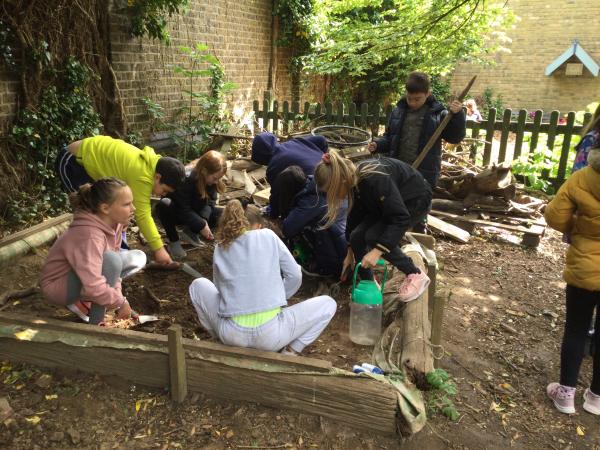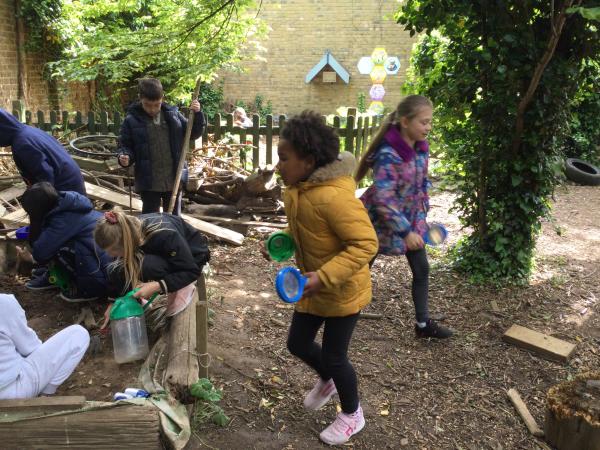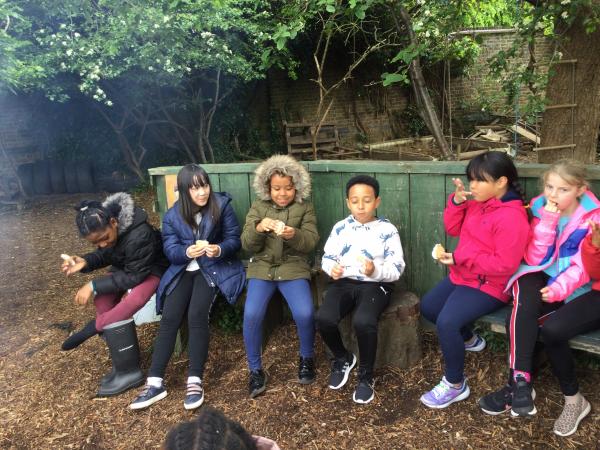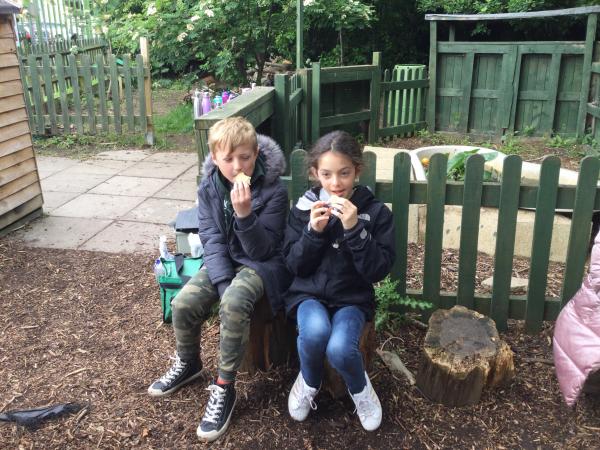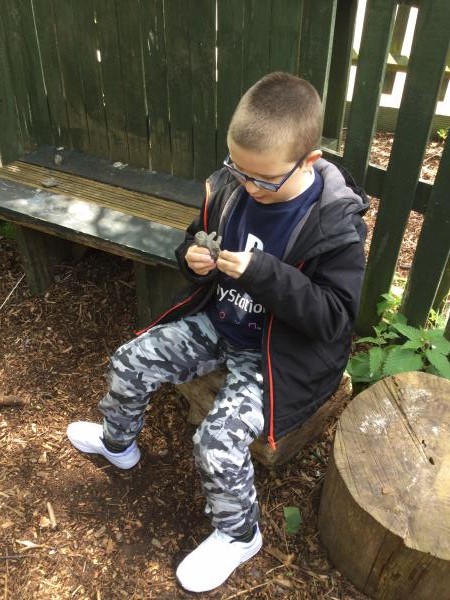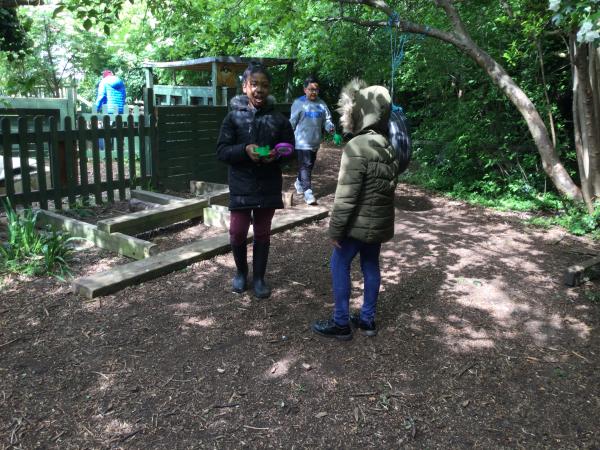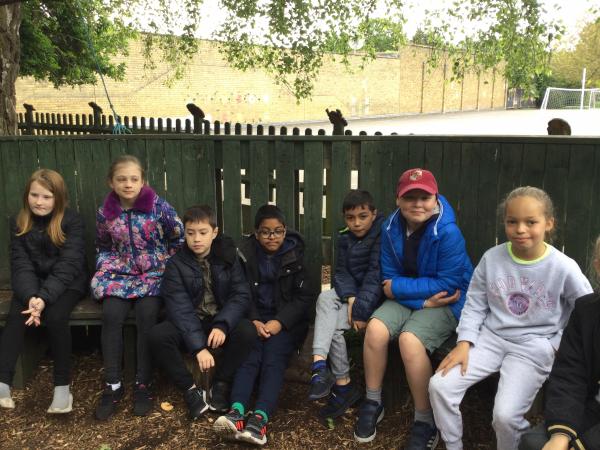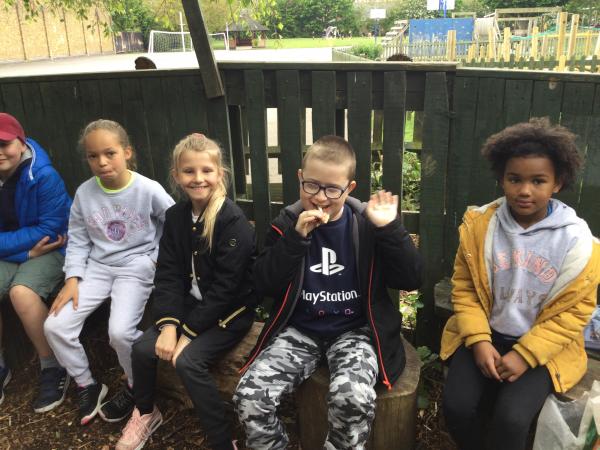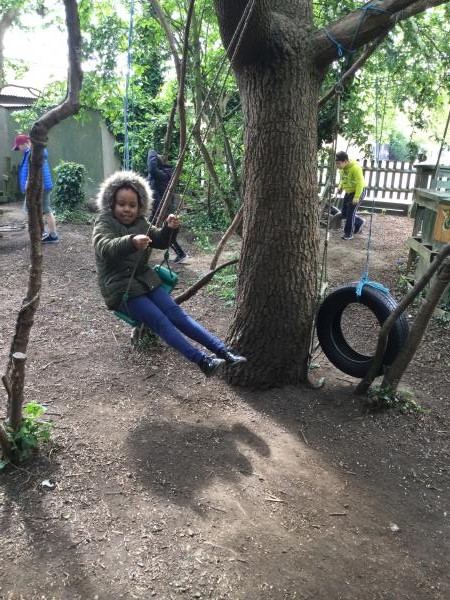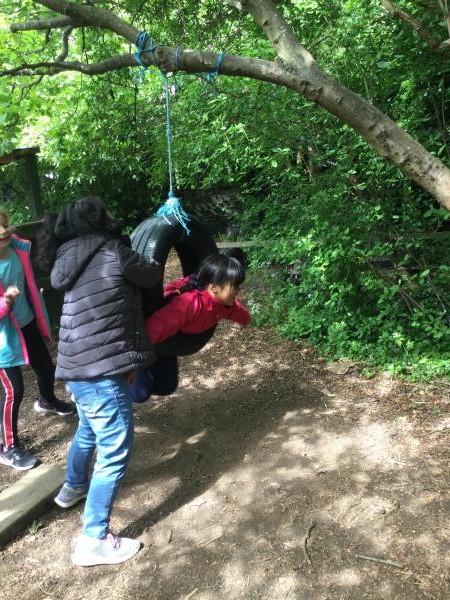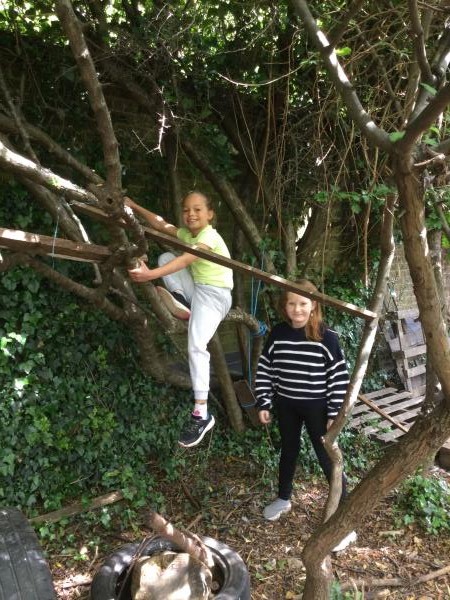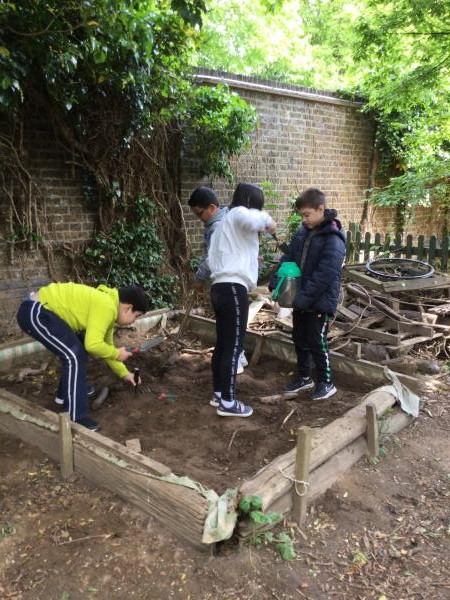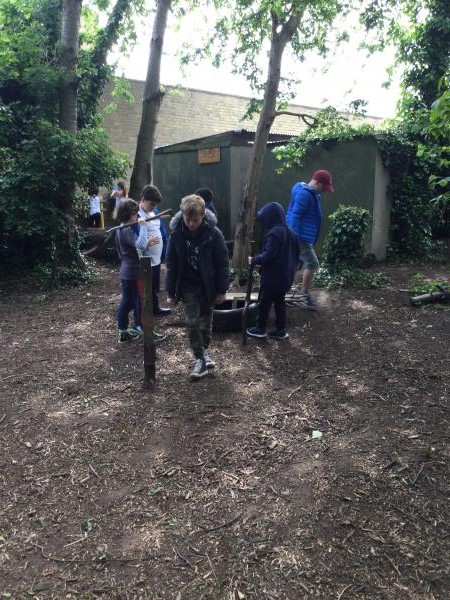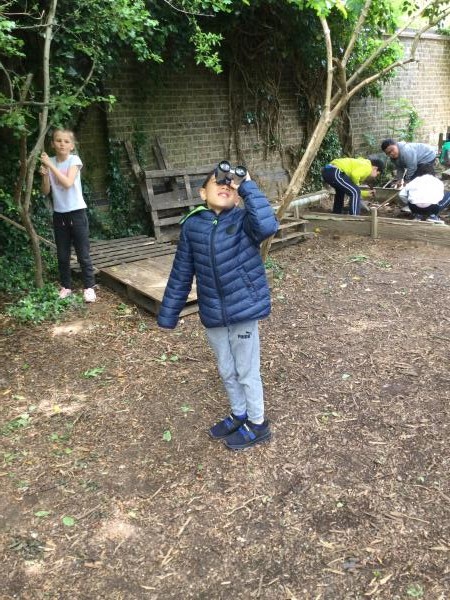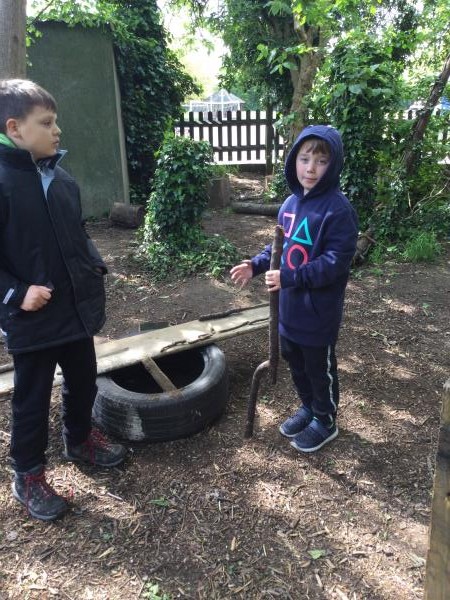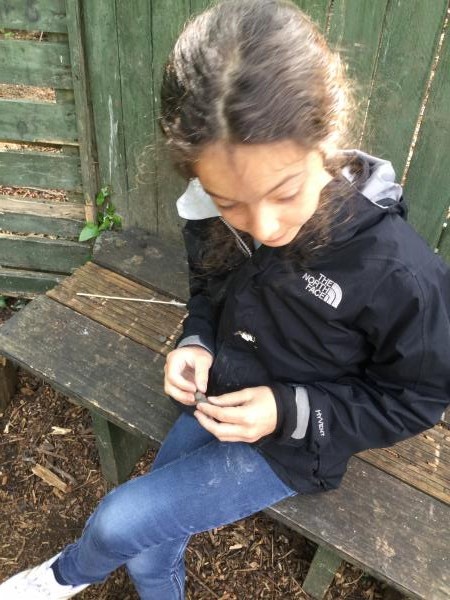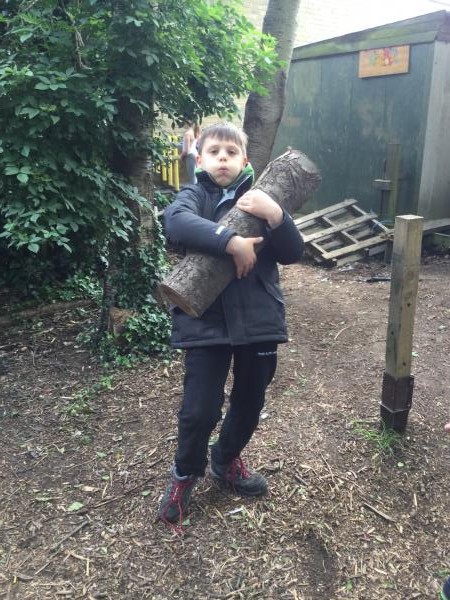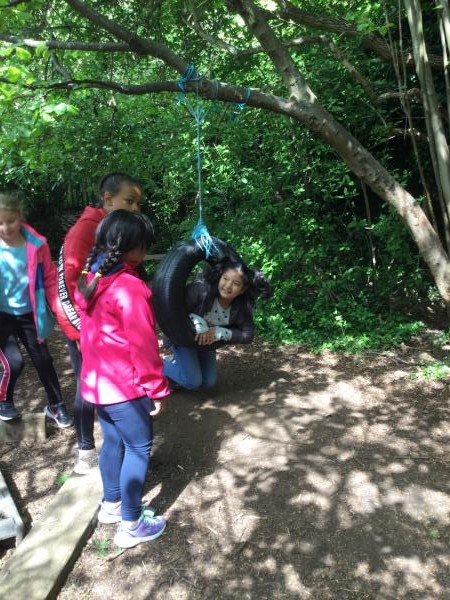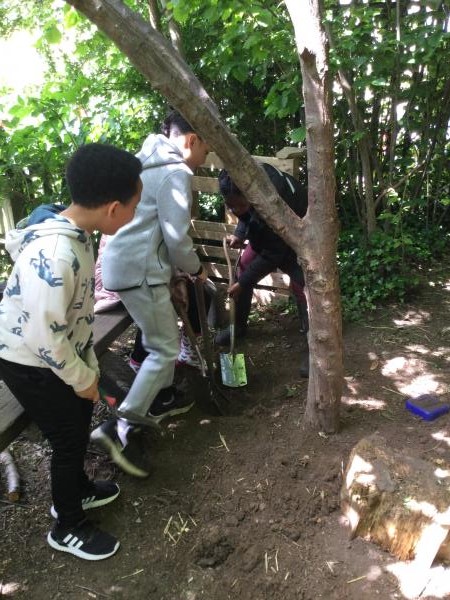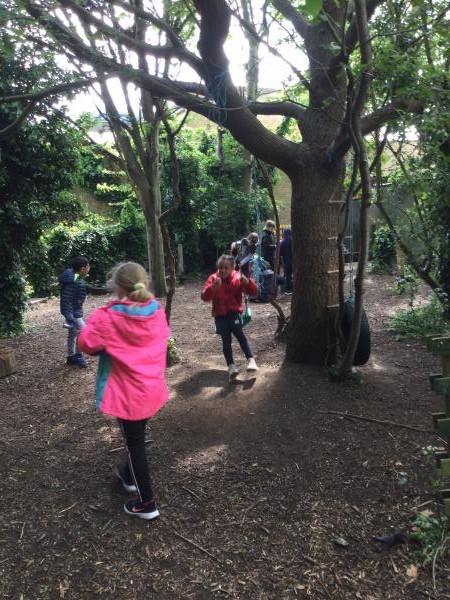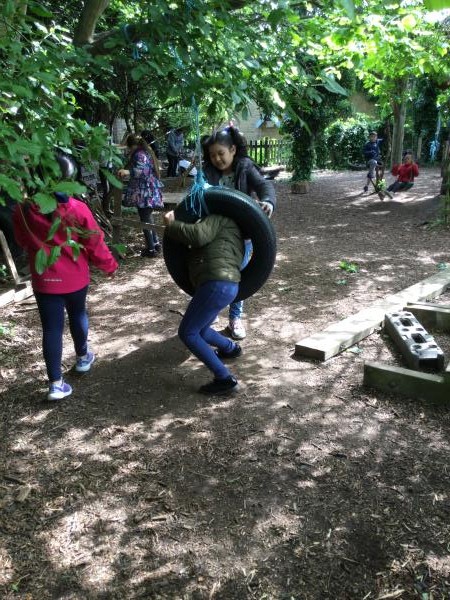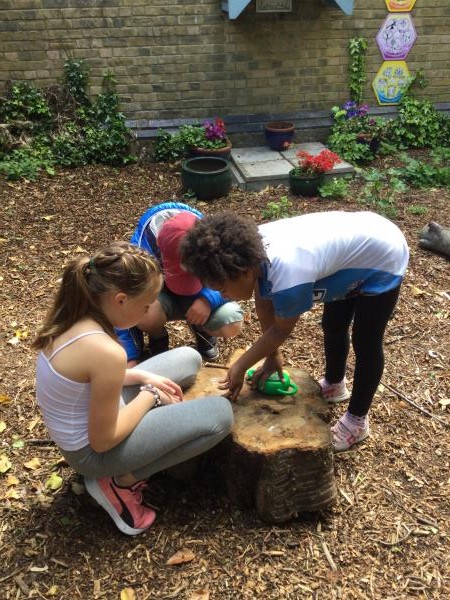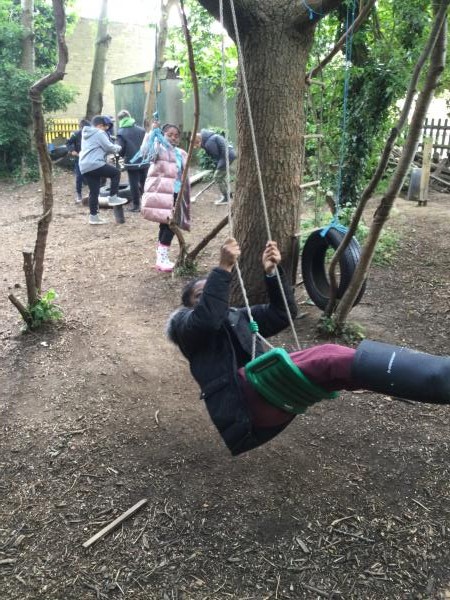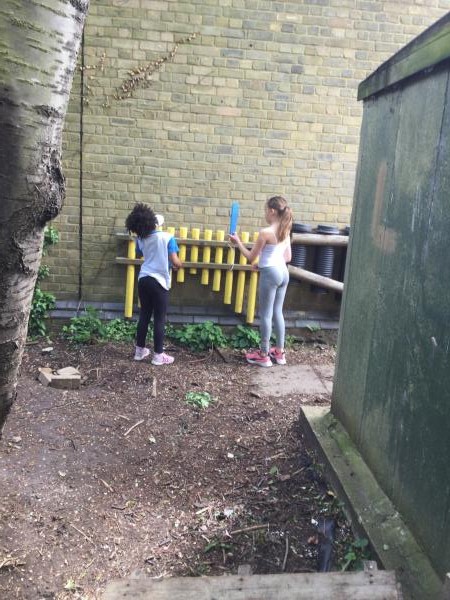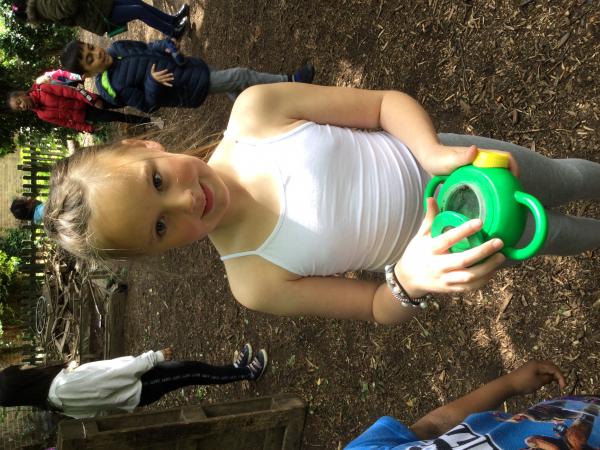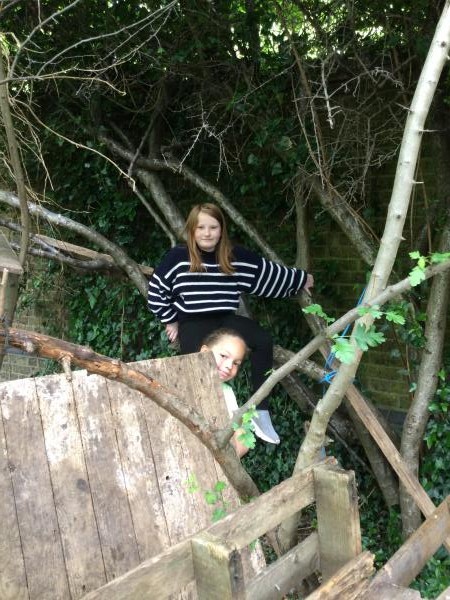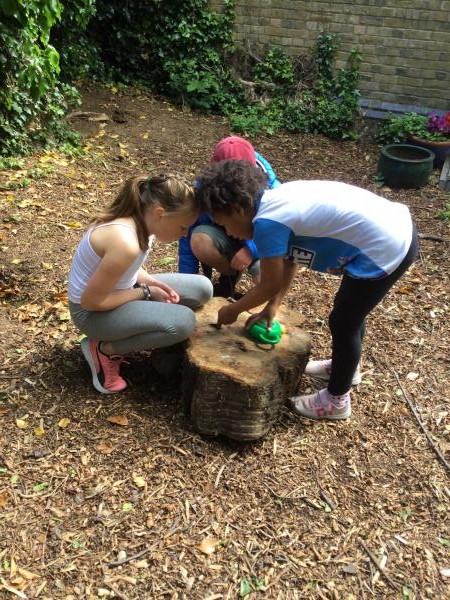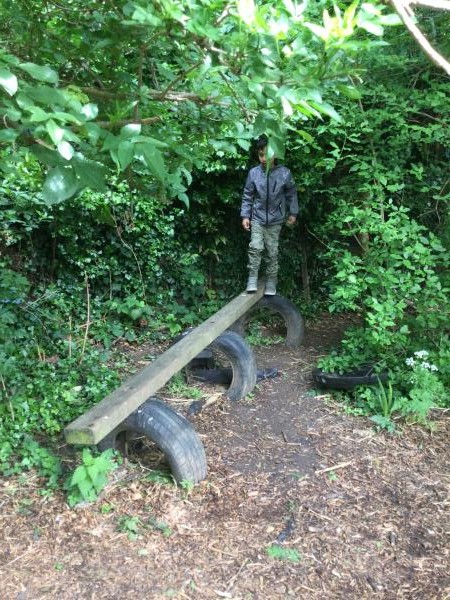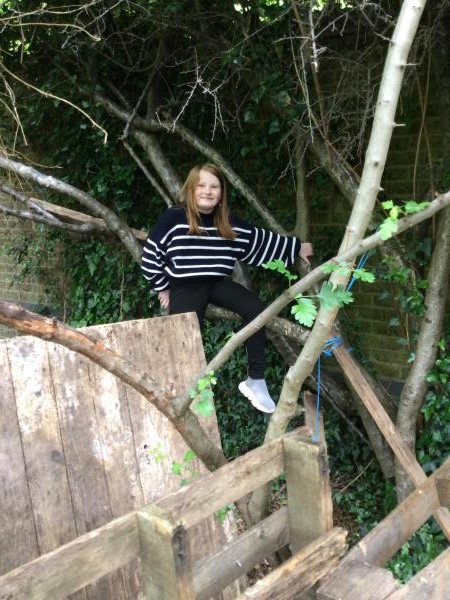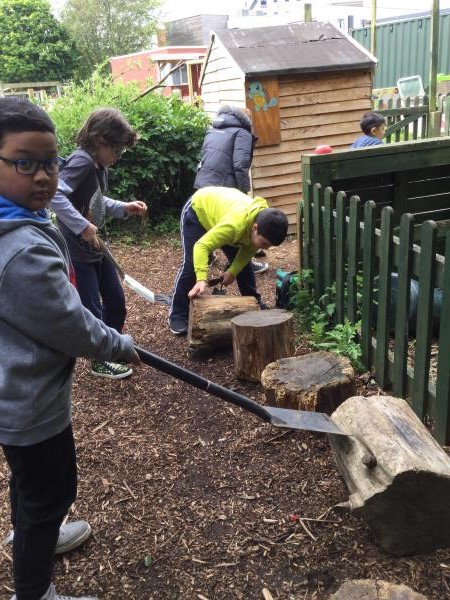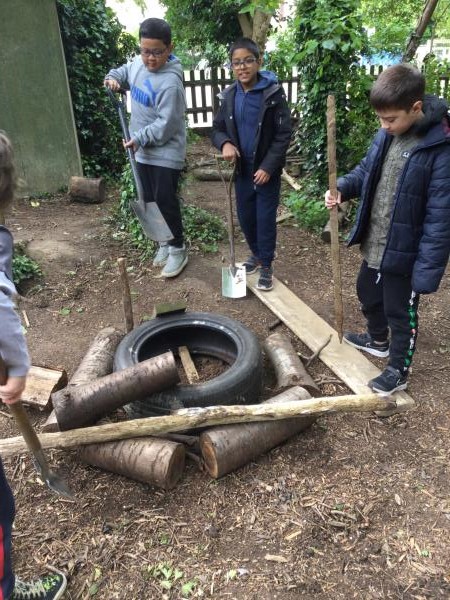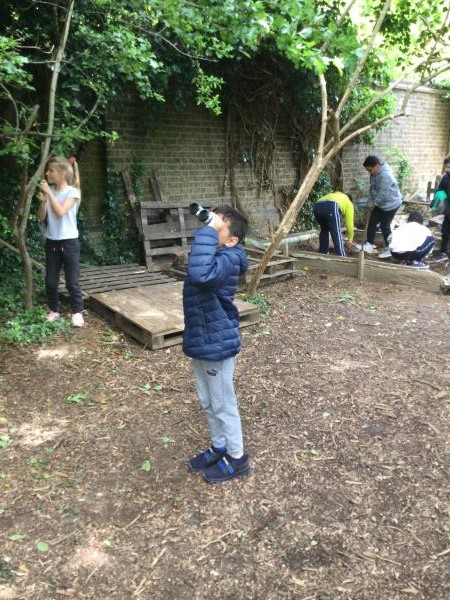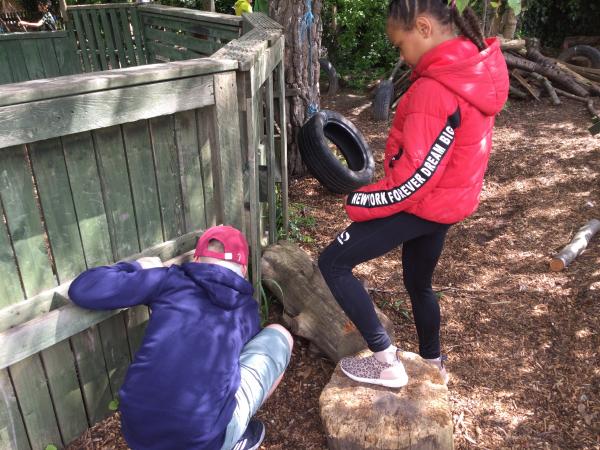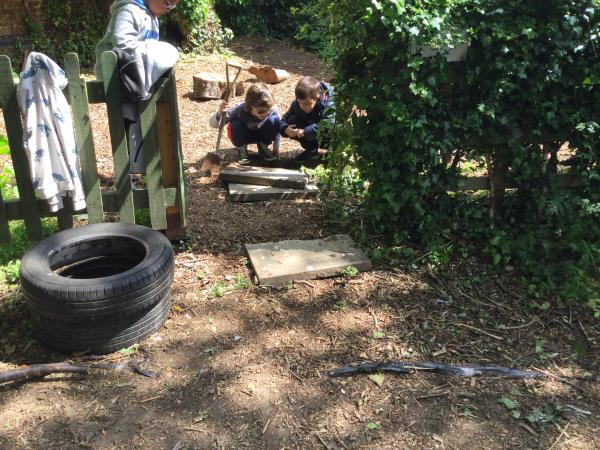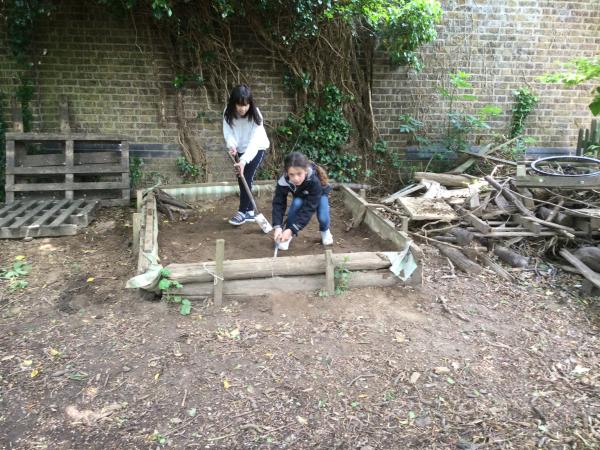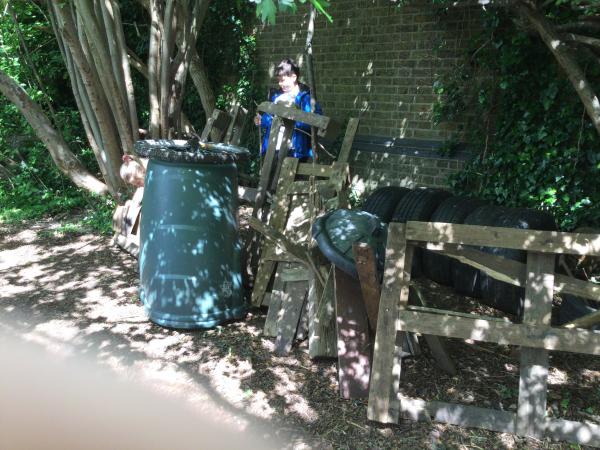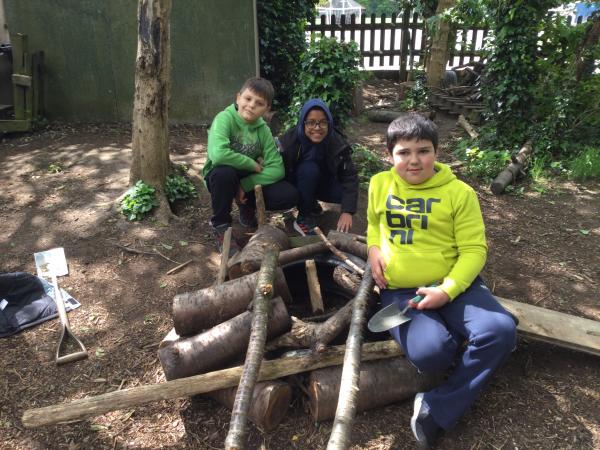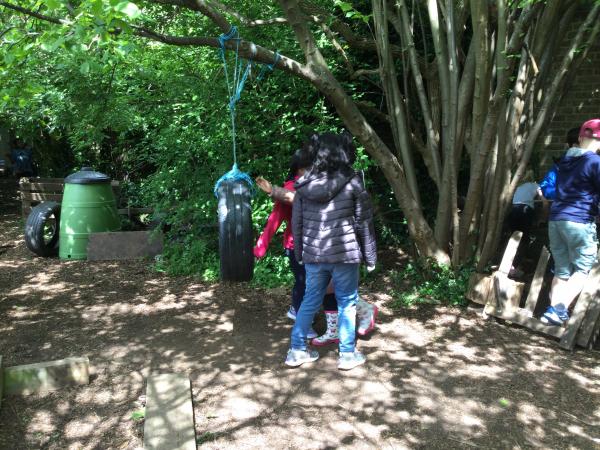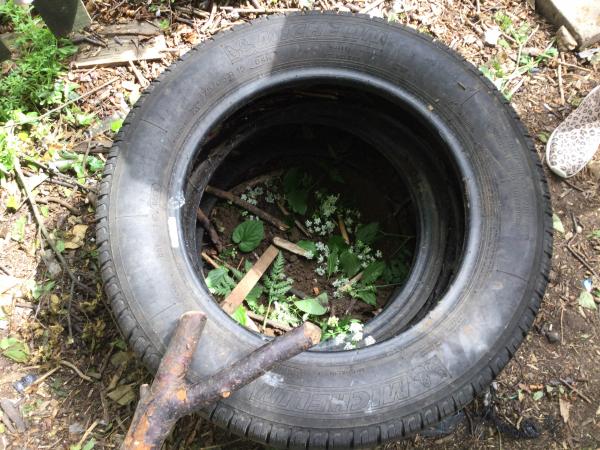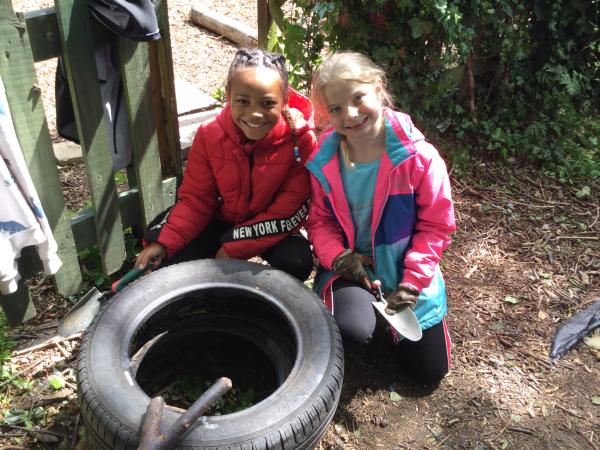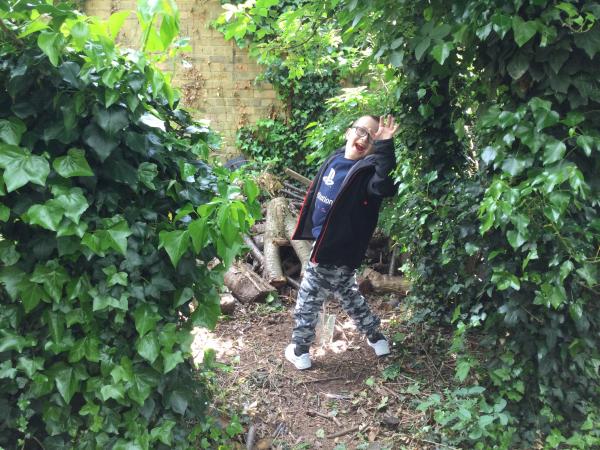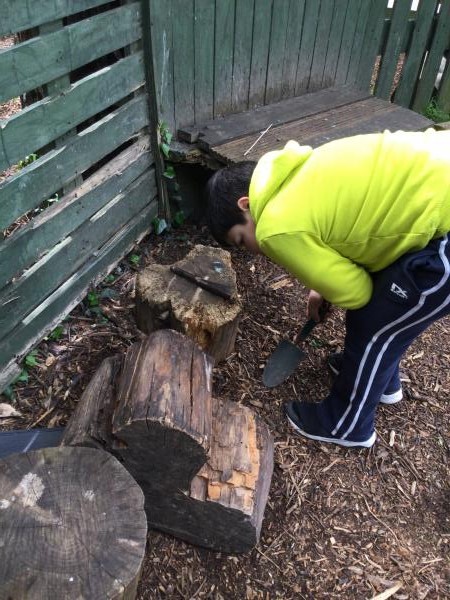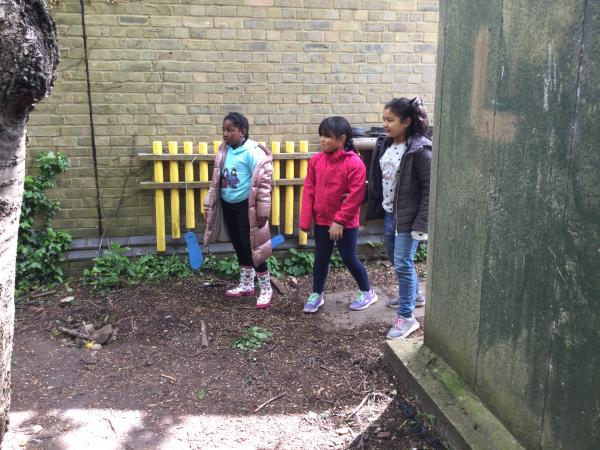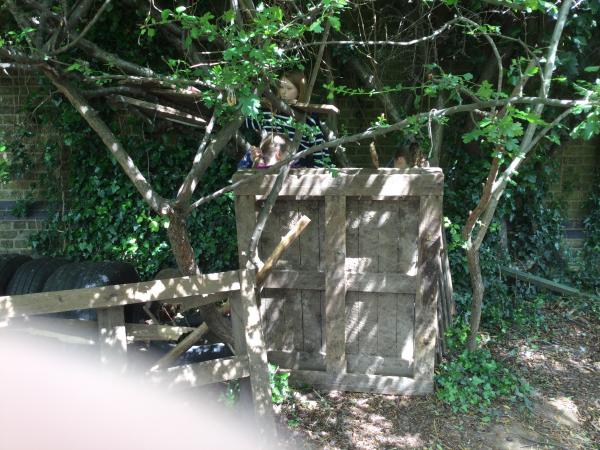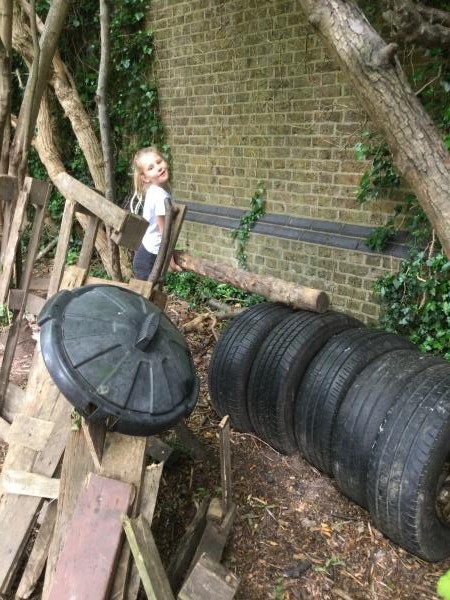 Monet Moment
In a rare moment of sunshine 4G got out their sketching pads as part of our Art Topic on the Impressionist artist Claude Monet. We had been looking at Monet's paintings of cities and wanted to include paintings of buildings in our own 'portfolio's'!
These are some pictures of us sketching and then painting our pictures using Monet's 'dabbing' technique.
Hopefully we will post our finished pictures next week.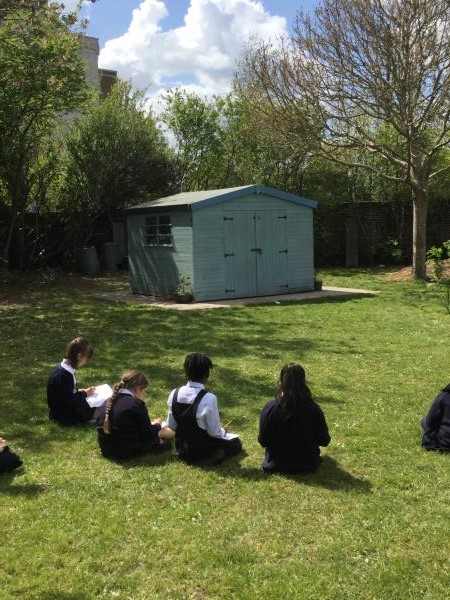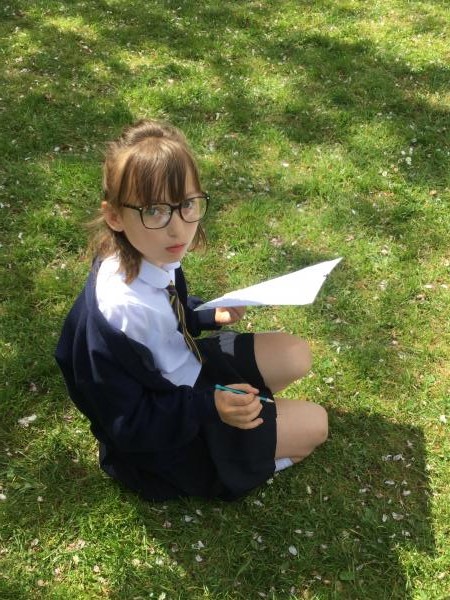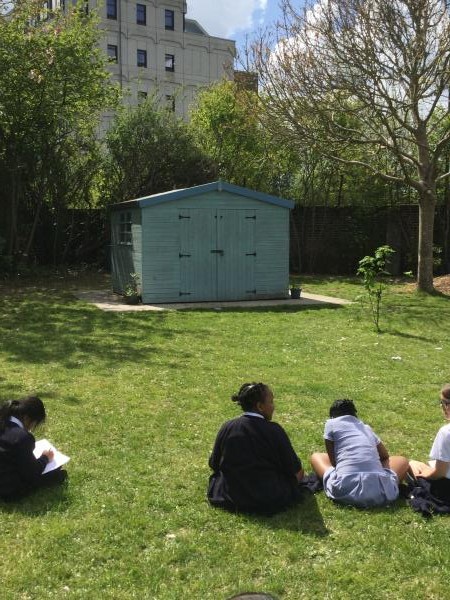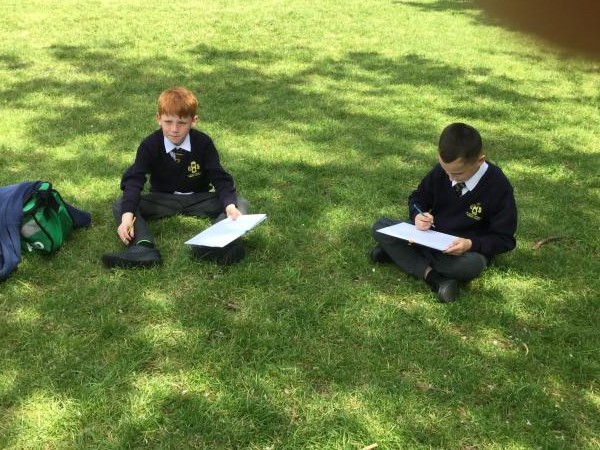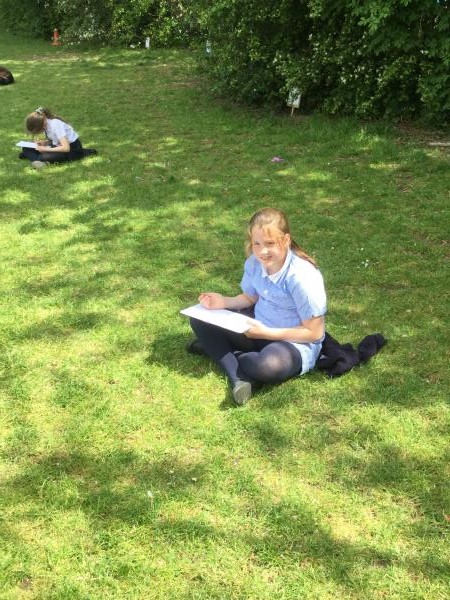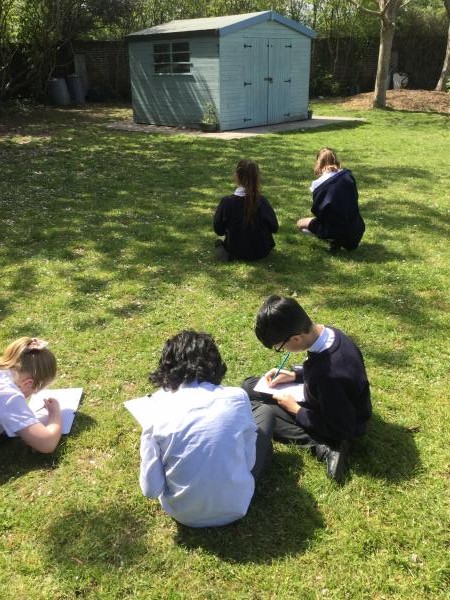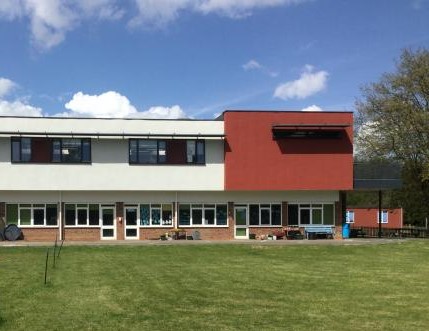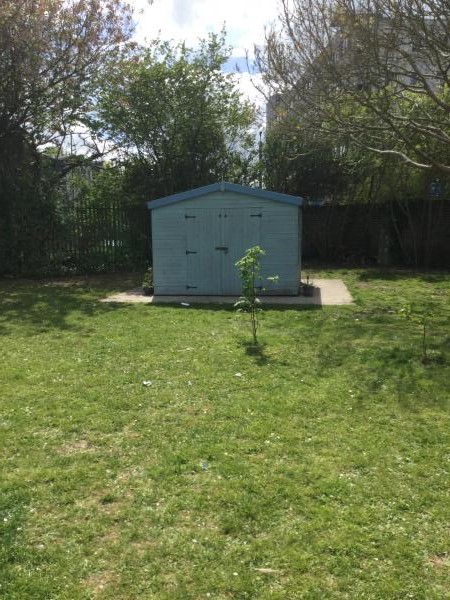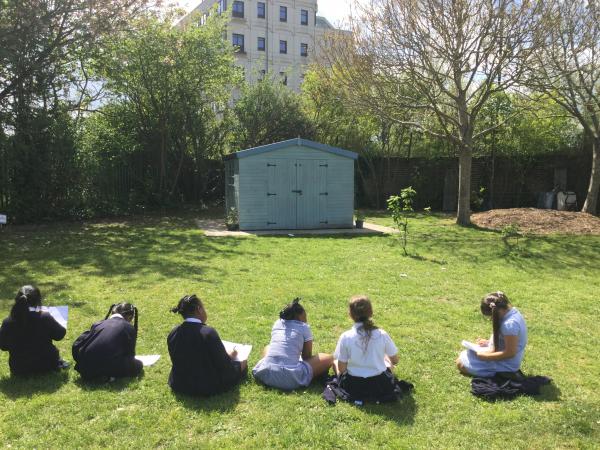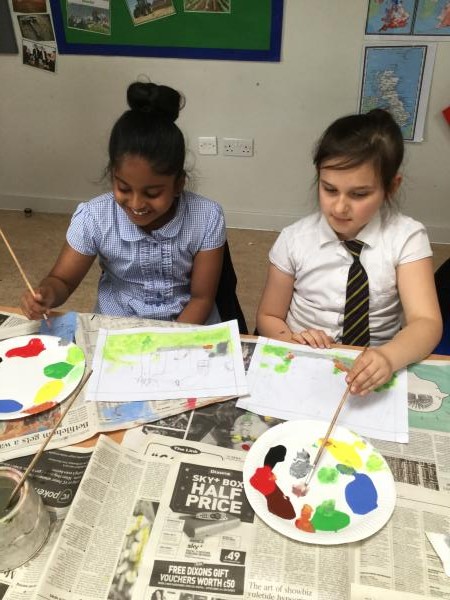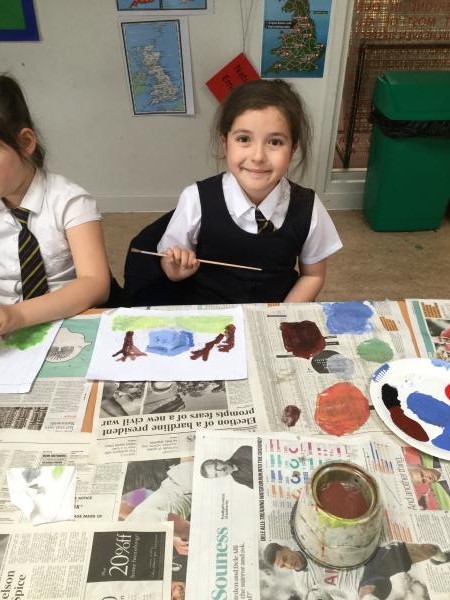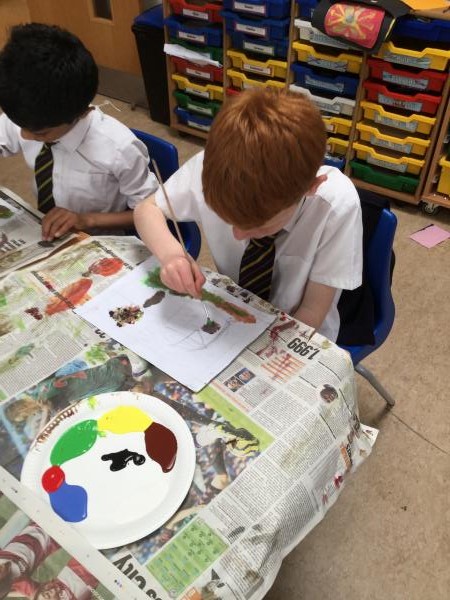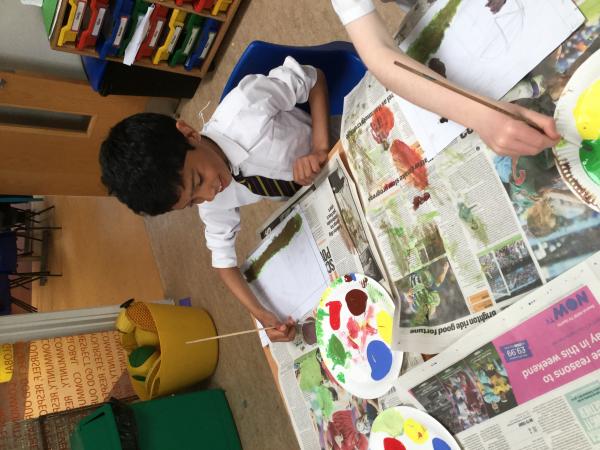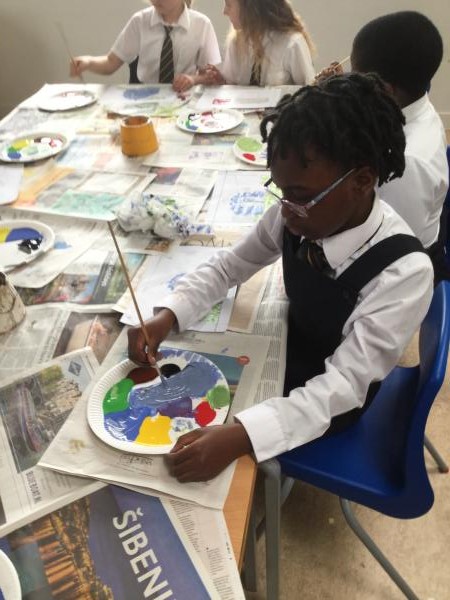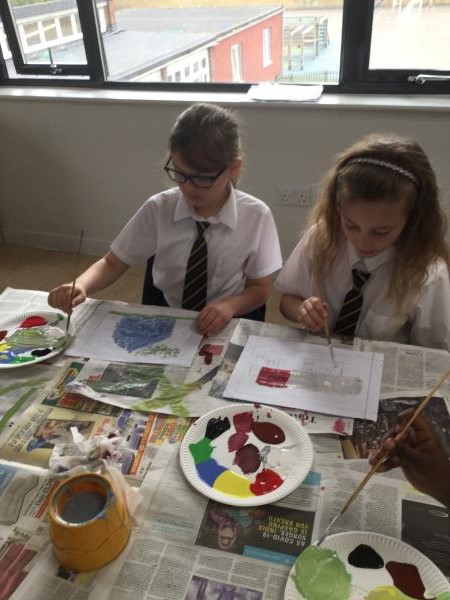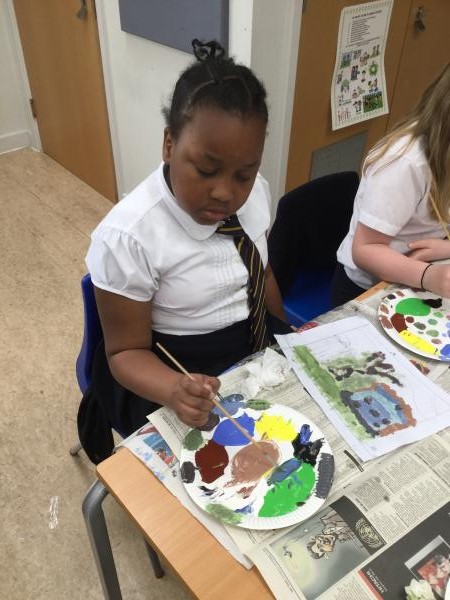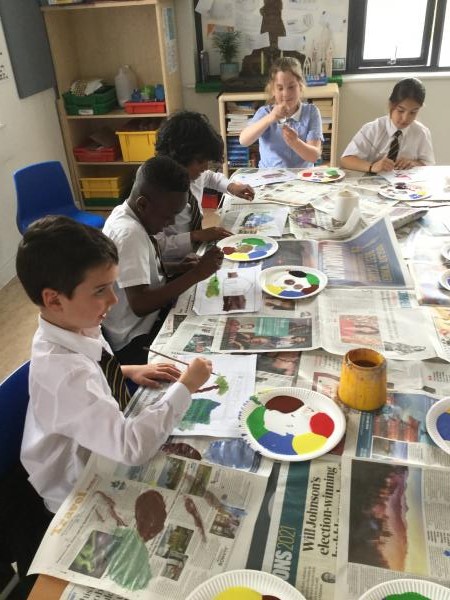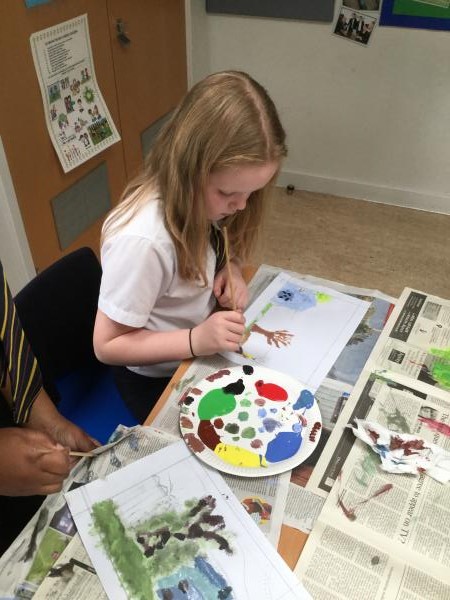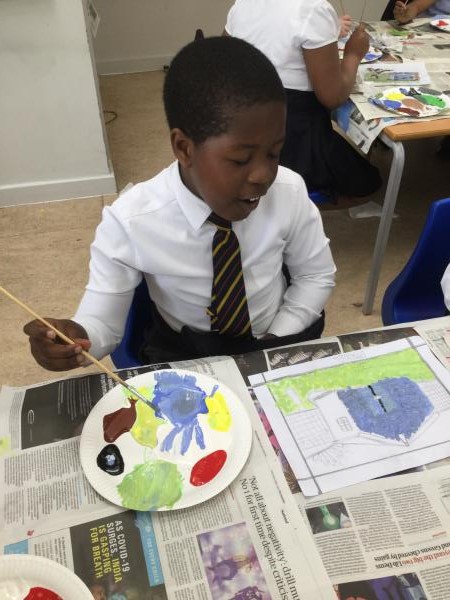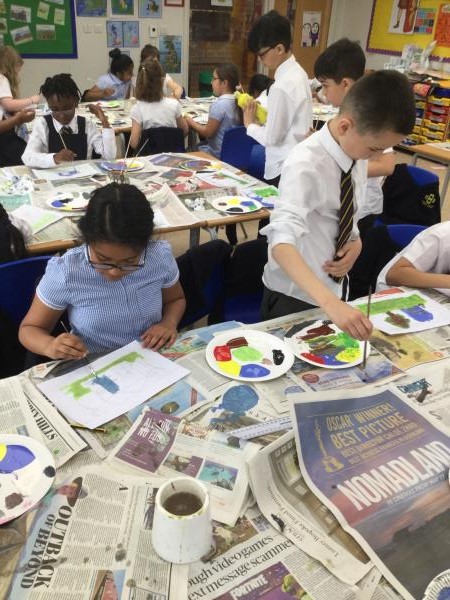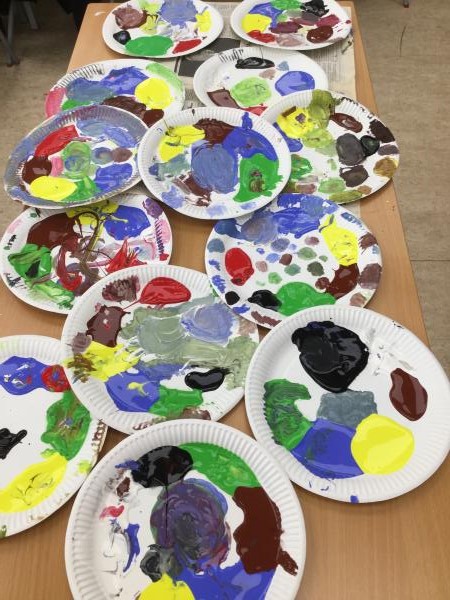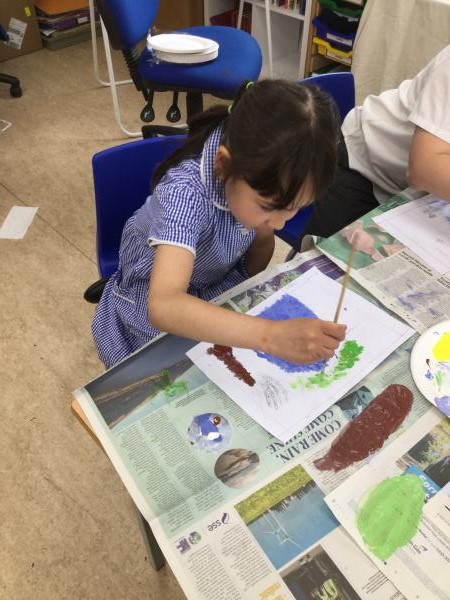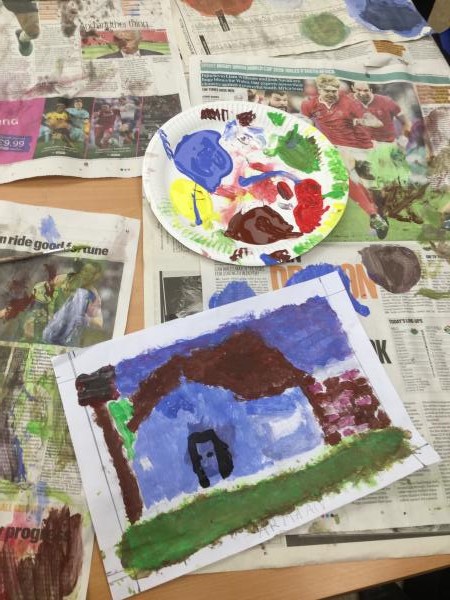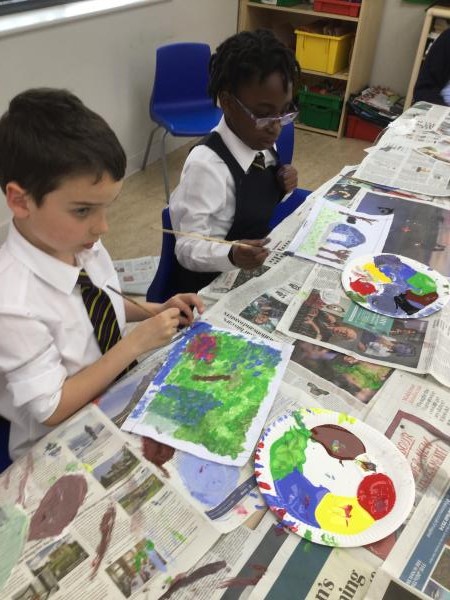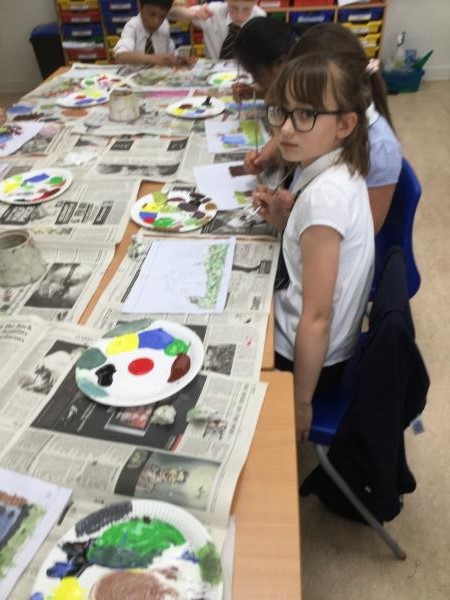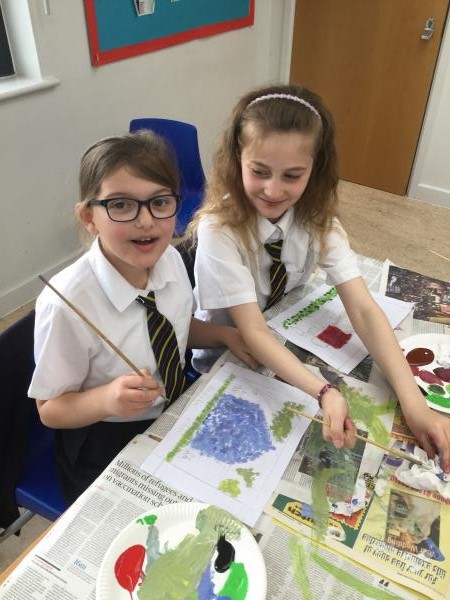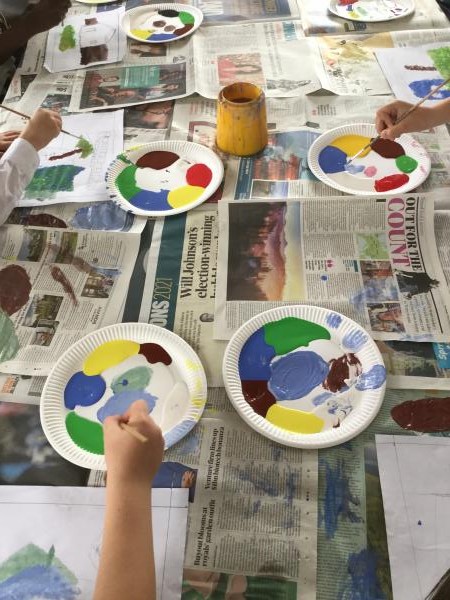 Investigating Solids and Liquids
This week 4G had loads of fun investigating solids and liquids as part of our 'States of Matter' Science topic. We tested the melting point of chocolate and looked at ways that we could narrow down the exact degree in centigrade that the chocolate began to melt. A bit messy but lots of great ideas in the lesson.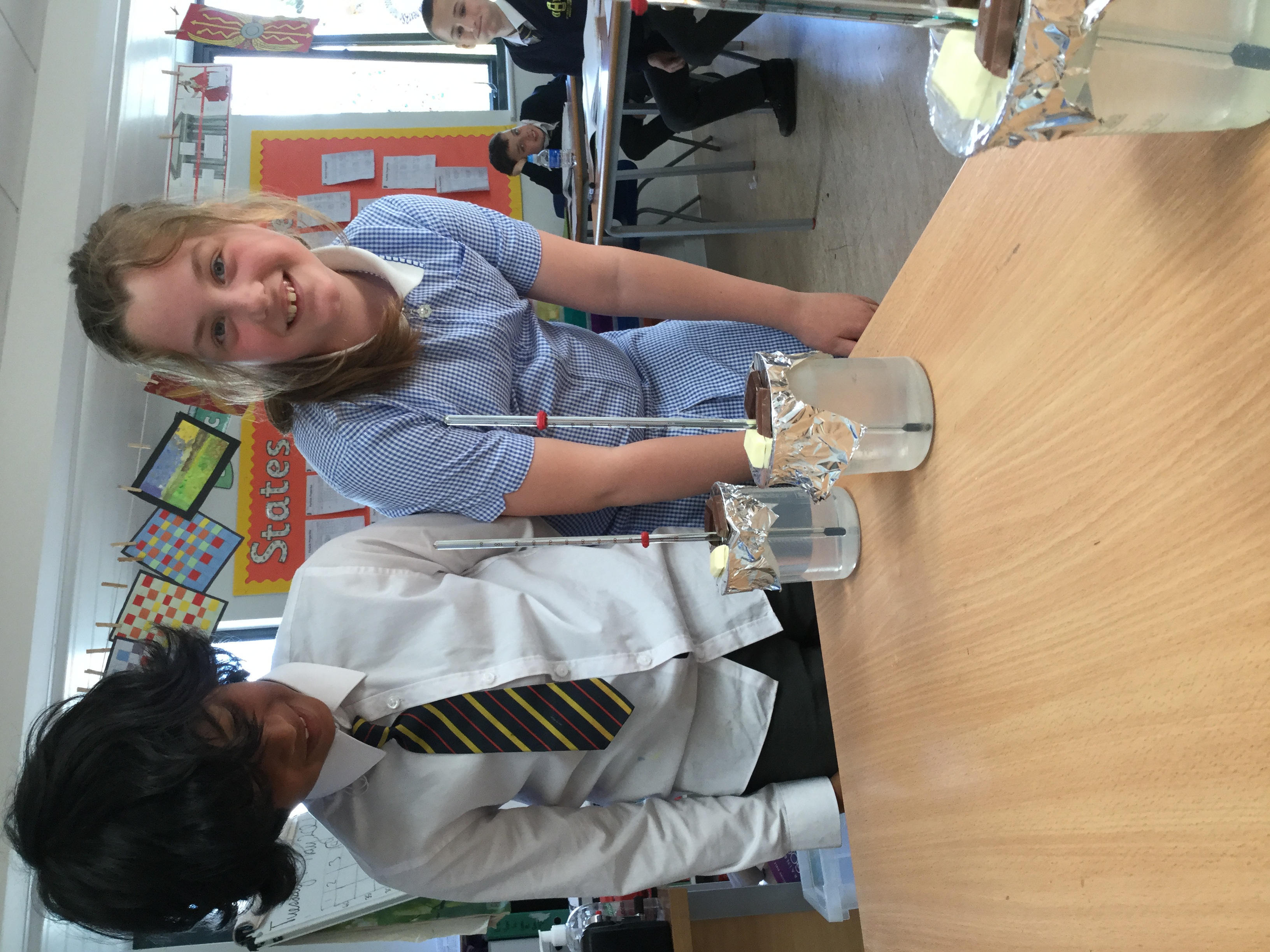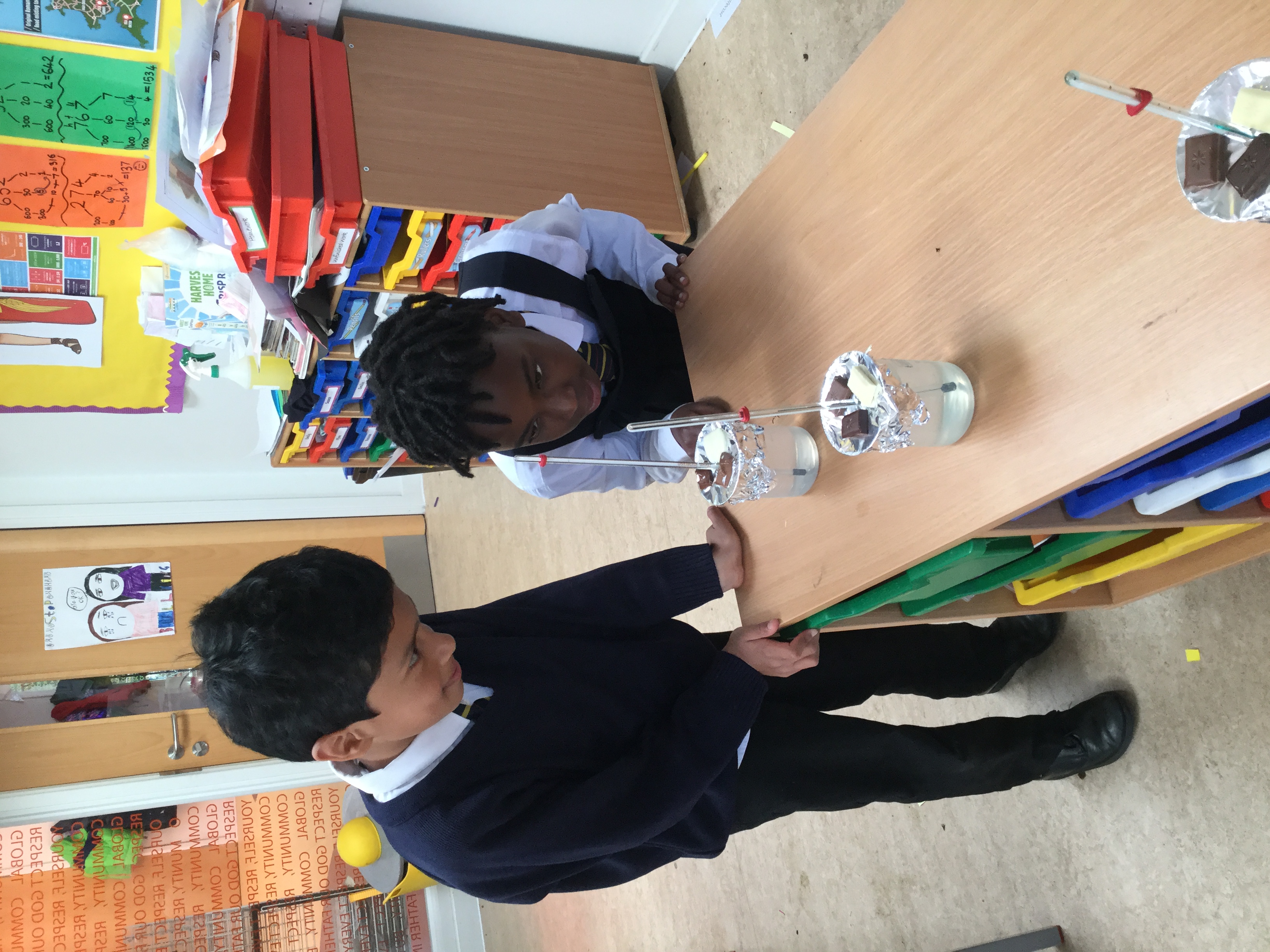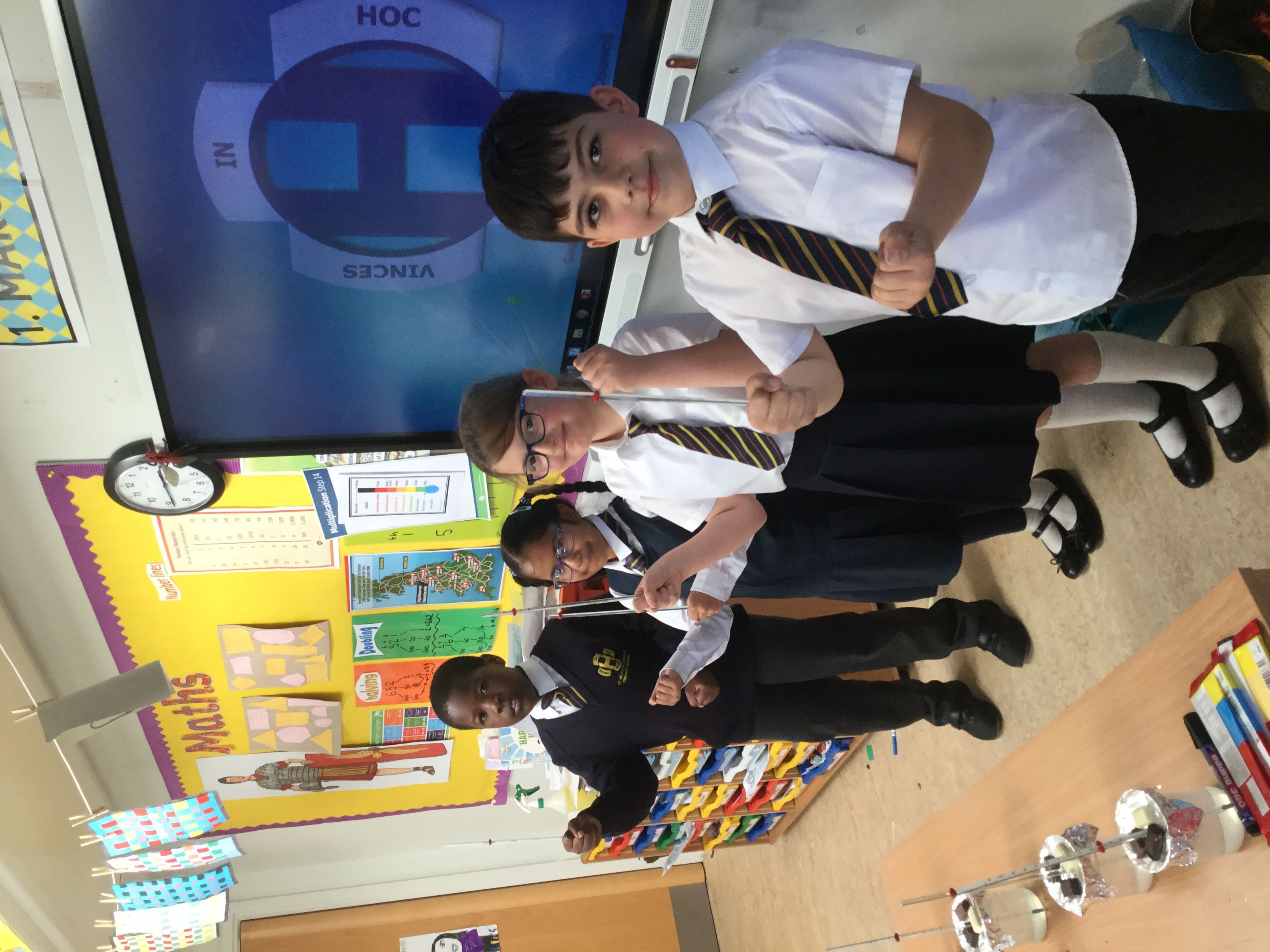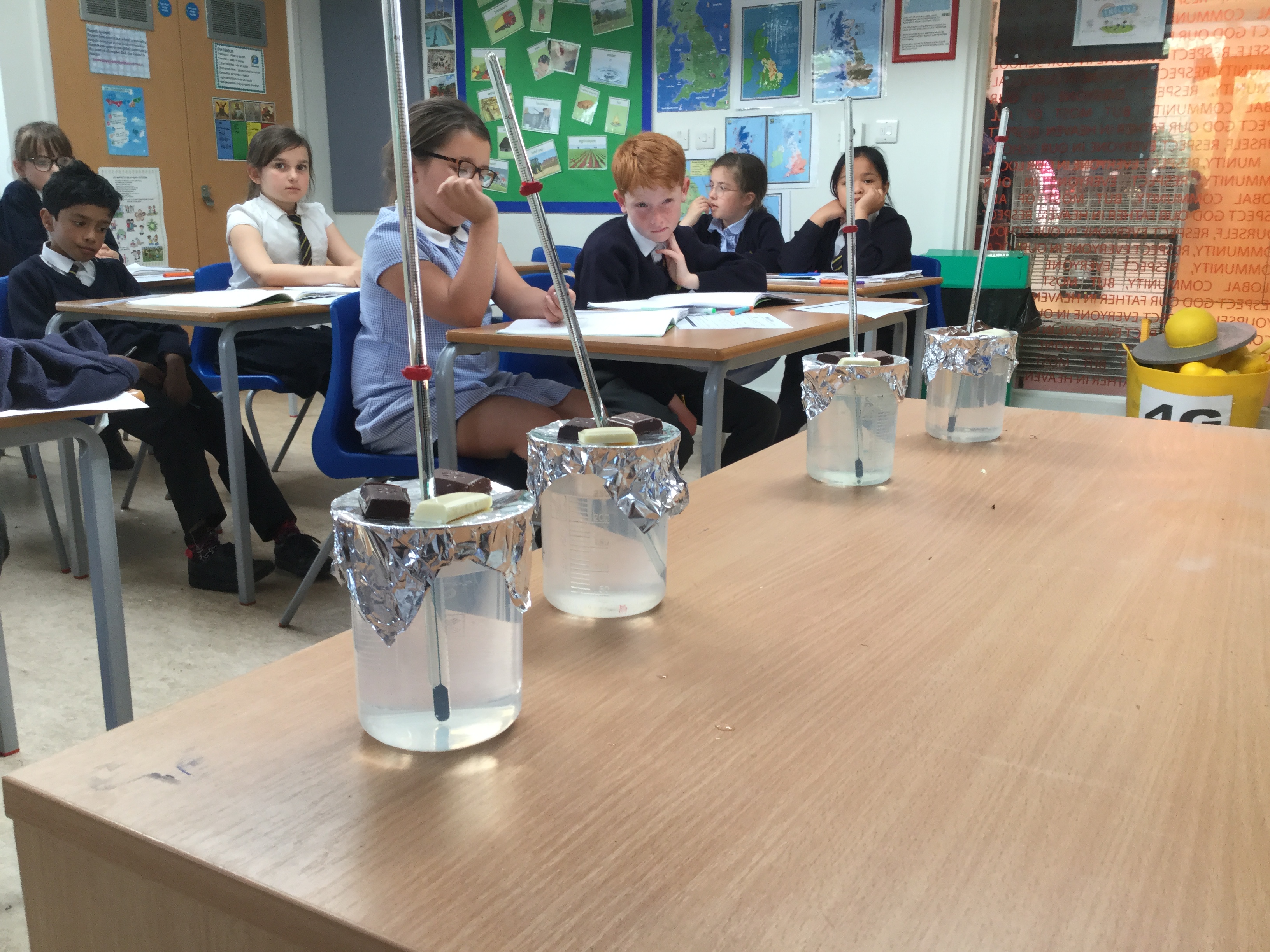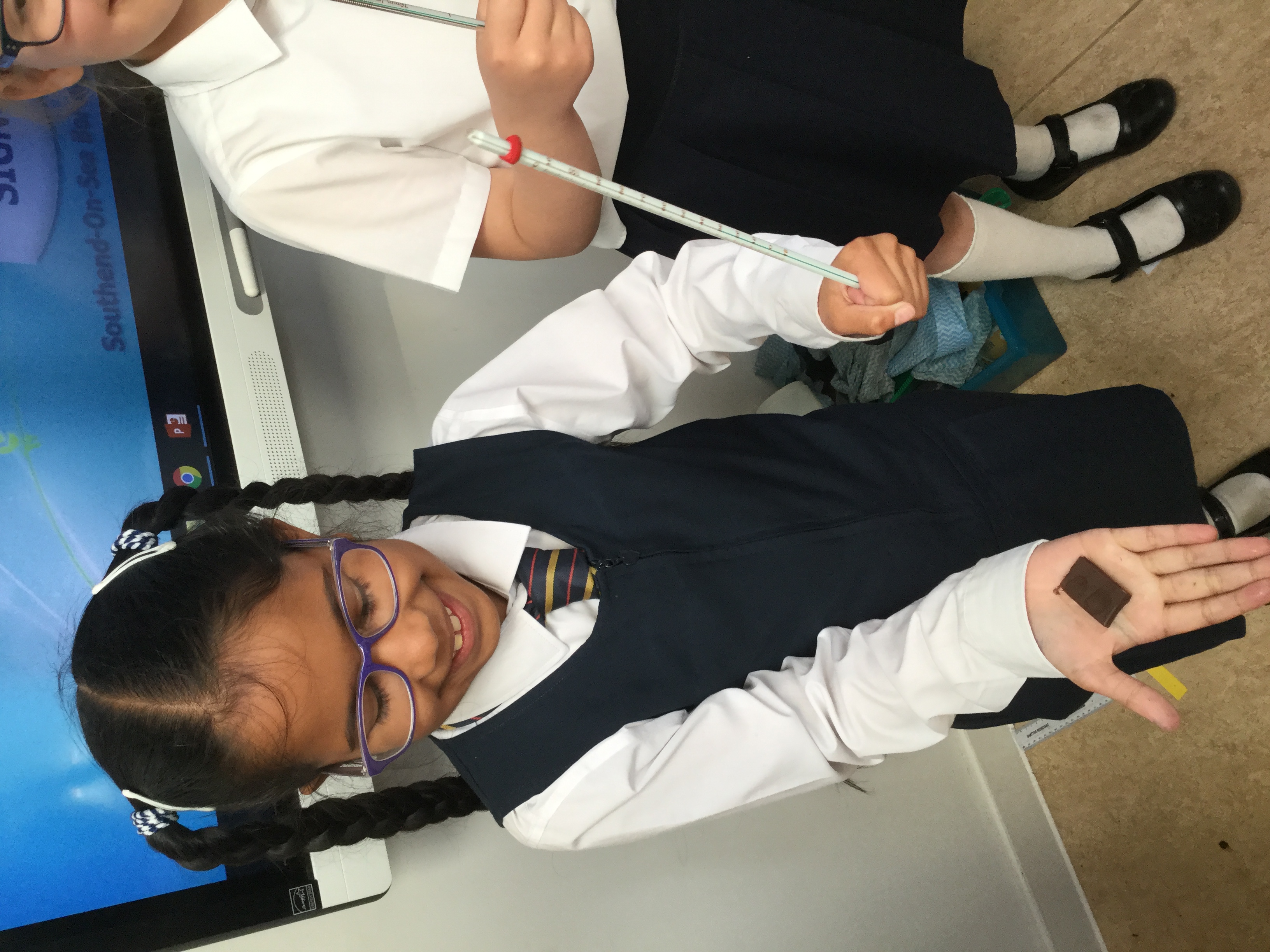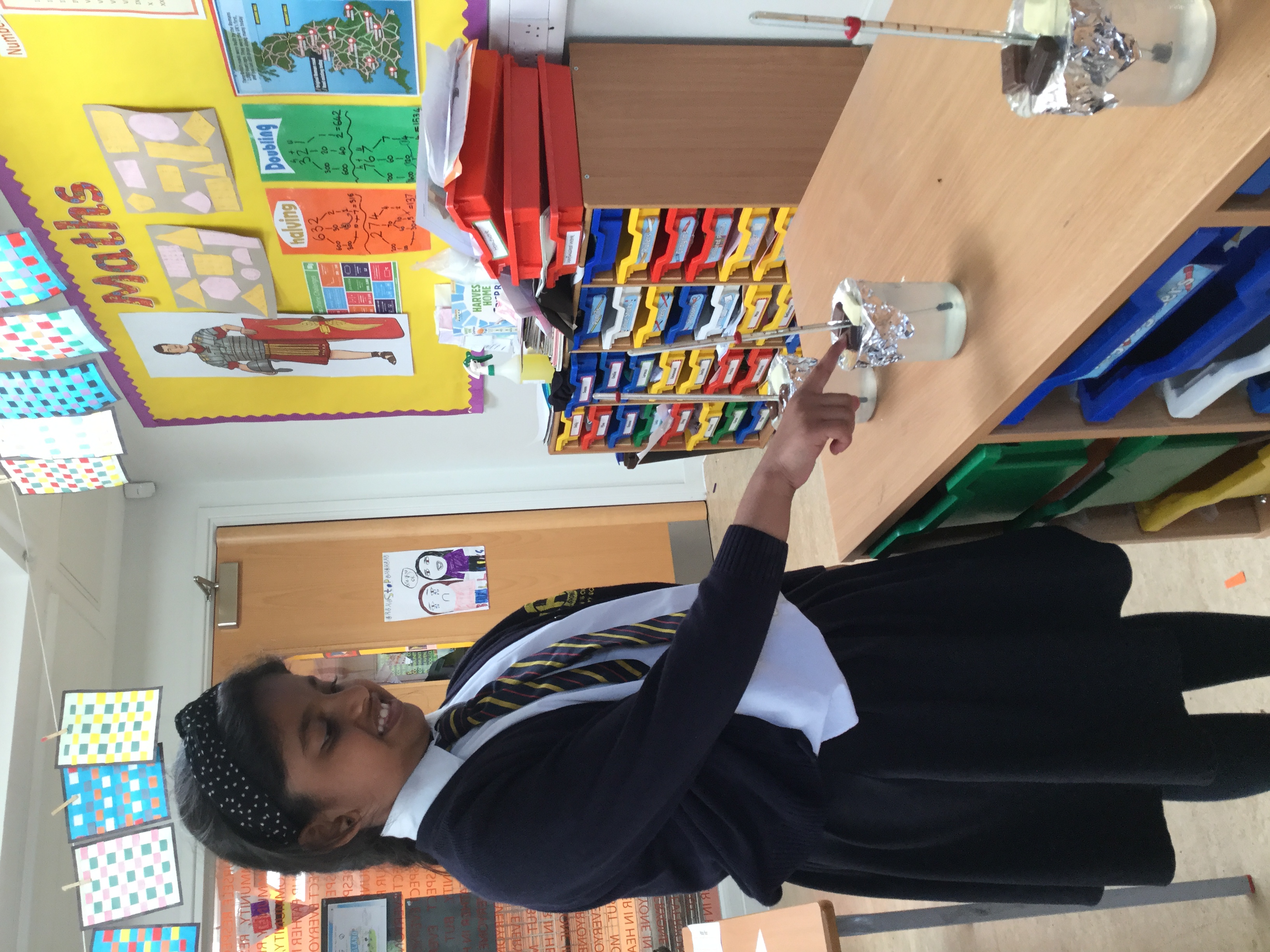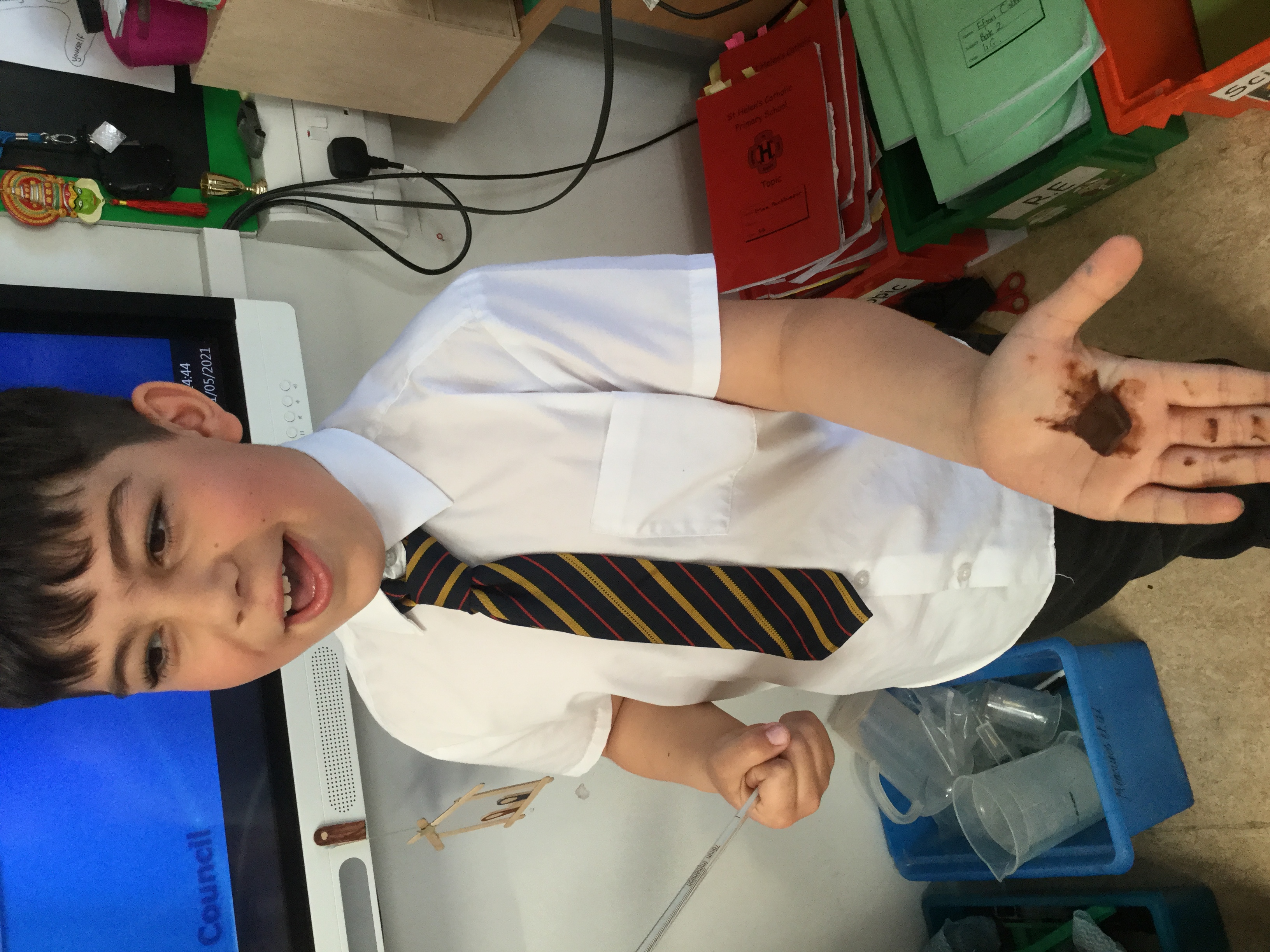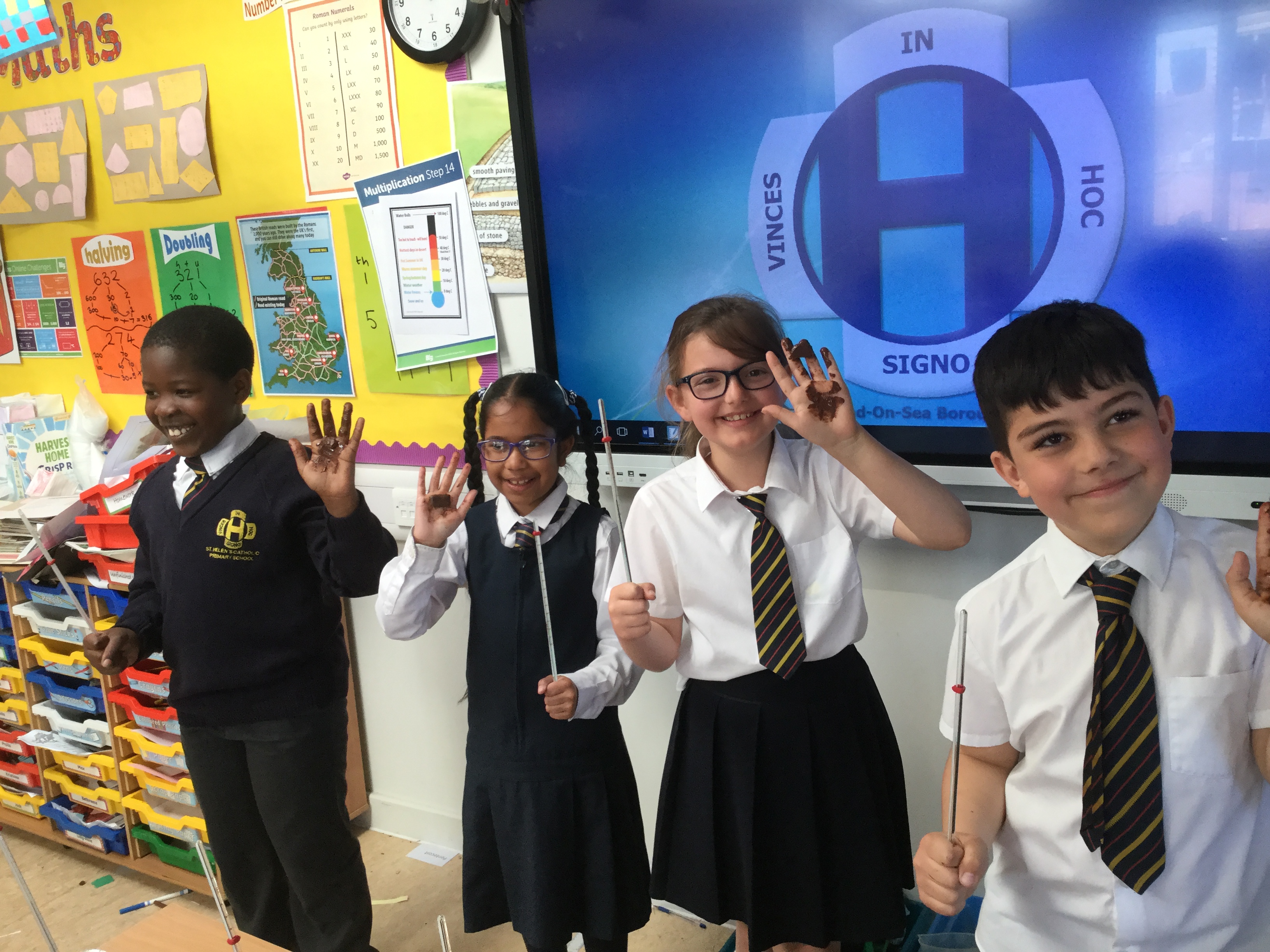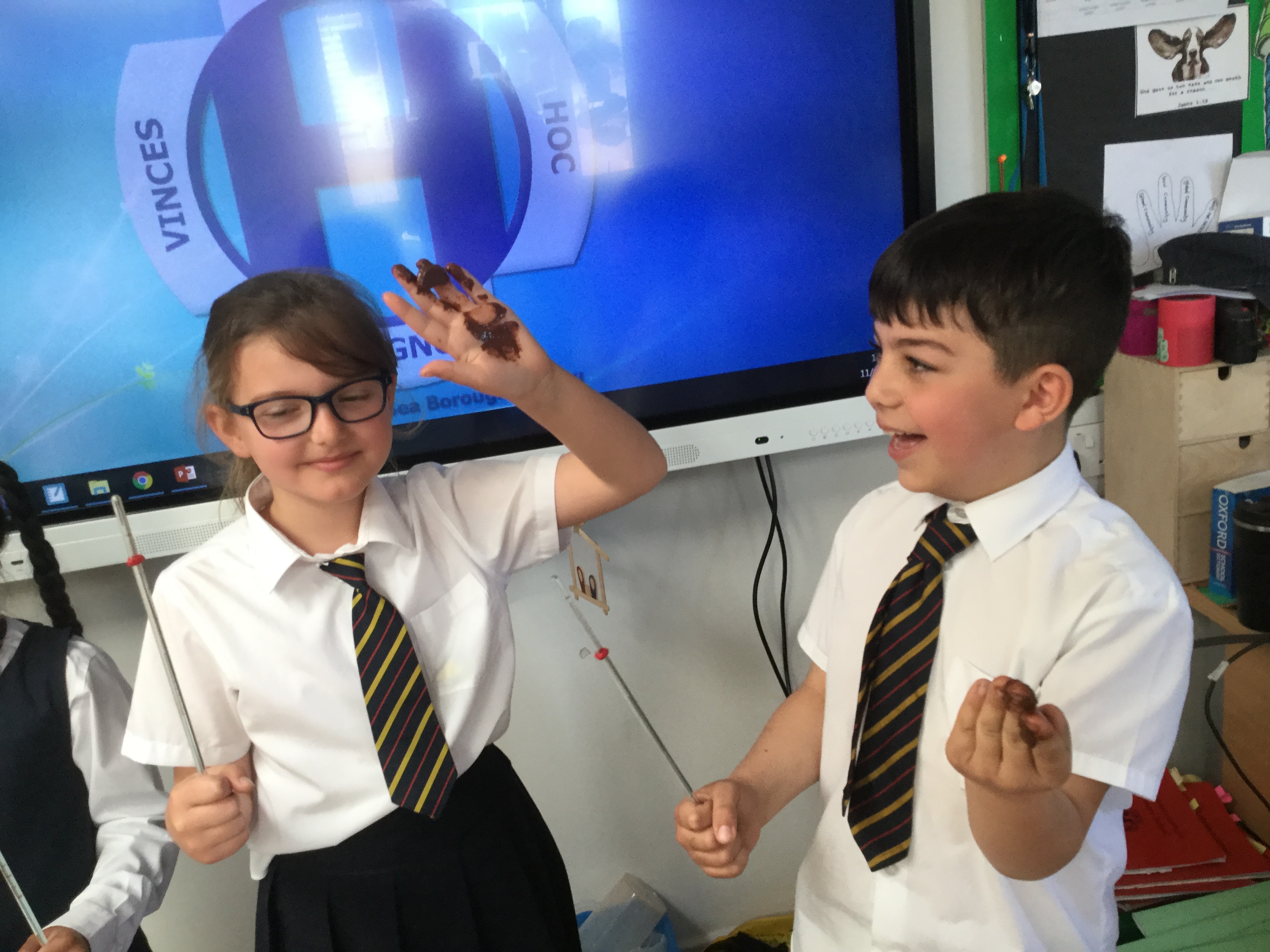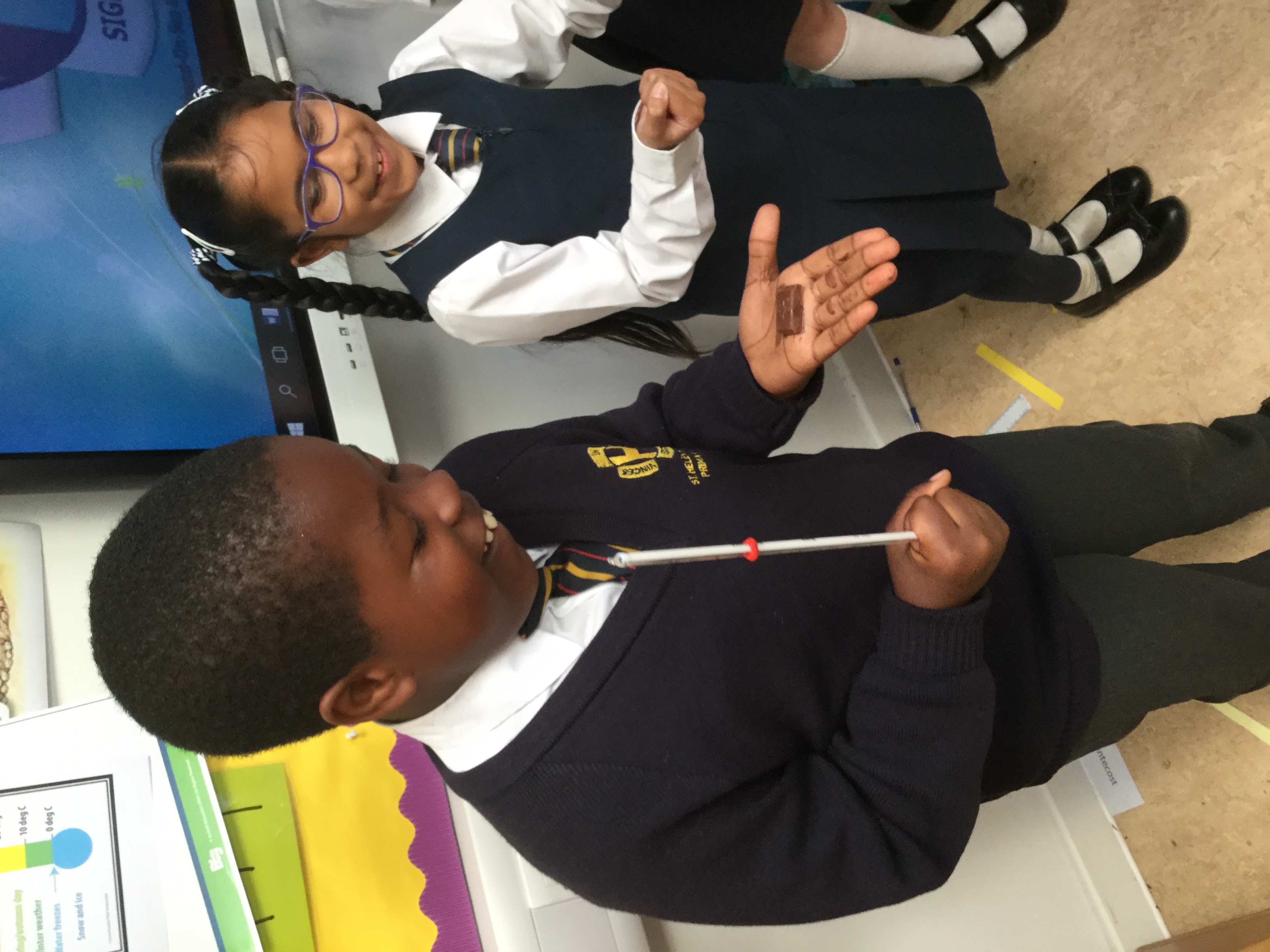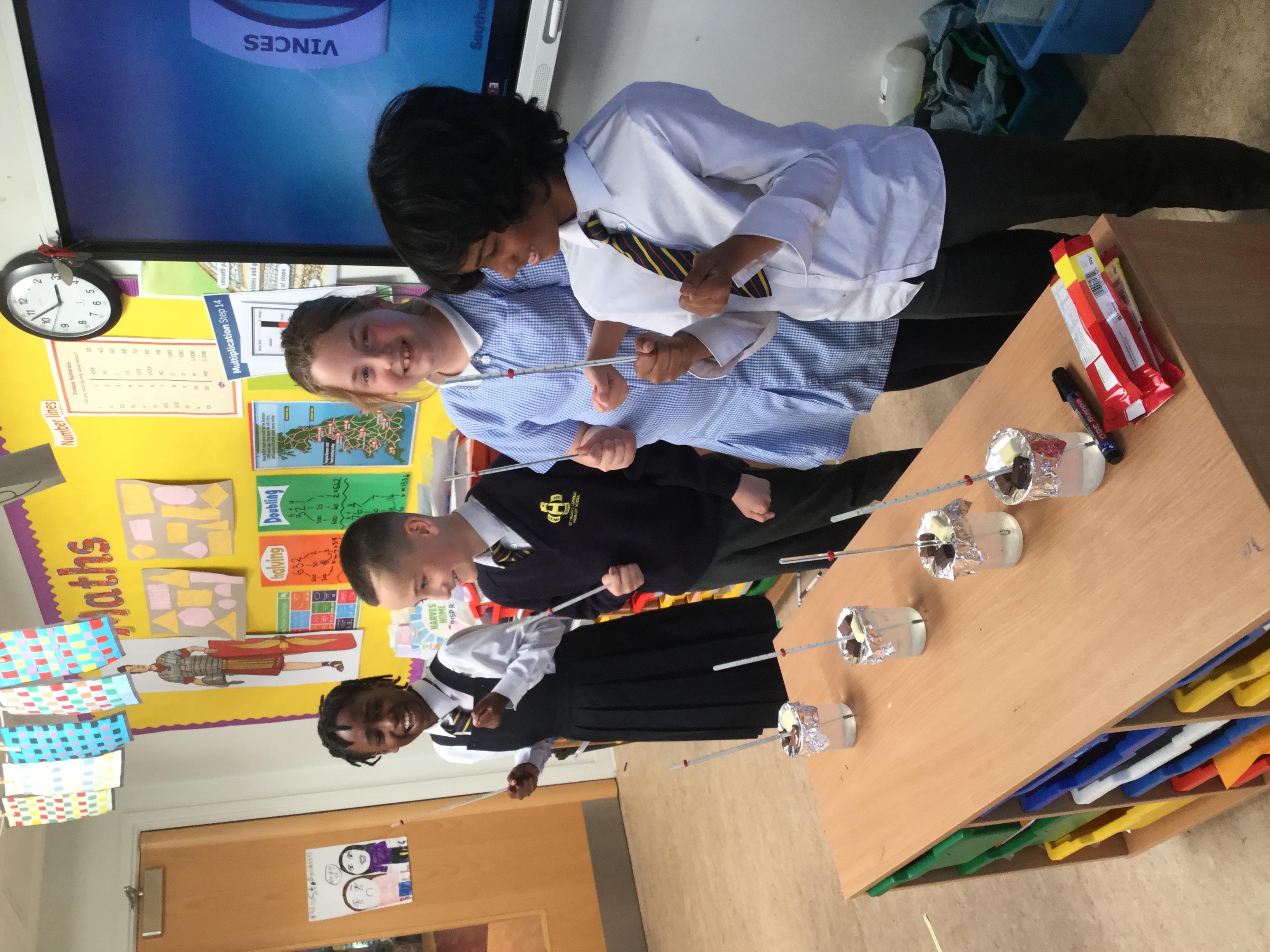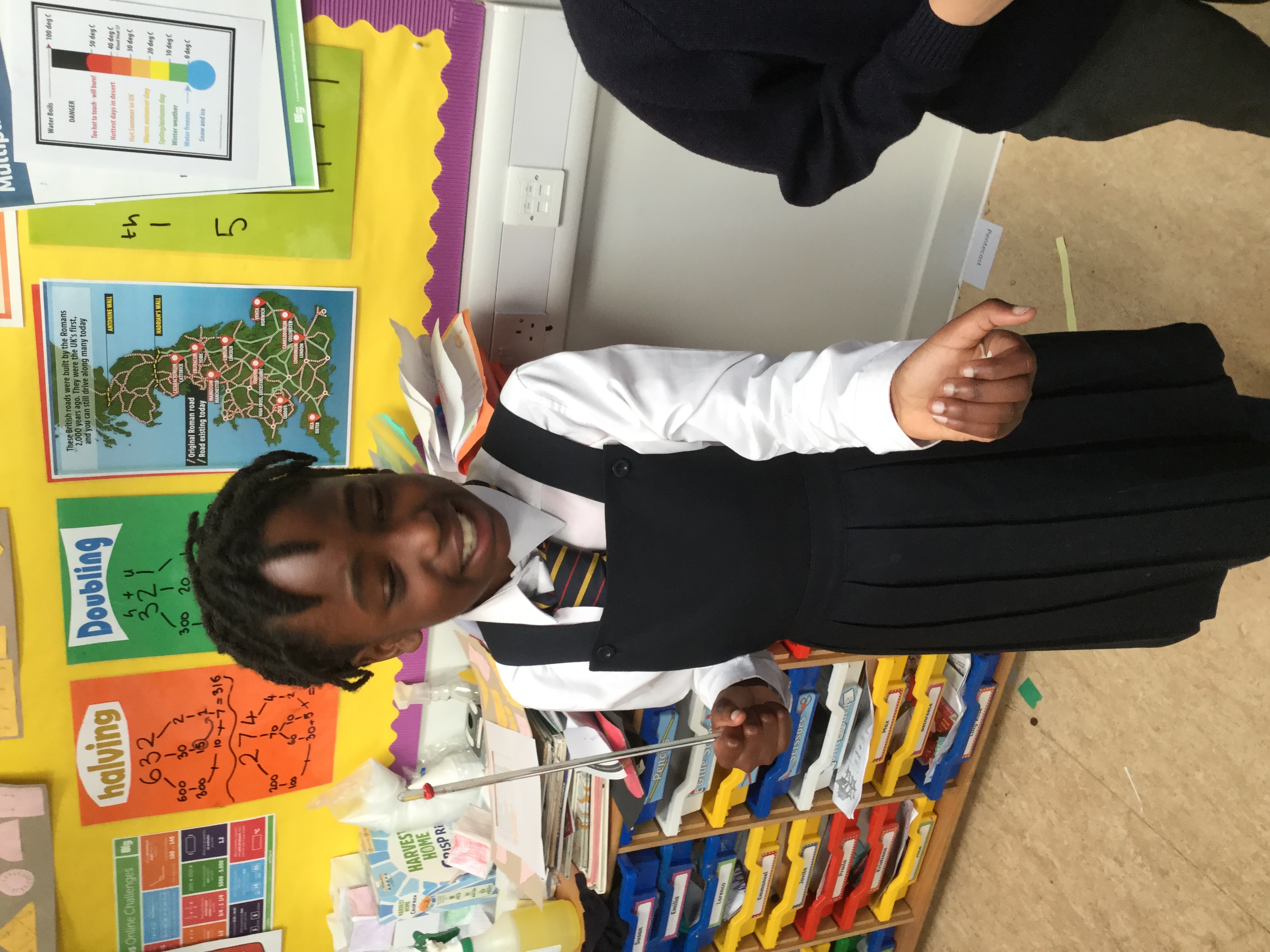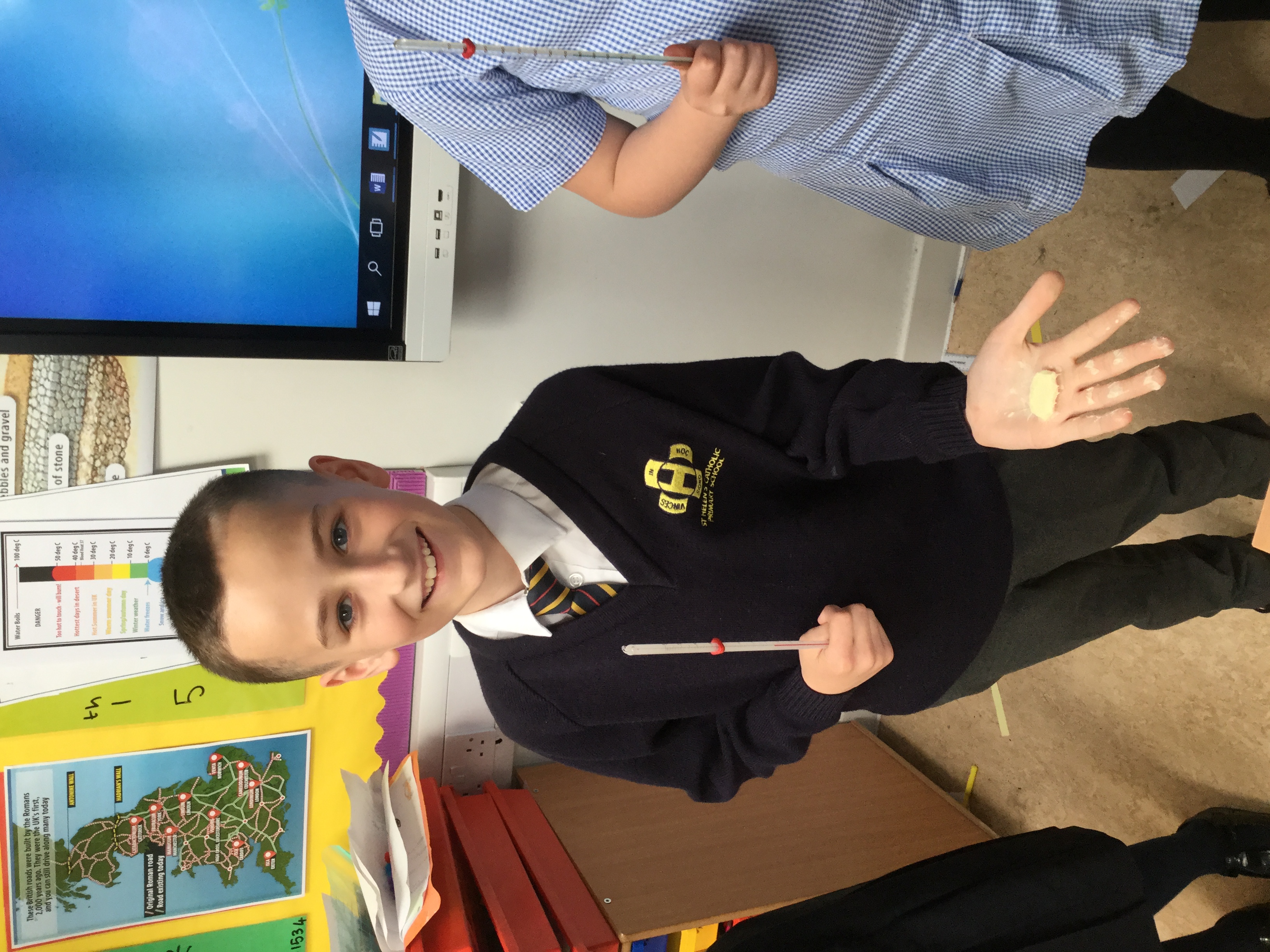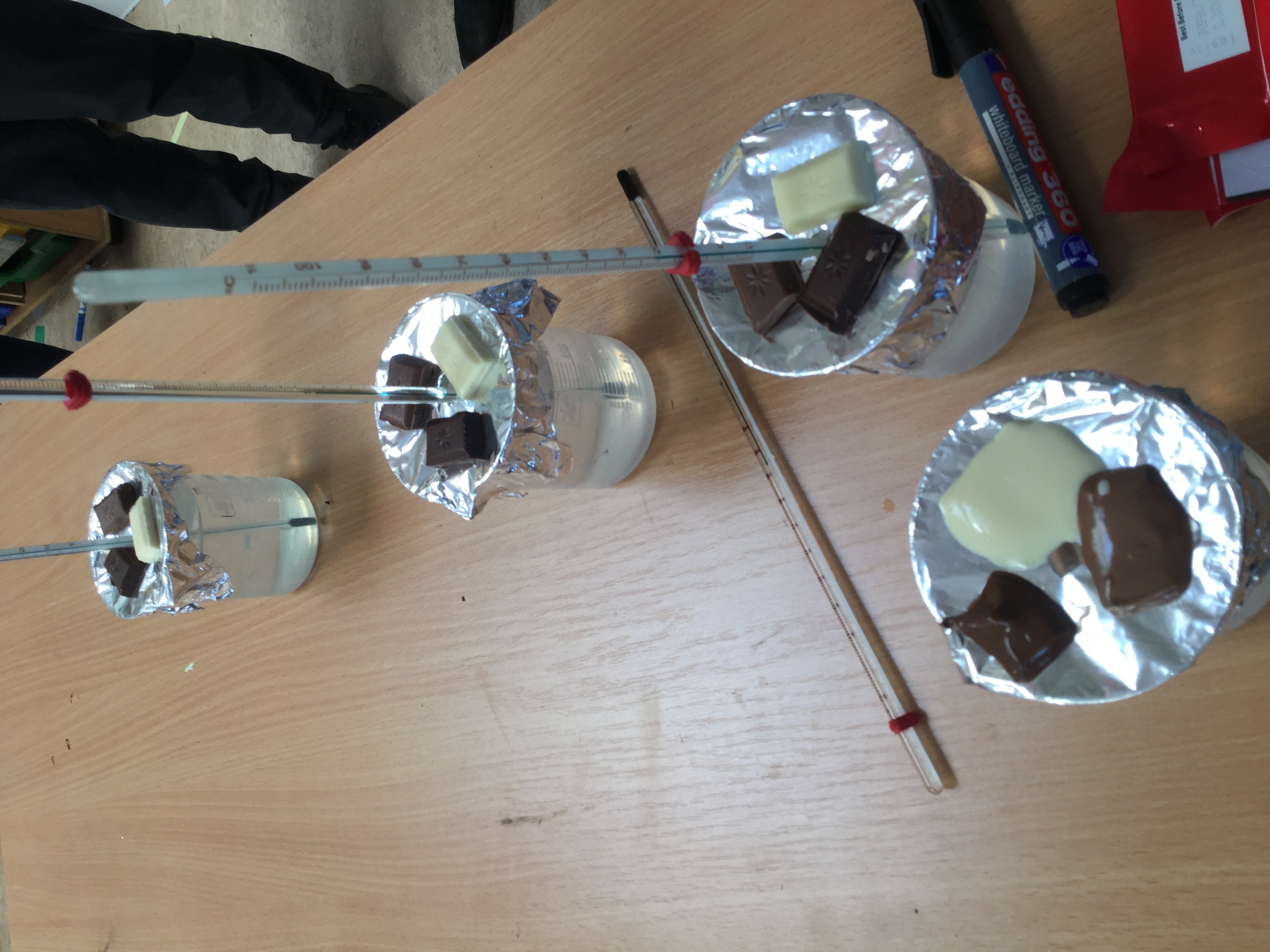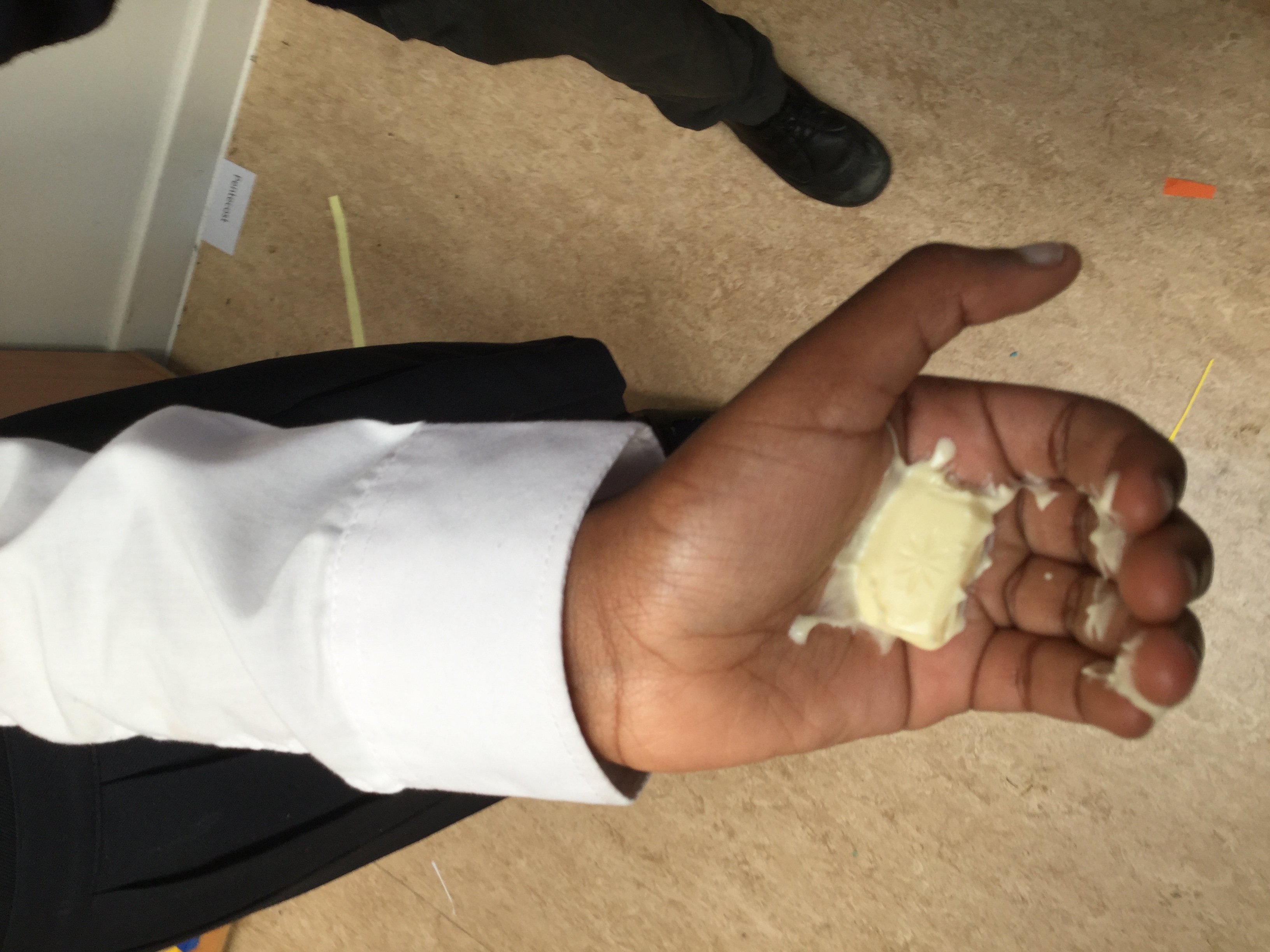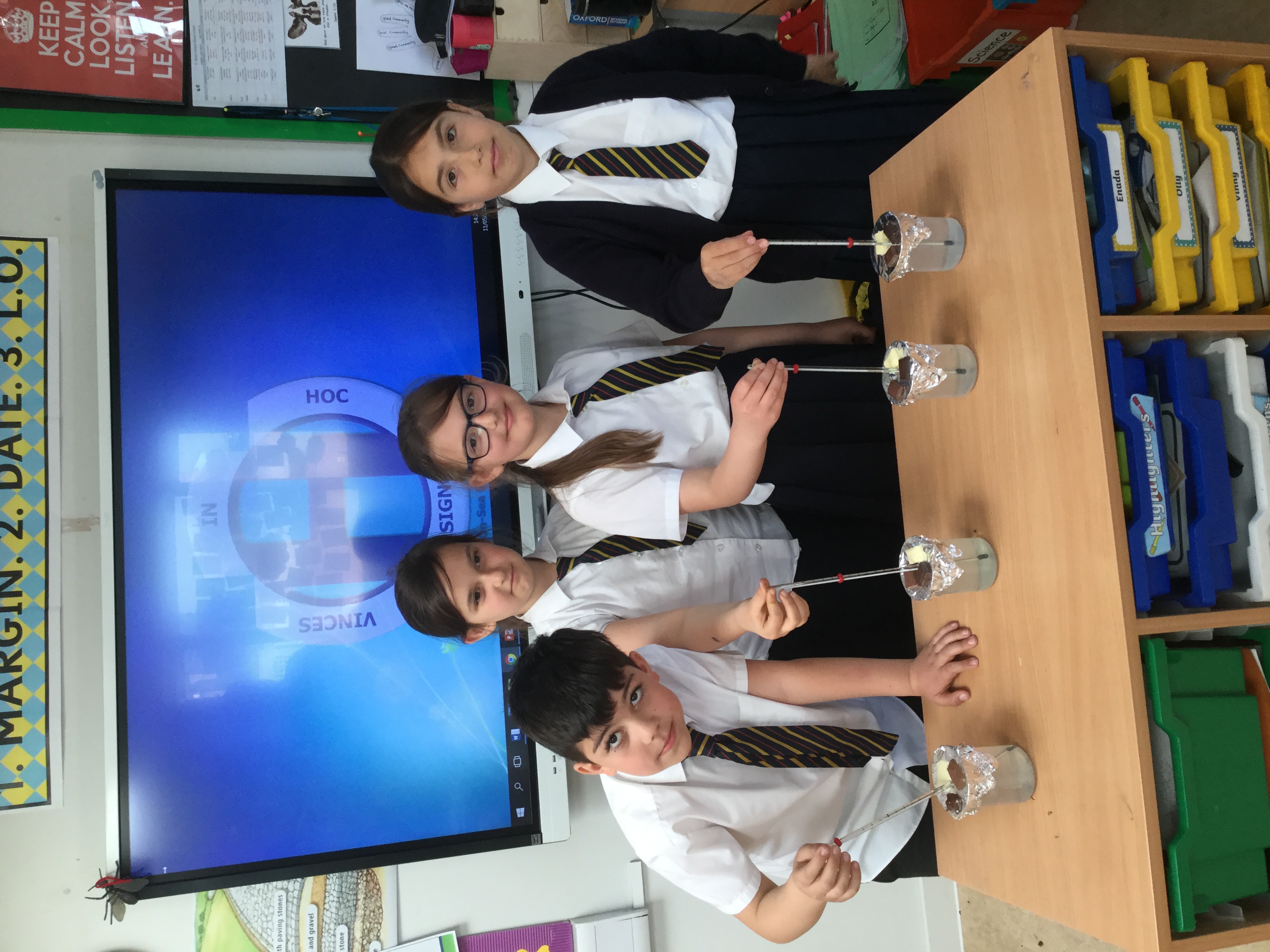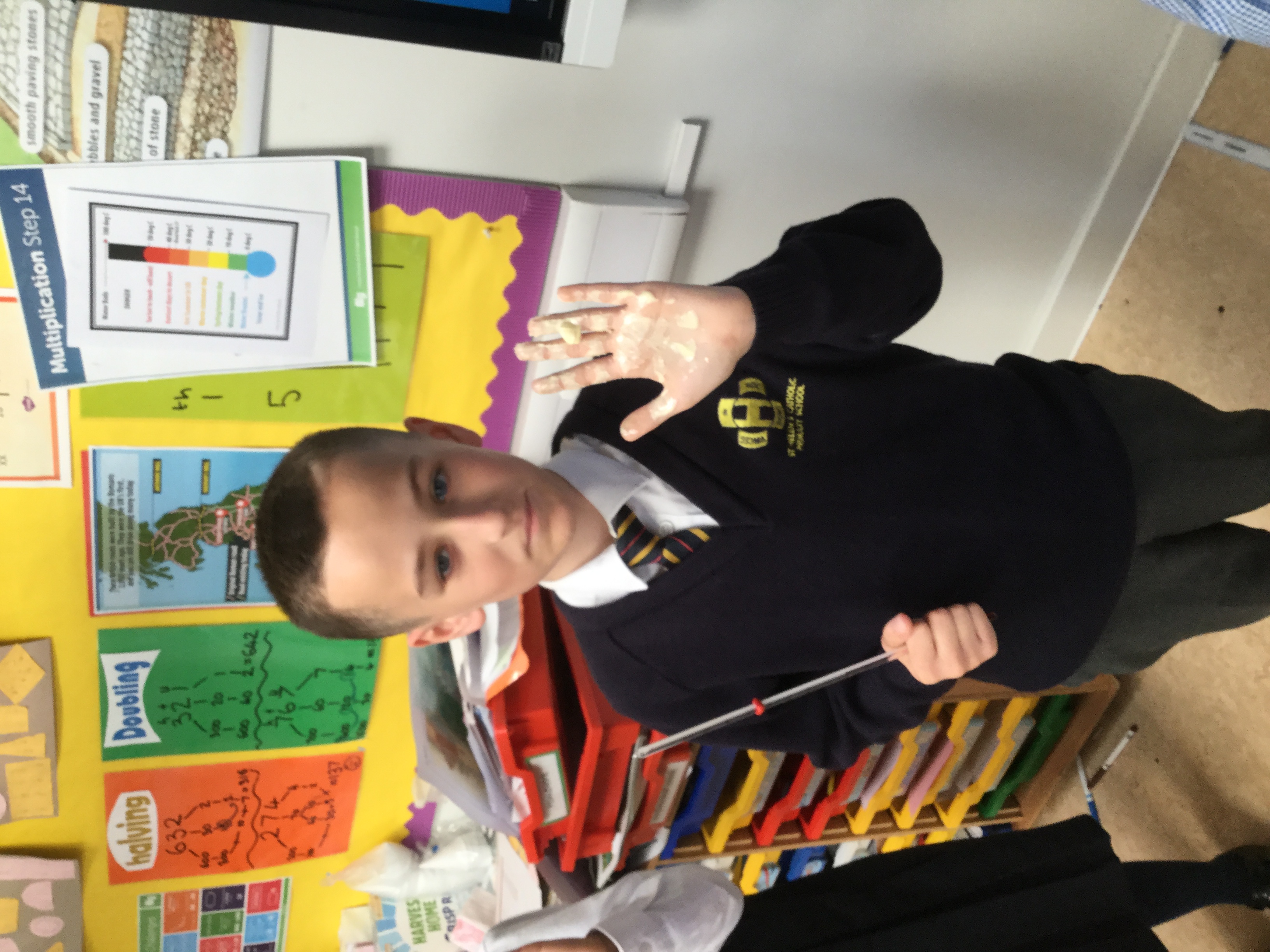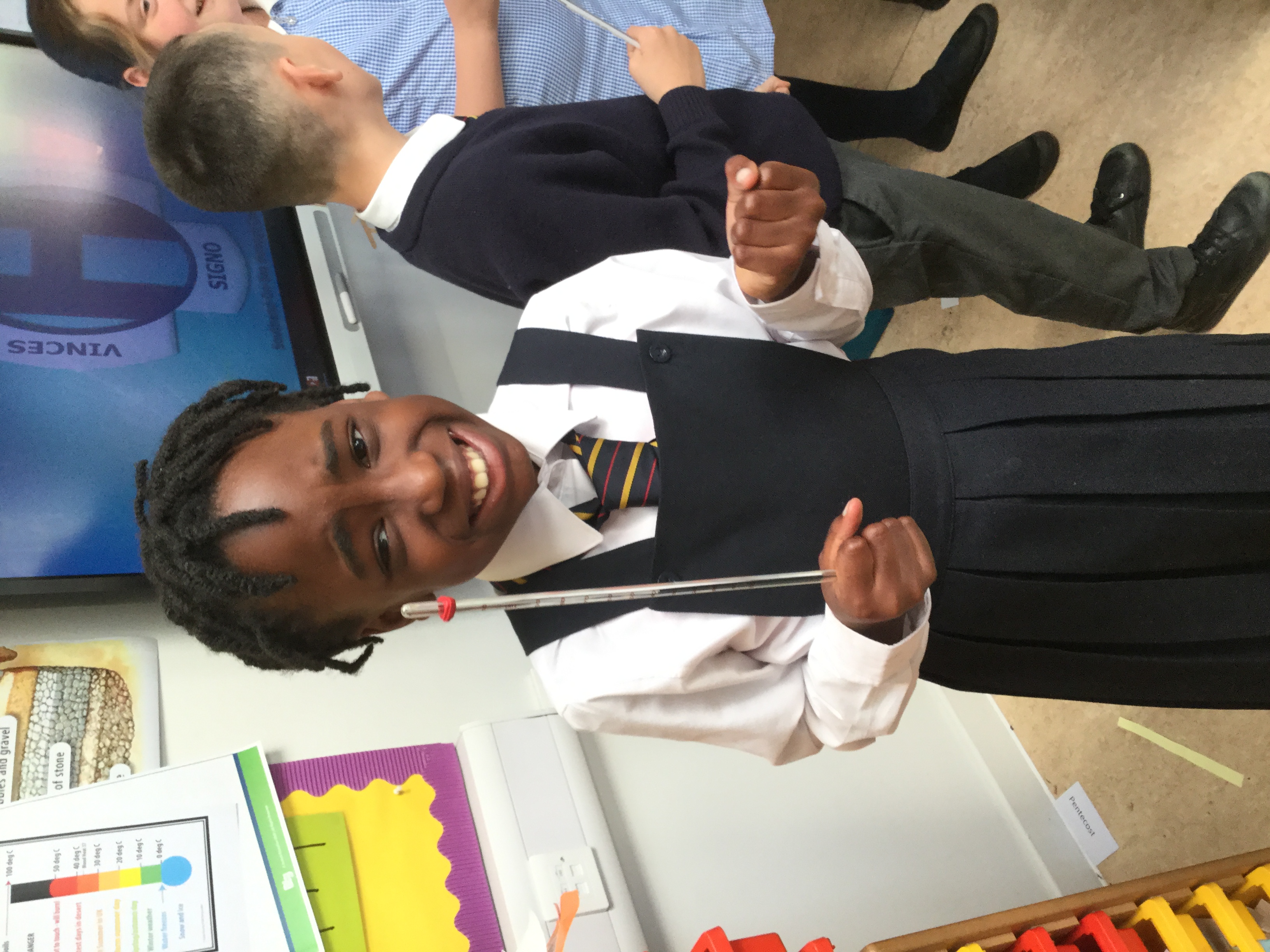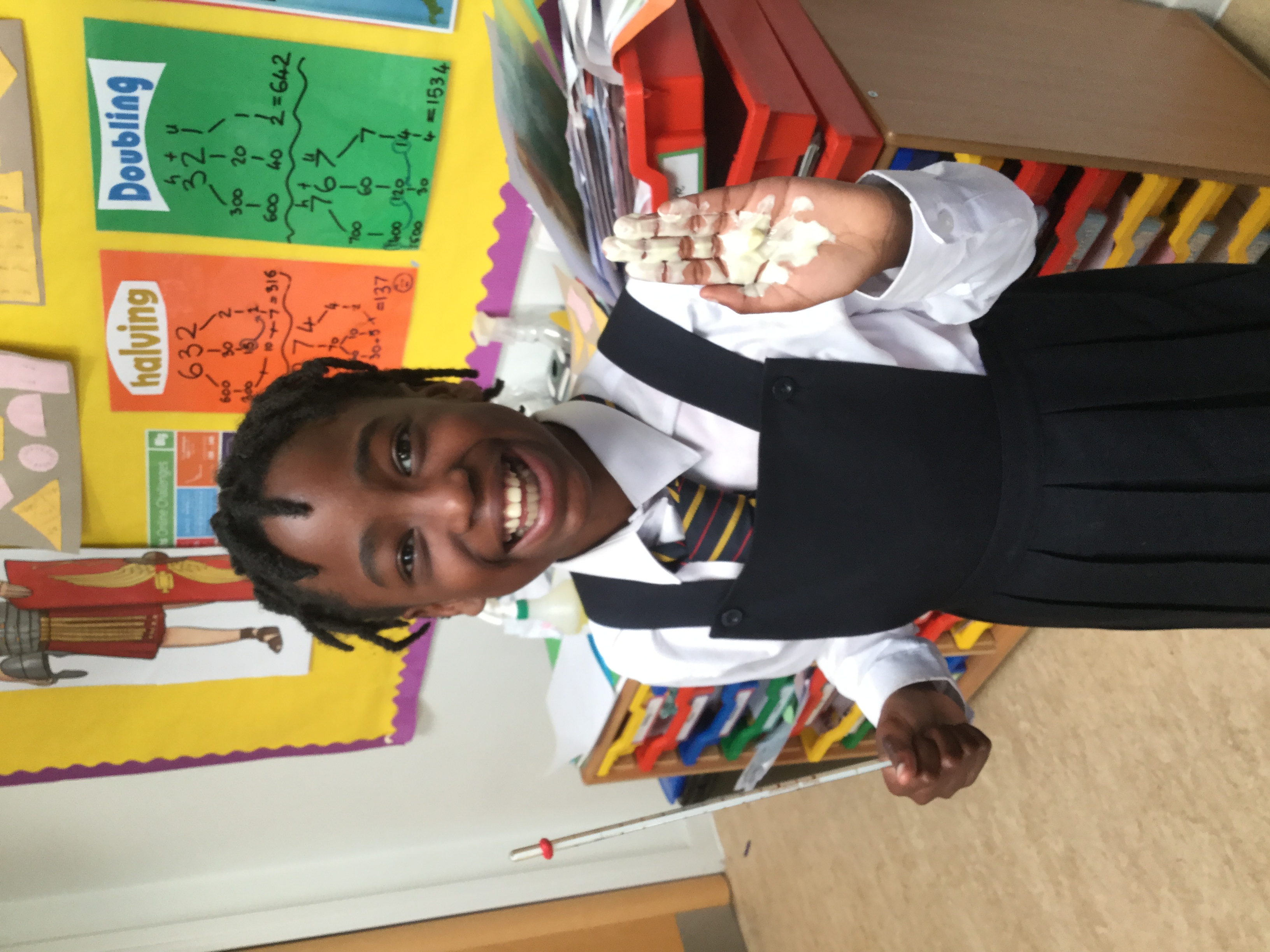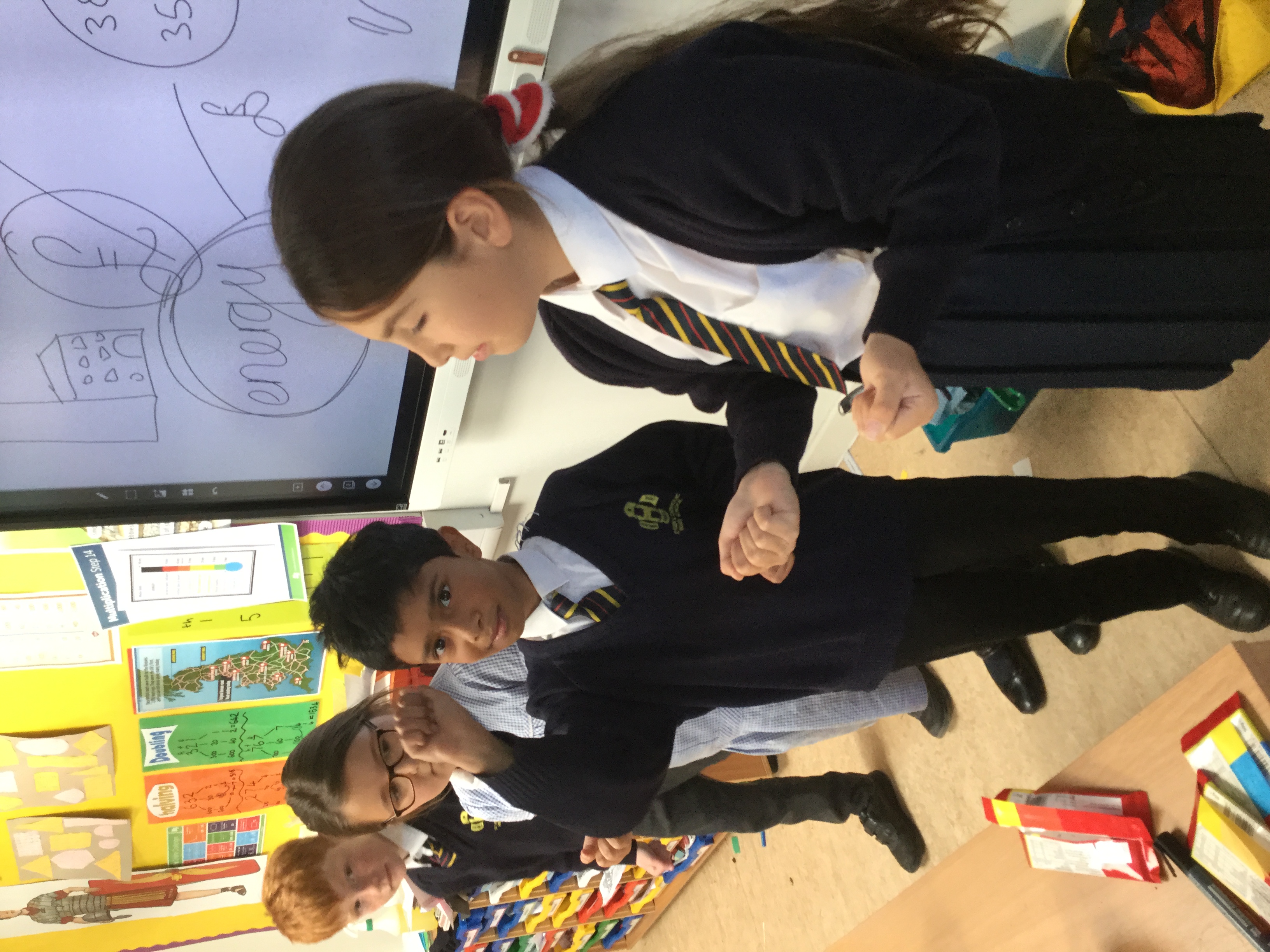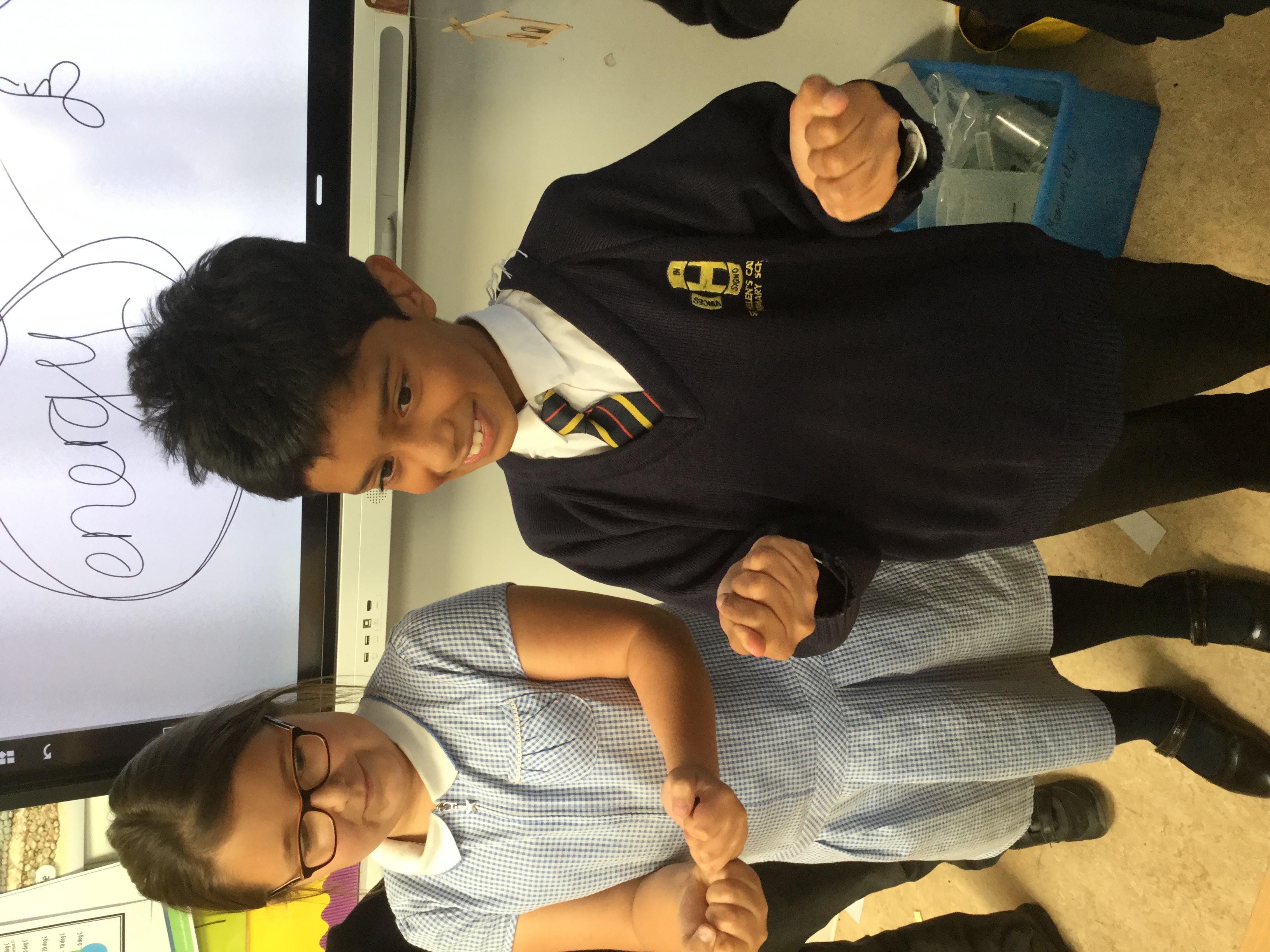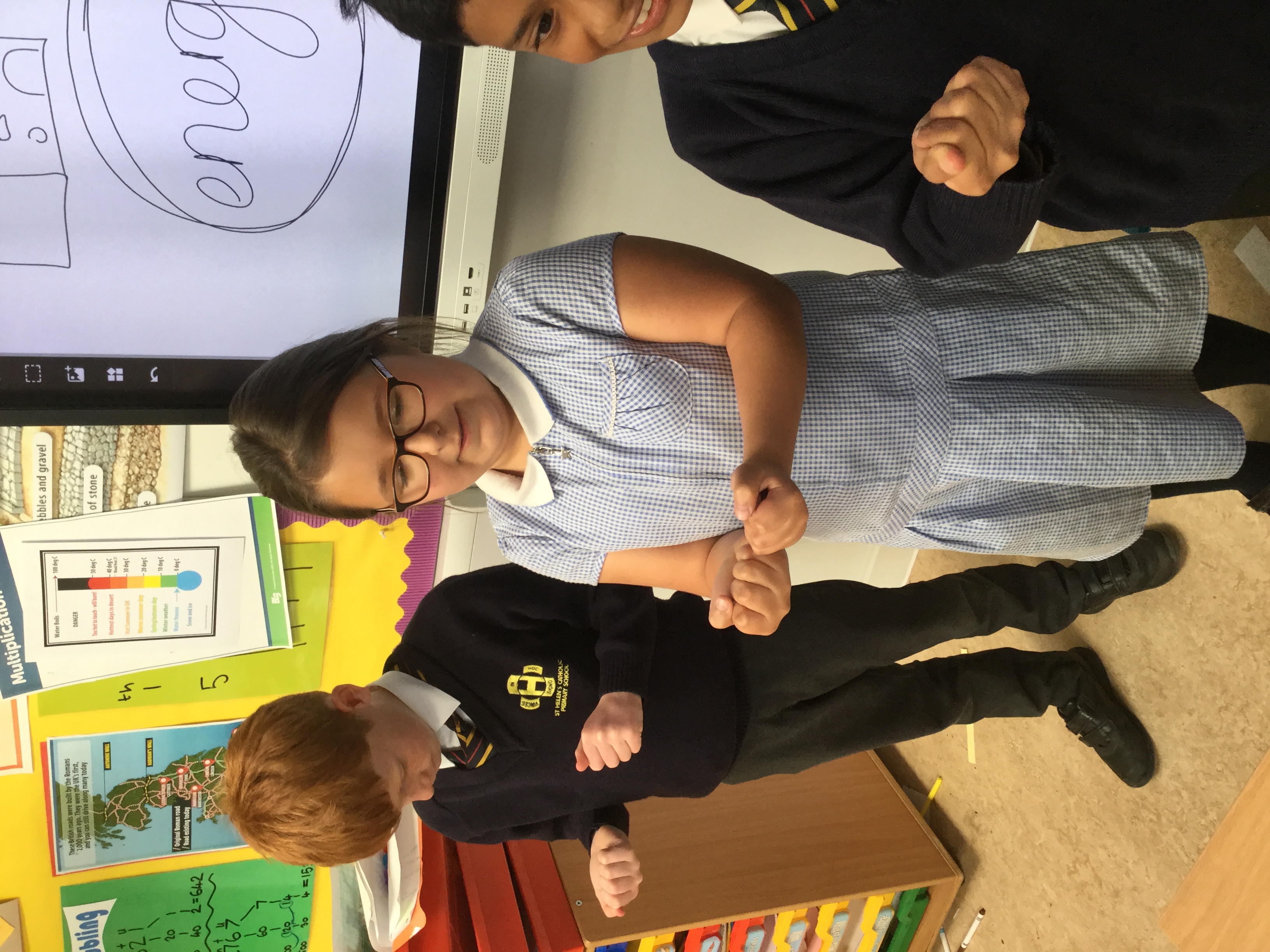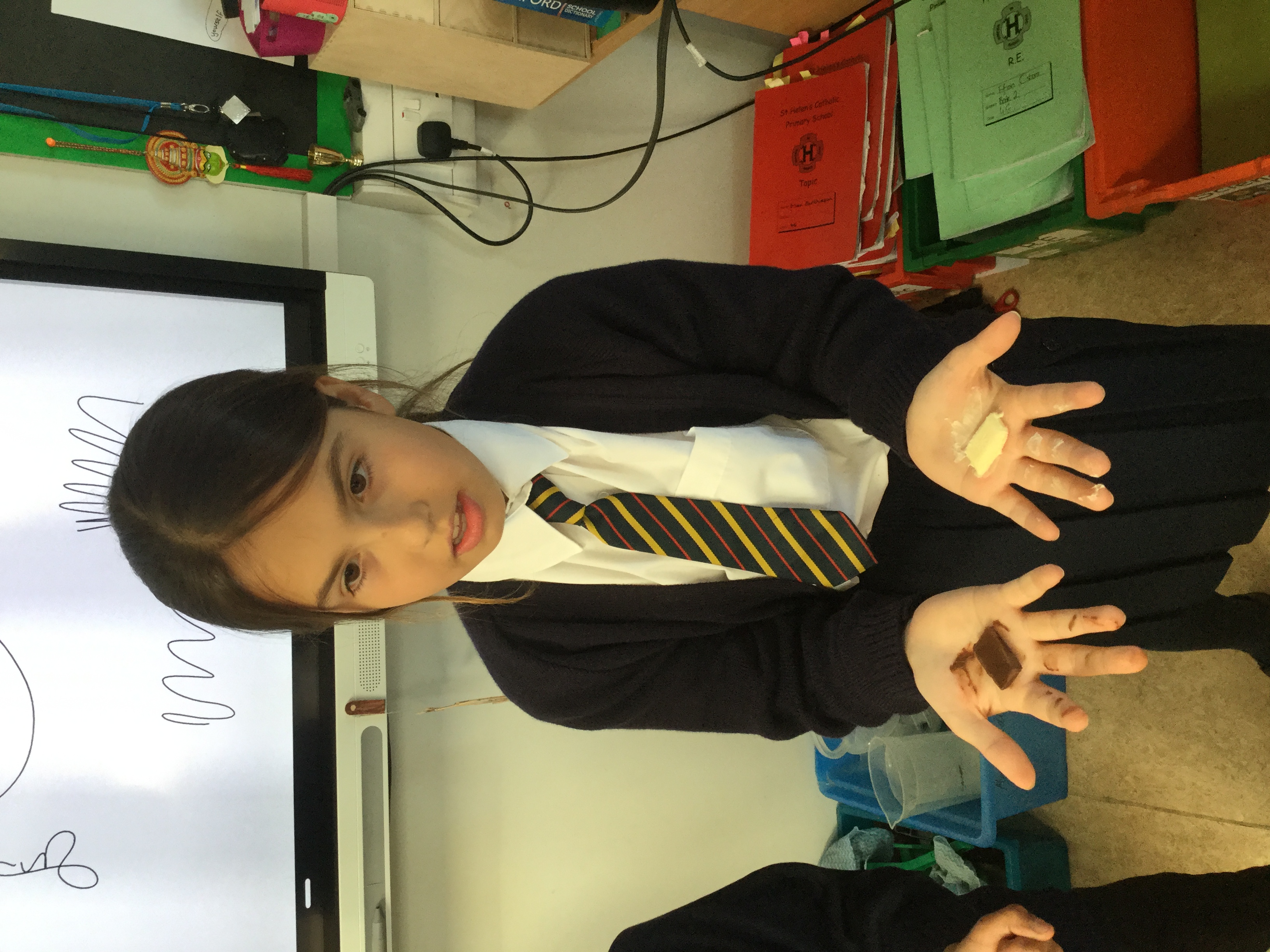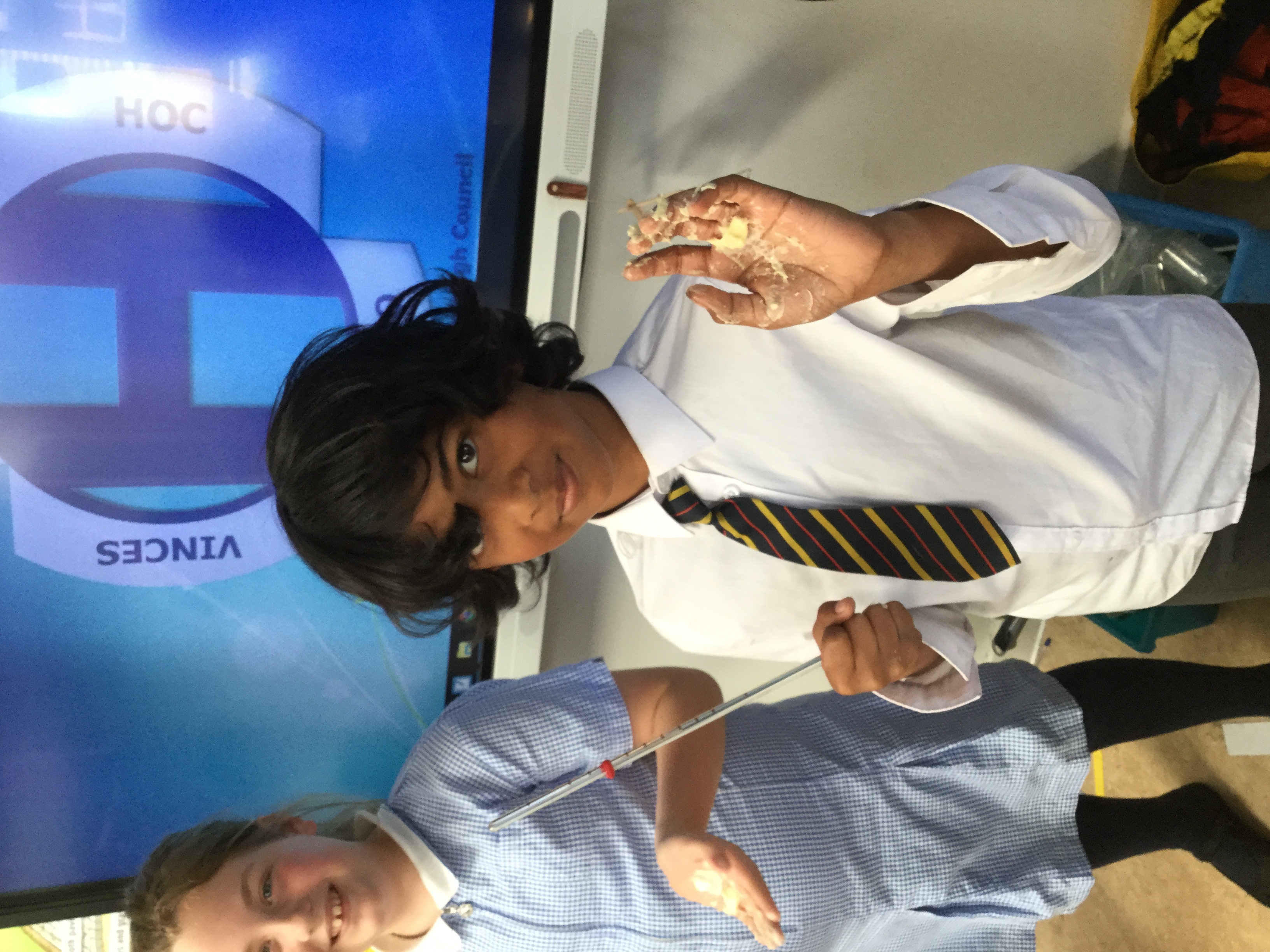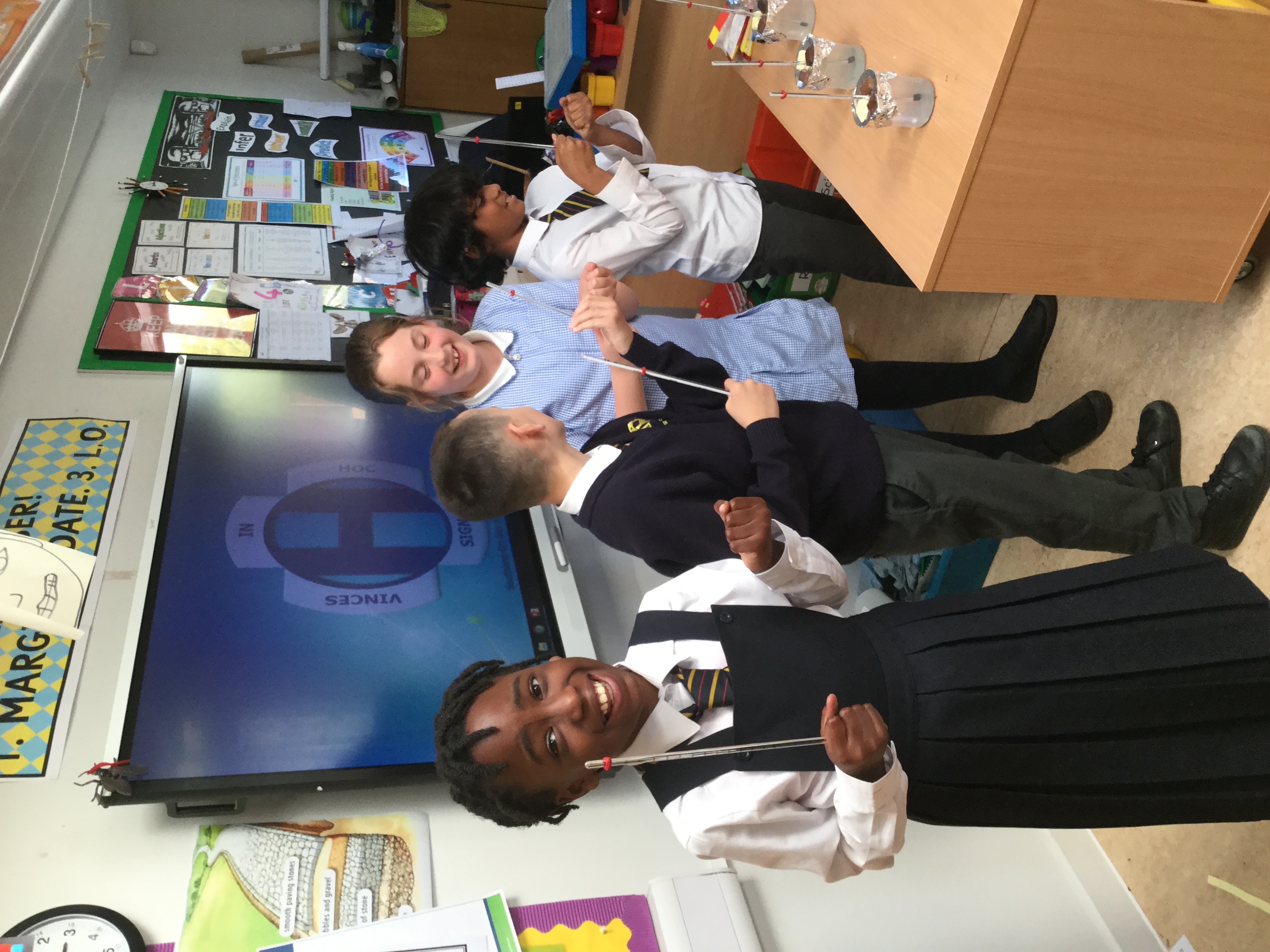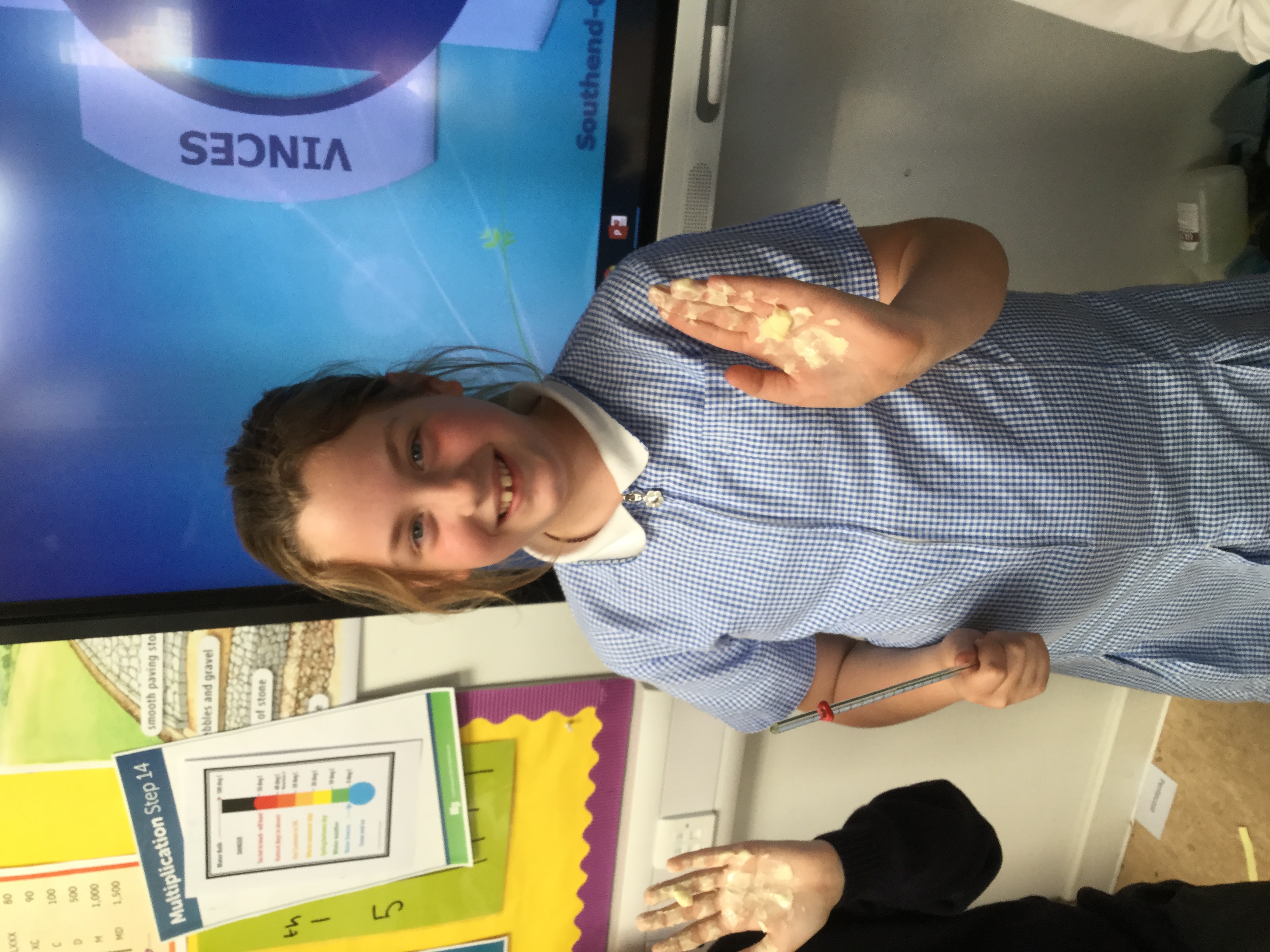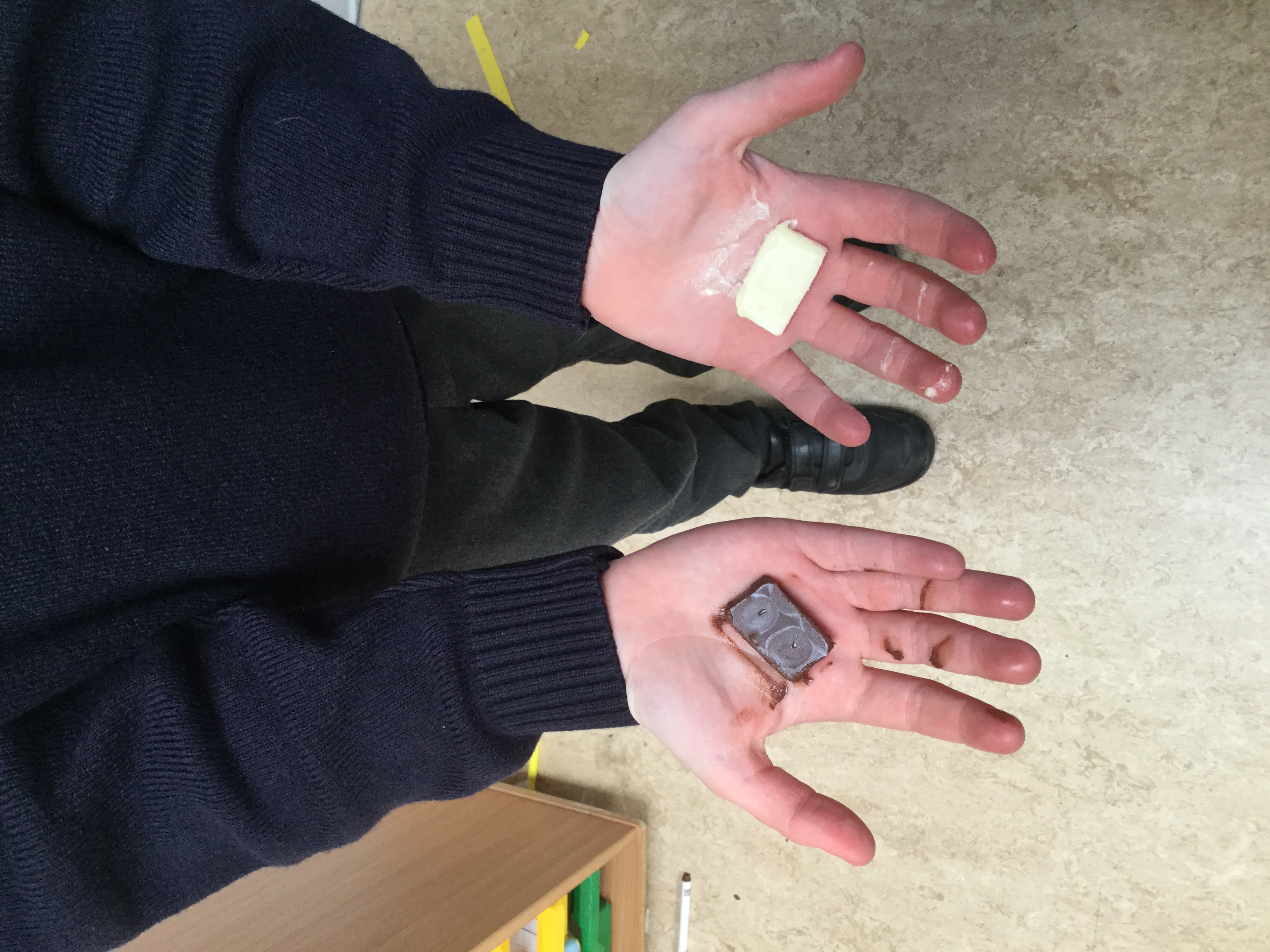 States of Matter
This week 4G had some fun getting to grips with gases as part of our 'States of Matter' Science Topic. We have been looking at fizzy drinks and working out whether or not the bubbles in them weigh anything - The answer was yes they do!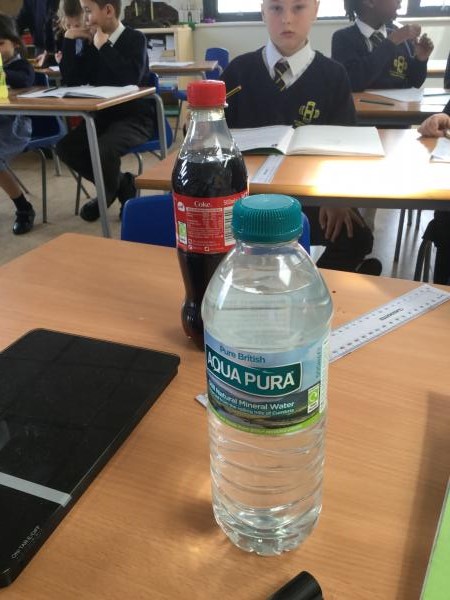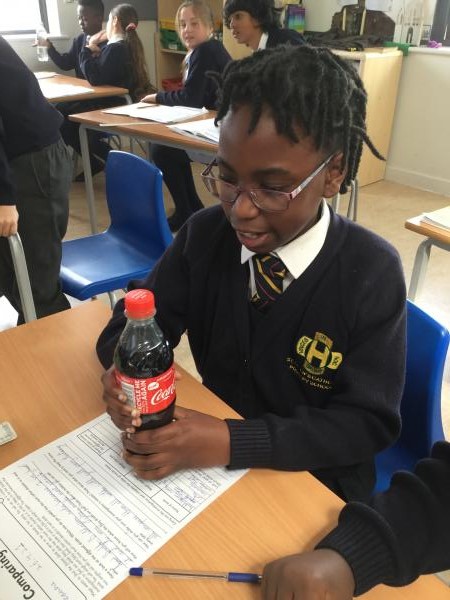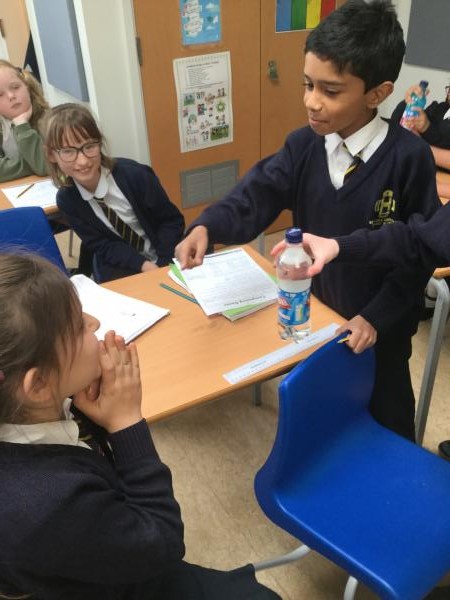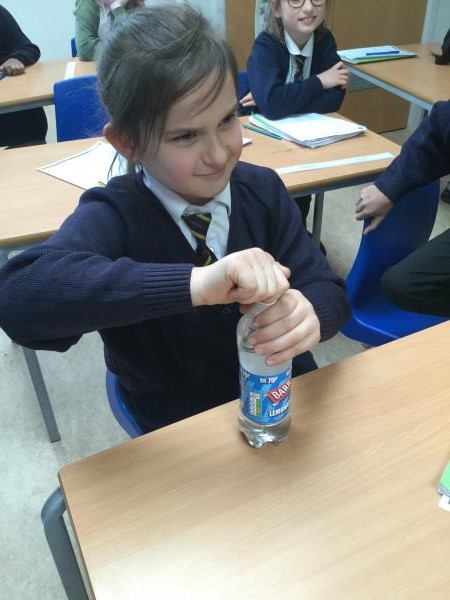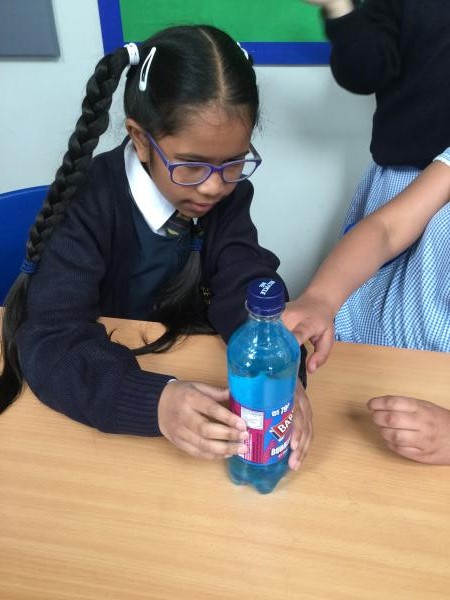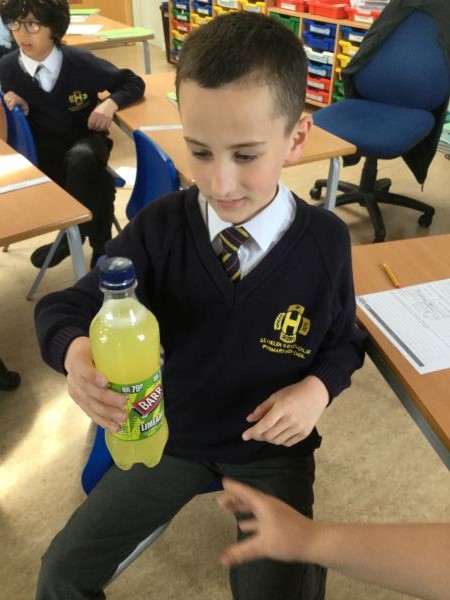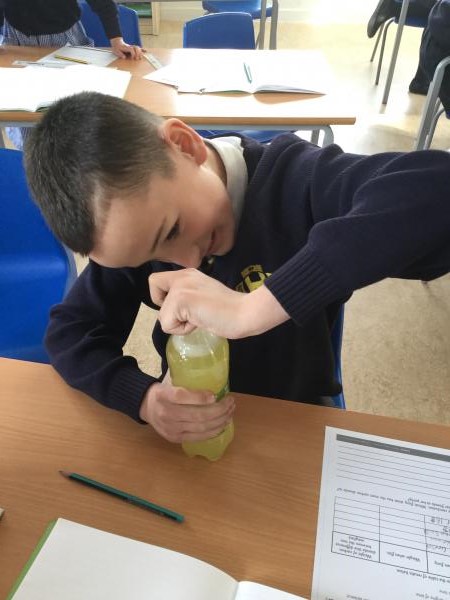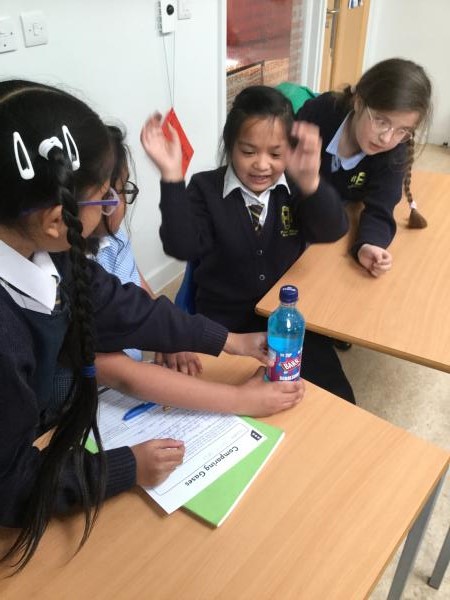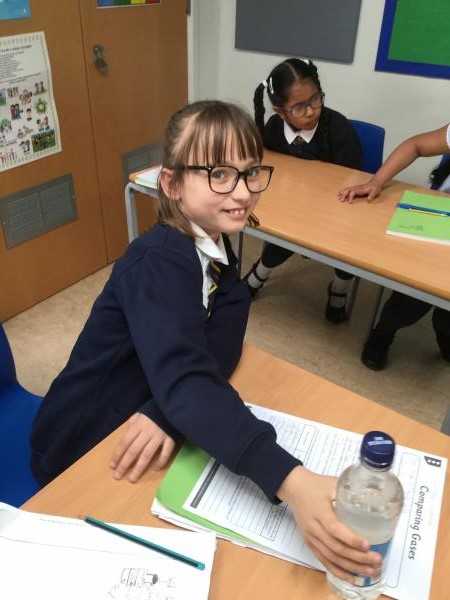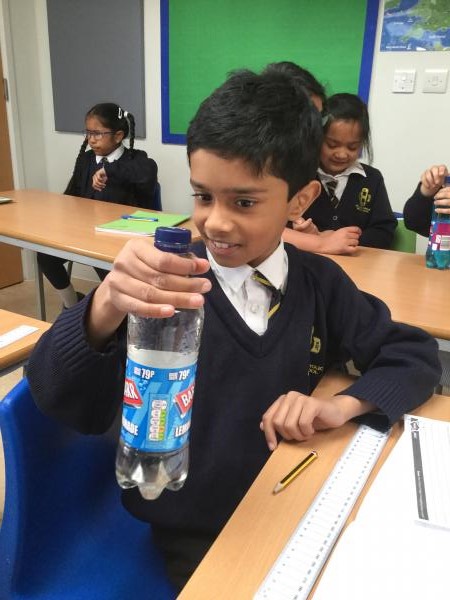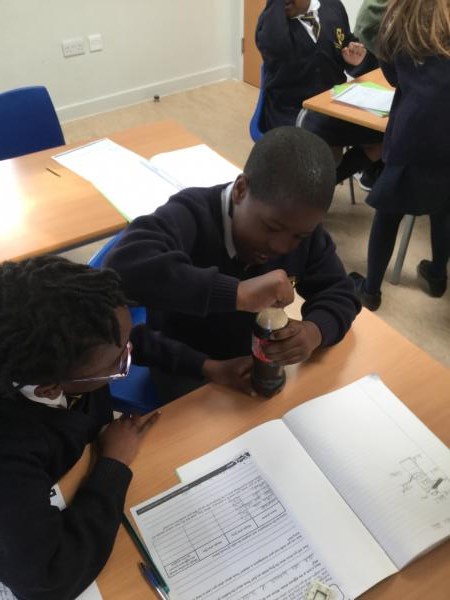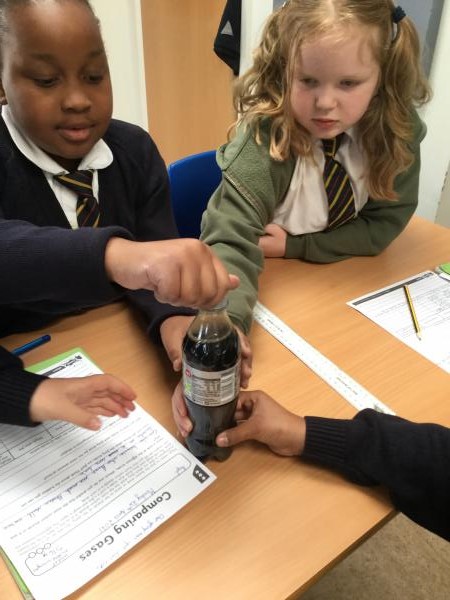 Roman Day
On Tuesday Year 4 had a fantastic visit from Hadleigh Histories, to help us learn all about the different lifestyles of Celts and Romans. We had a go at being archaeologists, unearthing Roman Mosaics and piecing together ancient history. We looked at differences in the way they lived and the types of objects that would have been found in their different homes. Finally, we had a great time at Legionnaires School learning what it was like to be a Roman Army and why they were such an effective fighting unit.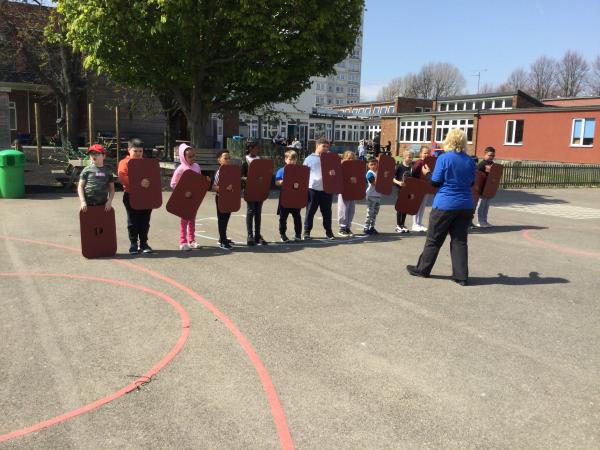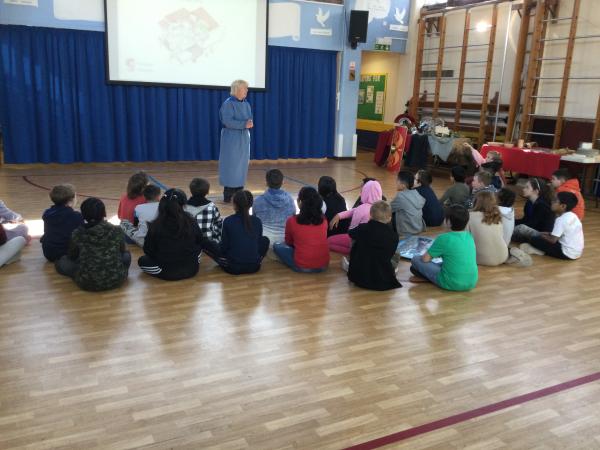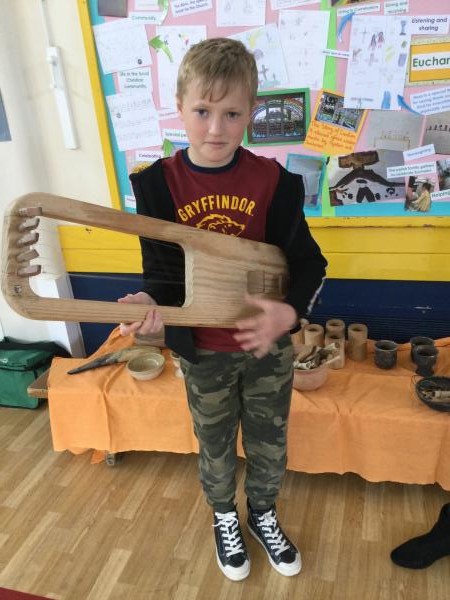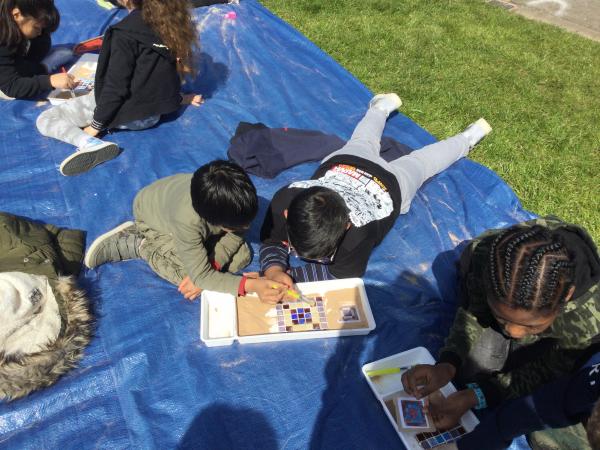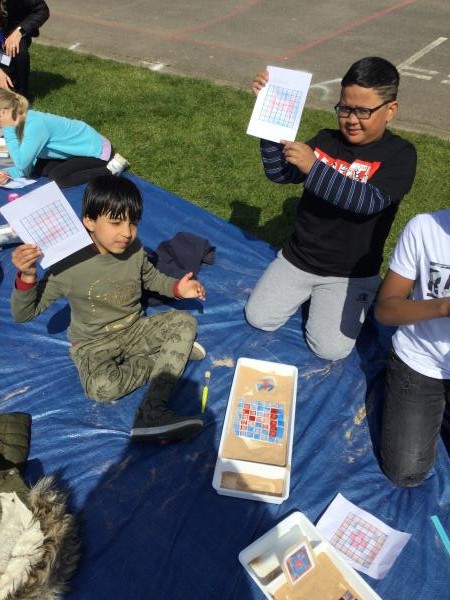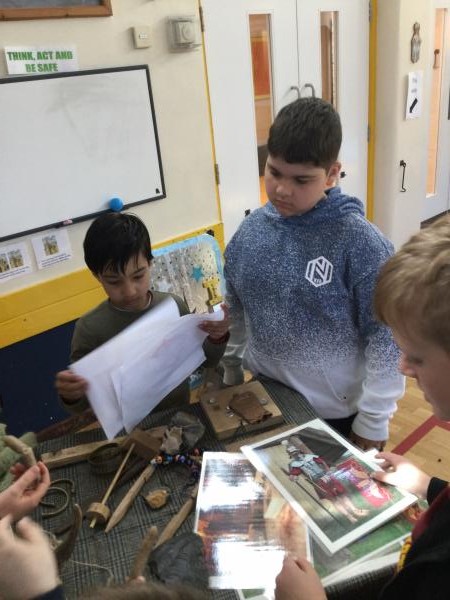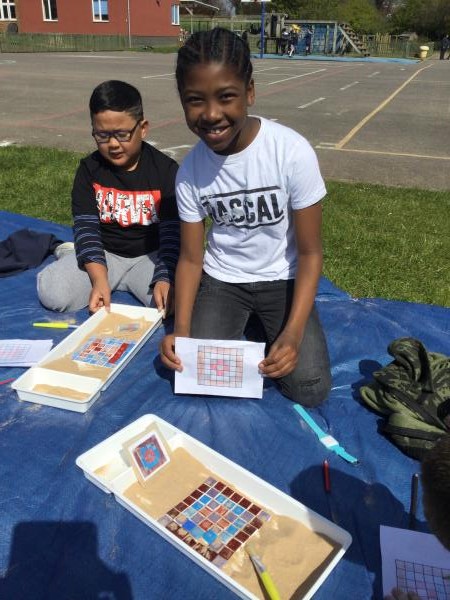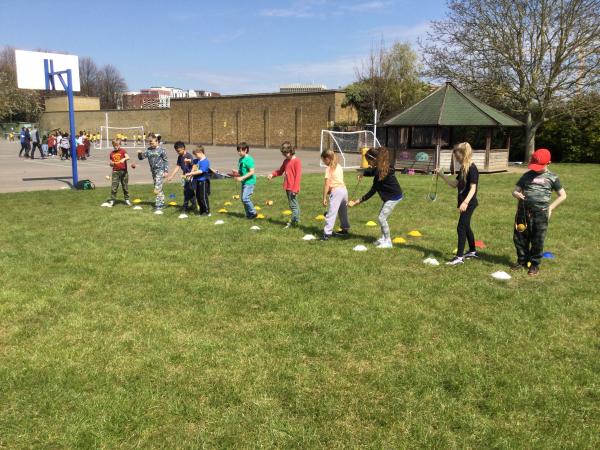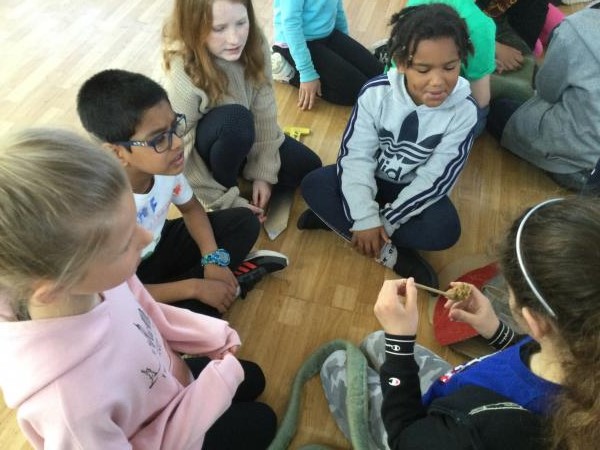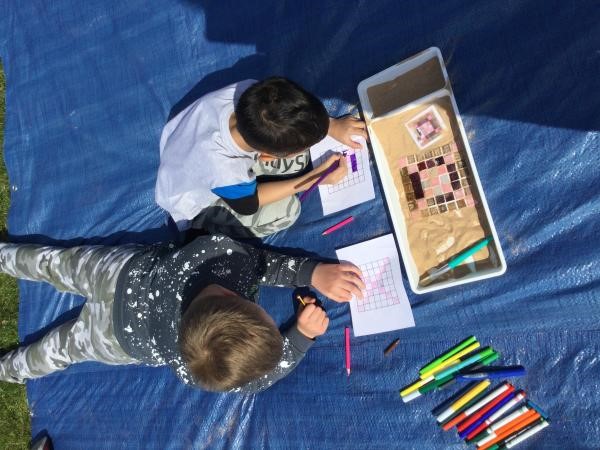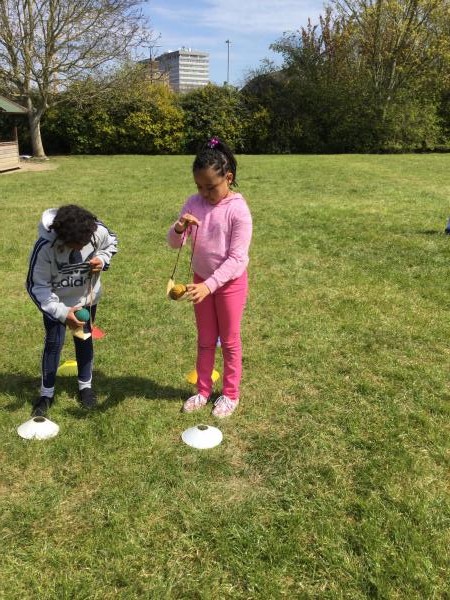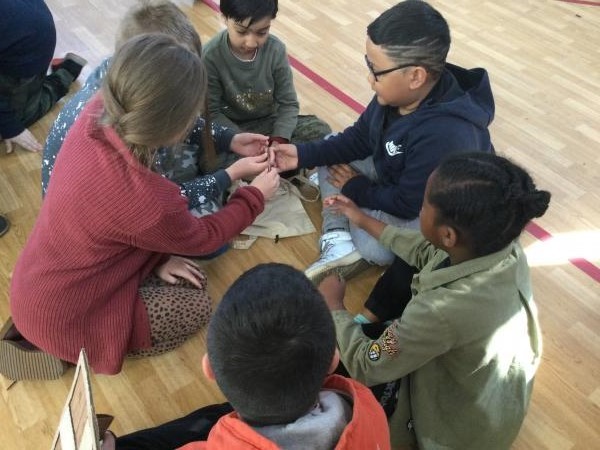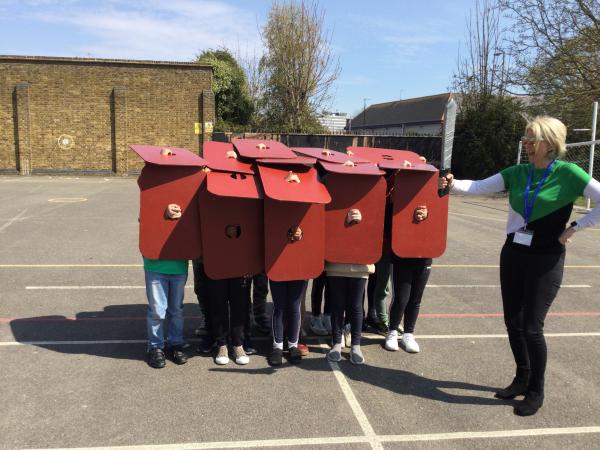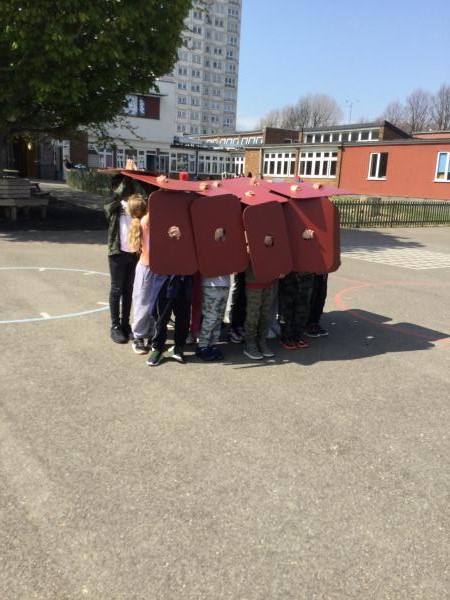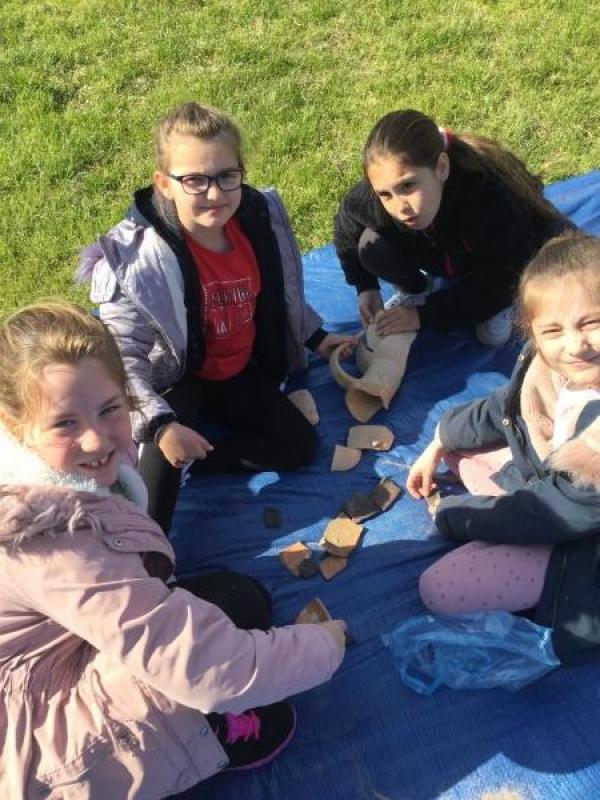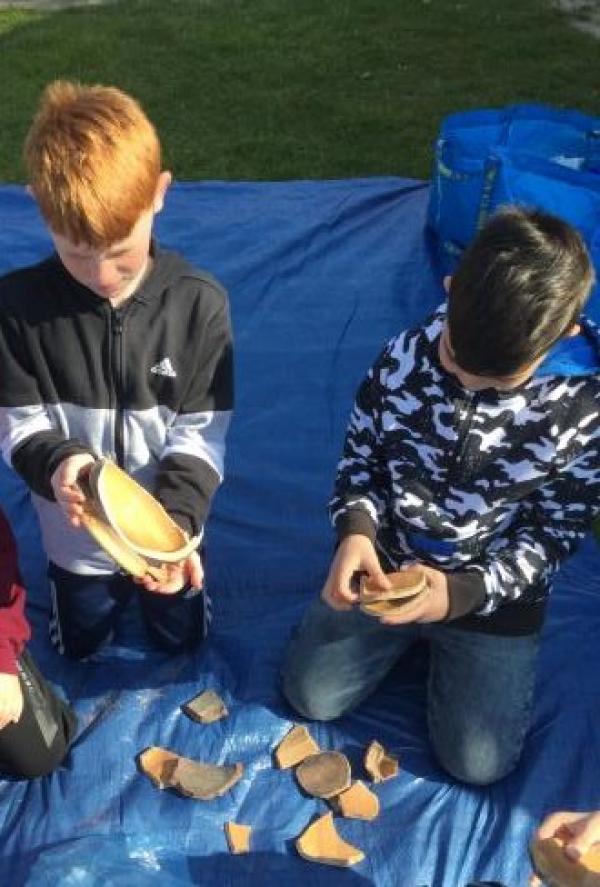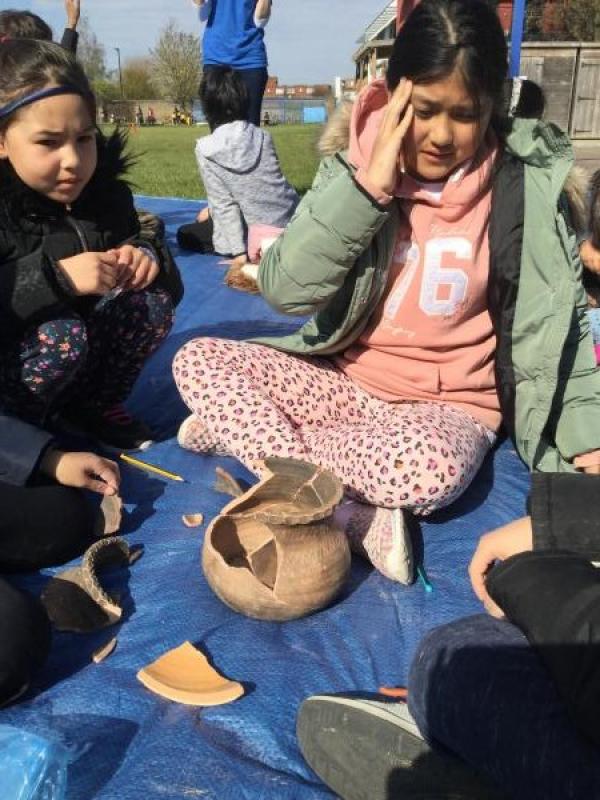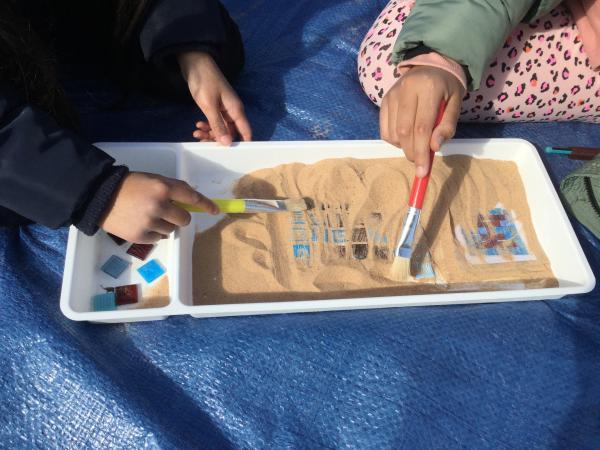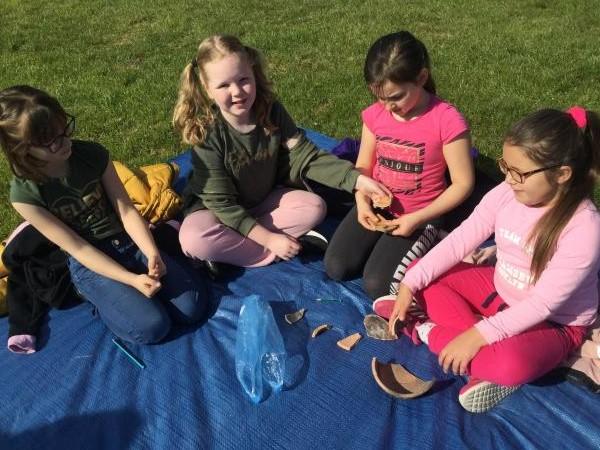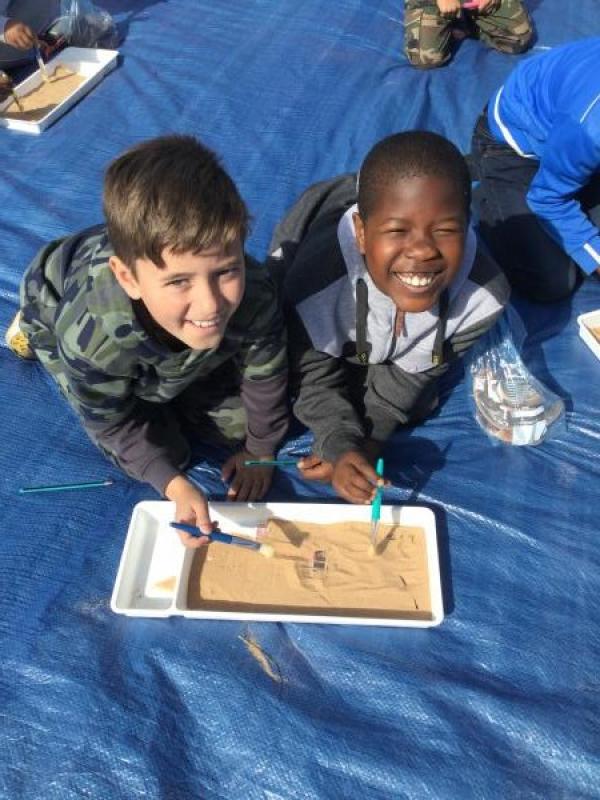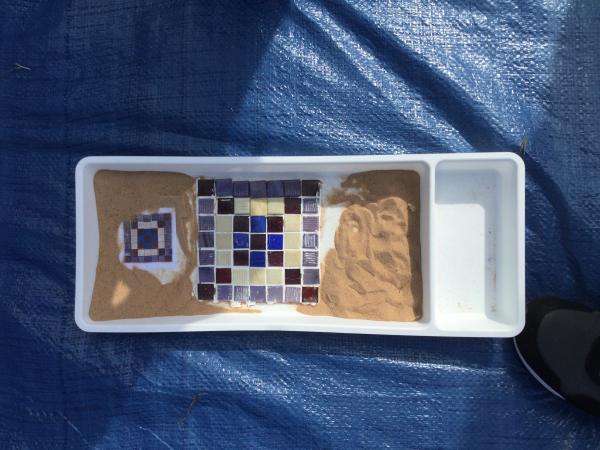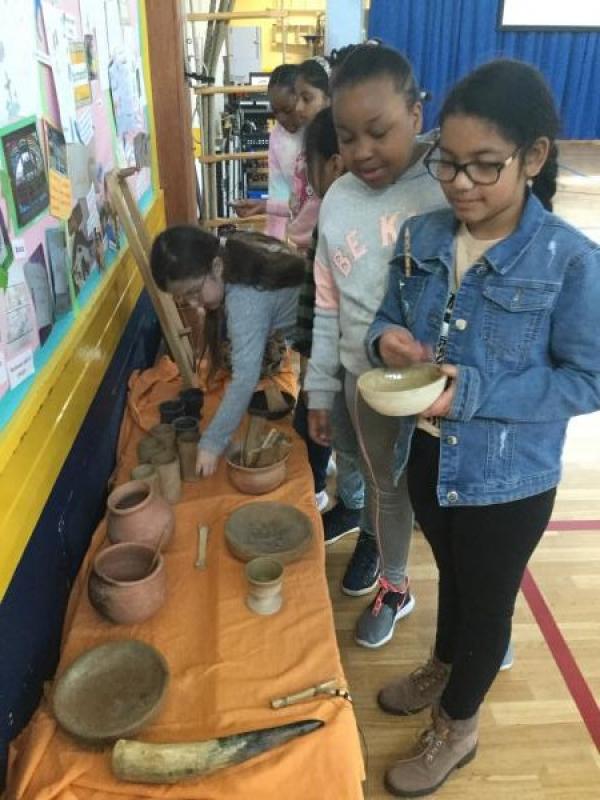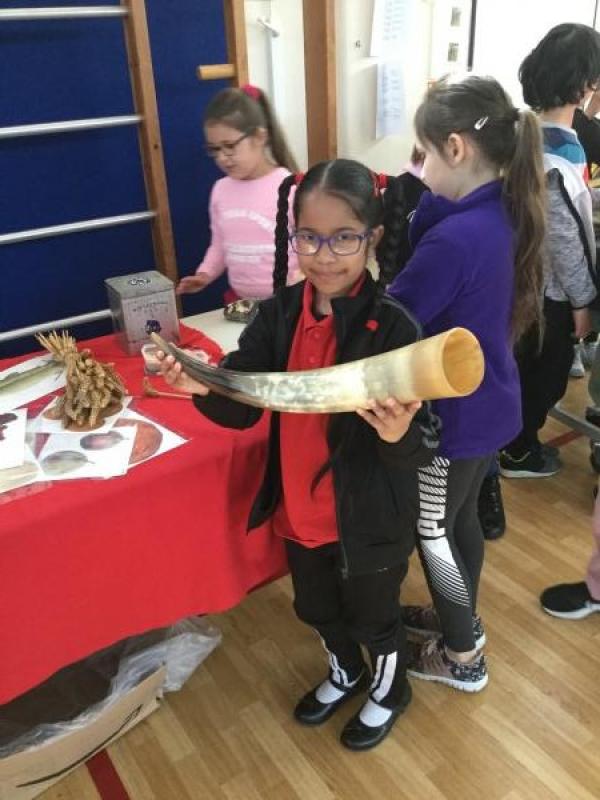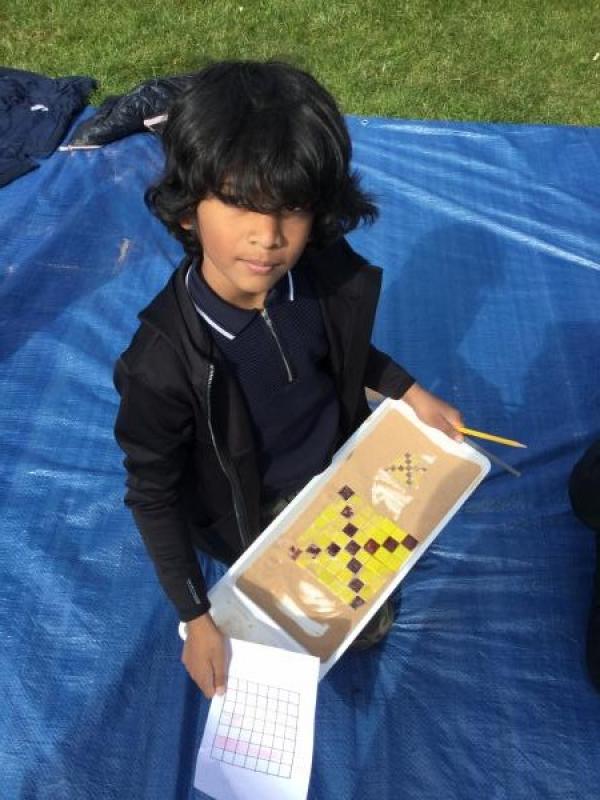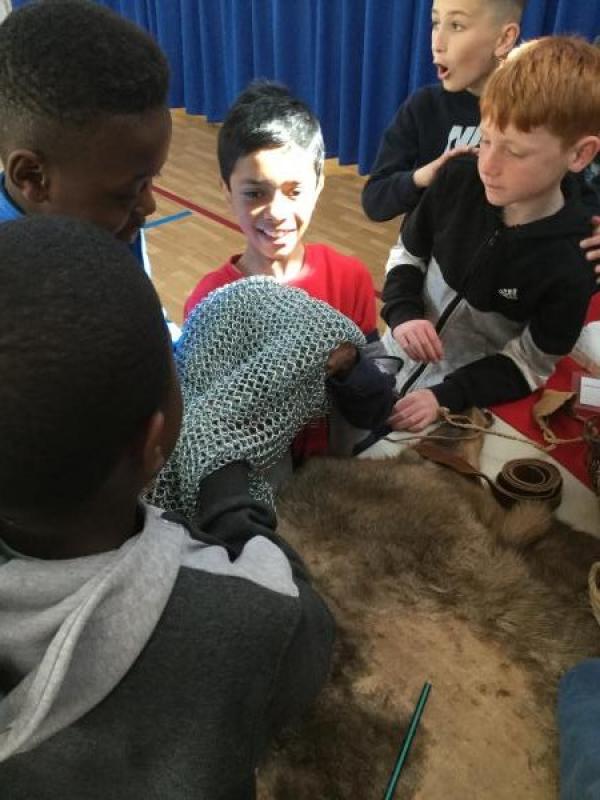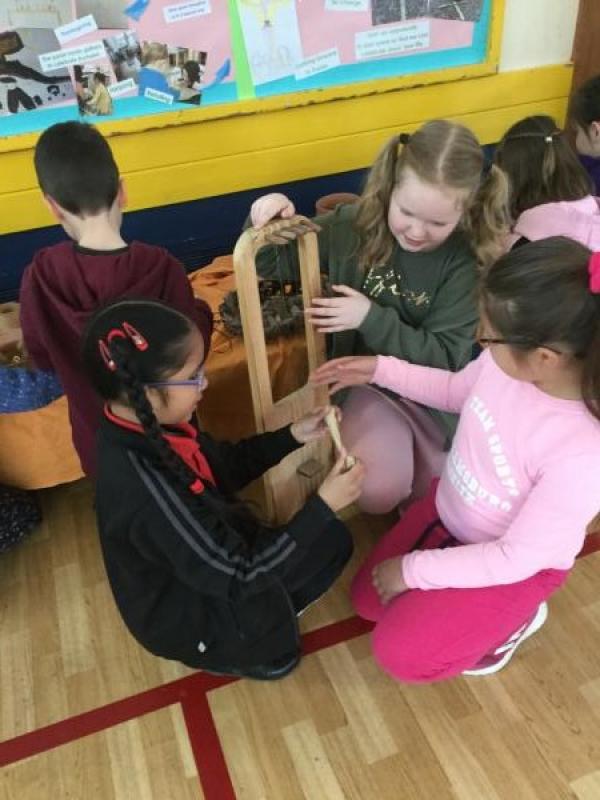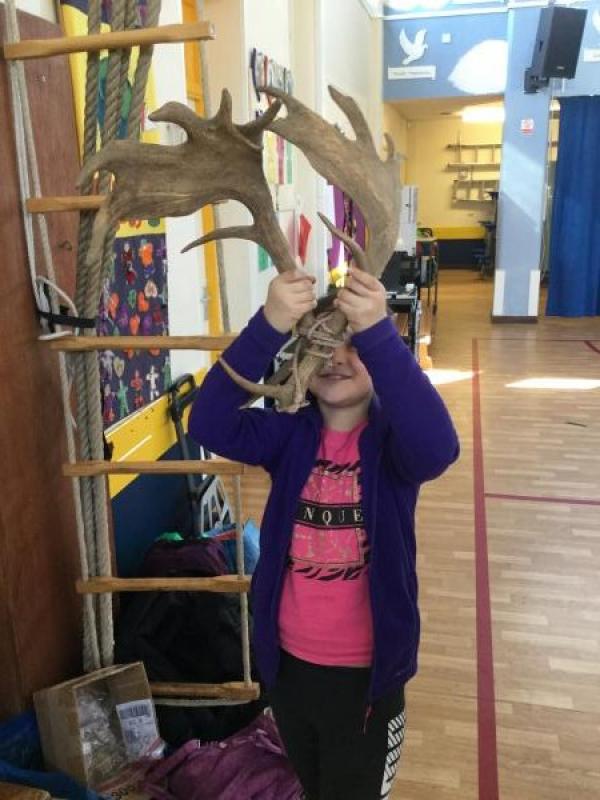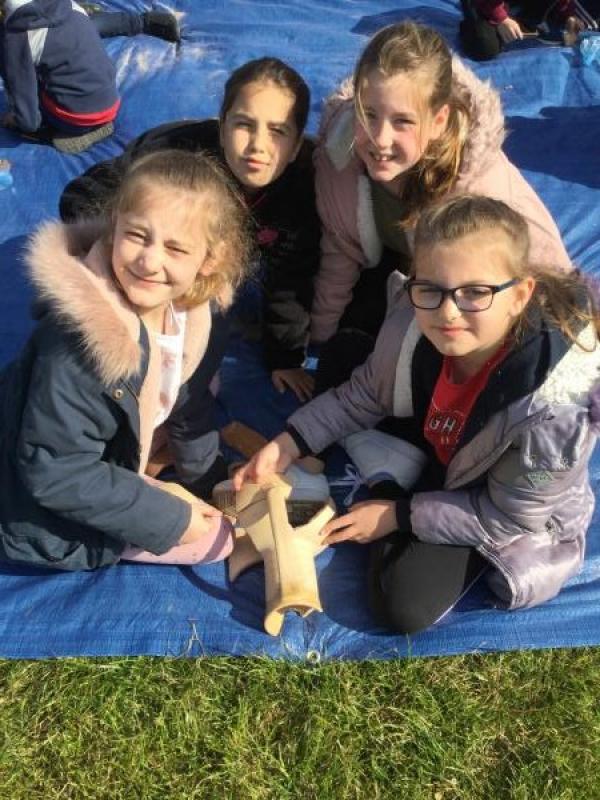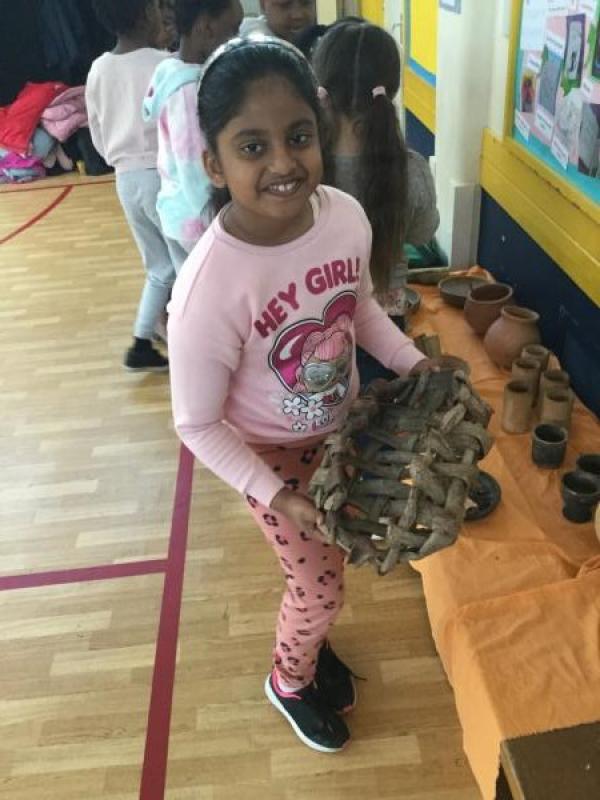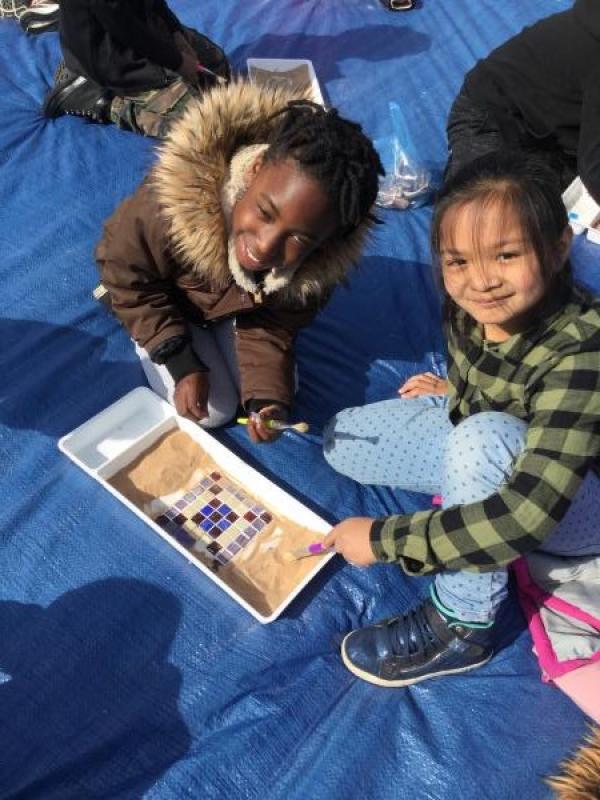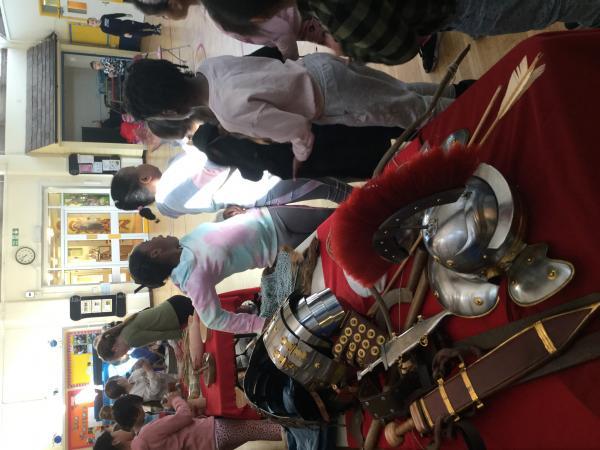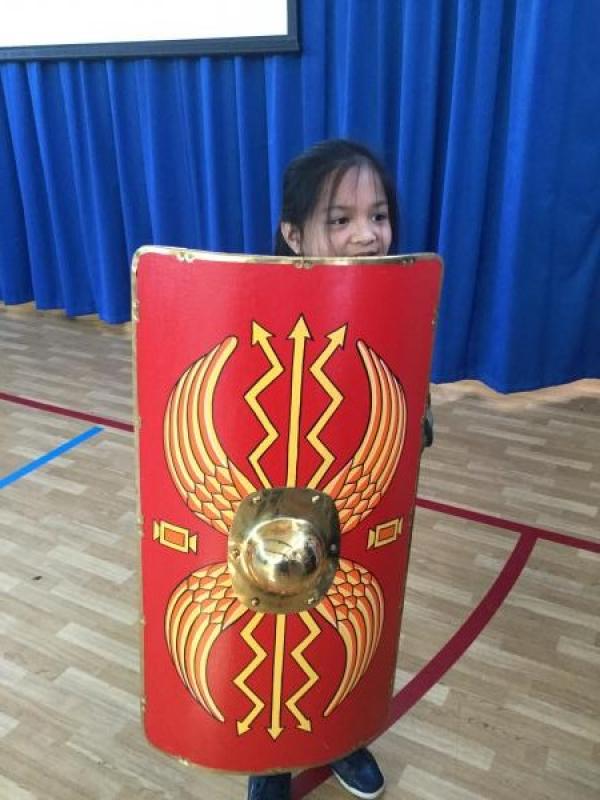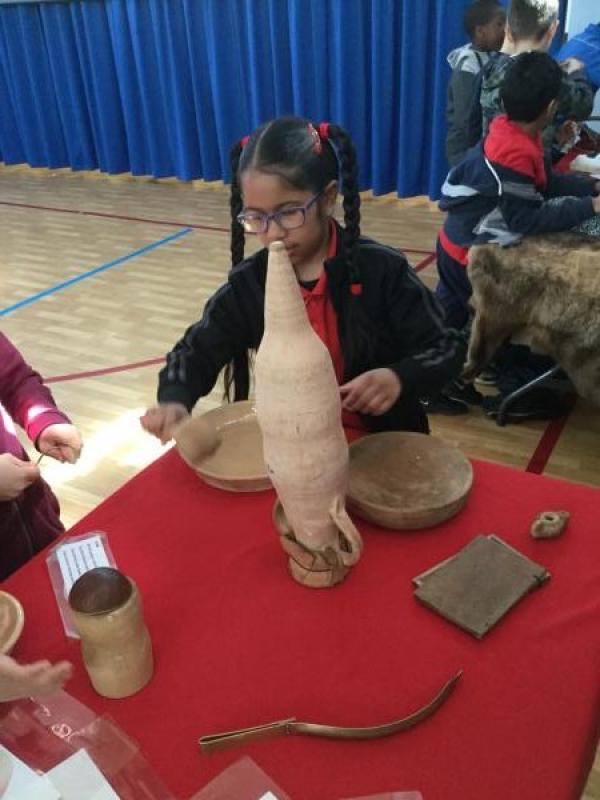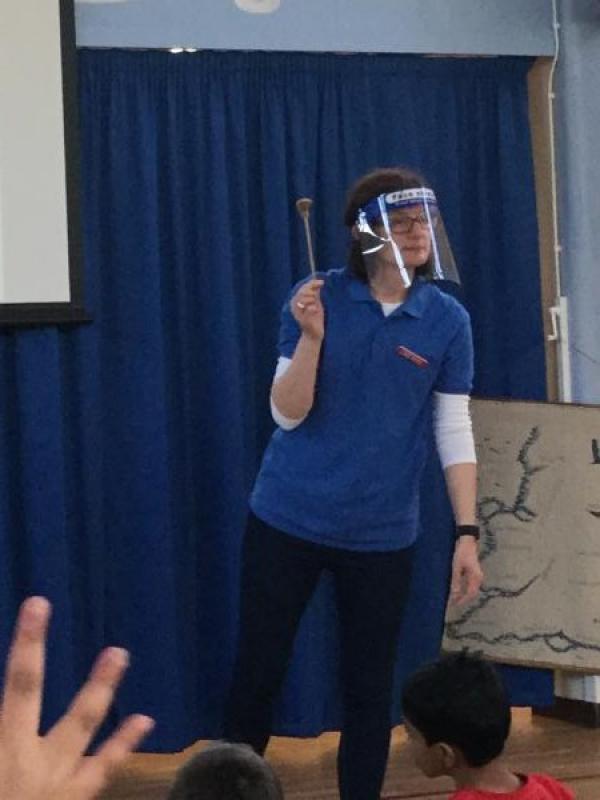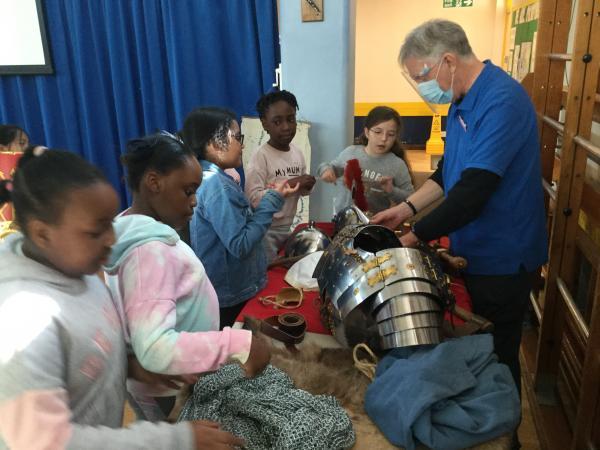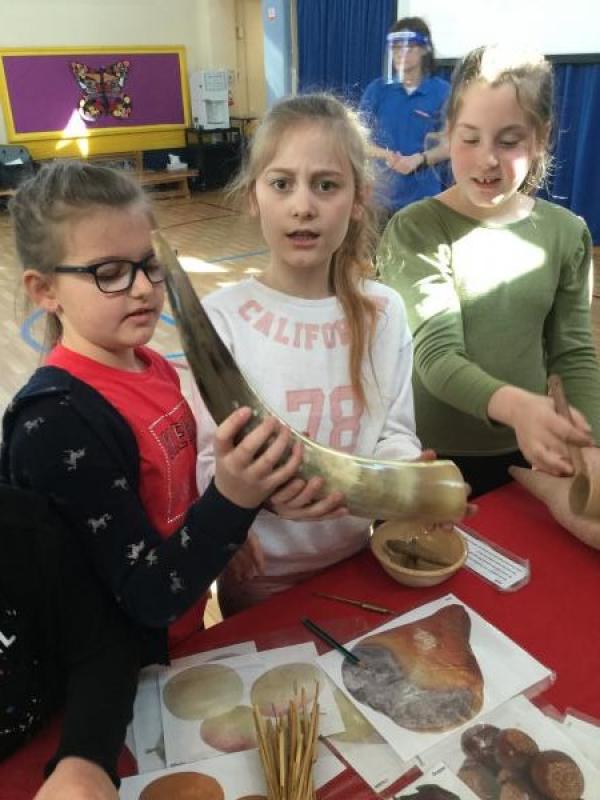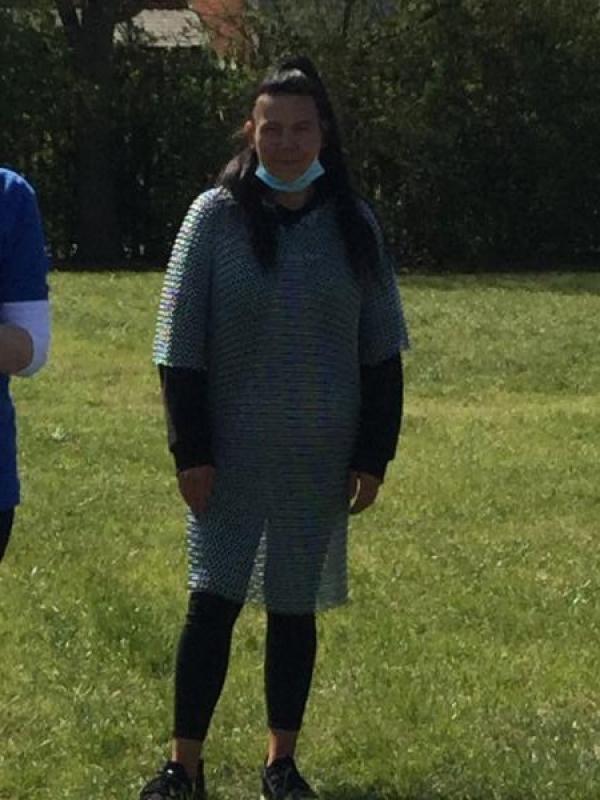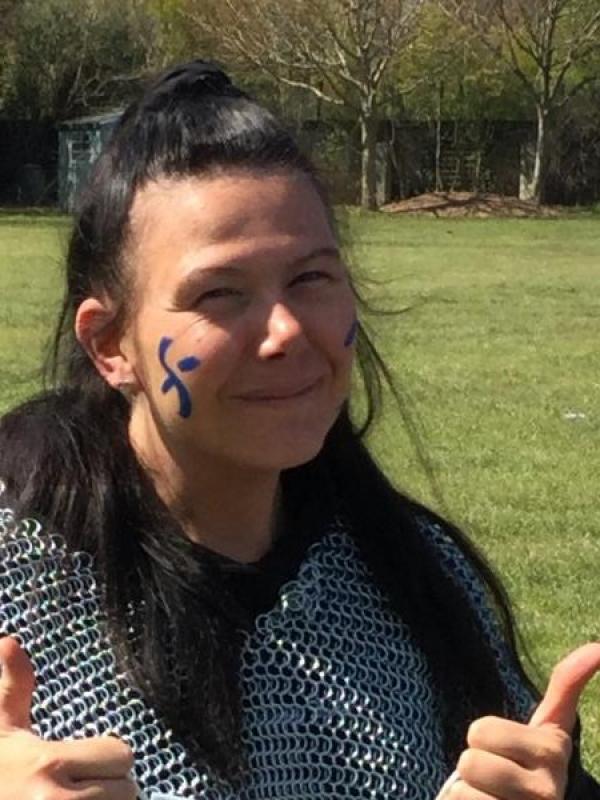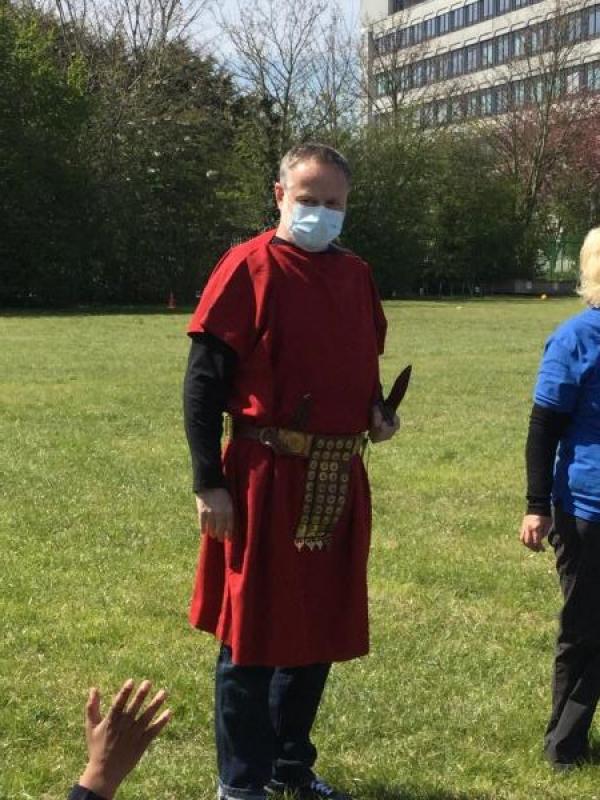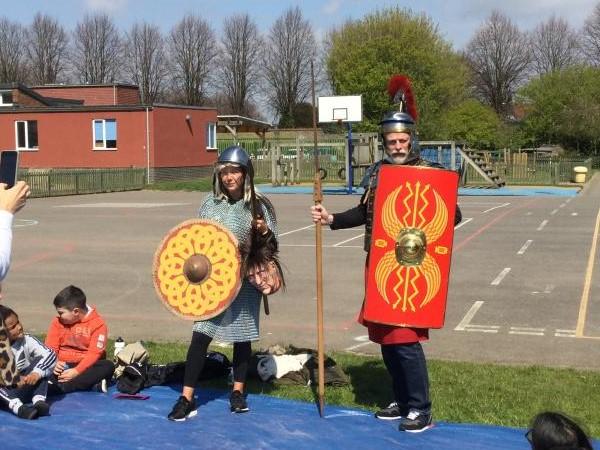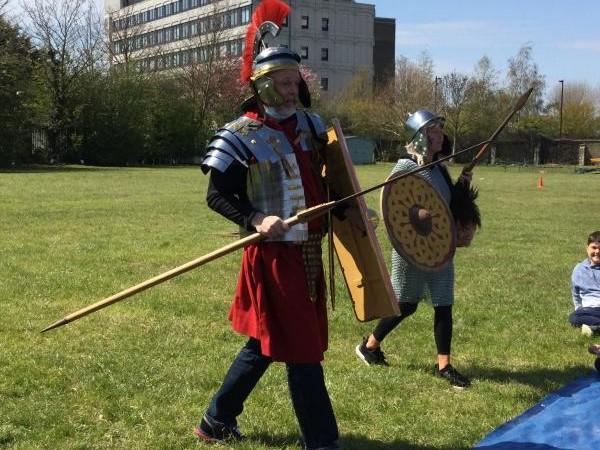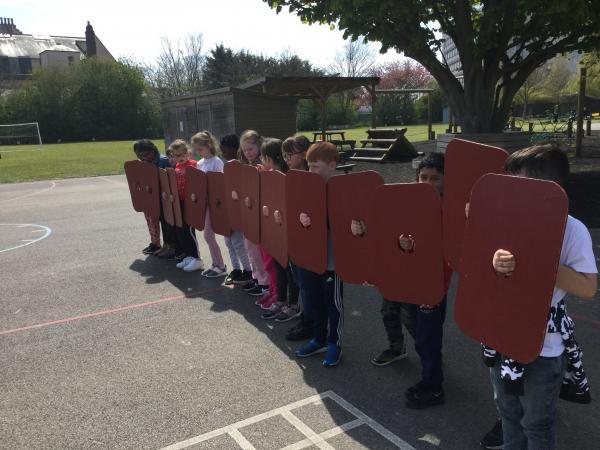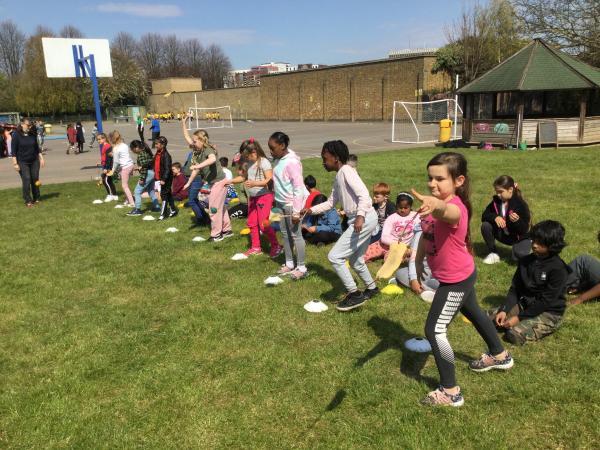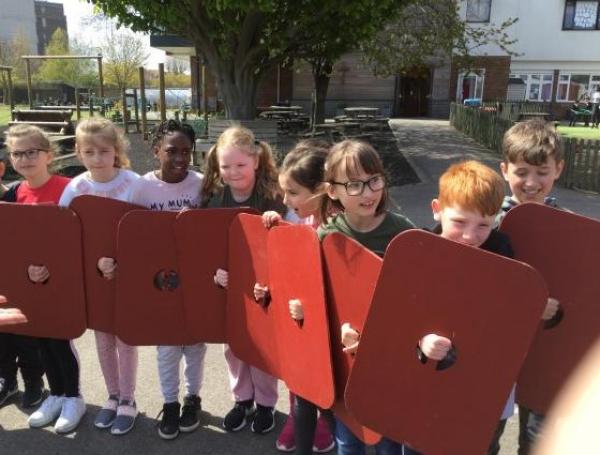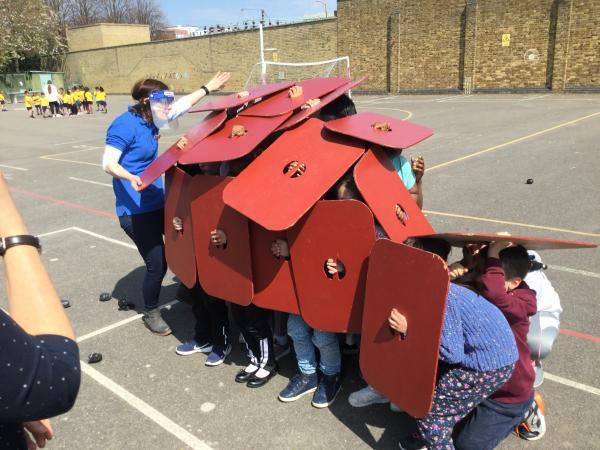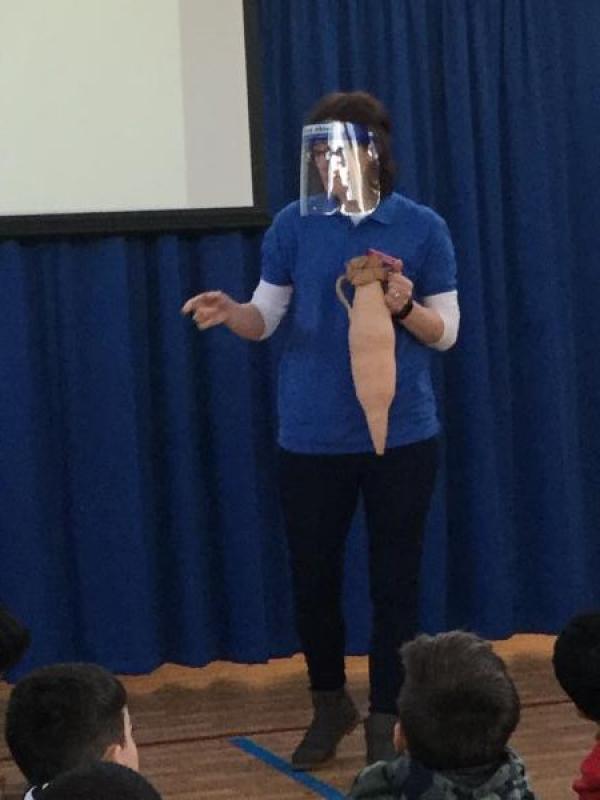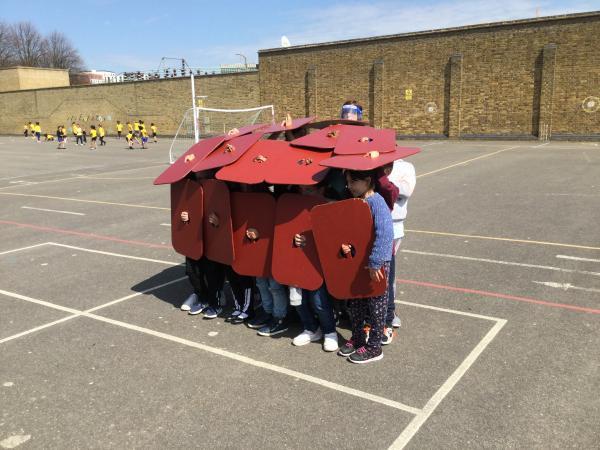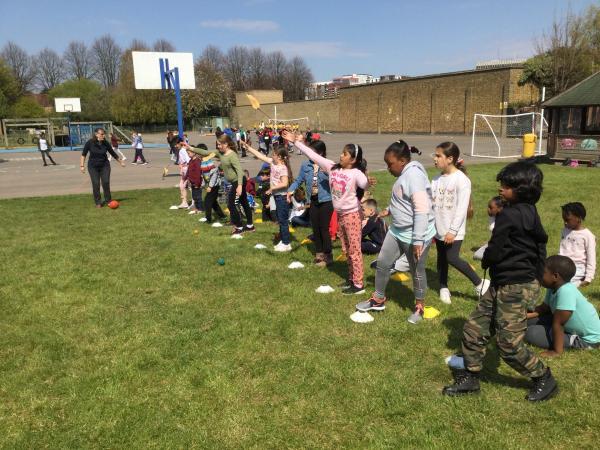 Roman Art
In Class 4G we had some fun this week painting traditional Roman Shields. The children showed some great artistic talent and then made their own unique designs for their own Legions.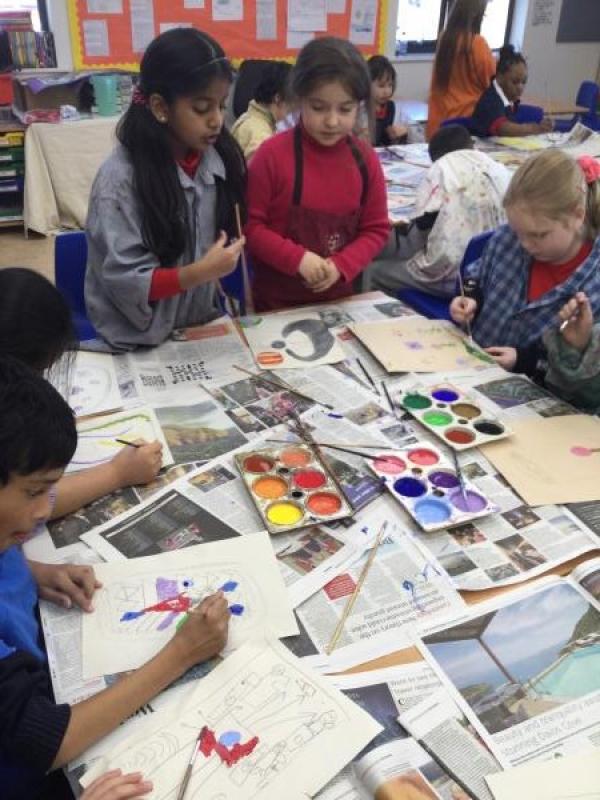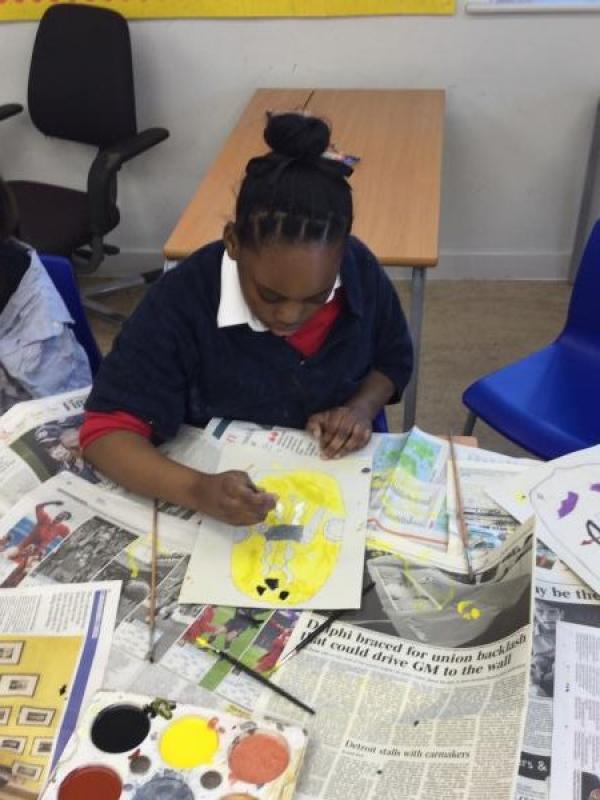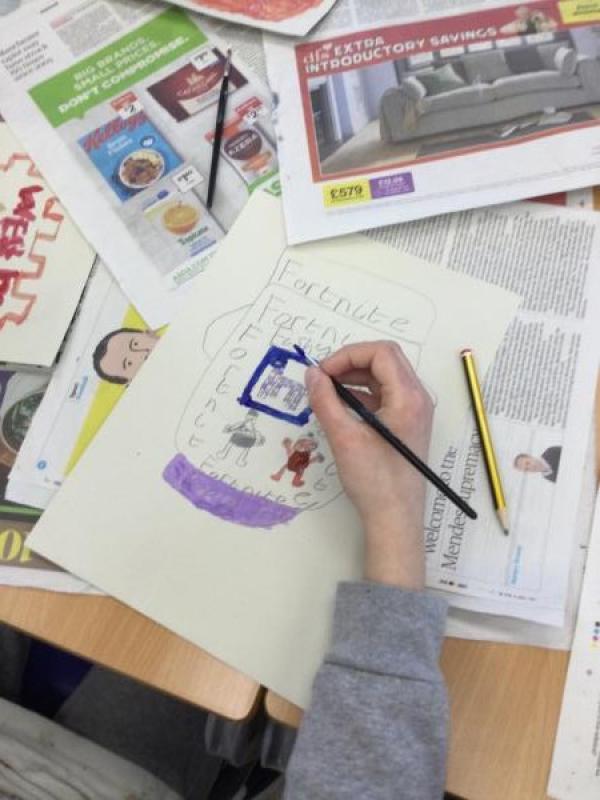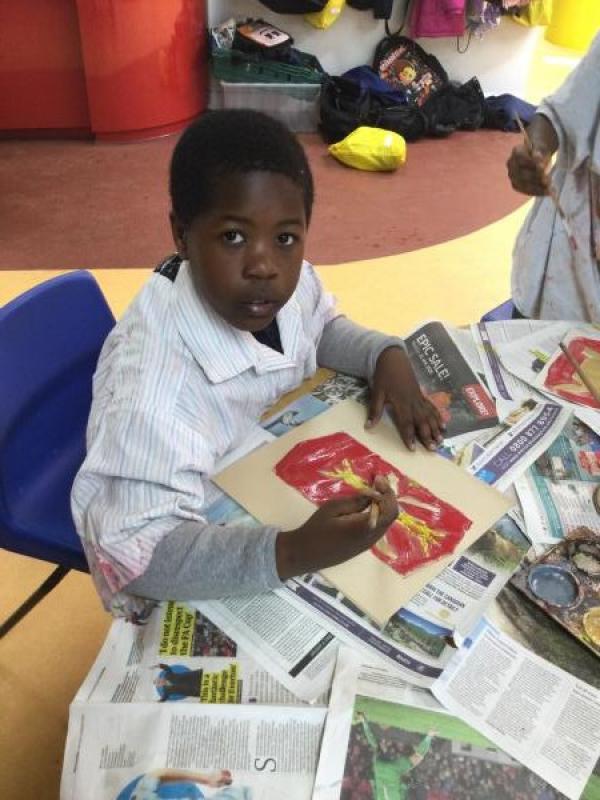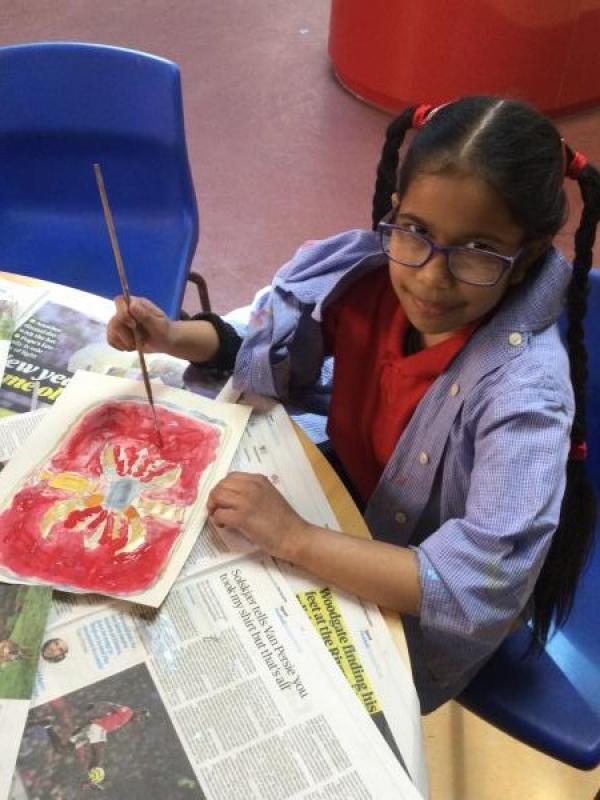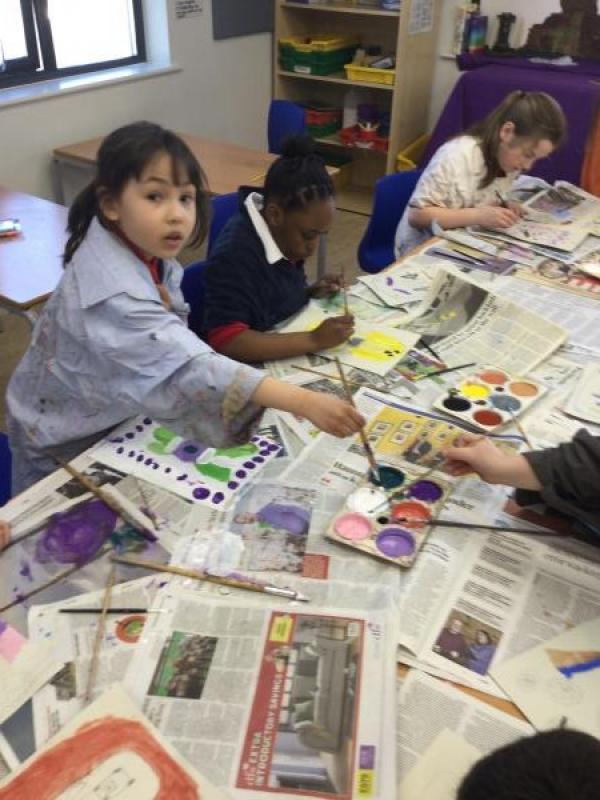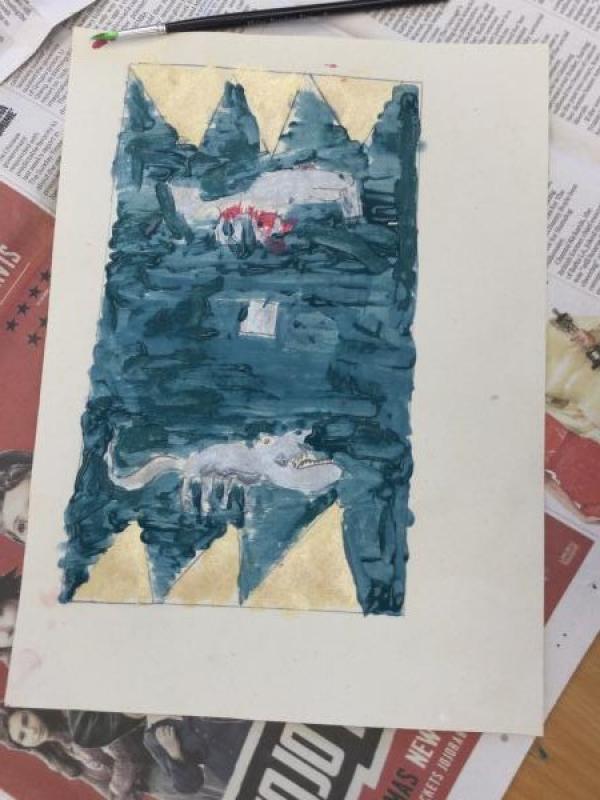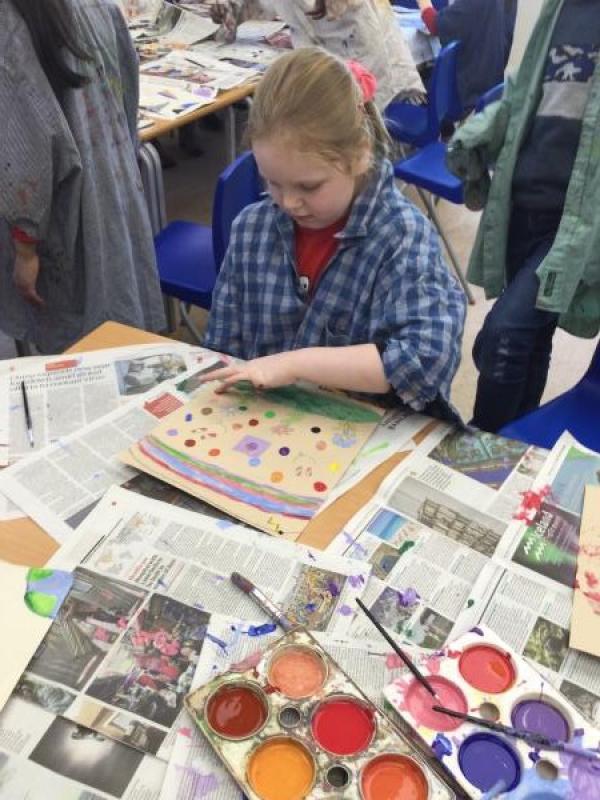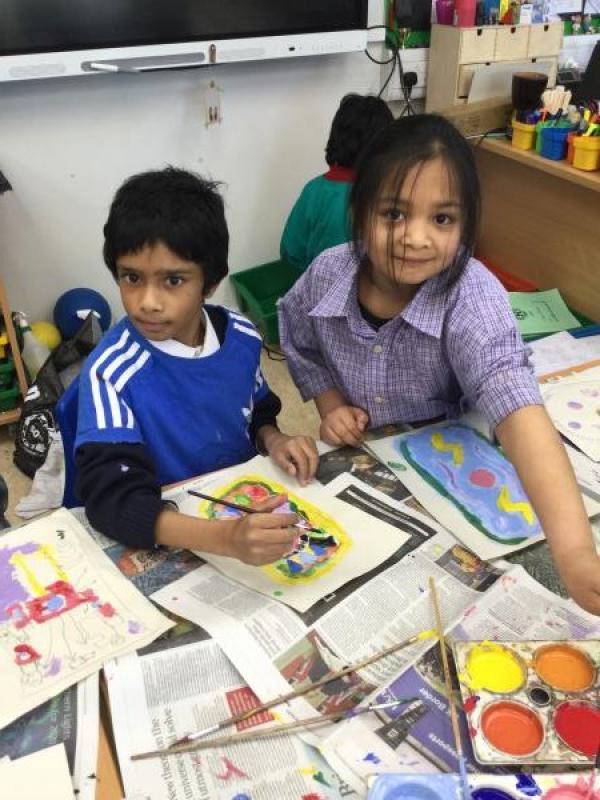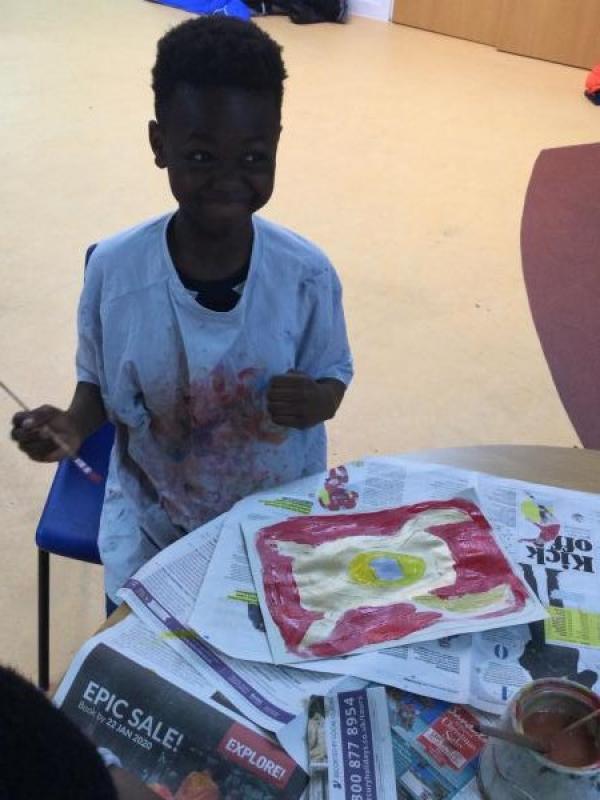 Science Week
Class 4F have been making space rovers, they experimented to see if their Martian marshmallows survived the fall when dropped from table height.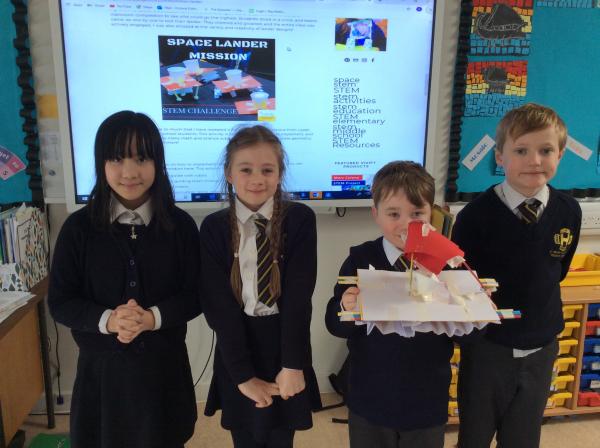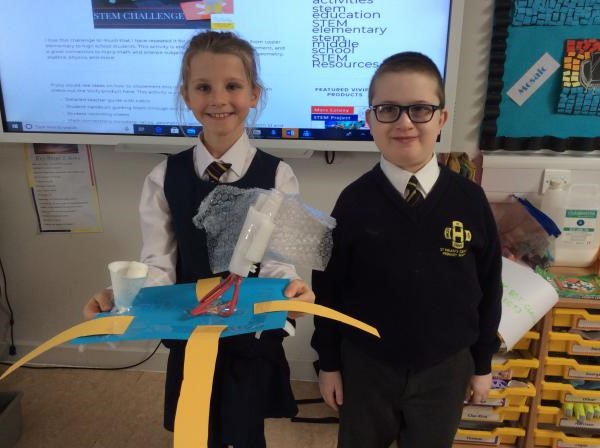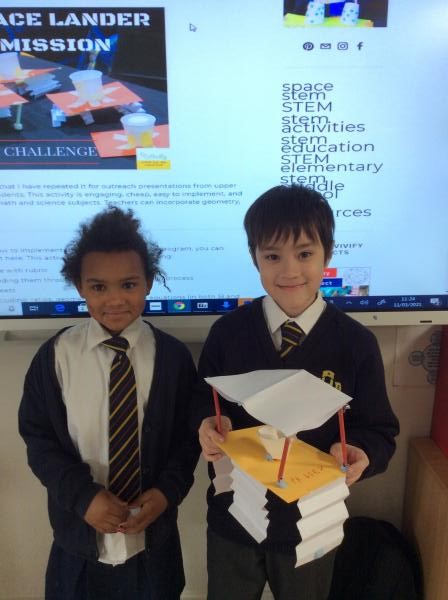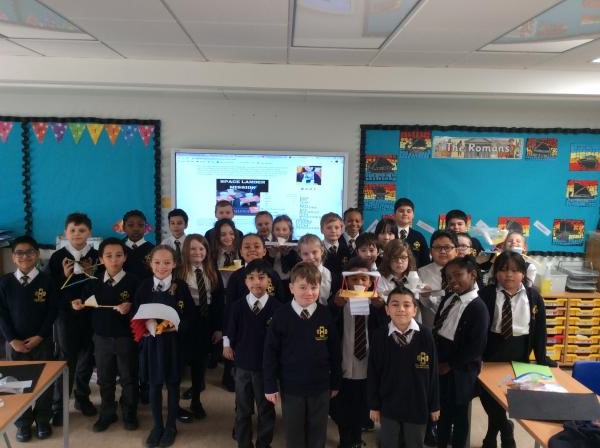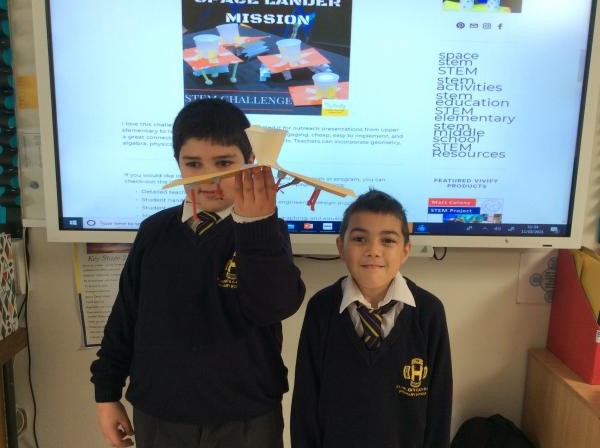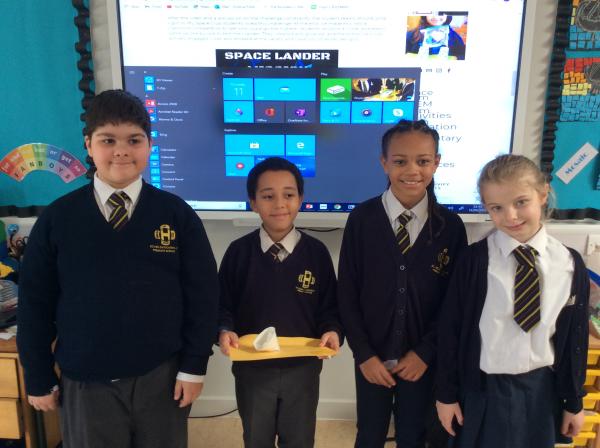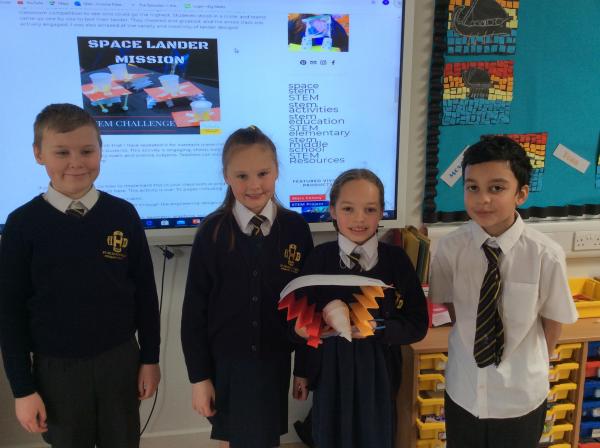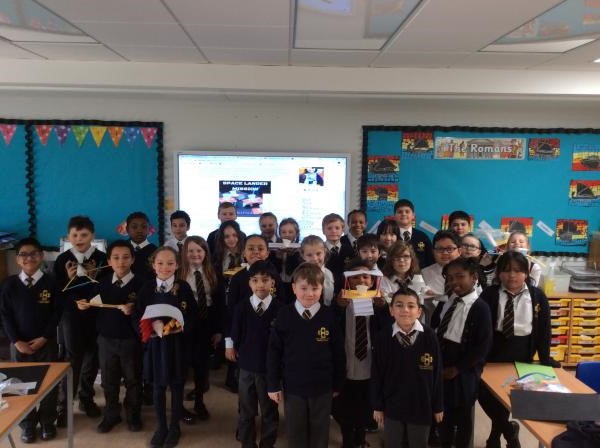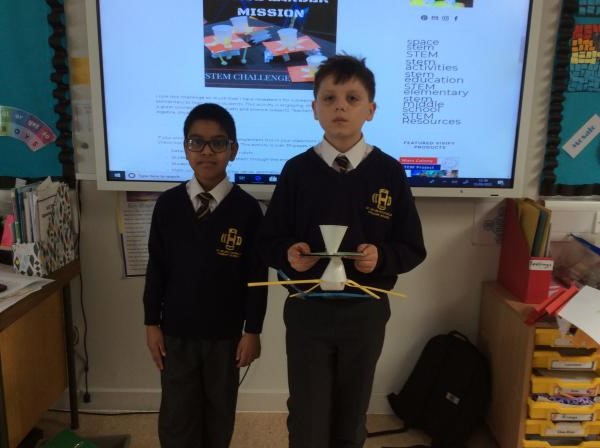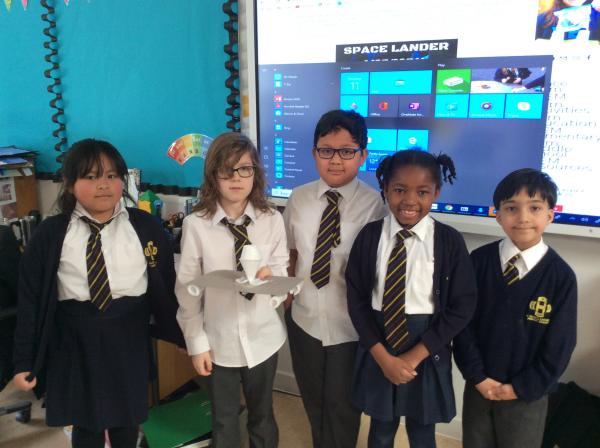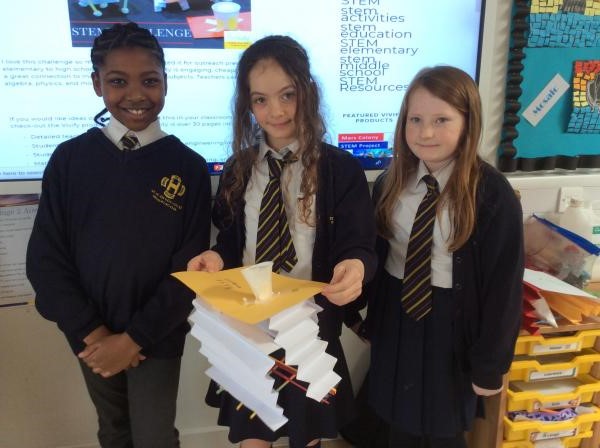 Marvellous Magical Roman Mosaics by 4G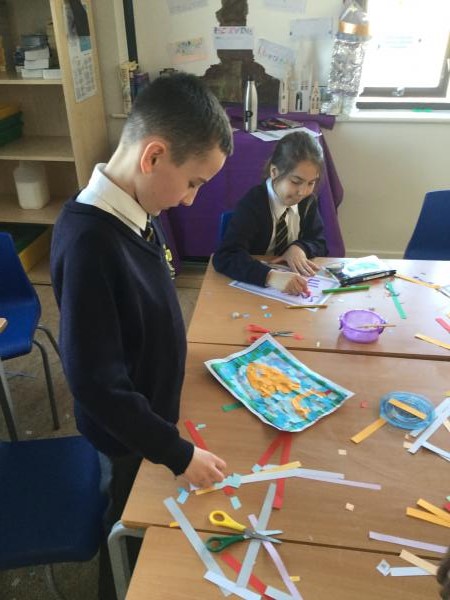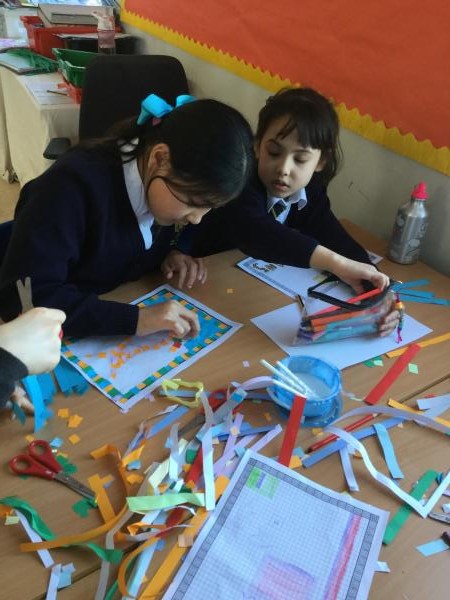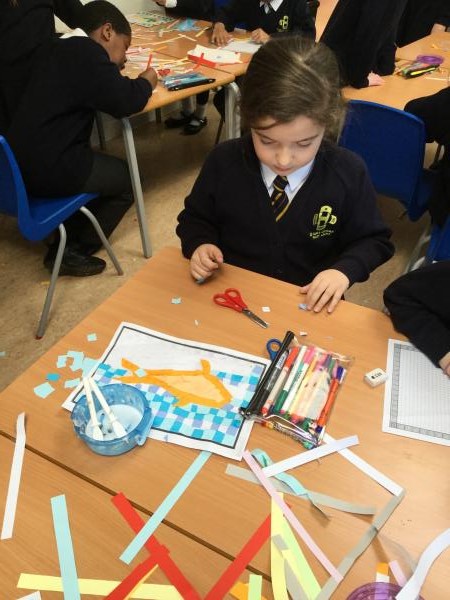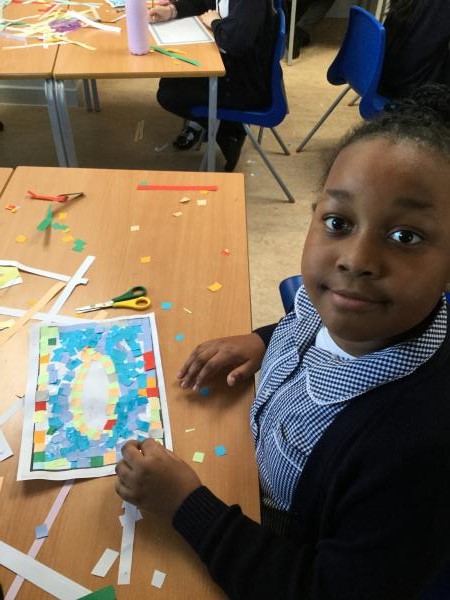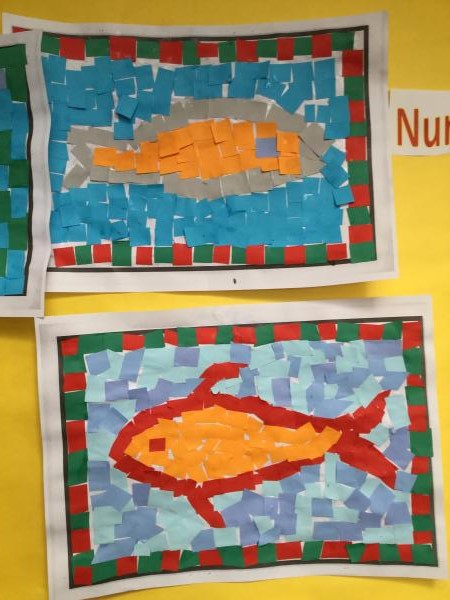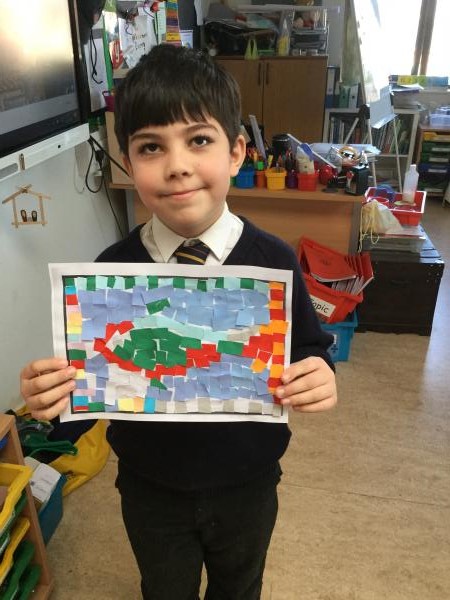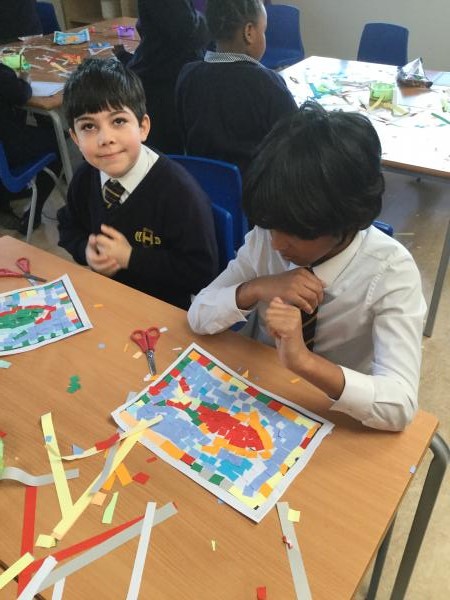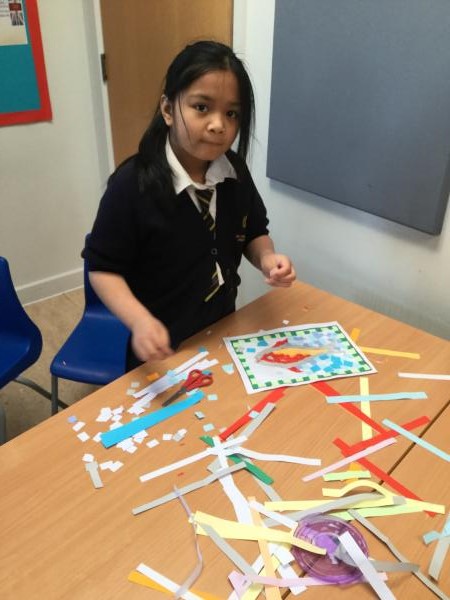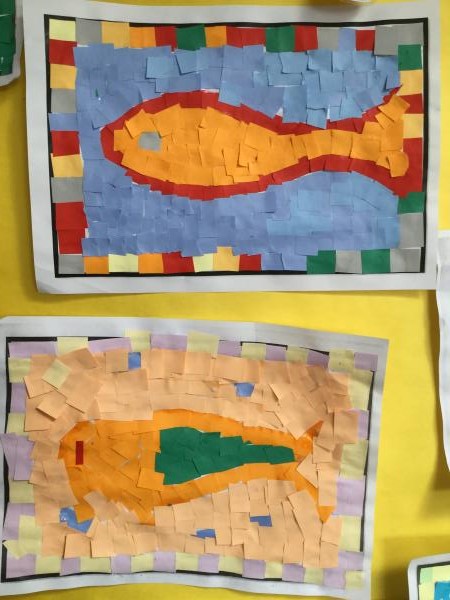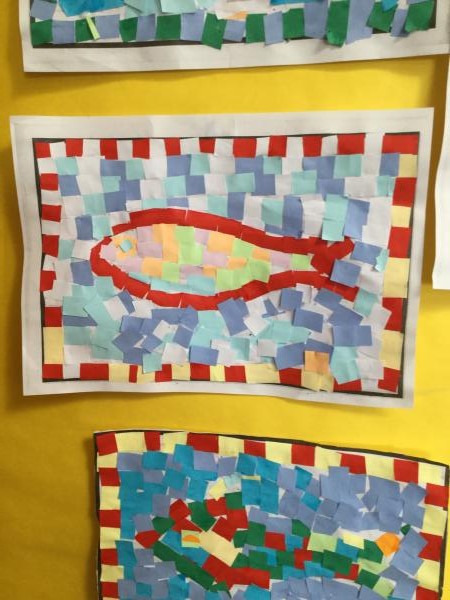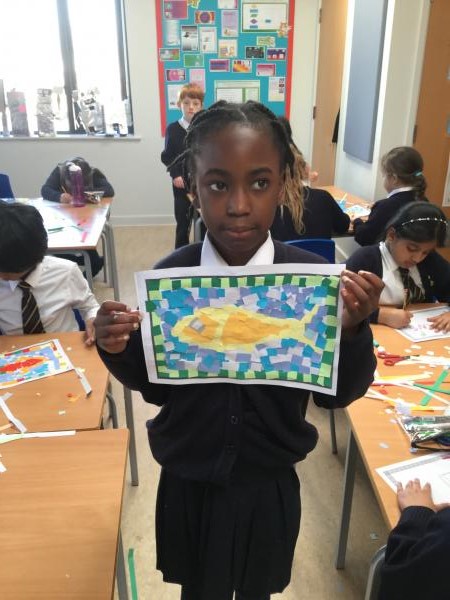 Fun in the Snow
Year 4 had a lovely time in the snow this week - no guesses for who was the target of all those snowballs!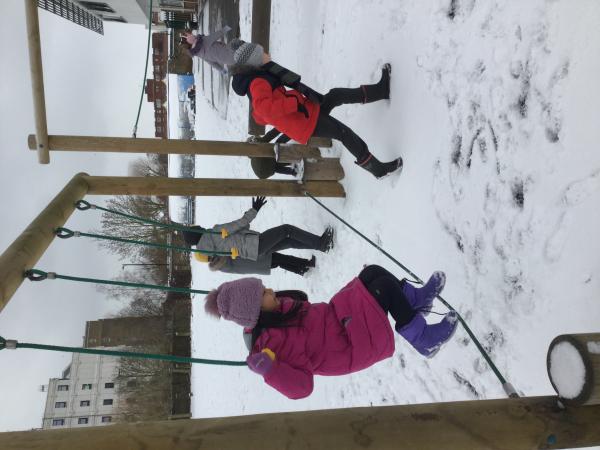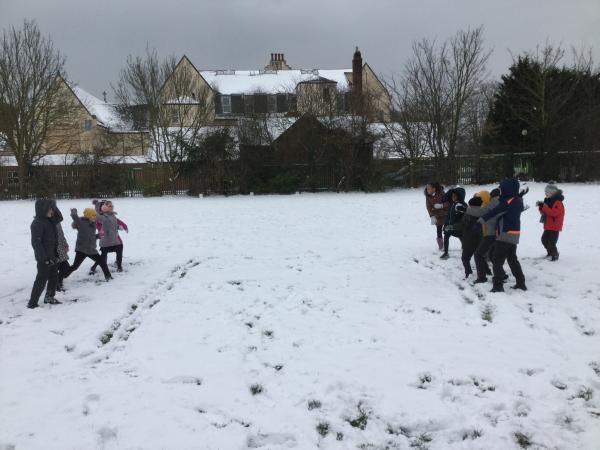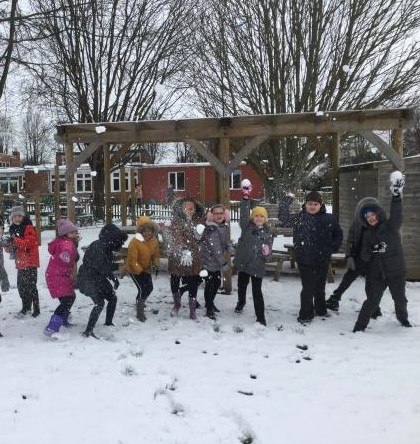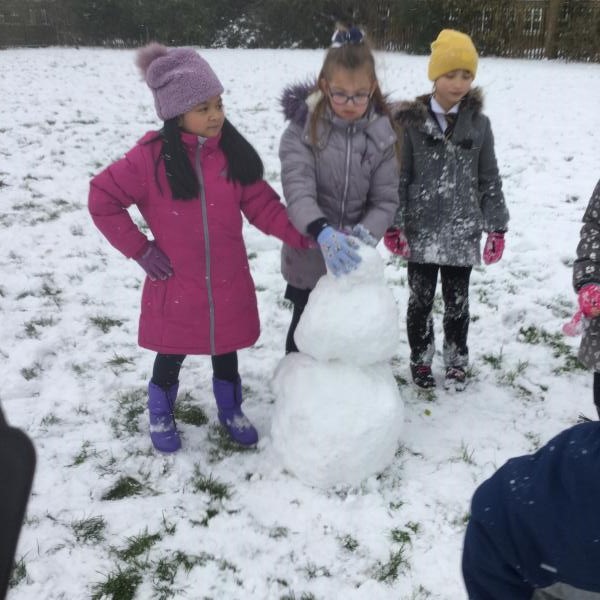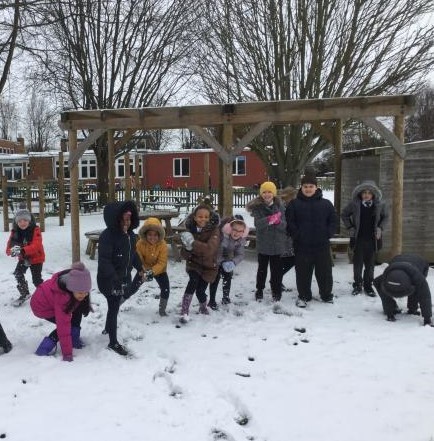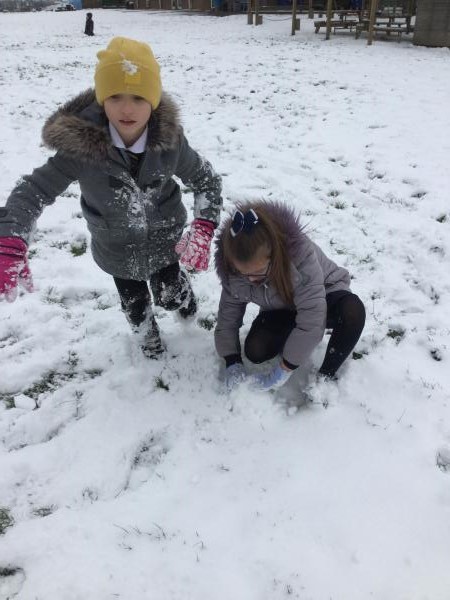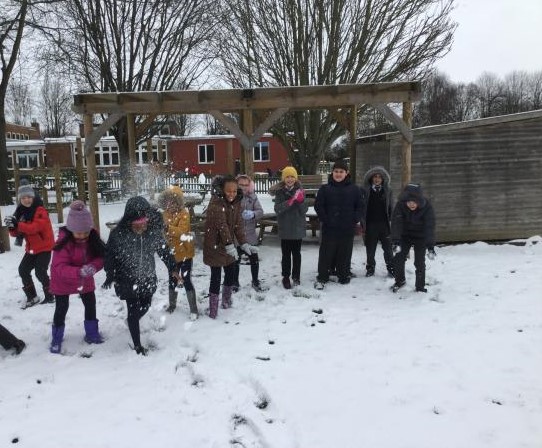 Amazing Art
Year 4 have been really enjoying our weekly Art classes - looking at original works of art and using different mediums to make our own works of art in a similar style!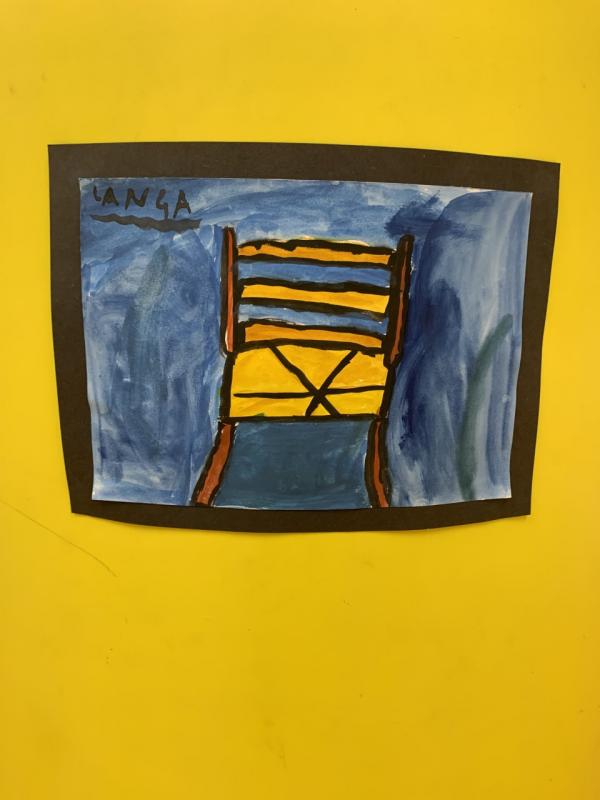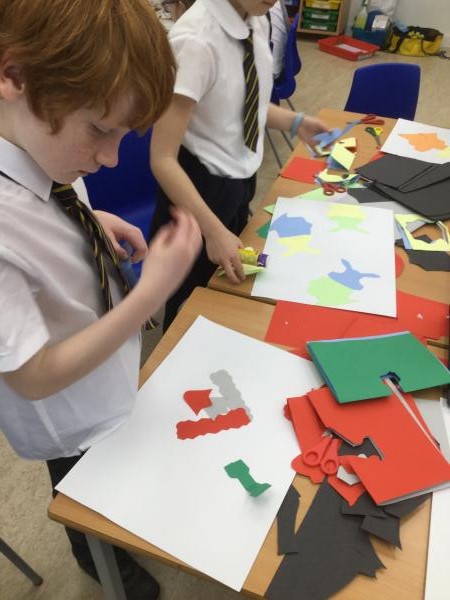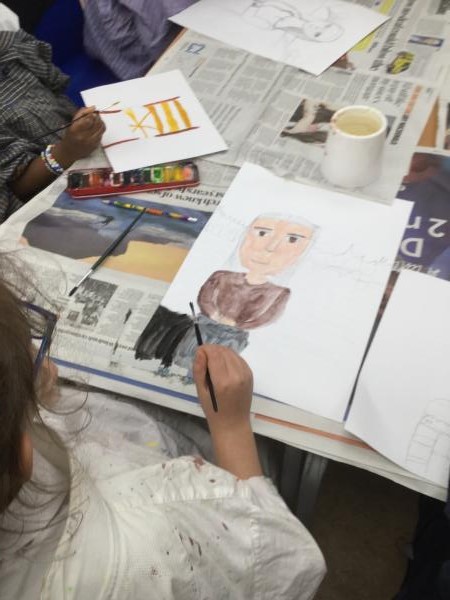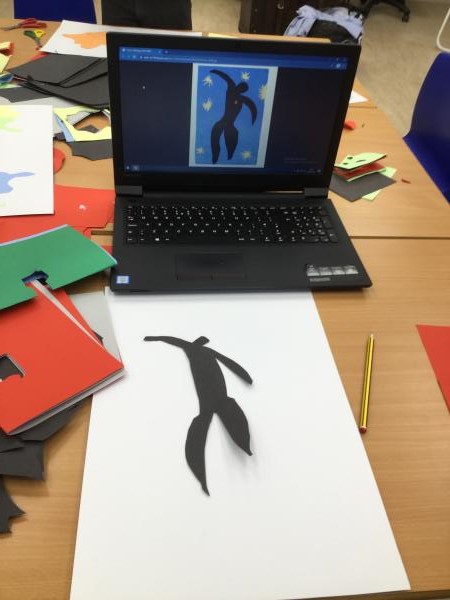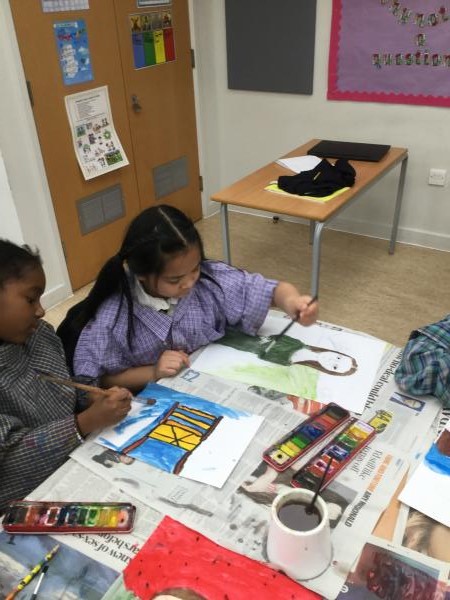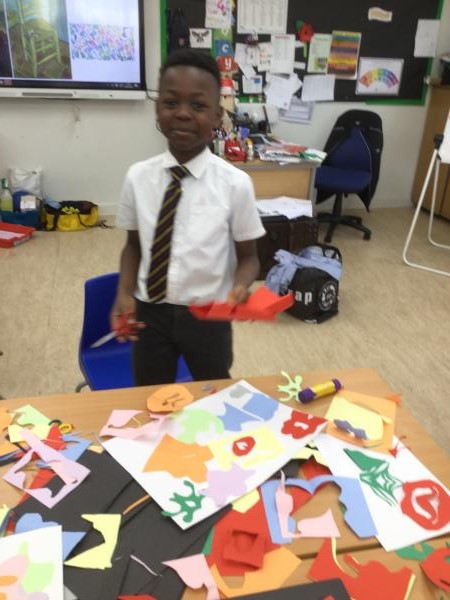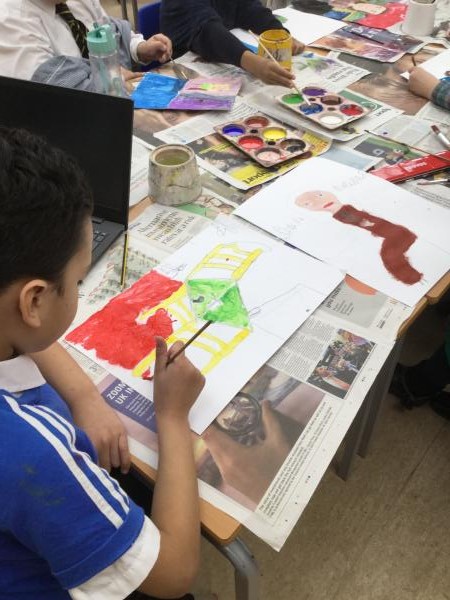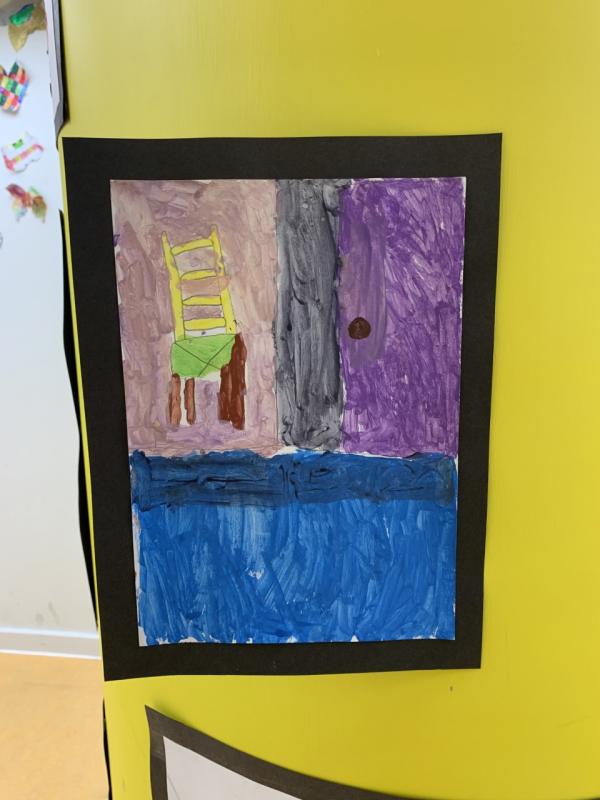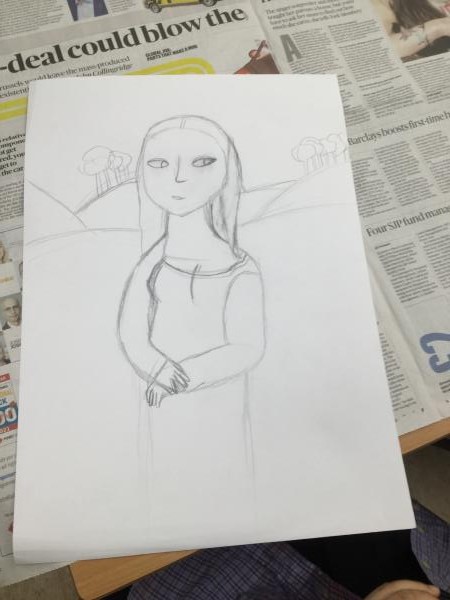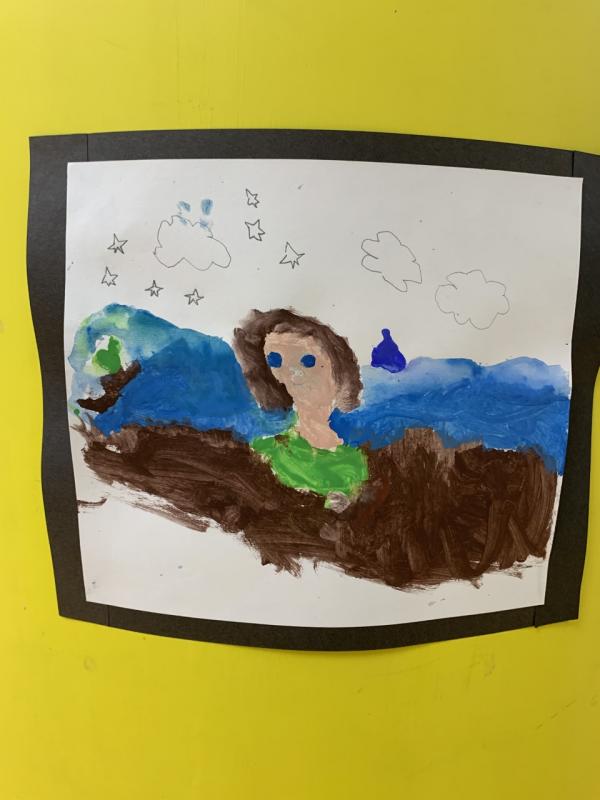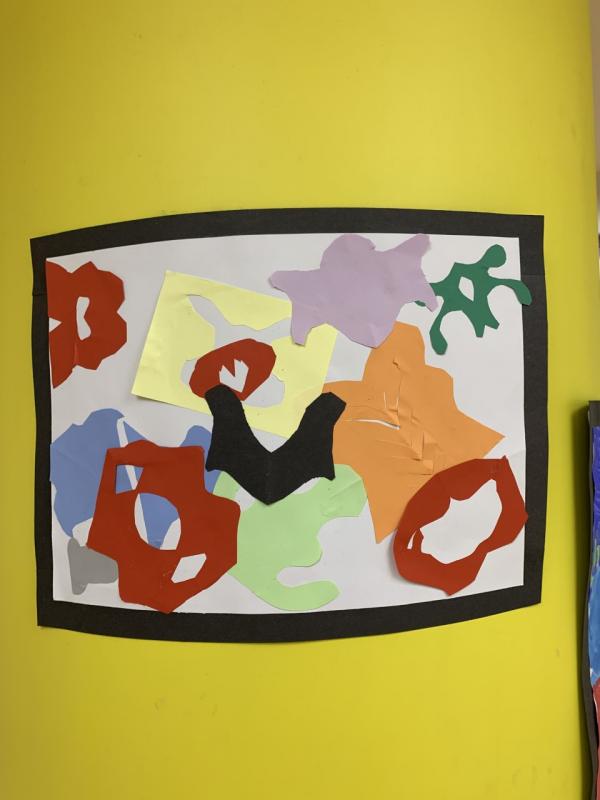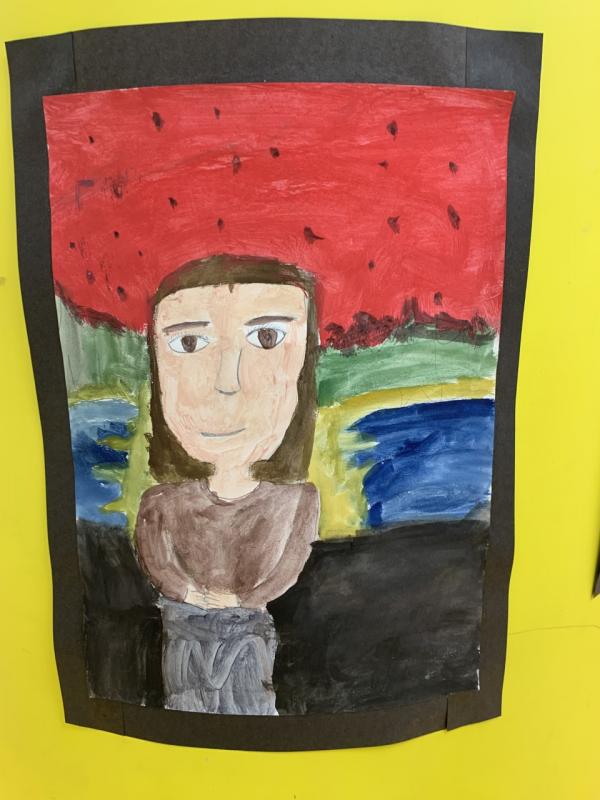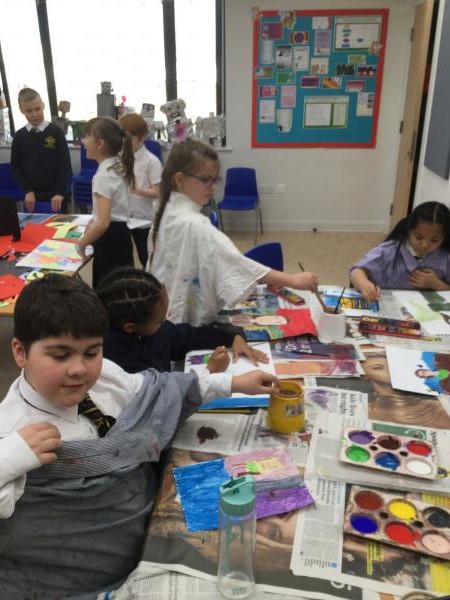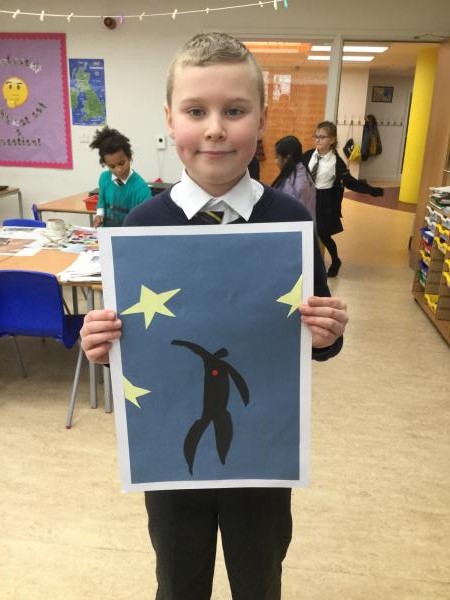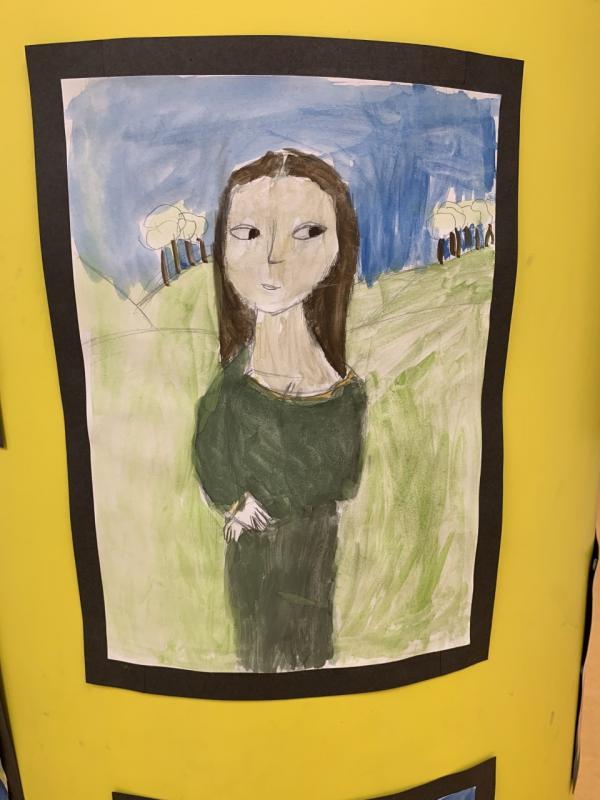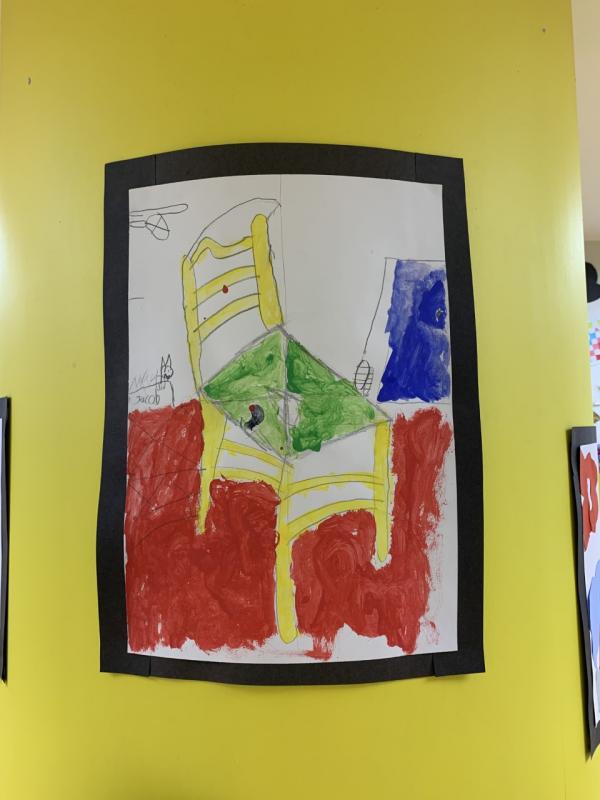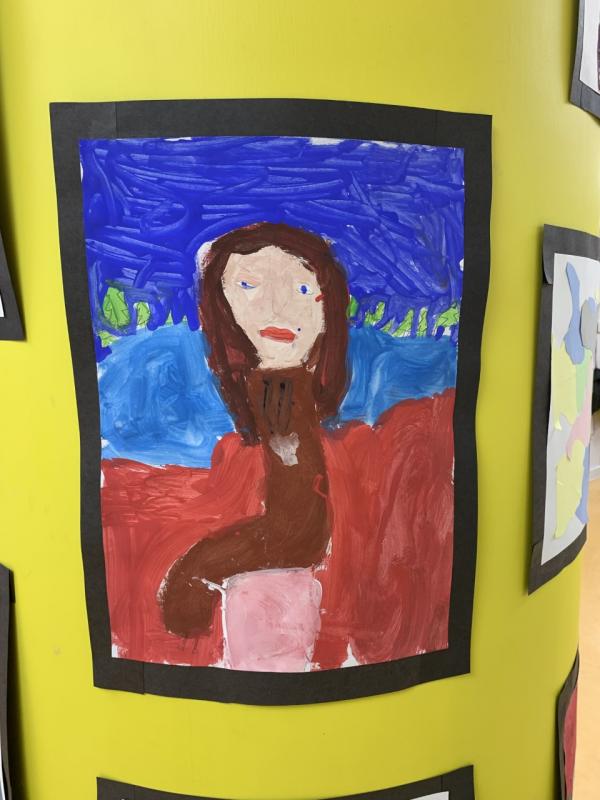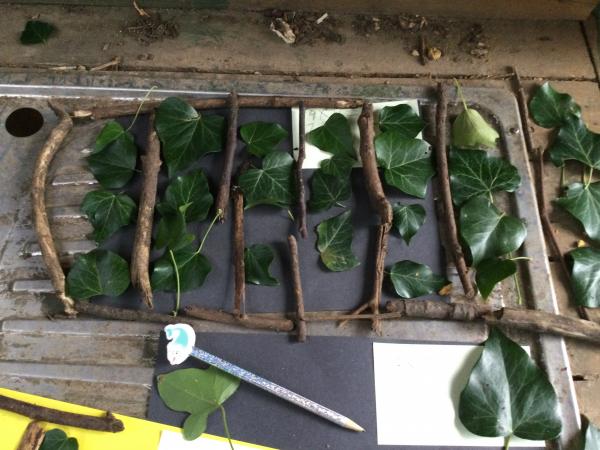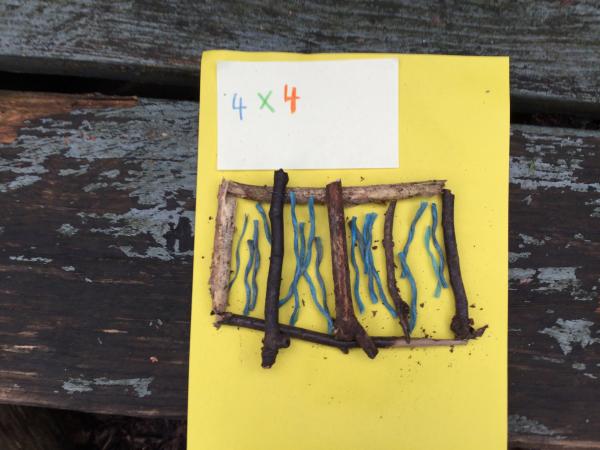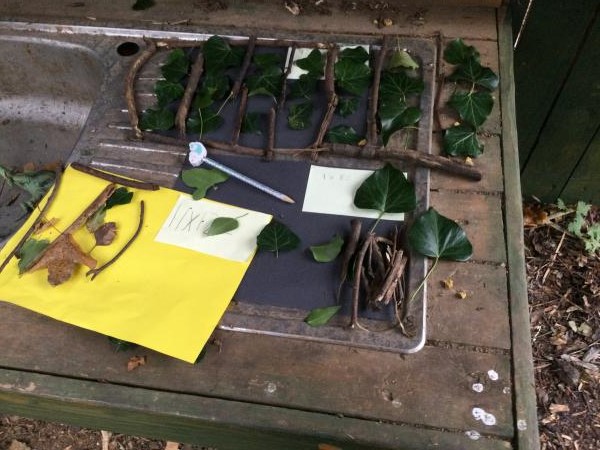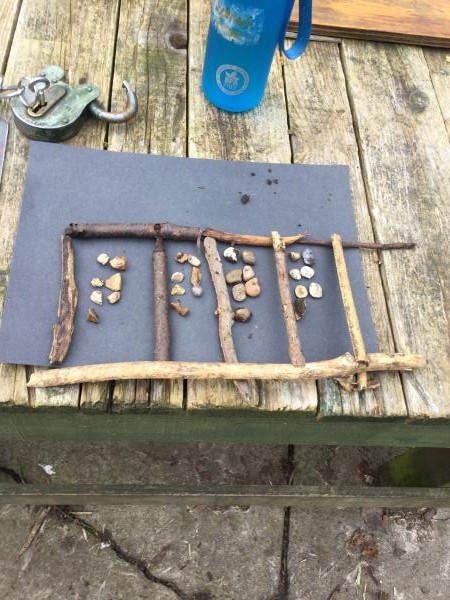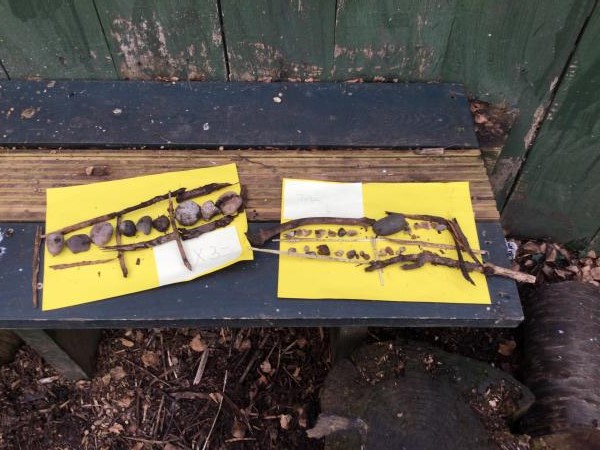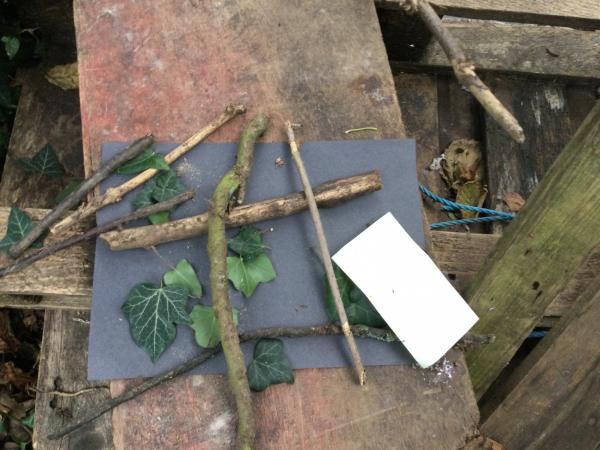 Anti-Bullying Week
Class 4G spent time contemplating the ideas of 'Anti-Bullying Week' this week. We designed posters to support the Schools 'STOP' campaign against bullying, we wore our 'Odd Socks on Friday' to show our support. During the week we worked in small groups writing and developing short plays that dealt with the issues of bullying and how we can combat it in schools. We had some funny moments during our plays but also a lot of serious contemplation of the issues and how we should deal with it. Well done 4G.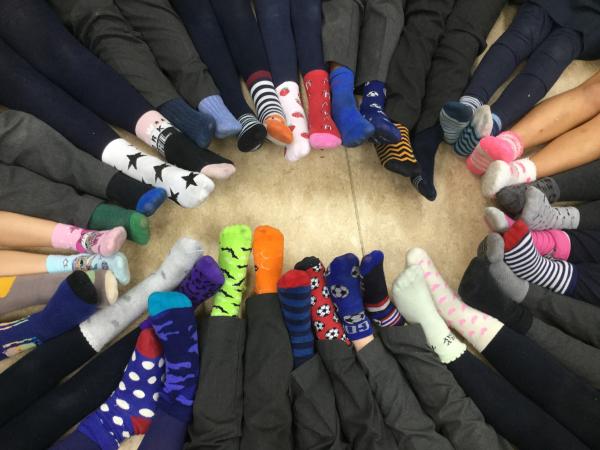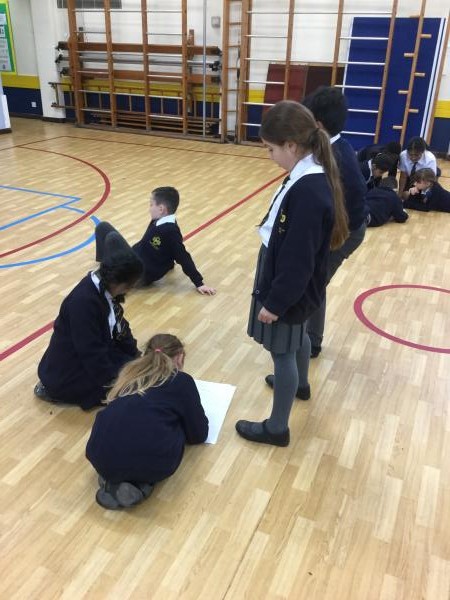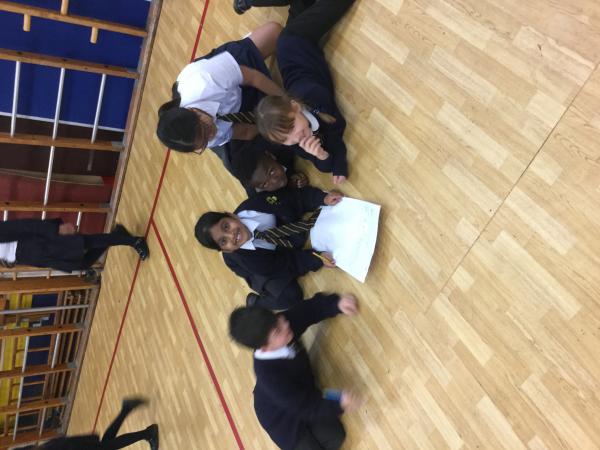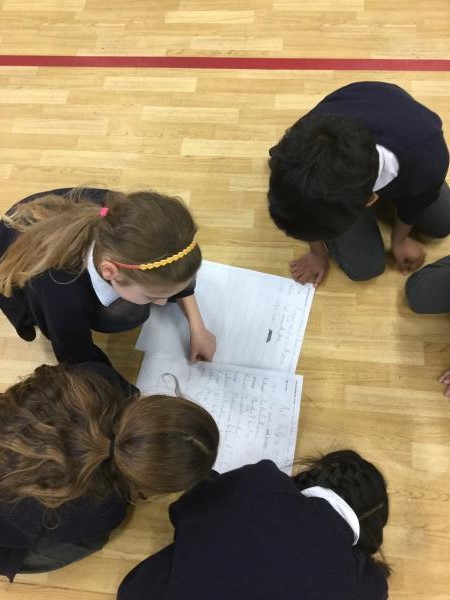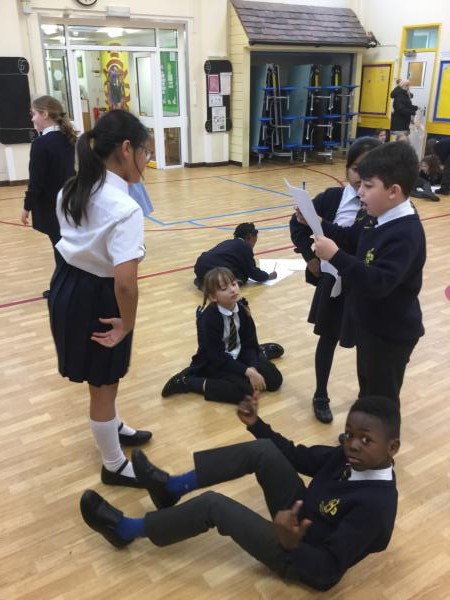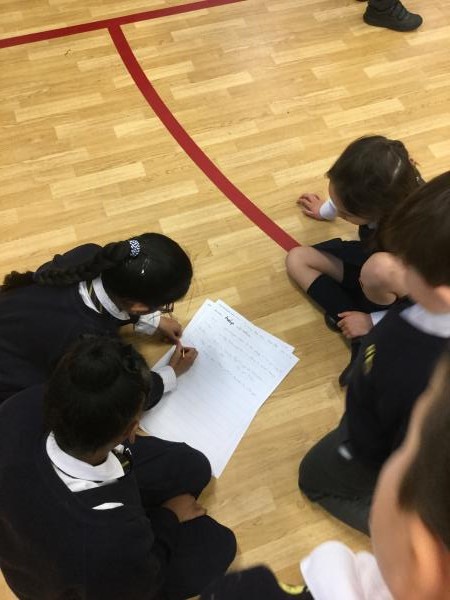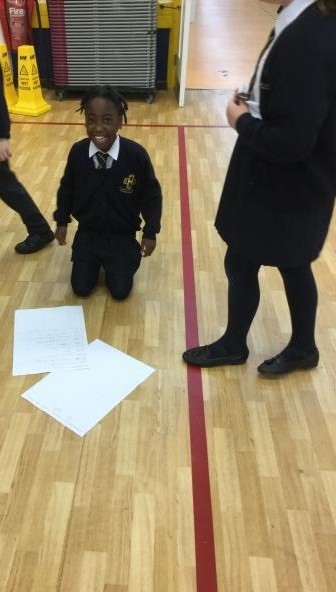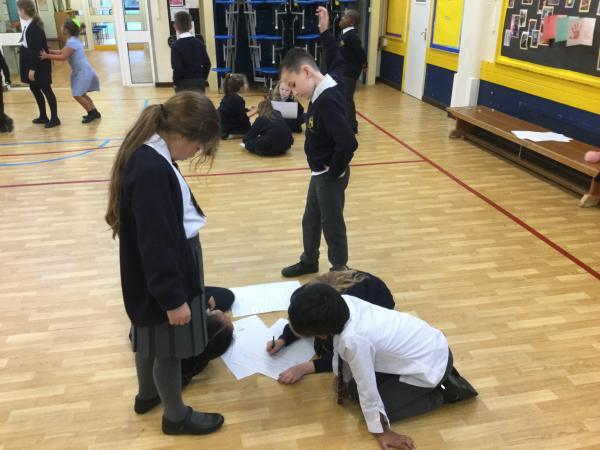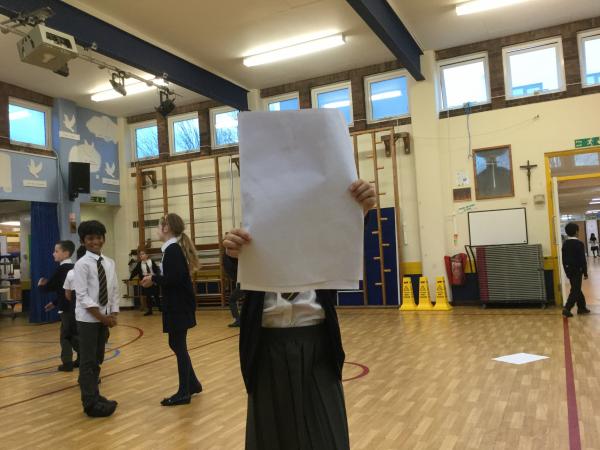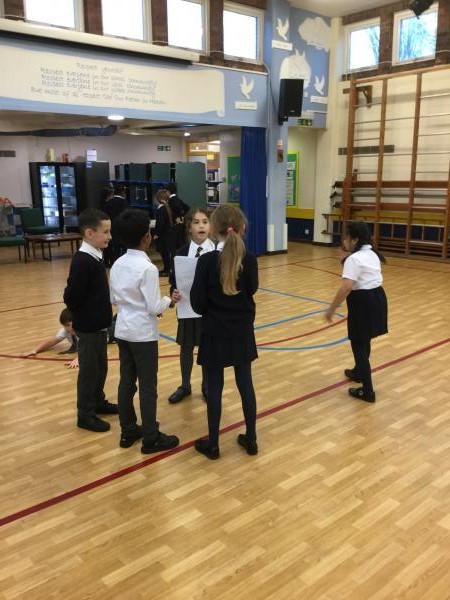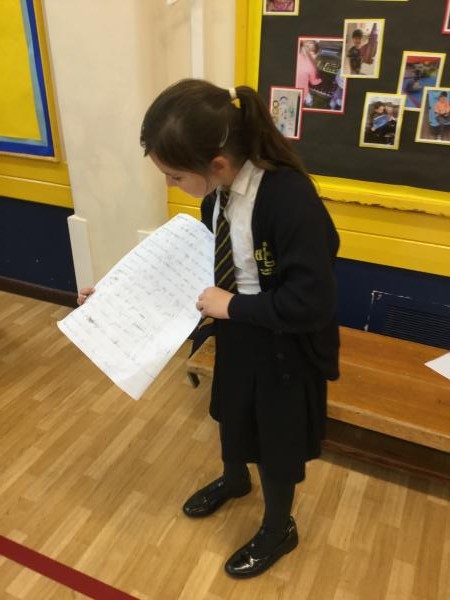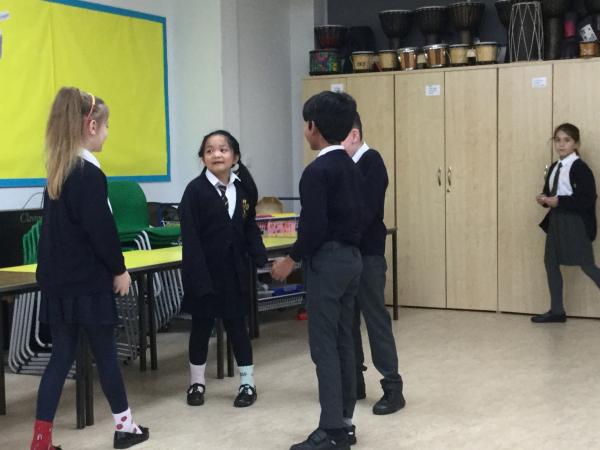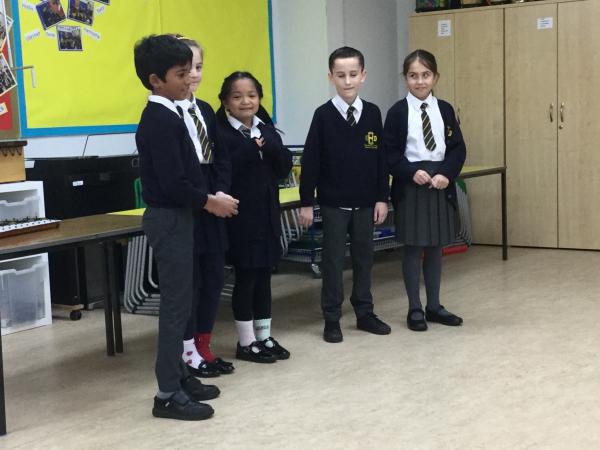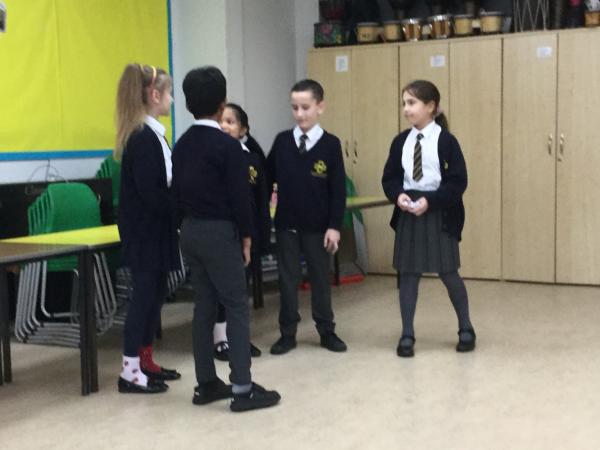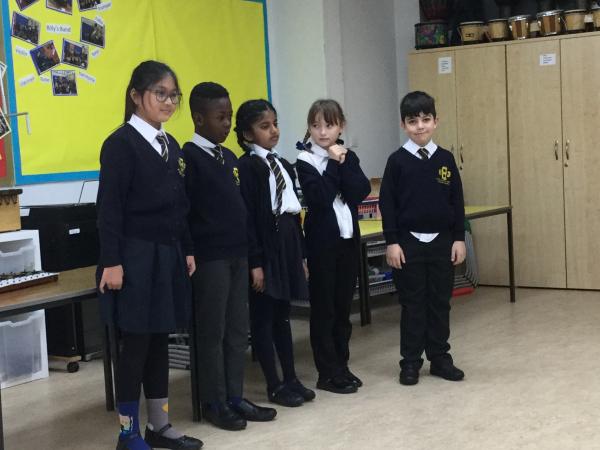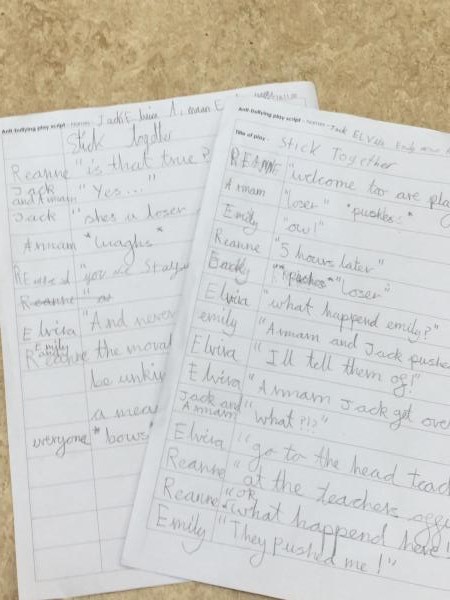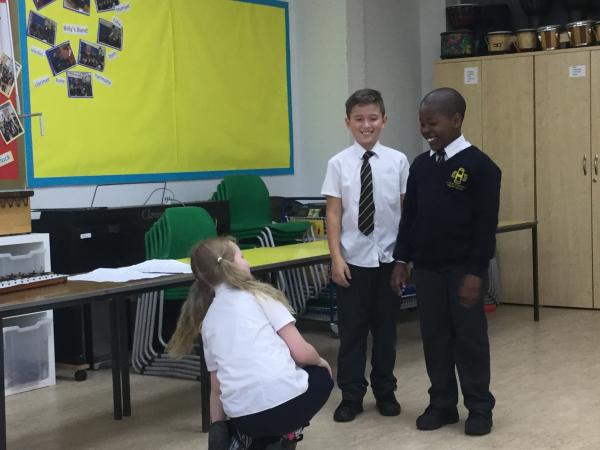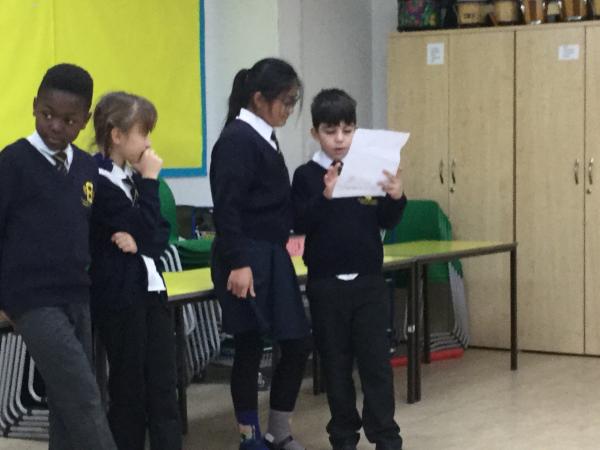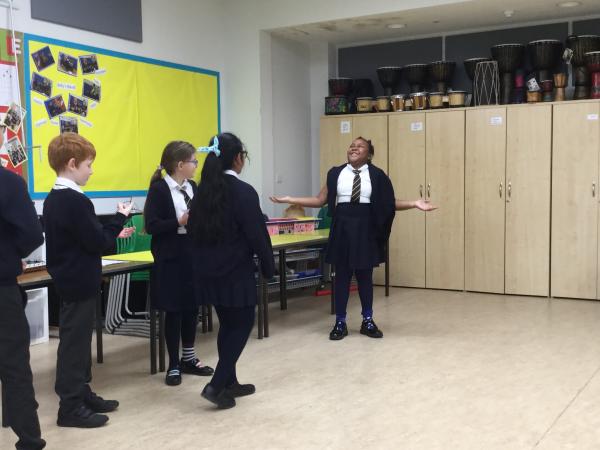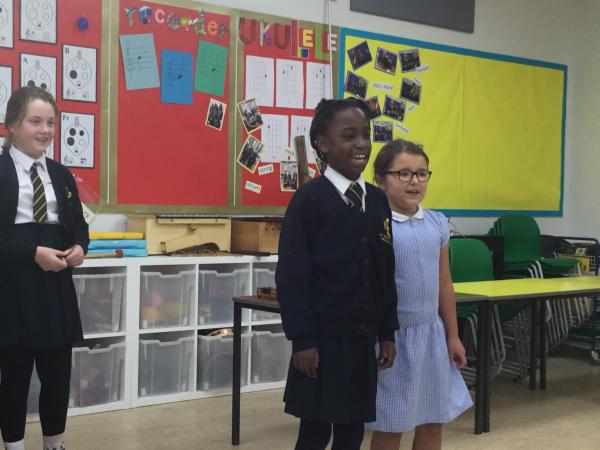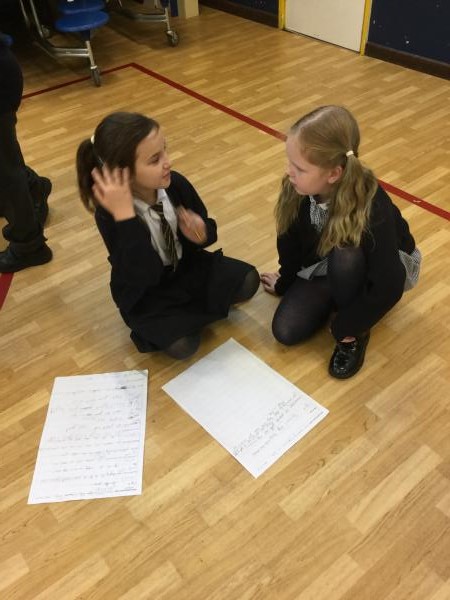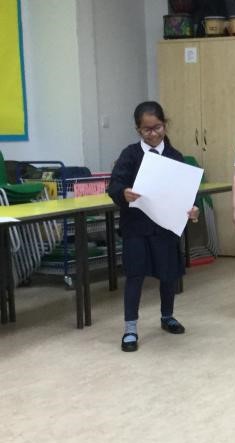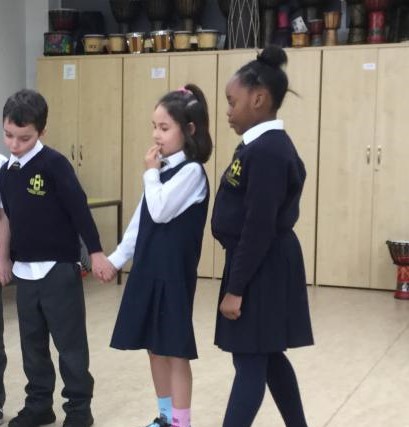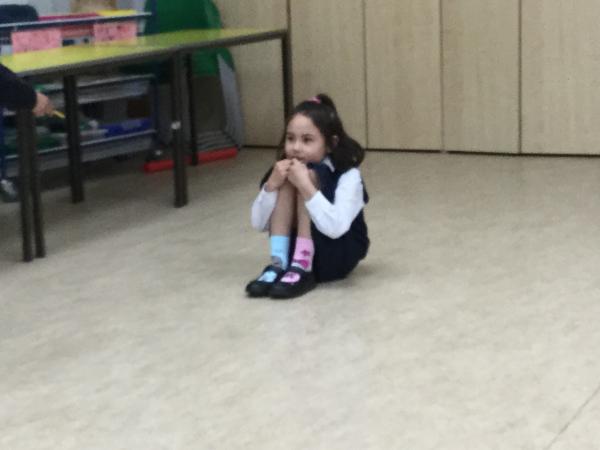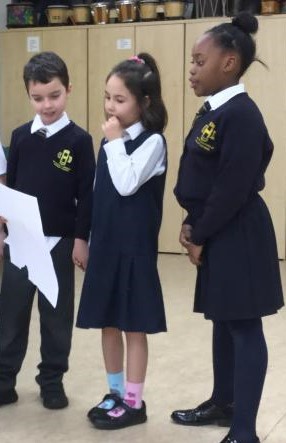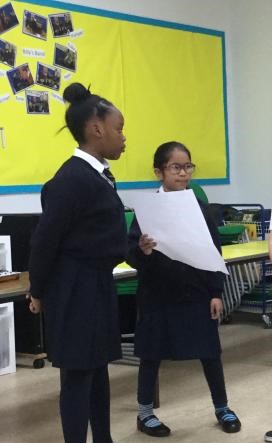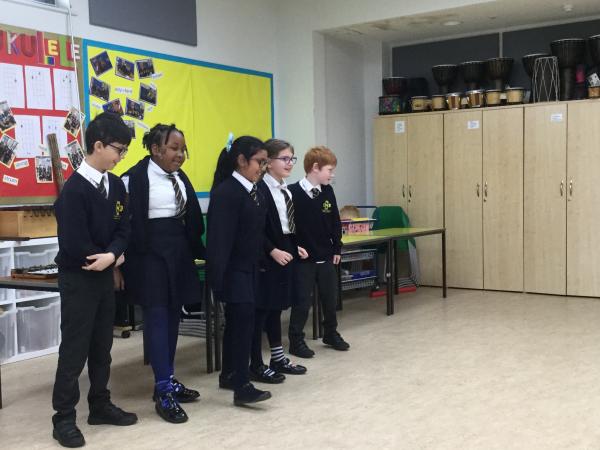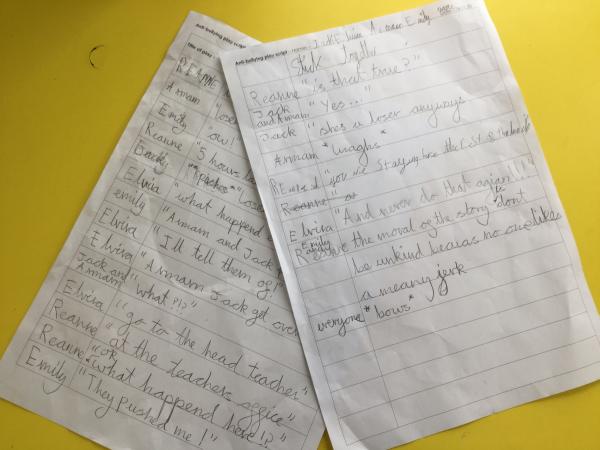 Children In Need
Class 4G had a great time dressing up and supporting 'Children in Need' on Friday the 13th!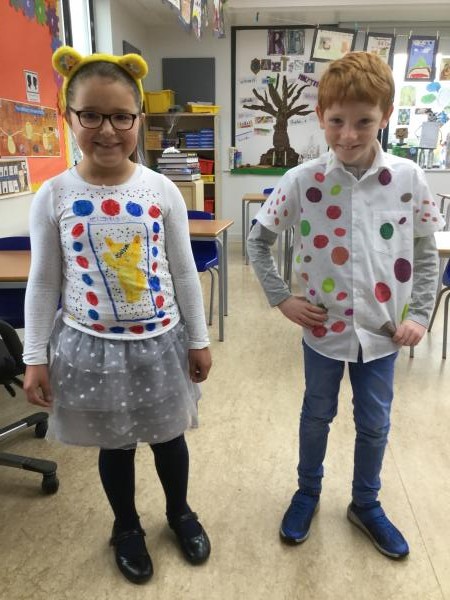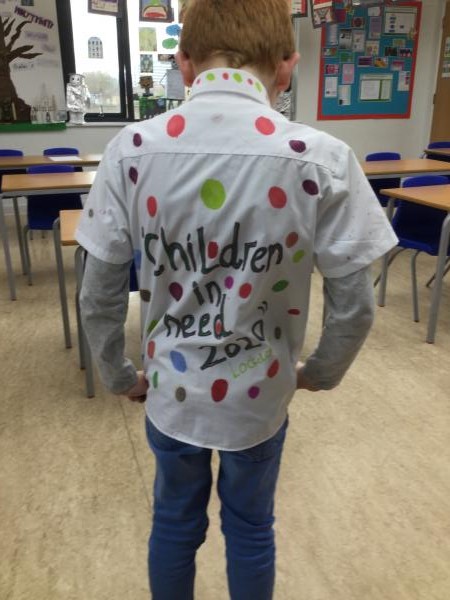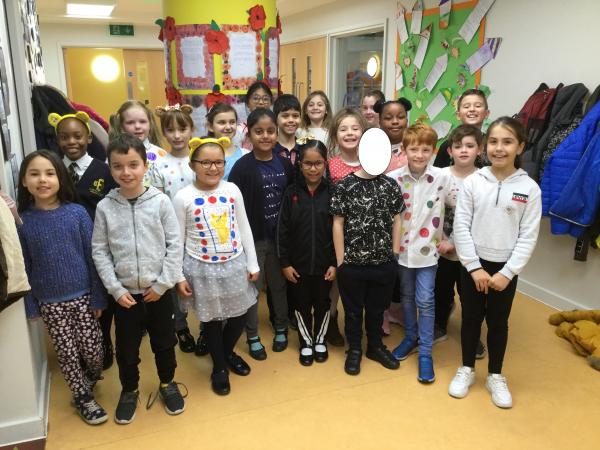 Remembrance Day
4G spent time this week reflecting on the meaning of Remembrance Day and learning why we wear a poppy too. Here are some pictures from our lesson when we made our own poppies as well as some pictures of our display in school.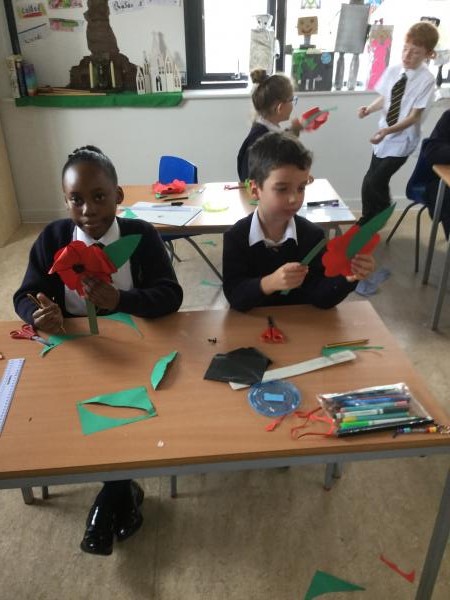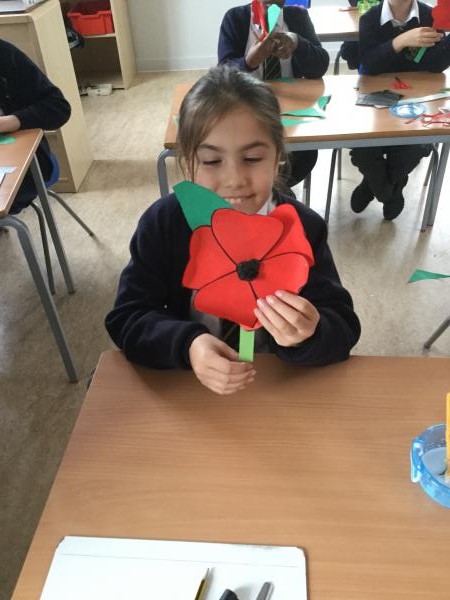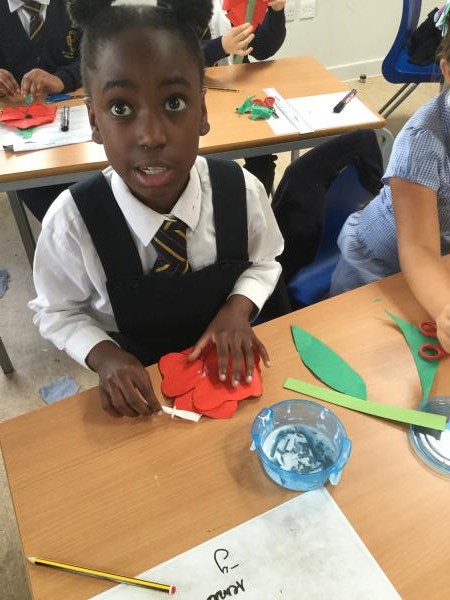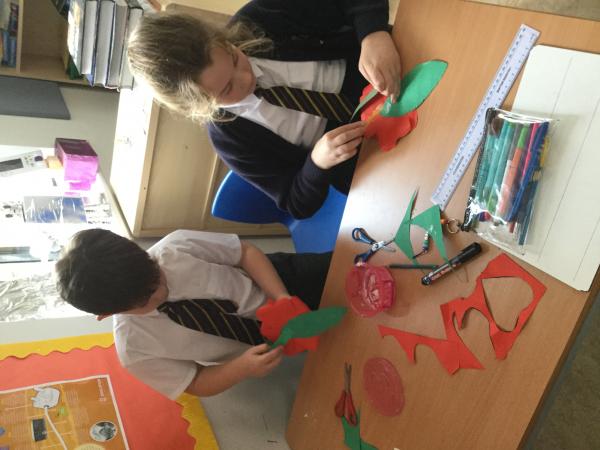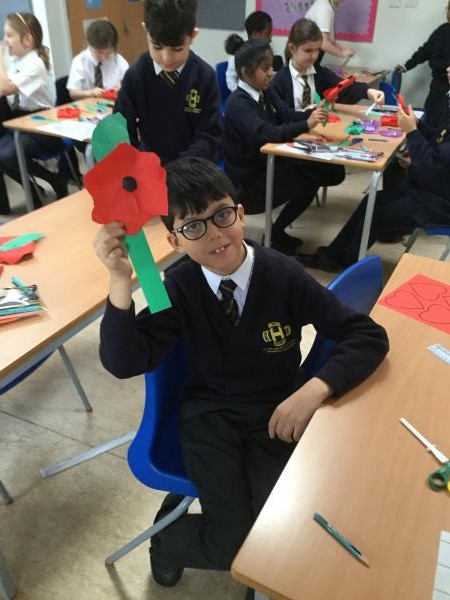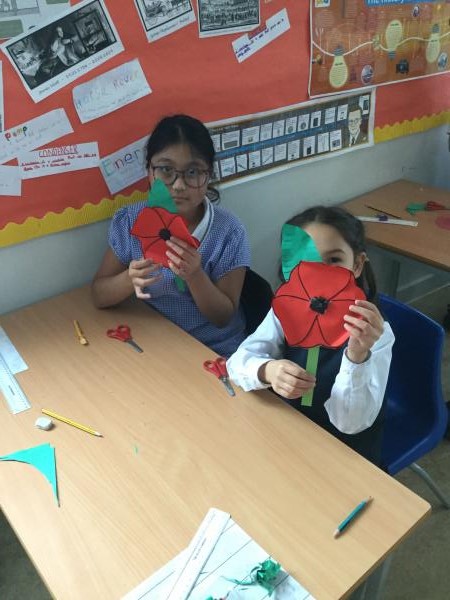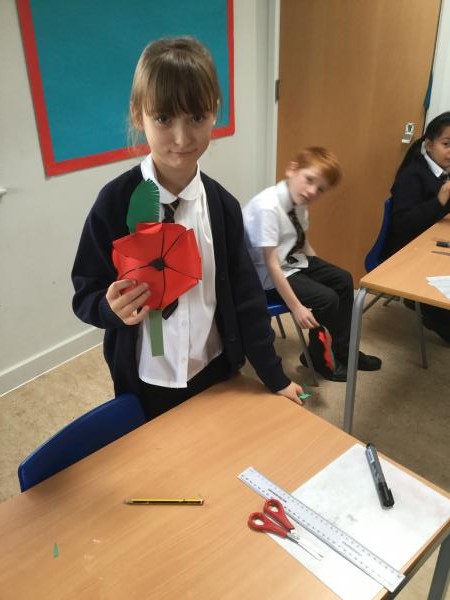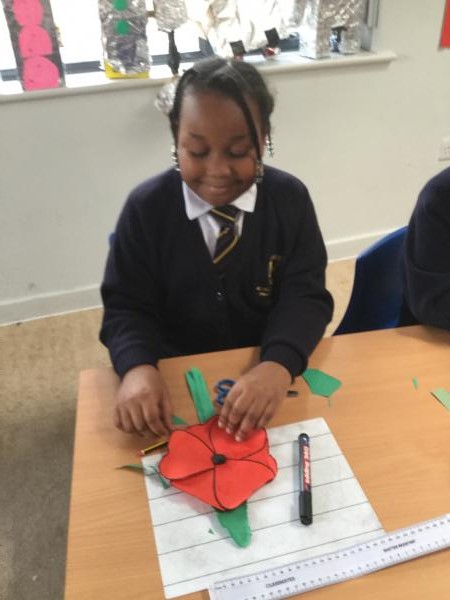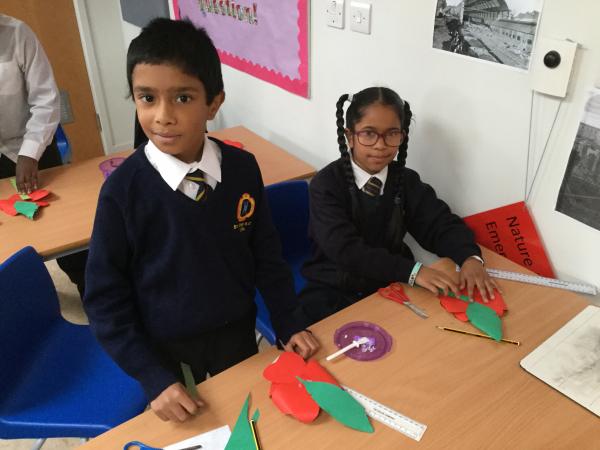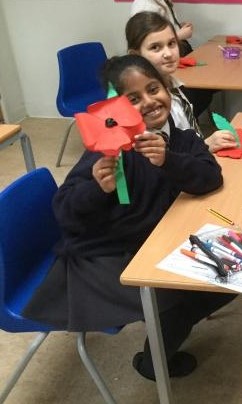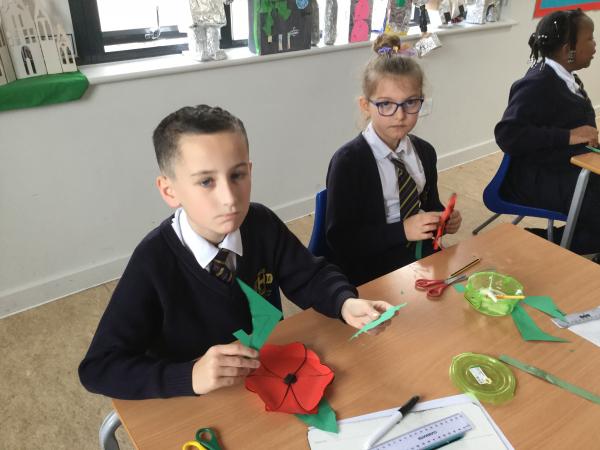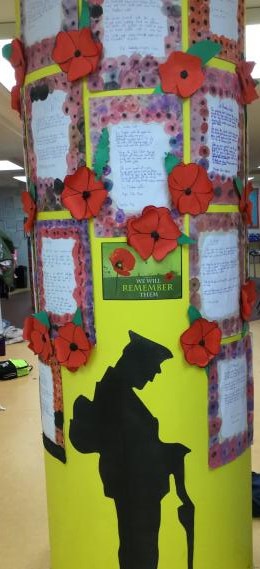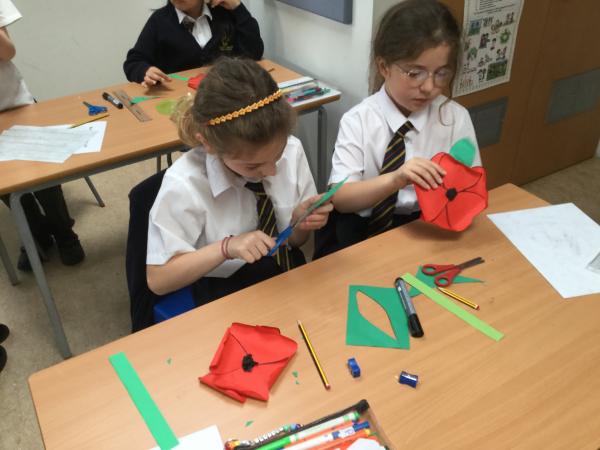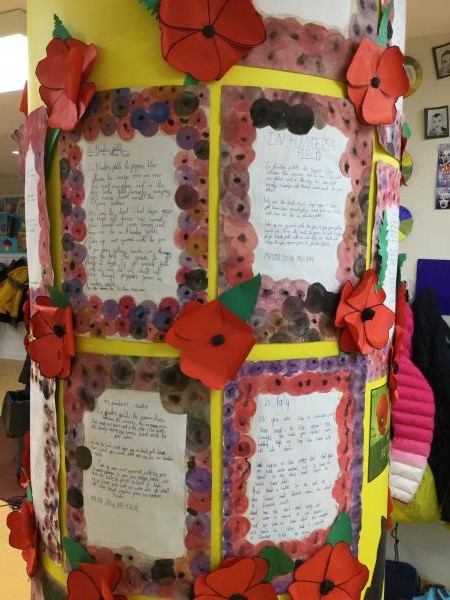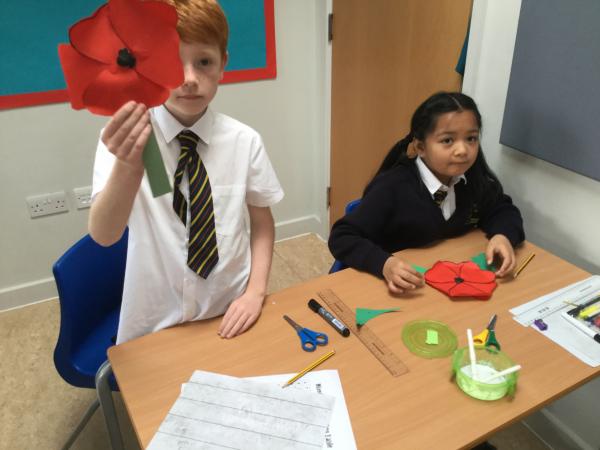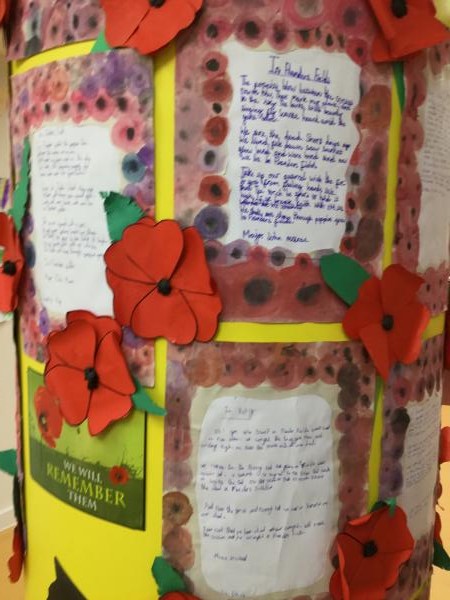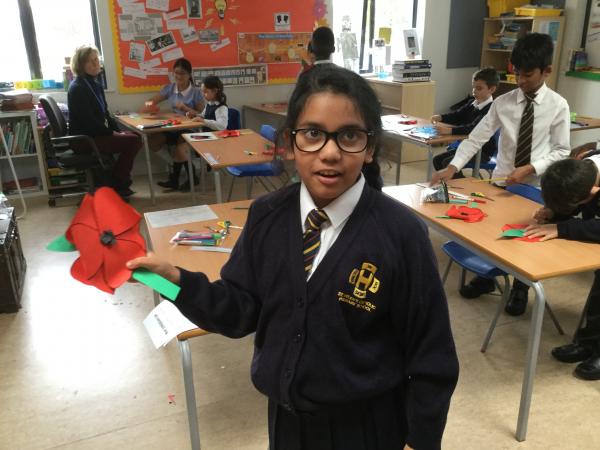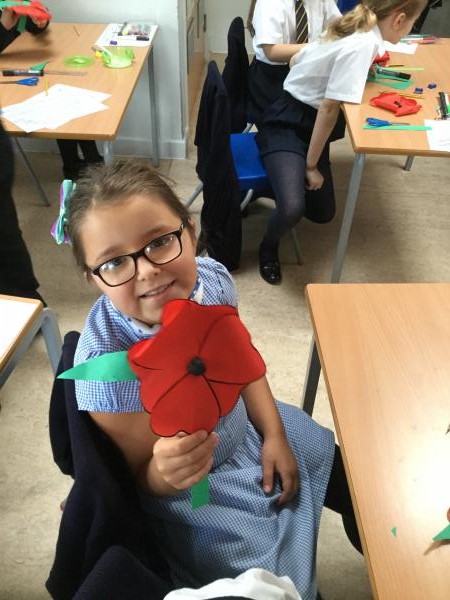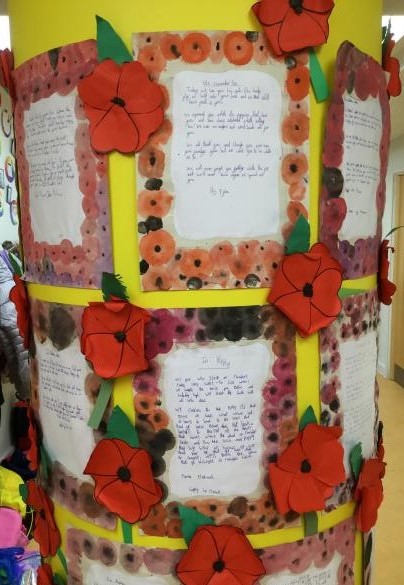 Outdoor Learning Day
Today, as part of 'Outside Learning Day' 4G had a great science lesson attempting to charm worms to make an appearance using sound waves and vibrations.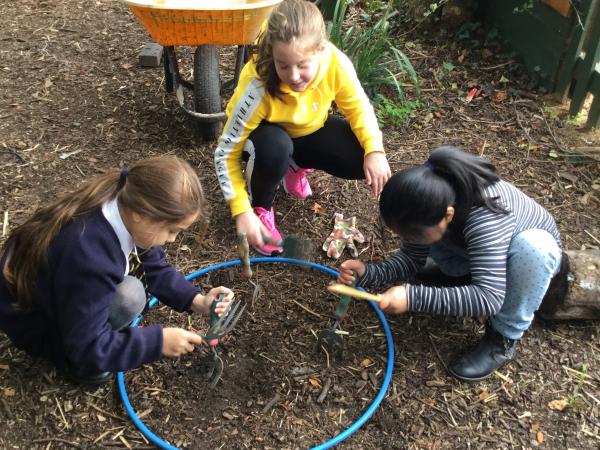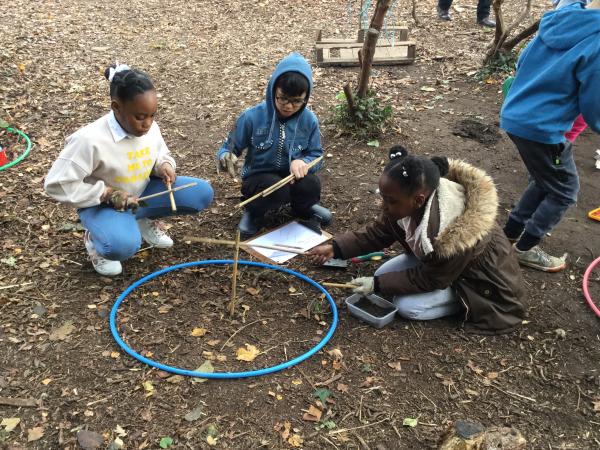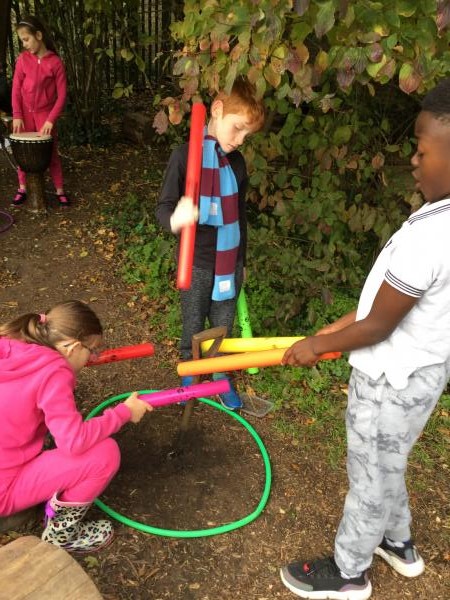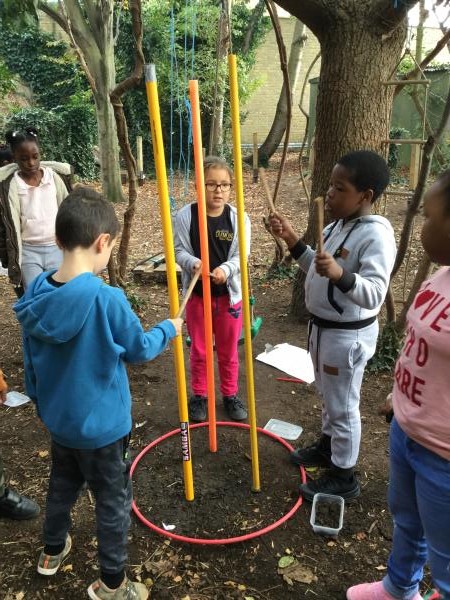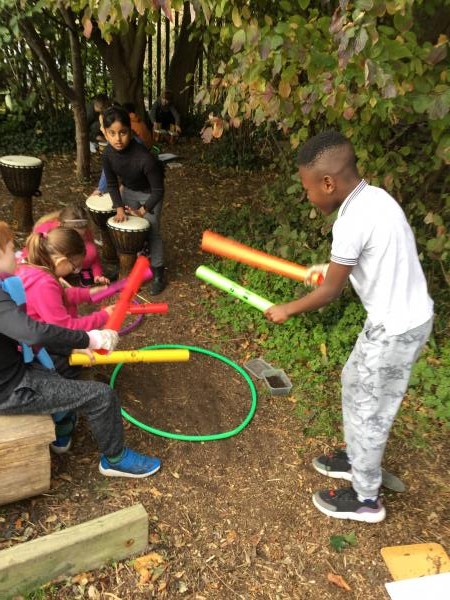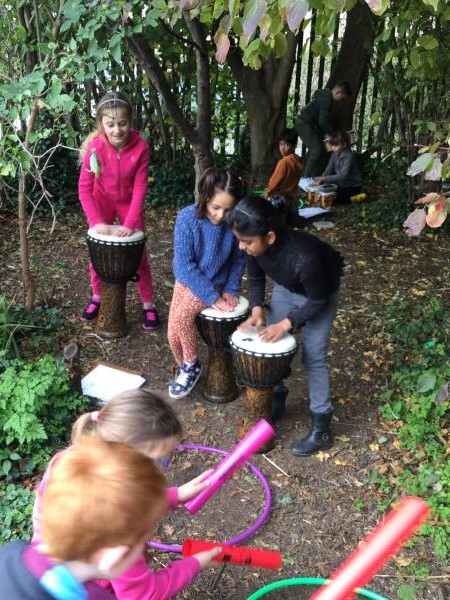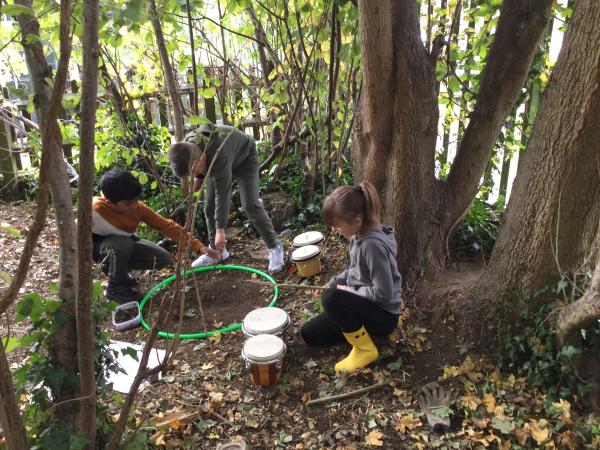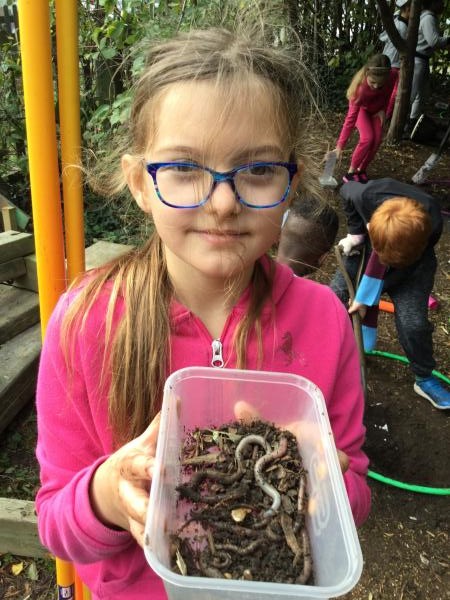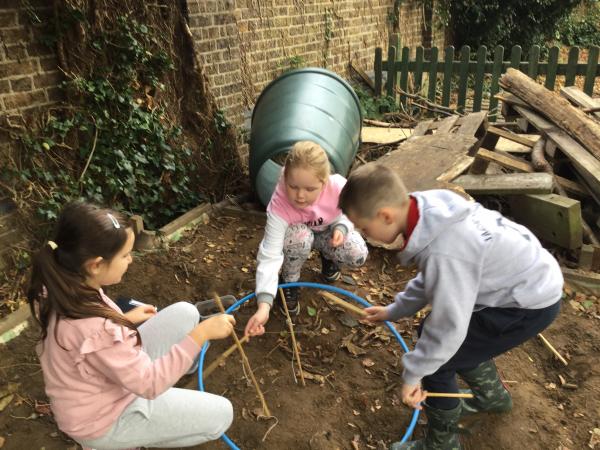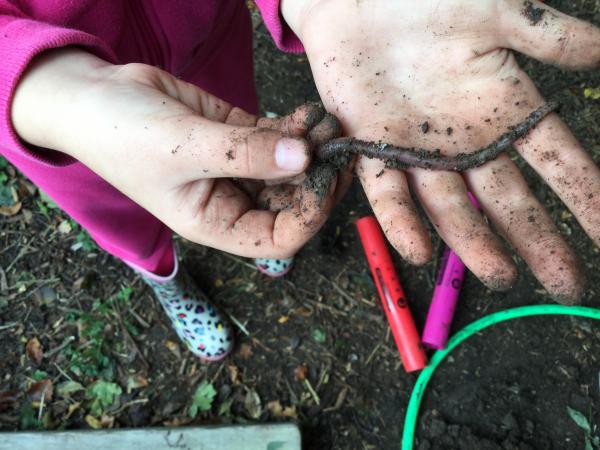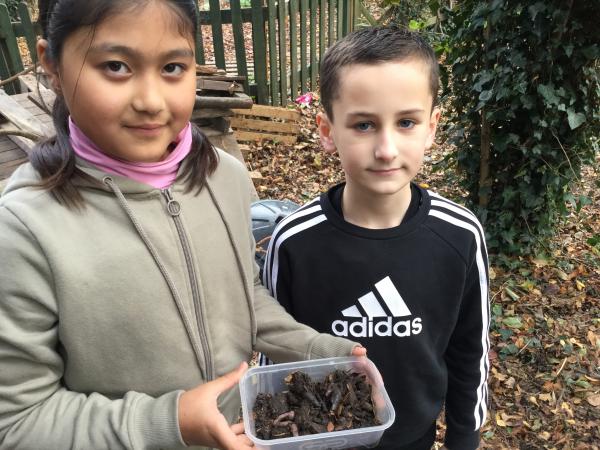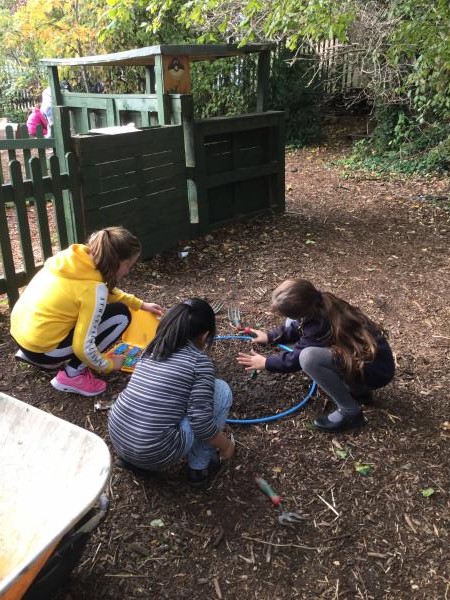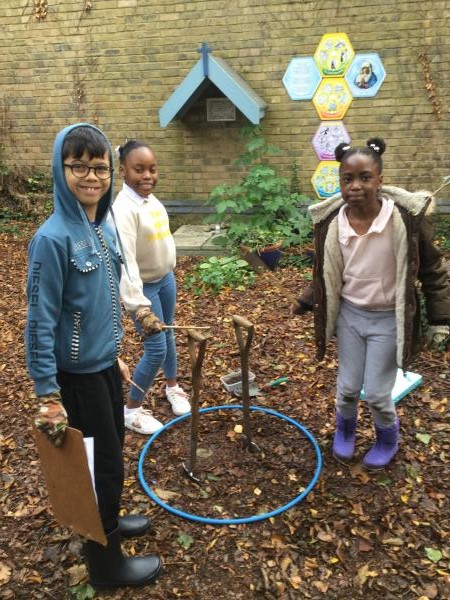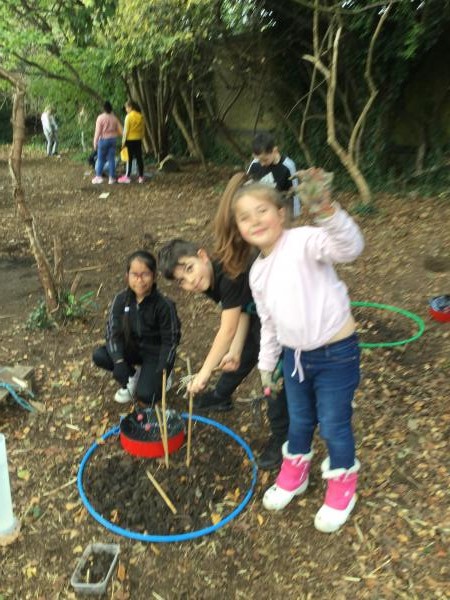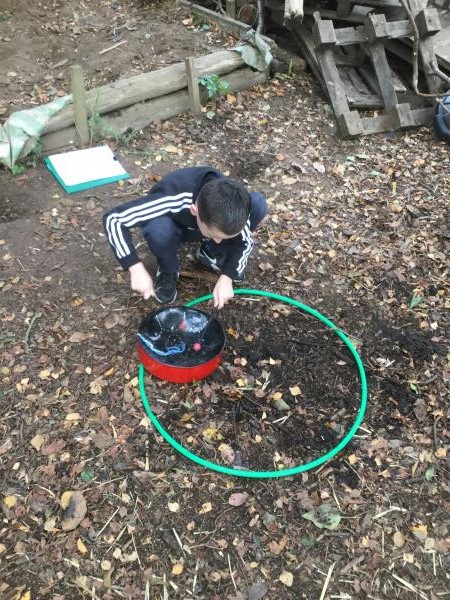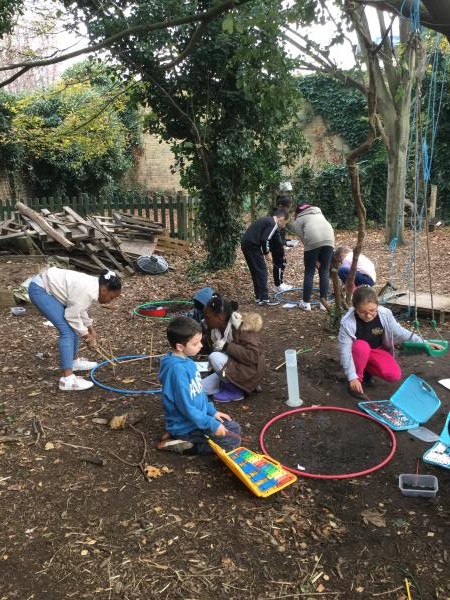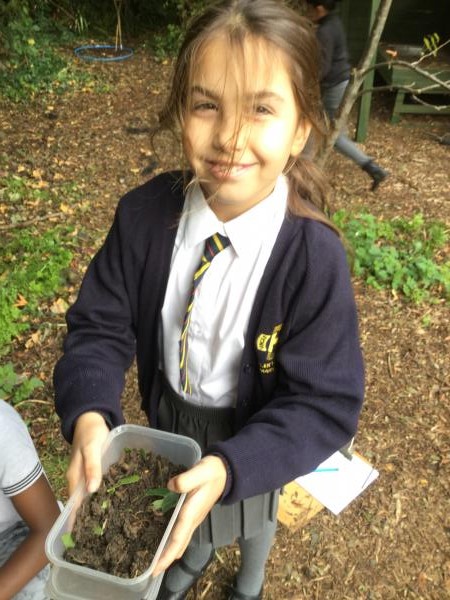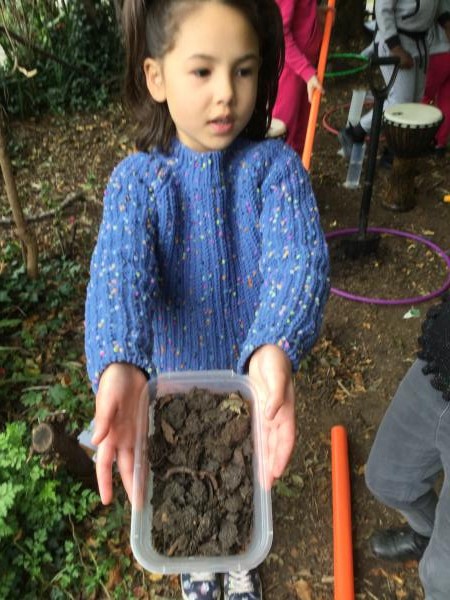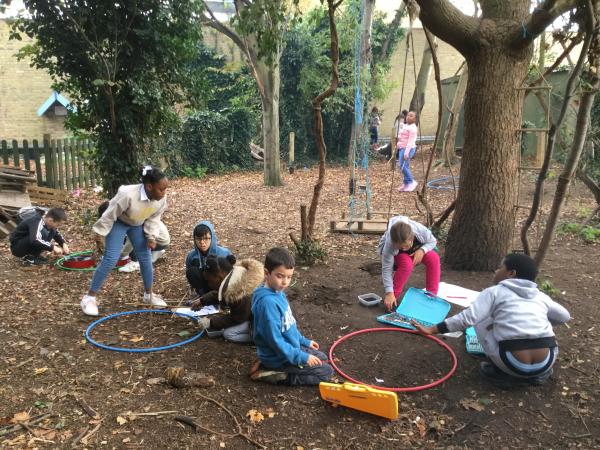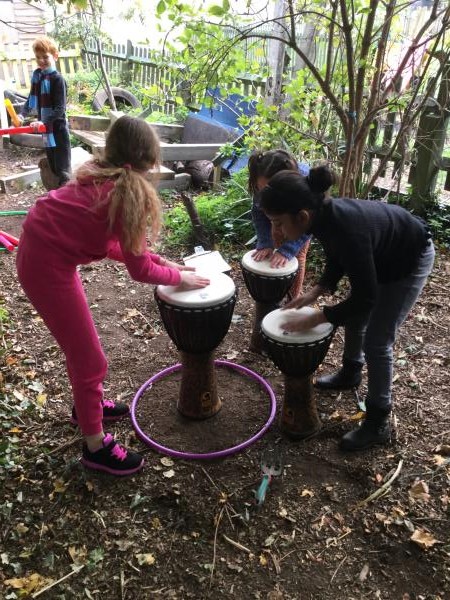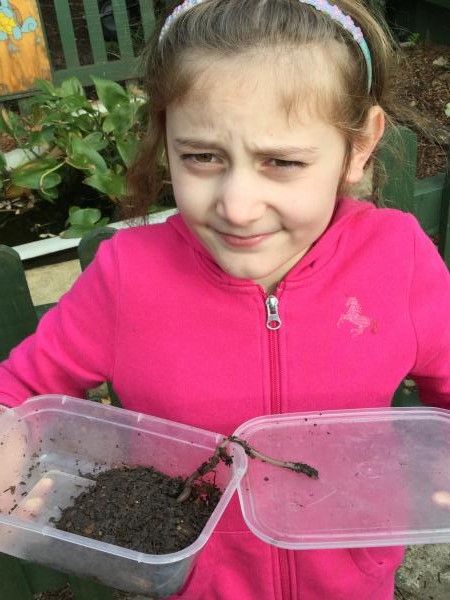 4G's Sound Experience
This week 4G had an amazing visit from the 'Sound Man' to kick off our new topic on sound. We all had great fun trying out different 'sound' experiments and becoming 'Foley' experts making sound effects for a film, 'pew, pew!'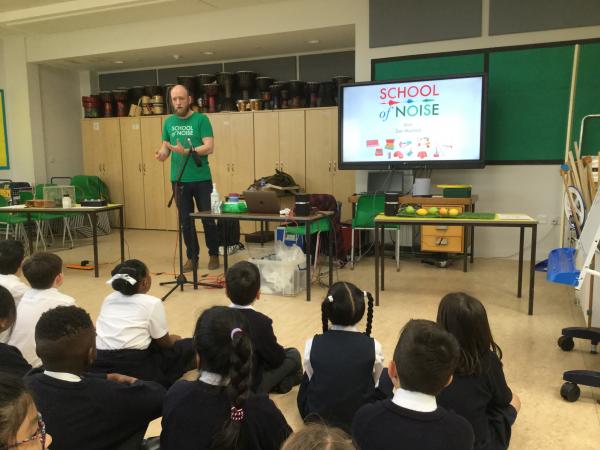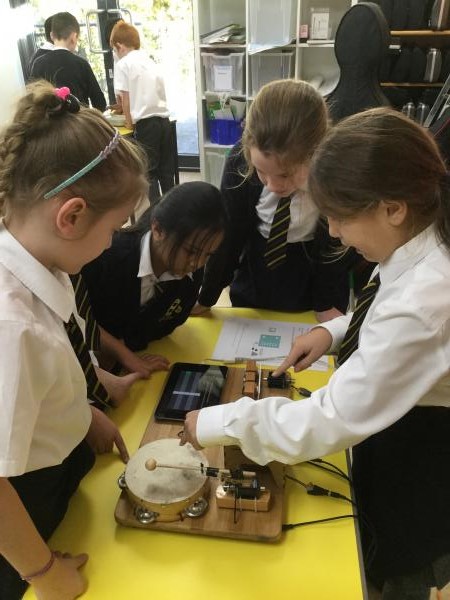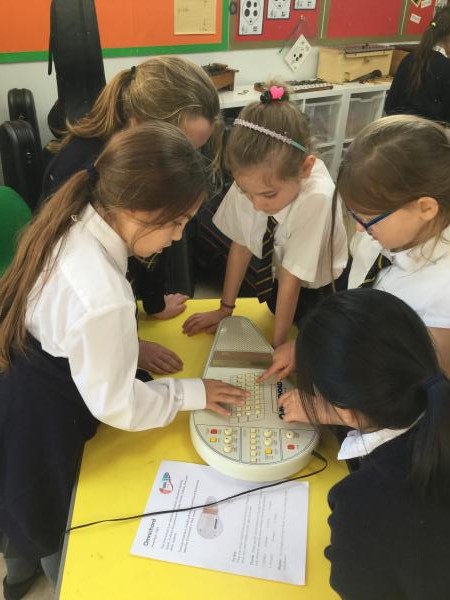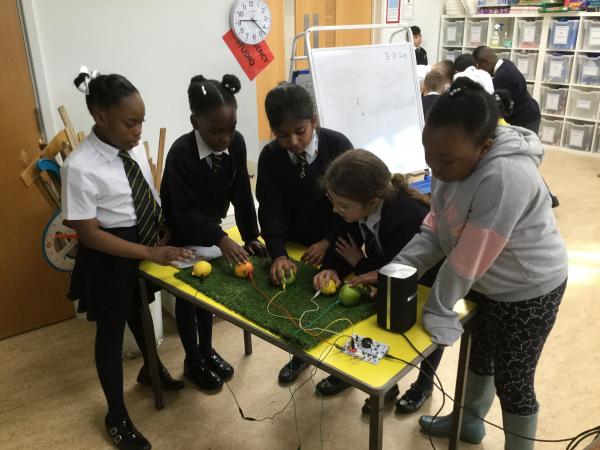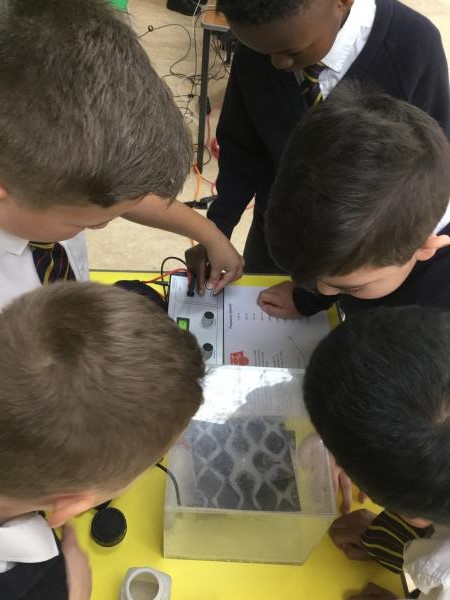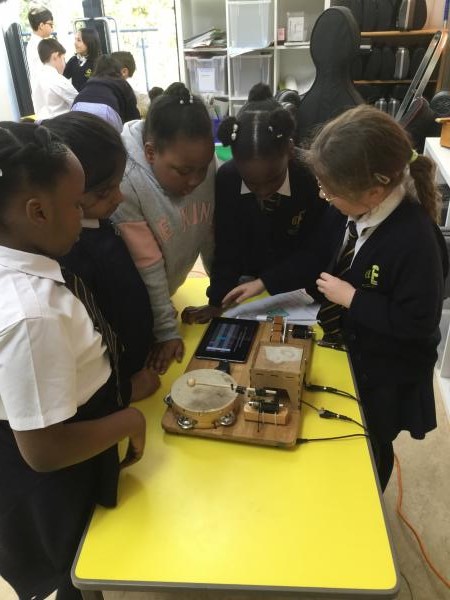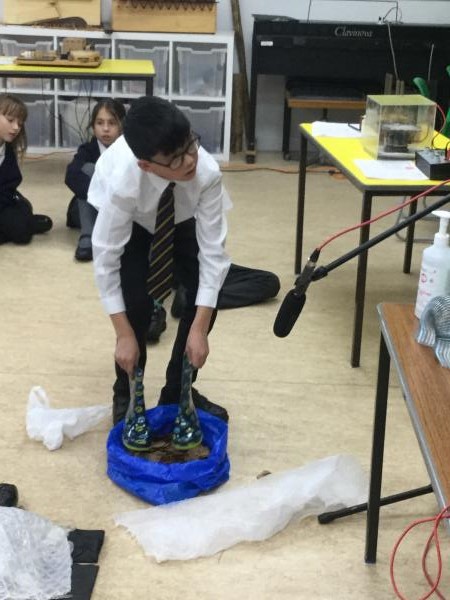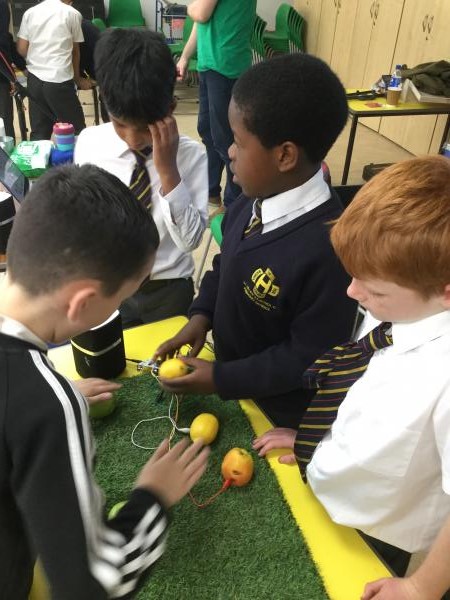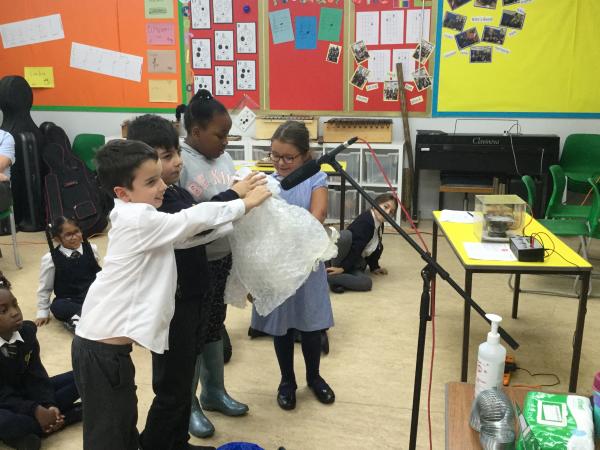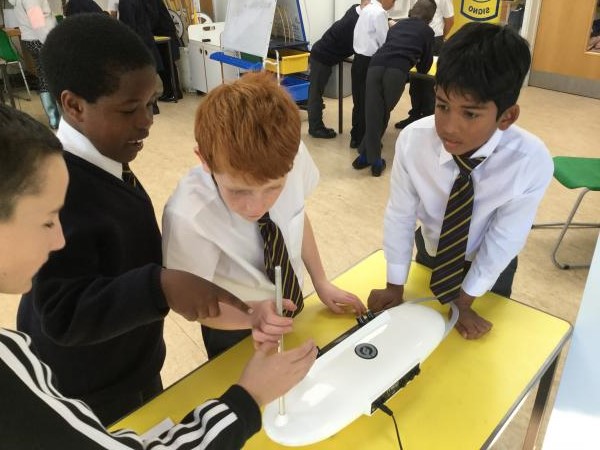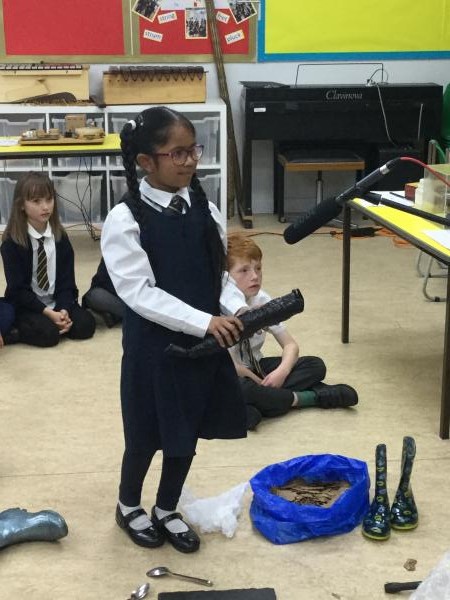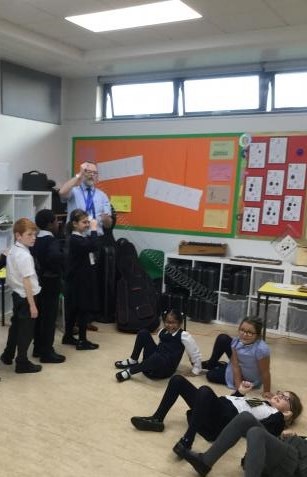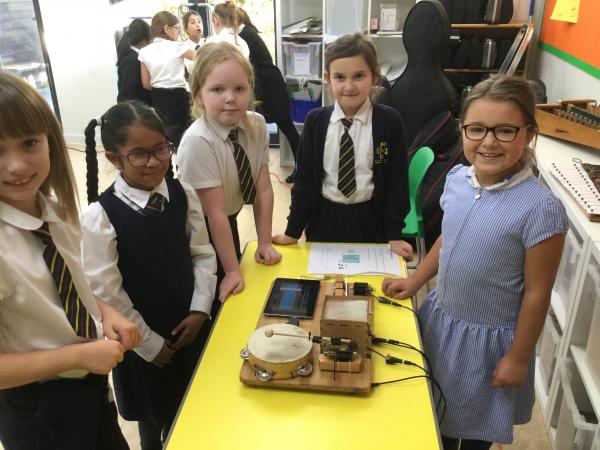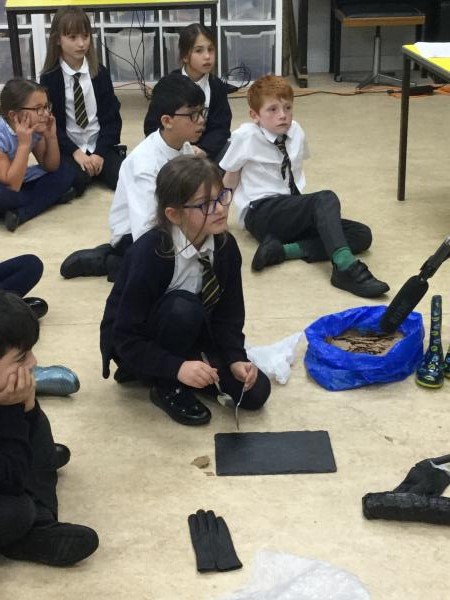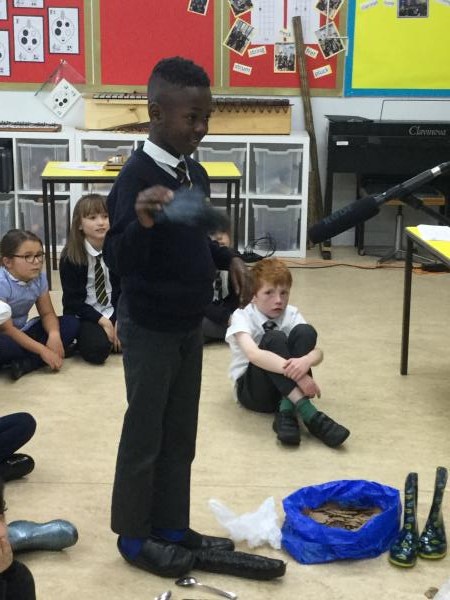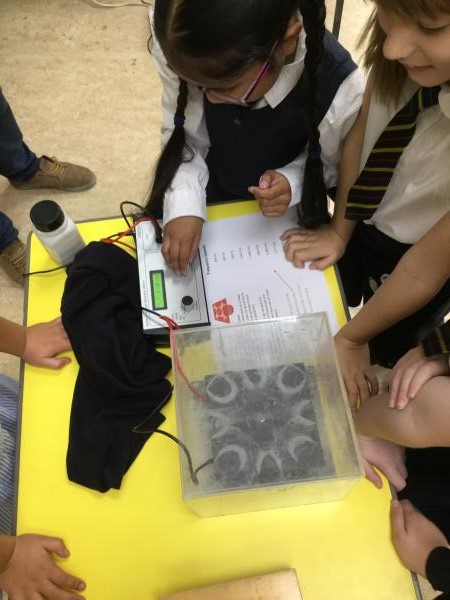 School of Noise
We were thrilled that the School of Noise were able to come into school on Wednesday.
What a fantastic learning experience and an amazing introduction to our topic.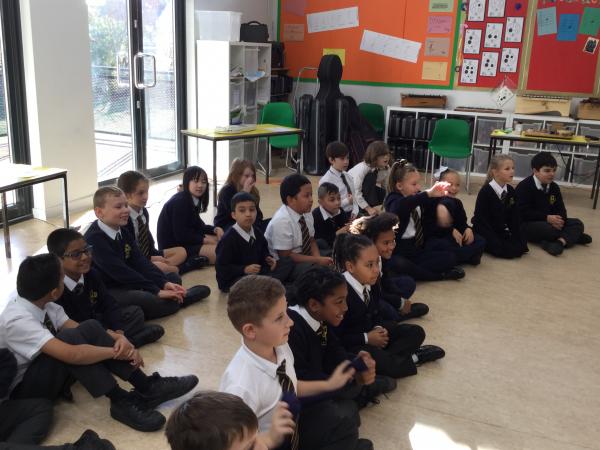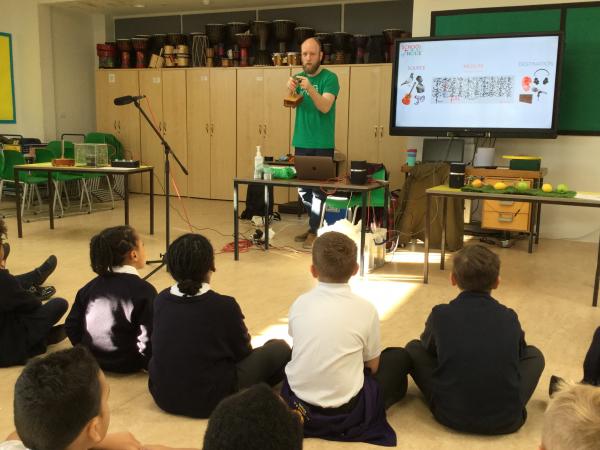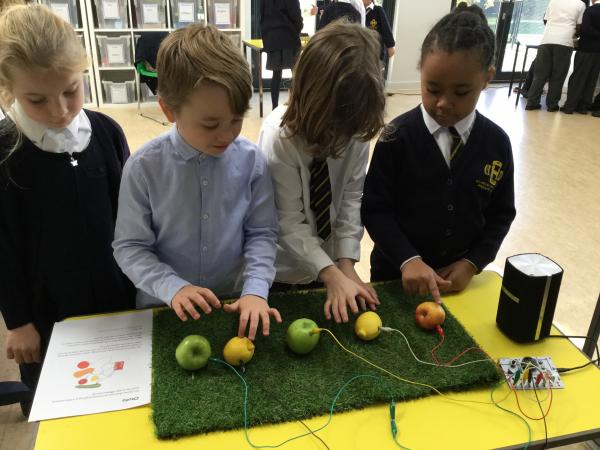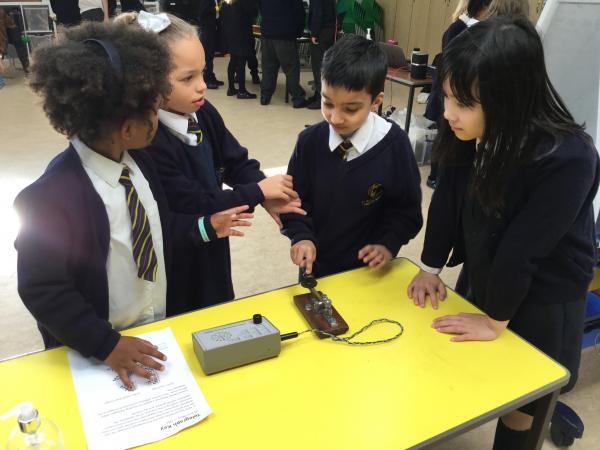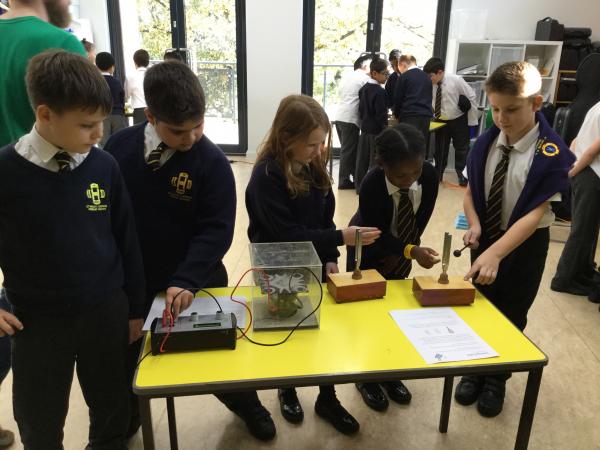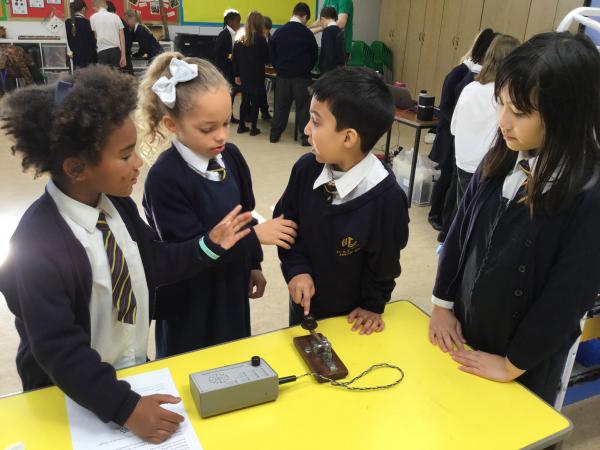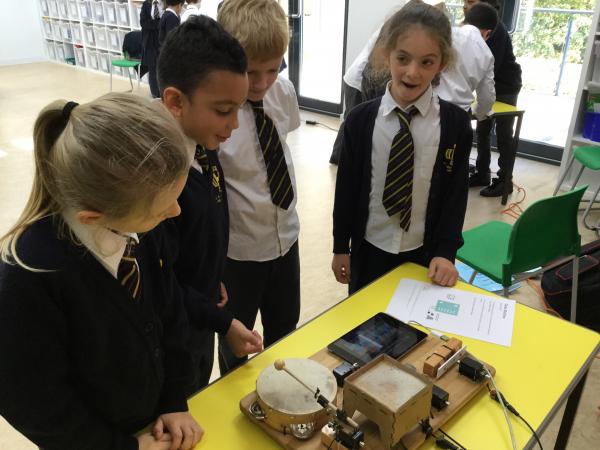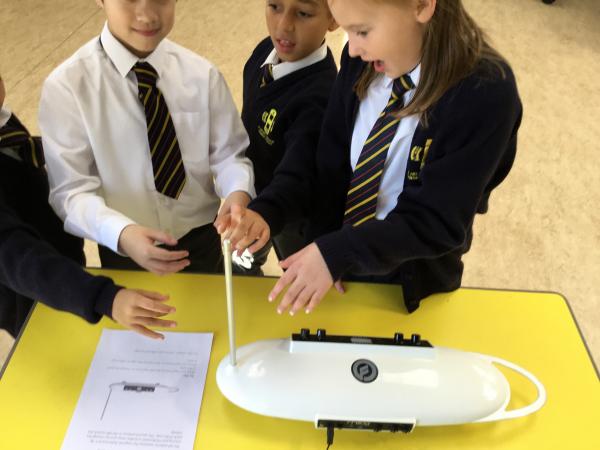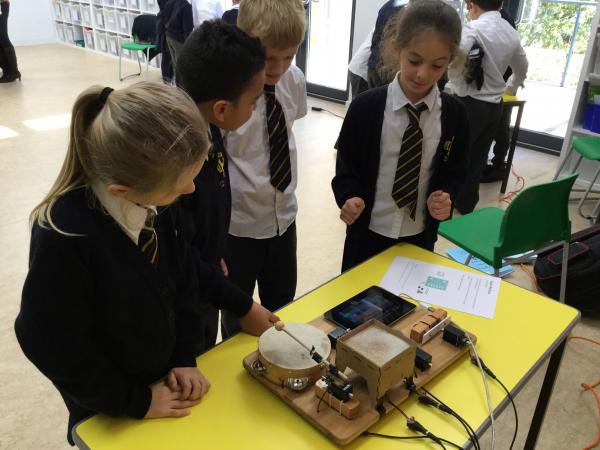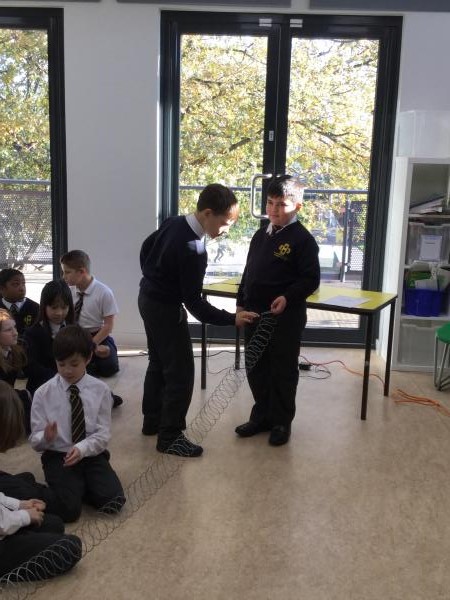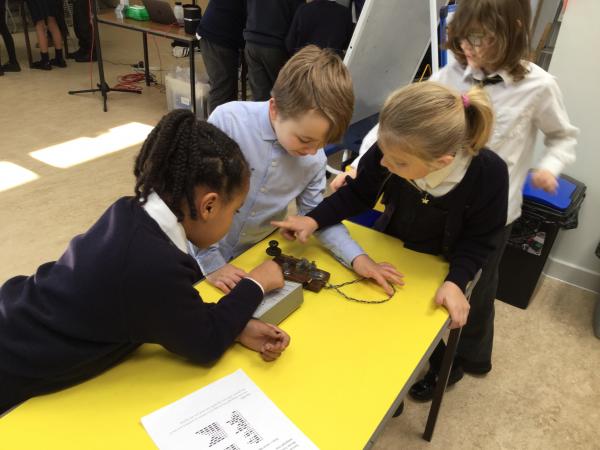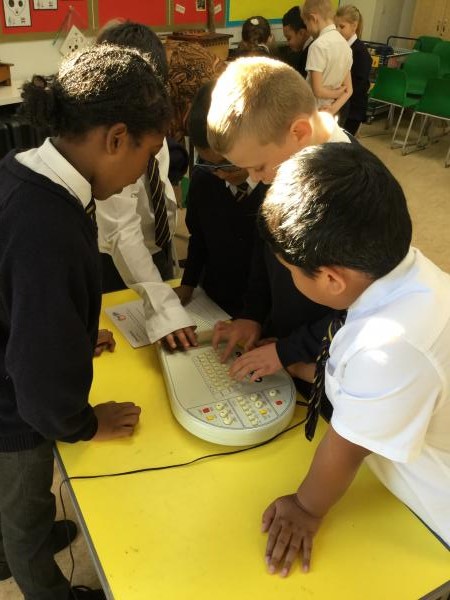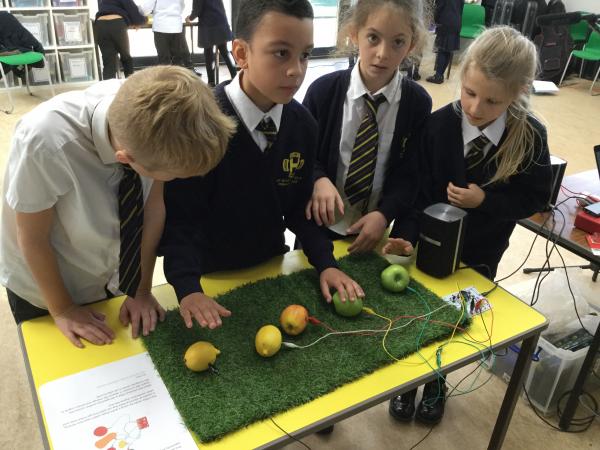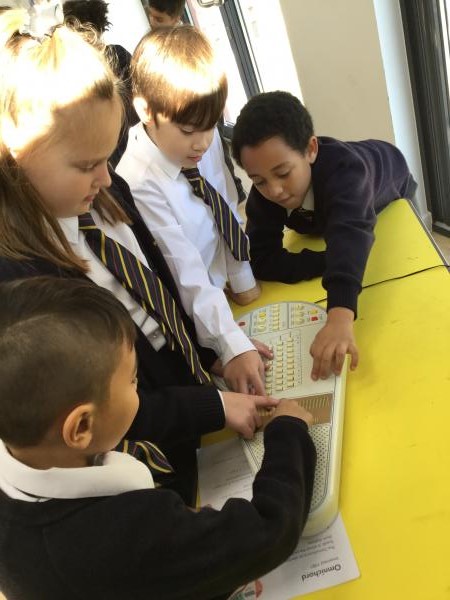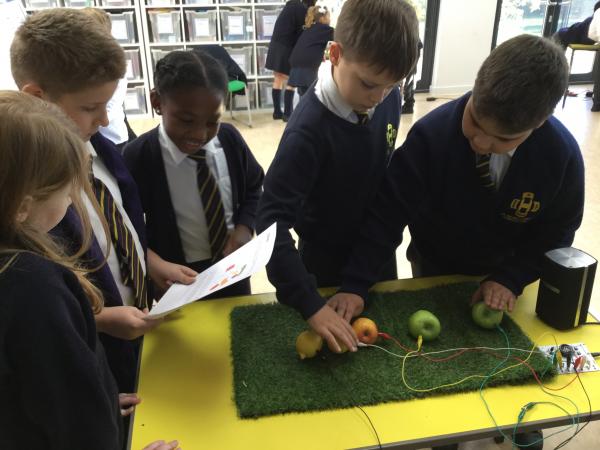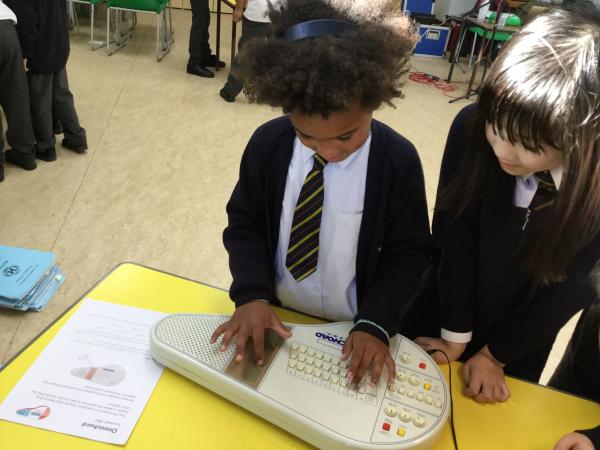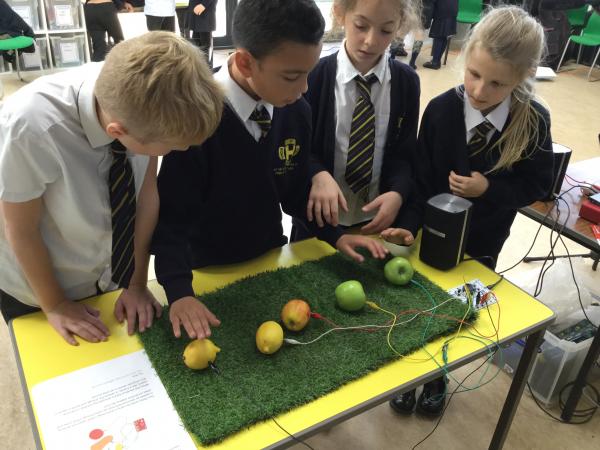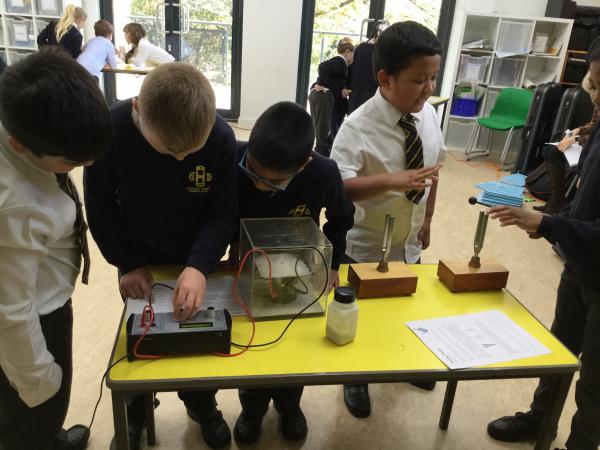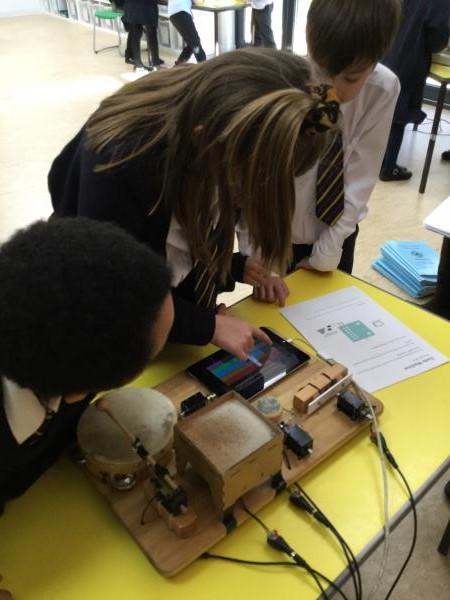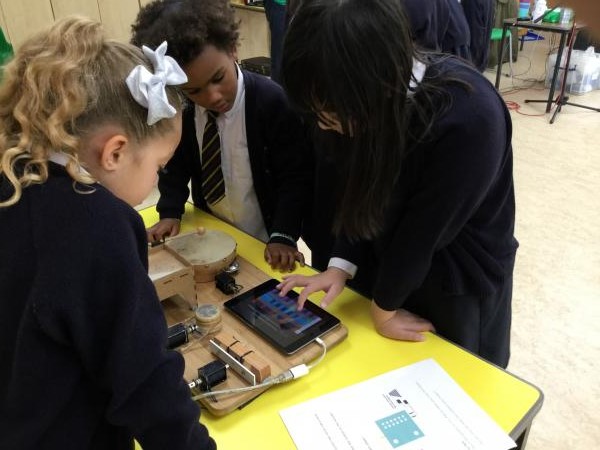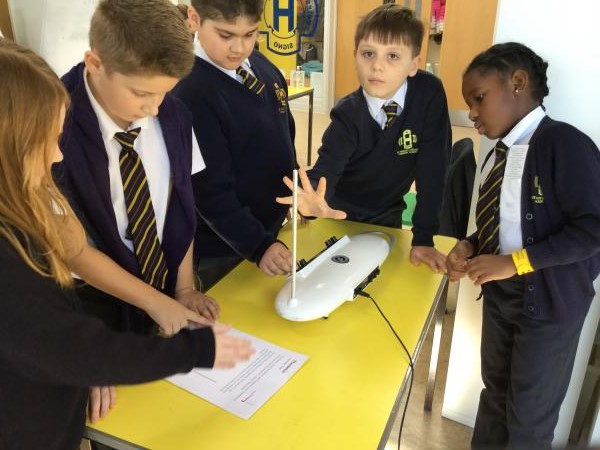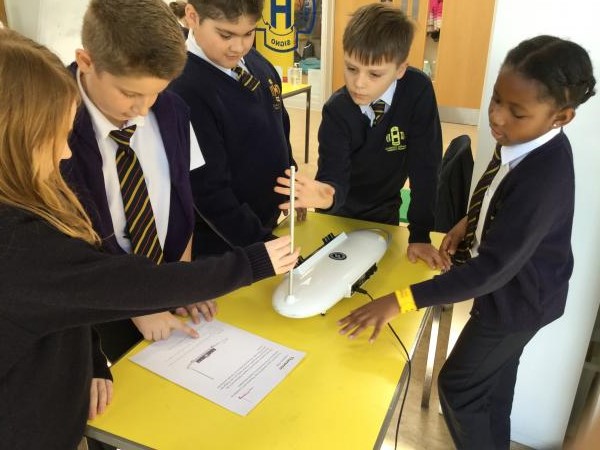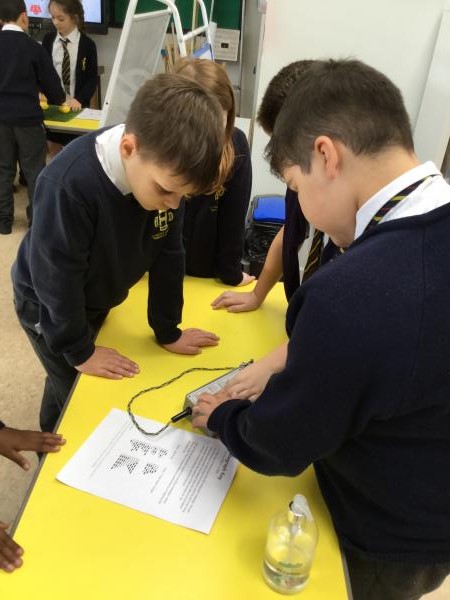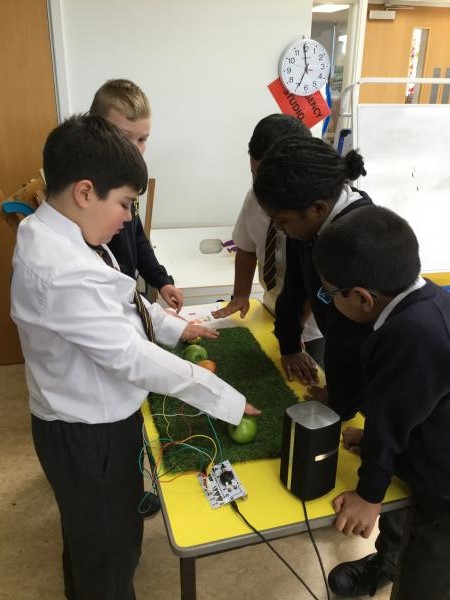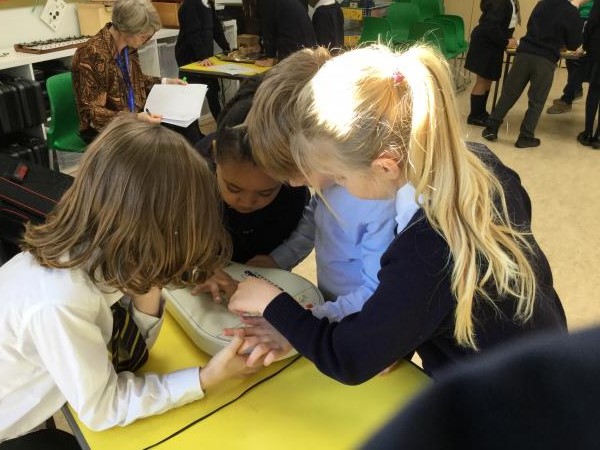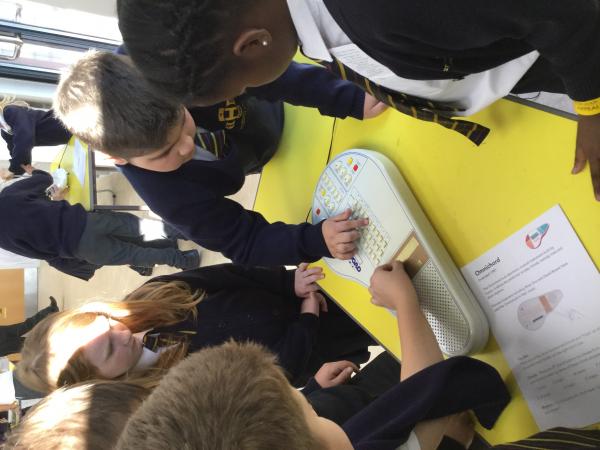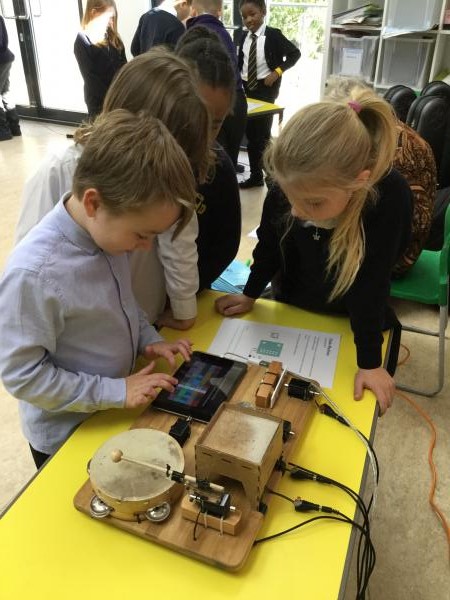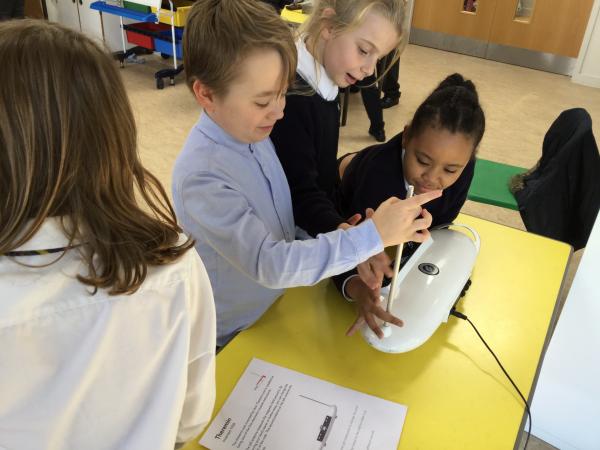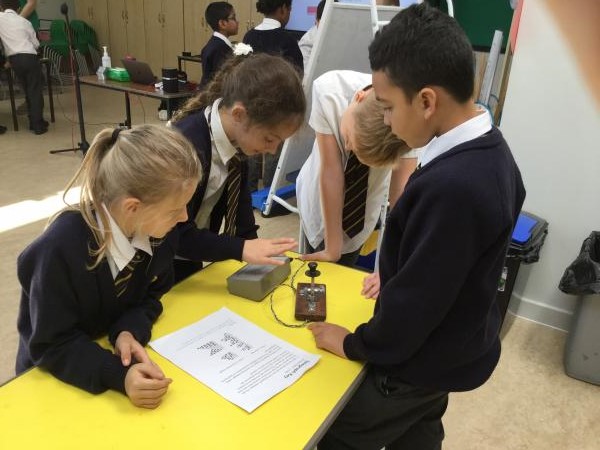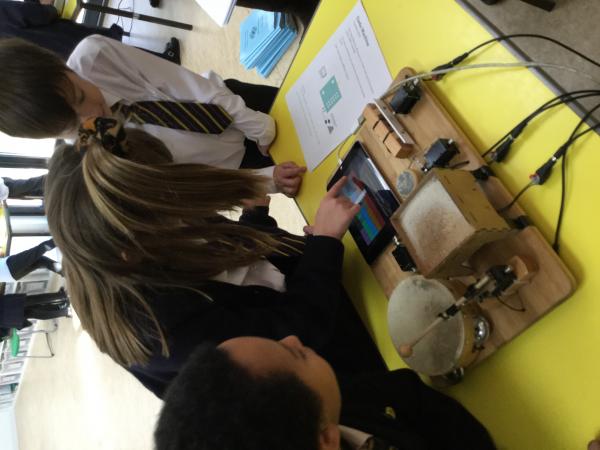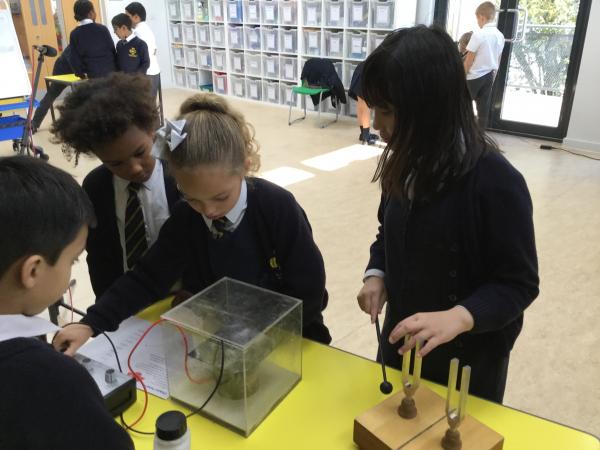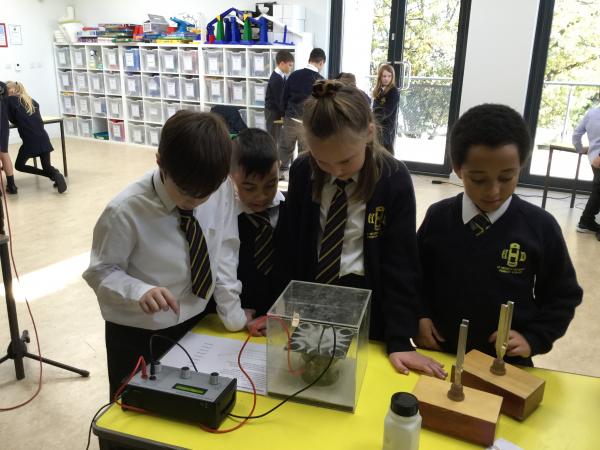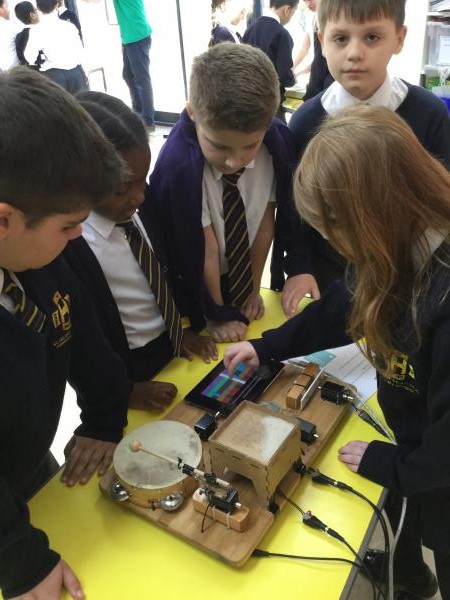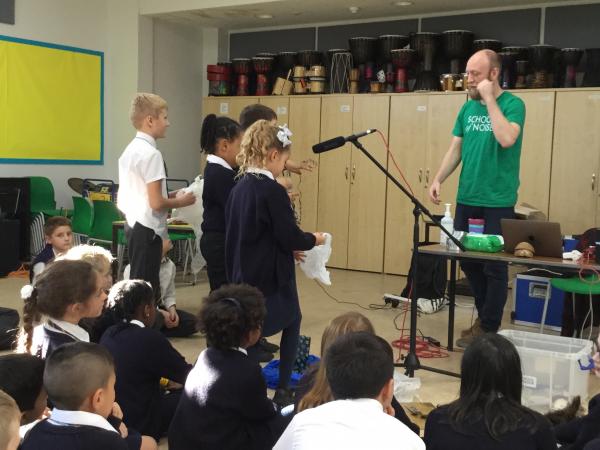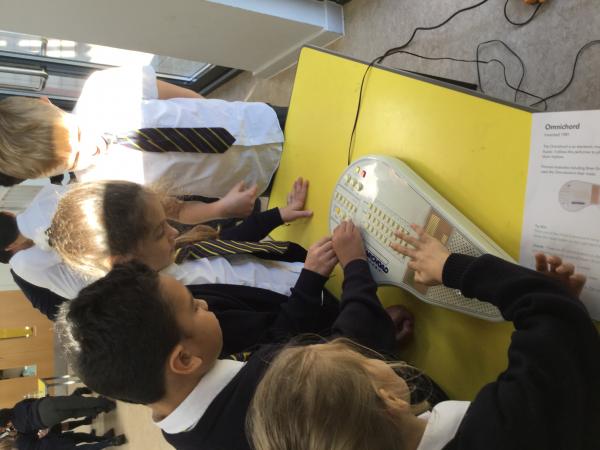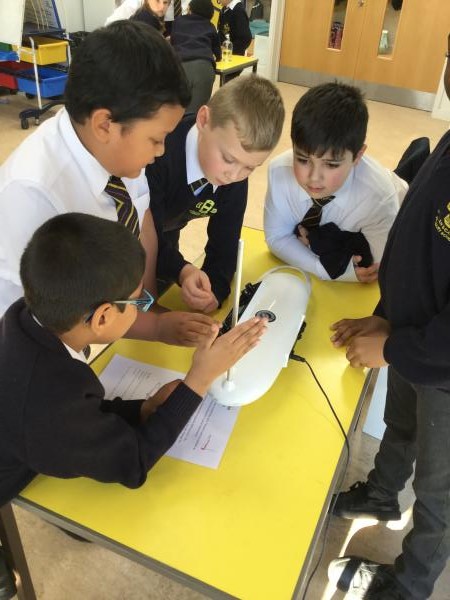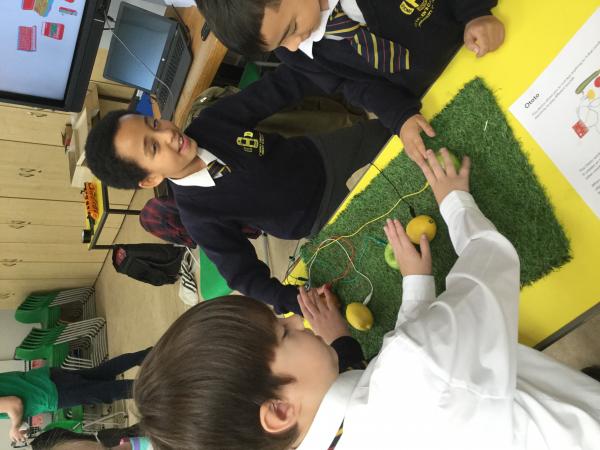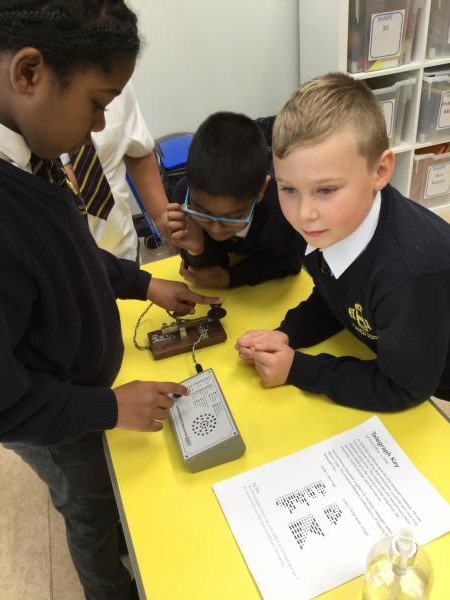 Outdoor Learning Day 5th November
4F got busy using nature to add hundreds, tens and units.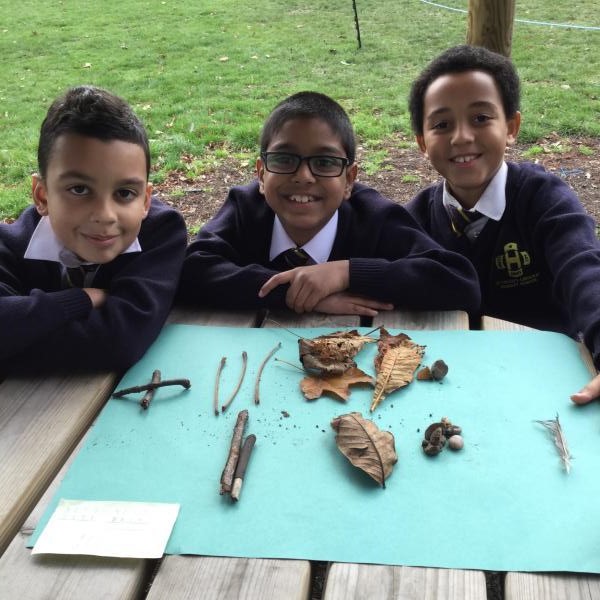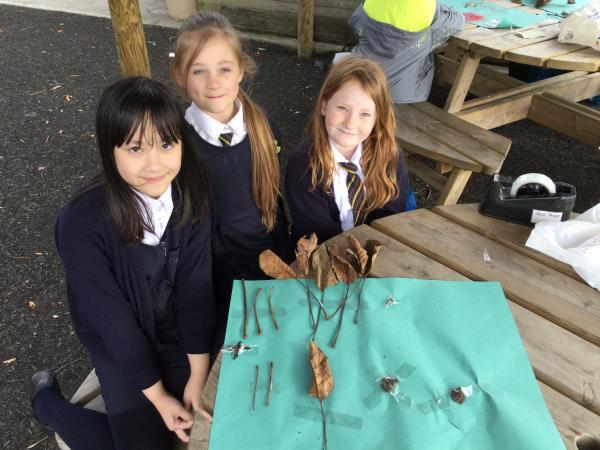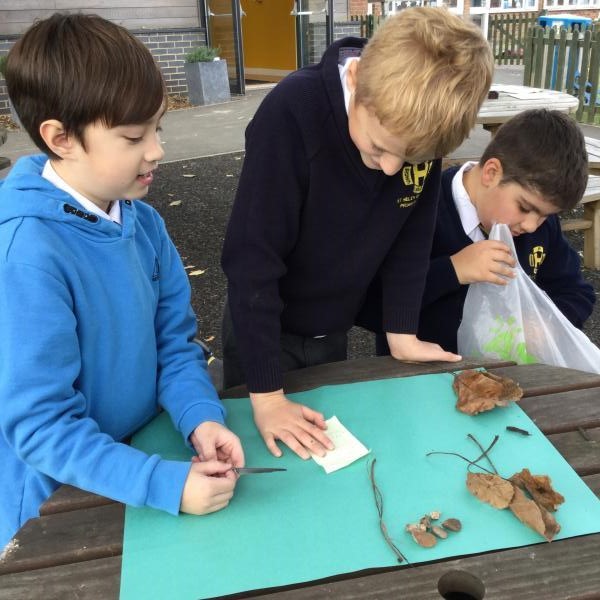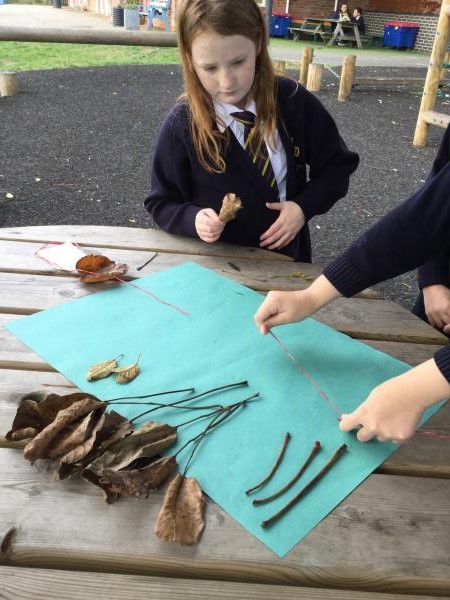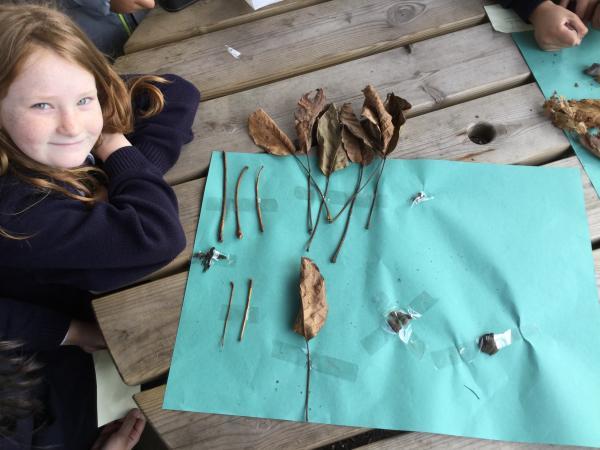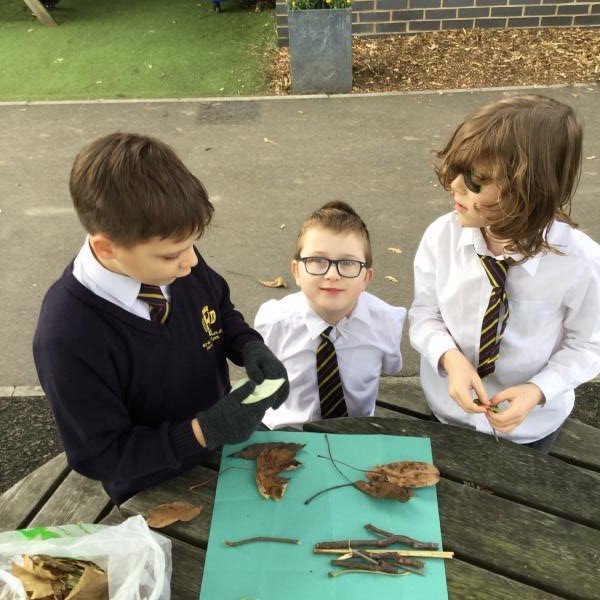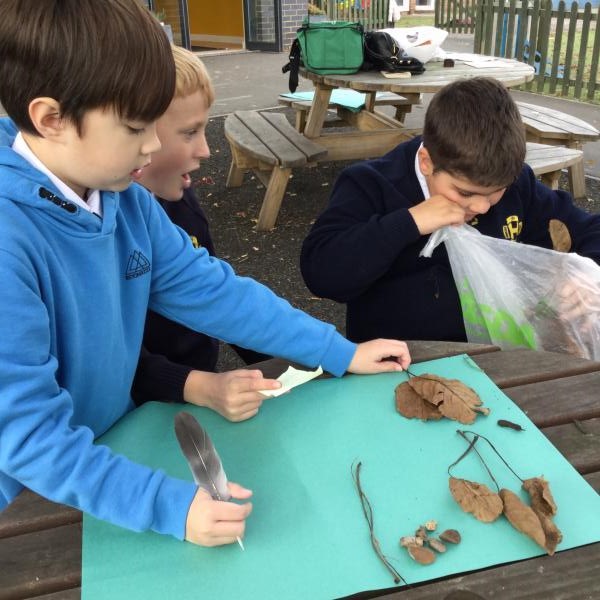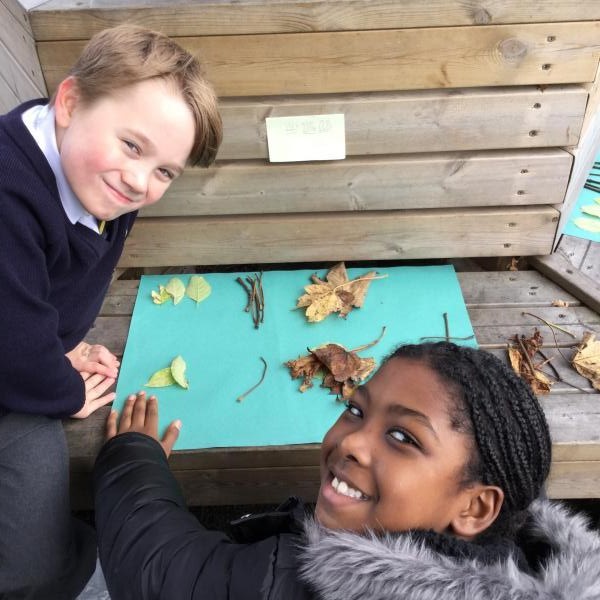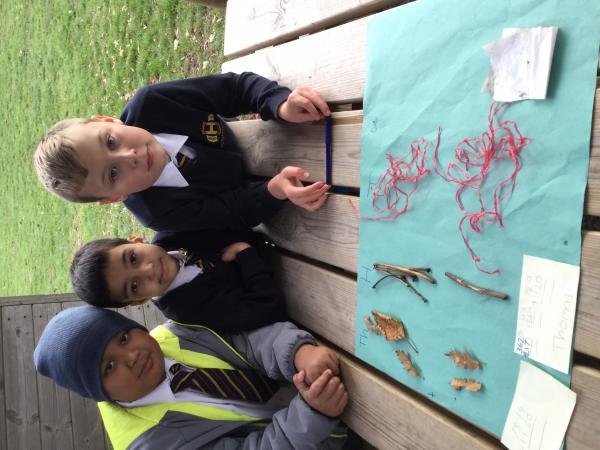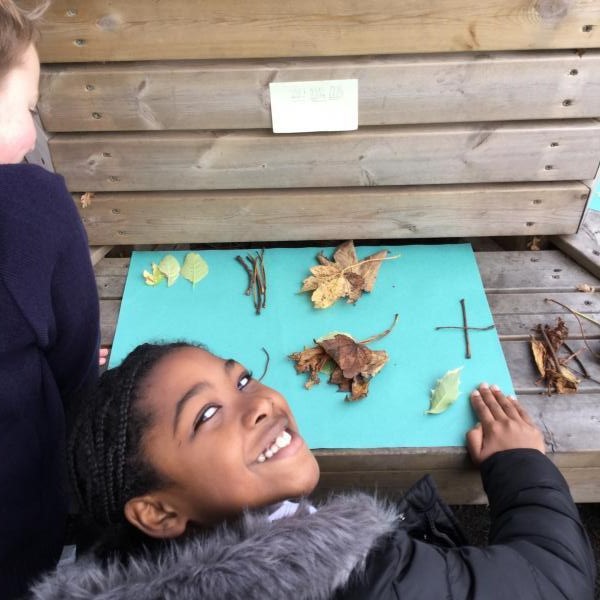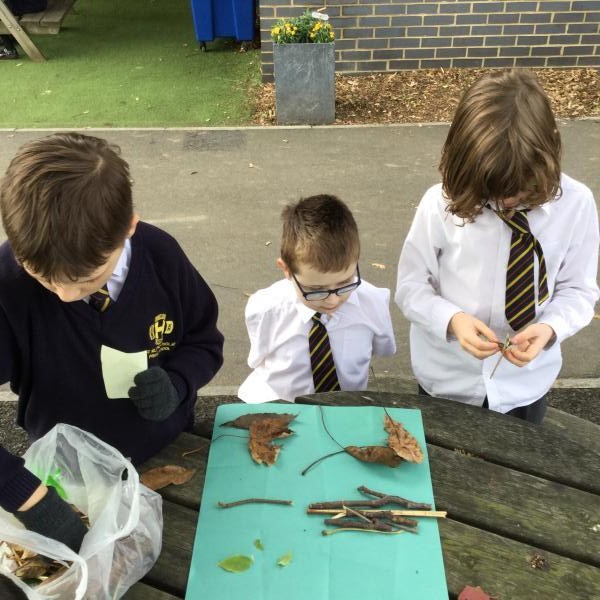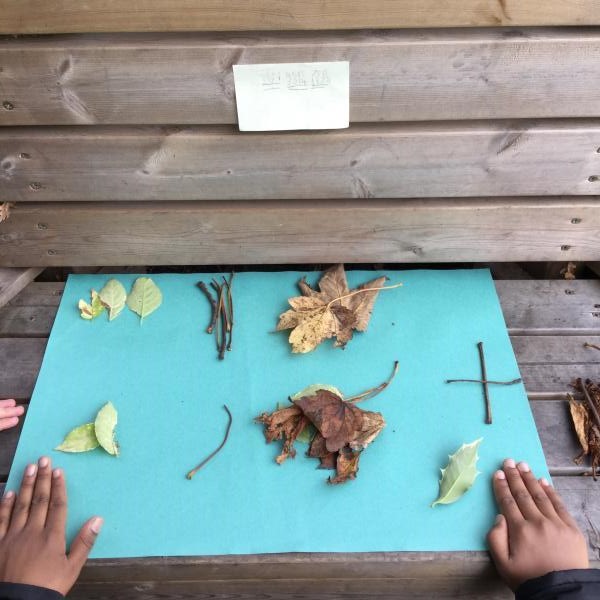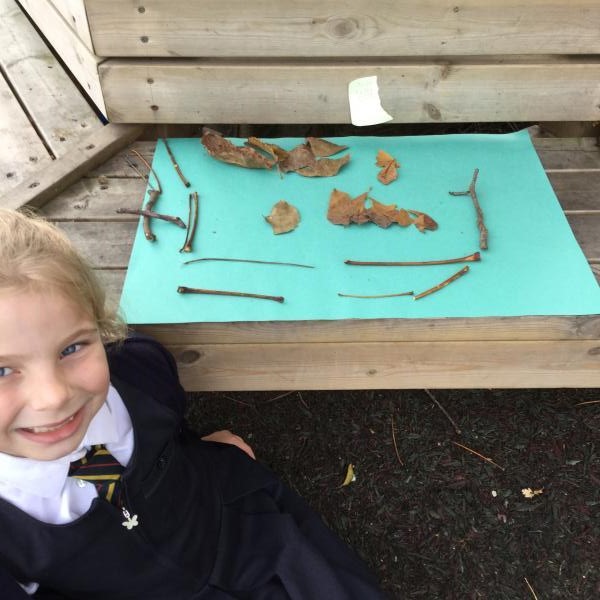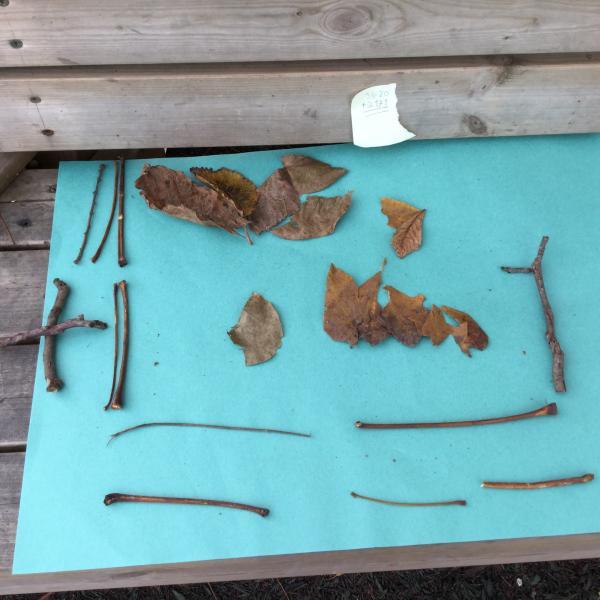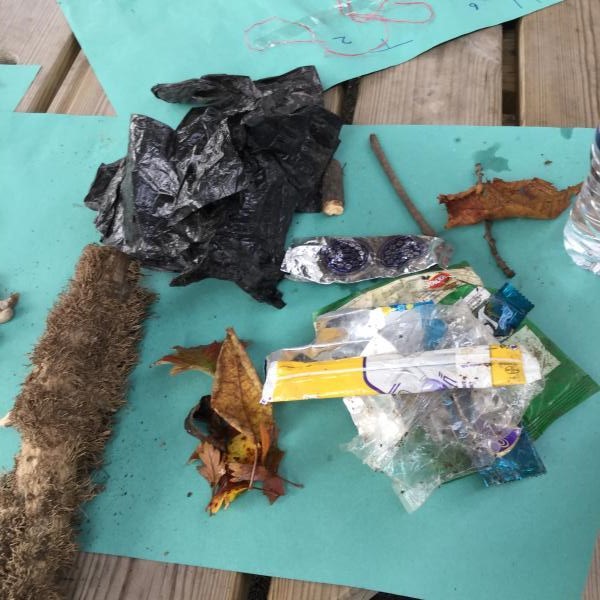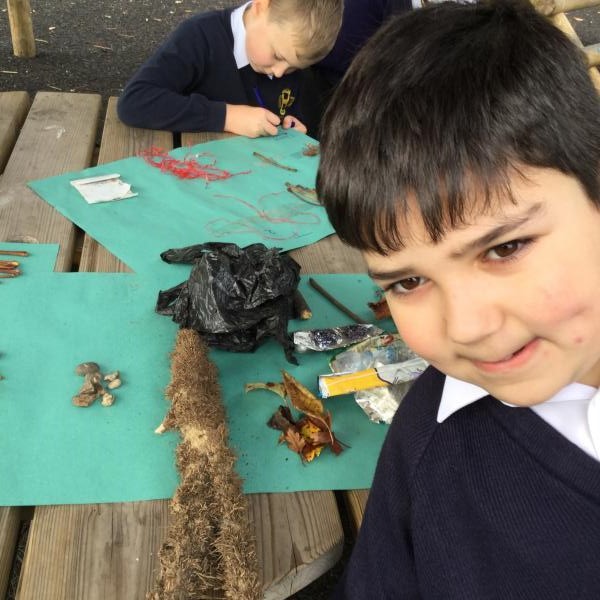 Electrical Circuits
4G have had a great week this week designing electrical circuits (that work!) and looking at different materials to discover whether they are conductors or not conductors. They did really well and had some surprising results.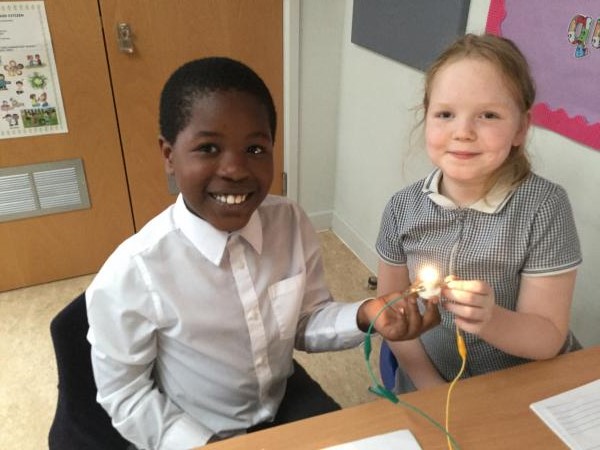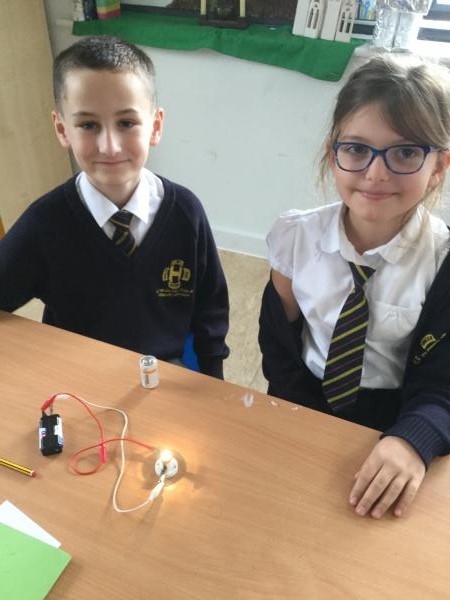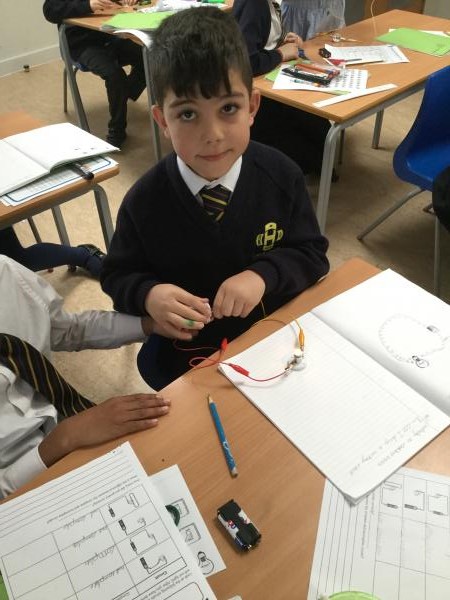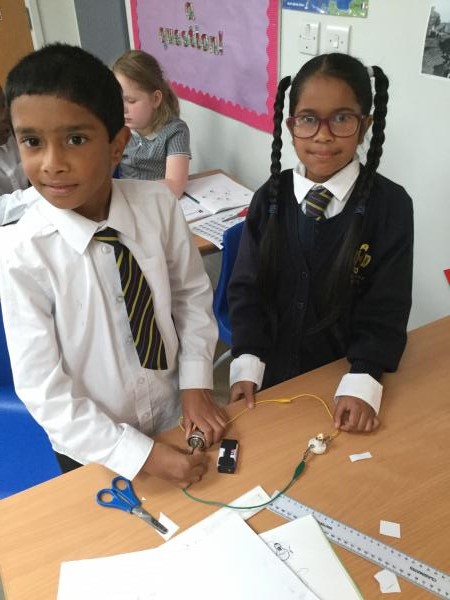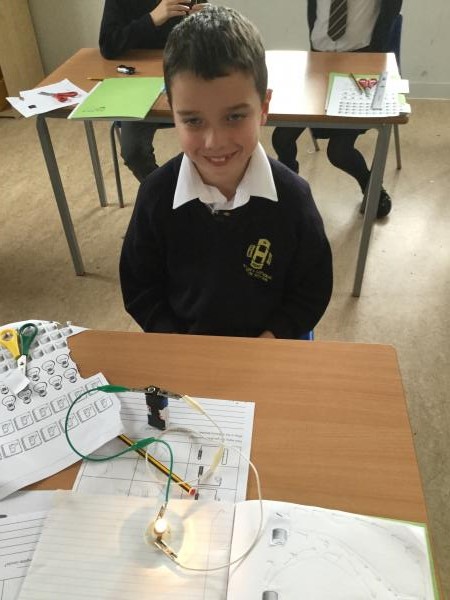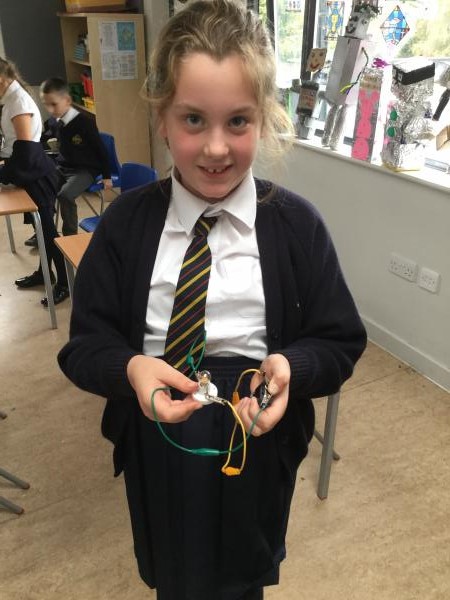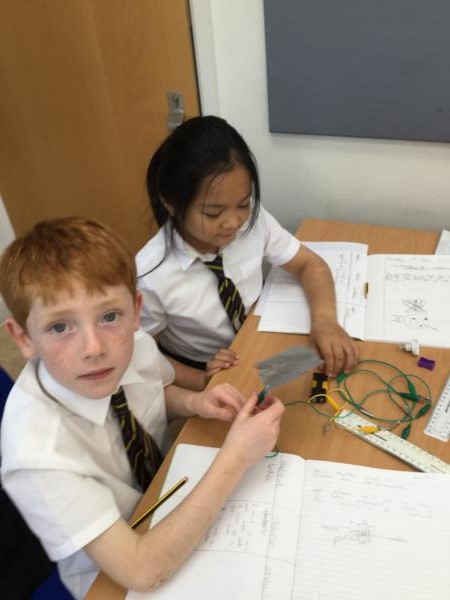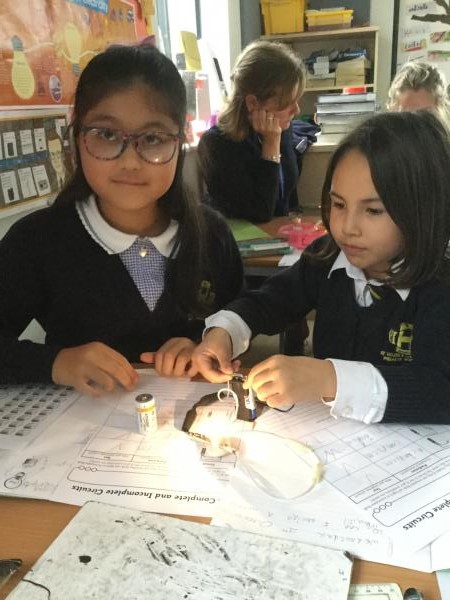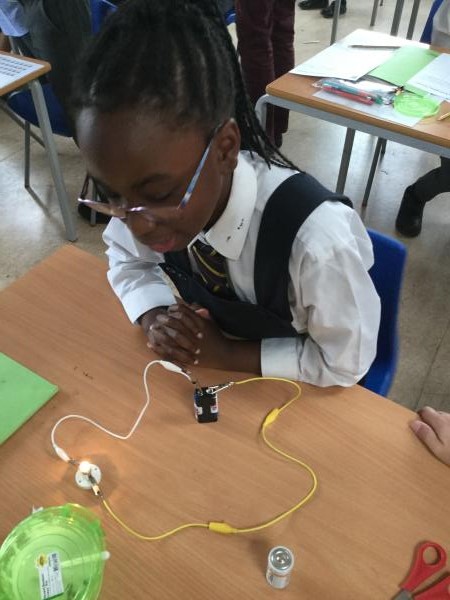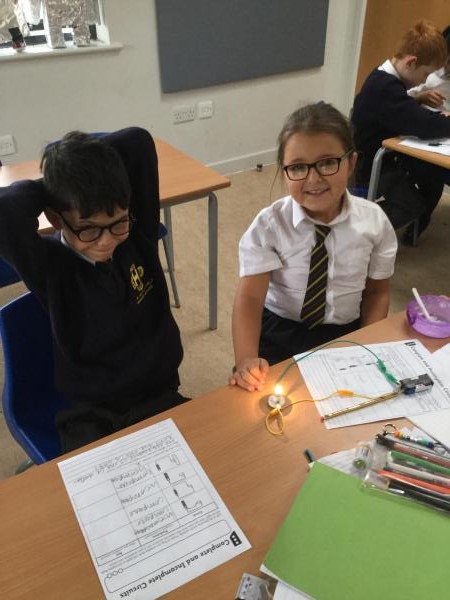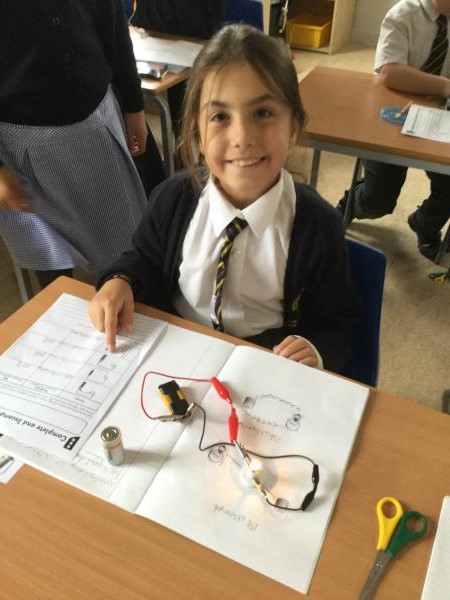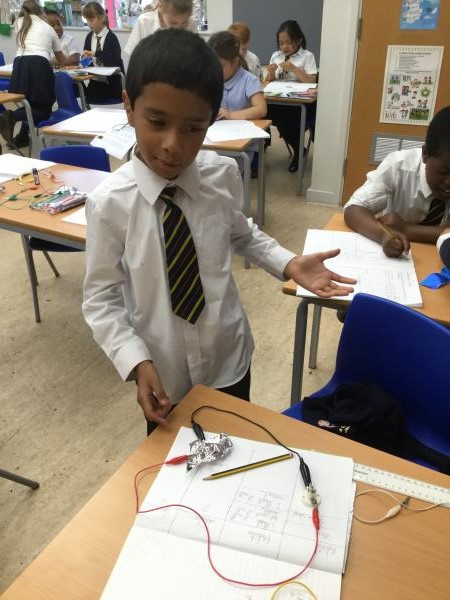 Circuit Components
This week in Science 4F have learnt what the components of a circuit are and made their own.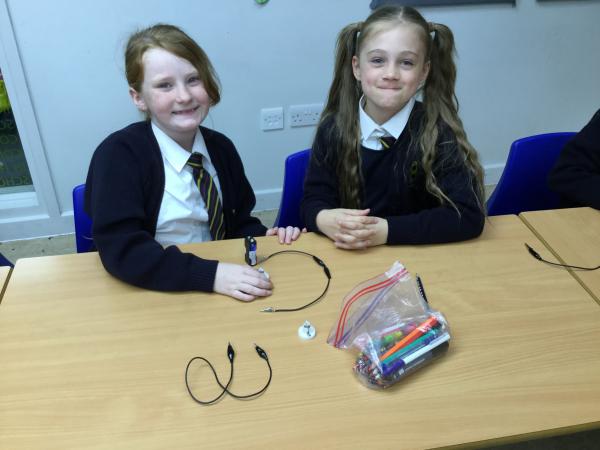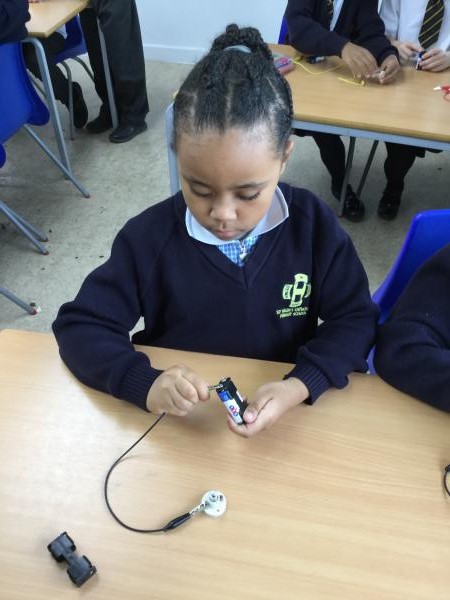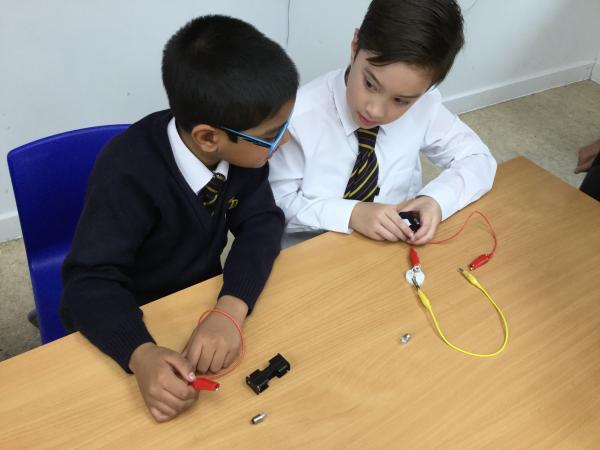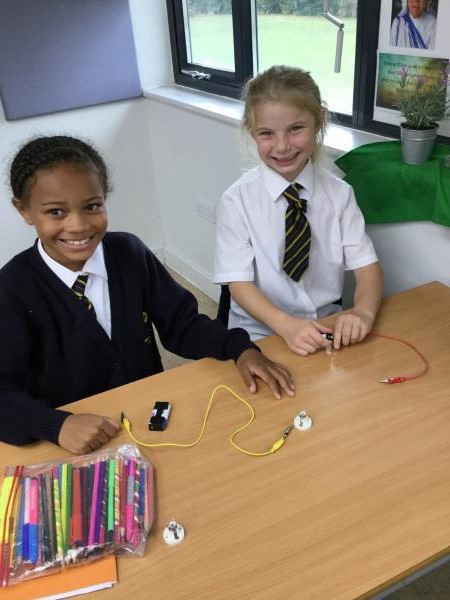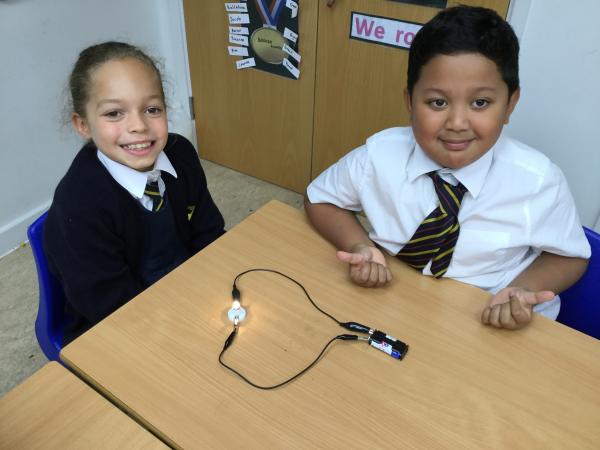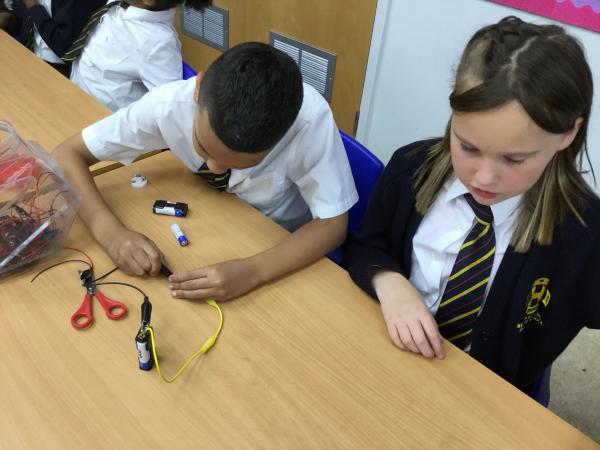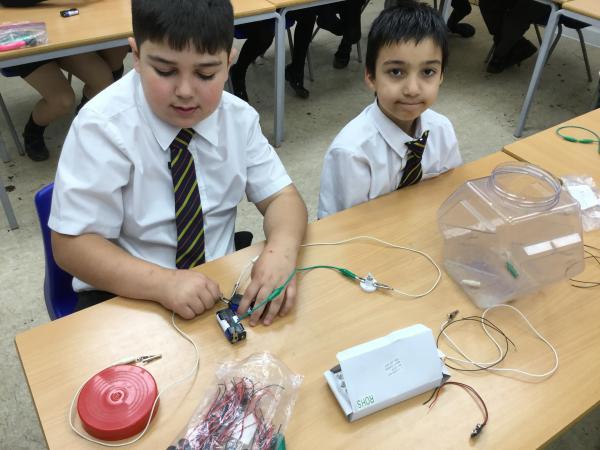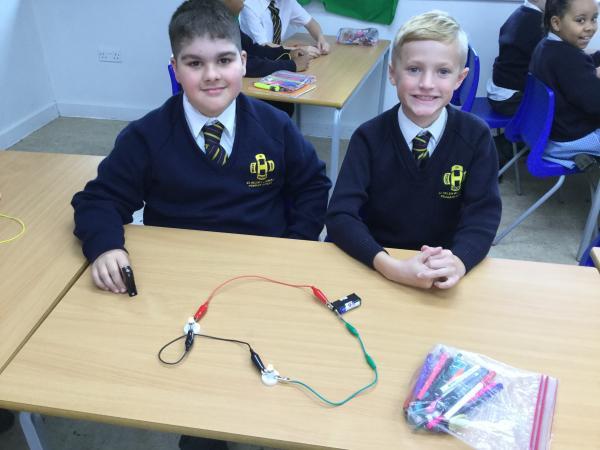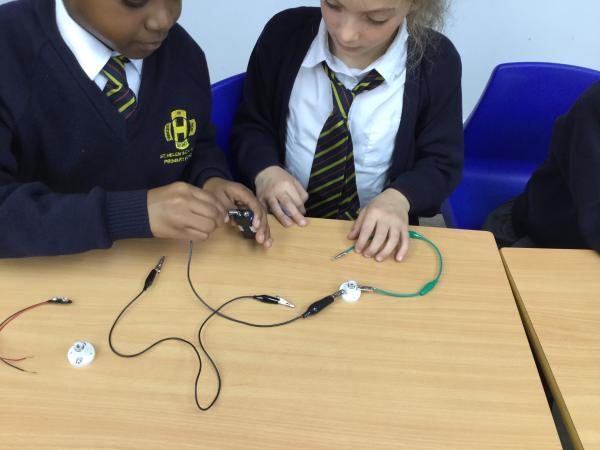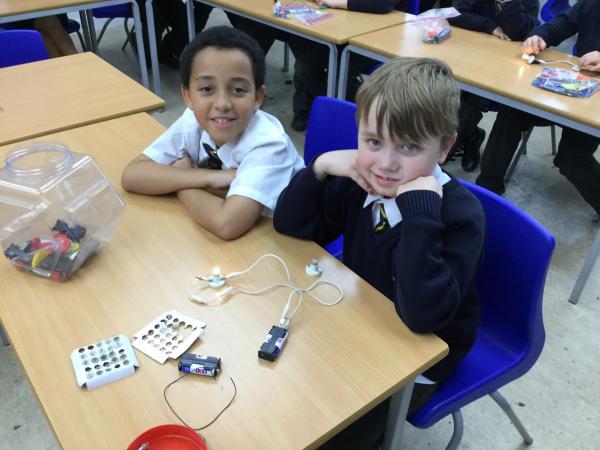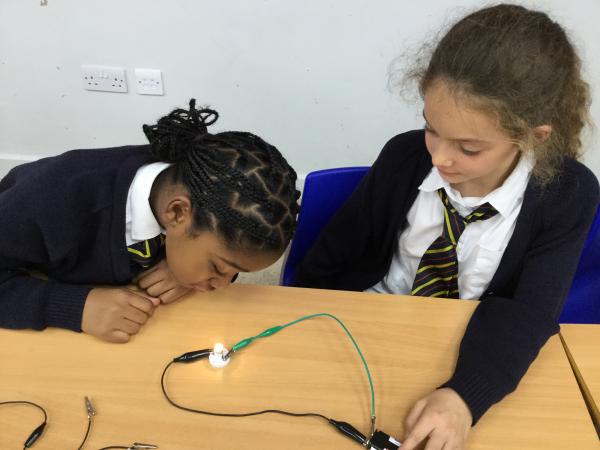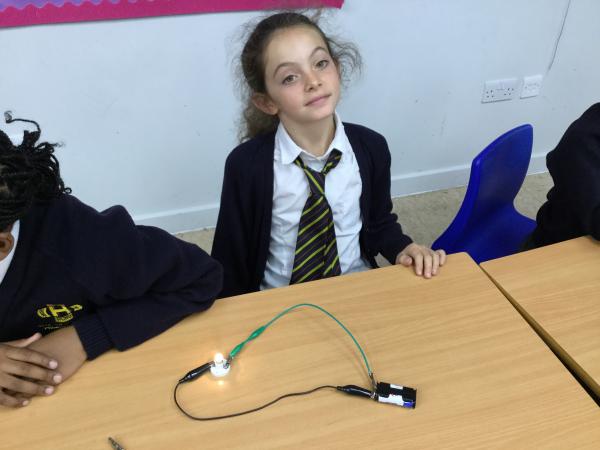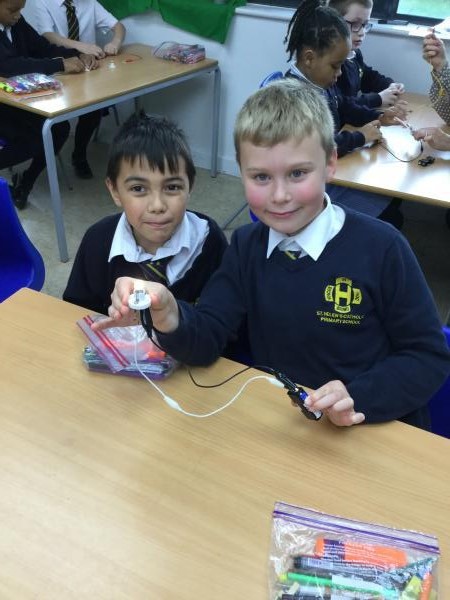 Congratulations - great work with your Times Tables!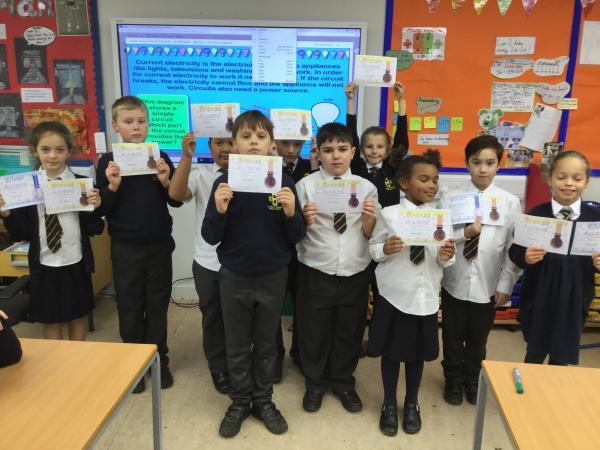 4G get busy in the Nature Area
4G had a fantastic day in the Nature Area this week looking at electricity and circuits , inventing , building and discovering new things too!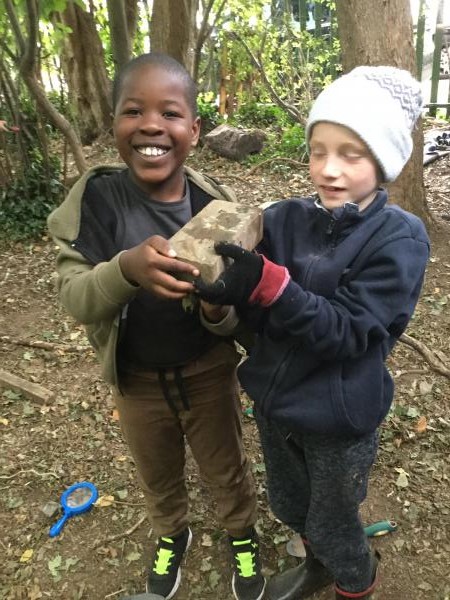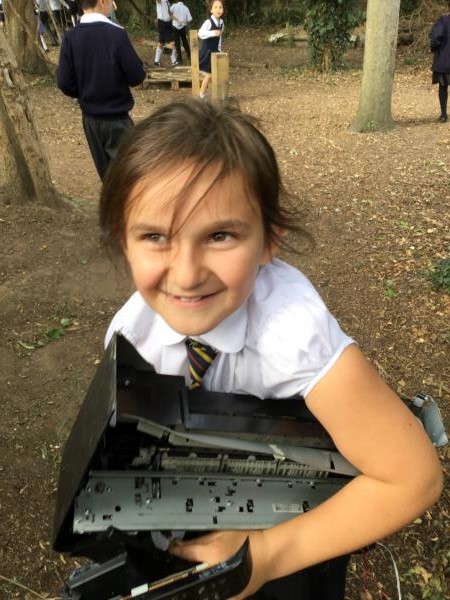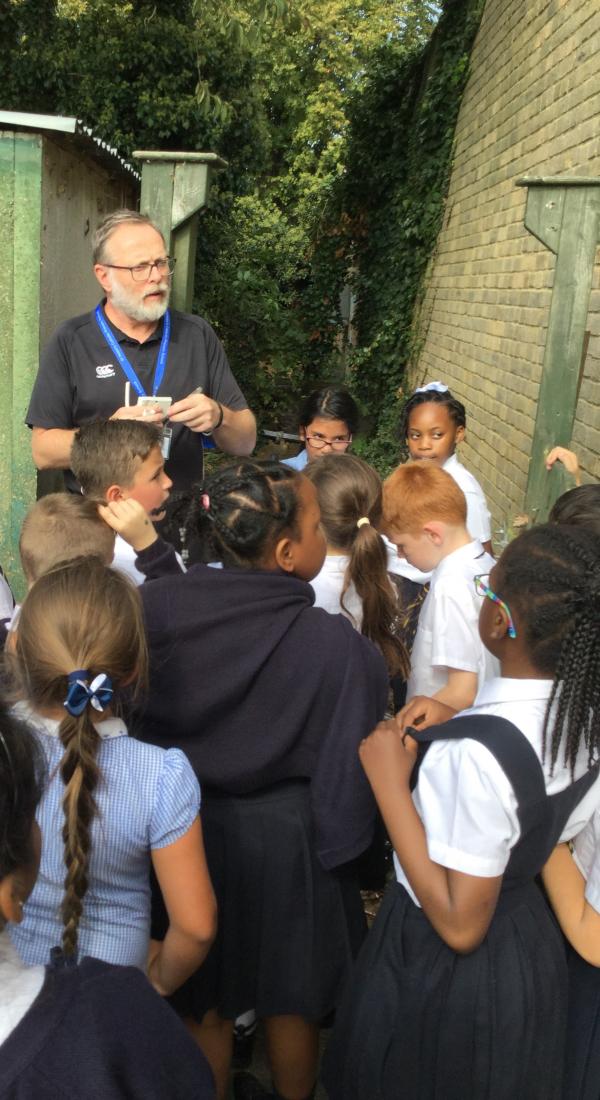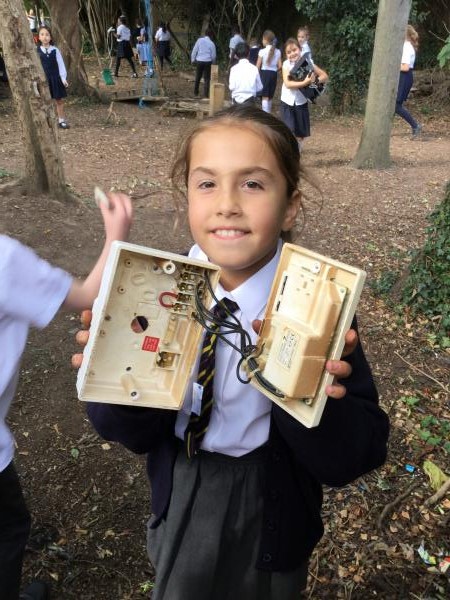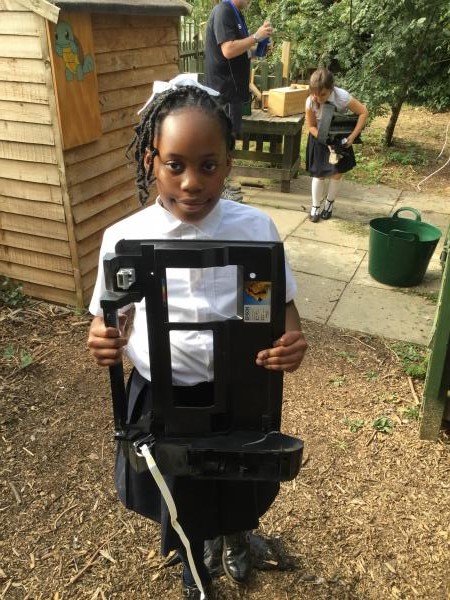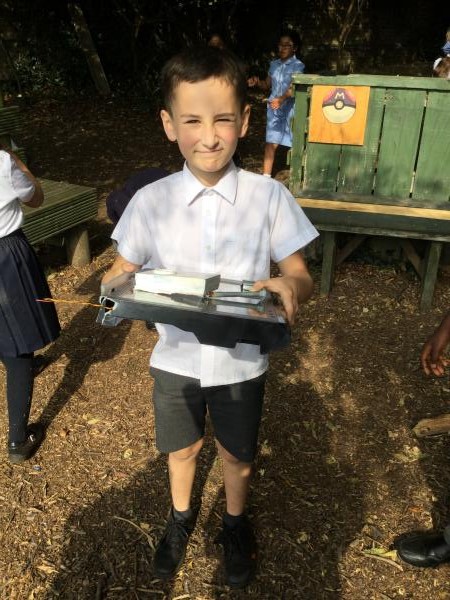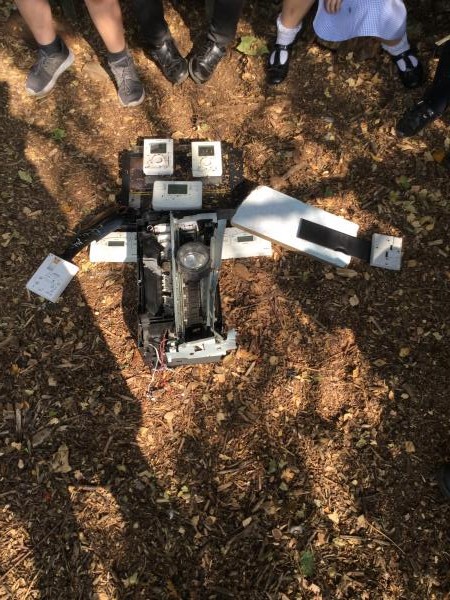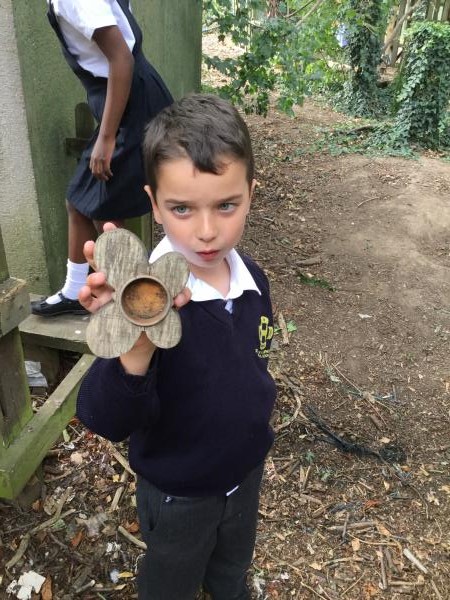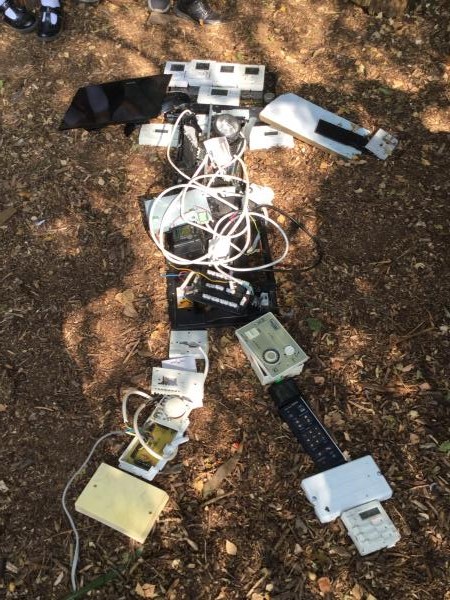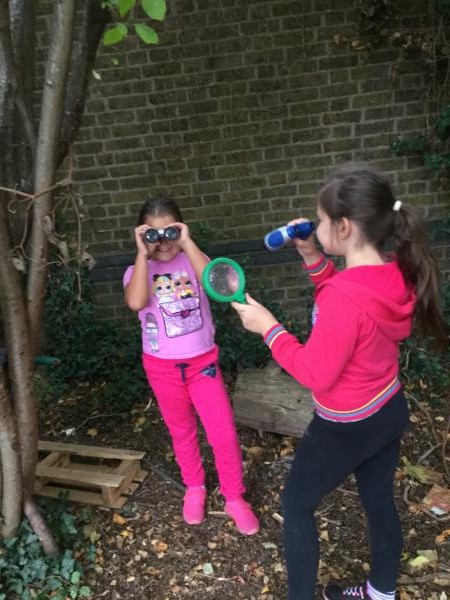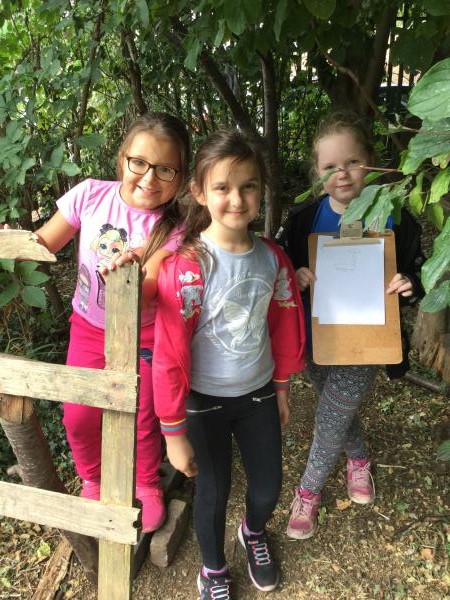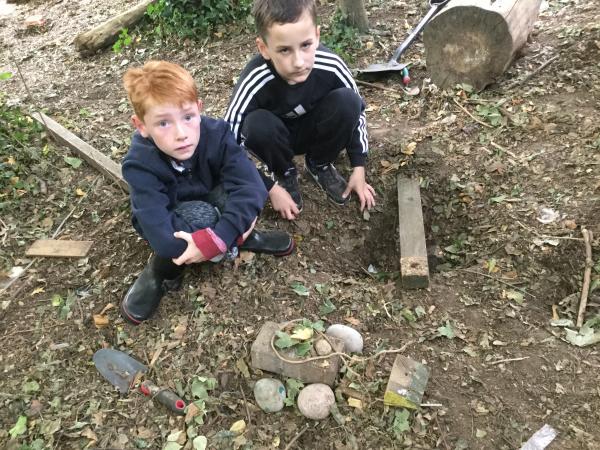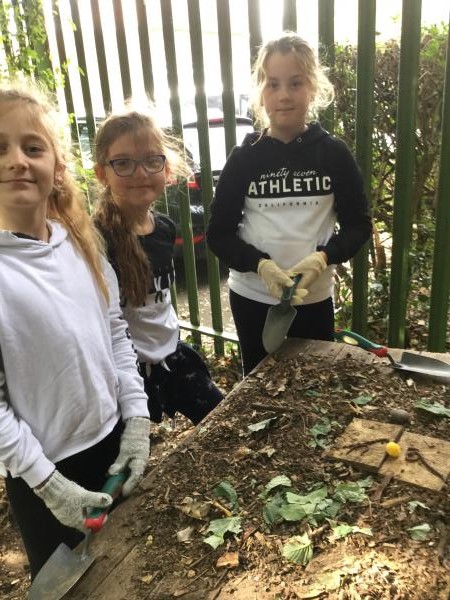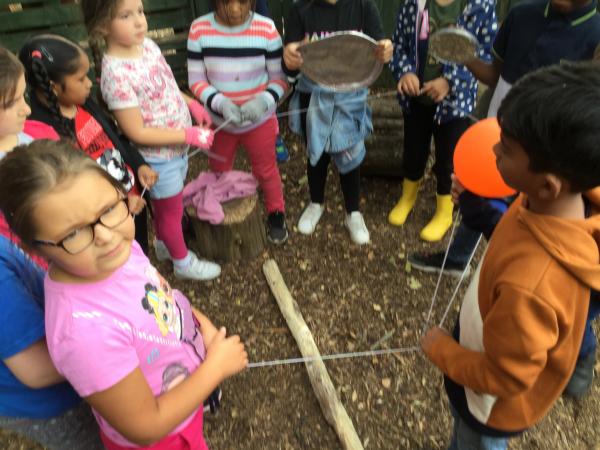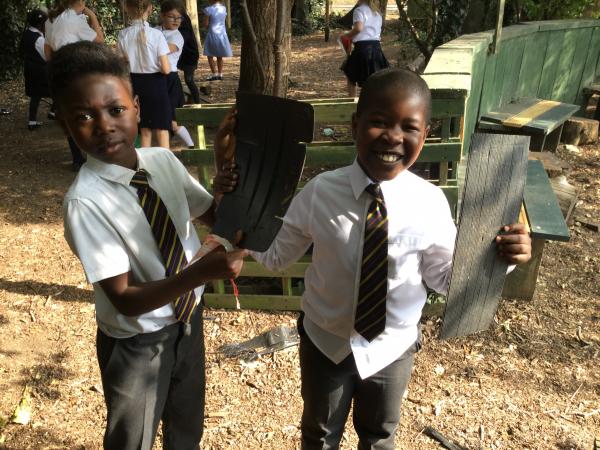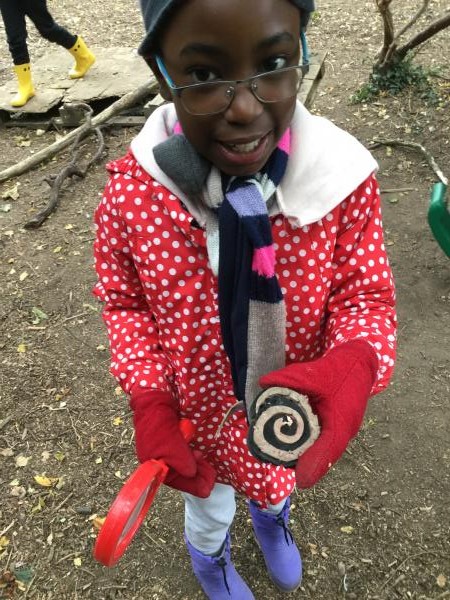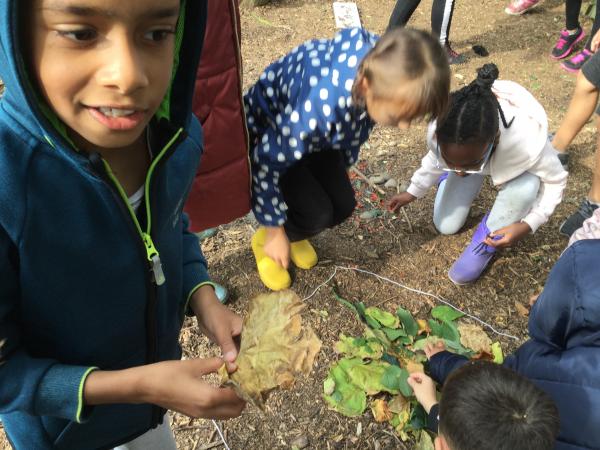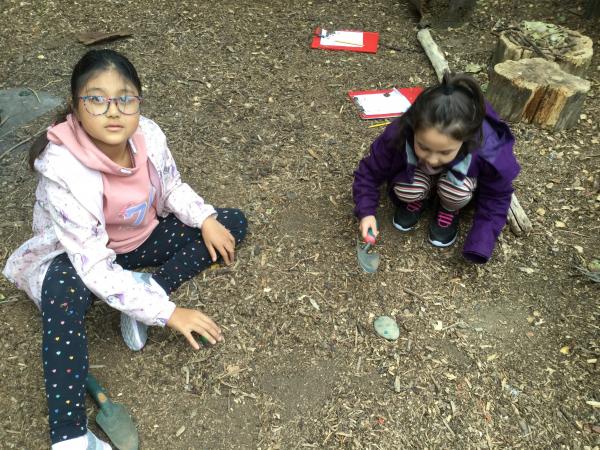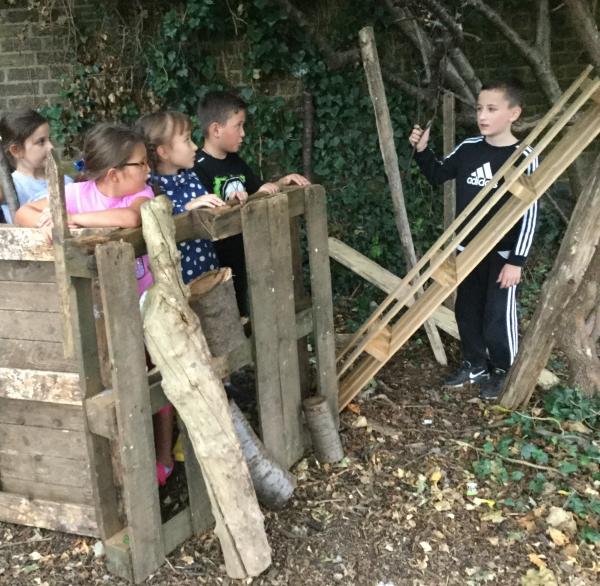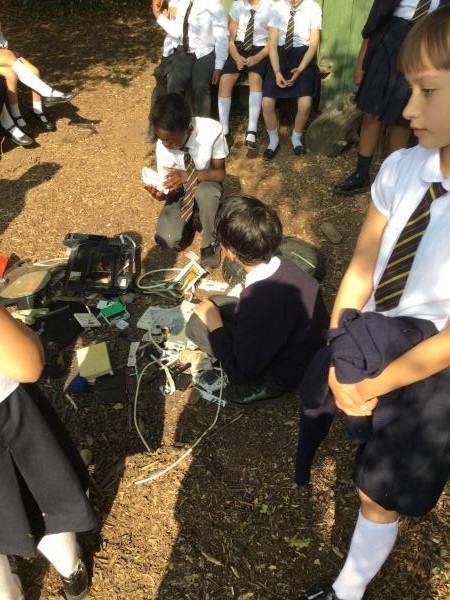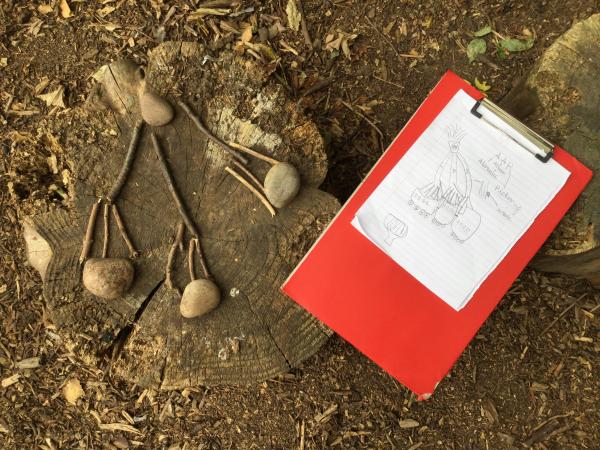 Andy Warhol Artwork
4G showing their artistic talents this week completing their portraits for our art topic on Andy Warhol.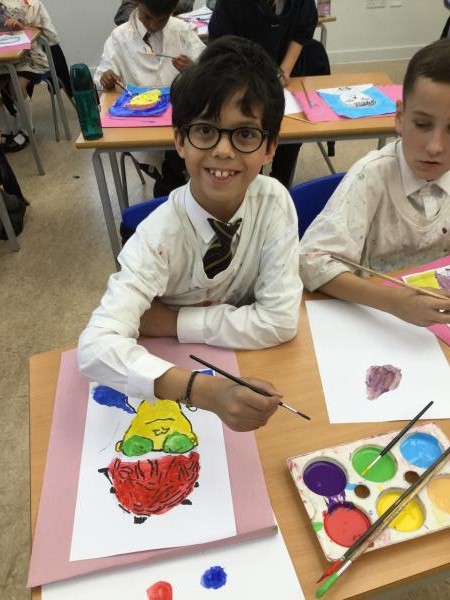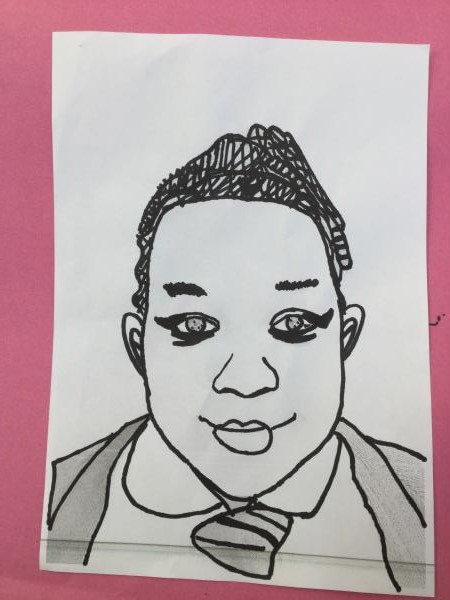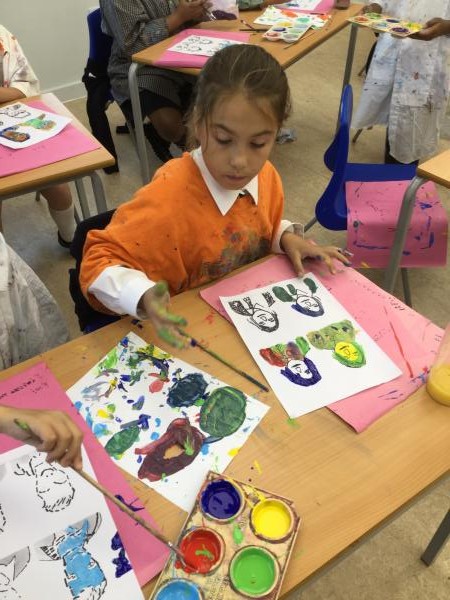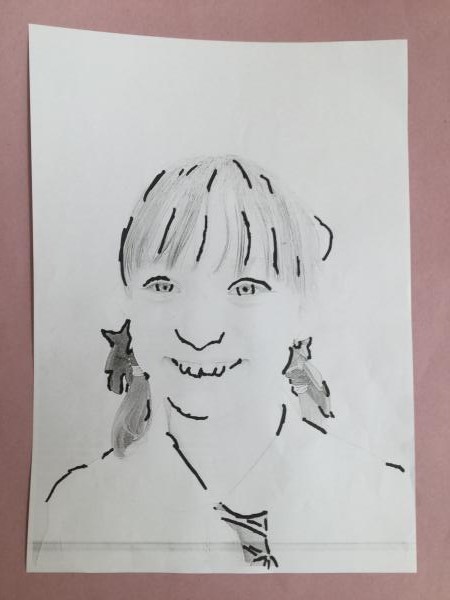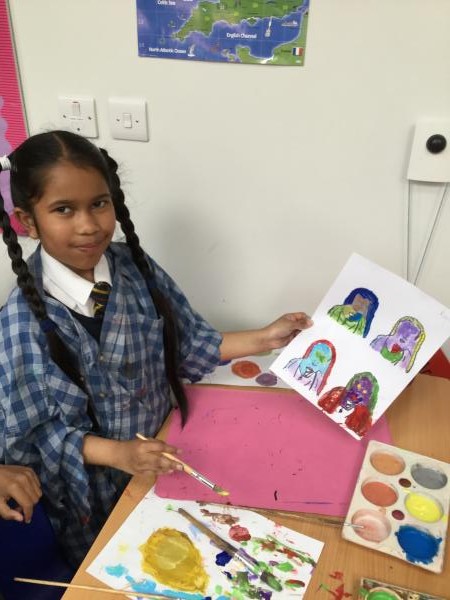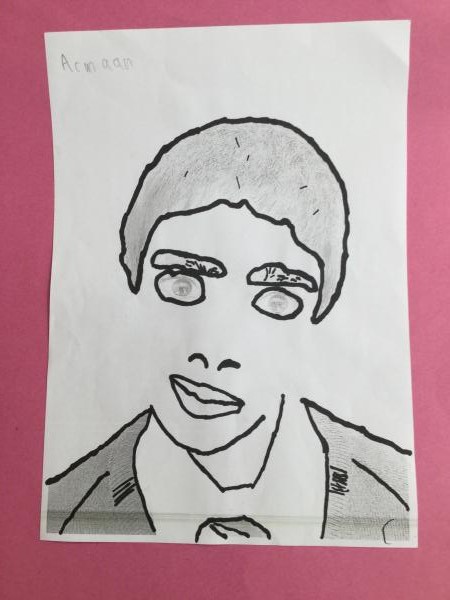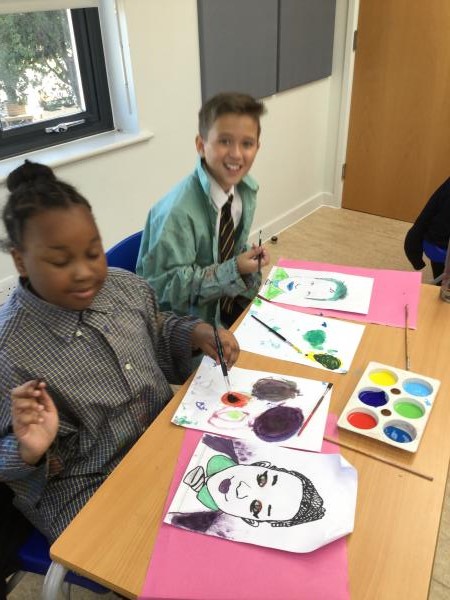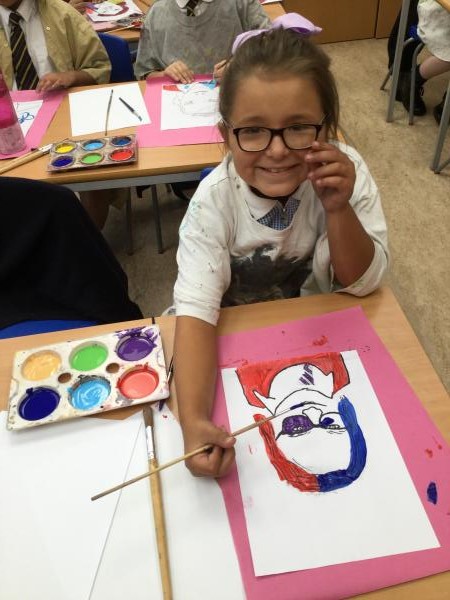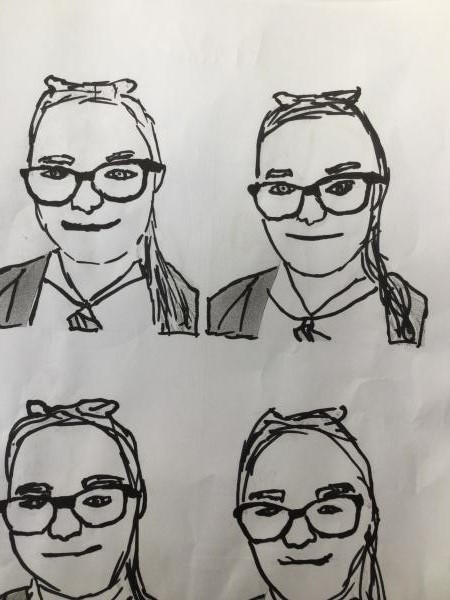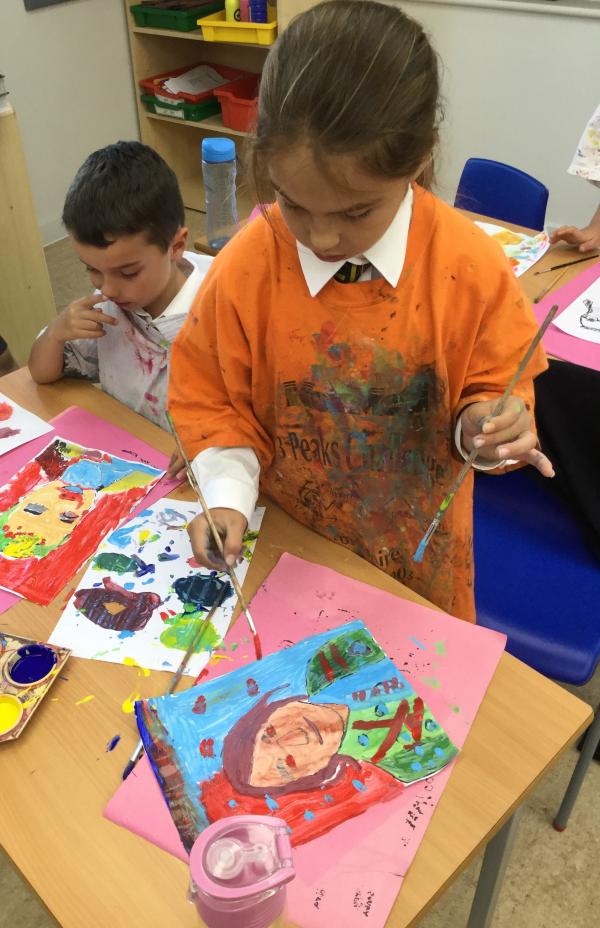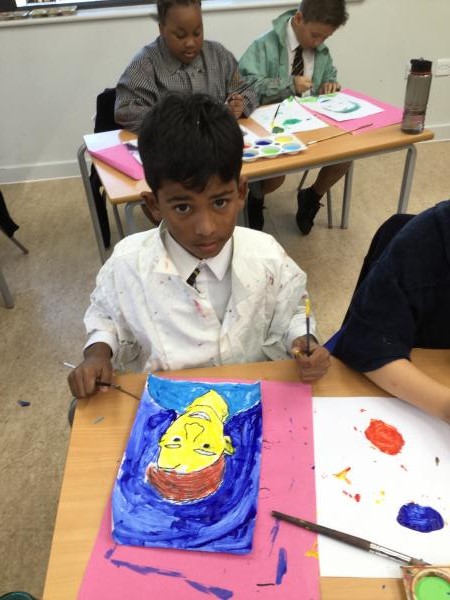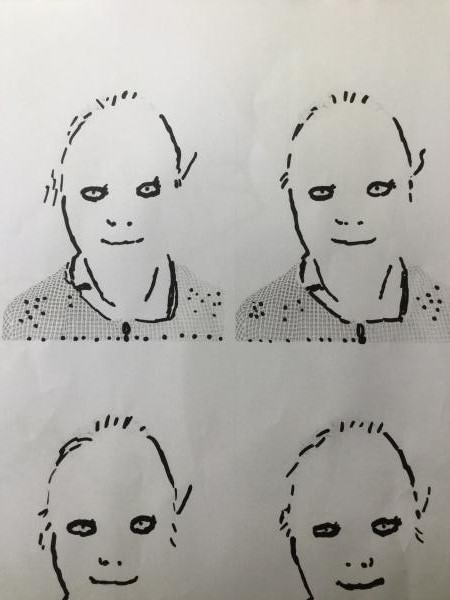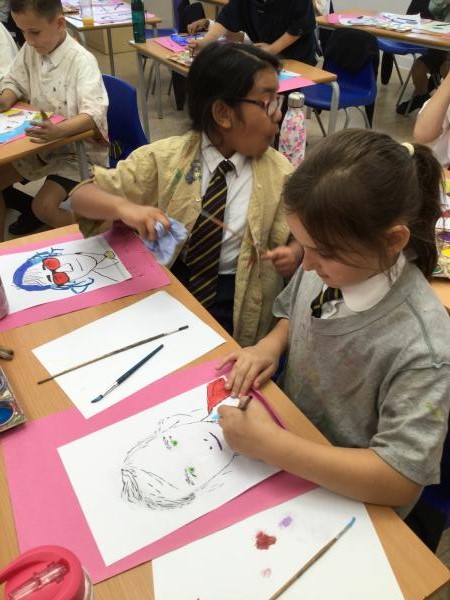 4F Meets The Iron Man
Class 4F went into the nature area to start their new class reading book – The Iron Man by Ted Hughes. They also searched for materials in there to build an iron man.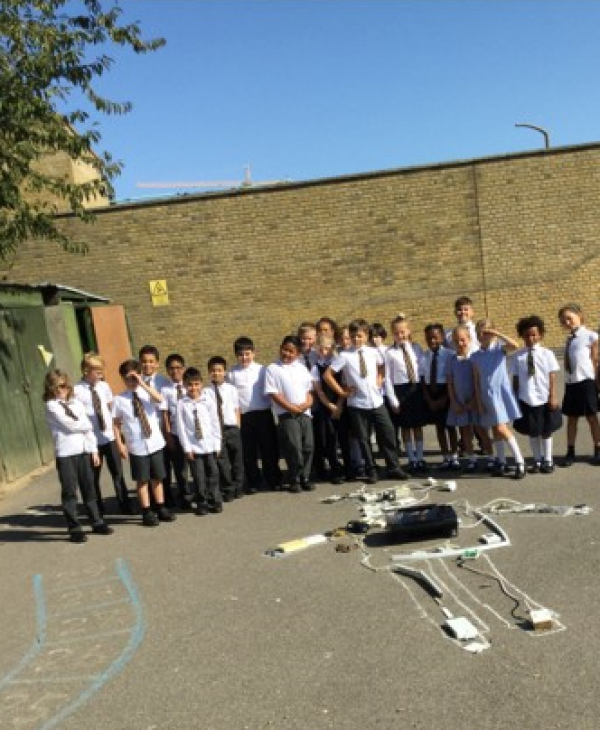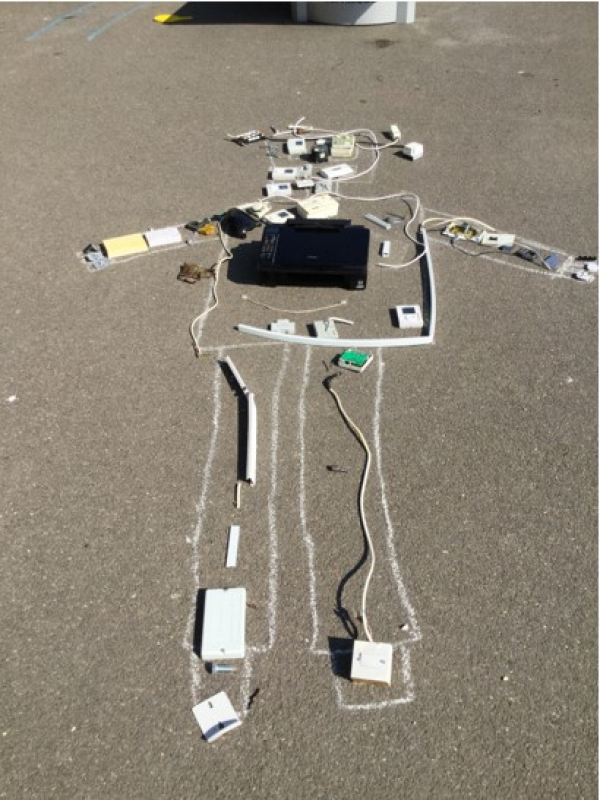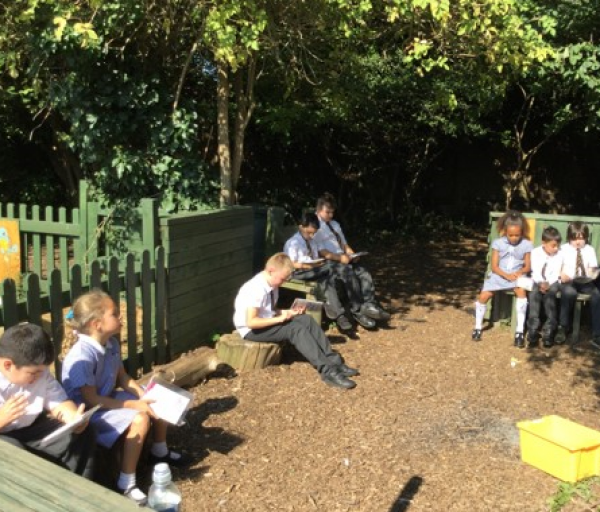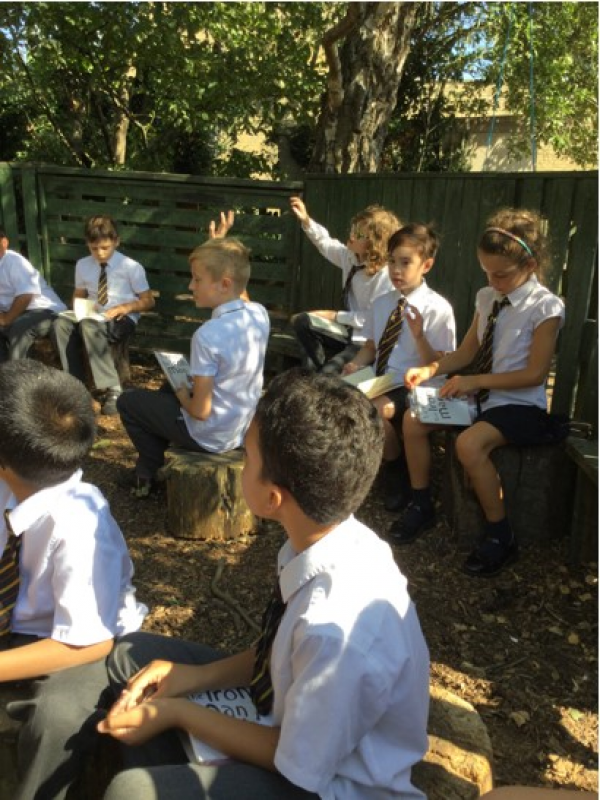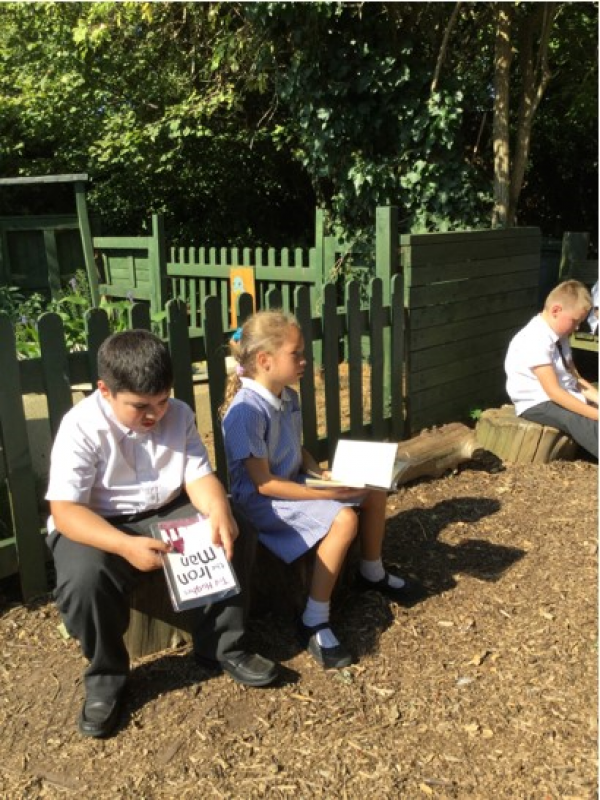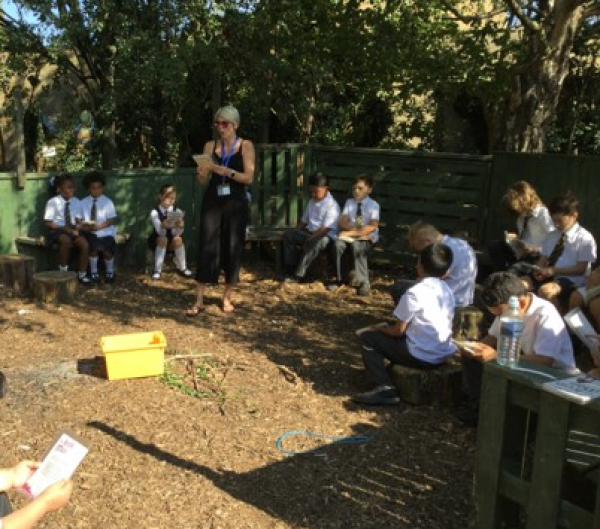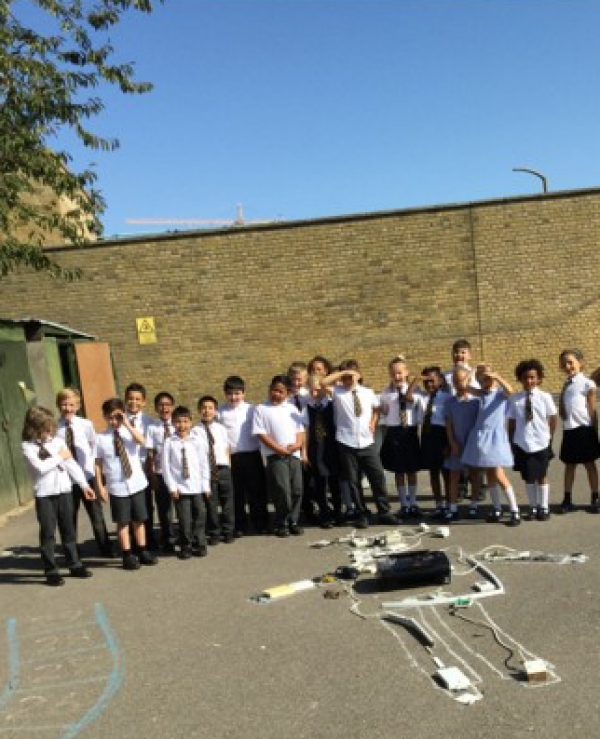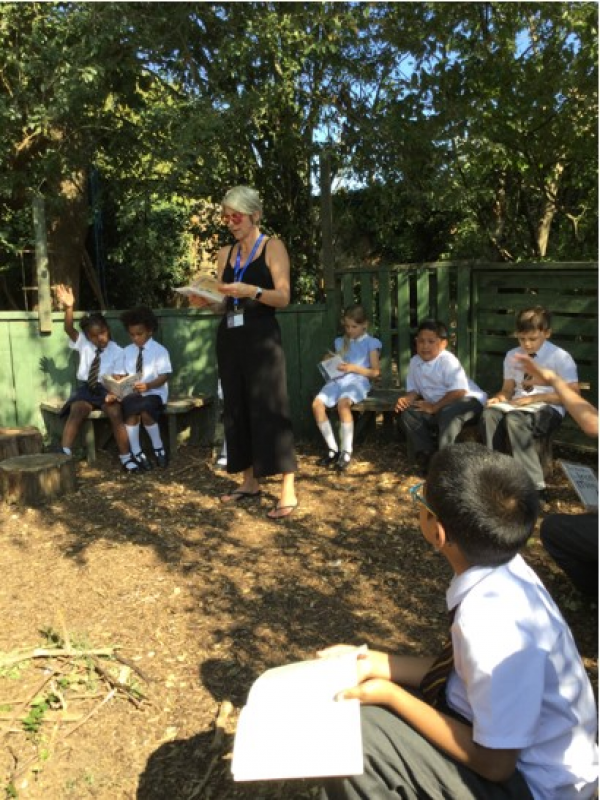 We are back and busy!
What a great first week back for Class 4G.
We had an amazing scavenger hunt in the nature area and then had a great time making ourselves some Ecuadorian Worry Dolls!