Welcome to Class 3
Class 3C Teachers: Mrs Conyard
Learning Support Assistants:
Mrs DeSouza
Mrs Howe


Class 3GC Teacher: Mrs Giordmaina & Mr Curtis
Learning Support Assistants:
Miss Zarcheva

---
---
The Latest News from Year 3
Sharing Home Learning 22nd January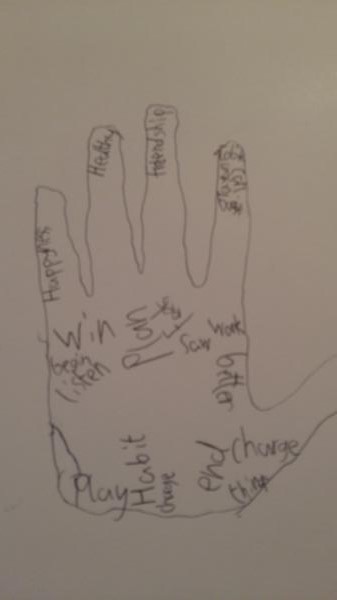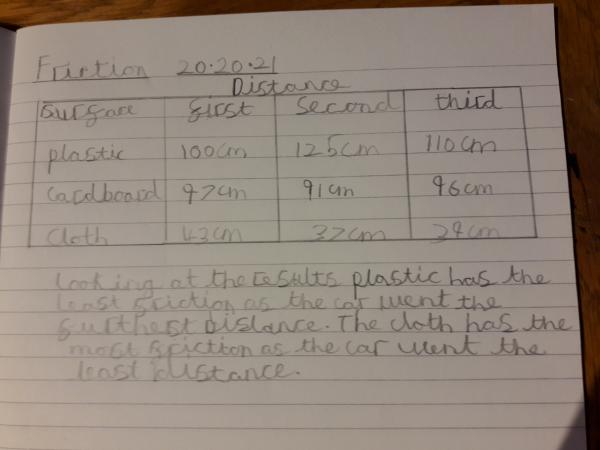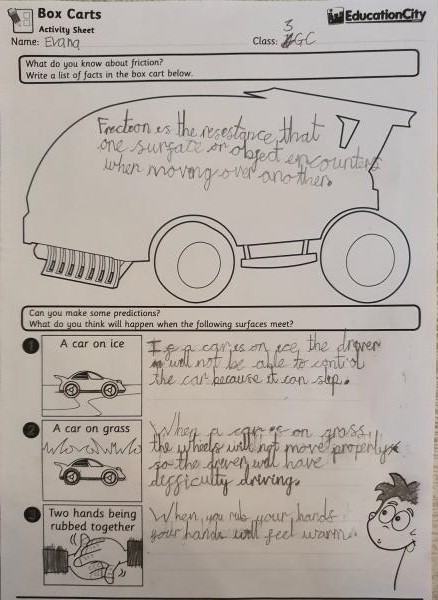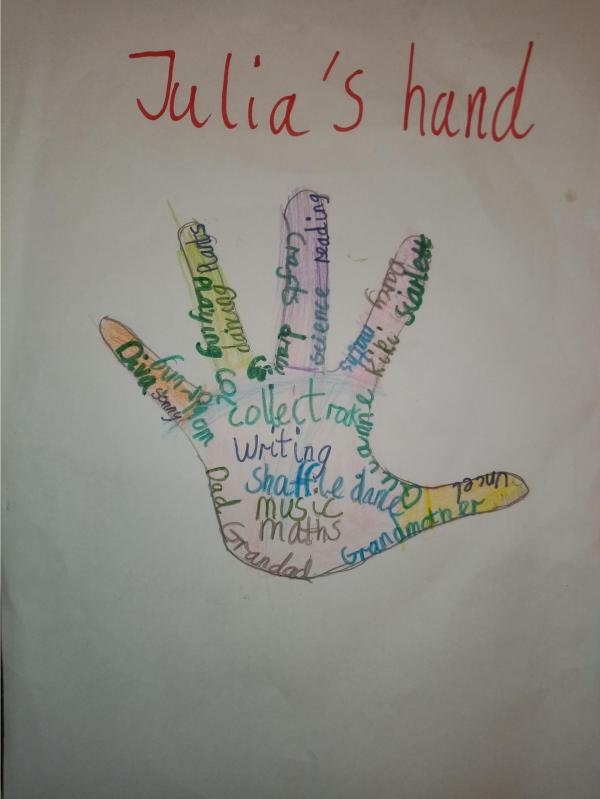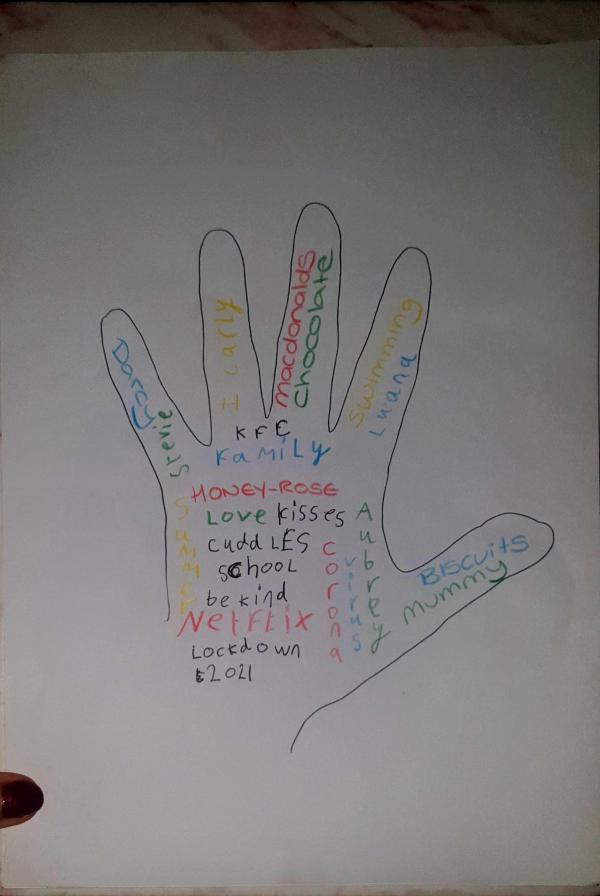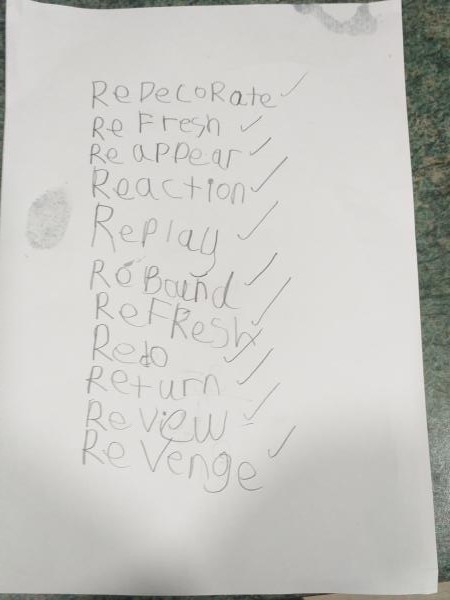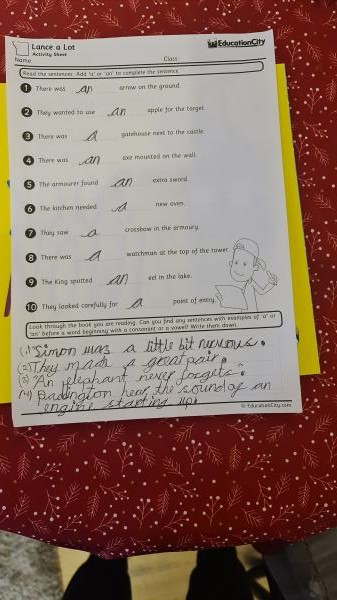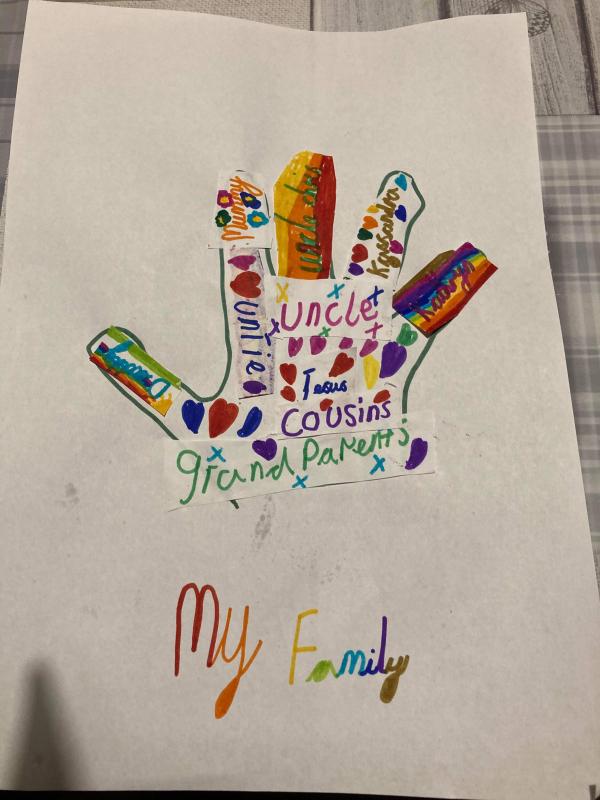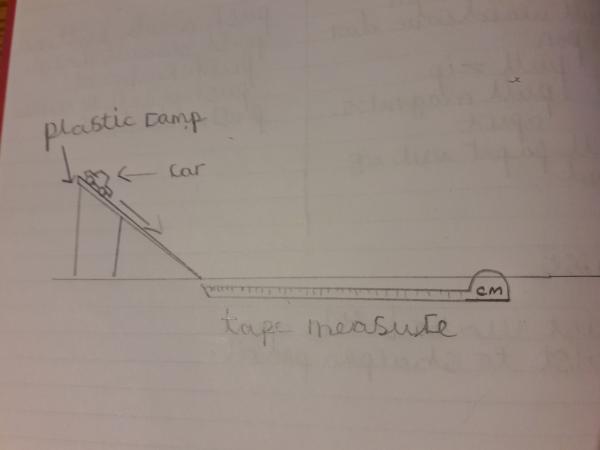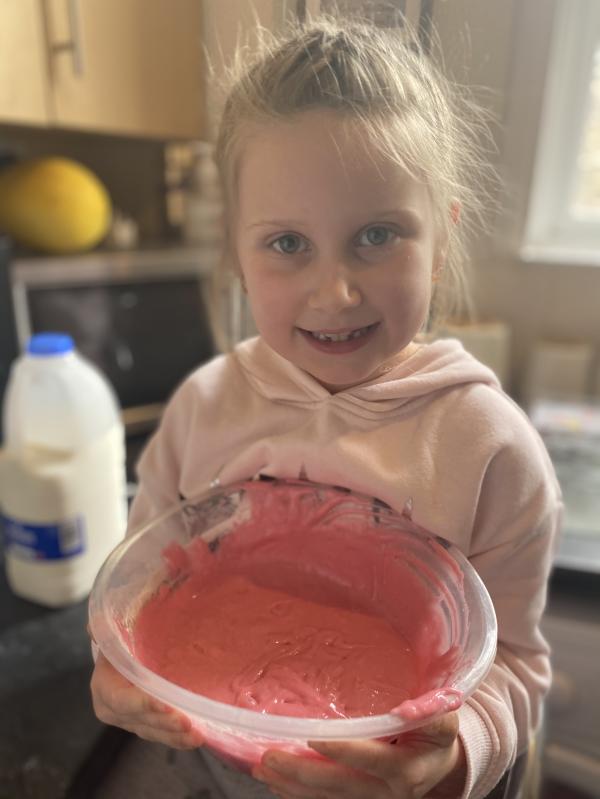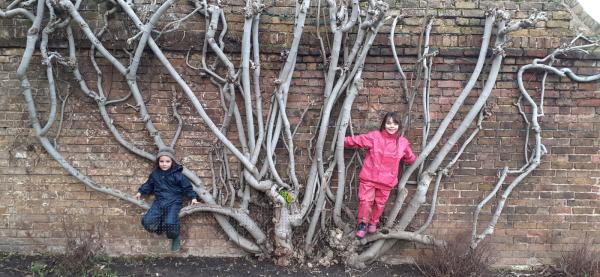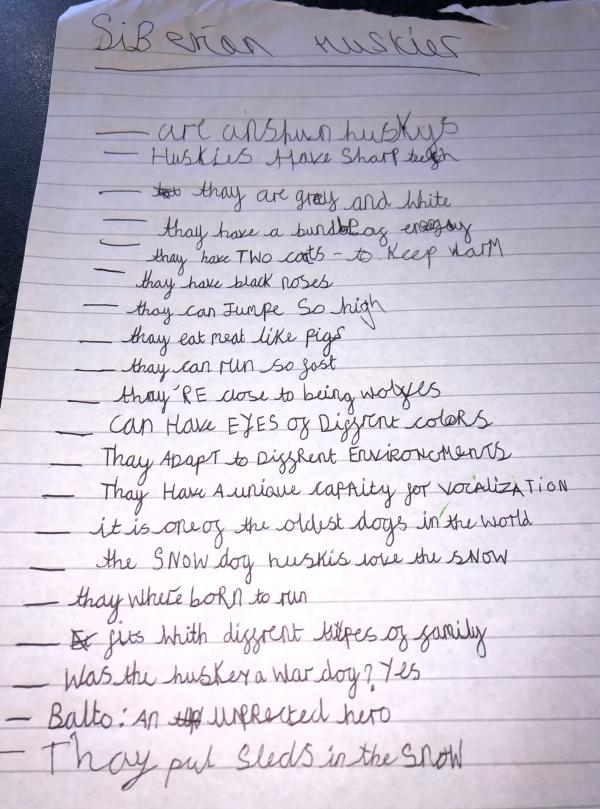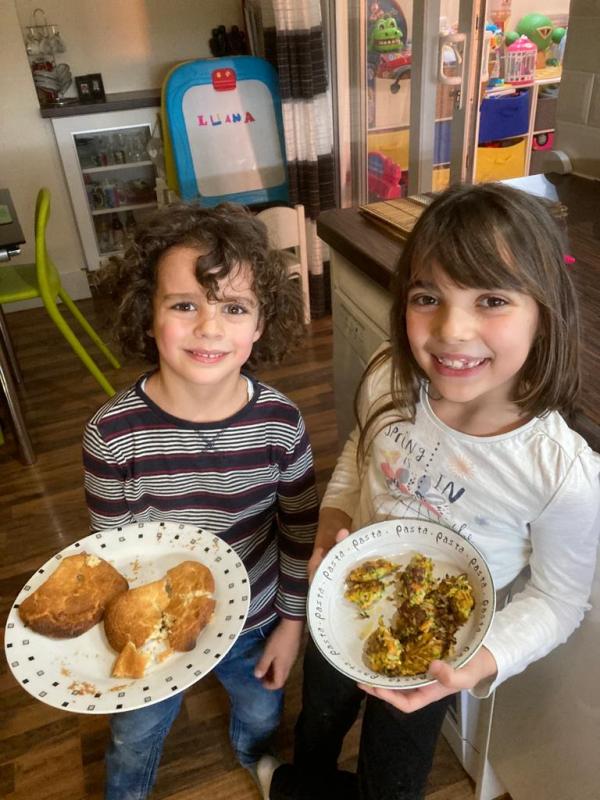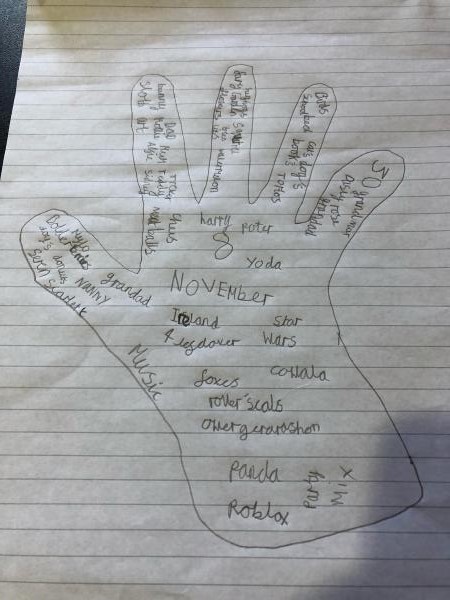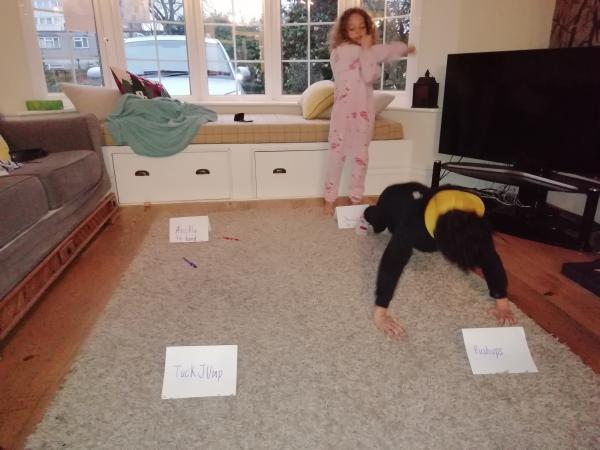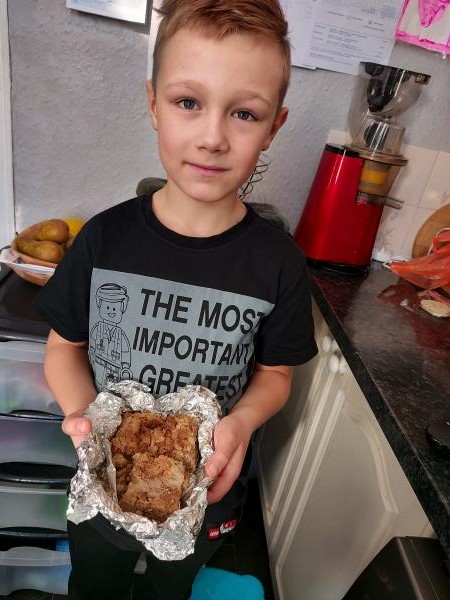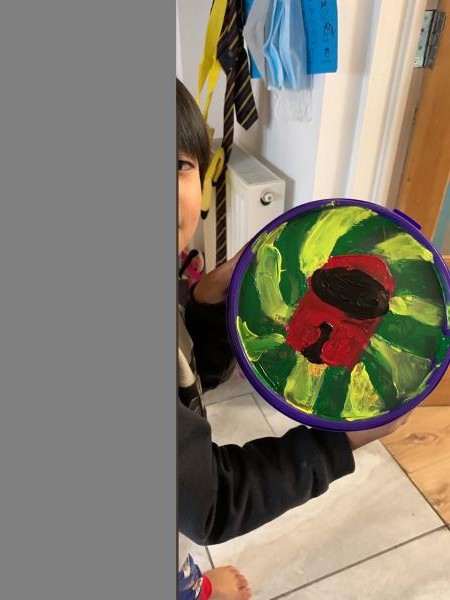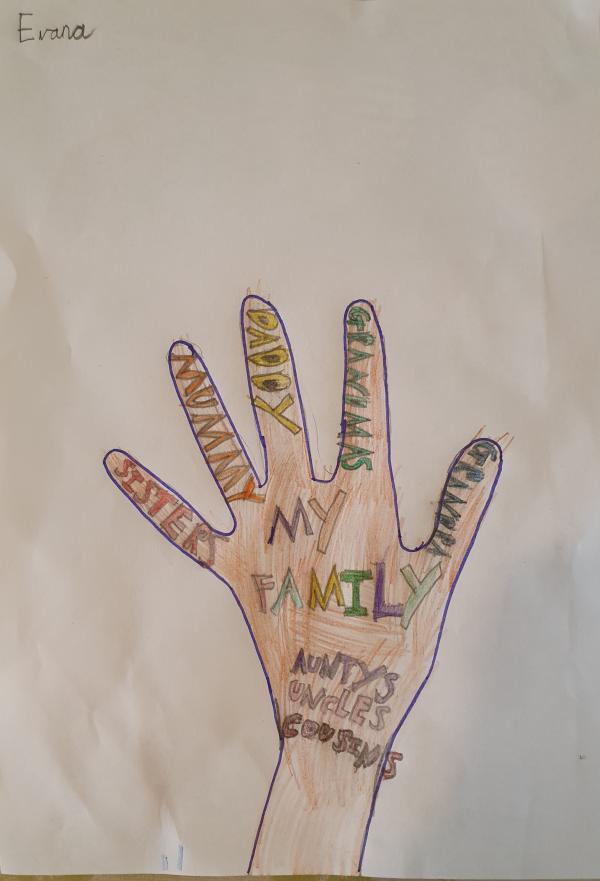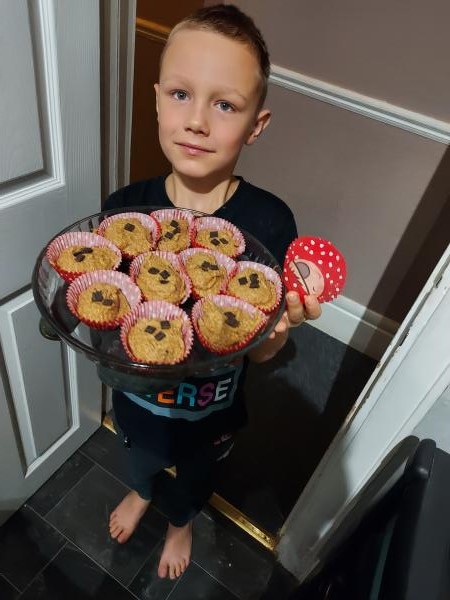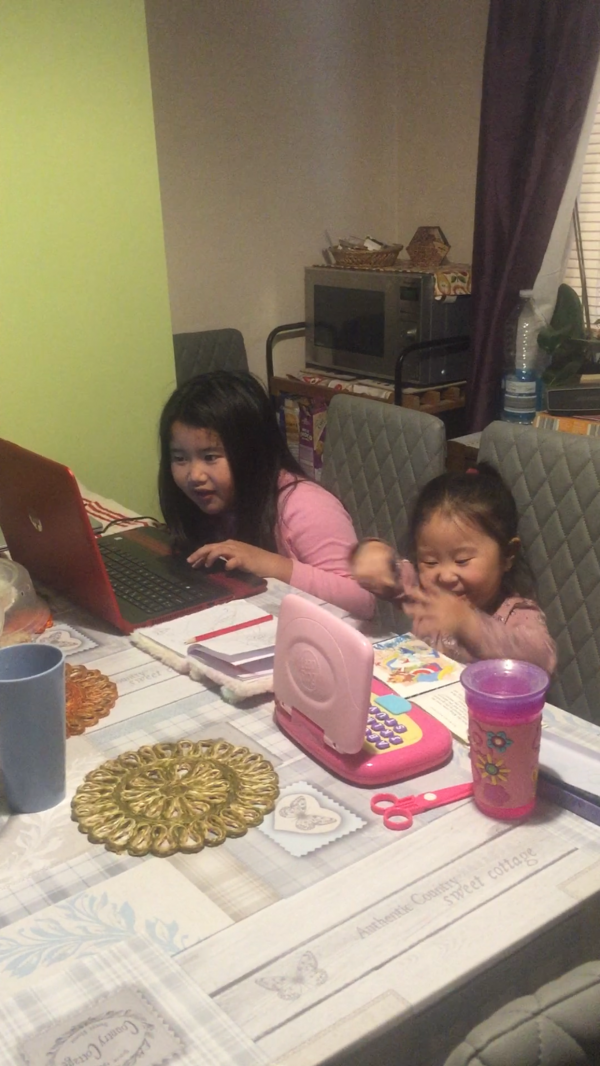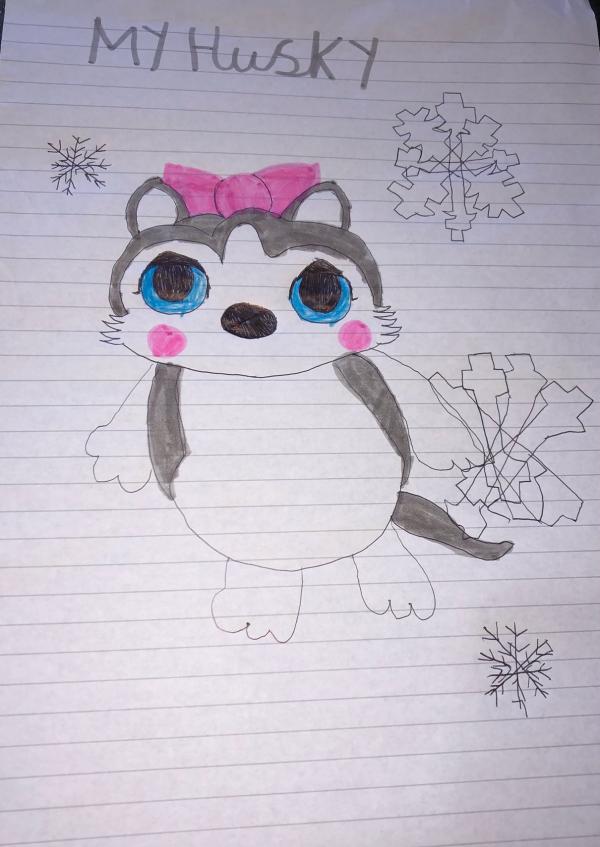 Wordle Art
Year 3's daily challenge yesterday was to create Wordle Art using their handprint and adding words about themselves, we have some great results!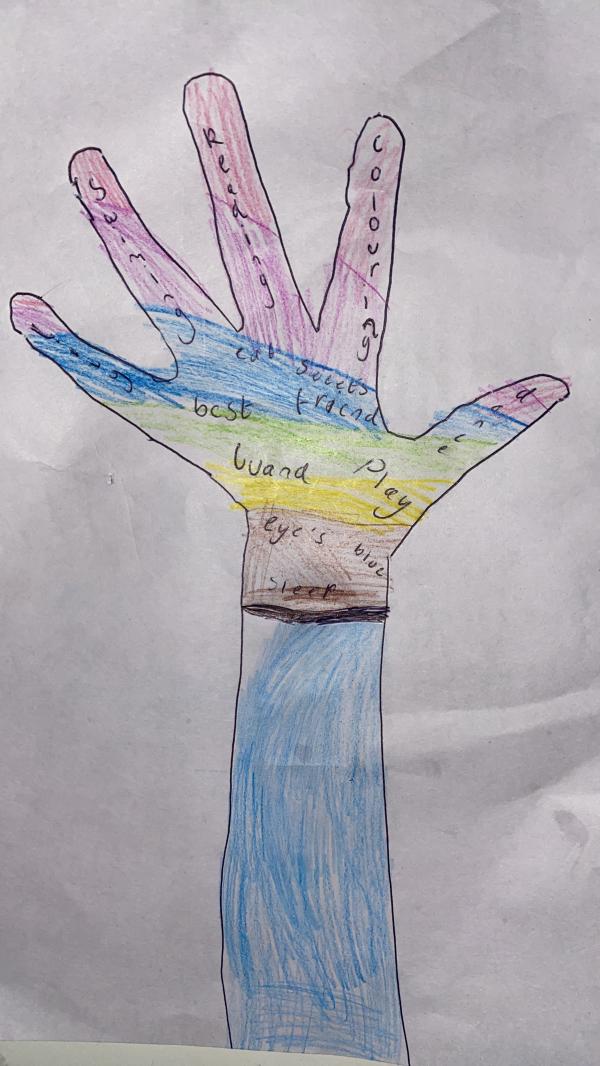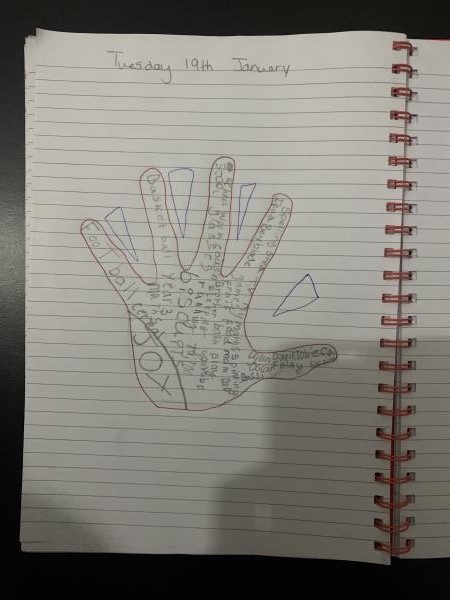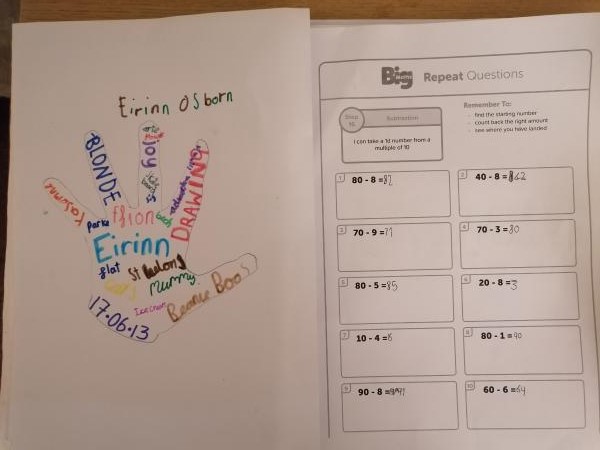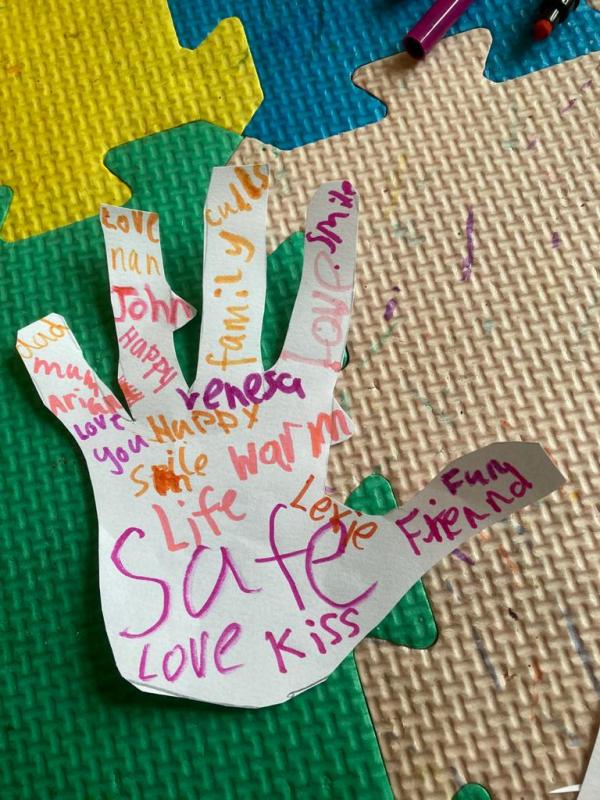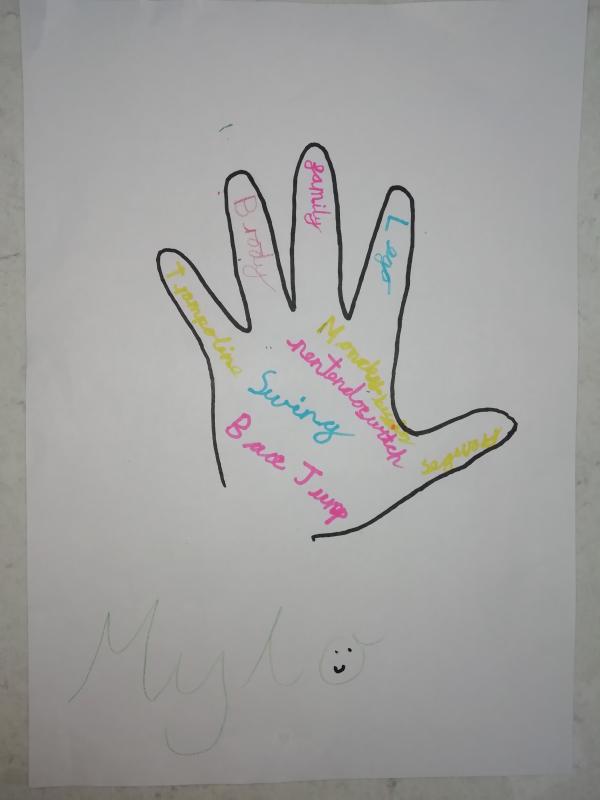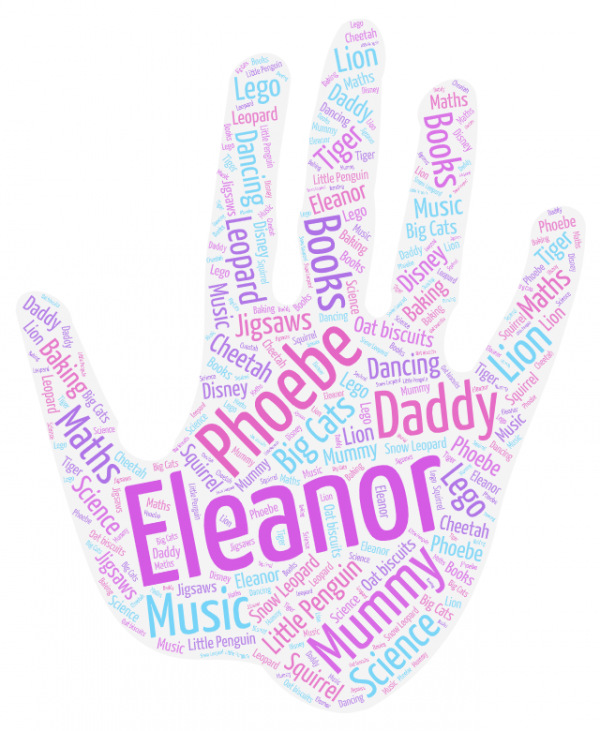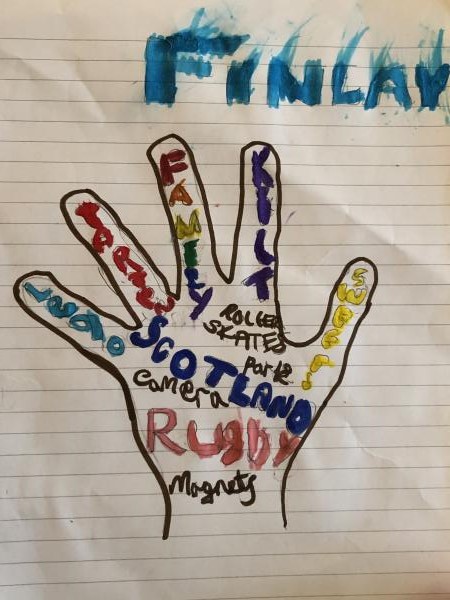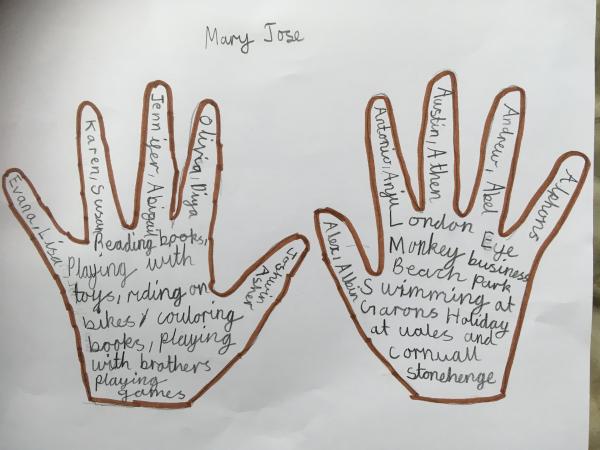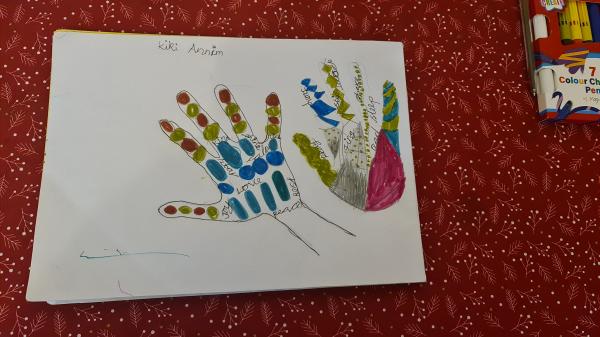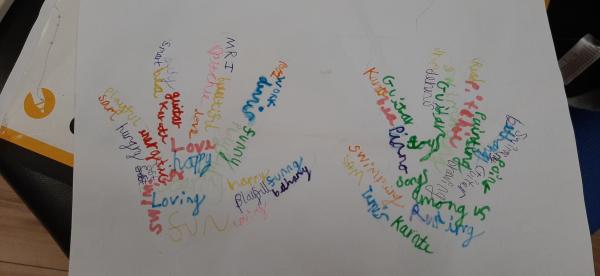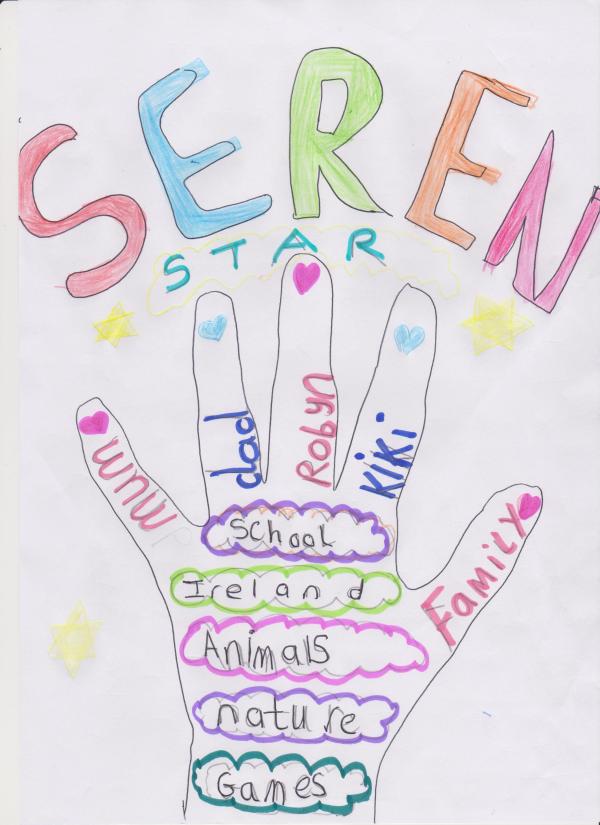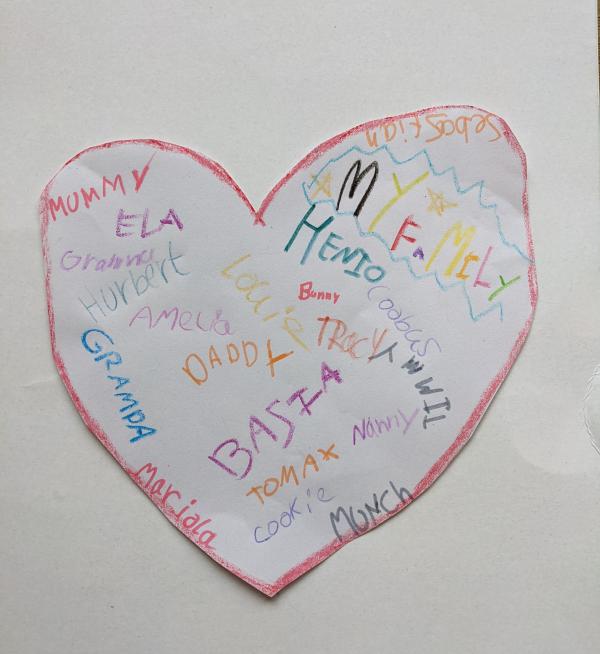 We love sharing our learning
Have a look at these wonderful photos; baking, Maths, penguin facts, RE and Science - home or at school, you're doing it all!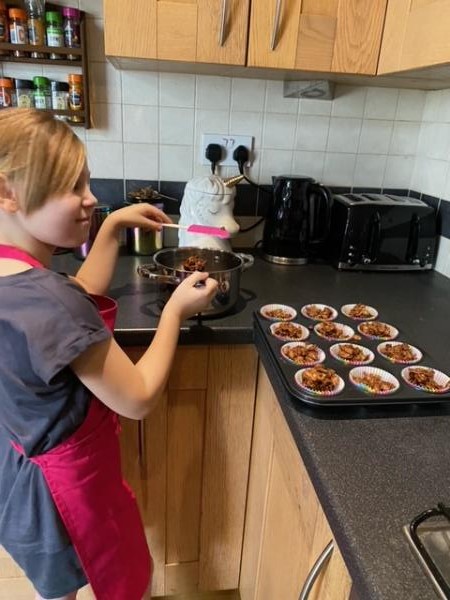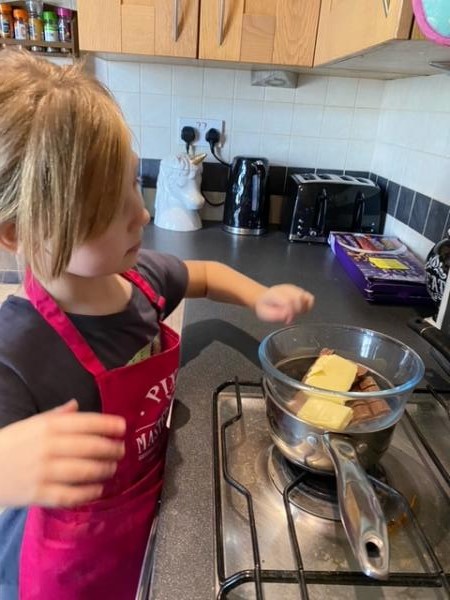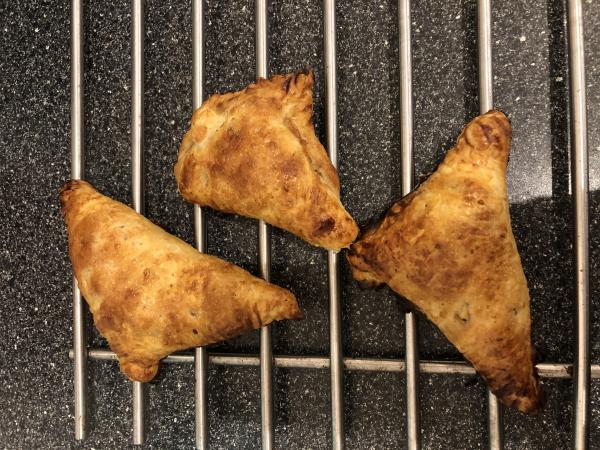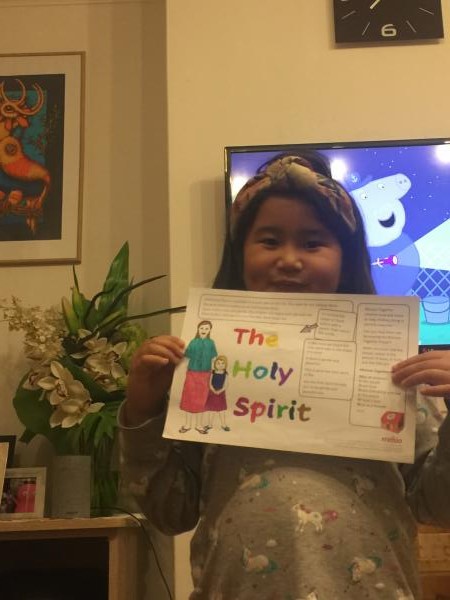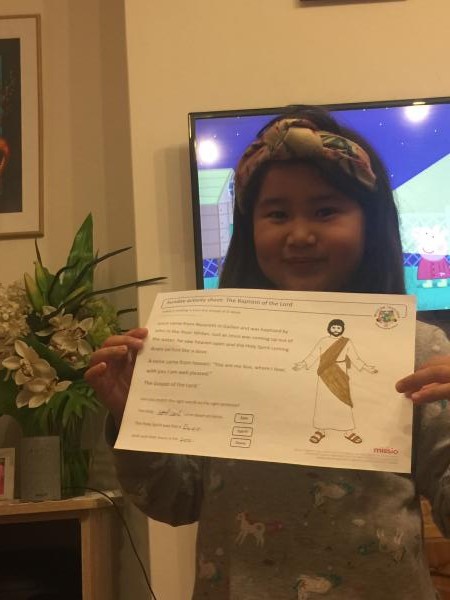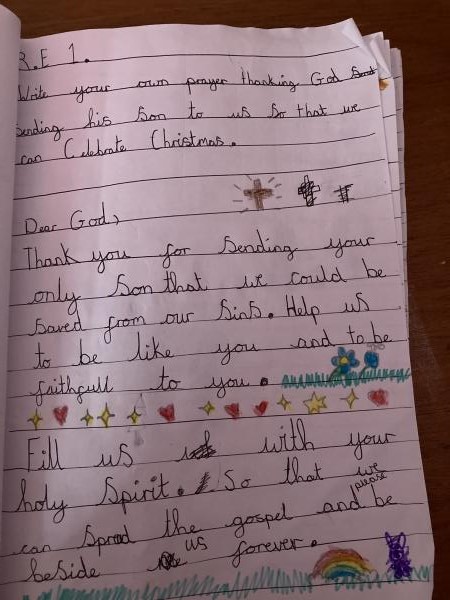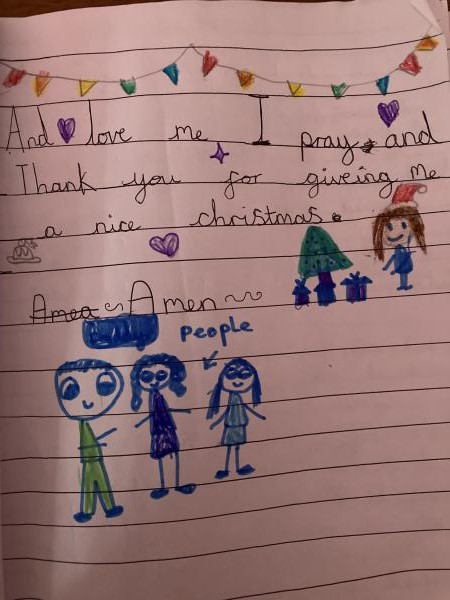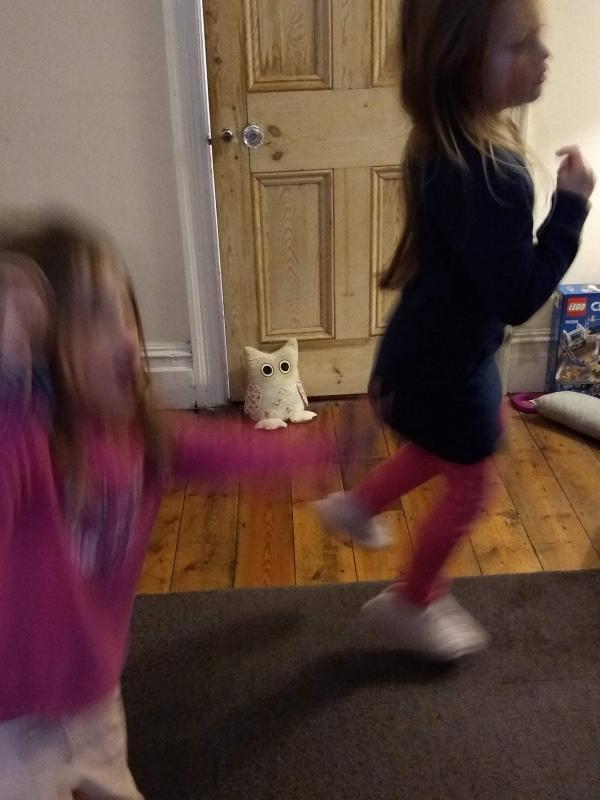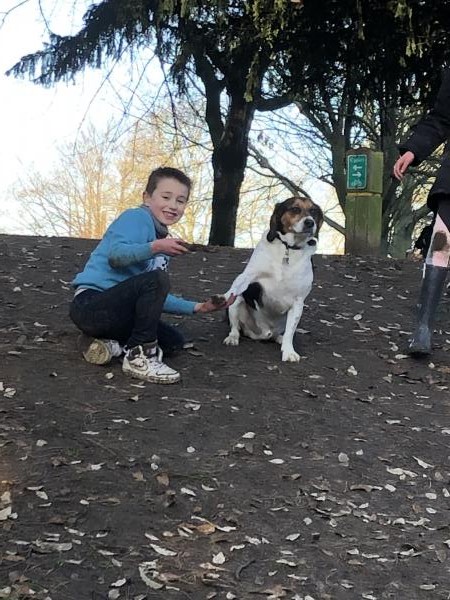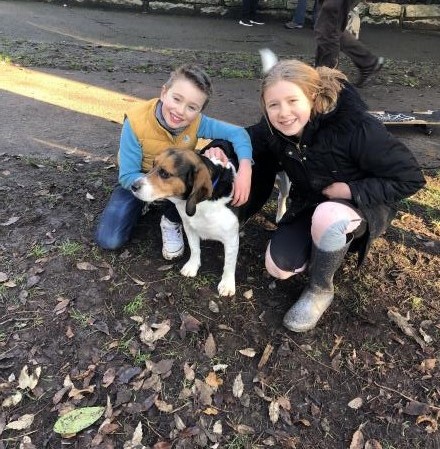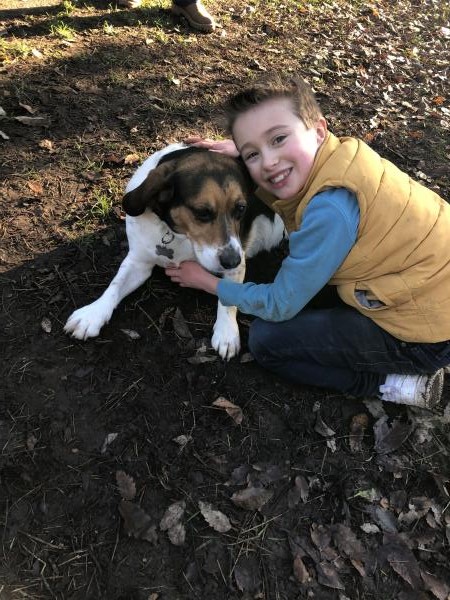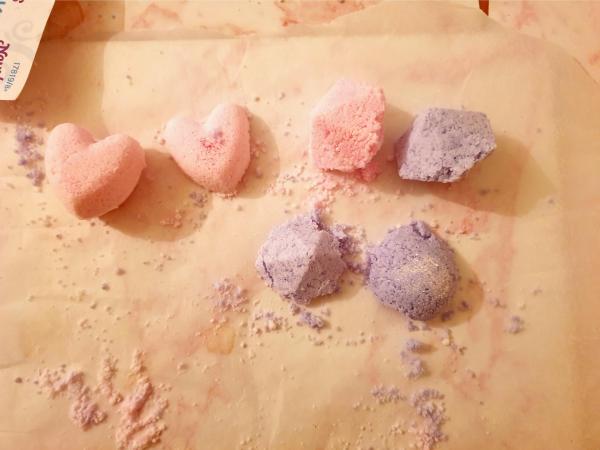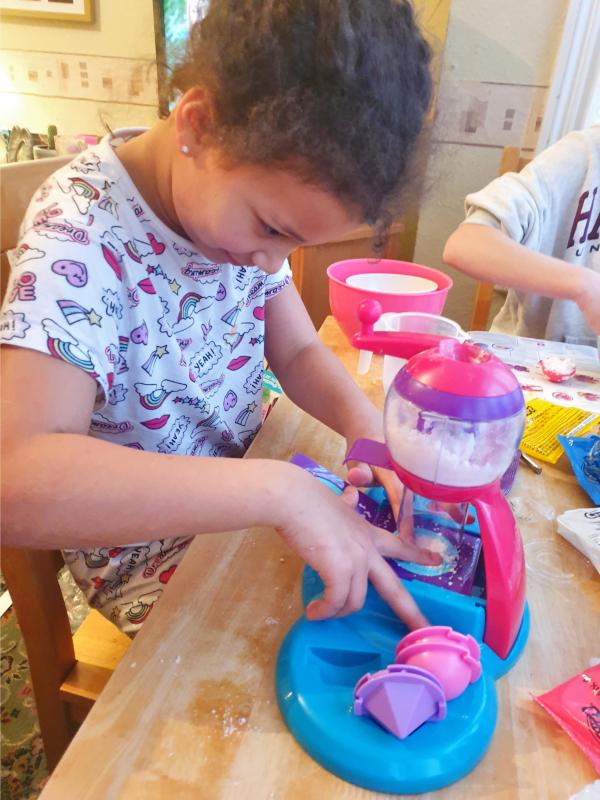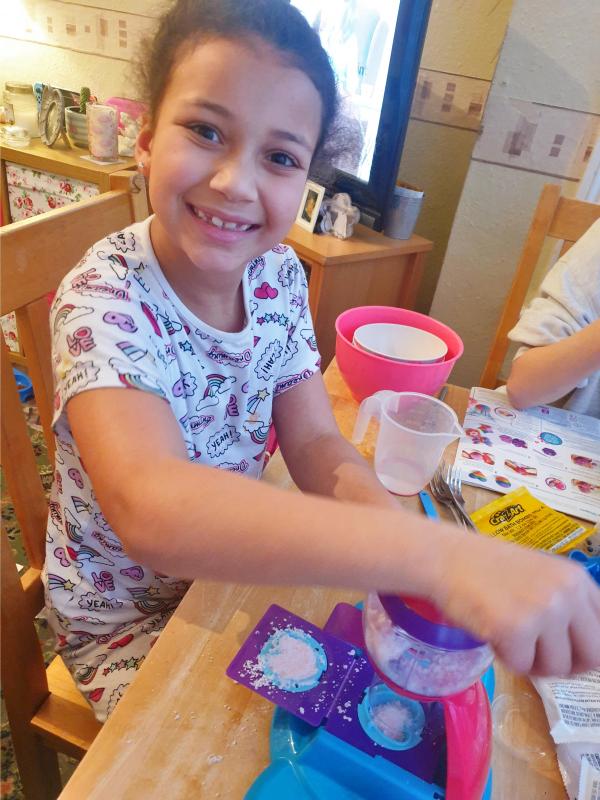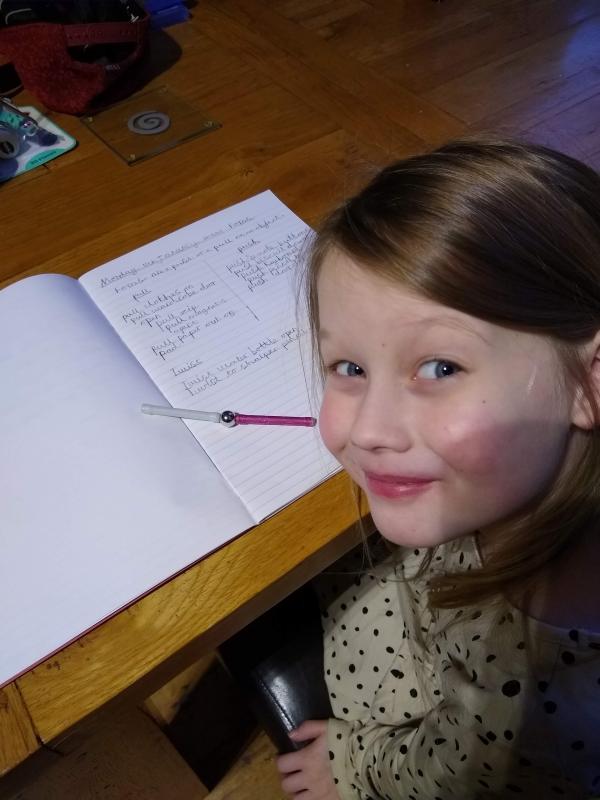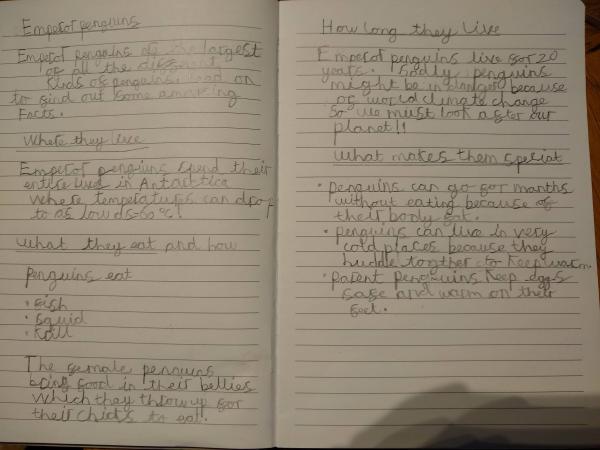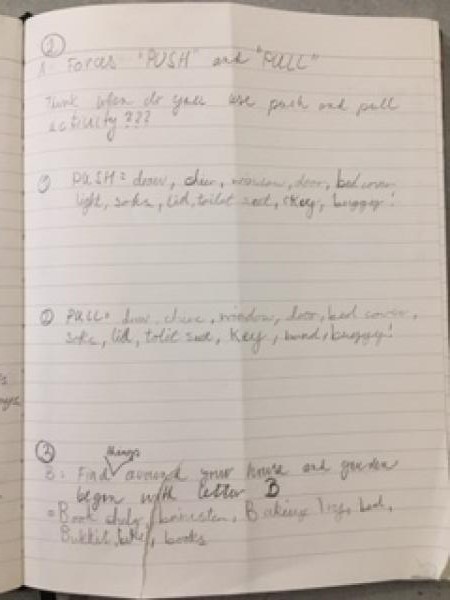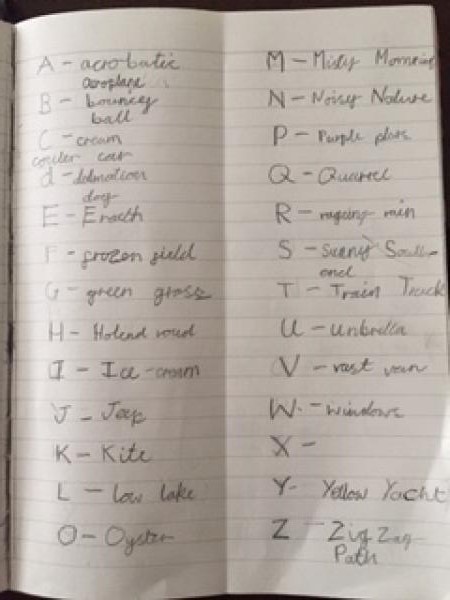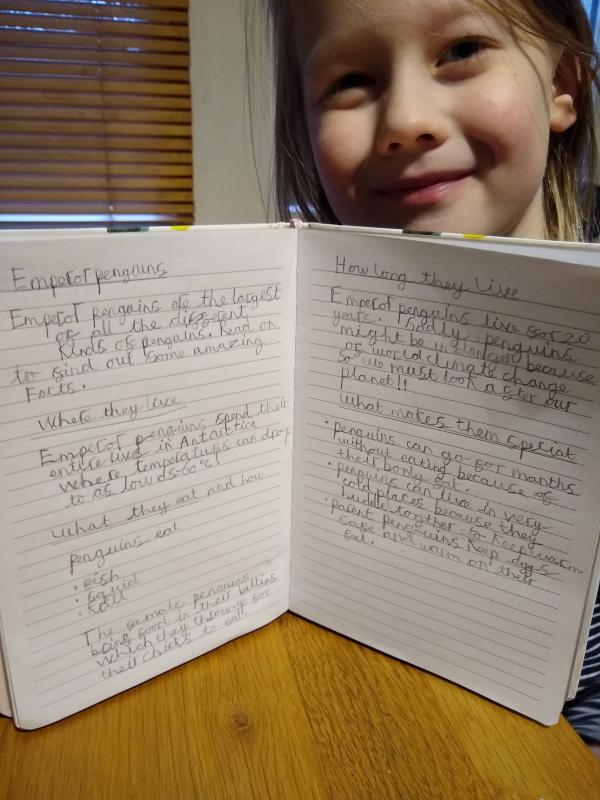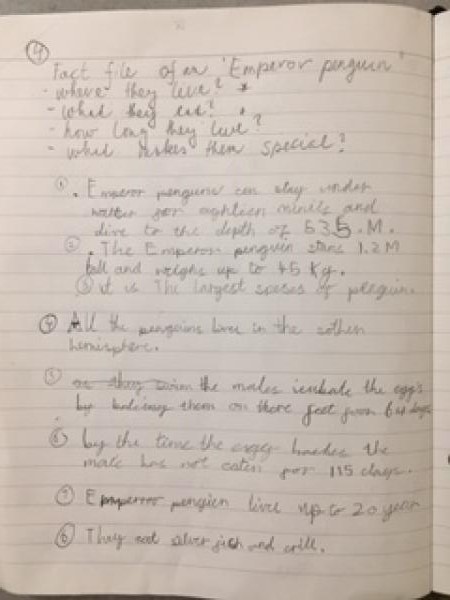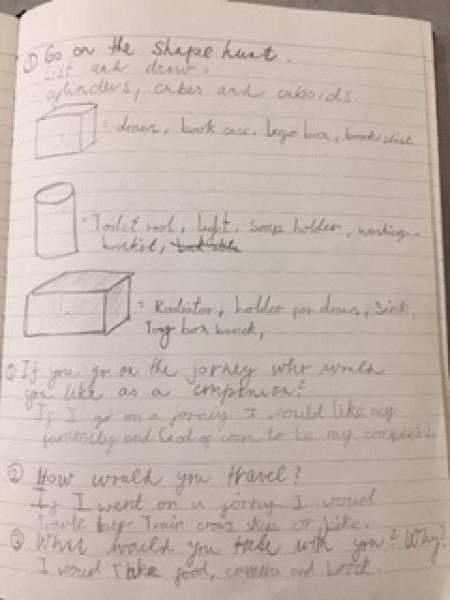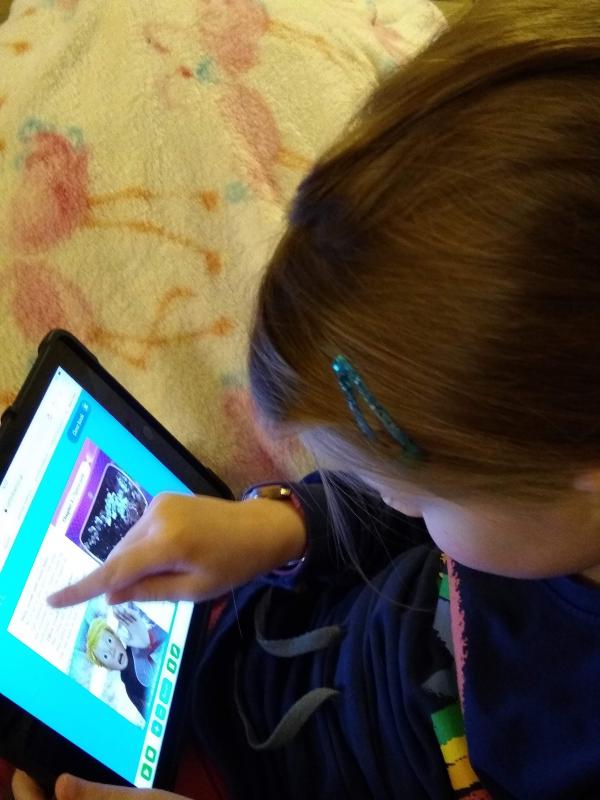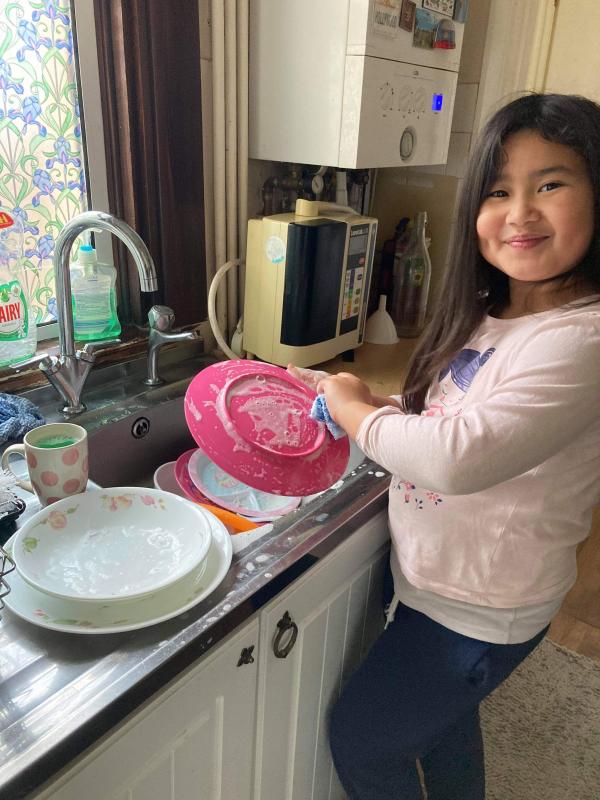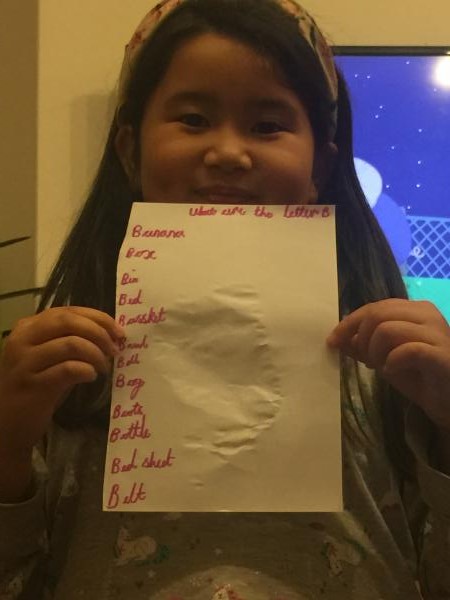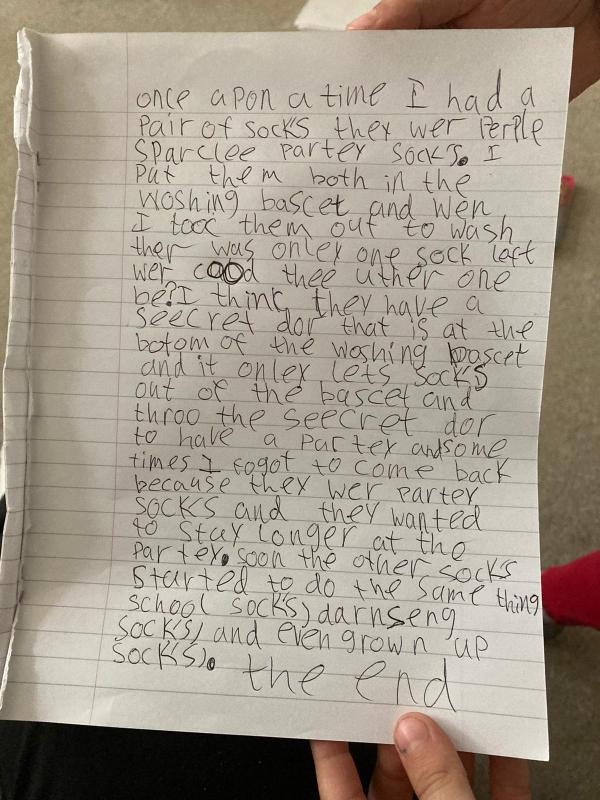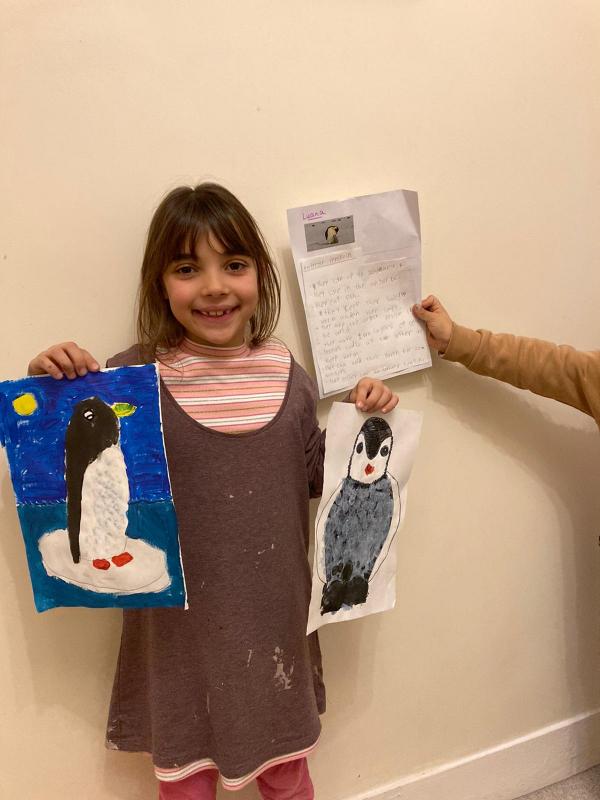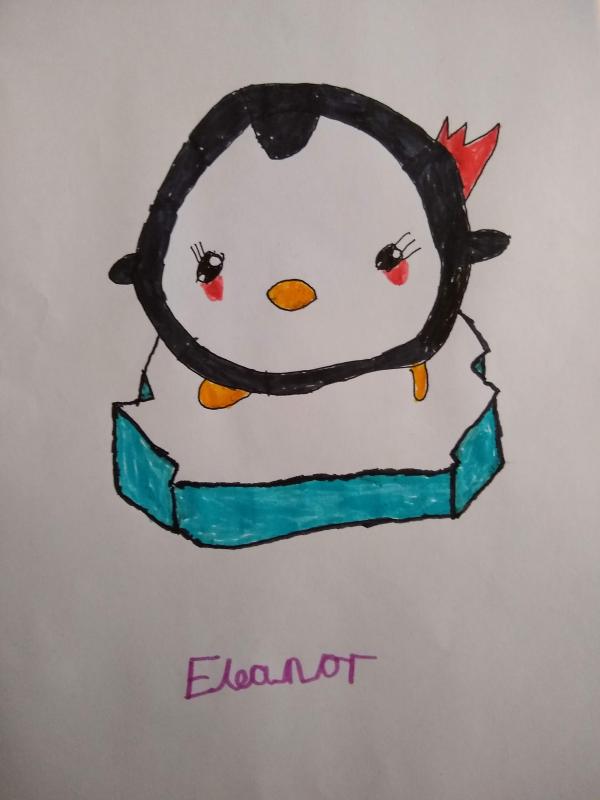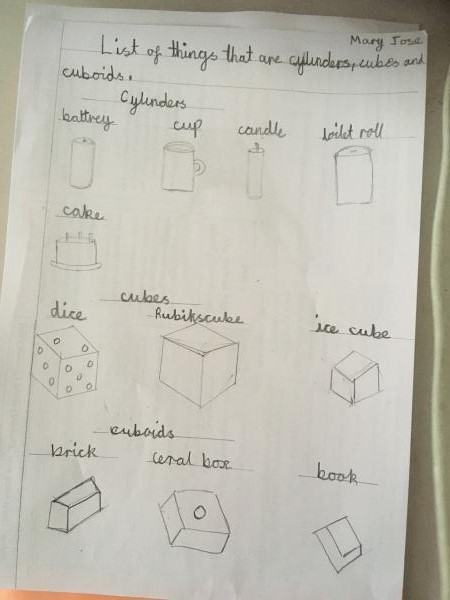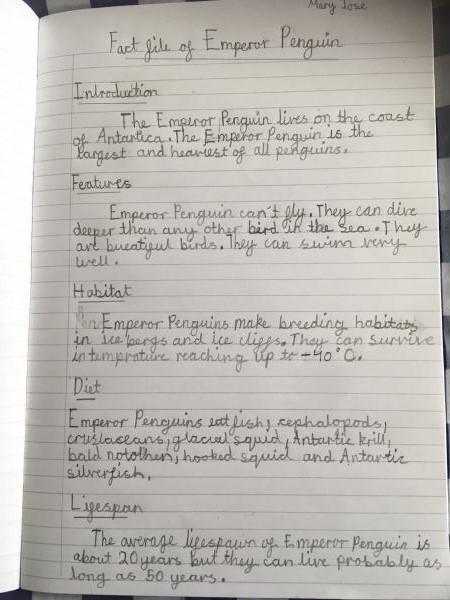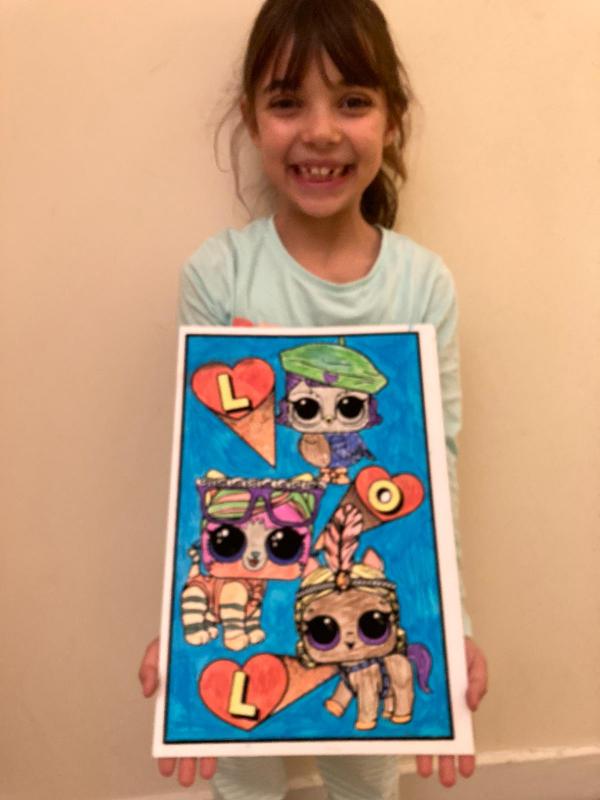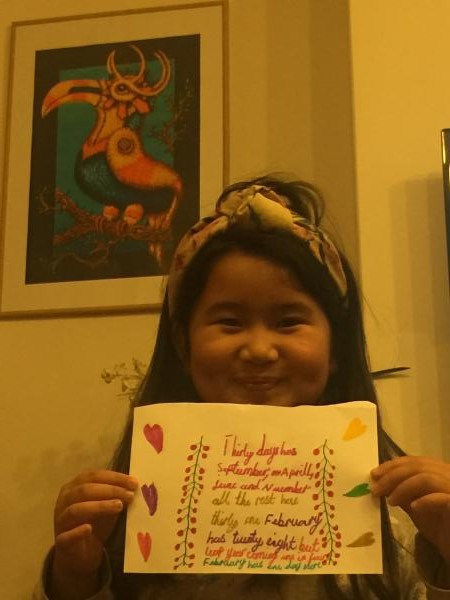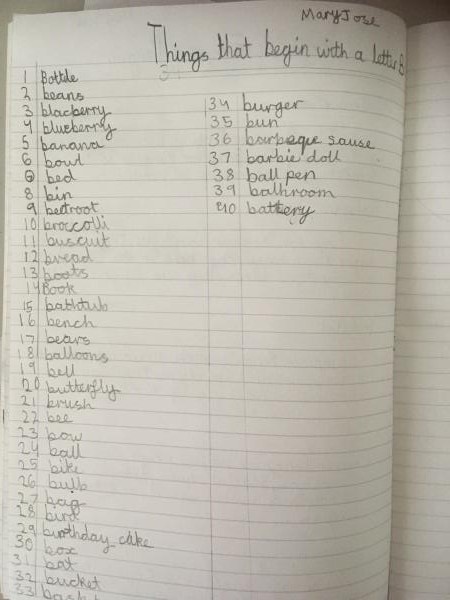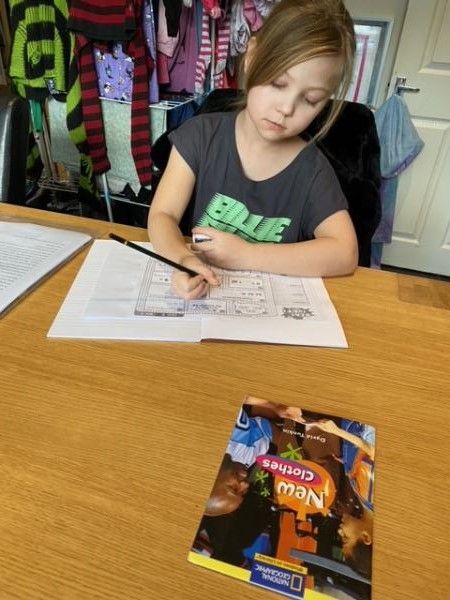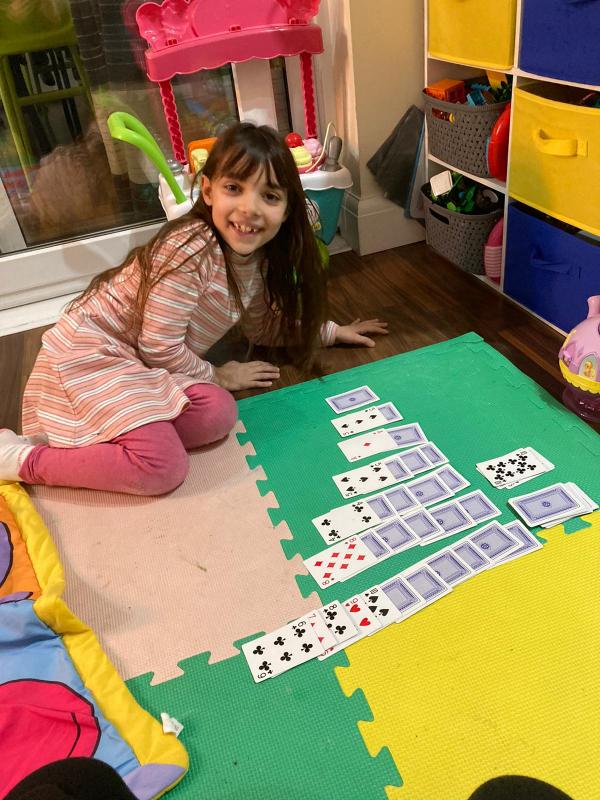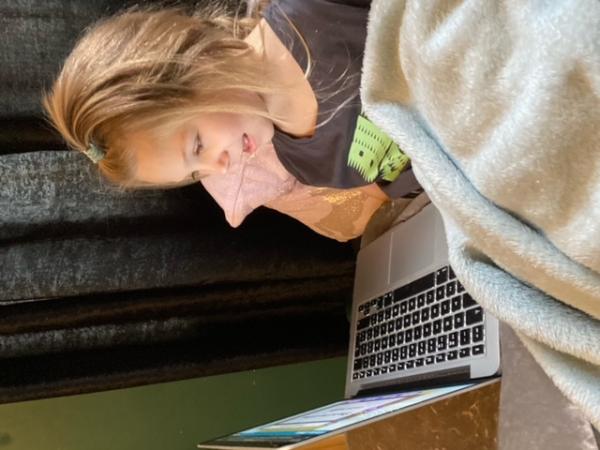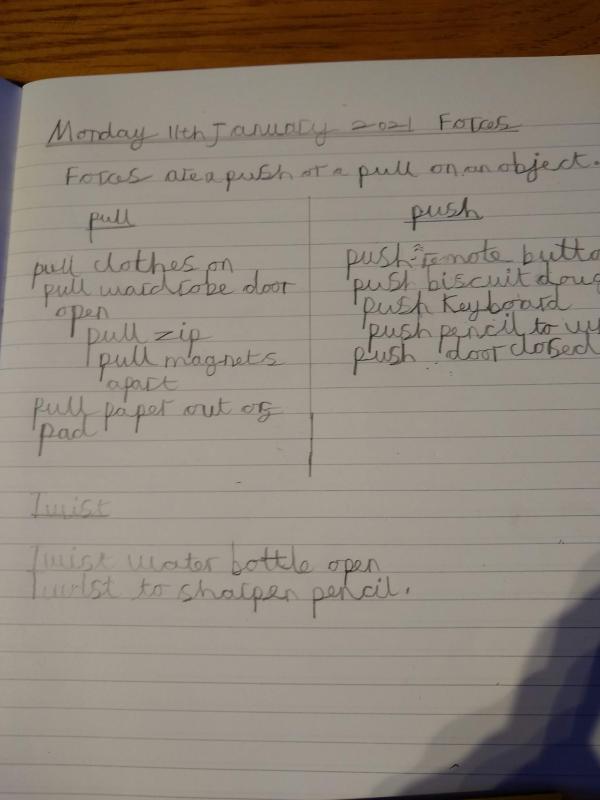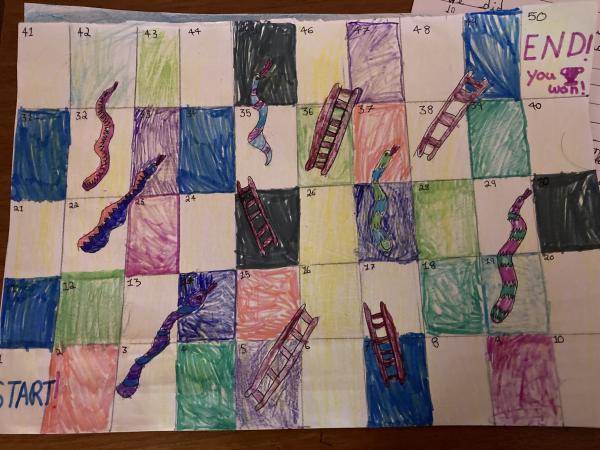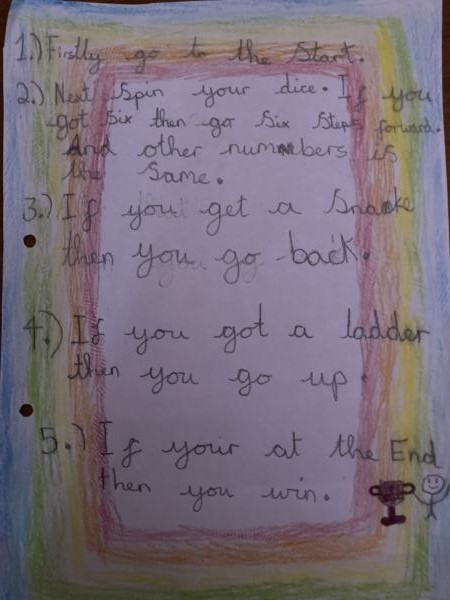 Home Learning gets off to a great start
You have already been very busy so we thought we would share some of your wonderful work, this includes following a recipe, an exercise Maths tally chart and bar graph, some science - looking for magnetic items around the house, writing a Winter acrostic poem and designing a snakes and ladders board game.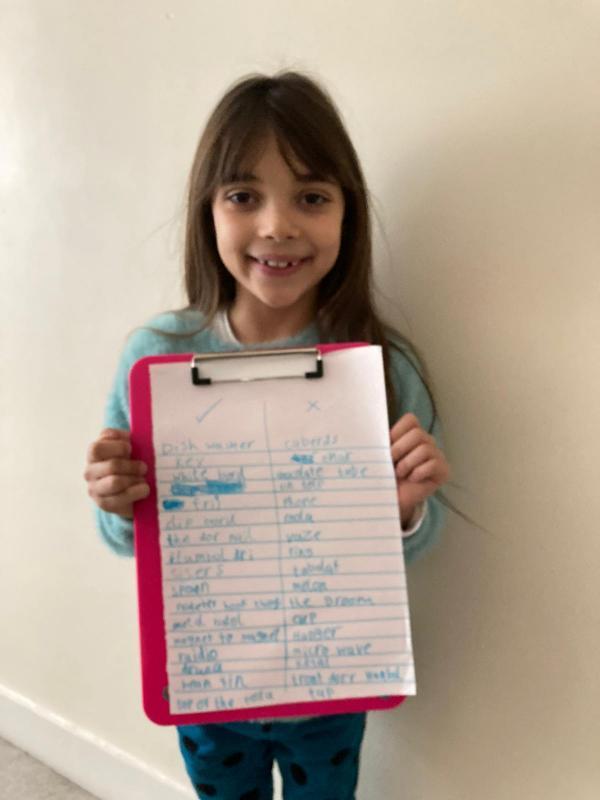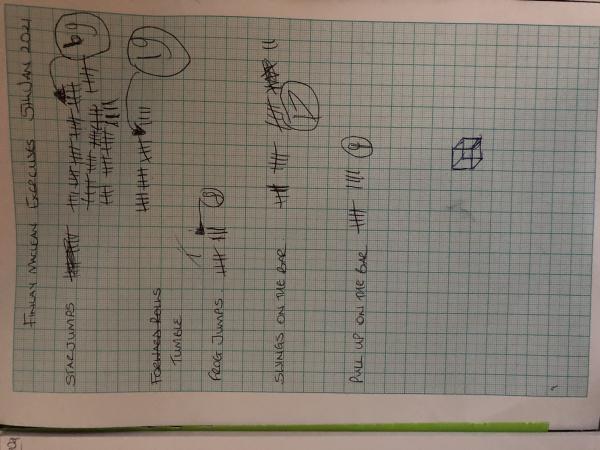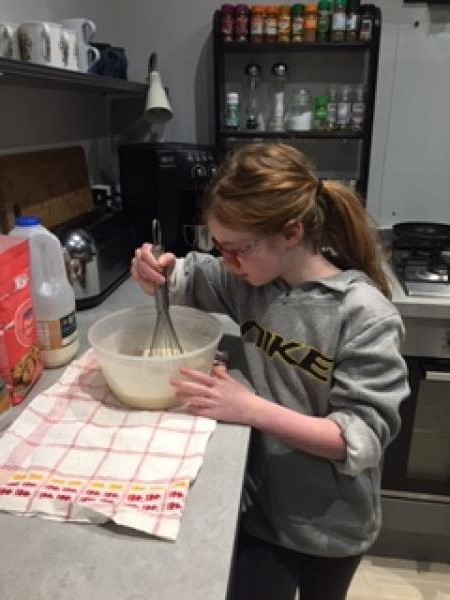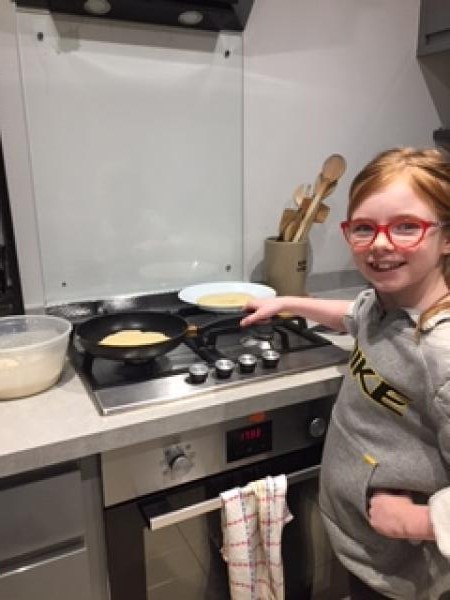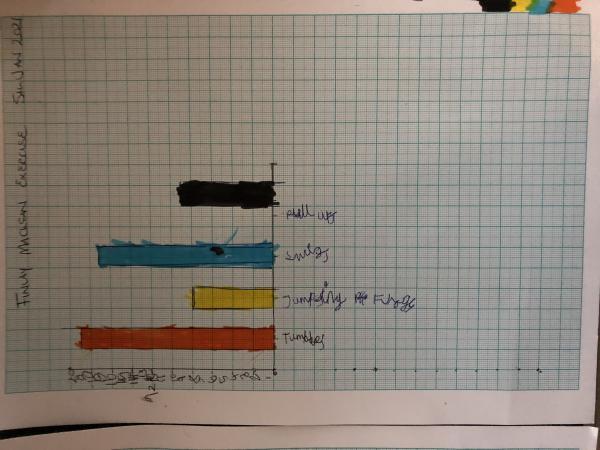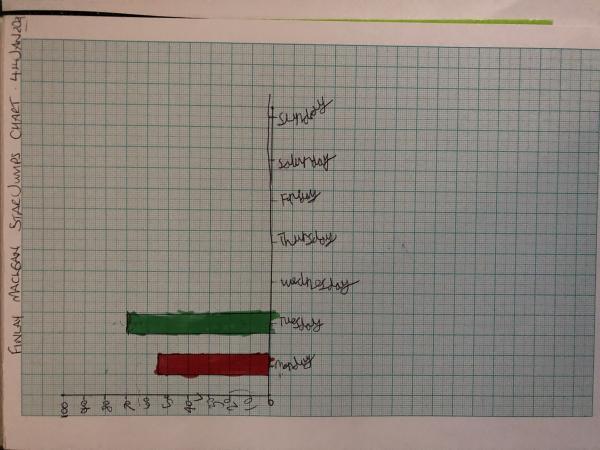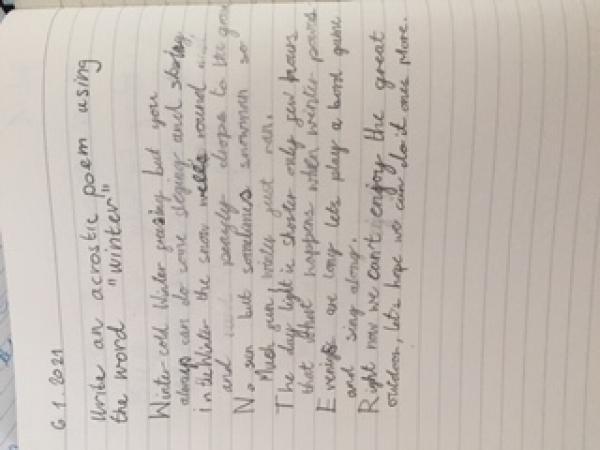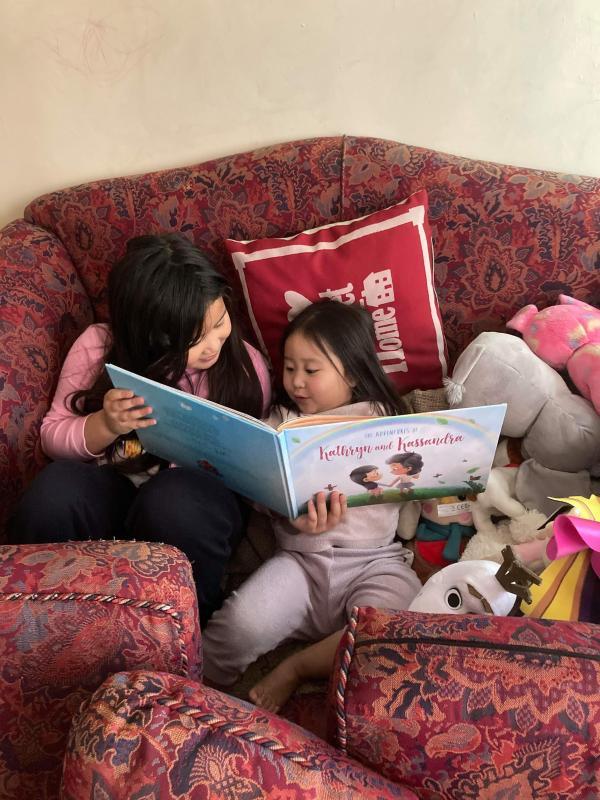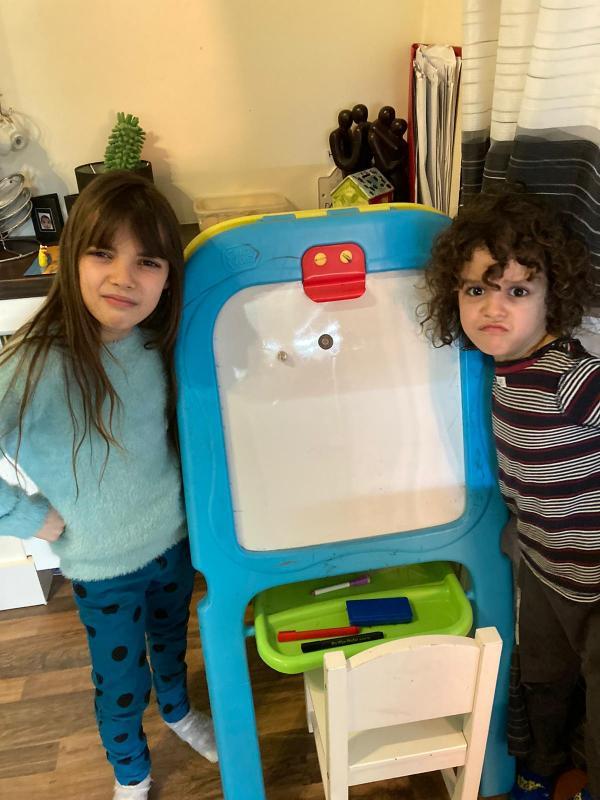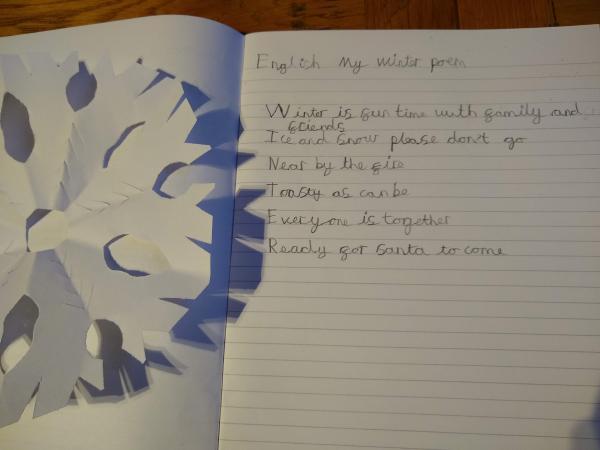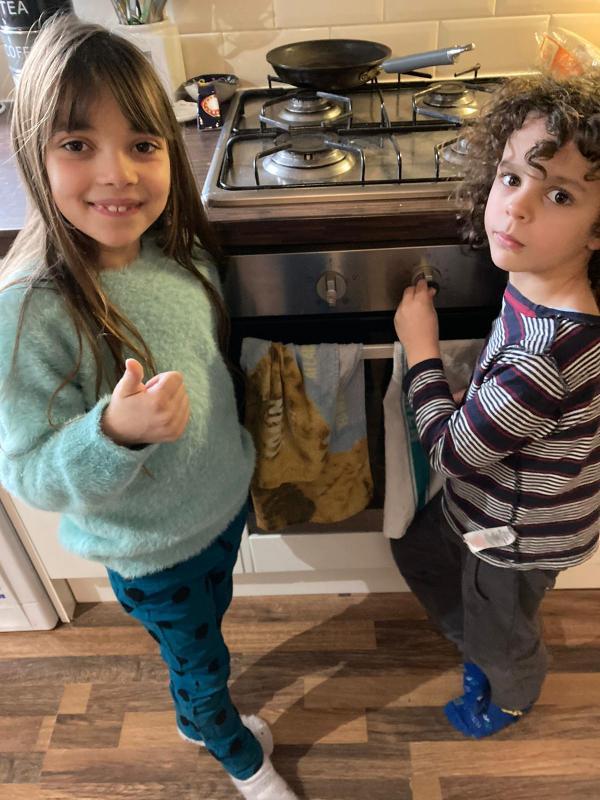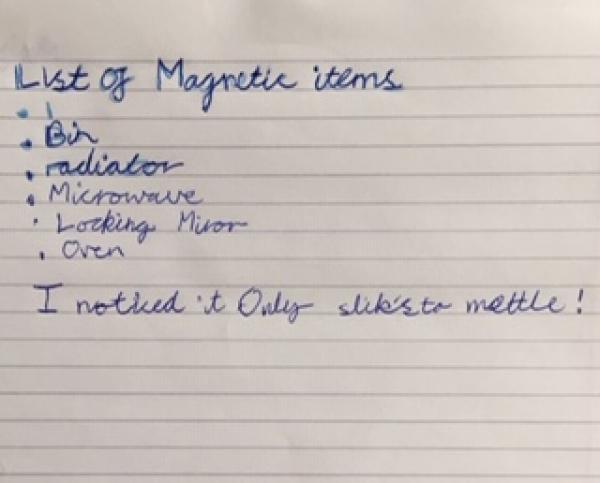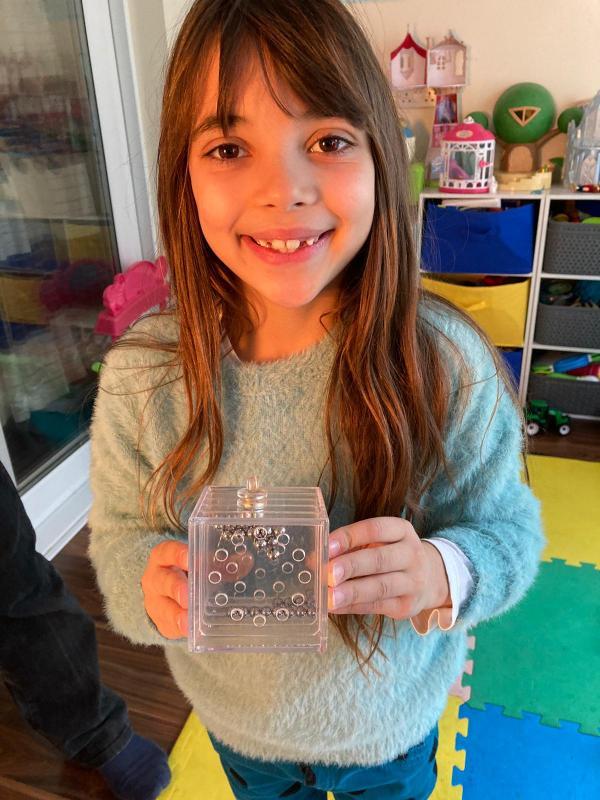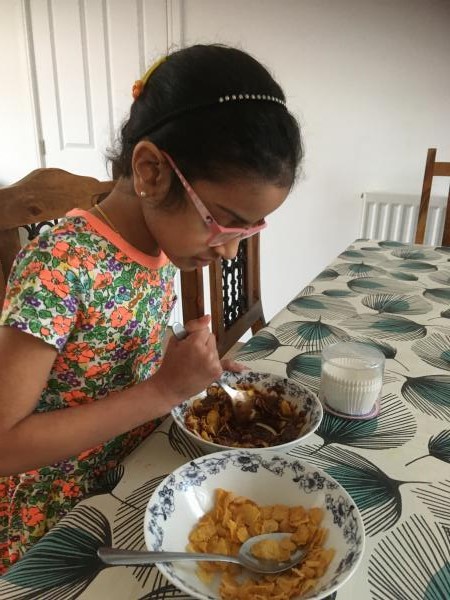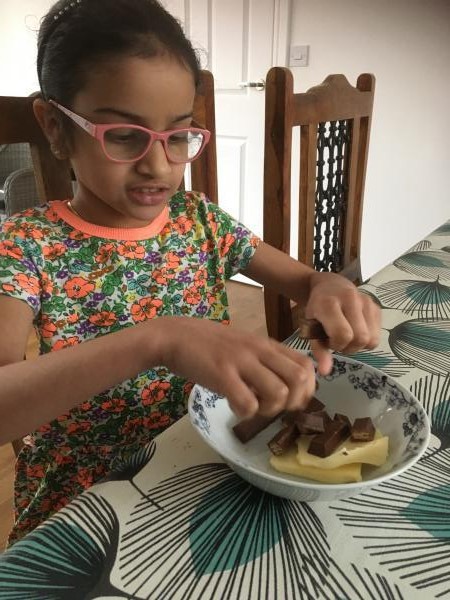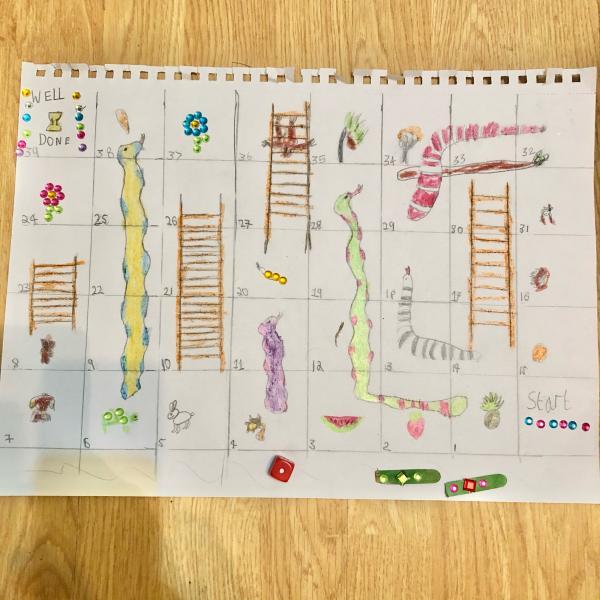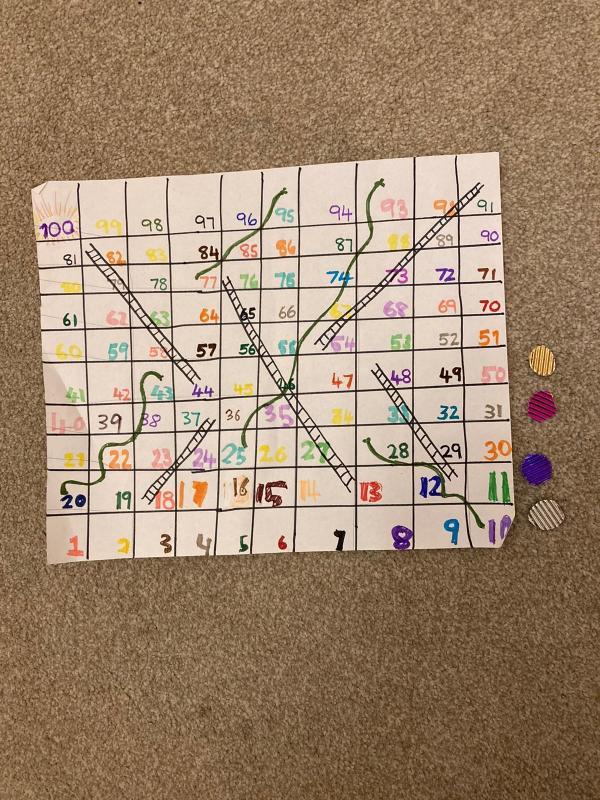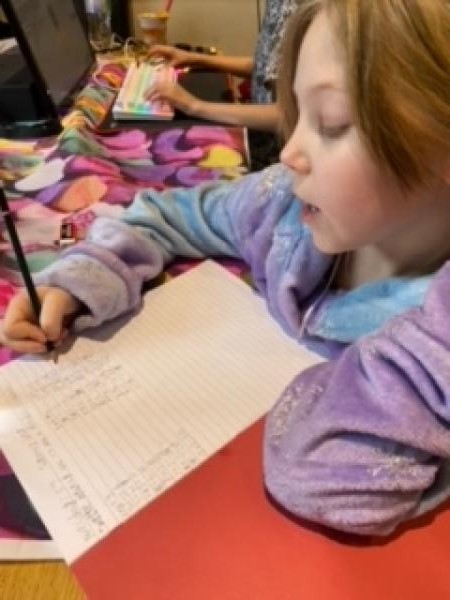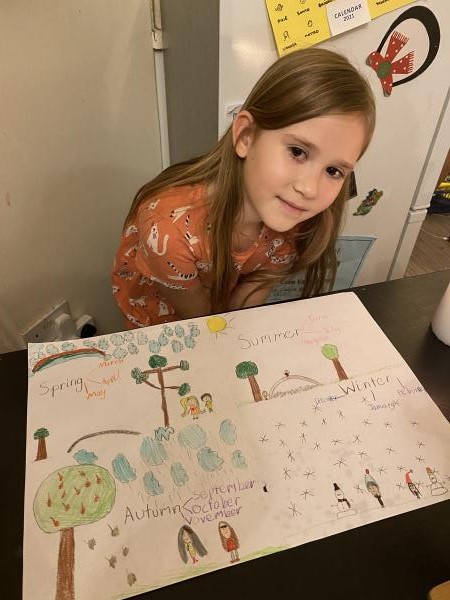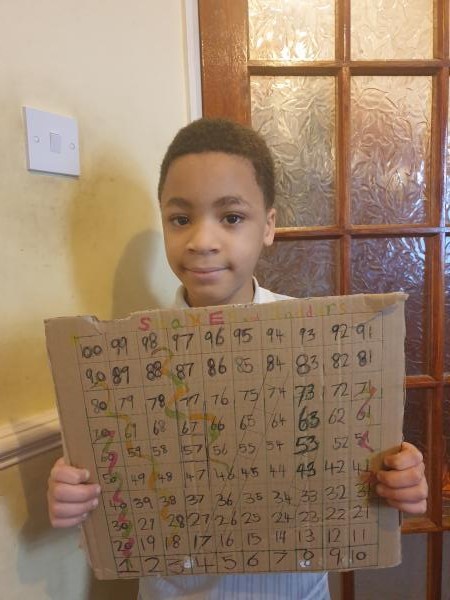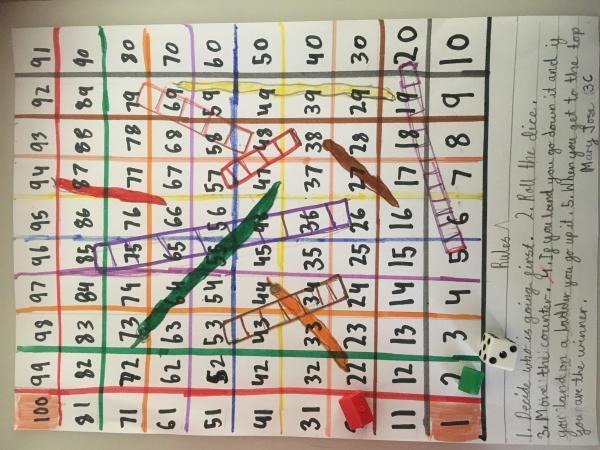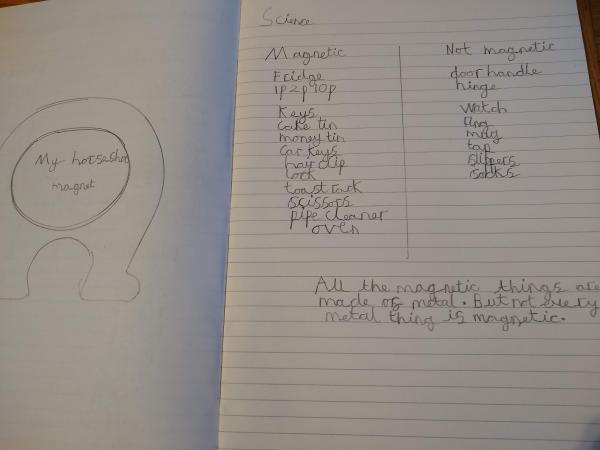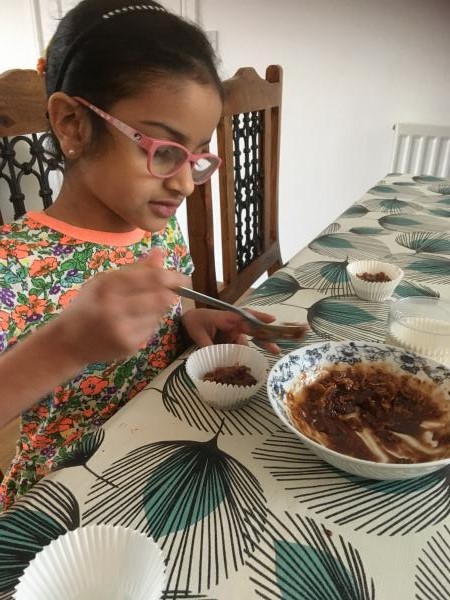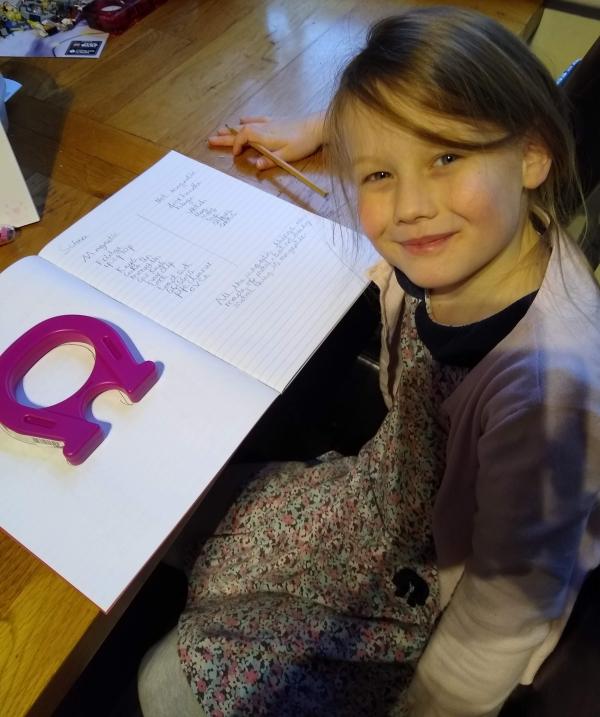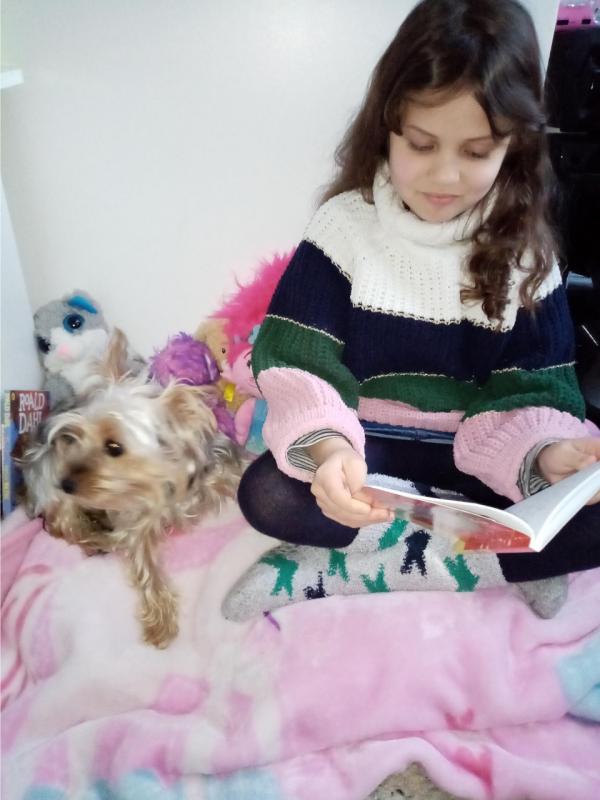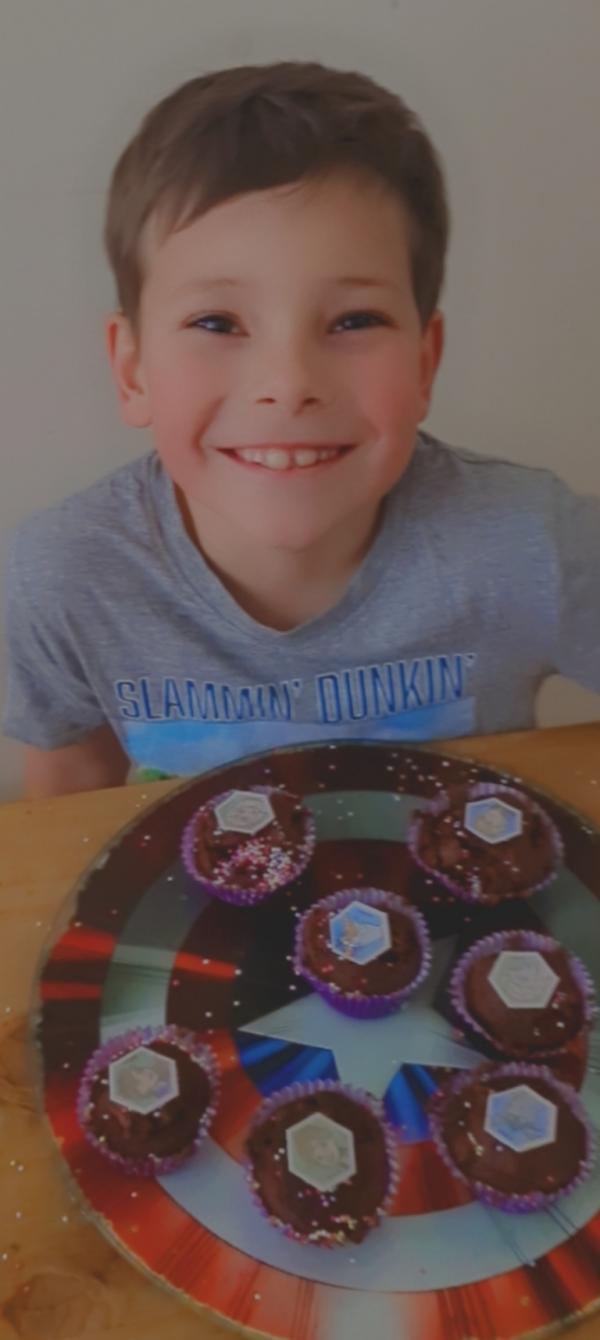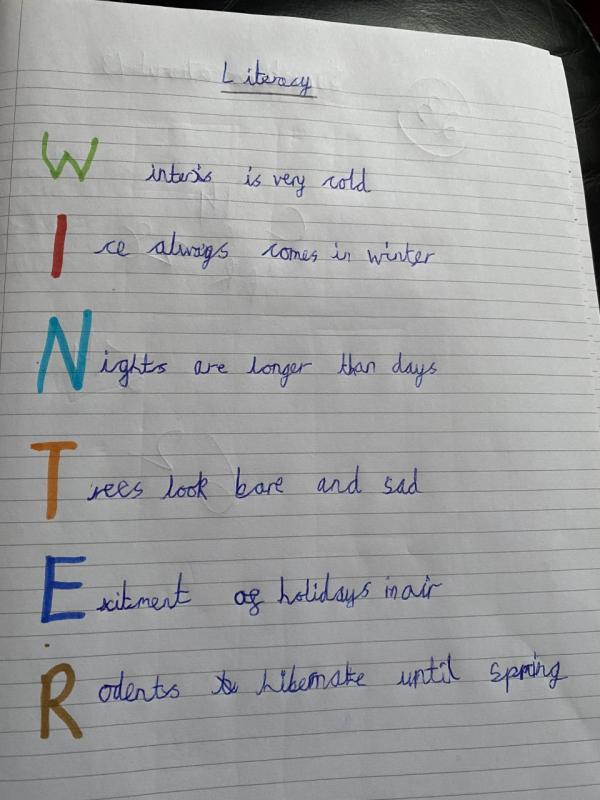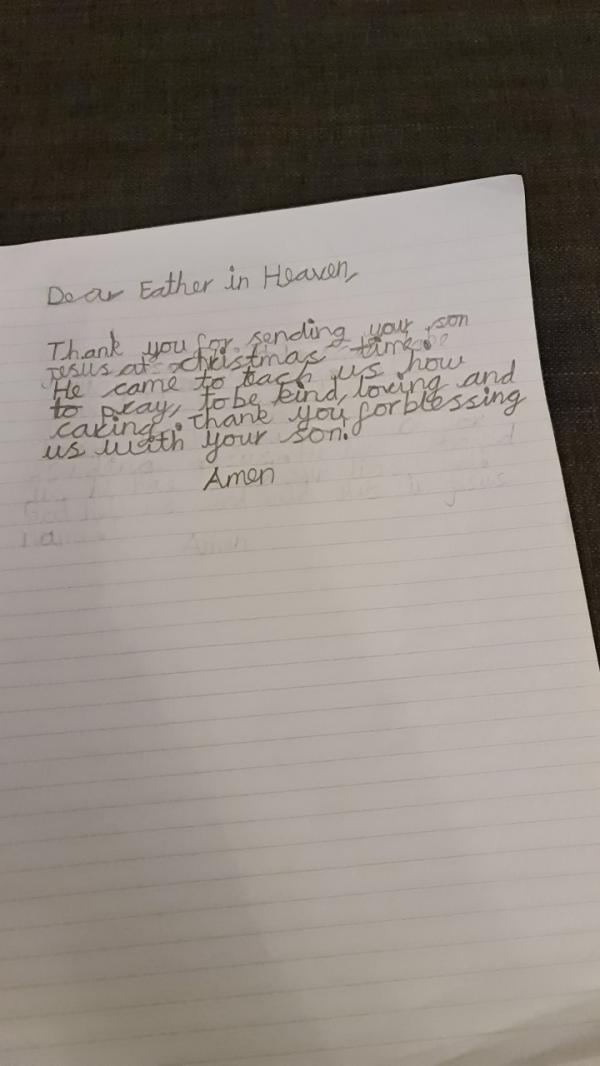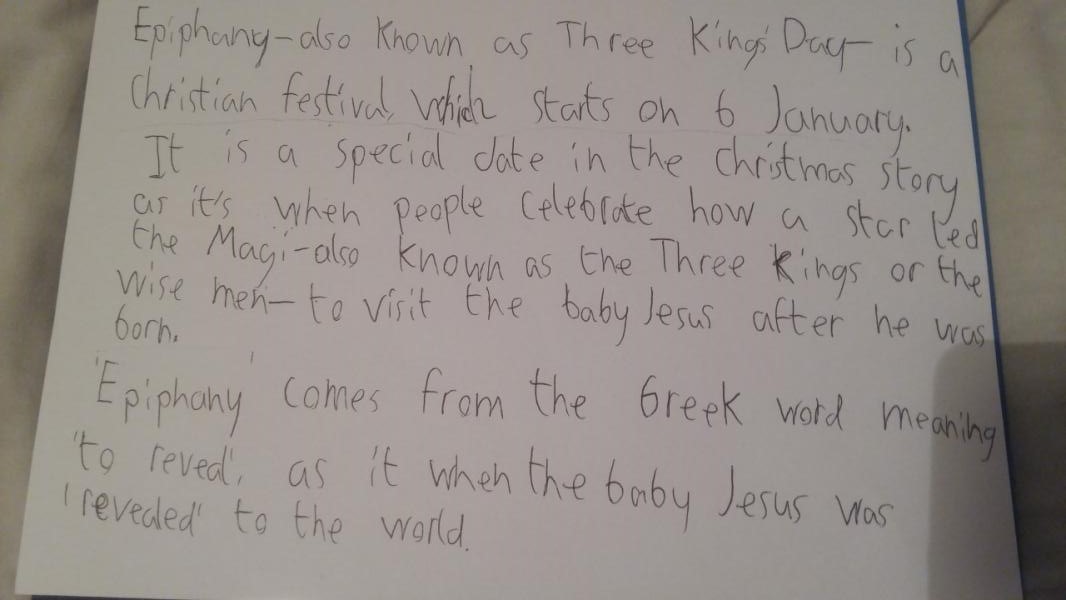 3C have been sketching chocolate bars and then scientifically tasting them!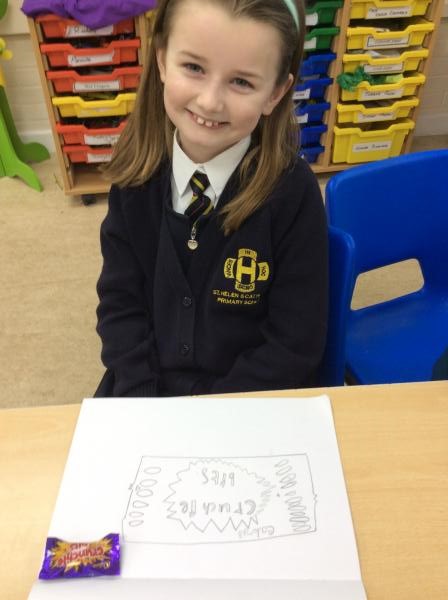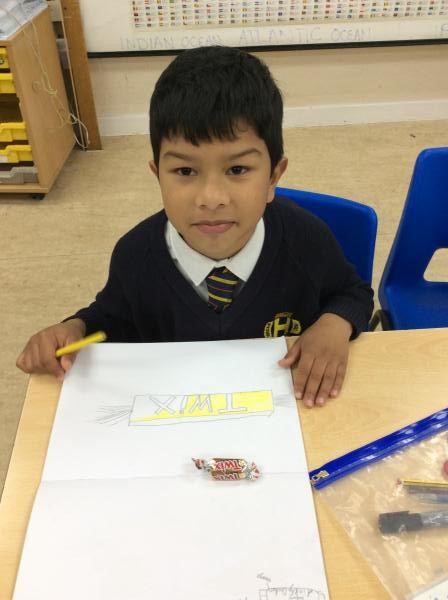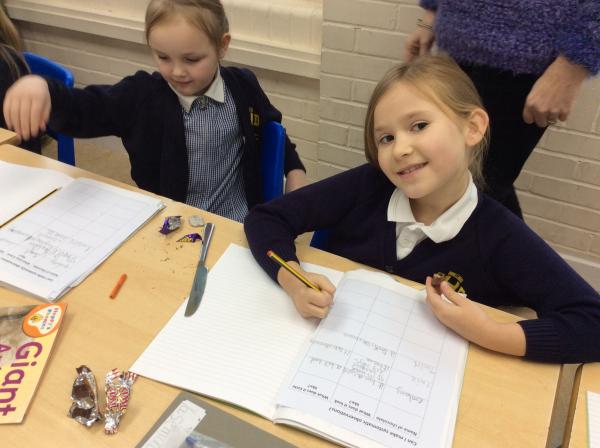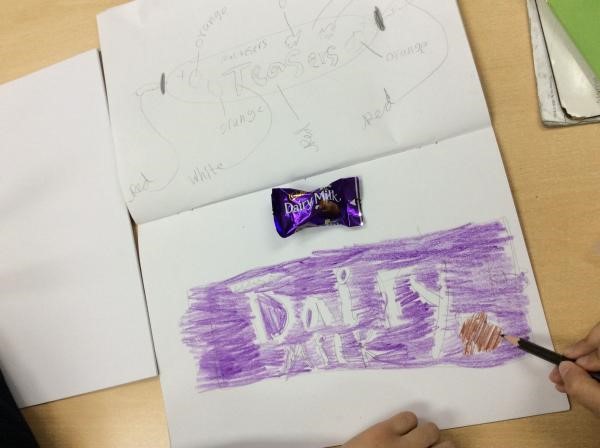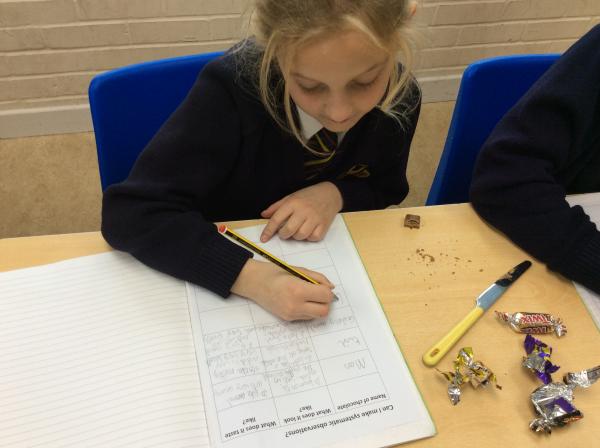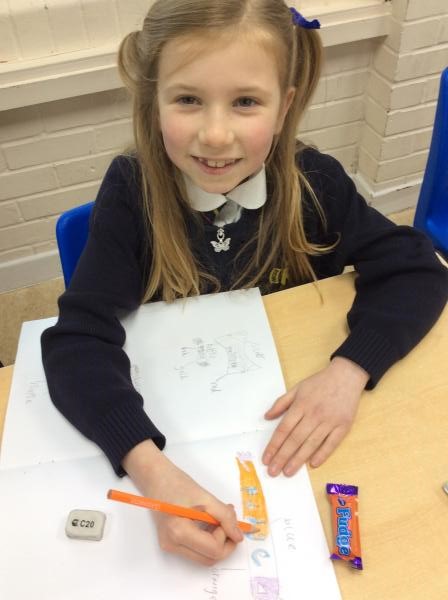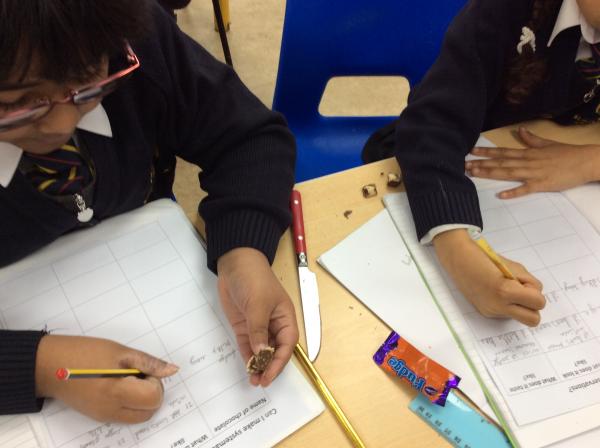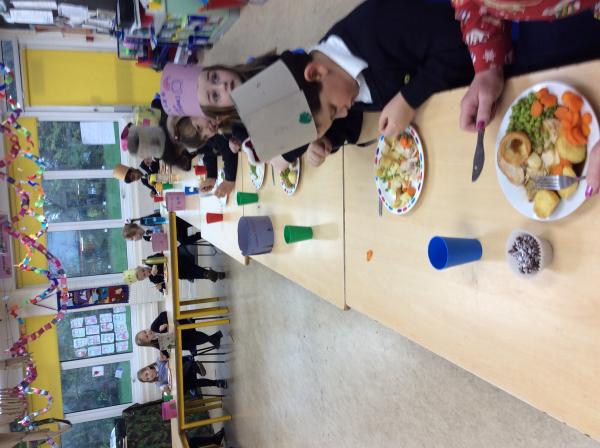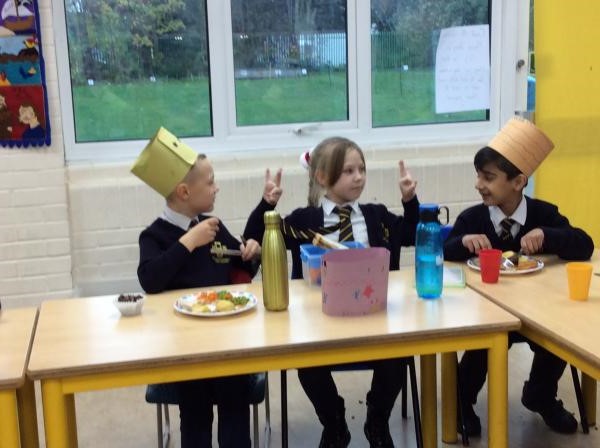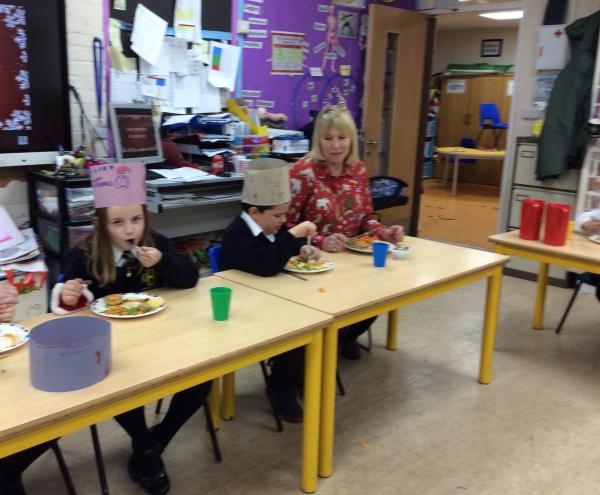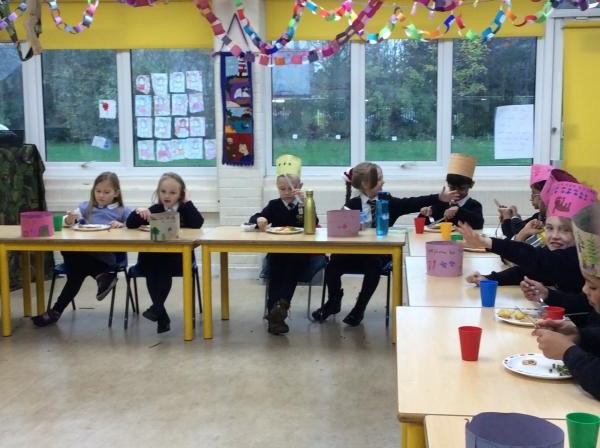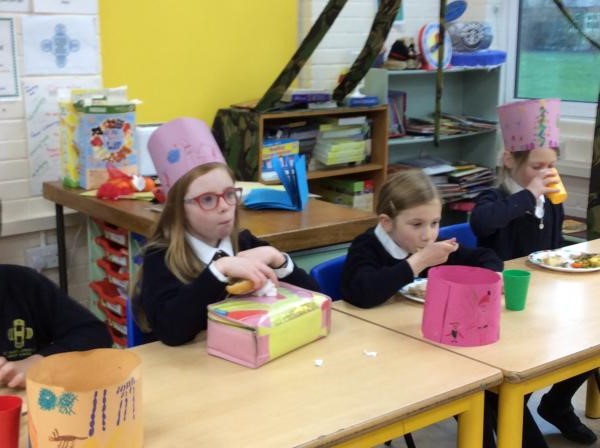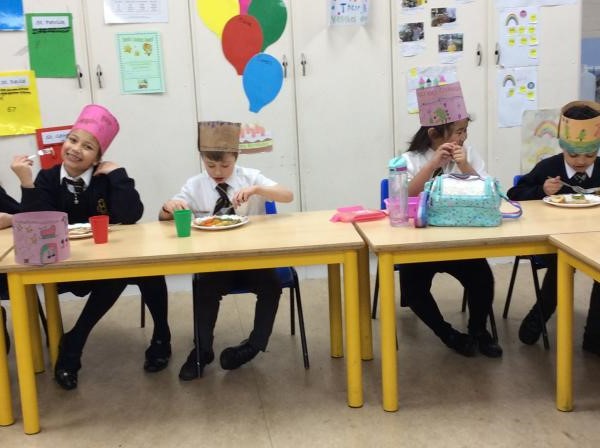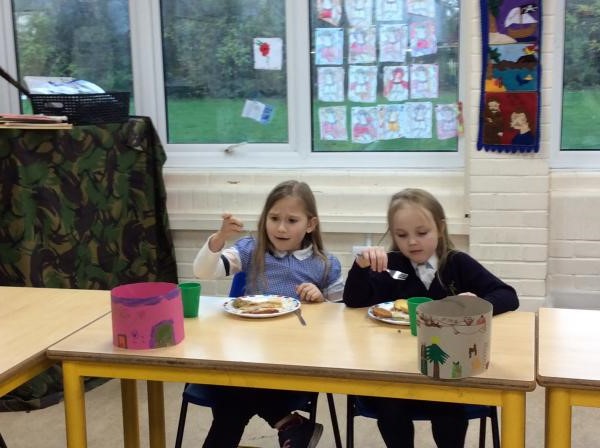 3GC have been making a potion to make the Teachers crazy!
I think it might have worked!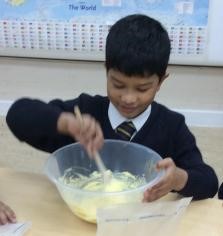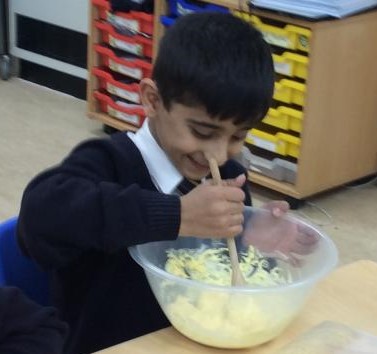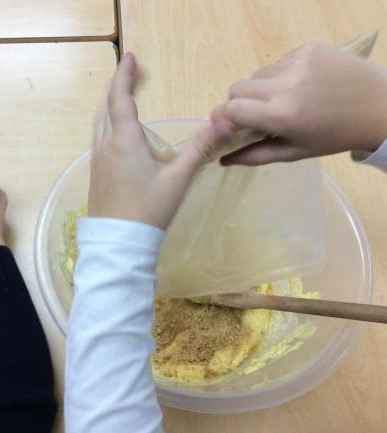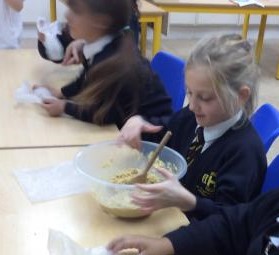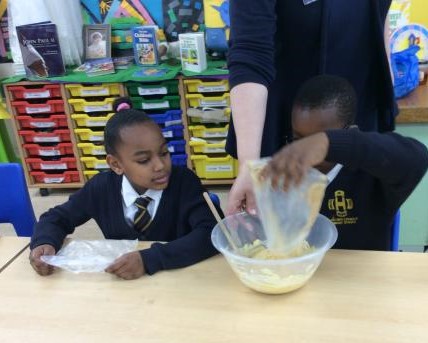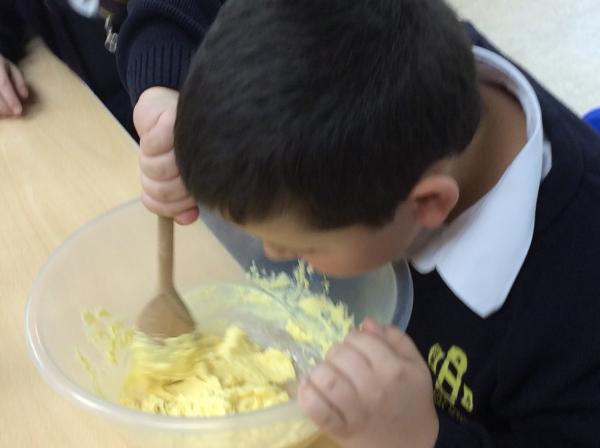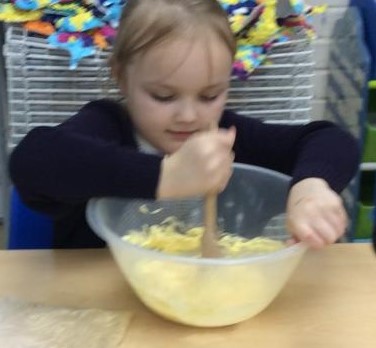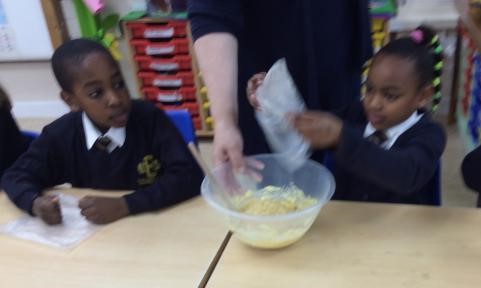 Celebrating St. Andrew's Day
30th November 2020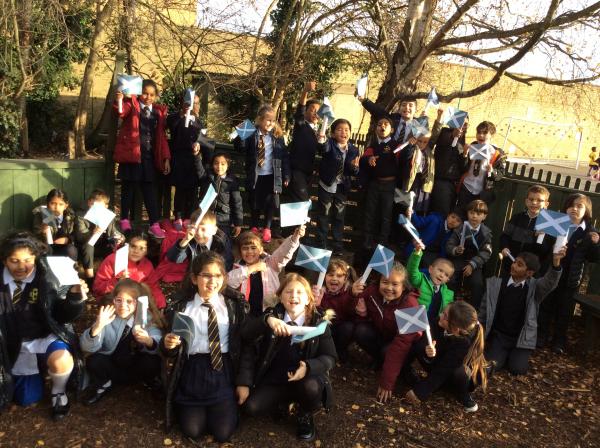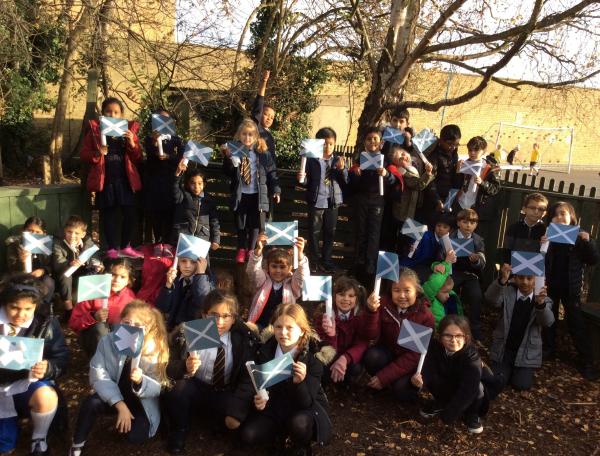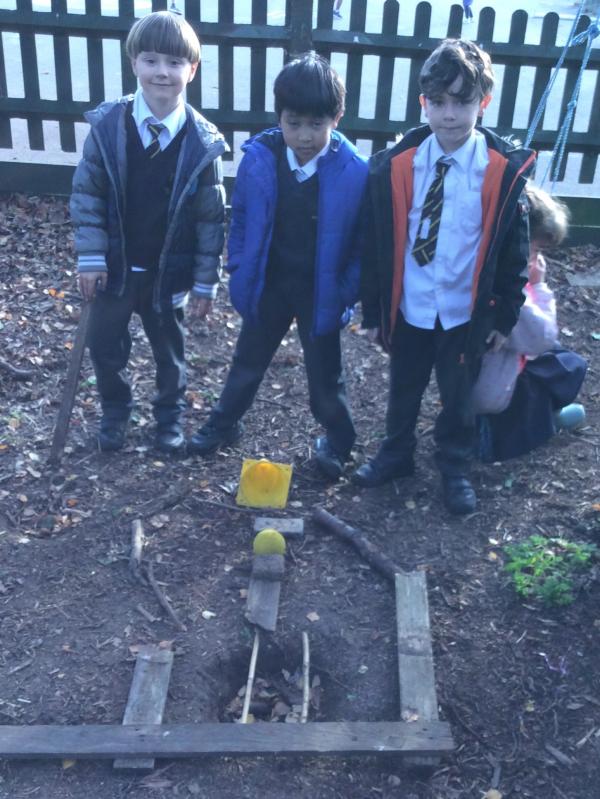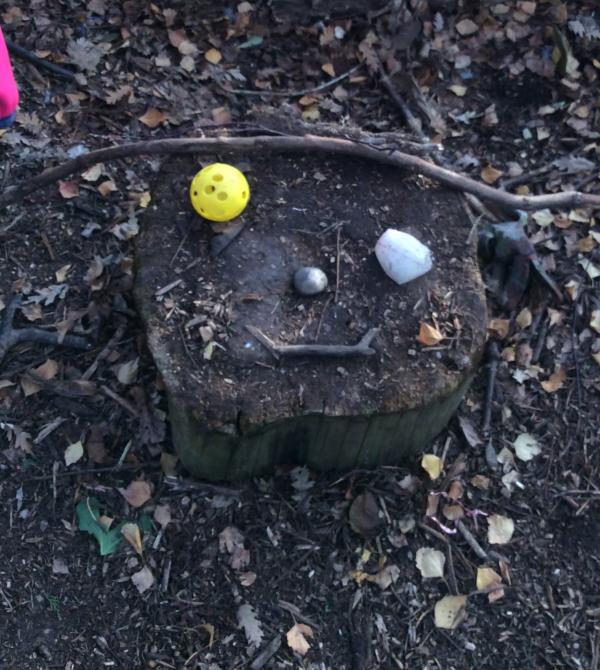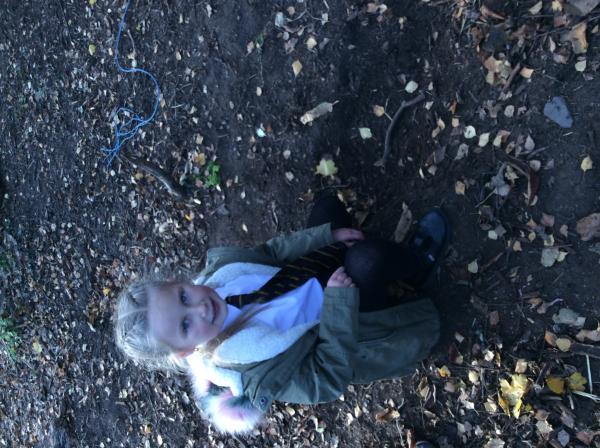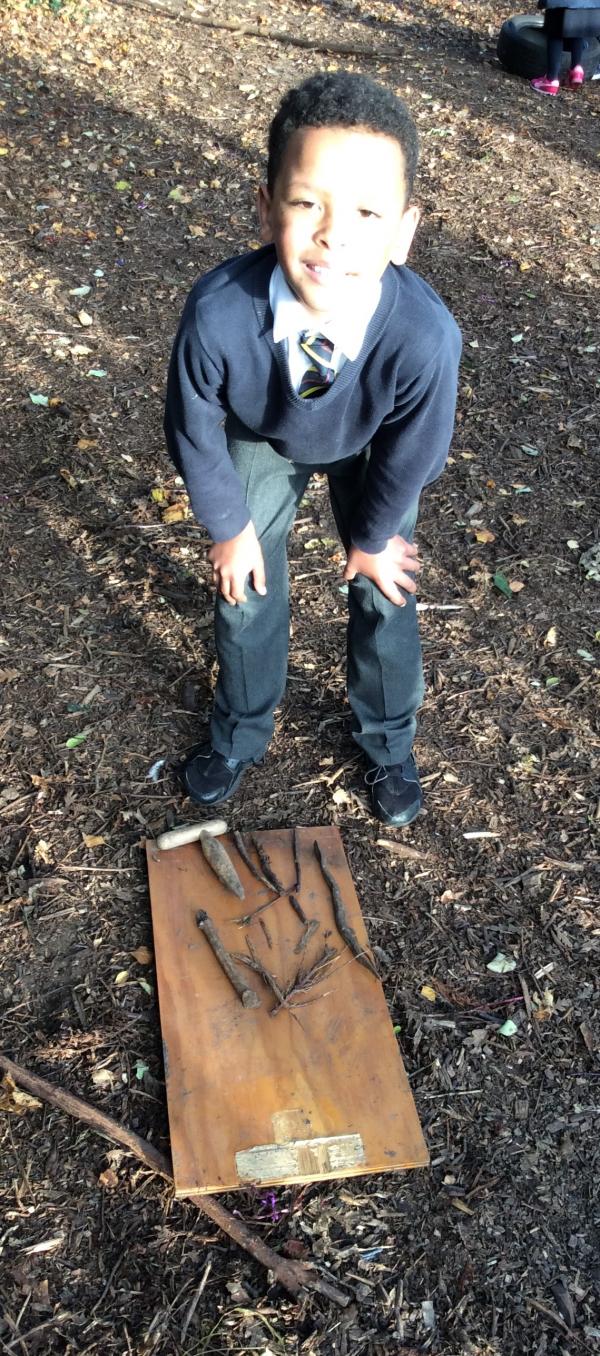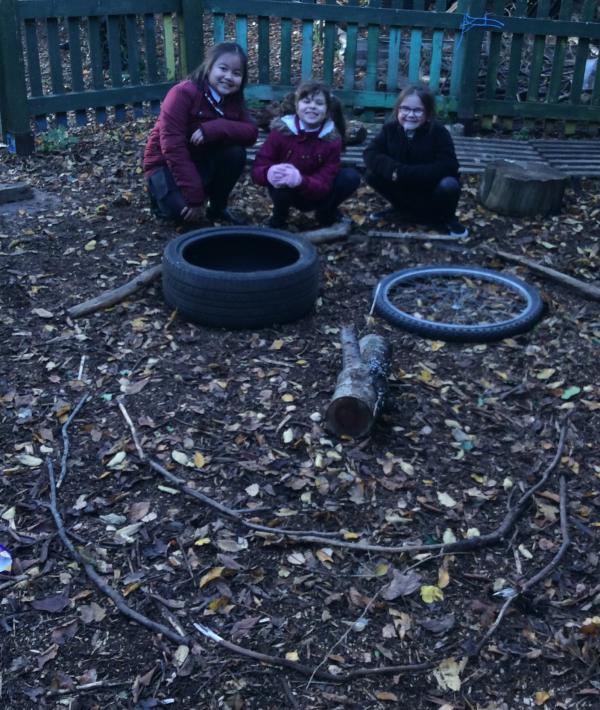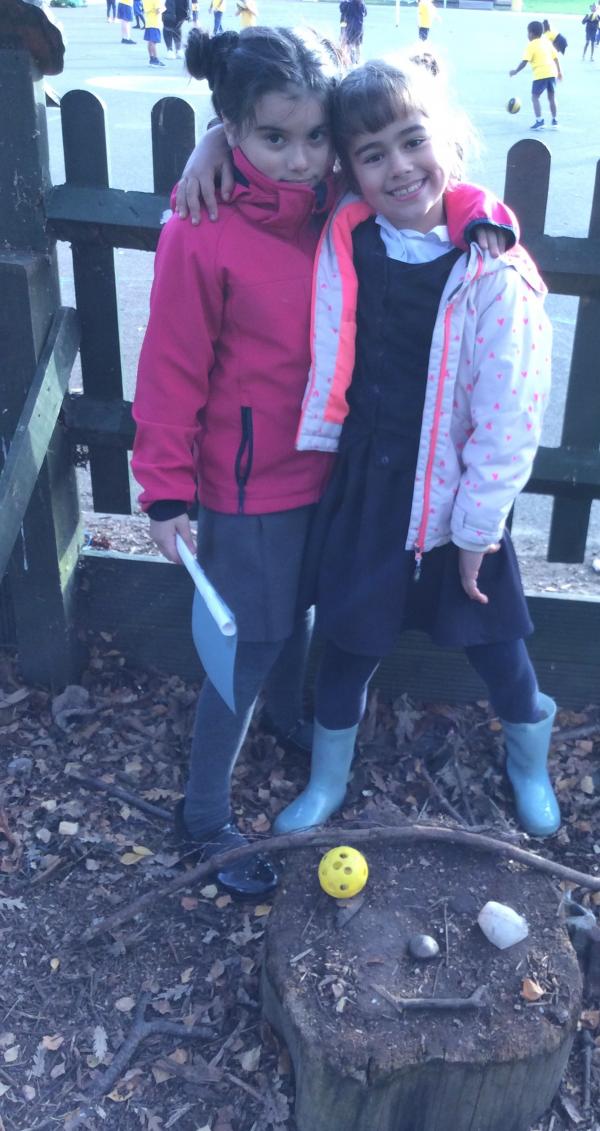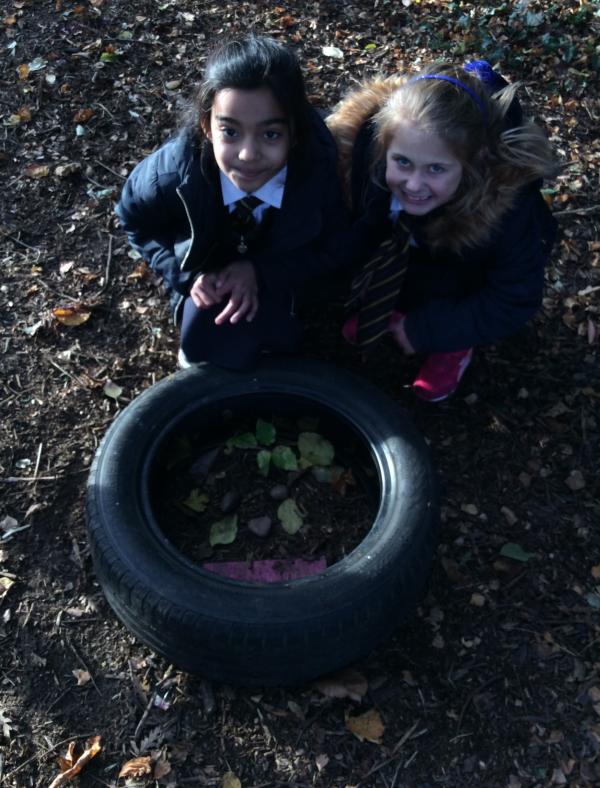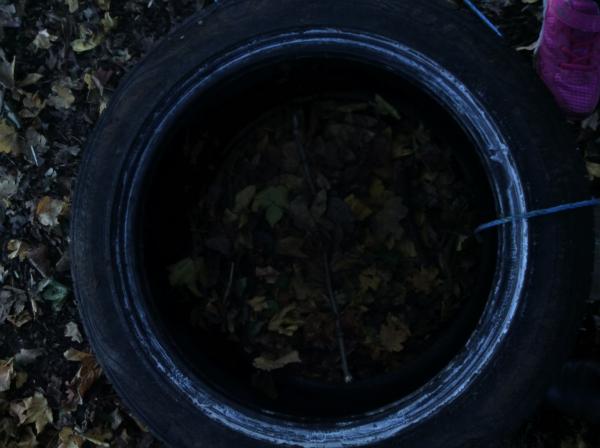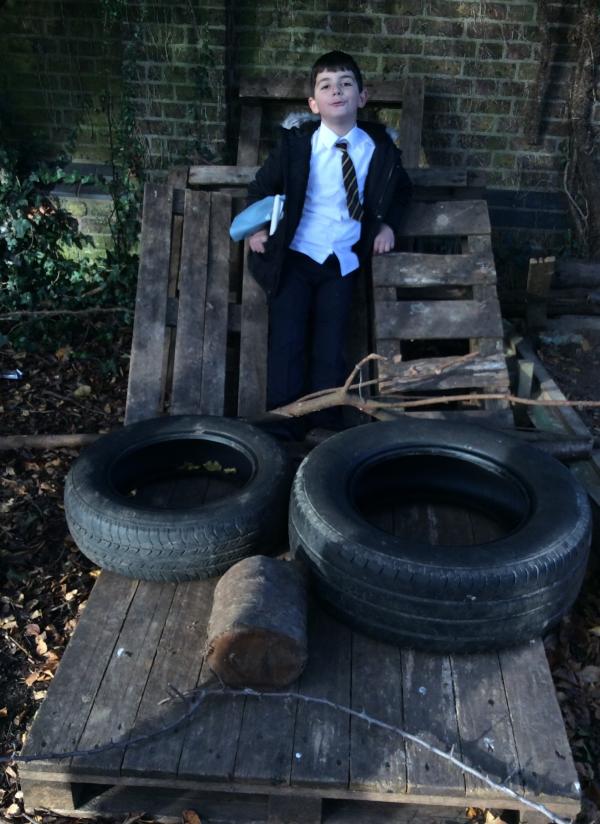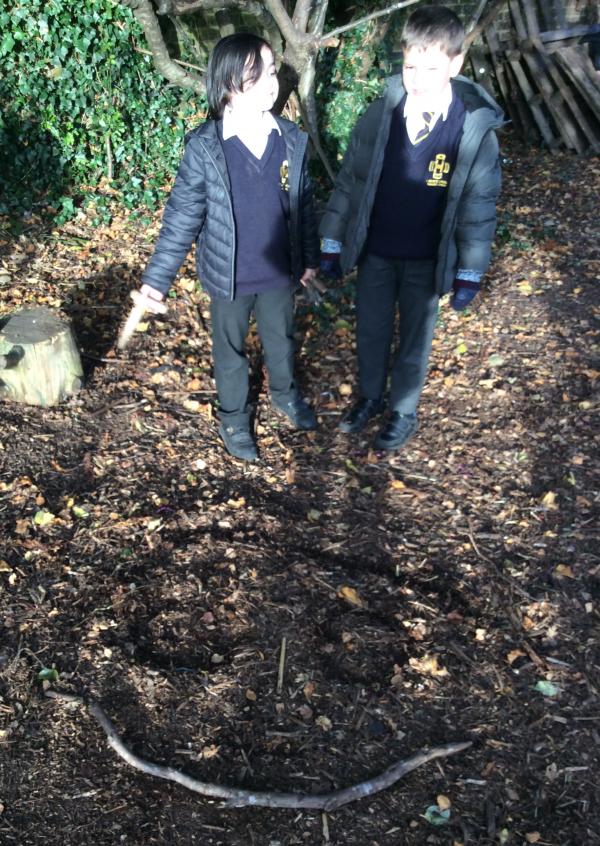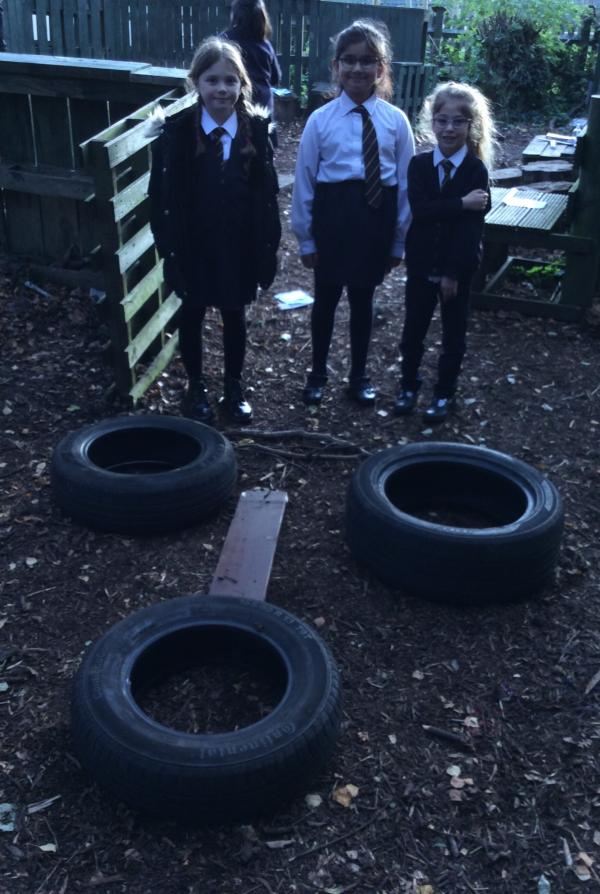 Preparing and cooking stone soup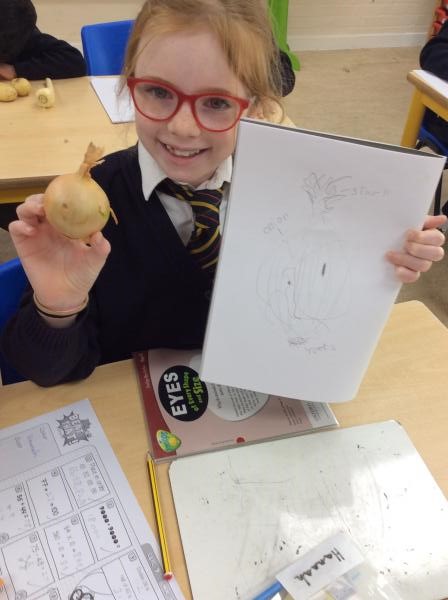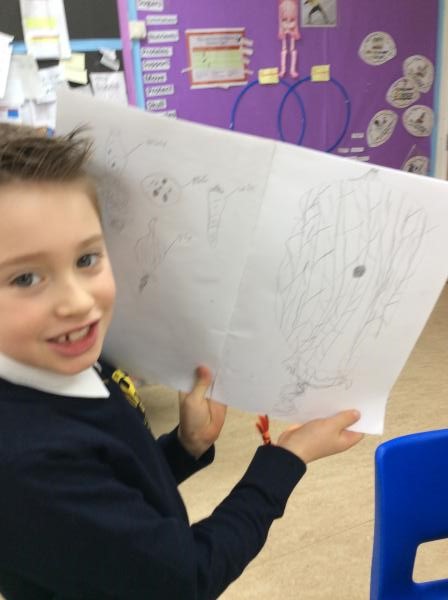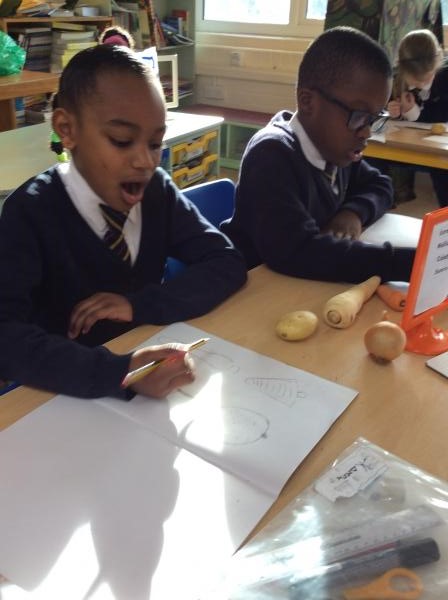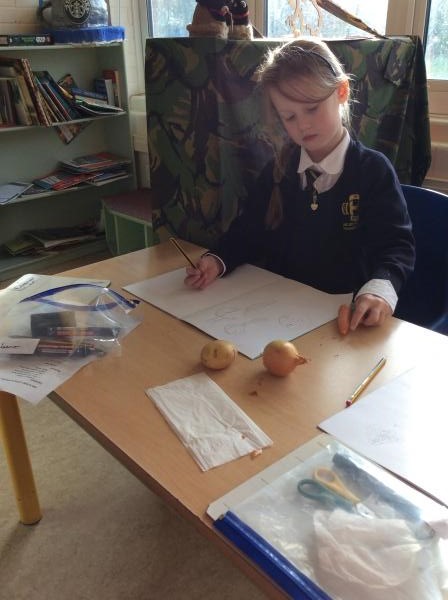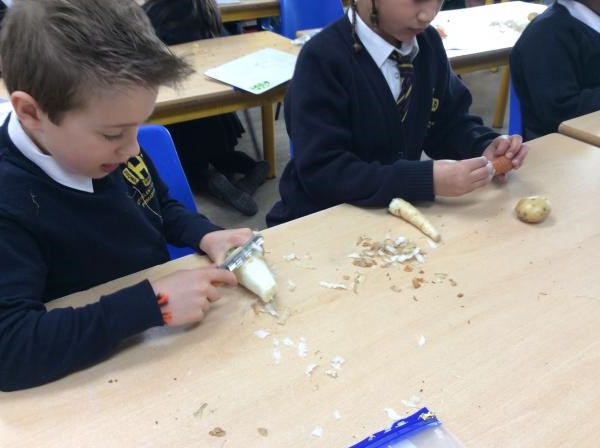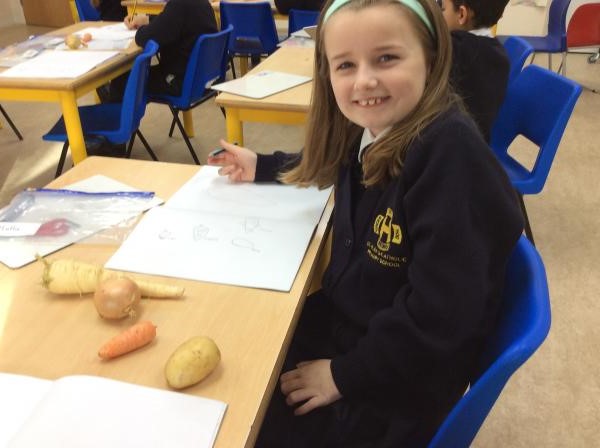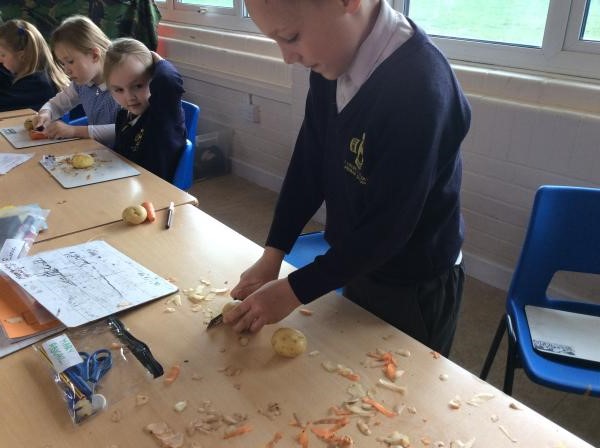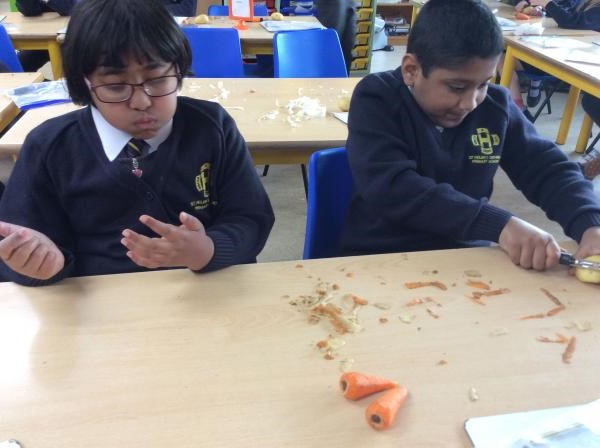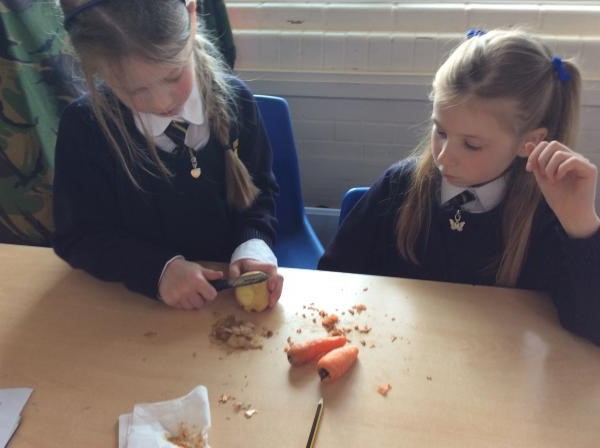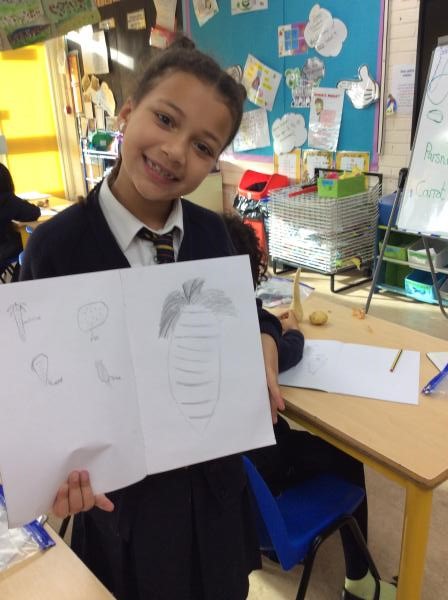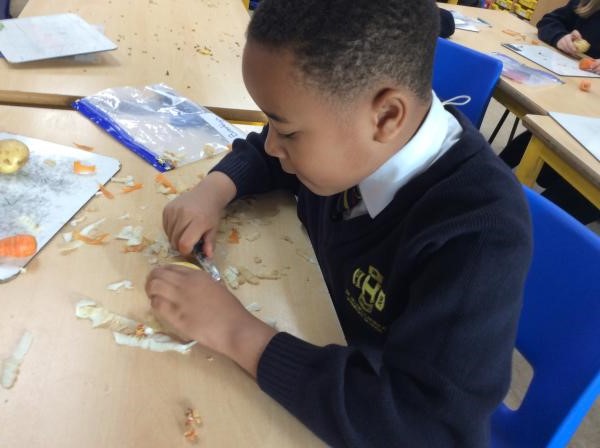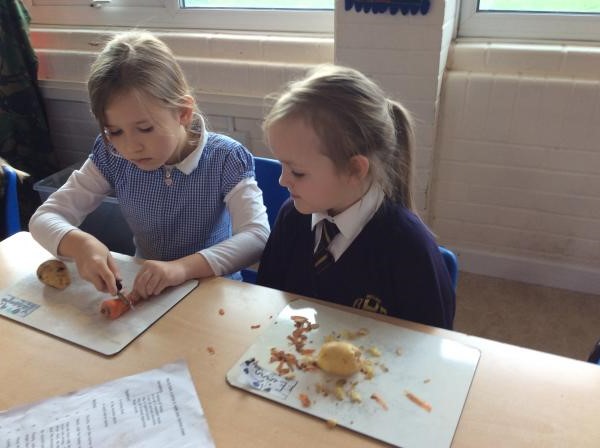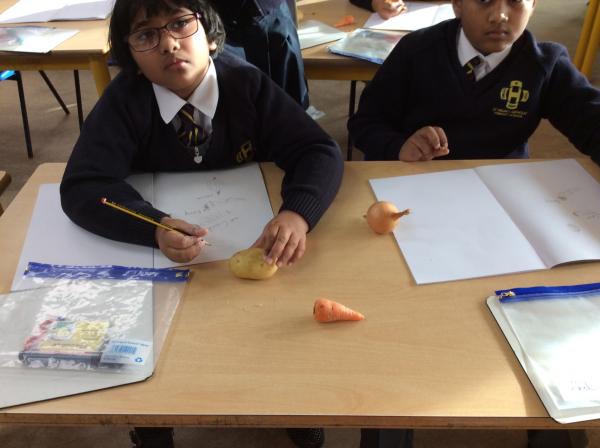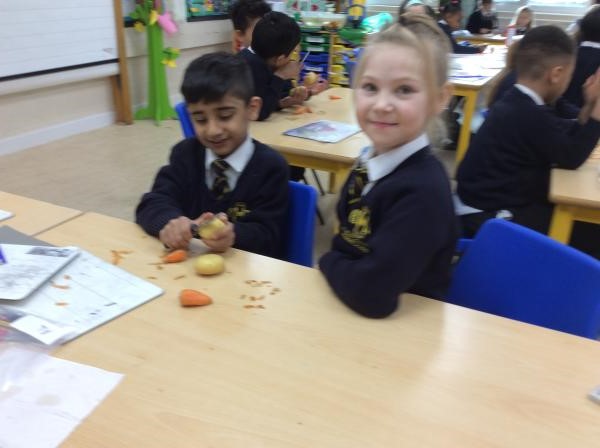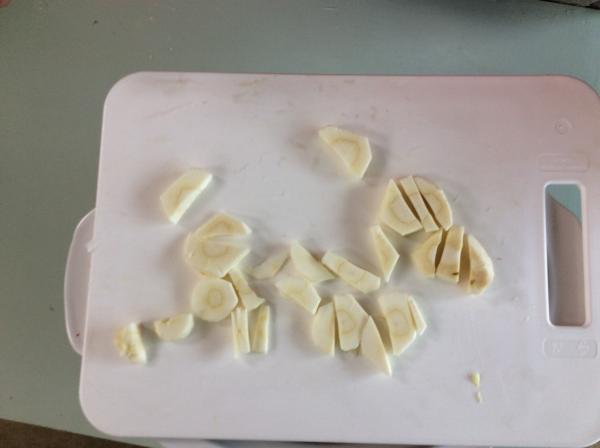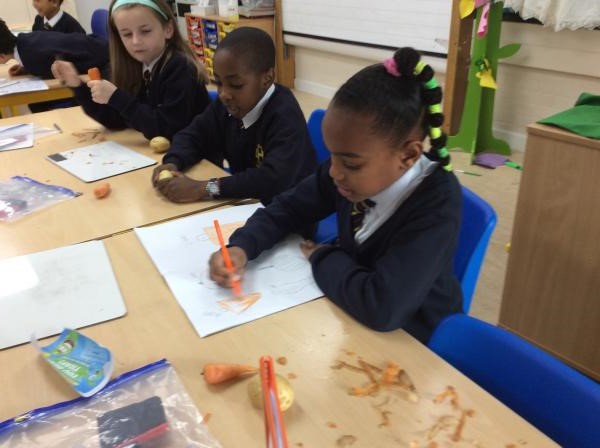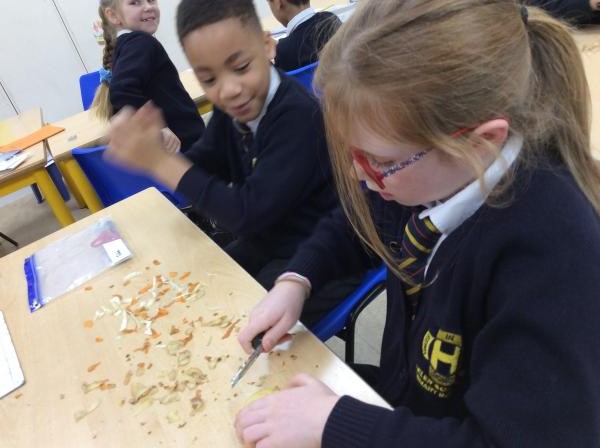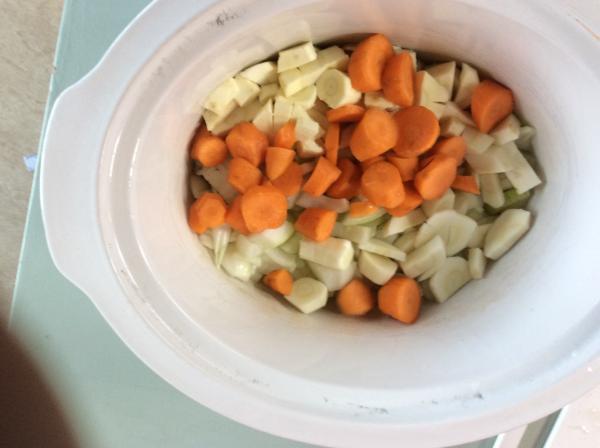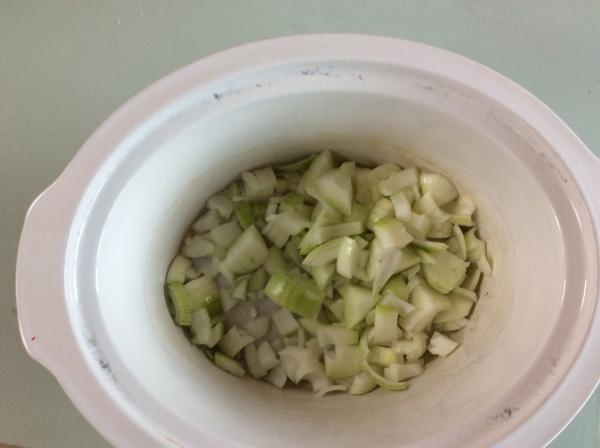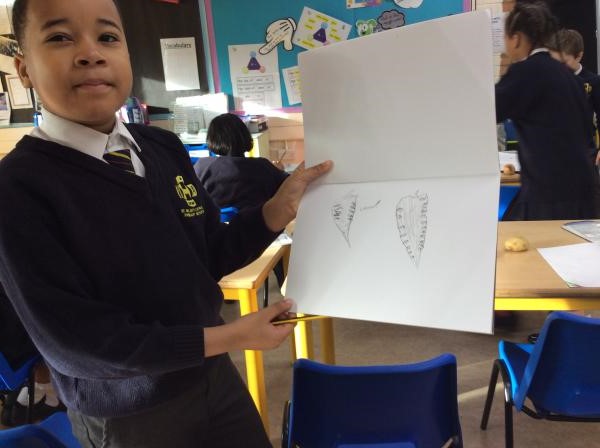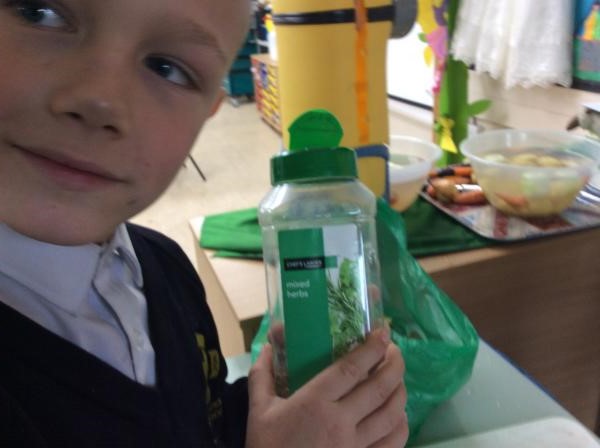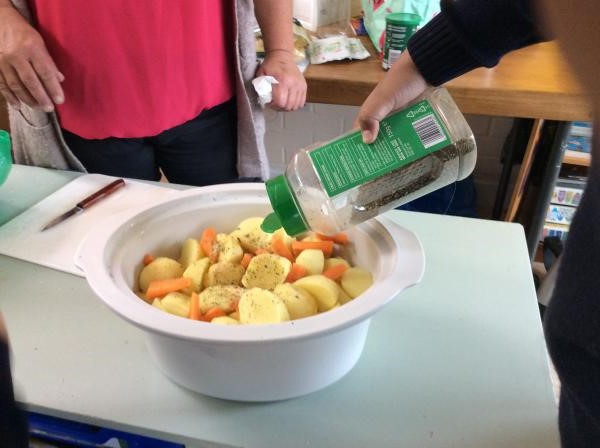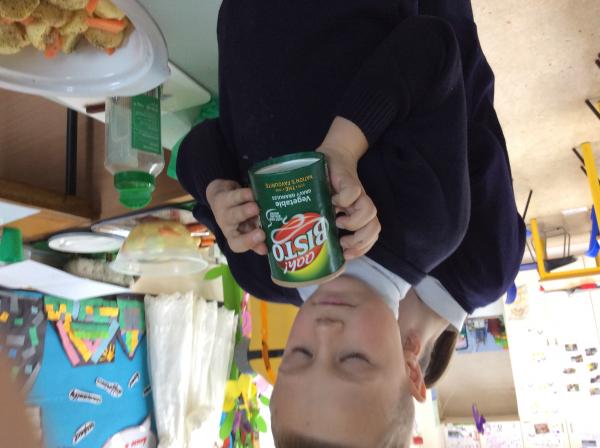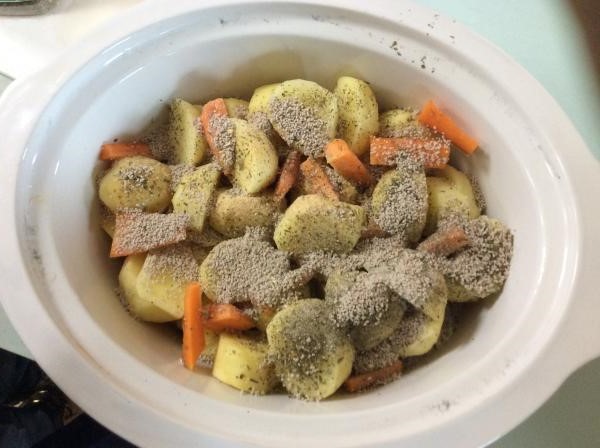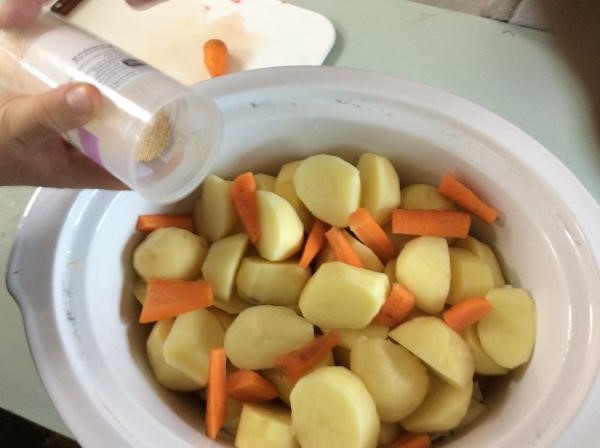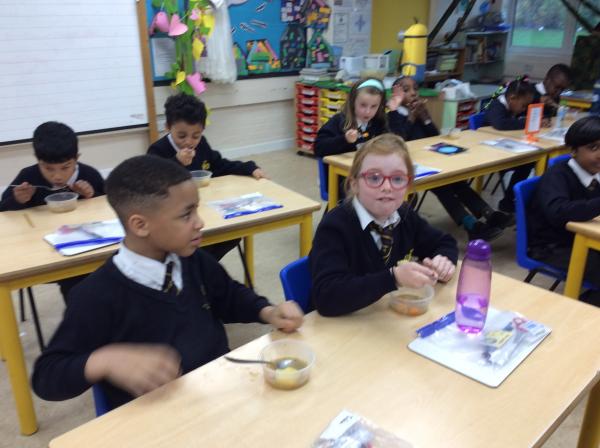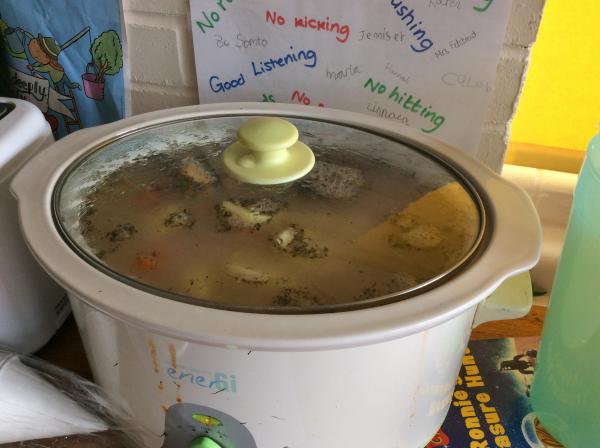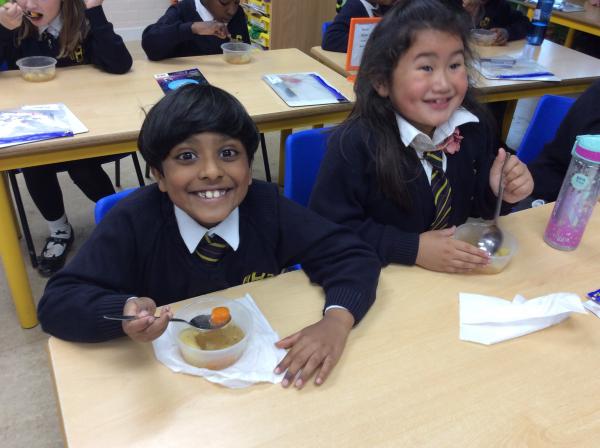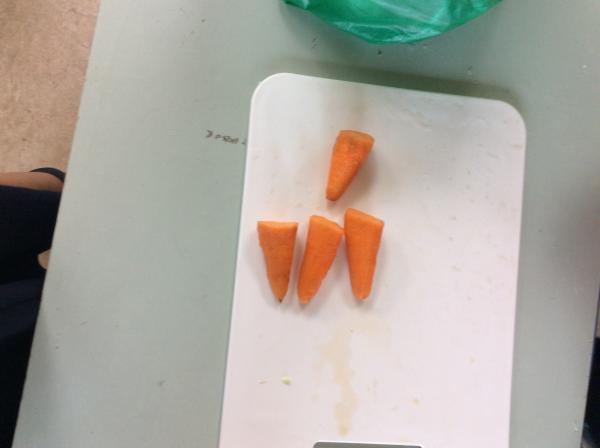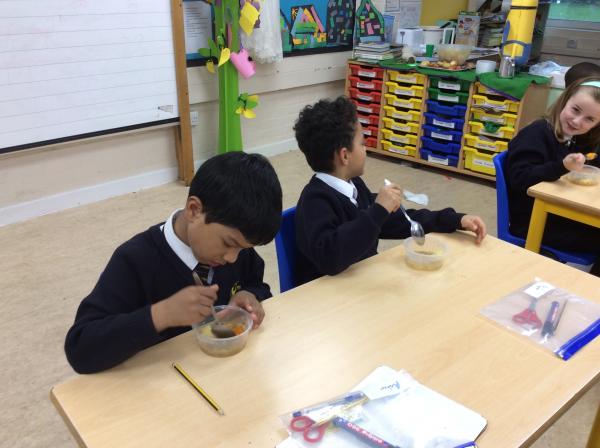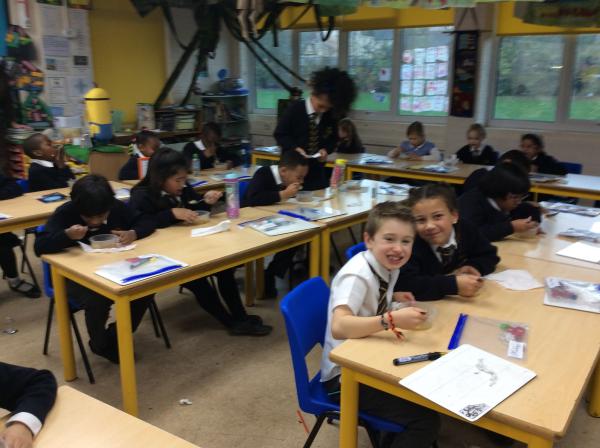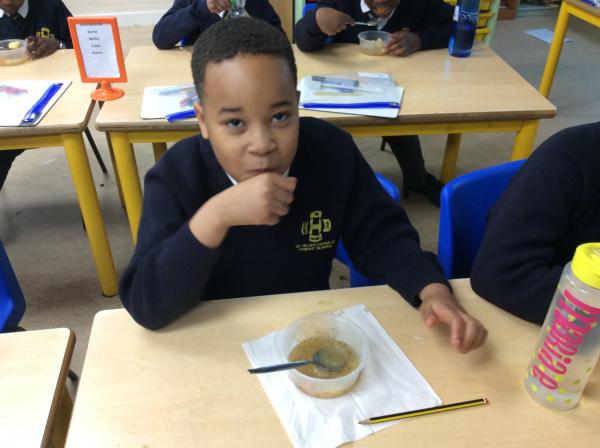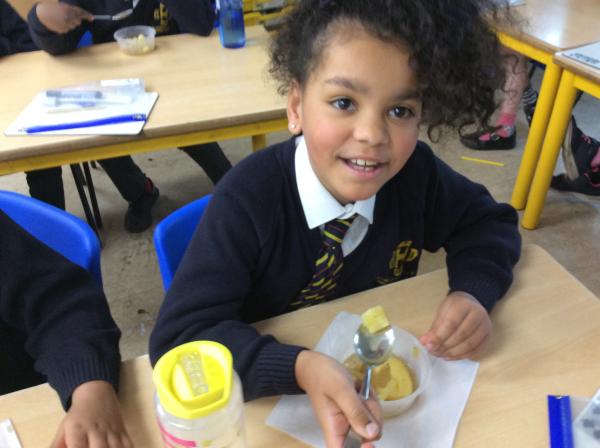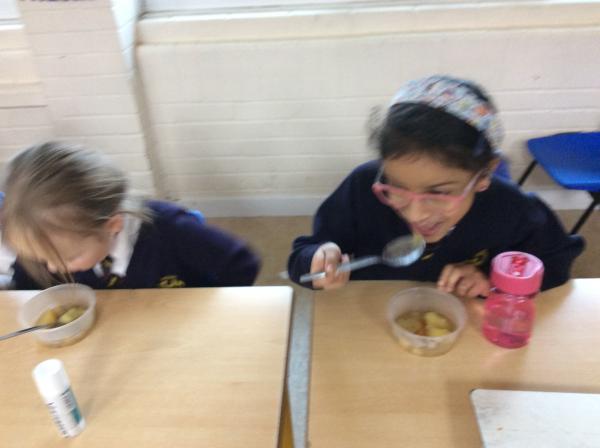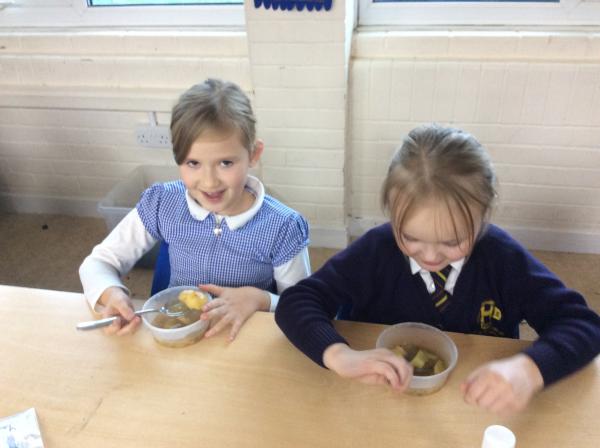 Skeletons in the Nature Area 18th November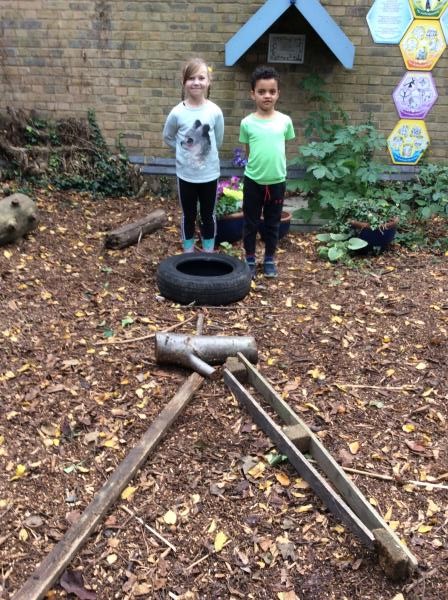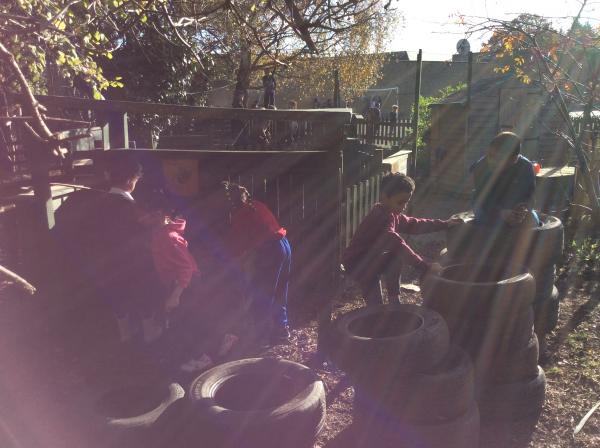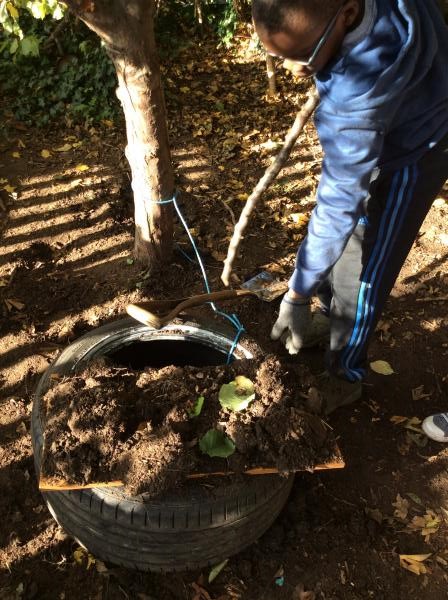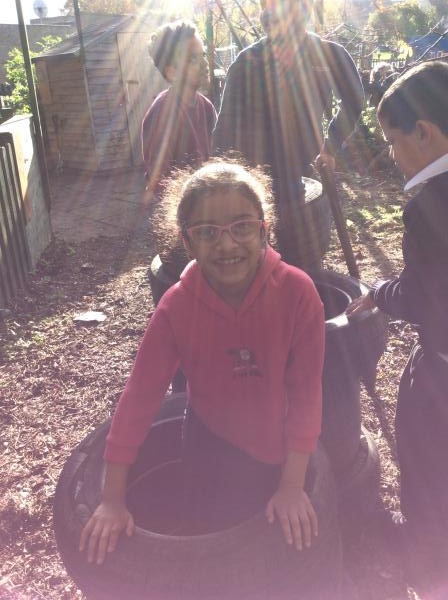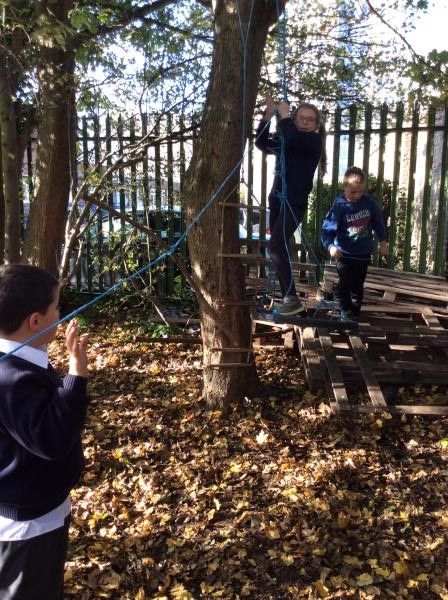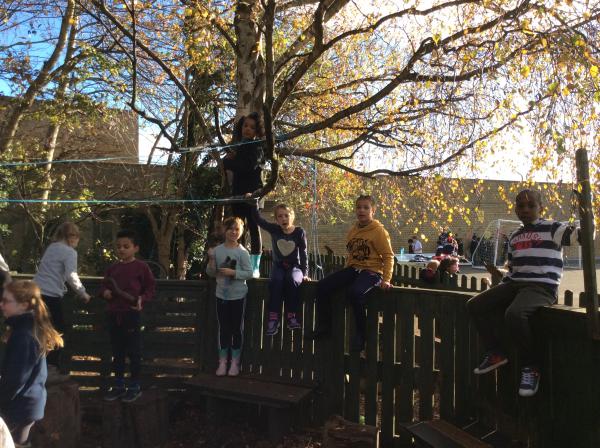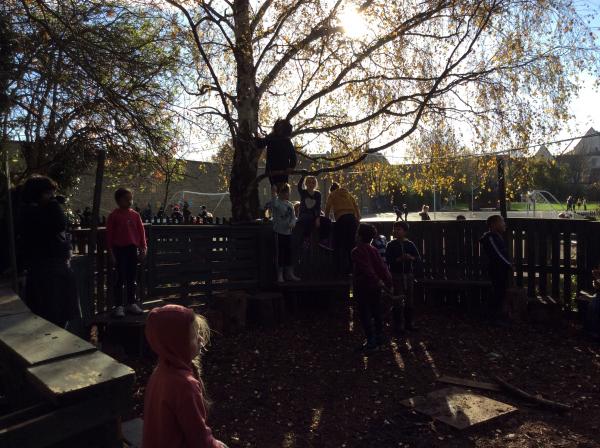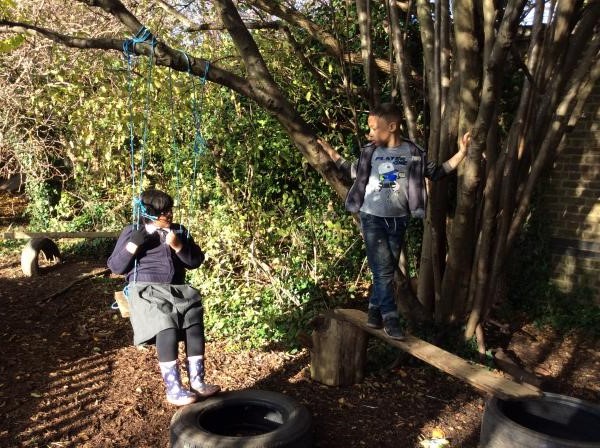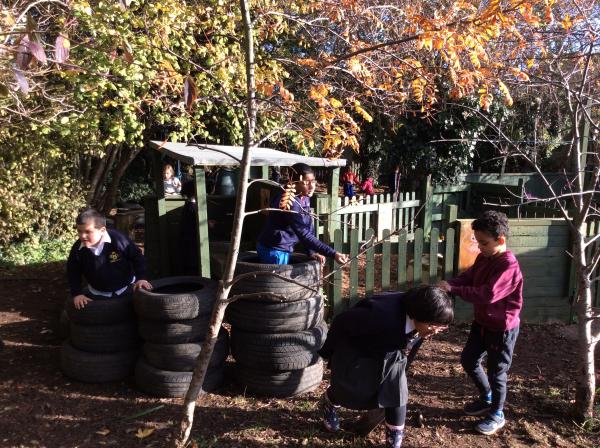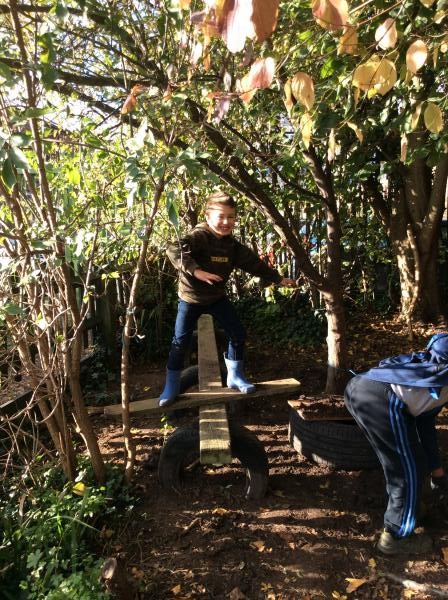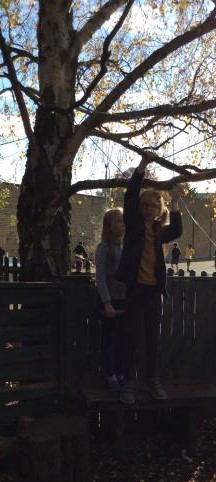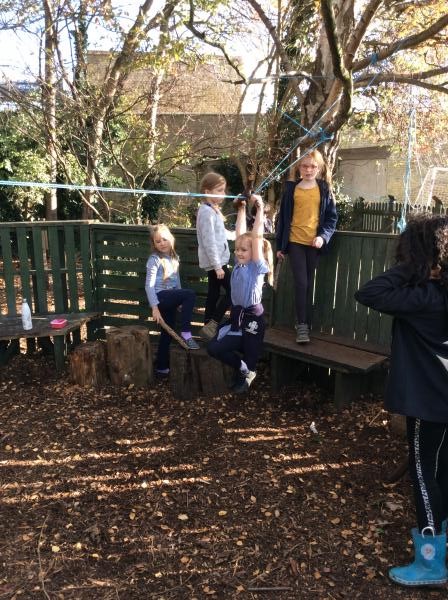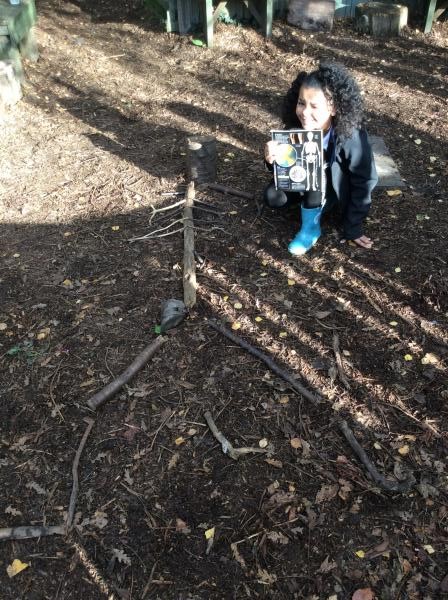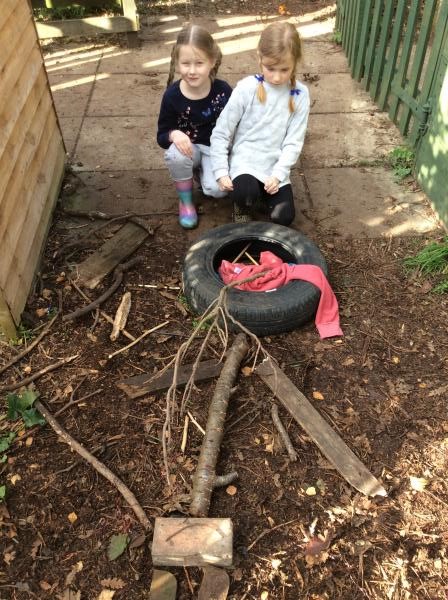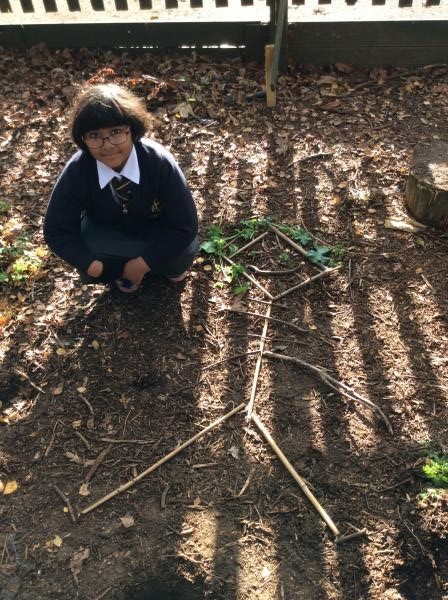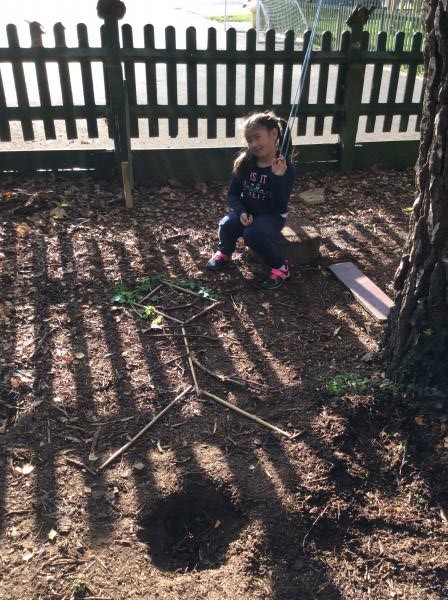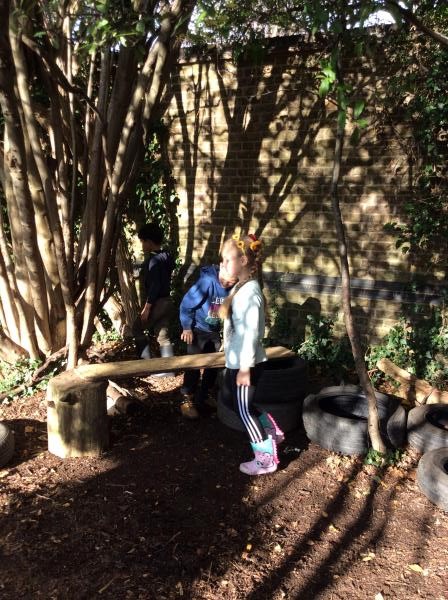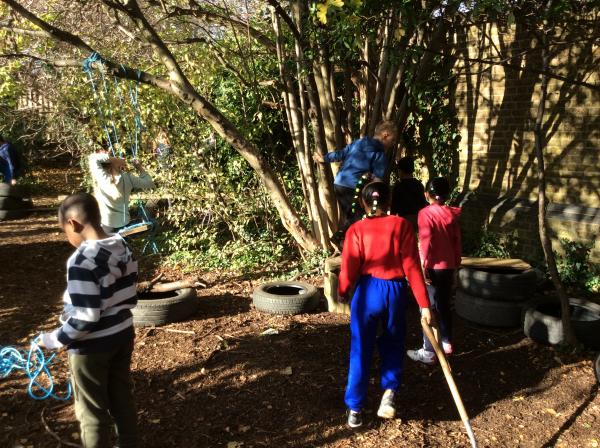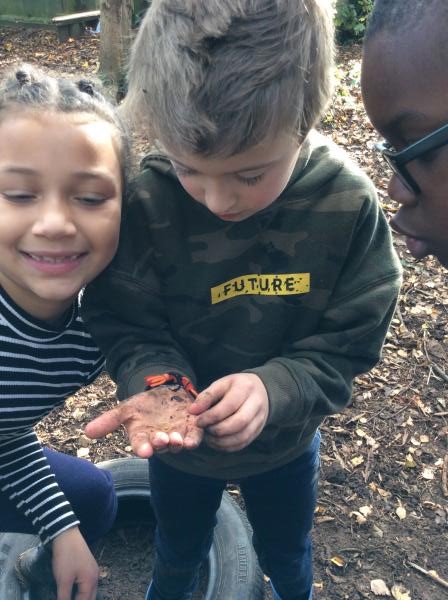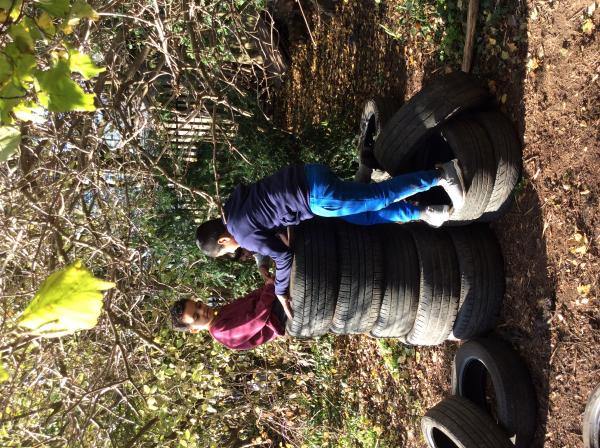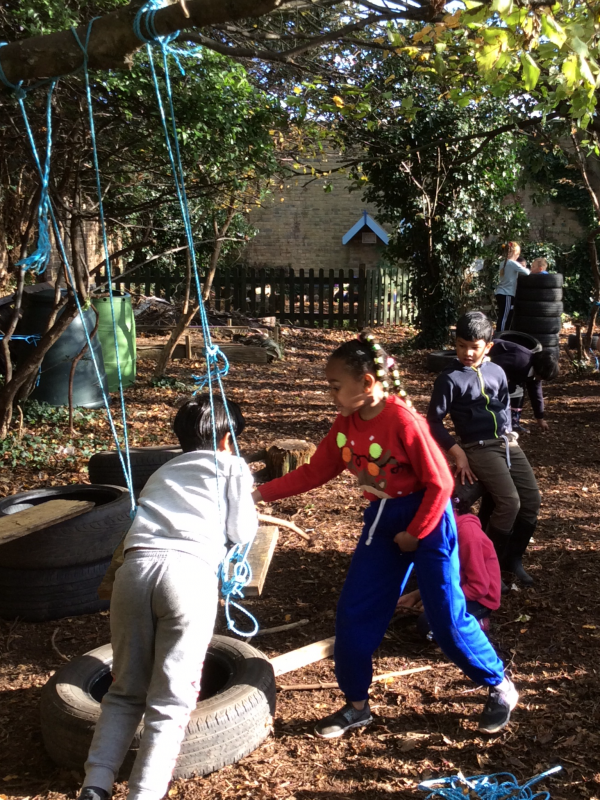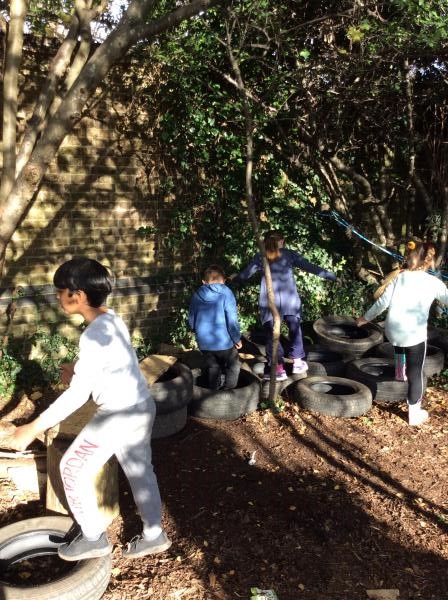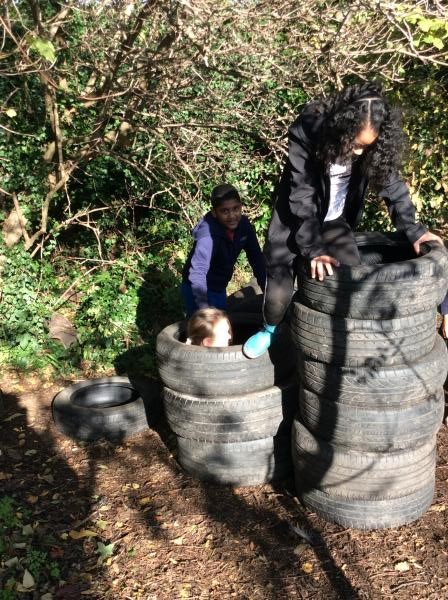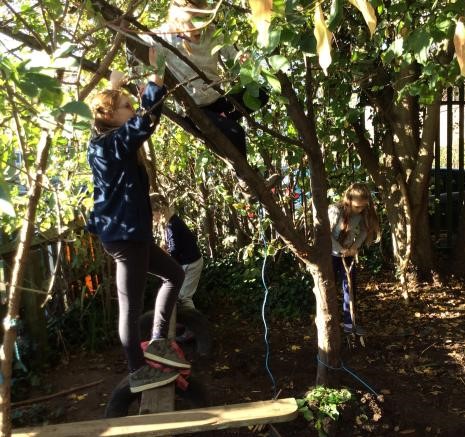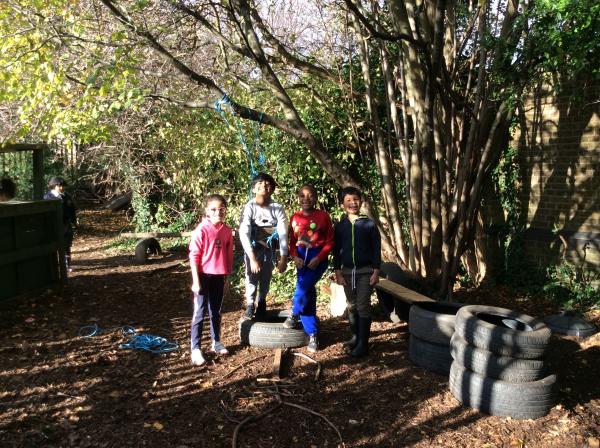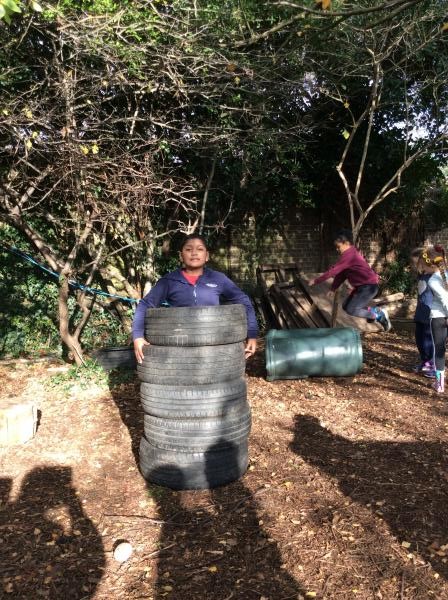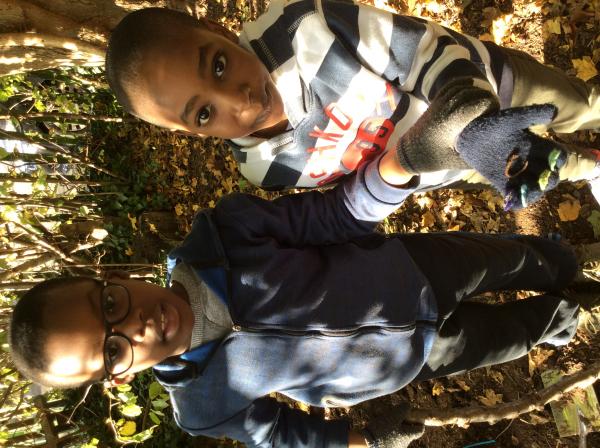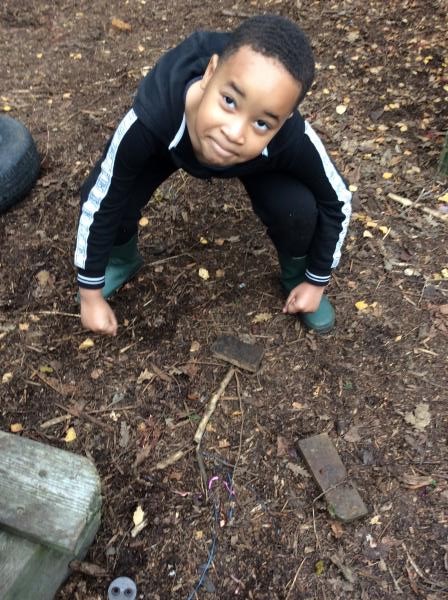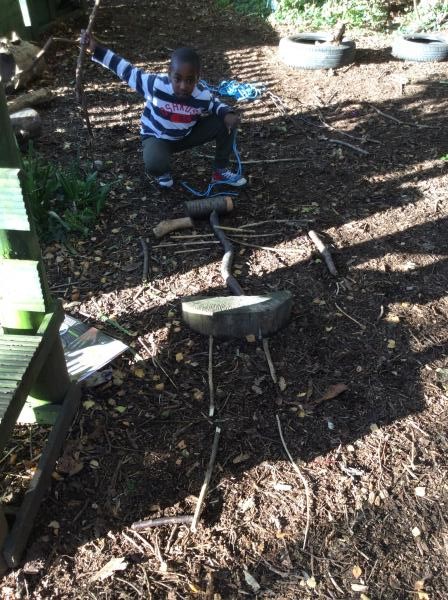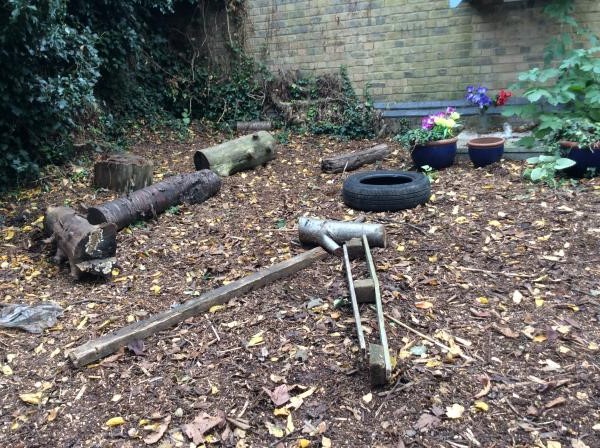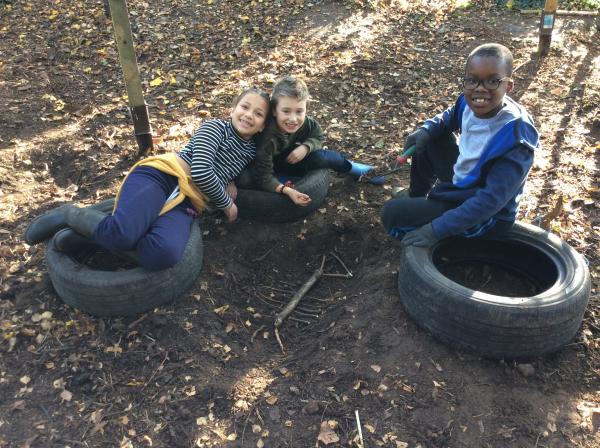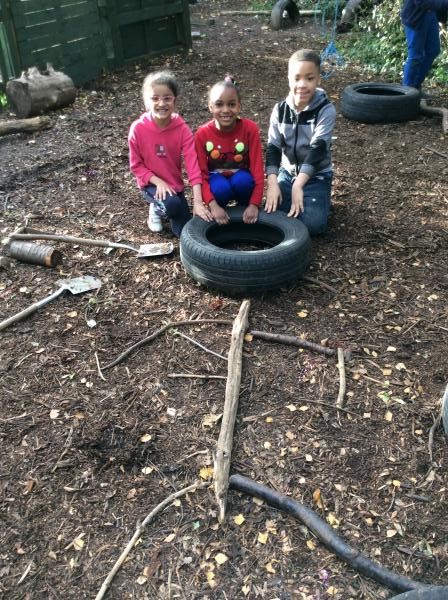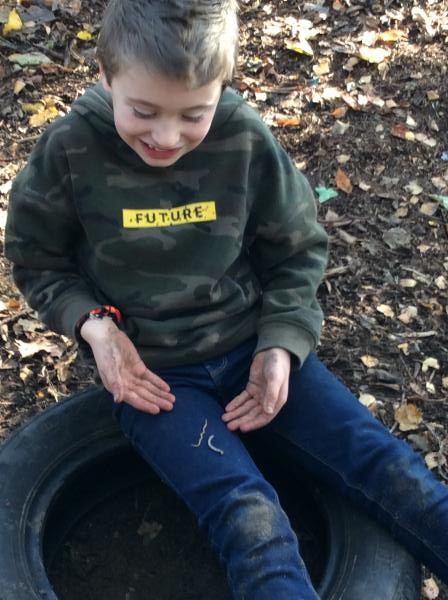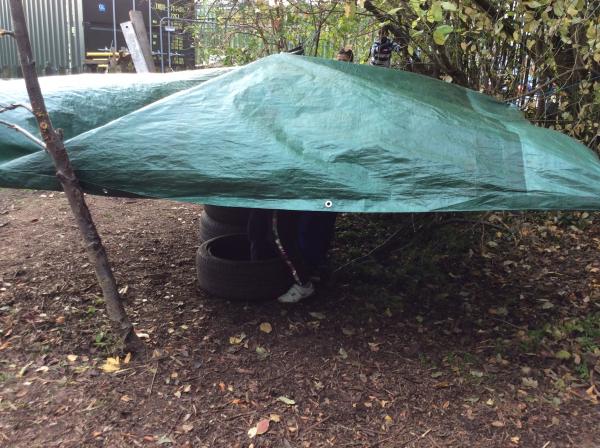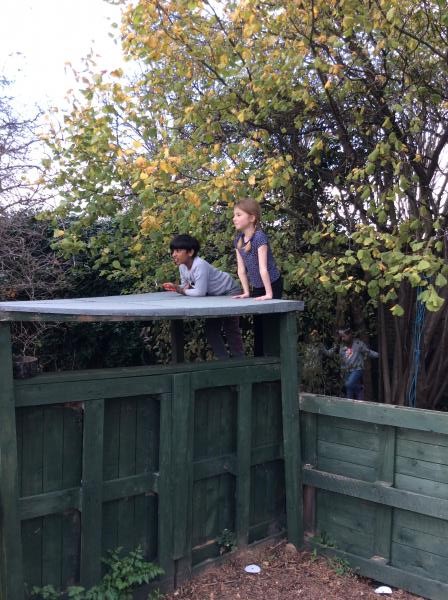 Fabulous Fractions
3C have been learning about fractions; how to add and find equivalents too! Amazing work Year 3!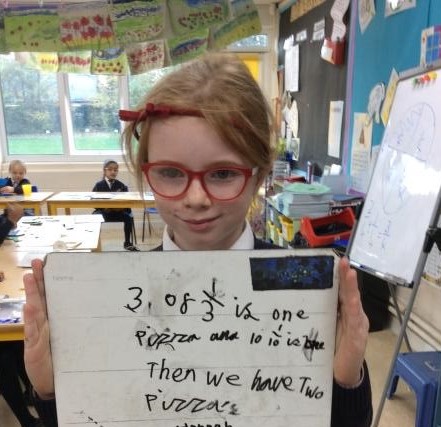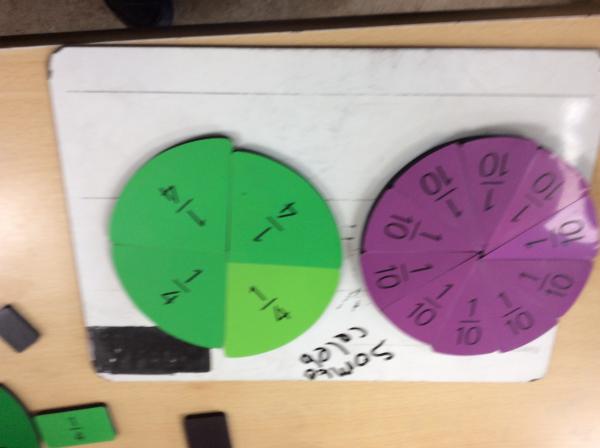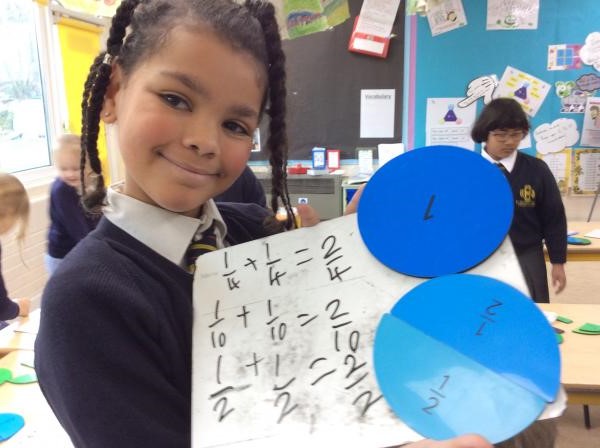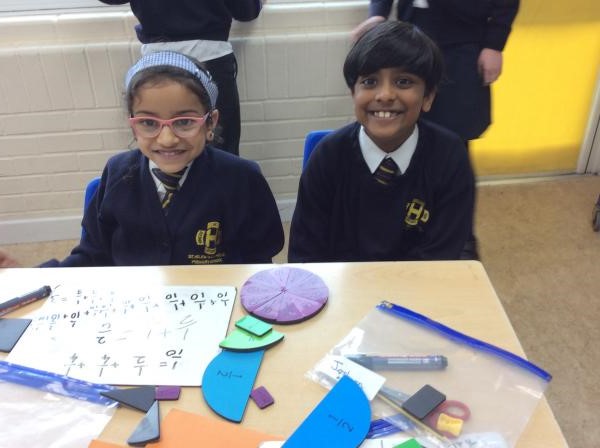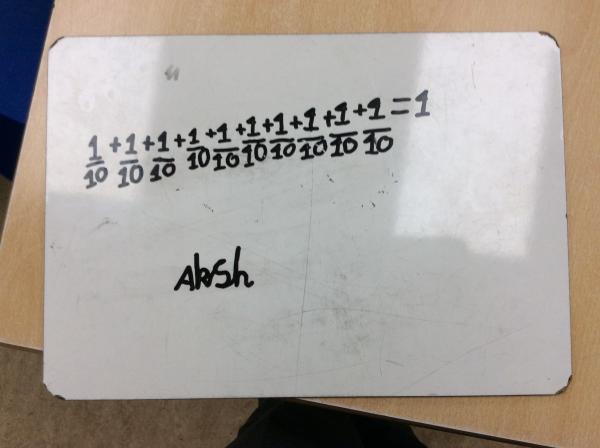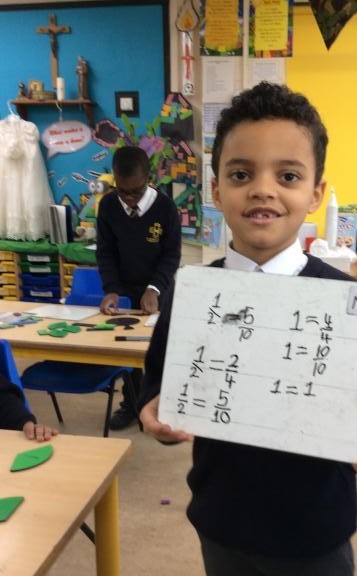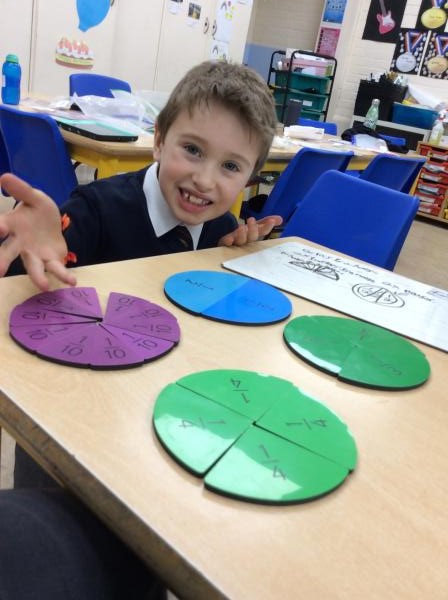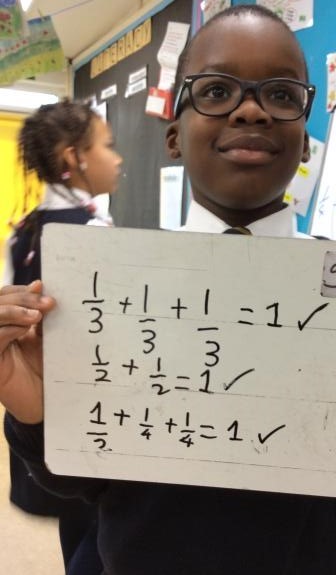 Creating our own firework display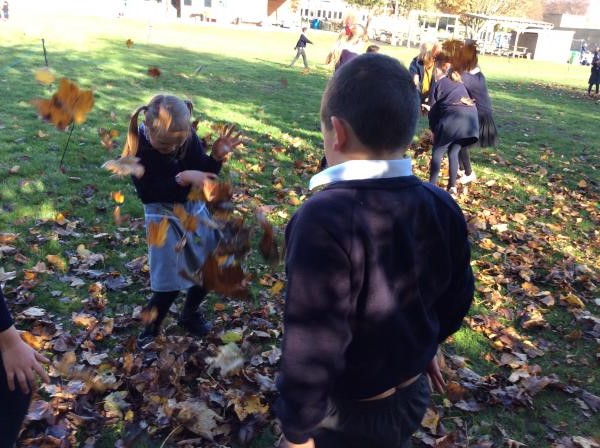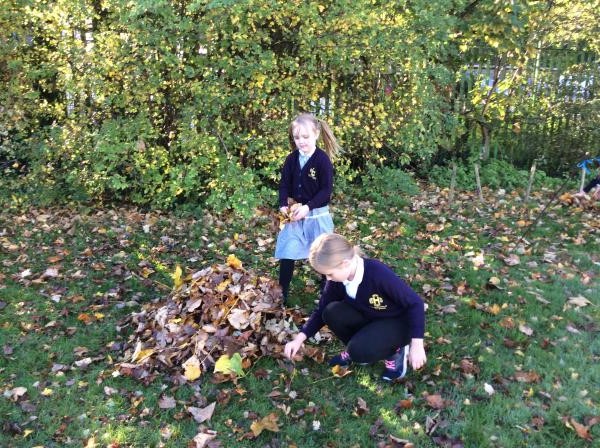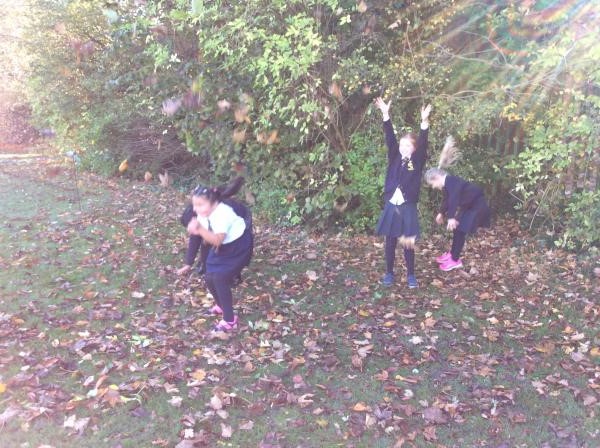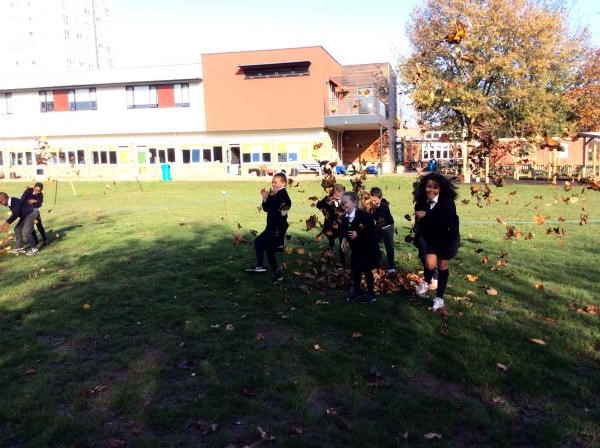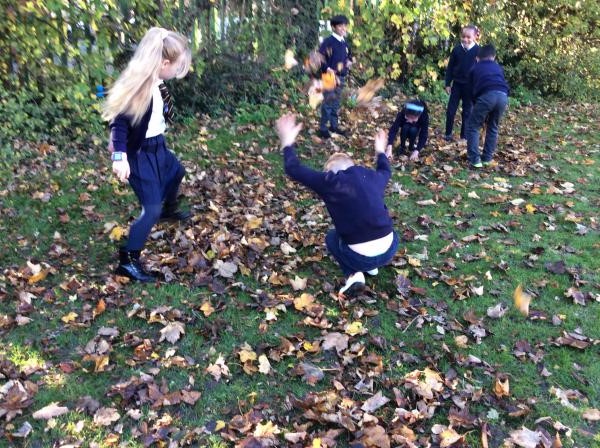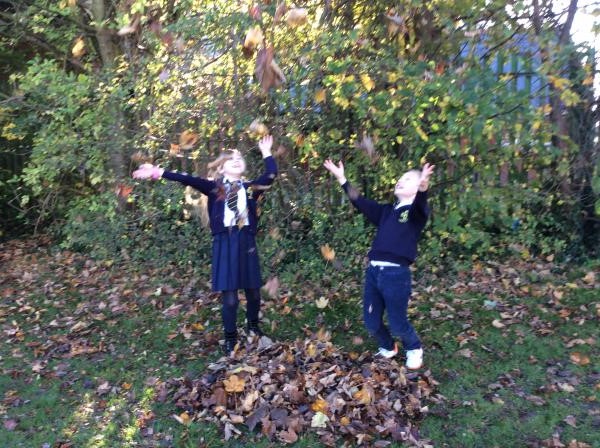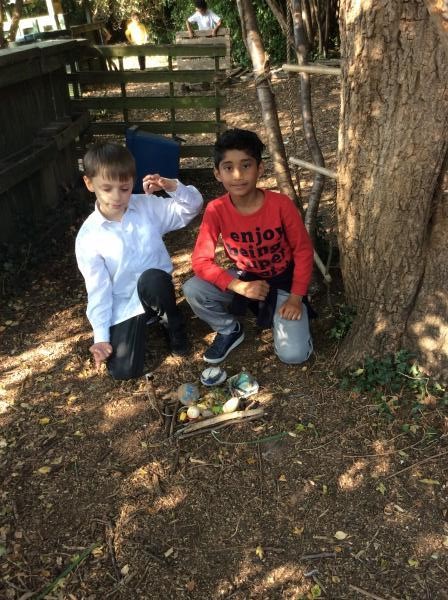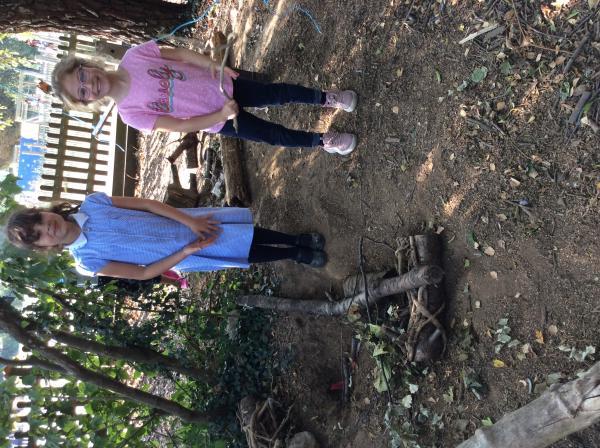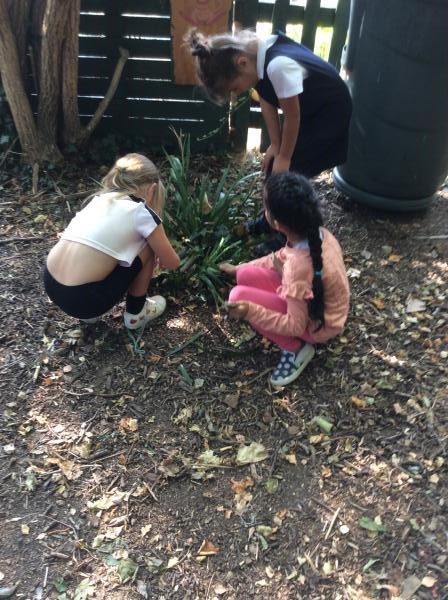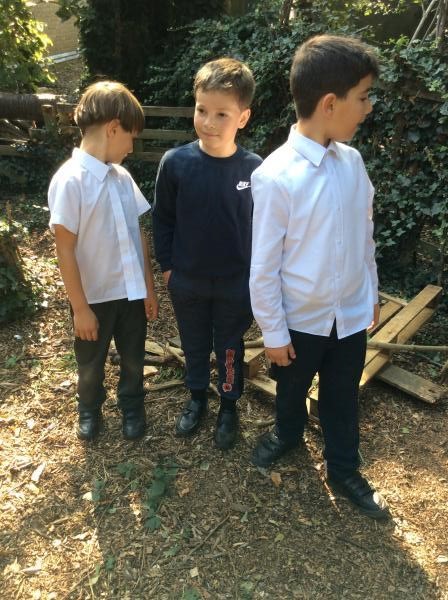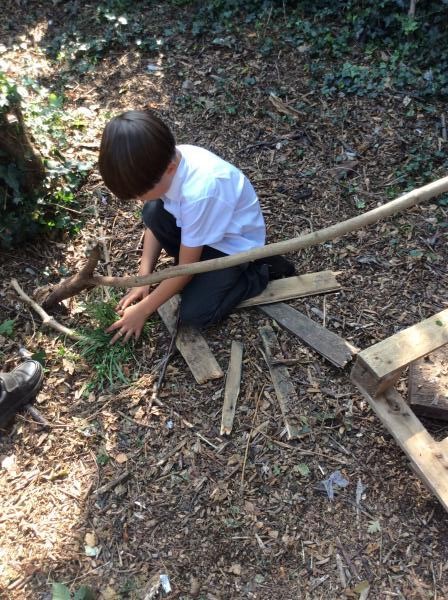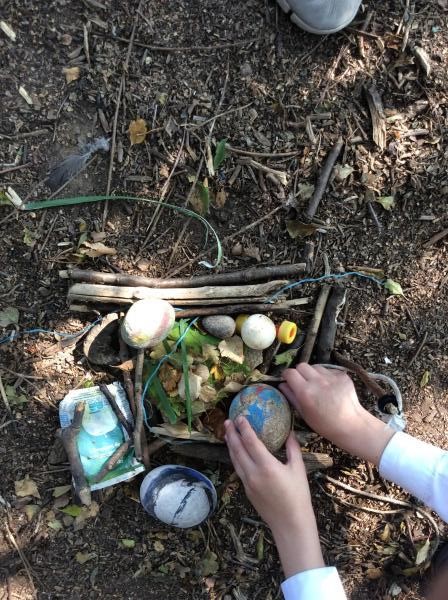 Dinosaur Homework
We are very proud of all our wonderful Dinosaur homework.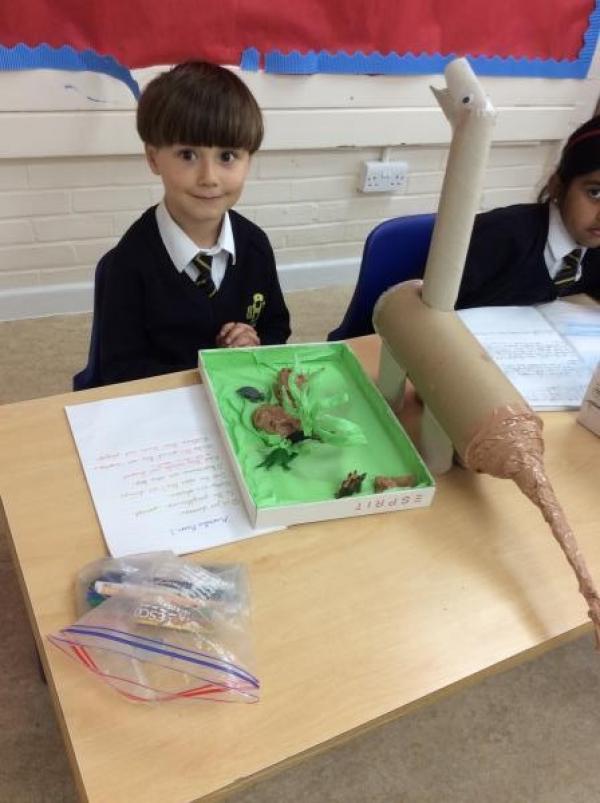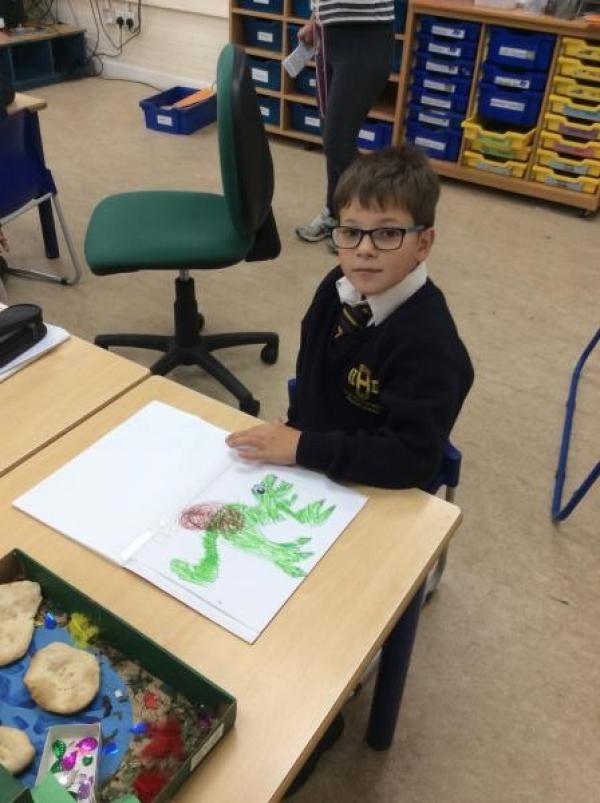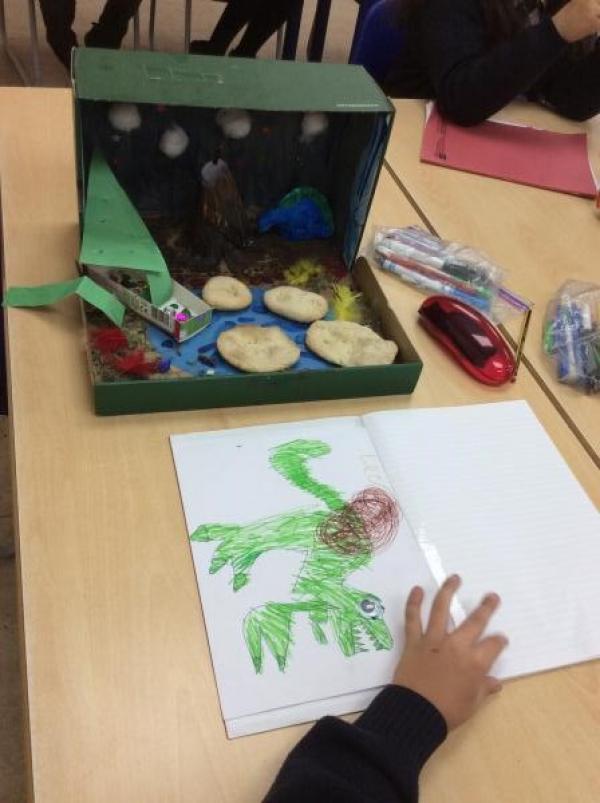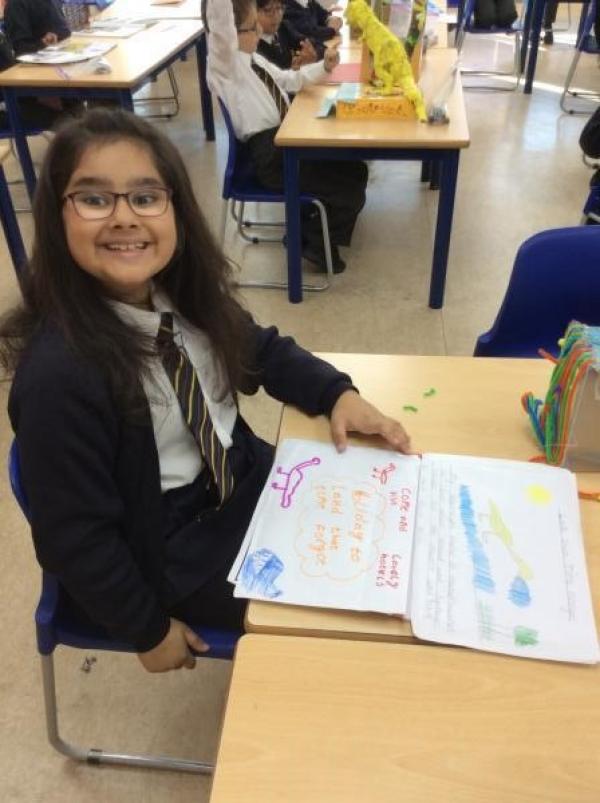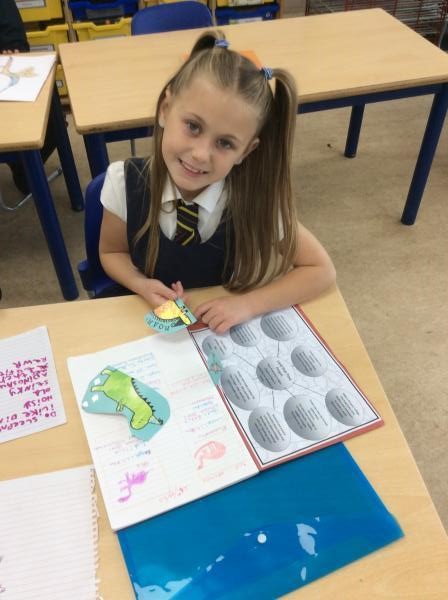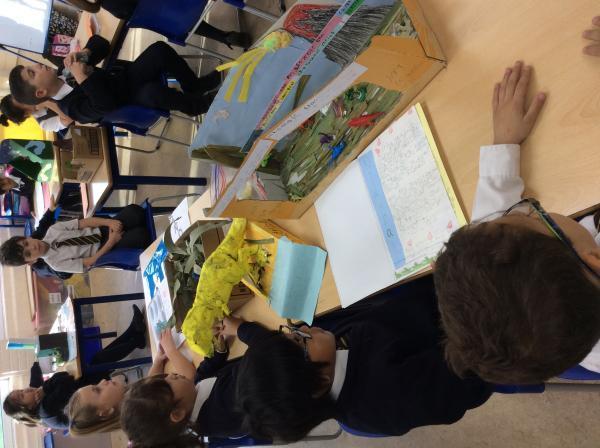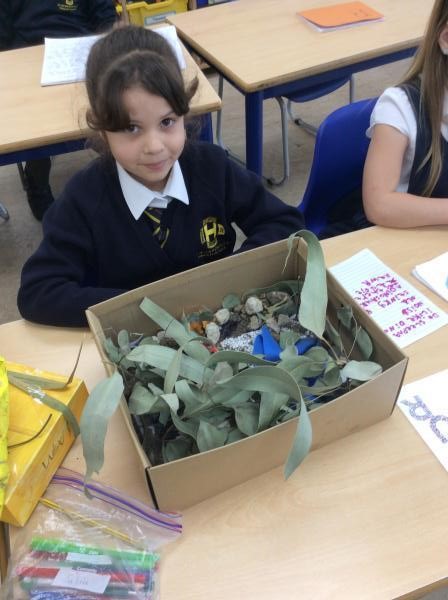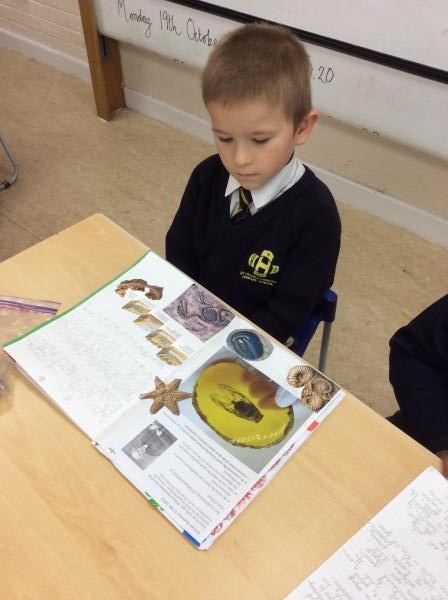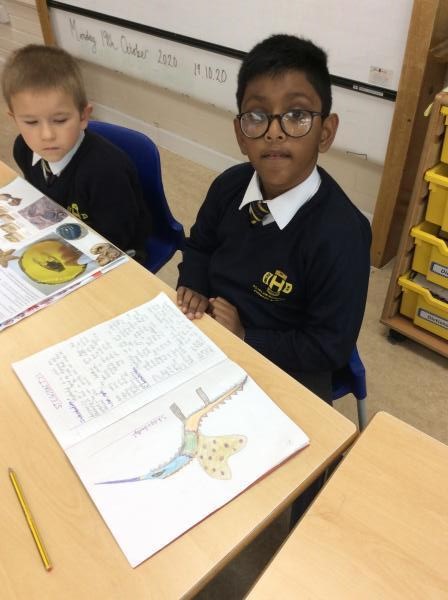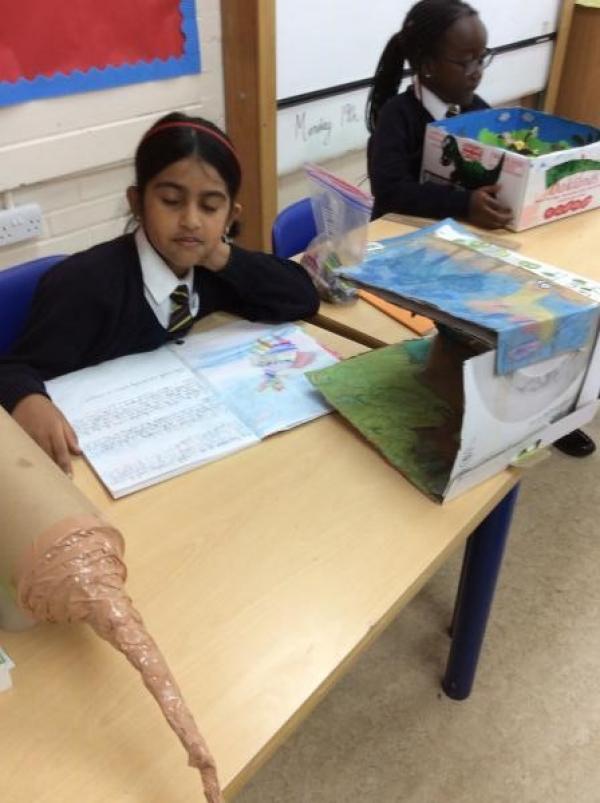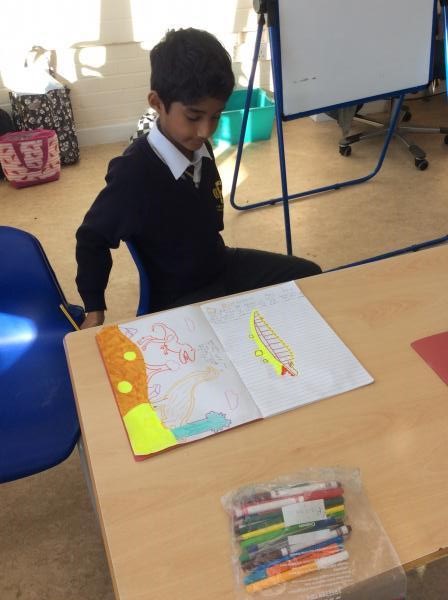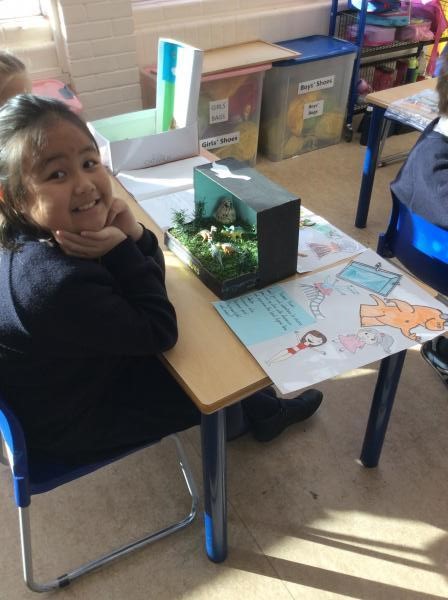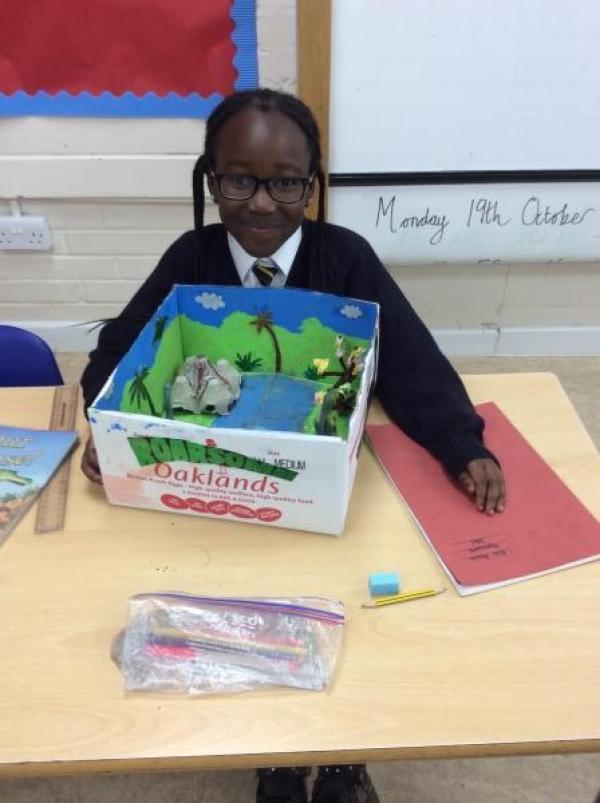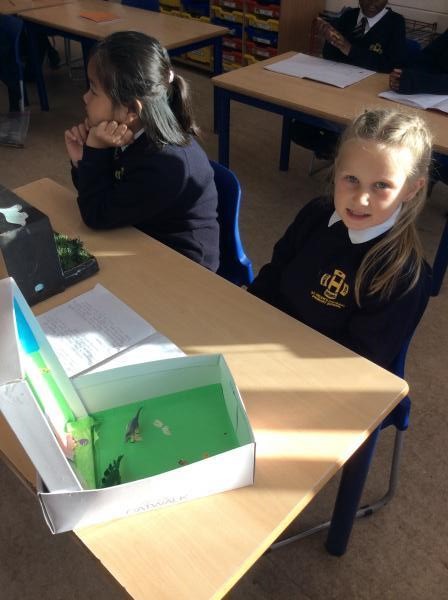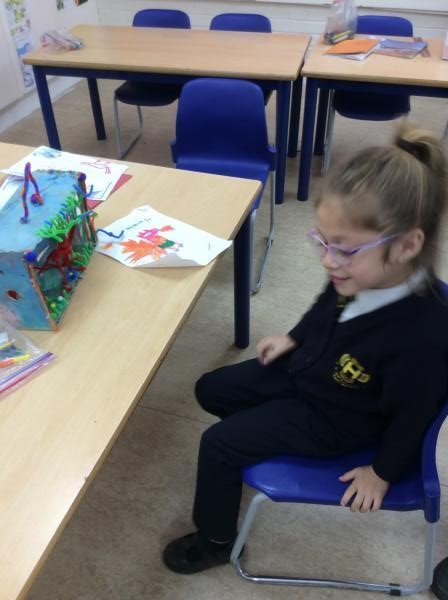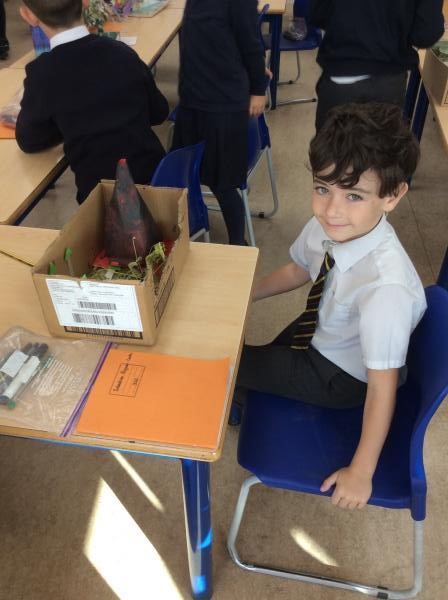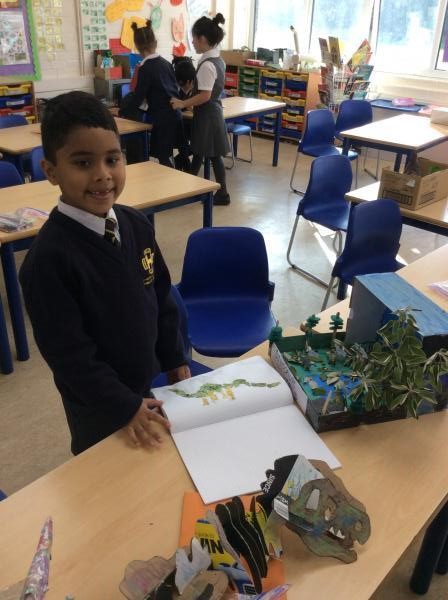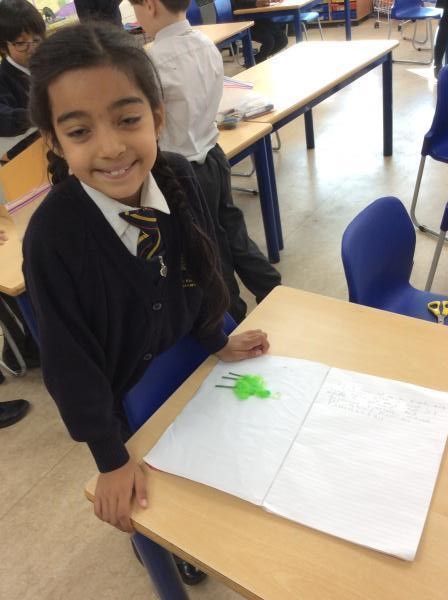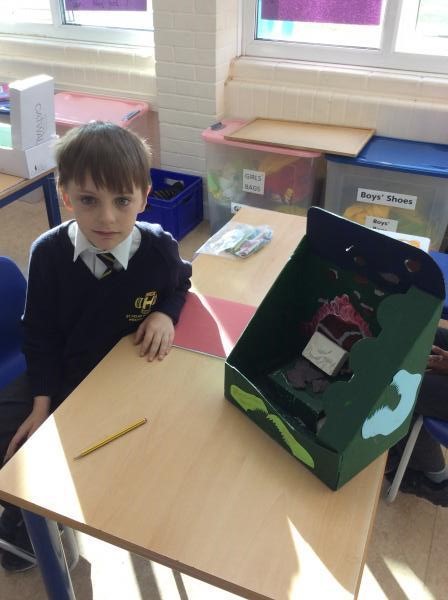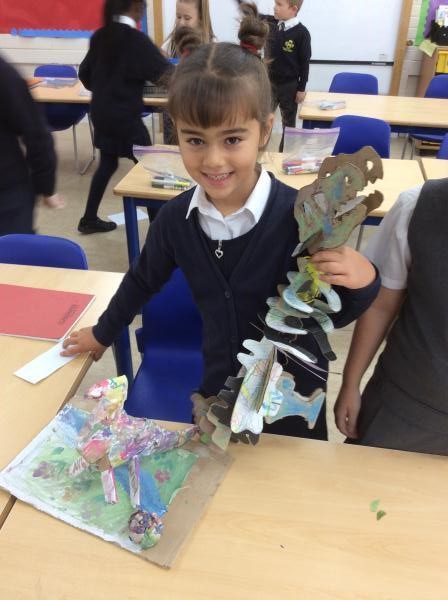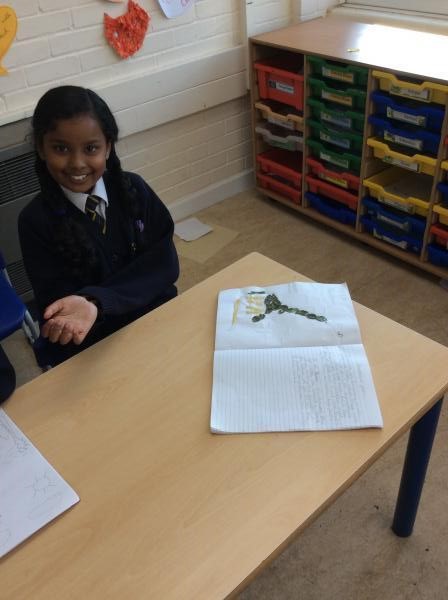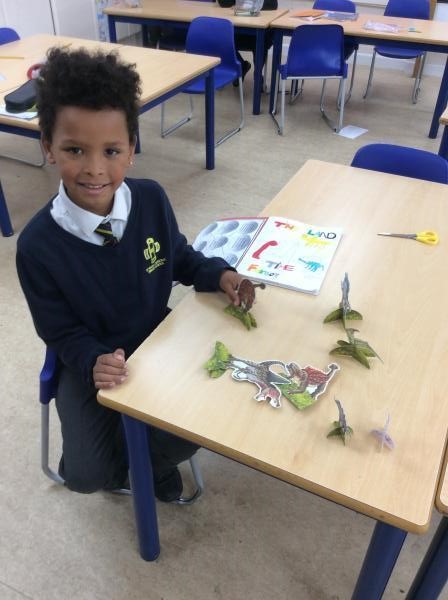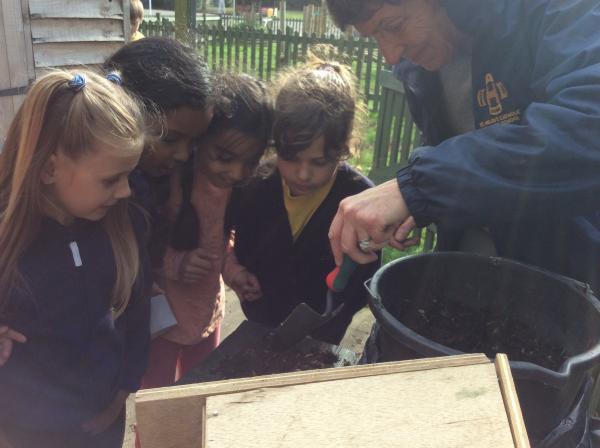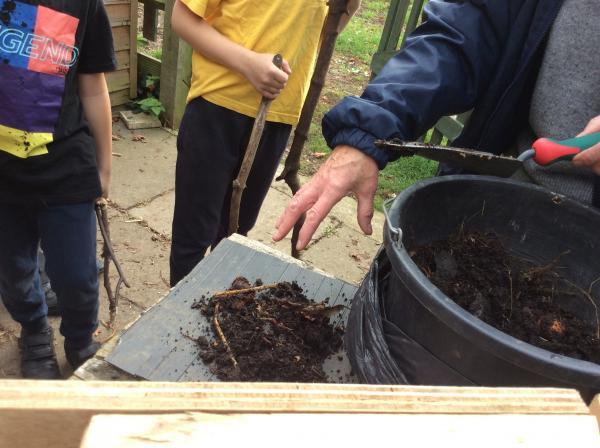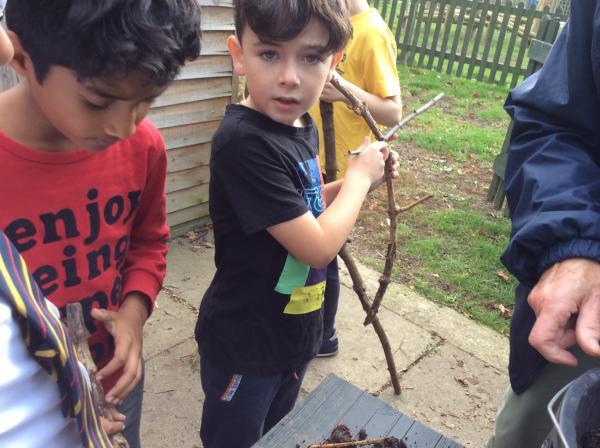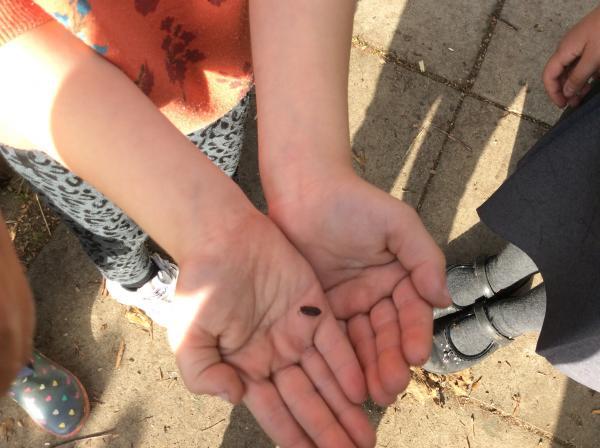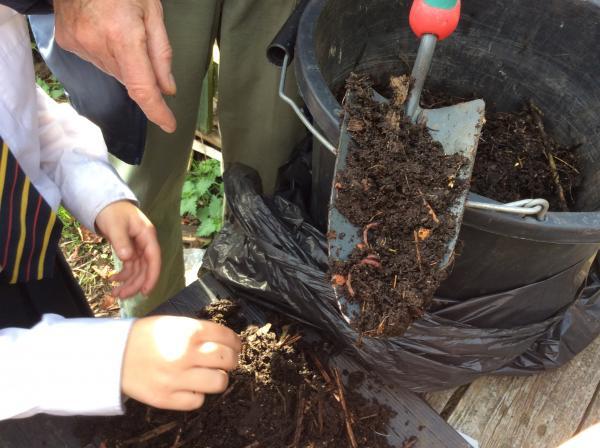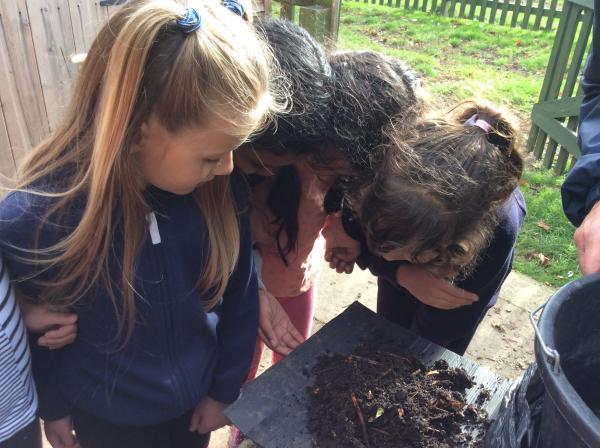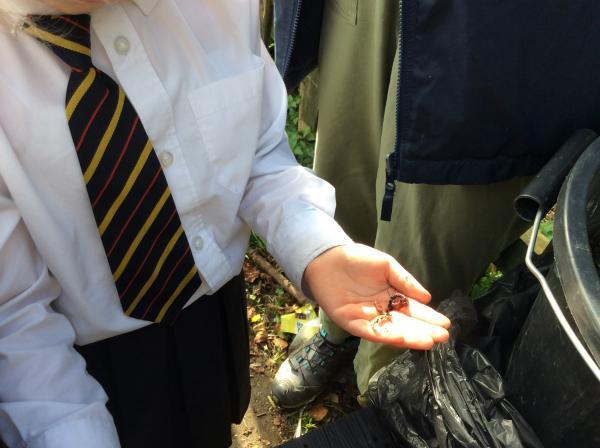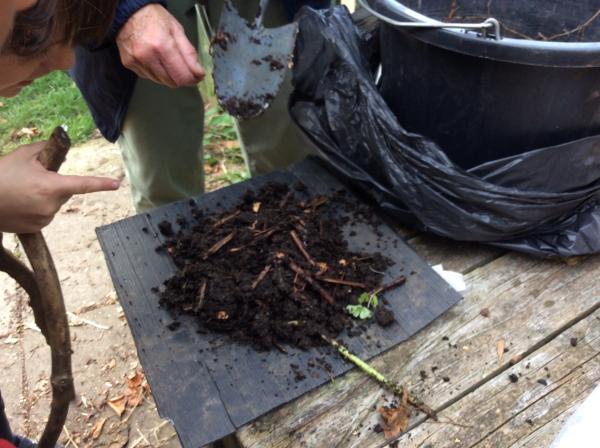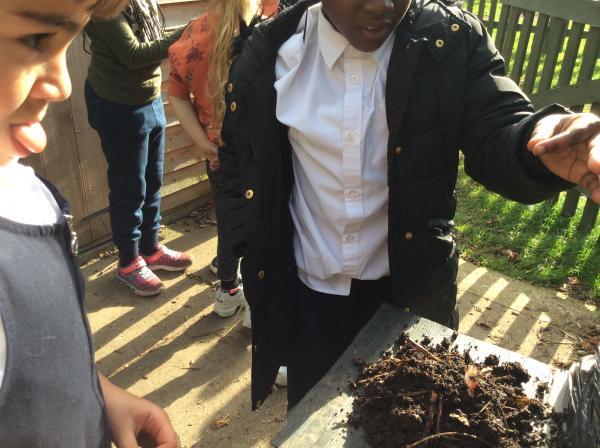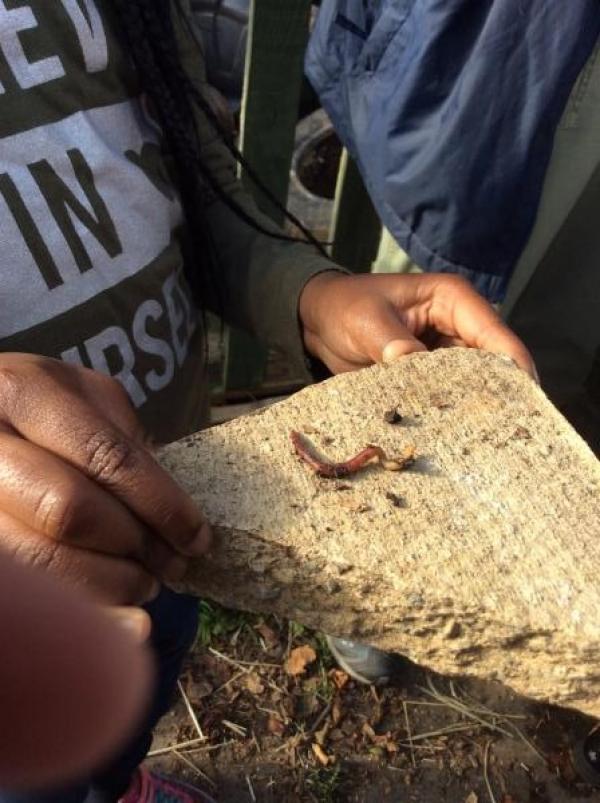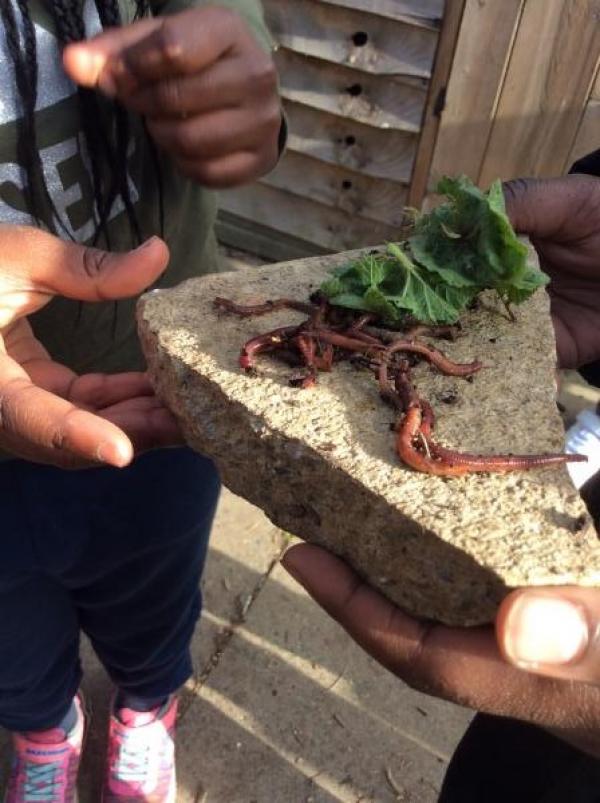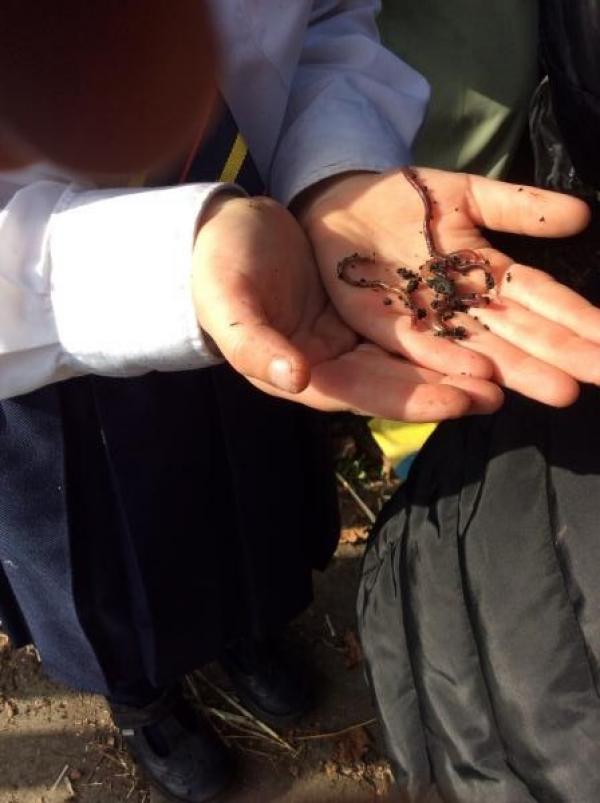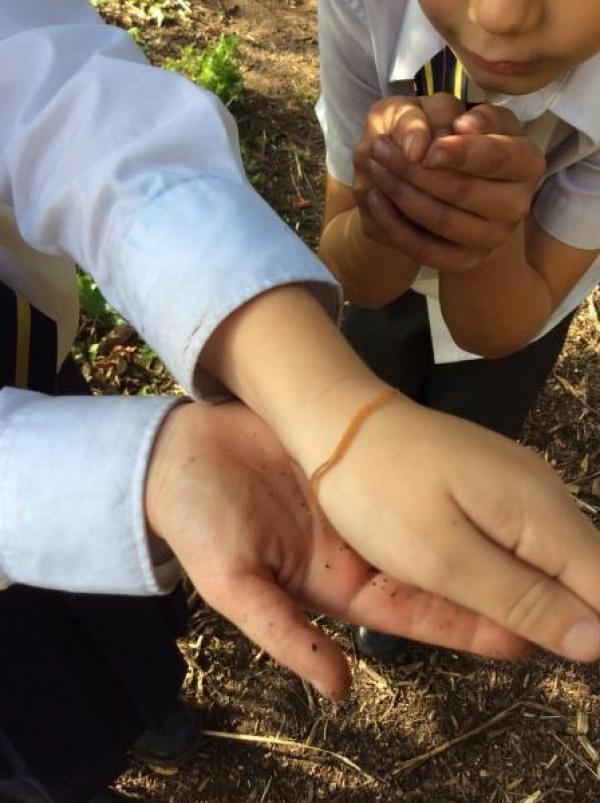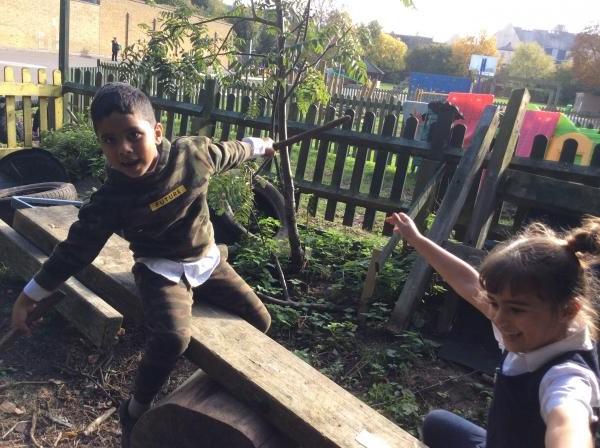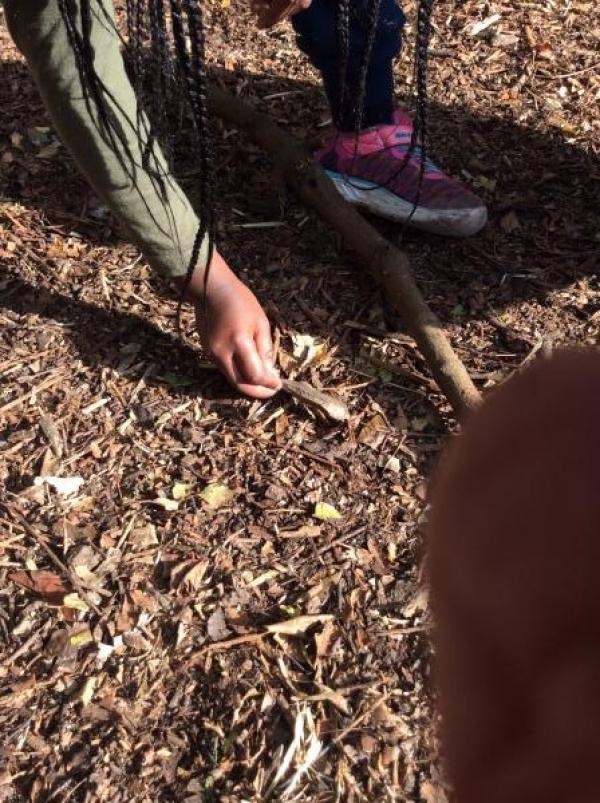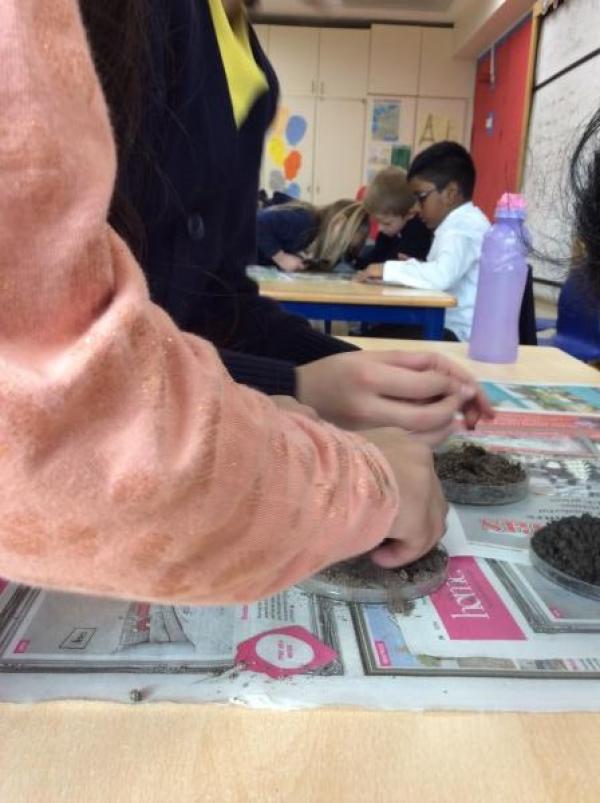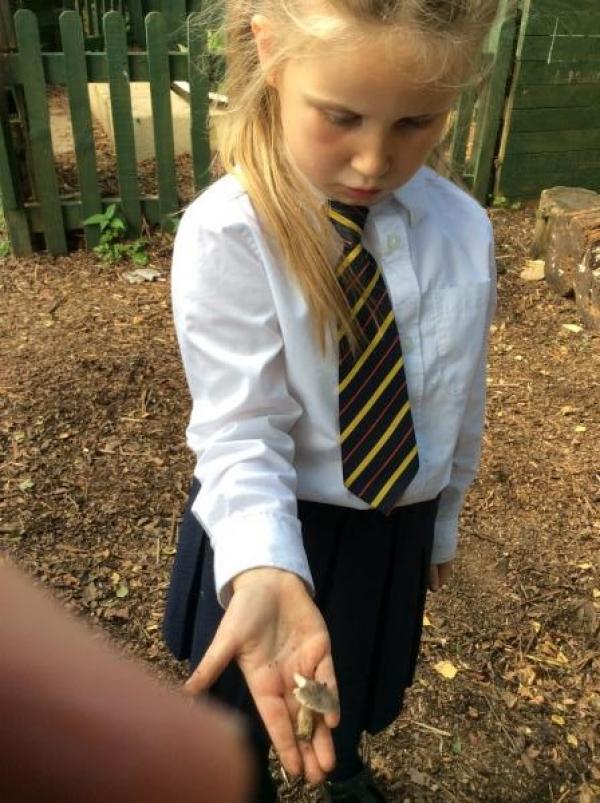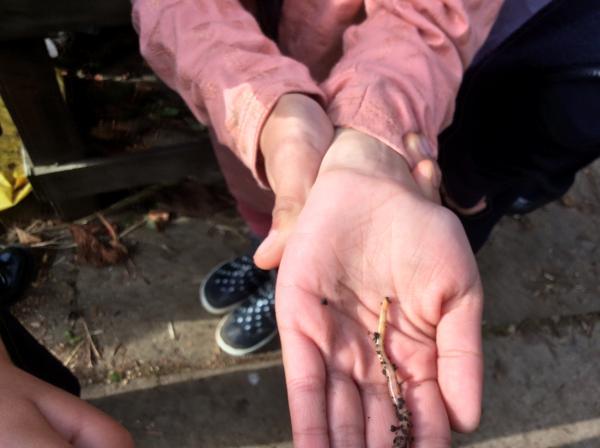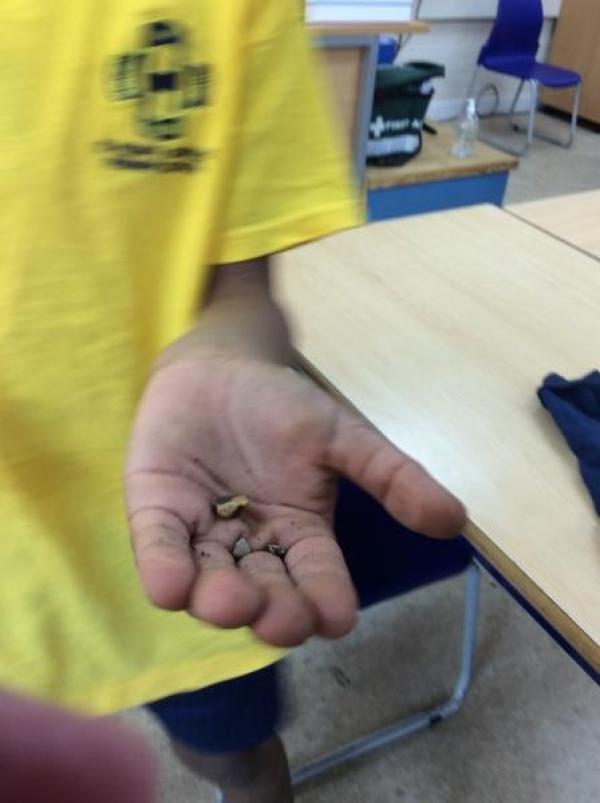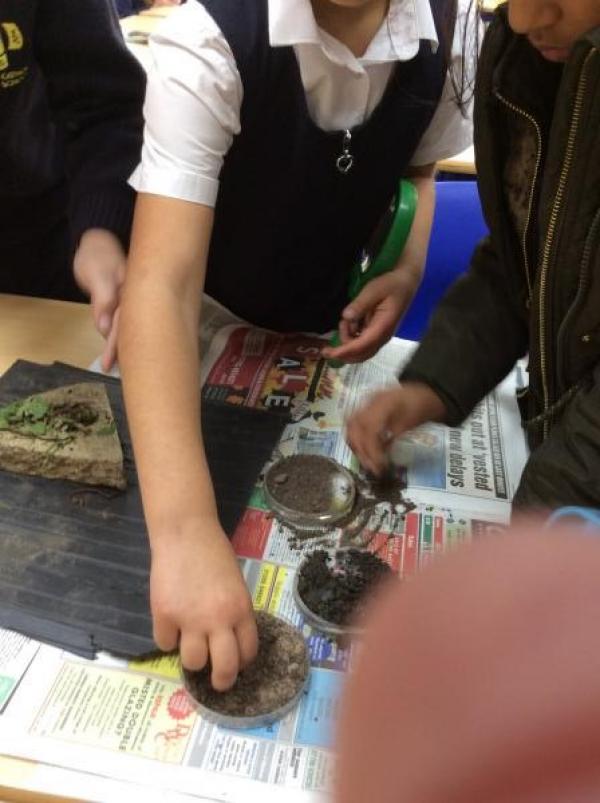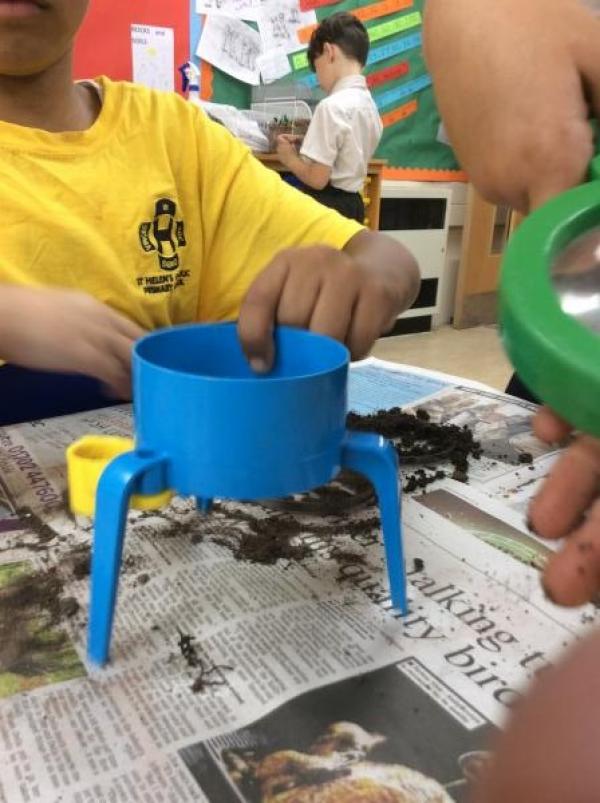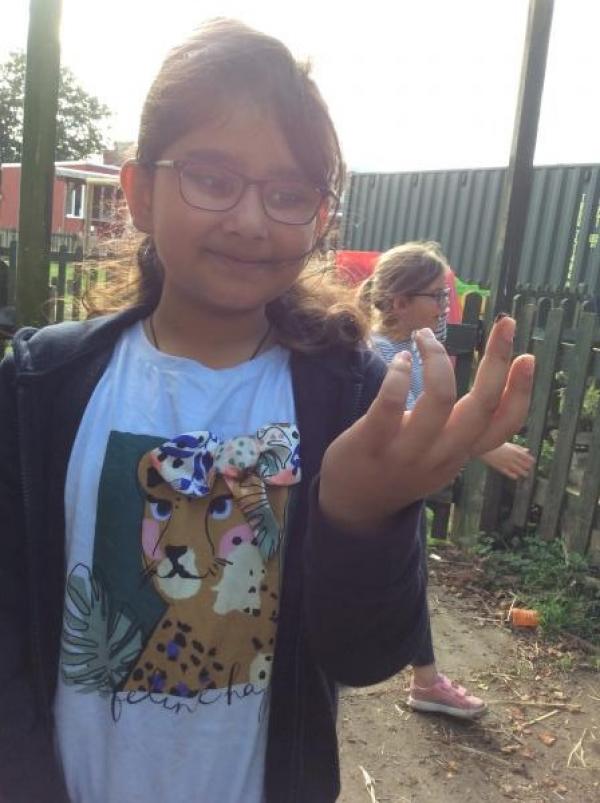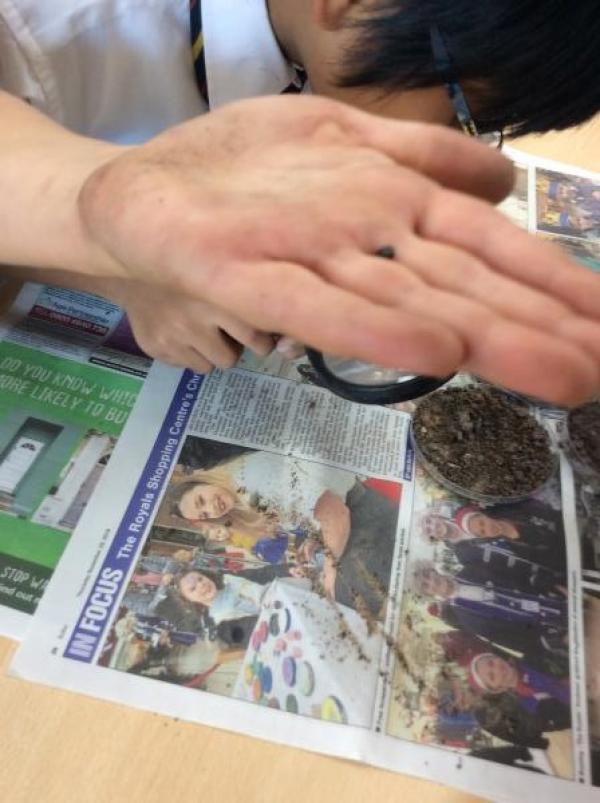 Promises
Our RE topic is Promises. We have been talking about the clubs that we belong to and the rules.
Here are some of the children in their club outfits.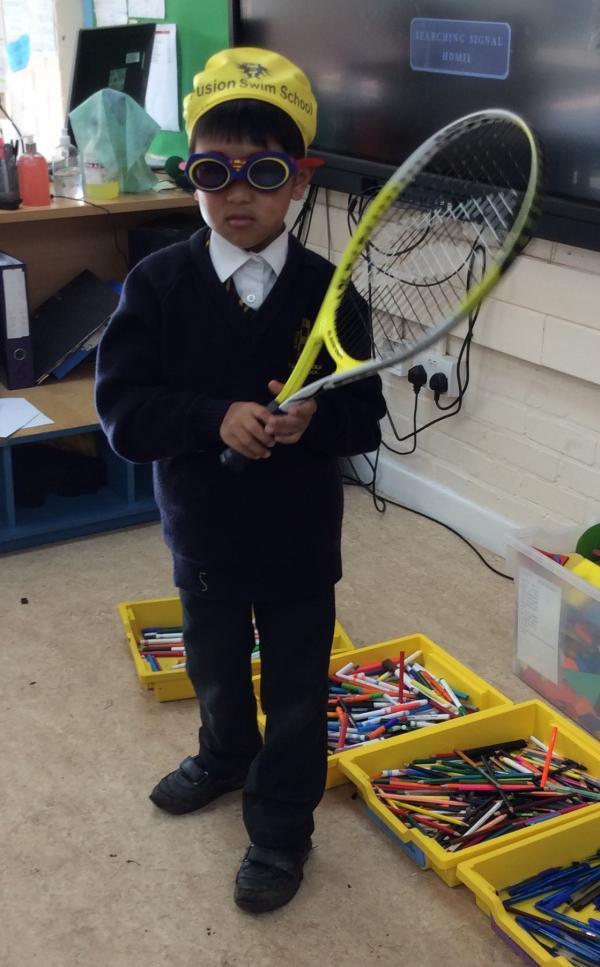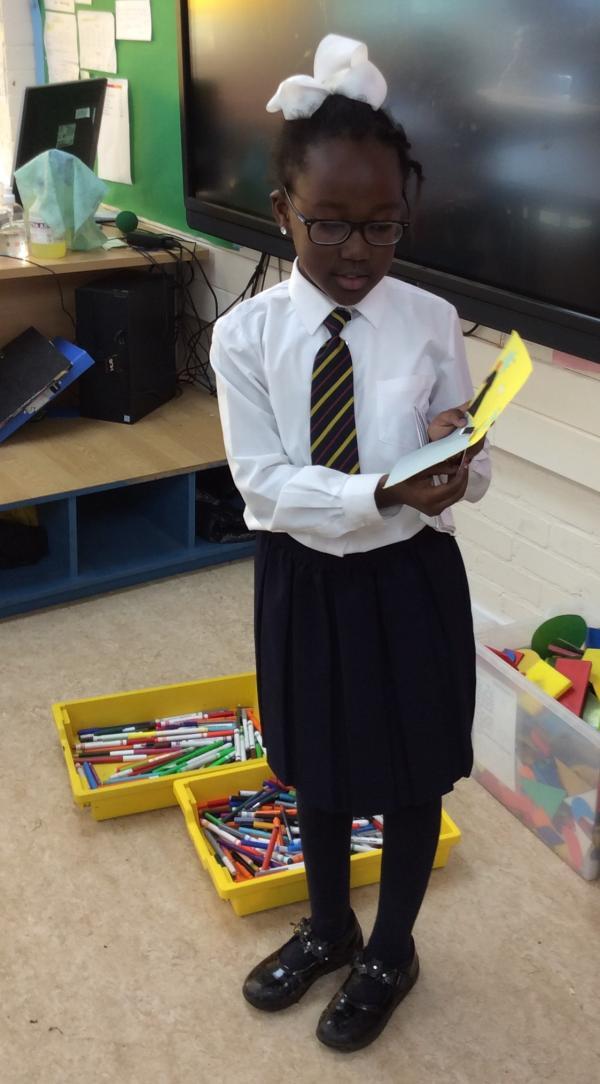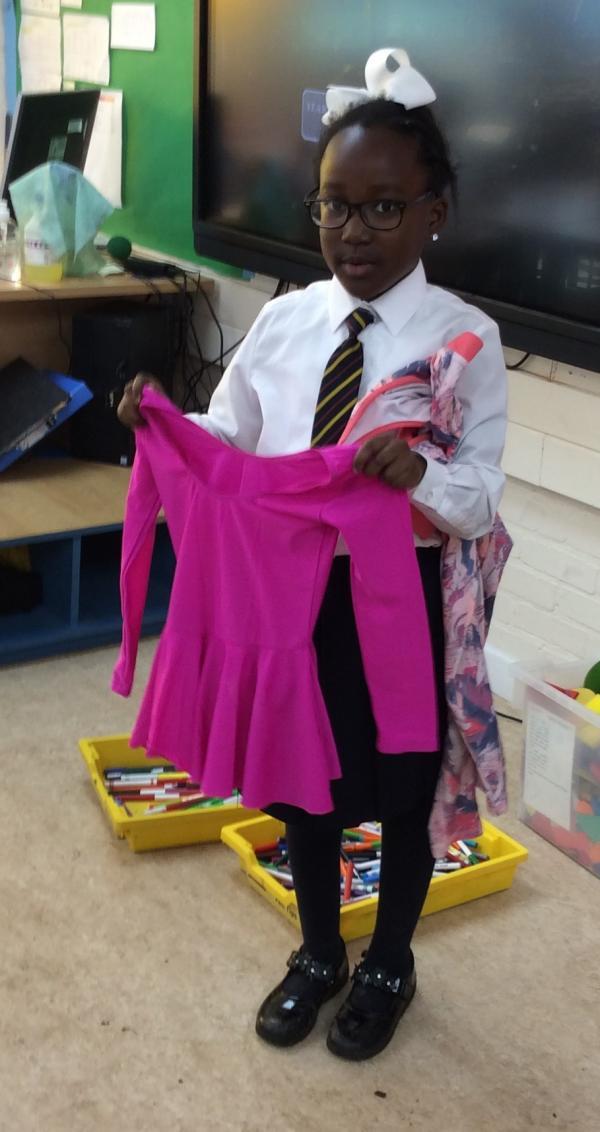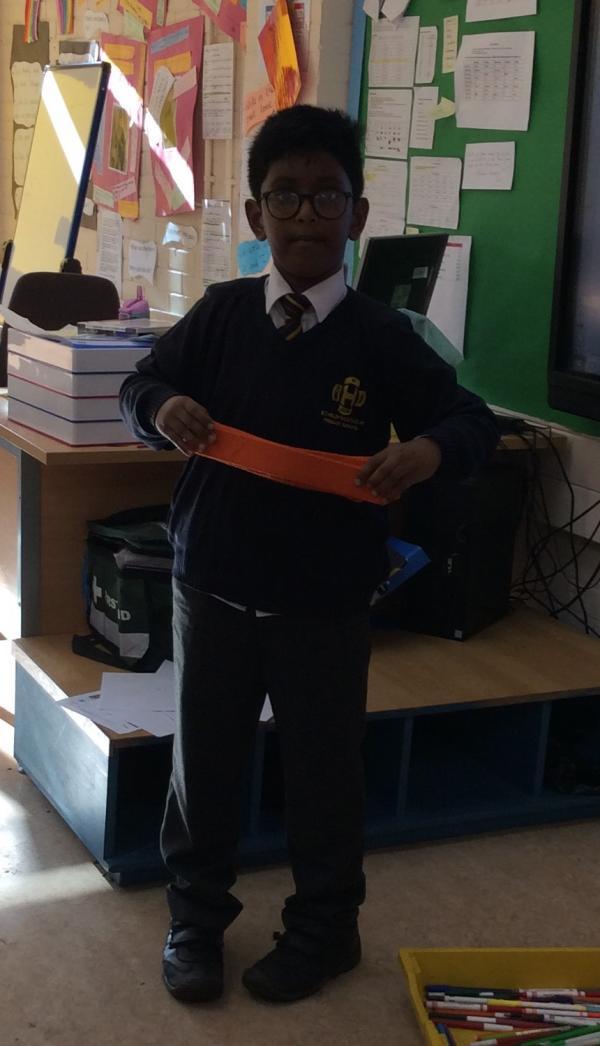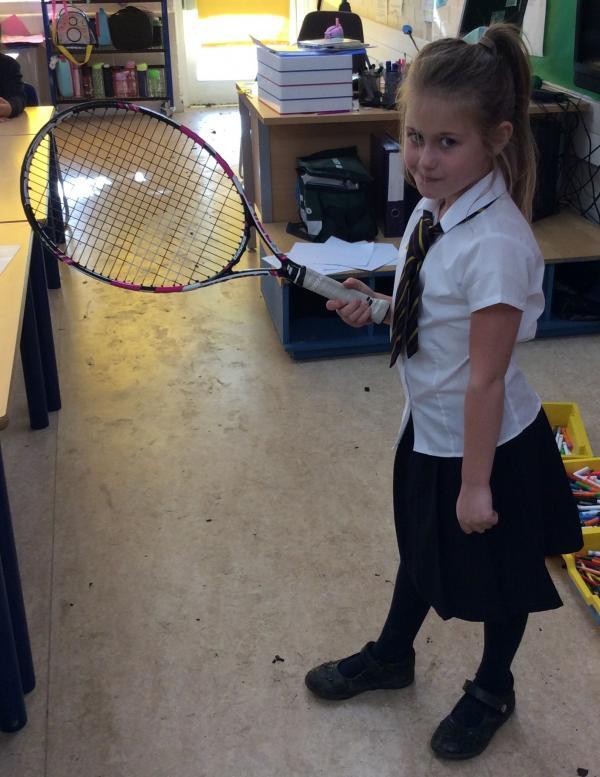 Wednesday, 21st October - a great day out!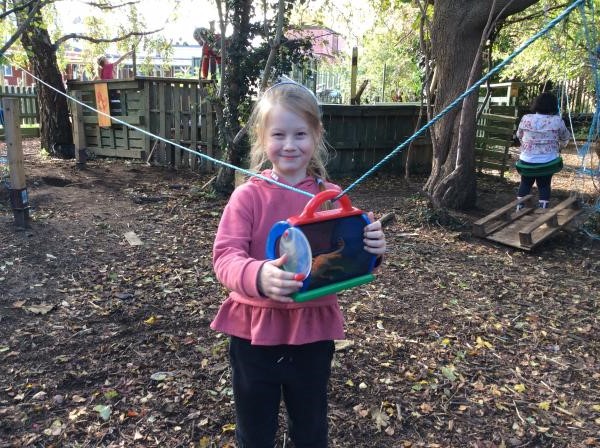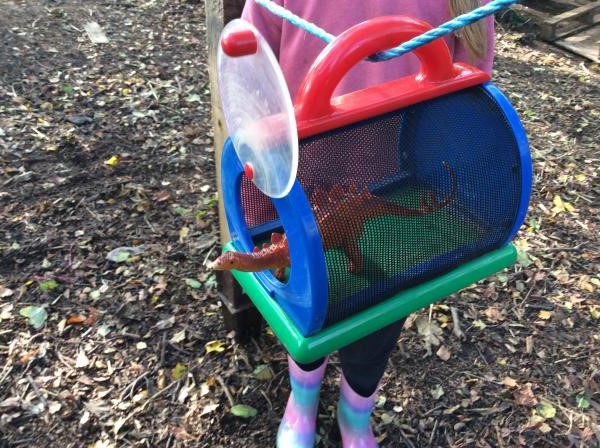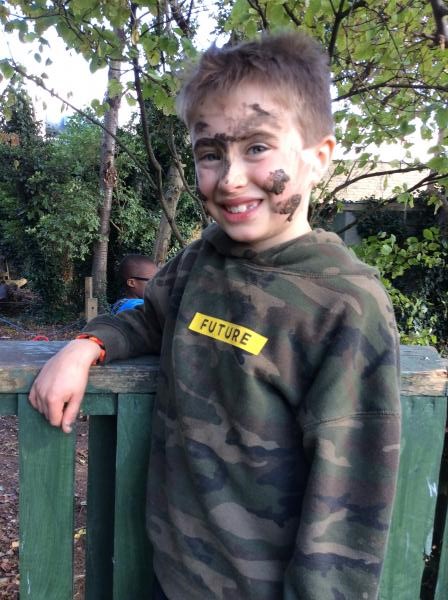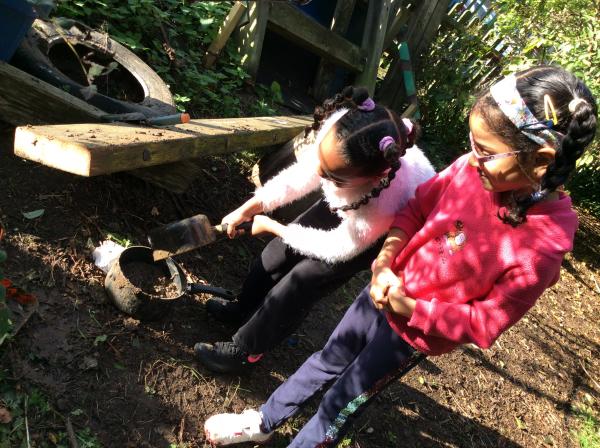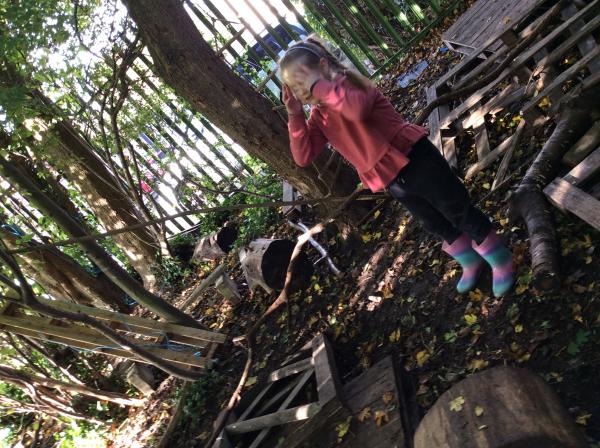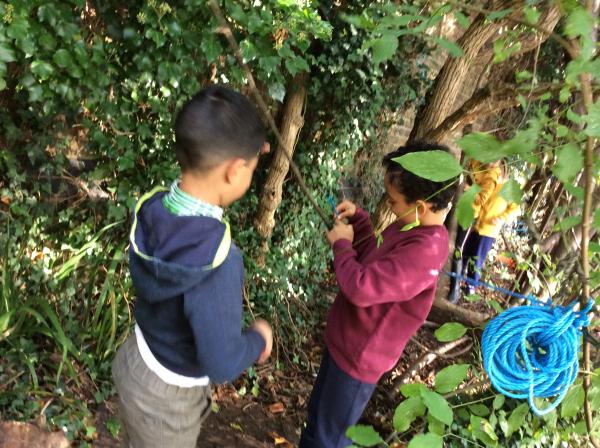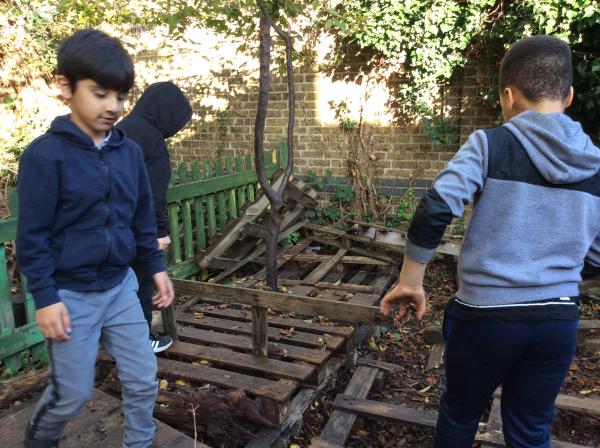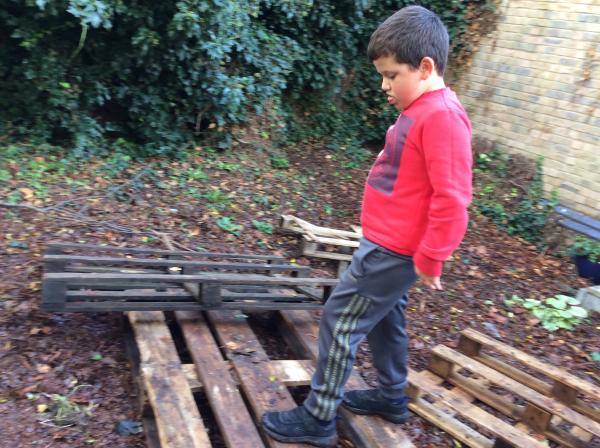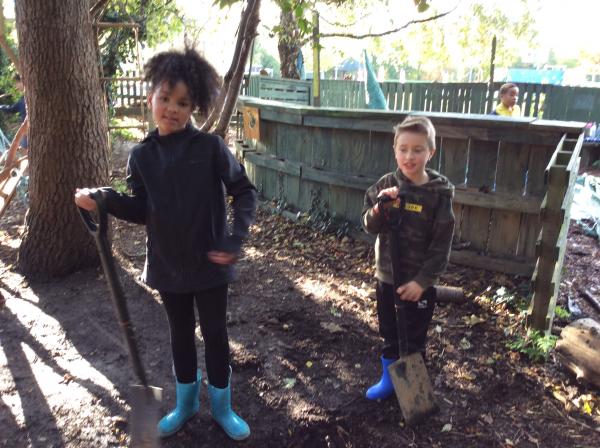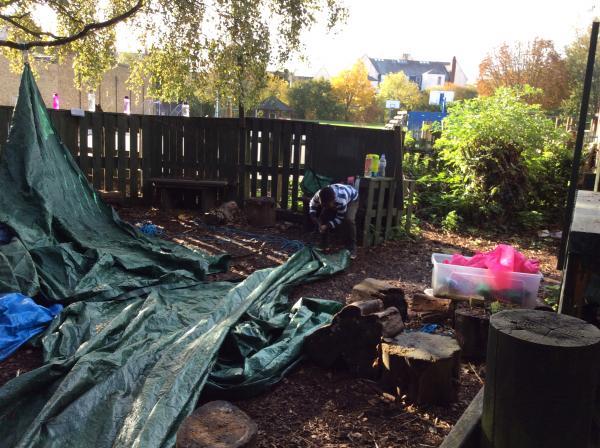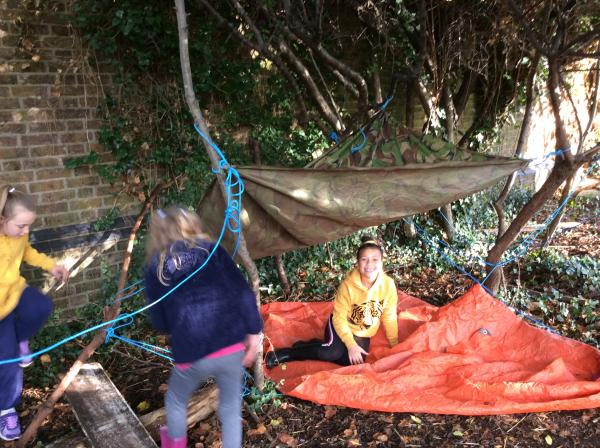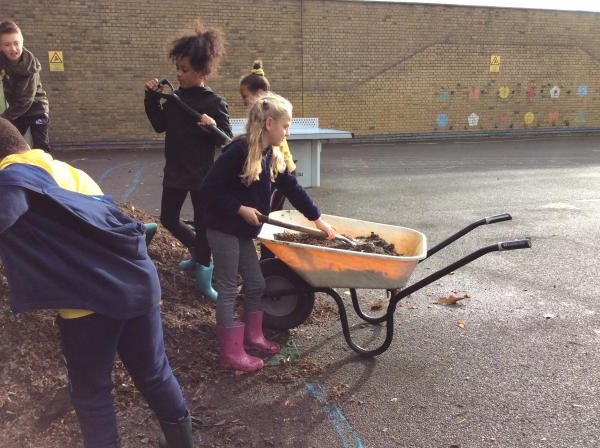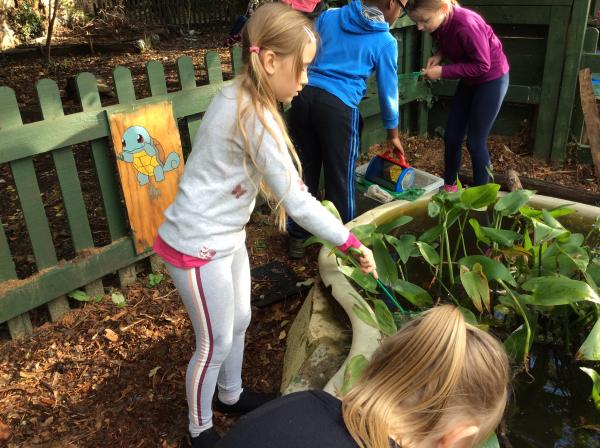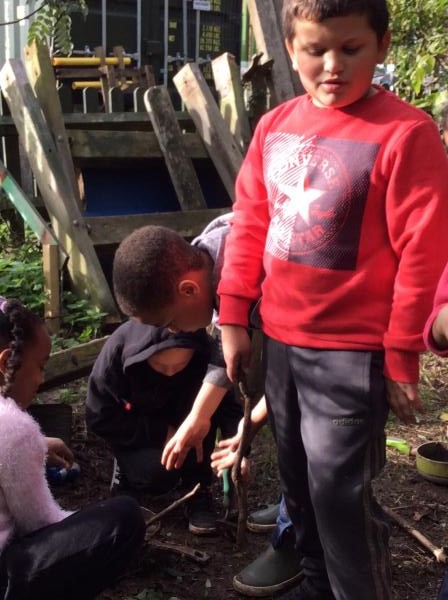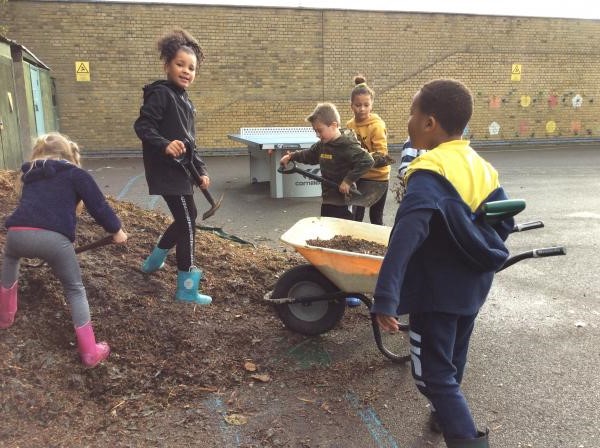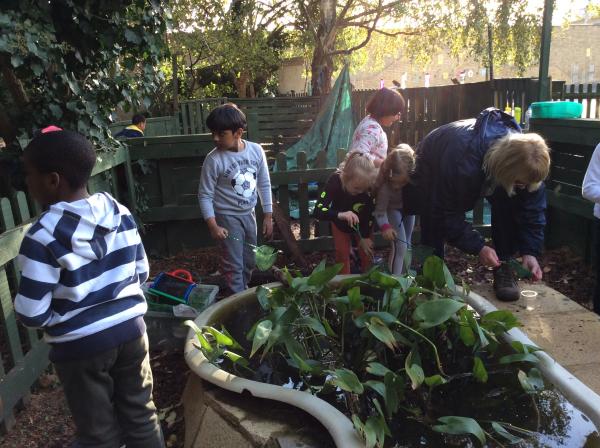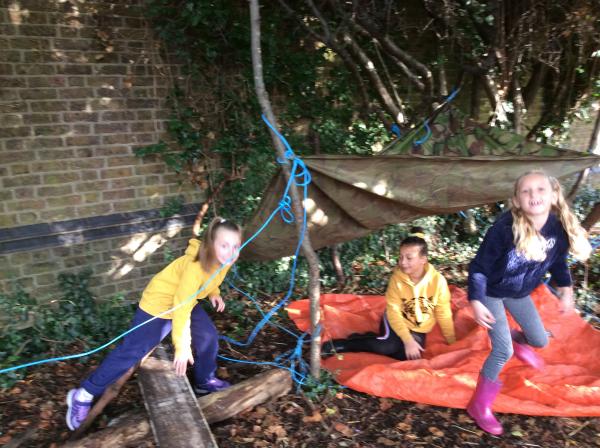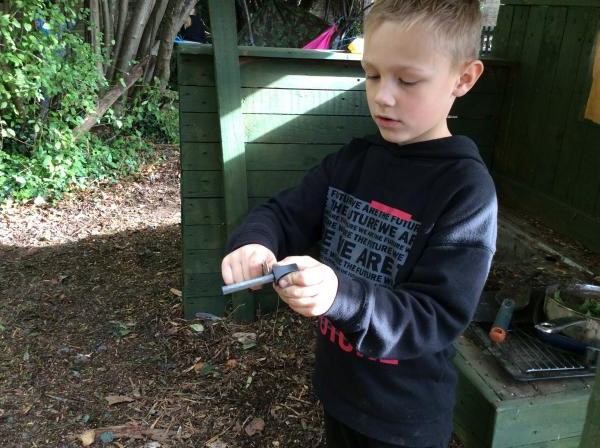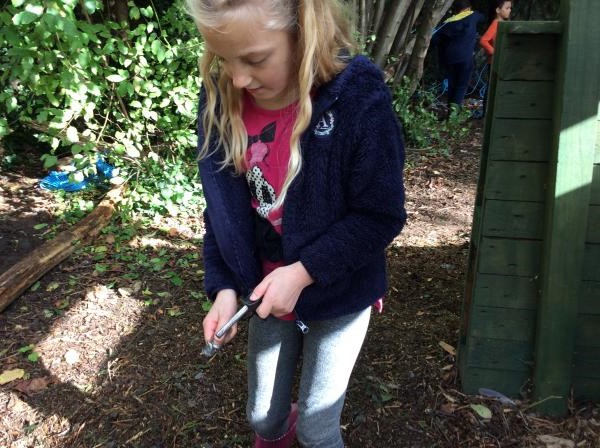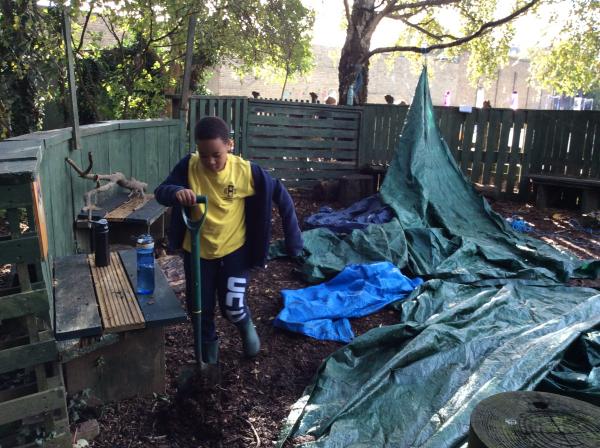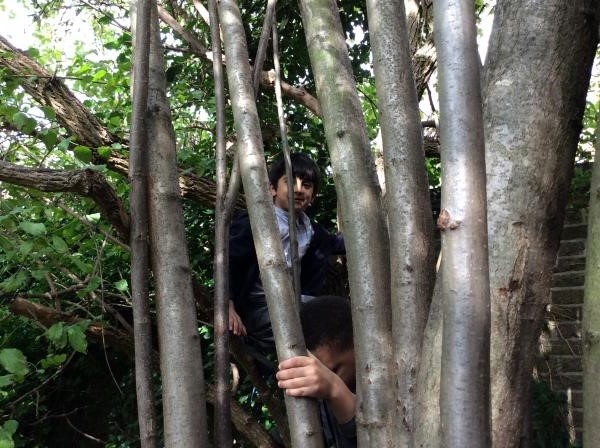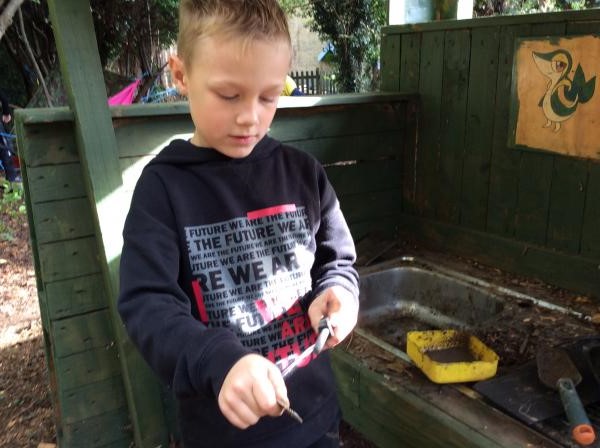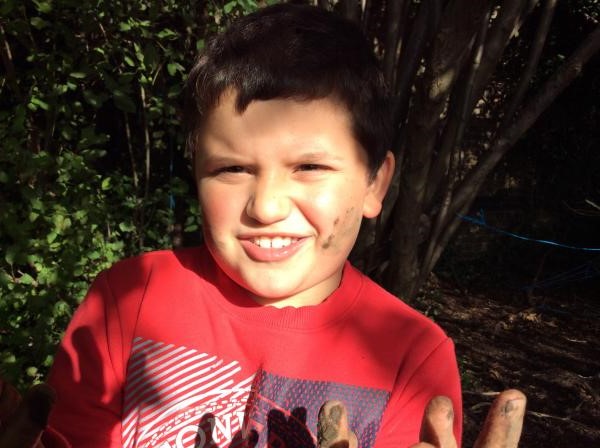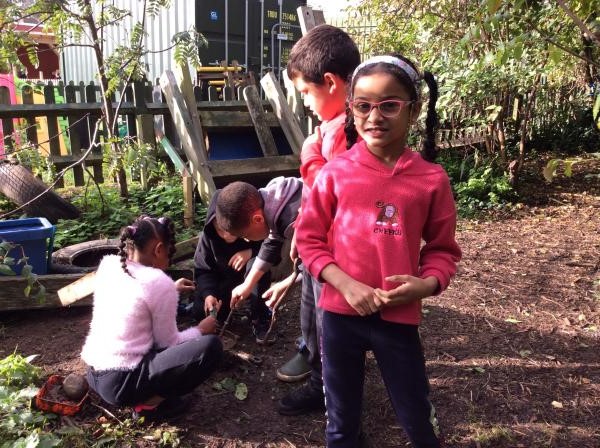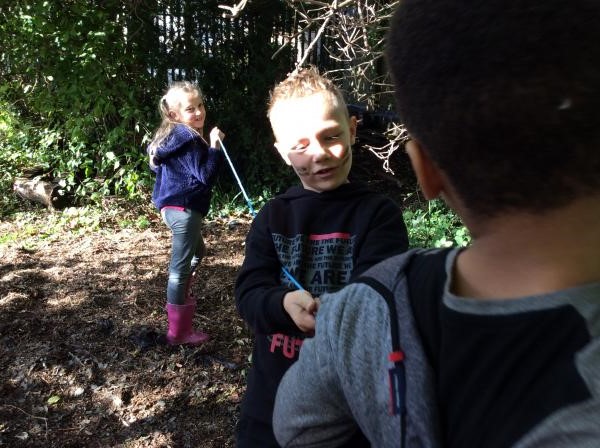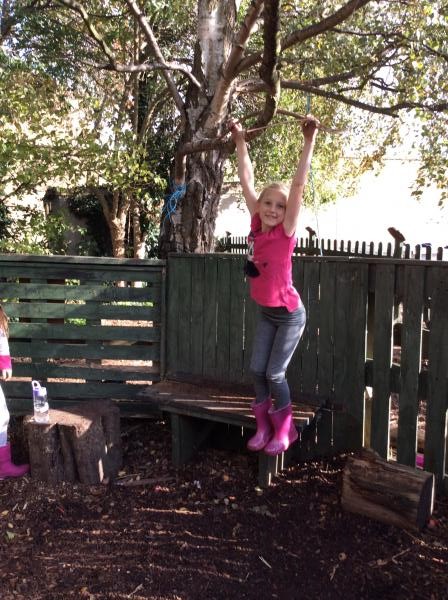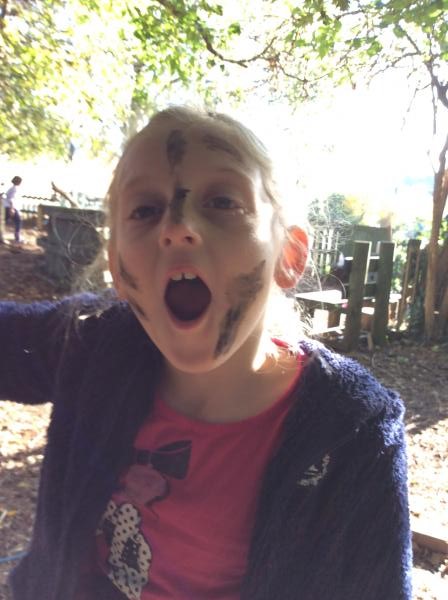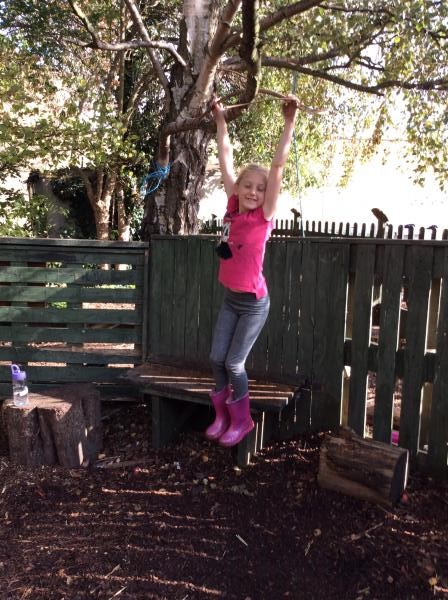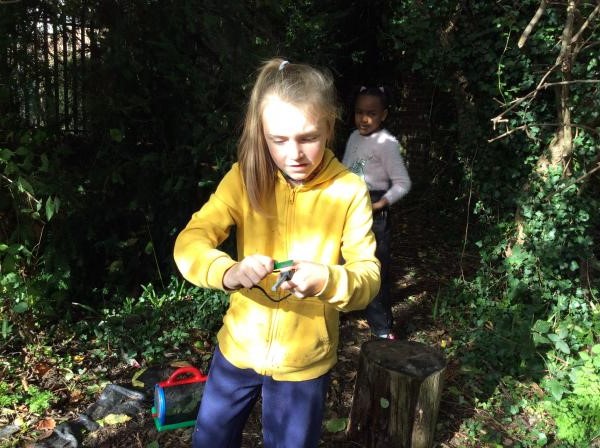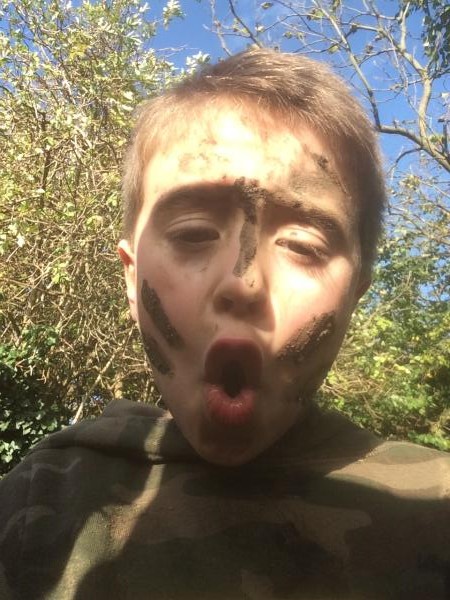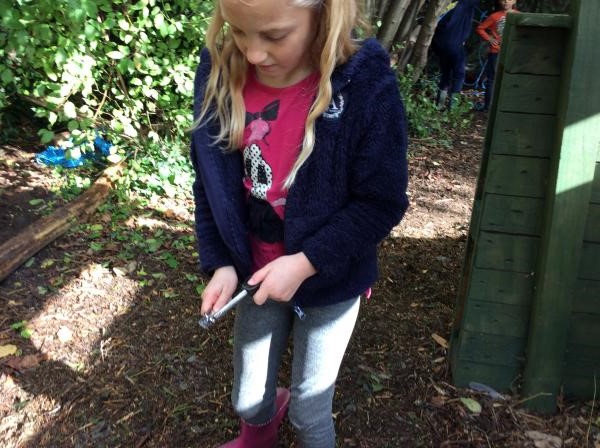 3C enjoyed a fabulous morning at the beach.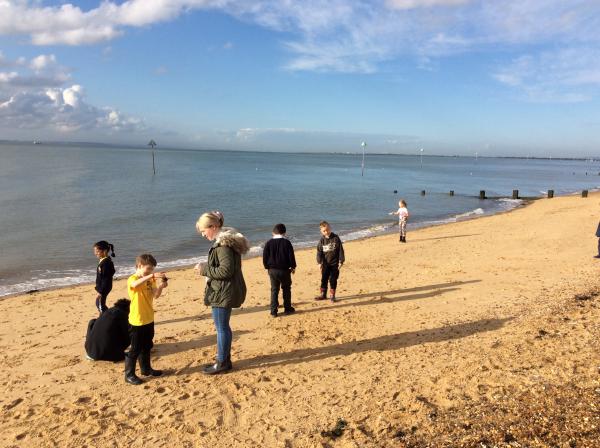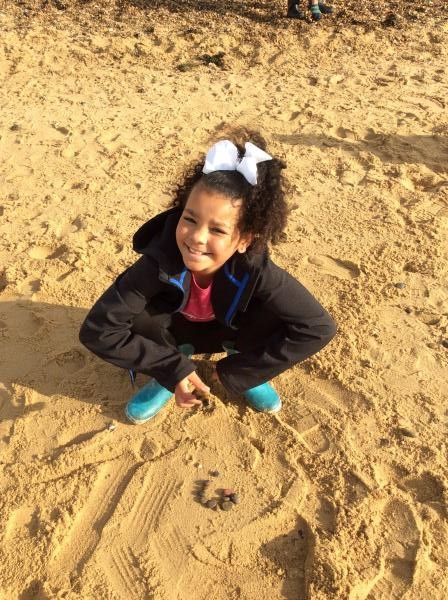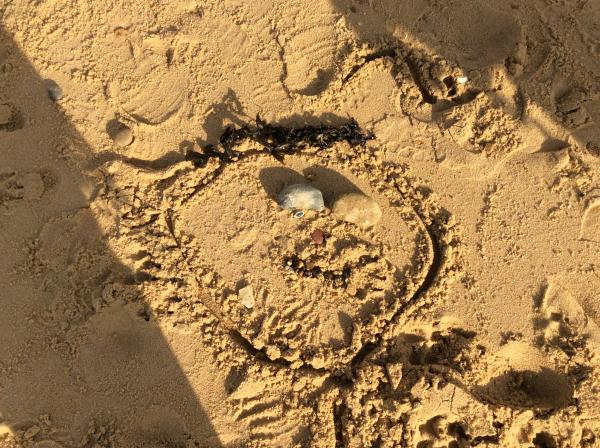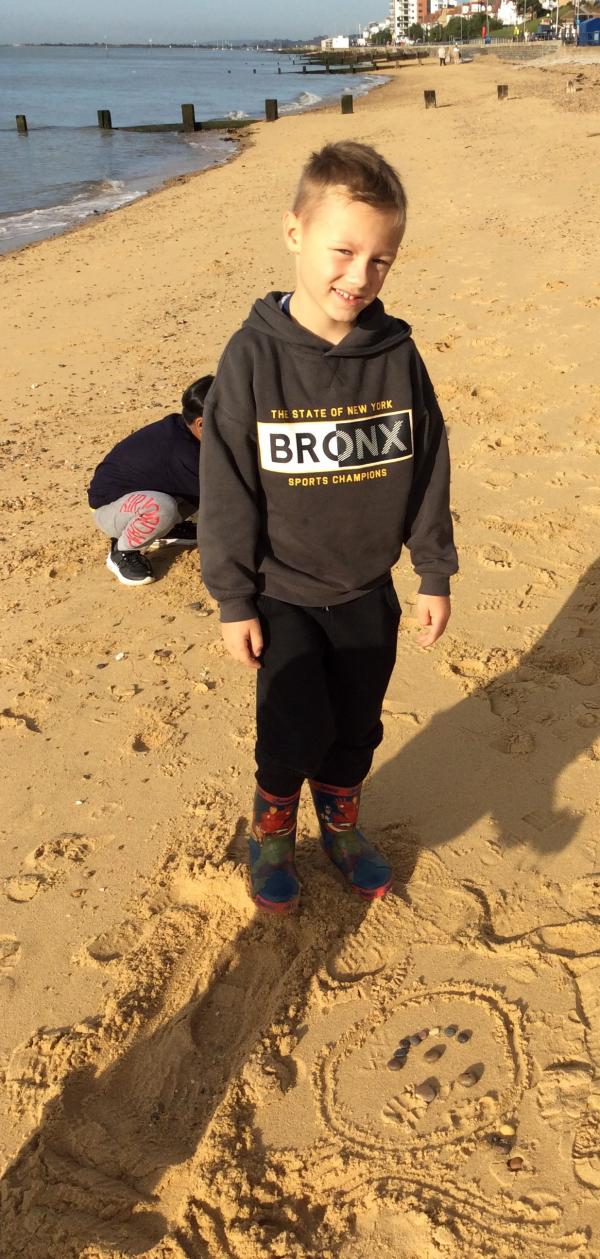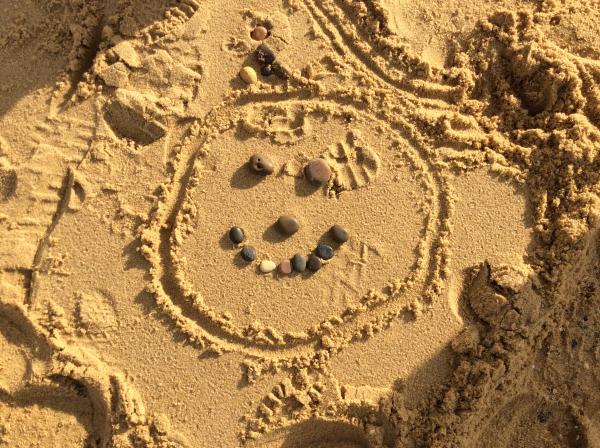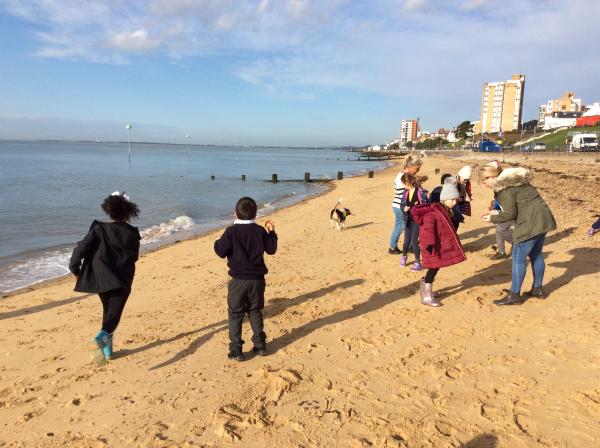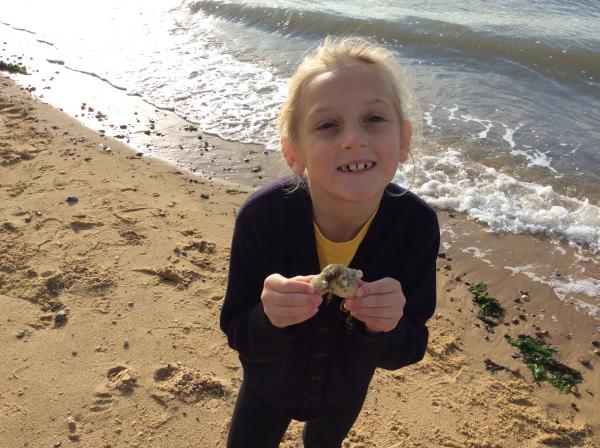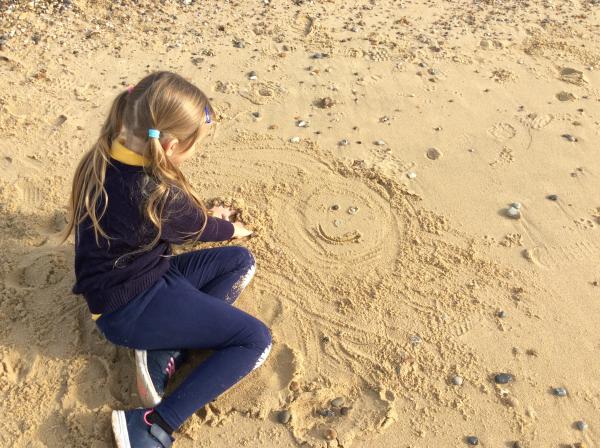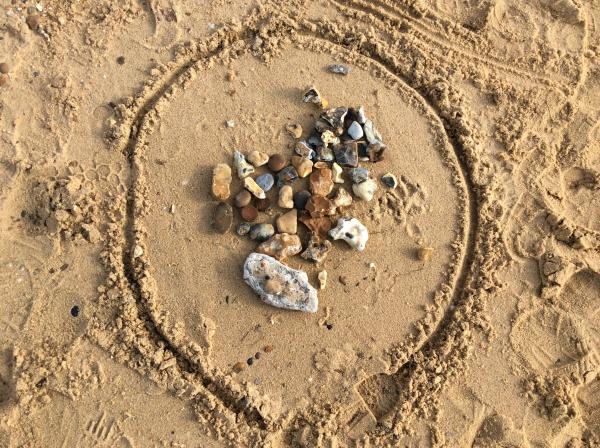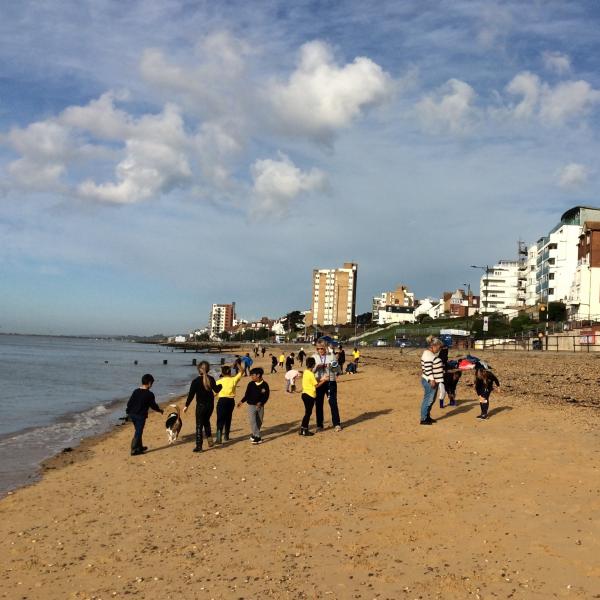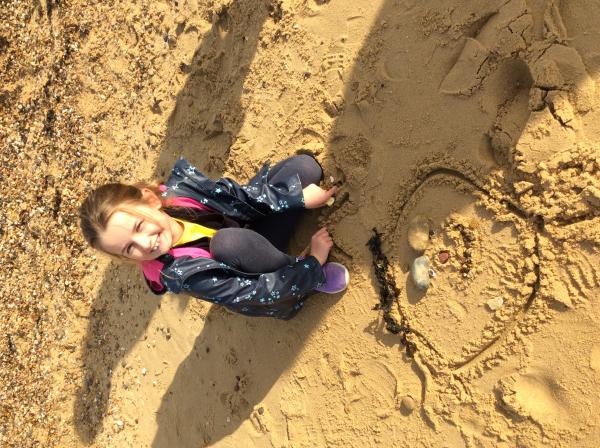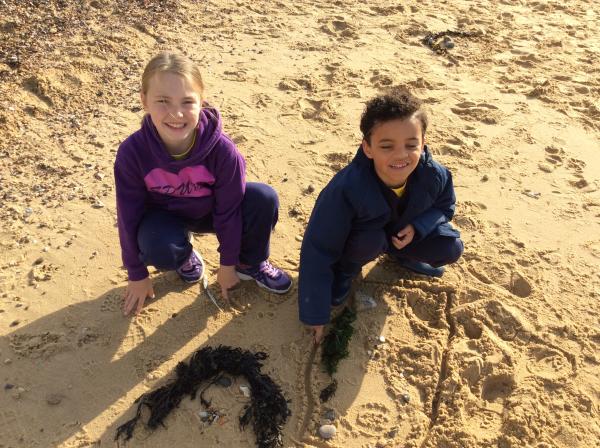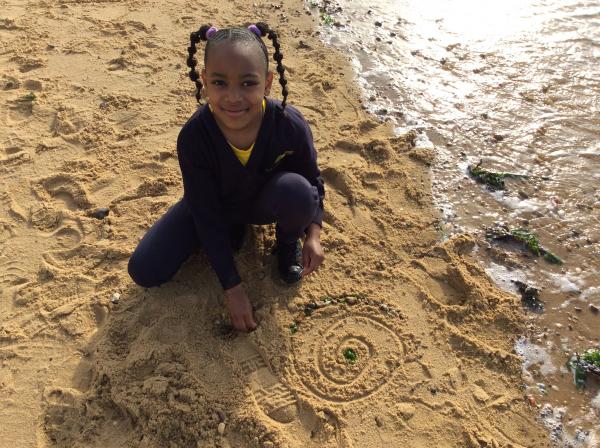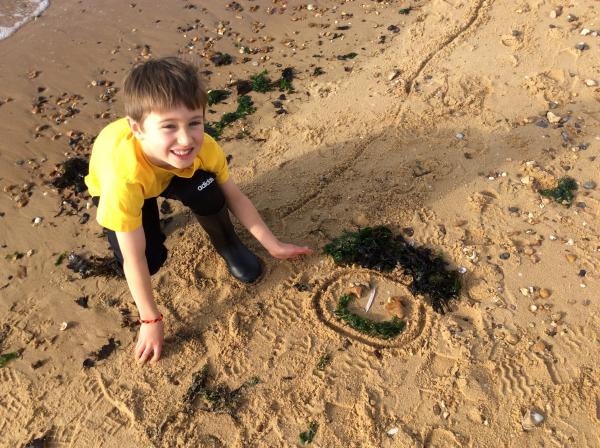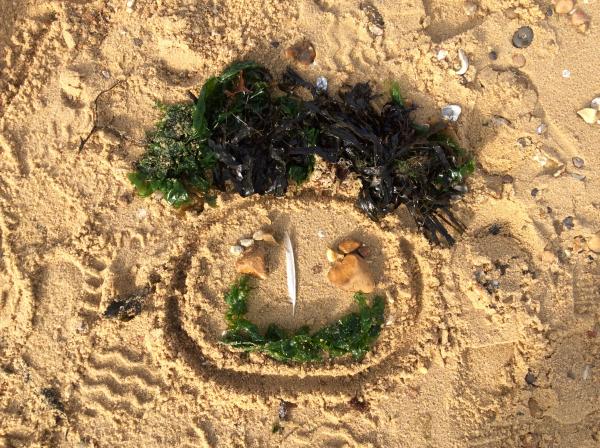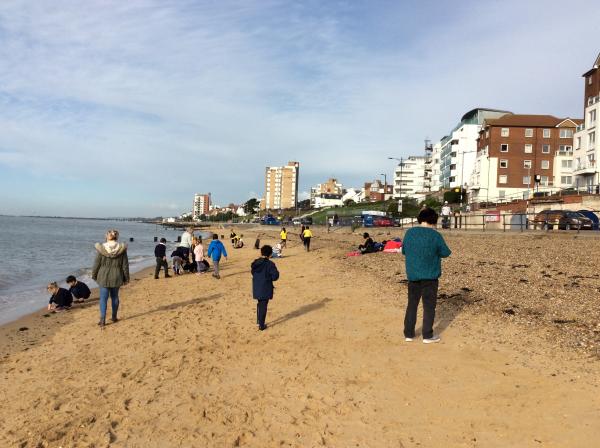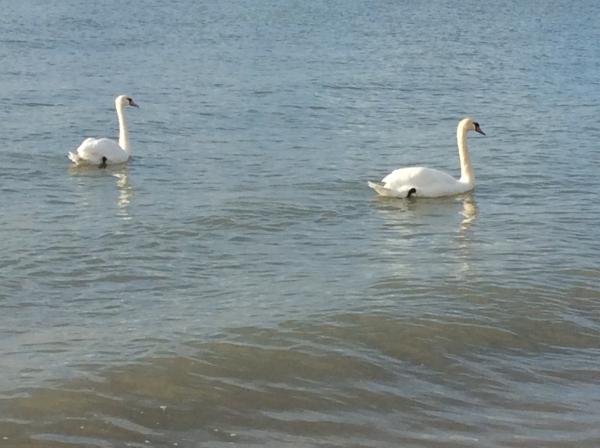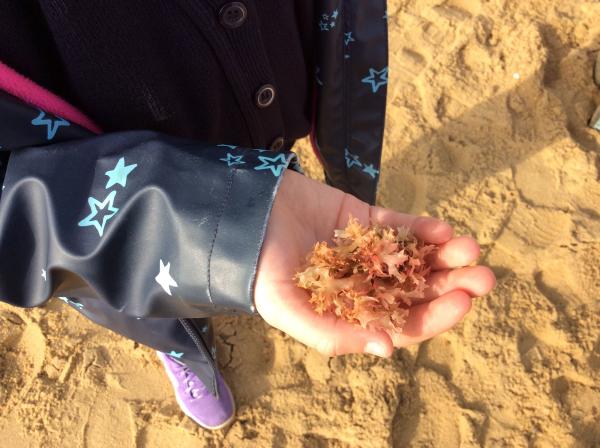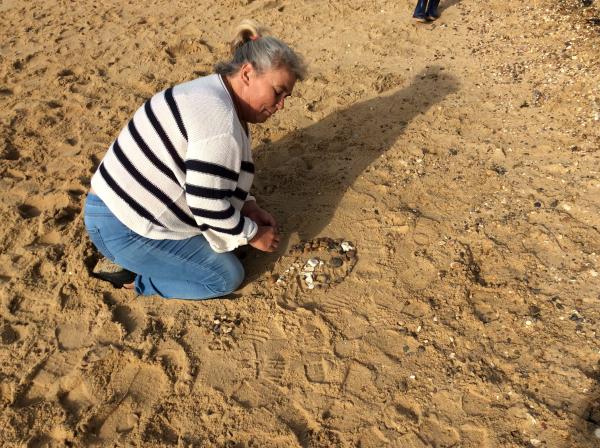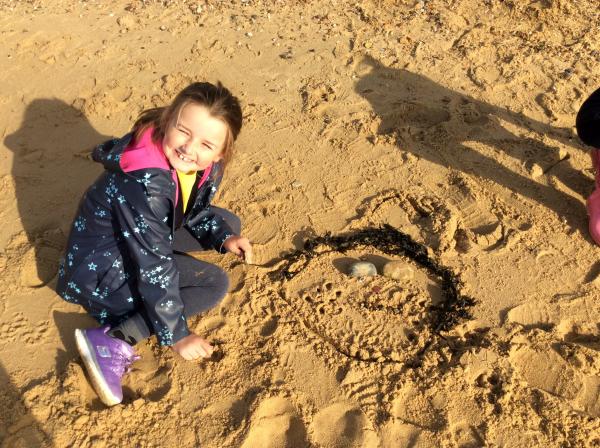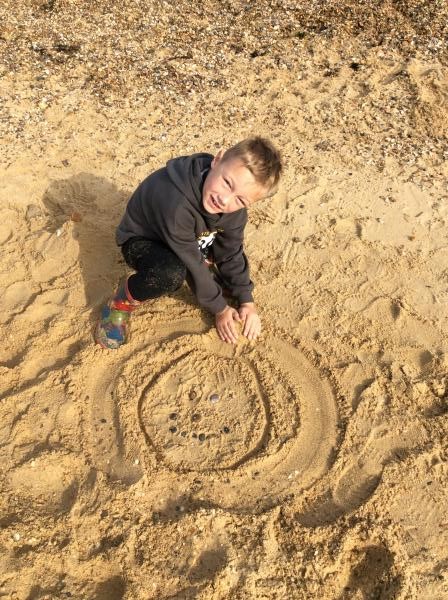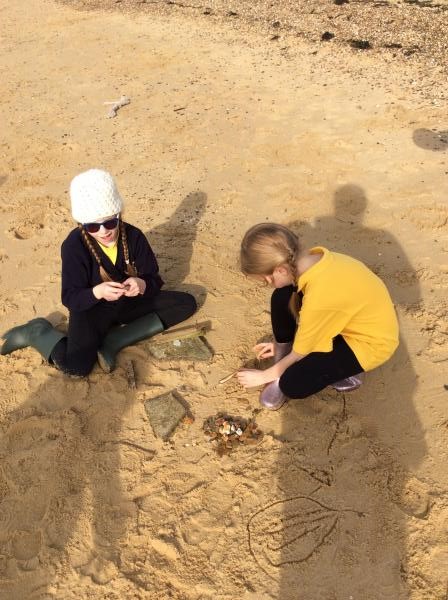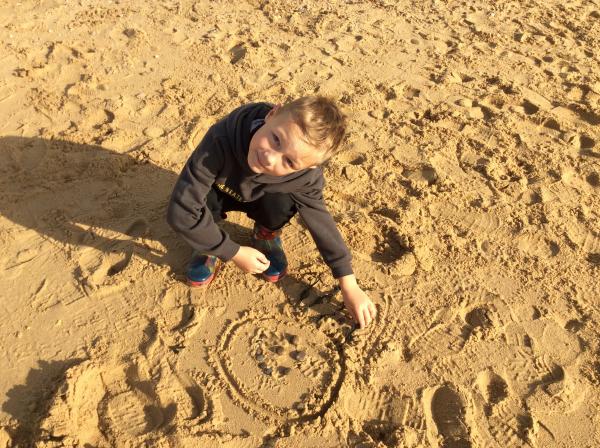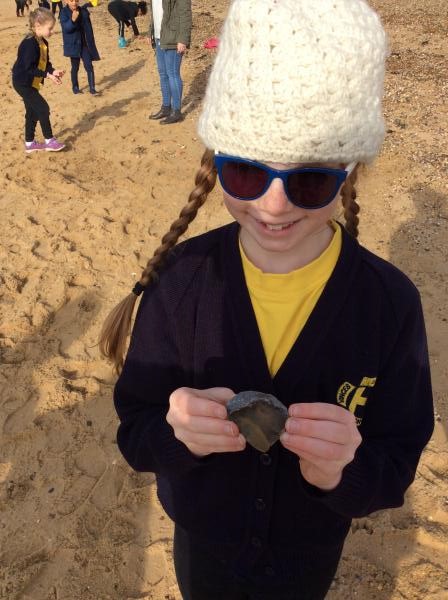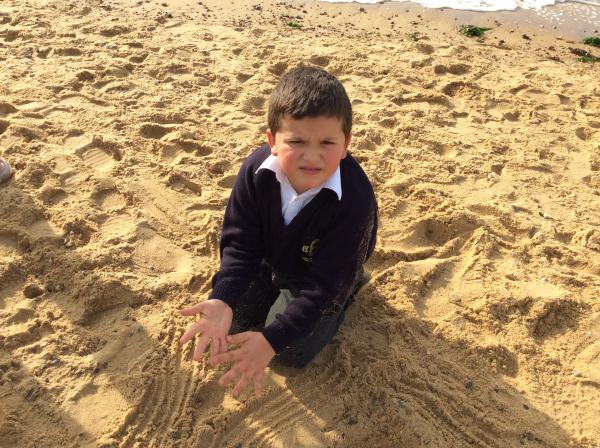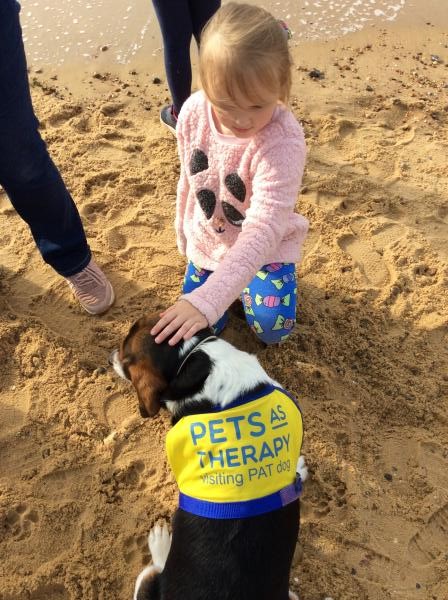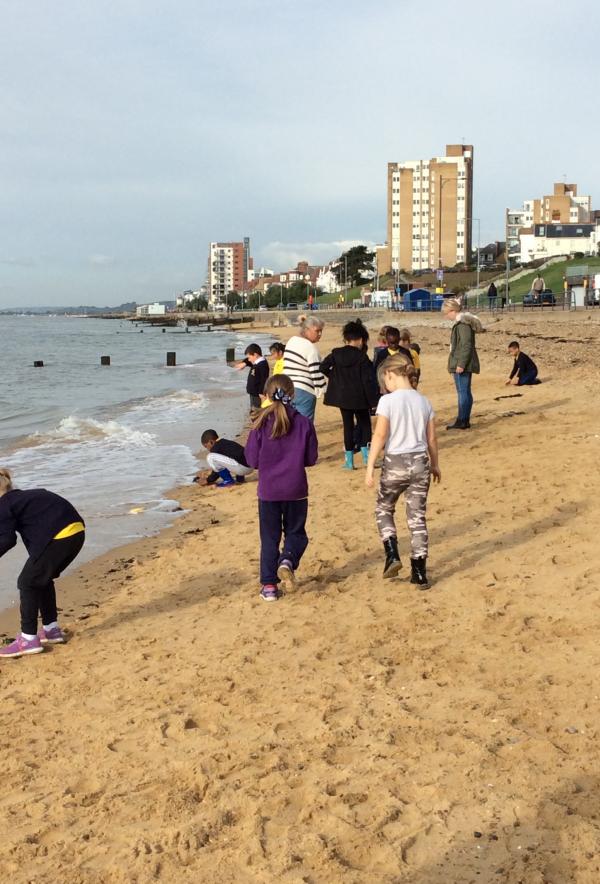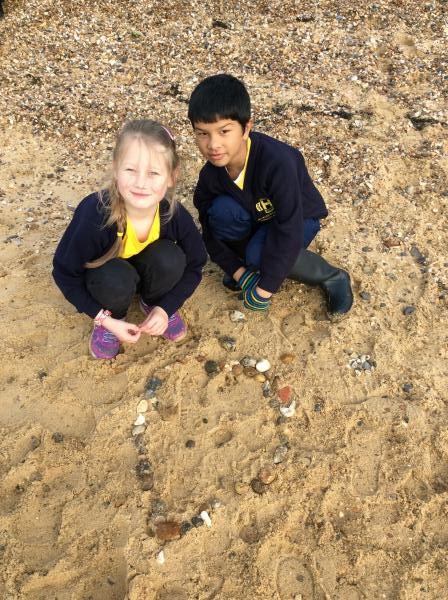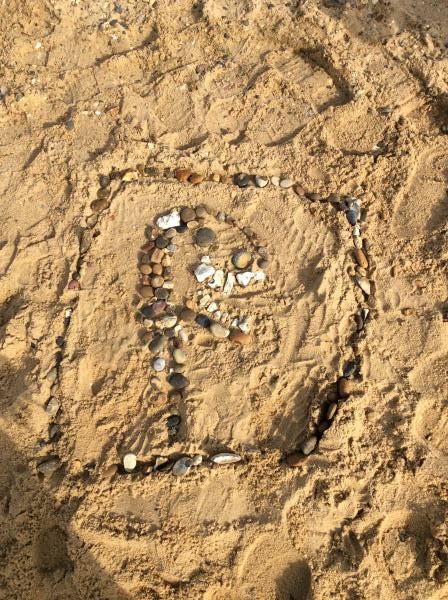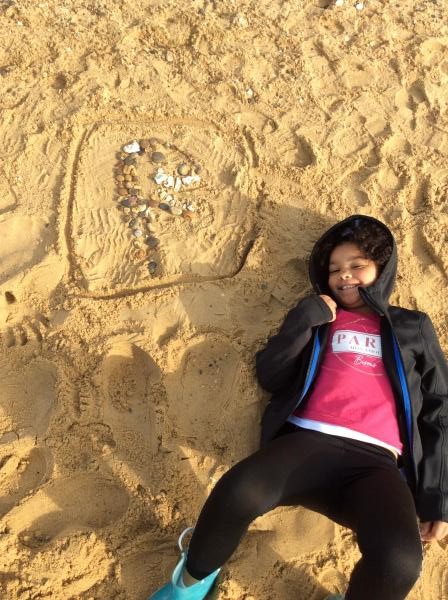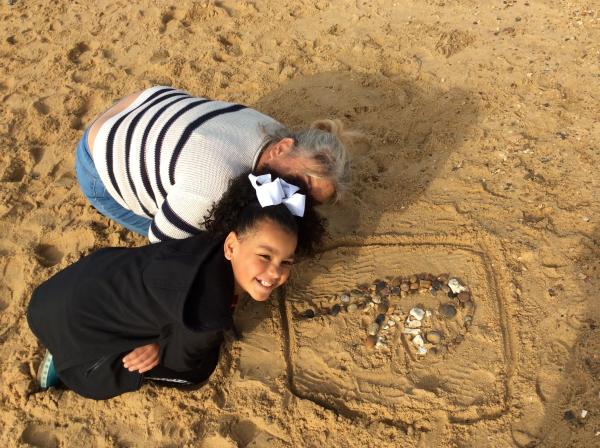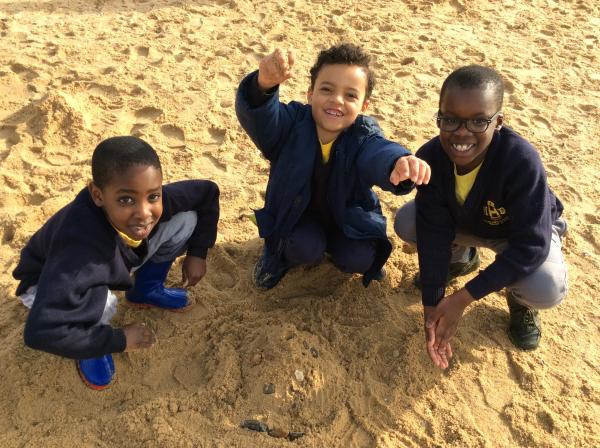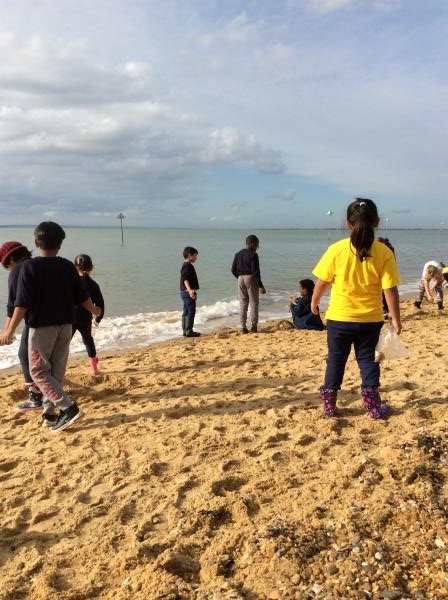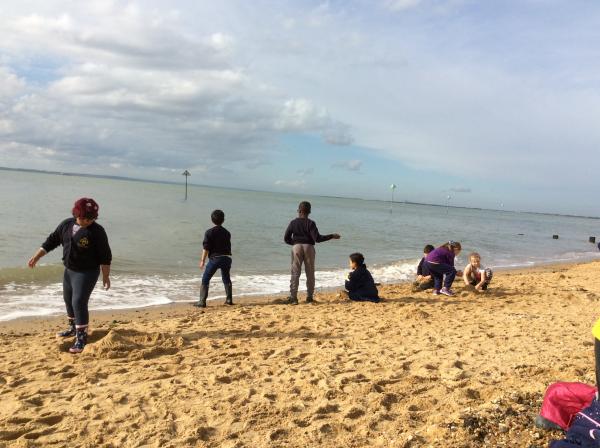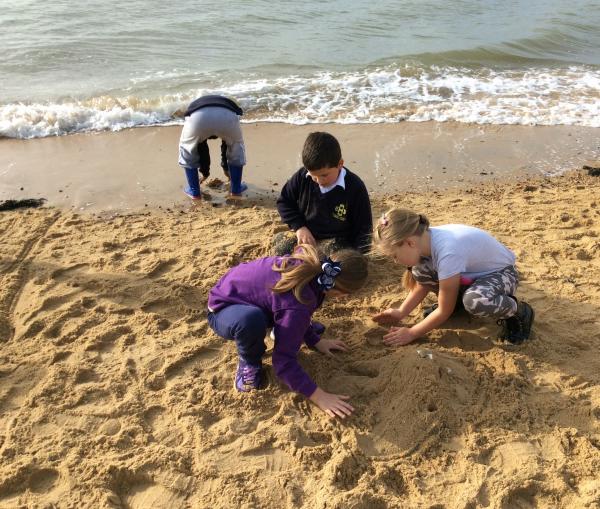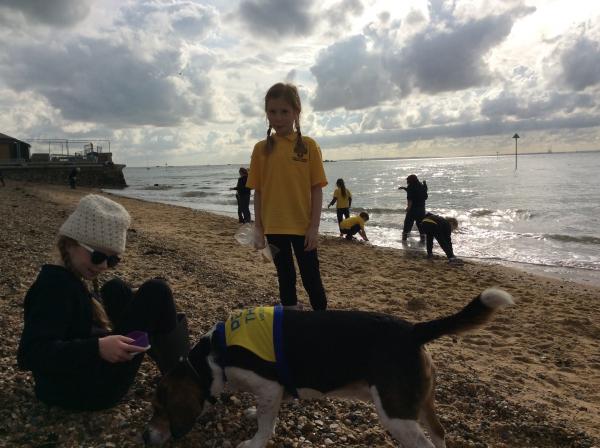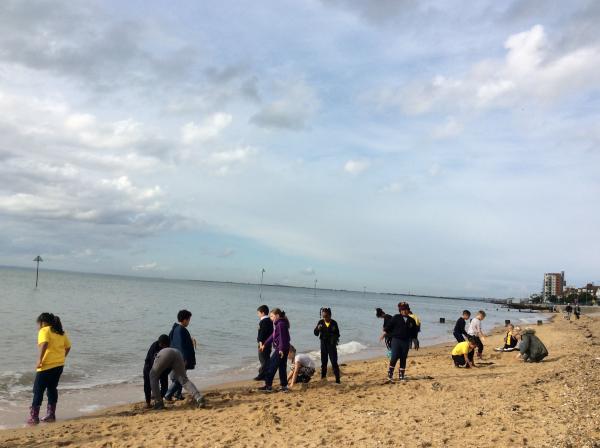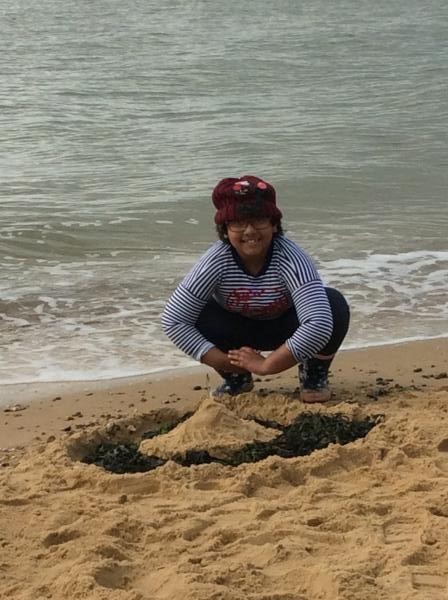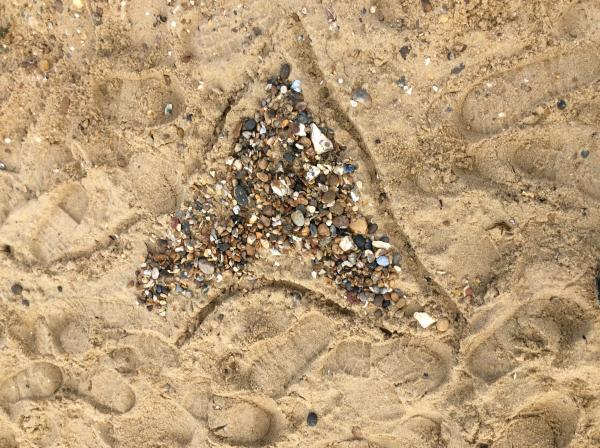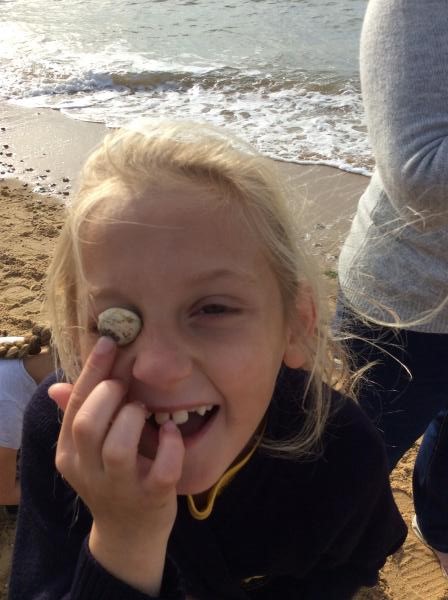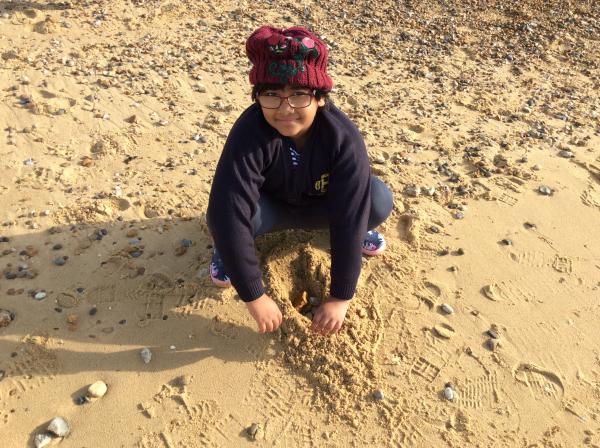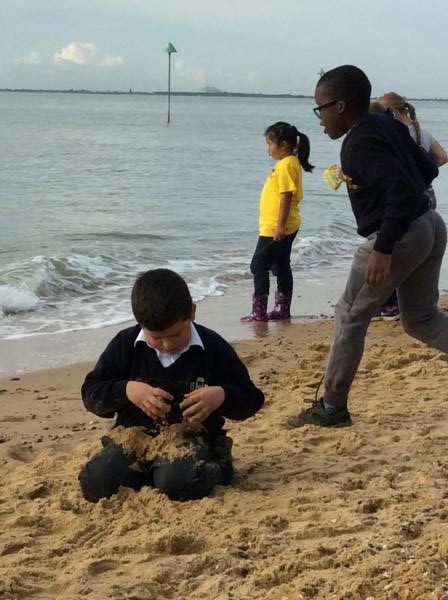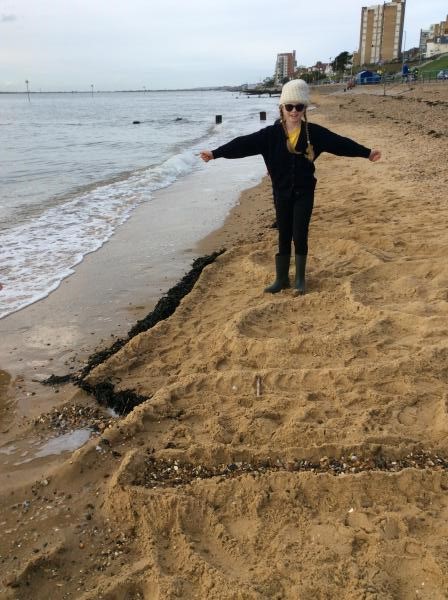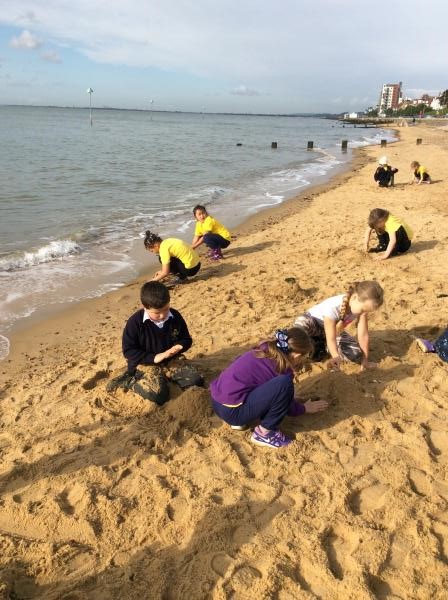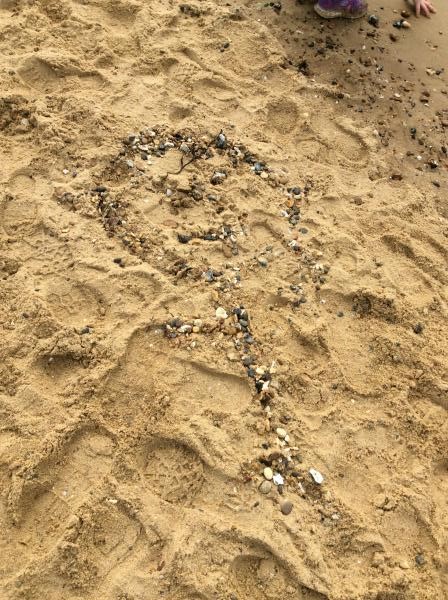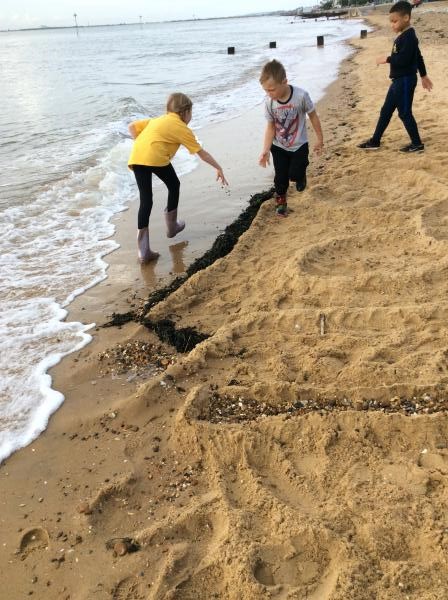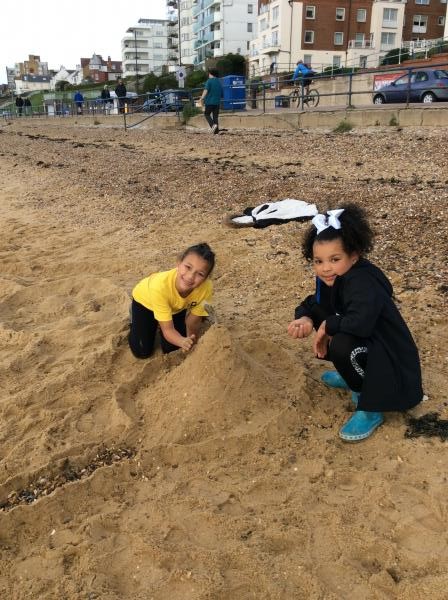 Investigating Soil
Class 3C have been investigating the three different types of soil.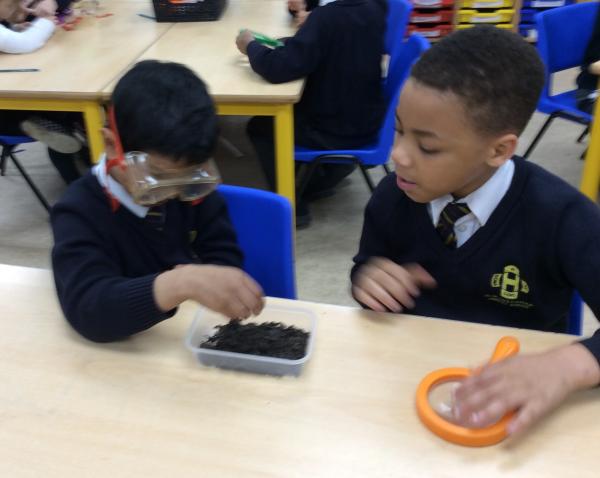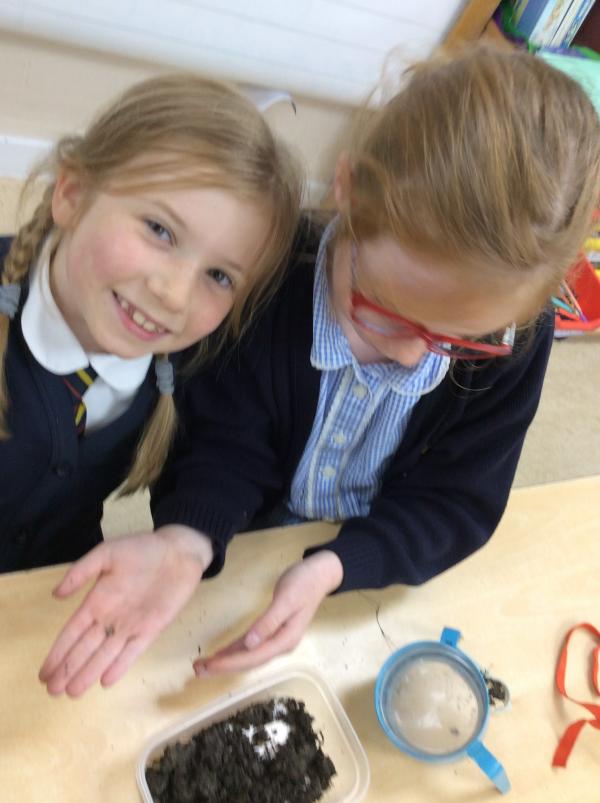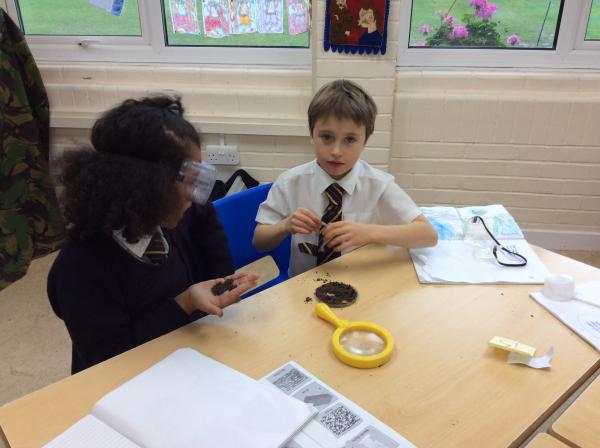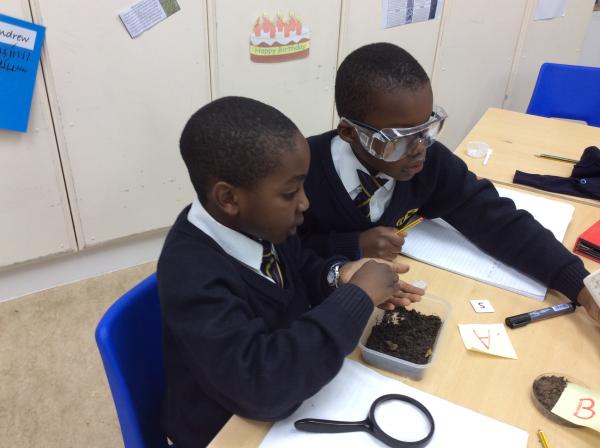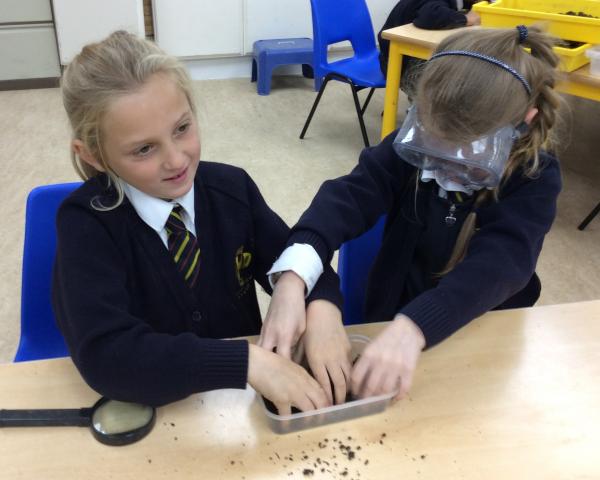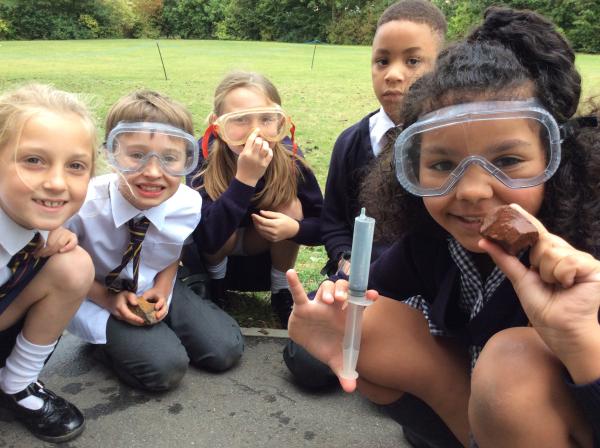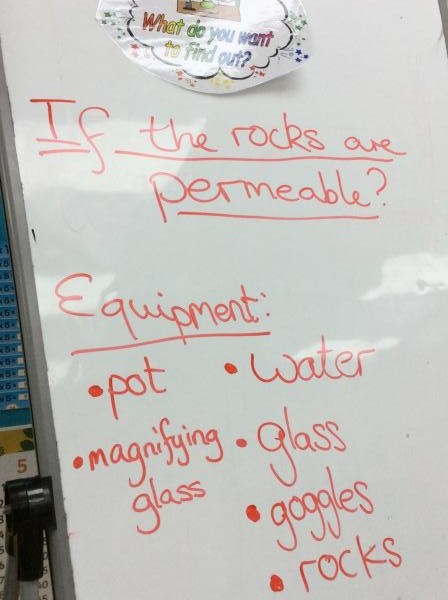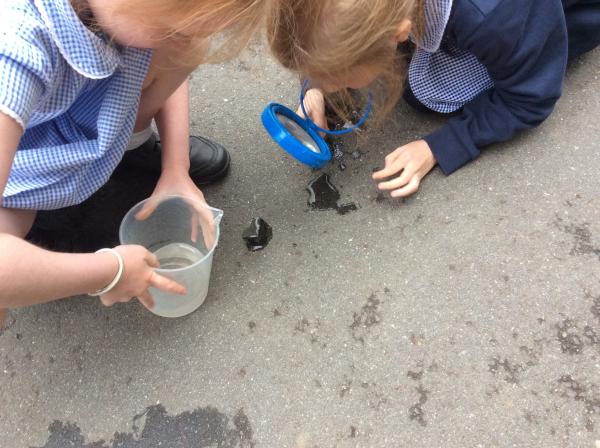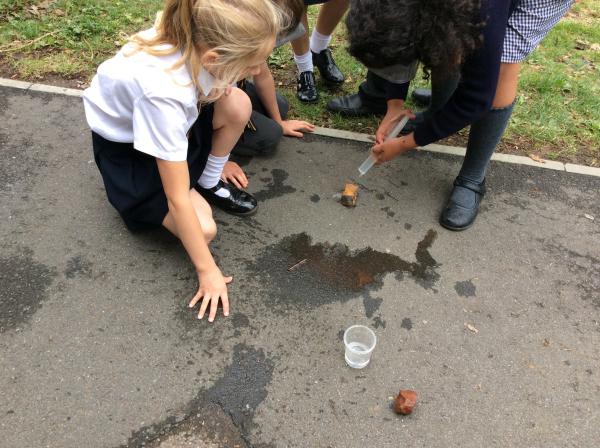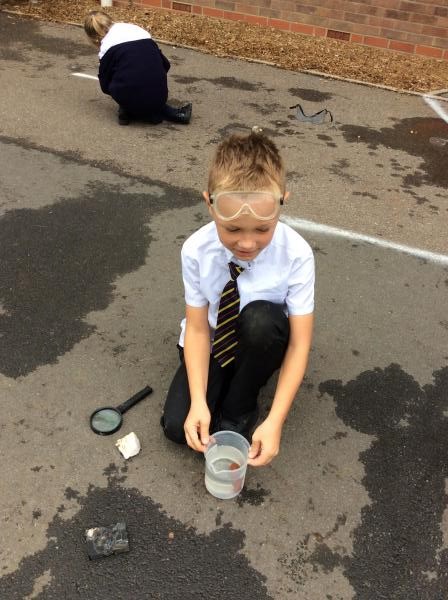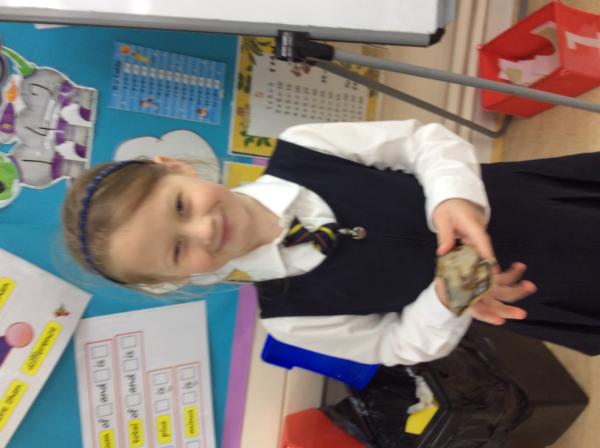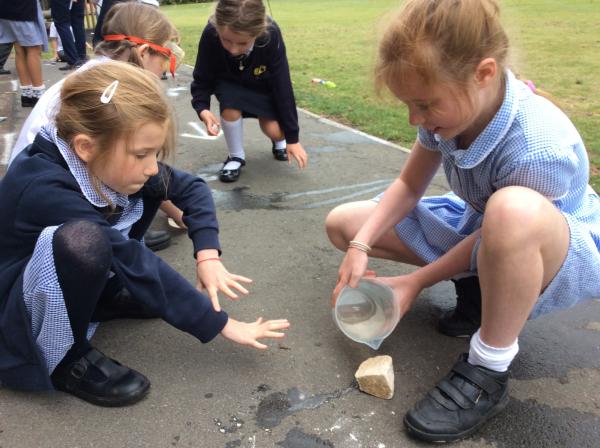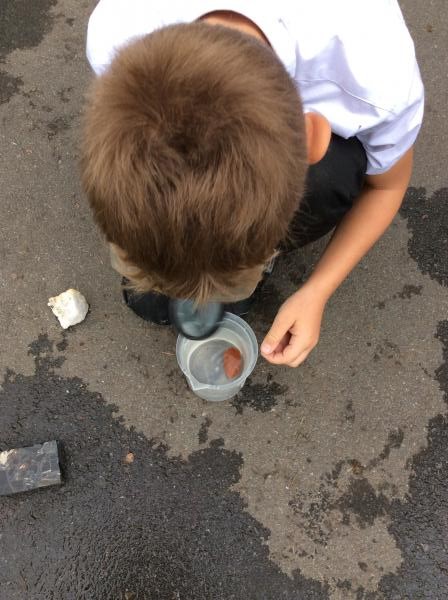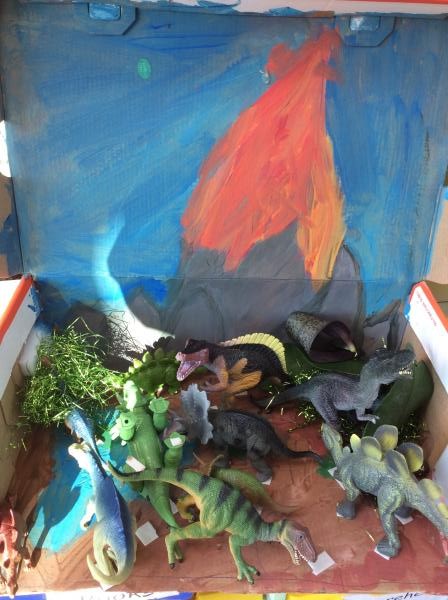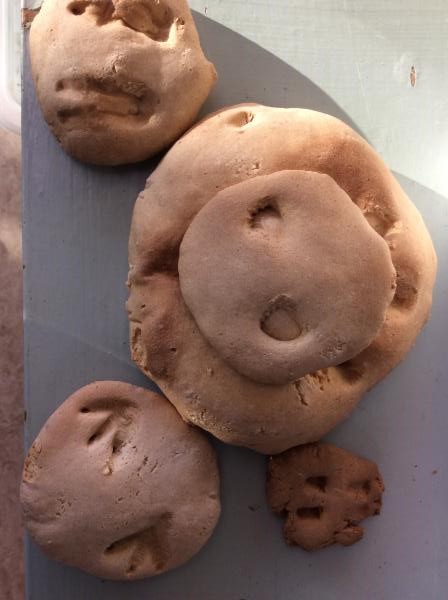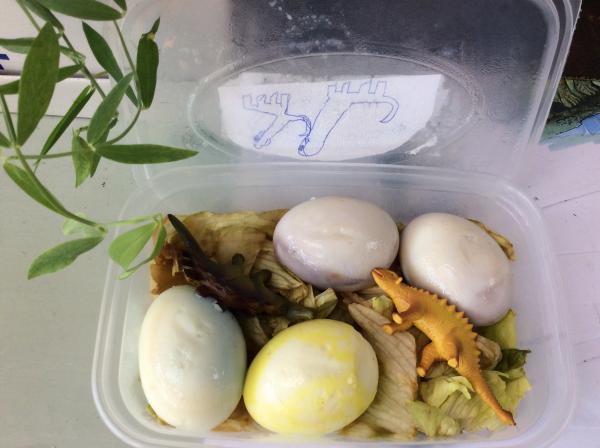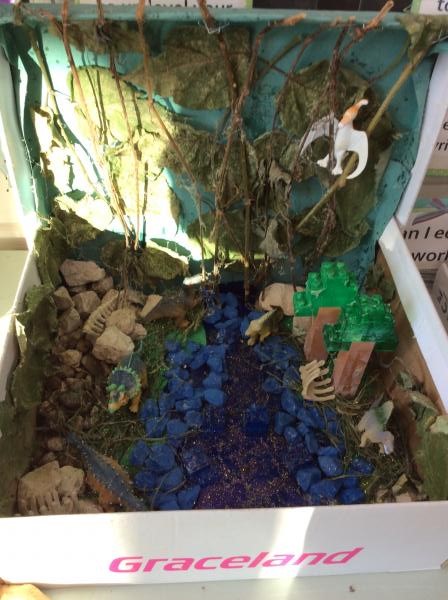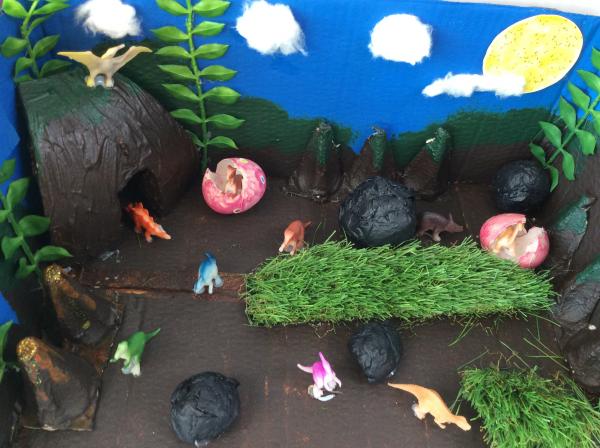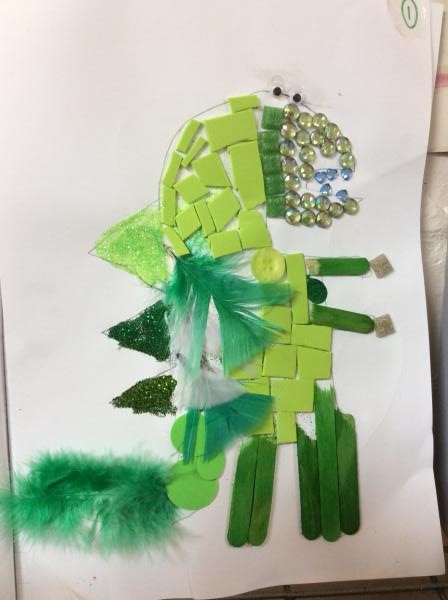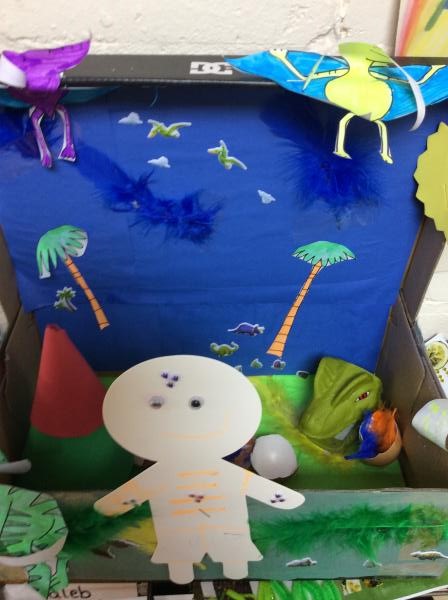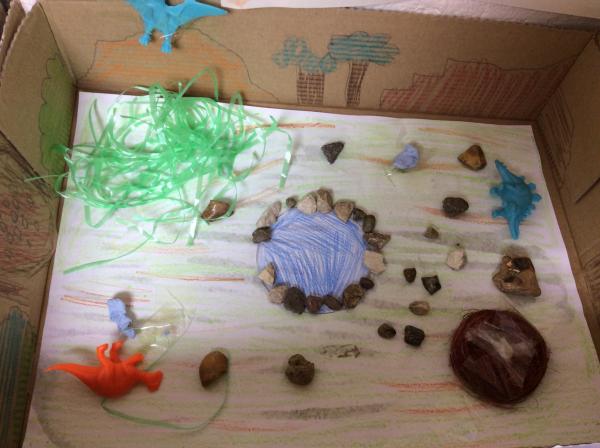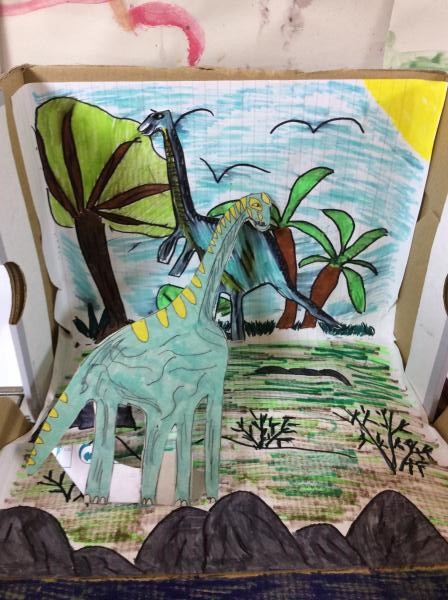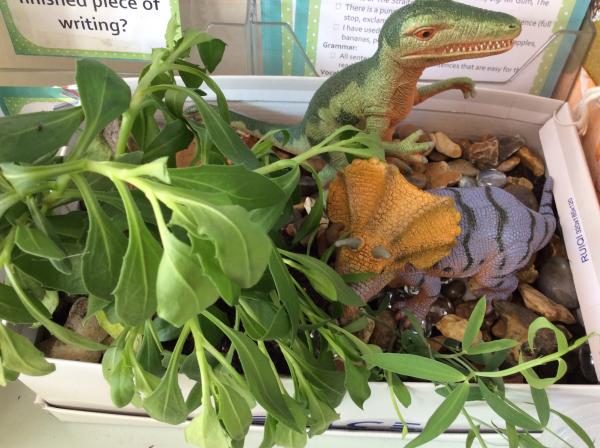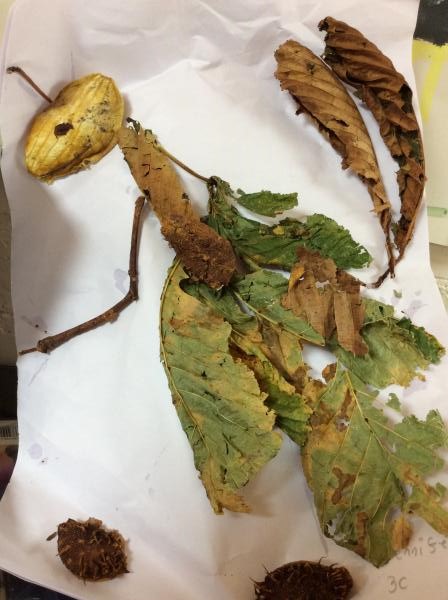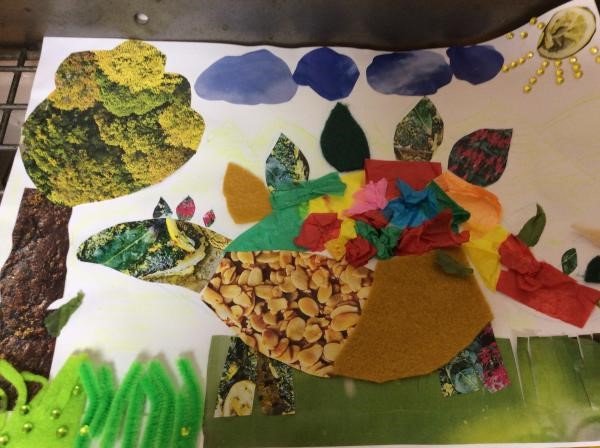 Dinosaur Nests
3GC had great fun in the nature area making nests for dinosaur eggs and finding natural things to make their own fossils.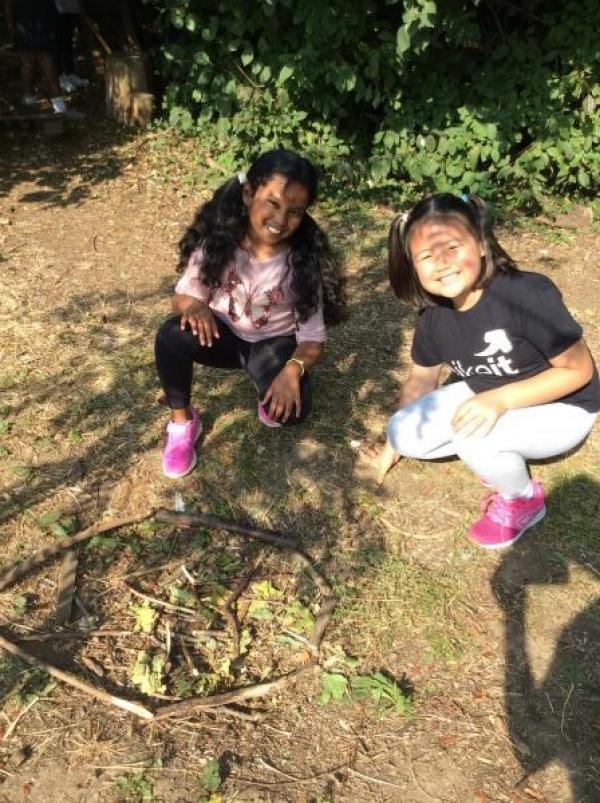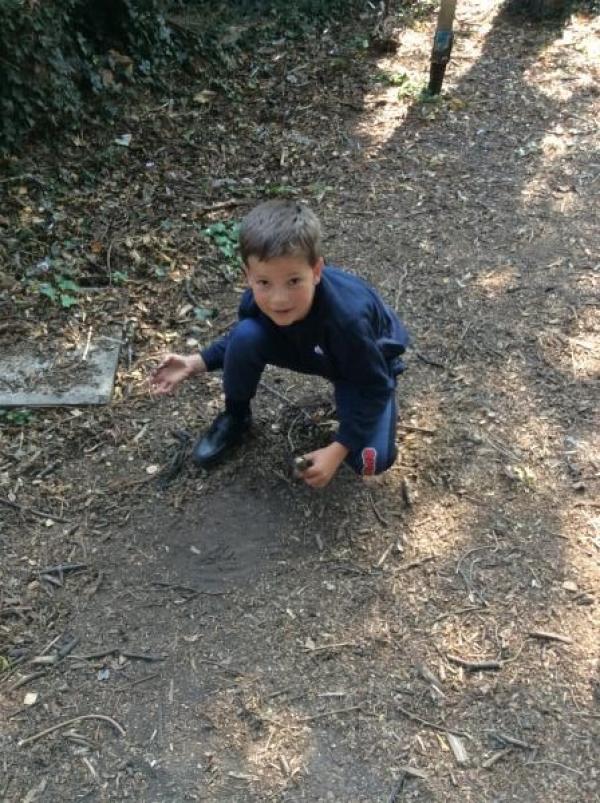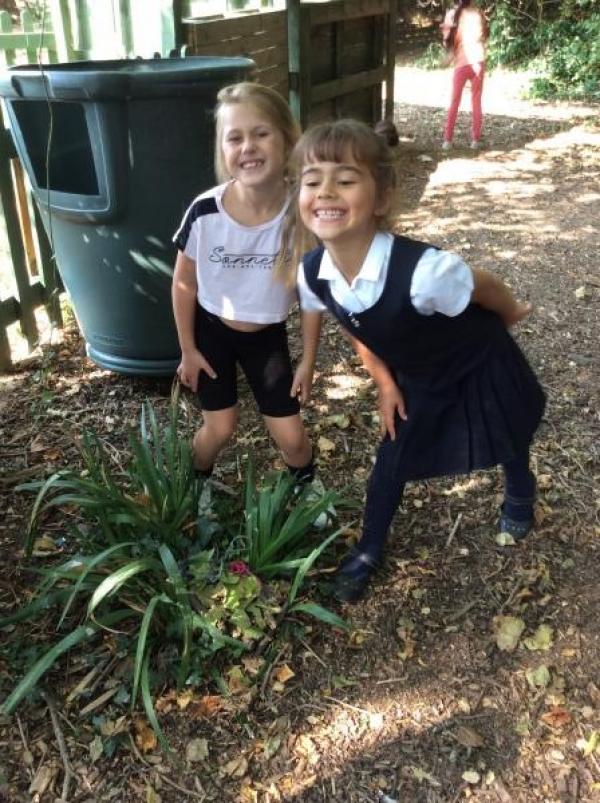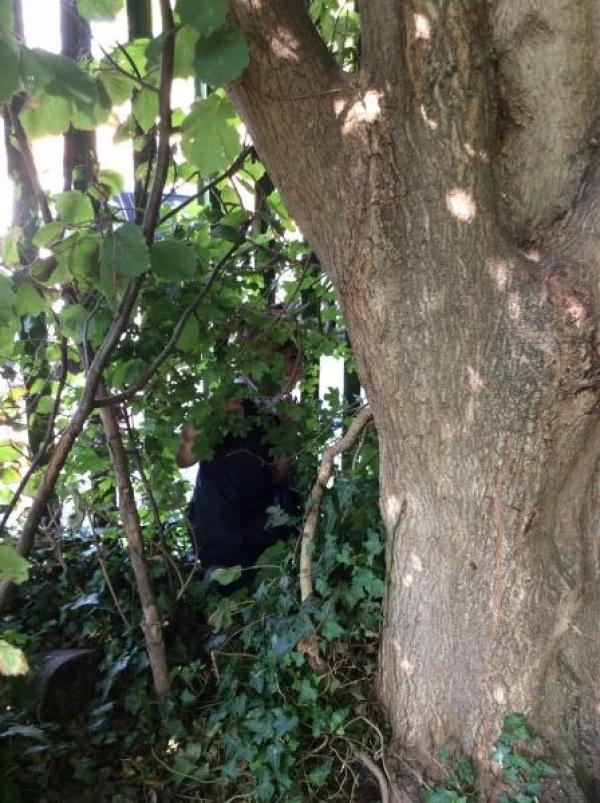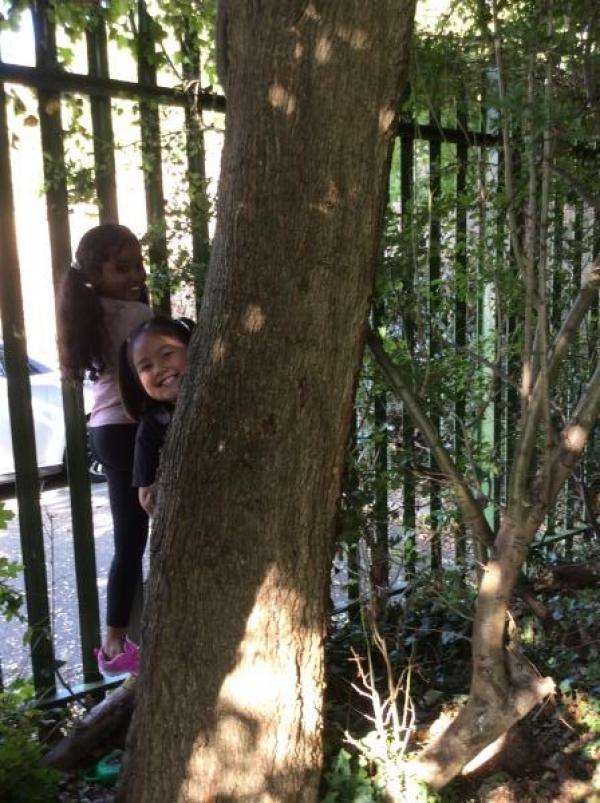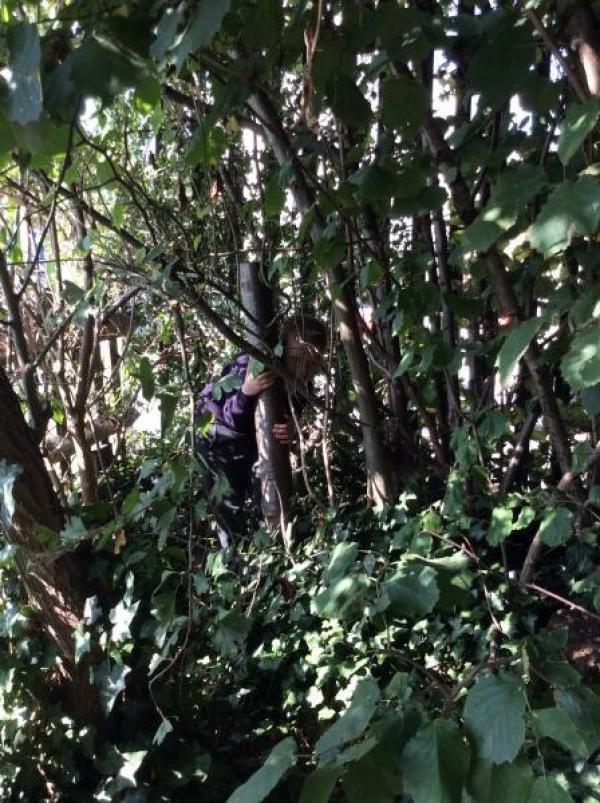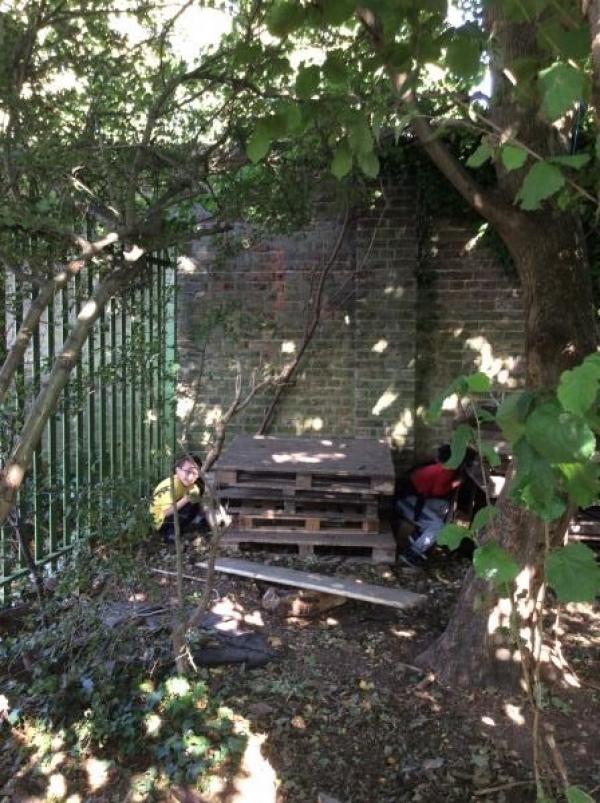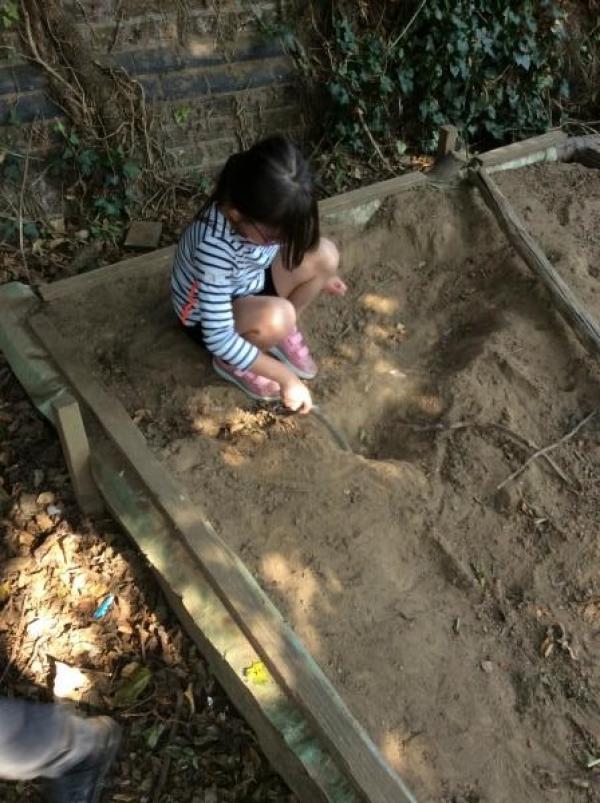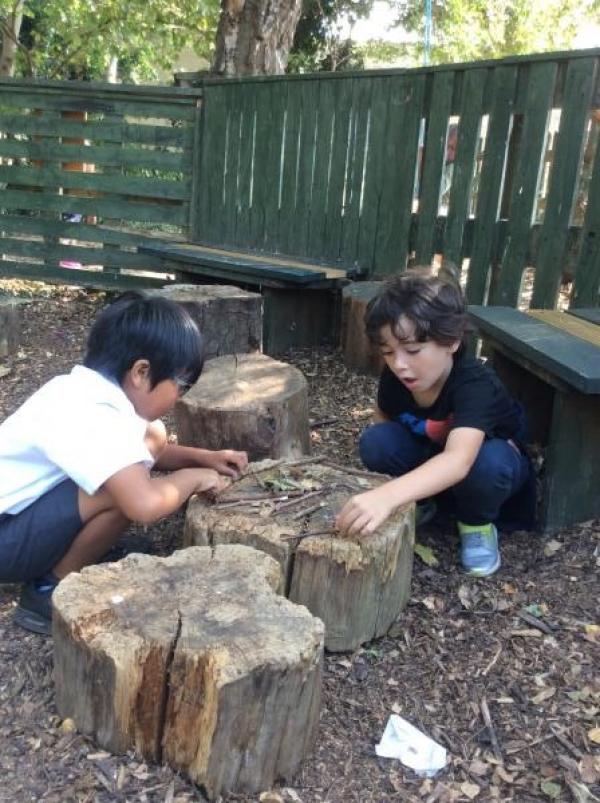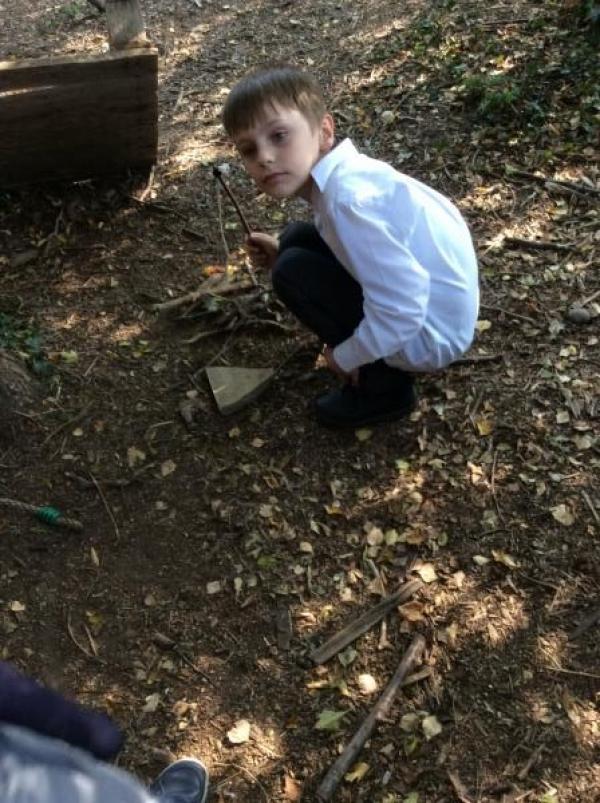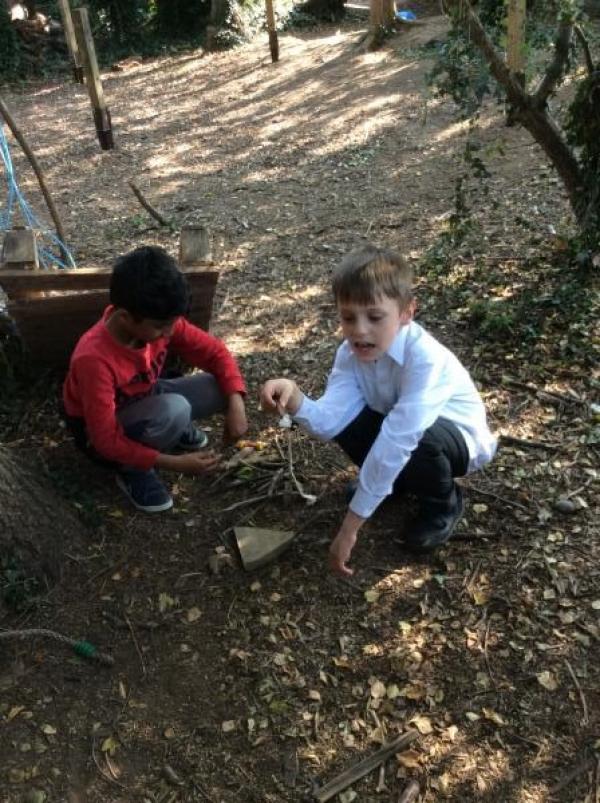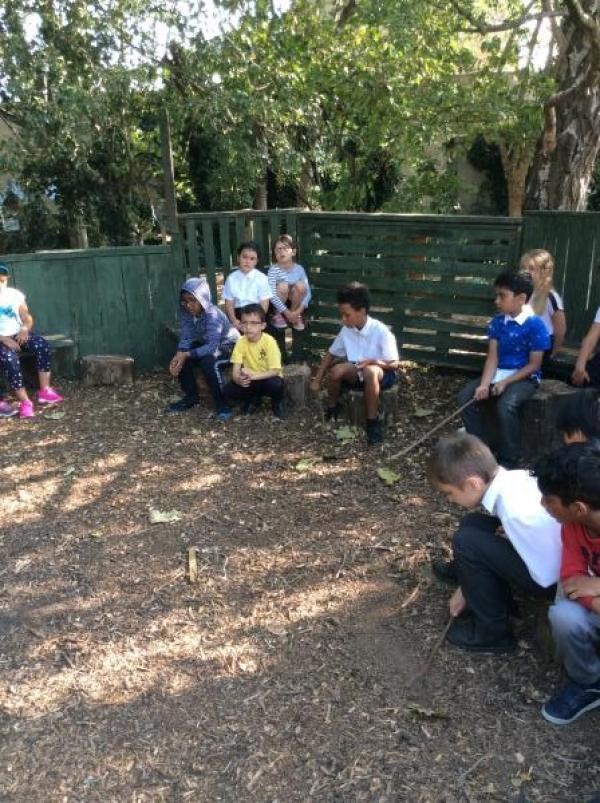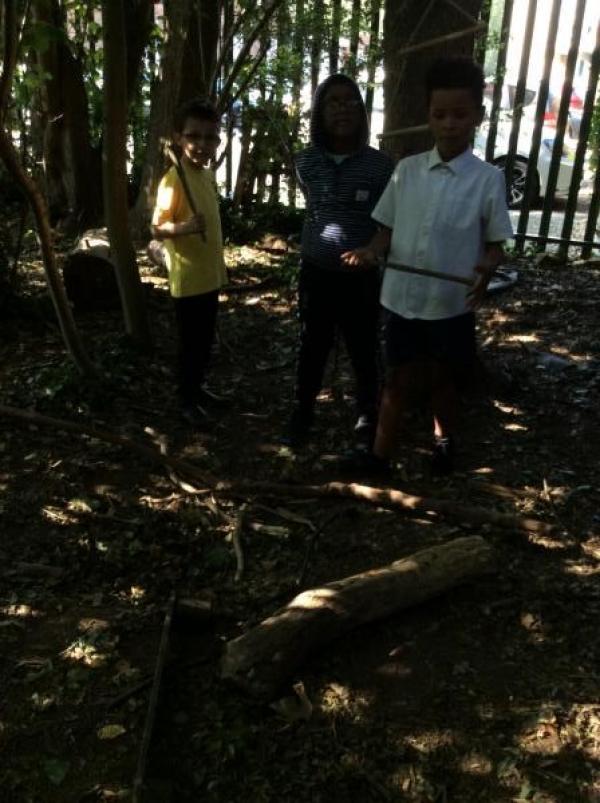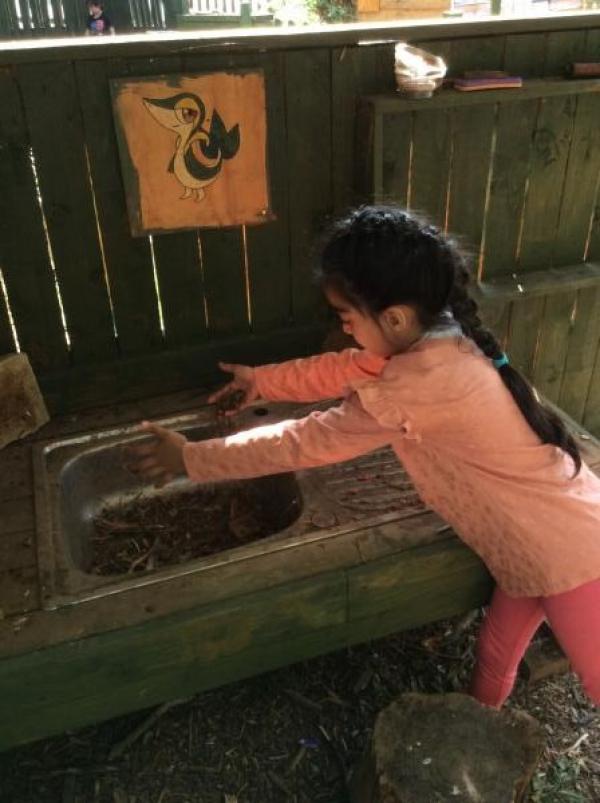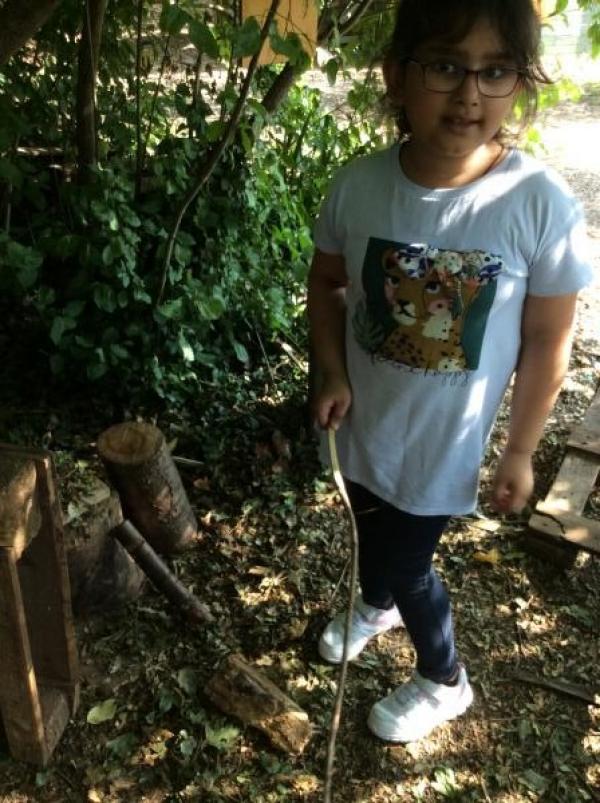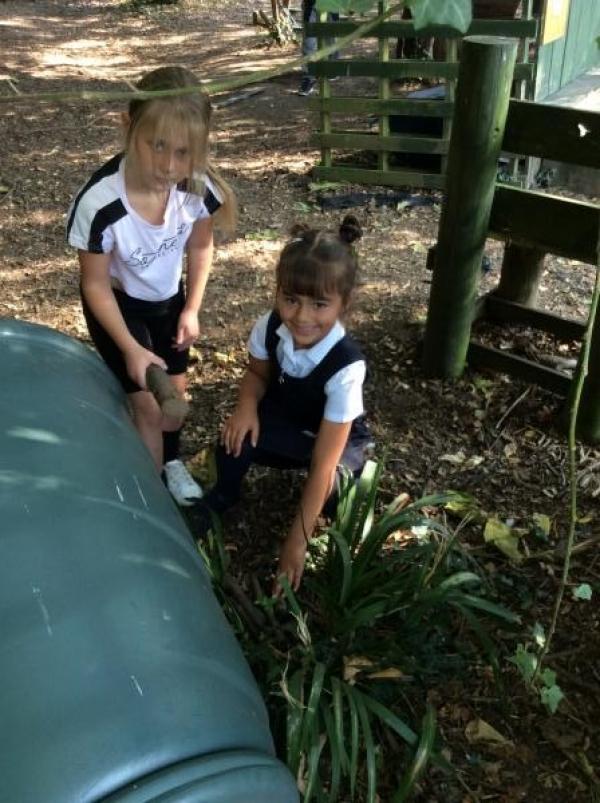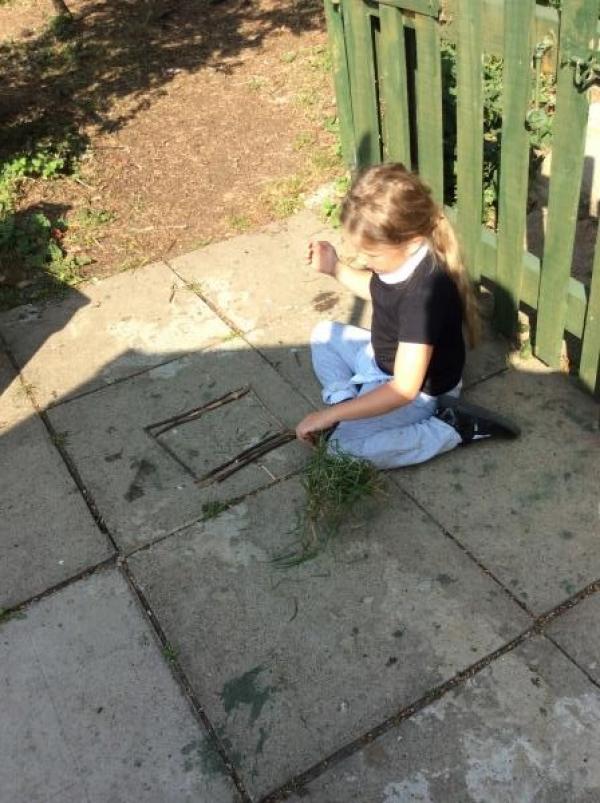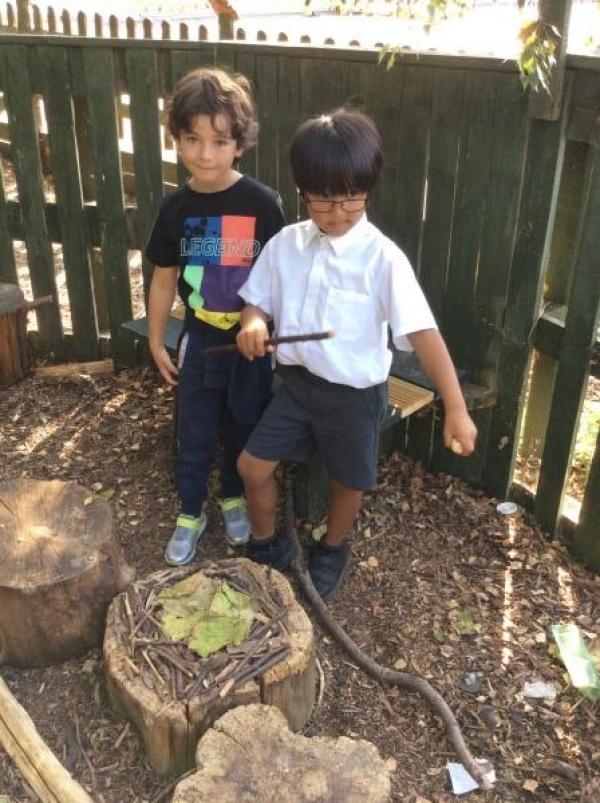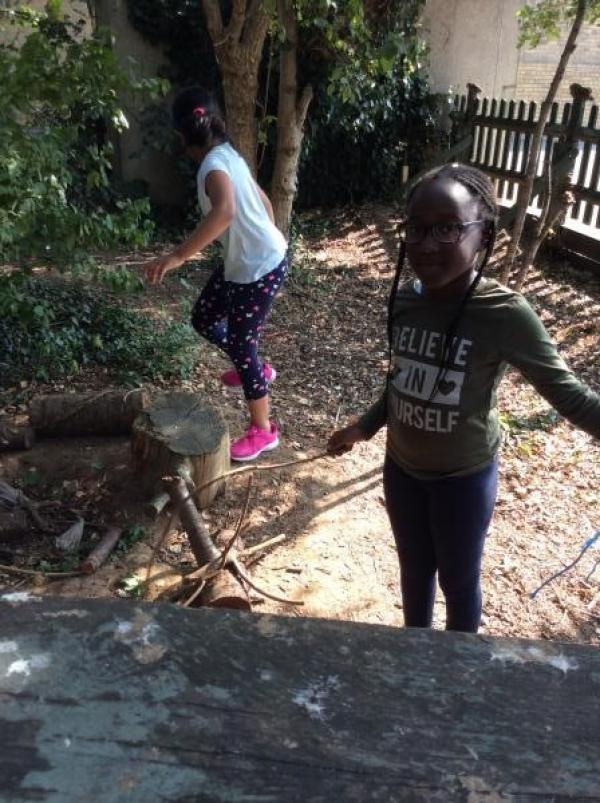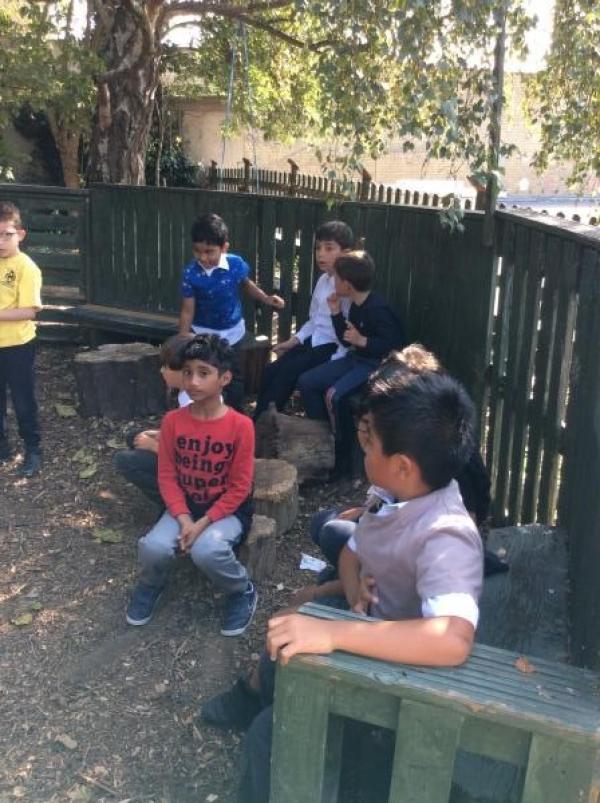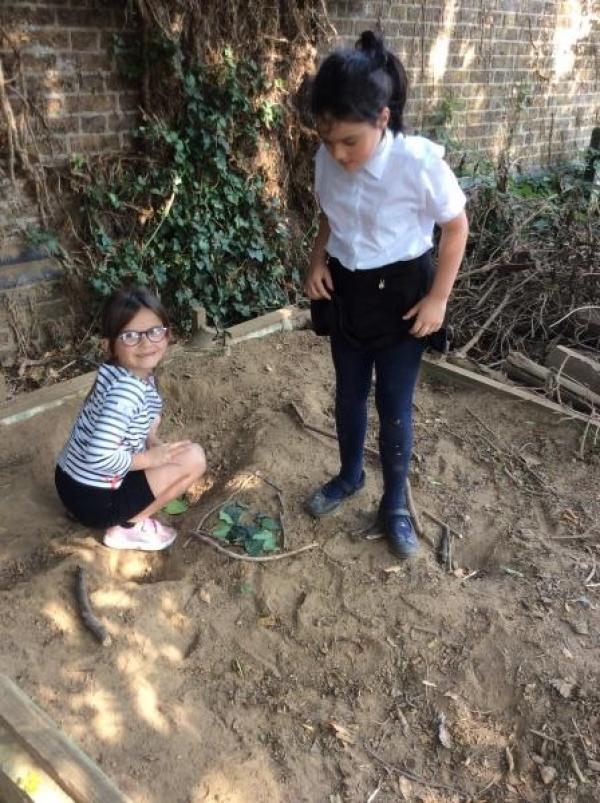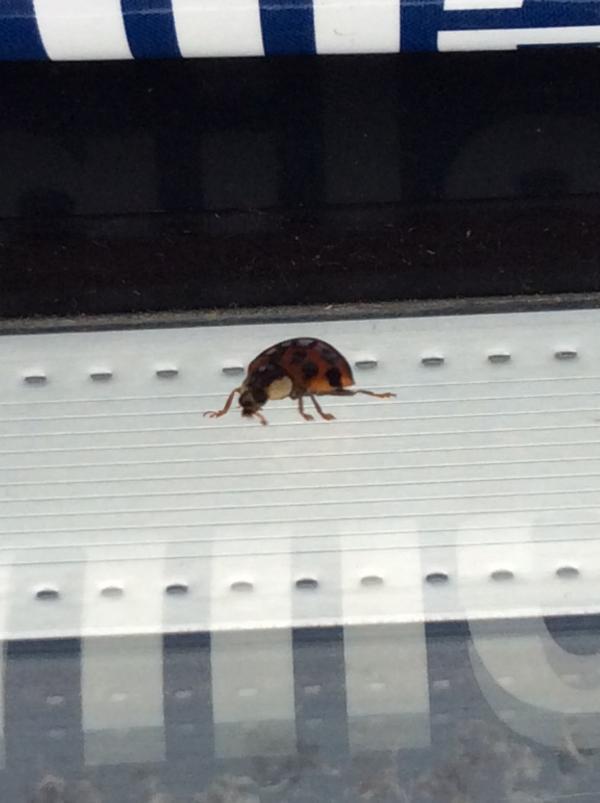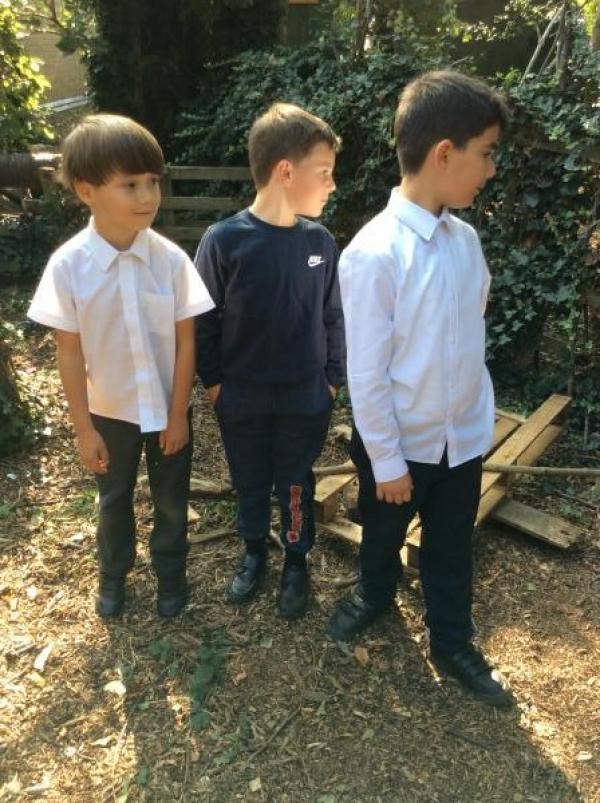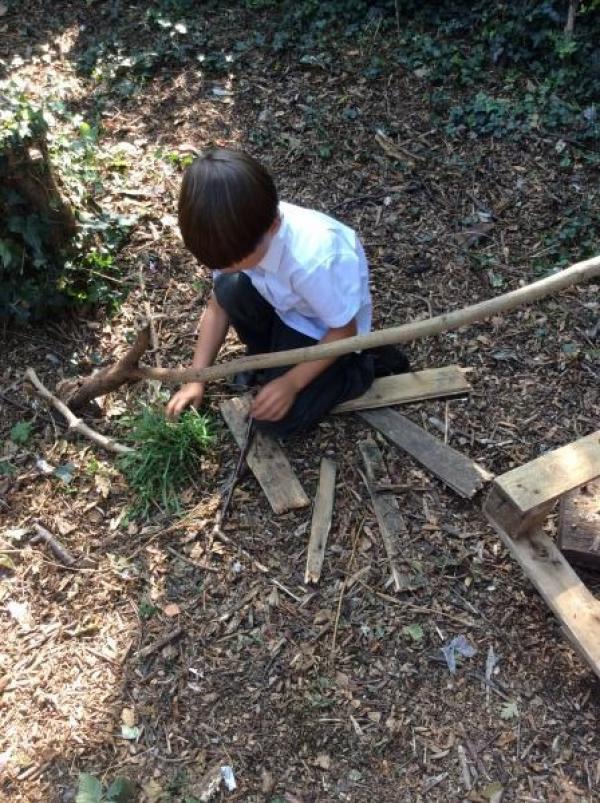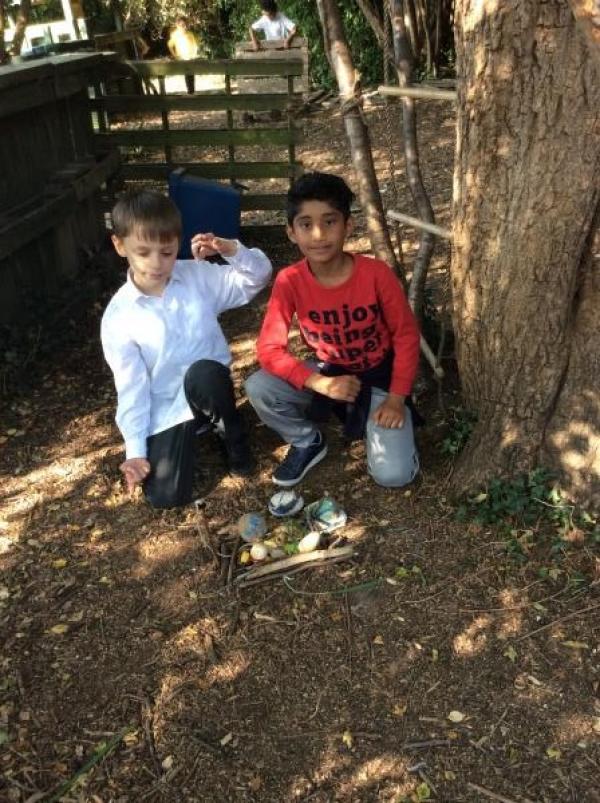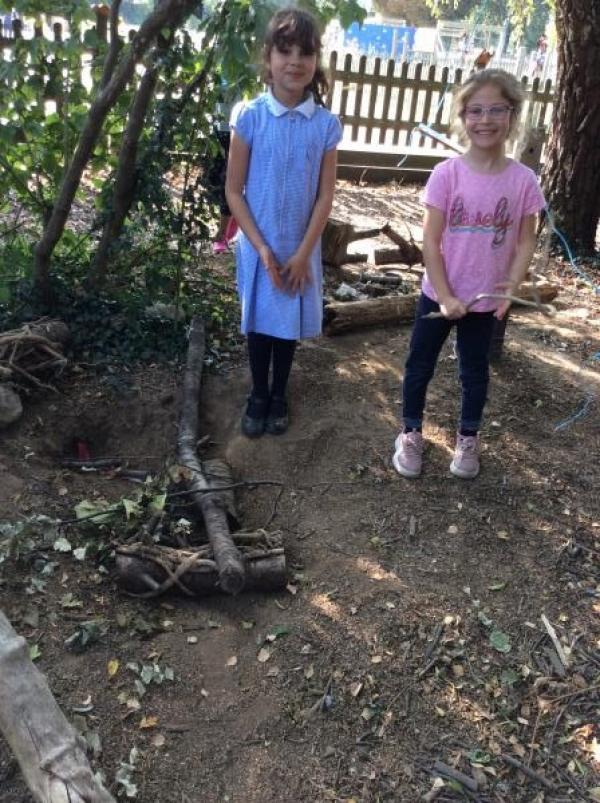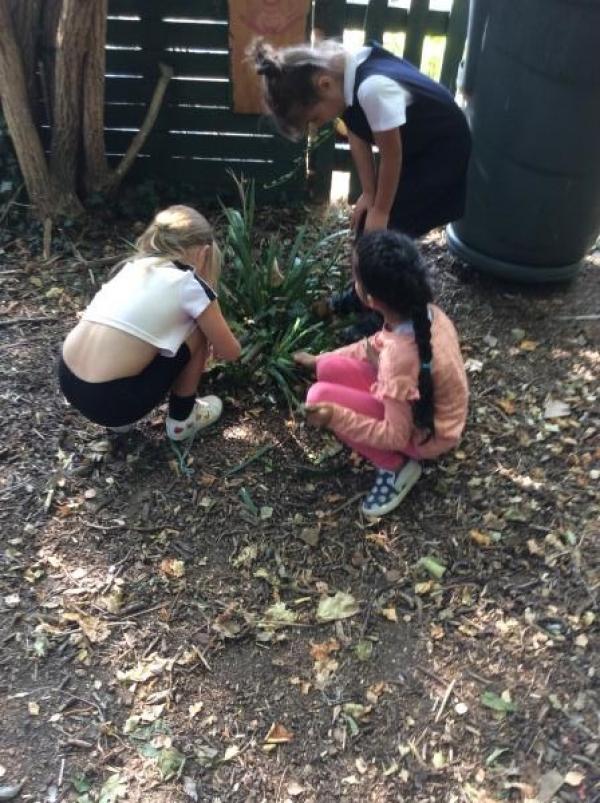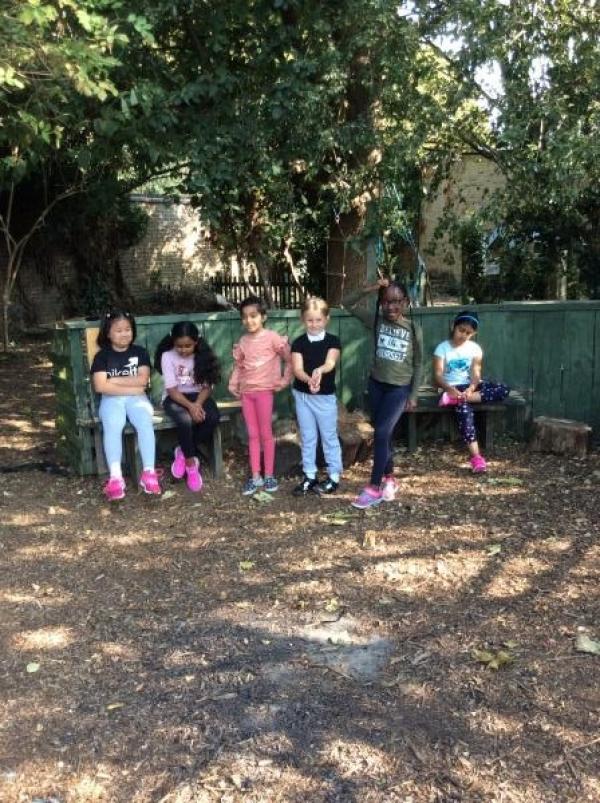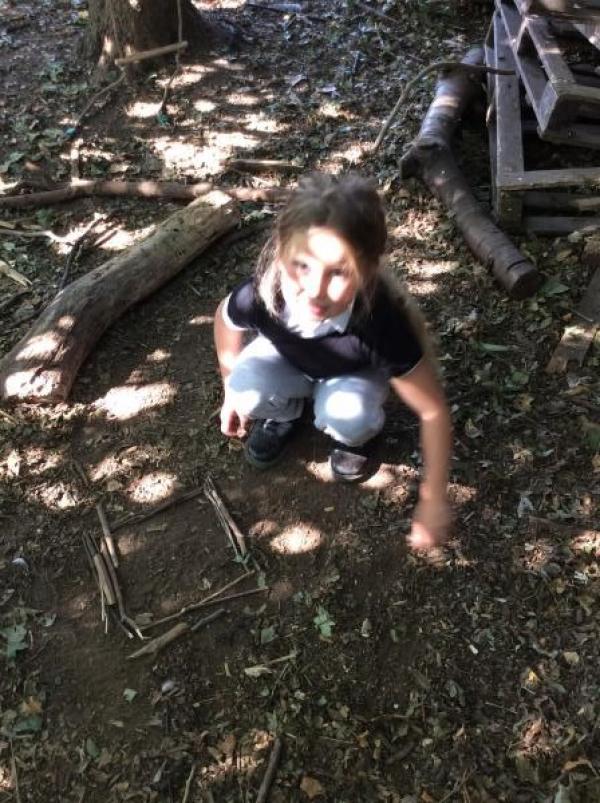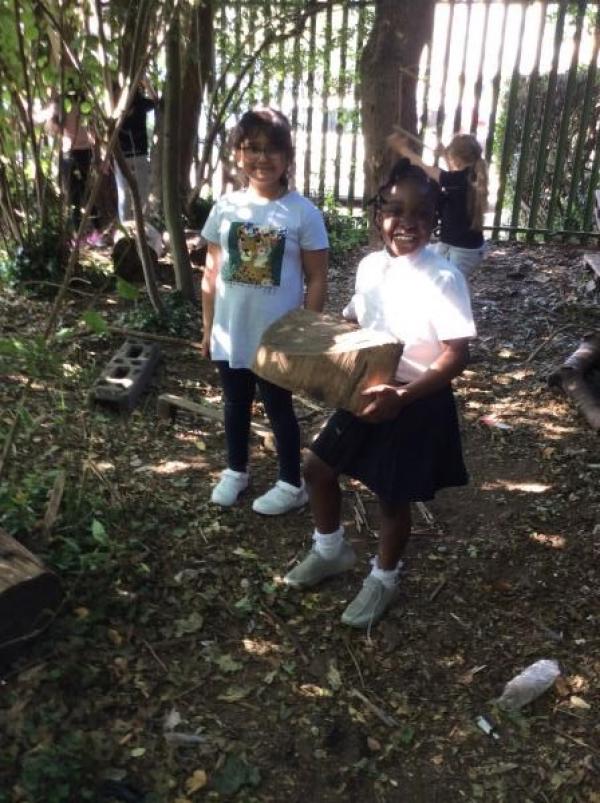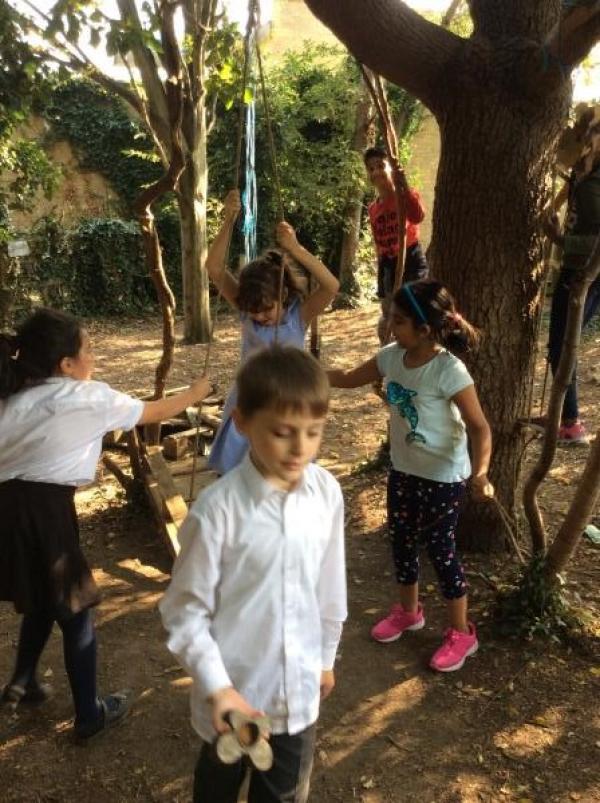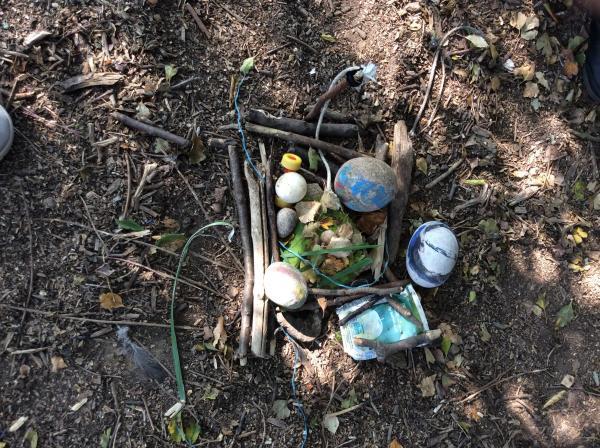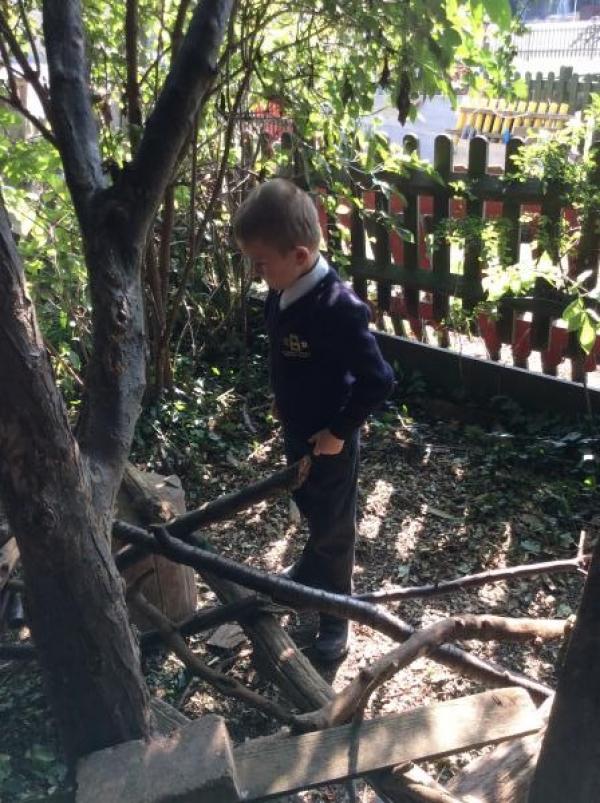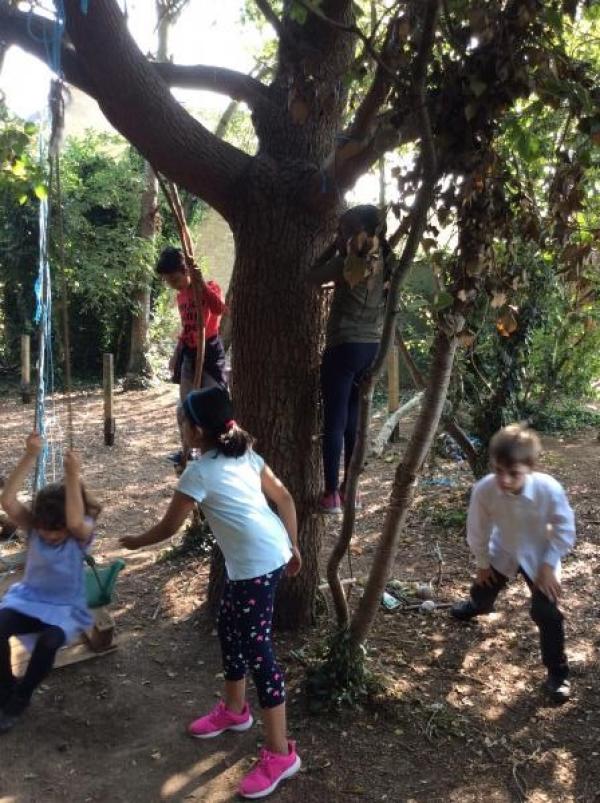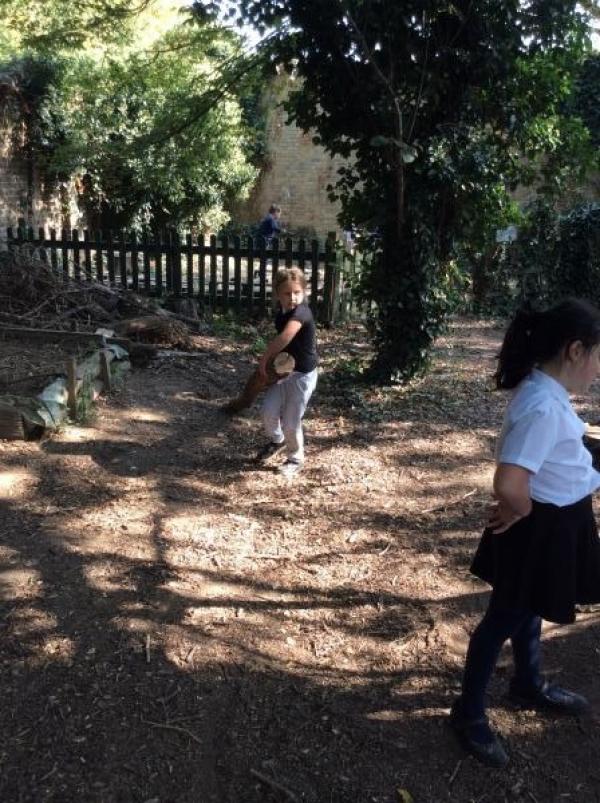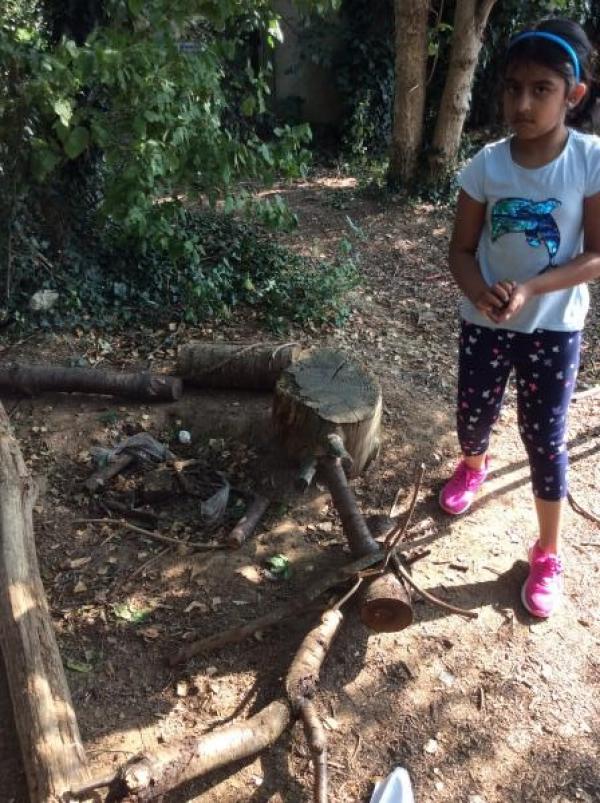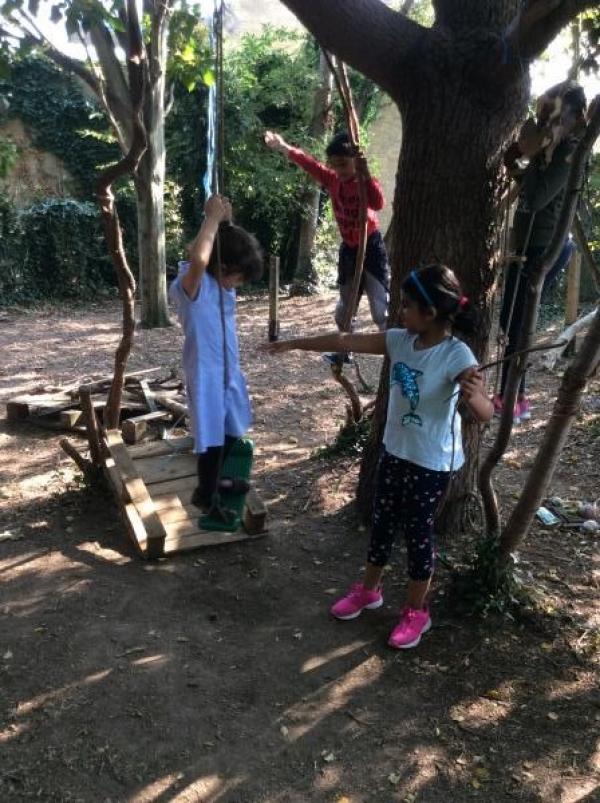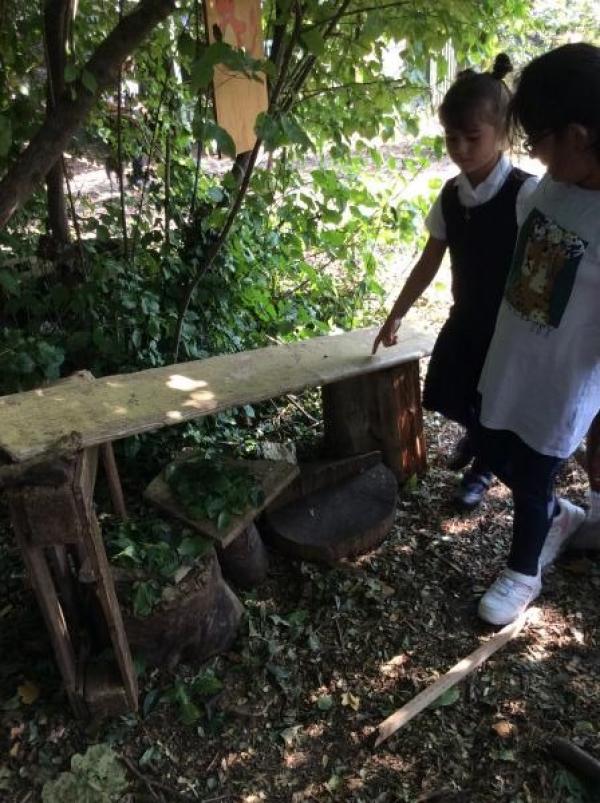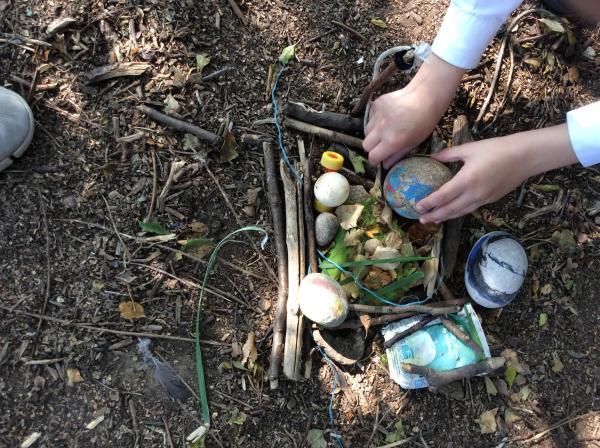 Welcome to your New Class 3C & New Class 3GC
Click below to view the Powerpoints.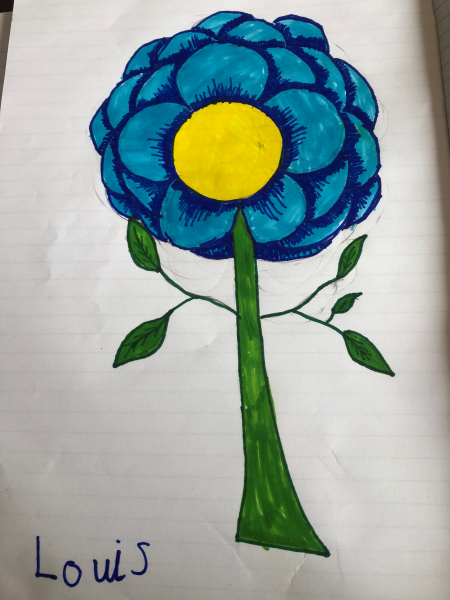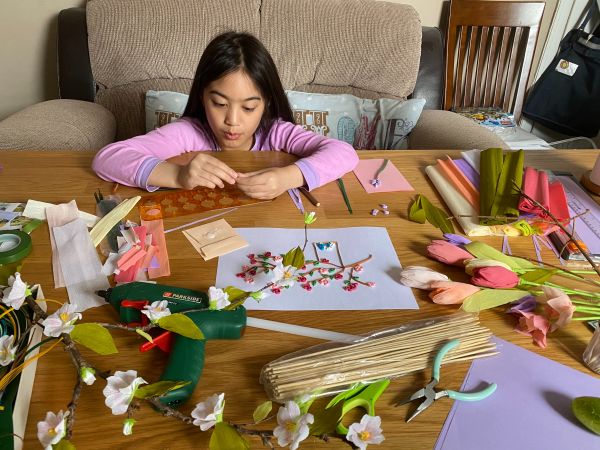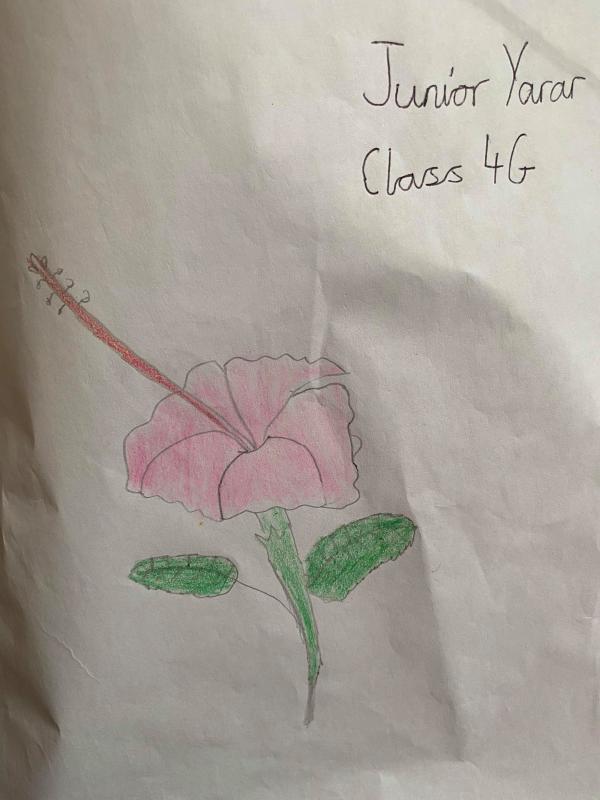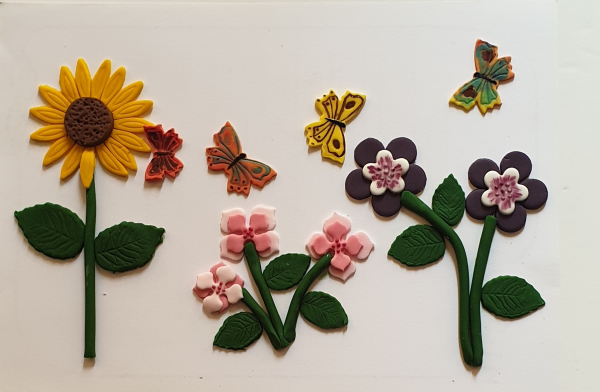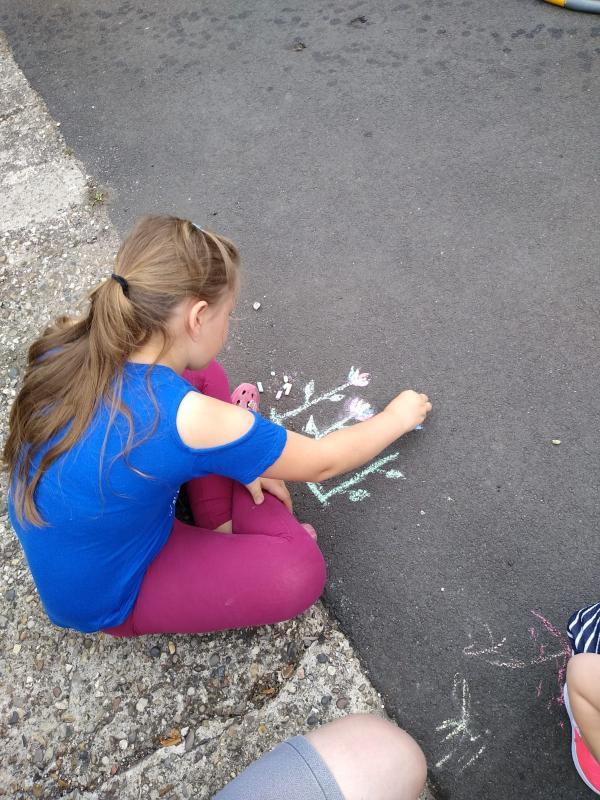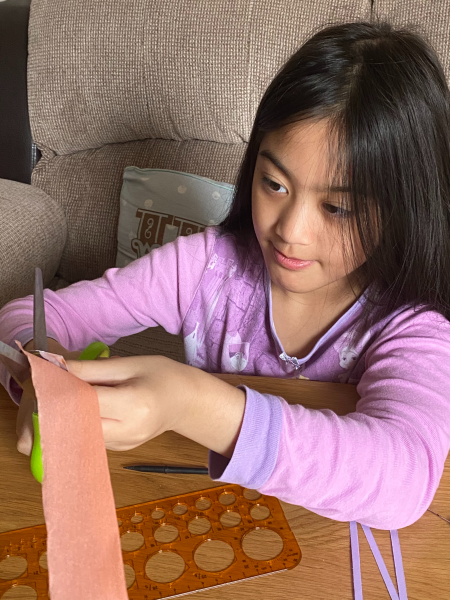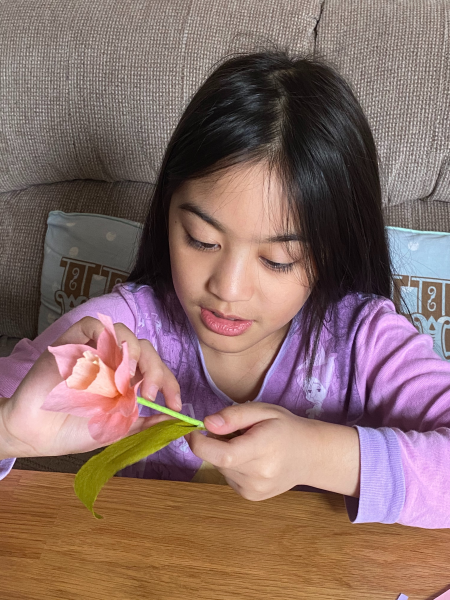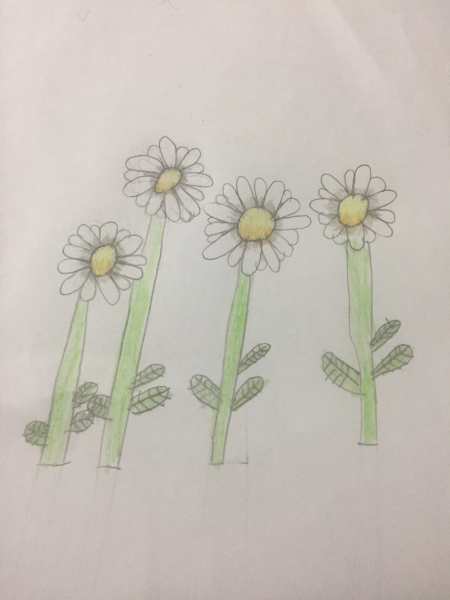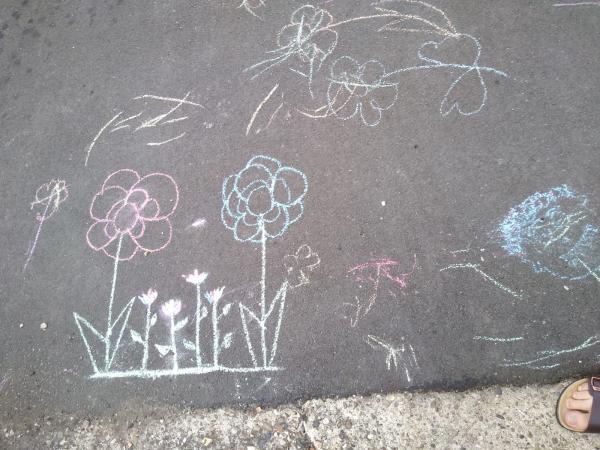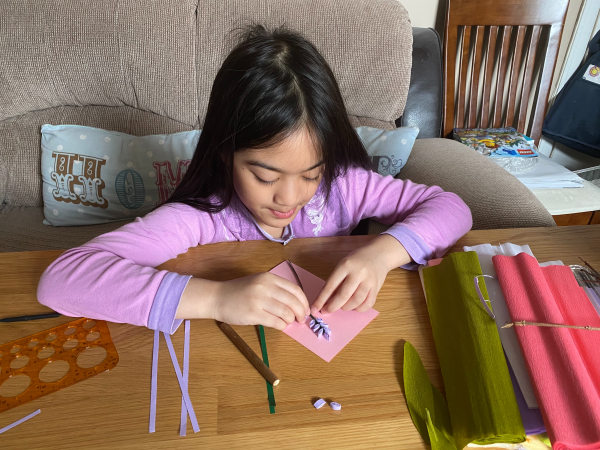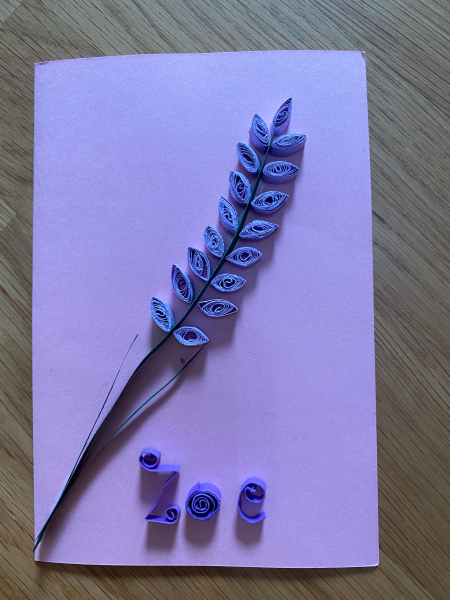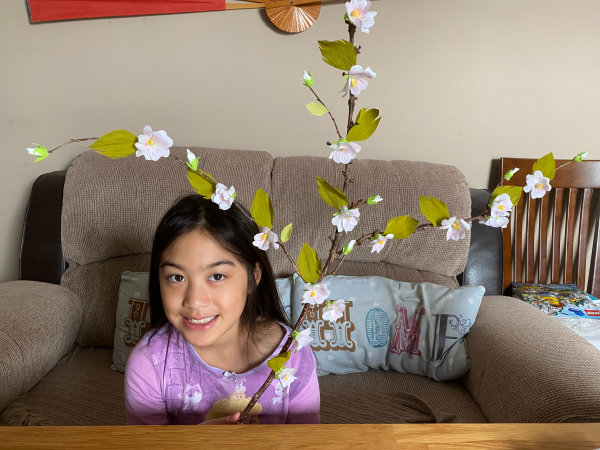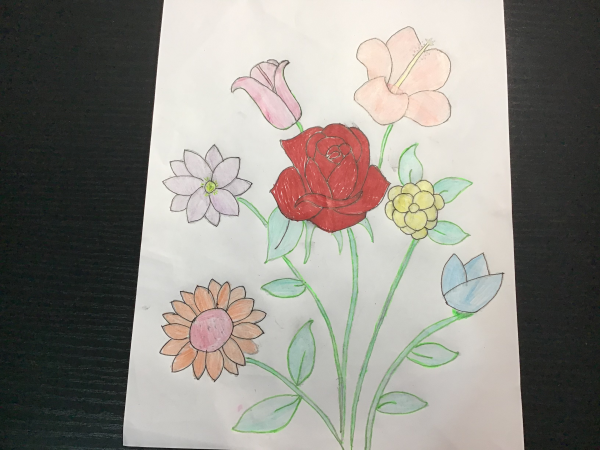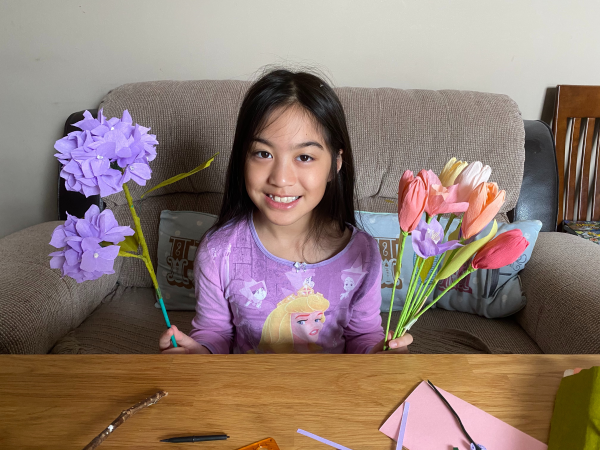 World Chocolate Day
Some super, delicious work to celebrate World Chocolate Day.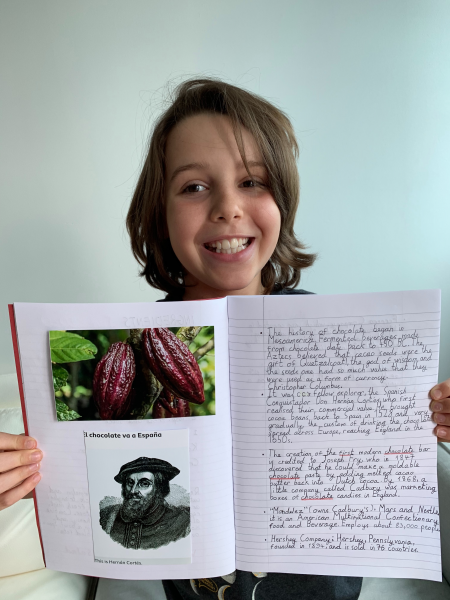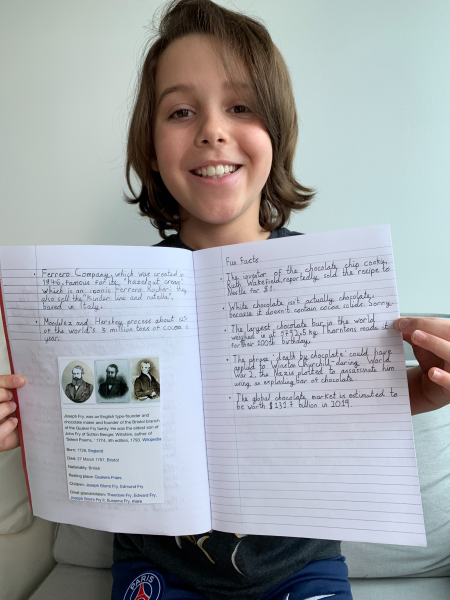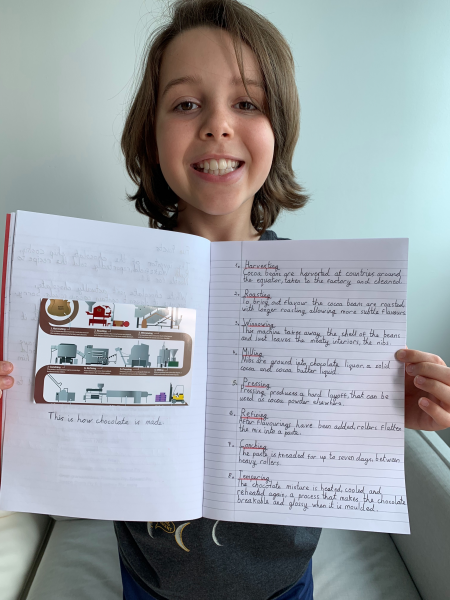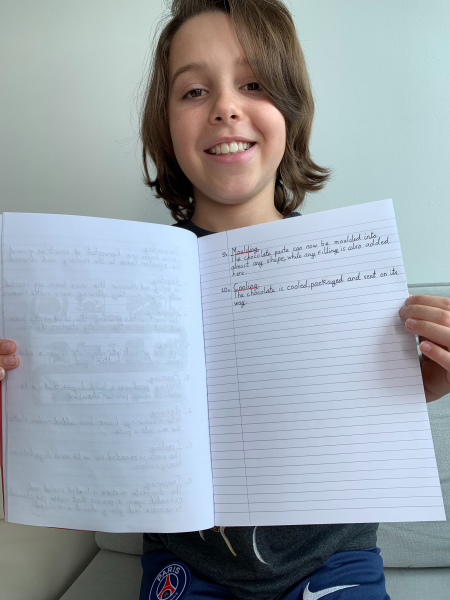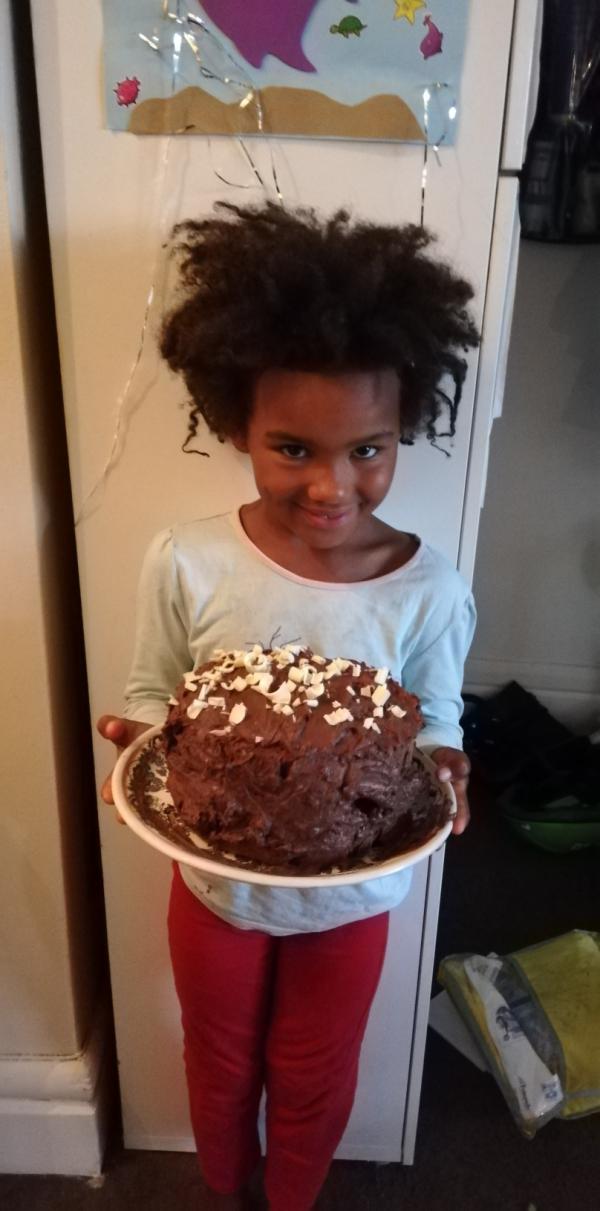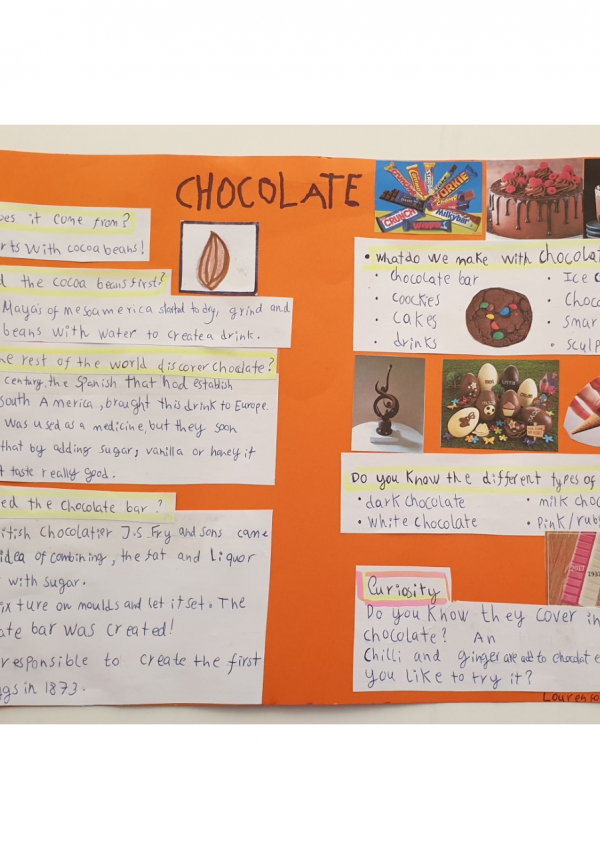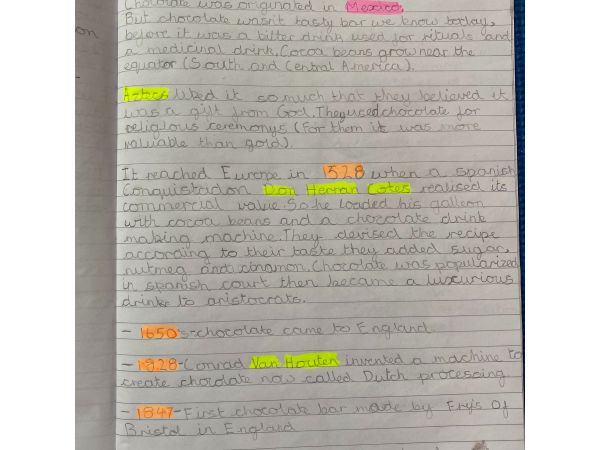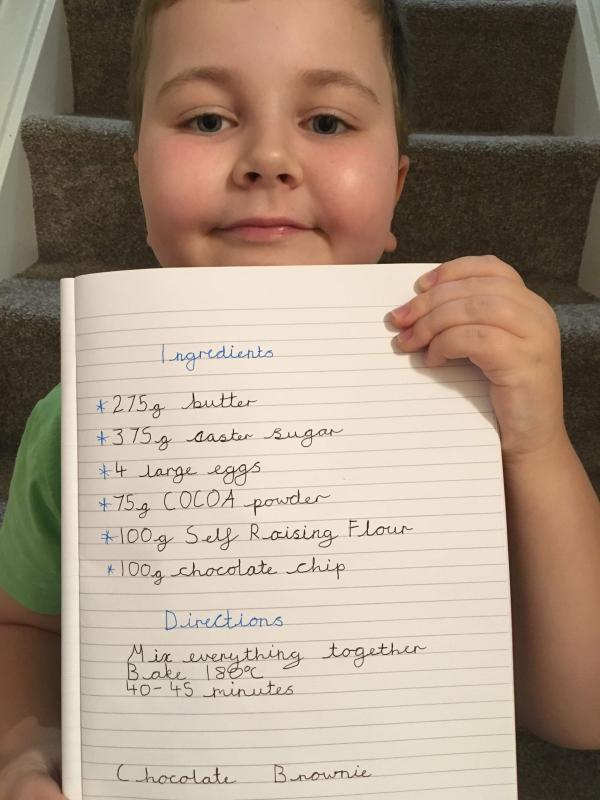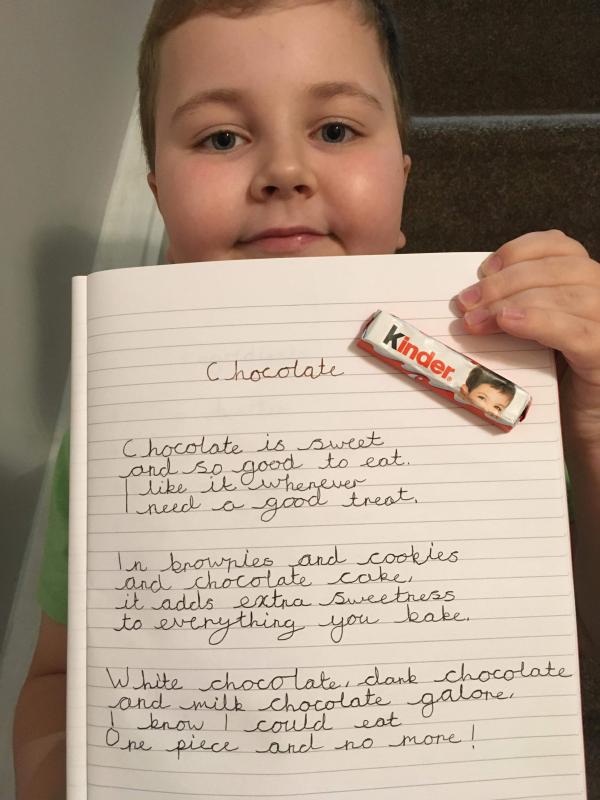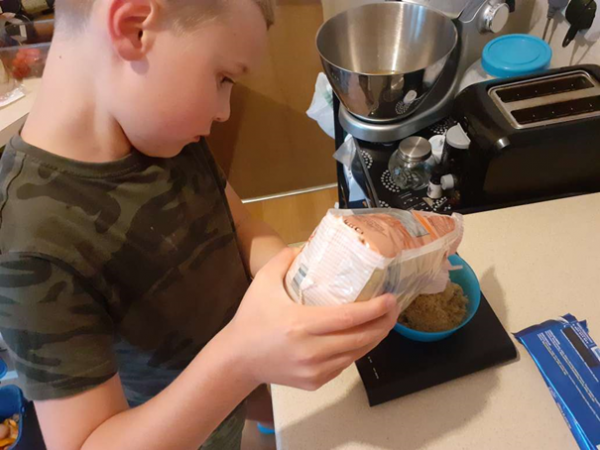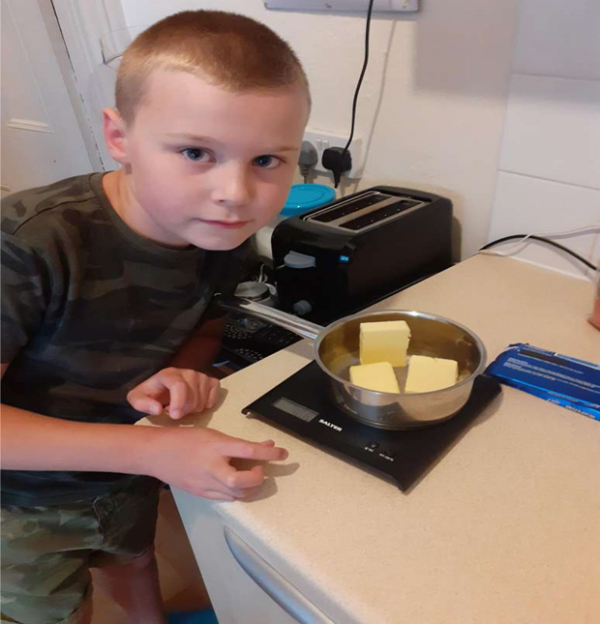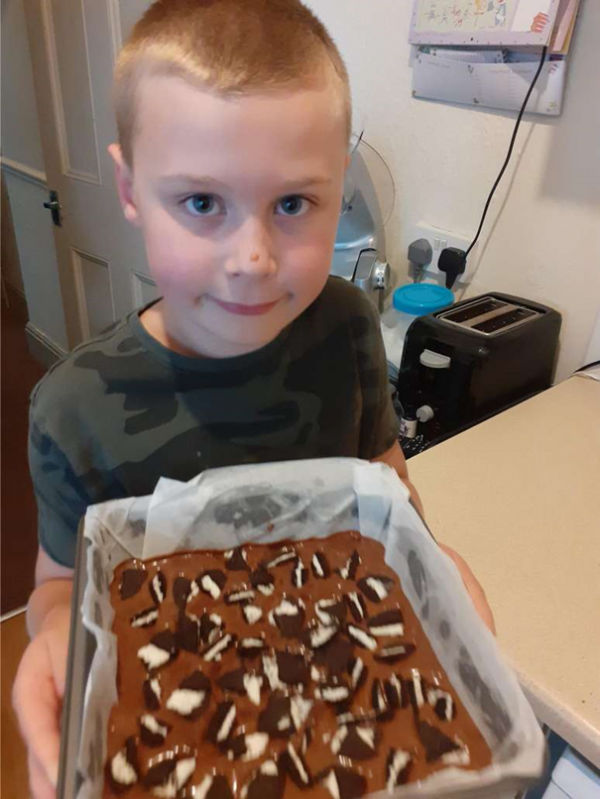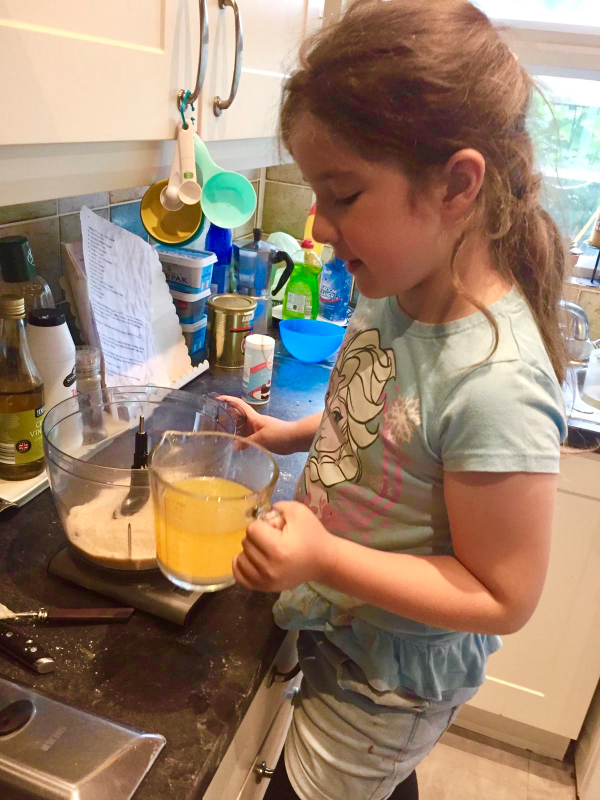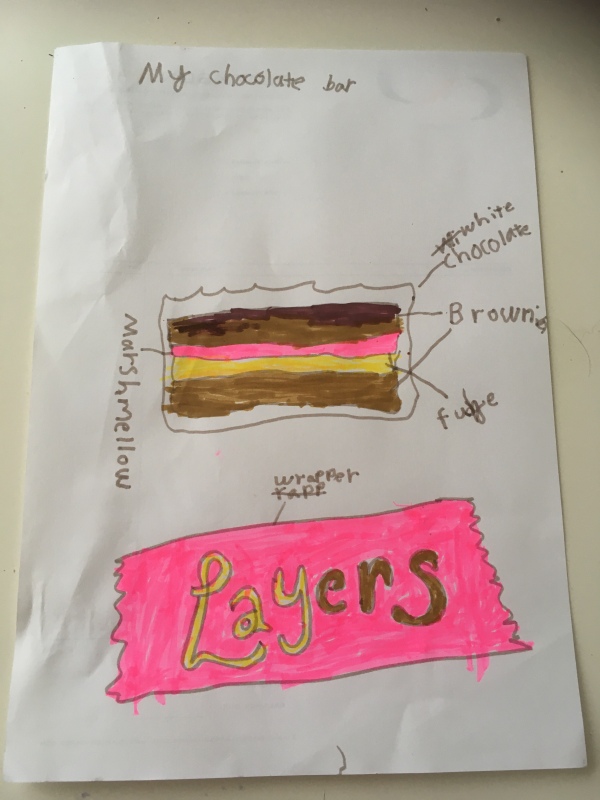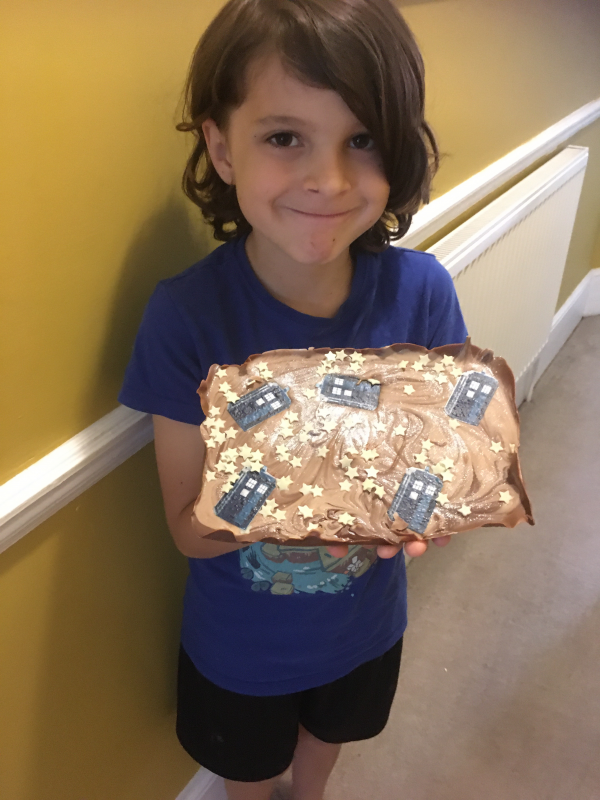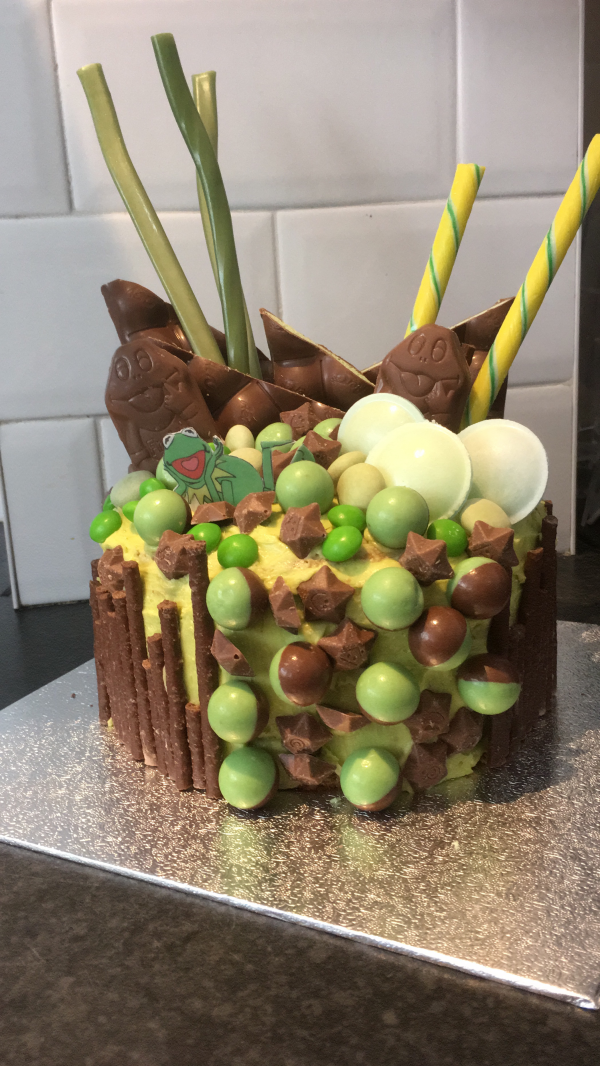 Check out the amazing Home Picnics on the Year 4 page.
Keep Britain Clean
This week's mini project is to design a poster to encourage people not to leave their litter on our beaches and other beauty spots around the country.

Have a look at the great posters that have been sent in.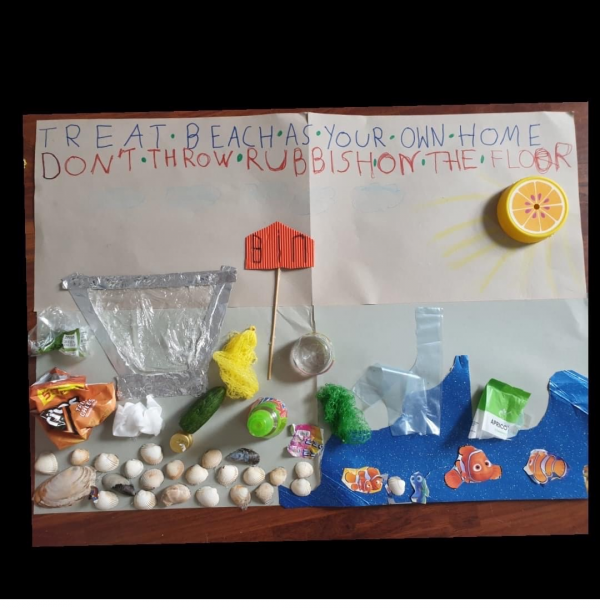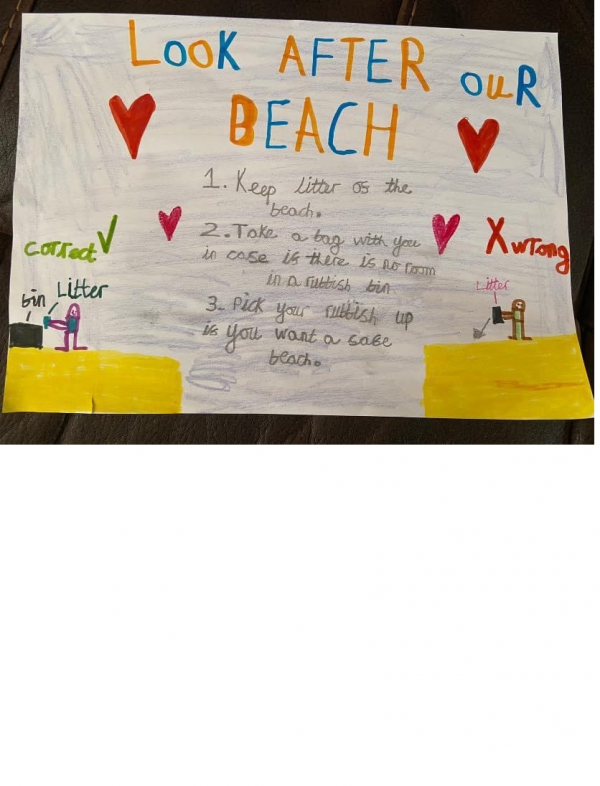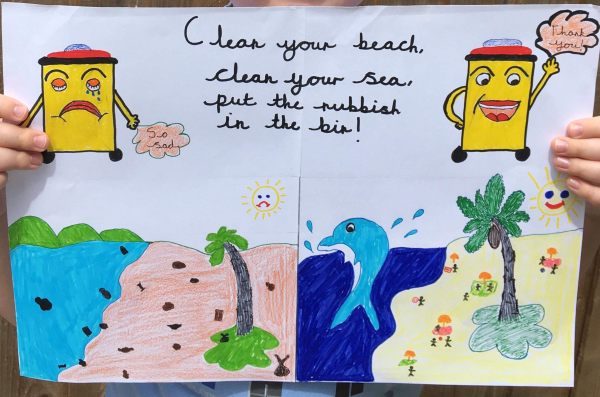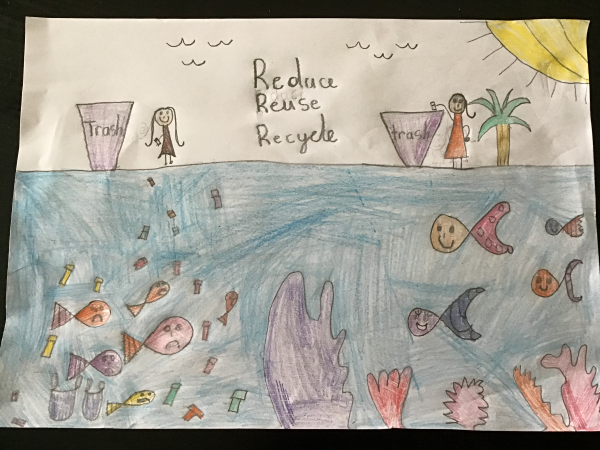 Matisse - Glue, paper, scissors!
This week year 3 and 4 were set a challenge to produce a work of art using only scissors paper and glue - based on the work of the artist Henri Matisse. Have a look at some of the amazing work the children have done on the Class 4 page.
Redesigning the School Playground Area
Well done Rui for your great plan!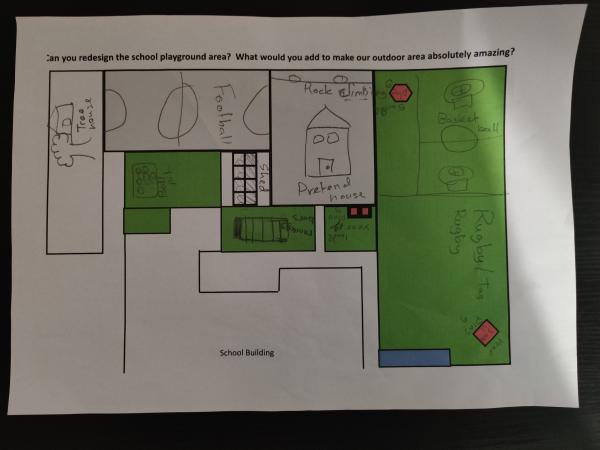 A great variety of home learning
We love sharing all the great work you have been doing at home. Well done to this star pupil!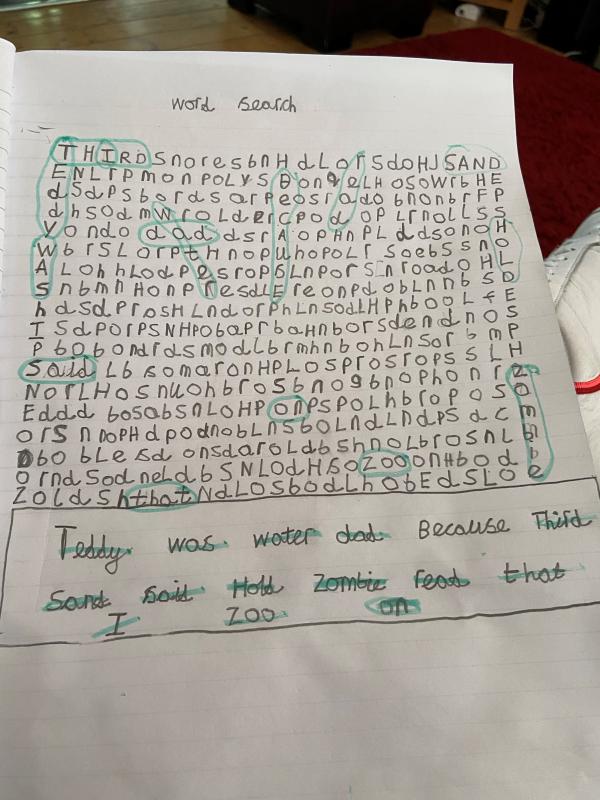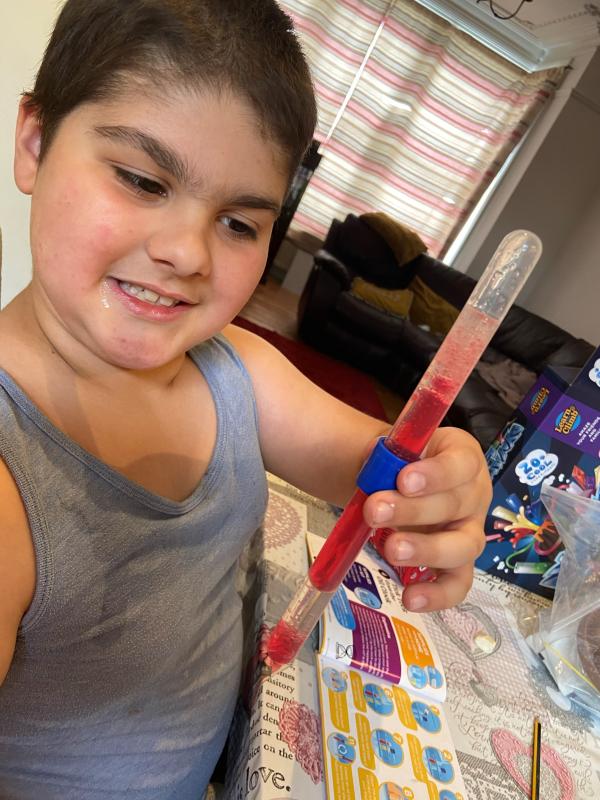 World Oceans Day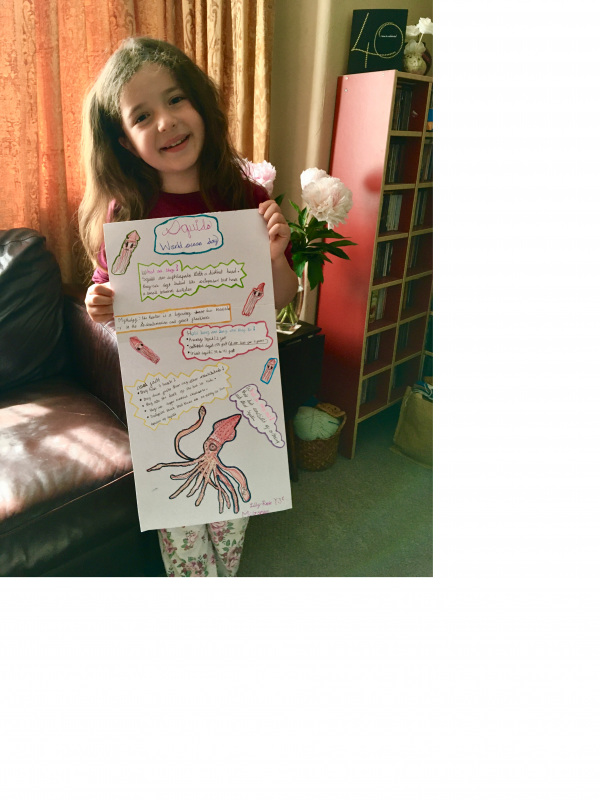 Fizz Bar

Kai was inspired to design her own chocolate bar after her sister received a gift of a bar of chocolate.
Looks delicious!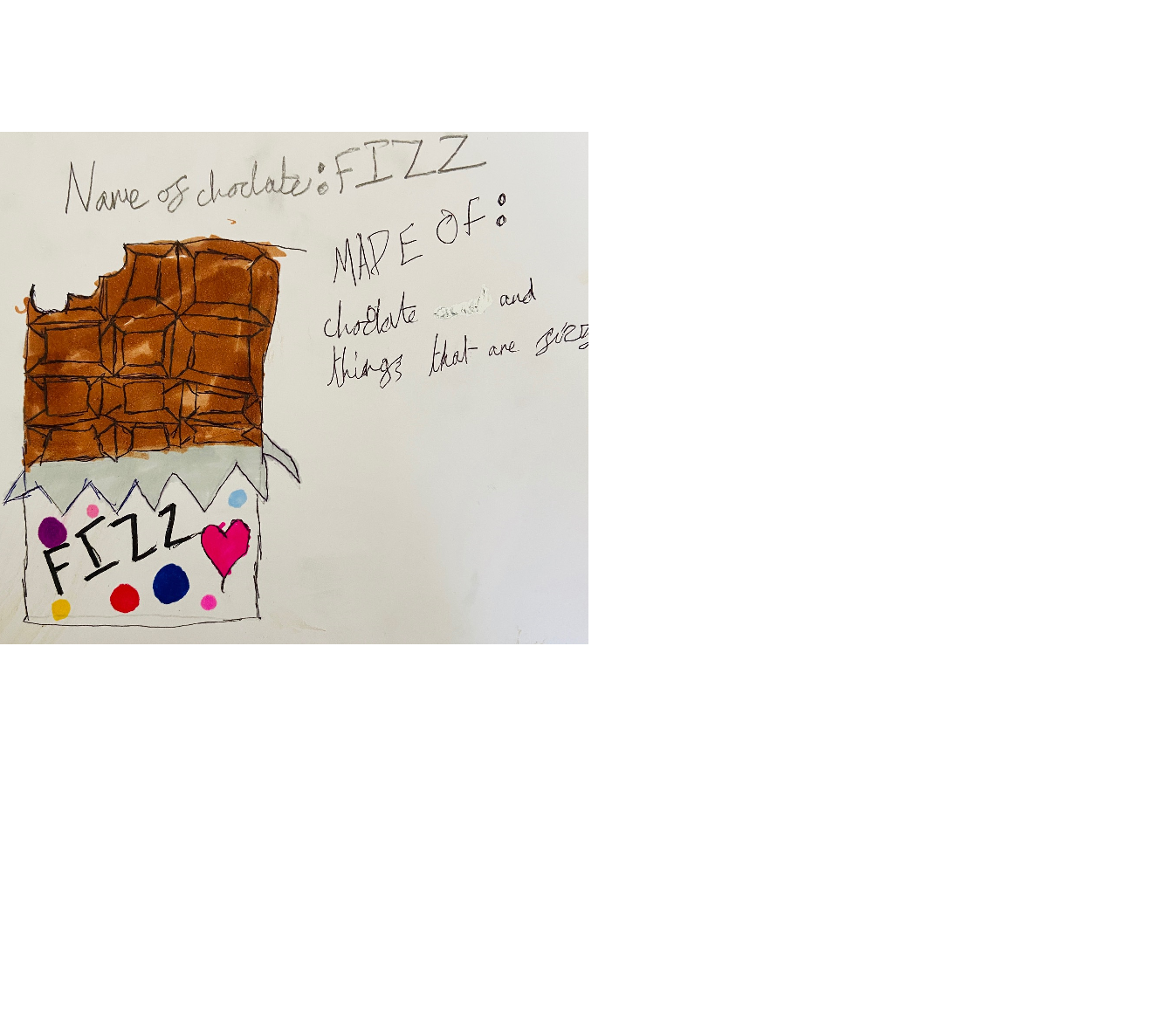 World Environment Day
A great poster about the problem of pollution by Lilly Rose.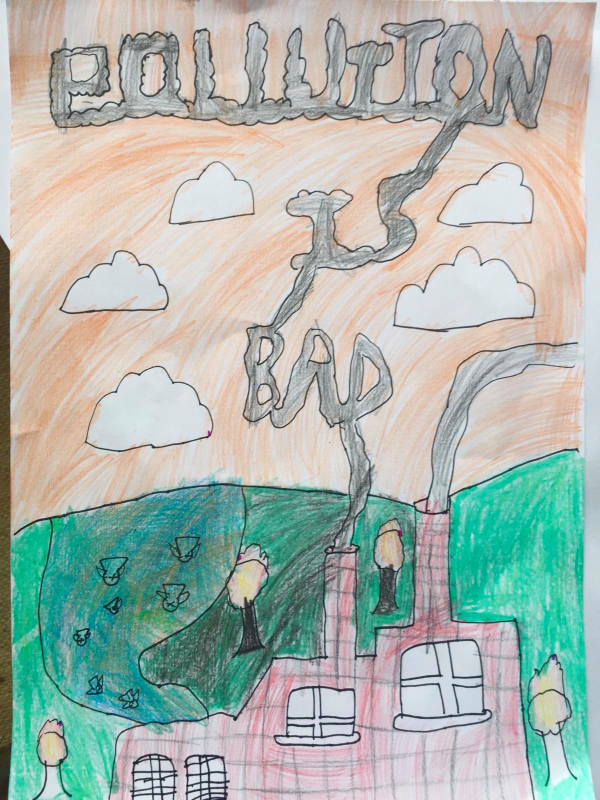 Great work Year 3
Year 3 have completed lots of home learning activities: building bridges, looking at parts of a plant, designing air raid shelters and making posters about exercise and sun safety.
Well done everyone!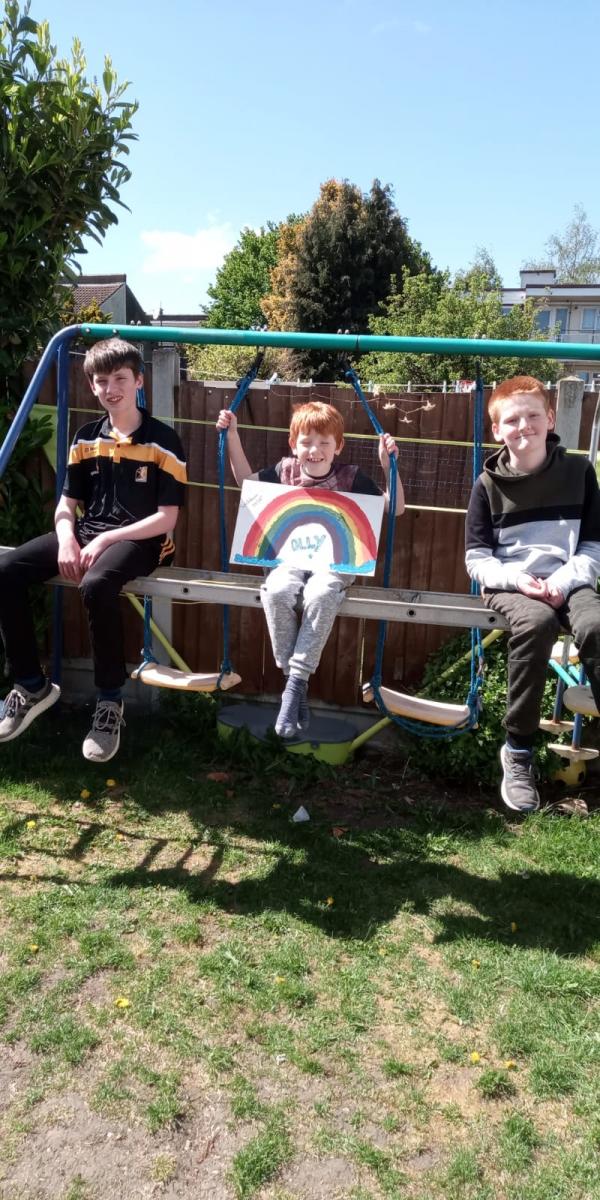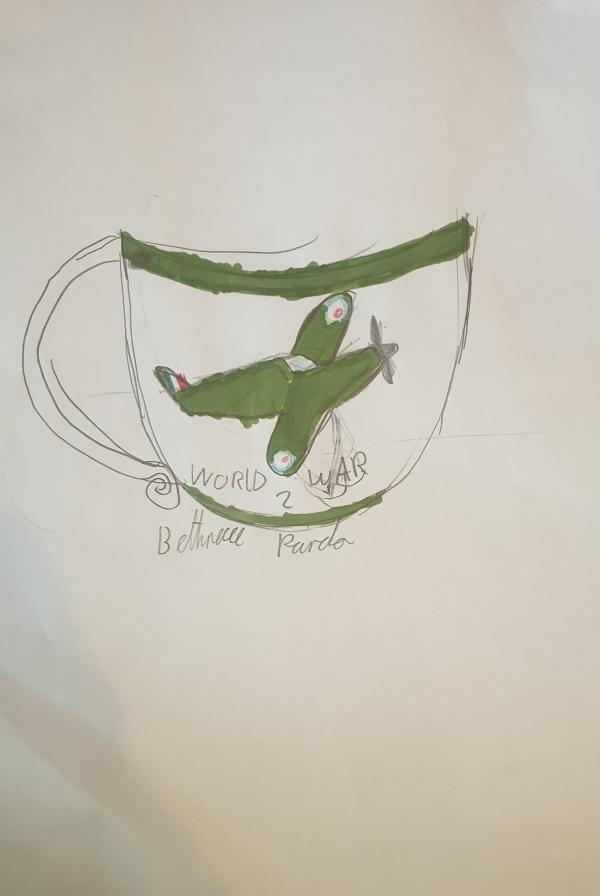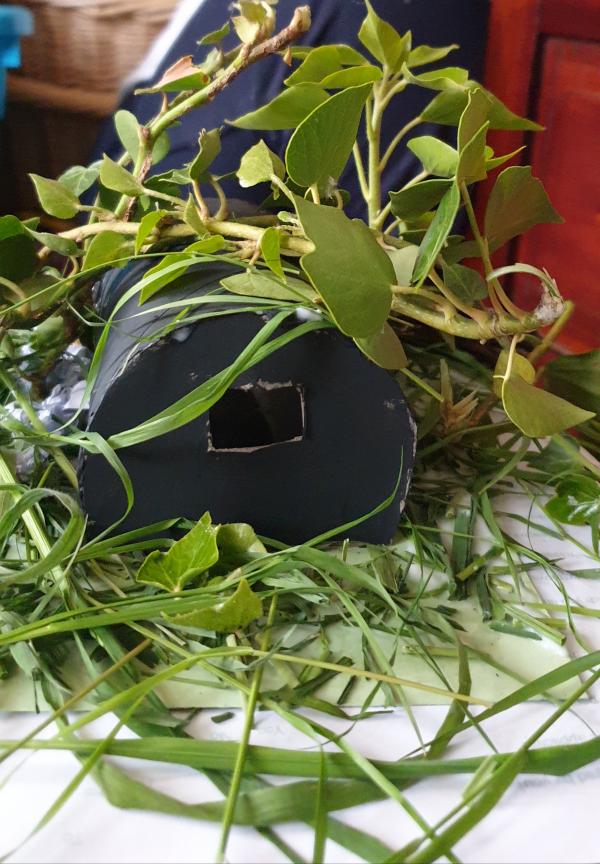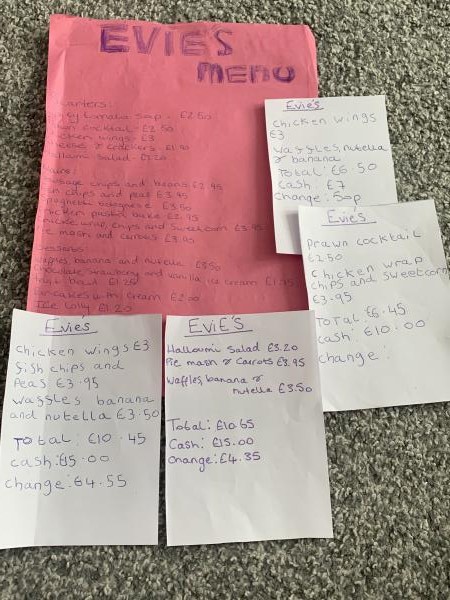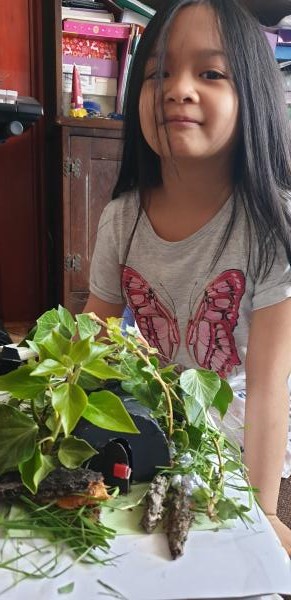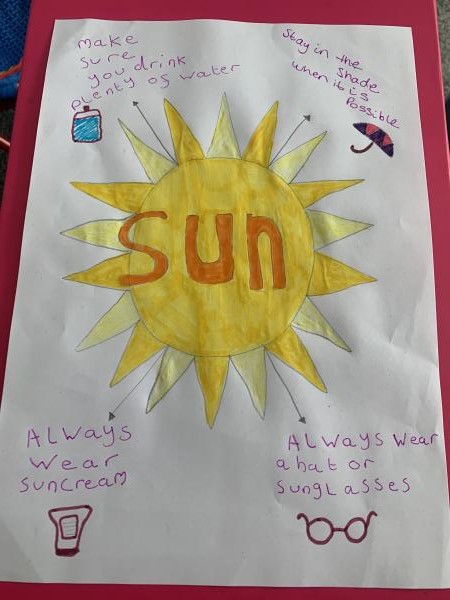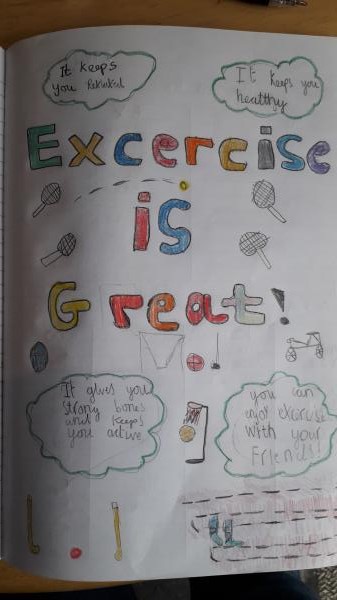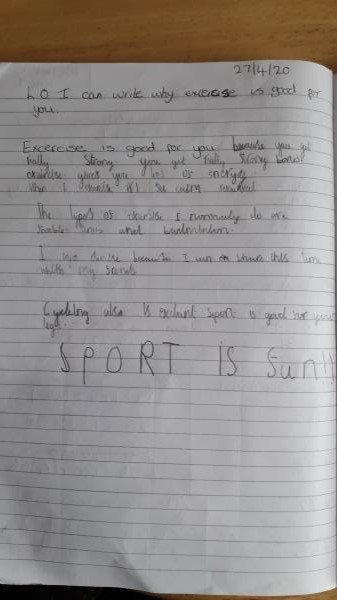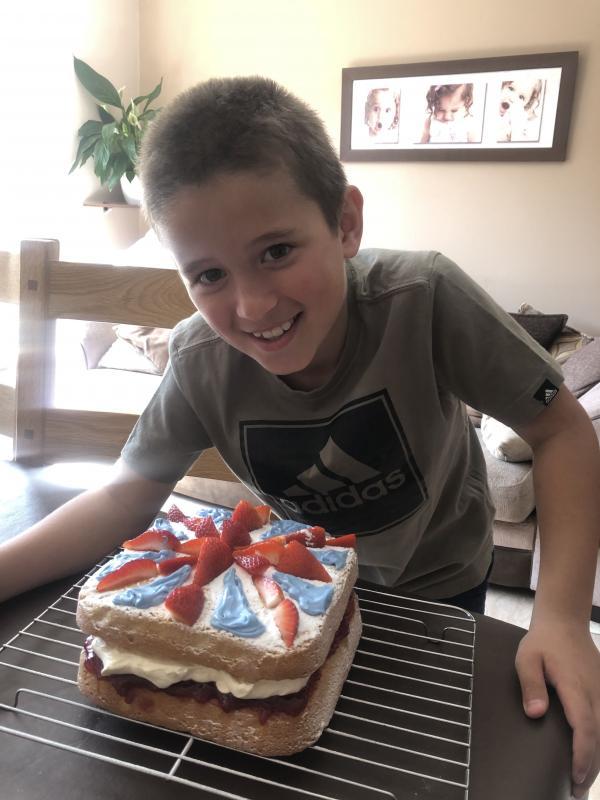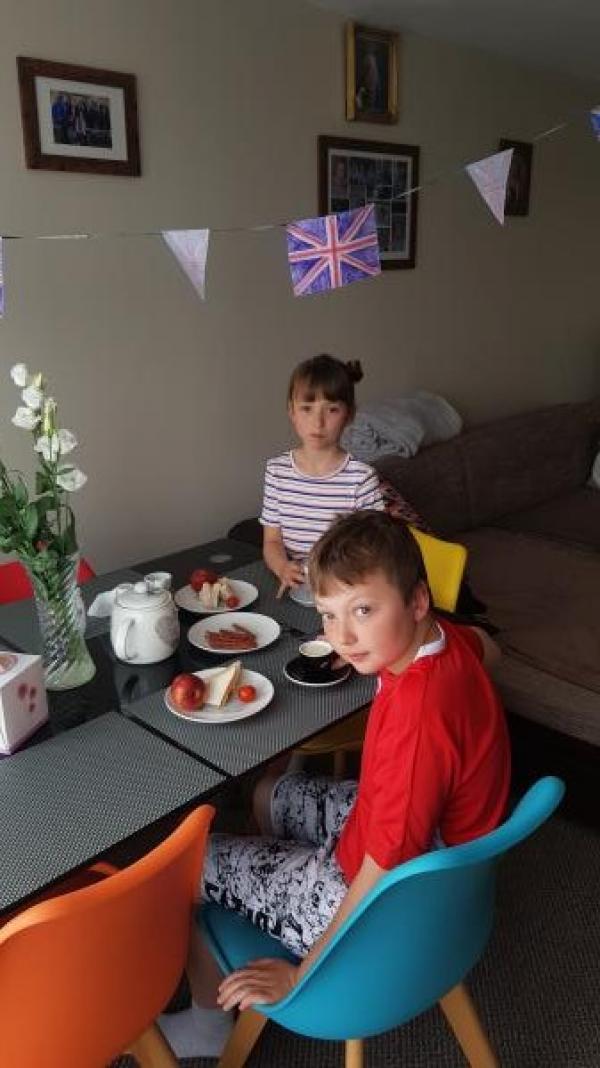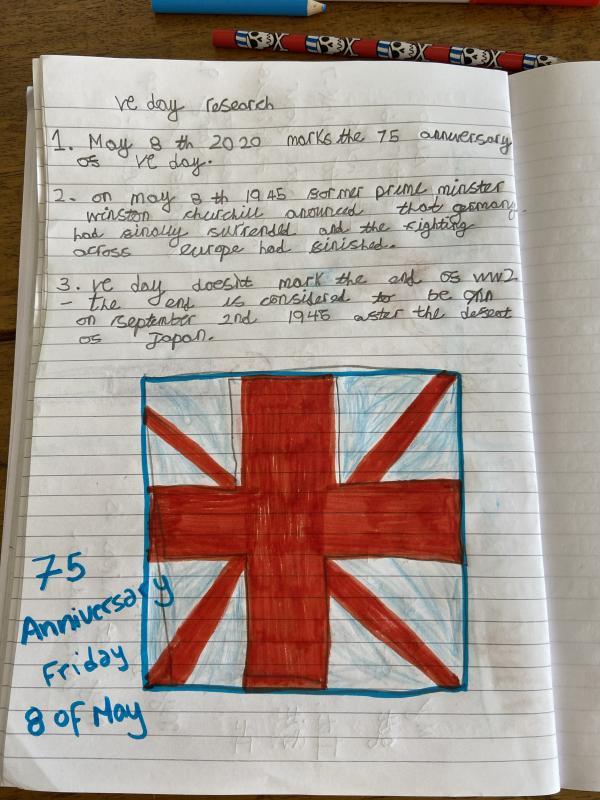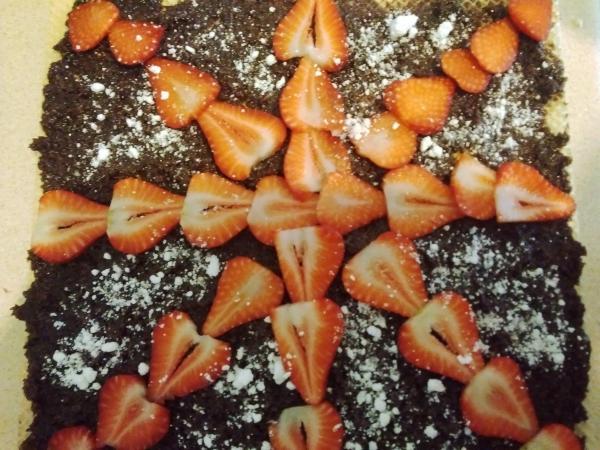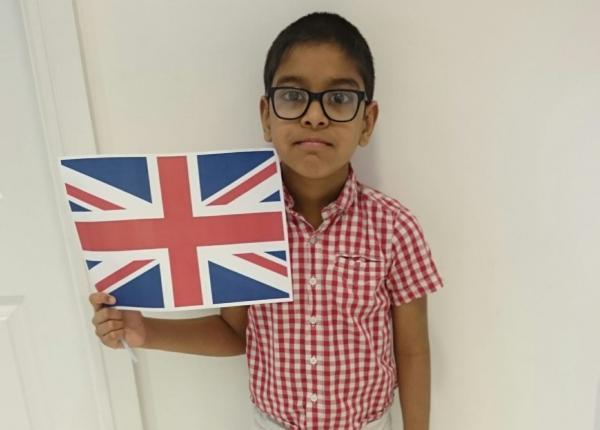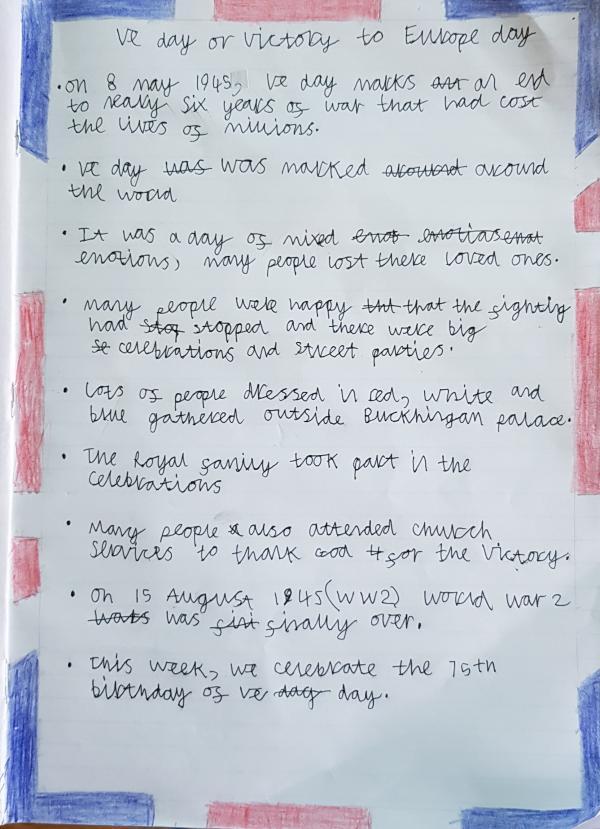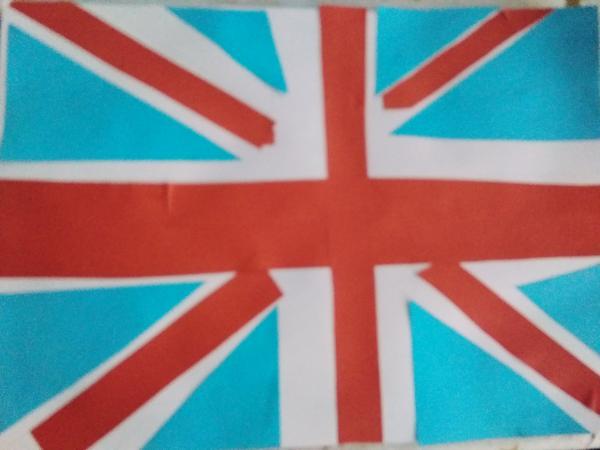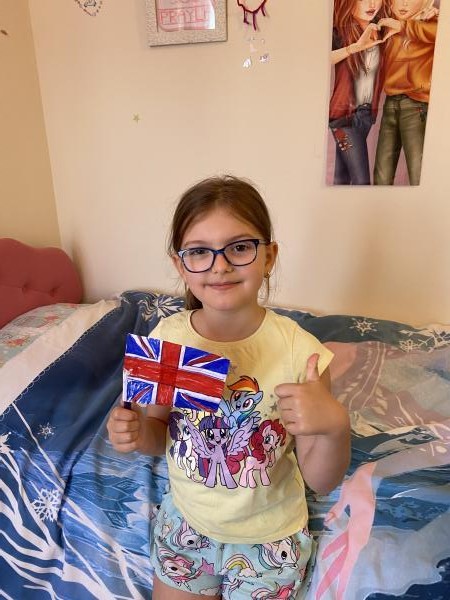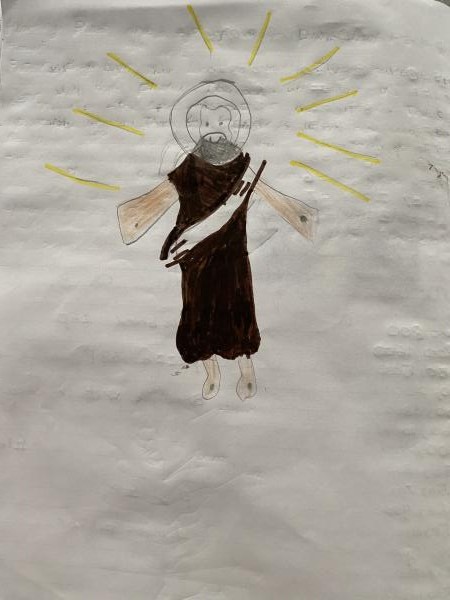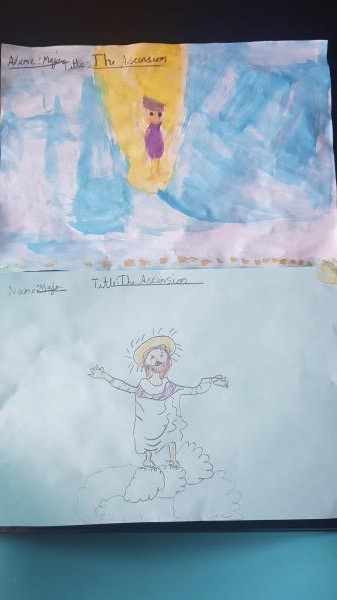 The Mysterious Tunnel
The children were given an image of a mysterious tunnel and asked to write a description or an adventure story.
Here are some for you to enjoy.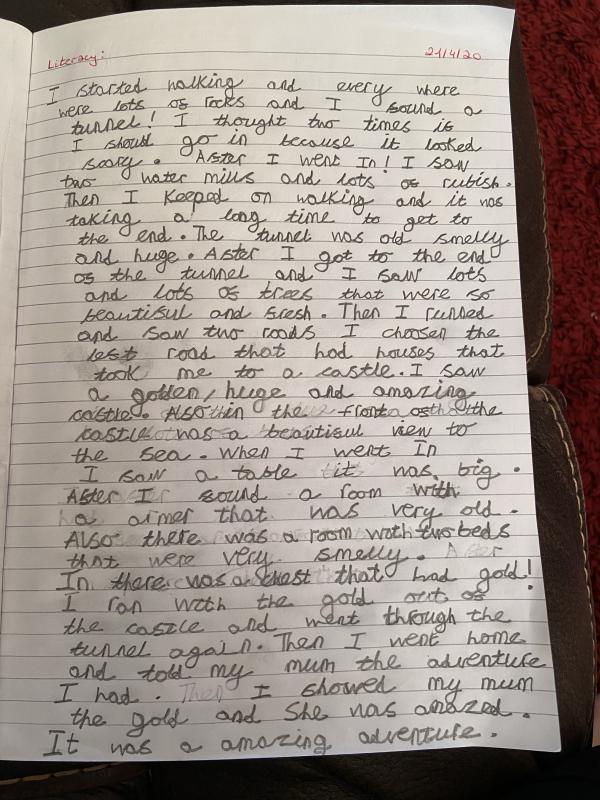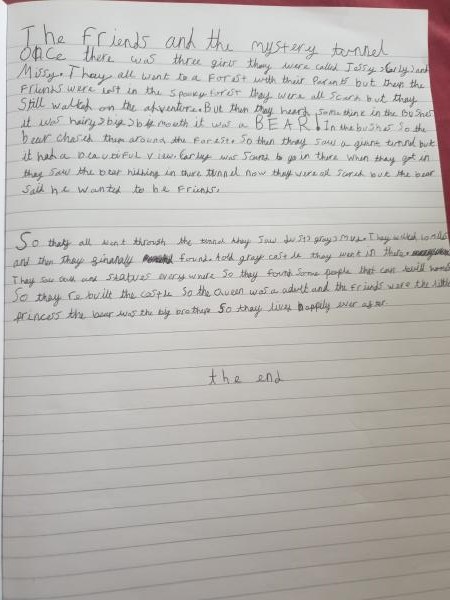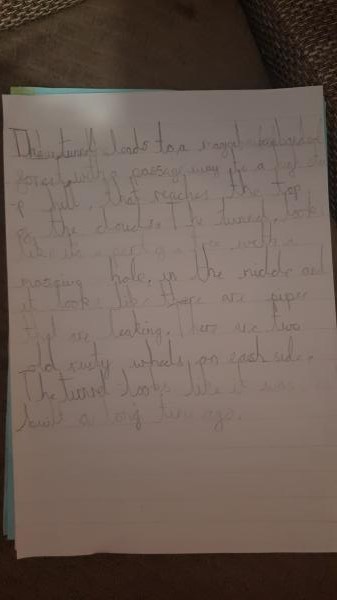 Matchbox Challenge
Shay completed the matchbox challenge on the home learning web what a lot of things he managed to fit inside the matchbox!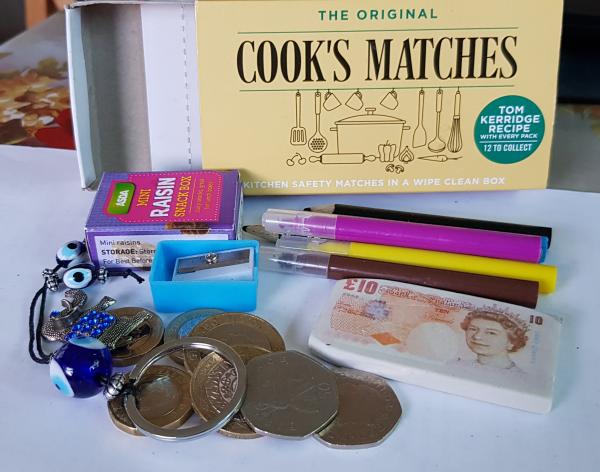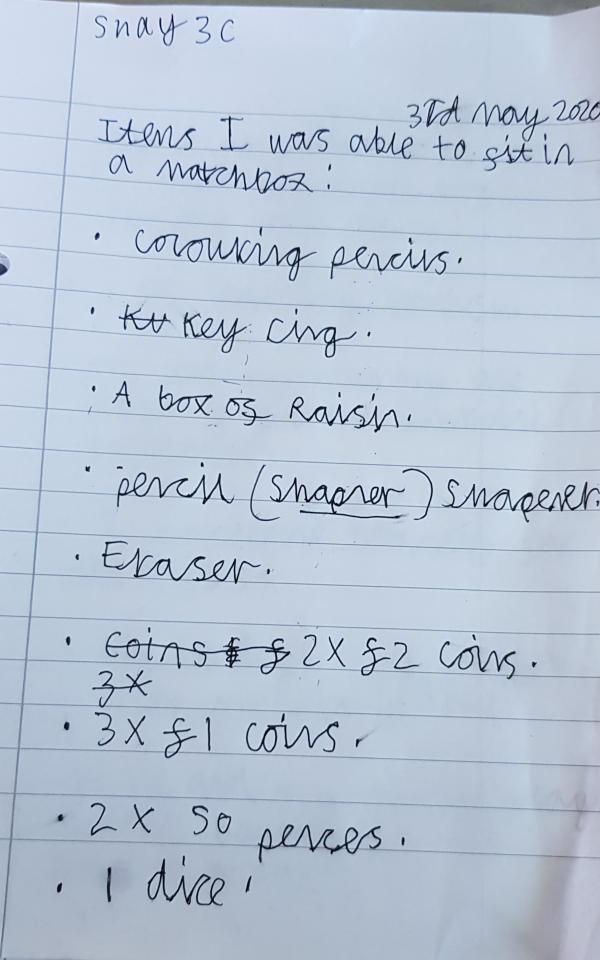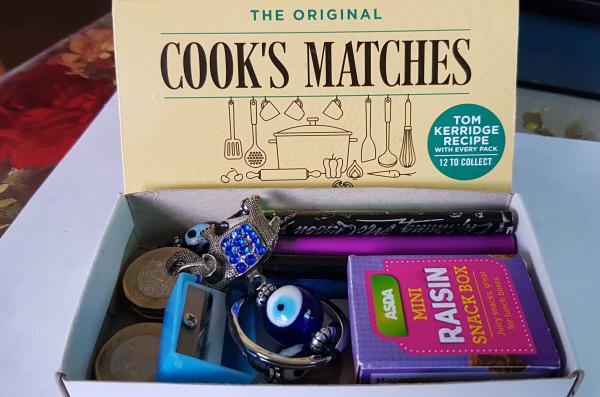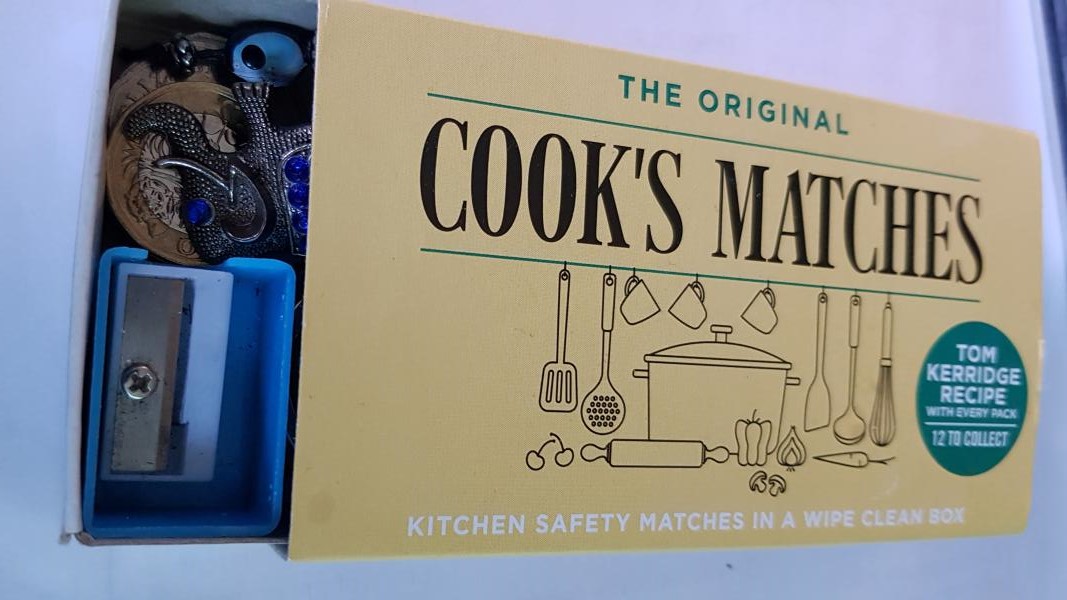 Things year 3 had never done until lockdown
Mrs Pease had never had a picnic on her front lawn before,
Mrs Conyard had never said Thank you to the bin men before,
Mr Curtis had never missed playing cricket so much,
Emilia had never been annoyed by her brother so much,
Belladona had never stood and clapped for the NHS on her doorstep before,
Louis had never had never exercised with Joe Wickes before,
Kai had never had so many movie nights,
Shay had never learned Spanish before,
Alex had never helped his dad paint the garden fence,
Rui had never hoovered the house before,
Archie had never made spaghetti pasta before.
Stations of the Cross
Children were asked this week to research the Stations of the Cross and to present their work in any way they liked! We have had some amazing work sent in! Thank you.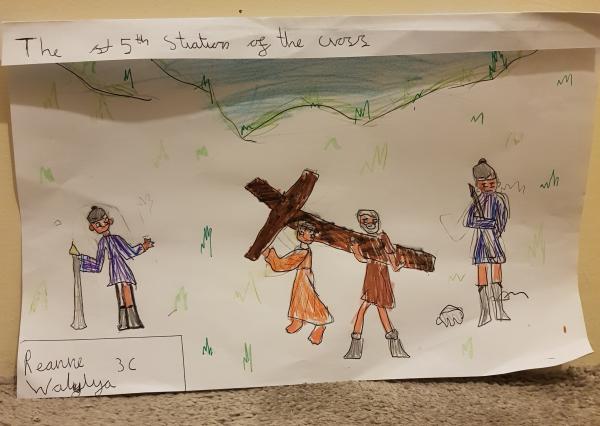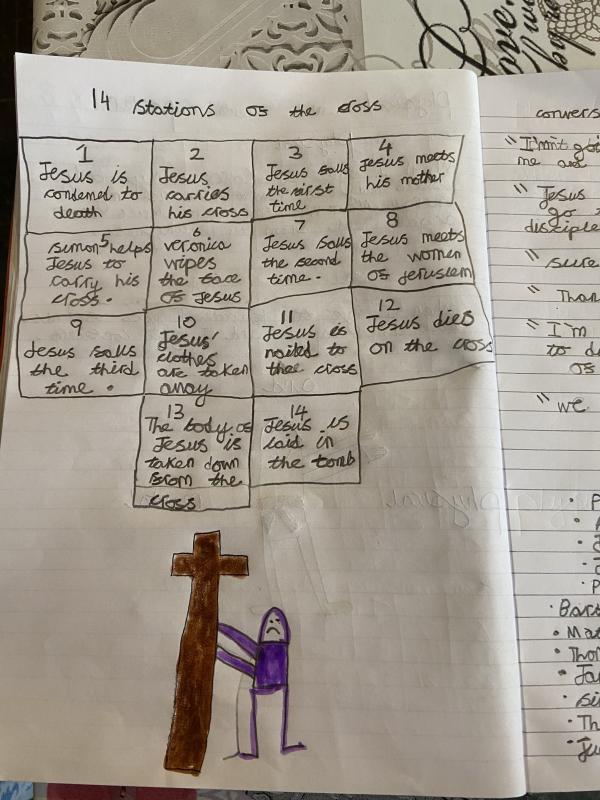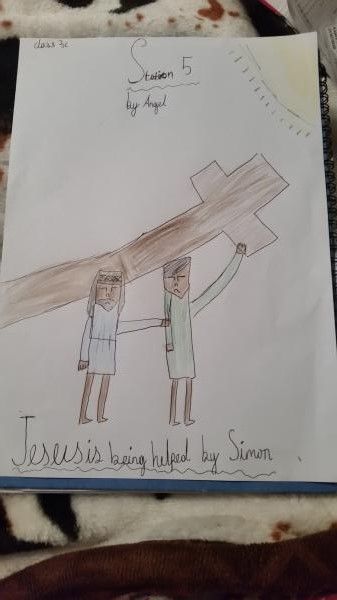 Great Greeks
To celebrate Greek myths and legends the children have completed work which included designing a Greek vase, researching the Greek flag and writing stories about mythical creatures.

Have a look at some great Greek photographs.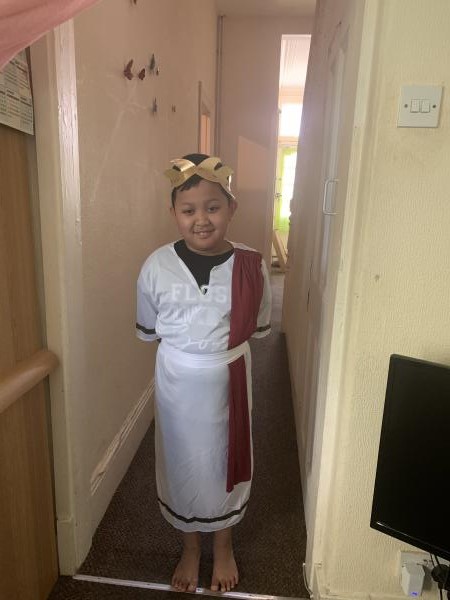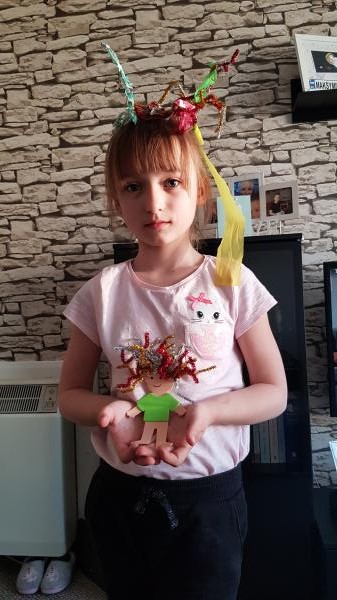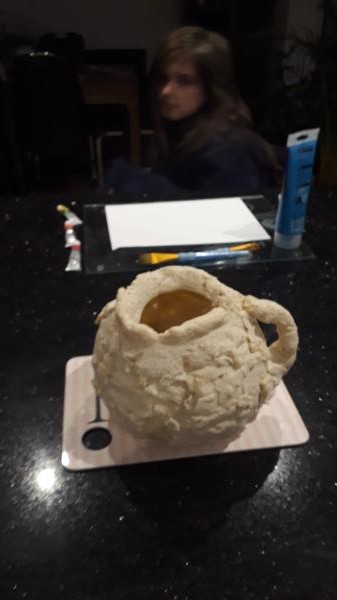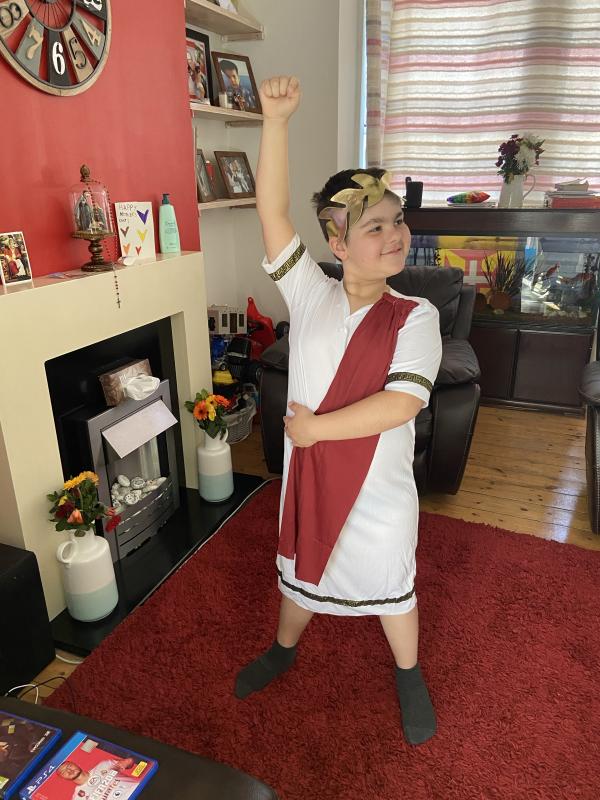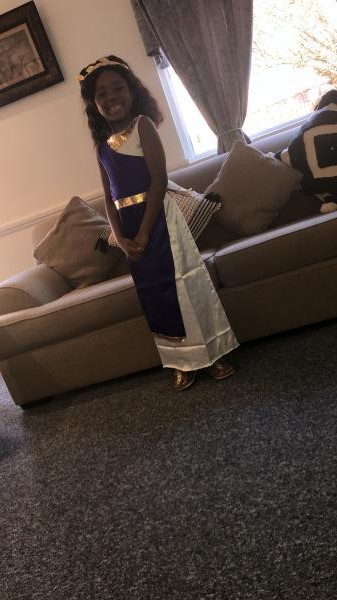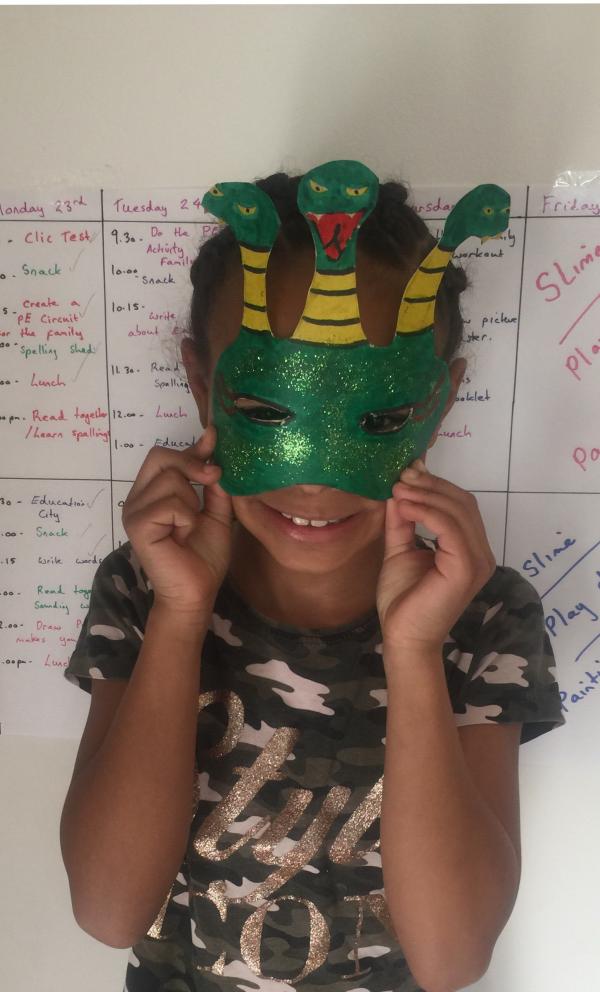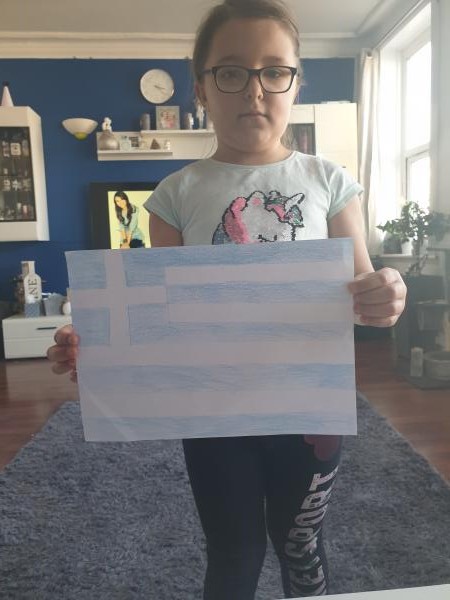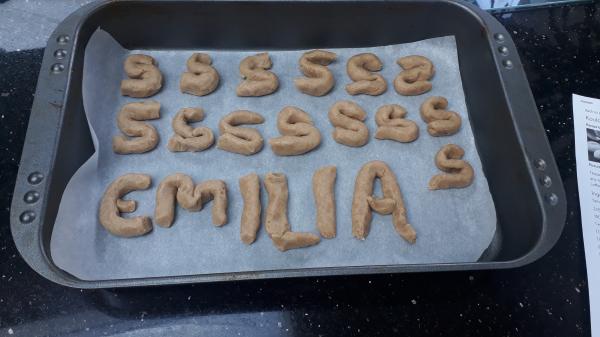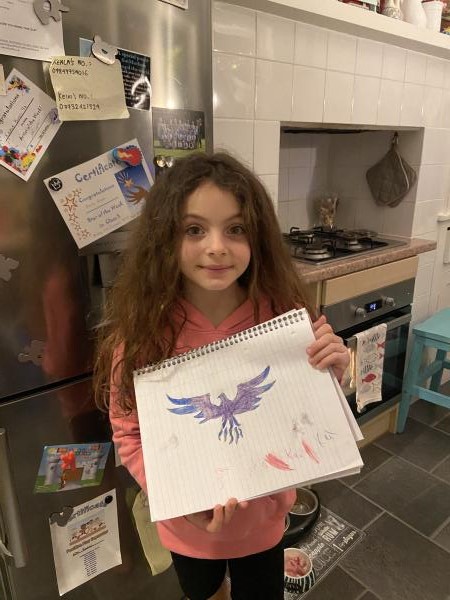 A Recycled Pet
During Science week Class 3GC have been recycling waste to make themselves a pet. They have made a wonderful selection.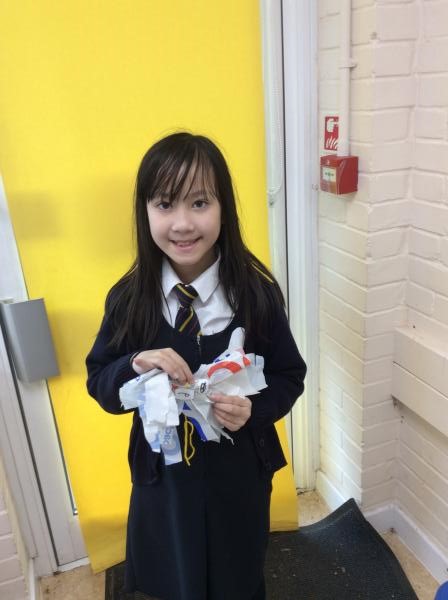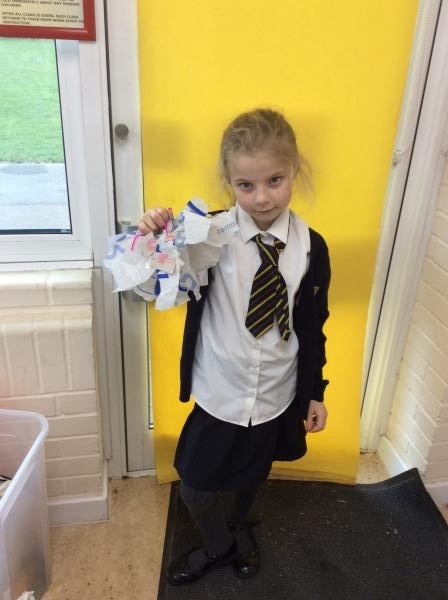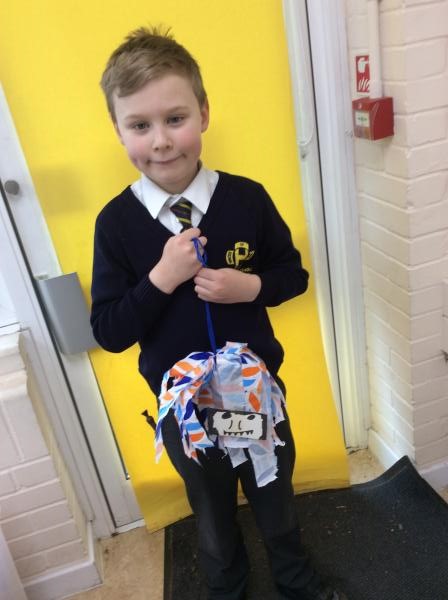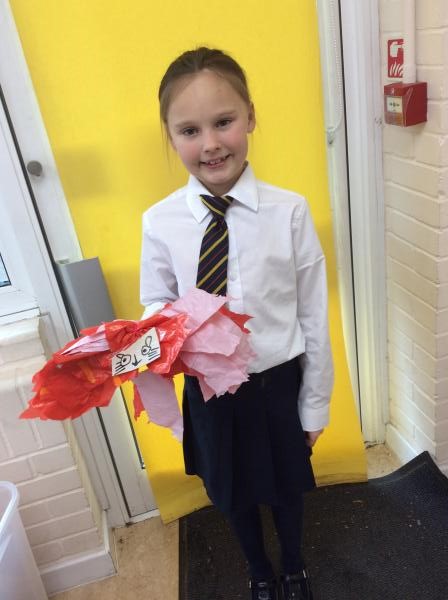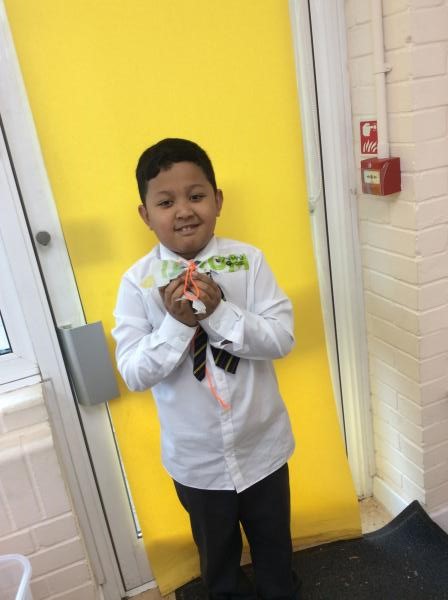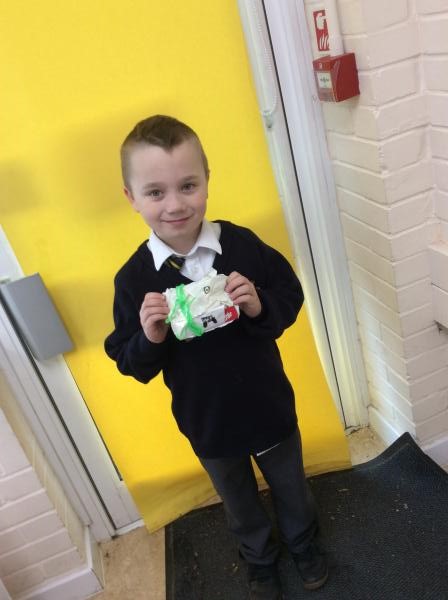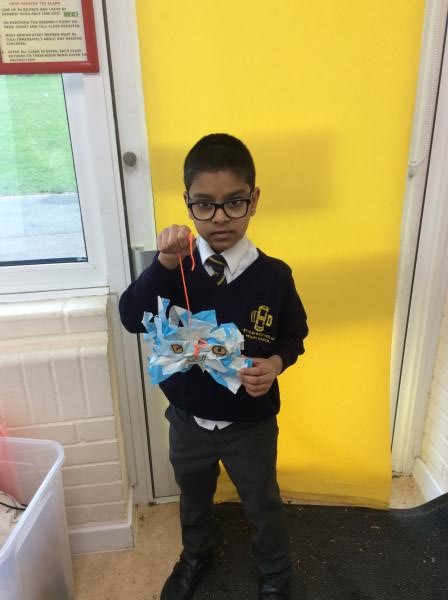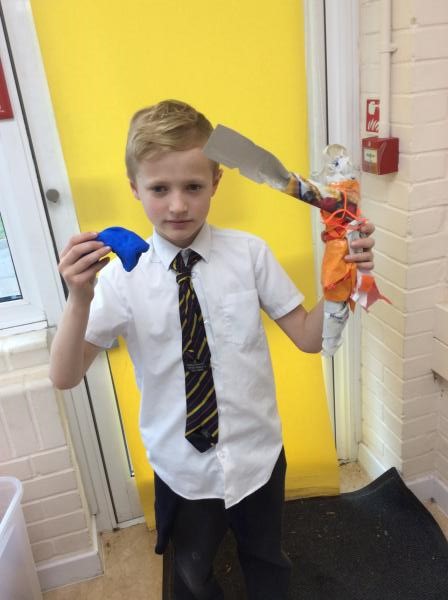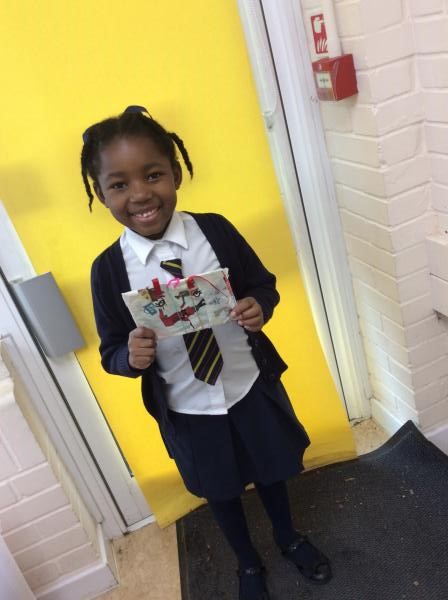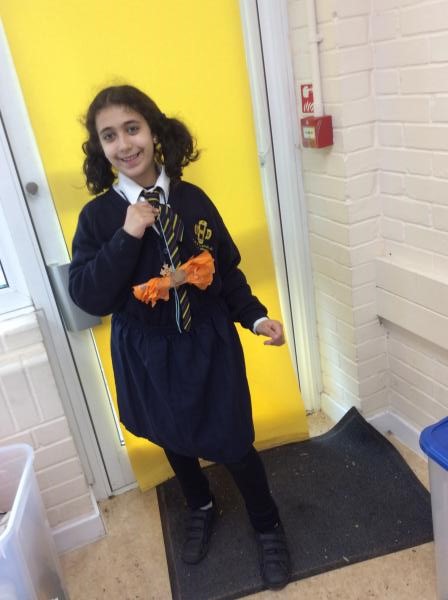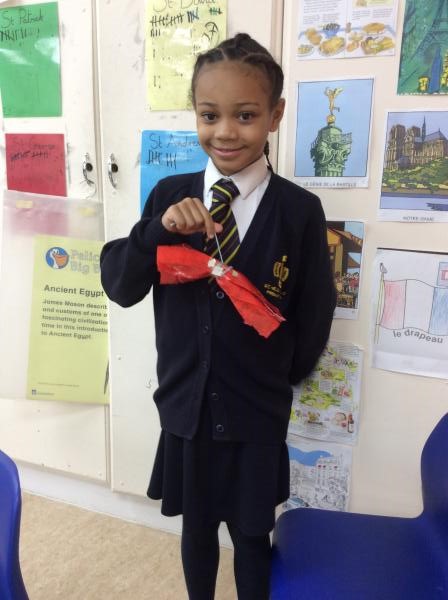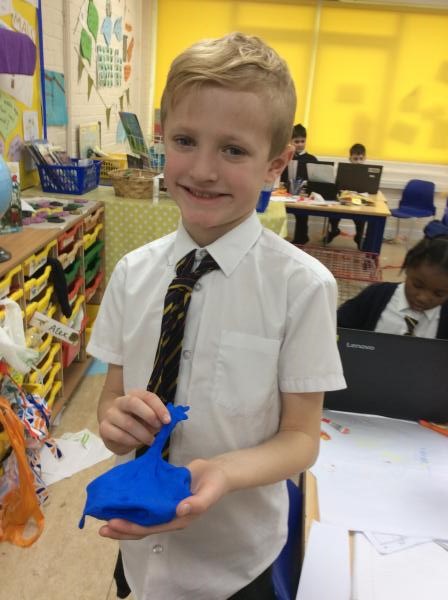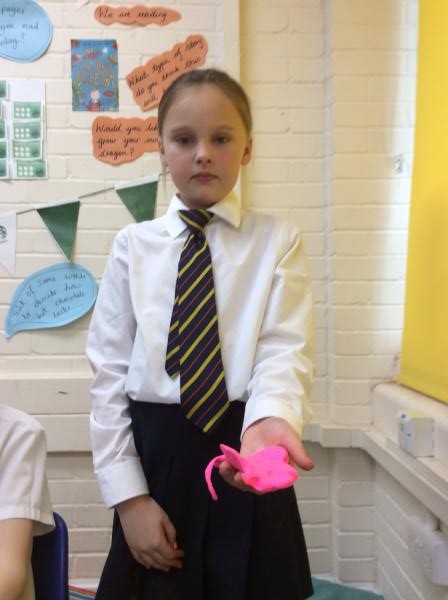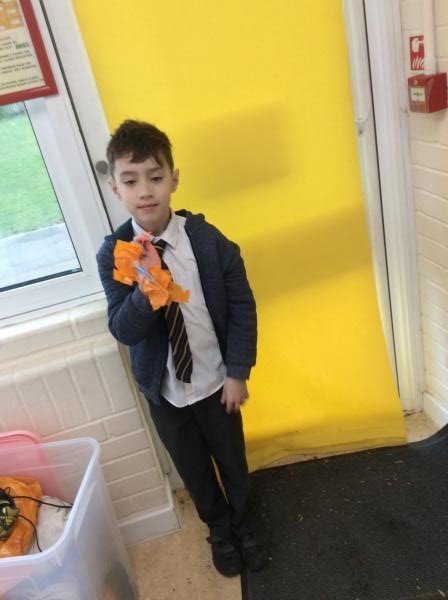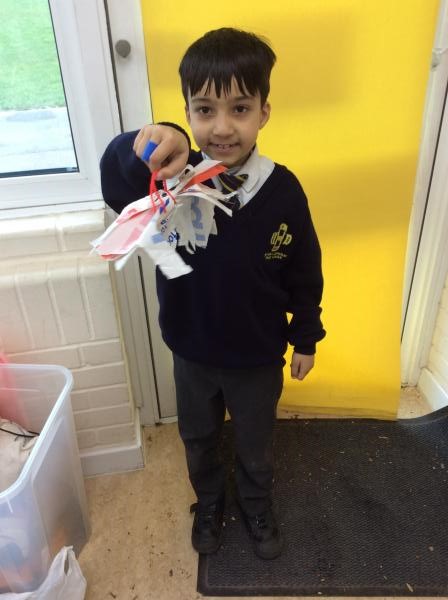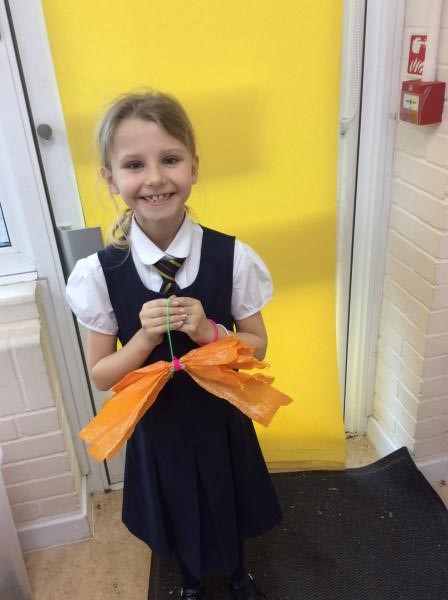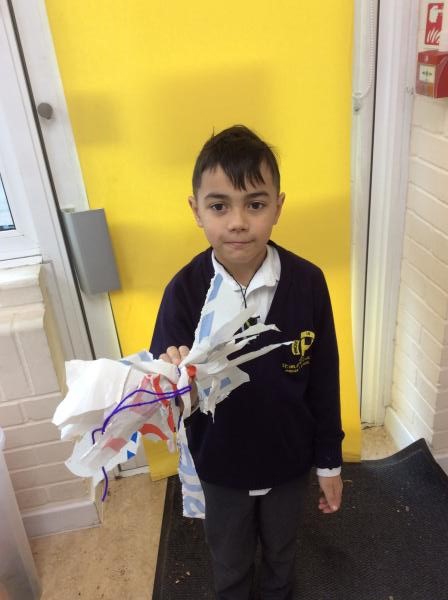 Pounds and Pence
We have been adding and taking away with money and converting pence into pounds and pounds into pence. Today we wrote our own till receipts. We worked out how much our bill was using a calculator, we then worked out the change from £5.00.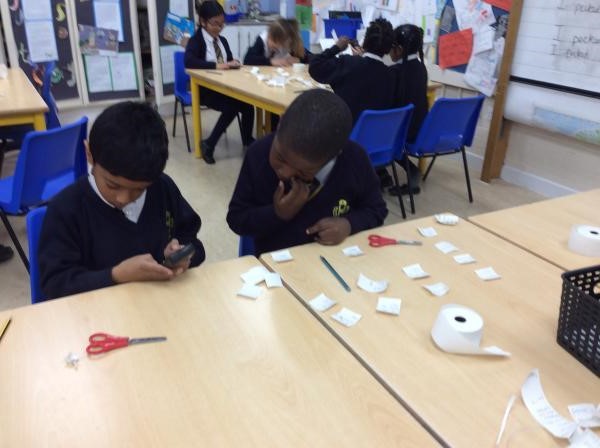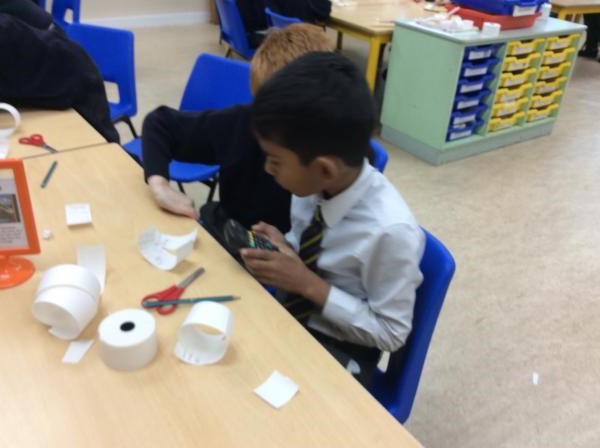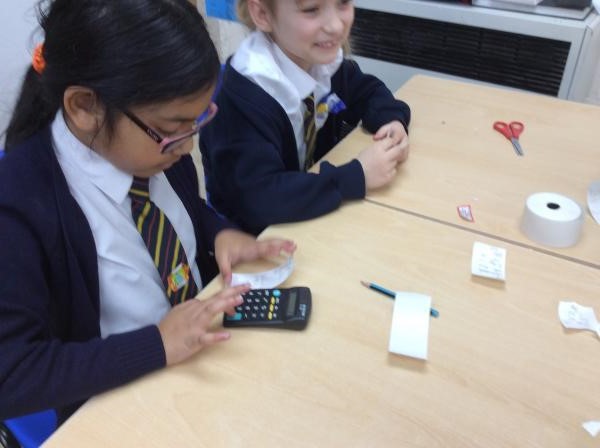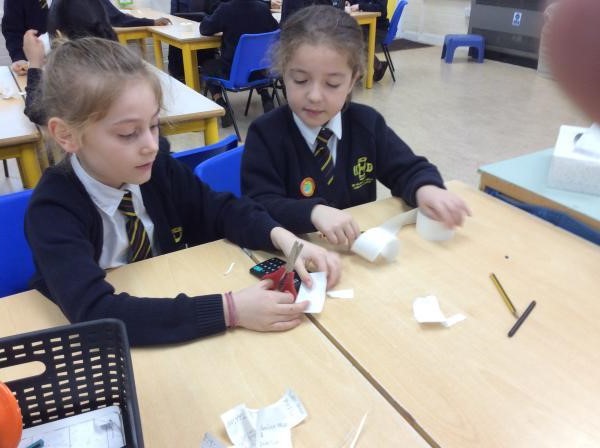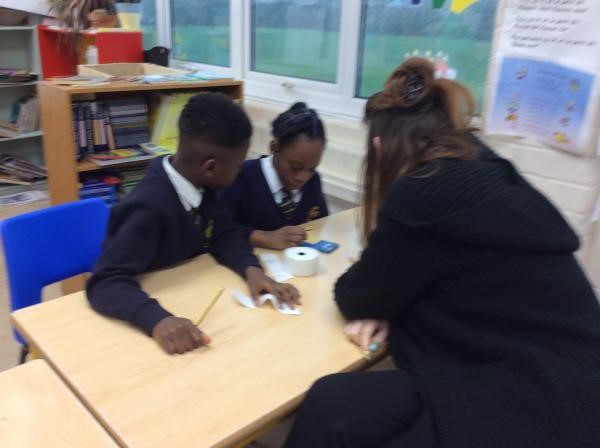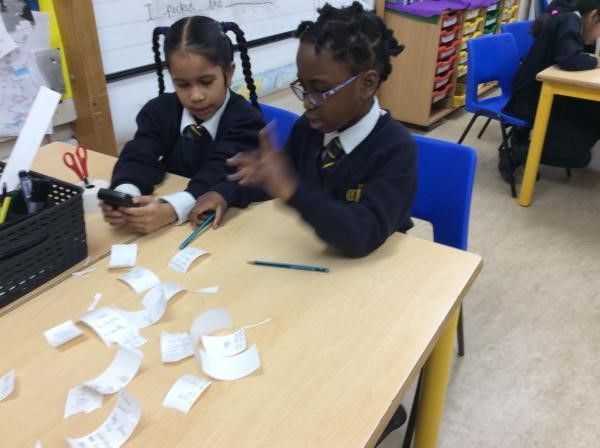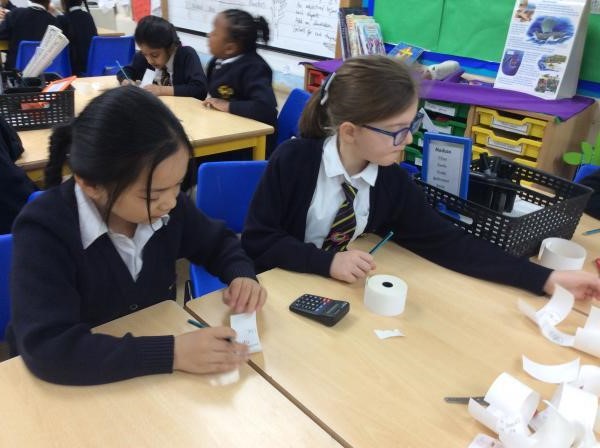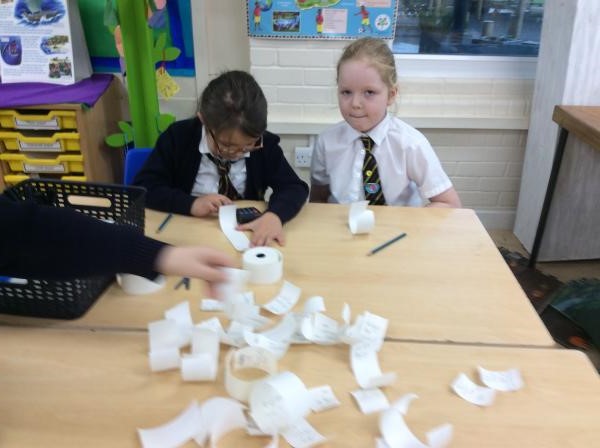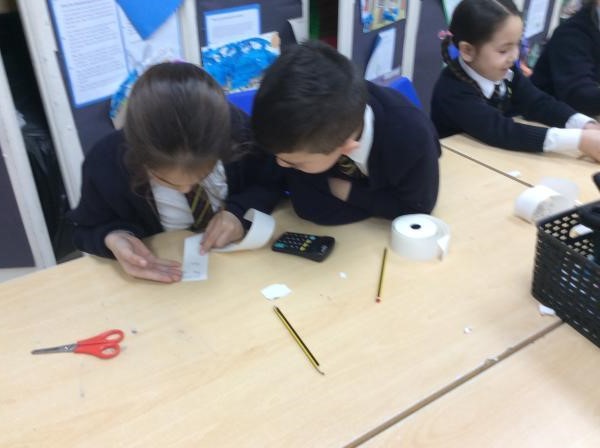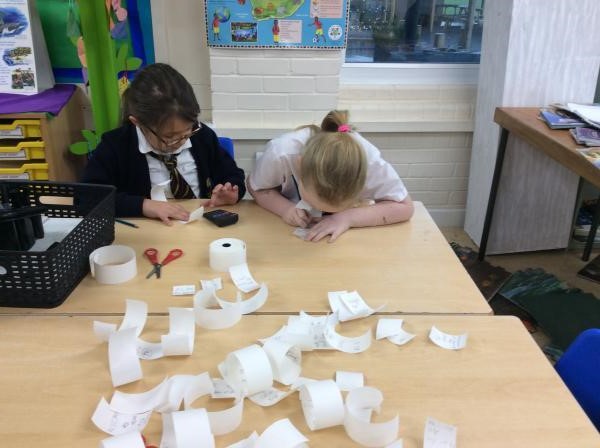 Investigating Magnetic Force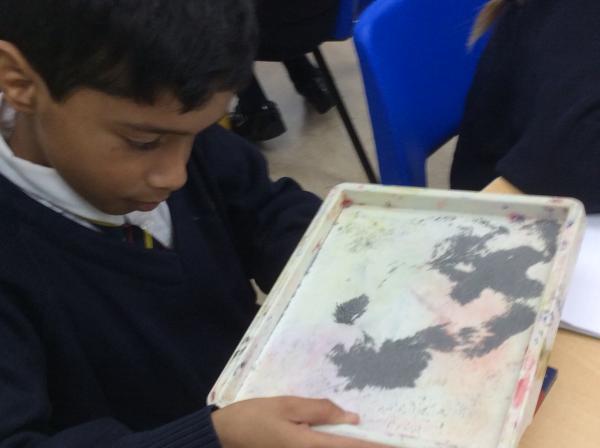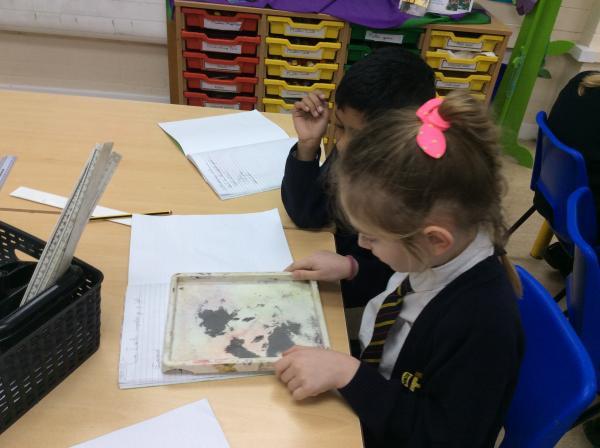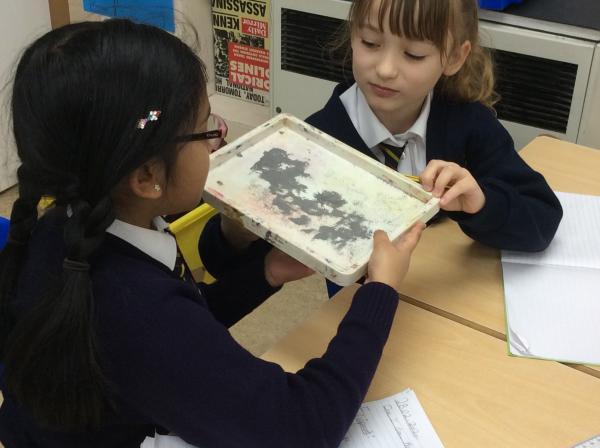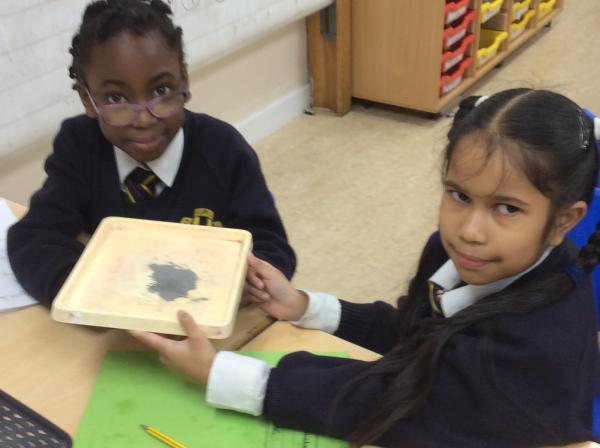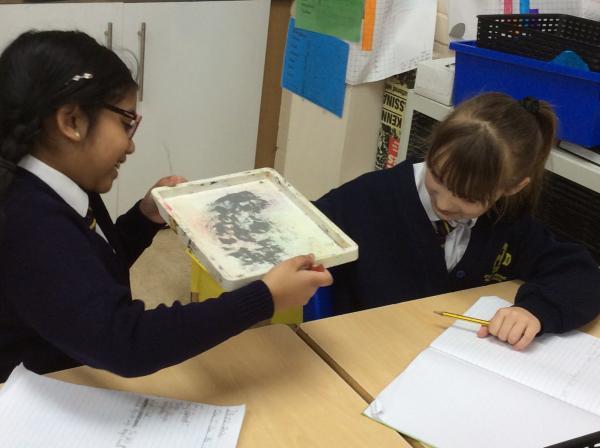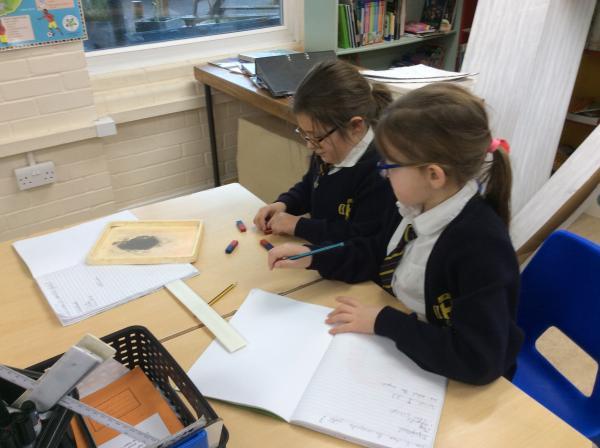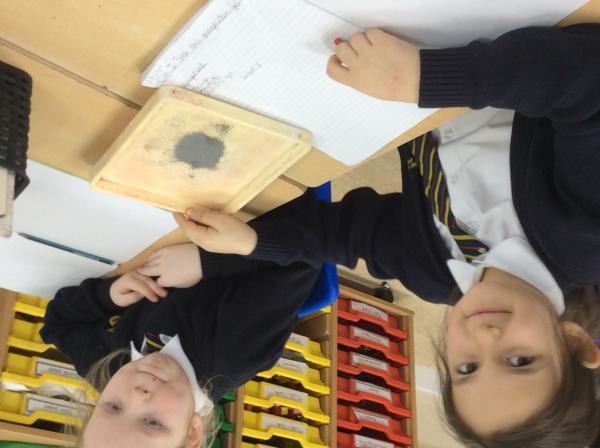 Collage Creations
3GC have been busy making collages, some still need a little more work but enjoy what they have created so far!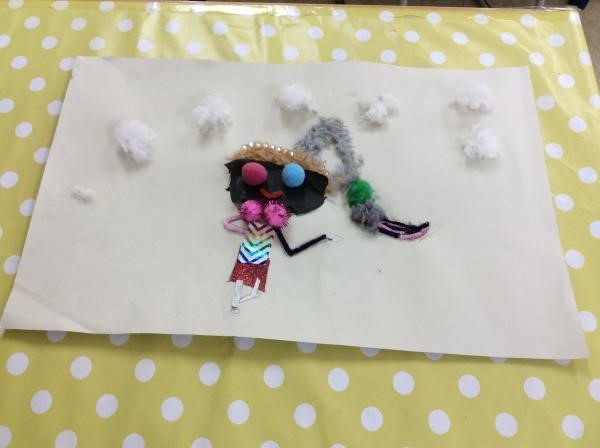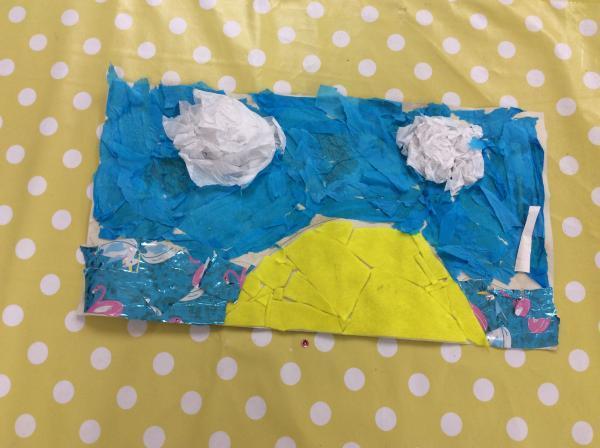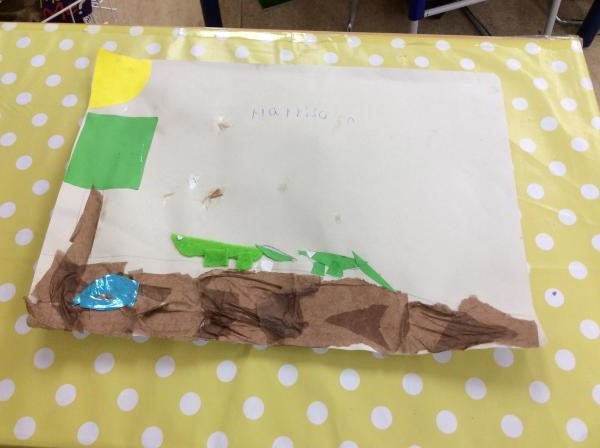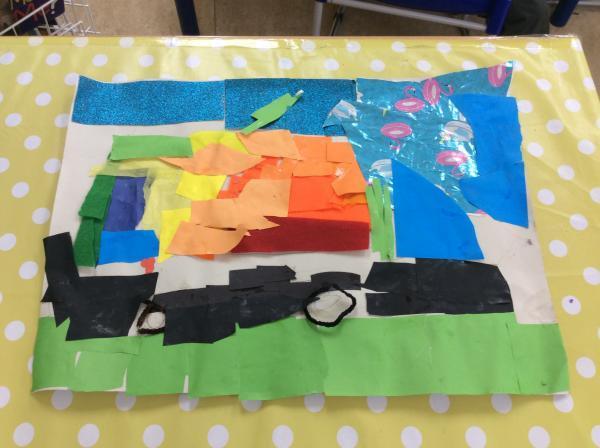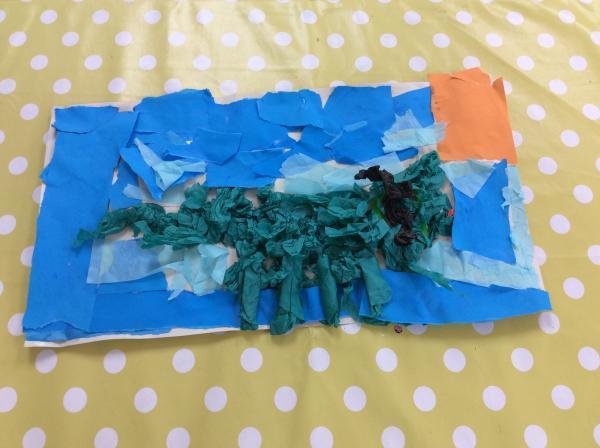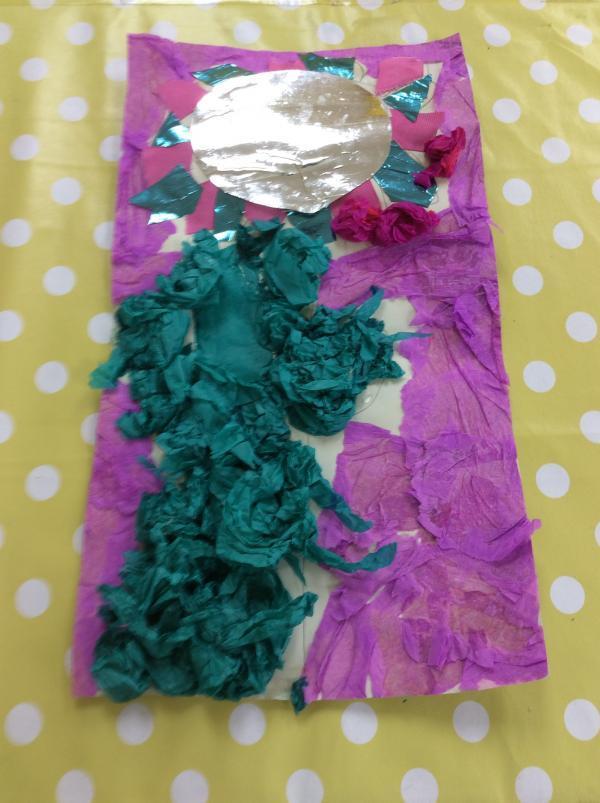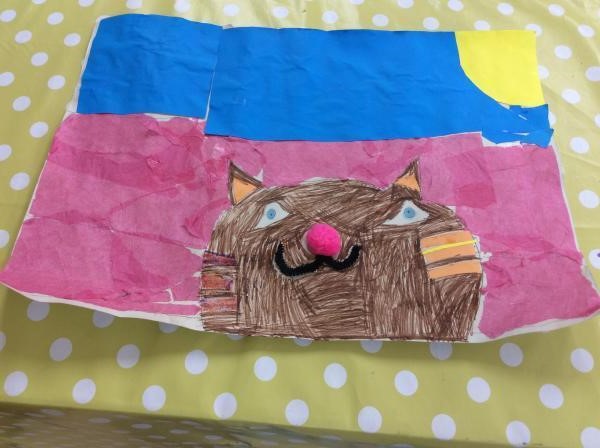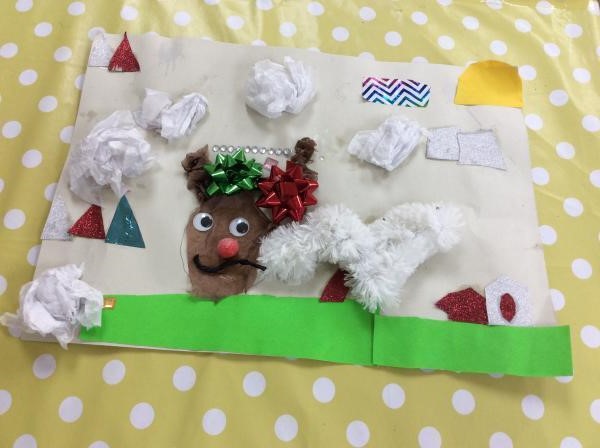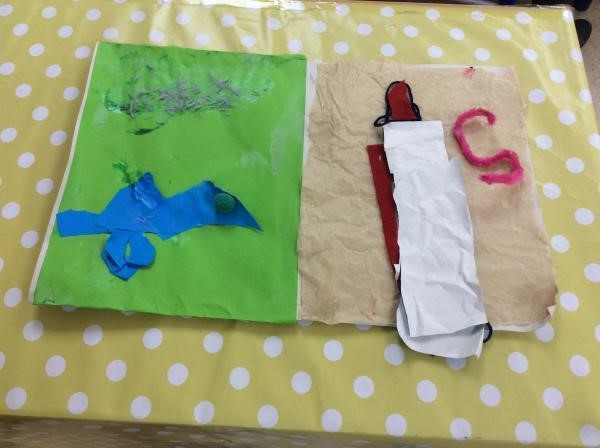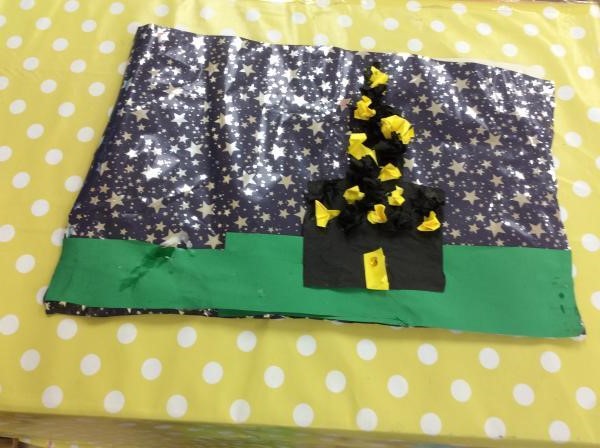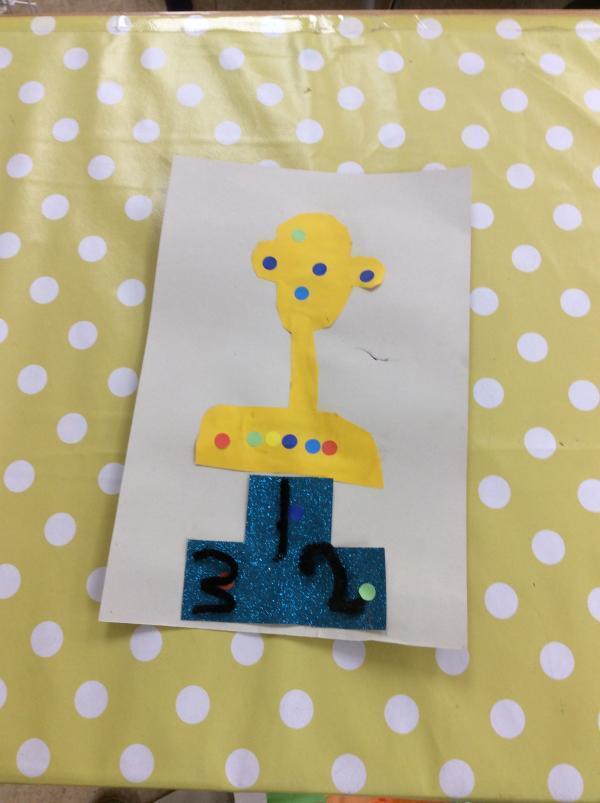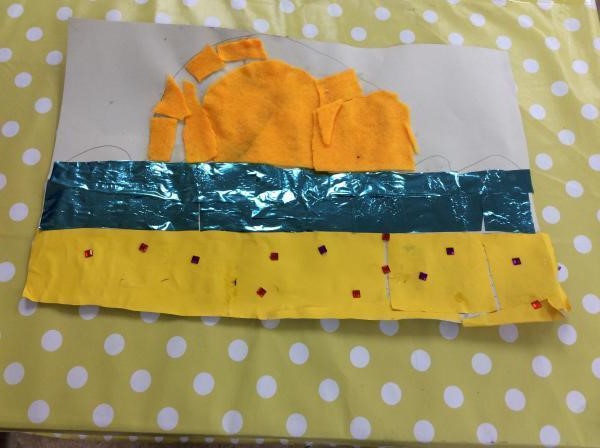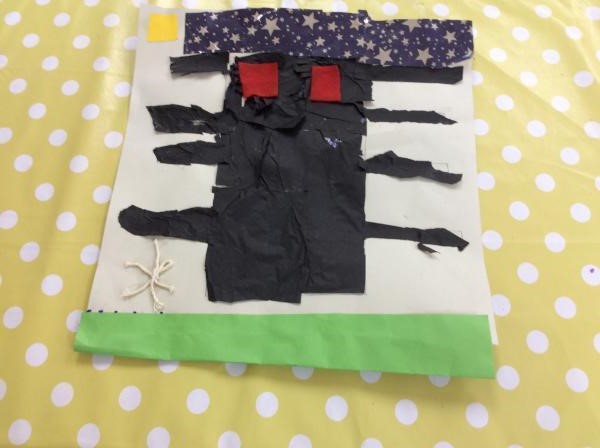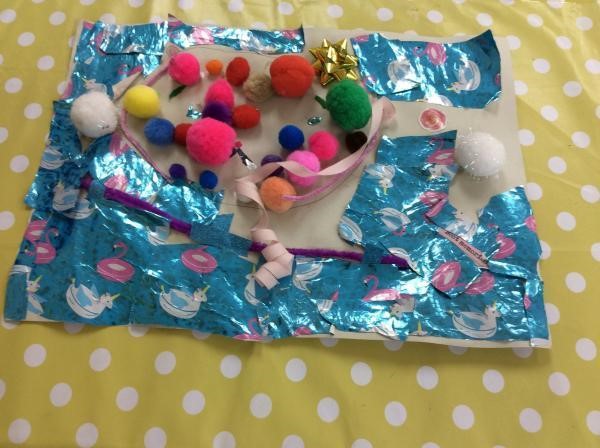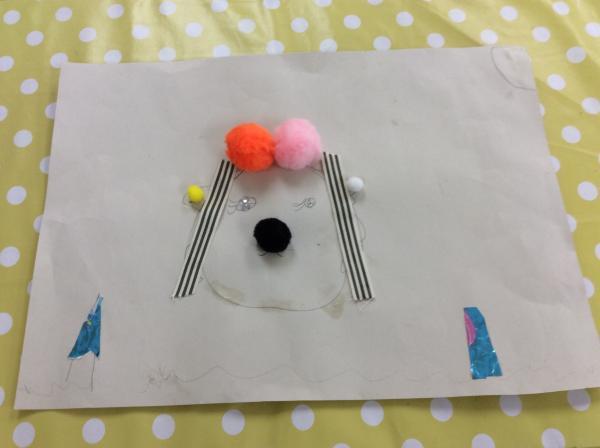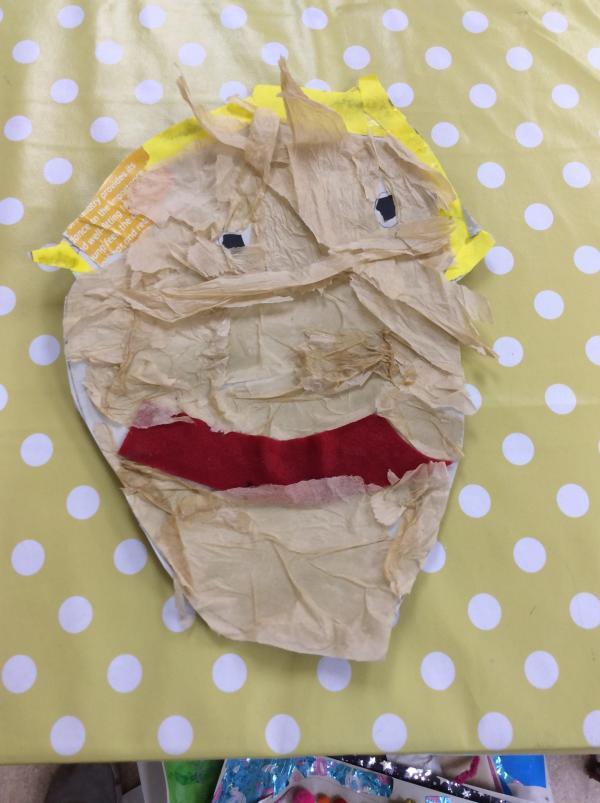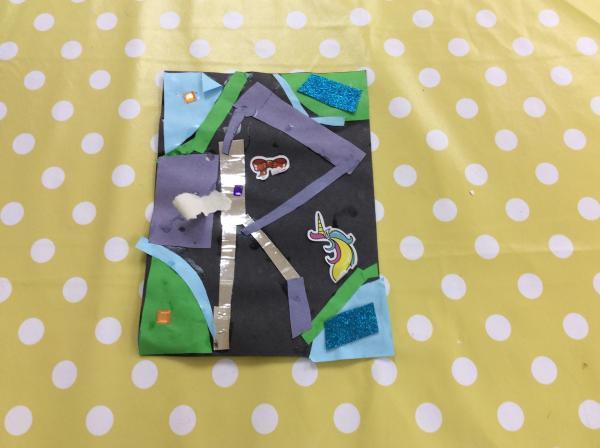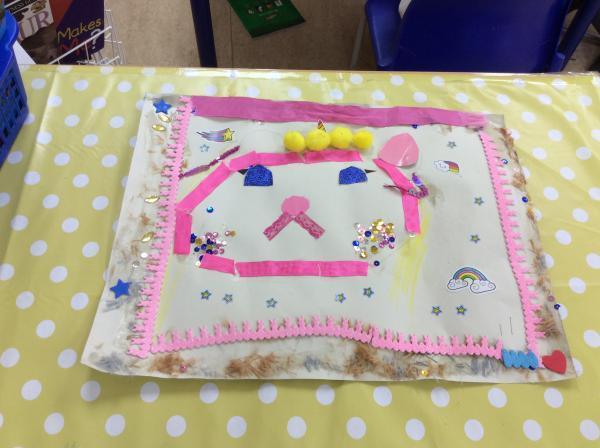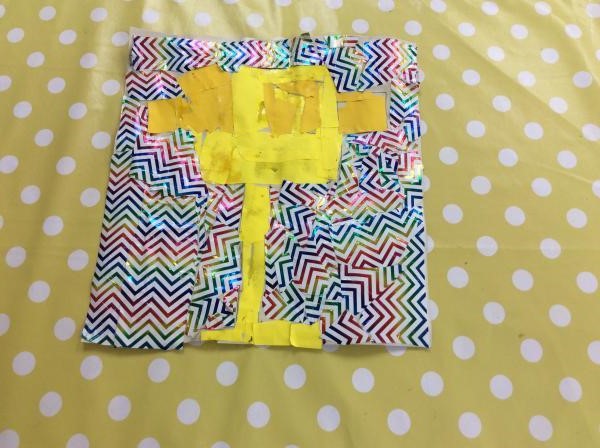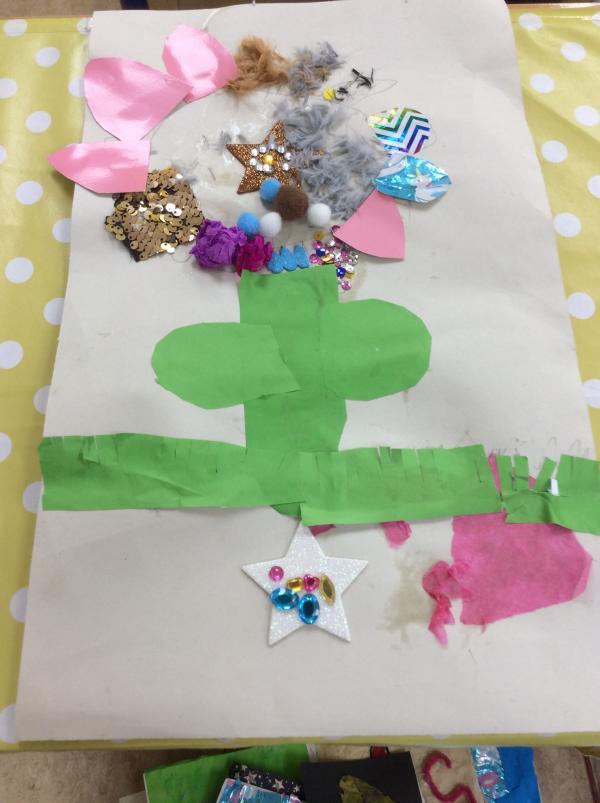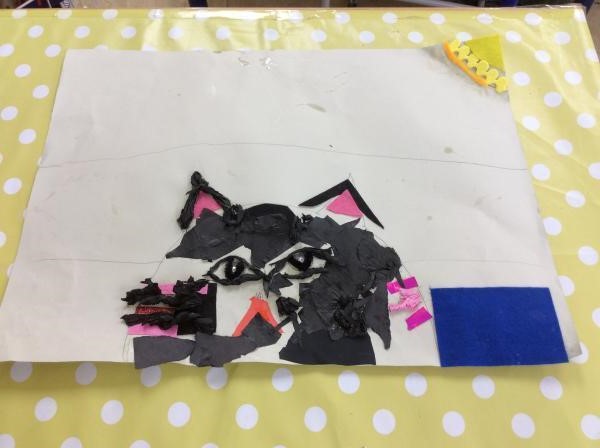 South Pole Expedition
3C have been on an expedition to the South Pole. They had to pack and secure their bags to their sledge, man haul their sledges across mountains, icy lakes, glaciers and crevices before reaching the South Pole!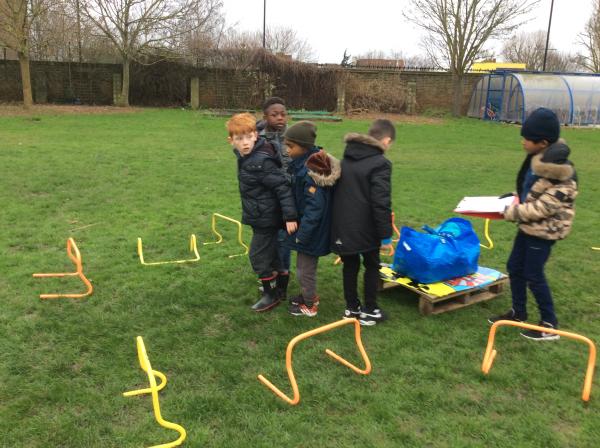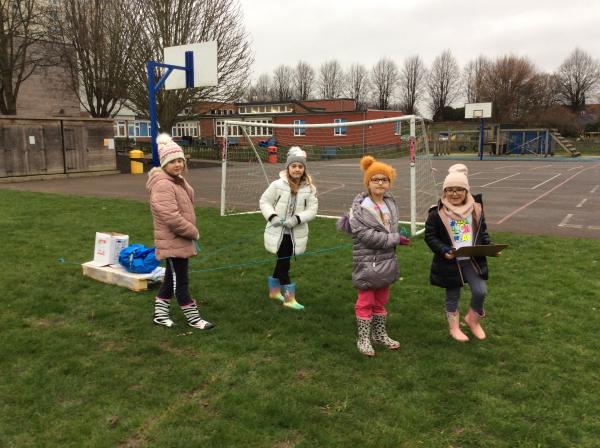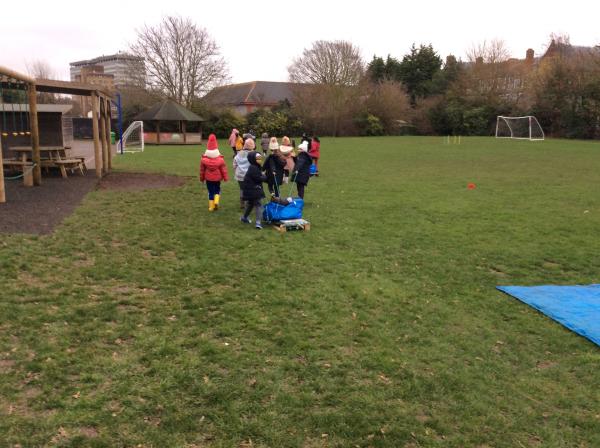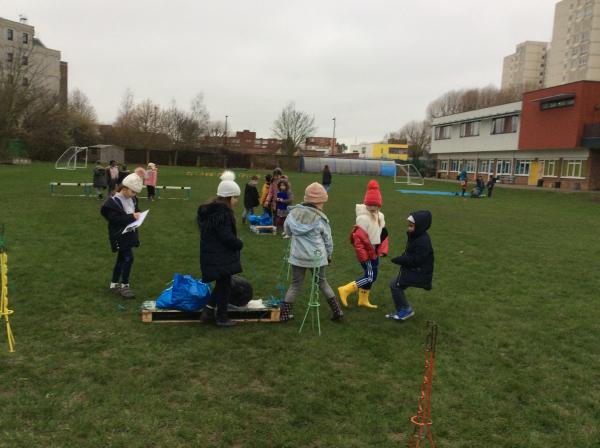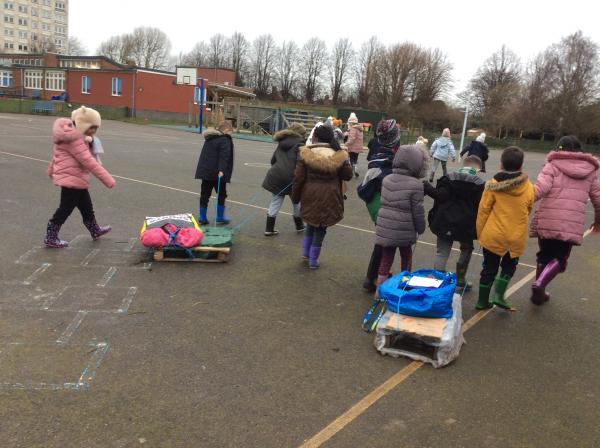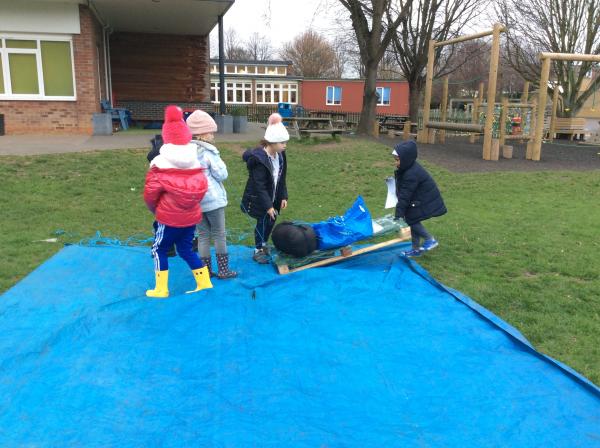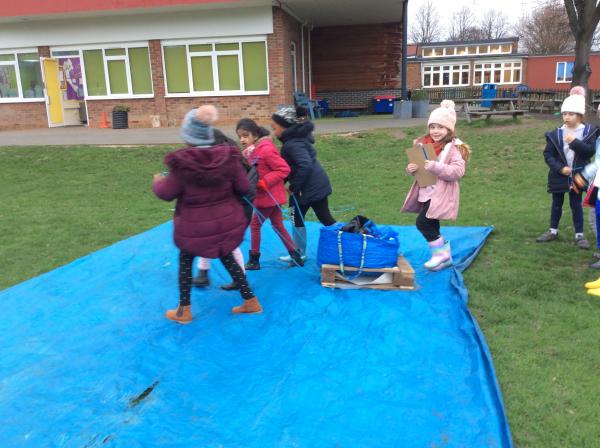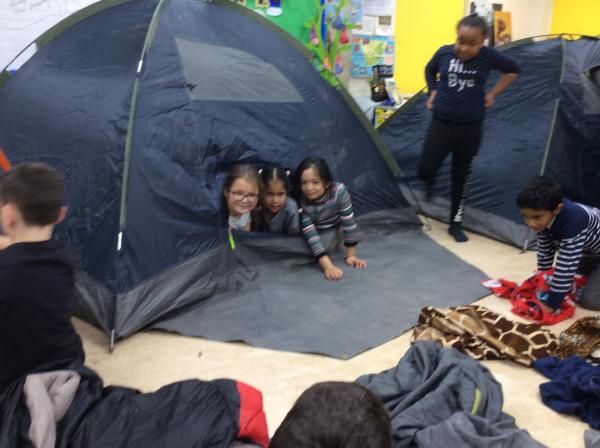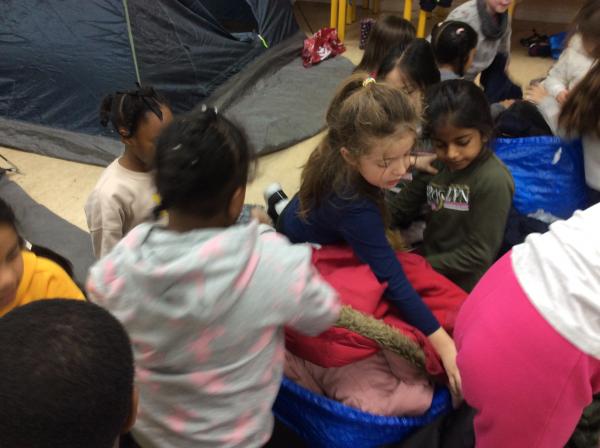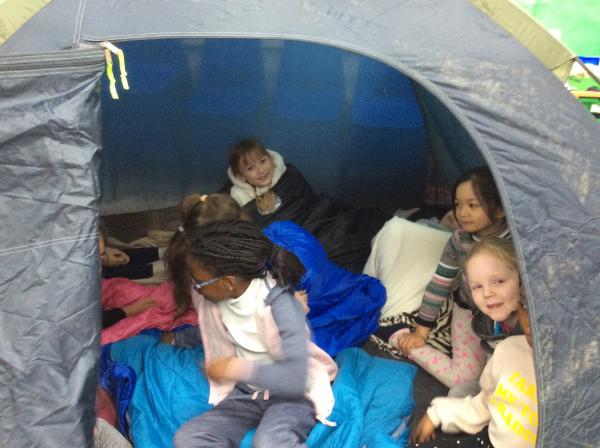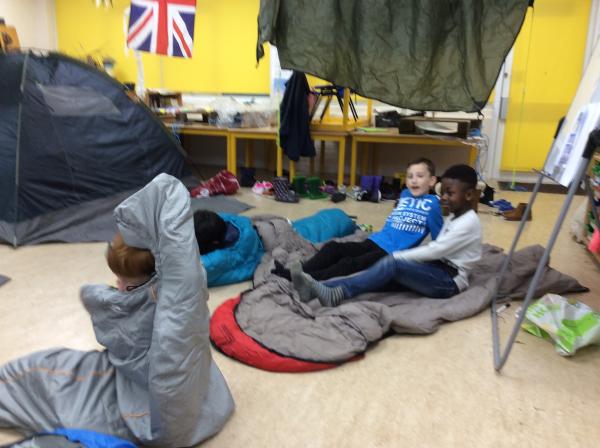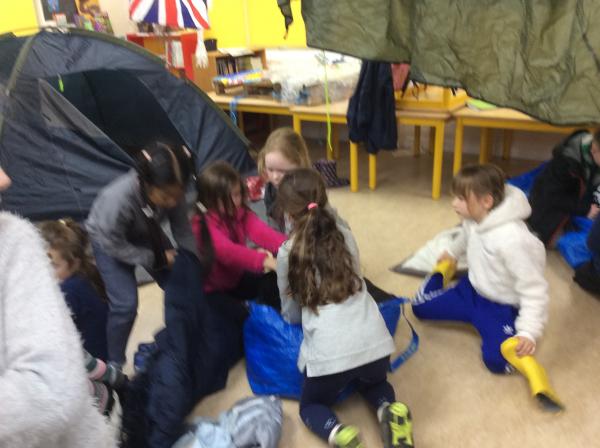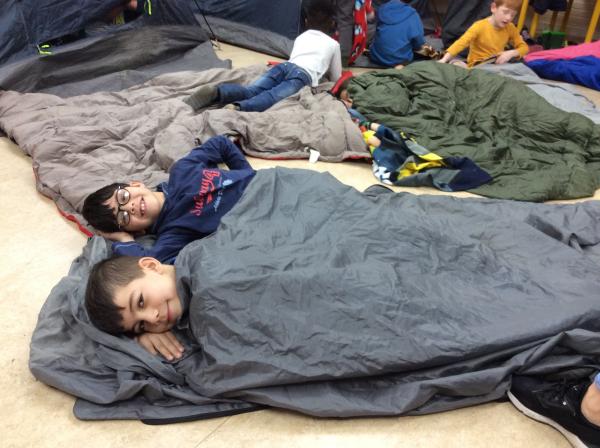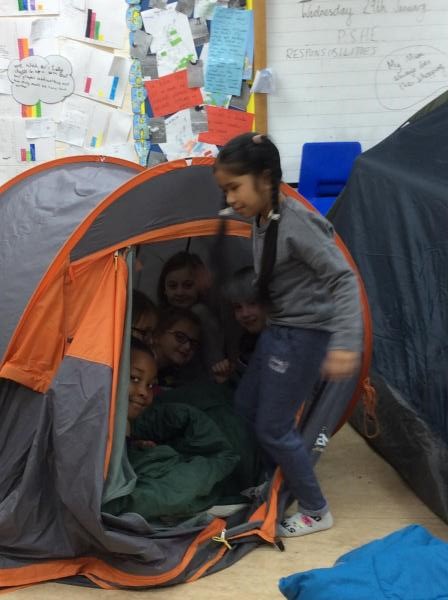 Surviving the cold
Class 3C performed an experiment to see if a layer of fat could really keep out the cold. They timed how long their hands could stay in the icy water before it was too cold and uncomfortable compared to wearing a blubber glove. The children had amazing fun and were very scientific in their thoughts, thinking about how animals survive in the Antarctic.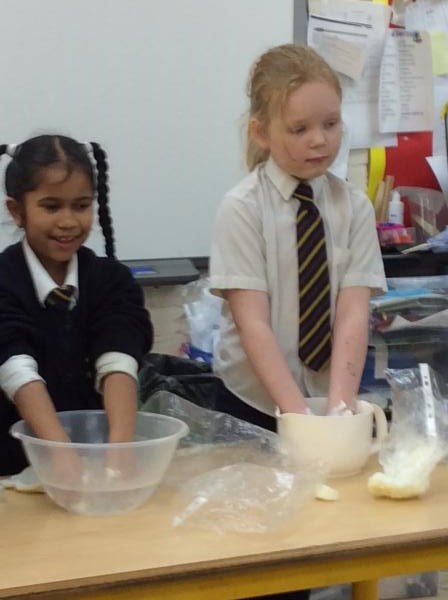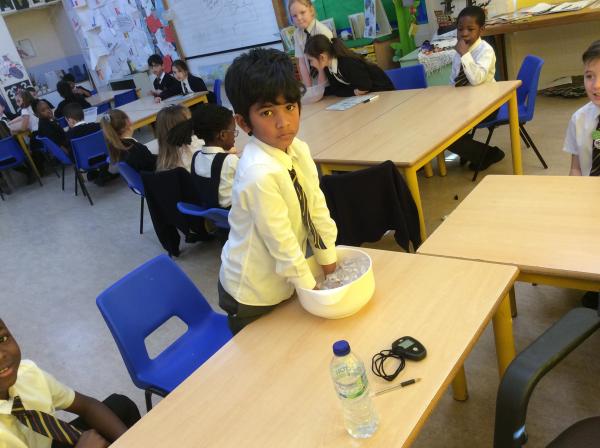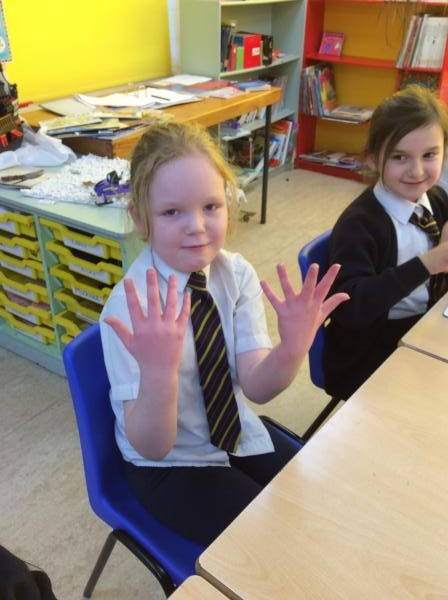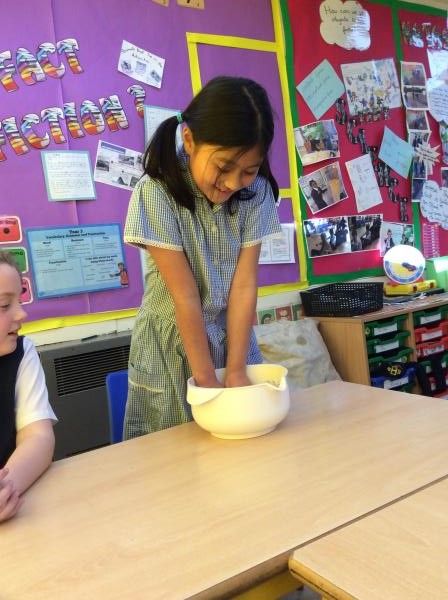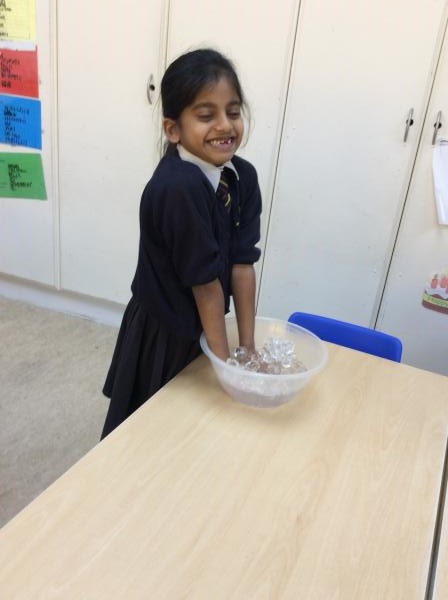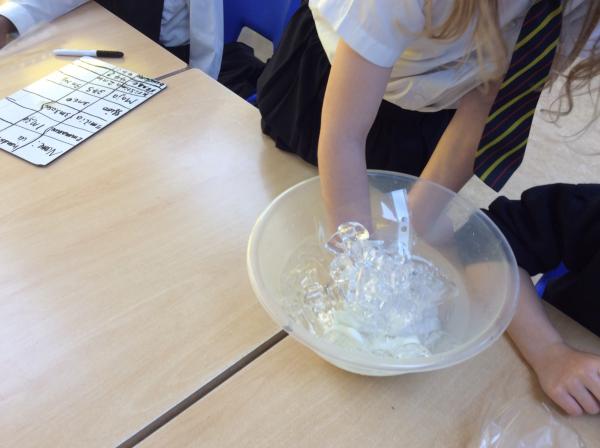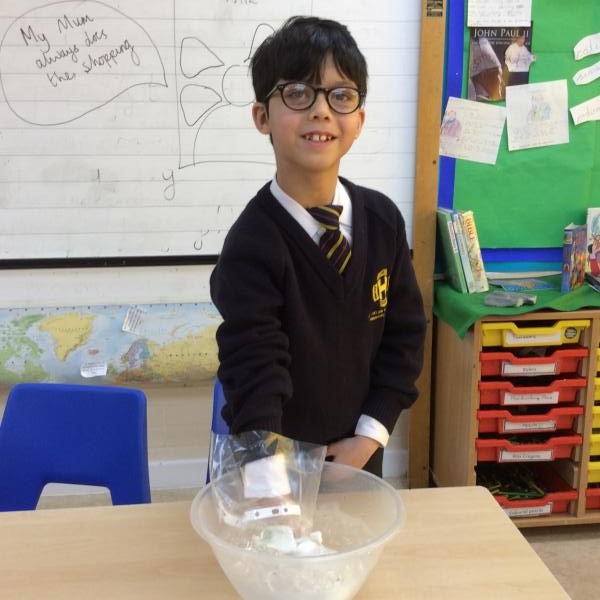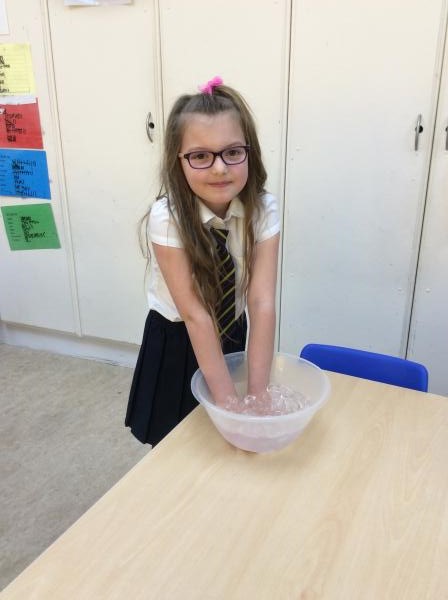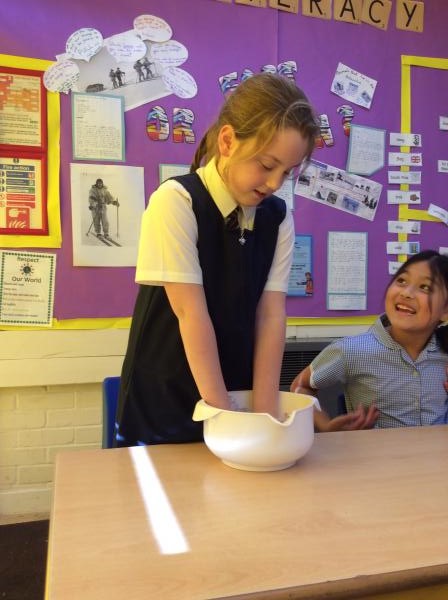 Epic Expedition
3c have been learning about Captain Scott and Ernest Shackleton and the race to the South Pole.
For their design and technology they designed and made their own sledges to help them understand their science topic of Forces. By choosing materials that would cause less friction they also learned how to transport their belongings for their expedition. It was awesome!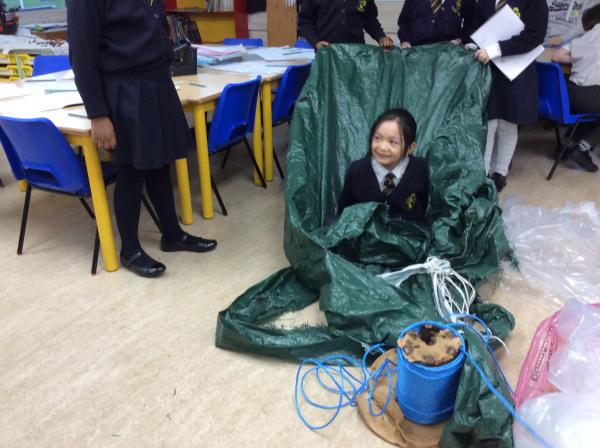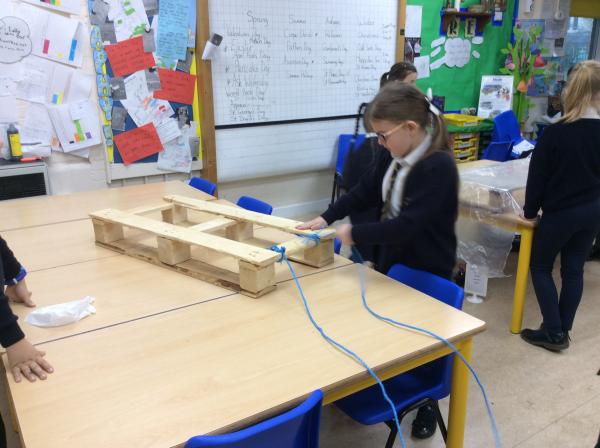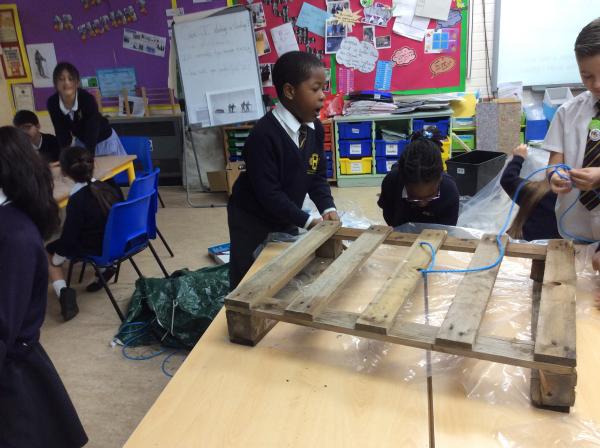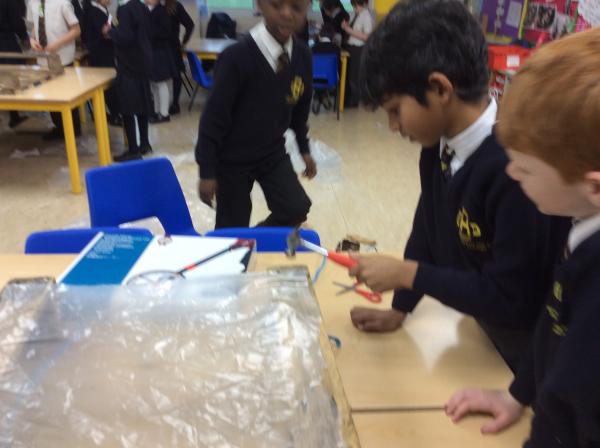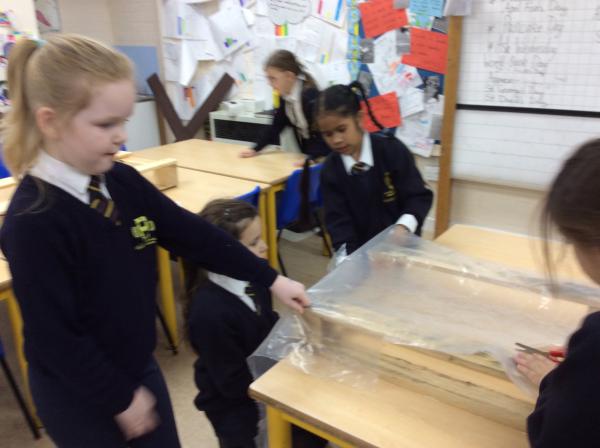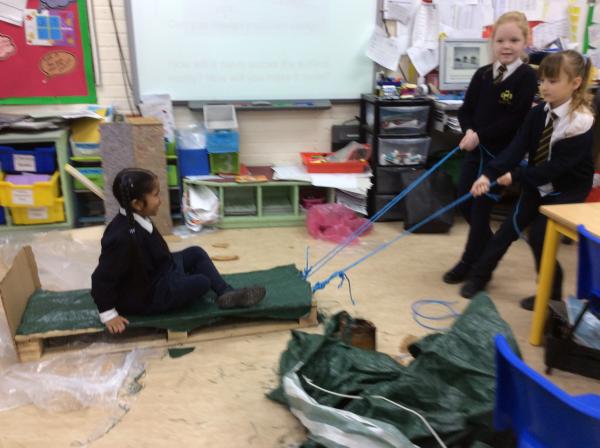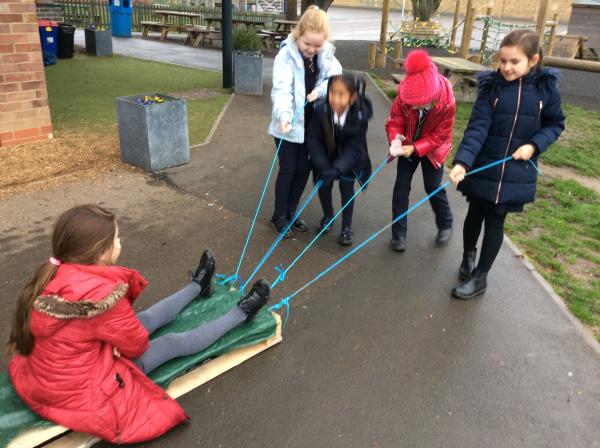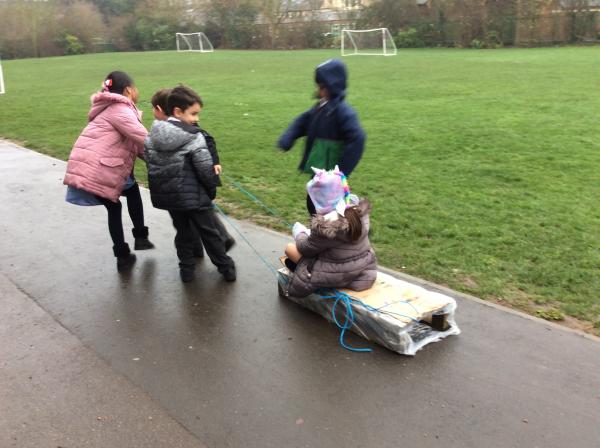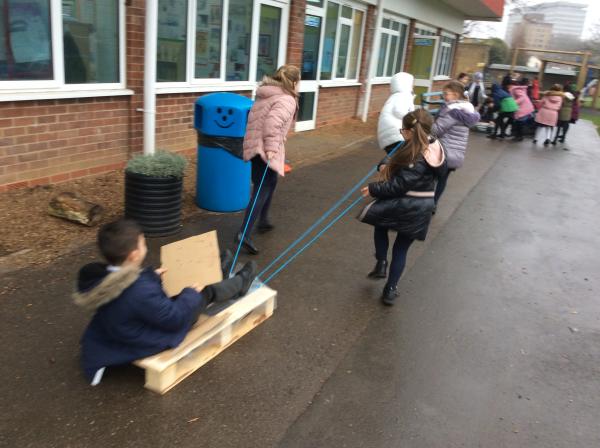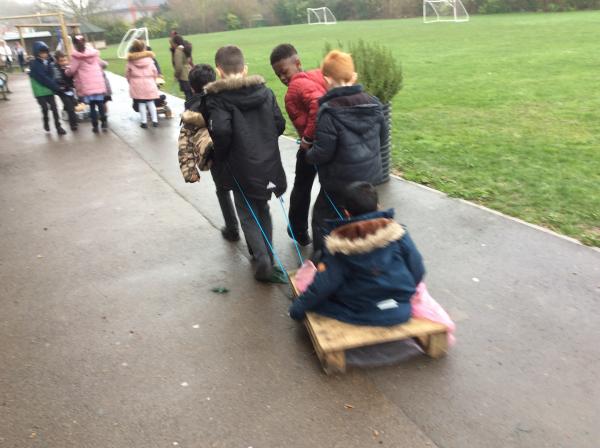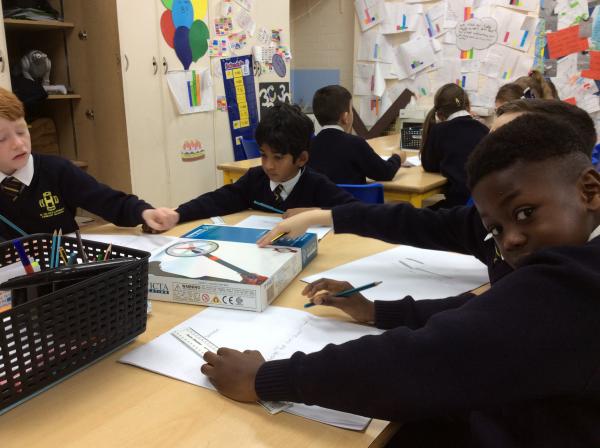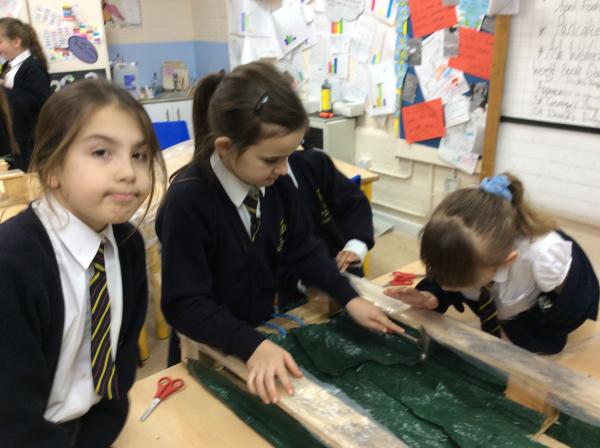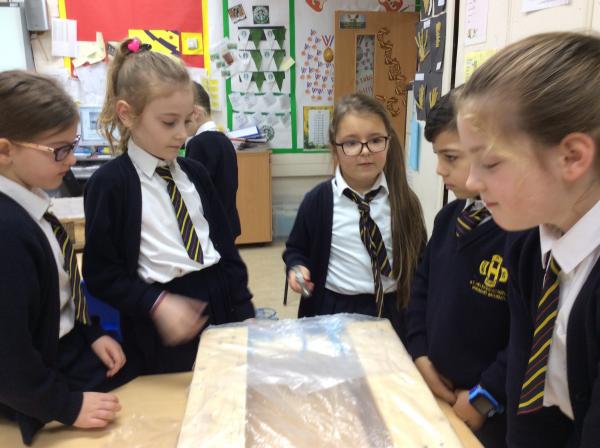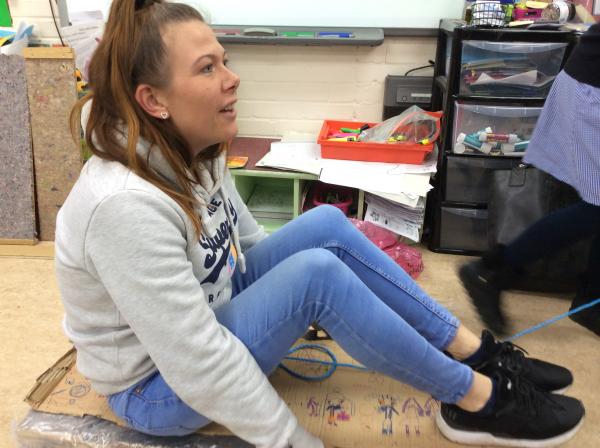 Enjoying Science Outside
Year 3 enjoyed the nature area. They were testing their sledges on different surfaces - nature area, playground and grass for friction. They also fed the birds with cheerios, bread/honey and bird seed.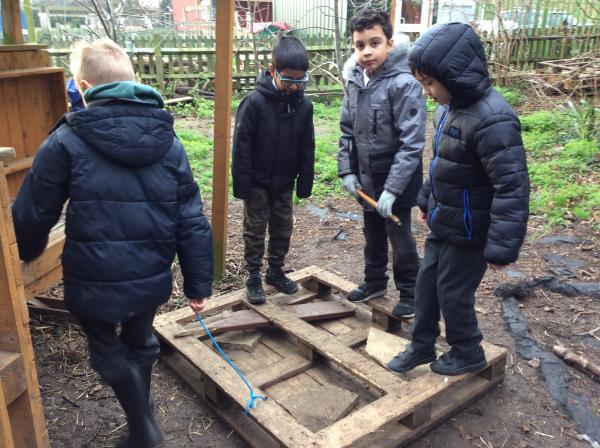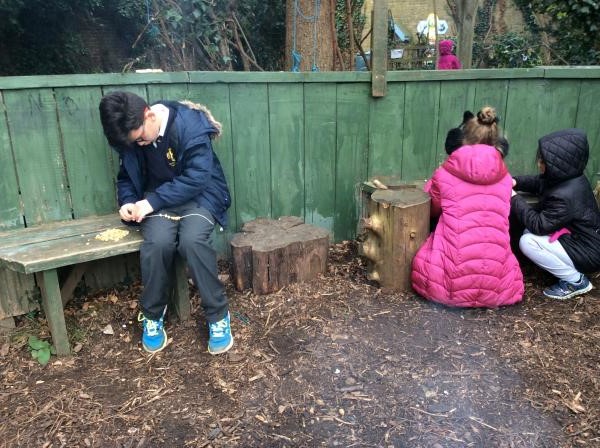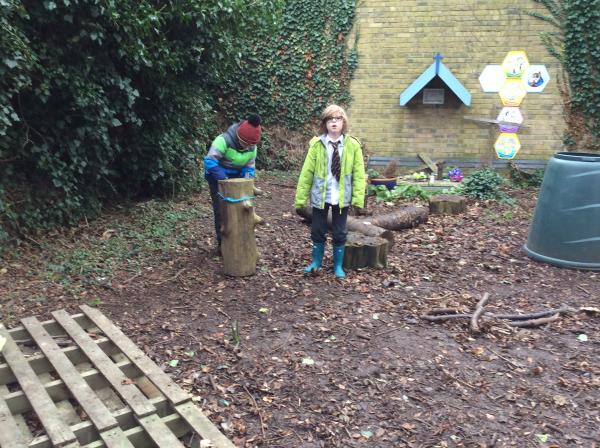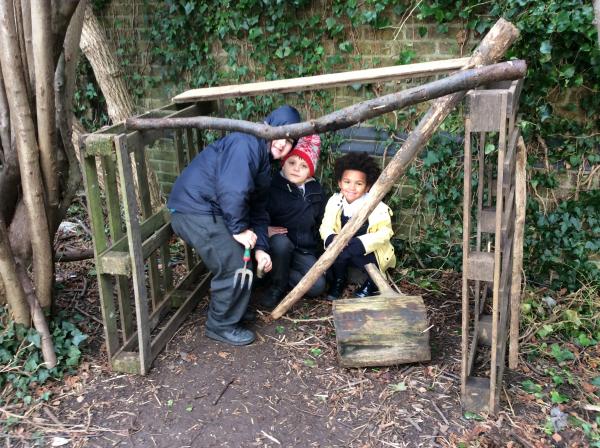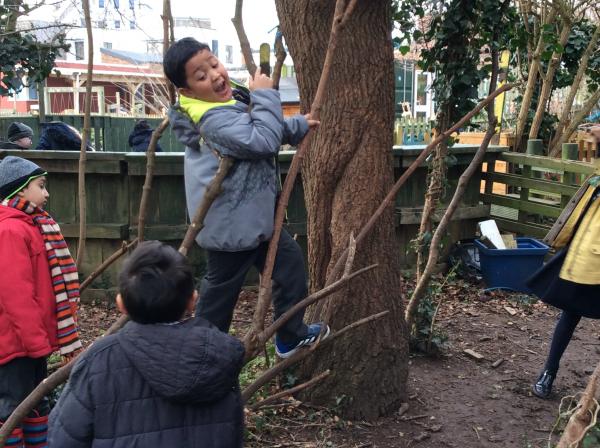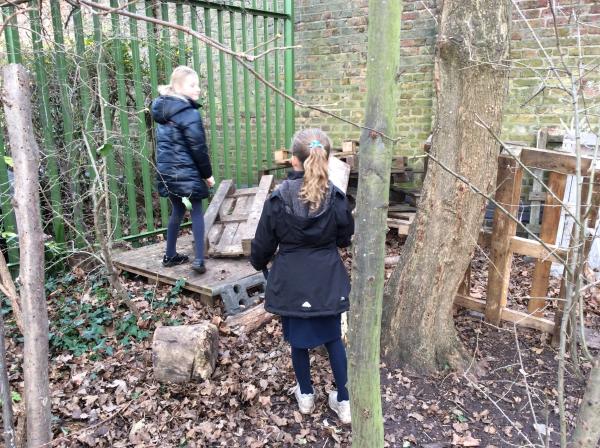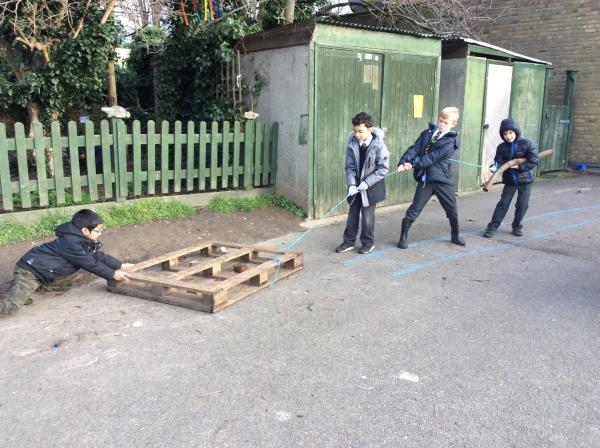 Friction
Class 3C have been investigating friction in their science lessons.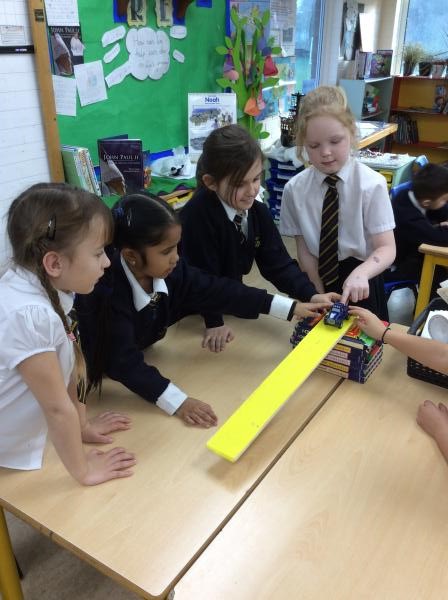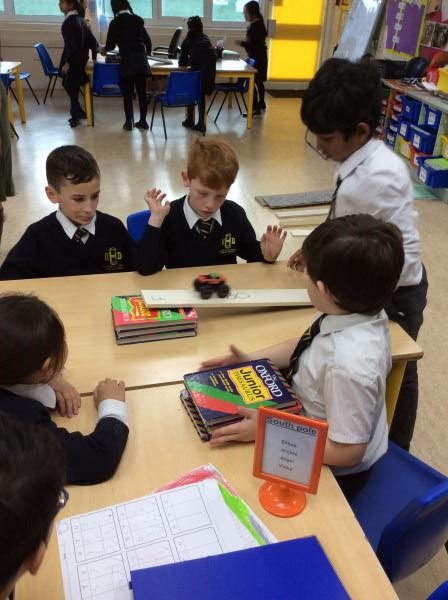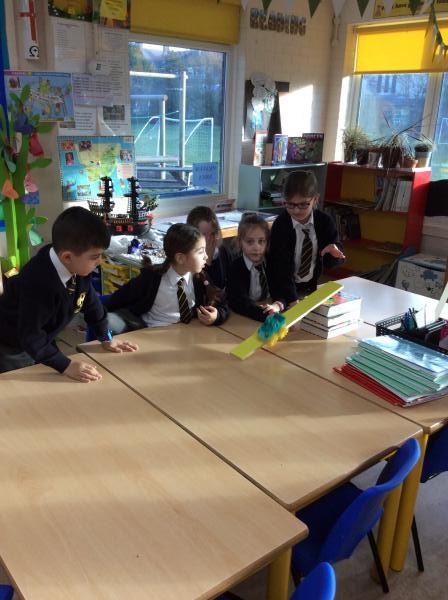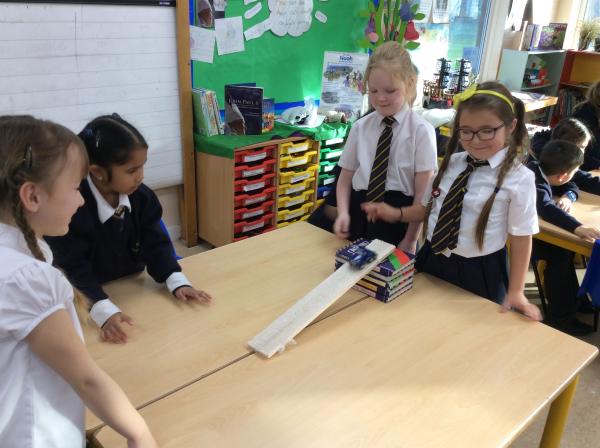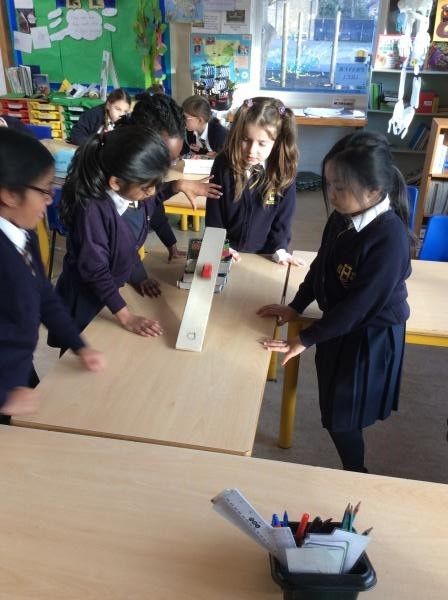 Chocolate creations
Class 3C designed their own chocolate boxes and designed and made their own chocolate sweets. Looks like they enjoyed themselves.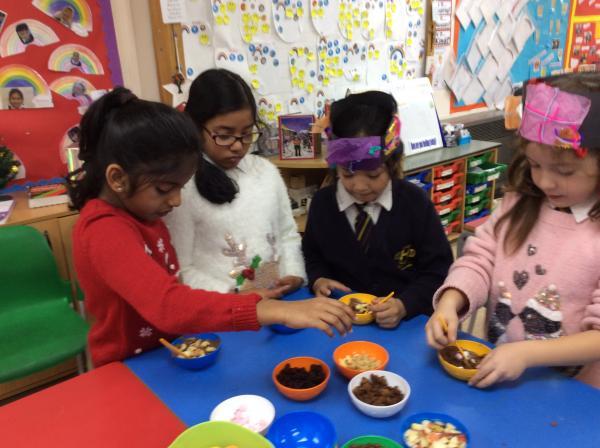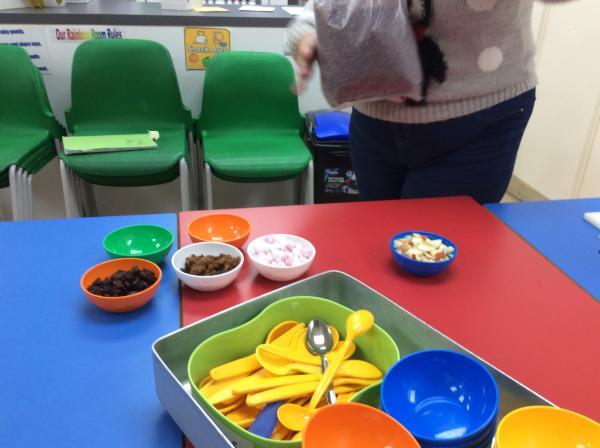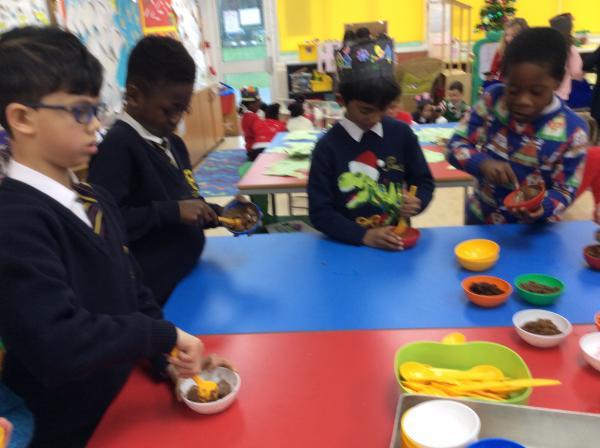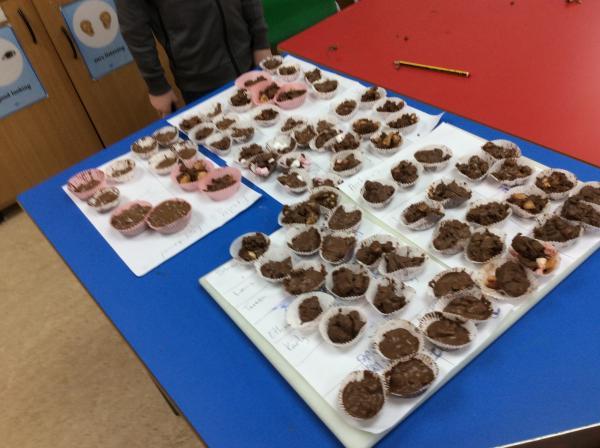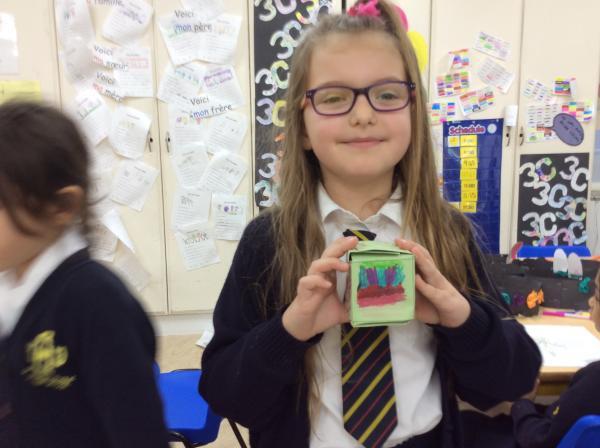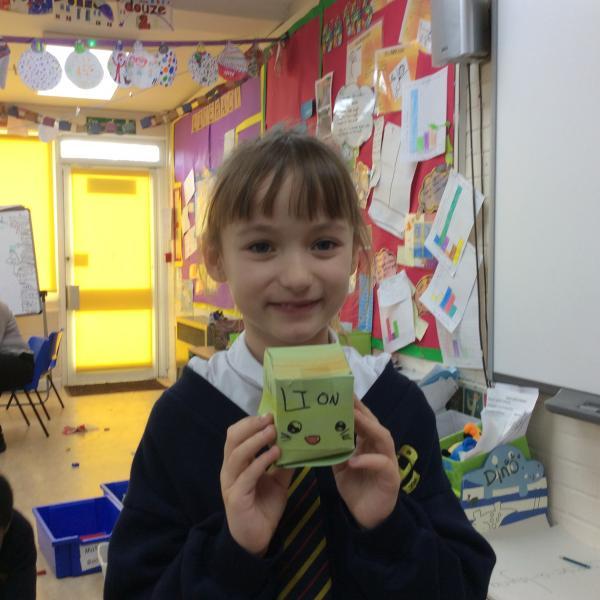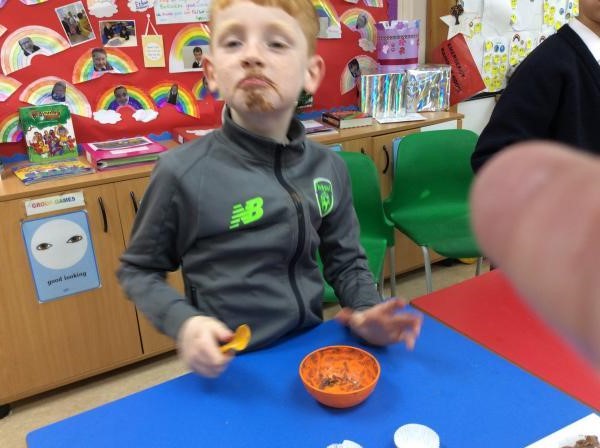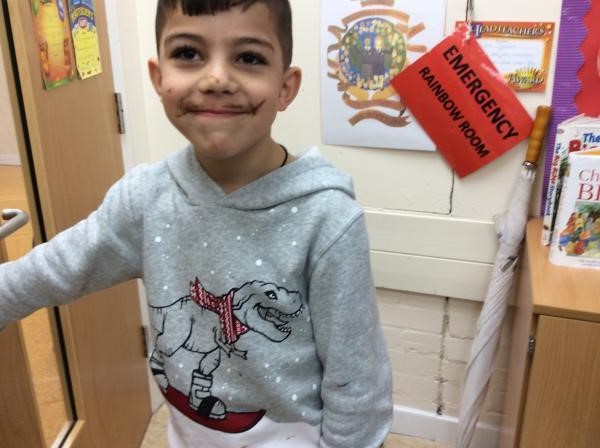 Investigating the taste of chocolate
Class 3C have been having a truly delicious time investigating the taste of chocolate. Looks like really hard work!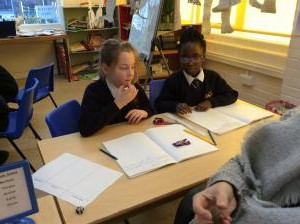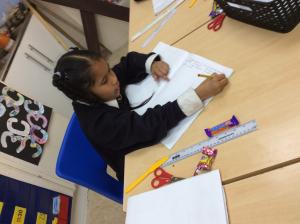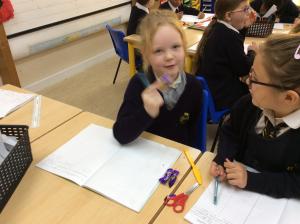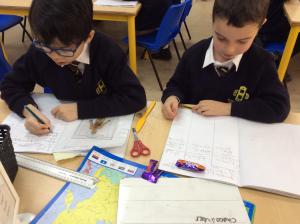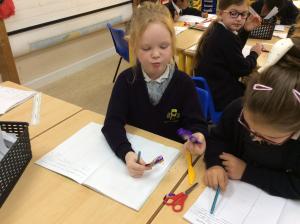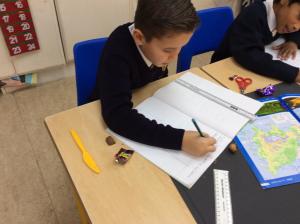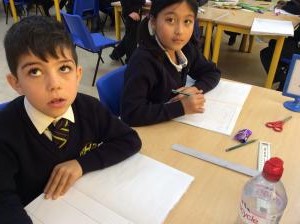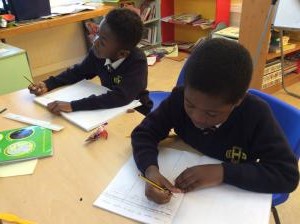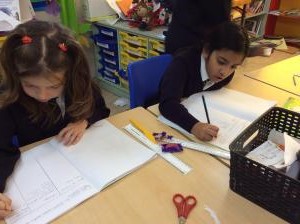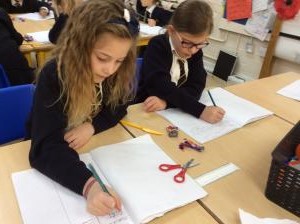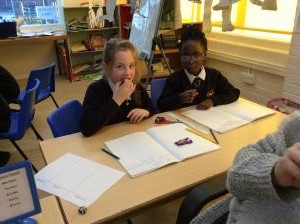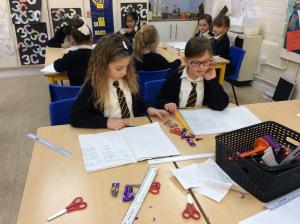 Year 3 enjoying their workshop with the Port of London Authority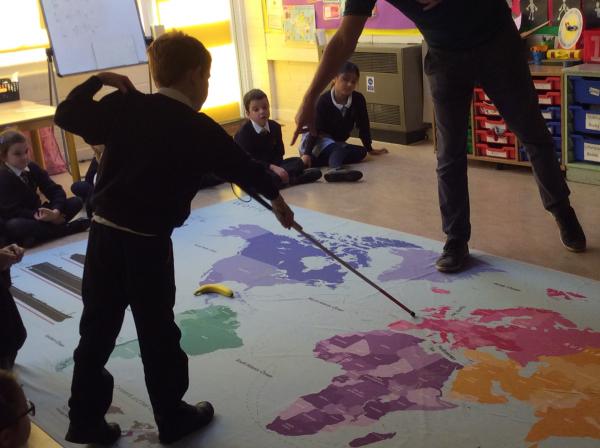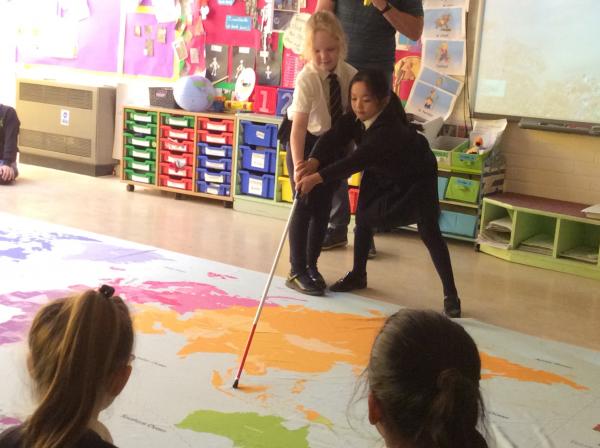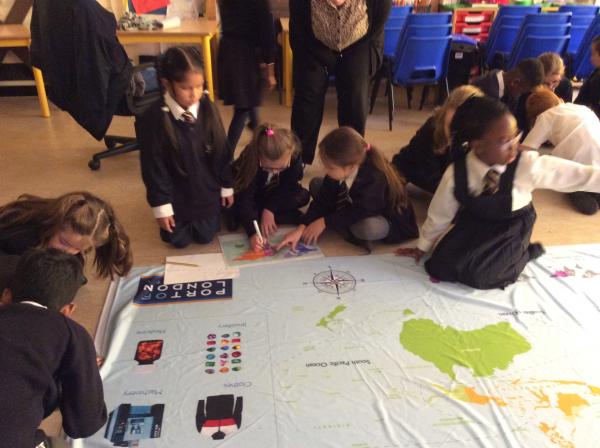 Stick Skeletons
3C are learning about the body and built stick skeletons in the nature area. They are amazing!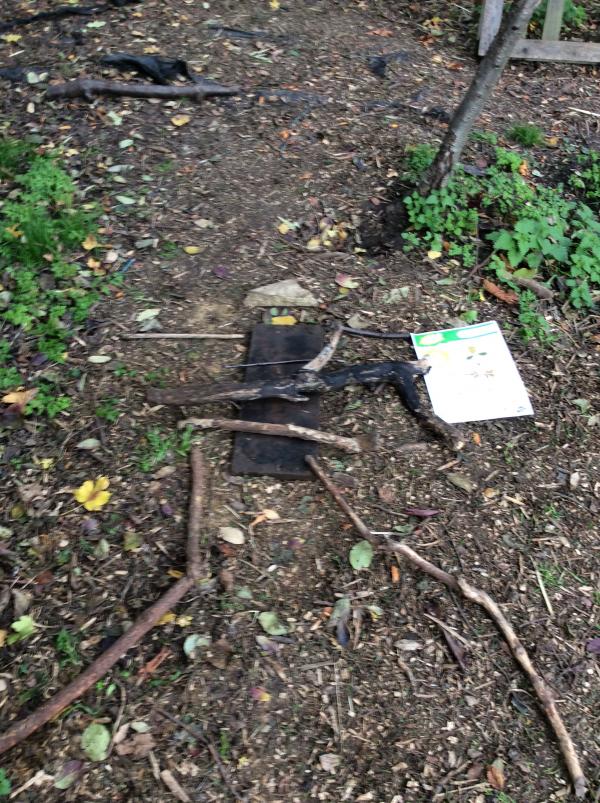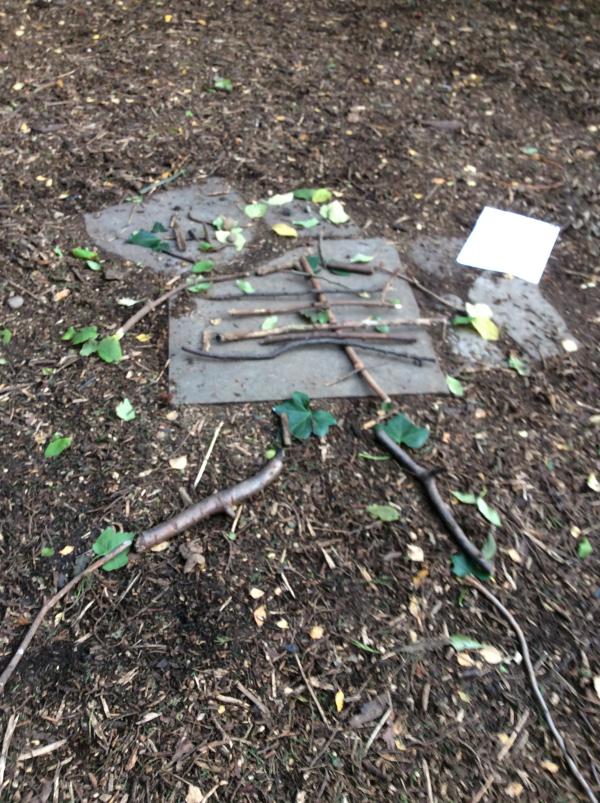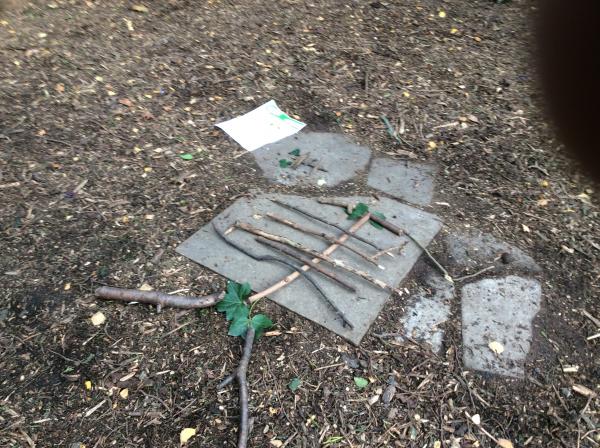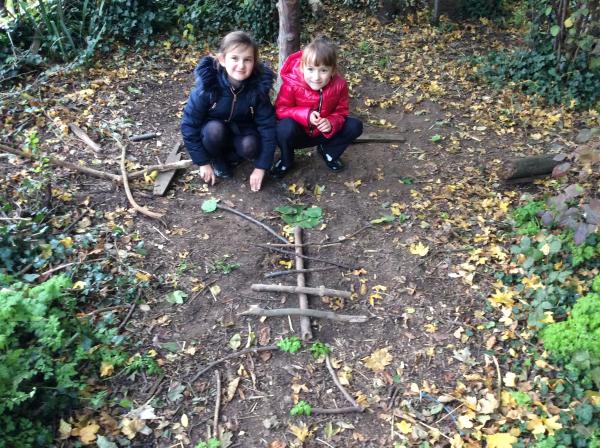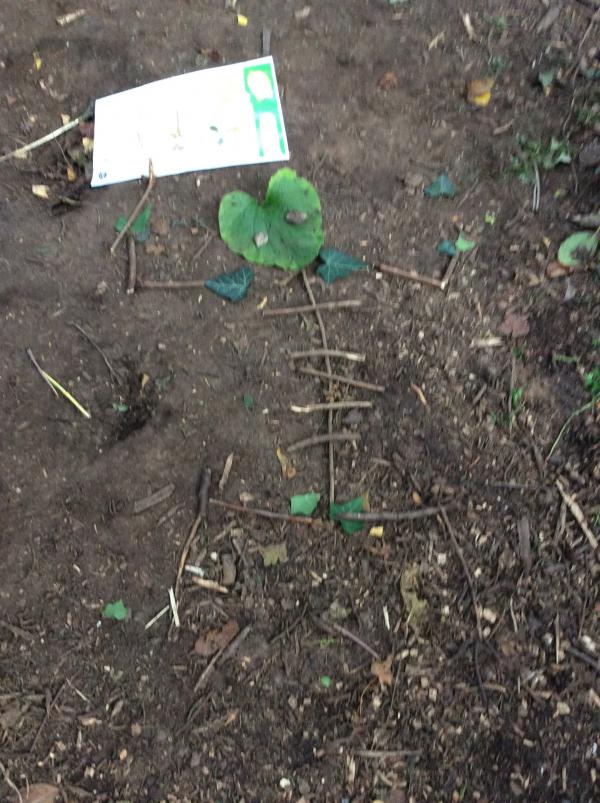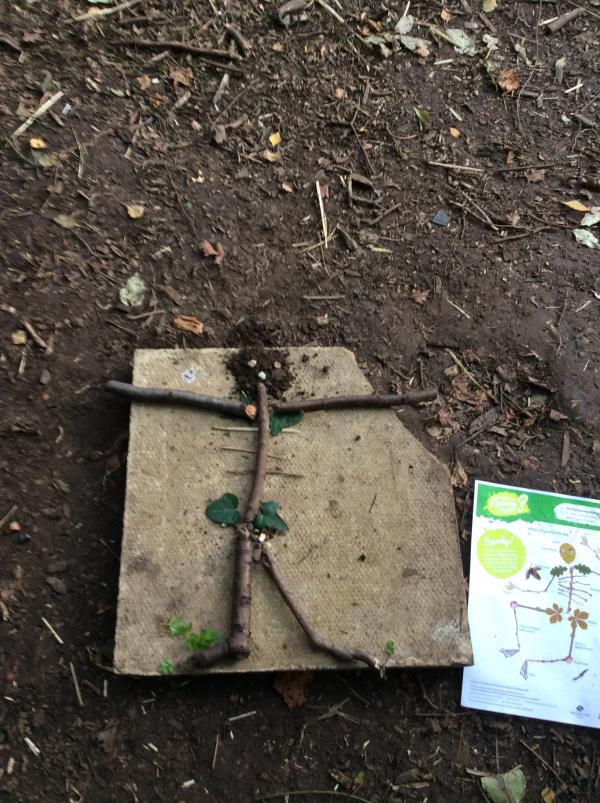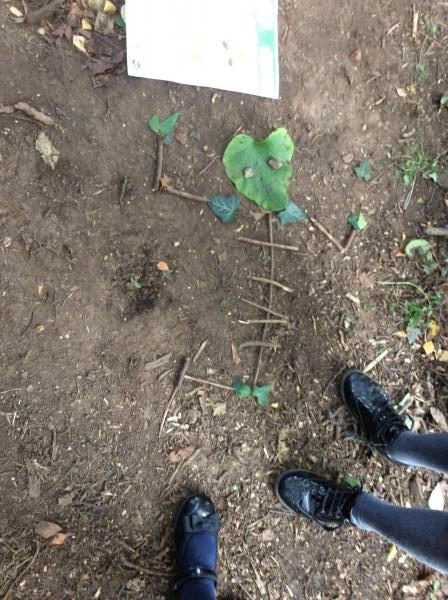 Model Dinosaurs
Class 3C have been having a great time making model dinosaurs. Take a look at the fantastic creations.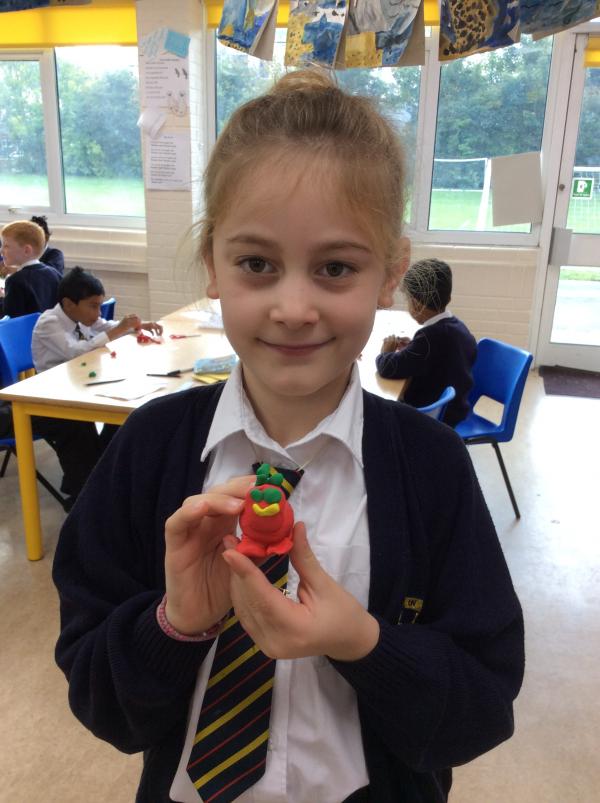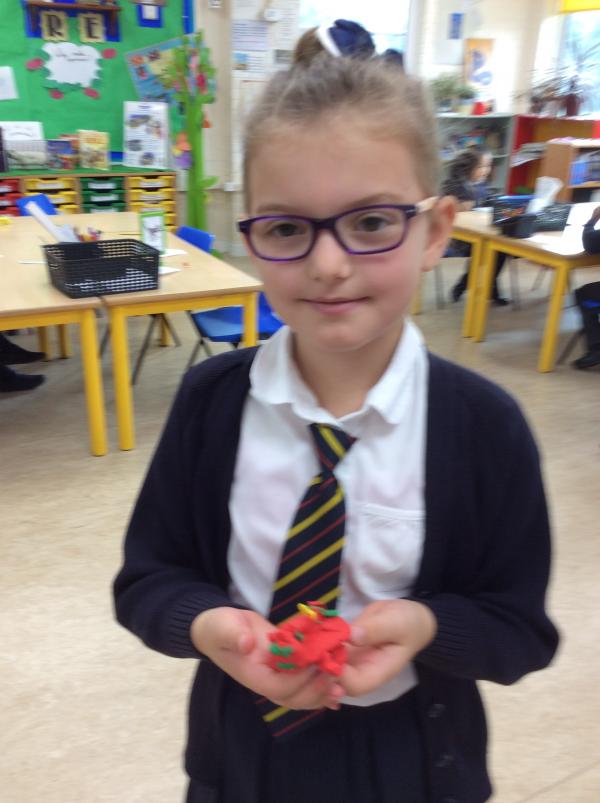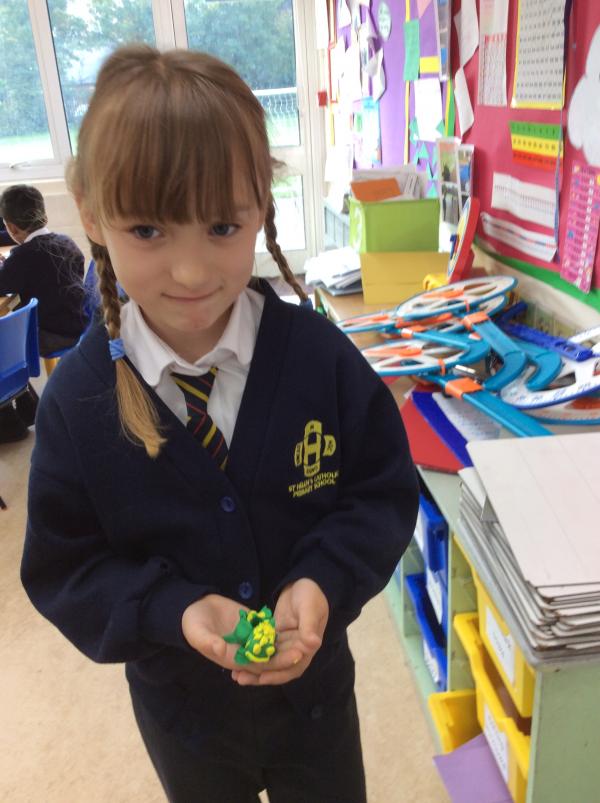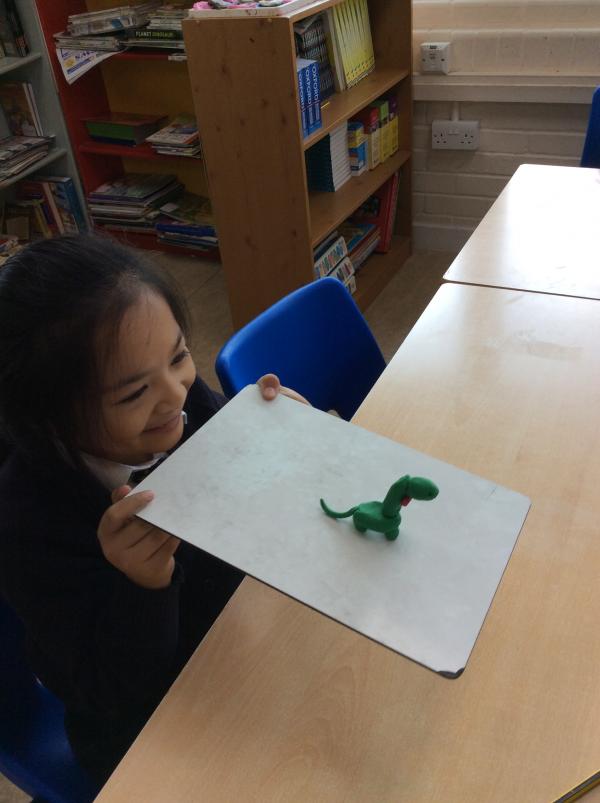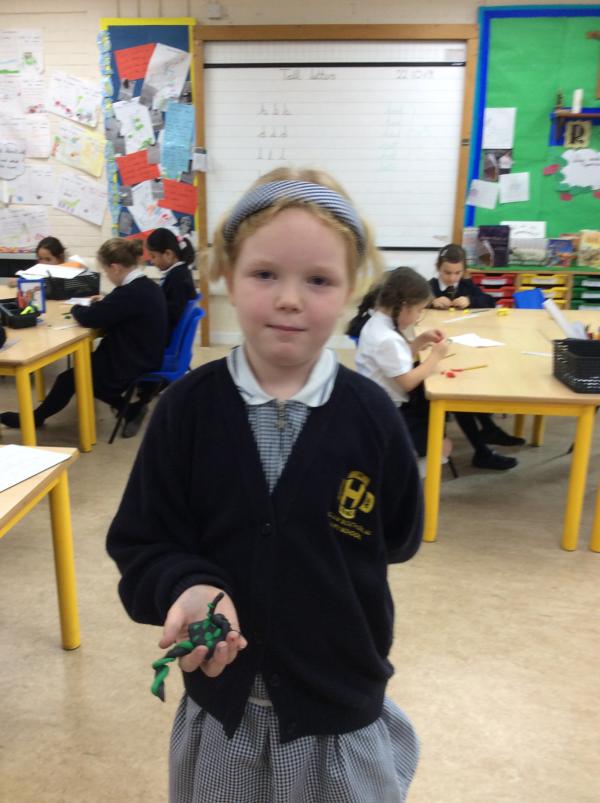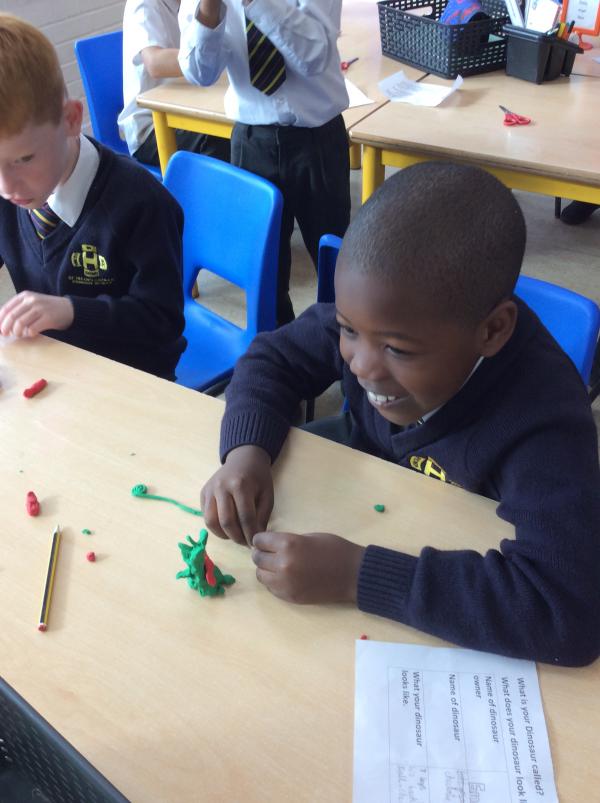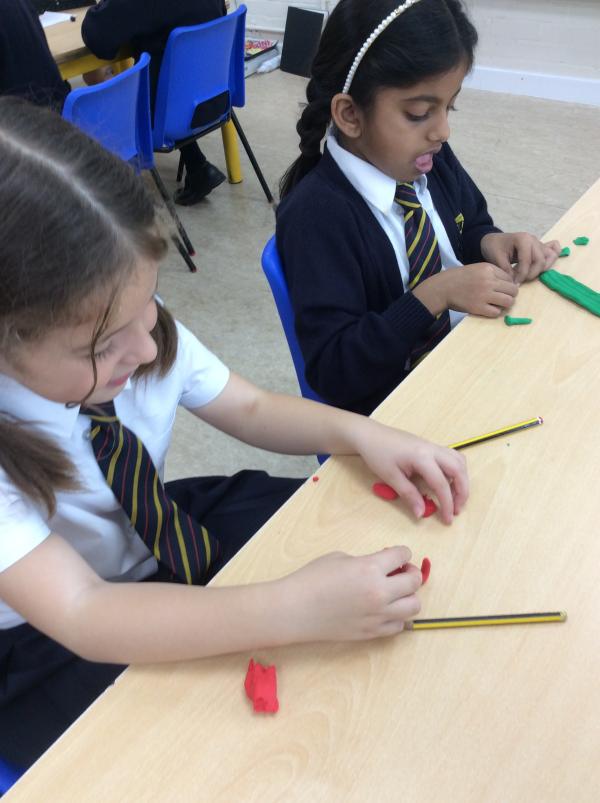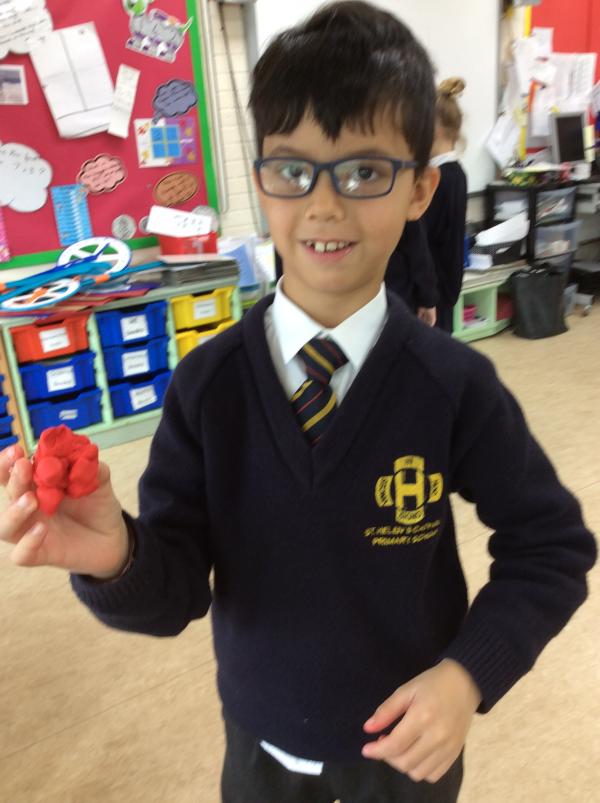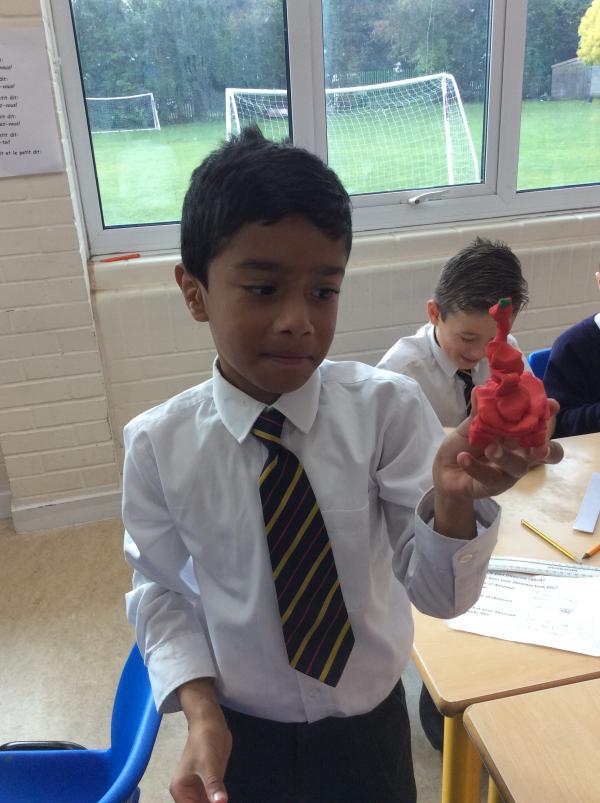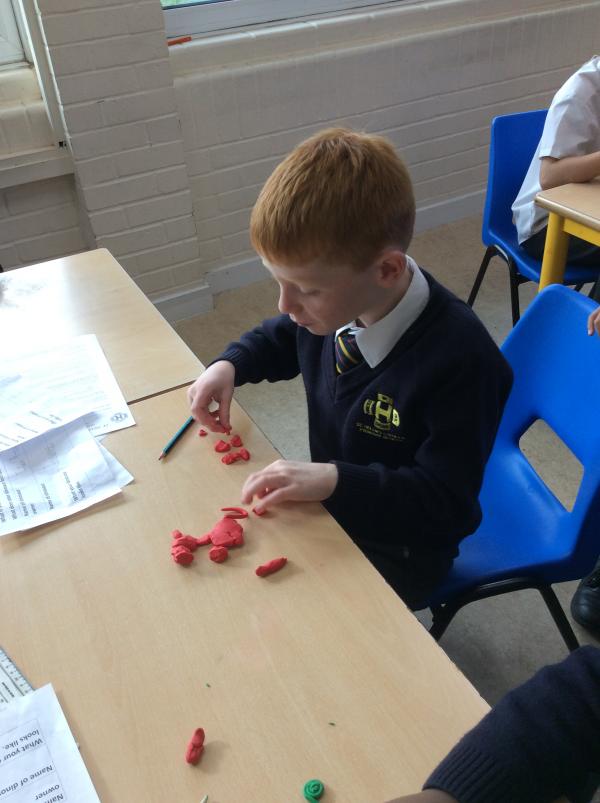 Perimeters
Class 3C have been outside measuring the perimeter of different parts of the playground. Ask your child to explain how they did it.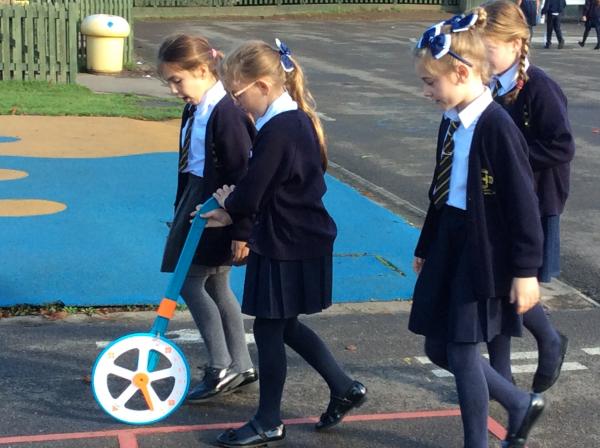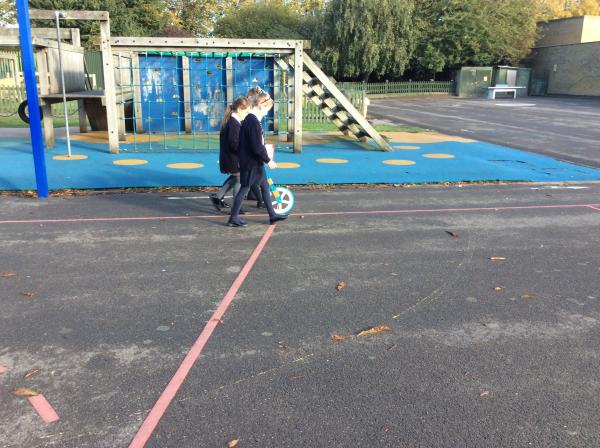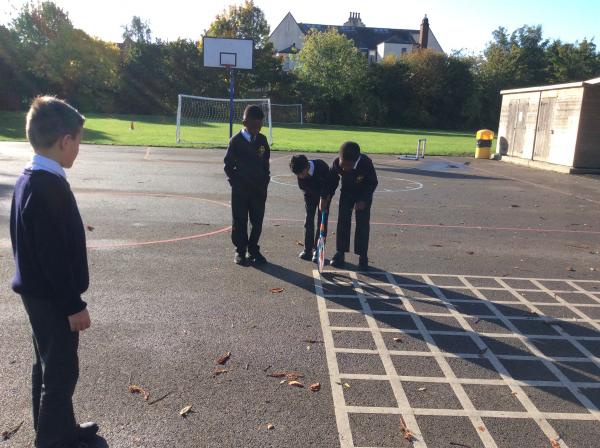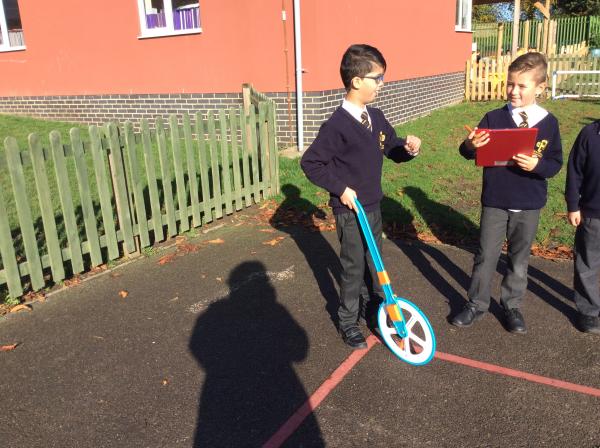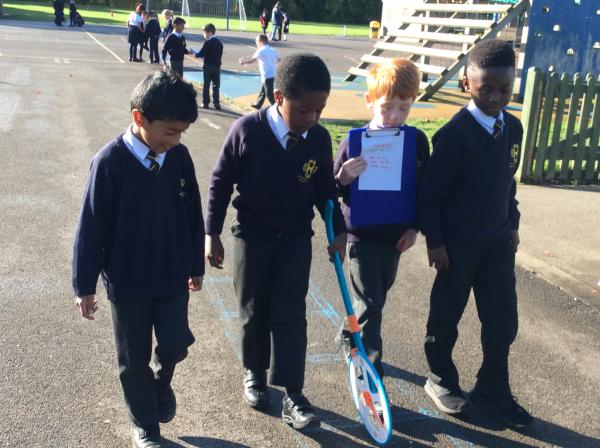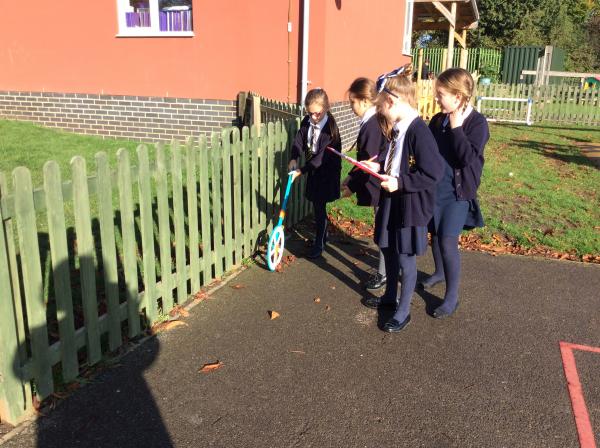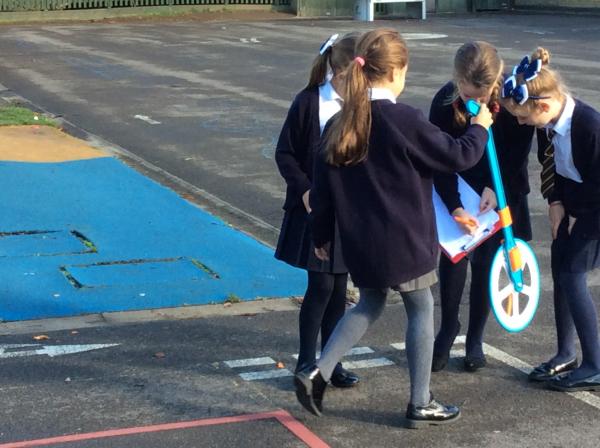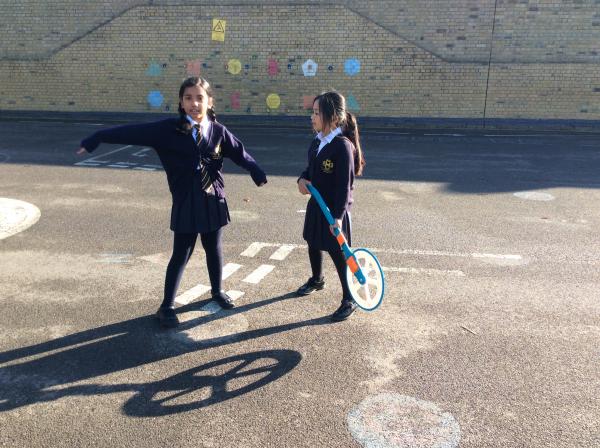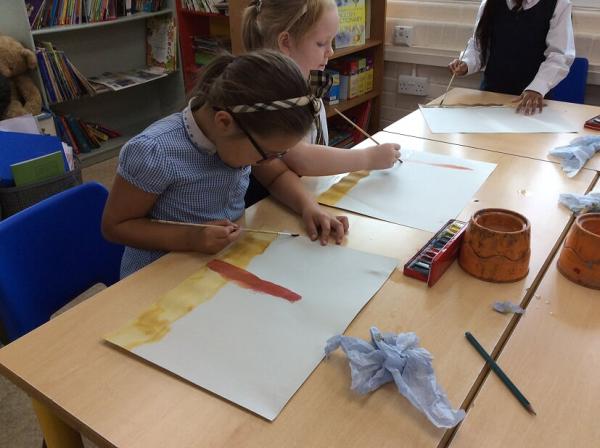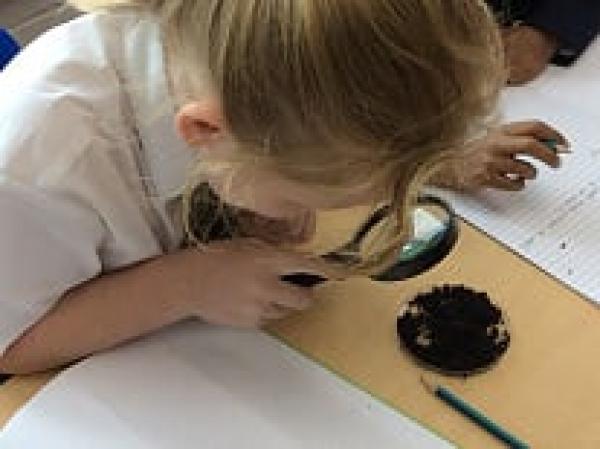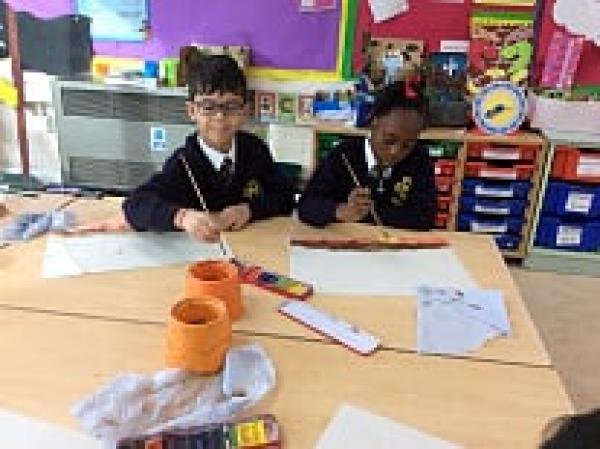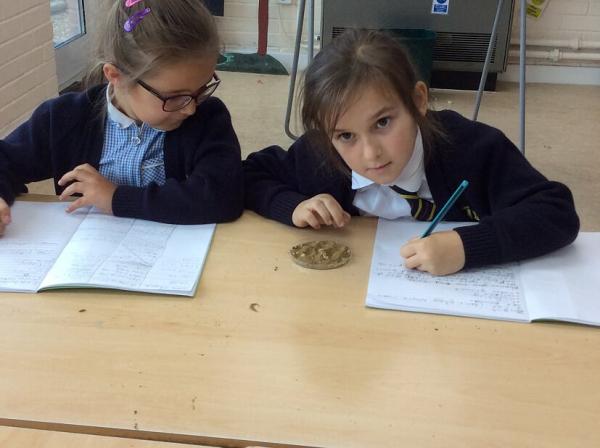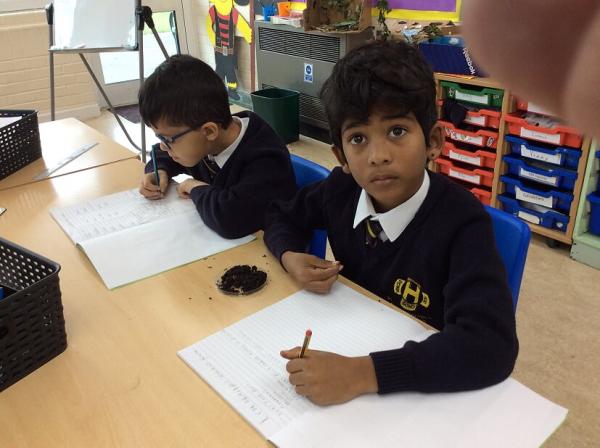 Soil Investigation
Class 3C have been investigating soil and painting the layers in rocks.
Nest Building
Class 3C have been having a wonderful time in the Nature Area building nests to protect eggs, just like the dinosaurs did!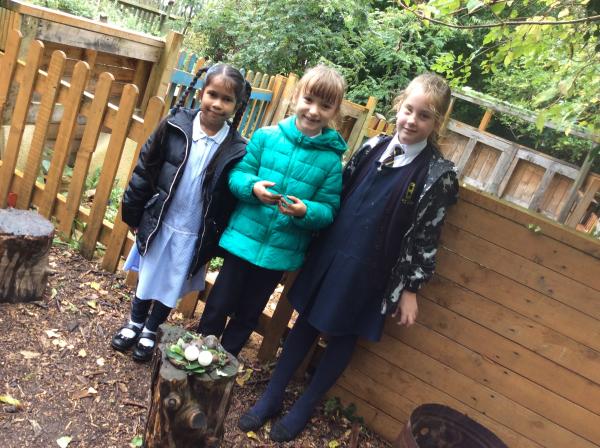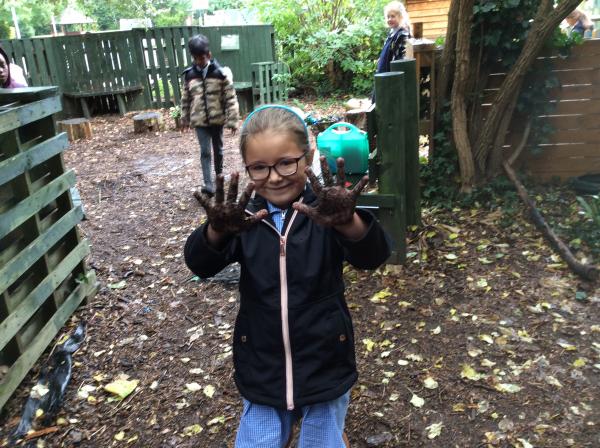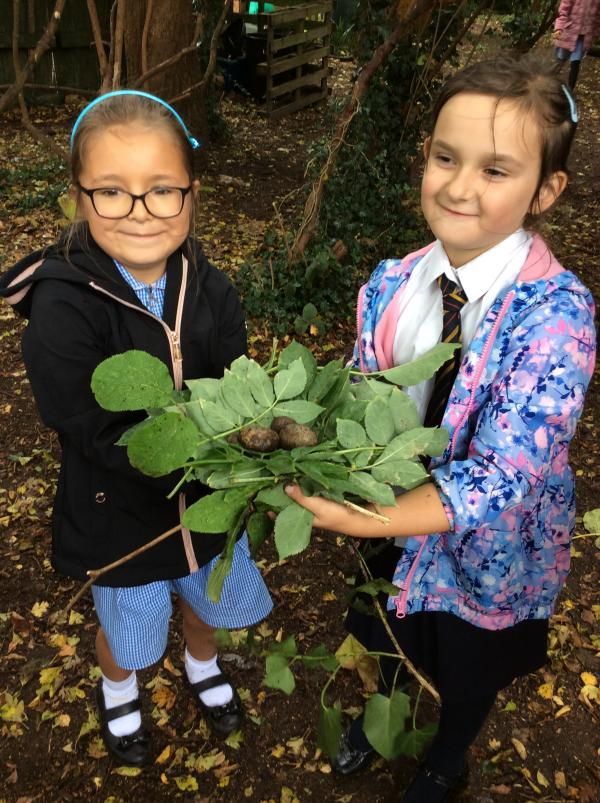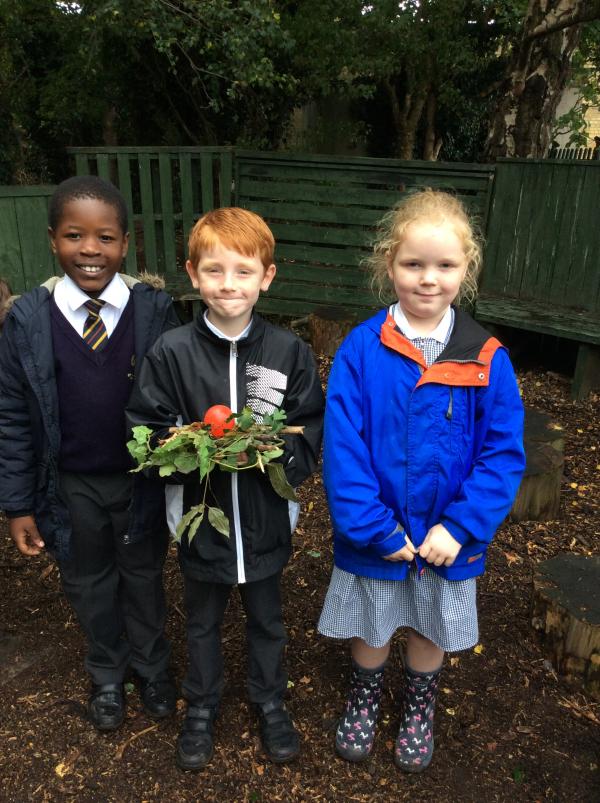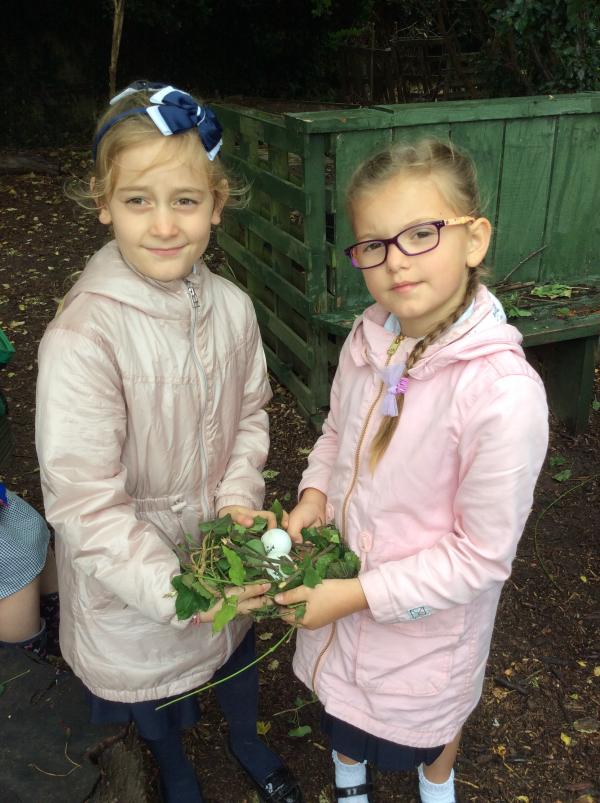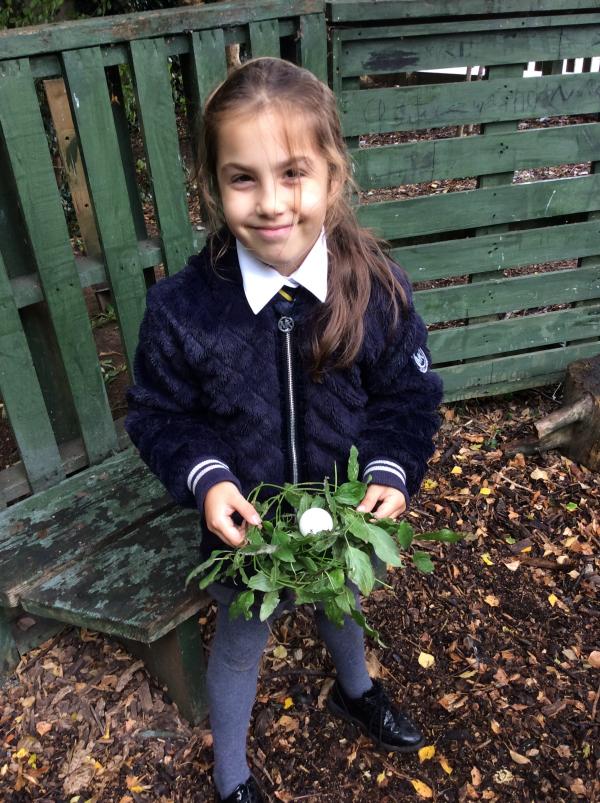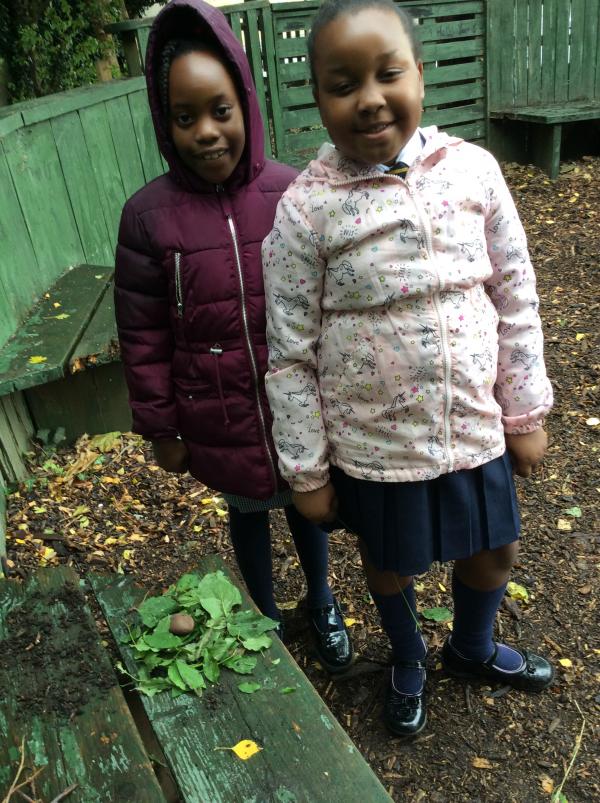 Rocks
Class 3C have been grouping rocks according to their characteristics. We chose which groups to sort them into.