Welcome to Class 3
Class Teachers:
Robins
Mrs Conyard
Learning Support Assistant
Mrs Hardcastle
Mrs Clarke
Seagulls
Mrs Giordmaina
Mr Curtis
Learning Support Assistants
Mrs Howe
Mrs Rektor
Mrs Hardcastle


---
---
The Latest News from Robins & Seagulls
Robins revisiting 2d shape knowledge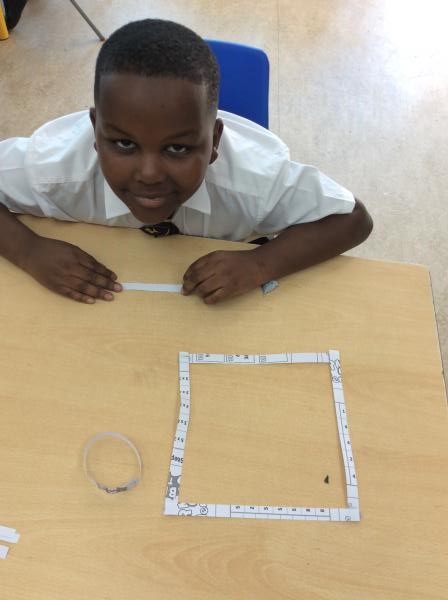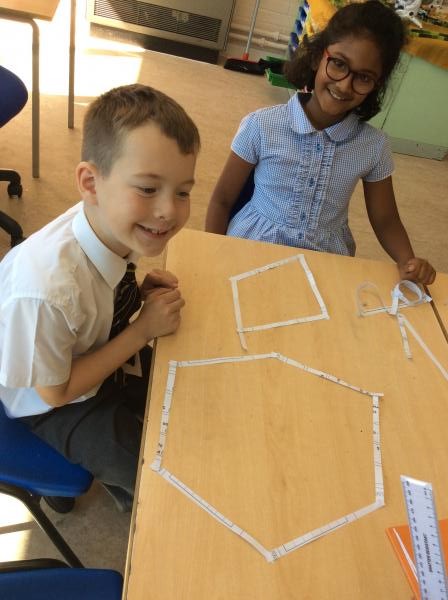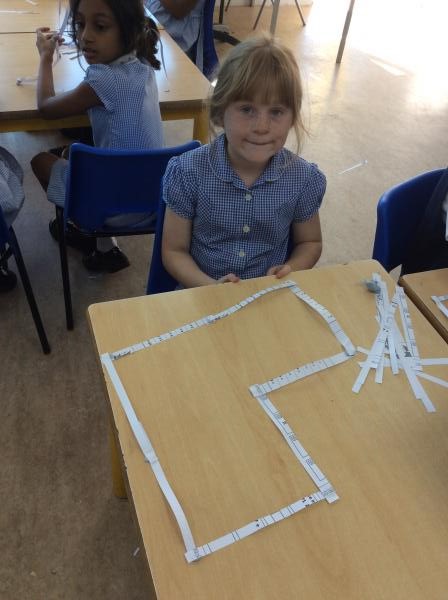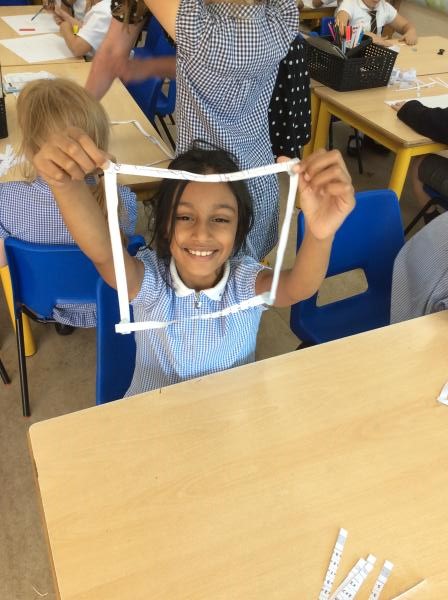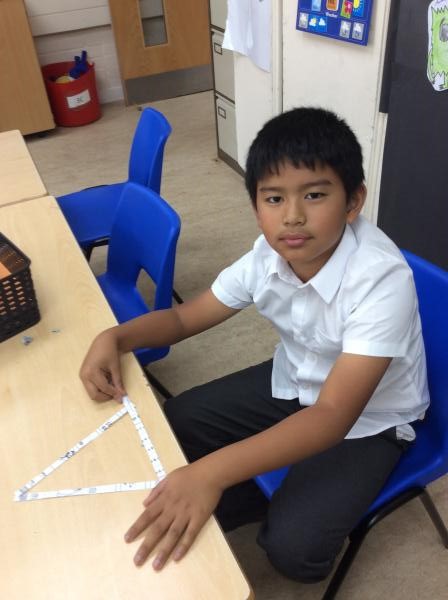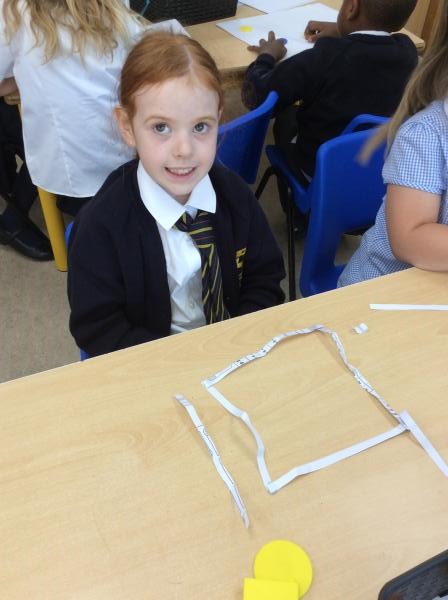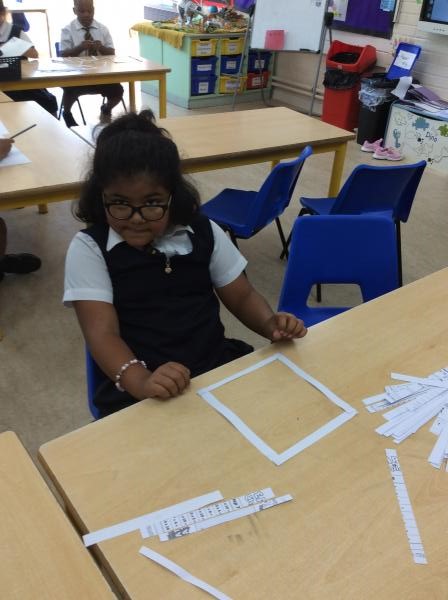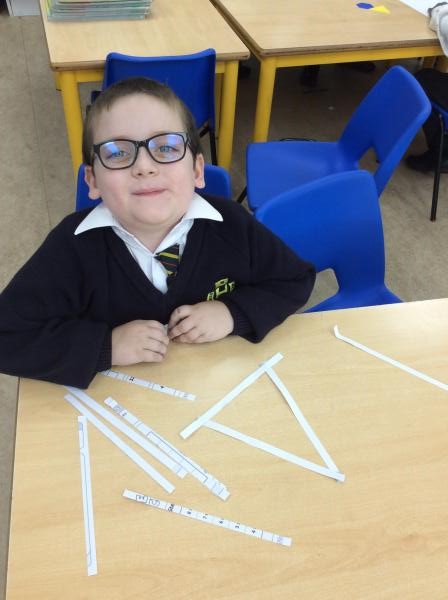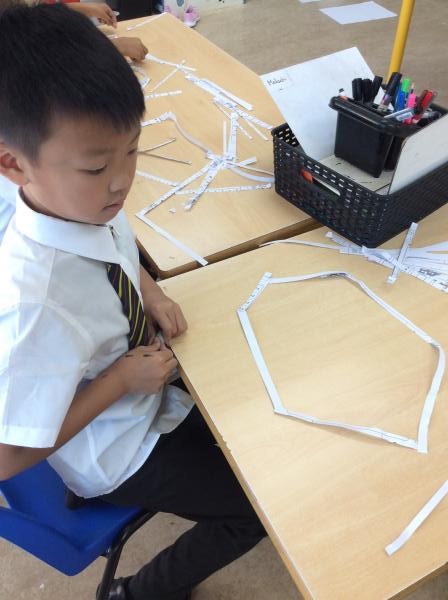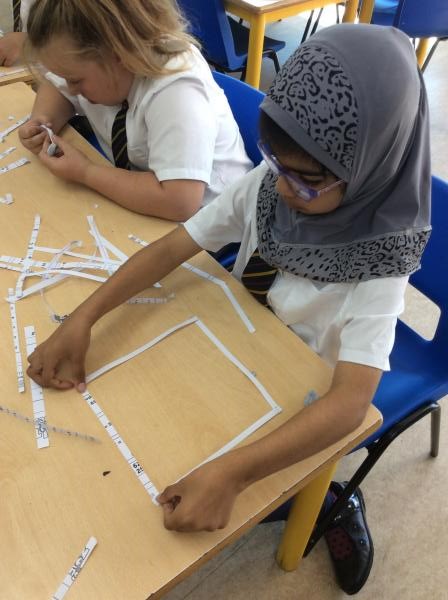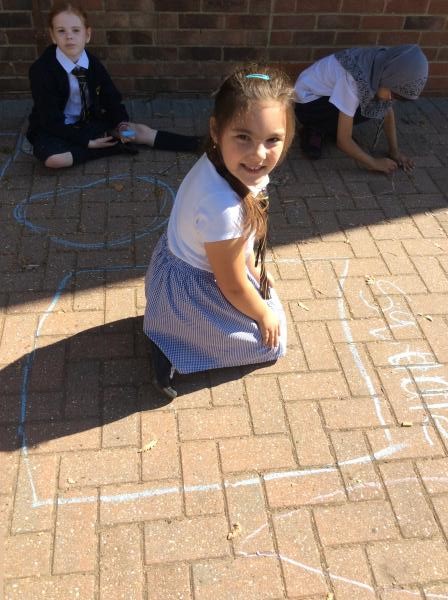 Seagulls in the Nature Area
Seagulls enjoyed their morning in the nature area. We tried colour matching with natural materials with much success. After this, we moved onto being archaeologists- discovering hidden dinosaurs in the nature area and also making dinosaur food with a variety of herbs and plants. Seagulls enjoyed playing games later in the morning.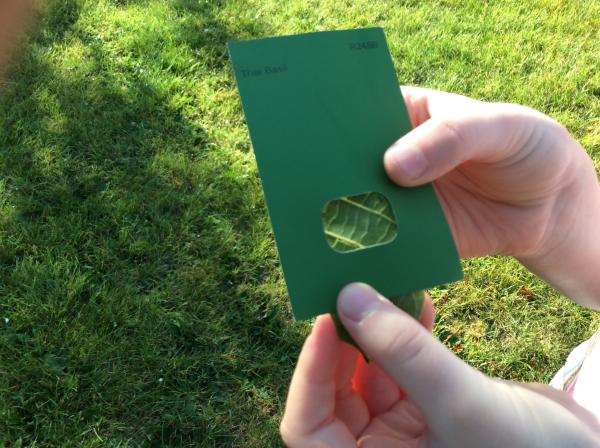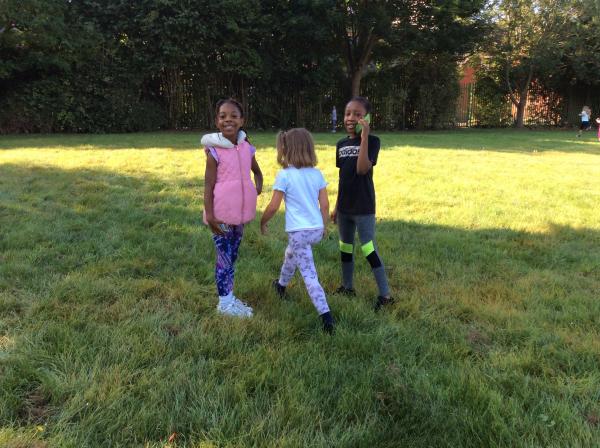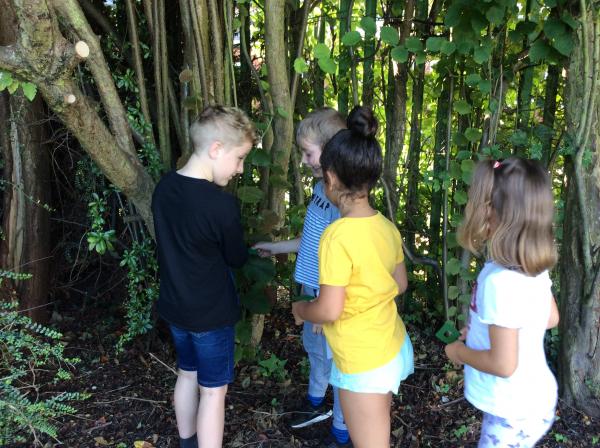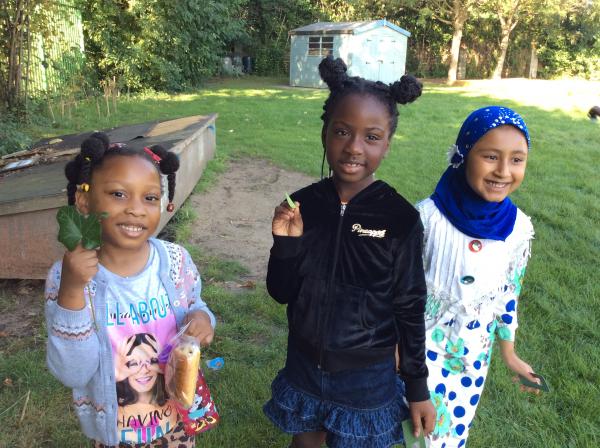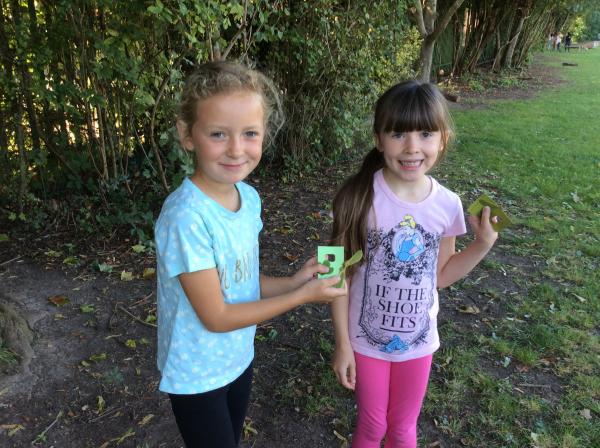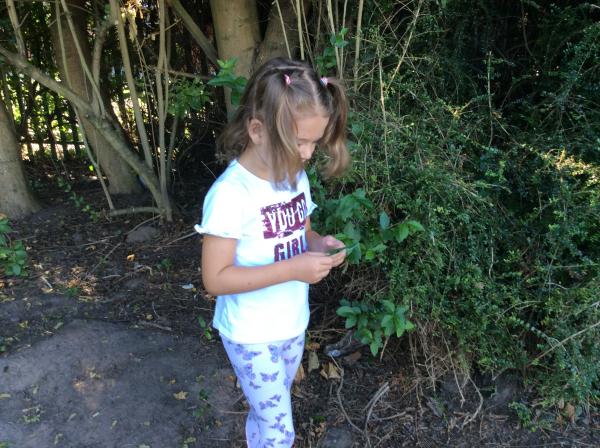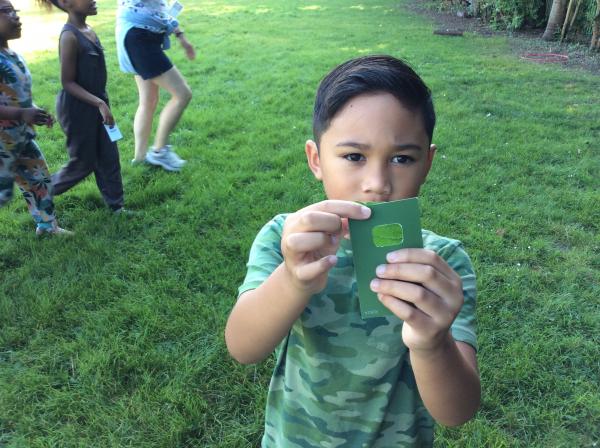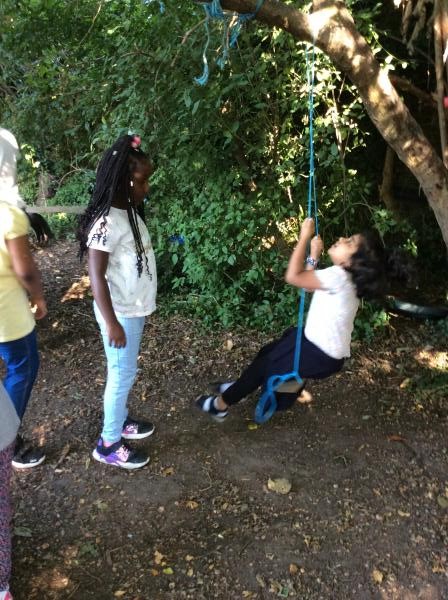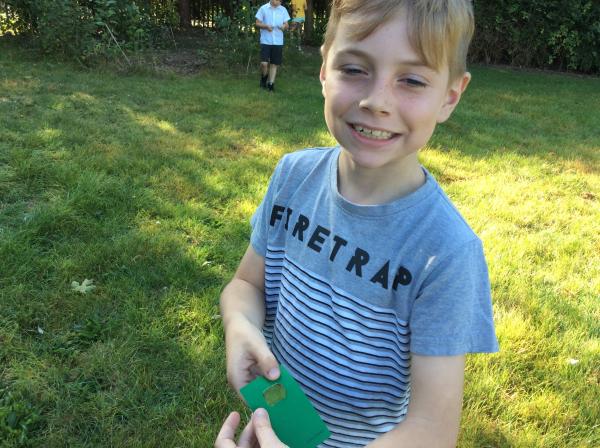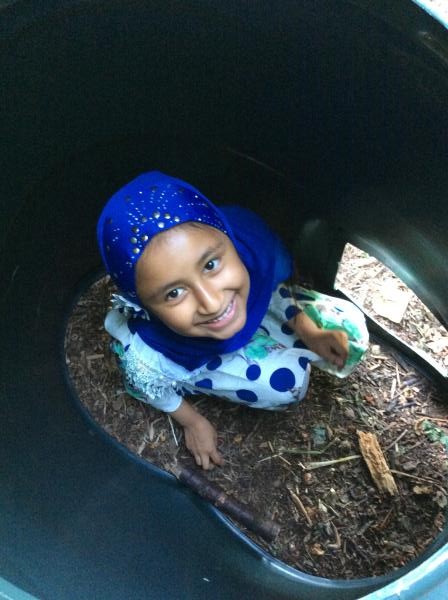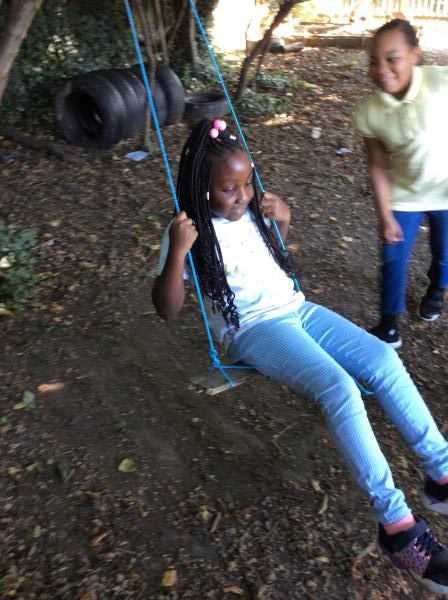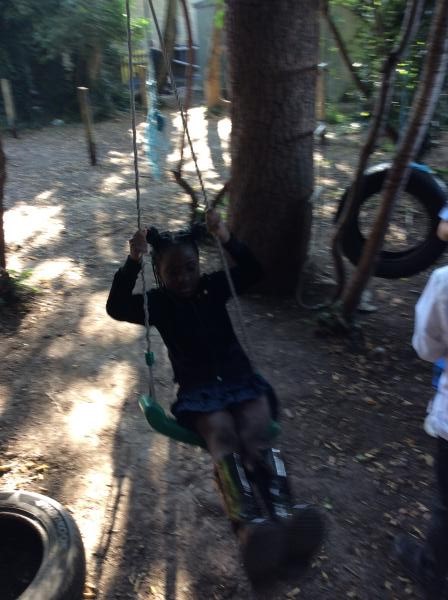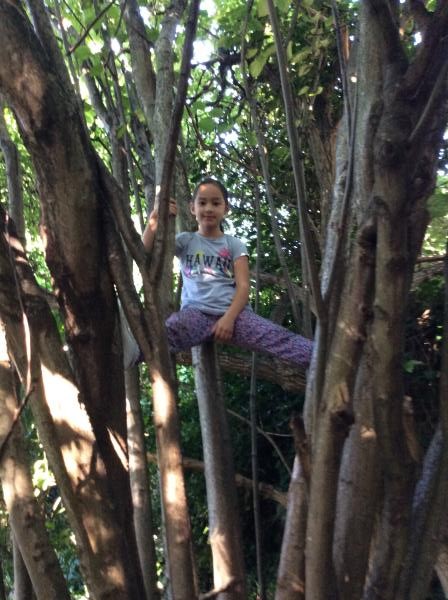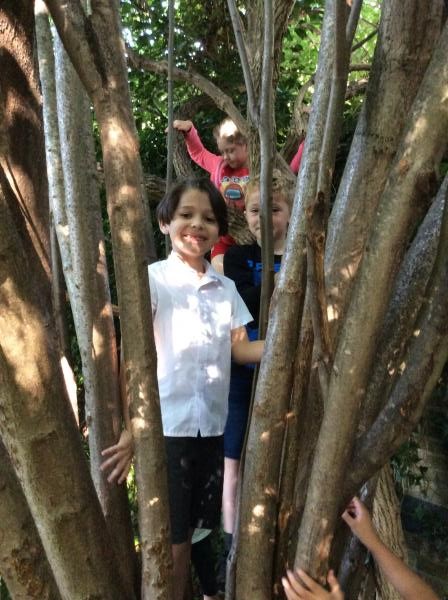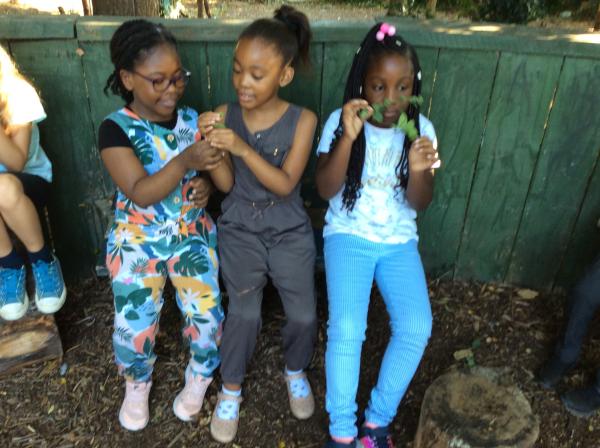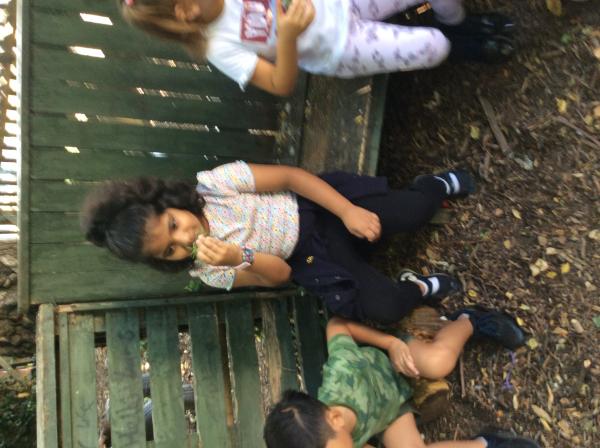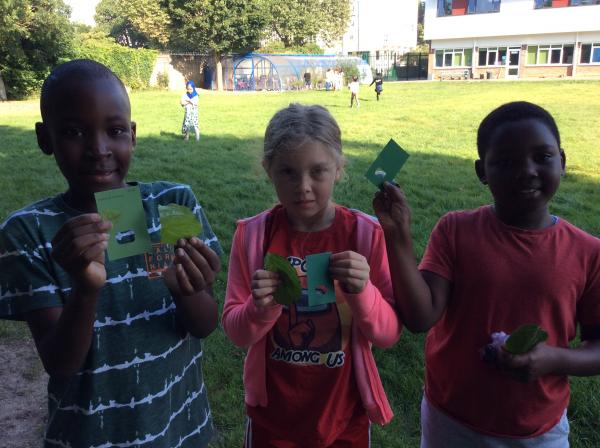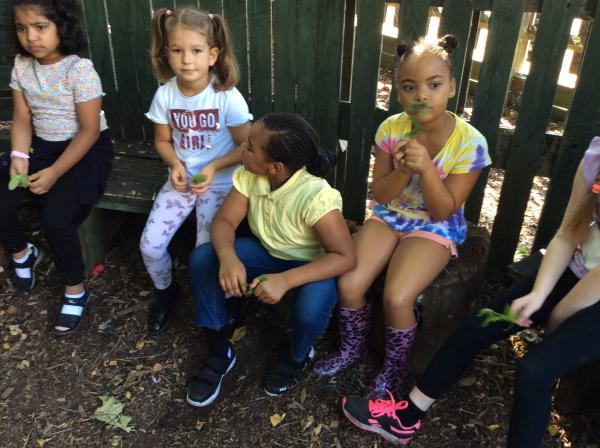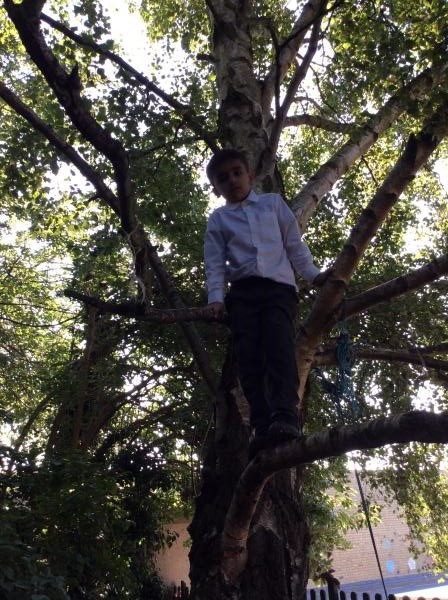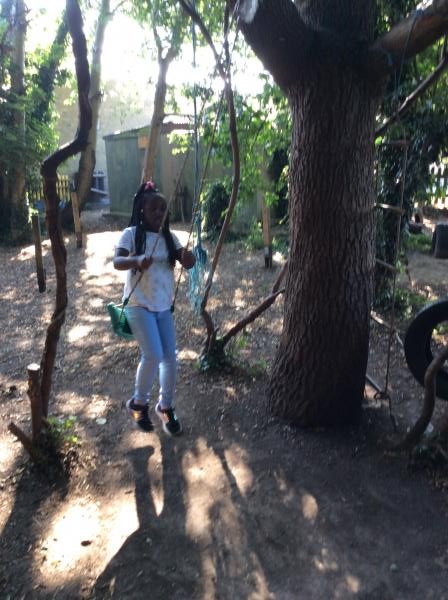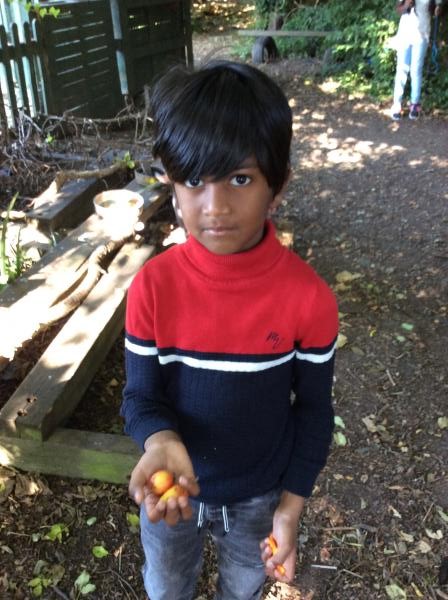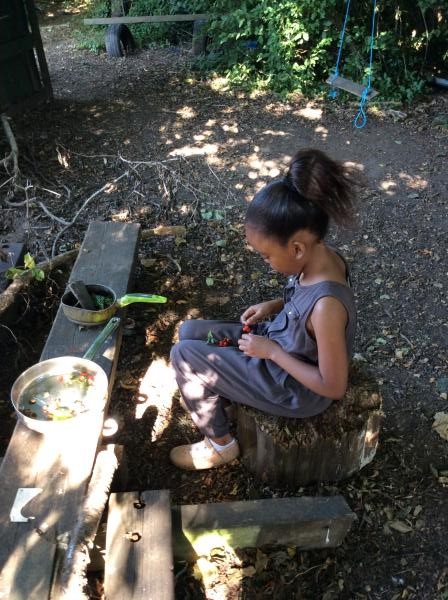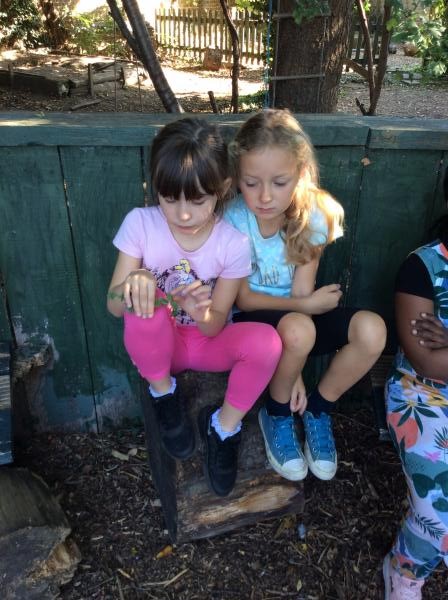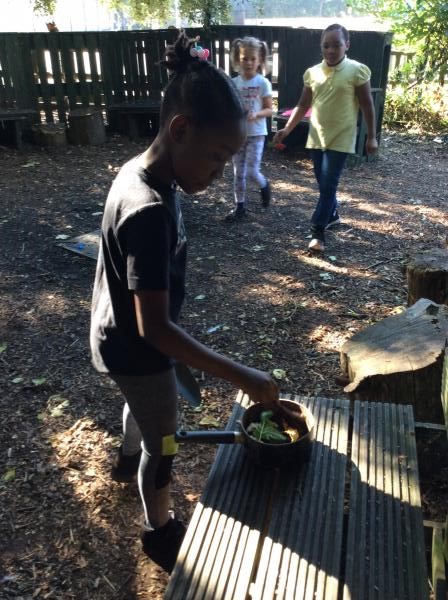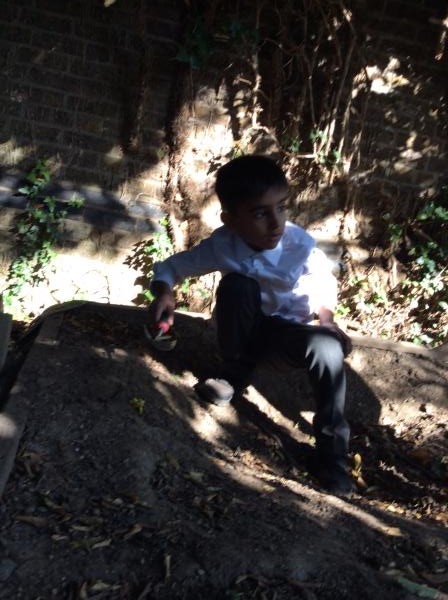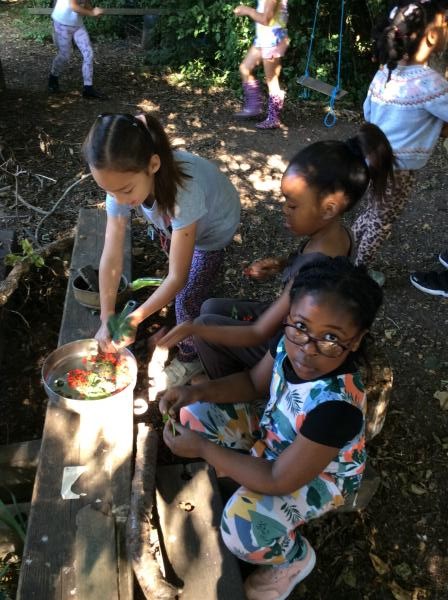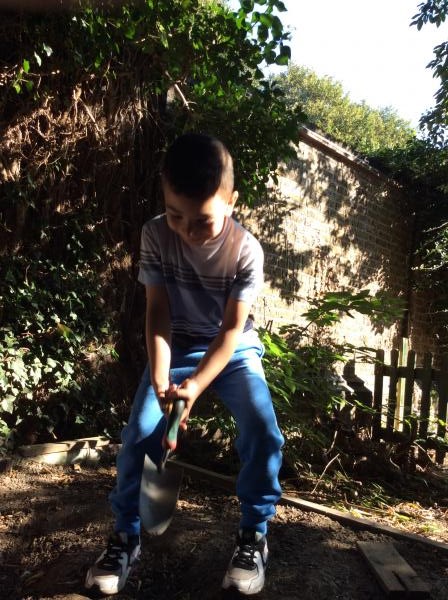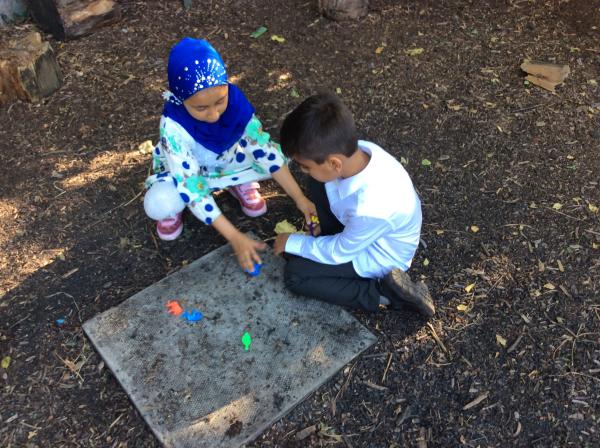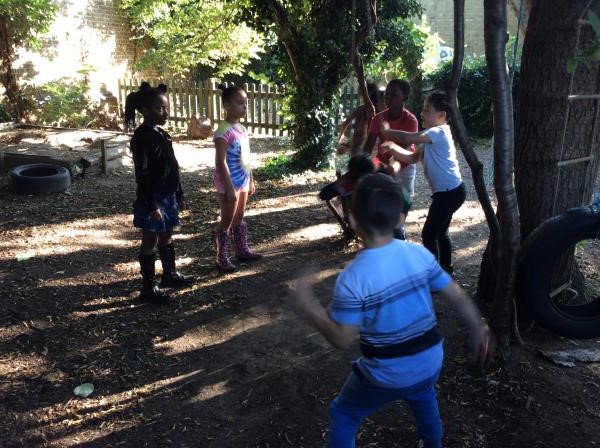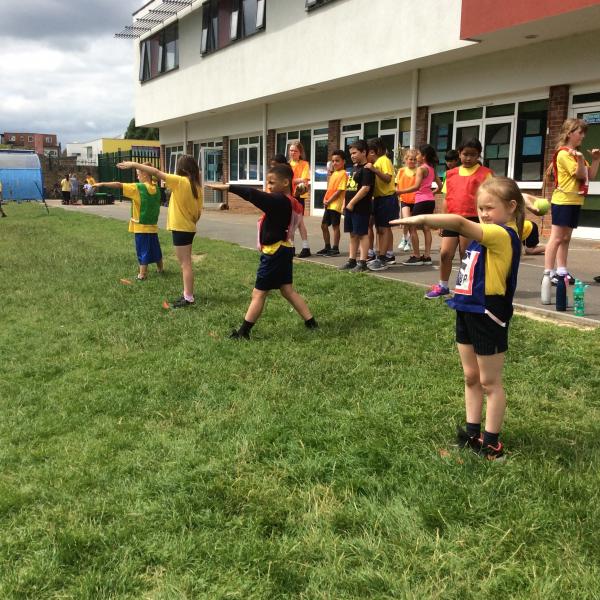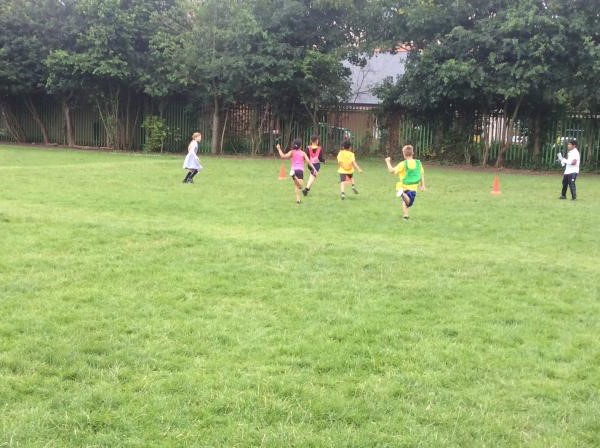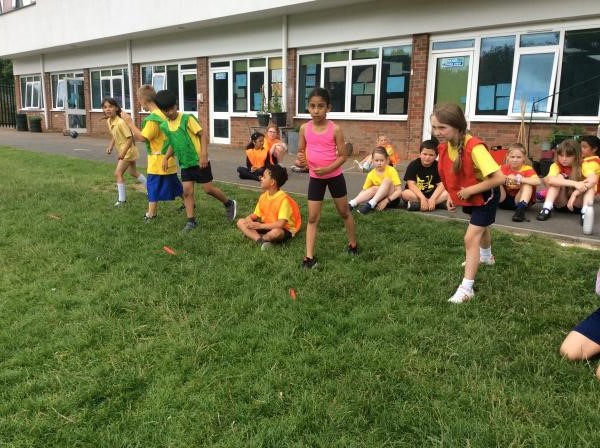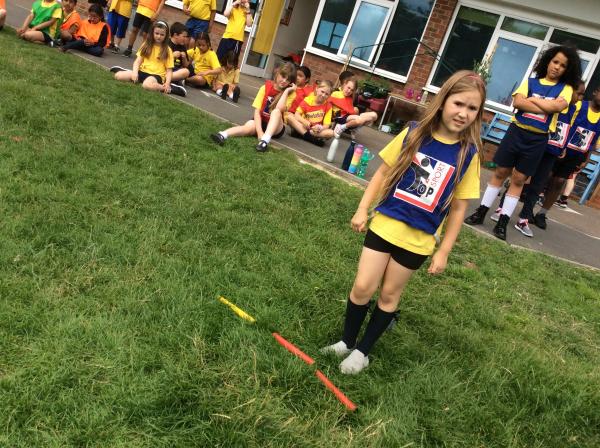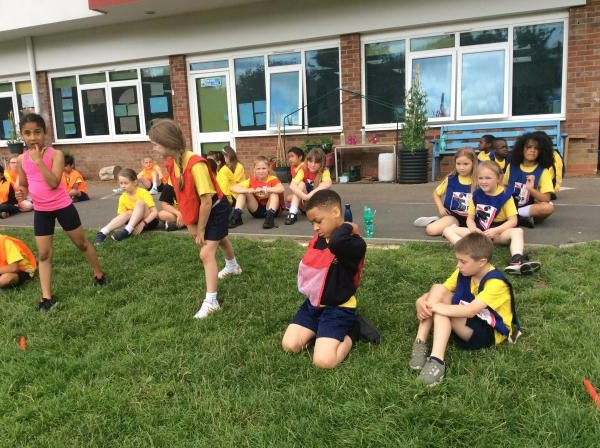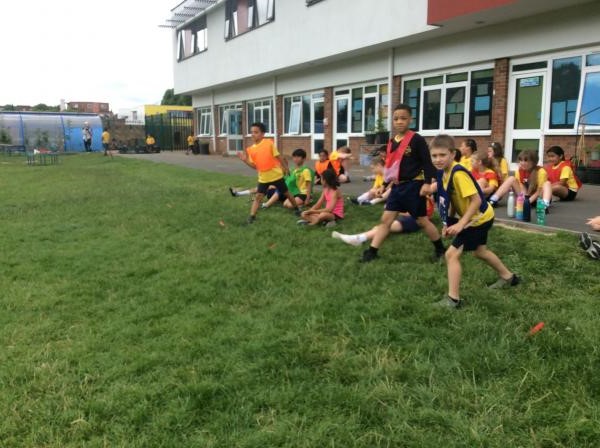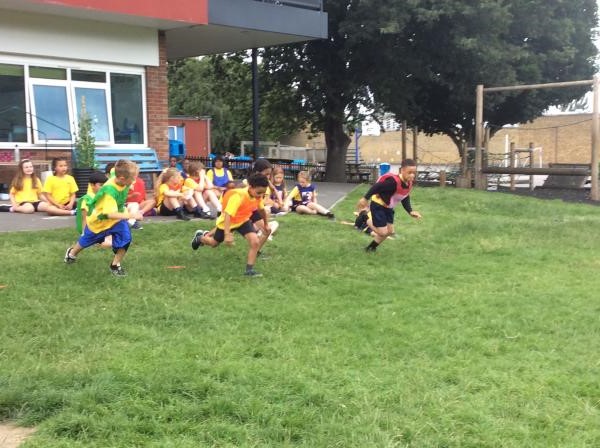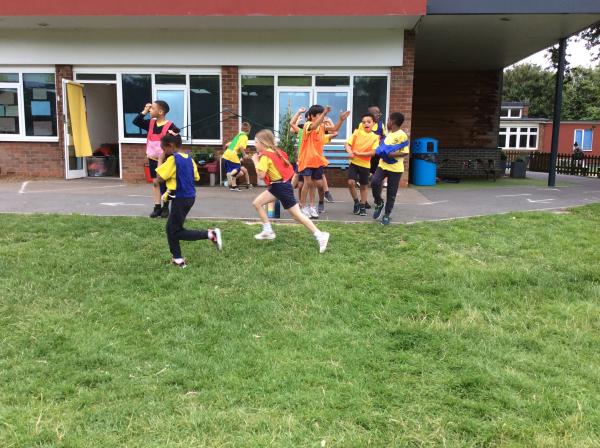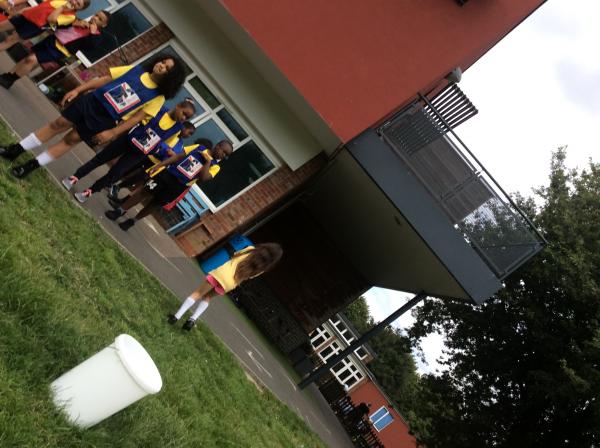 3GC Beach Trip & Watercolour City Skylines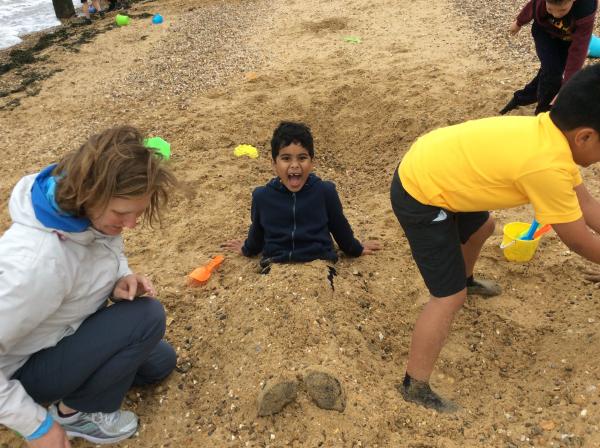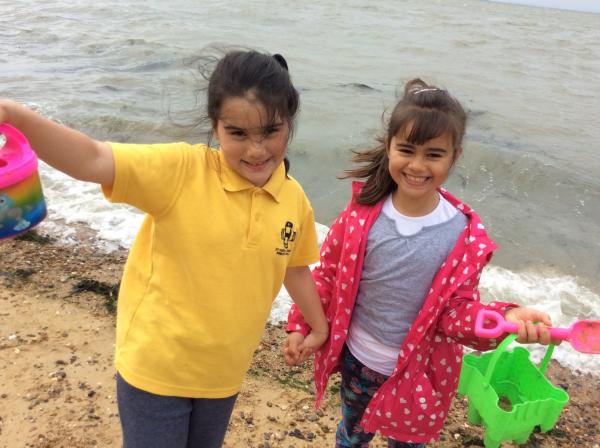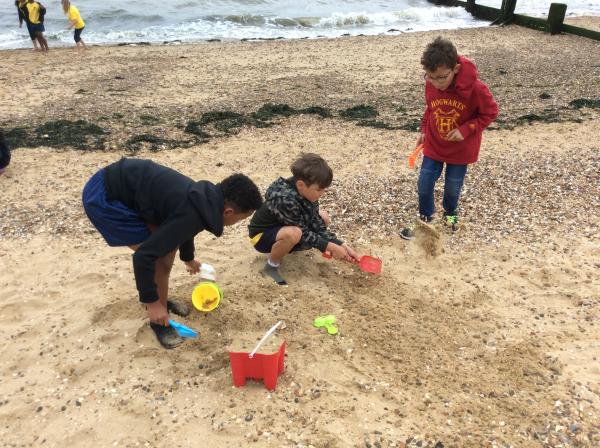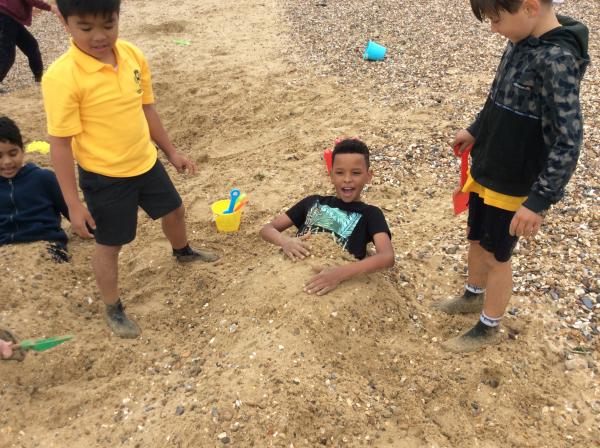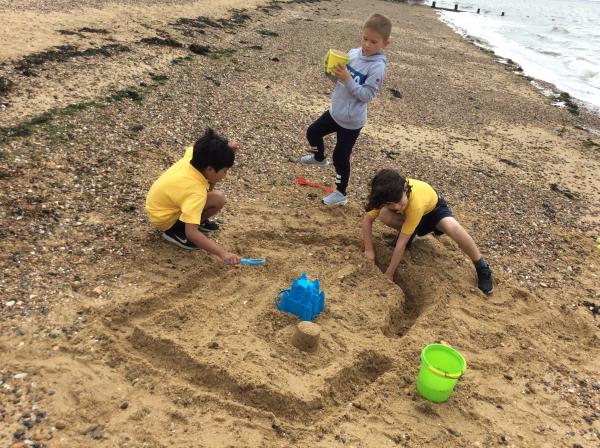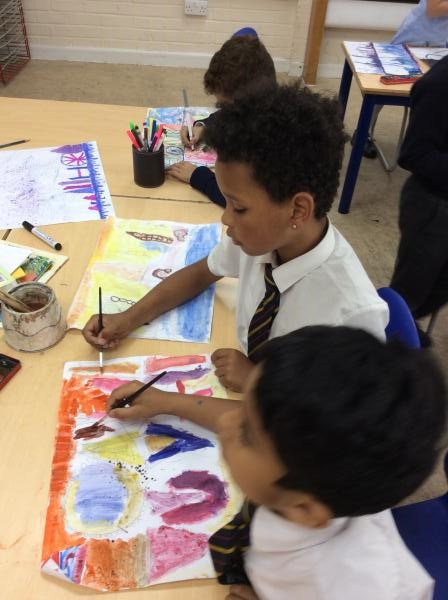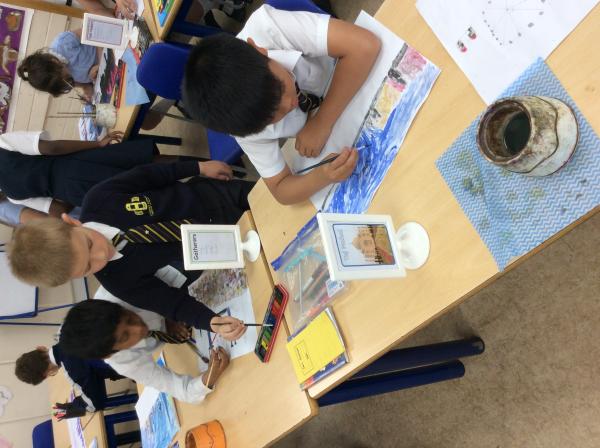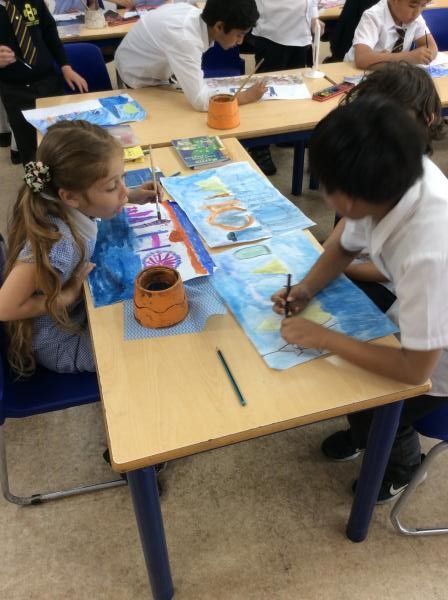 3C Sea Life Adventure Aquarium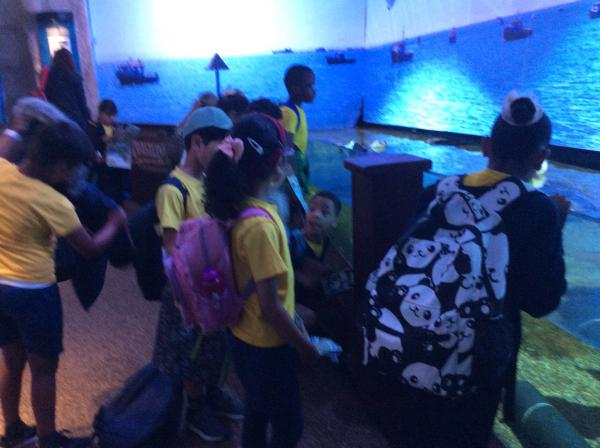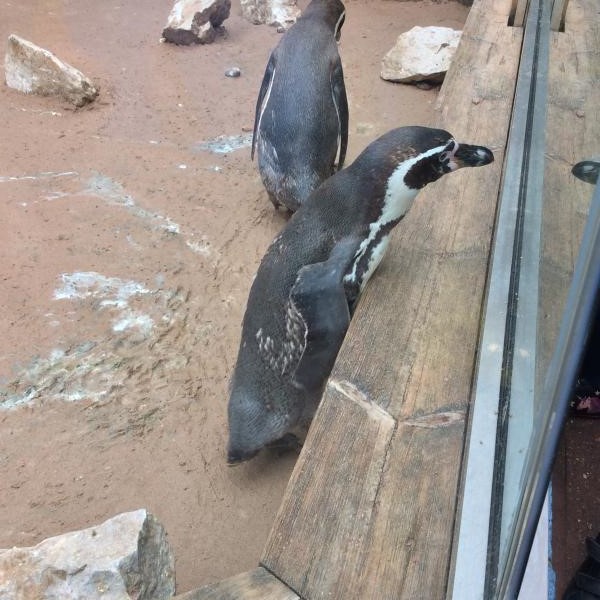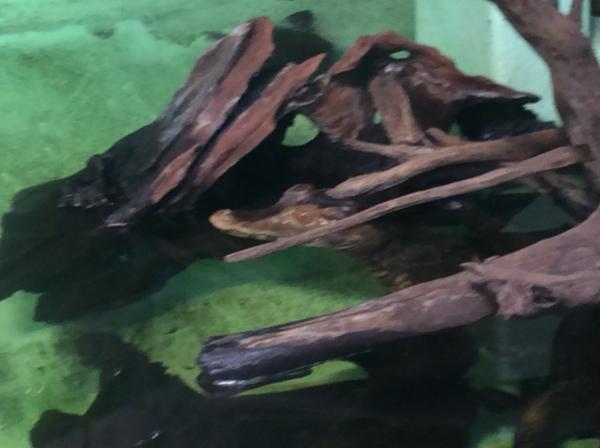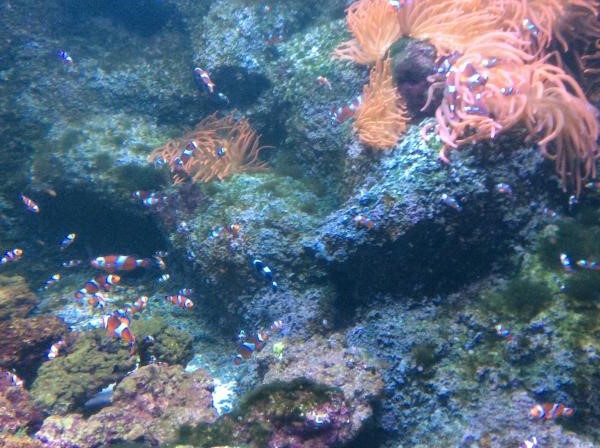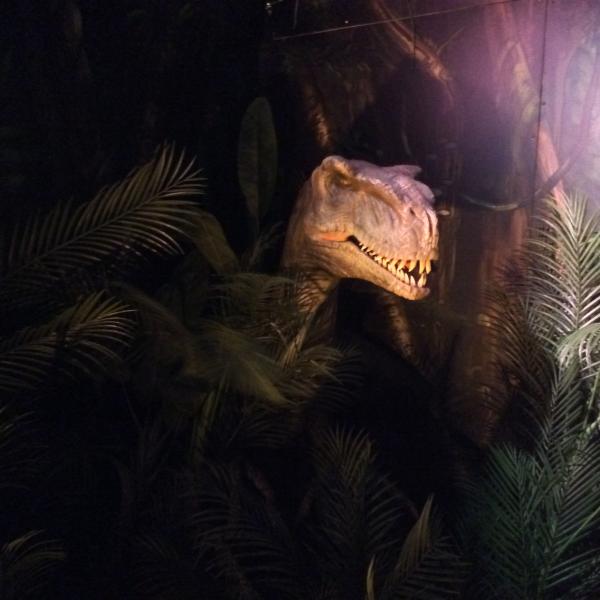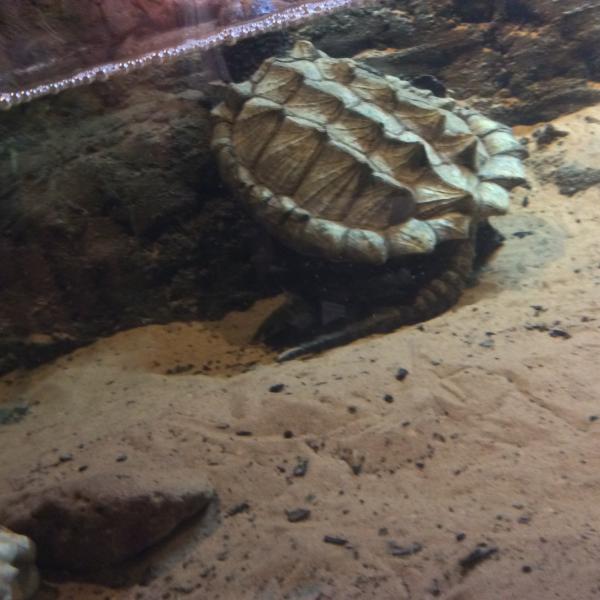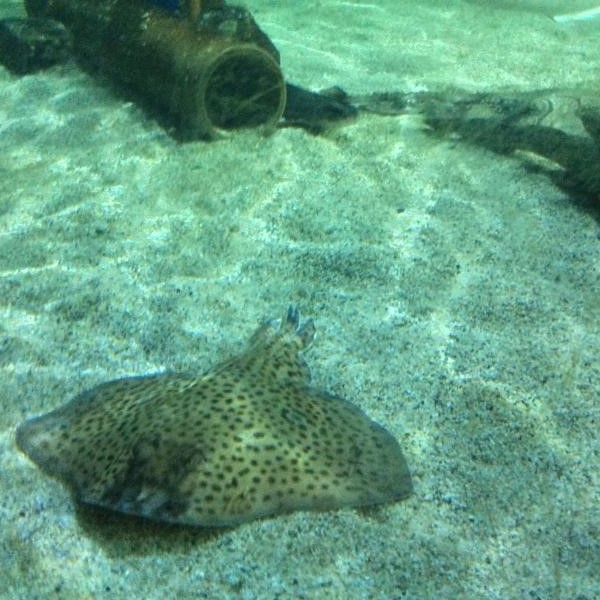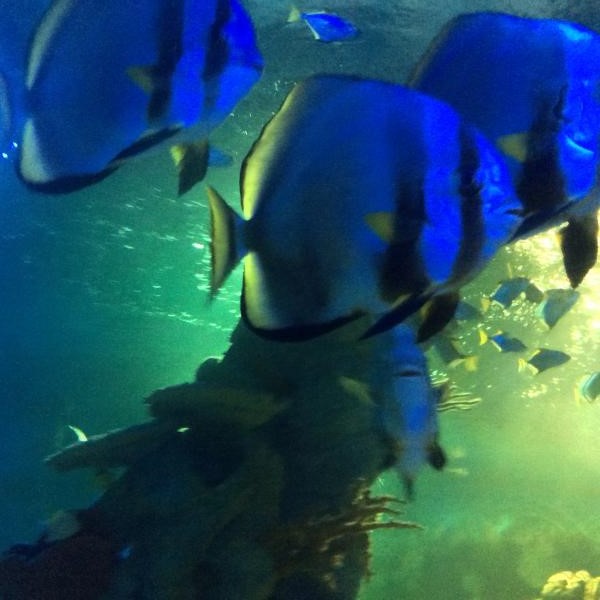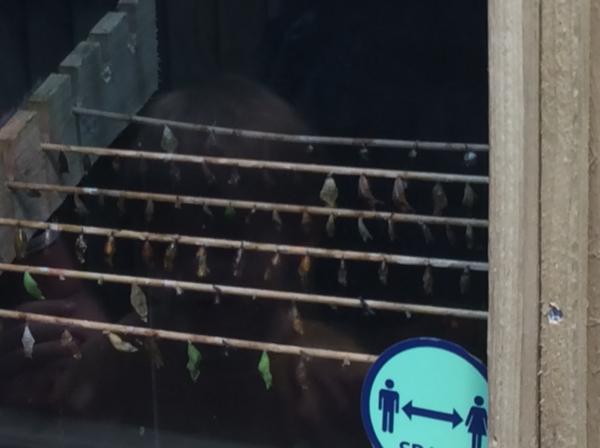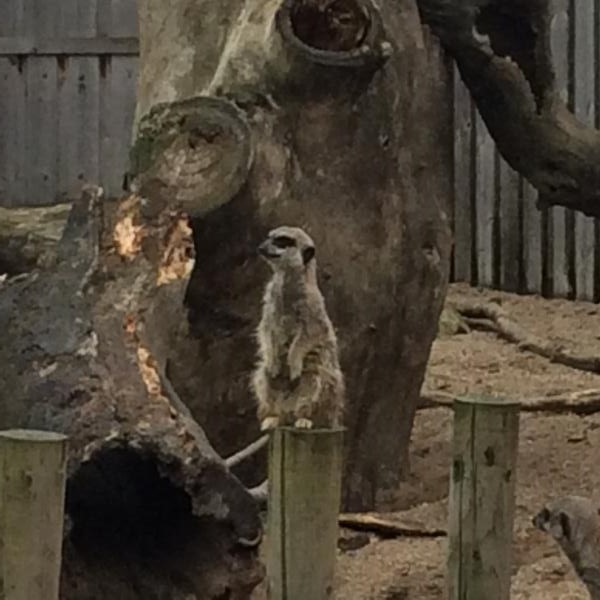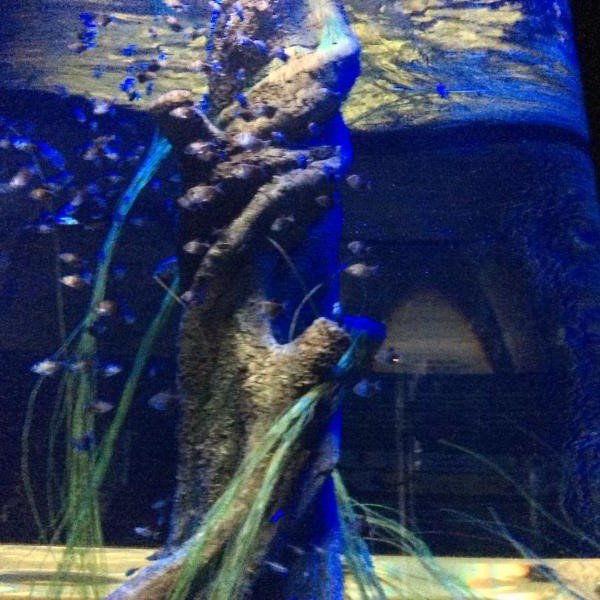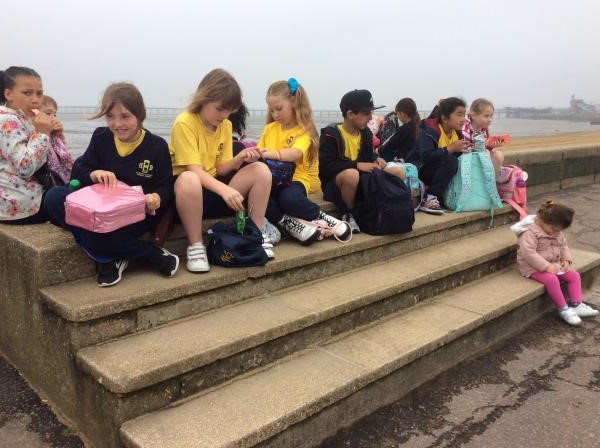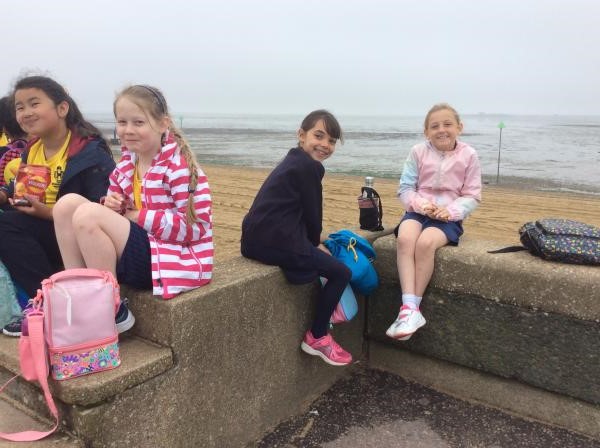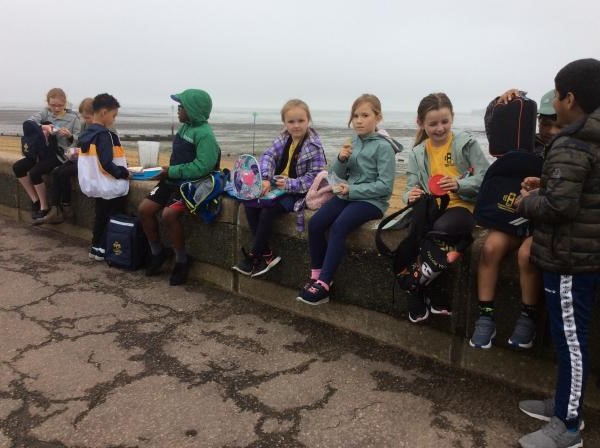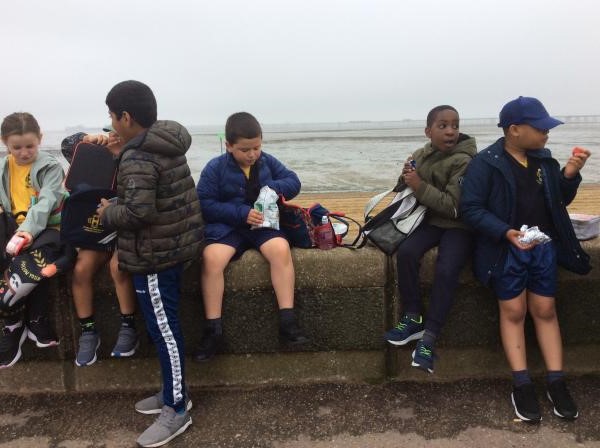 Investigating Light
3c have been learning about light, finding reflective materials in the classroom, and how a light beam travels in straight lines. The children investigated how could they make the light beam bend around corners.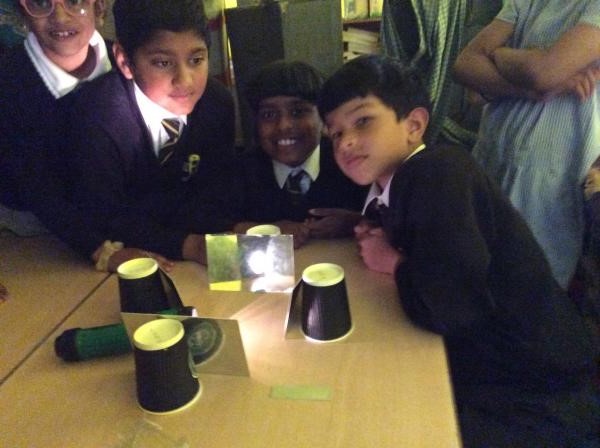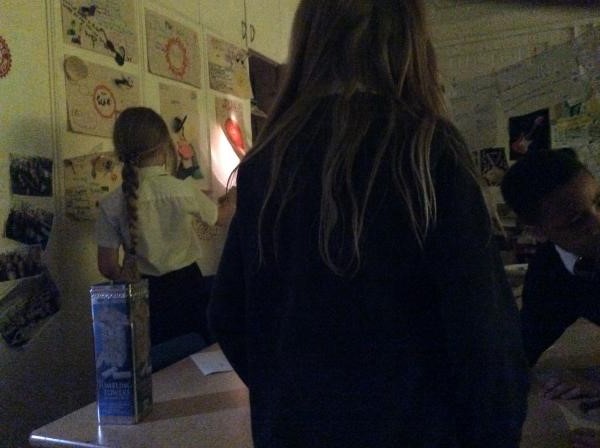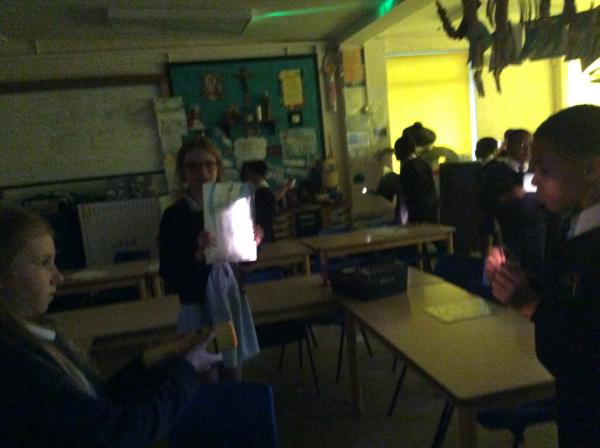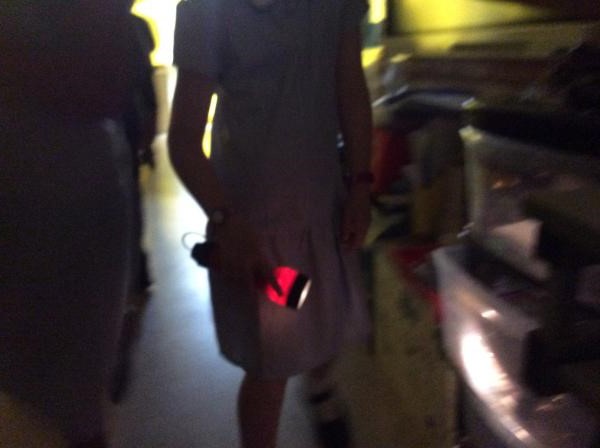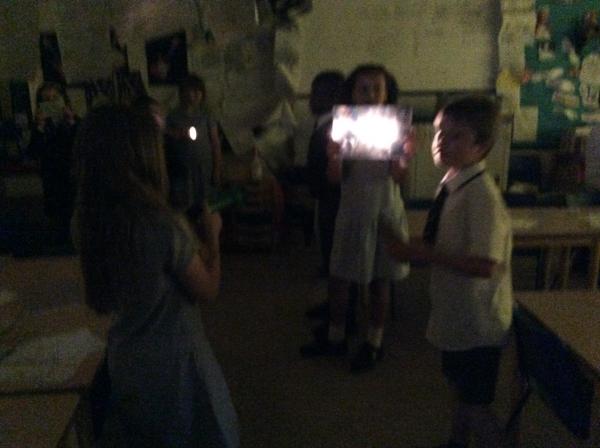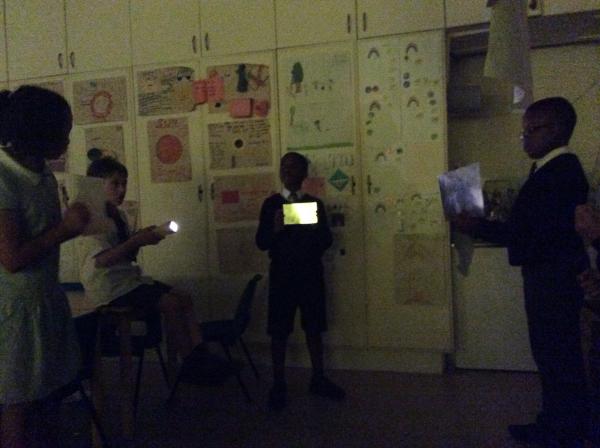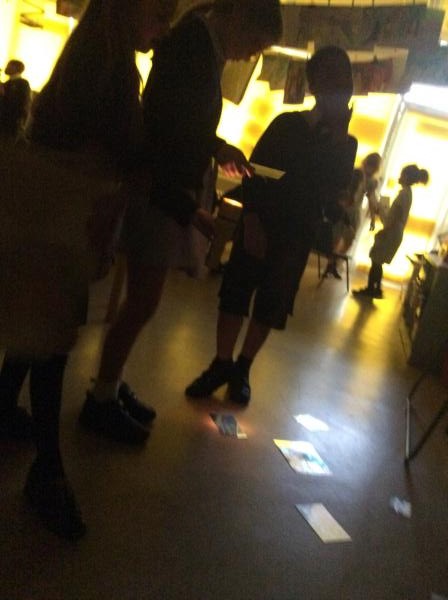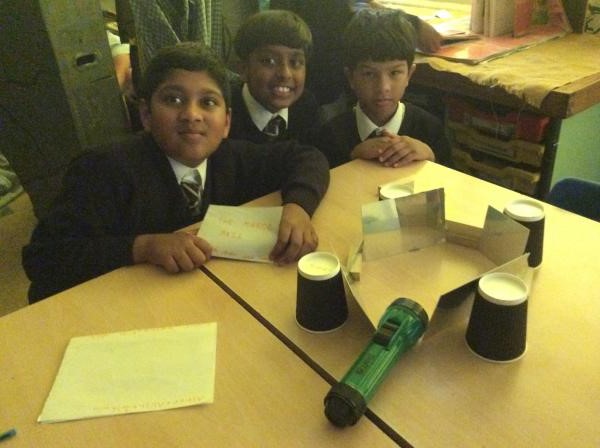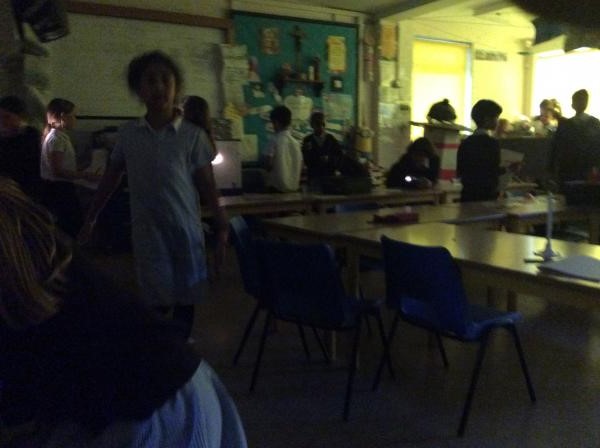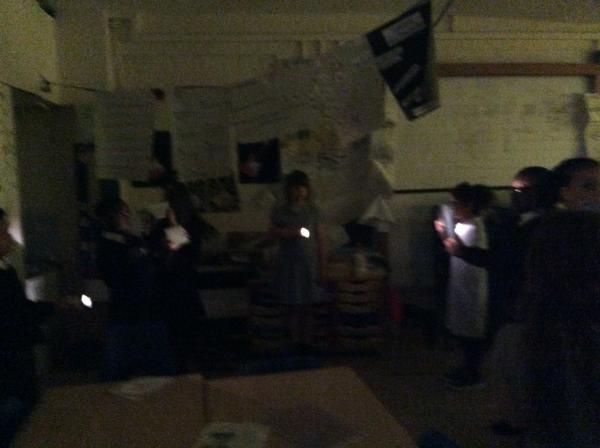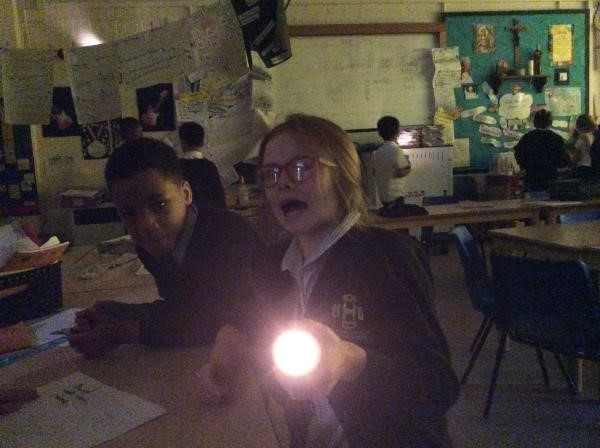 3C showing their skills
3c have been practising their gymnastic skills on the apparatus. They have become very imaginative in their use of the ropes whilst having developed their balance, agility and core strength. Apparatus for PE is definitely one of their favourite times of the week!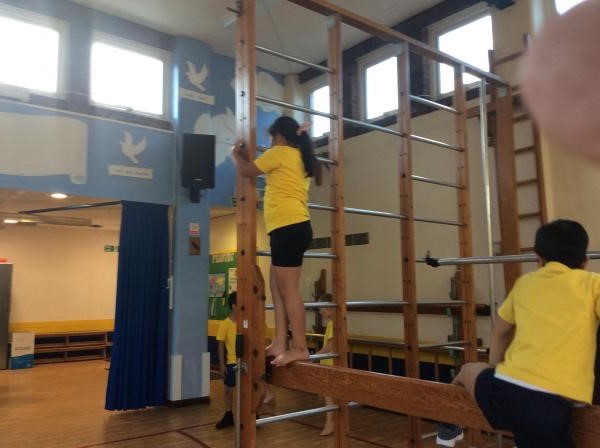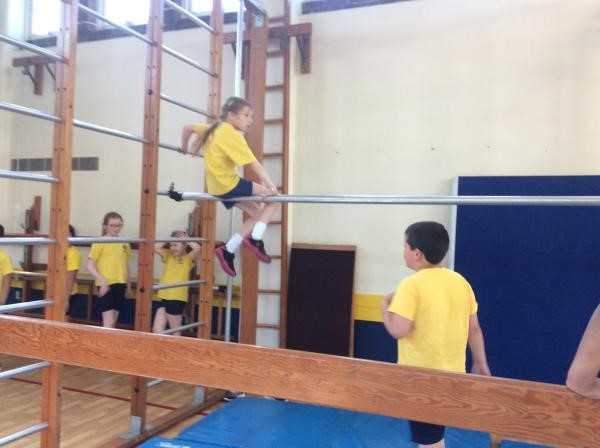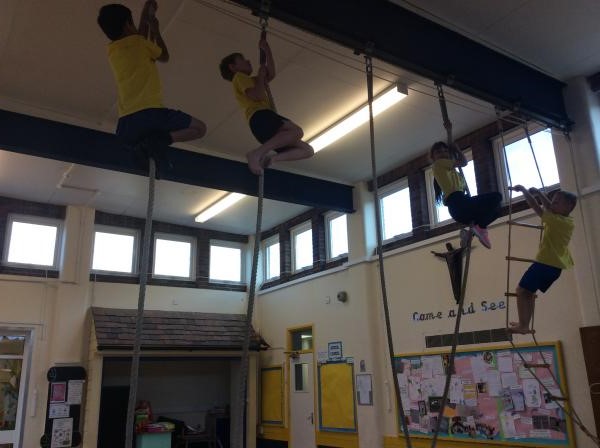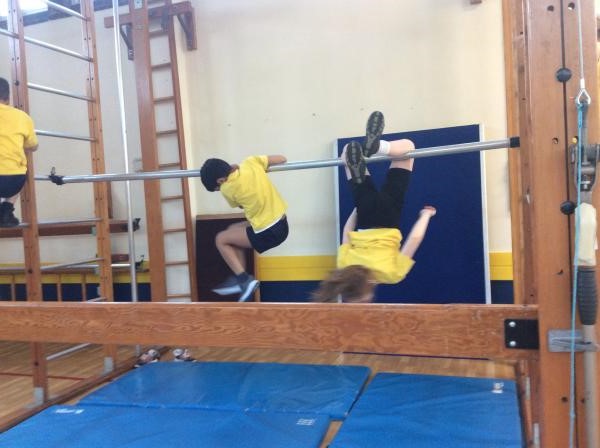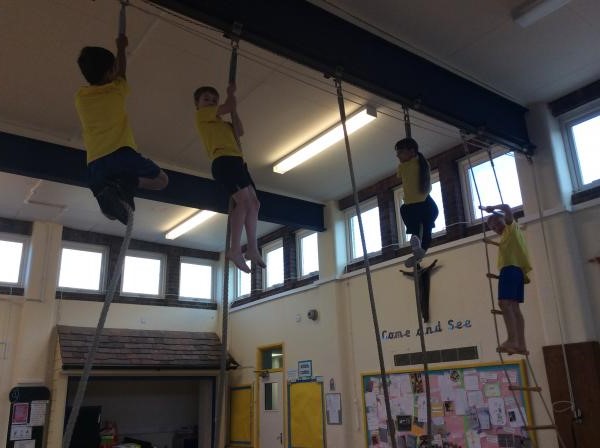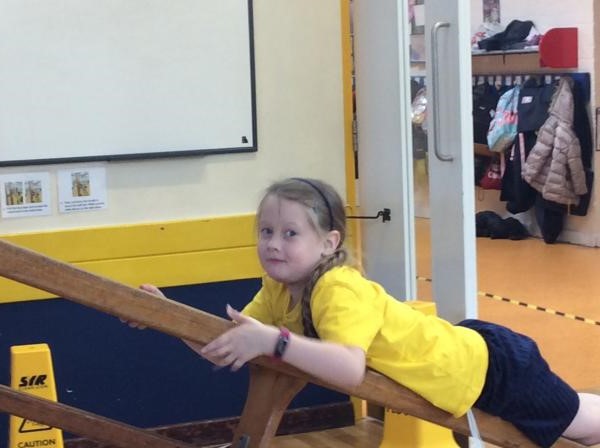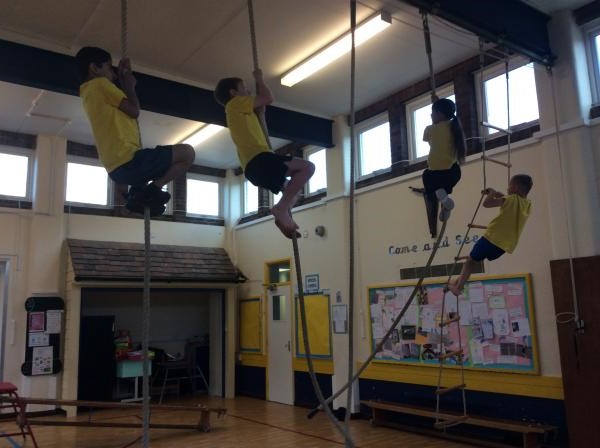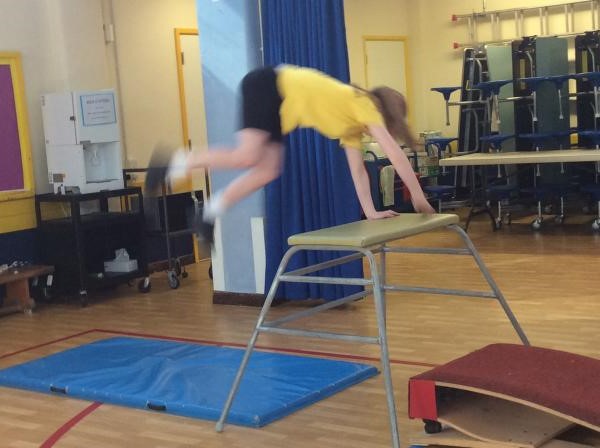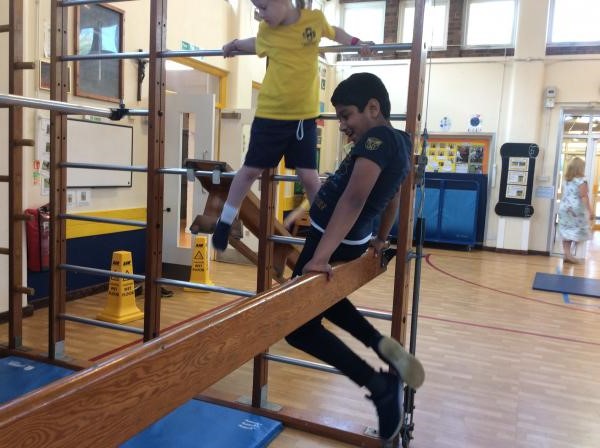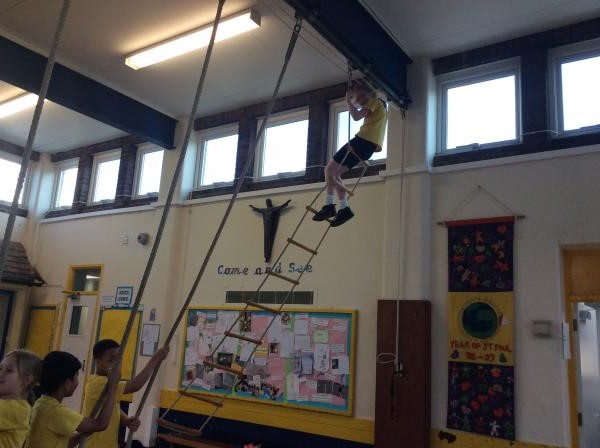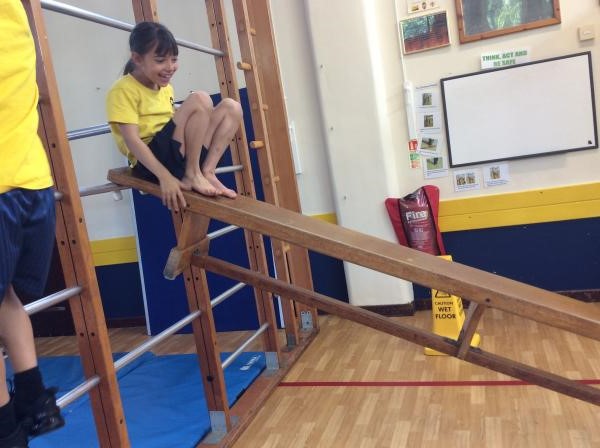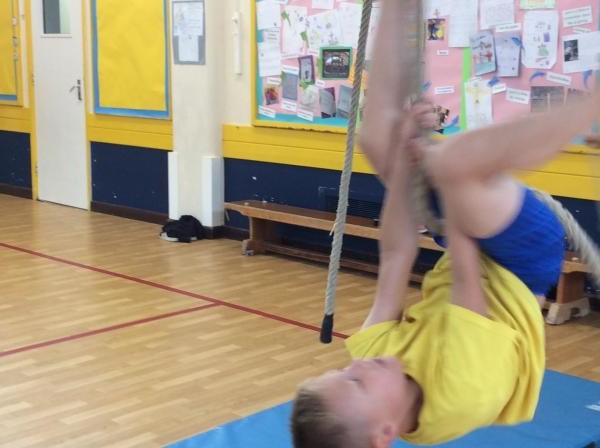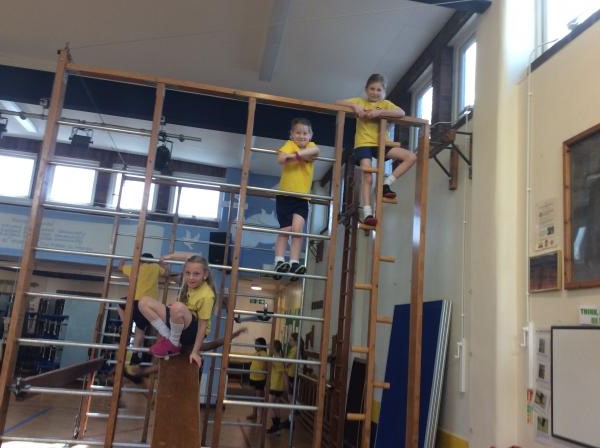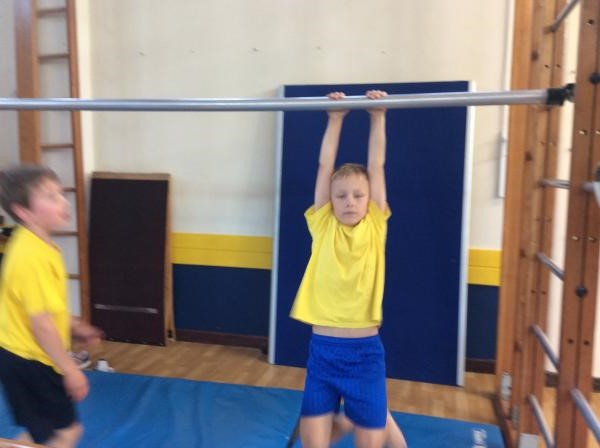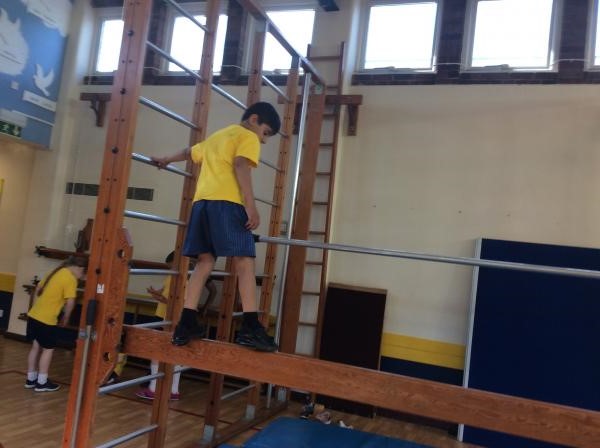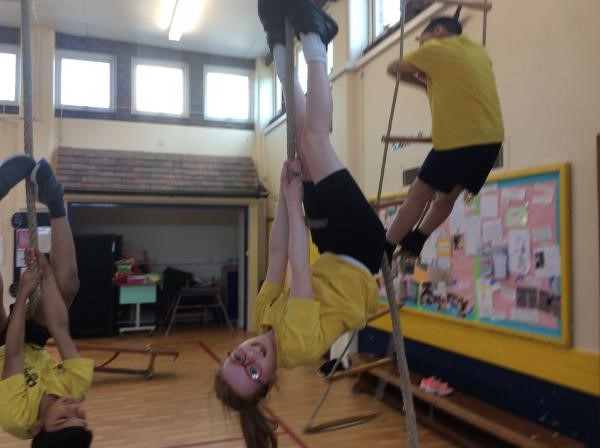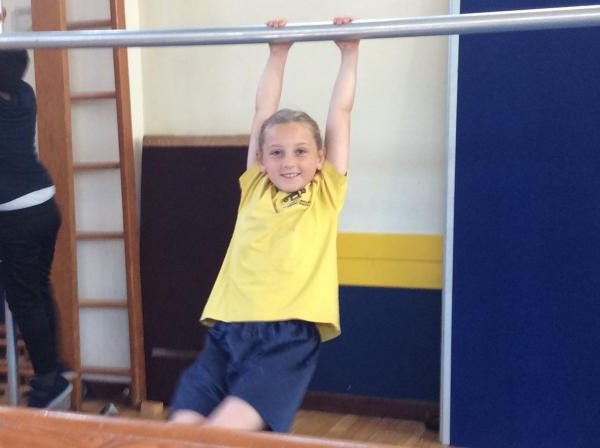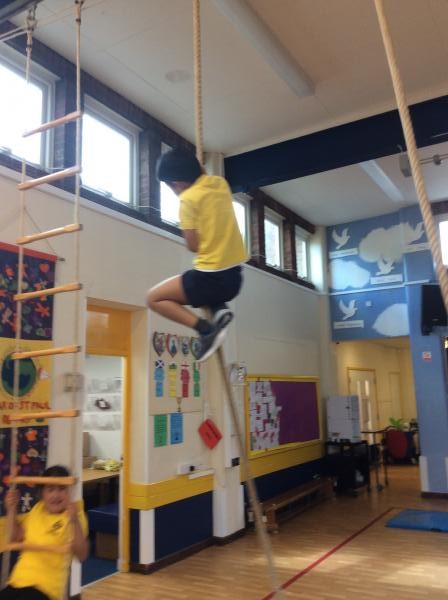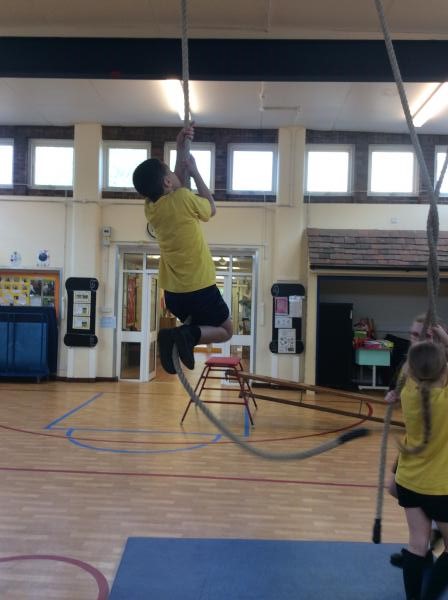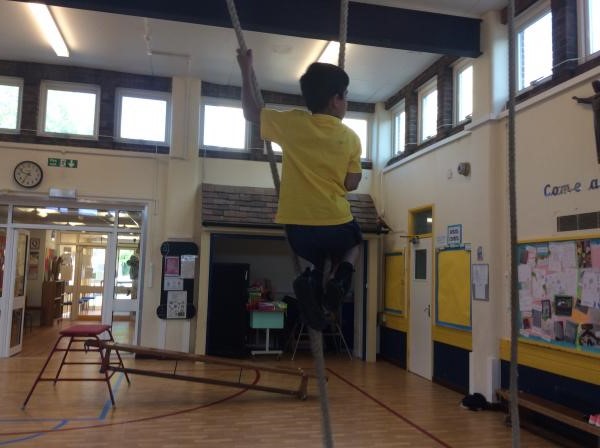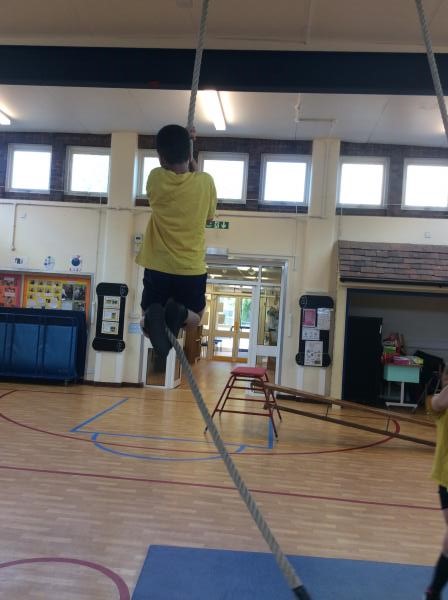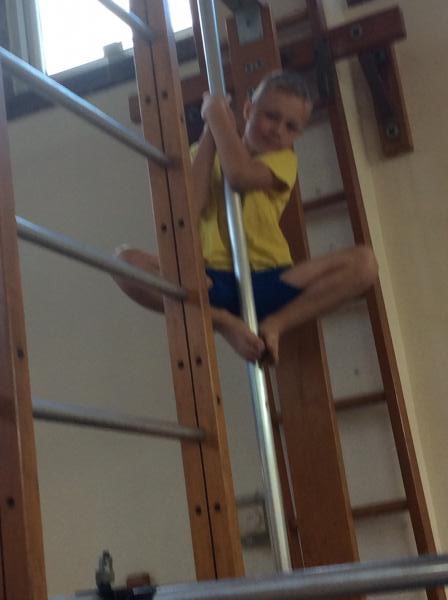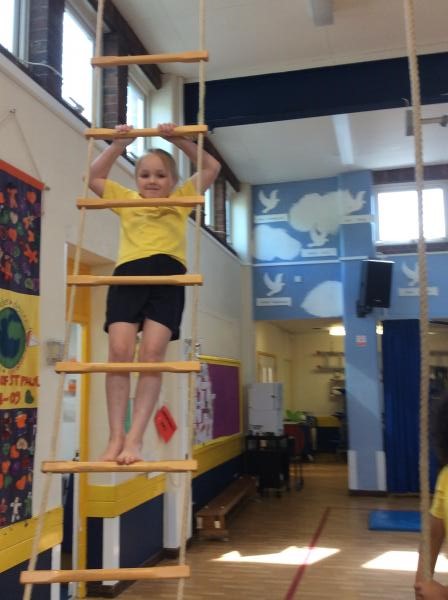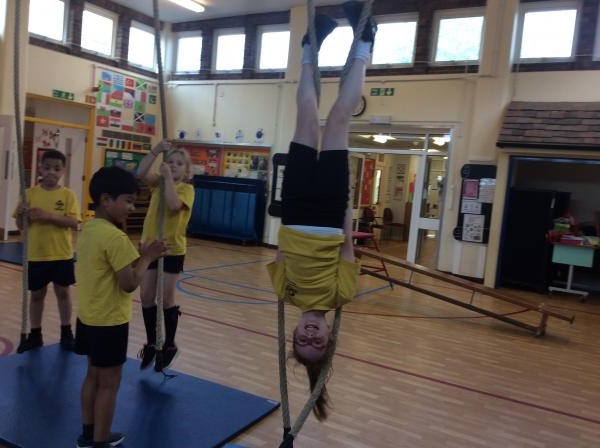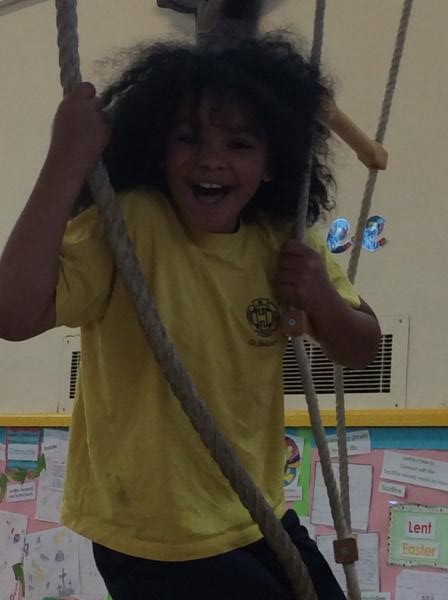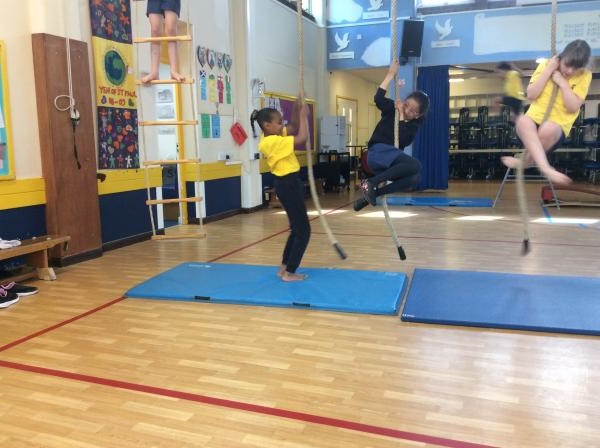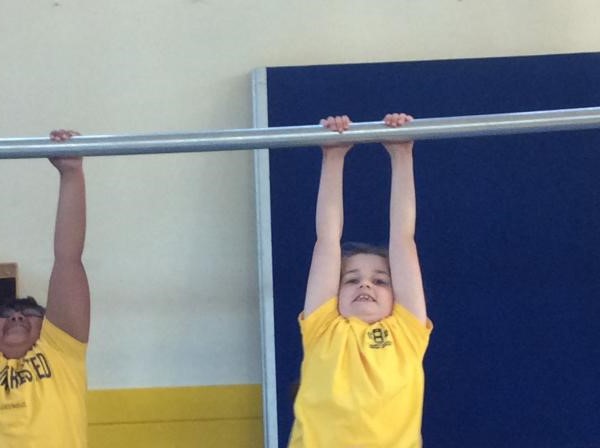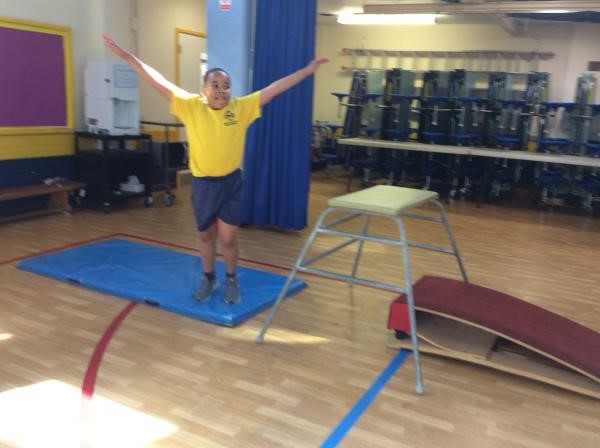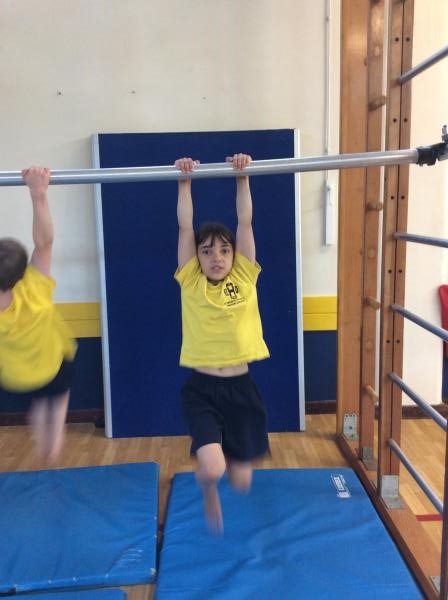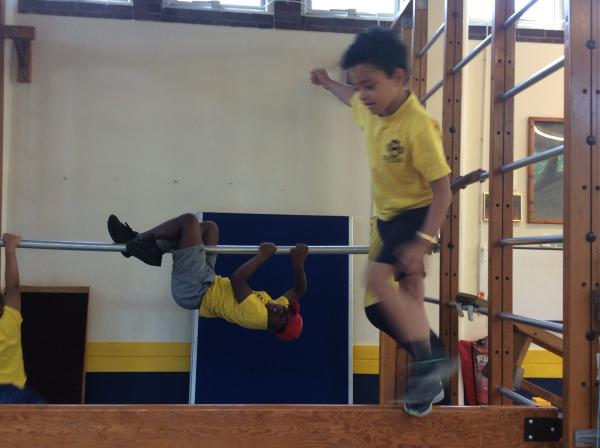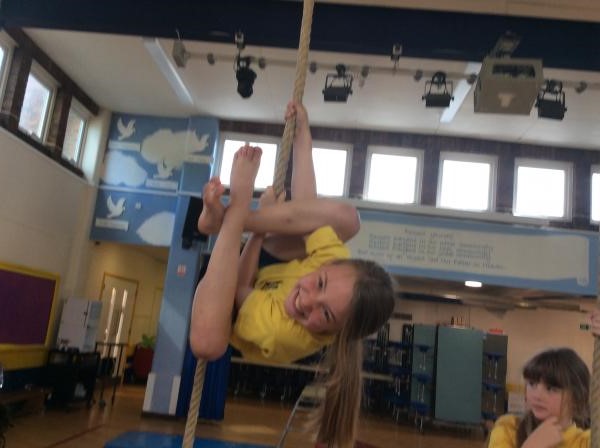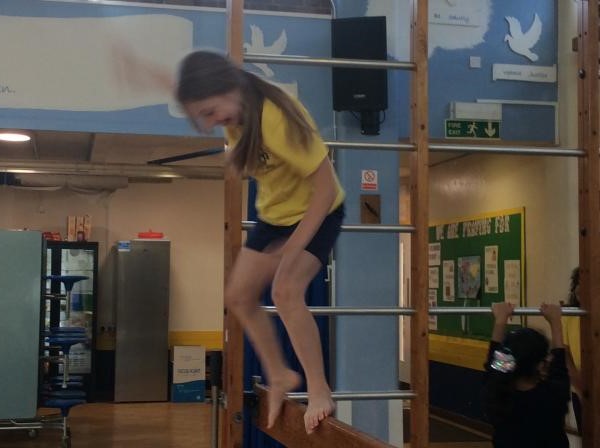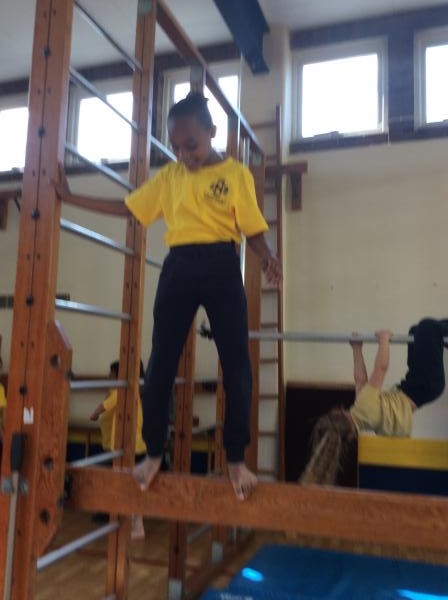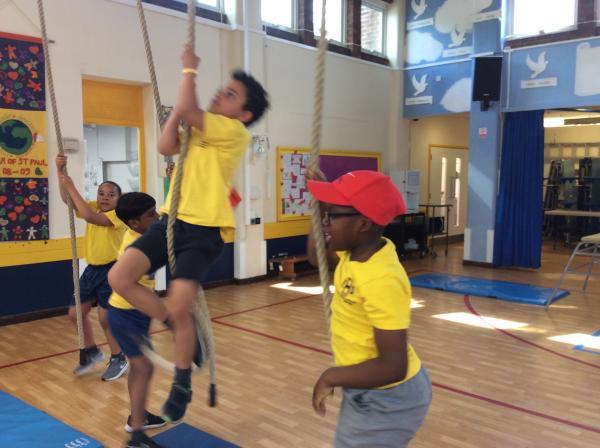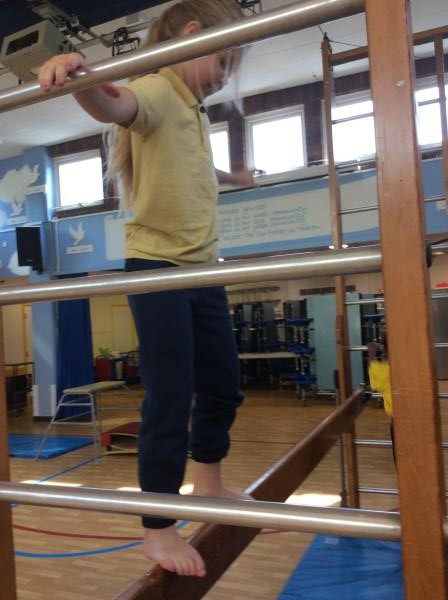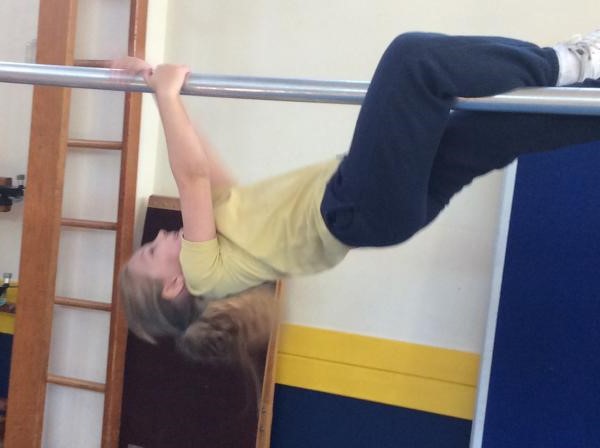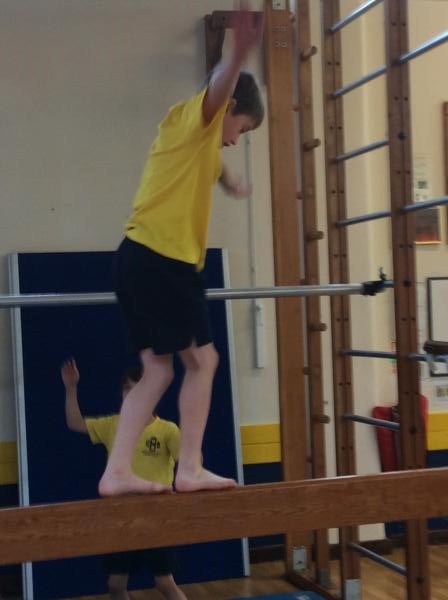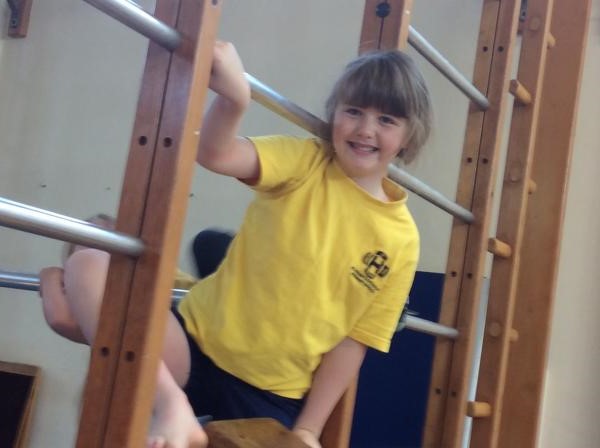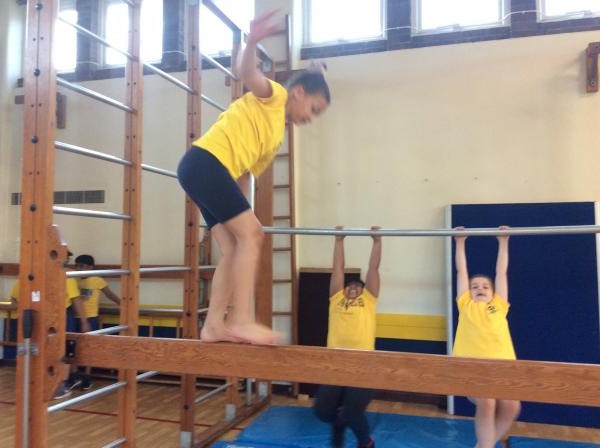 3C Recreating Famous Landmarks
3C have been looking at famous landmarks around the world, they tried to recreate some of their favourites using spaghetti and marshmallows. It was tricky to build tall towers stable and strong. However most groups achieved their aim by being creative!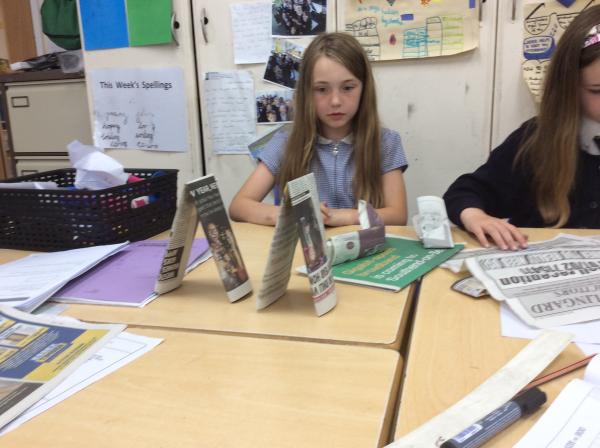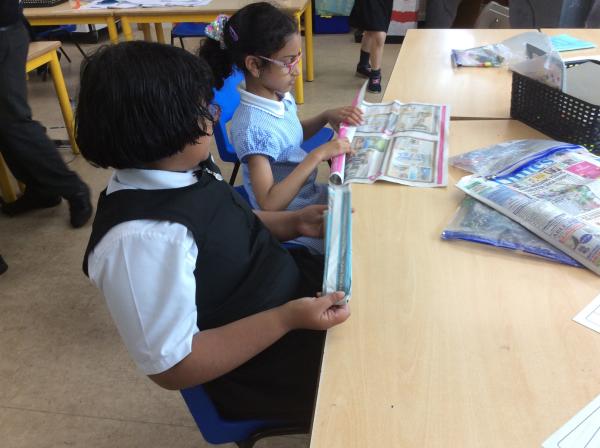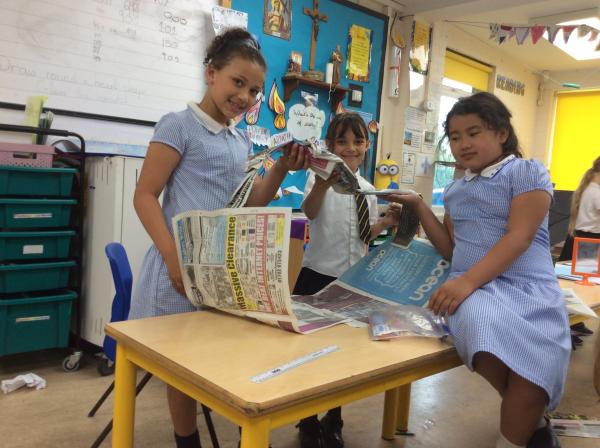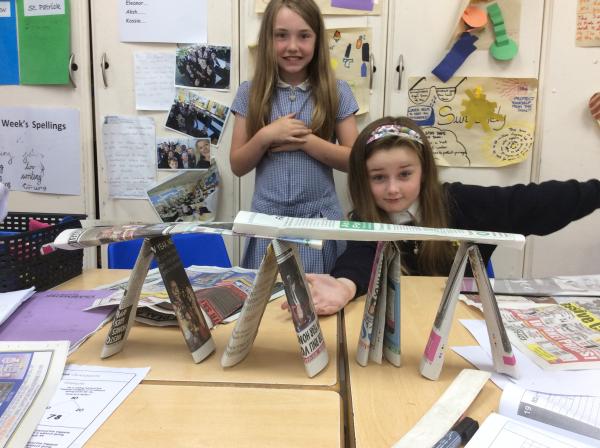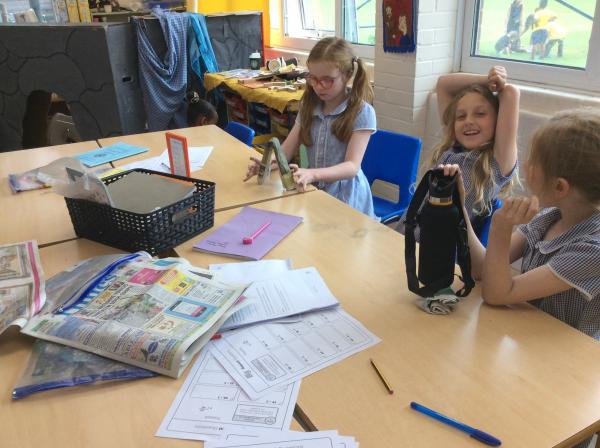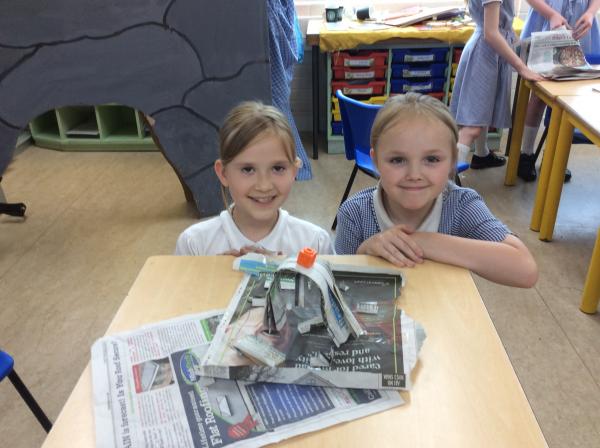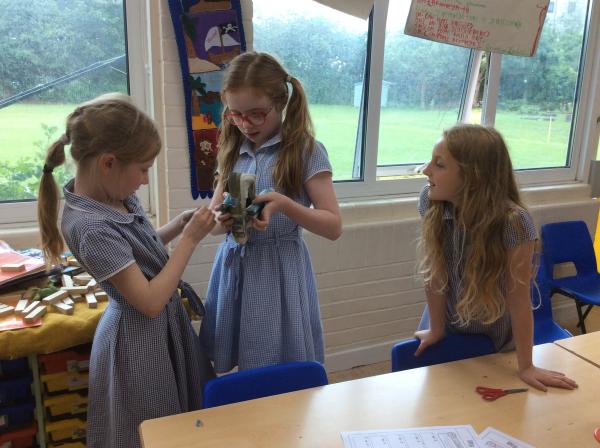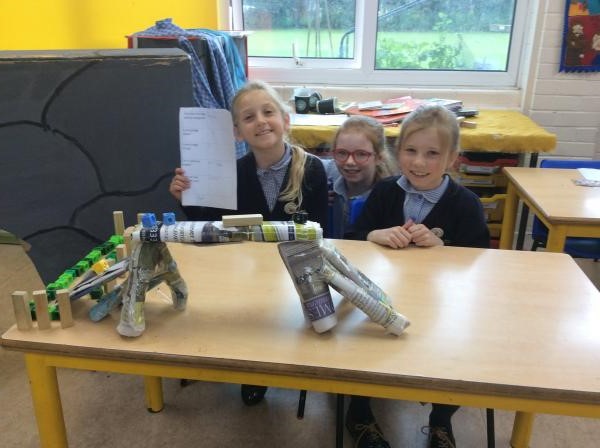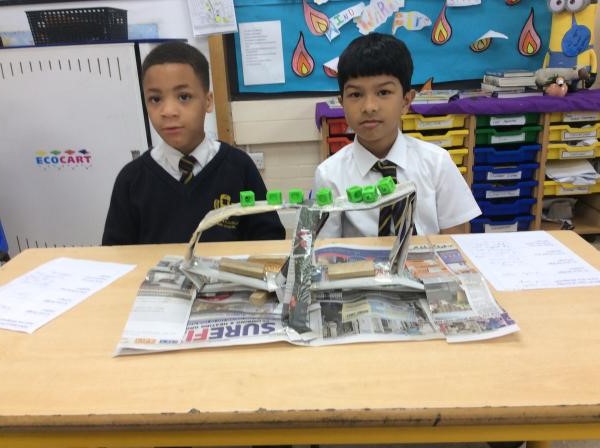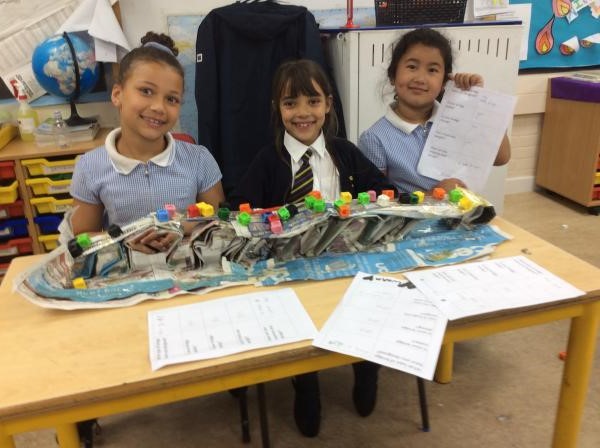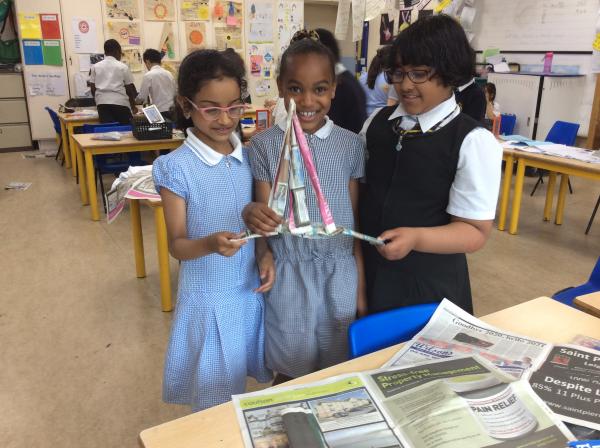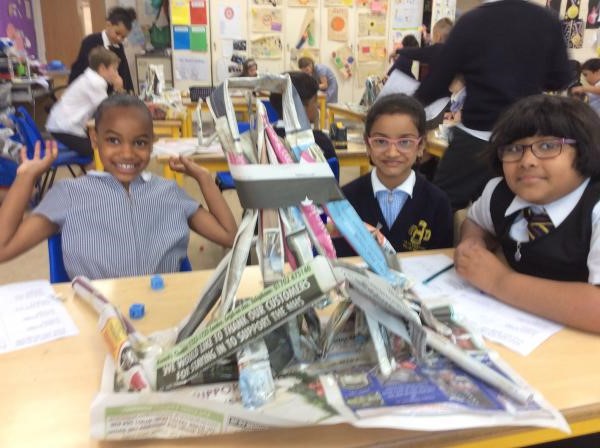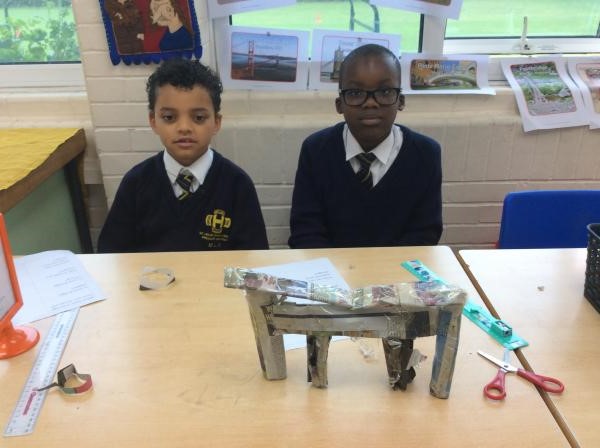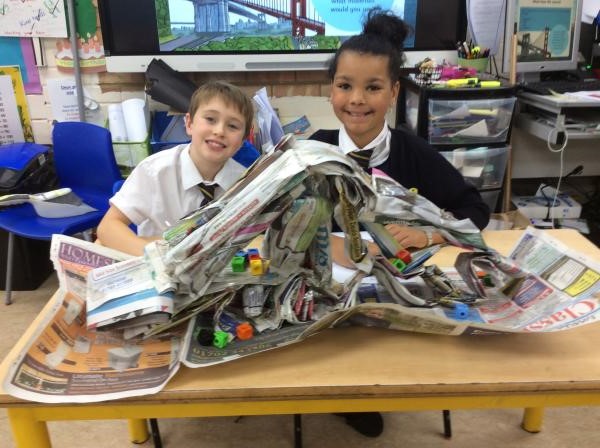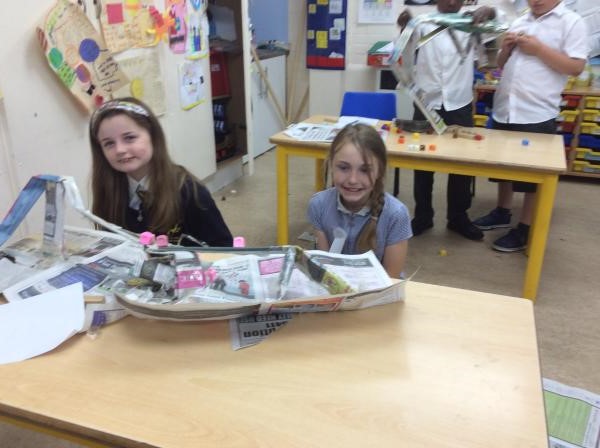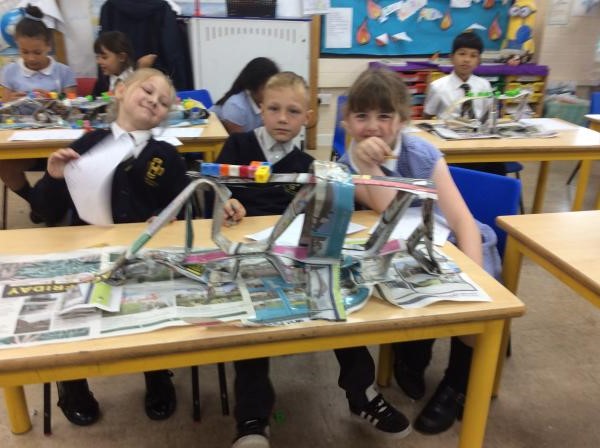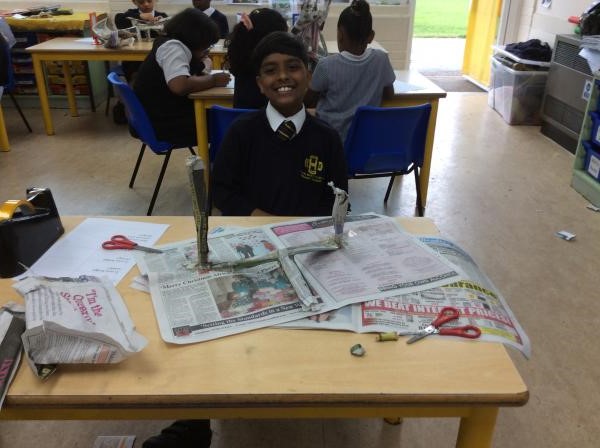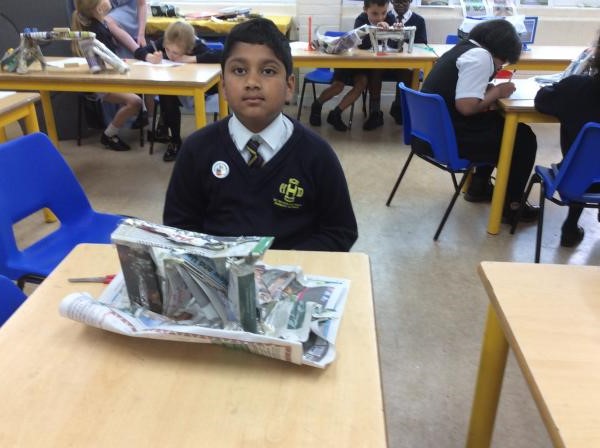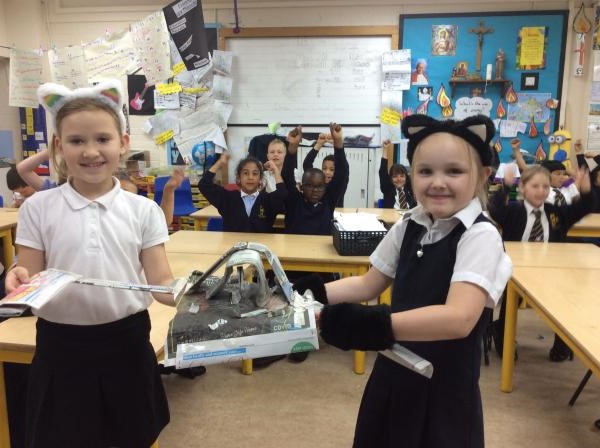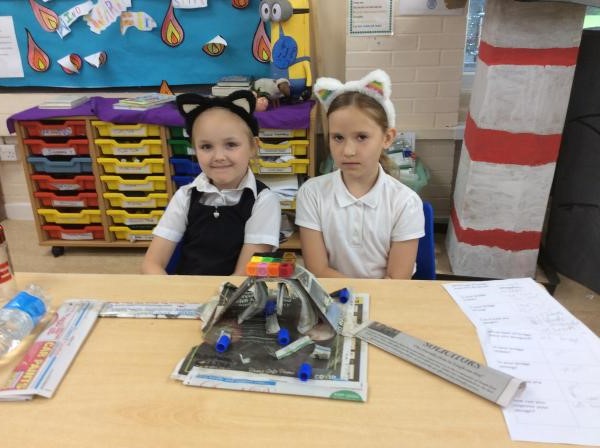 3C Building Bridges
3 C have been looking at different types of bridges.
Using paper folded and rolled in different ways we have been learning how to strengthen our structures and designs.
The children spent Friday morning constructing their bridges using newspaper and then had to assess their bridges for stability and strength testing how many cubes they could carry. The children named their bridges and presented their information about their designs to their classmates who all had one vote each to determine the best bridge in class.
The winner was 'Cat Bridge' designed by Eirinn and Yasemine.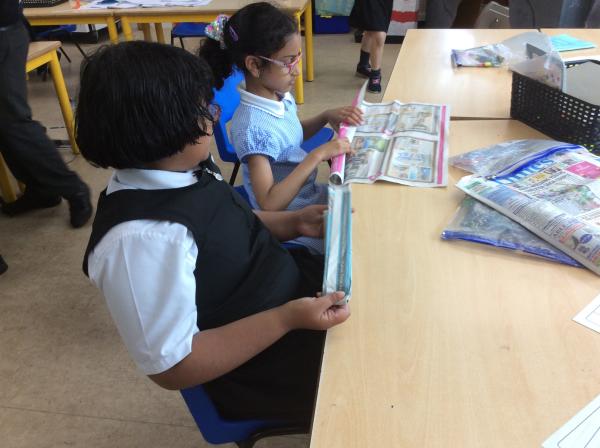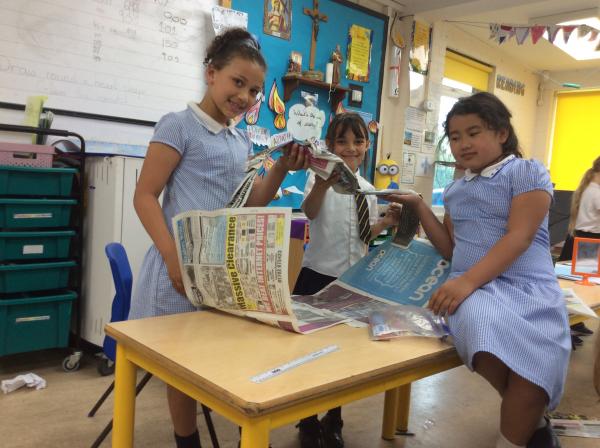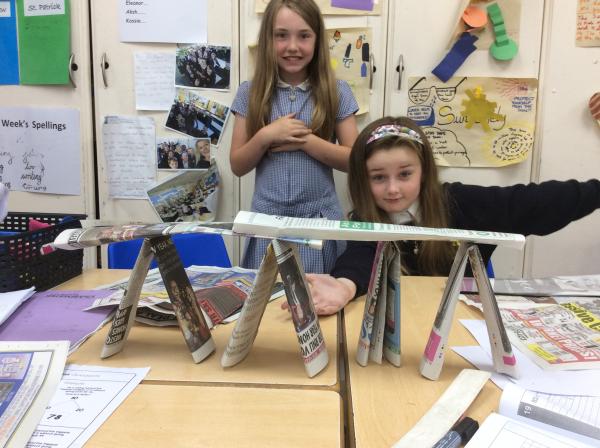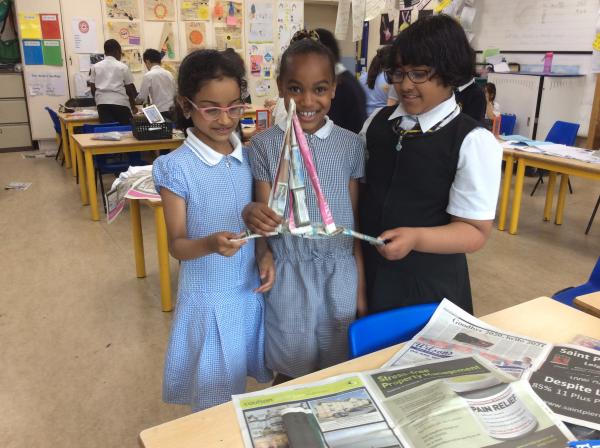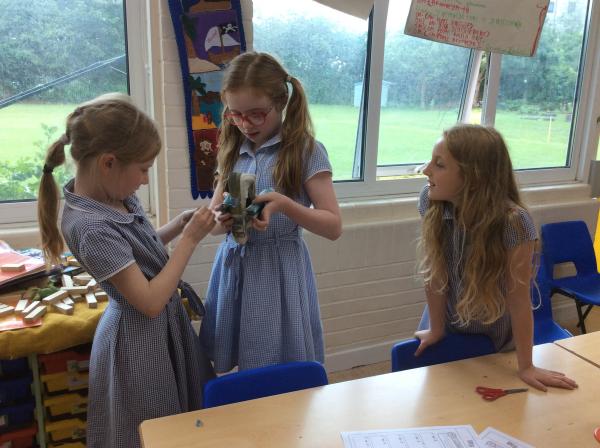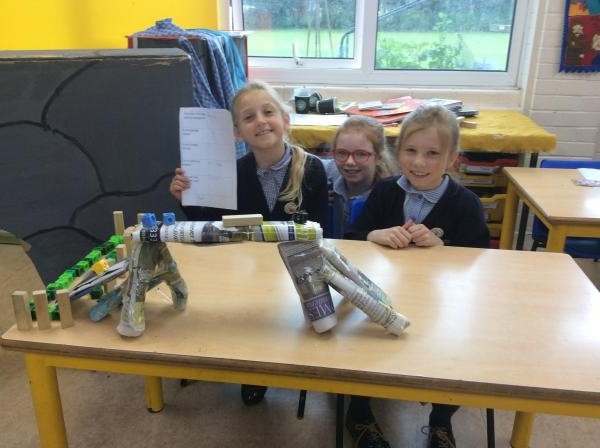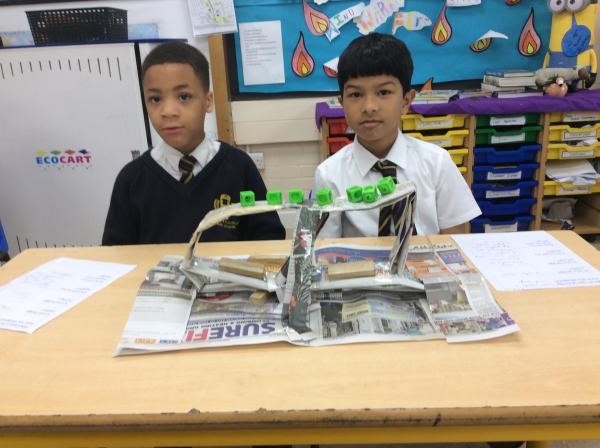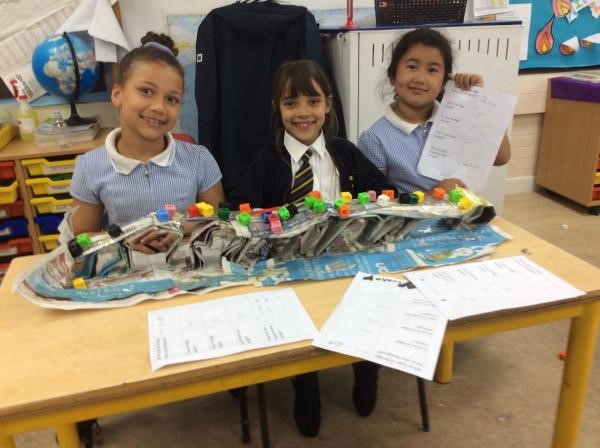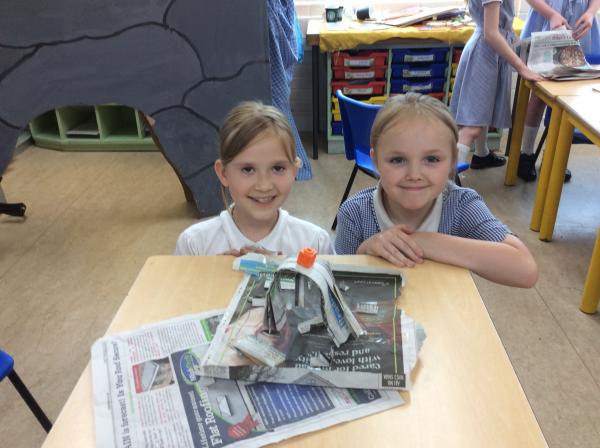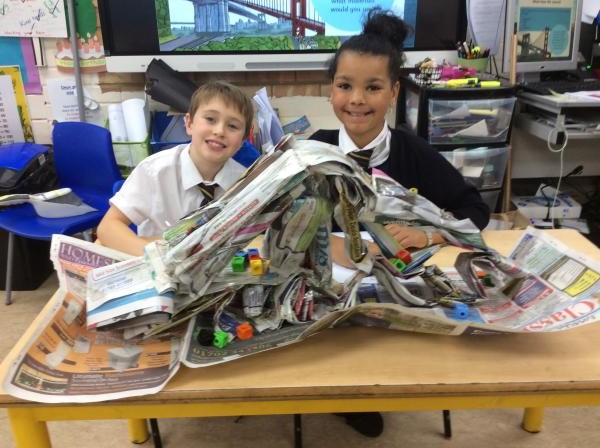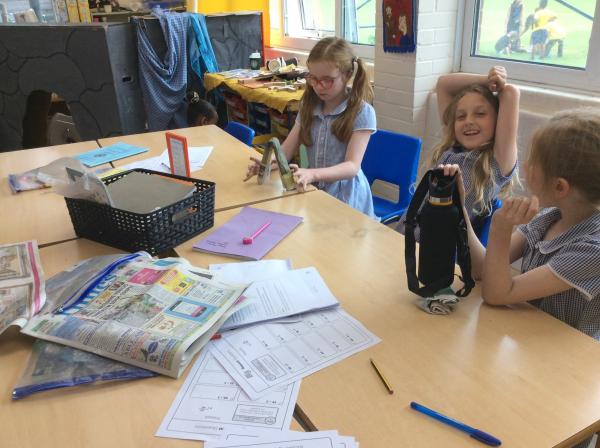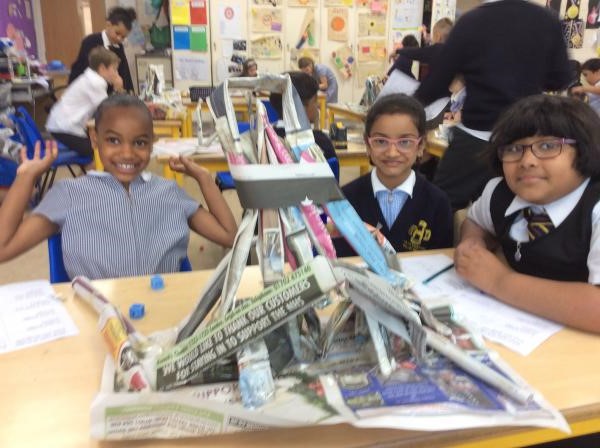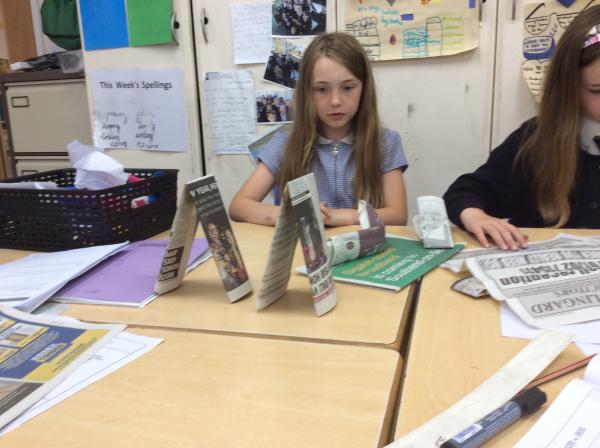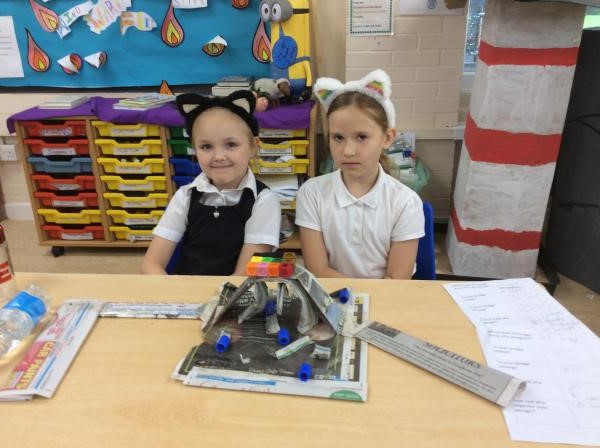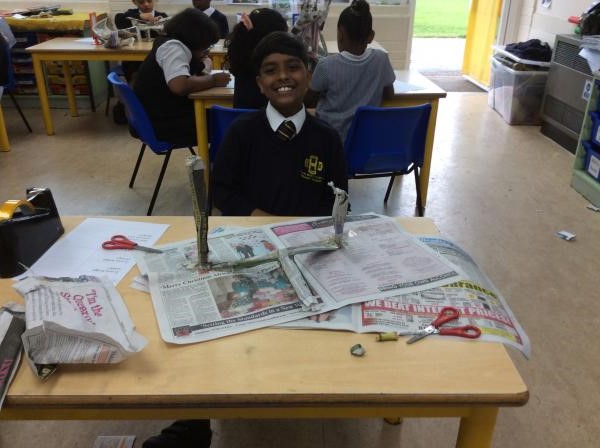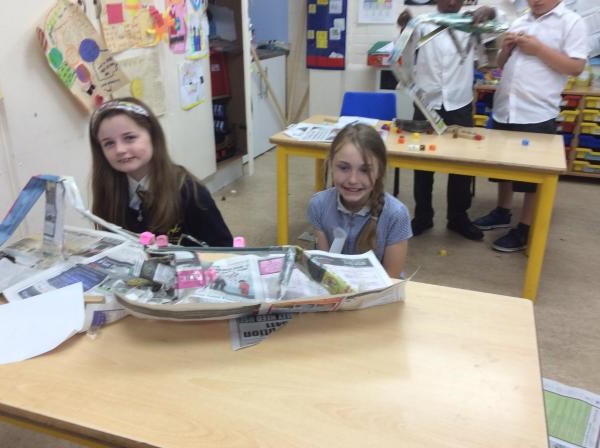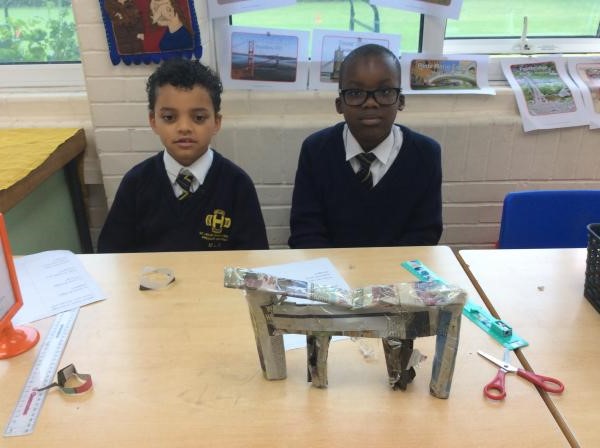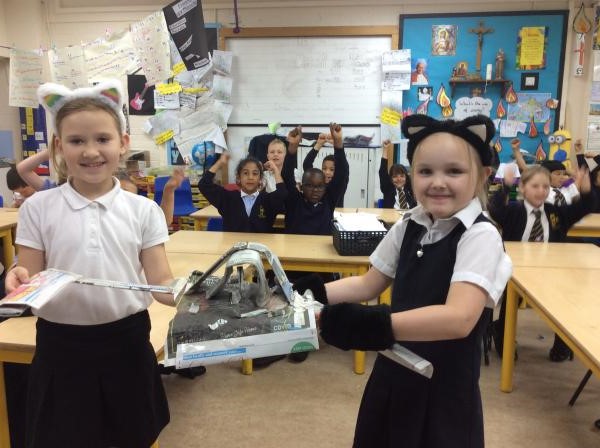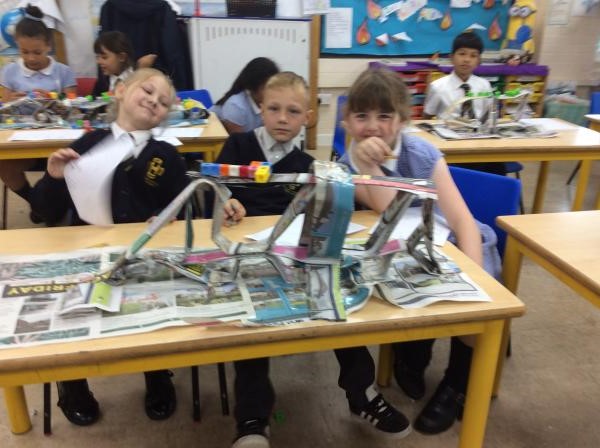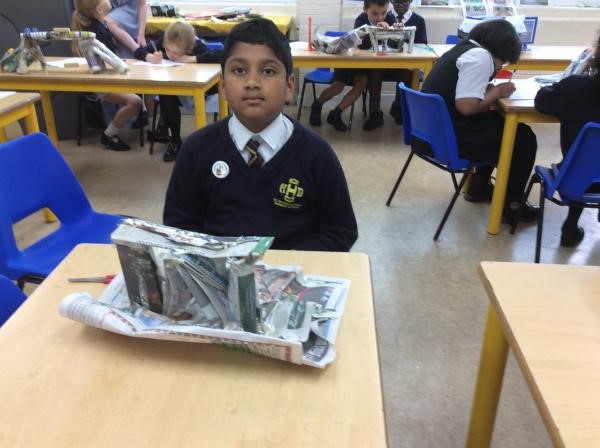 Outdoor Learning for 3C
3C enjoyed their time in the Nature Area today. We played games called Eagle Eye and Cut the Rope. After this, we enjoyed bananas filled with chocolate cooked on our fire pit.
We also had fun climbing trees, swinging, experimenting and building!
In the afternoon, Year 3 developed their building skills. Their challenge was to build bridges for insects or themselves. You can see how successful they were from their pictures.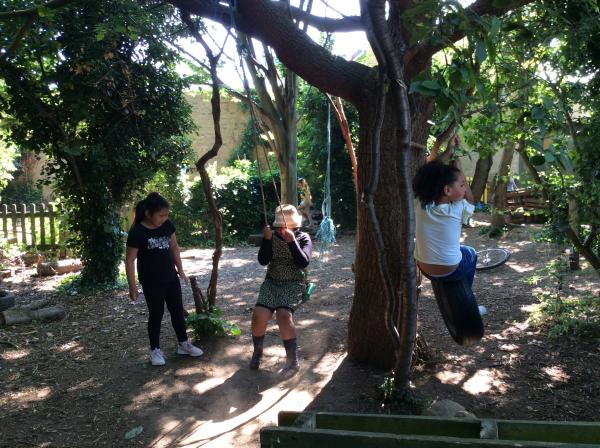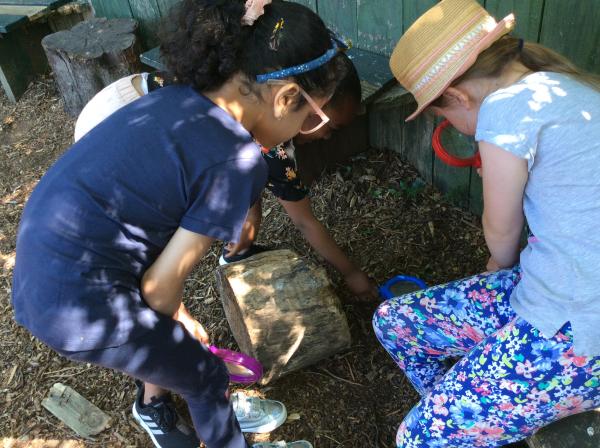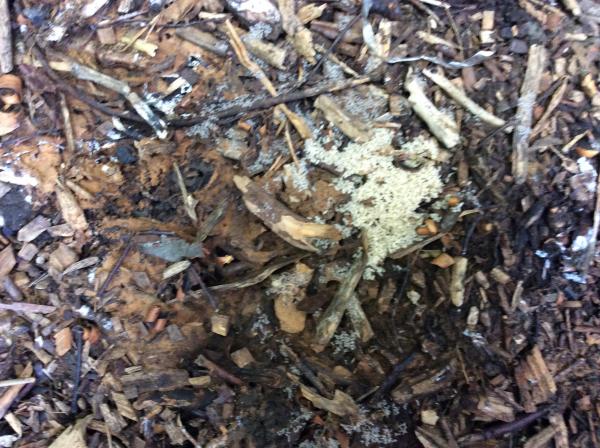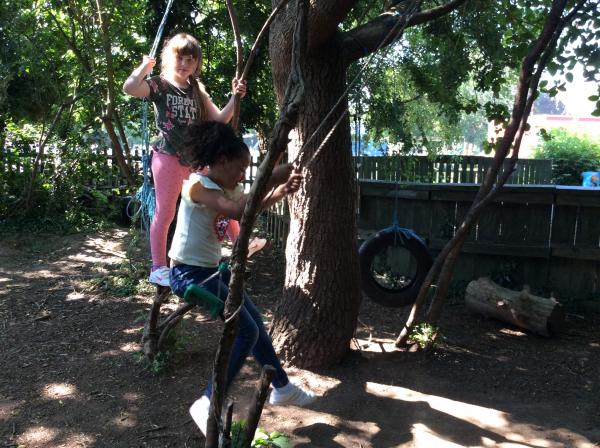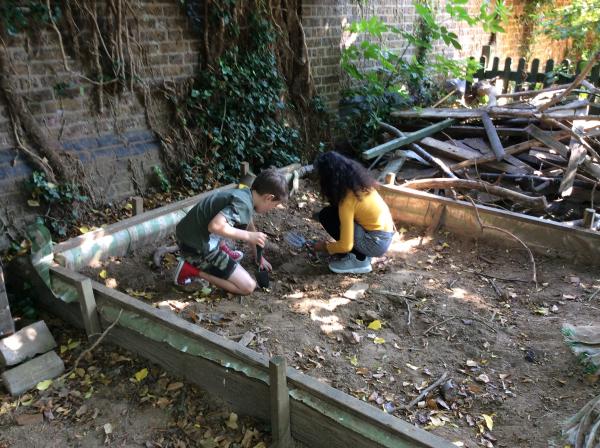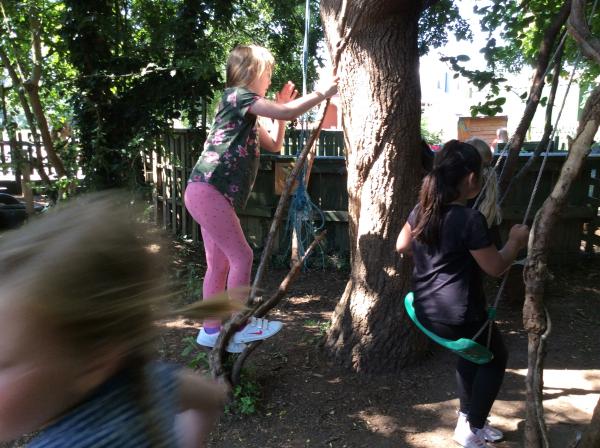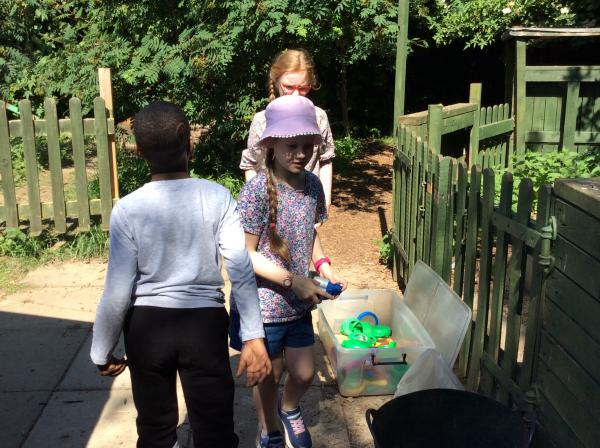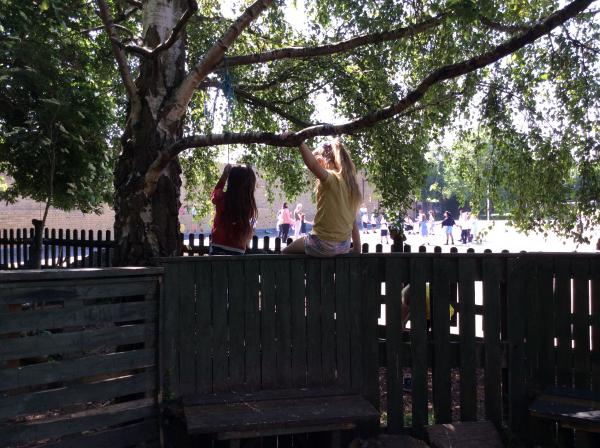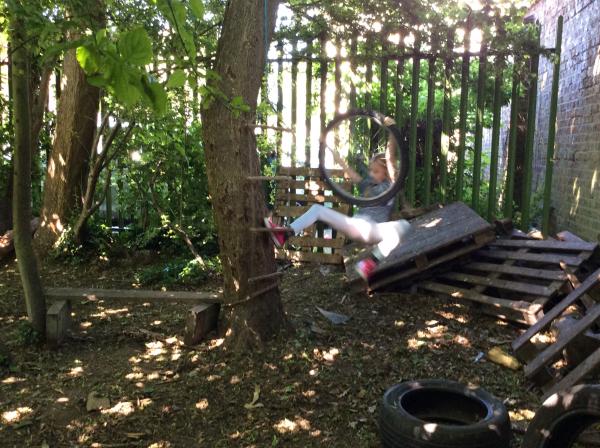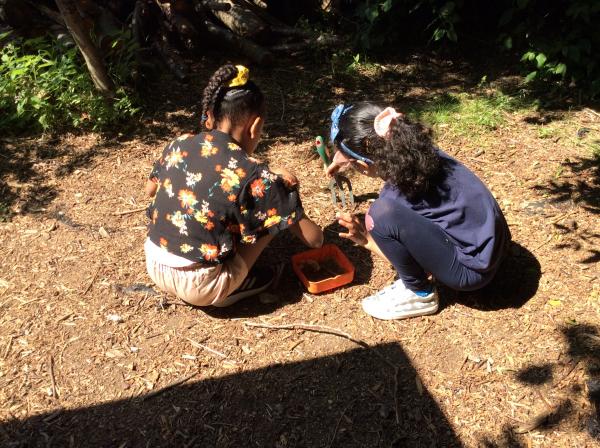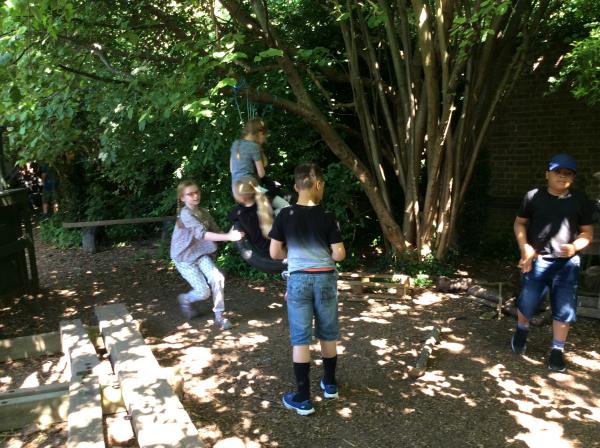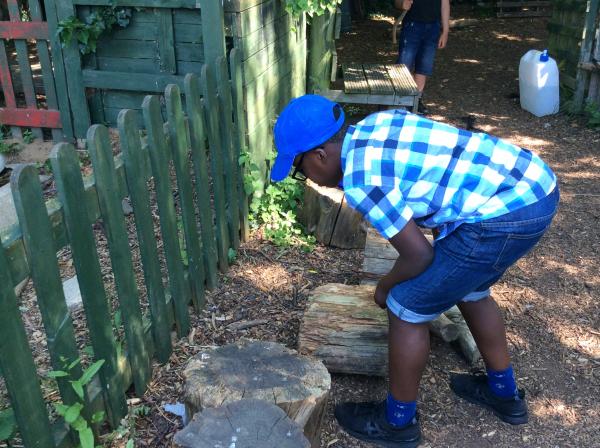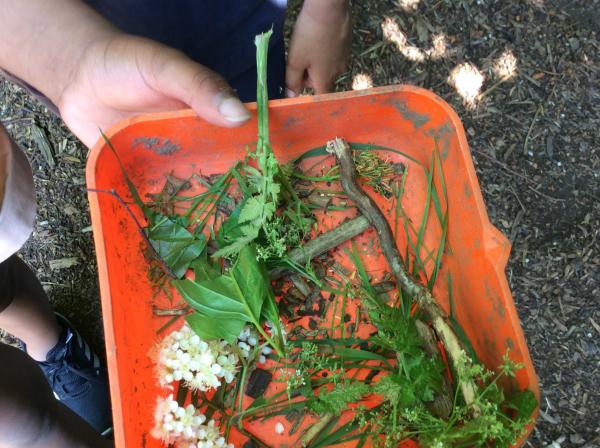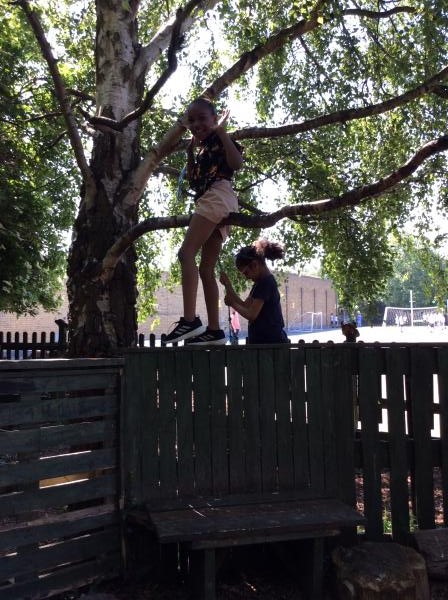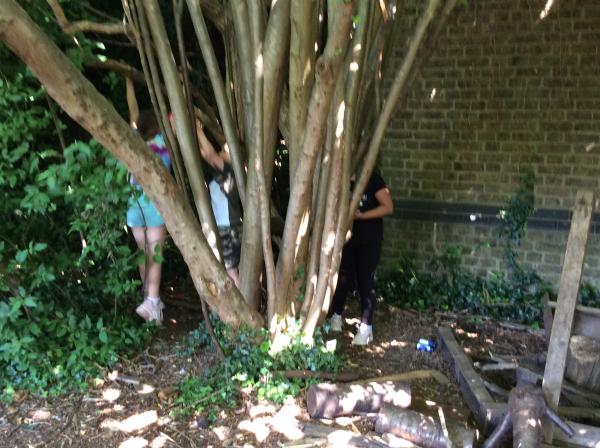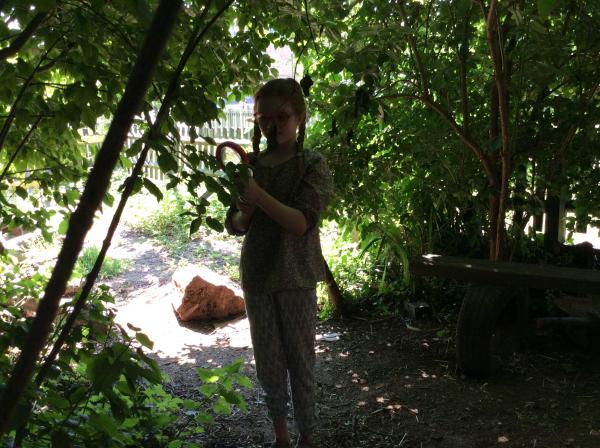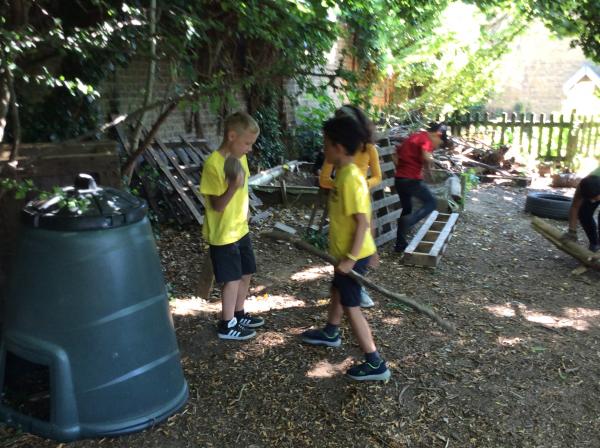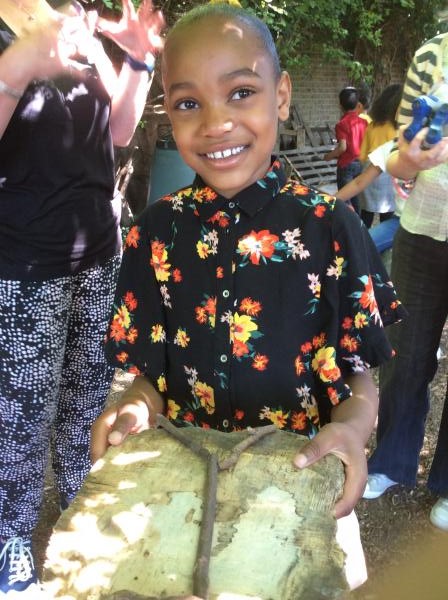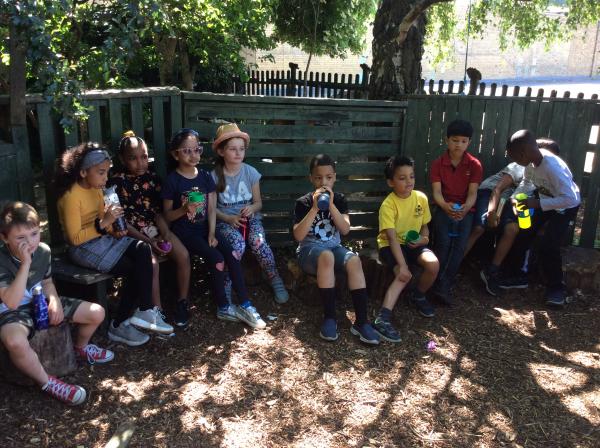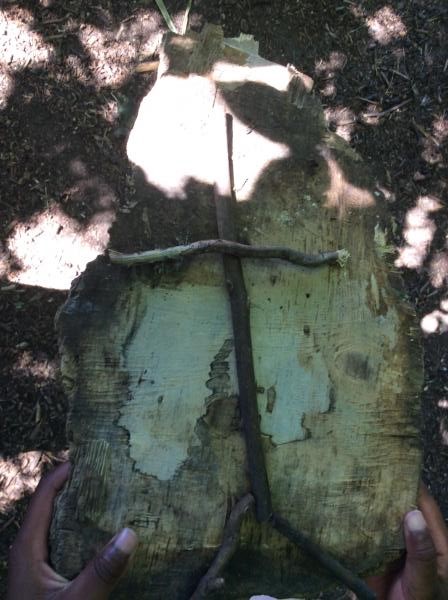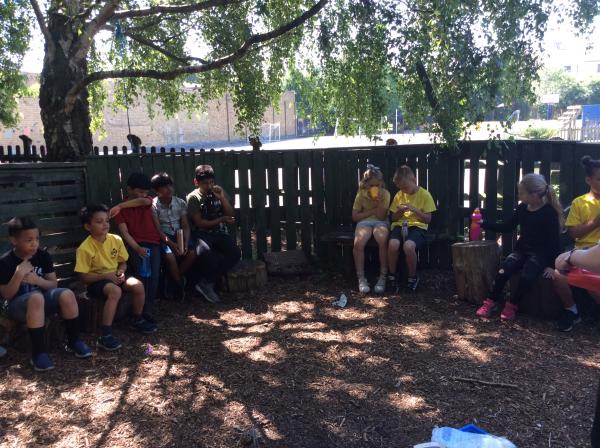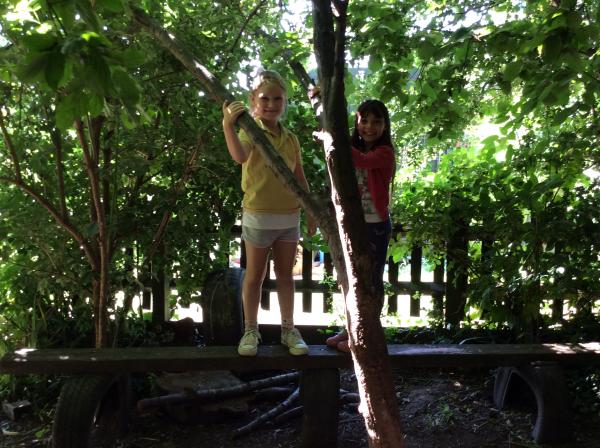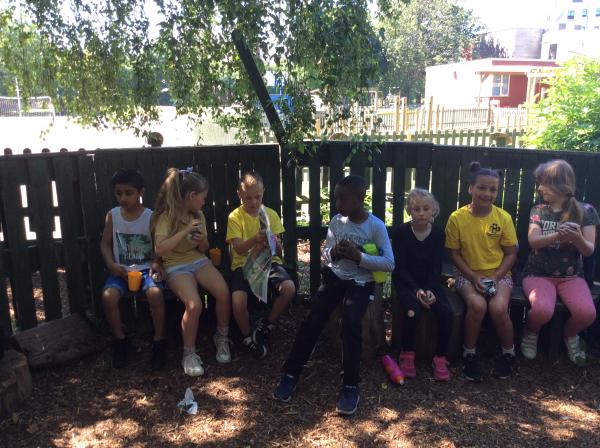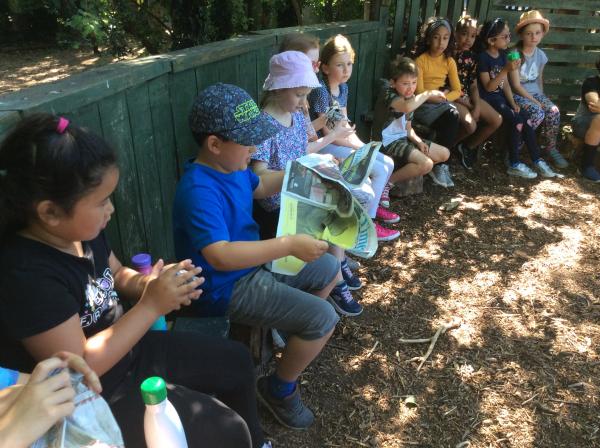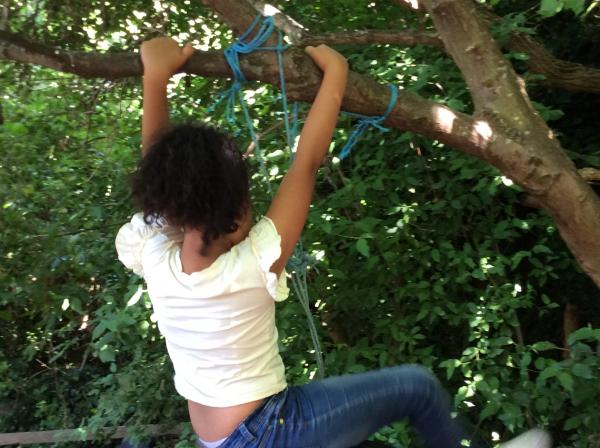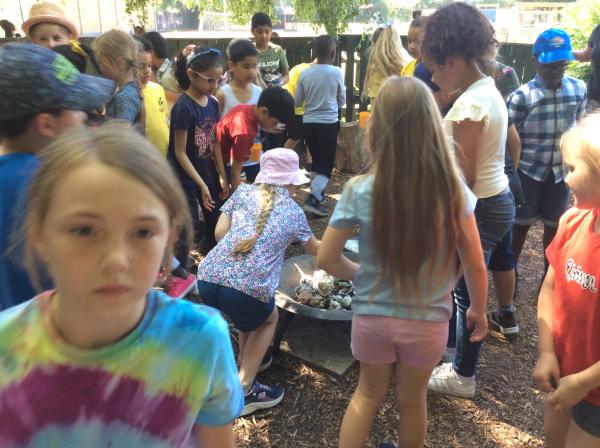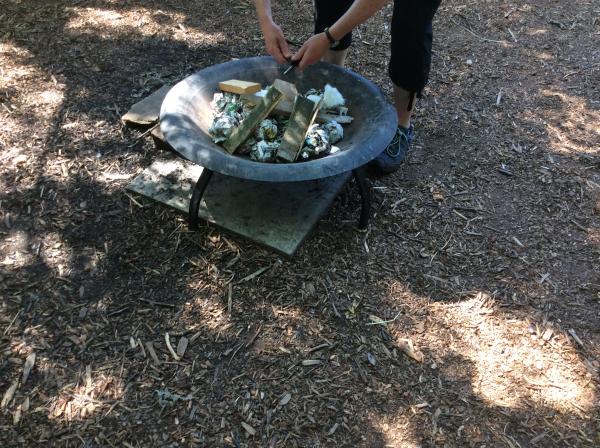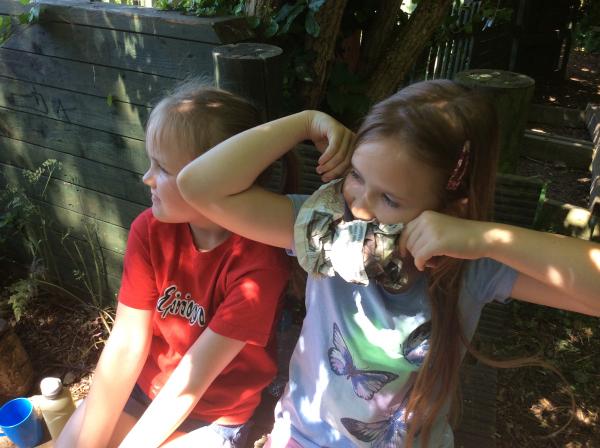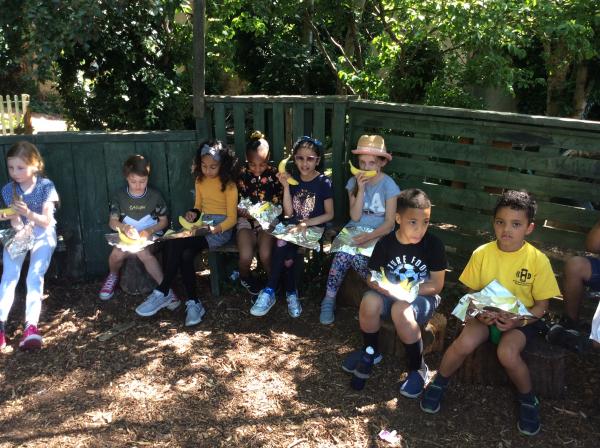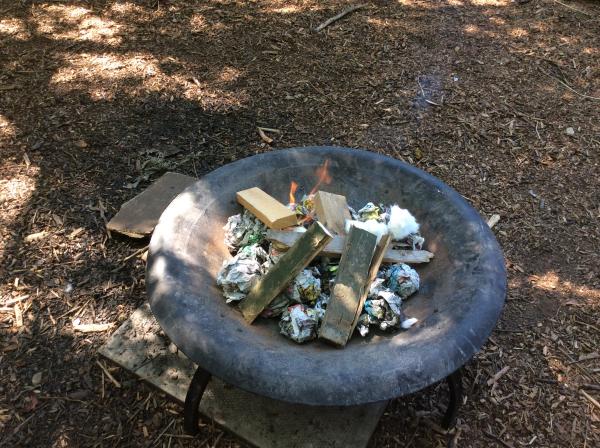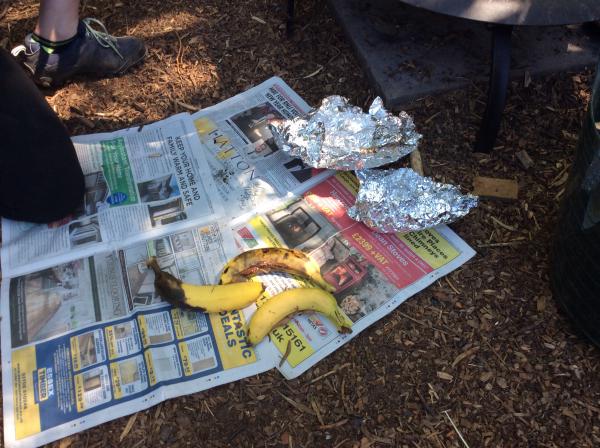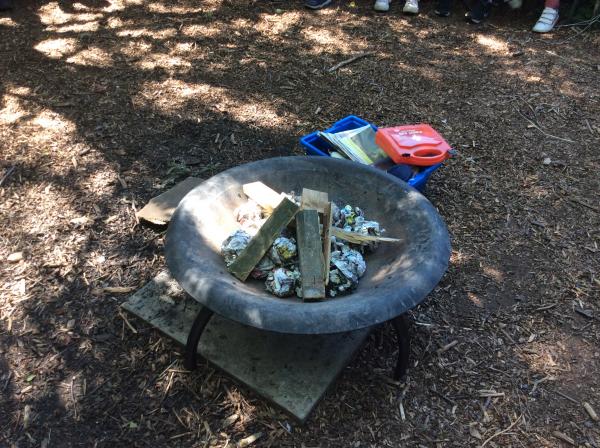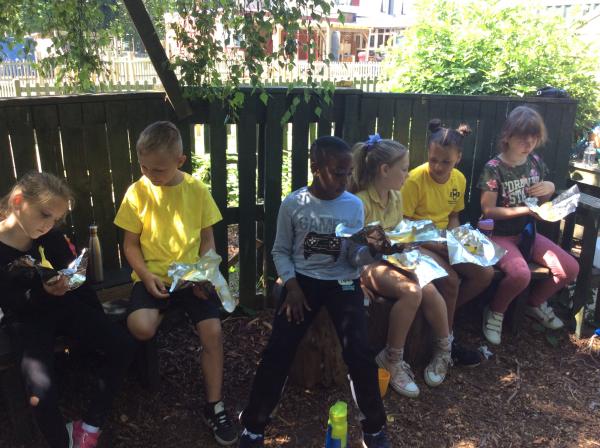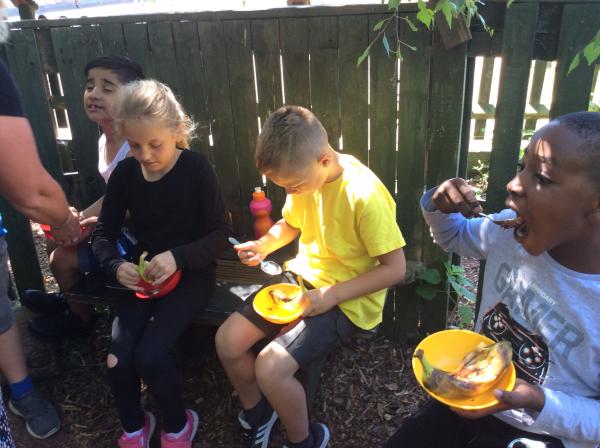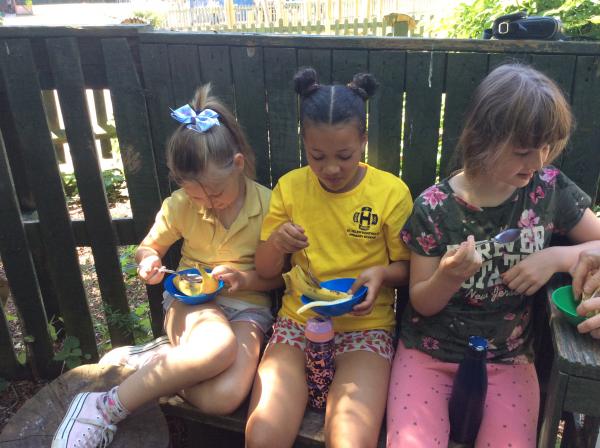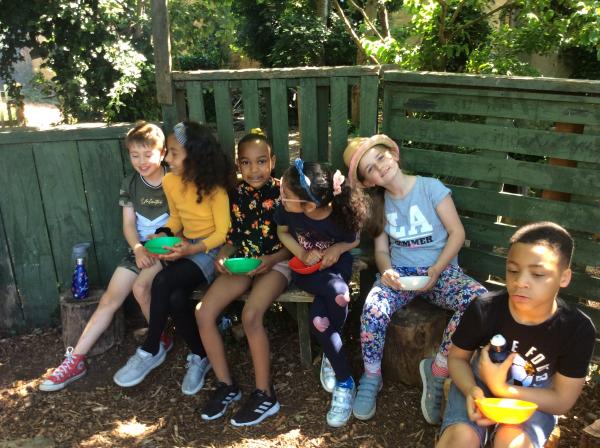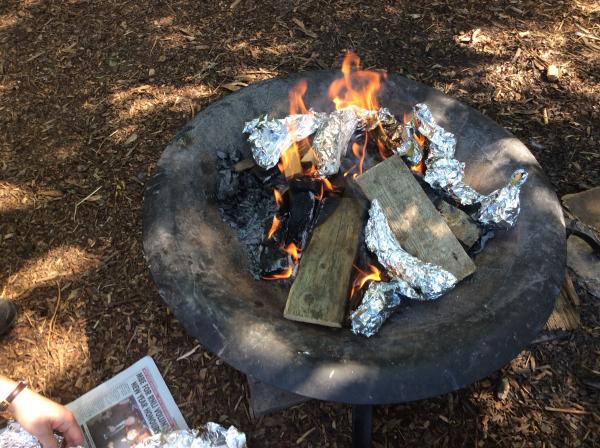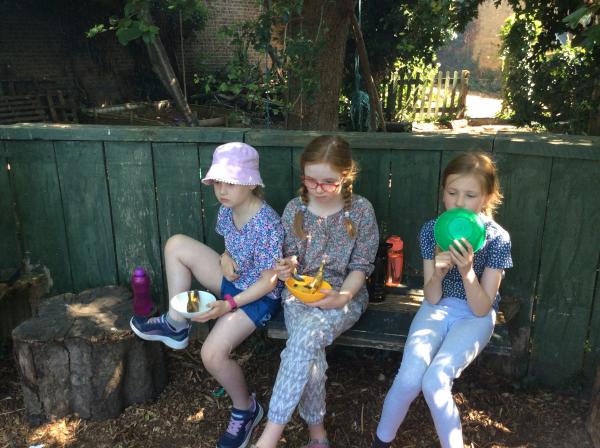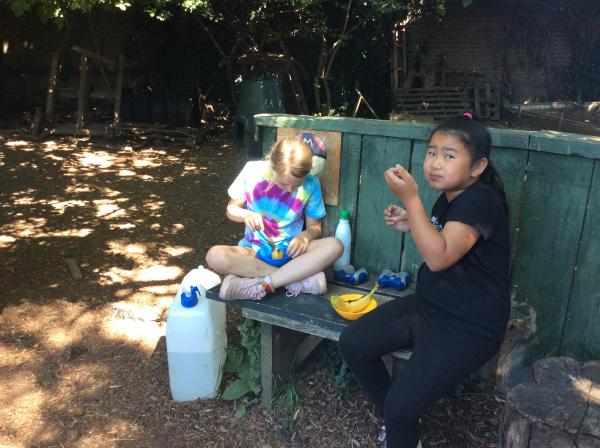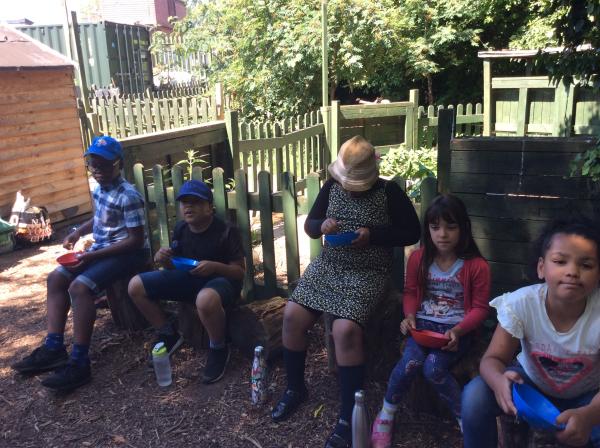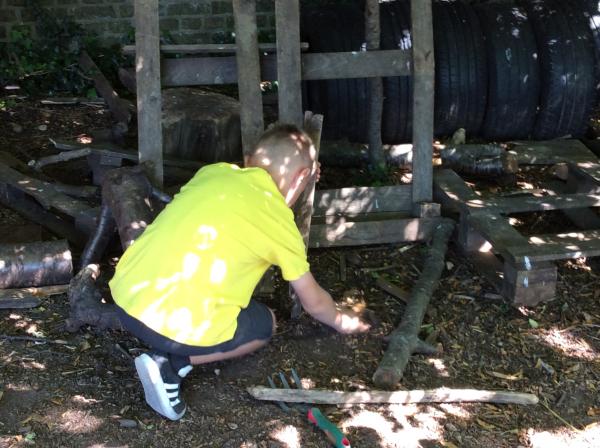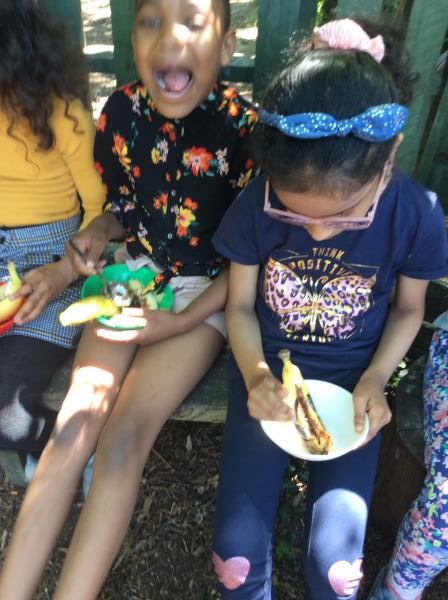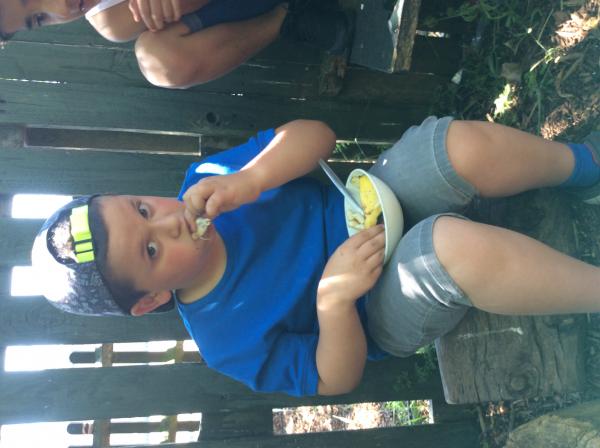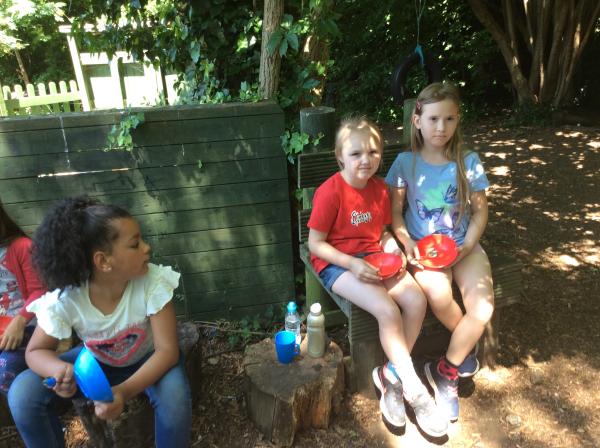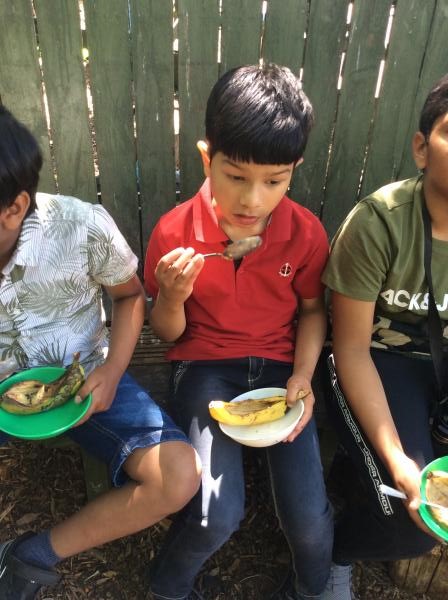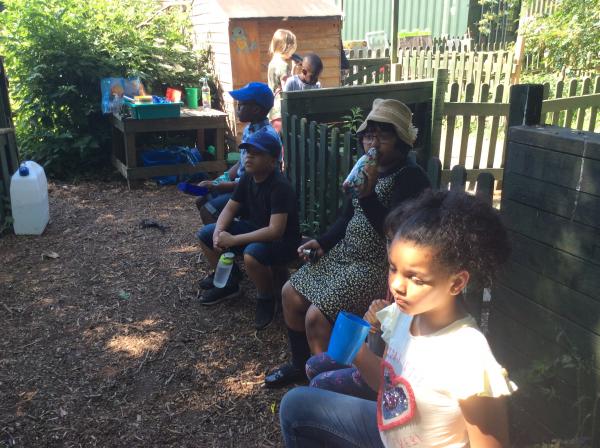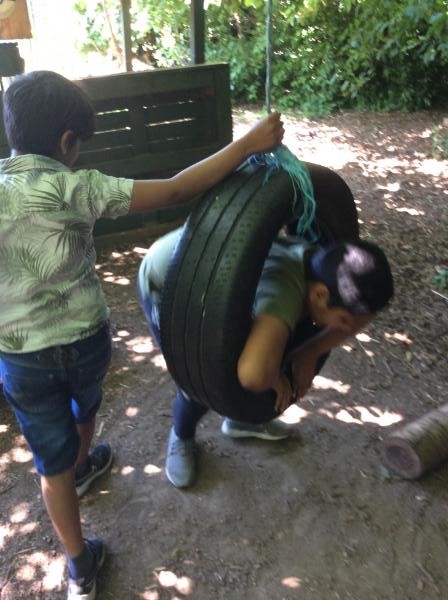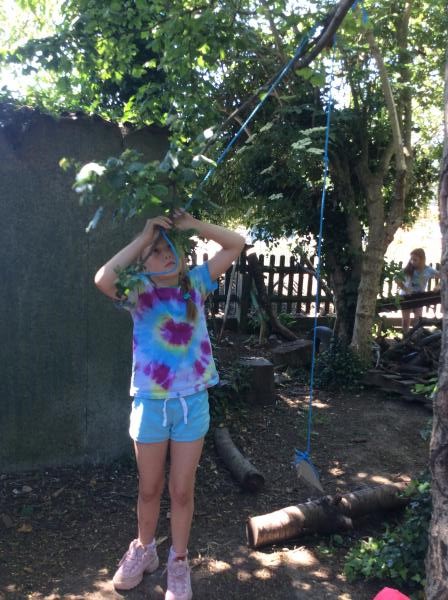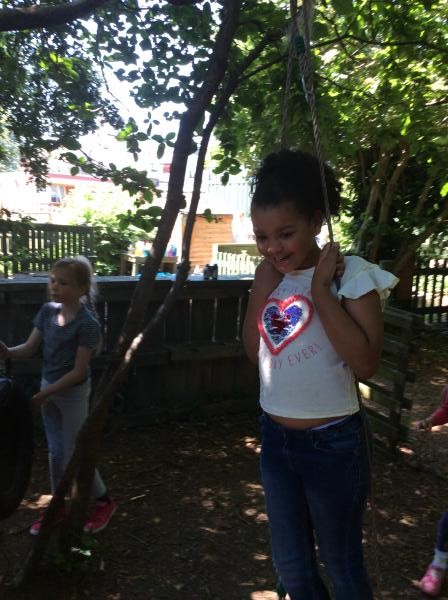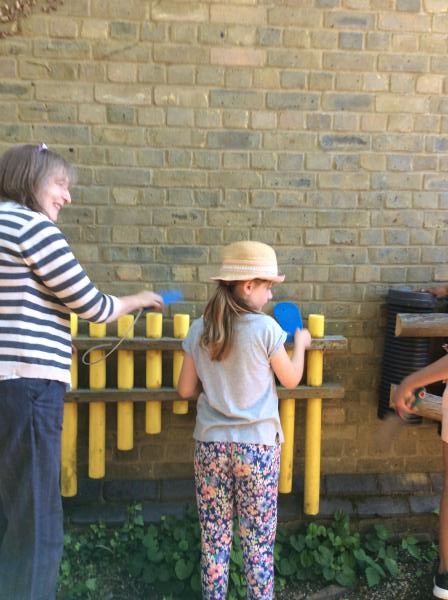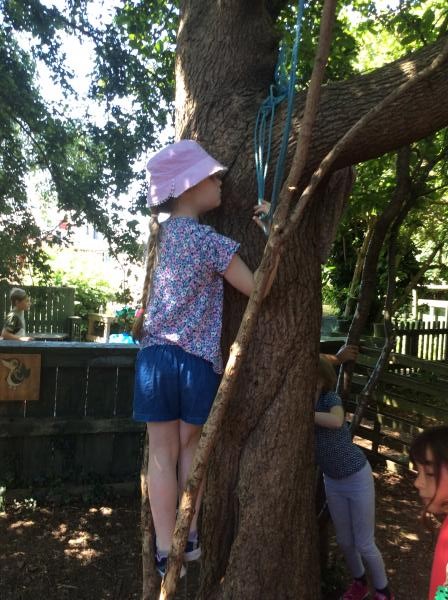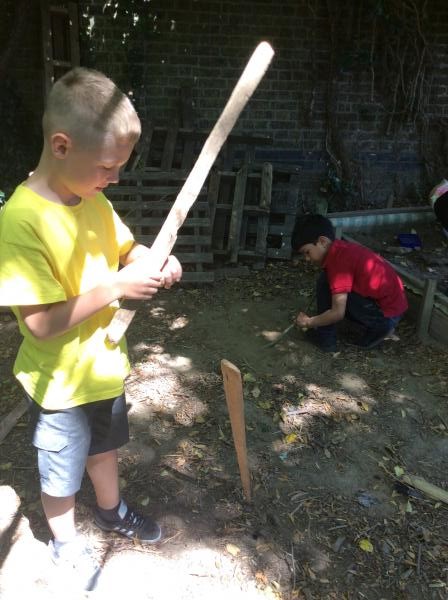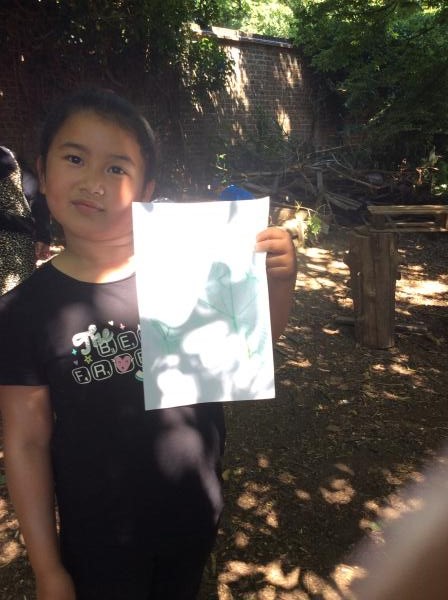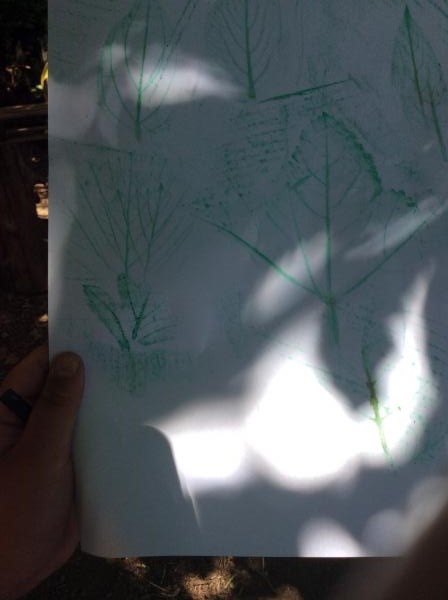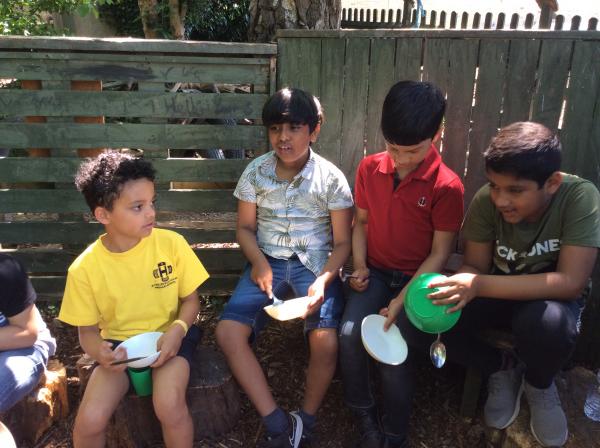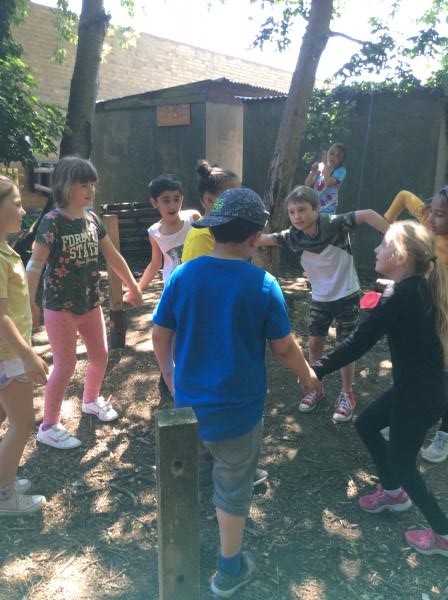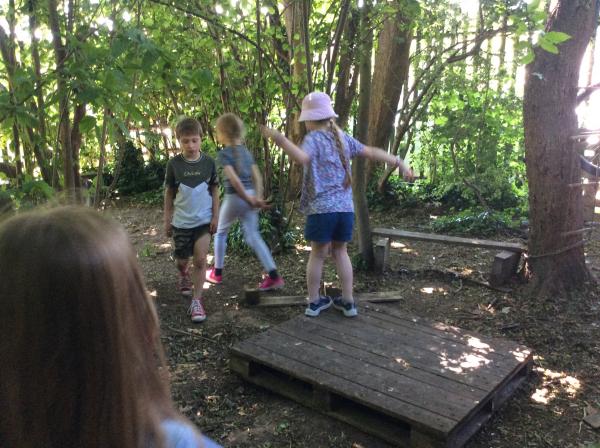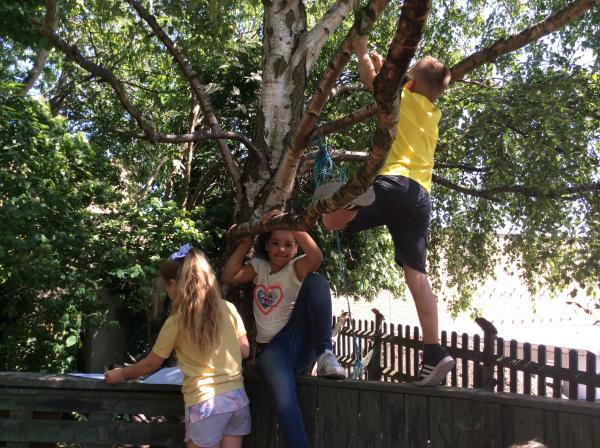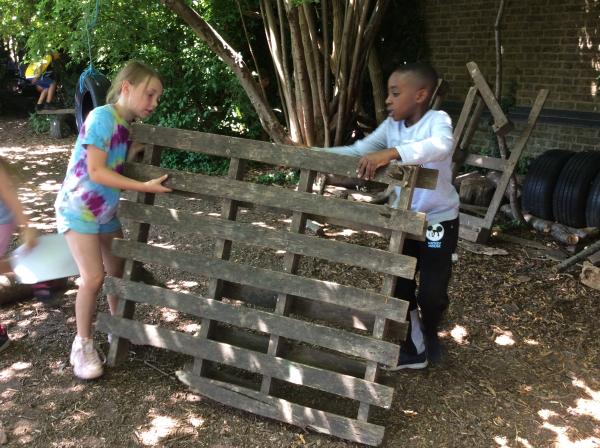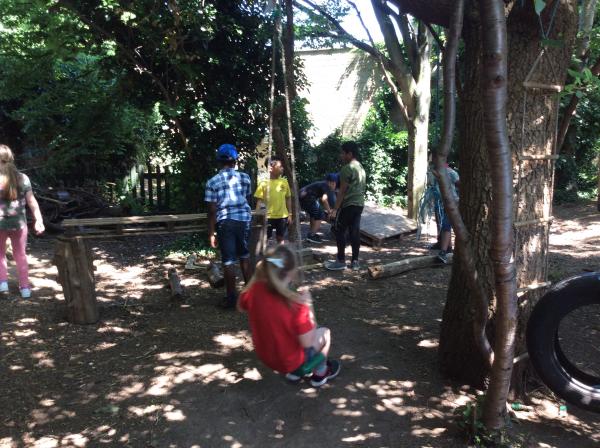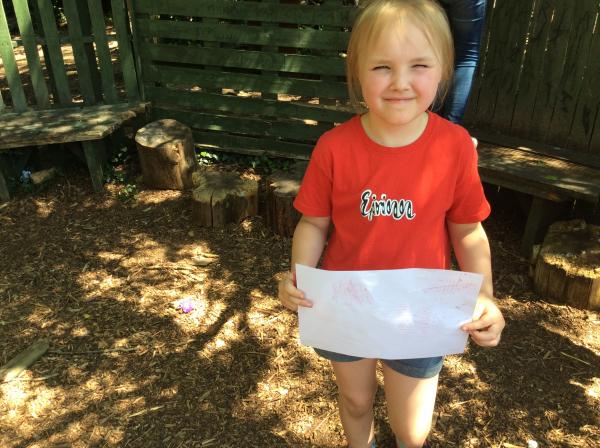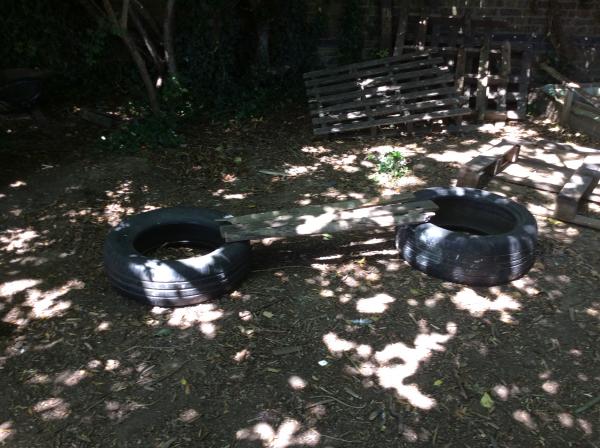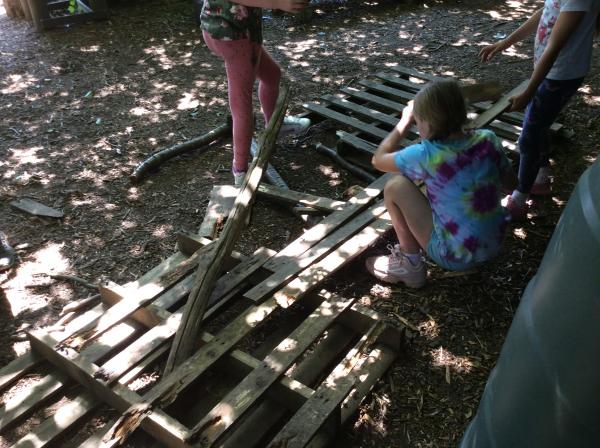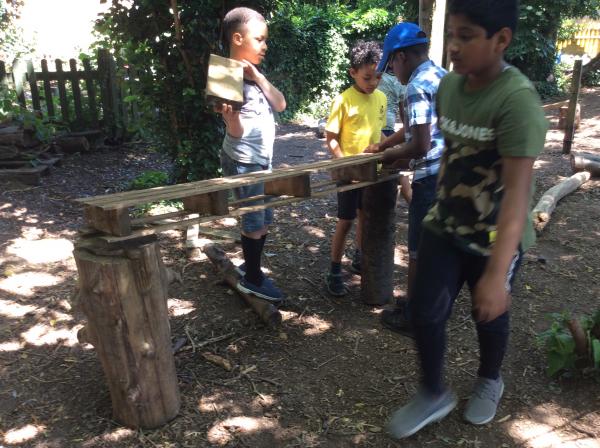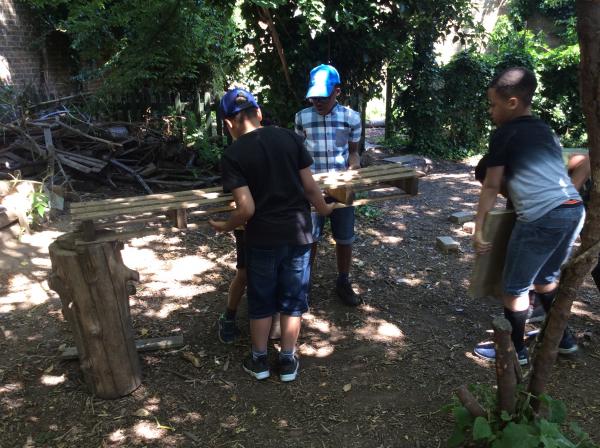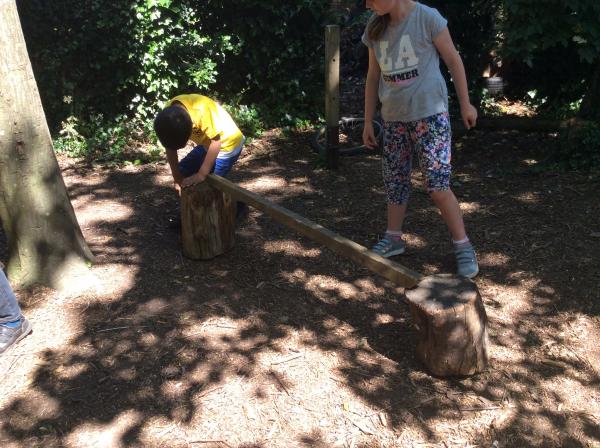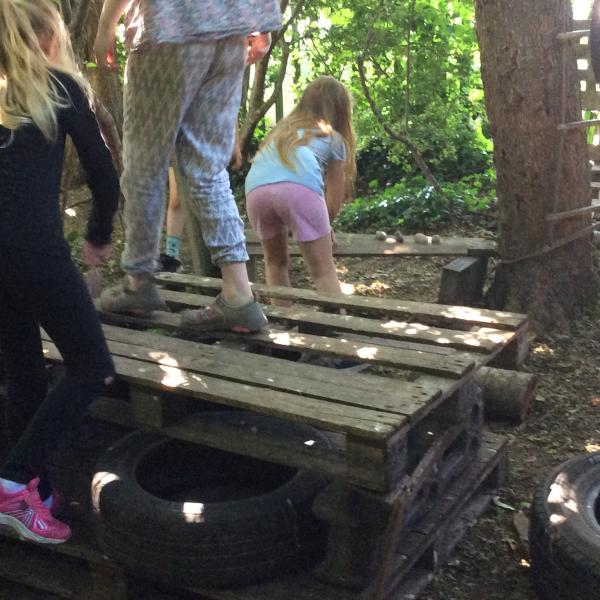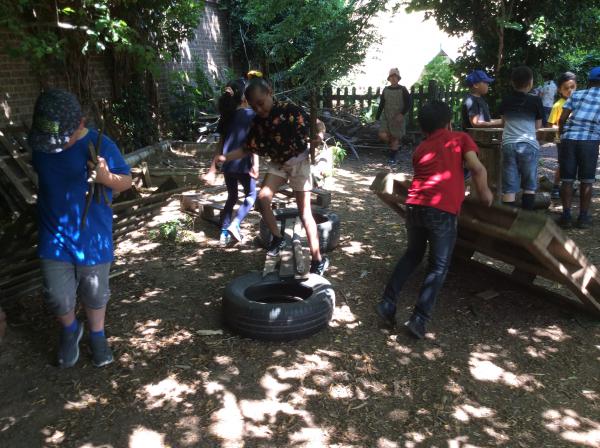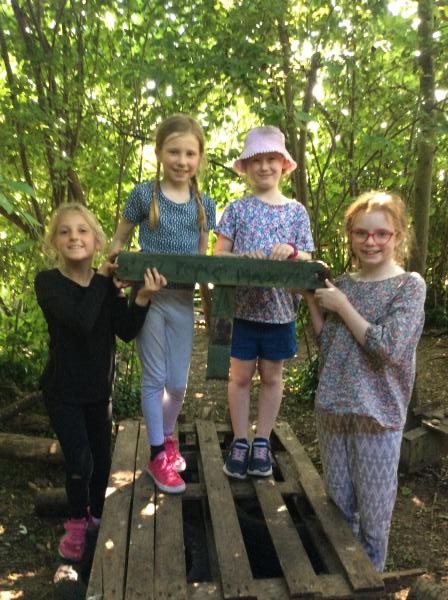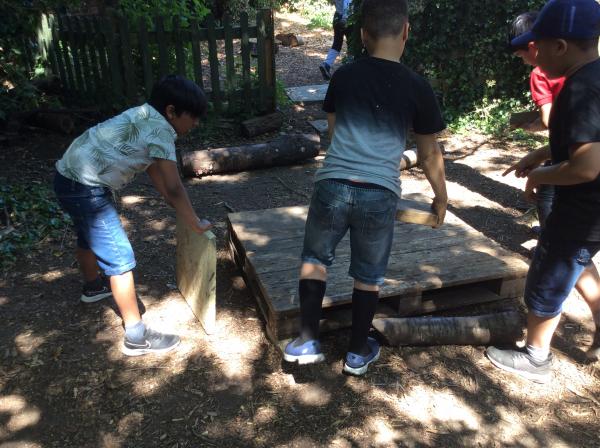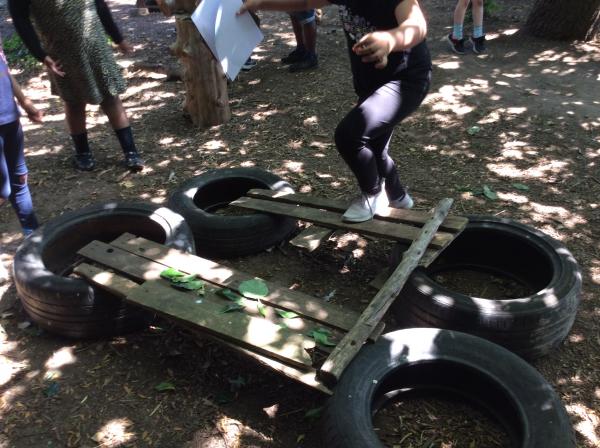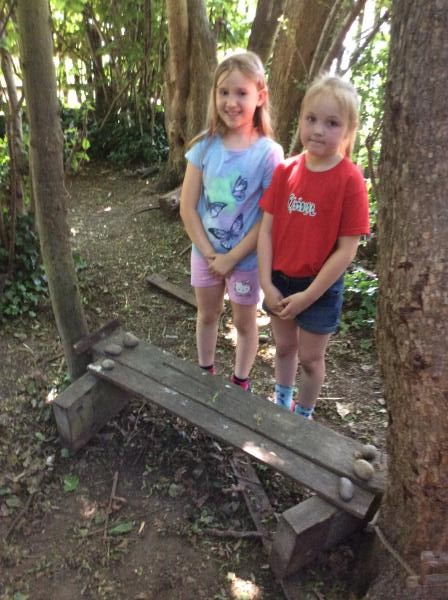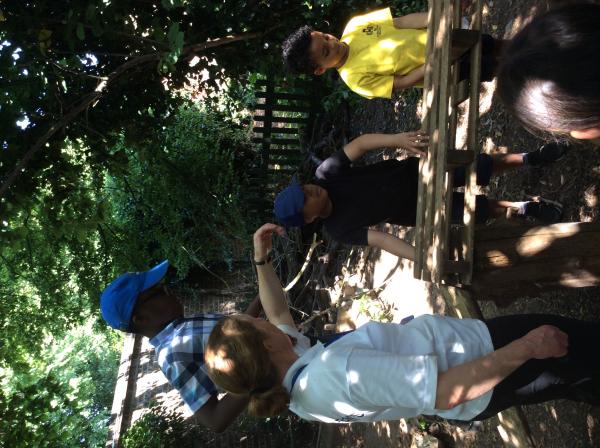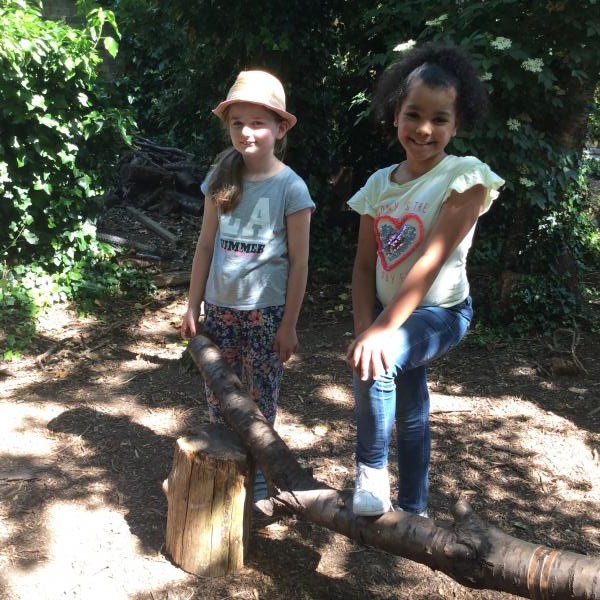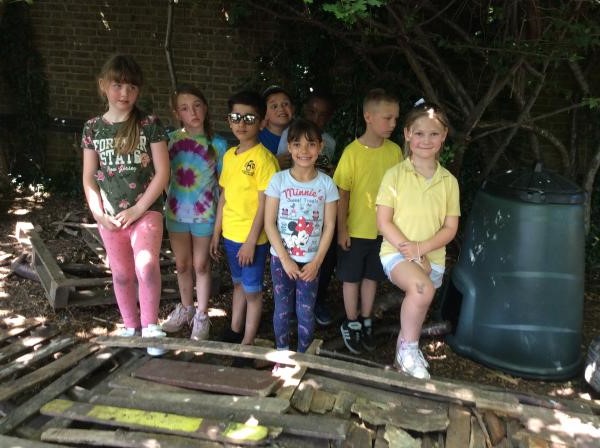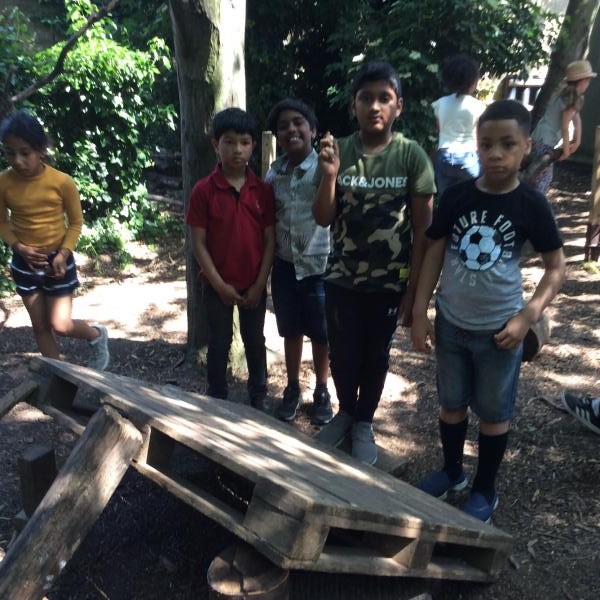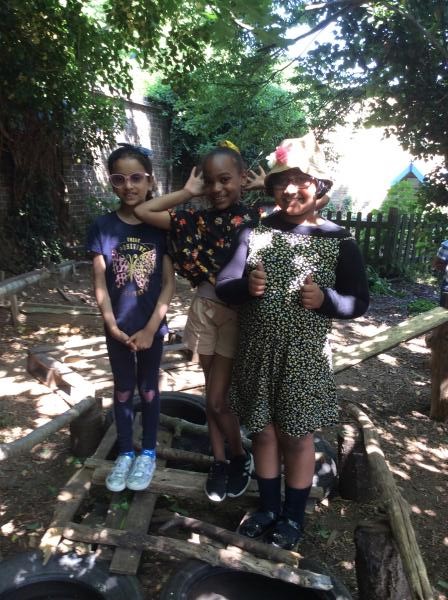 Stone Age Day
Year 3 enjoyed a fabulous day learning about the Stone Age from the Hadleigh Histories team.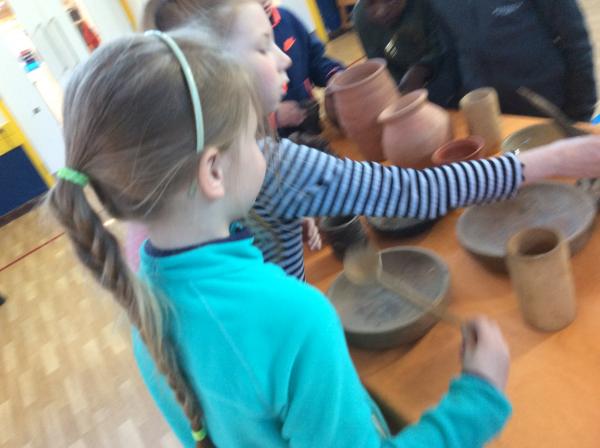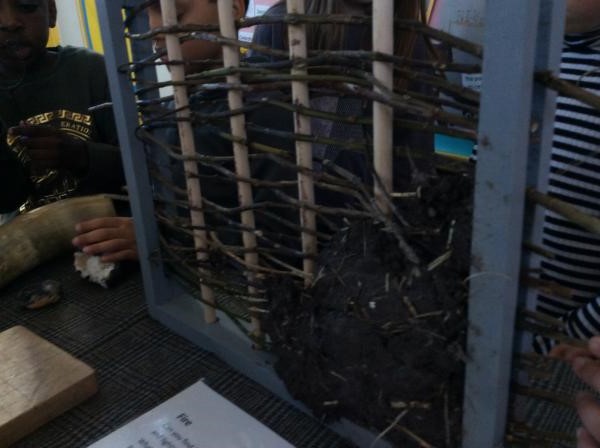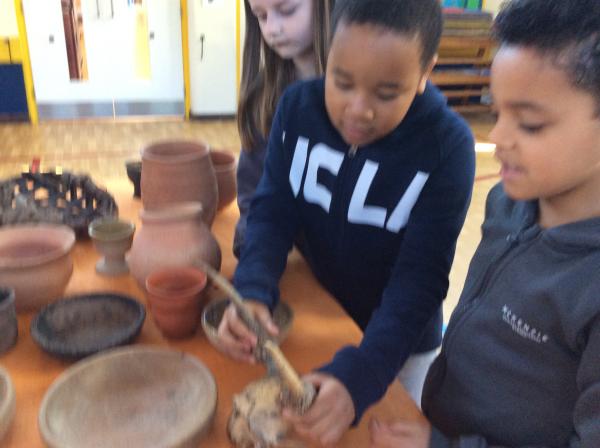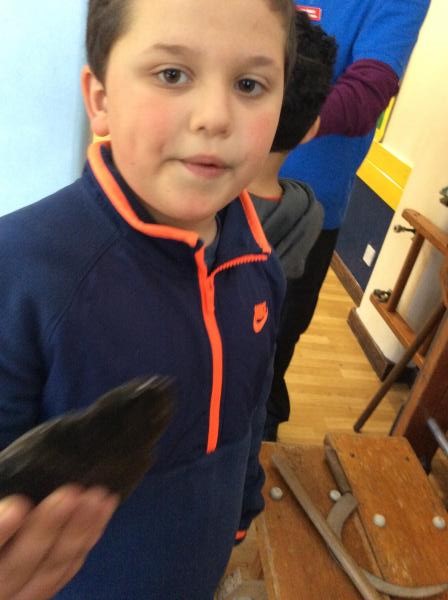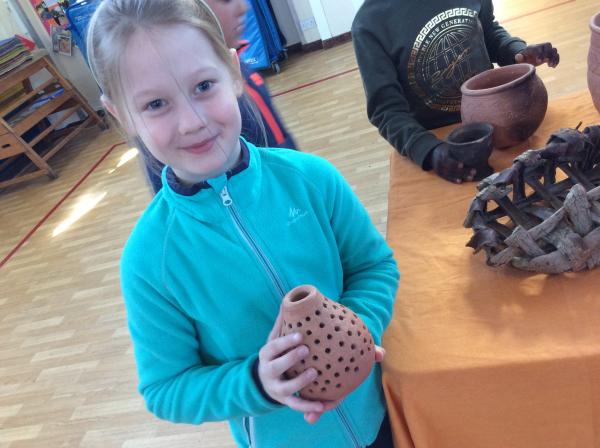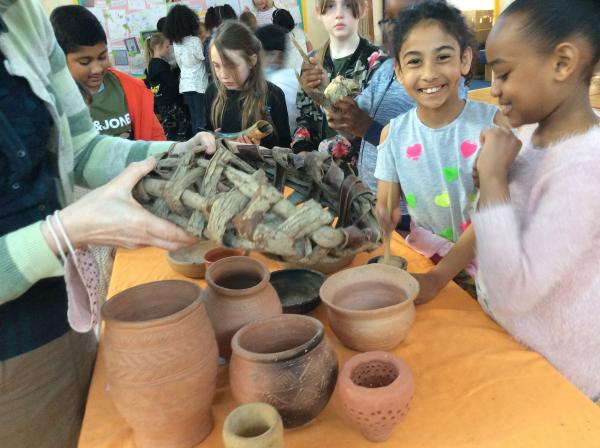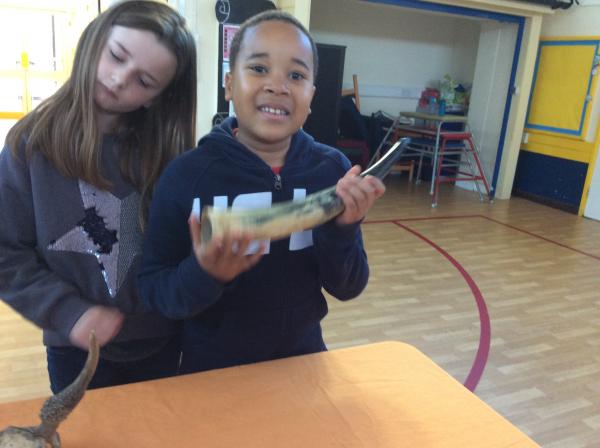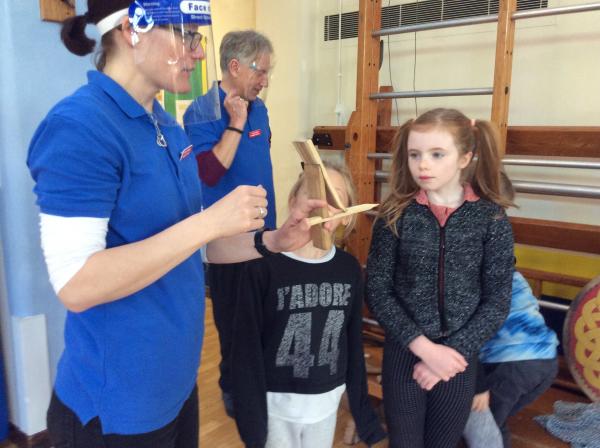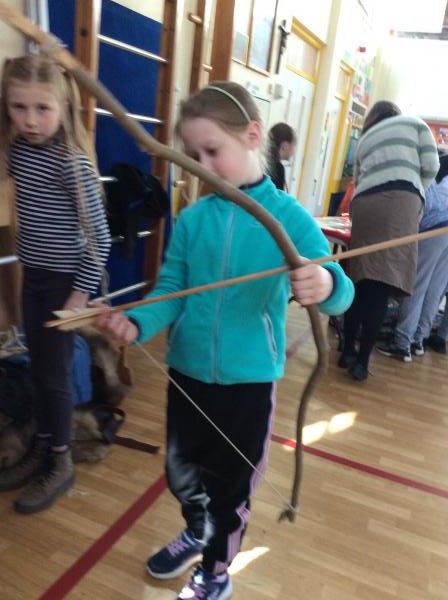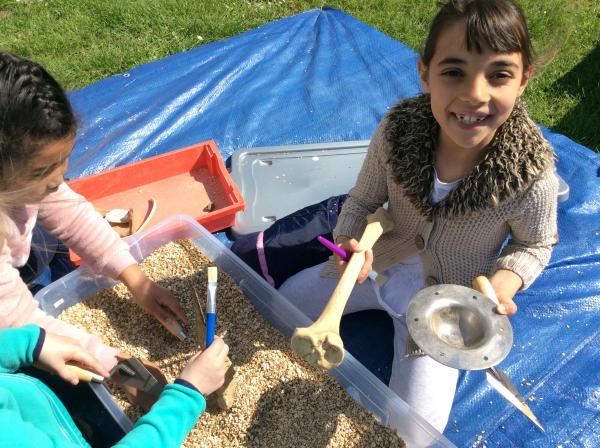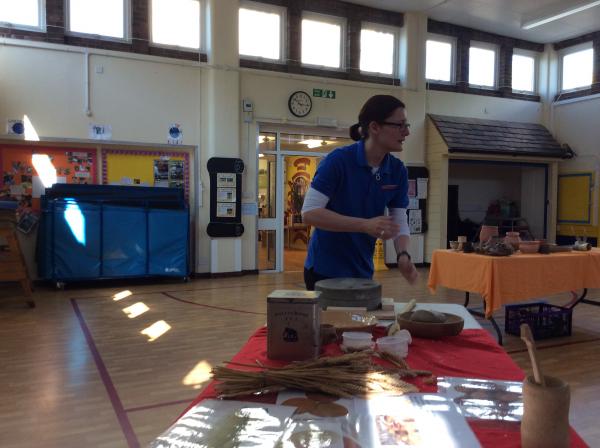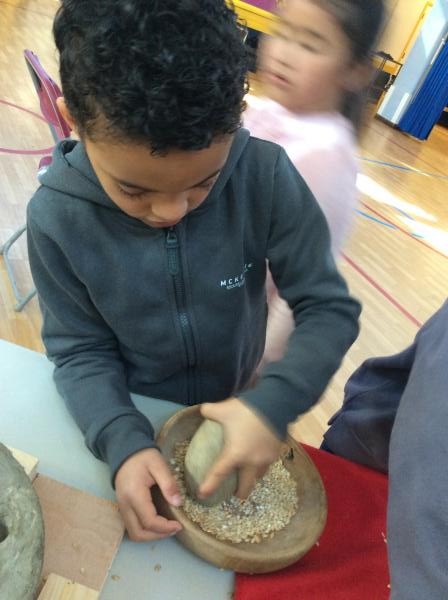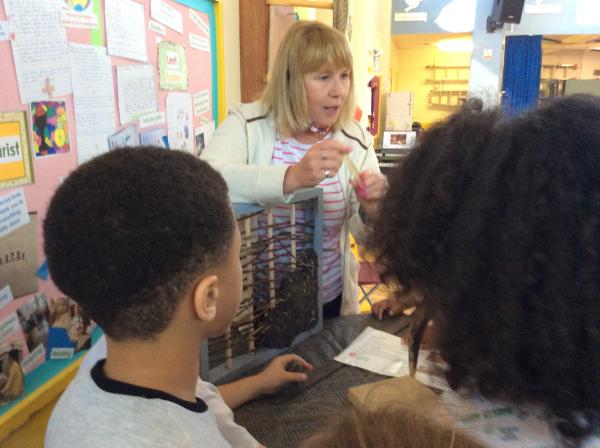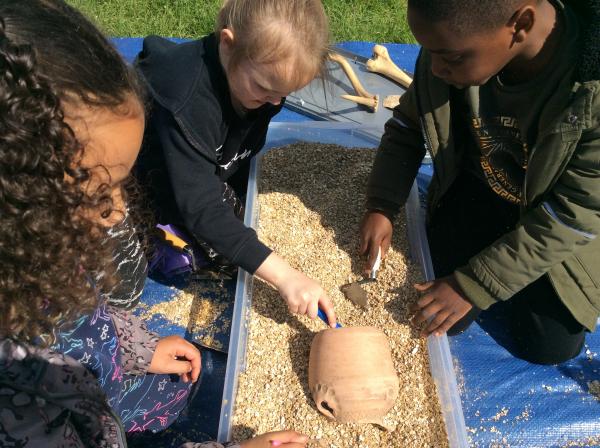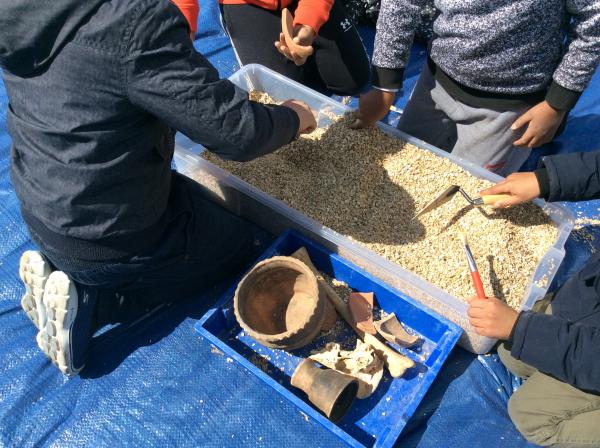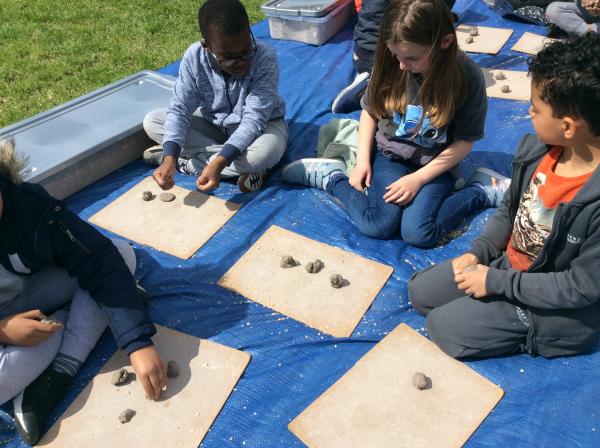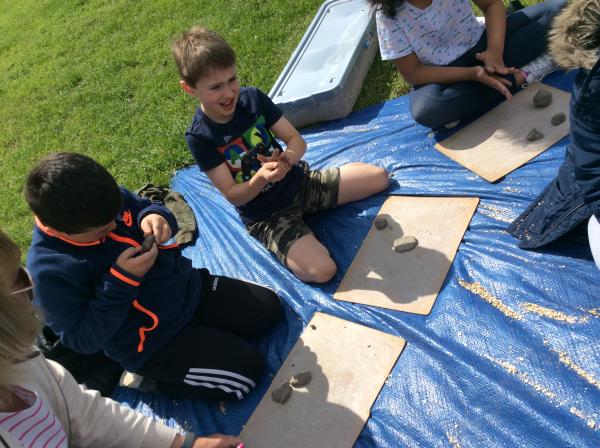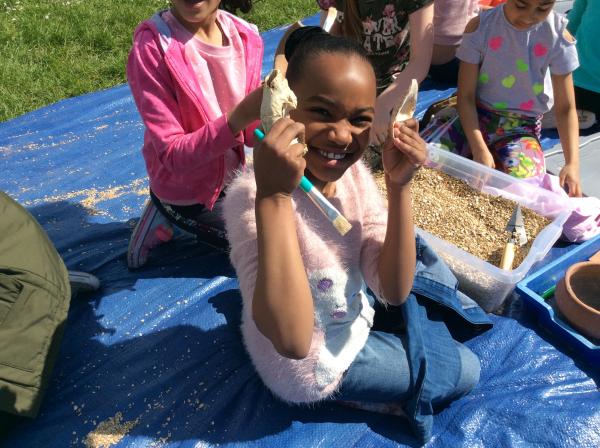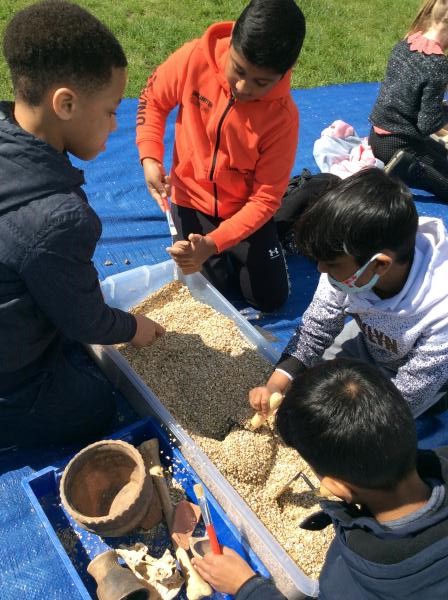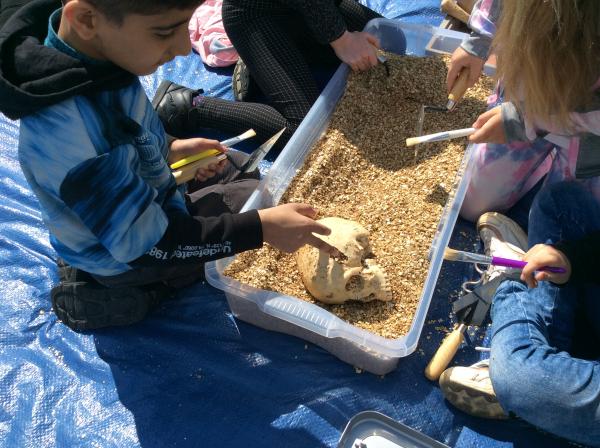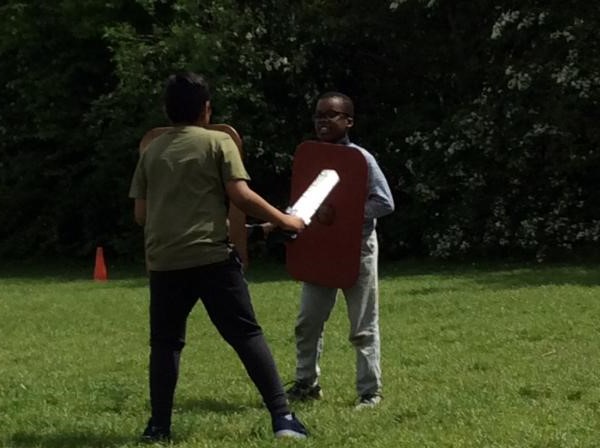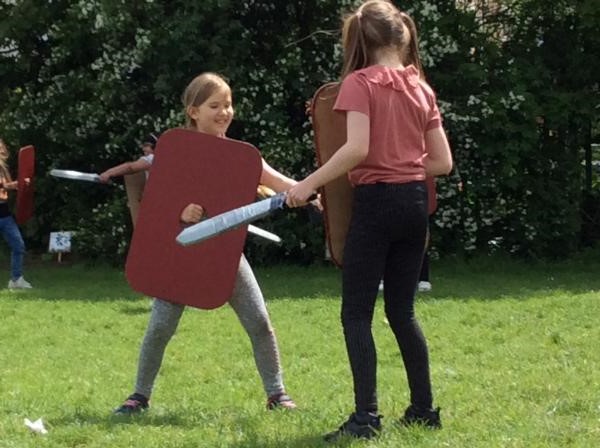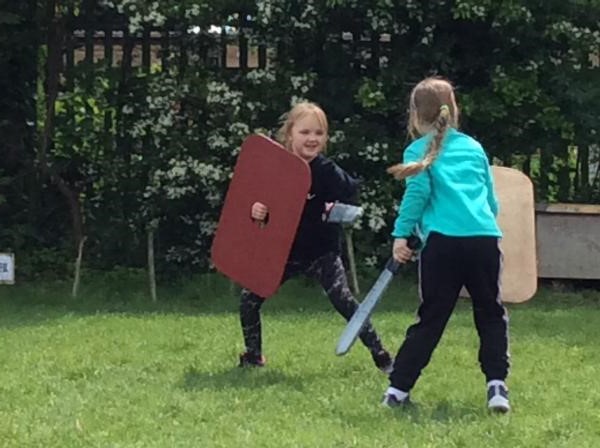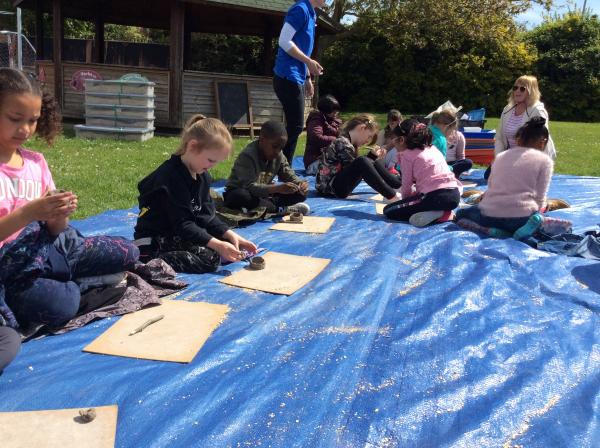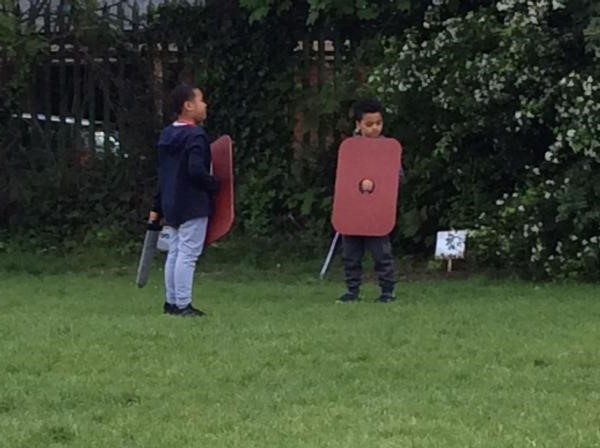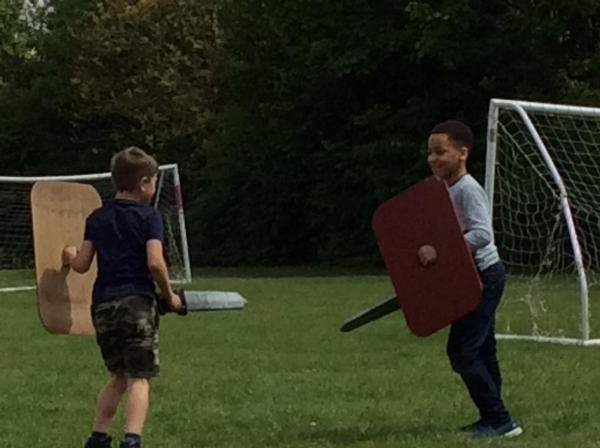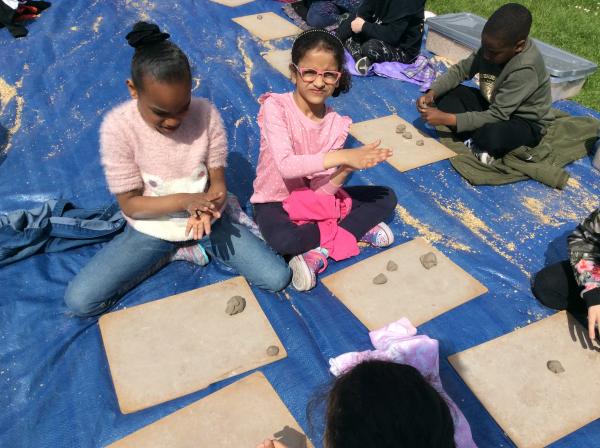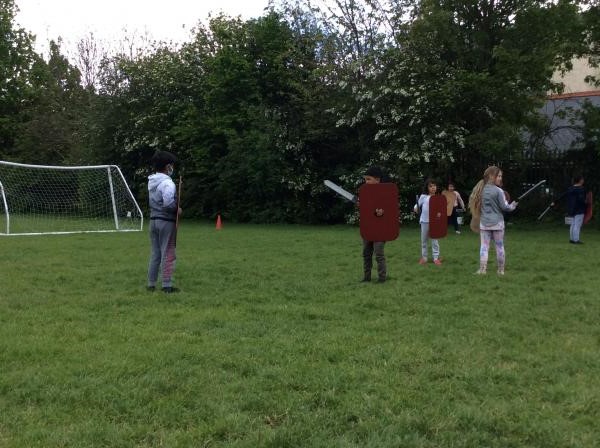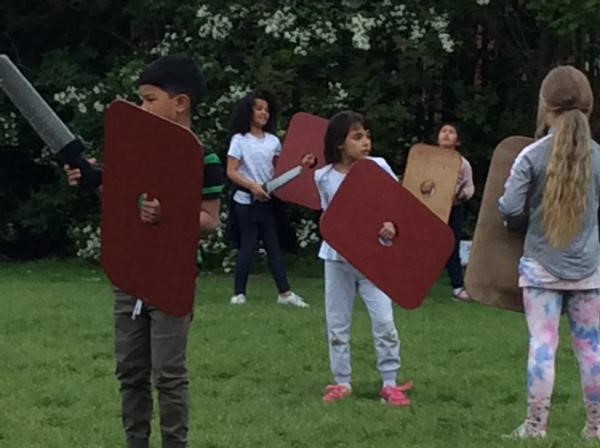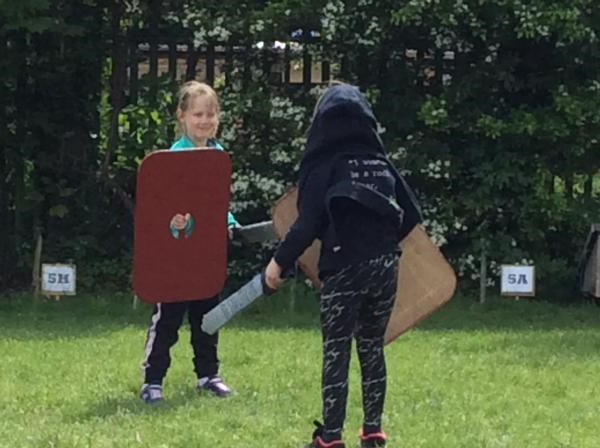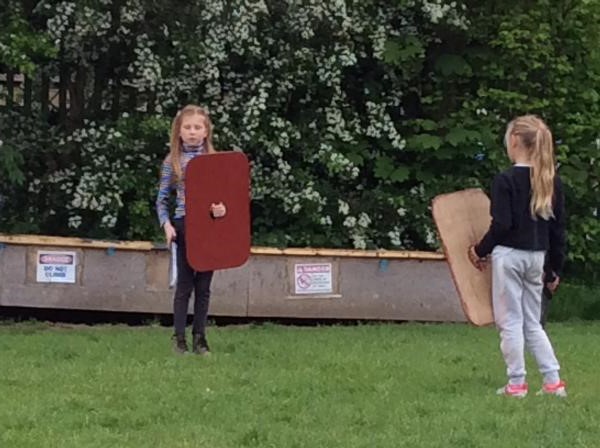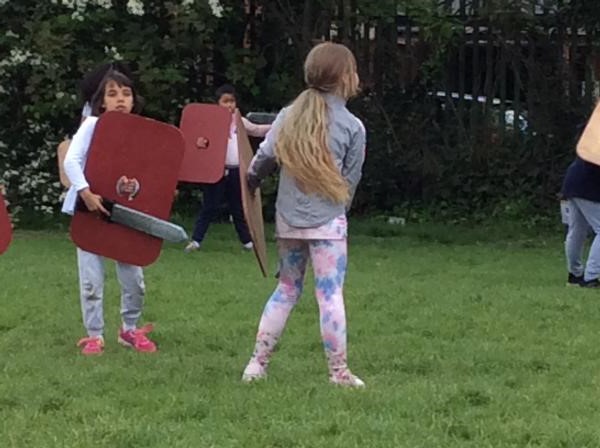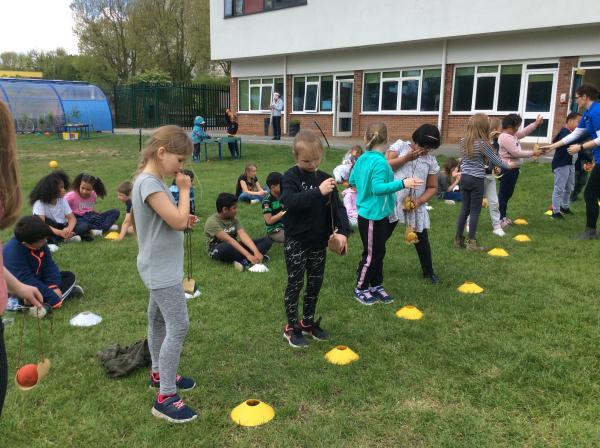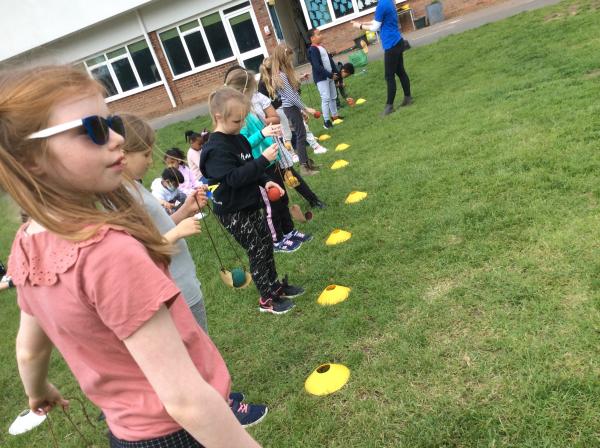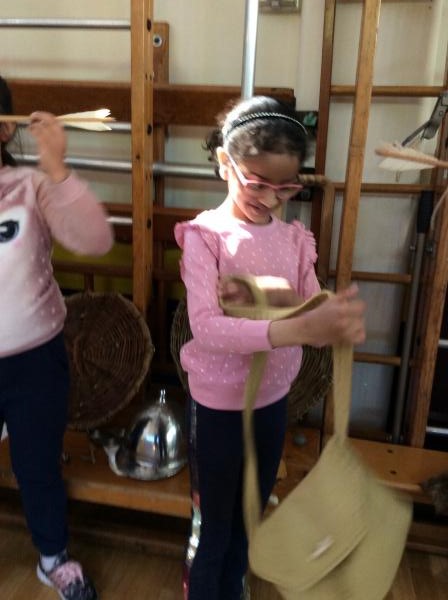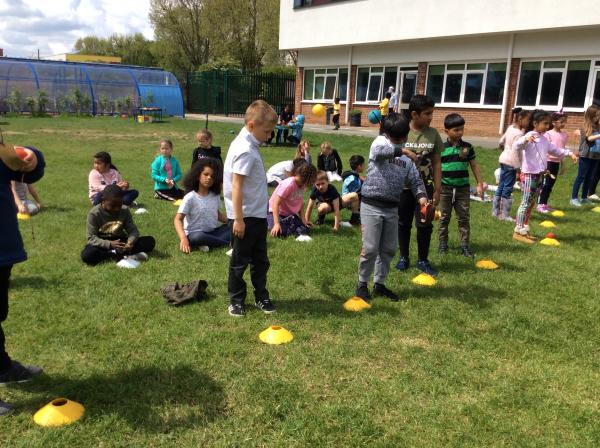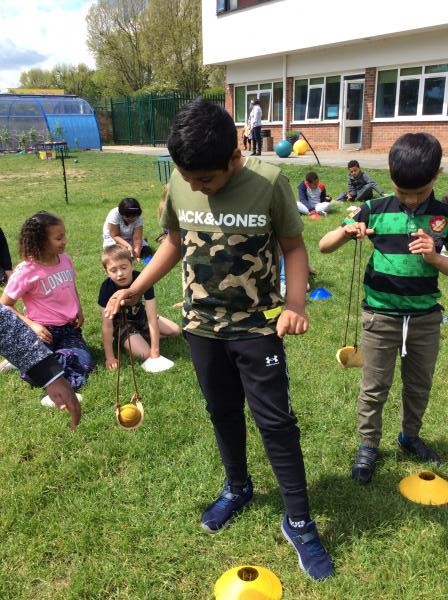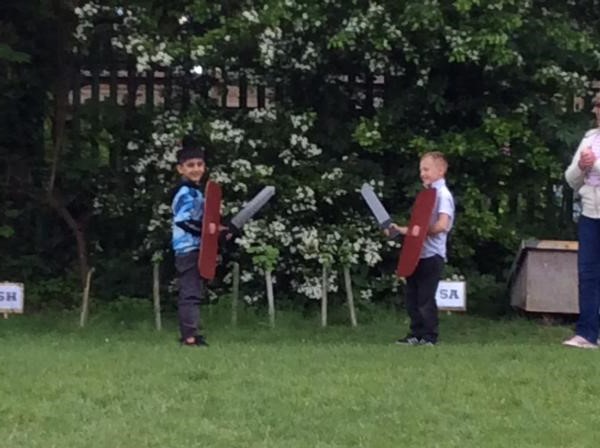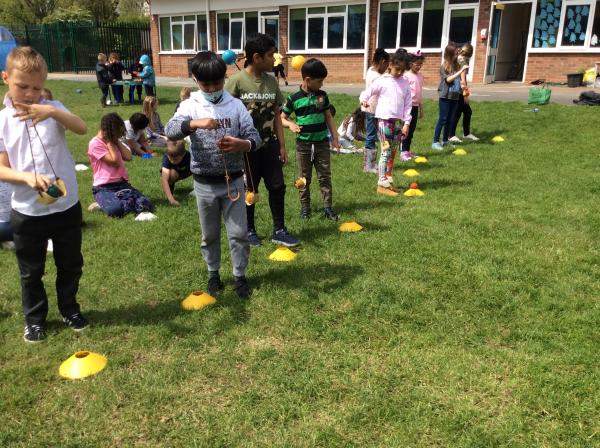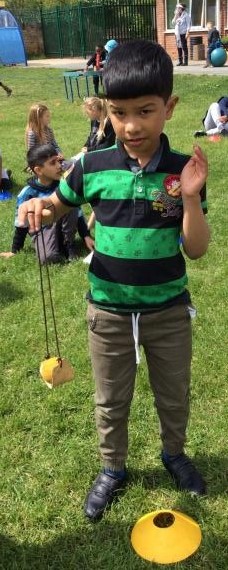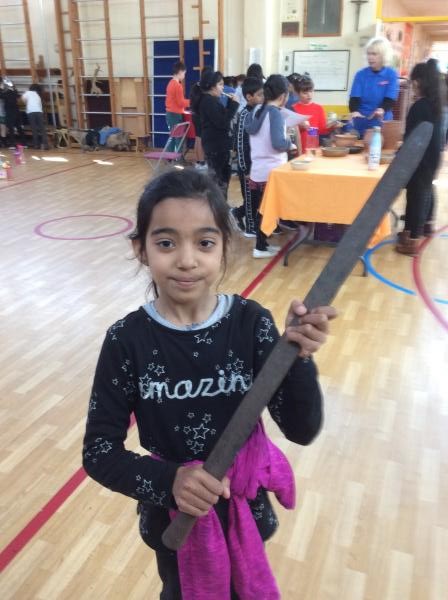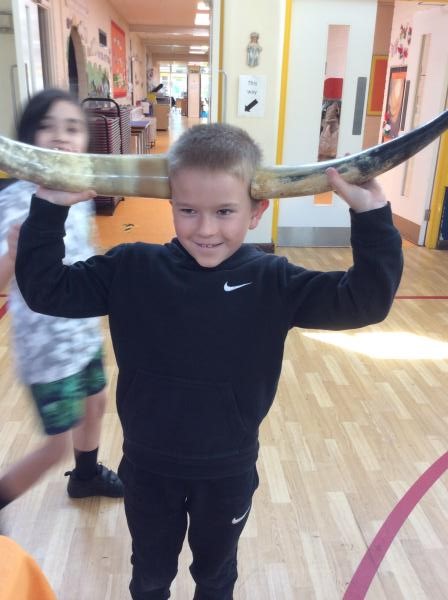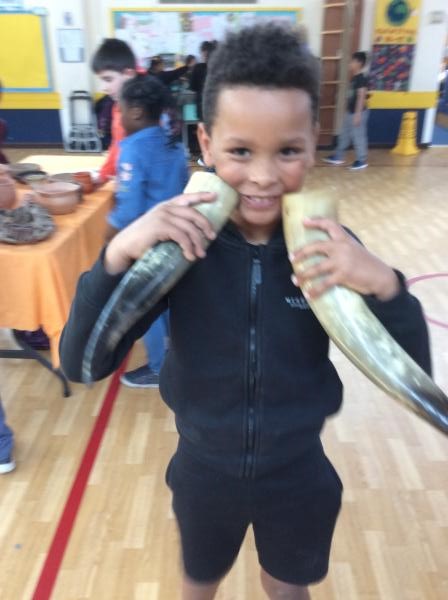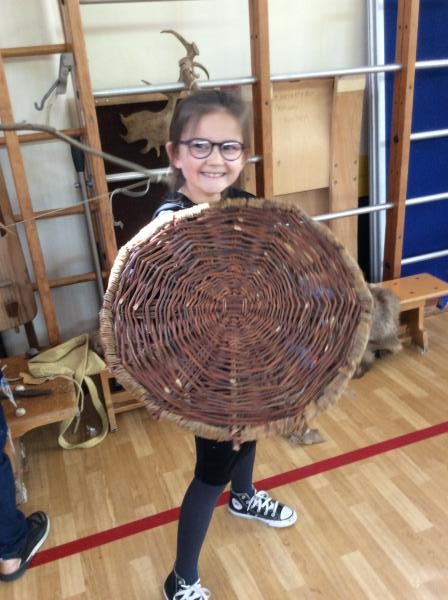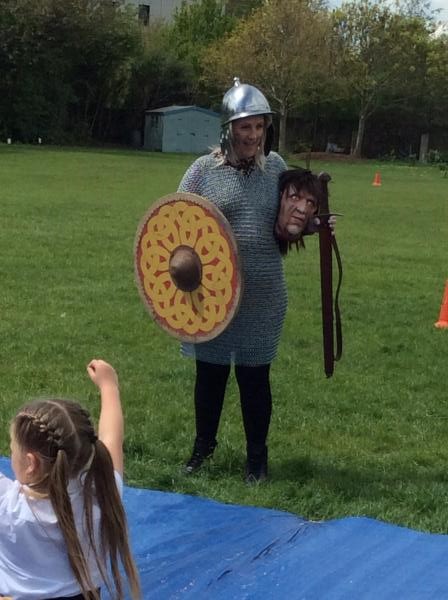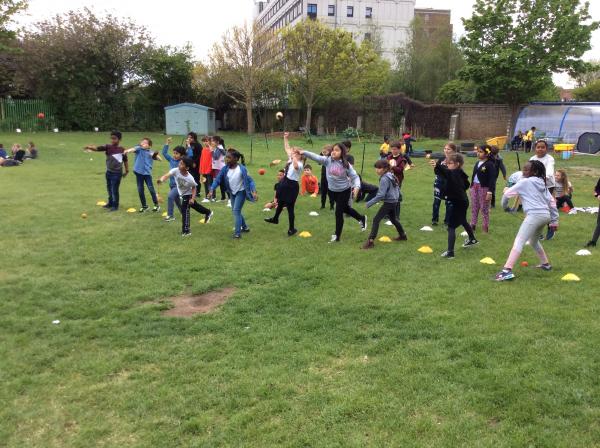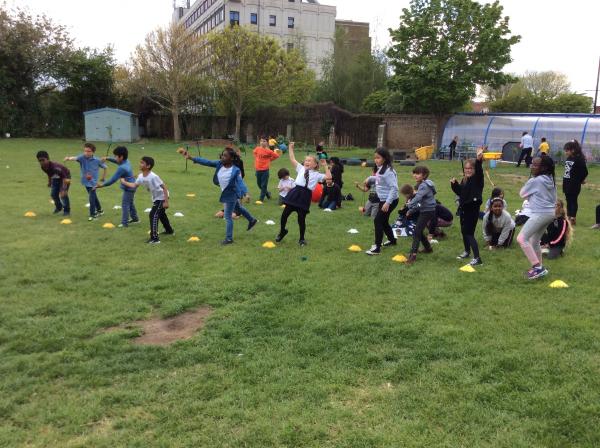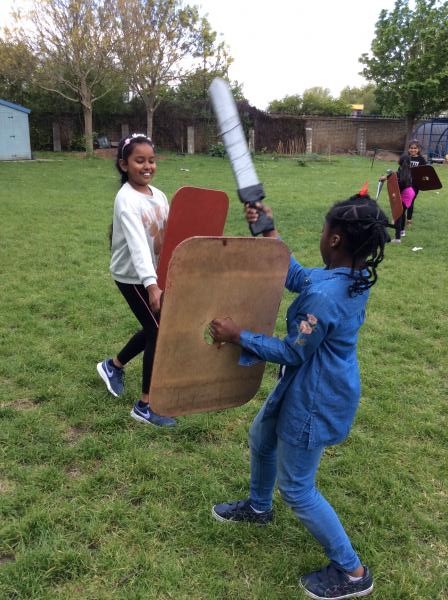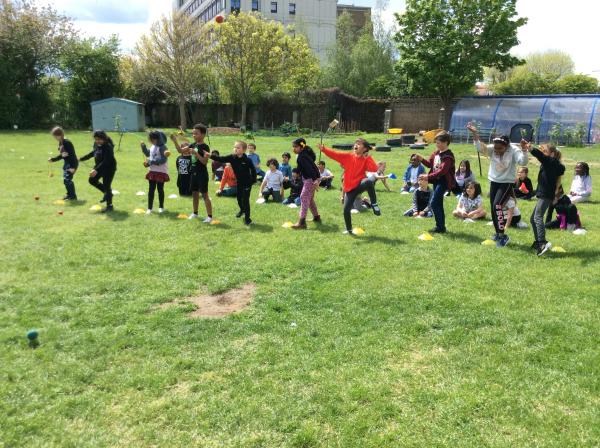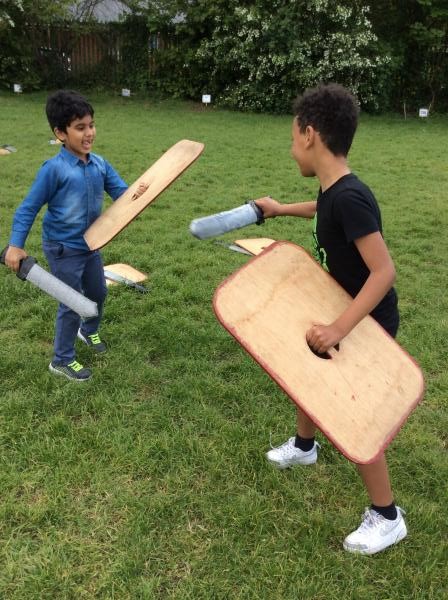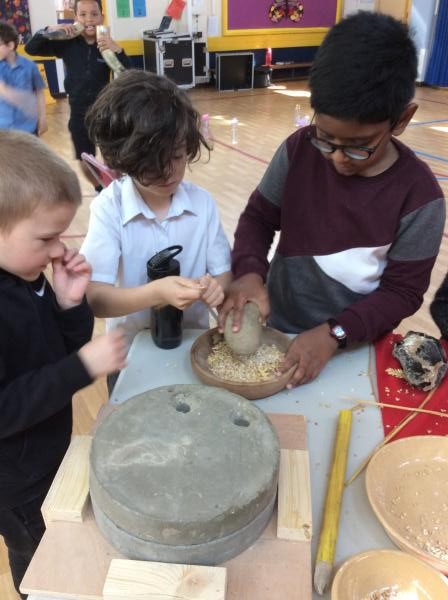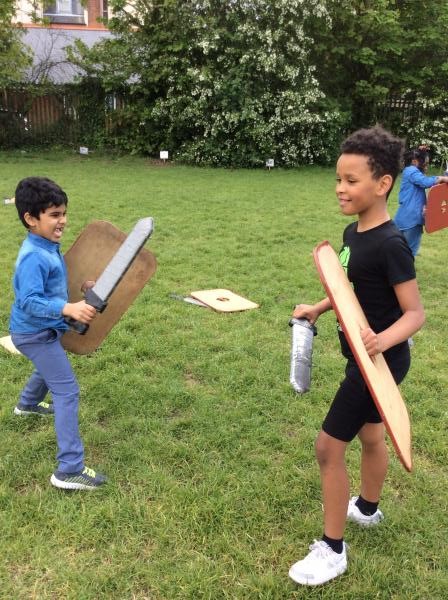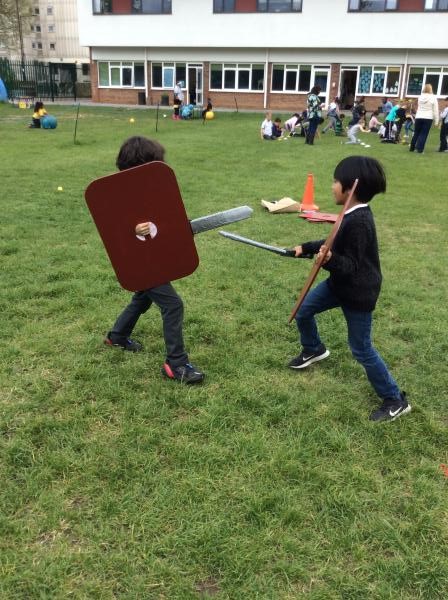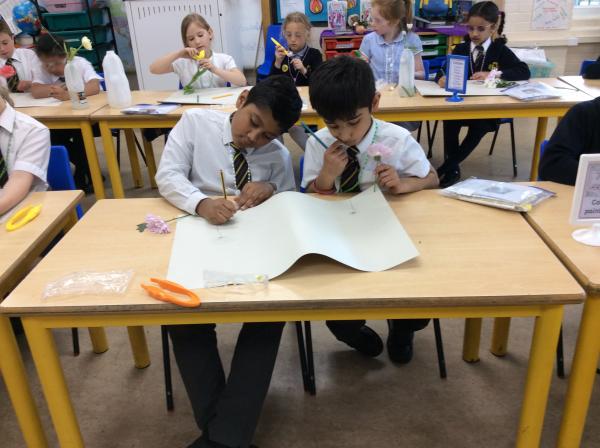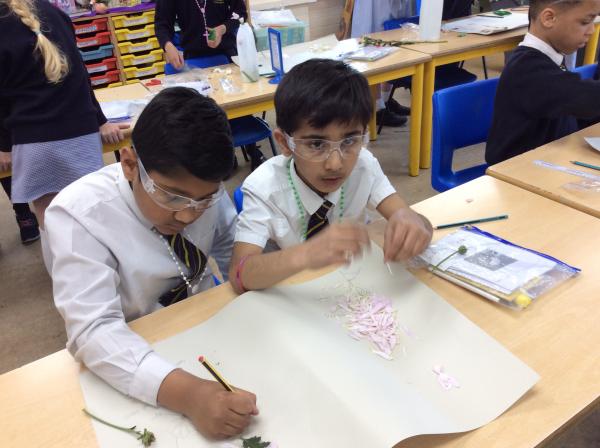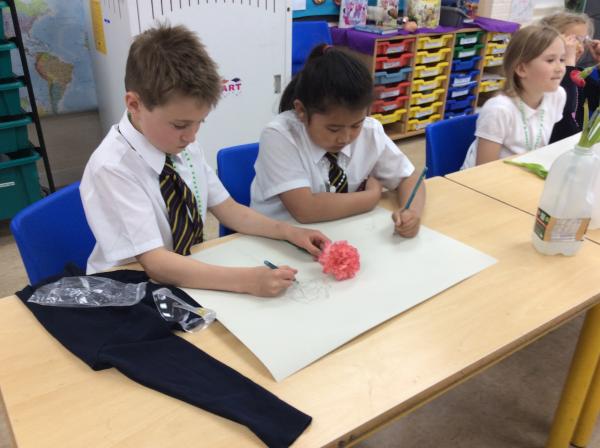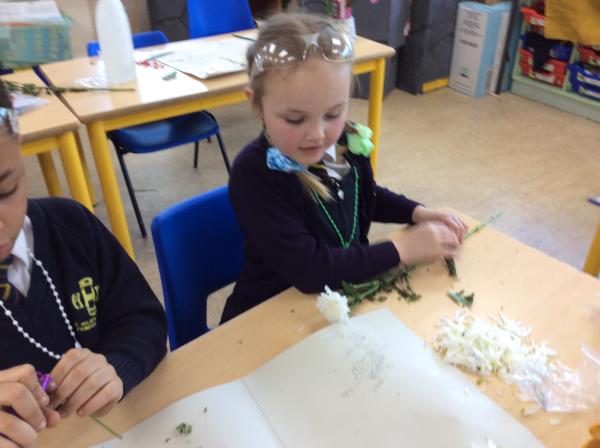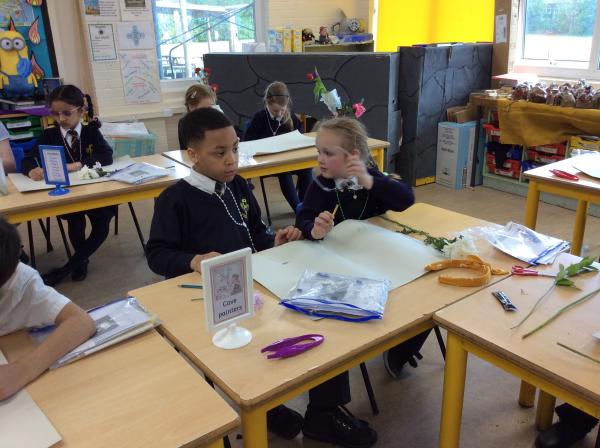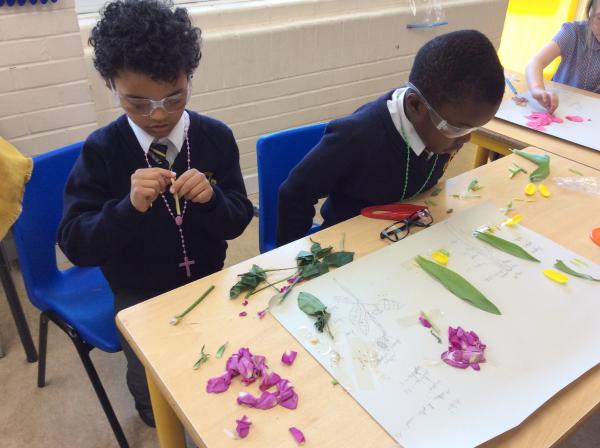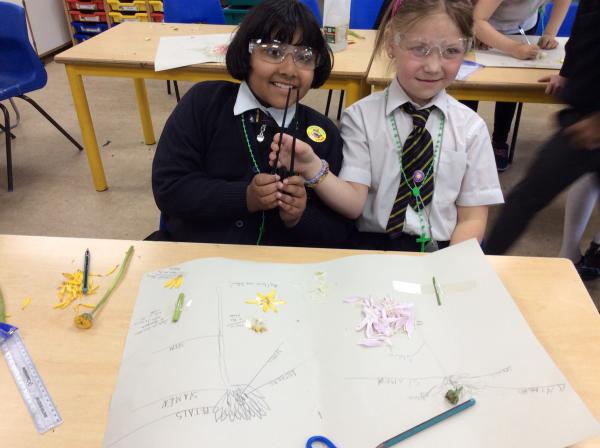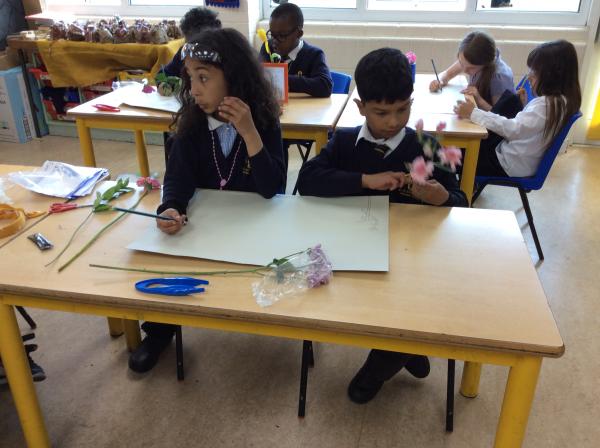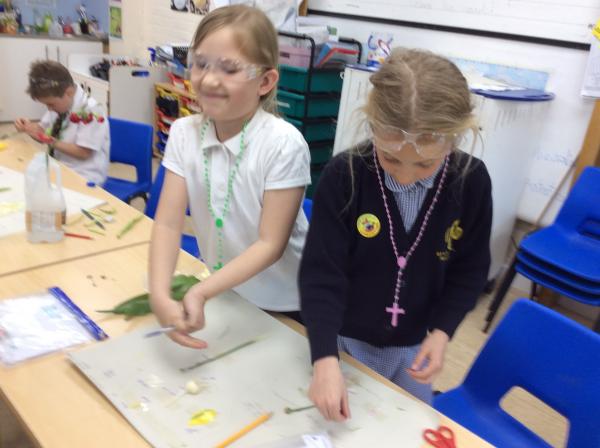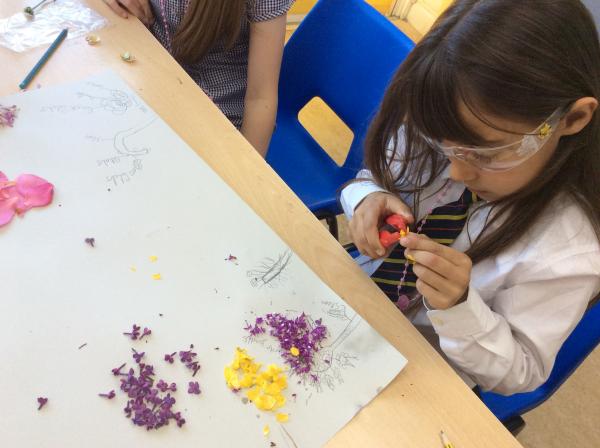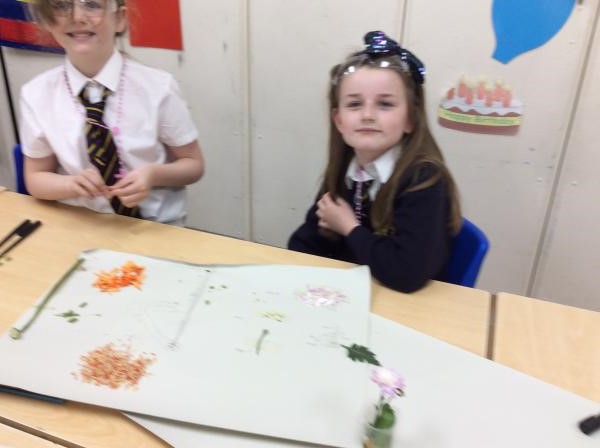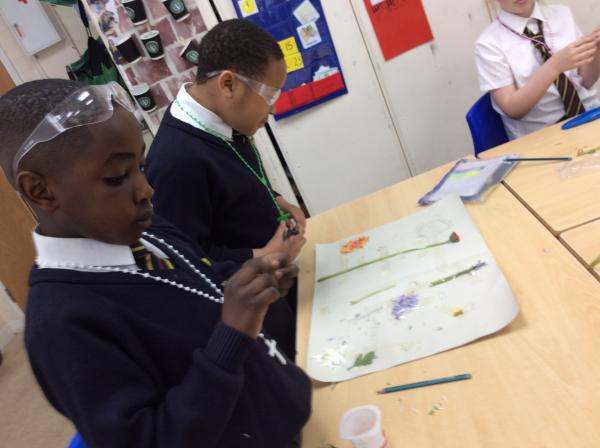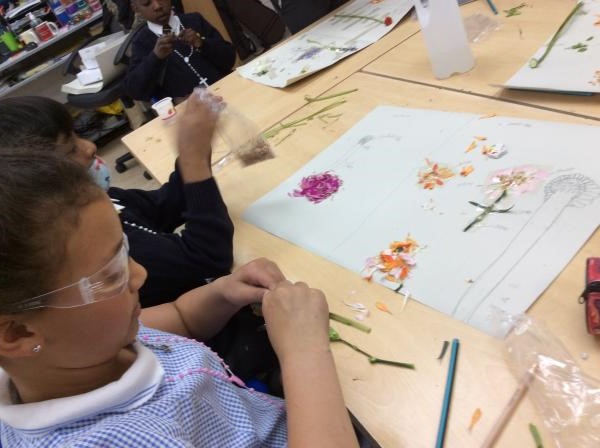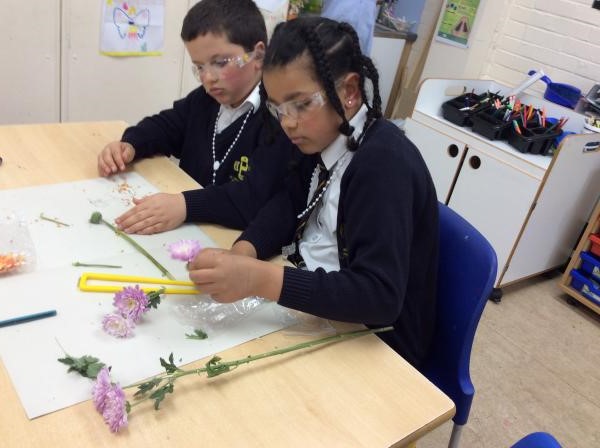 Designing and Building Stonehenge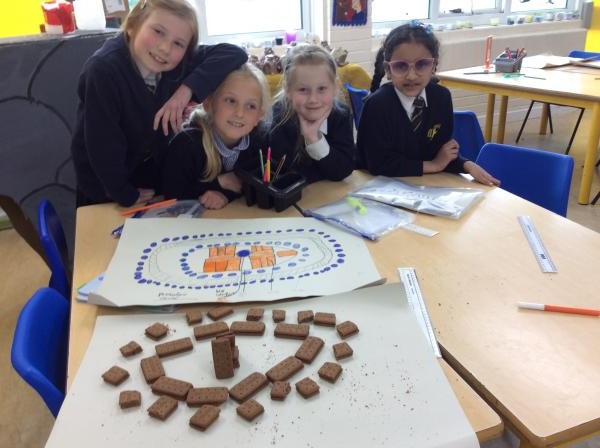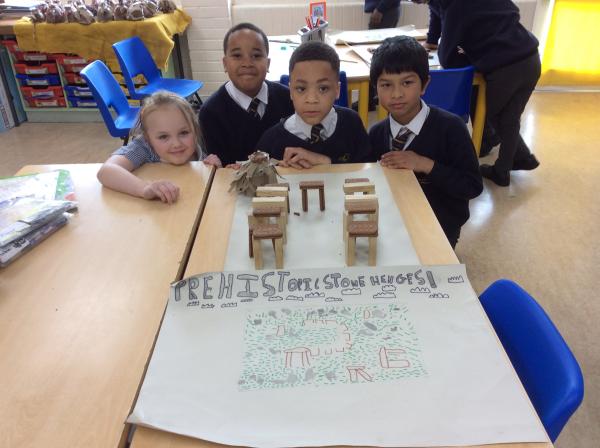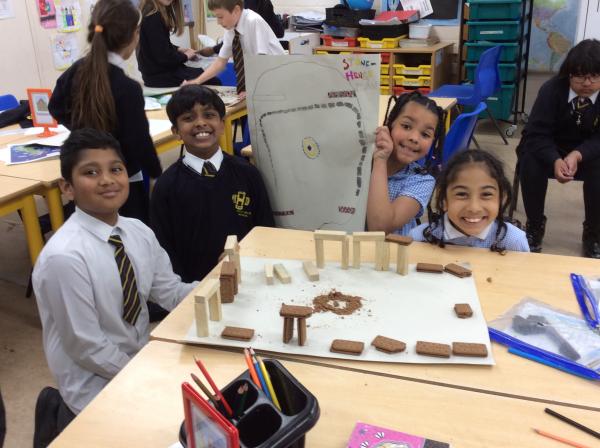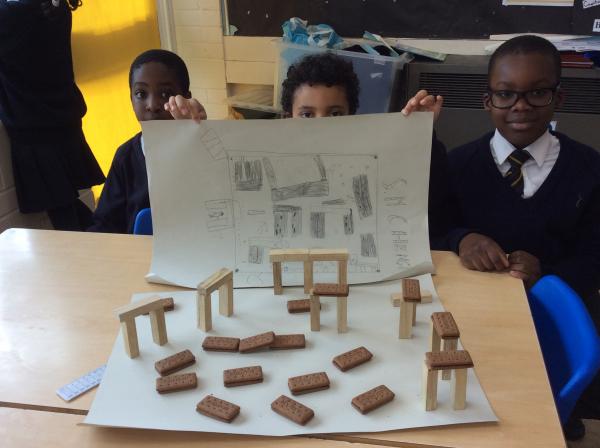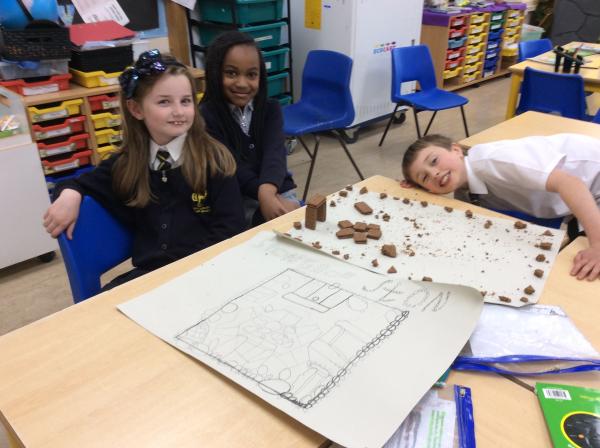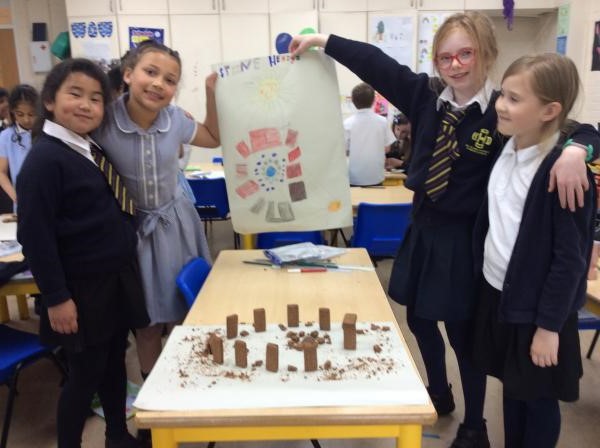 Investigating Water Transportation in Plants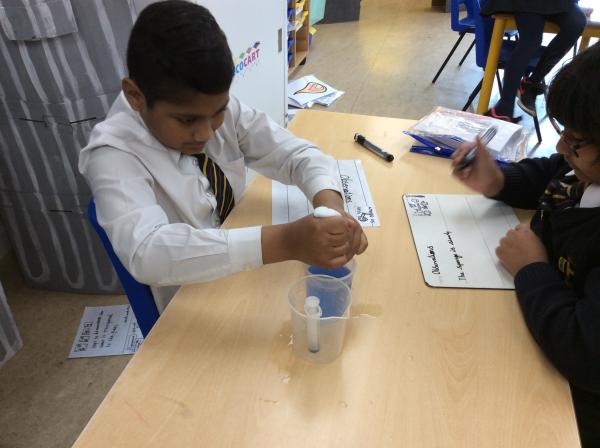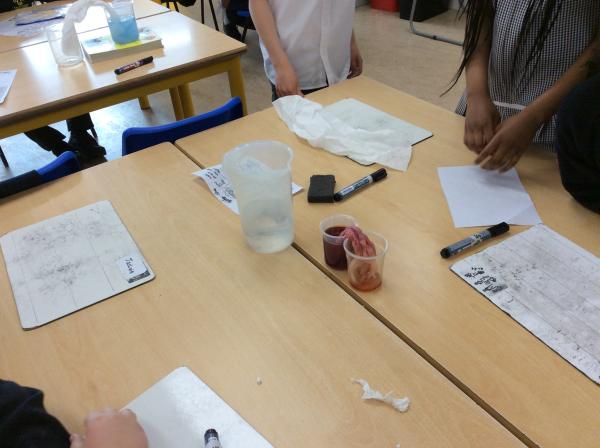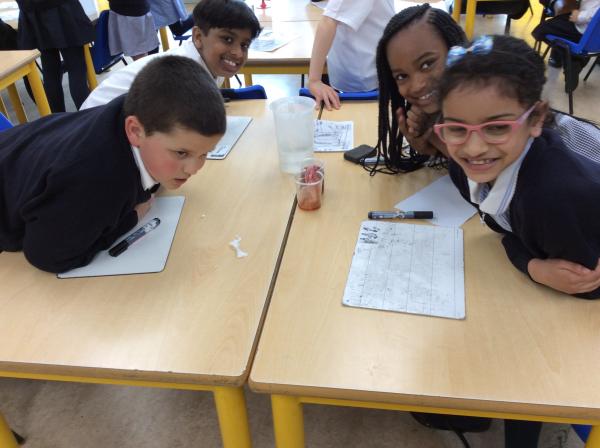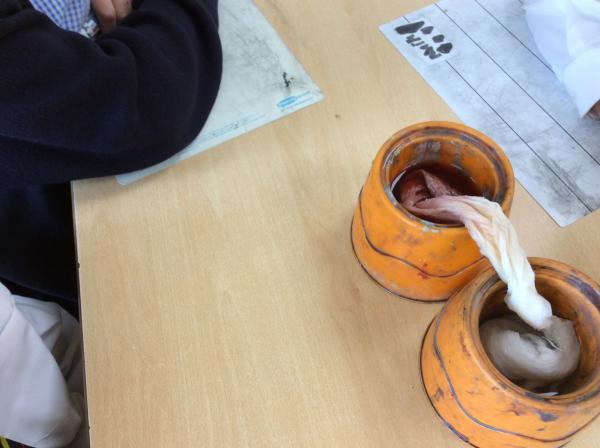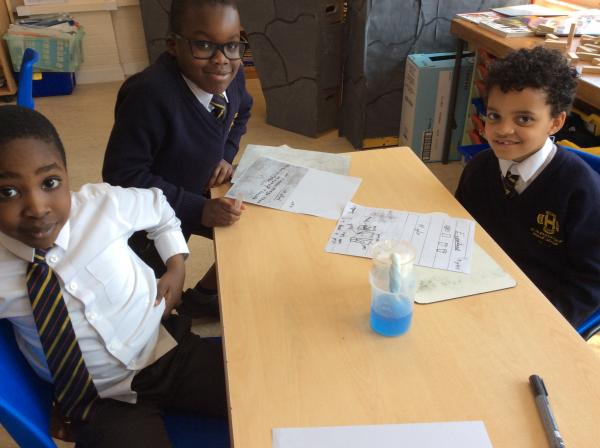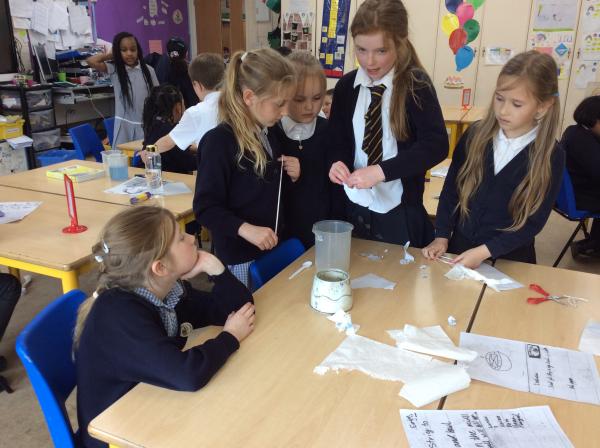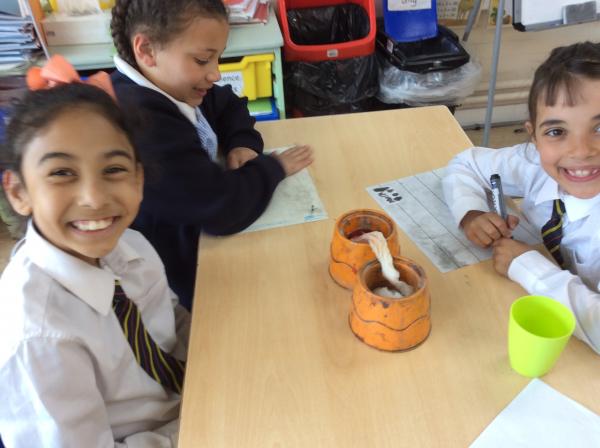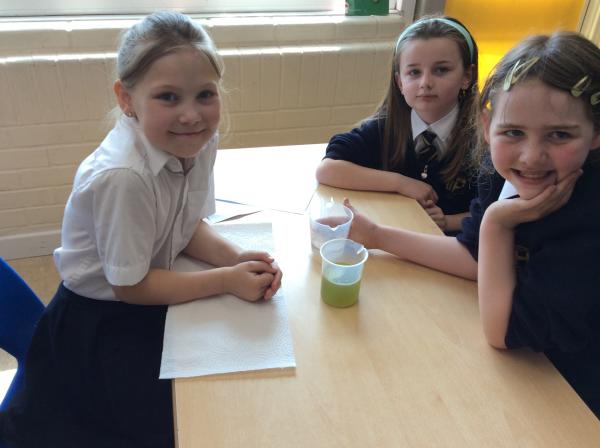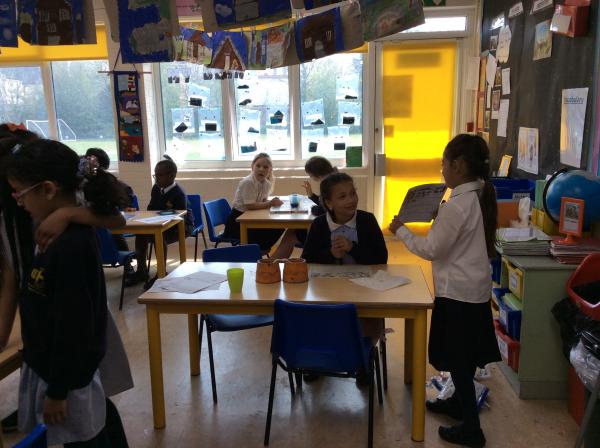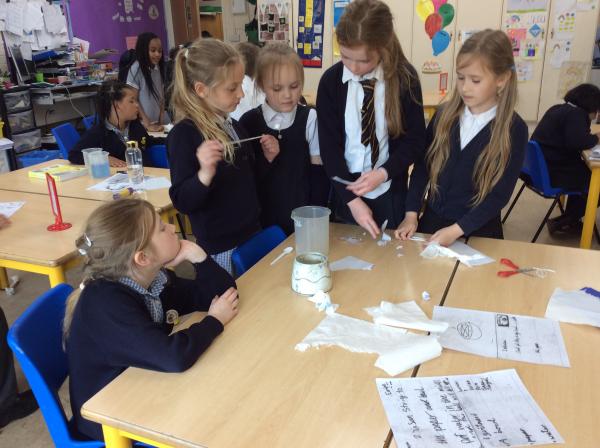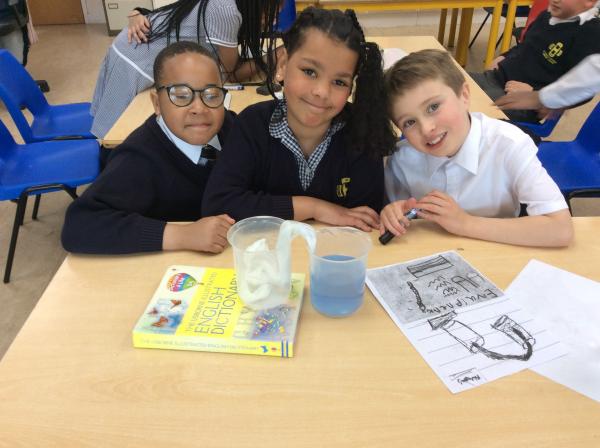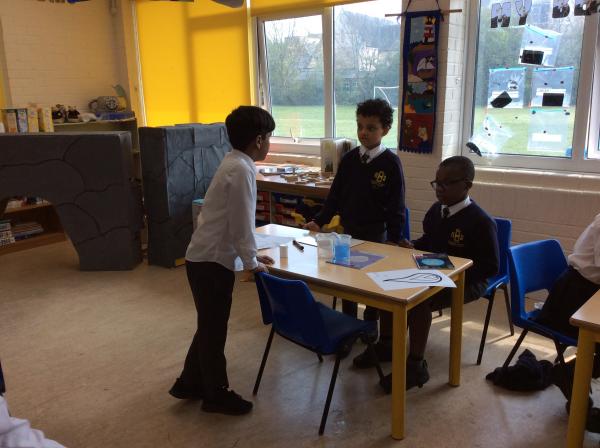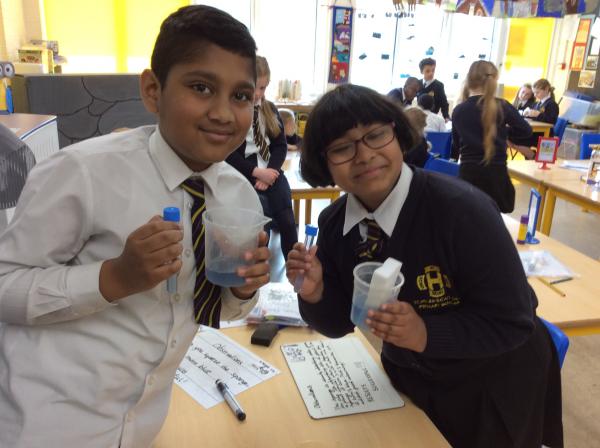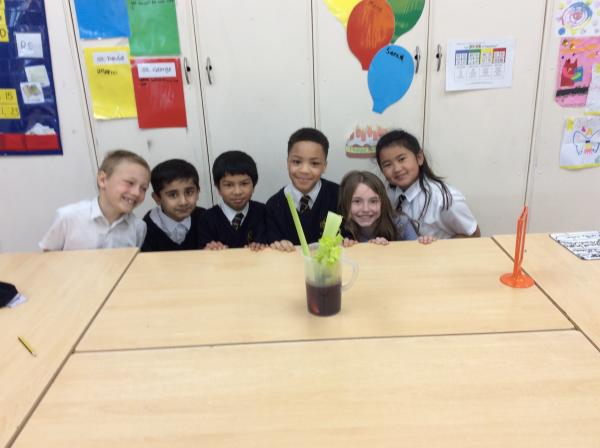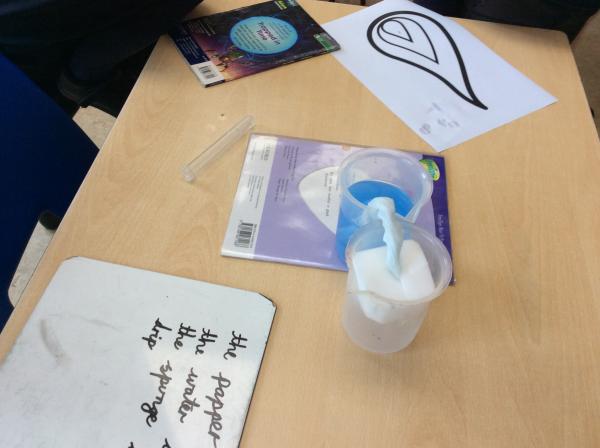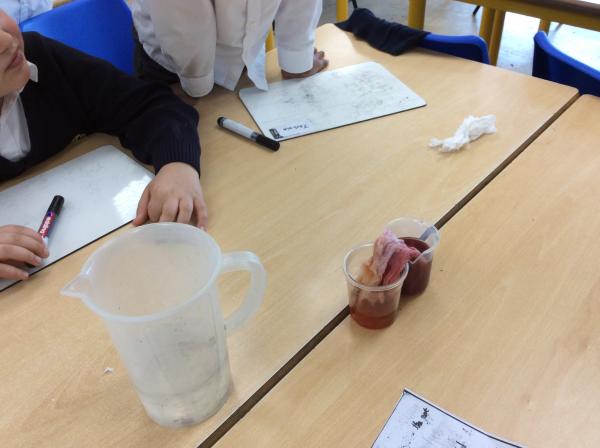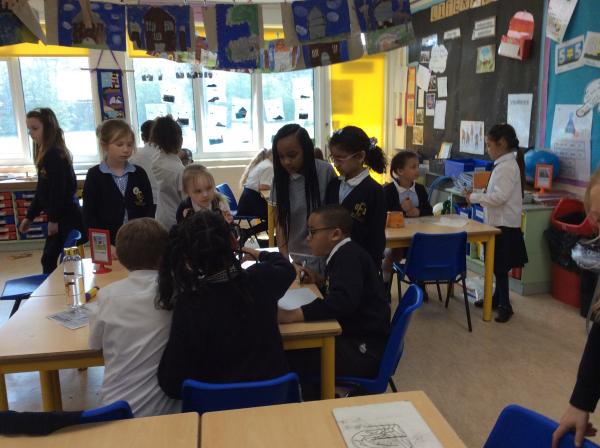 Outdoor Learning for 3GC
3GC had an amazing morning in the nature area today. They designed cheerio necklaces for the birds, completed plenty of bug hunts, tried out some new catapults with mixed success and buried dinosaurs only to rediscover them again! The children were able to state what they had learnt, some of them even aged the trees in our area!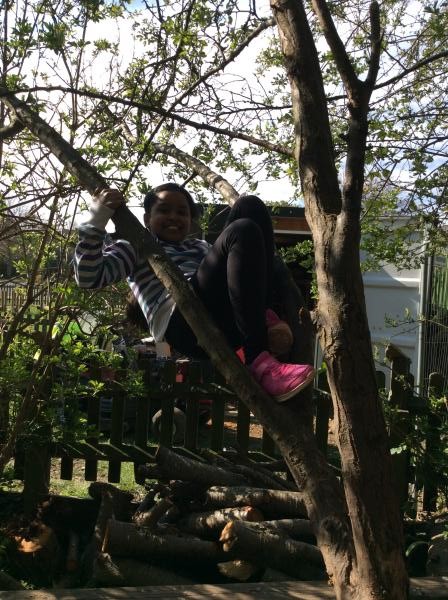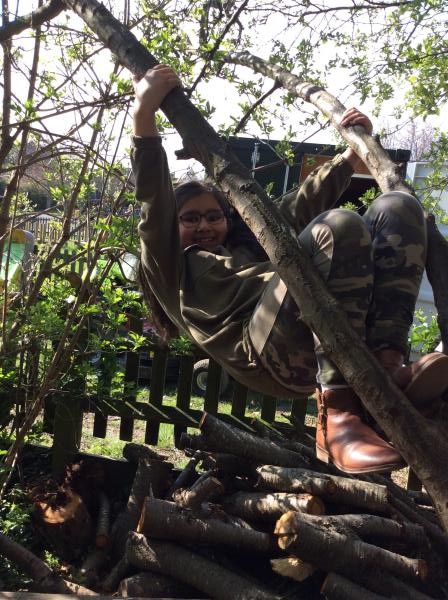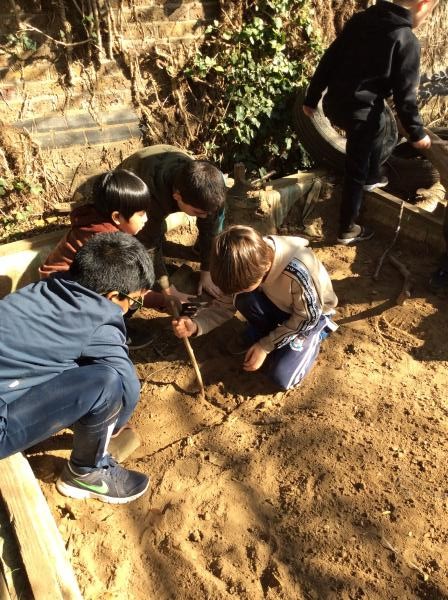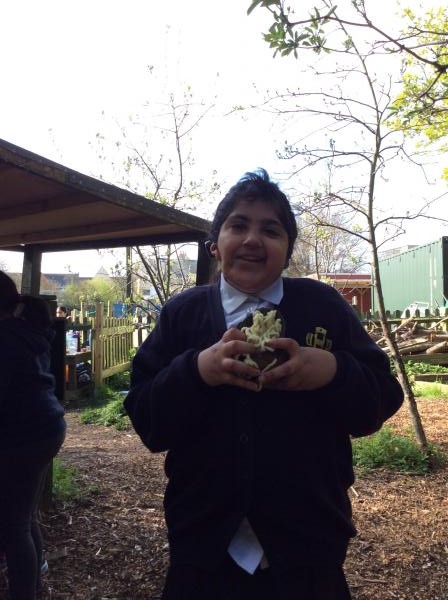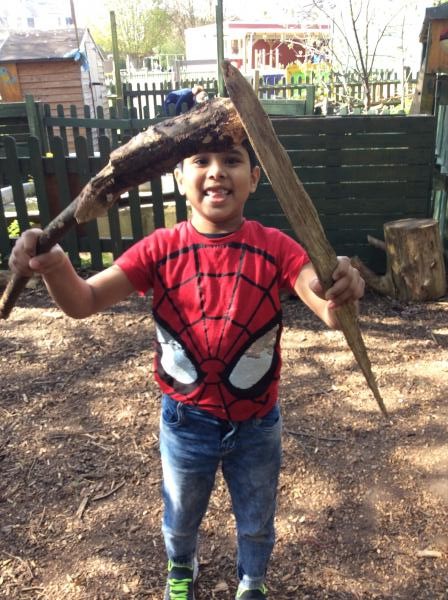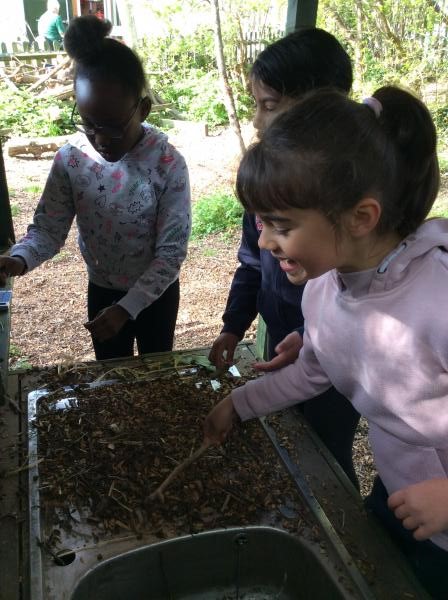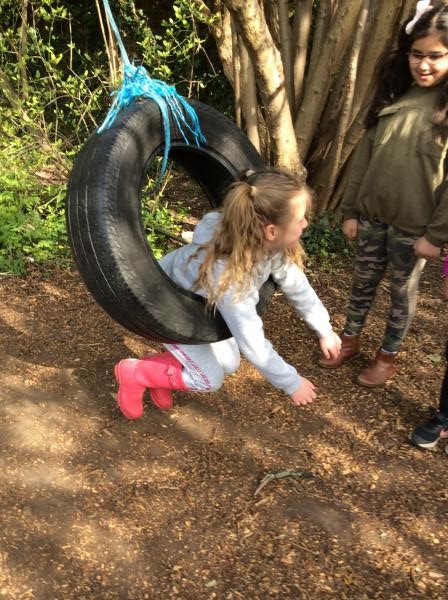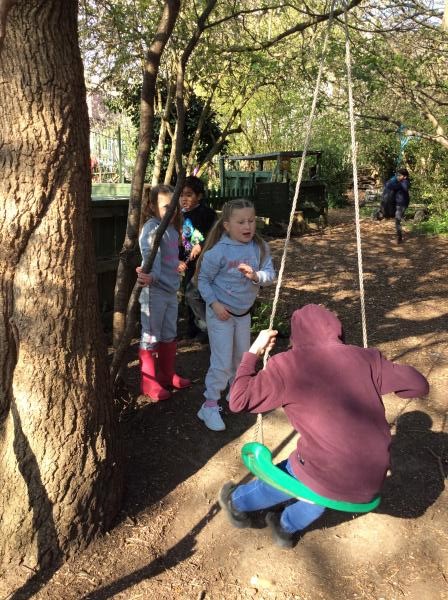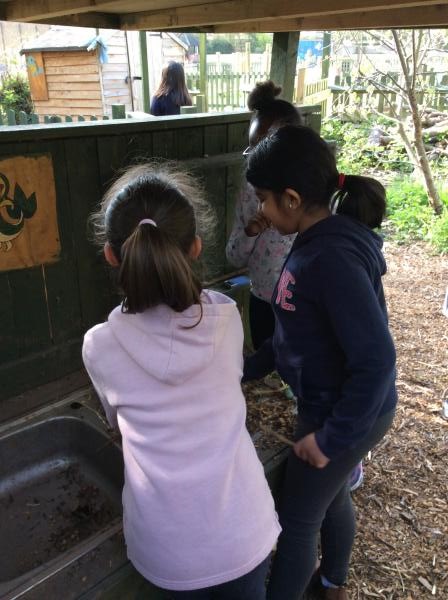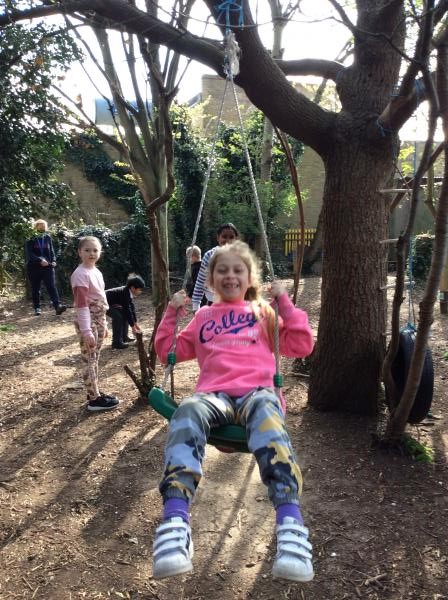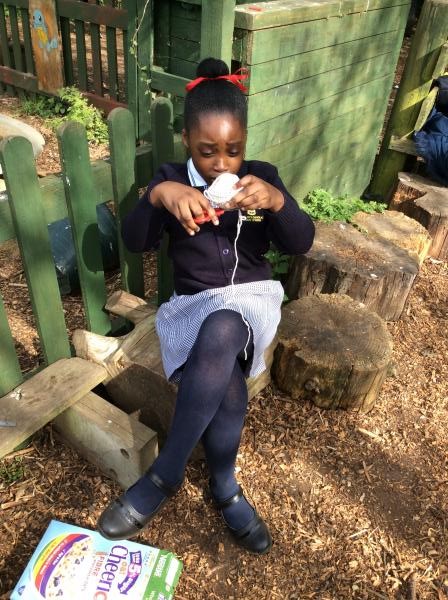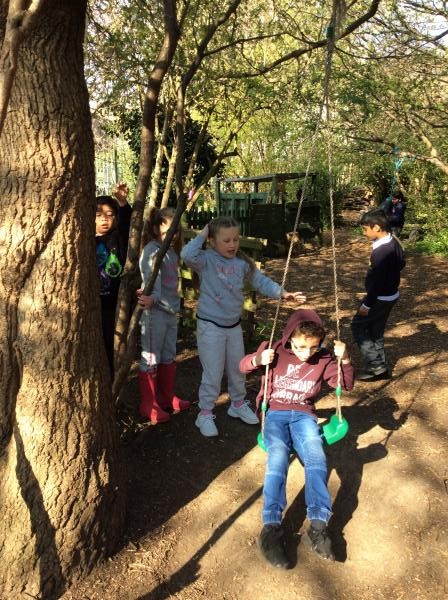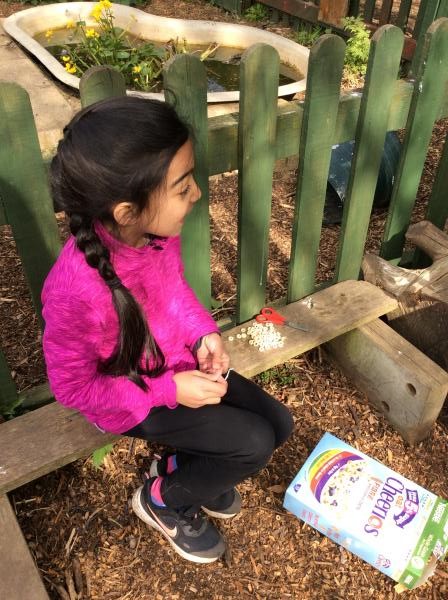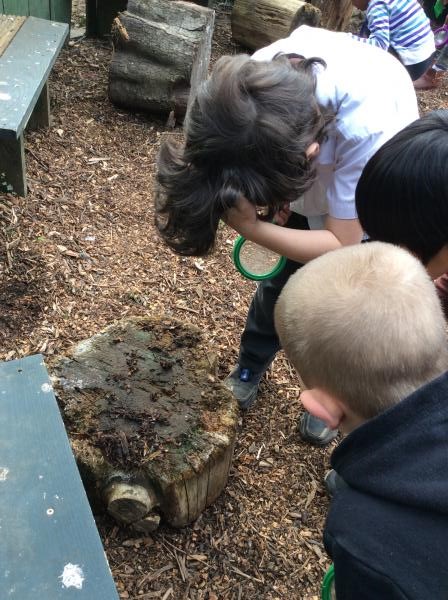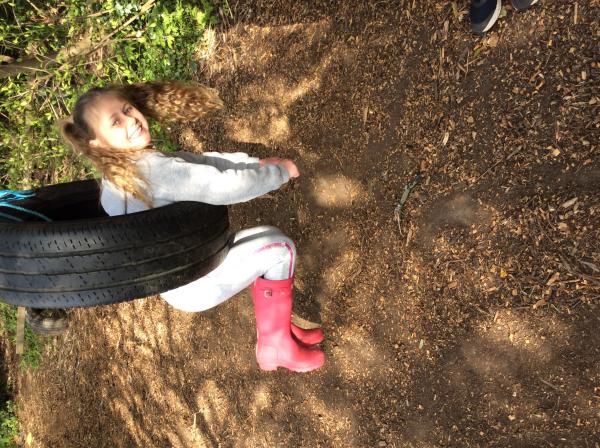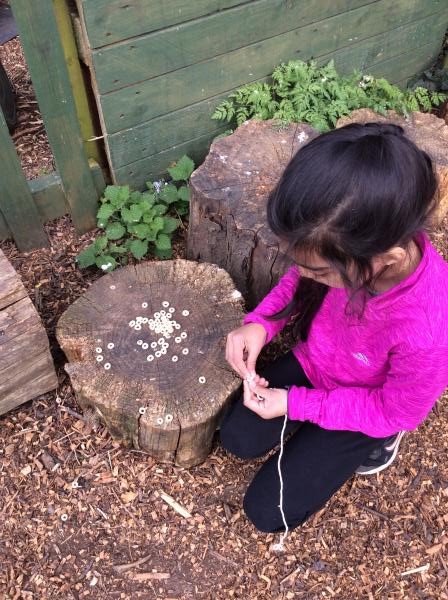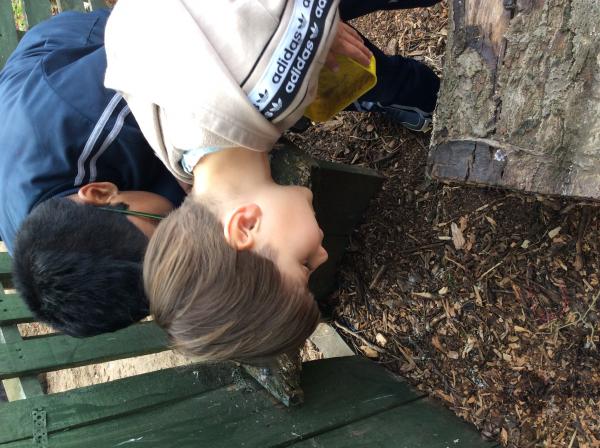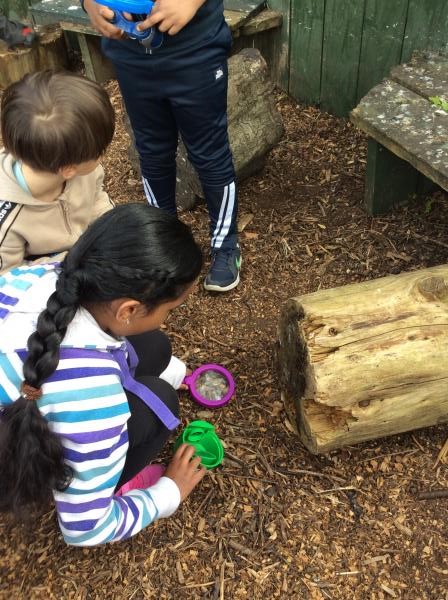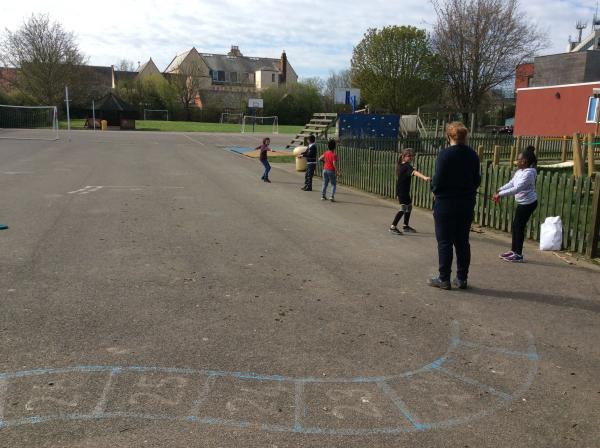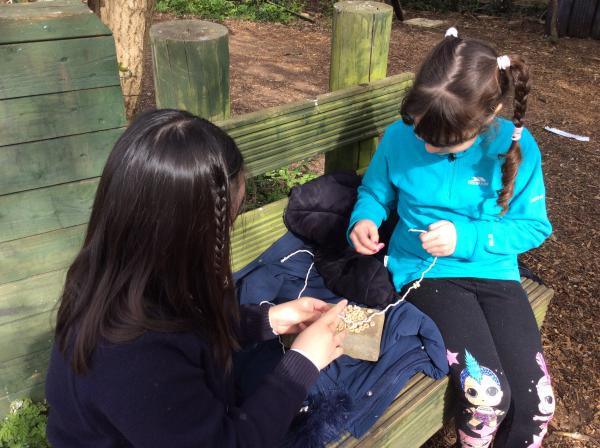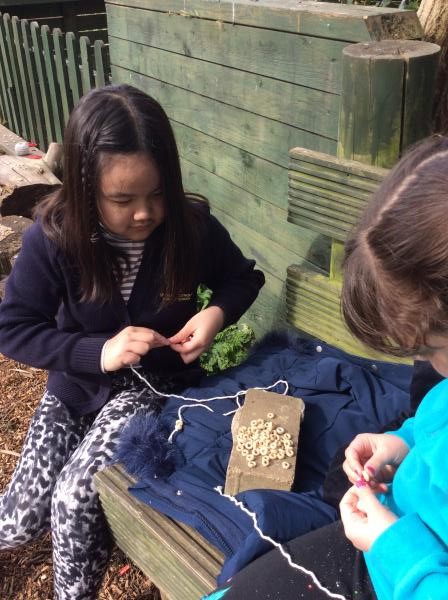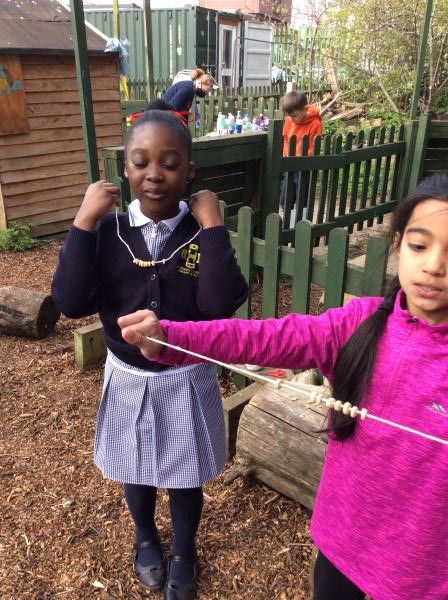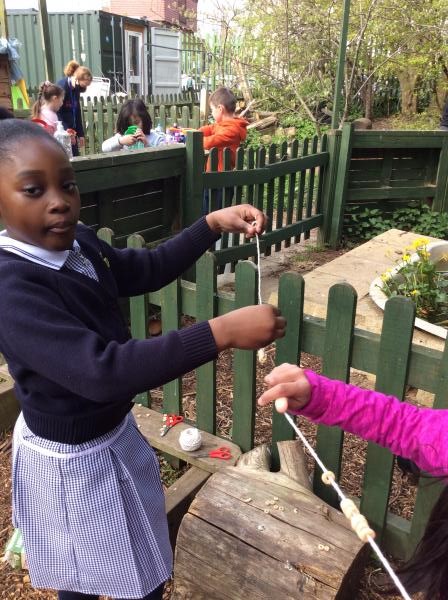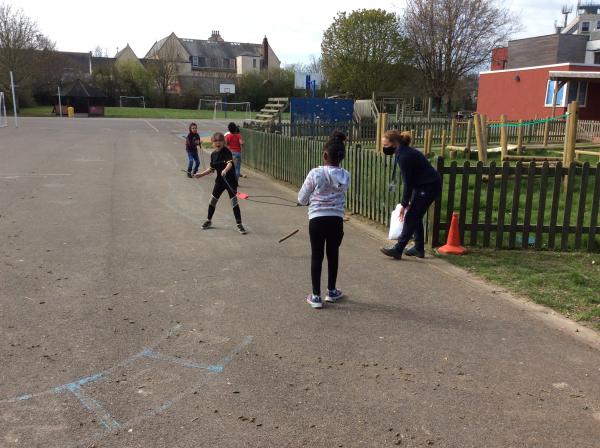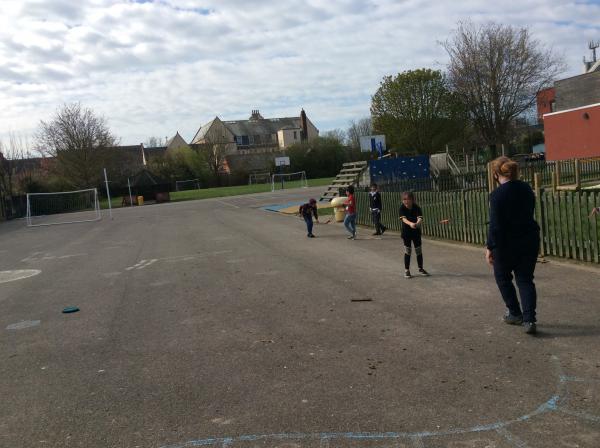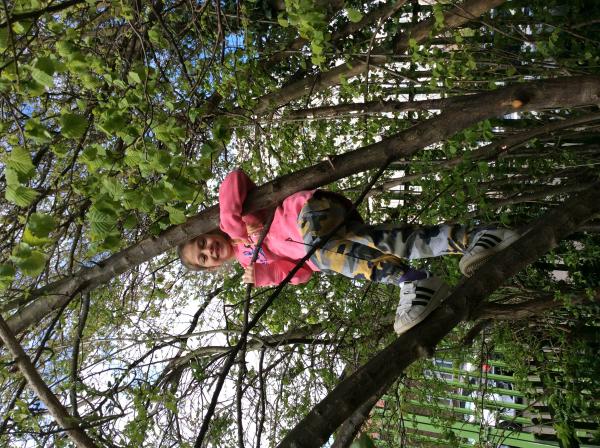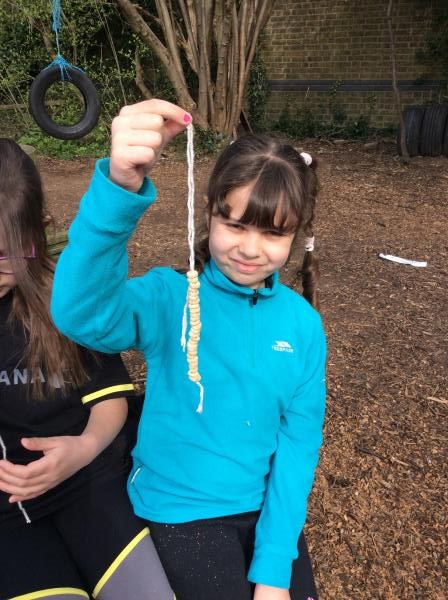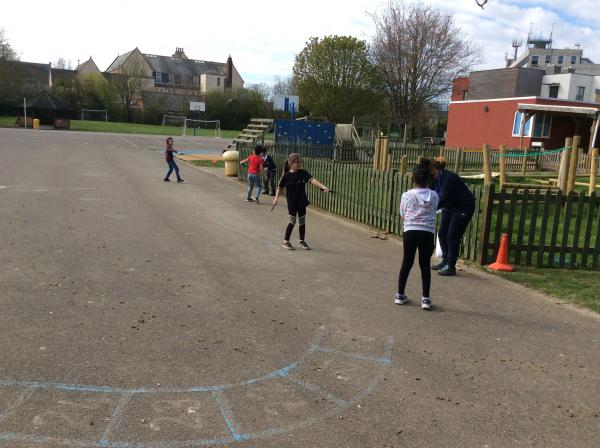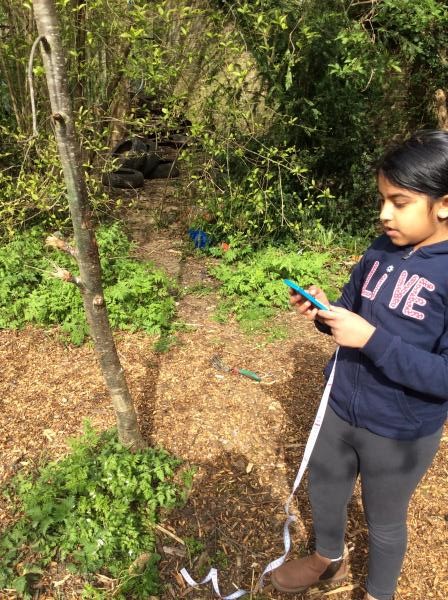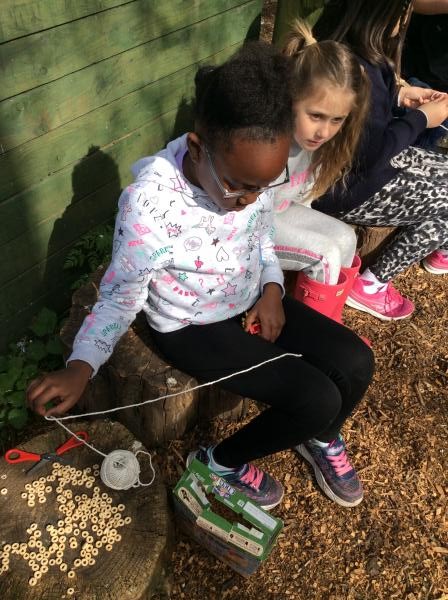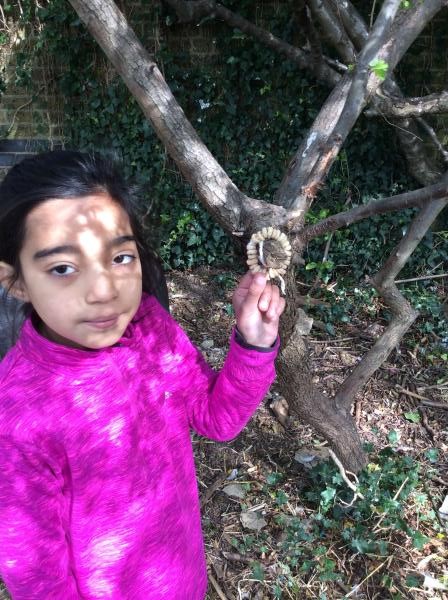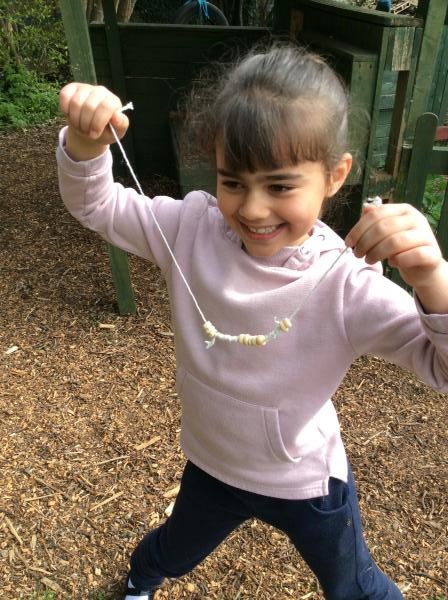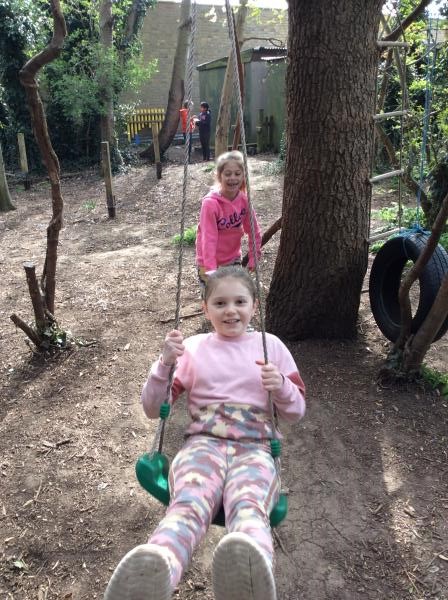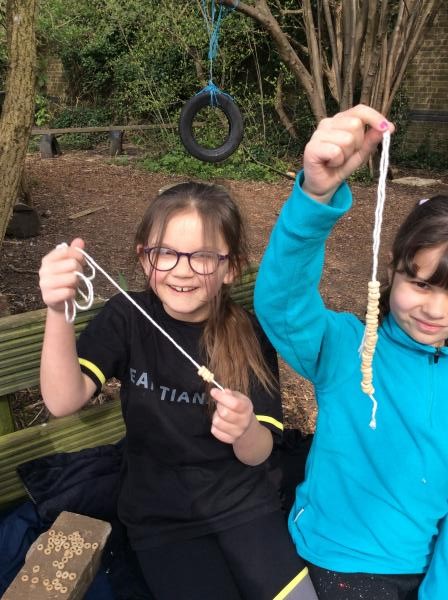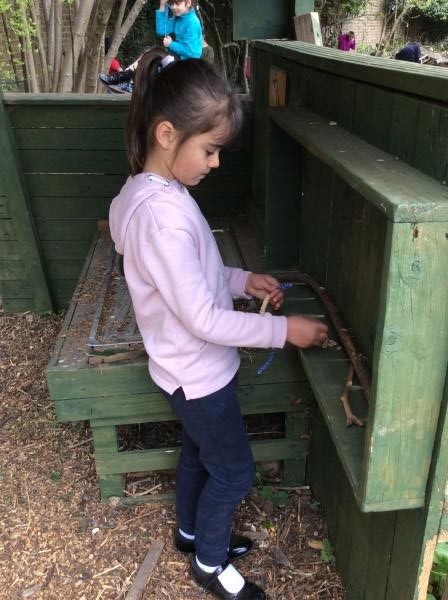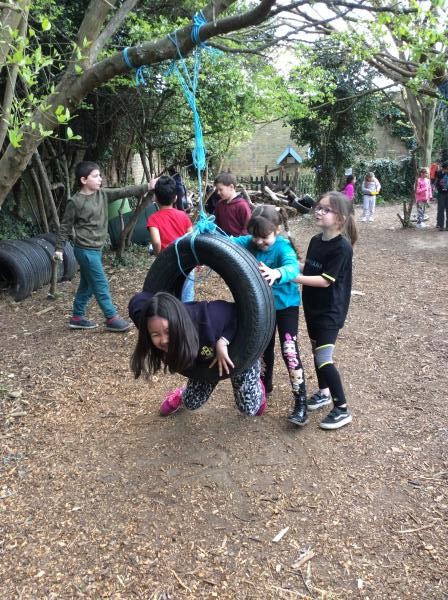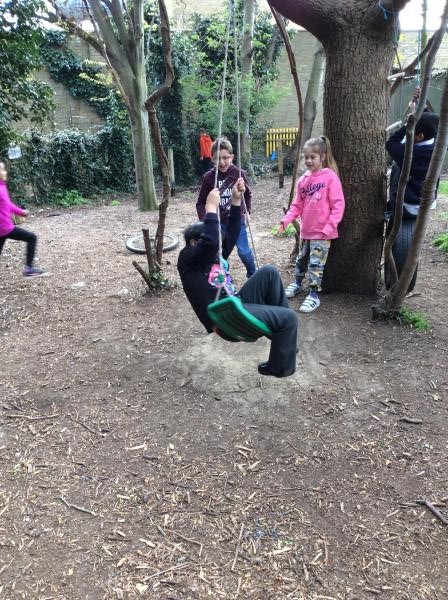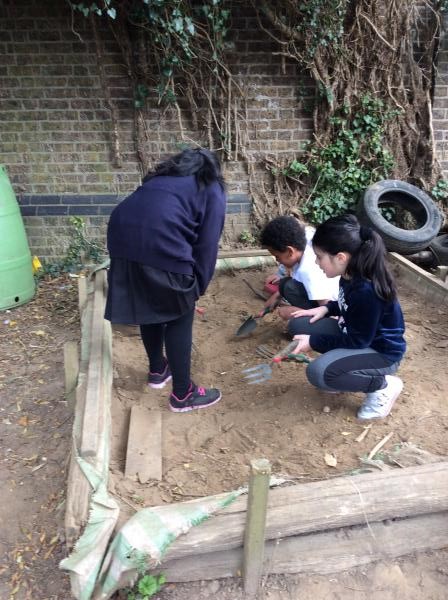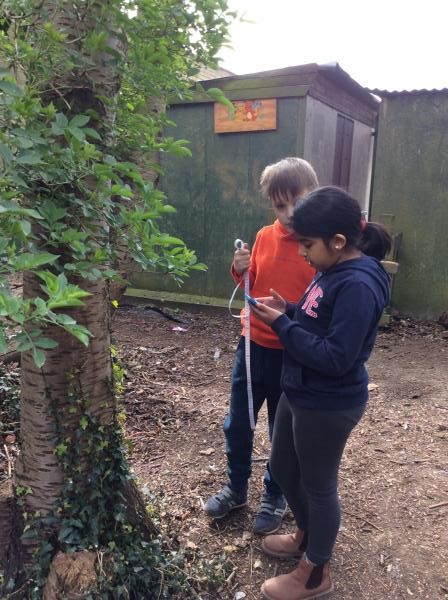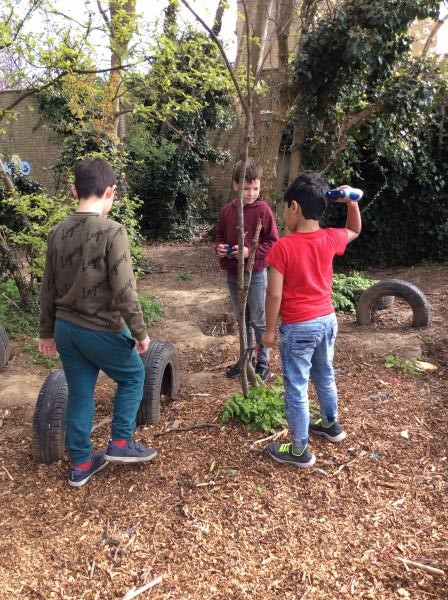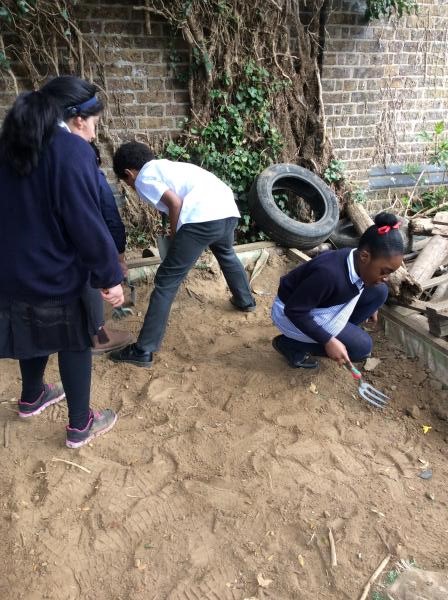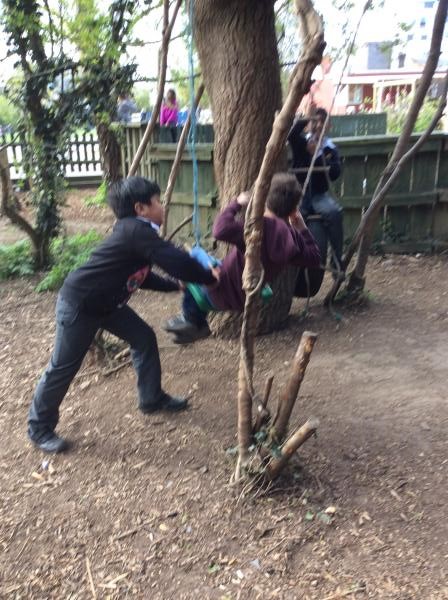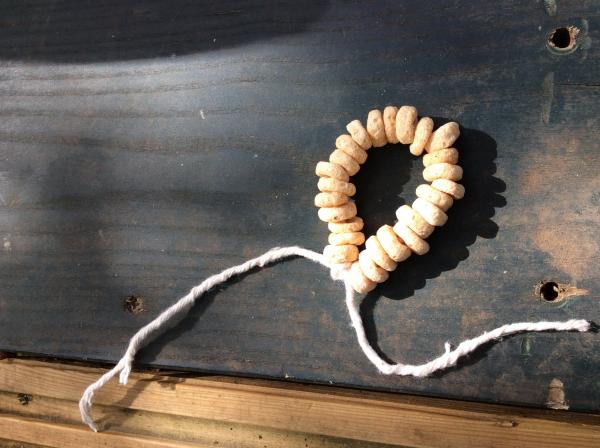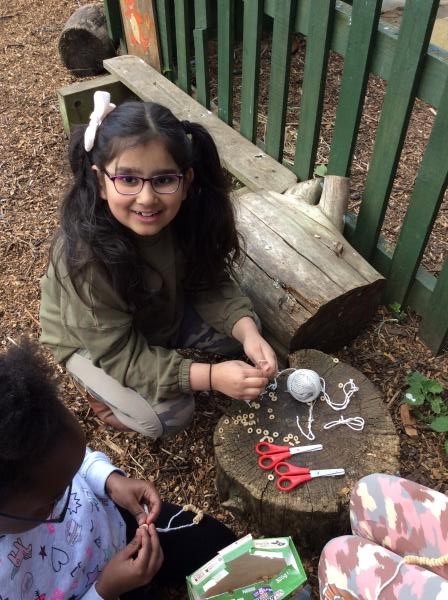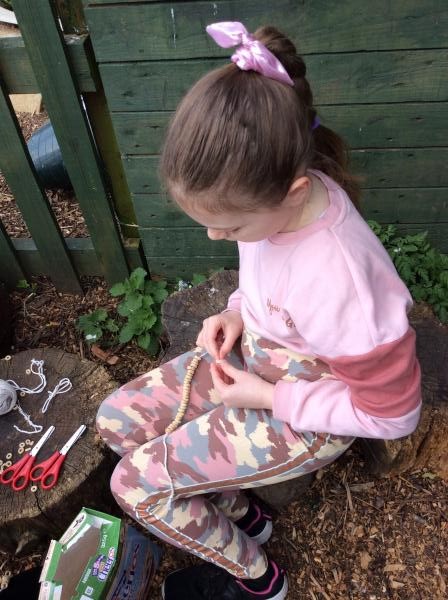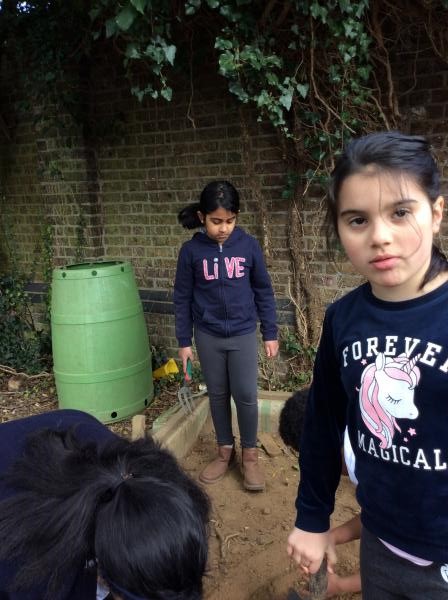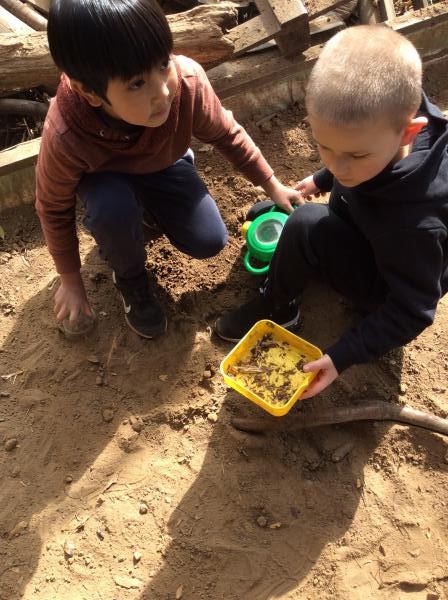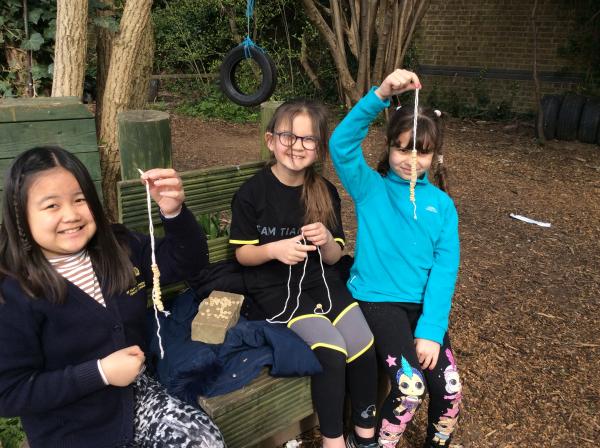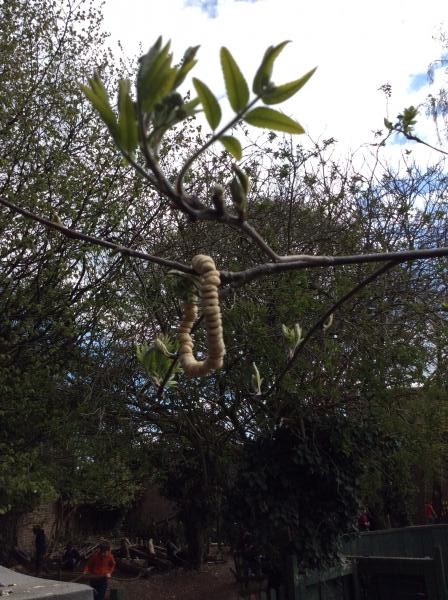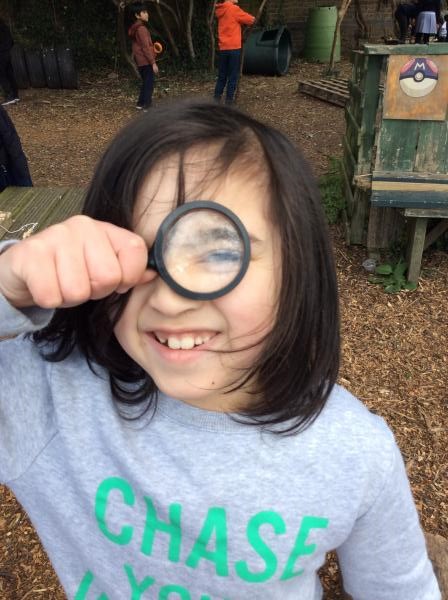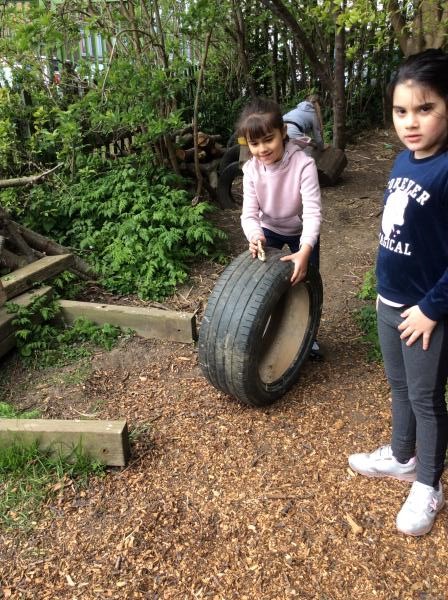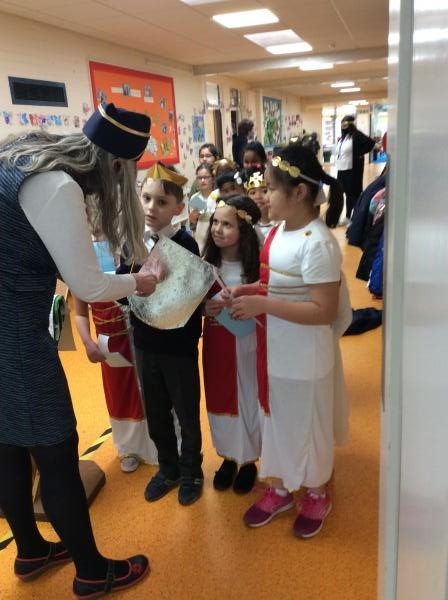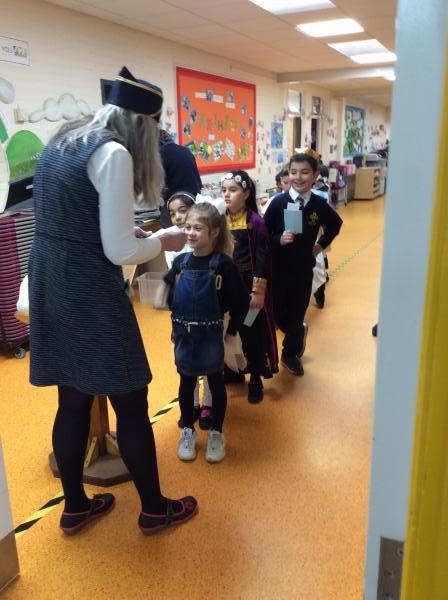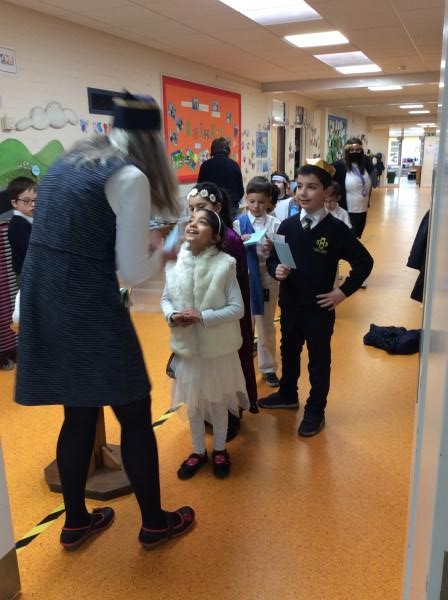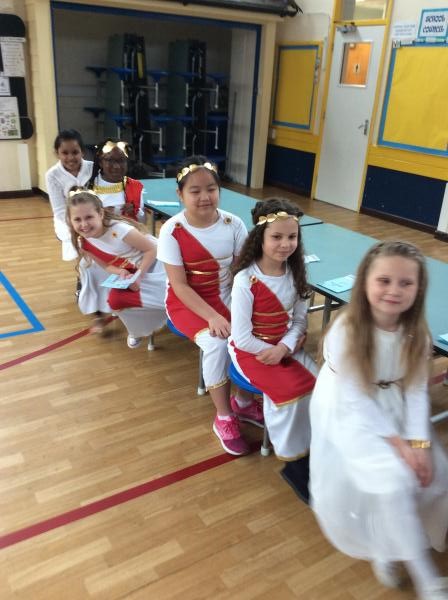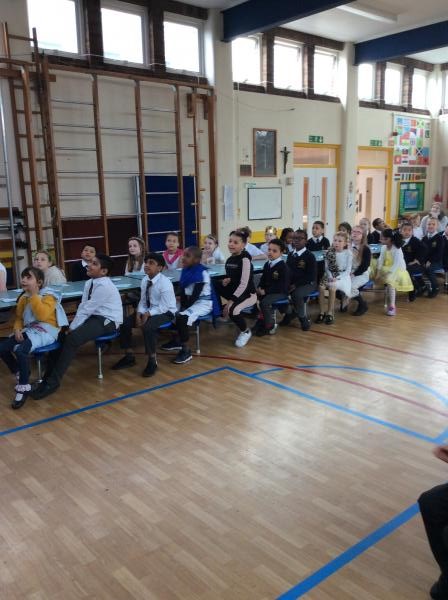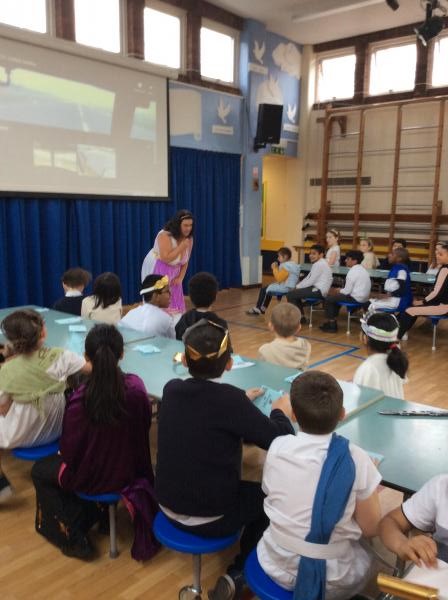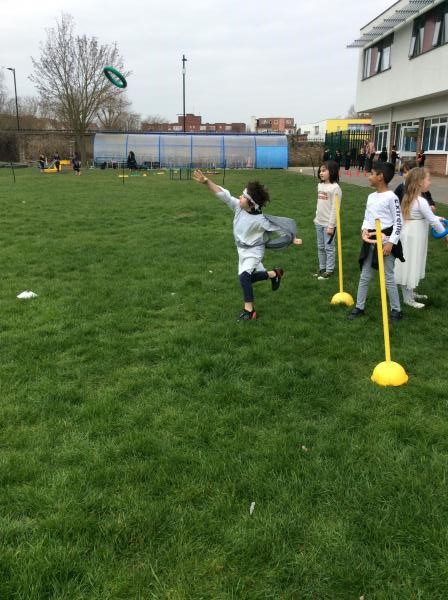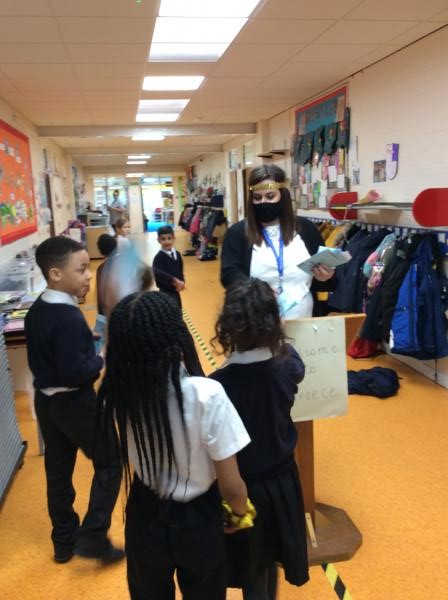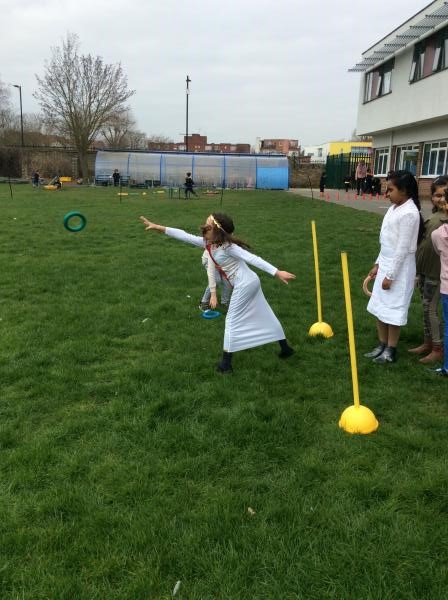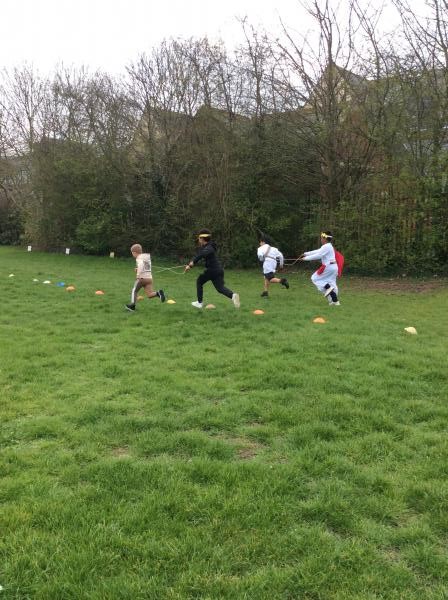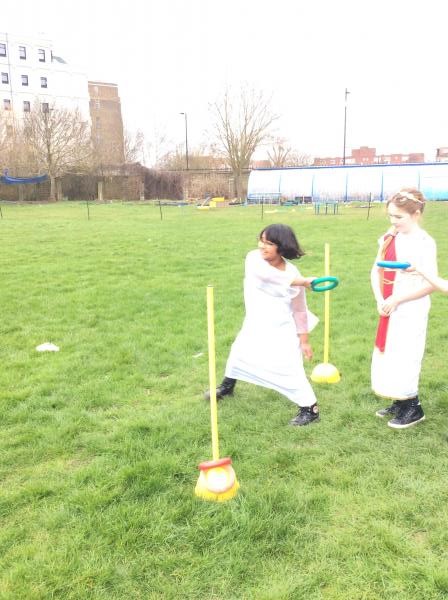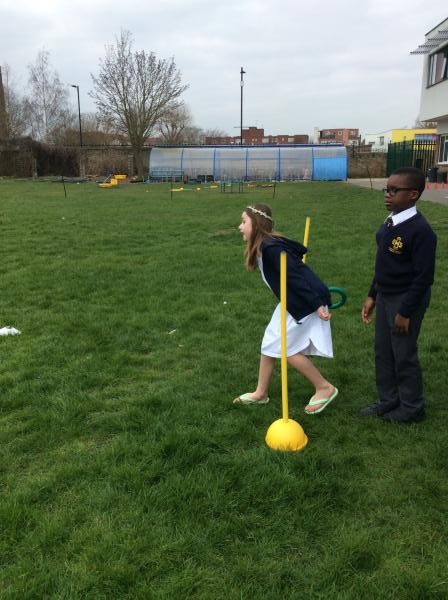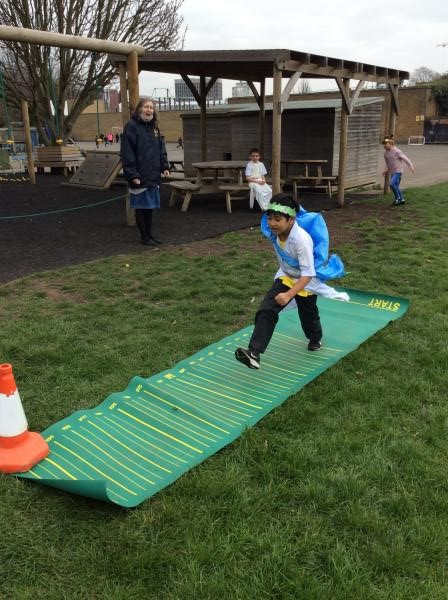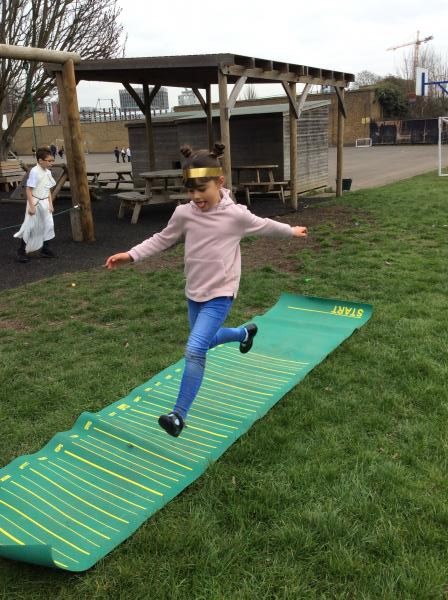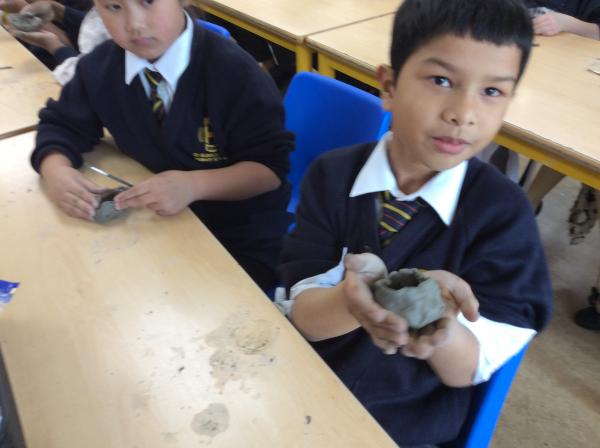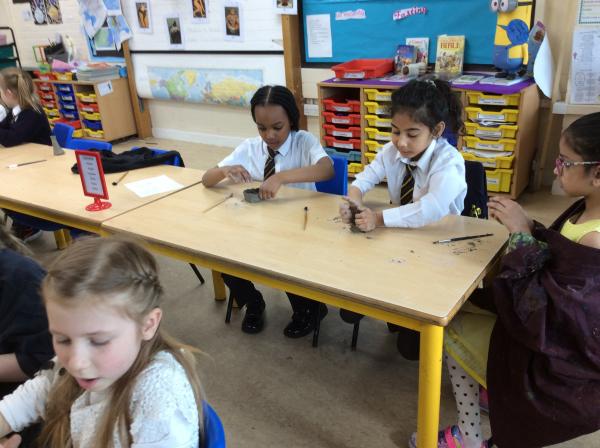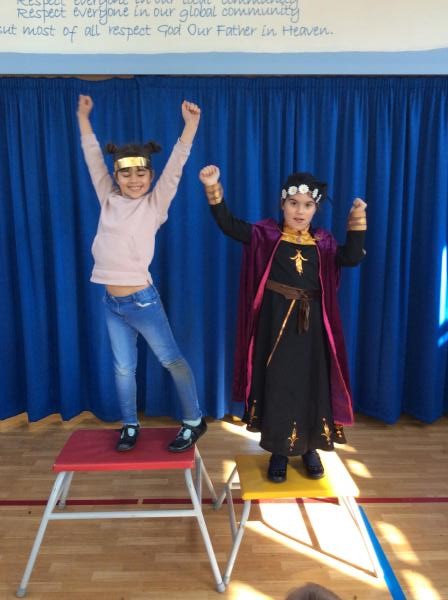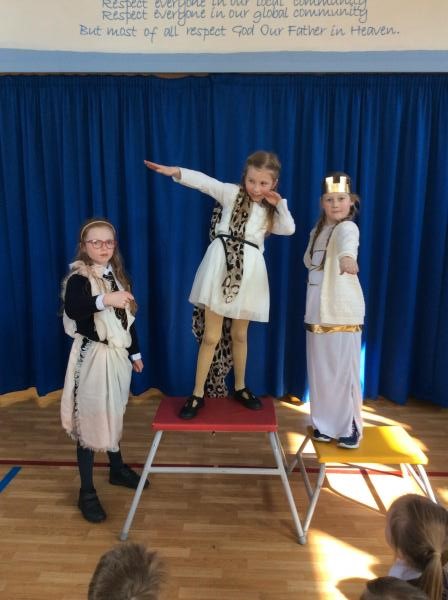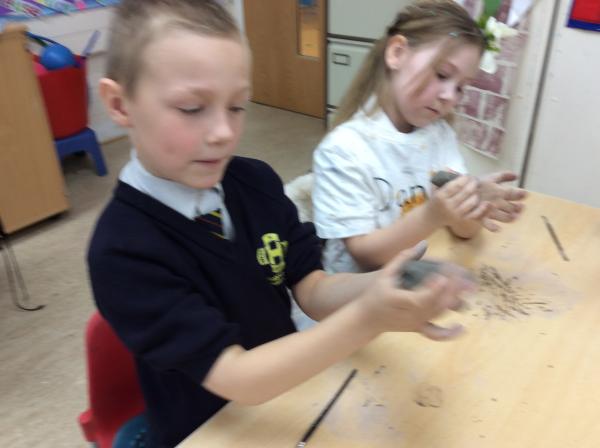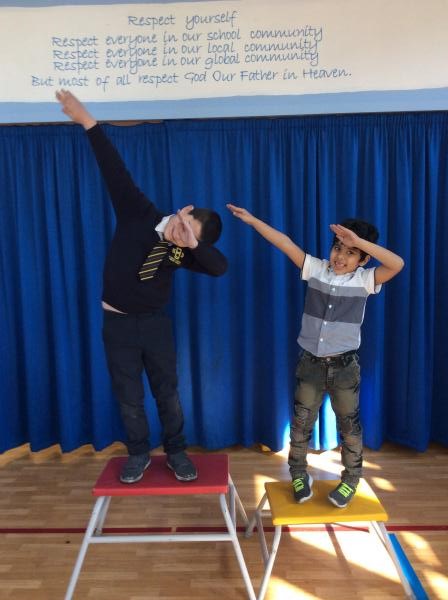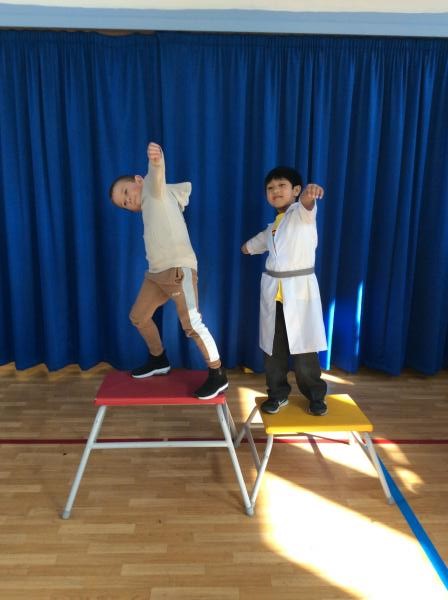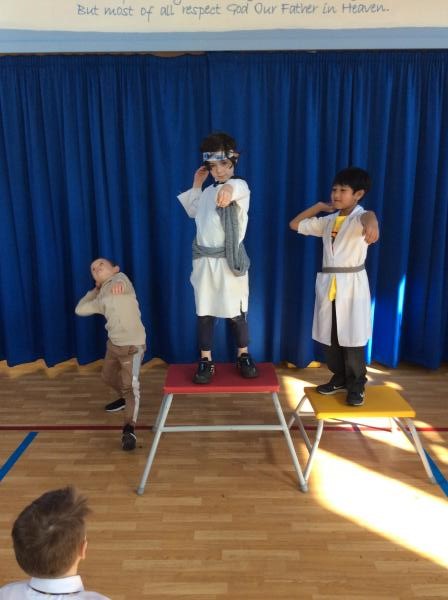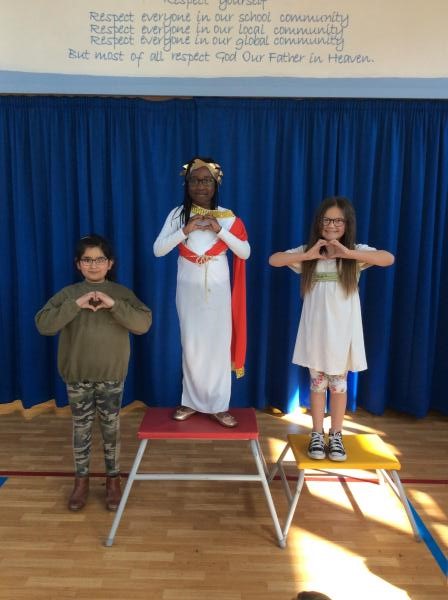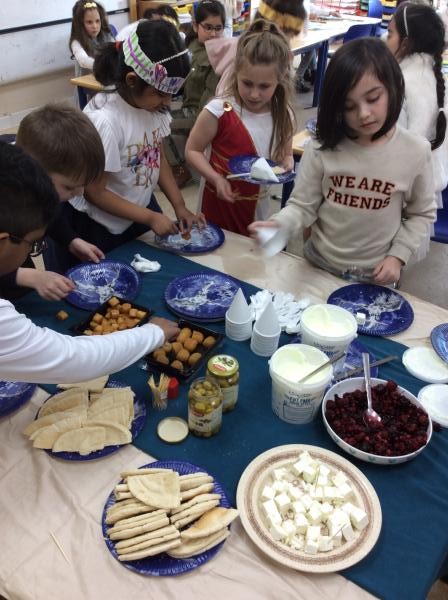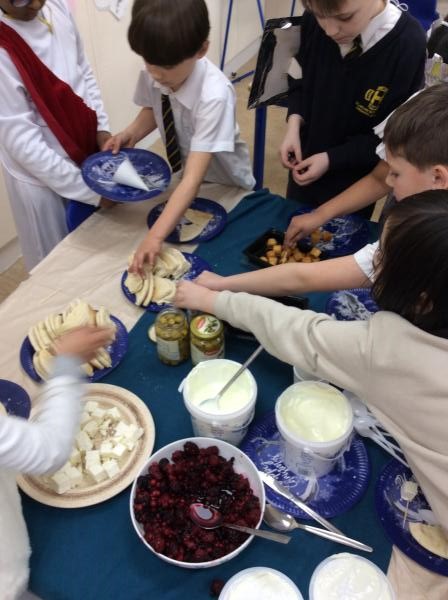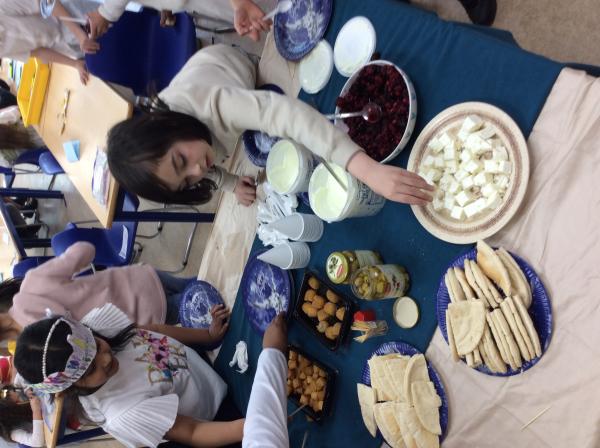 Greek Quiz
The children in 3C were challenged to complete a quiz about Ancient Greek gods. The fact cards were displayed around the classroom for them to find the answers. How many questions could you answer?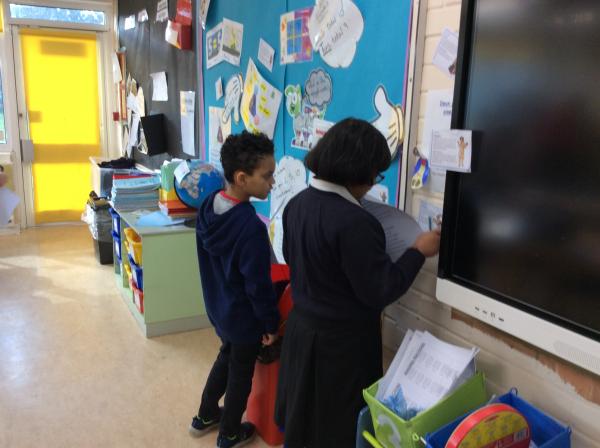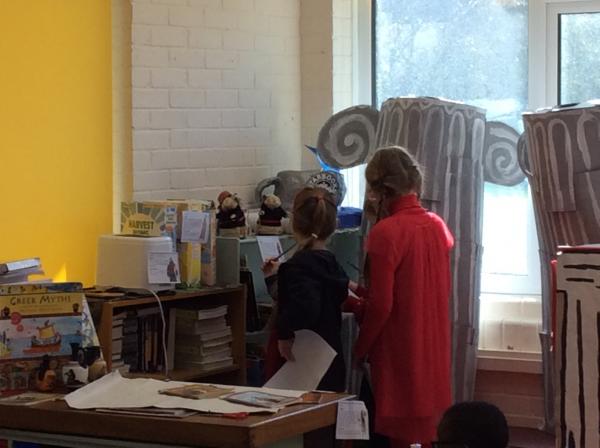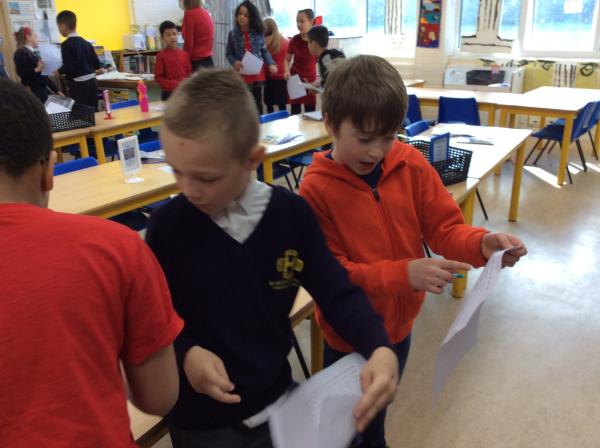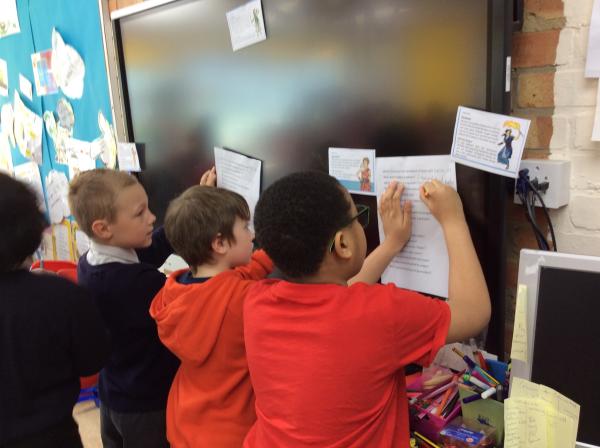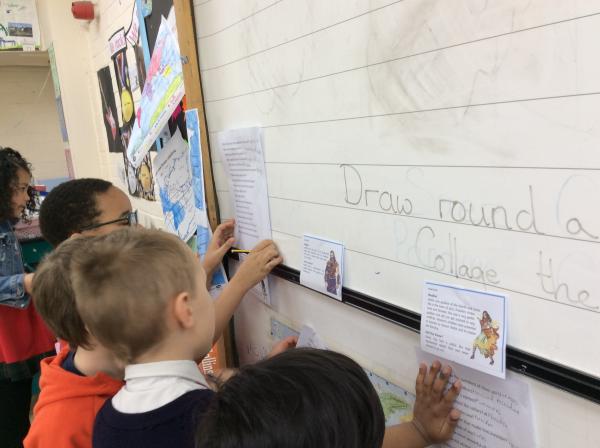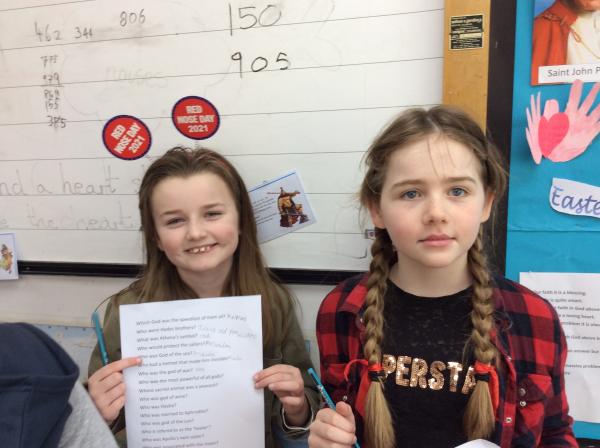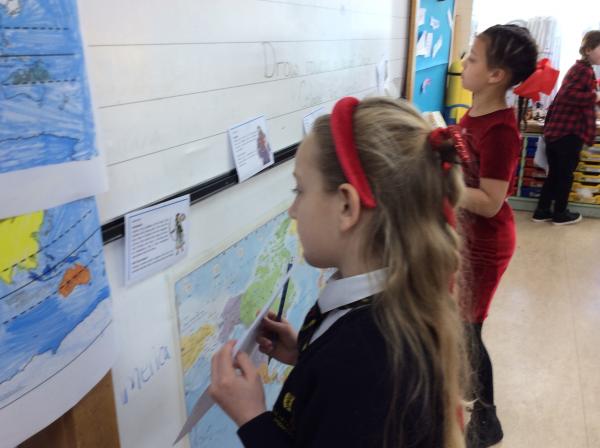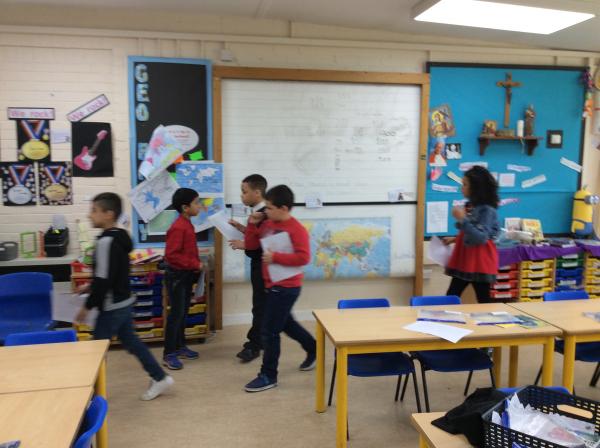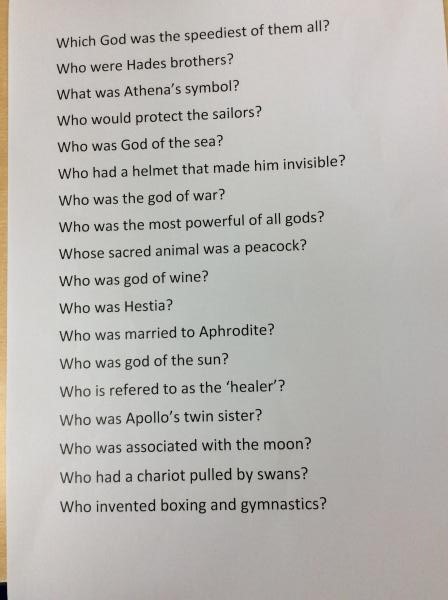 Reuse Recycle Plastic Bags
After learning about plastic and discussing positives and negatives for the use of plastic, we created our own kites to reuse a carrier bag. Look how much fun we had! So easy to make - no more carrier bags in the bin for 3C!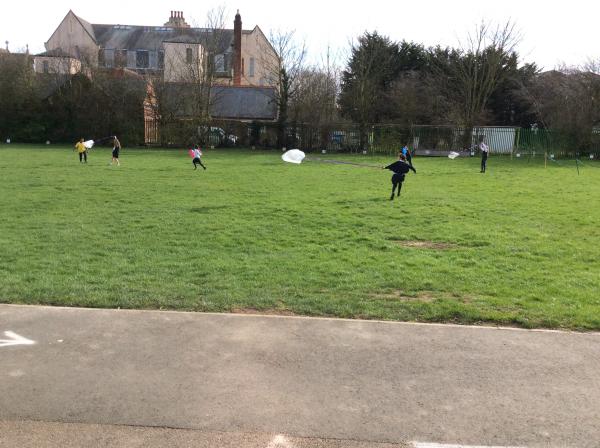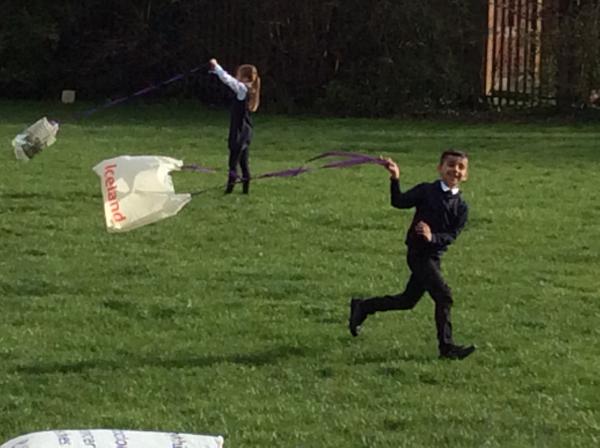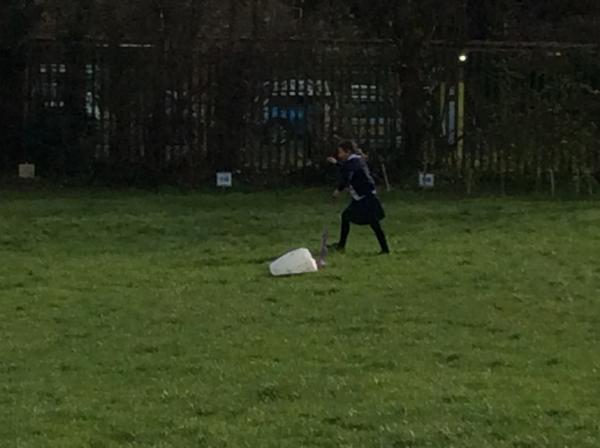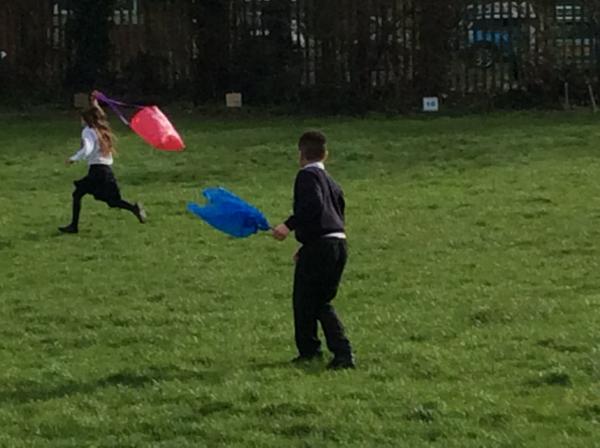 What makes other colours?
After our black investigation we decided to test other colours to see what would happen and to see if they had a mix of colours to make them whole. We created some beautifully coloured creative circles whilst investigating.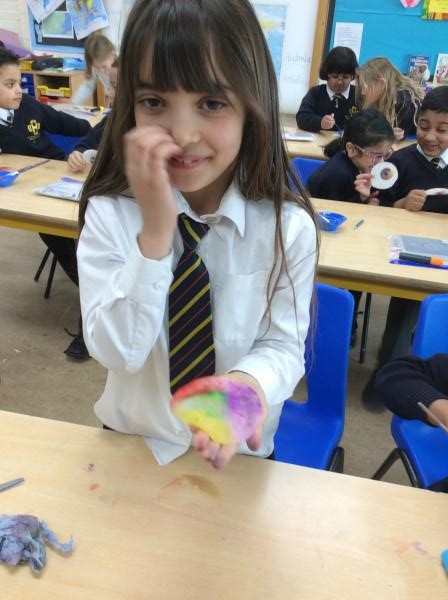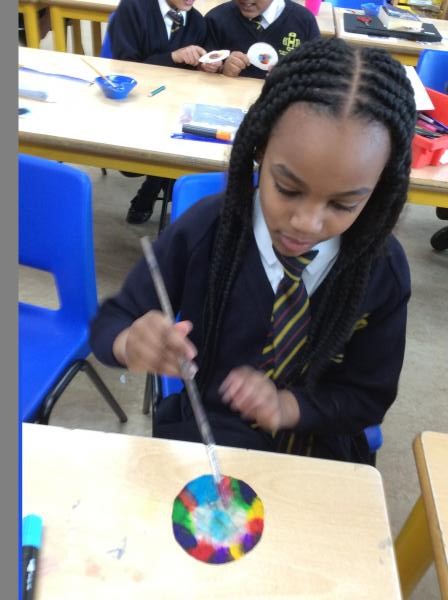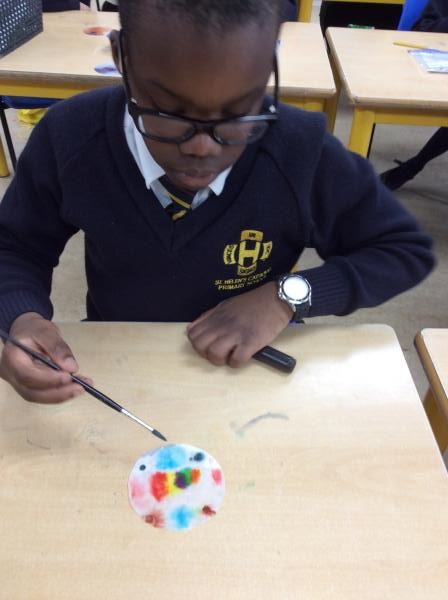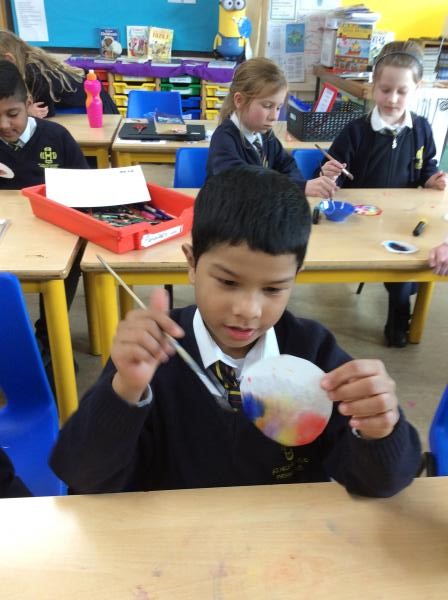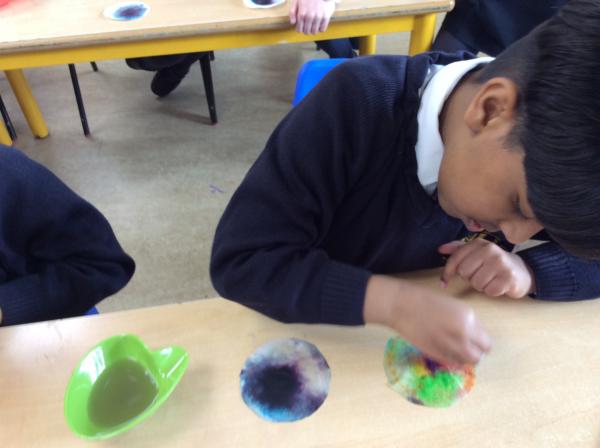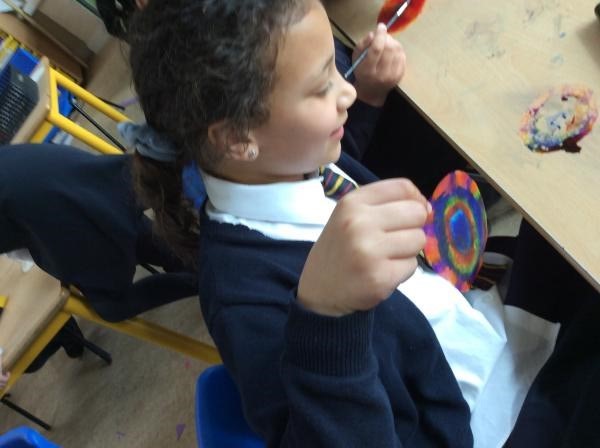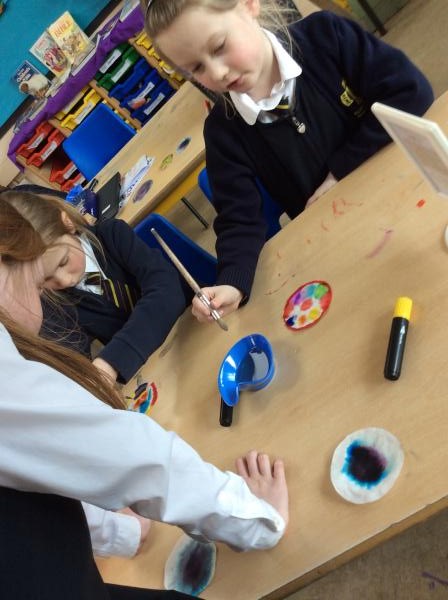 What is black?
The children conducted an experiment to discover what colours make black. Look at our discoveries.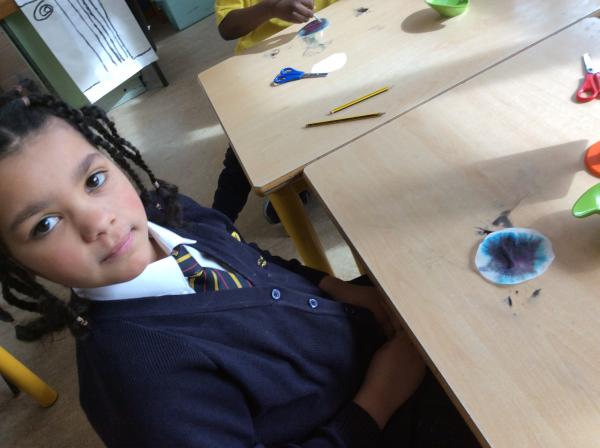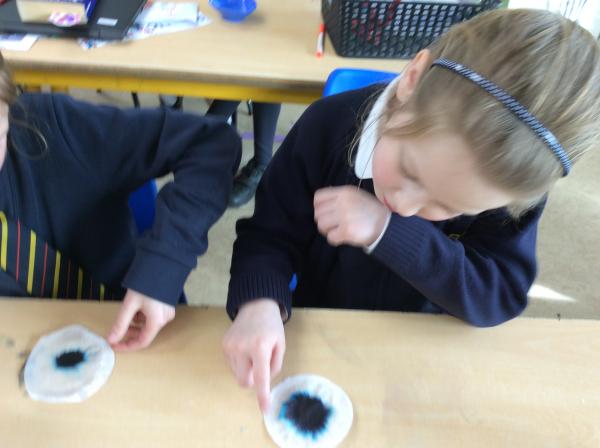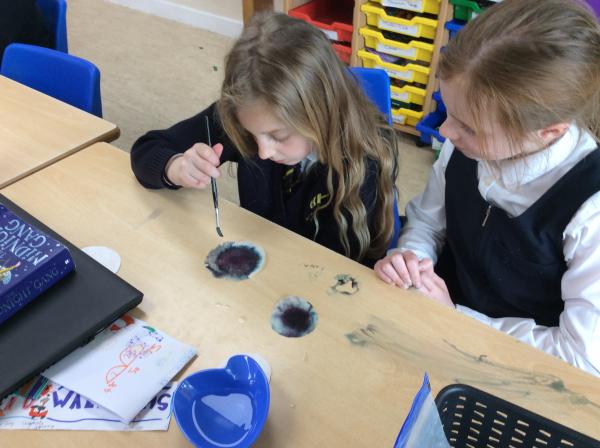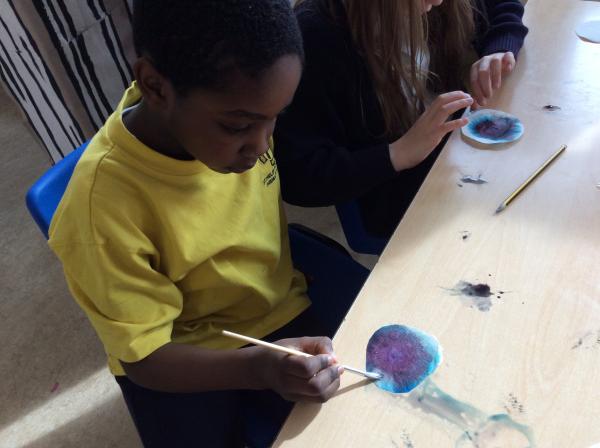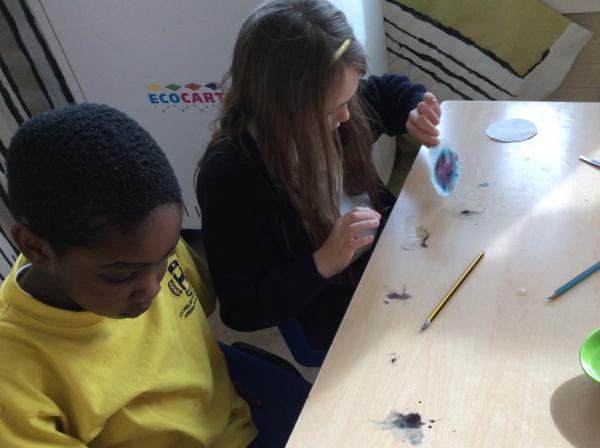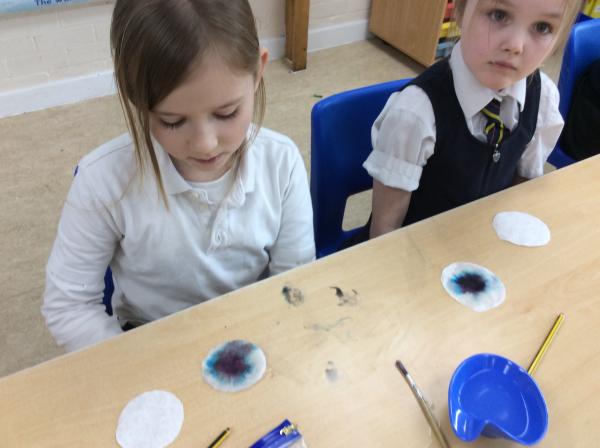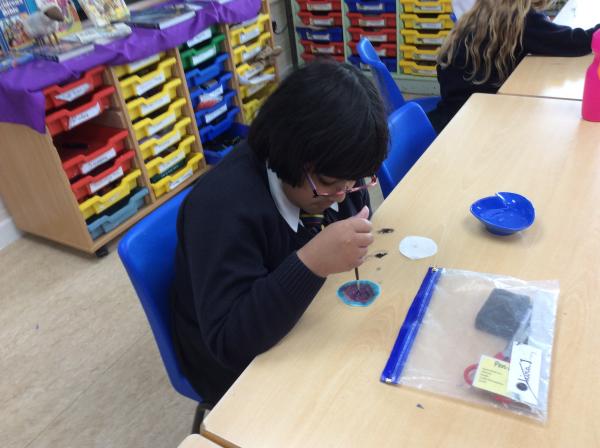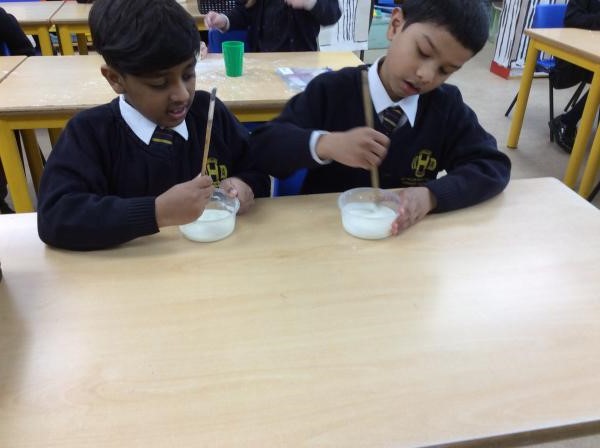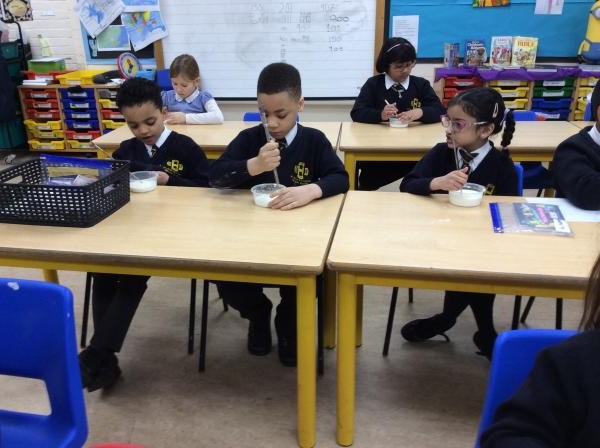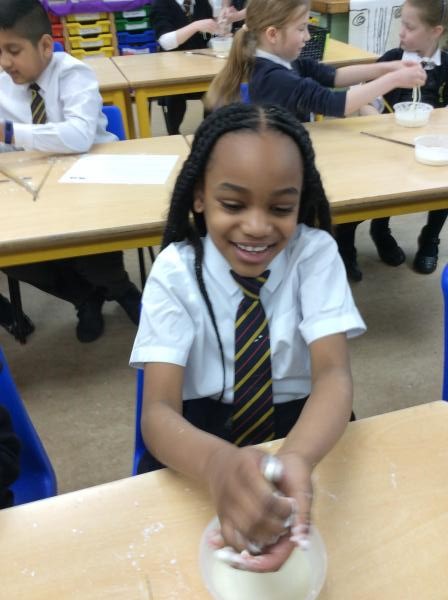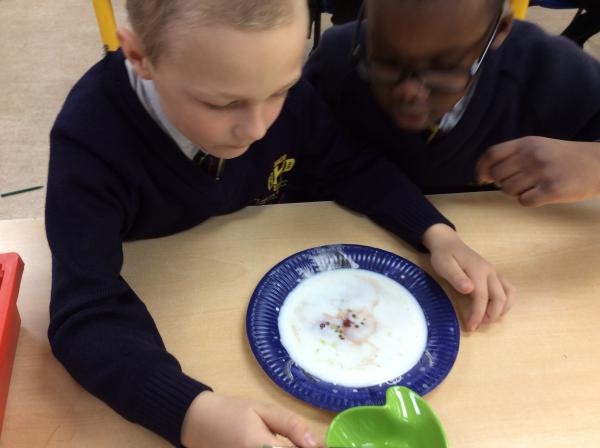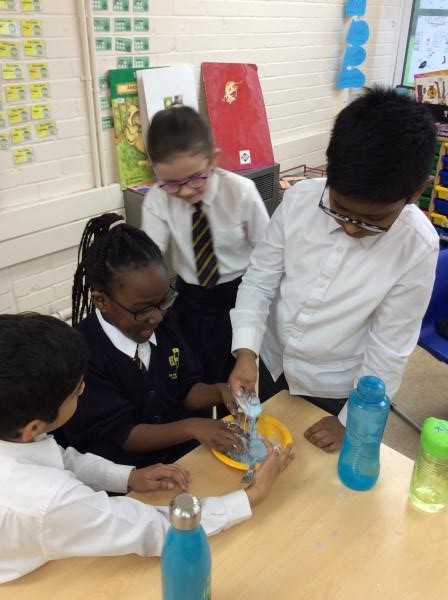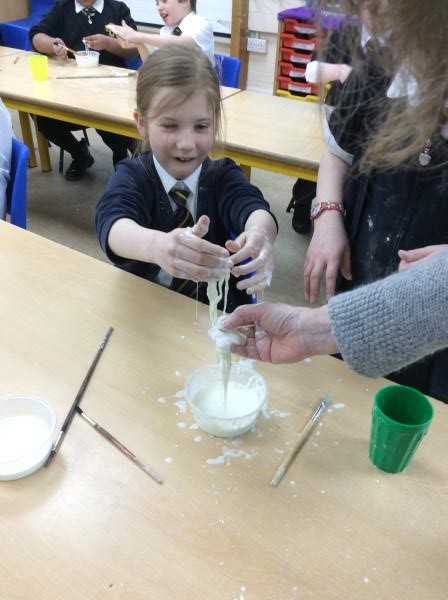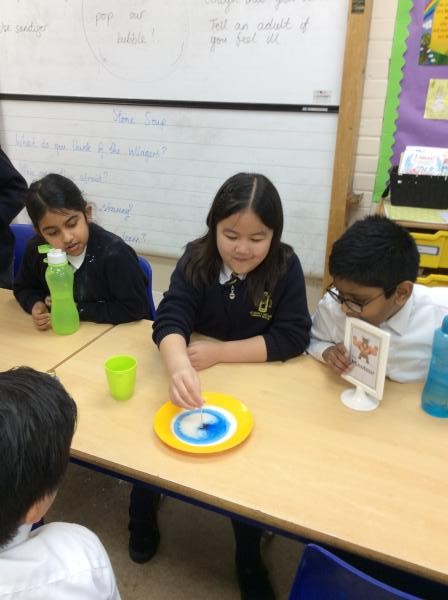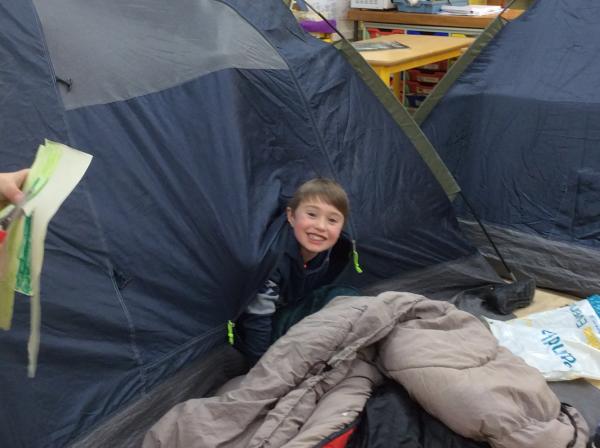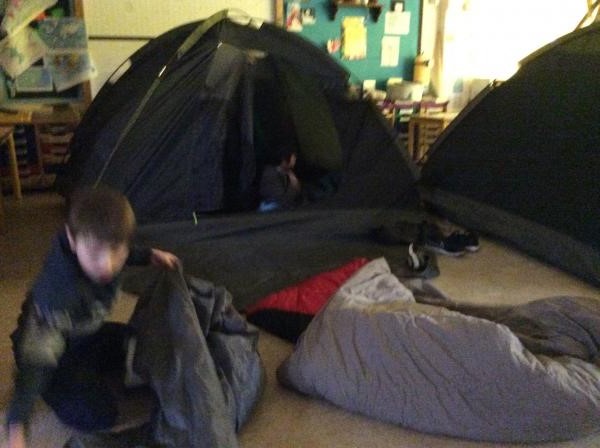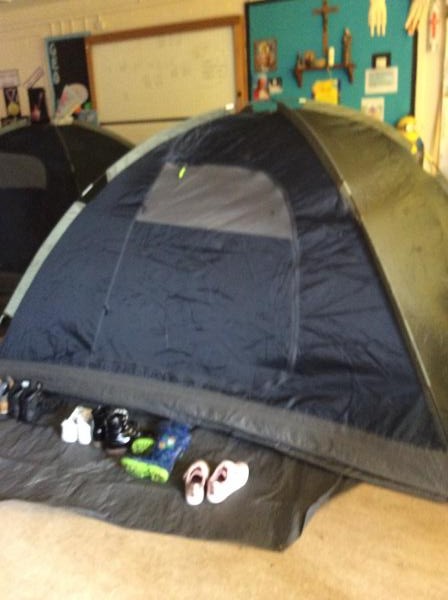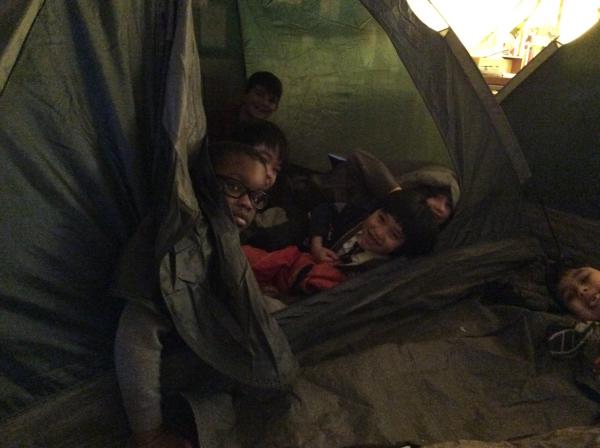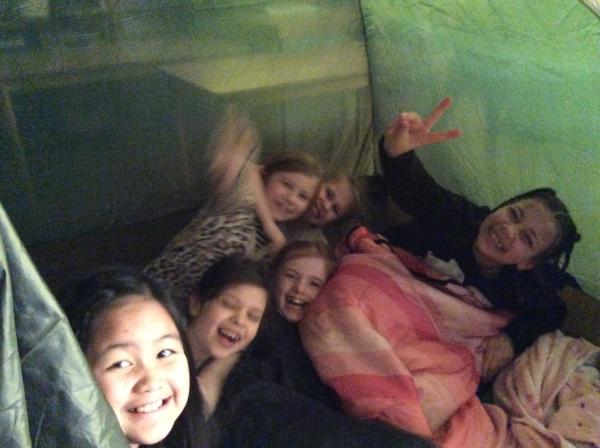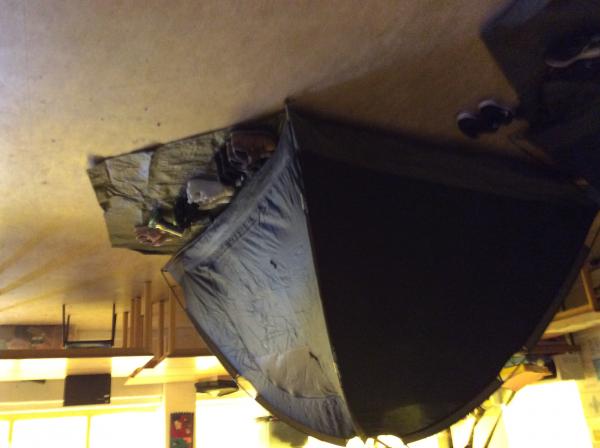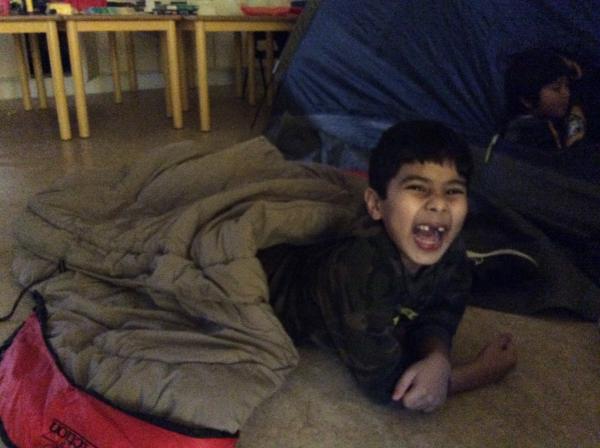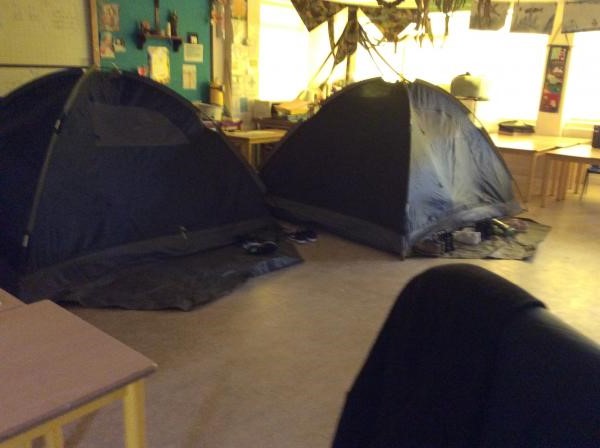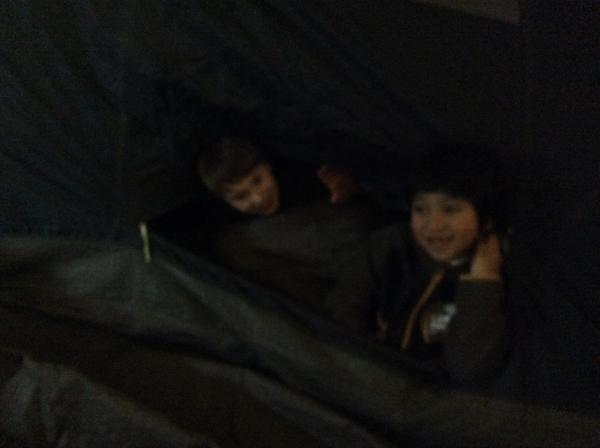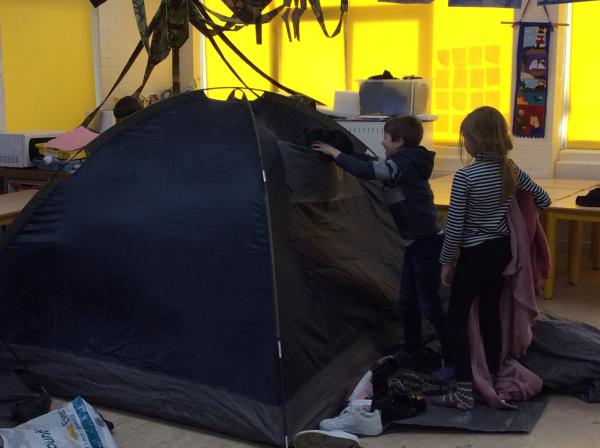 Sharing Home Learning 8th February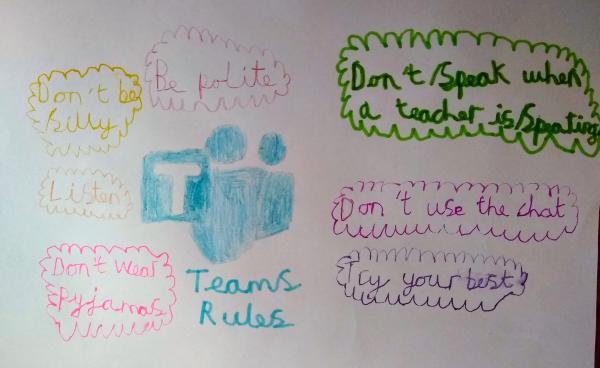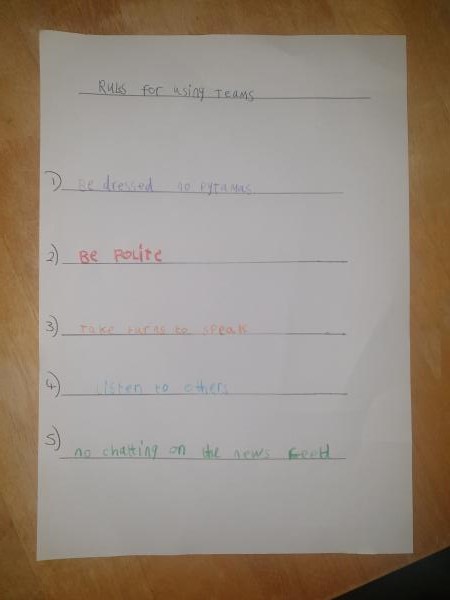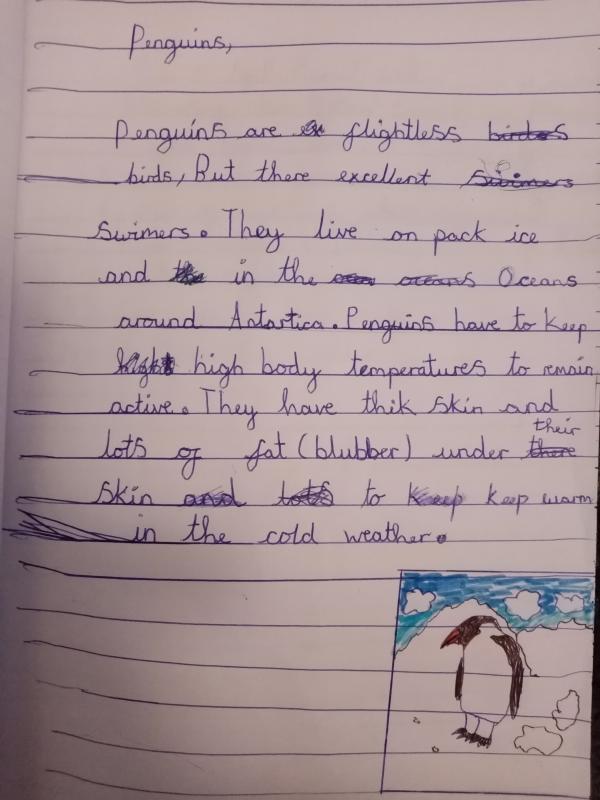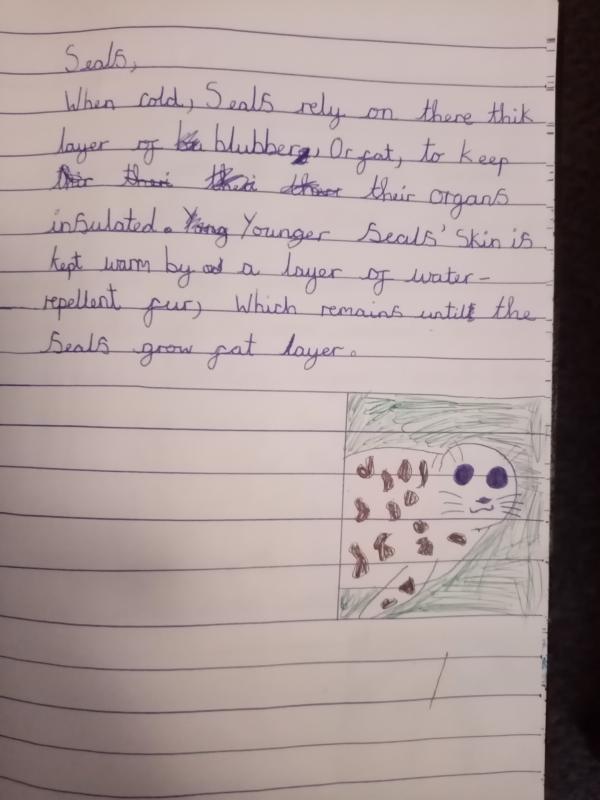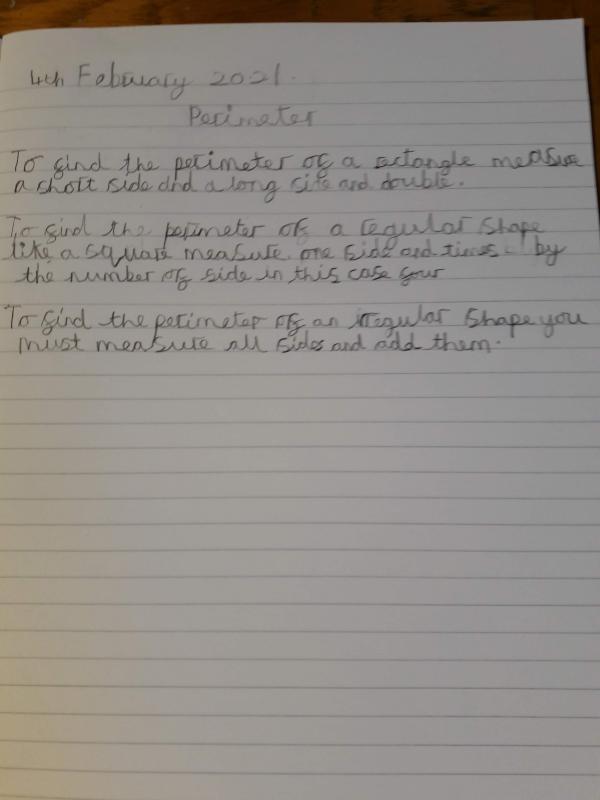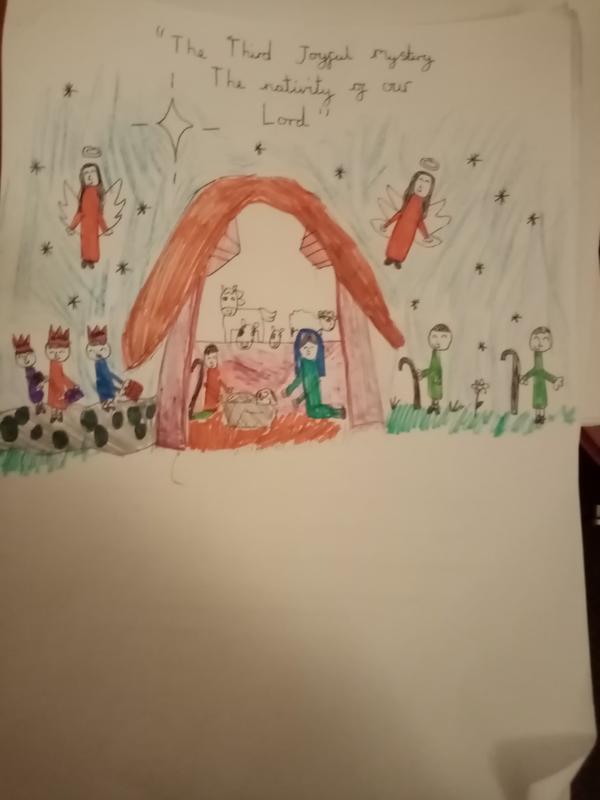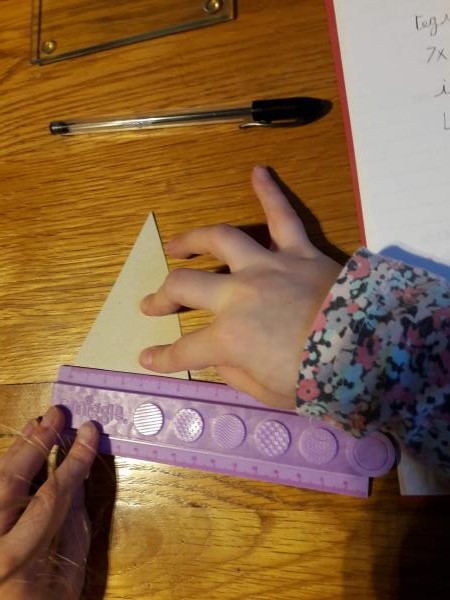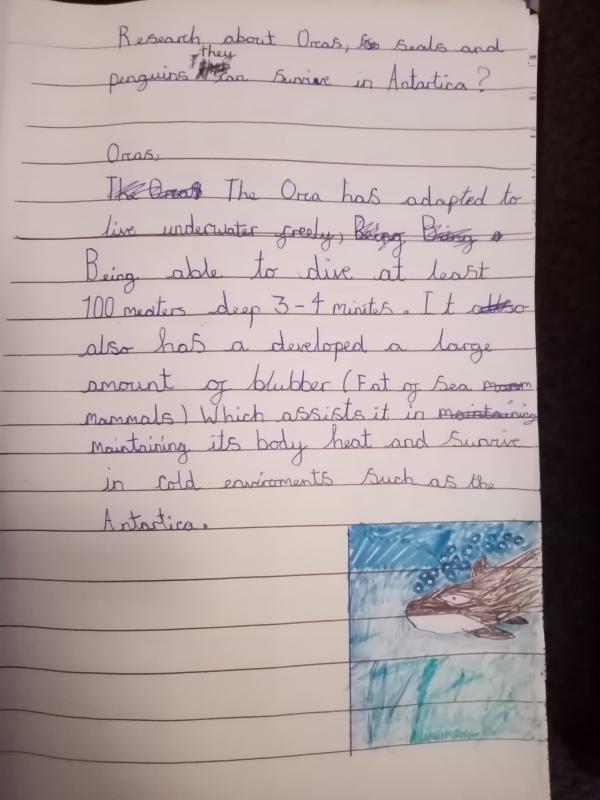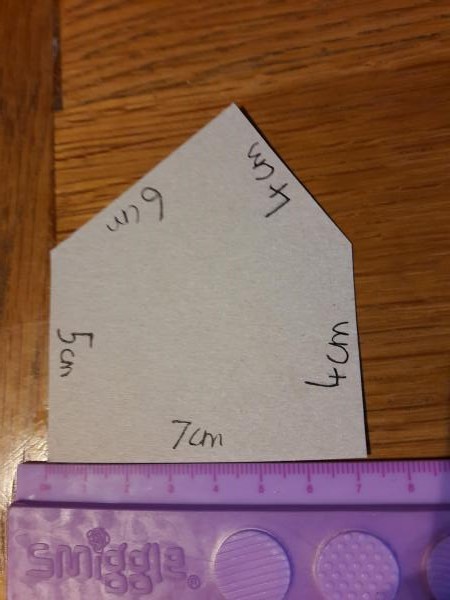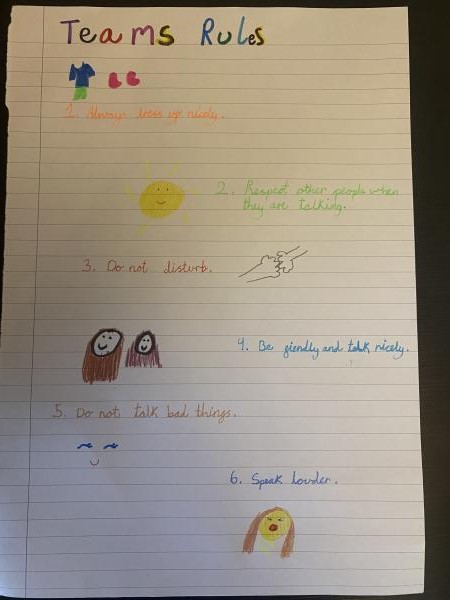 Sharing Home Learning 1st February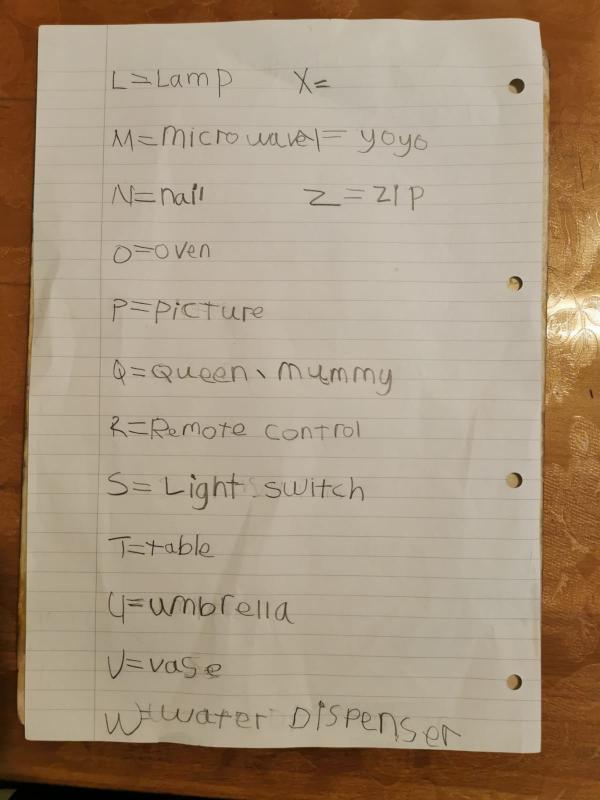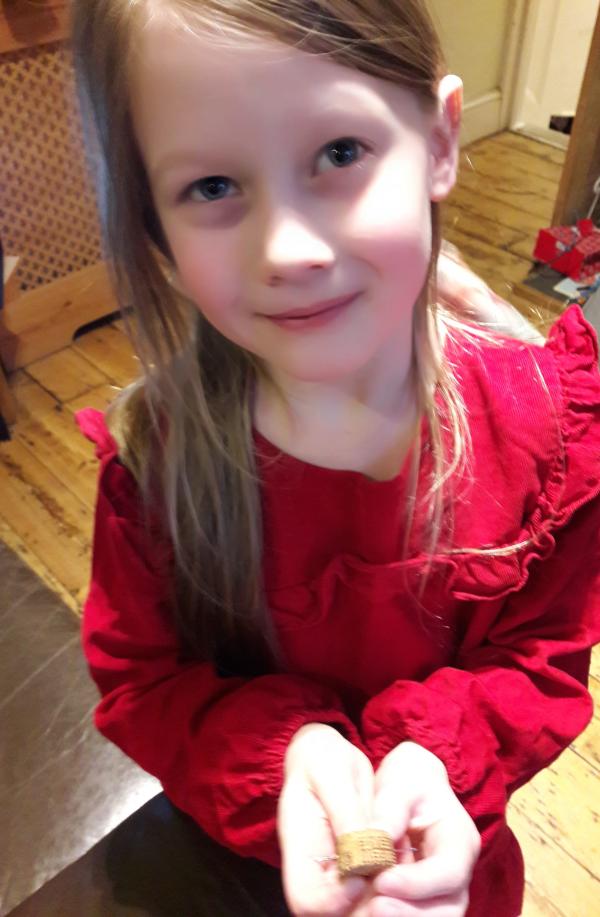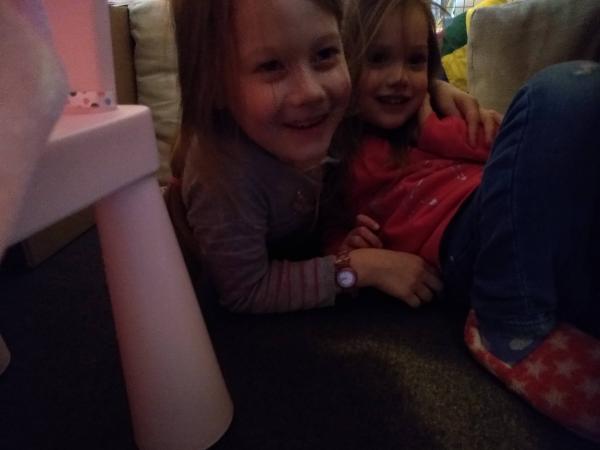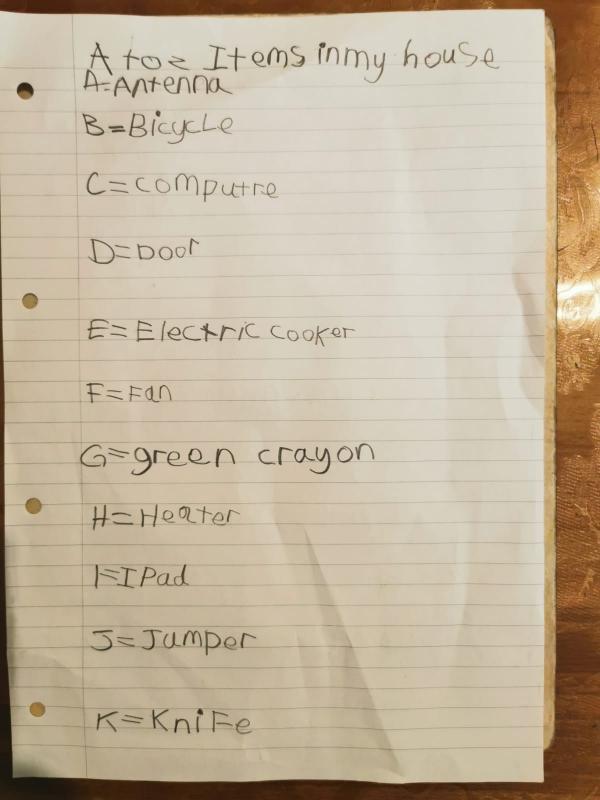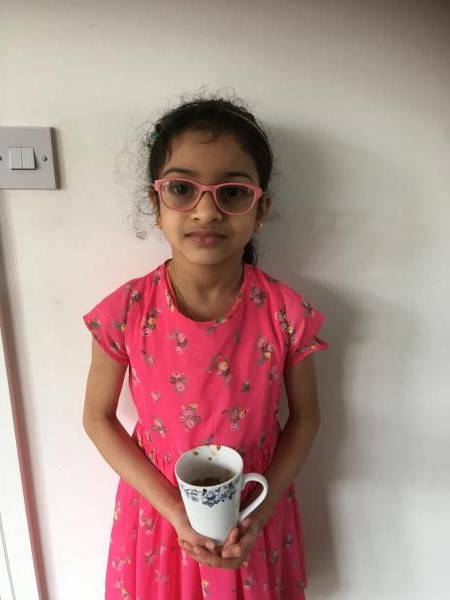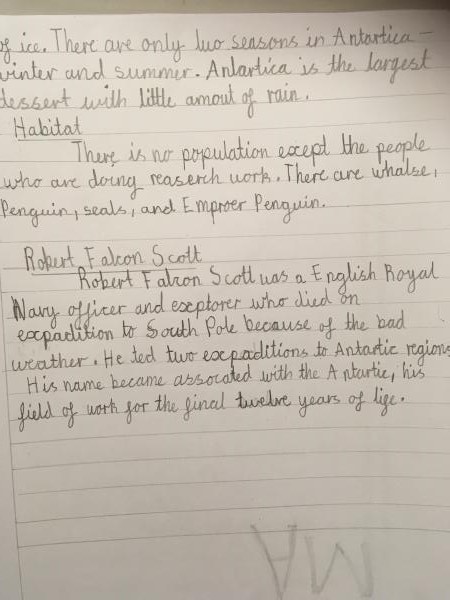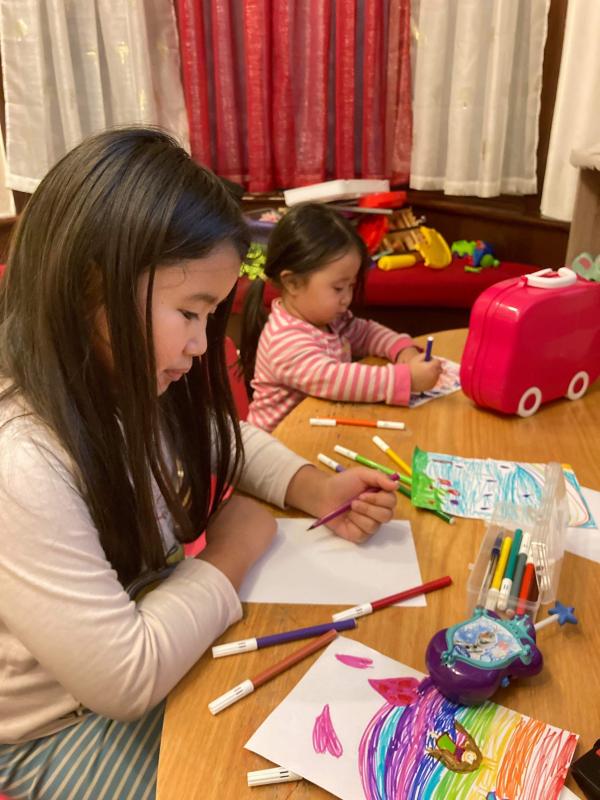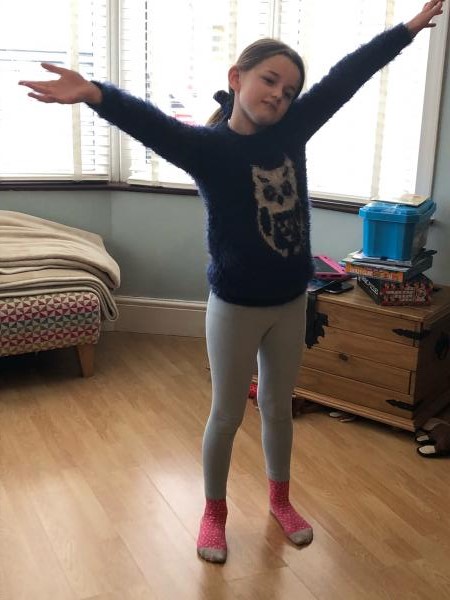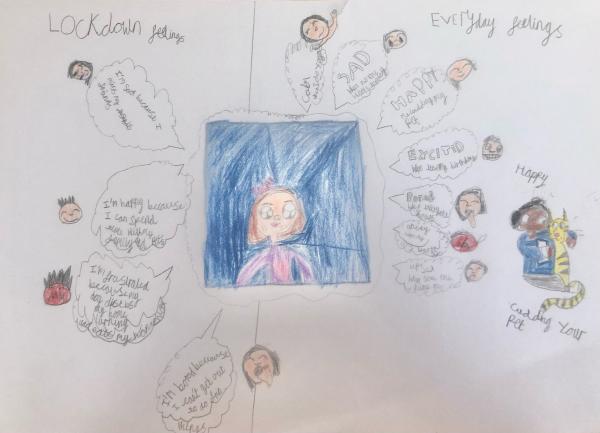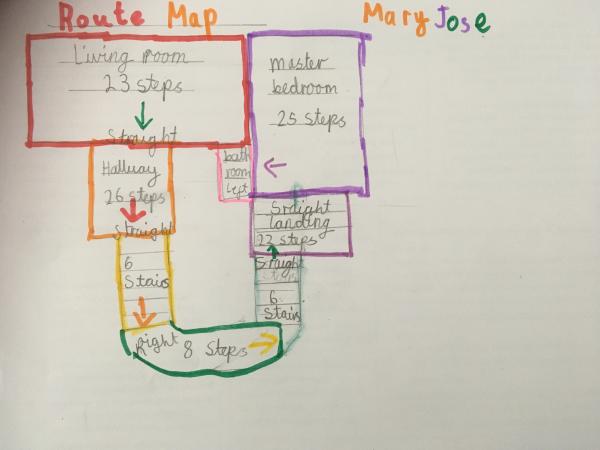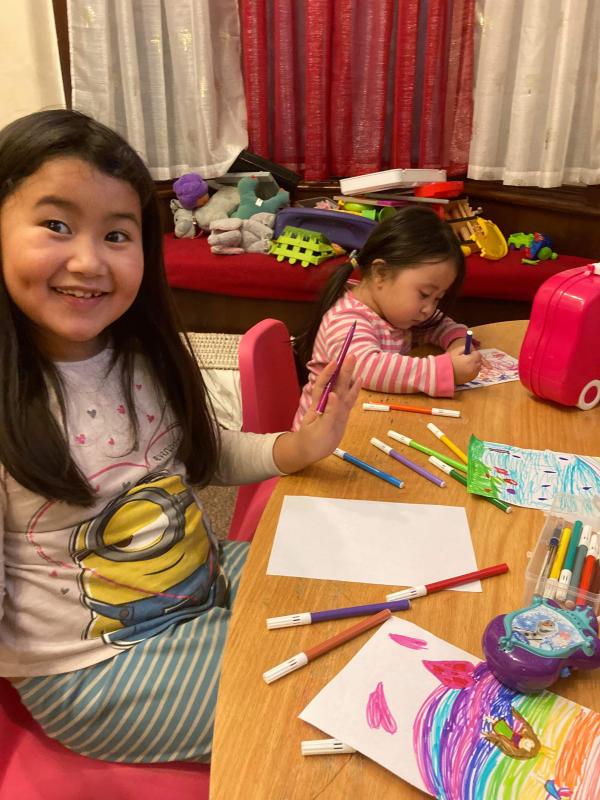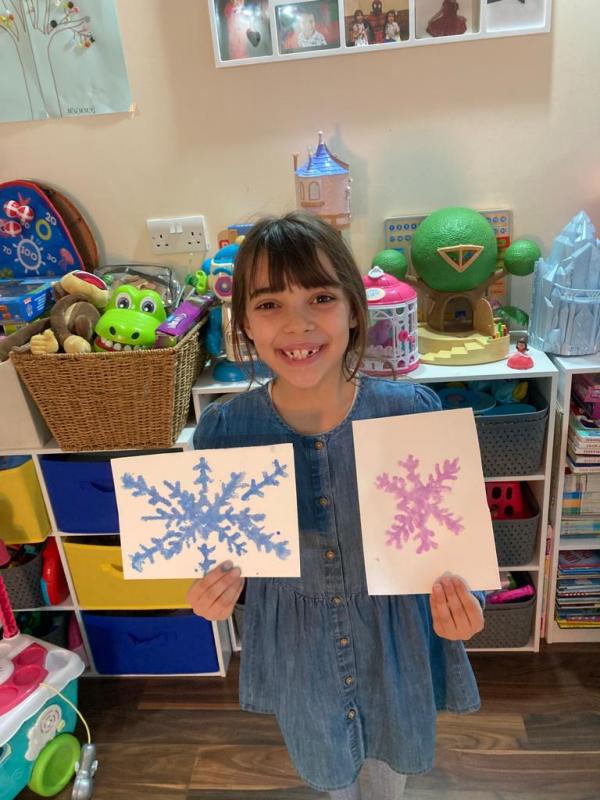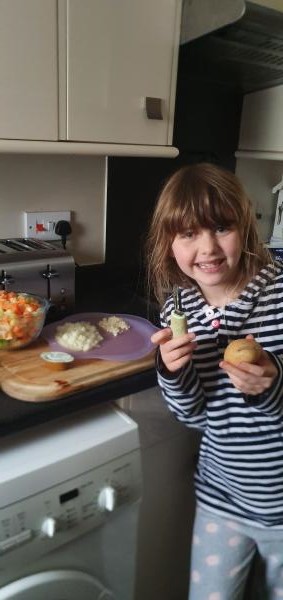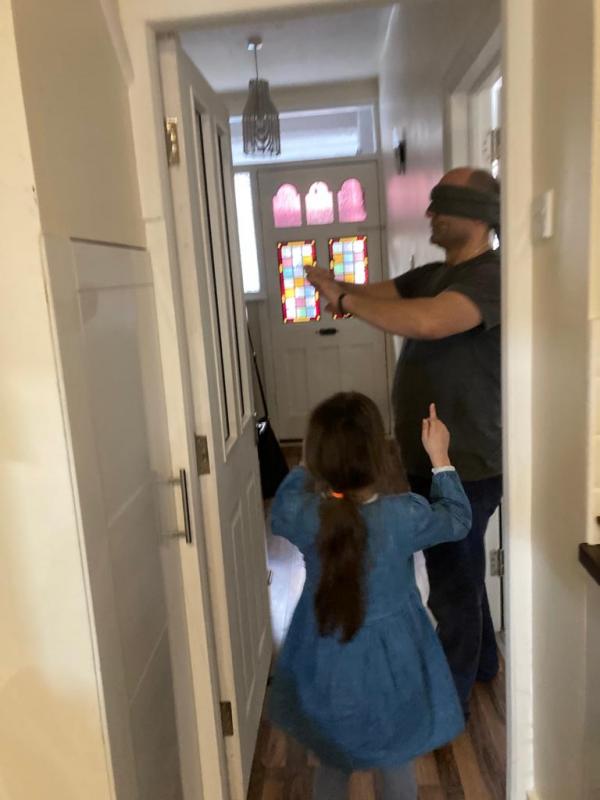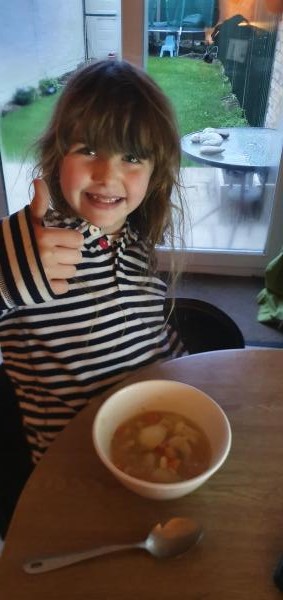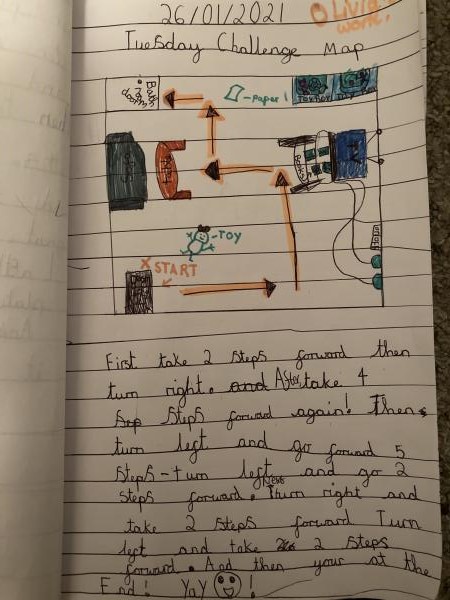 An amazing movie made by Dominika
Making Sandwiches
The daily challenge last Thursday was to make a sandwich for someone at home and write the instructions. It was a fabulous home learning task and the children that completed it were engaged and had very happy parents!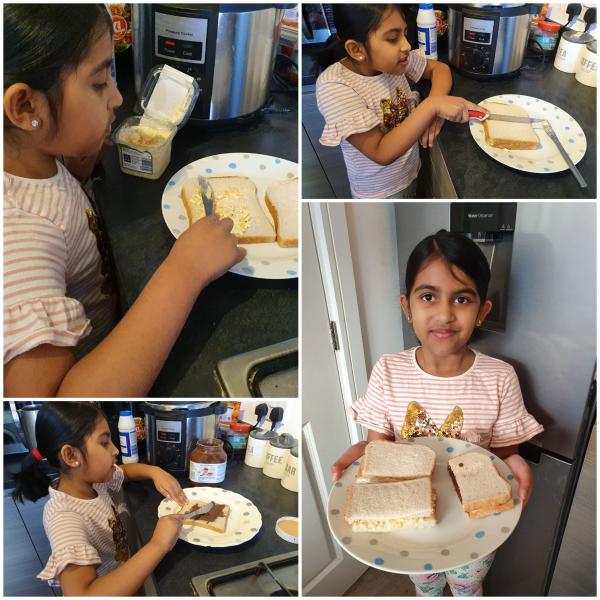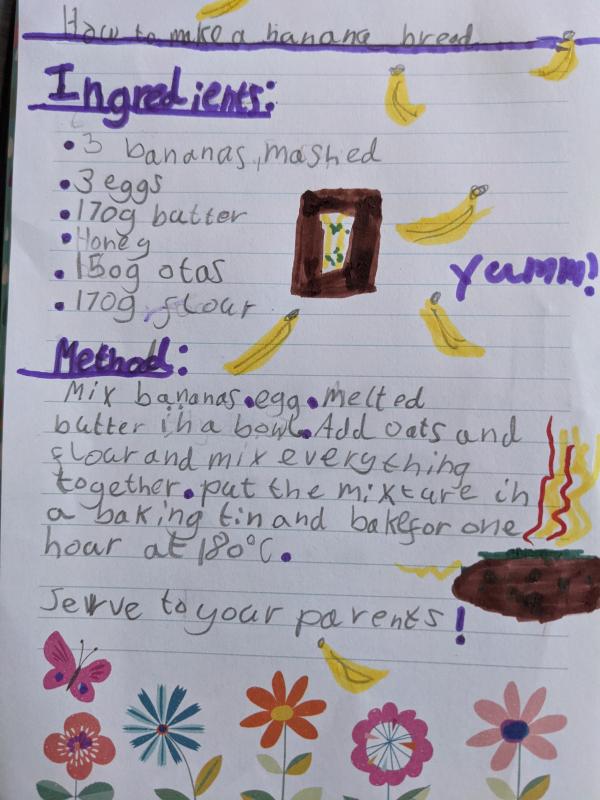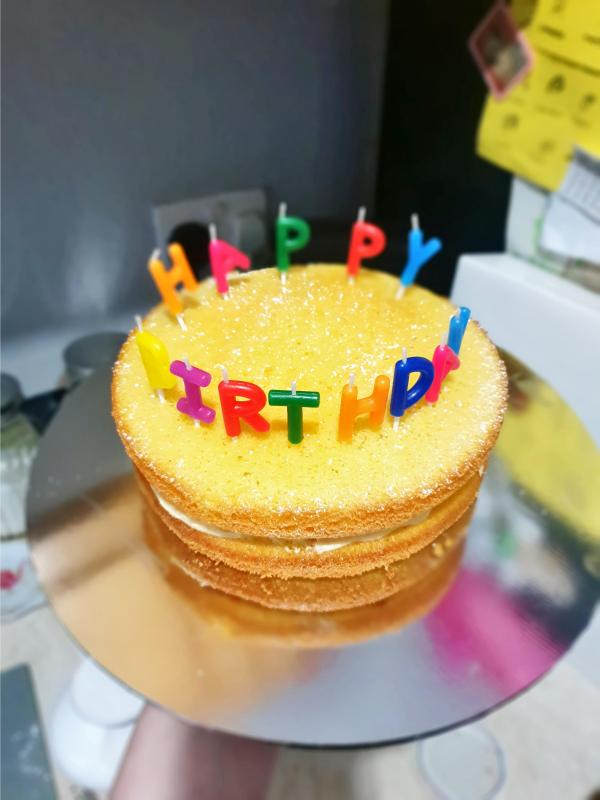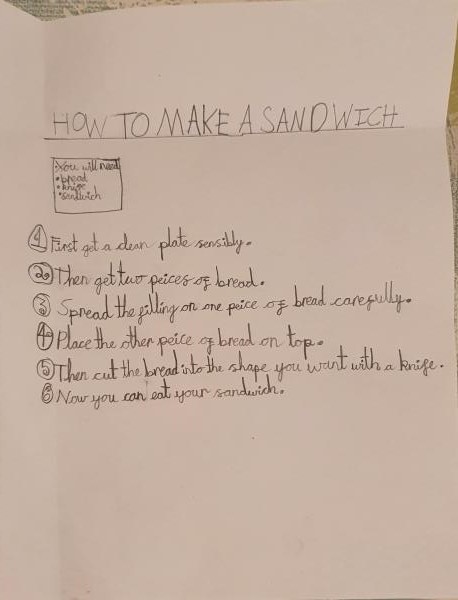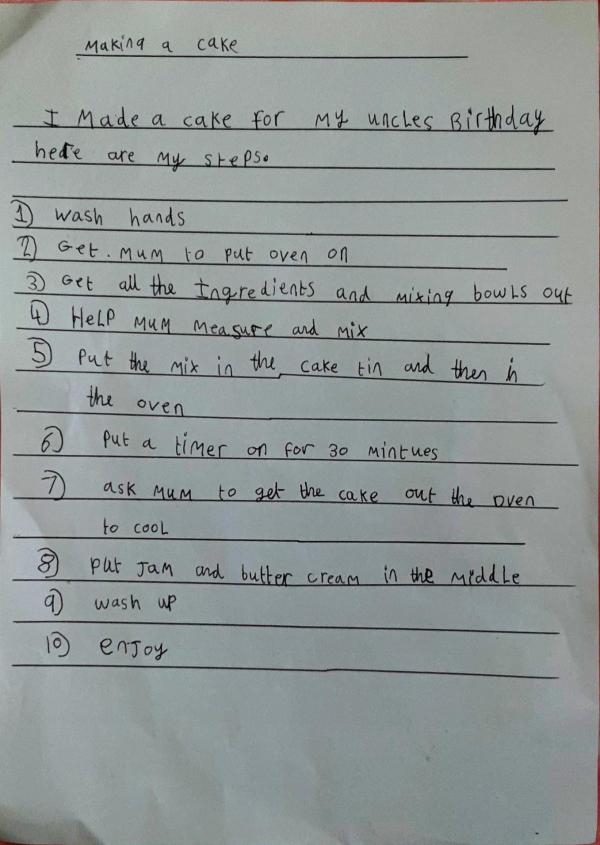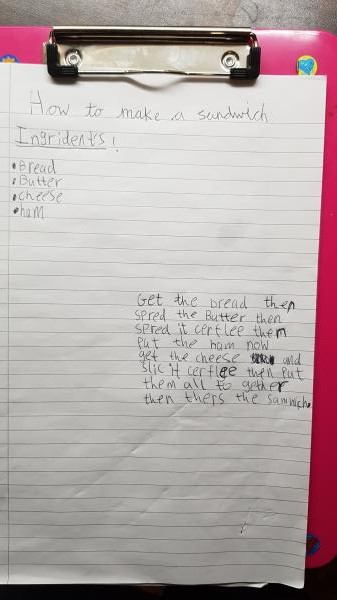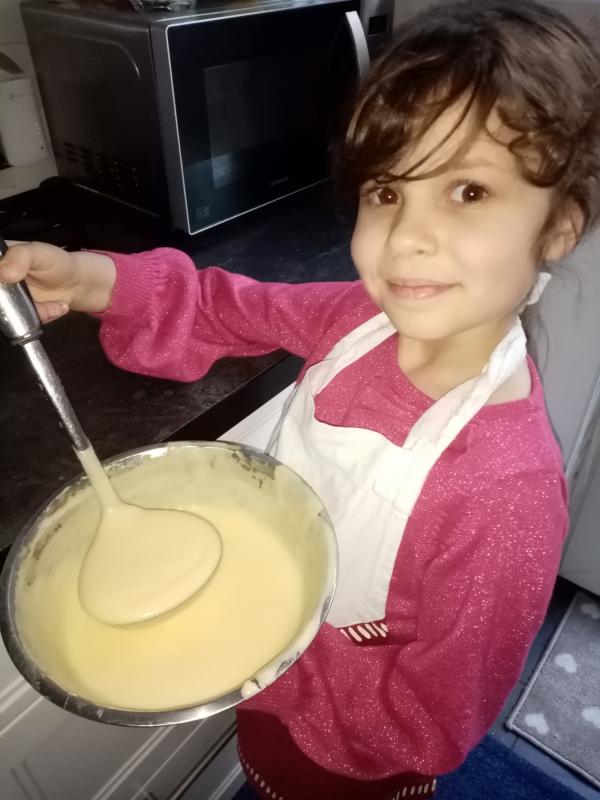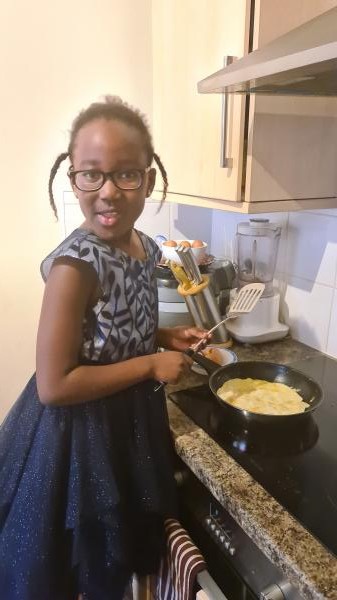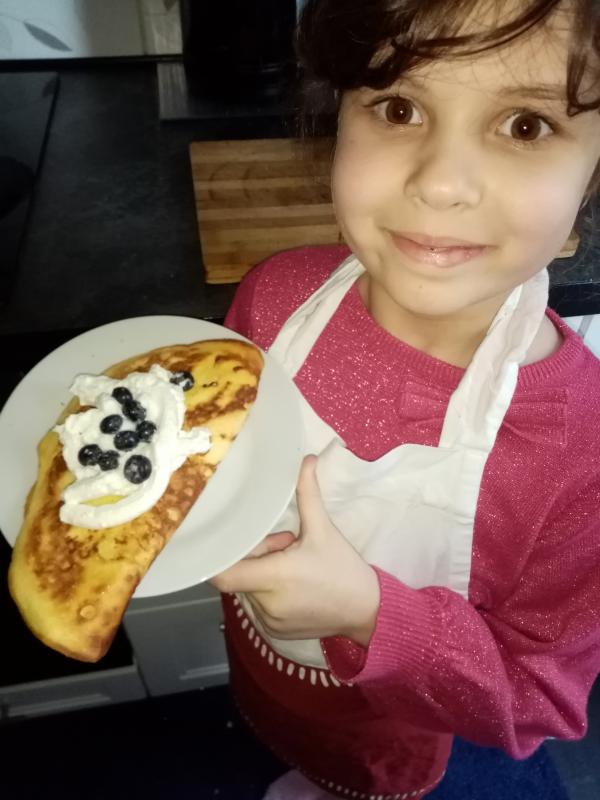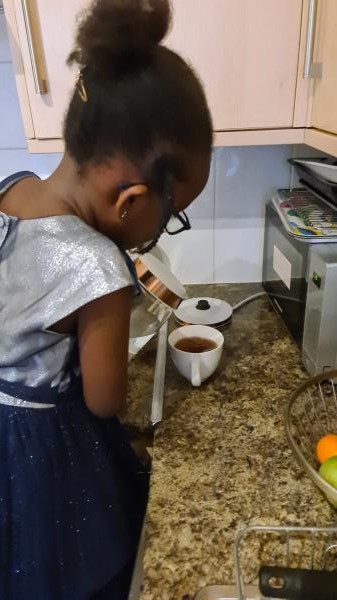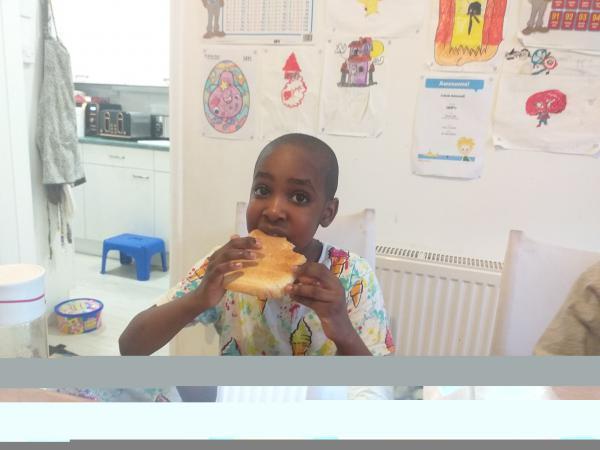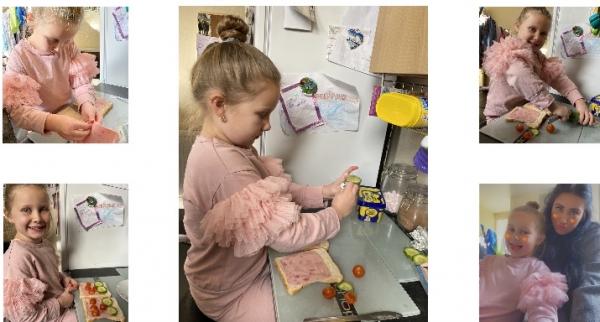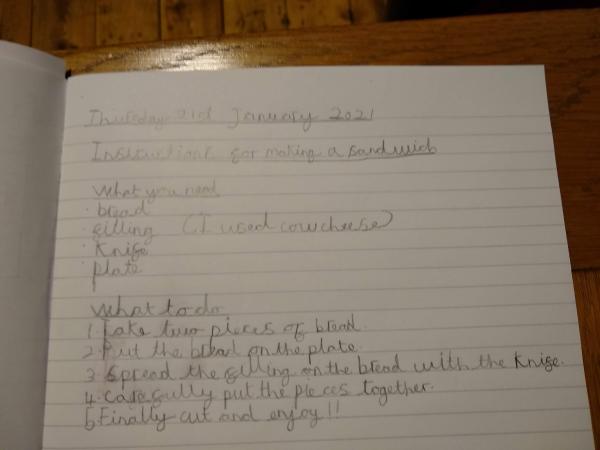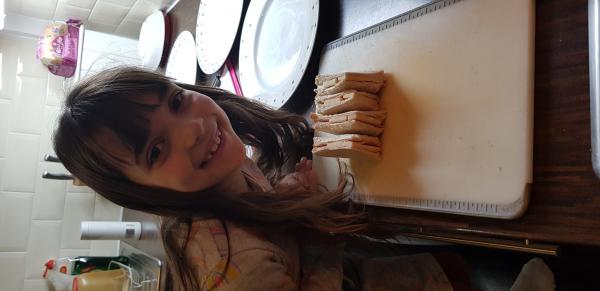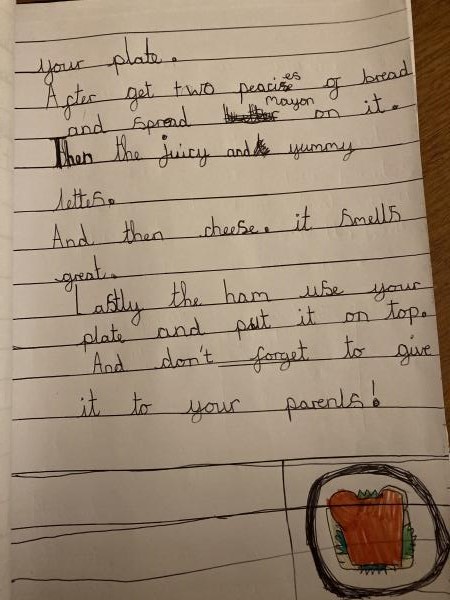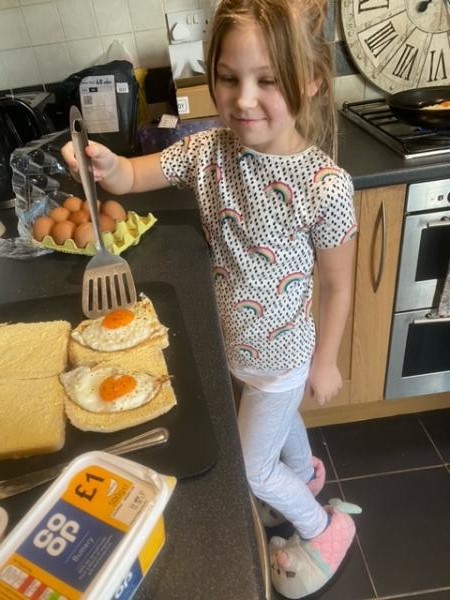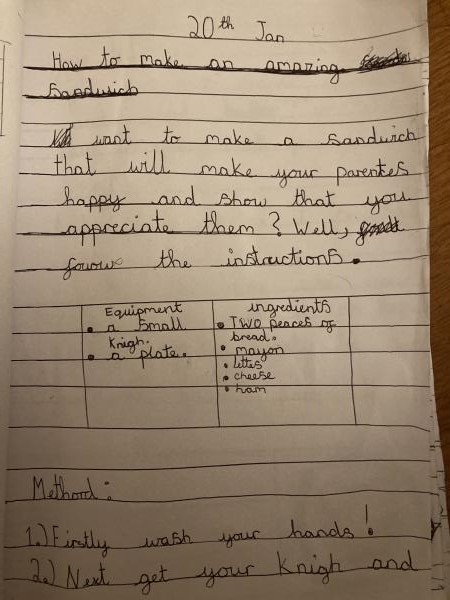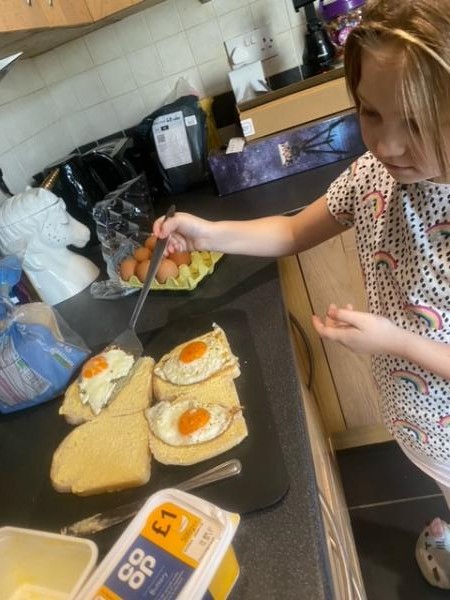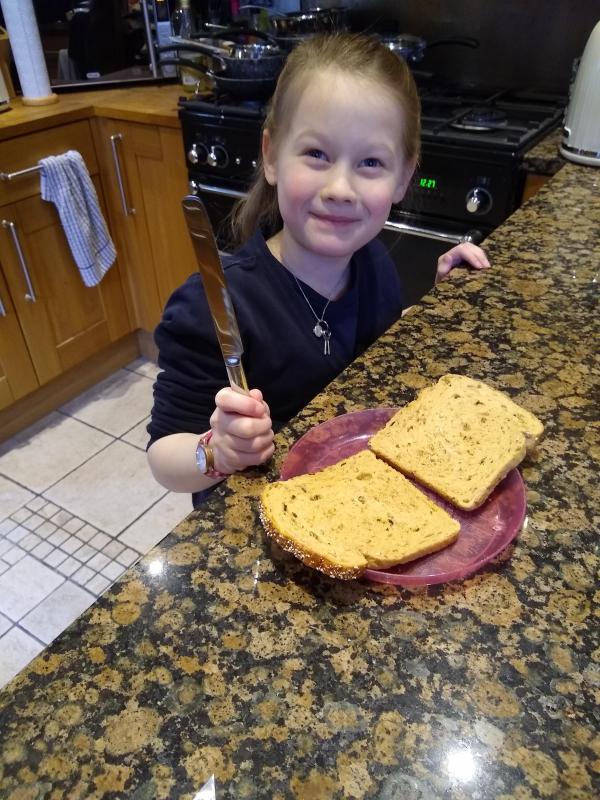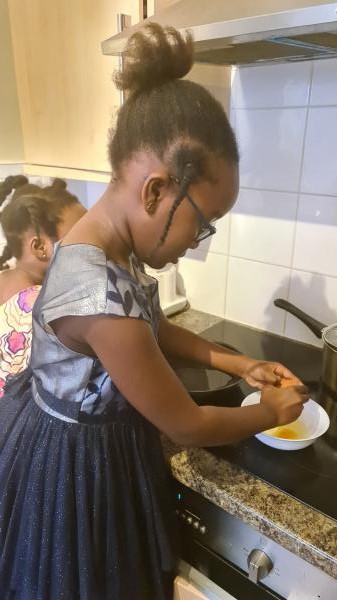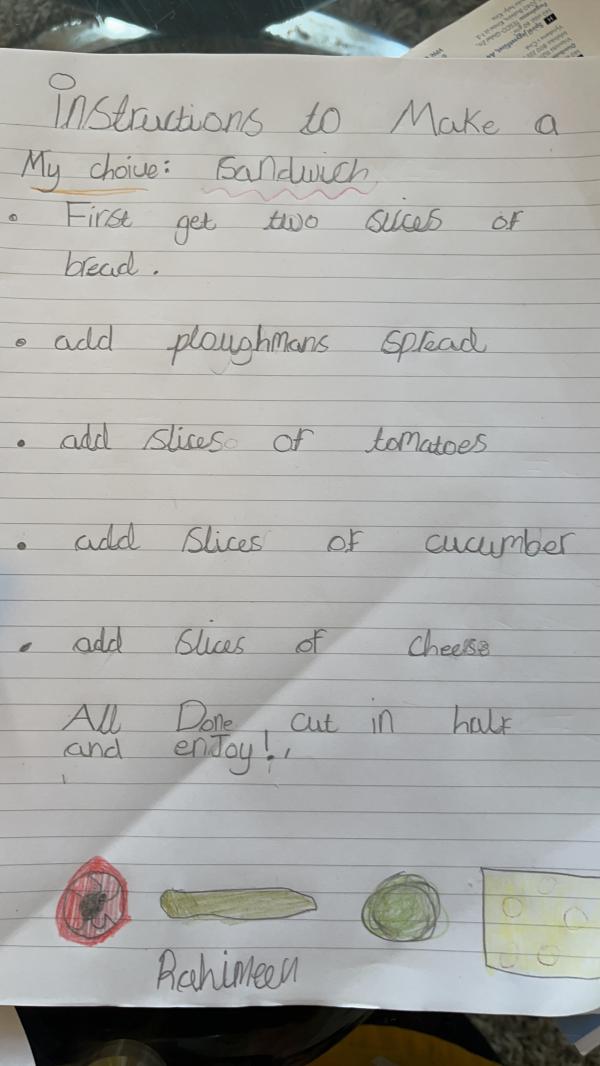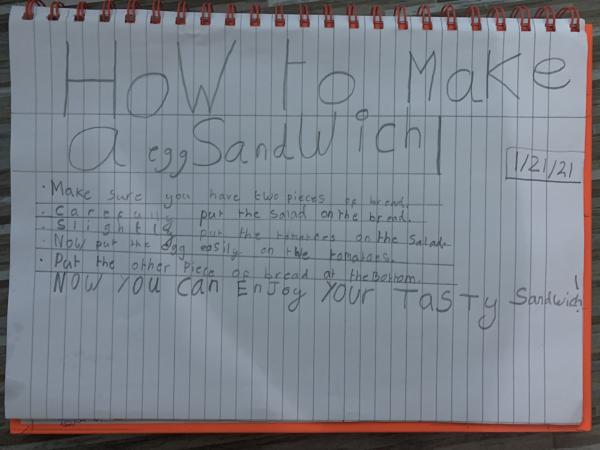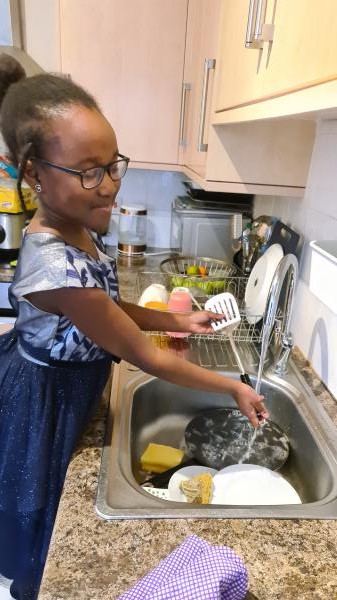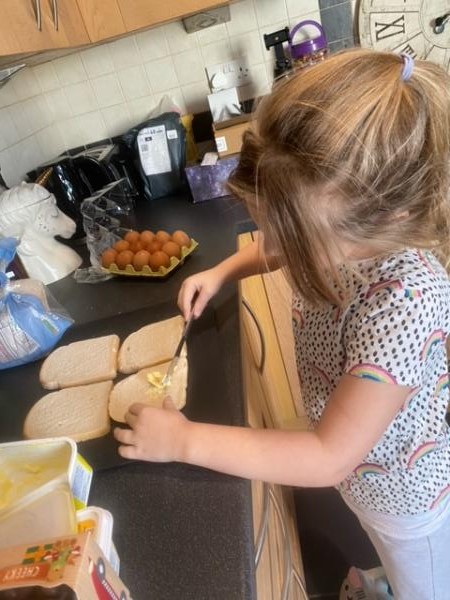 Sharing Home Learning 22nd January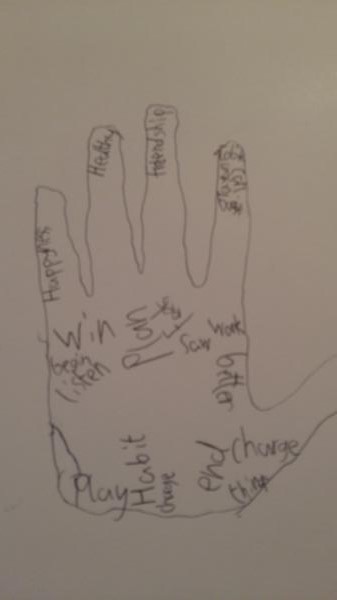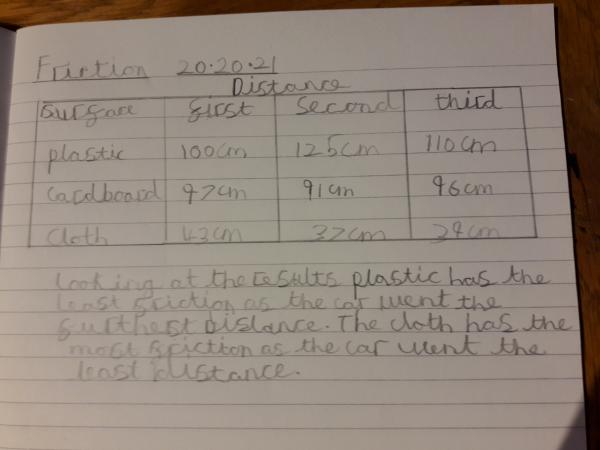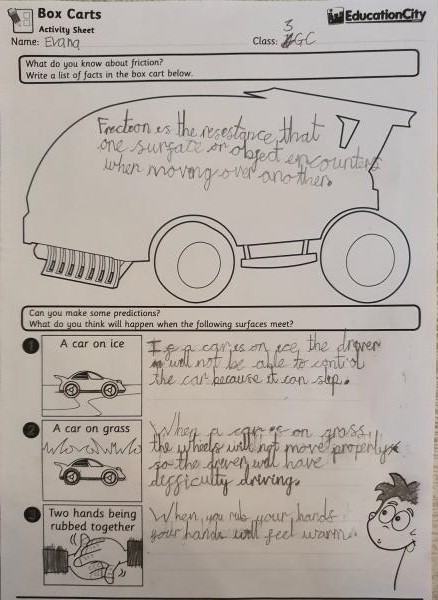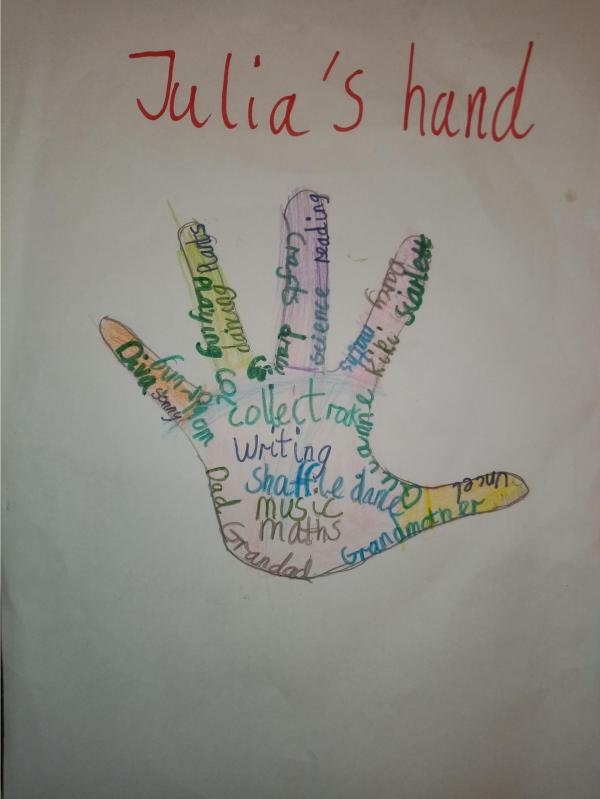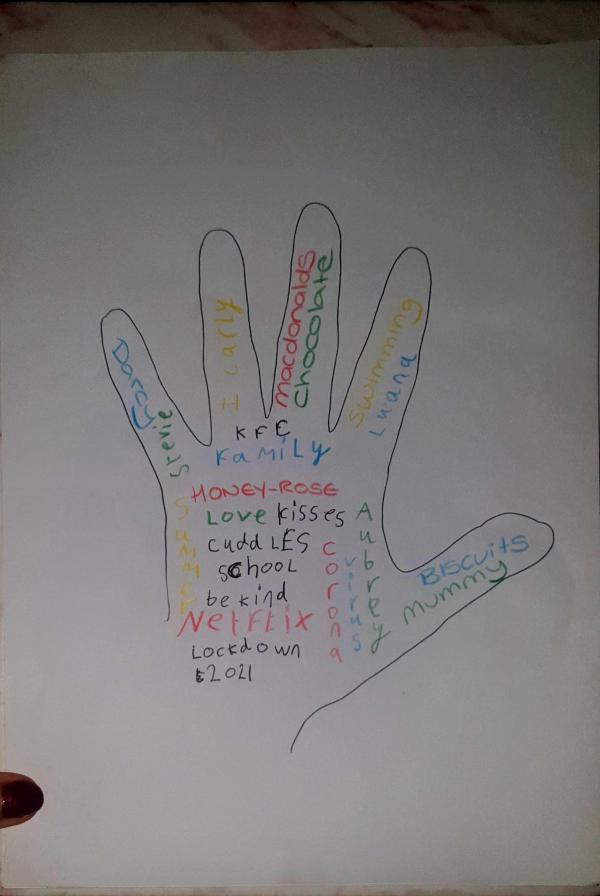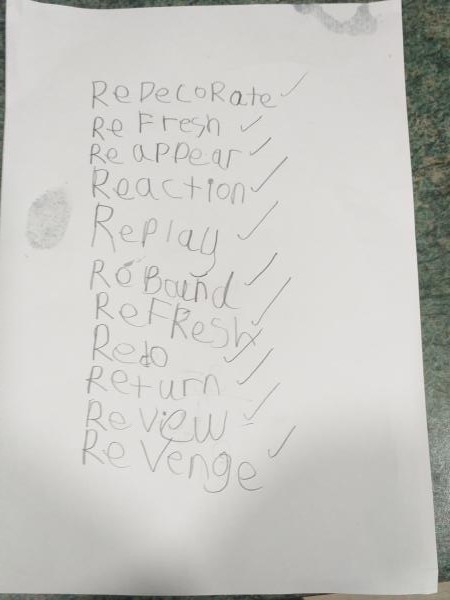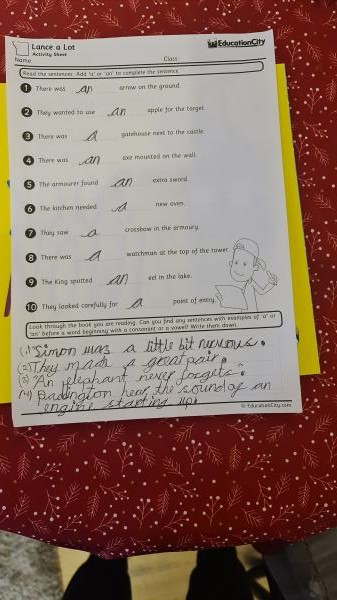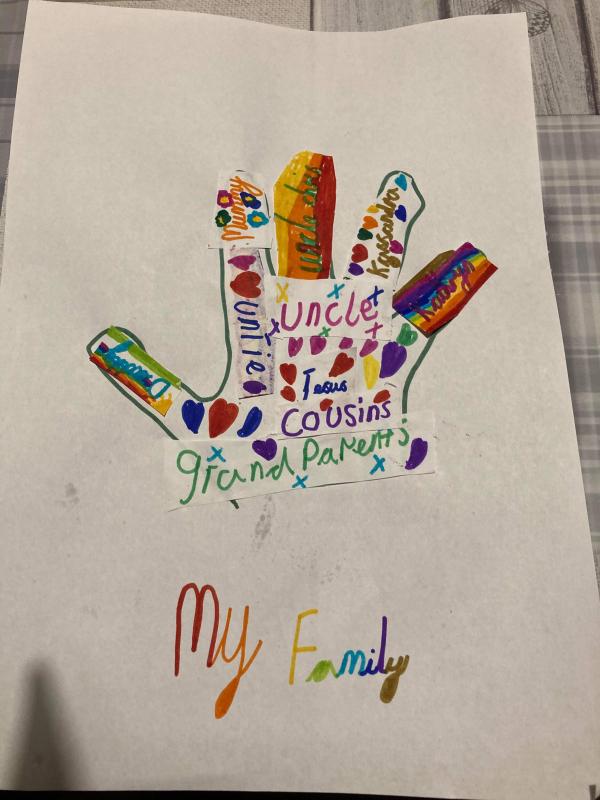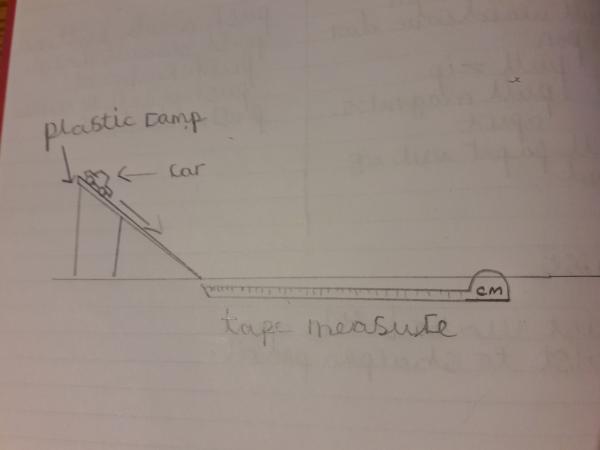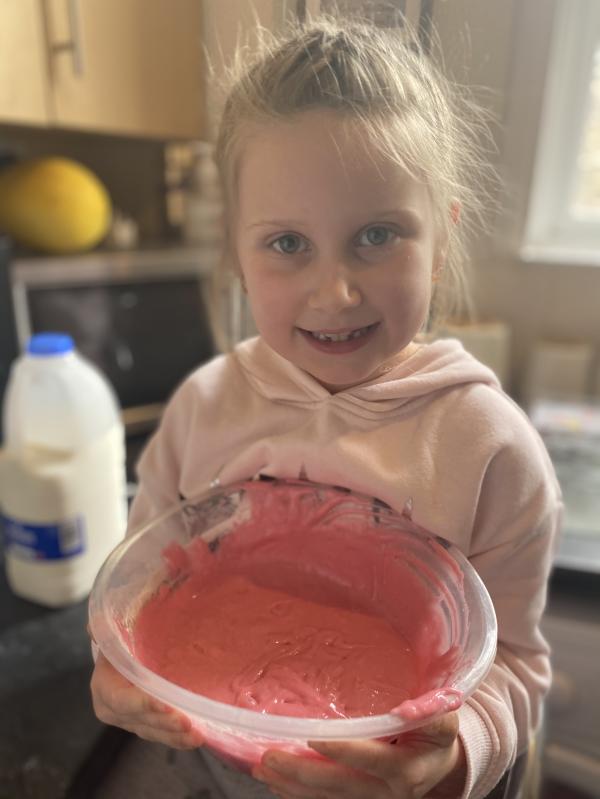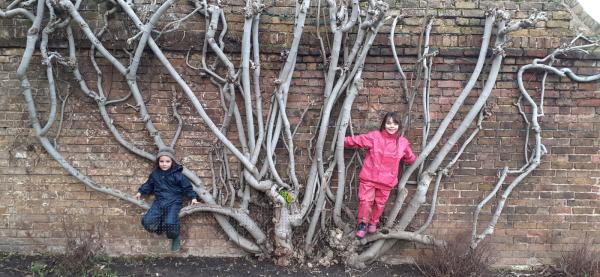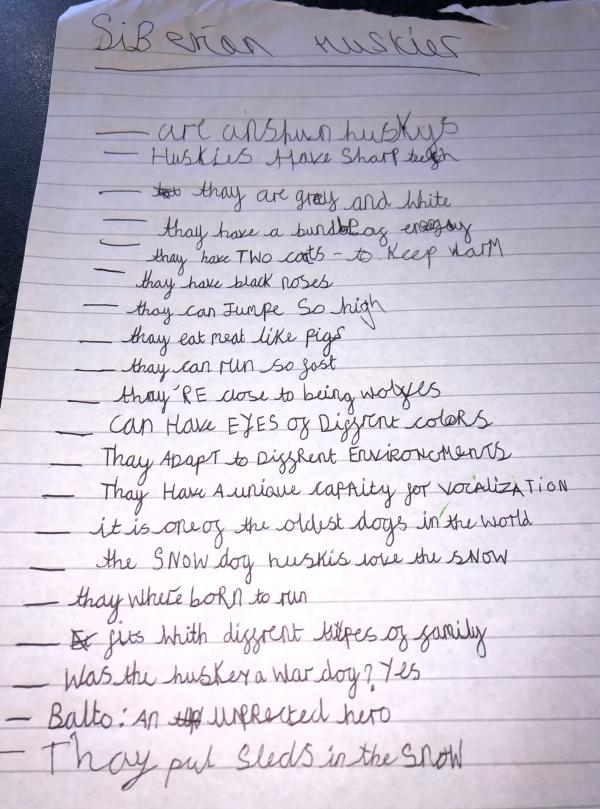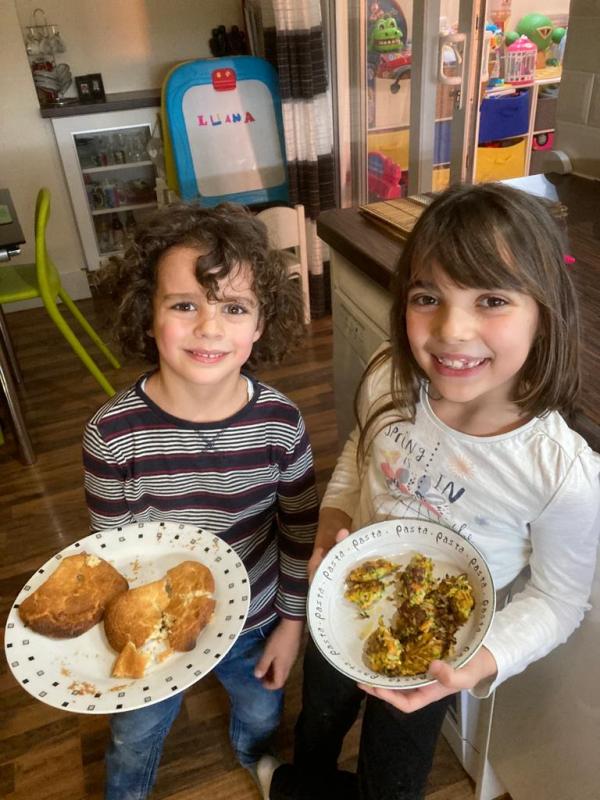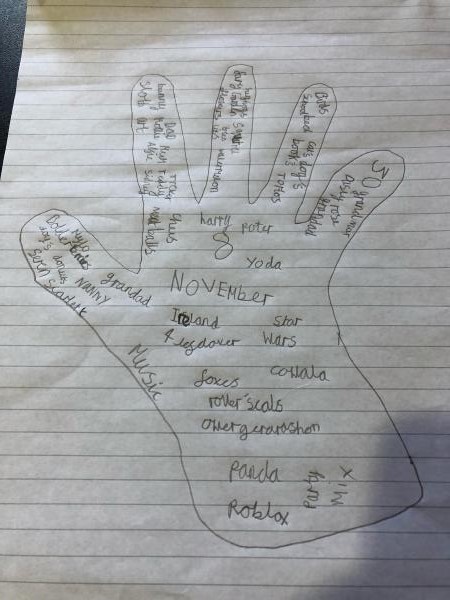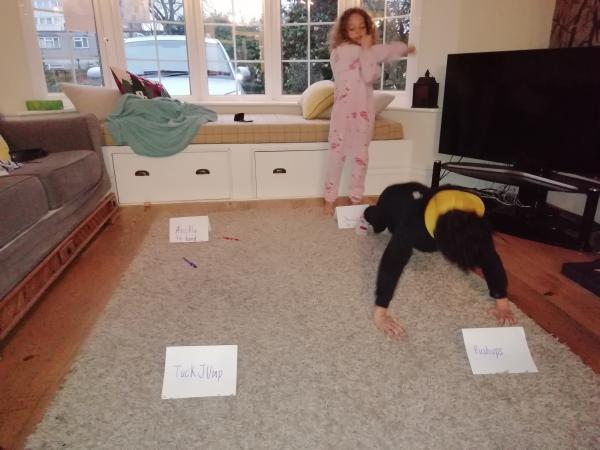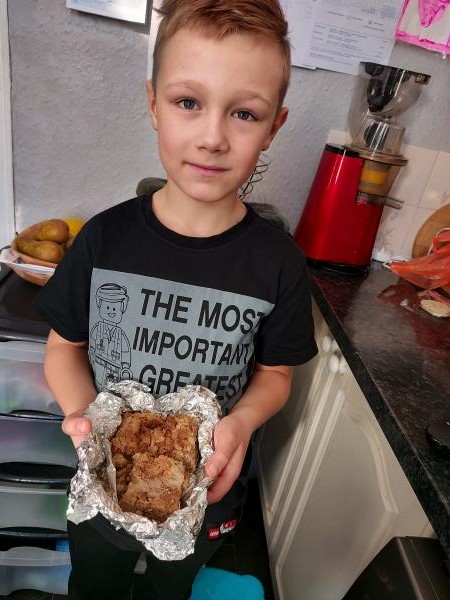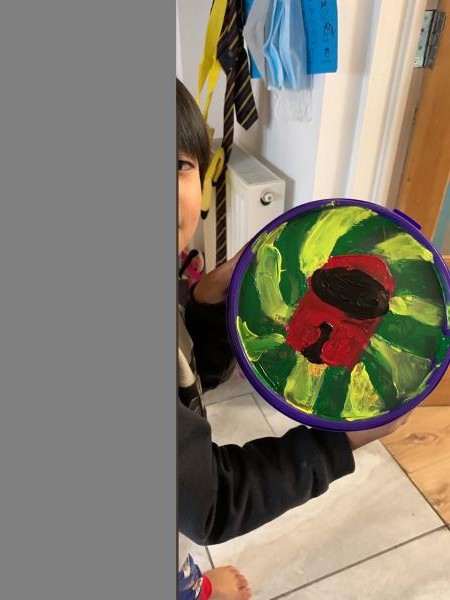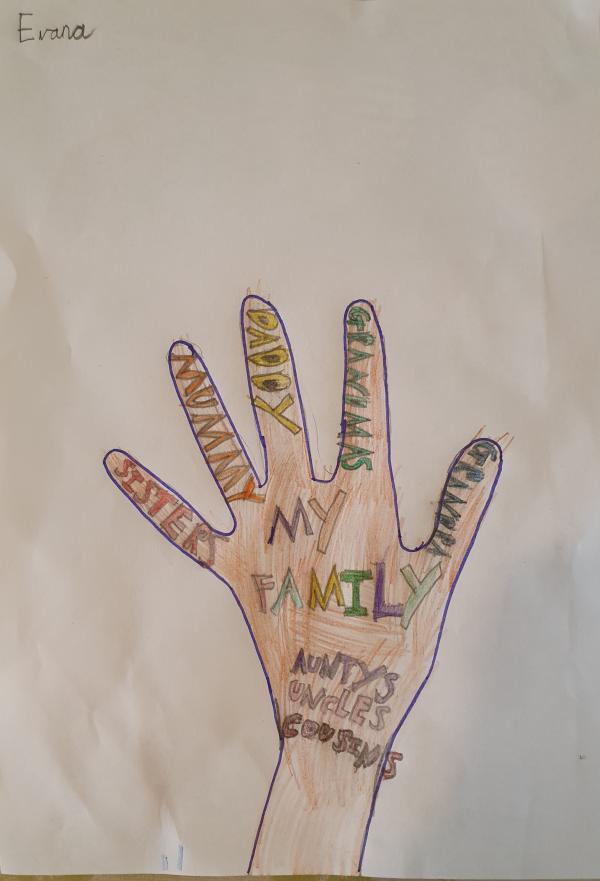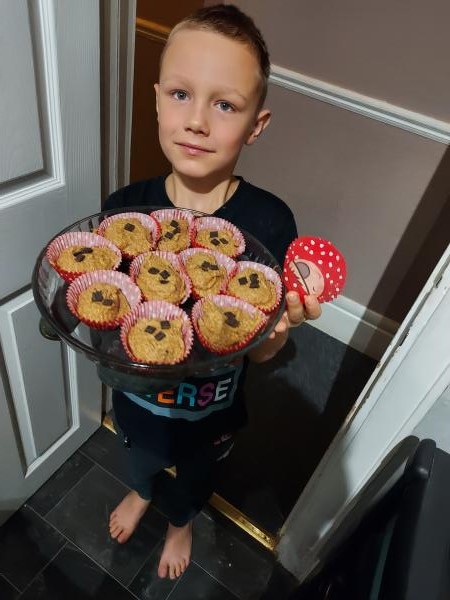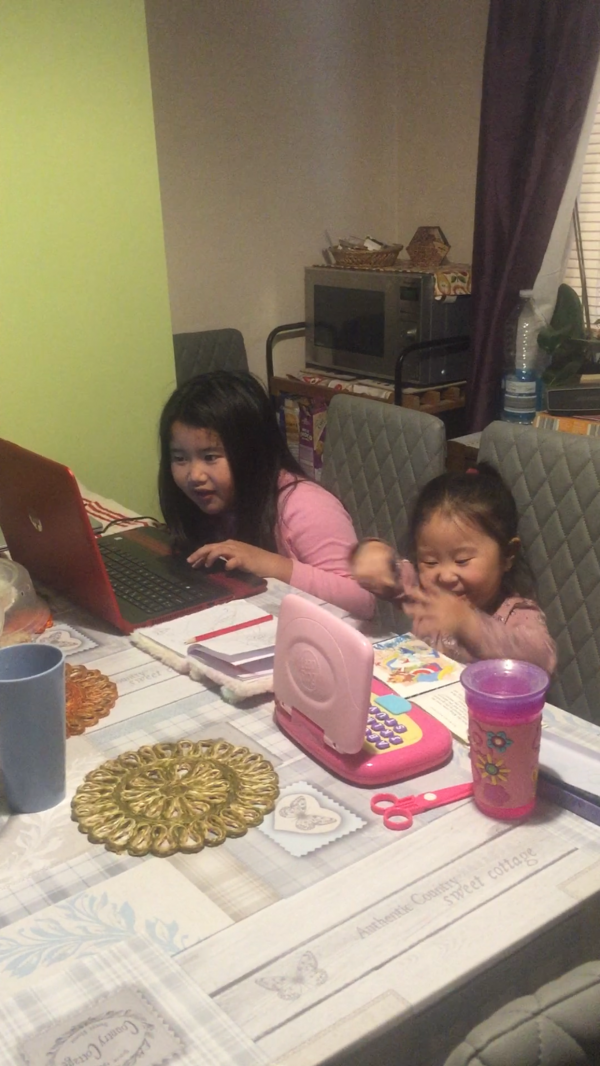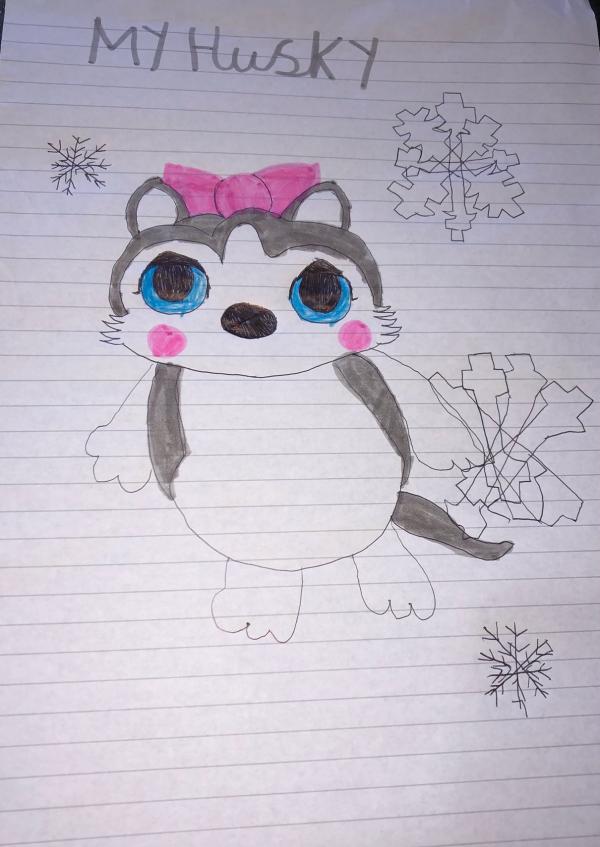 Wordle Art
Year 3's daily challenge yesterday was to create Wordle Art using their handprint and adding words about themselves, we have some great results!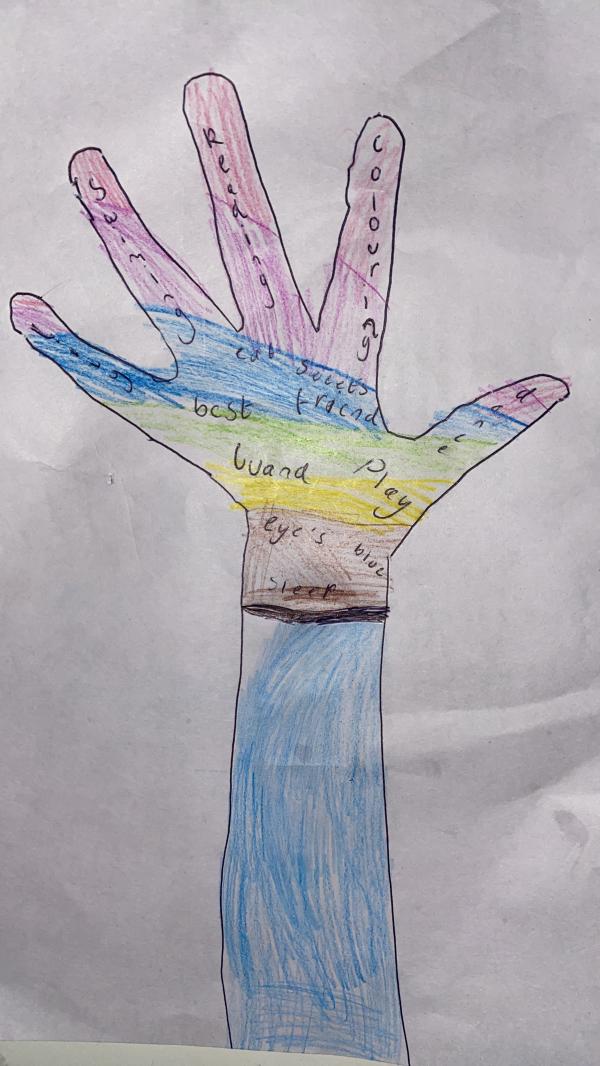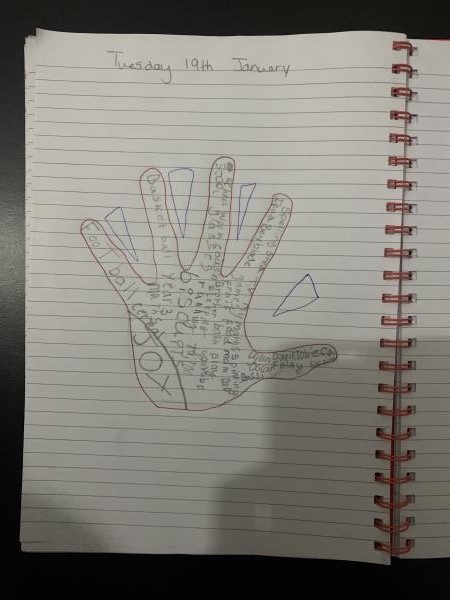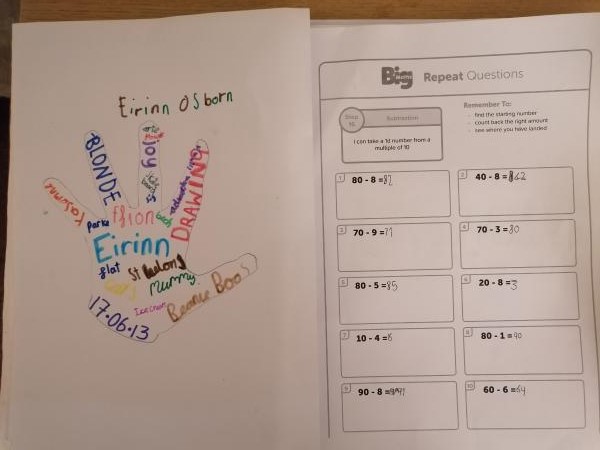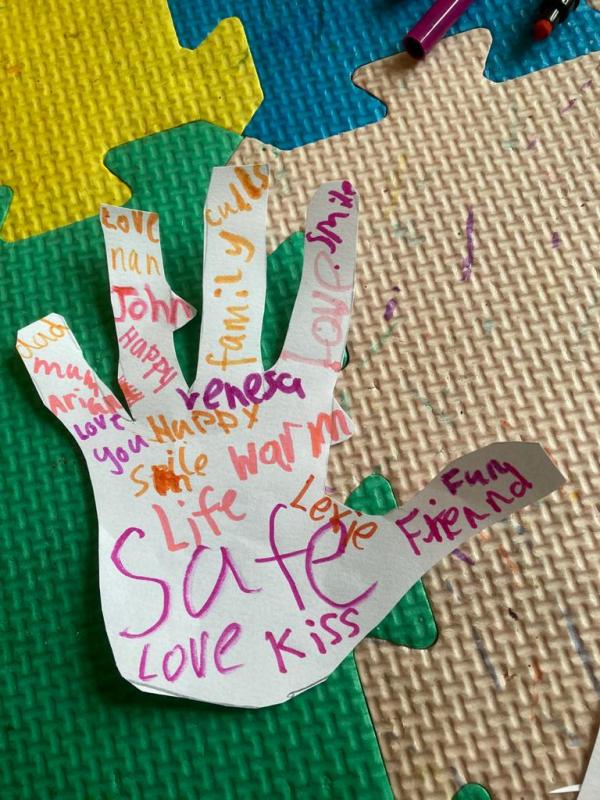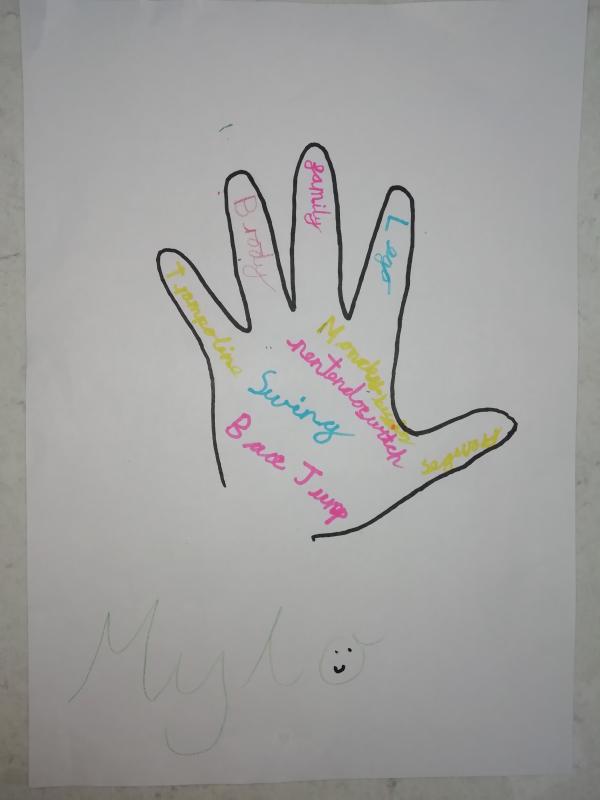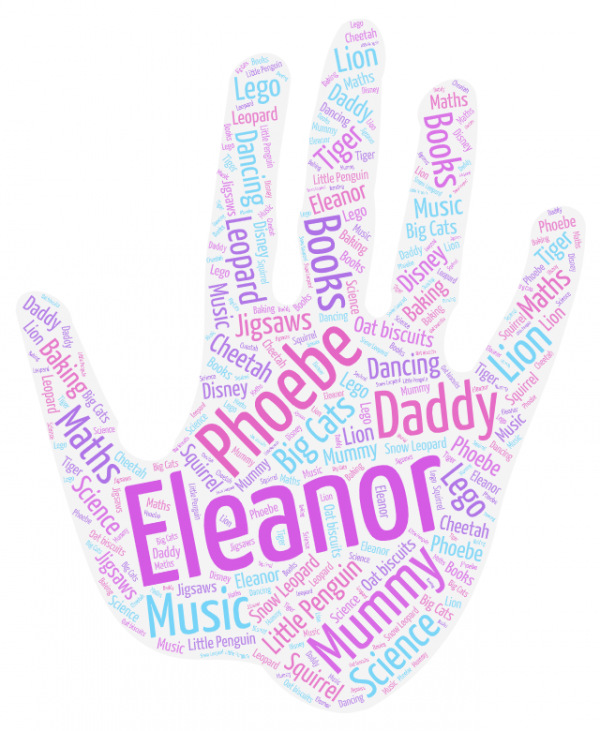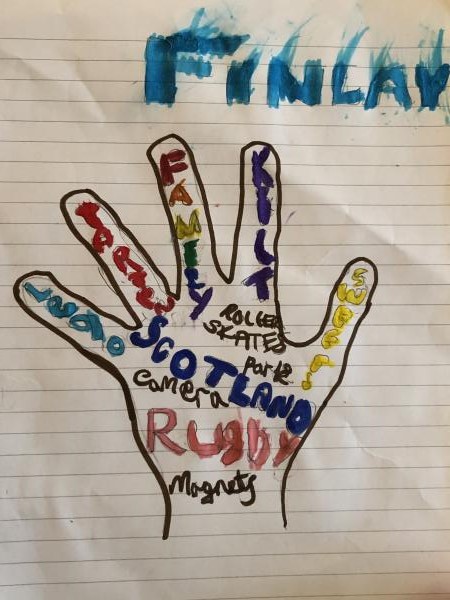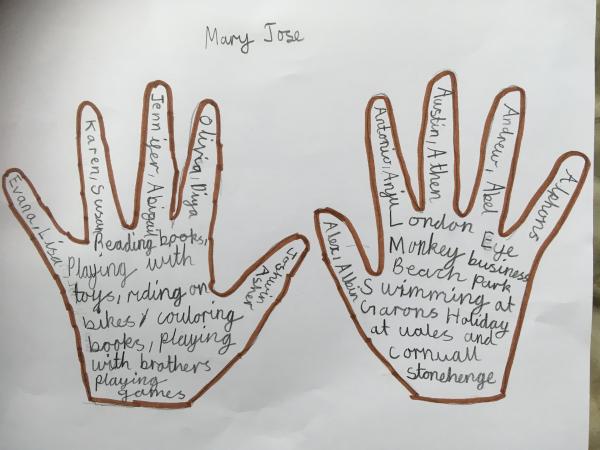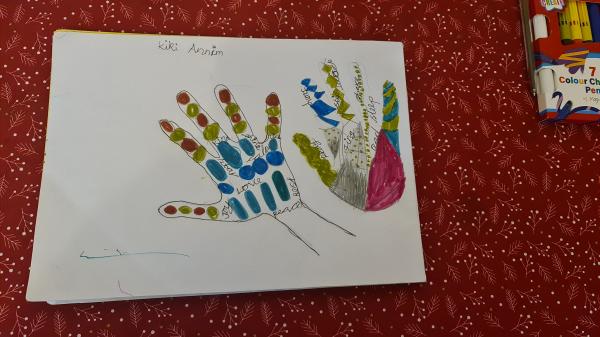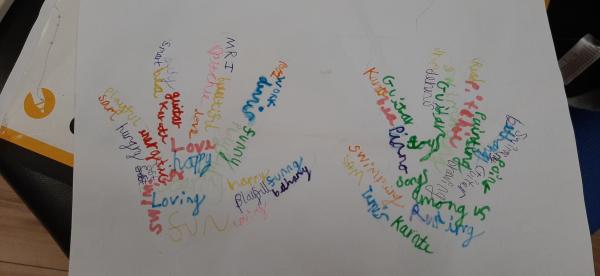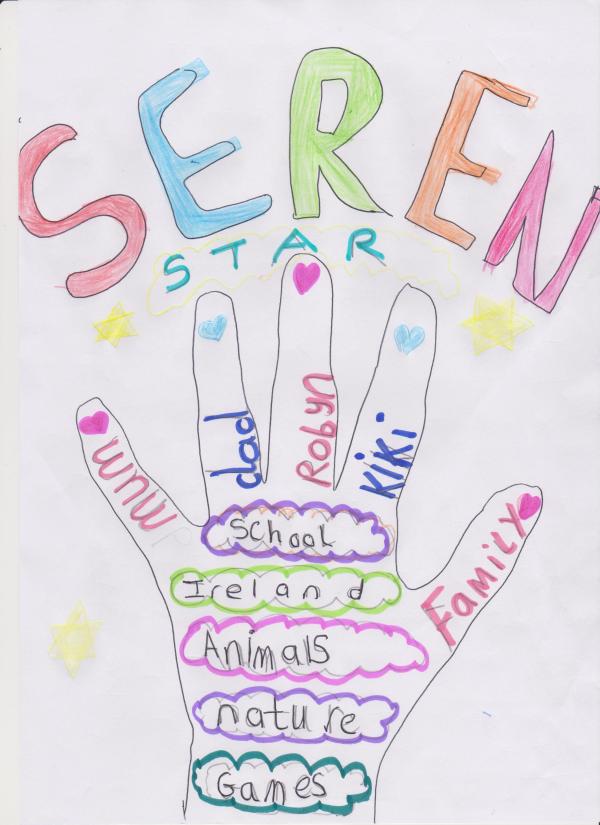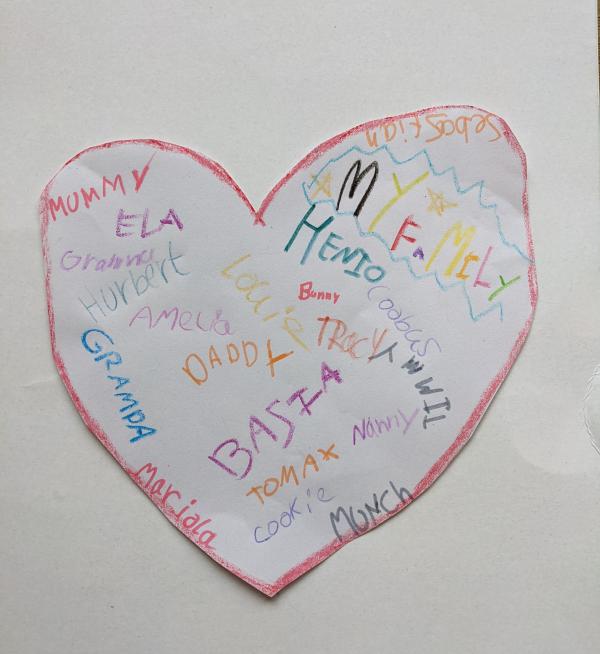 We love sharing our learning
Have a look at these wonderful photos; baking, Maths, penguin facts, RE and Science - home or at school, you're doing it all!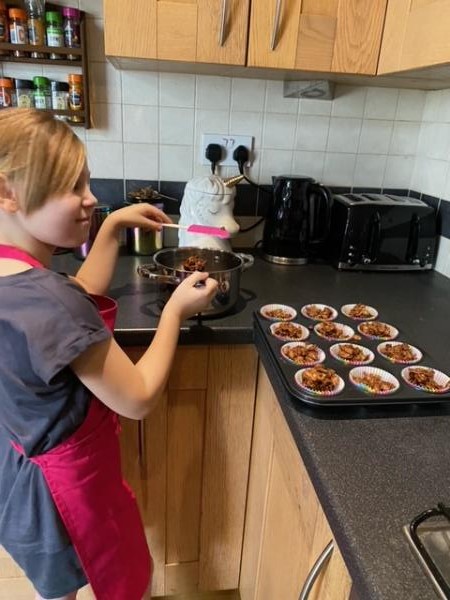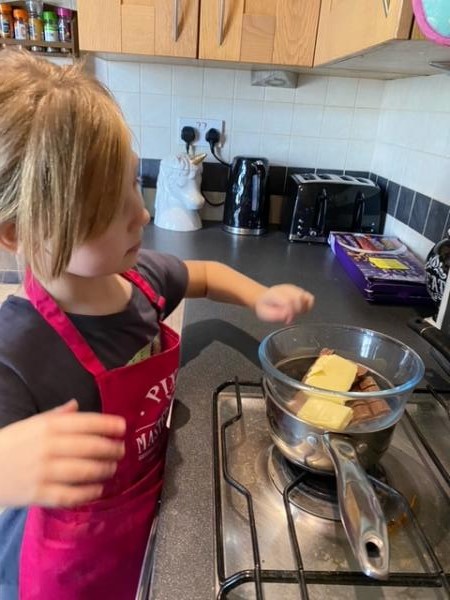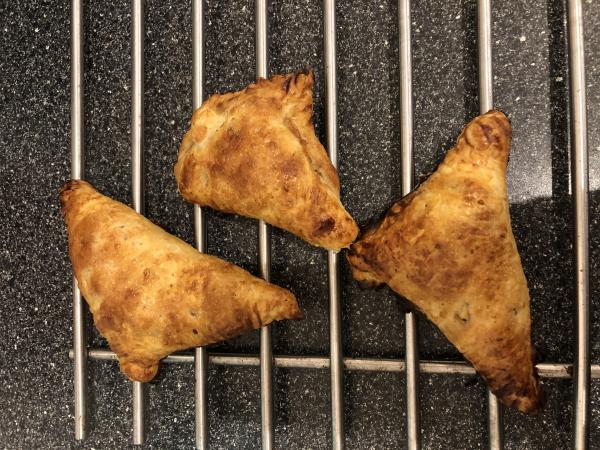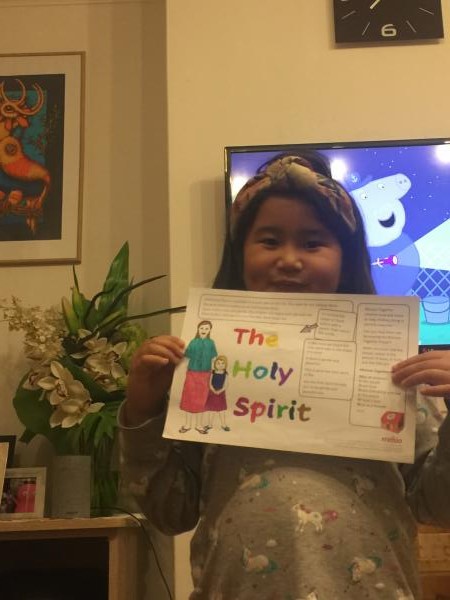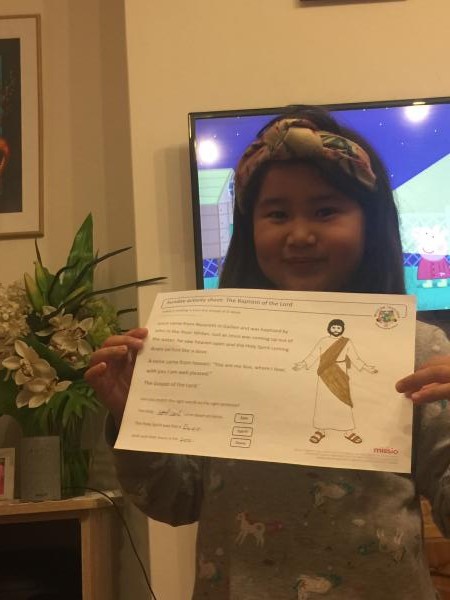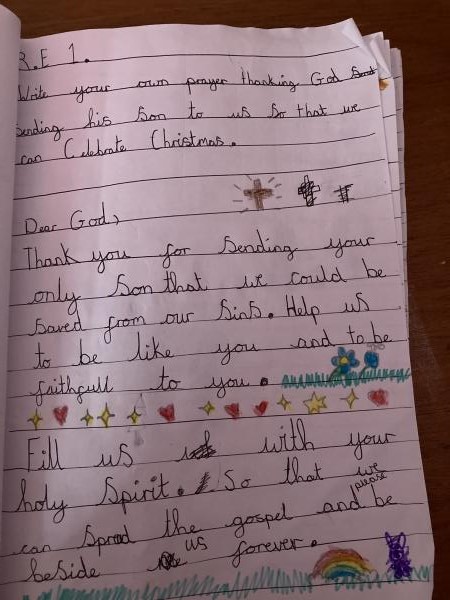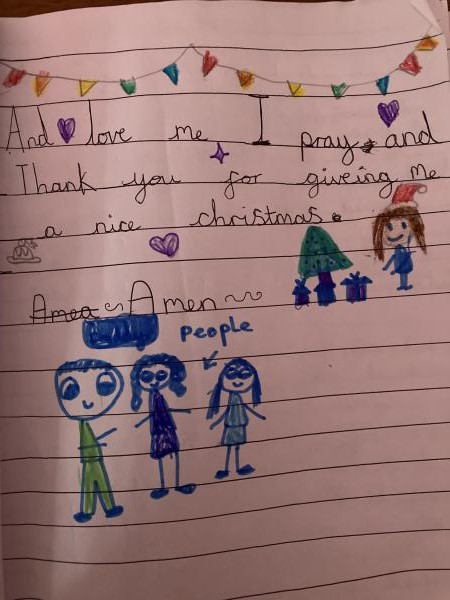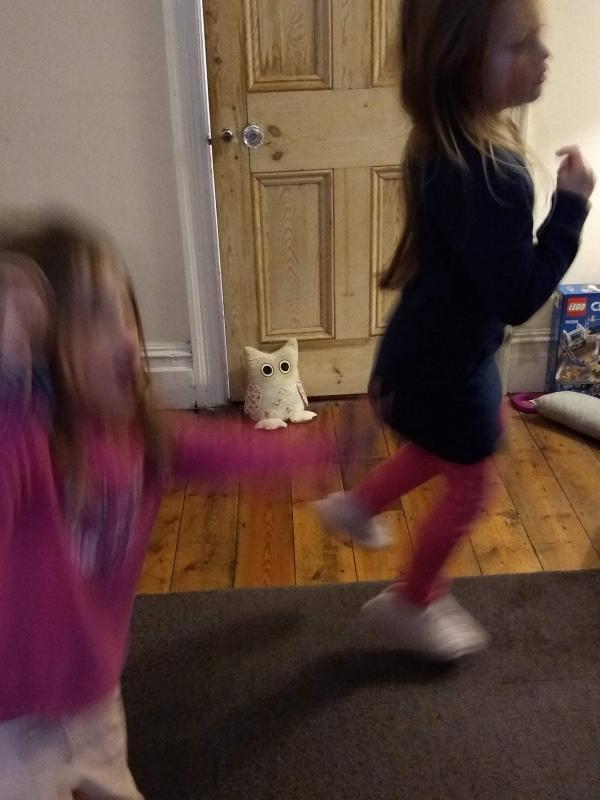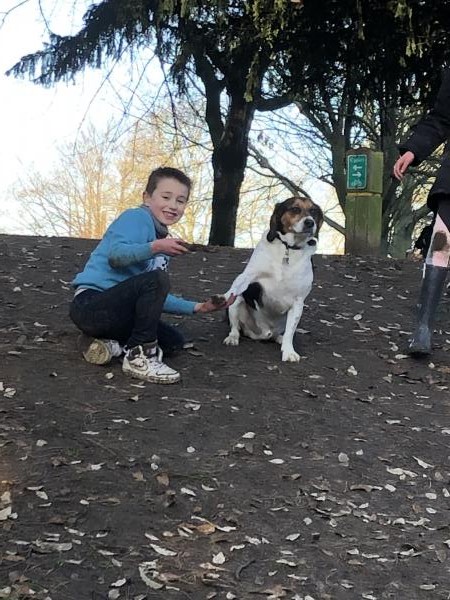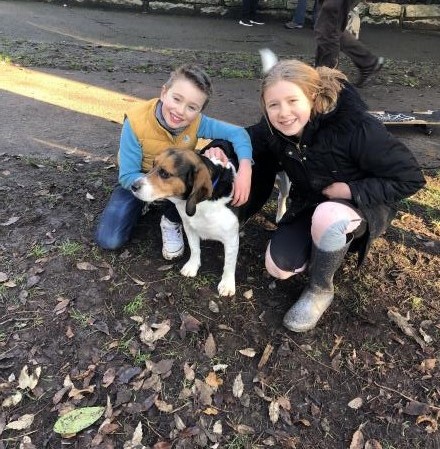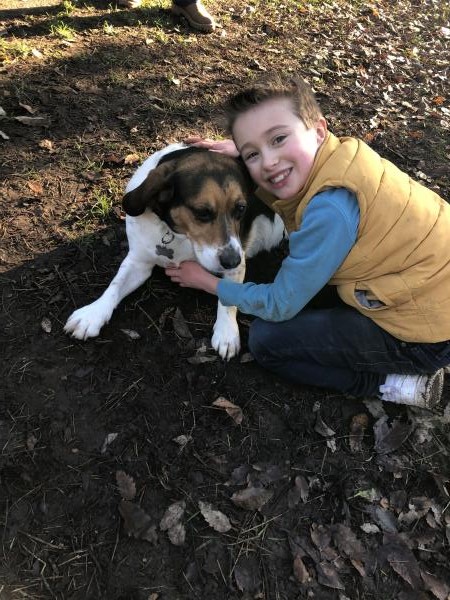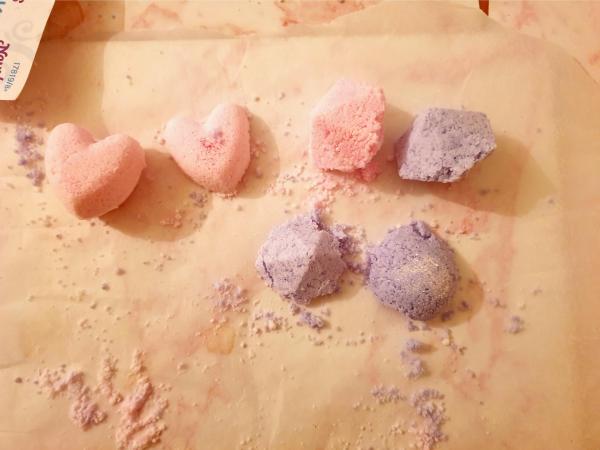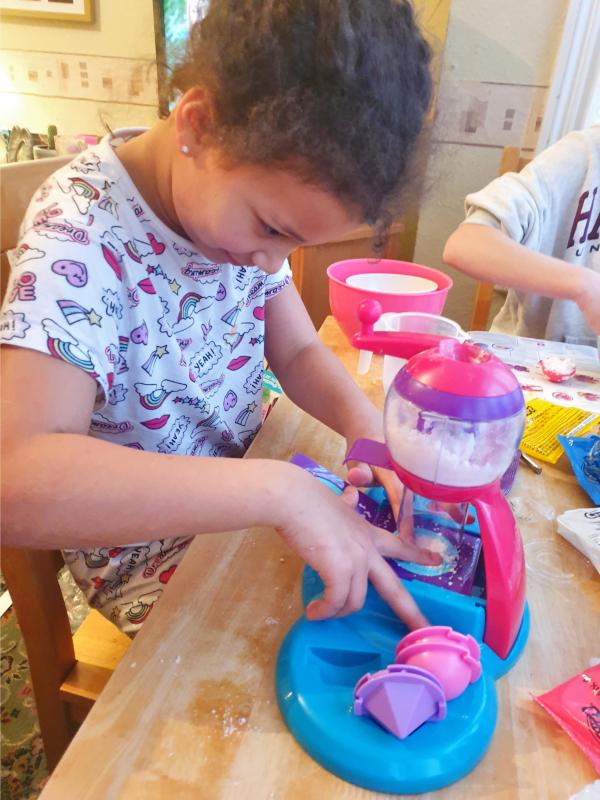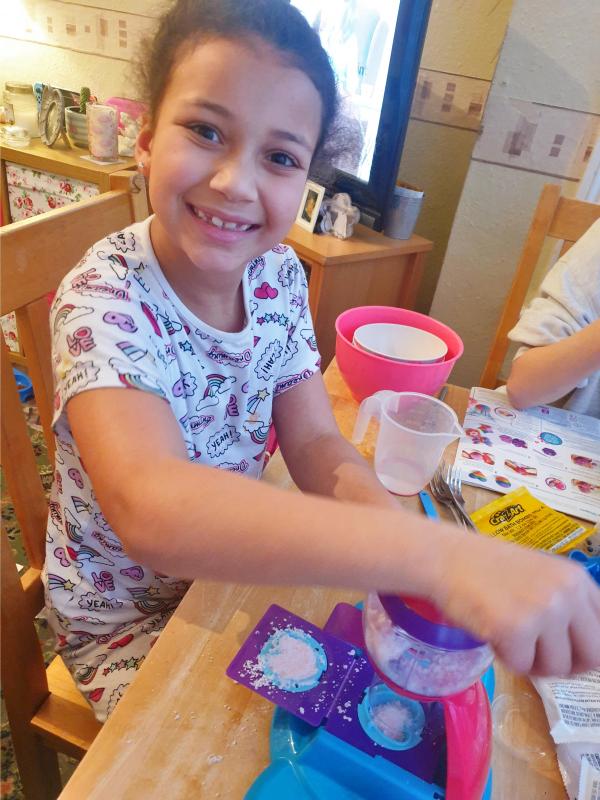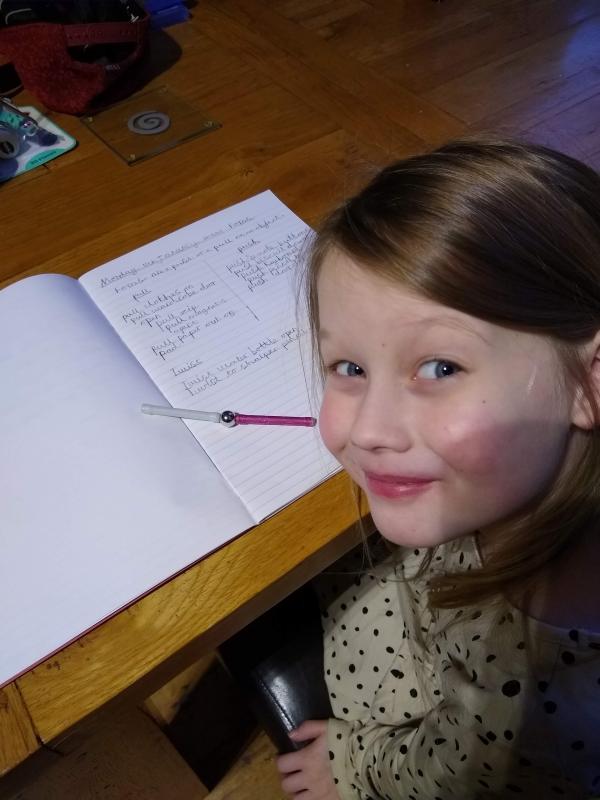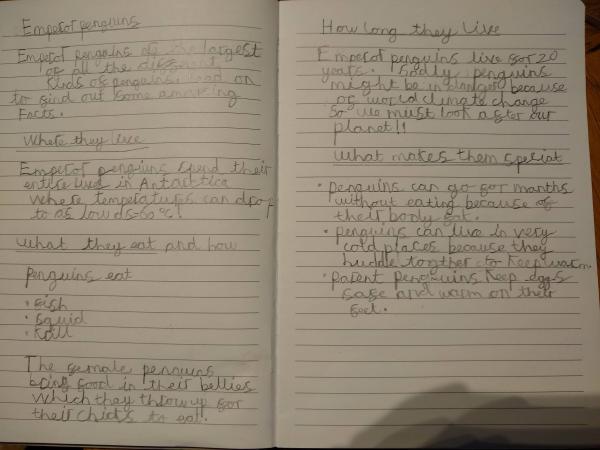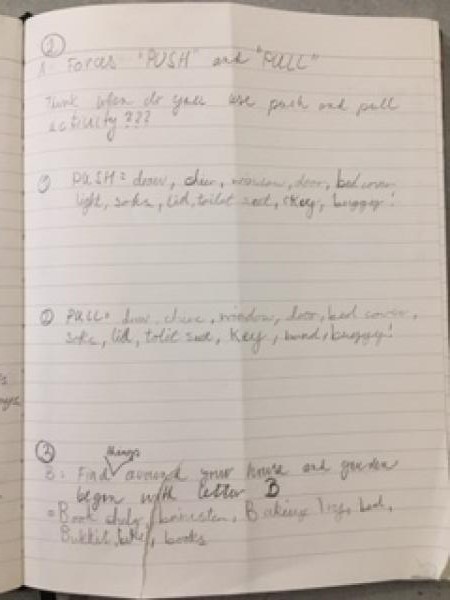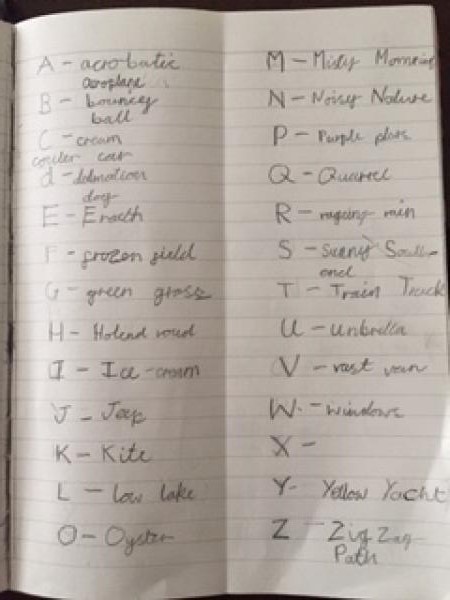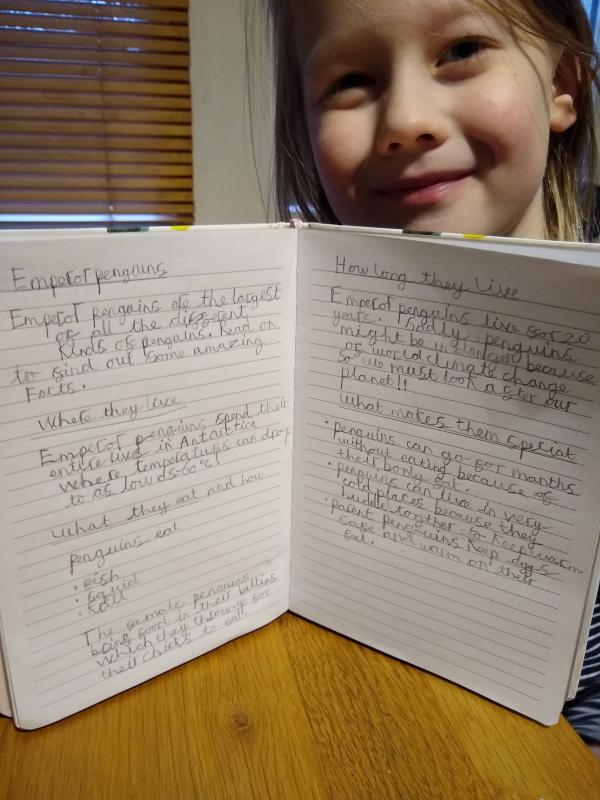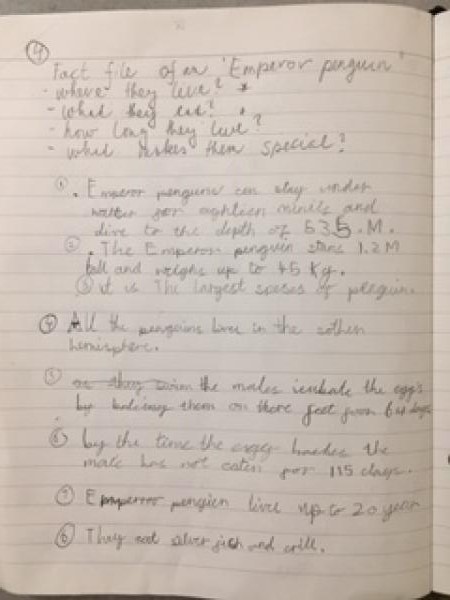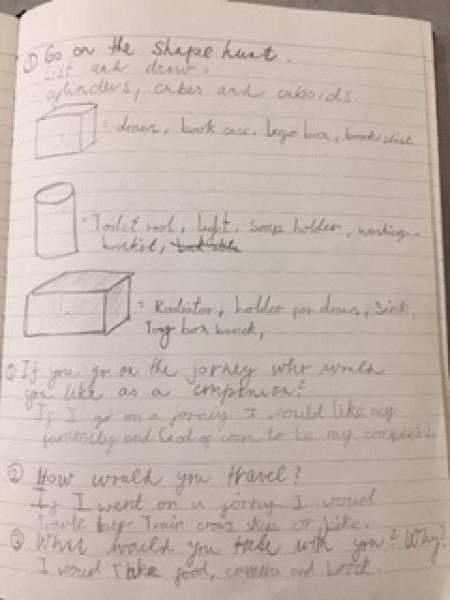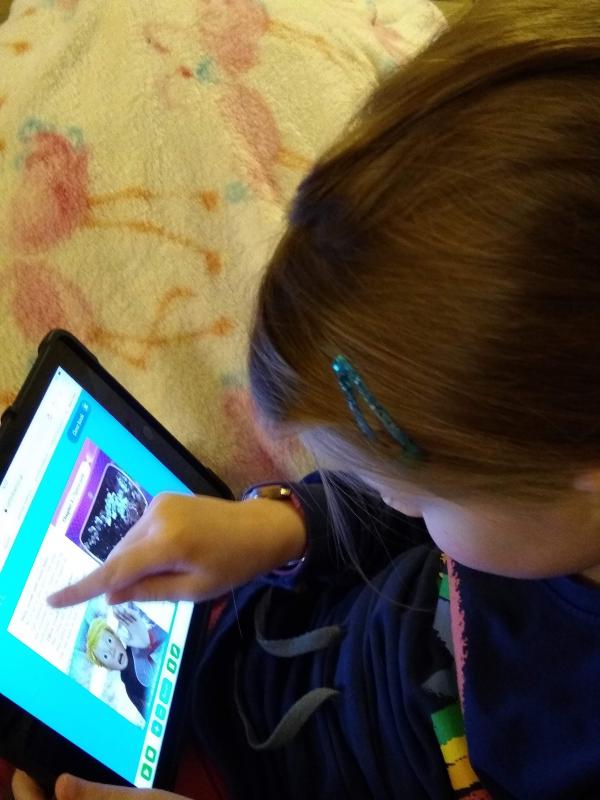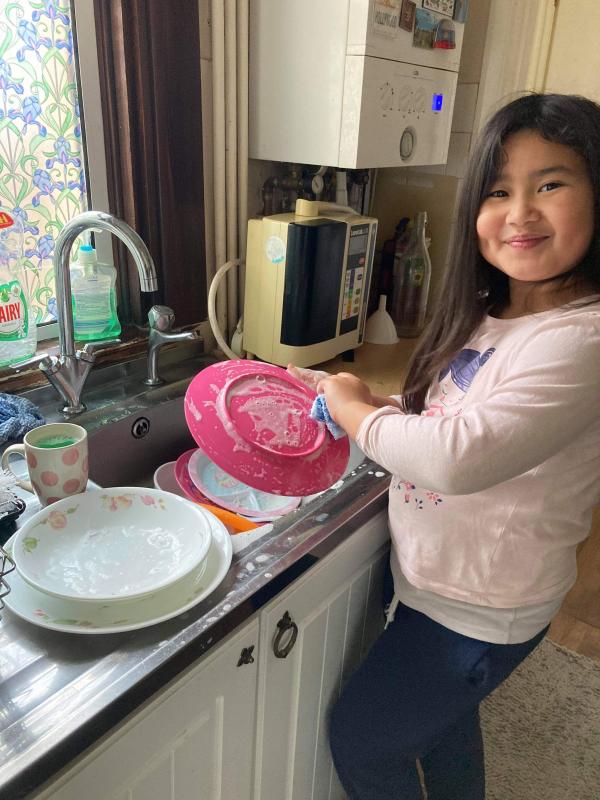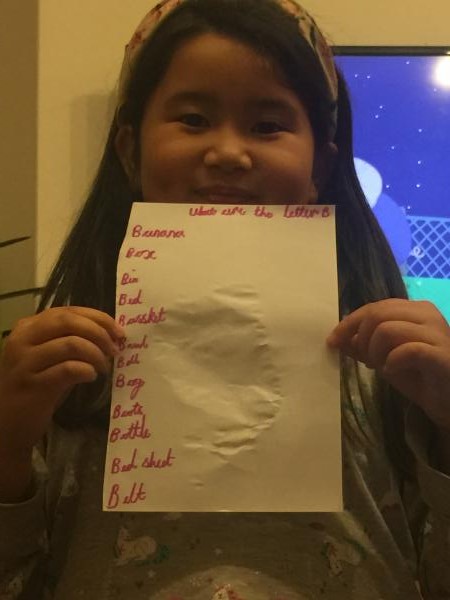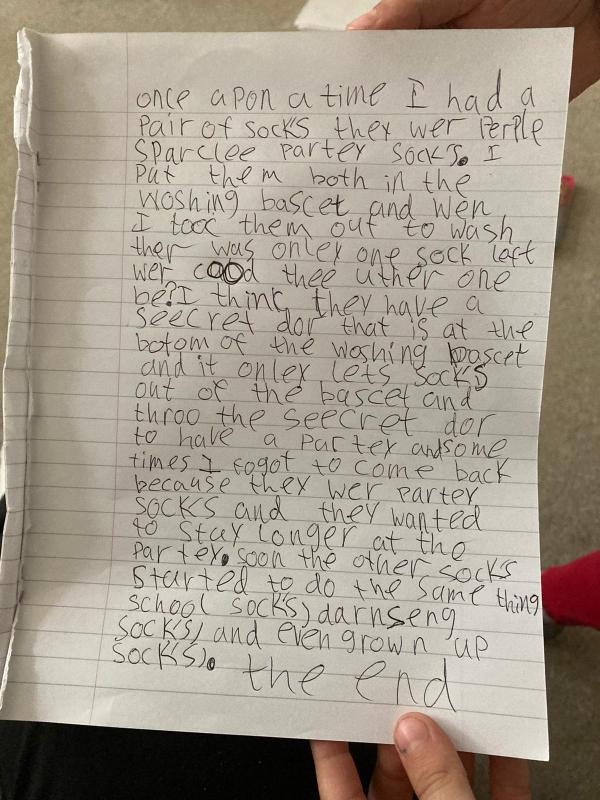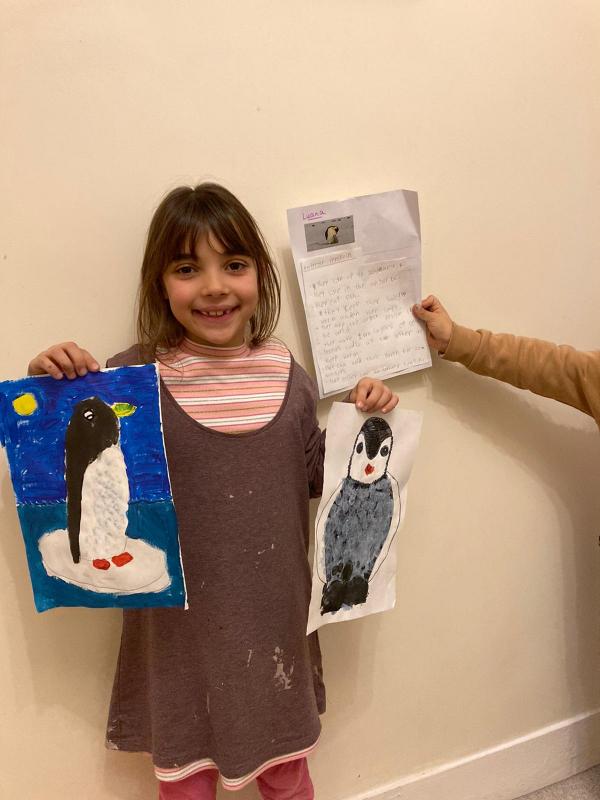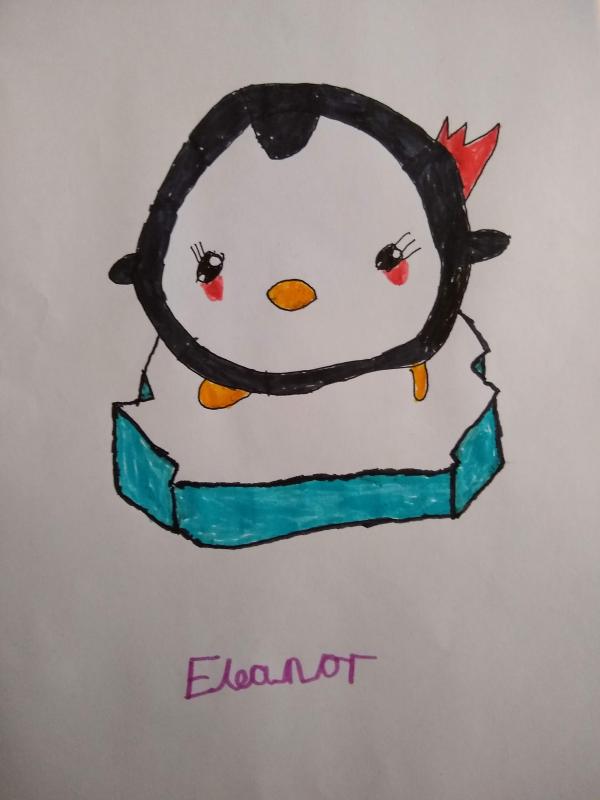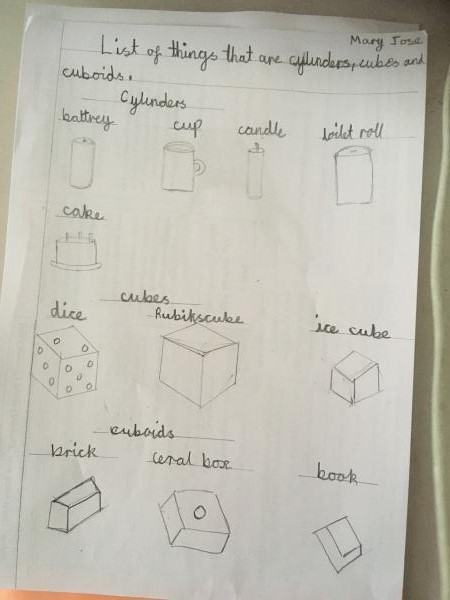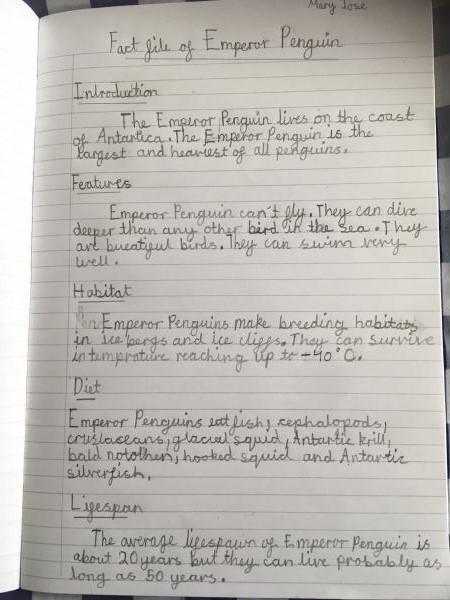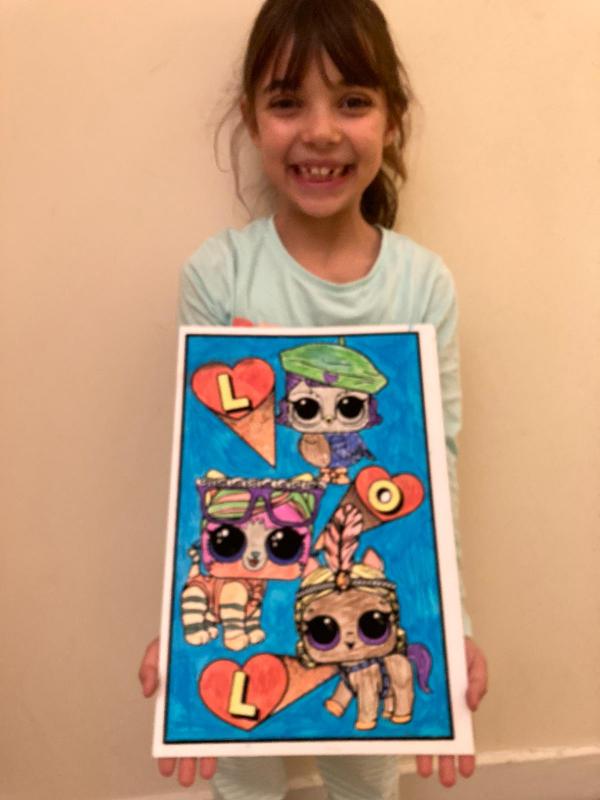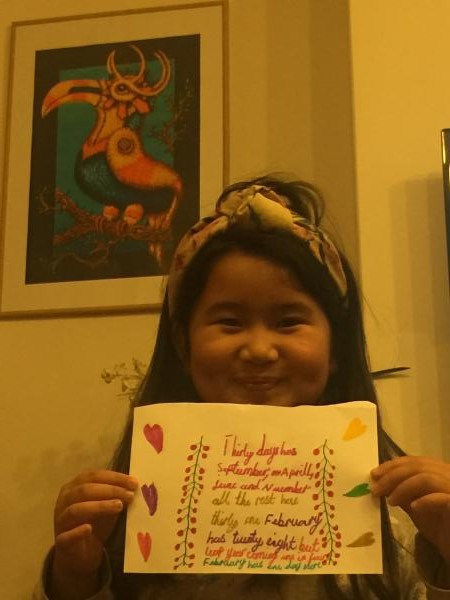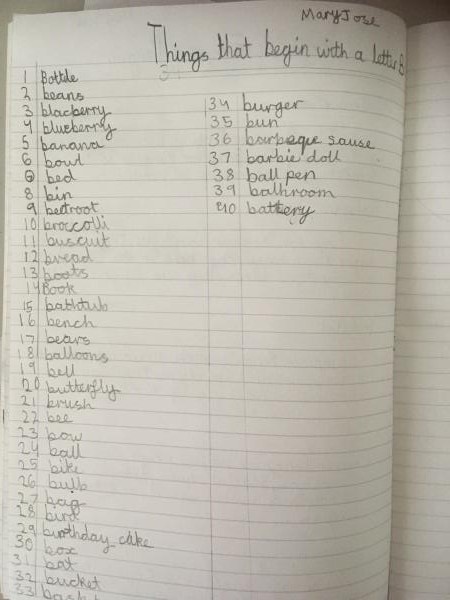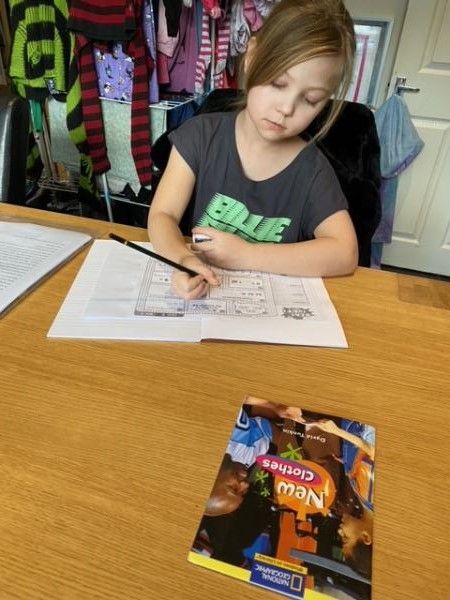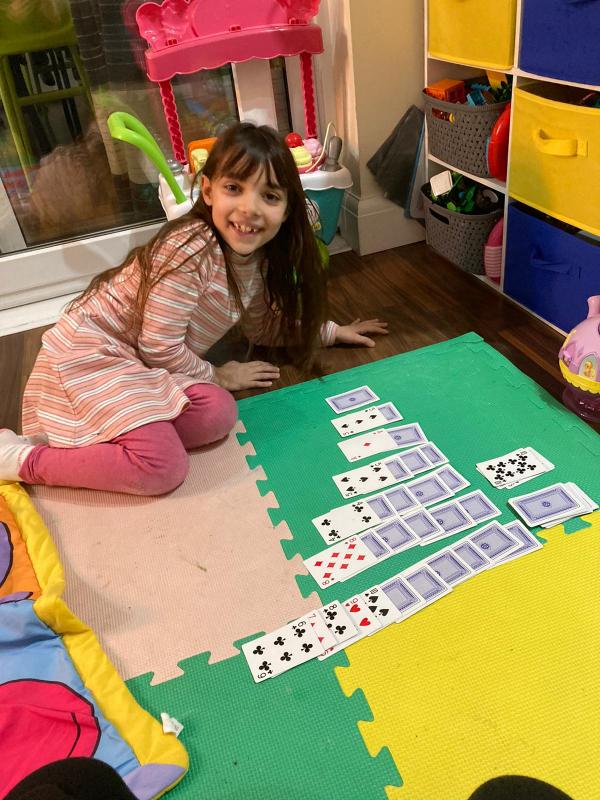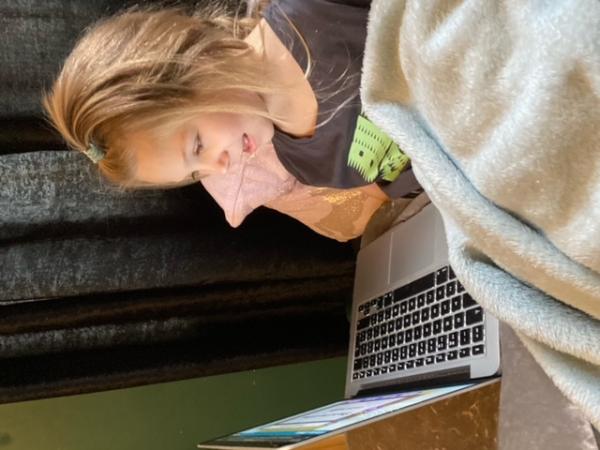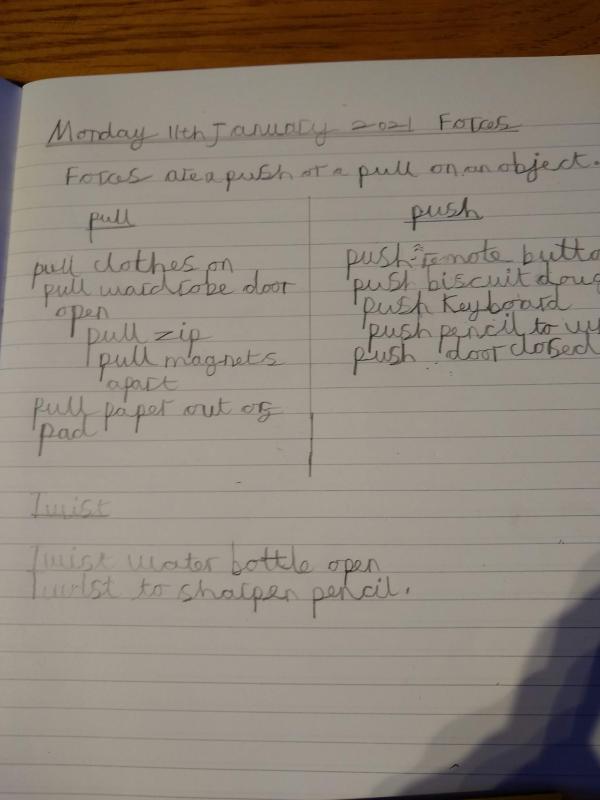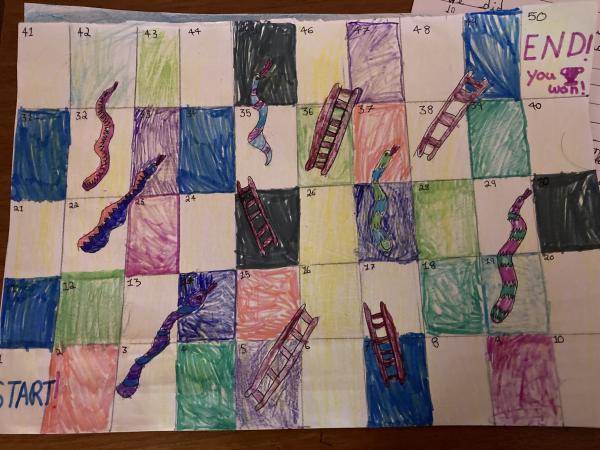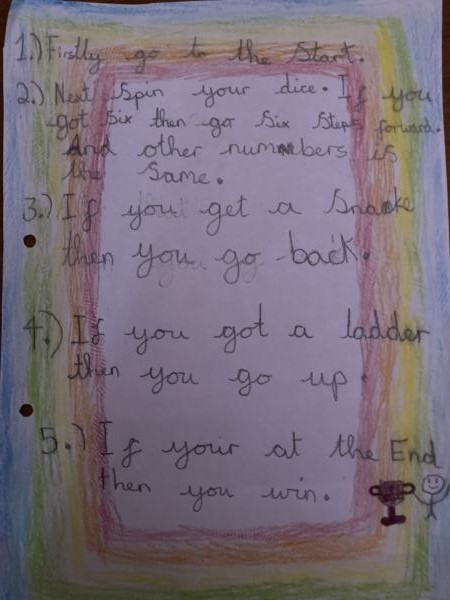 Home Learning gets off to a great start
You have already been very busy so we thought we would share some of your wonderful work, this includes following a recipe, an exercise Maths tally chart and bar graph, some science - looking for magnetic items around the house, writing a Winter acrostic poem and designing a snakes and ladders board game.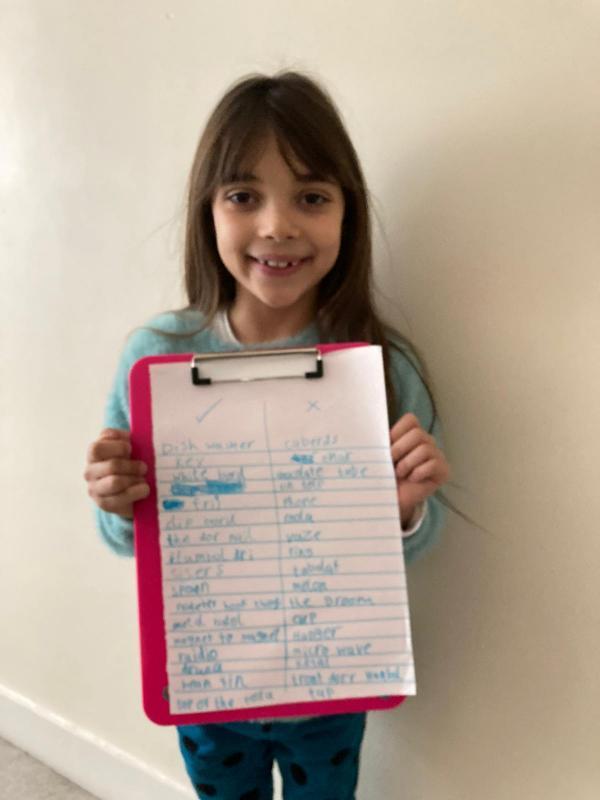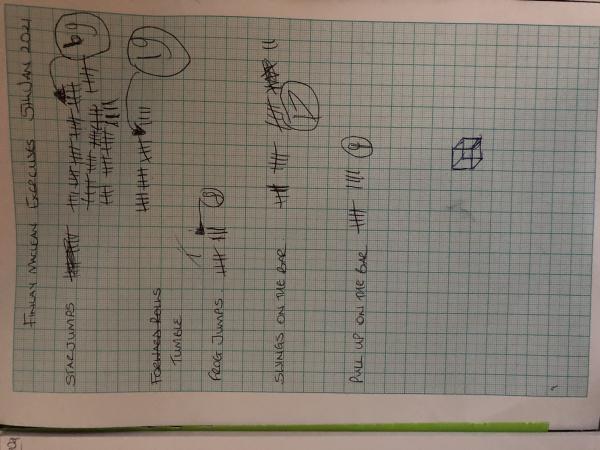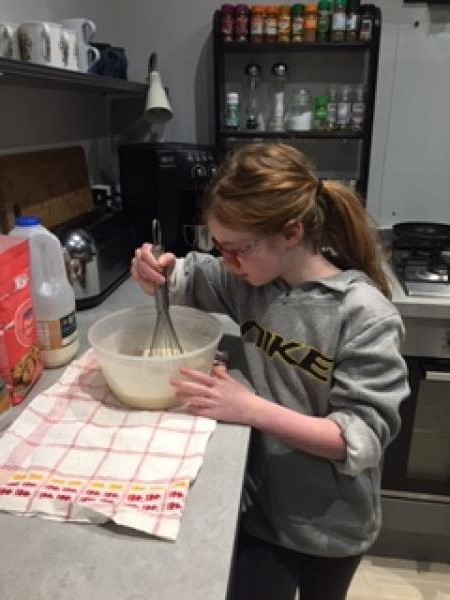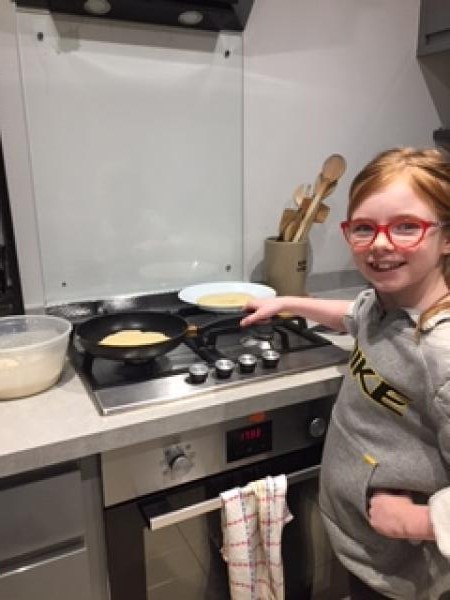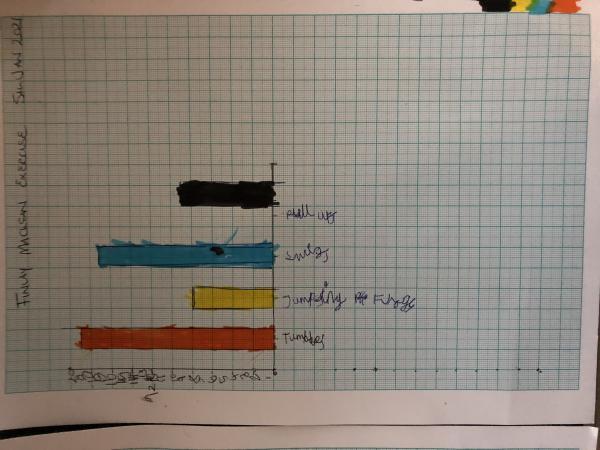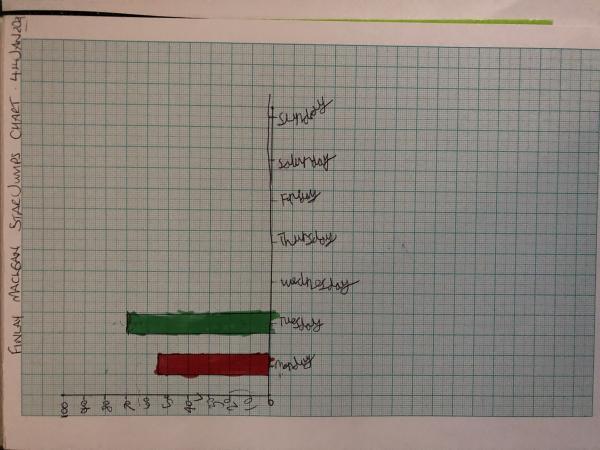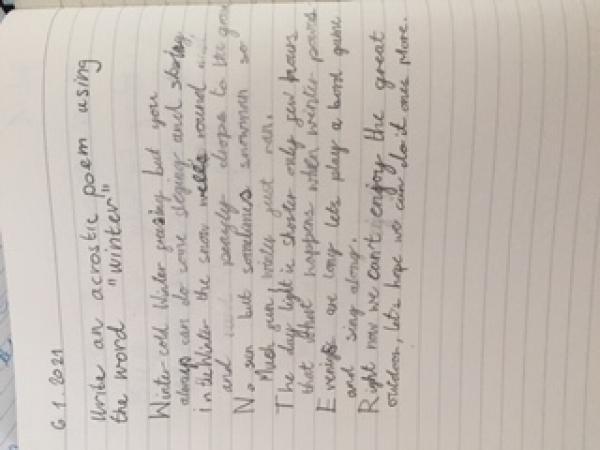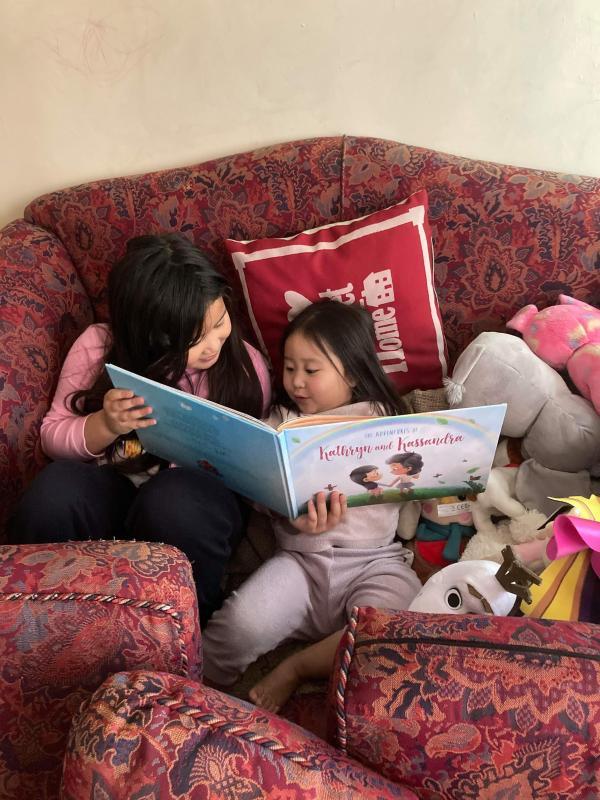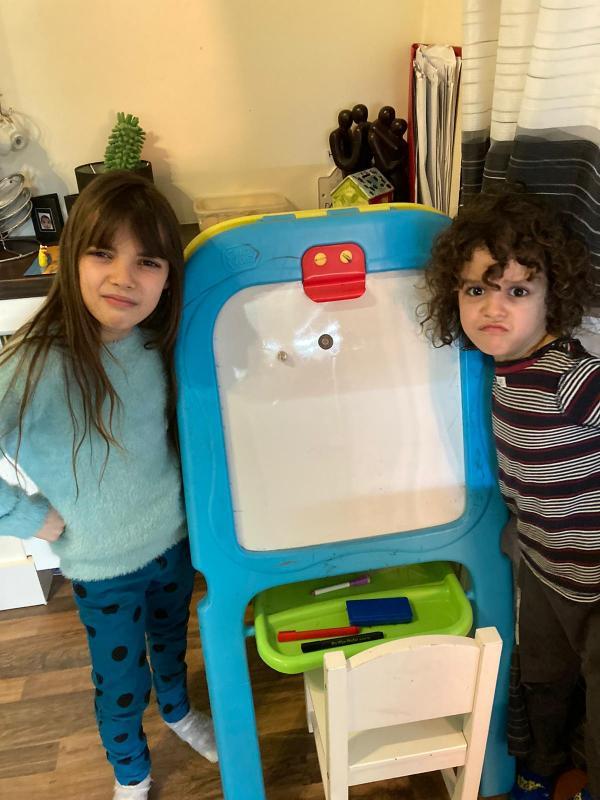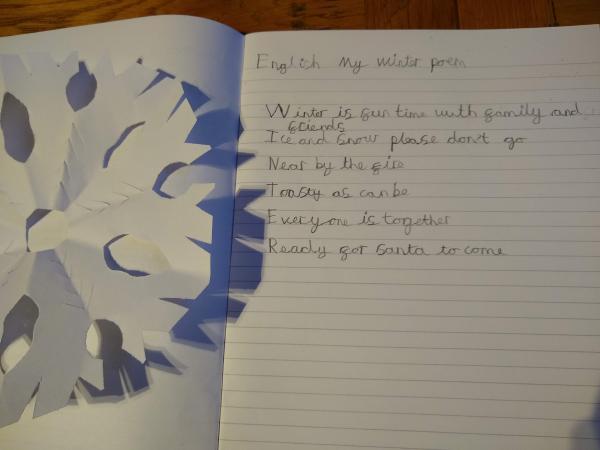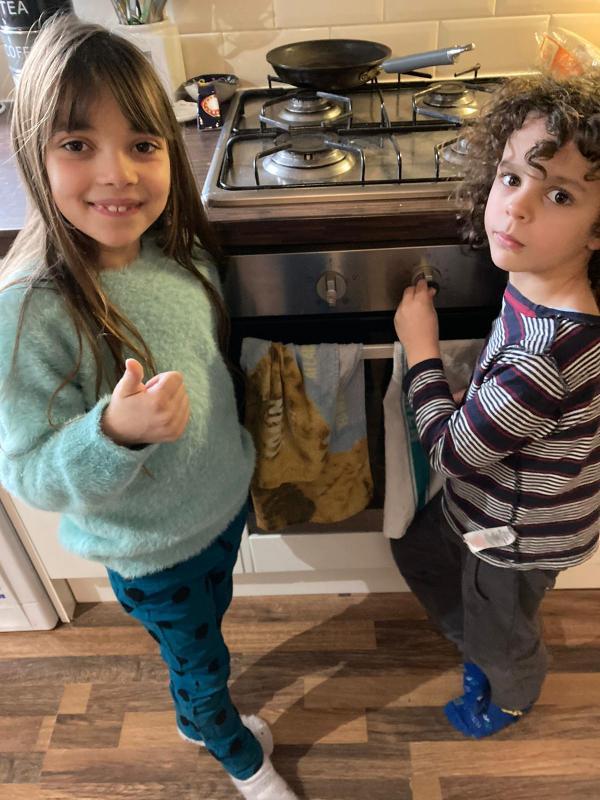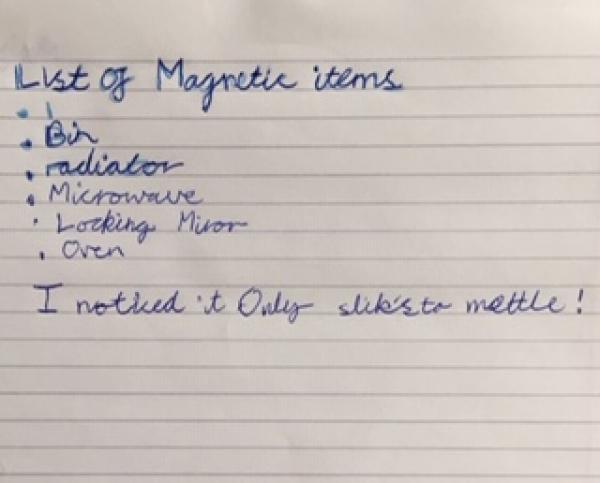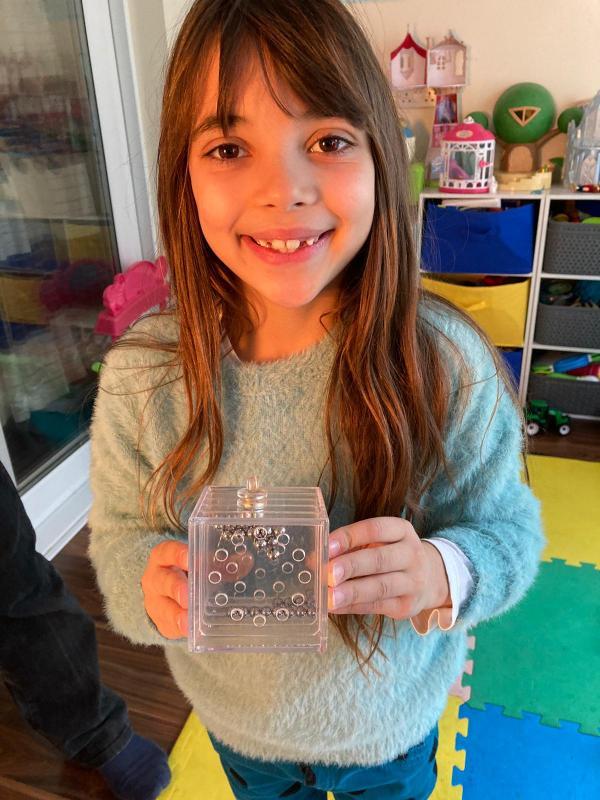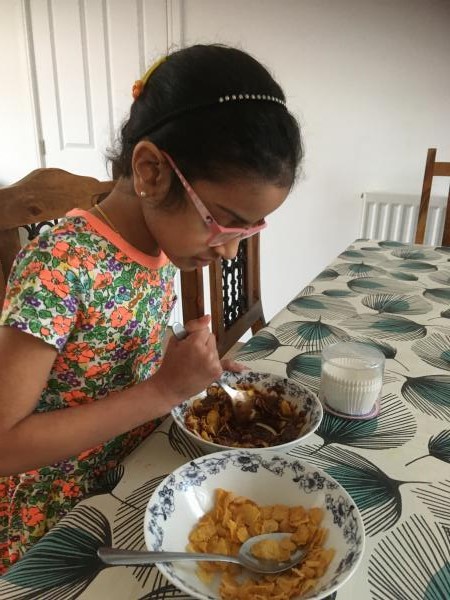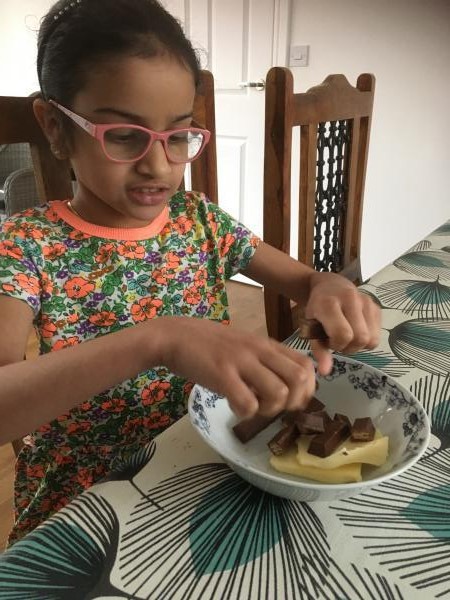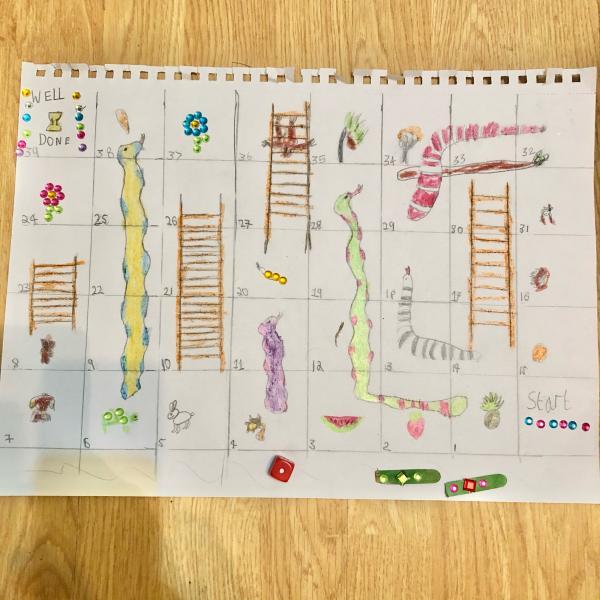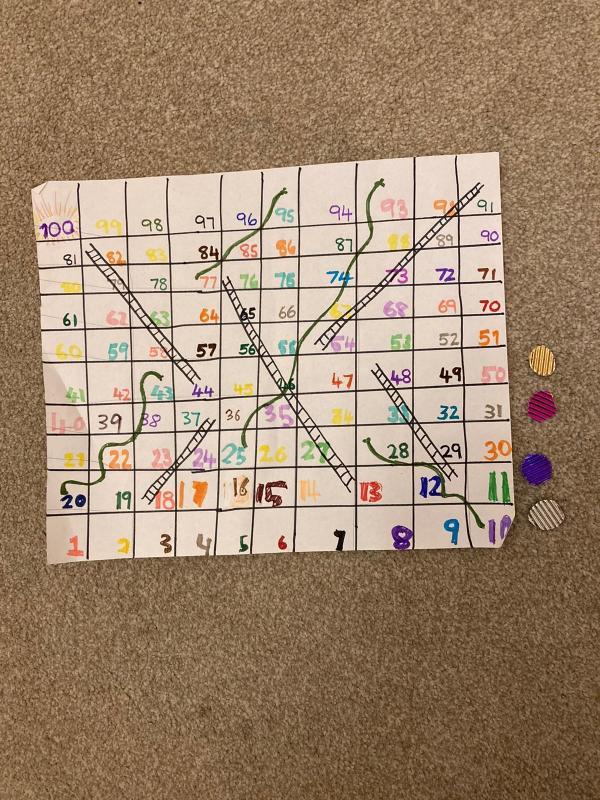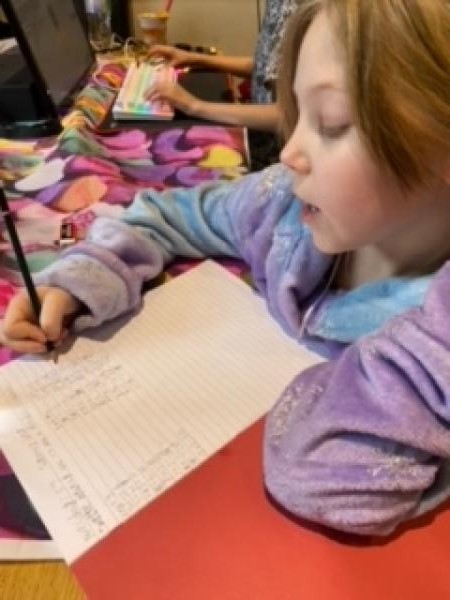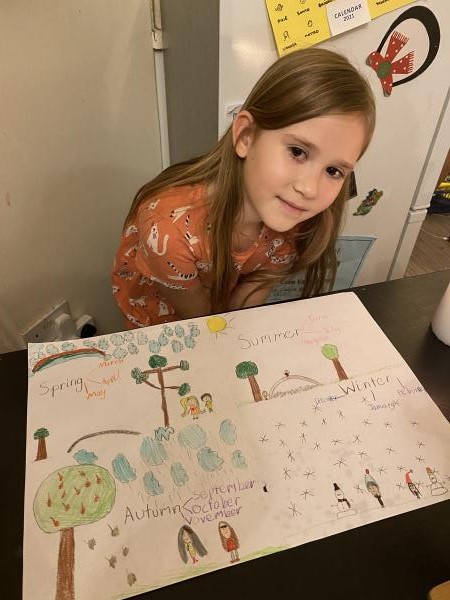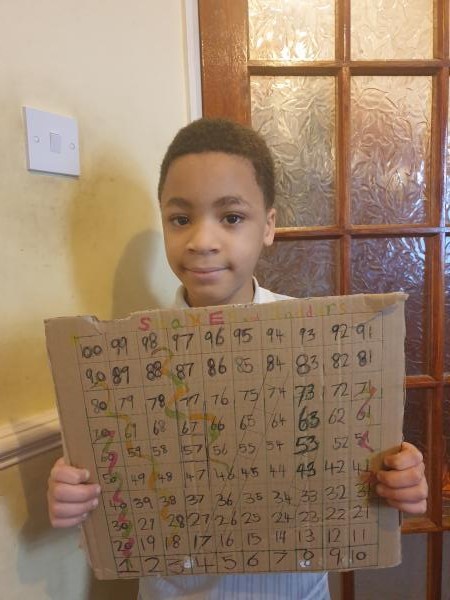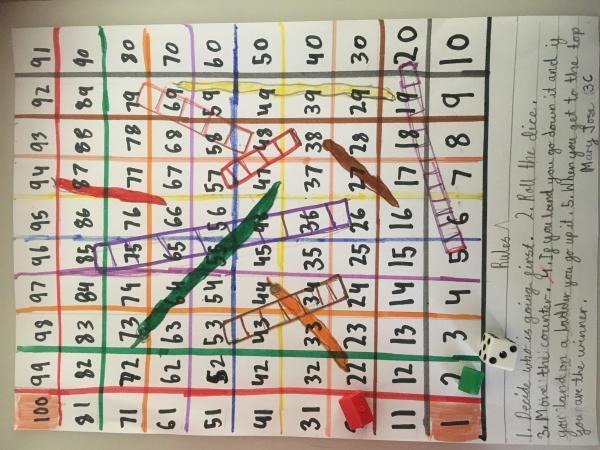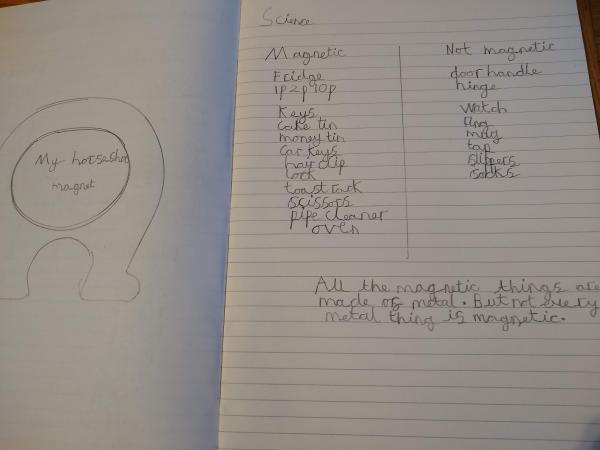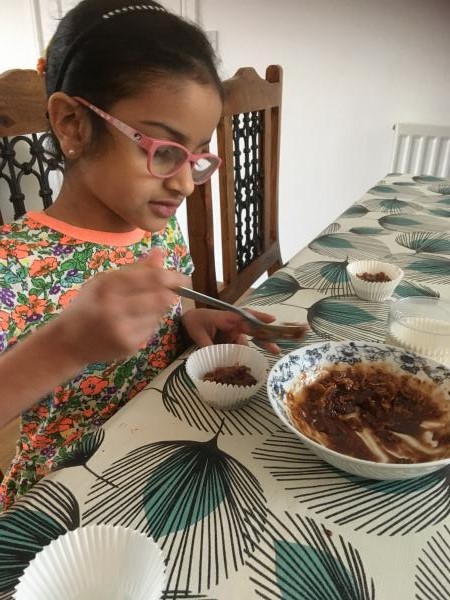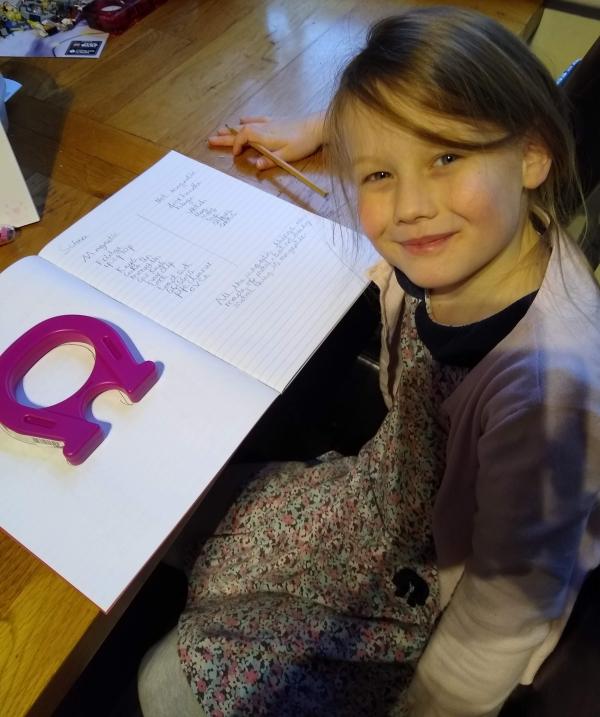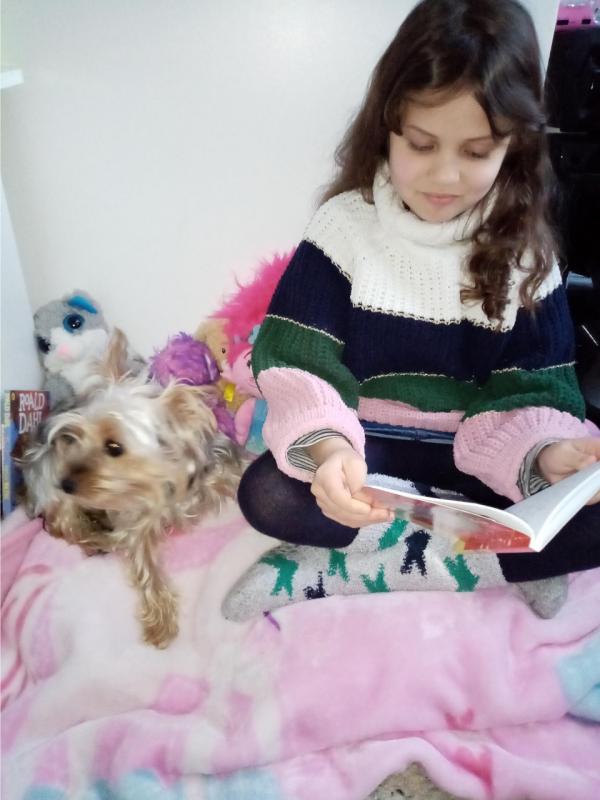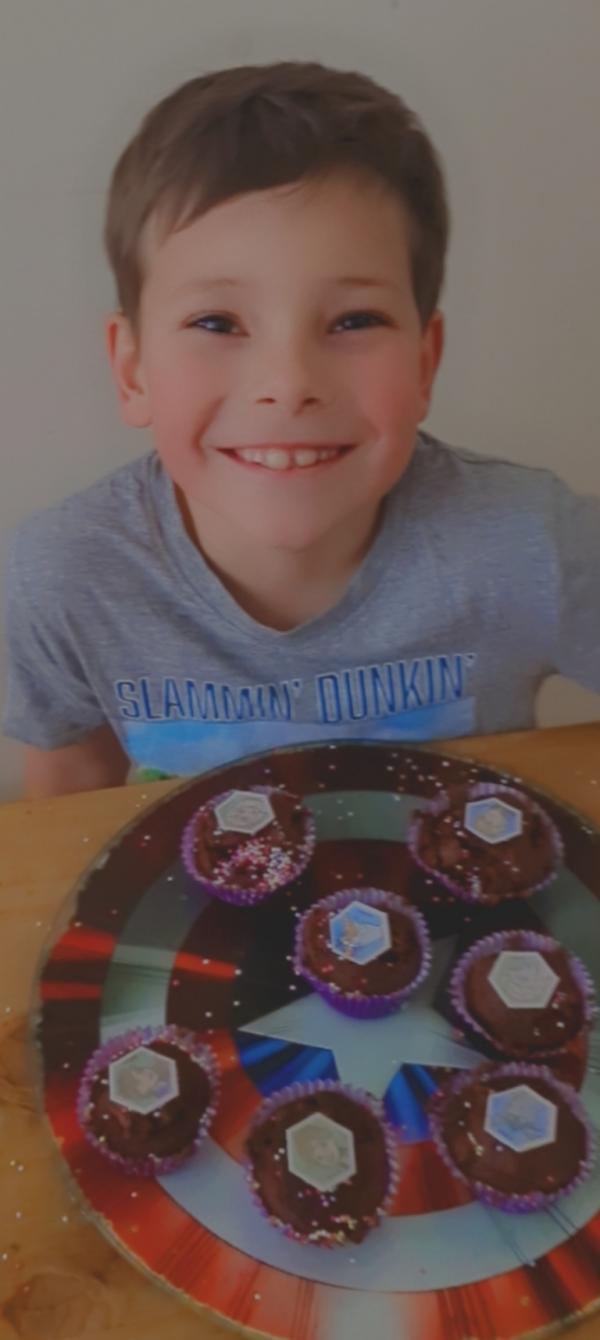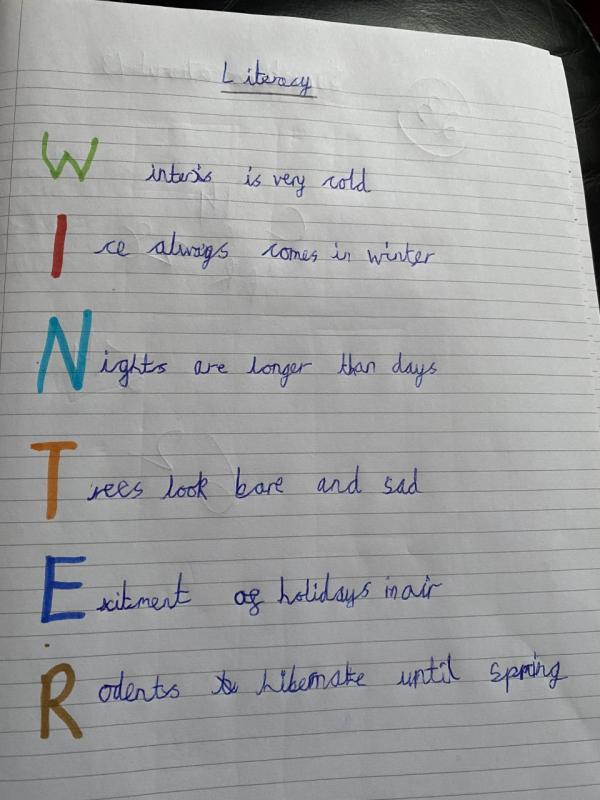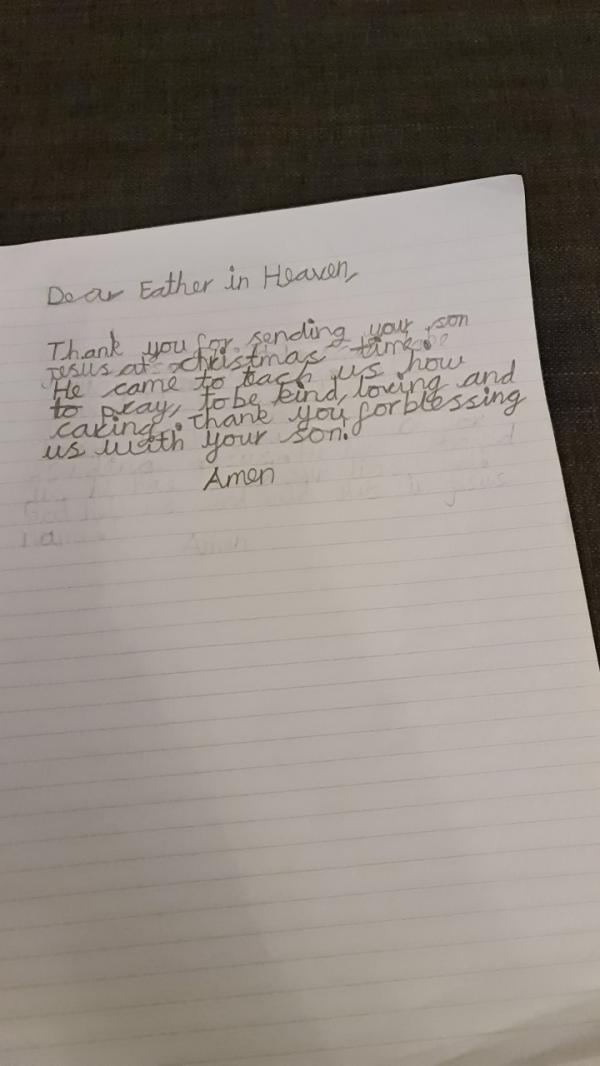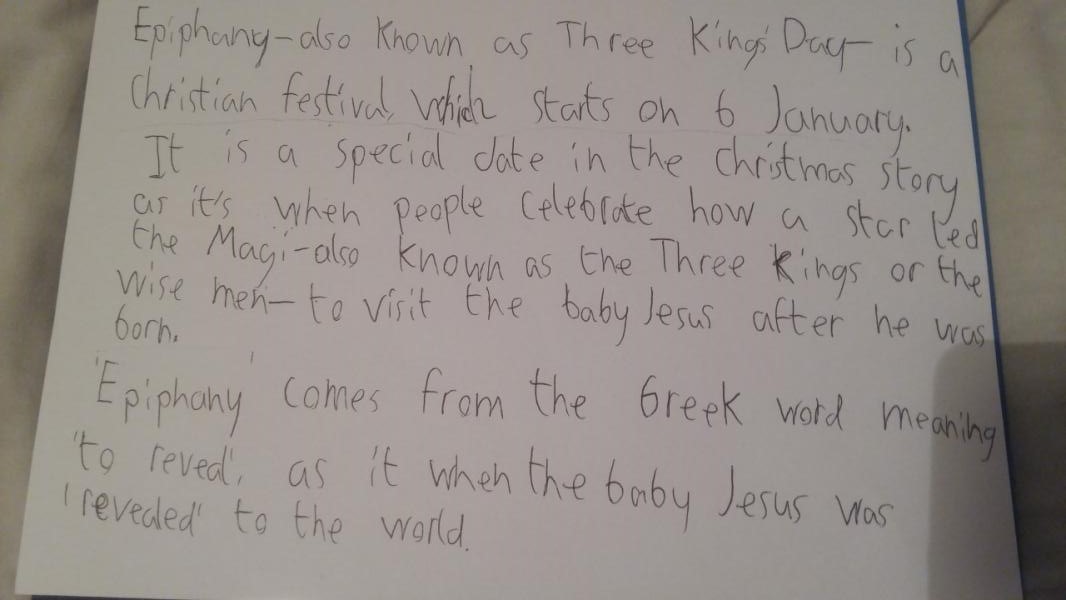 3C have been sketching chocolate bars and then scientifically tasting them!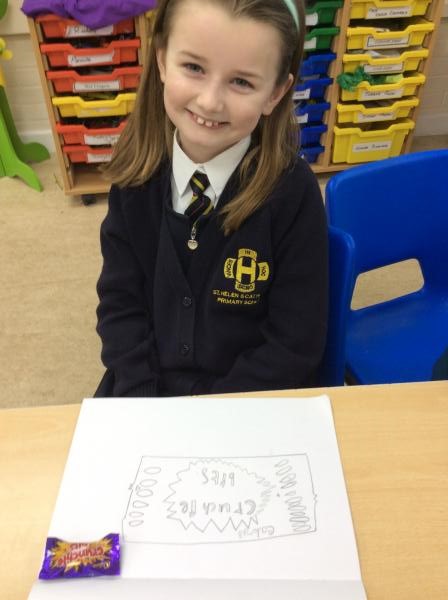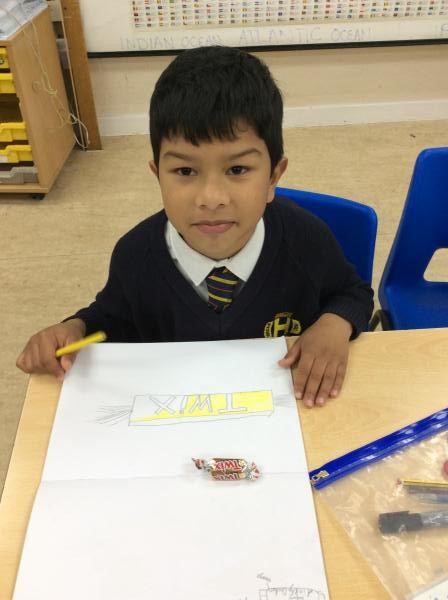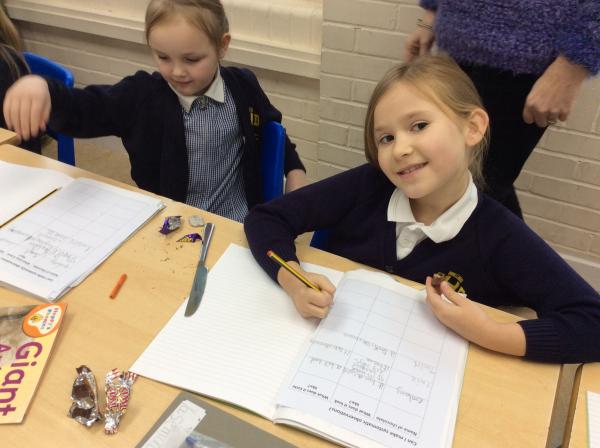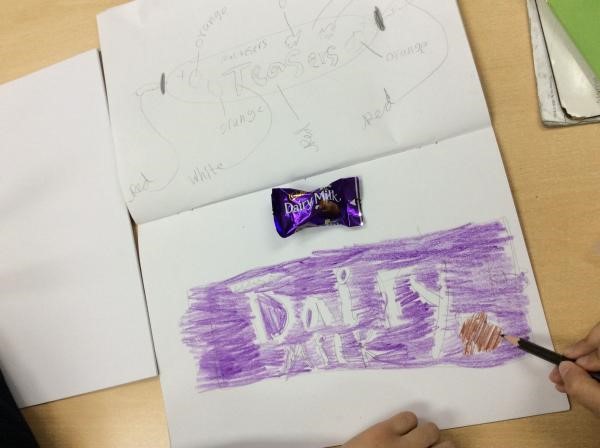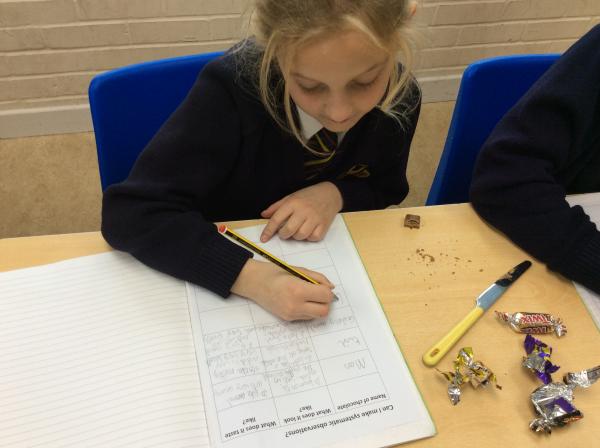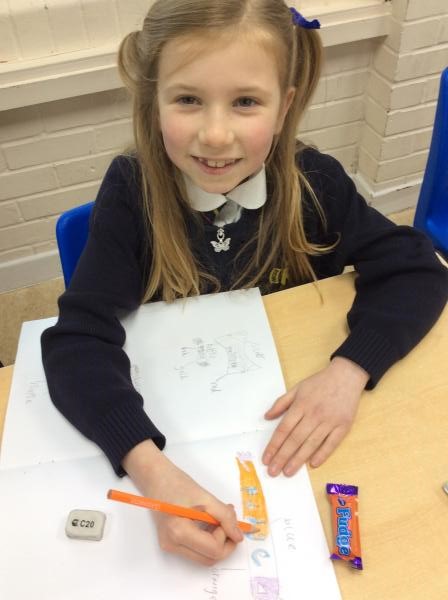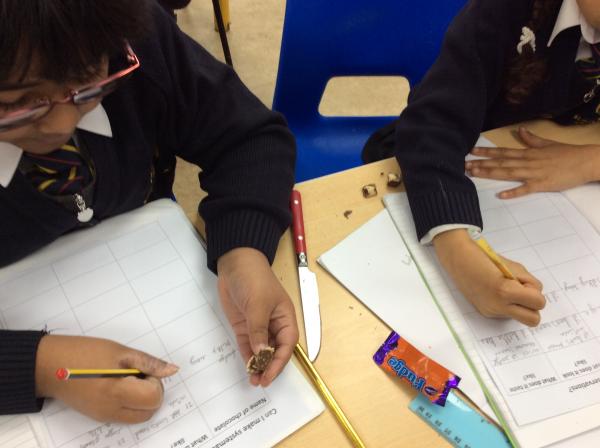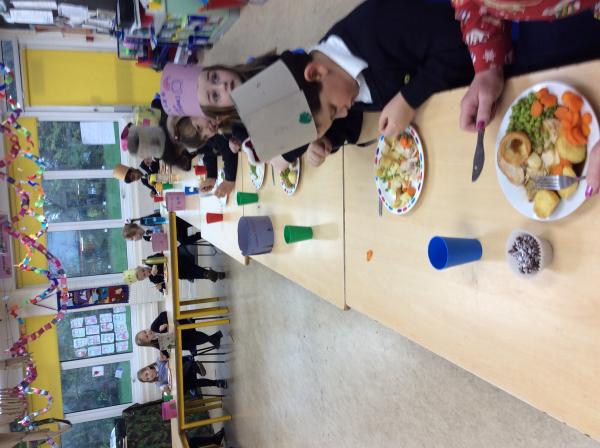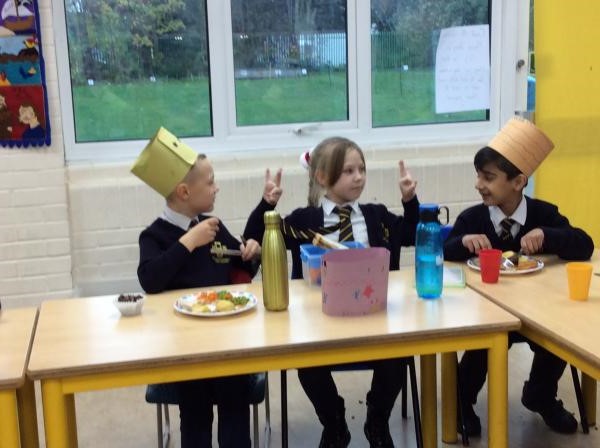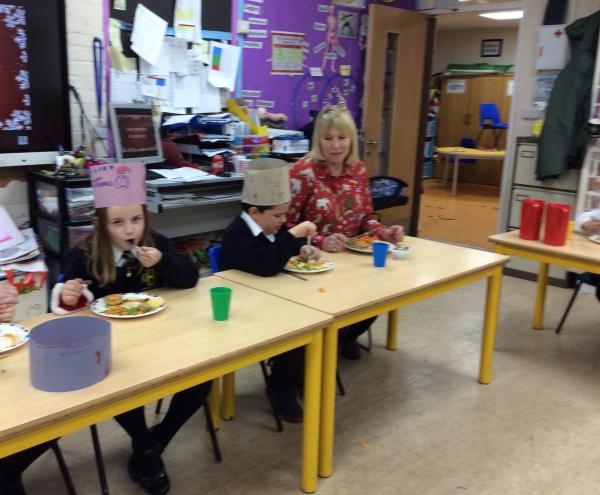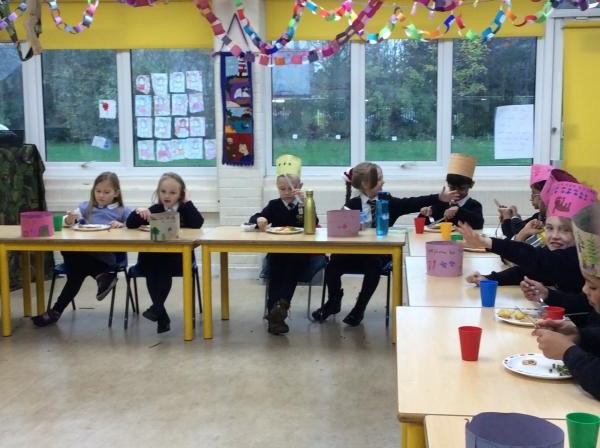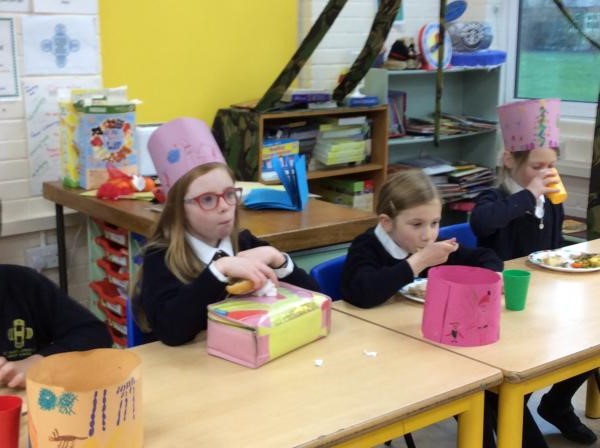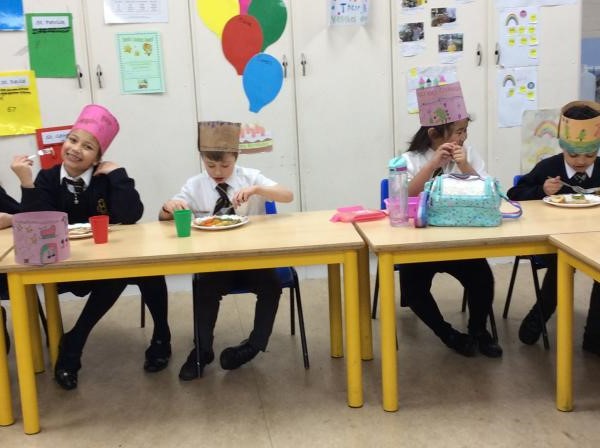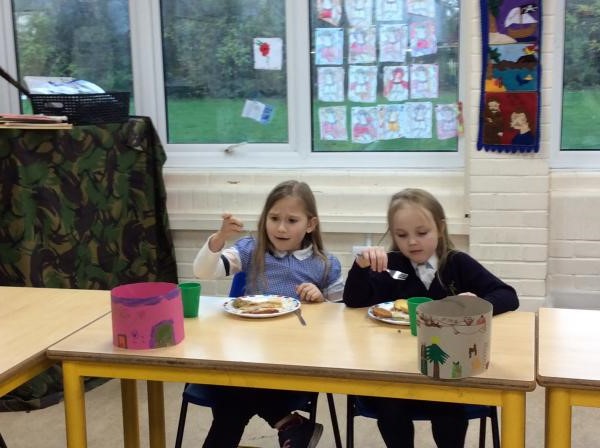 3GC have been making a potion to make the Teachers crazy!
I think it might have worked!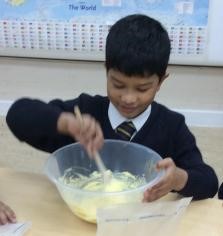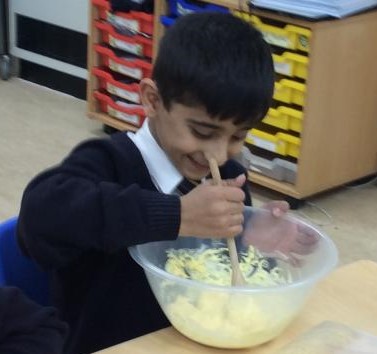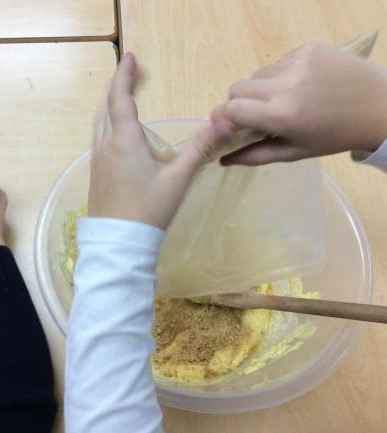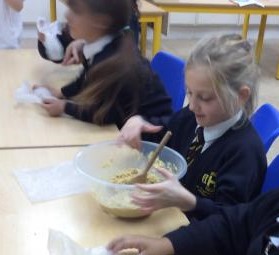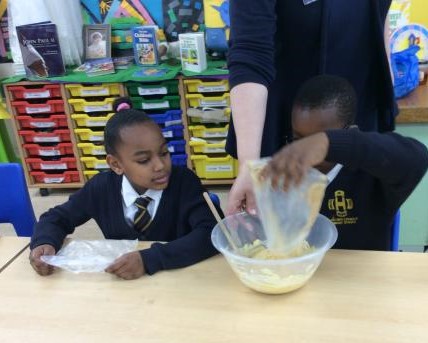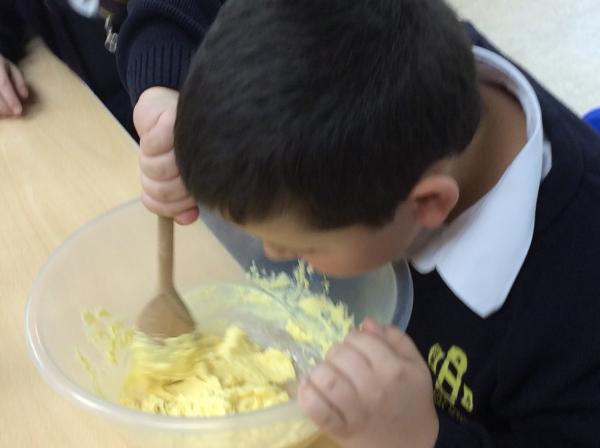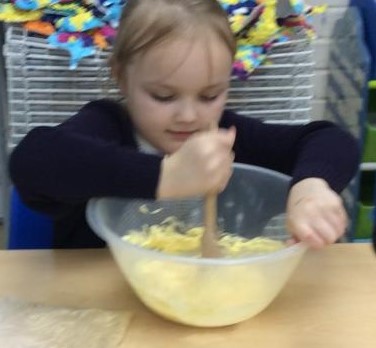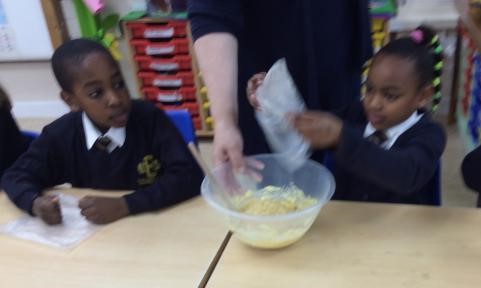 Celebrating St. Andrew's Day
30th November 2020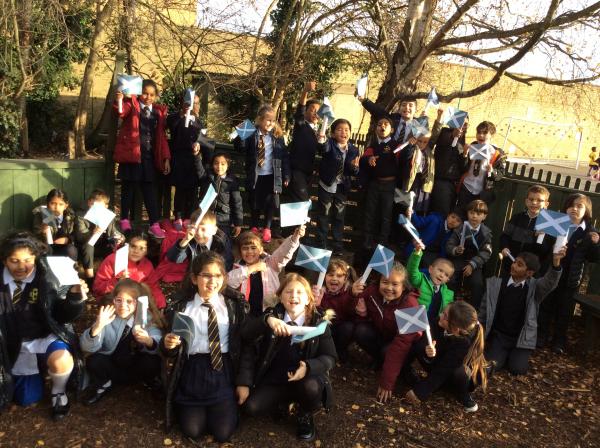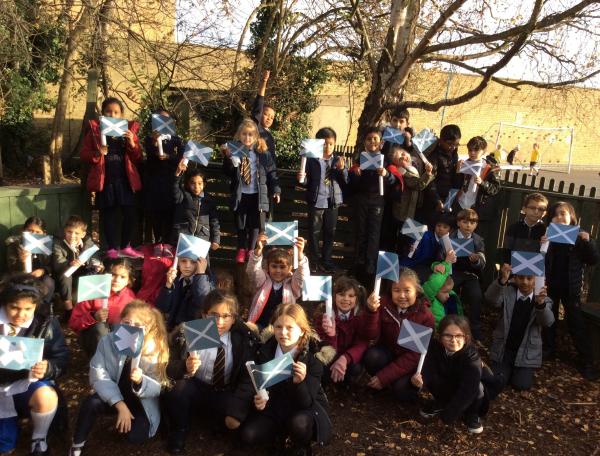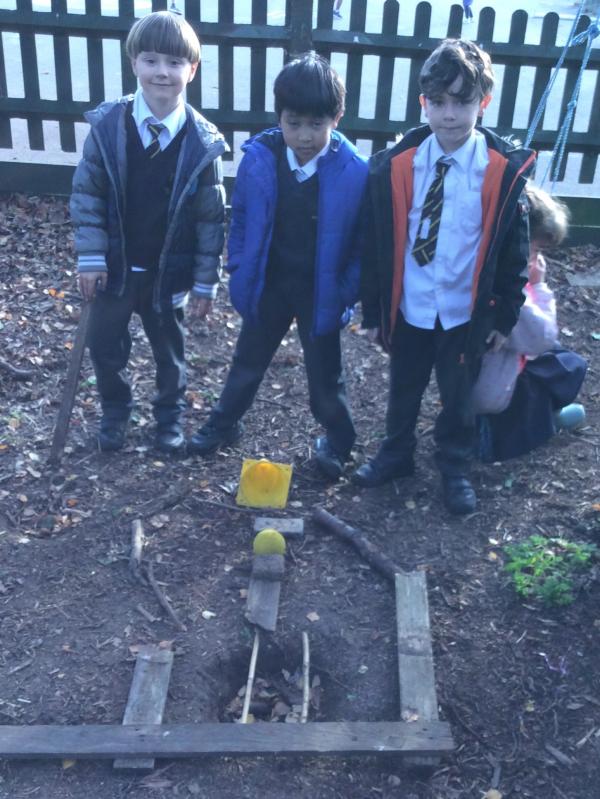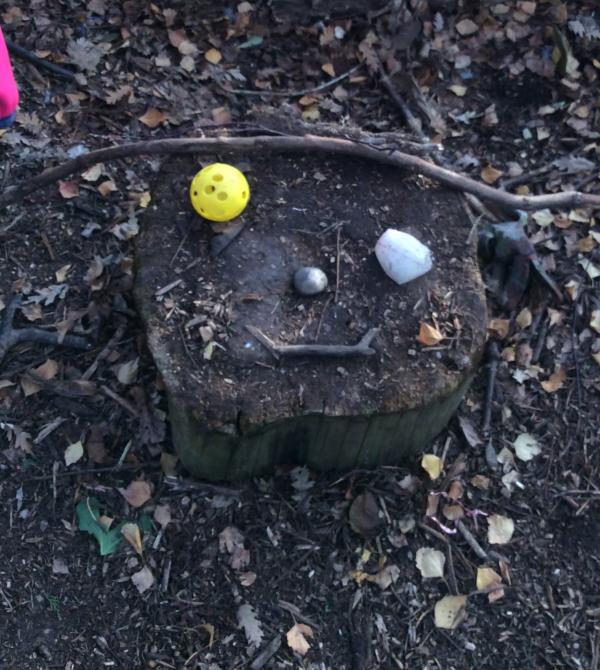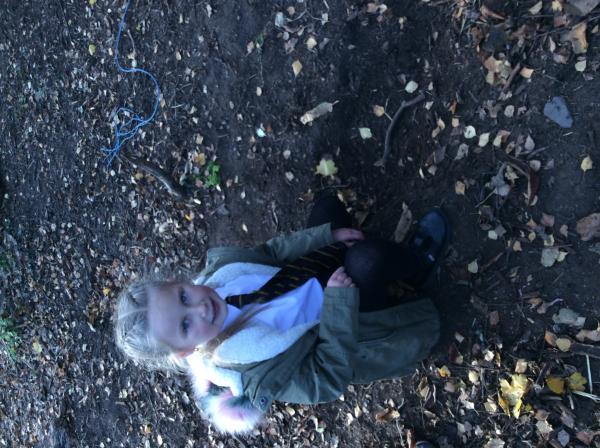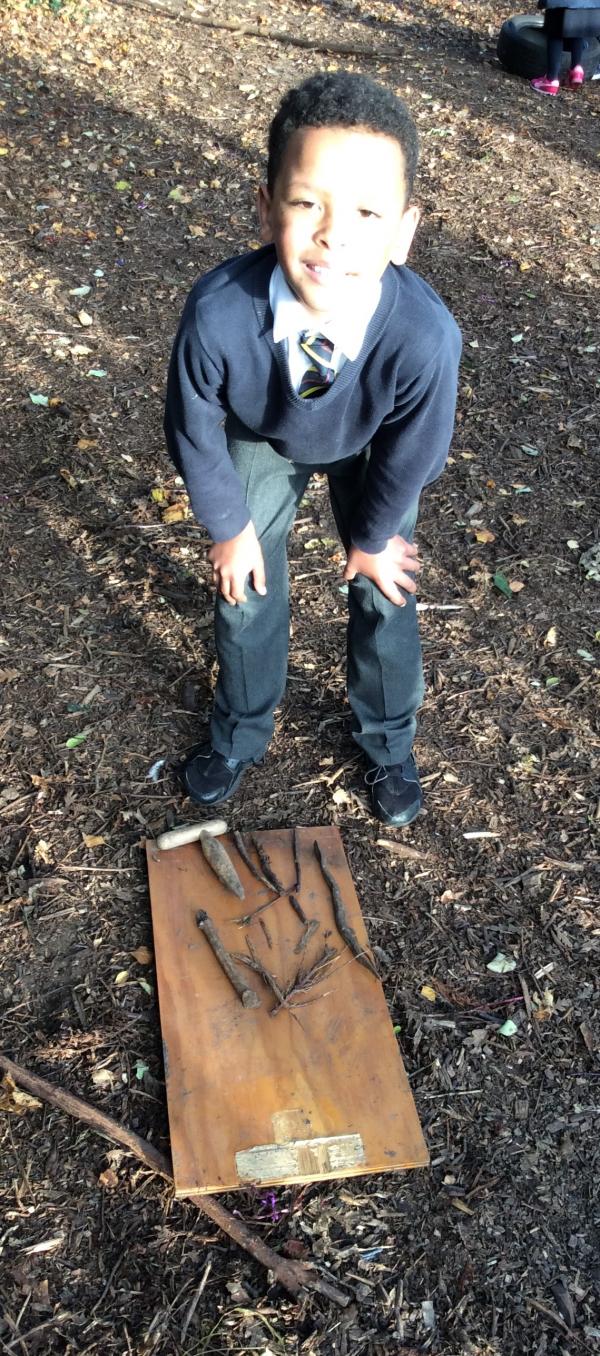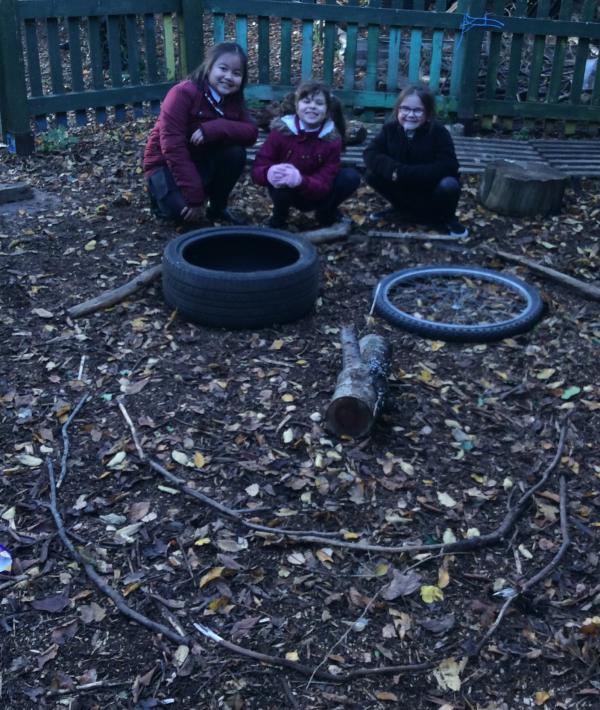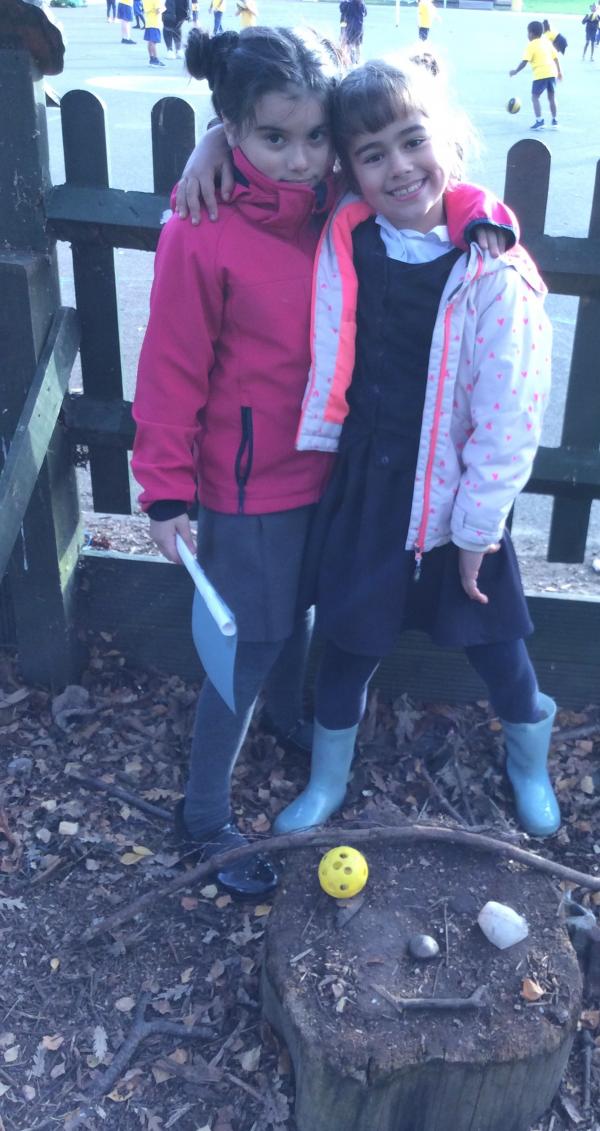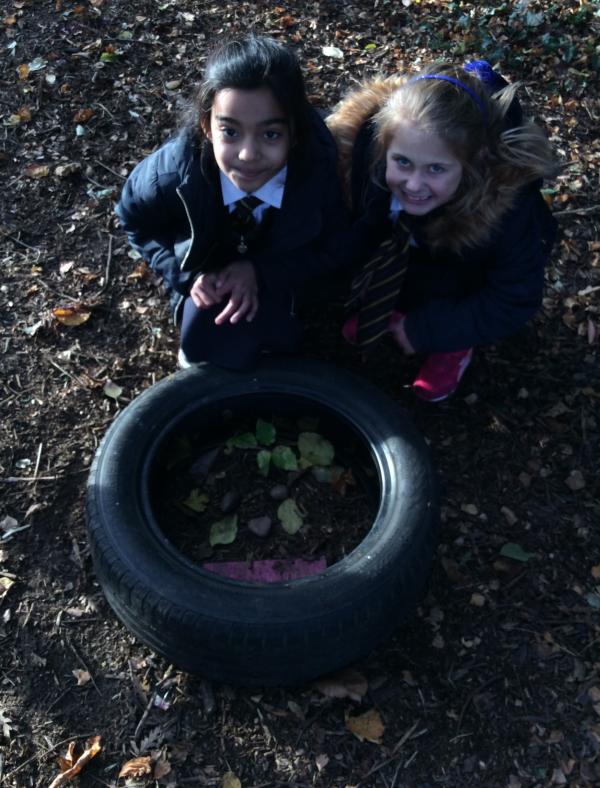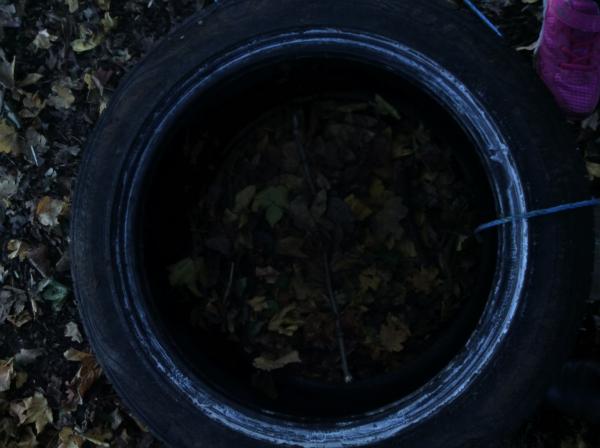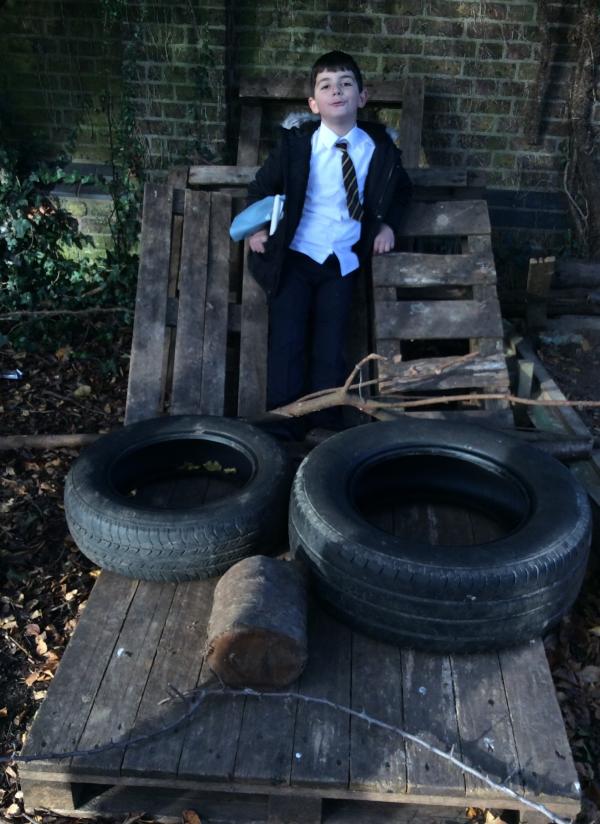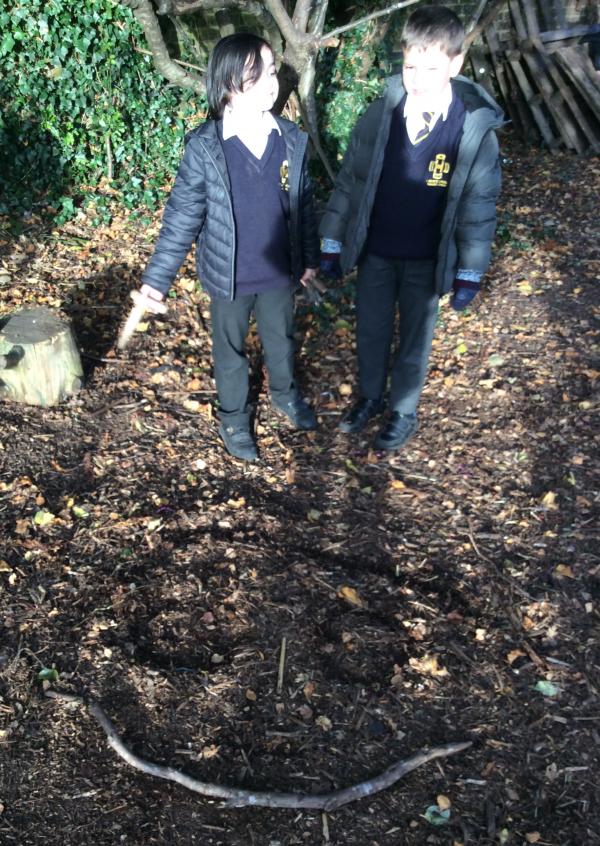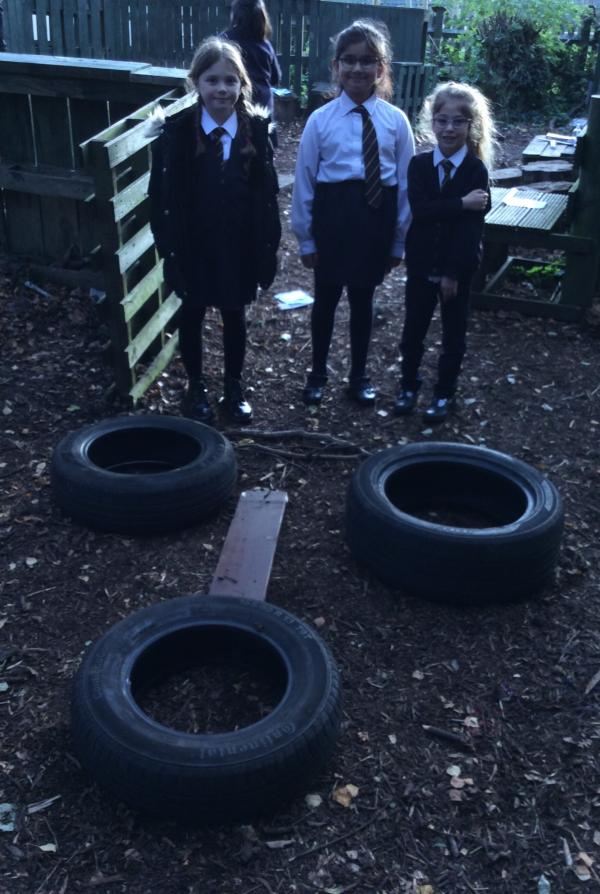 Preparing and cooking stone soup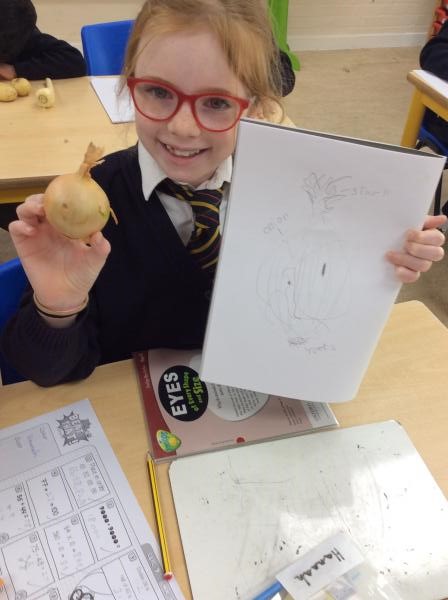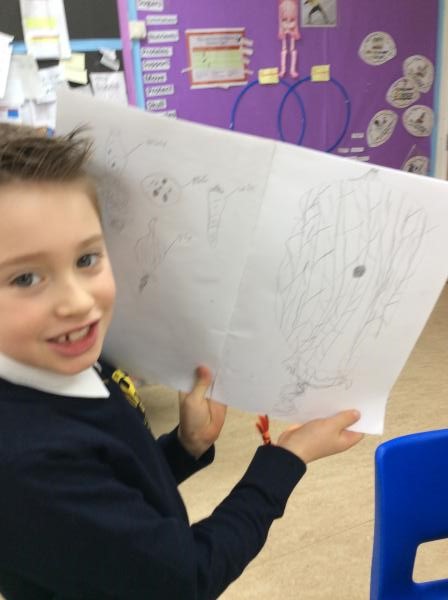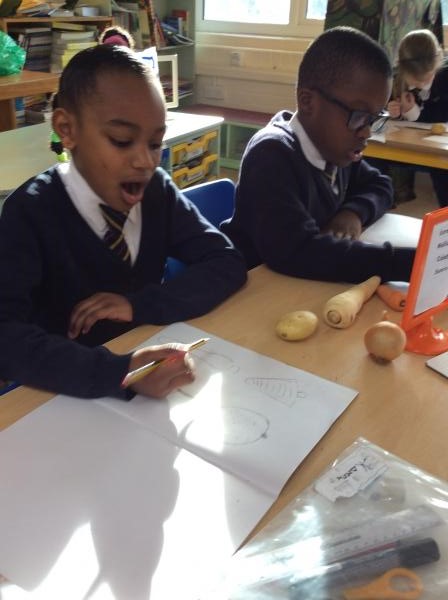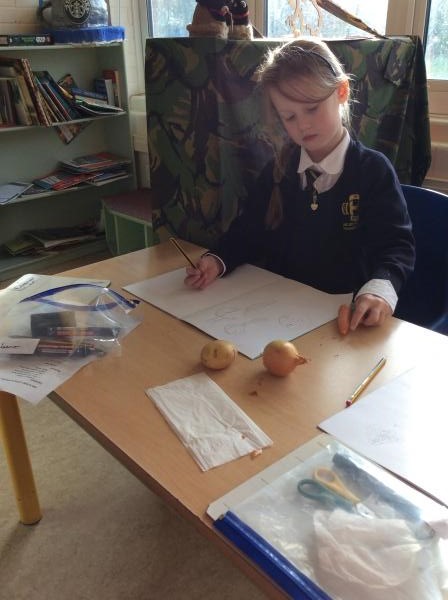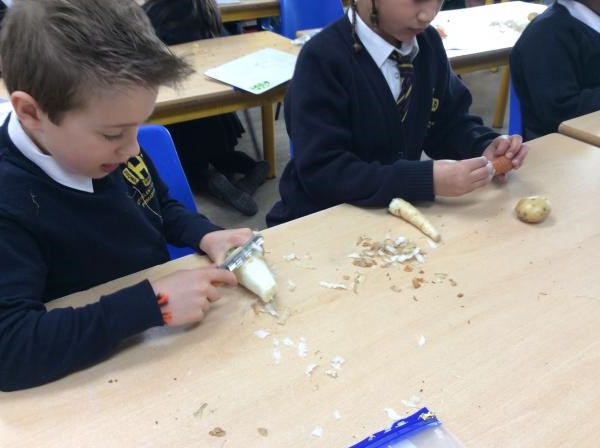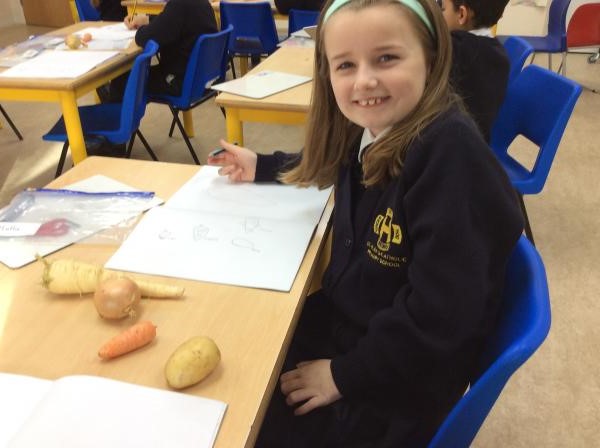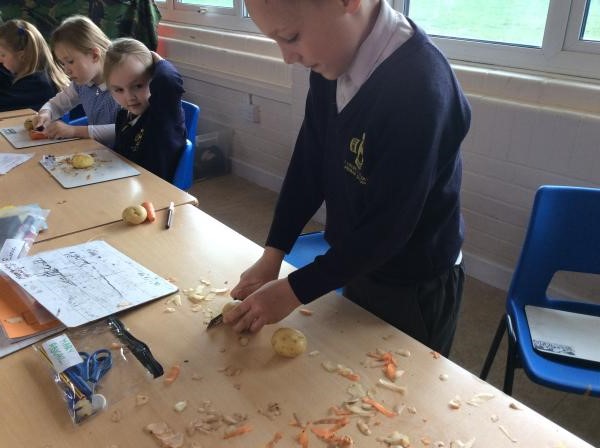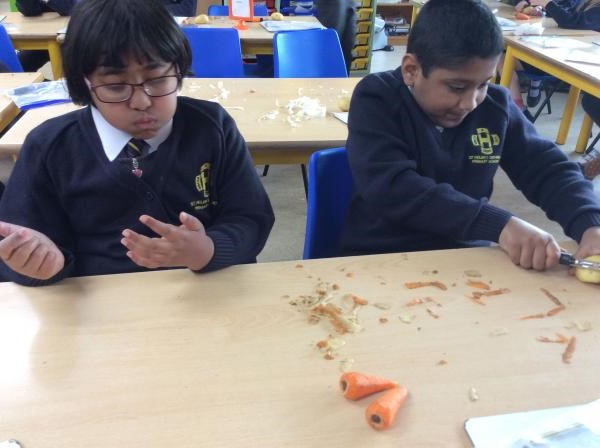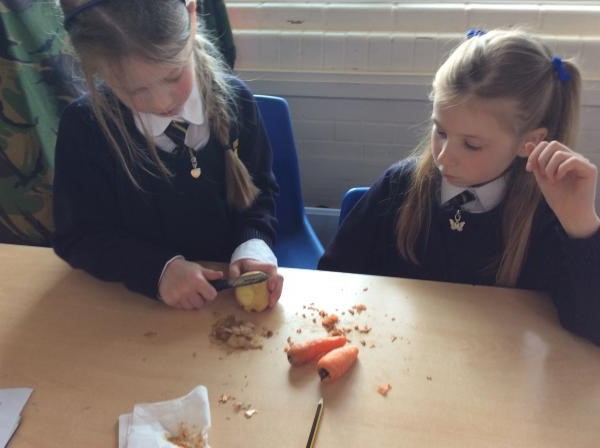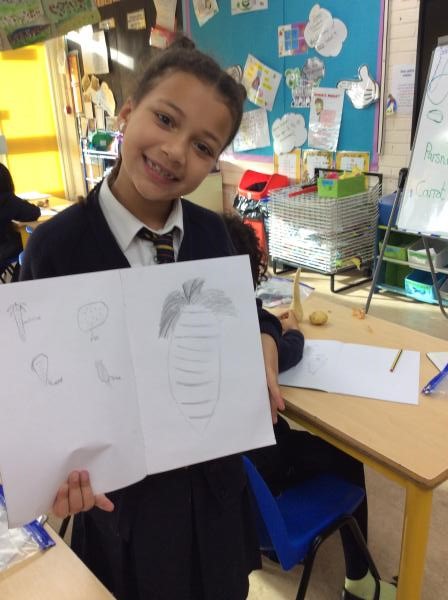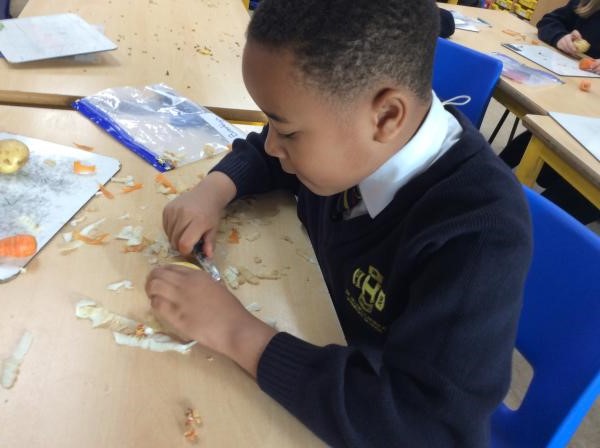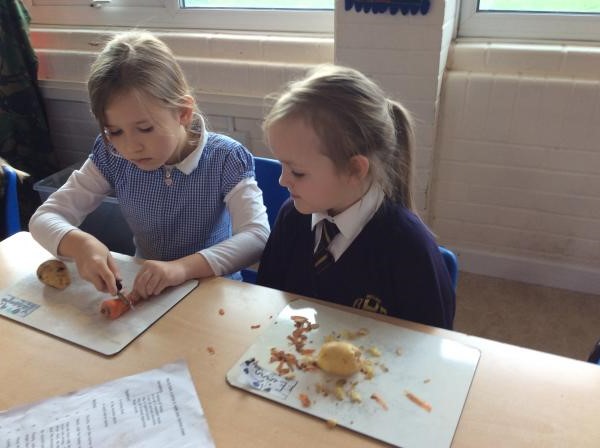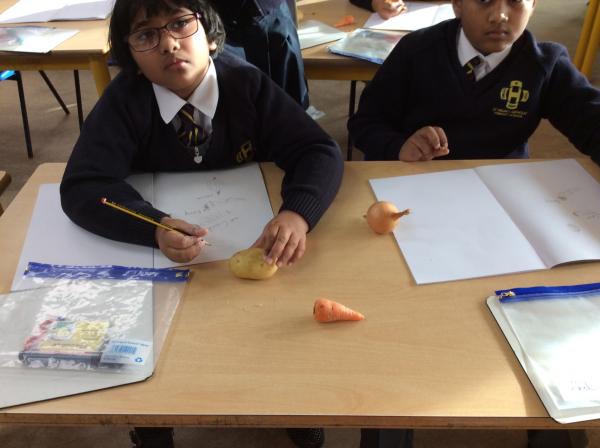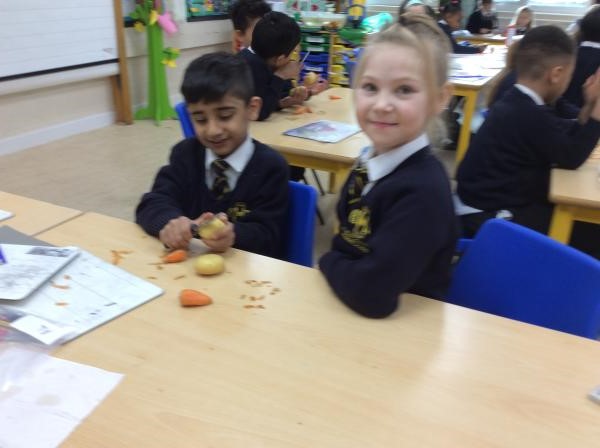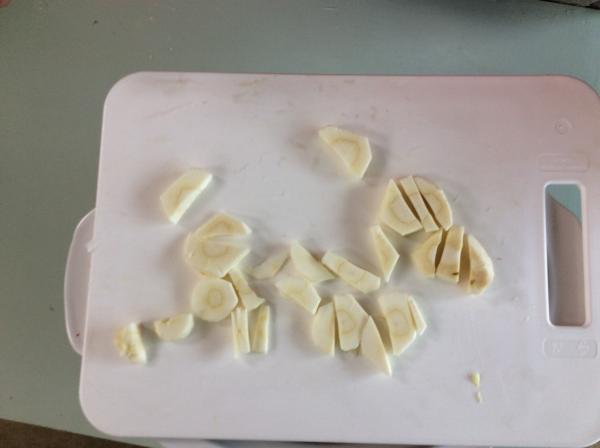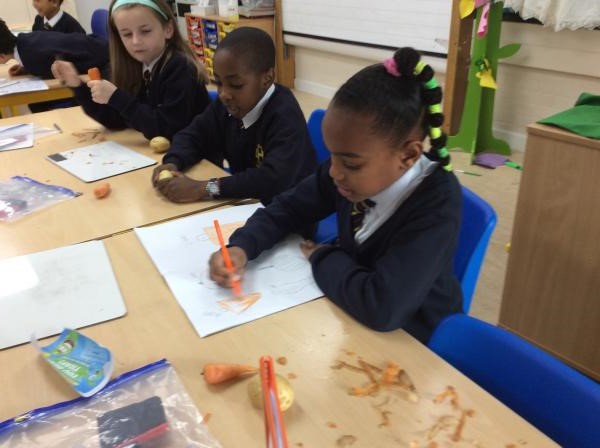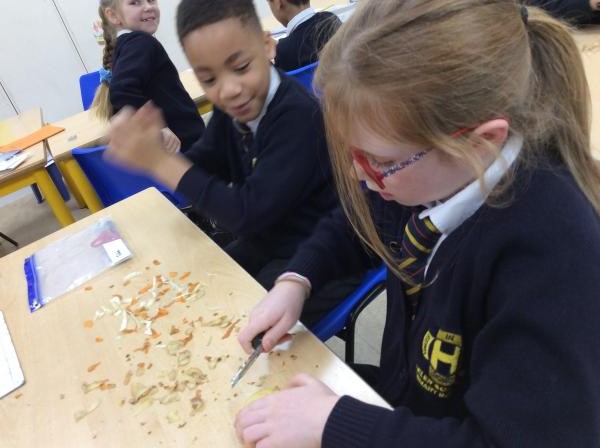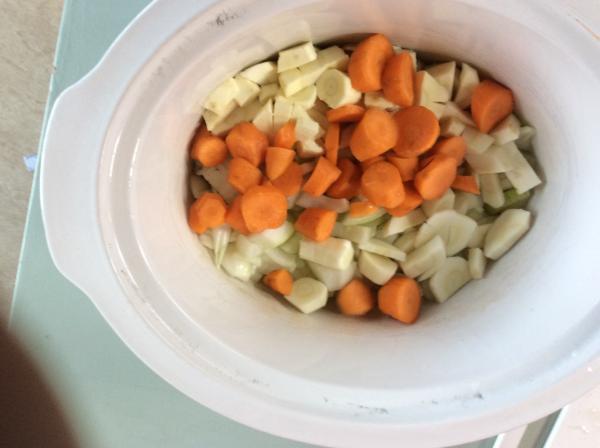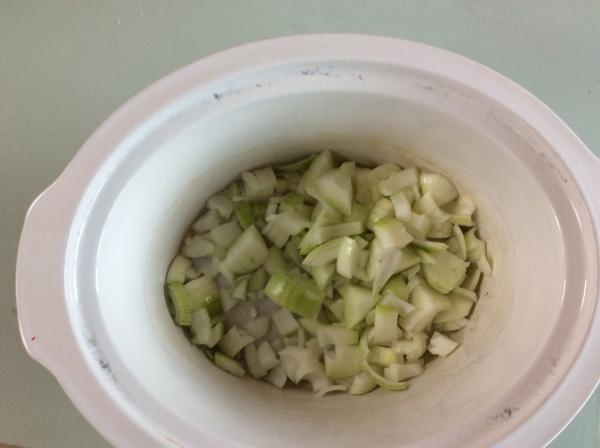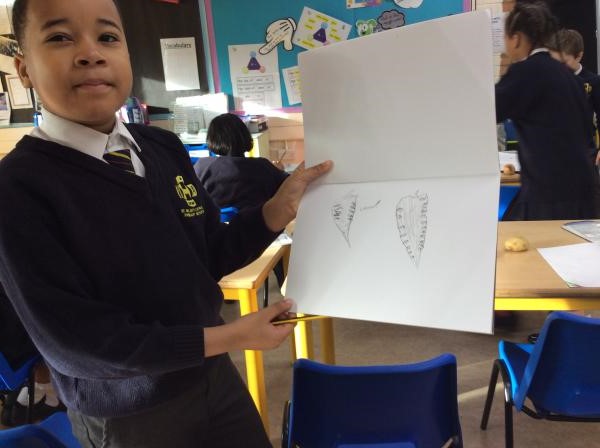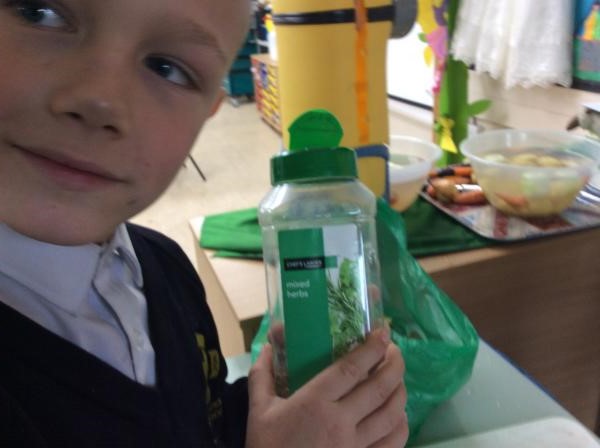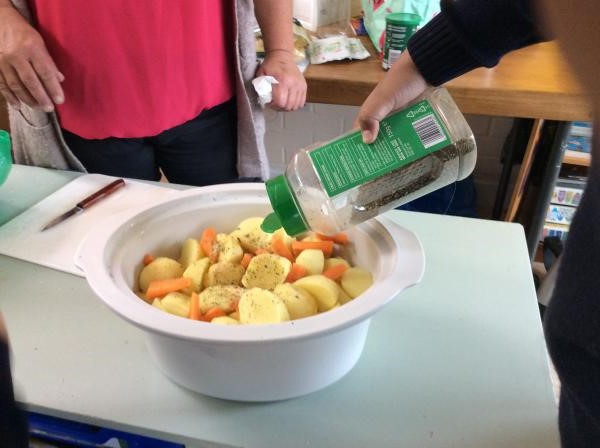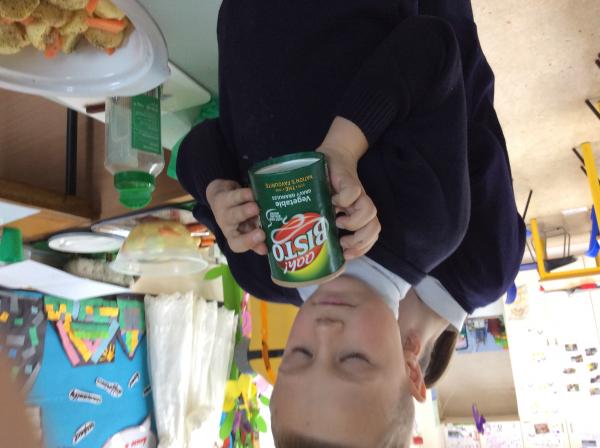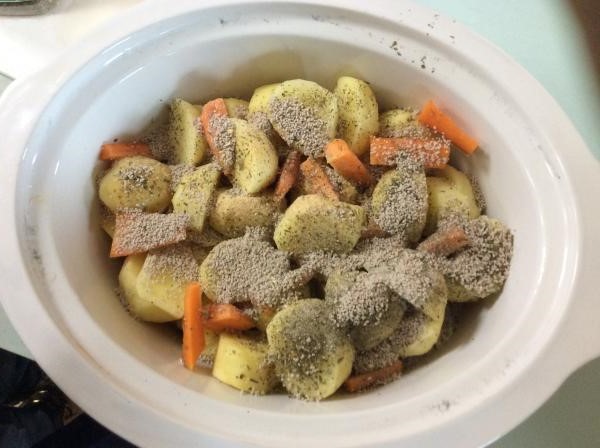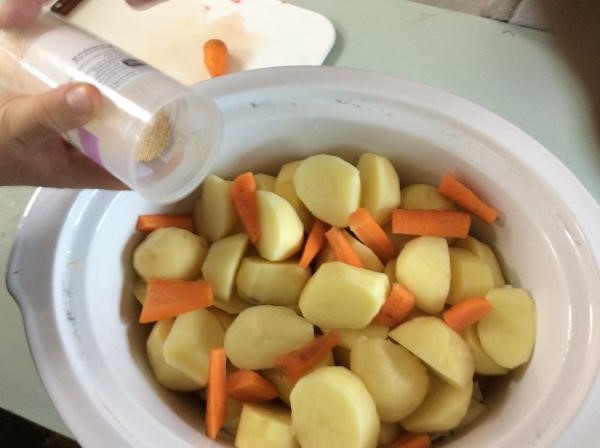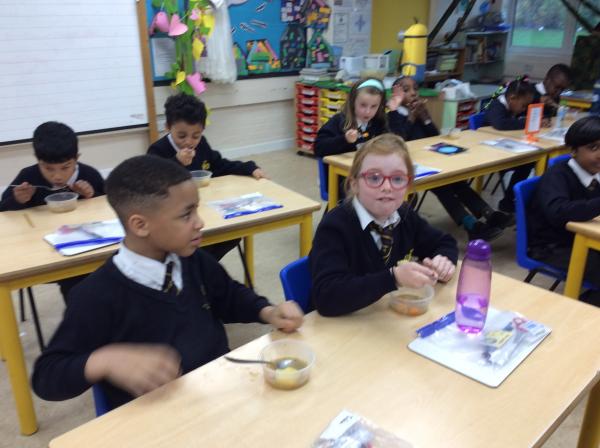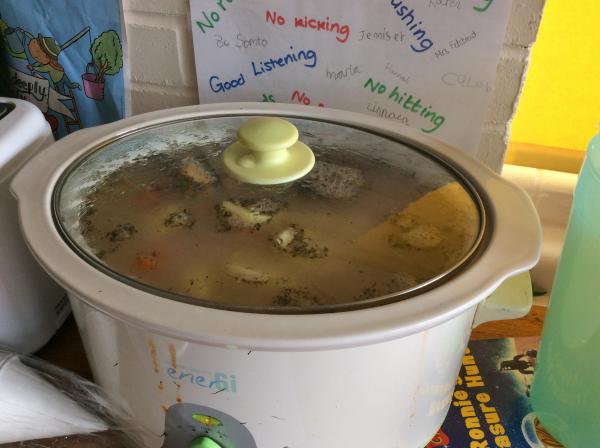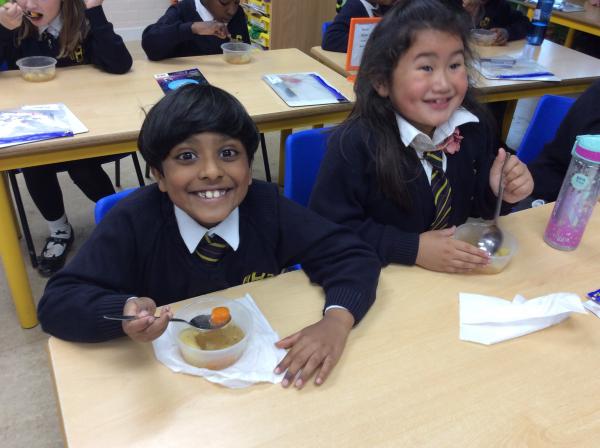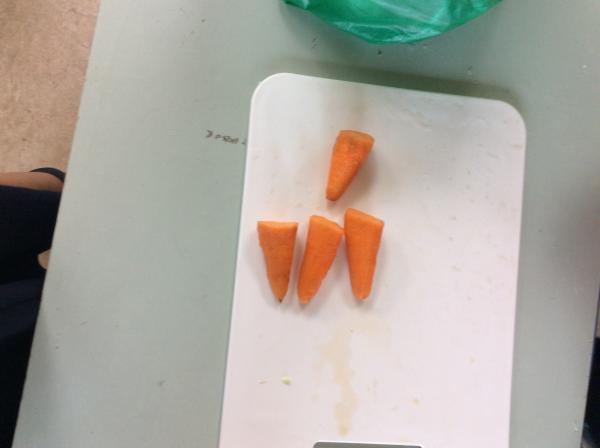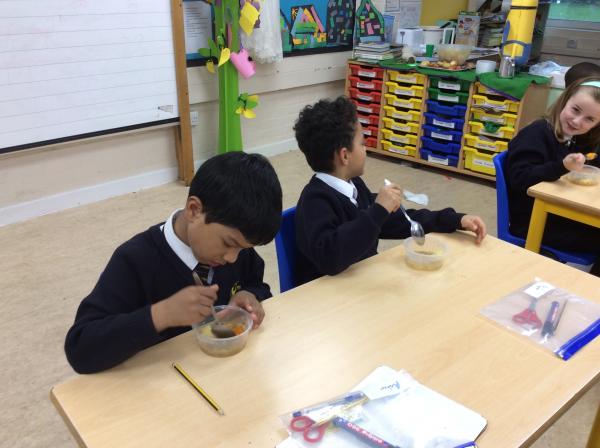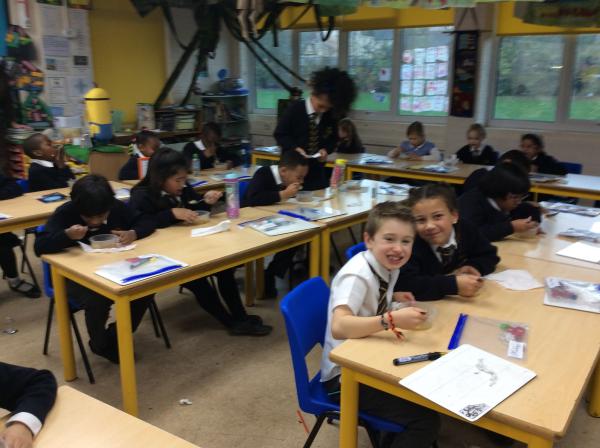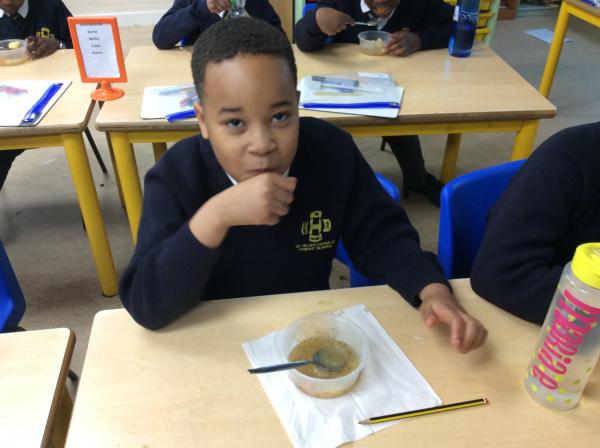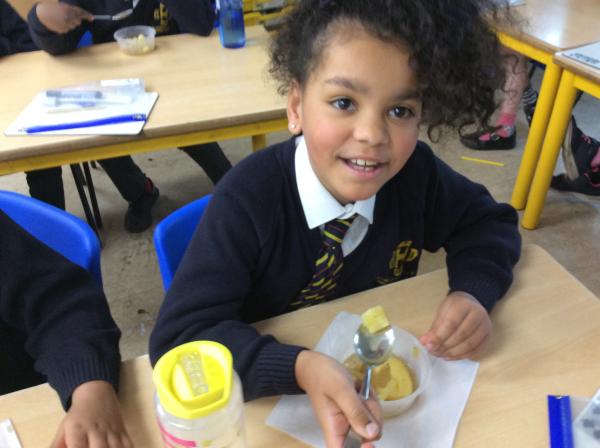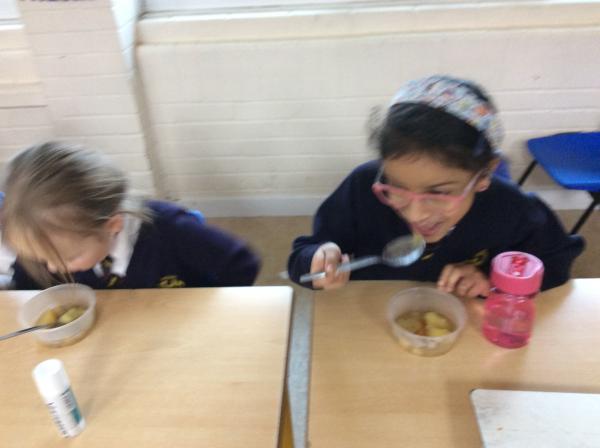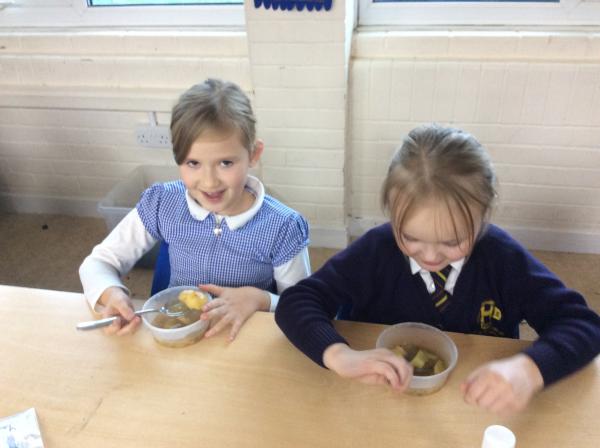 Skeletons in the Nature Area 18th November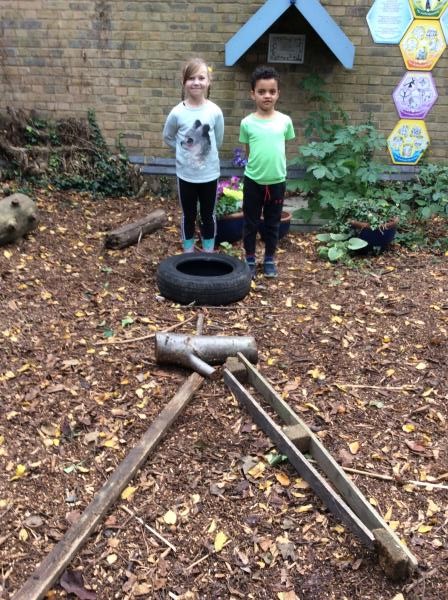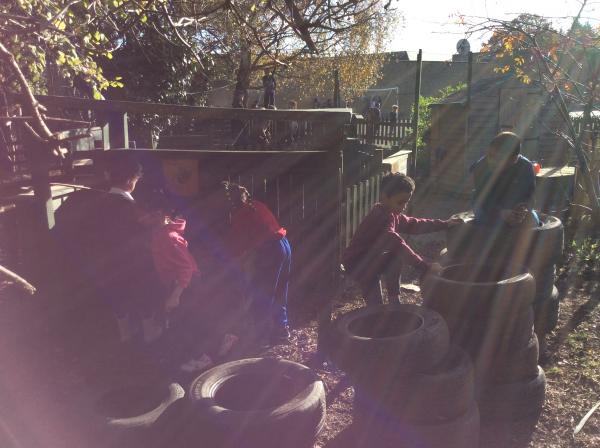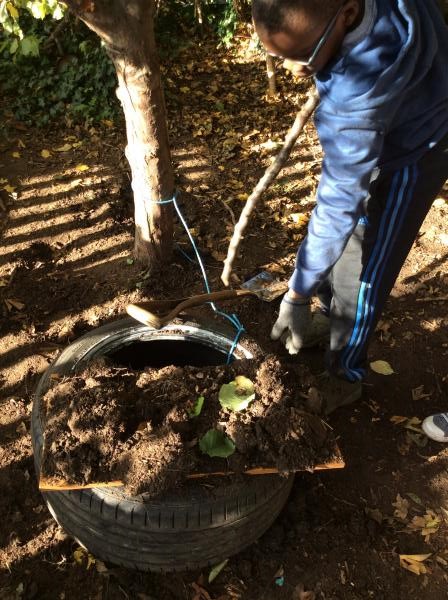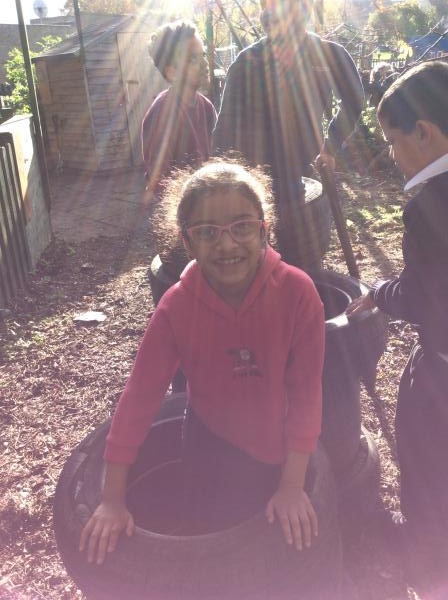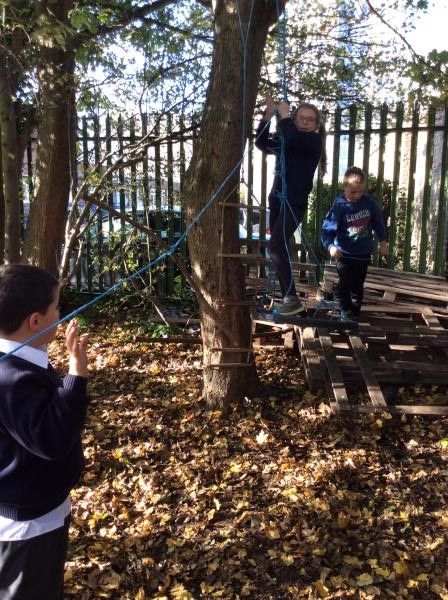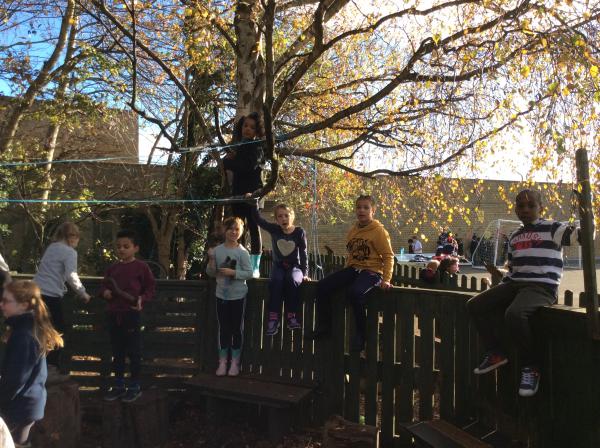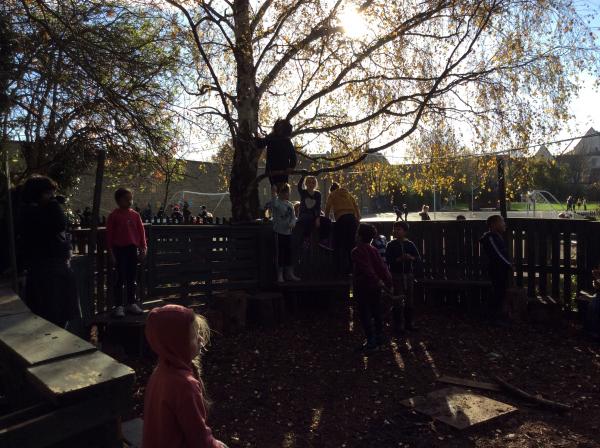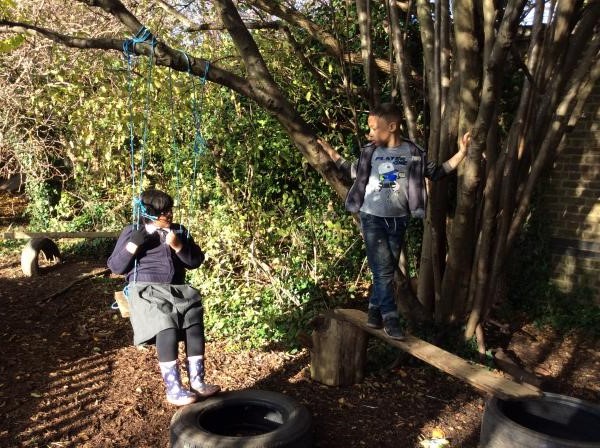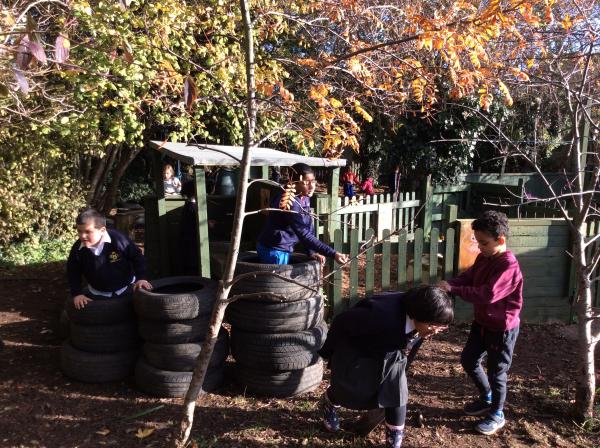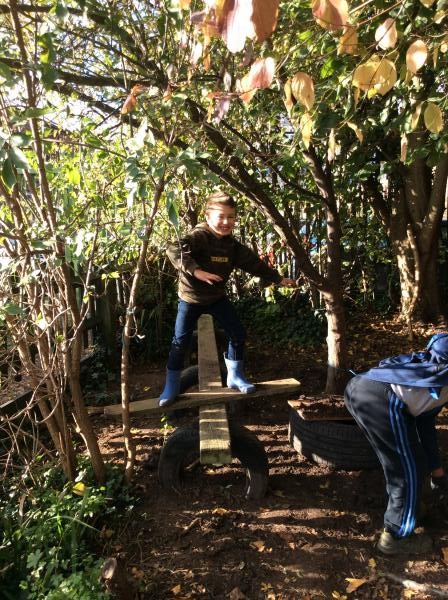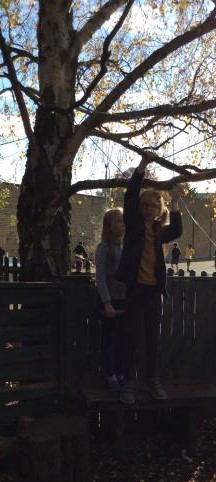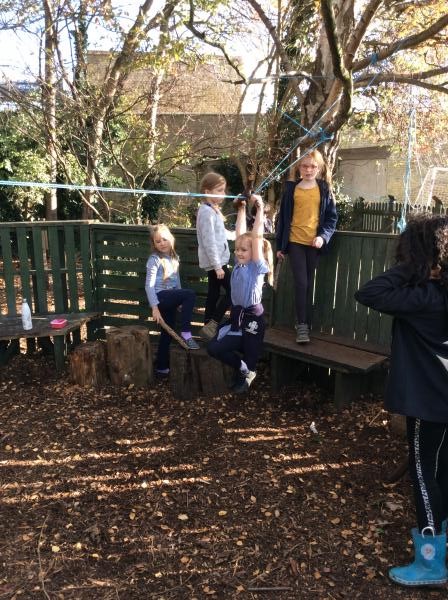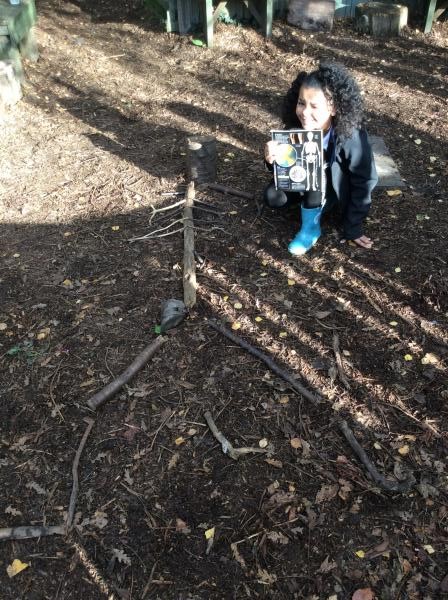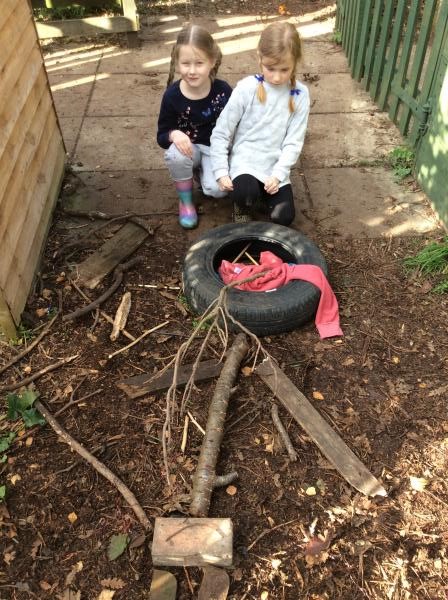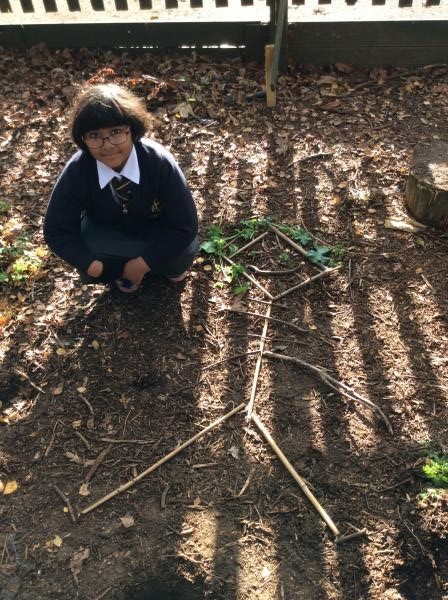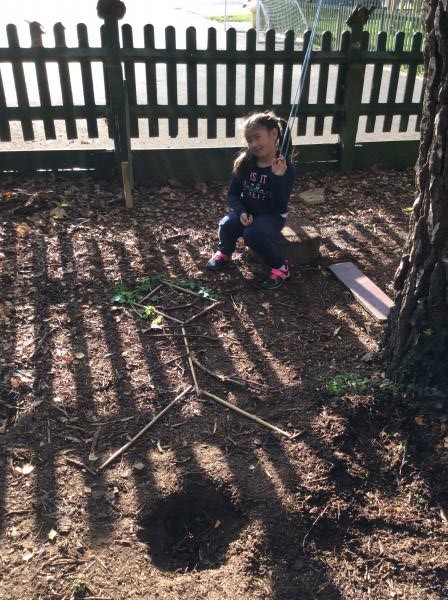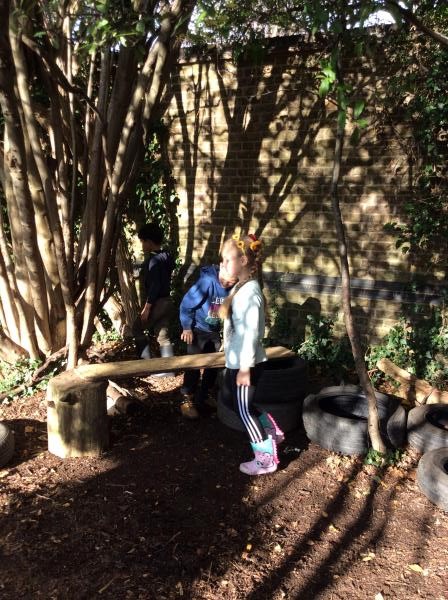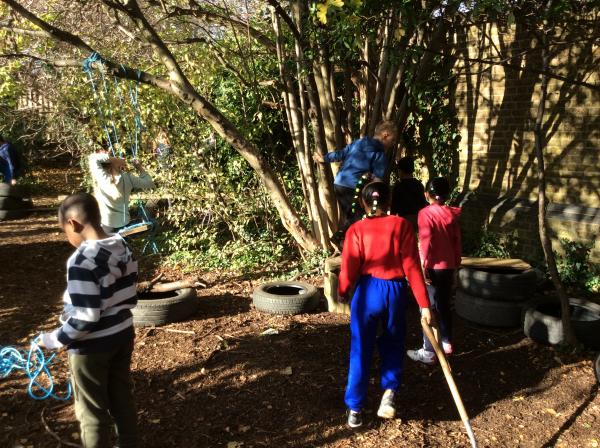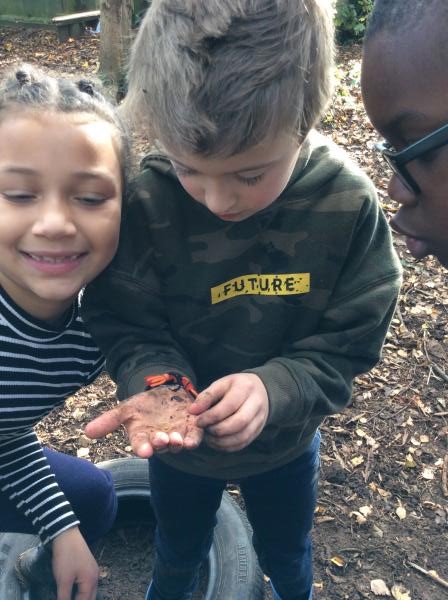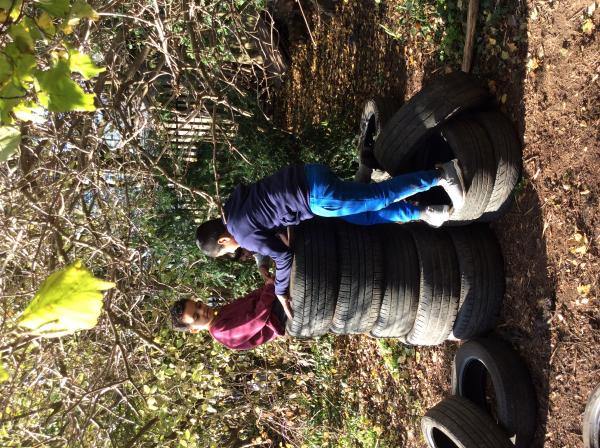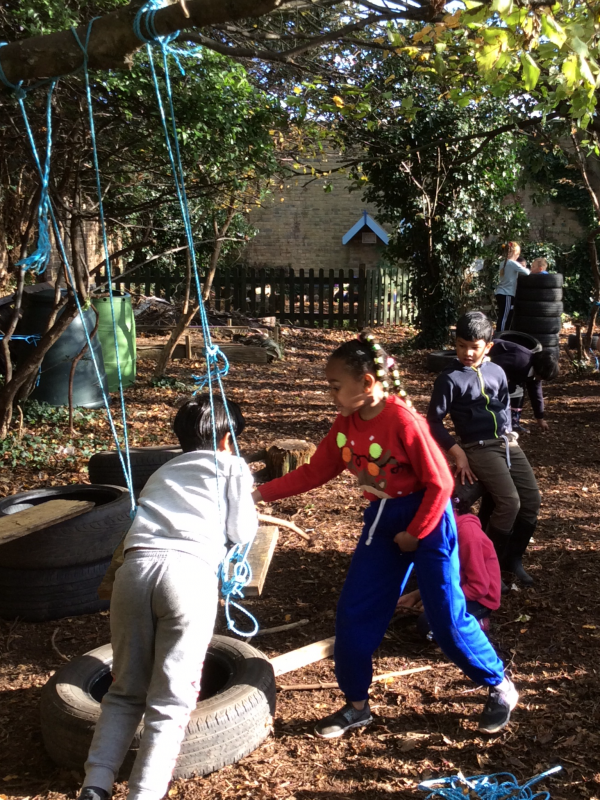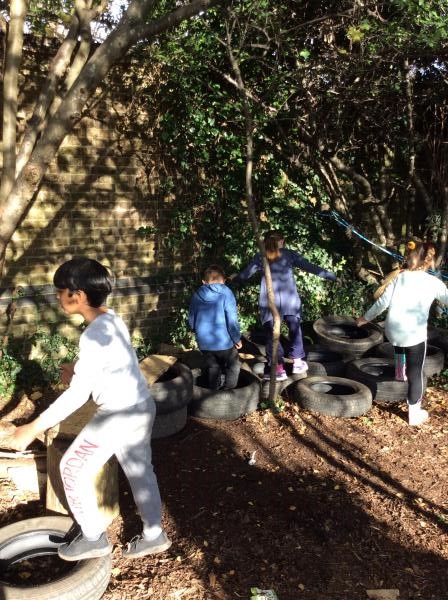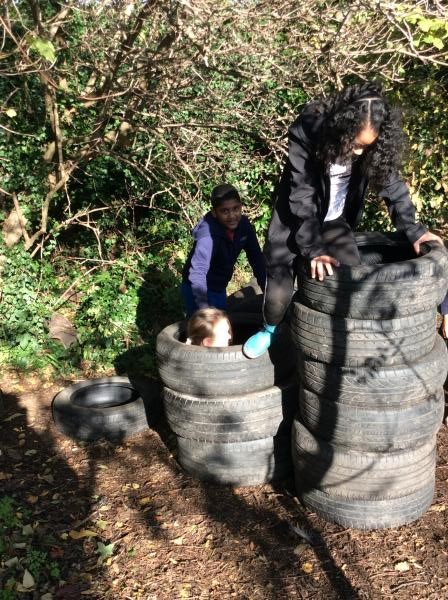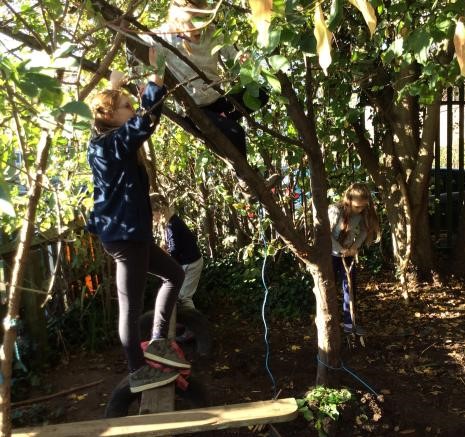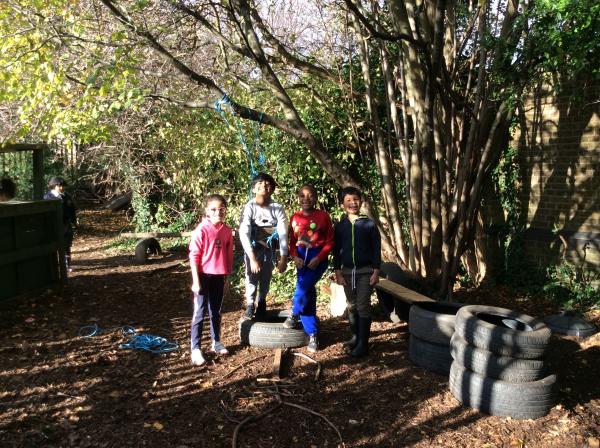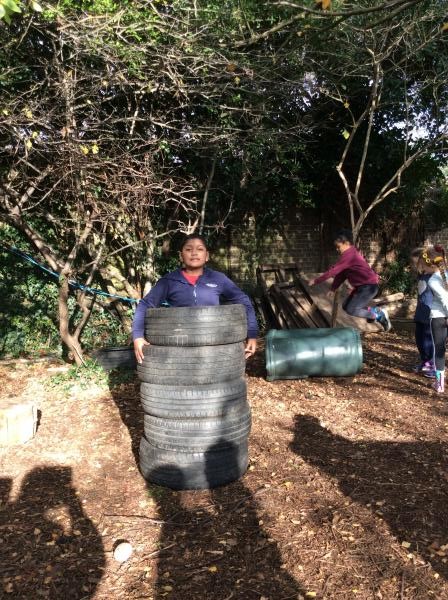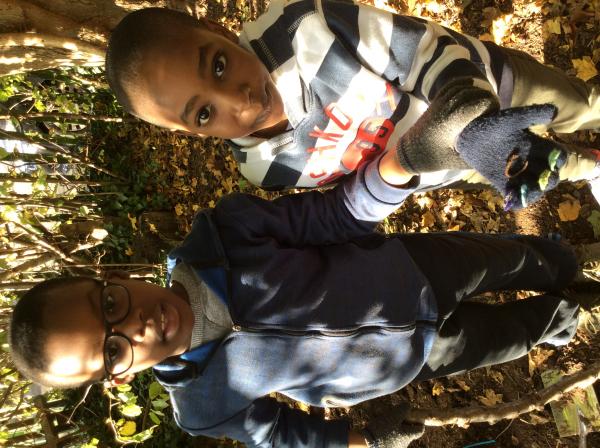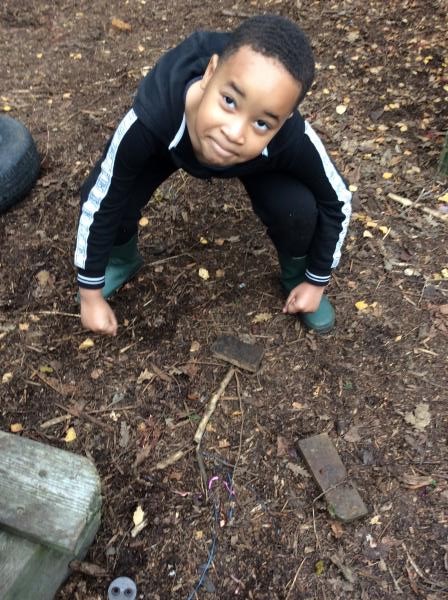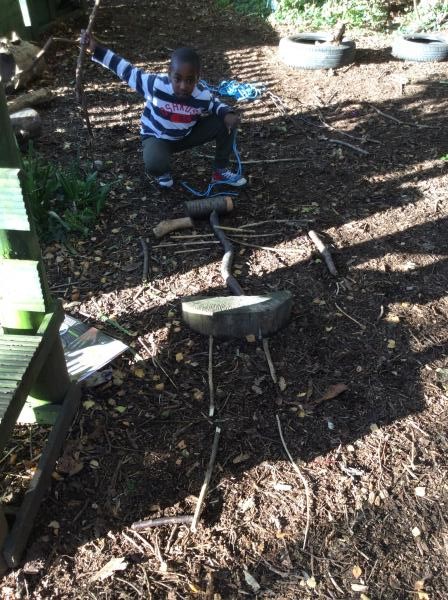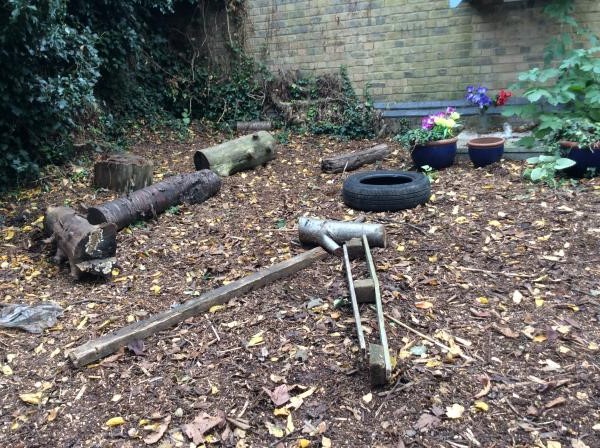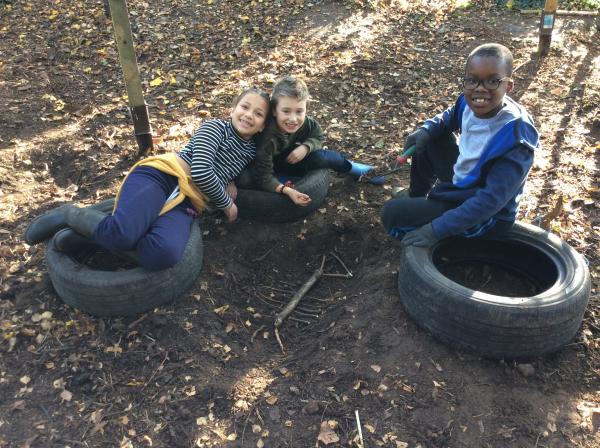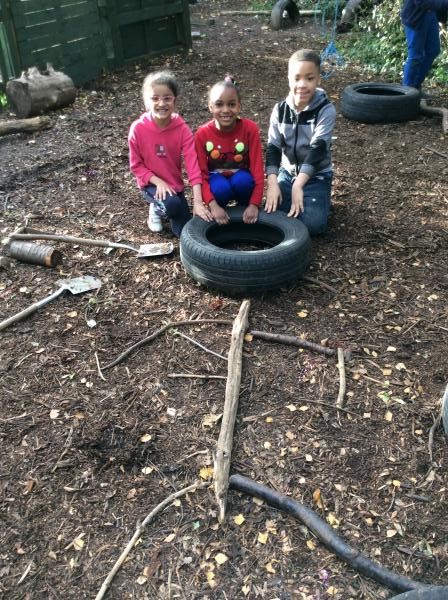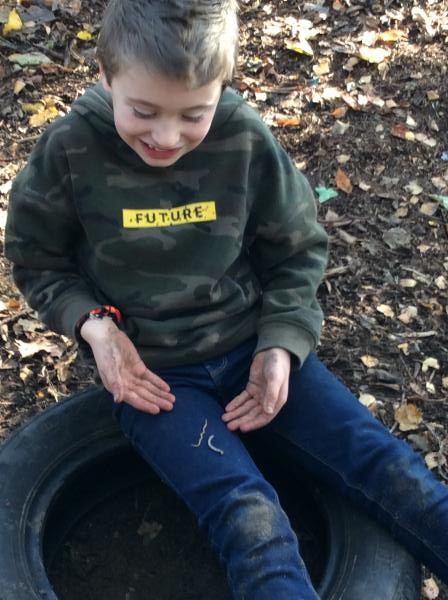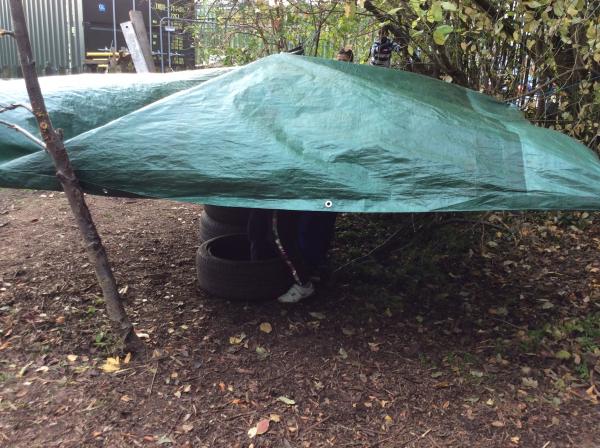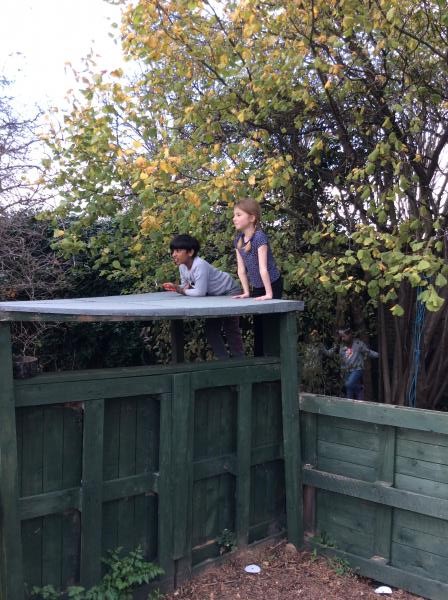 Fabulous Fractions
3C have been learning about fractions; how to add and find equivalents too! Amazing work Year 3!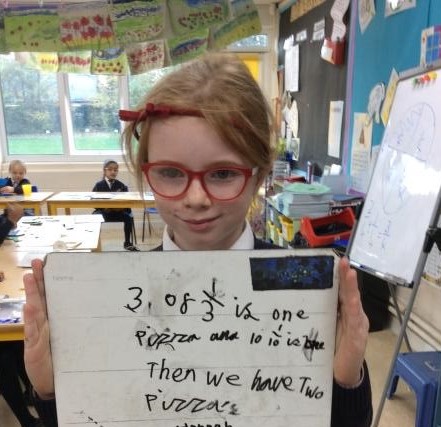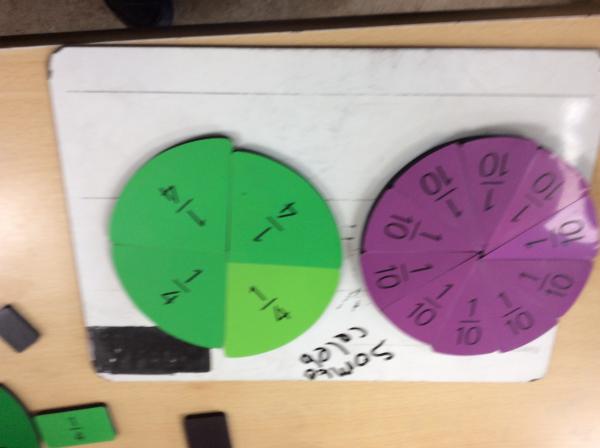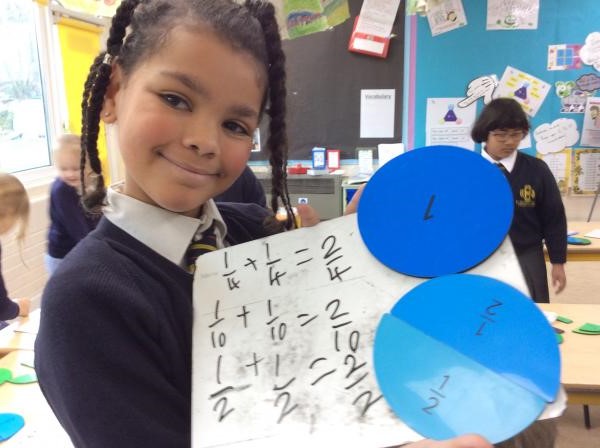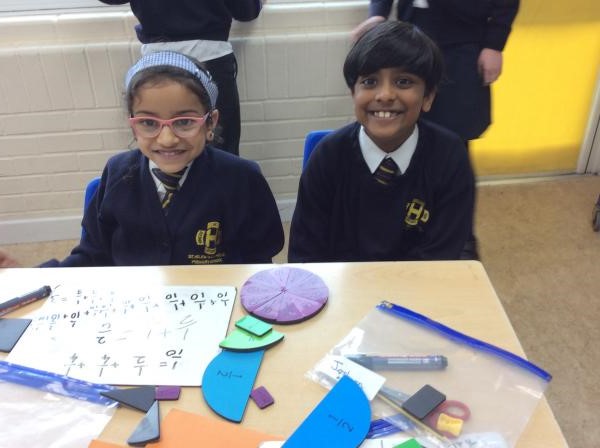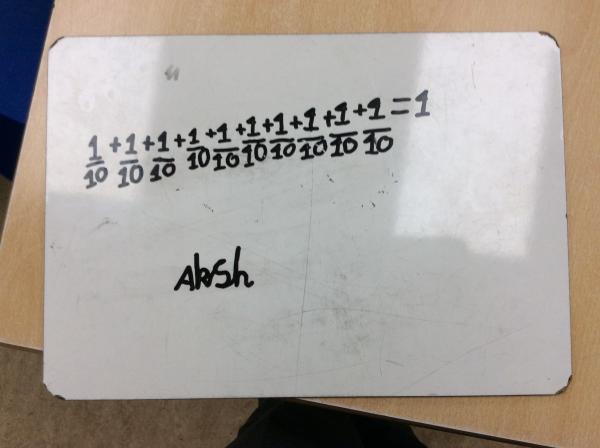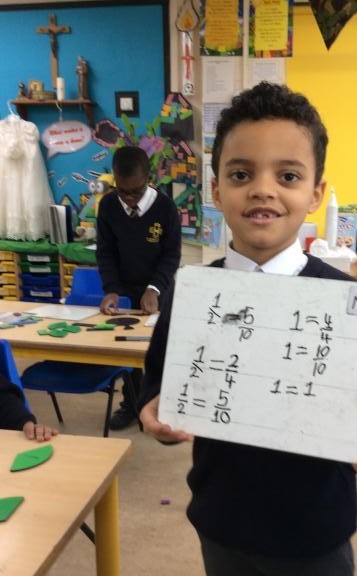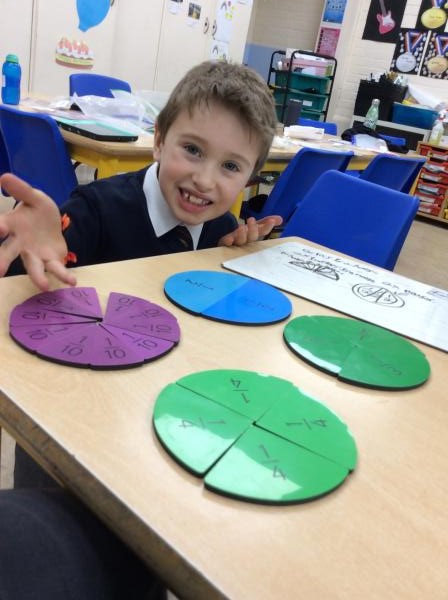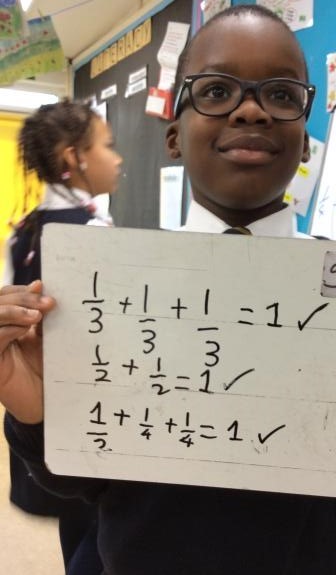 Creating our own firework display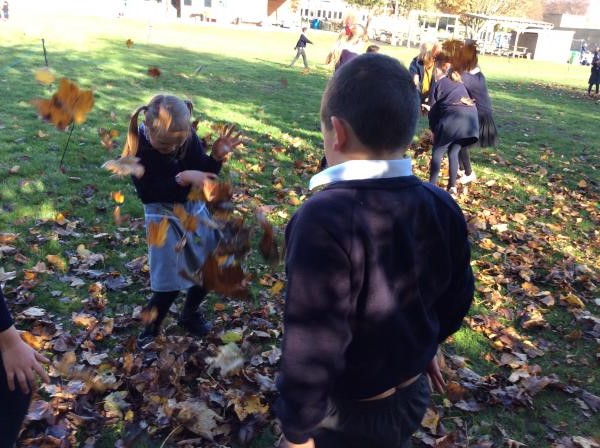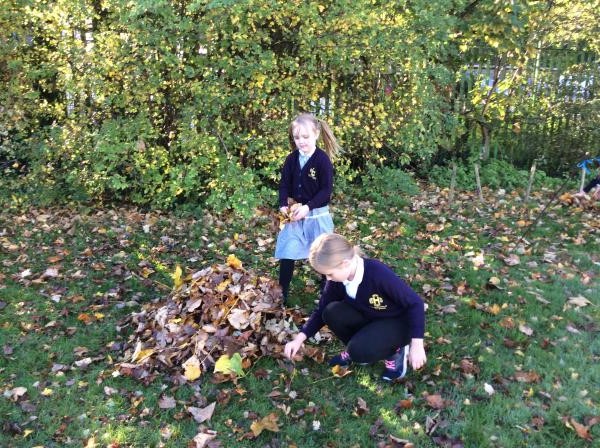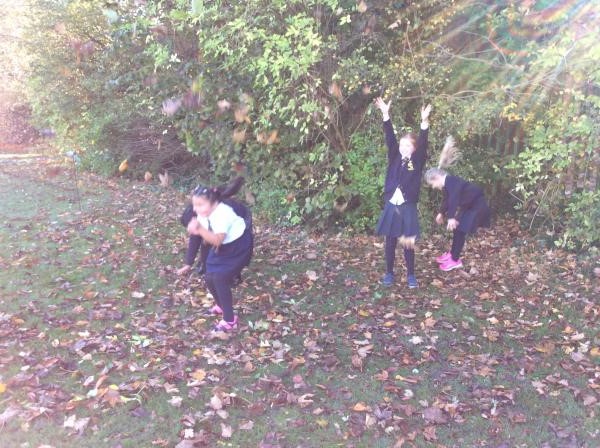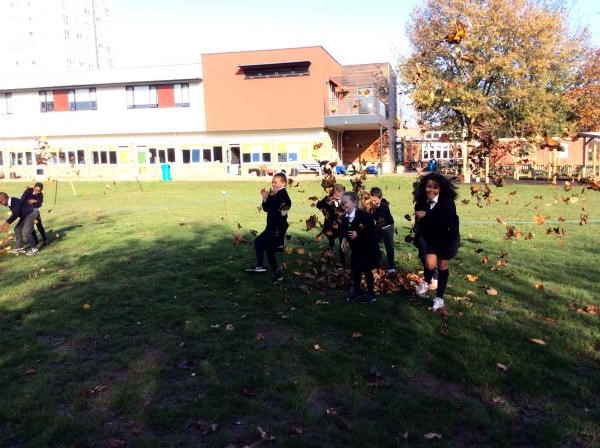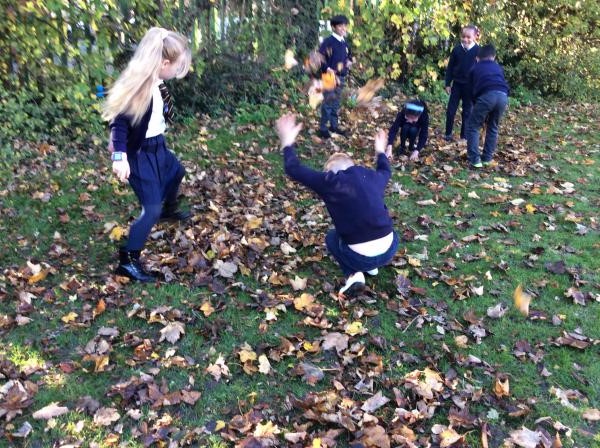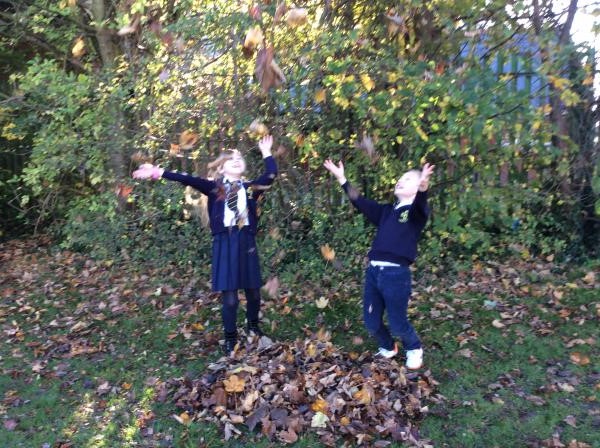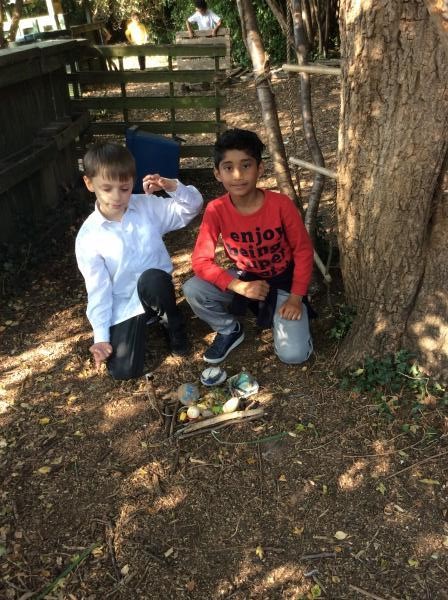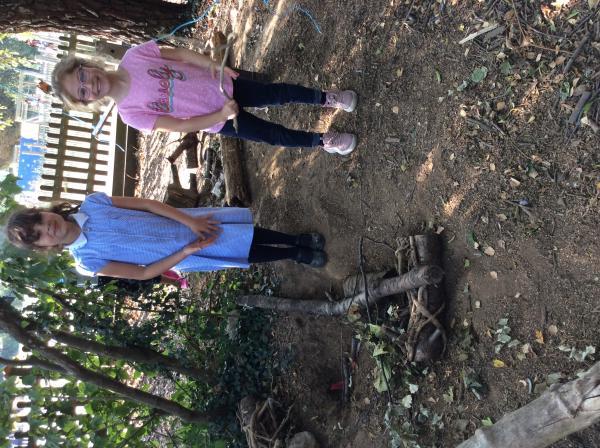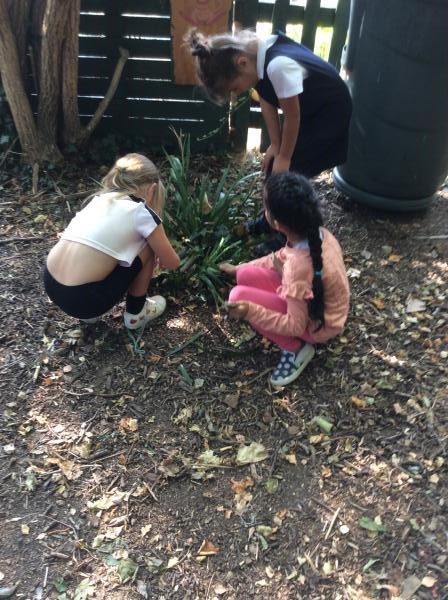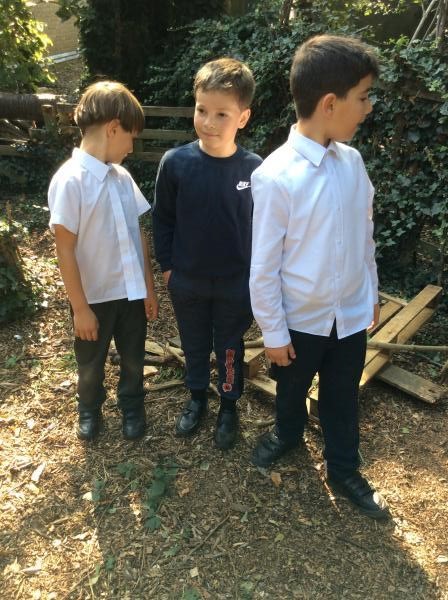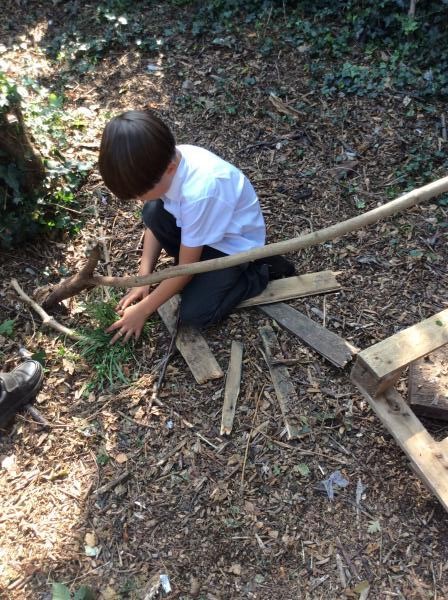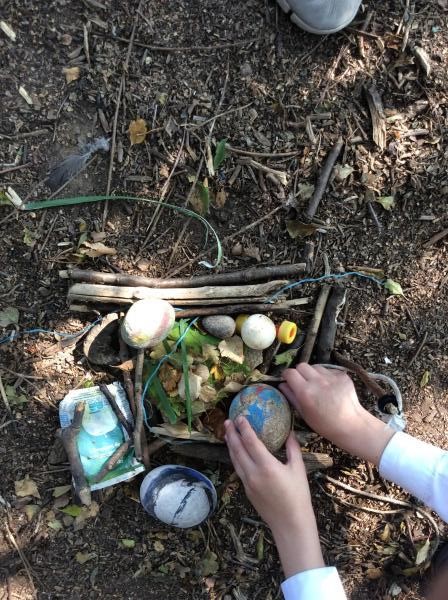 Dinosaur Homework
We are very proud of all our wonderful Dinosaur homework.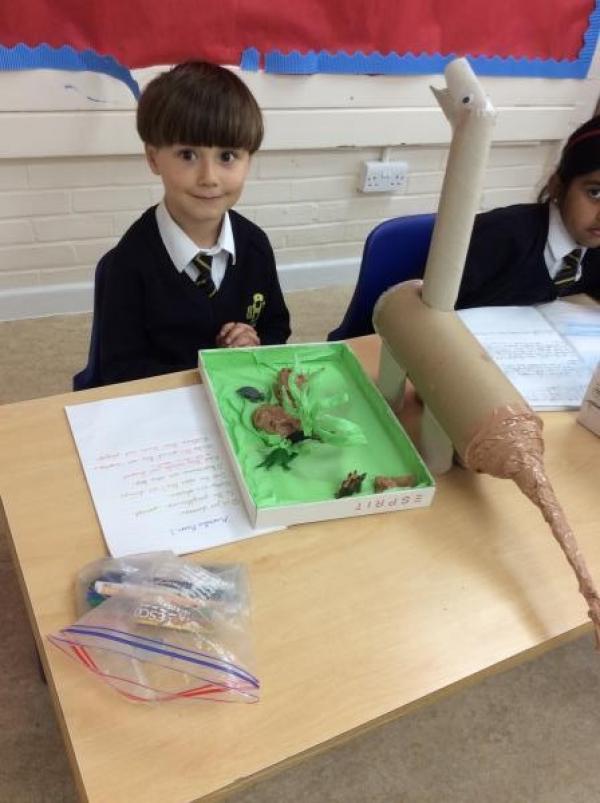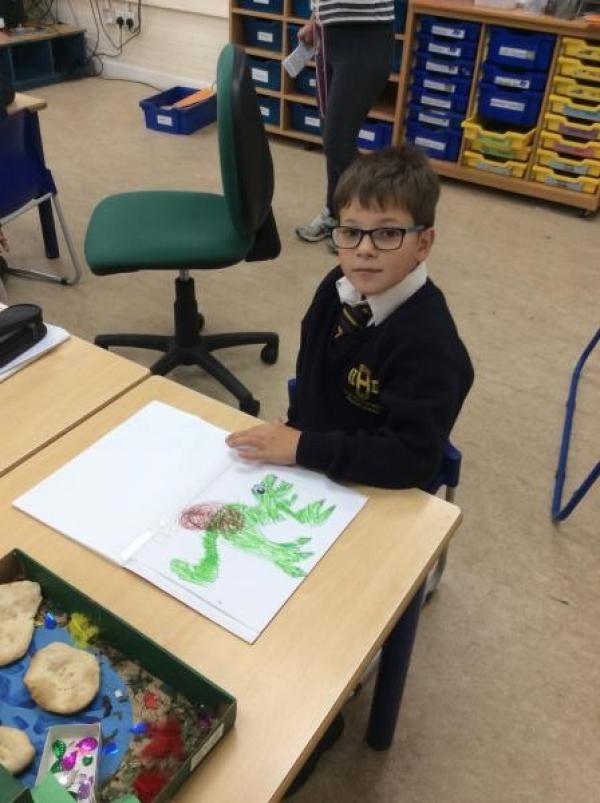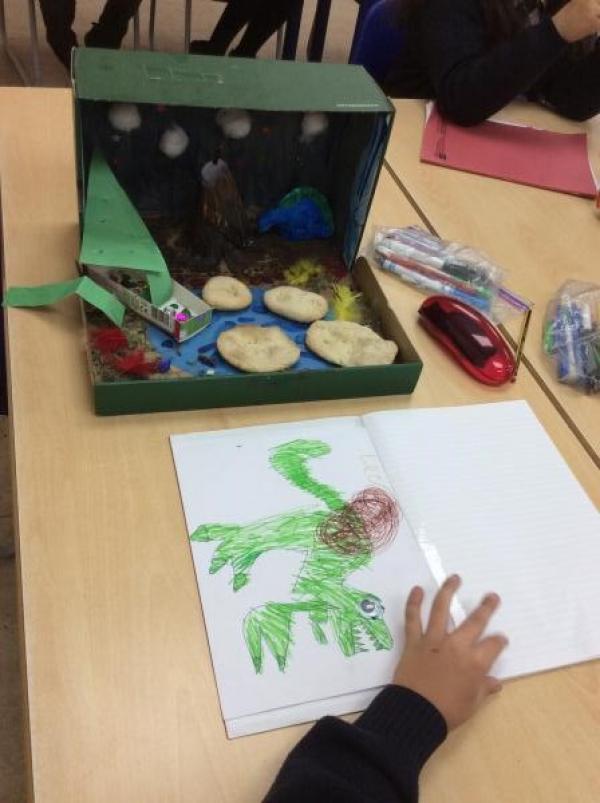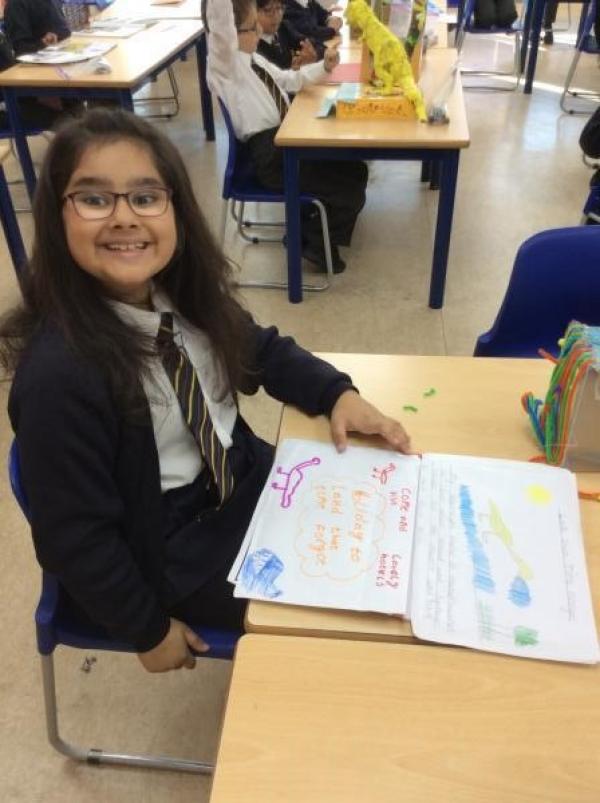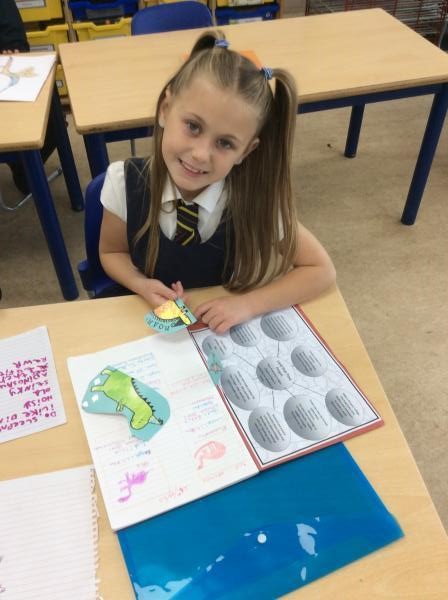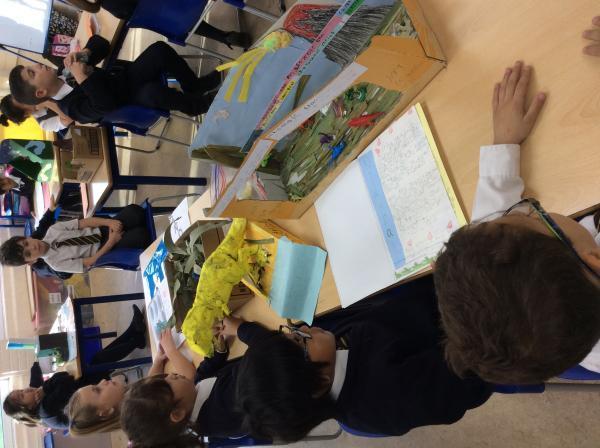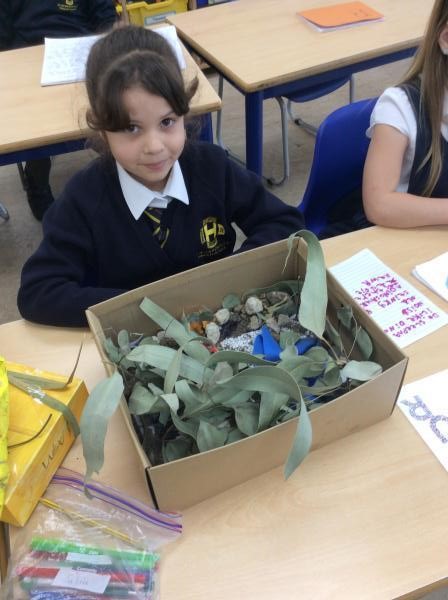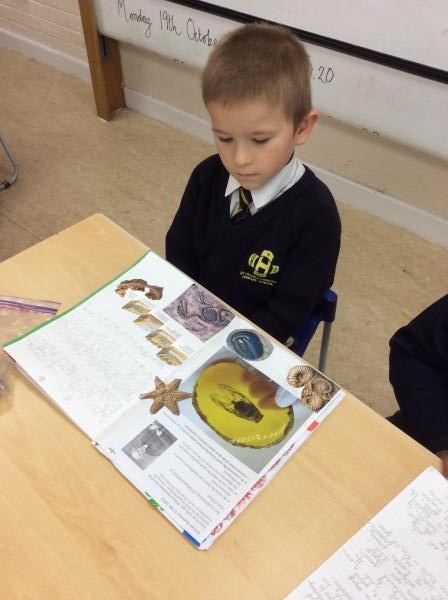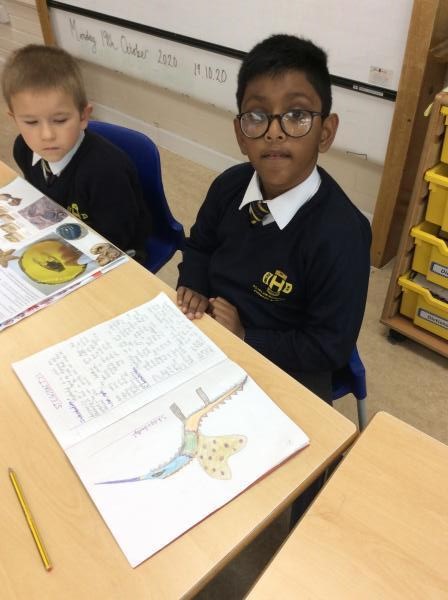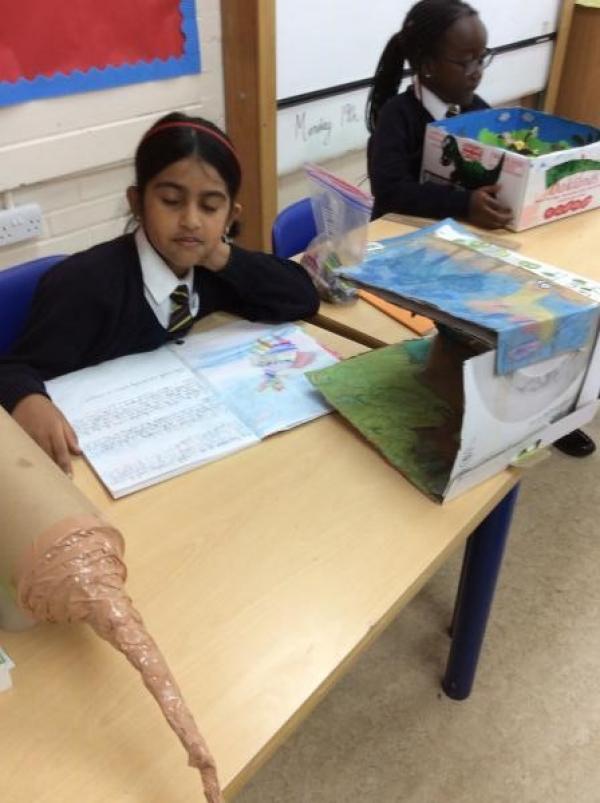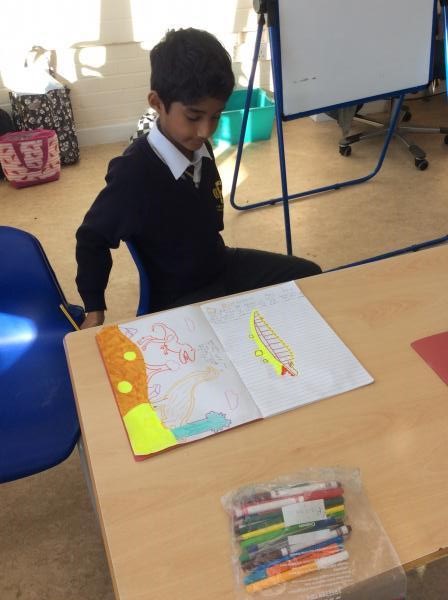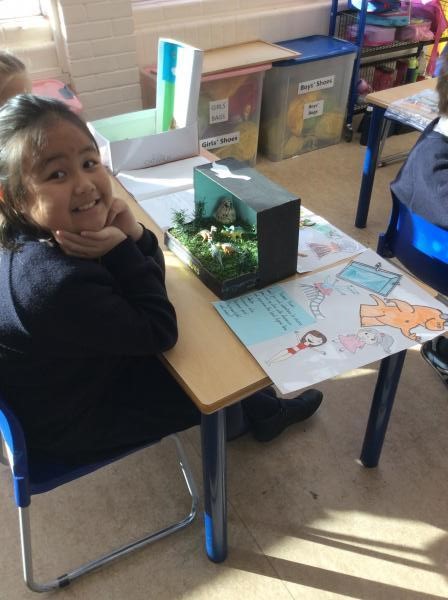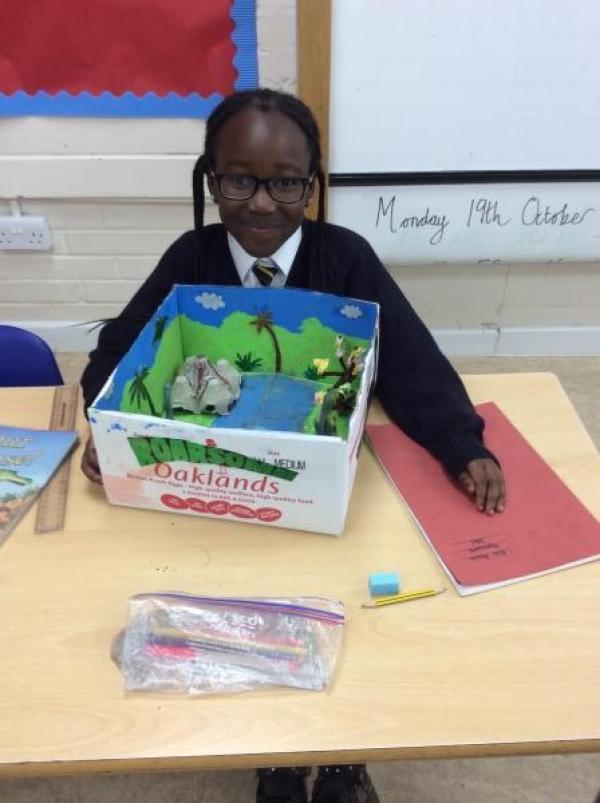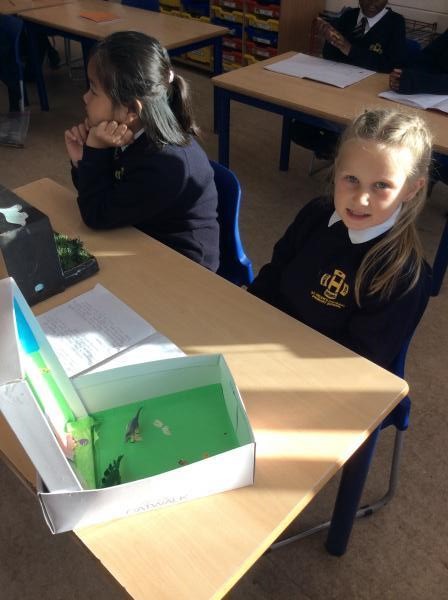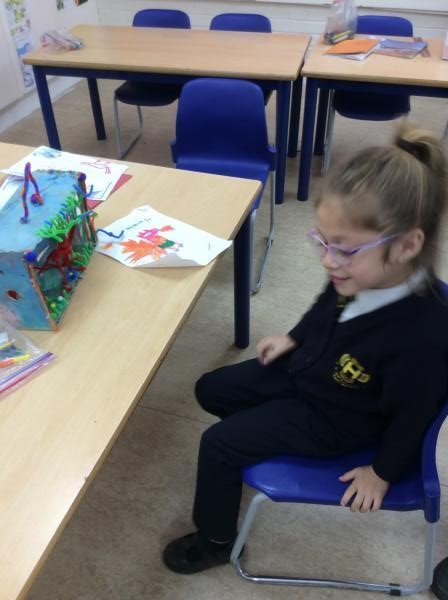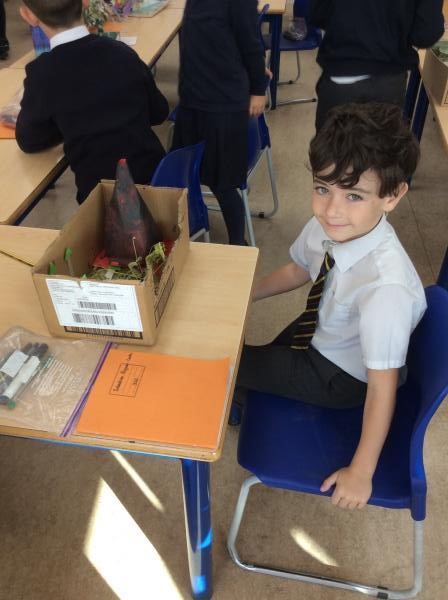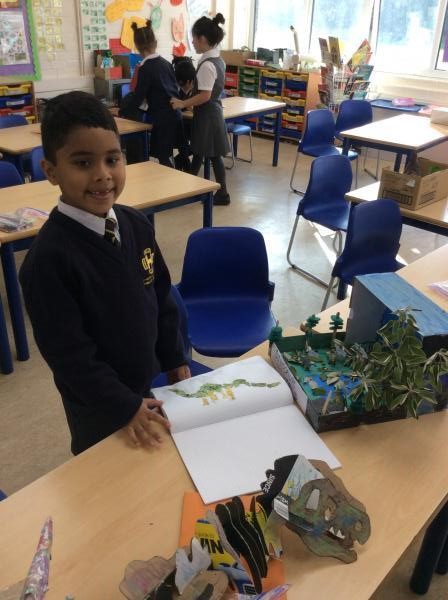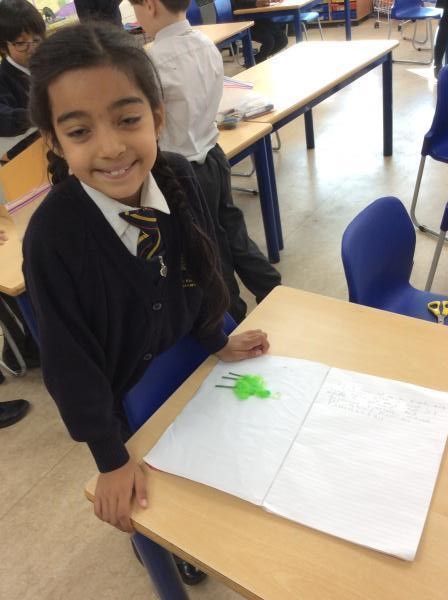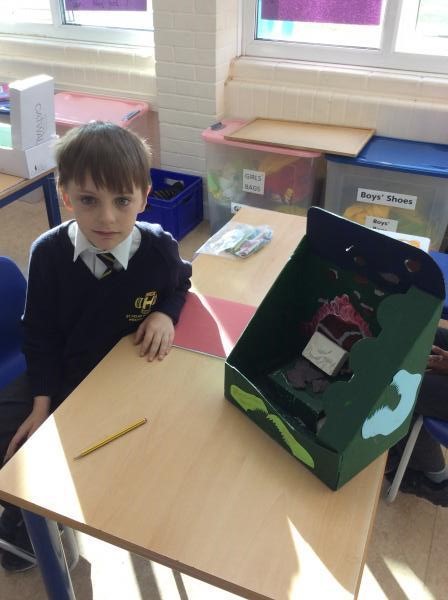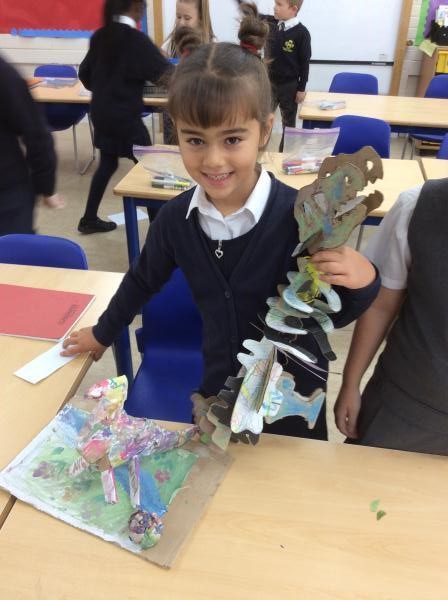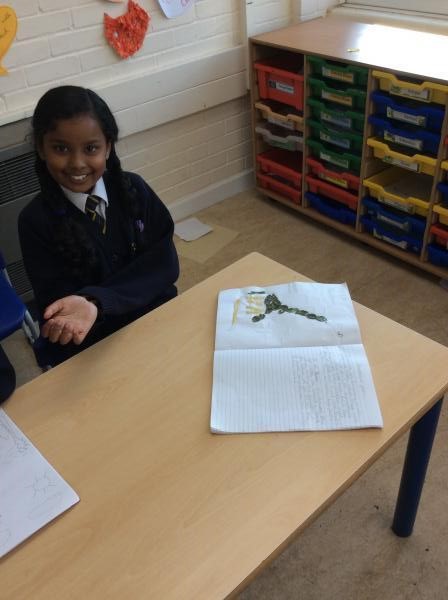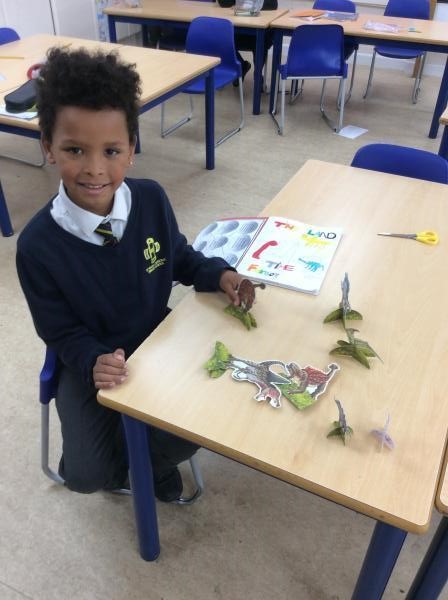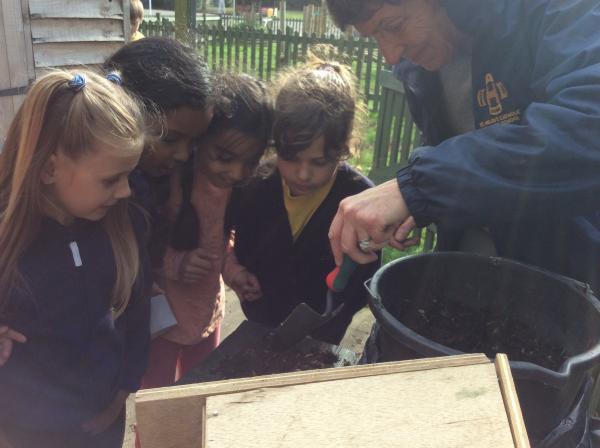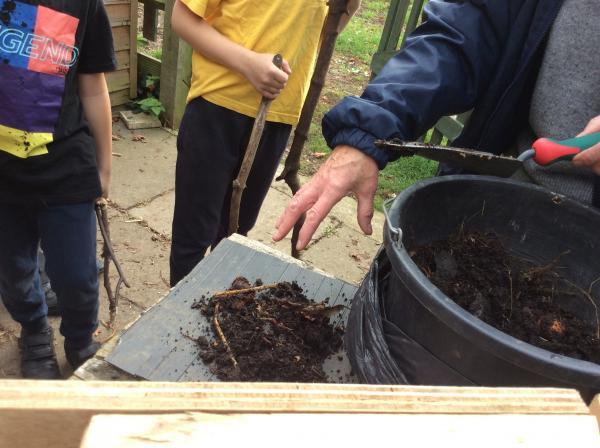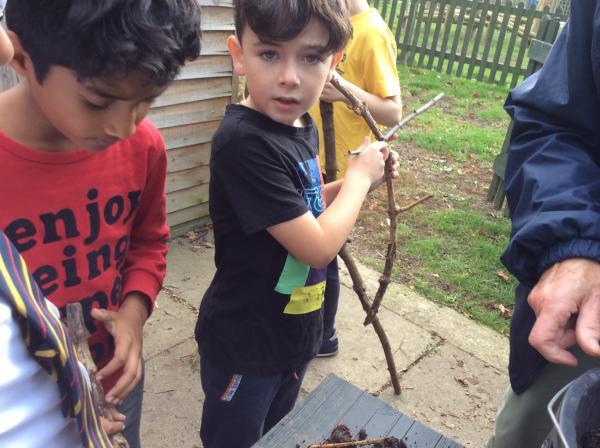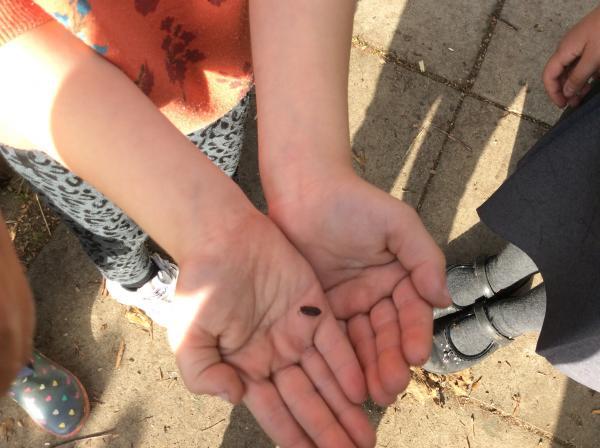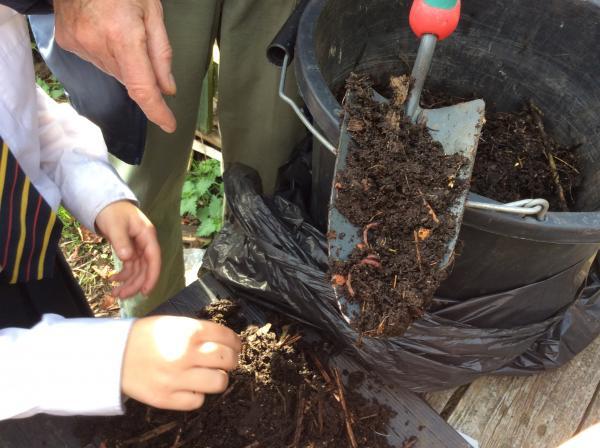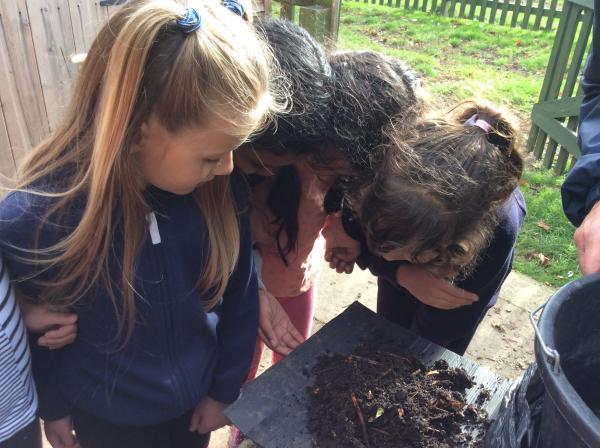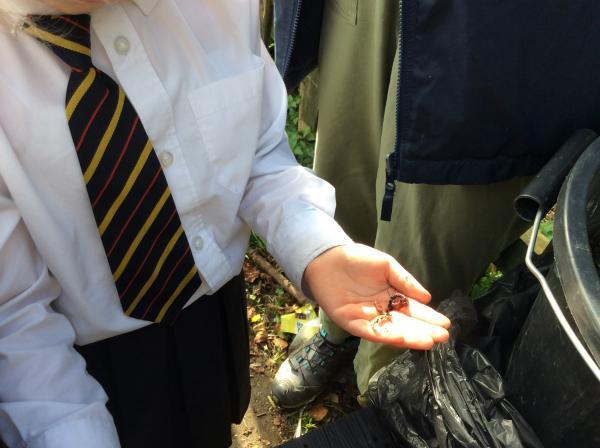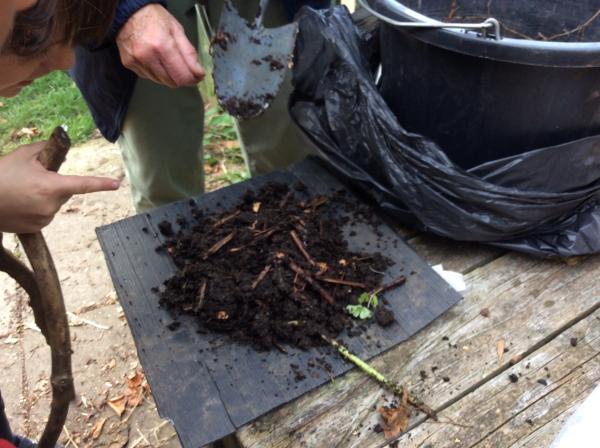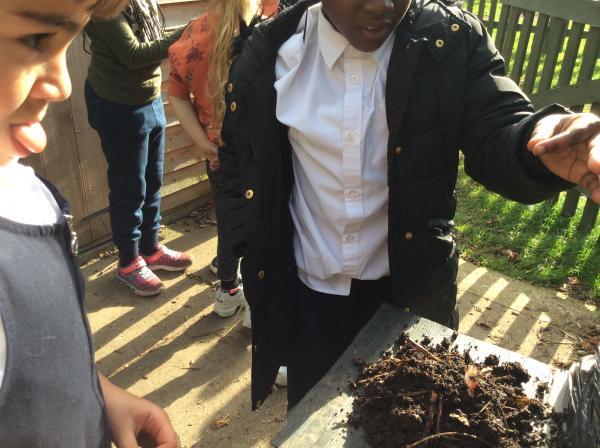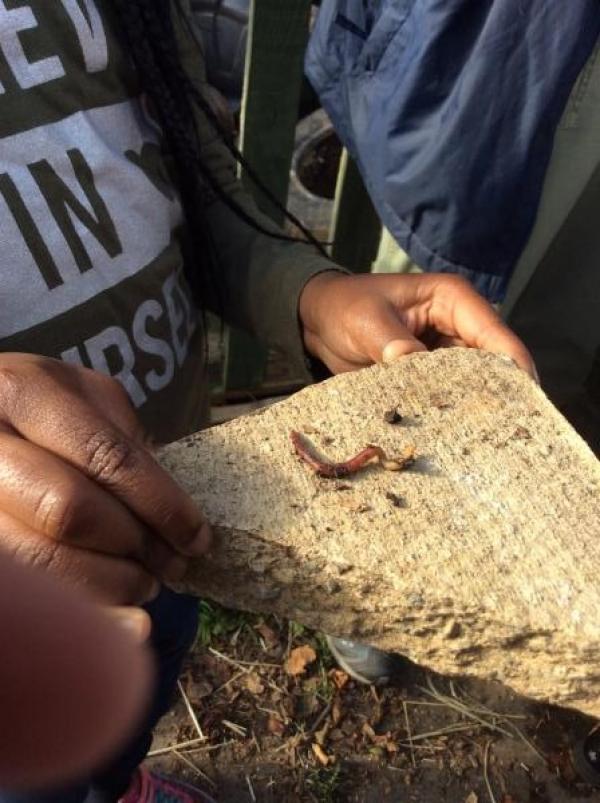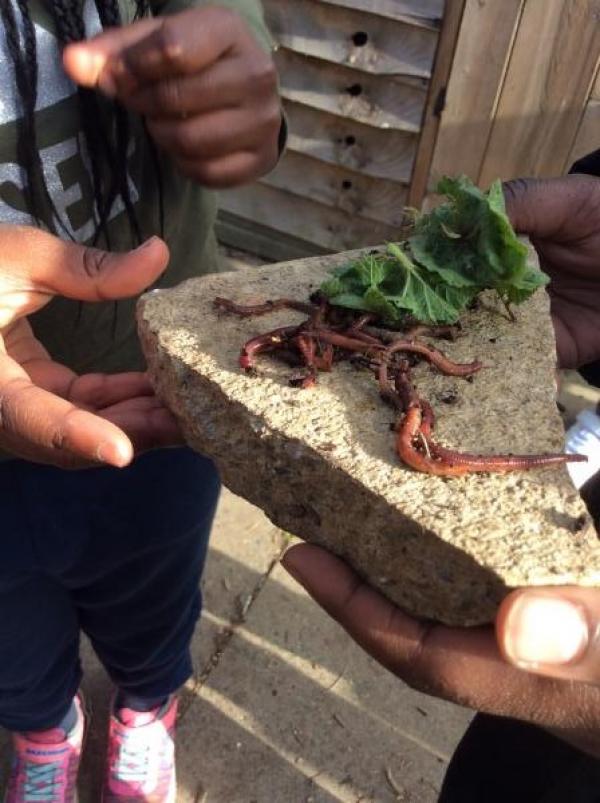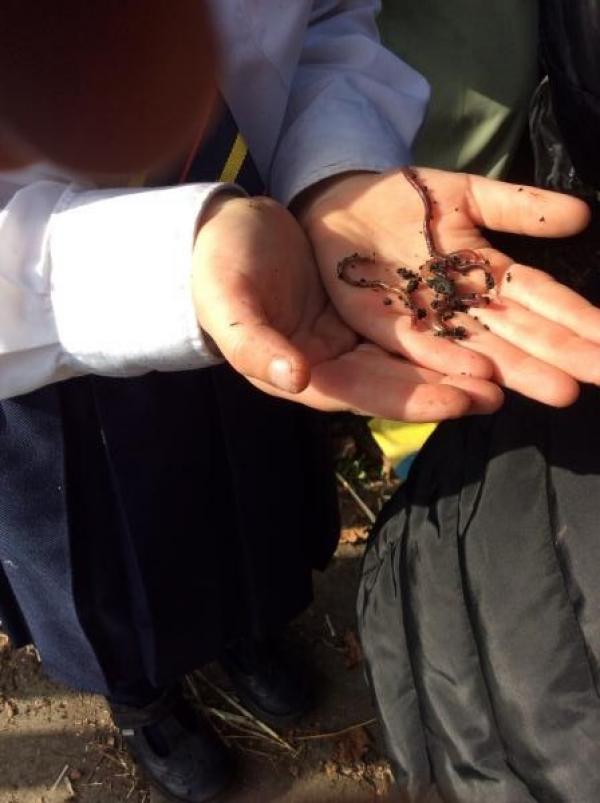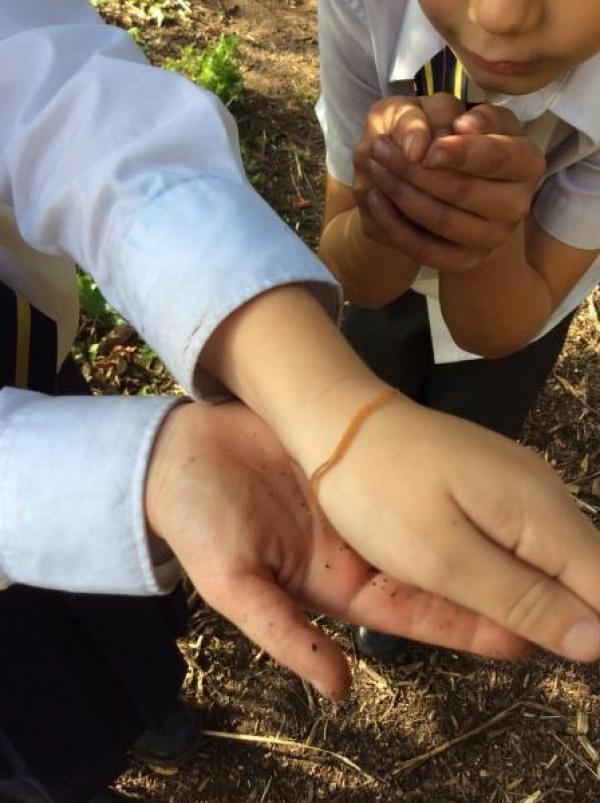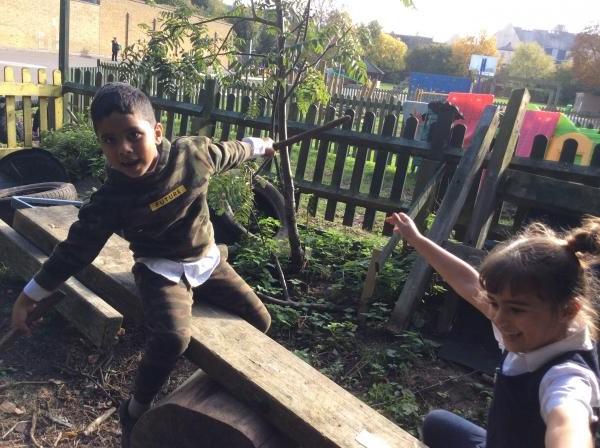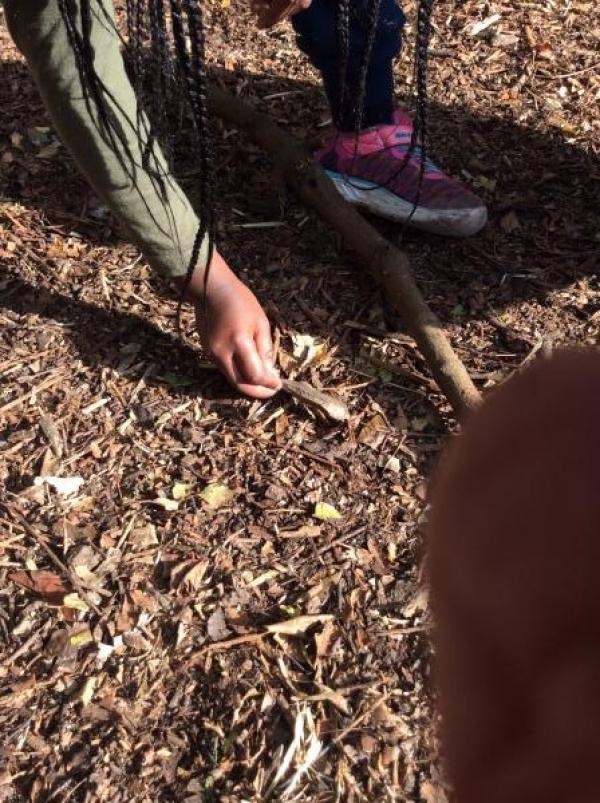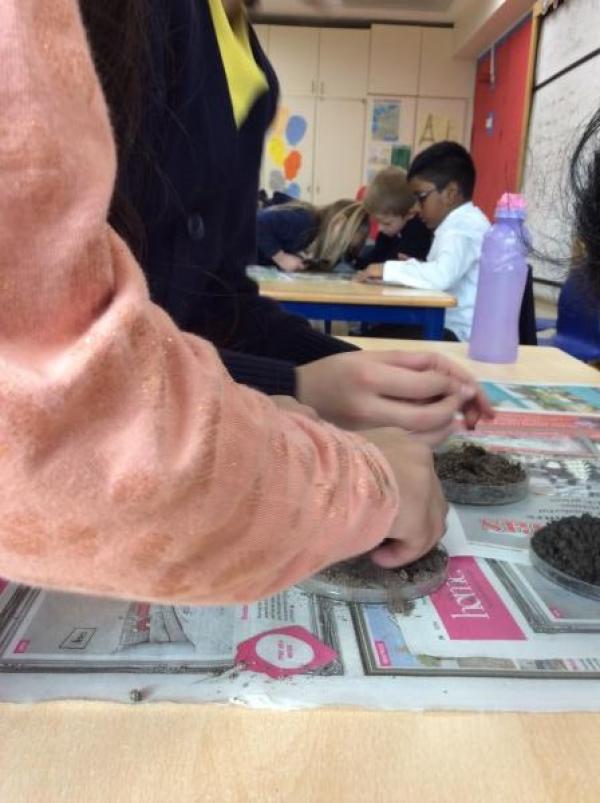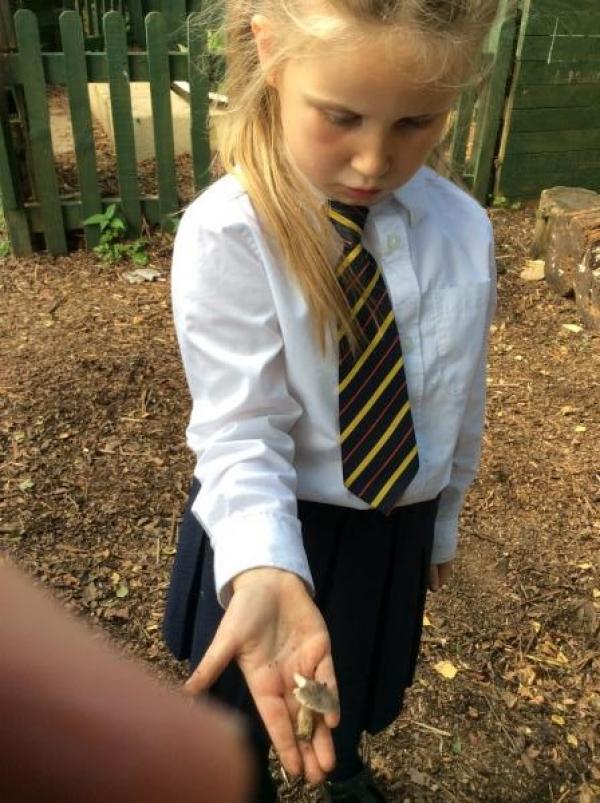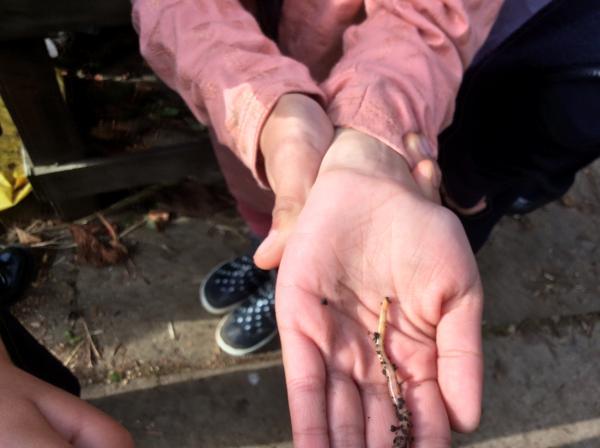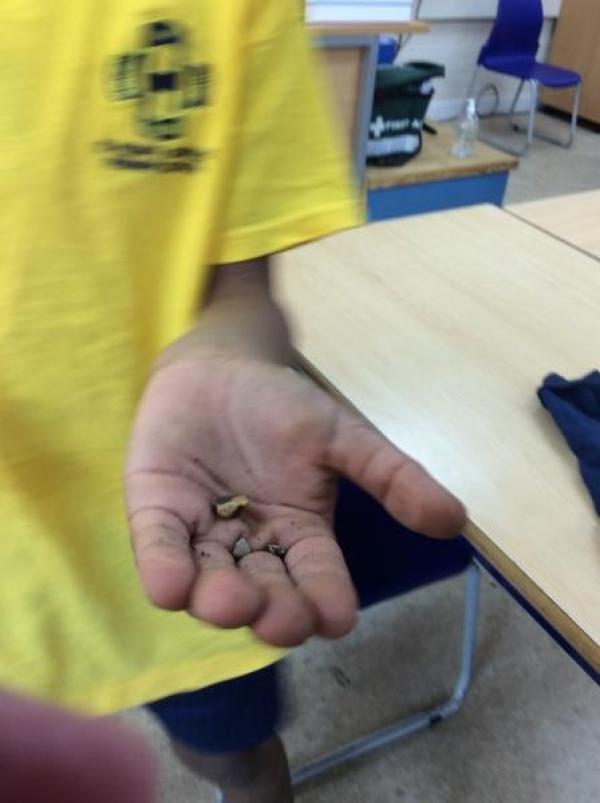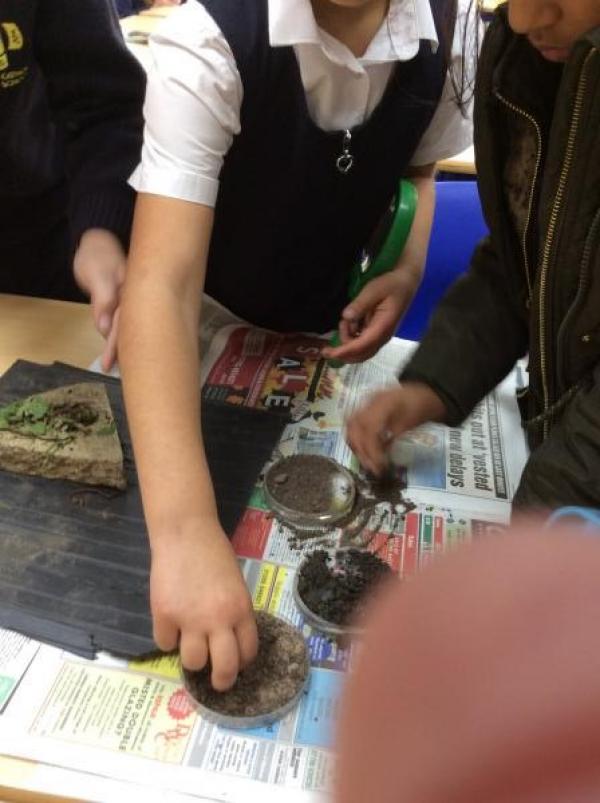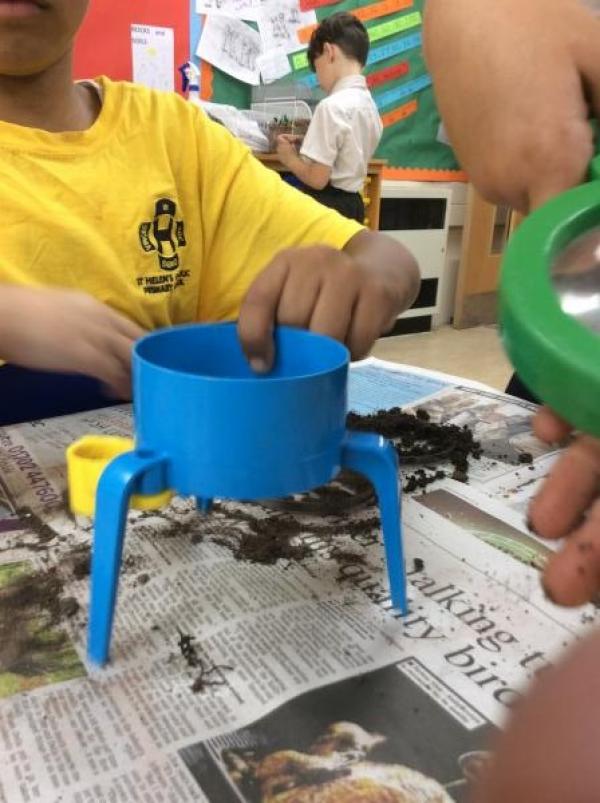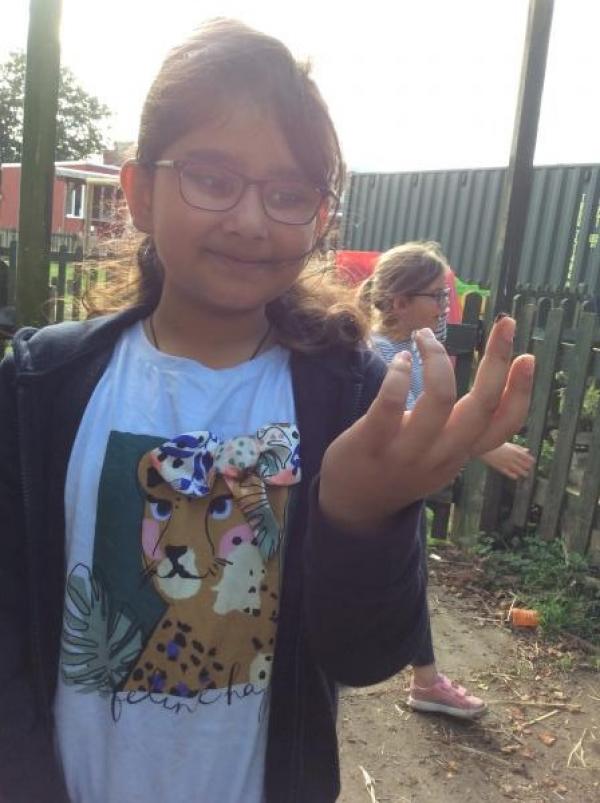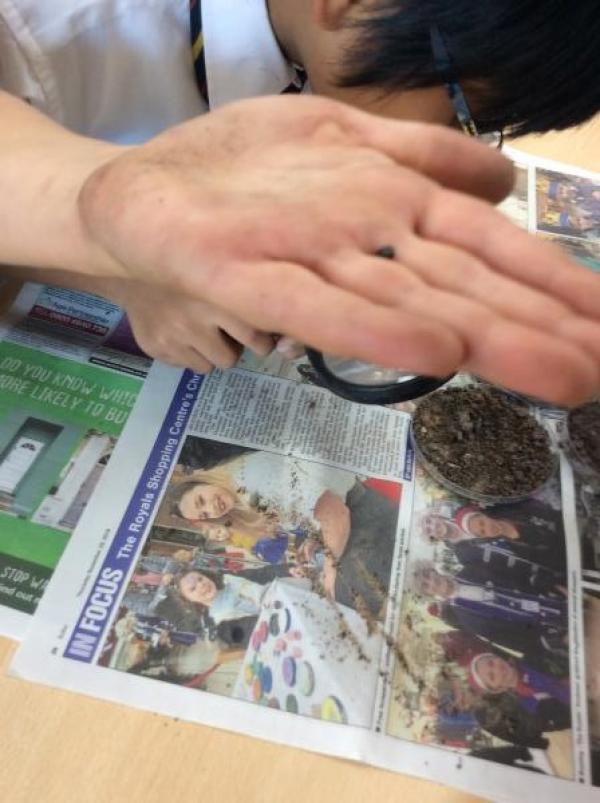 Promises
Our RE topic is Promises. We have been talking about the clubs that we belong to and the rules.
Here are some of the children in their club outfits.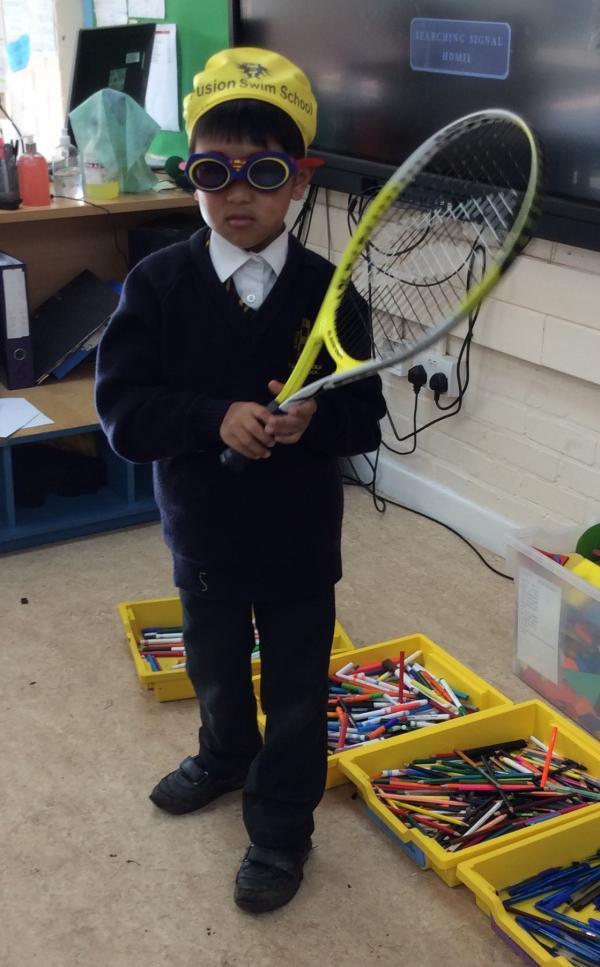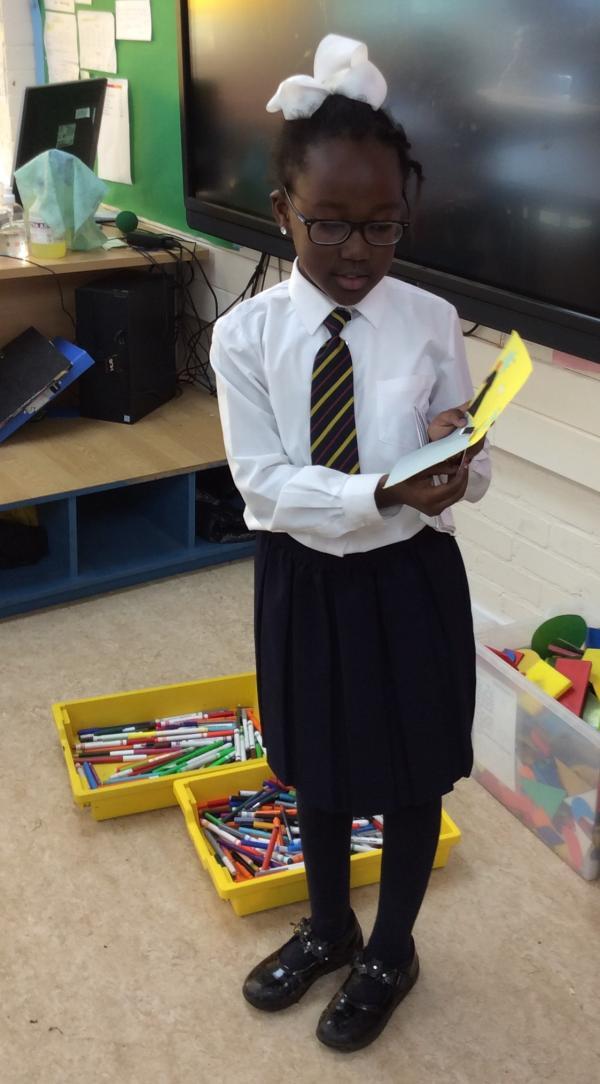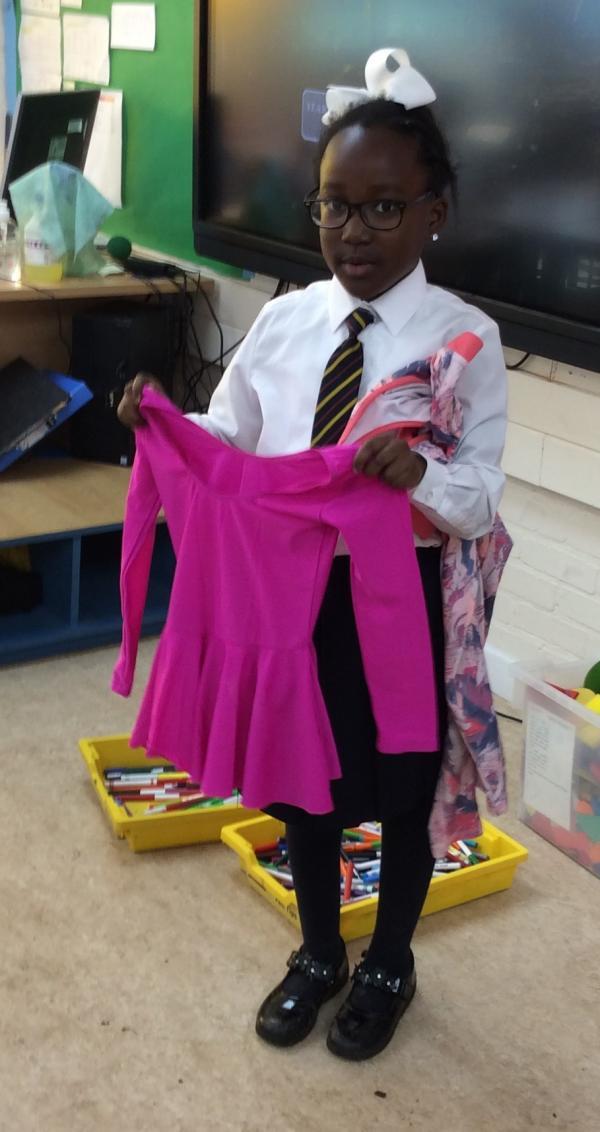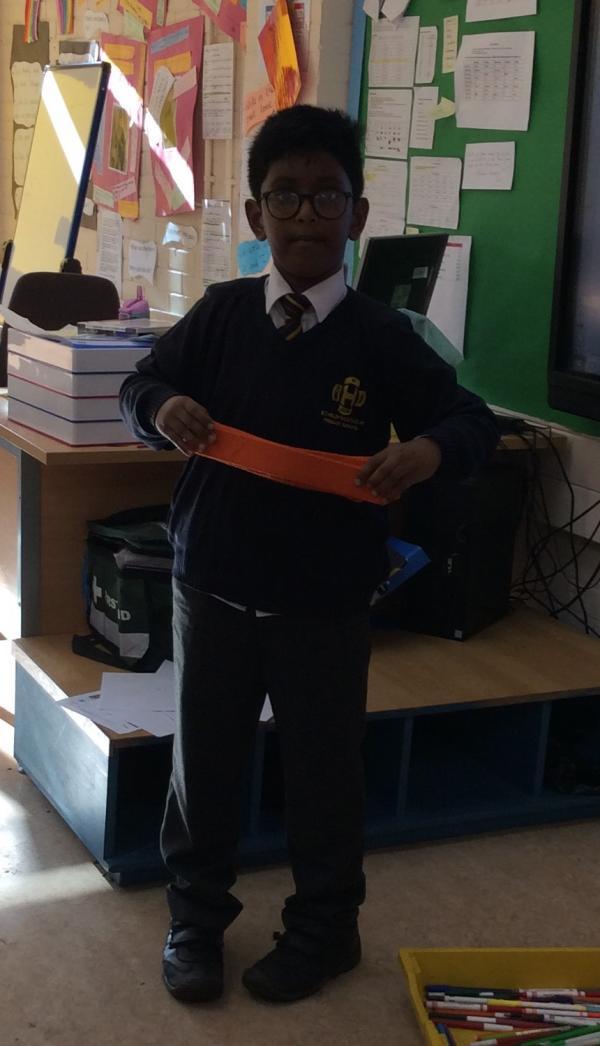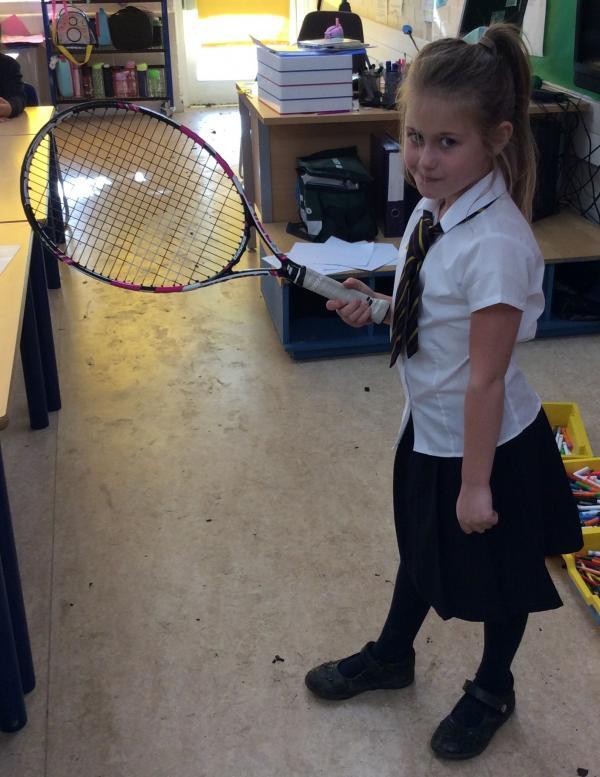 Wednesday, 21st October - a great day out!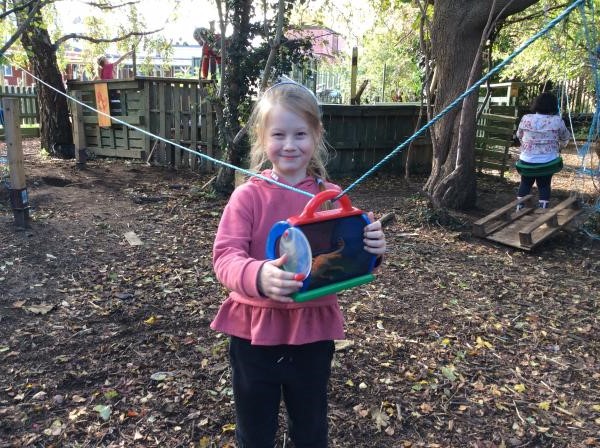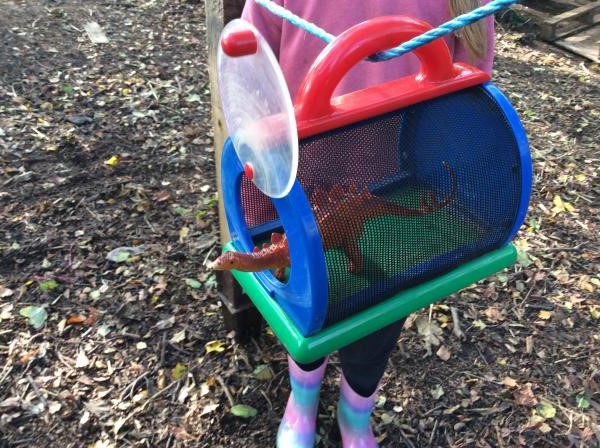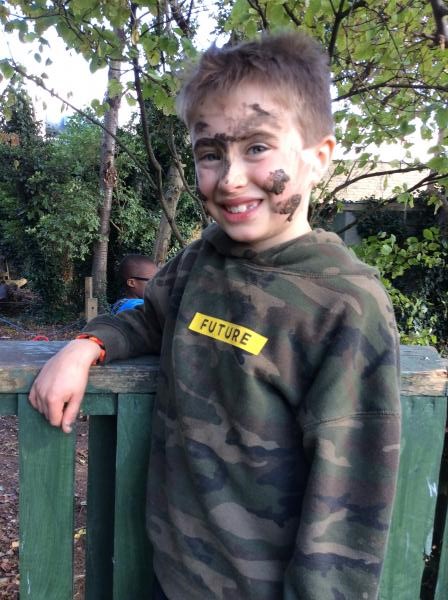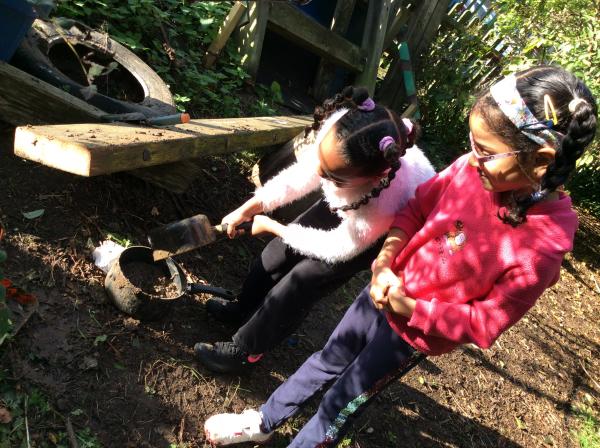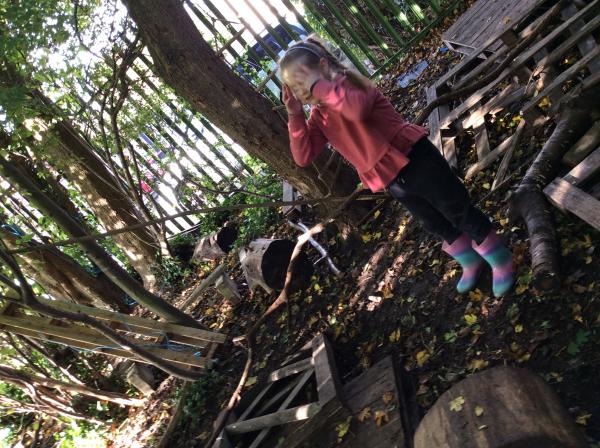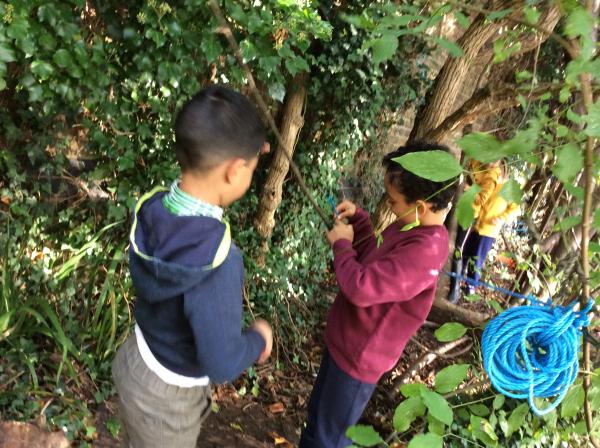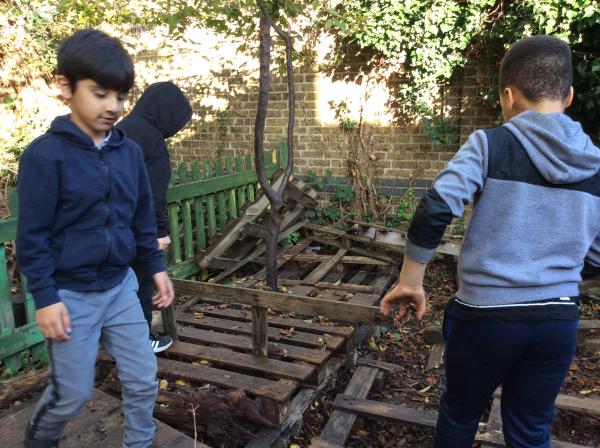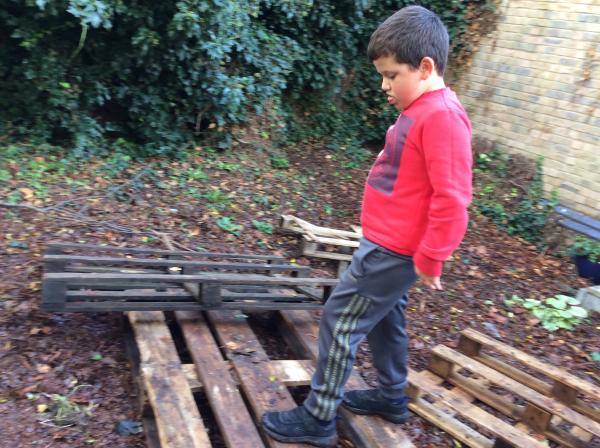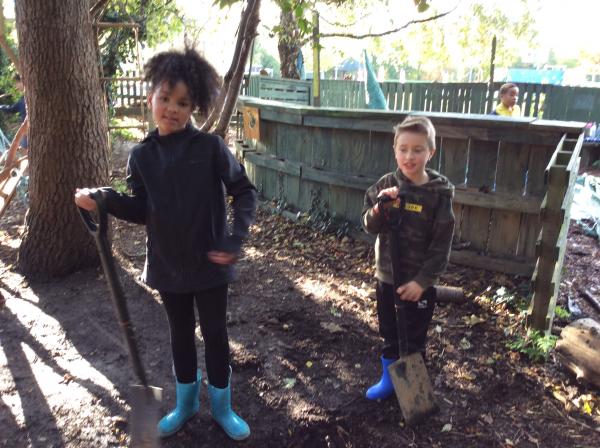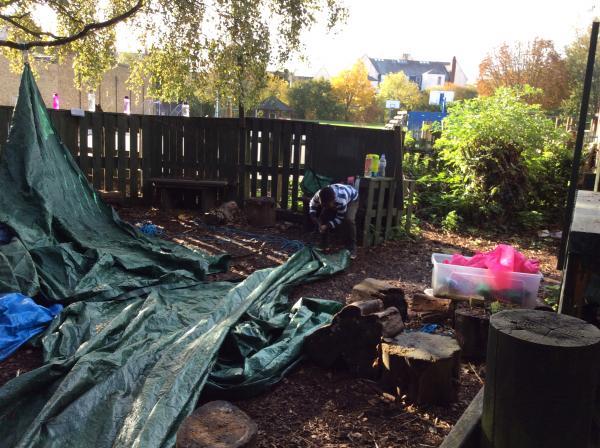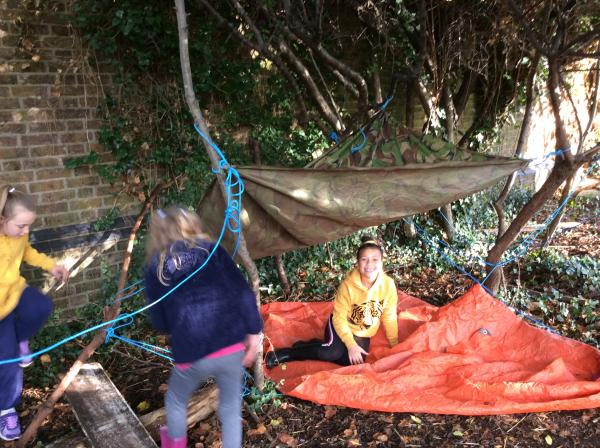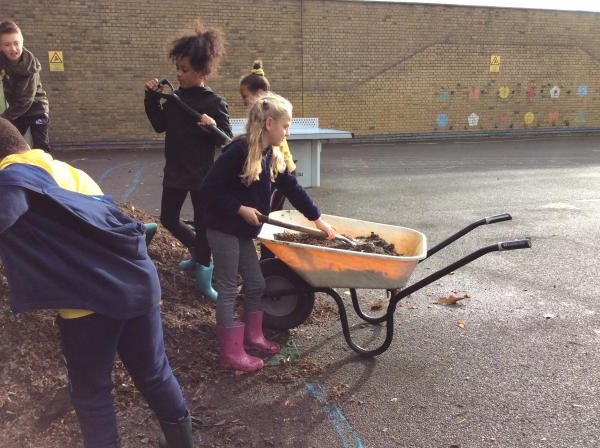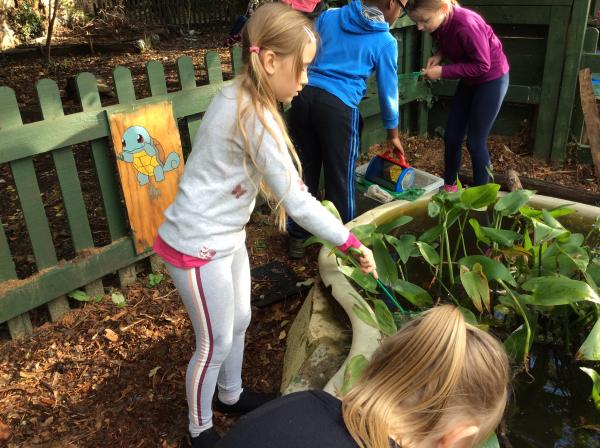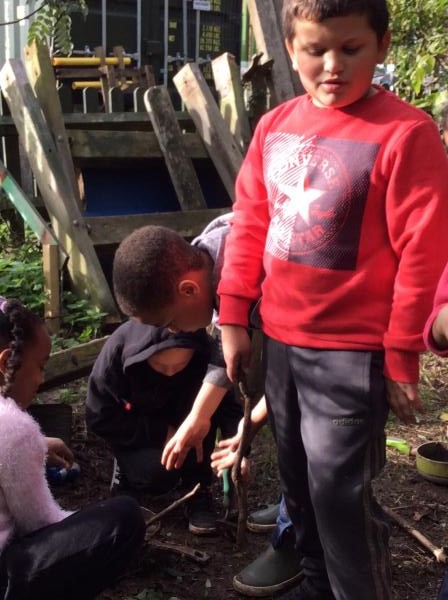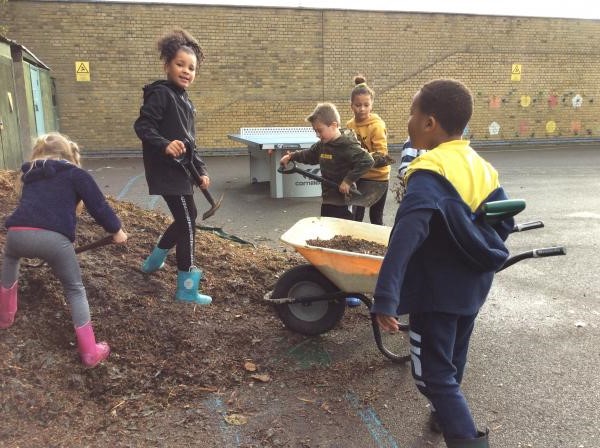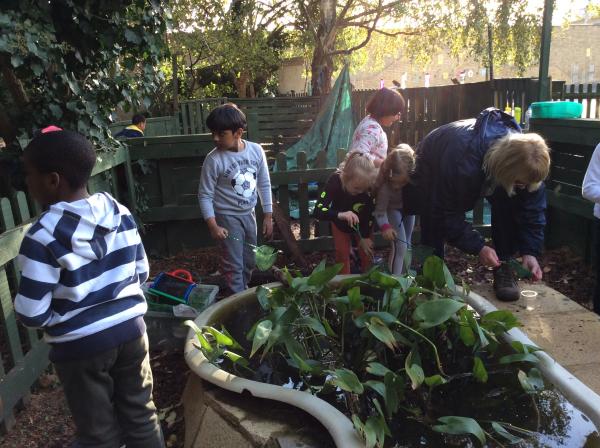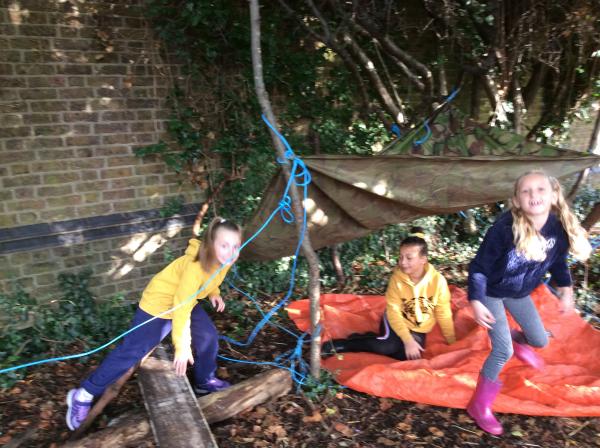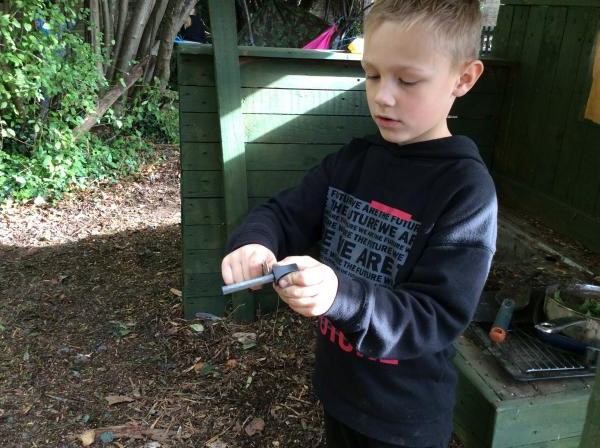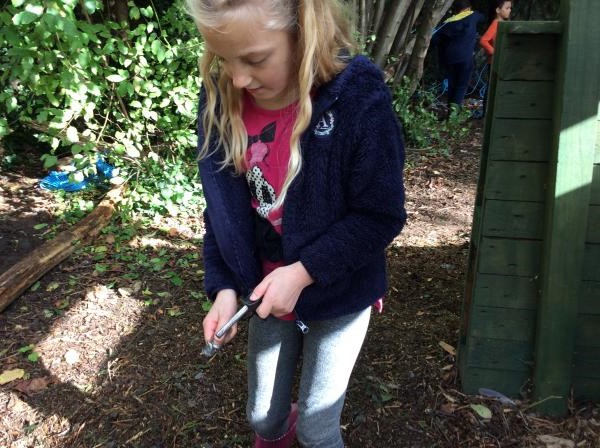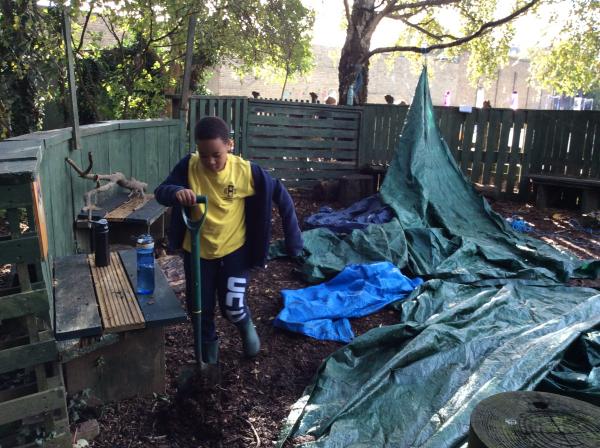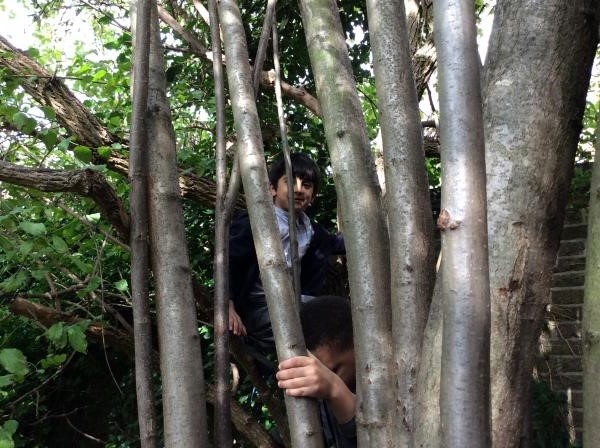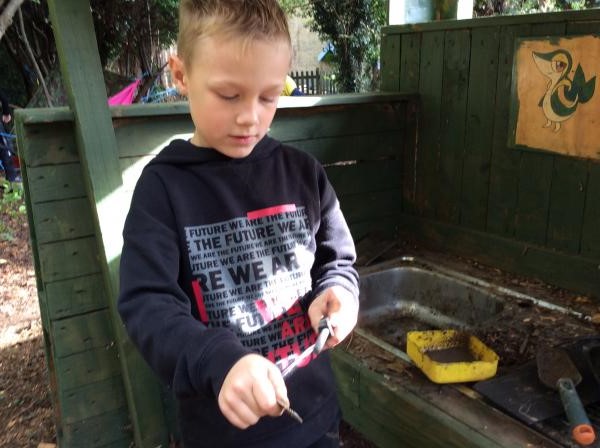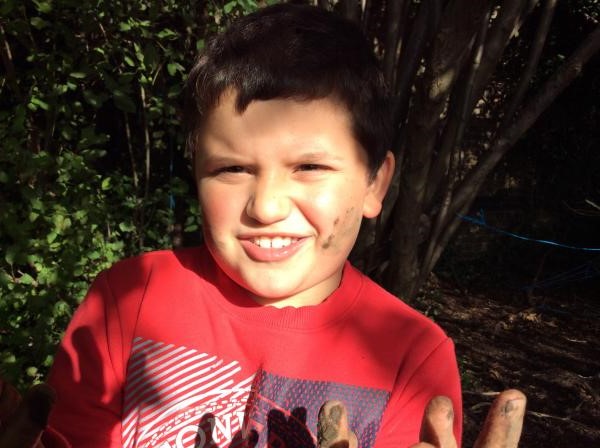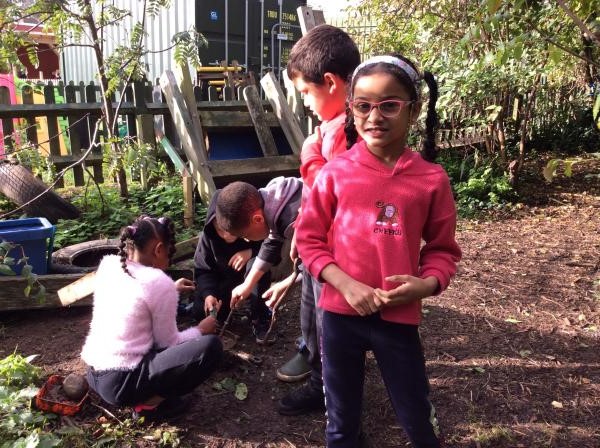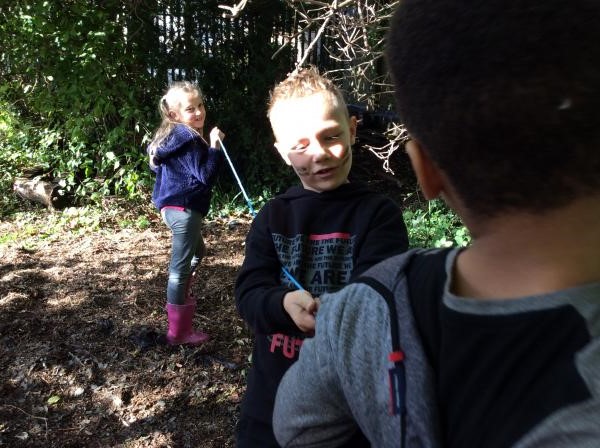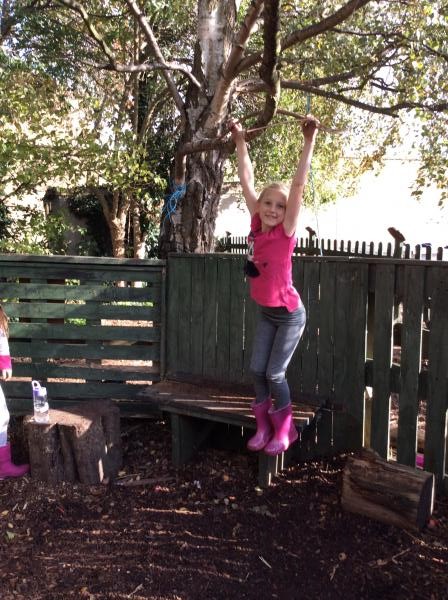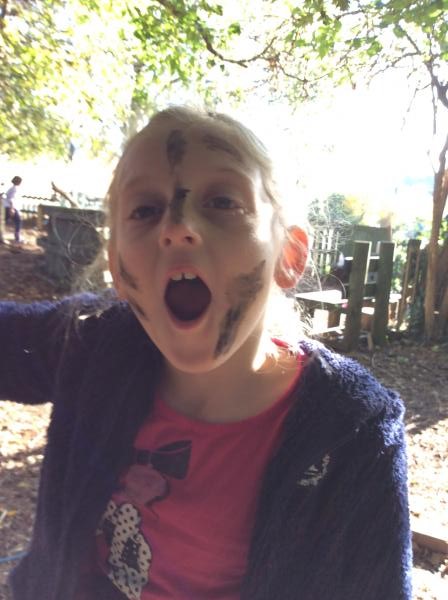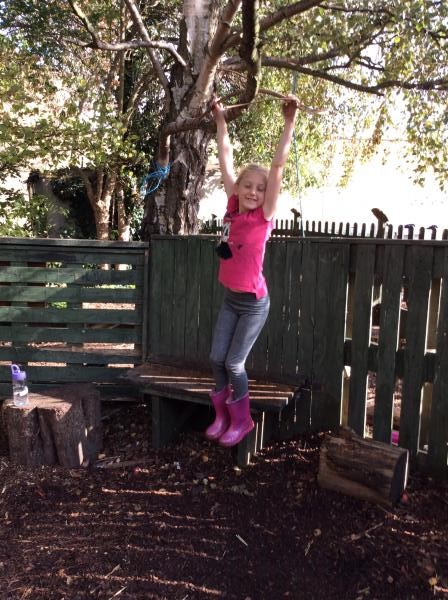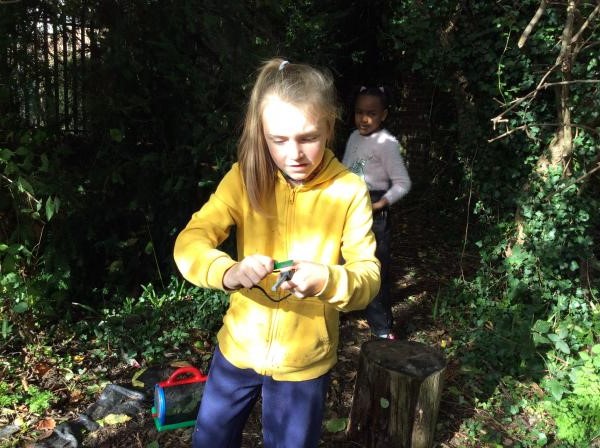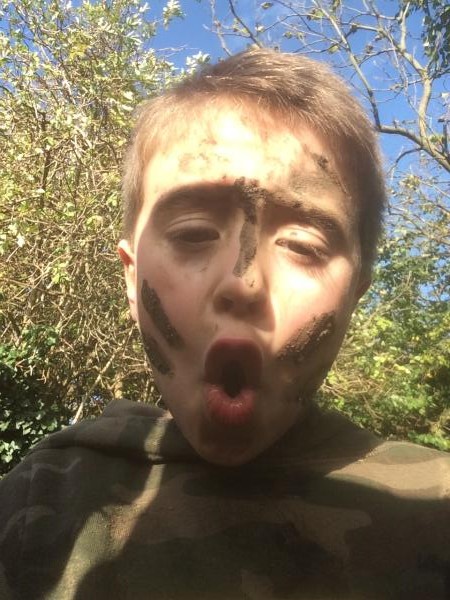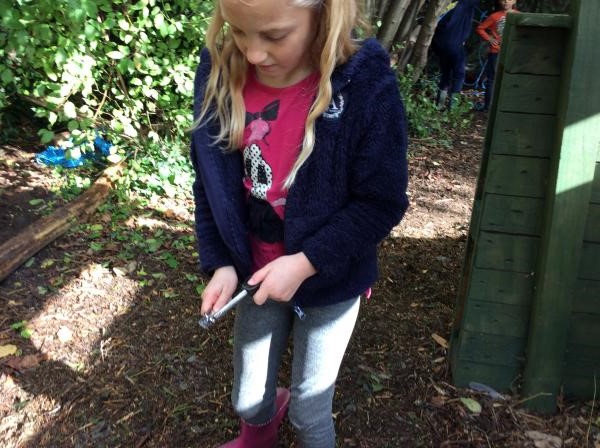 3C enjoyed a fabulous morning at the beach.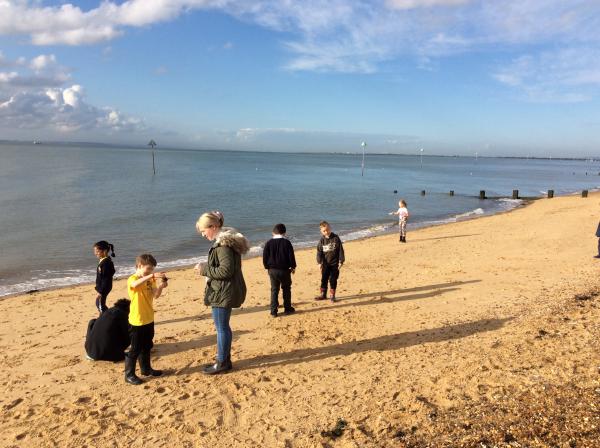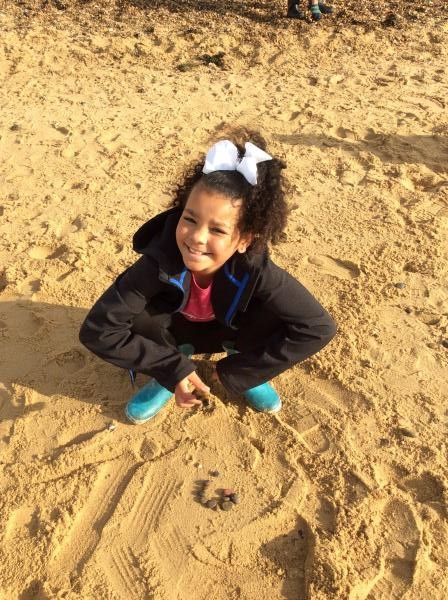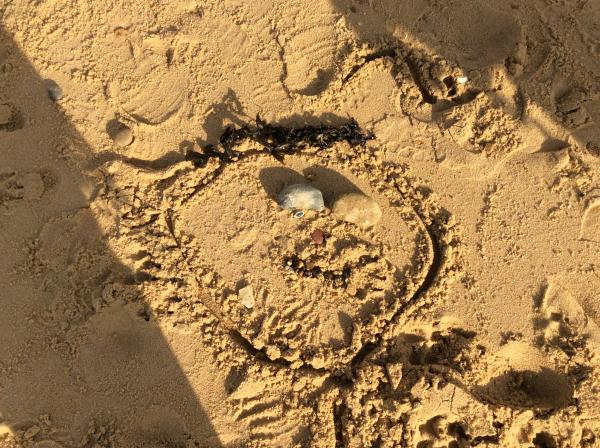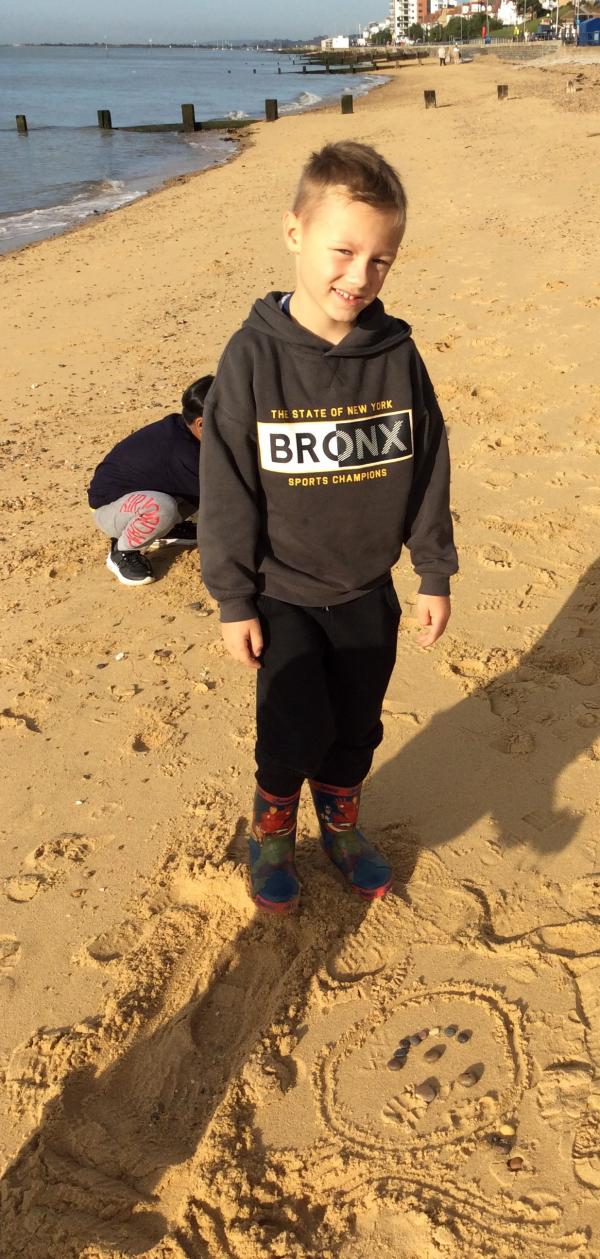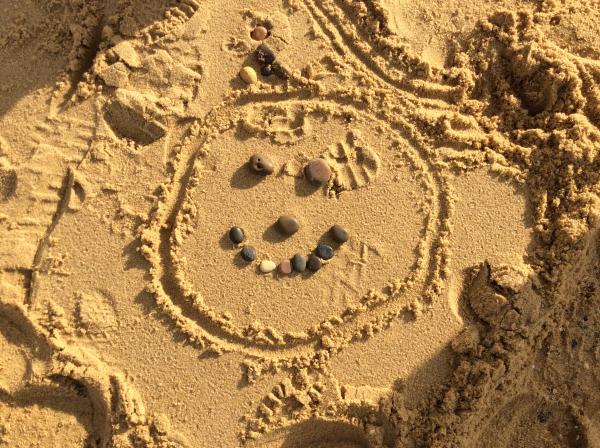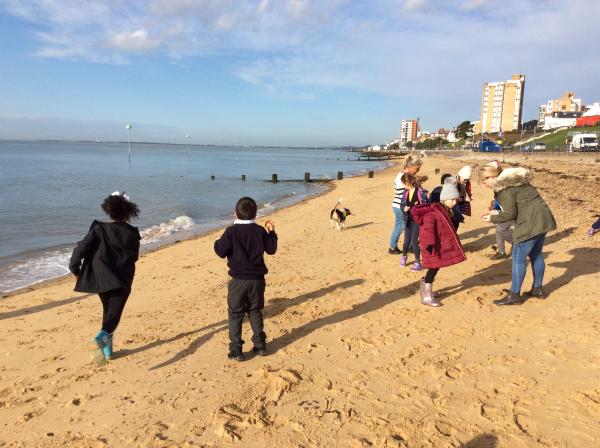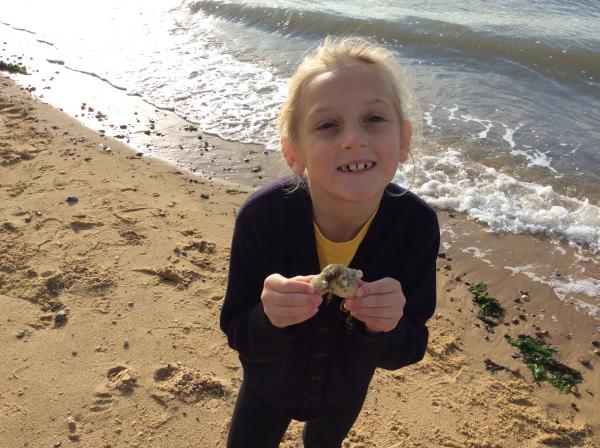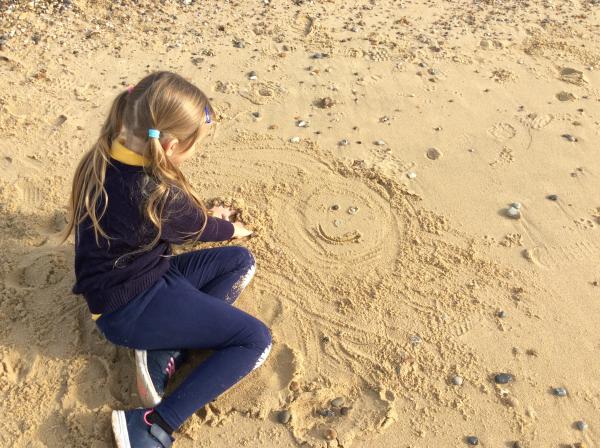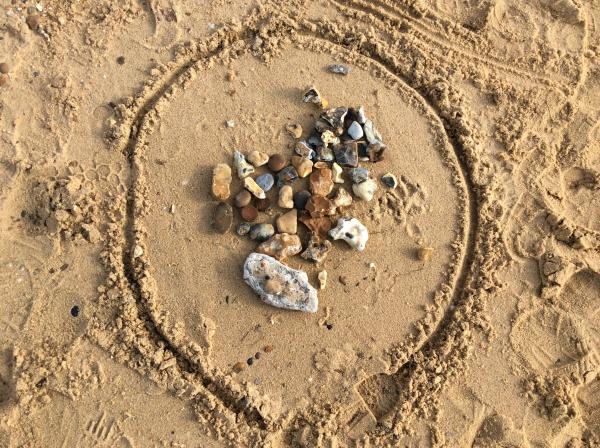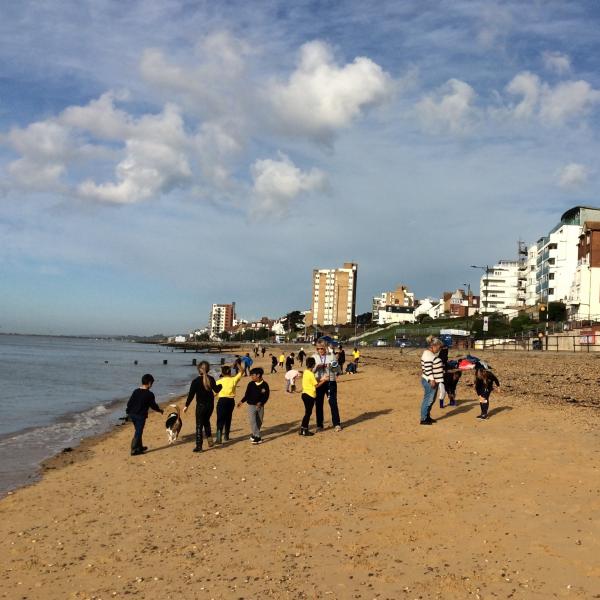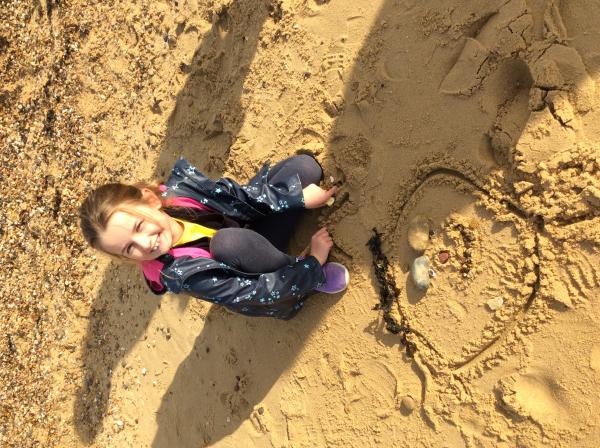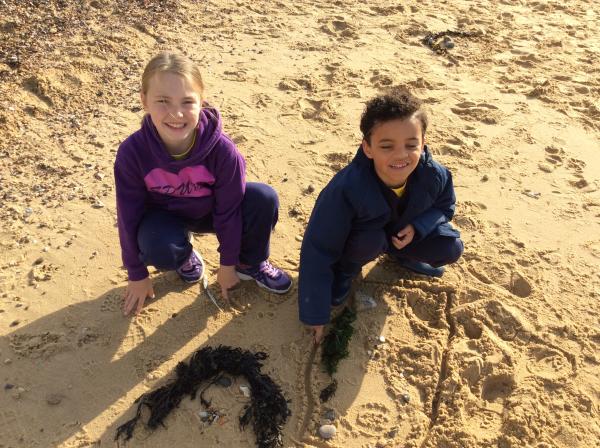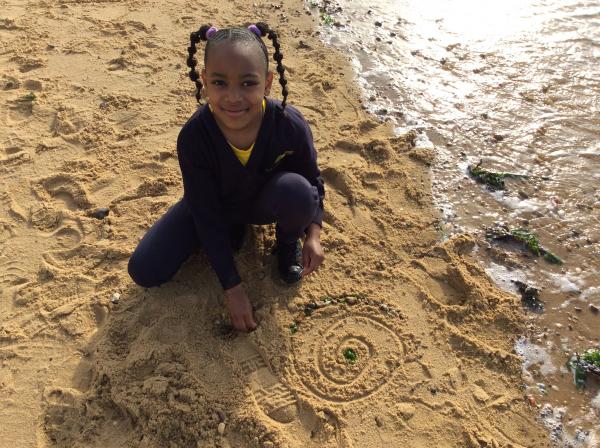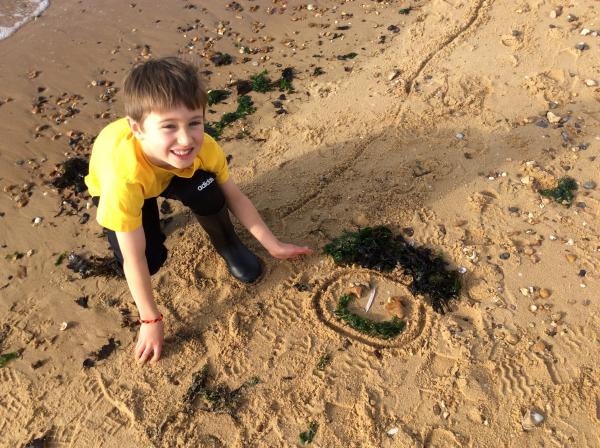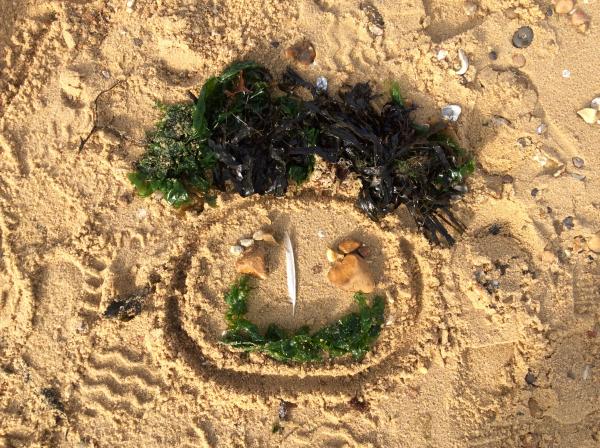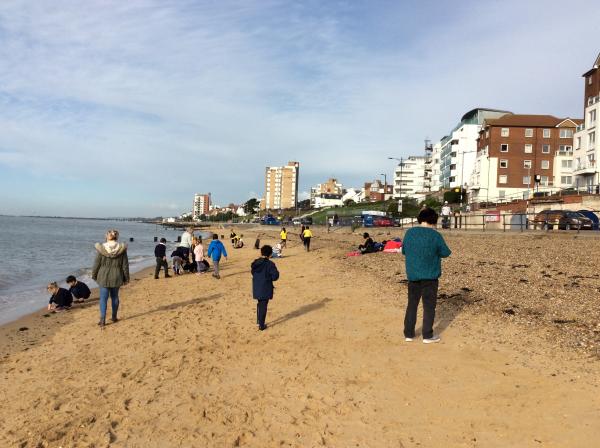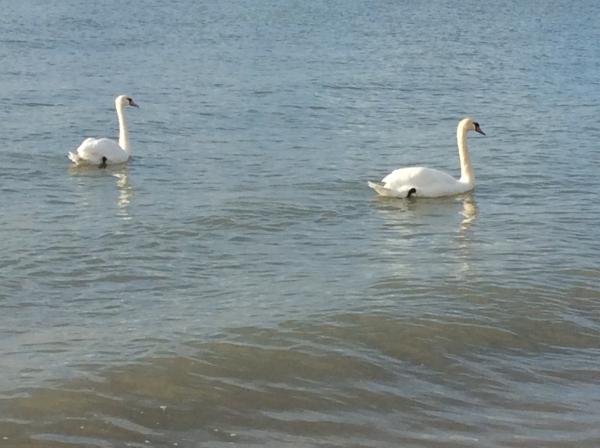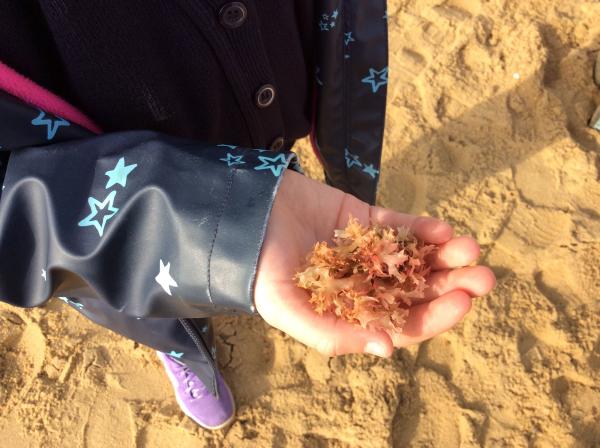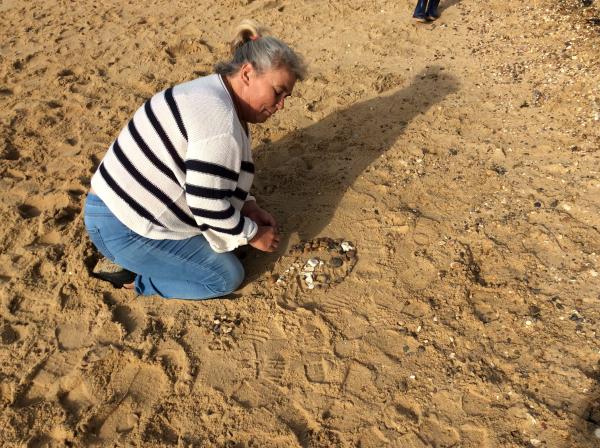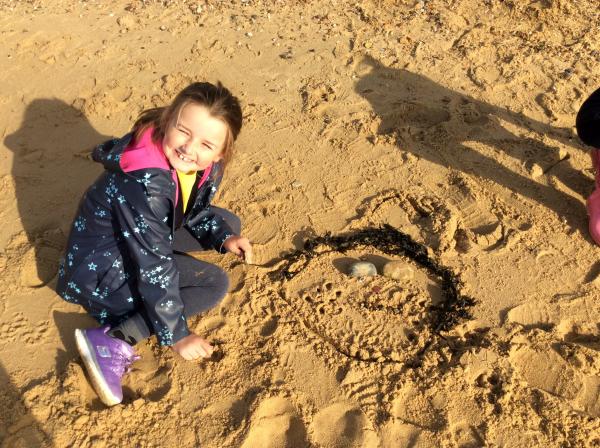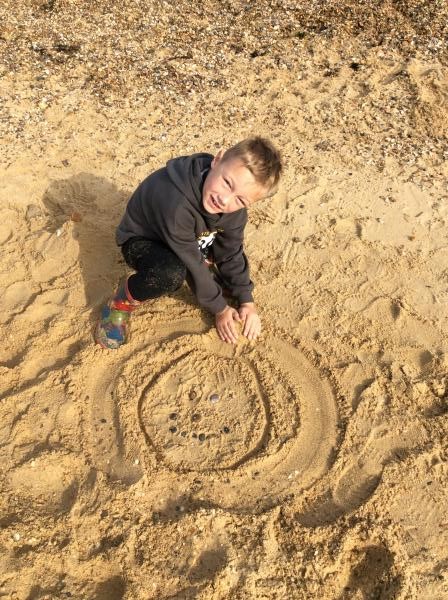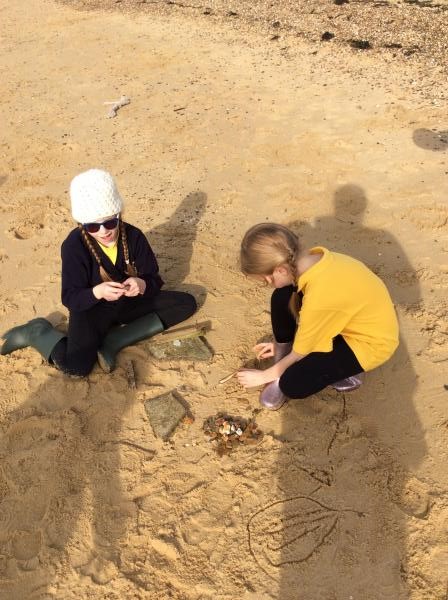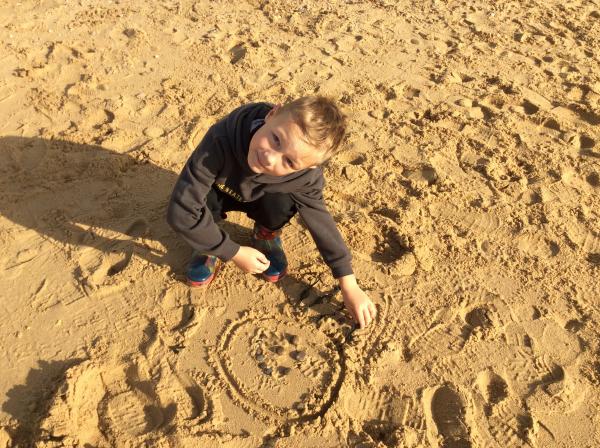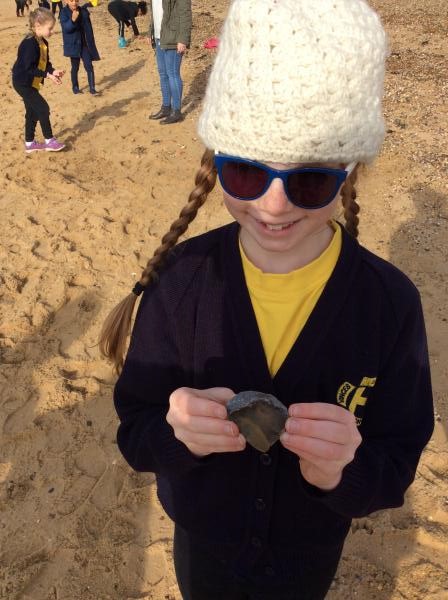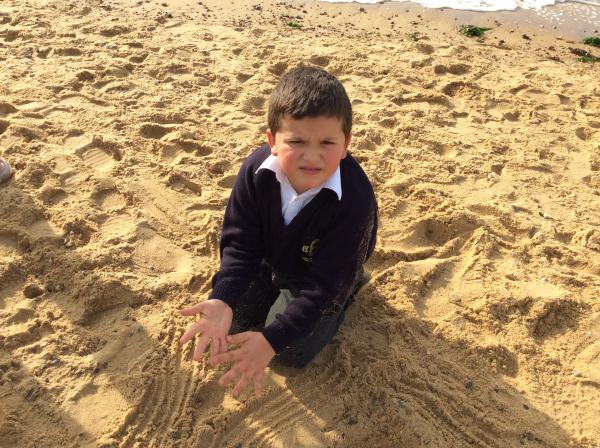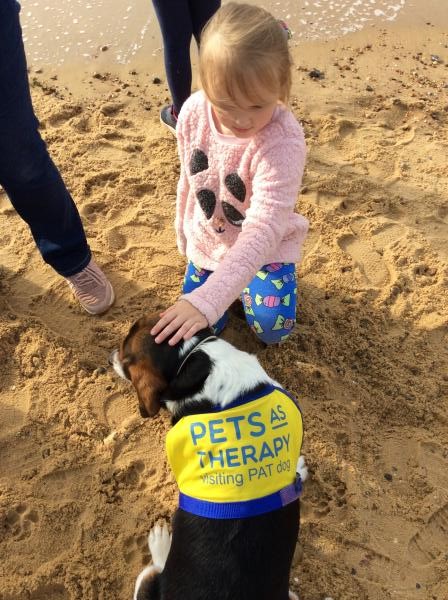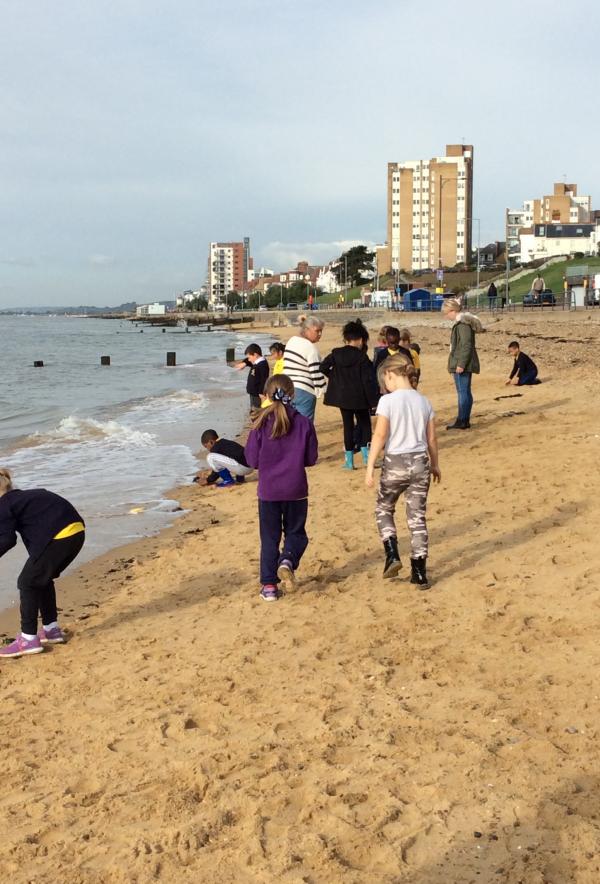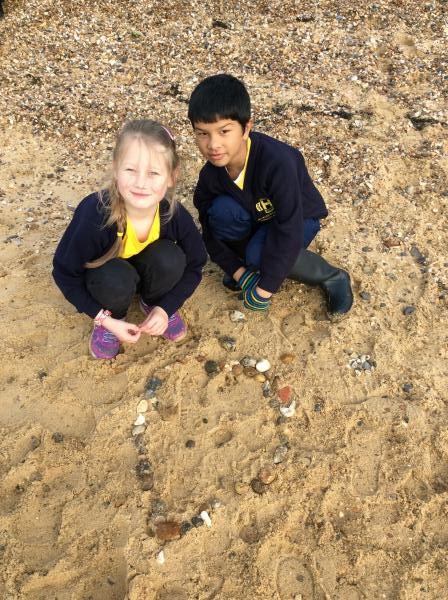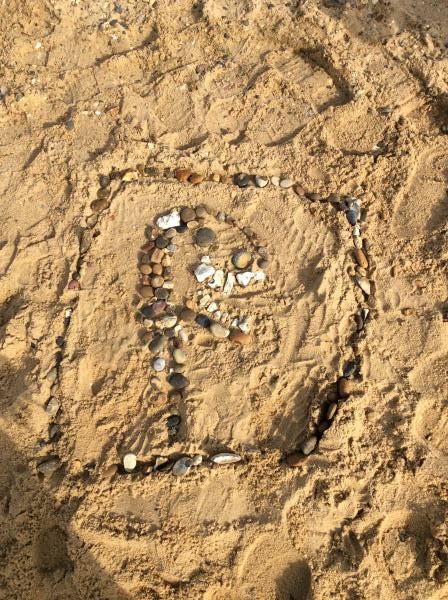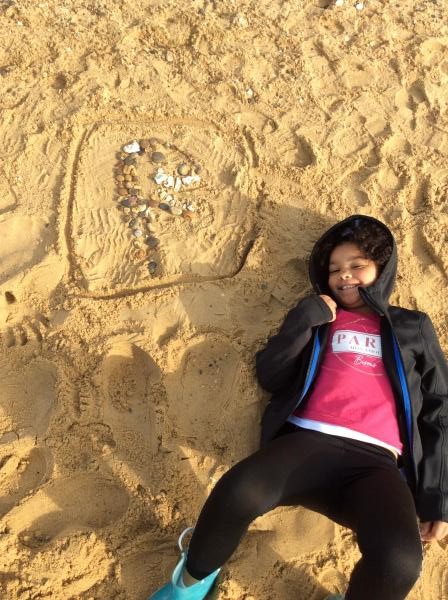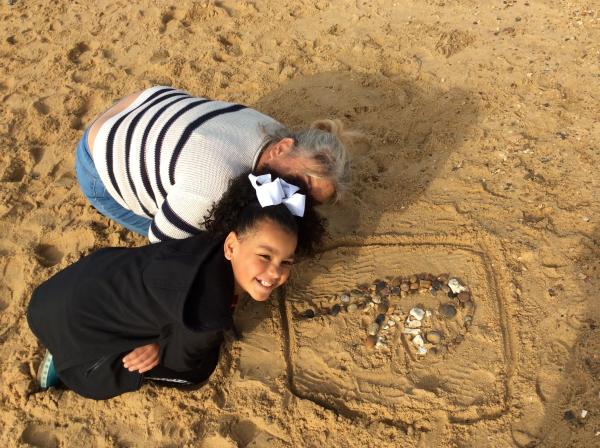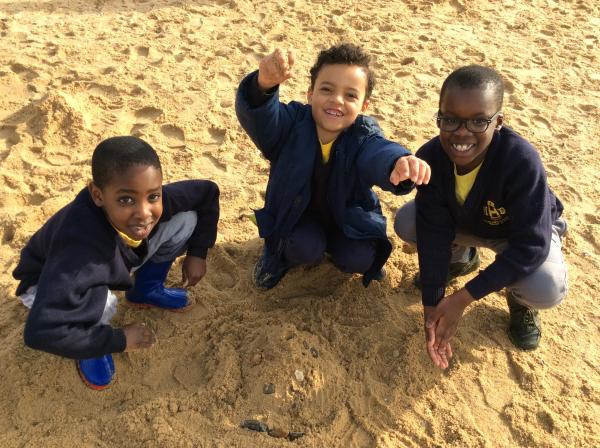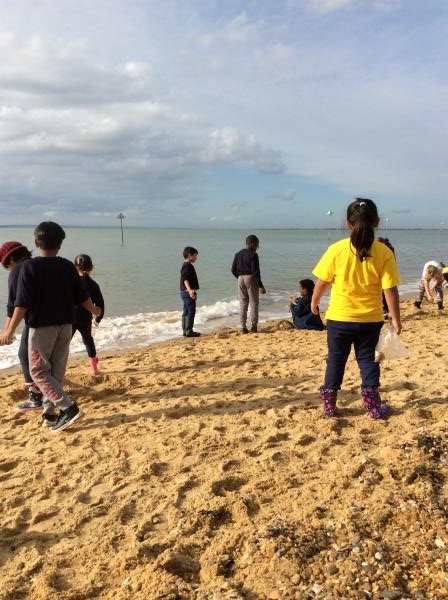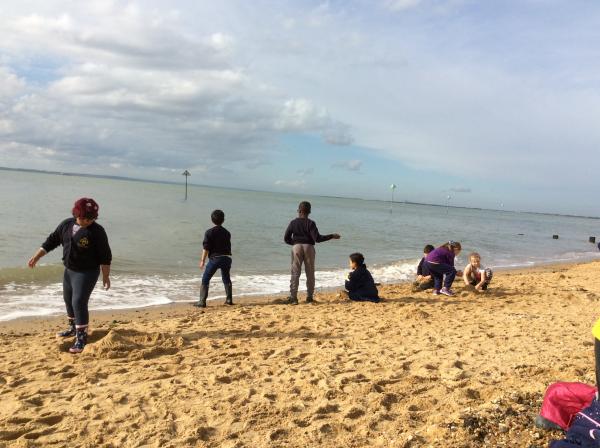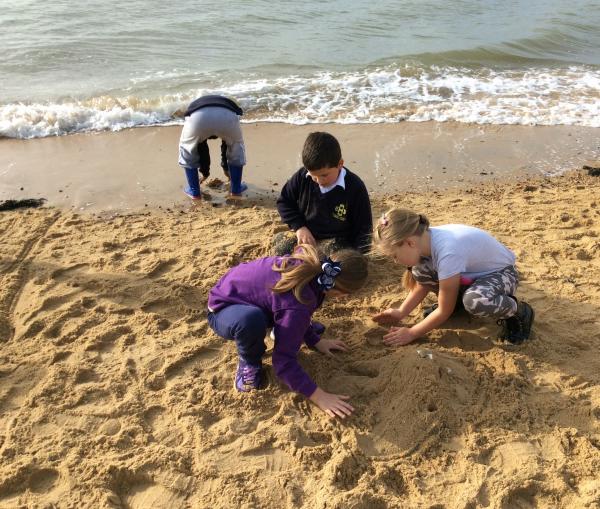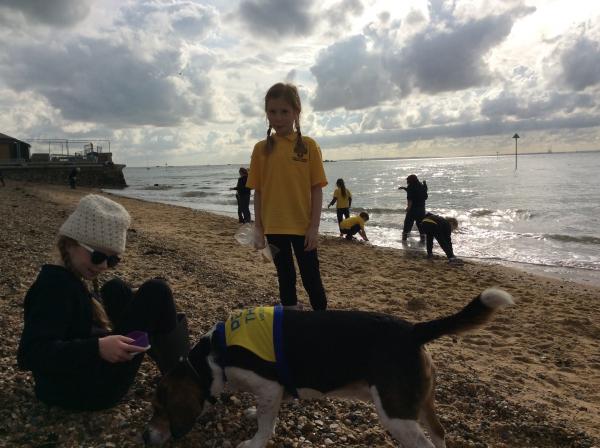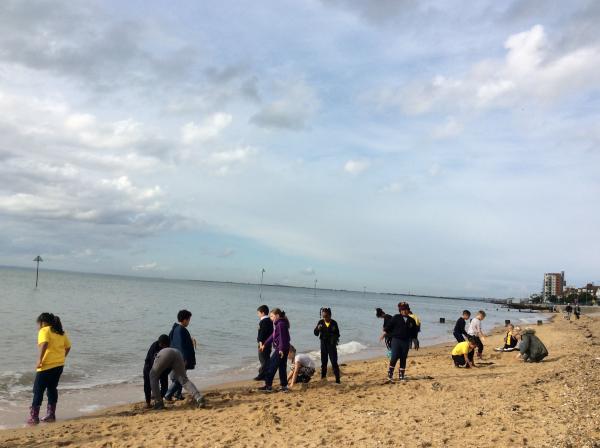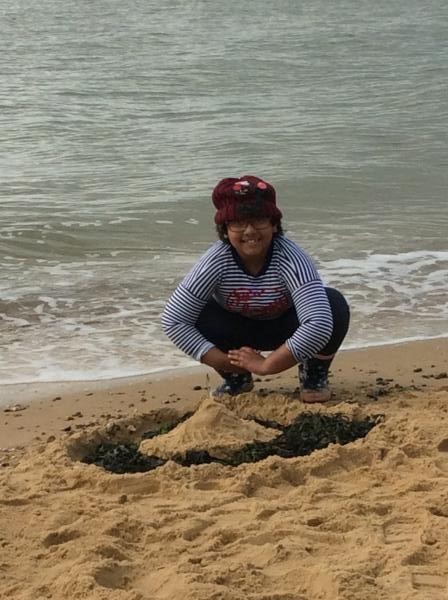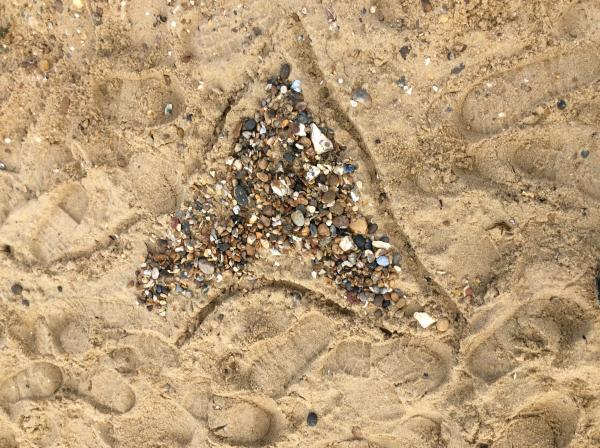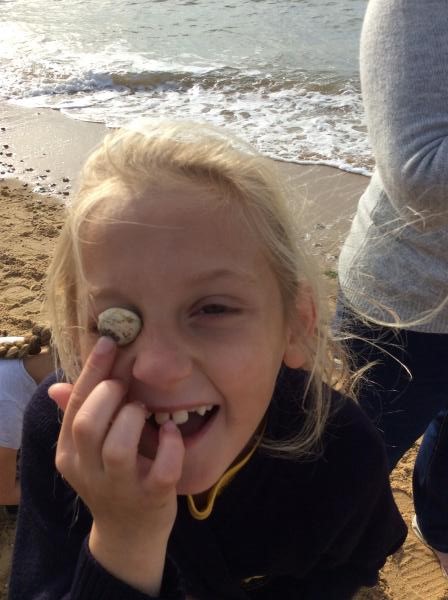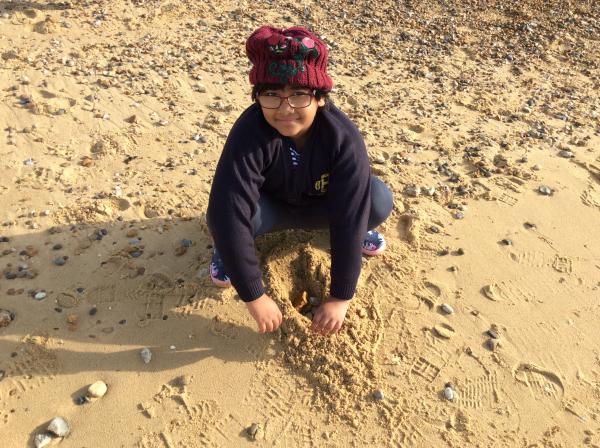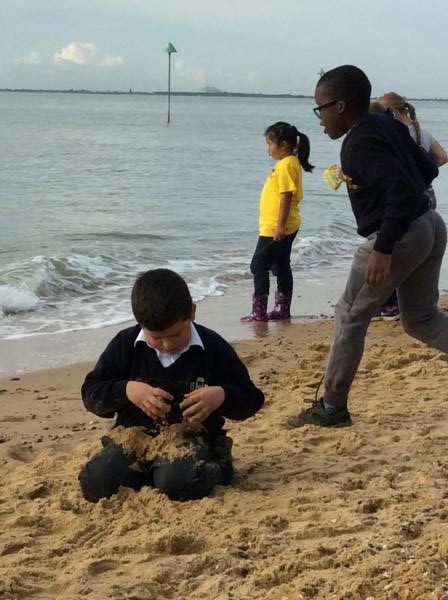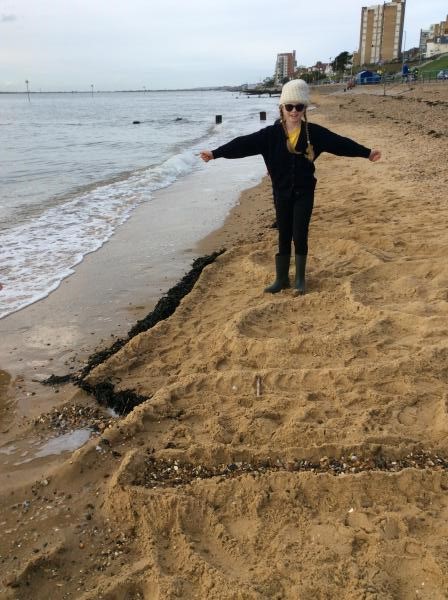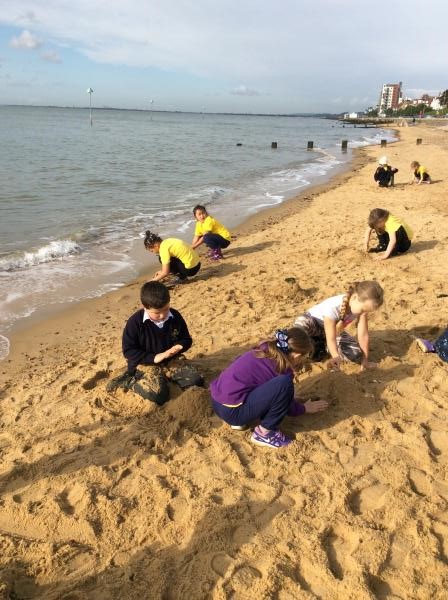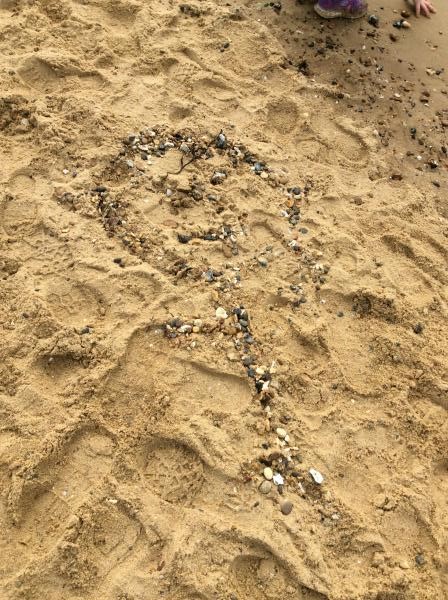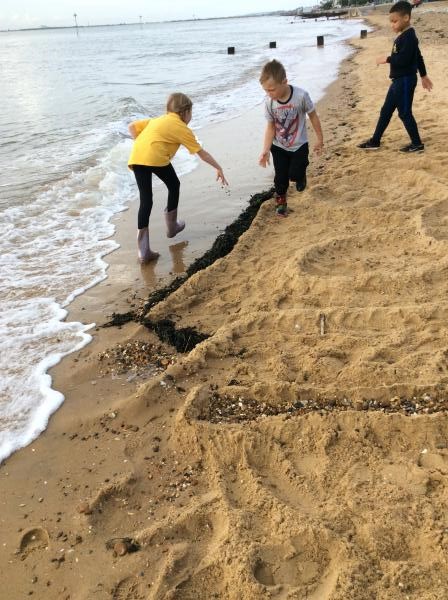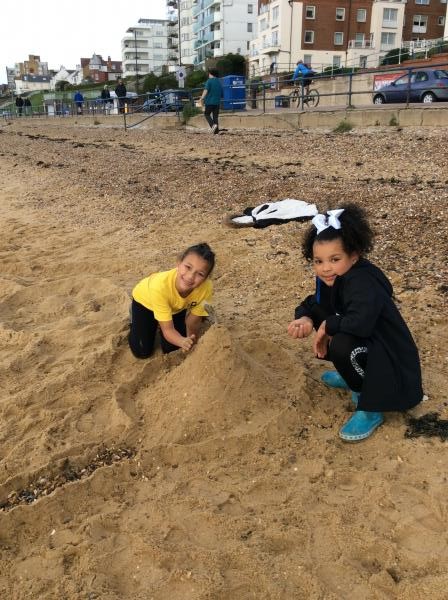 Investigating Soil
Class 3C have been investigating the three different types of soil.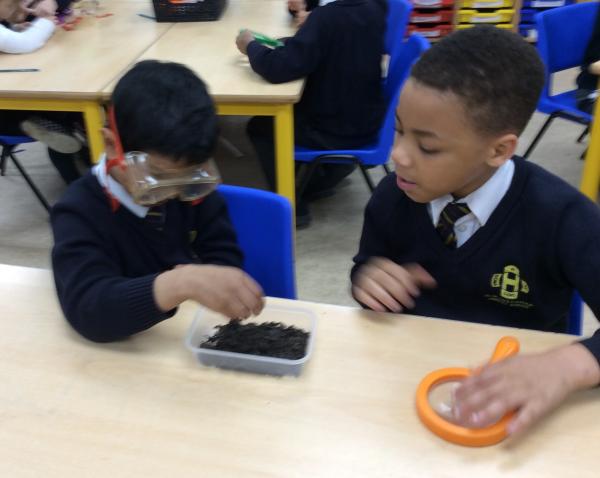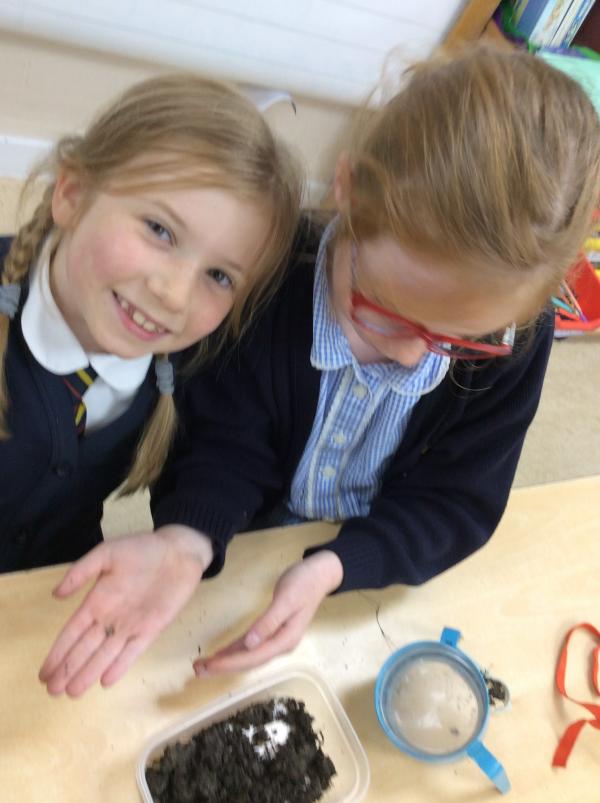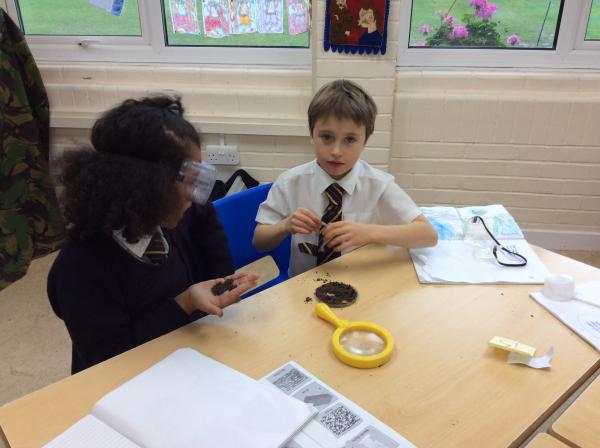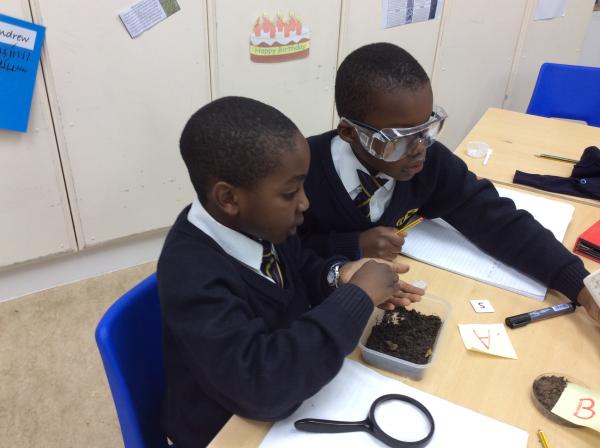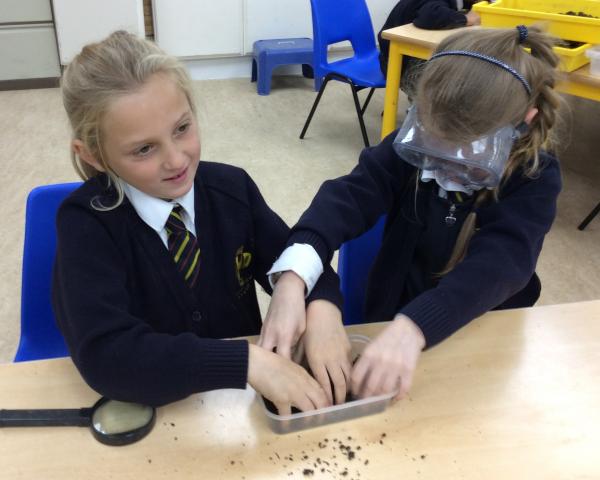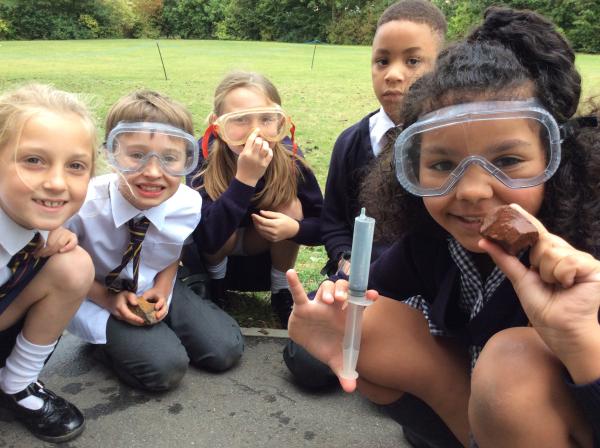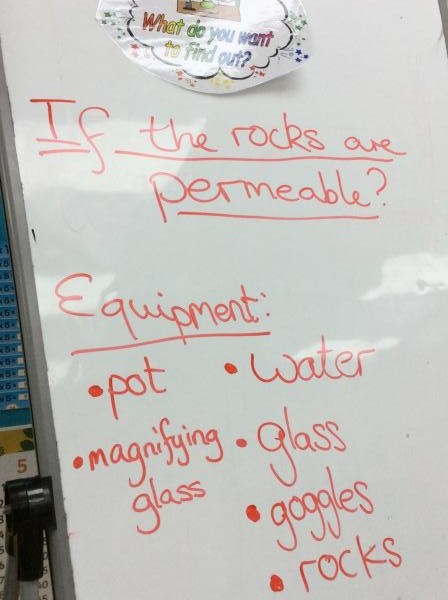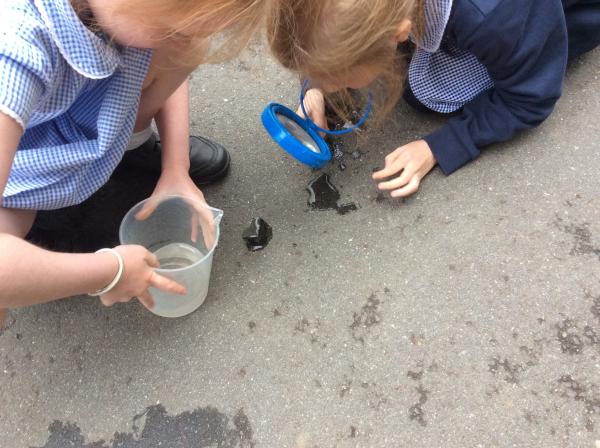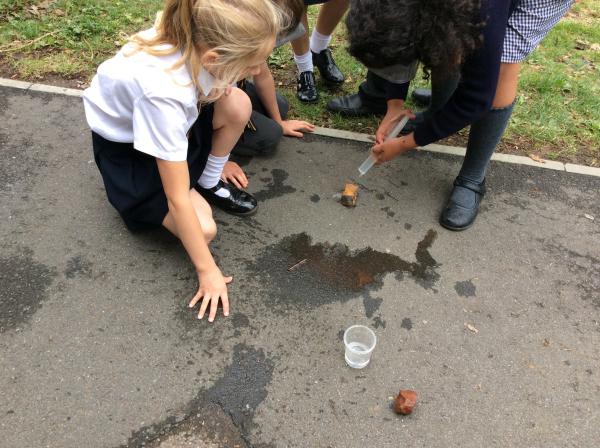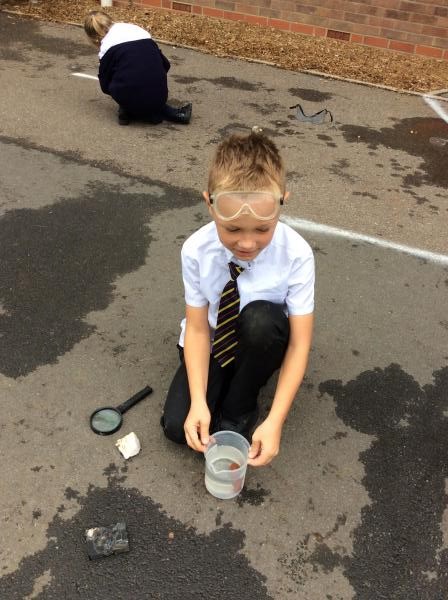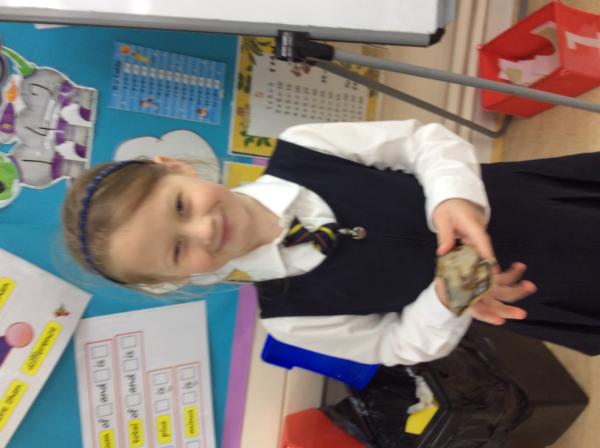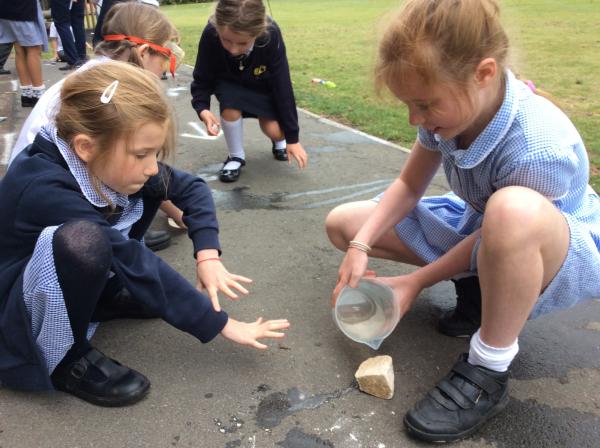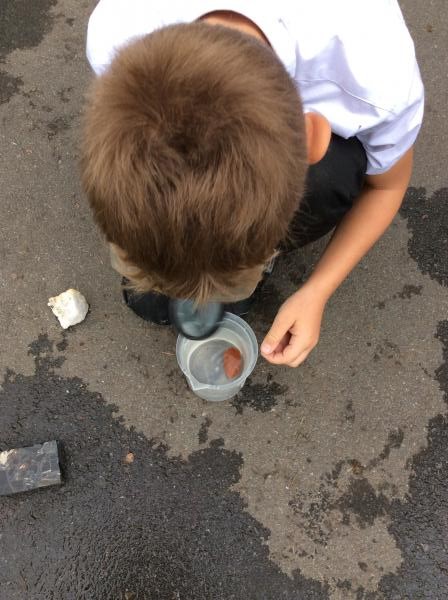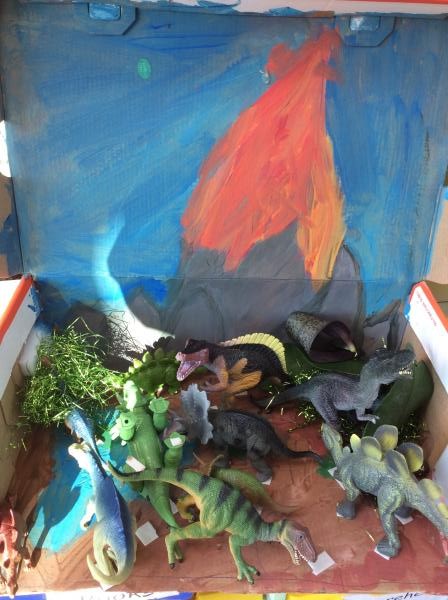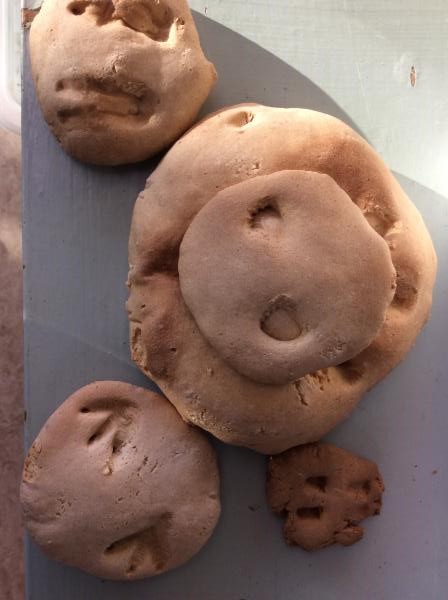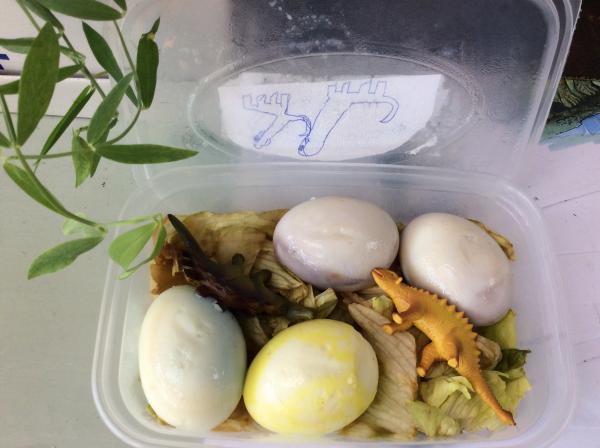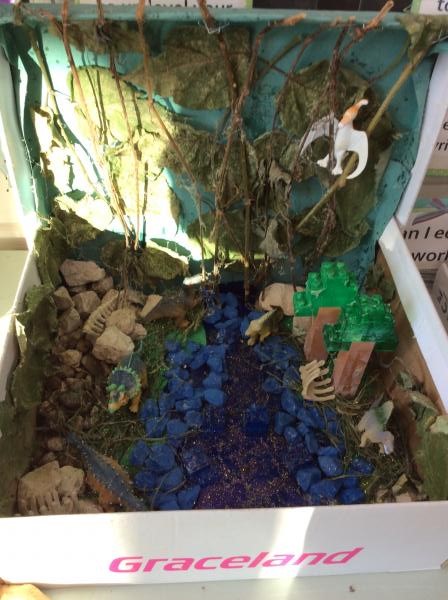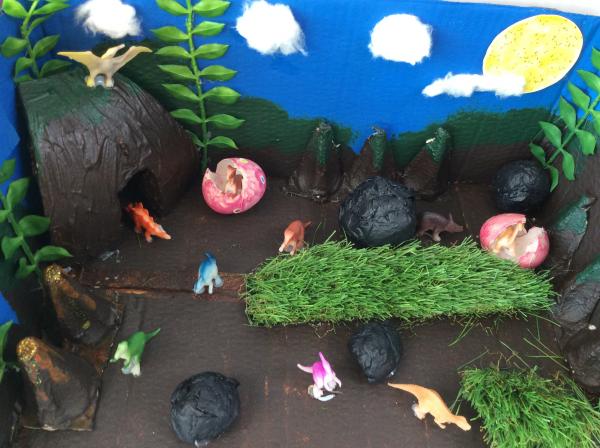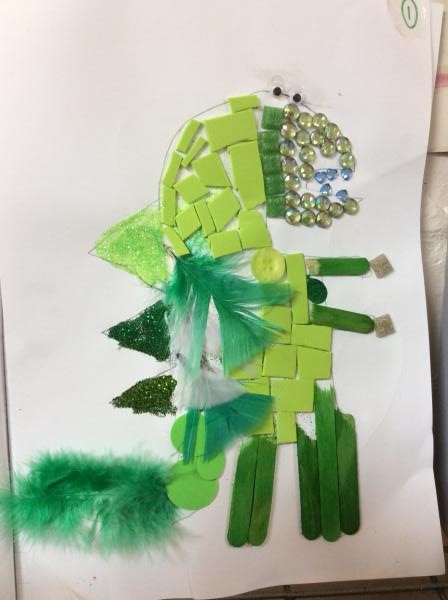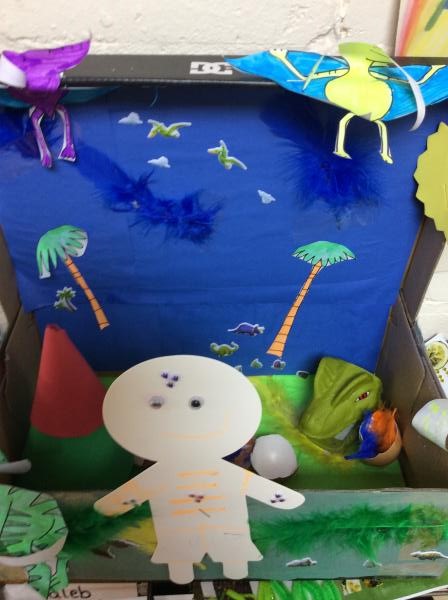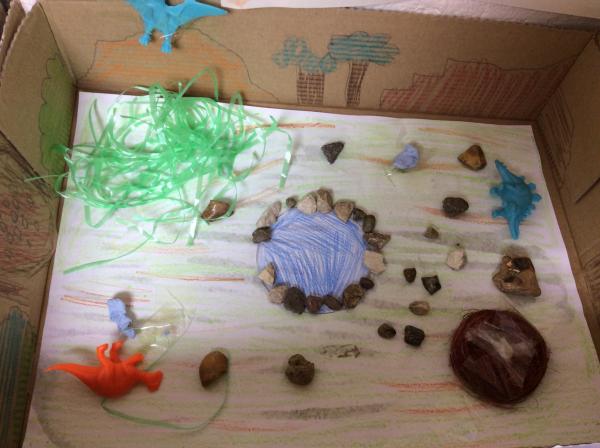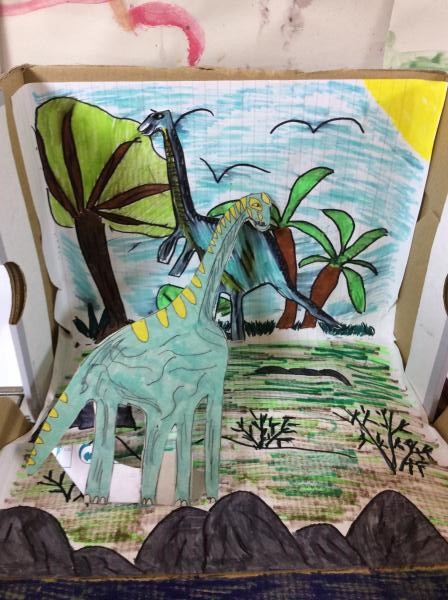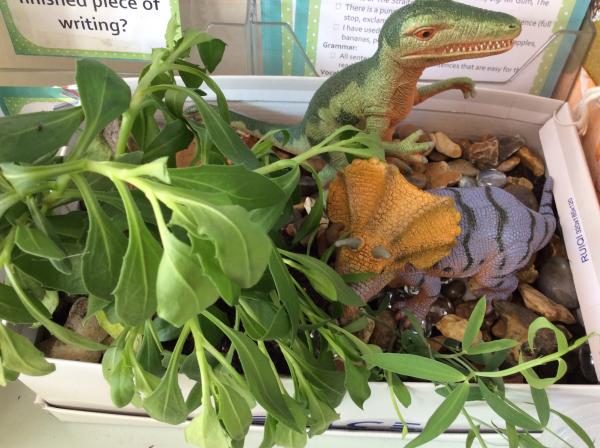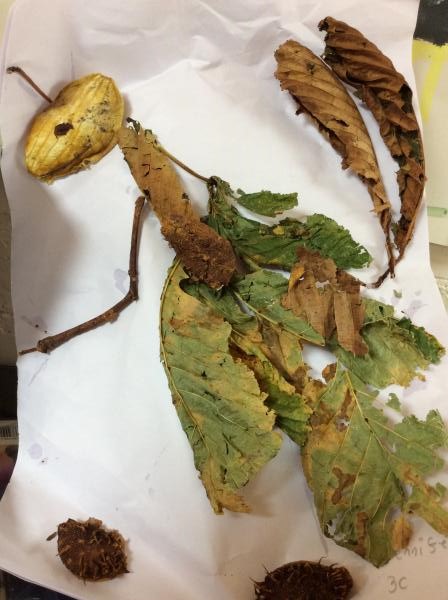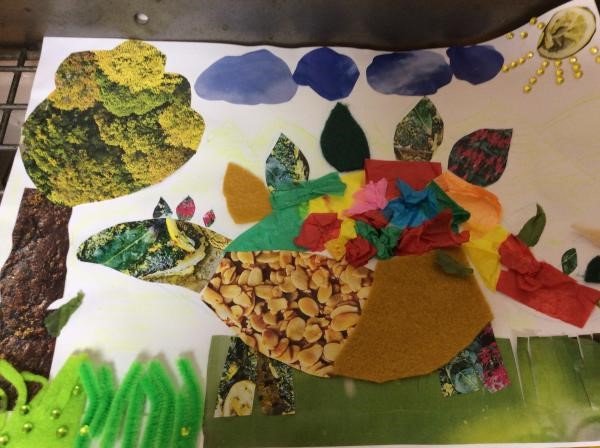 Dinosaur Nests
3GC had great fun in the nature area making nests for dinosaur eggs and finding natural things to make their own fossils.