Welcome to Class 3
Class Teachers:
Robins
Mrs Conyard
Learning Support Assistant
Mrs Hardcastle
Mrs Clarke
Seagulls
Mrs Giordmaina
Mr Curtis
Learning Support Assistants
Mrs Howe
Mrs Rektor
Mrs Hardcastle


---
---
The Latest News from Robins & Seagulls
Robins in the Nature Area
3 Robins had an extremely busy day in the nature area. They started by searching out the fairy doors which year 6 had designed. After, they moved onto recognising birds that live locally and preparing some food for them. They played eagle eye, using all their hunting skills and relating it to bird life, to find each other.
As the morning drew to a close, year 3 investigated pulleys and catapults and the forces which act on these.
In the afternoon, Robins designed their own experiments to test toy cars on different surfaces. They produced results and made conclusions about which surface was best and why? An extremely busy day all round!!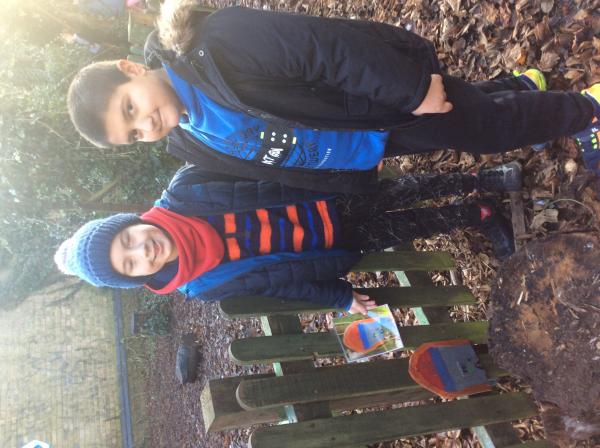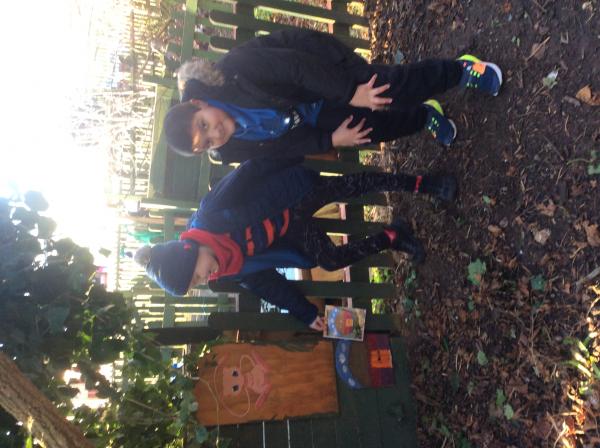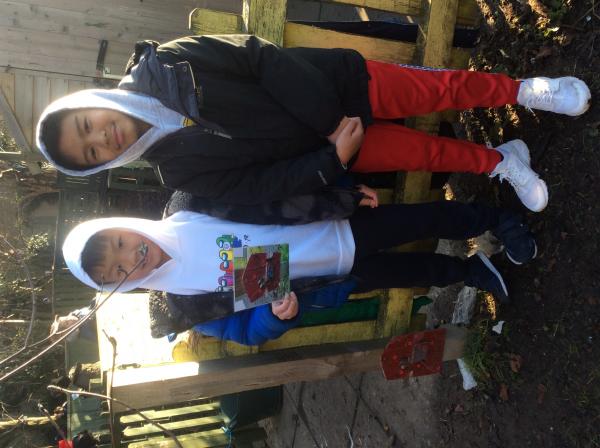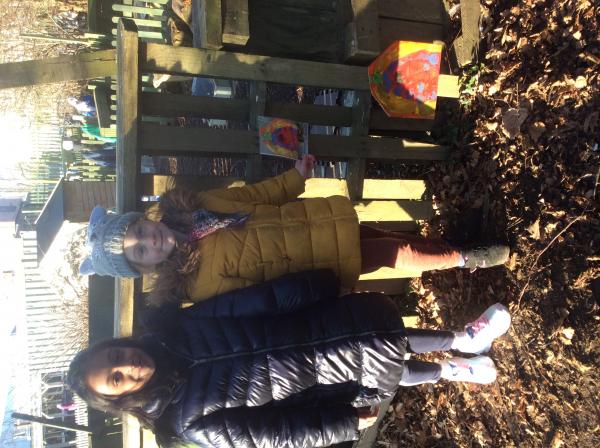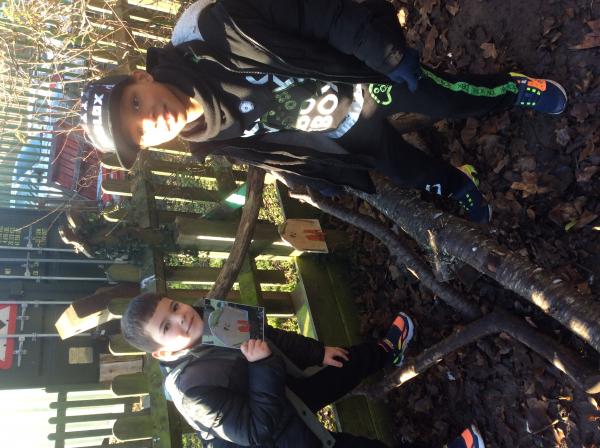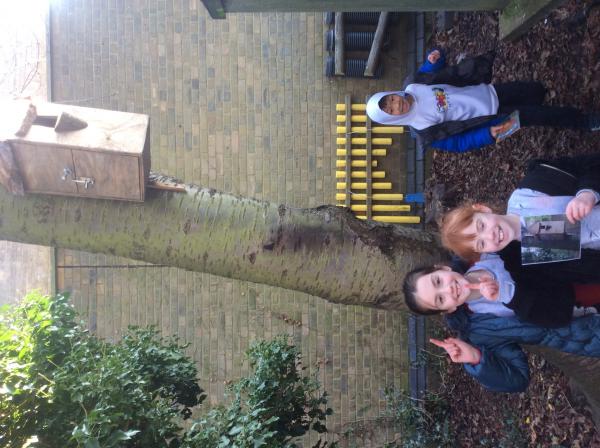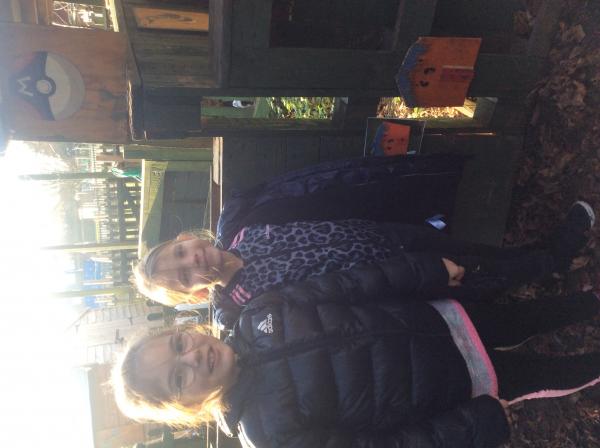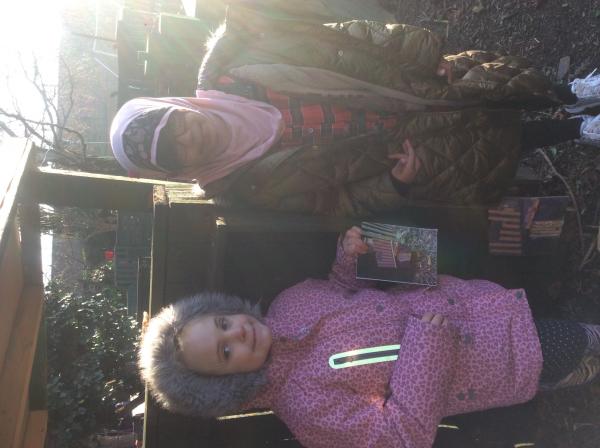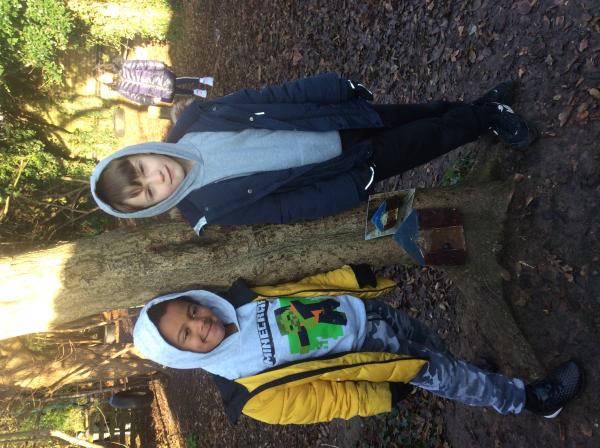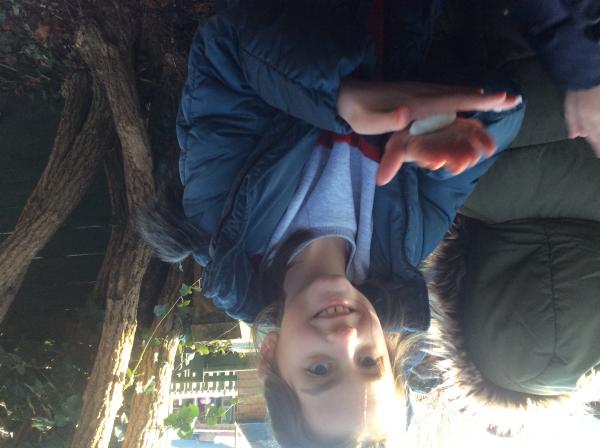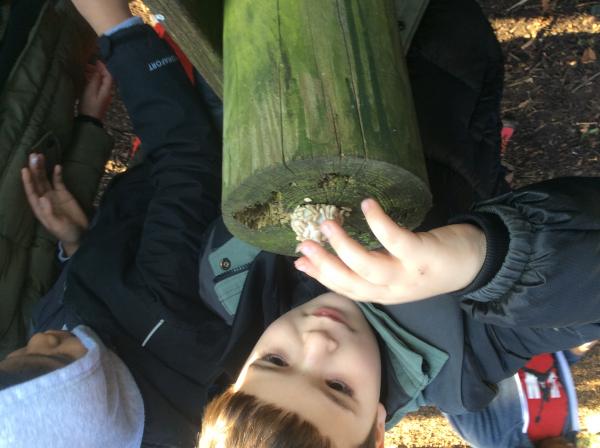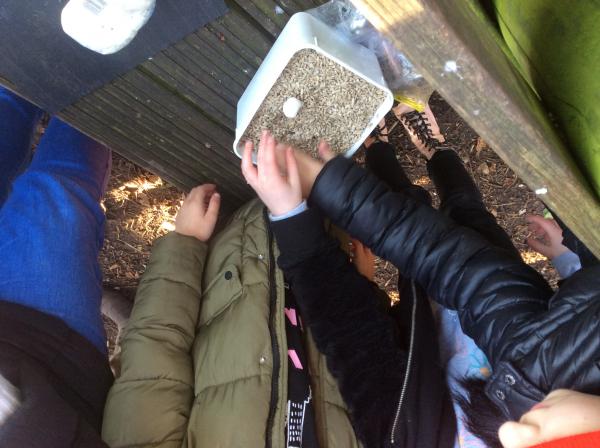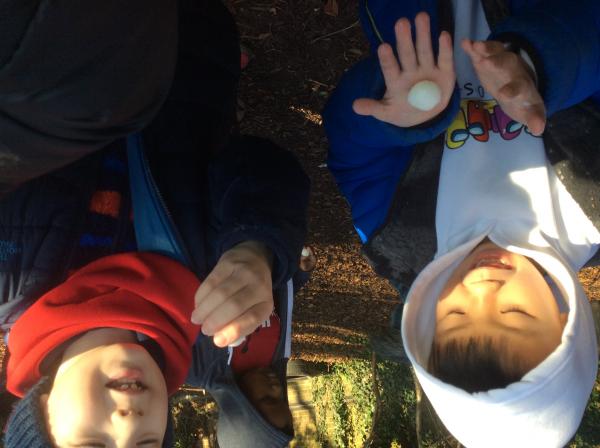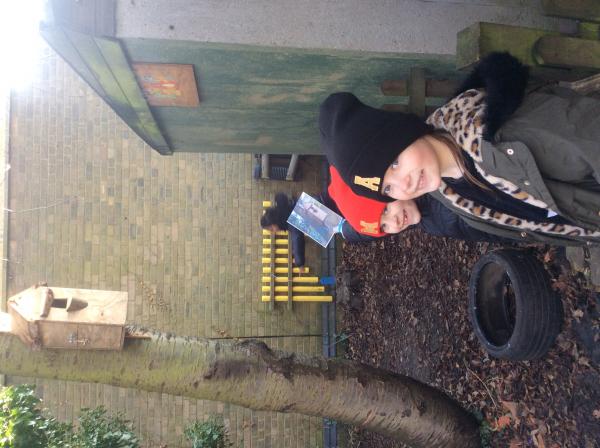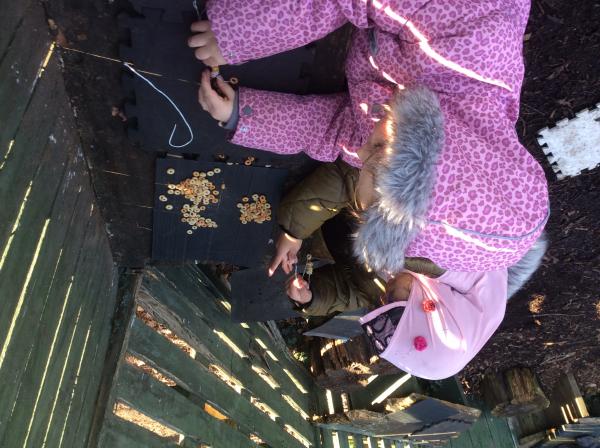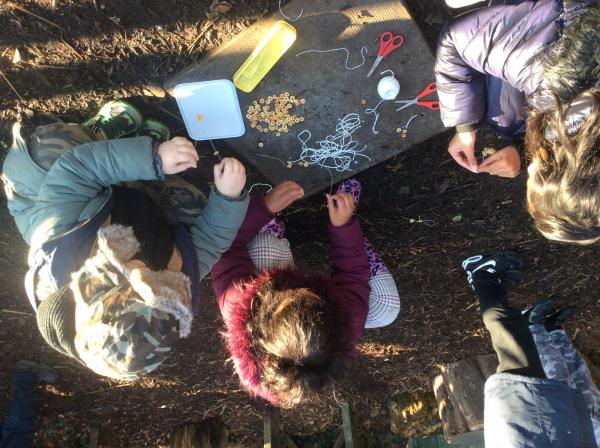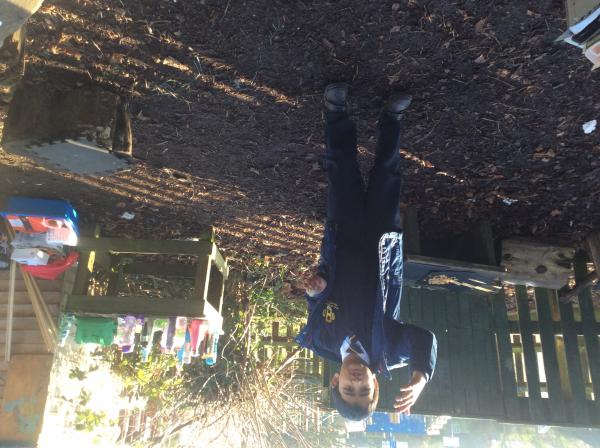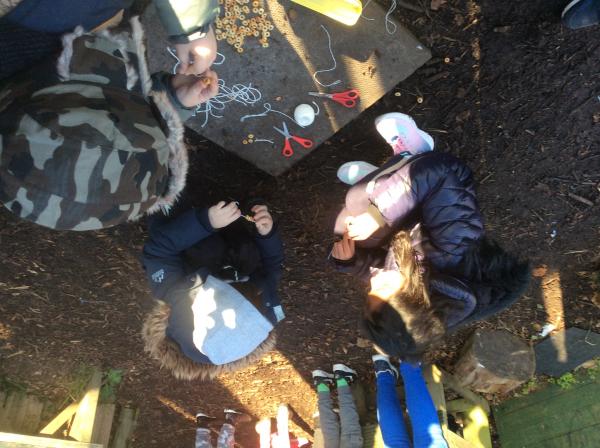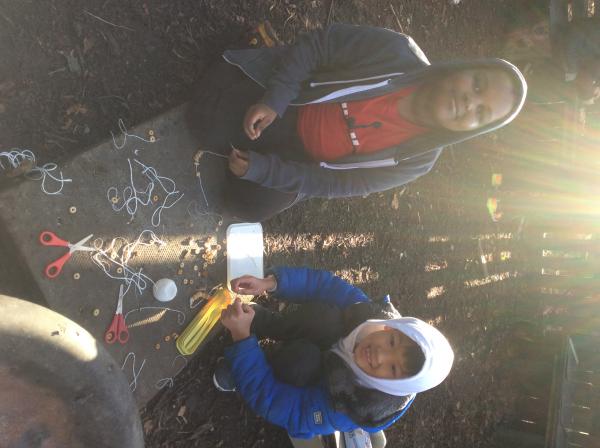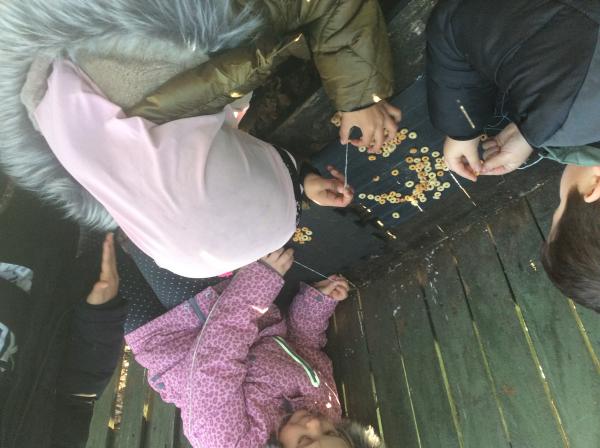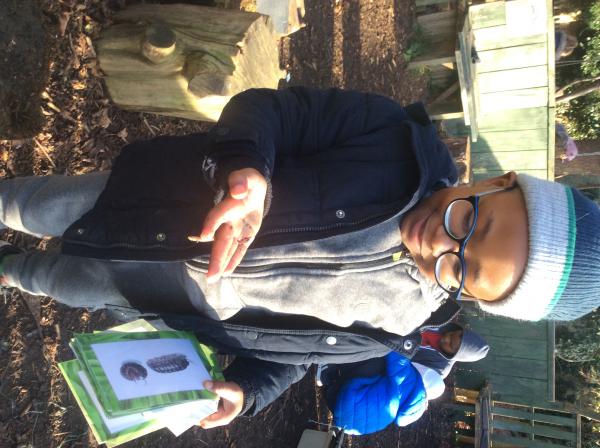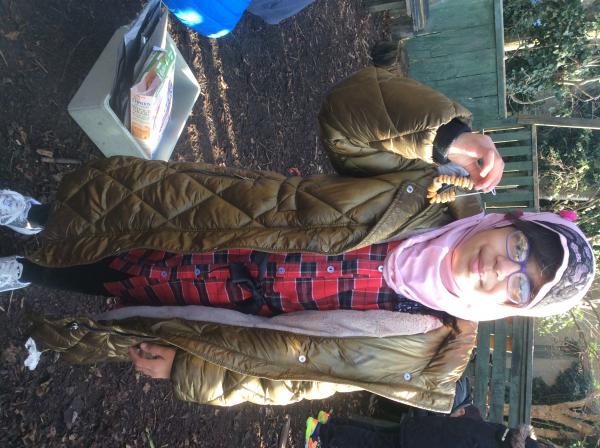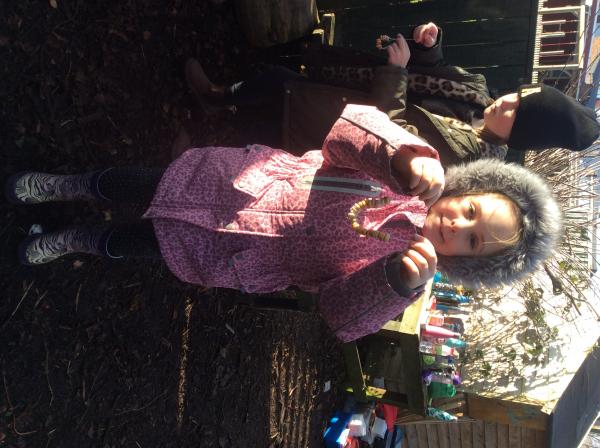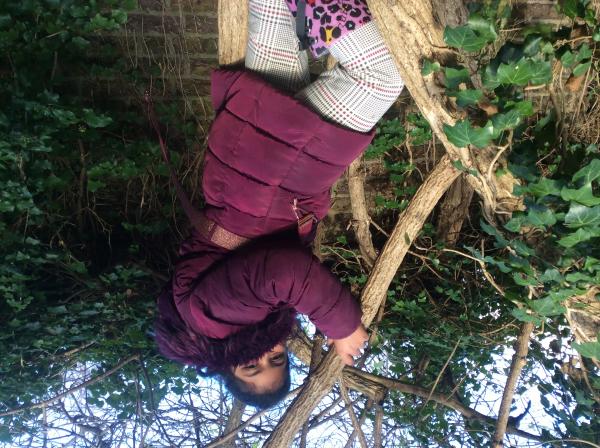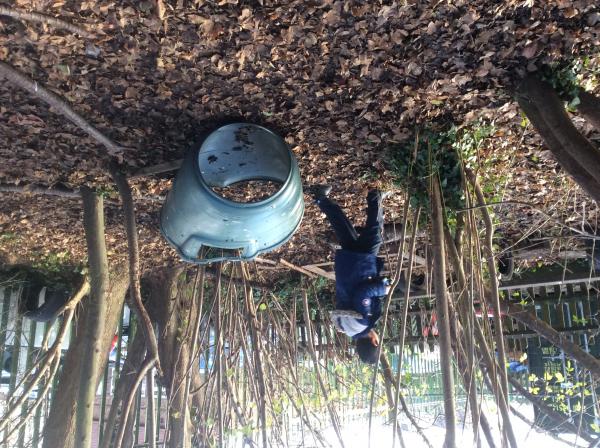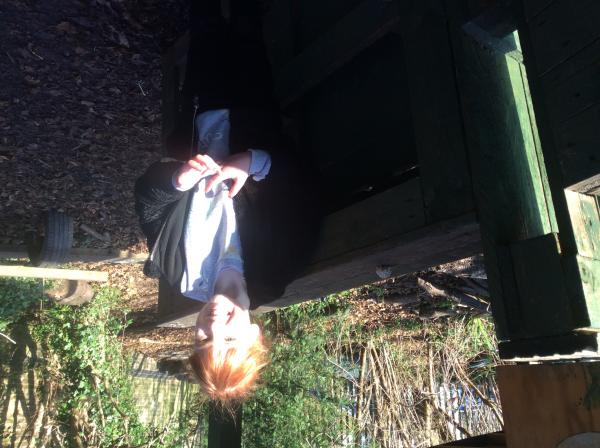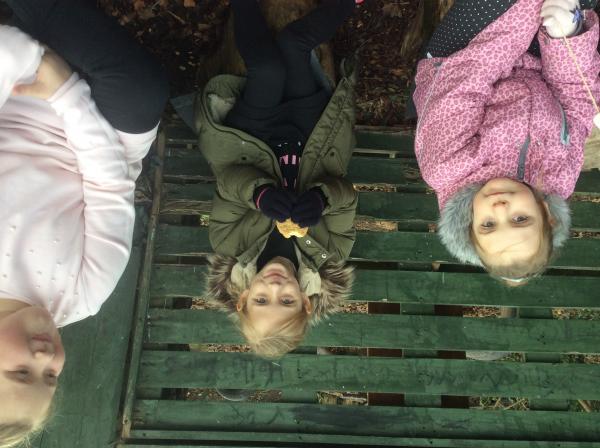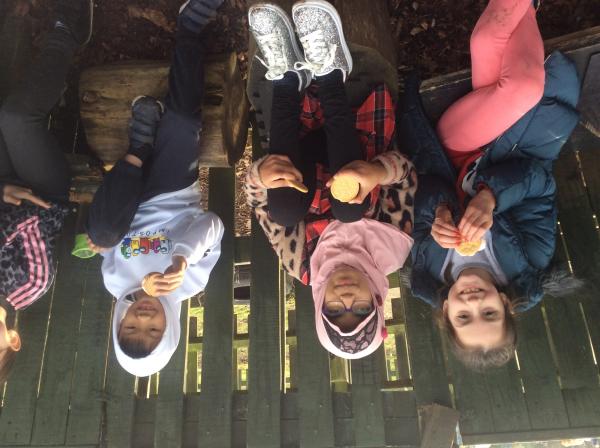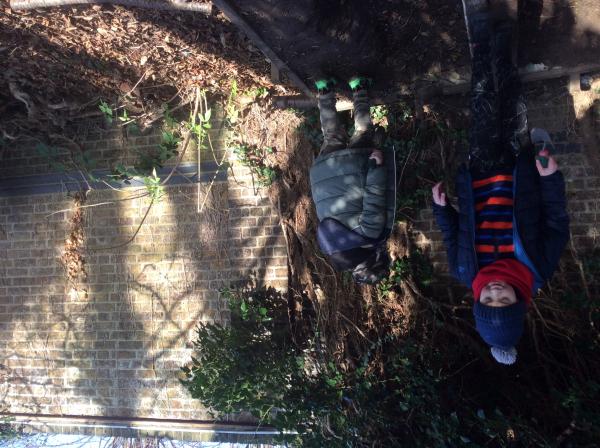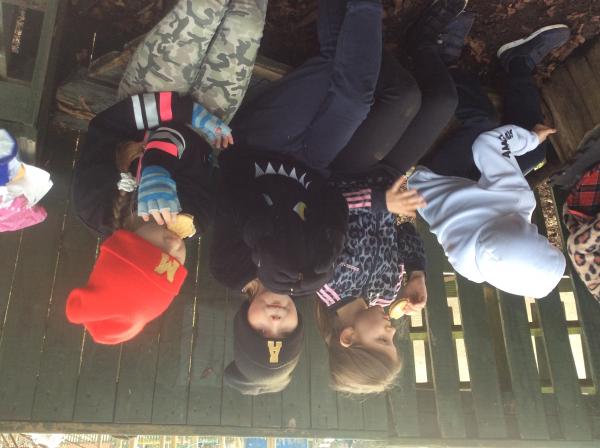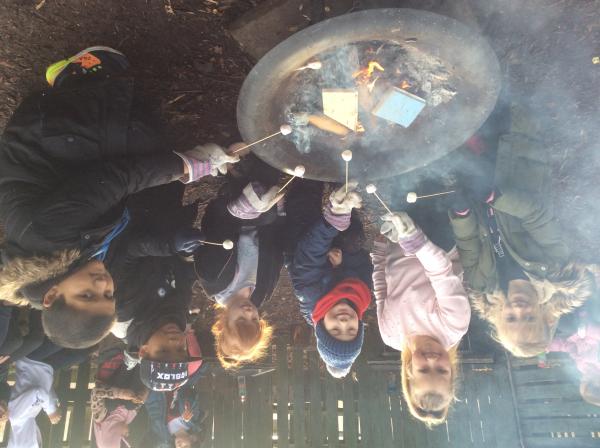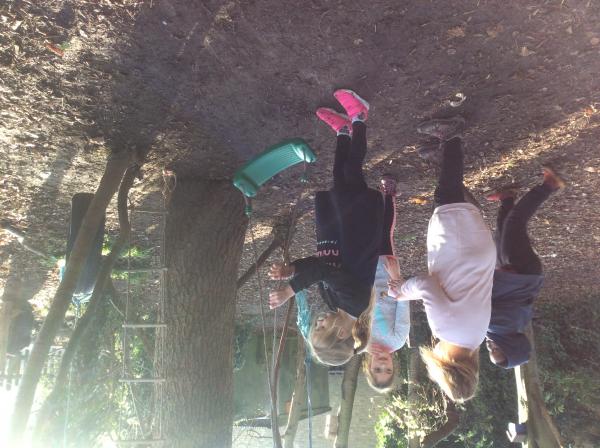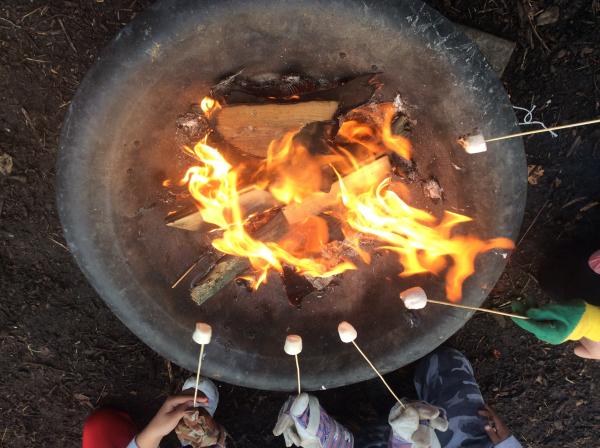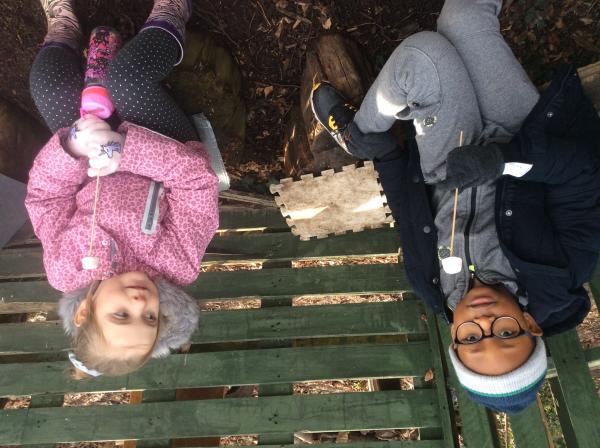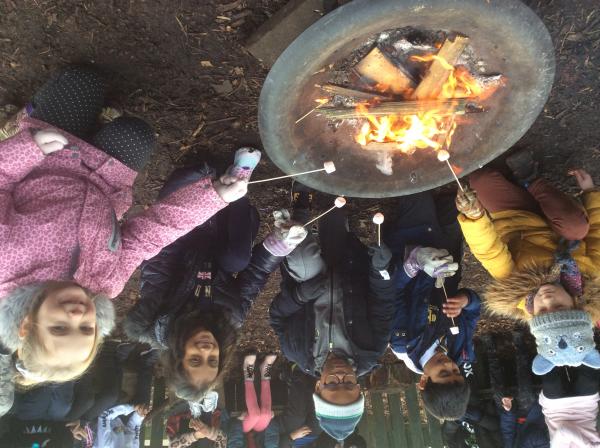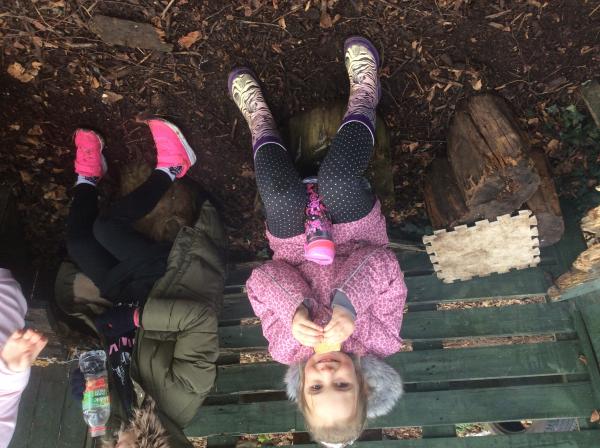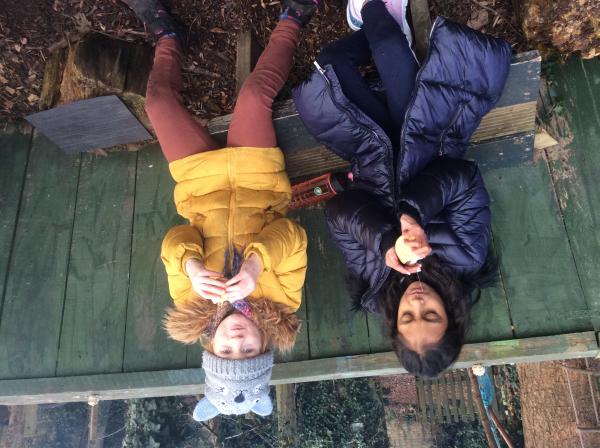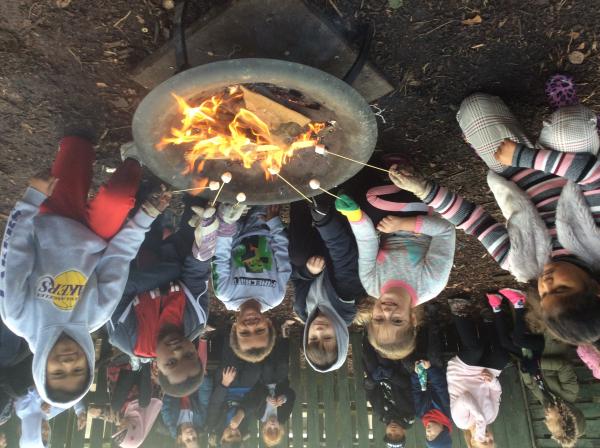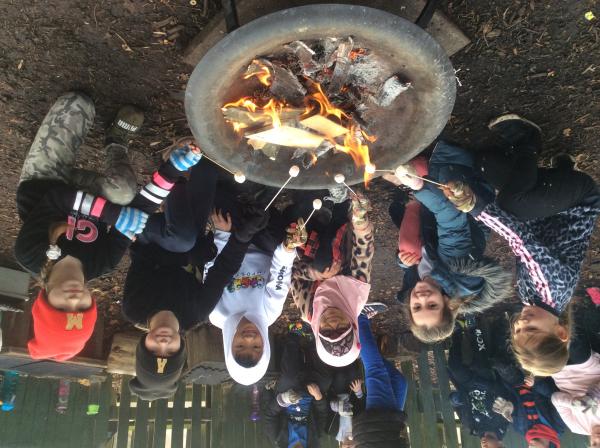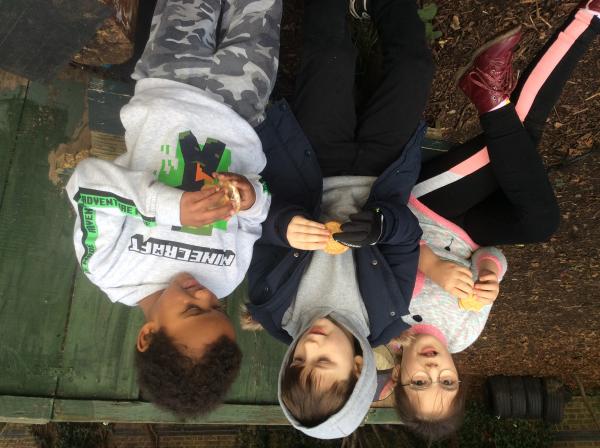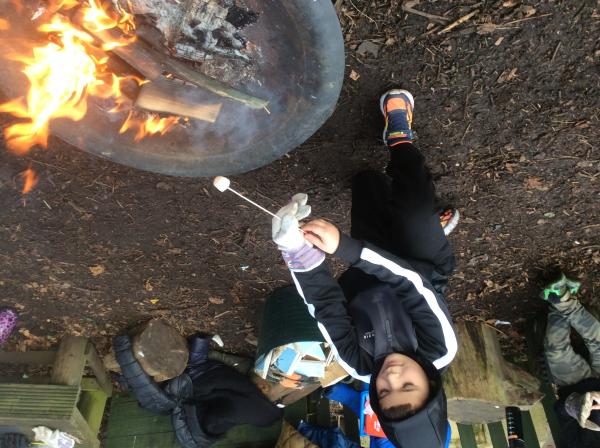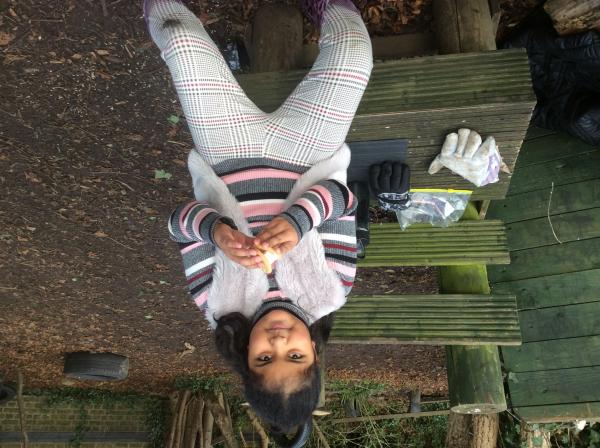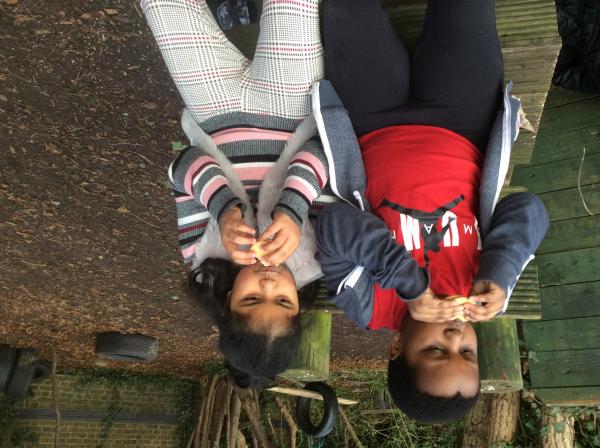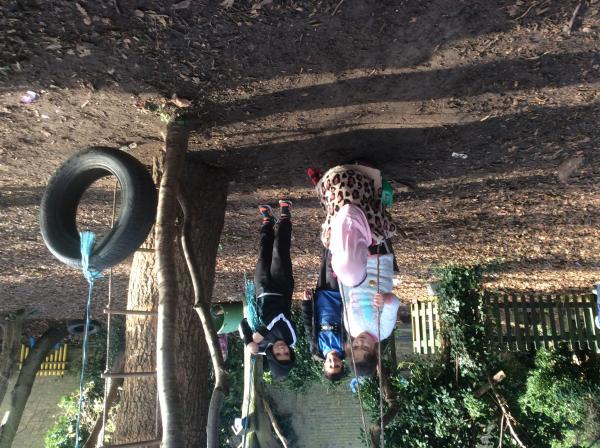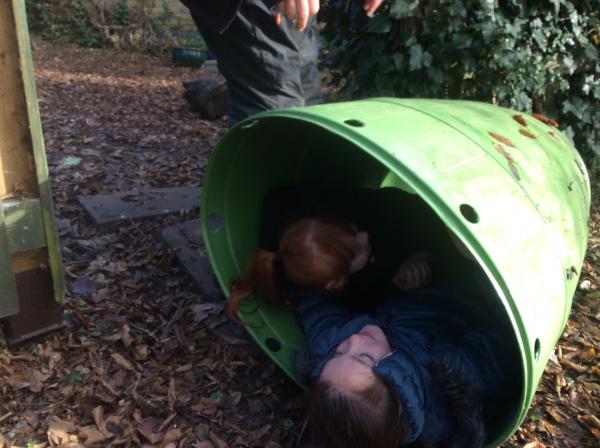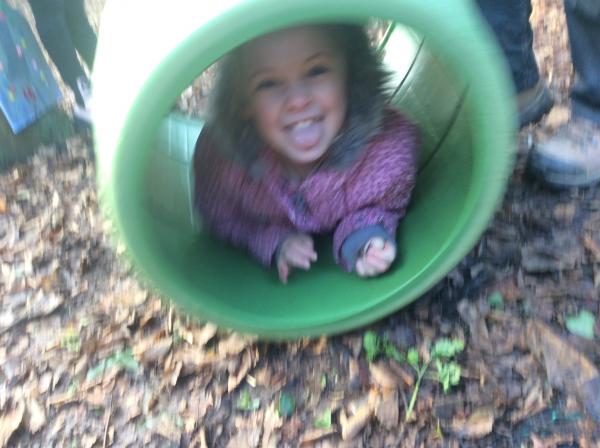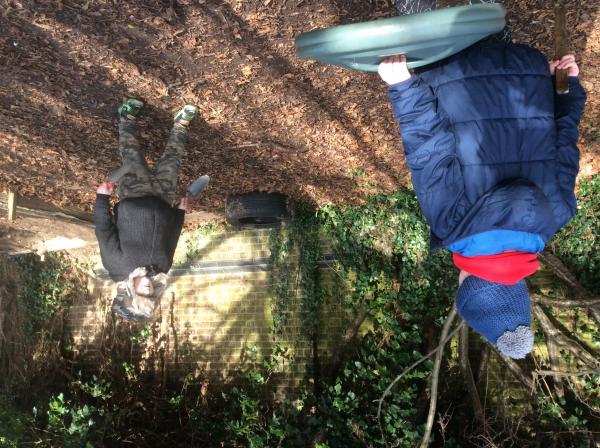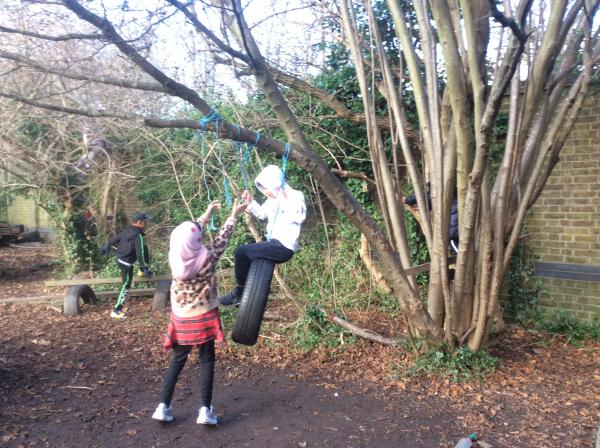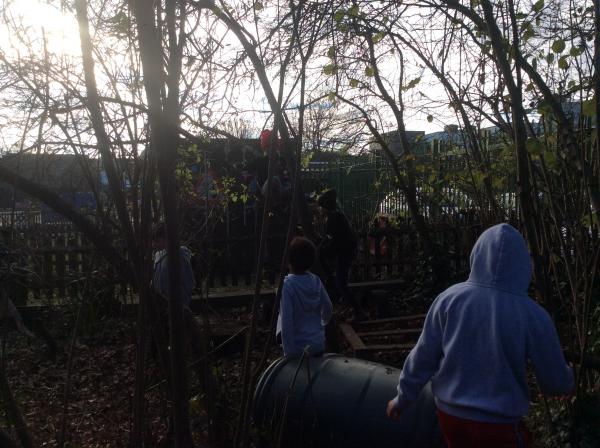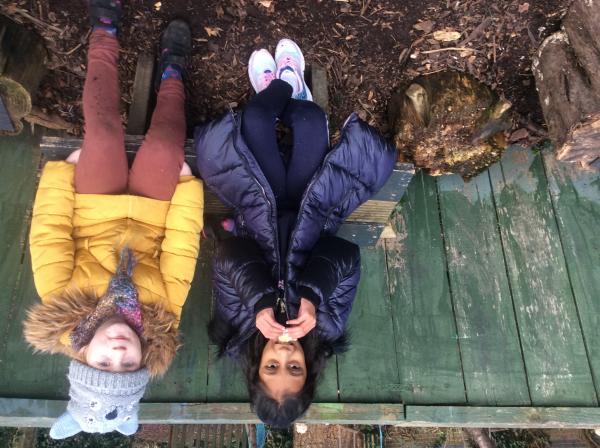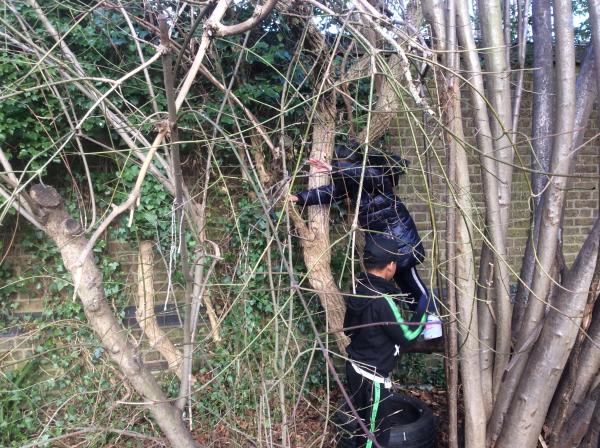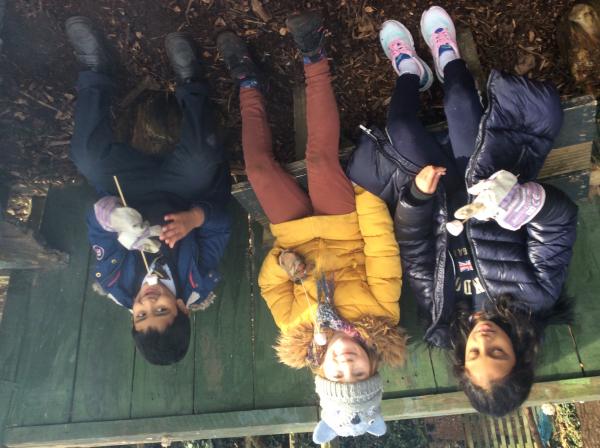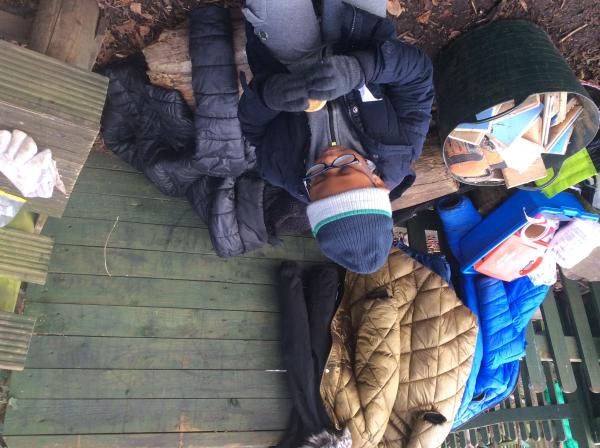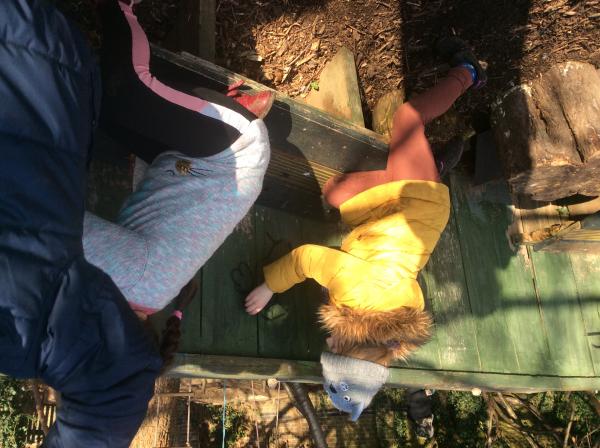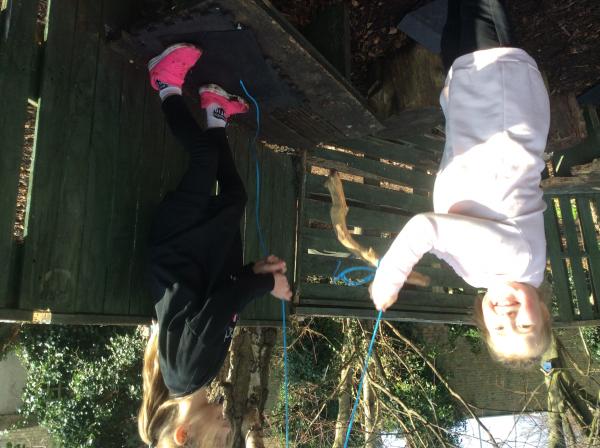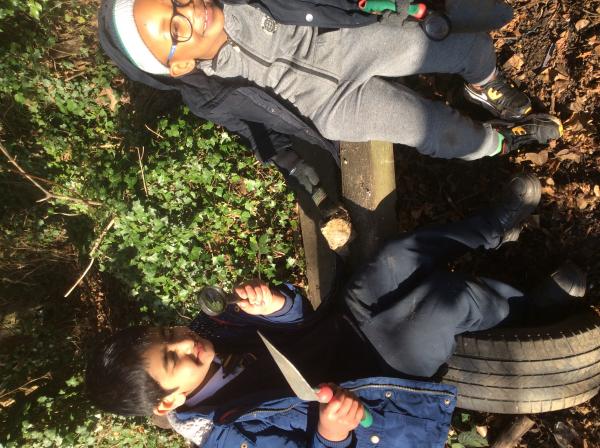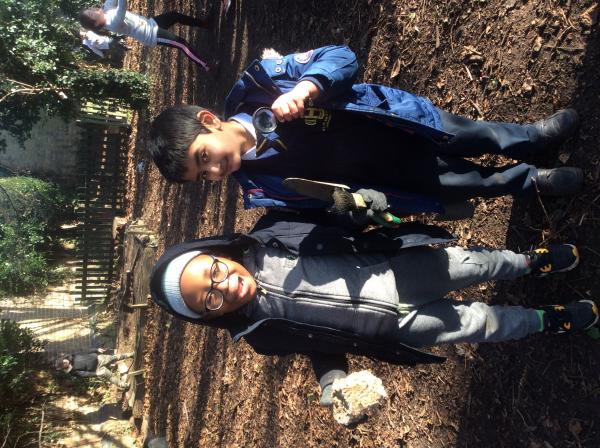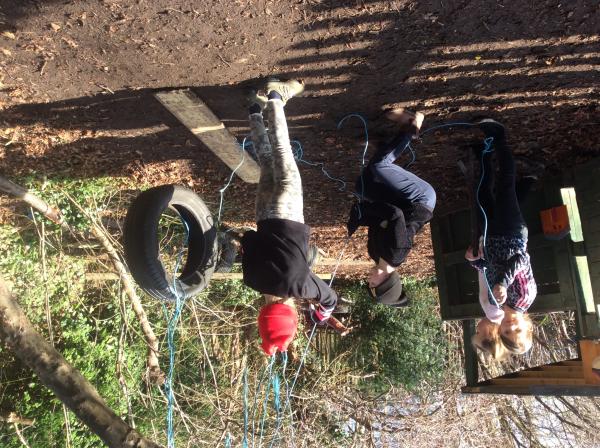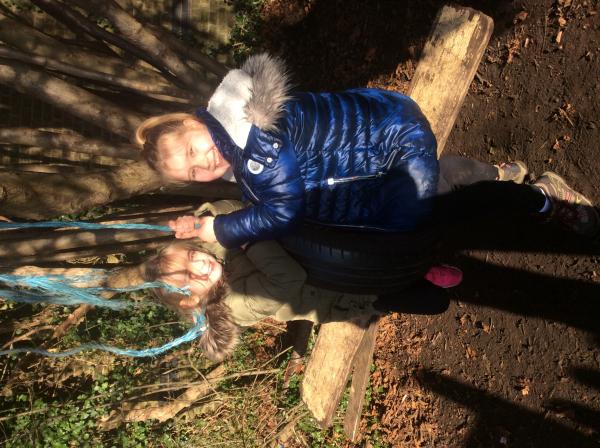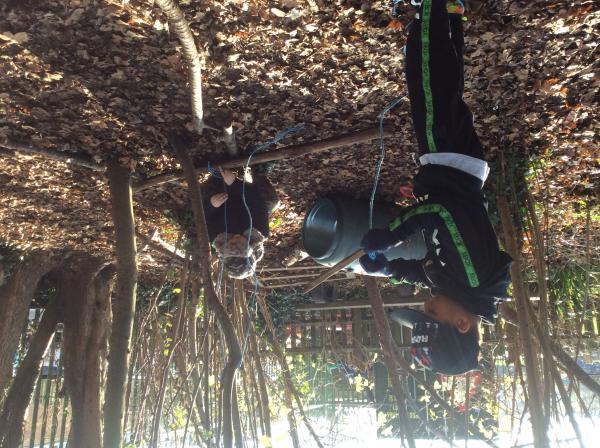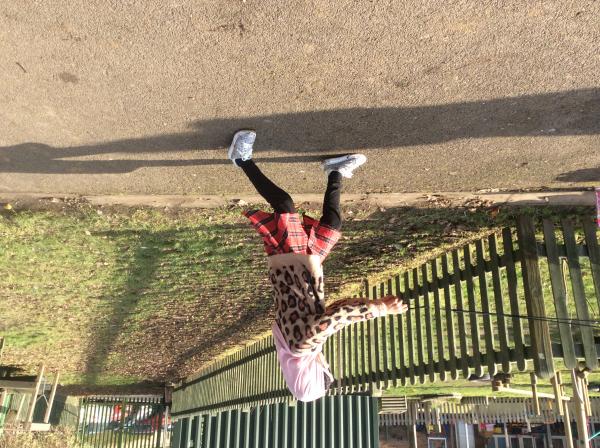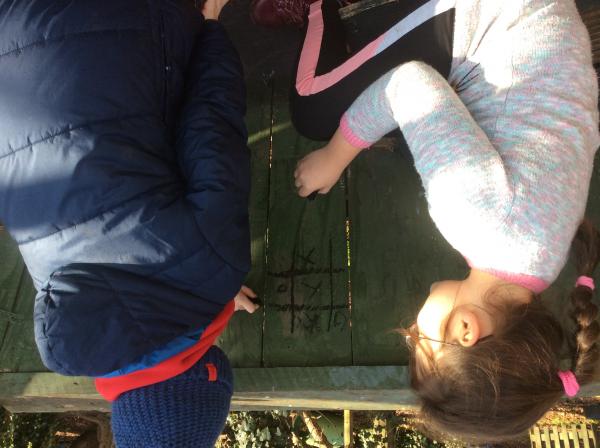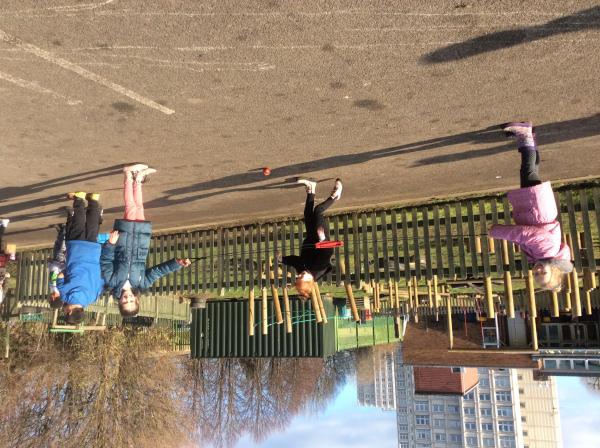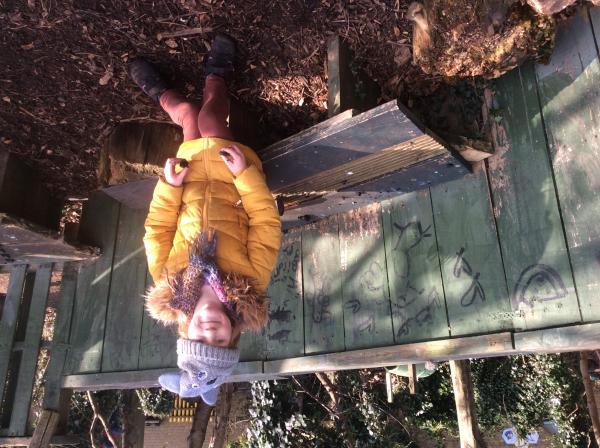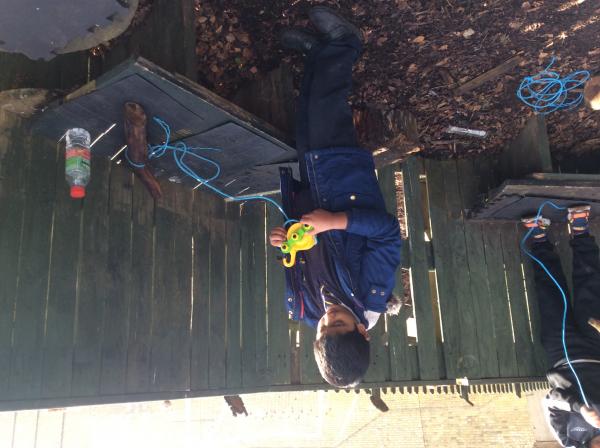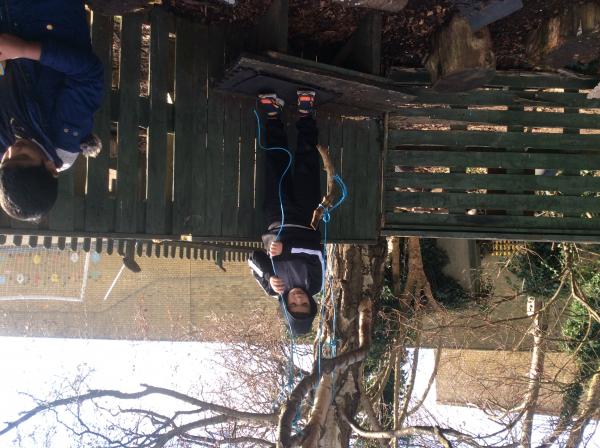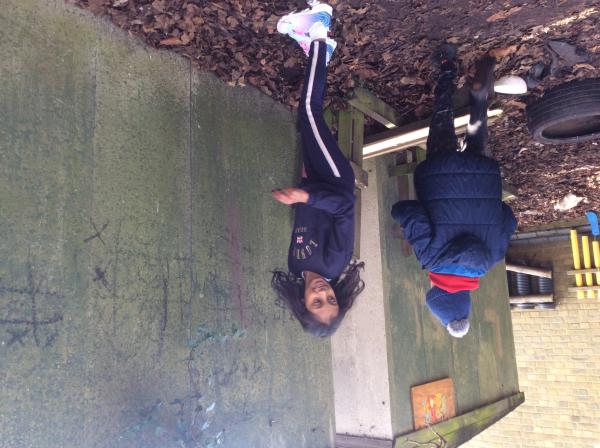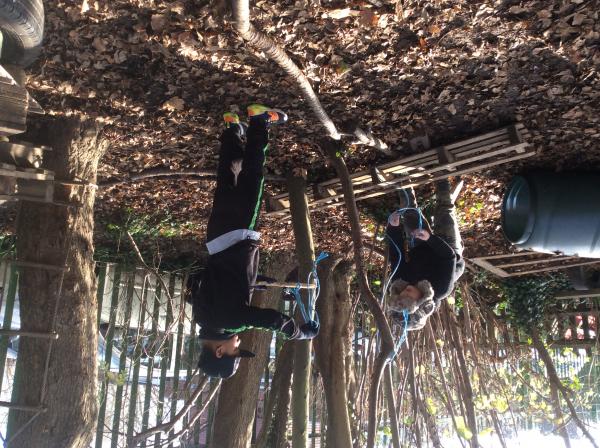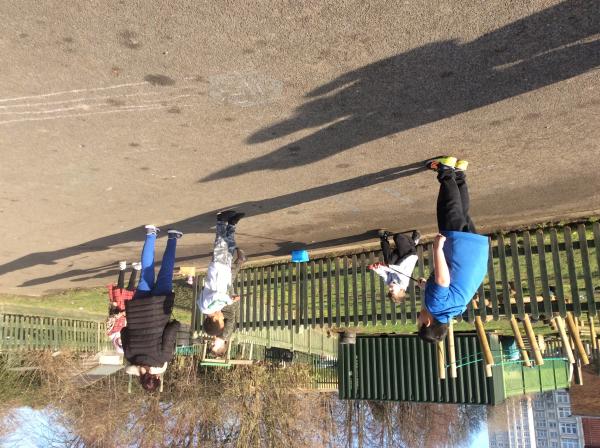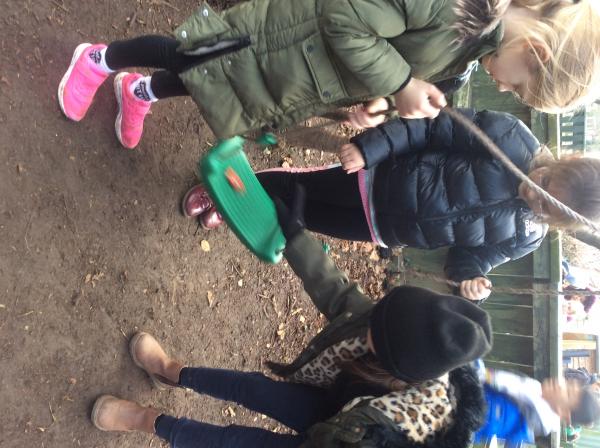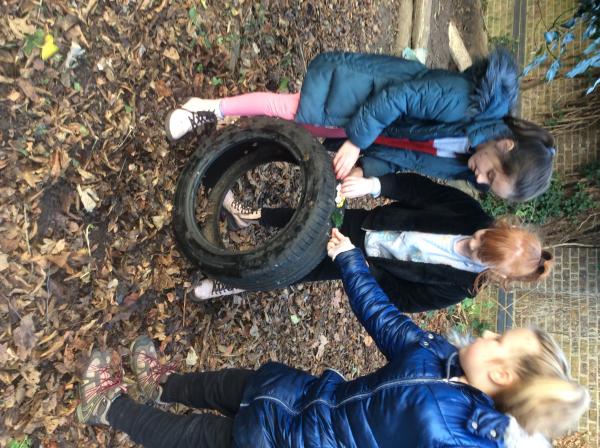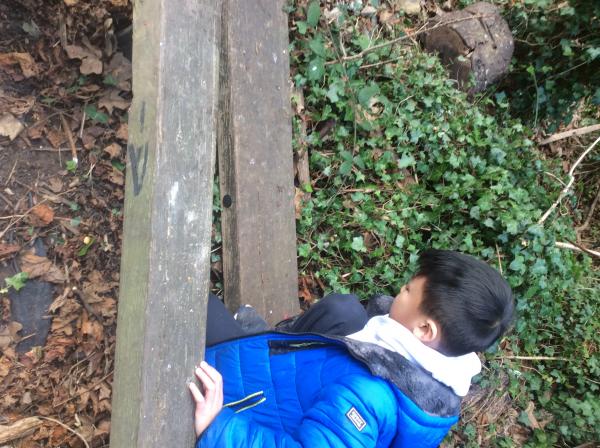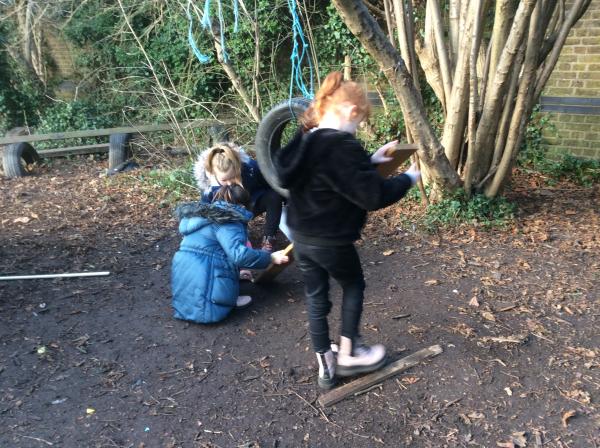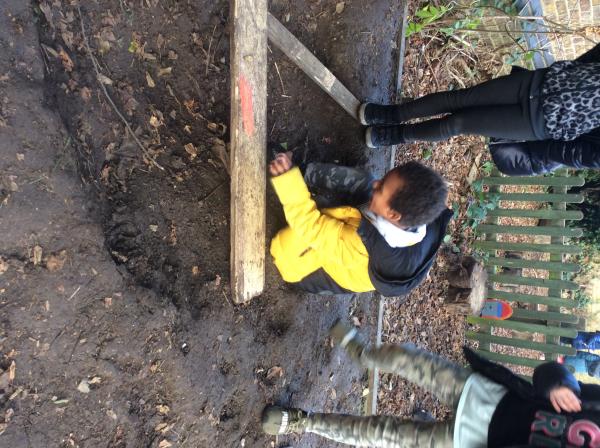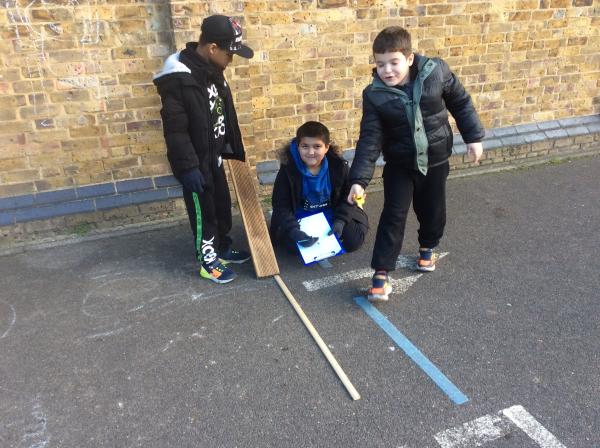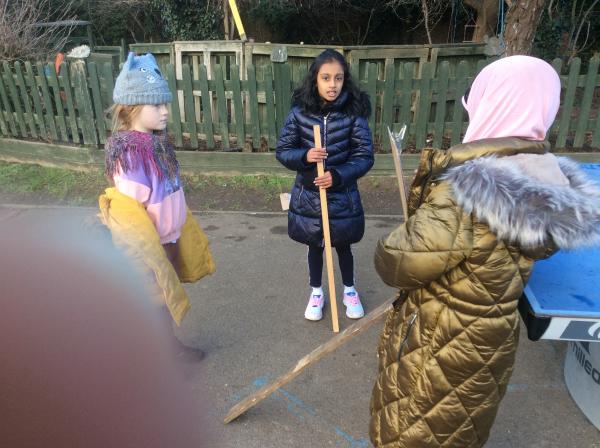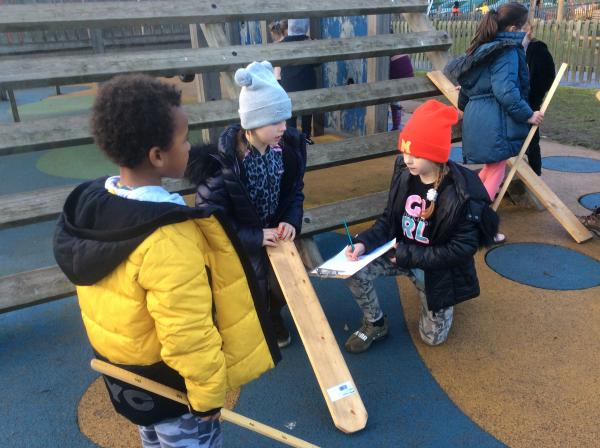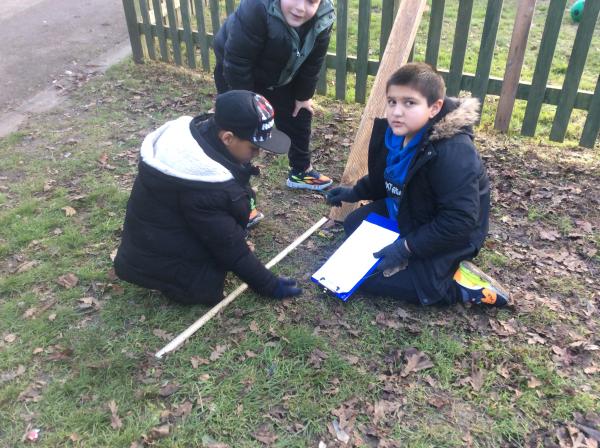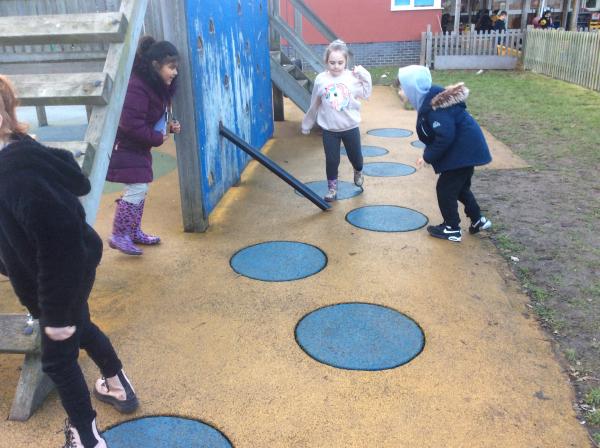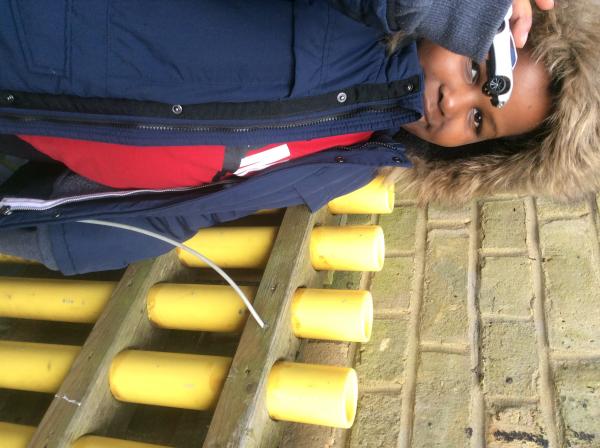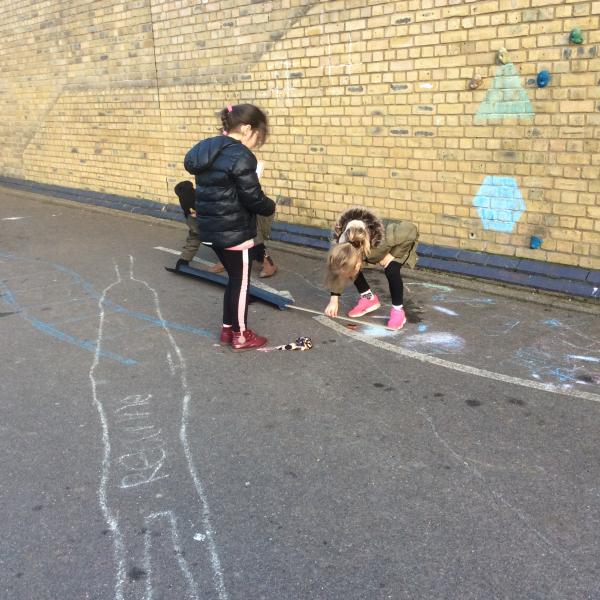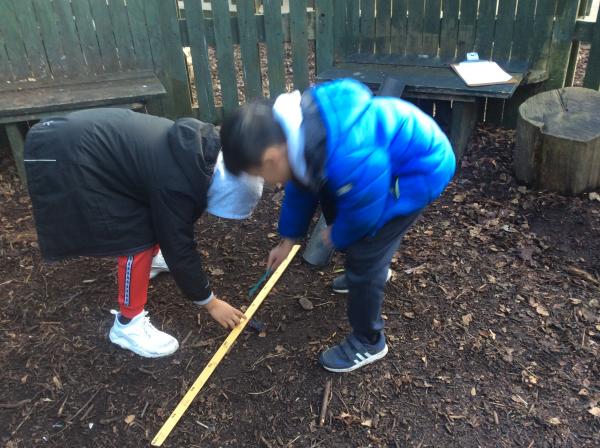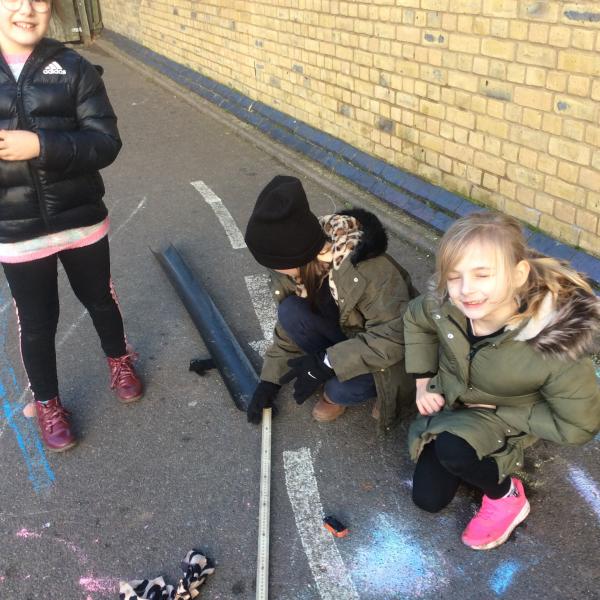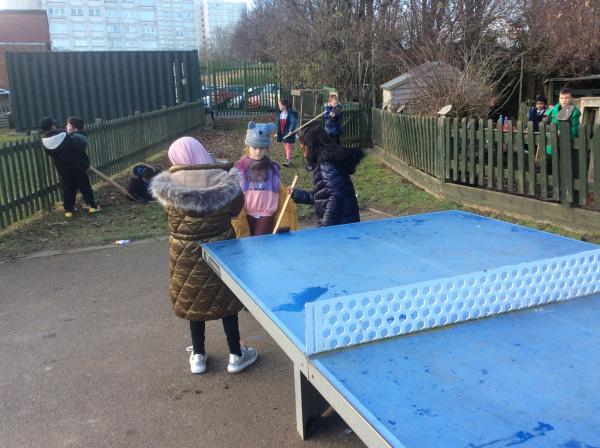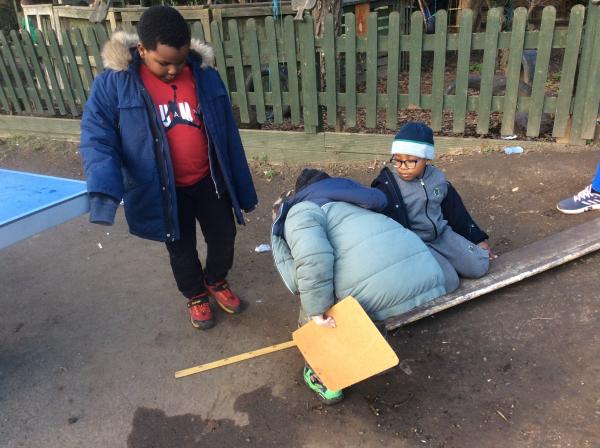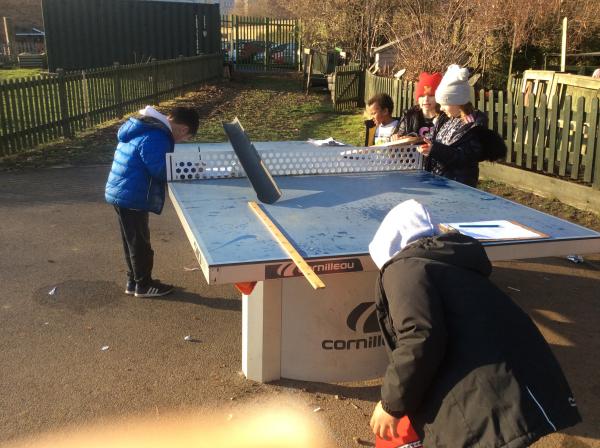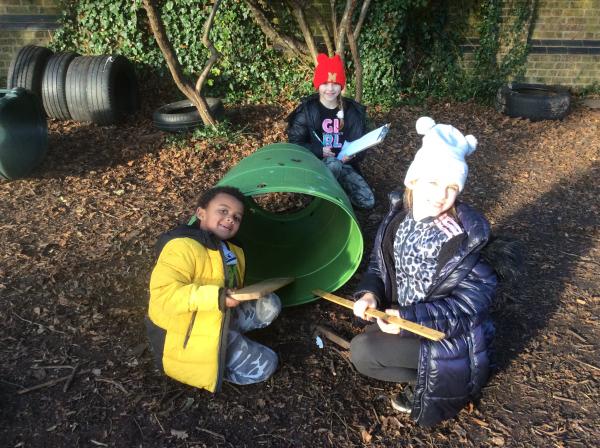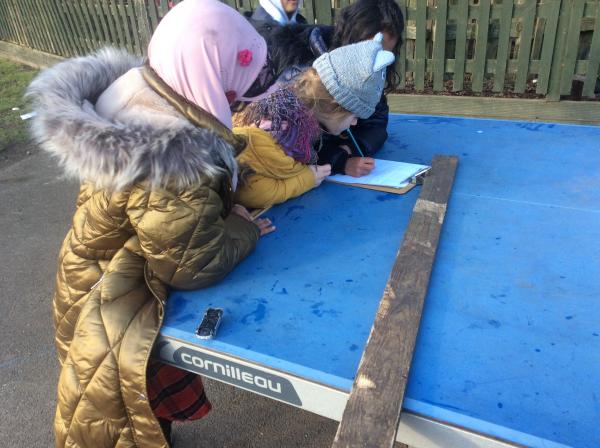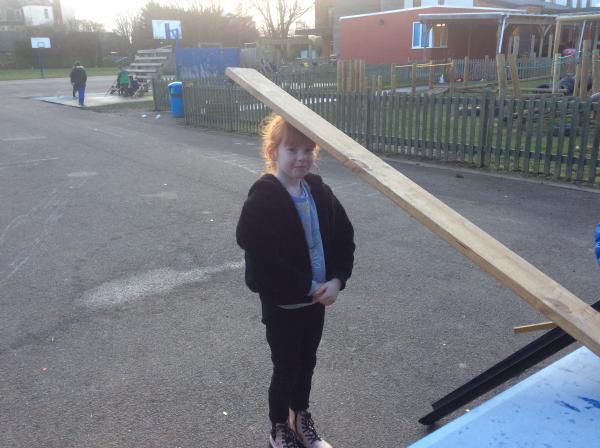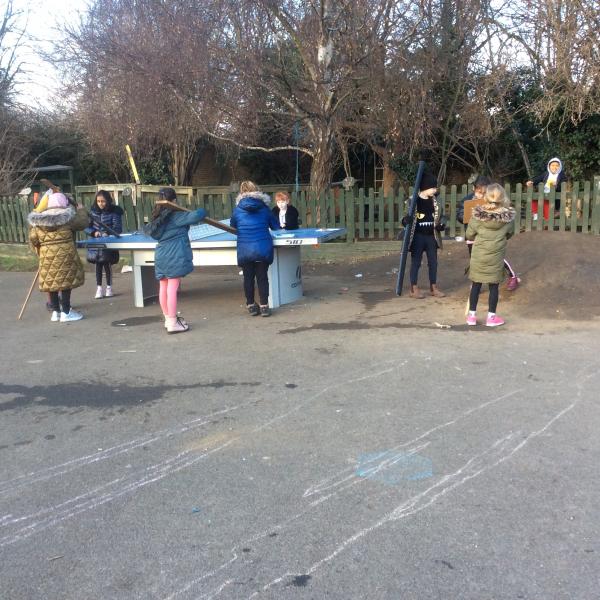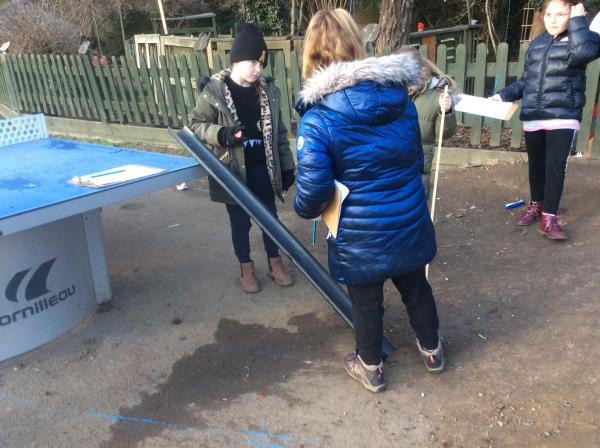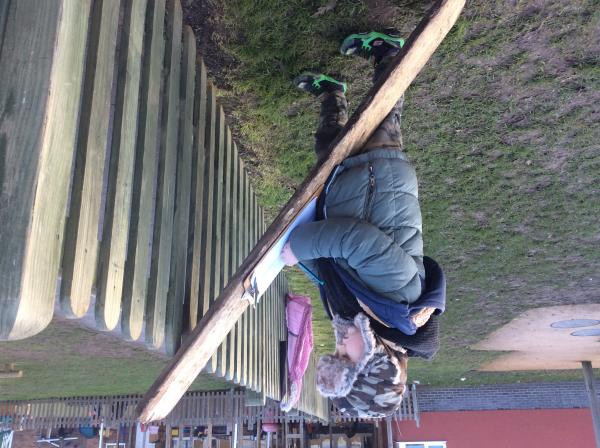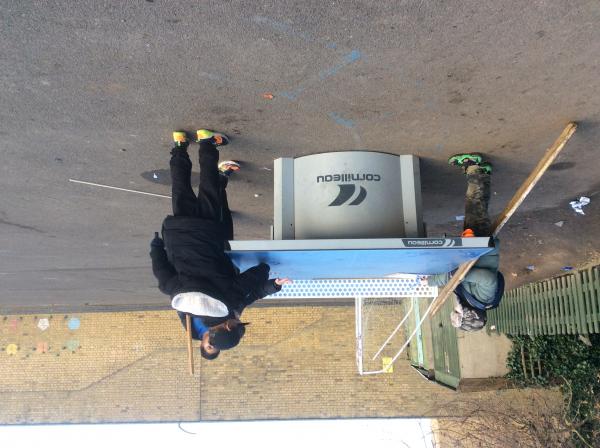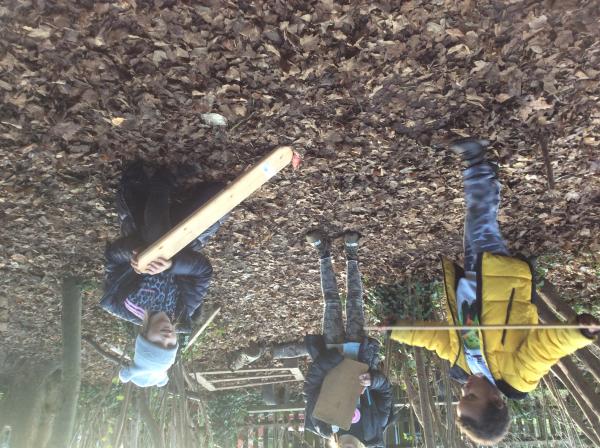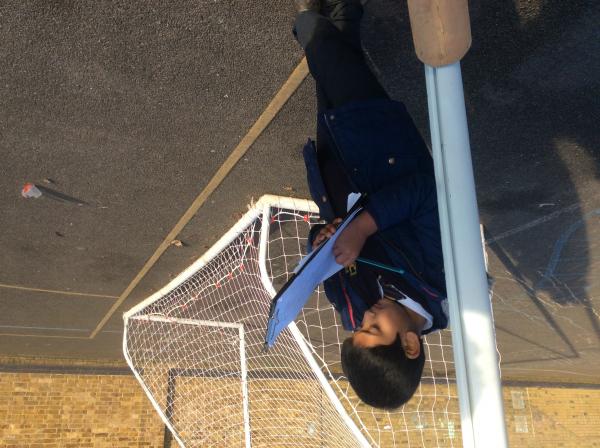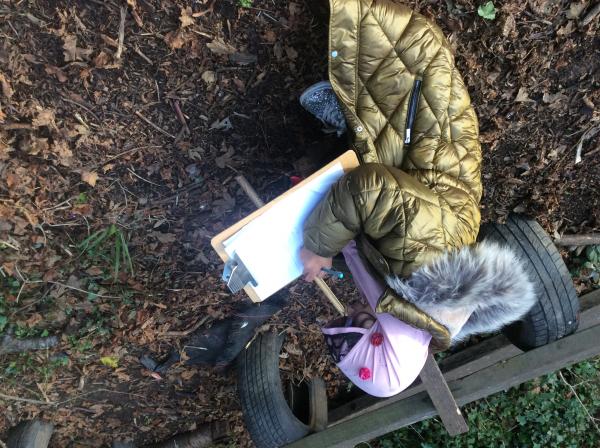 Robins turn into Penguins!
Robins became Emperor Penguins this week for their topic Antartica. They have learnt many facts and also how to huddle in a group to keep warm, waddle and toboggan like a penguin!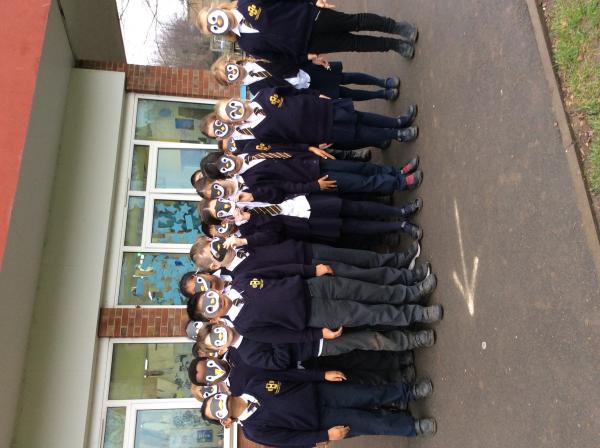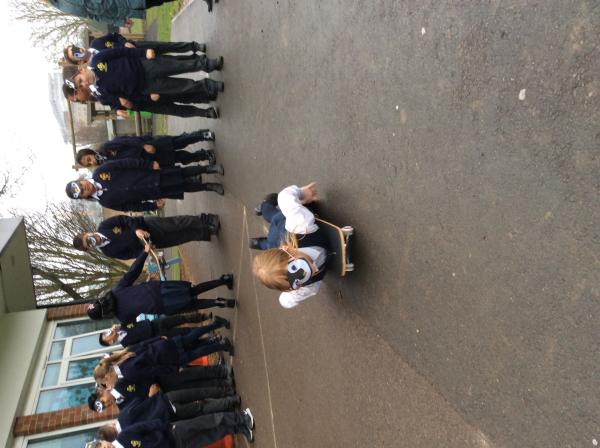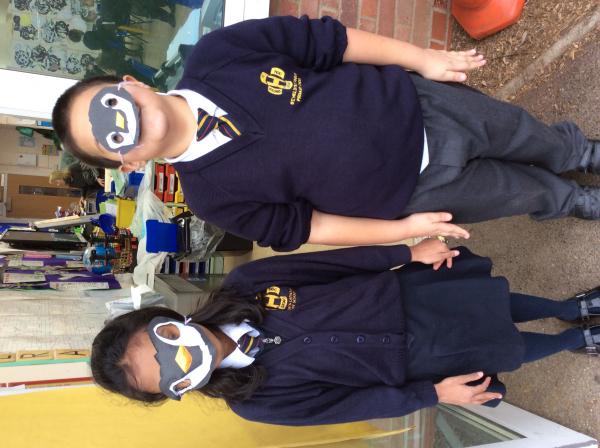 So sweet!
Robins Class made their own chocolate sweets using what they had researched to help them with their design. They made their own chocolate boxes and designed the outside with the name of their own designed chocolate. They chose whether to use white chocolate or milk chocolate and whether to make it fruity, crunchy or chewy.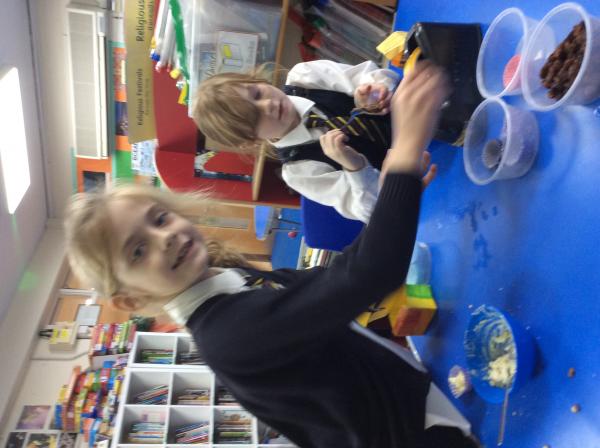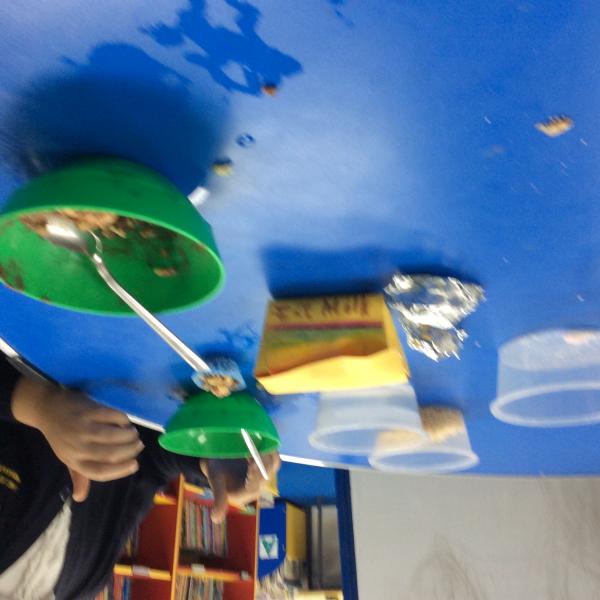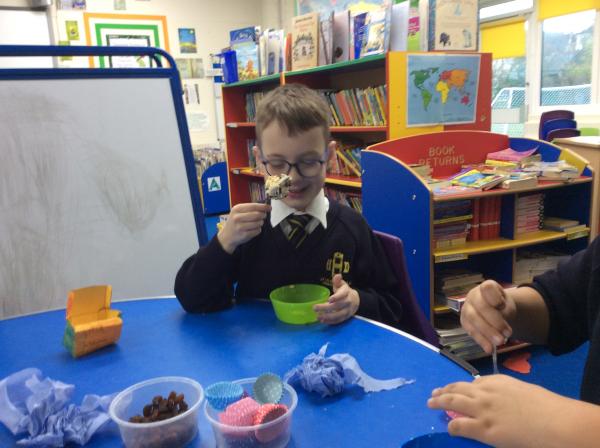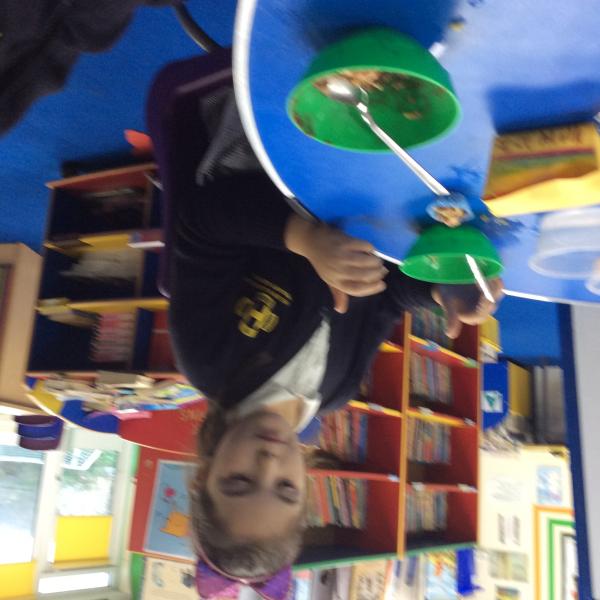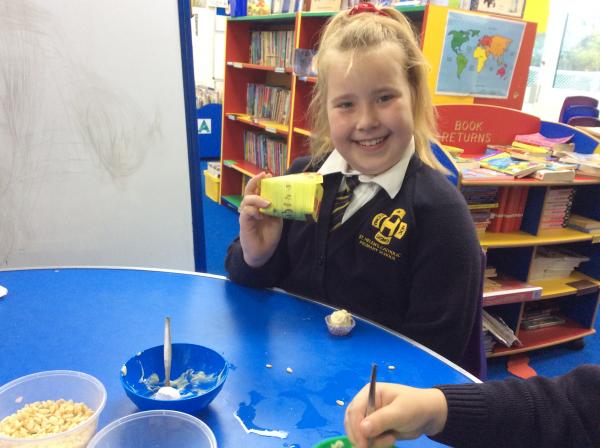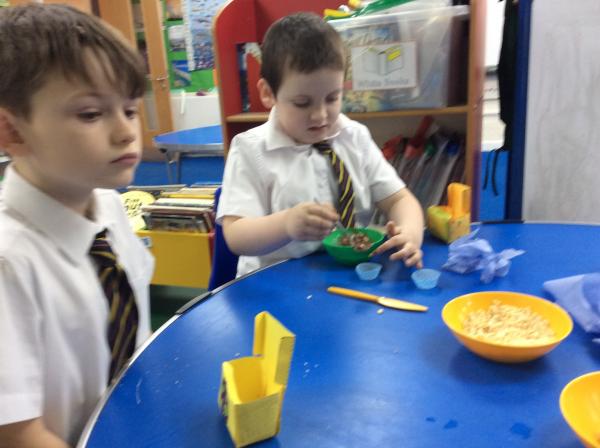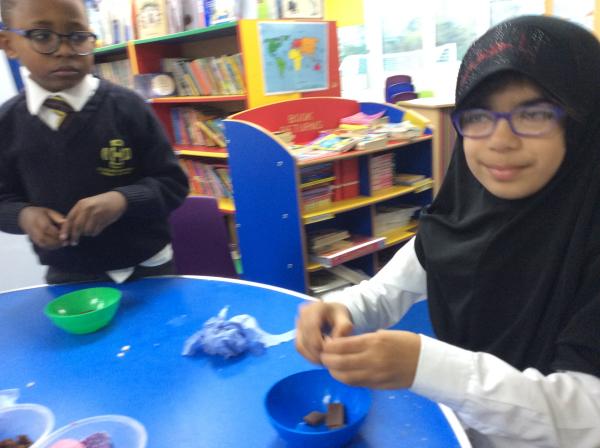 Robins scientifically tasting chocolate!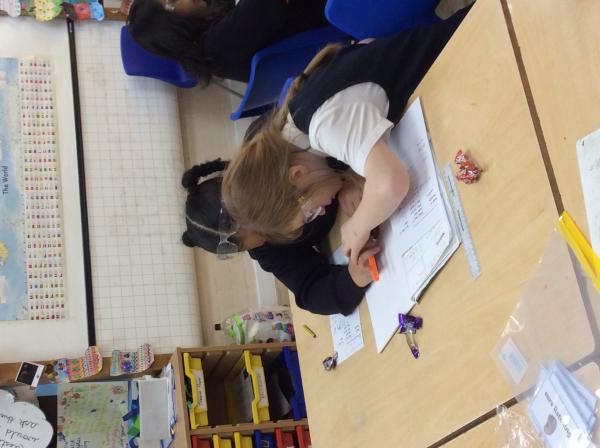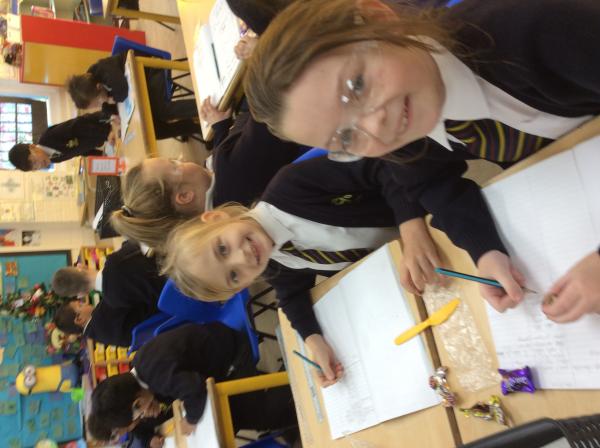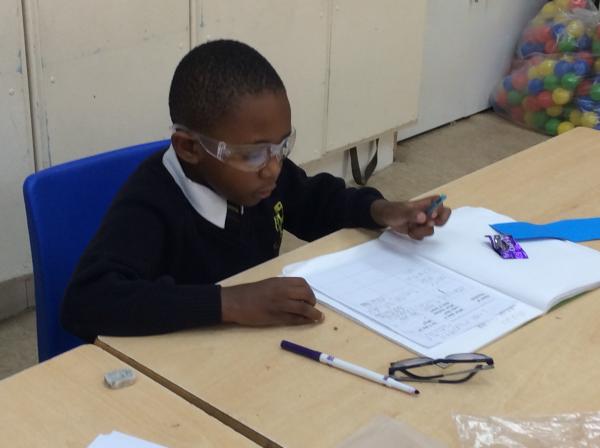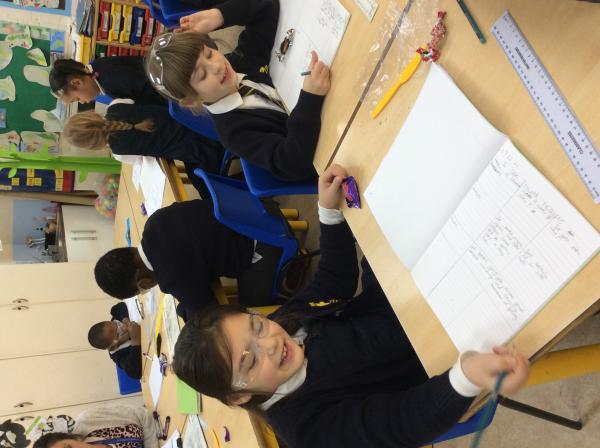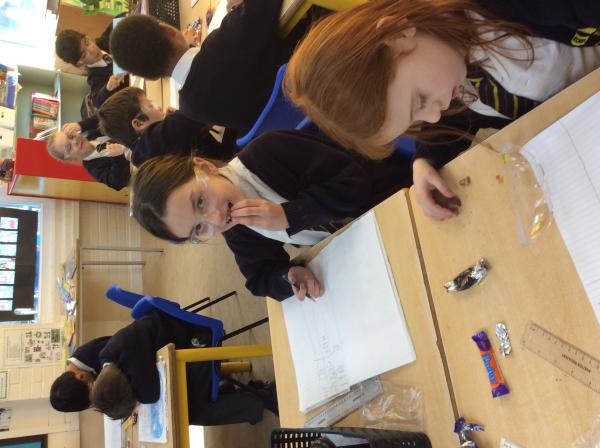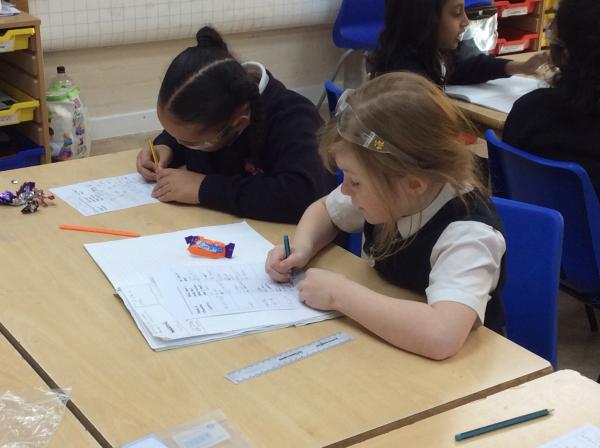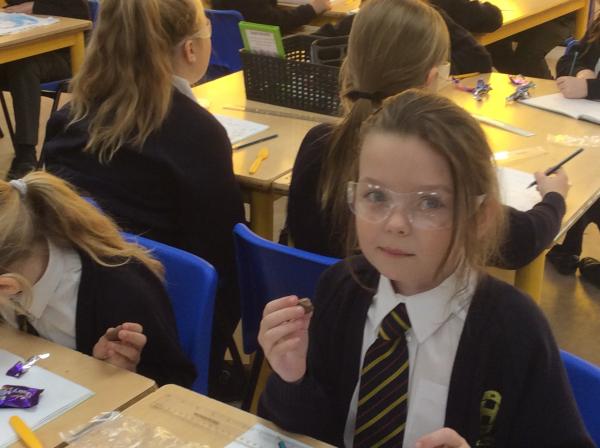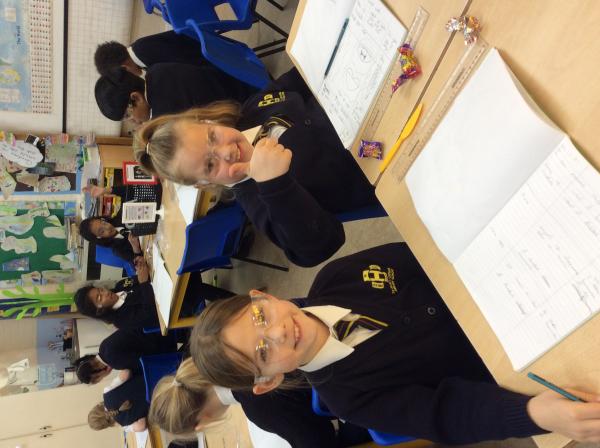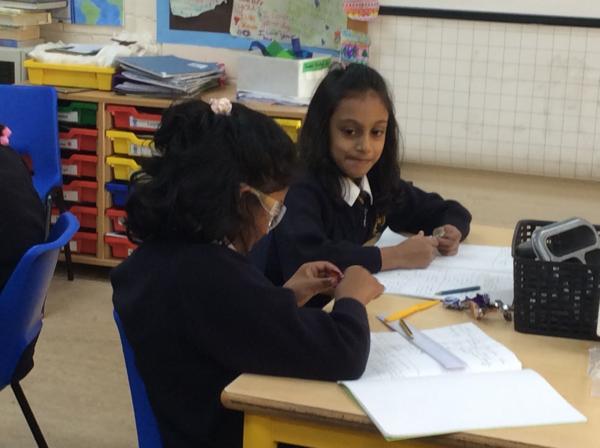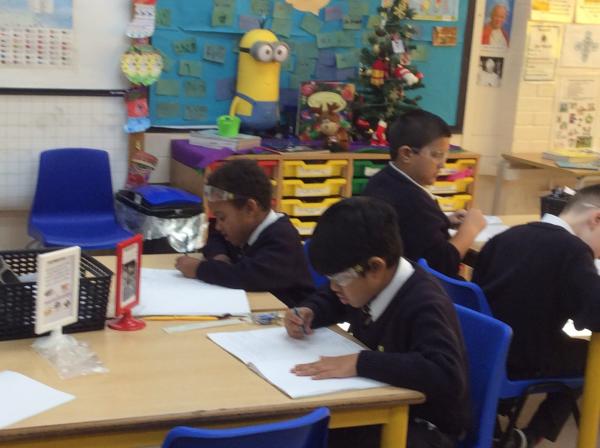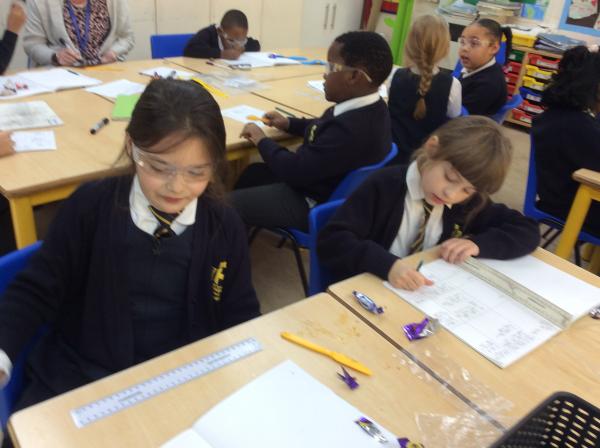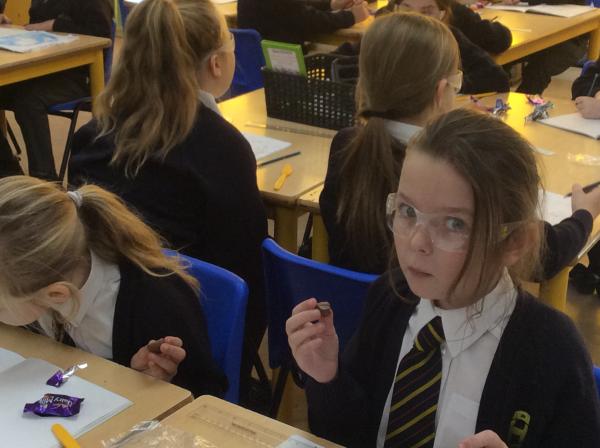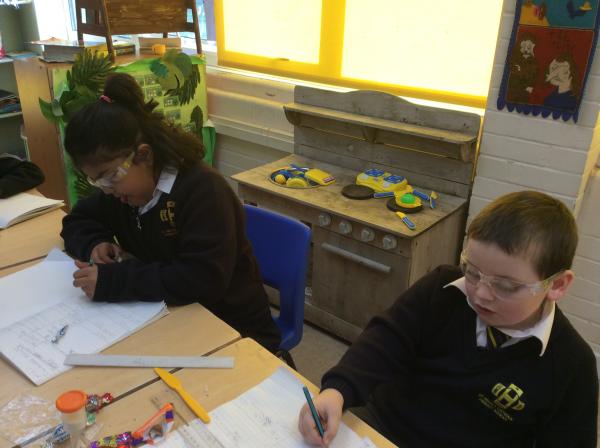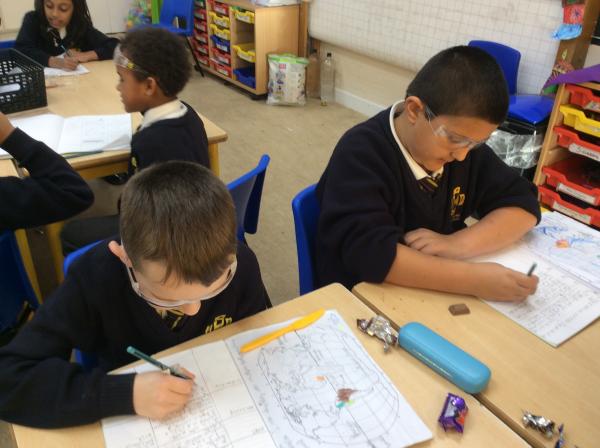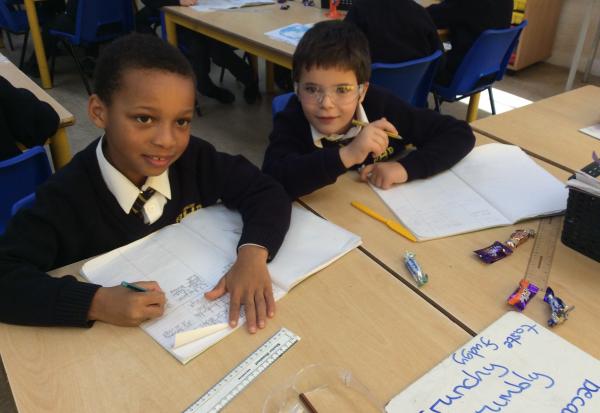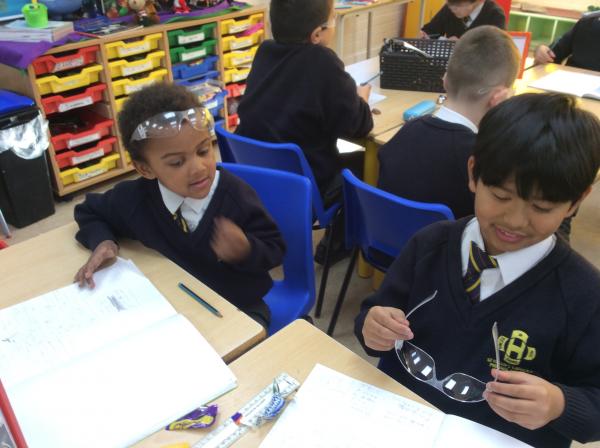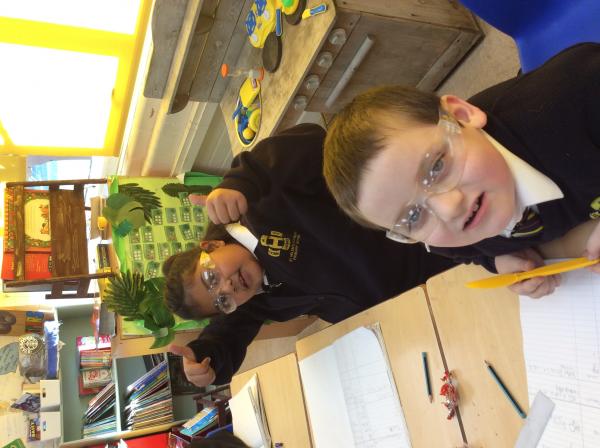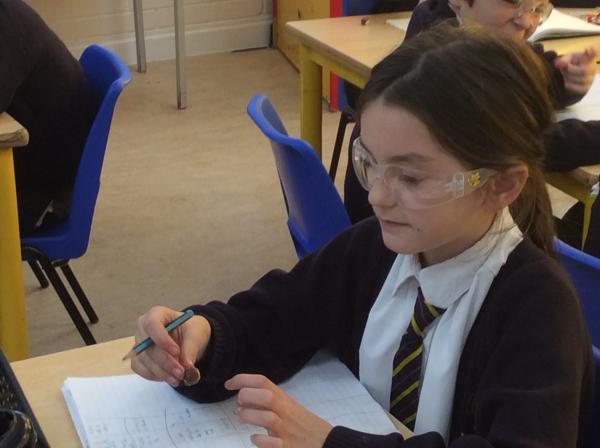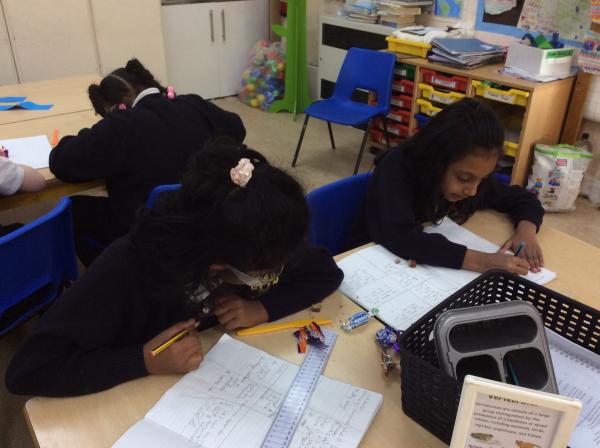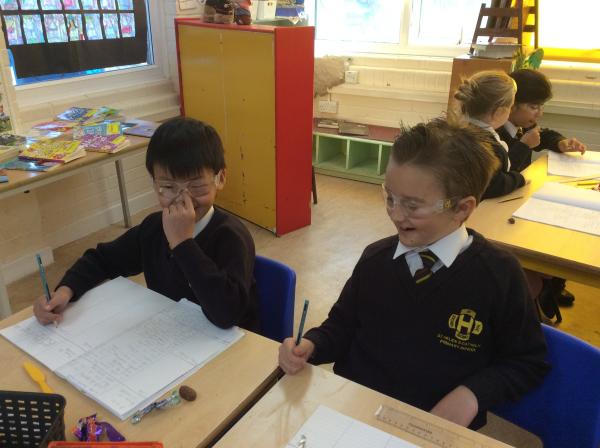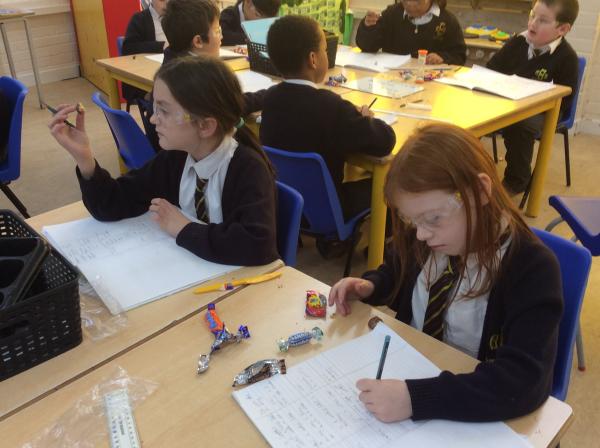 Robins have been using skittles to understand fractions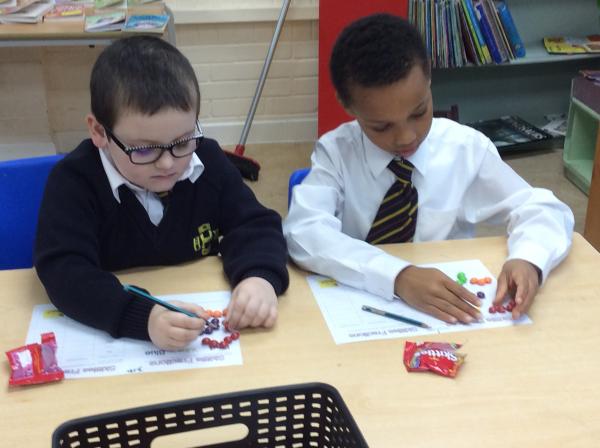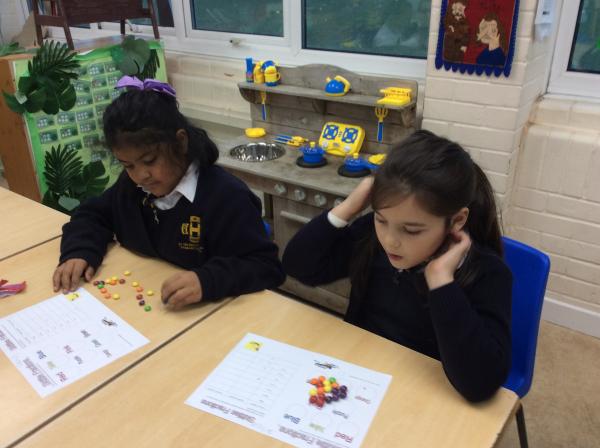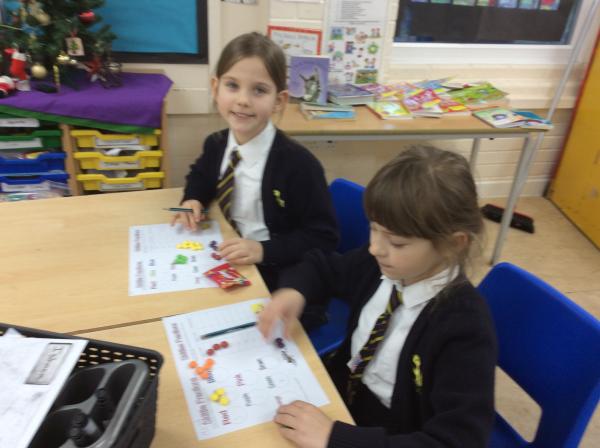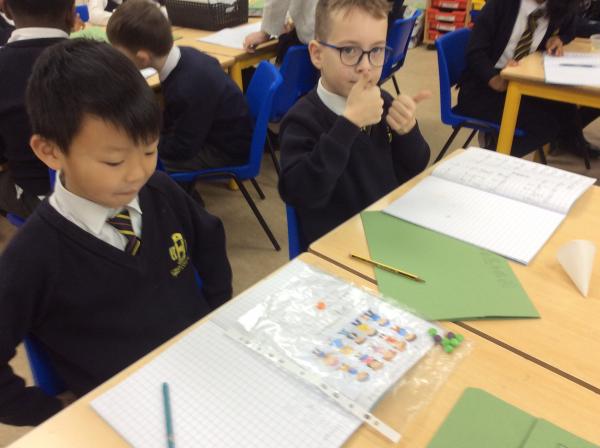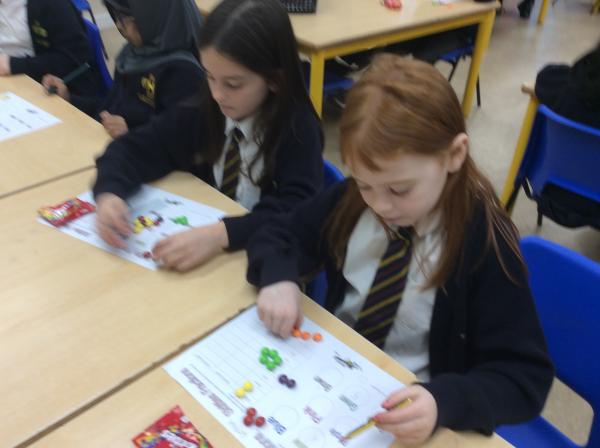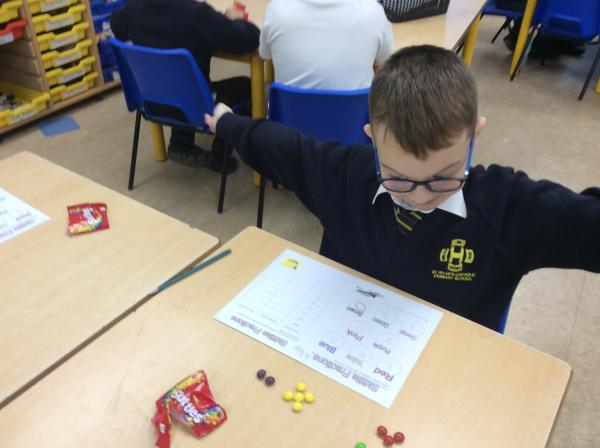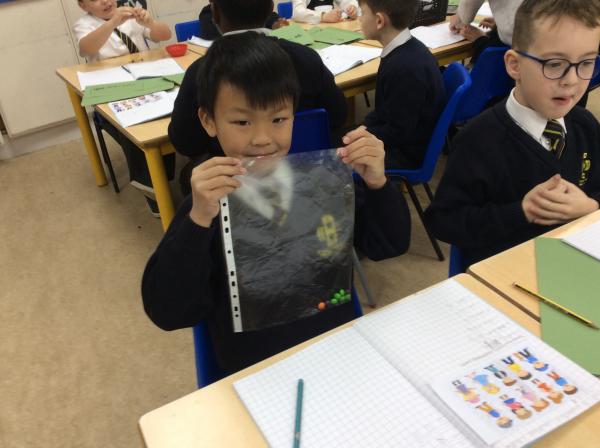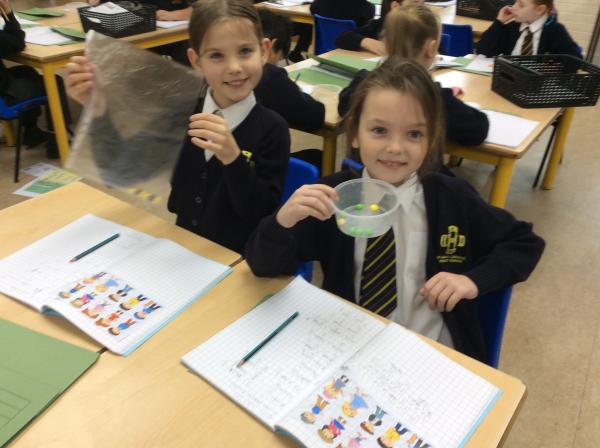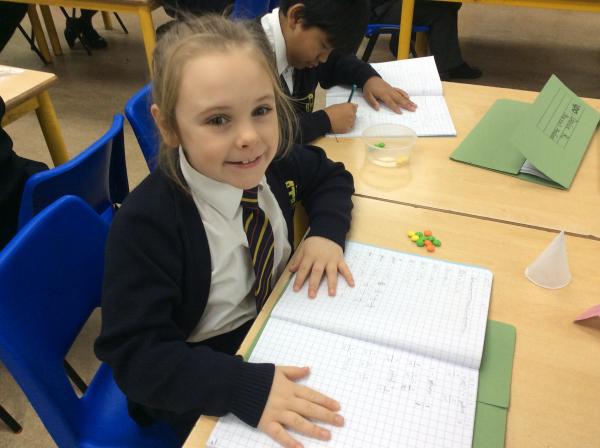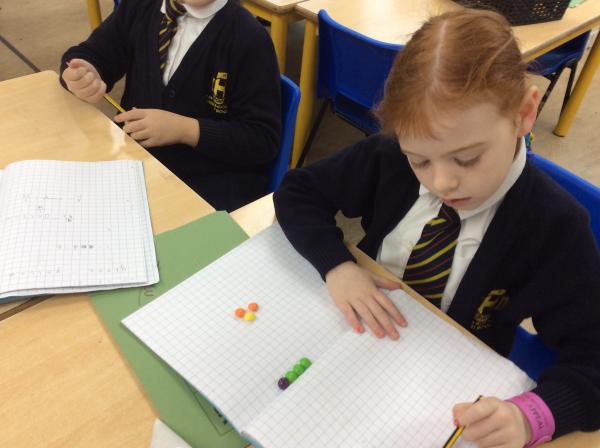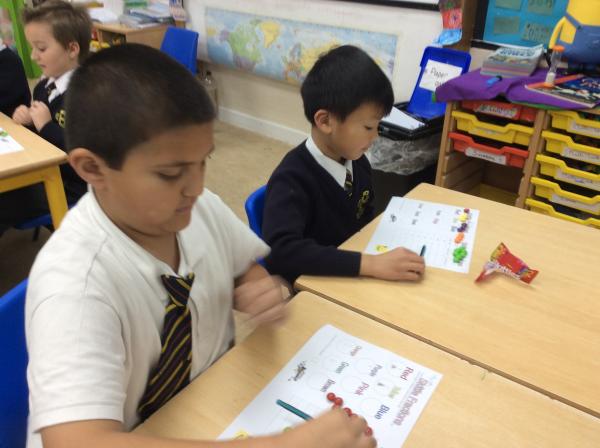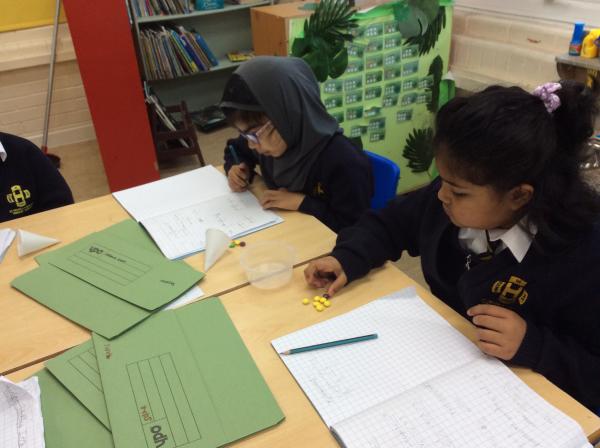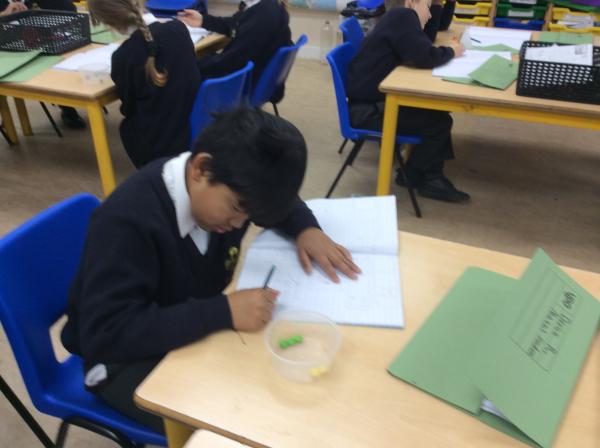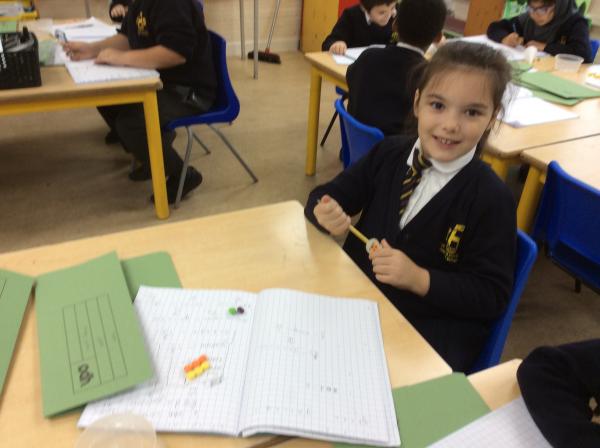 Sleeping Potion
Year 3 are up to no good! They have been writing instructions and making a sleeping potion.
First crush the digestives.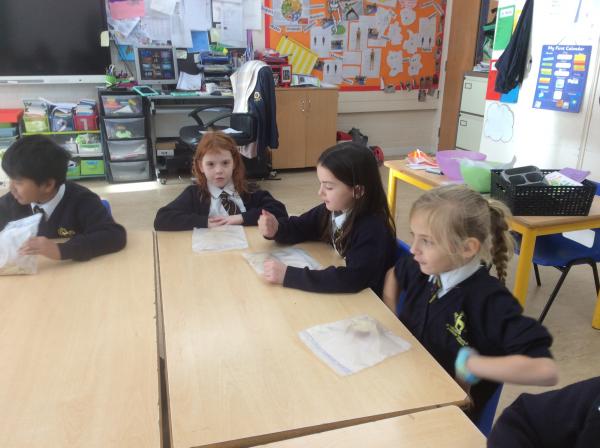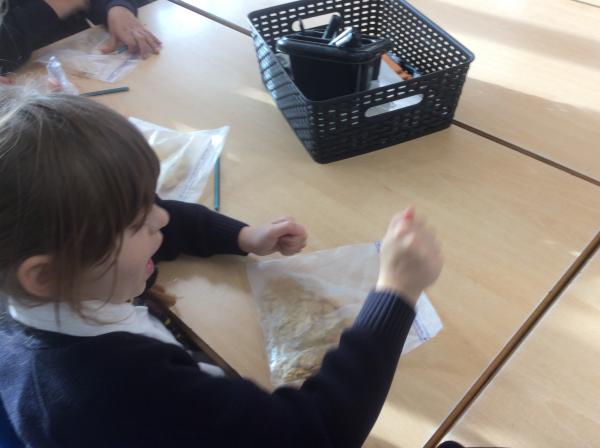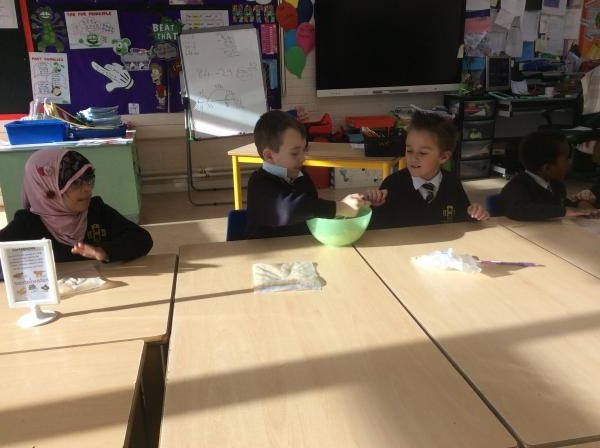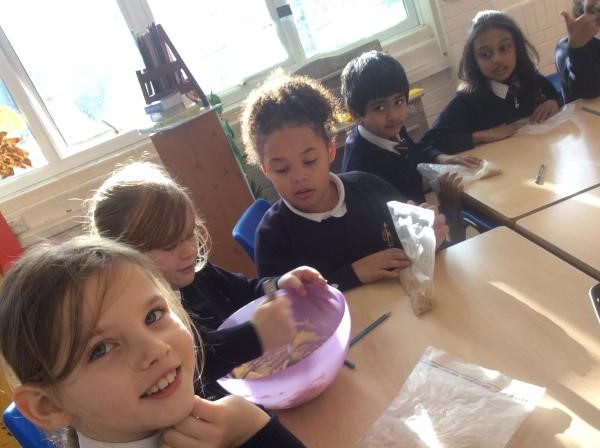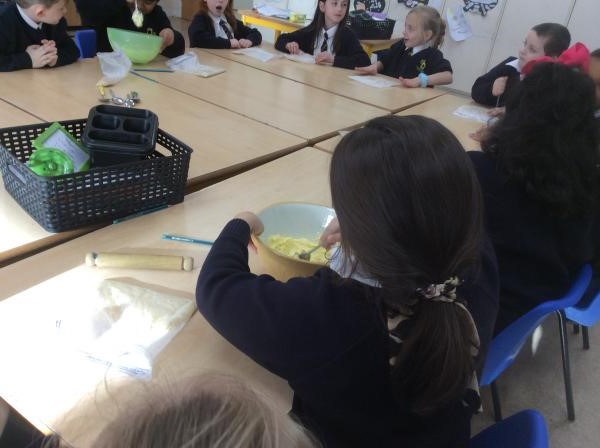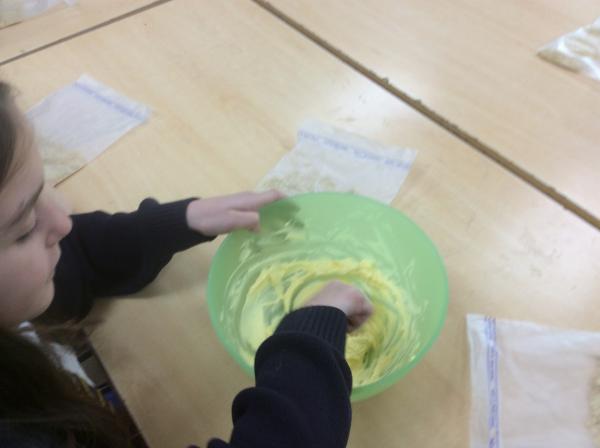 Then add the honey and stir well.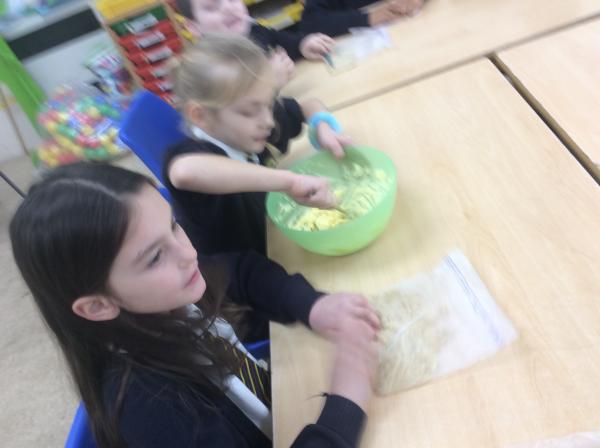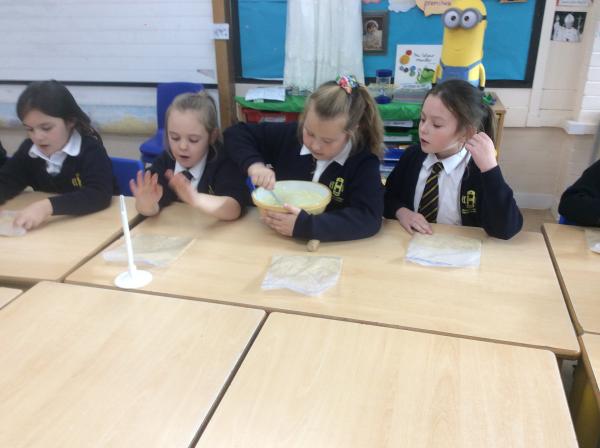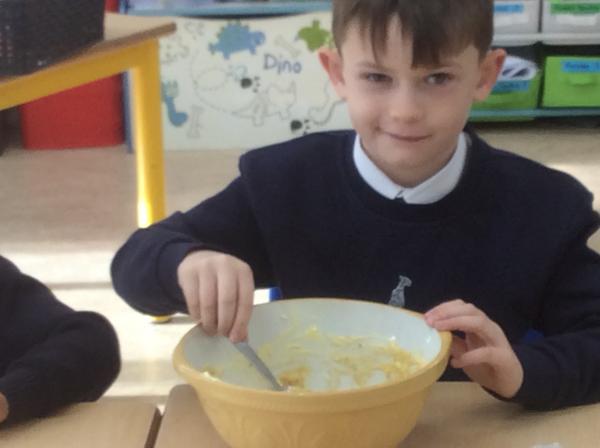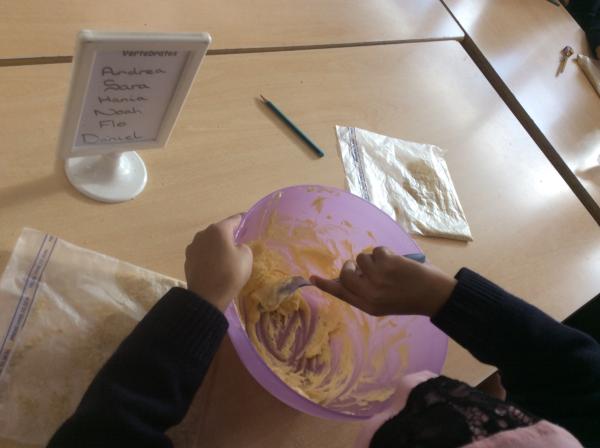 Whilst stirring add the crushed digestives.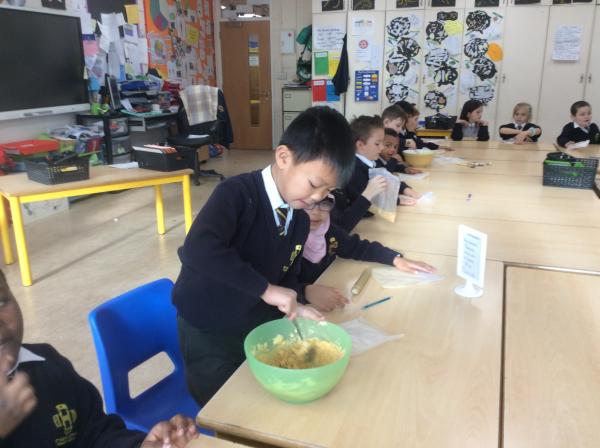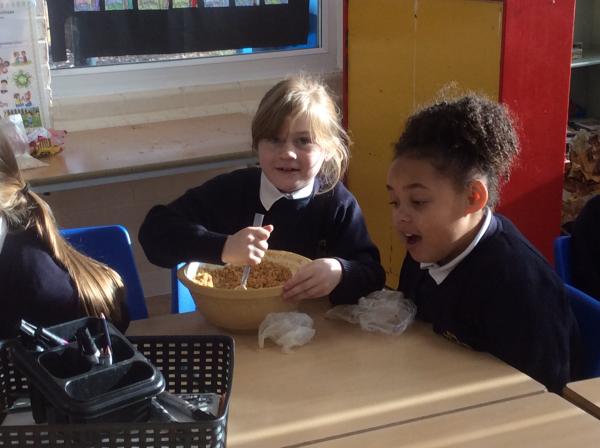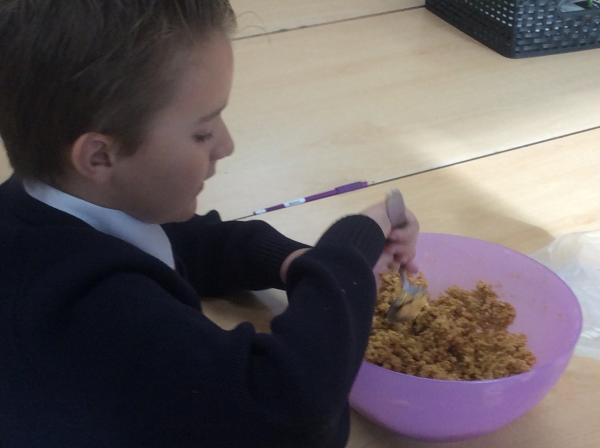 Now say some magic words.....................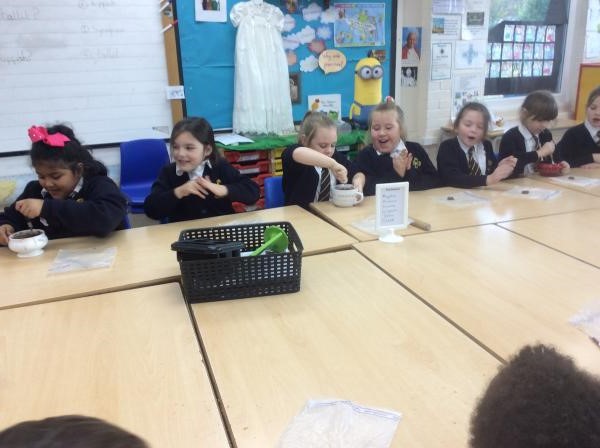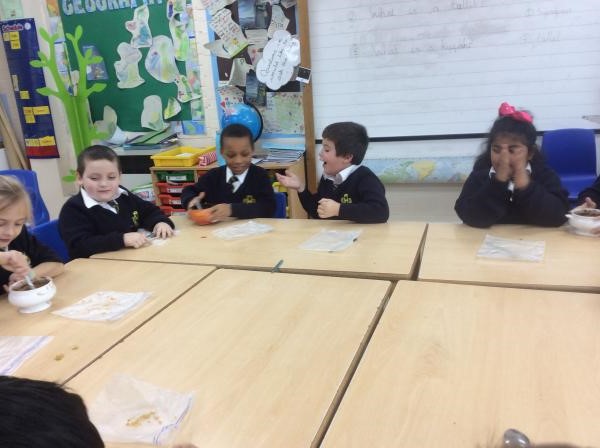 Once mixed pour into a tray and leave in the fridge to cool.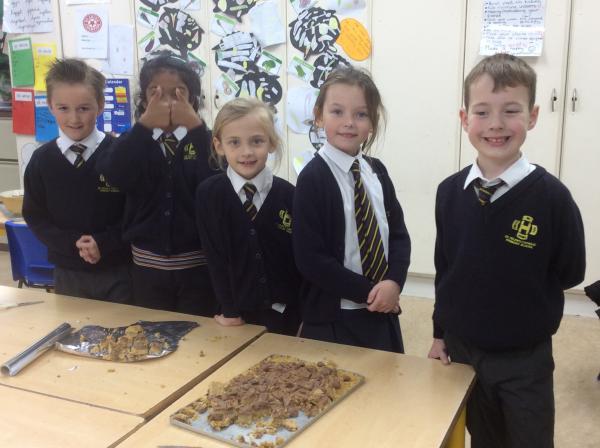 Finally feed to the teacher and enjoy watching the magic work.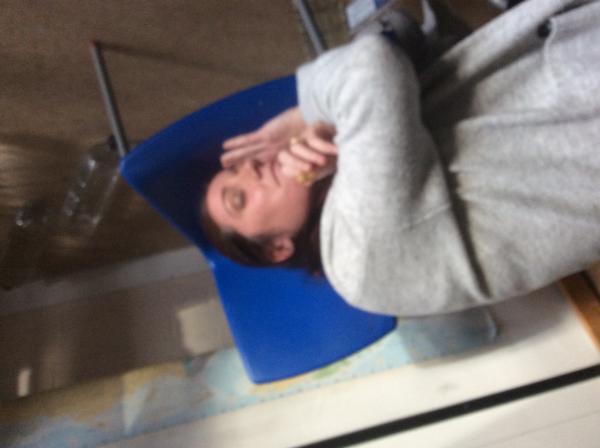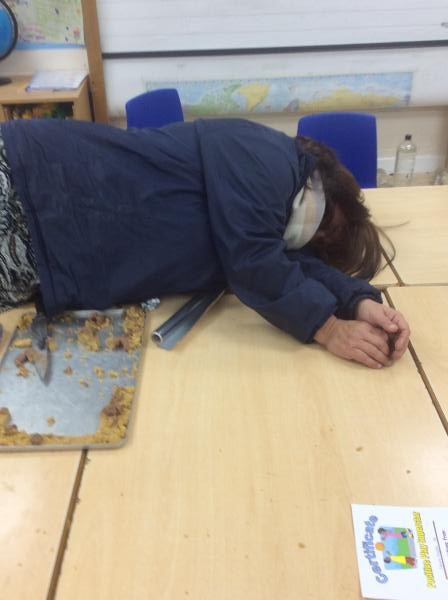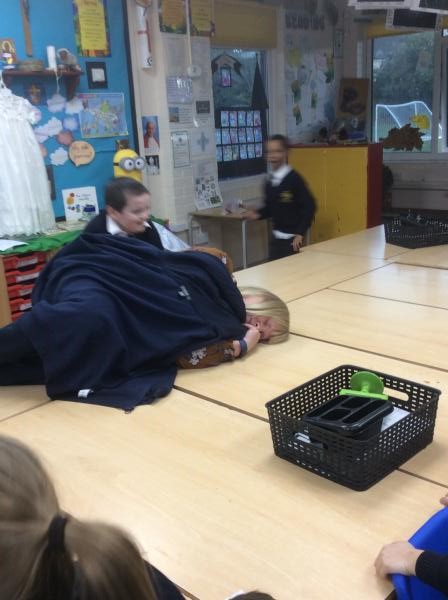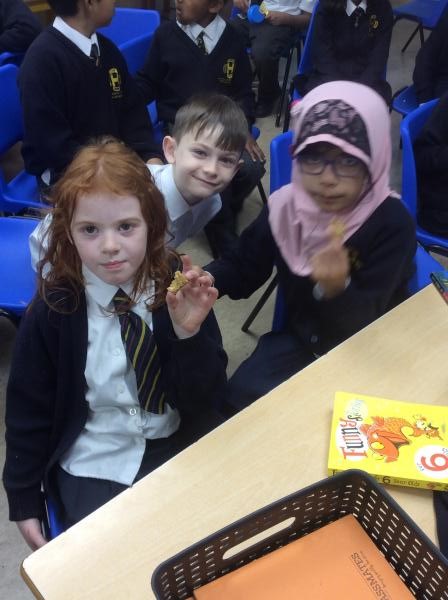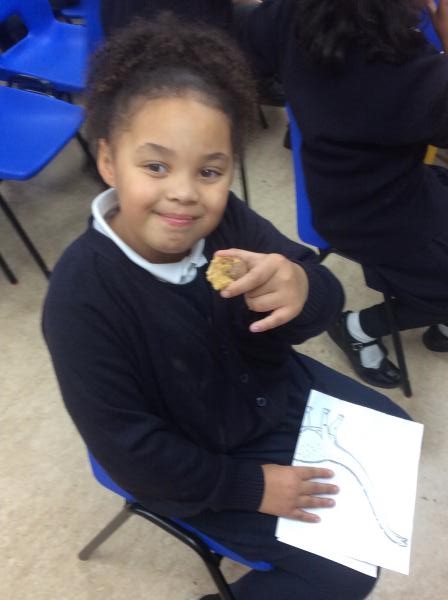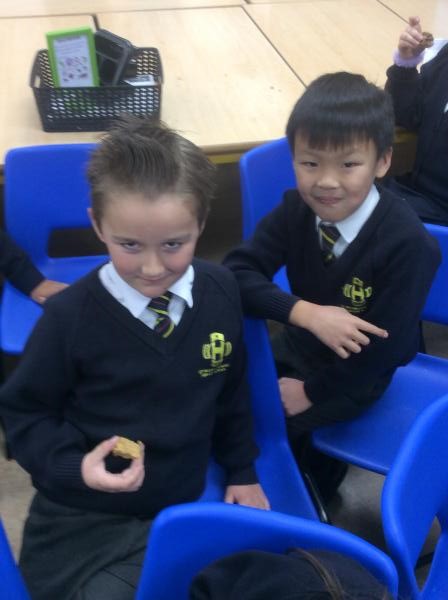 Year 3 had an amazing day at Priory Park investigating different ways of keeping healthy and fit.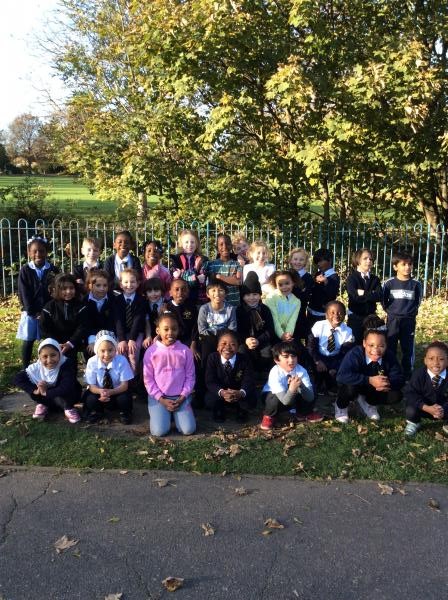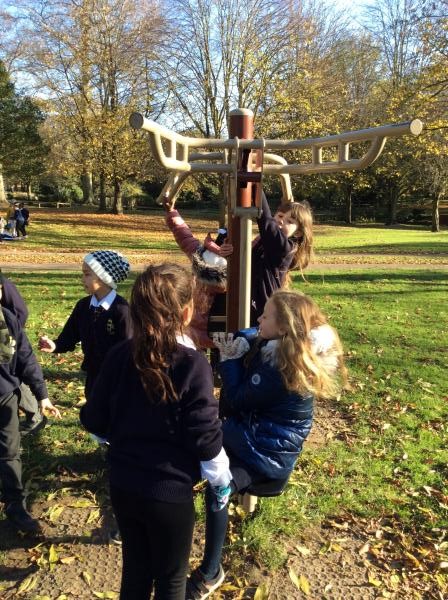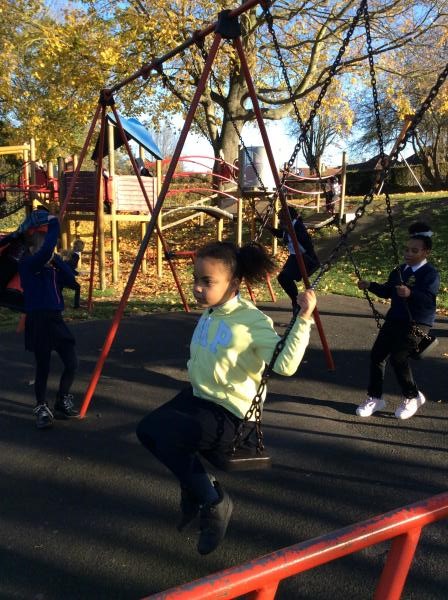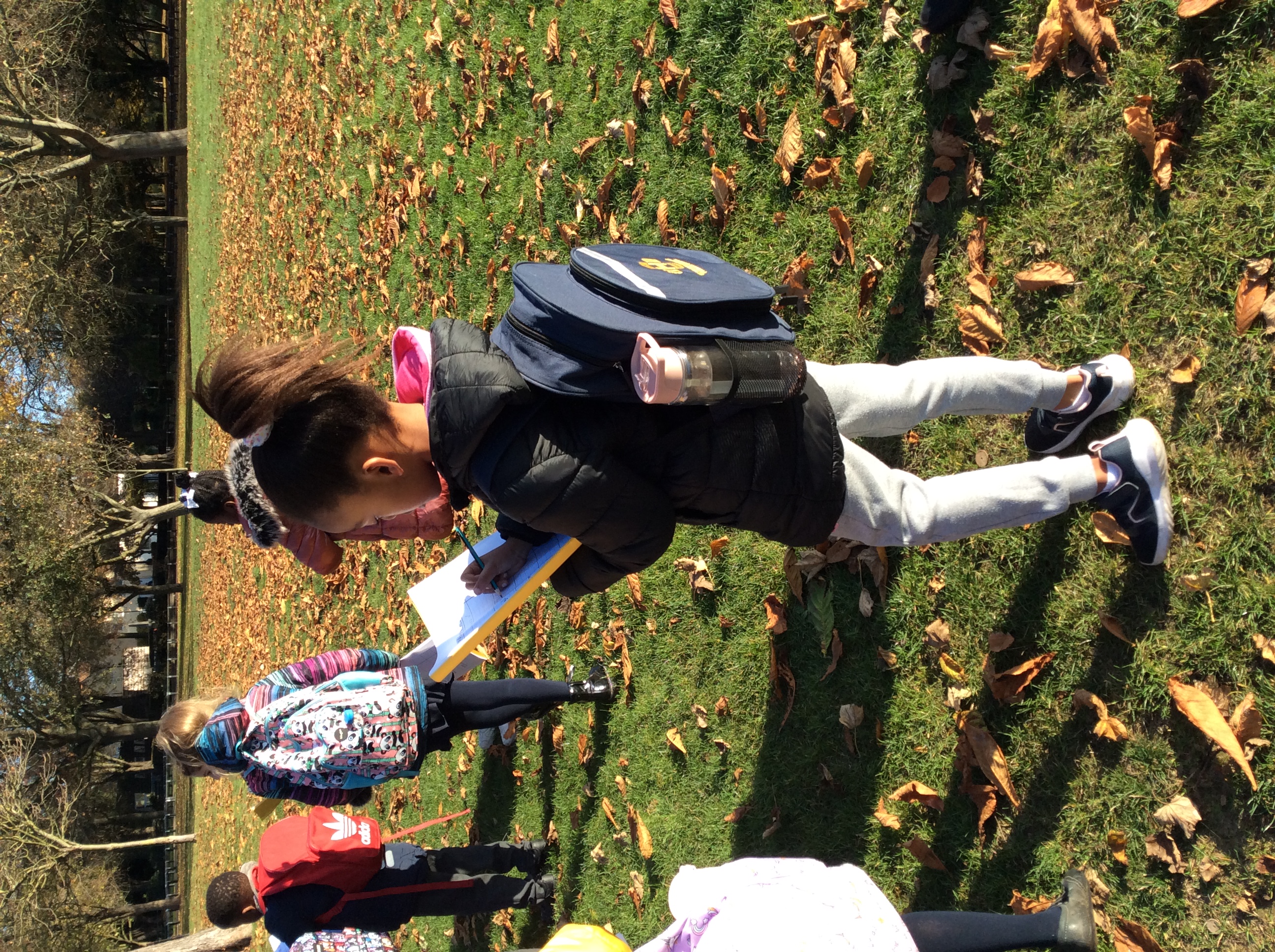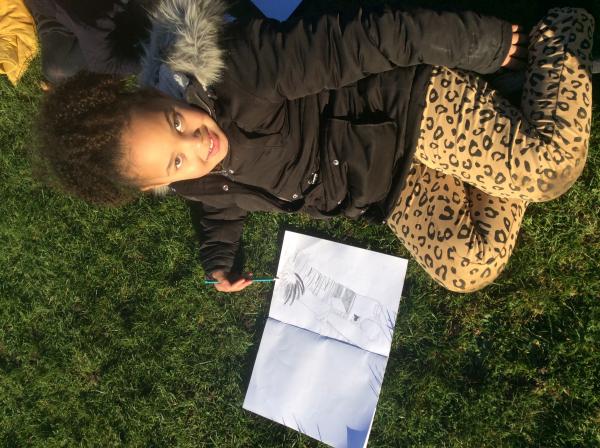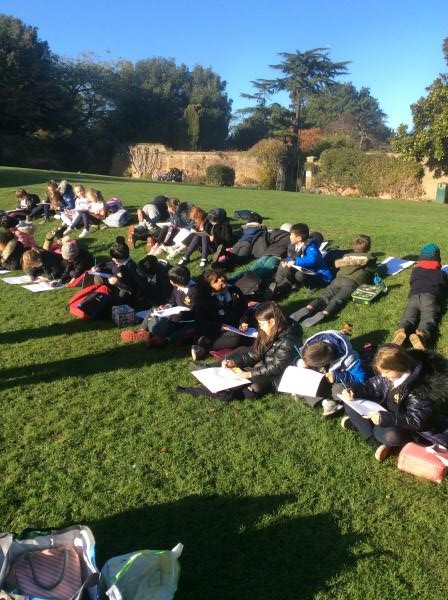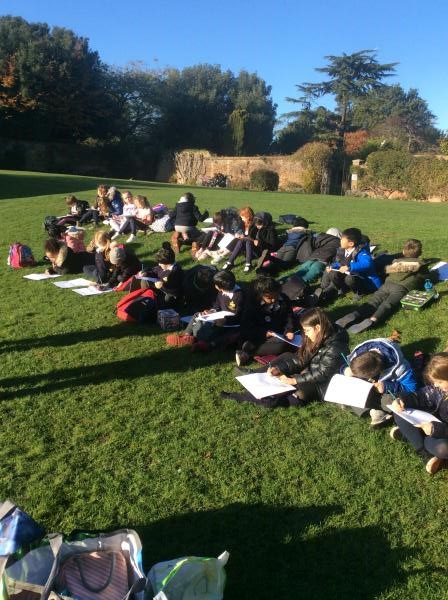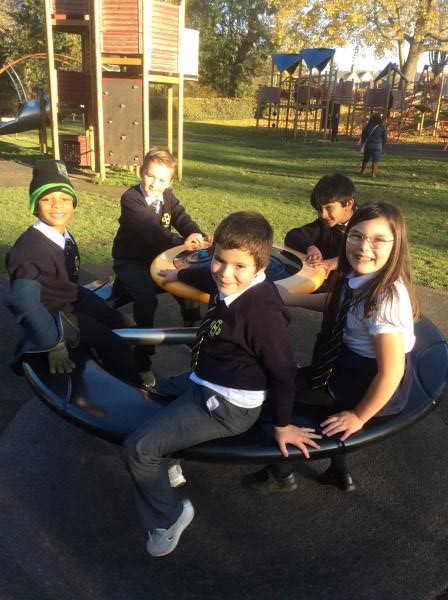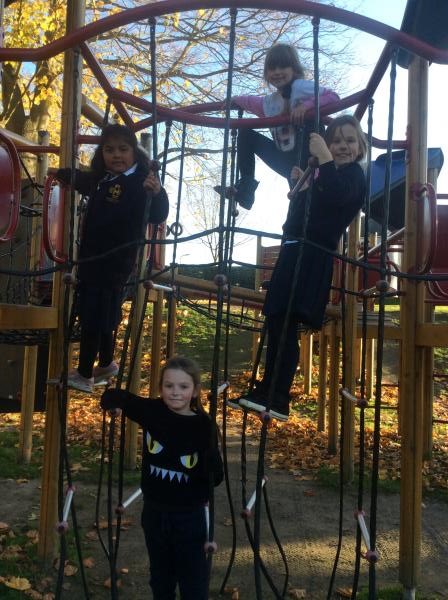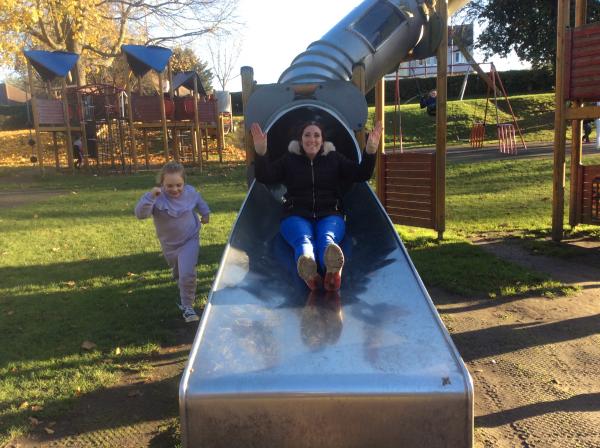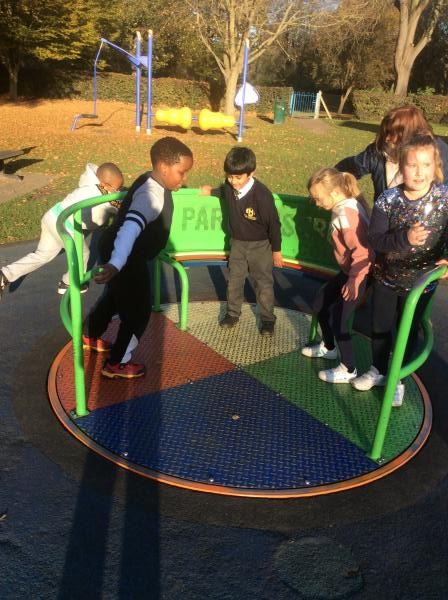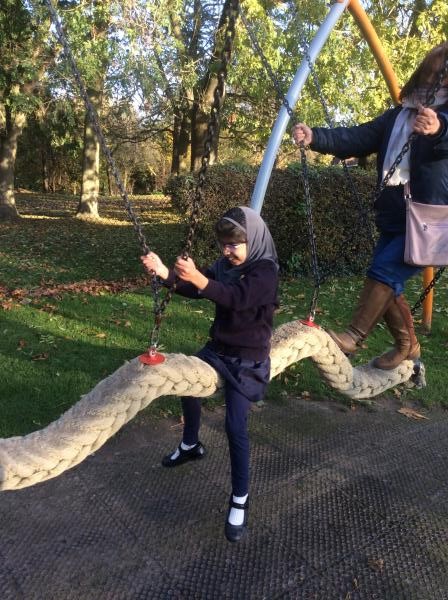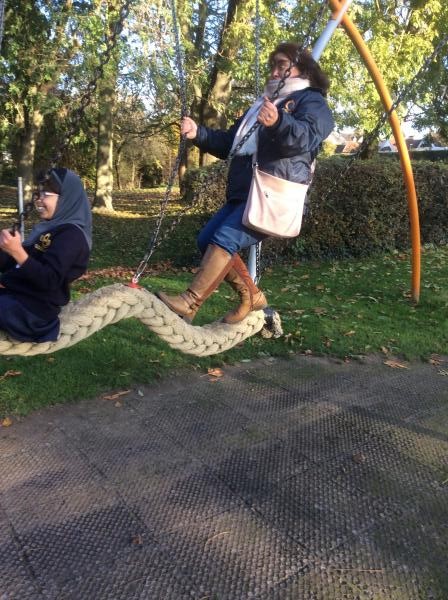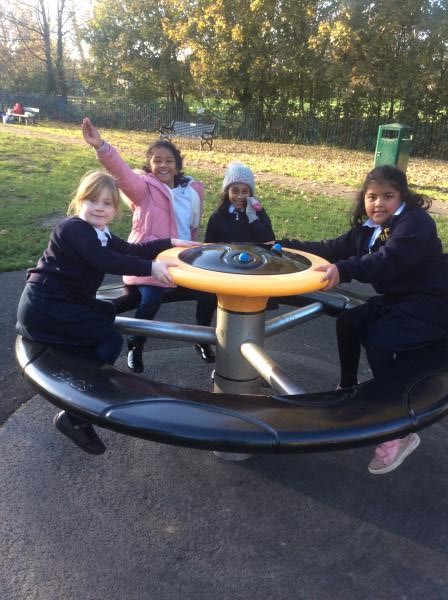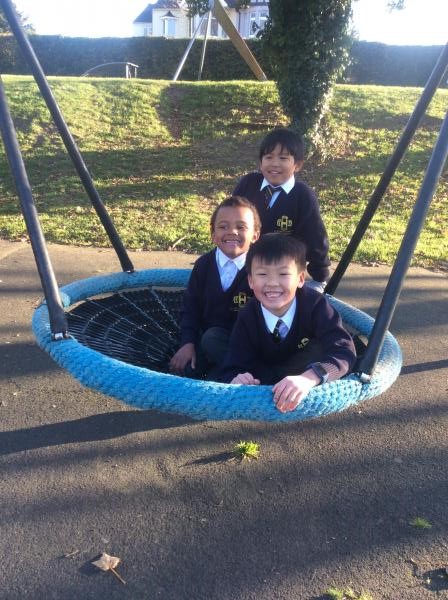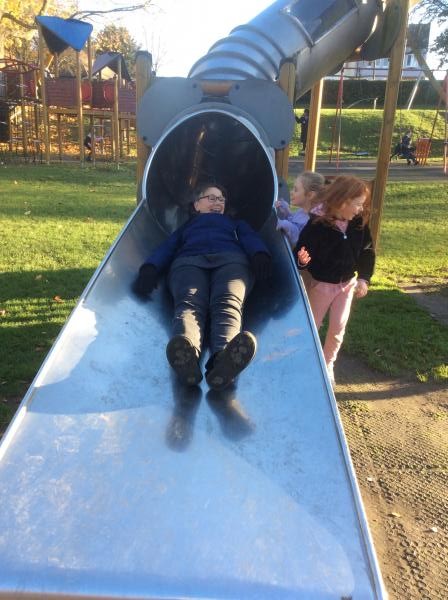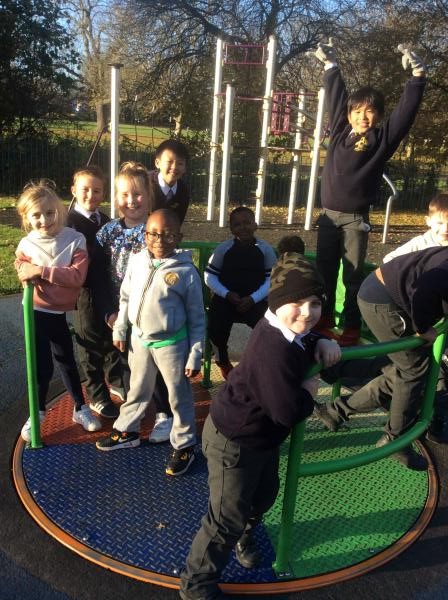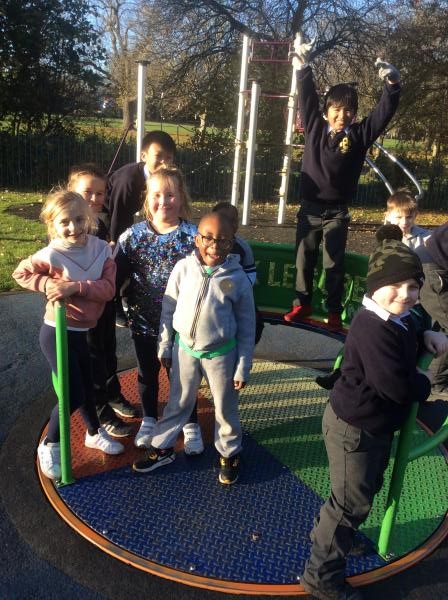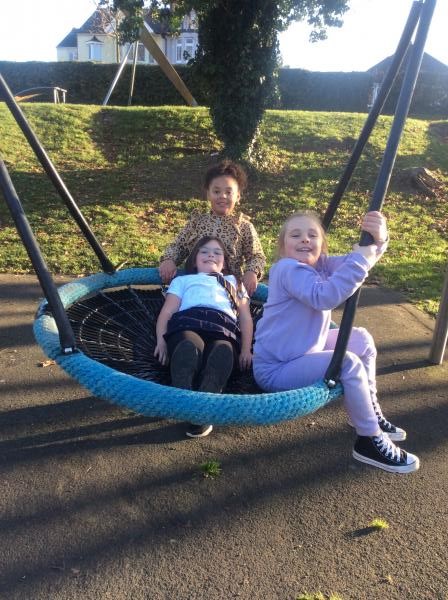 Year 3 Robins had a whole day linking their Science, DT, Art and Literacy this week
We have been looking at instructions and all the features needed for writing.
In science the children have been learning about the different food groups and how to stay healthy. In Dt they used a range of tools to prepare vegetables, scraper, peeler and knife under supervision.
In Art the children used their observational skills to look closely at the vegetables and sketched them in their sketch books.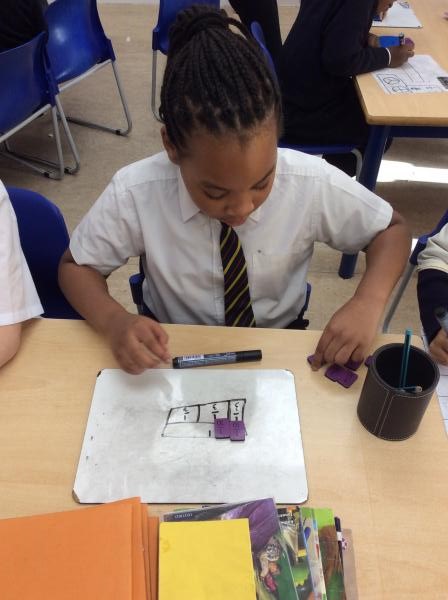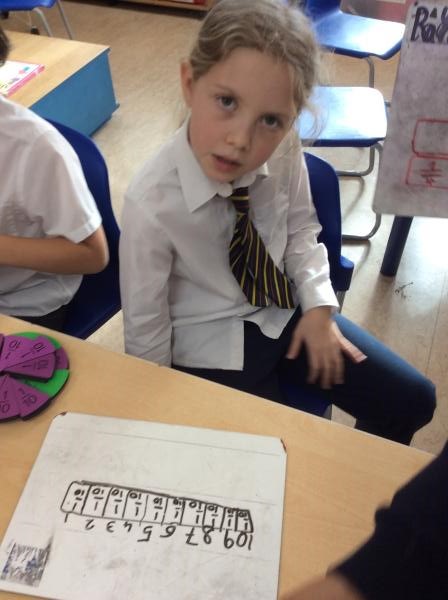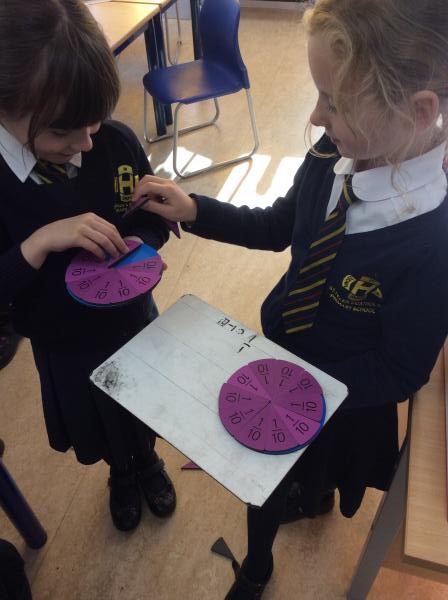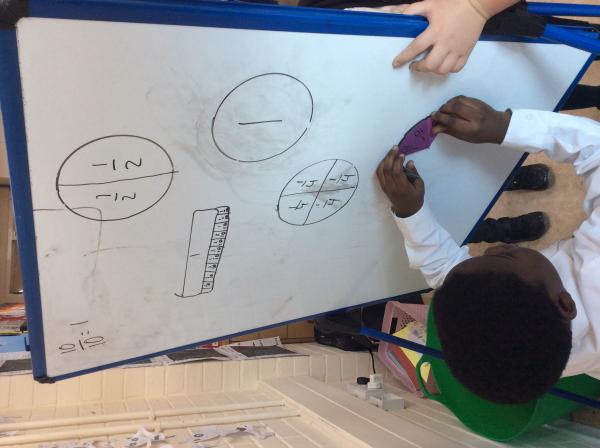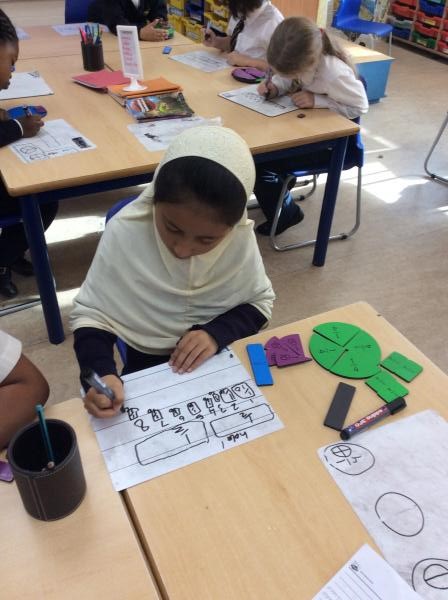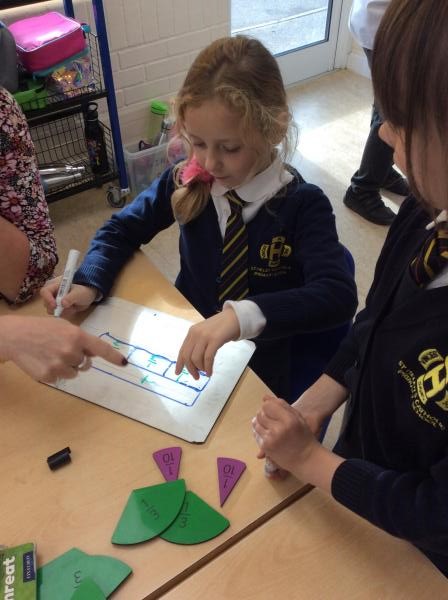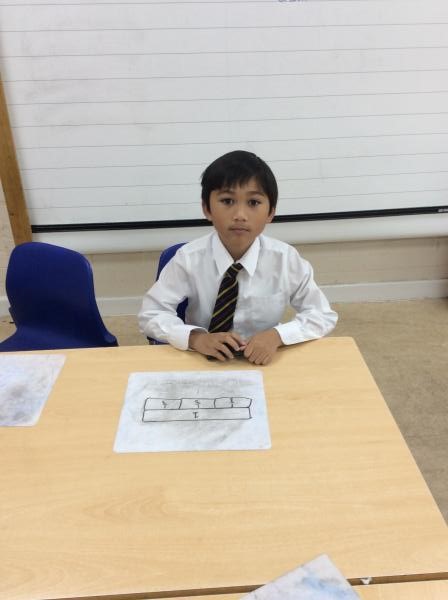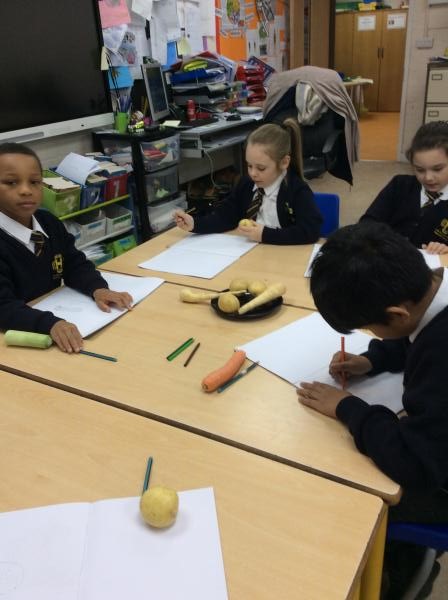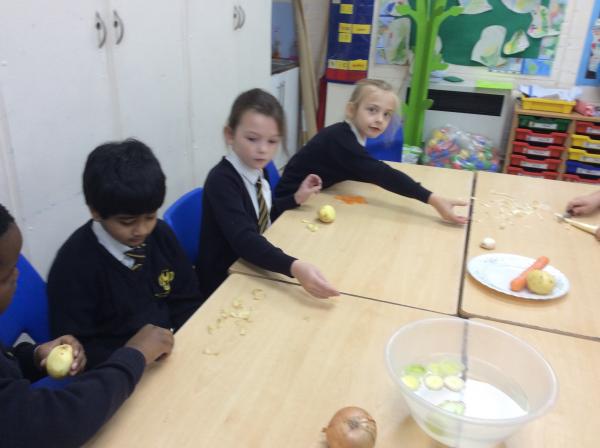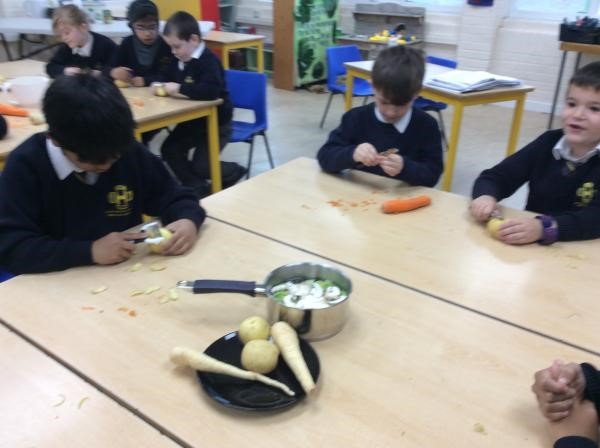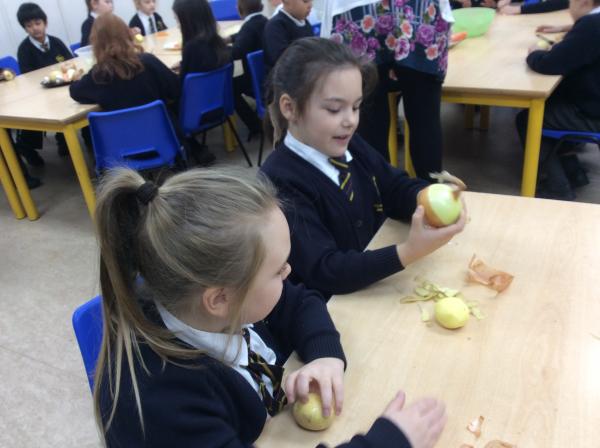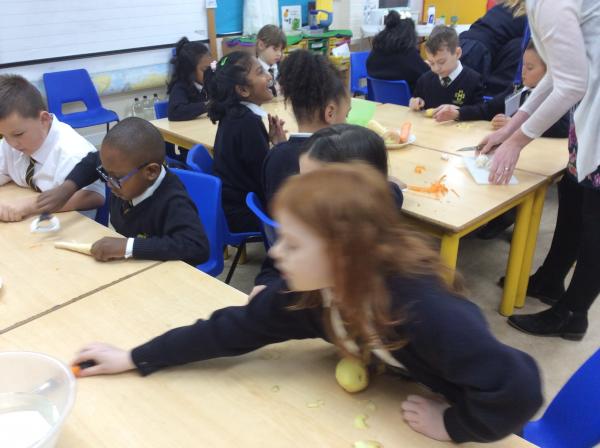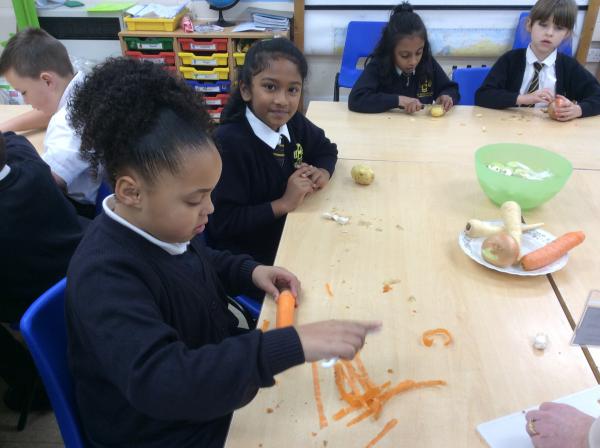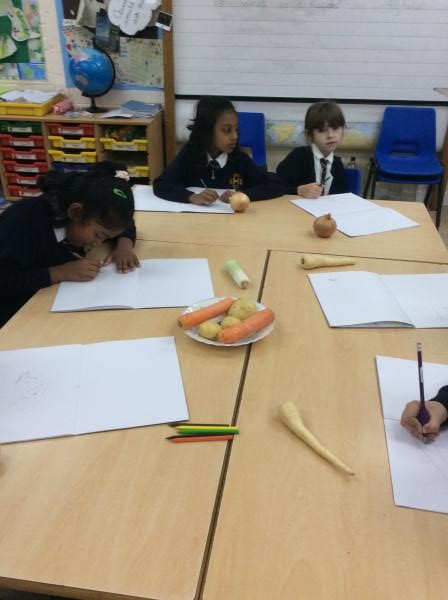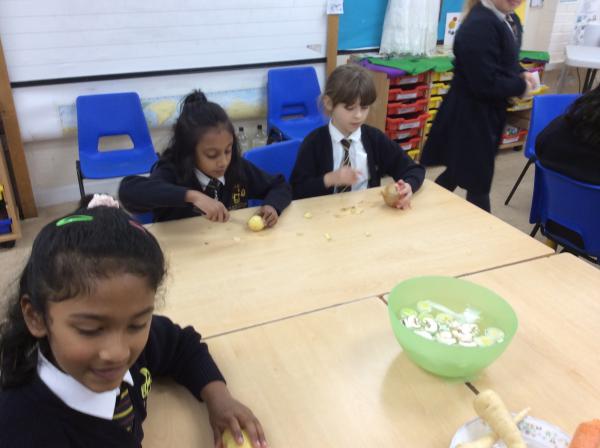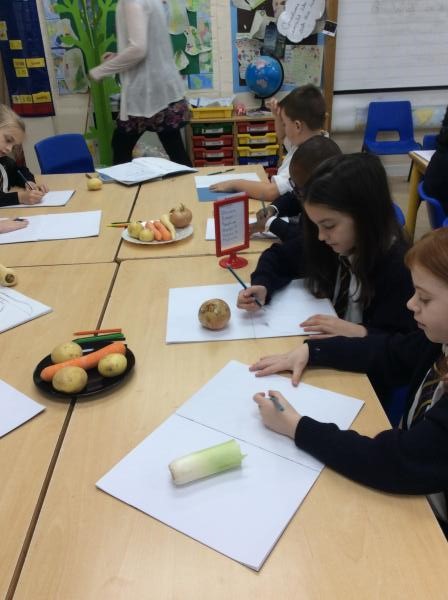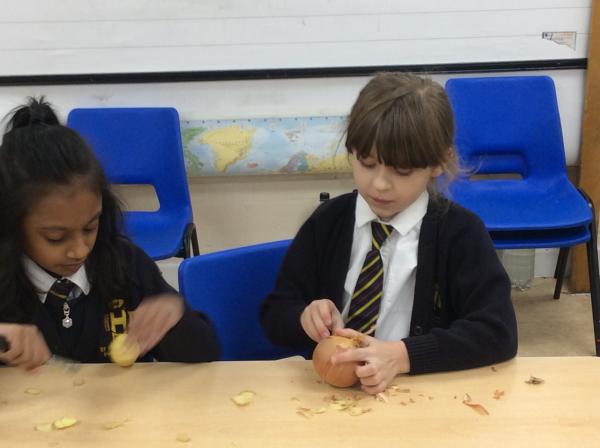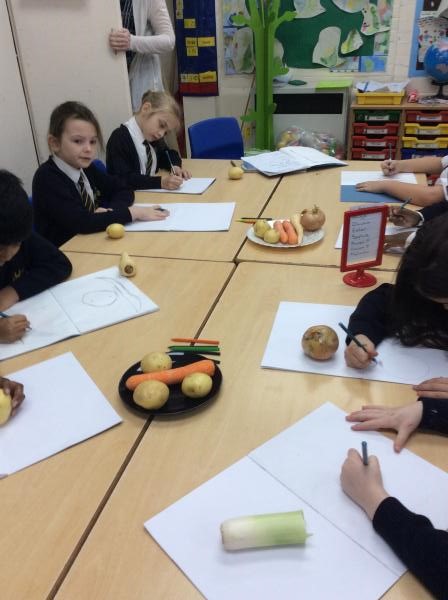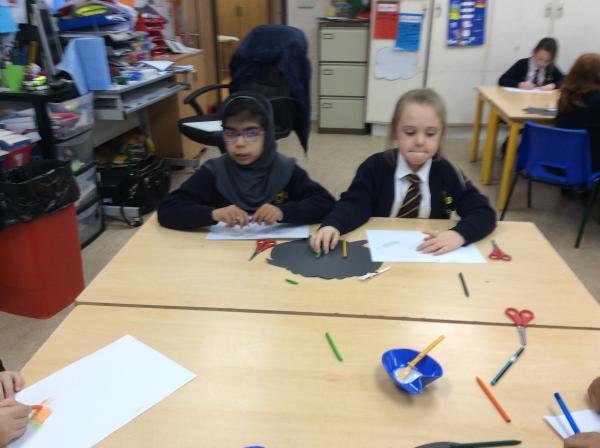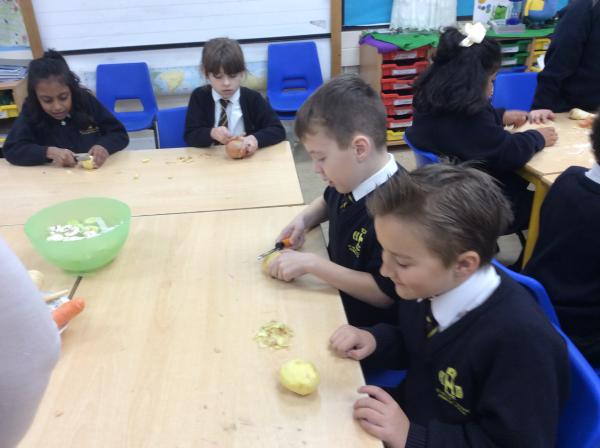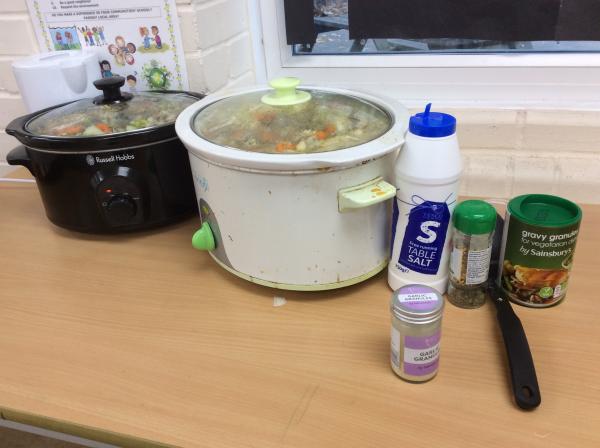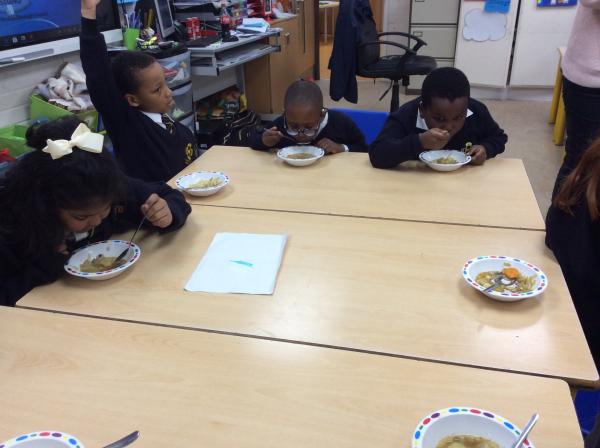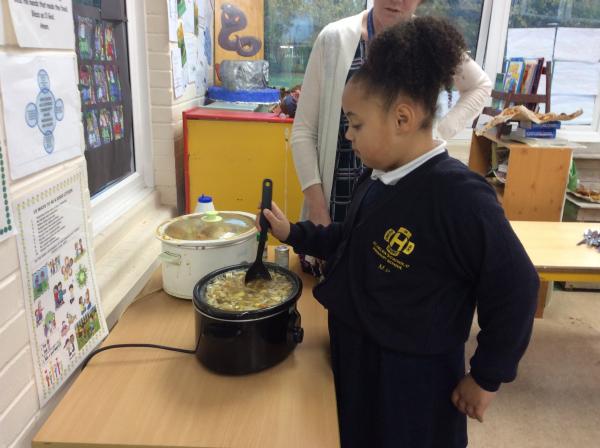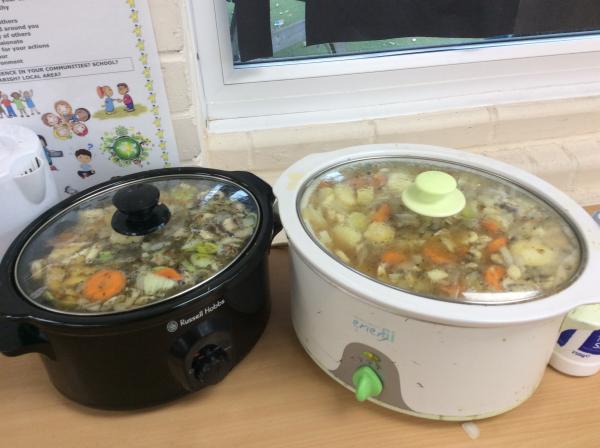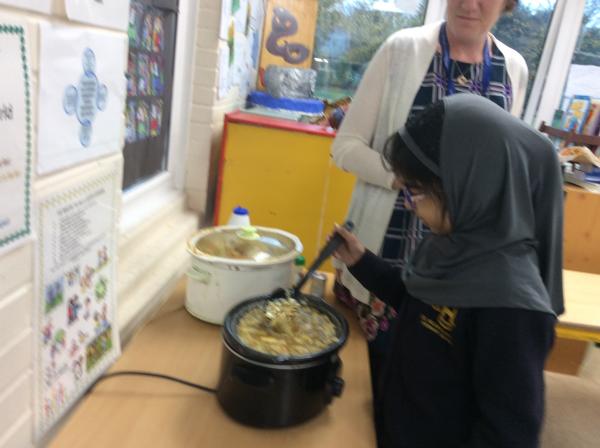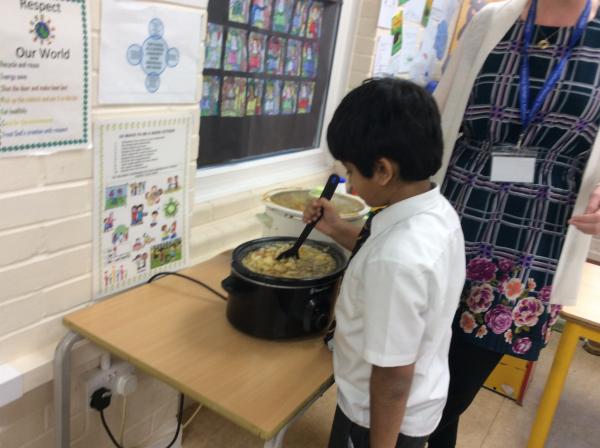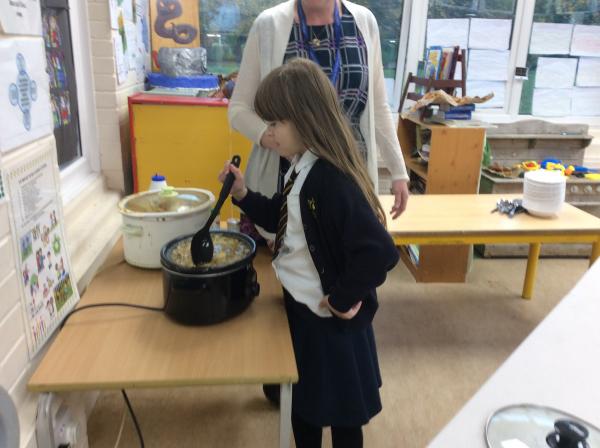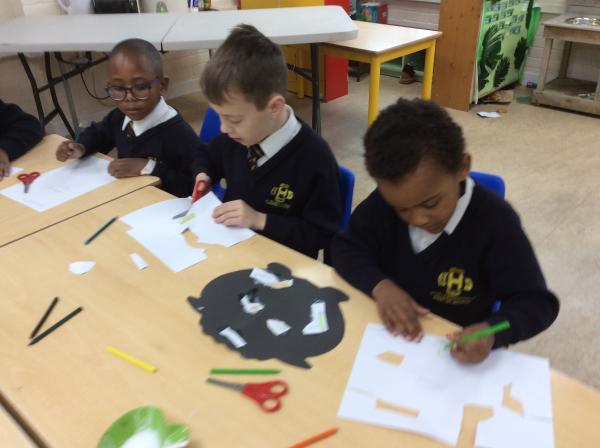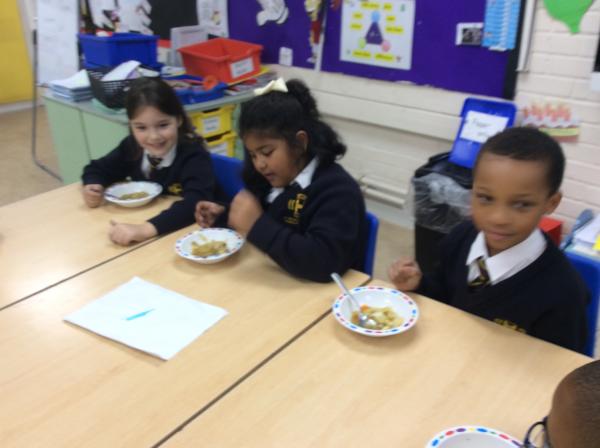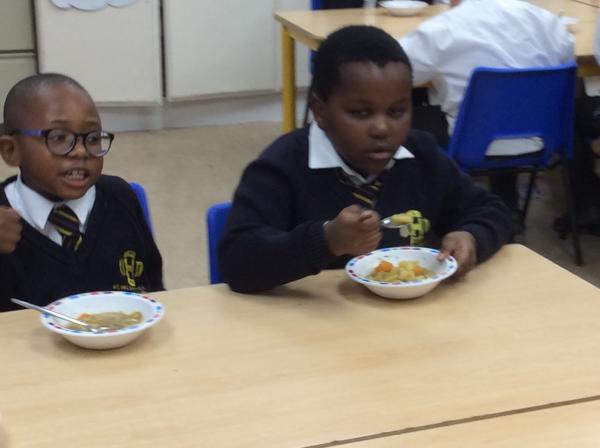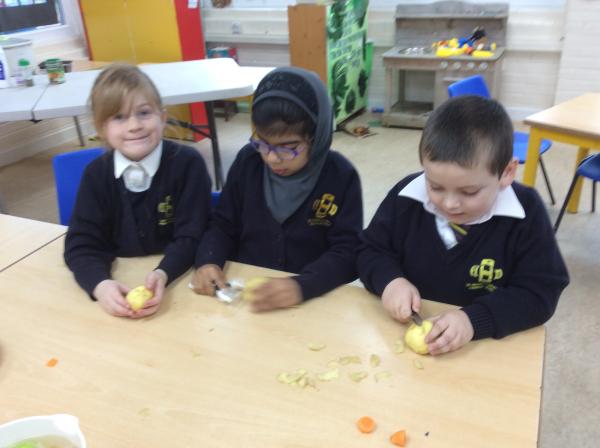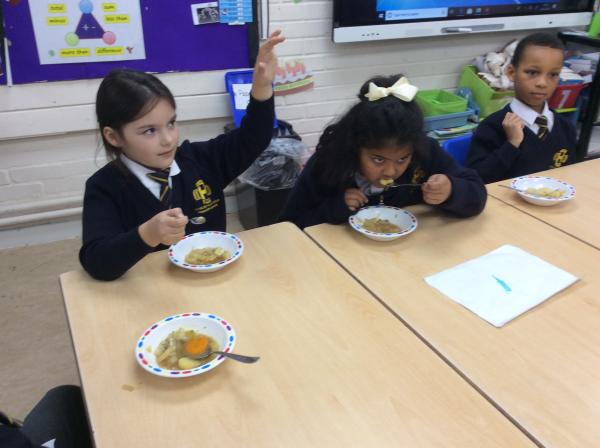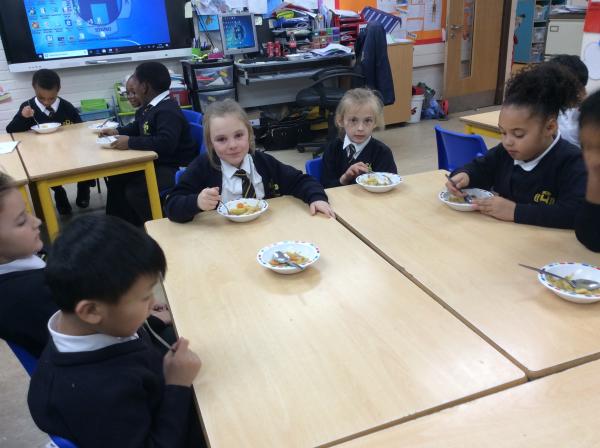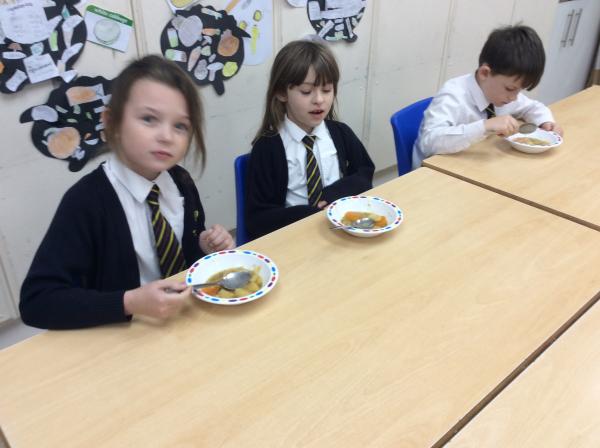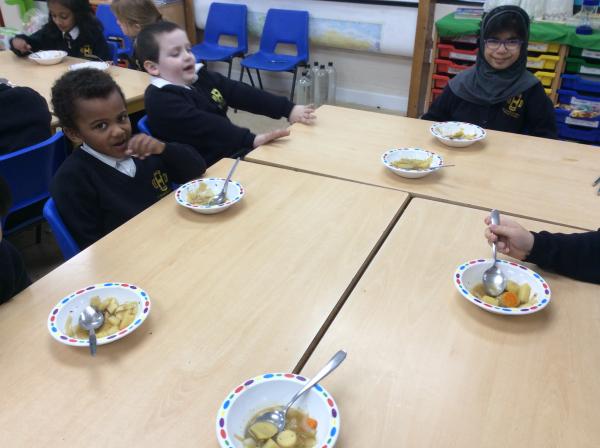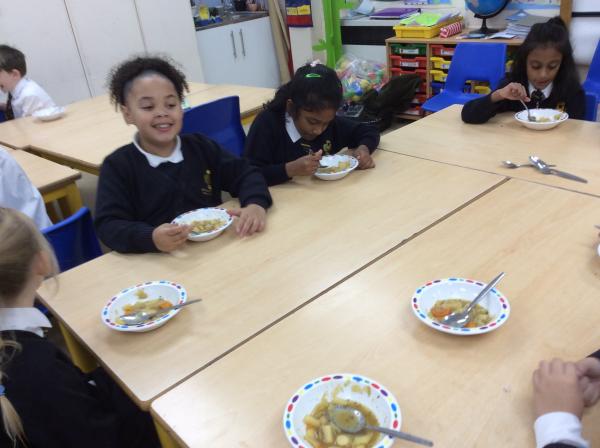 Year 3 Robins have been investigating Jewish artefacts and learning about the inside of a synagogue.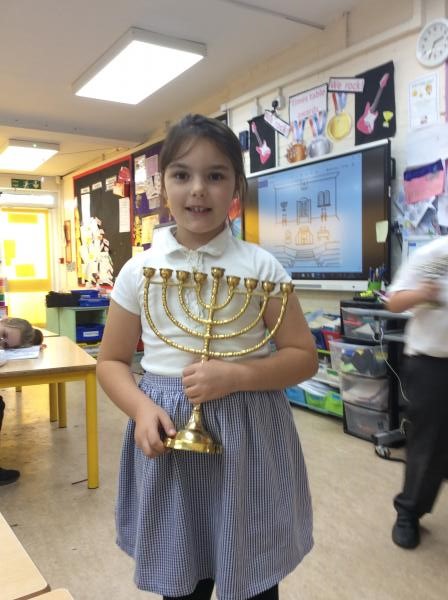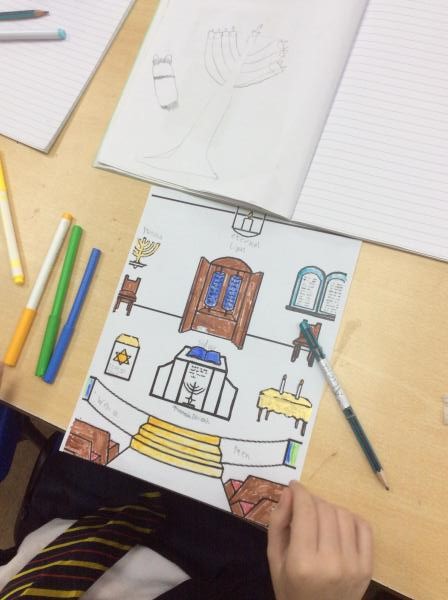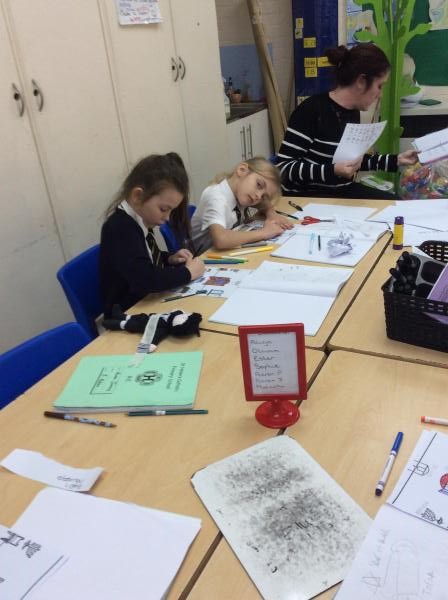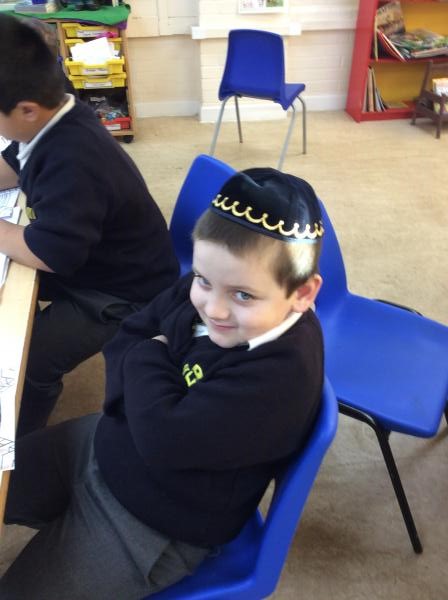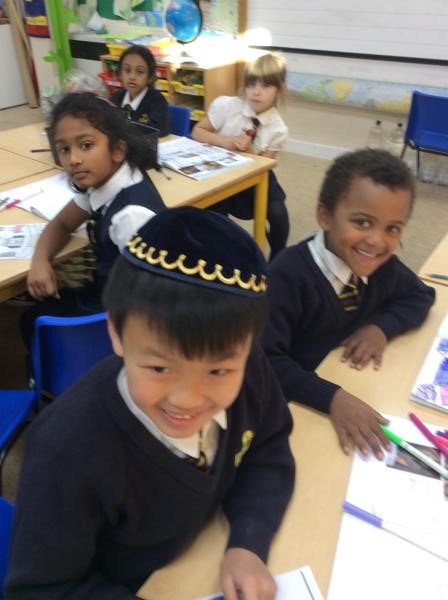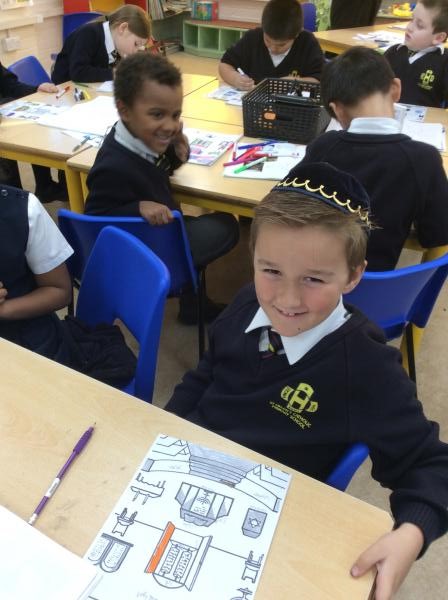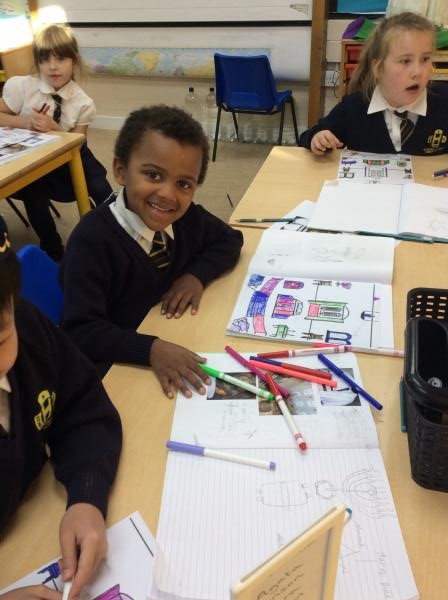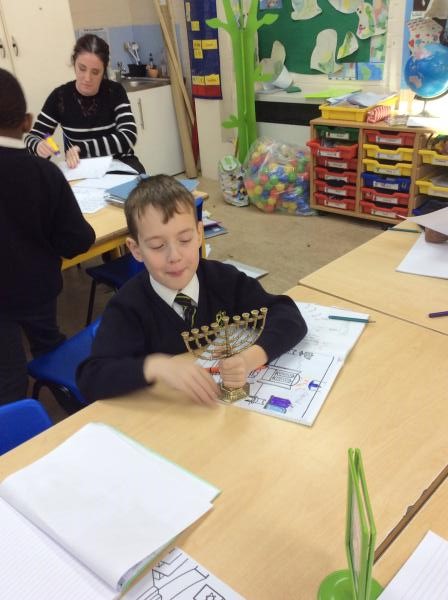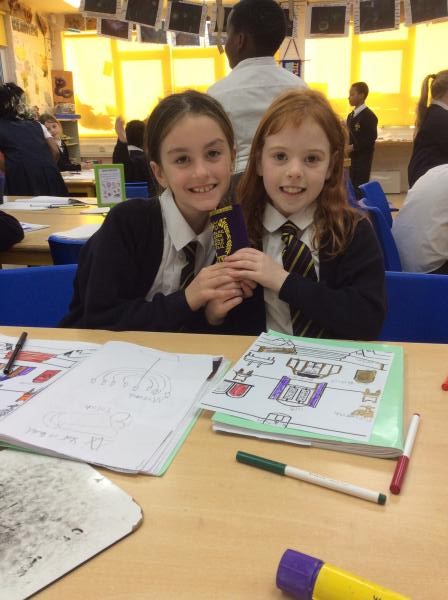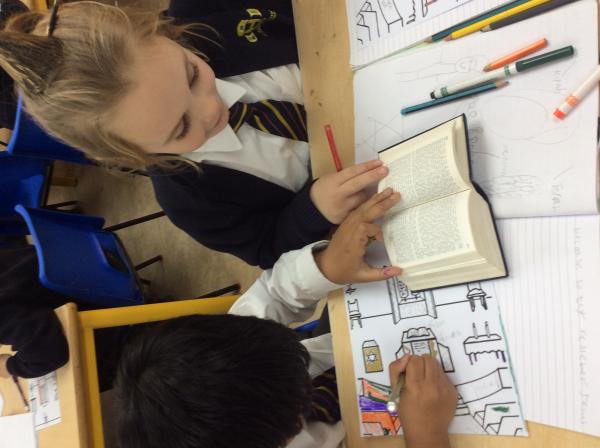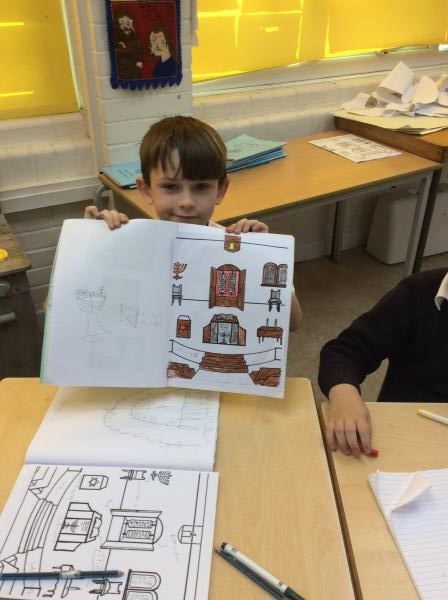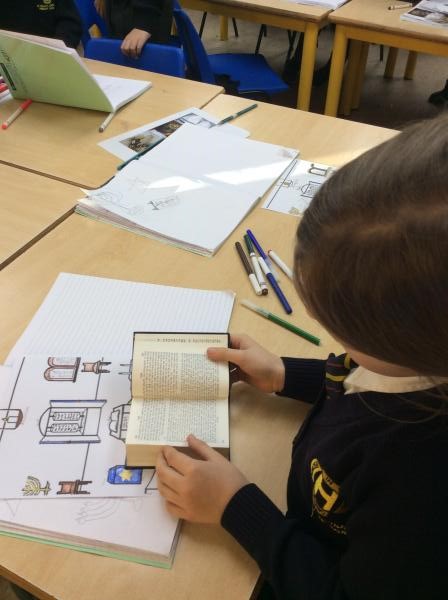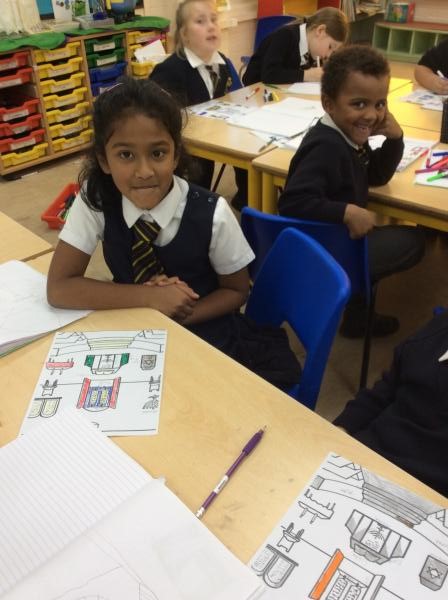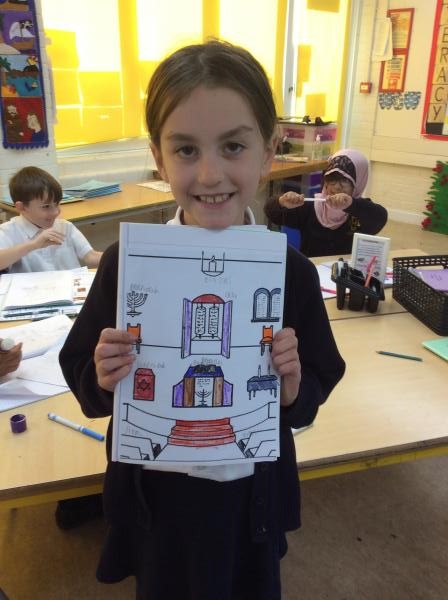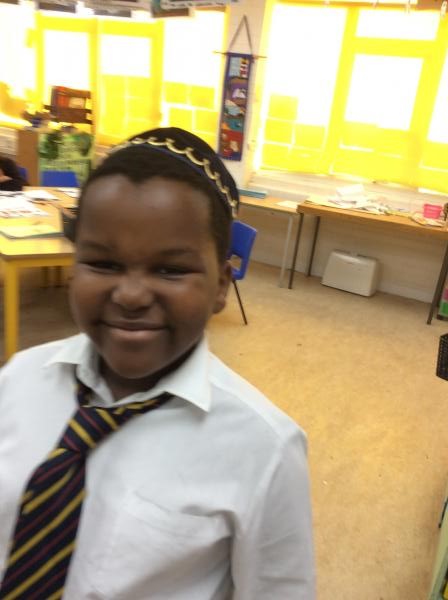 3 Robins Skeleton Quiz
3 Robins had fun creating skeletons using different shaped pasta. We used conchigle for our ball and socket joints macaroni for our rib cage and penne pasta for our leg and back bones. We had so much fun!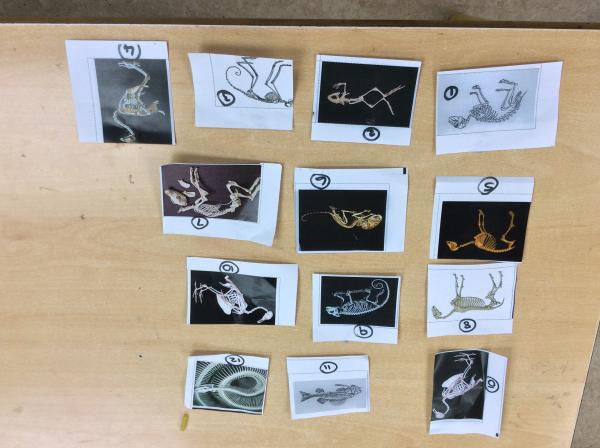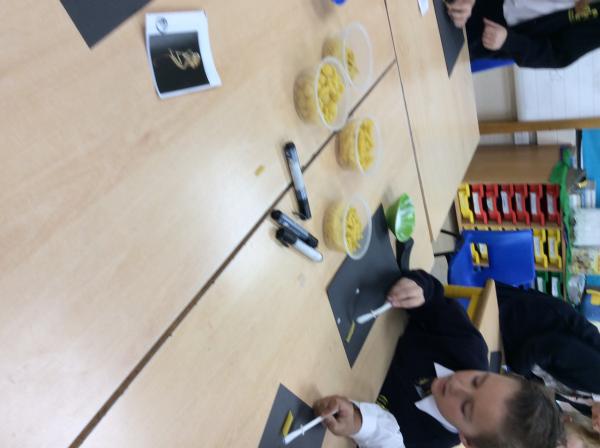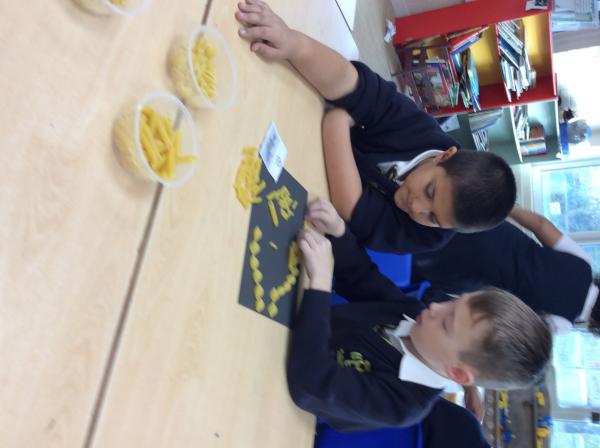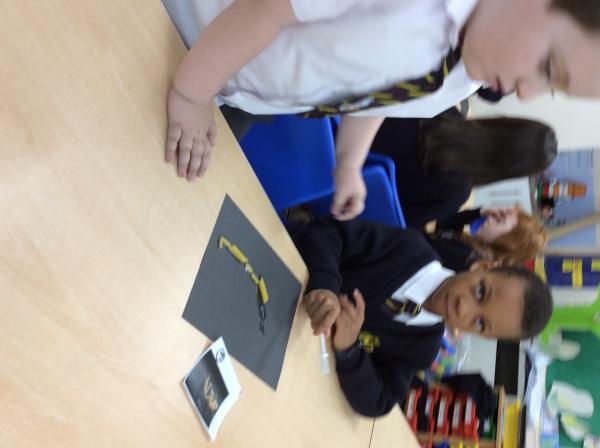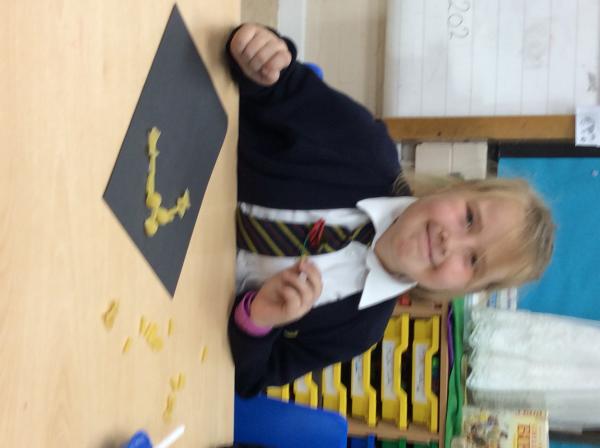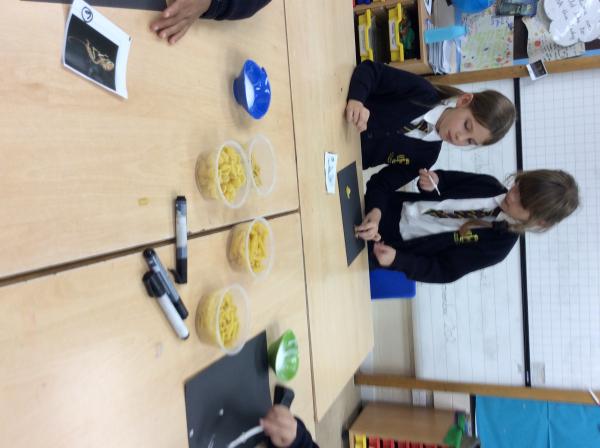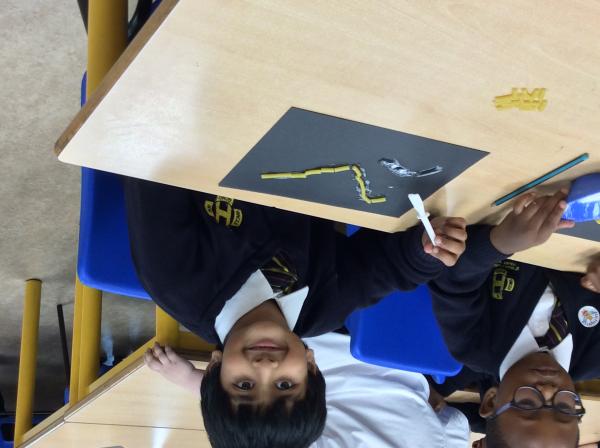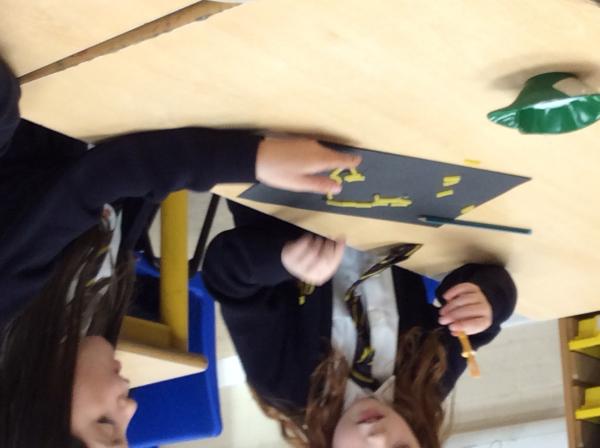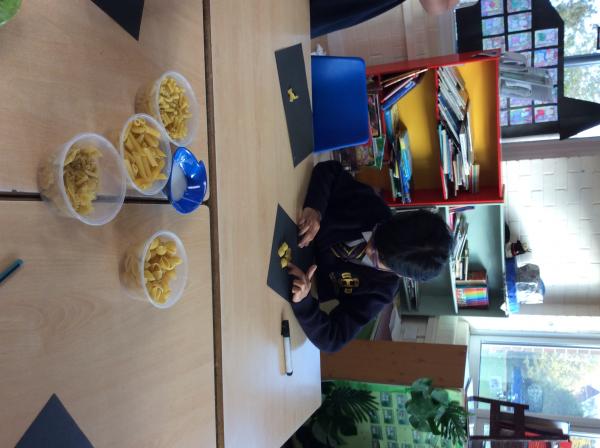 Diwali Workshops
Key stage 1 & Year 3 enjoyed the story of Rama and Sita and the festival of lights Diwali drama workshop delivered by Mrs Mason. It was a magnificent drama experience that all the children and their teachers thoroughly enjoyed.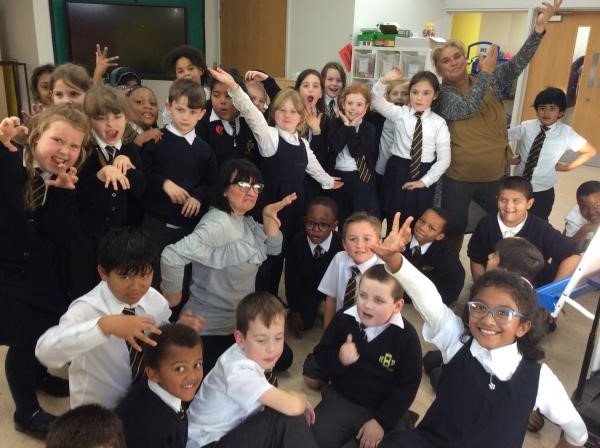 Year 3 Robins have been learning about skeletons and how they protect our organs, give us support and help us to move.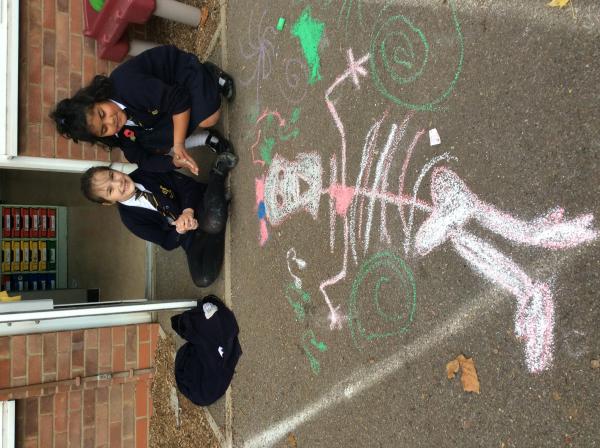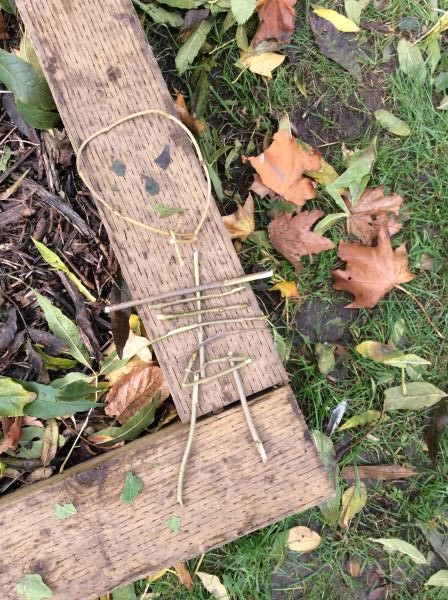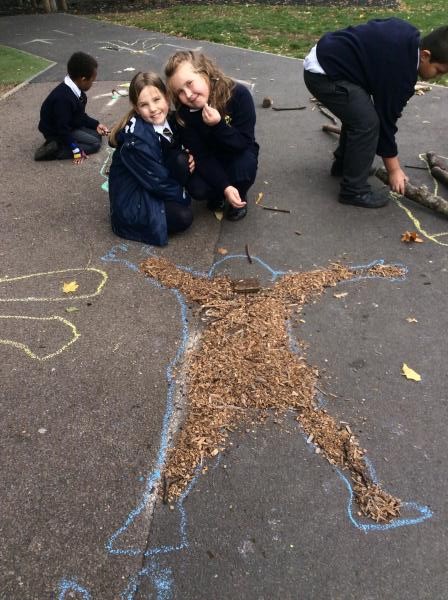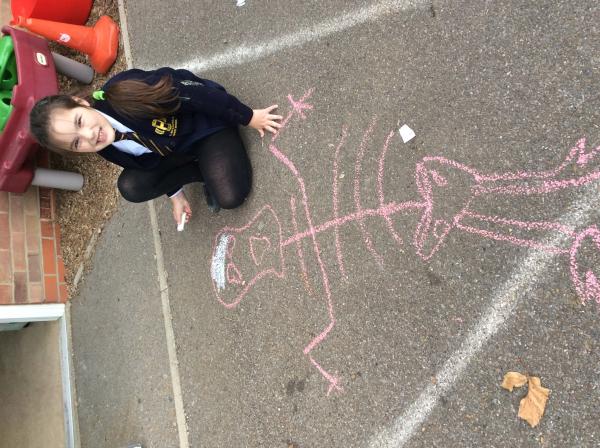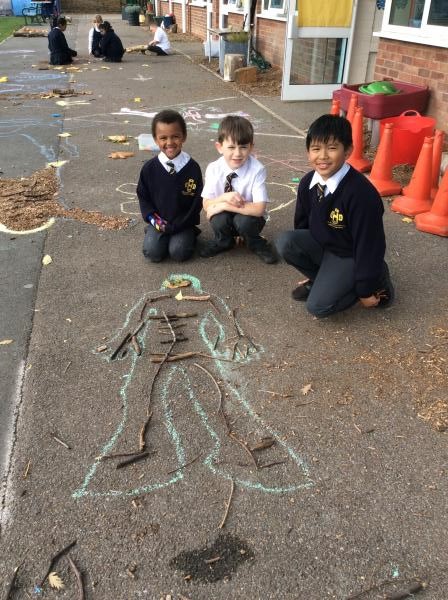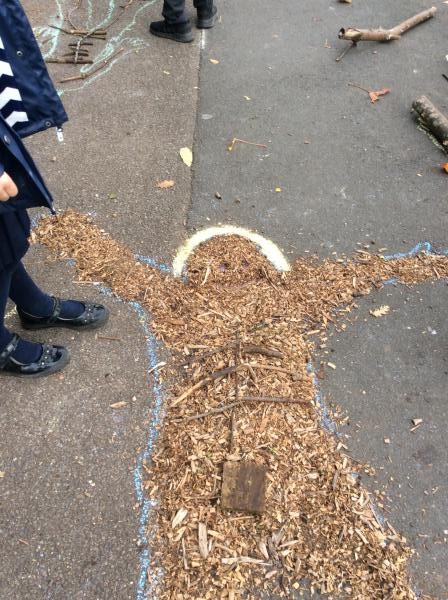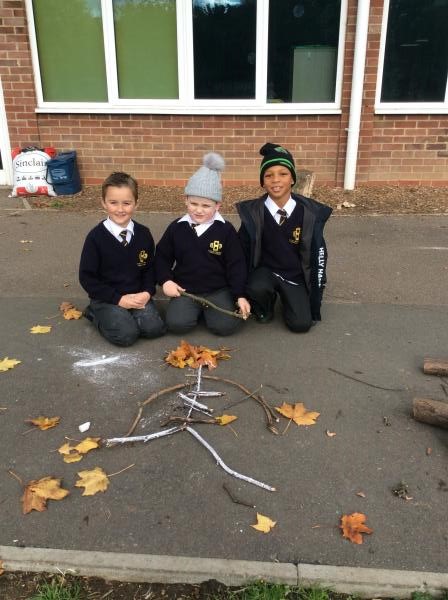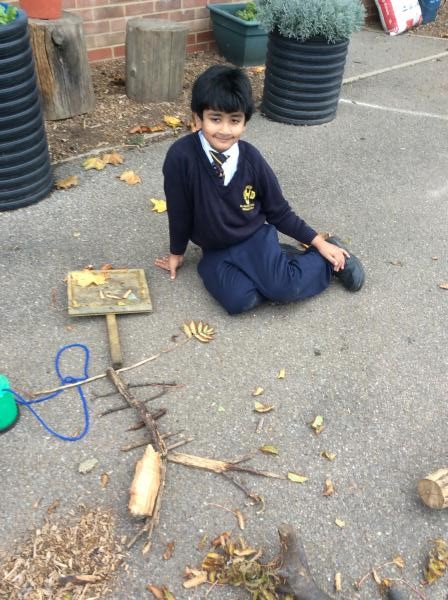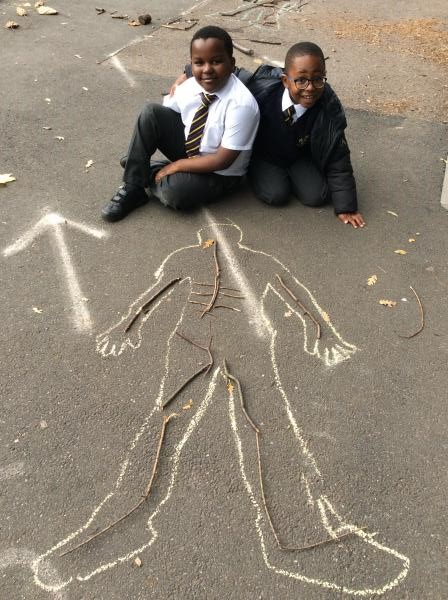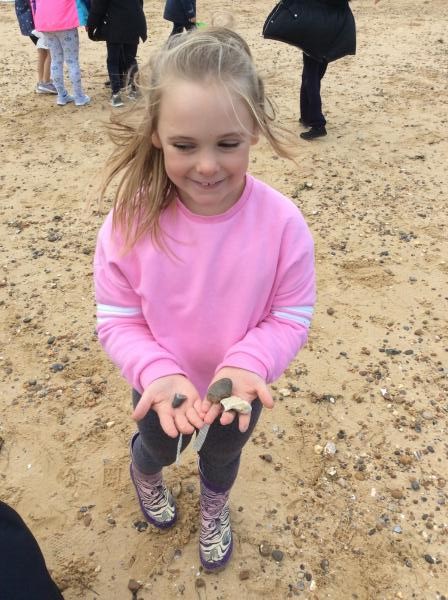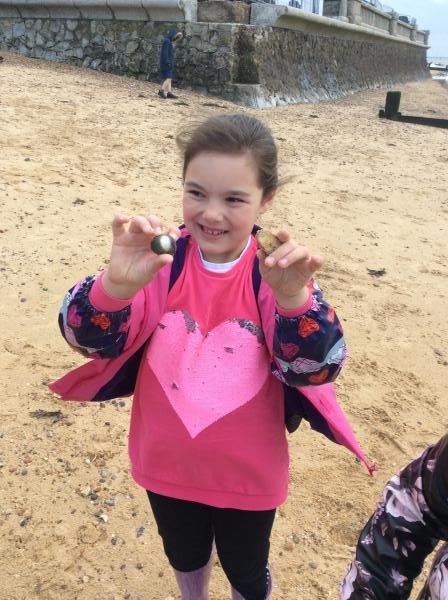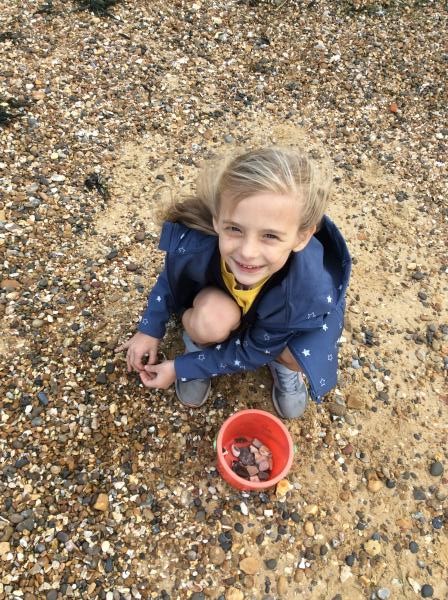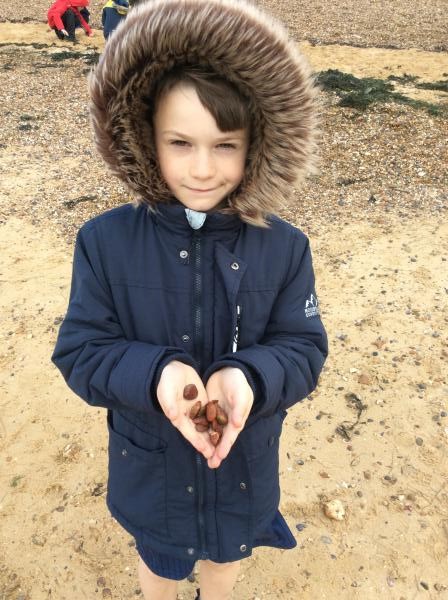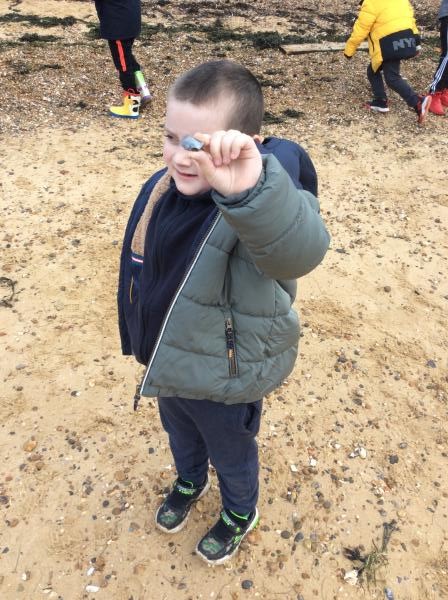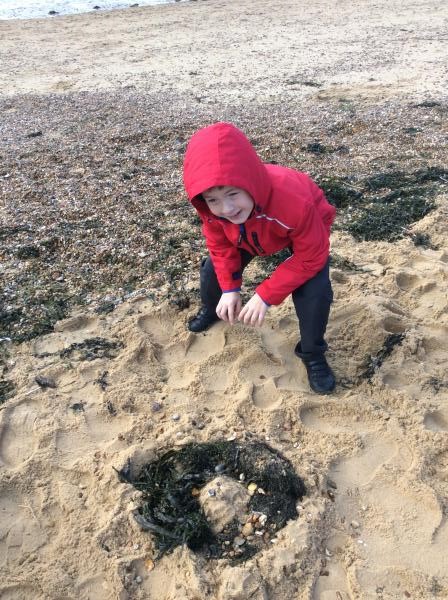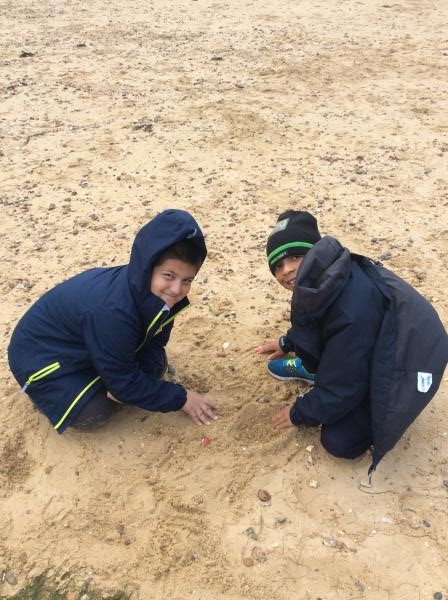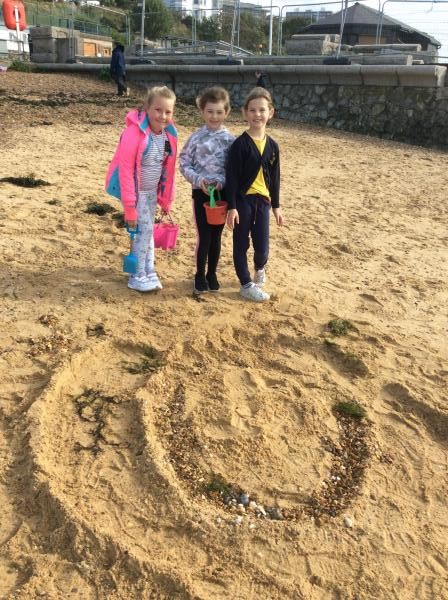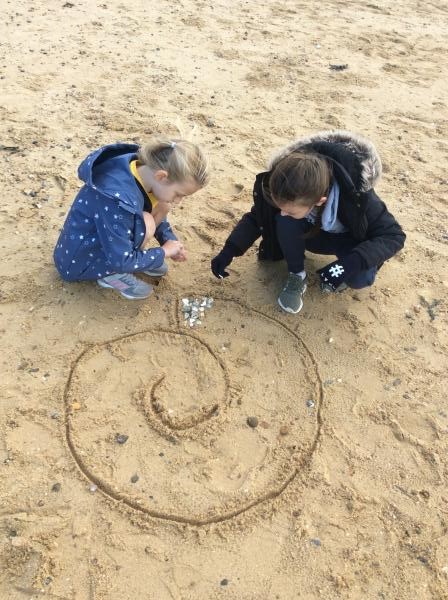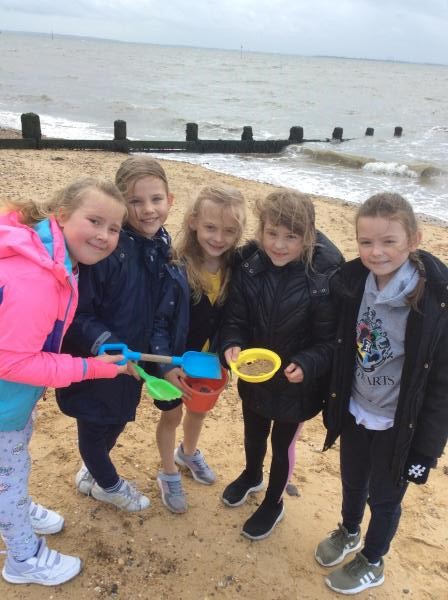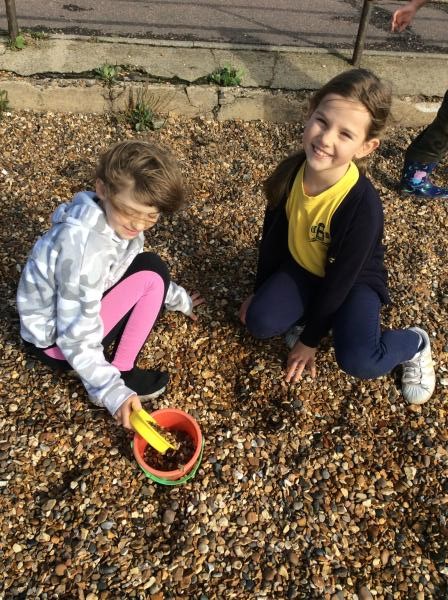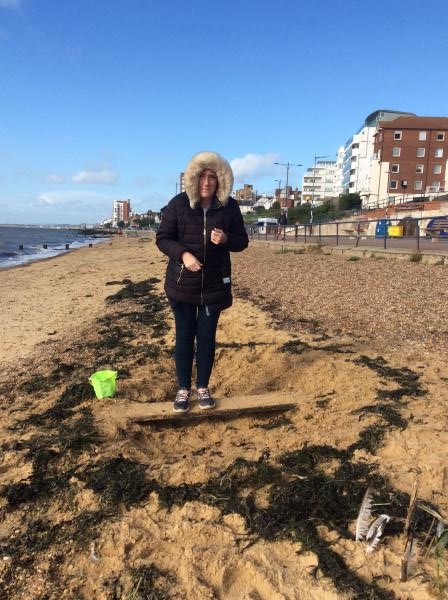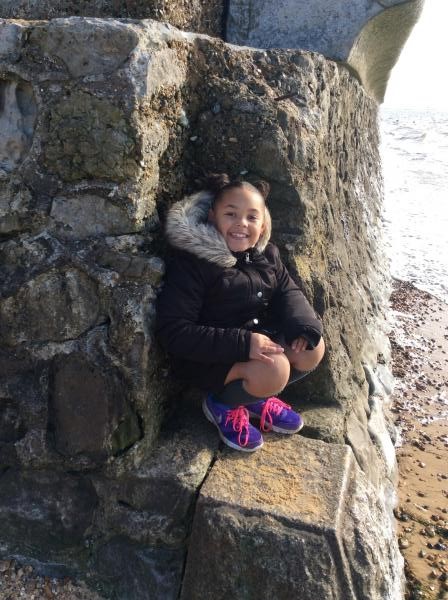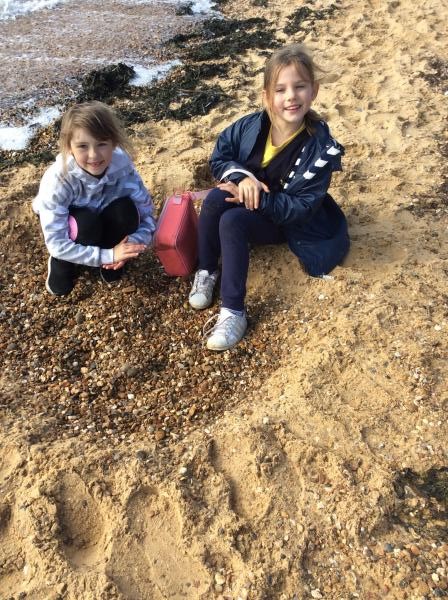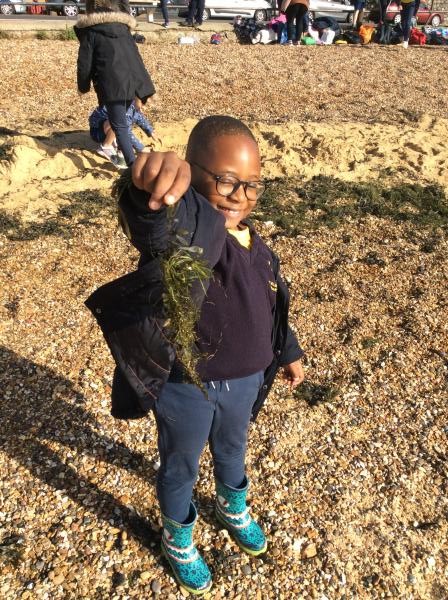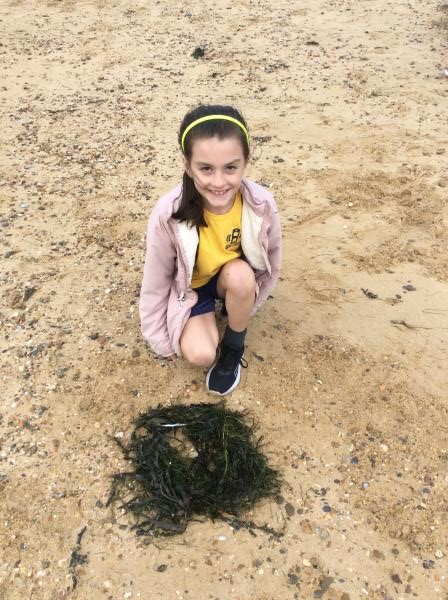 Robins making dinosaur food, soup and poo!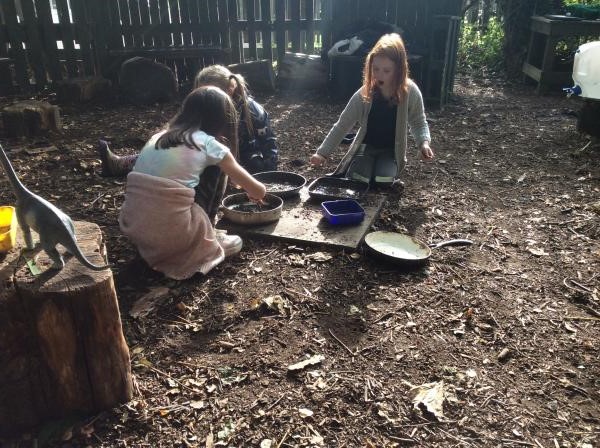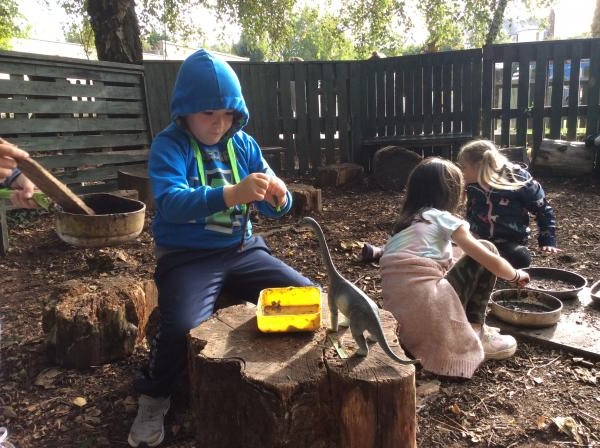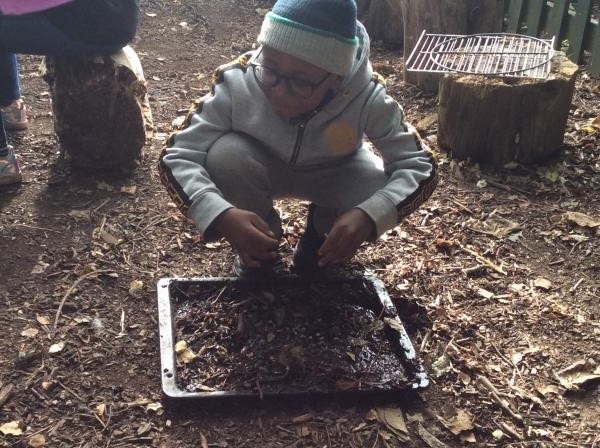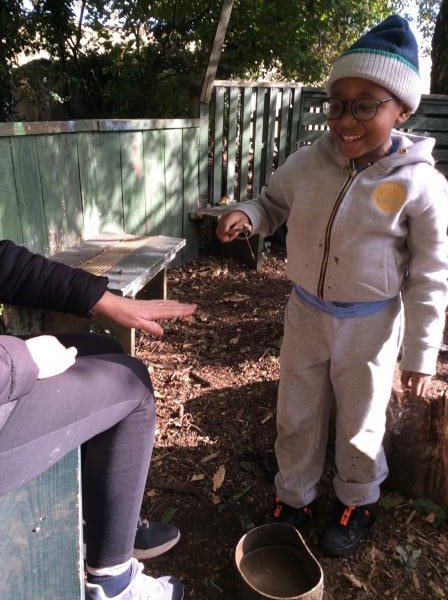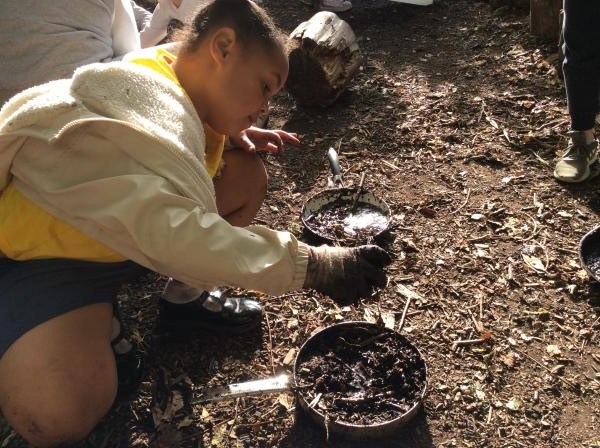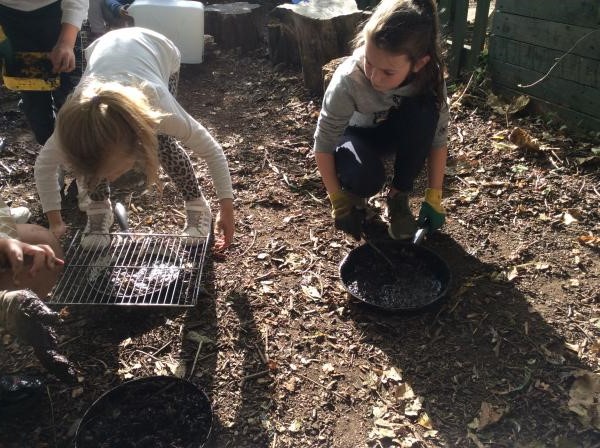 Robins Dinosaur Pictures using natural materials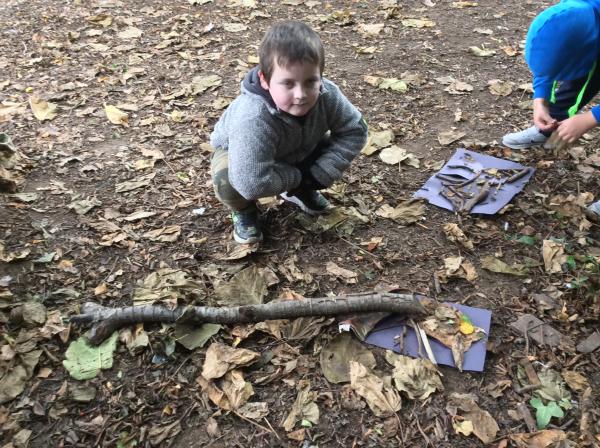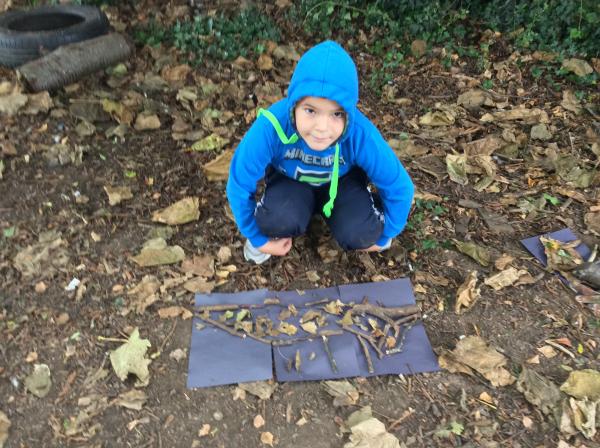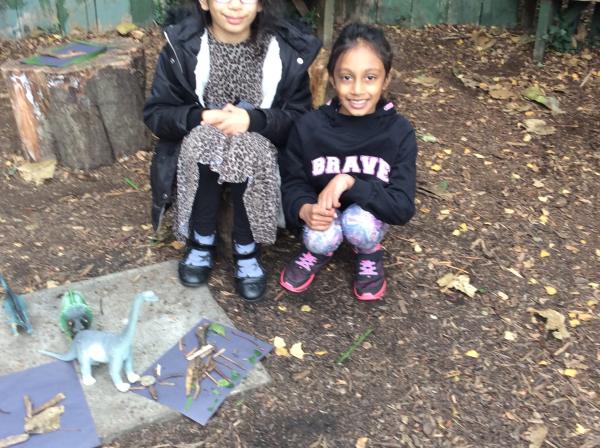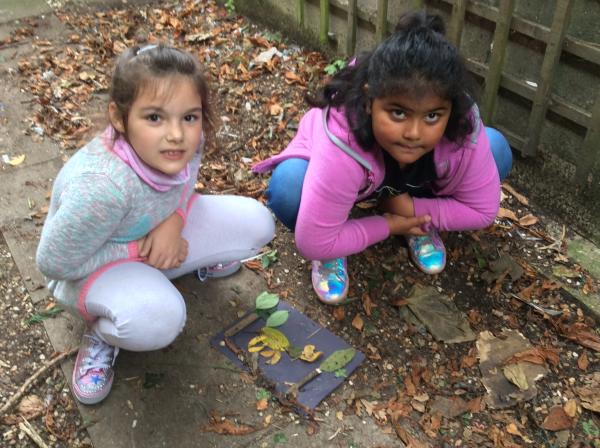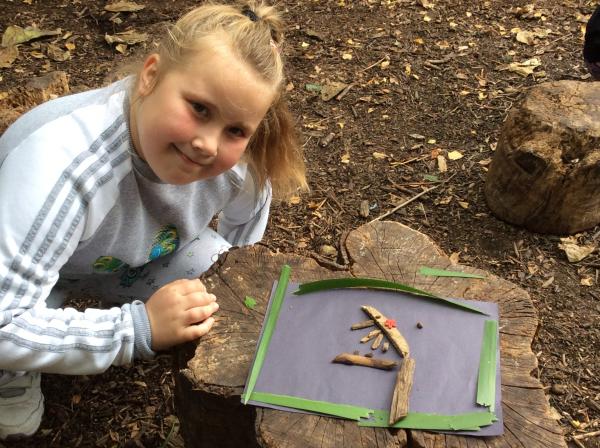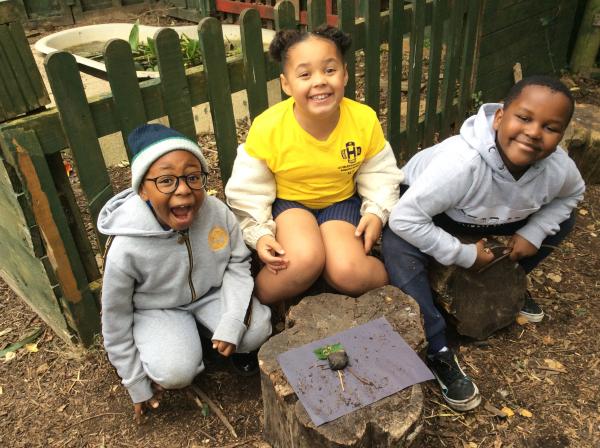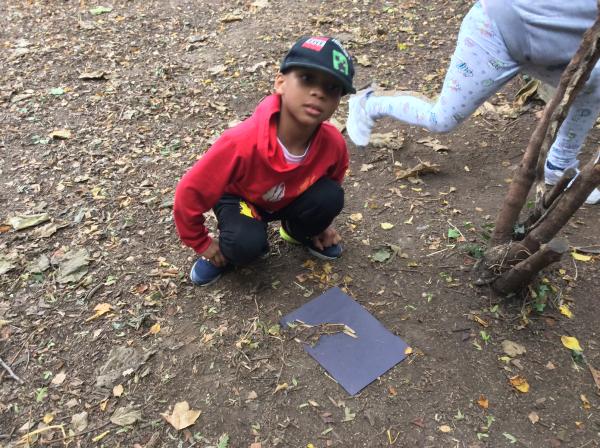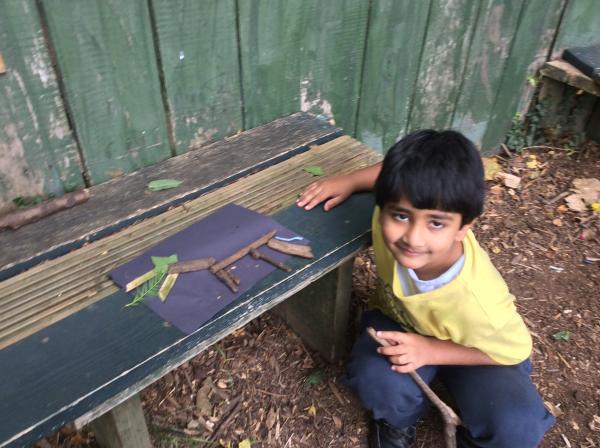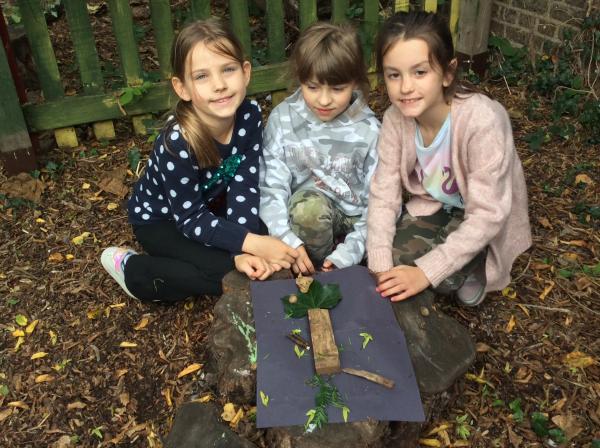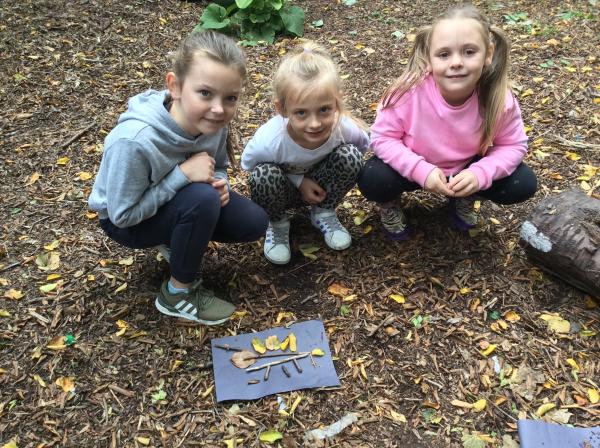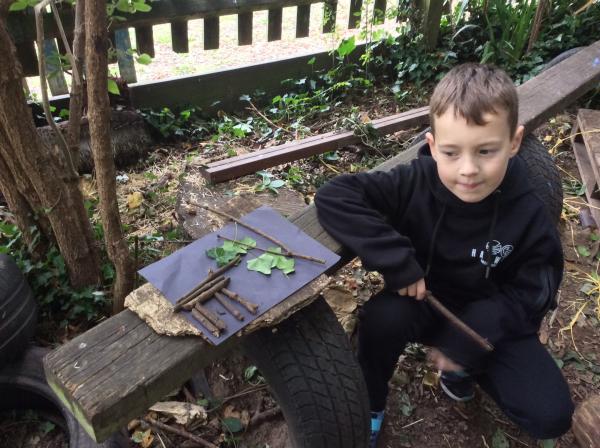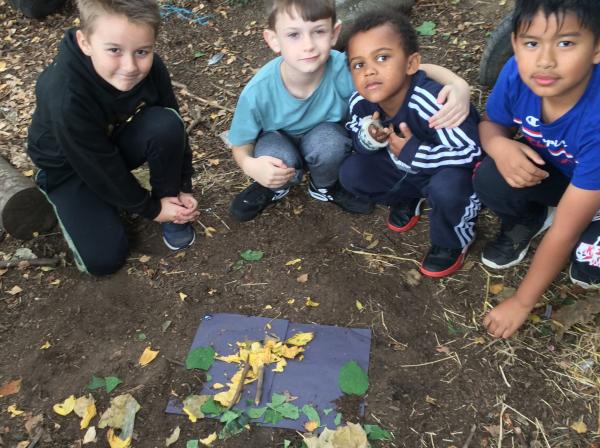 Robins Creating Dinosaur Habitats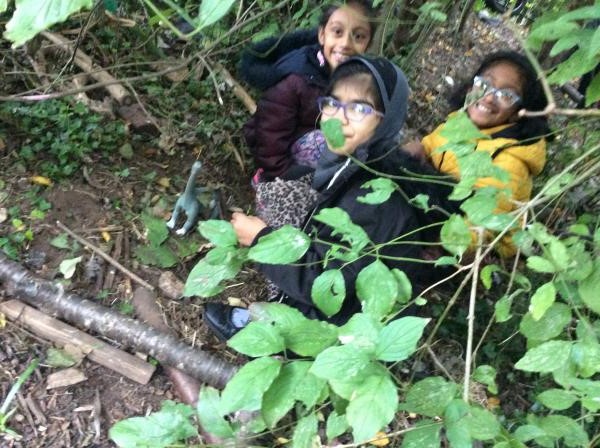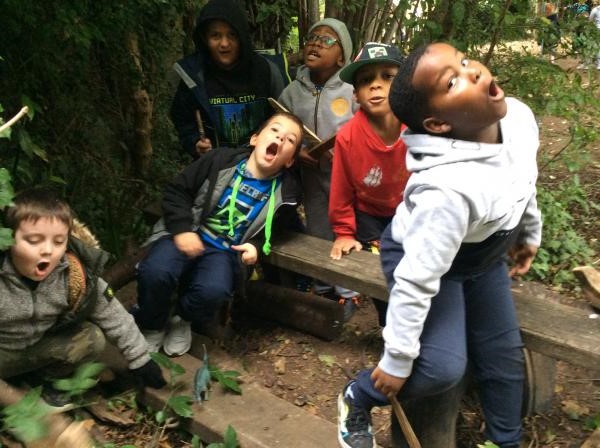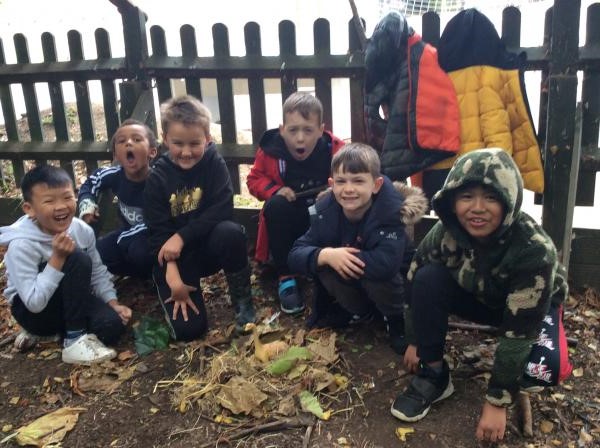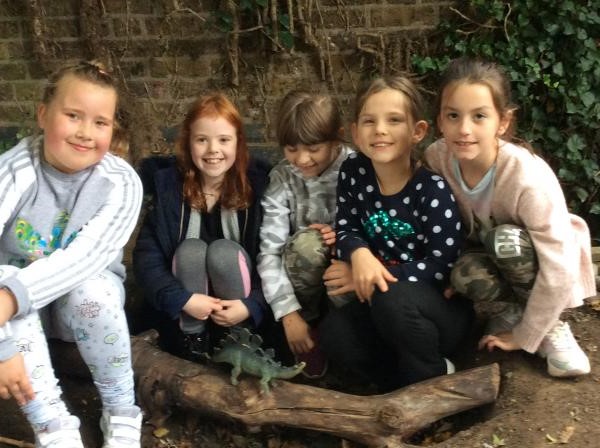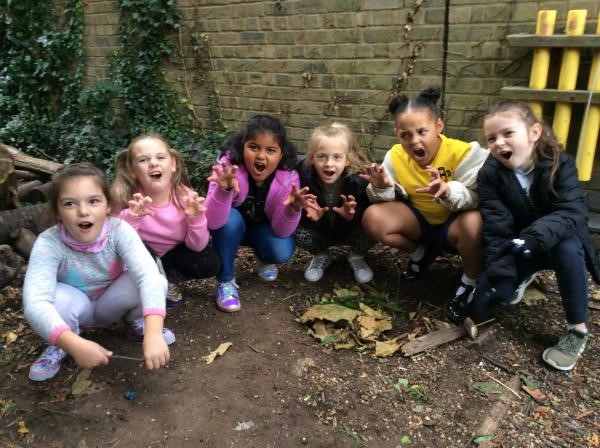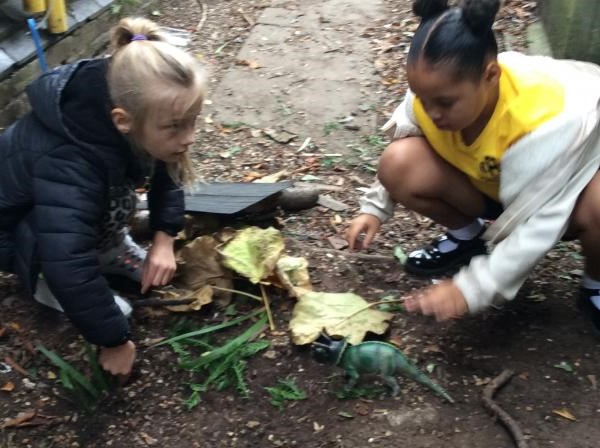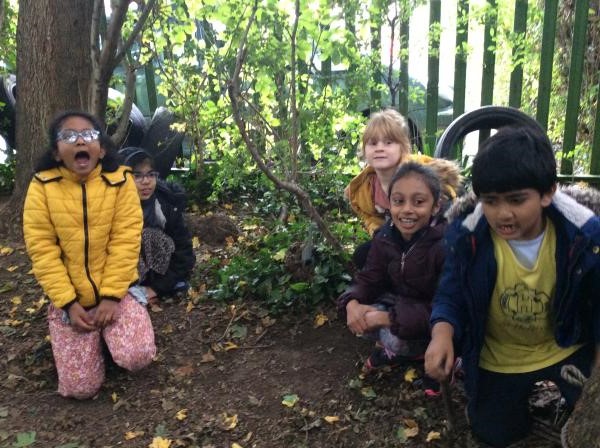 Robins Investigating Soil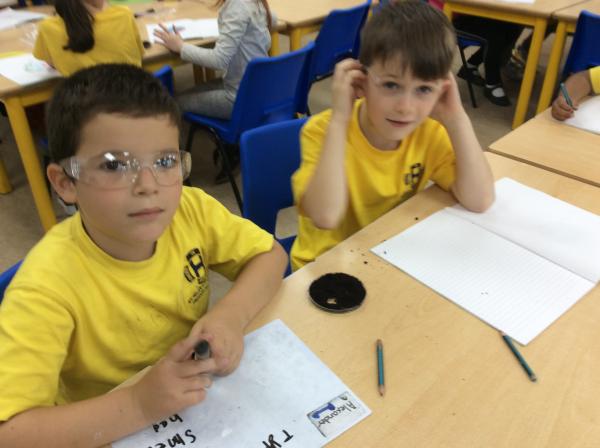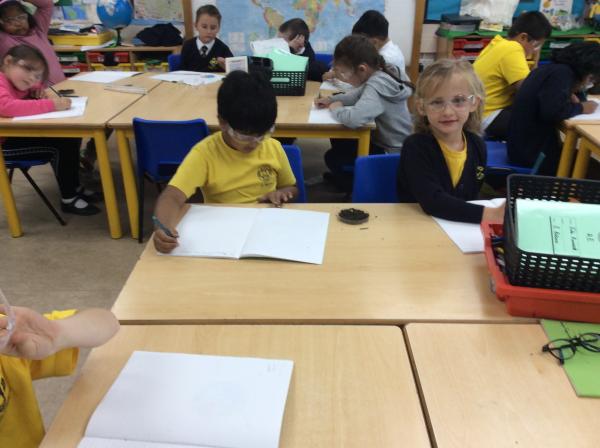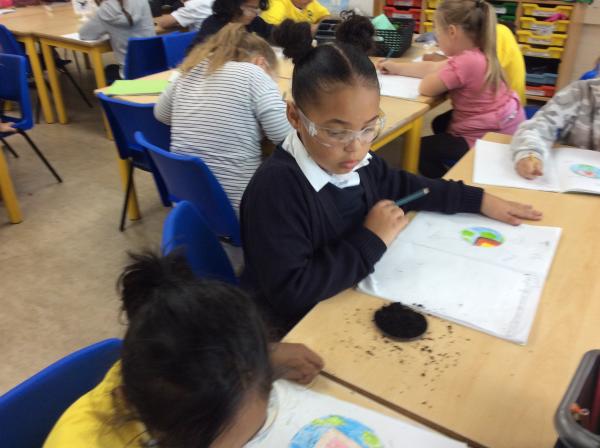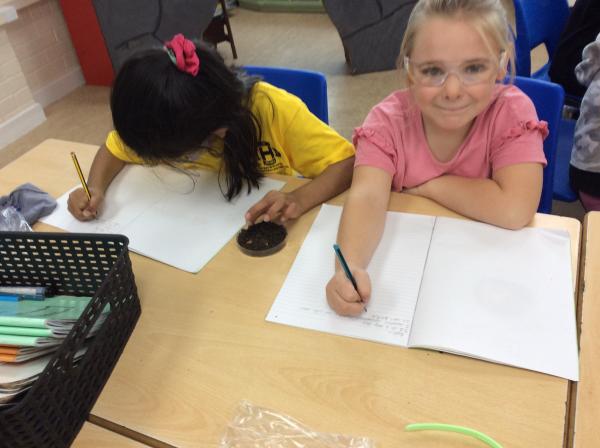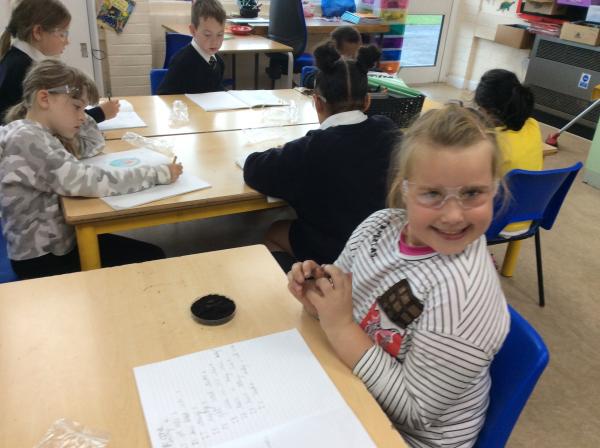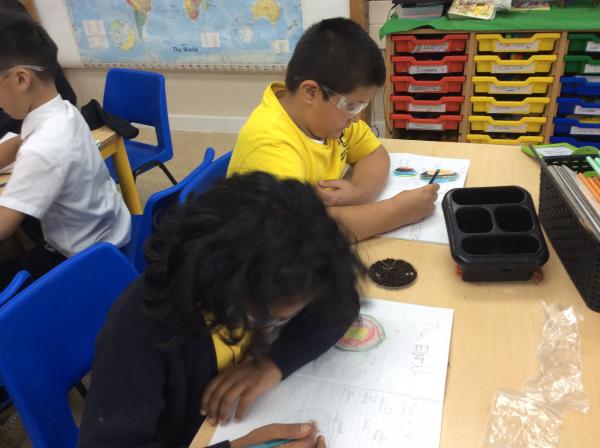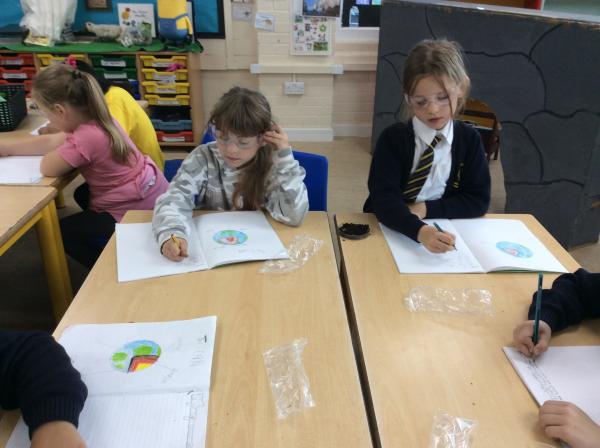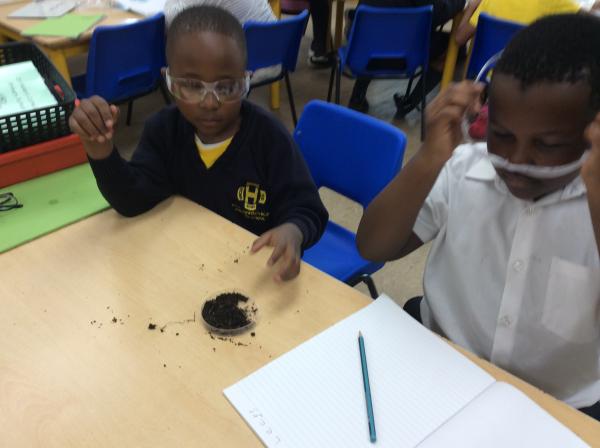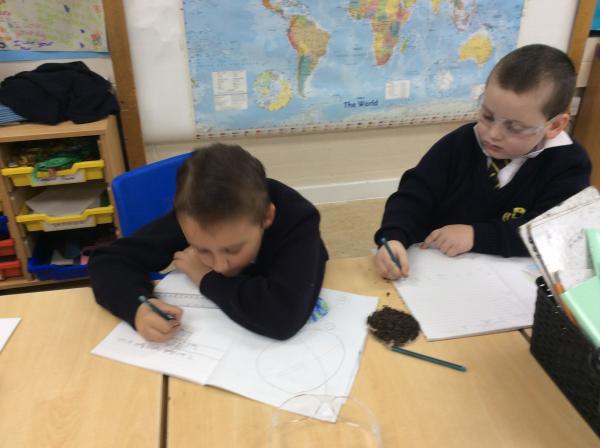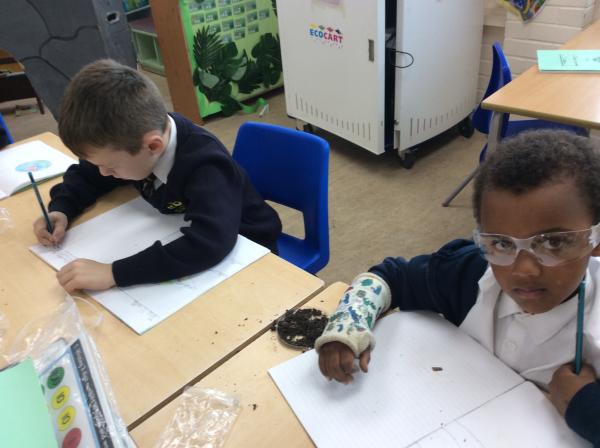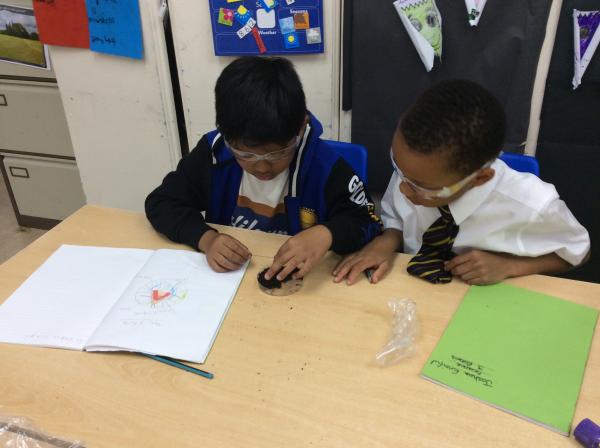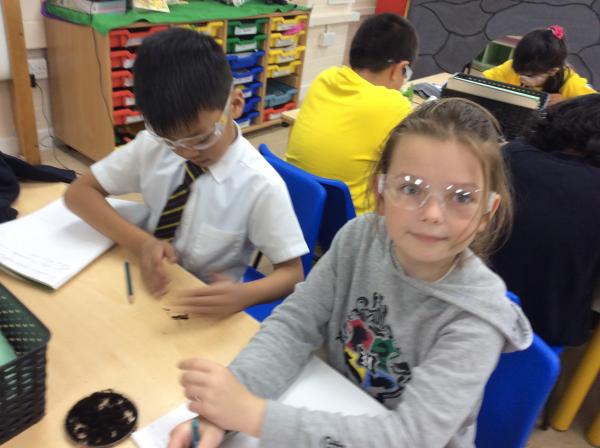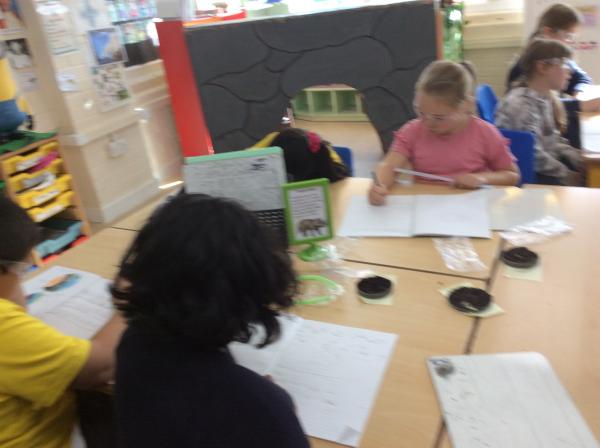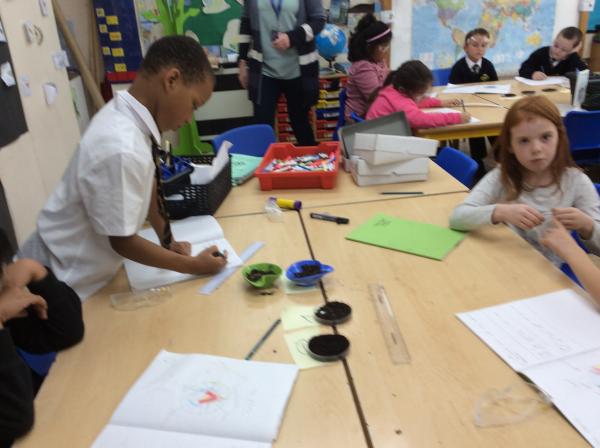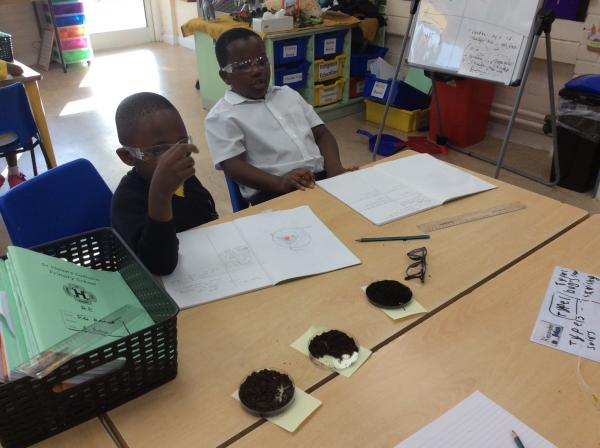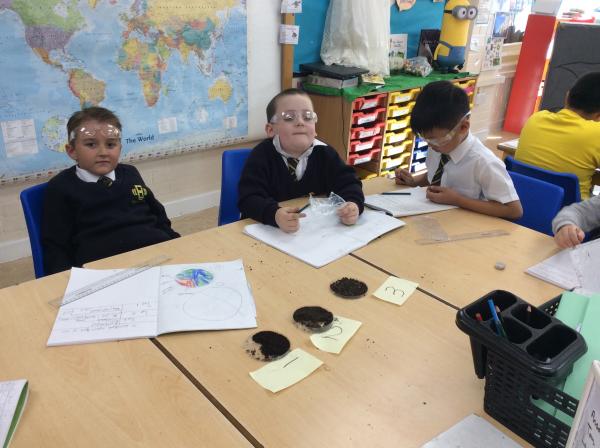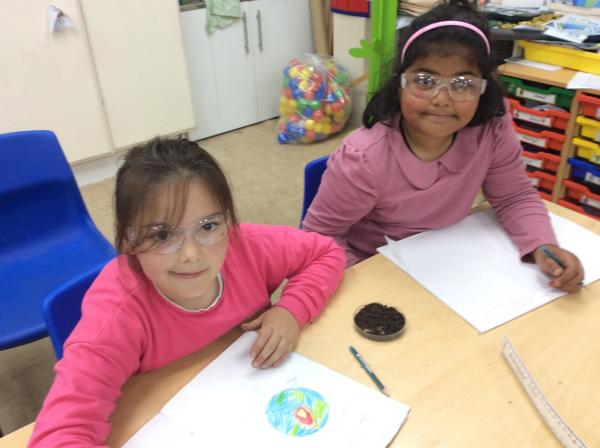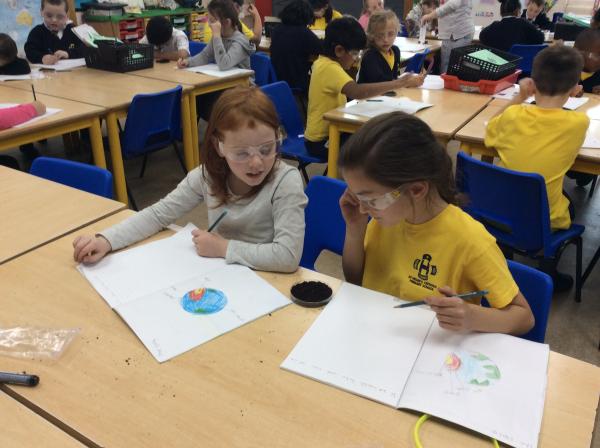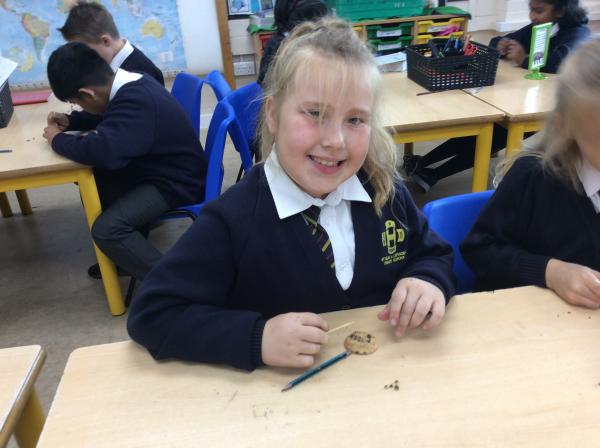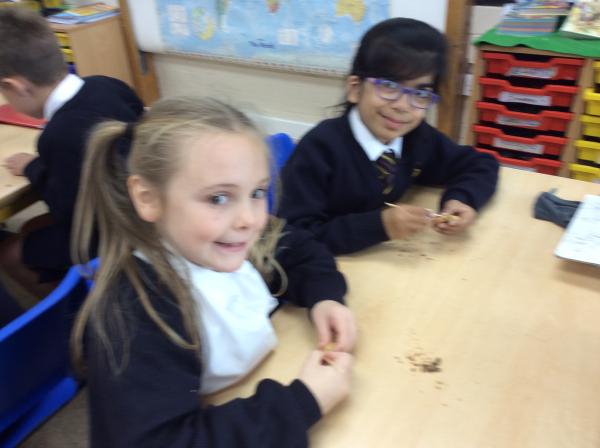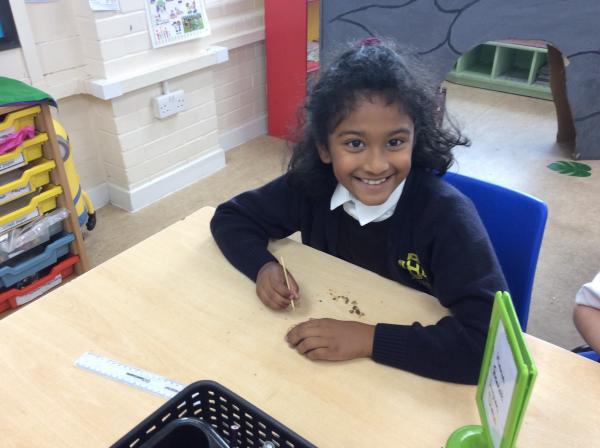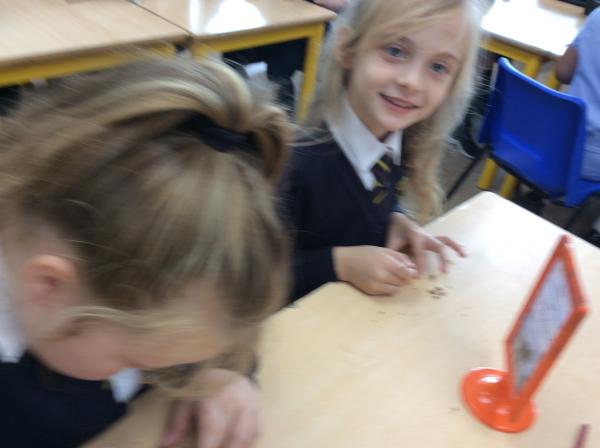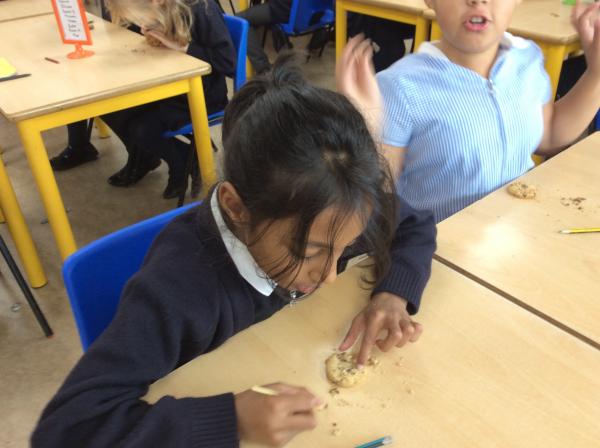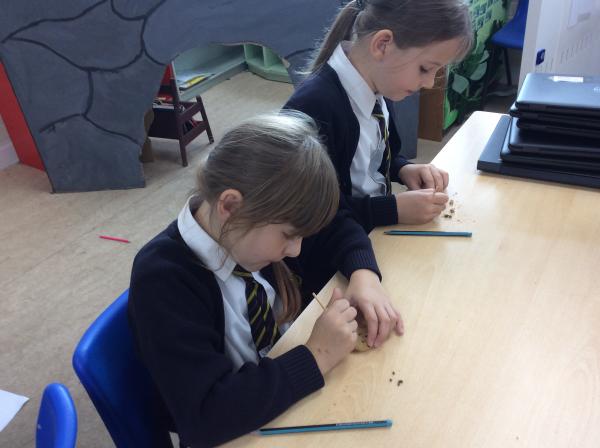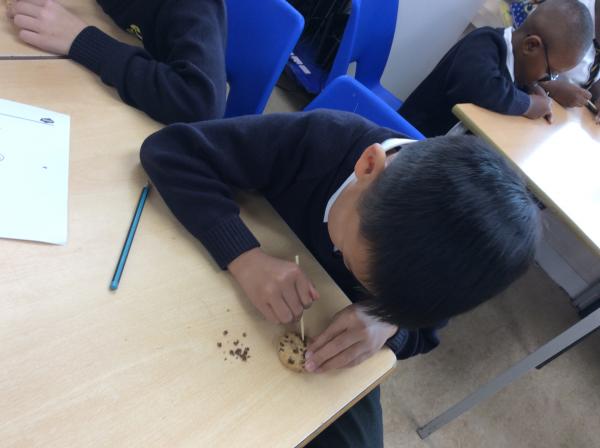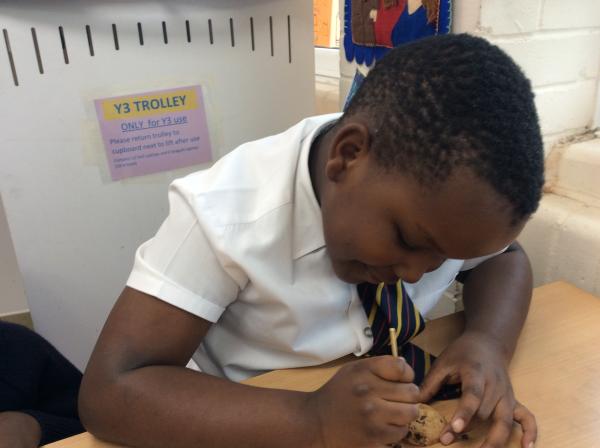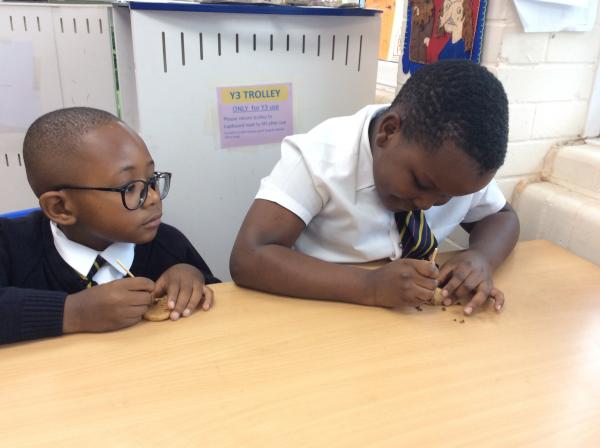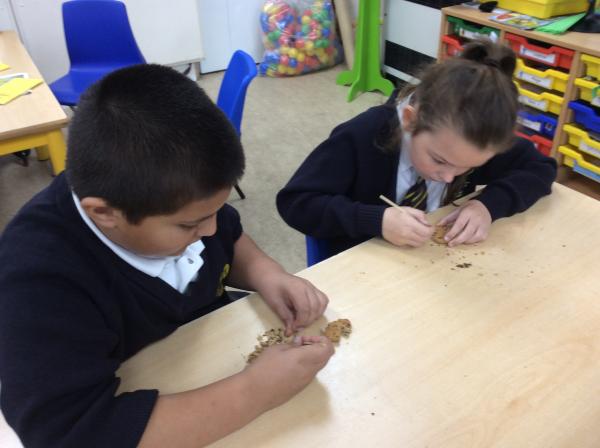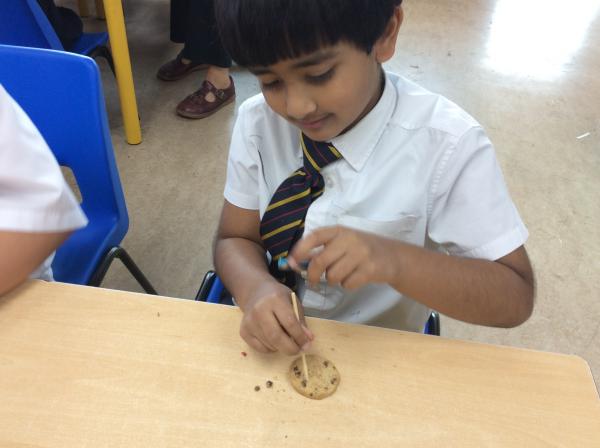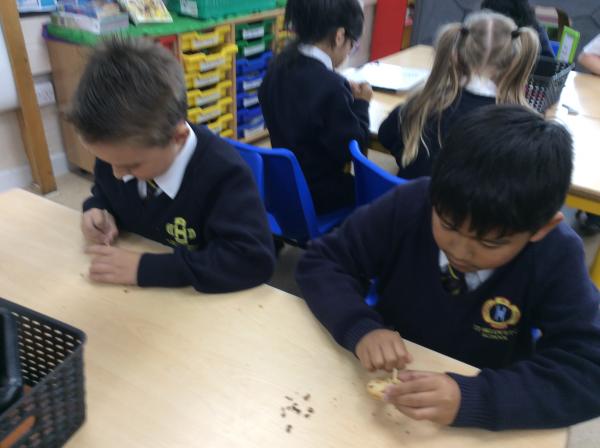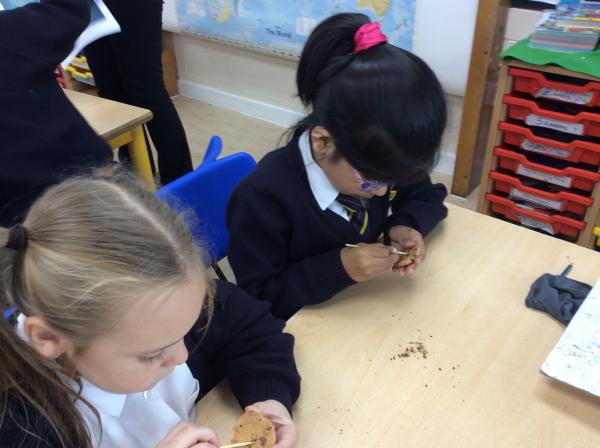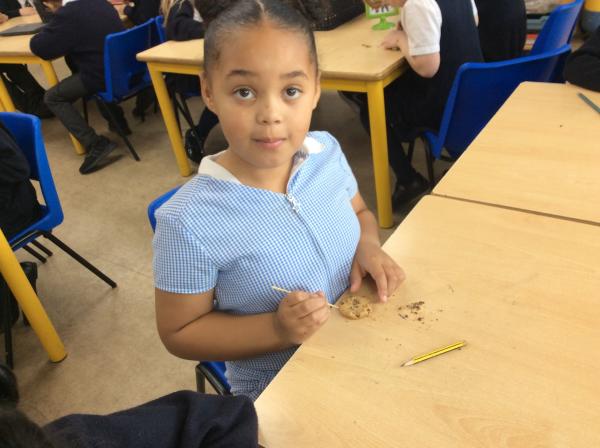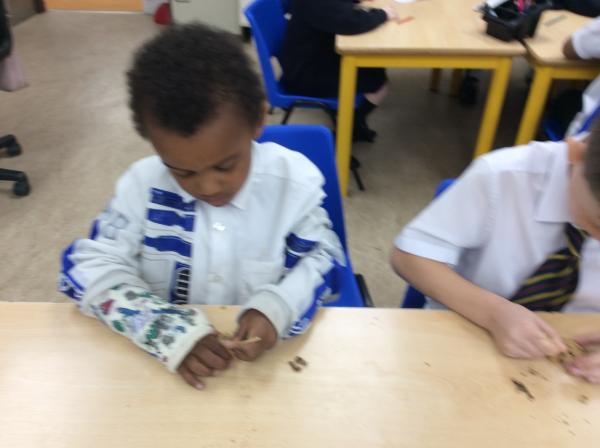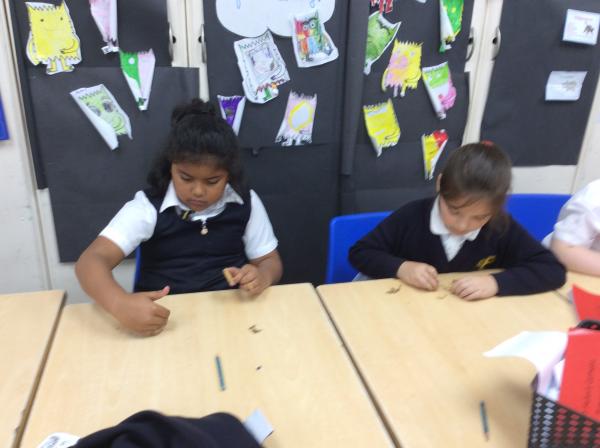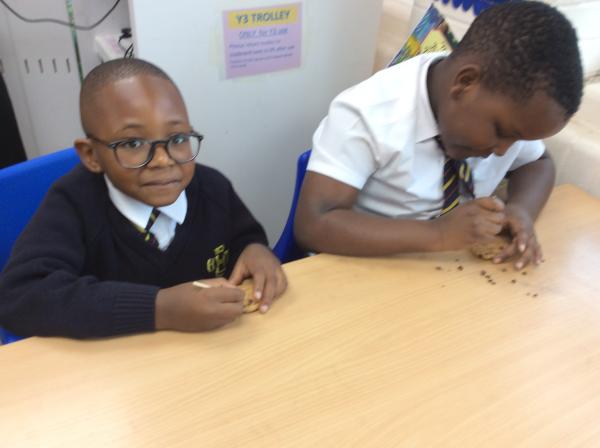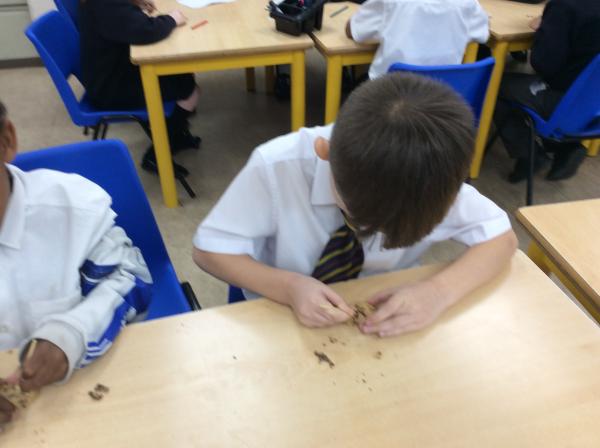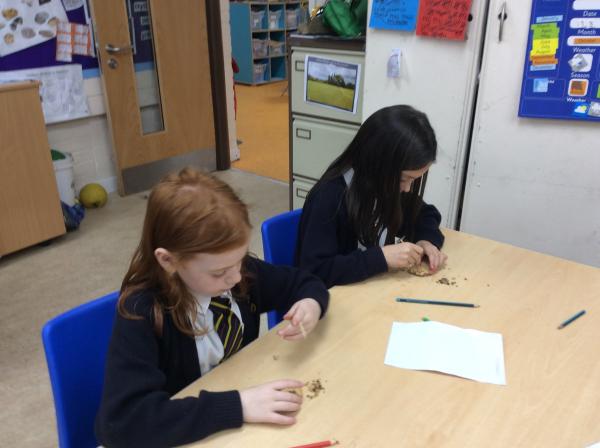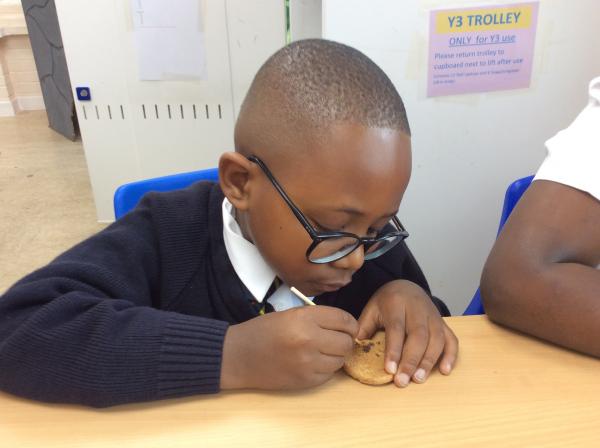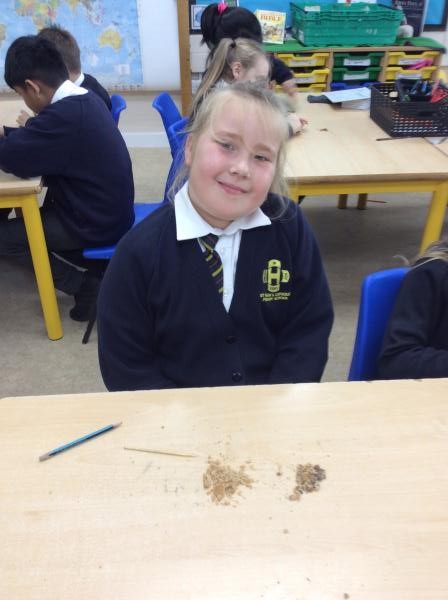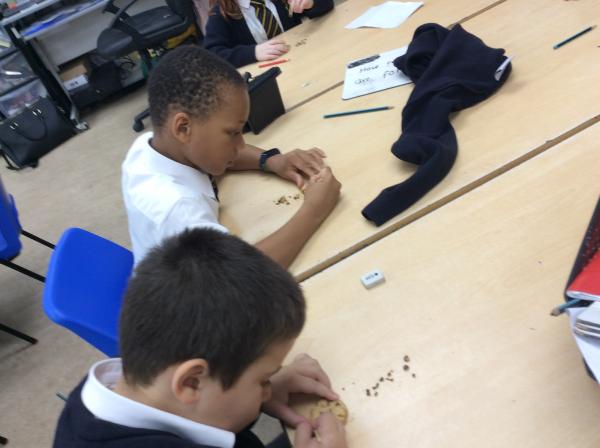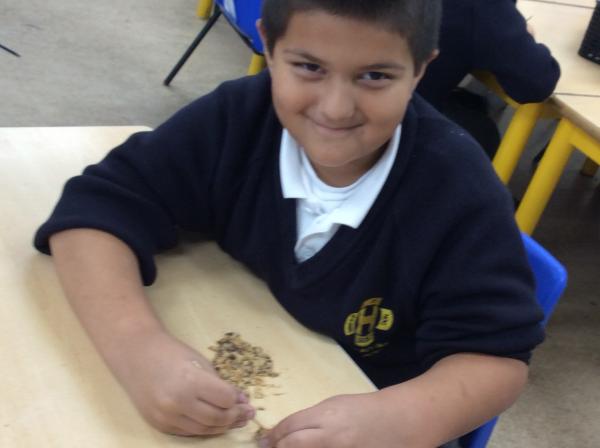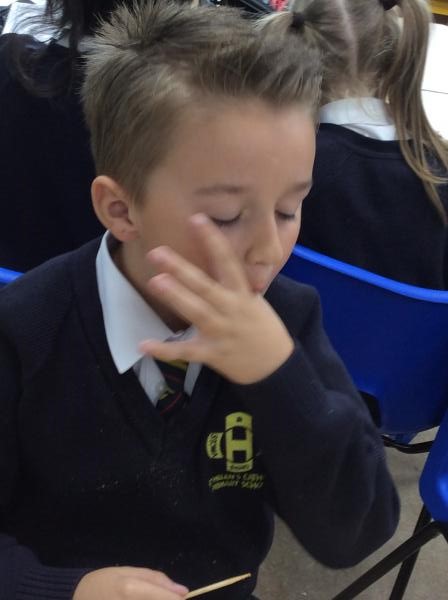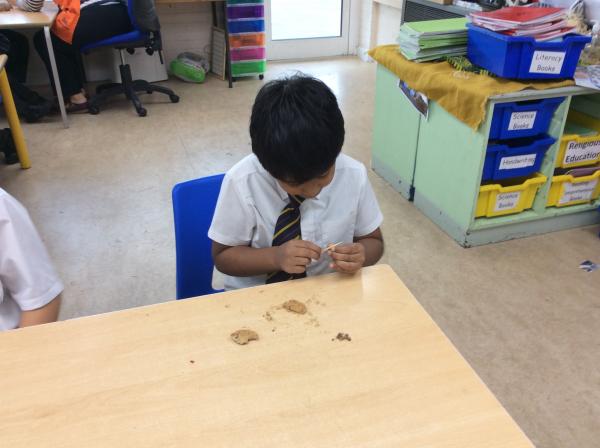 Seagulls in the Nature Area
Seagulls had an amazing time in the nature area today. They used all their dinosaur knowledge to make food for a herbivore. They moved onto making some excellent nests for their dinosaur eggs. Part of the day was spent playing dinosaur eye and dinosaur hunt, also colour matching materials to nature.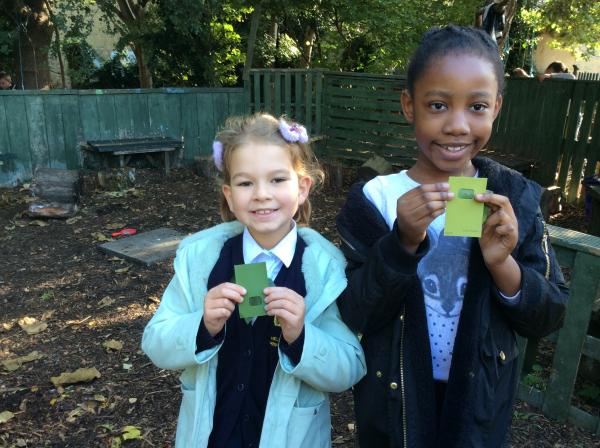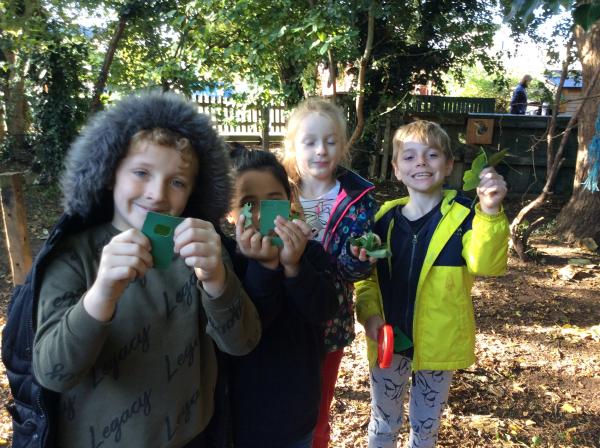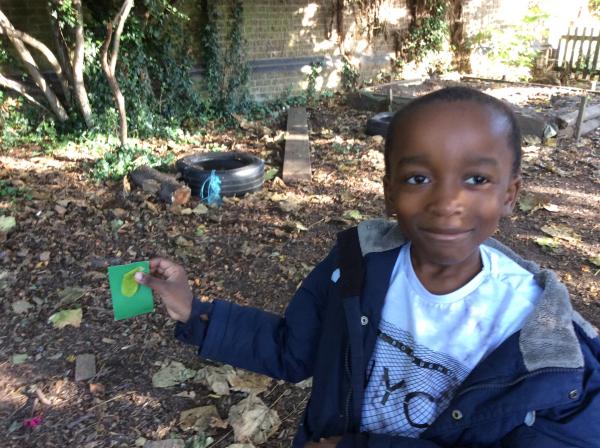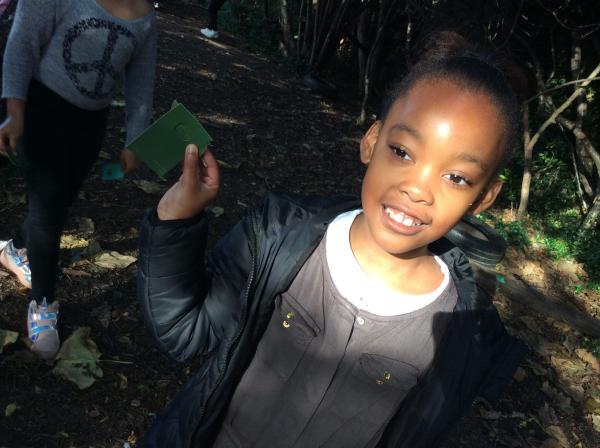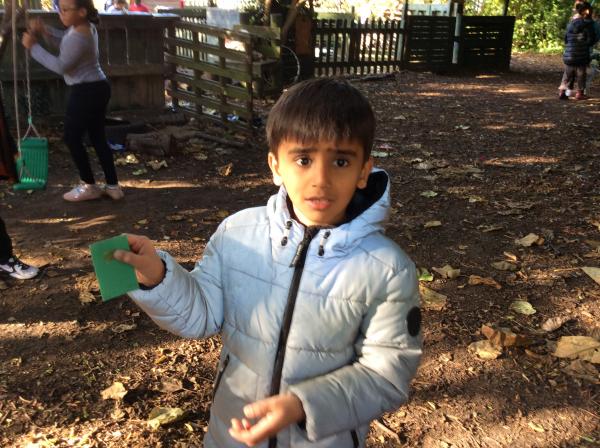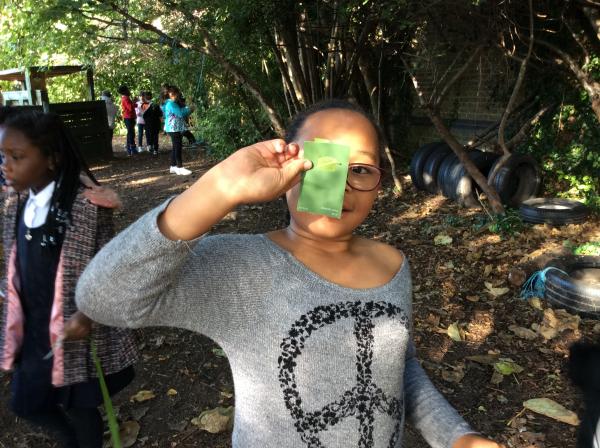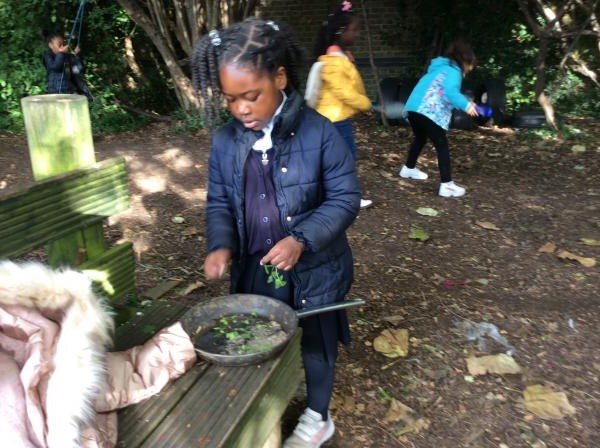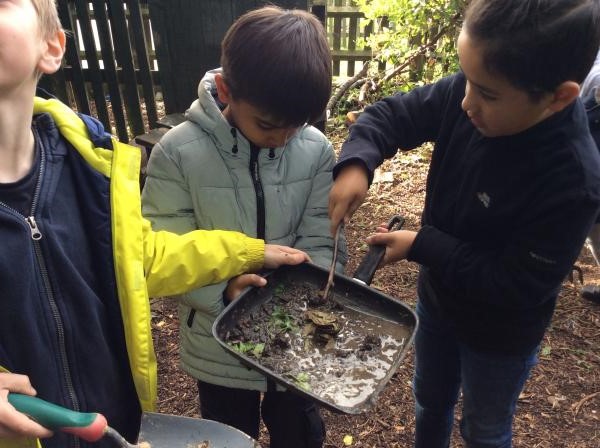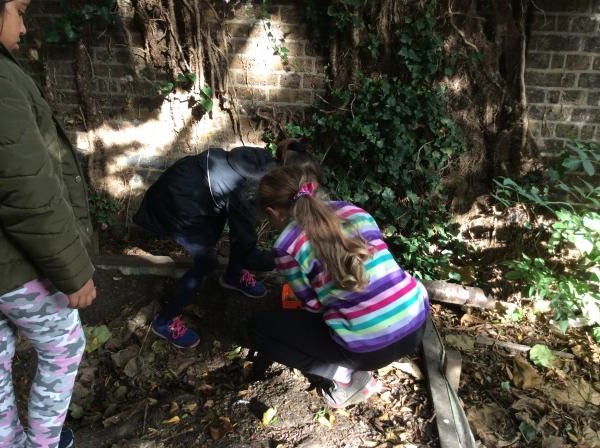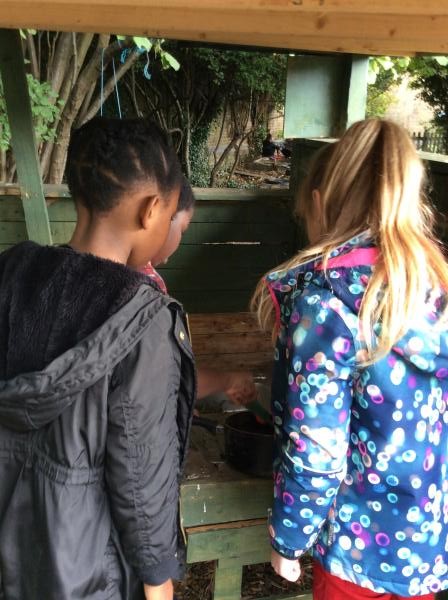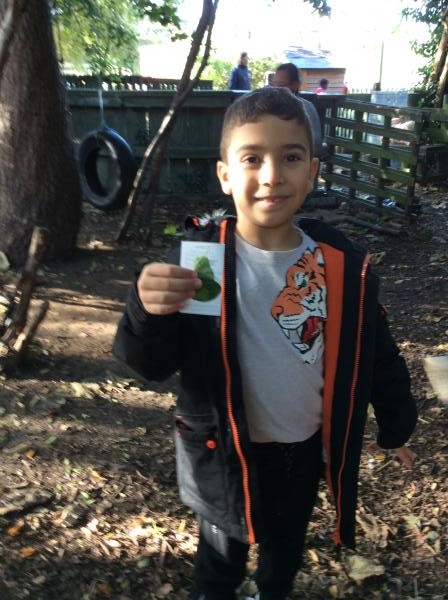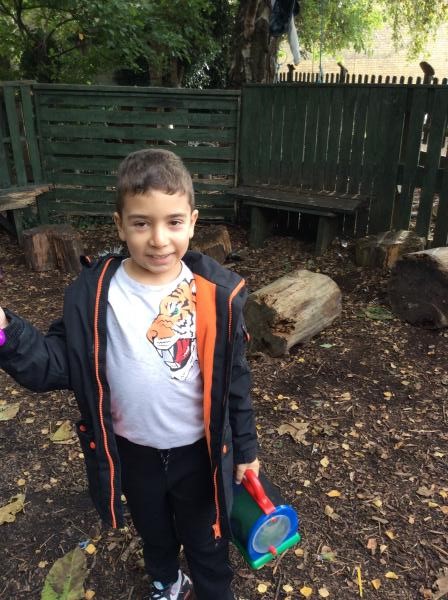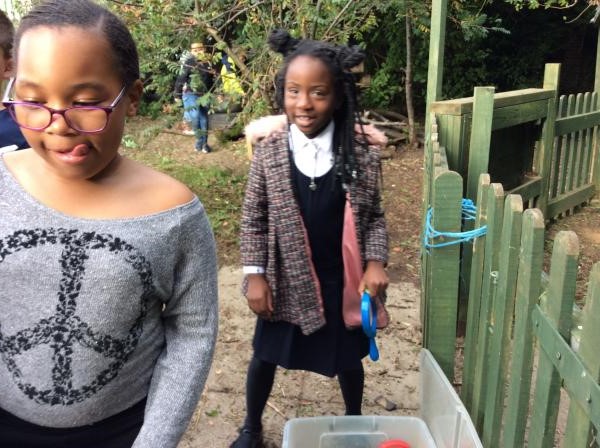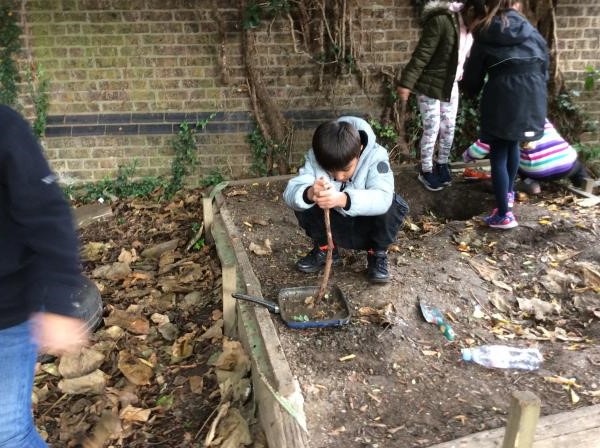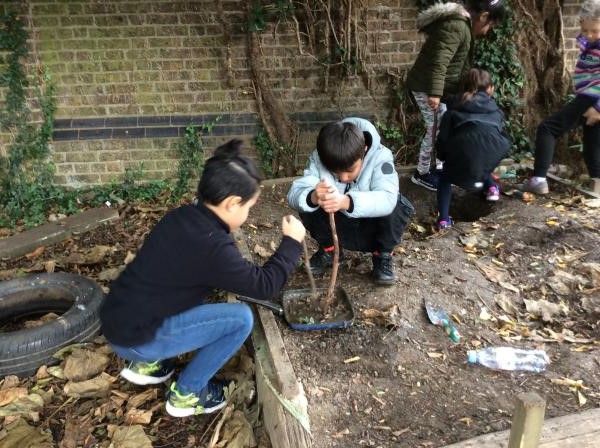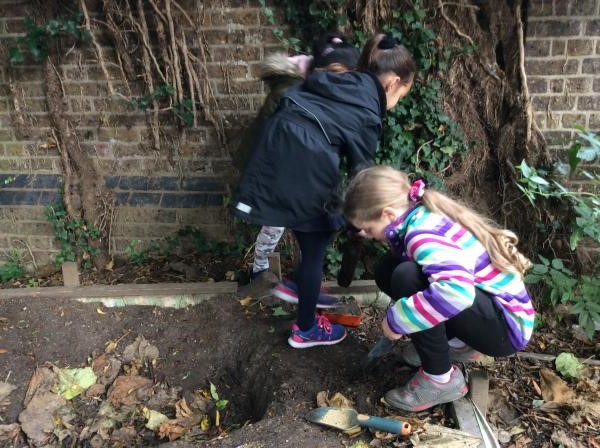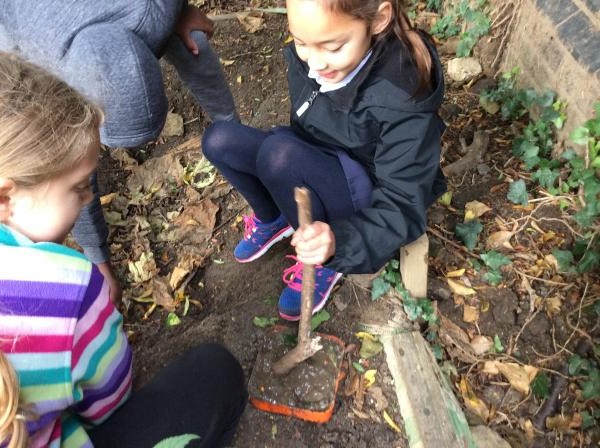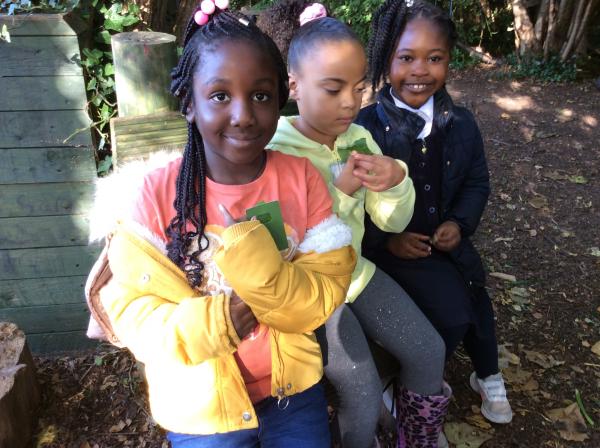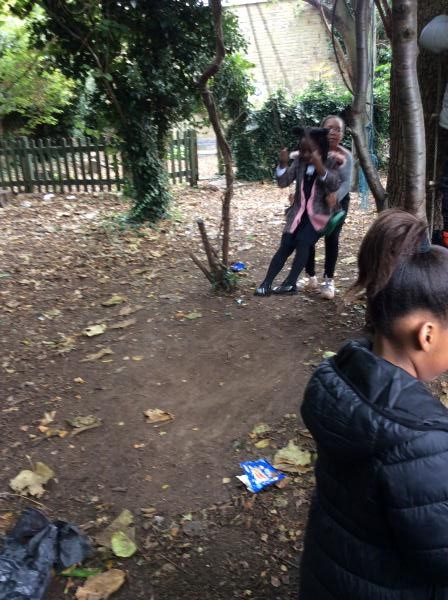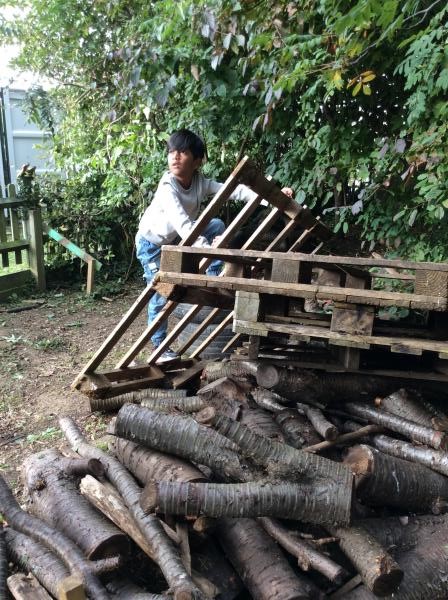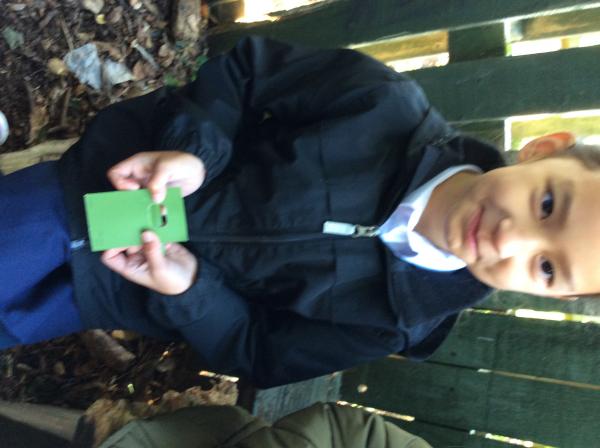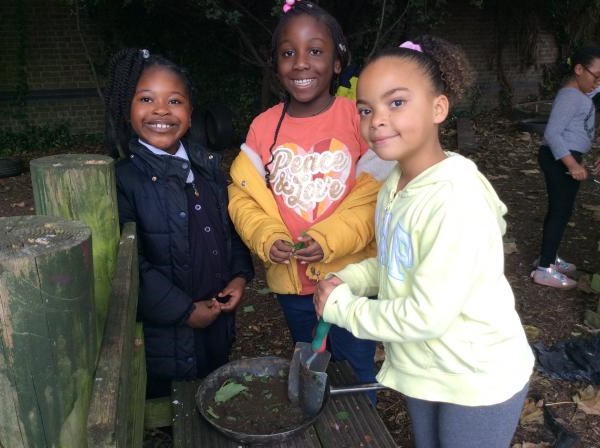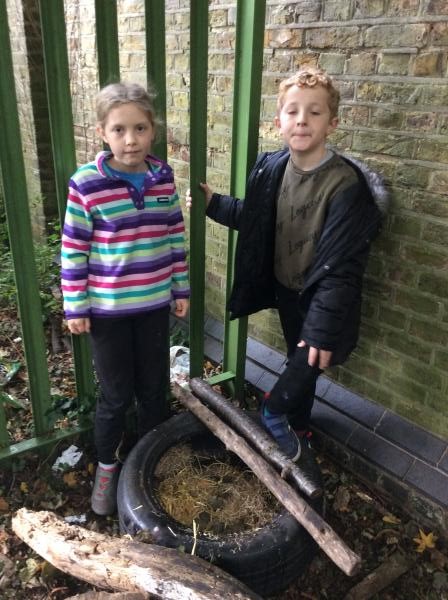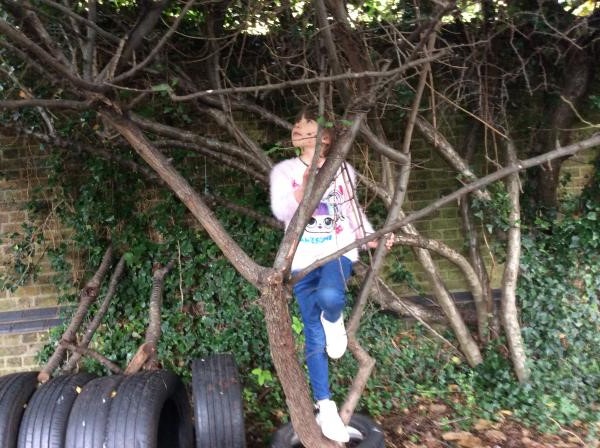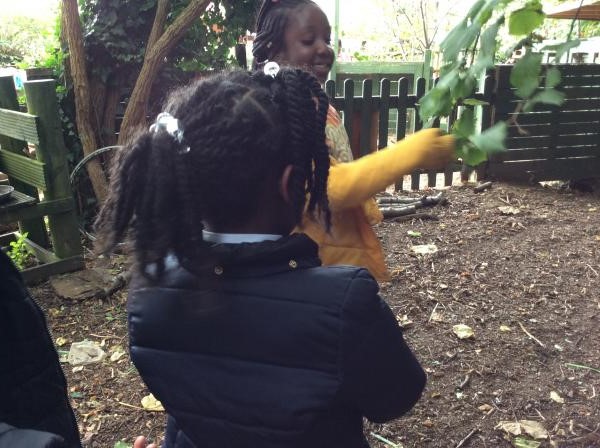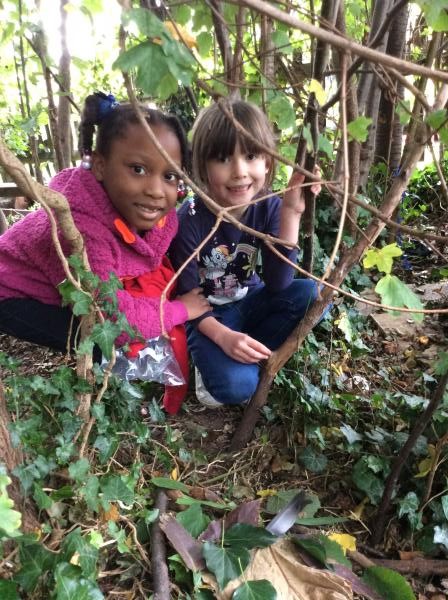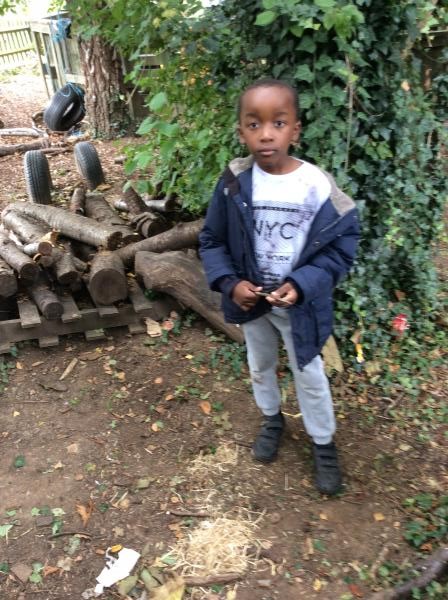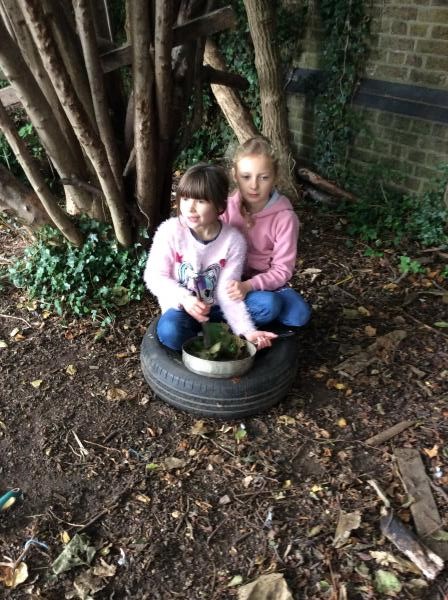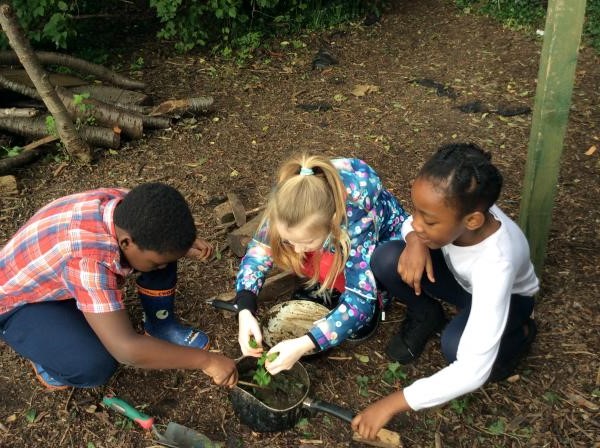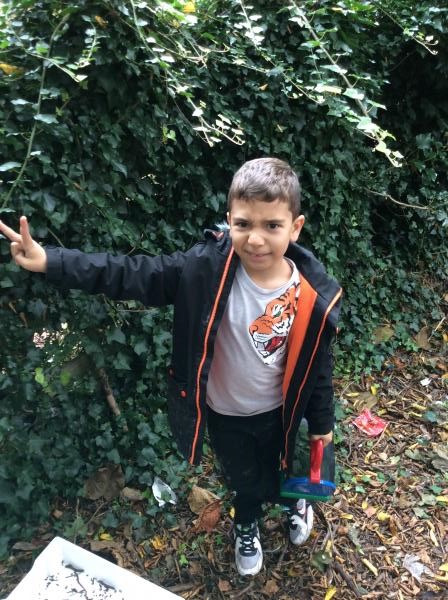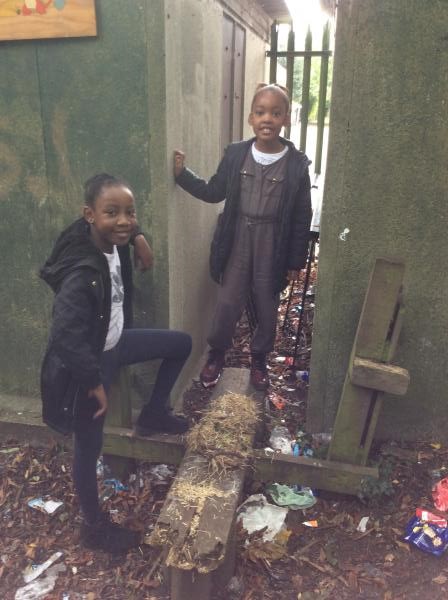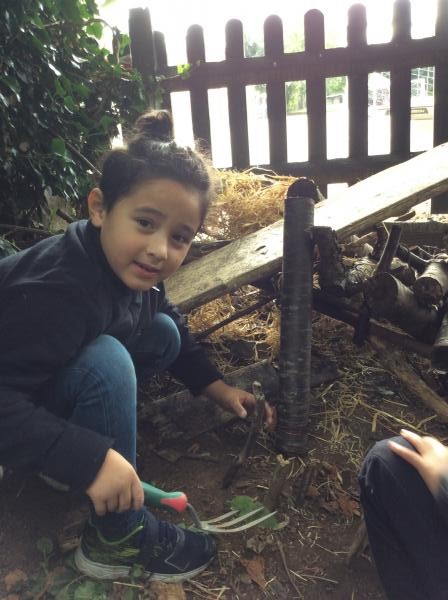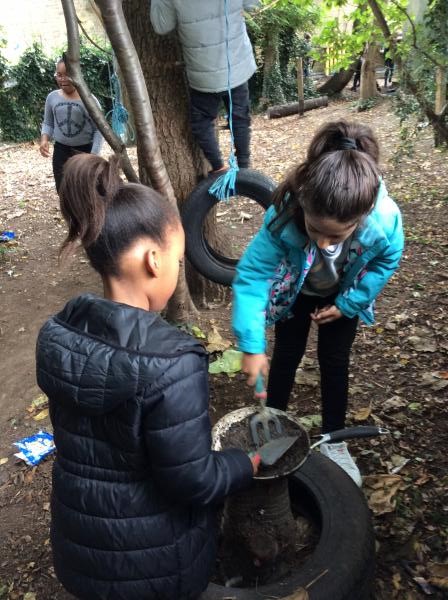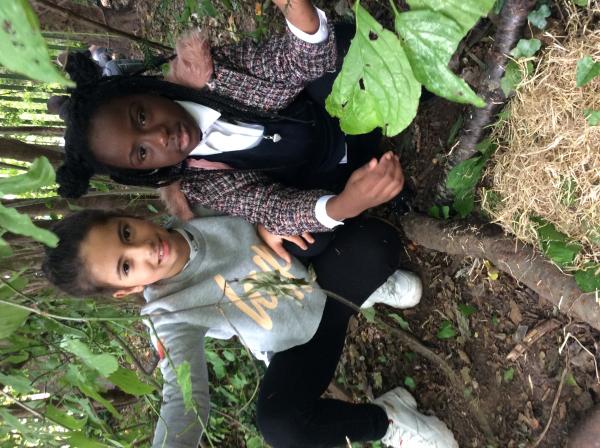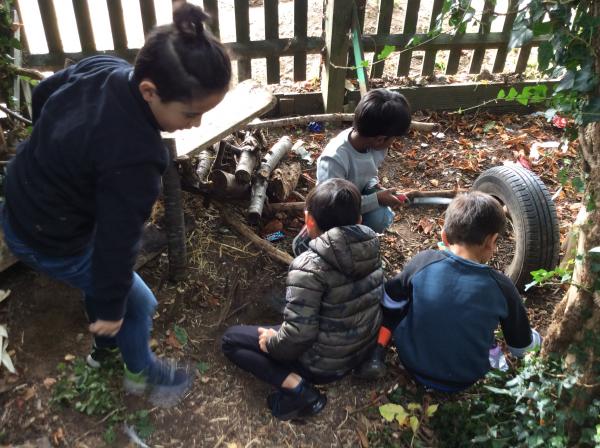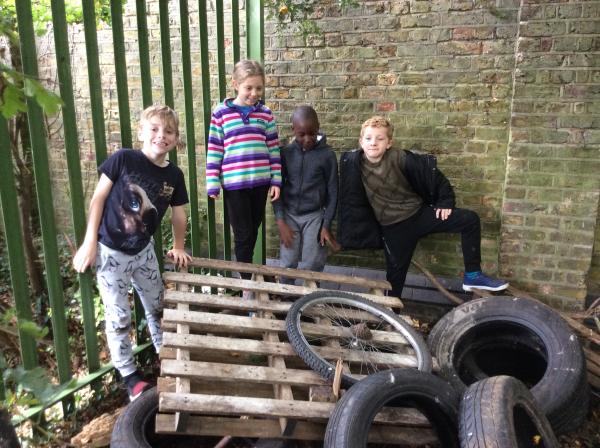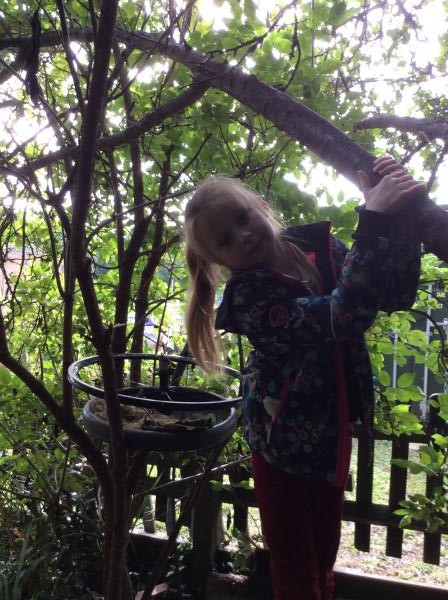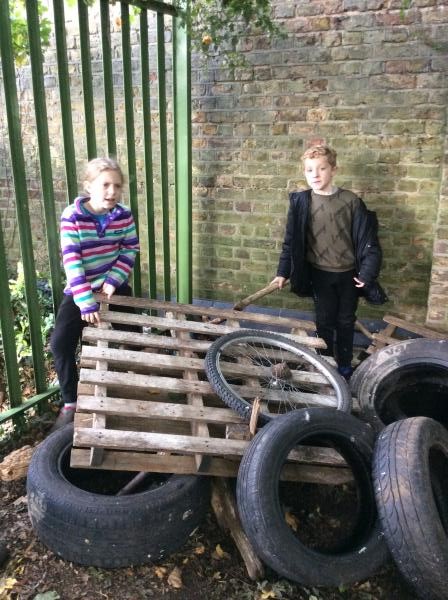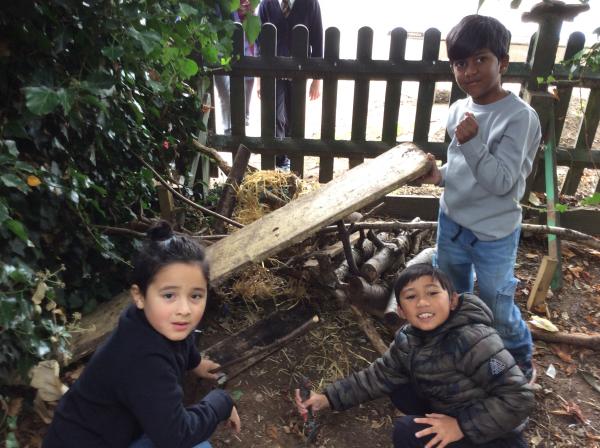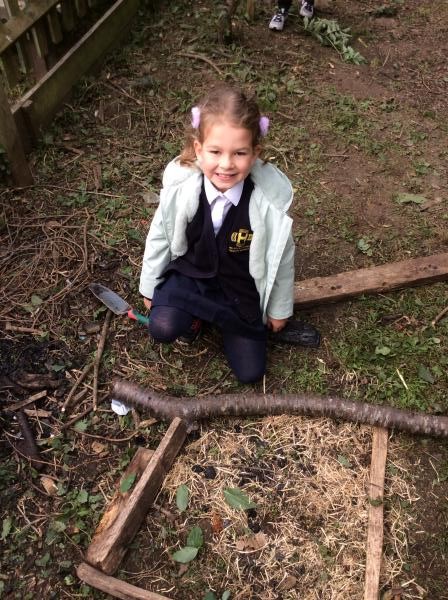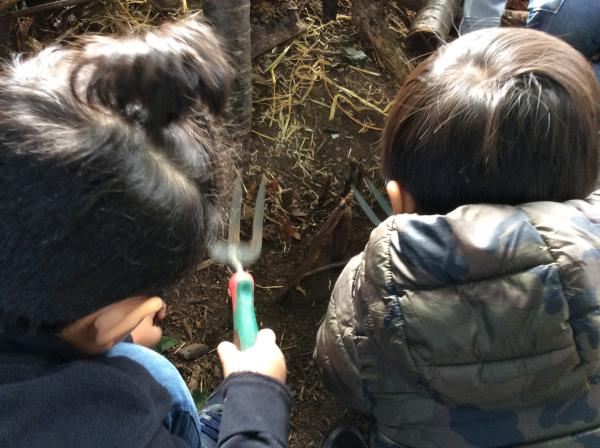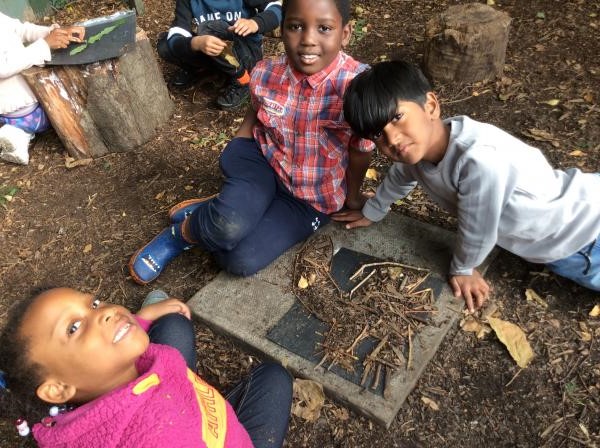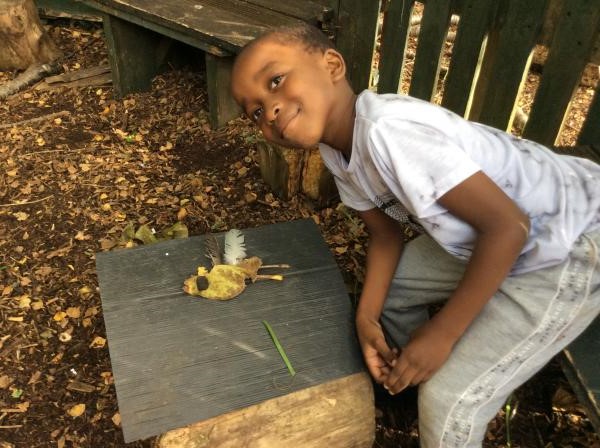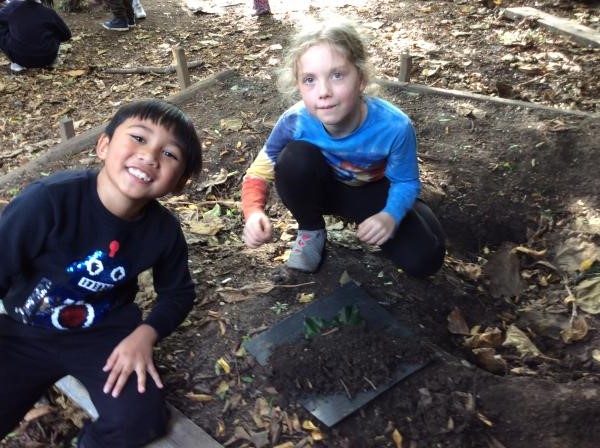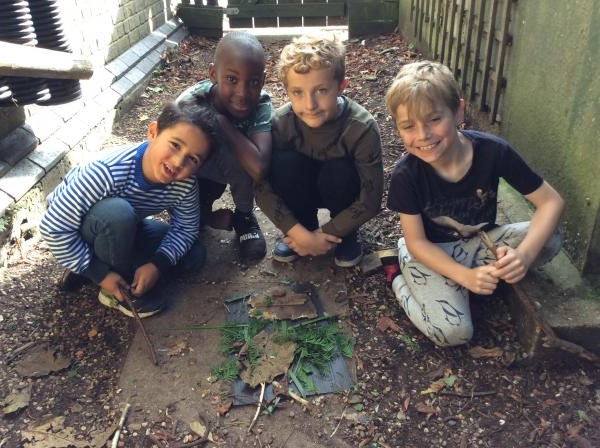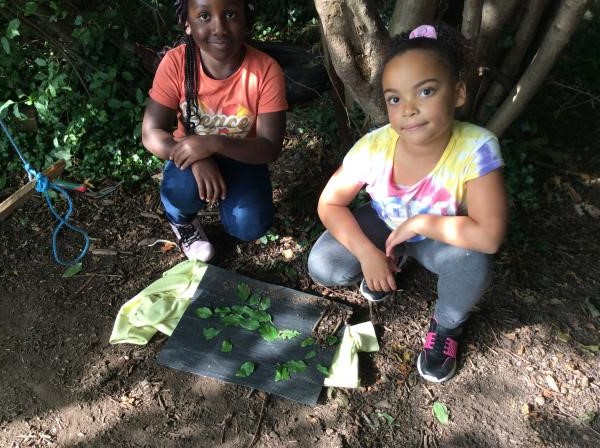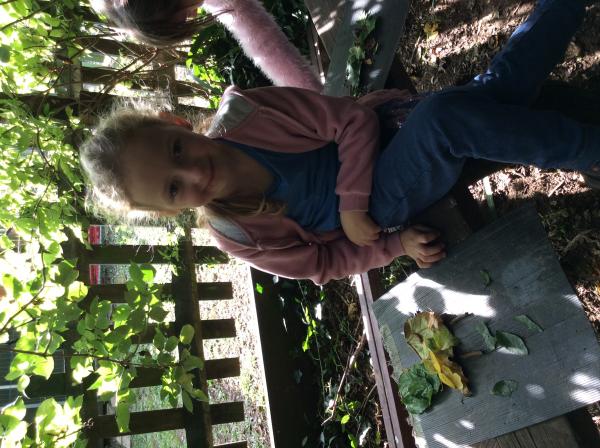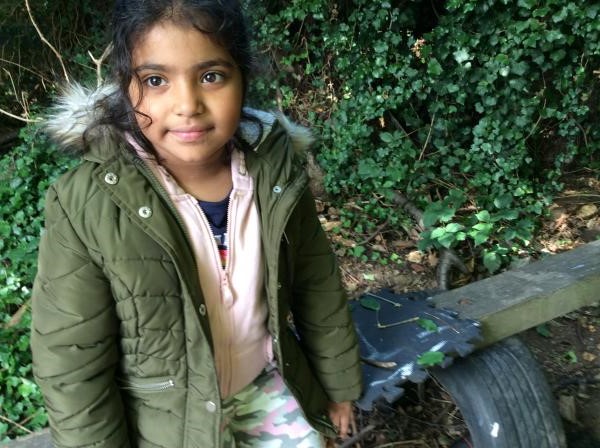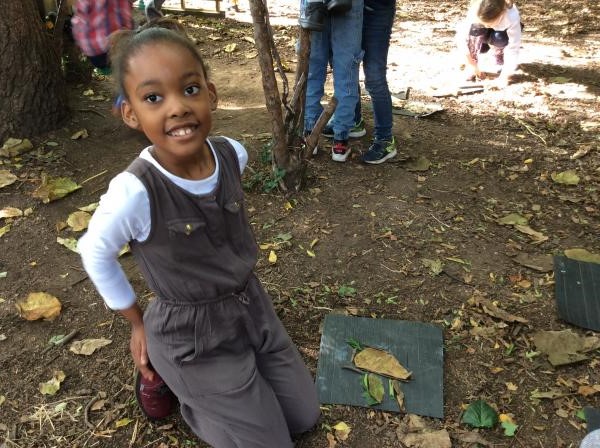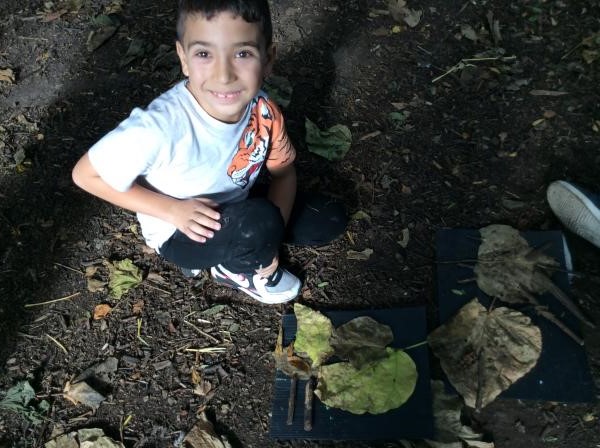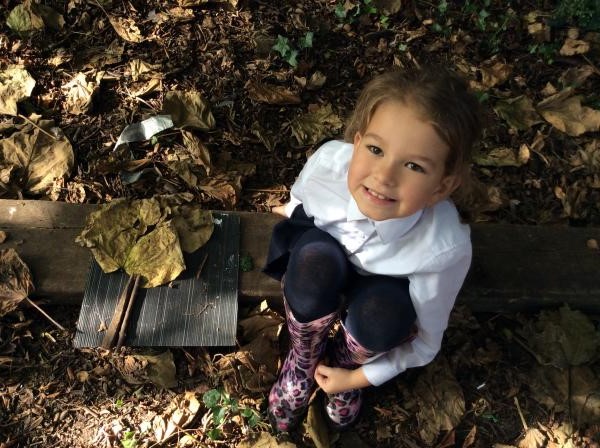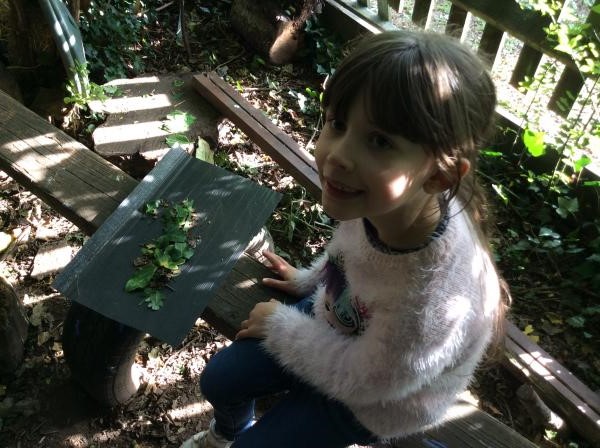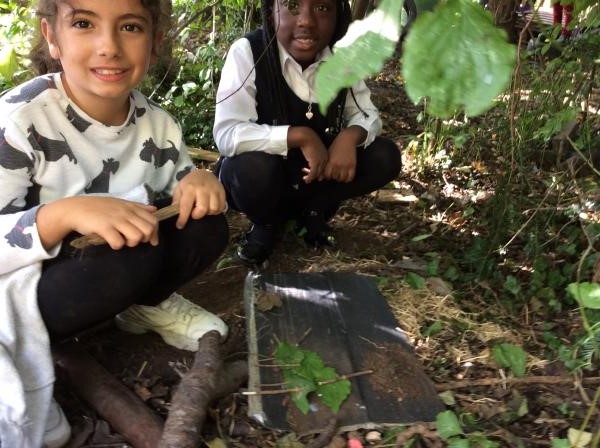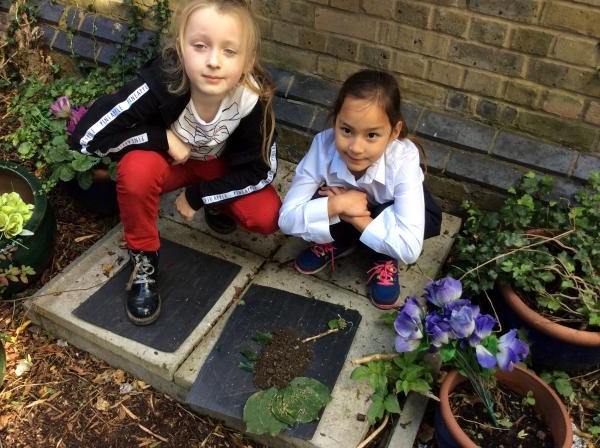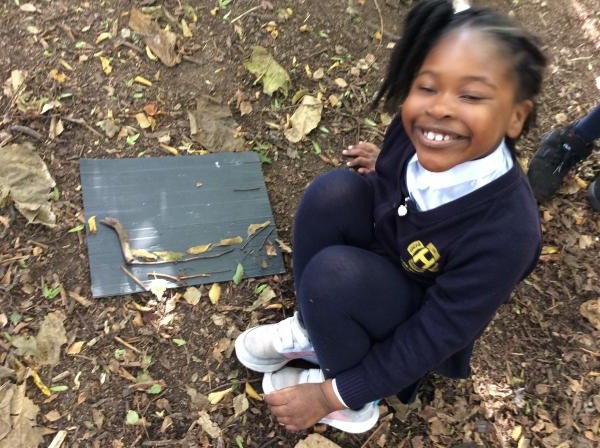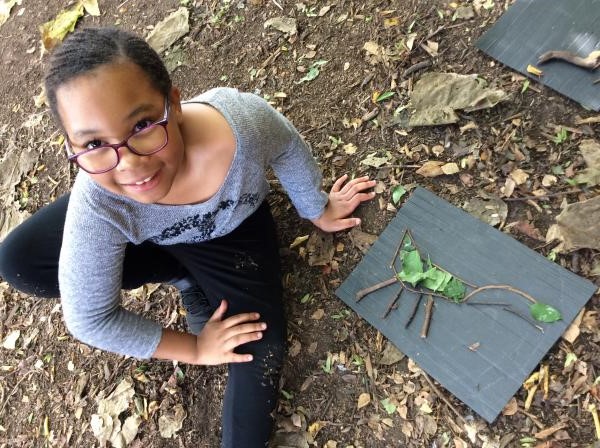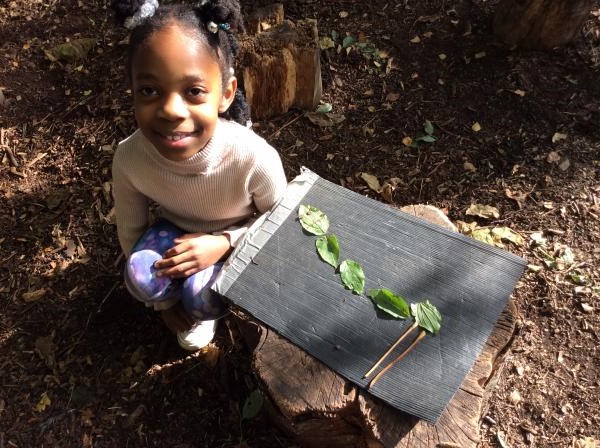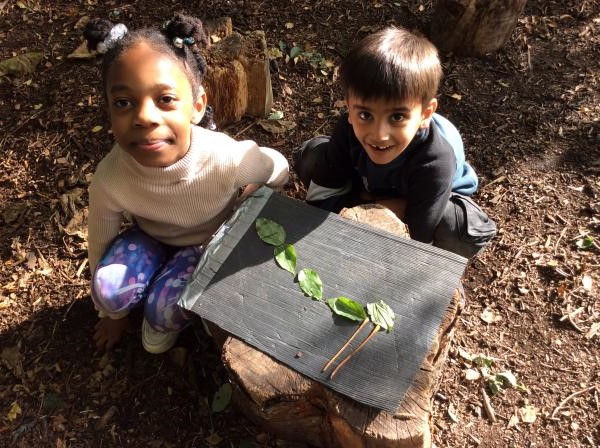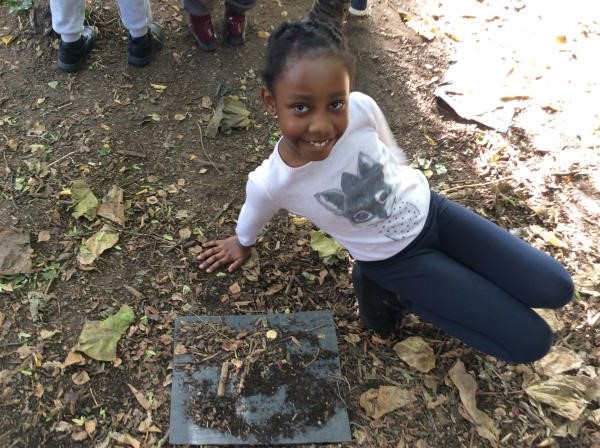 Snakestone fossils as found by Mary Anning 3 Robins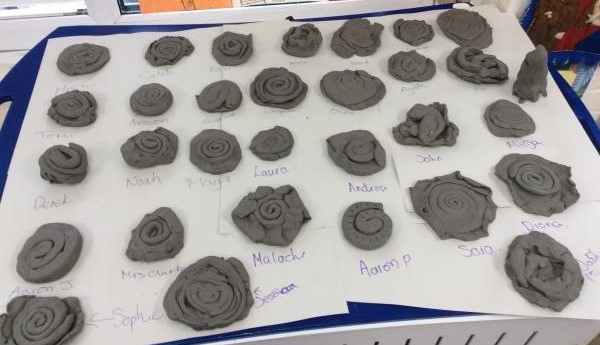 3 Robins making and eating herbivorous bread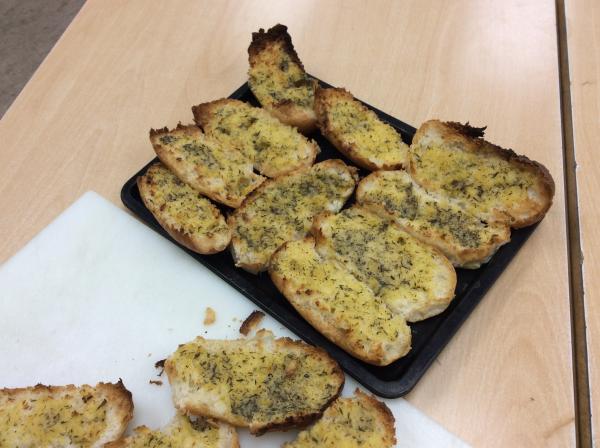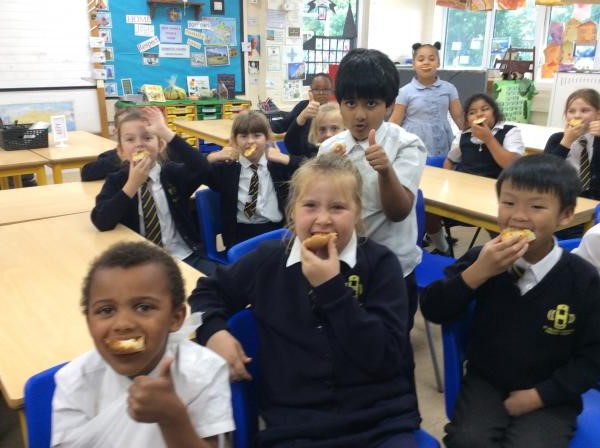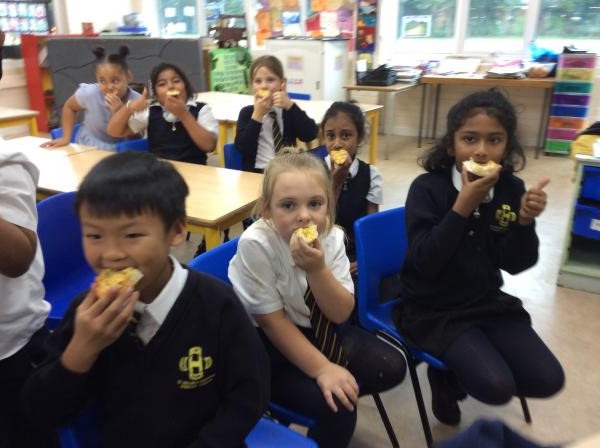 3 Robins Rocks Experiment
We learnt all about the three types of rocks sedimentary, metamorphic and igneous by conducting a starburst experiment. It was rock-tastic!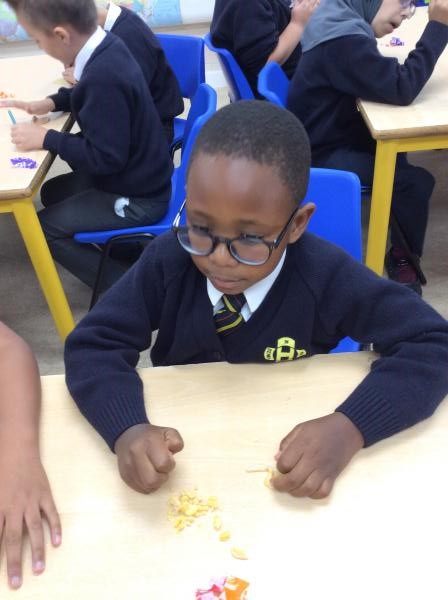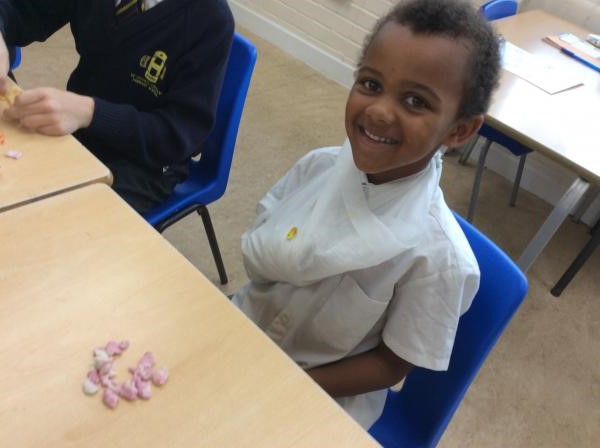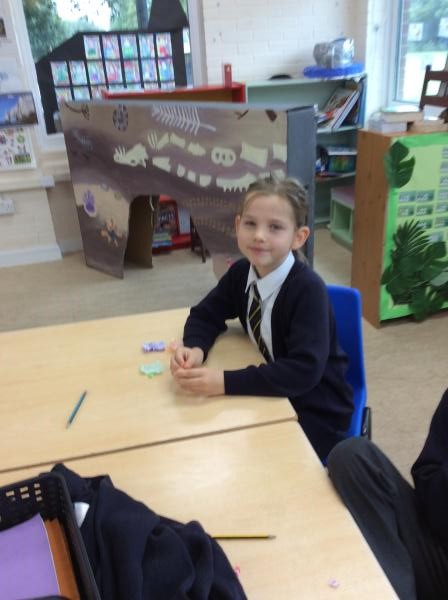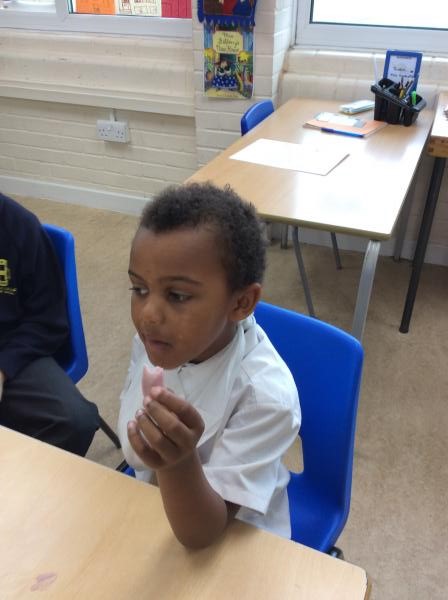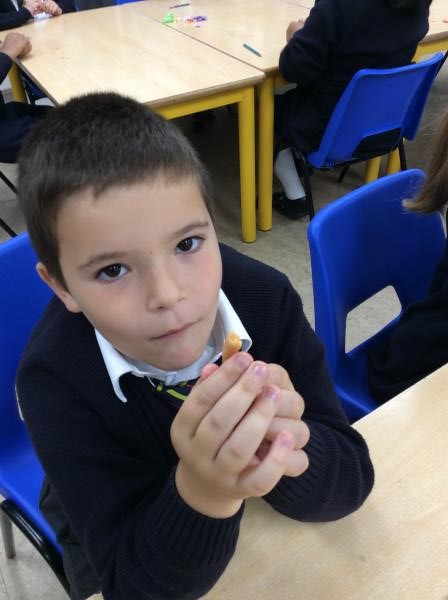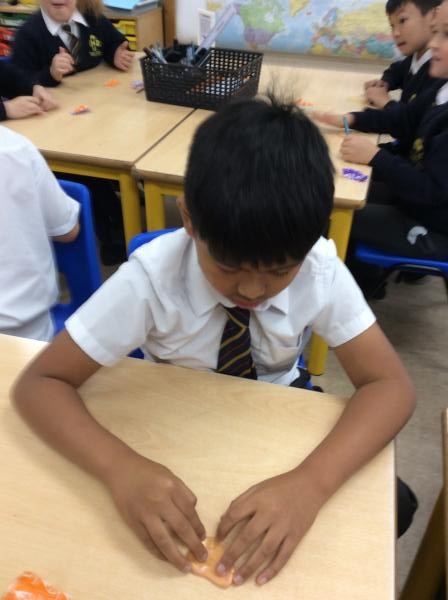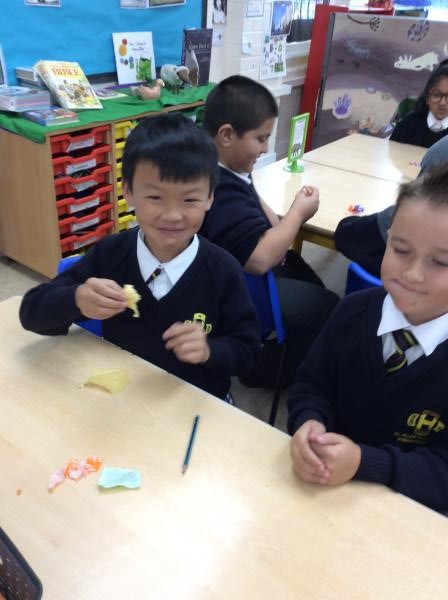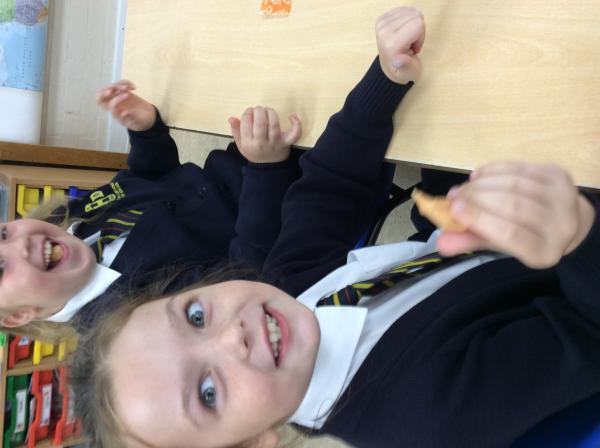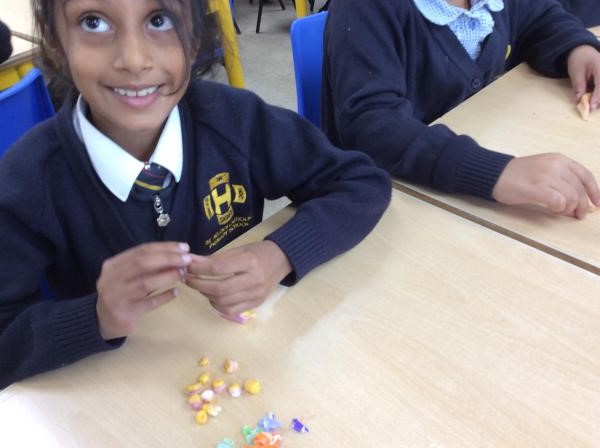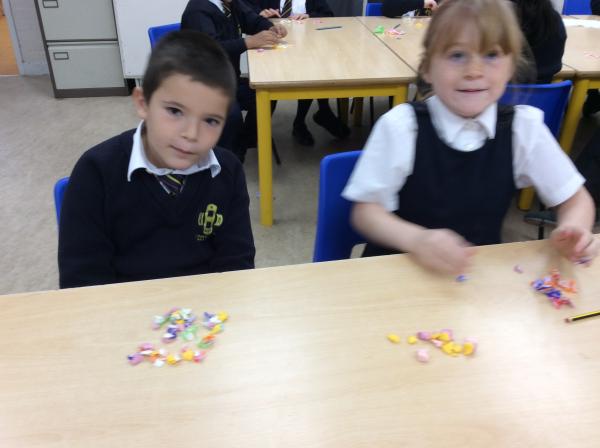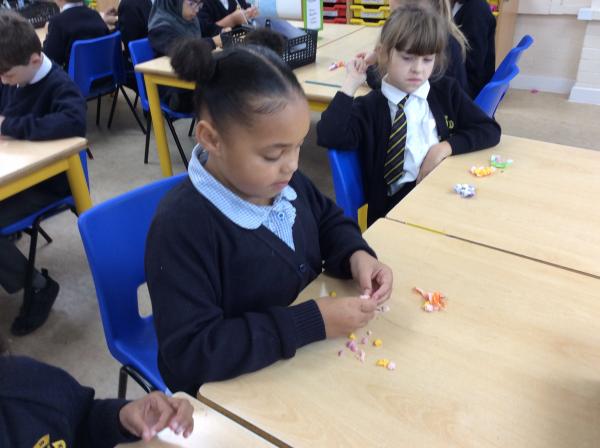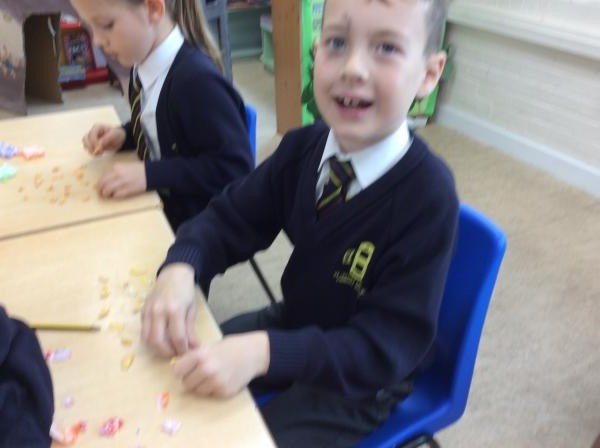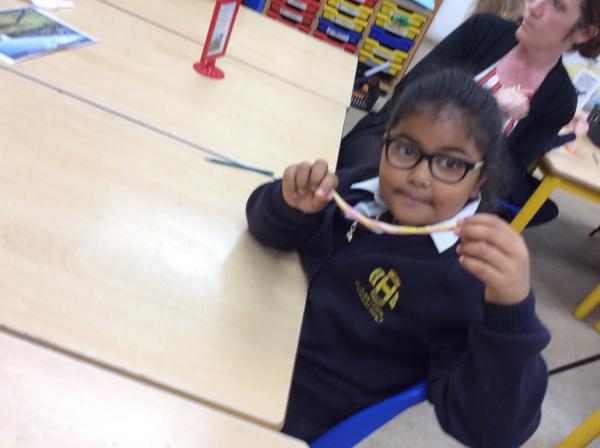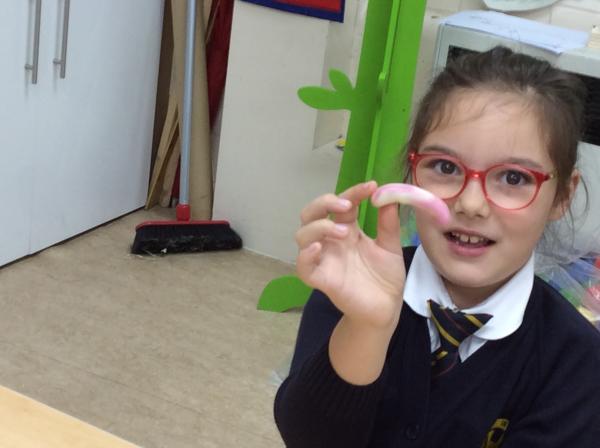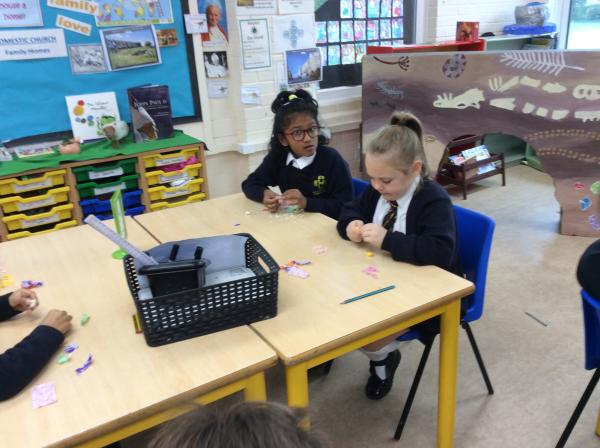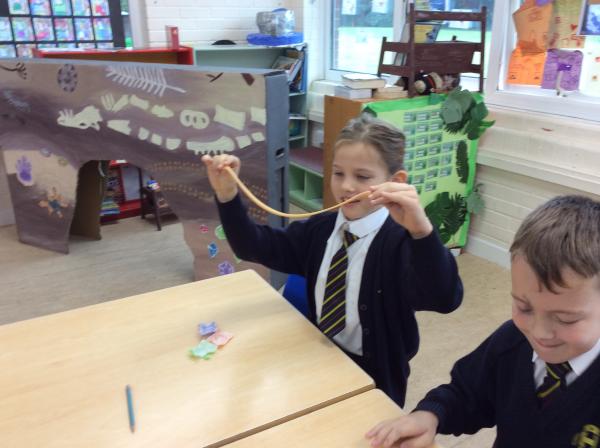 3 Robins Making Dinosaur Nests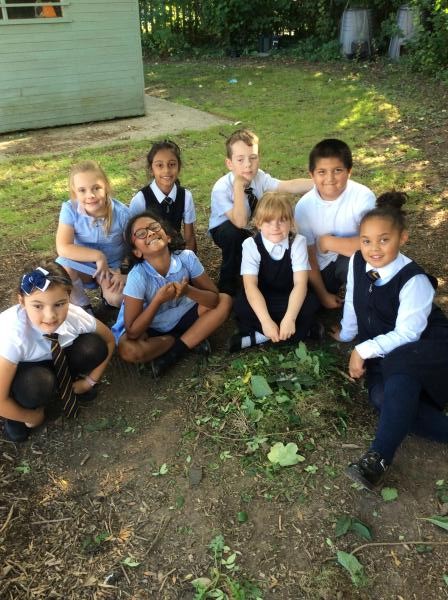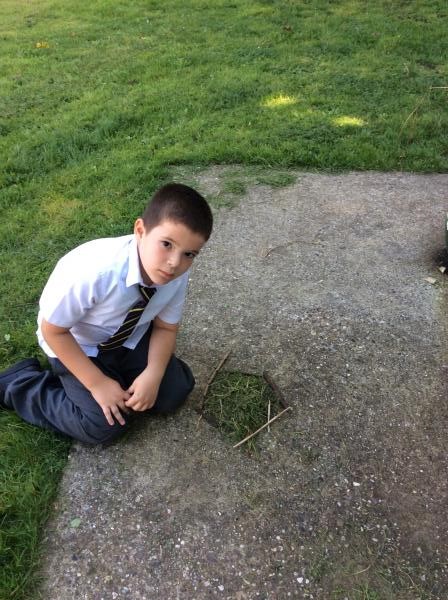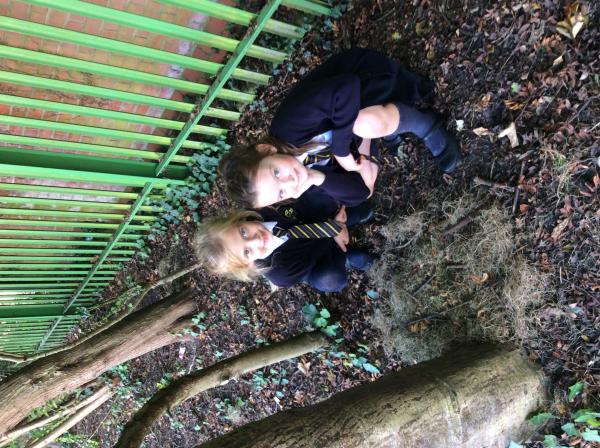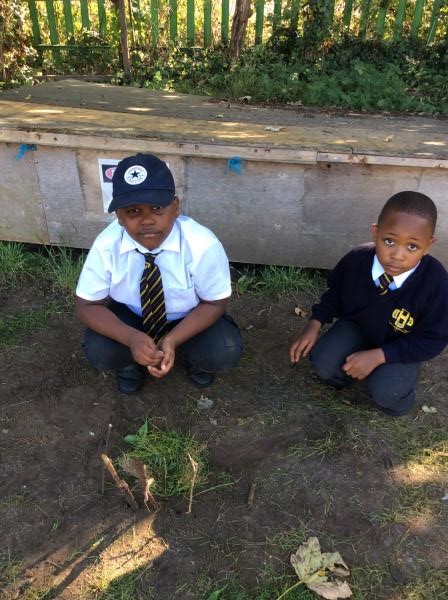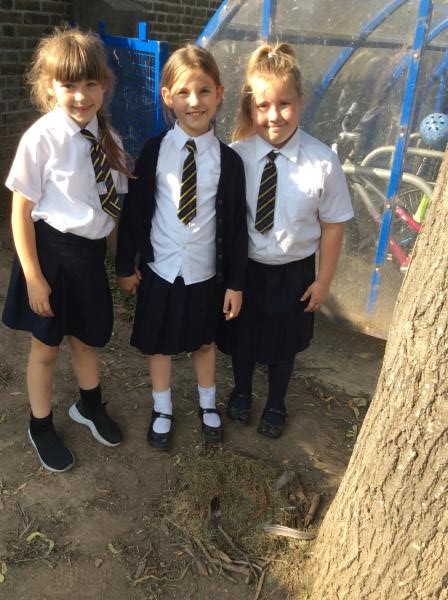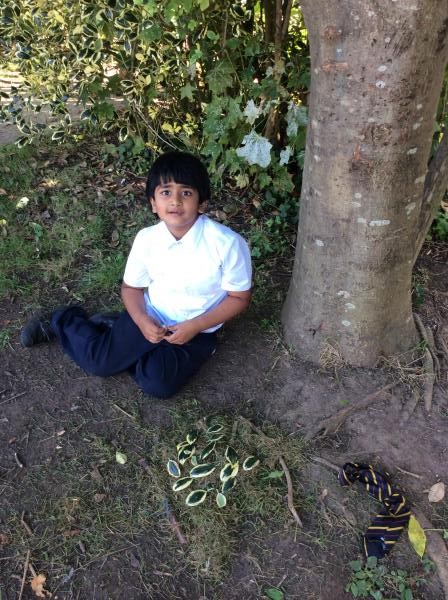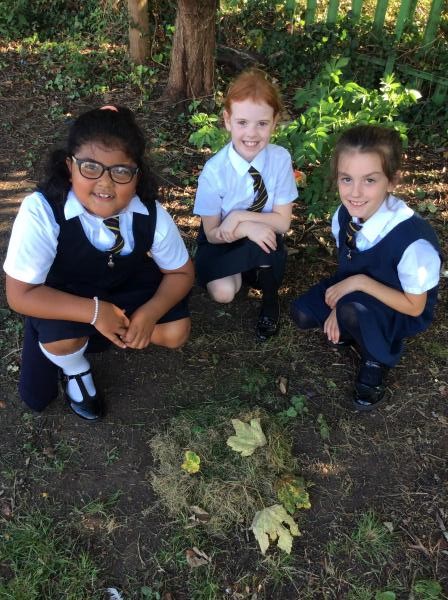 Robins revisiting 2d shape knowledge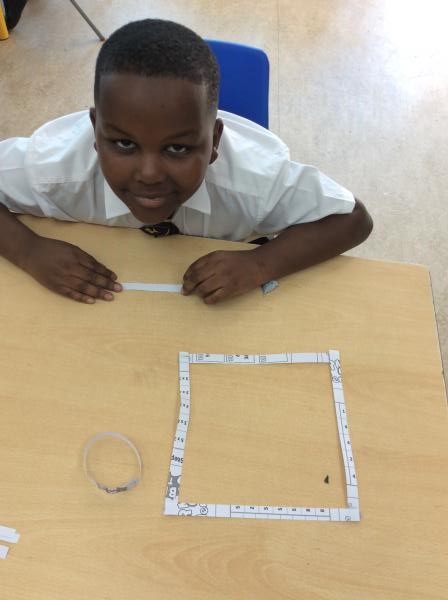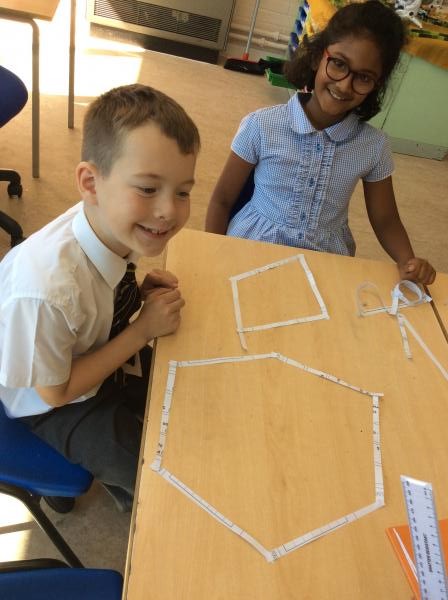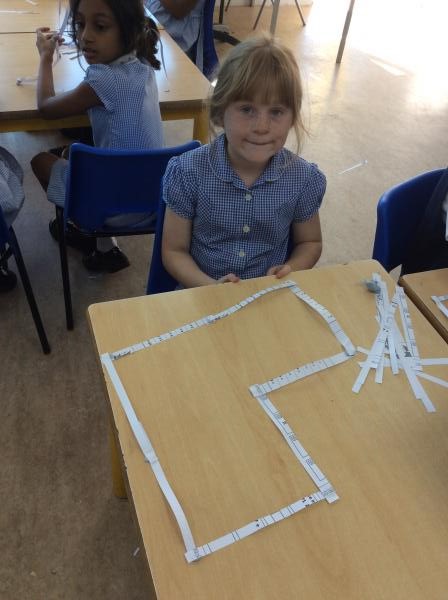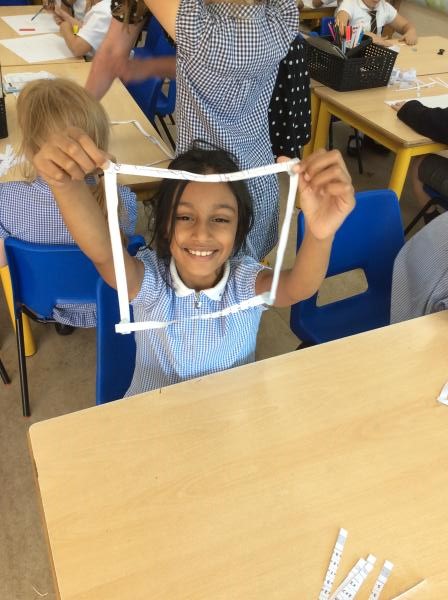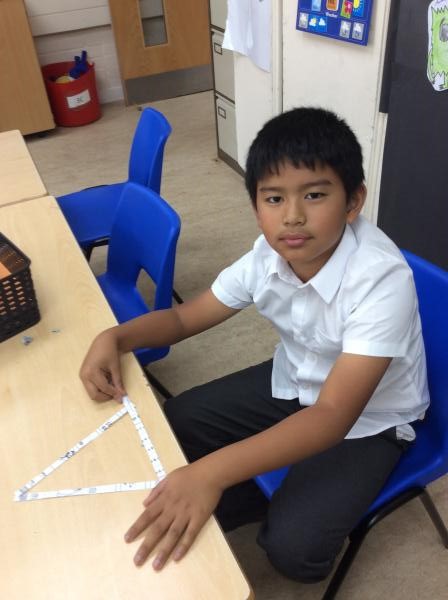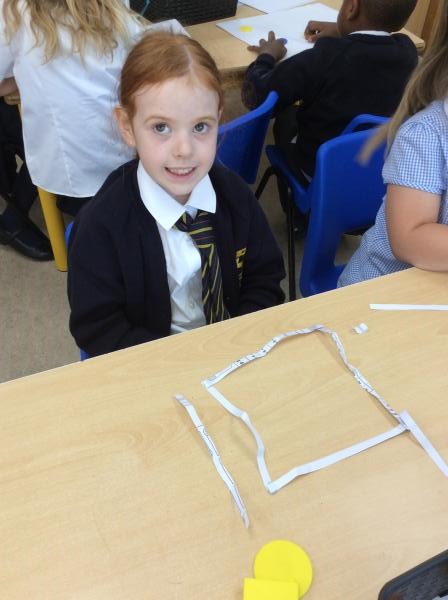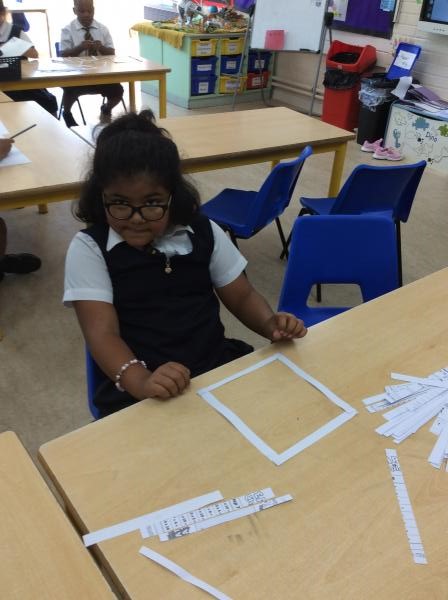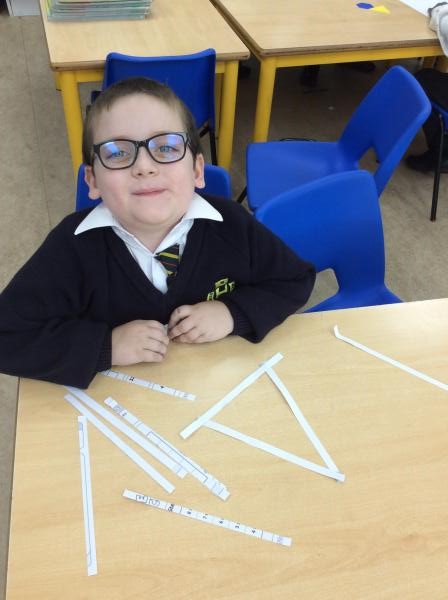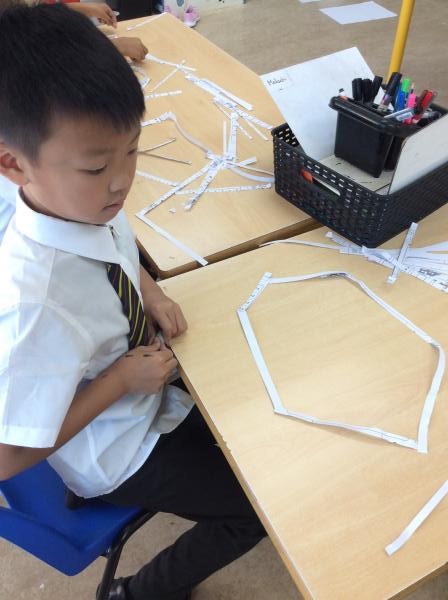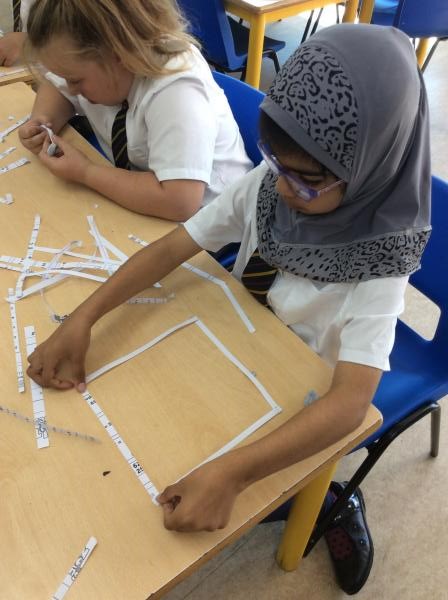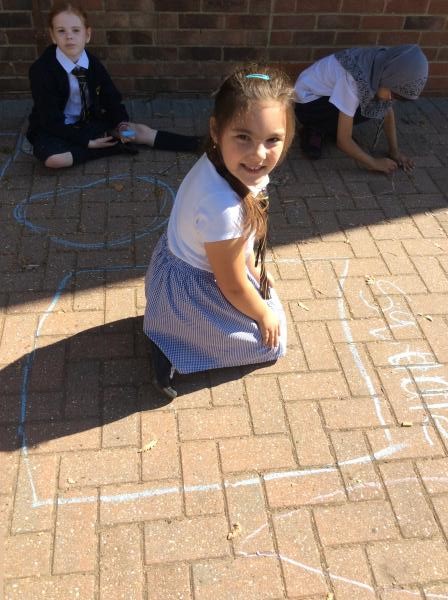 Seagulls in the Nature Area
Seagulls enjoyed their morning in the nature area. We tried colour matching with natural materials with much success. After this, we moved onto being archaeologists- discovering hidden dinosaurs in the nature area and also making dinosaur food with a variety of herbs and plants. Seagulls enjoyed playing games later in the morning.