Welcome to Class 2
---
Class Teachers:

Seahorses
Miss Anderson
Learning Support Assistant
Miss Rodrigues
Oysters
Mrs Marshall
Learning Support Assistant
Mrs Britt




---
---
The latest news from Seahorses & Oysters
A fabulous morning at the beach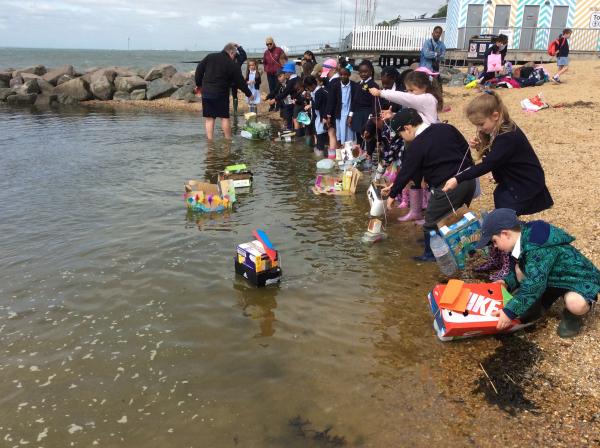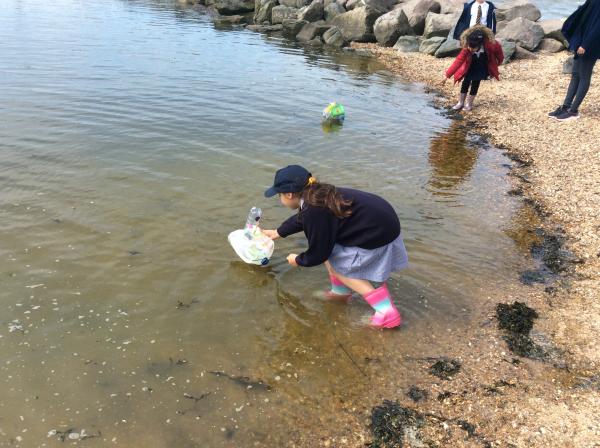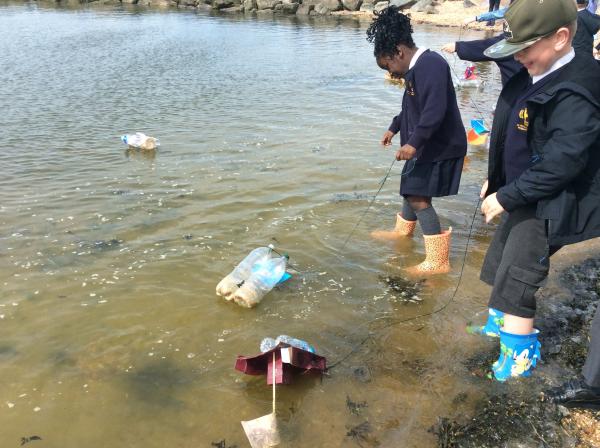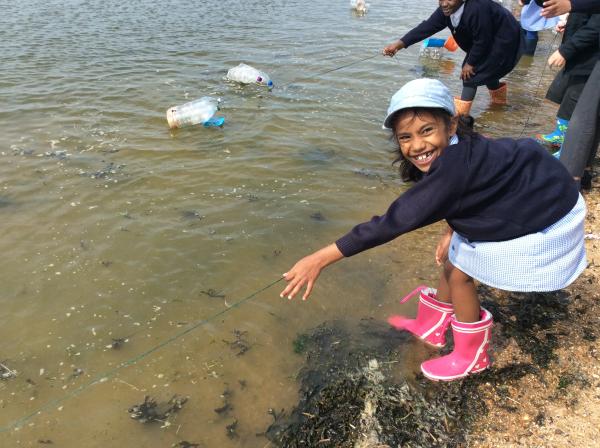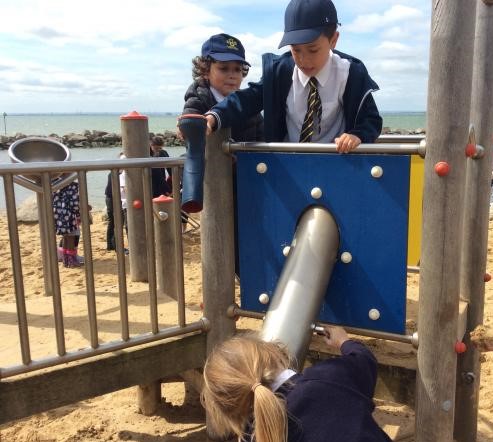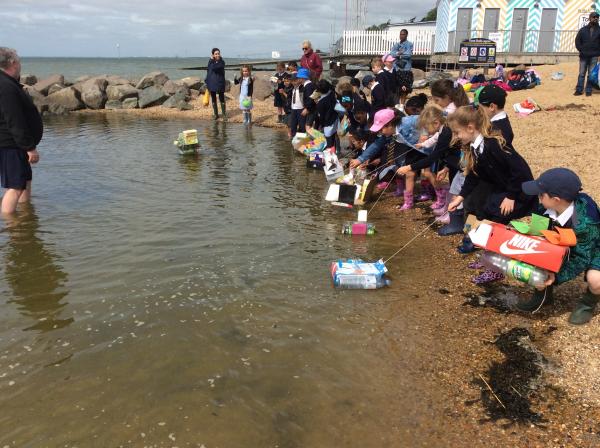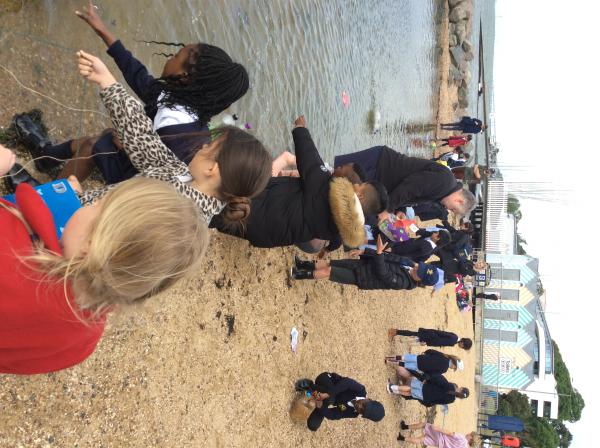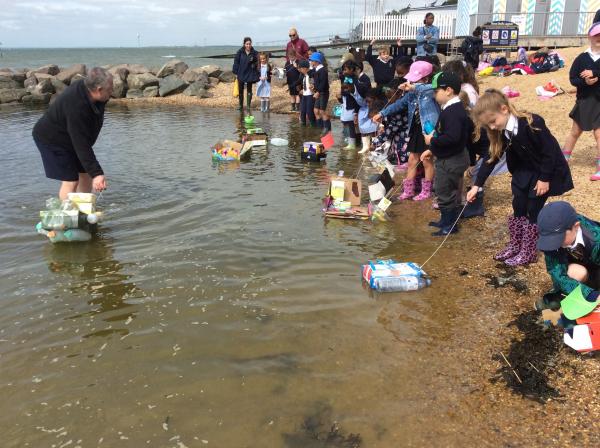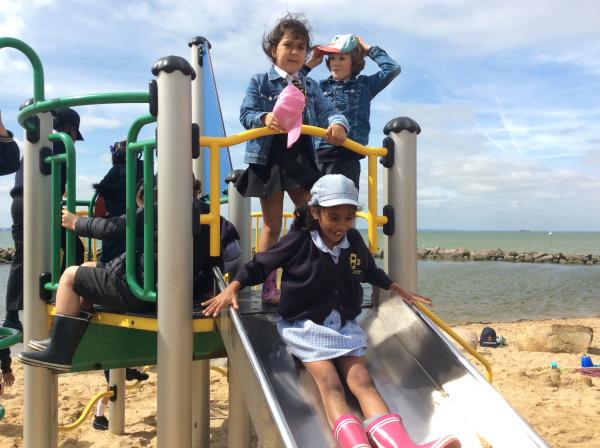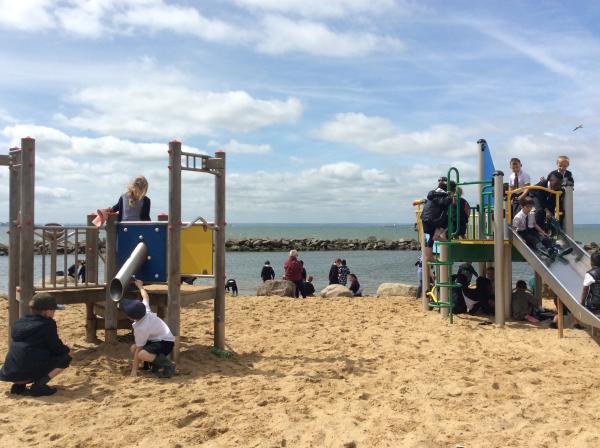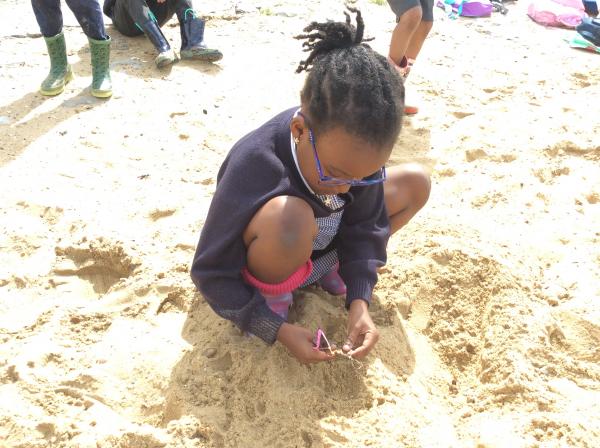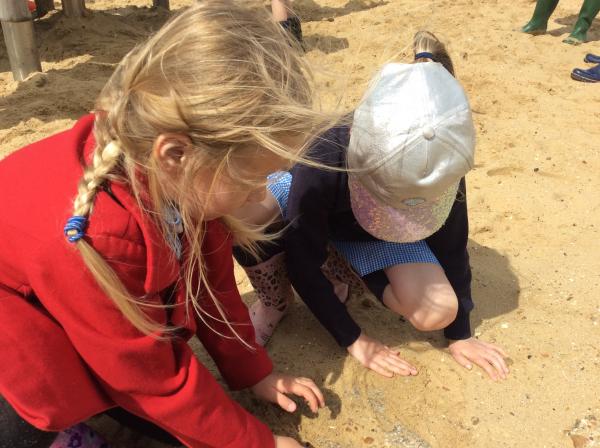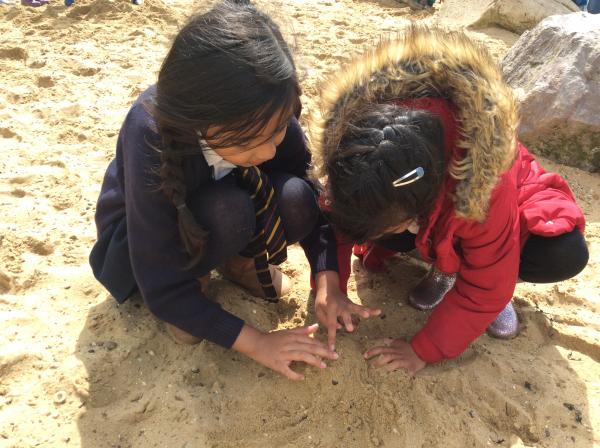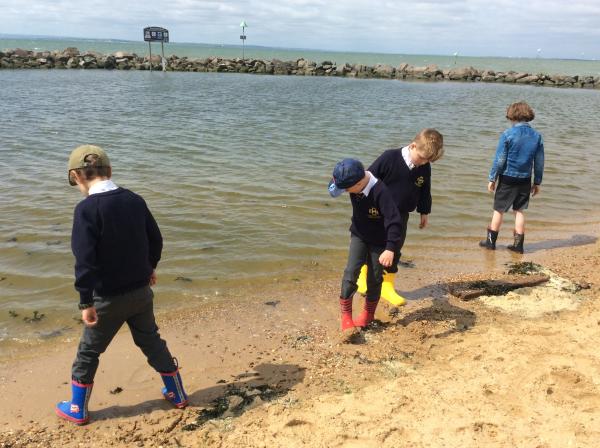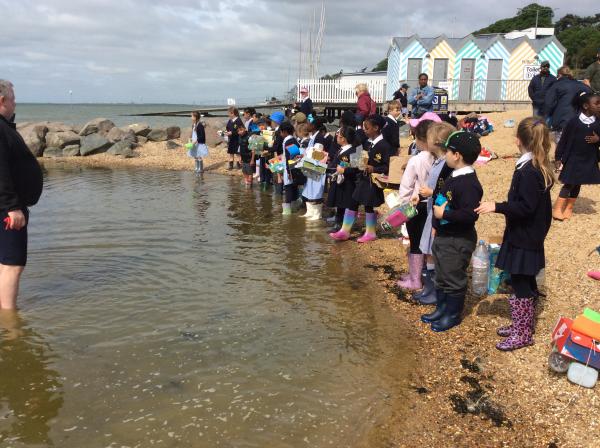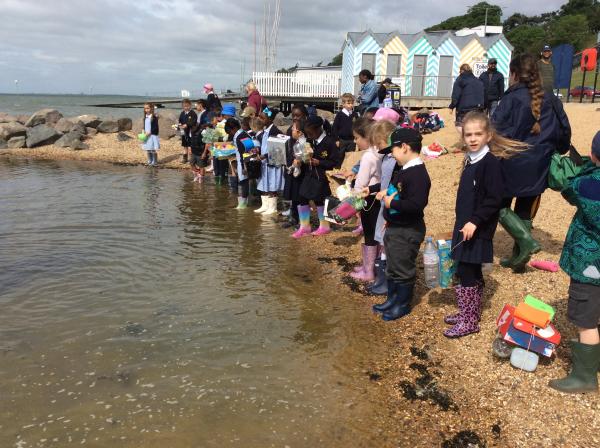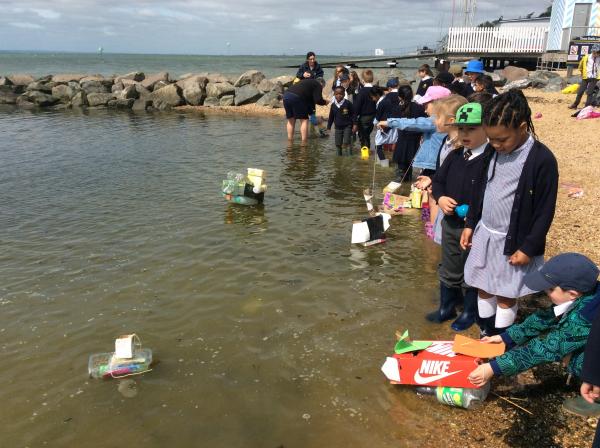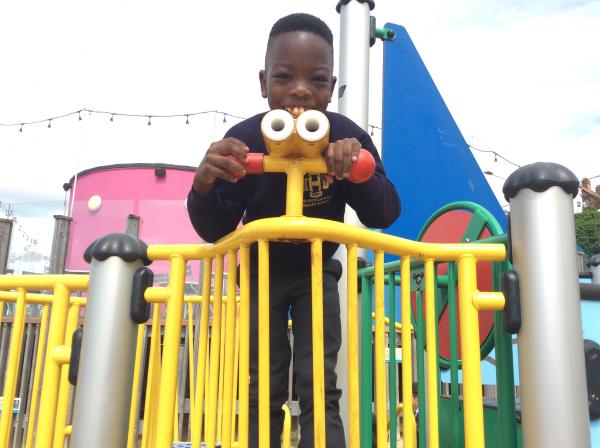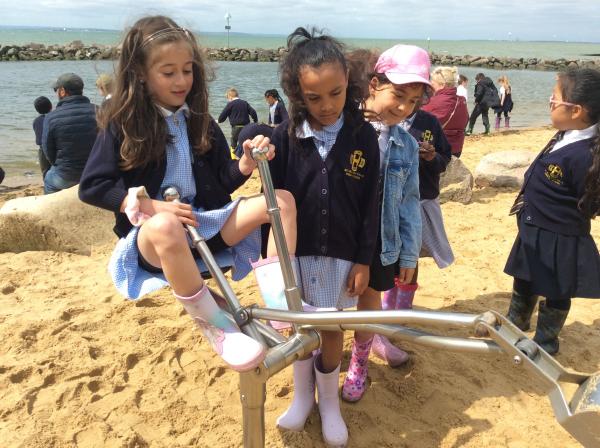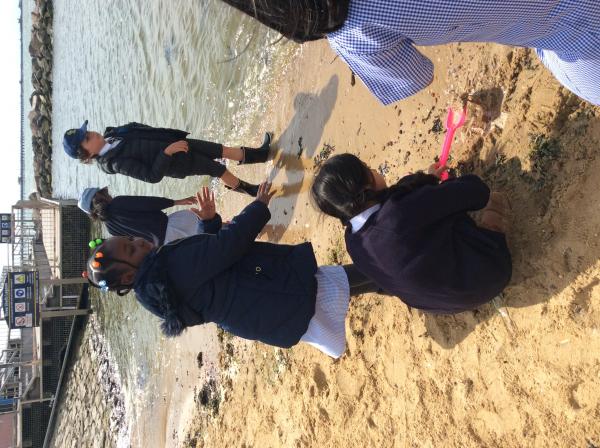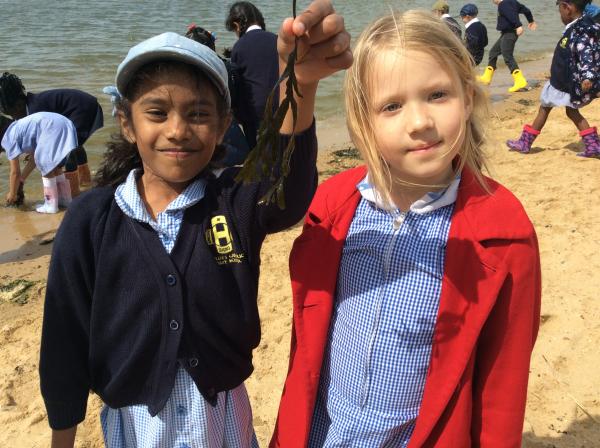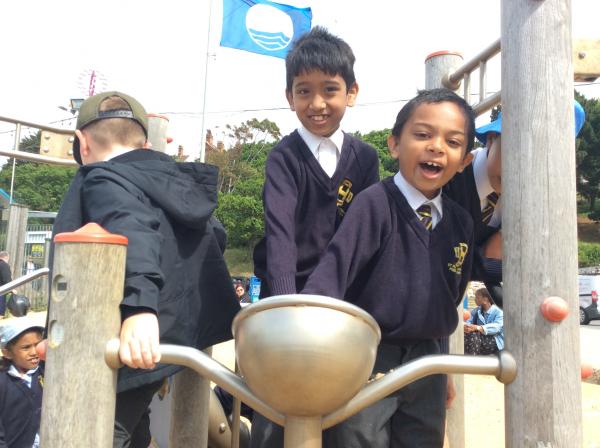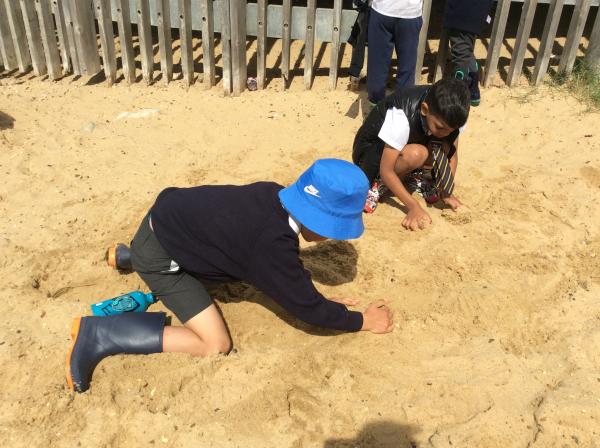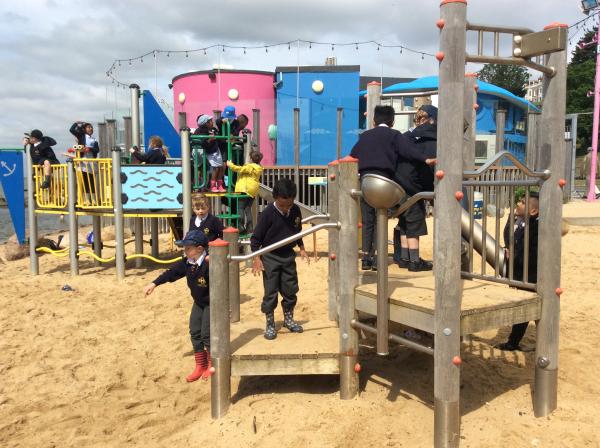 Seahorses exploring trees
Year 2 spent the afternoon in the nature area. They enjoyed playing with the catapults and were very successful. Year 2 also recognised tree types and completed some leaf rubbings around the nature area. They also enjoyed making potions and pretend food.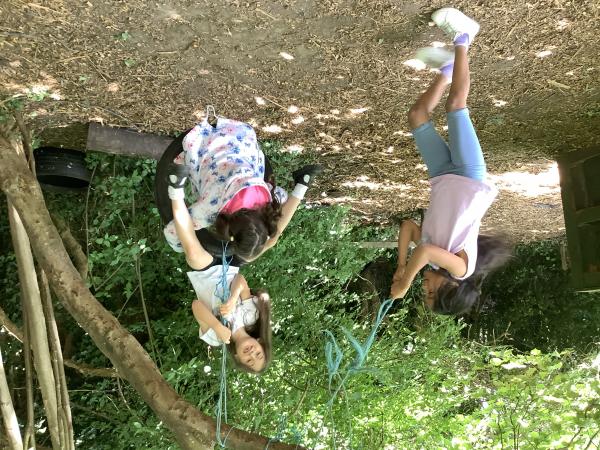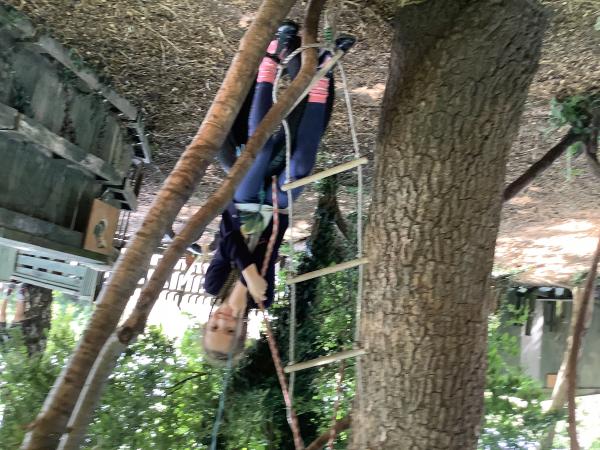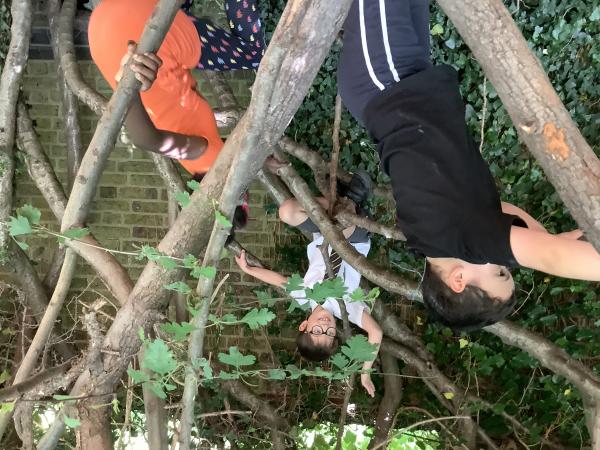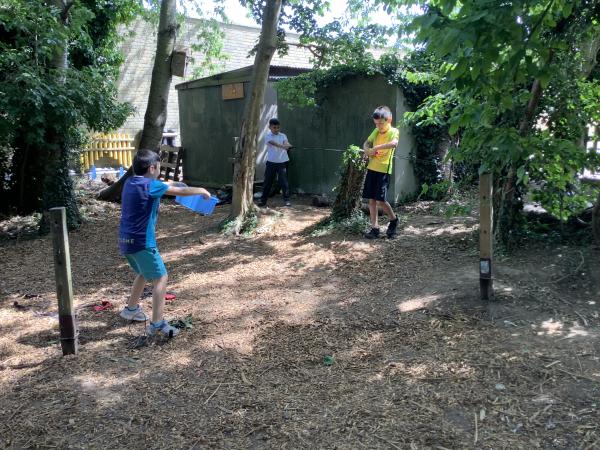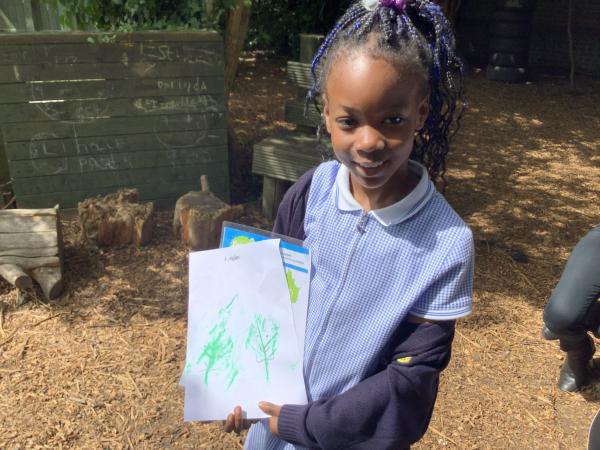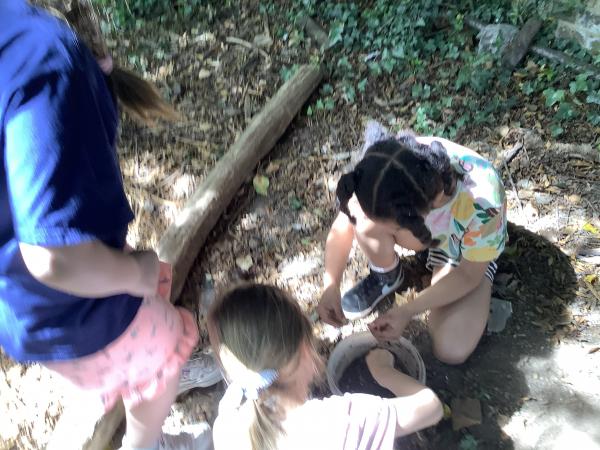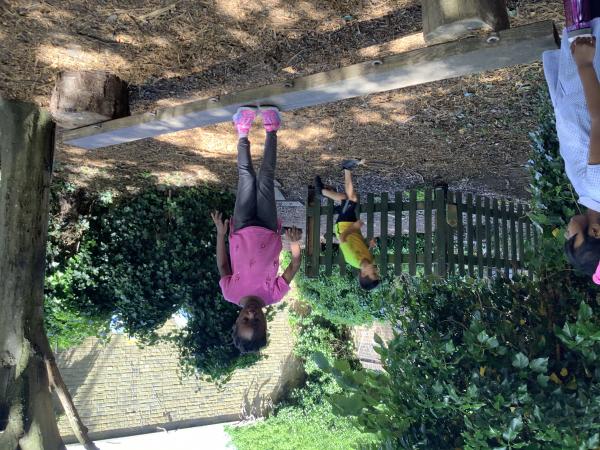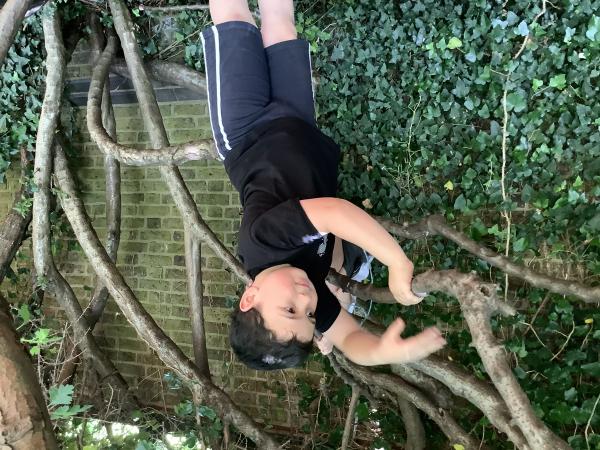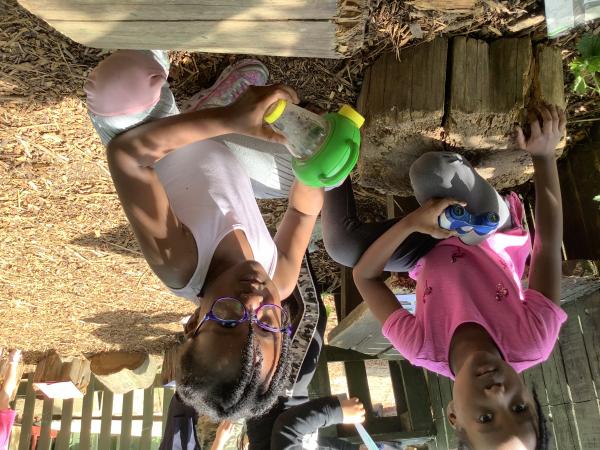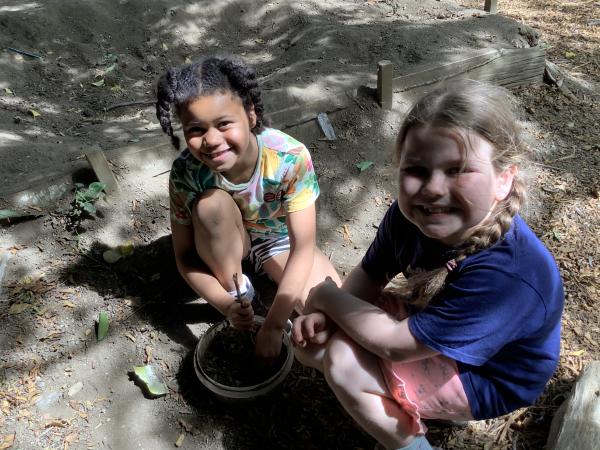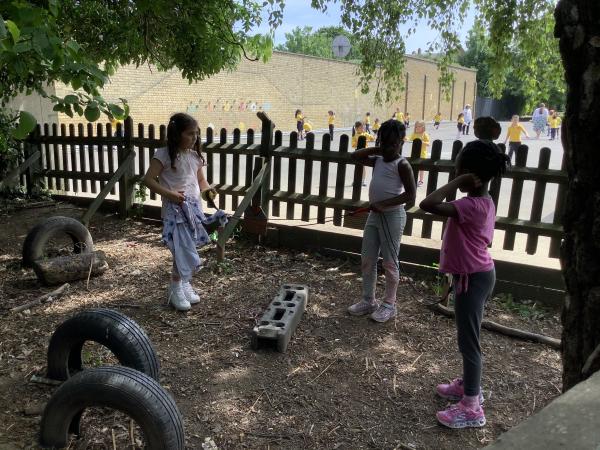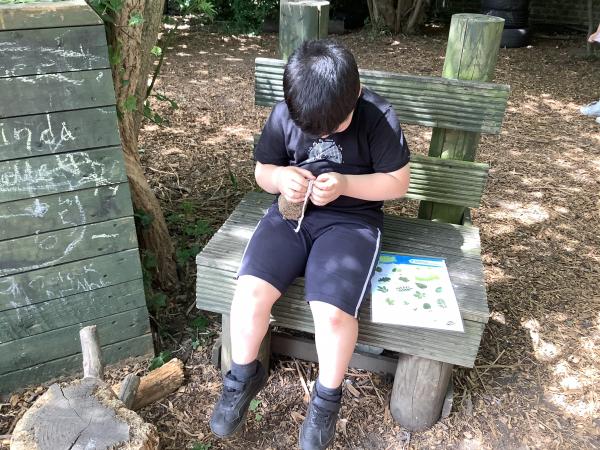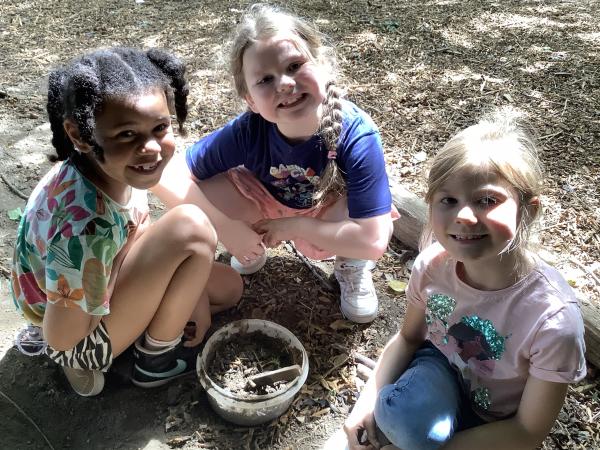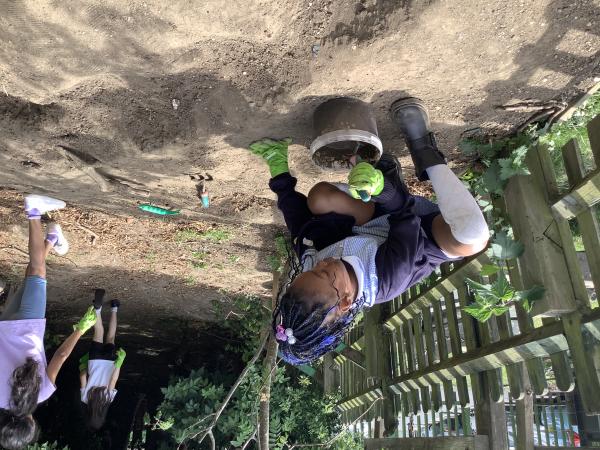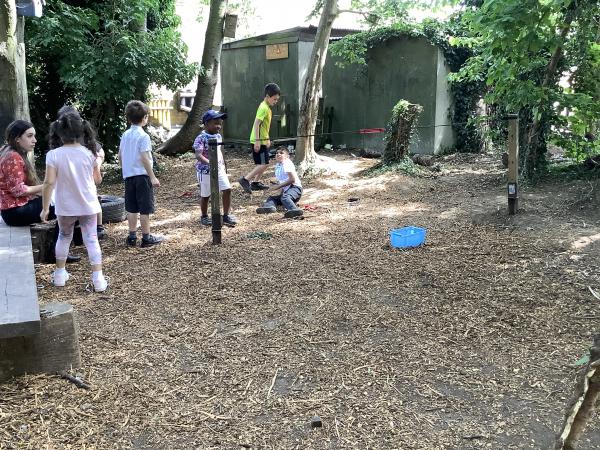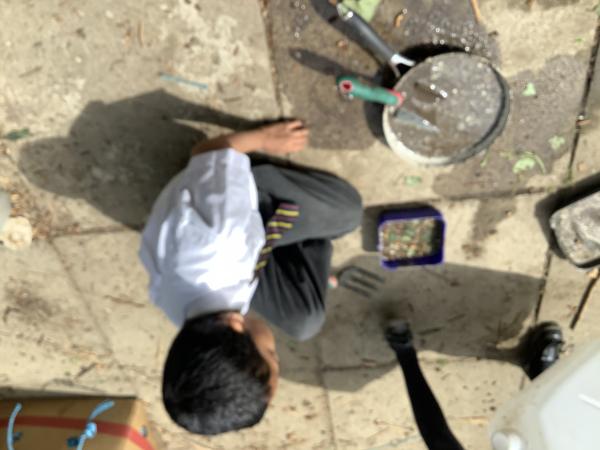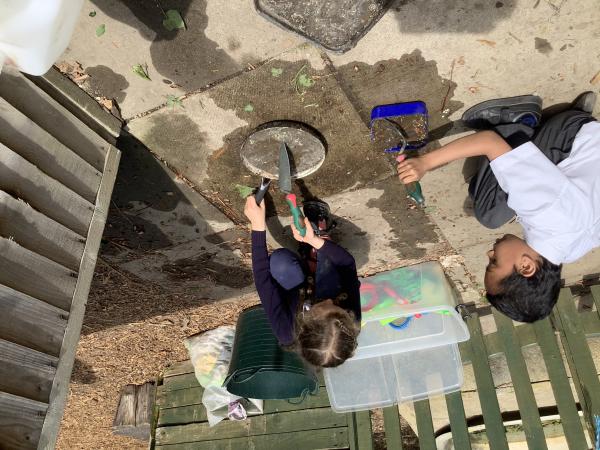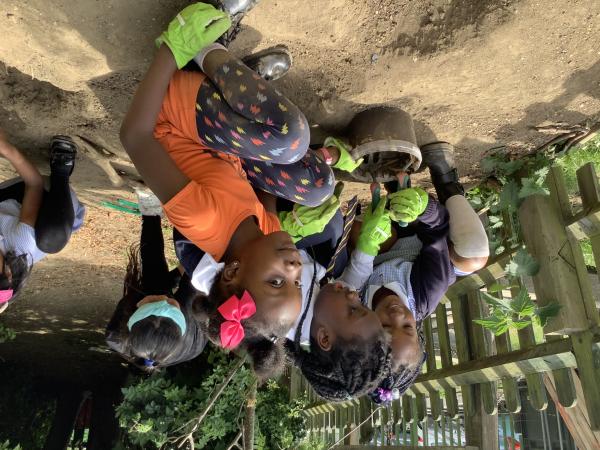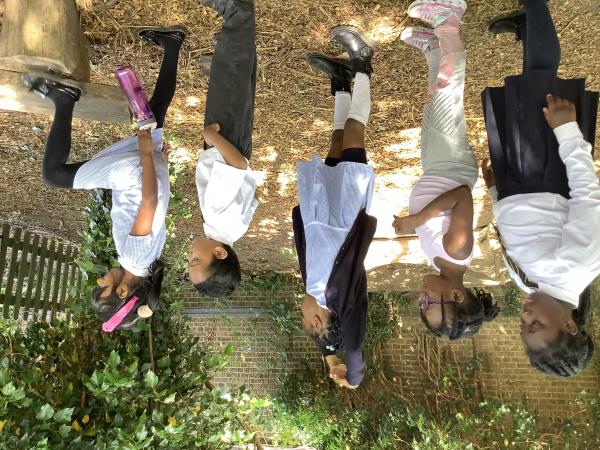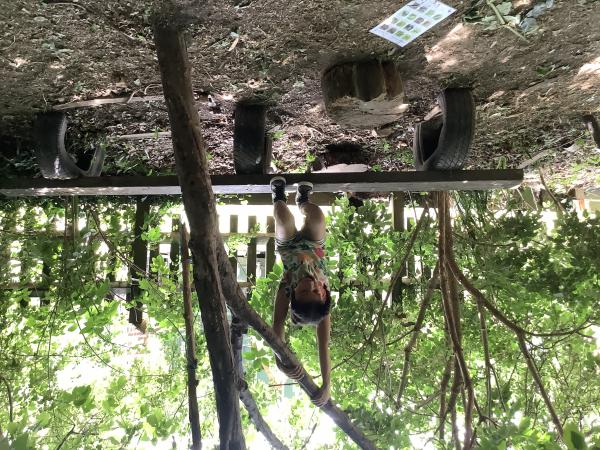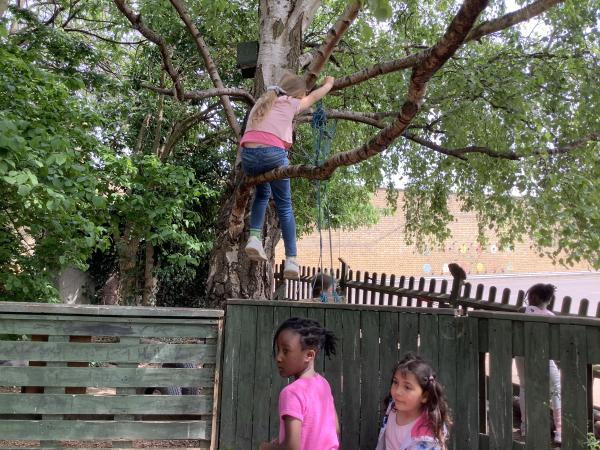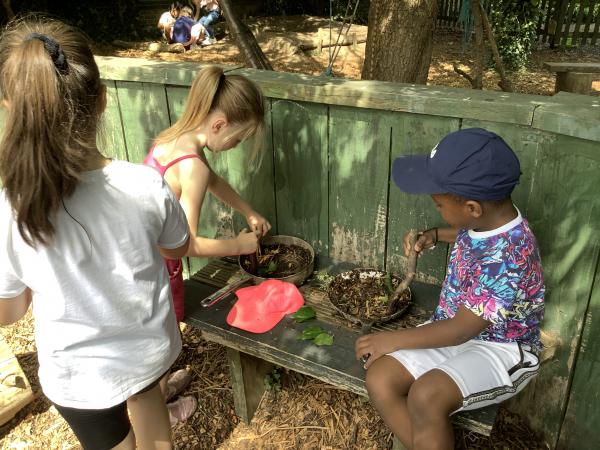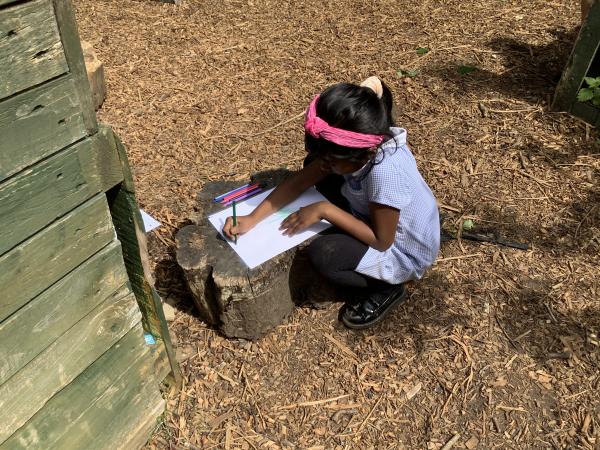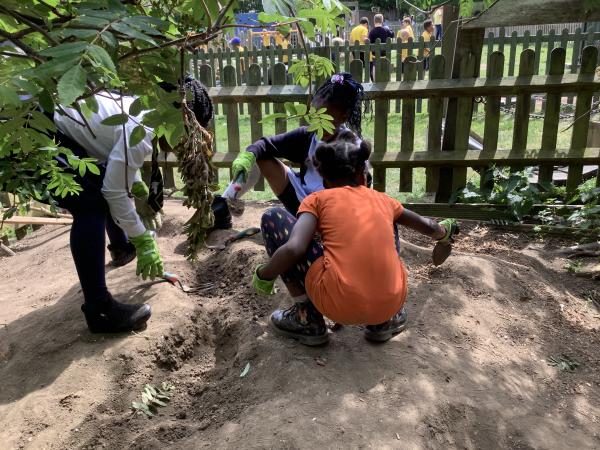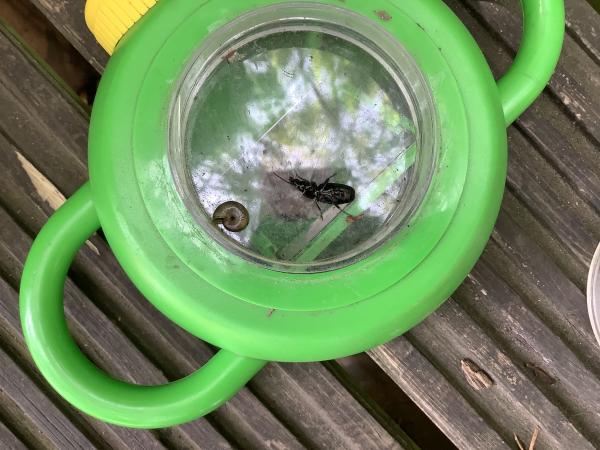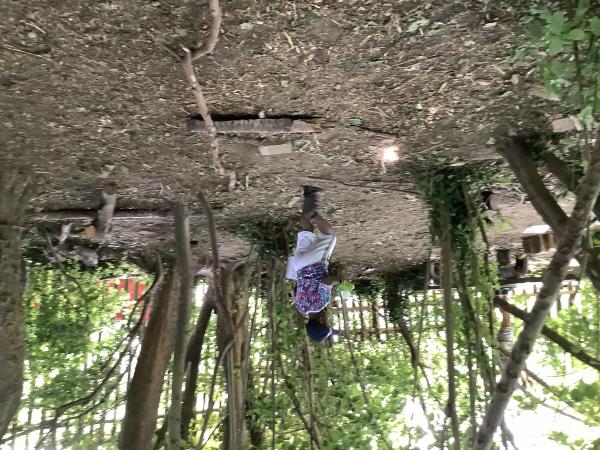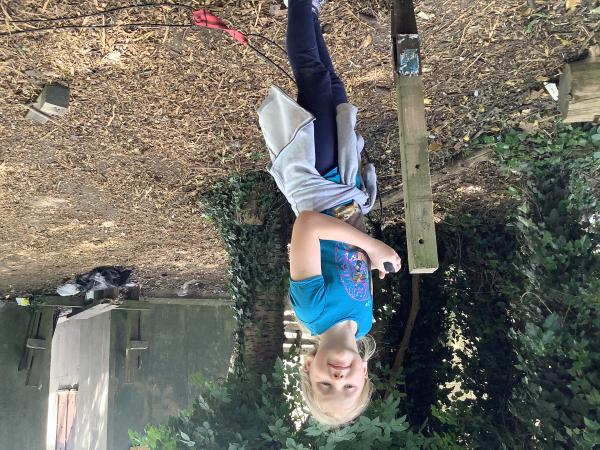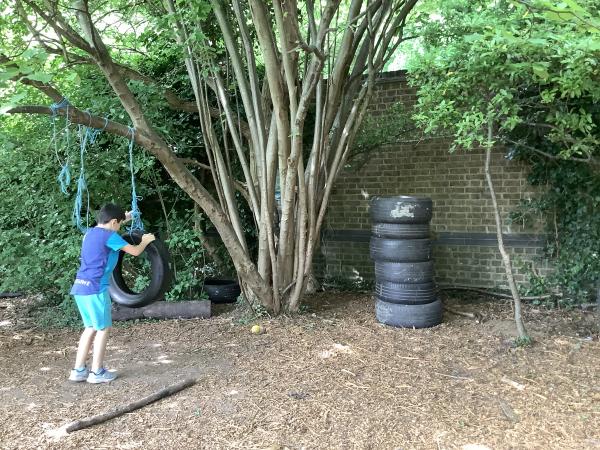 Exploring the Nature Area
Oysters had an enjoyable morning in the nature area. They made campfire bread. Some said it was delicious whilst others decided to leave it to the birds!! They also undertook some bug hunting with great success. Aakifa was crowned Queen of the catapults!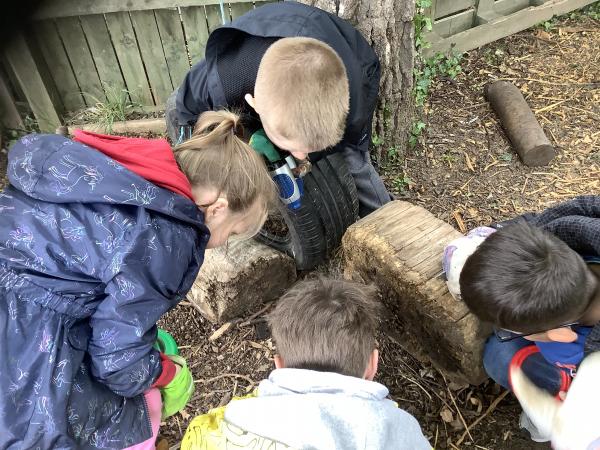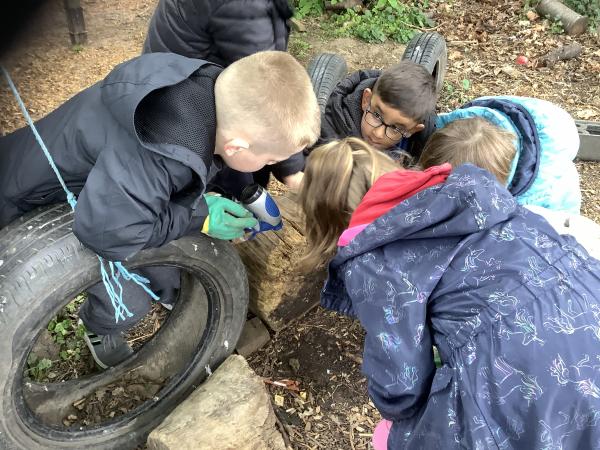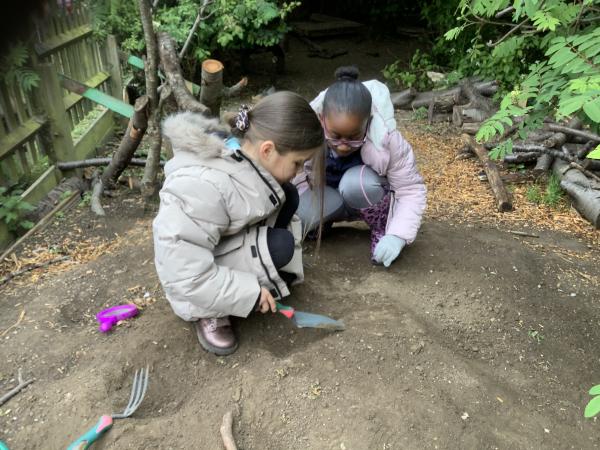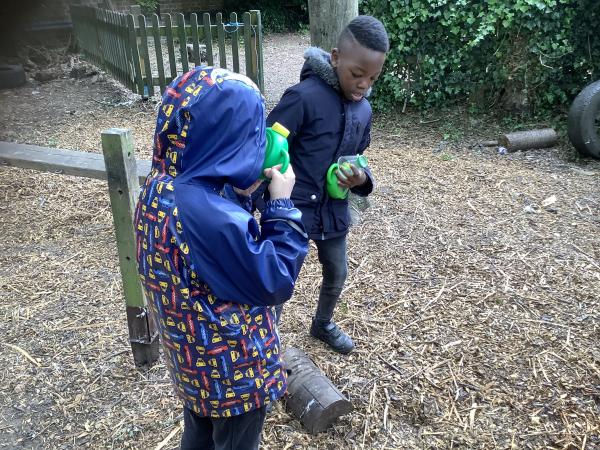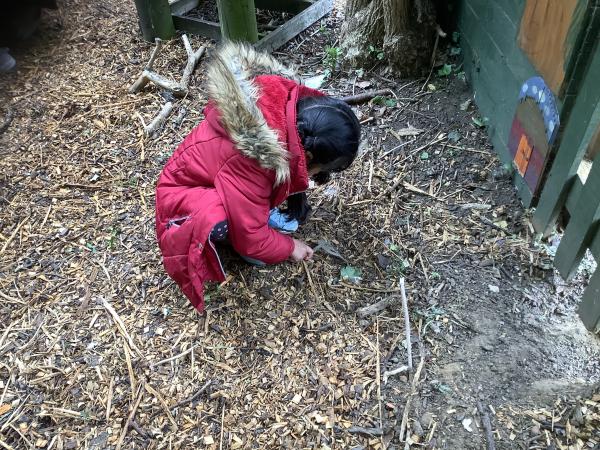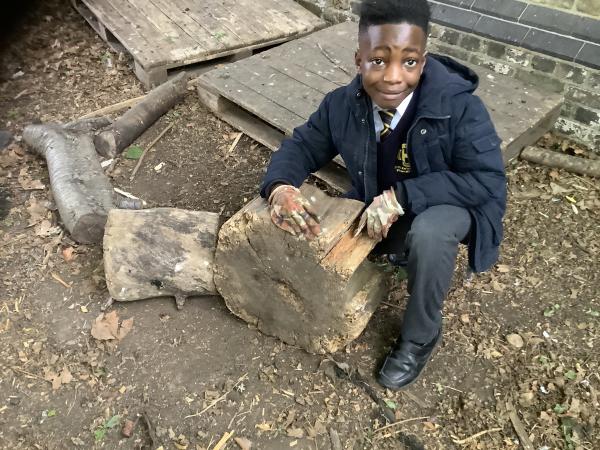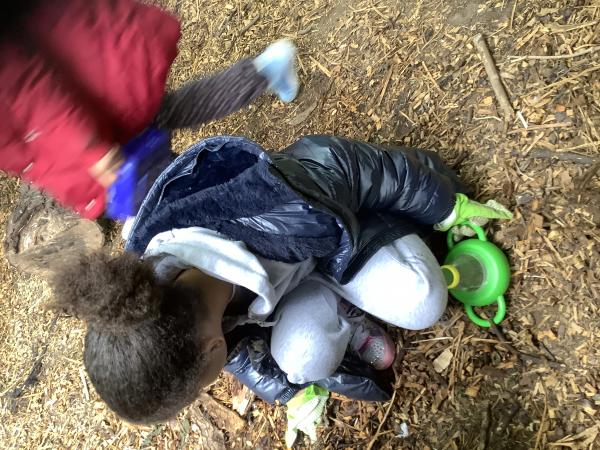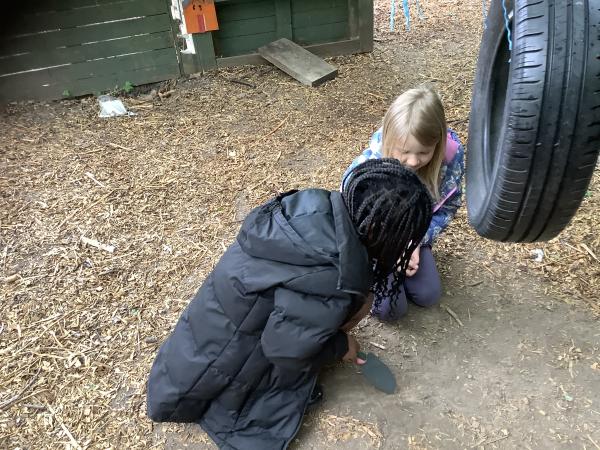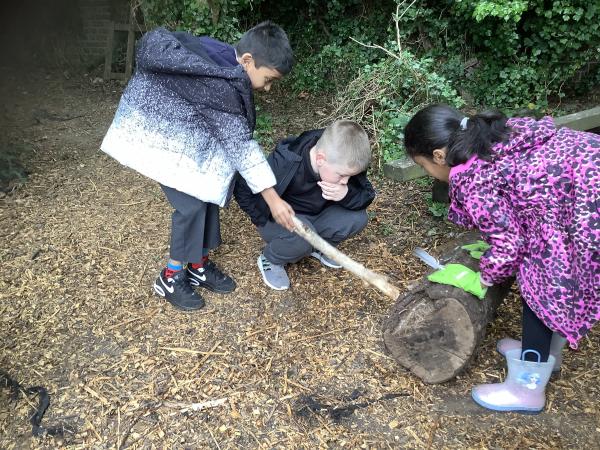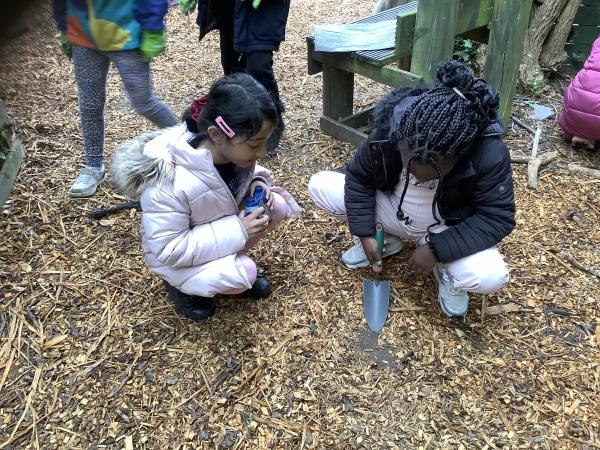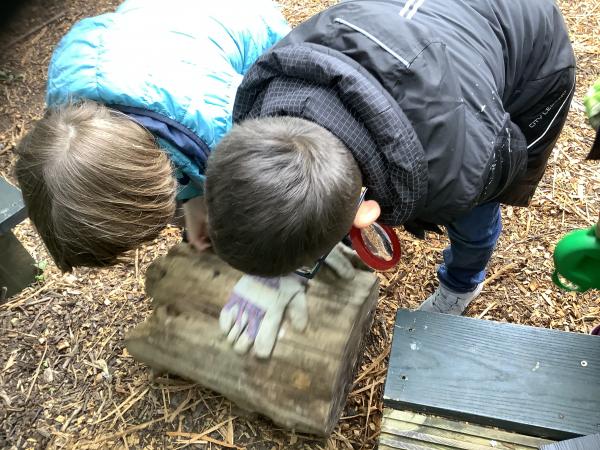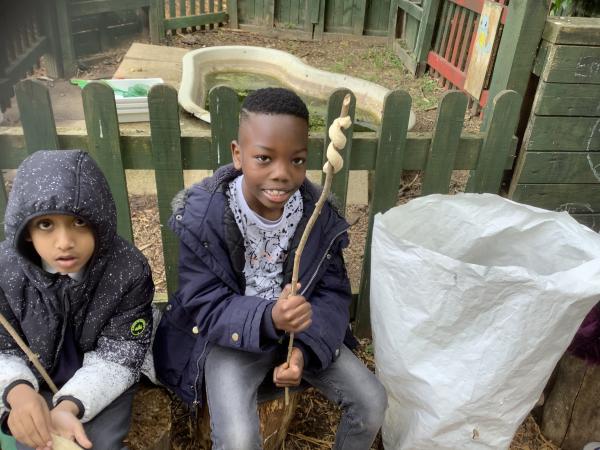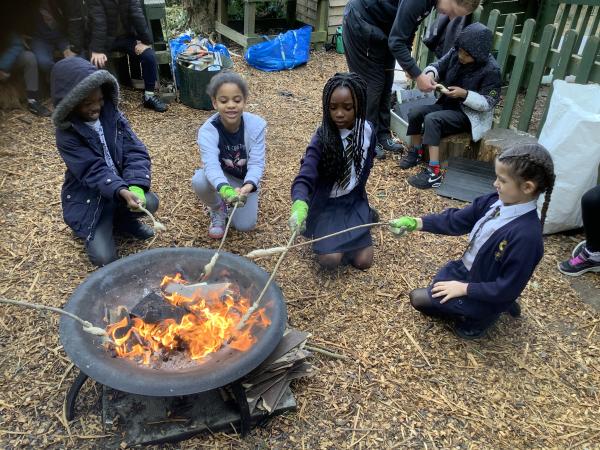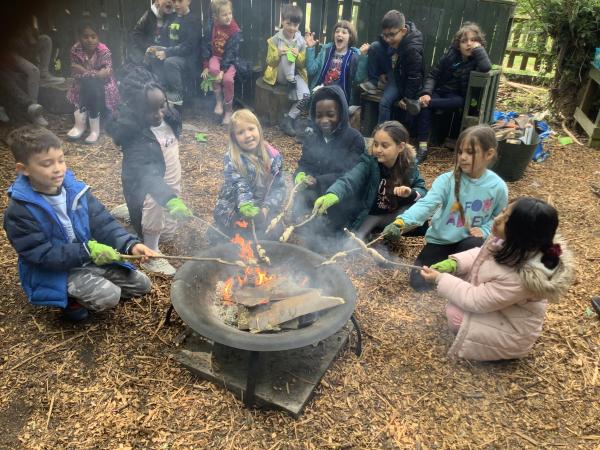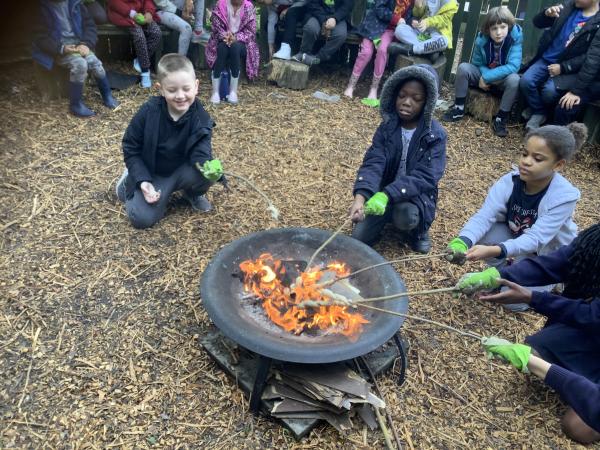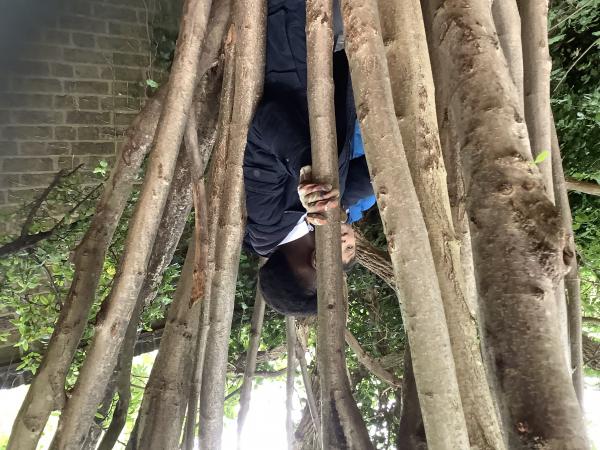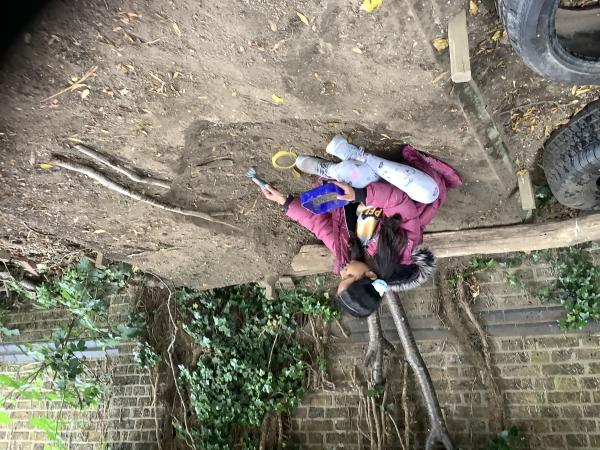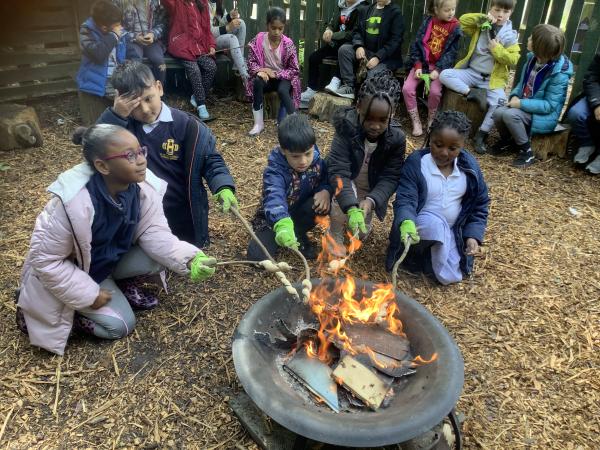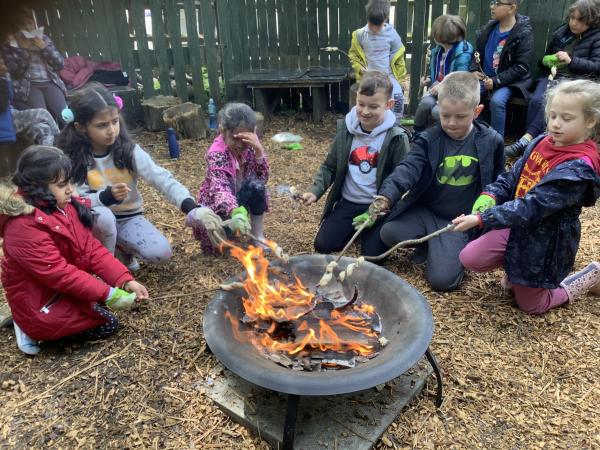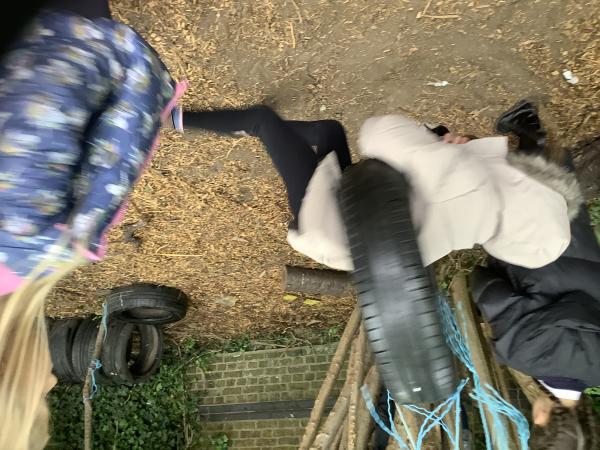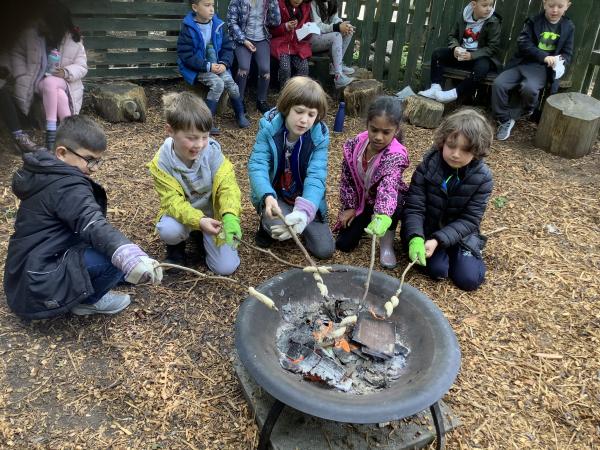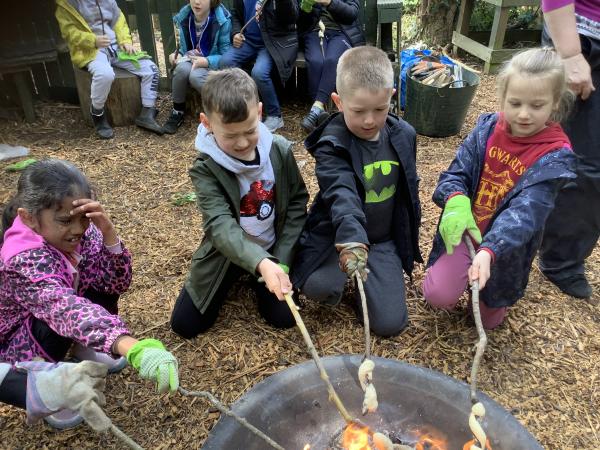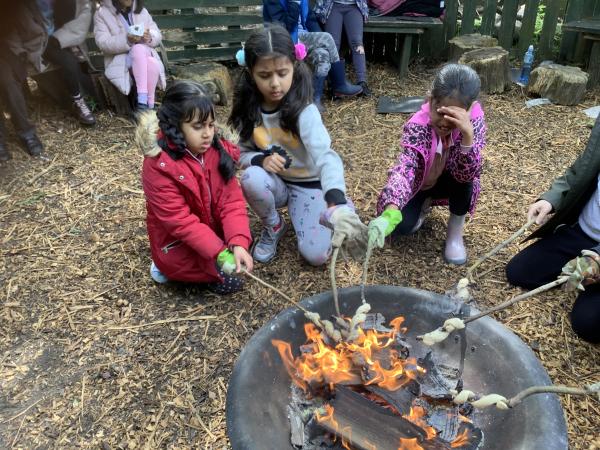 Oysters in the Nature Area
Oysters had an enjoyable afternoon in the Nature Area. They spent some of the afternoon, pond-dipping. They found many creatures including a water beetle, water-louse, dragon-fly and some frog spawn. Other activities included bug hunting and playing Eagle Eye.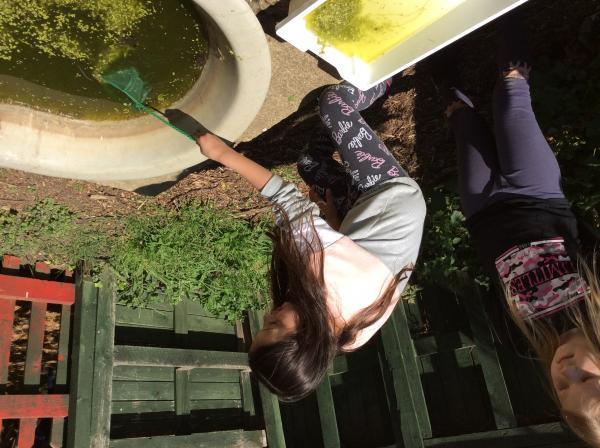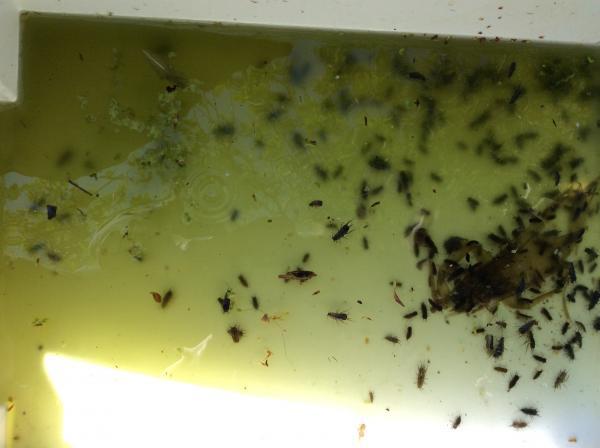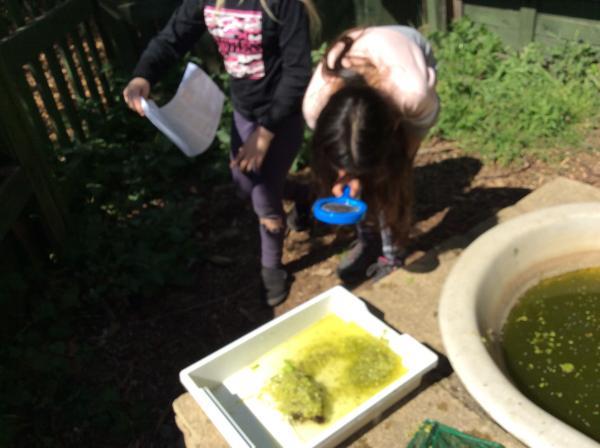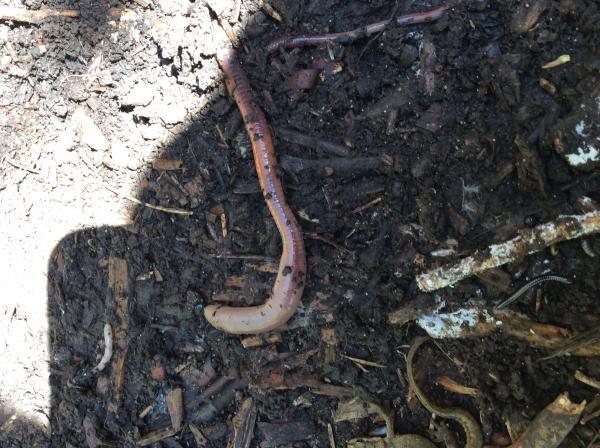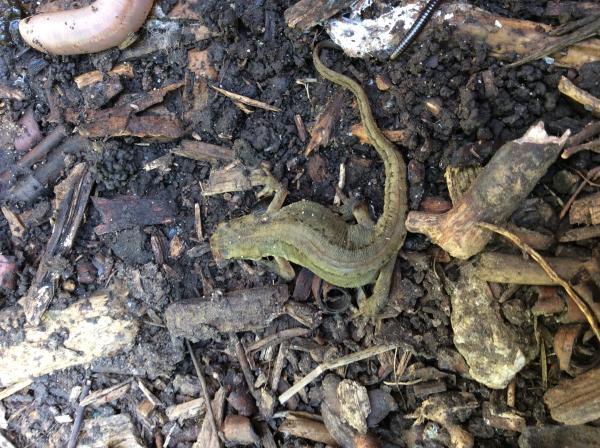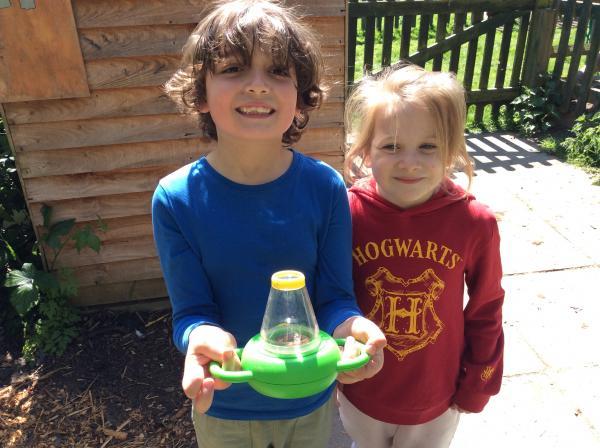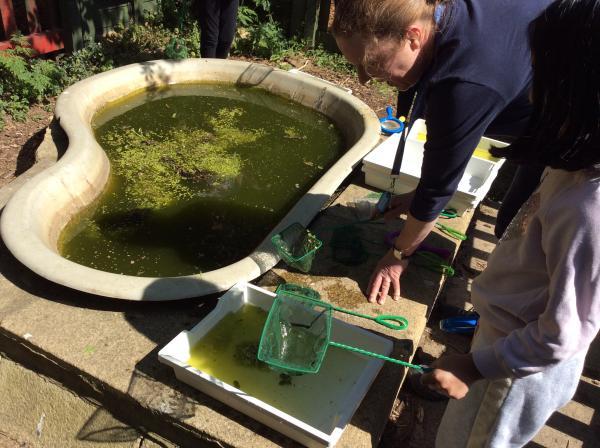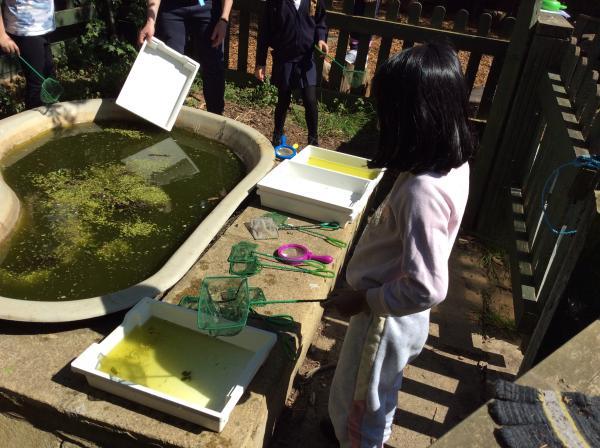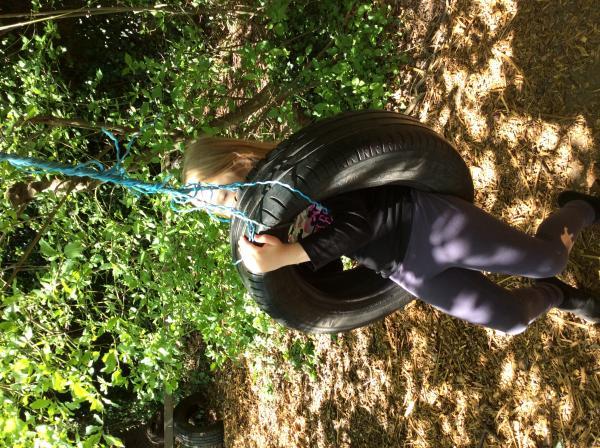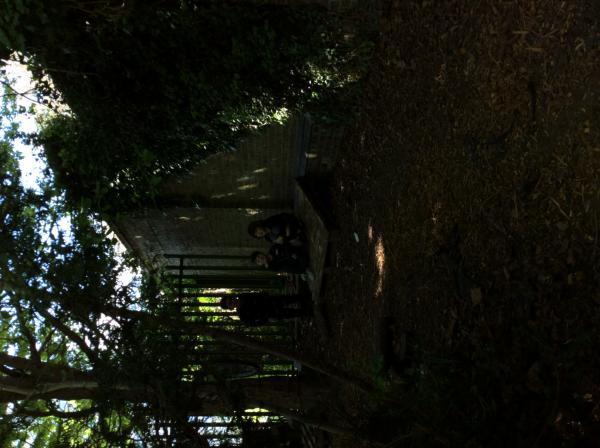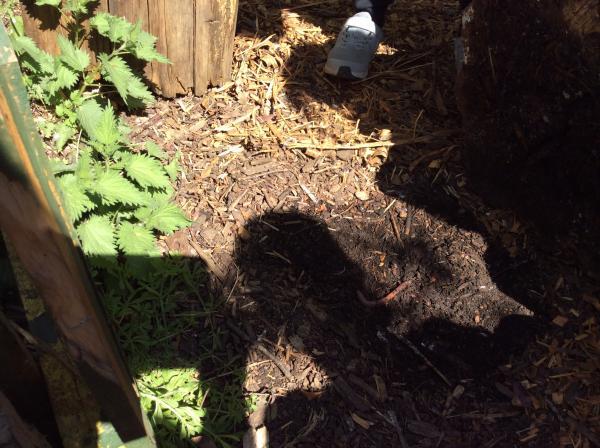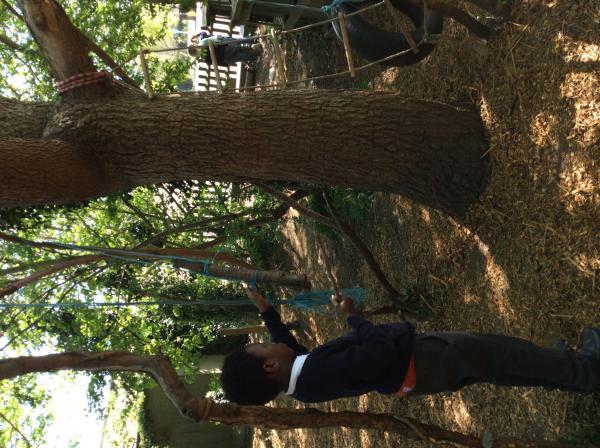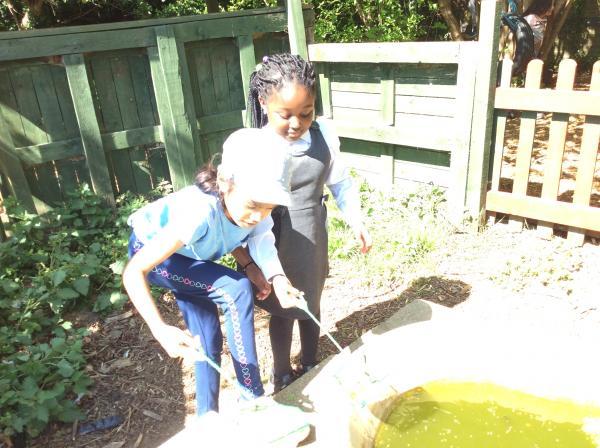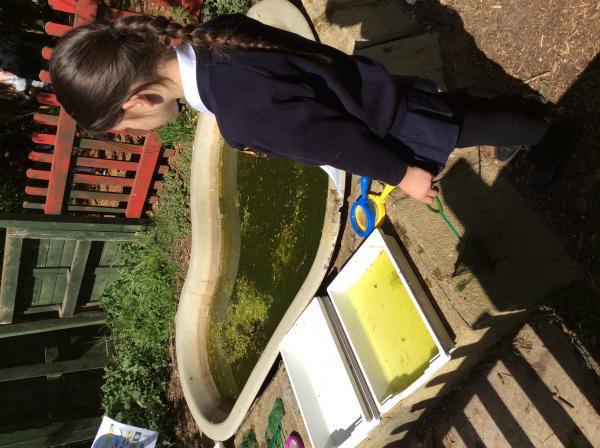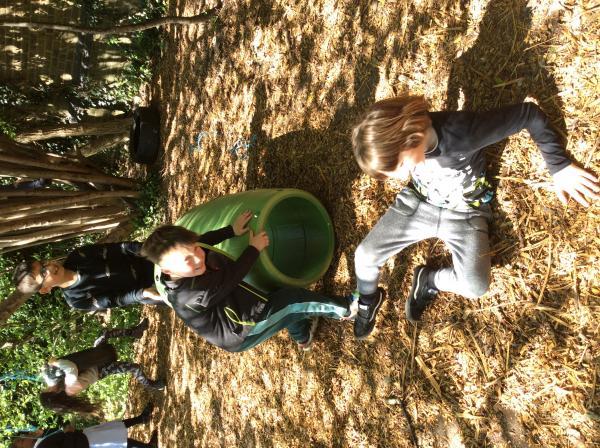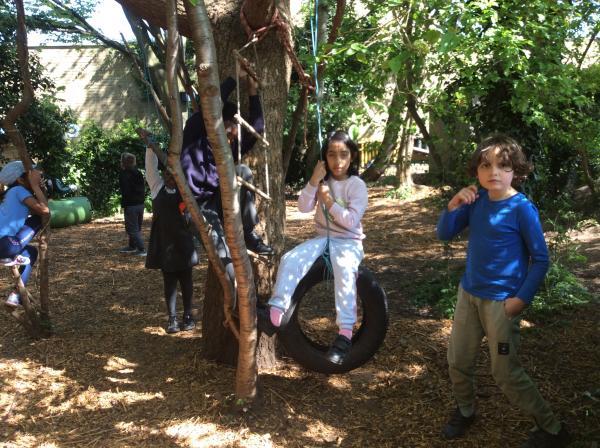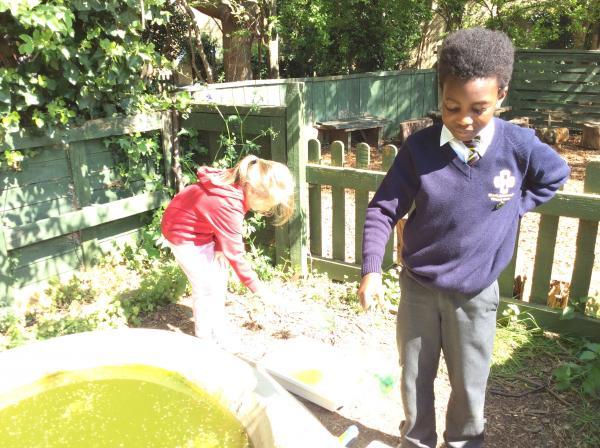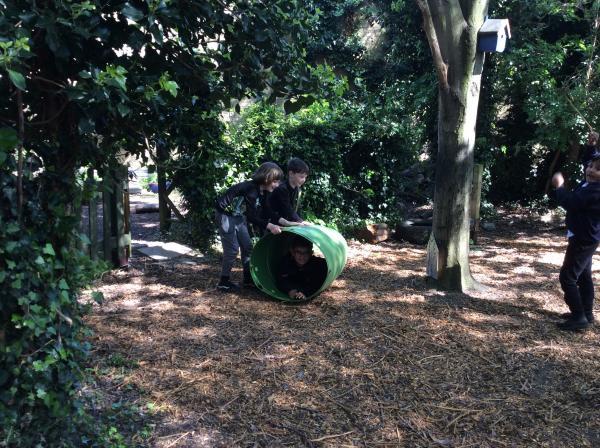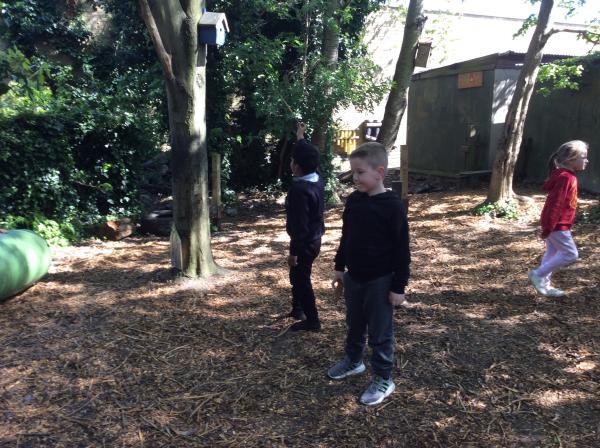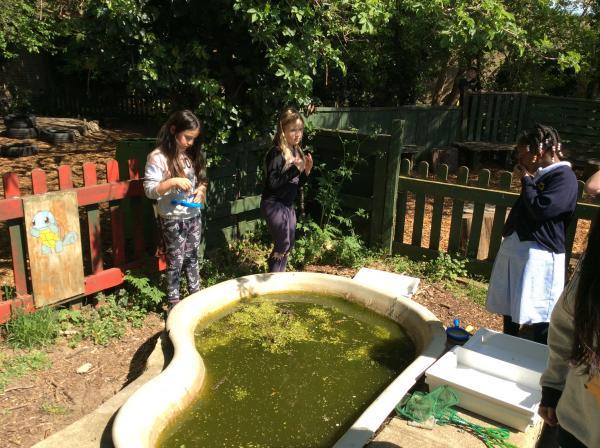 Seahorses in the Nature Area
Seahorses had an enjoyable afternoon in the nature area, they made sure the birds were fed again after being off school for half-term. Some of the children built dens showing excellent construction skills whilst others demonstrated their art skills with mud faces.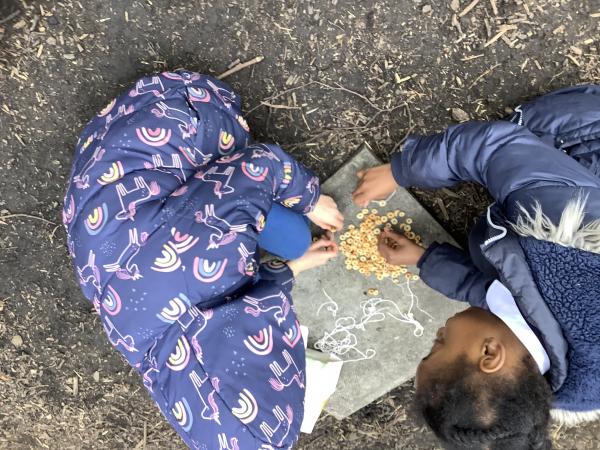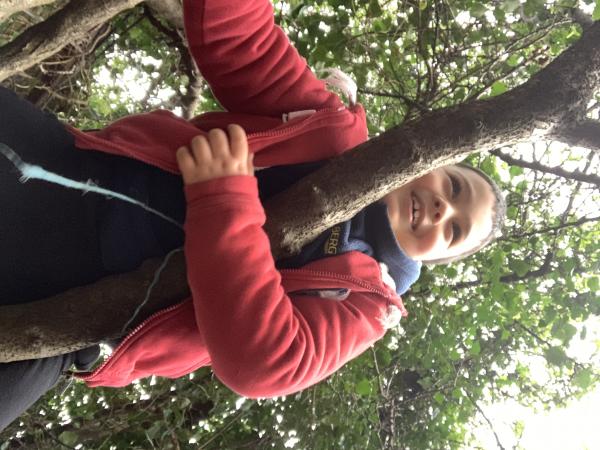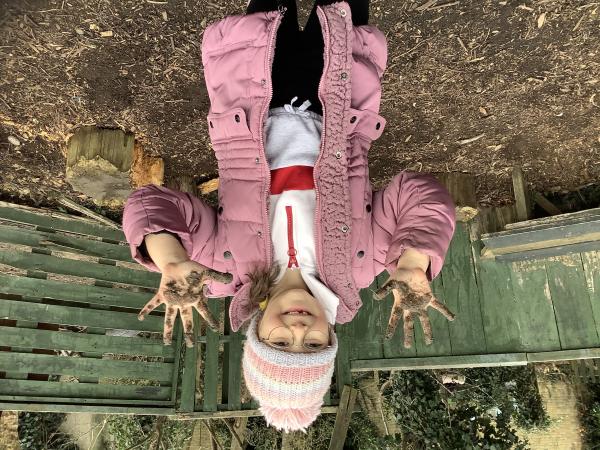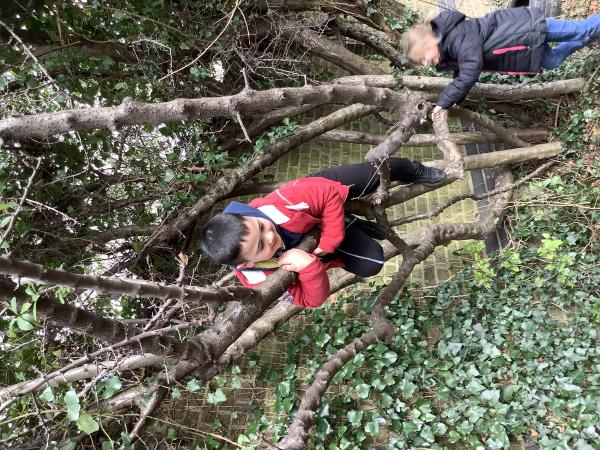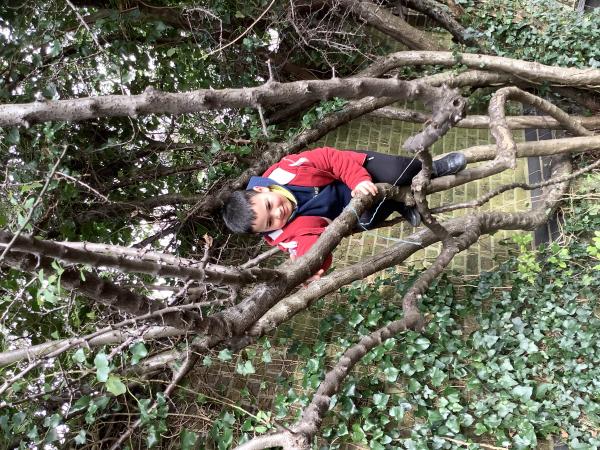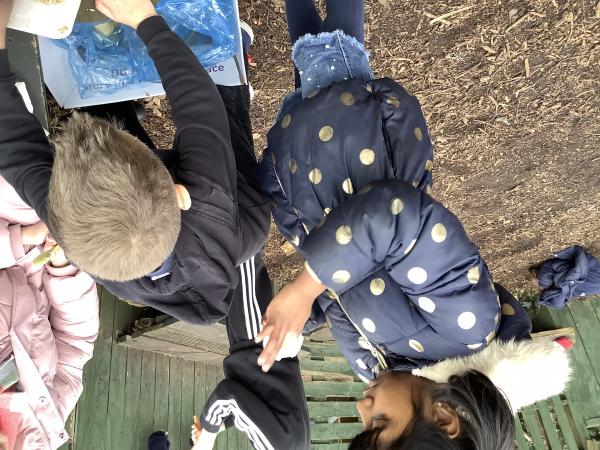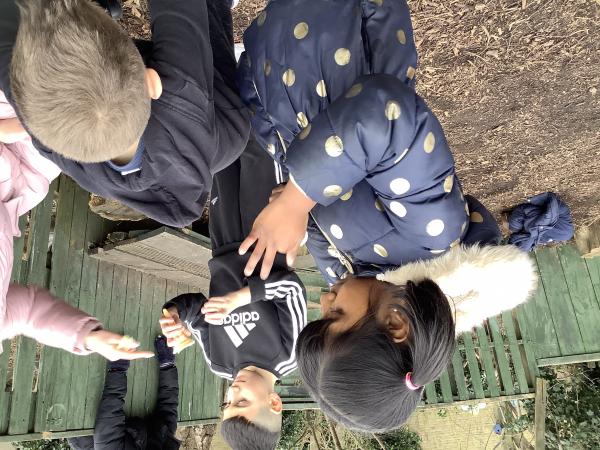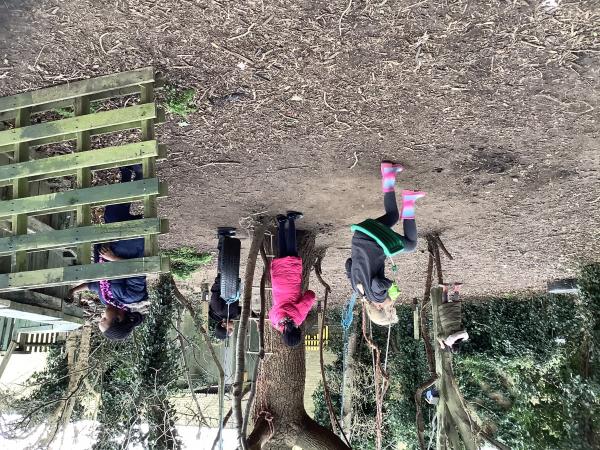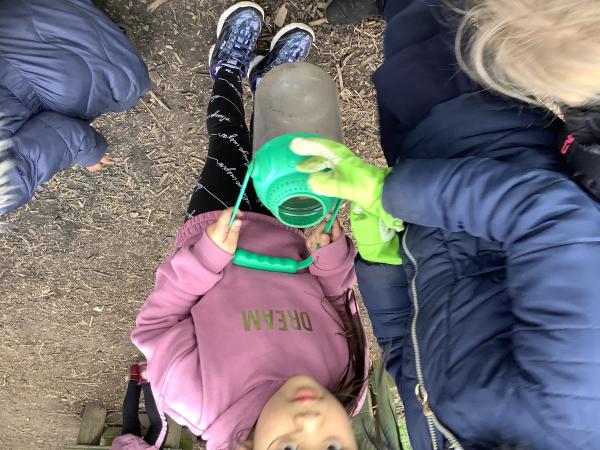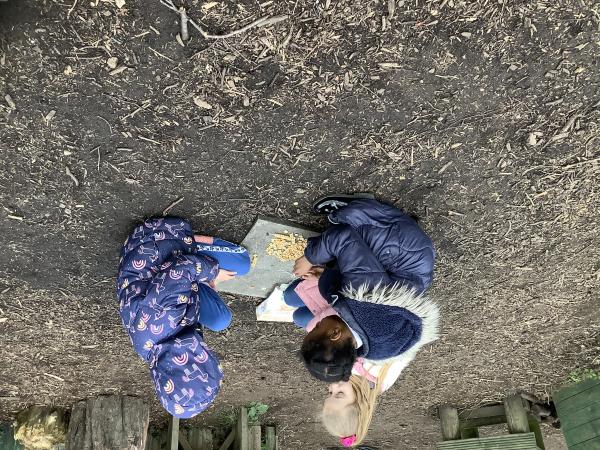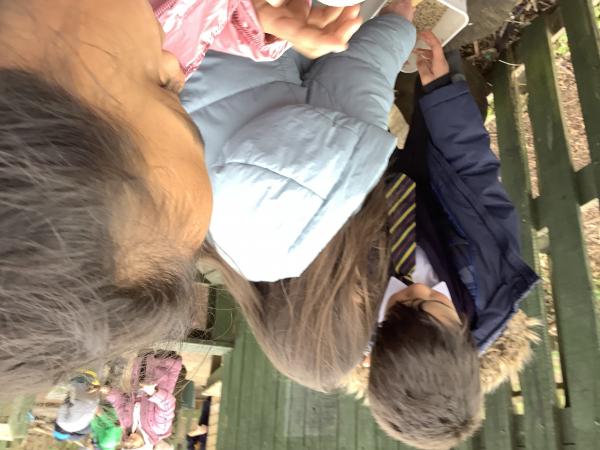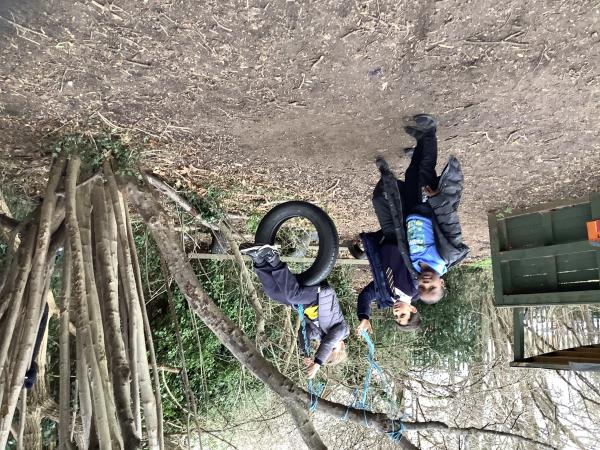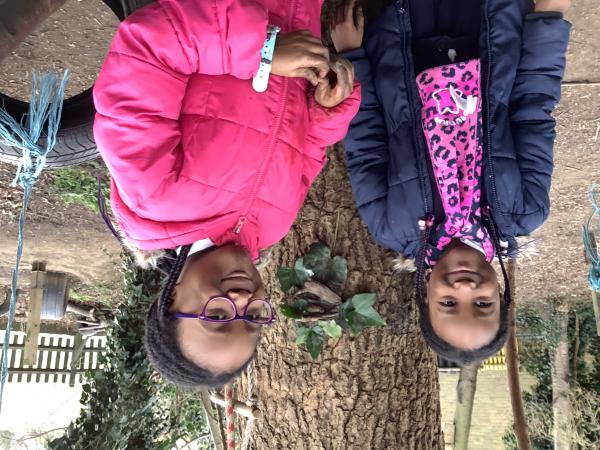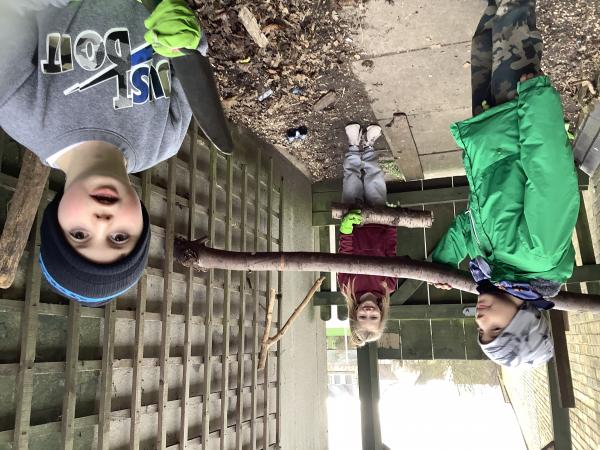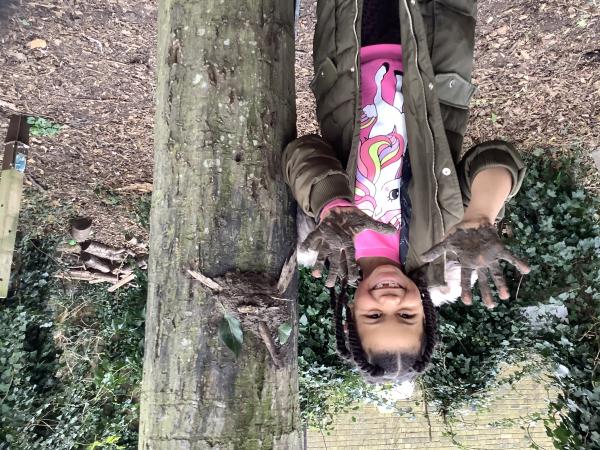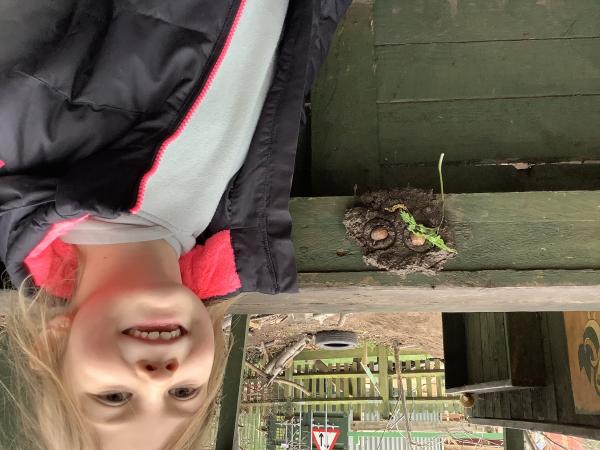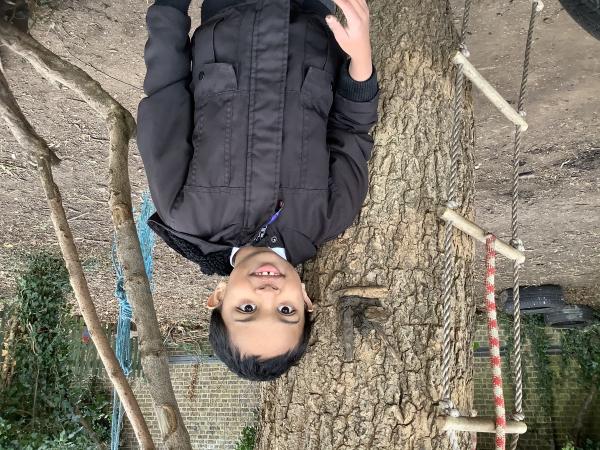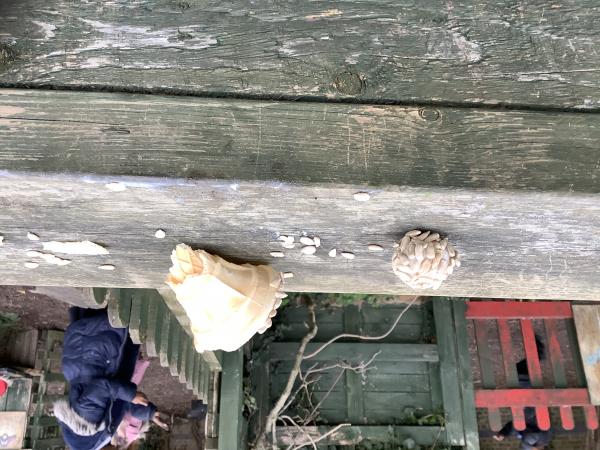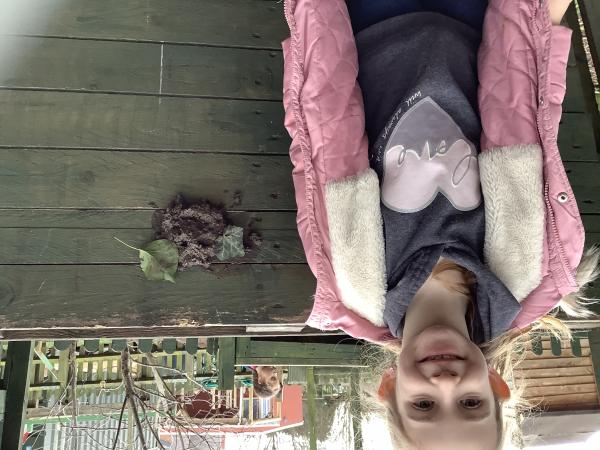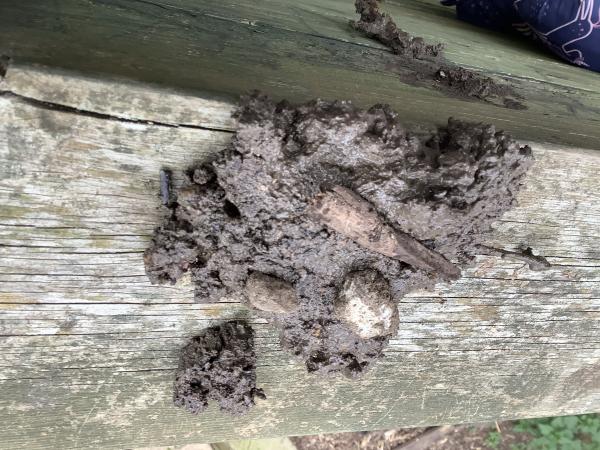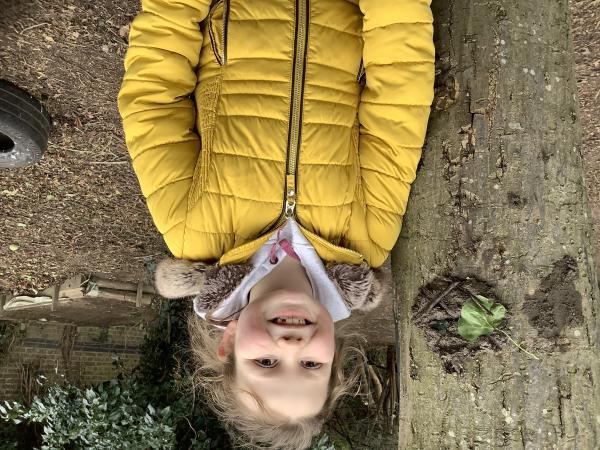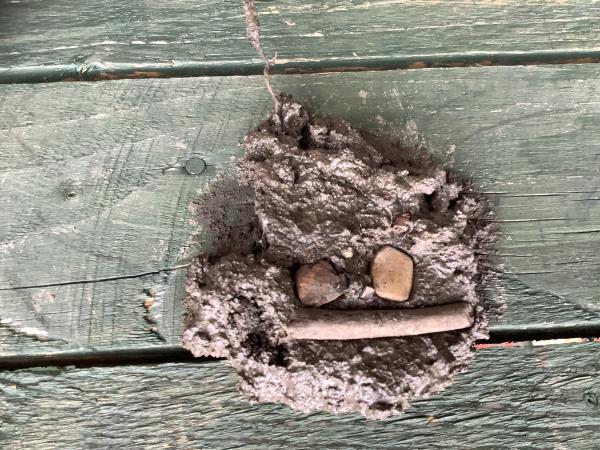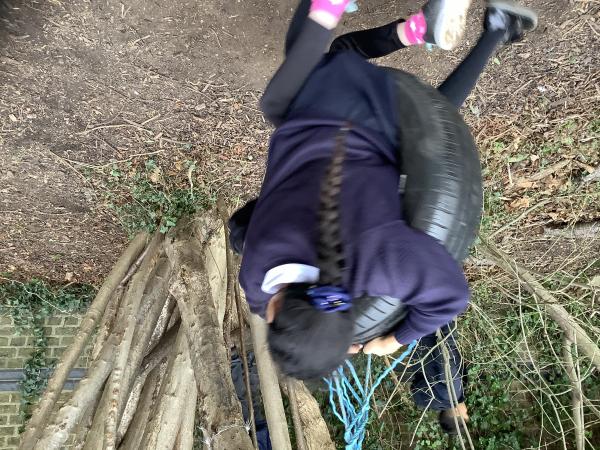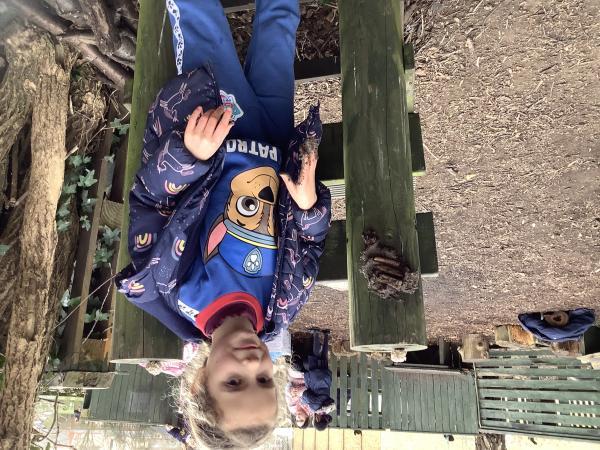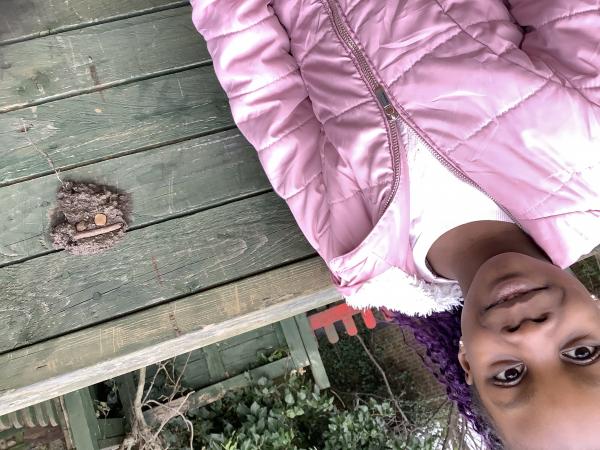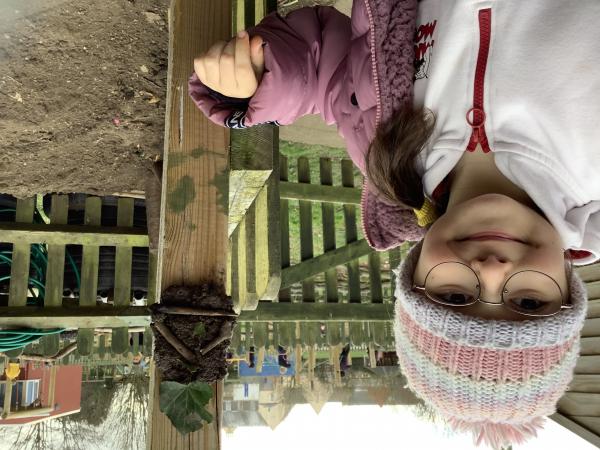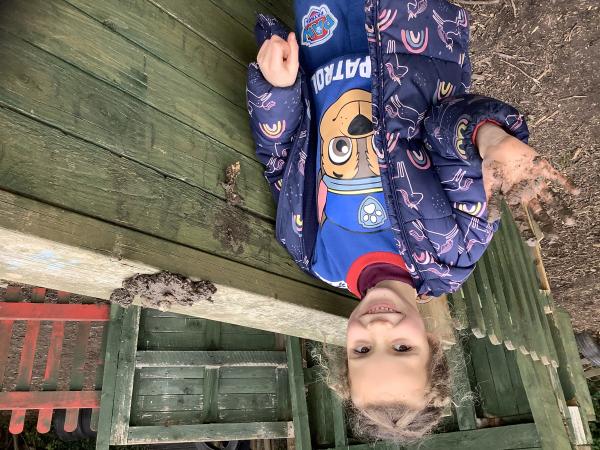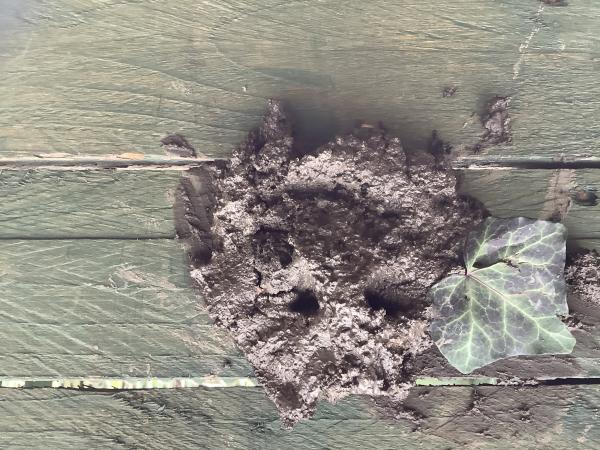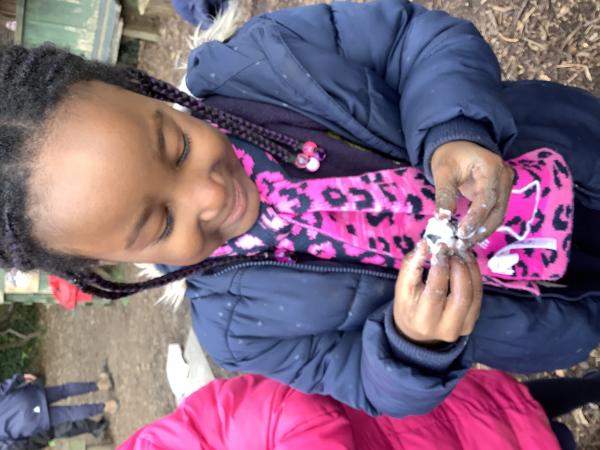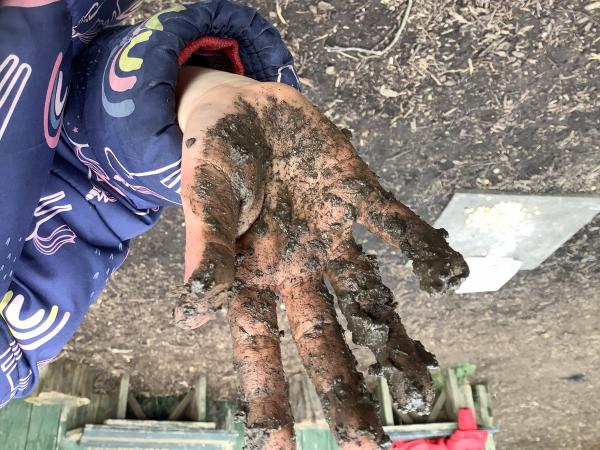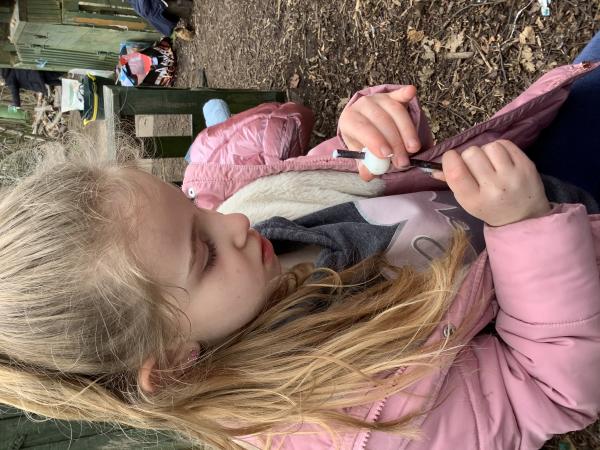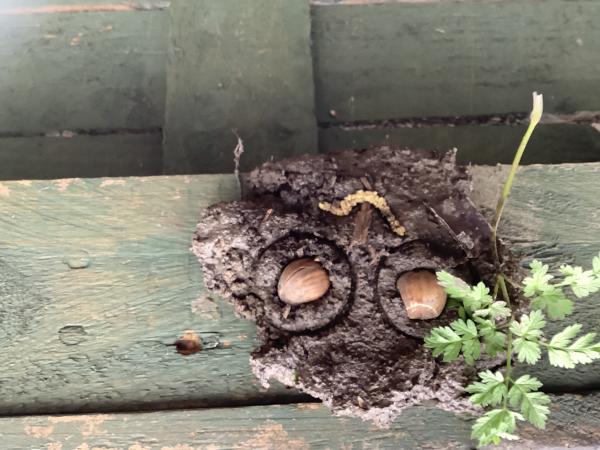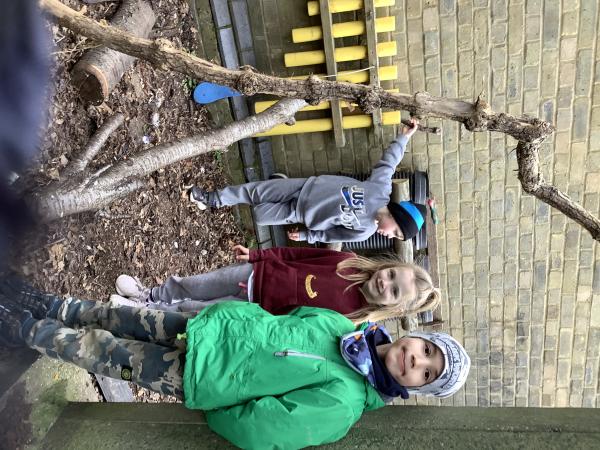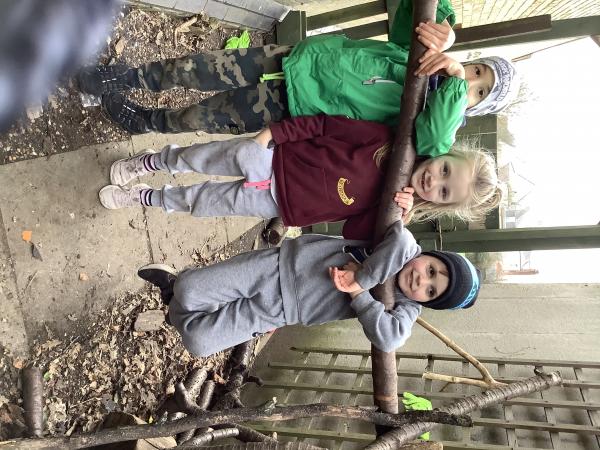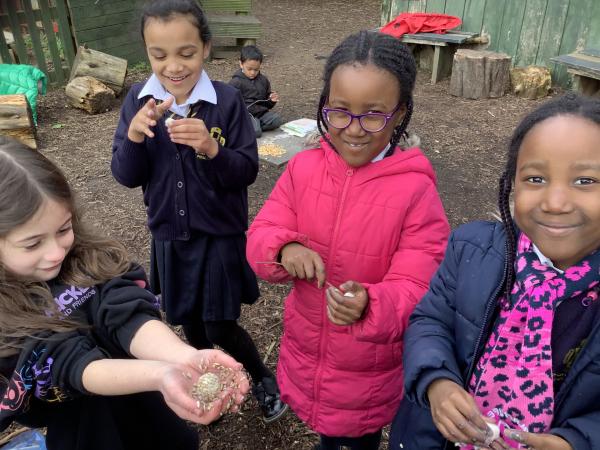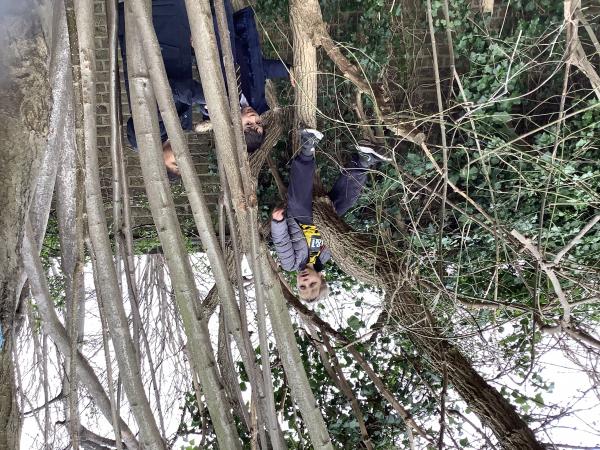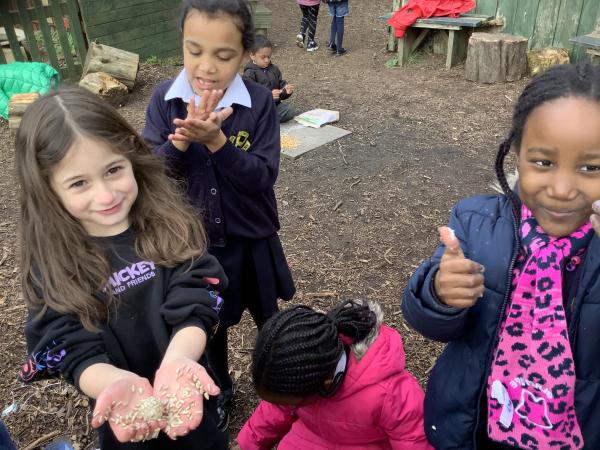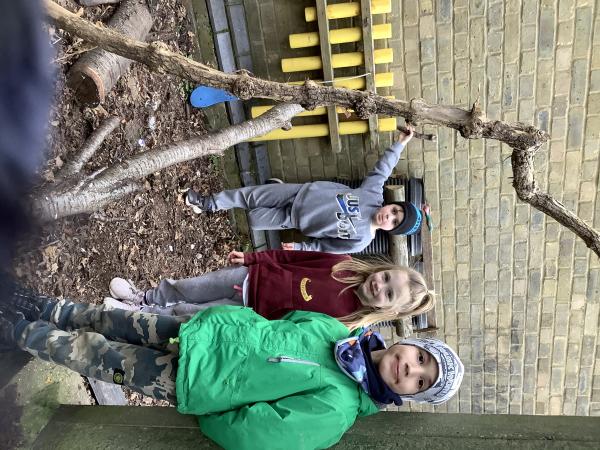 Oysters exploring habitats
Oysters learnt about different habitats. We discussed evergreen and deciduous trees, also how the nature area and beach differ as habitats. We fed the birds and managed to bird watch - finding a very friendly robin who came down to say hello.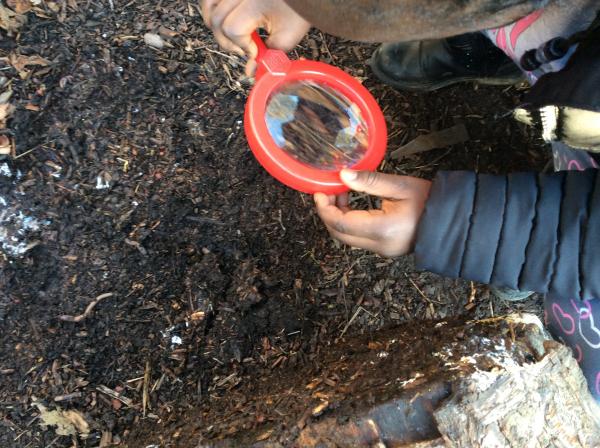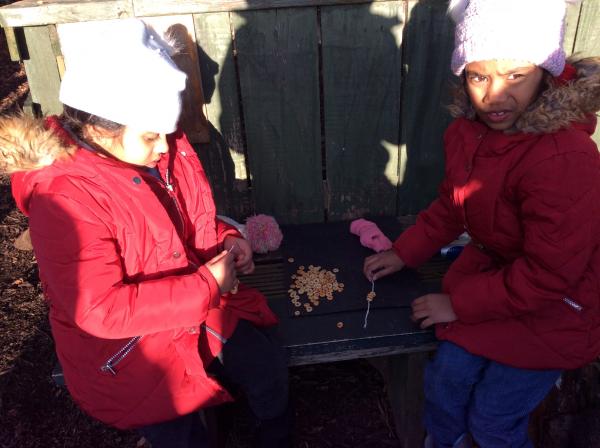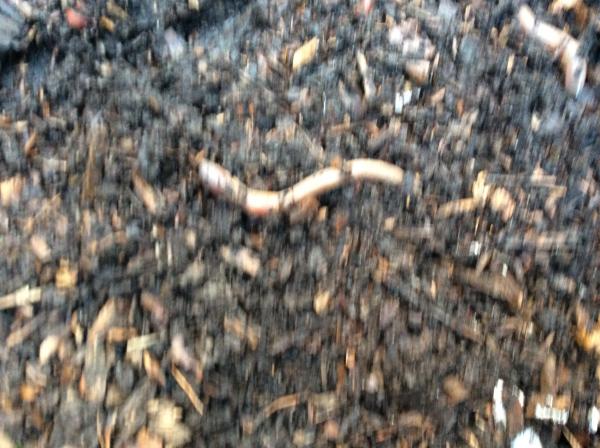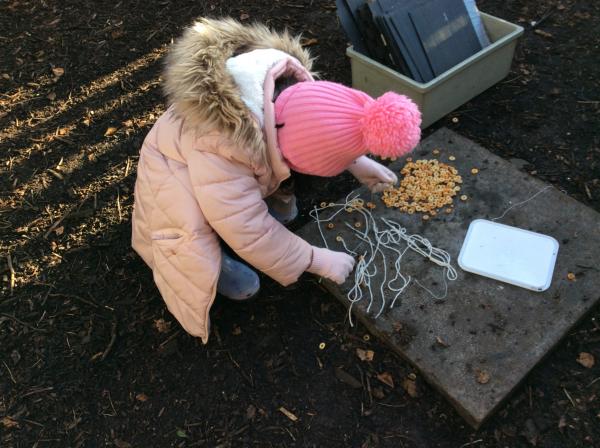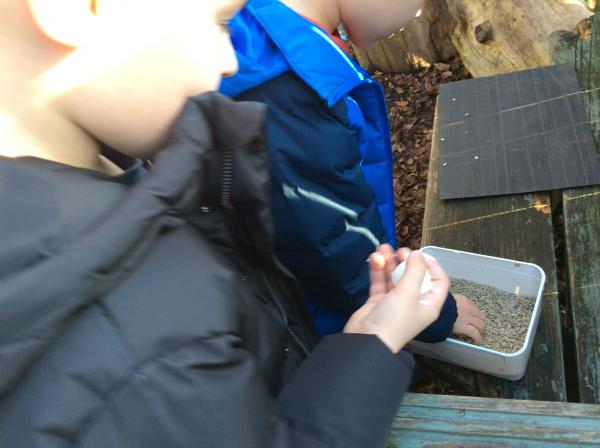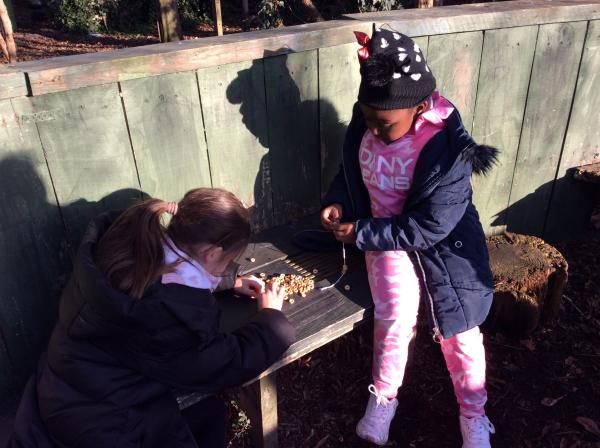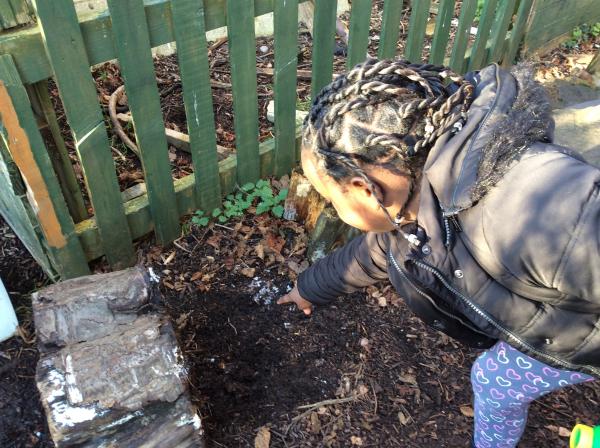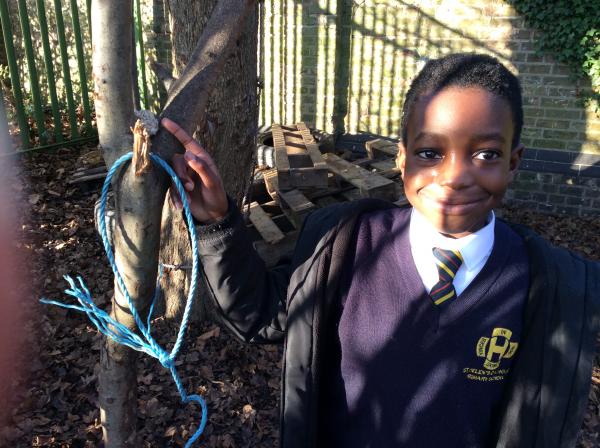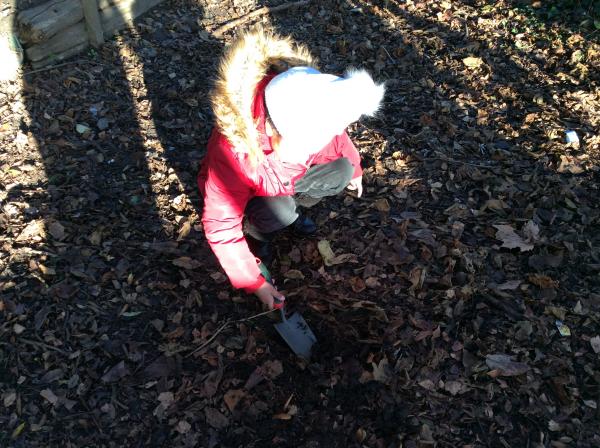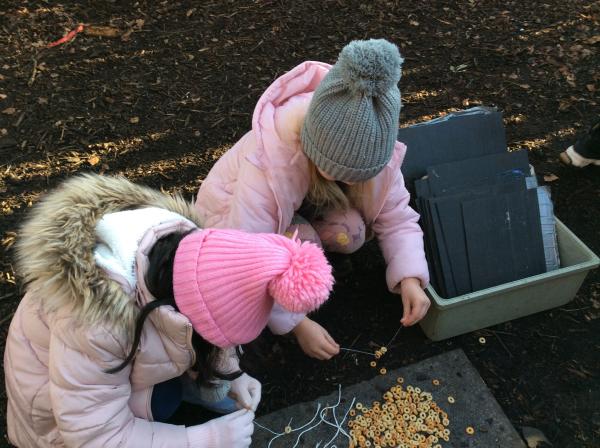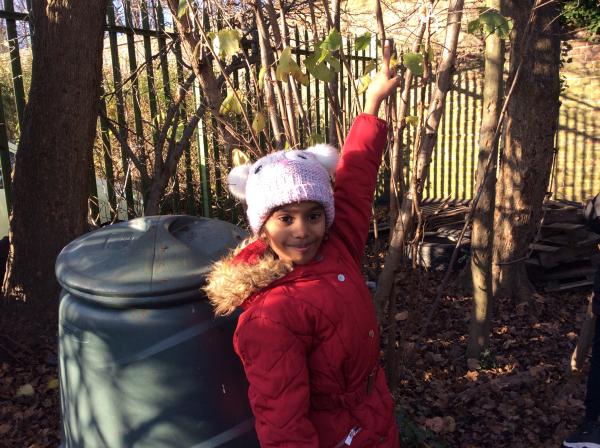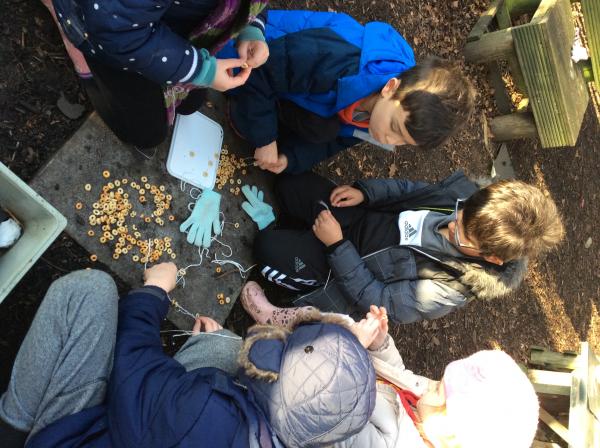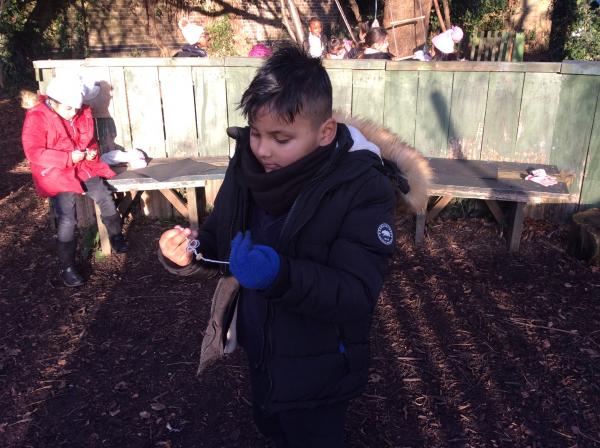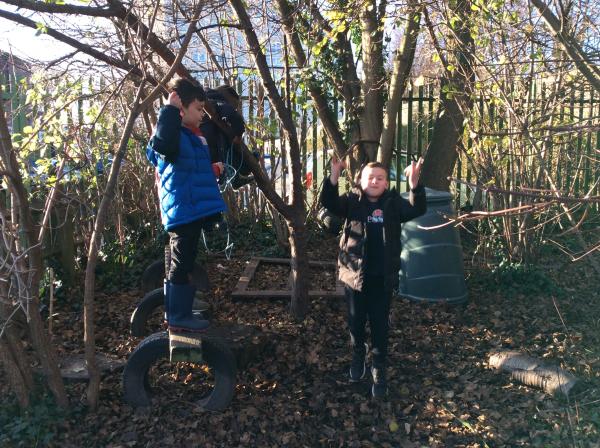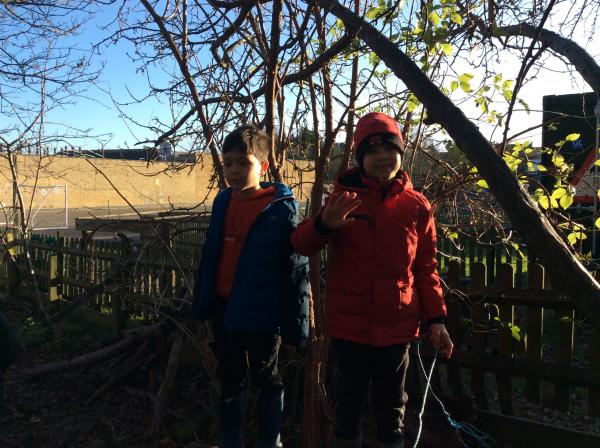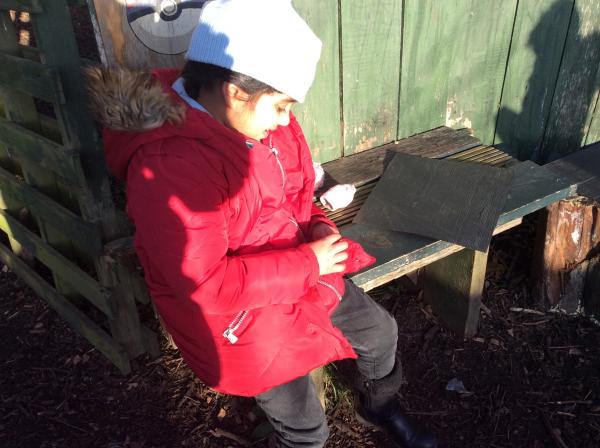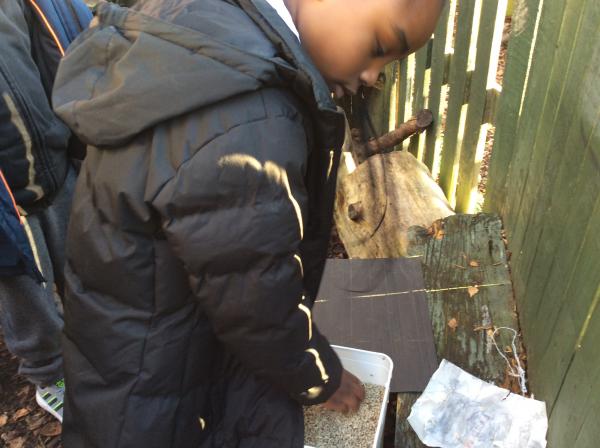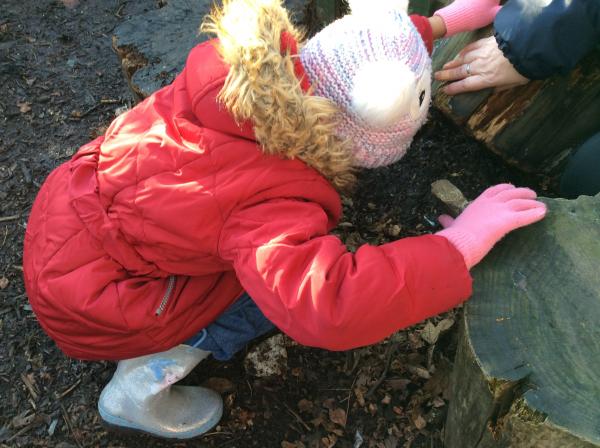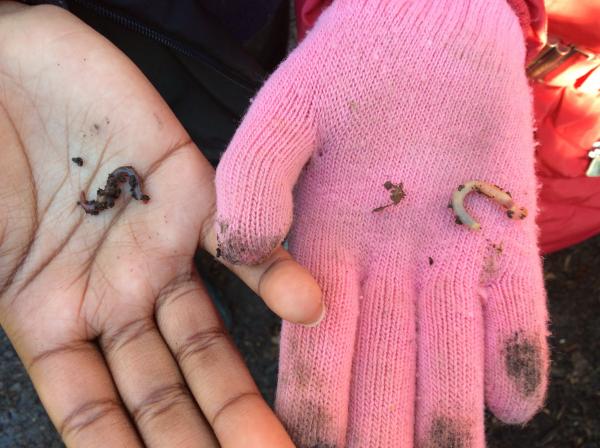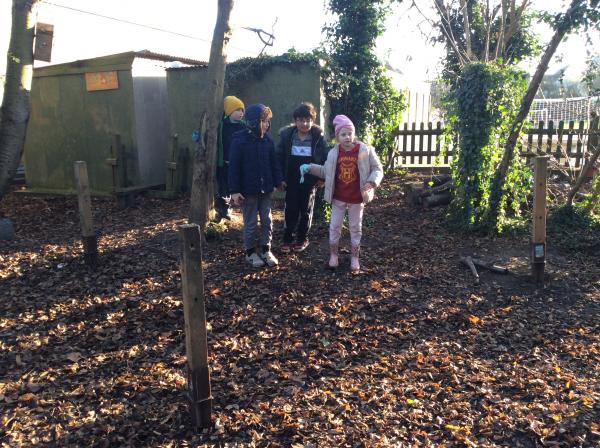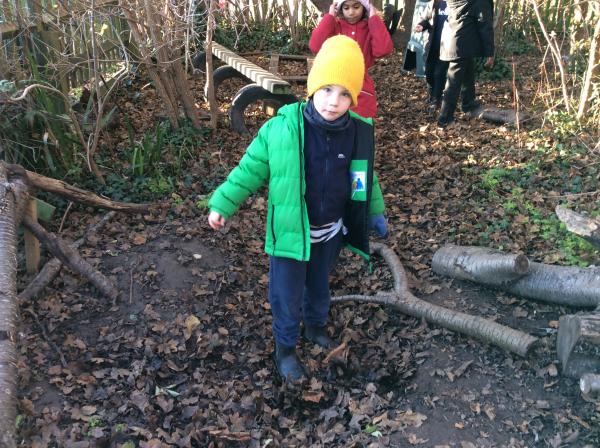 Oysters in the Nature Area
Oysters enjoyed their chilly day in the nature area. We started colour matching and using our observational skills to find the fairy doors dotted around the nature area. After this, we built our own homes for little teddies, testing whether they were waterproof and warm. Later in the day, Oysters enjoyed tasty smores - marshmallows with biscuits. We also discussed natural and man-made materials describing their features and uses.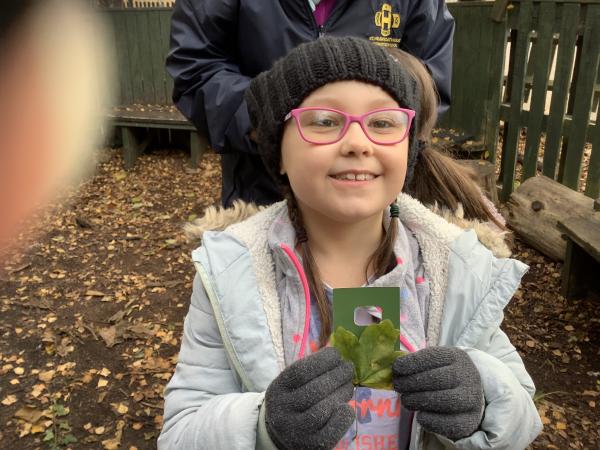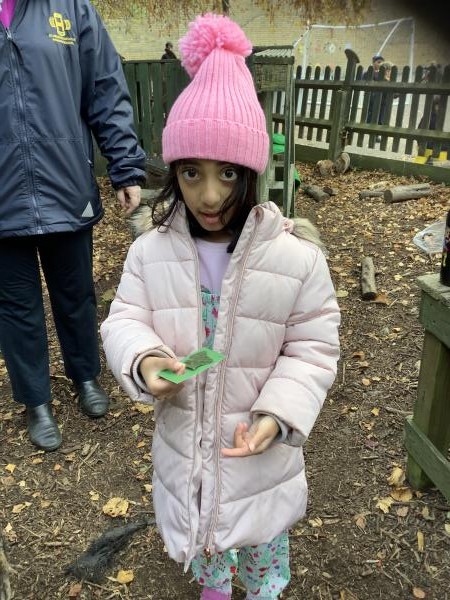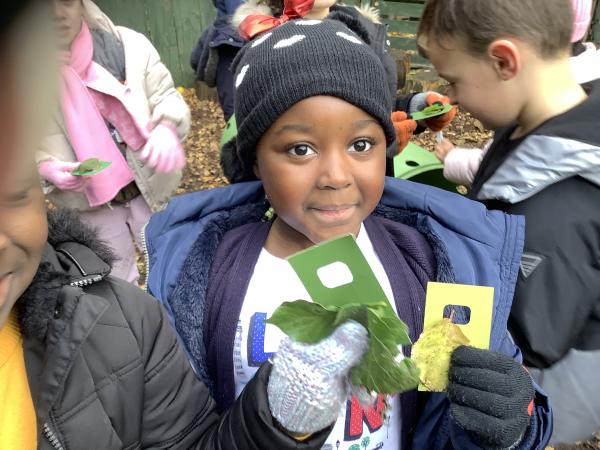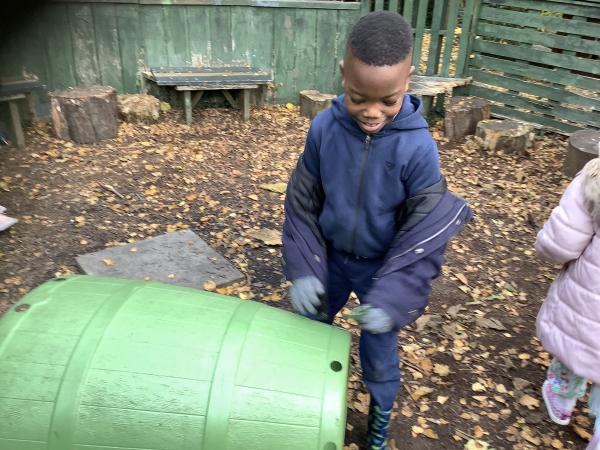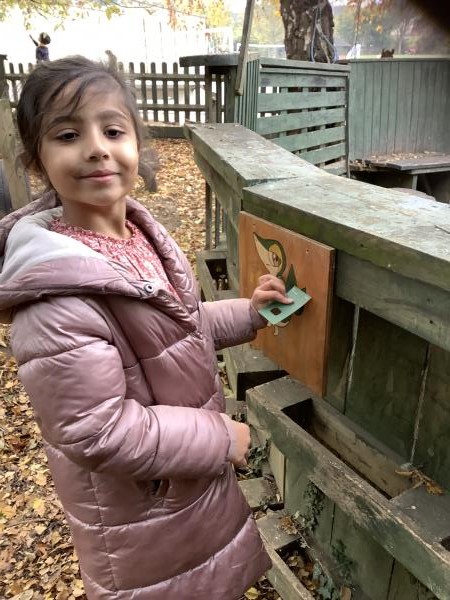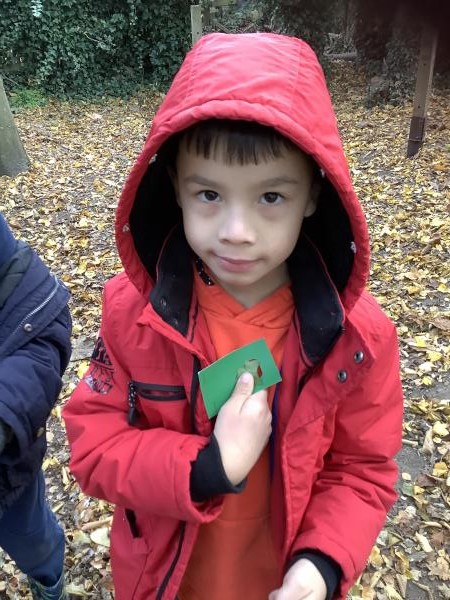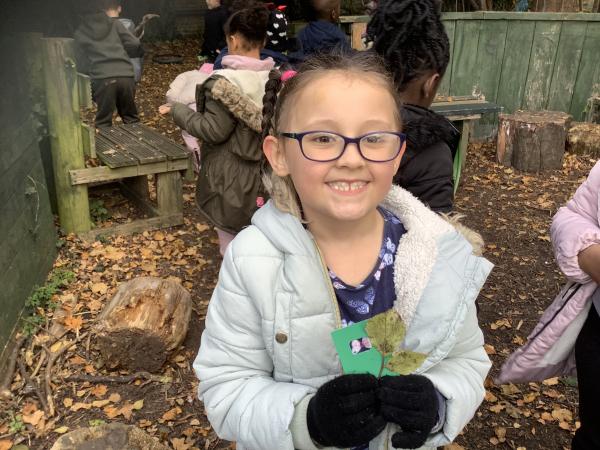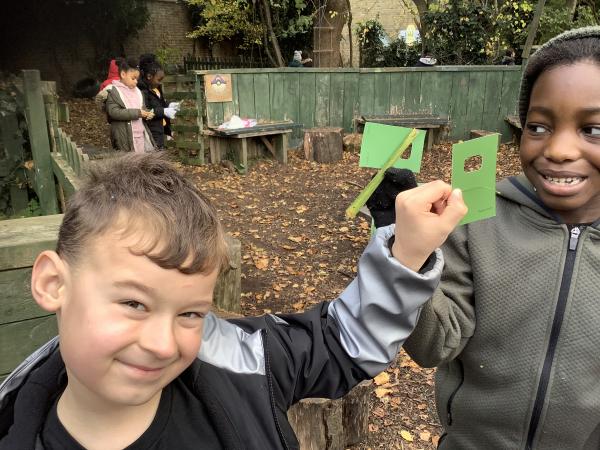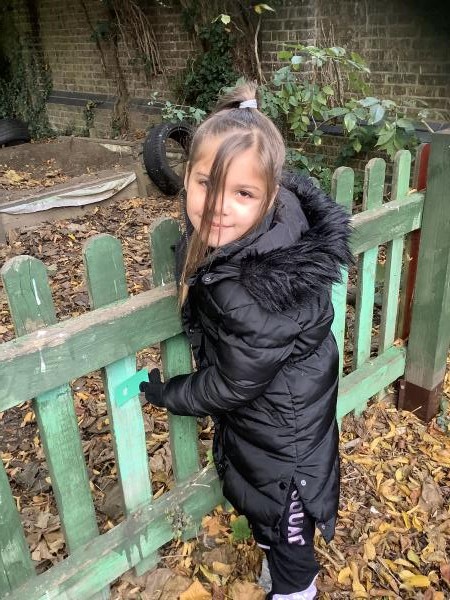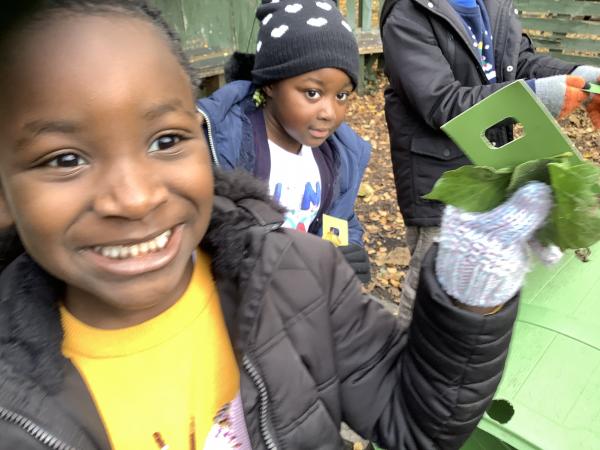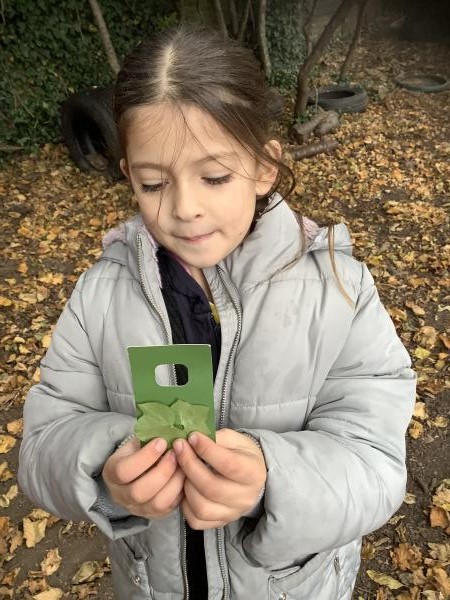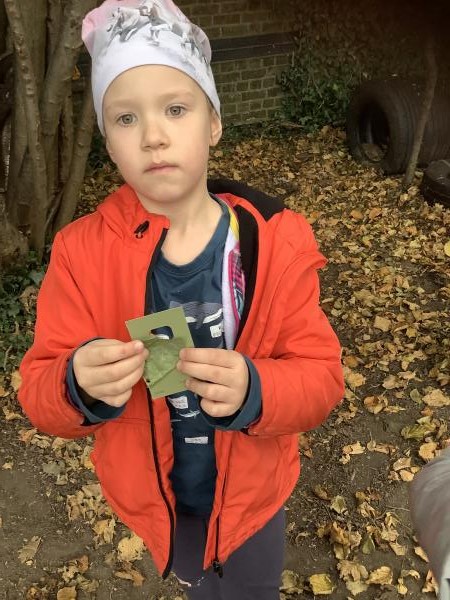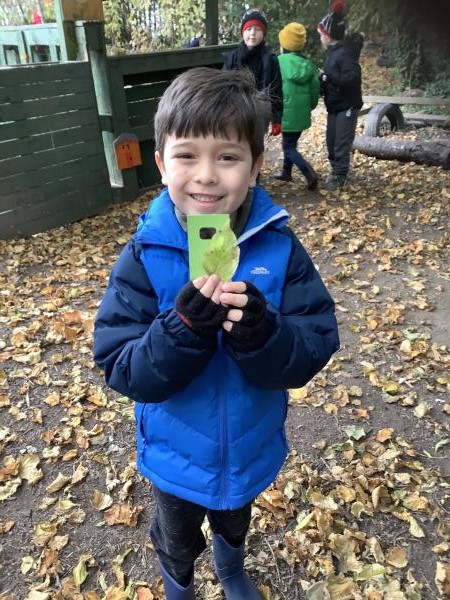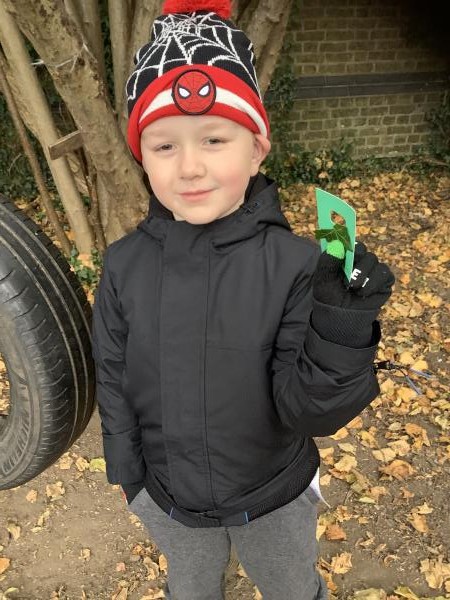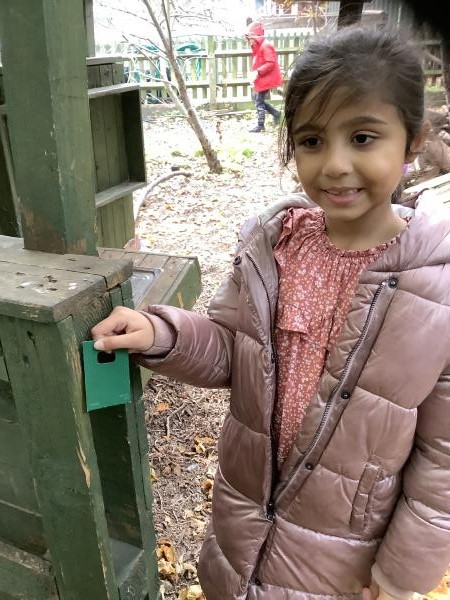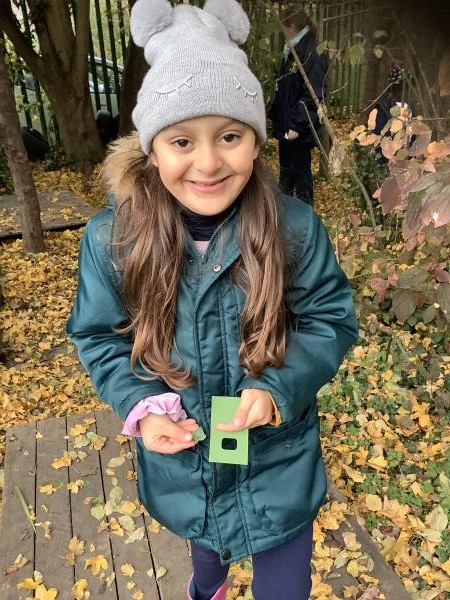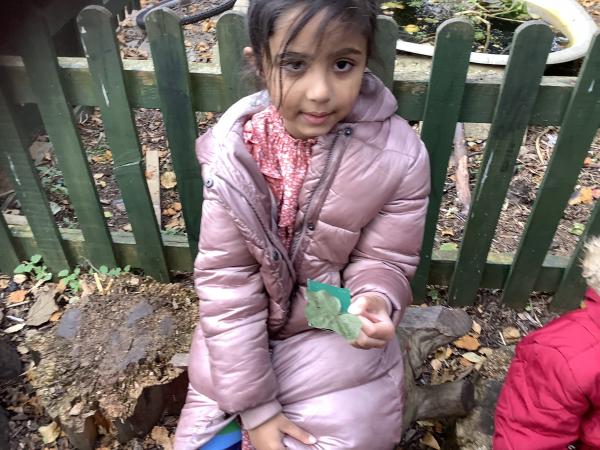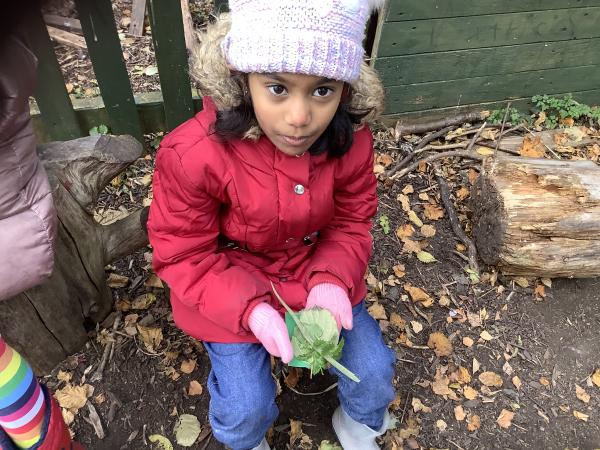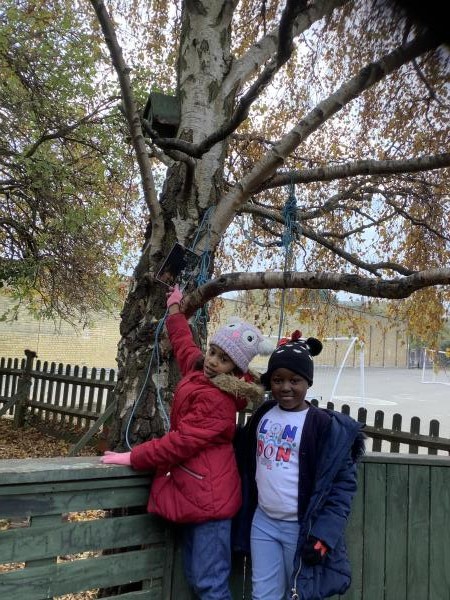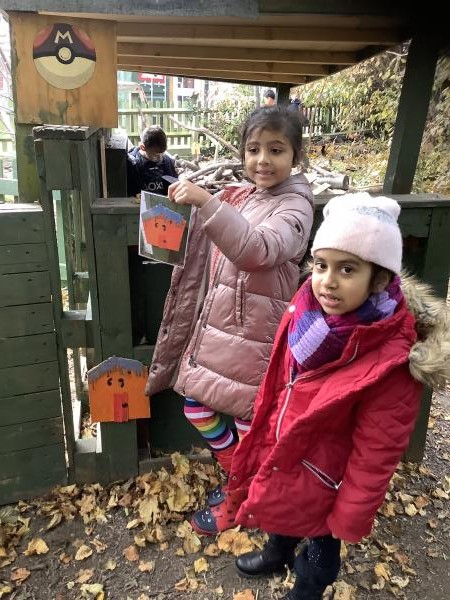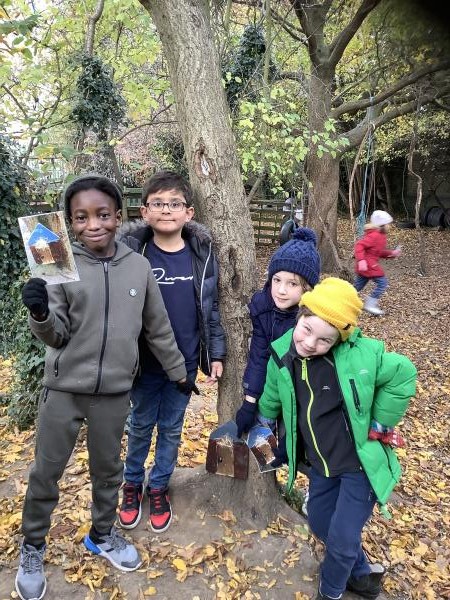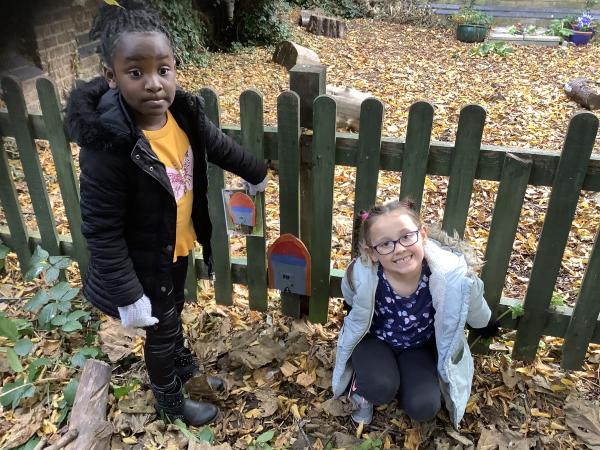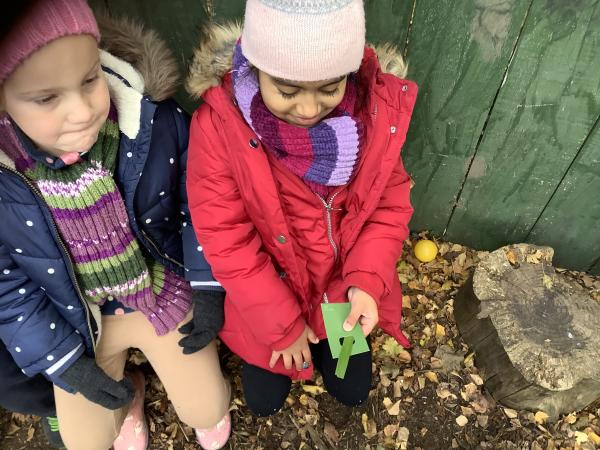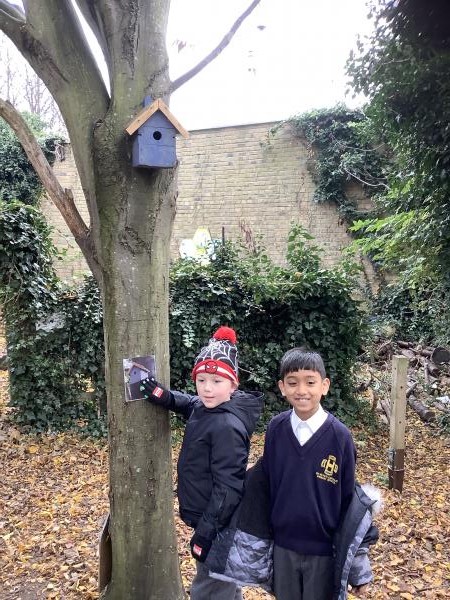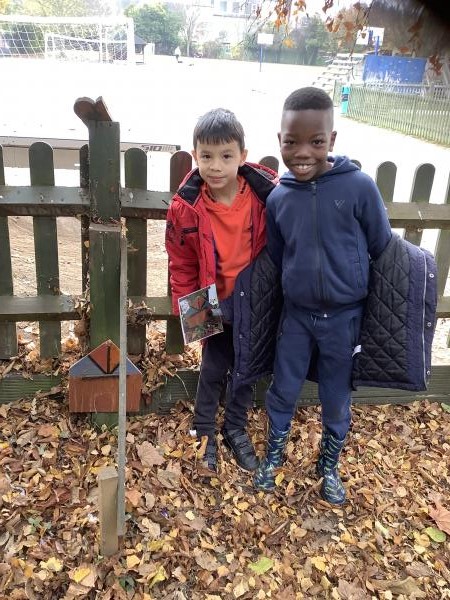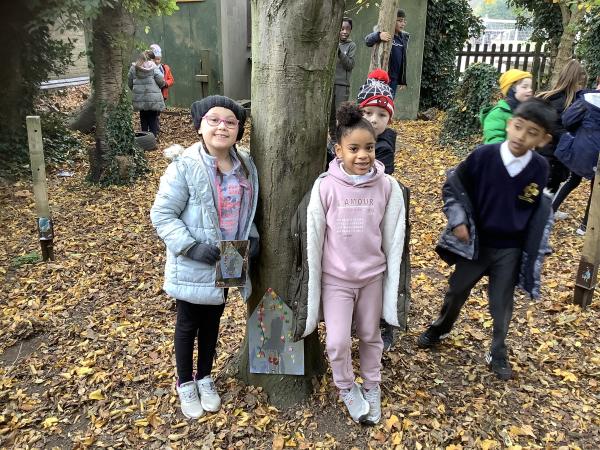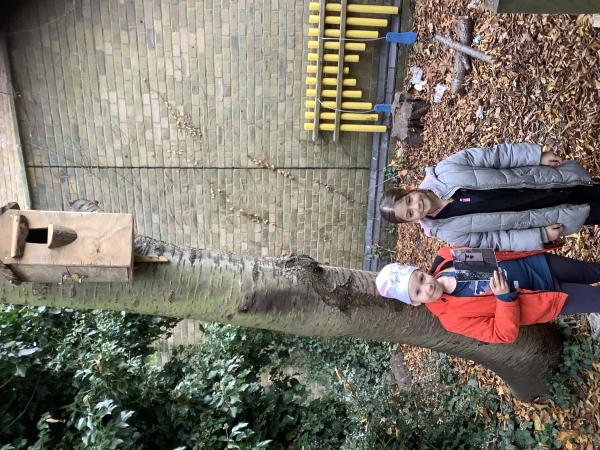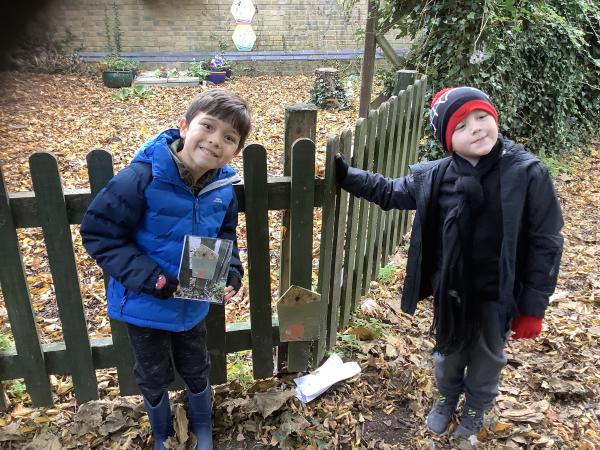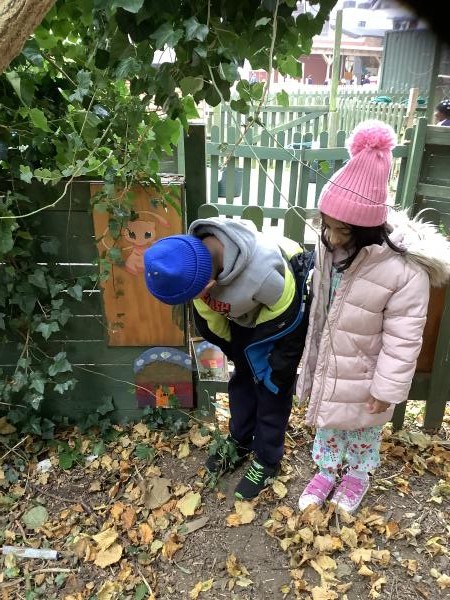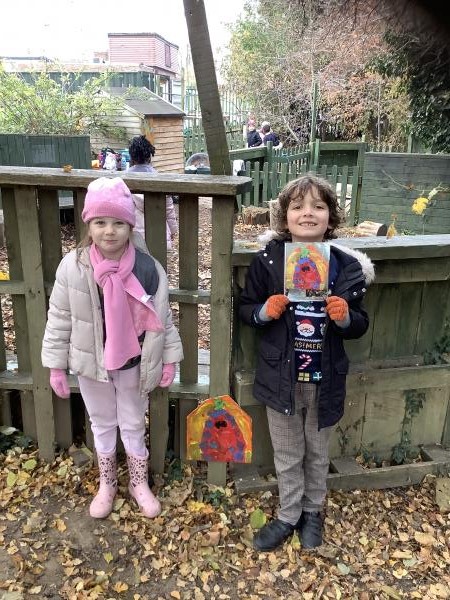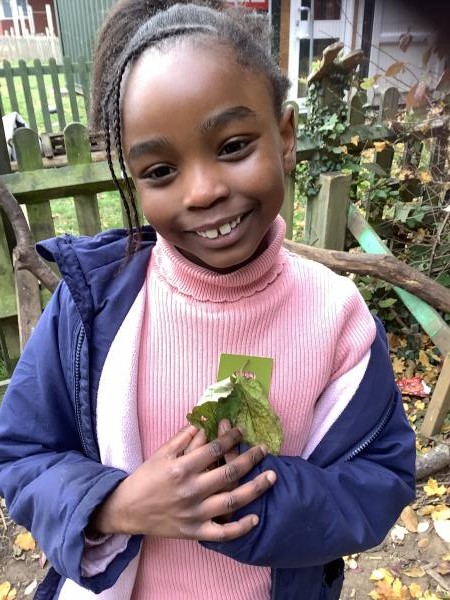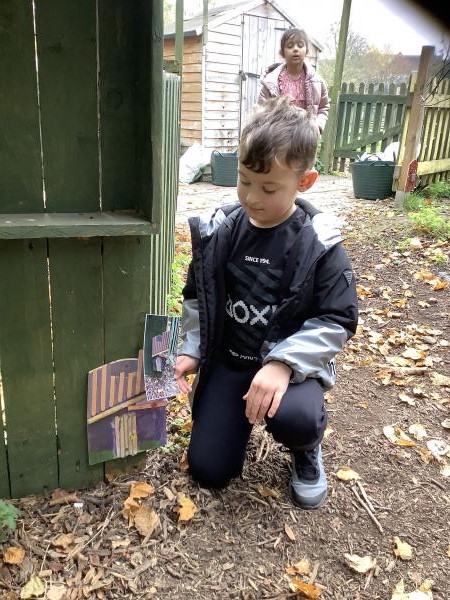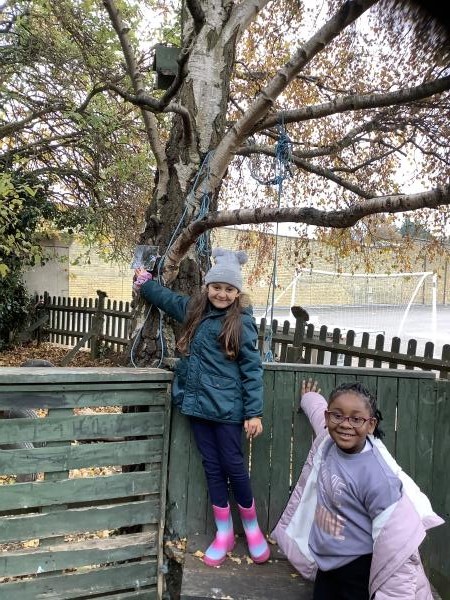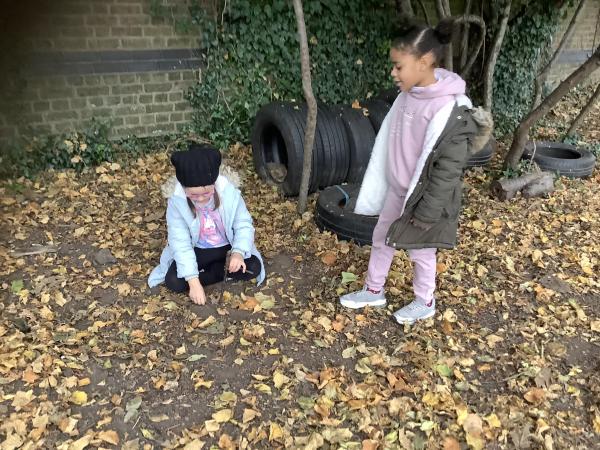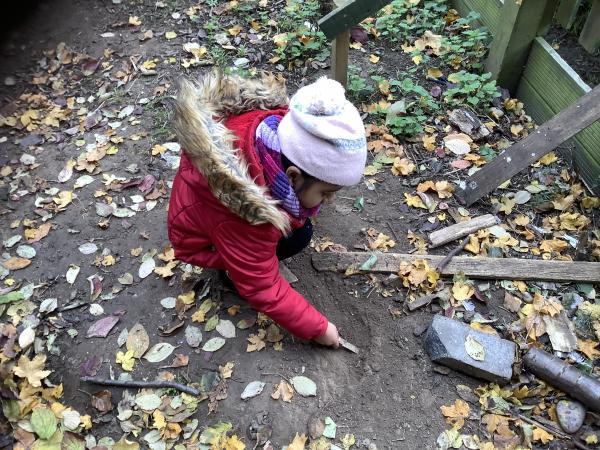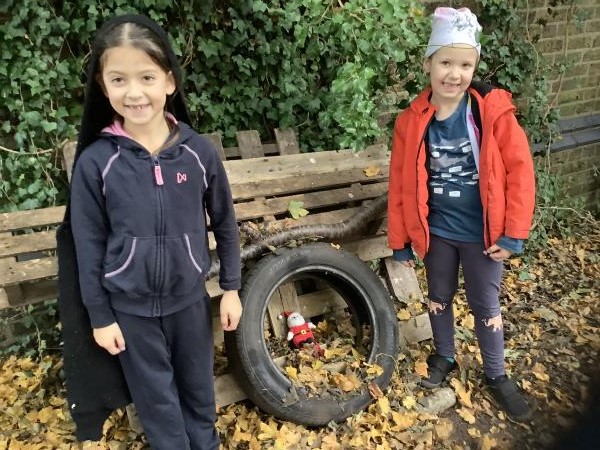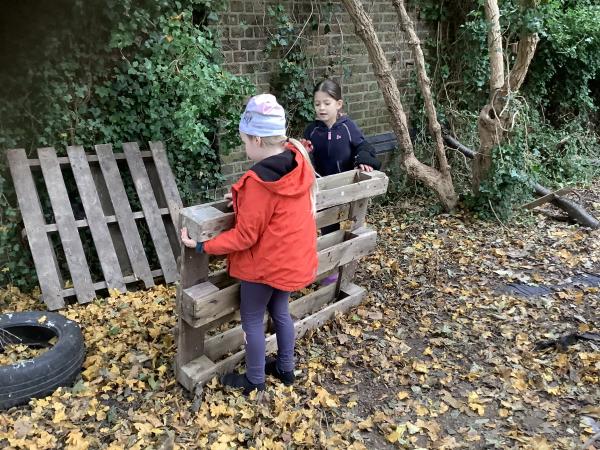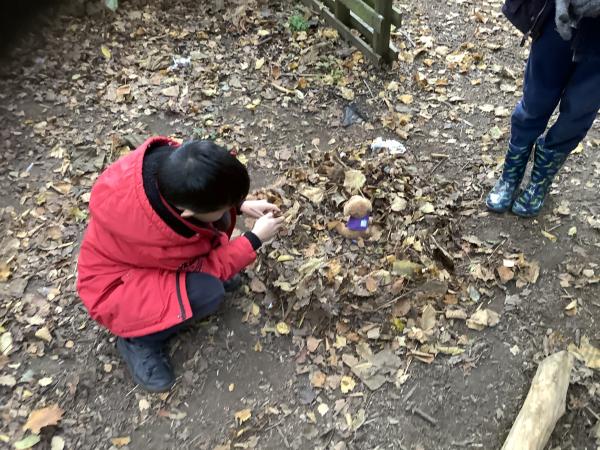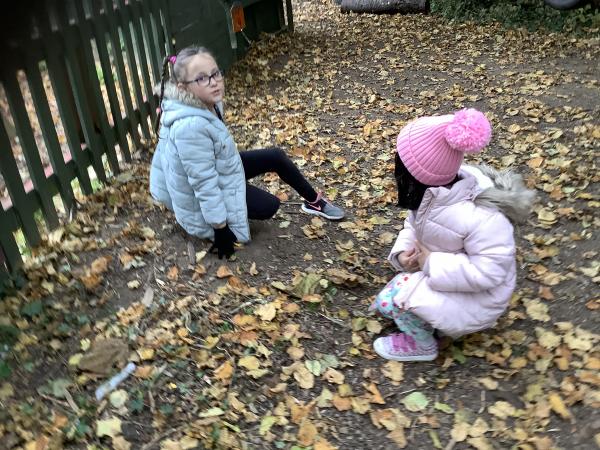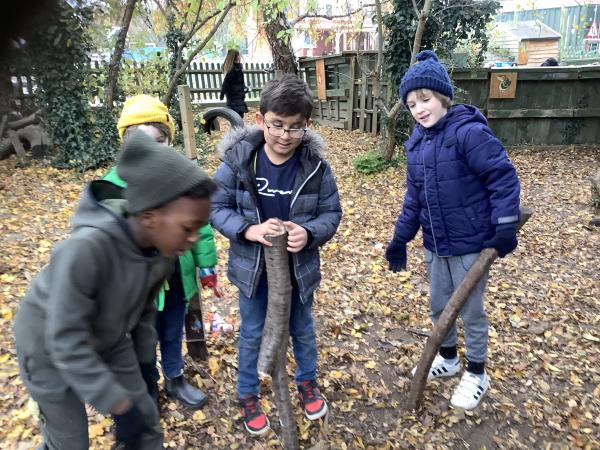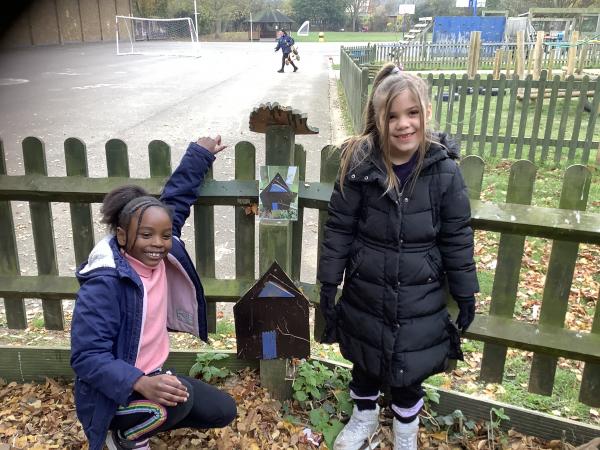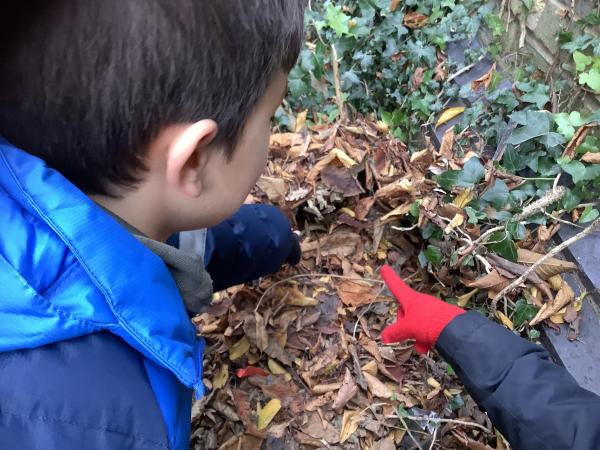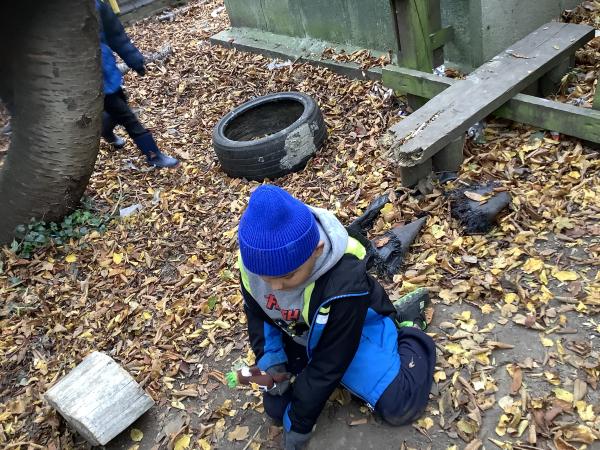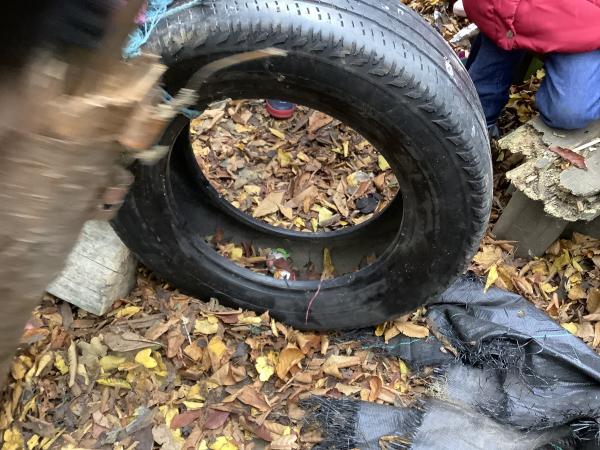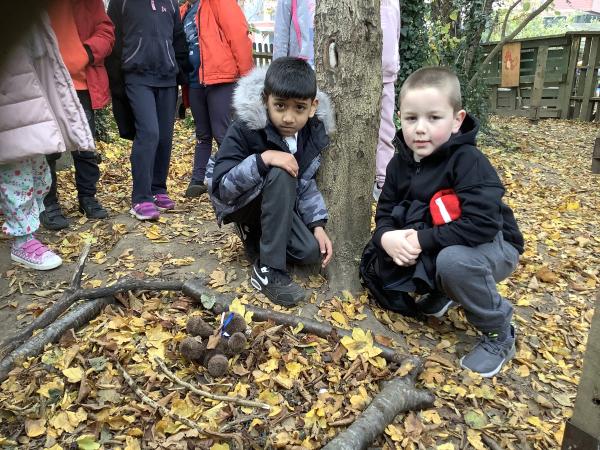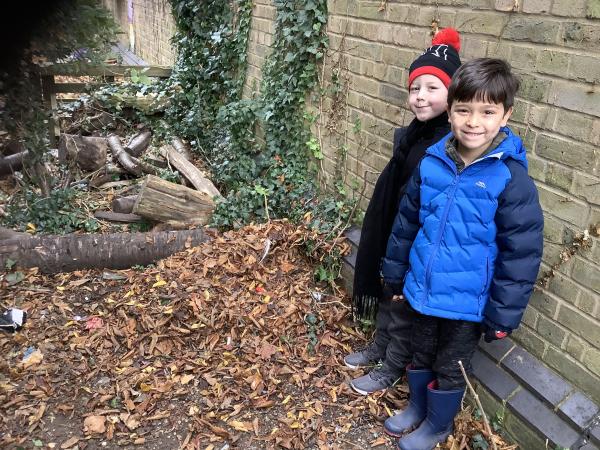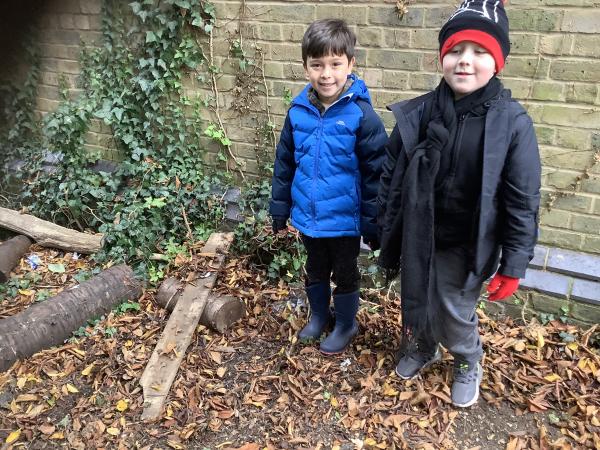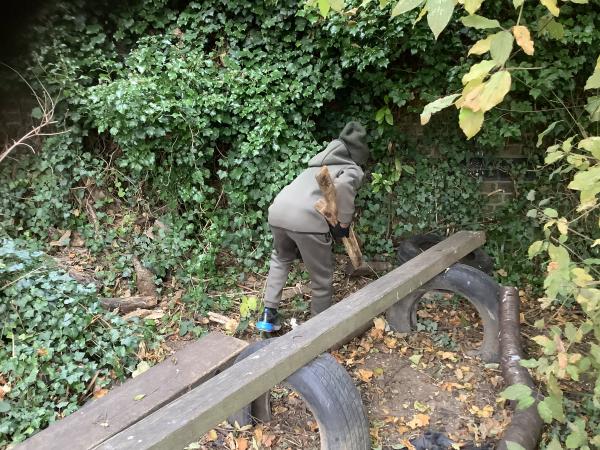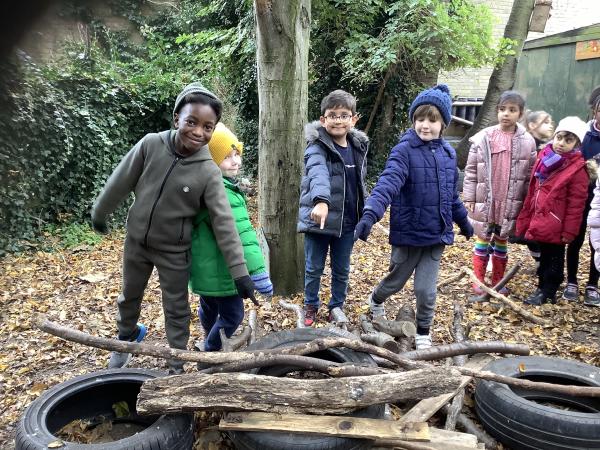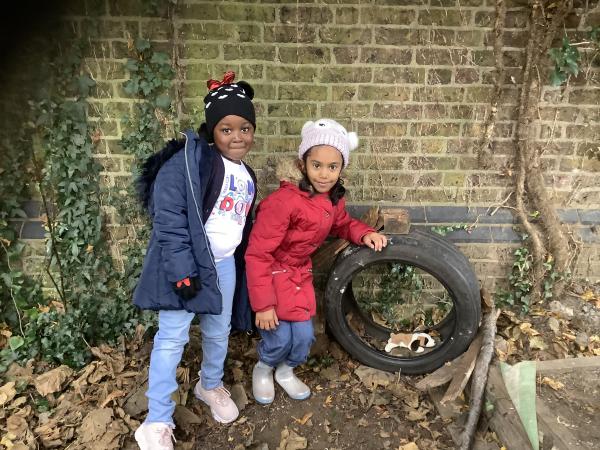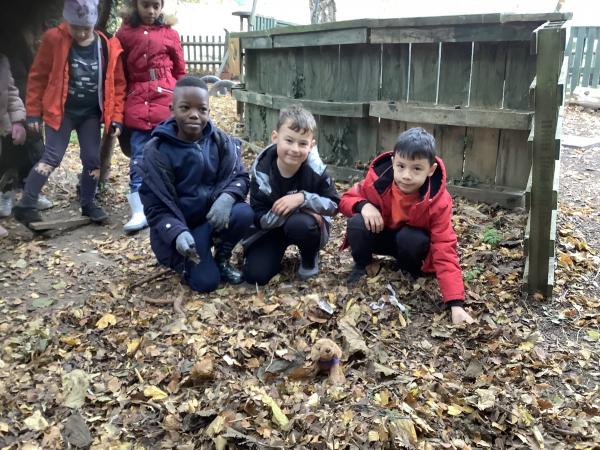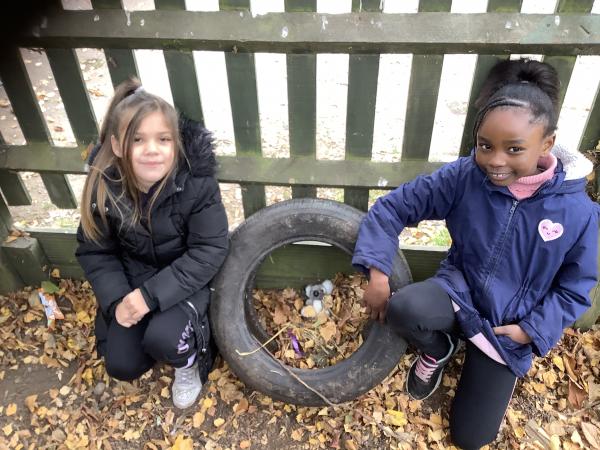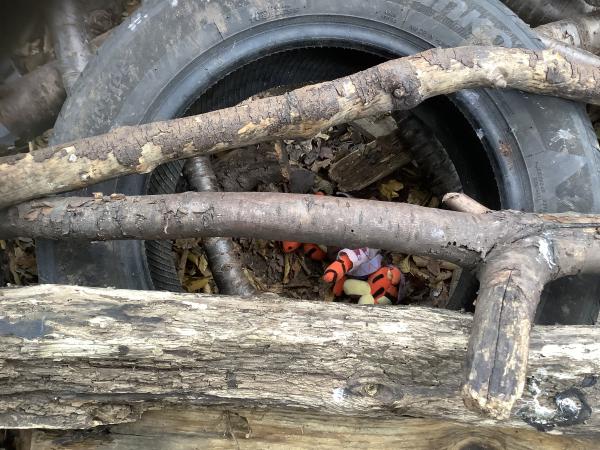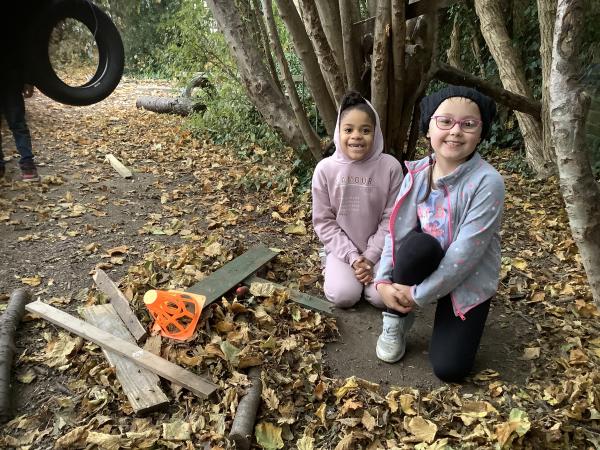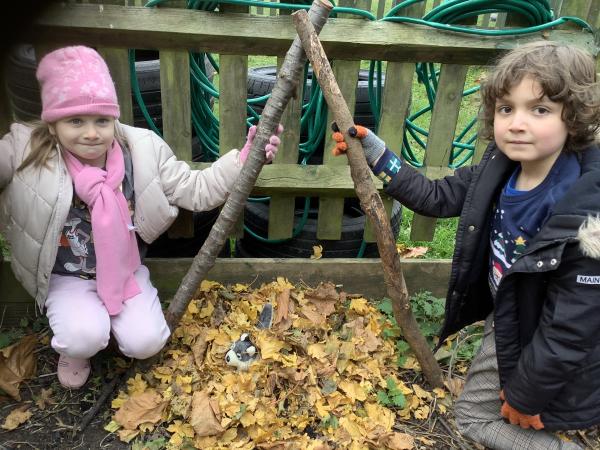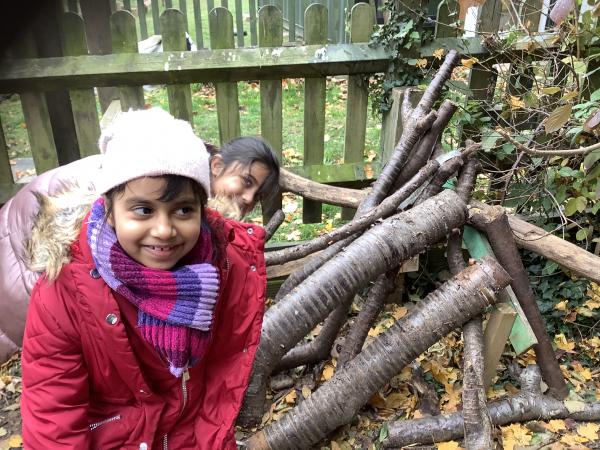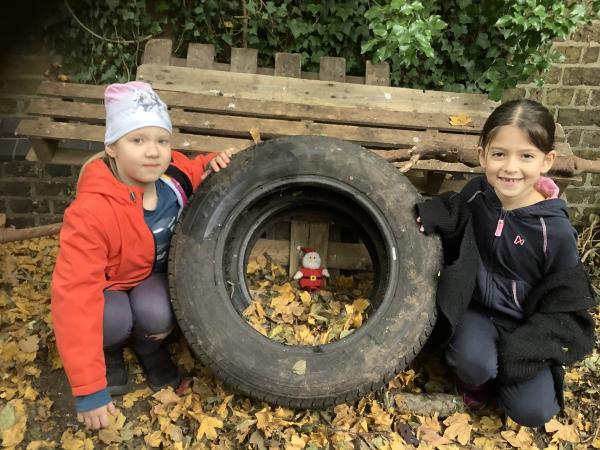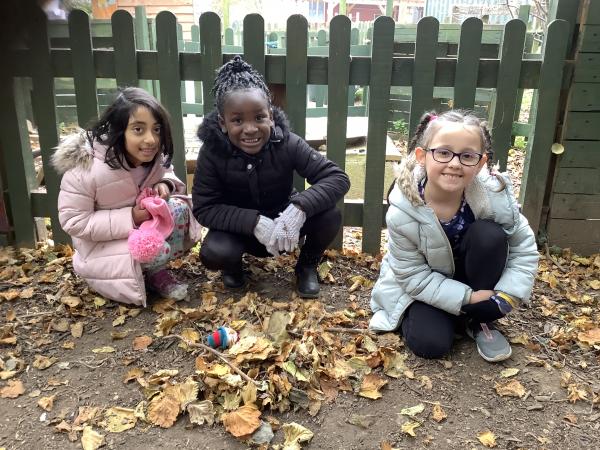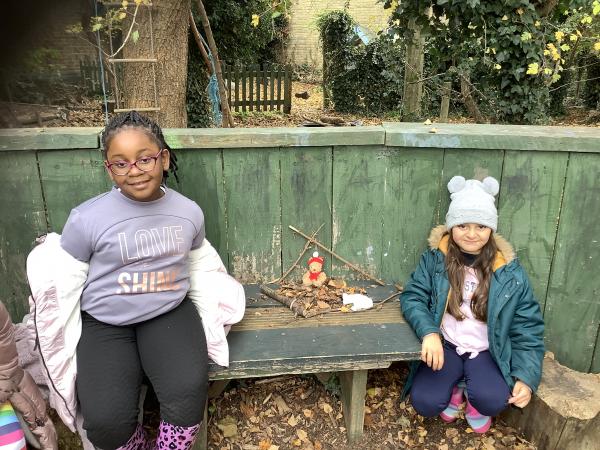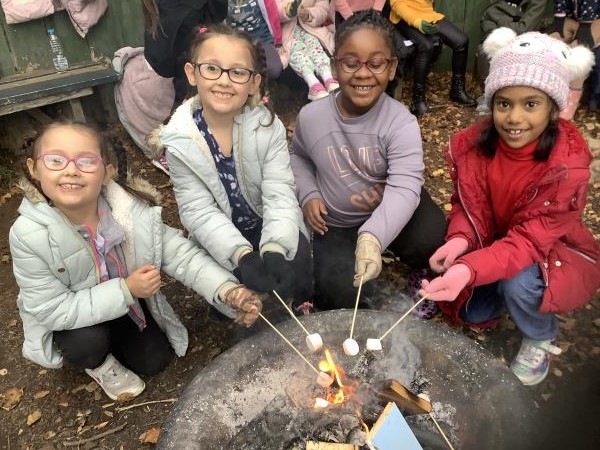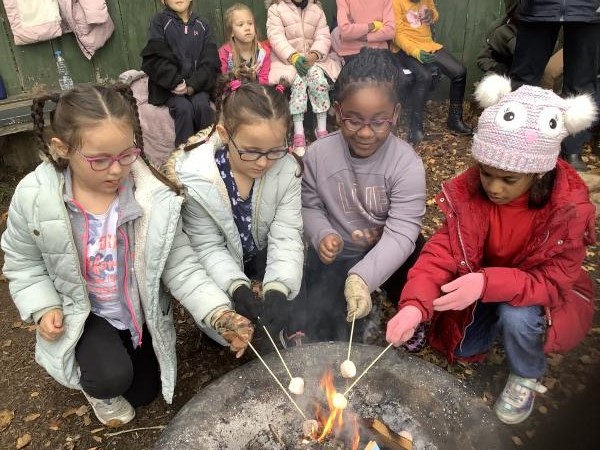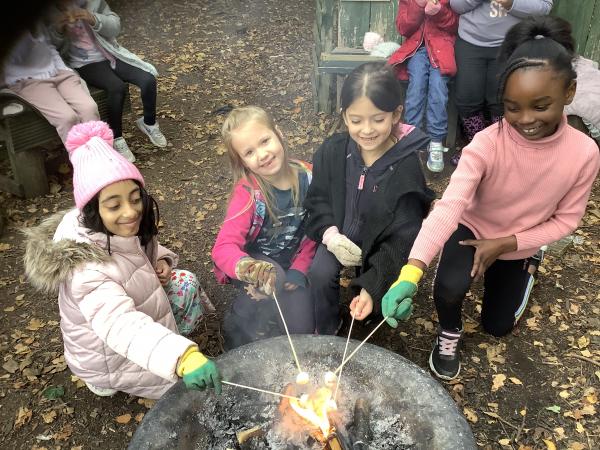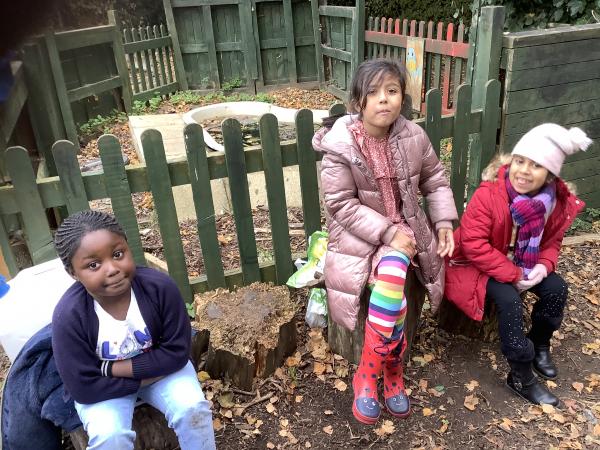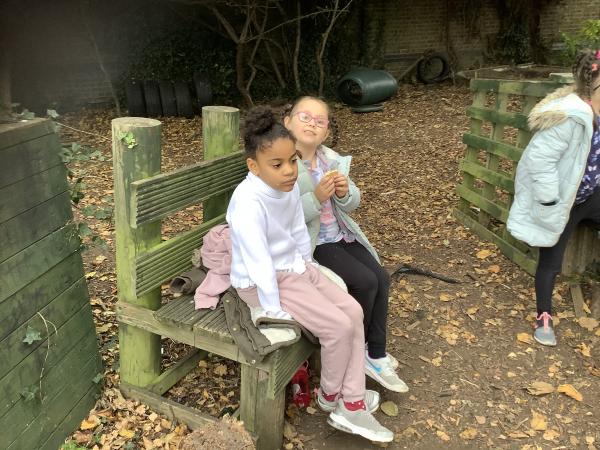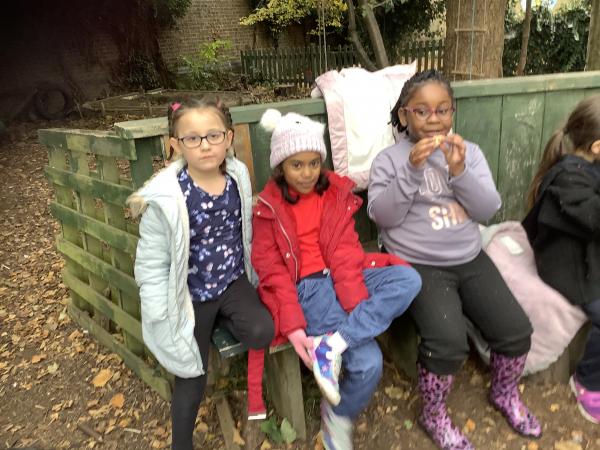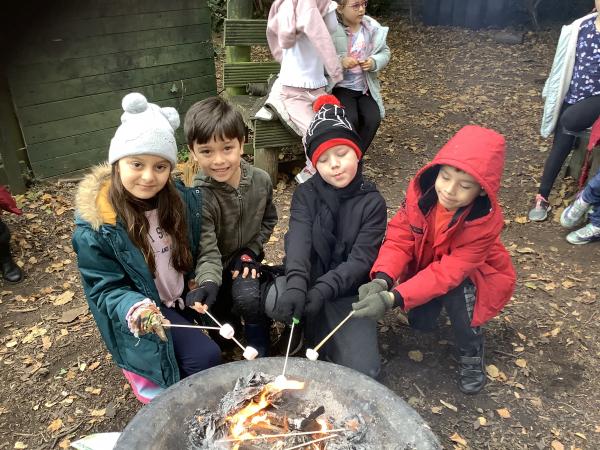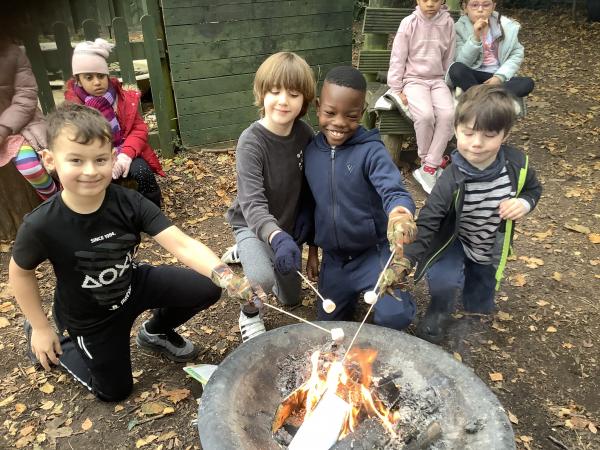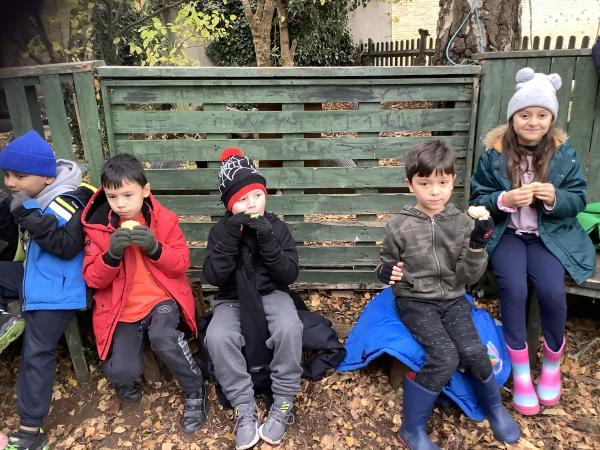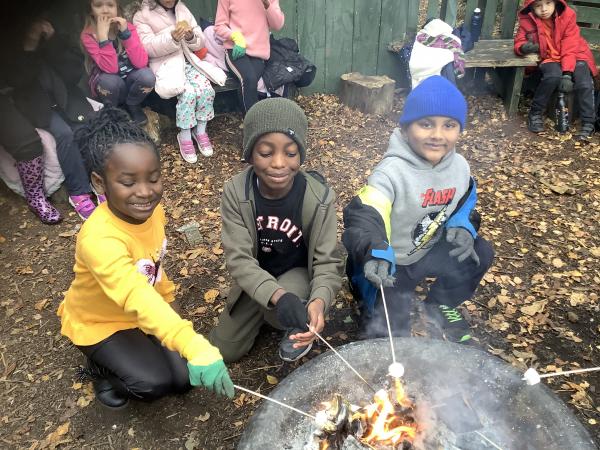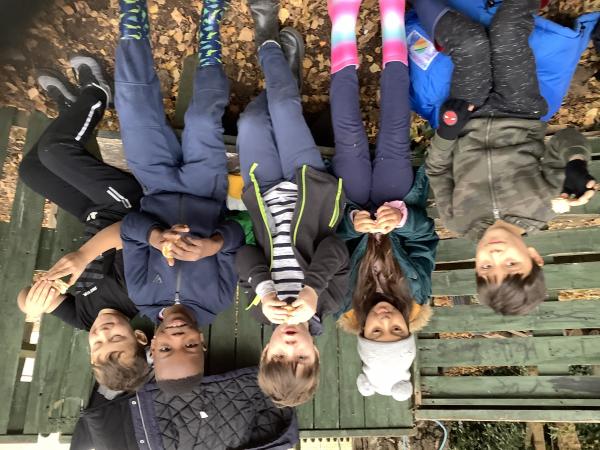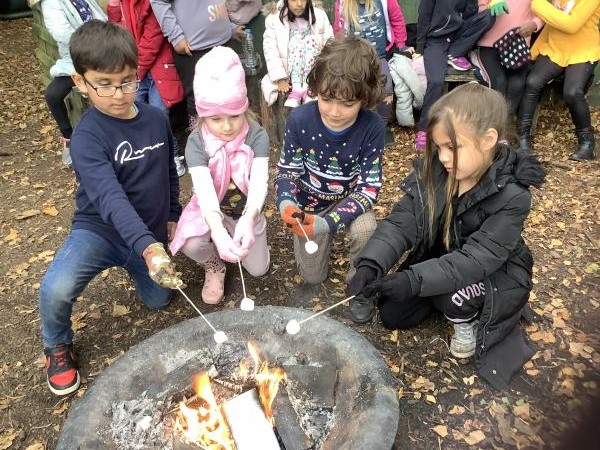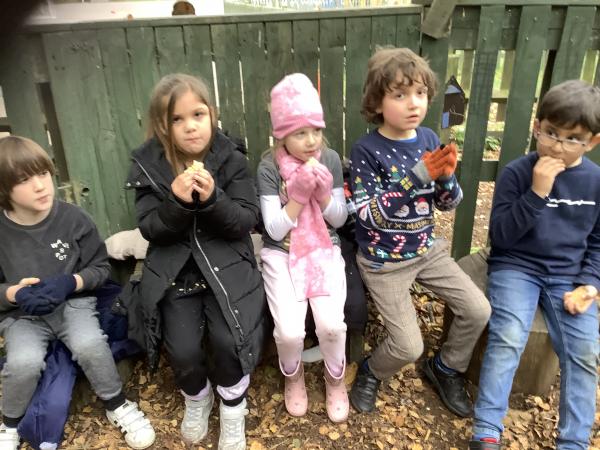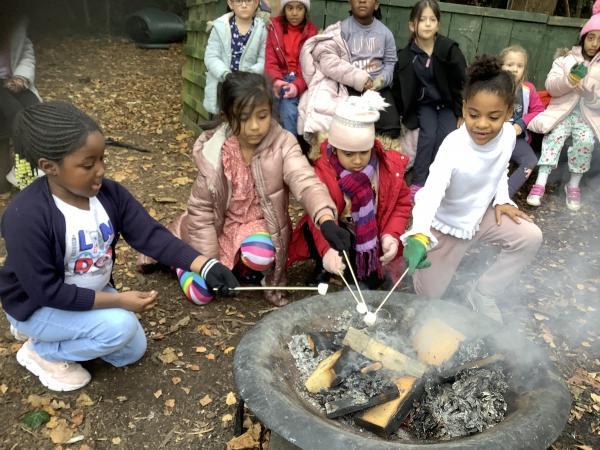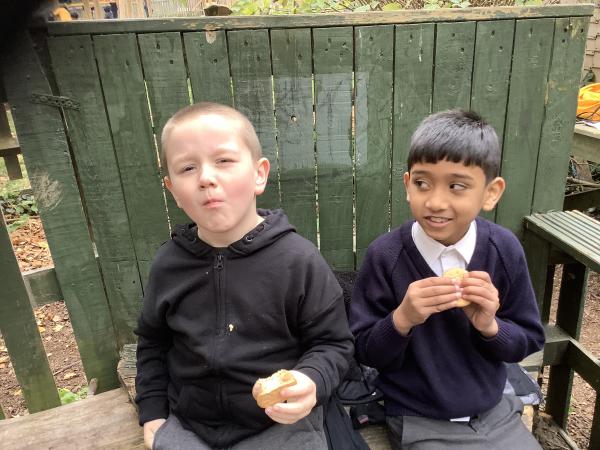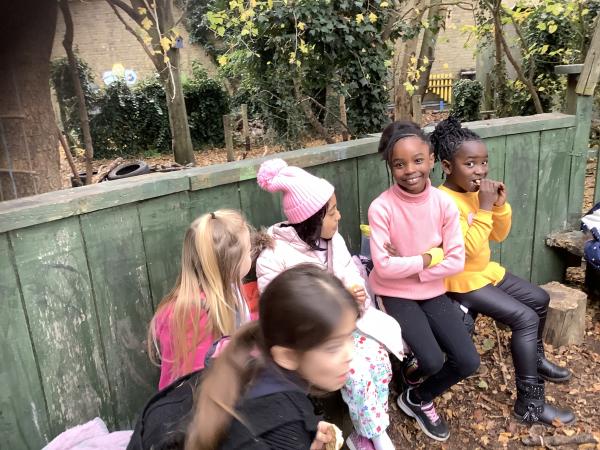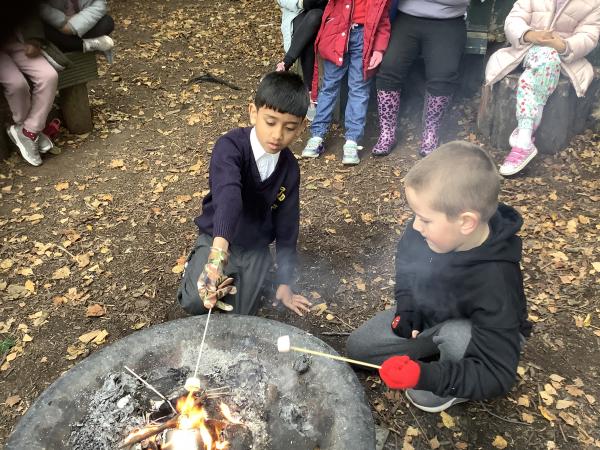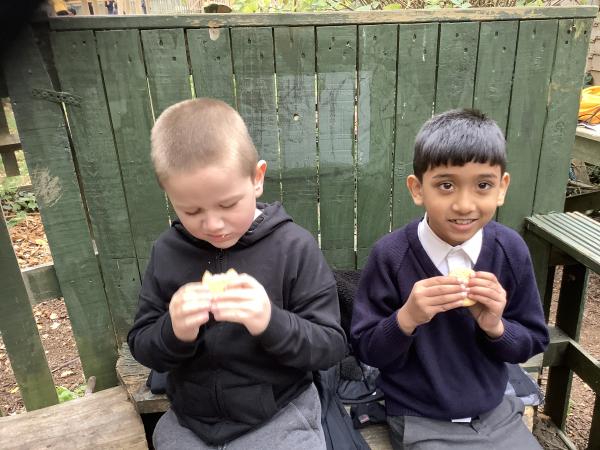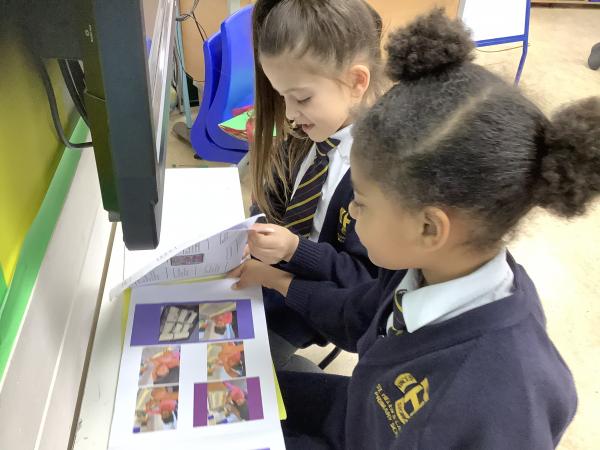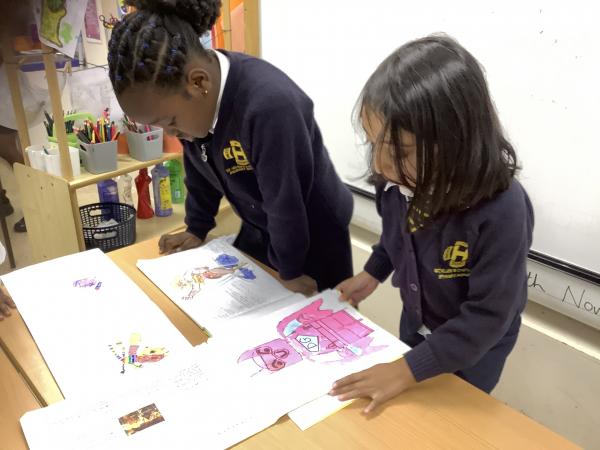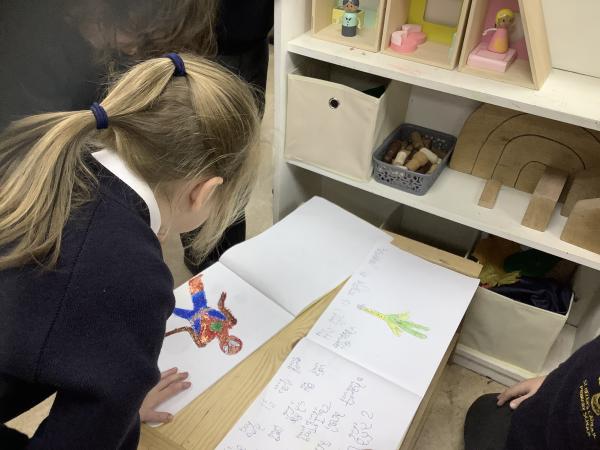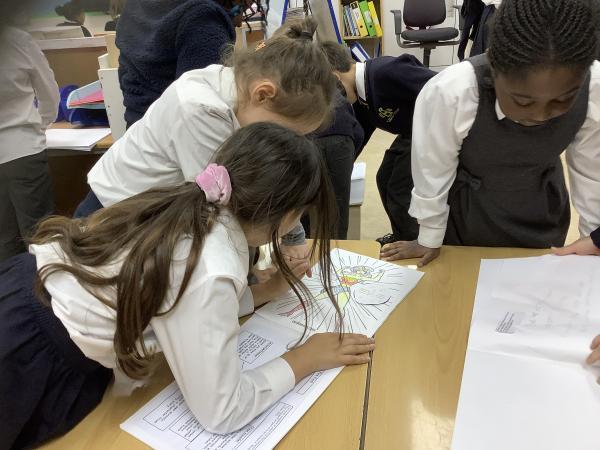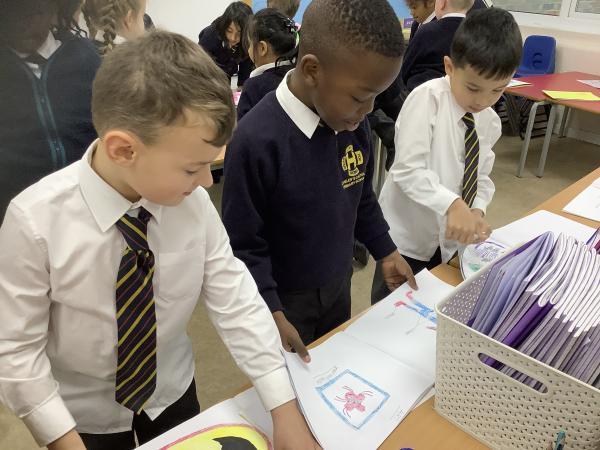 Library Visit and Cliff Walk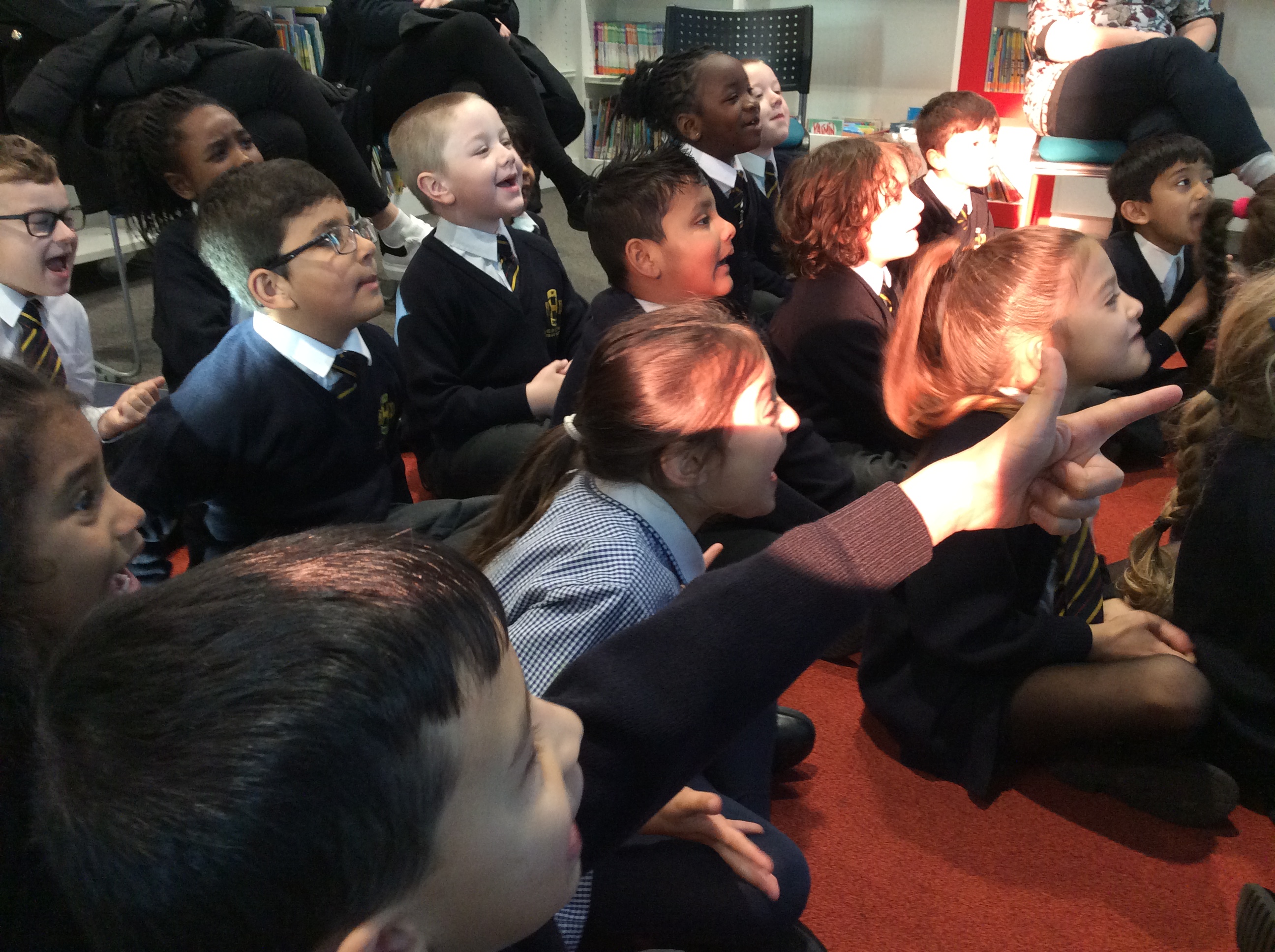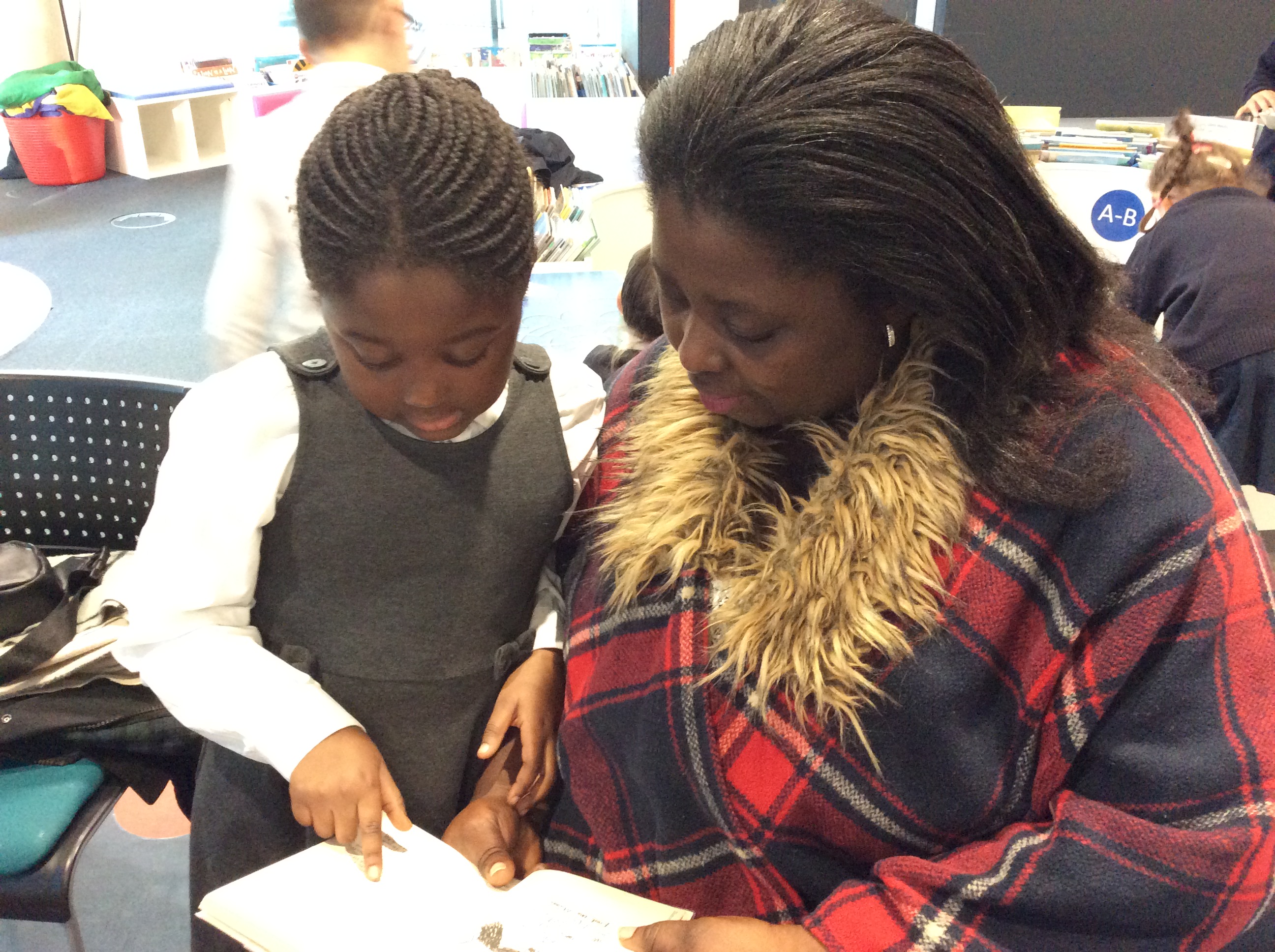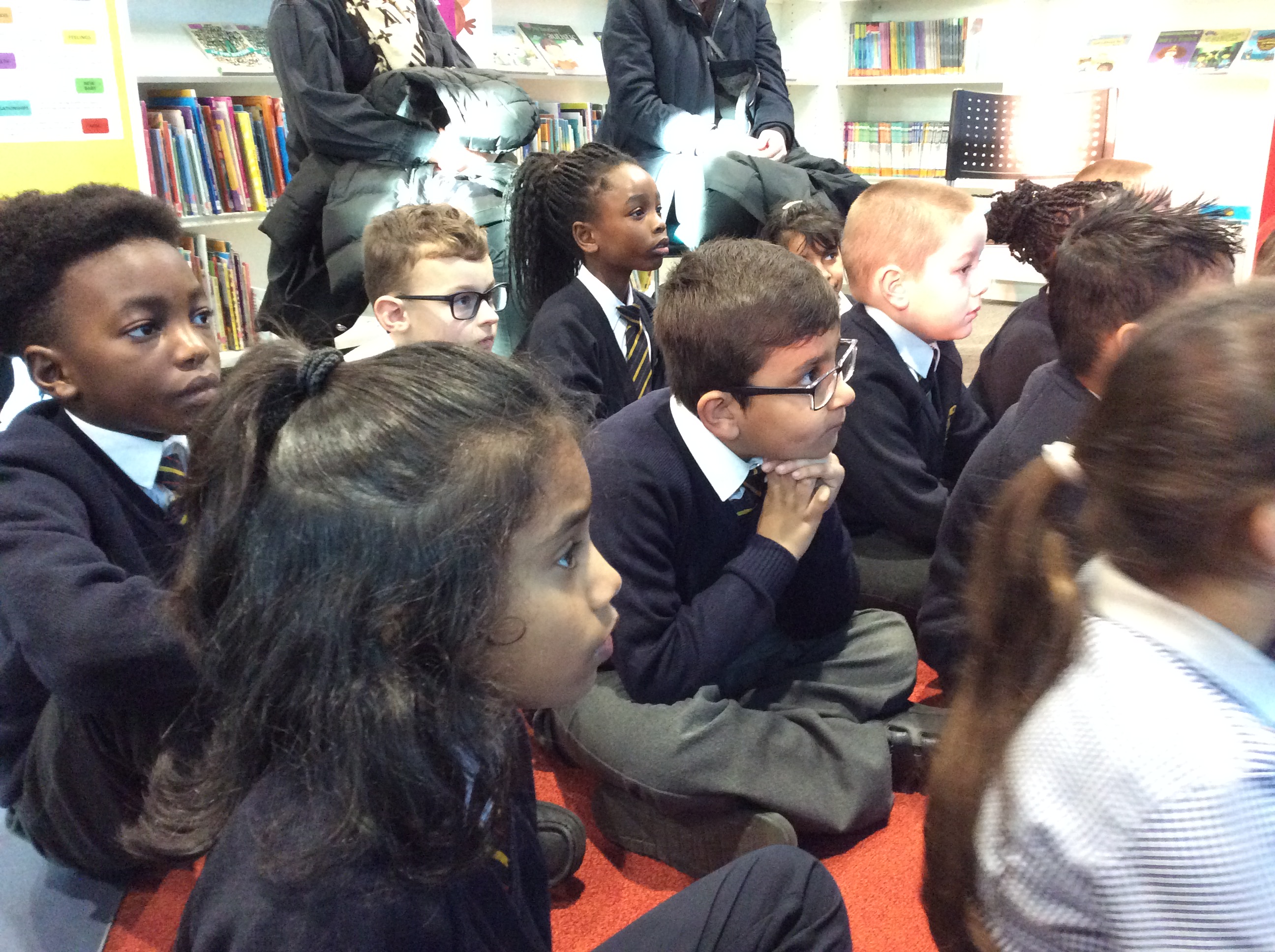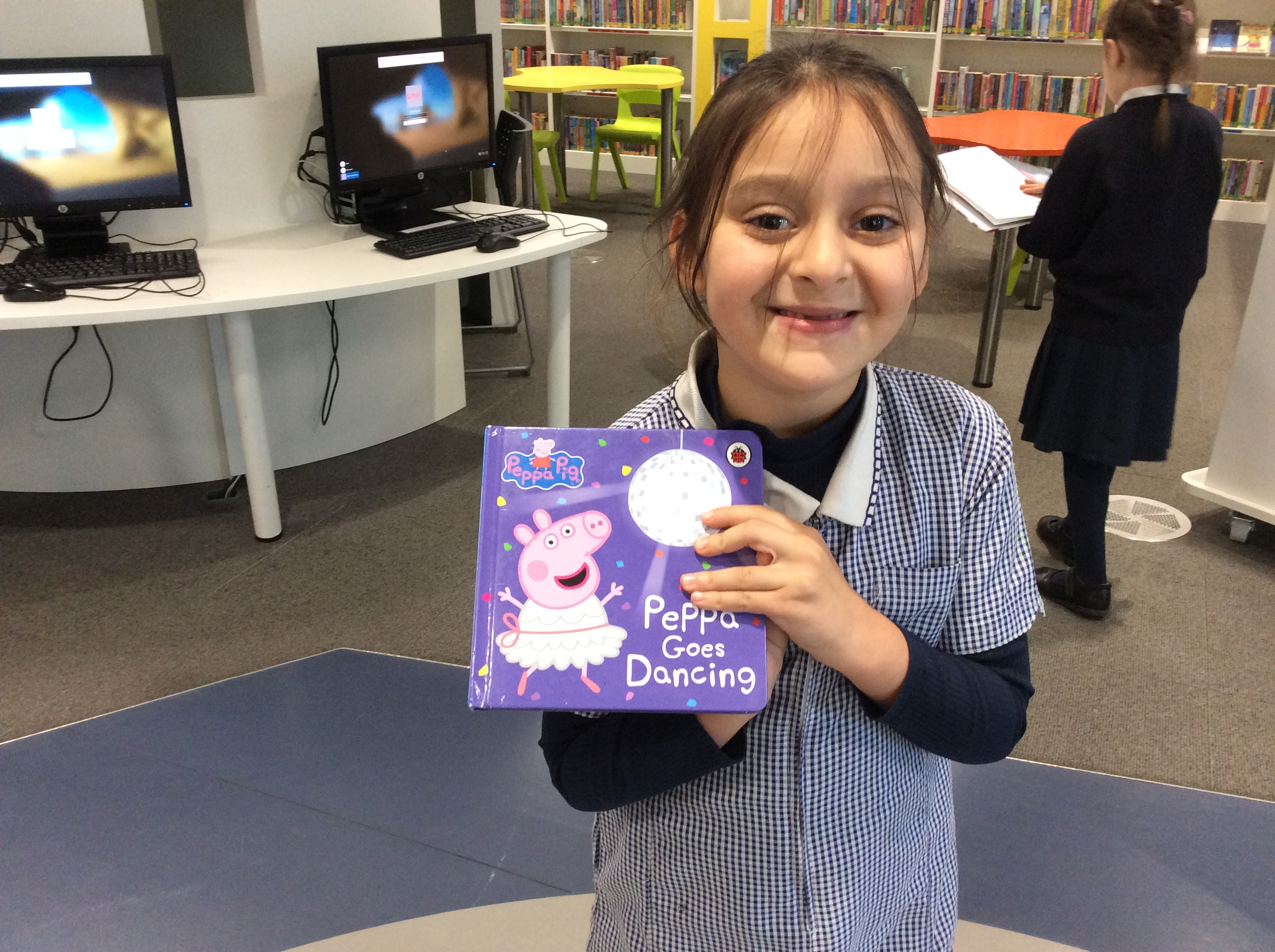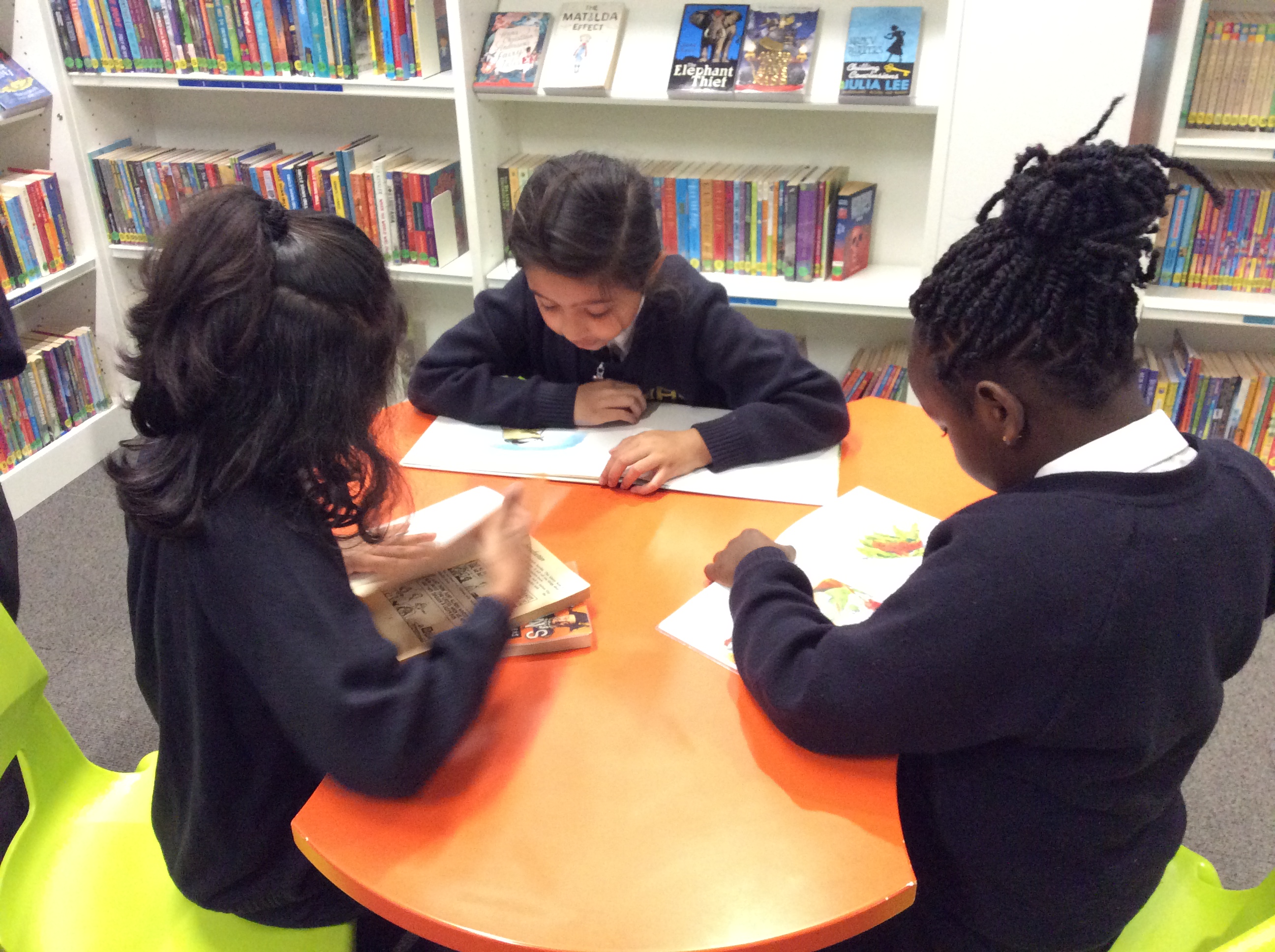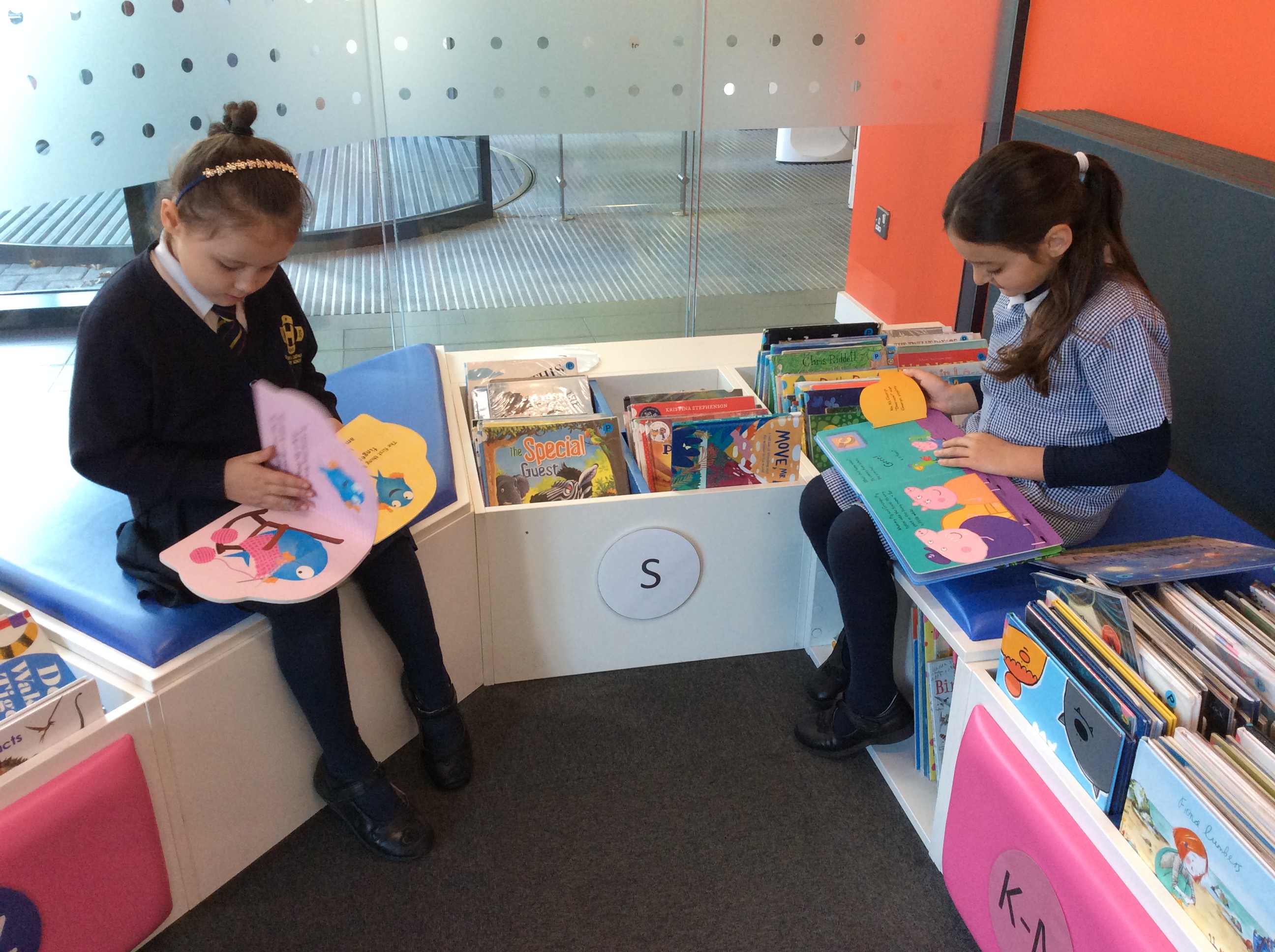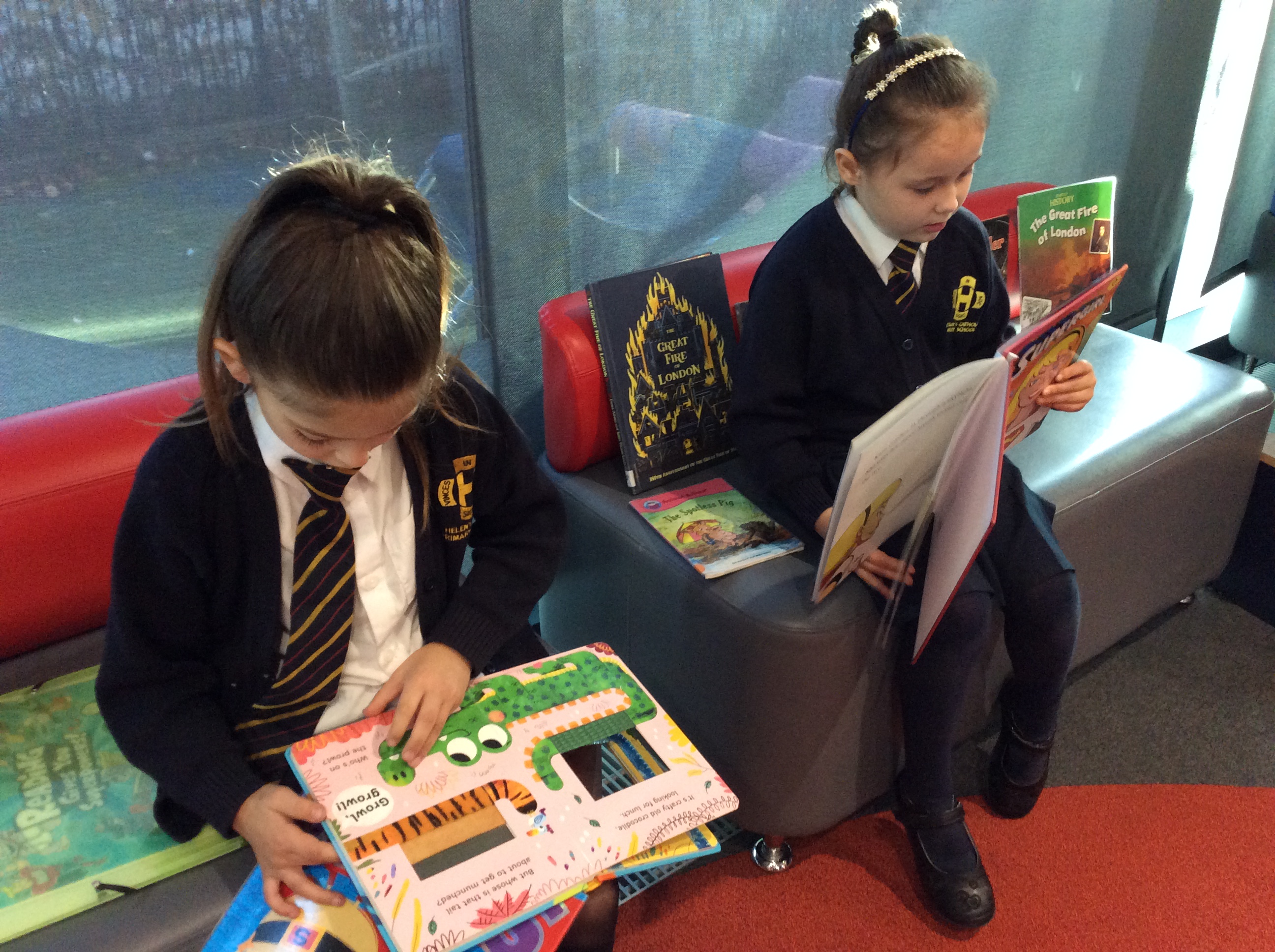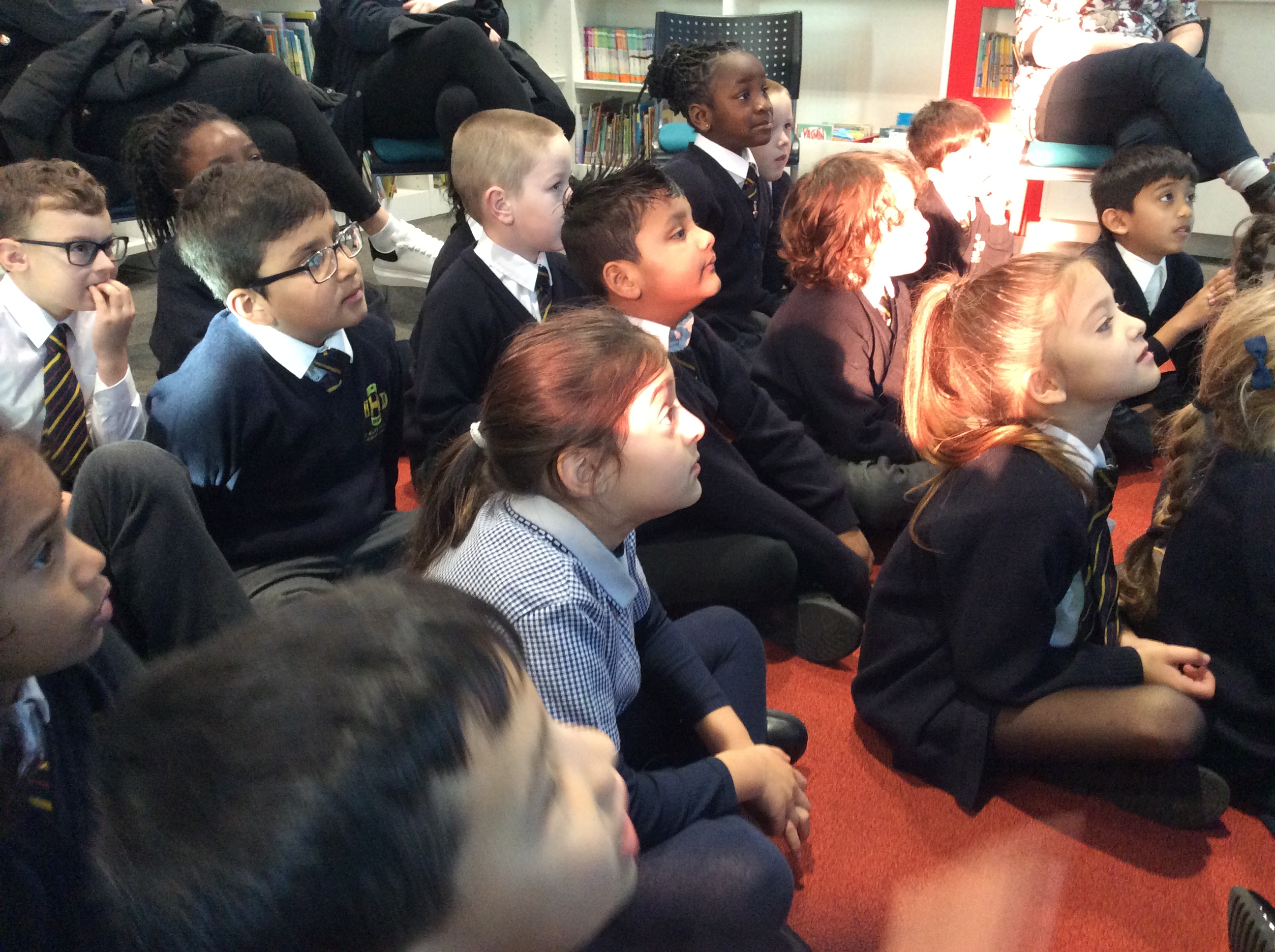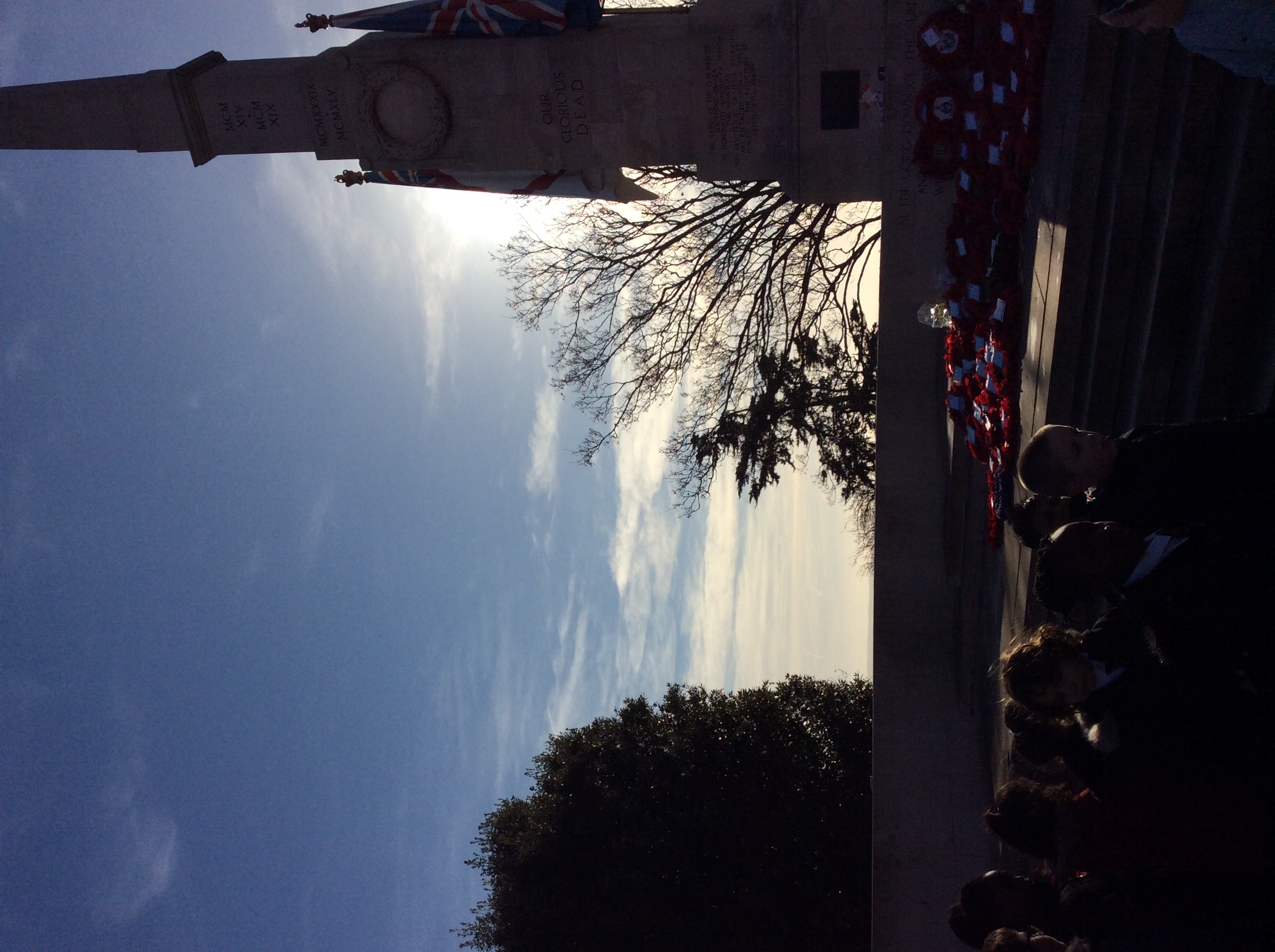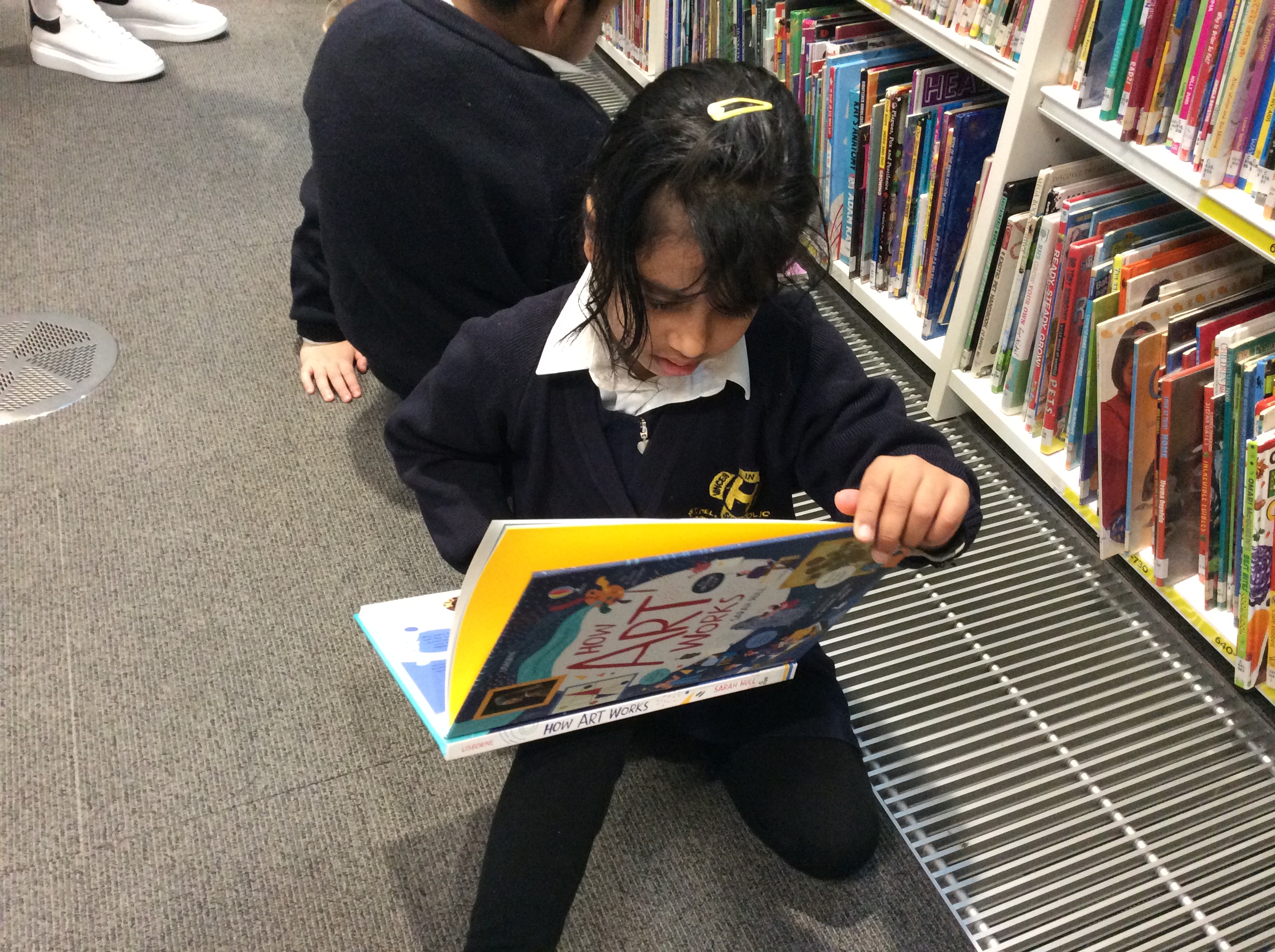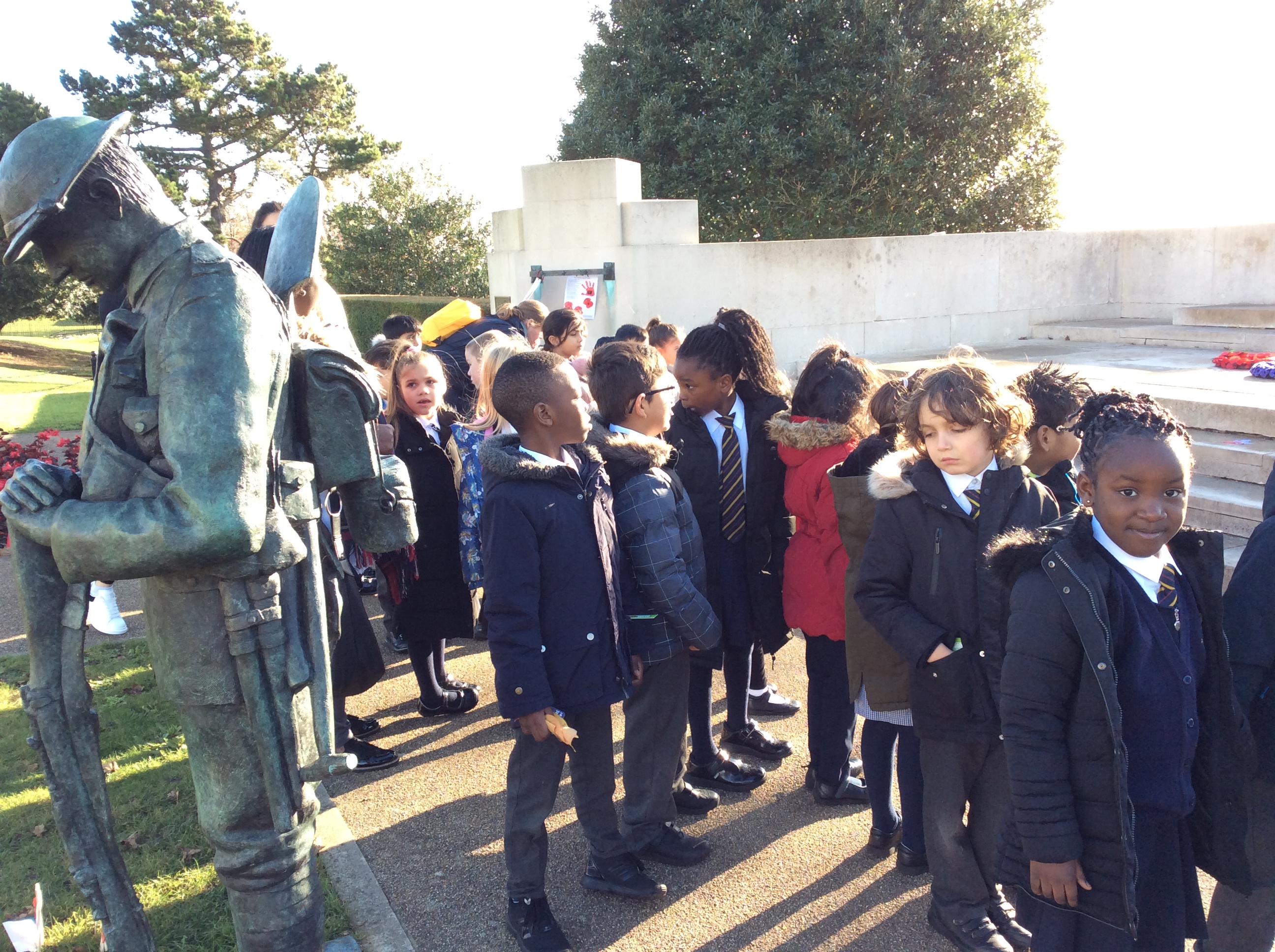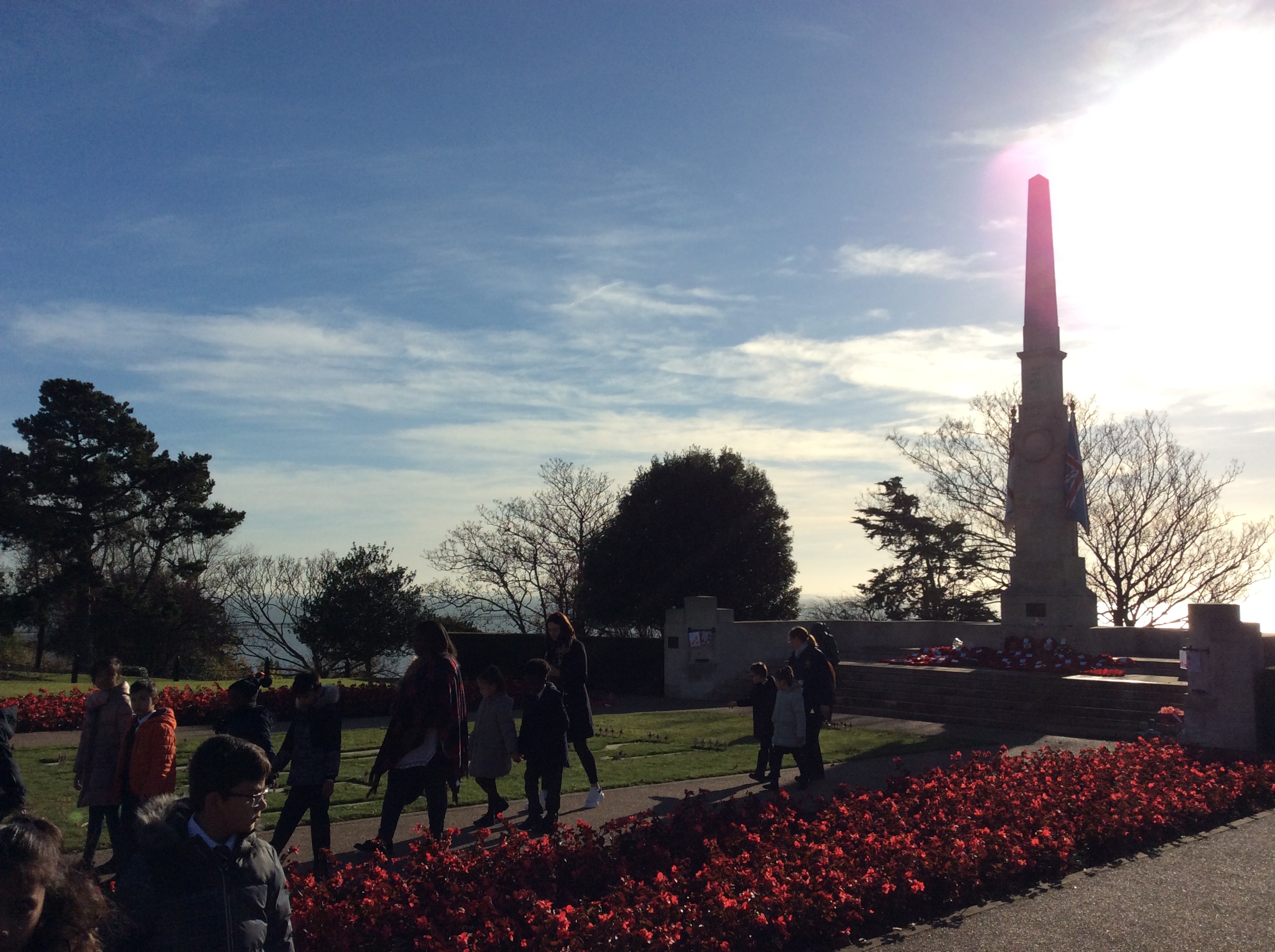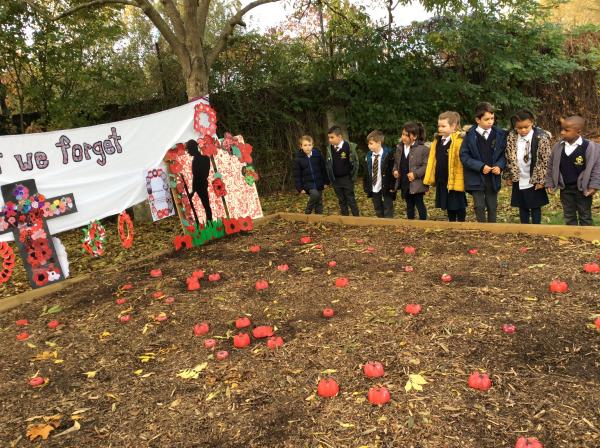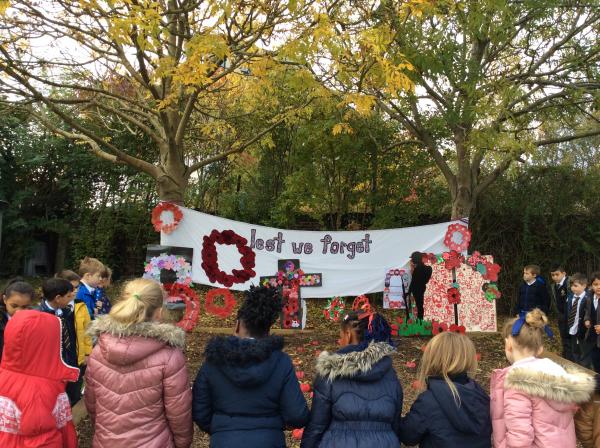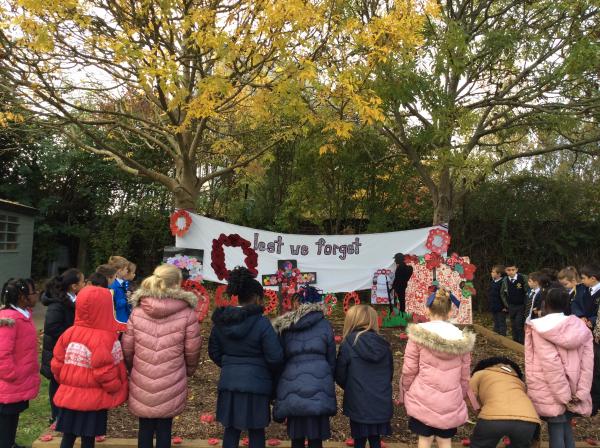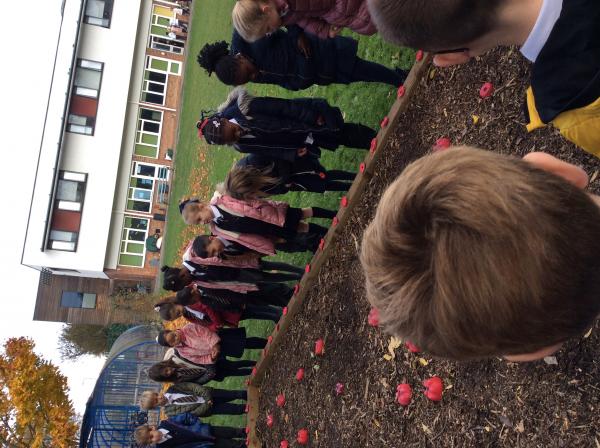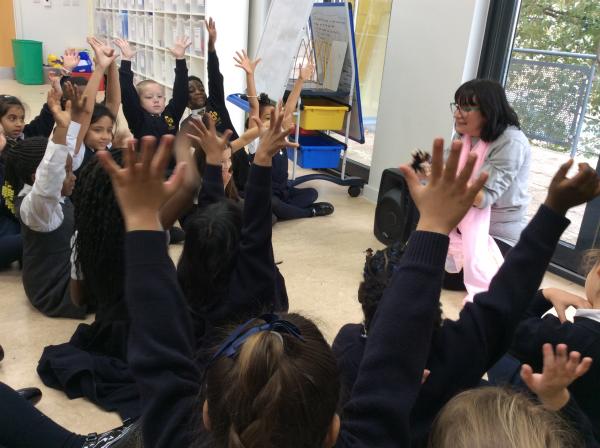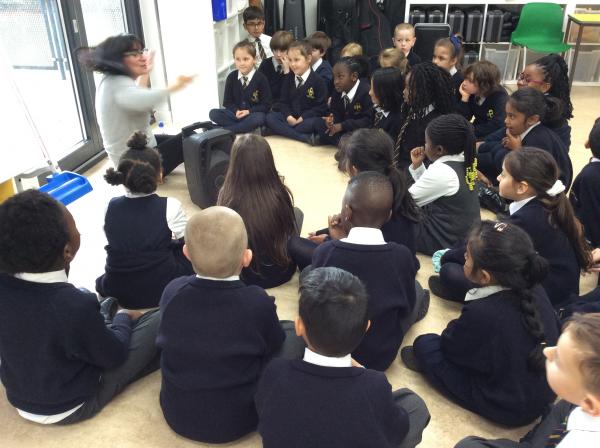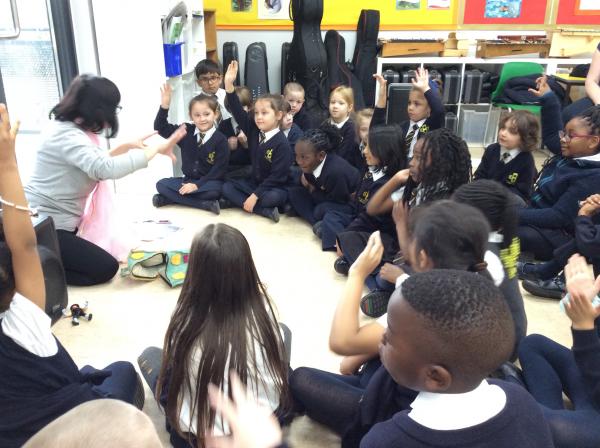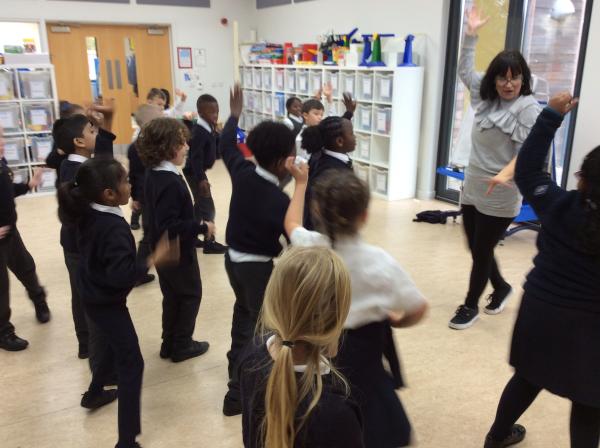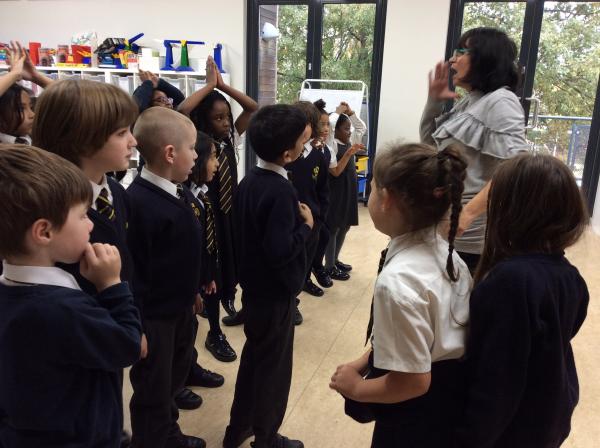 Seahorses enjoying the Nature Area
Seahorses had a wonderful day in the Nature Area. Firstly, they enjoyed finding the fairy doors that Year 6 had designed and painted. It required them to use all their observational skills to find them as some of them were tricky and well hidden.
Moving on, they designed shelters for their teddy. They were only allowed to use natural materials found in the nature area.
After a quick break, we enjoyed, for the very first time - smores (marshmallows sandwiched in biscuits) they were delicious. They discussed what a fire needs to burn and certain safety aspects involving the fire.
Seahorses were so well behaved and had an amazing day.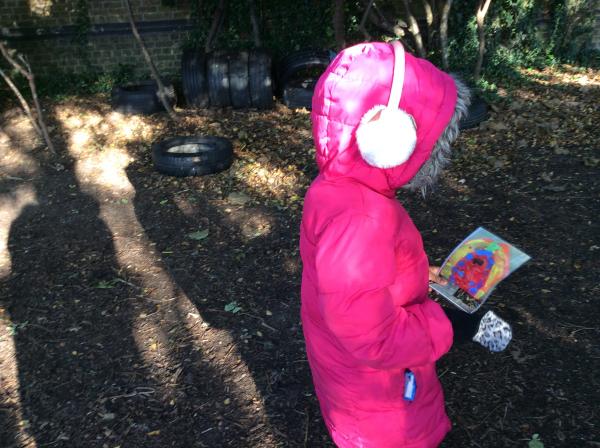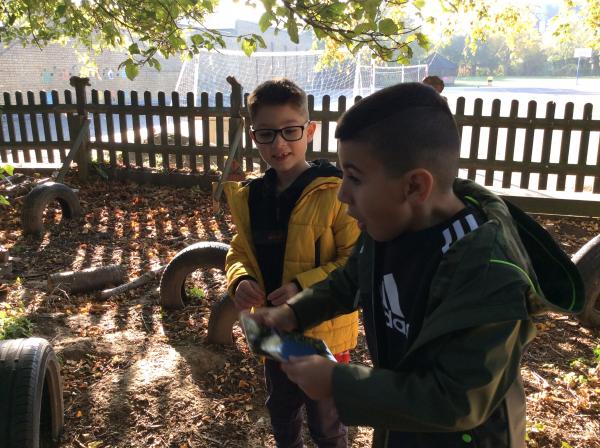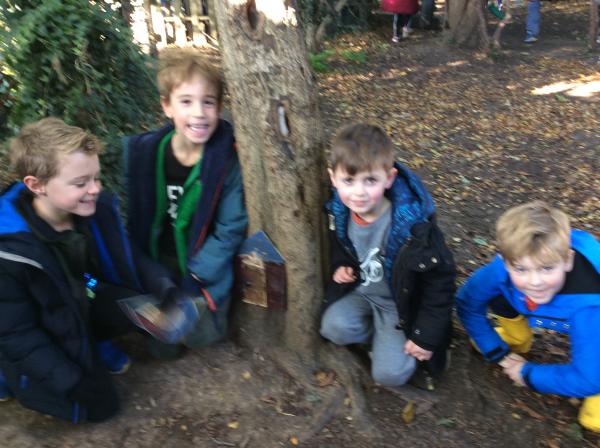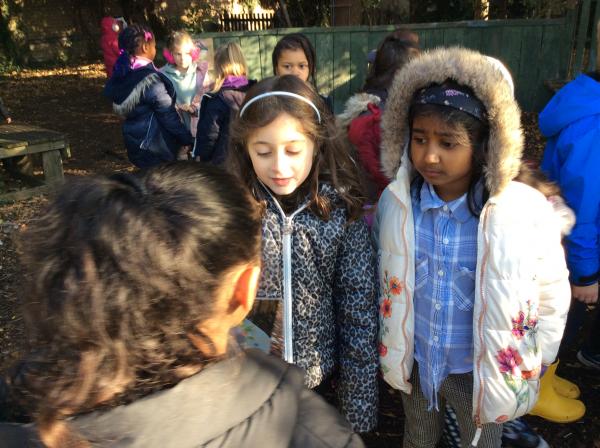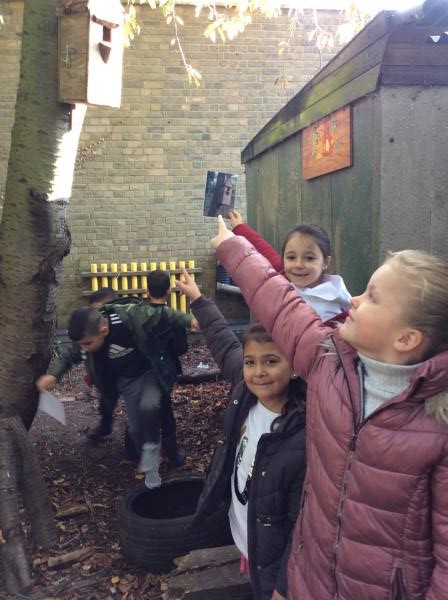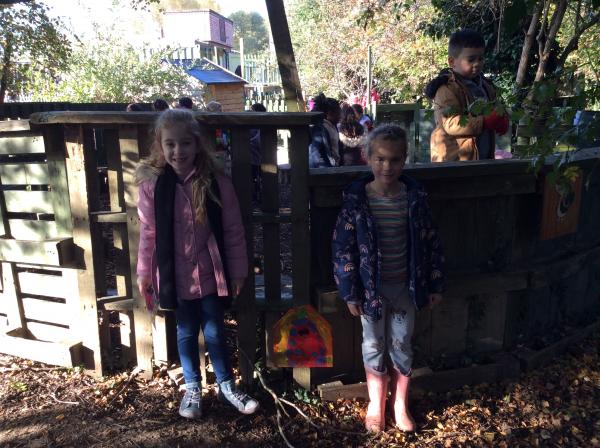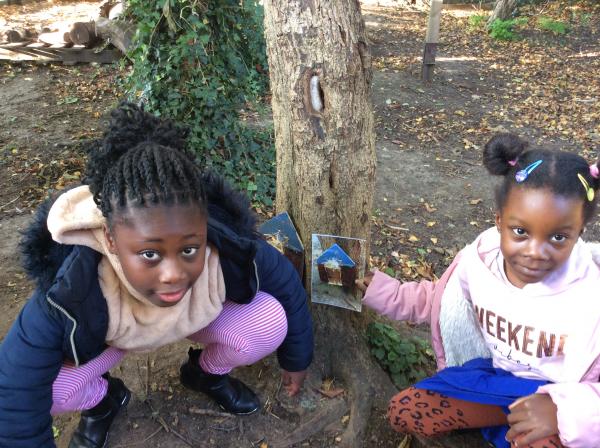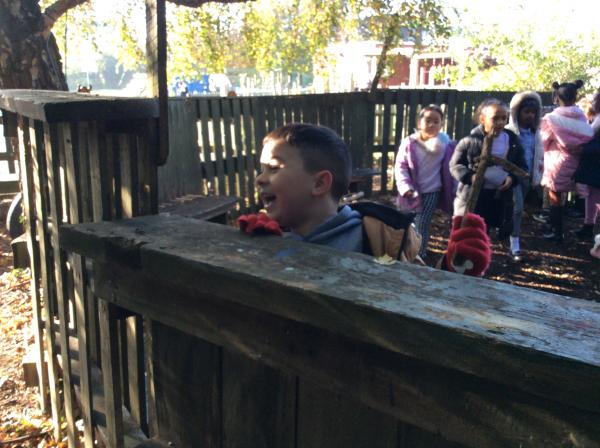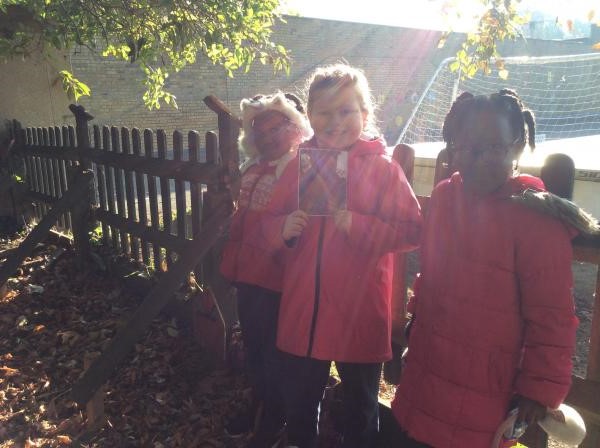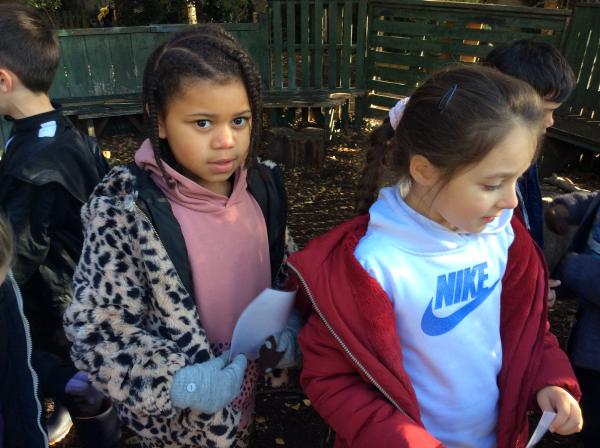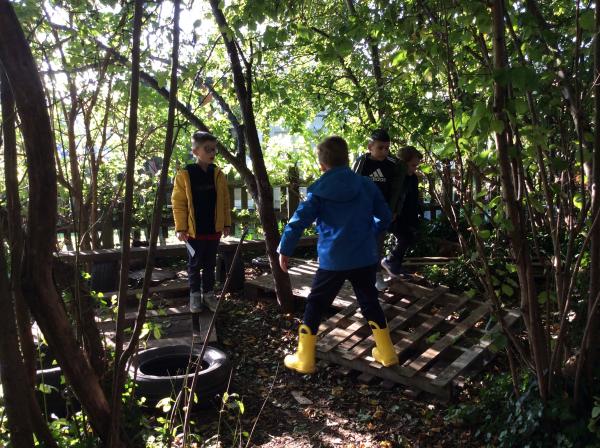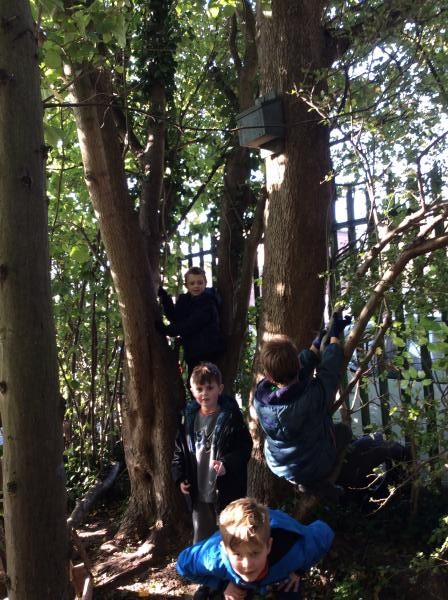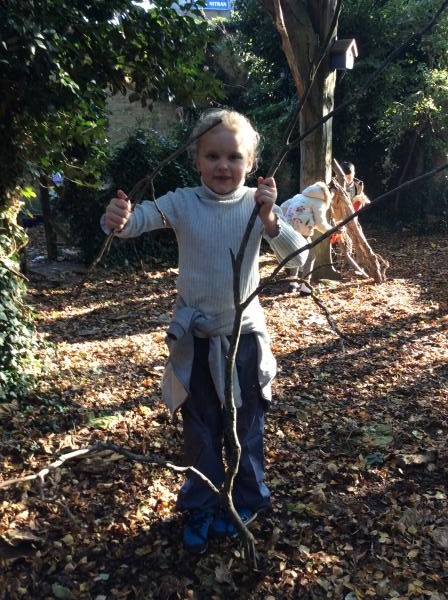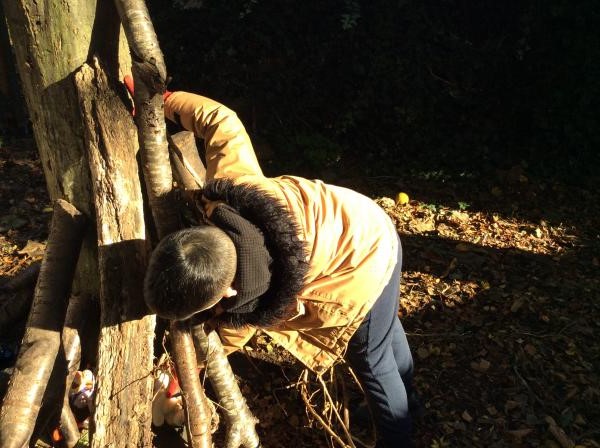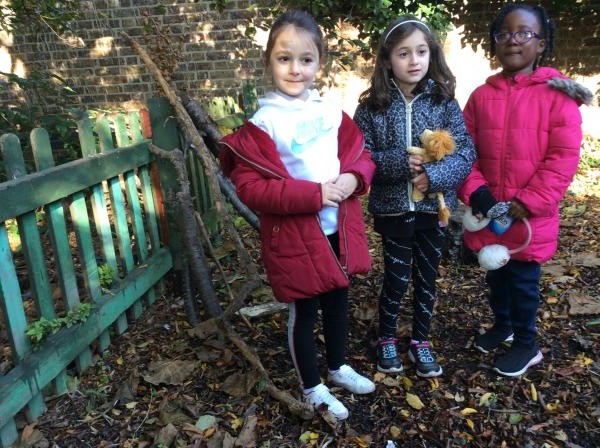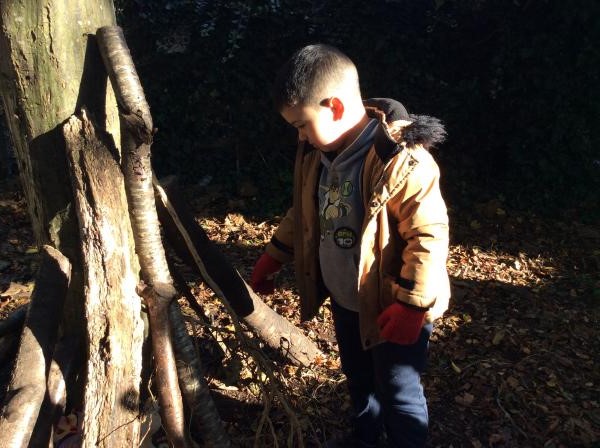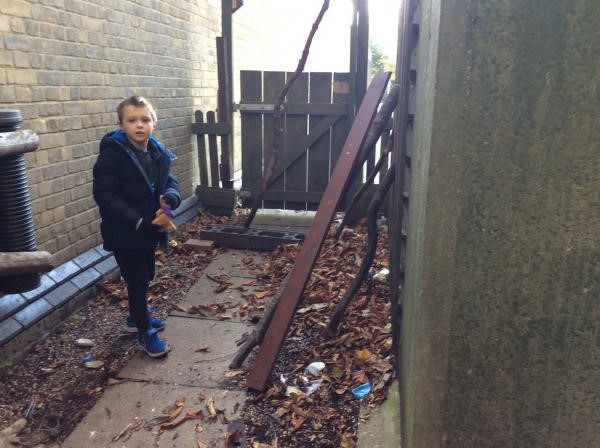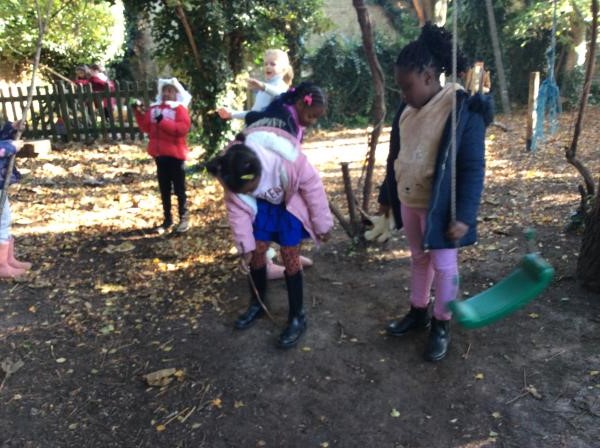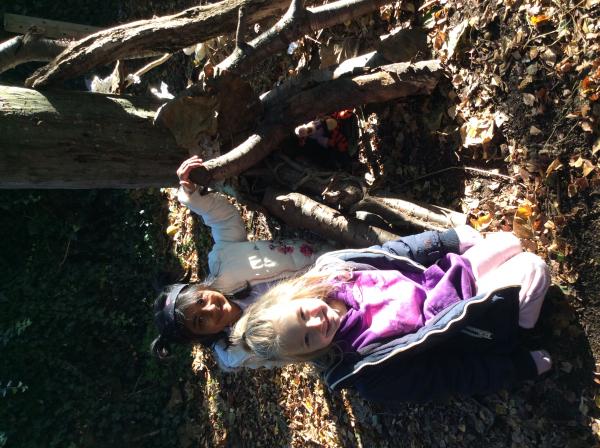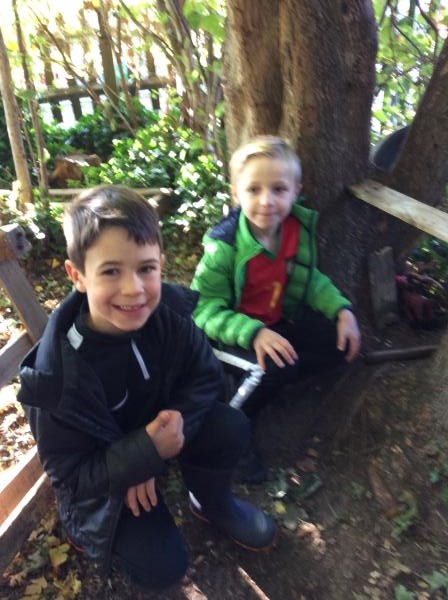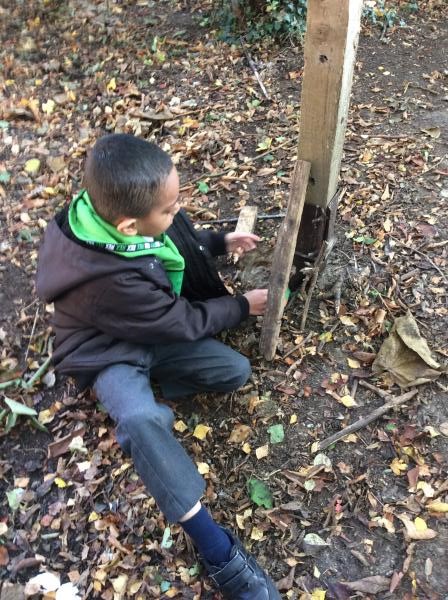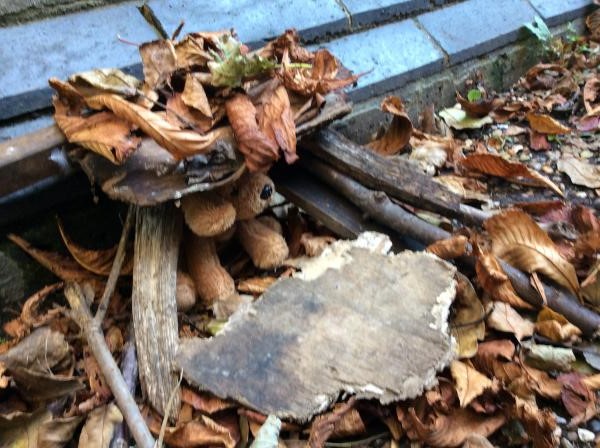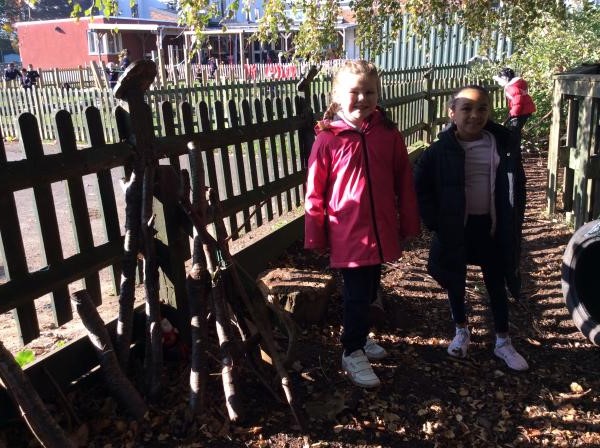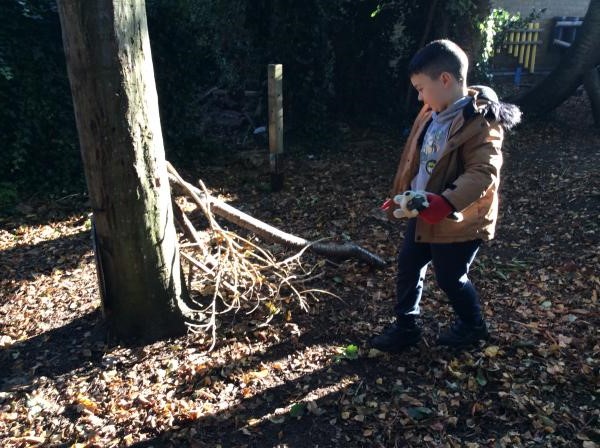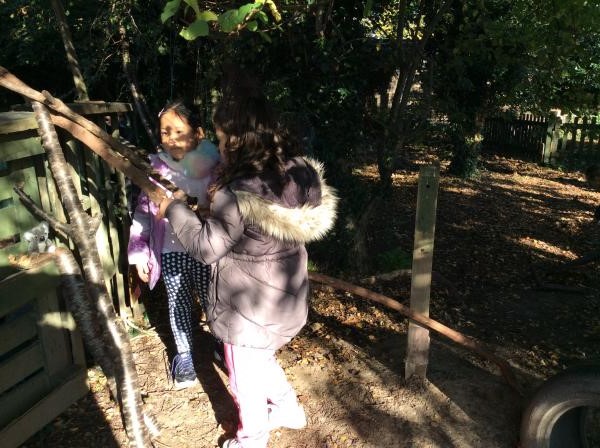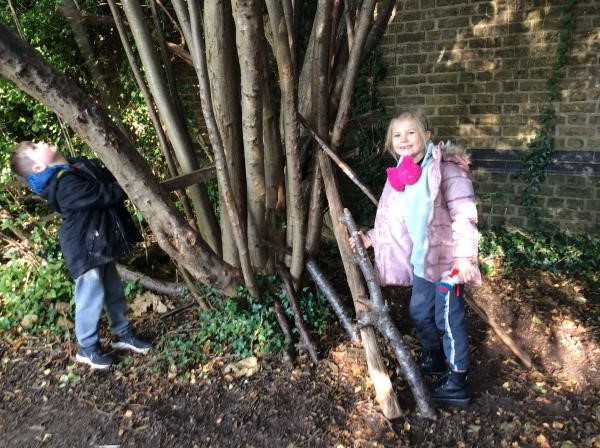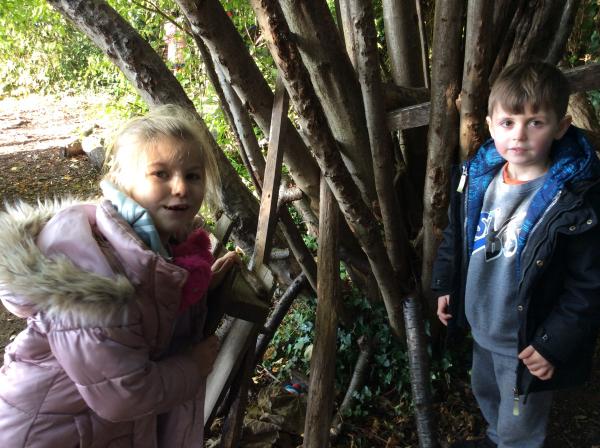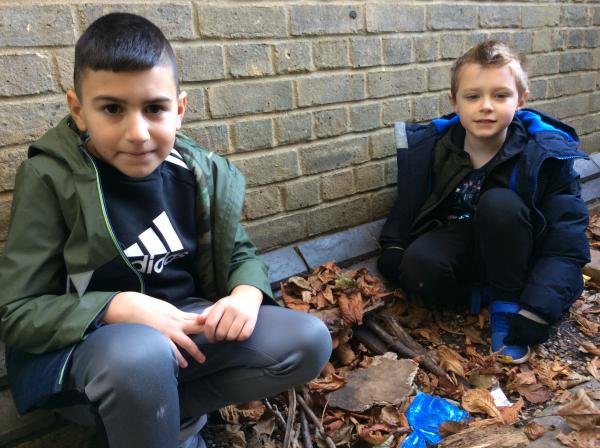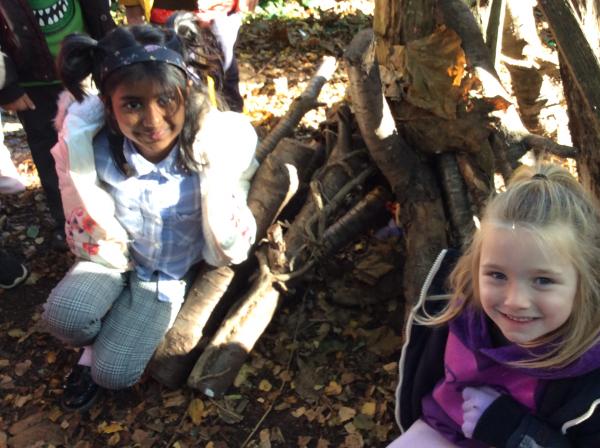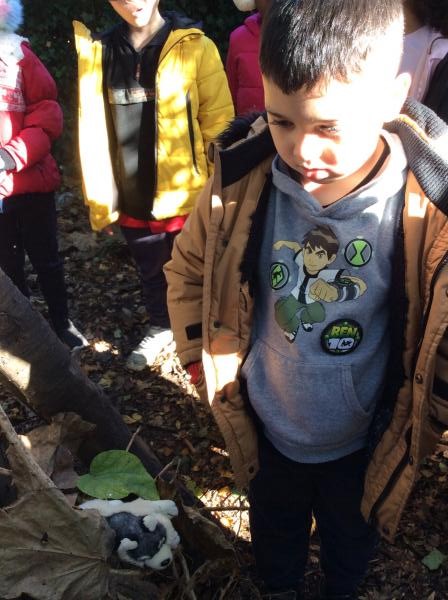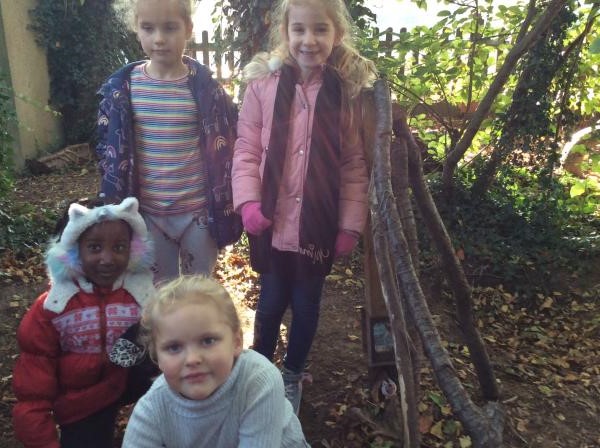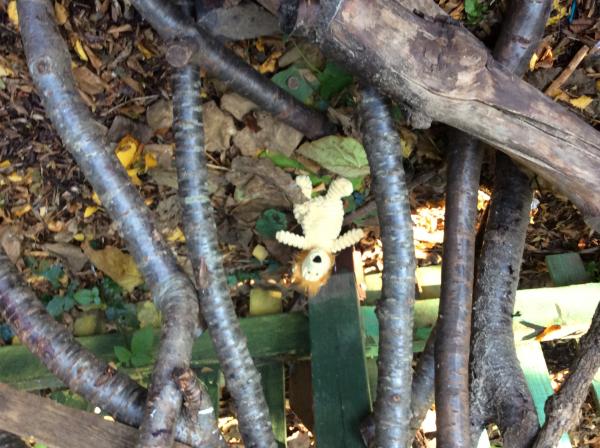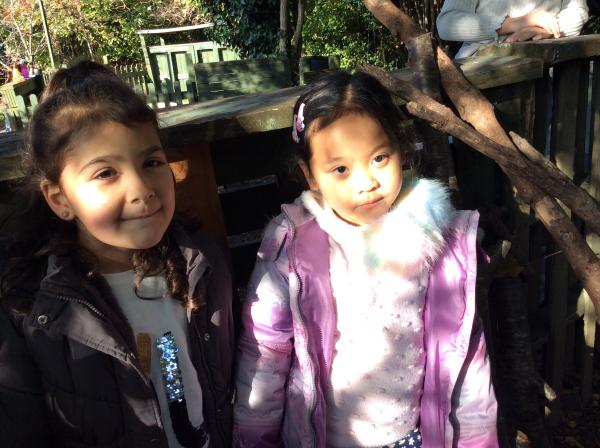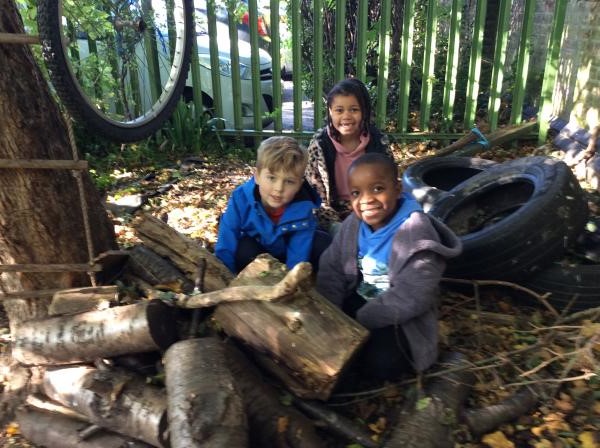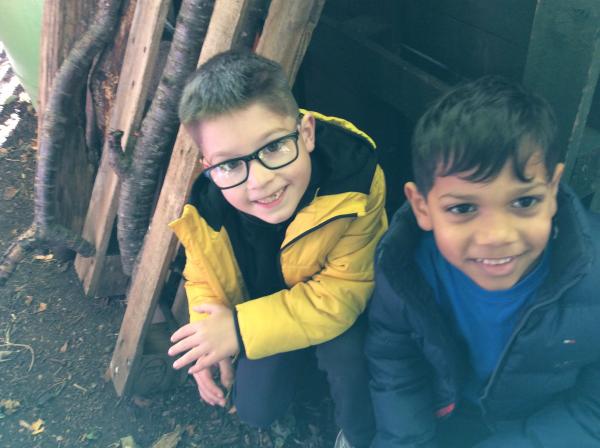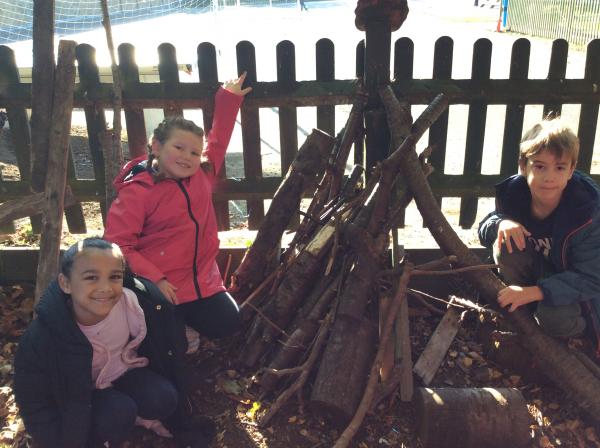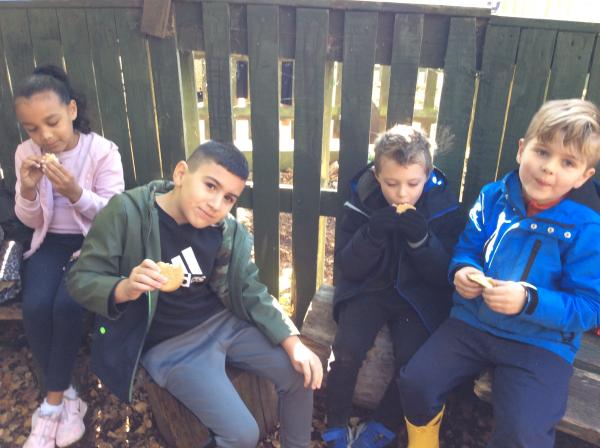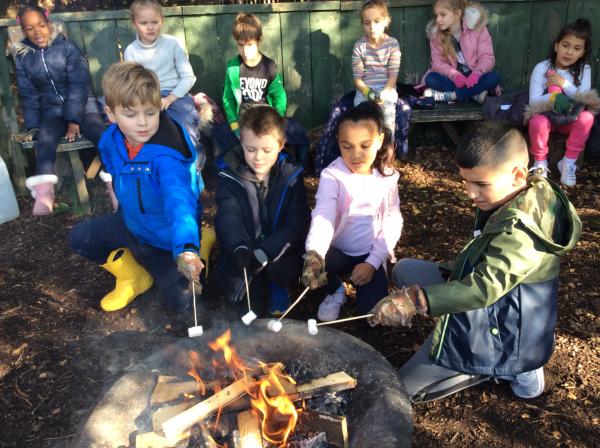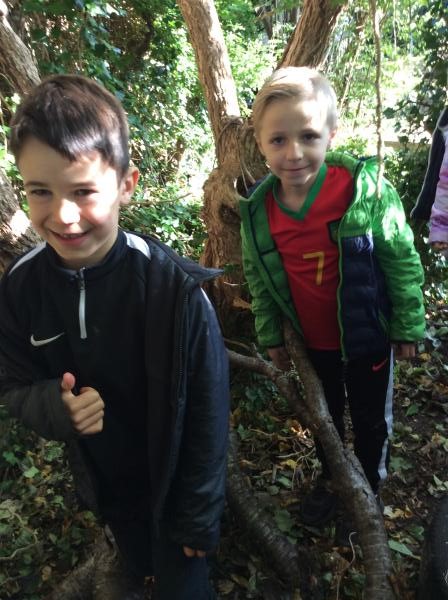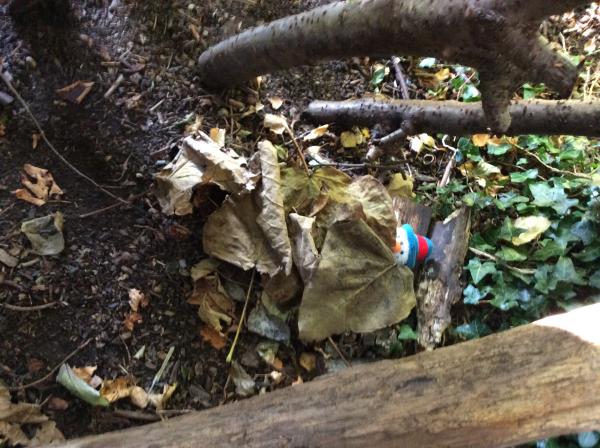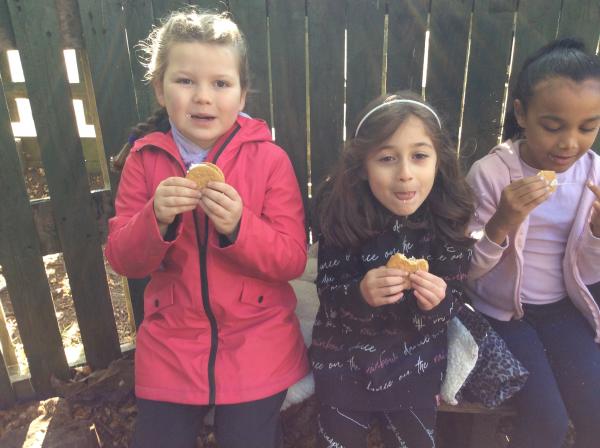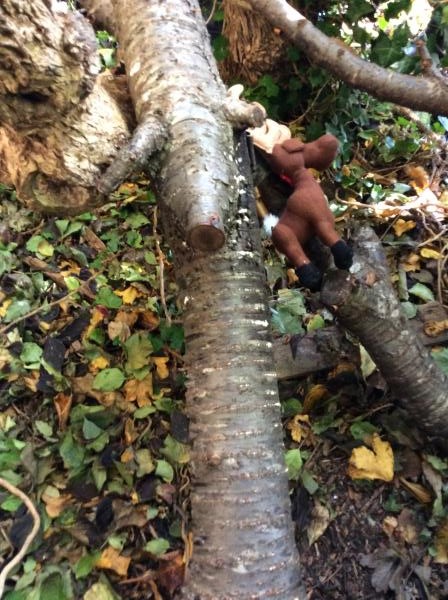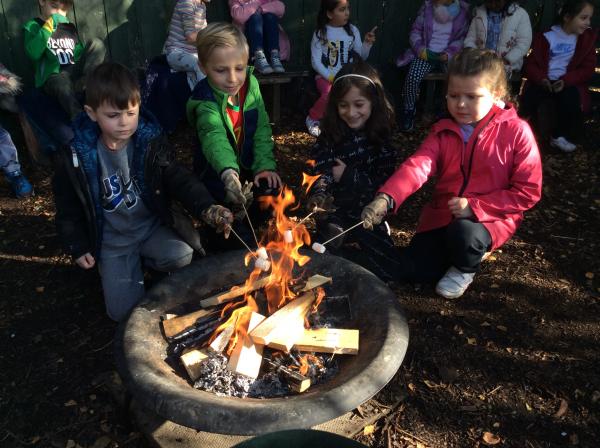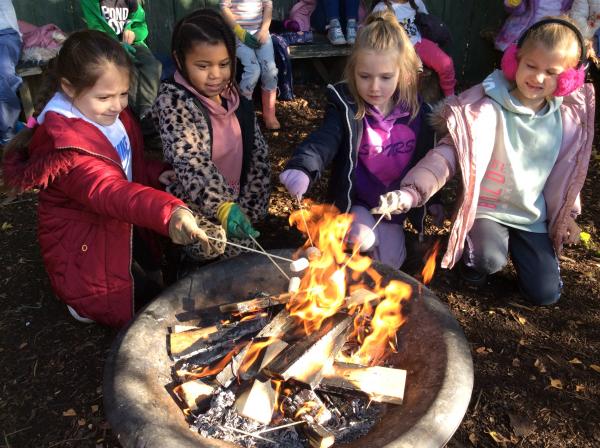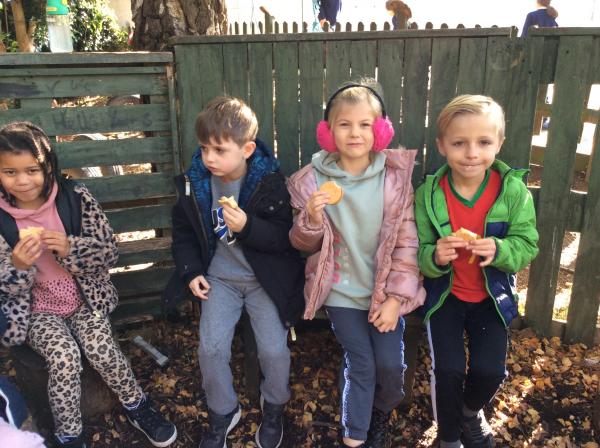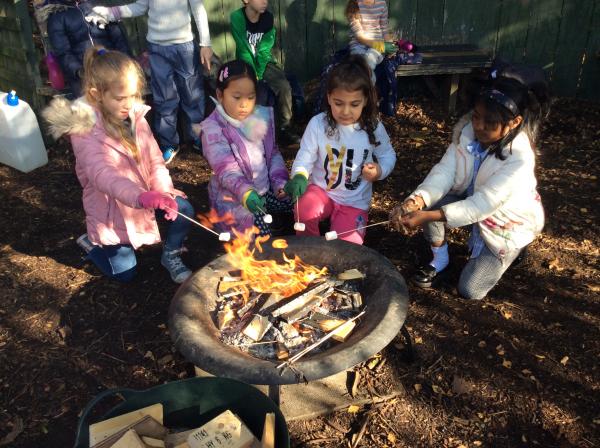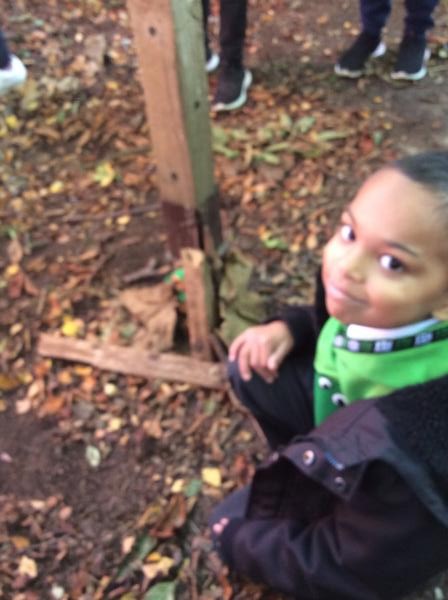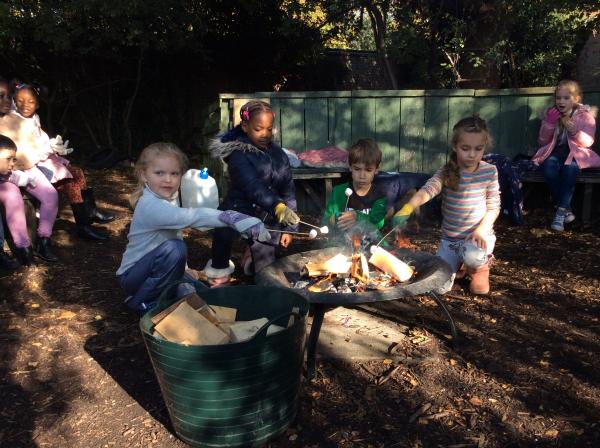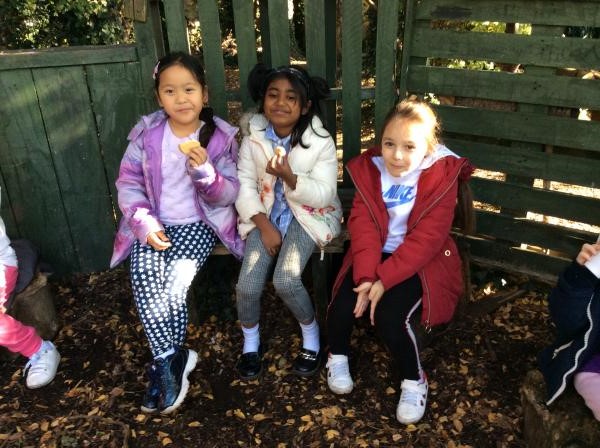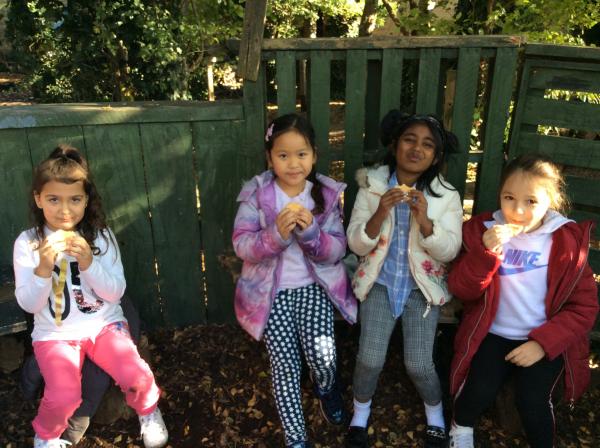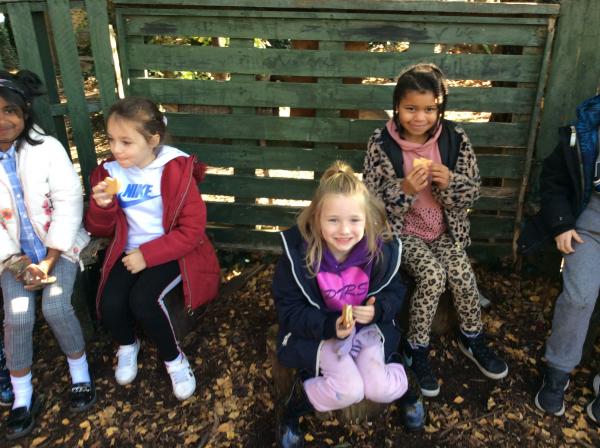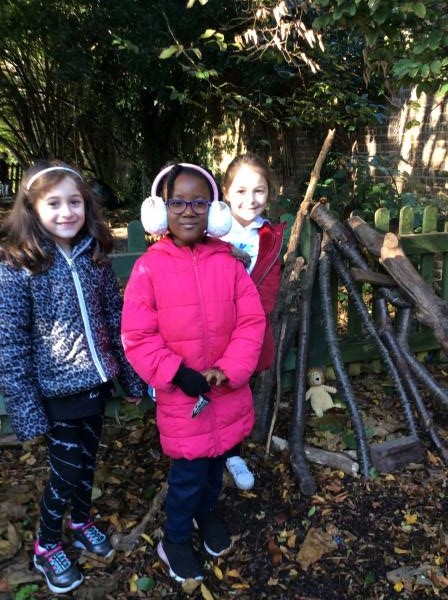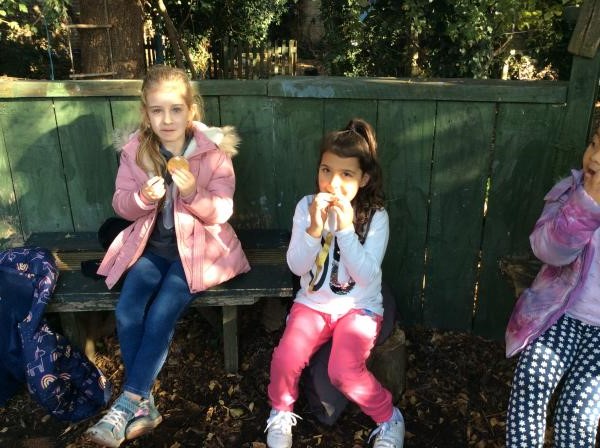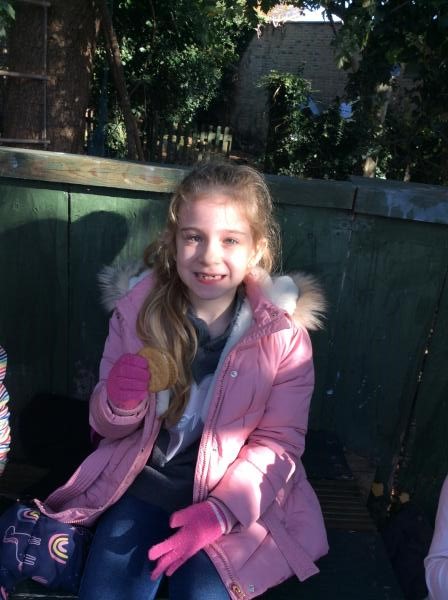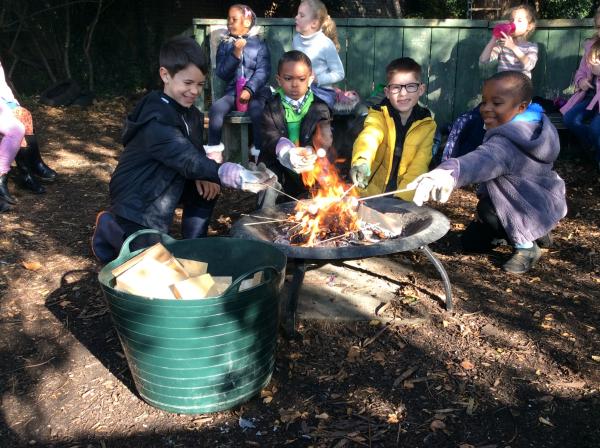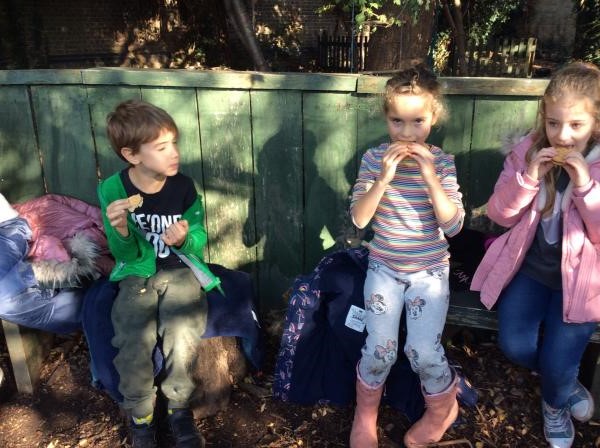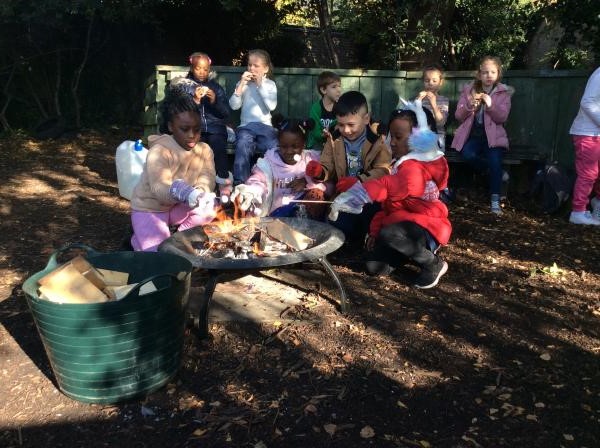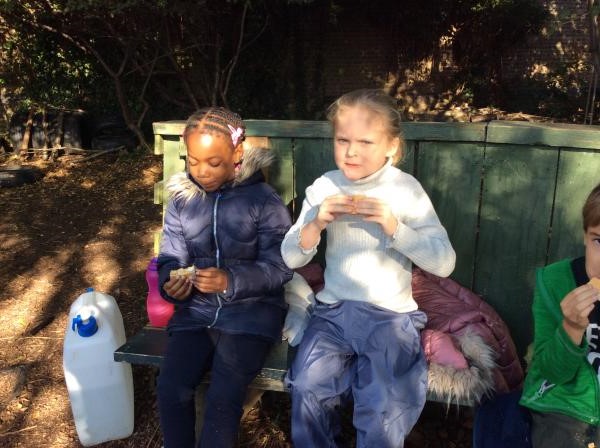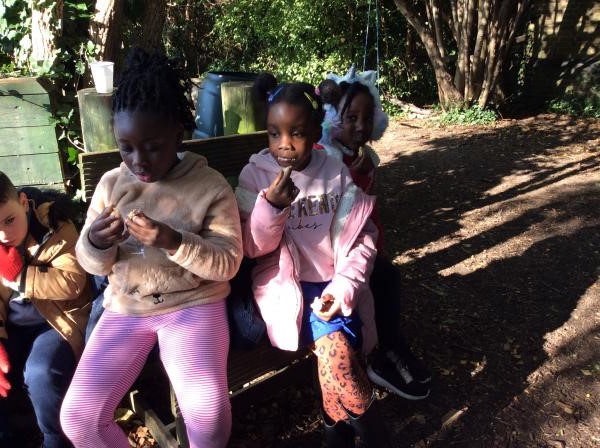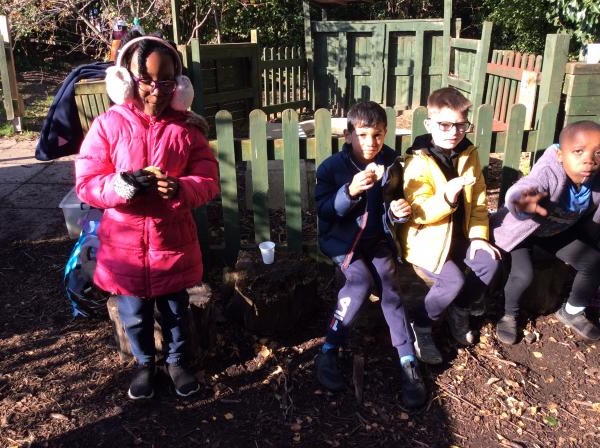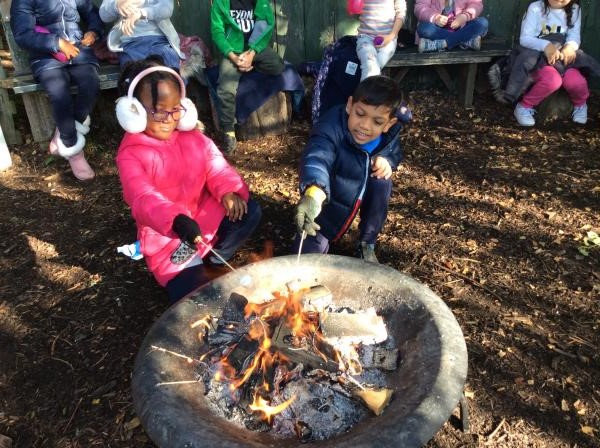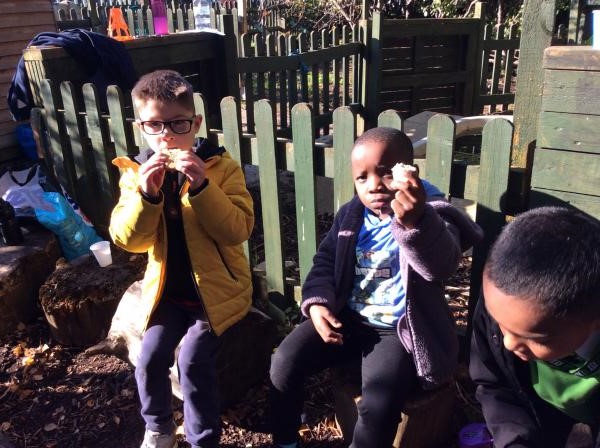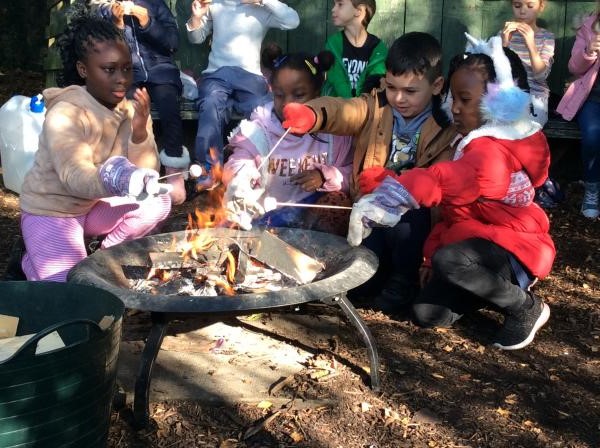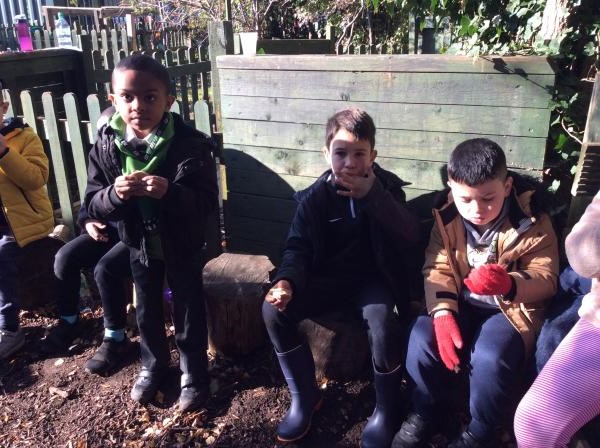 Oysters listening to their reading partners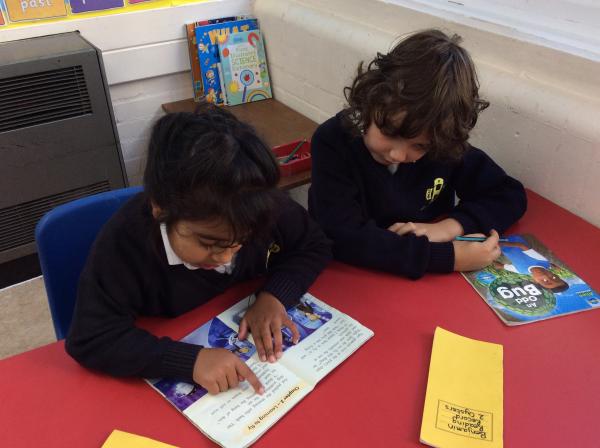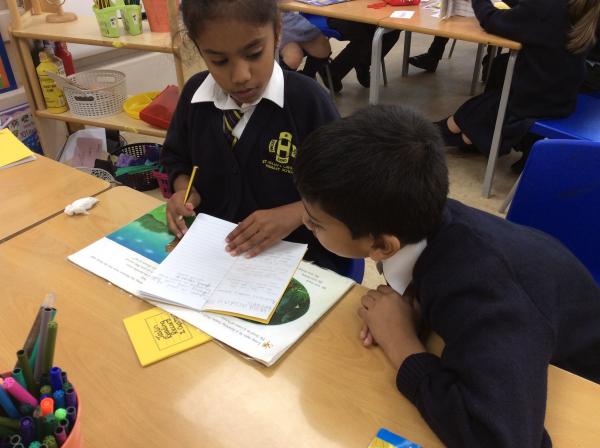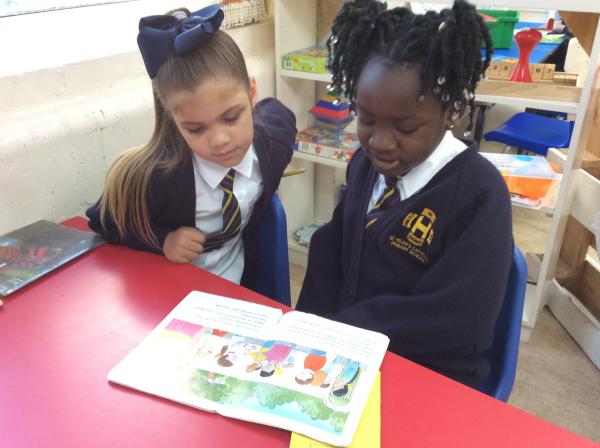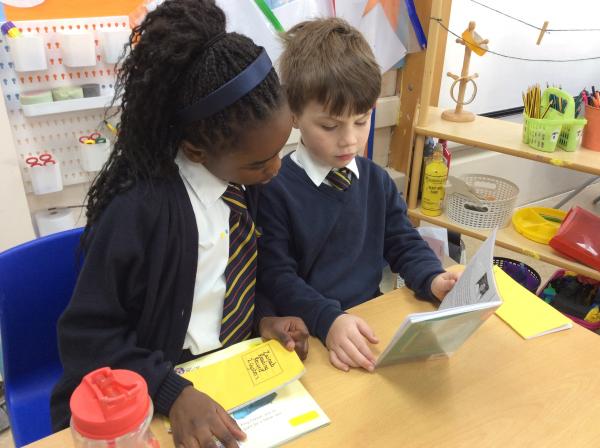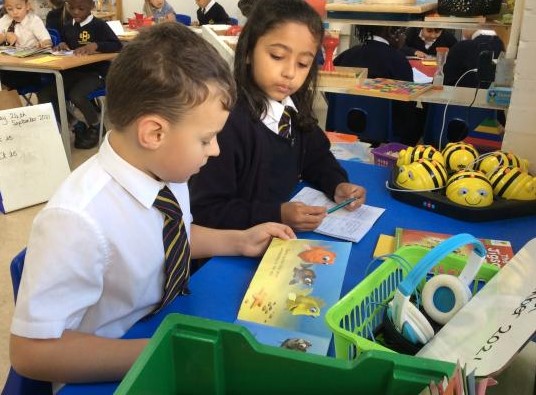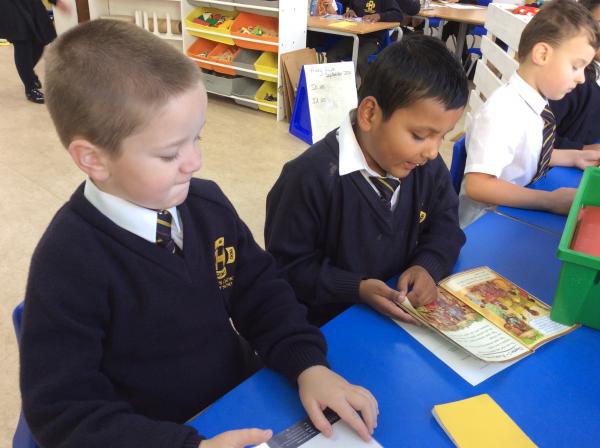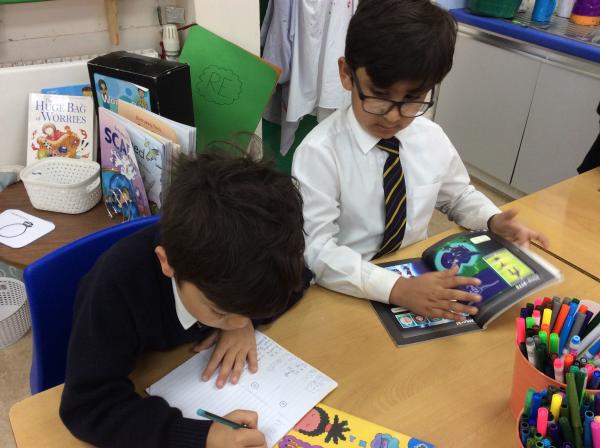 In RE the children were looking at the sky and thinking about how it makes them feel after reading Pslam 8 3-11.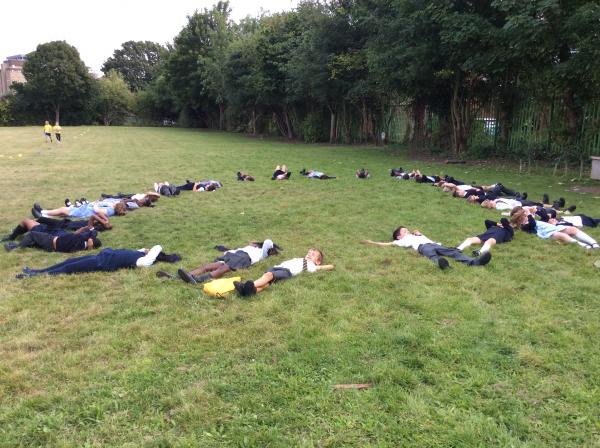 In the nature area we were creating pictures of our favourite illustrations from our whole class reader.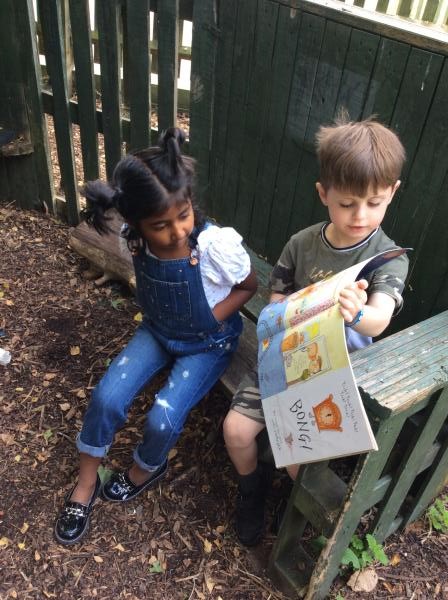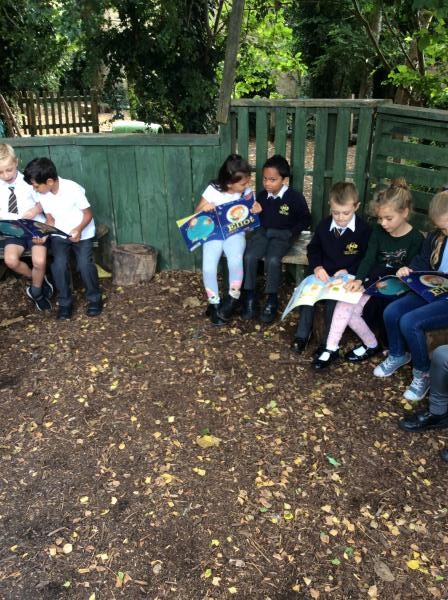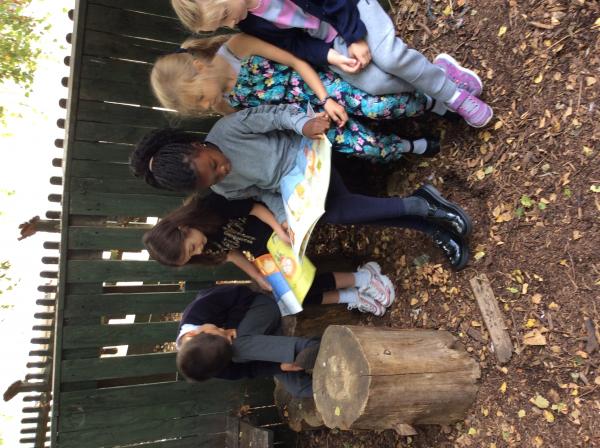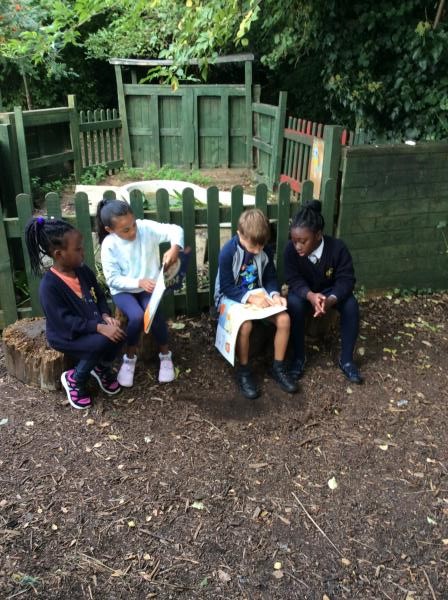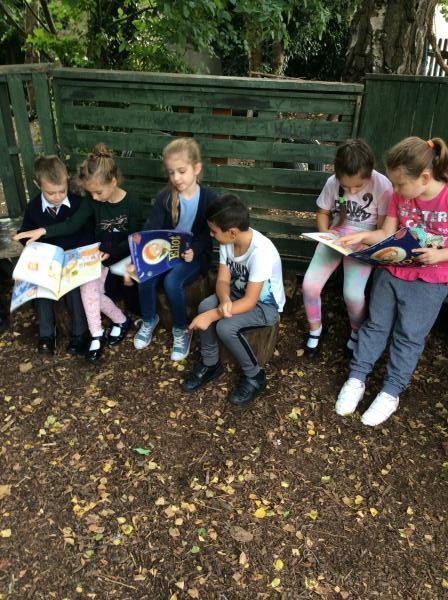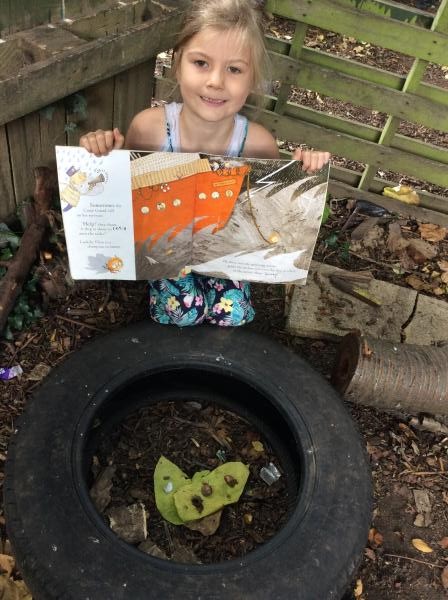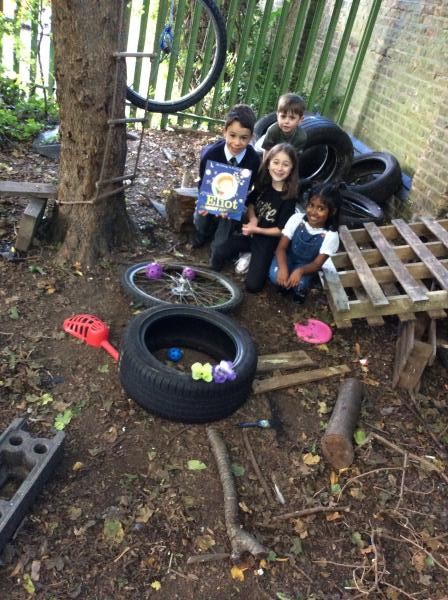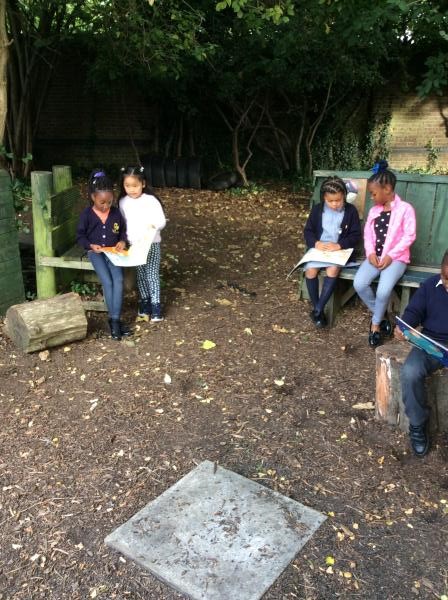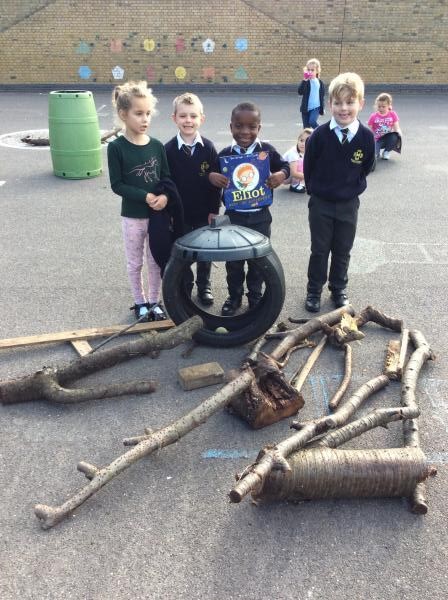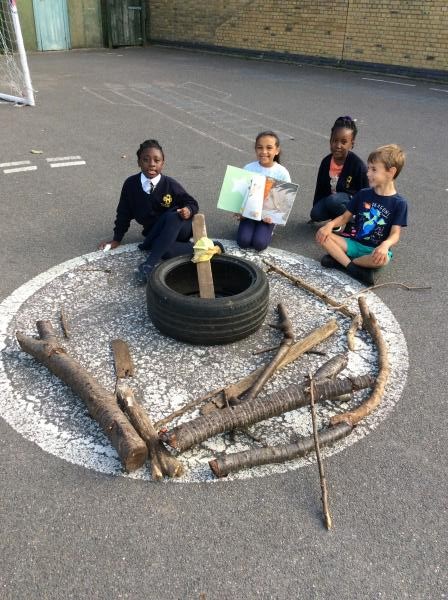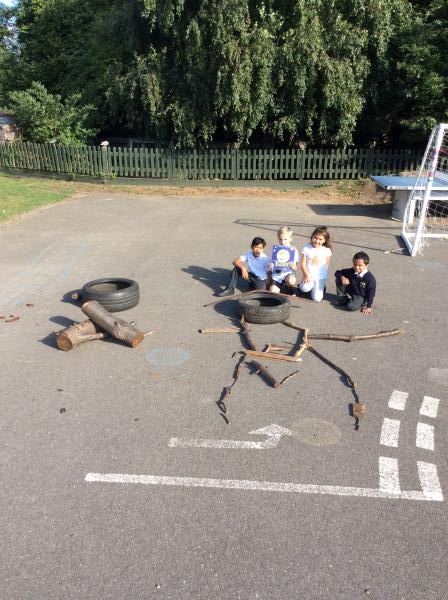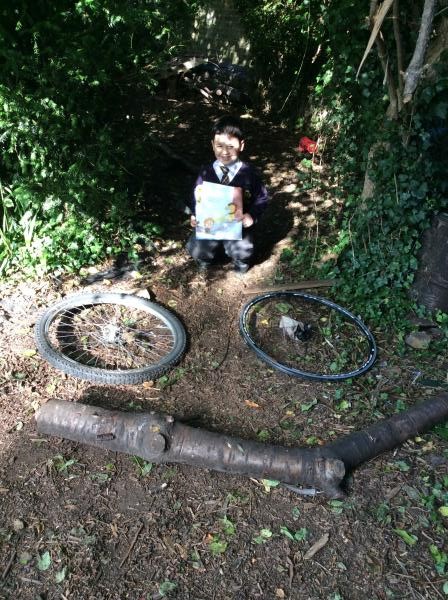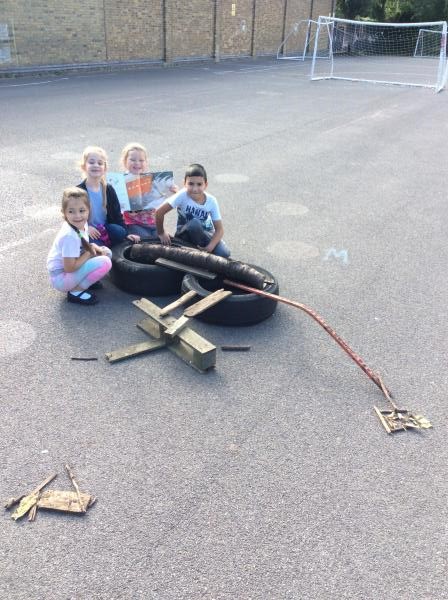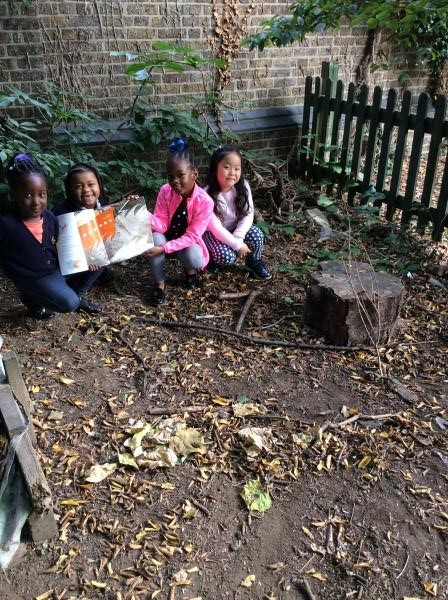 Oysters and Seahorses exercising with the Sports Partnership Team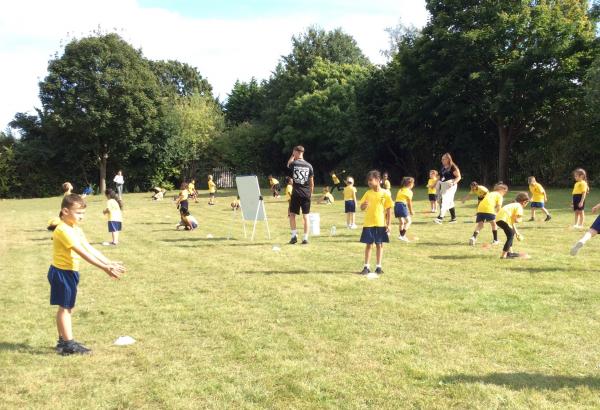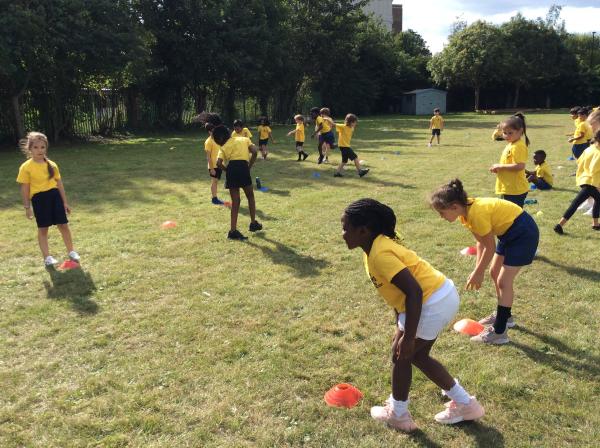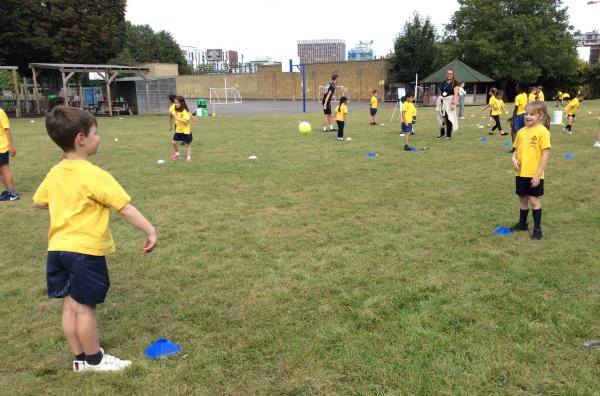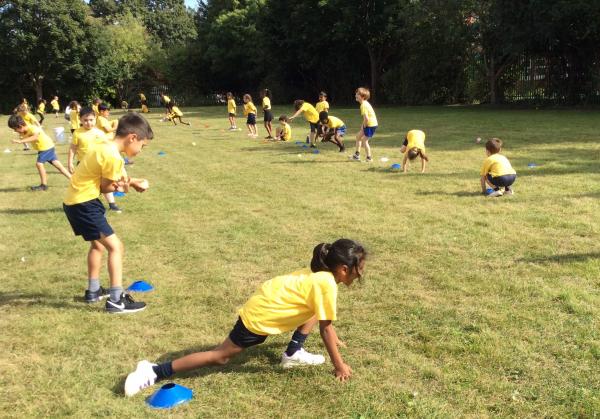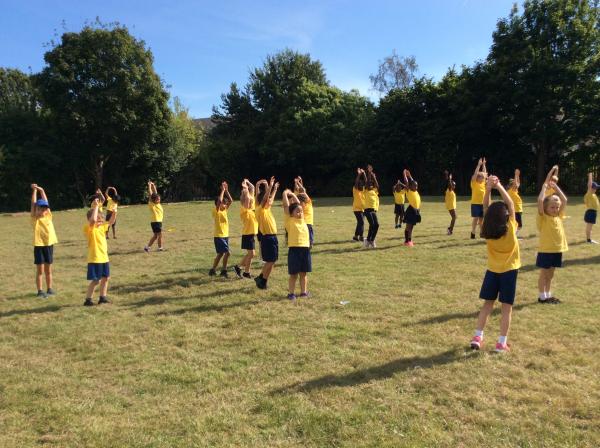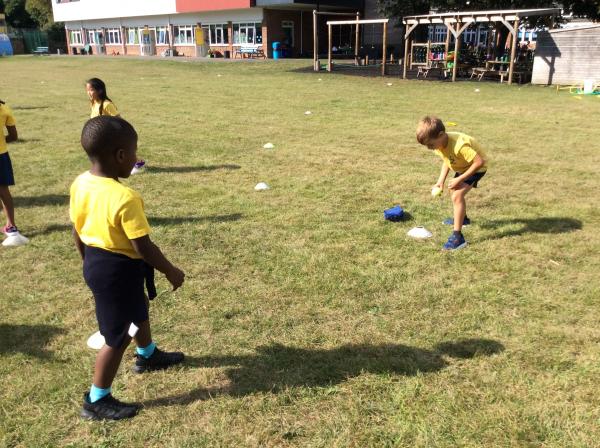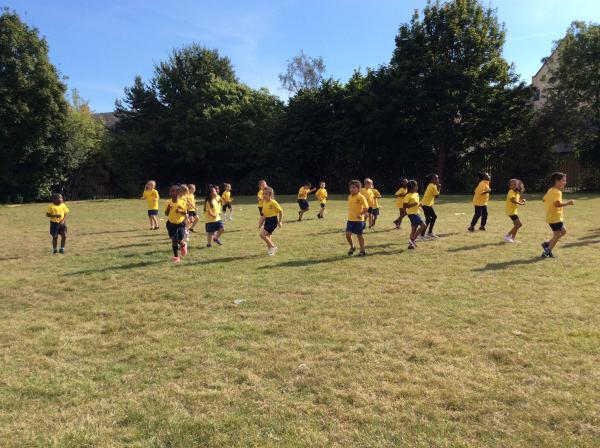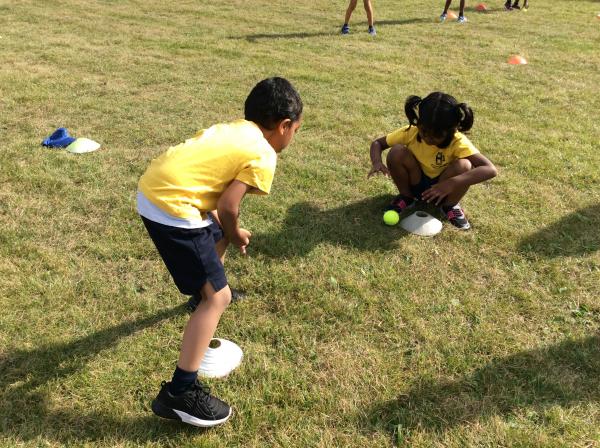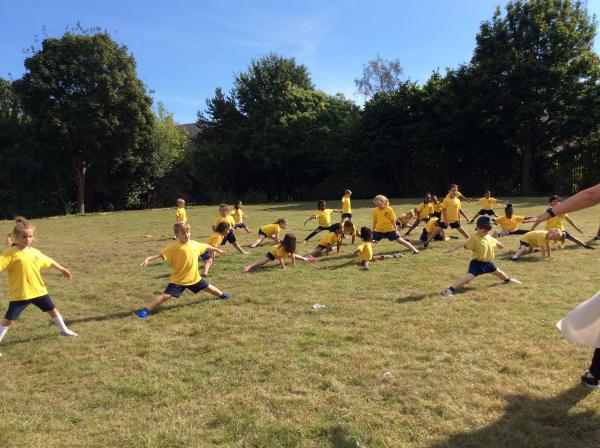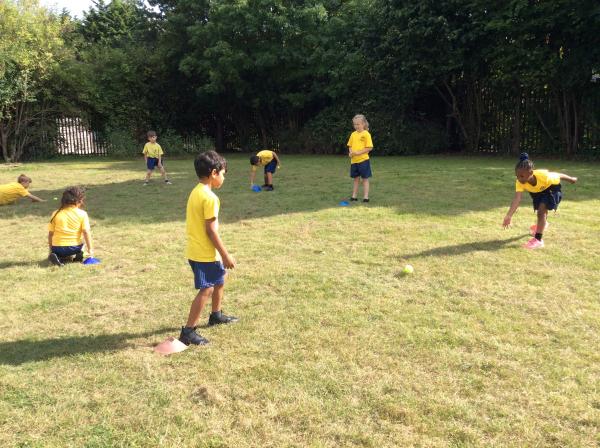 Seahorses have been den building to create their superhero hideouts/headquarters.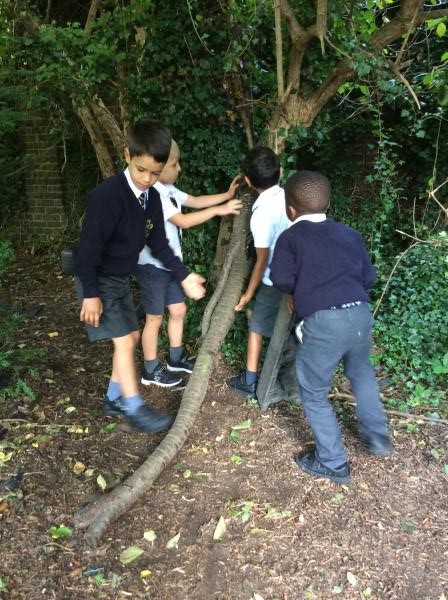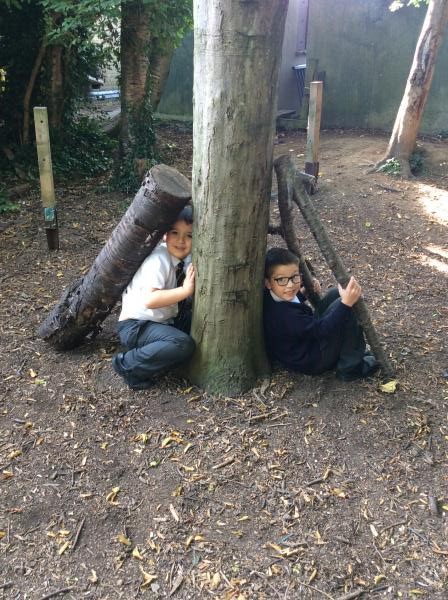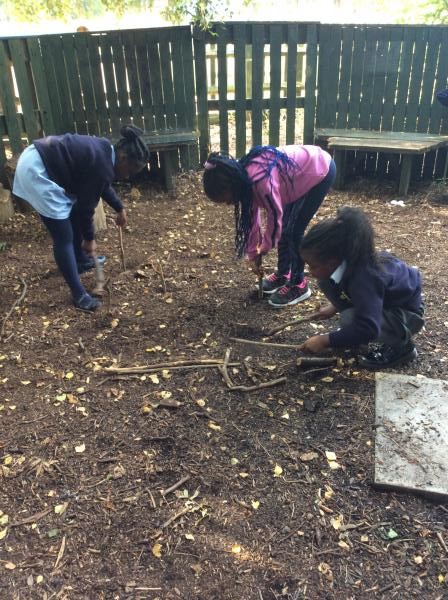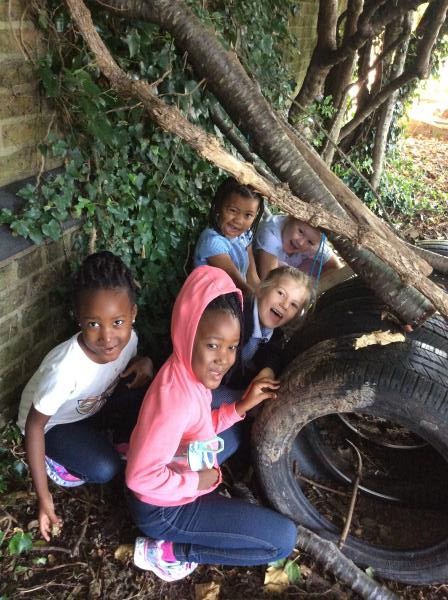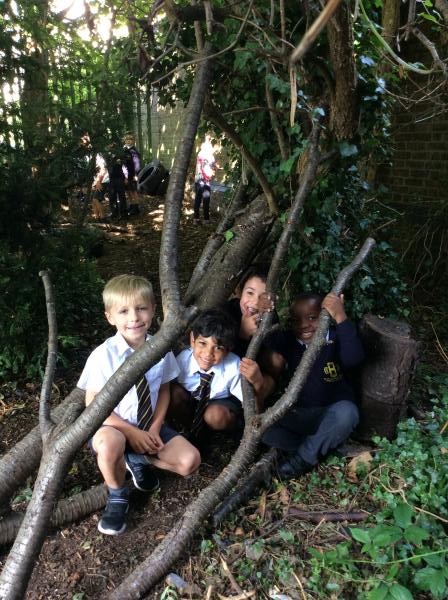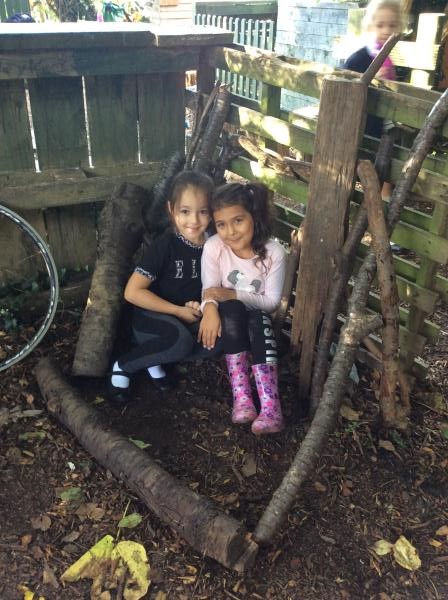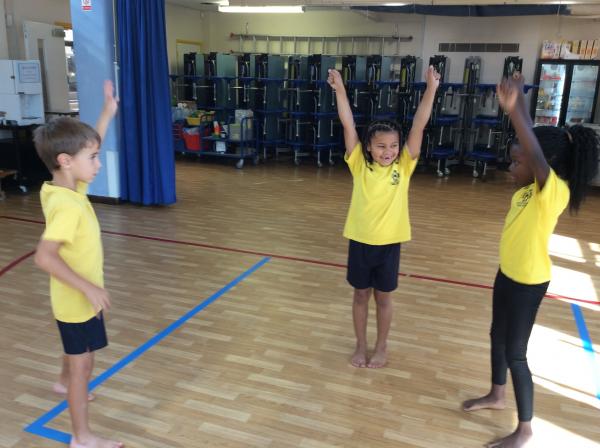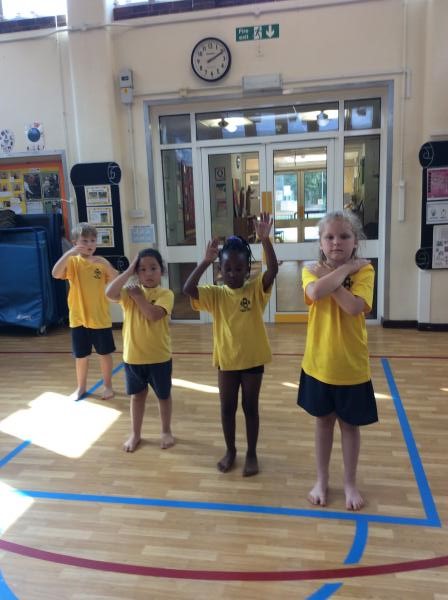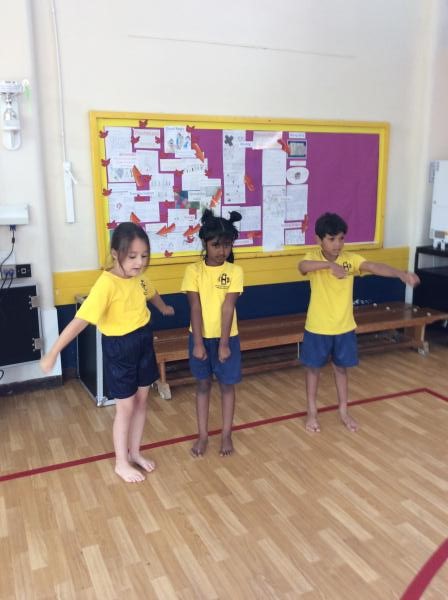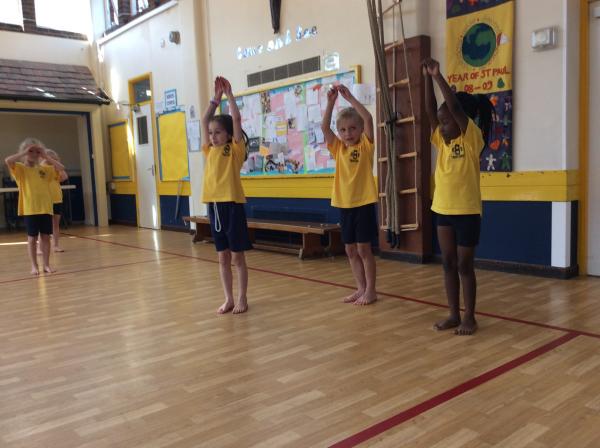 Oysters enjoying exercising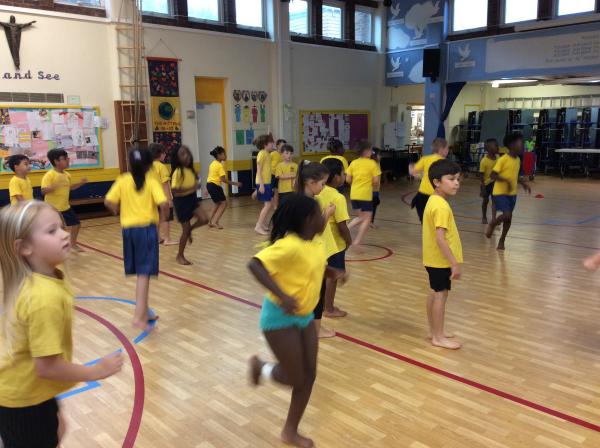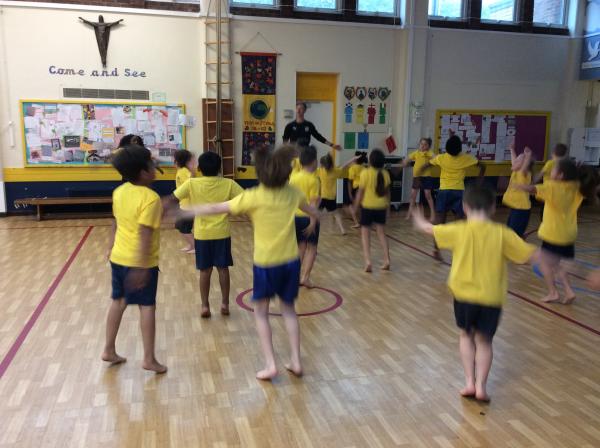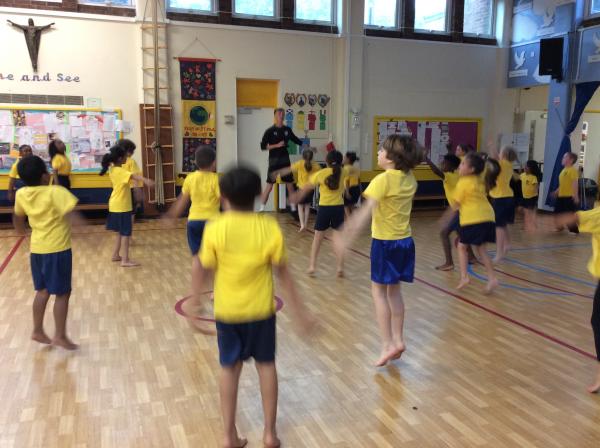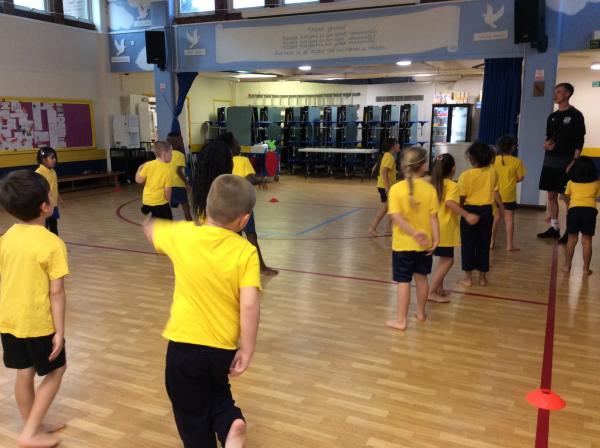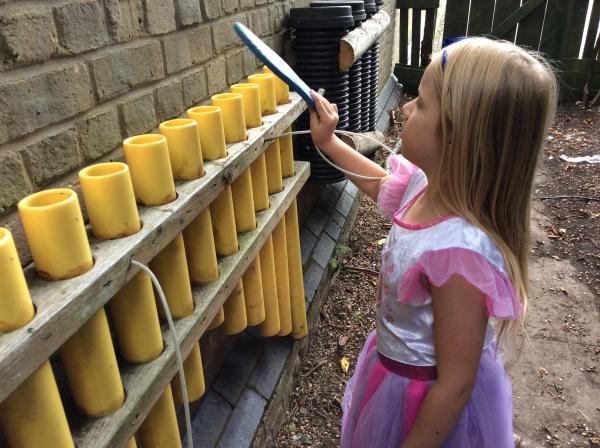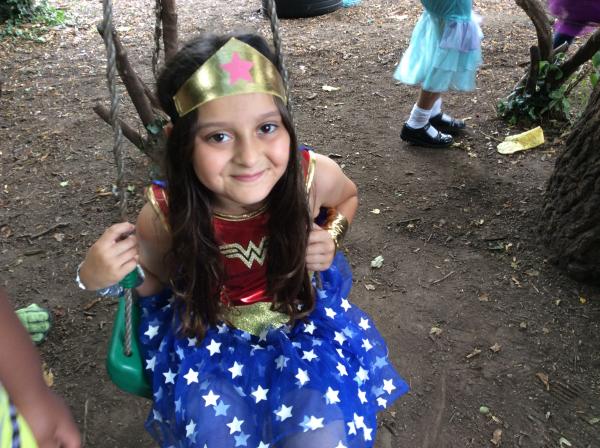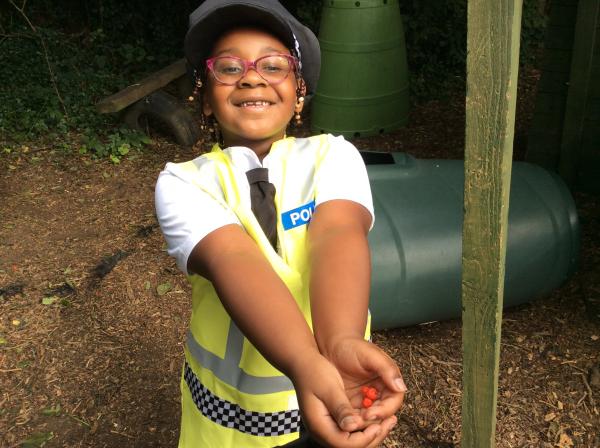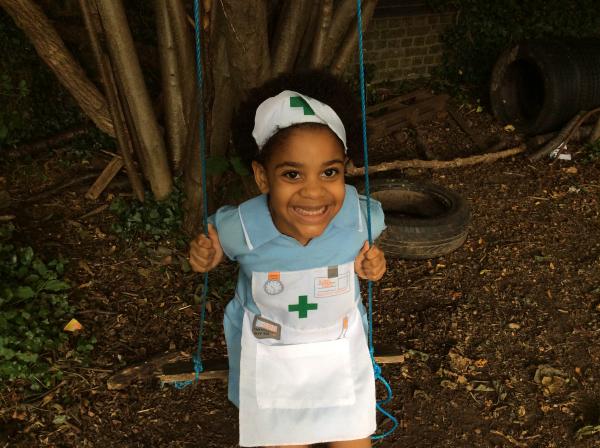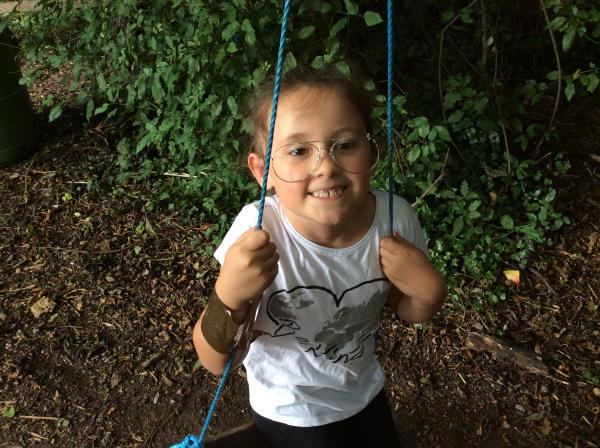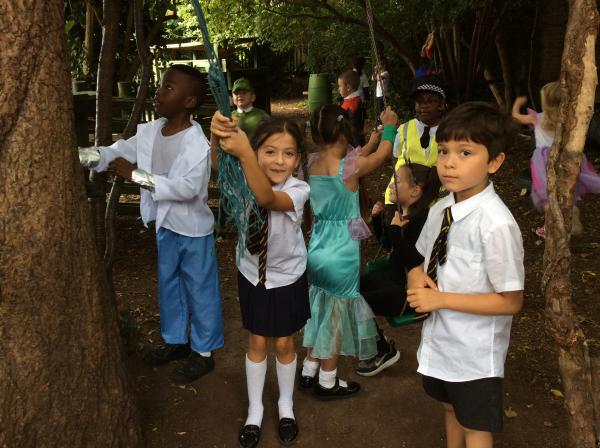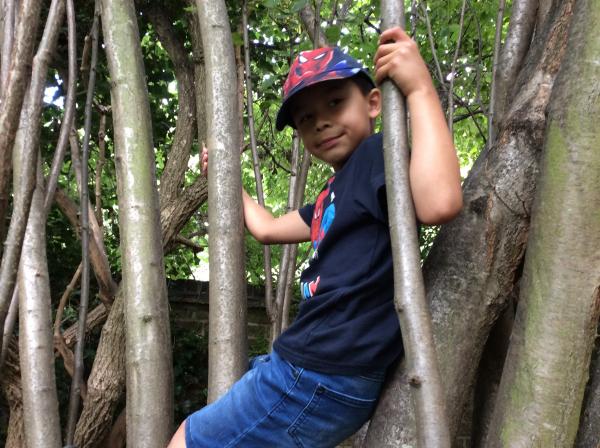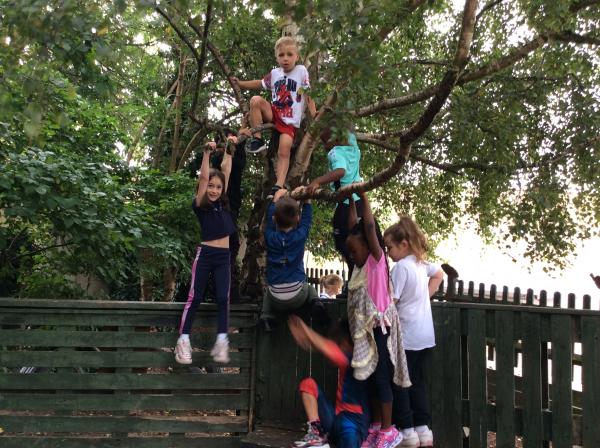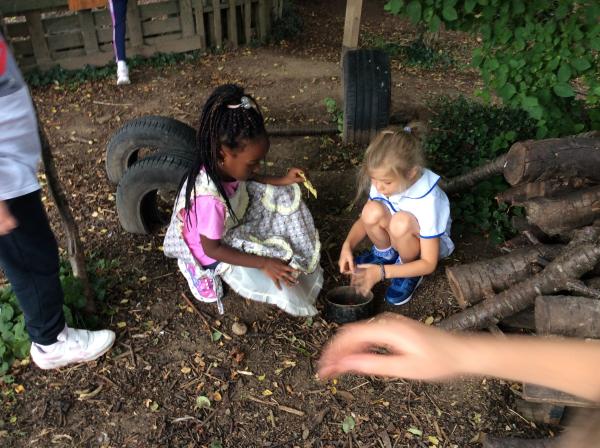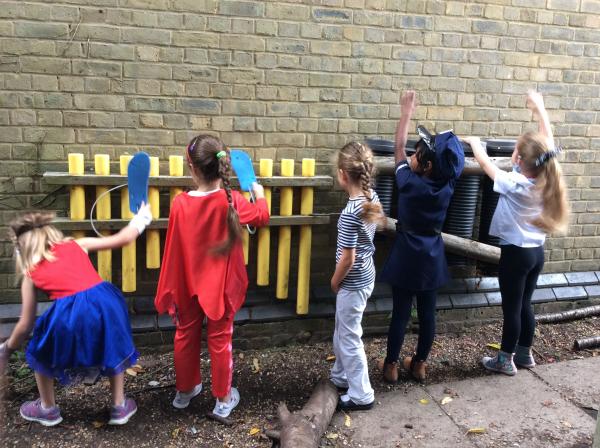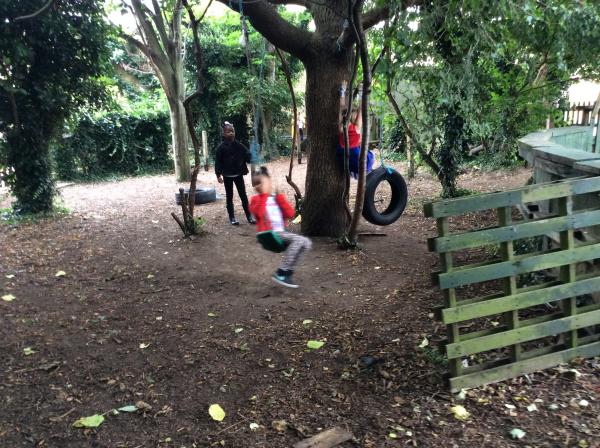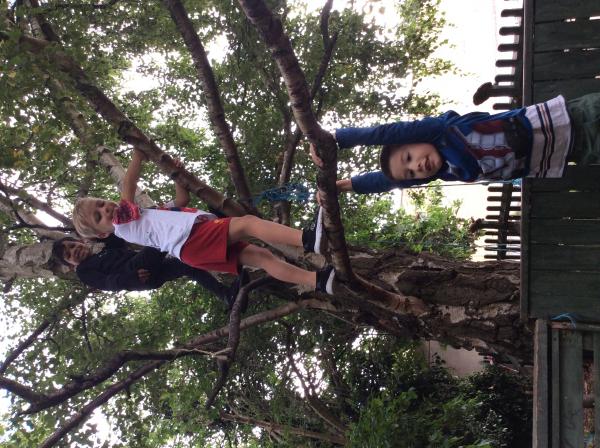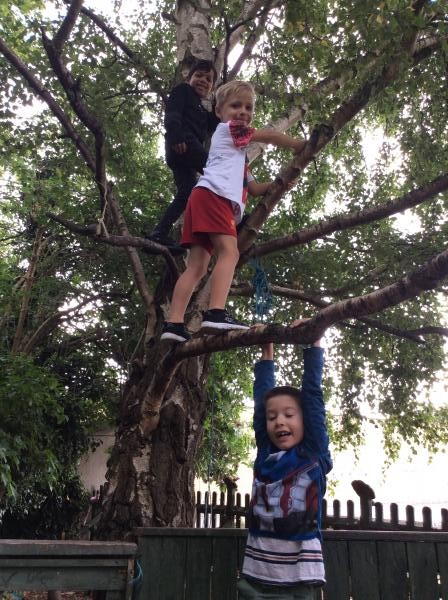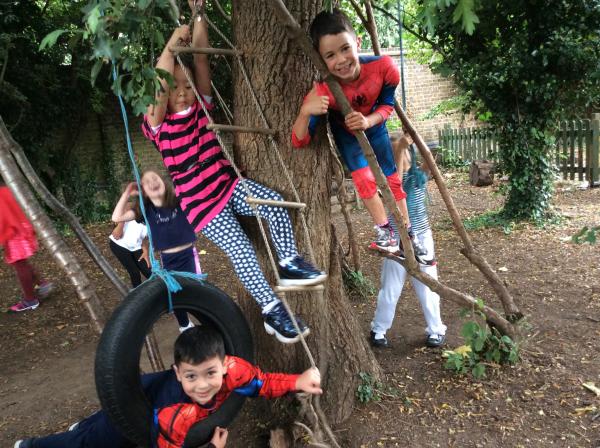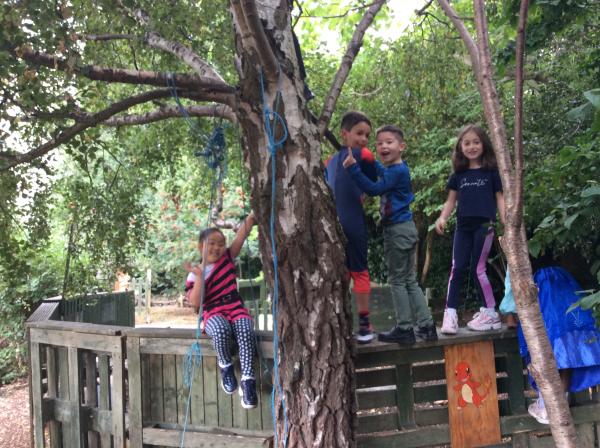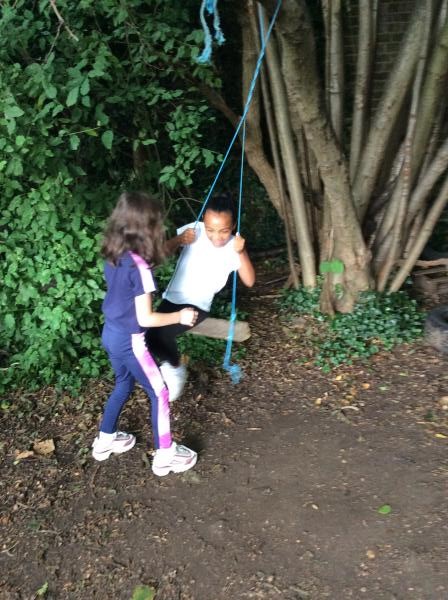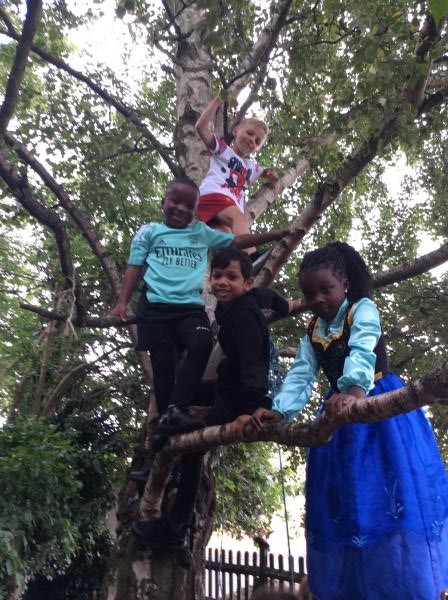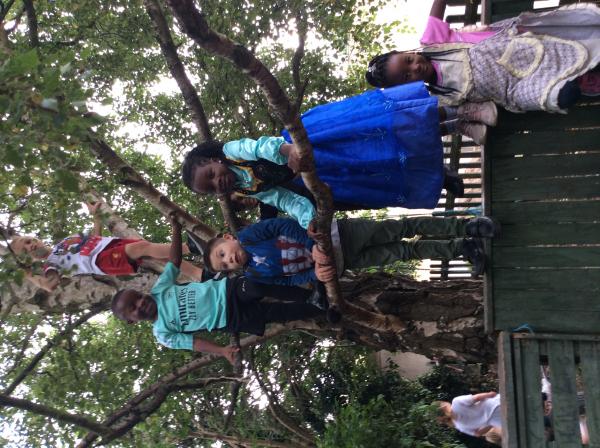 Year 2 enjoying Southend Sports Partnership