Welcome to Class 2
---
Class Teachers:

Seahorses
Miss Anderson
Learning Support Assistant
Miss Rodrigues
Oysters
Mrs Marshall
Learning Support Assistant
Mrs Britt




---
---
The latest news from Seahorses & Oysters
Oysters listening to their reading partners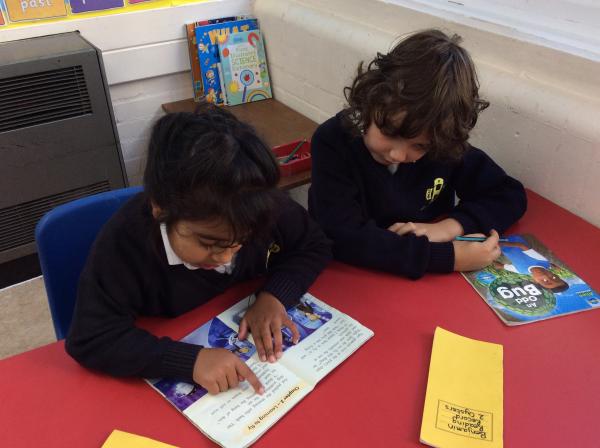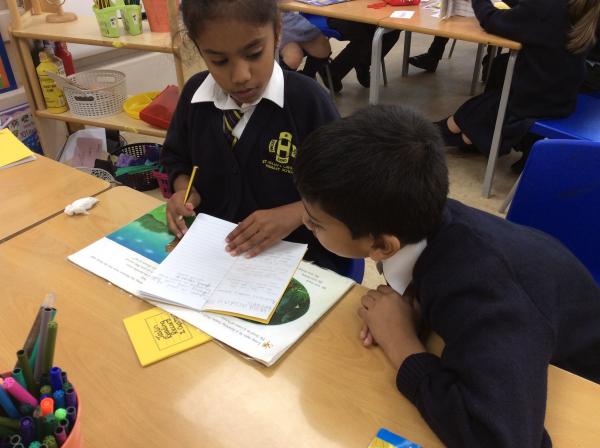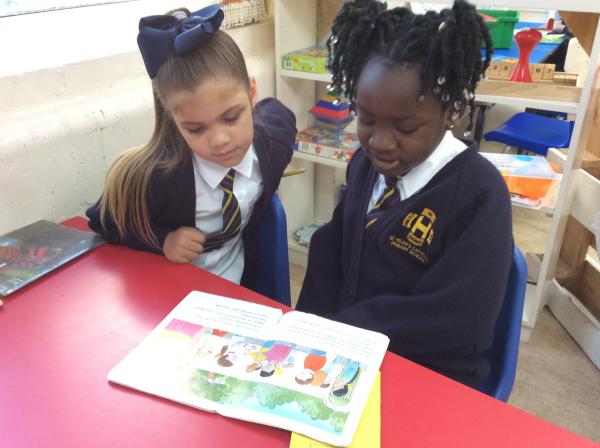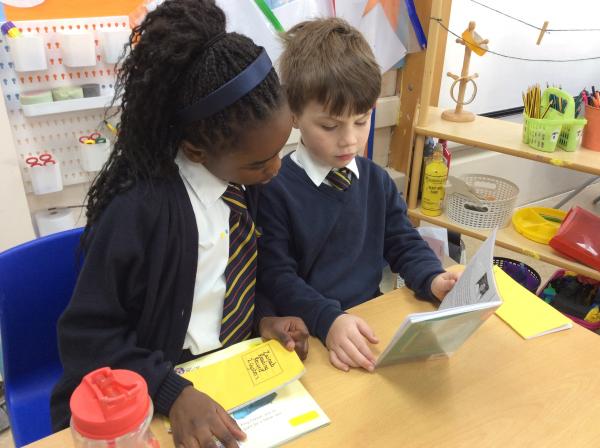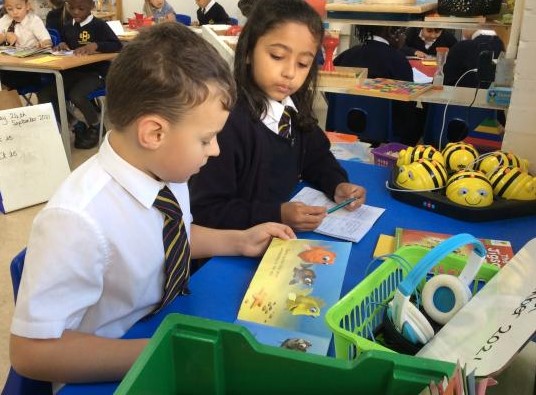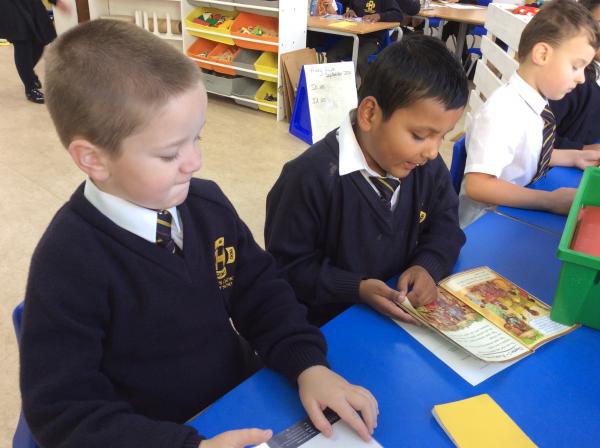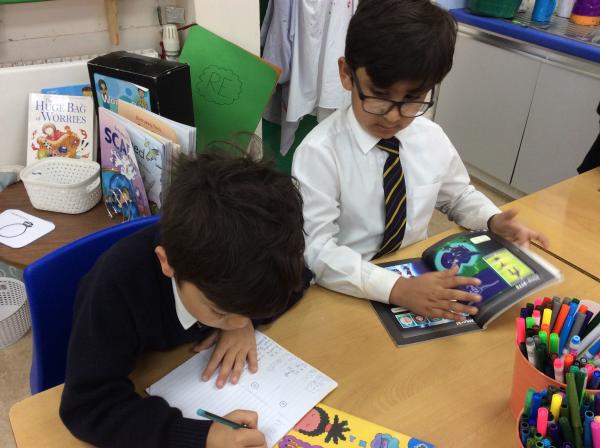 In RE the children were looking at the sky and thinking about how it makes them feel after reading Pslam 8 3-11.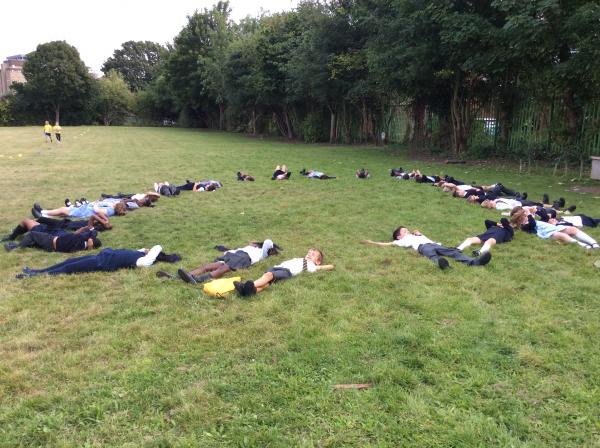 In the nature area we were creating pictures of our favourite illustrations from our whole class reader.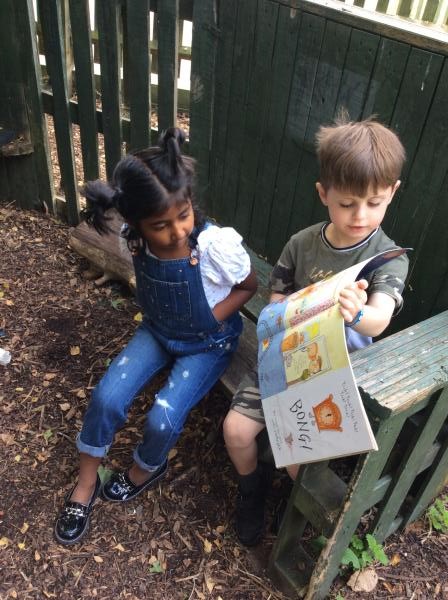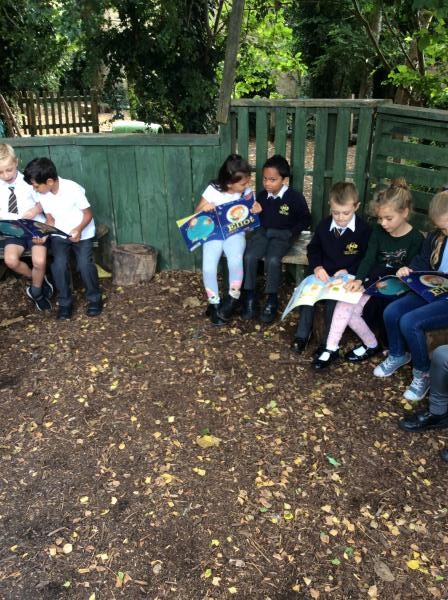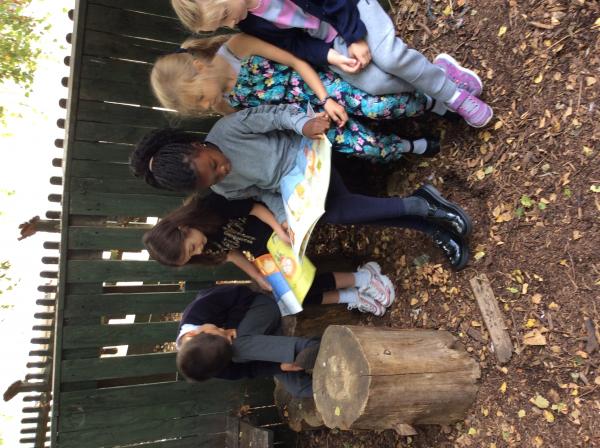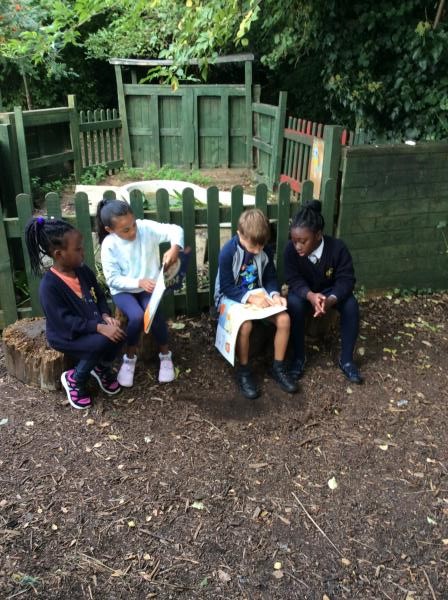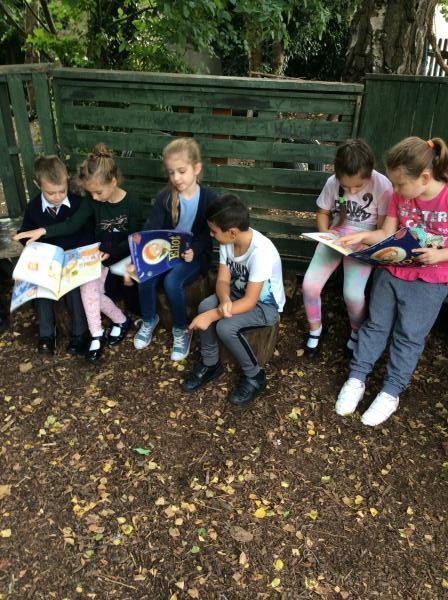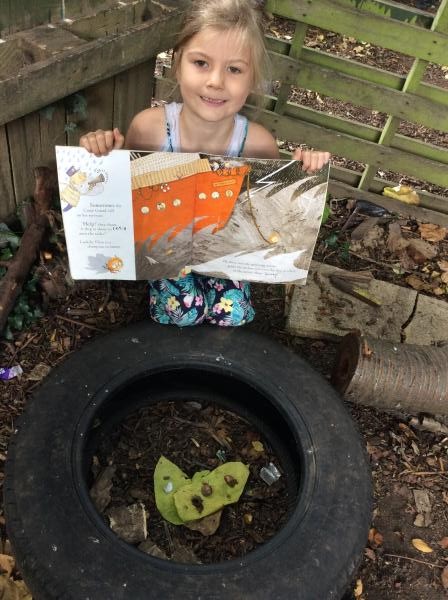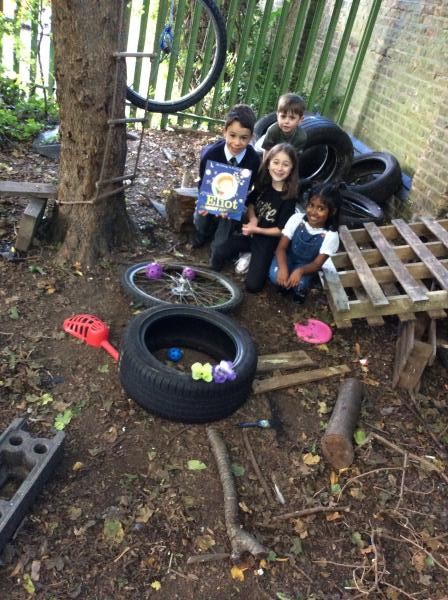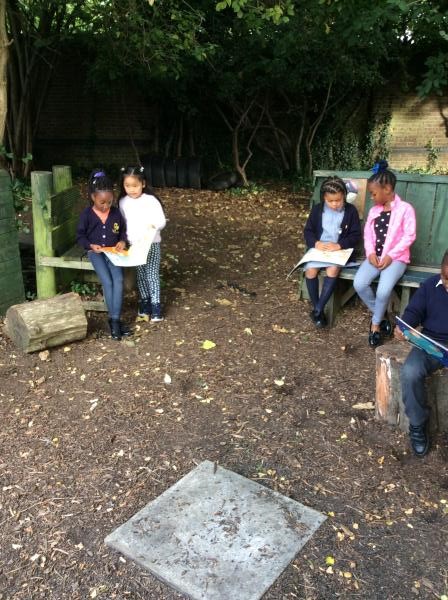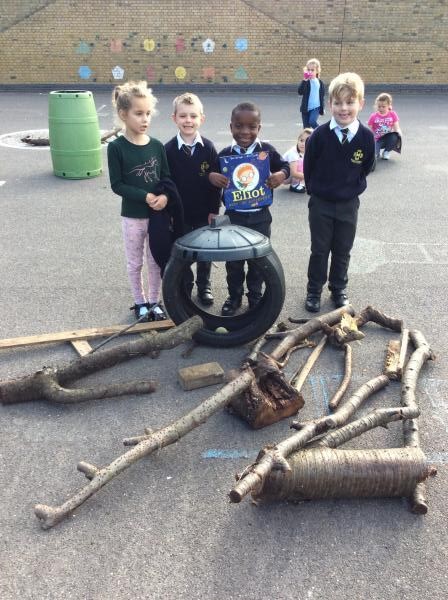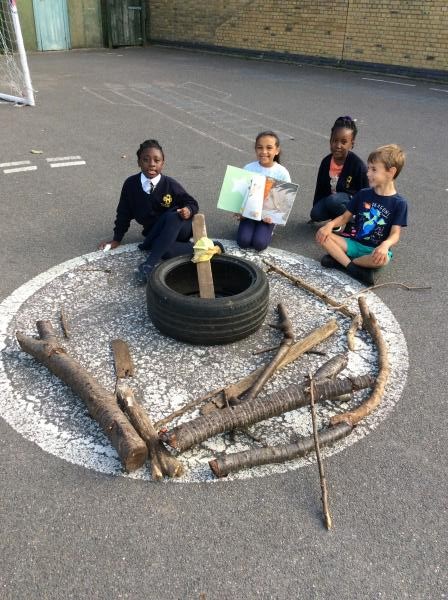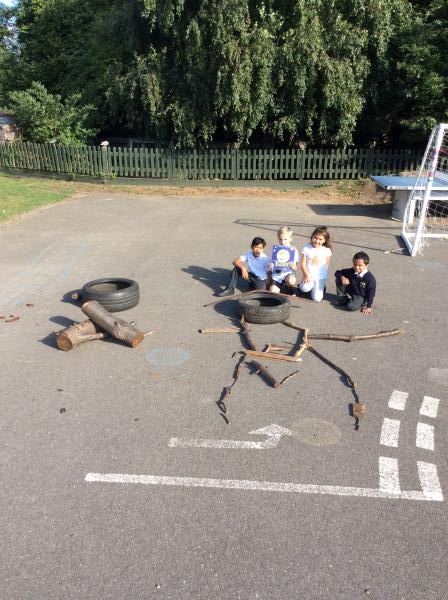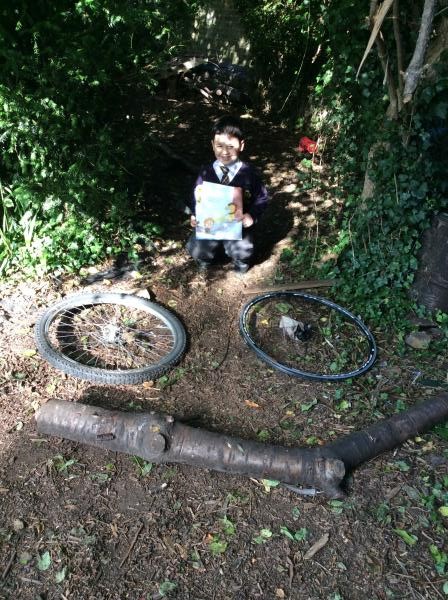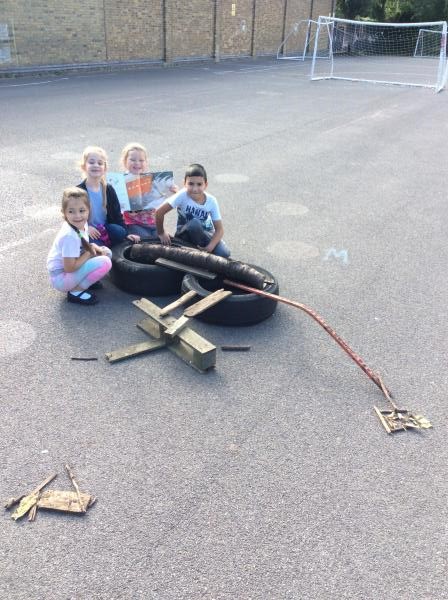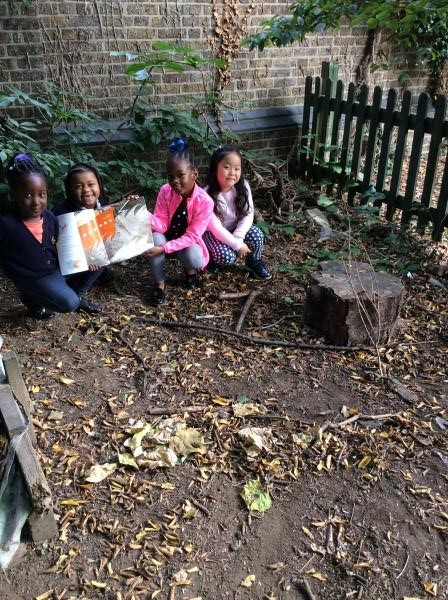 Oysters and Seahorses exercising with the Sports Partnership Team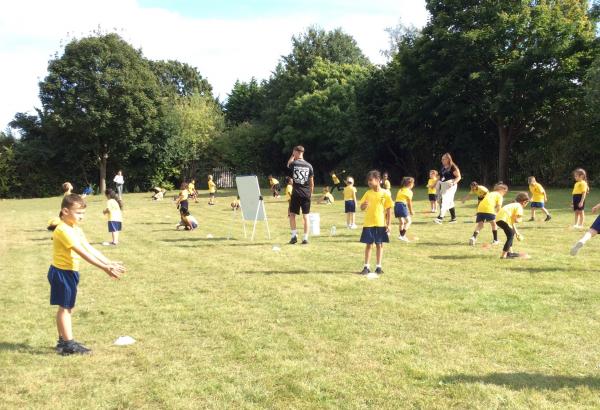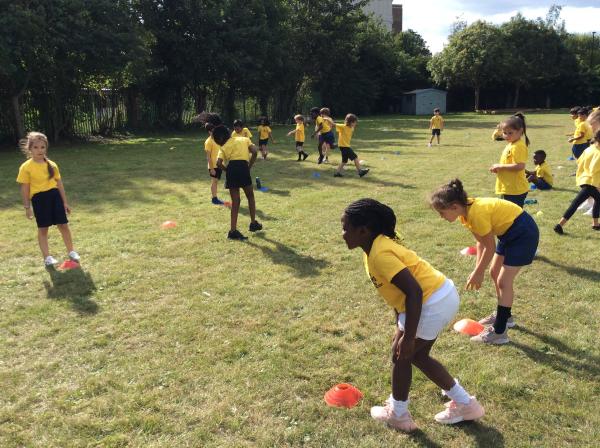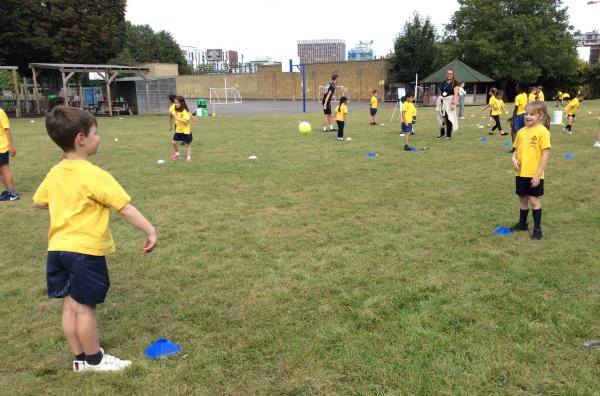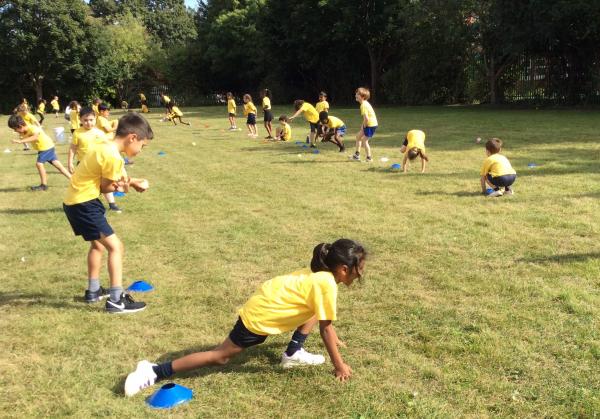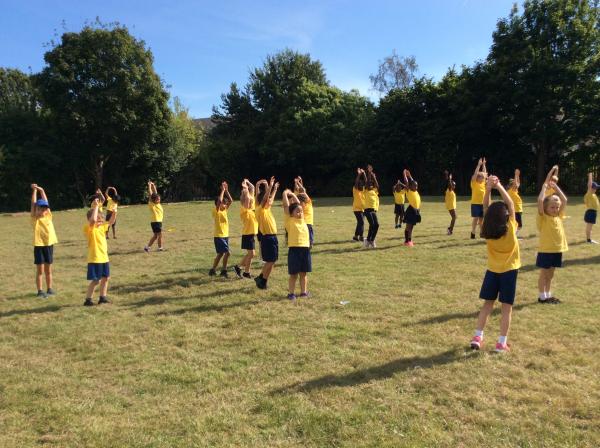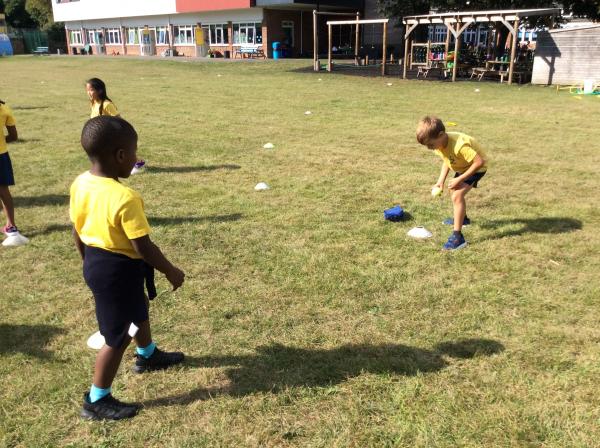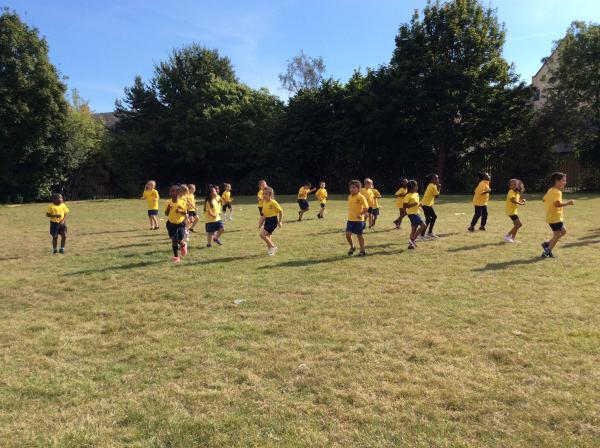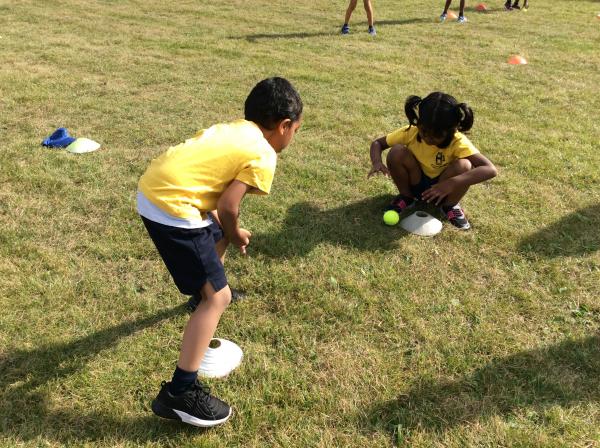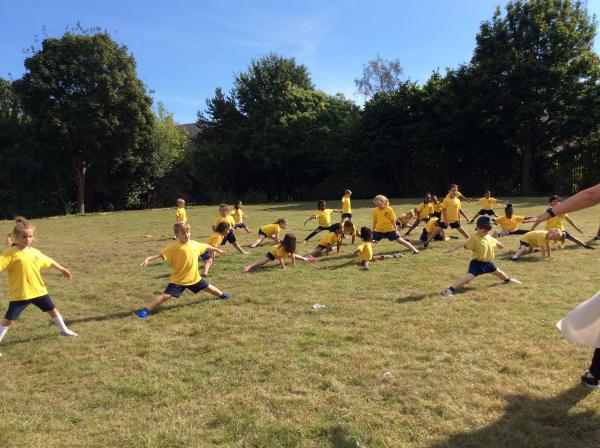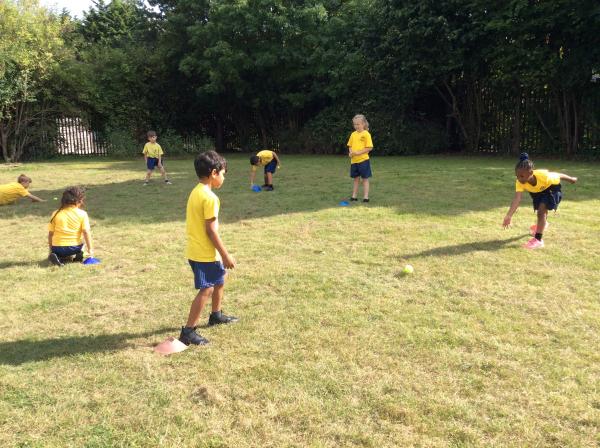 Seahorses have been den building to create their superhero hideouts/headquarters.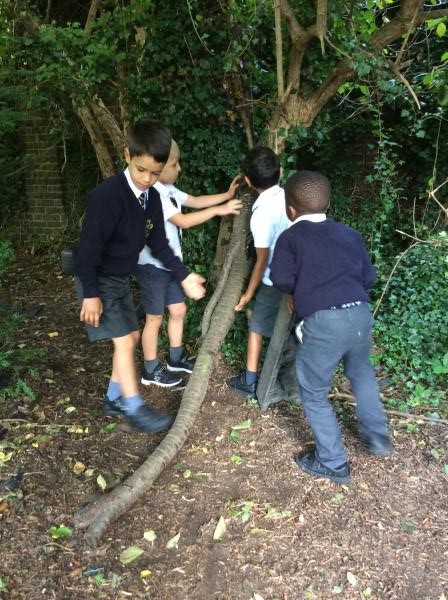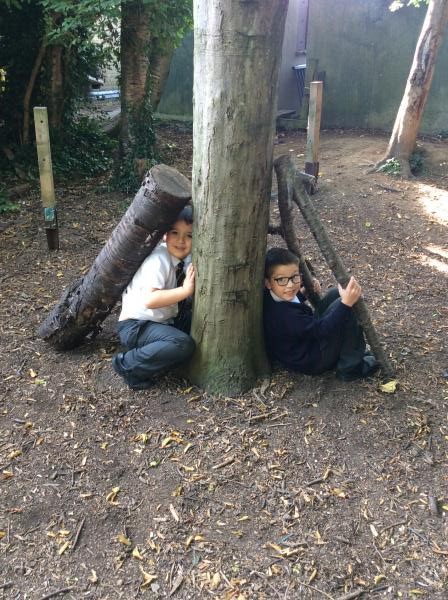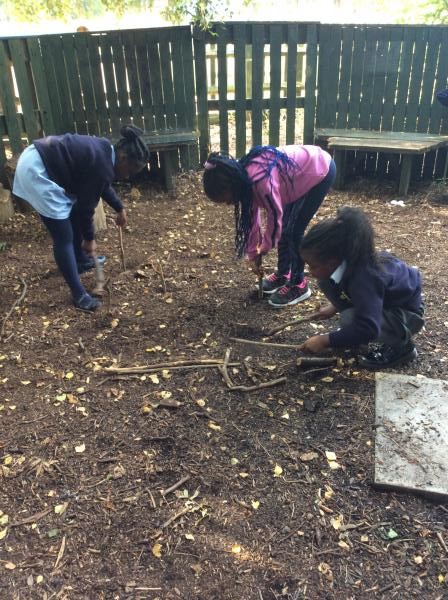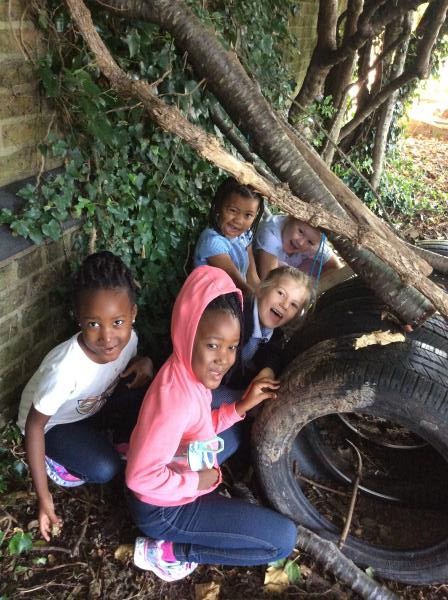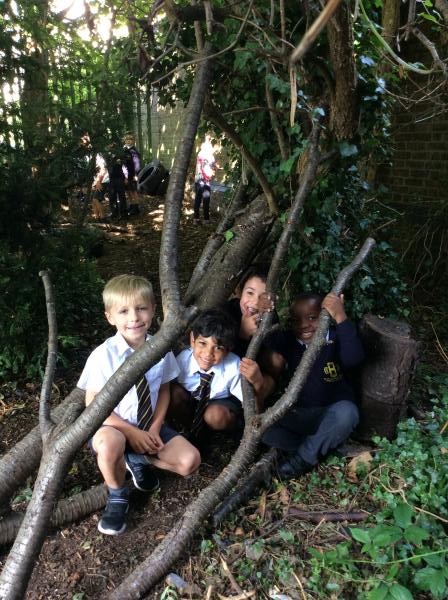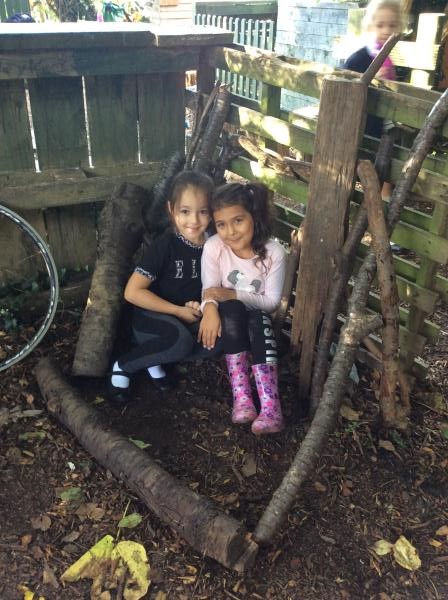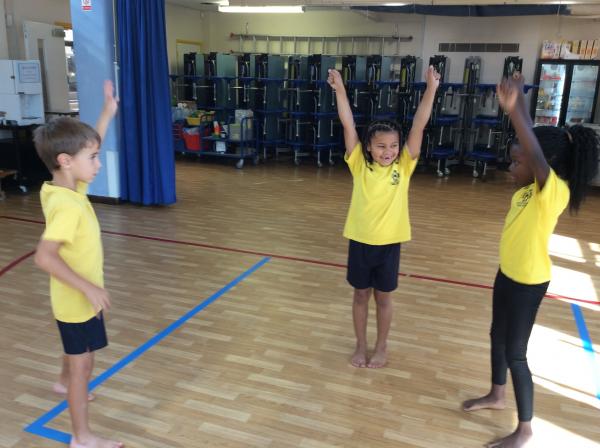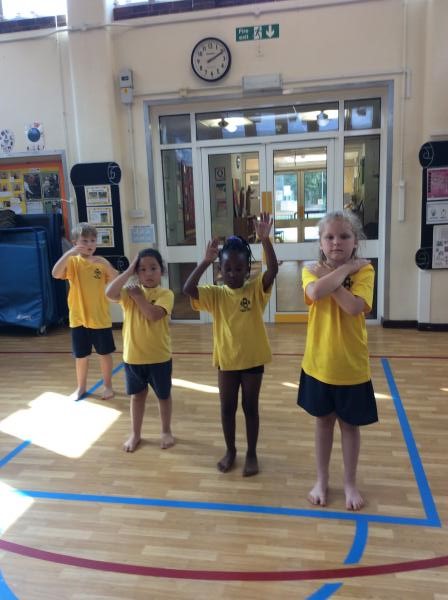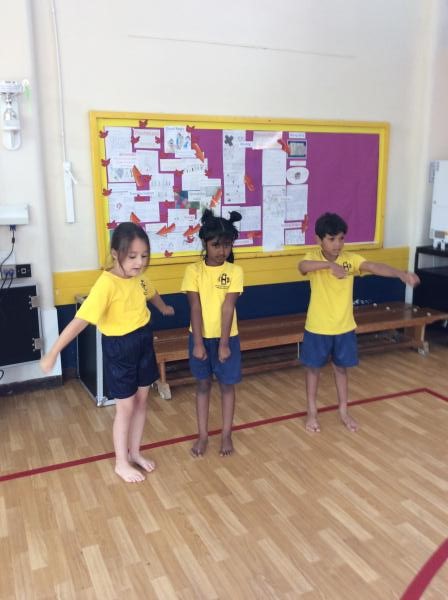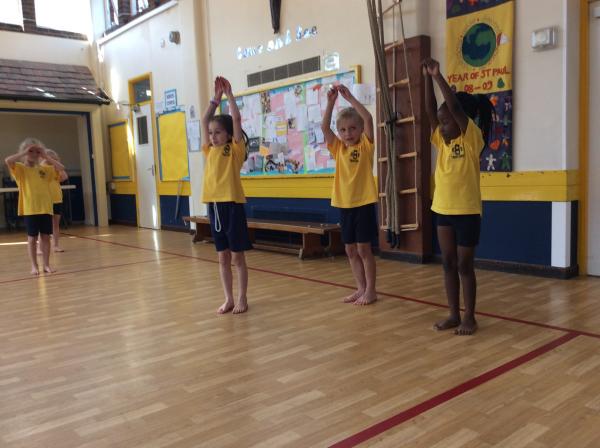 Oysters enjoying exercising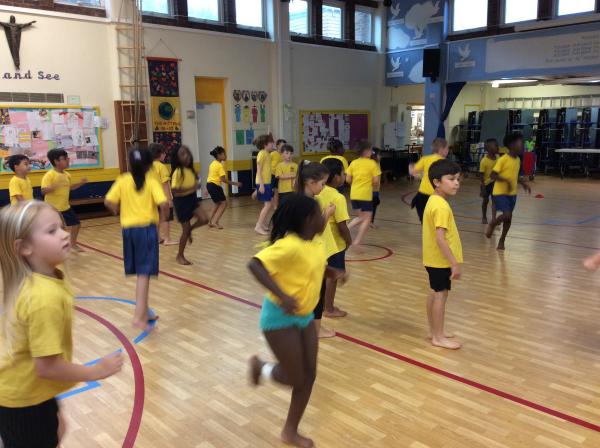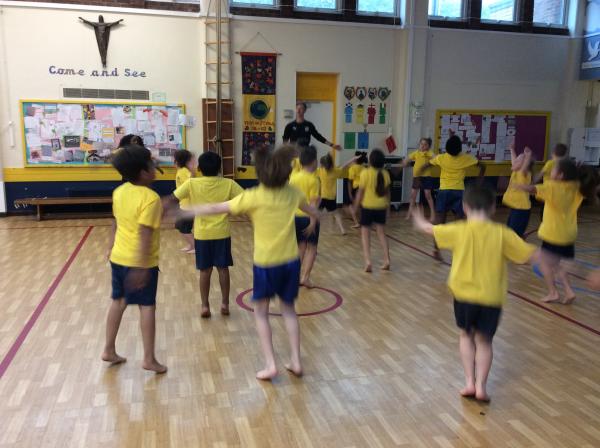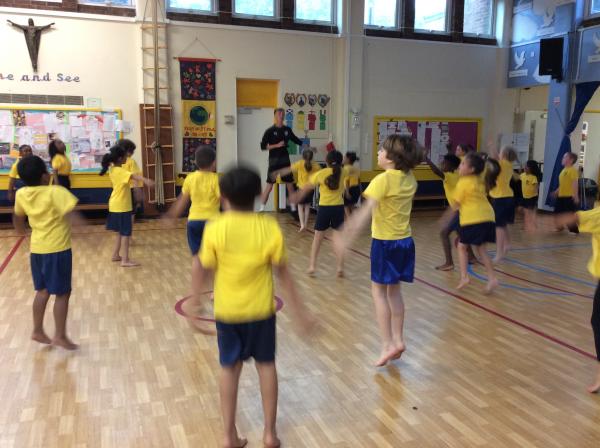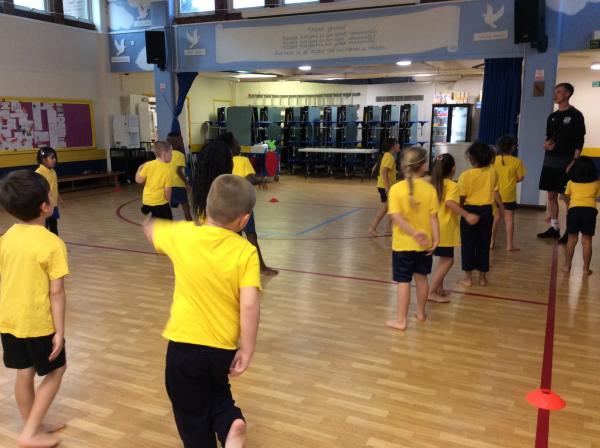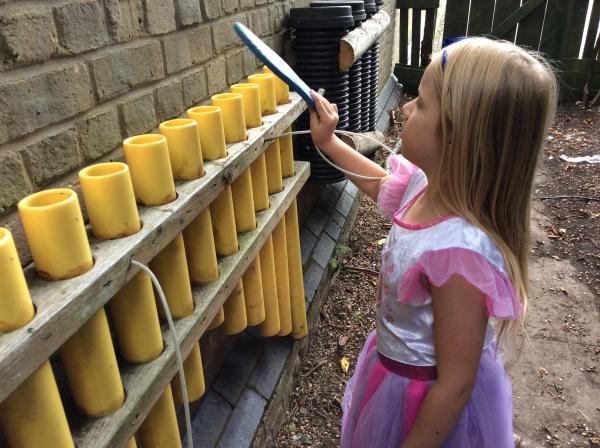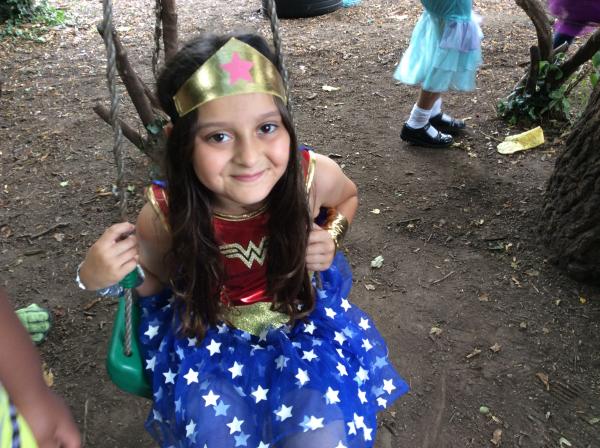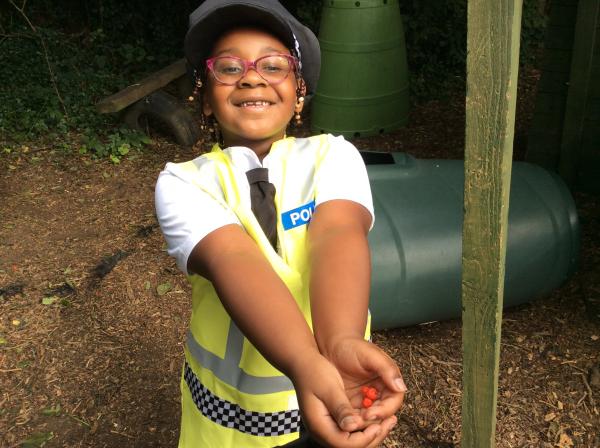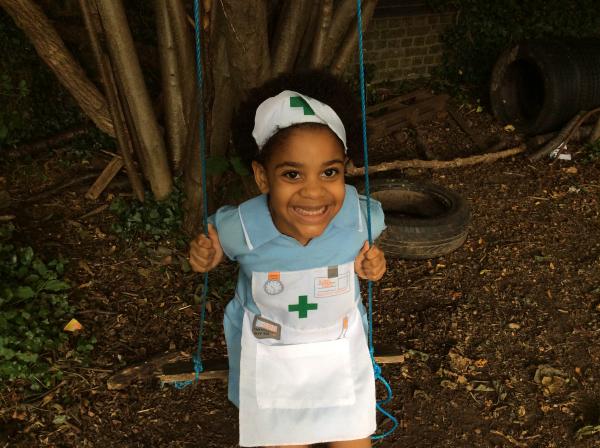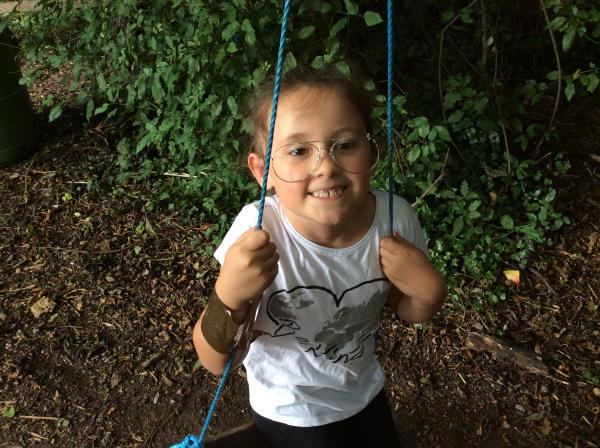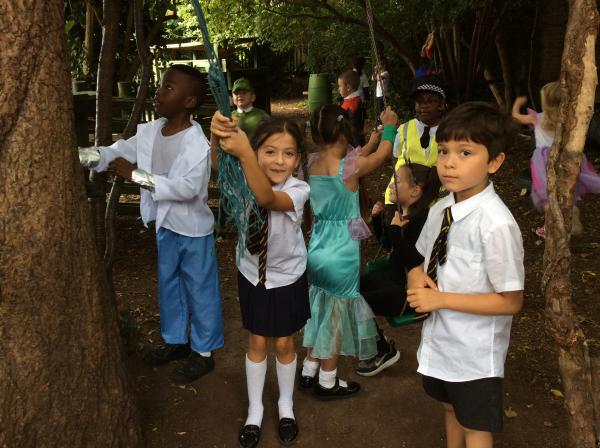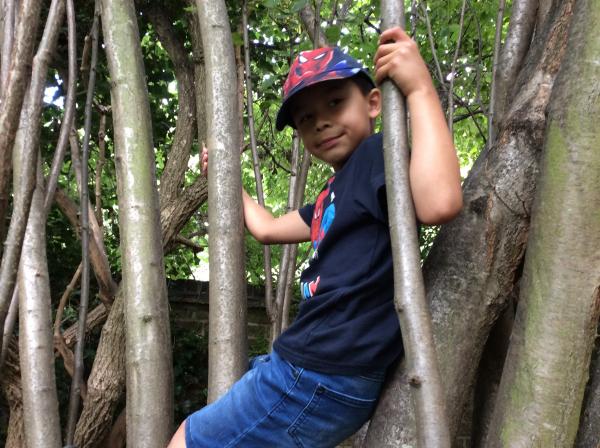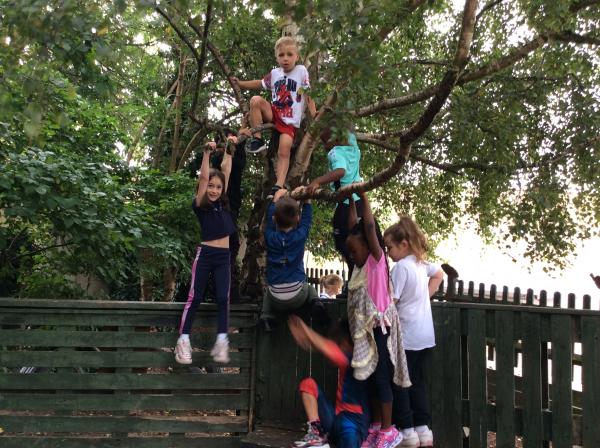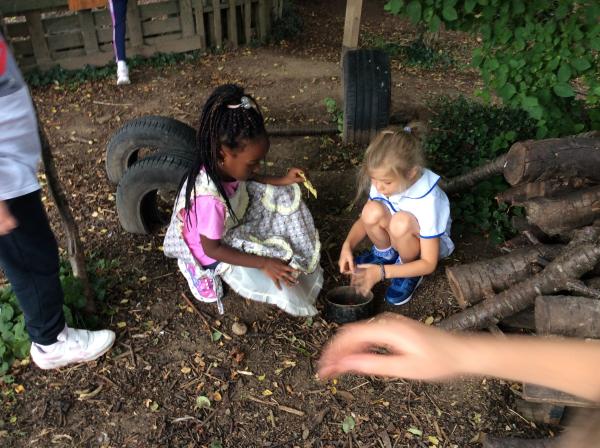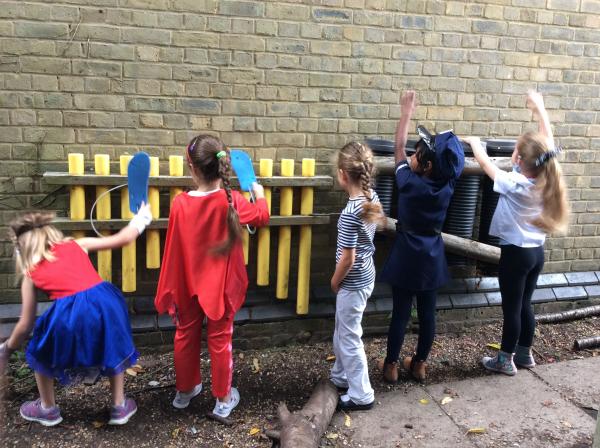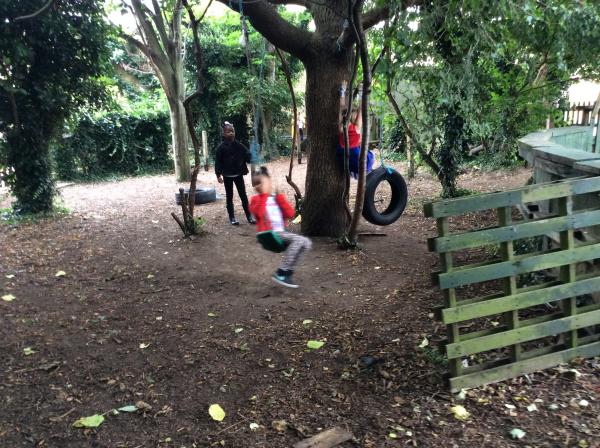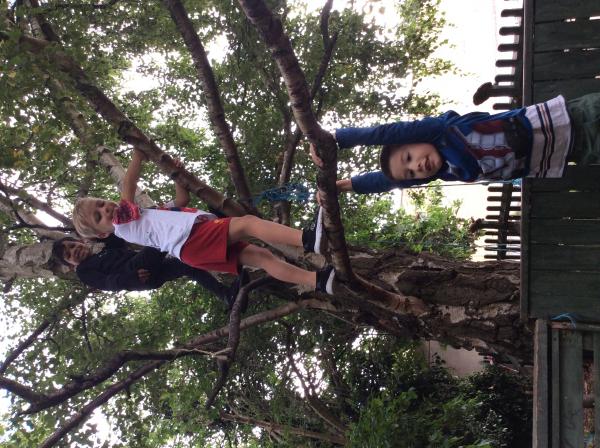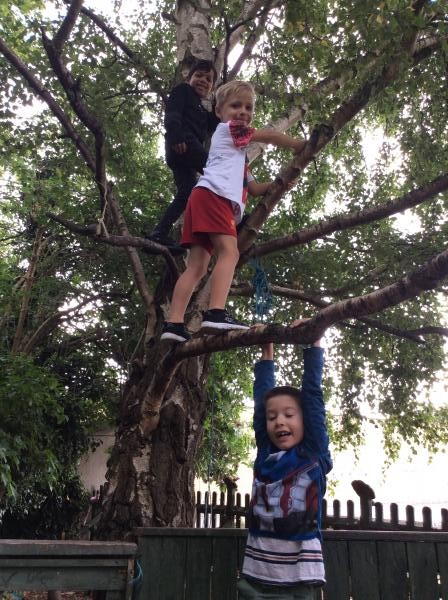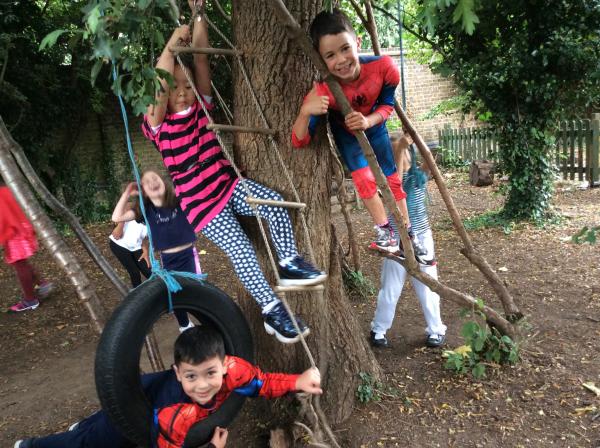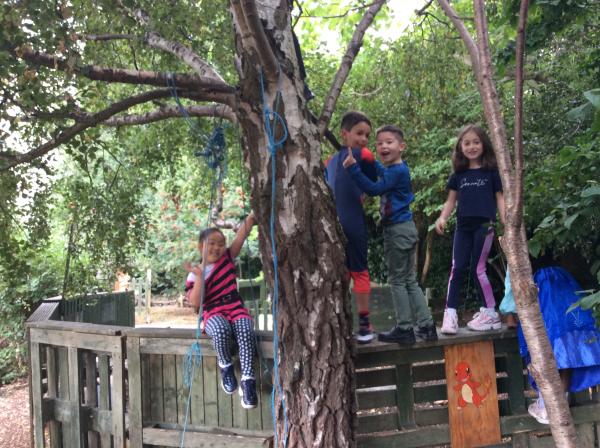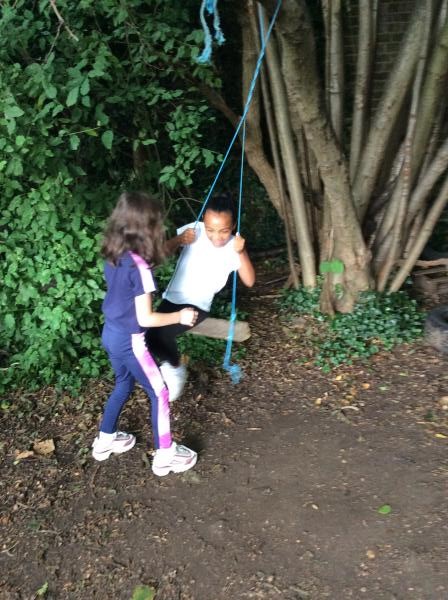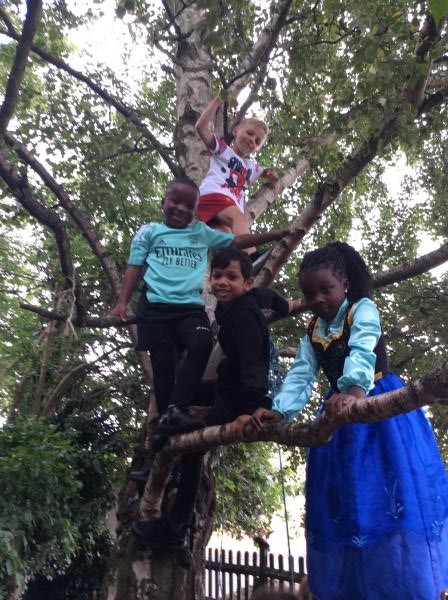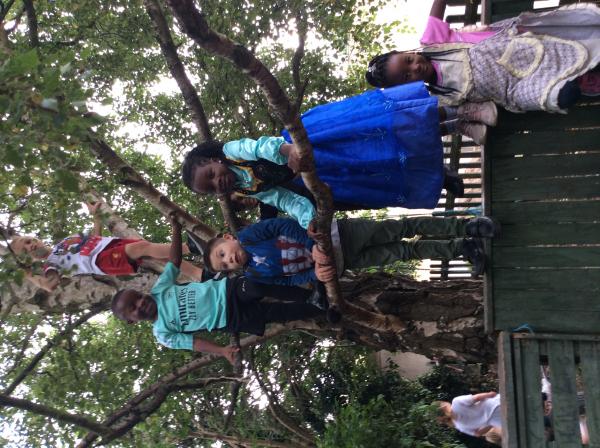 Year 2 enjoying Southend Sports Partnership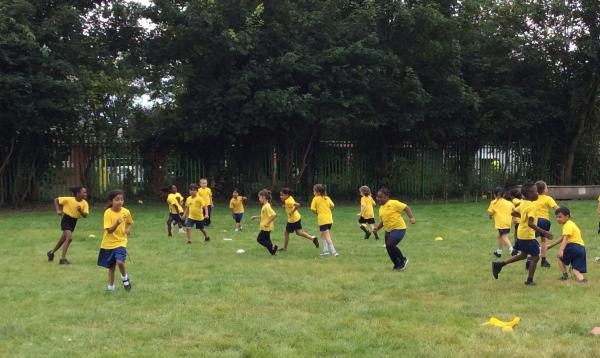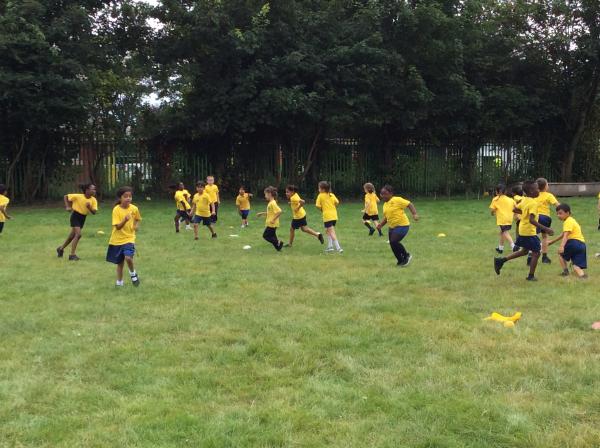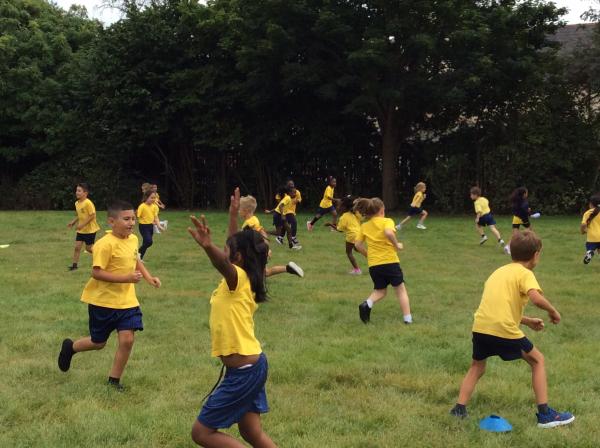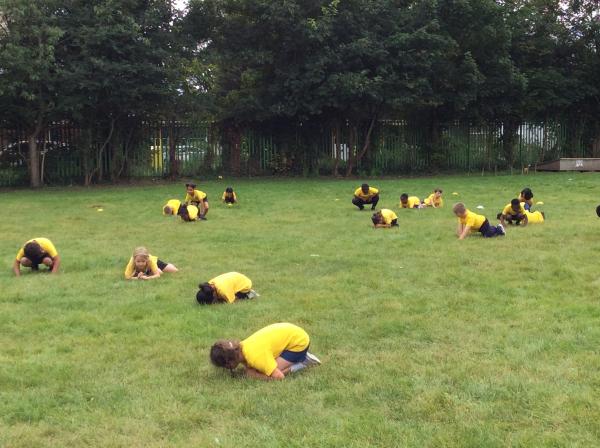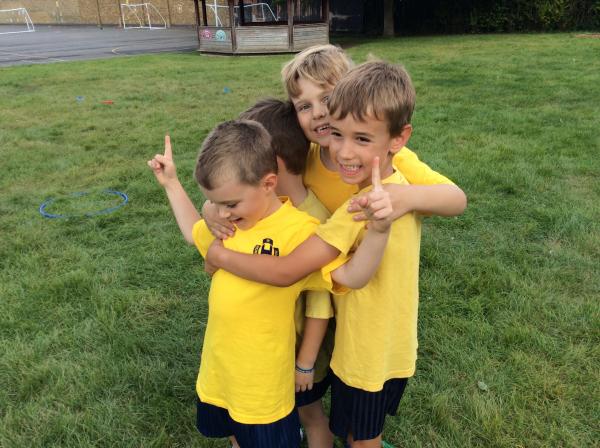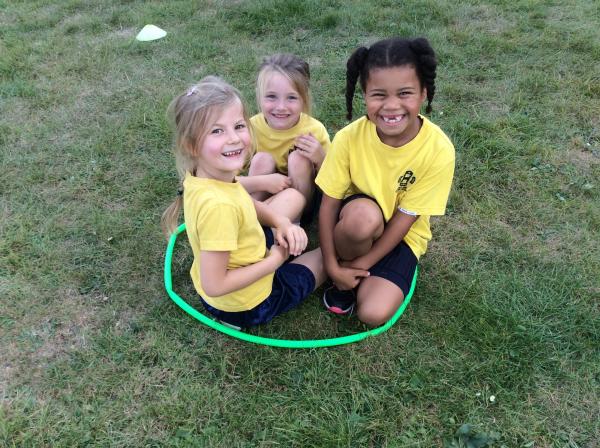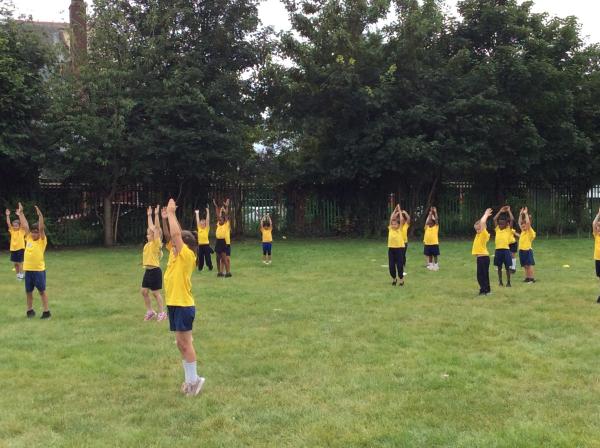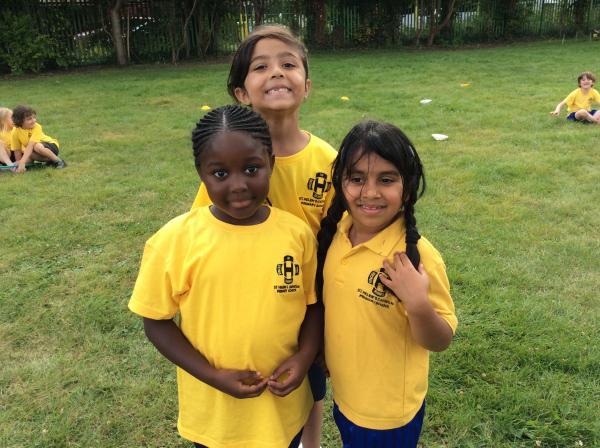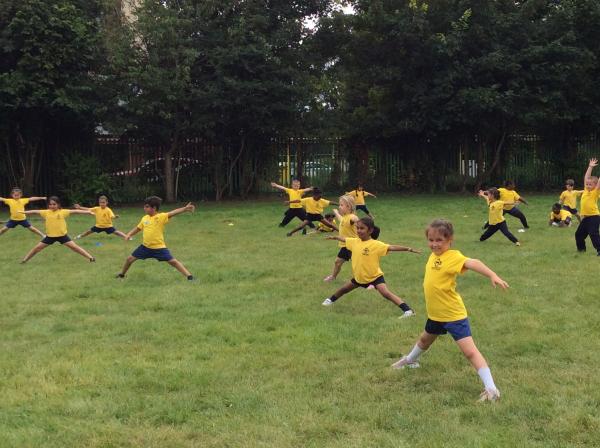 Seahorses - 30th June Nature Area
Seahorses had a wonderful time exploring and being active in the nature area. Later they enjoyed toasting themselves a little snack as a reward!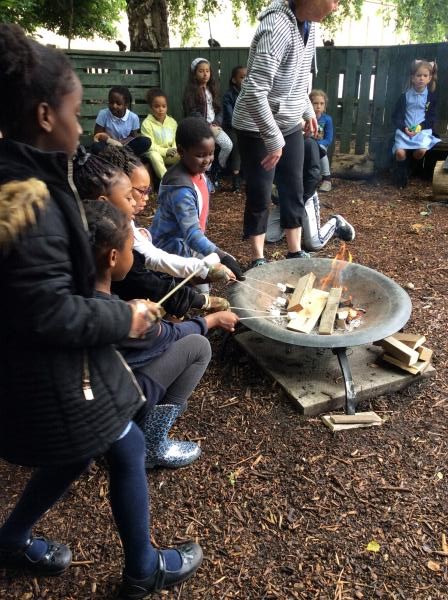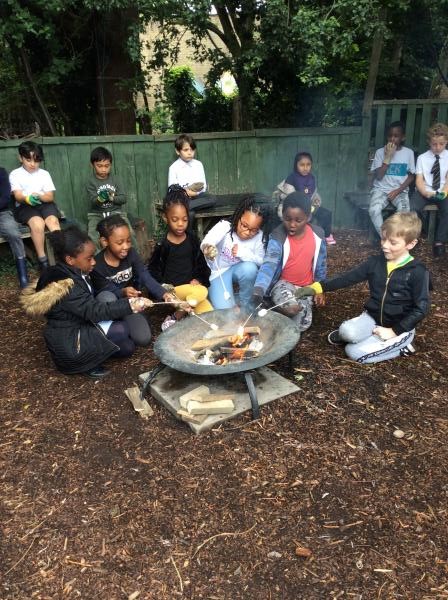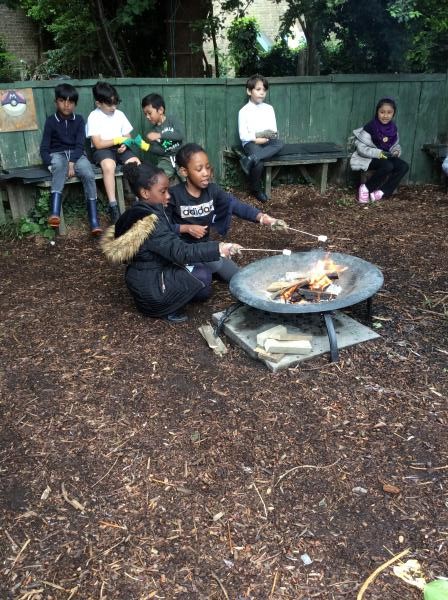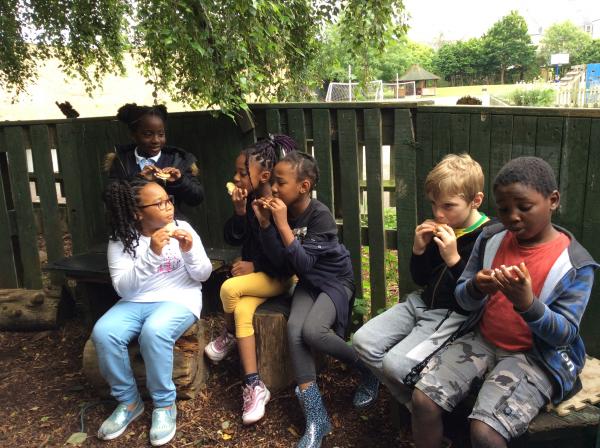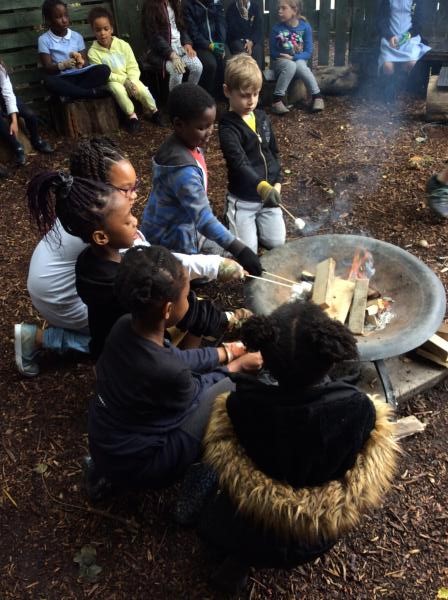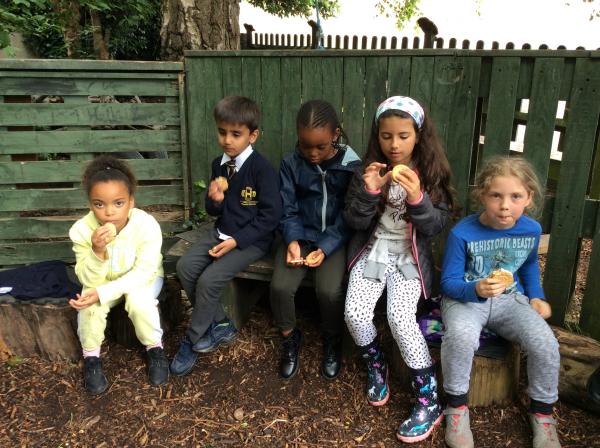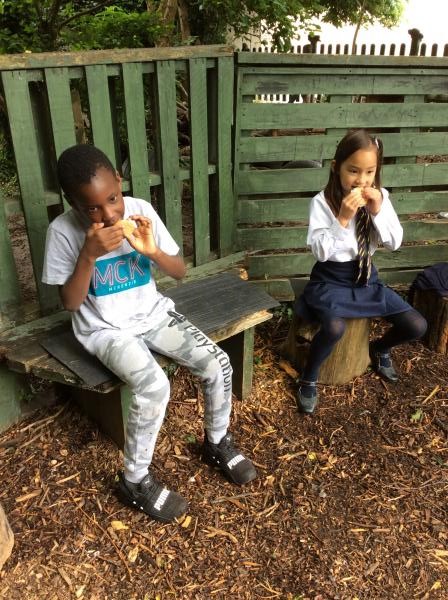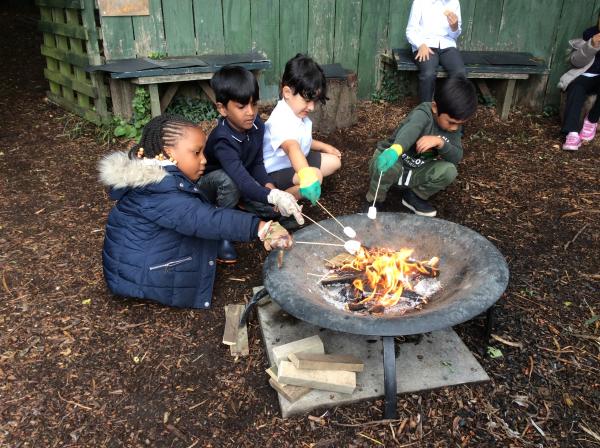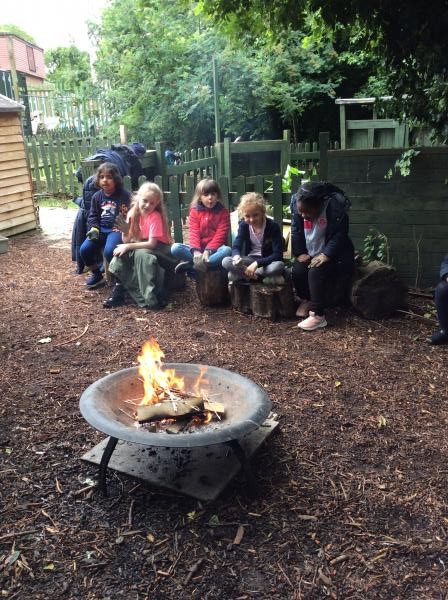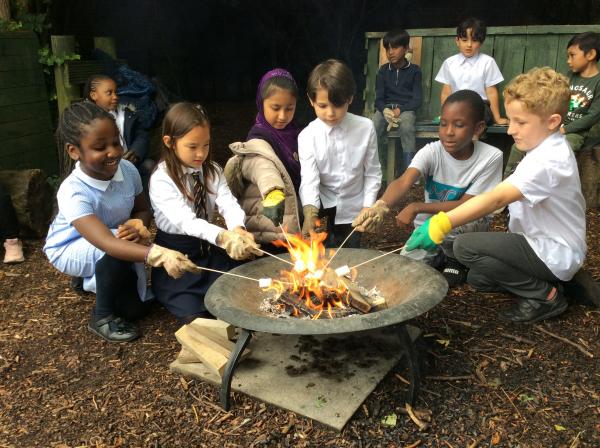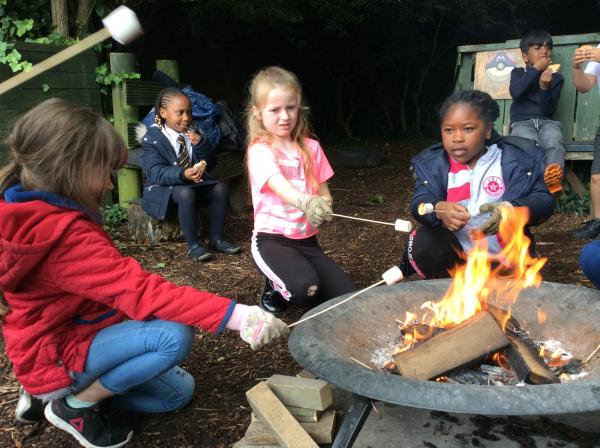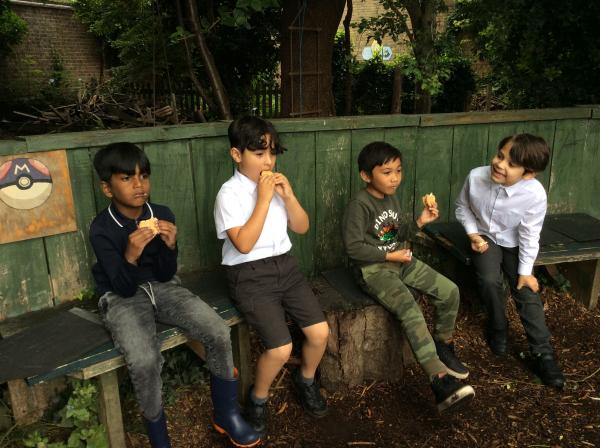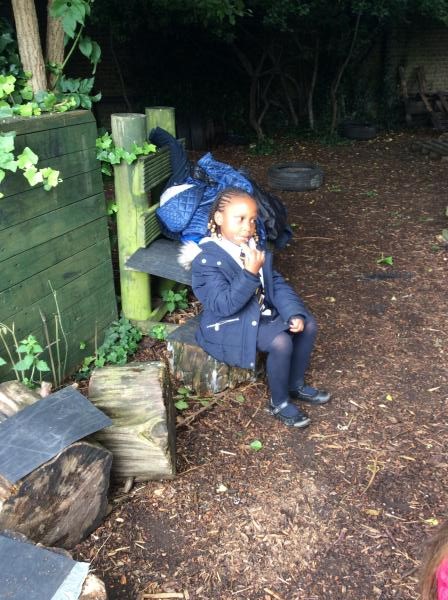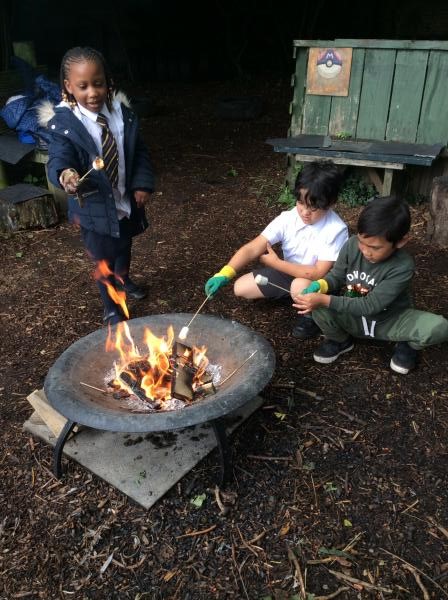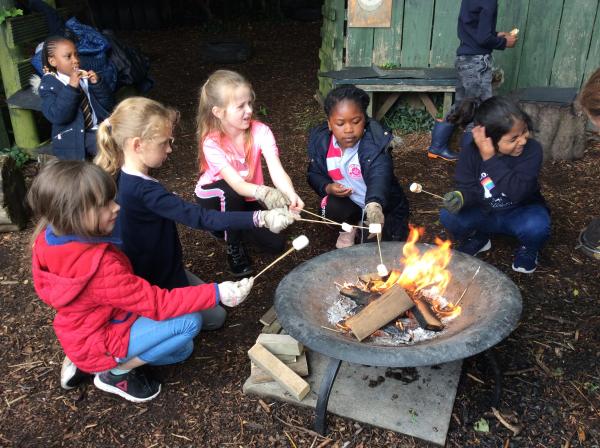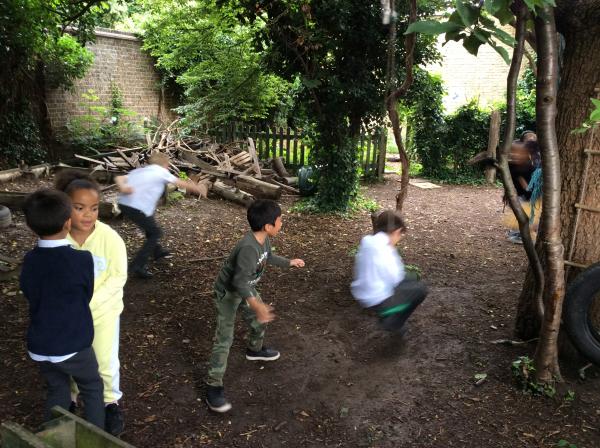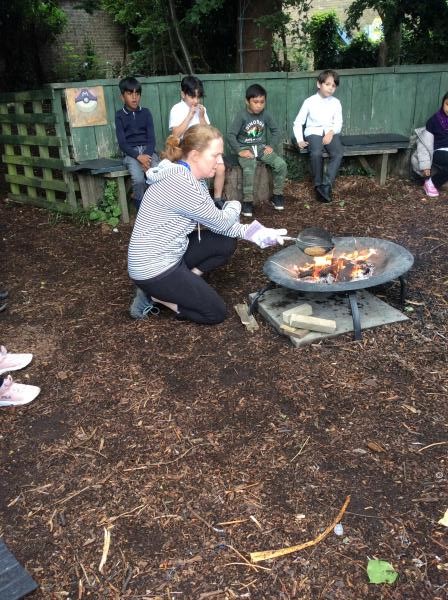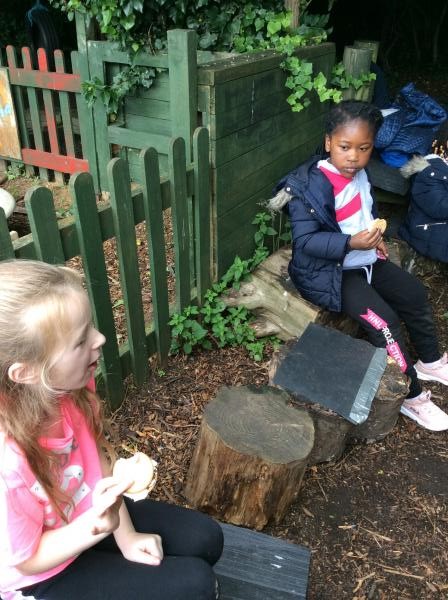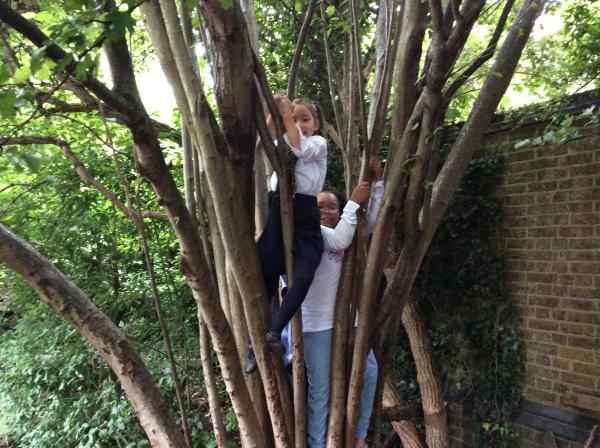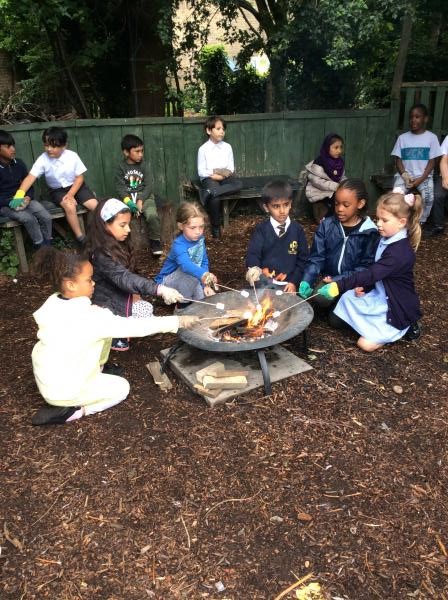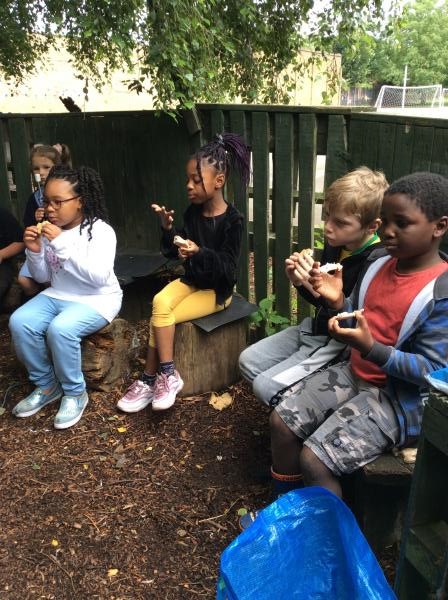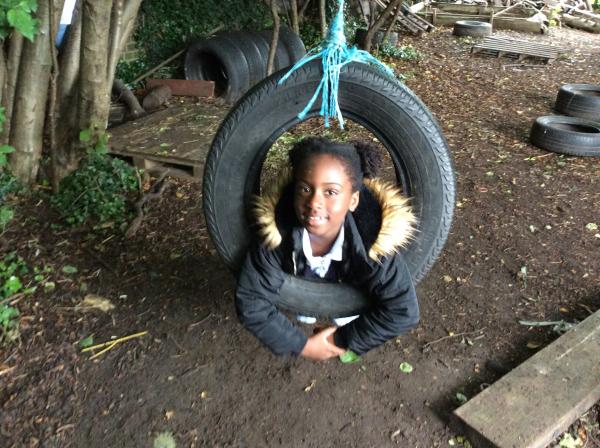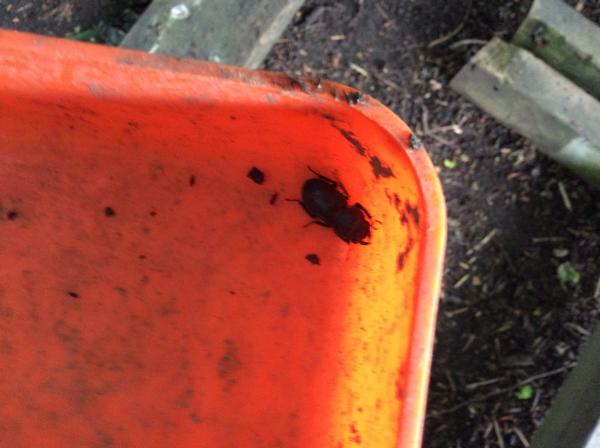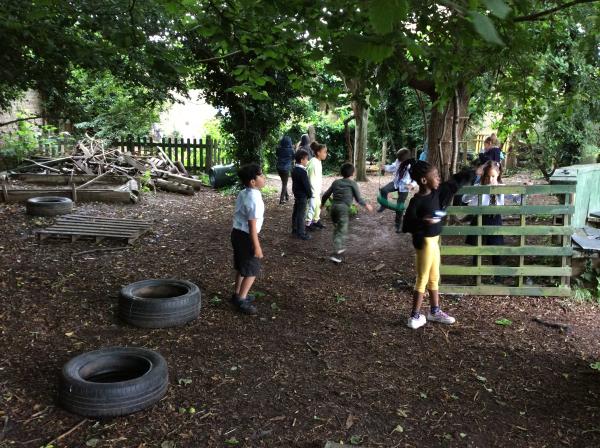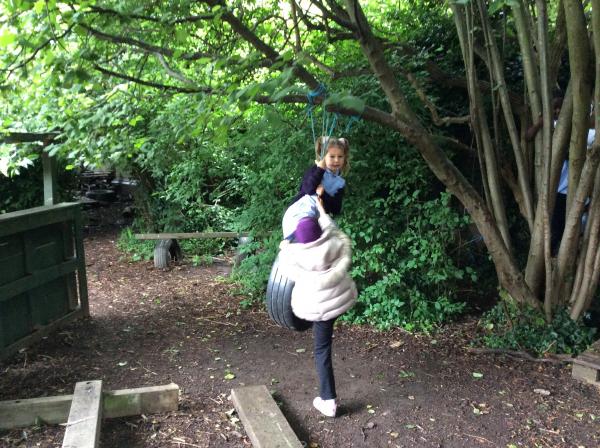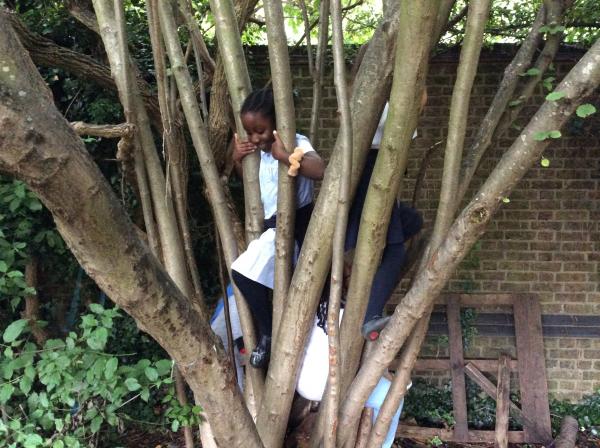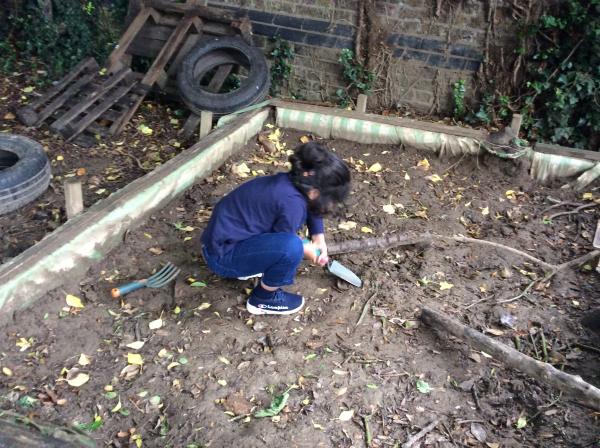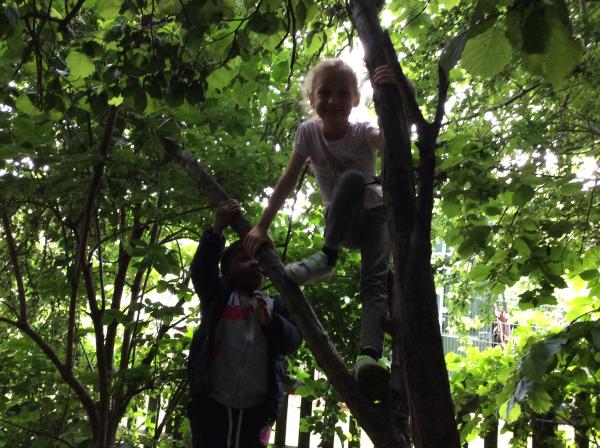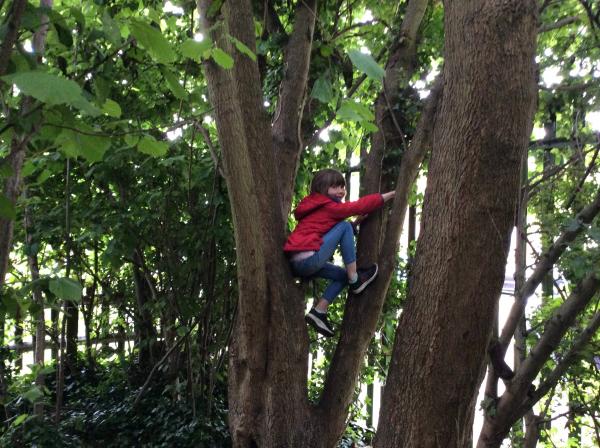 Oysters - 9th June Nature Area
Oysters have had a wonderful day in the nature area today. Firstly, we played a game called Cut the Rope- they enjoyed the game so much that they played it at lunchtime.
We toasted marshmallows again before the day became too hot!!
In the afternoon, we played a few games of eagle eye and built obstacle courses to test our physical skills. Using clay, we also made creatures we would find in the nature area.
They should all sleep well tonight!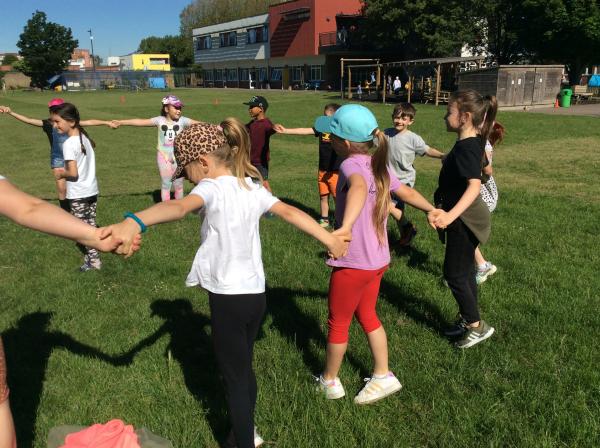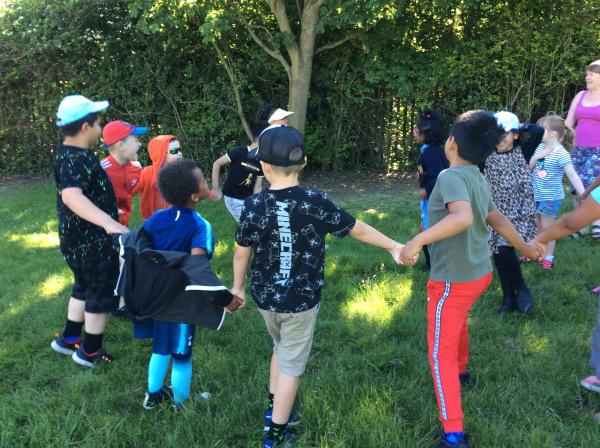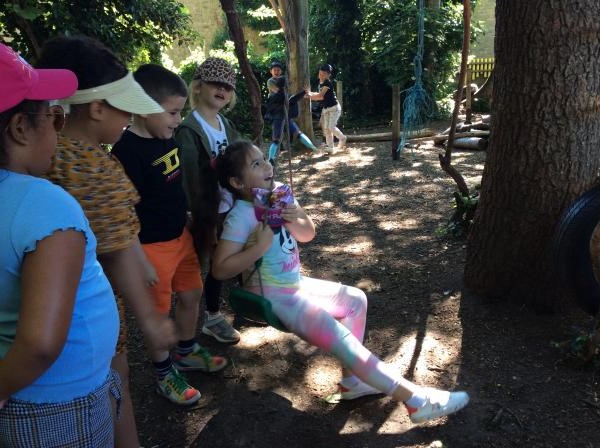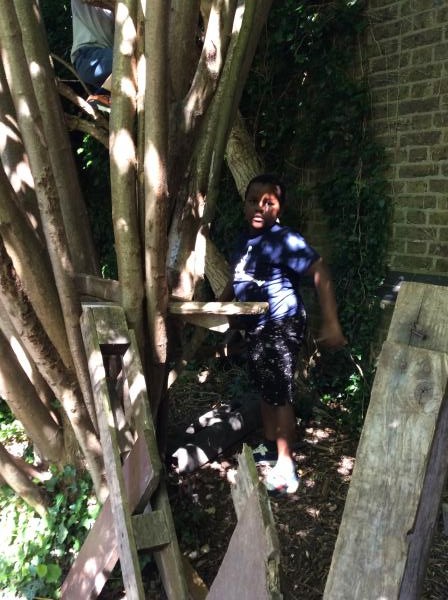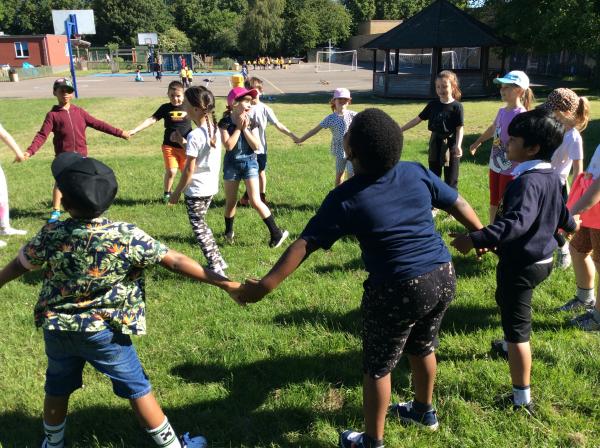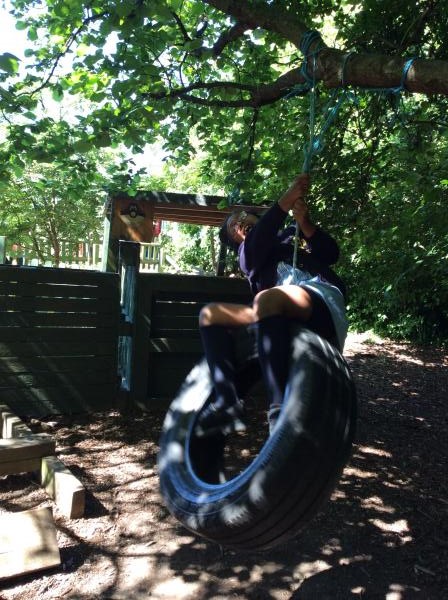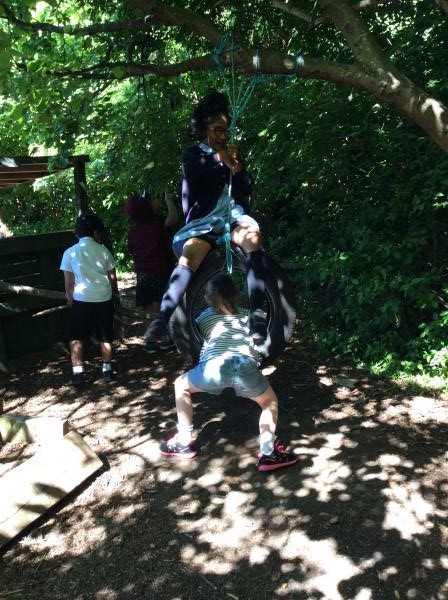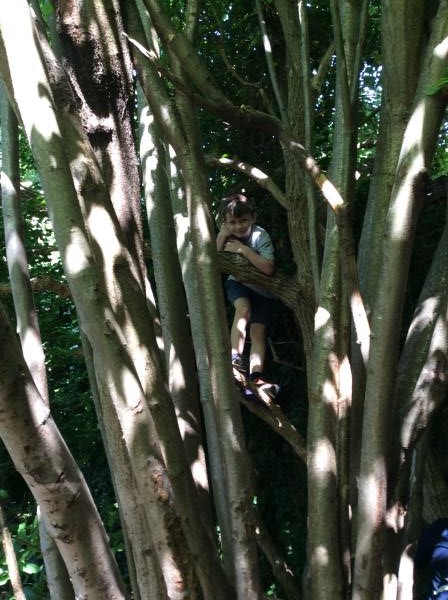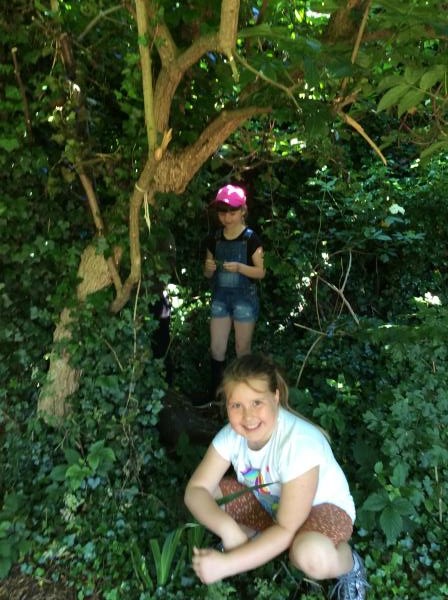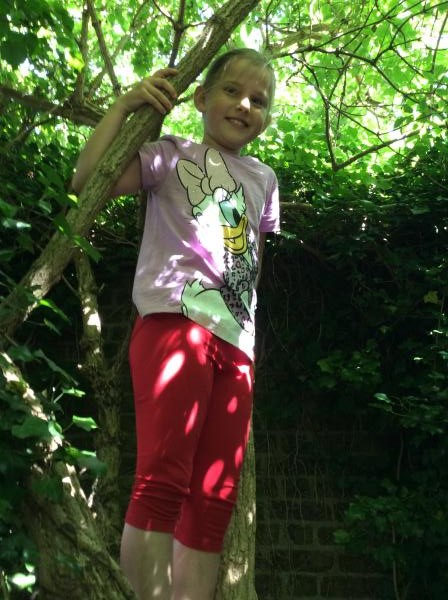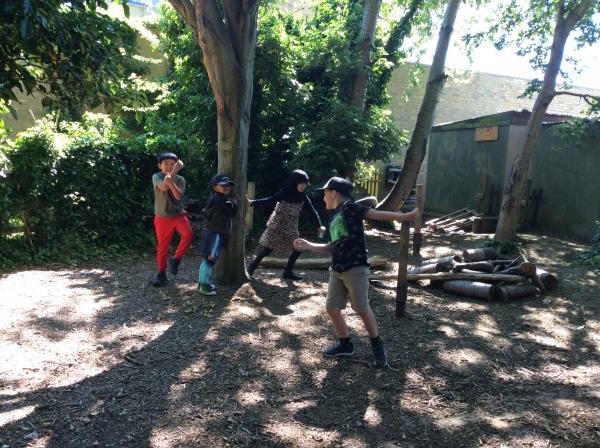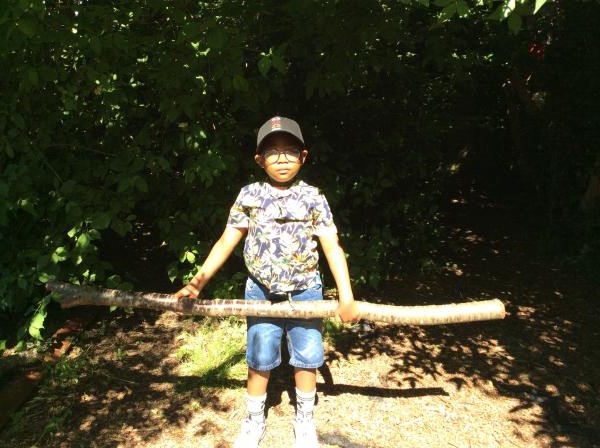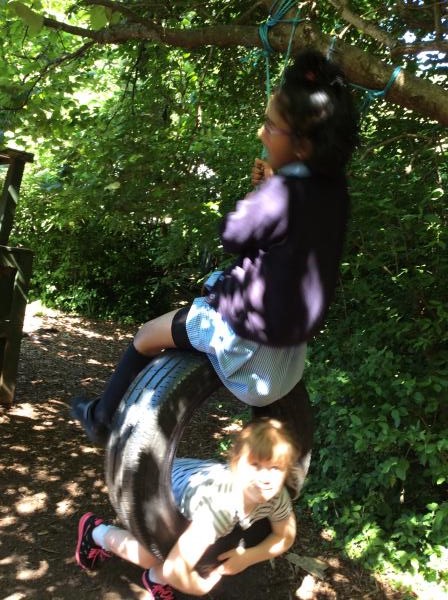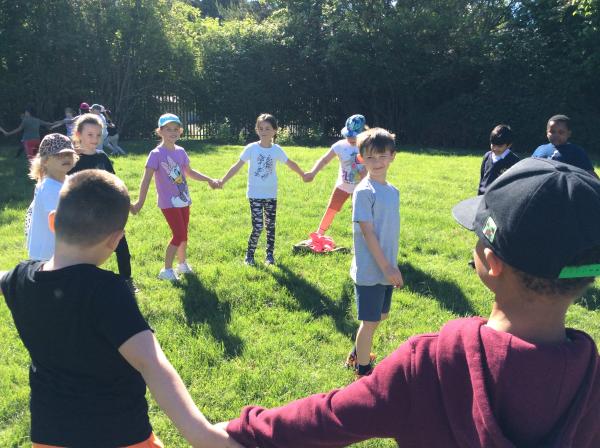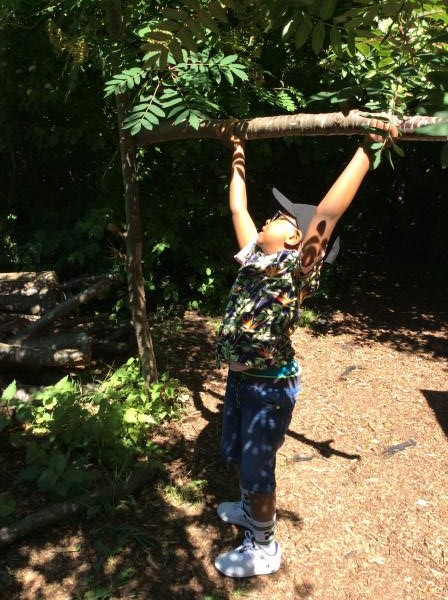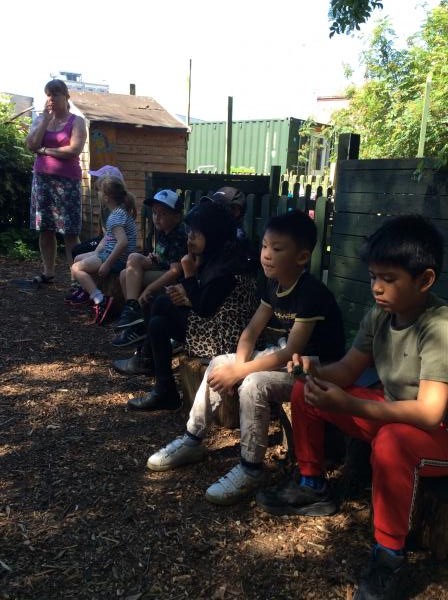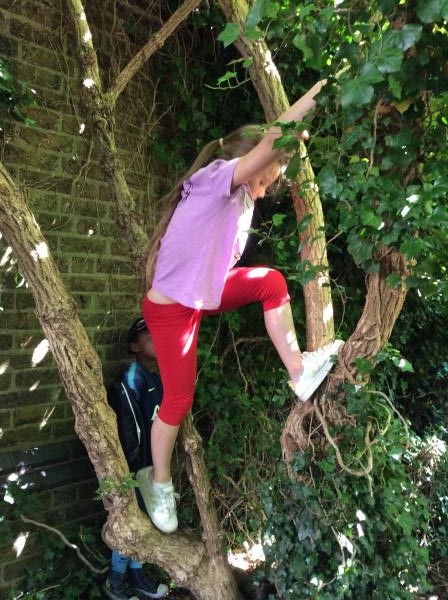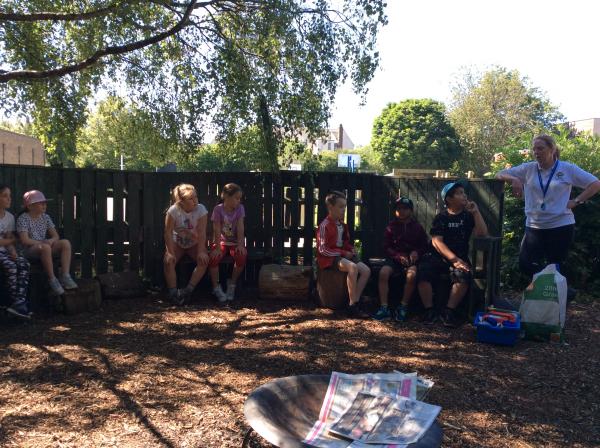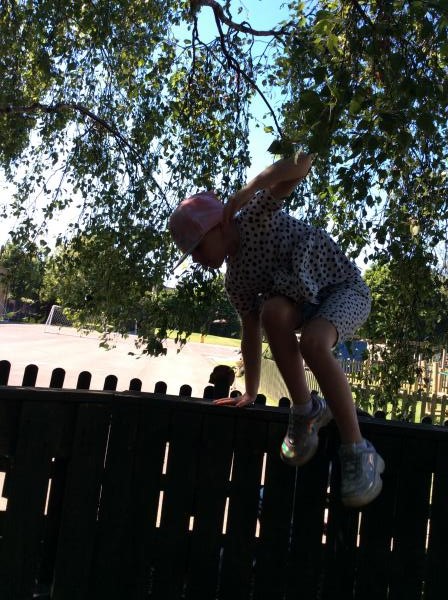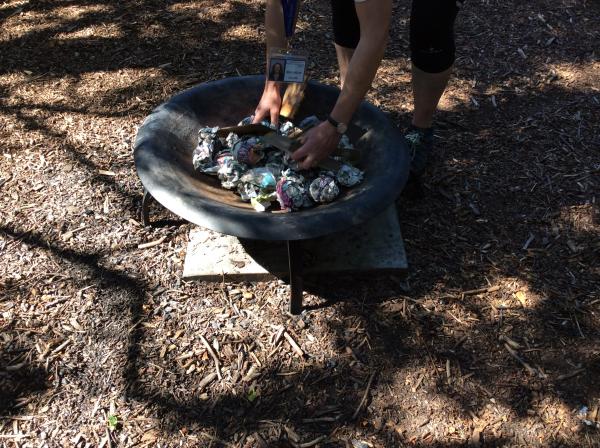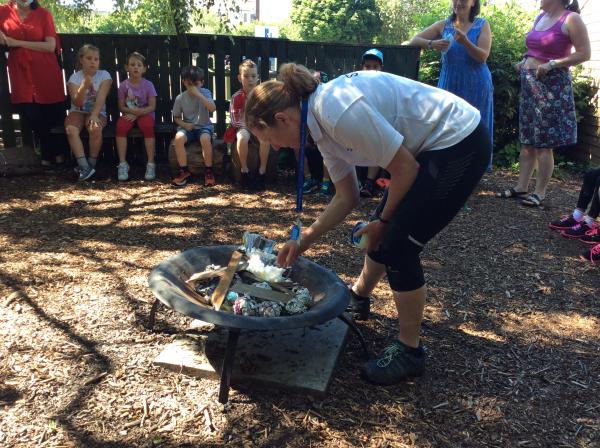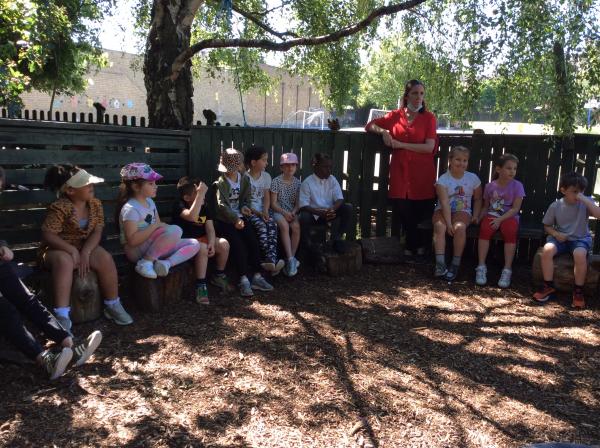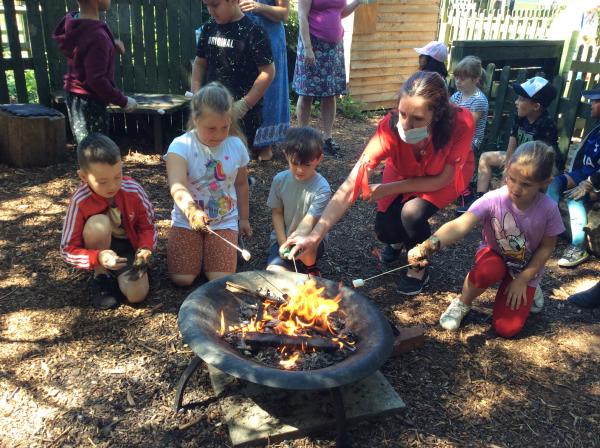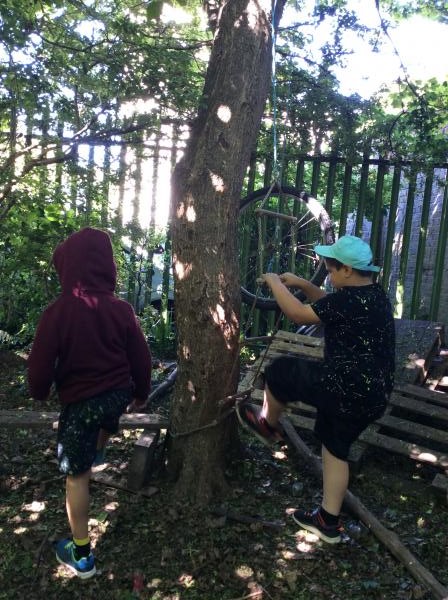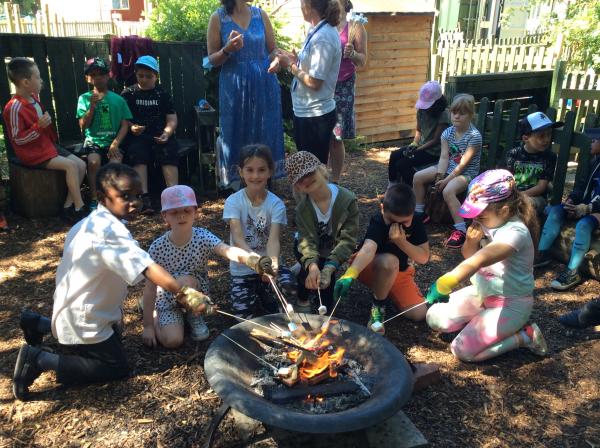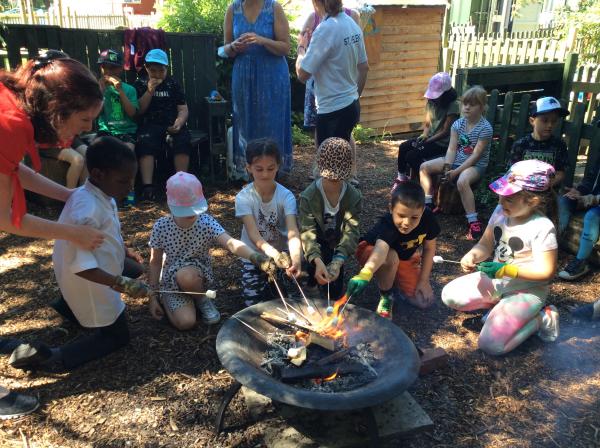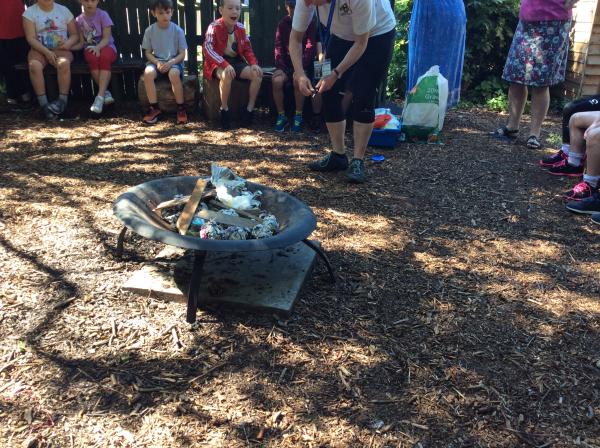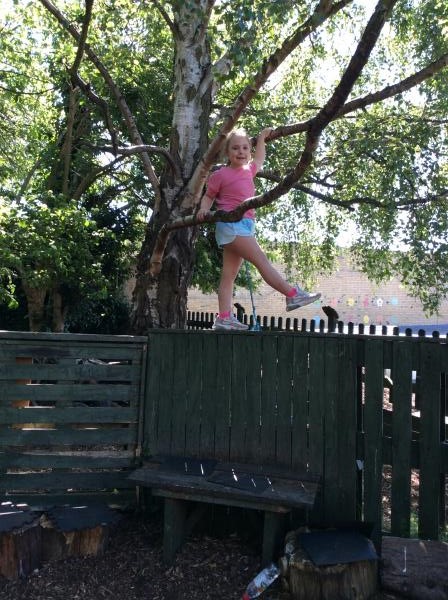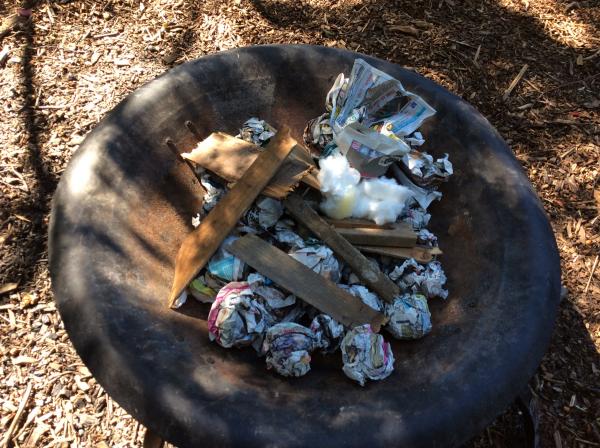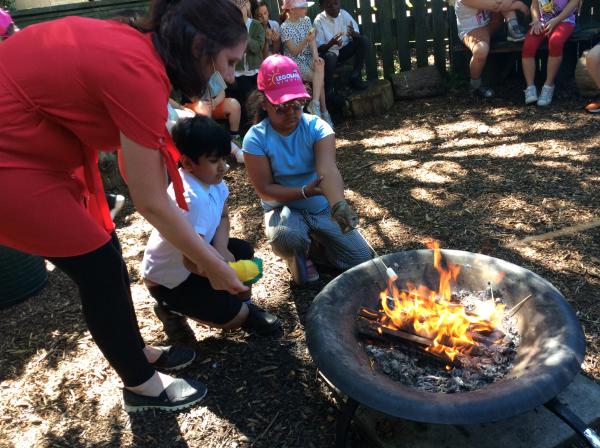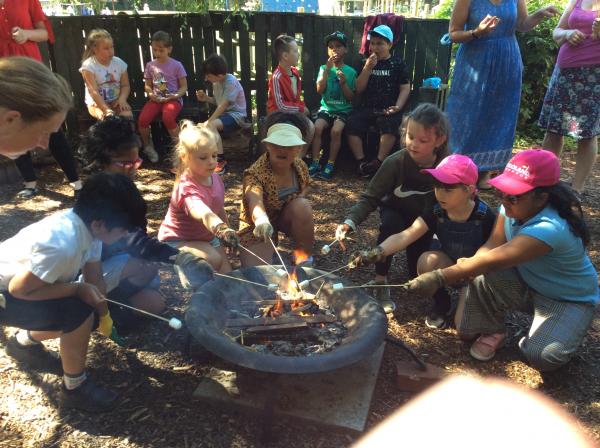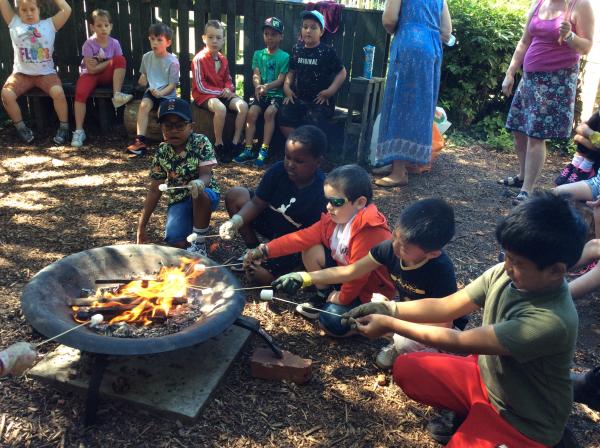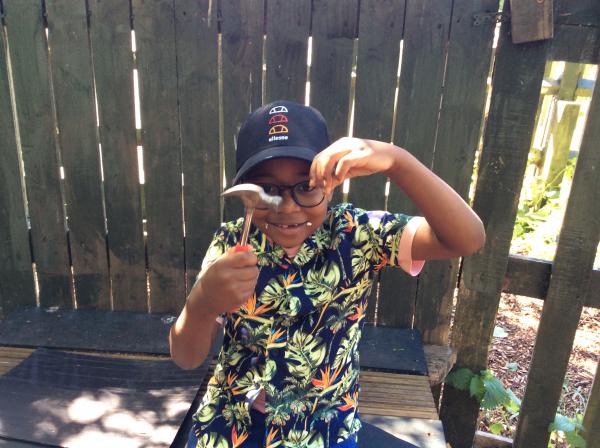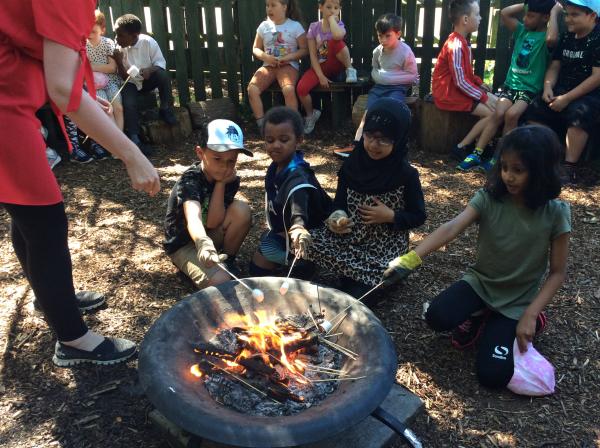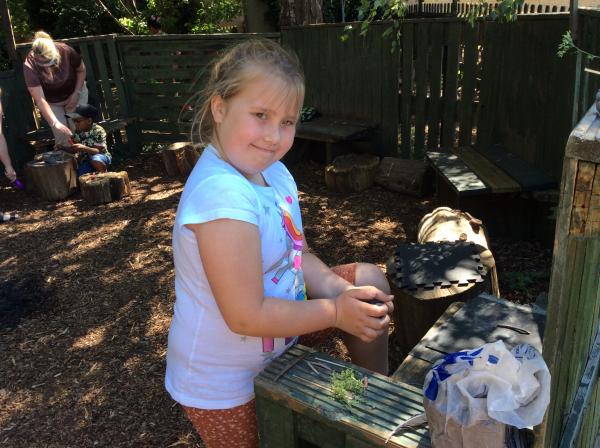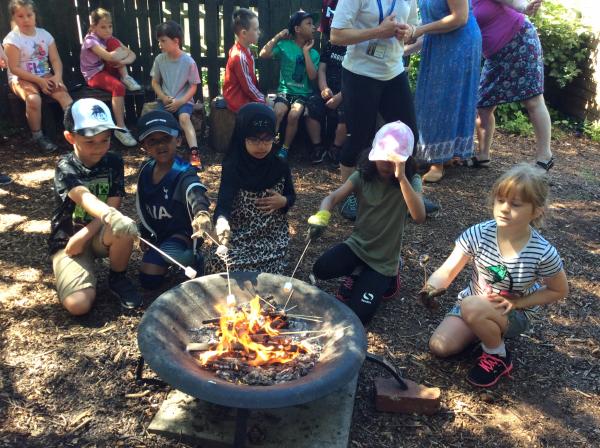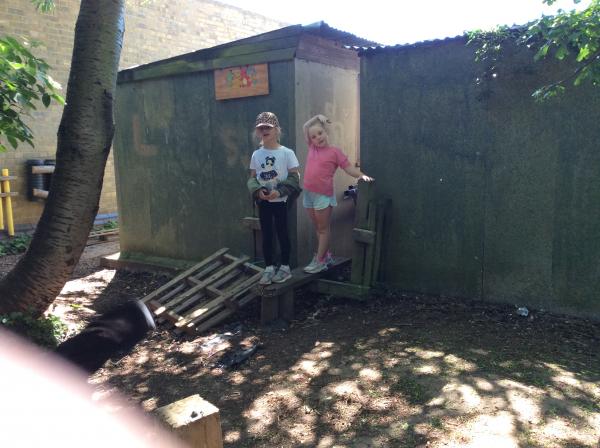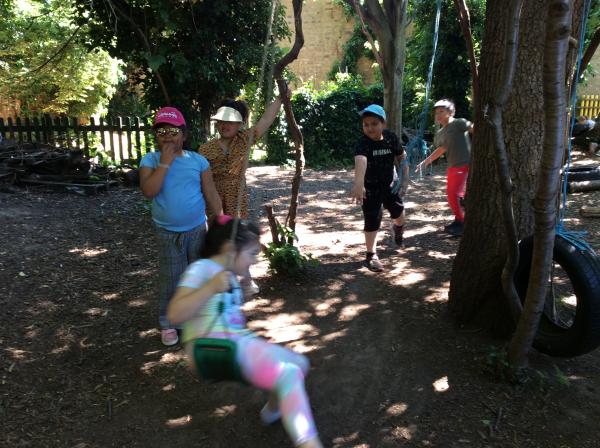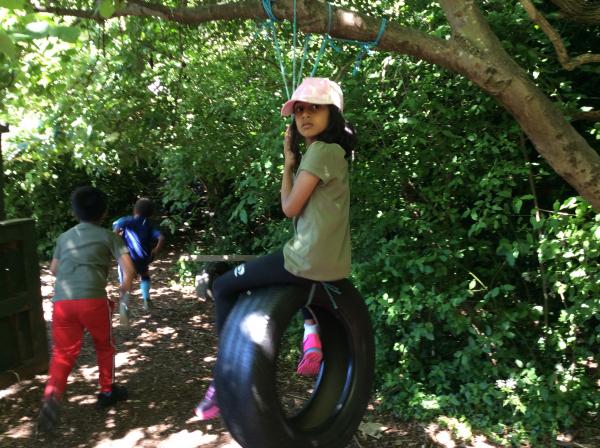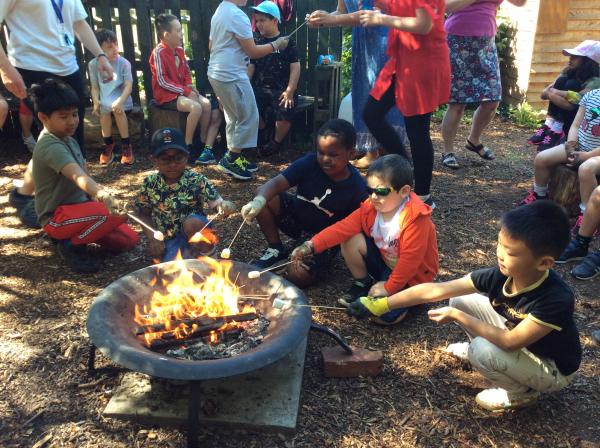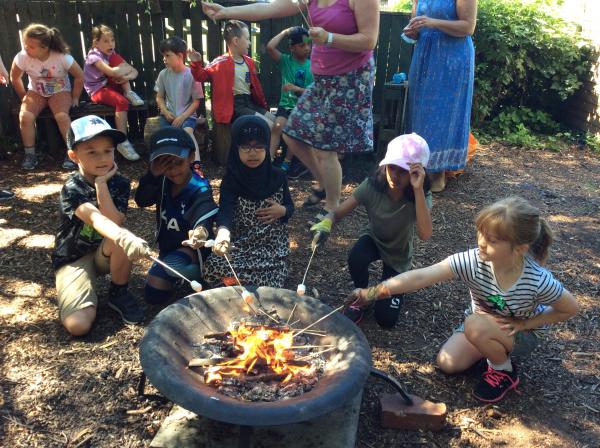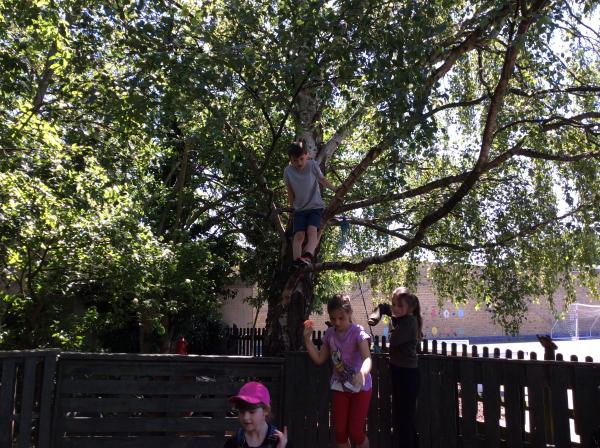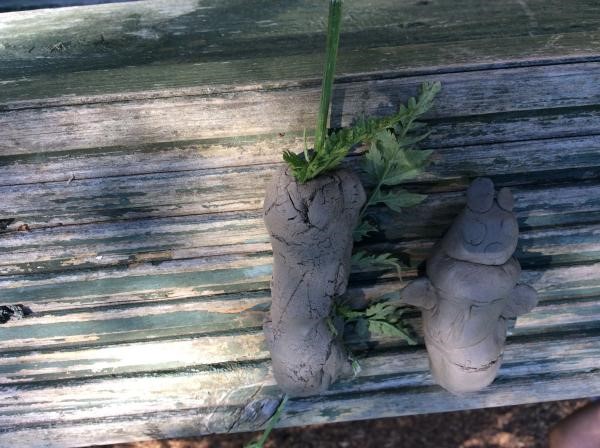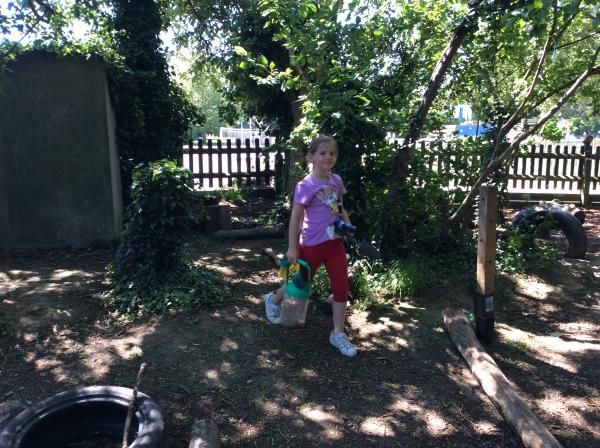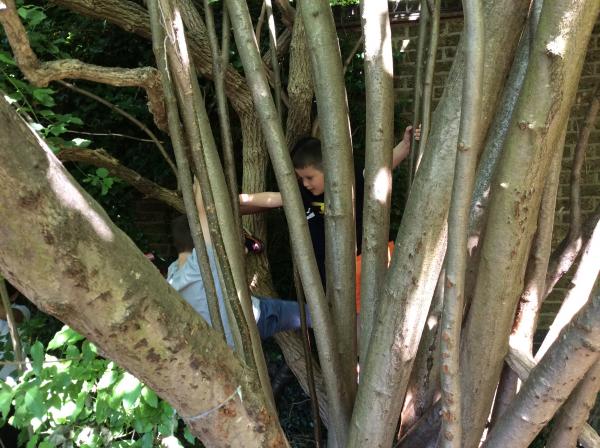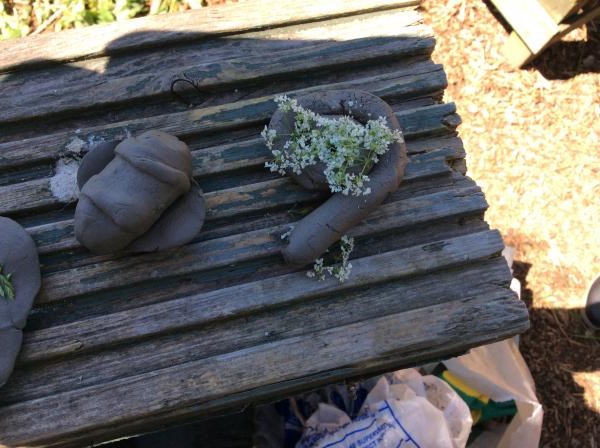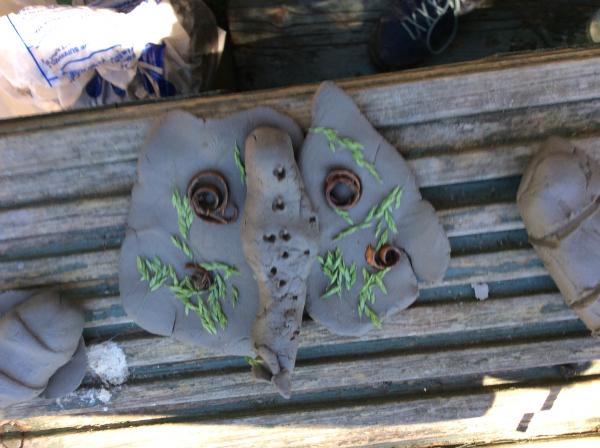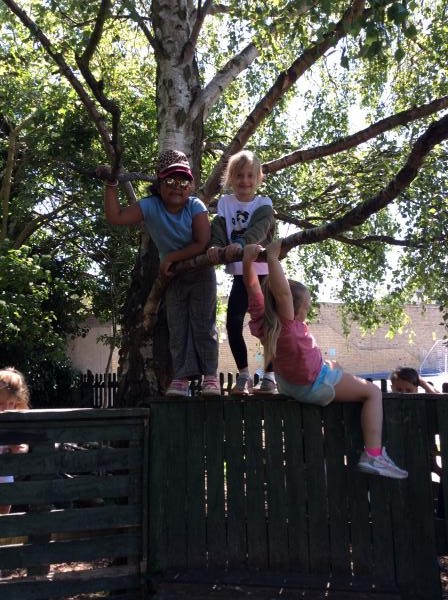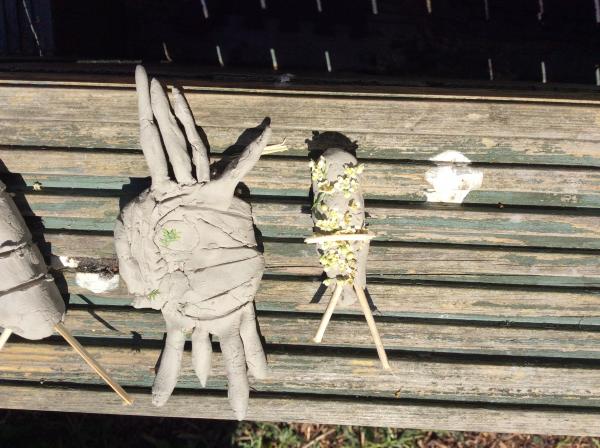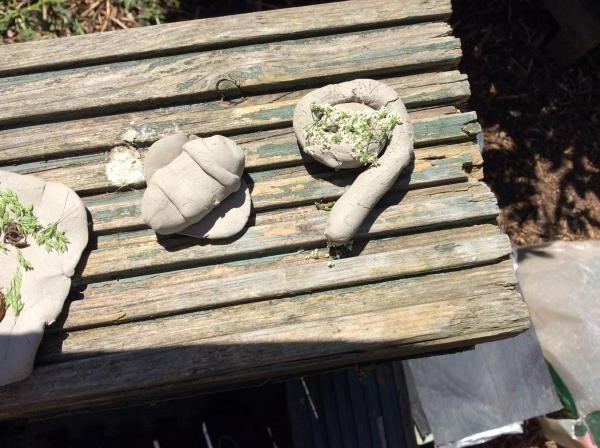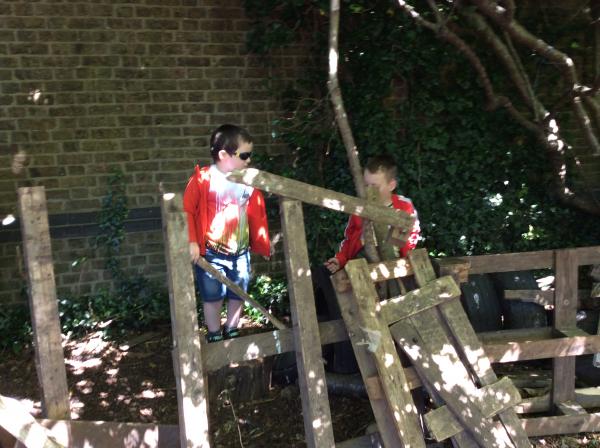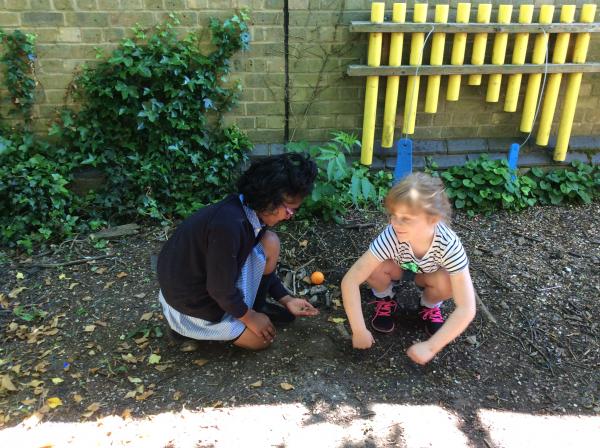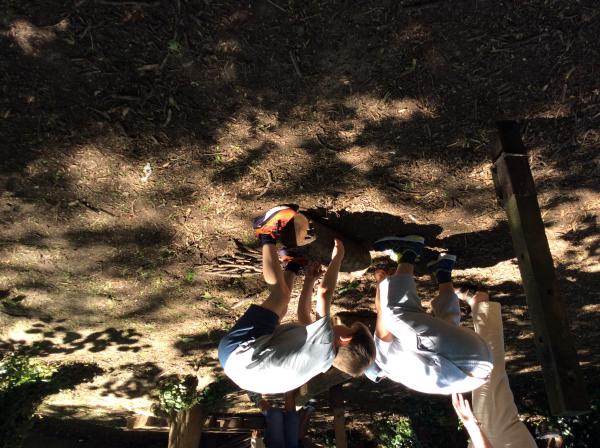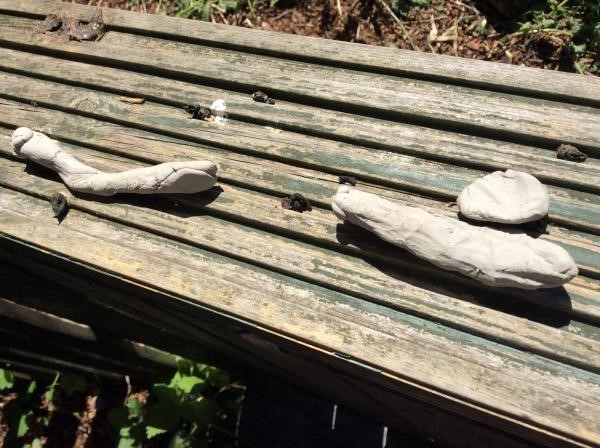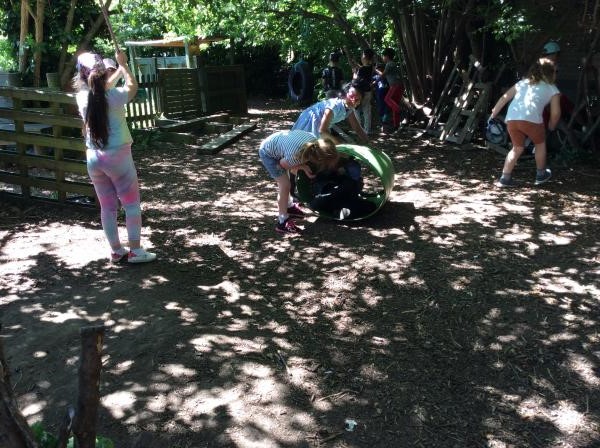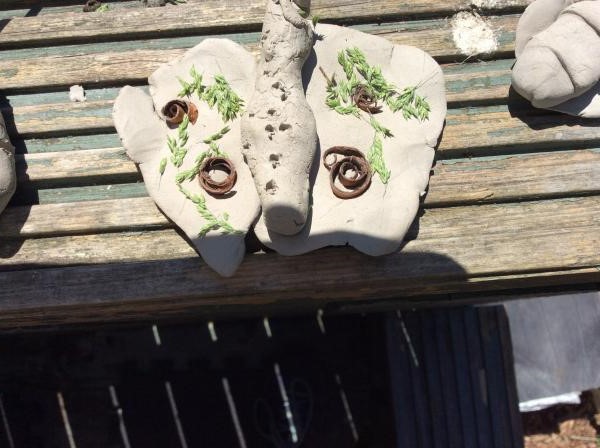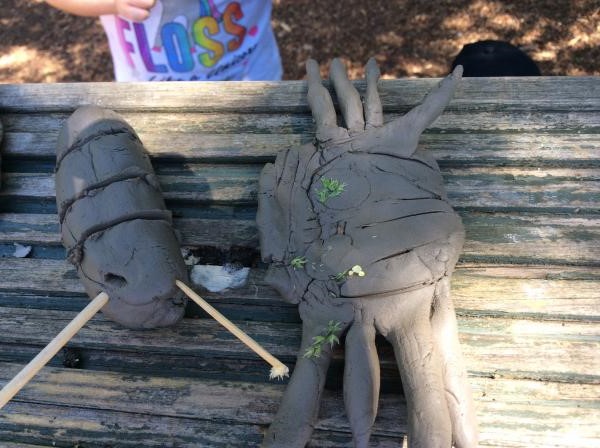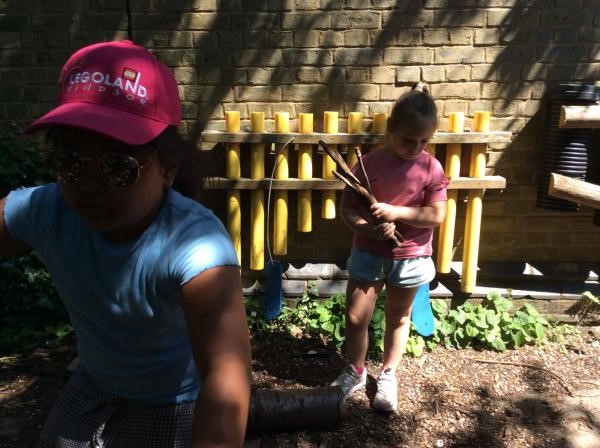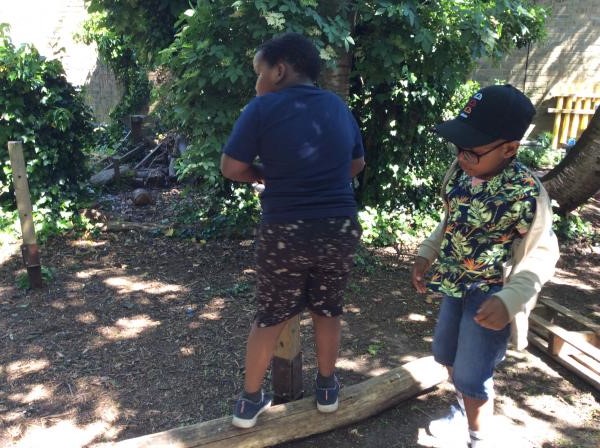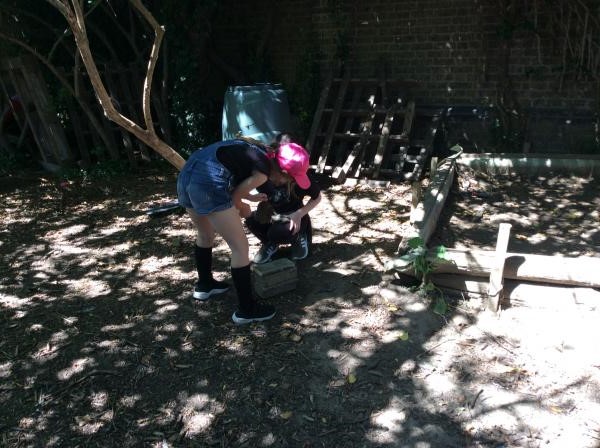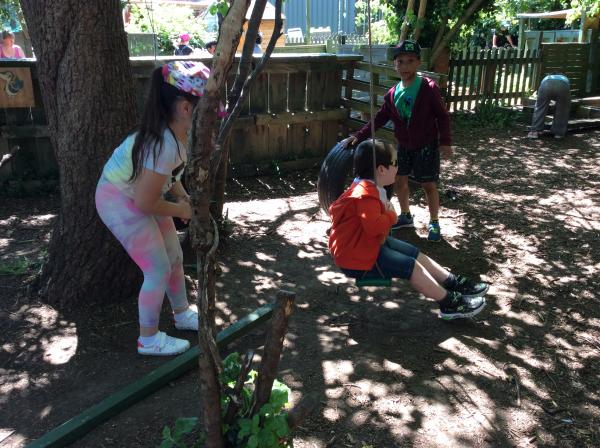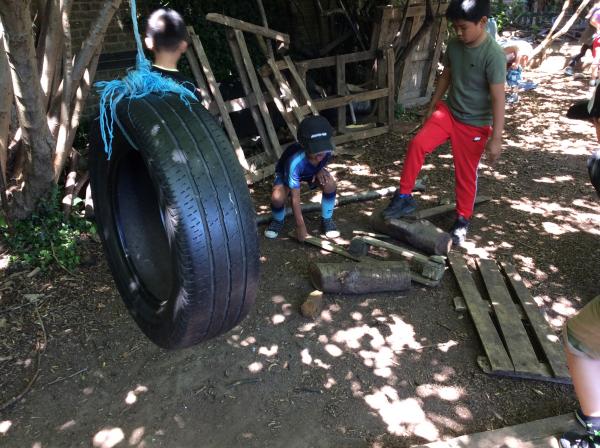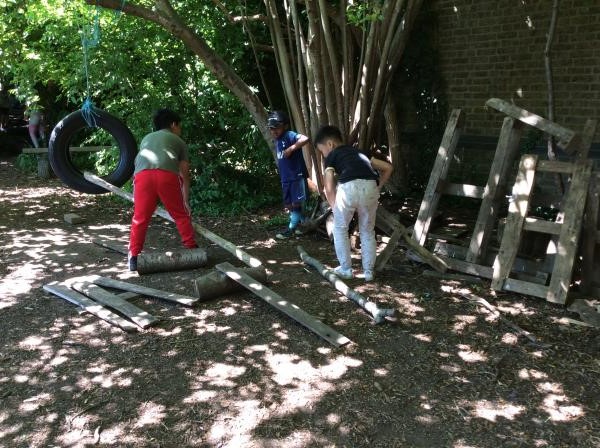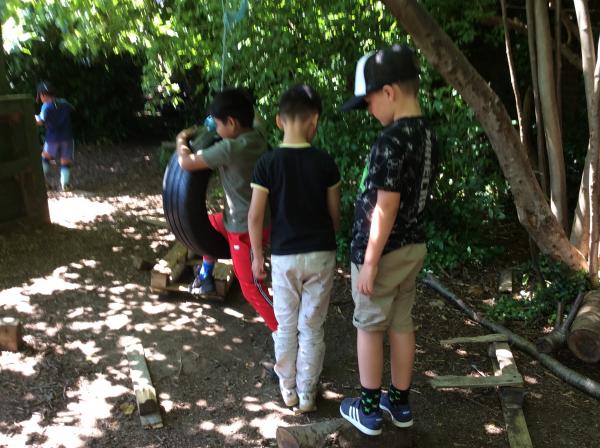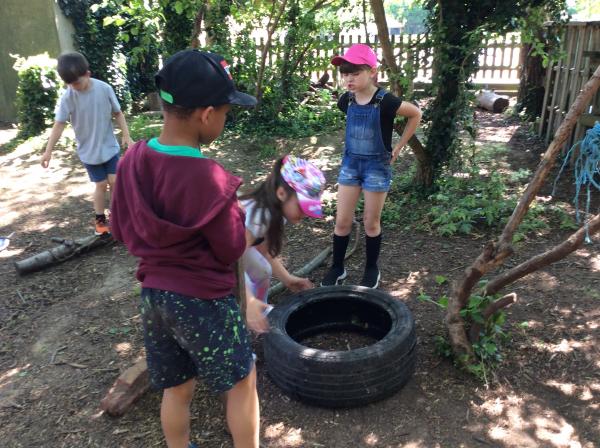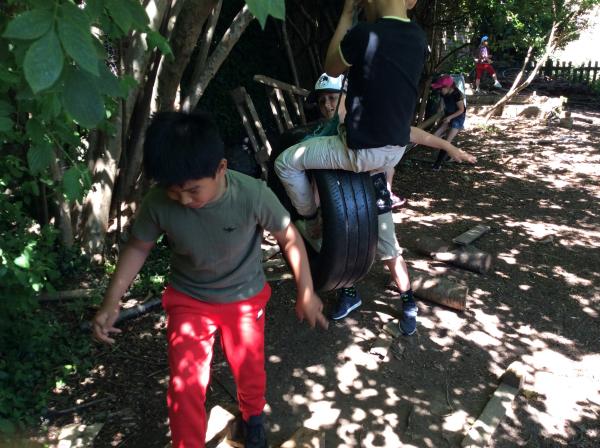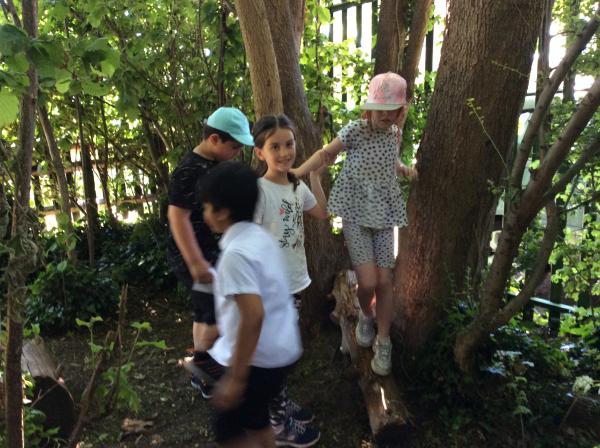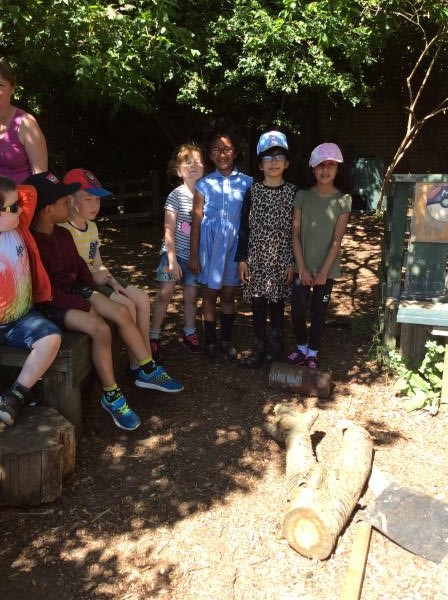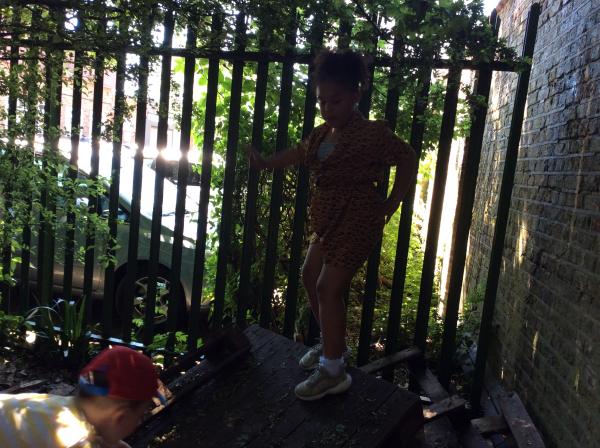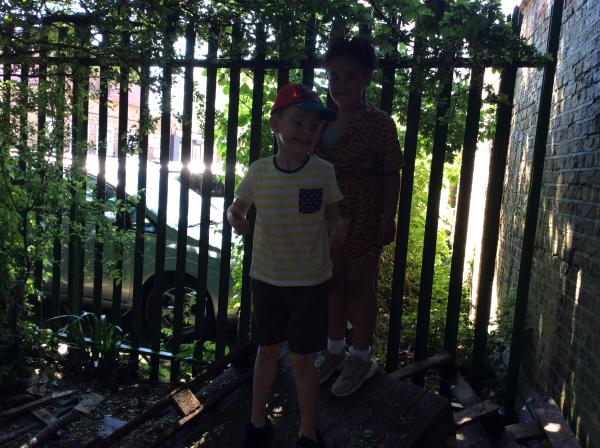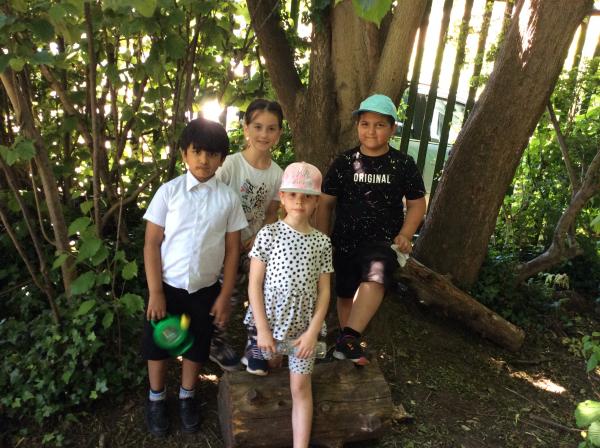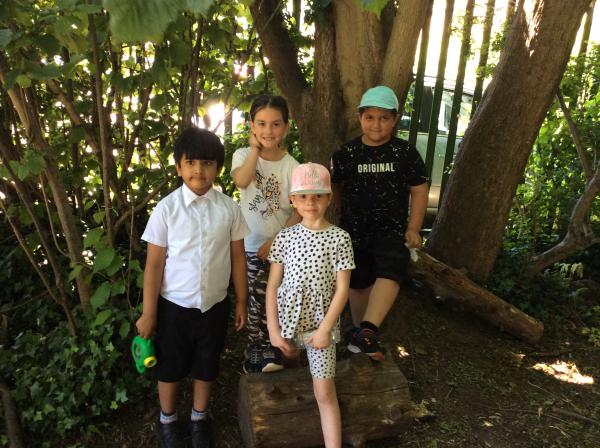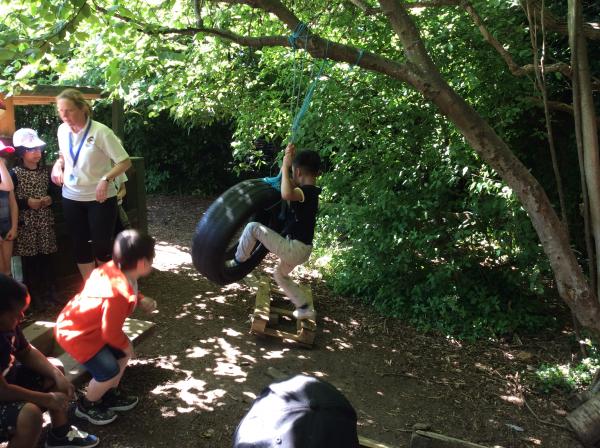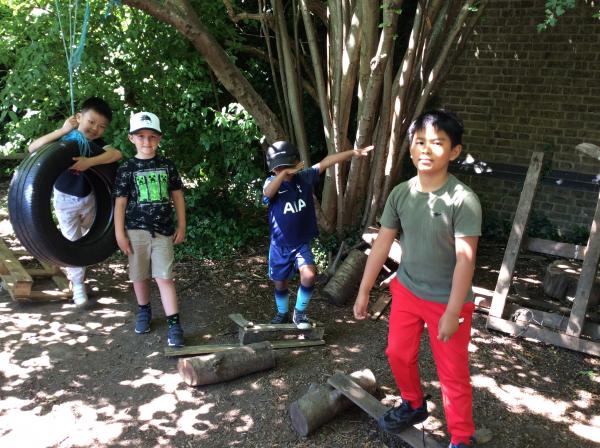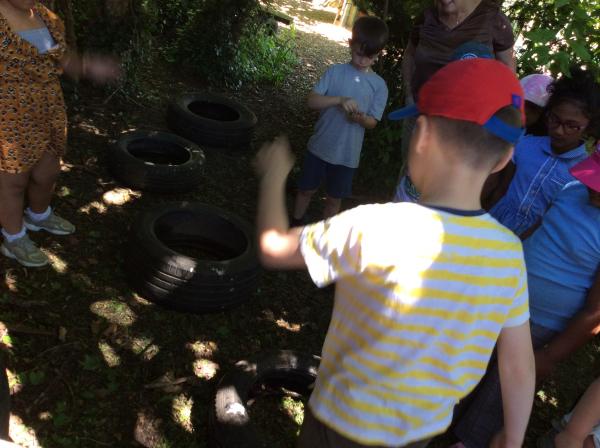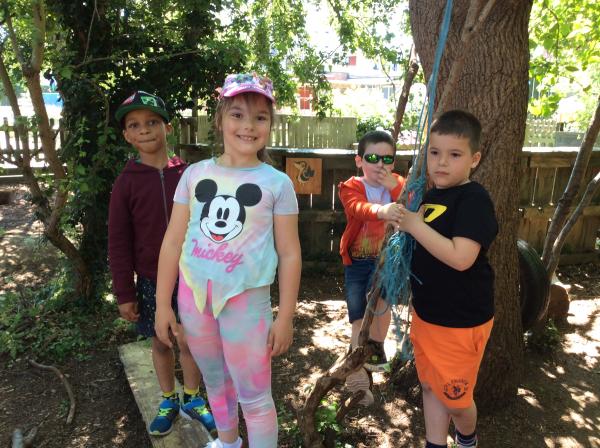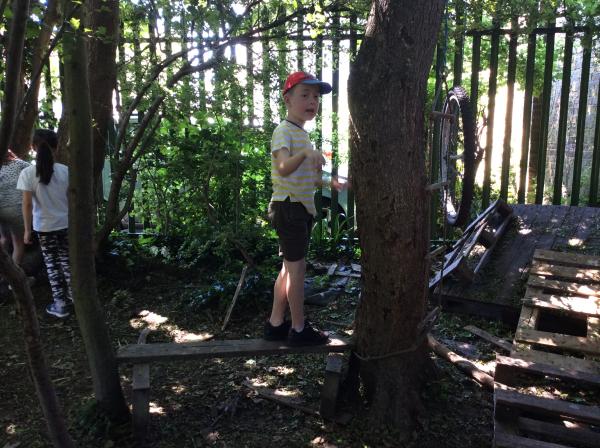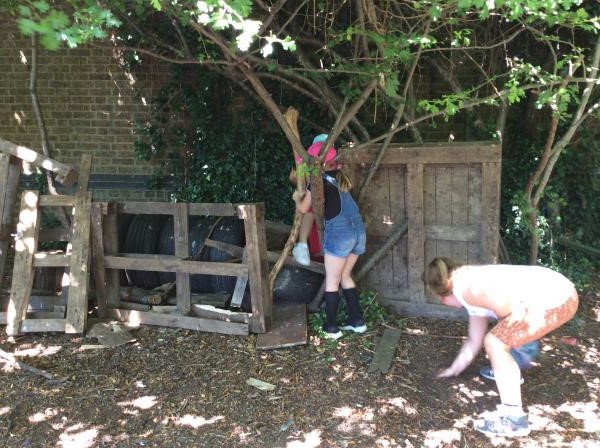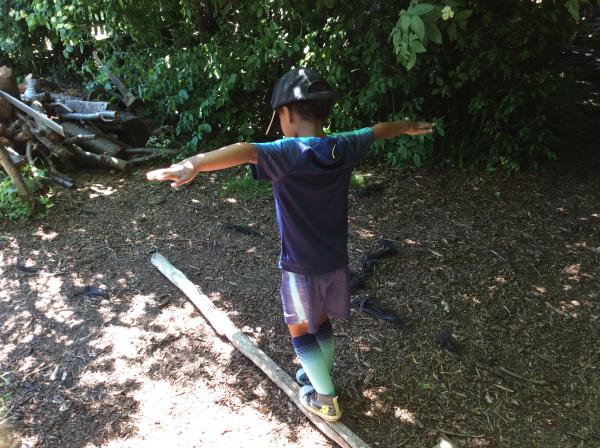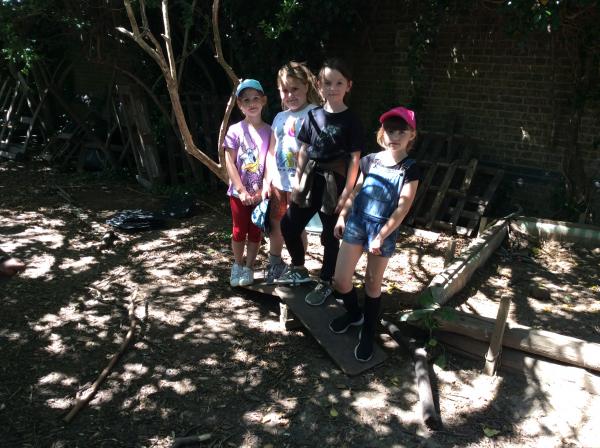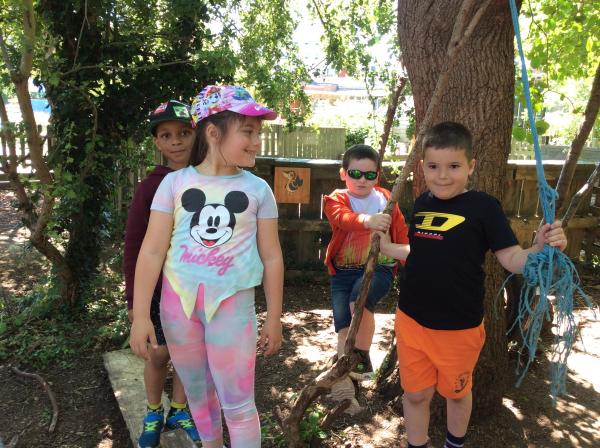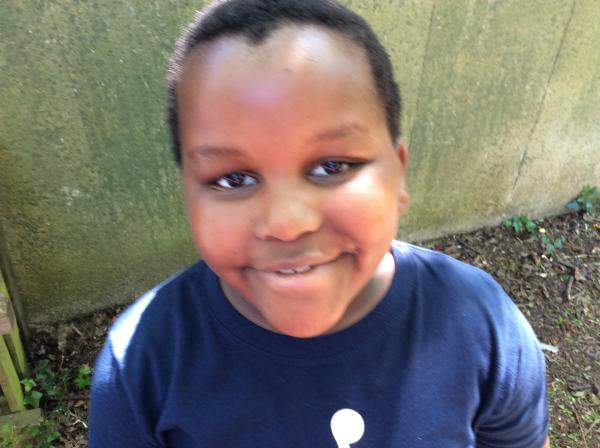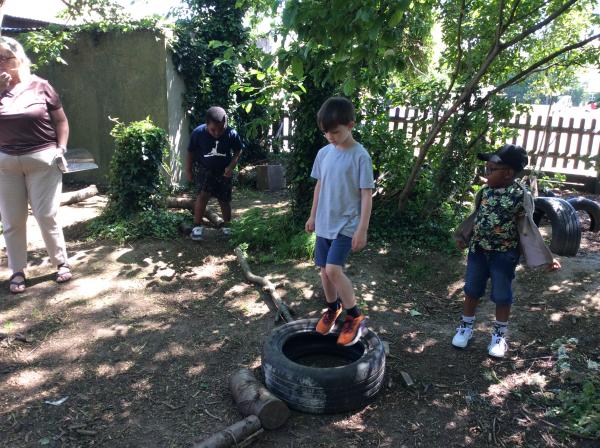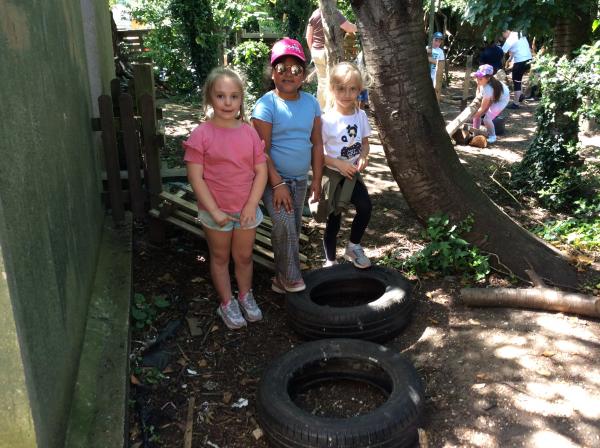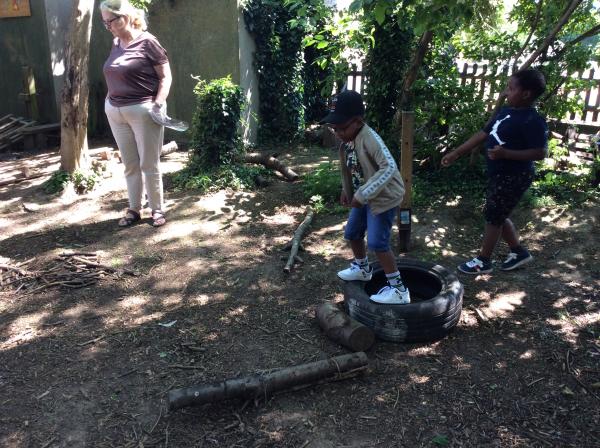 20th May Seahorses at Sea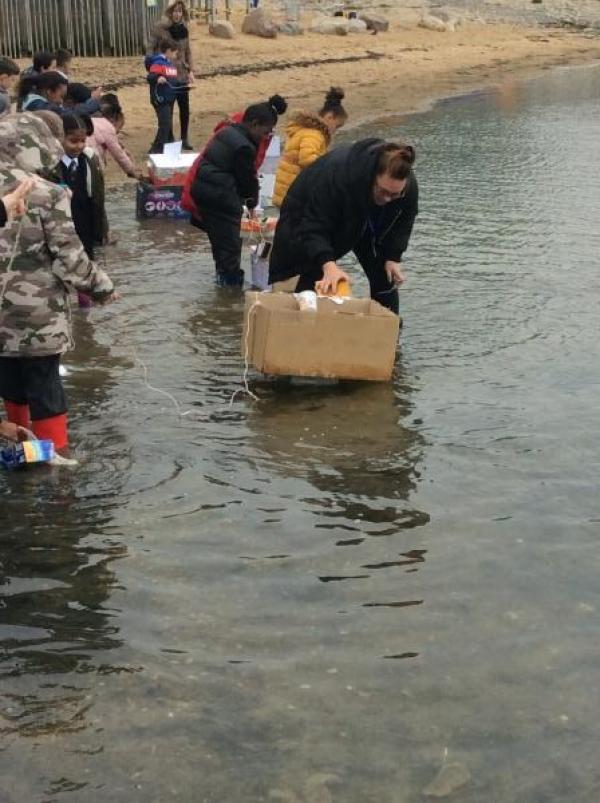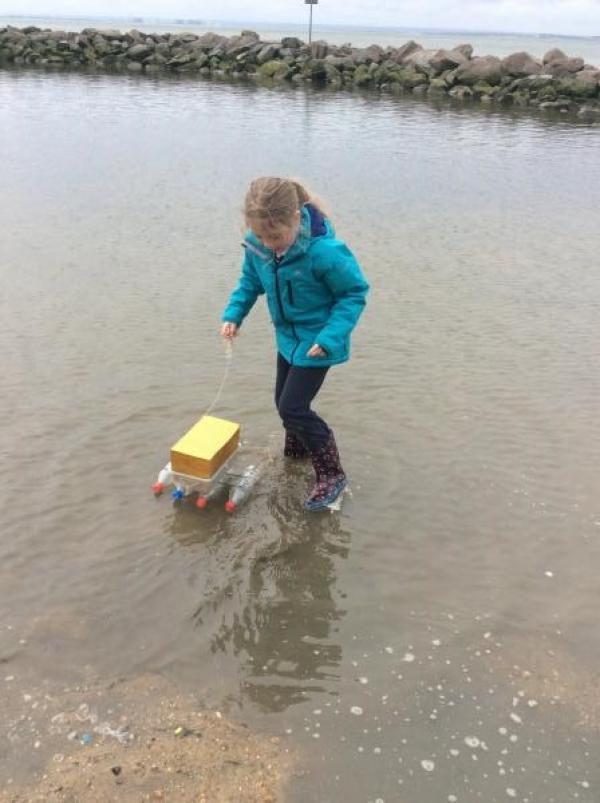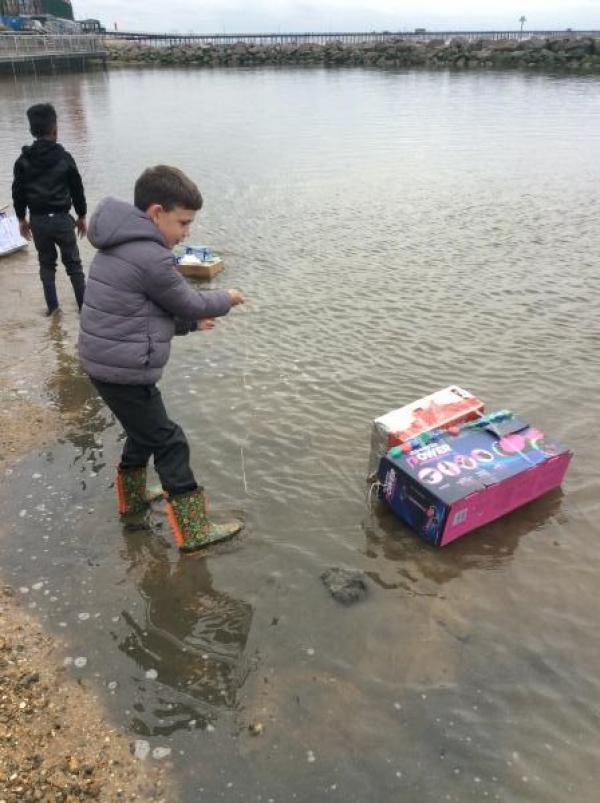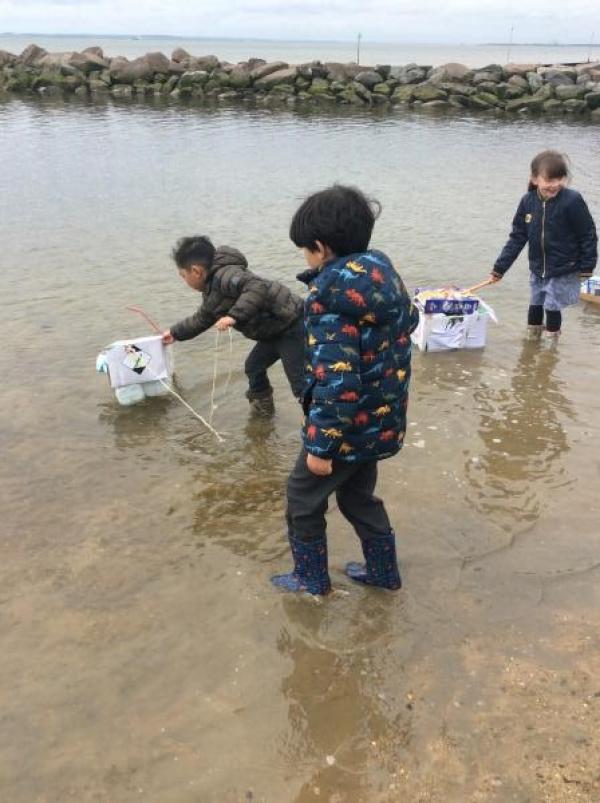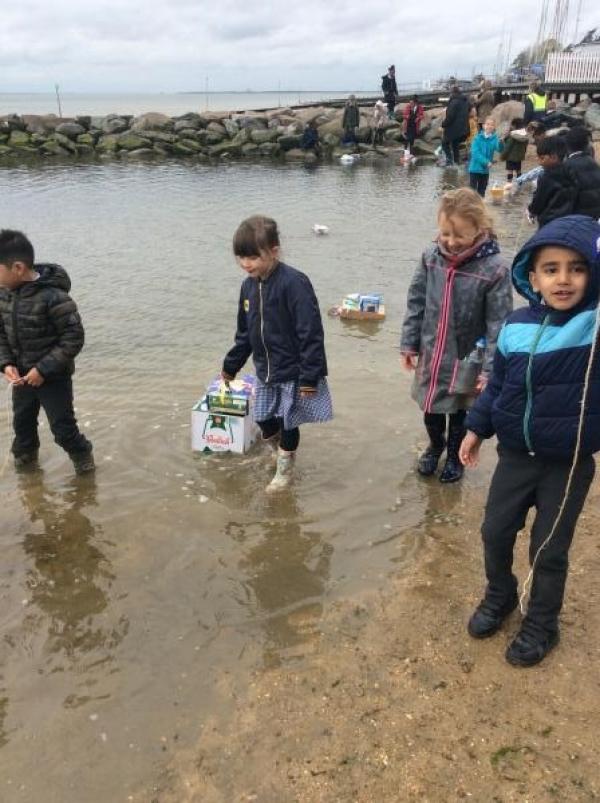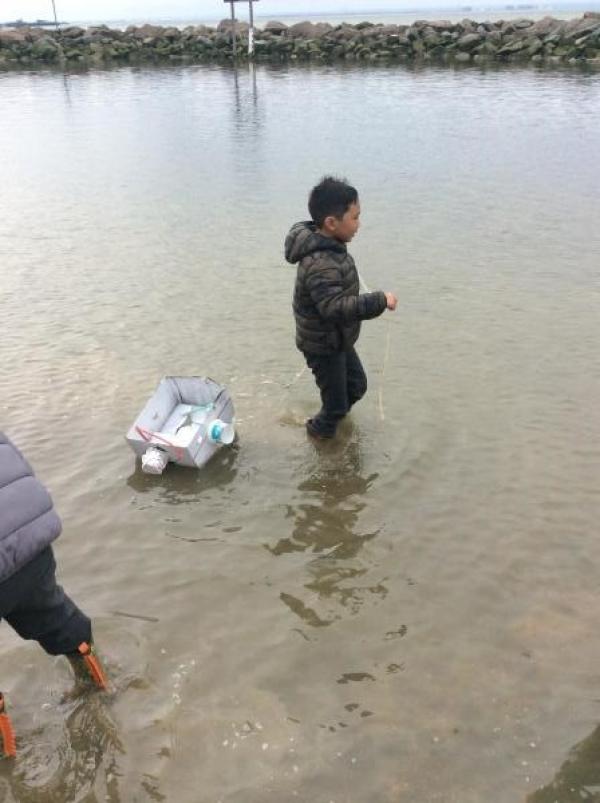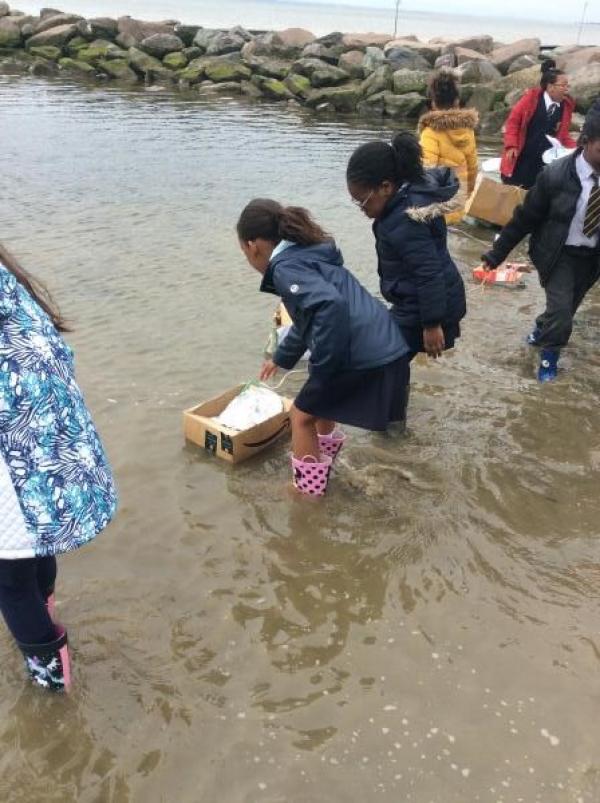 2 Oysters enjoying the great outdoors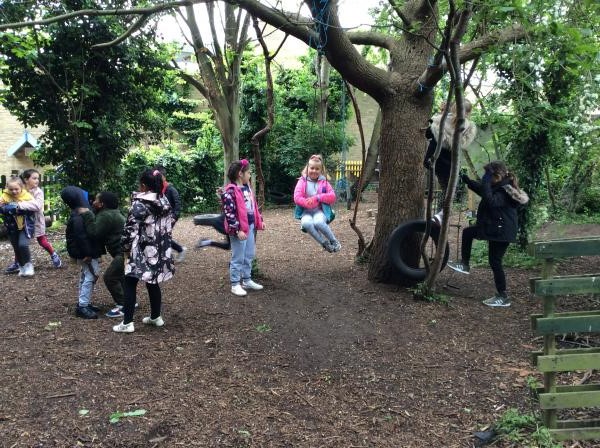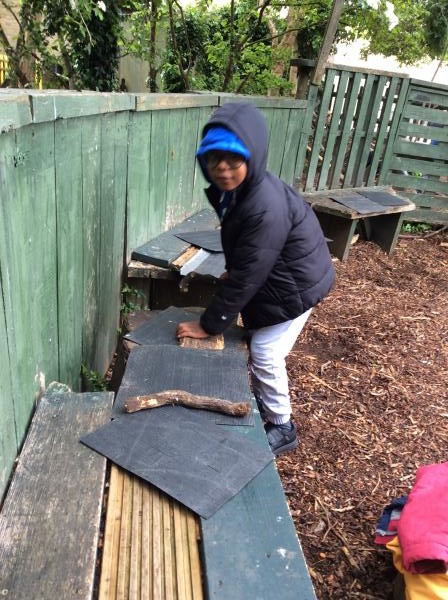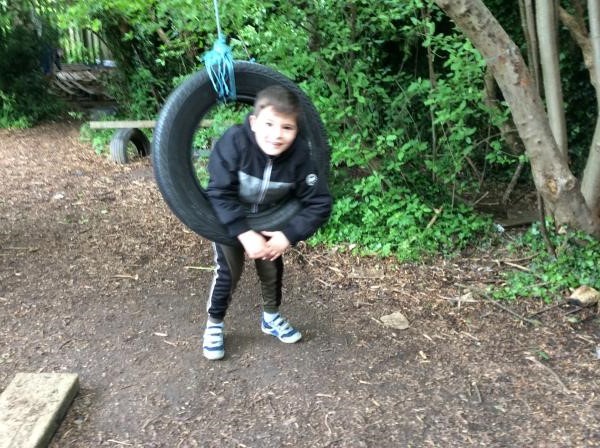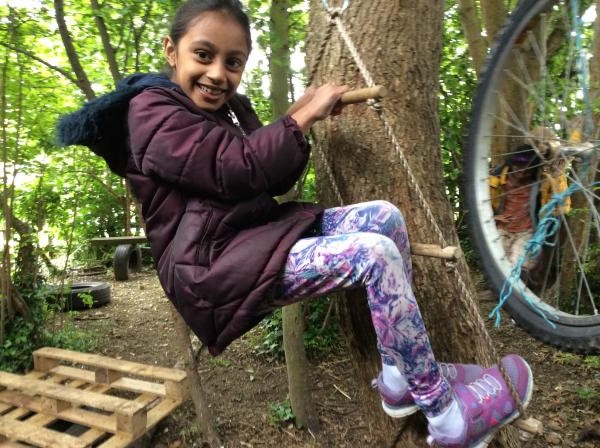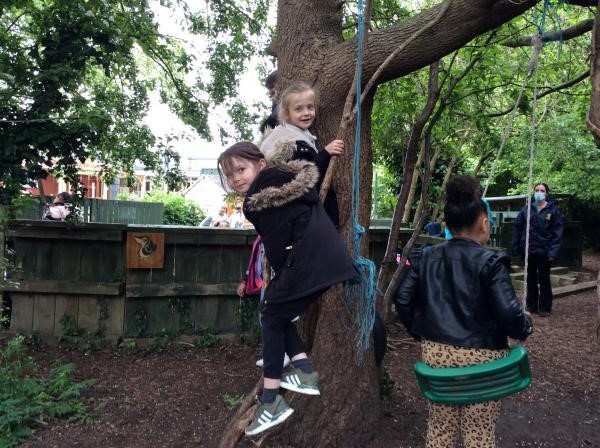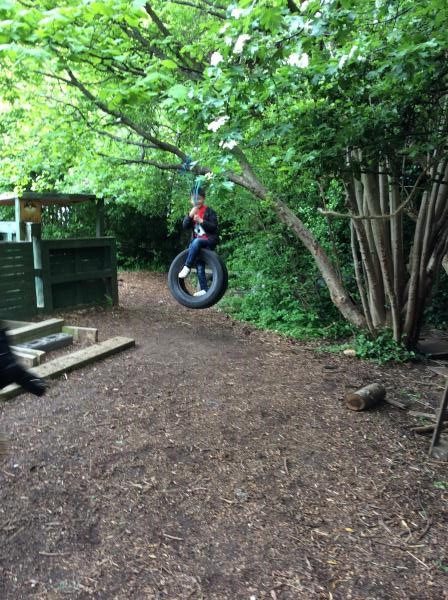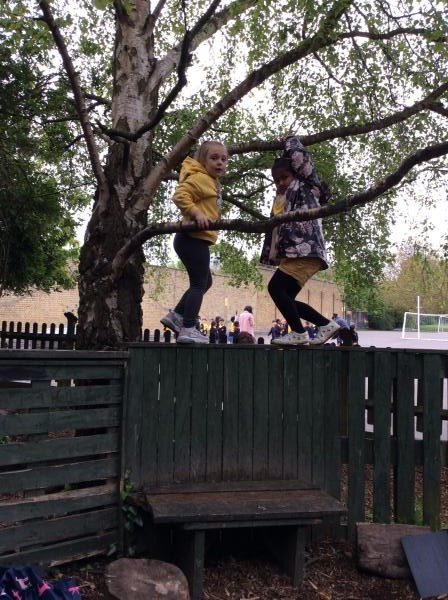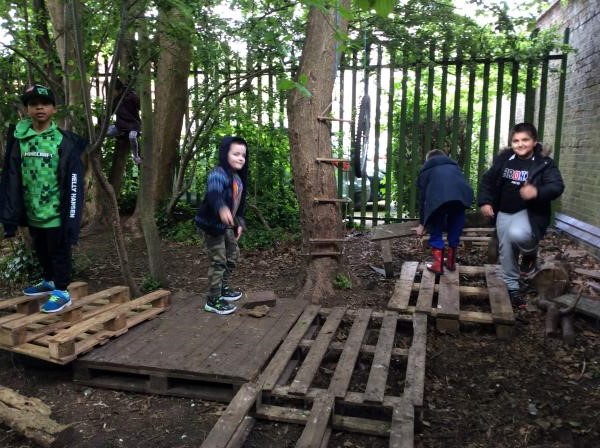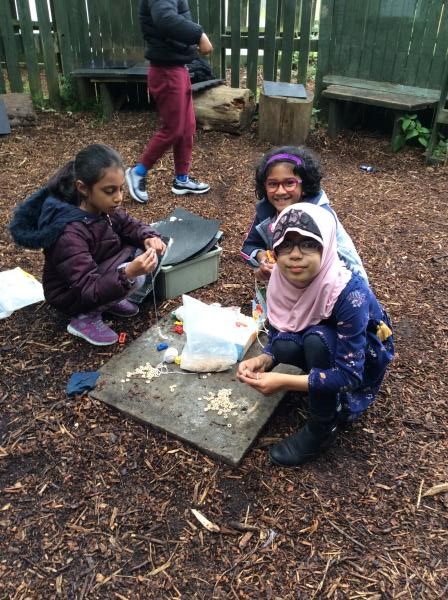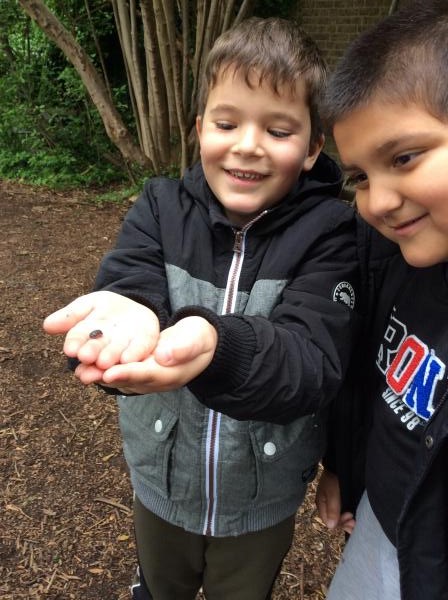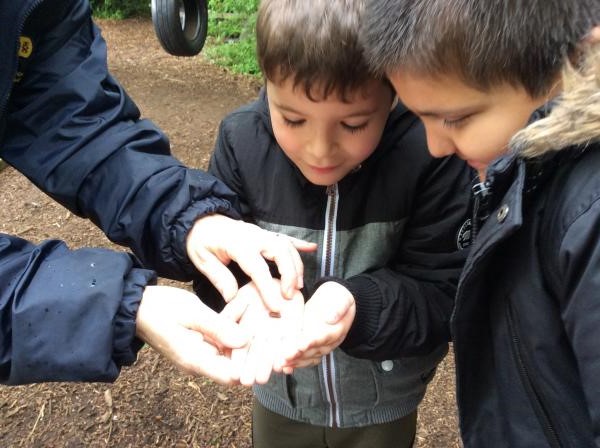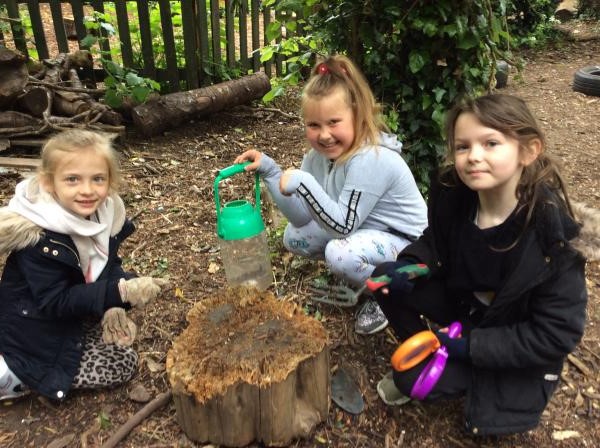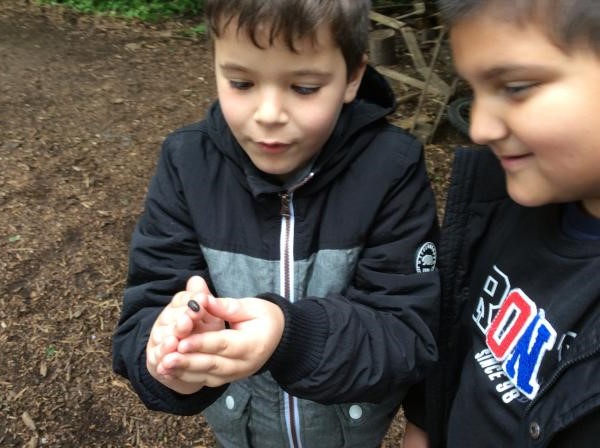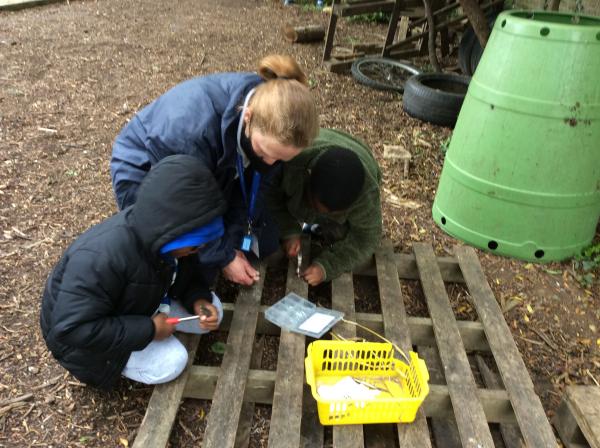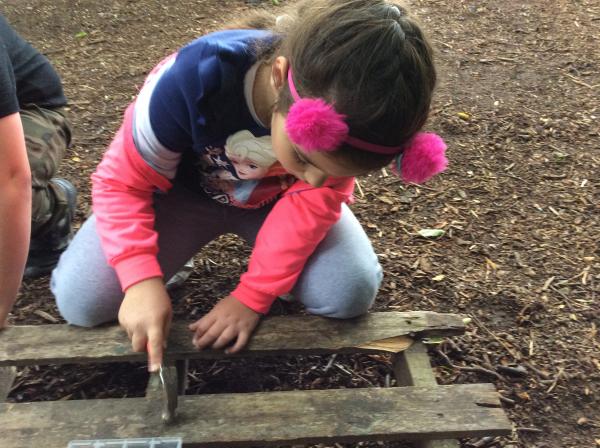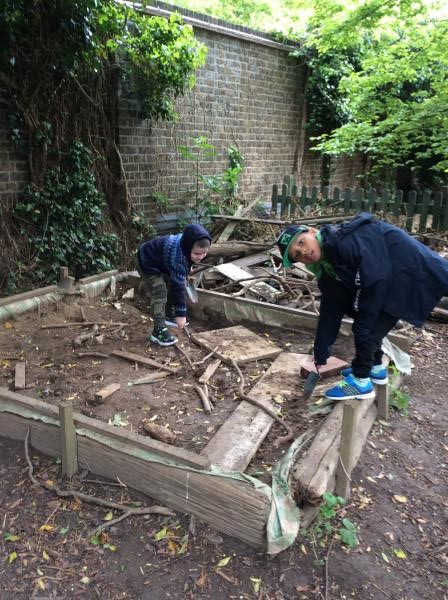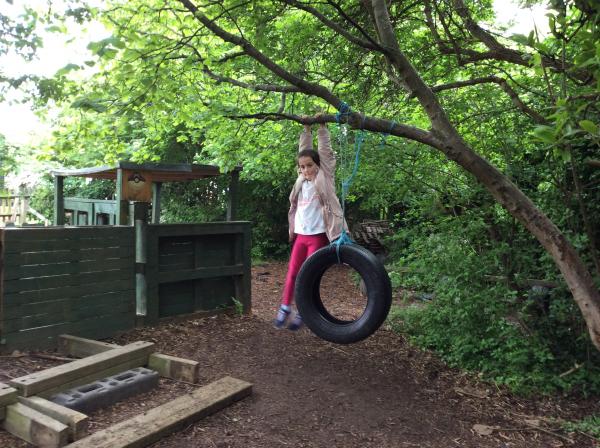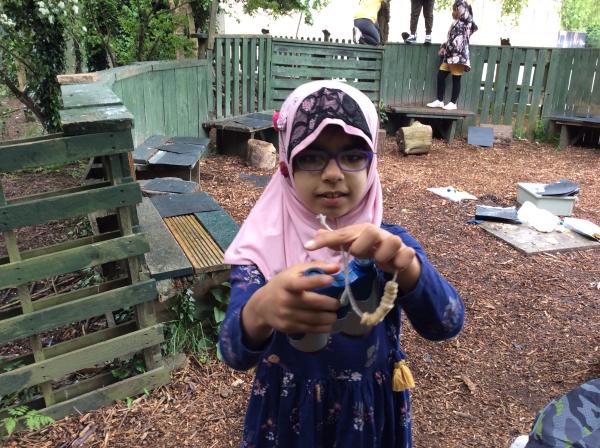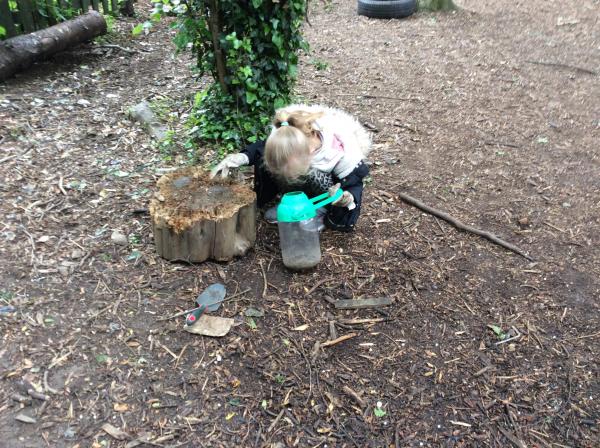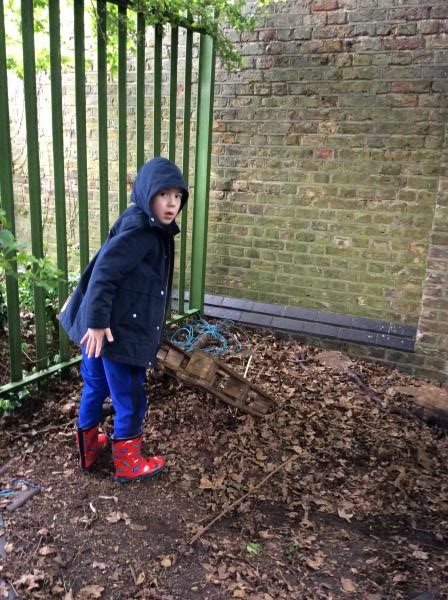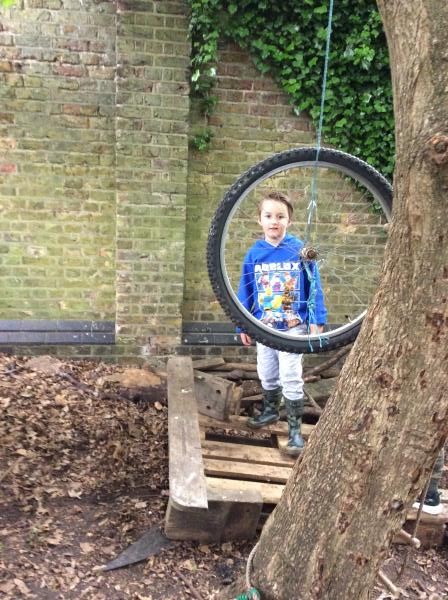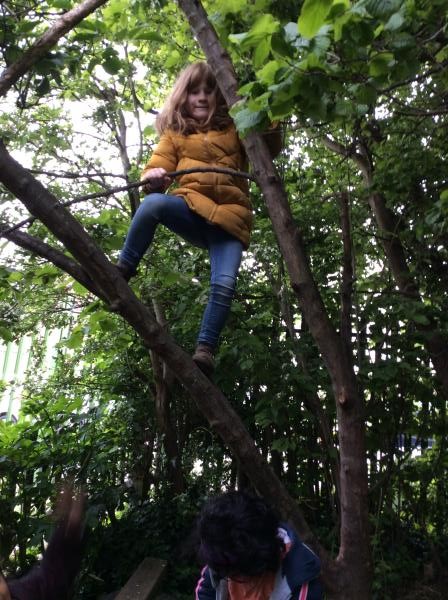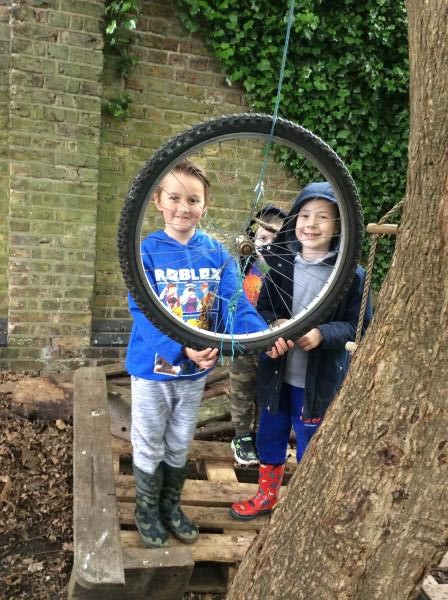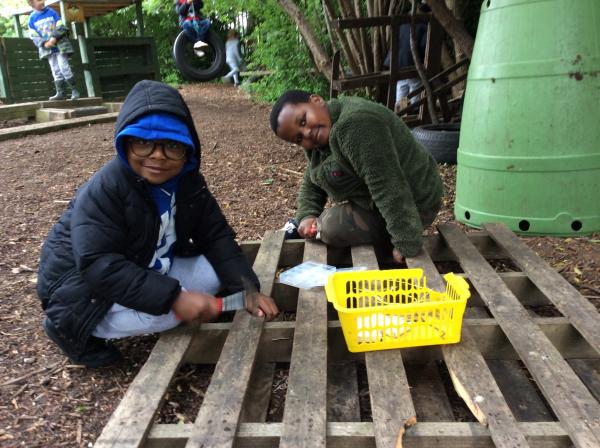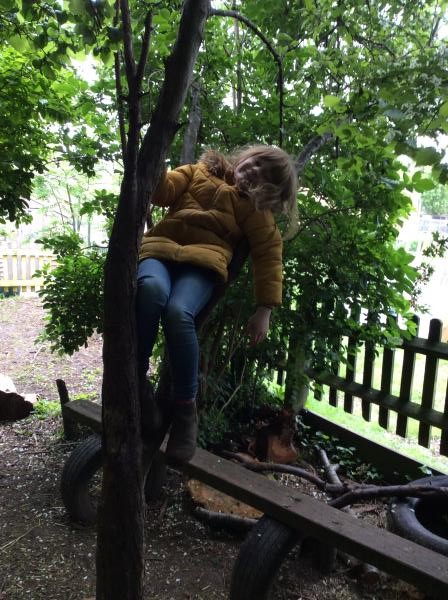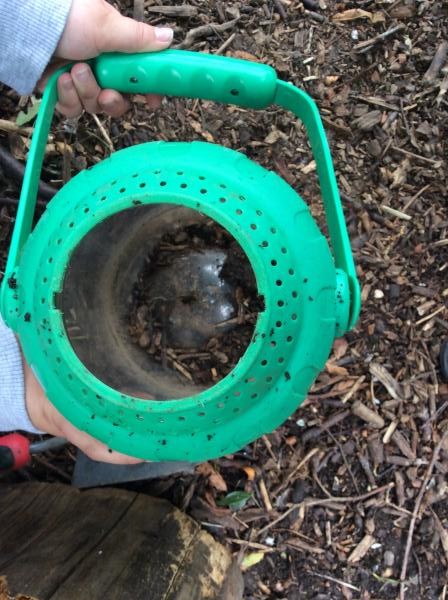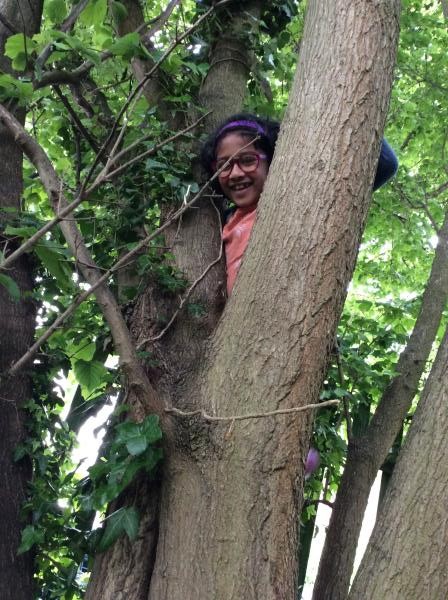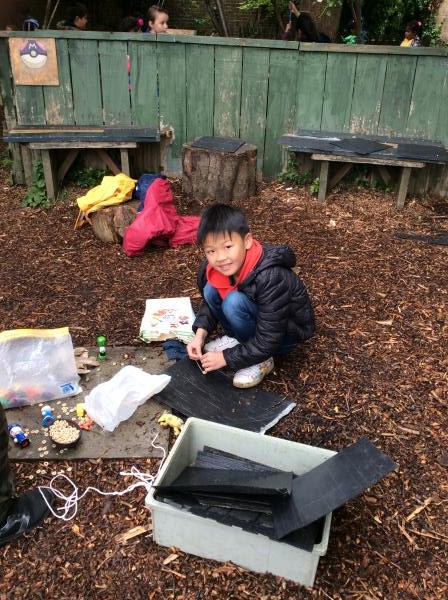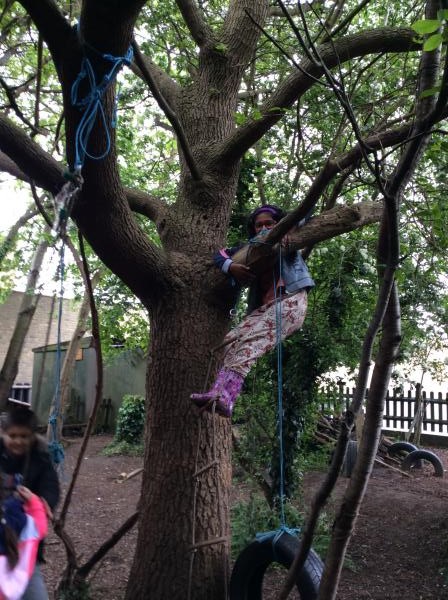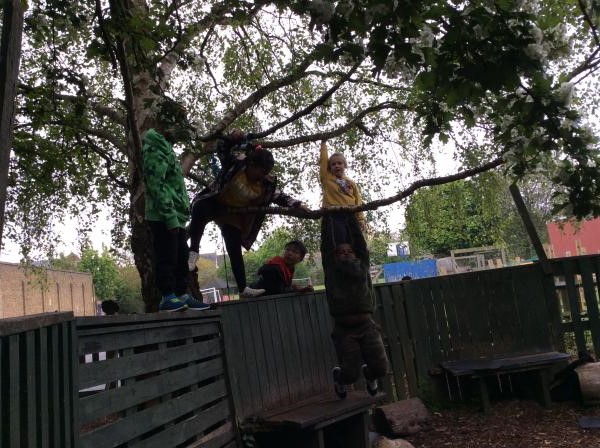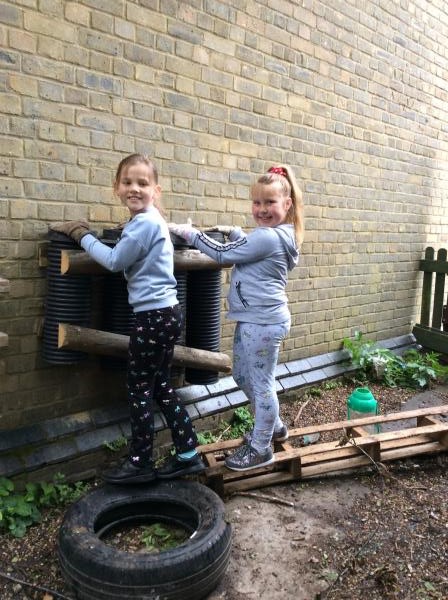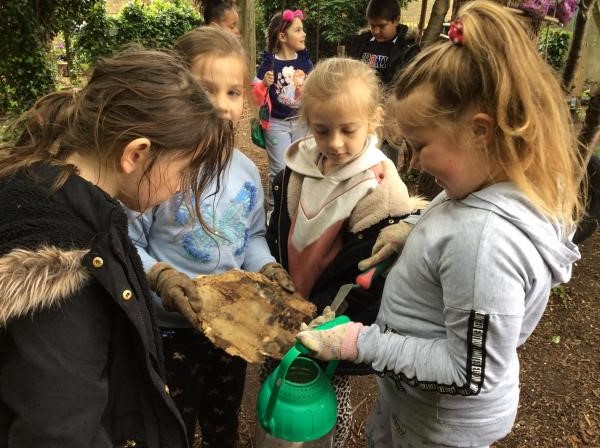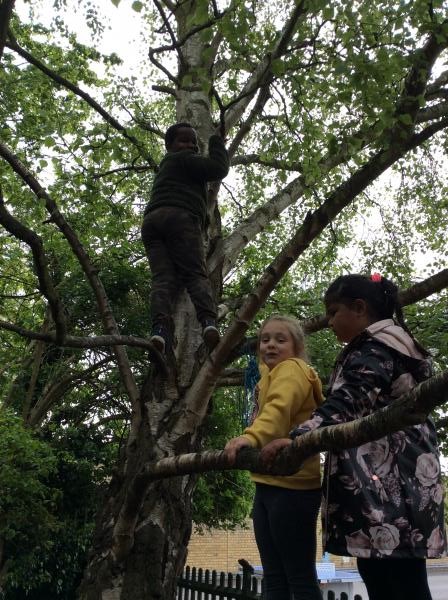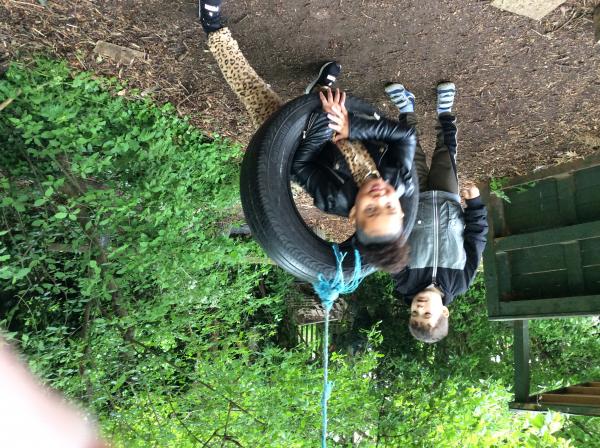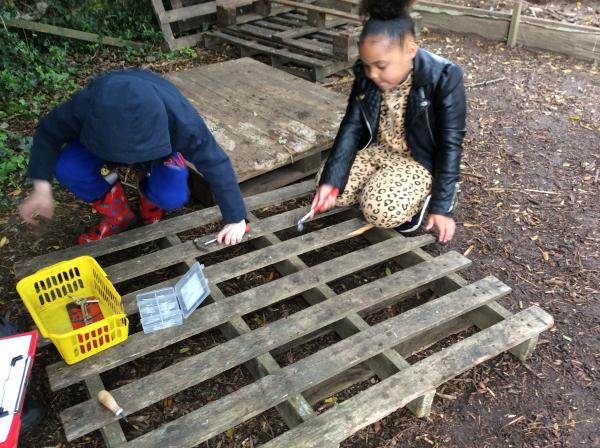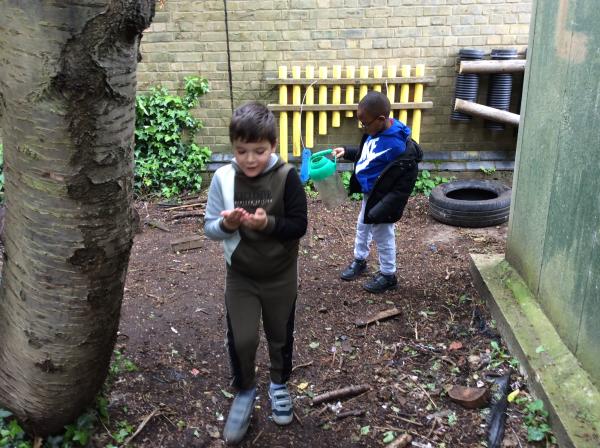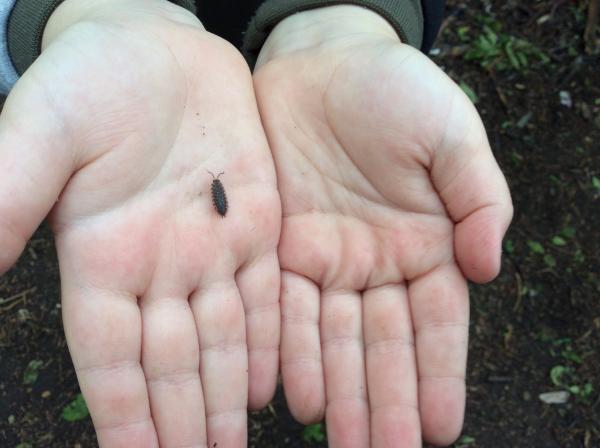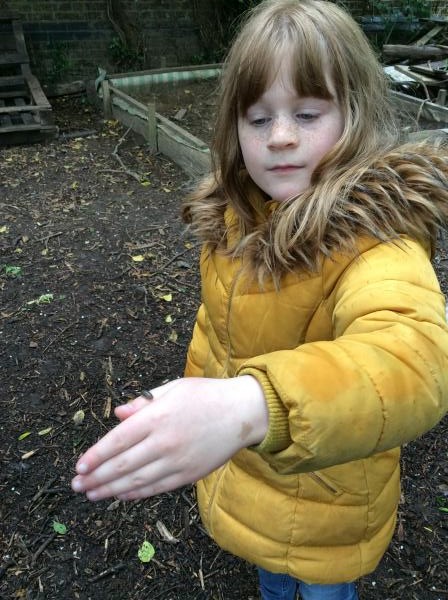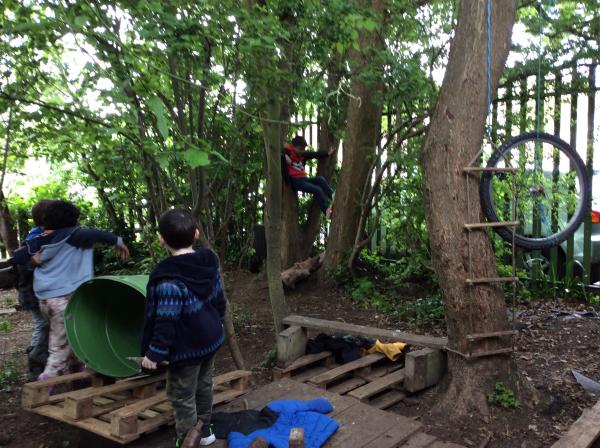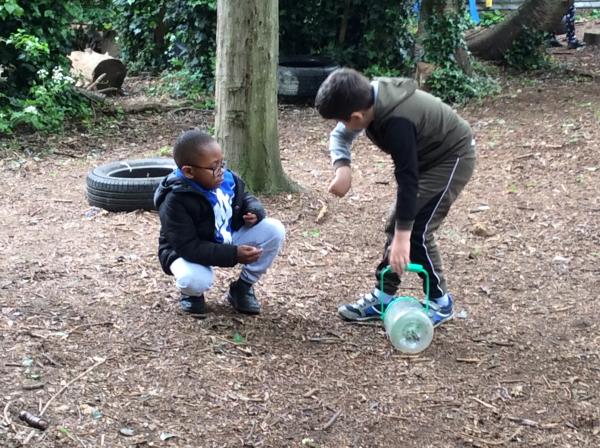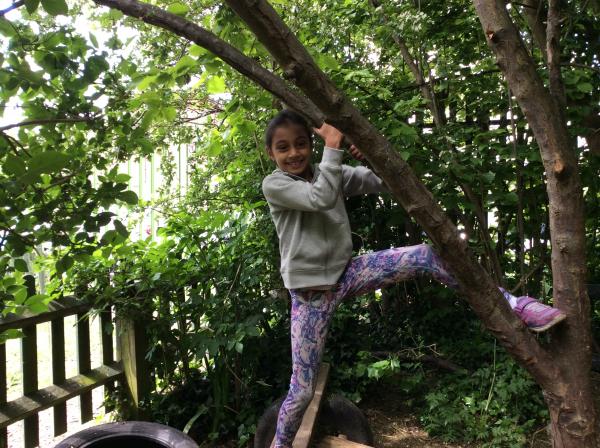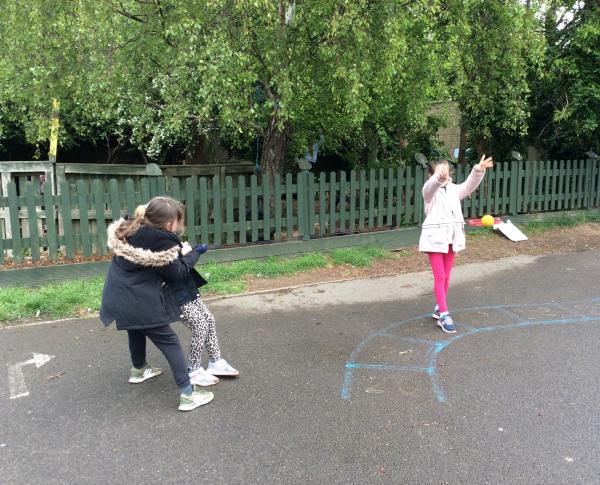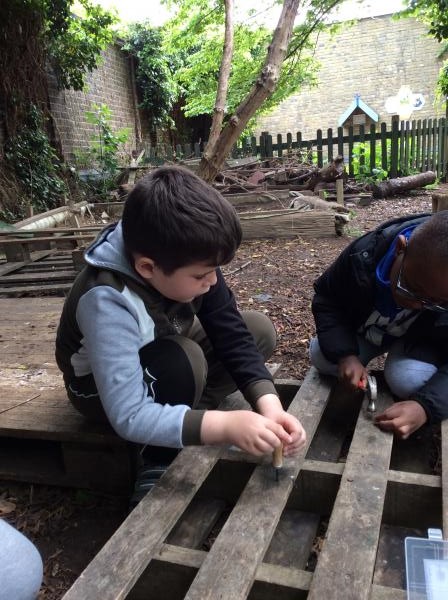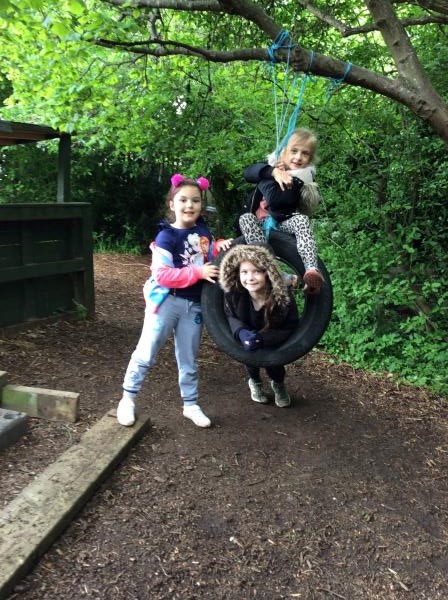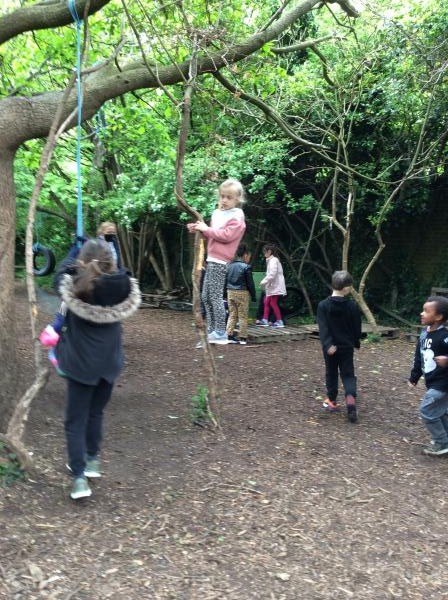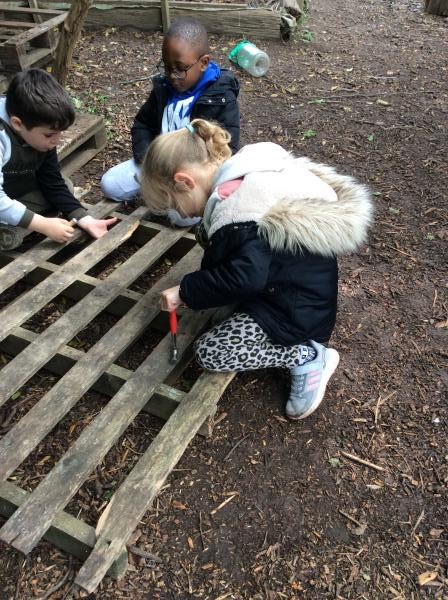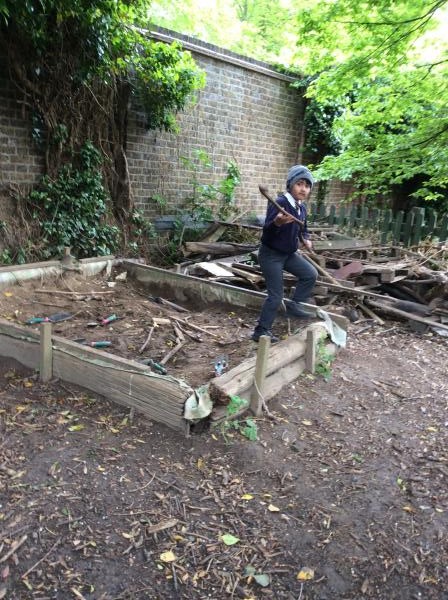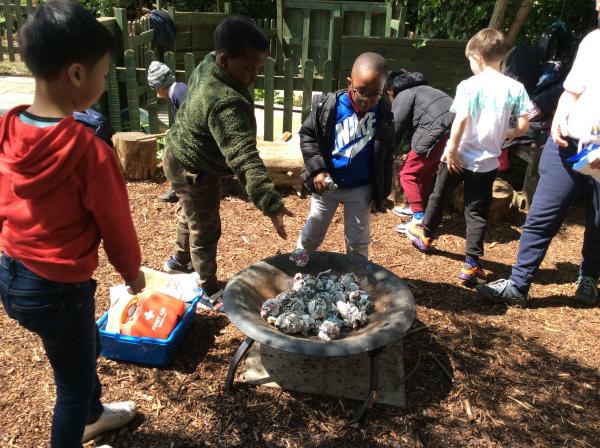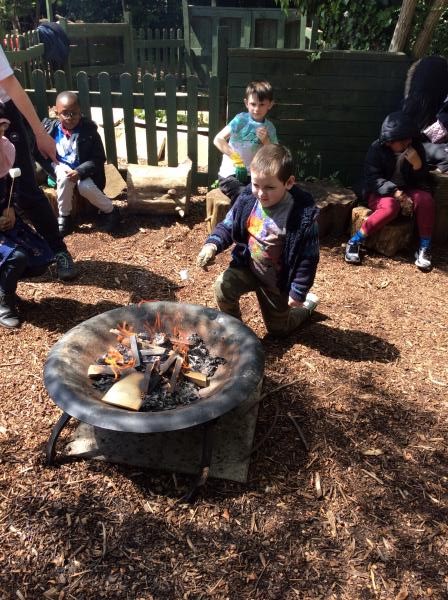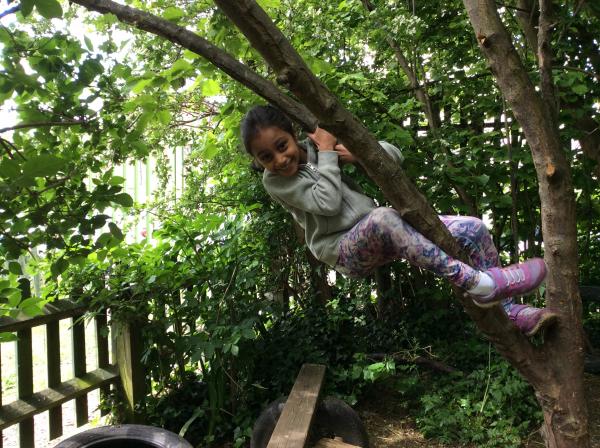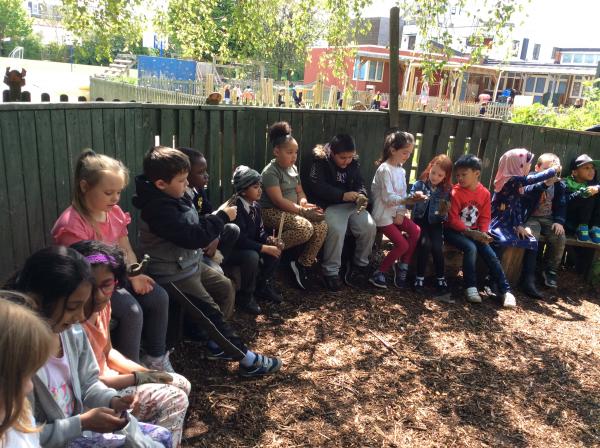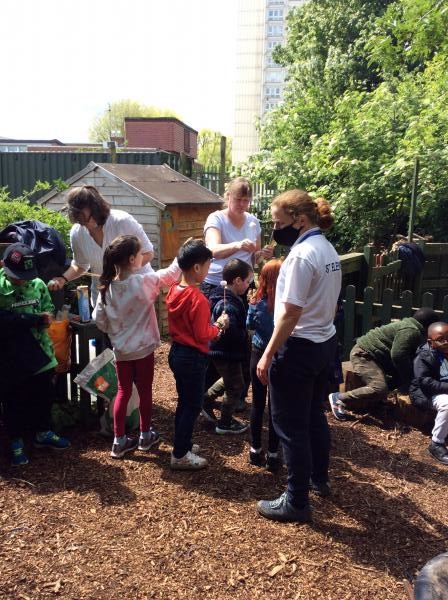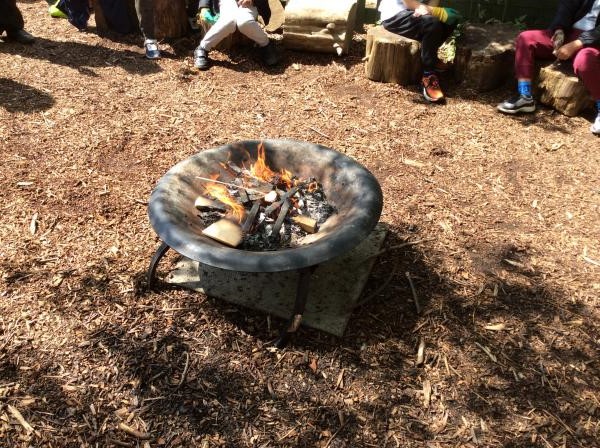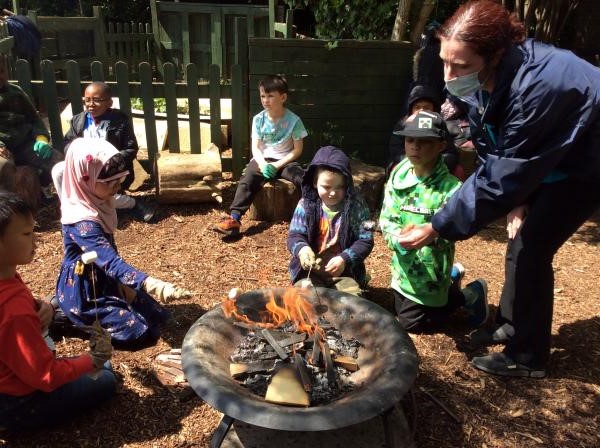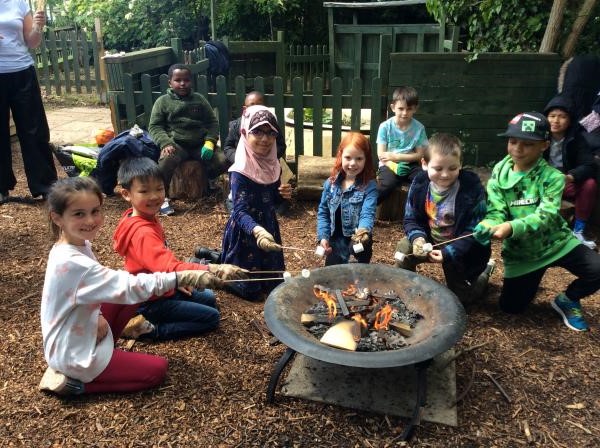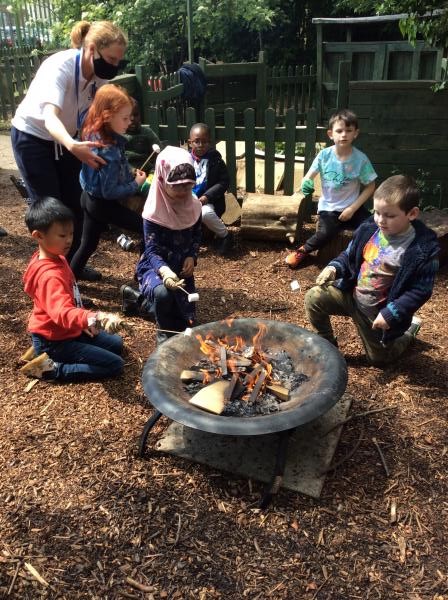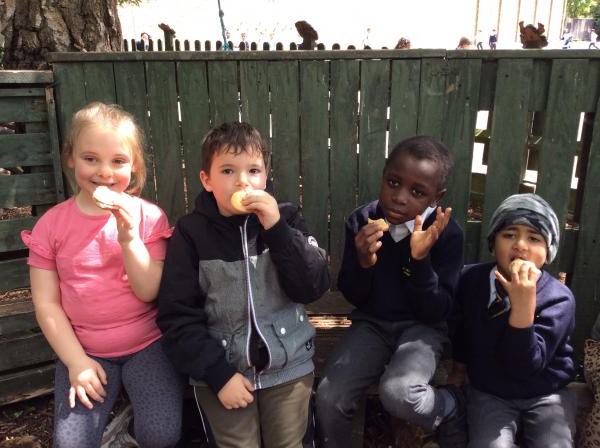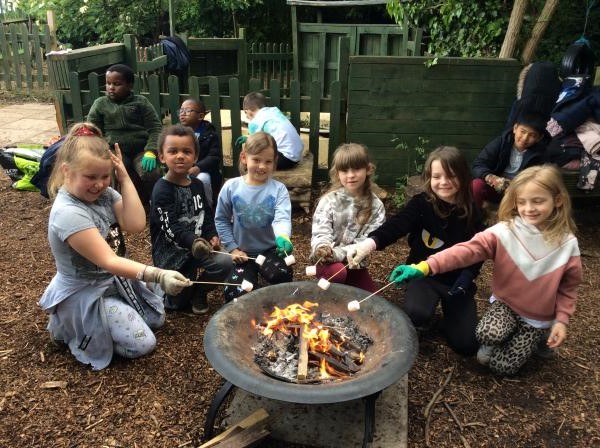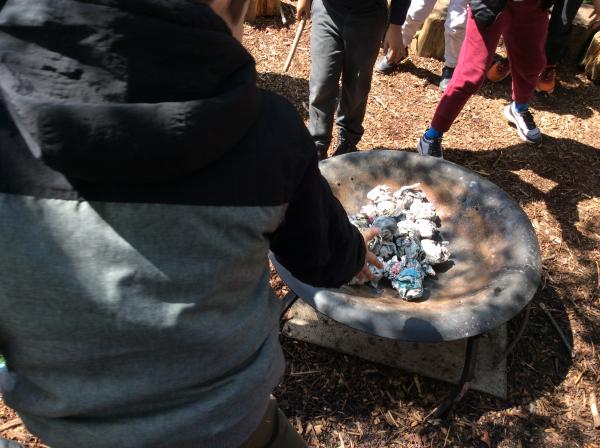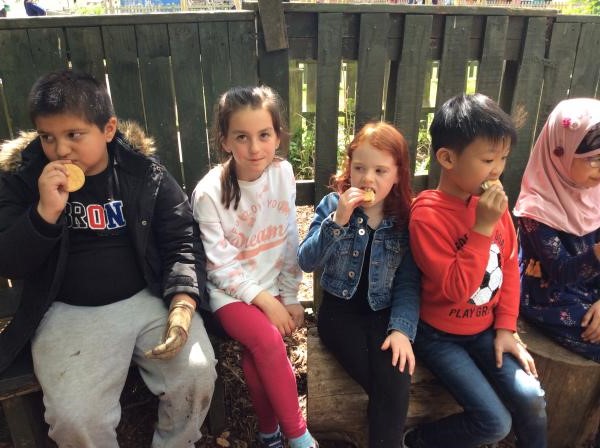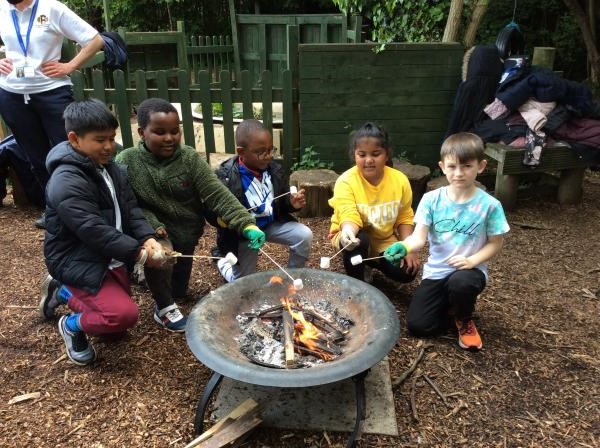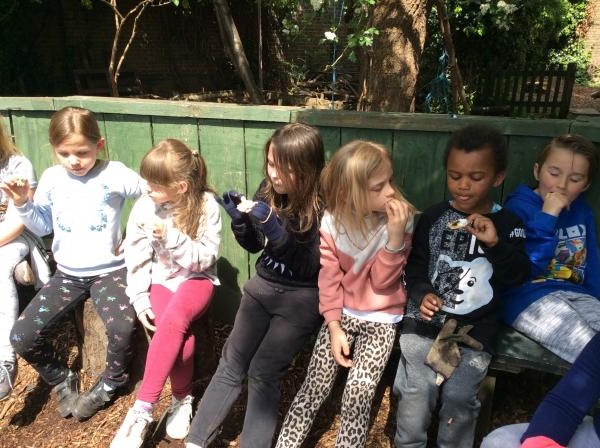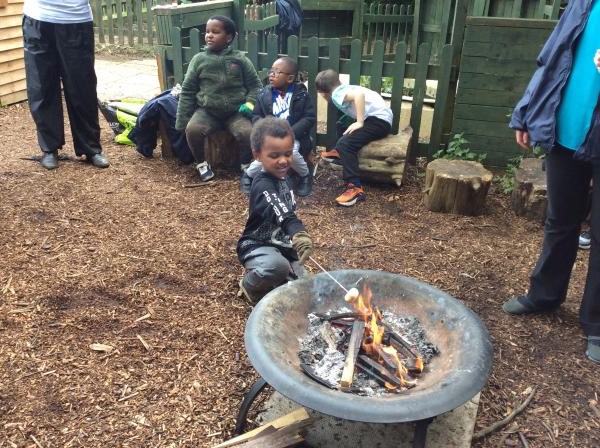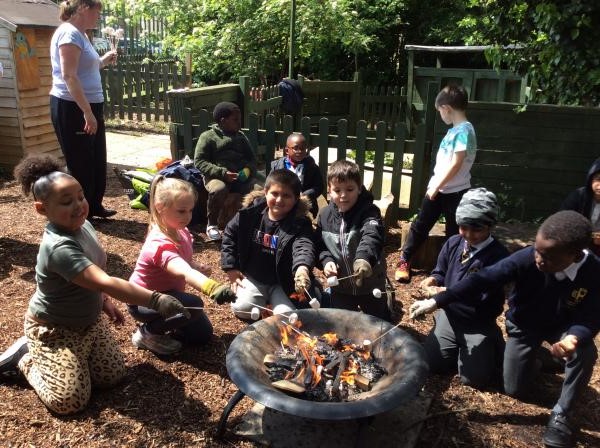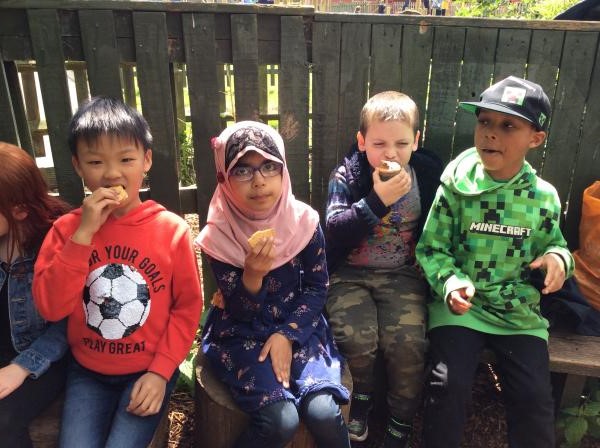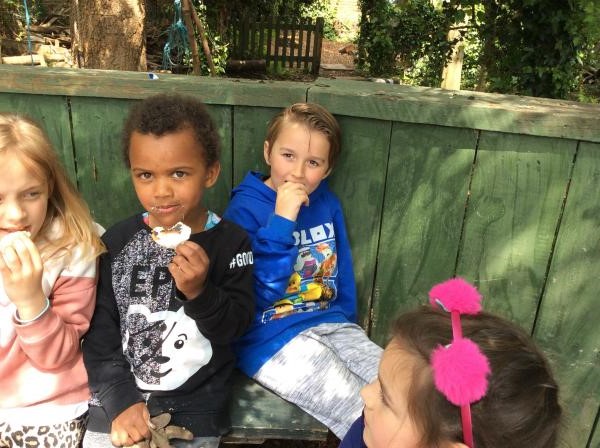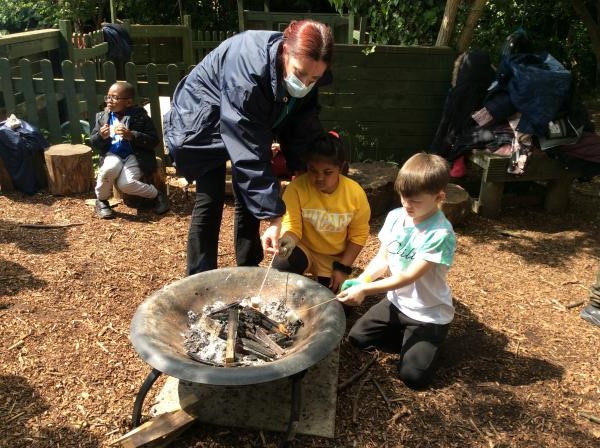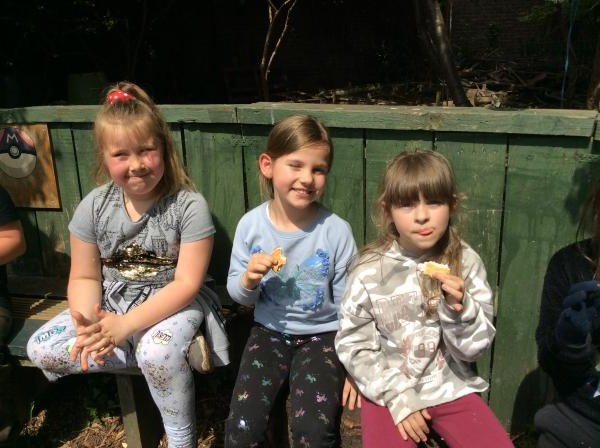 Wear Something Red Day
2 Seahorses enjoyed icing some biscuits for Red Nose Day.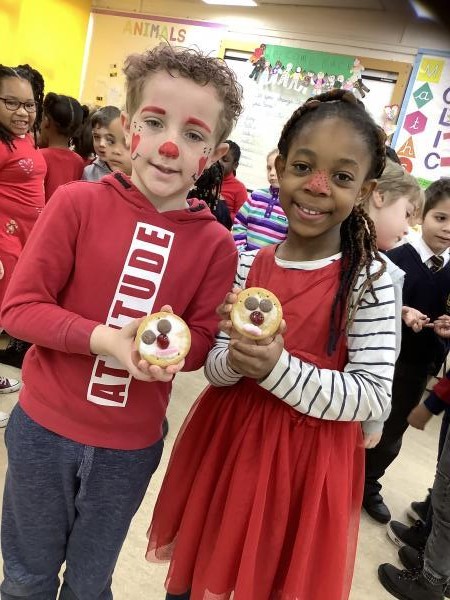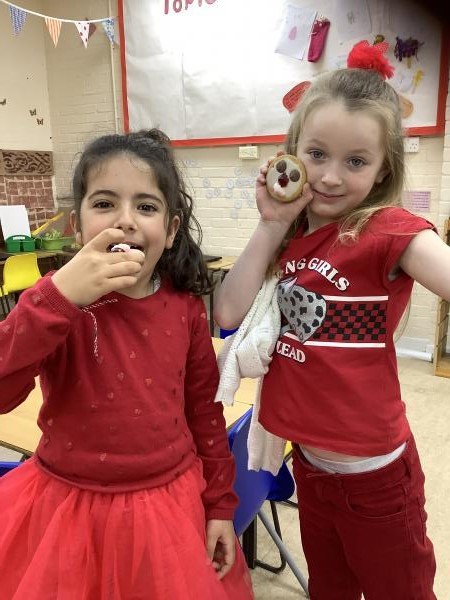 Shrove Tuesday
In year 2 we had our own 'Shrove Tuesday' while we were learning about the start of Lent in RE.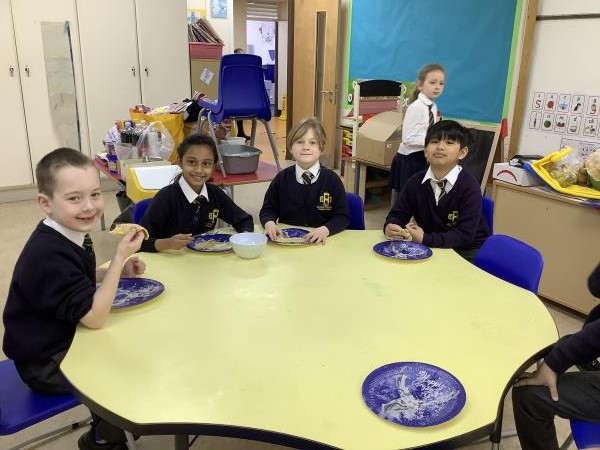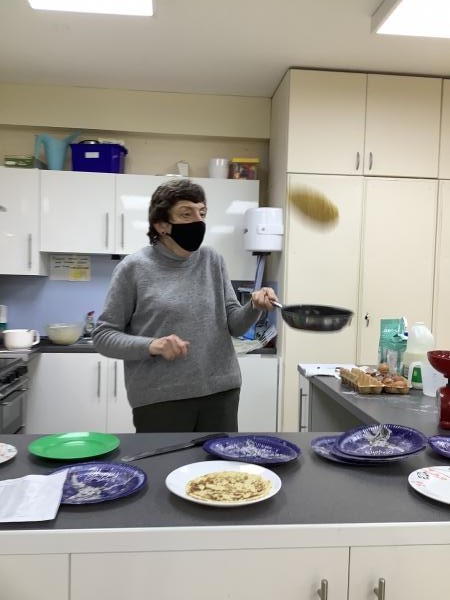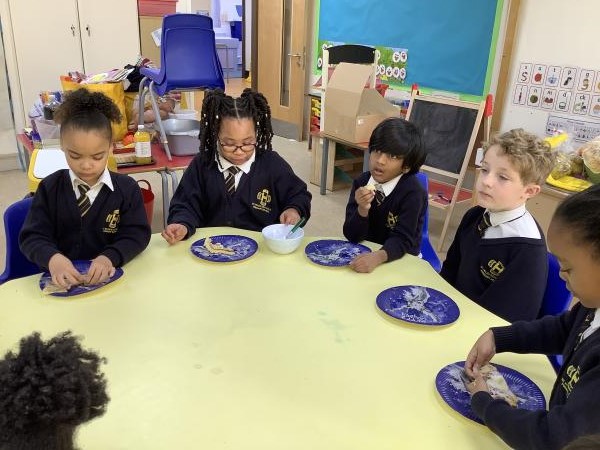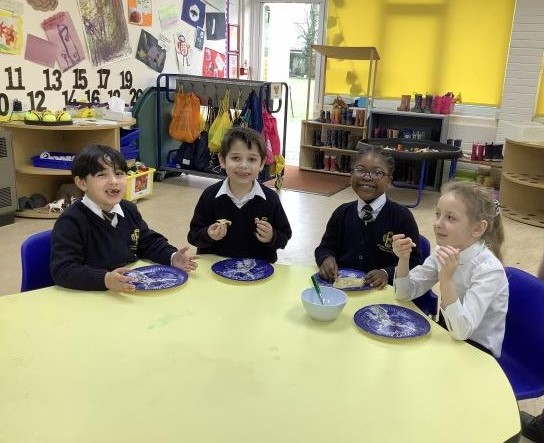 Science Week
The children in Year 2 were innovating ways for 'Jack' to escape from the Giant using zip wires and parachutes.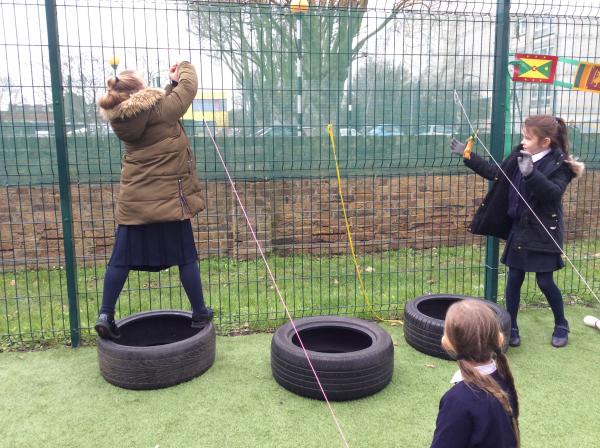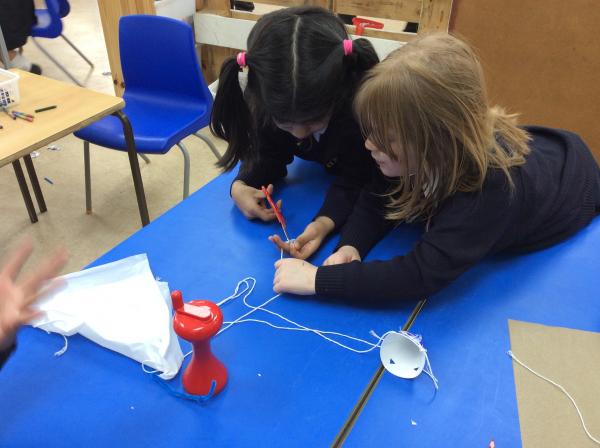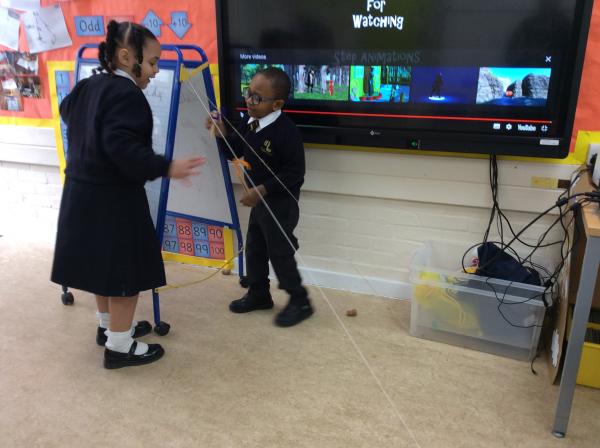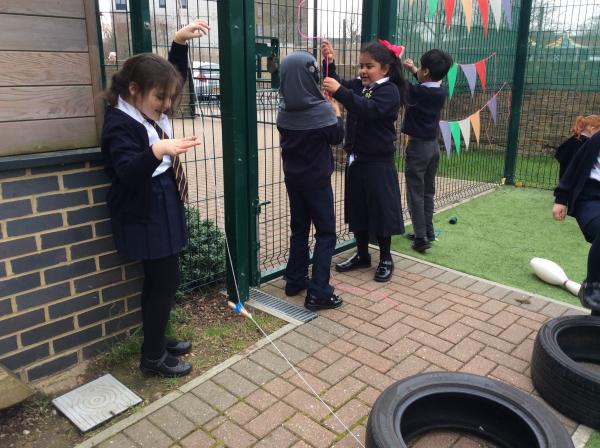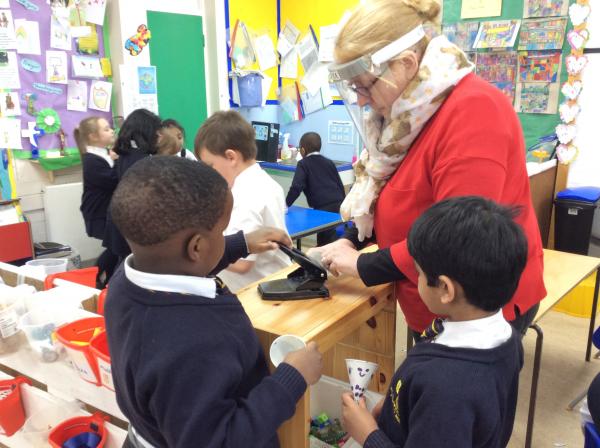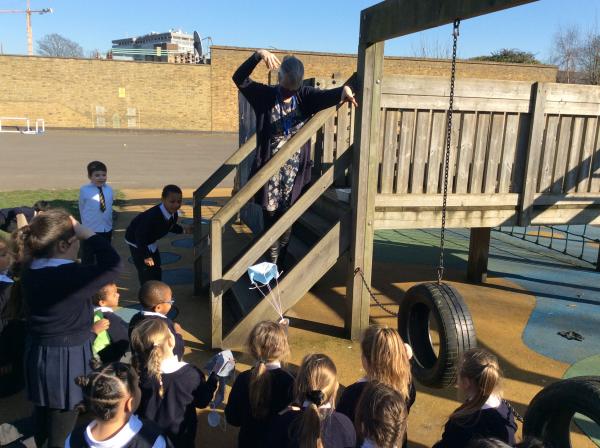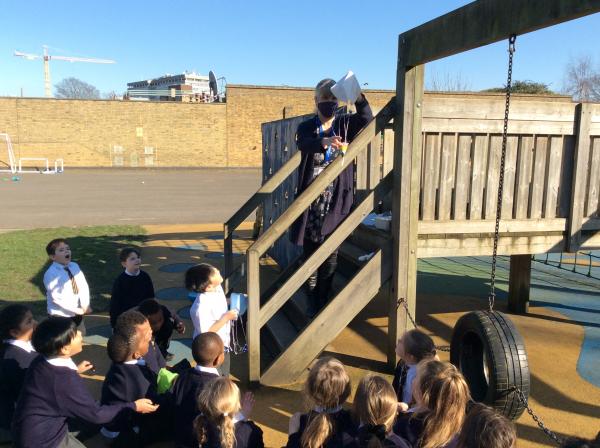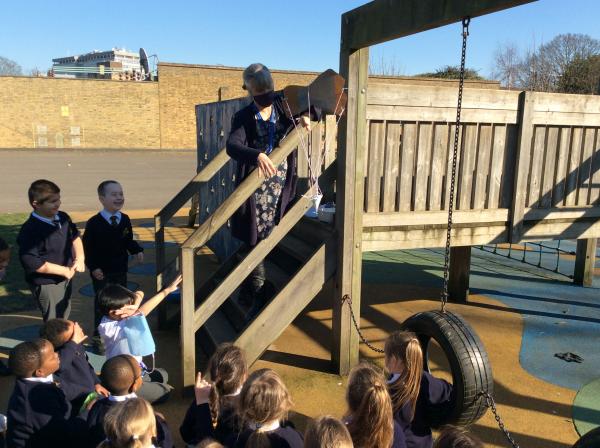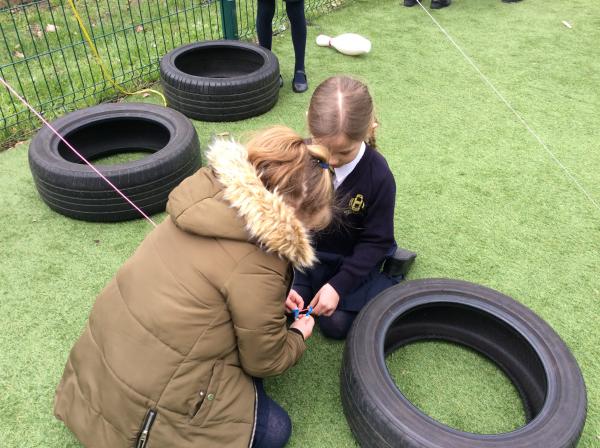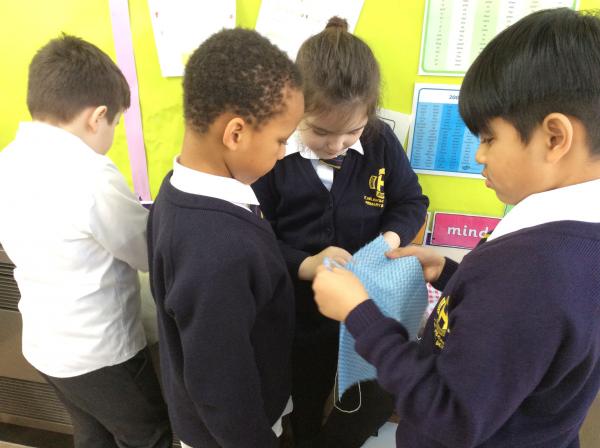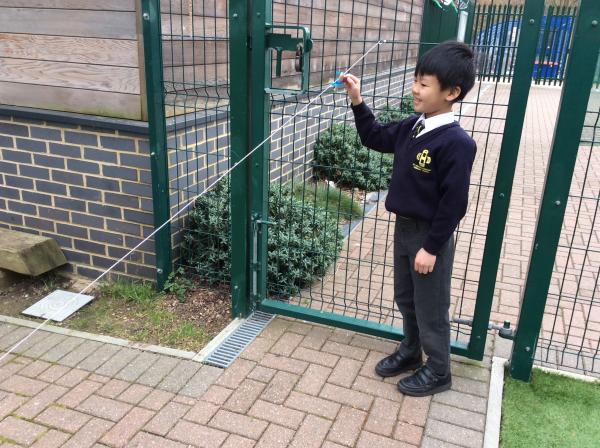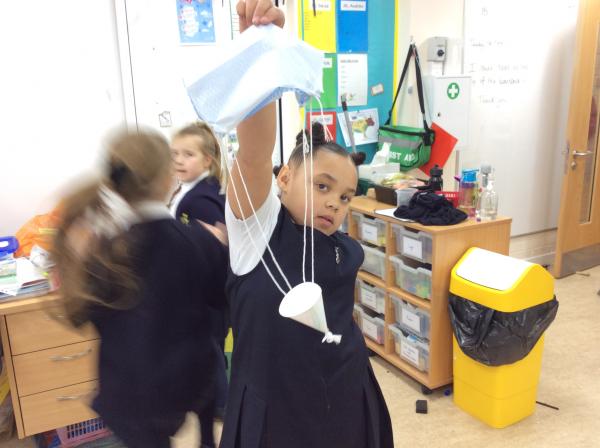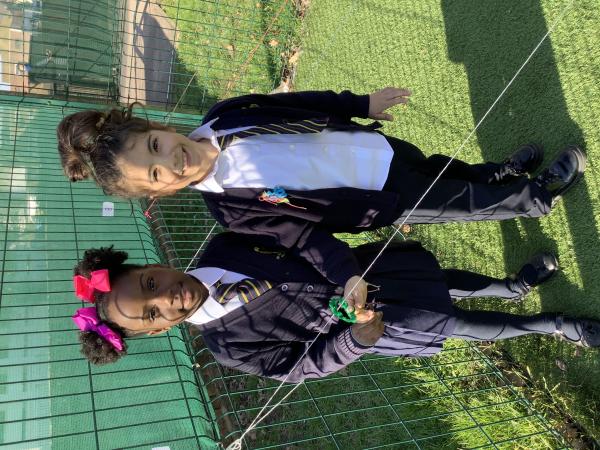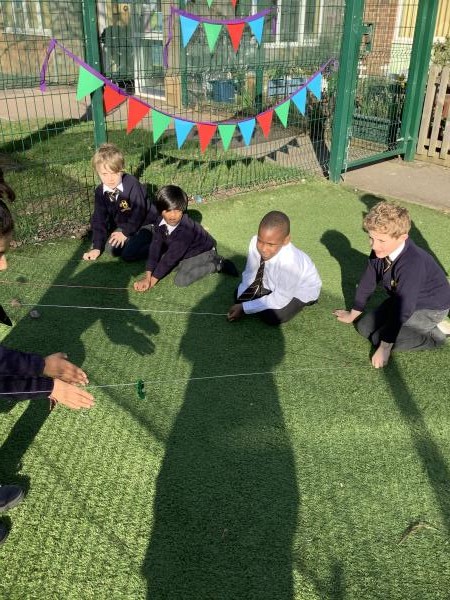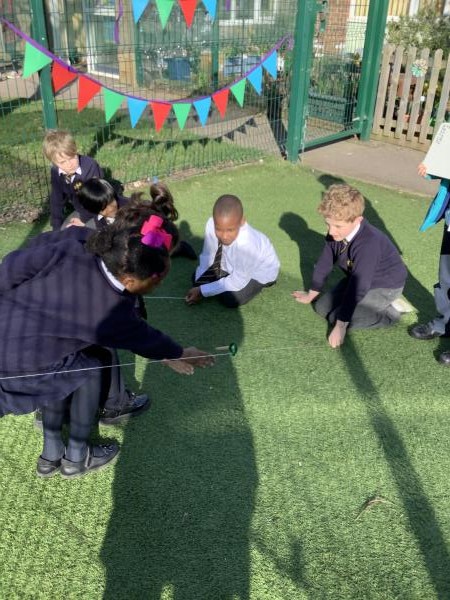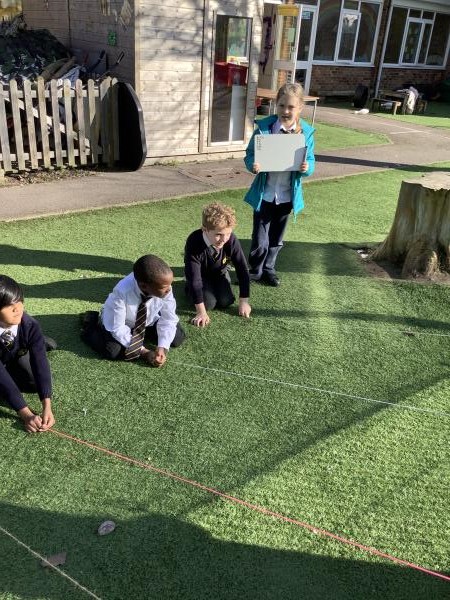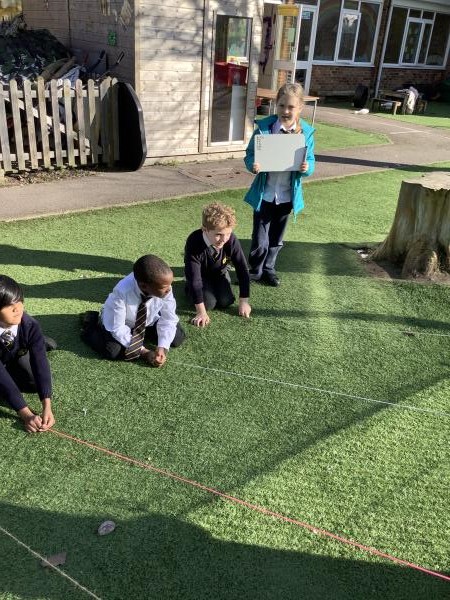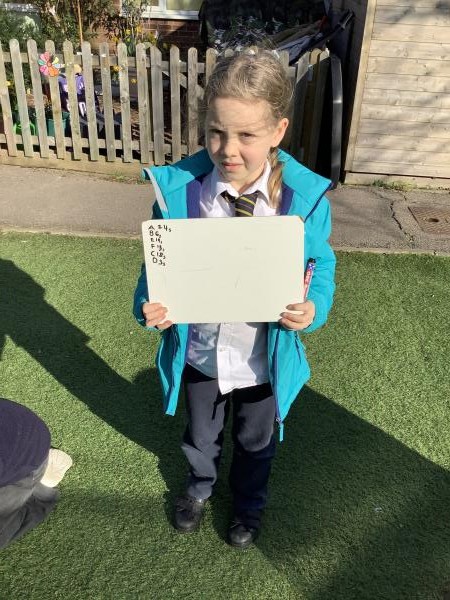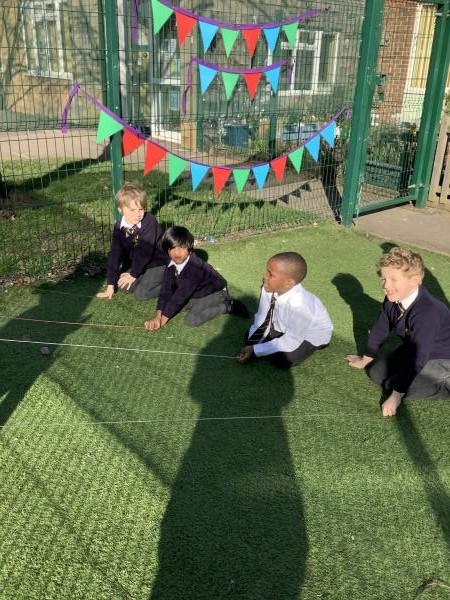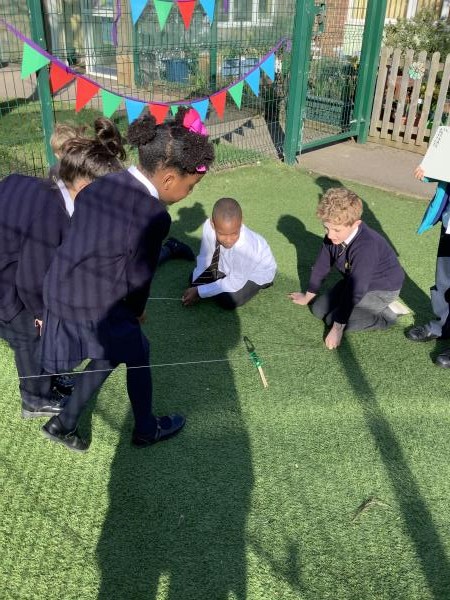 The Story of Creation
Another beautiful window by the Year 2 children.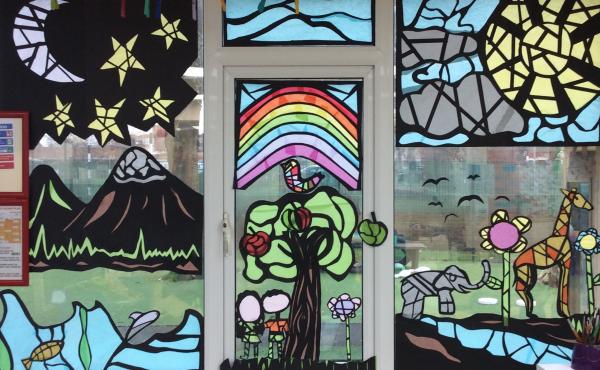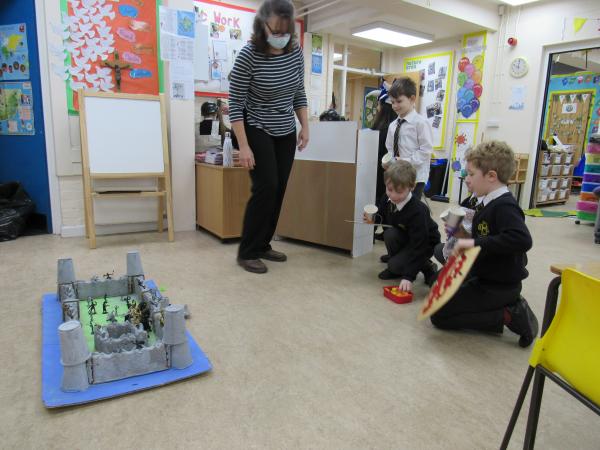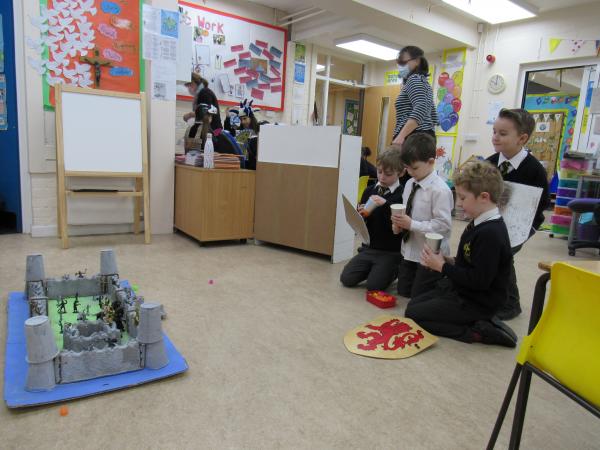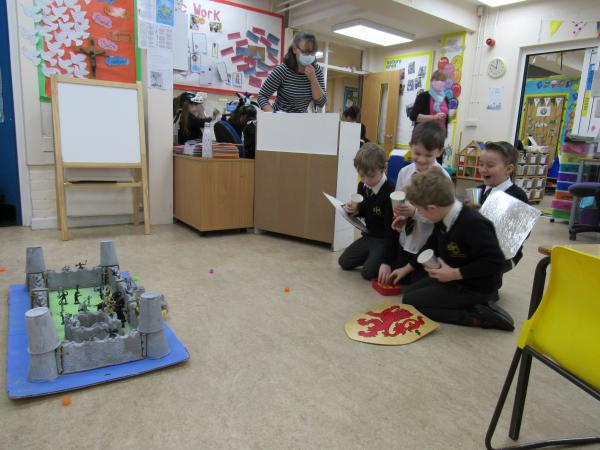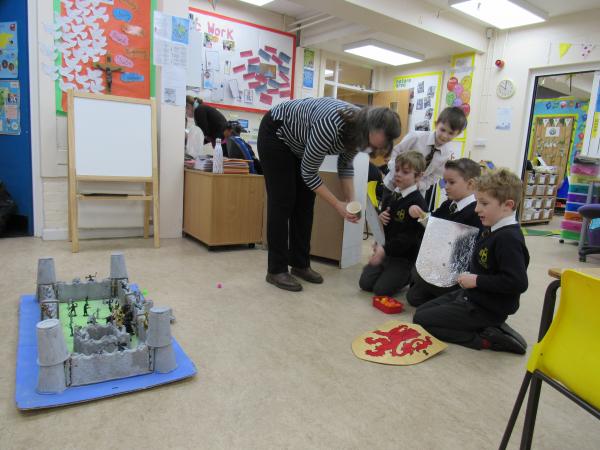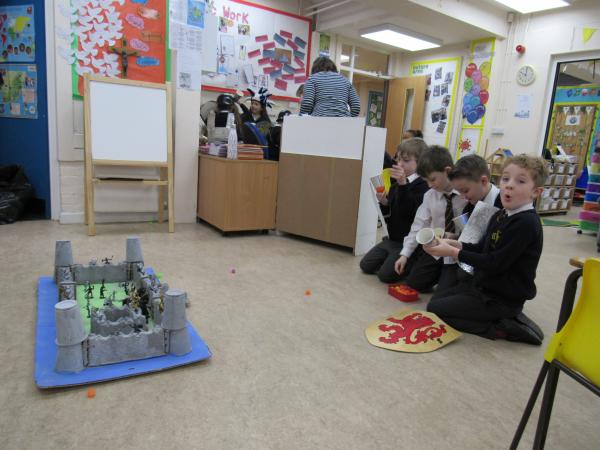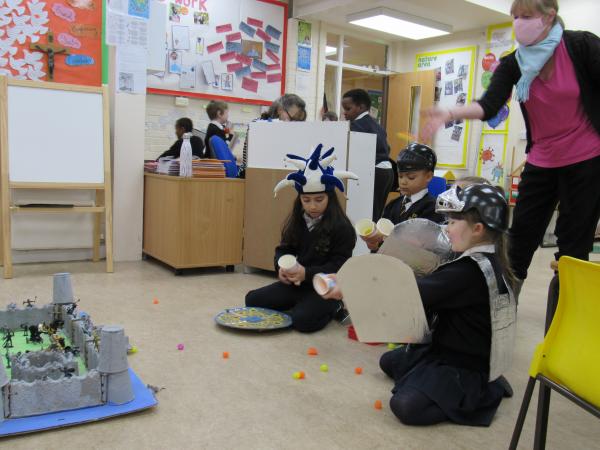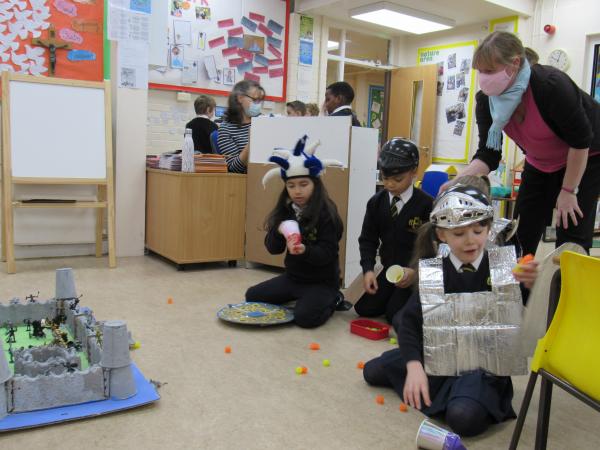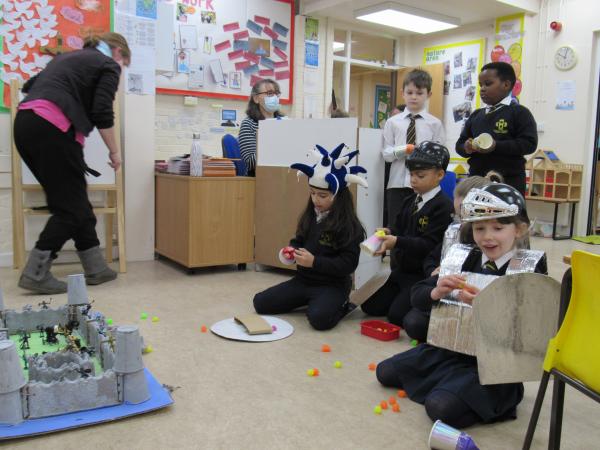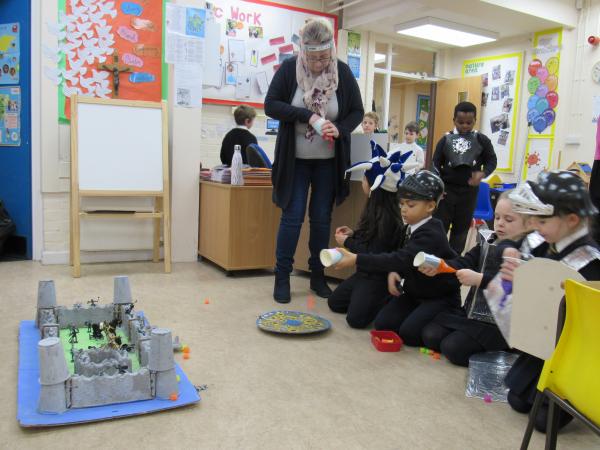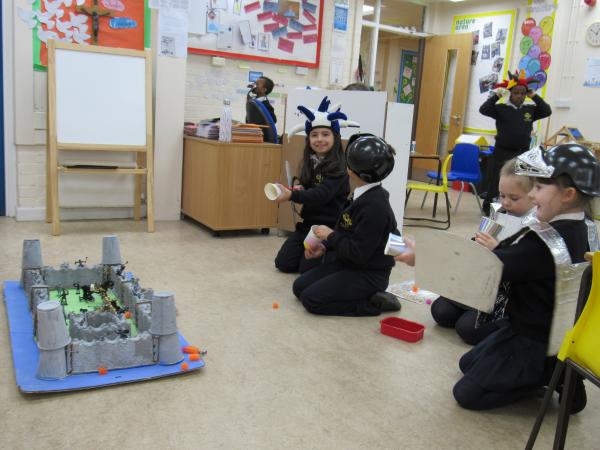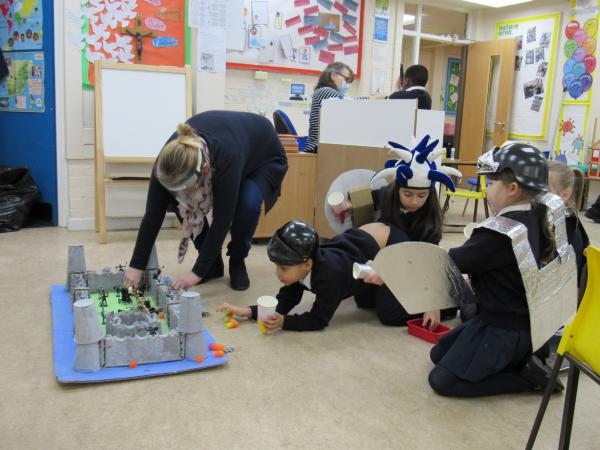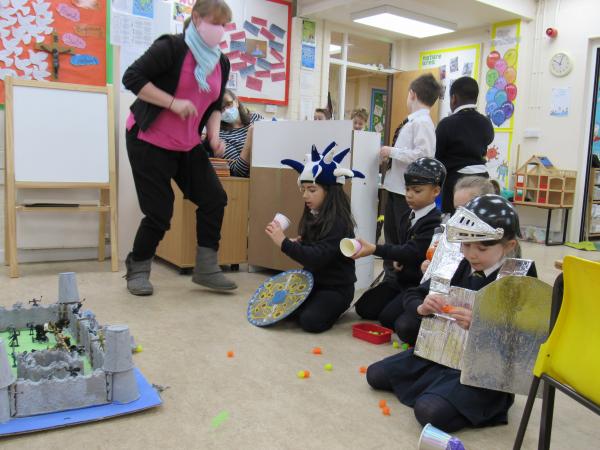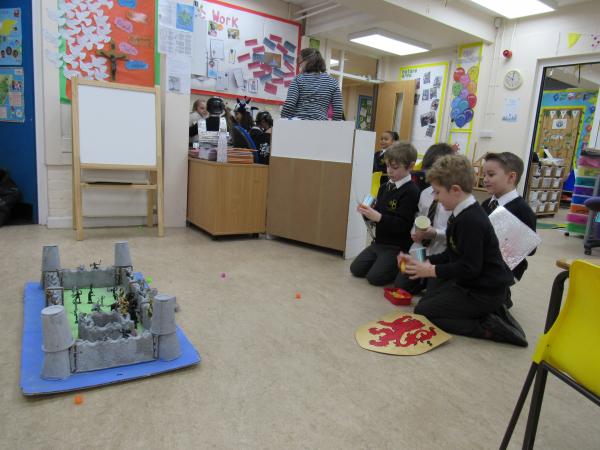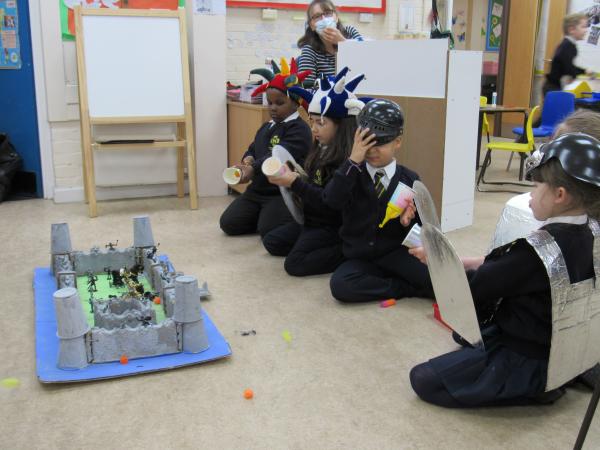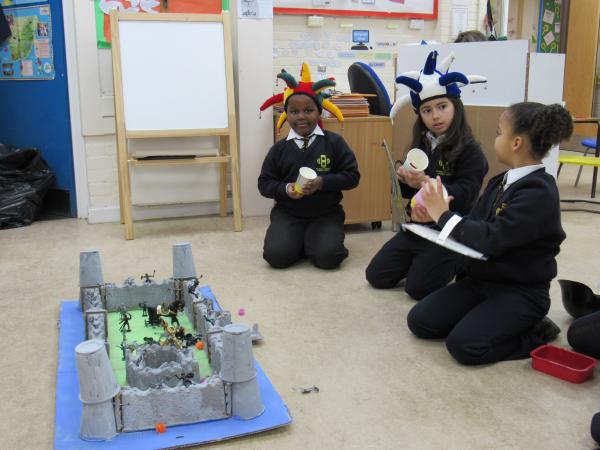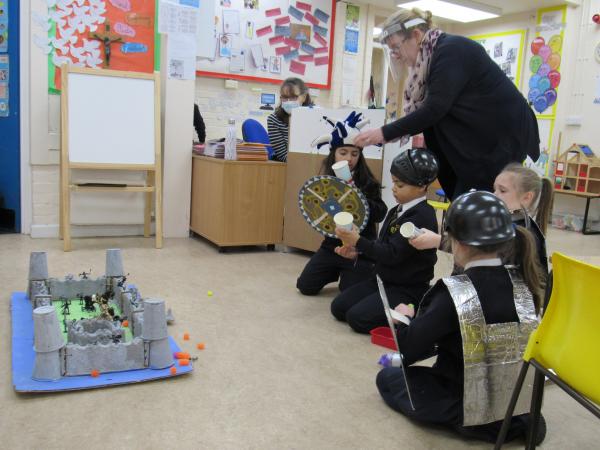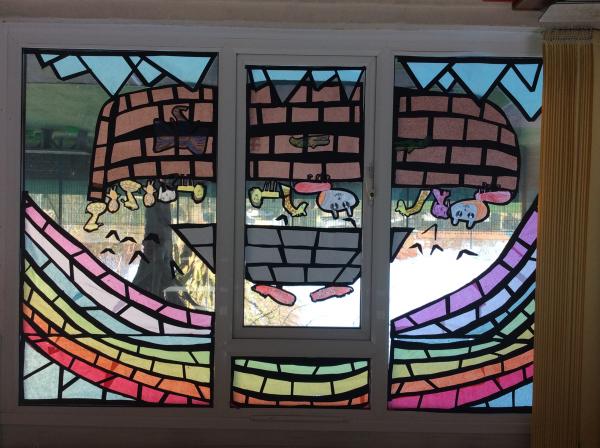 Noah's Ark Stained Glass Window
The children in Year 2 have made the most beautiful stained glass window of Noah's Ark which links to their RE topic of Stories in the Bible.
They have also been studying stained glass windows in their Castles topic.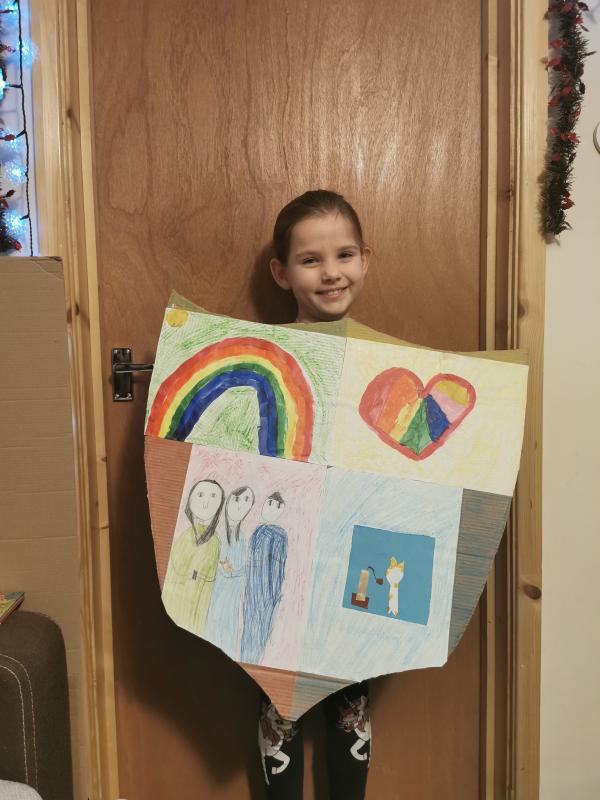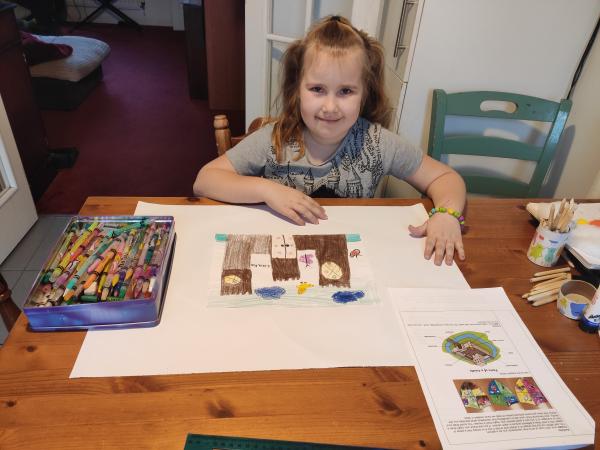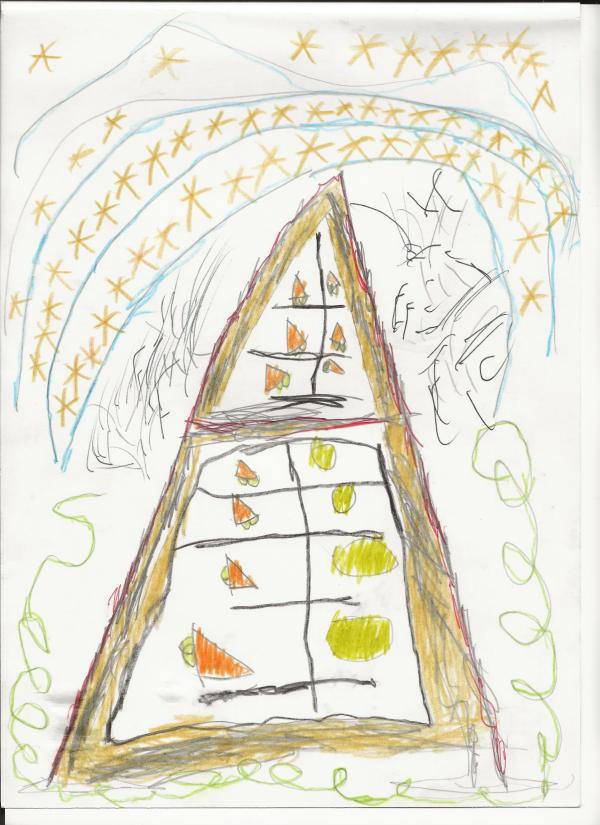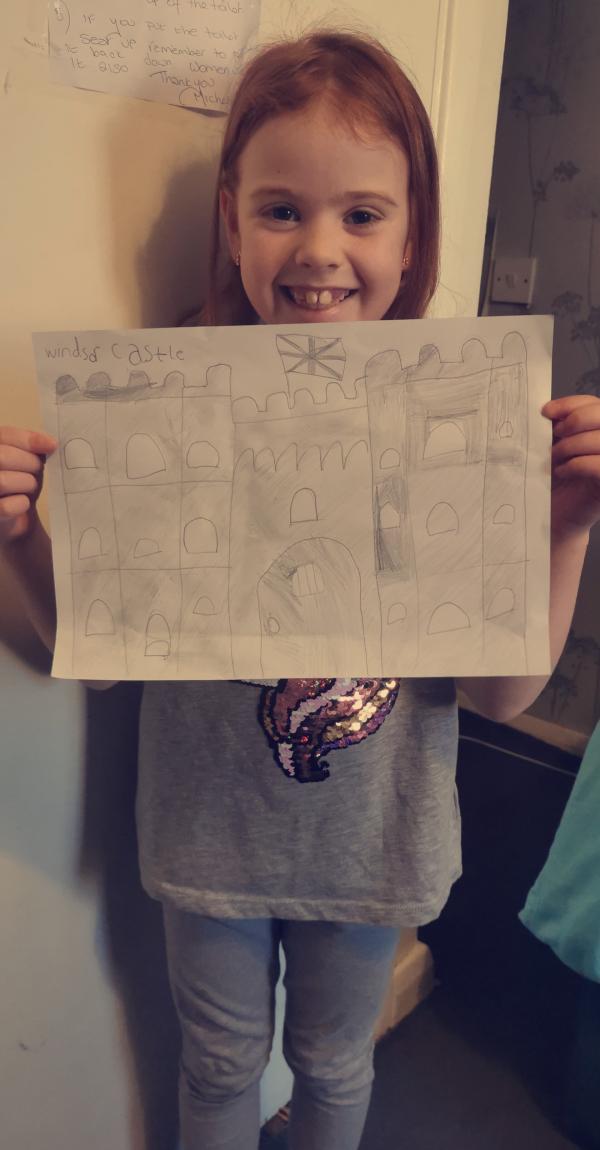 2.12.20 - 2 Seahorses making homes and dens in the Nature Area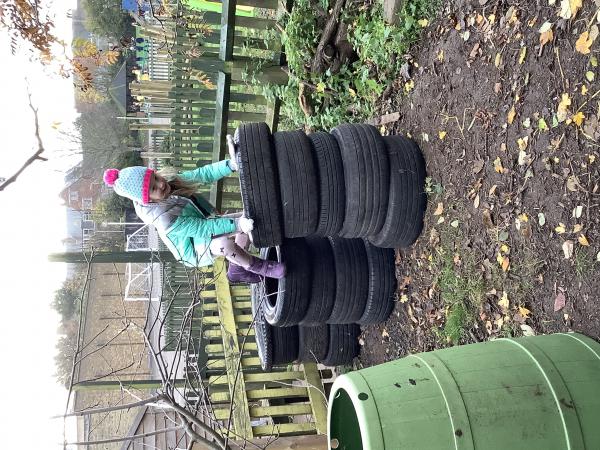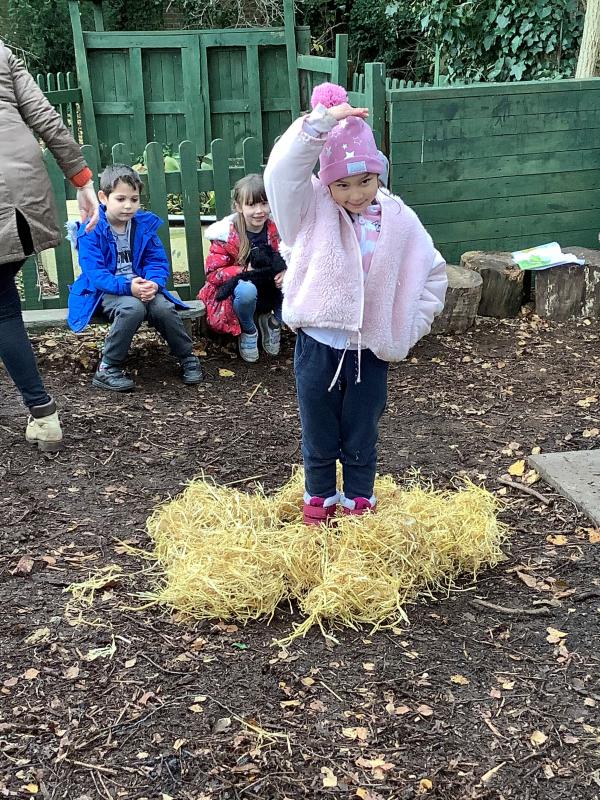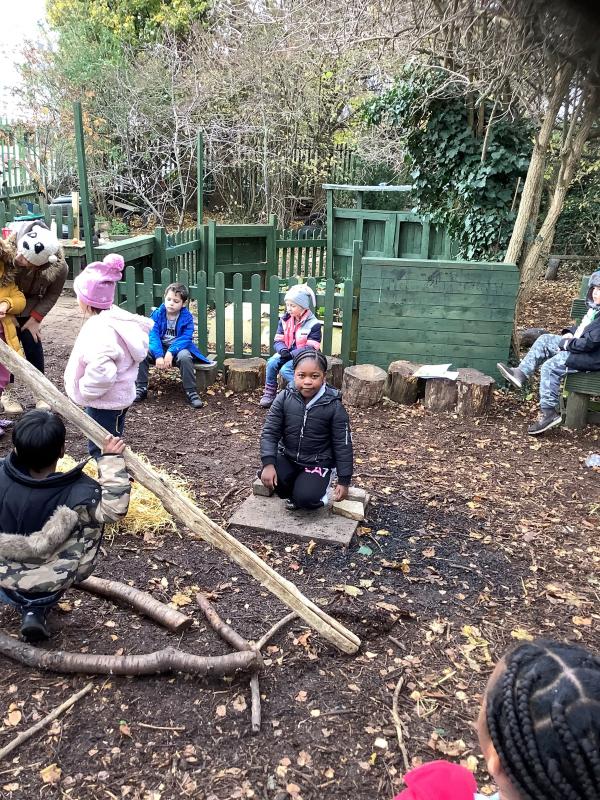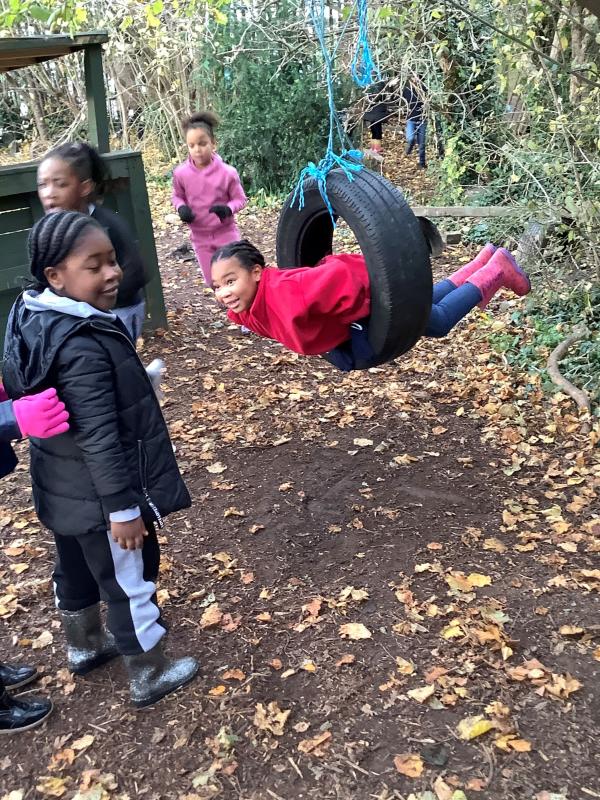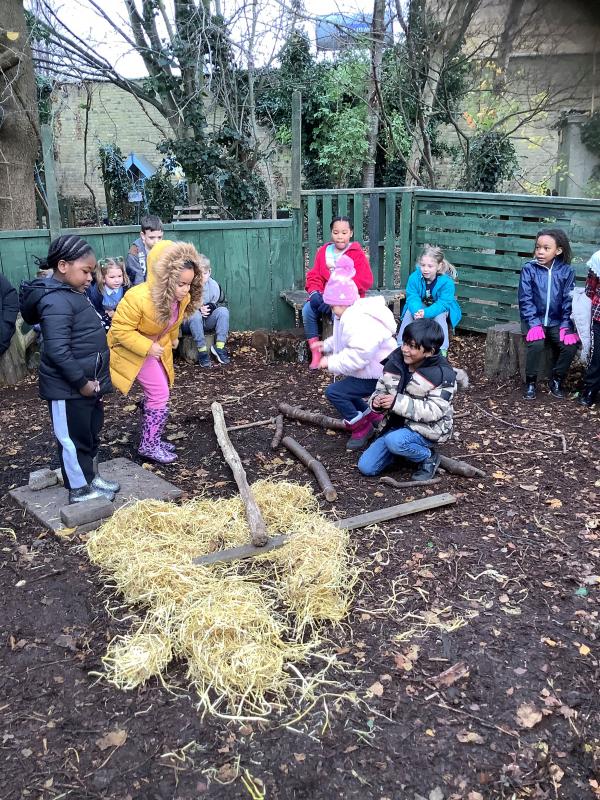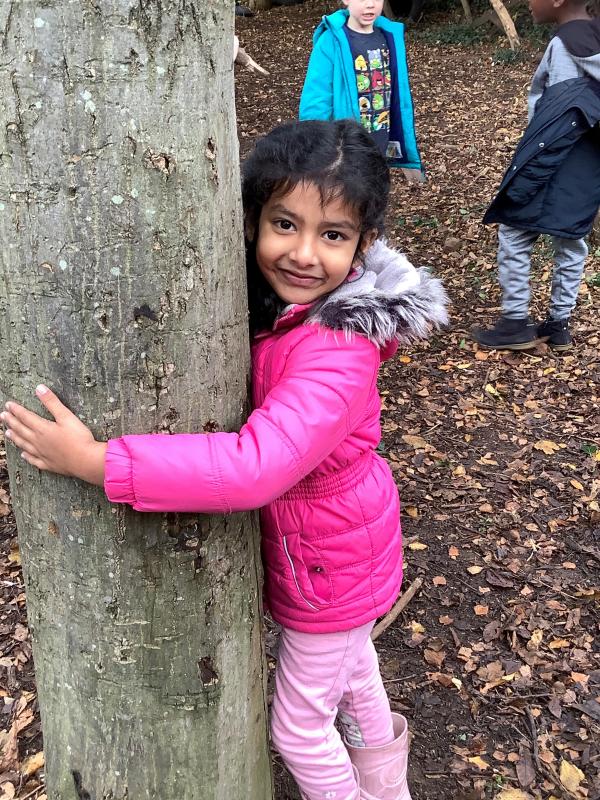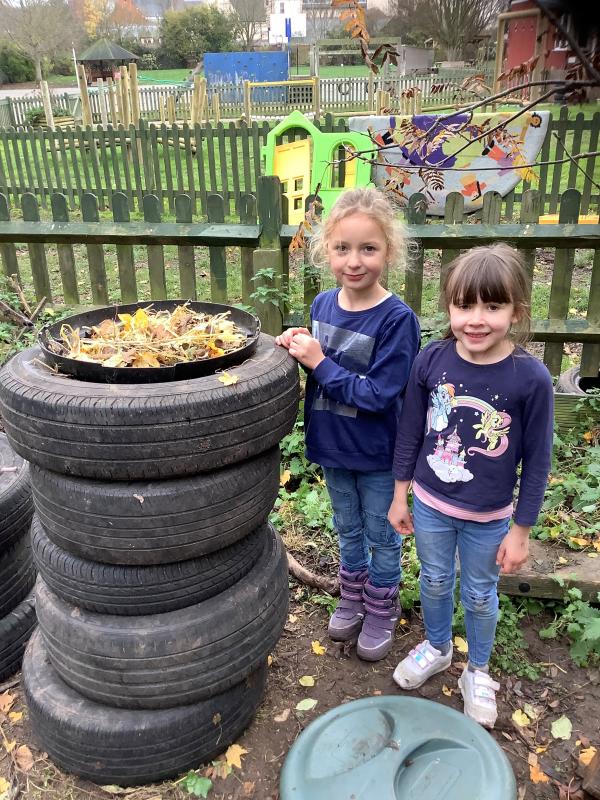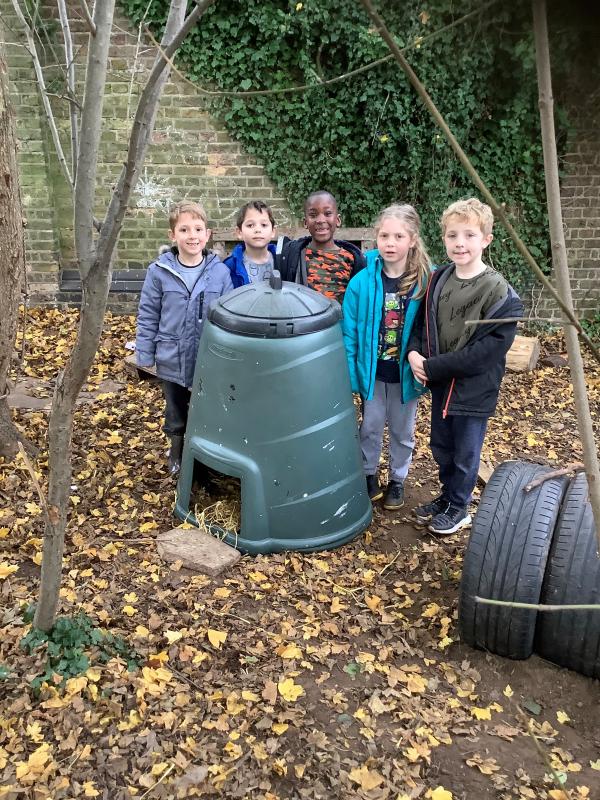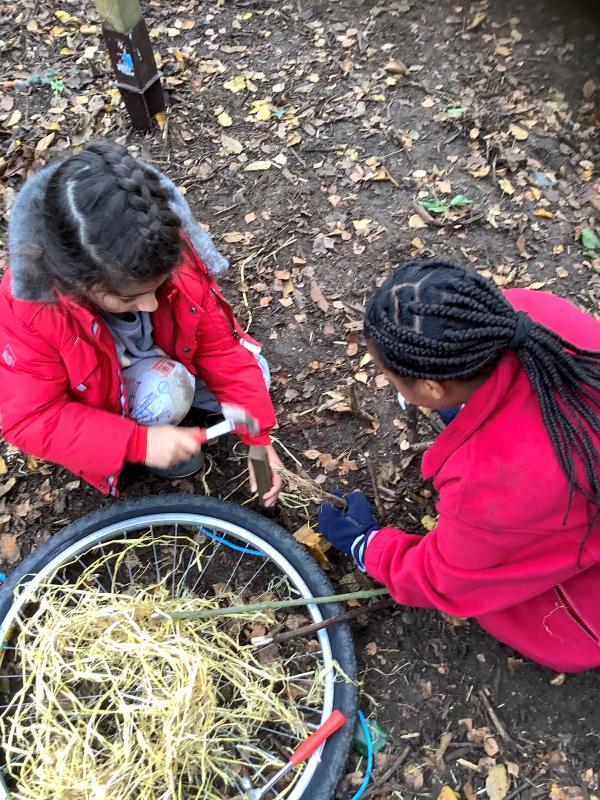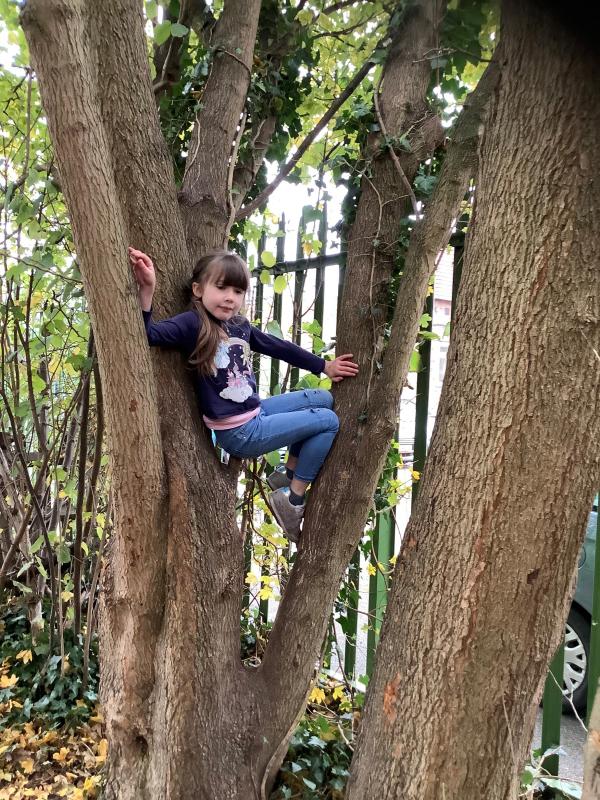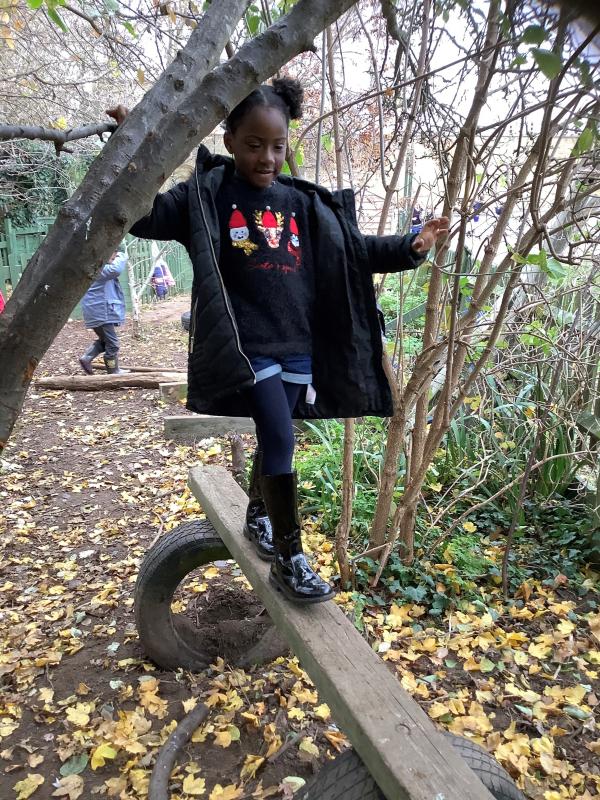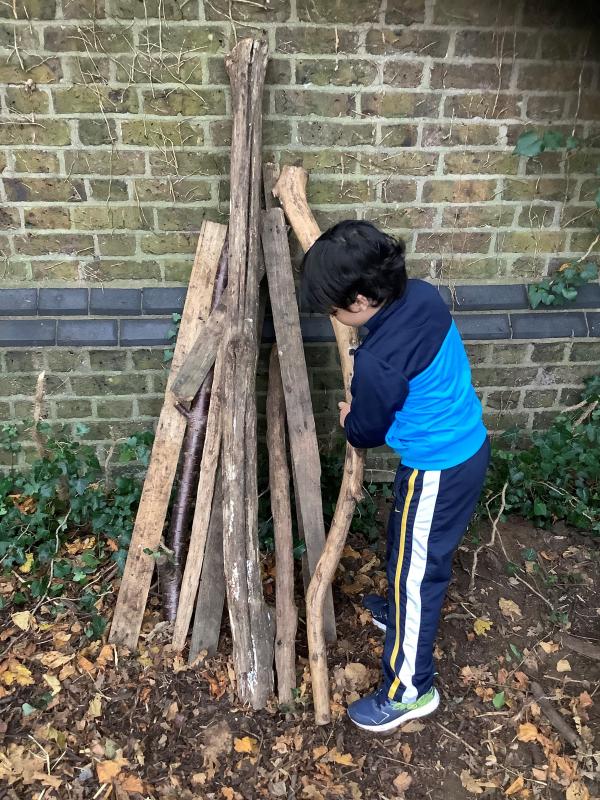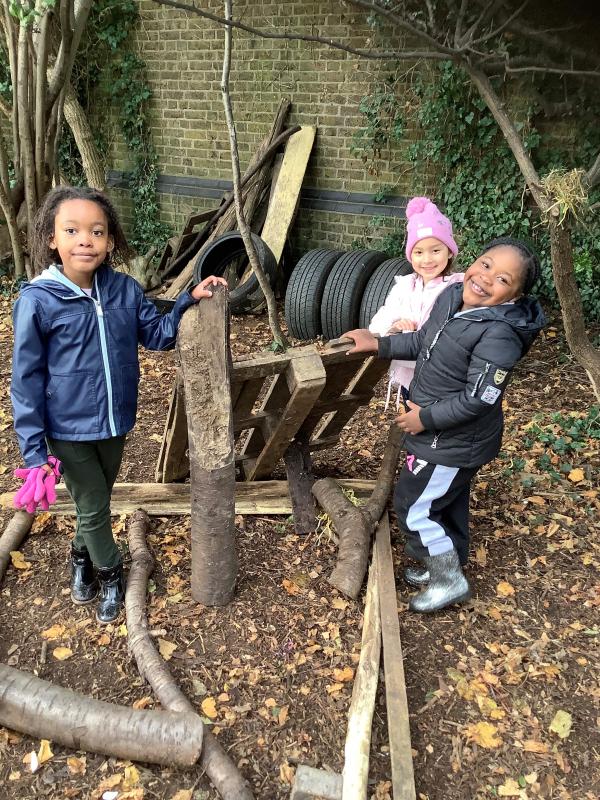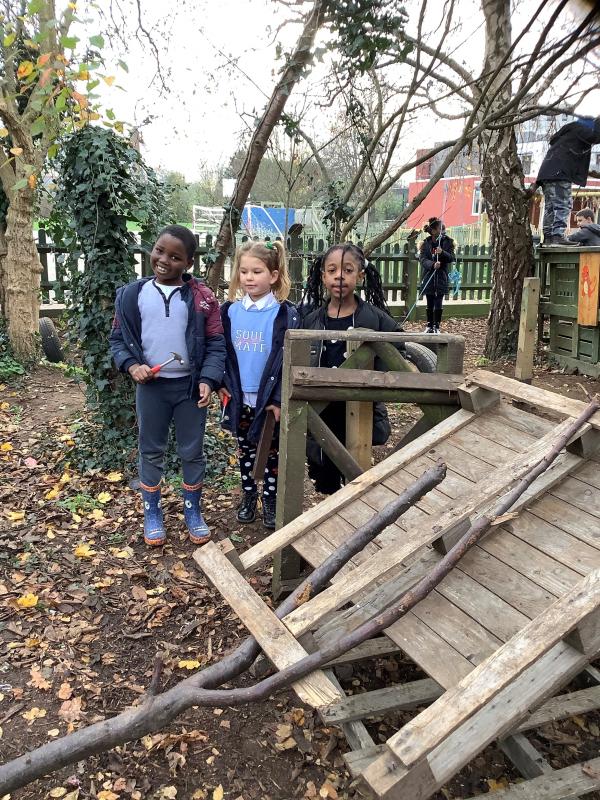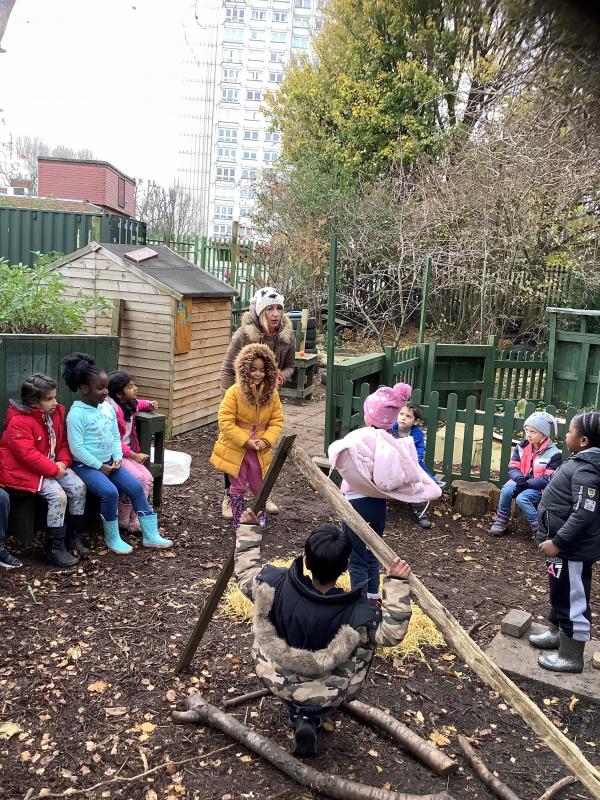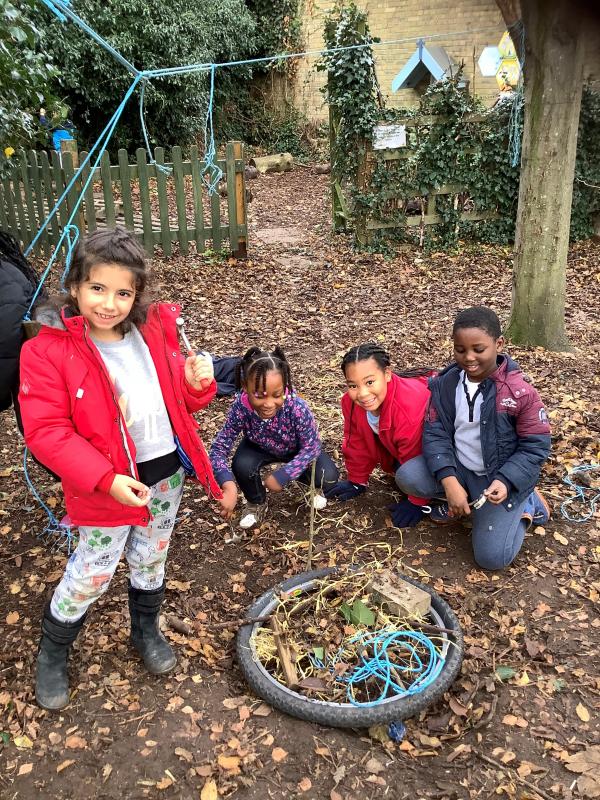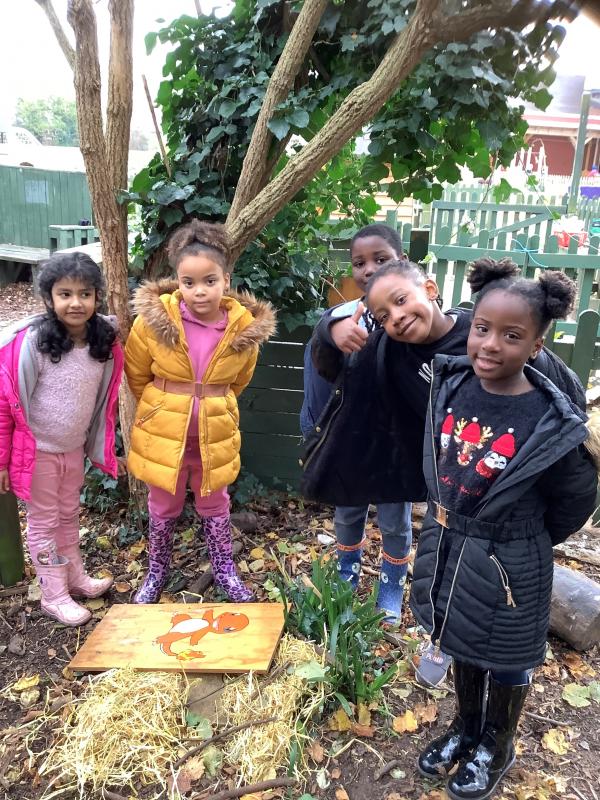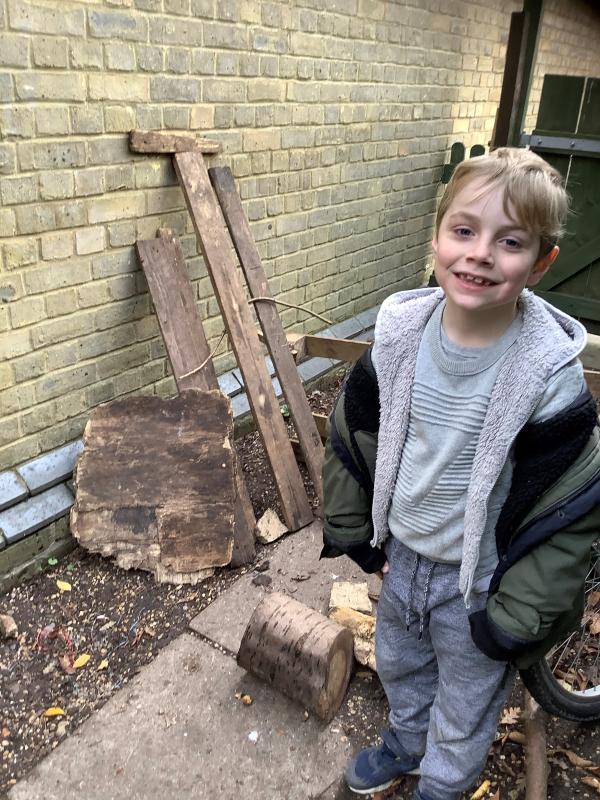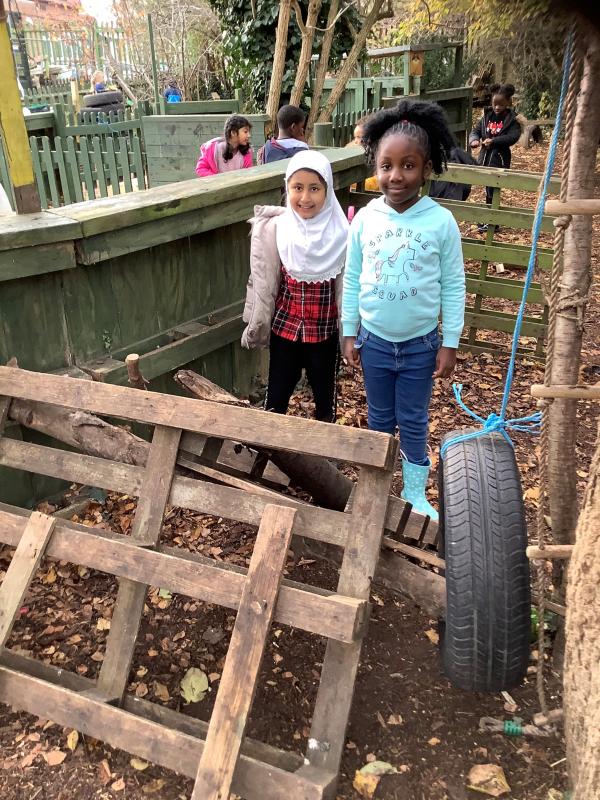 Best butterflies
2 Oysters have making butterflies out of natural materials found in the nature area.
We think their creations are wonderful.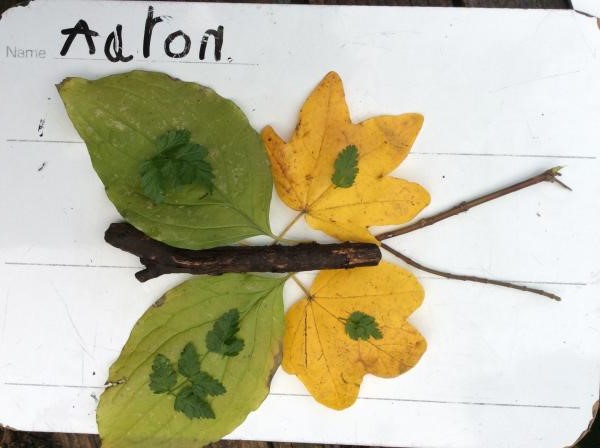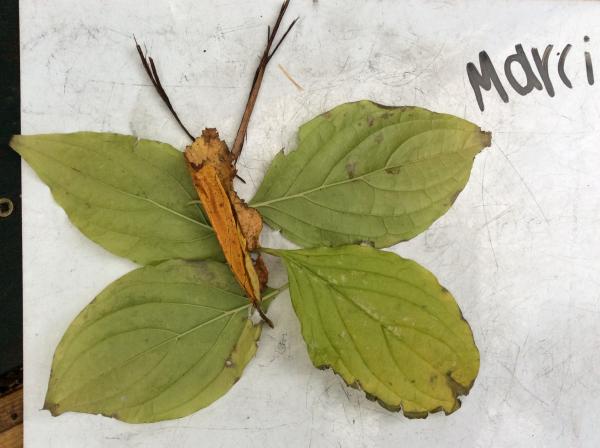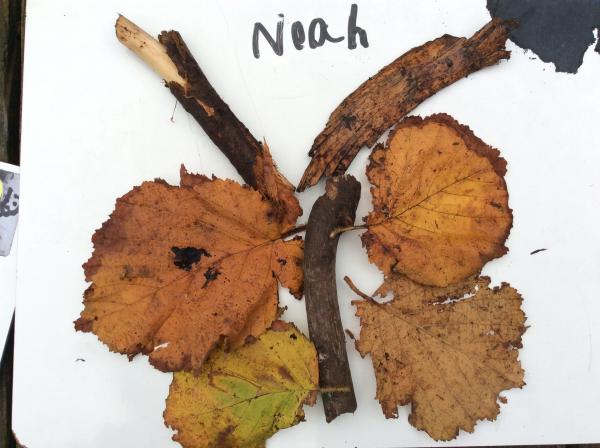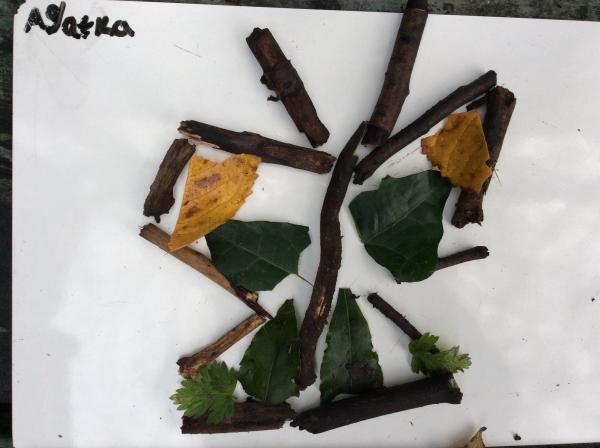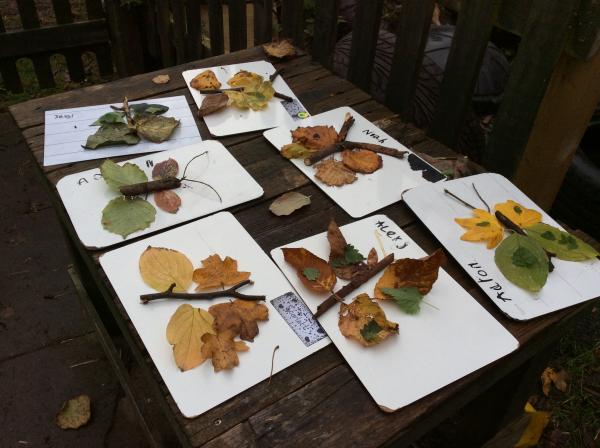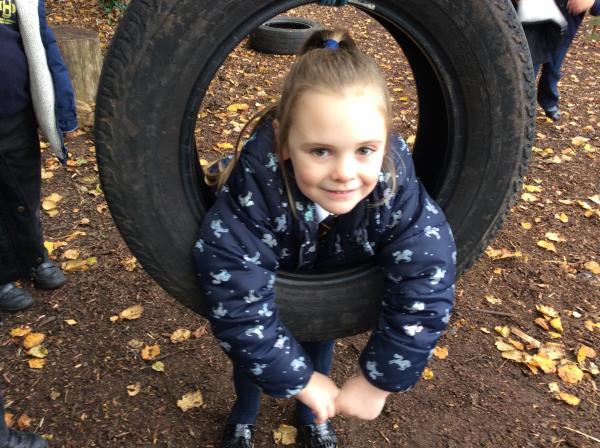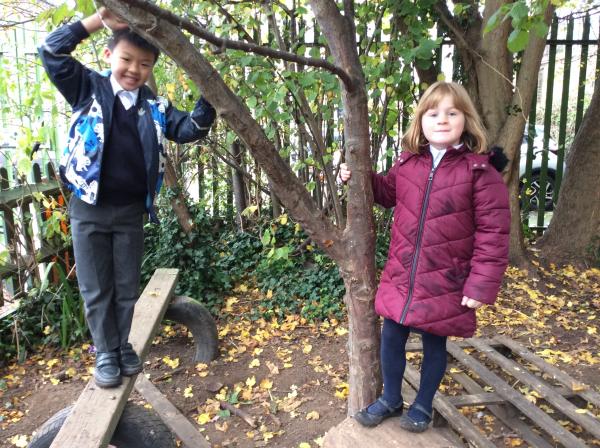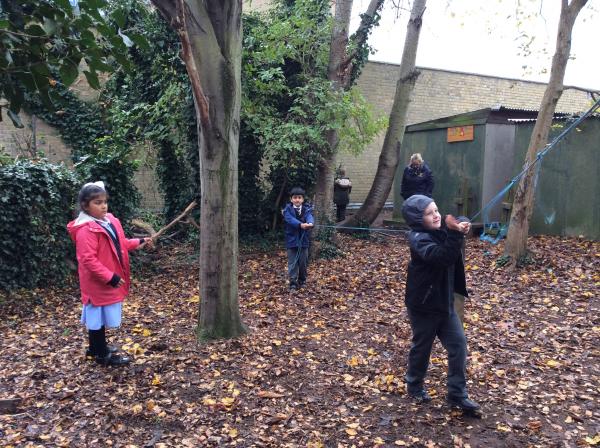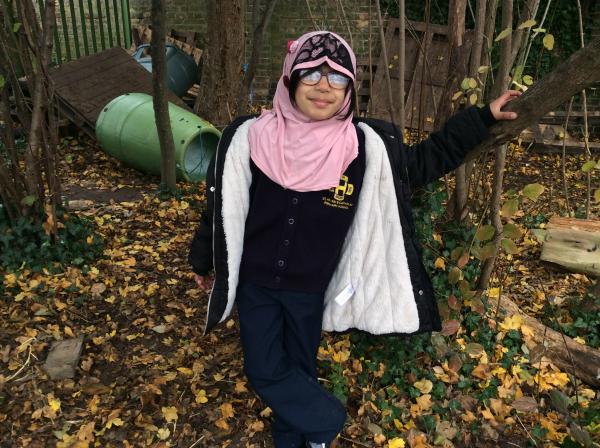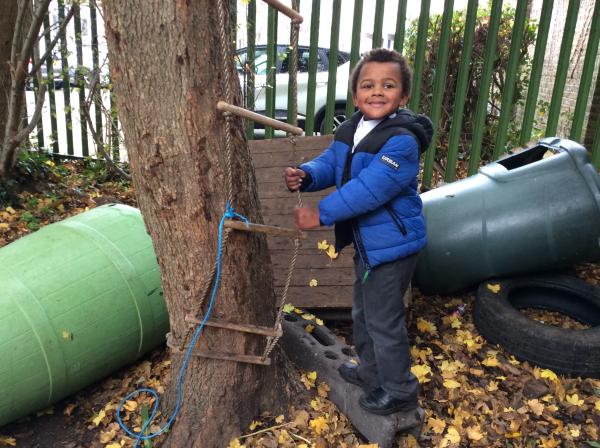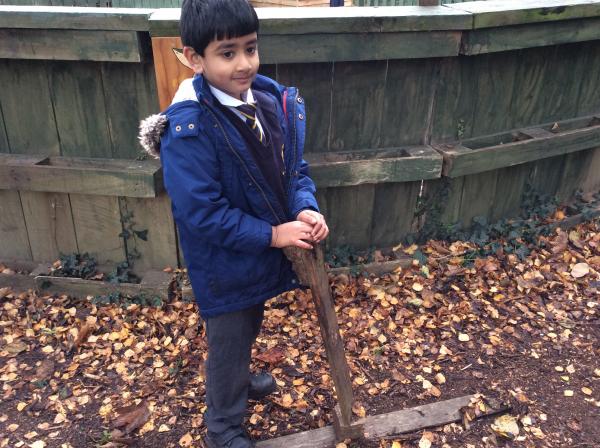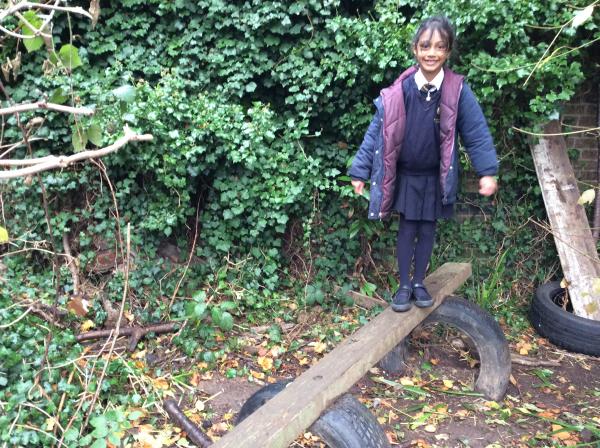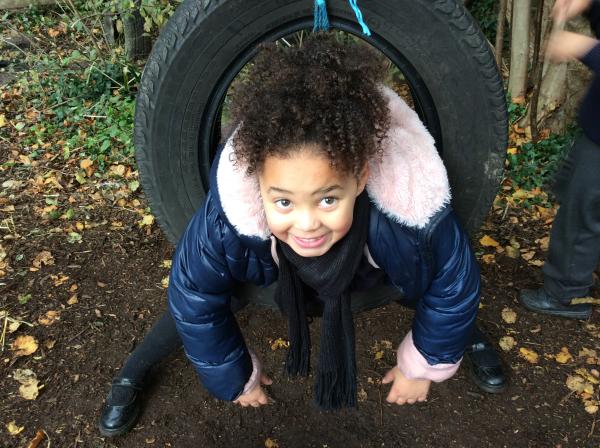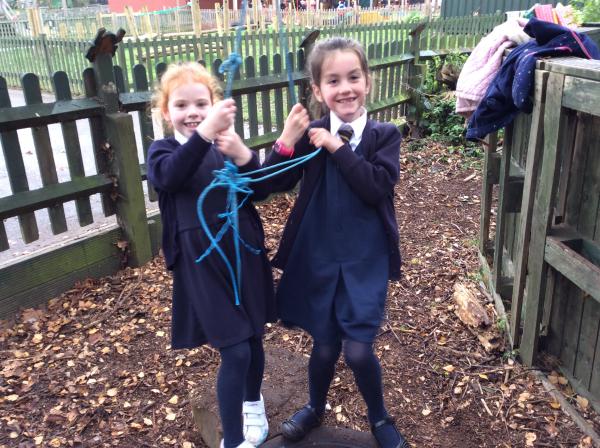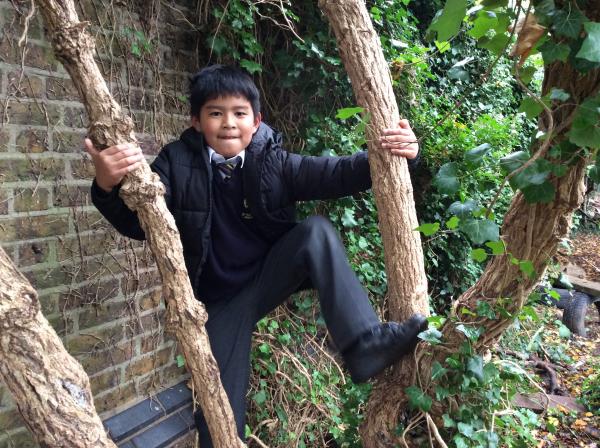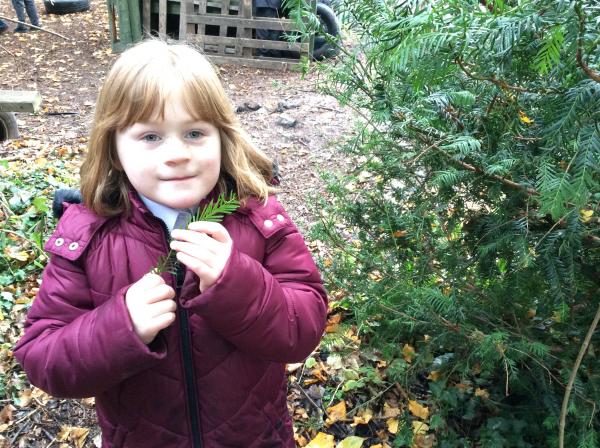 Outdoor Classroom Day
Year 2 Oysters enjoying being outside.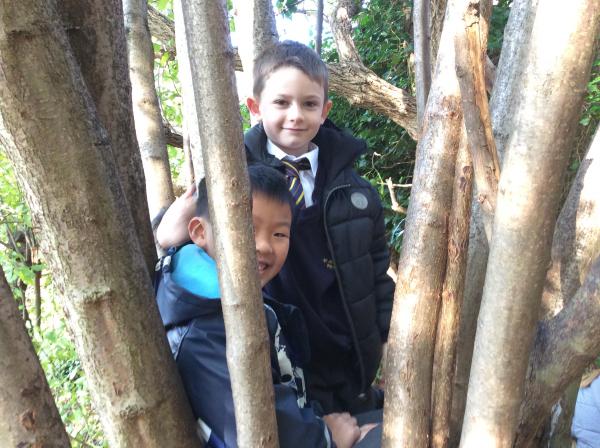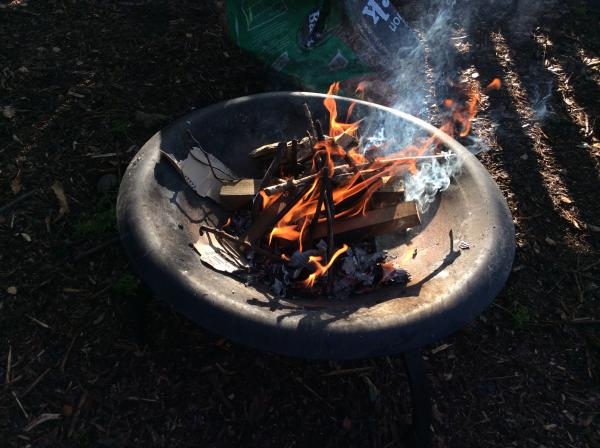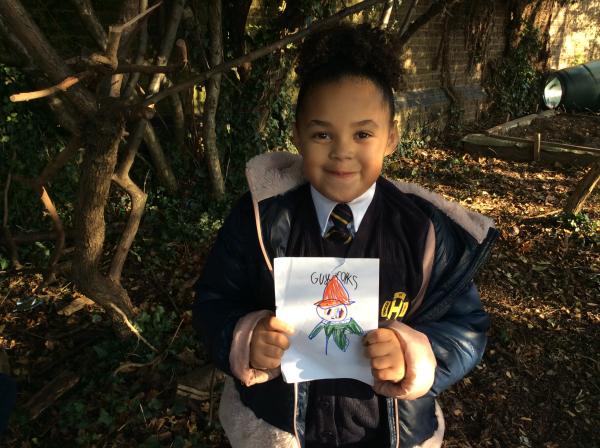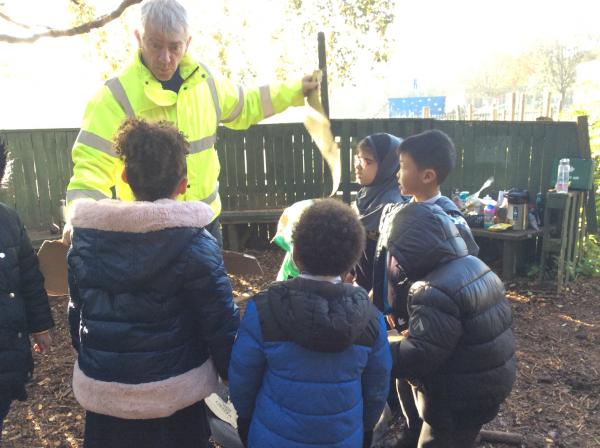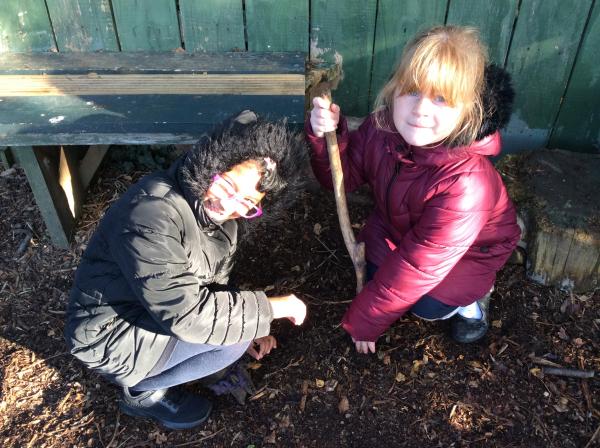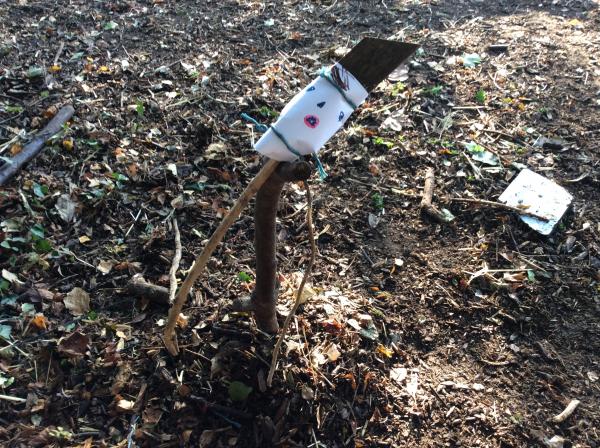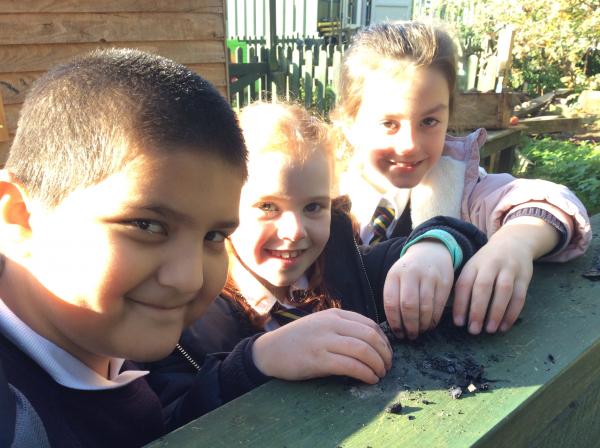 4th November - Nature Area
Today, Seahorses went outside to the nature area for the whole day. What a day they had! Beautiful weather and fun and games!
They experienced a fire - listening carefully to the sounds, smelling the fire and using all our senses to describe the fire. They enjoyed smores!
After this, they tested different materials and played a guessing game with their friends.
What a busy day! They should sleep well tonight!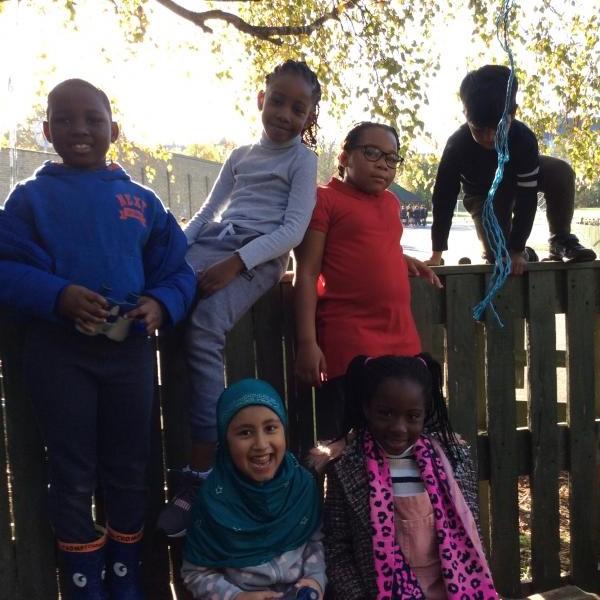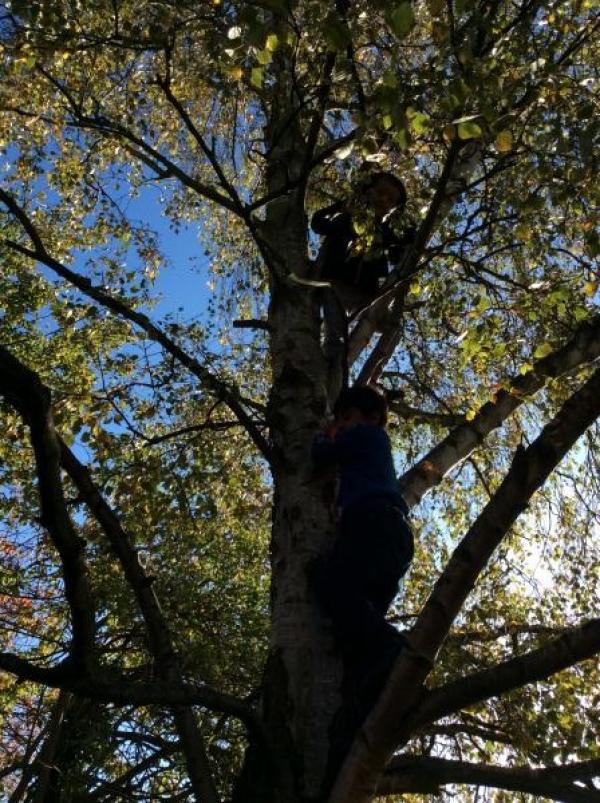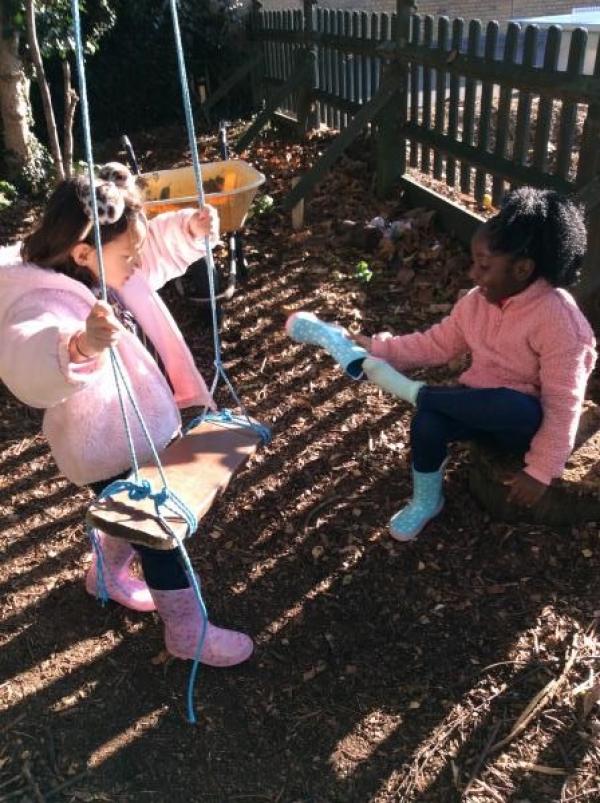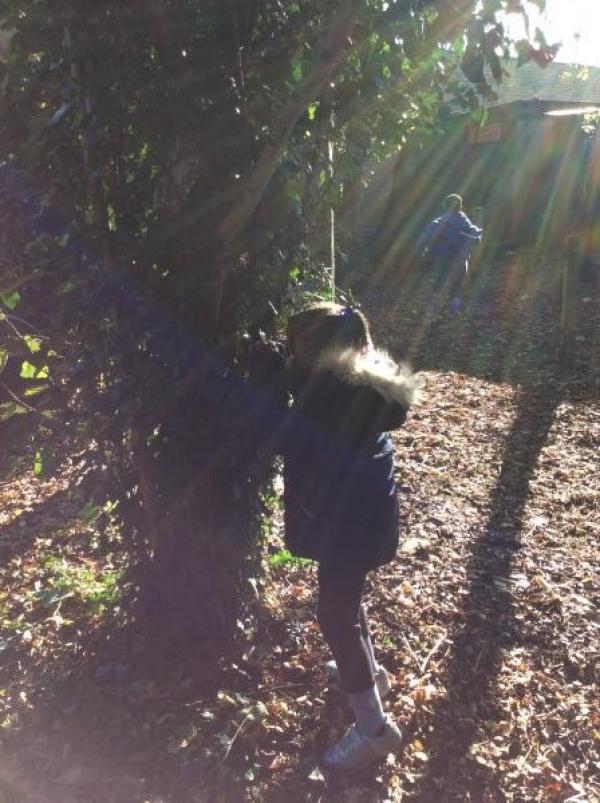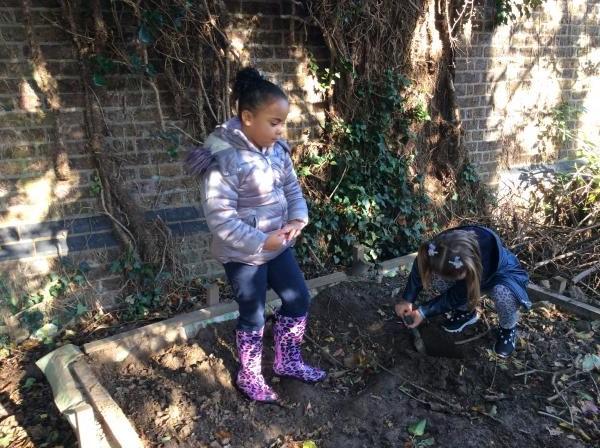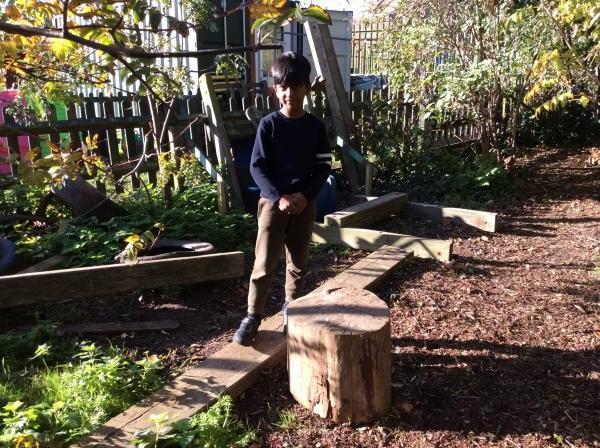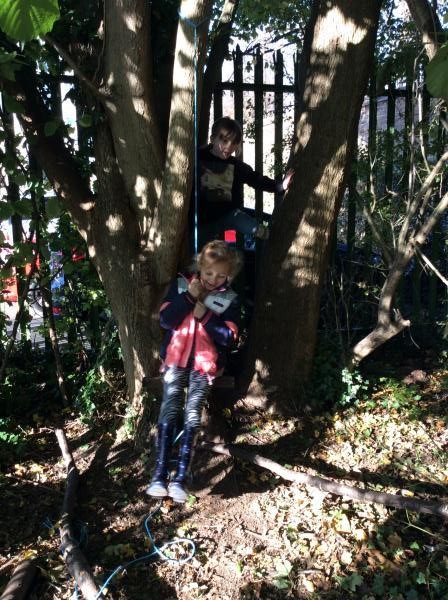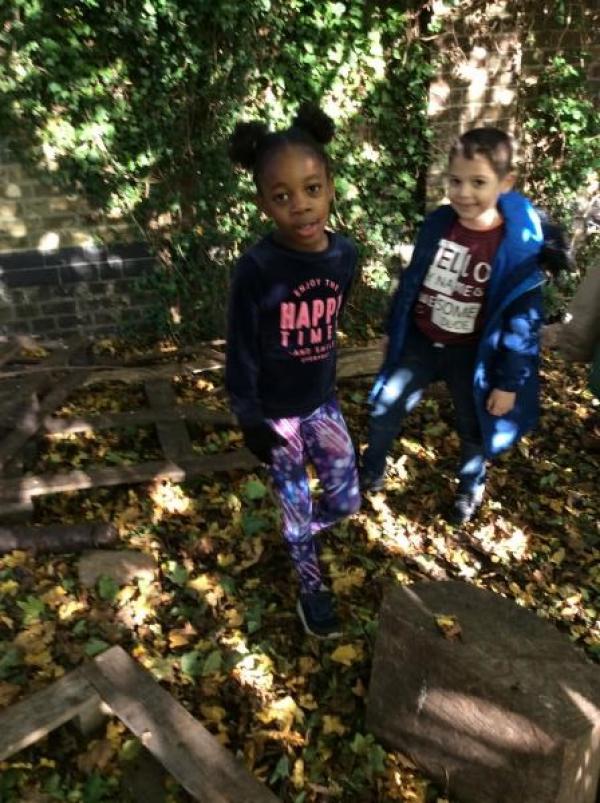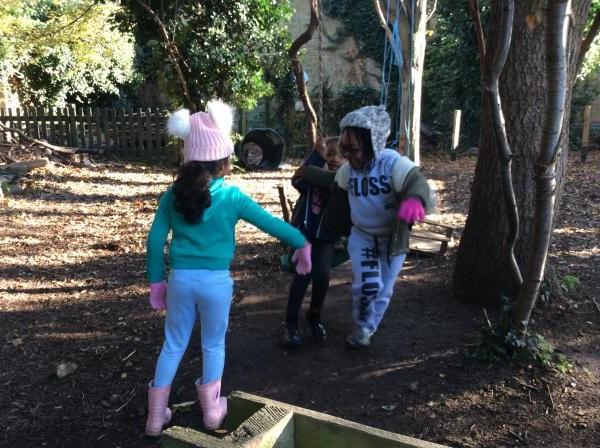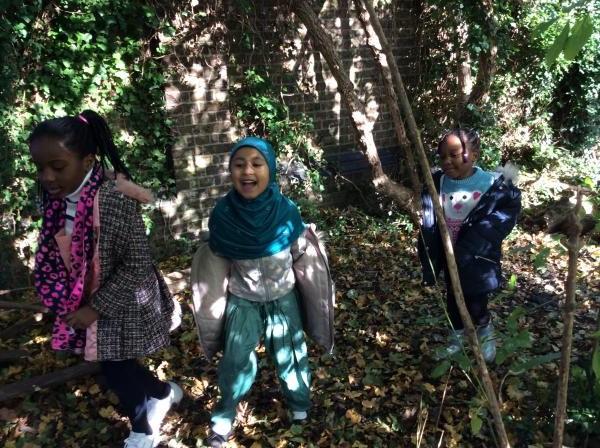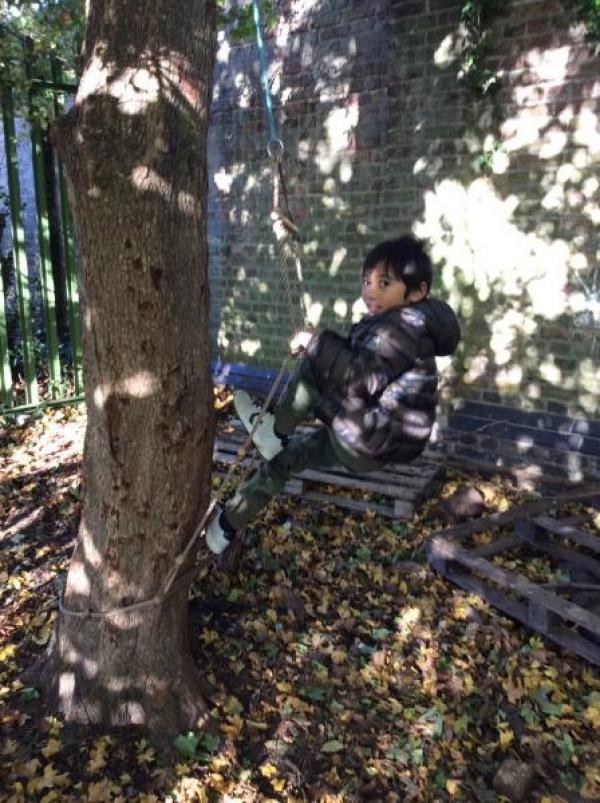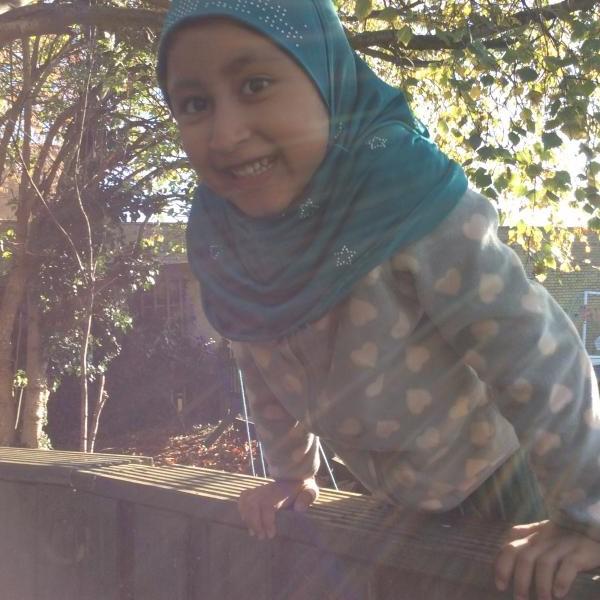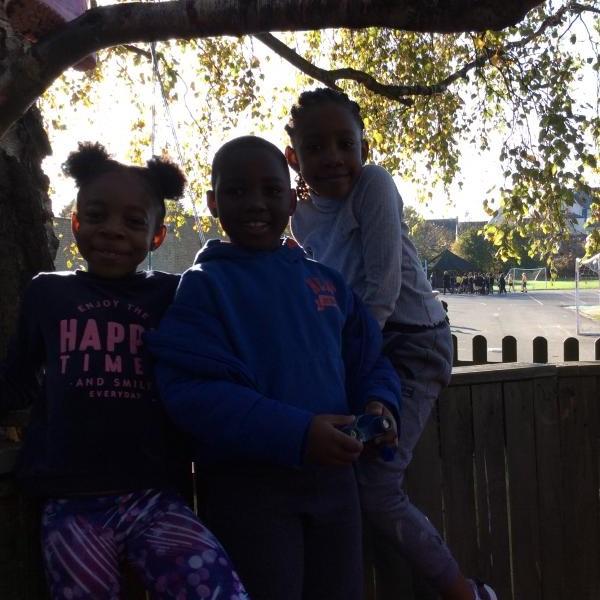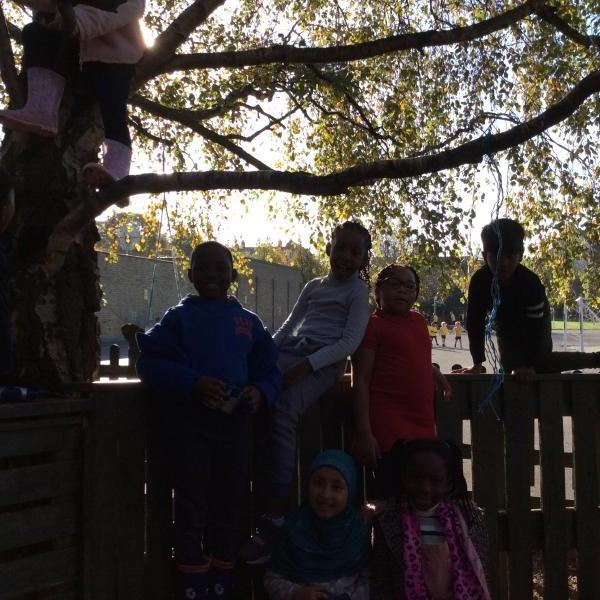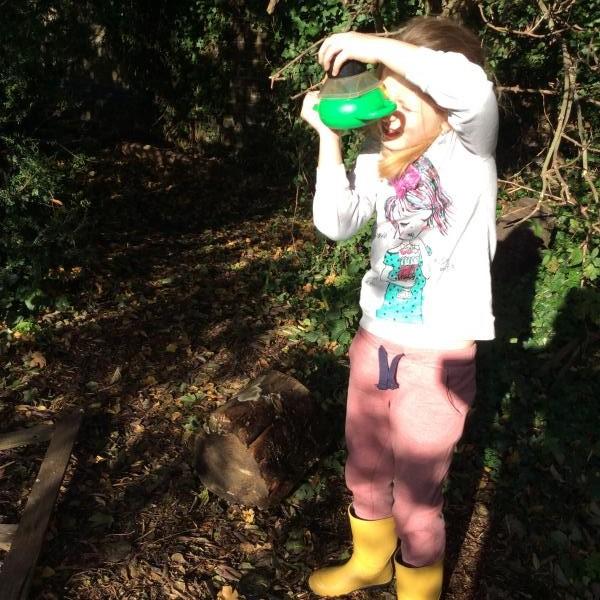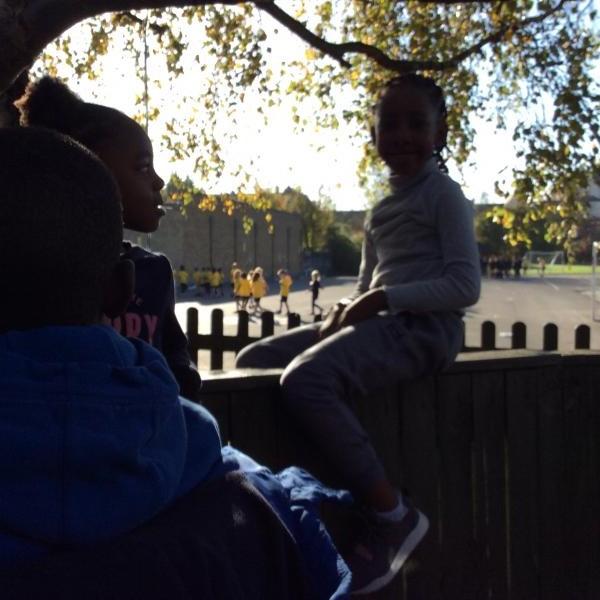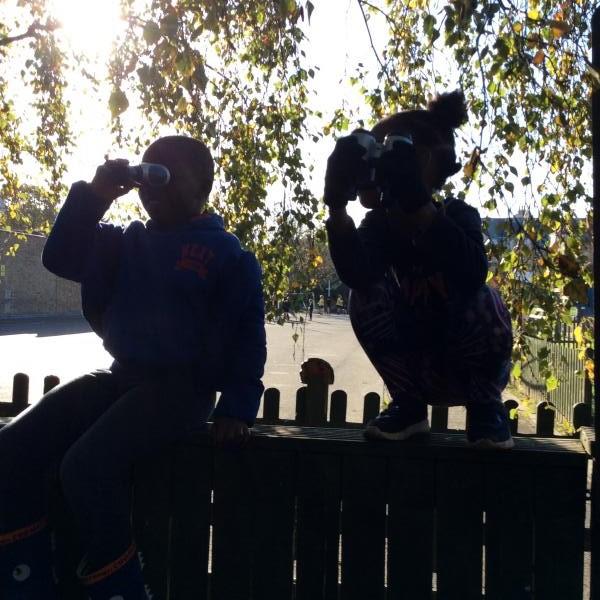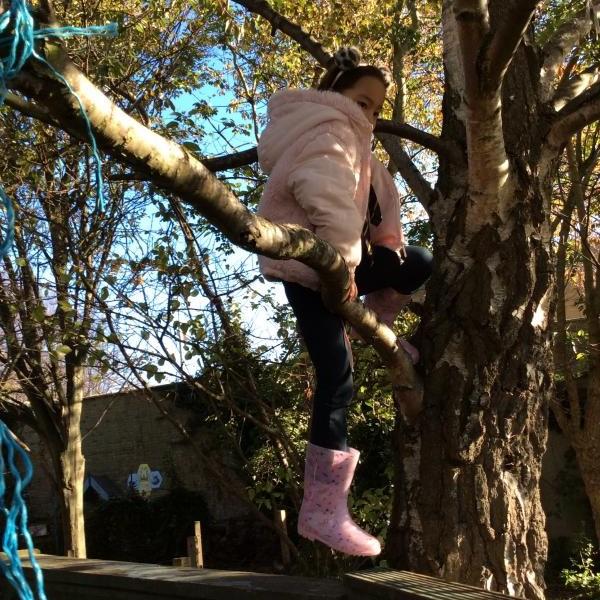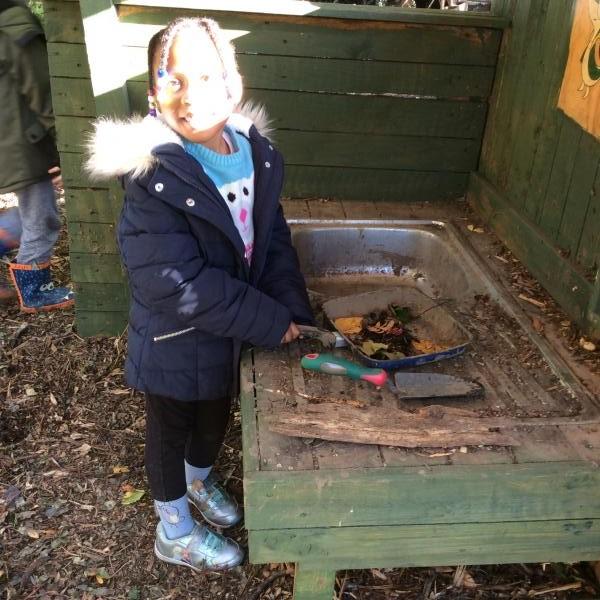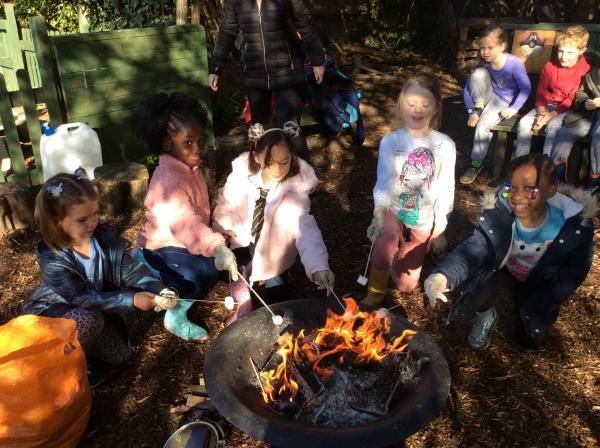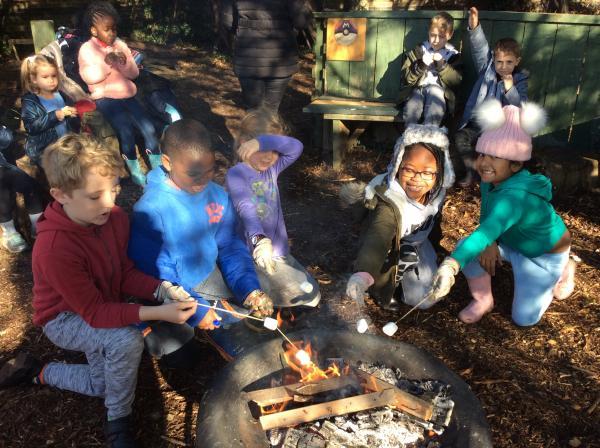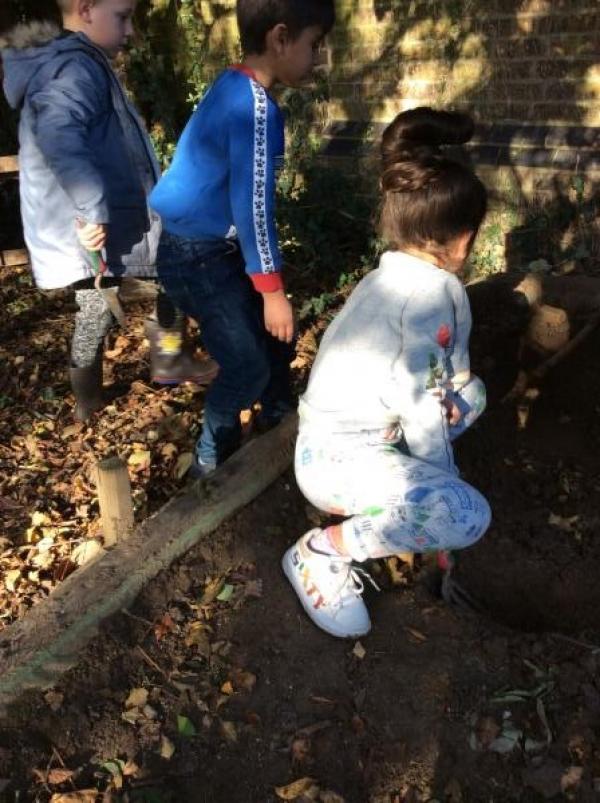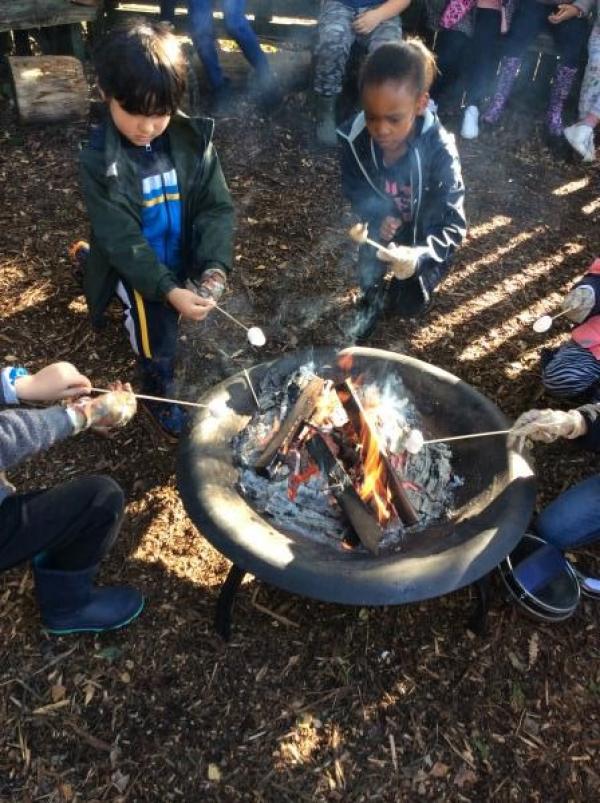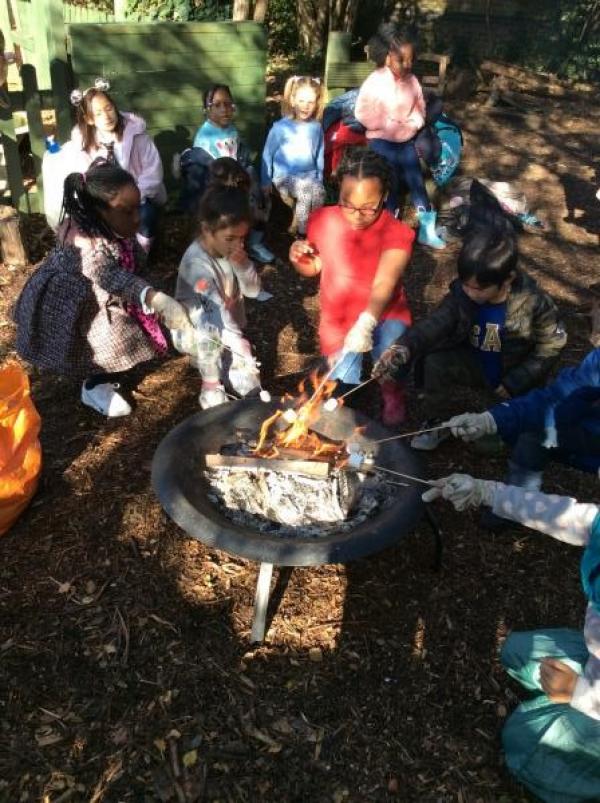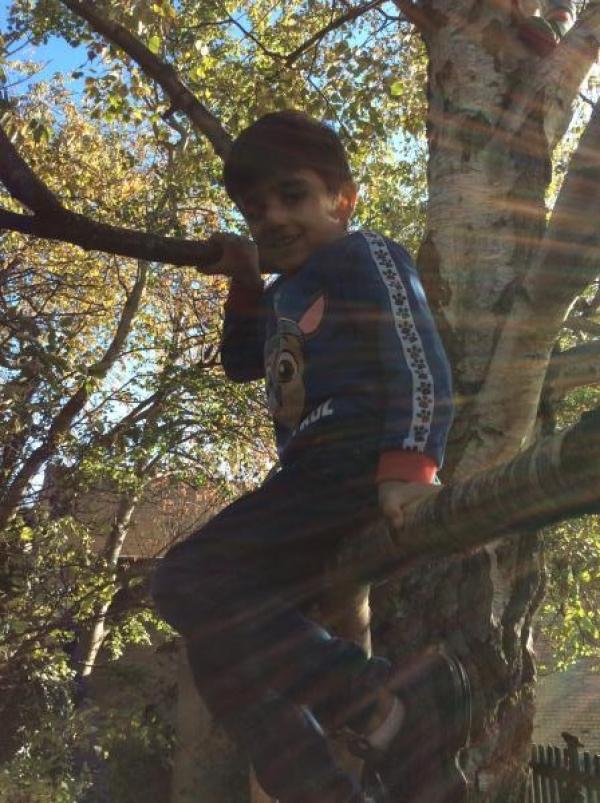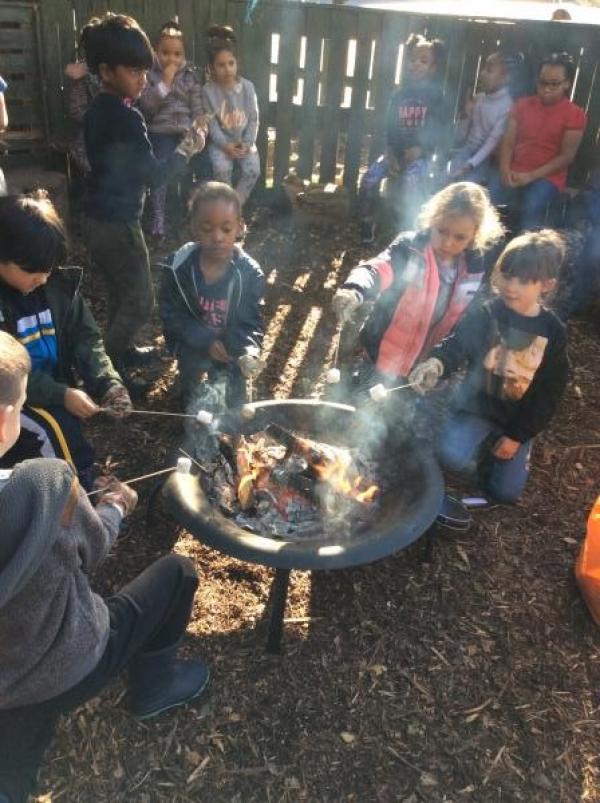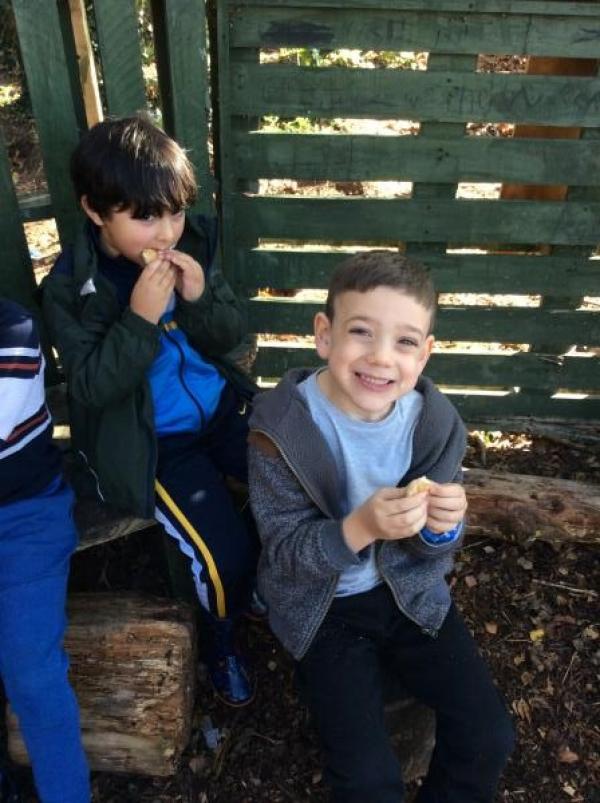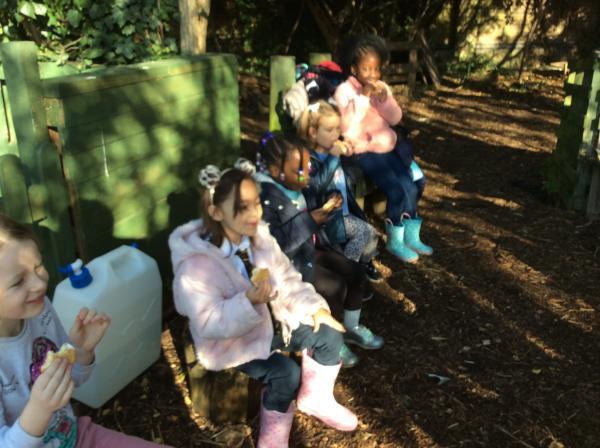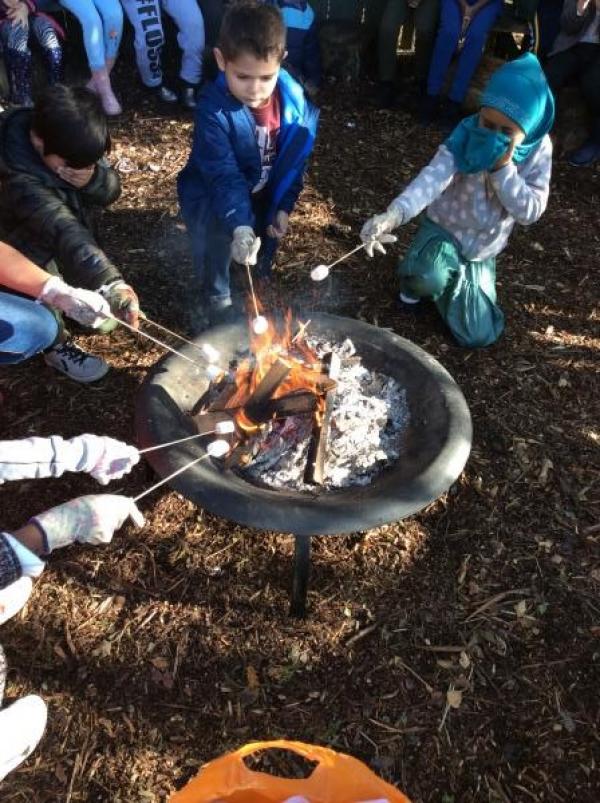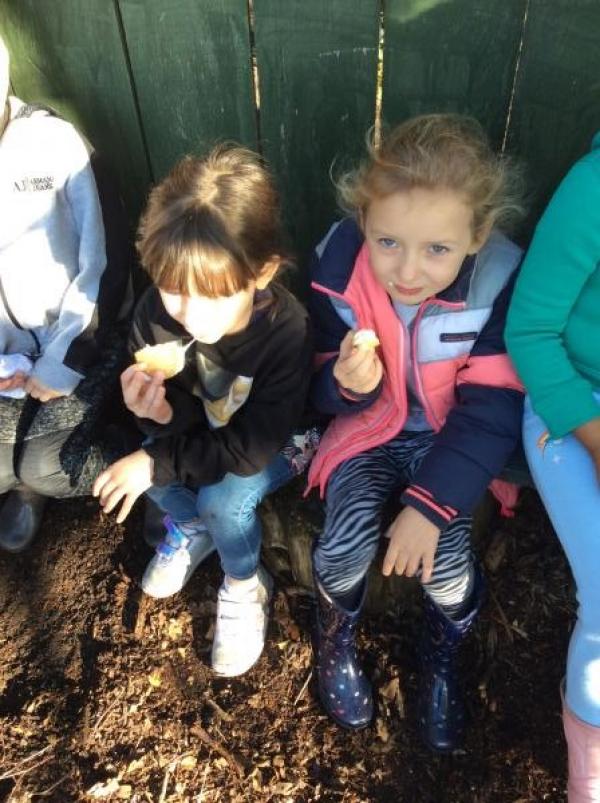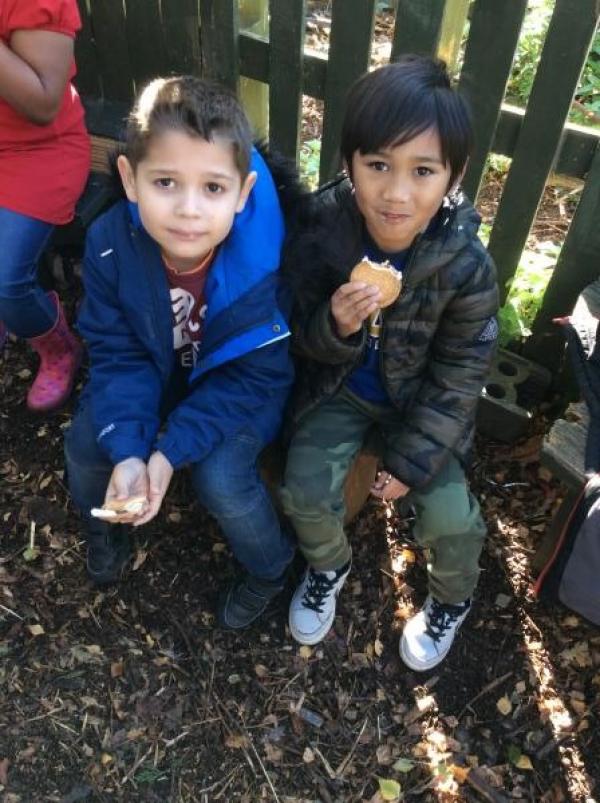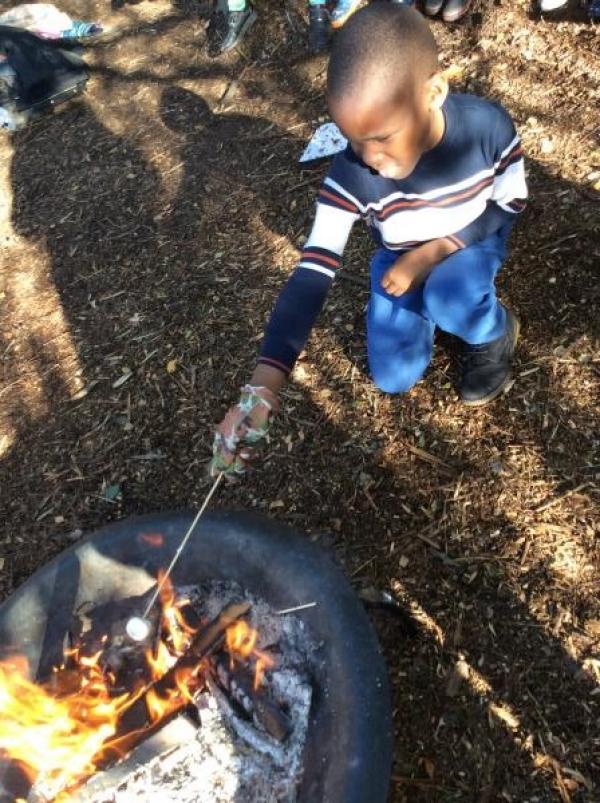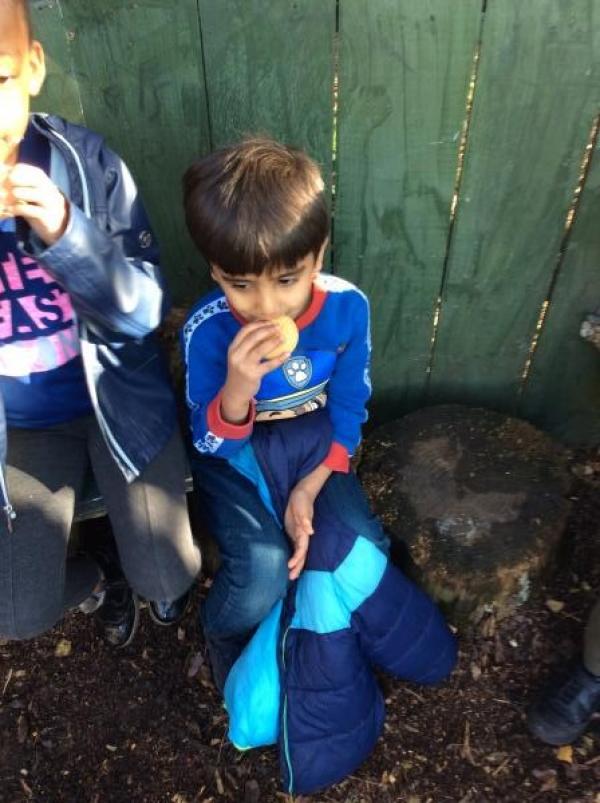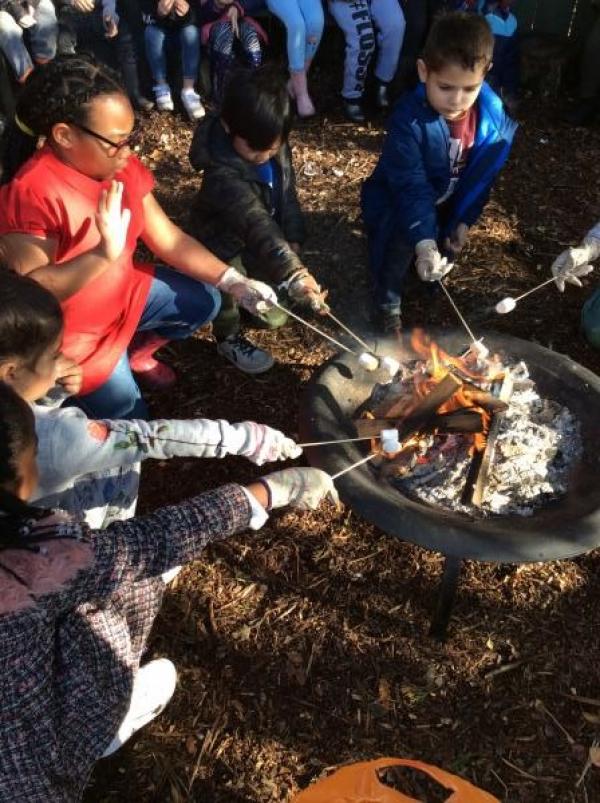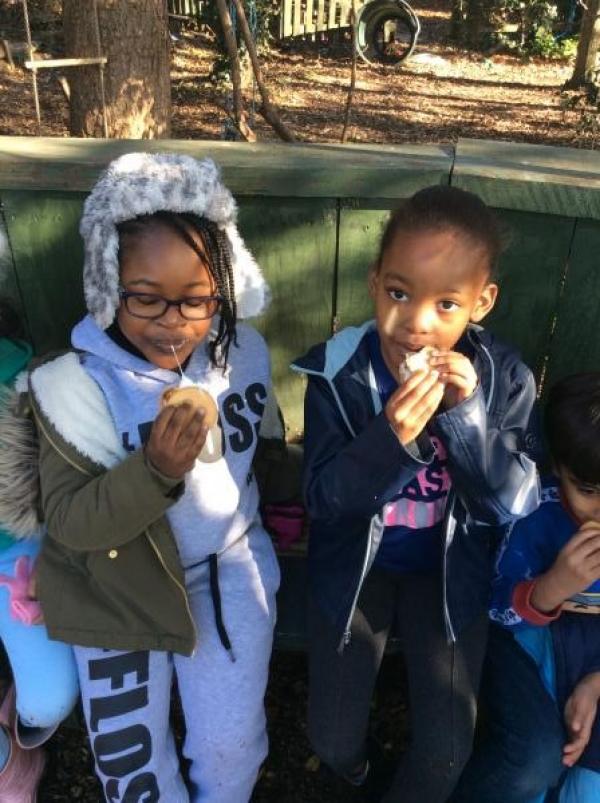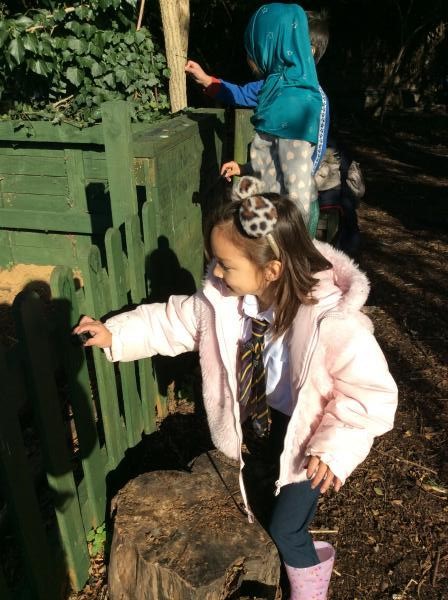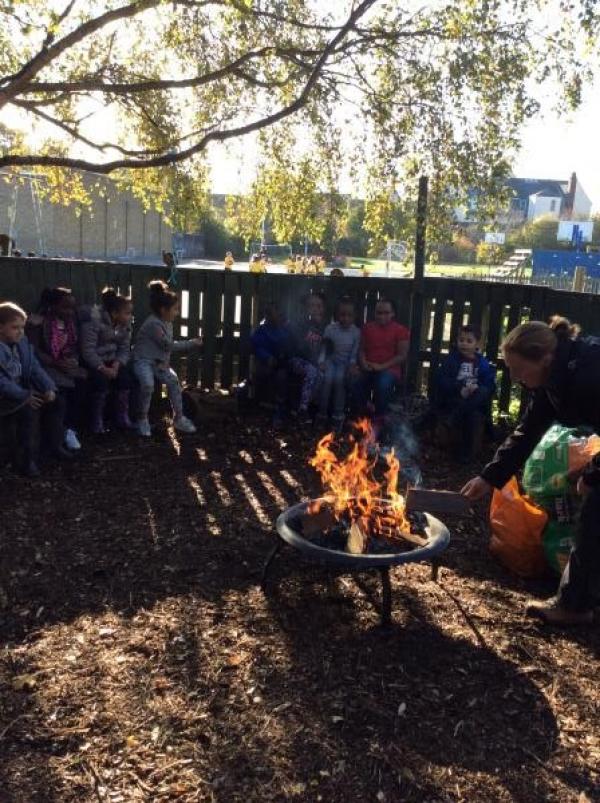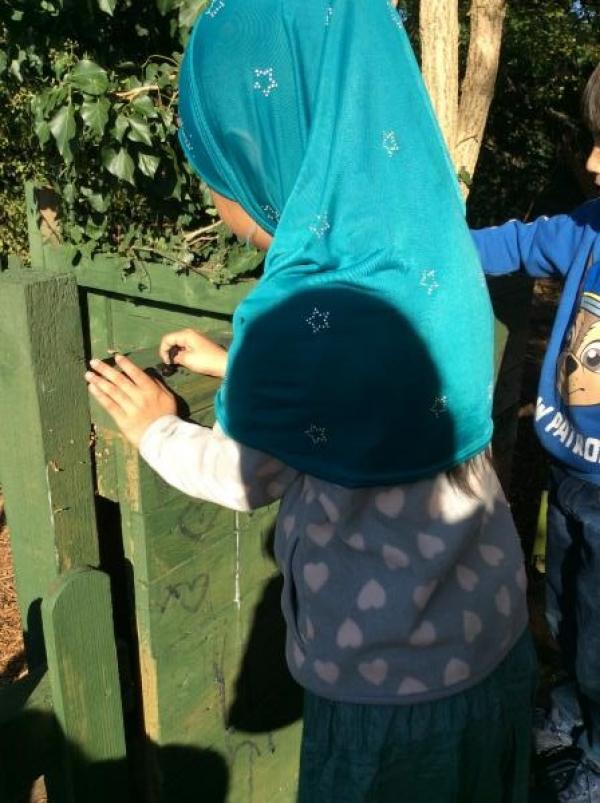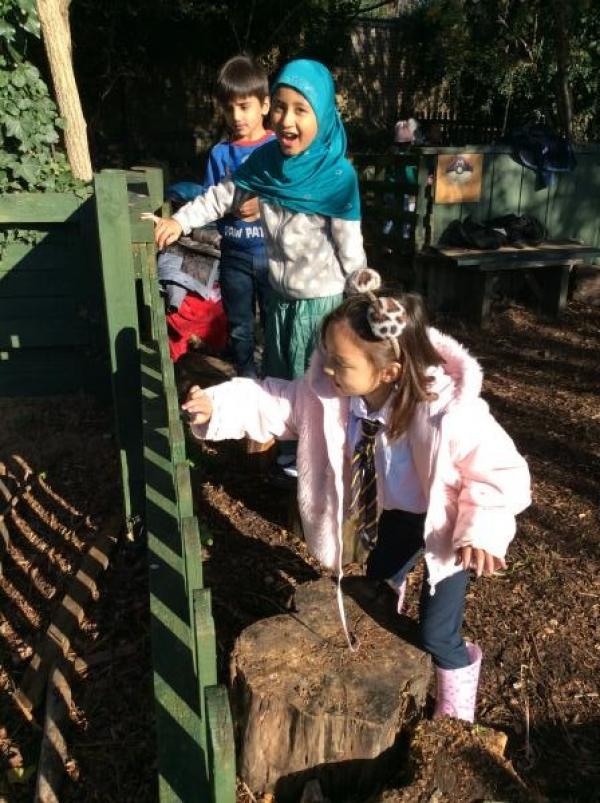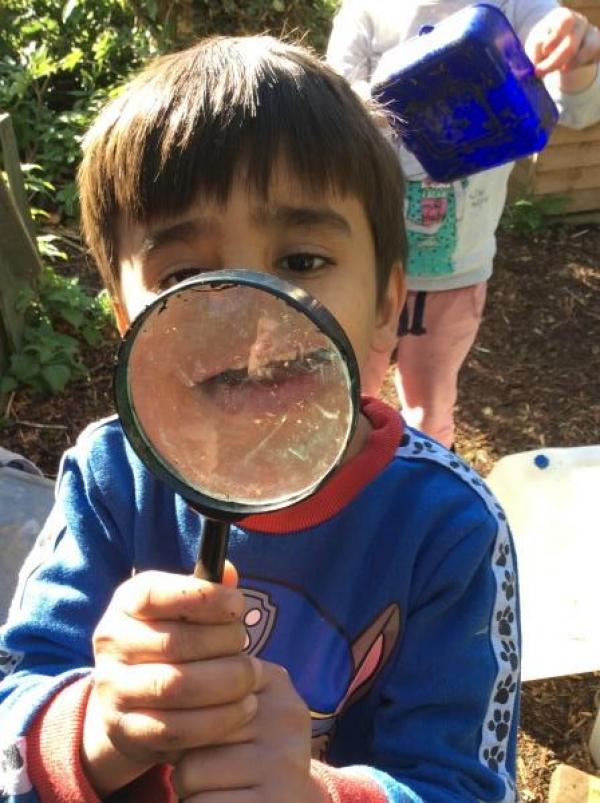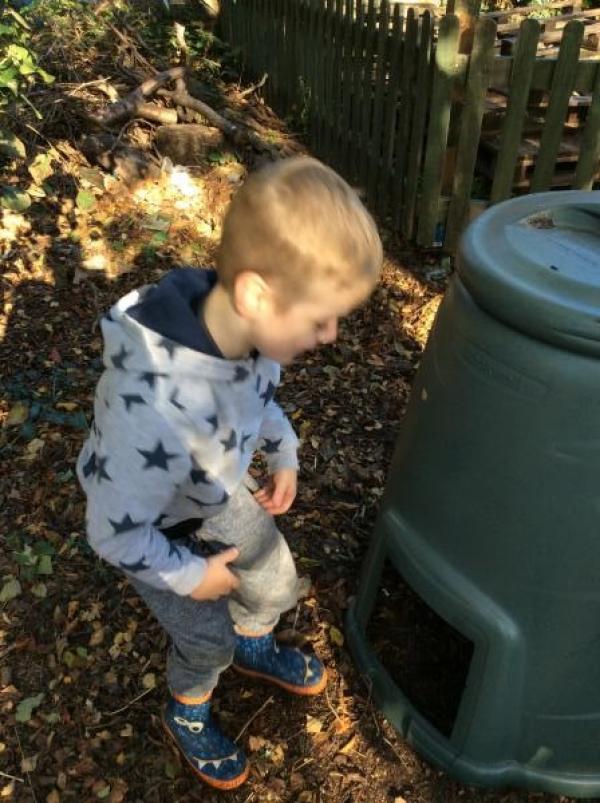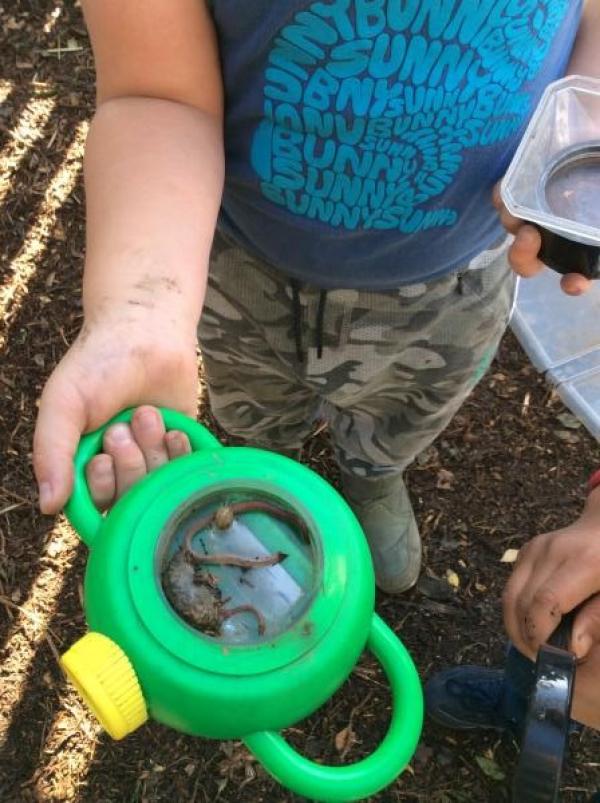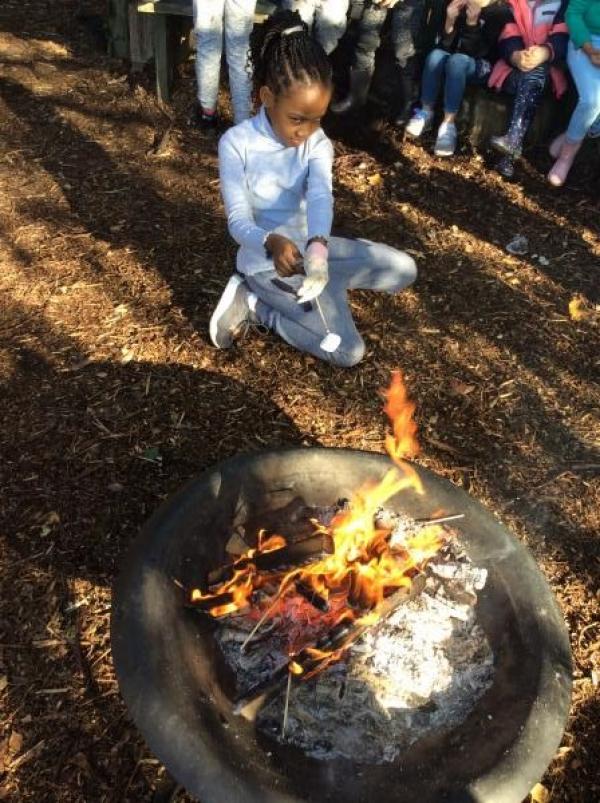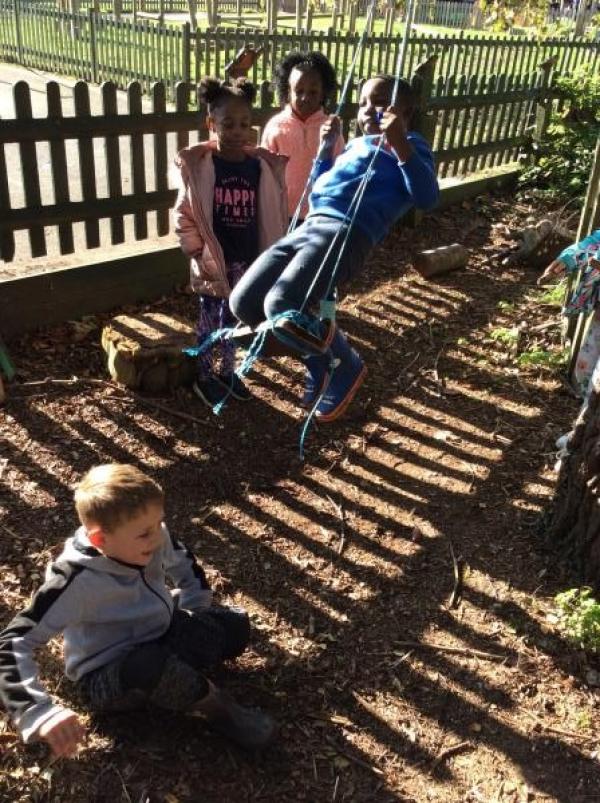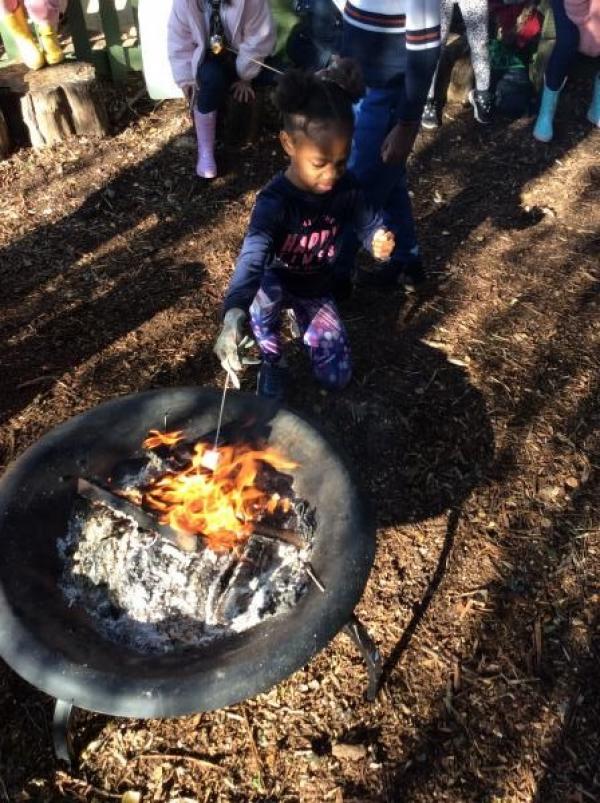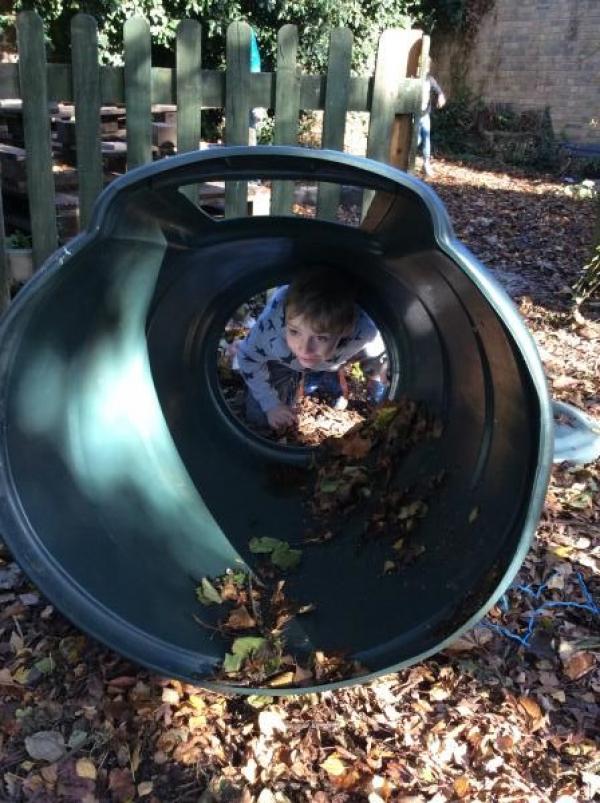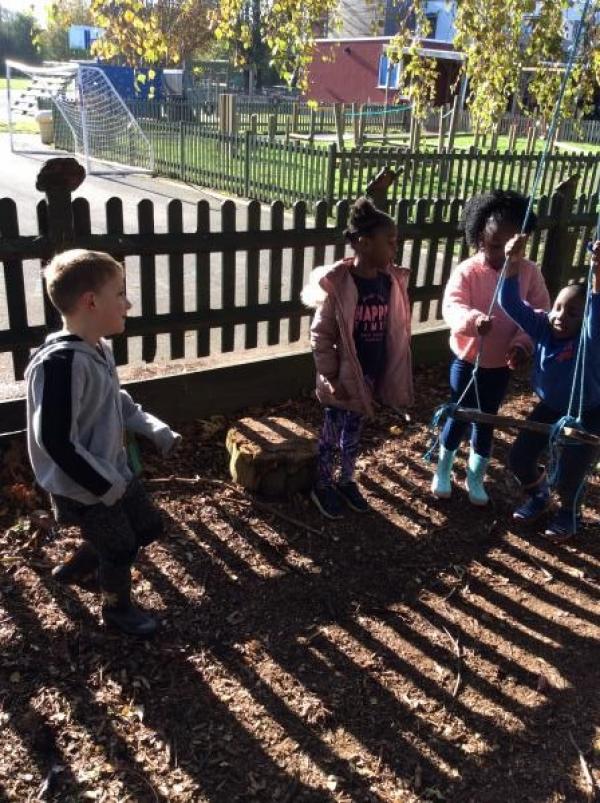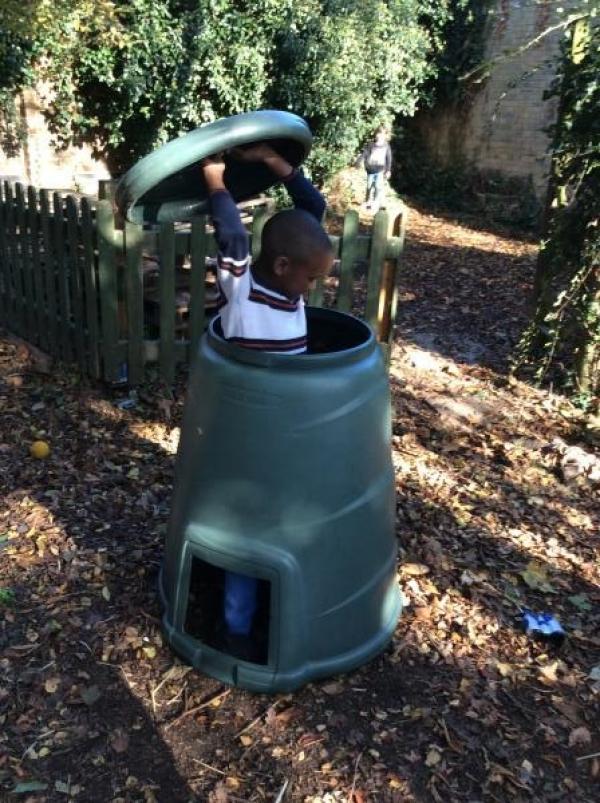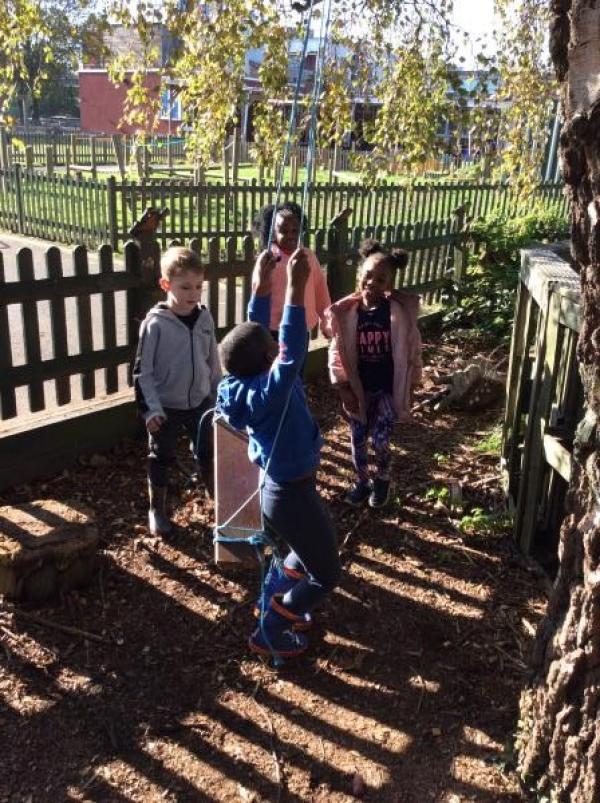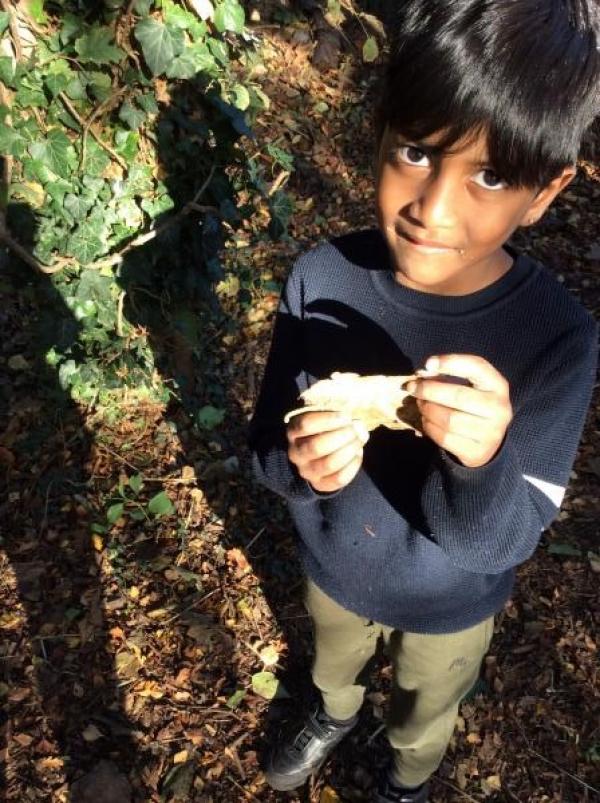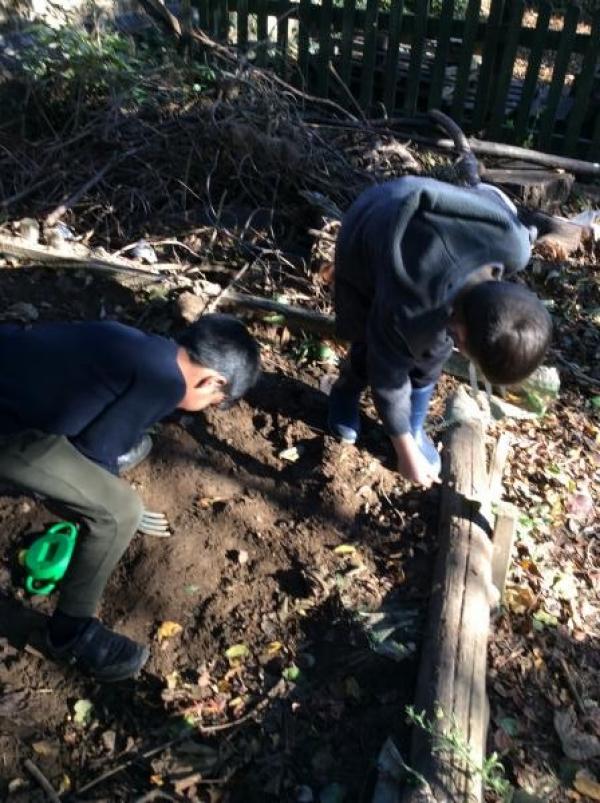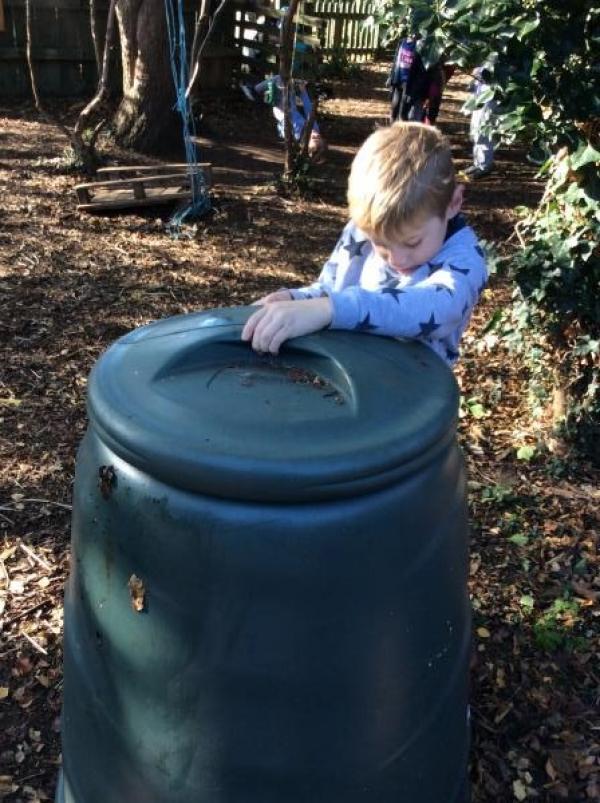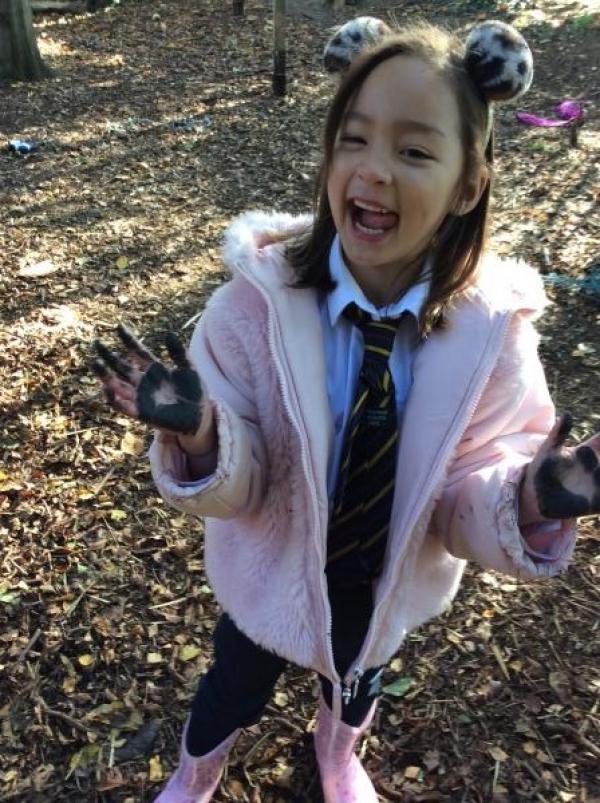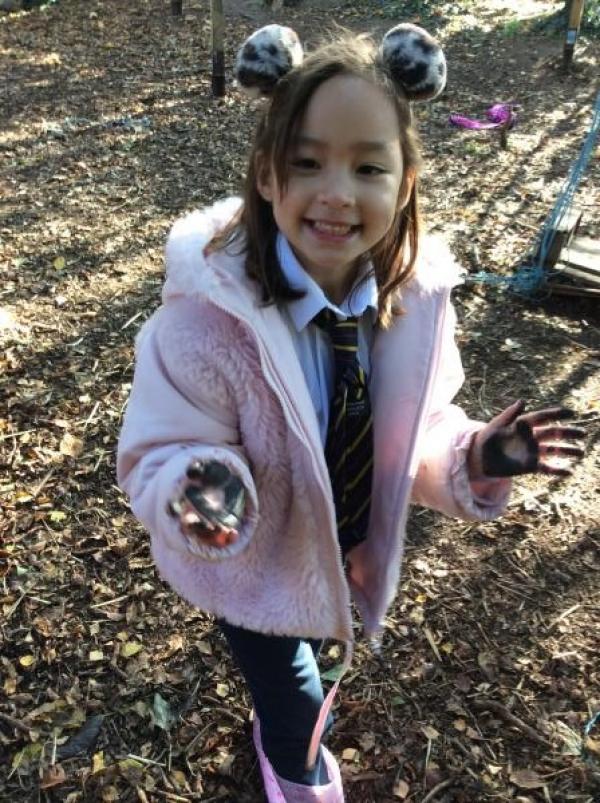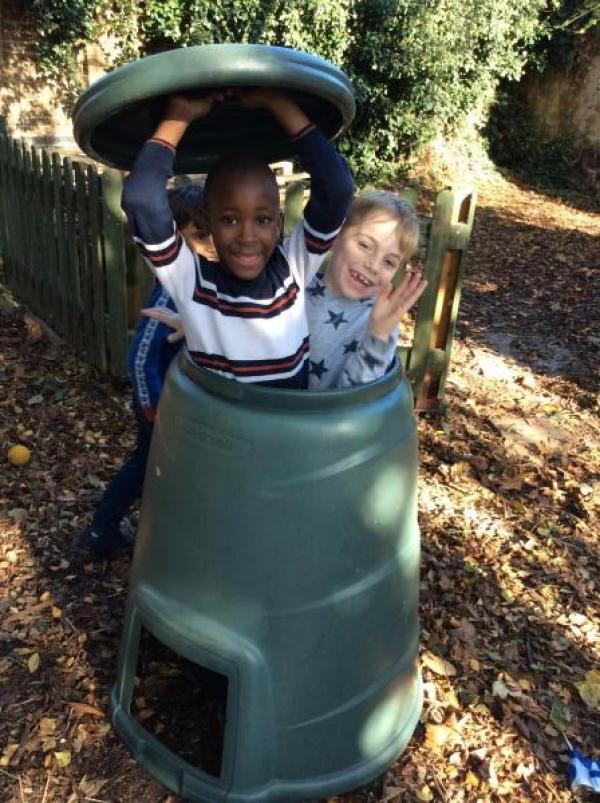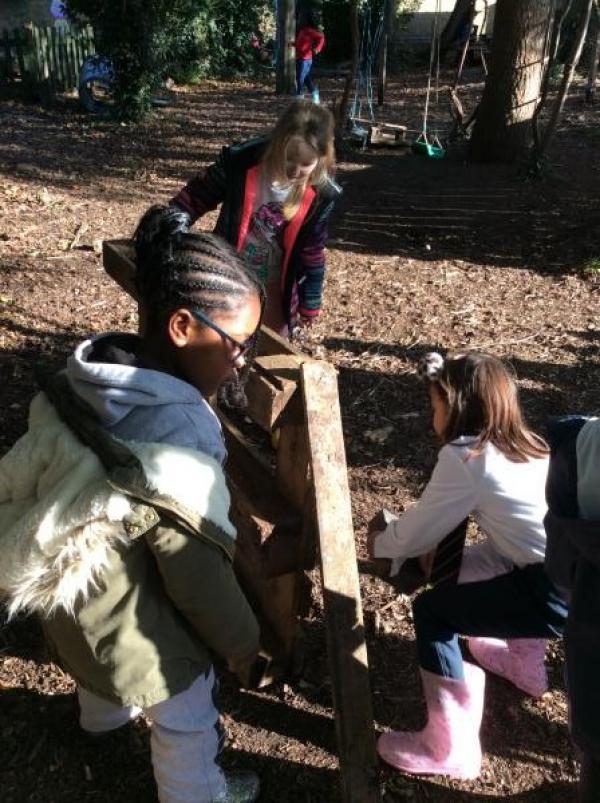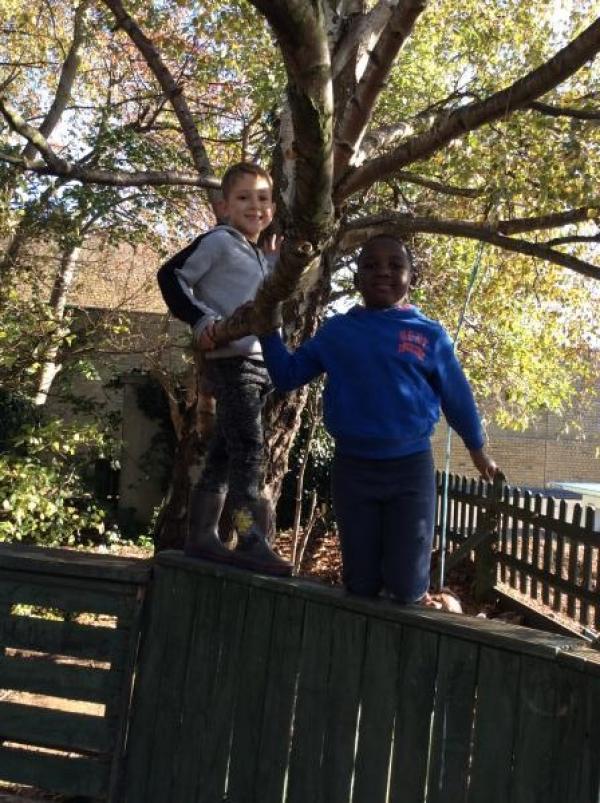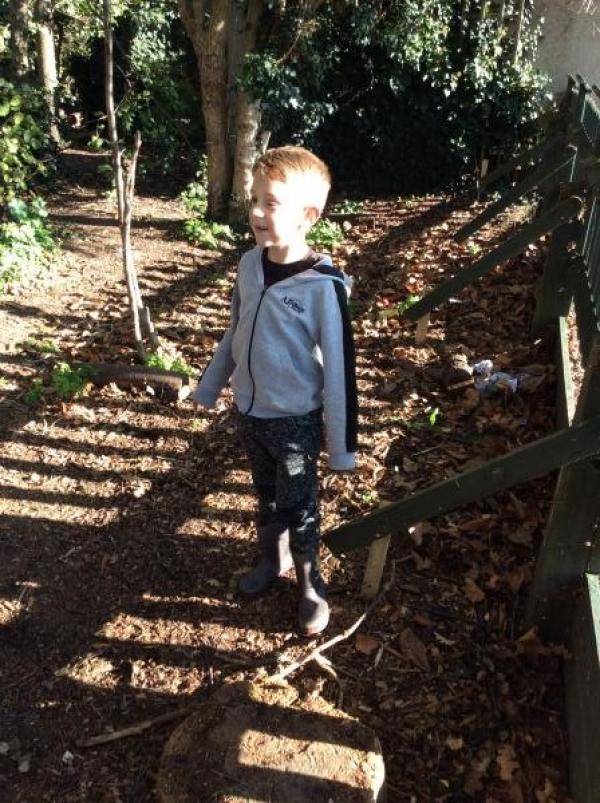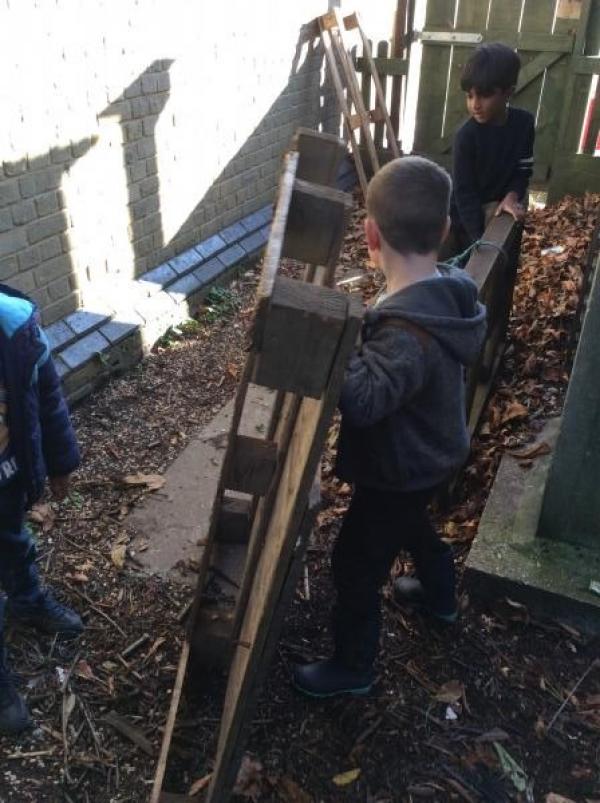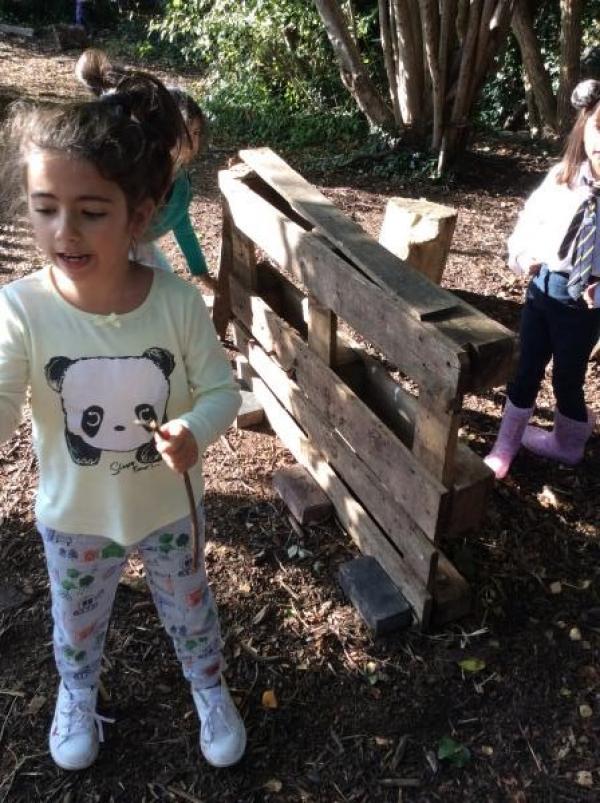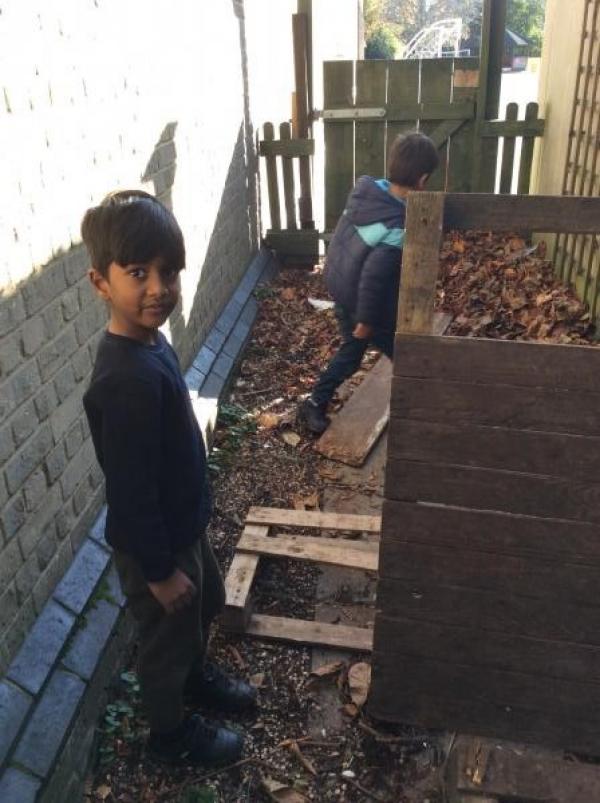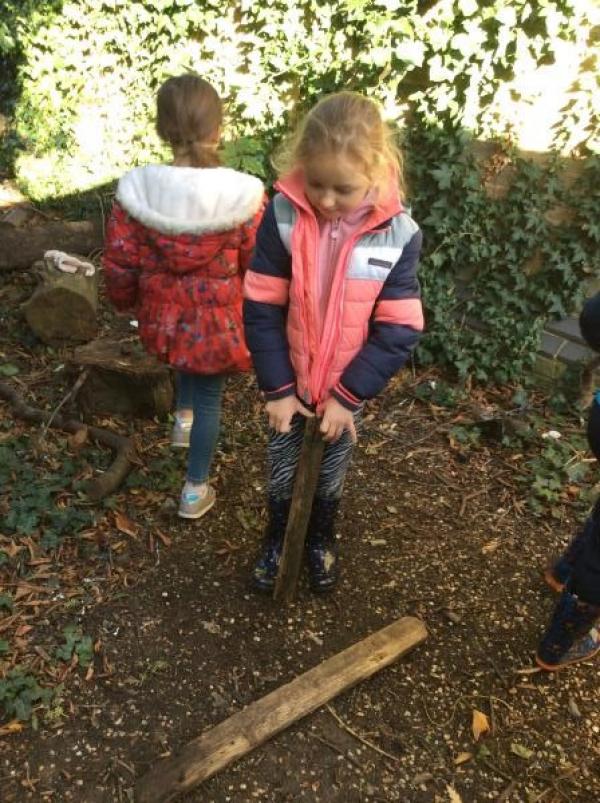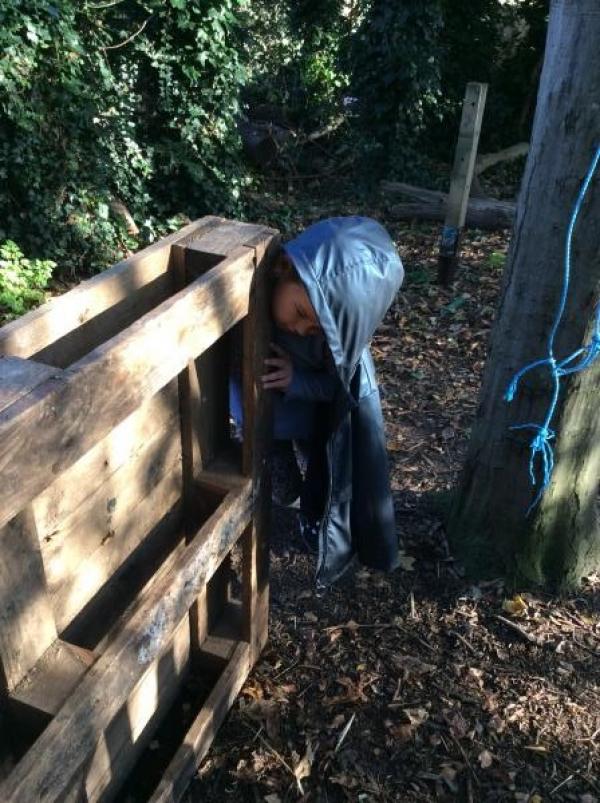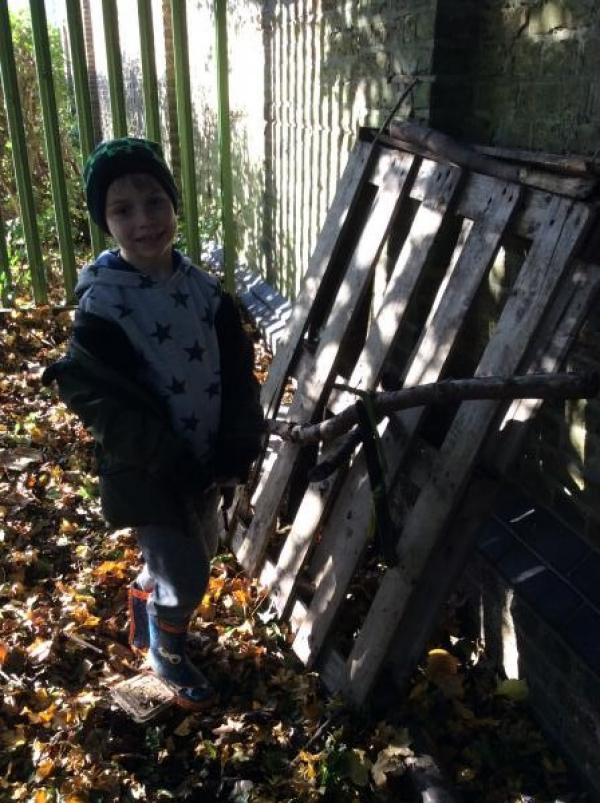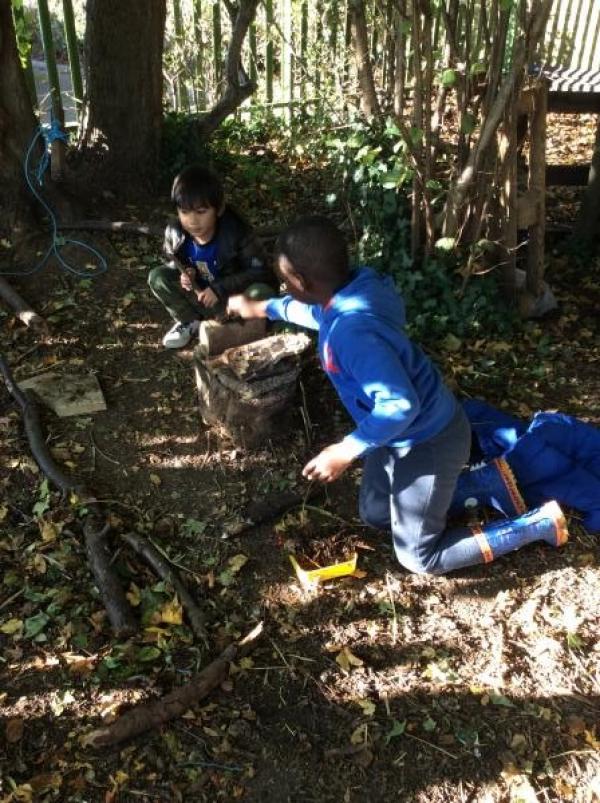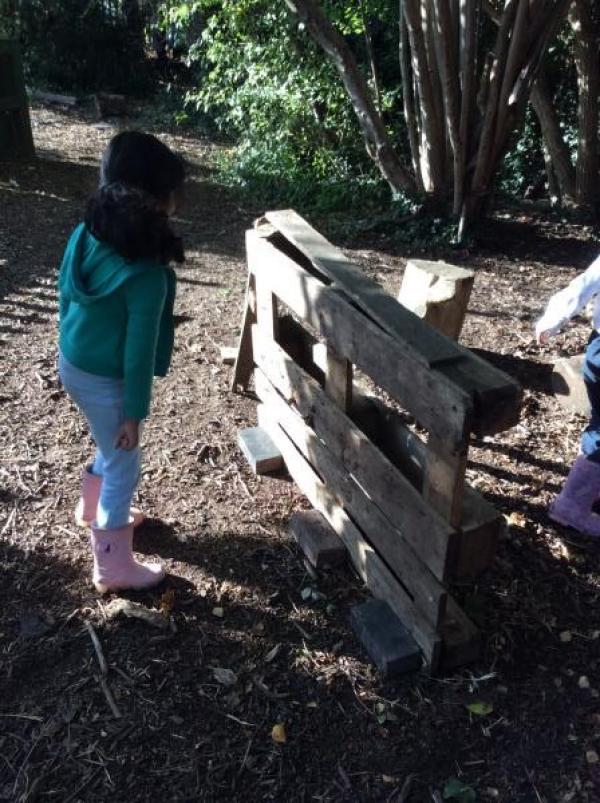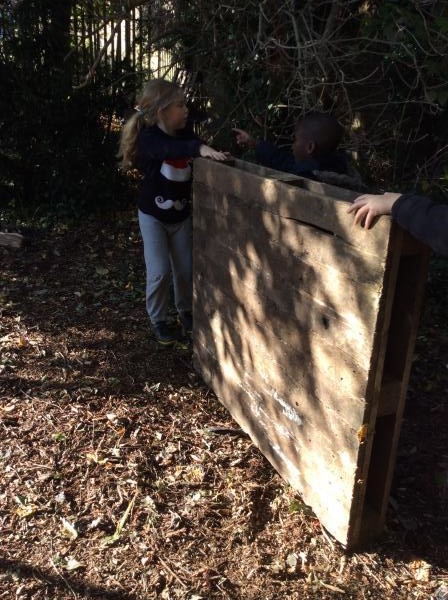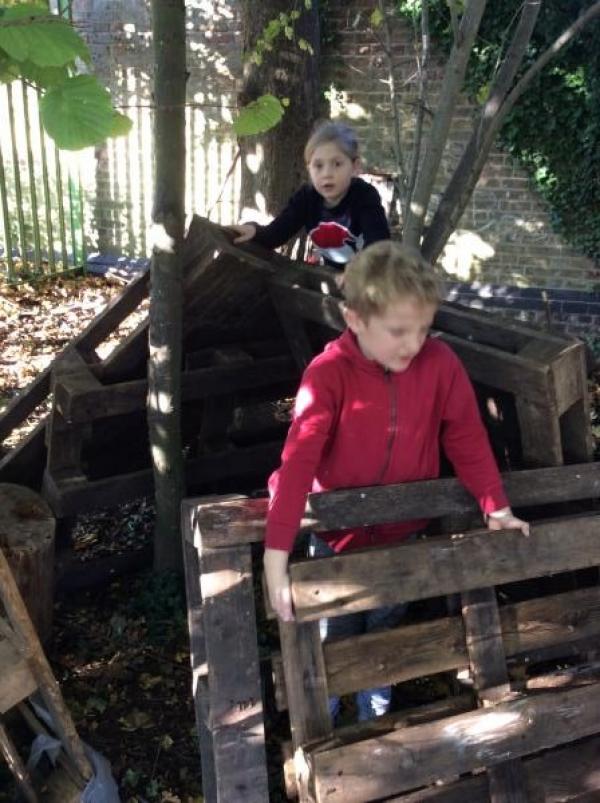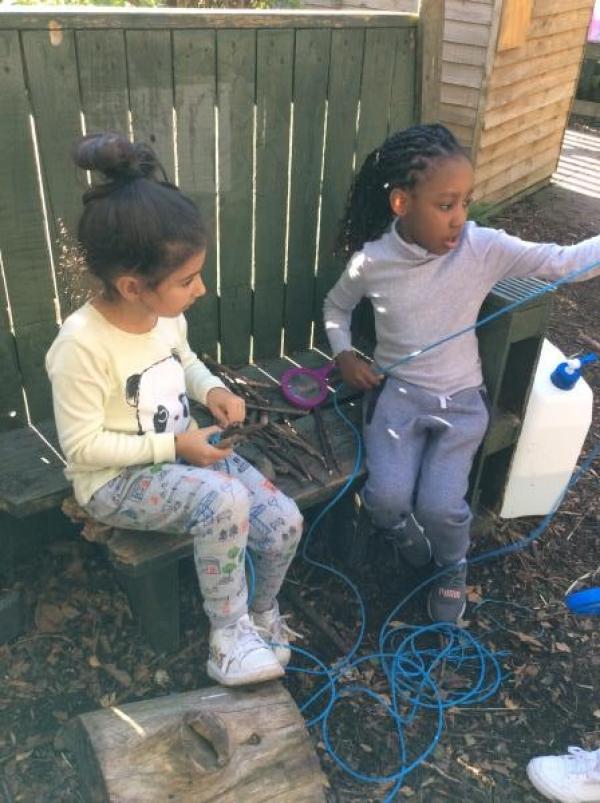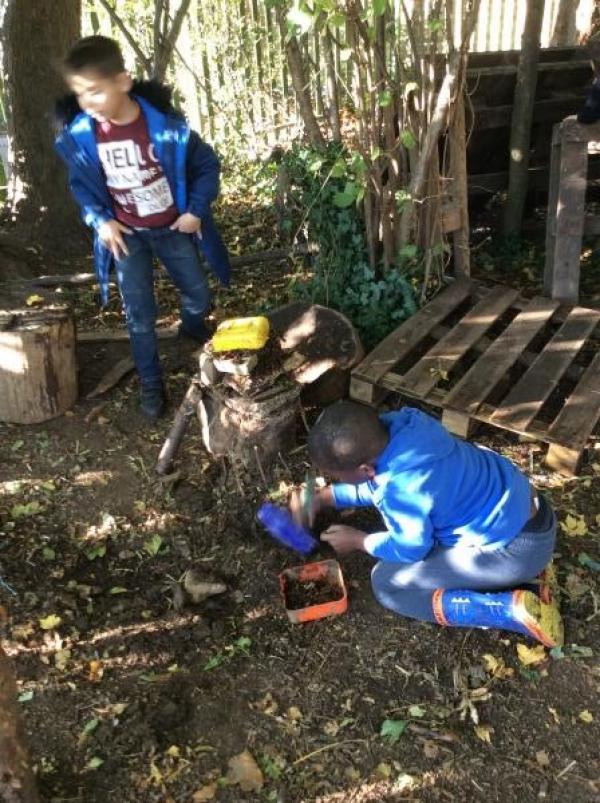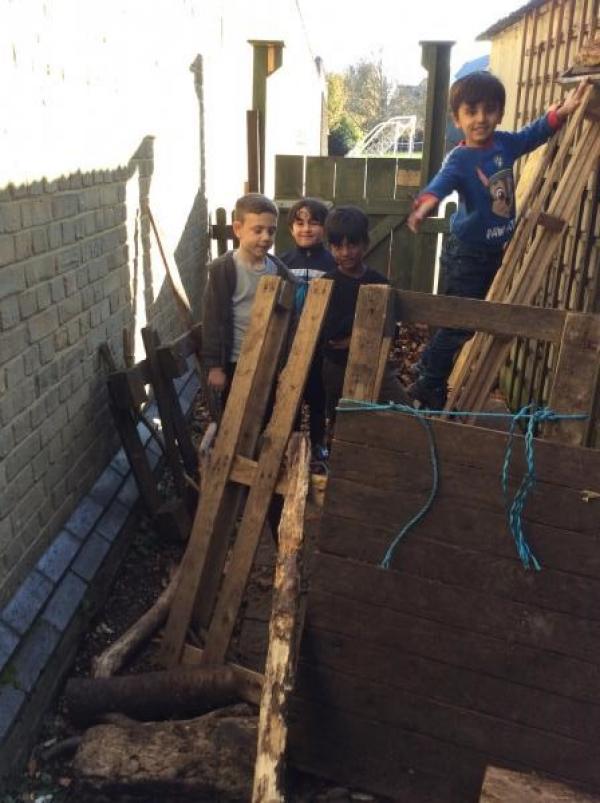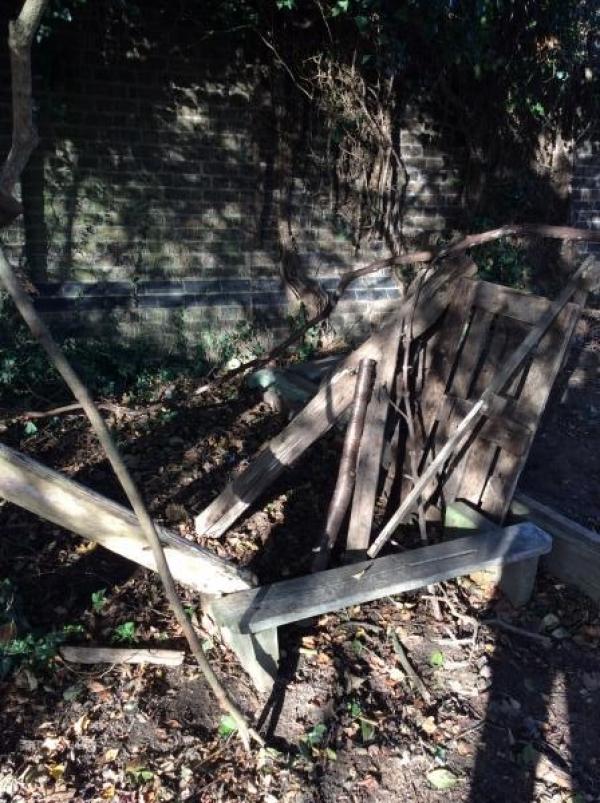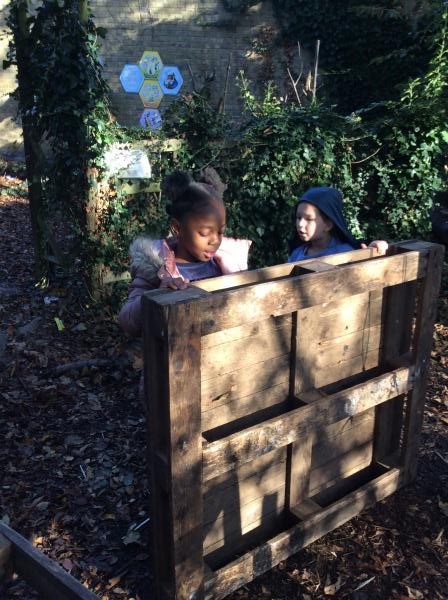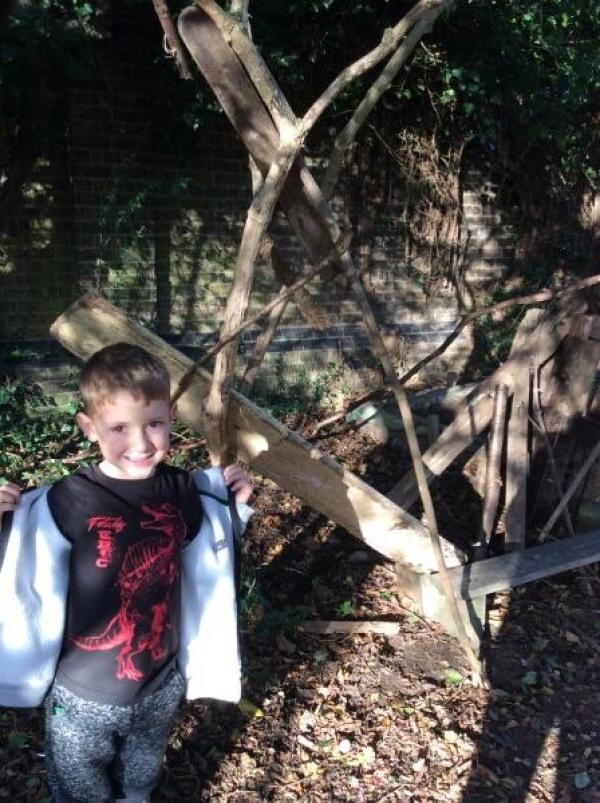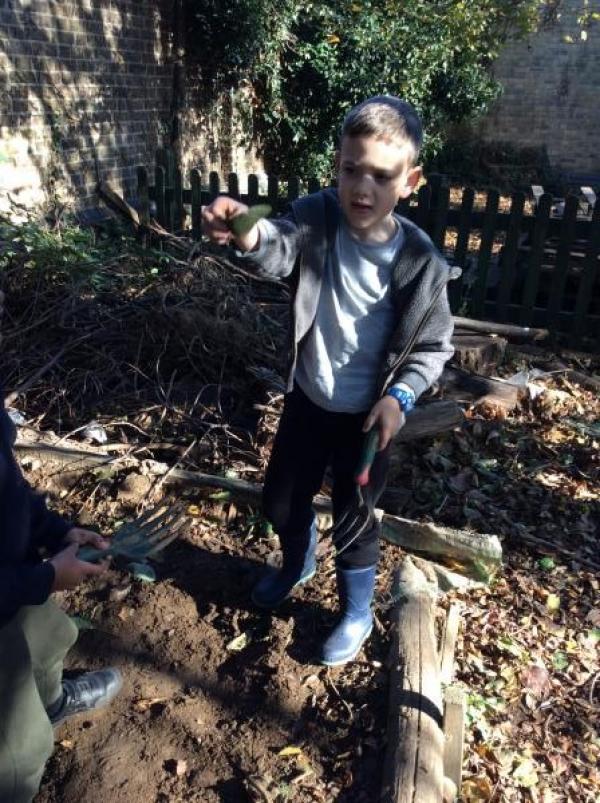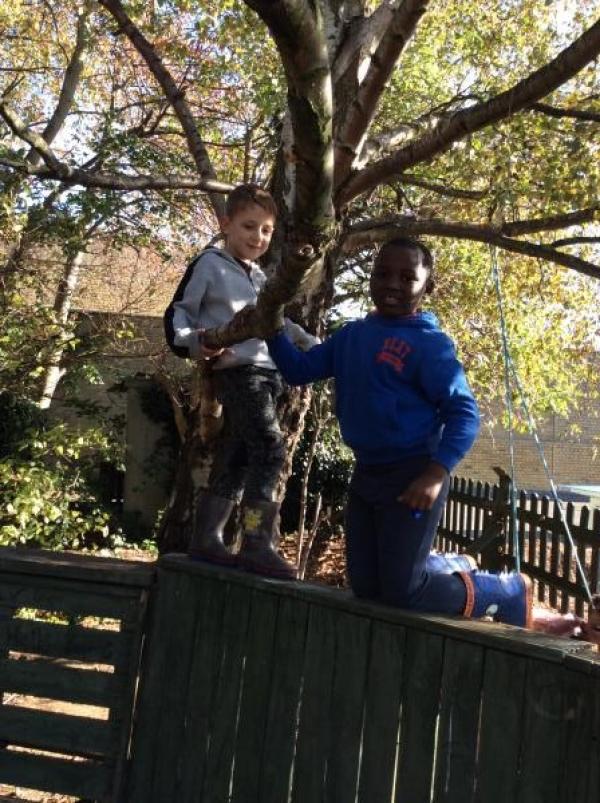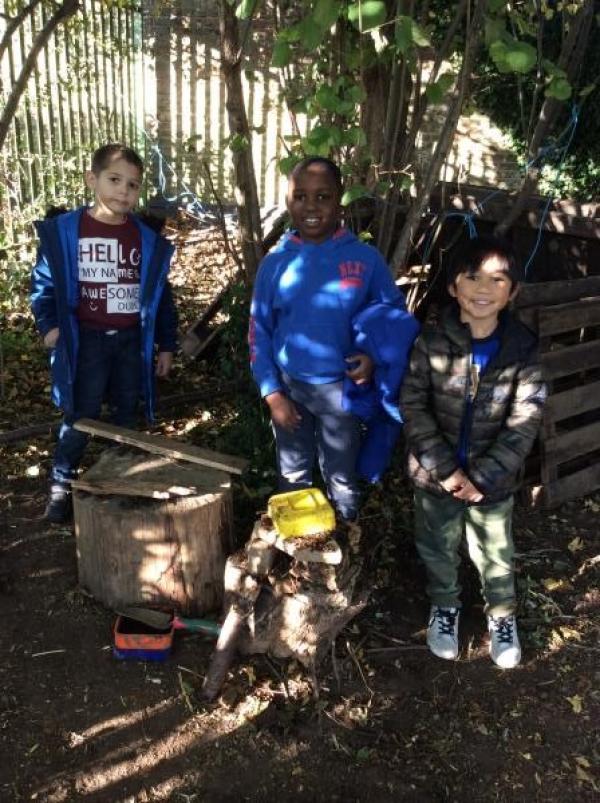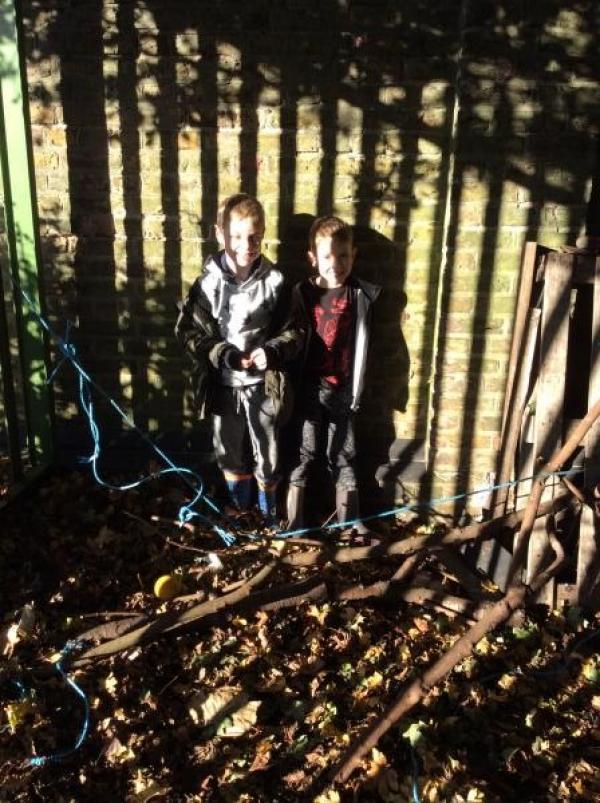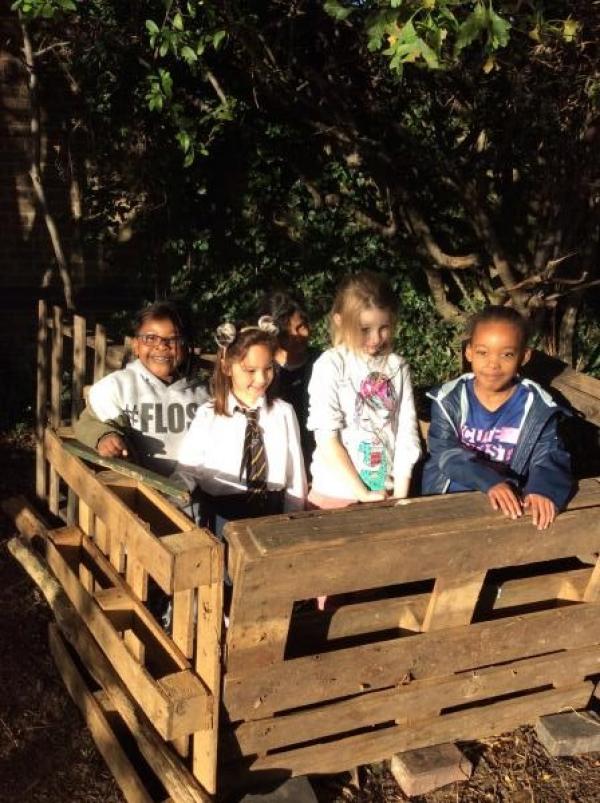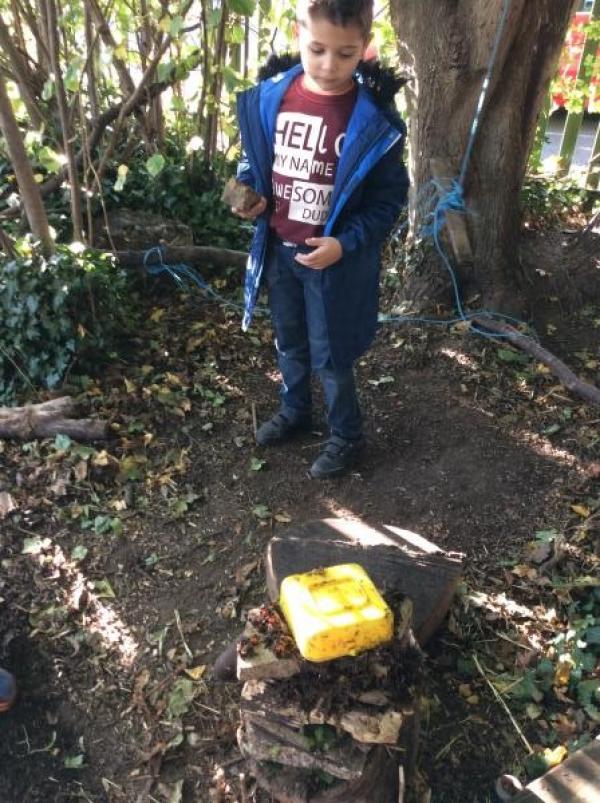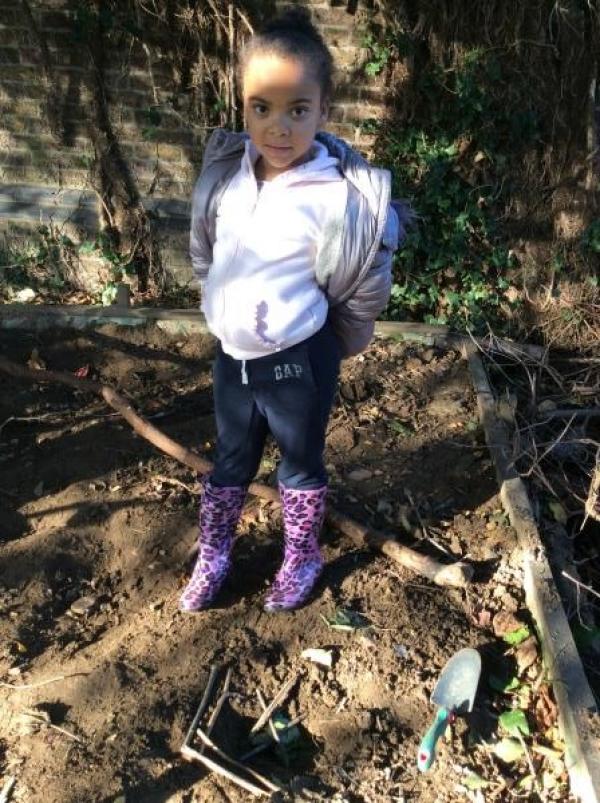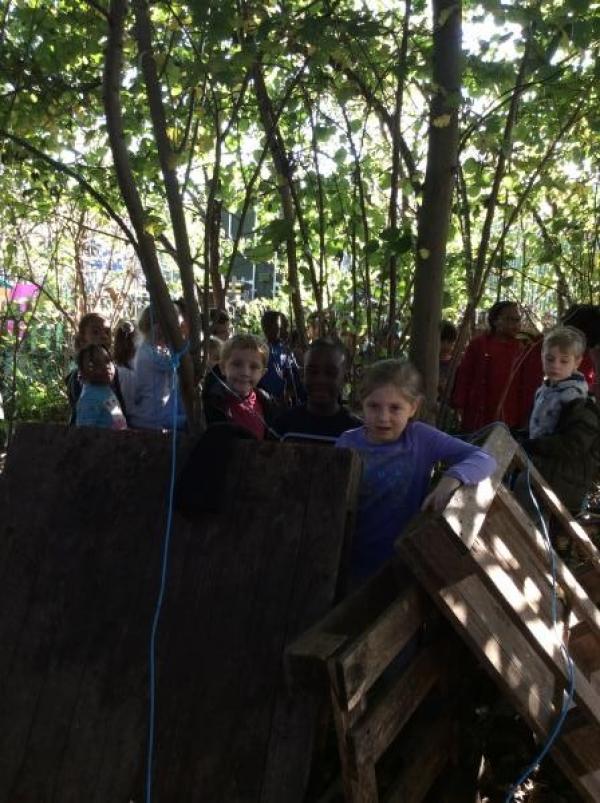 Class 2 Seahorses go dotty!
In Seahorses we have been looking at Roy Lichtenstein and his Ben Day Dot technique. We have created pictures using his style and were only using complimentary colours.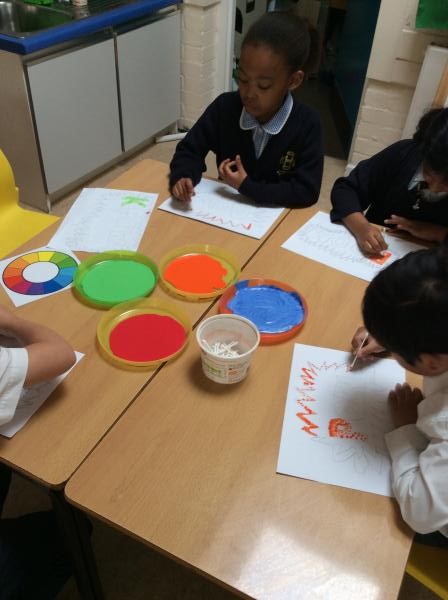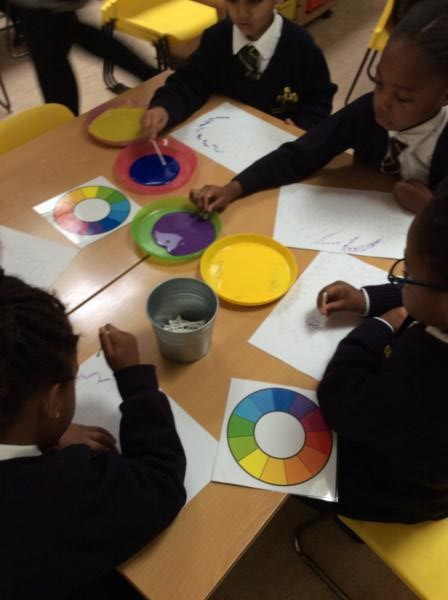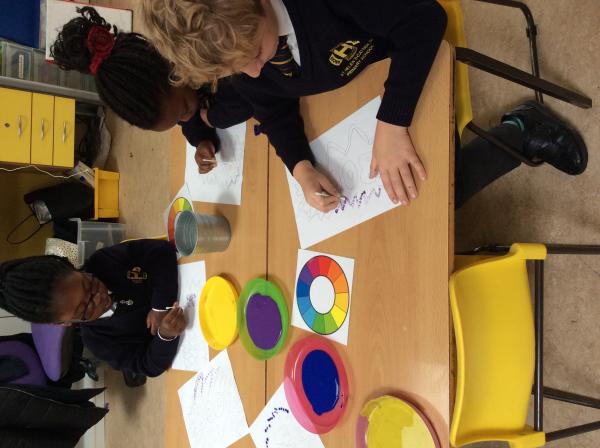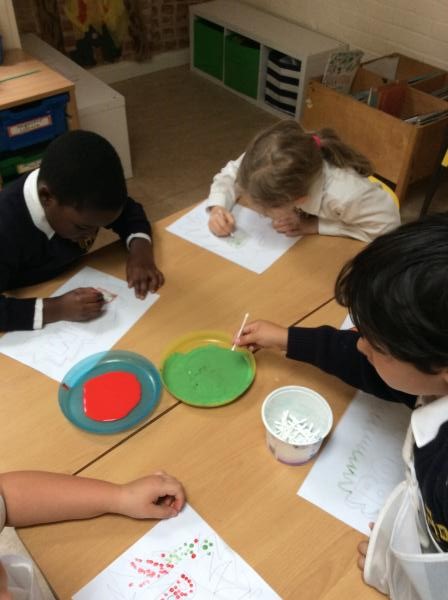 Class 2 Oysters having a great time in the Nature Area