Welcome to Class 1
Class Teachers:
Jellyfish
Mrs O'Byrne
Learning Support Assistants
Miss Purcell
Mrs Allen
Mrs Fenton
Starfish
Miss Byfield
Mrs Kearney
Learning Support Assistants
Mrs Low
Mrs Warwick
Mrs Deadman


---
The latest news from Starfish and Jellyfish
Perfect Pizzas
Chef Eduardo from Bucatini came to visit Year 1! He showed the children how to make a pizza and we got to taste them, they were delicious! Later in the week the children made their own pitta pizzas! We are now writing instructions for a vegetable pizza.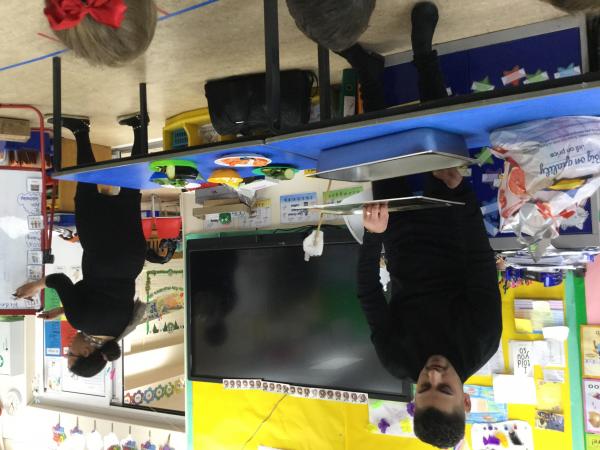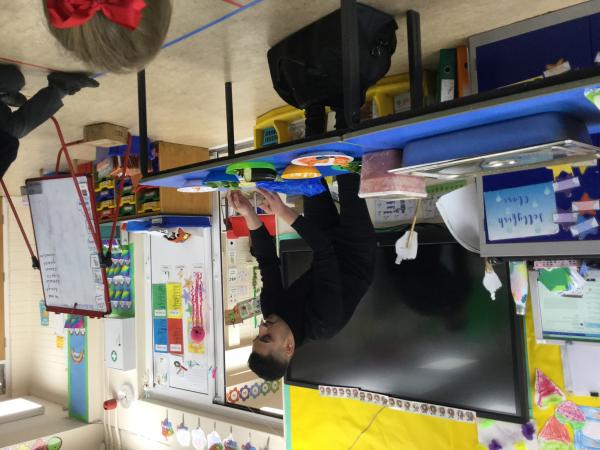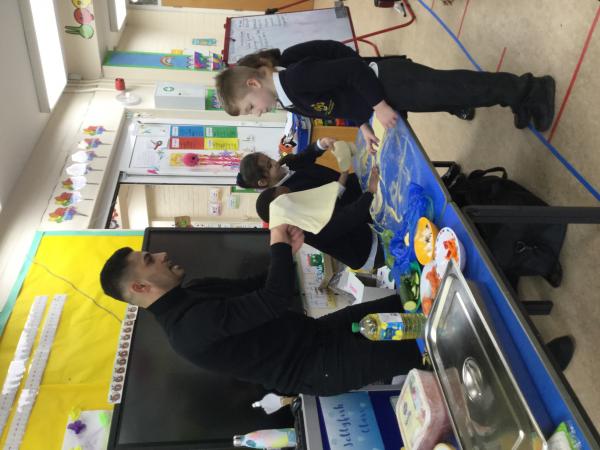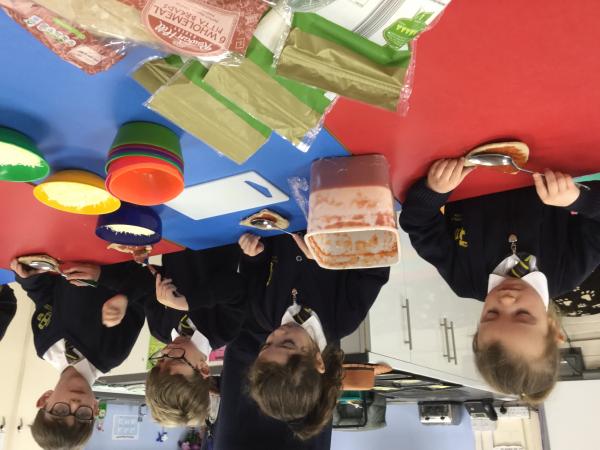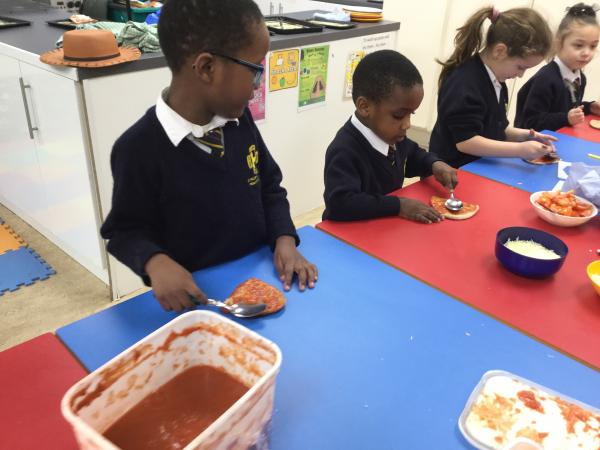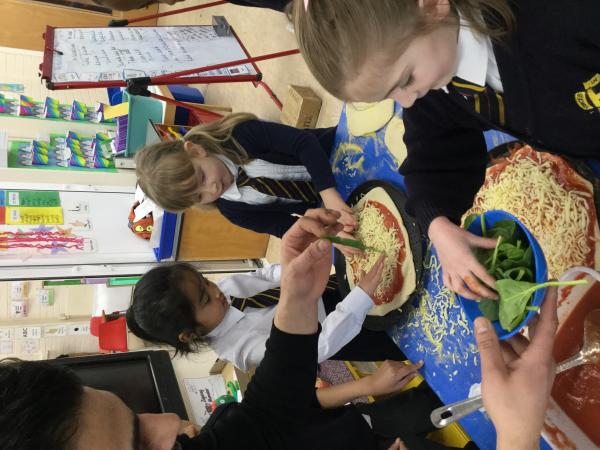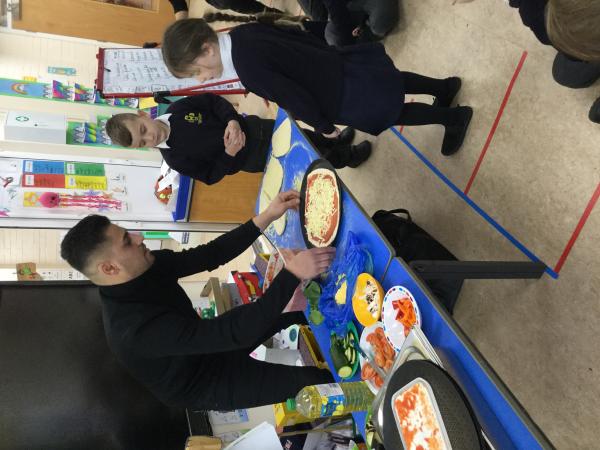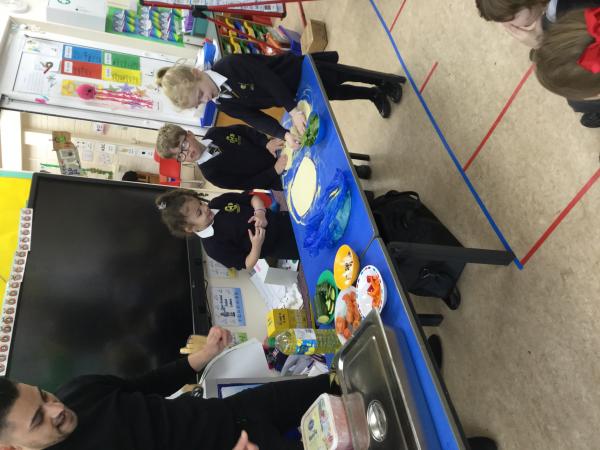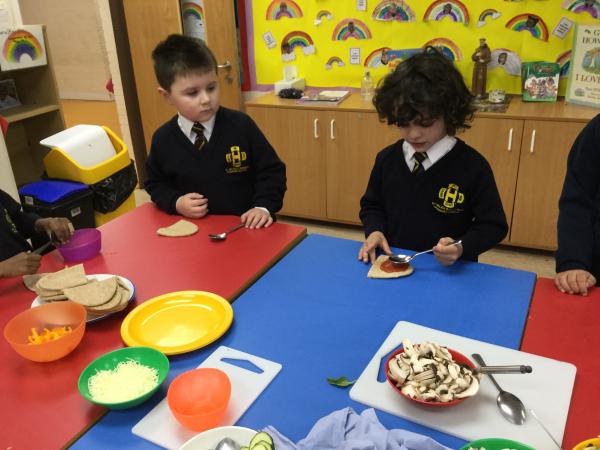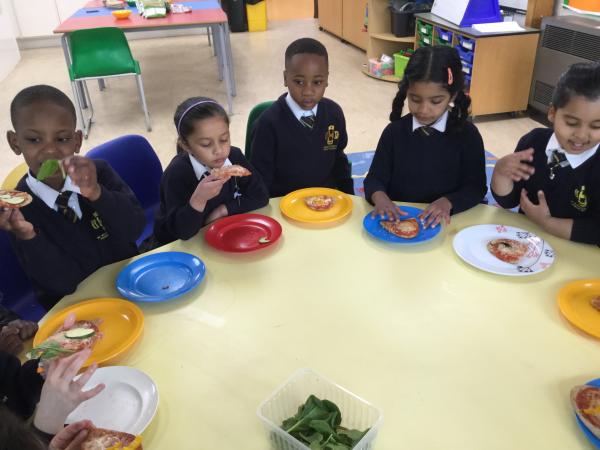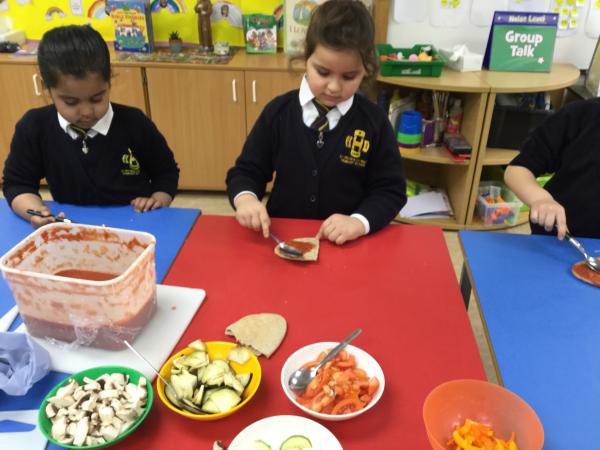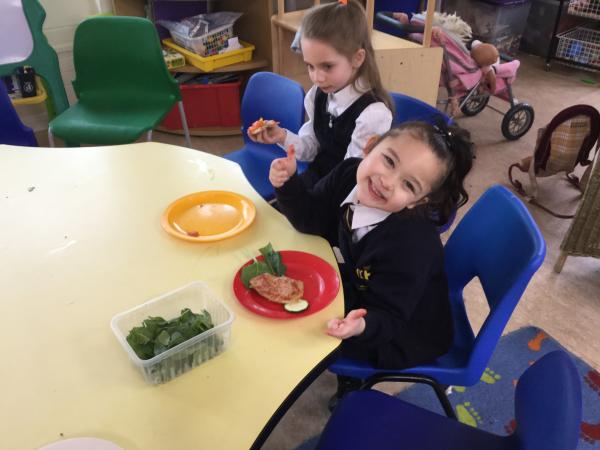 A busy morning of outdoor learning
Starfish enjoyed a morning of the nature area. Busily, they found the fairy doors, observing closely. They also fed the birds and discussed what the birds need to eat. Our next experiment was testing toy cars on different surfaces to see which surface was fastest for the car or where less accidents occurred! We discussed our results together at the end of the morning.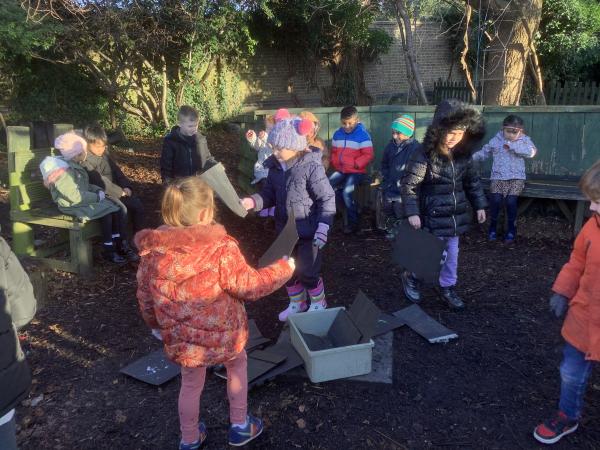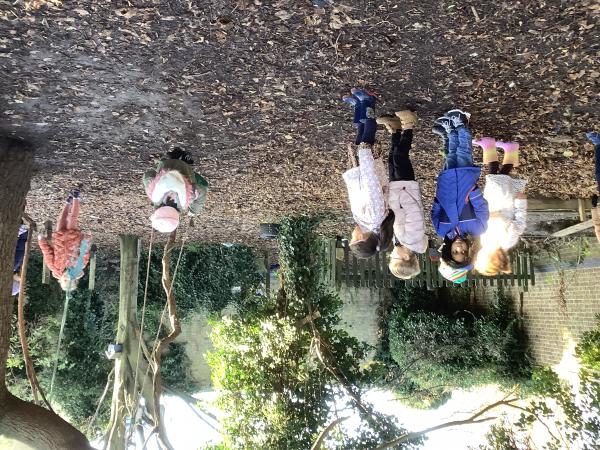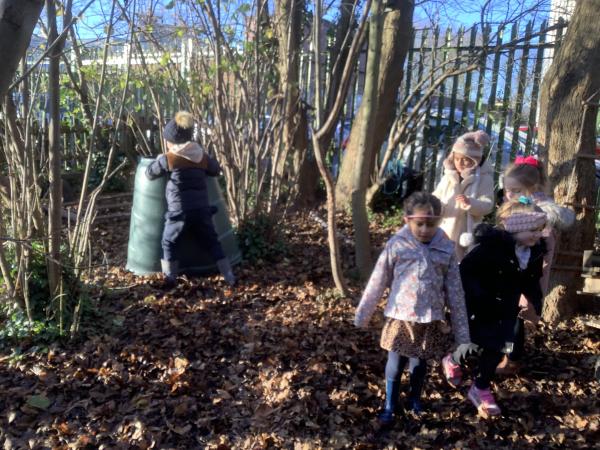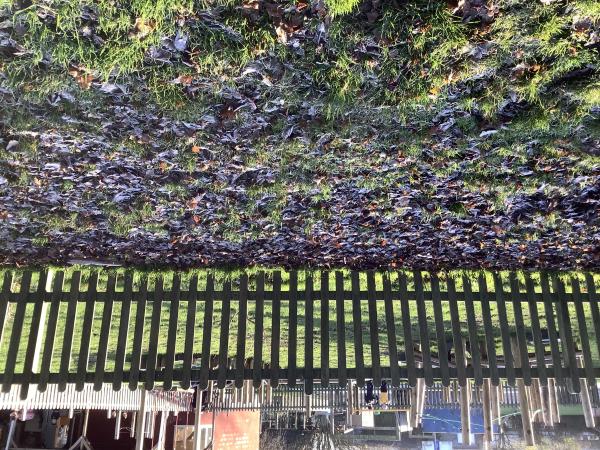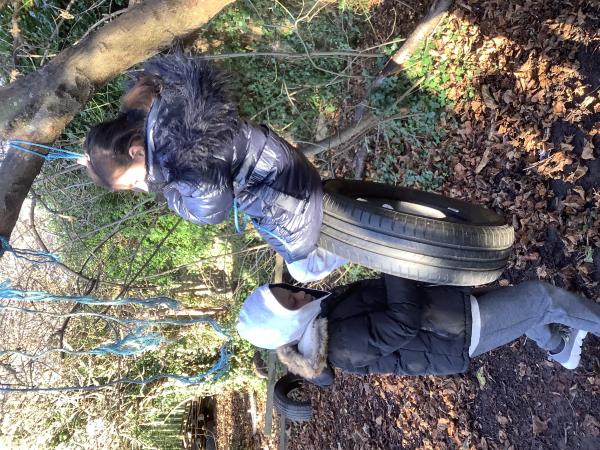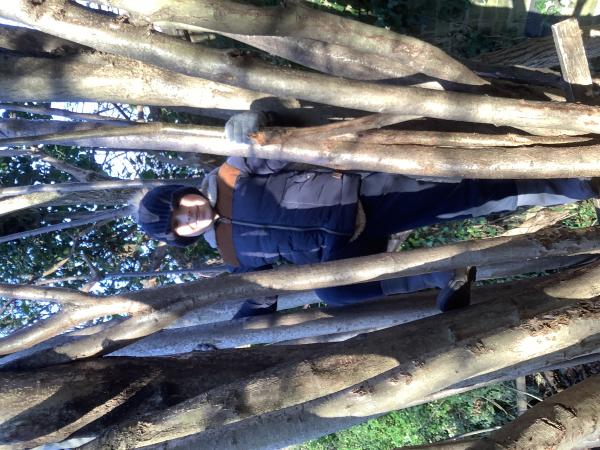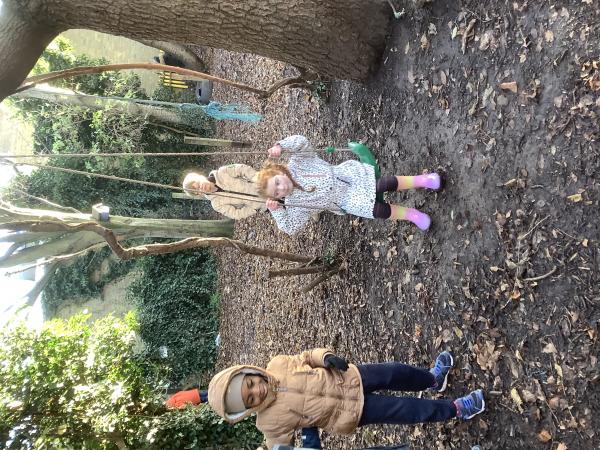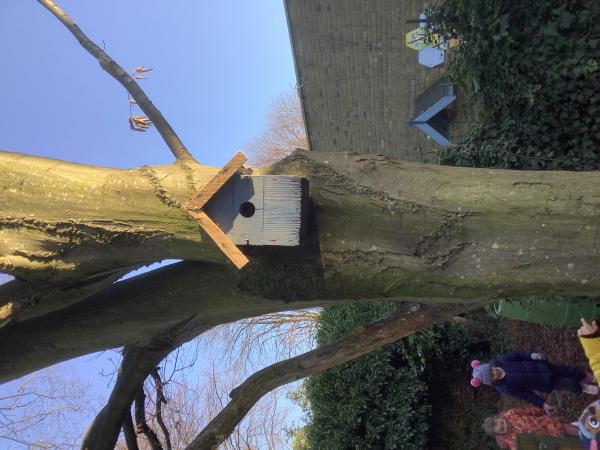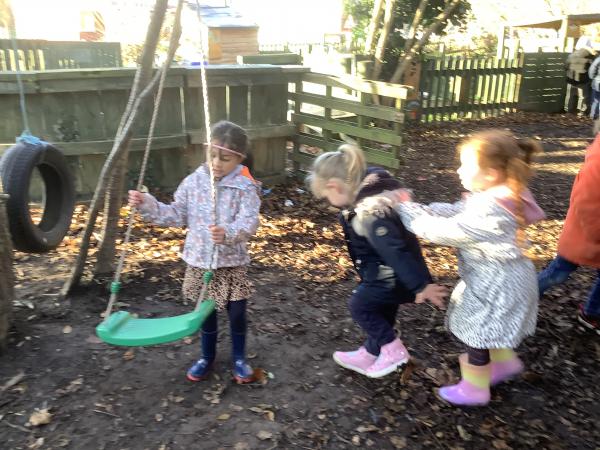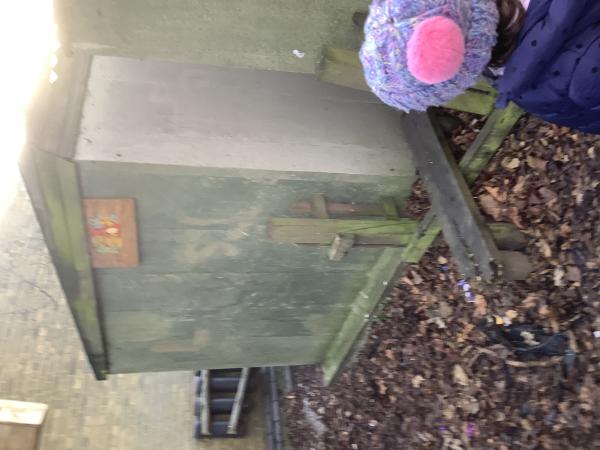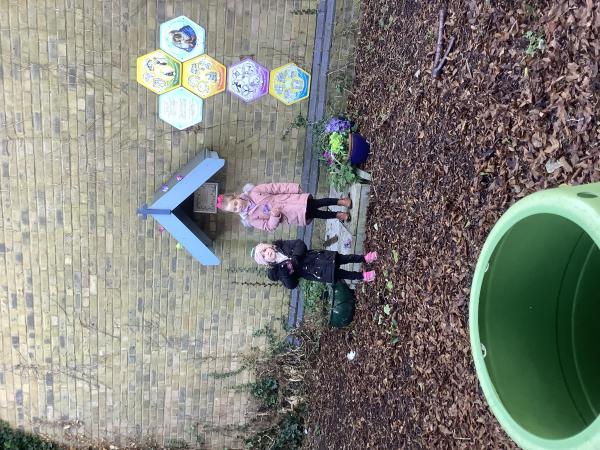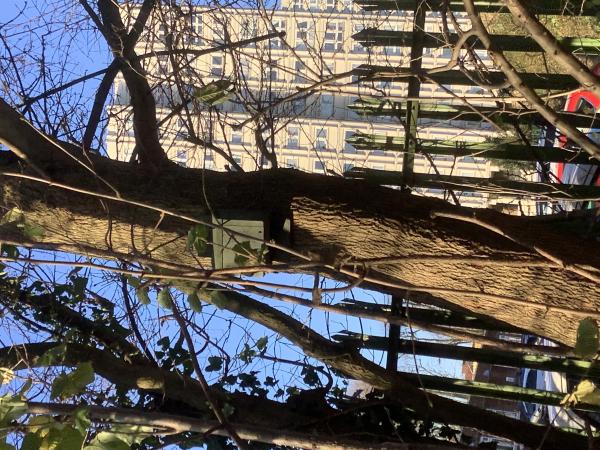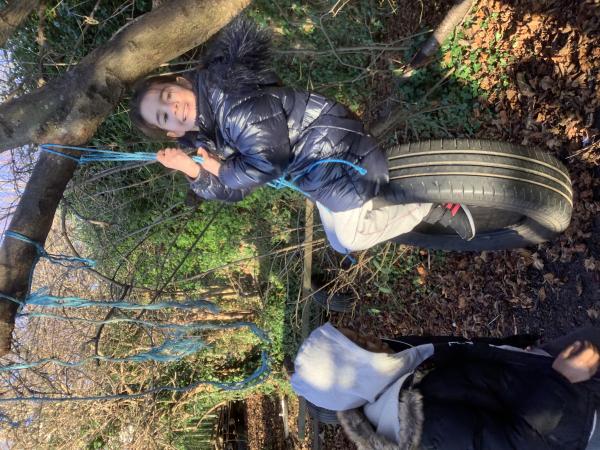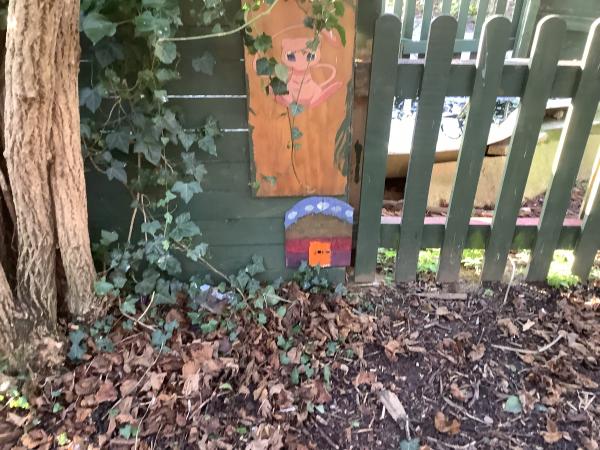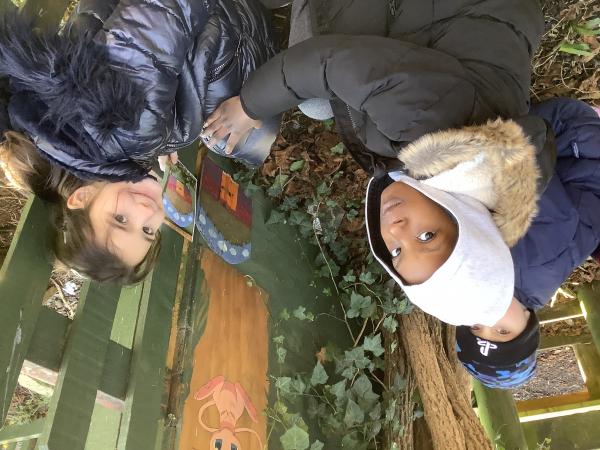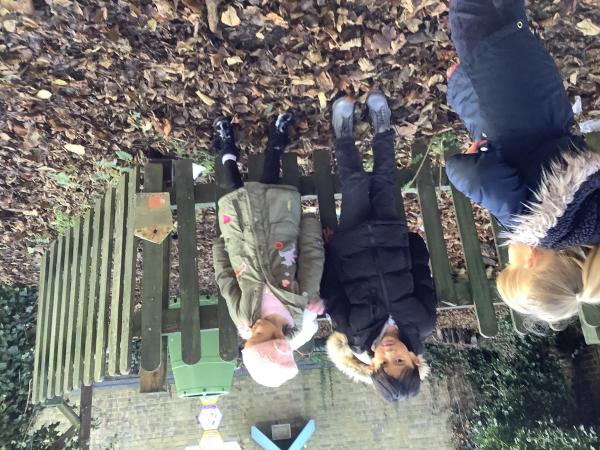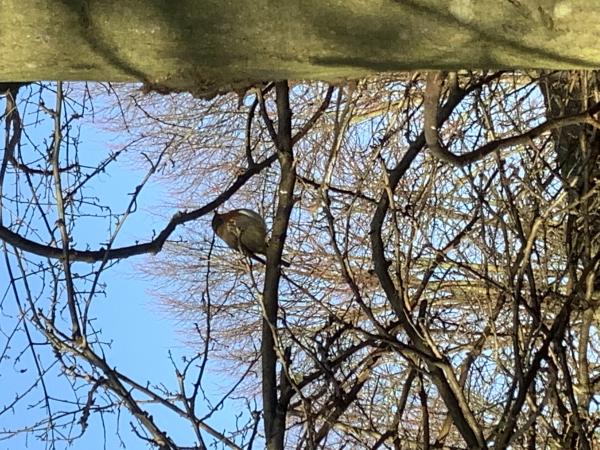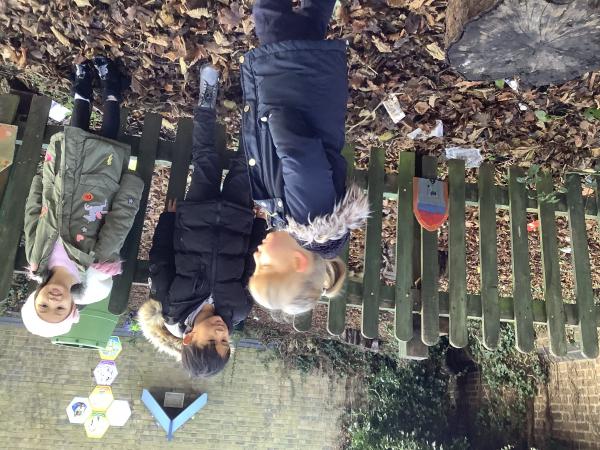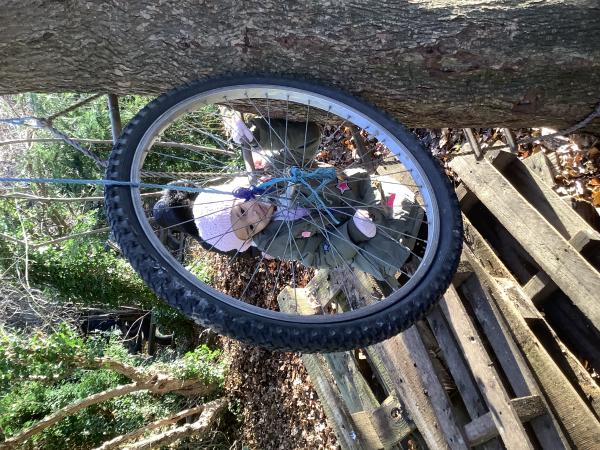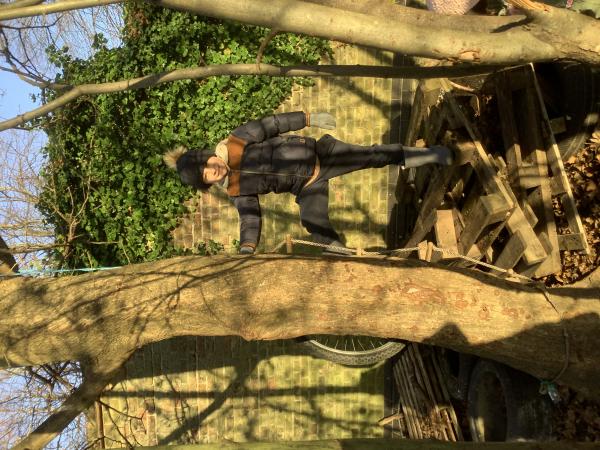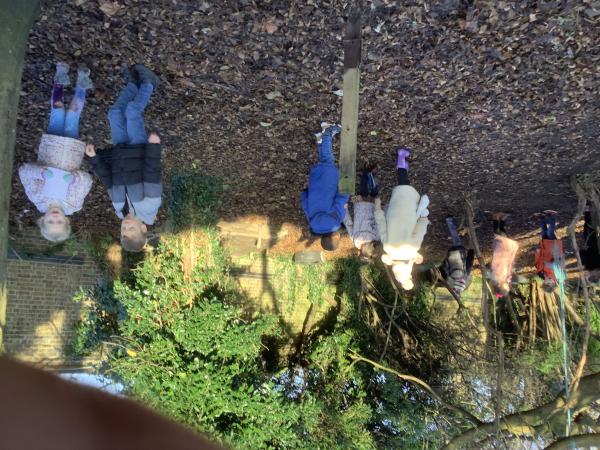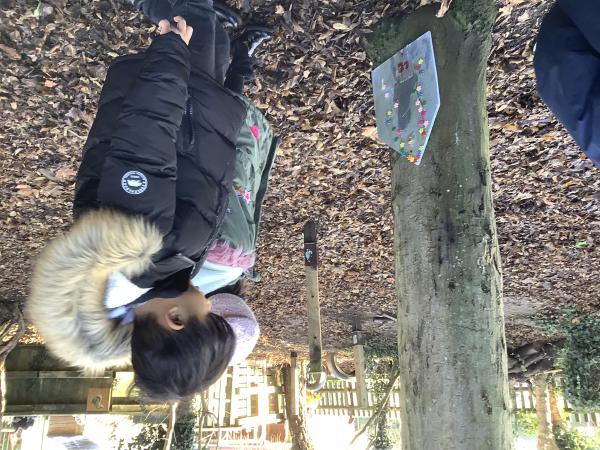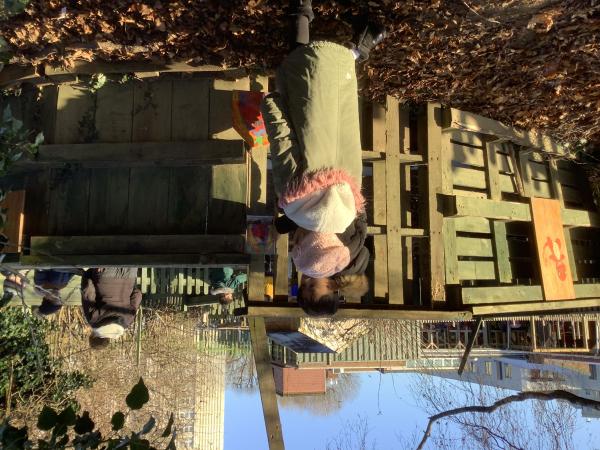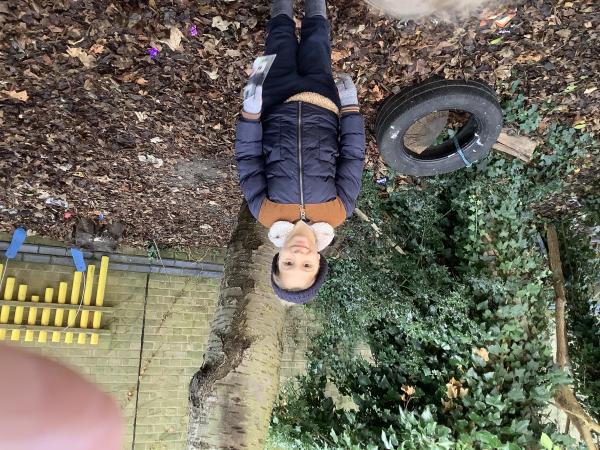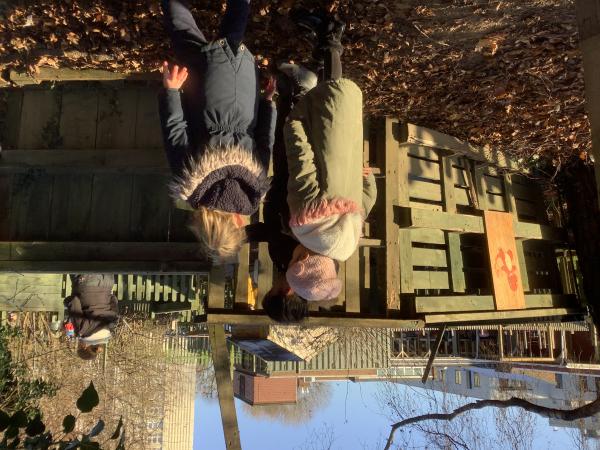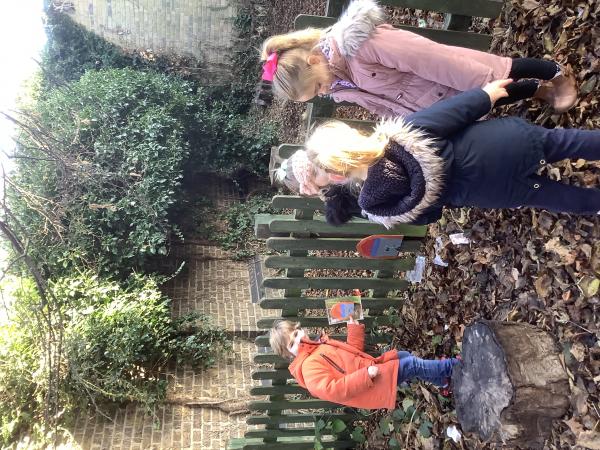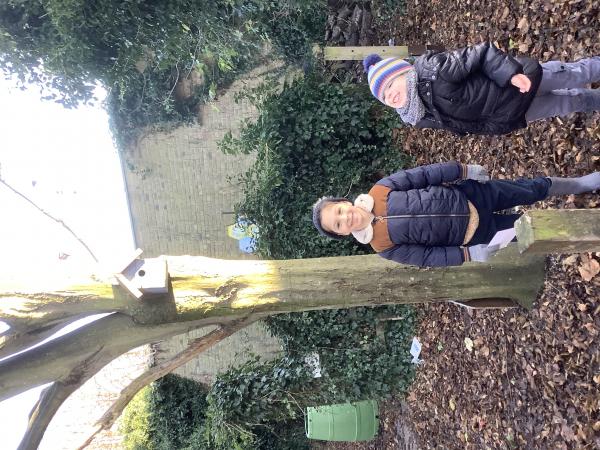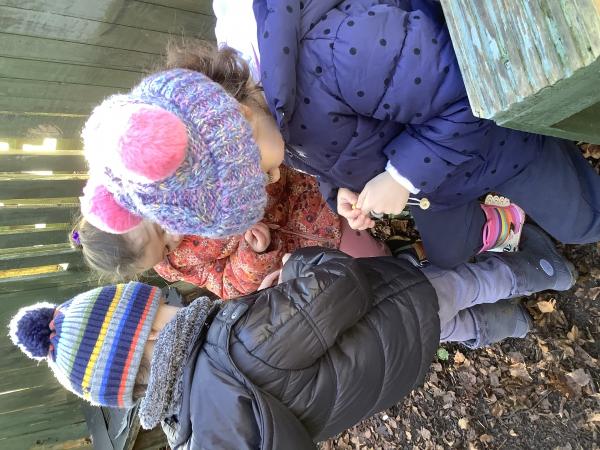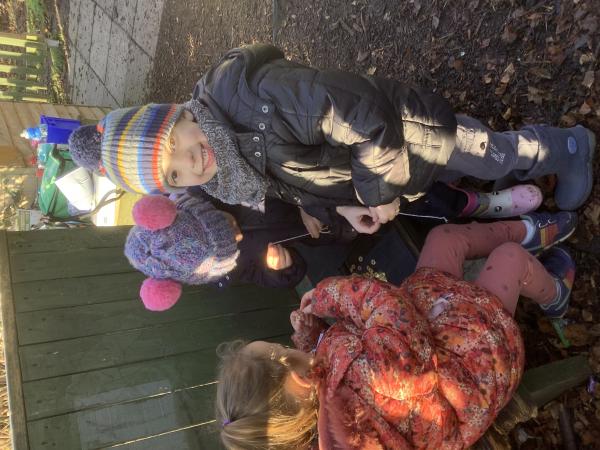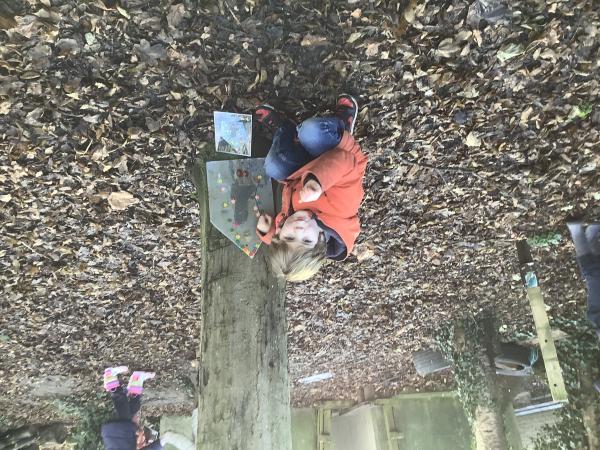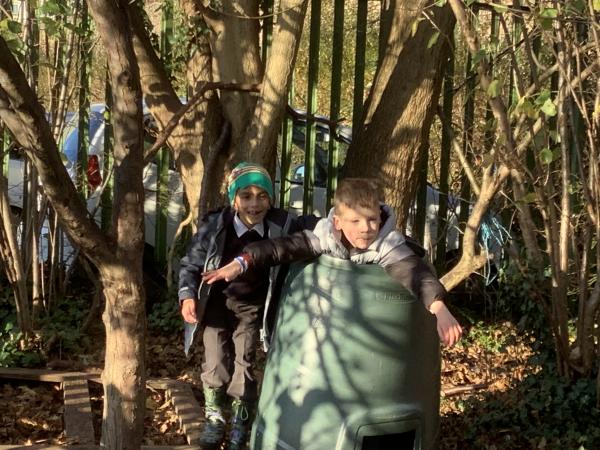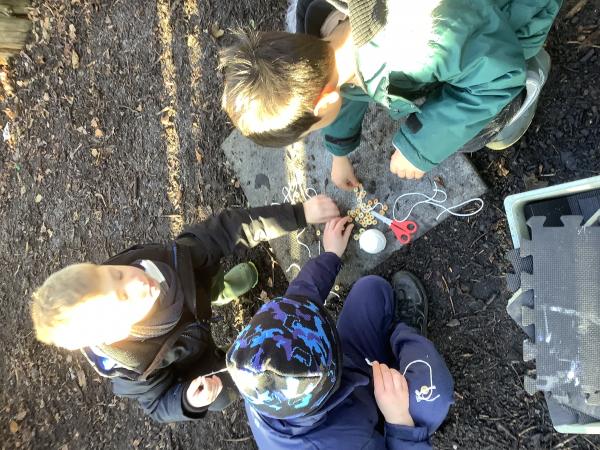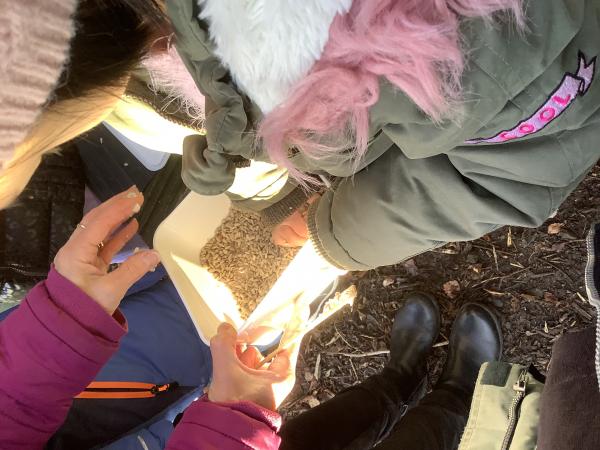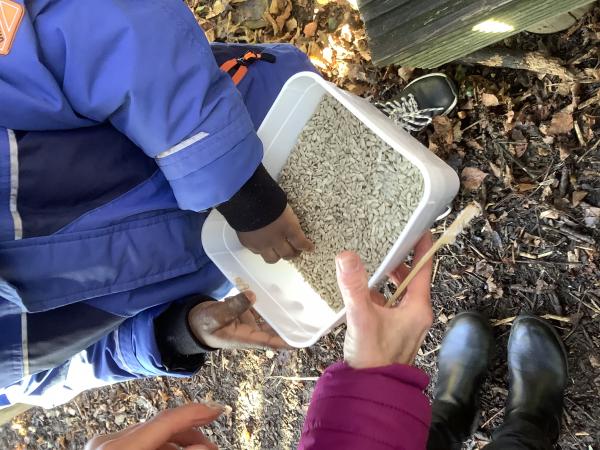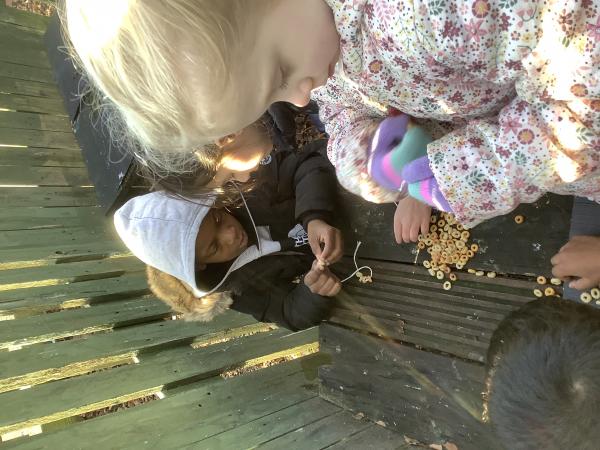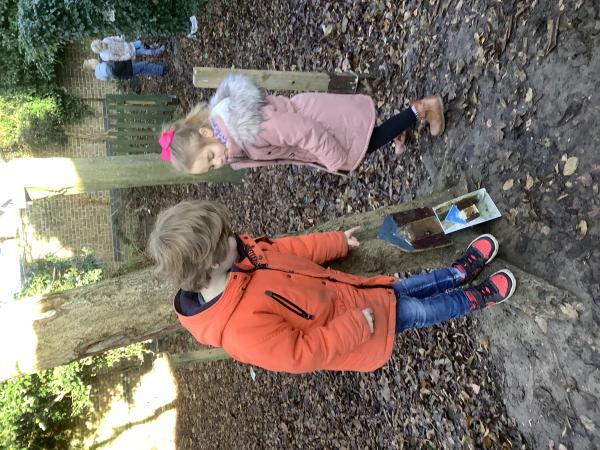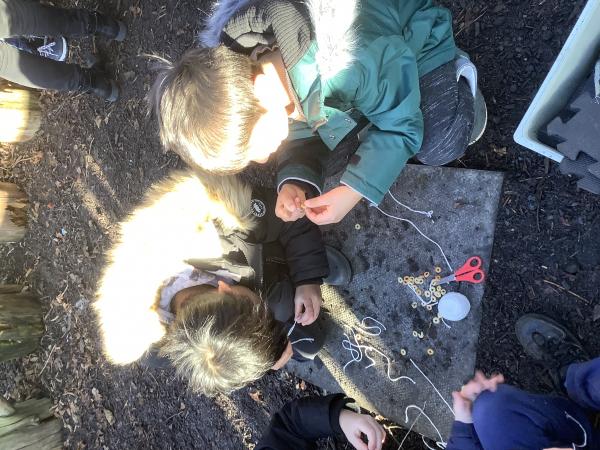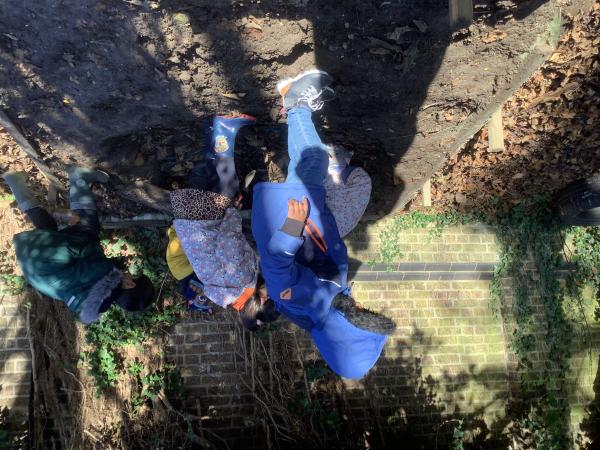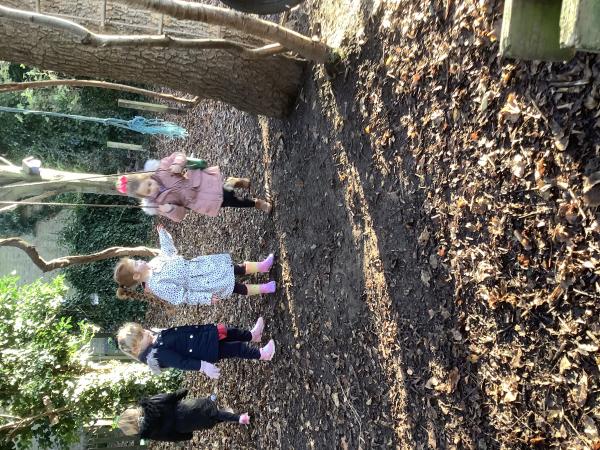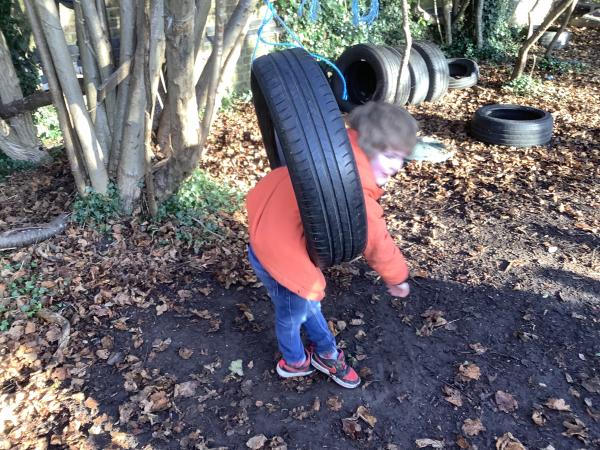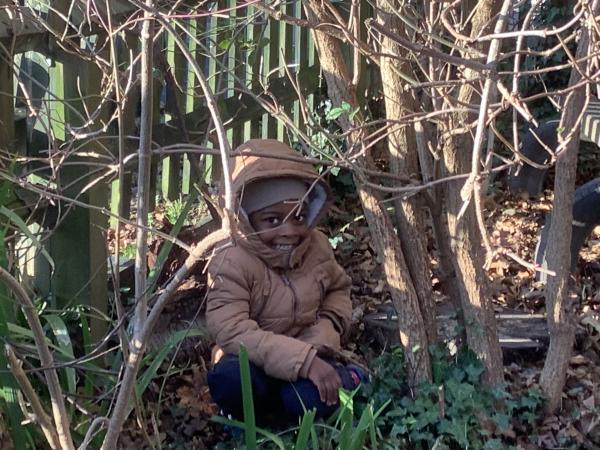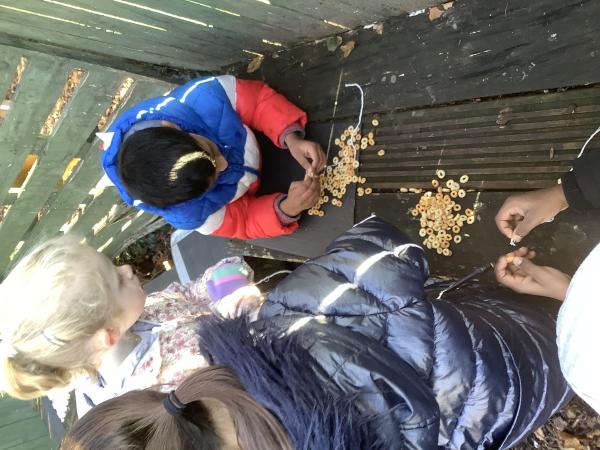 Jellyfish in the Nature Area
Jellyfish spent a productive day in the nature area today. They found the fairy doors using their observational skills. They tested cars on various surfaces seeing which one was best for speed, distance or crashing!! Jellyfish also built shelters for their little teddies, they admired each other's designs. I'm sure, after a full day outside, they will sleep well tonight!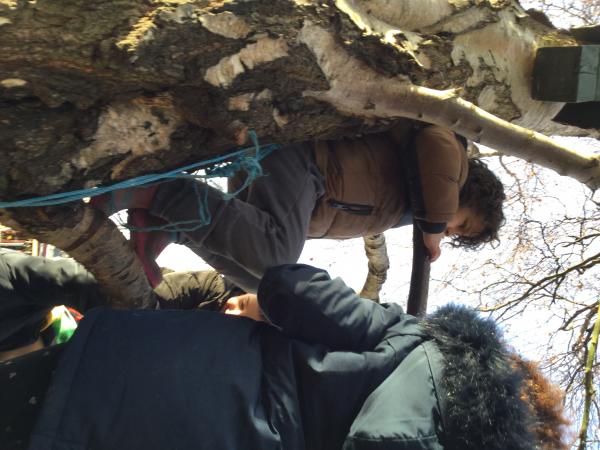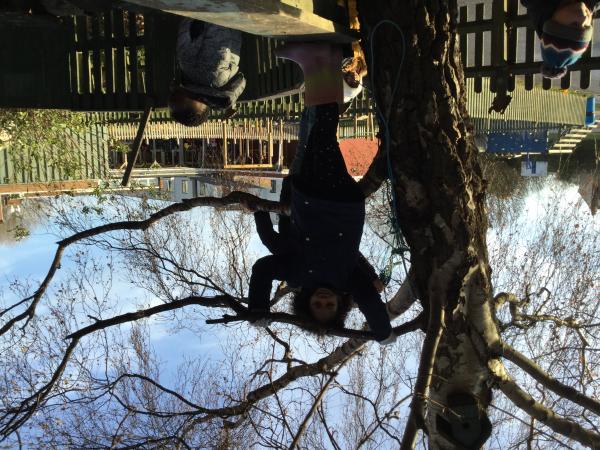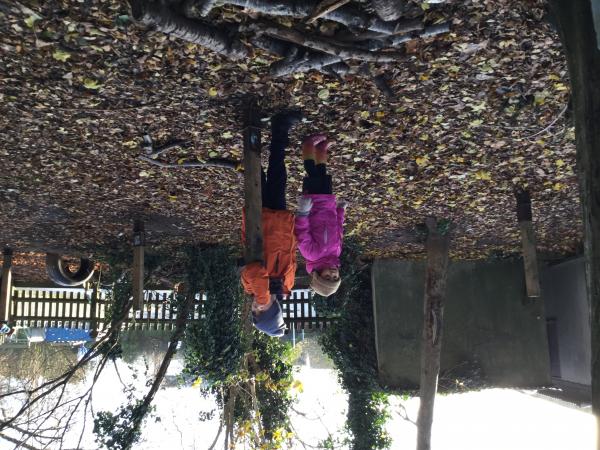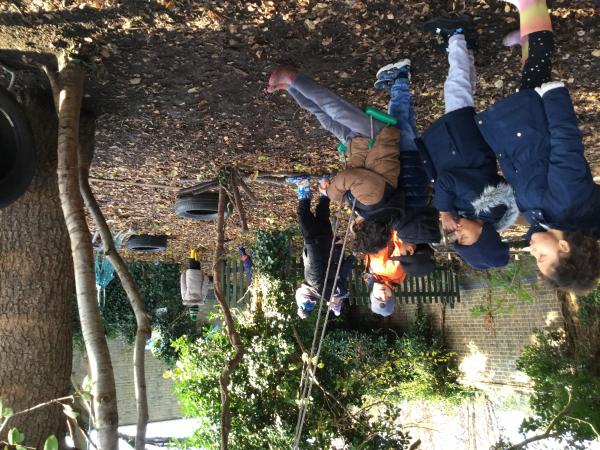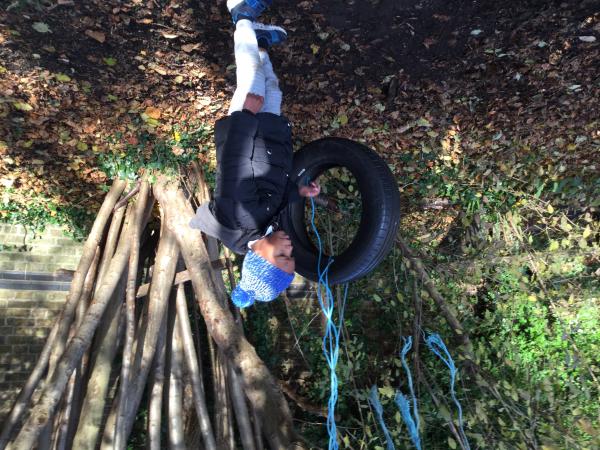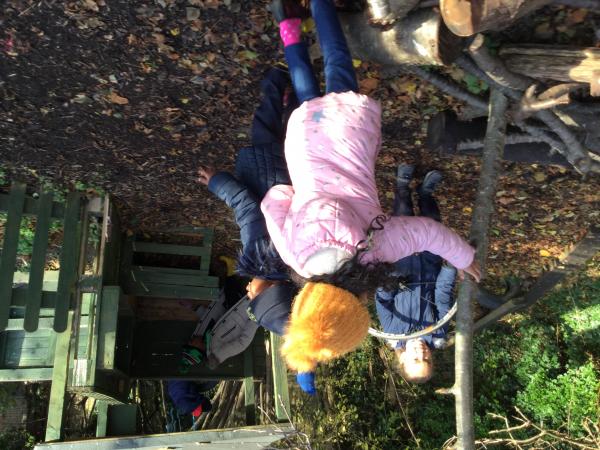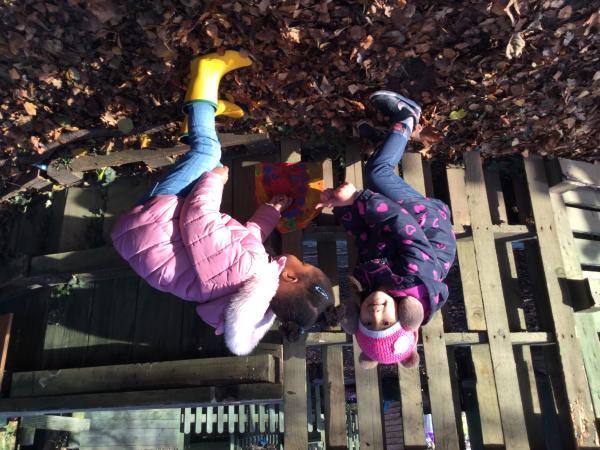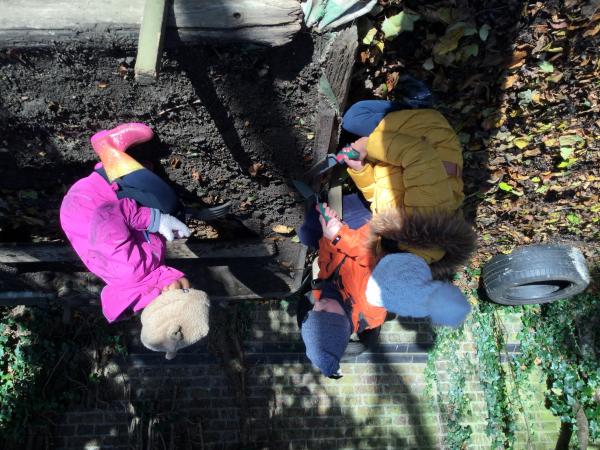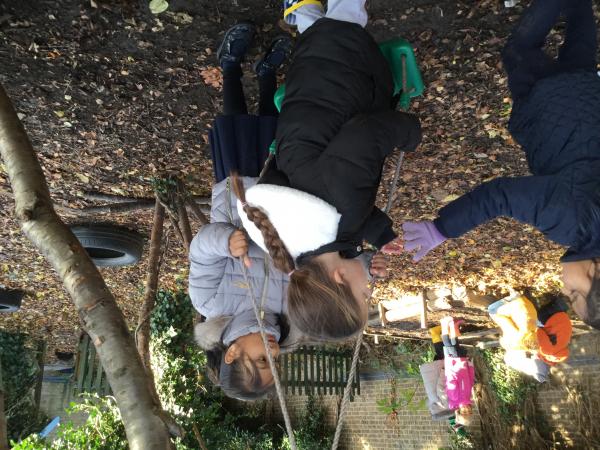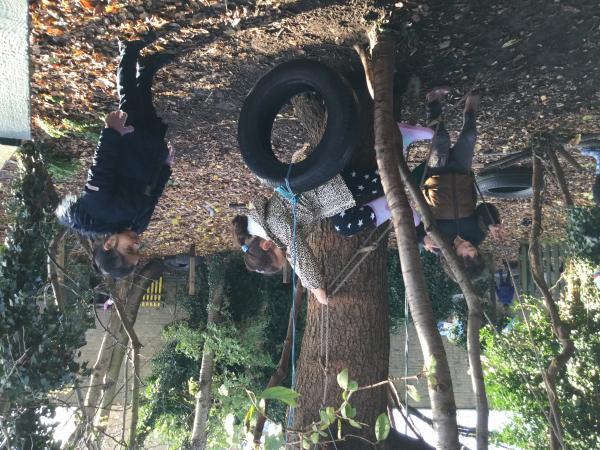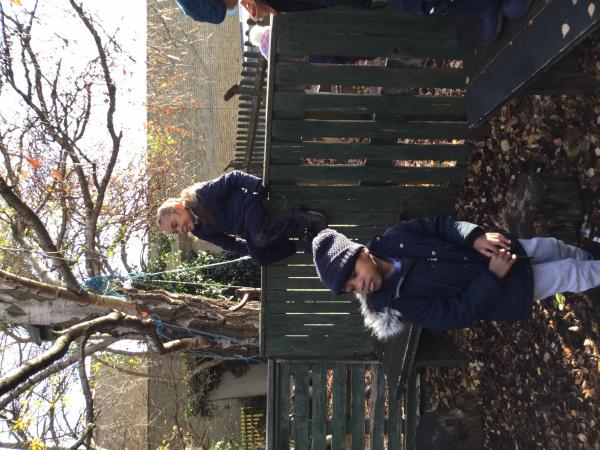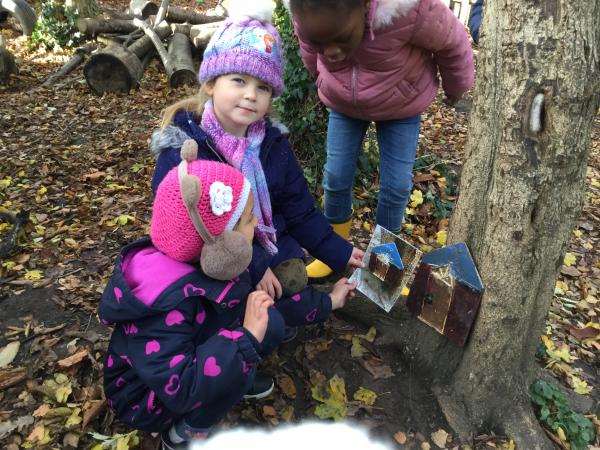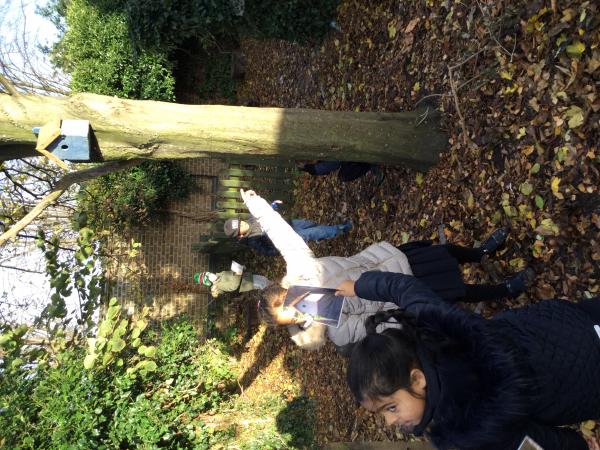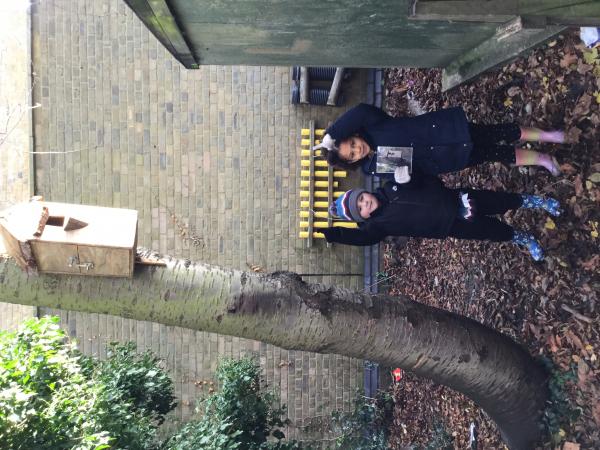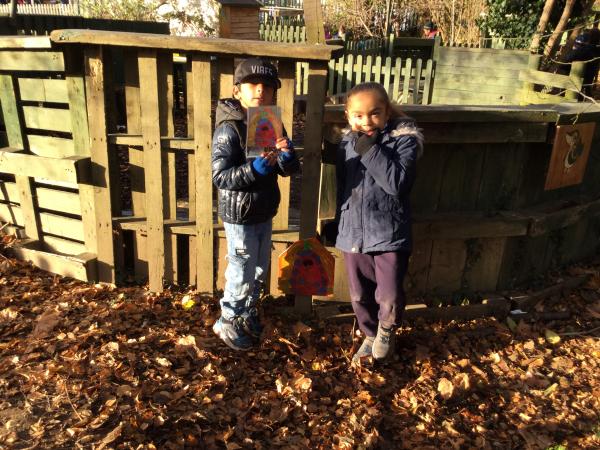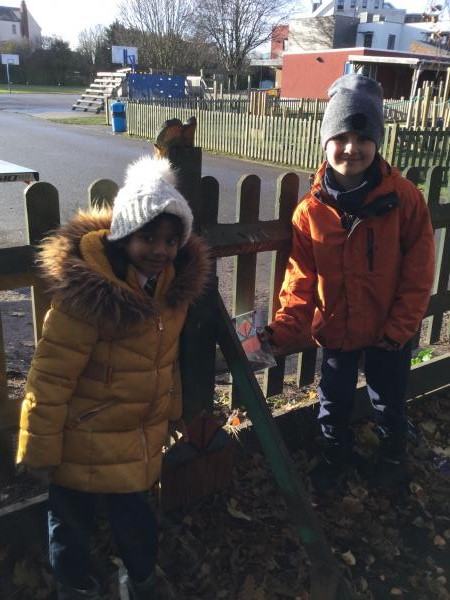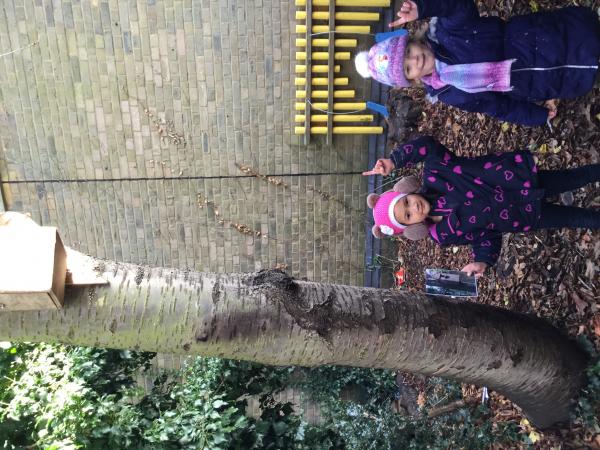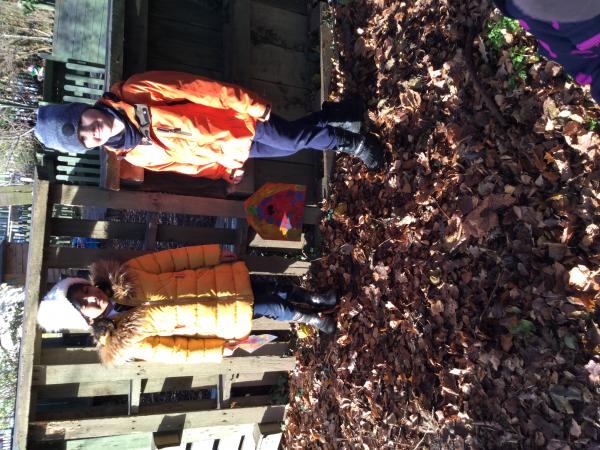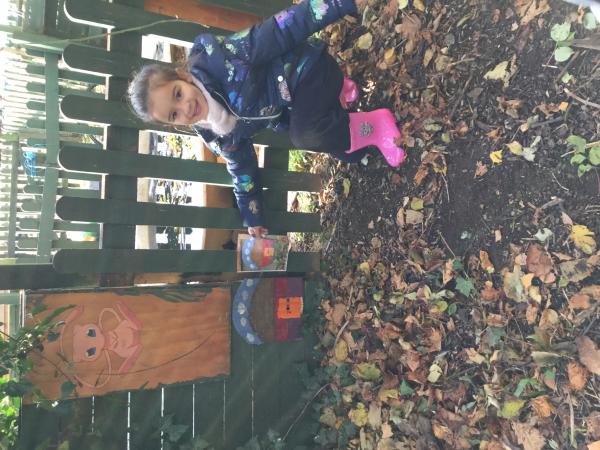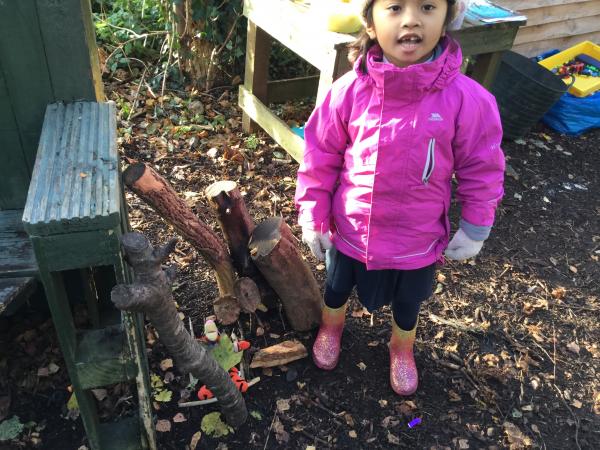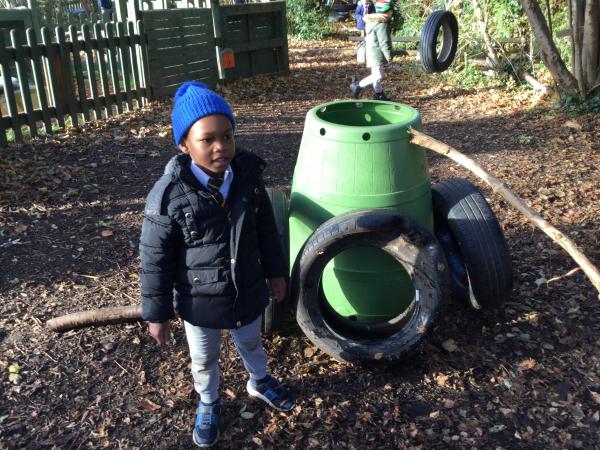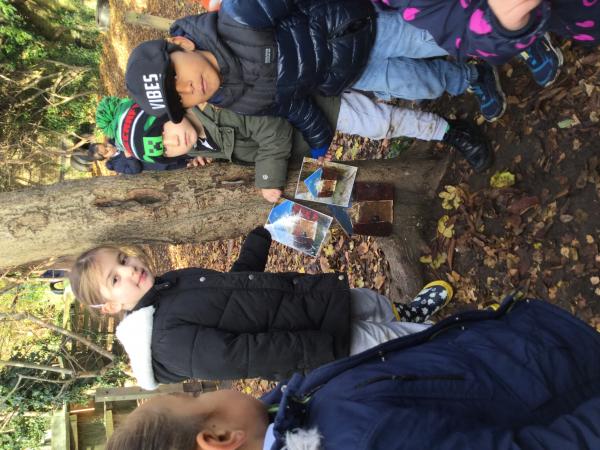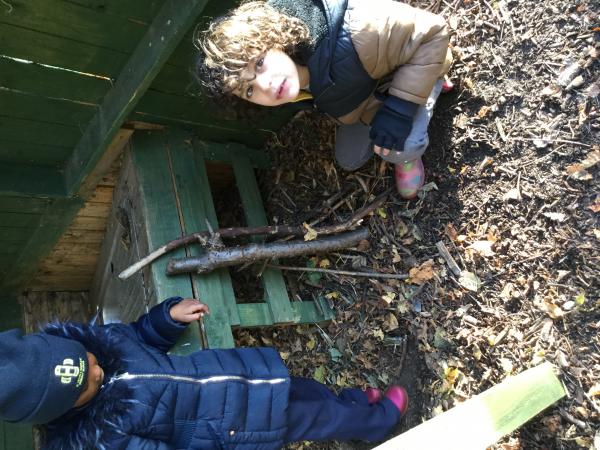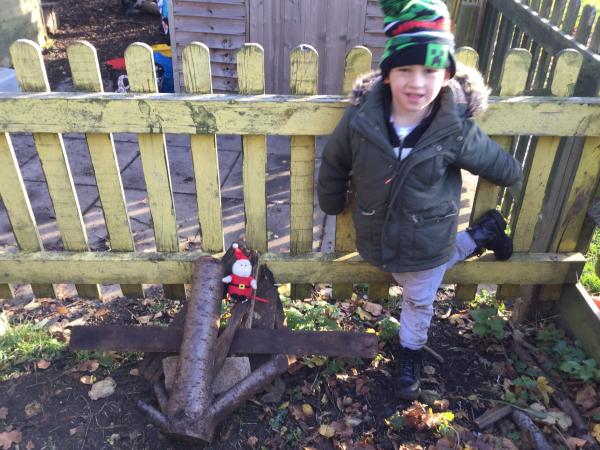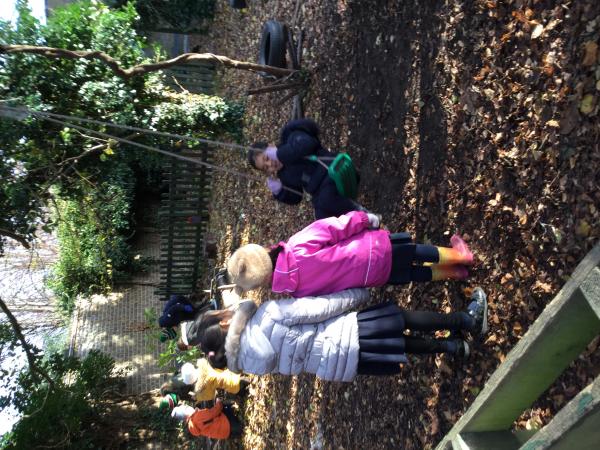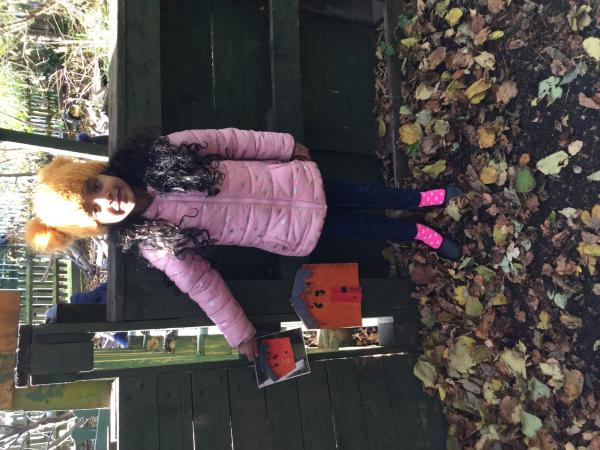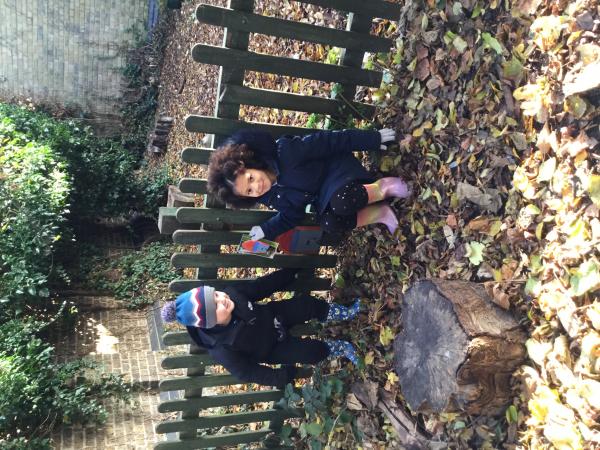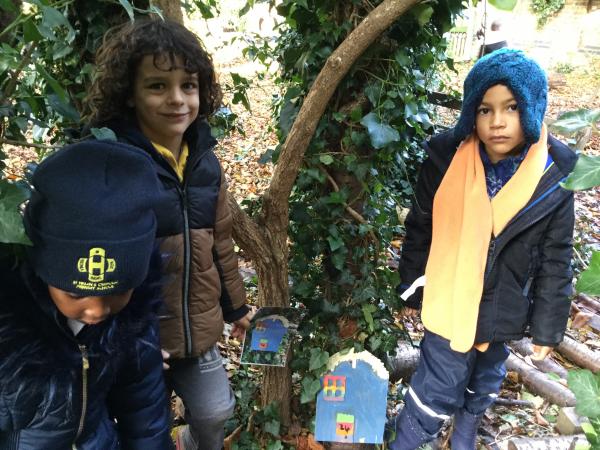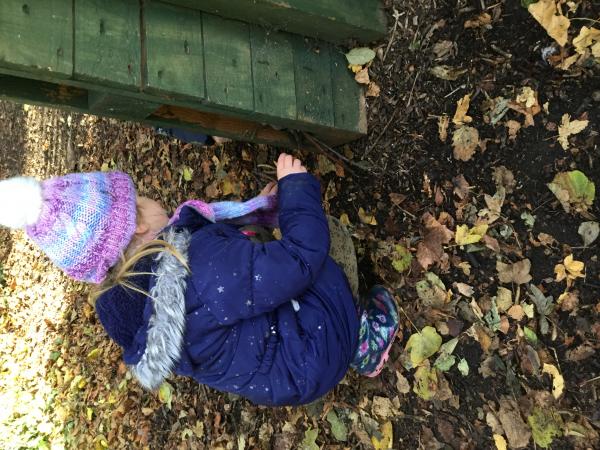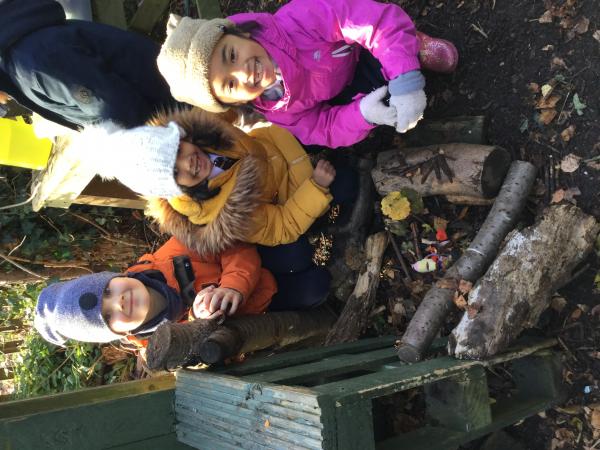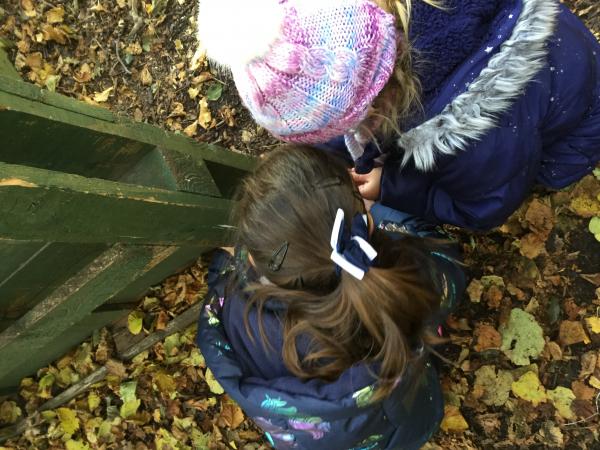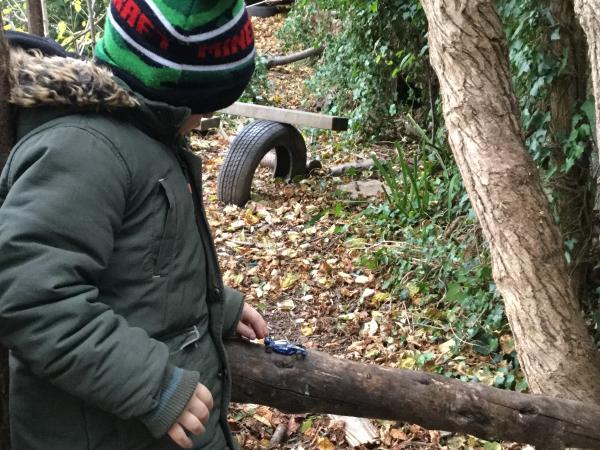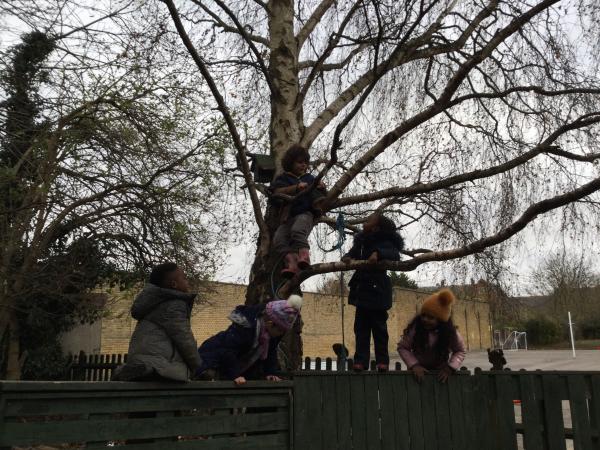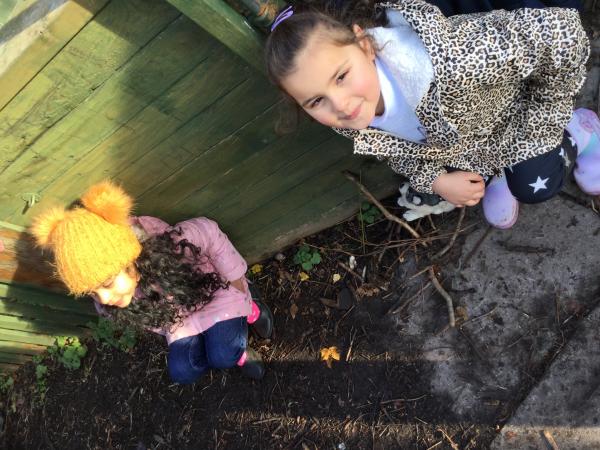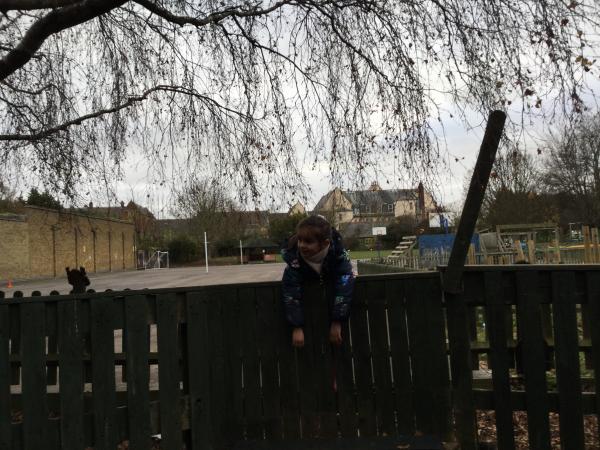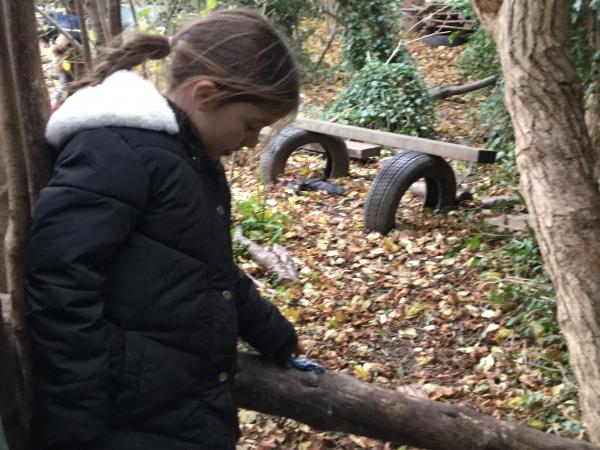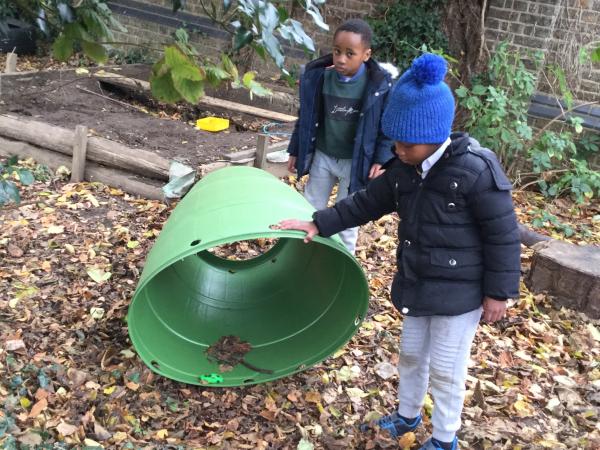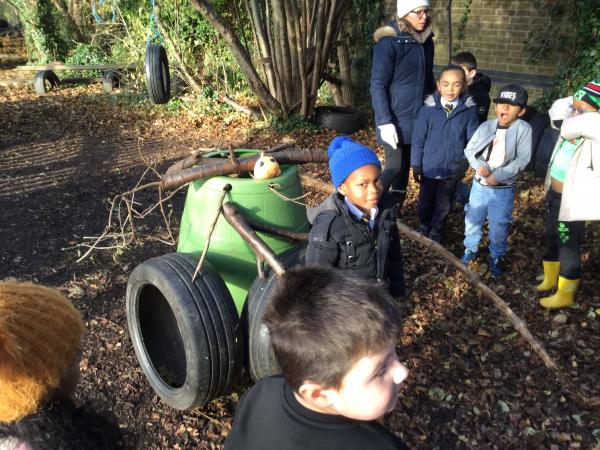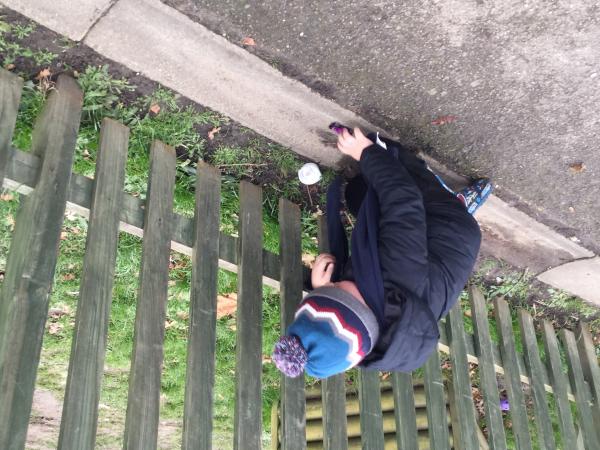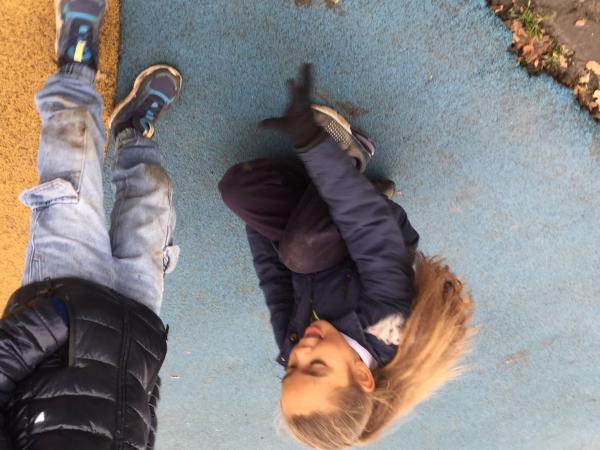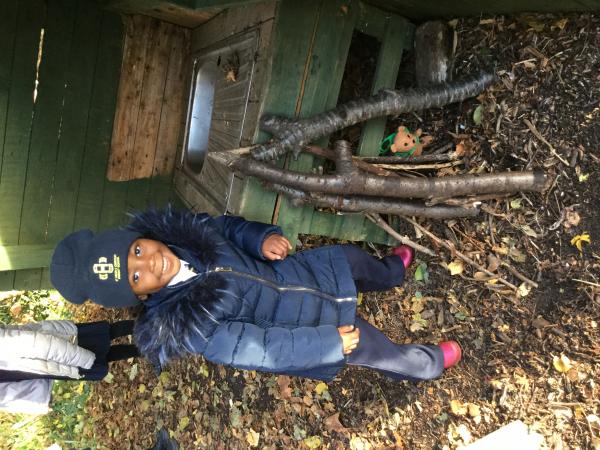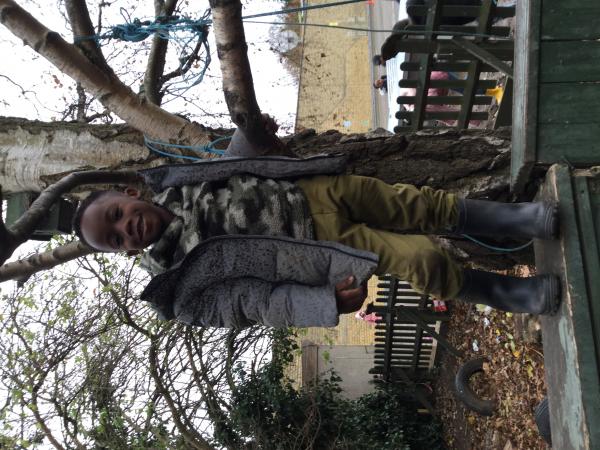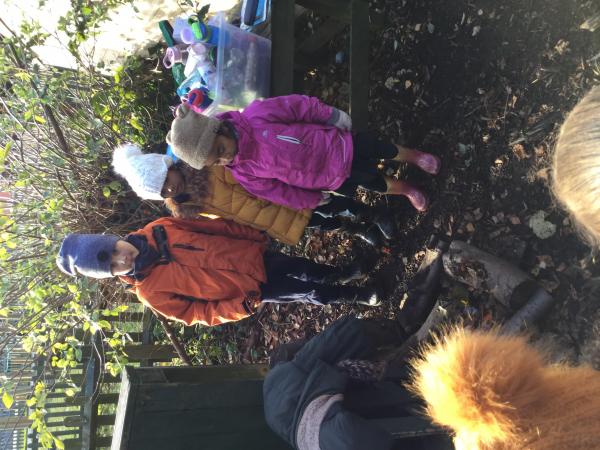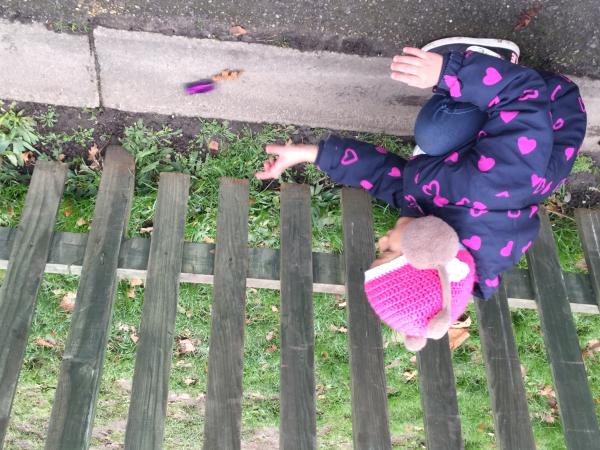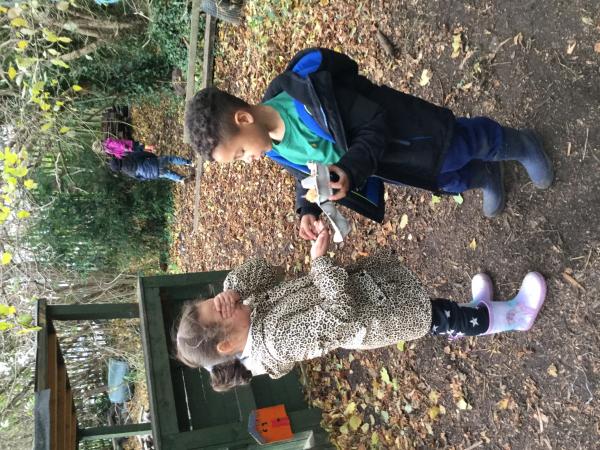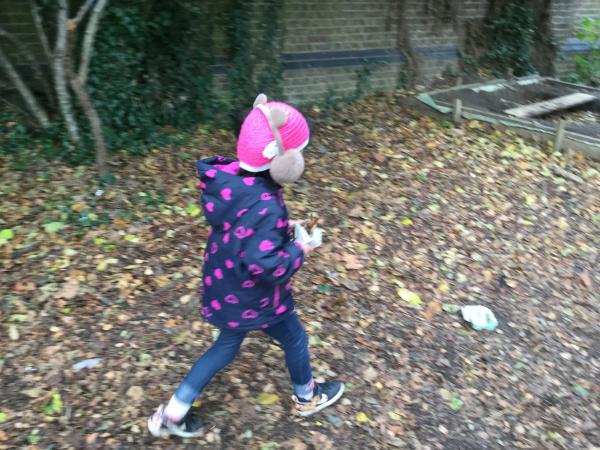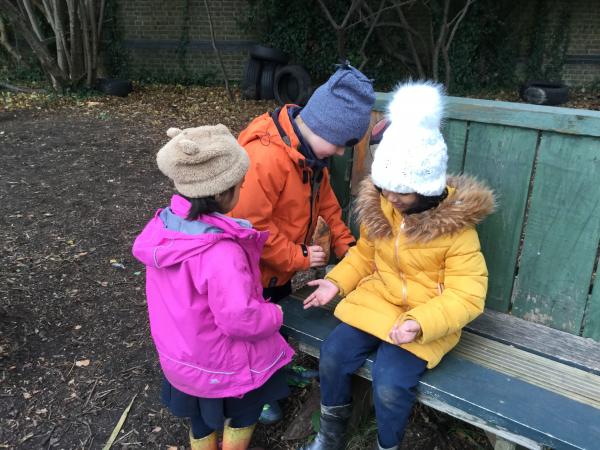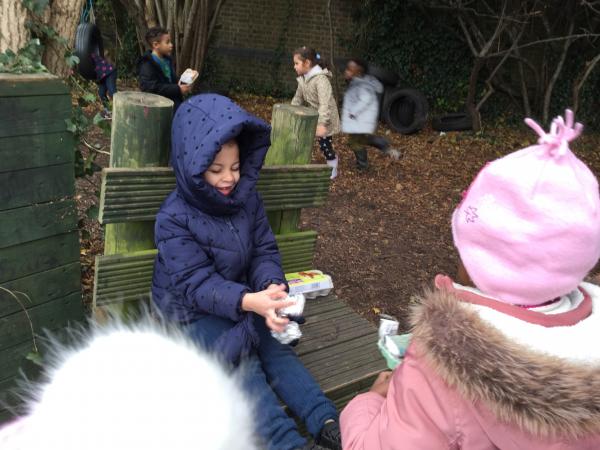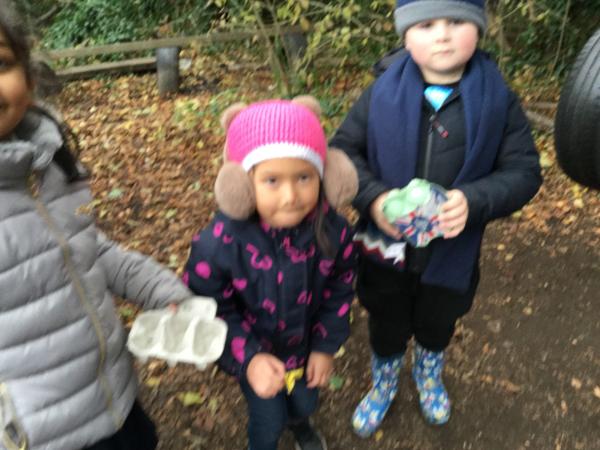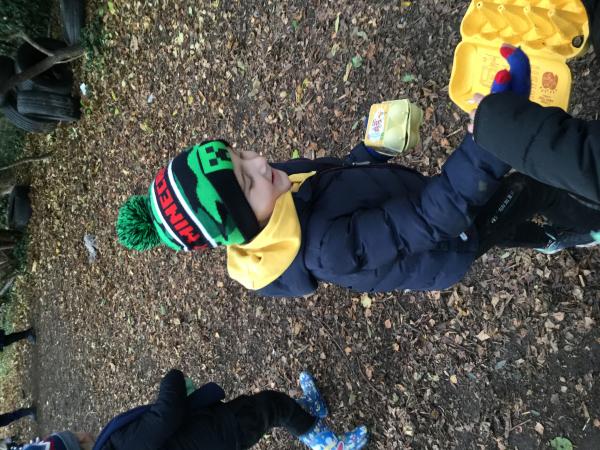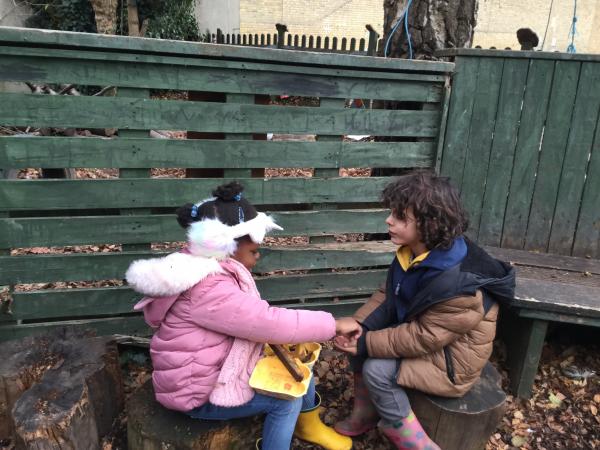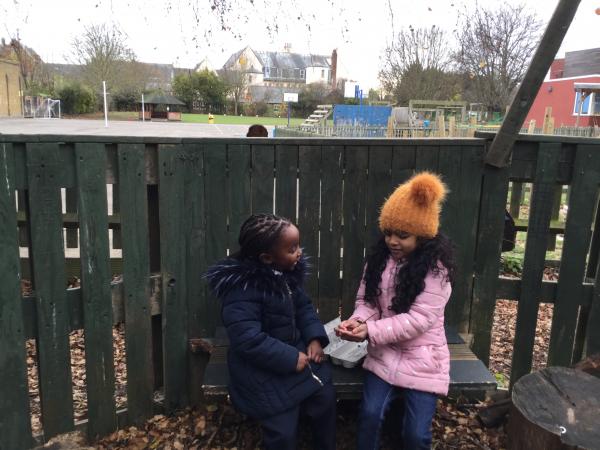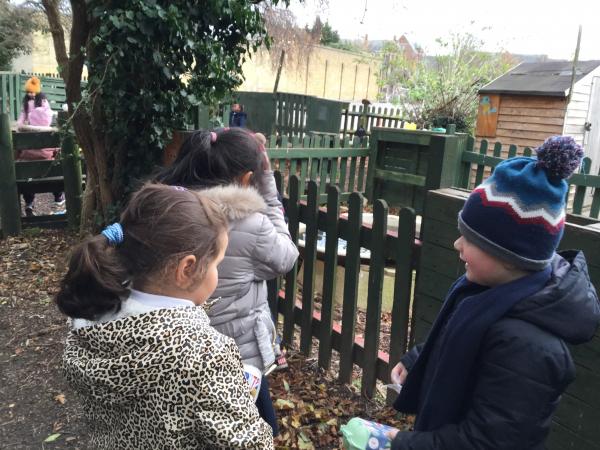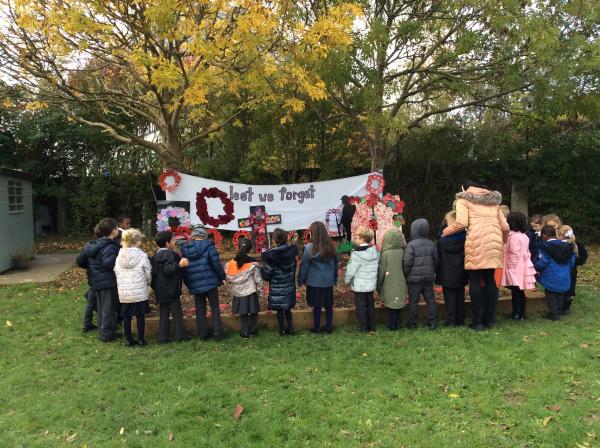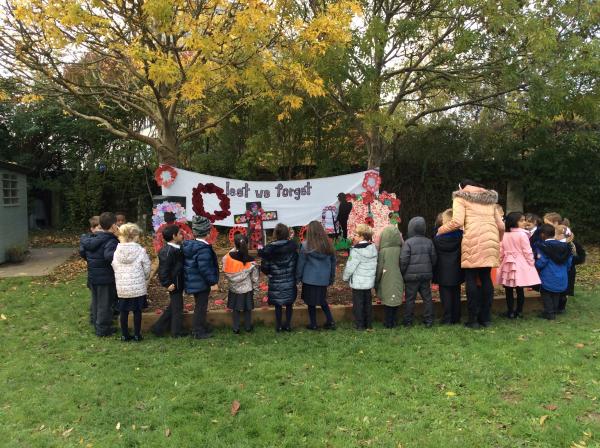 1 Jellyfish counting outdoors
The children in went onto the field and looked for leaves and sticks. They counted the leaves they found and used them to write addition number sentences.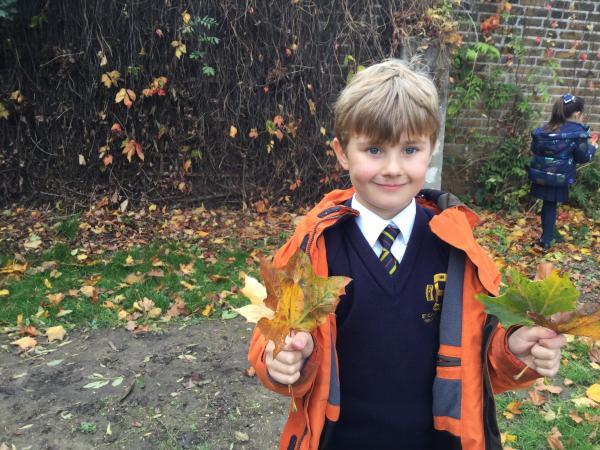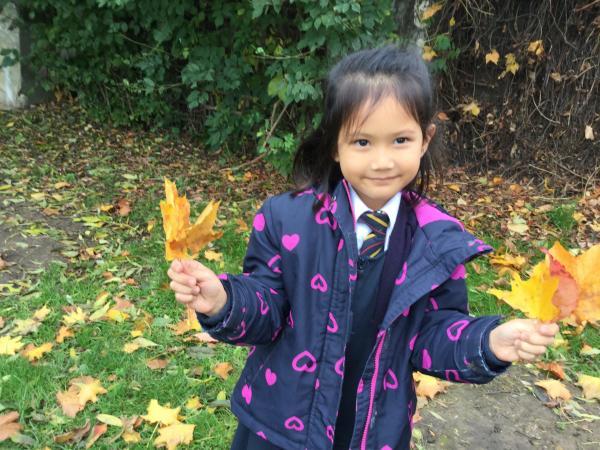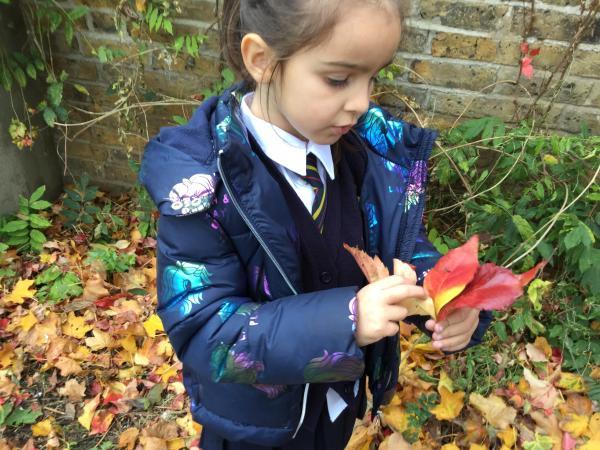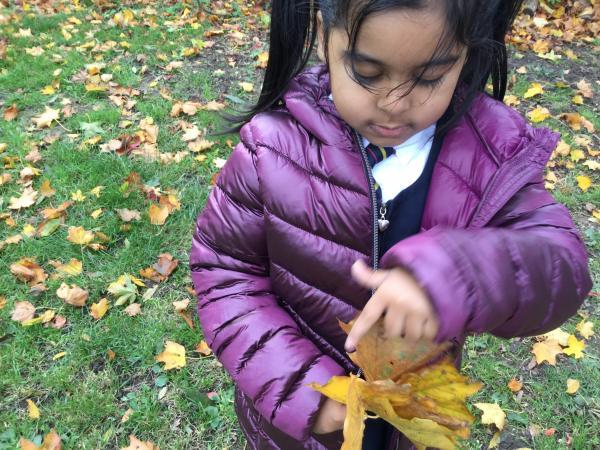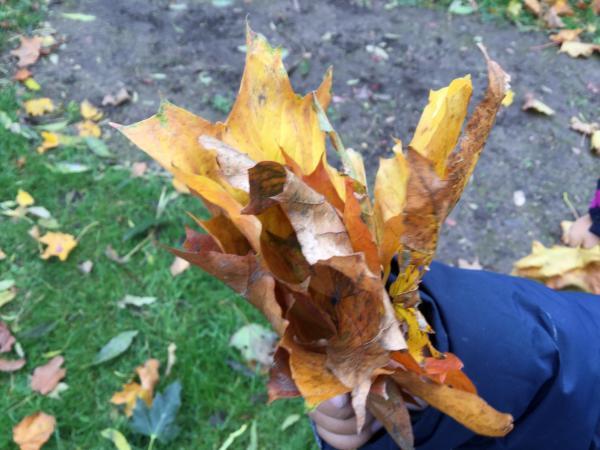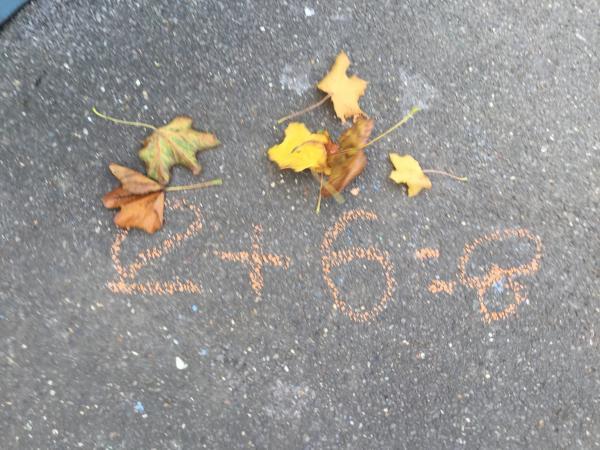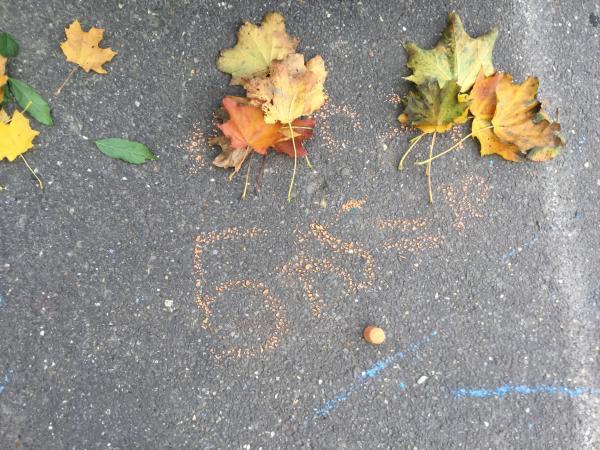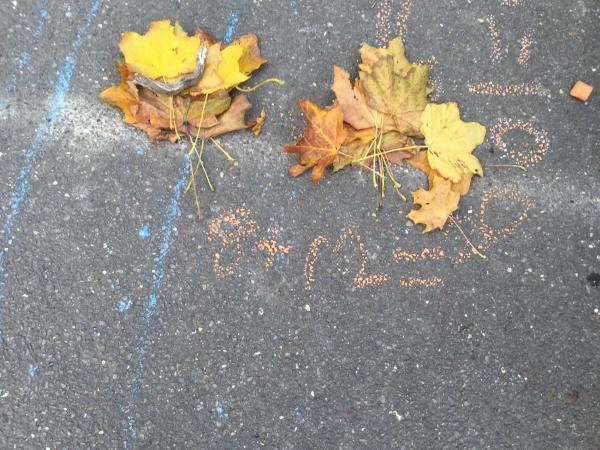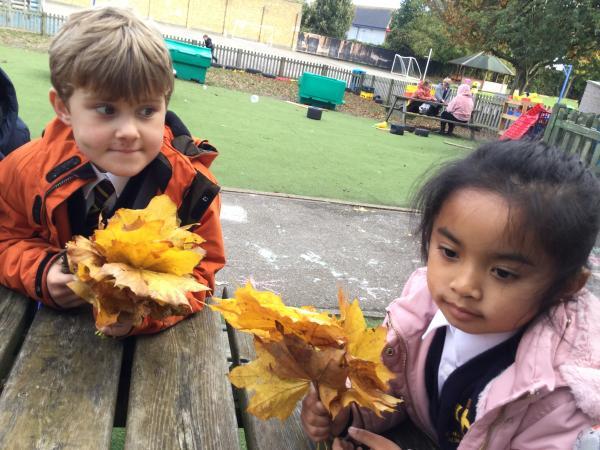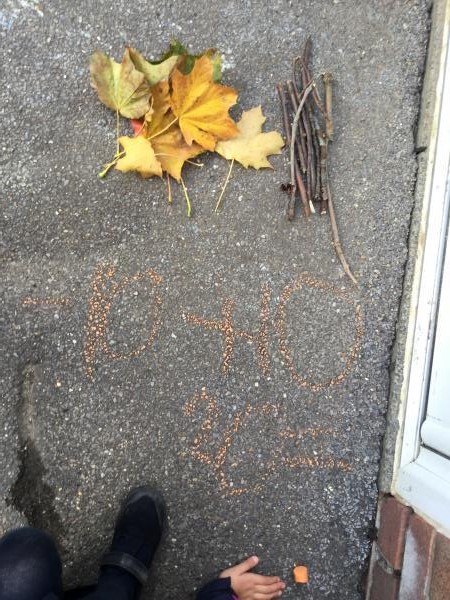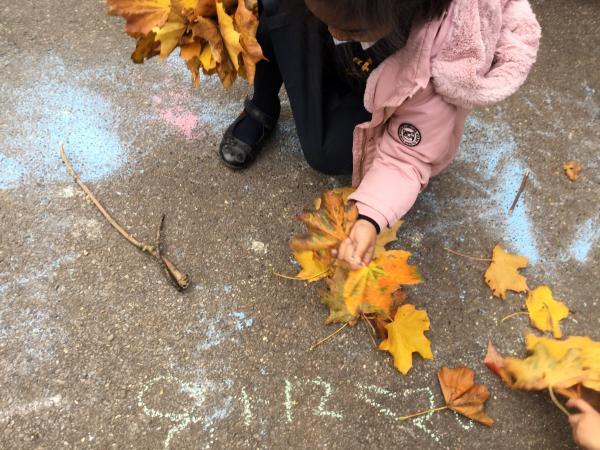 1 Starfish looking for Symmetry in Shapes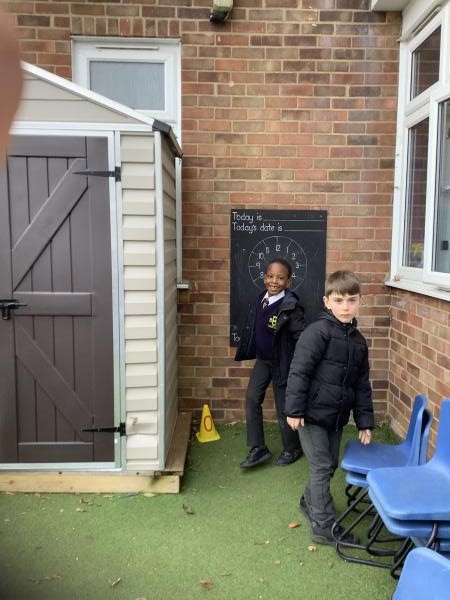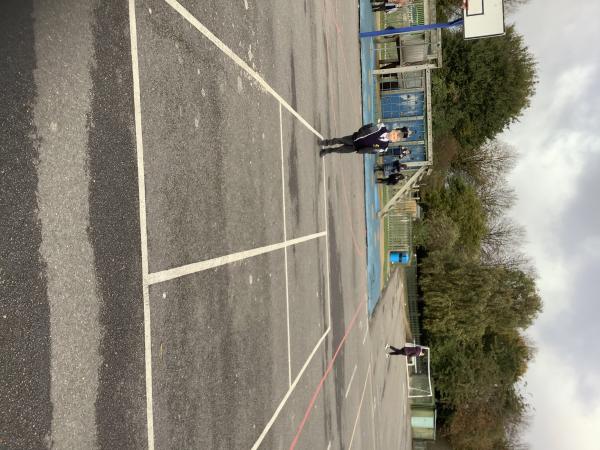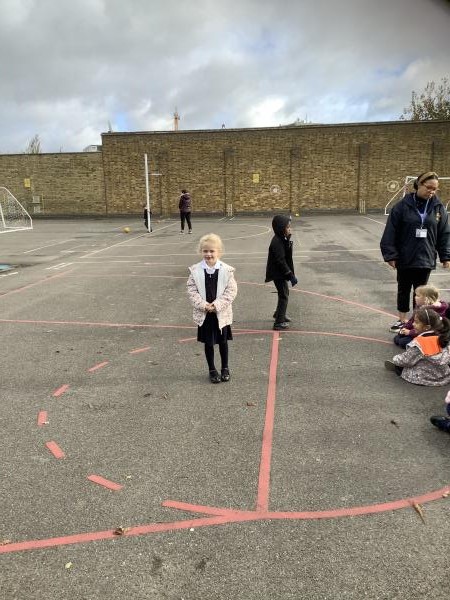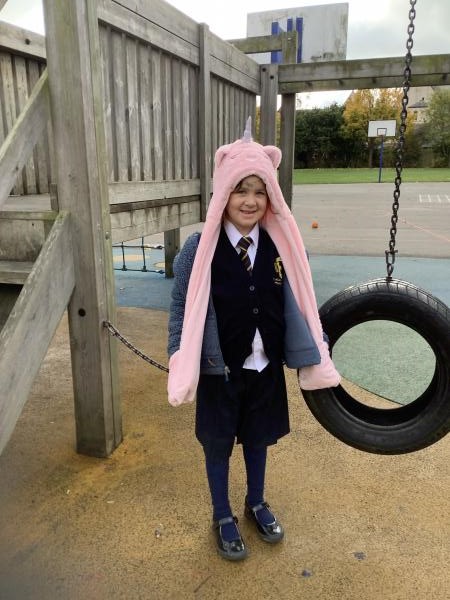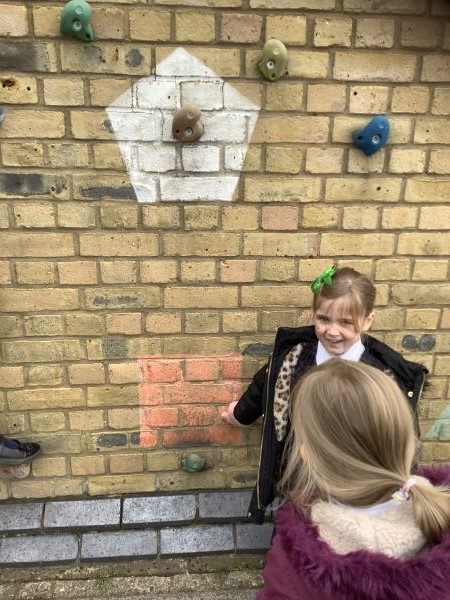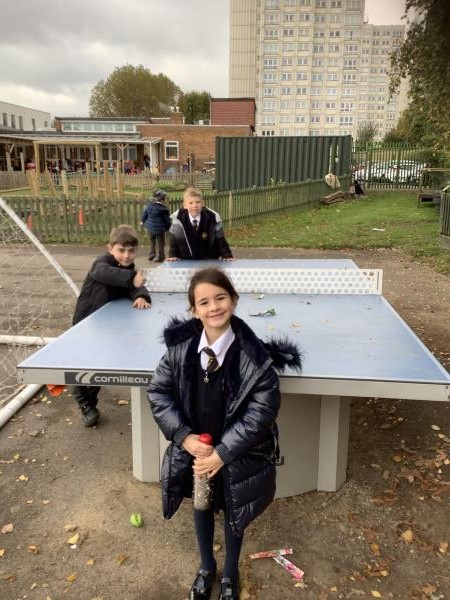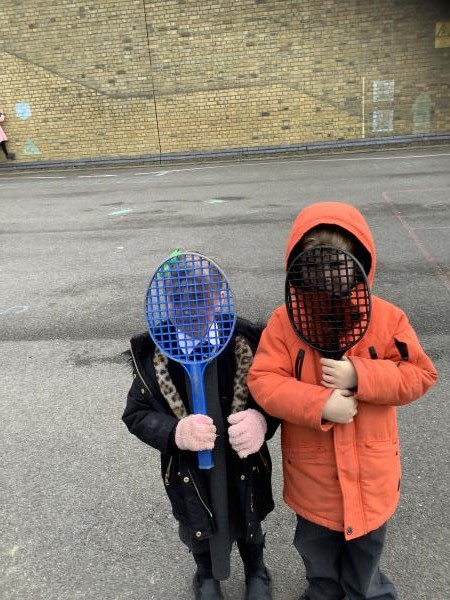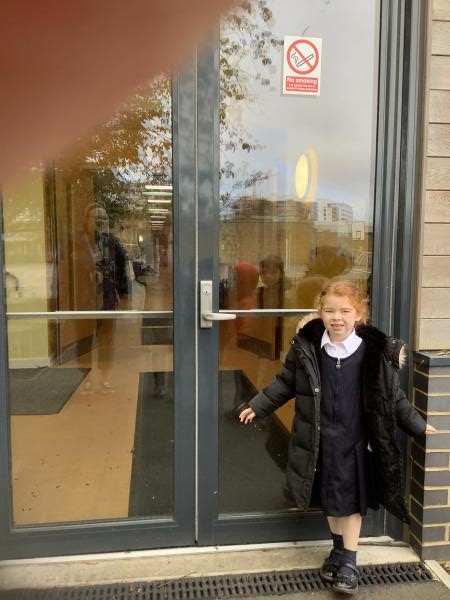 Learning about Senses
Year 1 have been learning all about senses in Science. We met with Olly the dog to think about how dogs senses are different to humans. Olly showed the children how he uses his sense to perform tricks and sniff out his favourite doggy treats!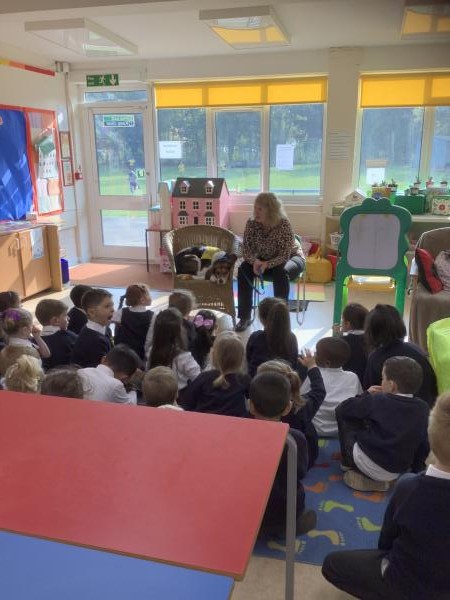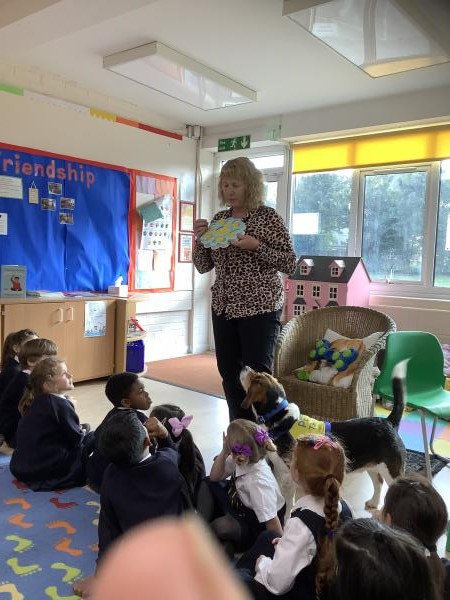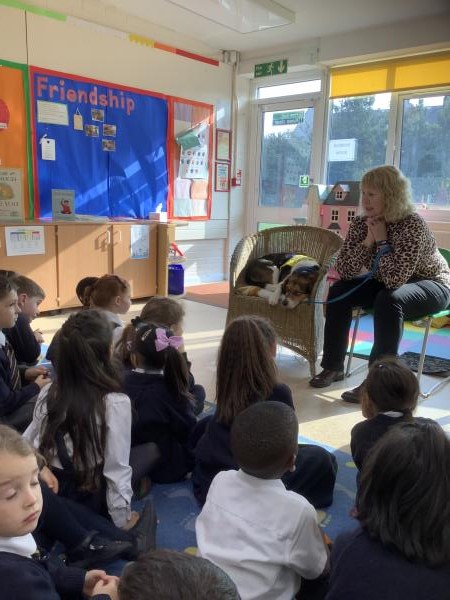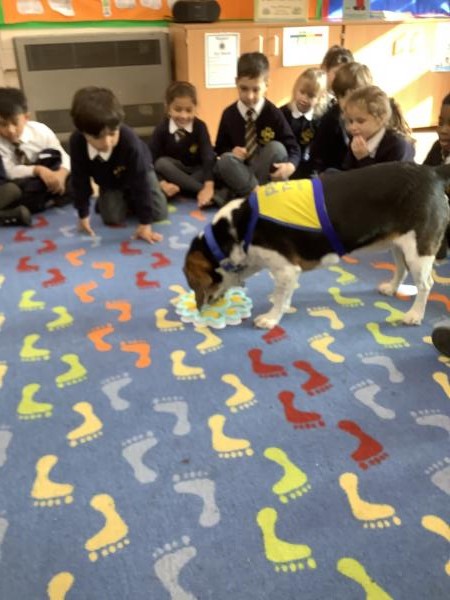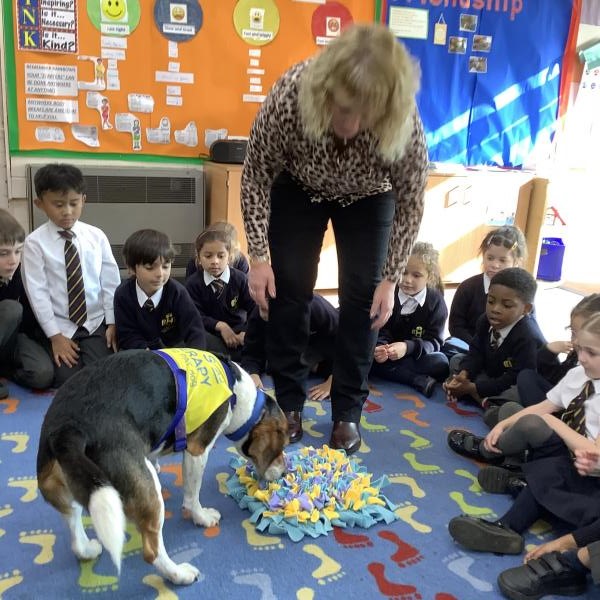 Starfish in the Nature Area
Starfish ventured into the nature area today. They worked all their senses very hard. They played hide and seek with dinosaurs, played a touchy feely guess the object game and also made their own pictures using natural materials. Starfish were kept very busy!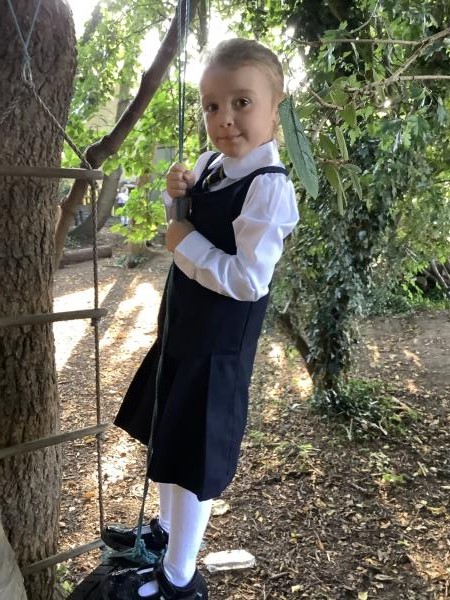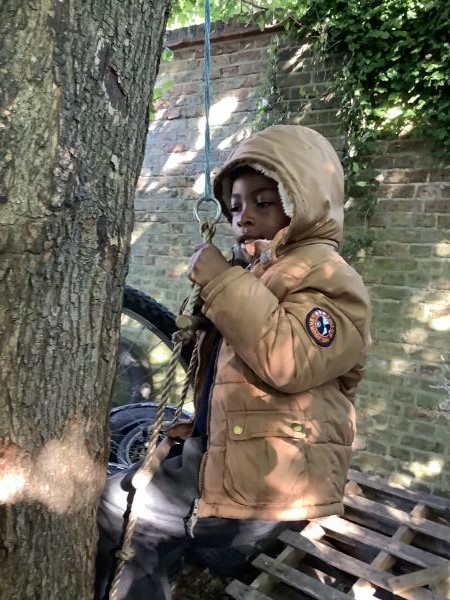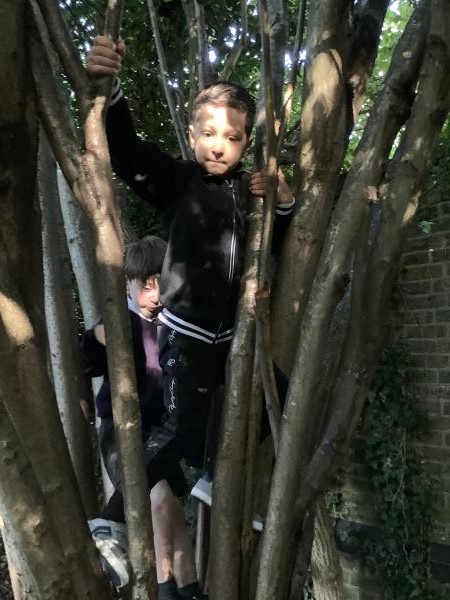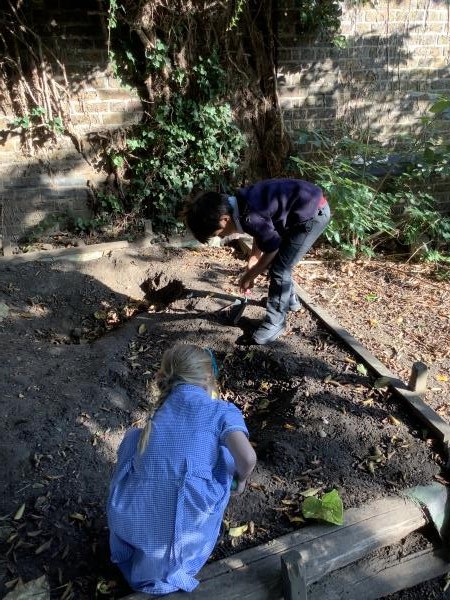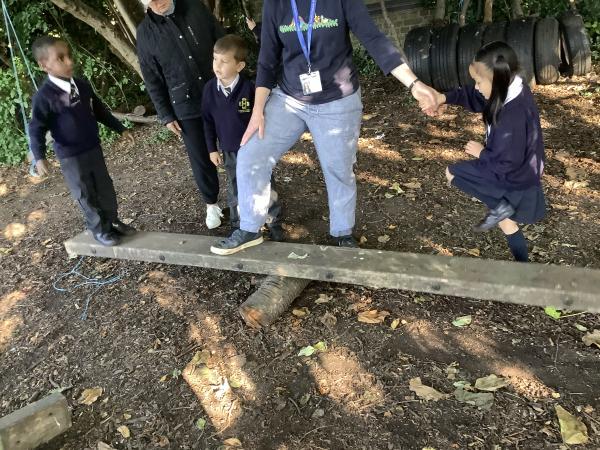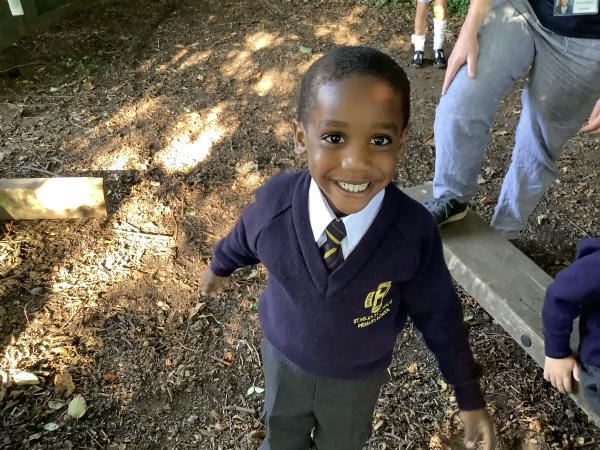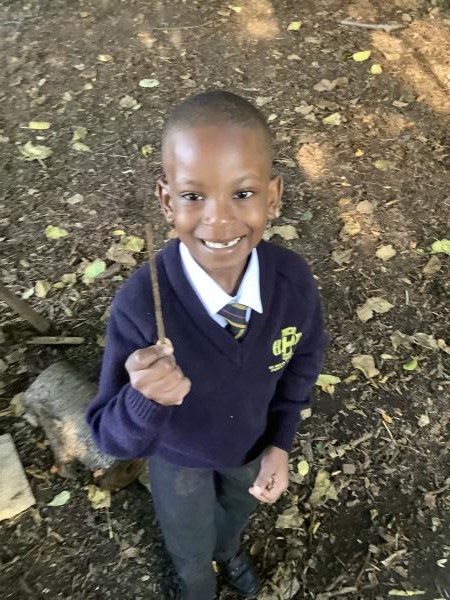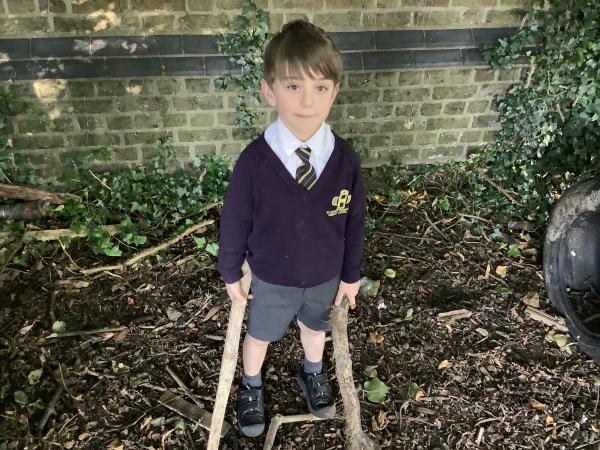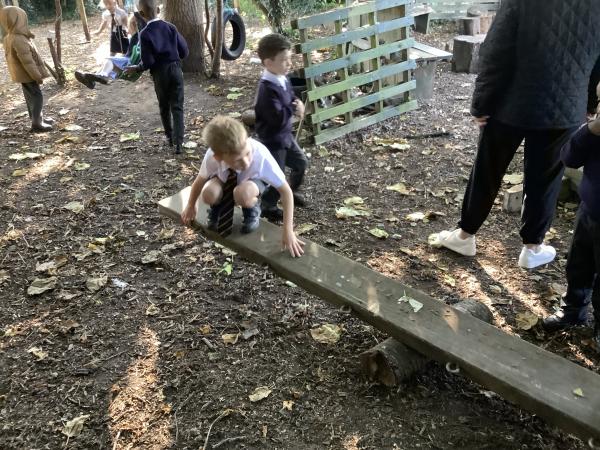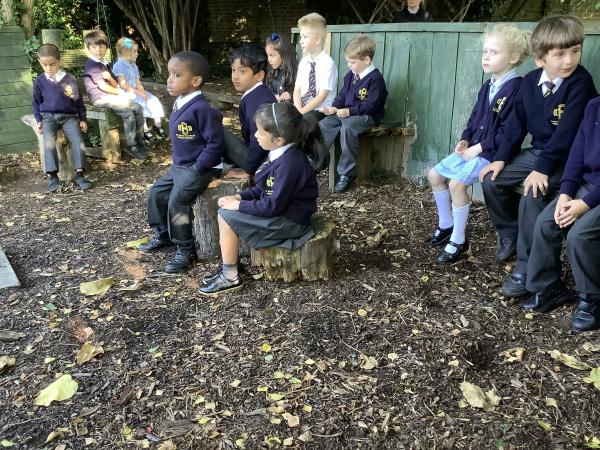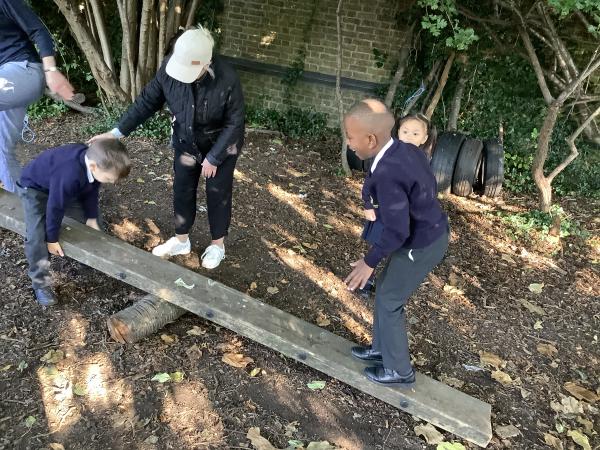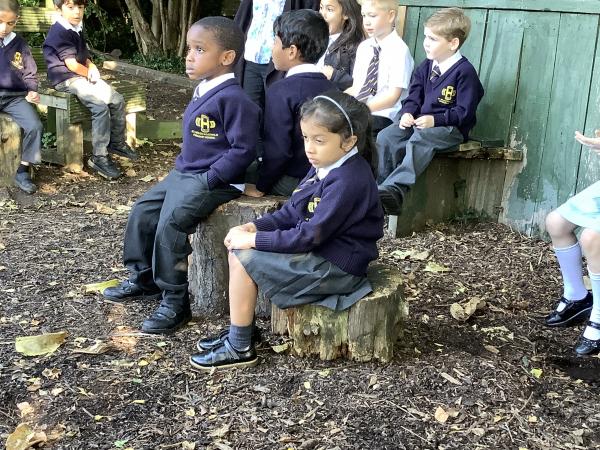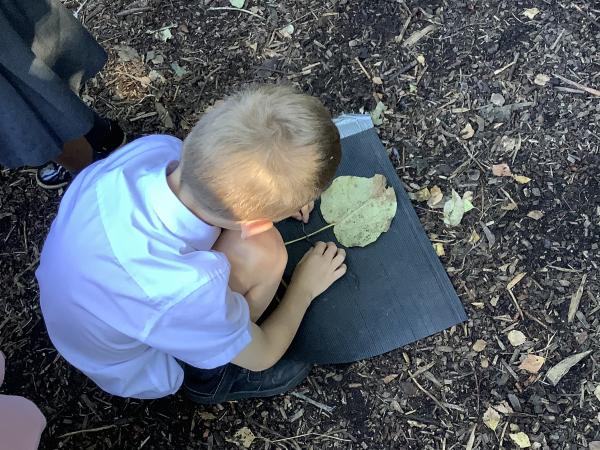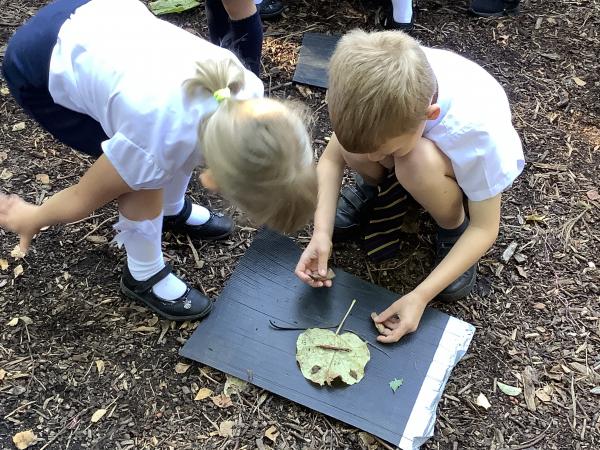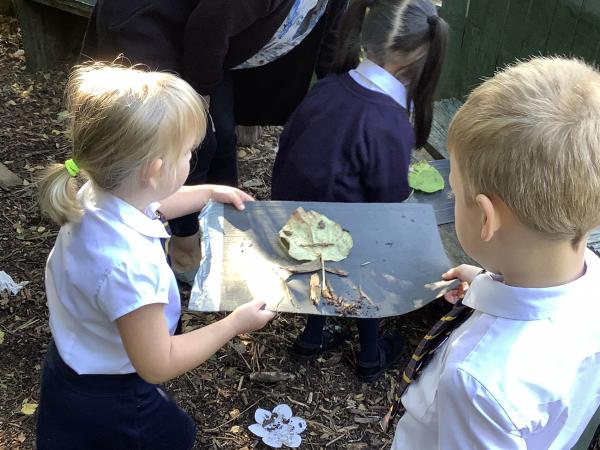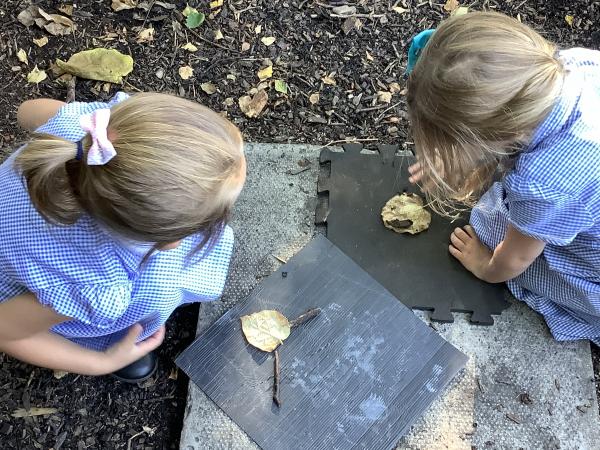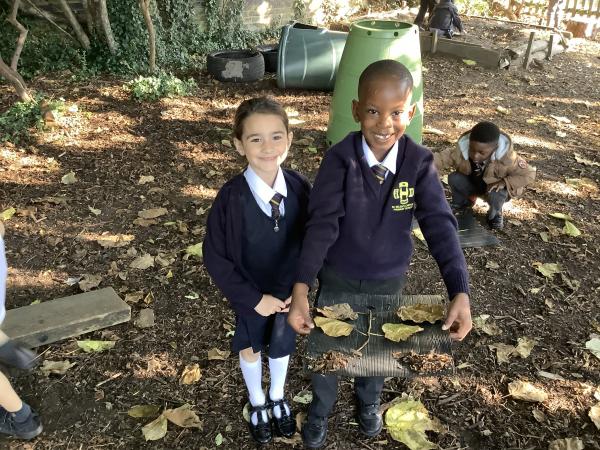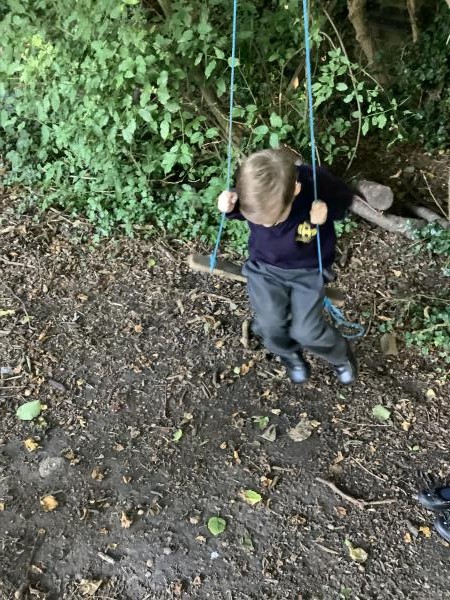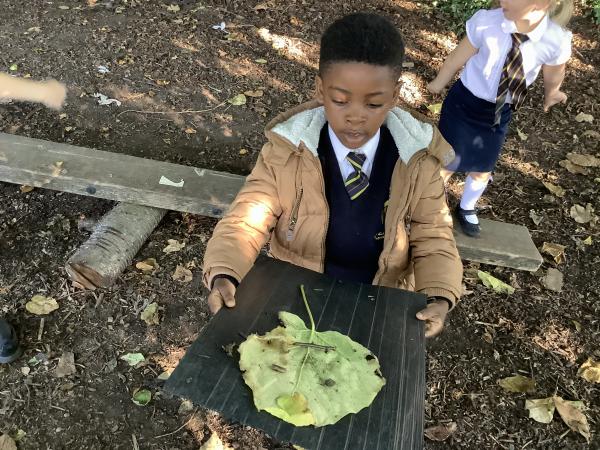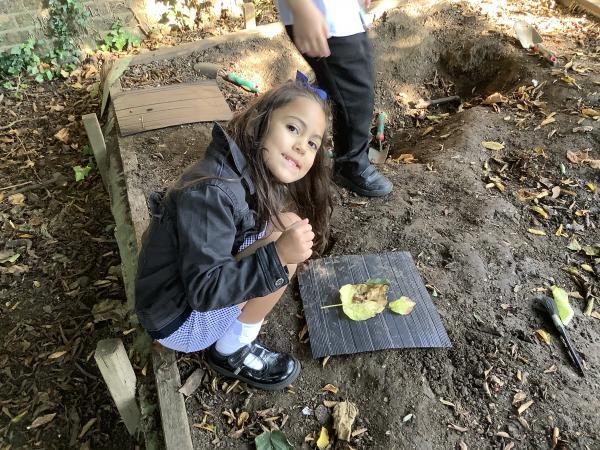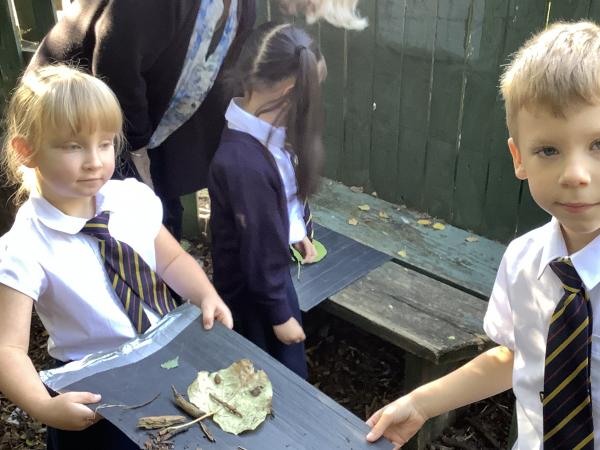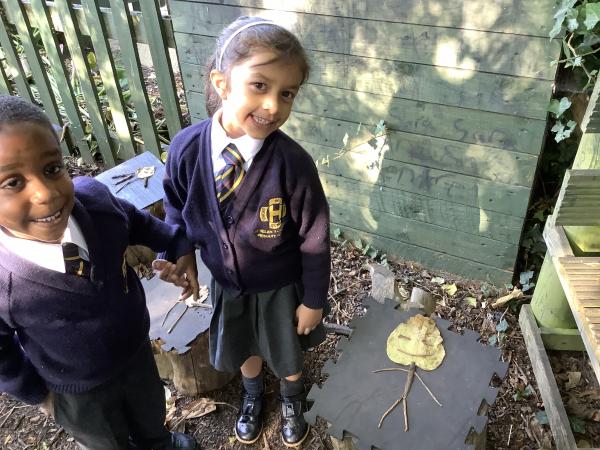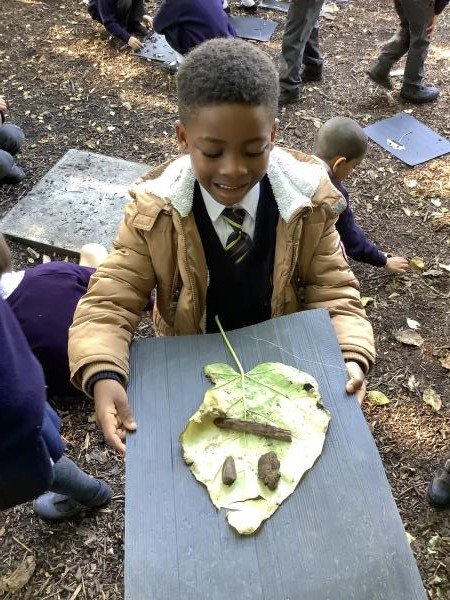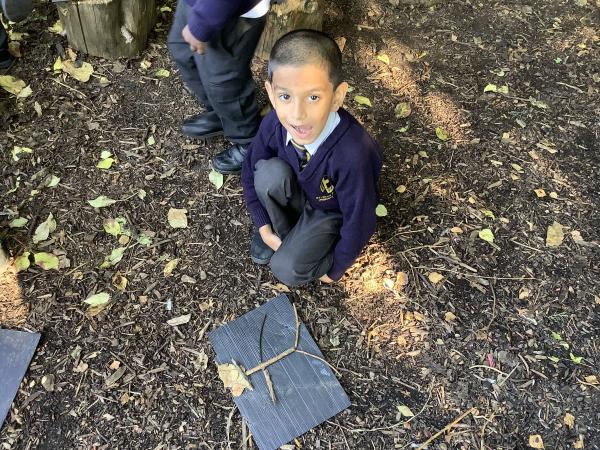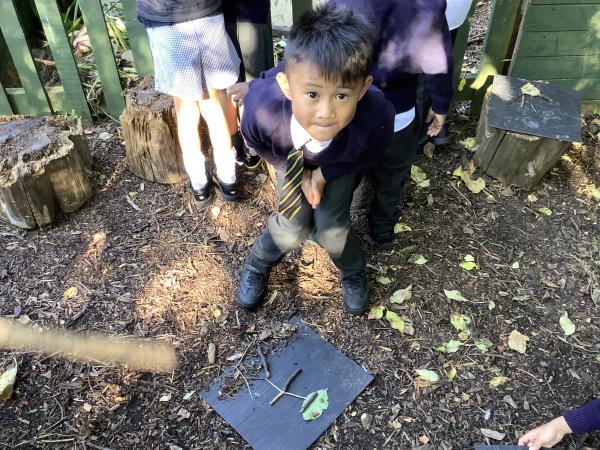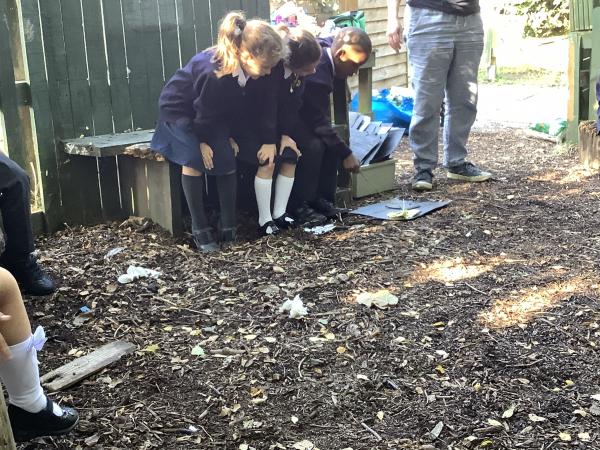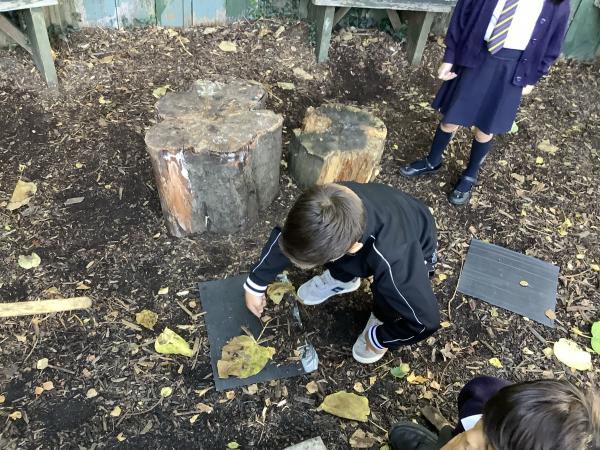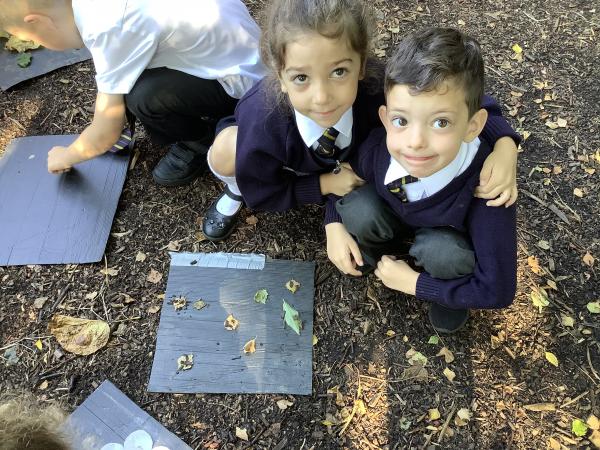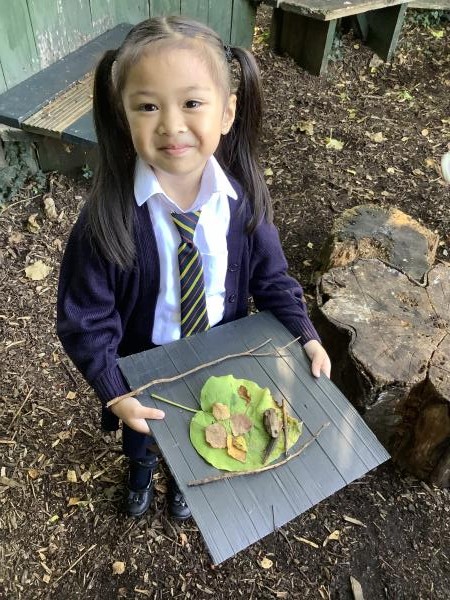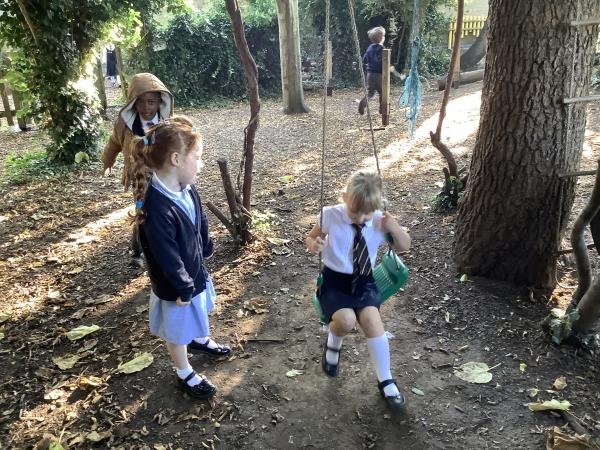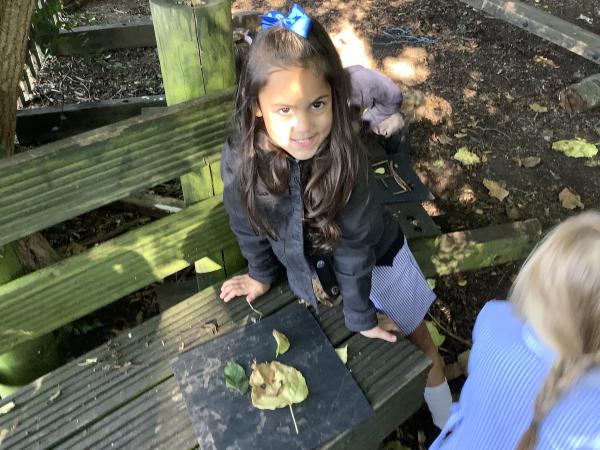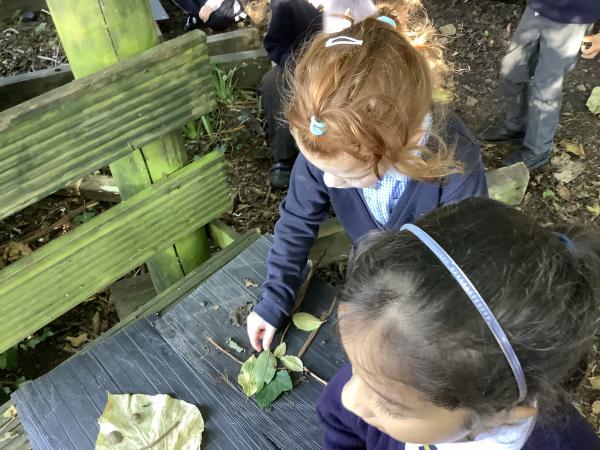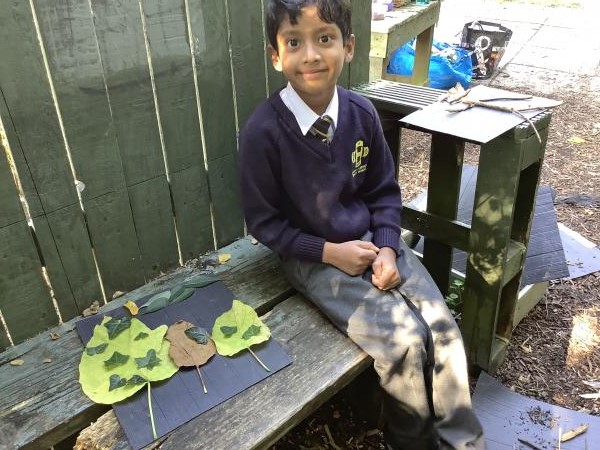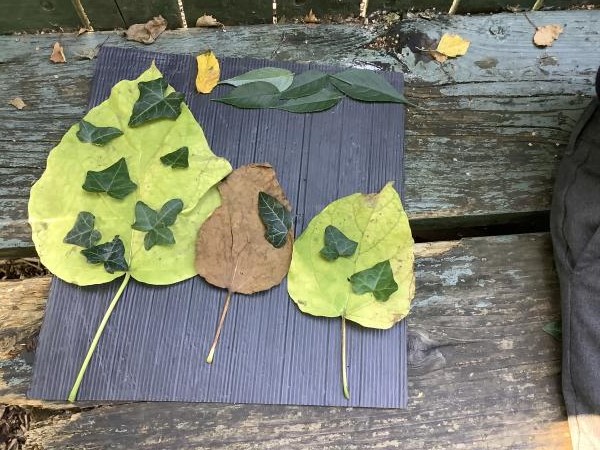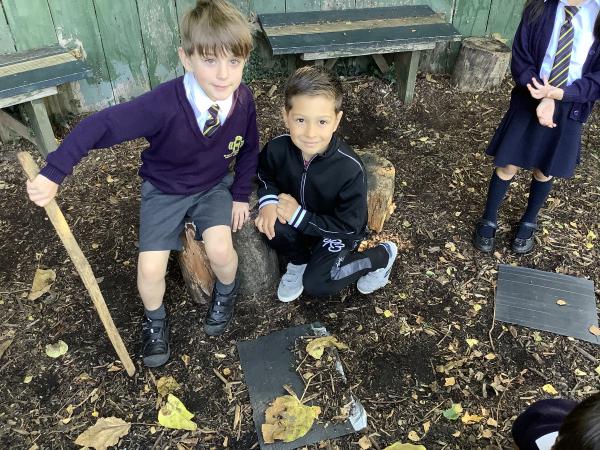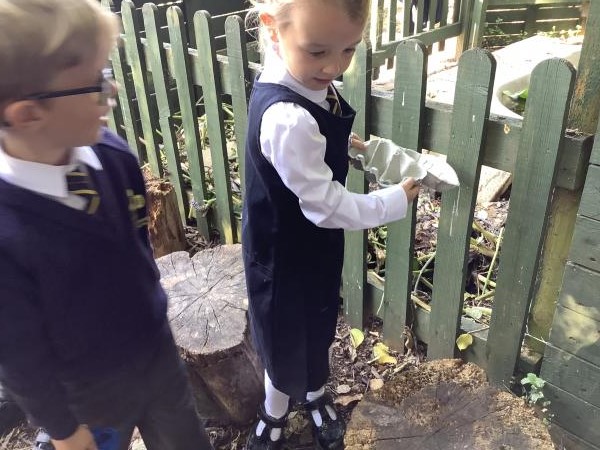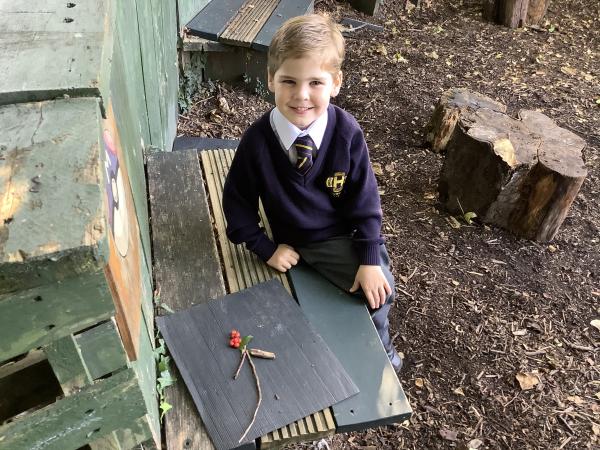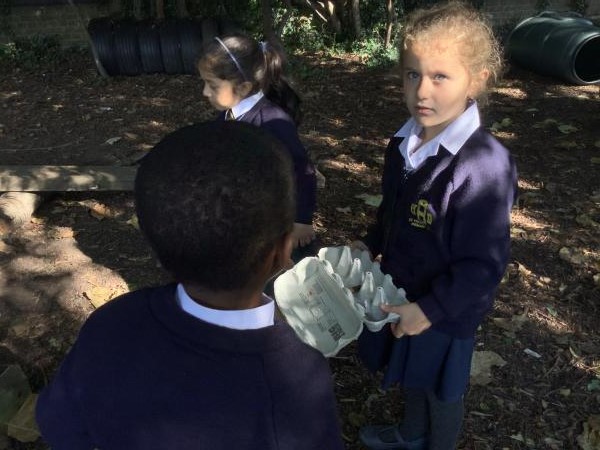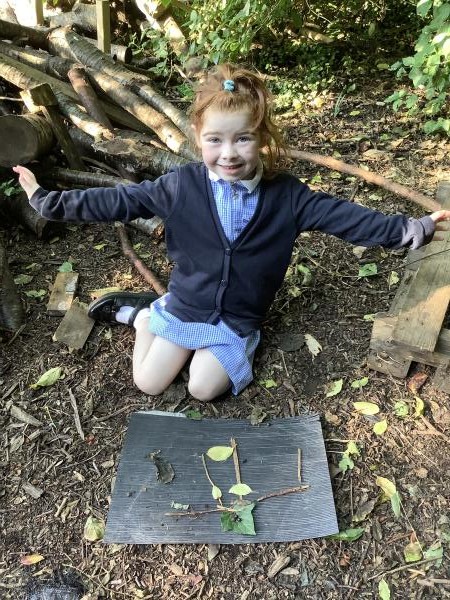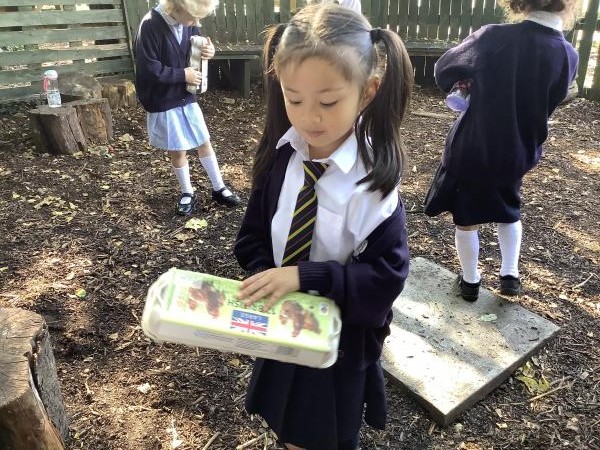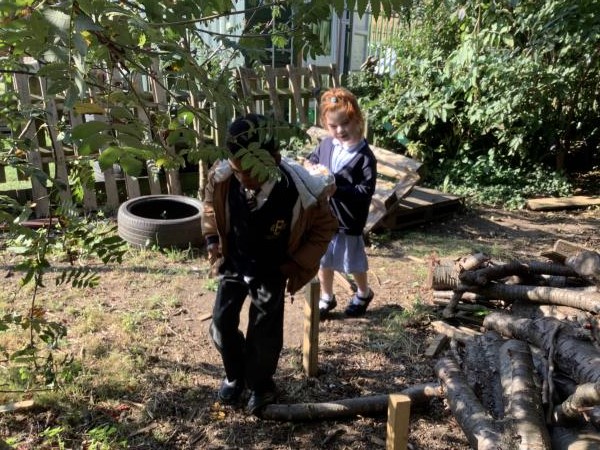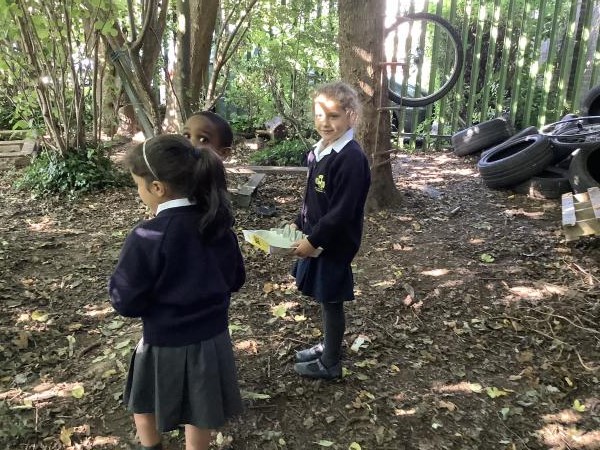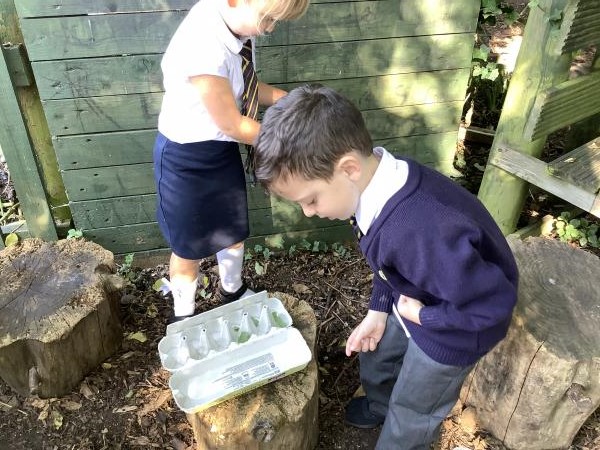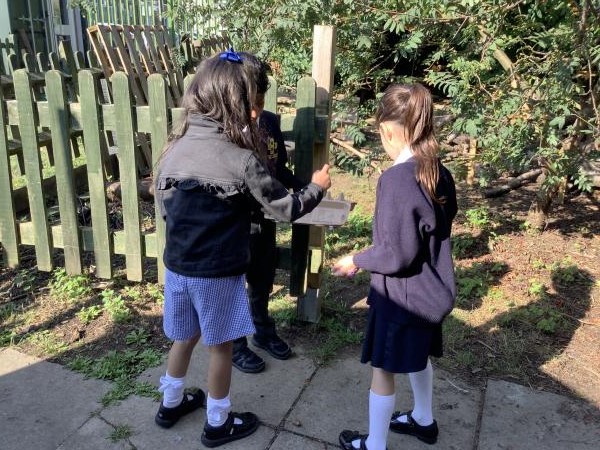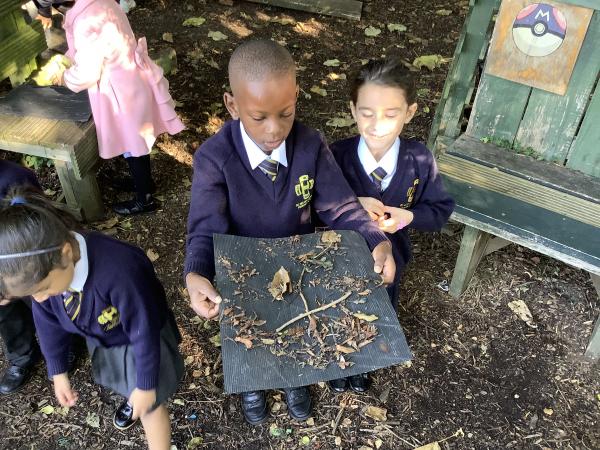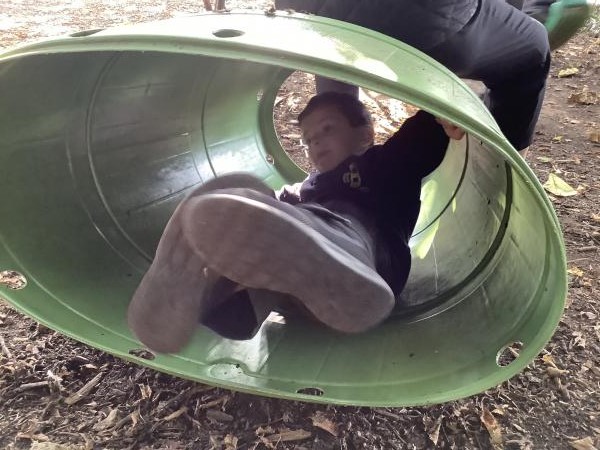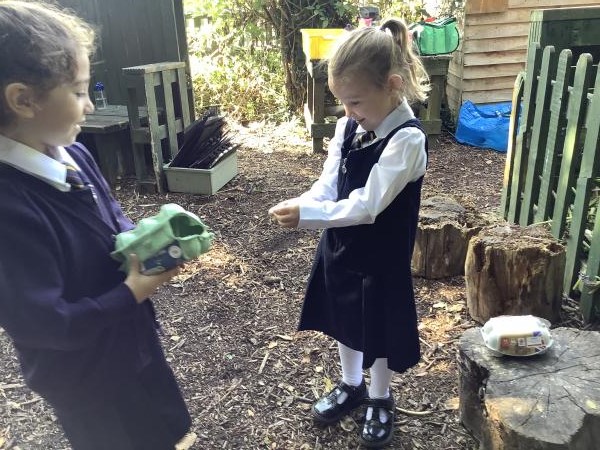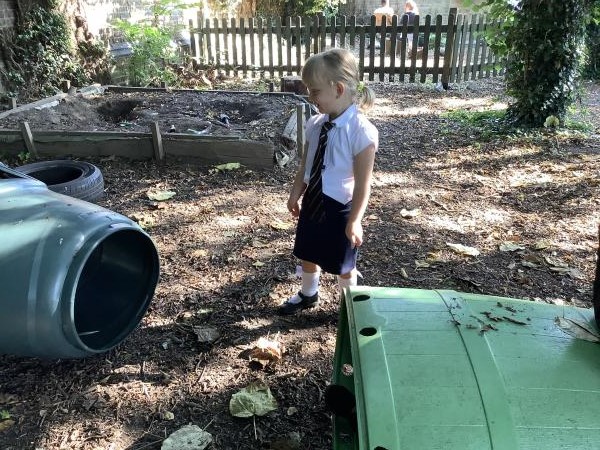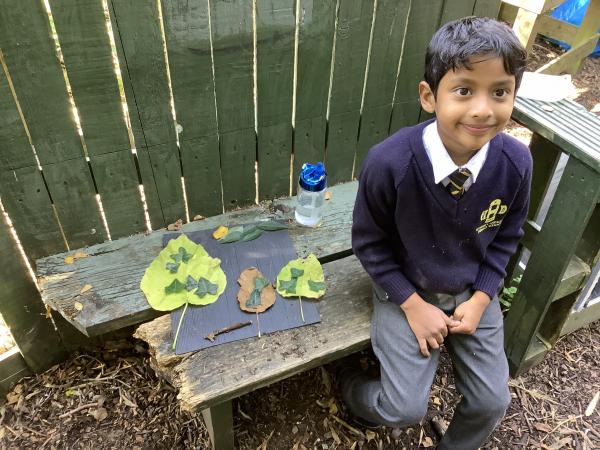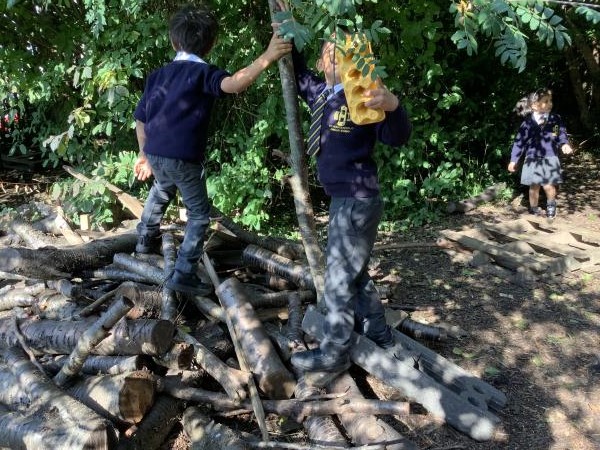 Jellyfish in the Nature Area
Jellyfish used all their senses today in the nature area. They smelt different herbs discussing their texture and smells. After this, they moved onto making their own sweet-smelling potions for elves and fairies.
Using their eyes, they matched colours. This proved tricky but they had some successes.
We also played a guessing game. One person went off to find some items and then the other person had to feel and describe the item.
In the afternoon, Jellyfish enjoyed a fire and discussed the smells, sights and sounds they experienced.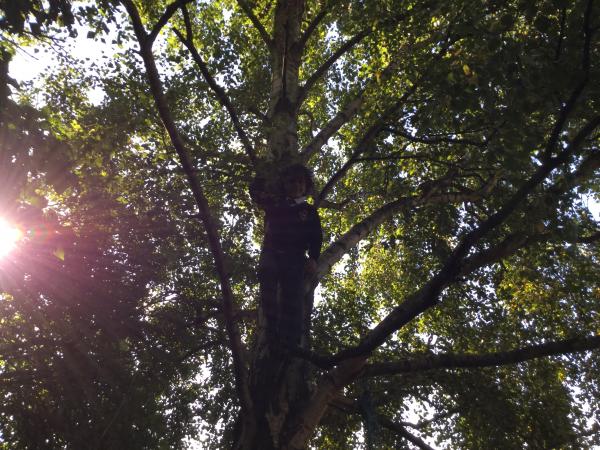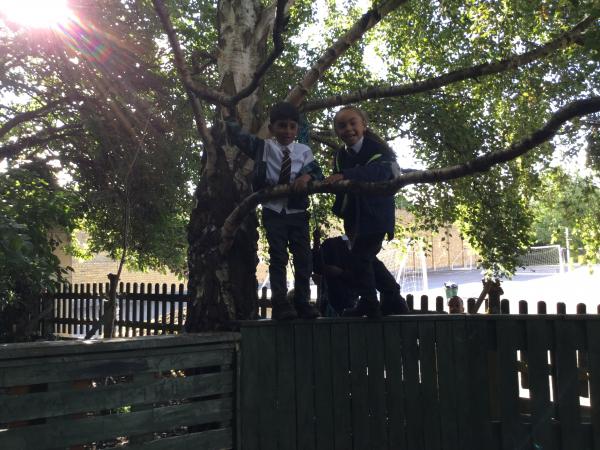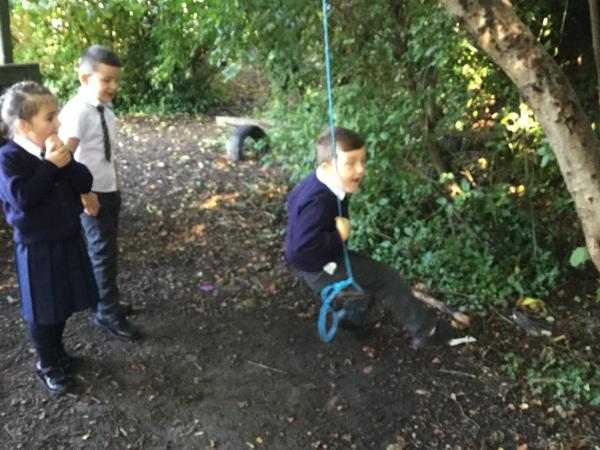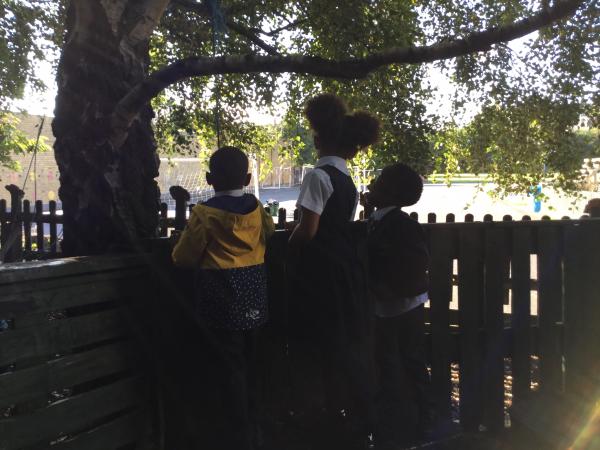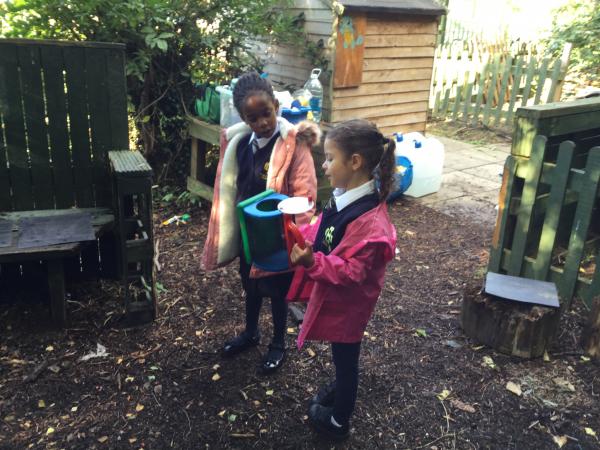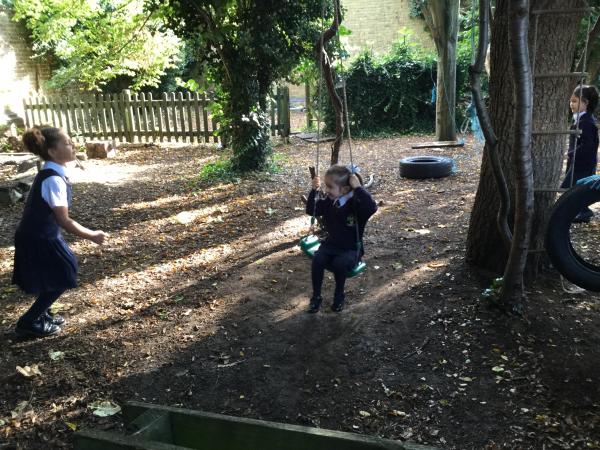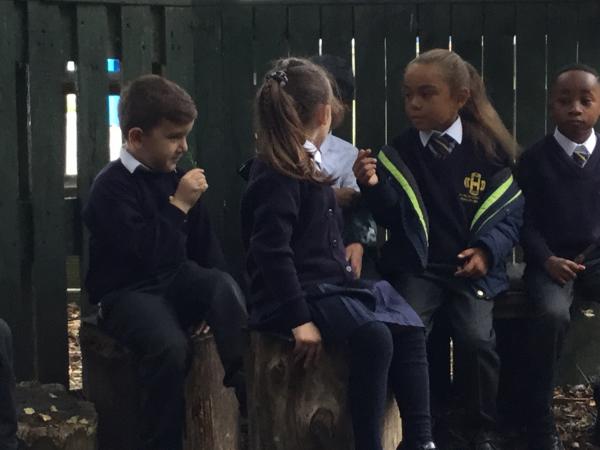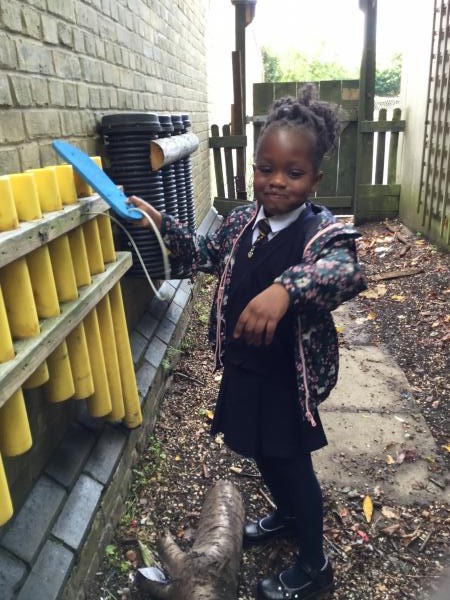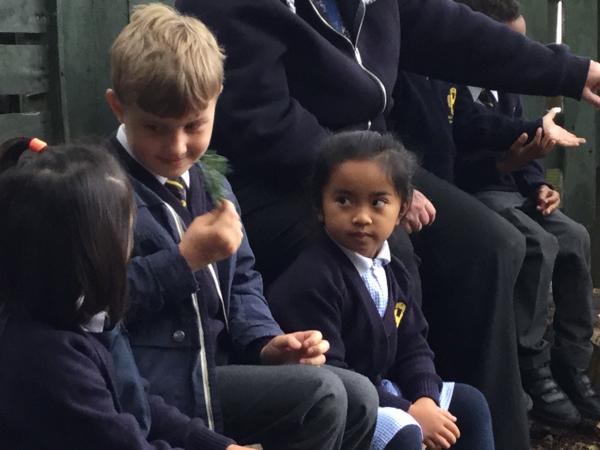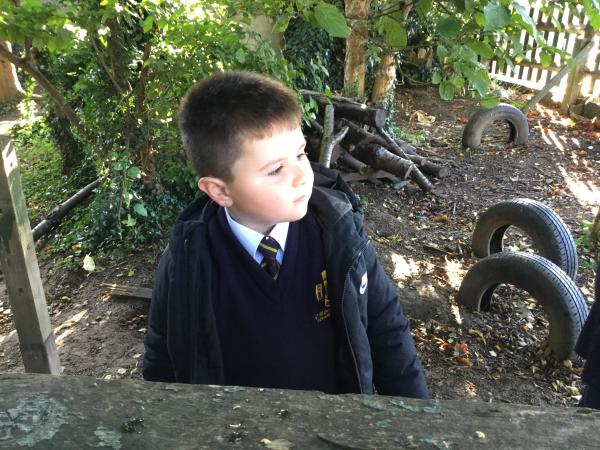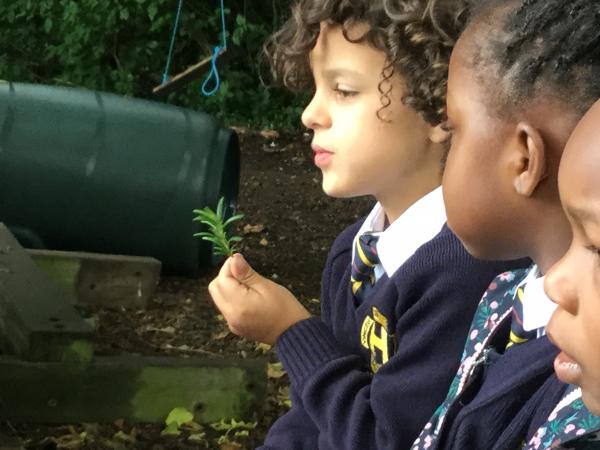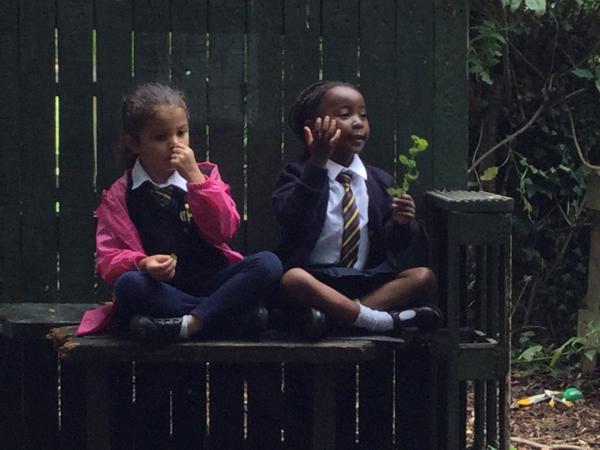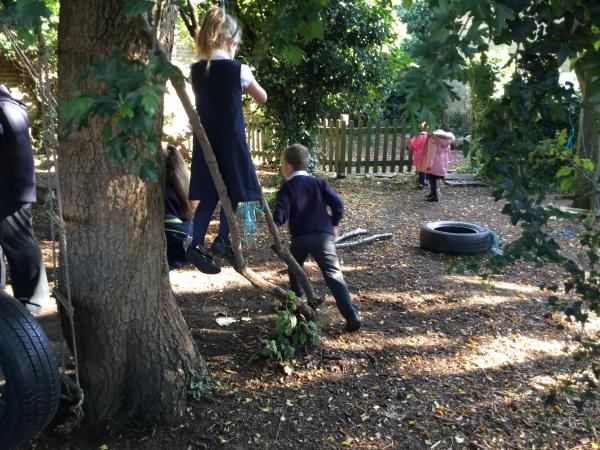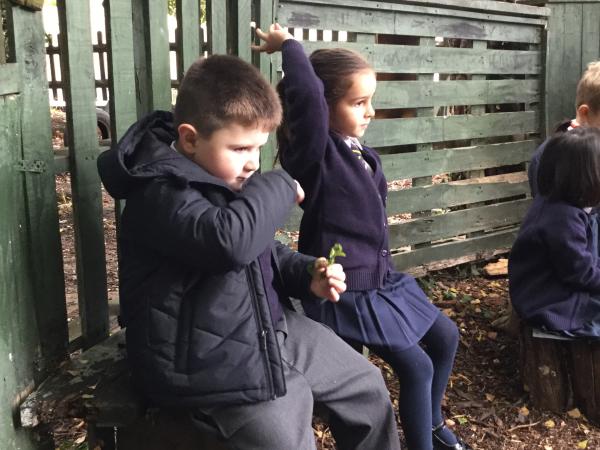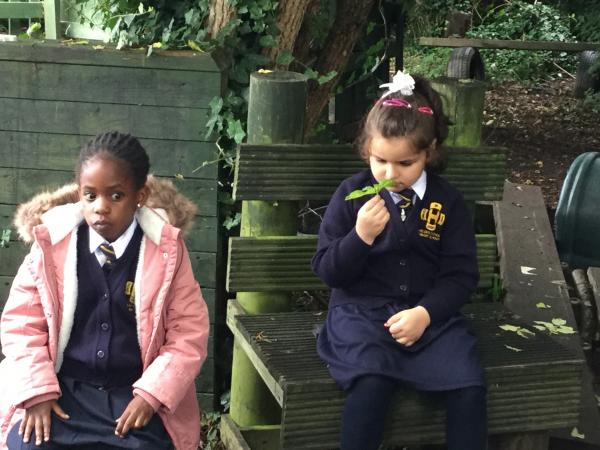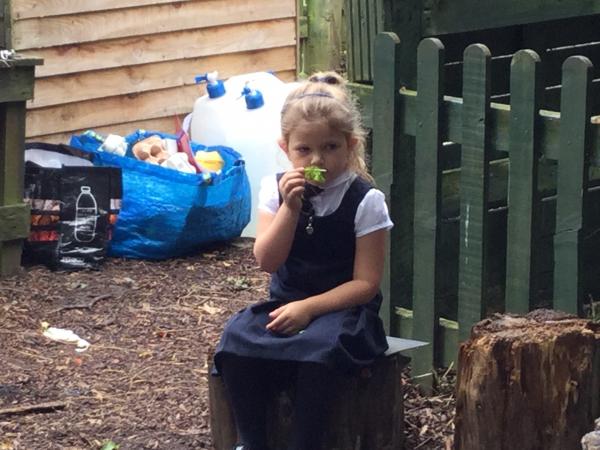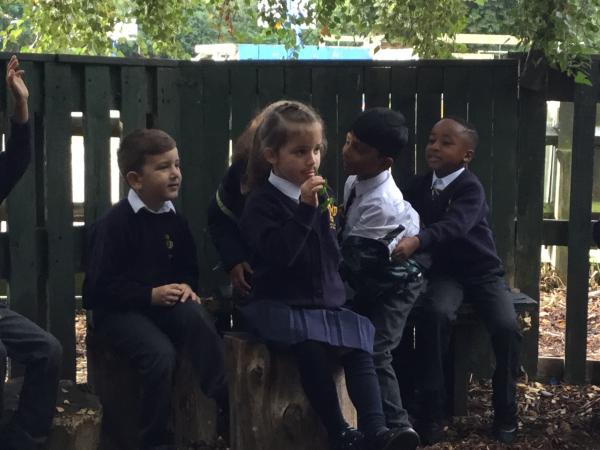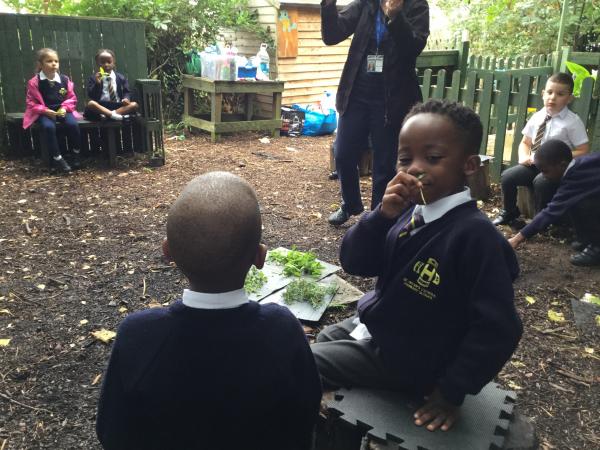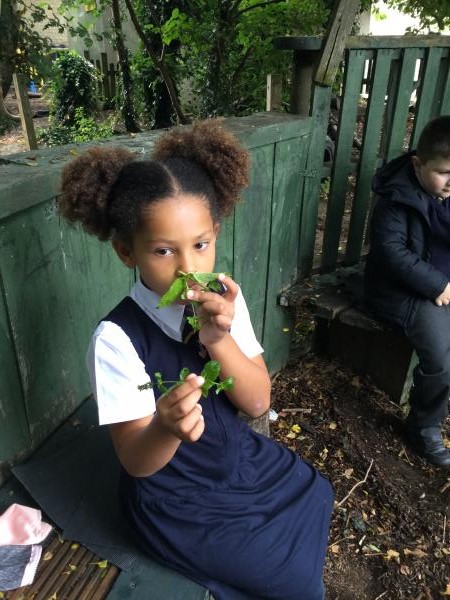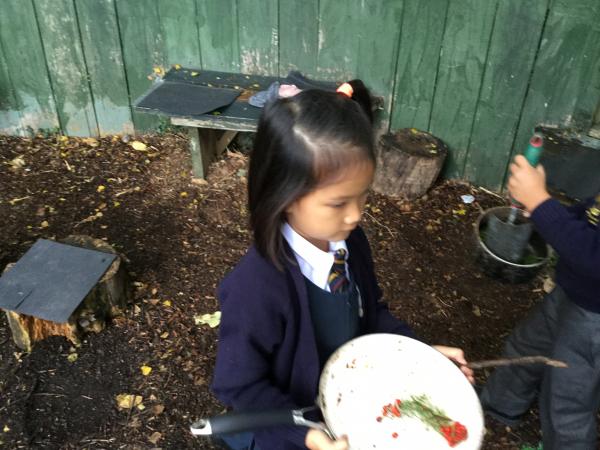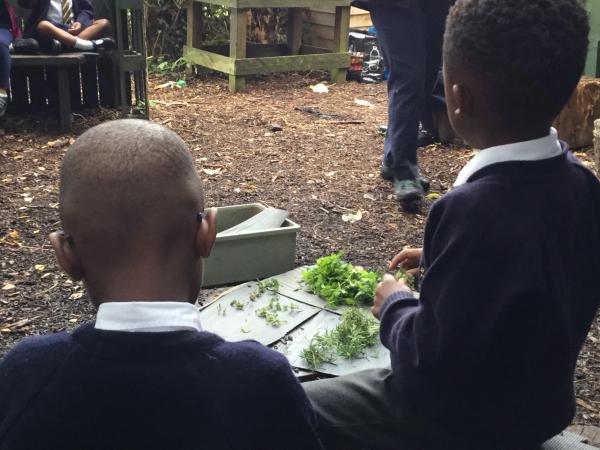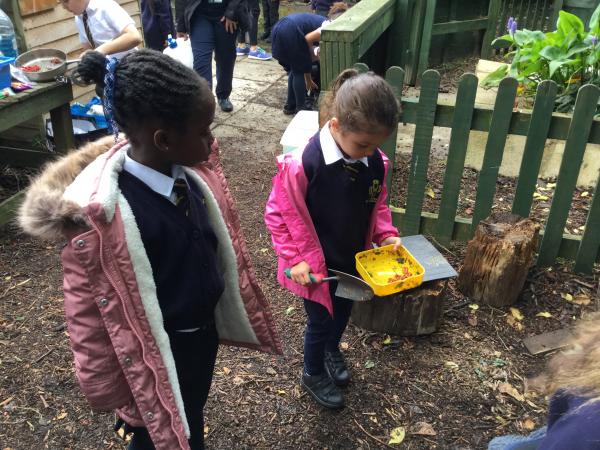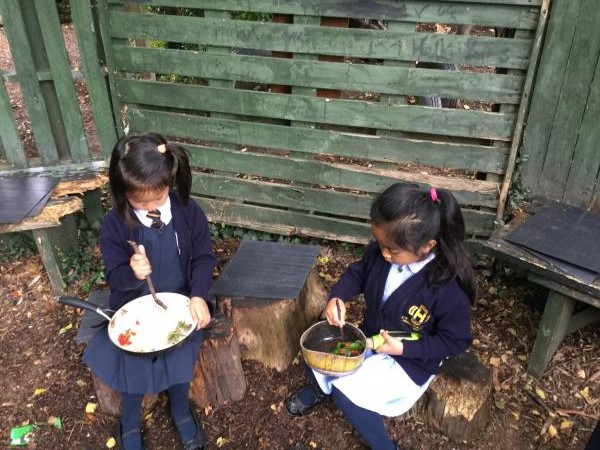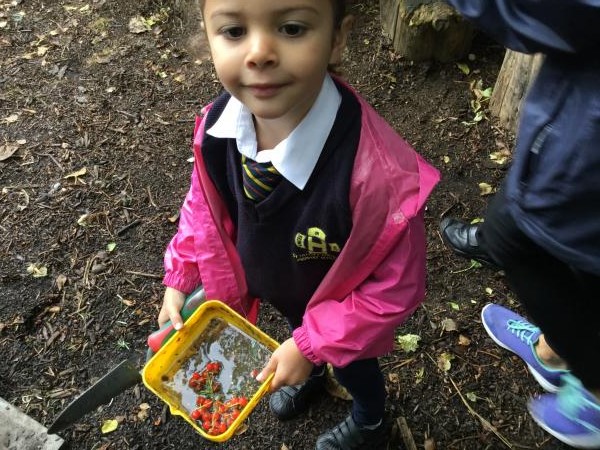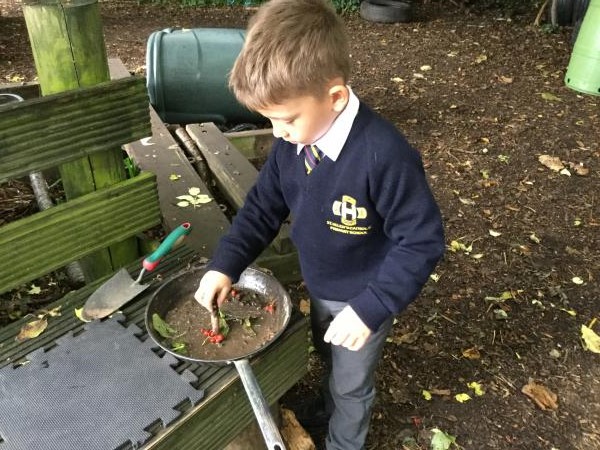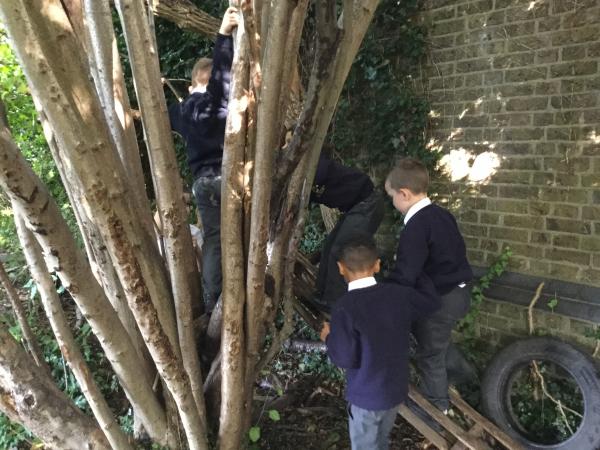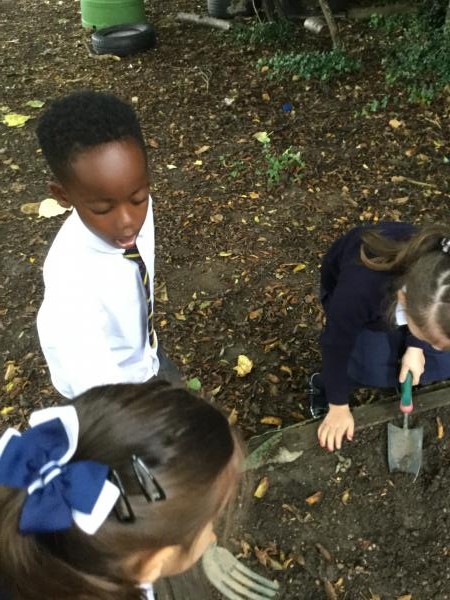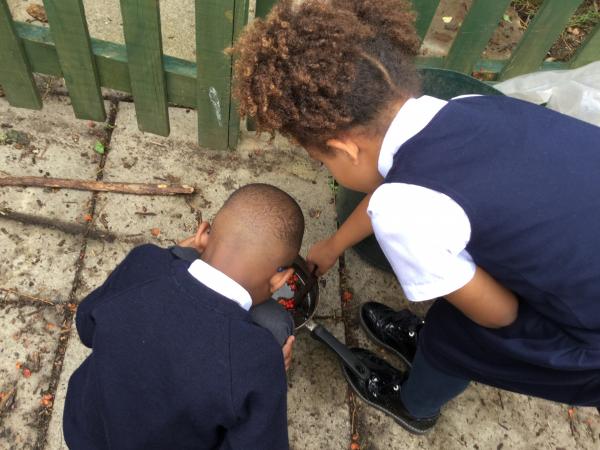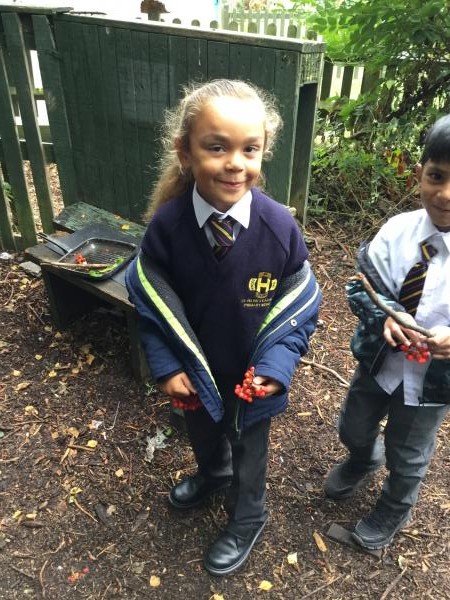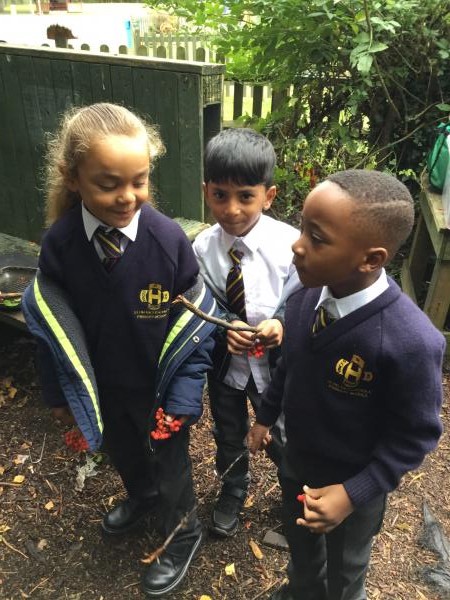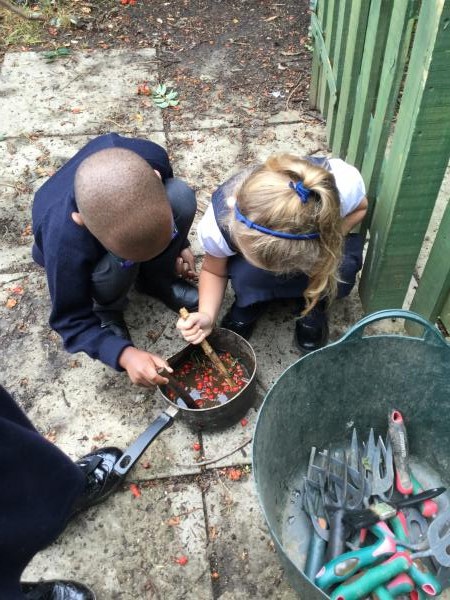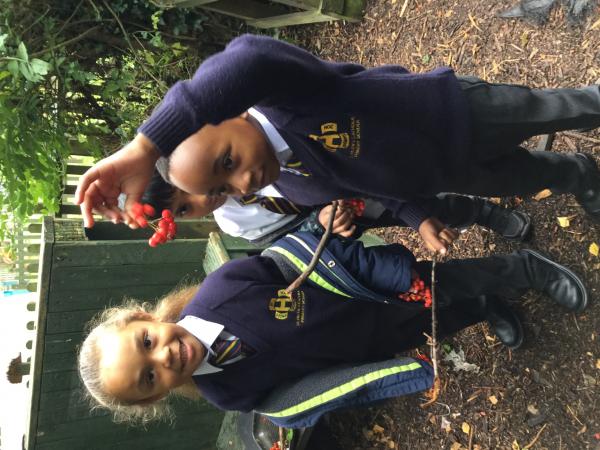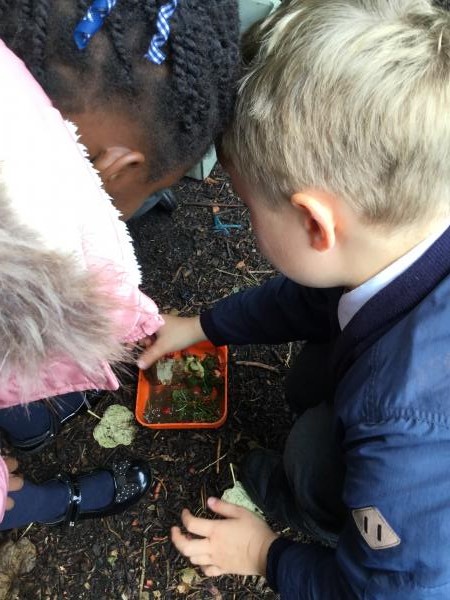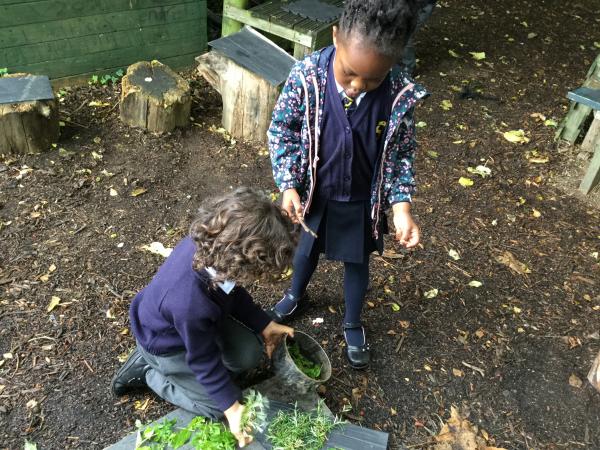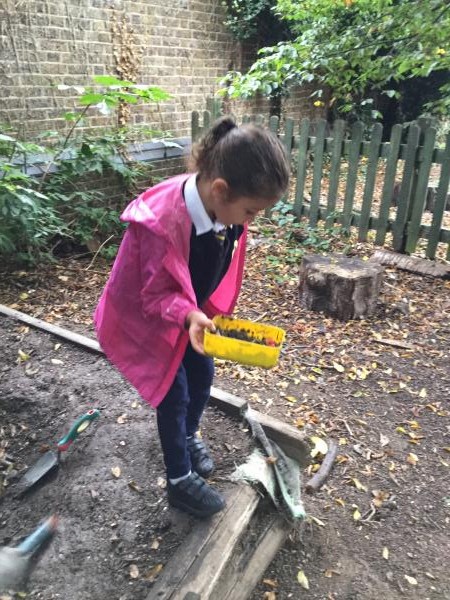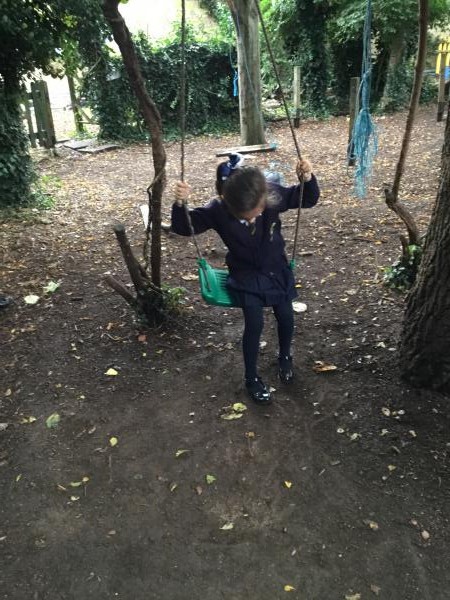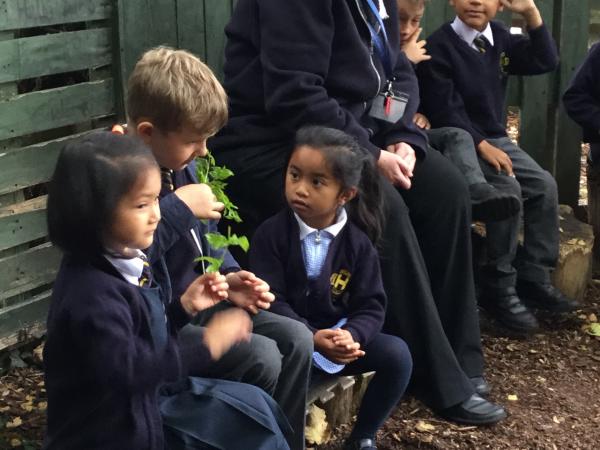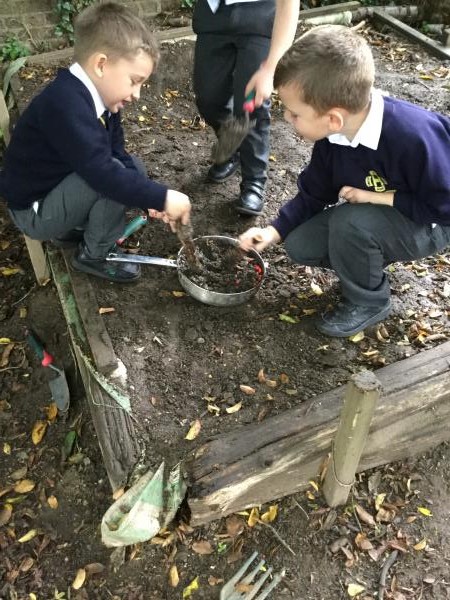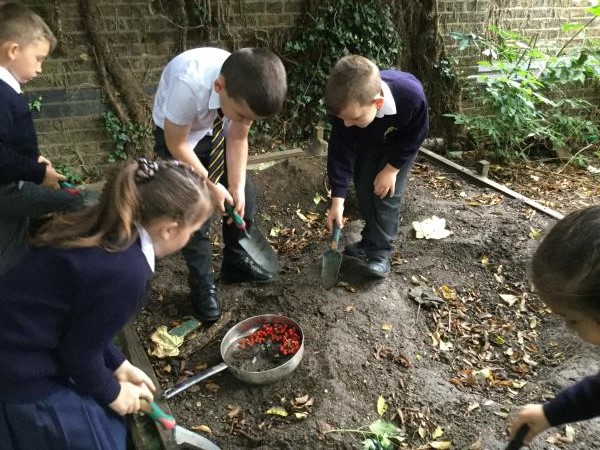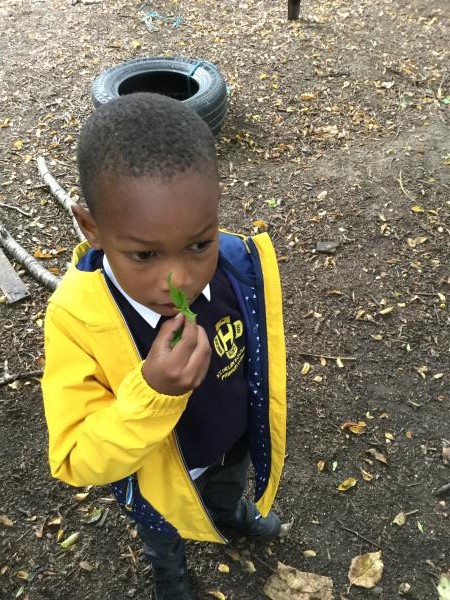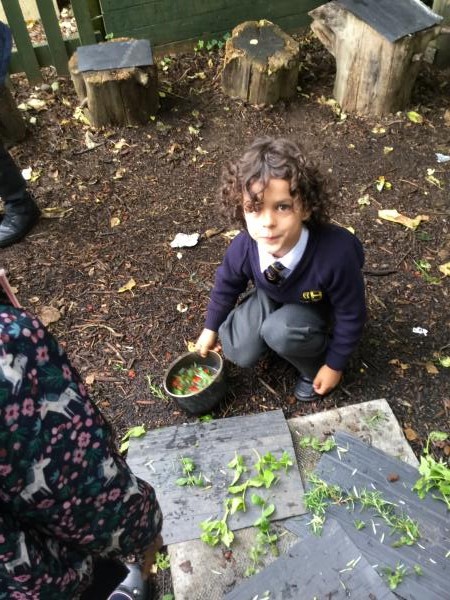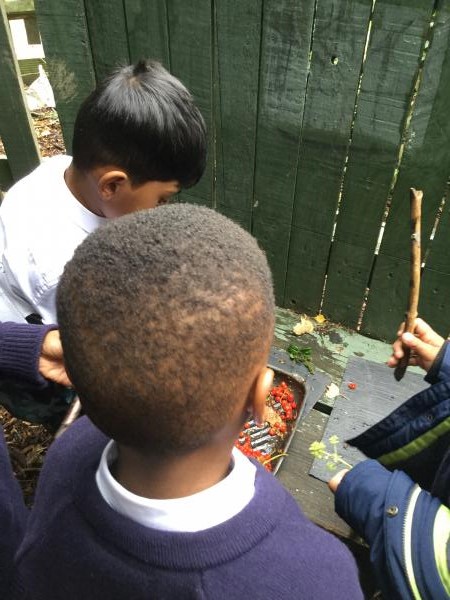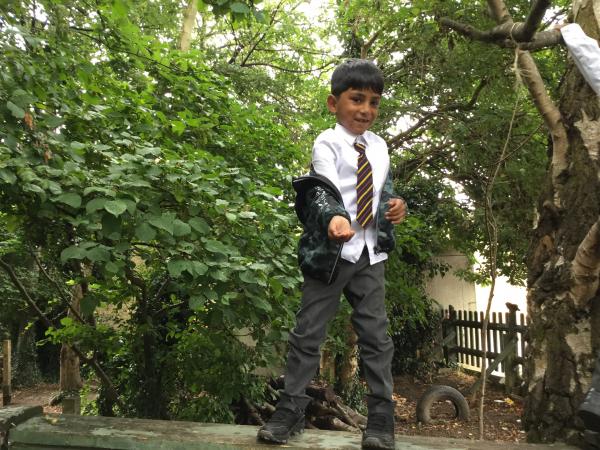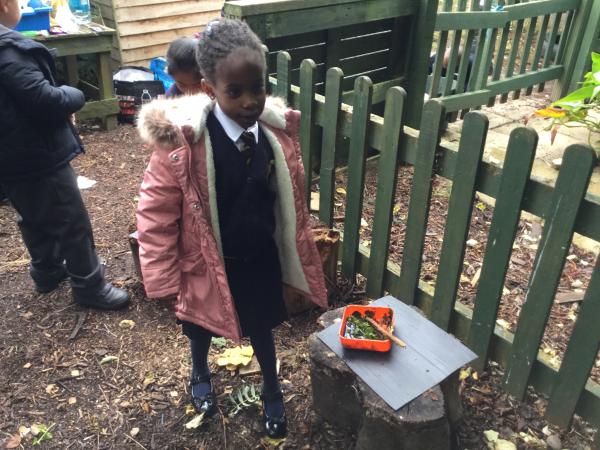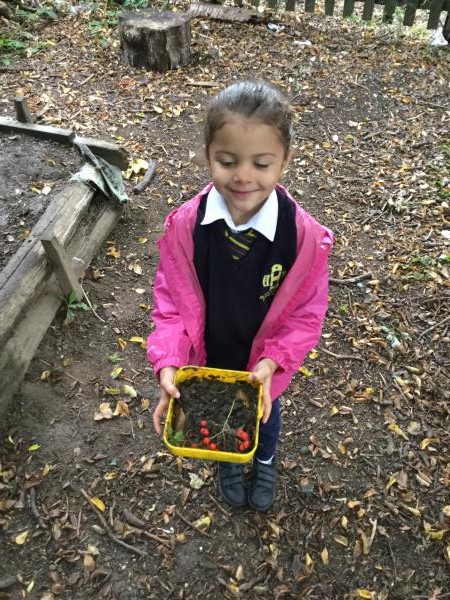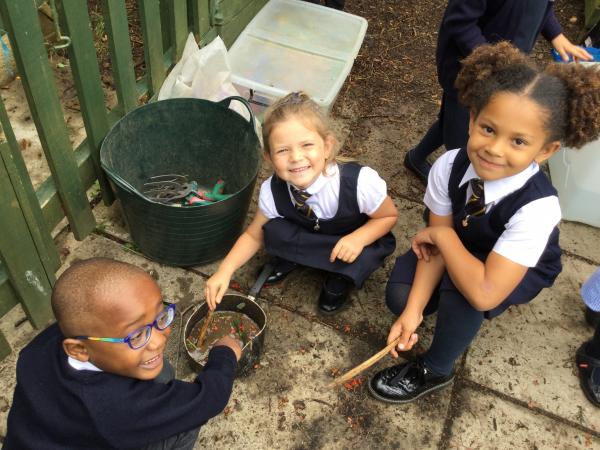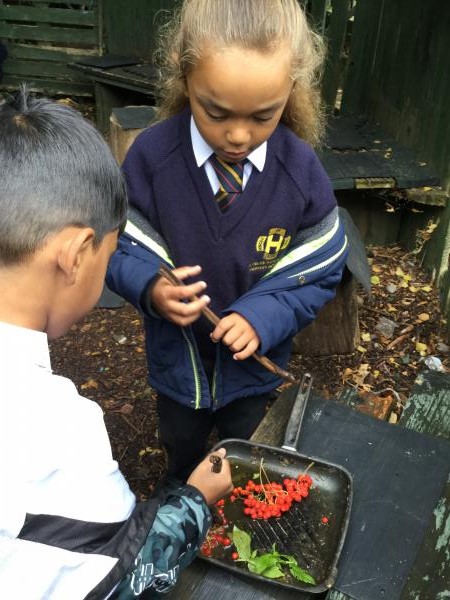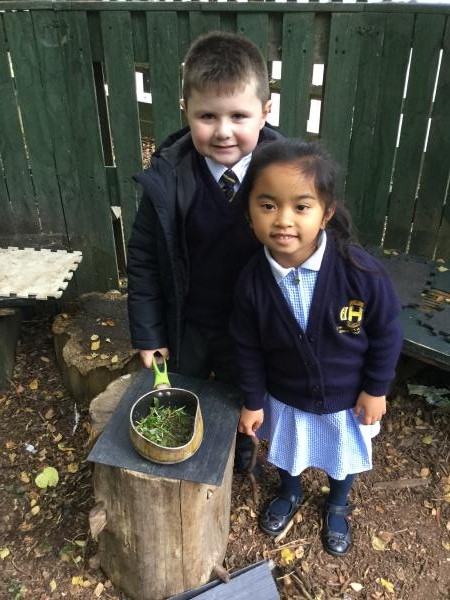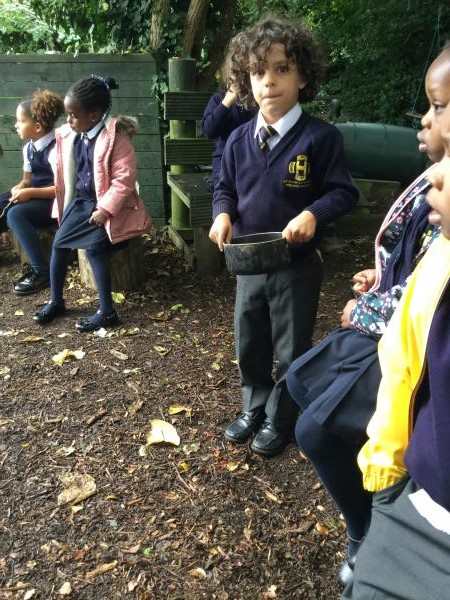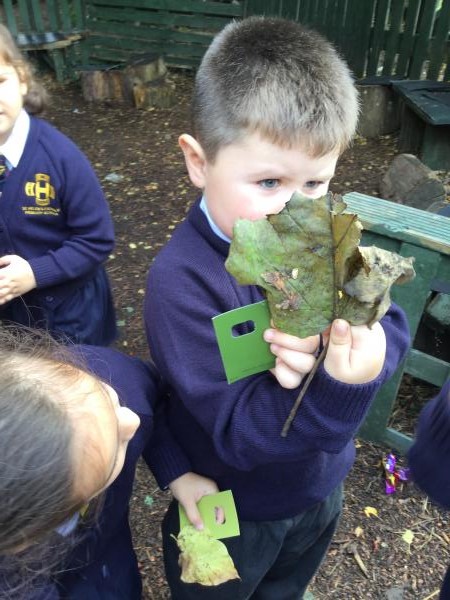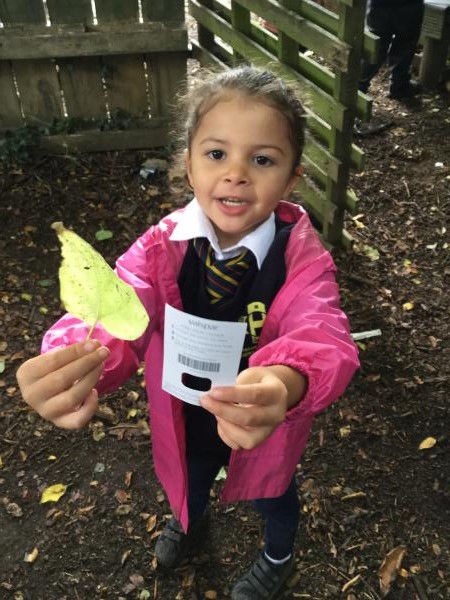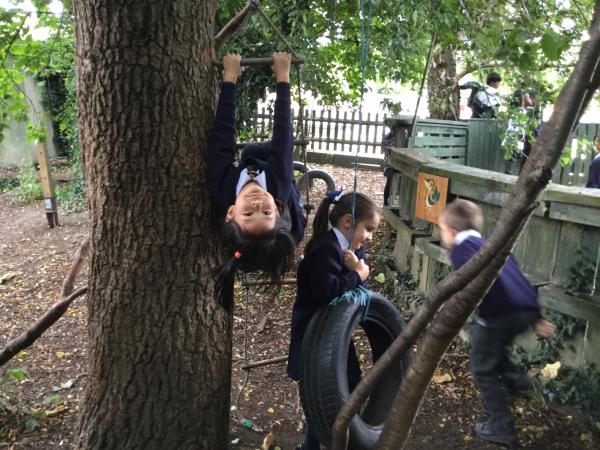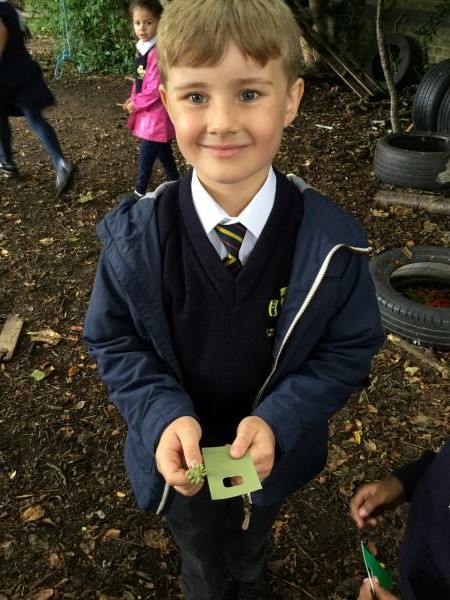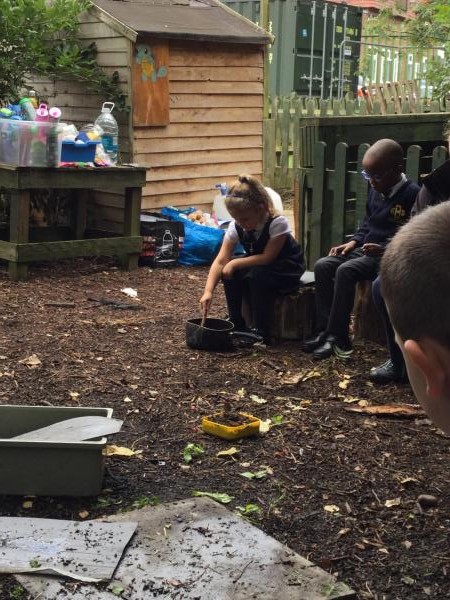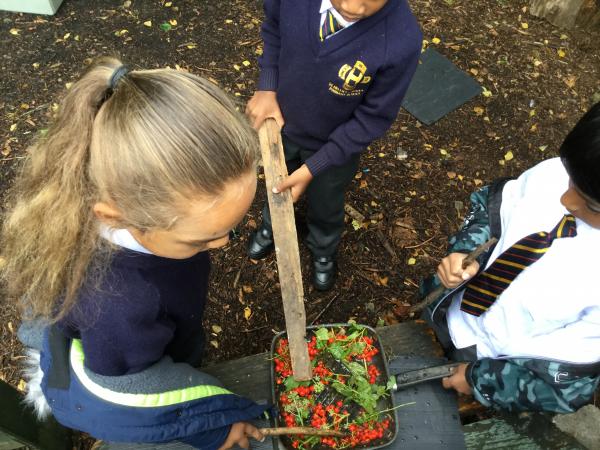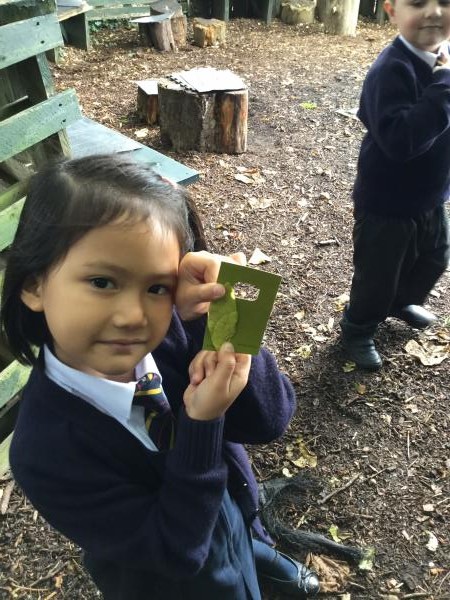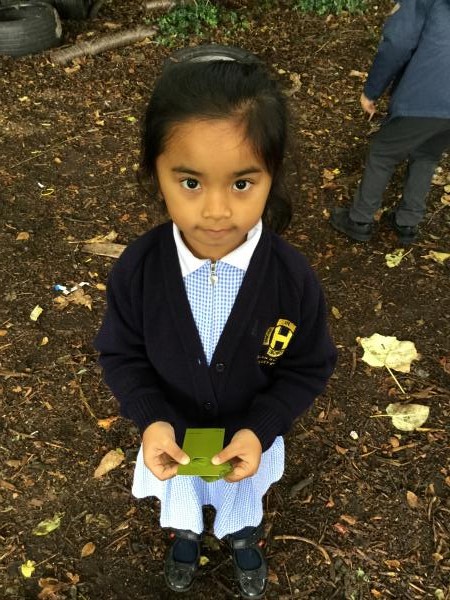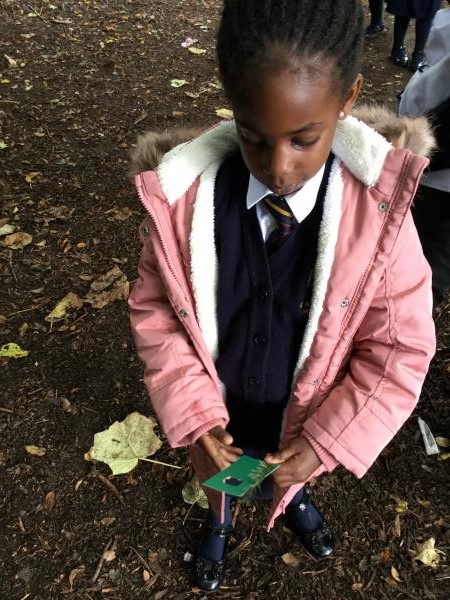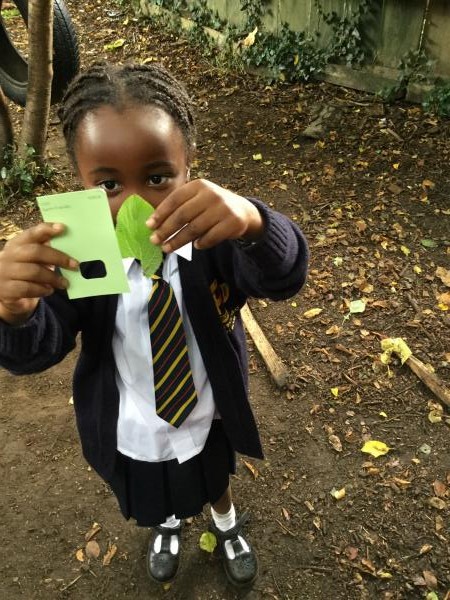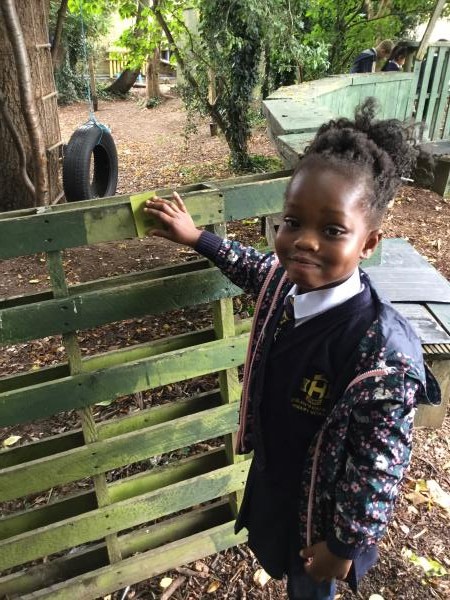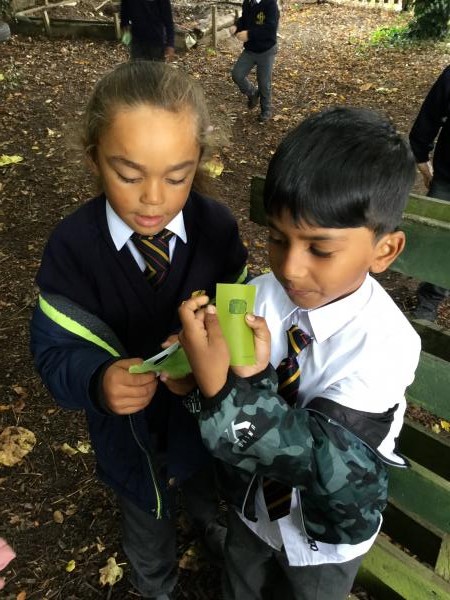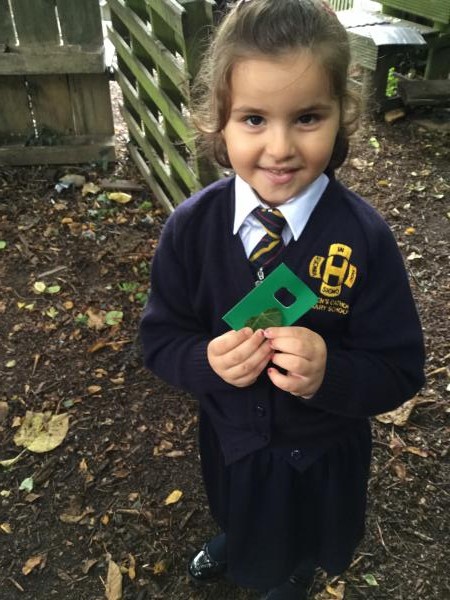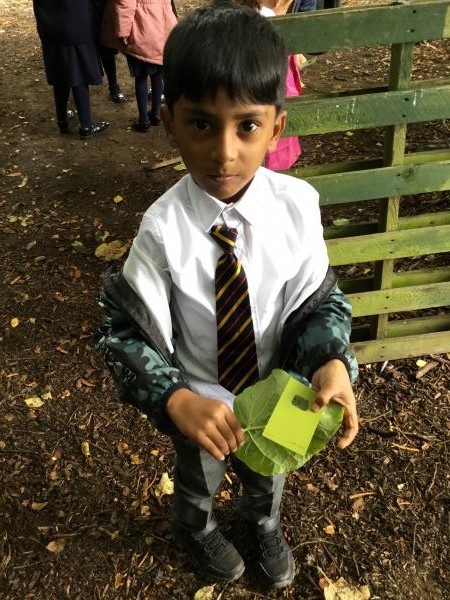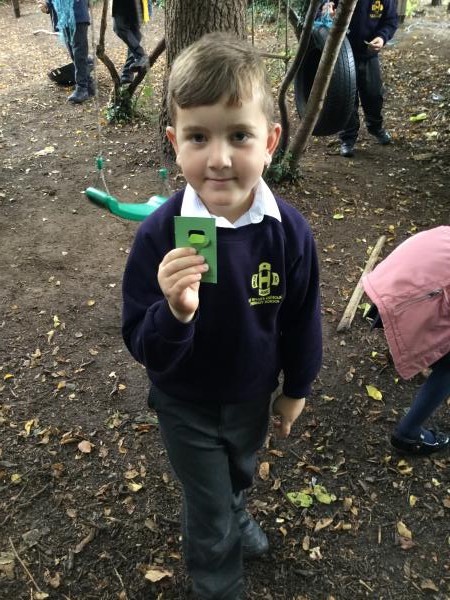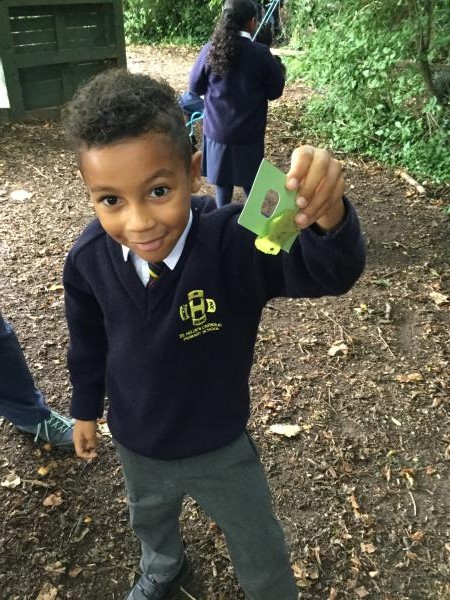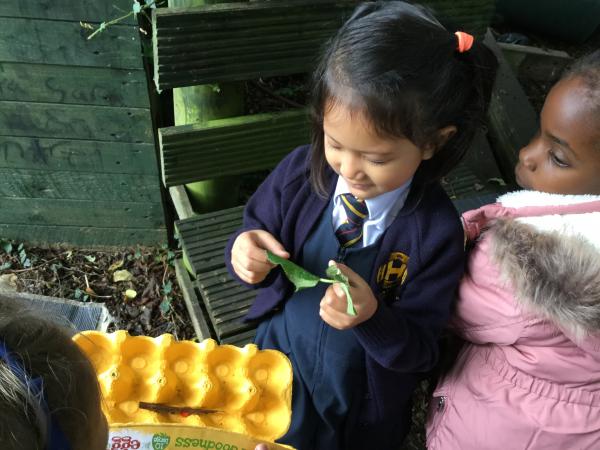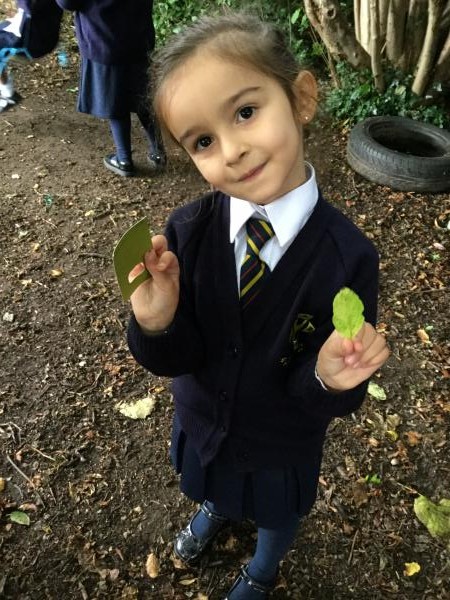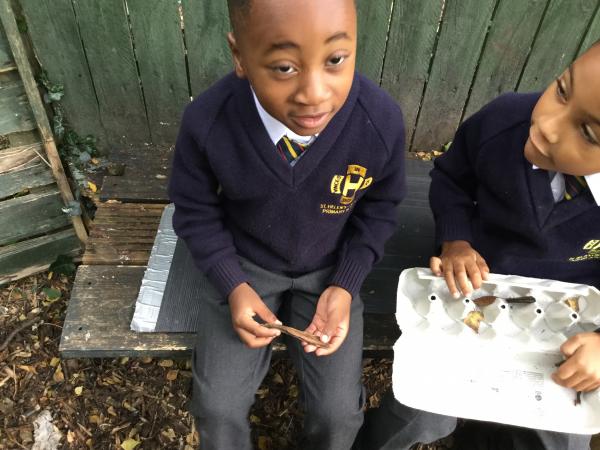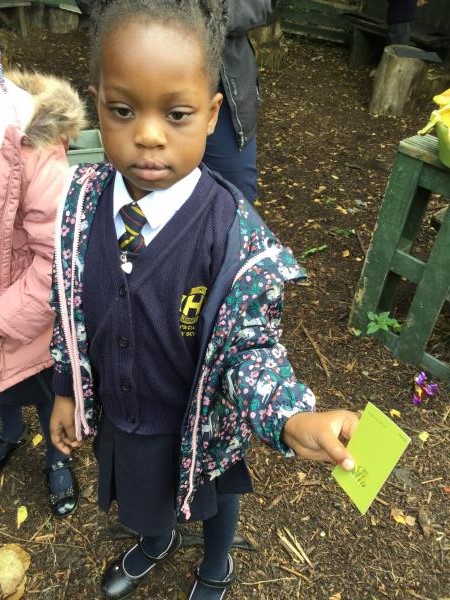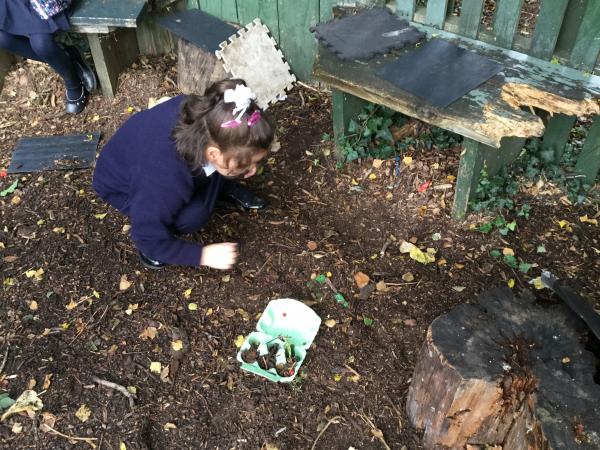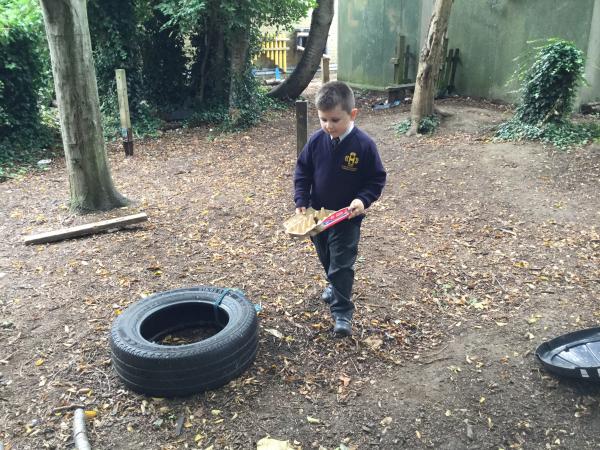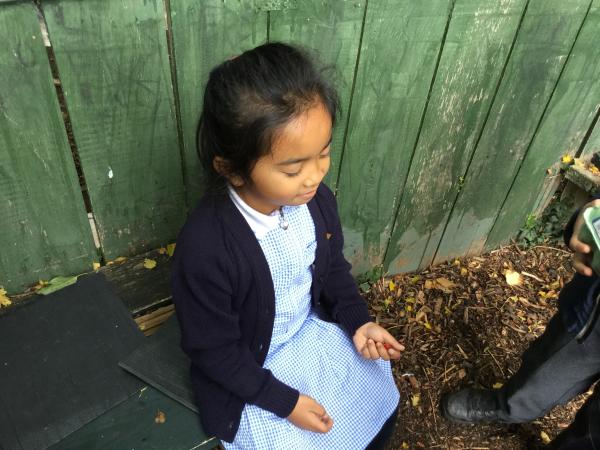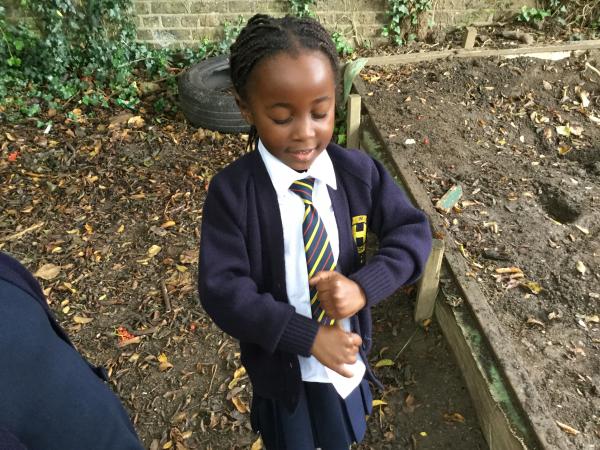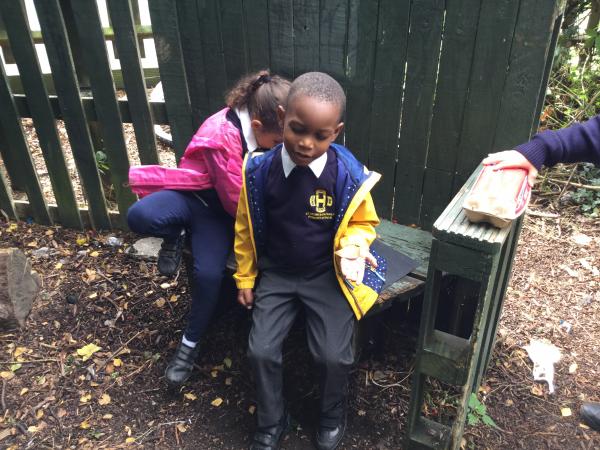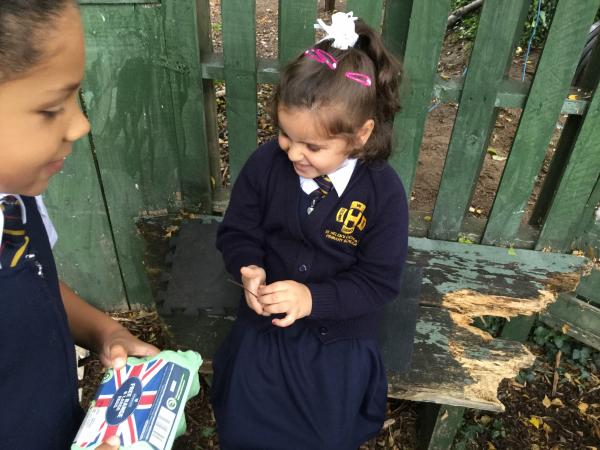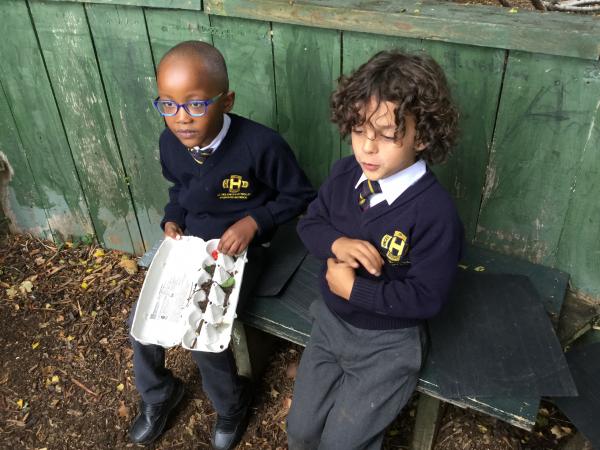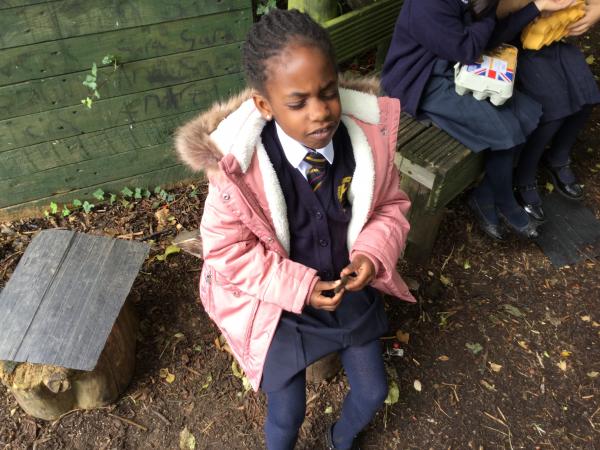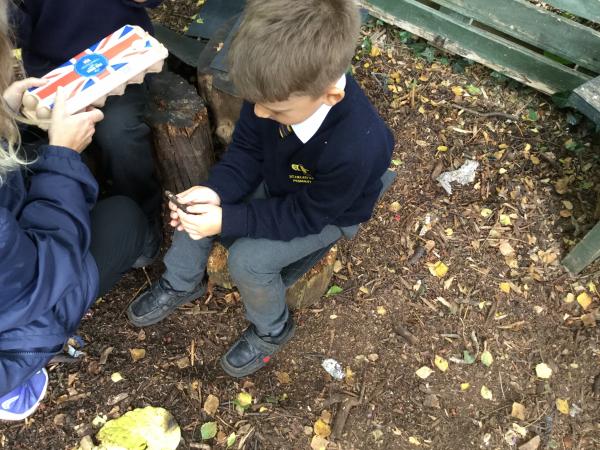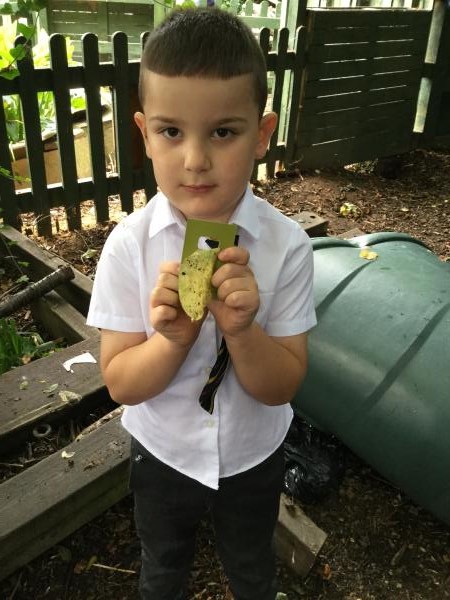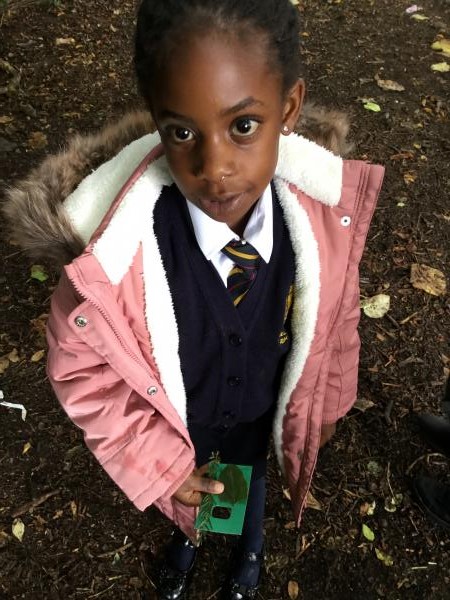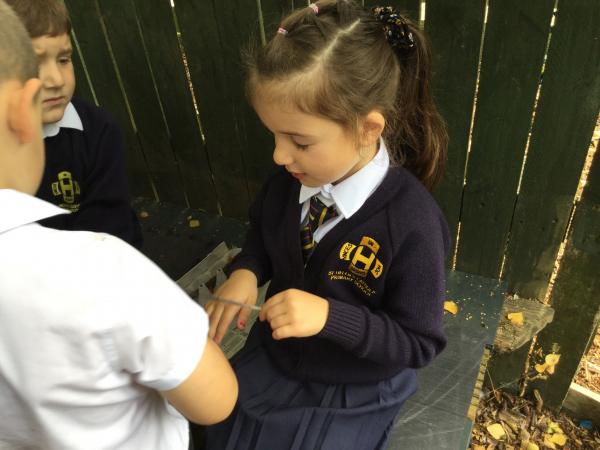 Jellyfish Hunting for Shapes
We have been learning the names of 2d shapes and their properties. We went for a walk around the school to see if we could spot any shapes we had learnt about.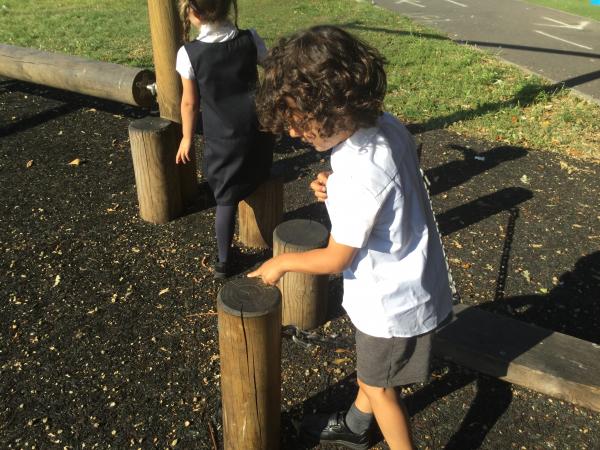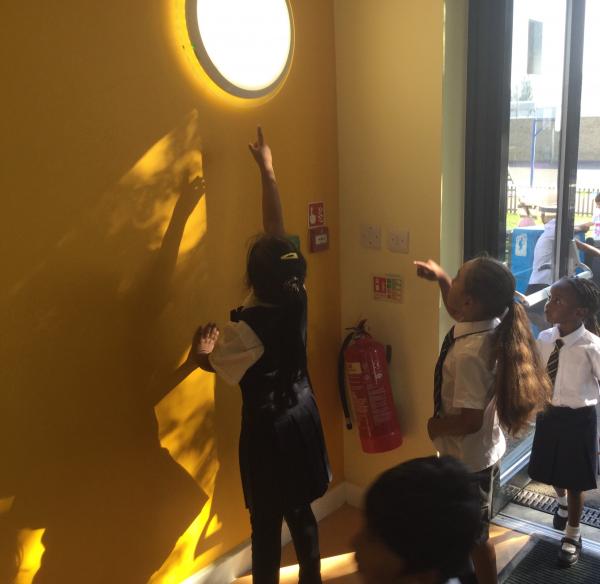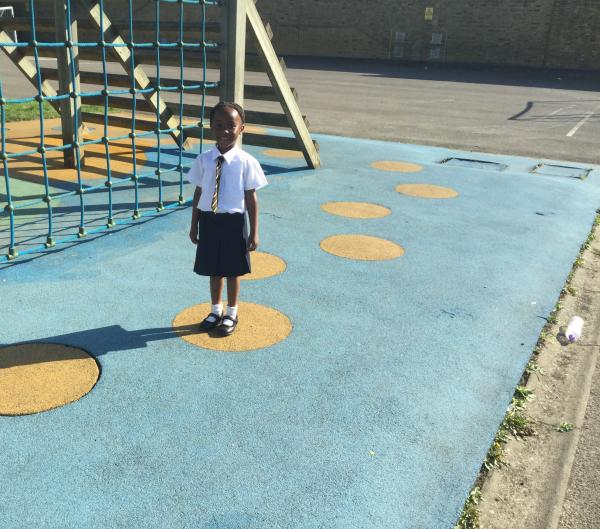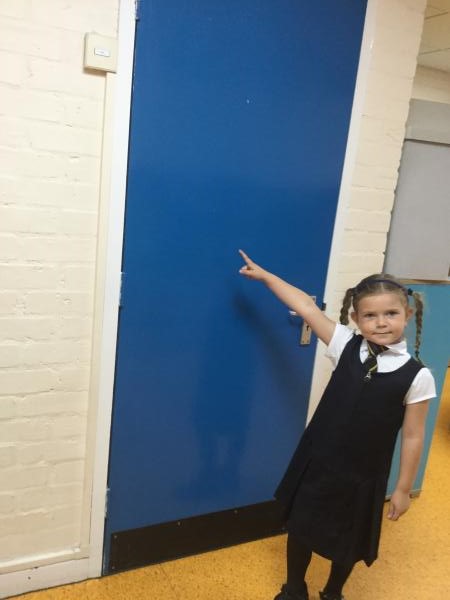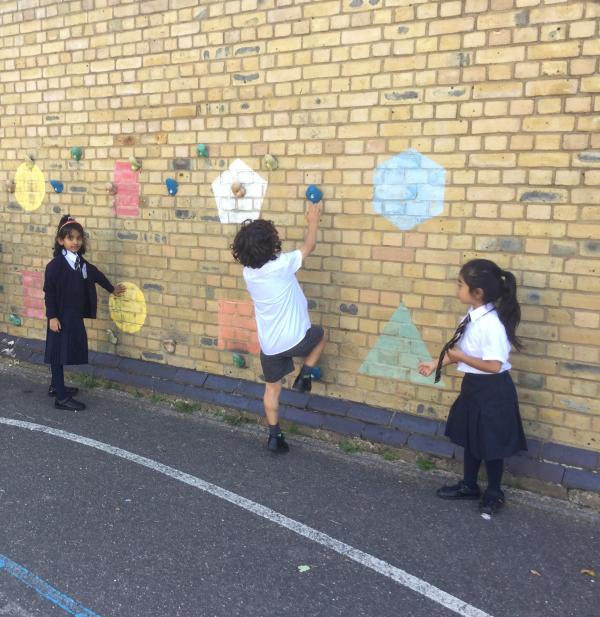 Starfish in the Nature Area
Starfish enjoyed their time in the nature area. They explored and used their senses to solve various challenges. We smelt herbs and learnt their names, listened carefully to sounds in the local environment and felt different textures. Starfish all enjoyed being in the shade on a very hot day!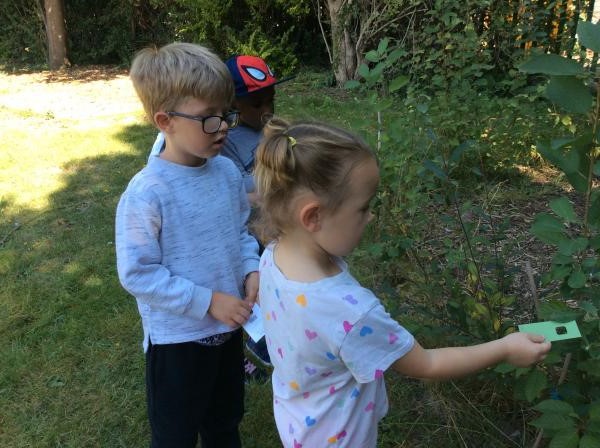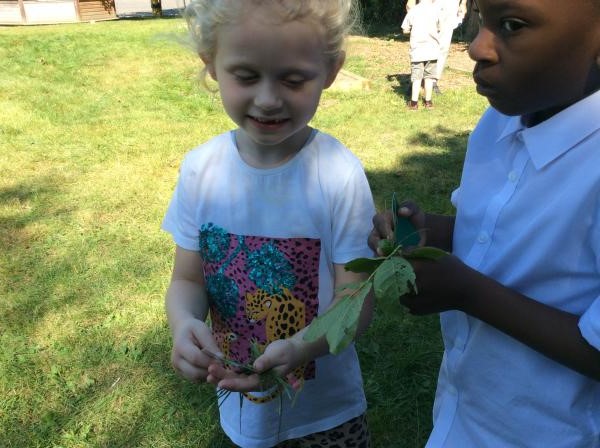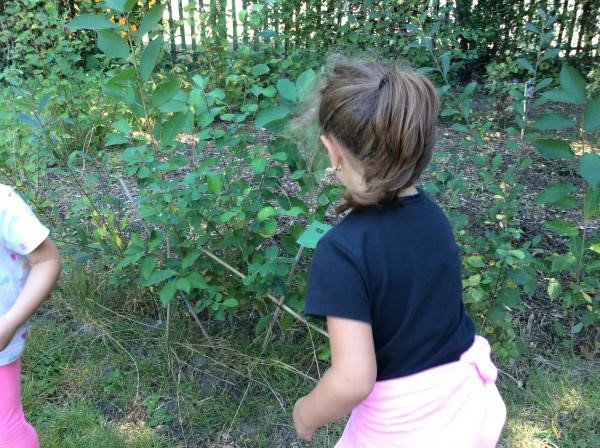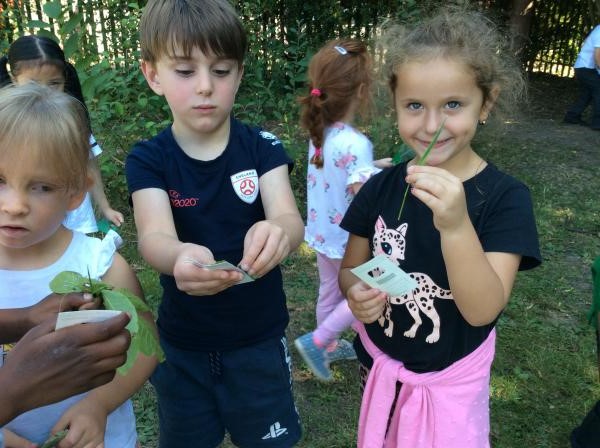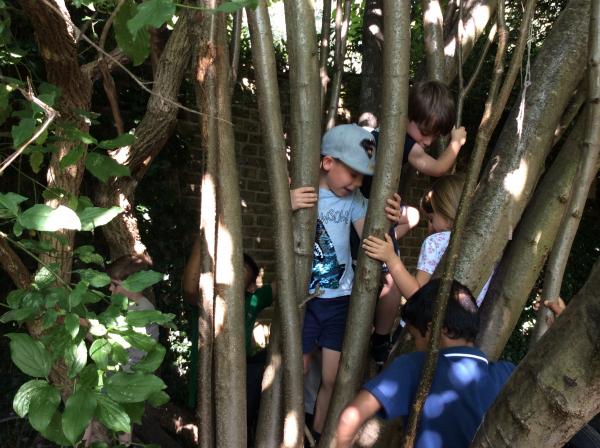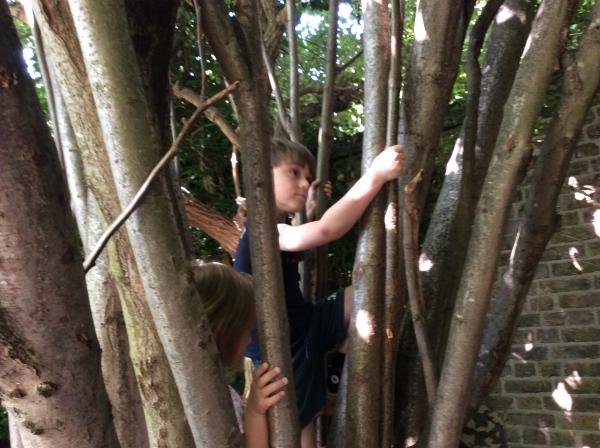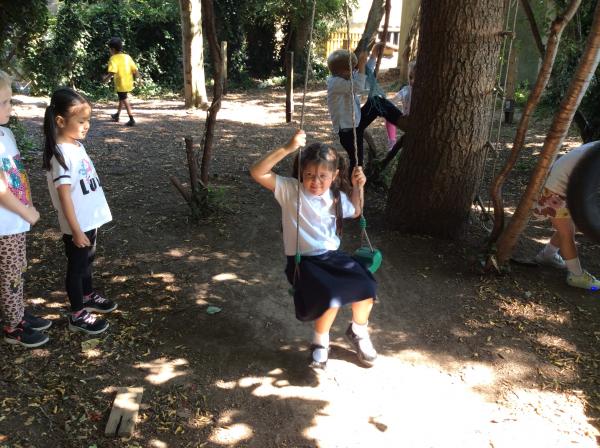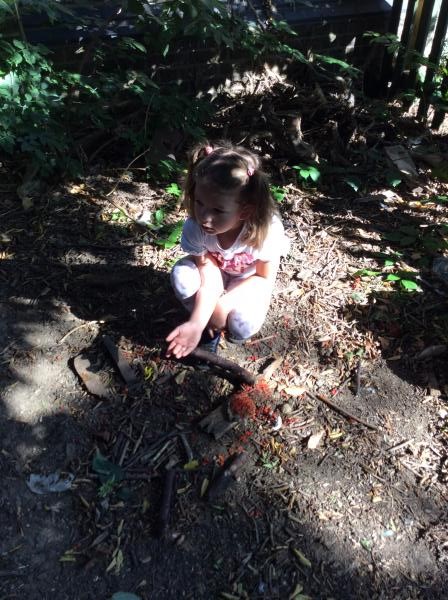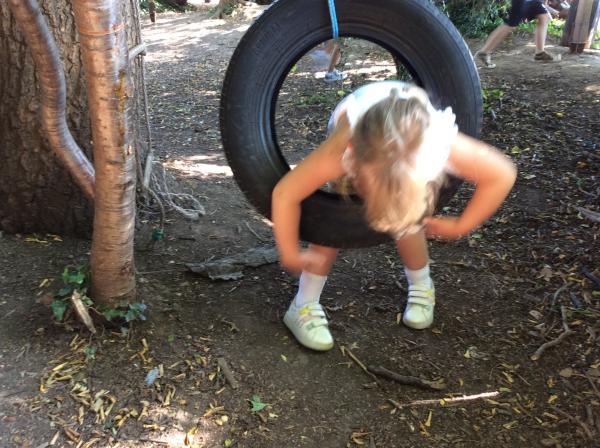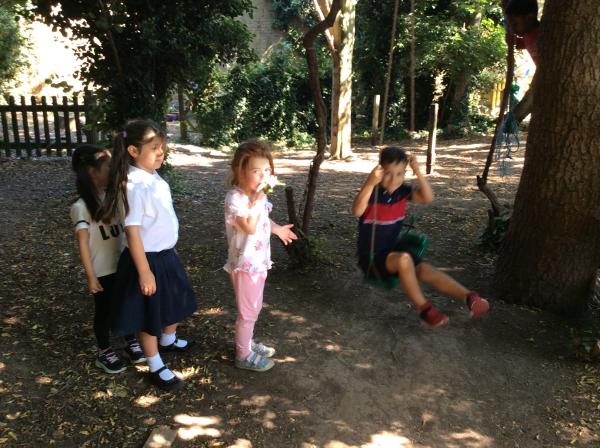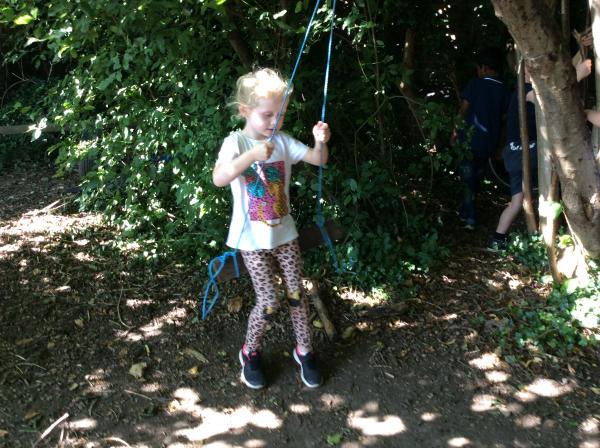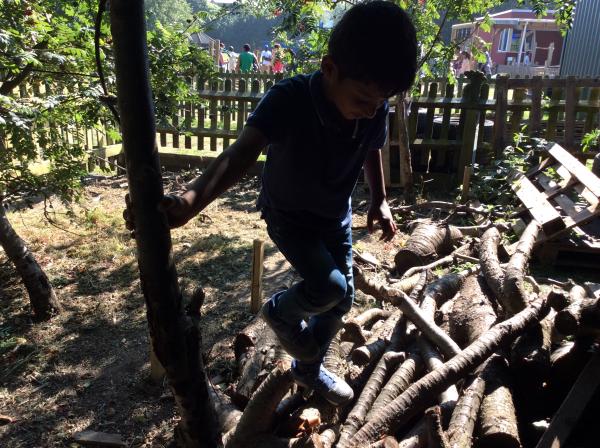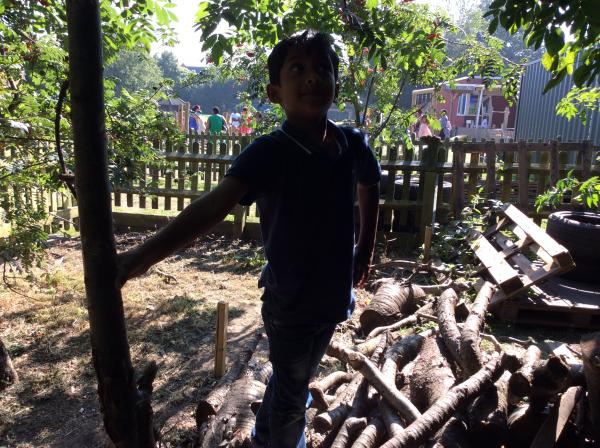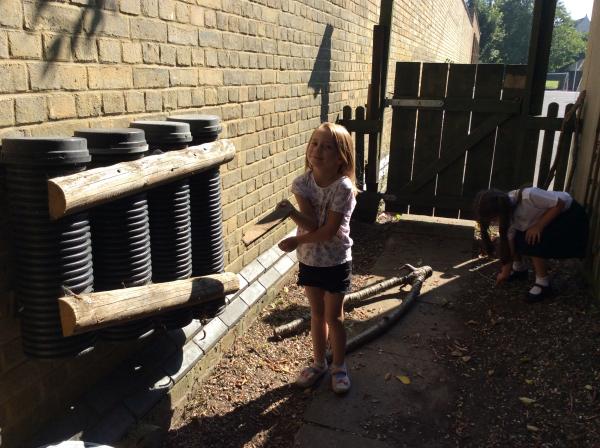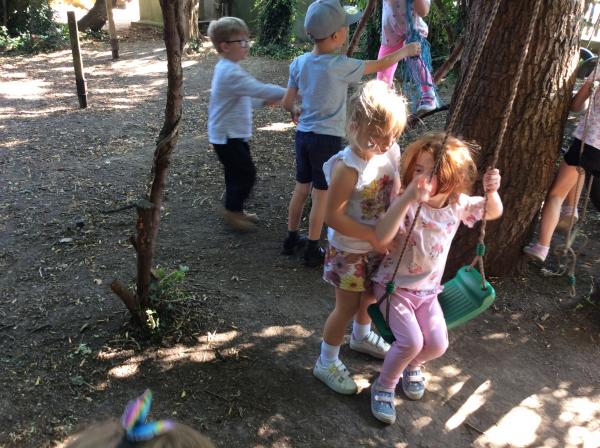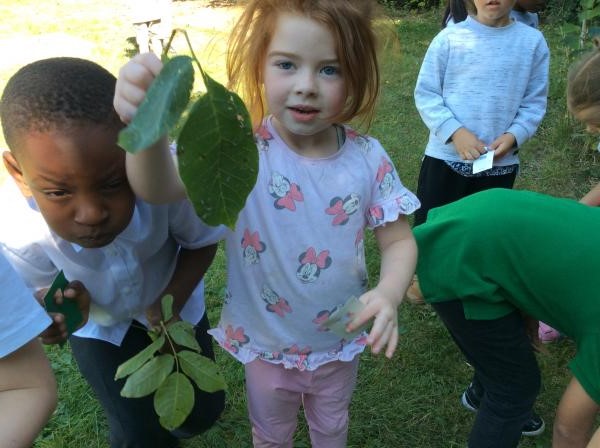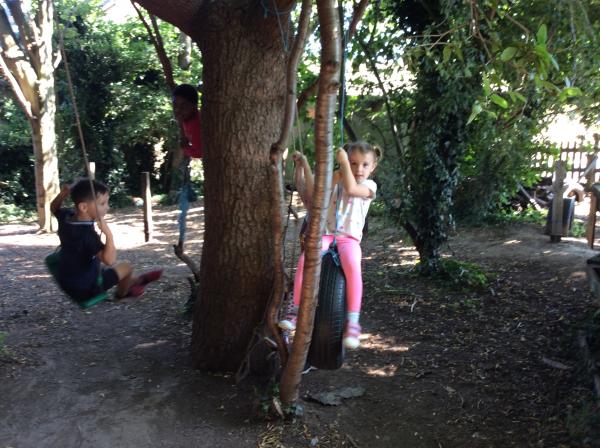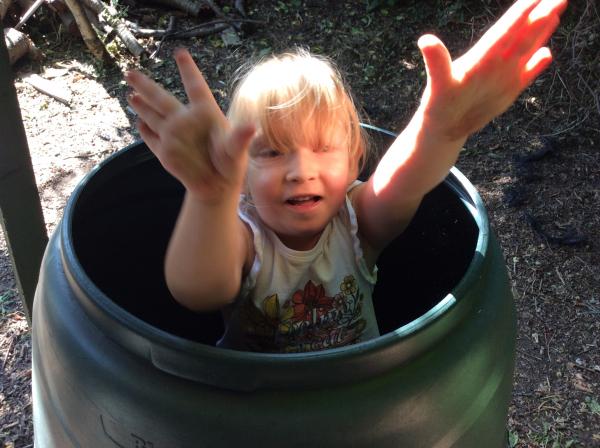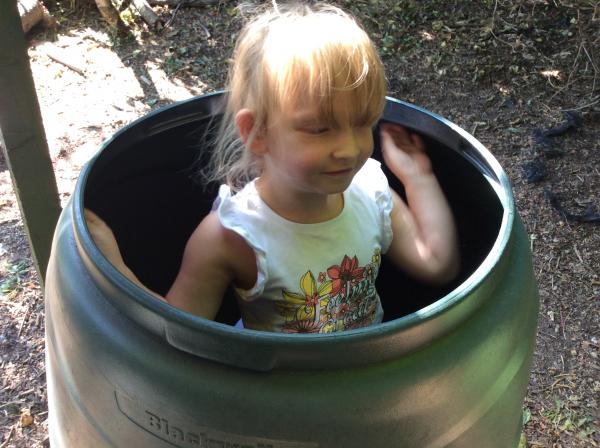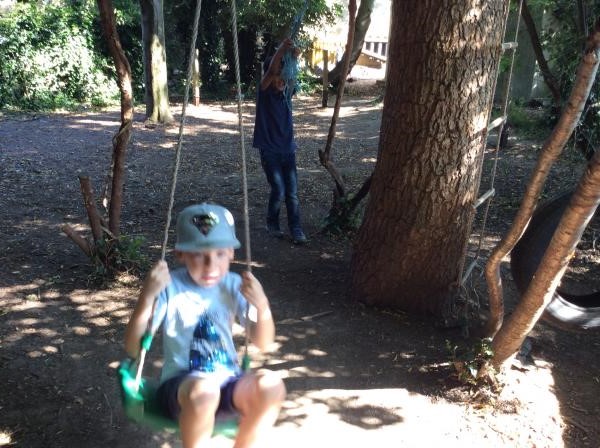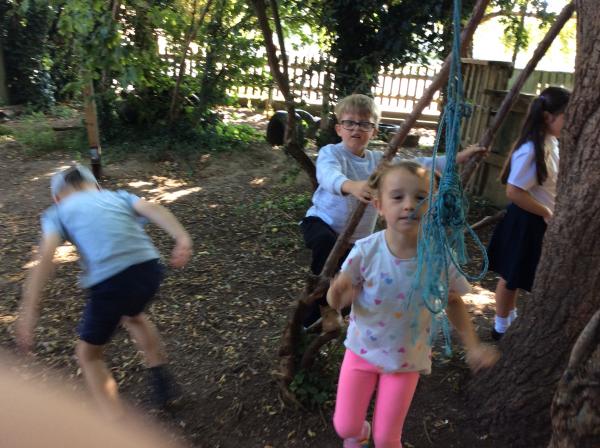 ---