Daks over Normandy 5th June 2019 Channel Crossing
May 24, 2019, 8:19 AM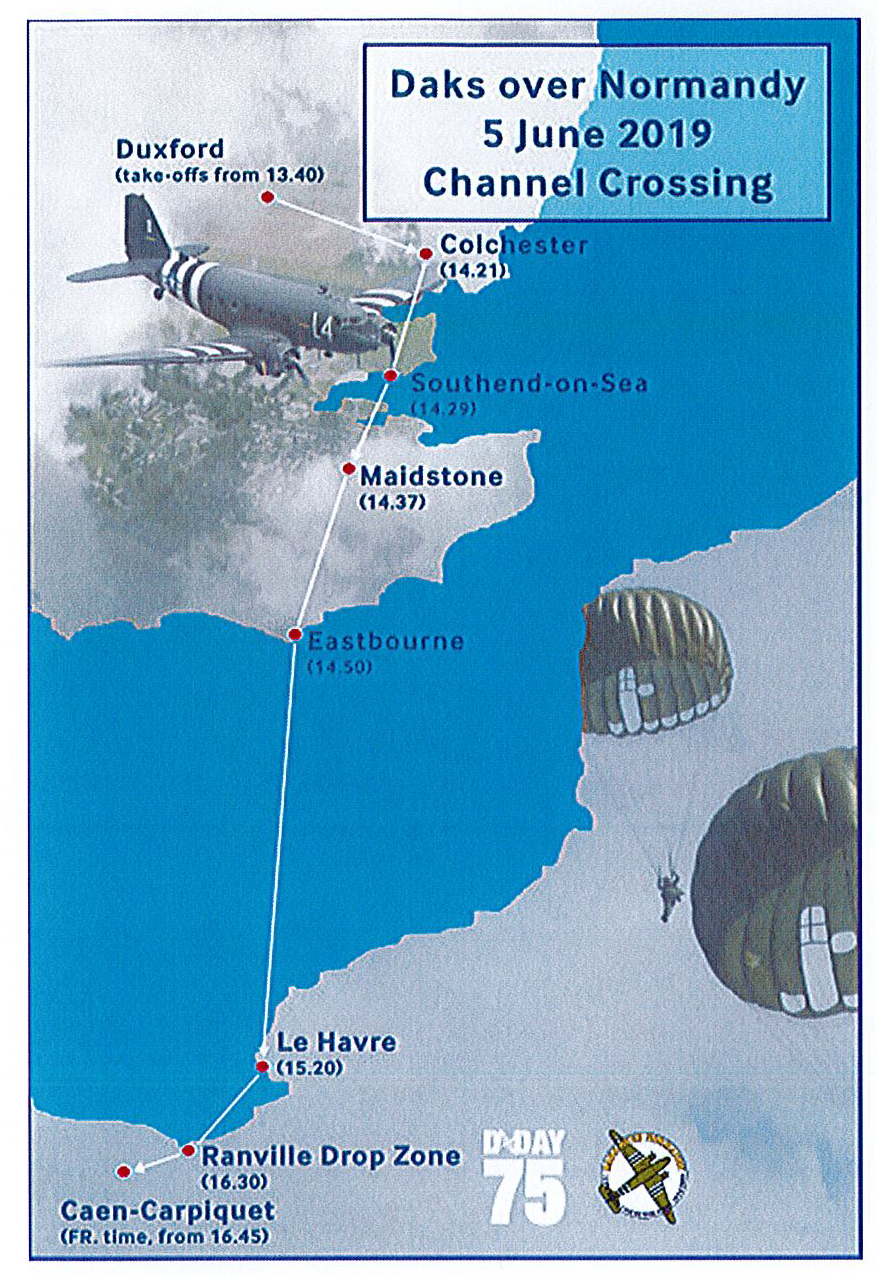 More than 35 Douglas DC-3/C-47s will take to the skies from the Imperial War Museum, Duxford.
Escorted by a number of World War II fighters, they will set course for Caen-Carpiquet Airport in Normandy. The planned flight will pass Colchester, Southend-on-Sea at 14.29, Maidstone and Eastbourne before heading out over The Channel past Le Harve and then to the historic D-Day UK Drop Zone at Ranville, where the skies will be filled with paratroopers jumping round military parachutes, as they descend in honour of the troops who did the same 75 years ago.
The children will be walking to the Cliffs in time to see this amazing event on Wednesday, 5th June 2019.
Please consent on the Schoolgateway as soon as possible. We will be unable to sent reminders due to the lack of time. Parent/Carer helpers will be needed on the day, please let the office know if you are available - come and be part of it all! Thank you.