Citizen of the Year 2019
Mar 25, 2019, 12:01 PM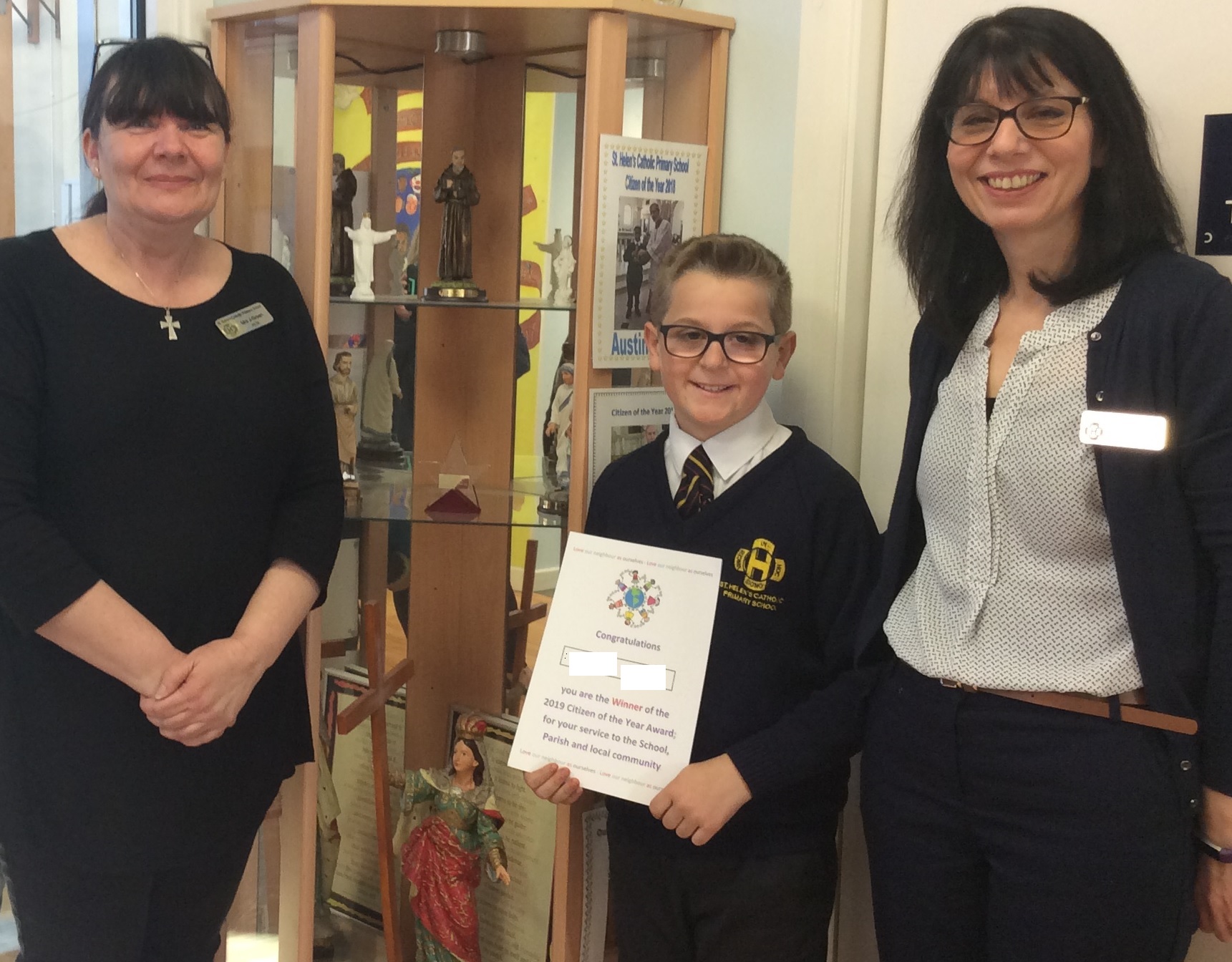 Congratulations to our Citizen of the Year for 2019.
This young man was chosen from some other wonderful candidates to be St. Helen's Citizen of the Year. He is an altar server and supports his father in work for the SVP Society. He has also entertained residents at Nazareth House and has served food to the homeless. This special young man gave up his time and travelled to London to play his flute in Great Ormond Street to a patient, that's why St. Helen's is proud to call him our Citizen of the Year.
Well done to all those nominated, they were presented with Certificates at today's assembly. We were very lucky to have so many great young citizens to choose from.