Welcome to Class 5
Class Teacher: Mrs Hall
Learning Support Assistant:
Mrs Green


---
---
The latest news from Class 5
Enjoying Outdoor Learning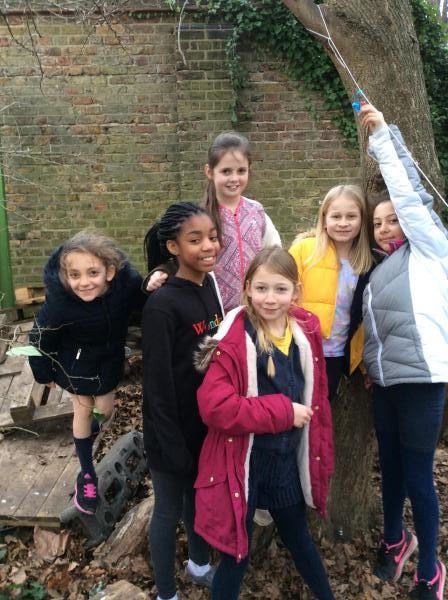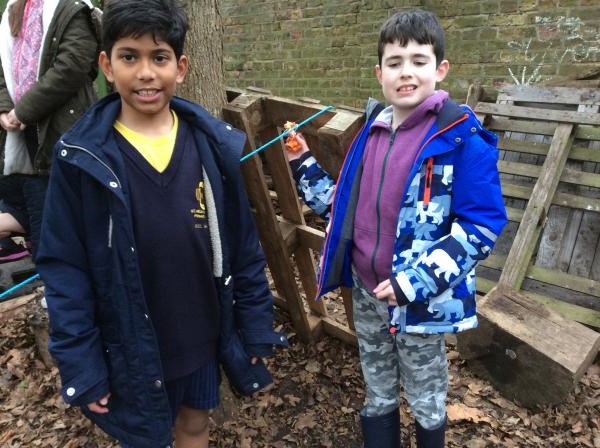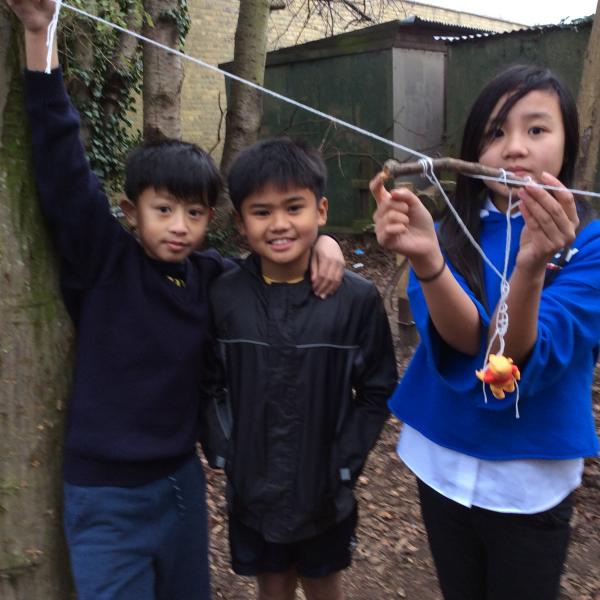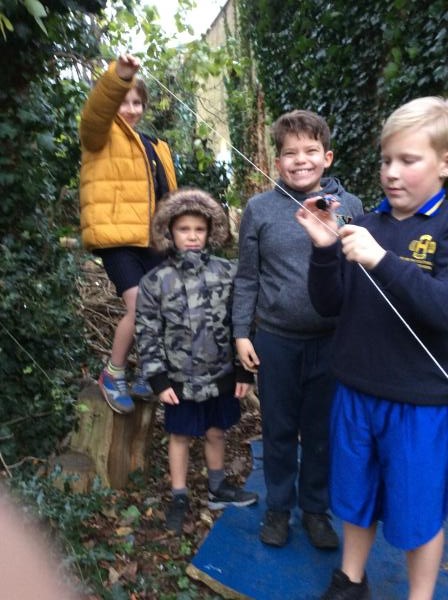 Dragon Mask Designs
During art week, Year 5 are busy designing their own dragon masks.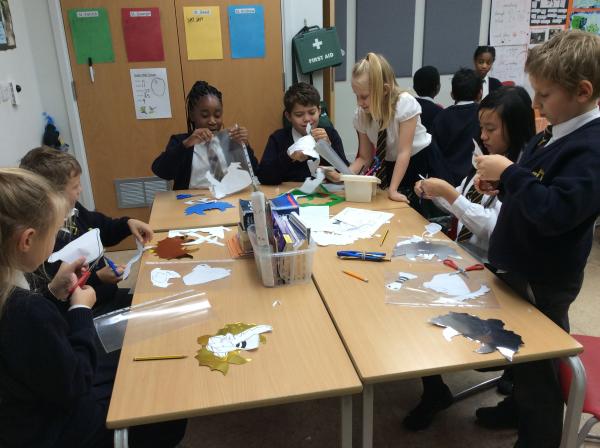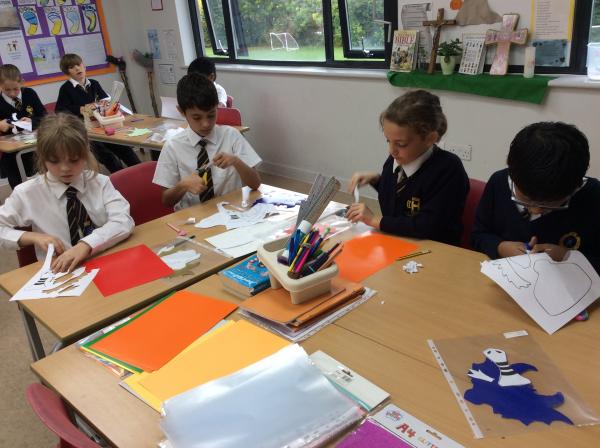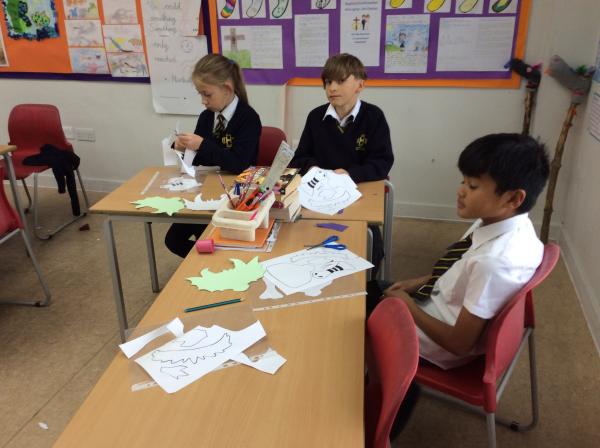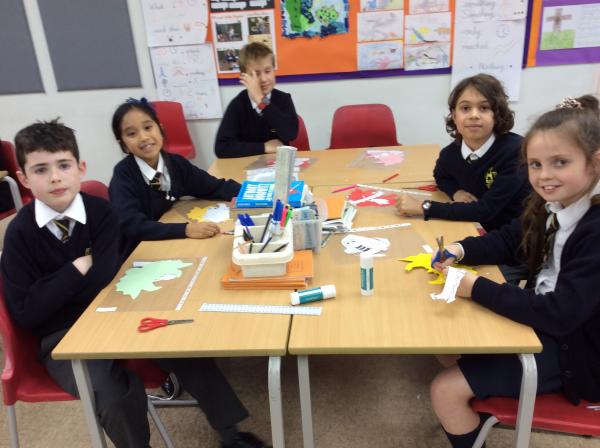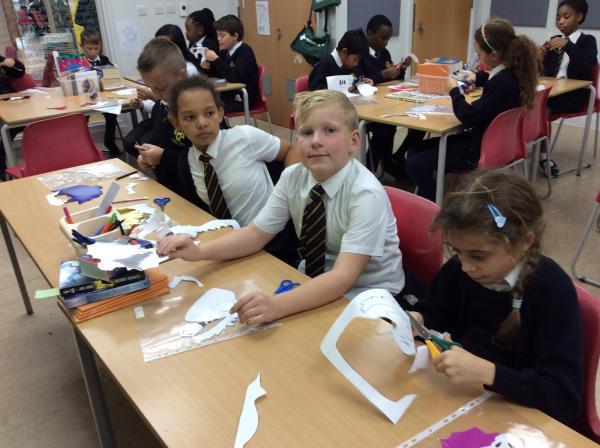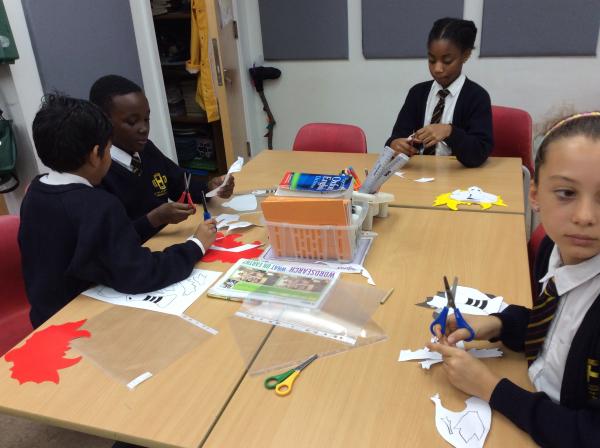 Building Kites
Year 5 were problem-solving today, building kites and testing them. They had linked this to the shape/size of dragon's wings.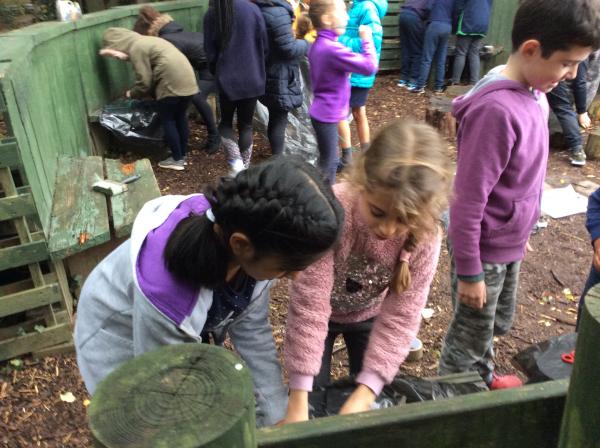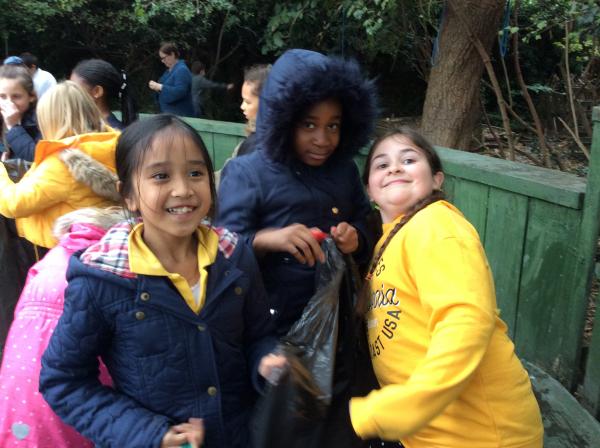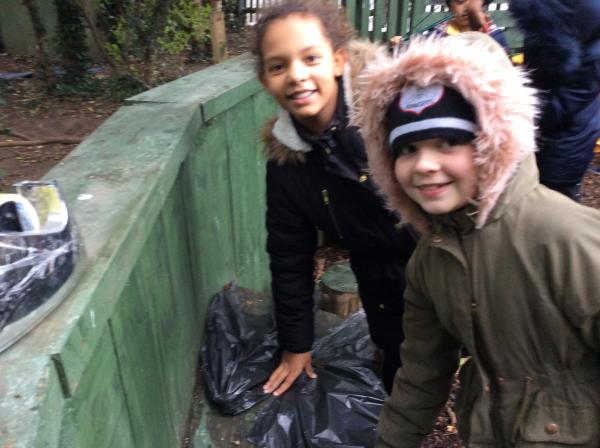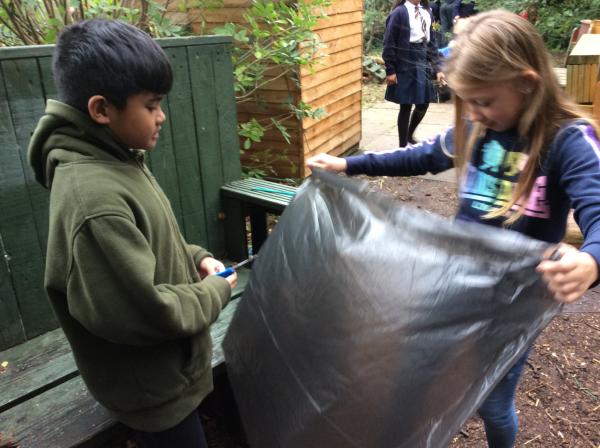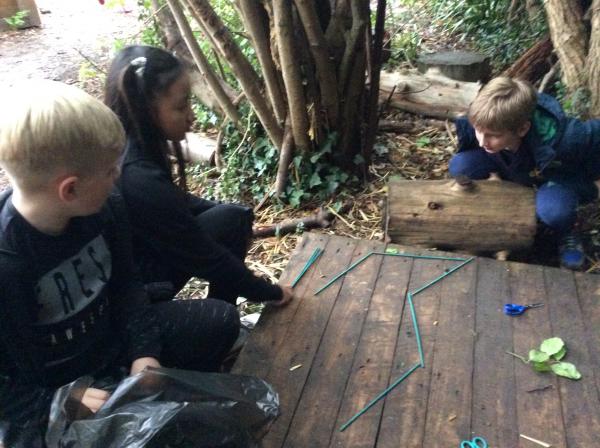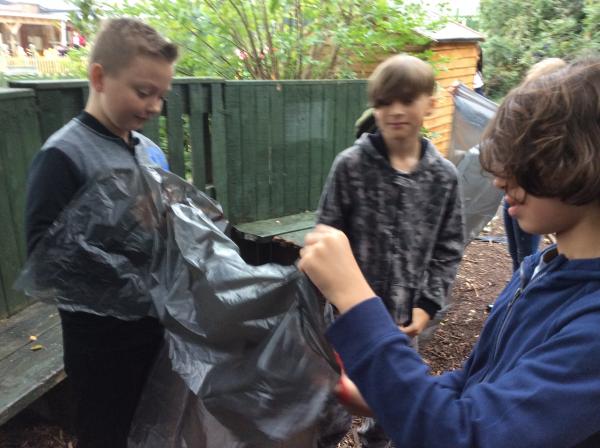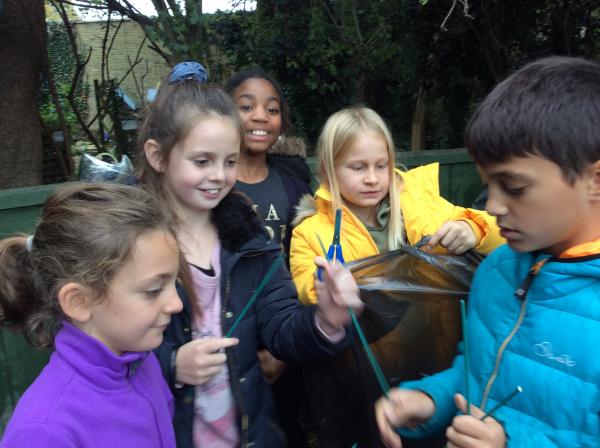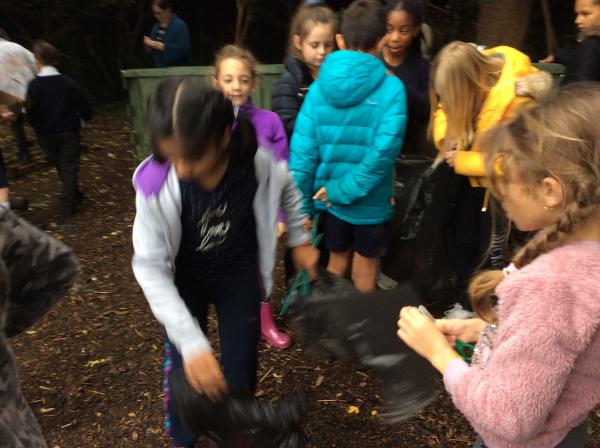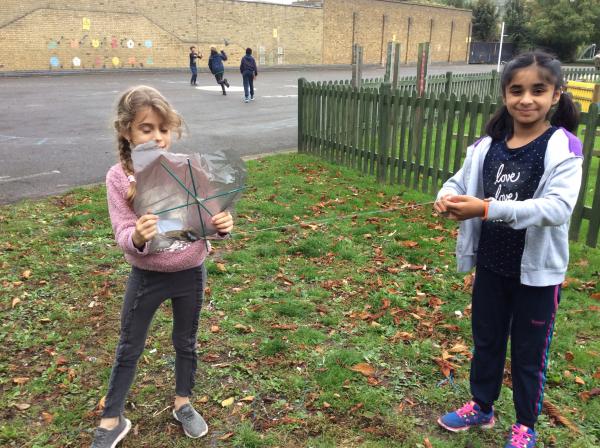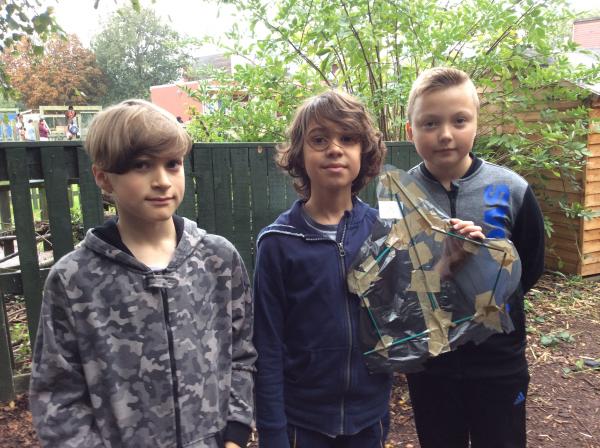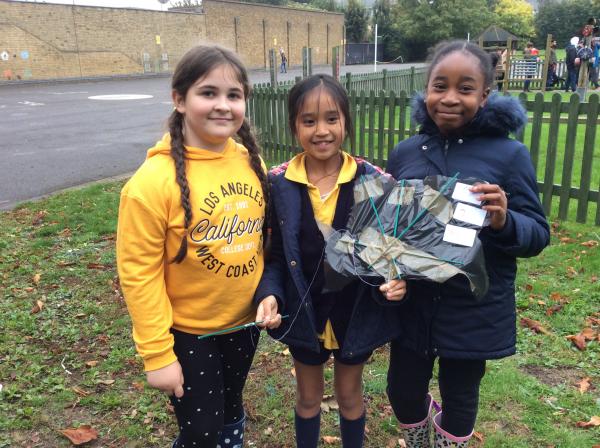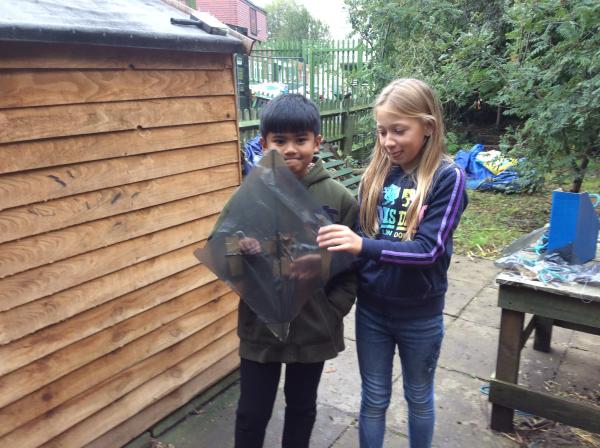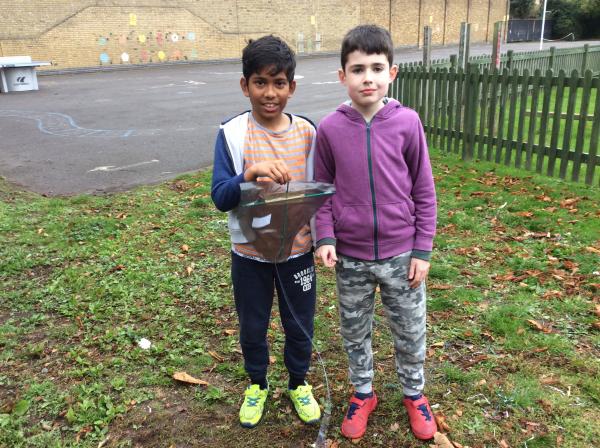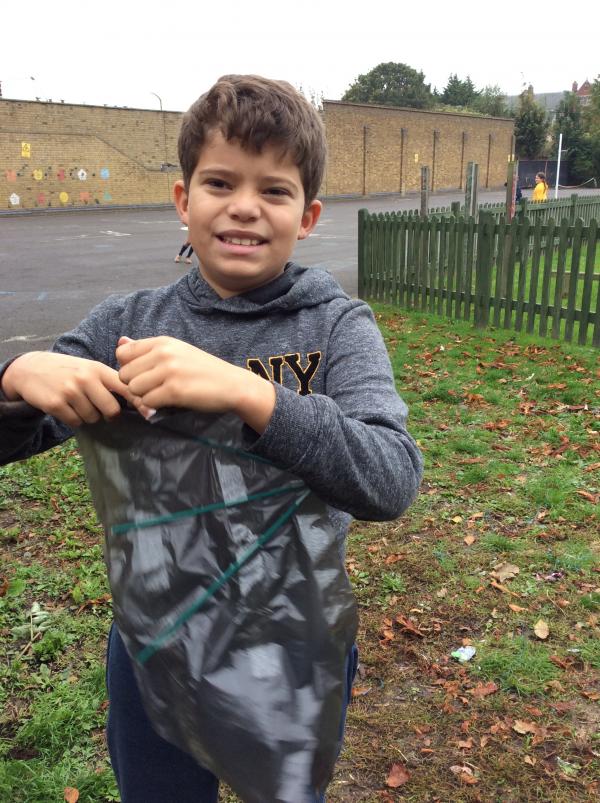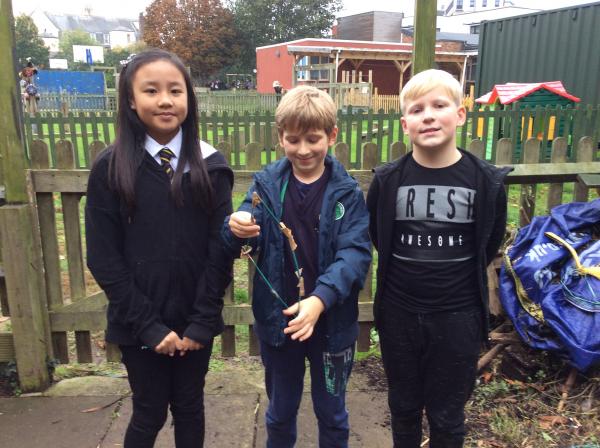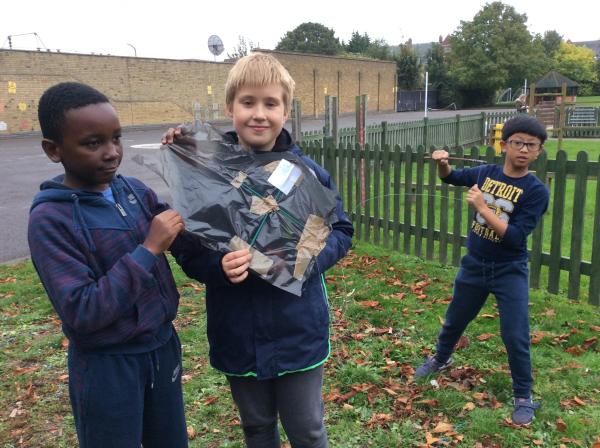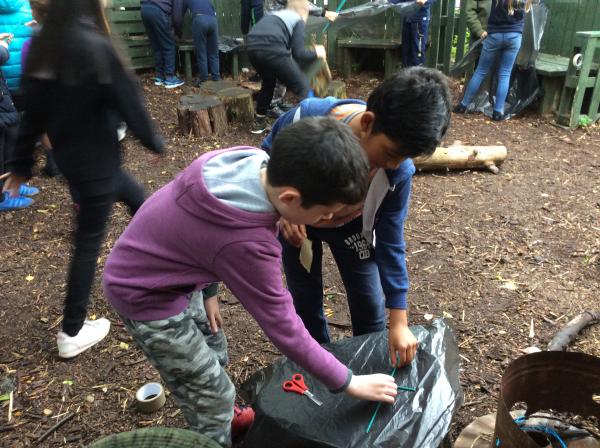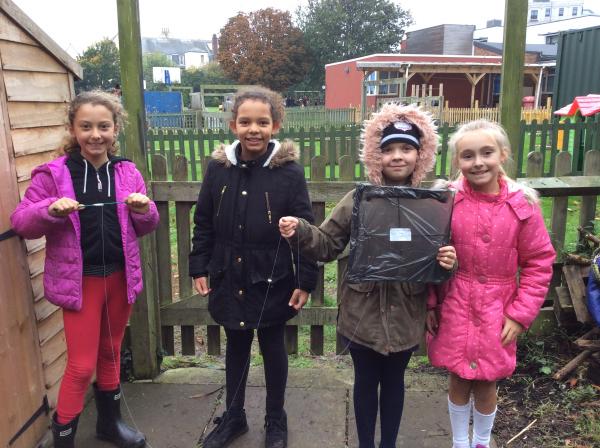 Tree planting
Year 5 have been helping to plant trees around the gardening area, we are hoping to make this into a fabulous reading area.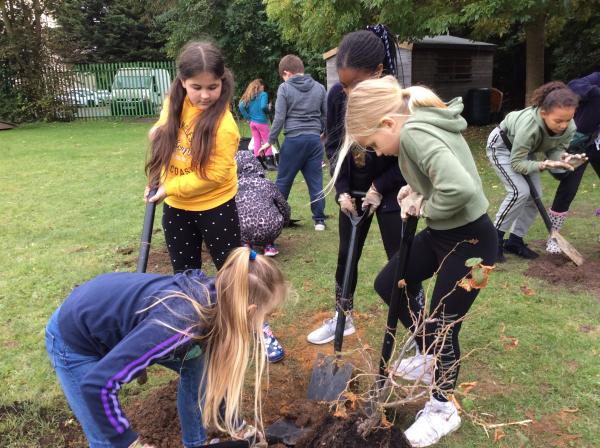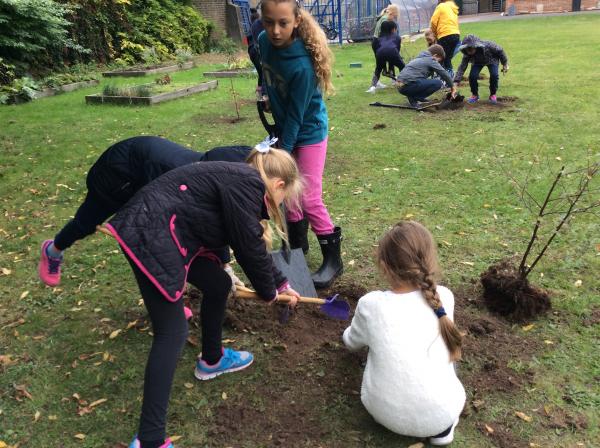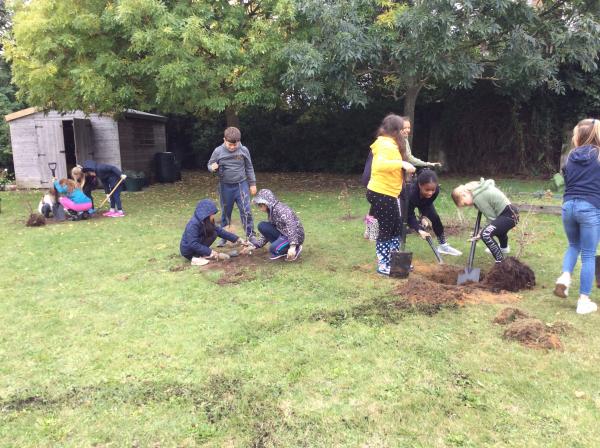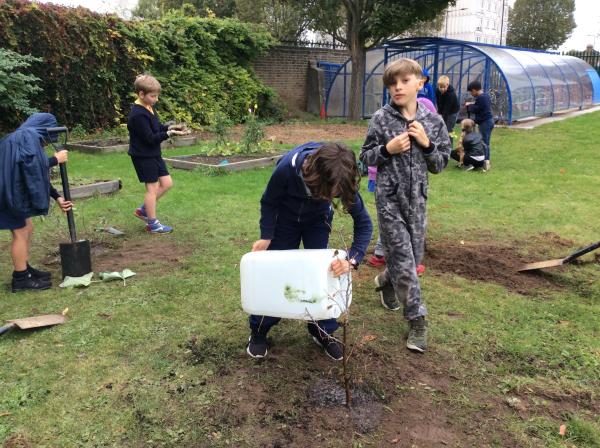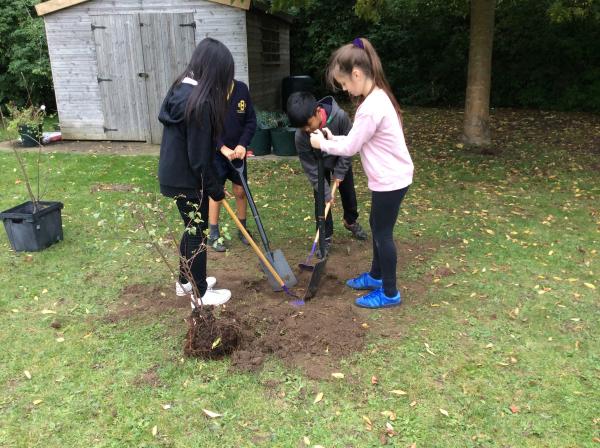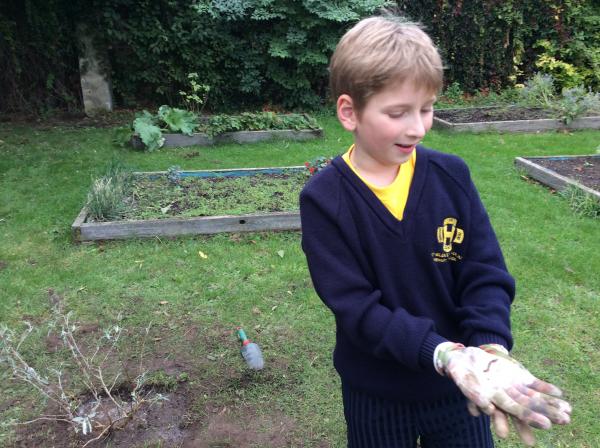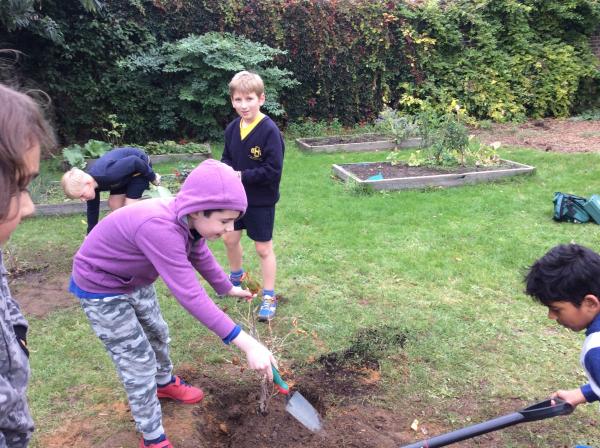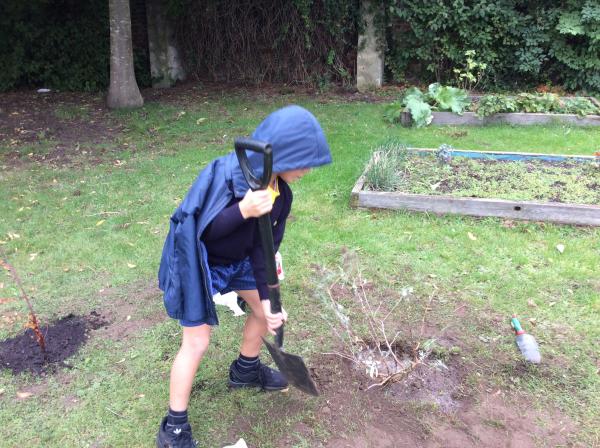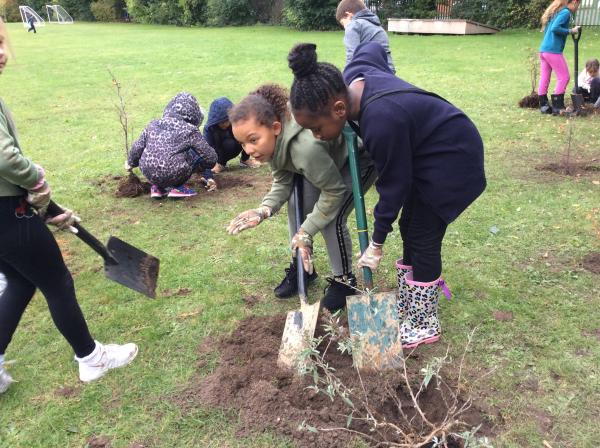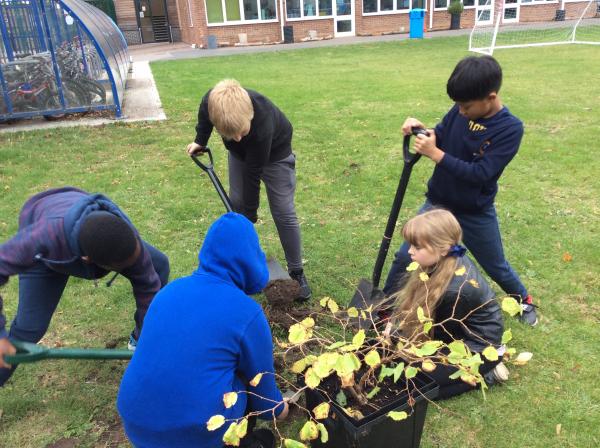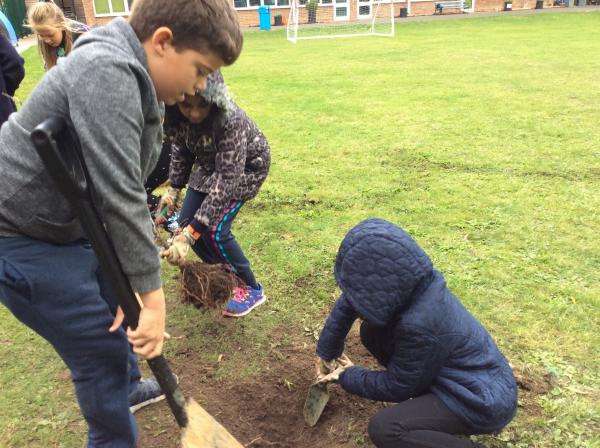 Asteroid Cakes
As part of our topic ' Space' we used our measuring skills to create our own Asteroid cakes and they were delicious! Yum, yum!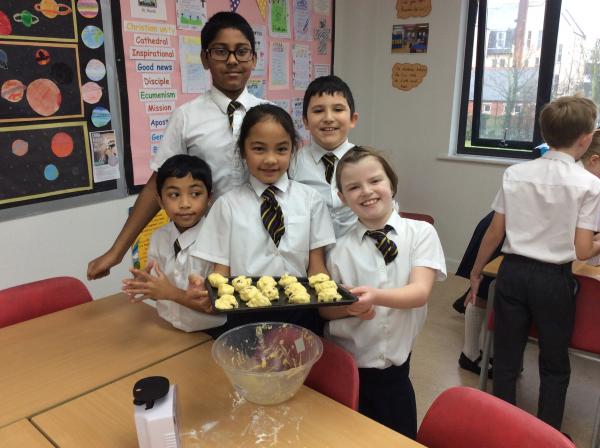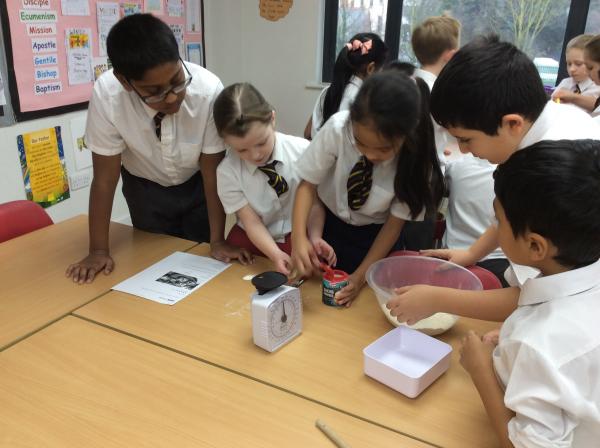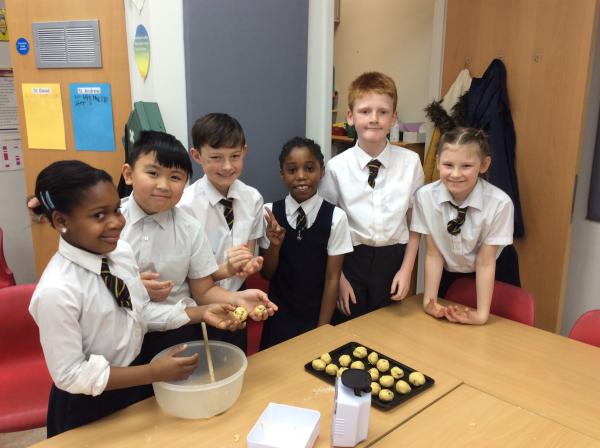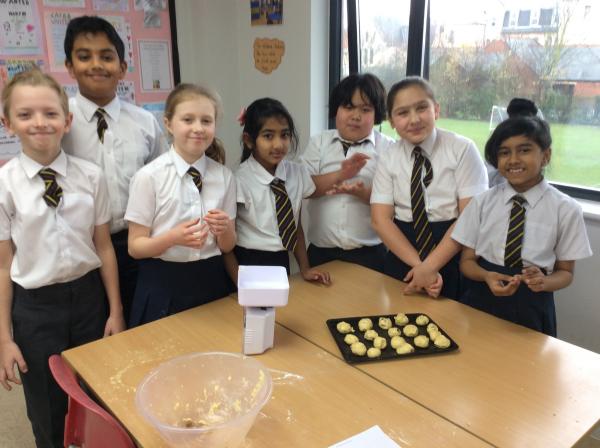 Phases of the Moon - Oreo Style!
Also part of our space topic, we created the phases of the Moon out of Oreo biscuits!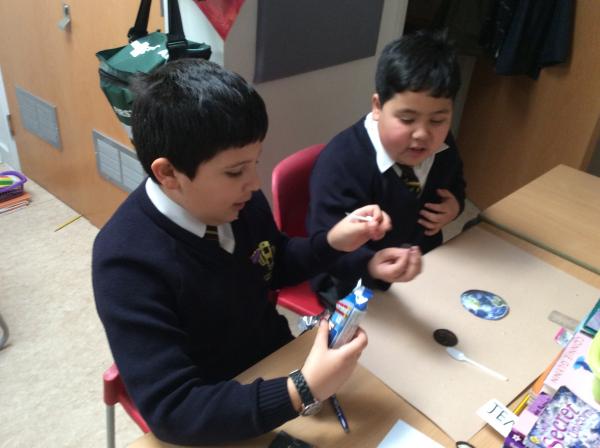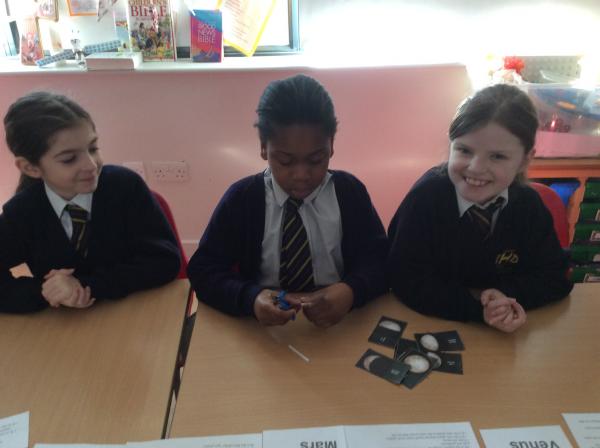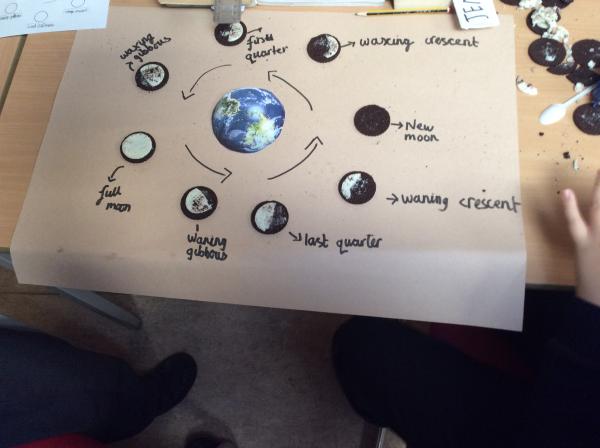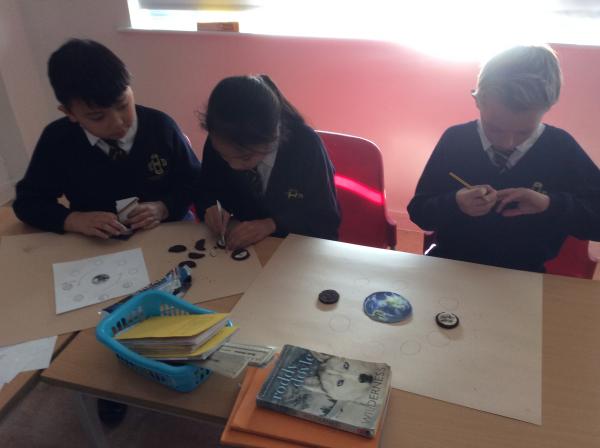 Metro Bank Trip
Year 5 visited the Metro Bank to learn more about being responsible with money. We had several sessions in the classroom and then we got to visit the bank! We had a great time and even got to meet a very special guest. (And we got lollies!)