Welcome to Class 1
Class 1 Jellyfish Teacher: Miss Anderson
Learning Support Assistants:
Miss Downes
Miss King
Mrs Hardcastle
Mrs Desouza
Class 1 Starfish Teacher: Mrs Bishop & Mrs Kearney
Learning Support Assistants:
Miss Araby
Miss King
Mrs Collins
Mrs Offord
---
The latest news from Class 1 Starfish and Class 1 Jellyfish
*****************************************************************
Class News 2016-2017
Butterflies
We loved caring for our caterpillars and wondering what they would look like.
It was exciting to finally watch them fly away!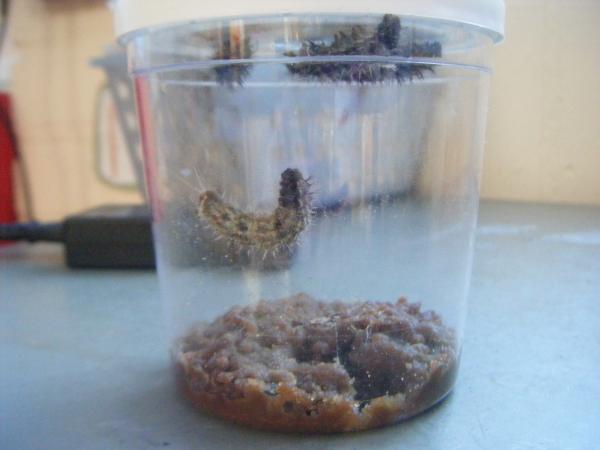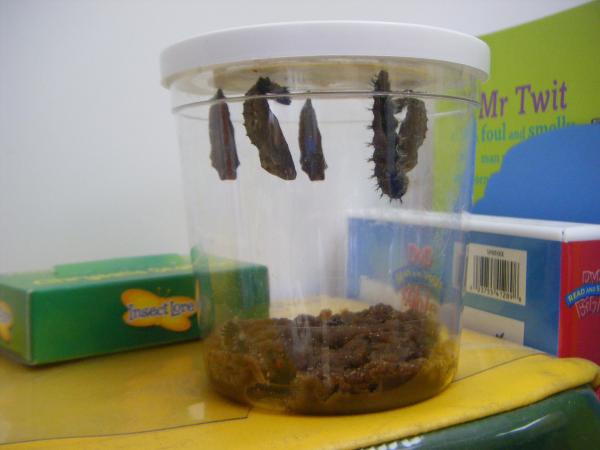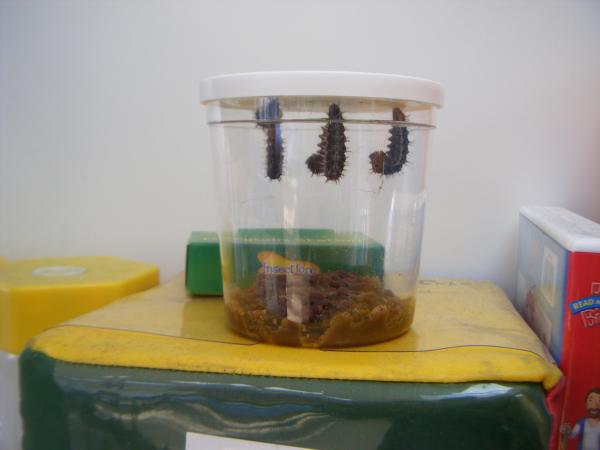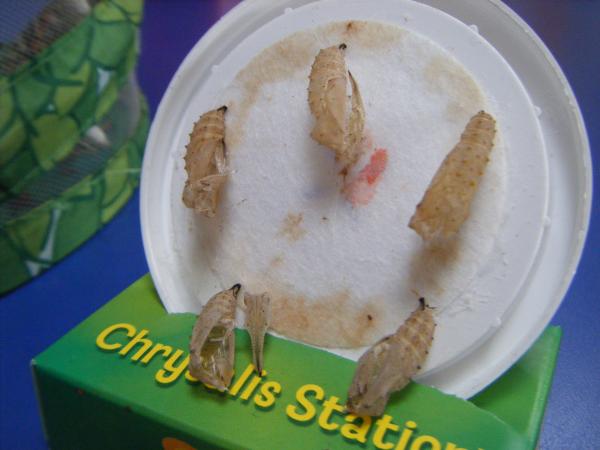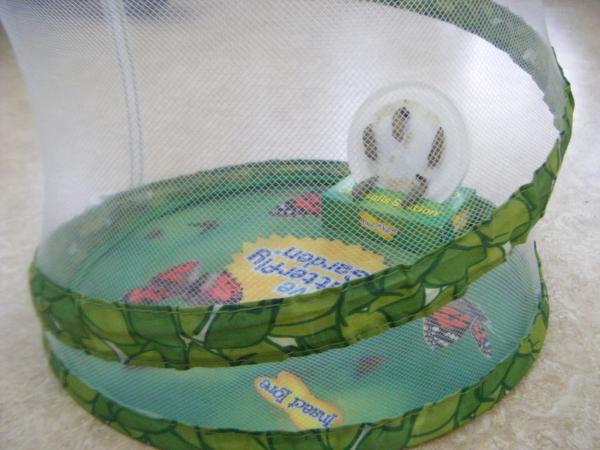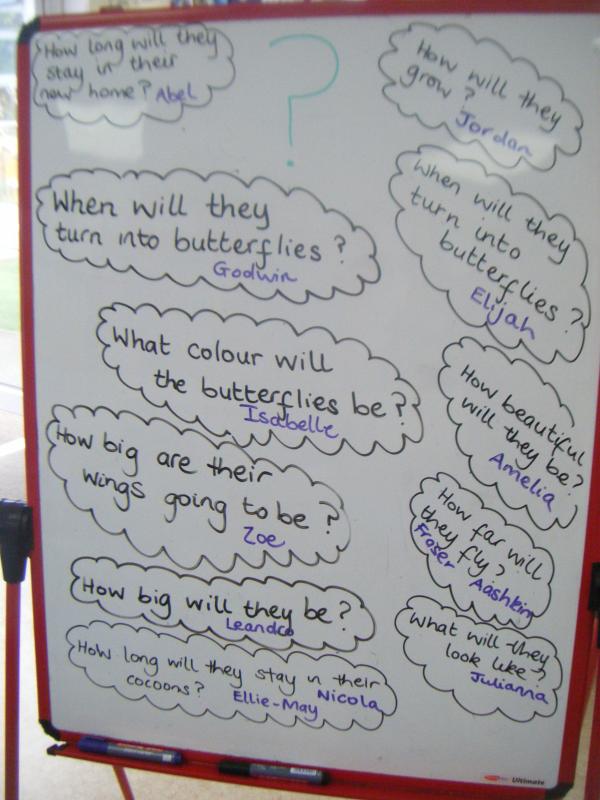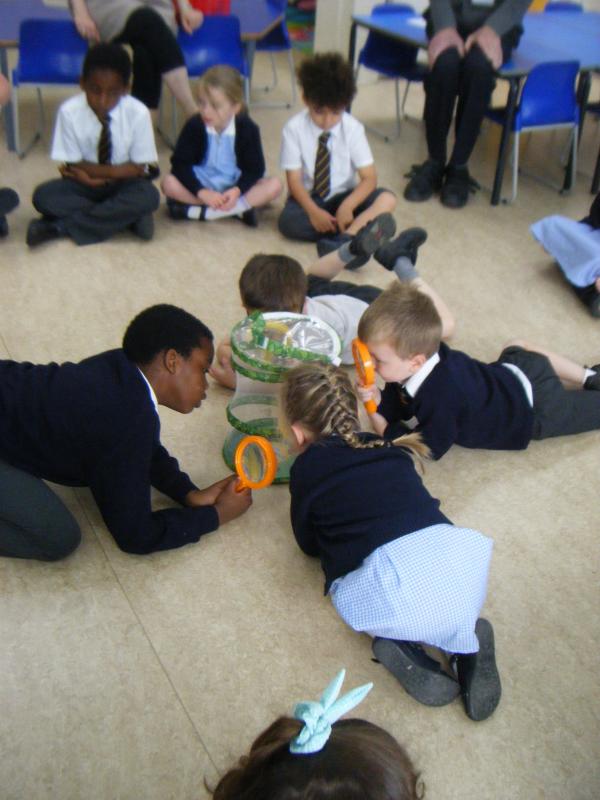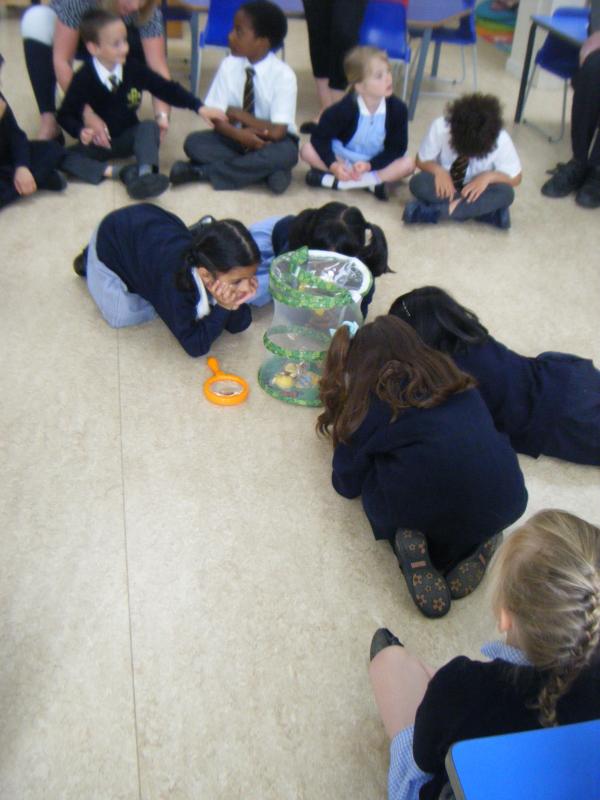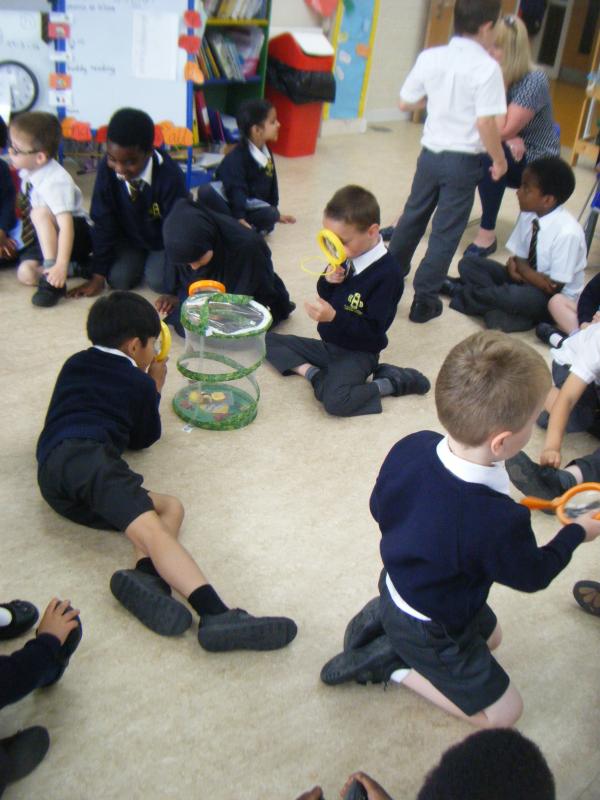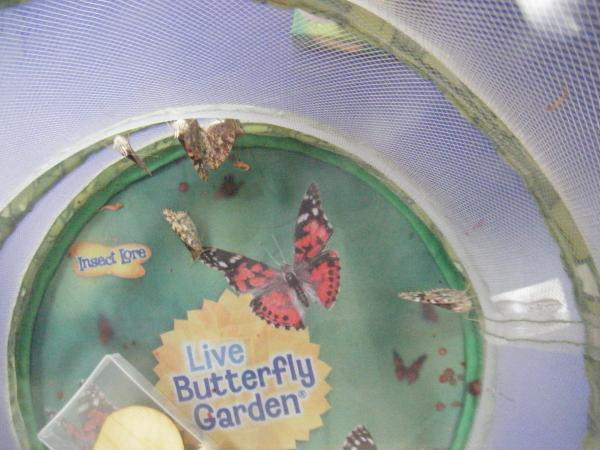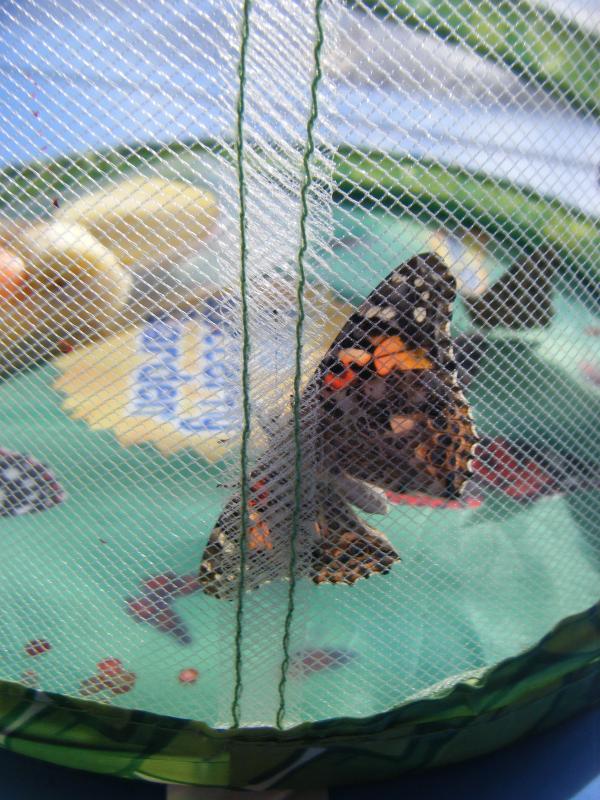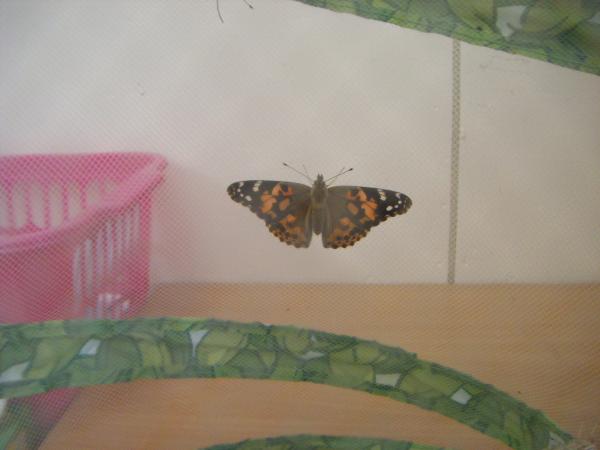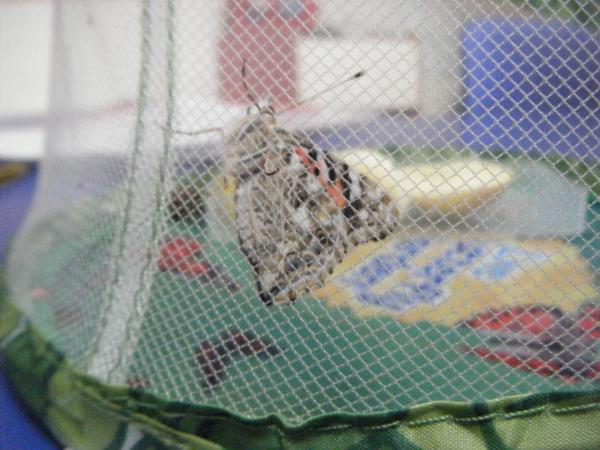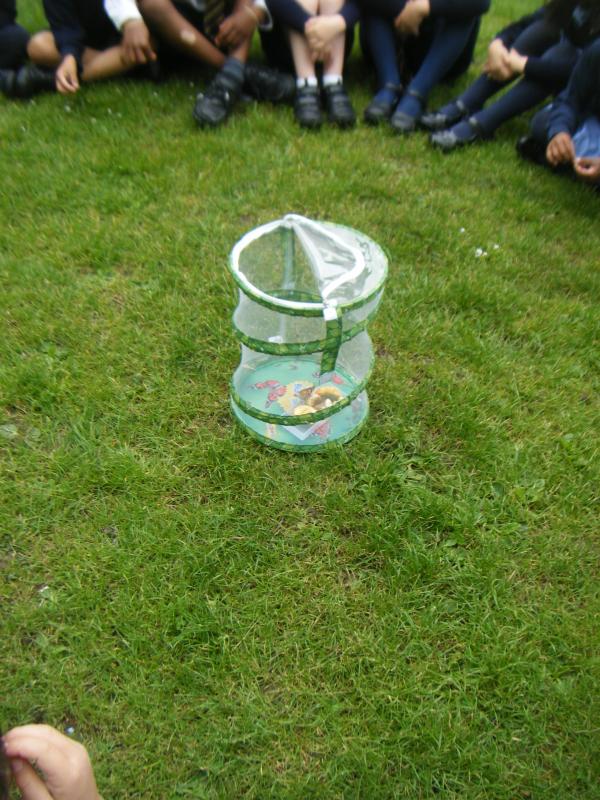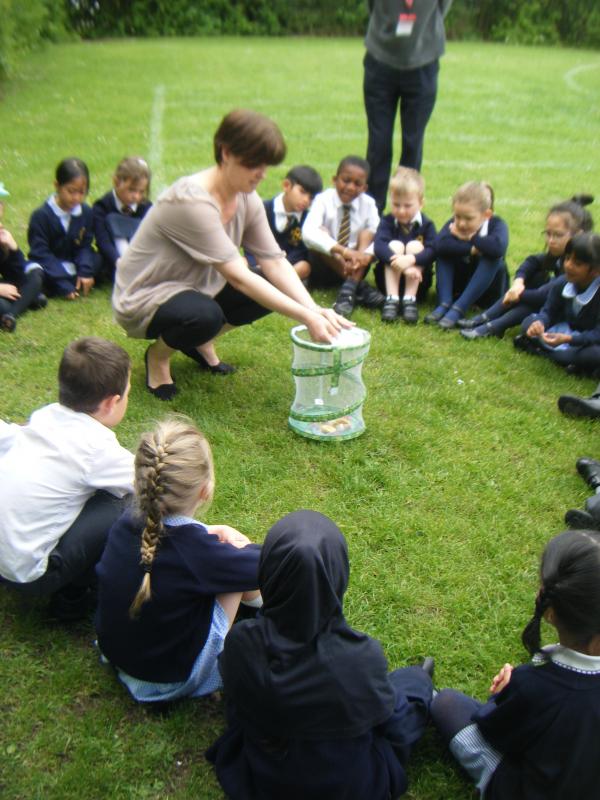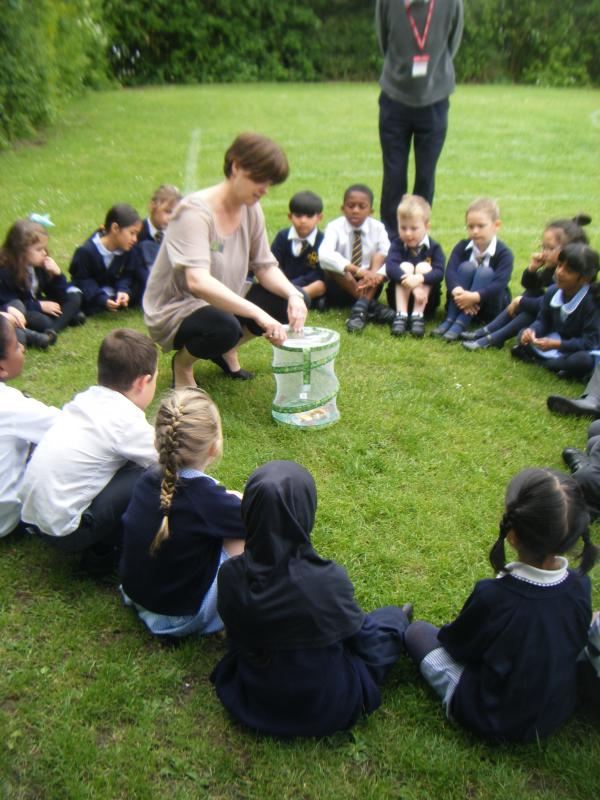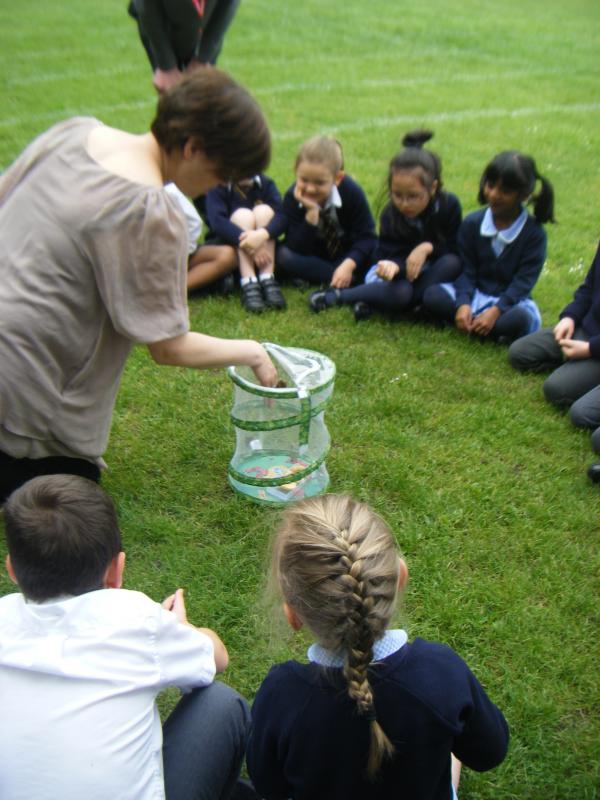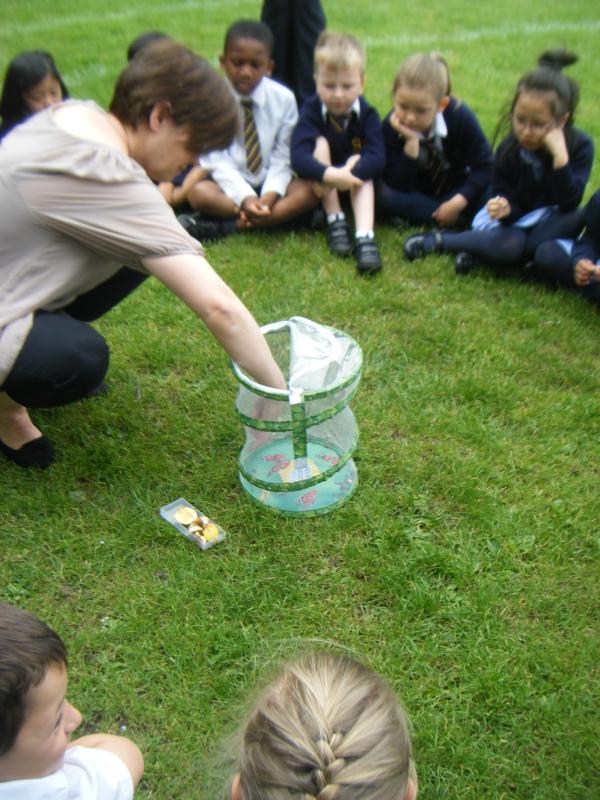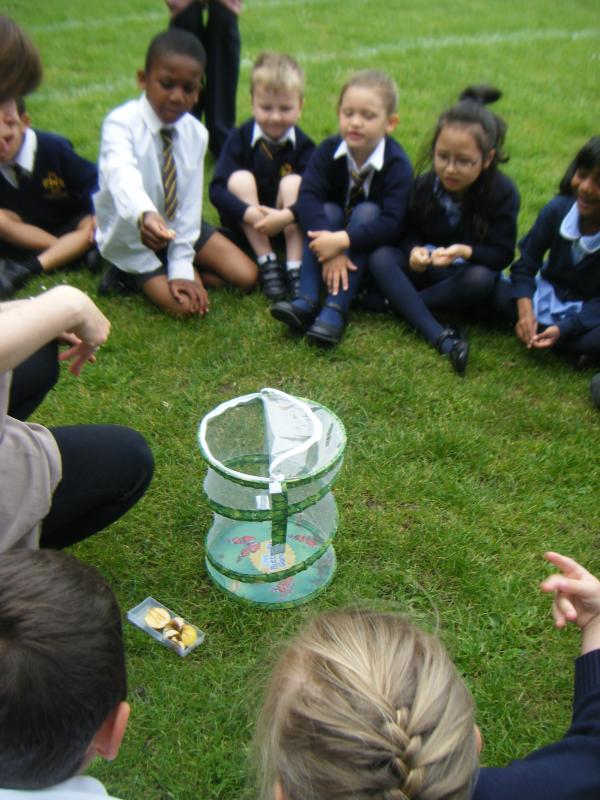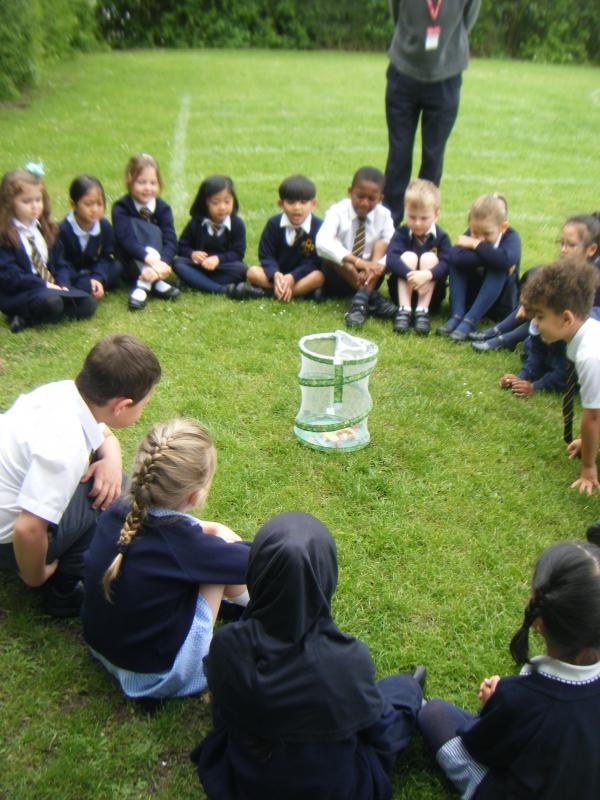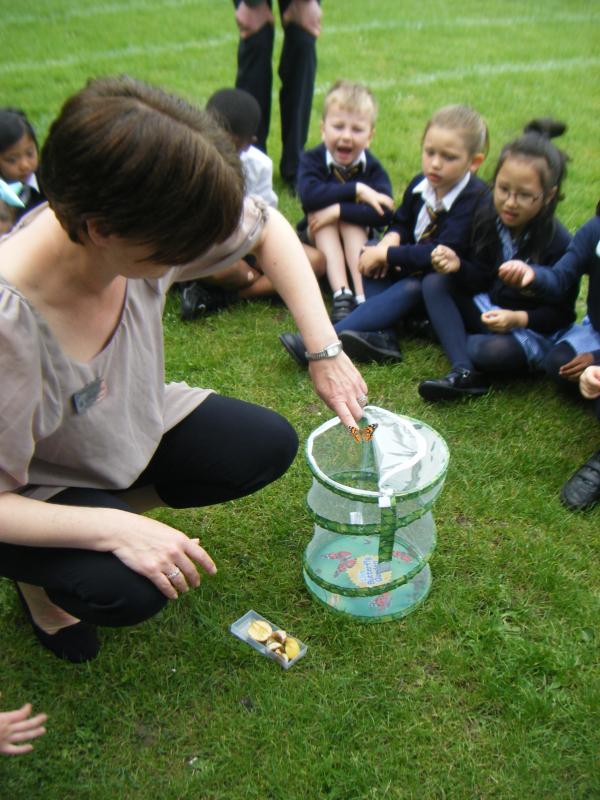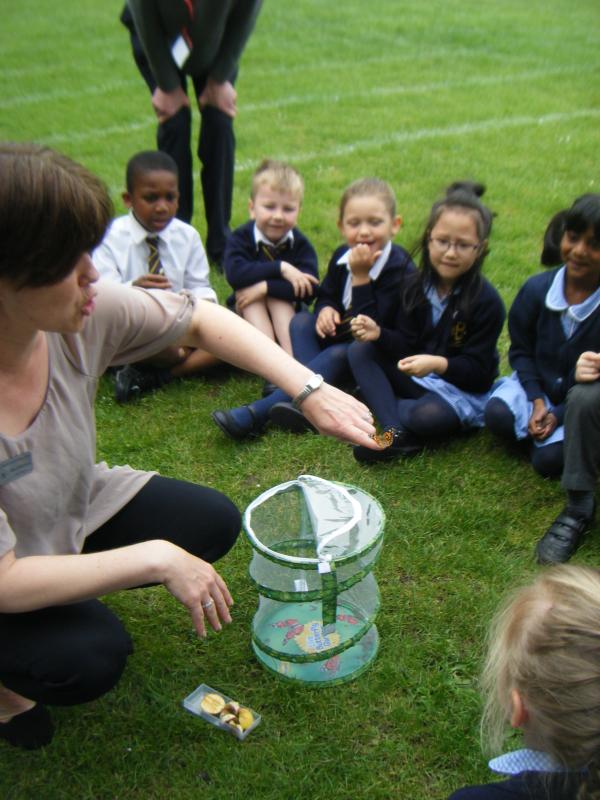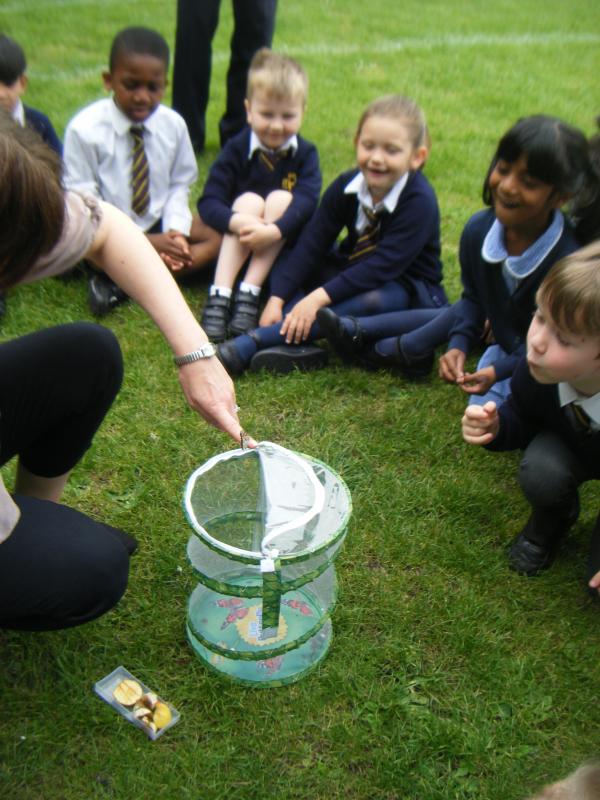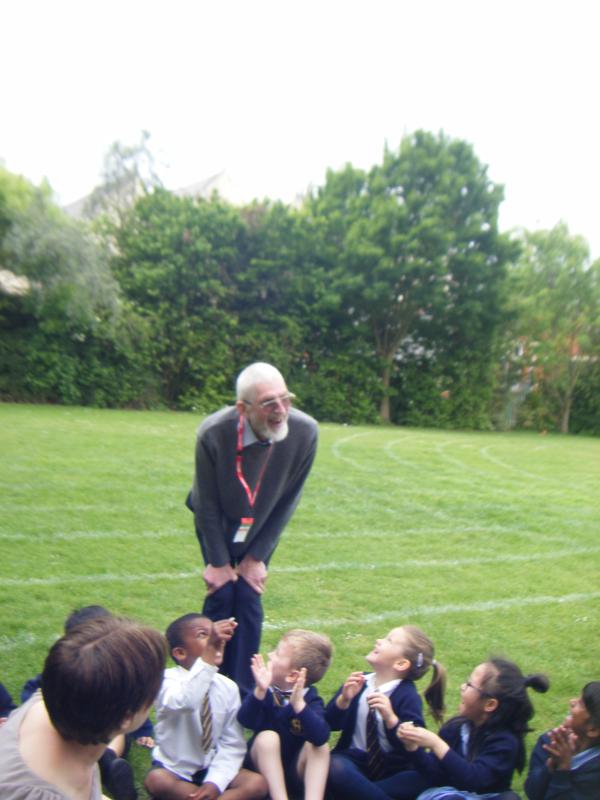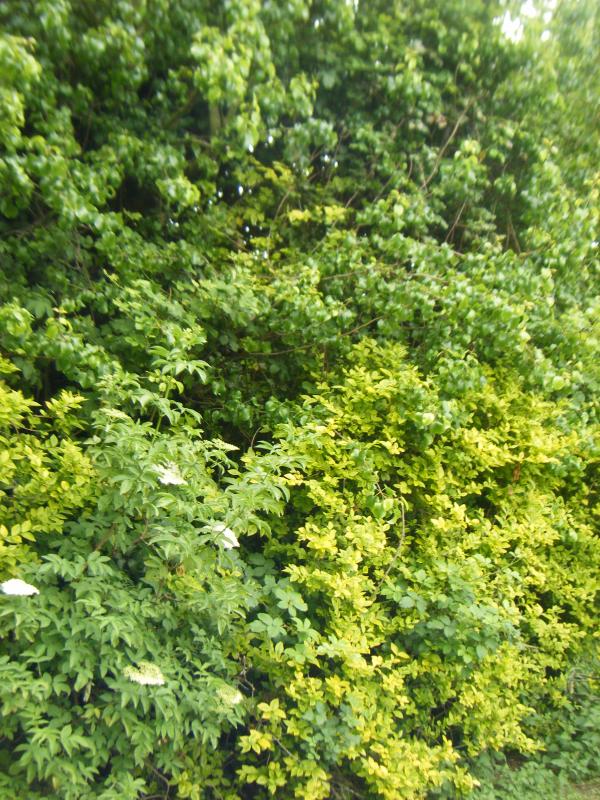 Making Transport for our Animals!
Thinking about our new topic 'Holiday Fun' we made transport for our animals out of natural materials. Have a look at our amazing creations!
Trip to Churchill Gardens
Both classes enjoyed a fabulous trip to Churhill Gardens. We walked from school and explored the gardens. From there we walked up Victoria Avenue, looking at all the buildings on the way. Finally we arrived at Sainsburys to do some shopping. When we arrived back at school we made ourselves a delicious feast!
Have a look at our photographs and enjoy the adventure with us!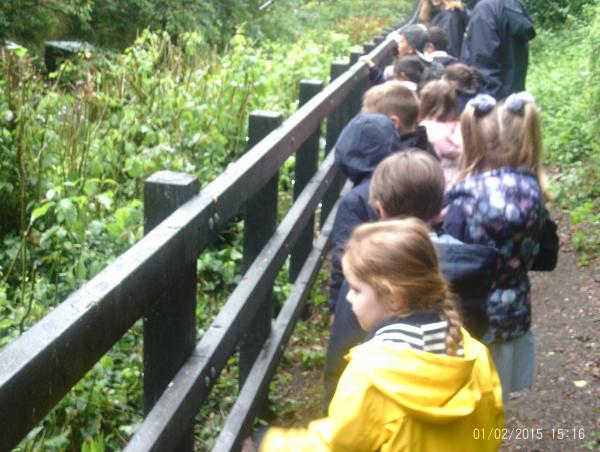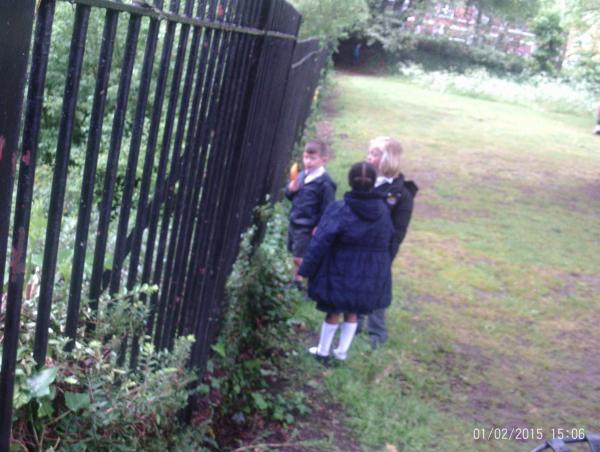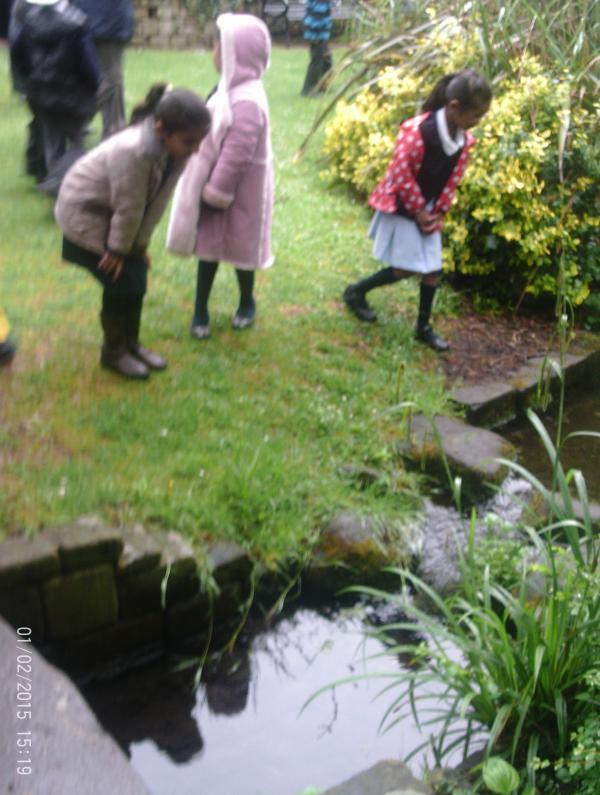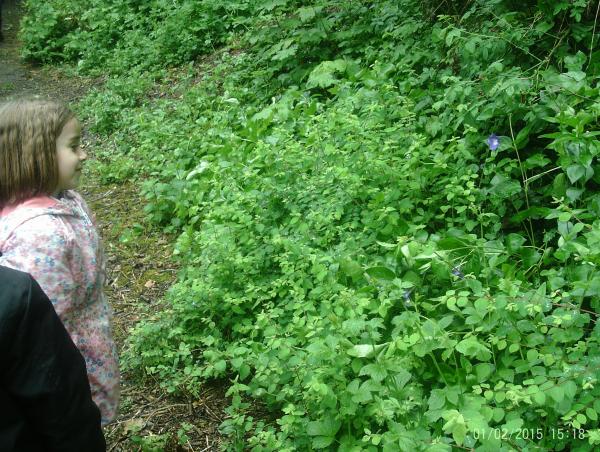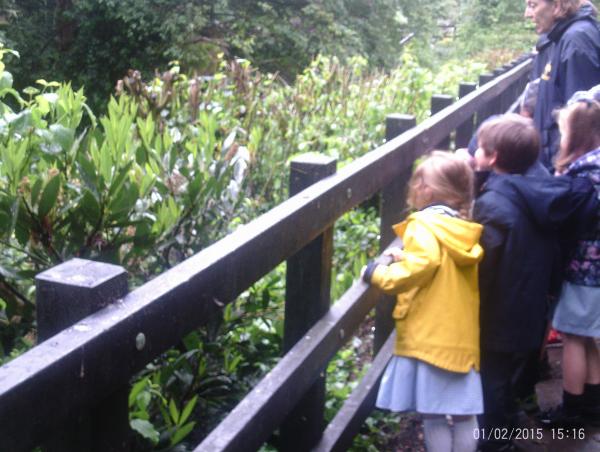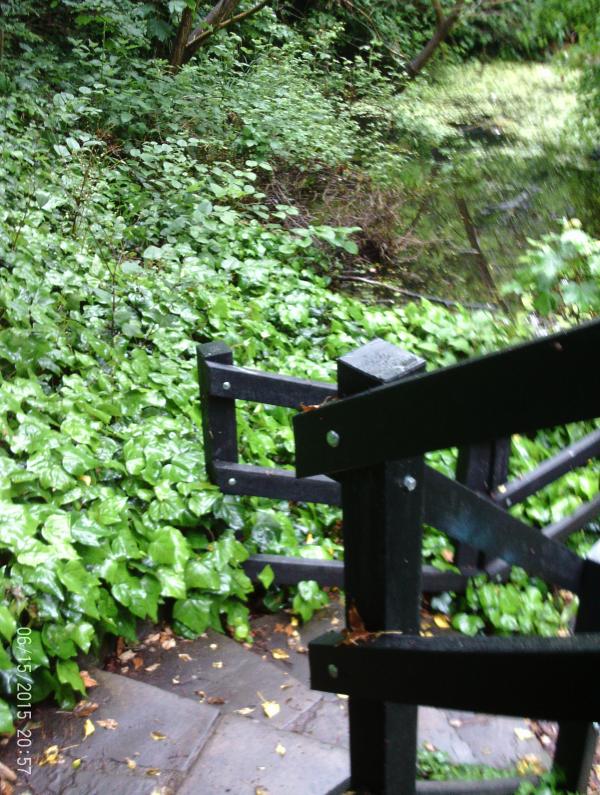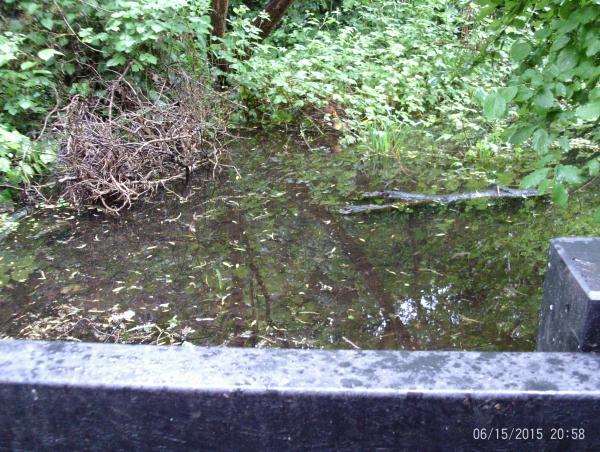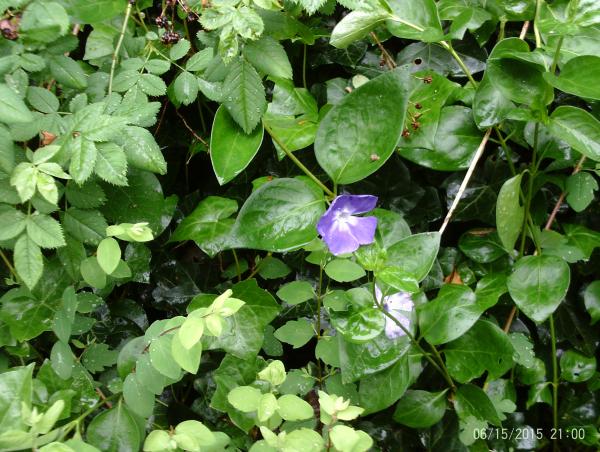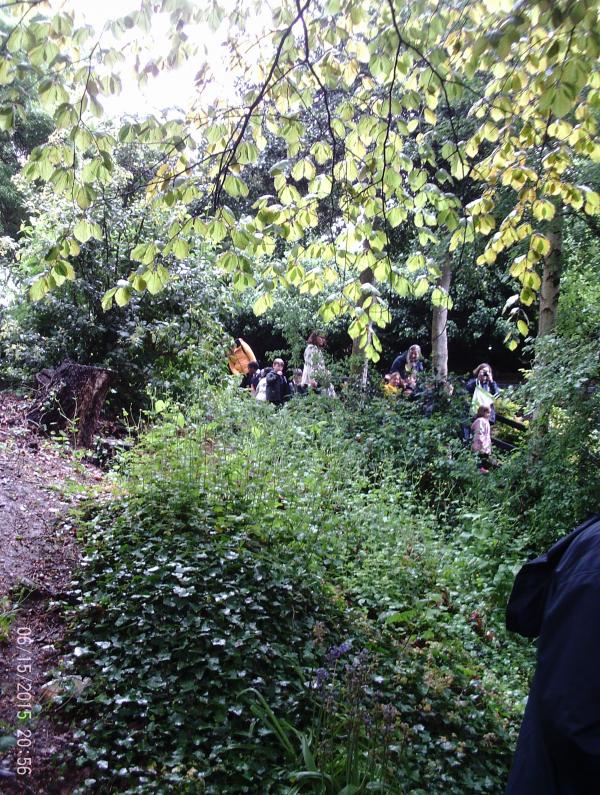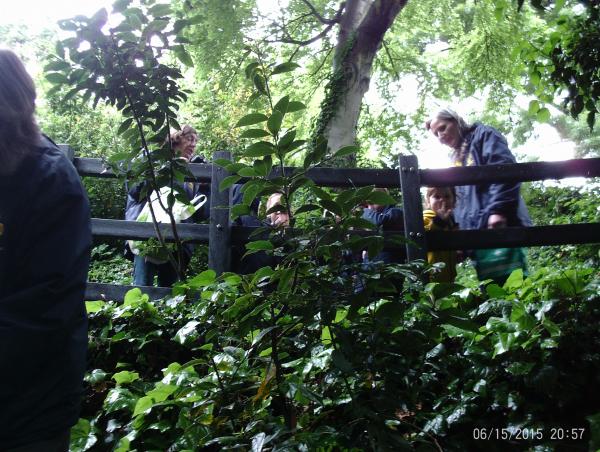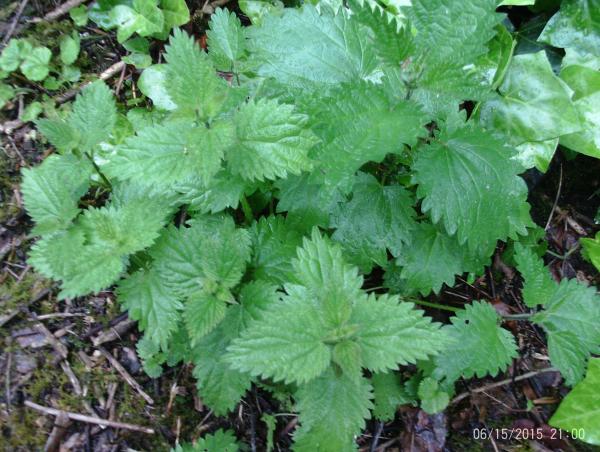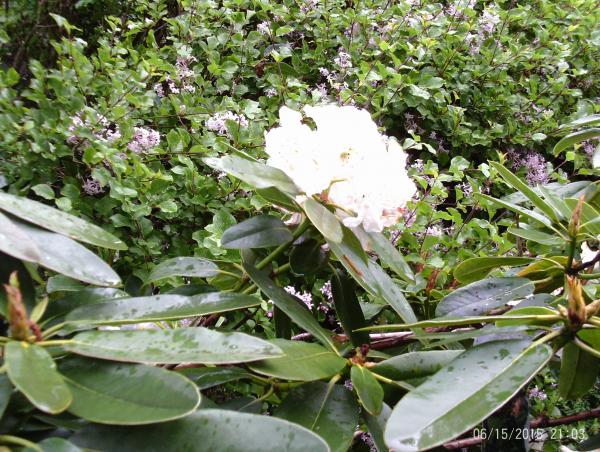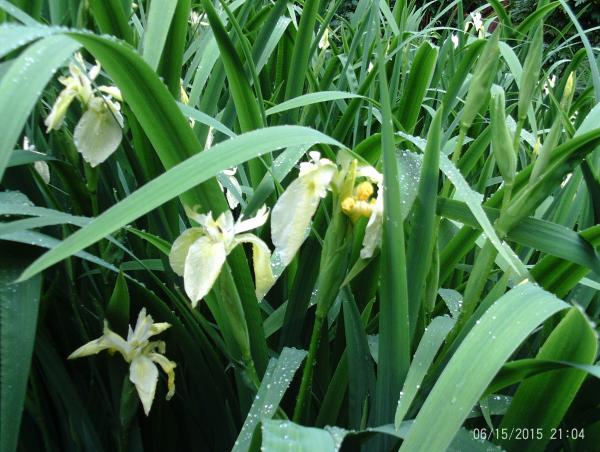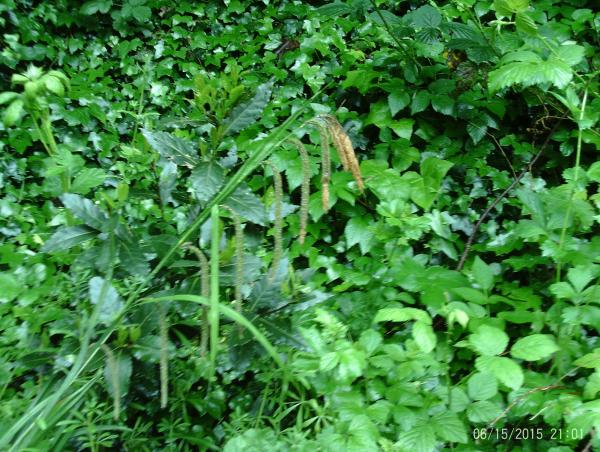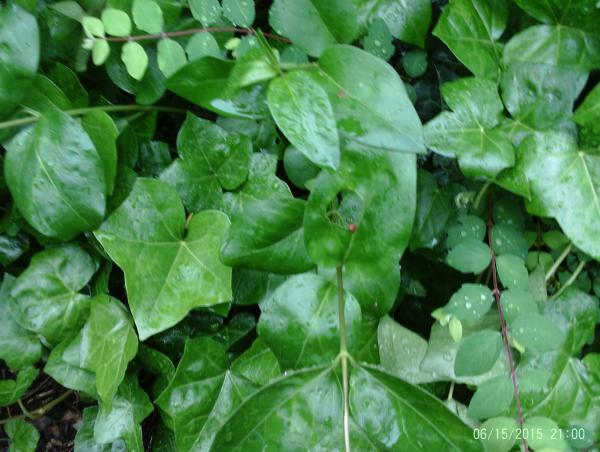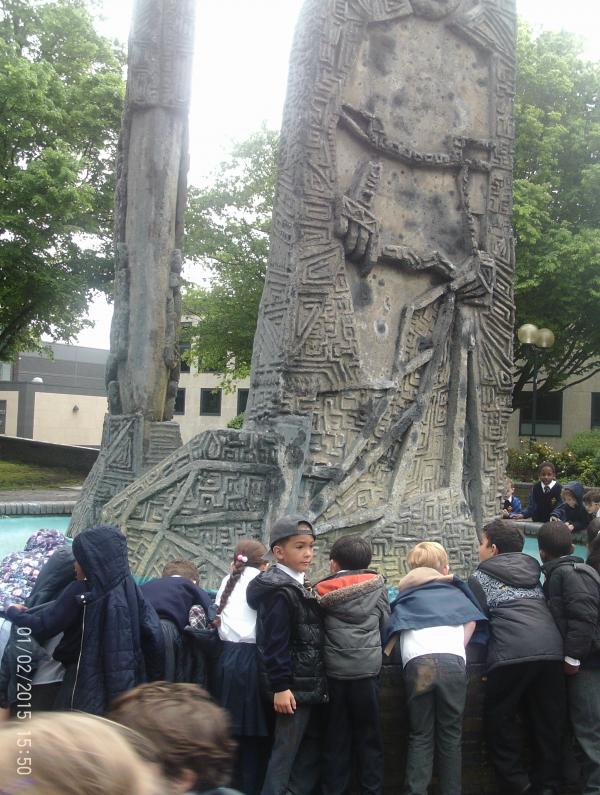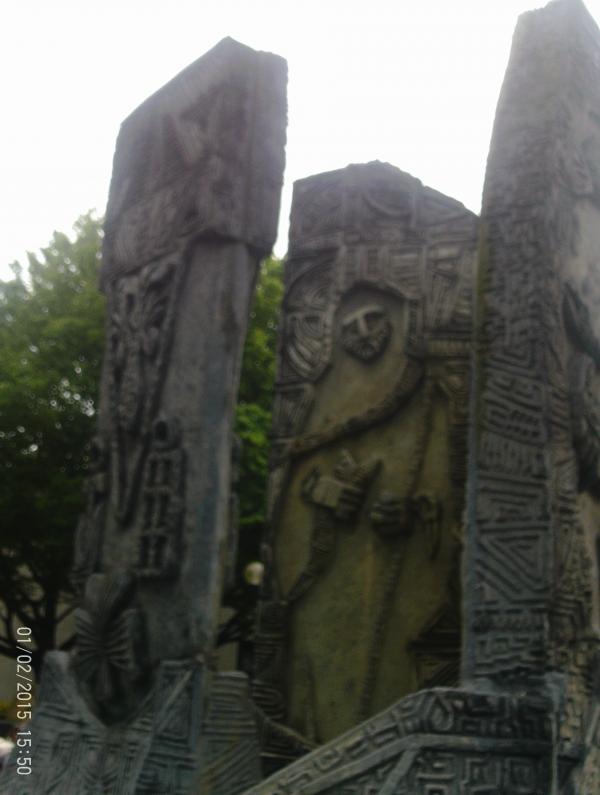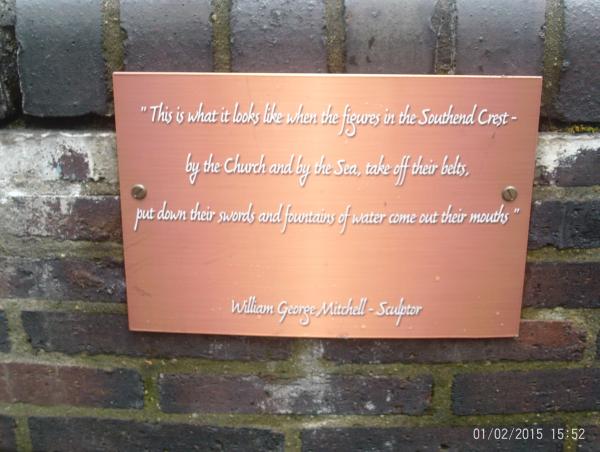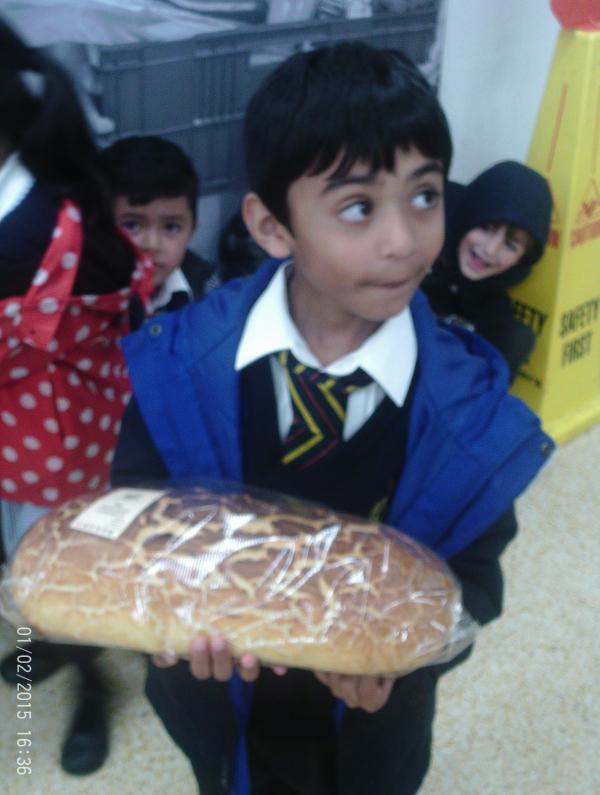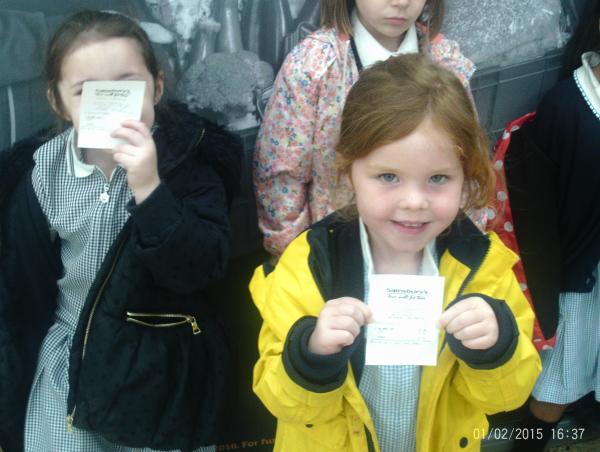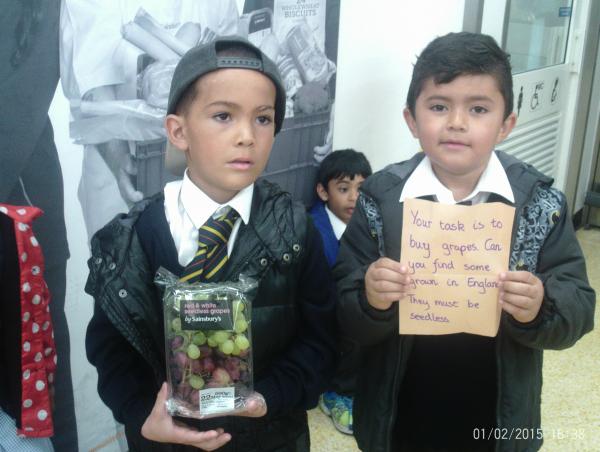 Arcimboldo Faces
We talked about the Italian artist Arcimboldo. He was famous for creating portraits made from fruit, vegetables, flowers, fish and books.
Enjoy our fruity portraits!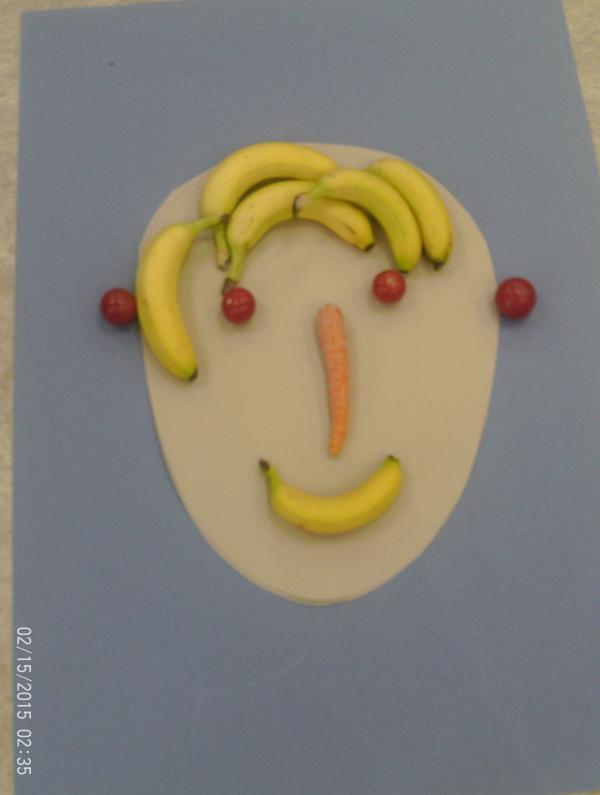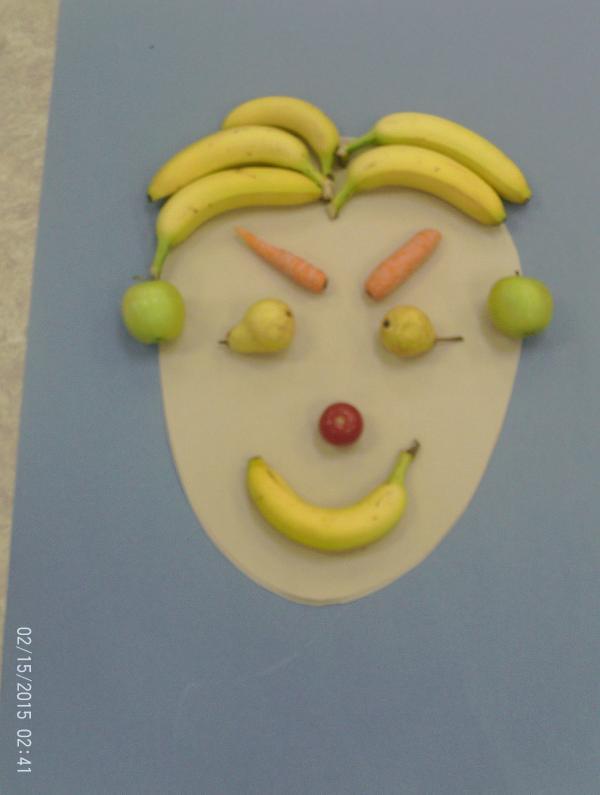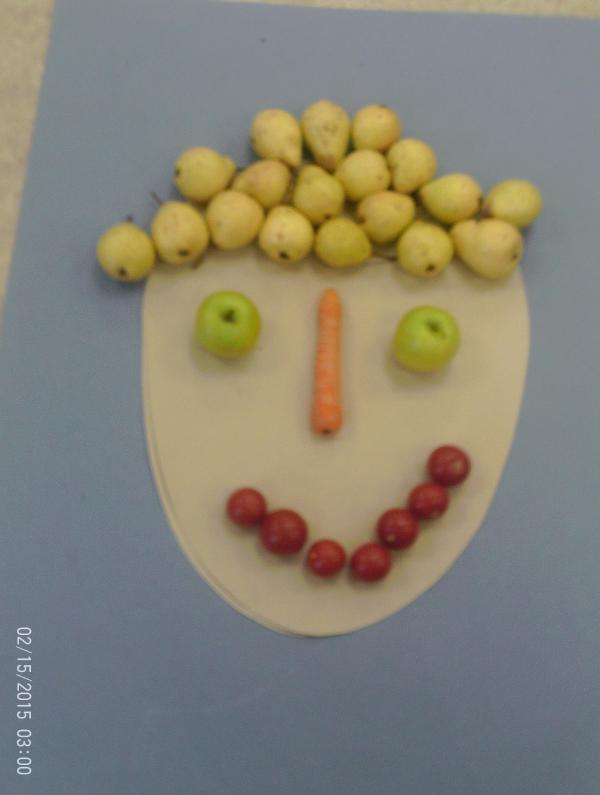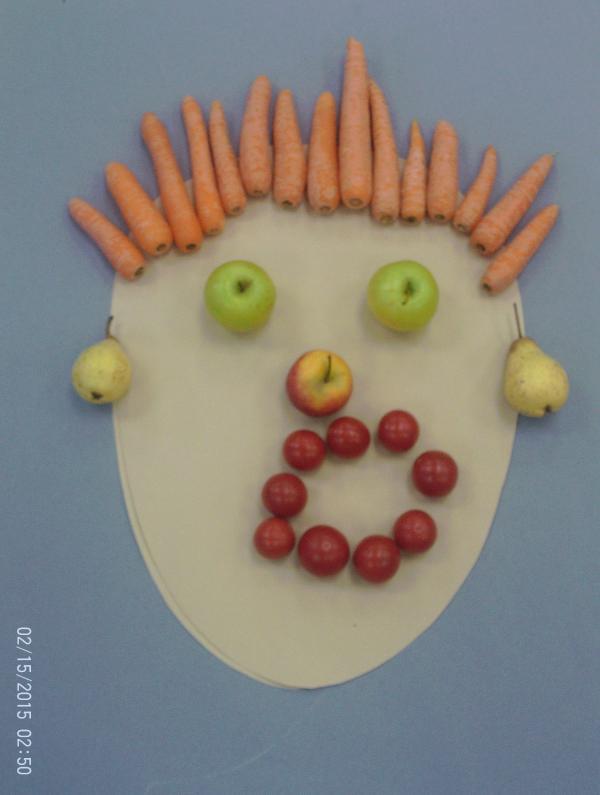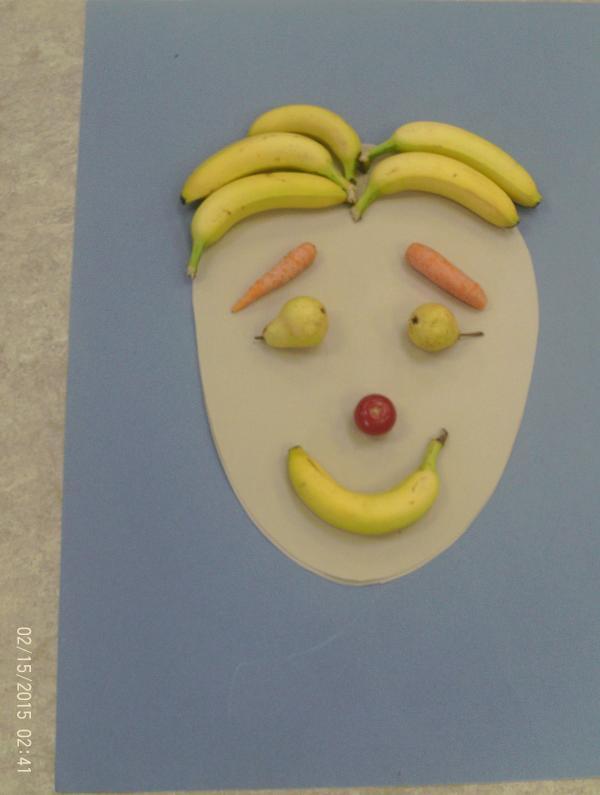 Signs of Spring!
We have been in our Nature Area looking for signs of Spring. Have a look at what we discovered..........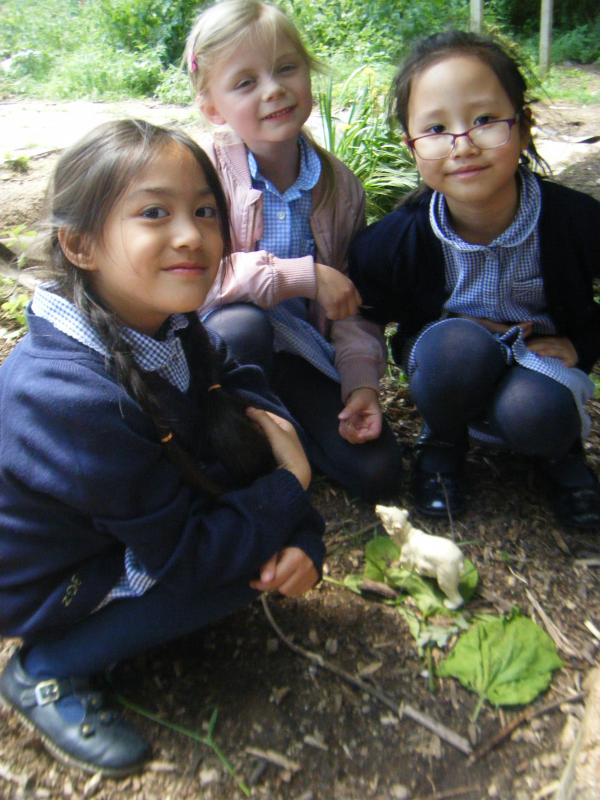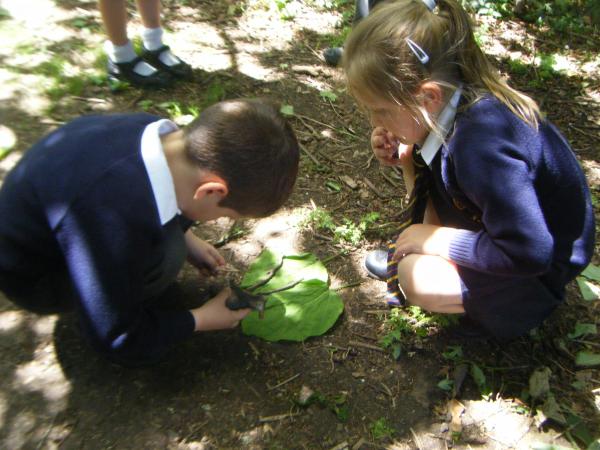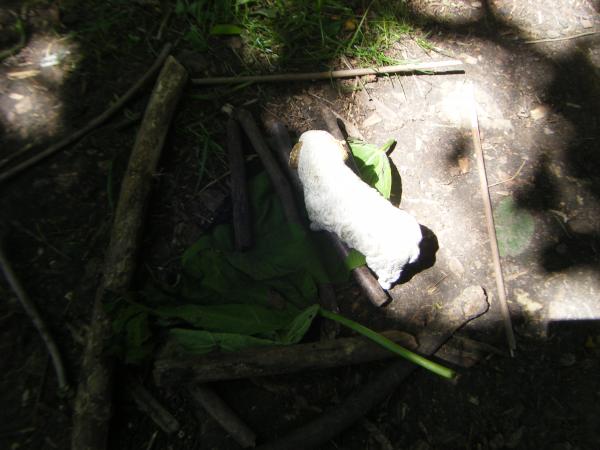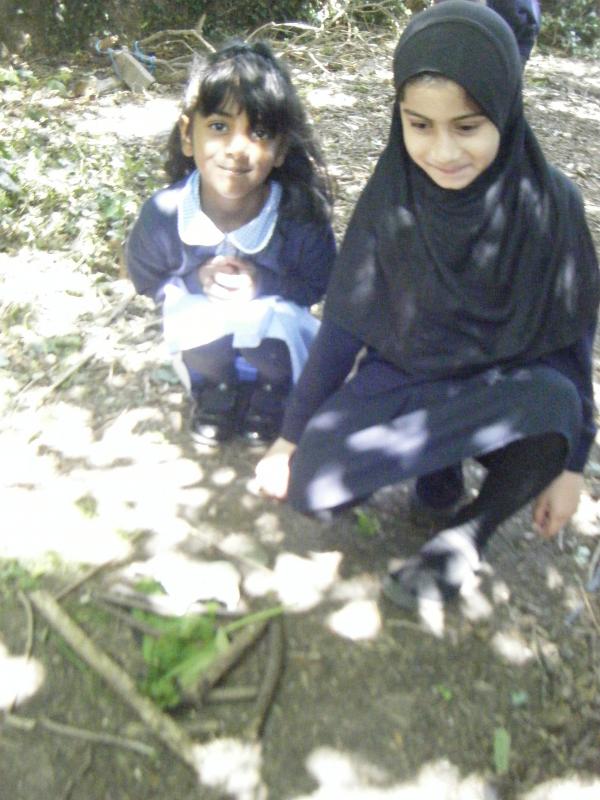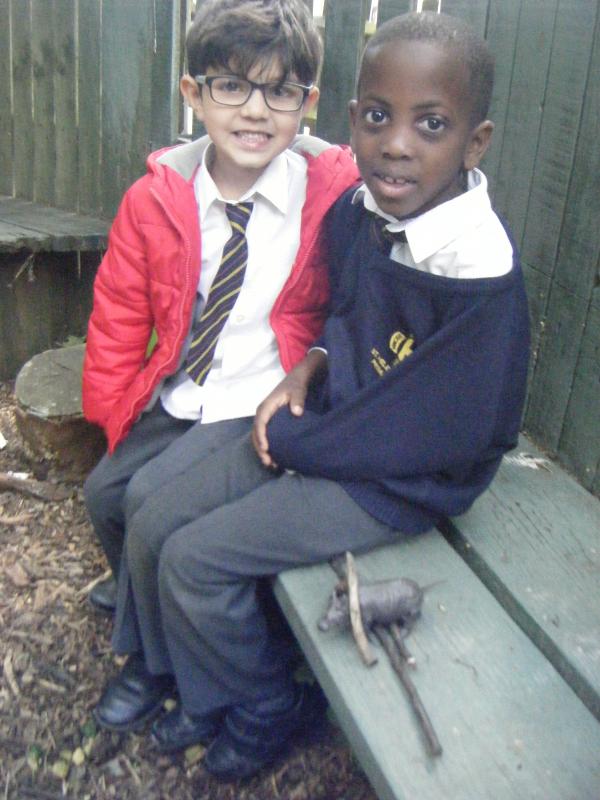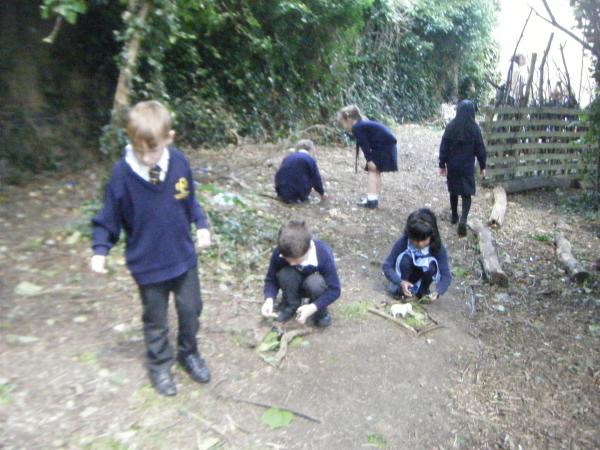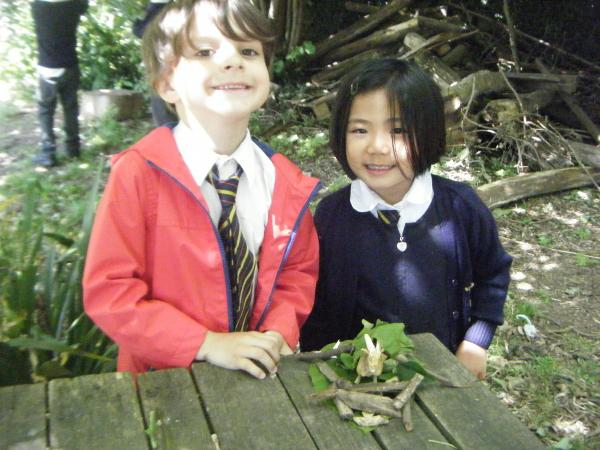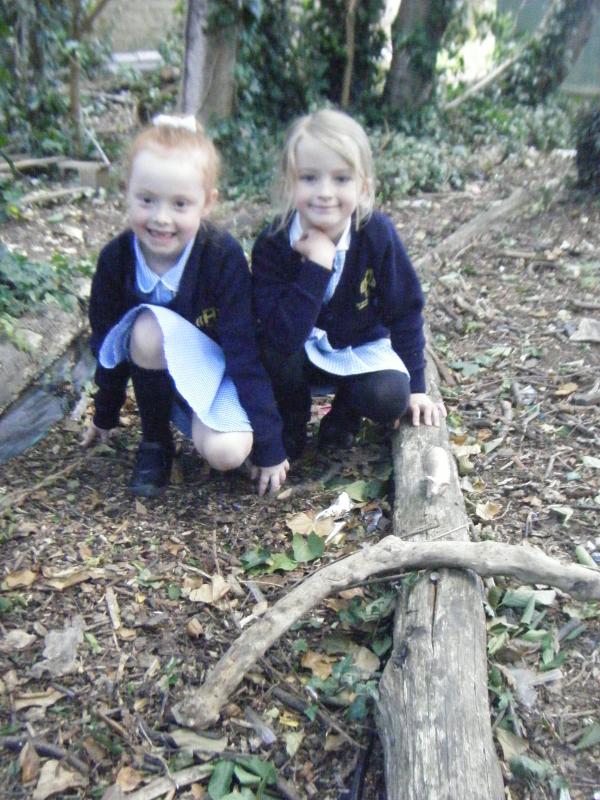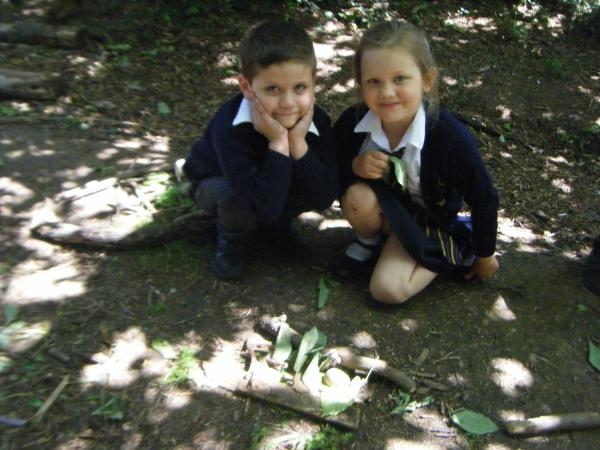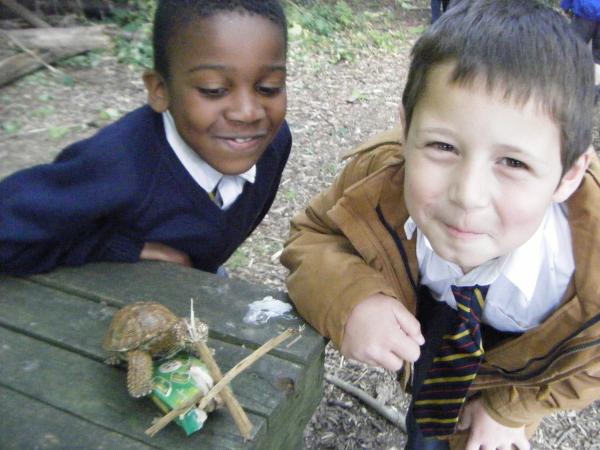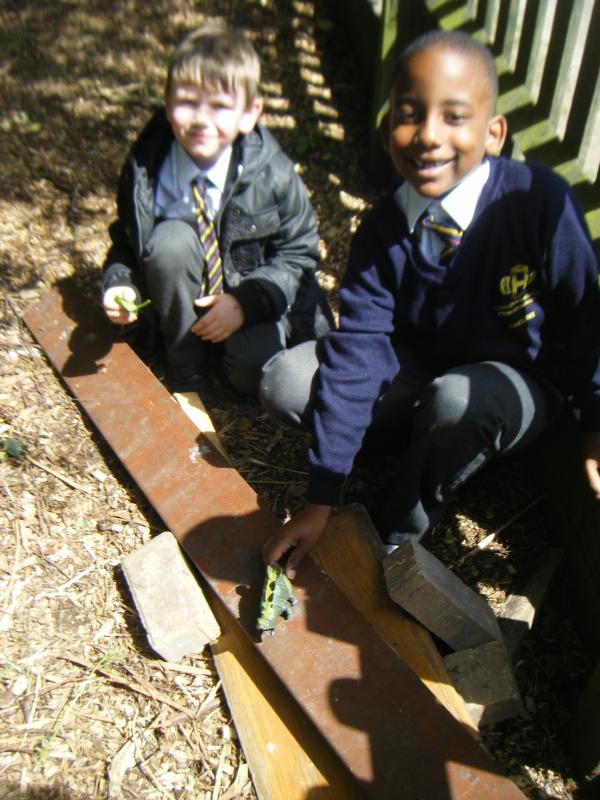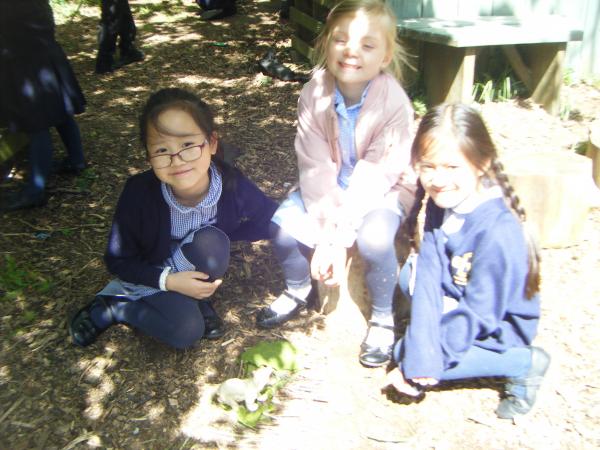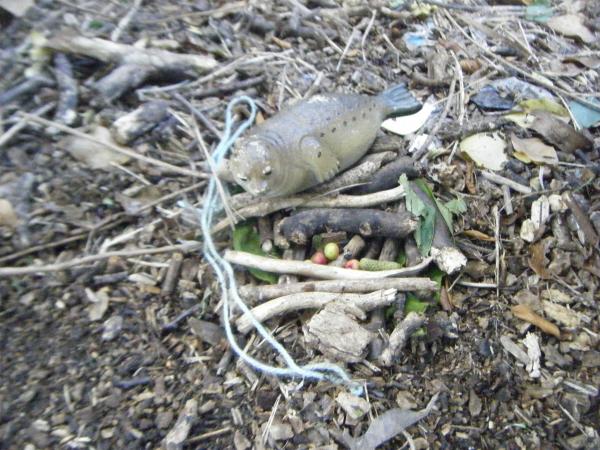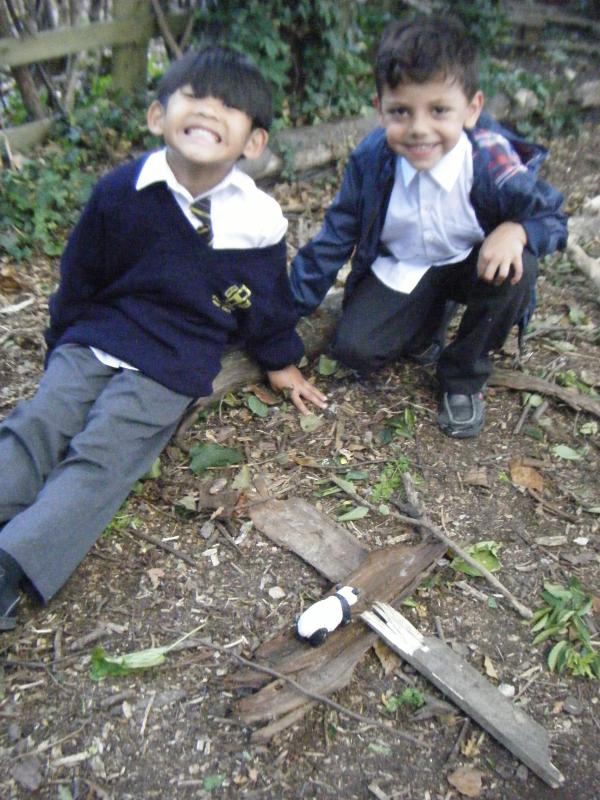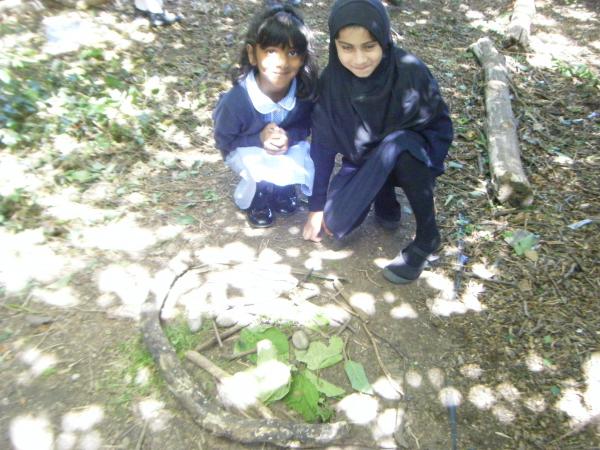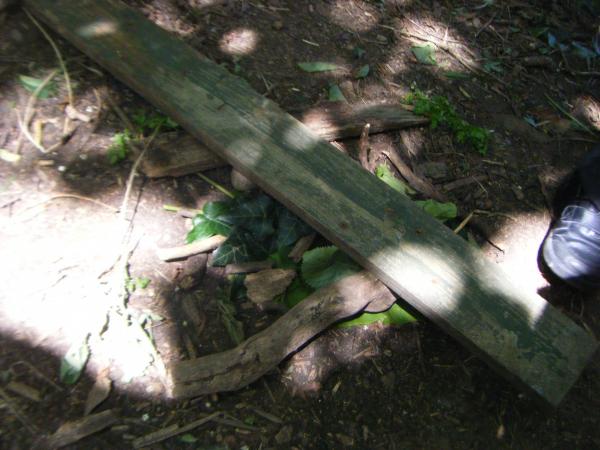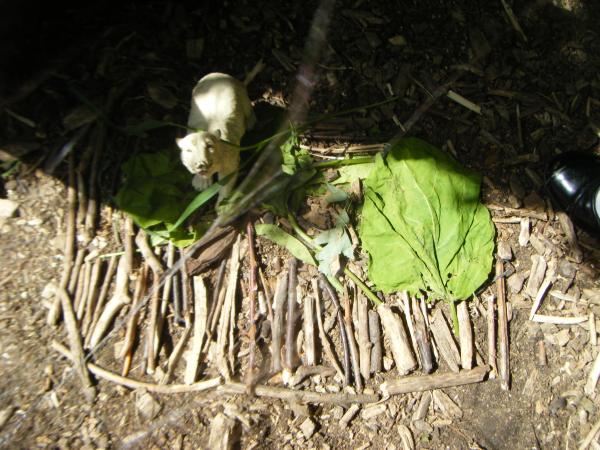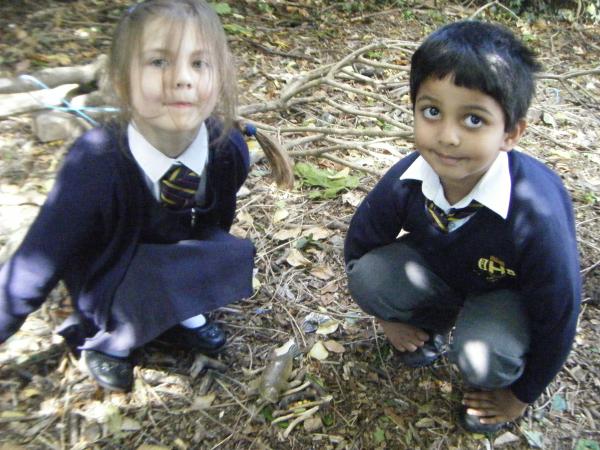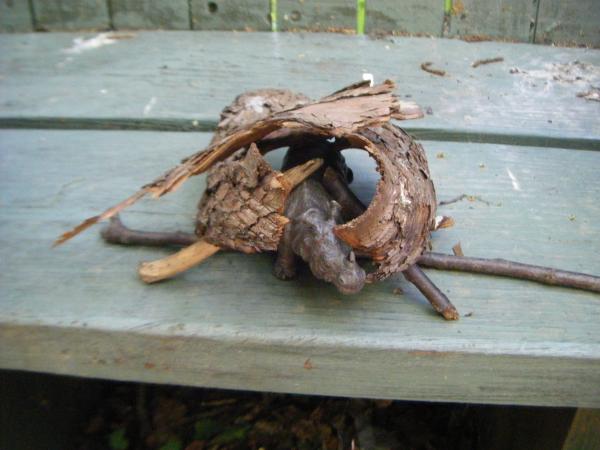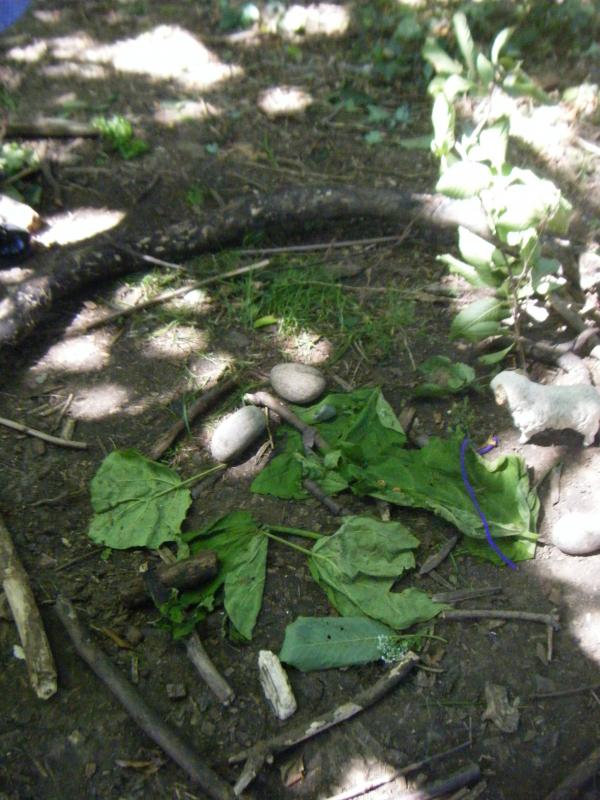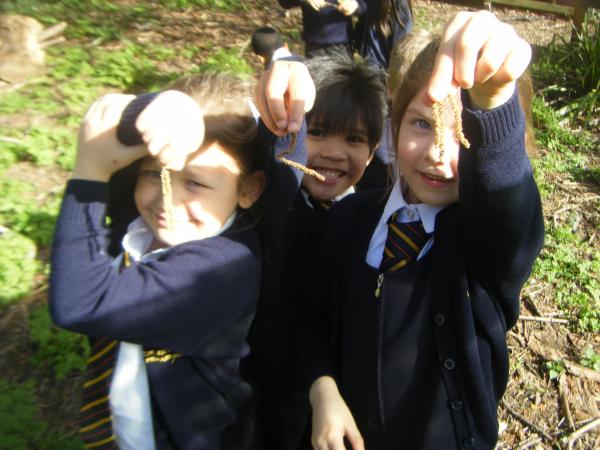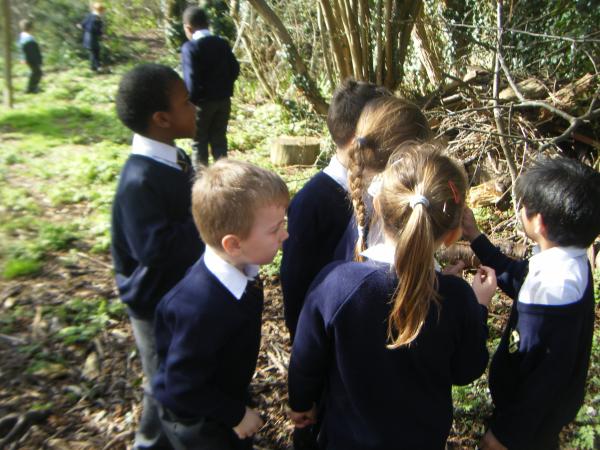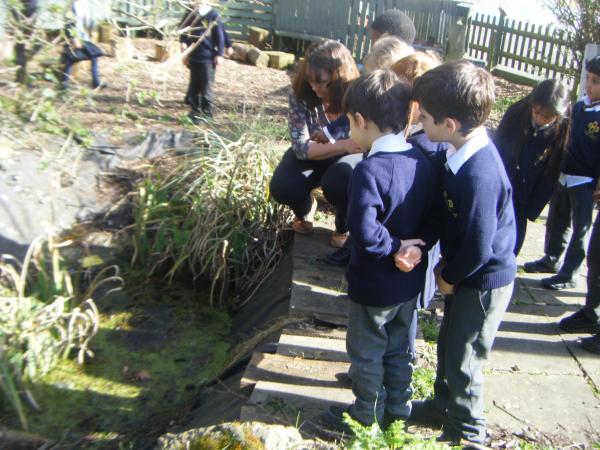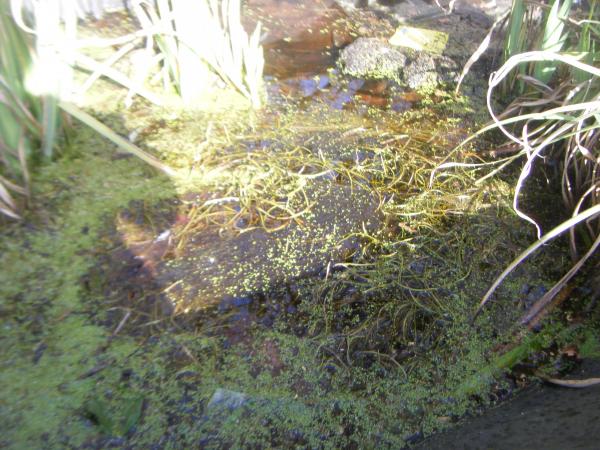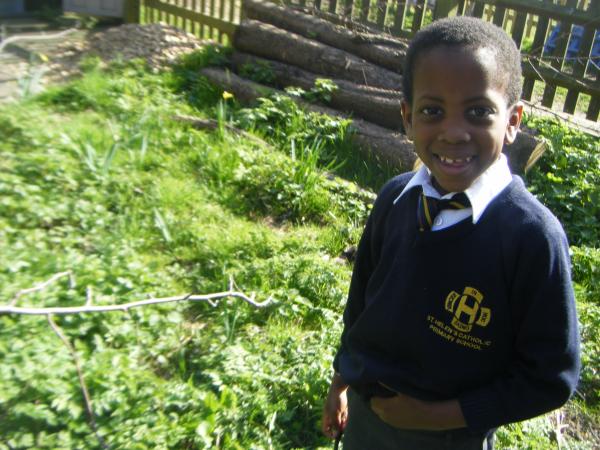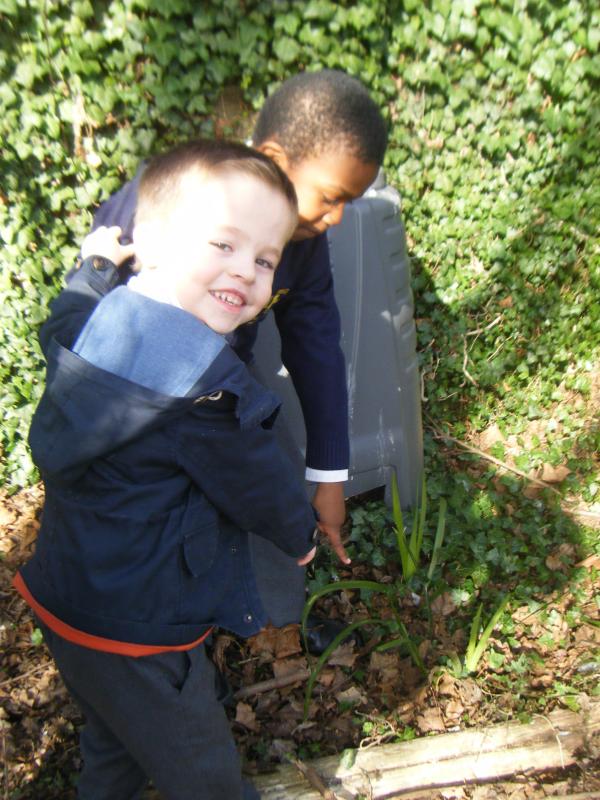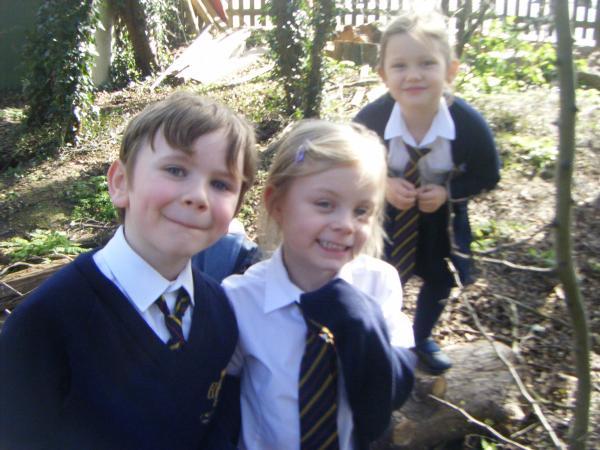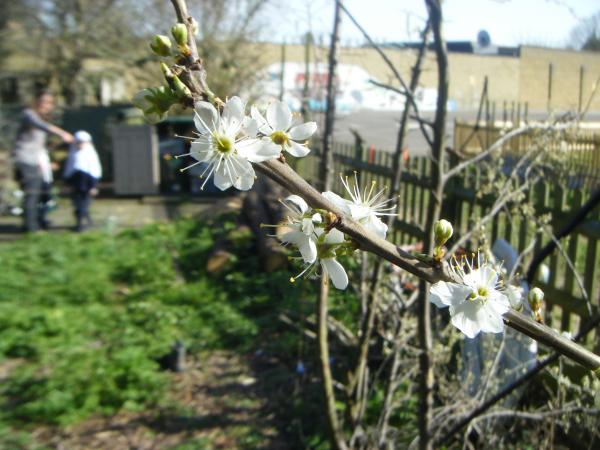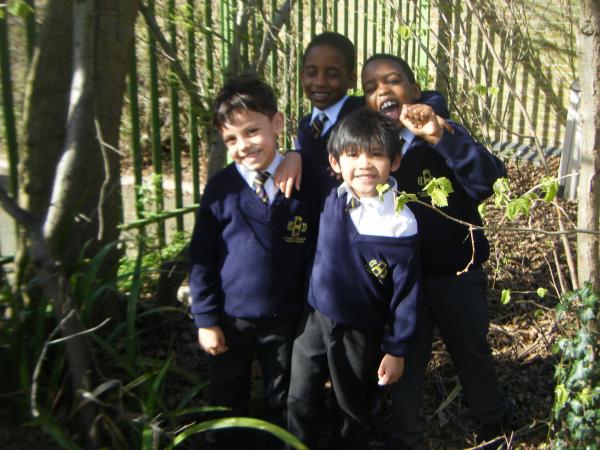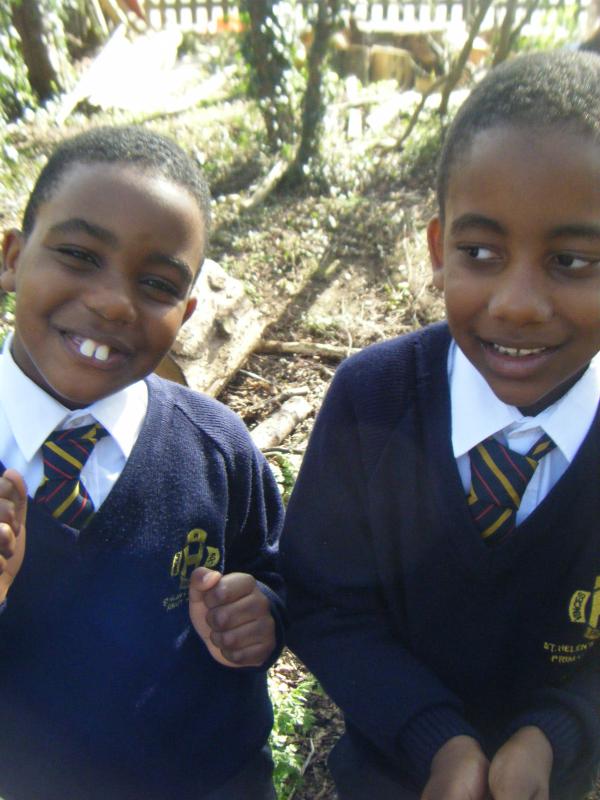 Class 1H Assembly
Thank you to all the children for a wonderful assembly.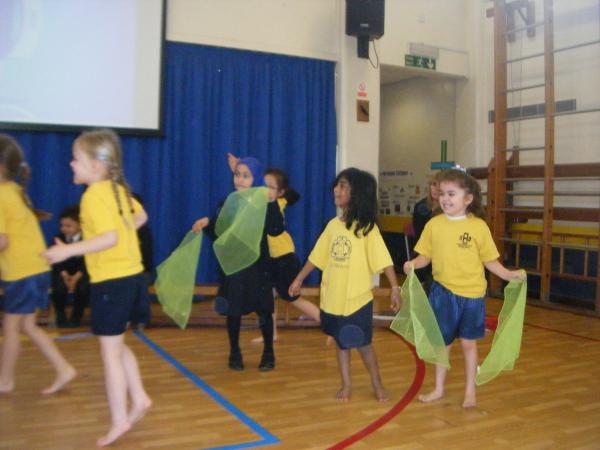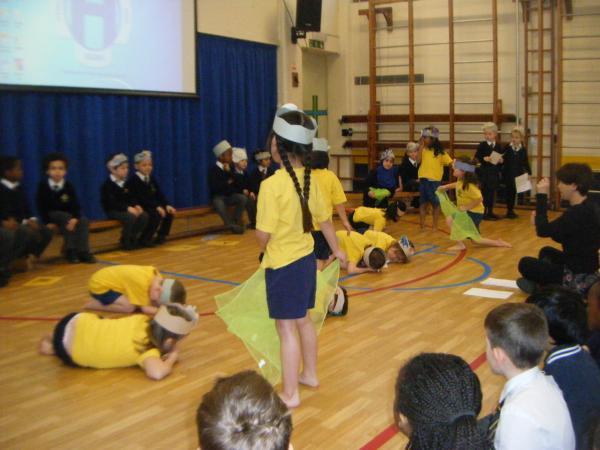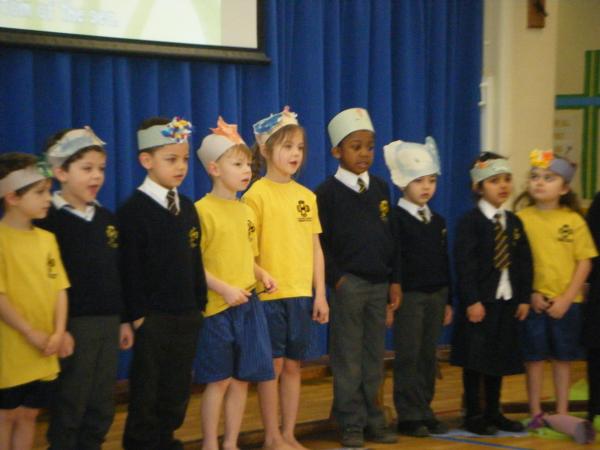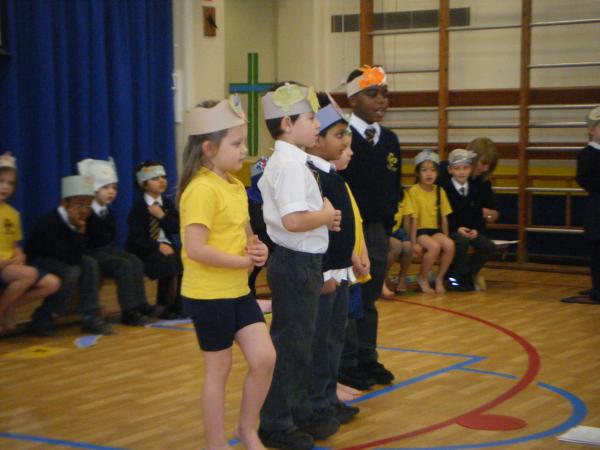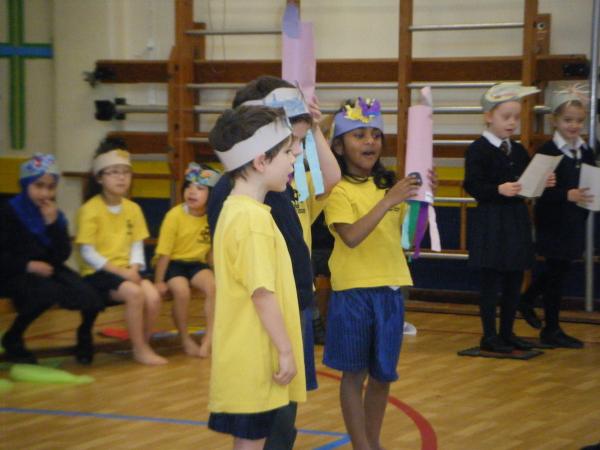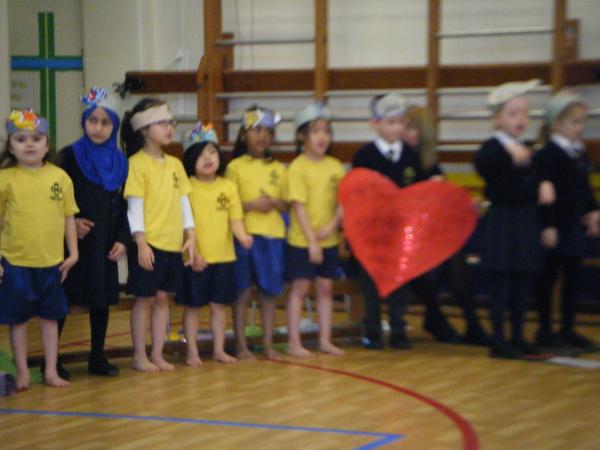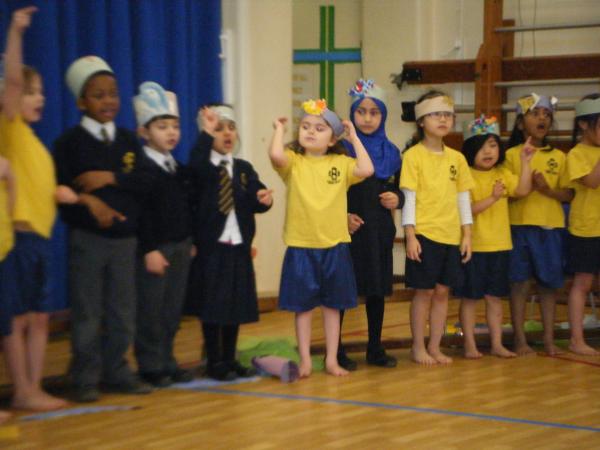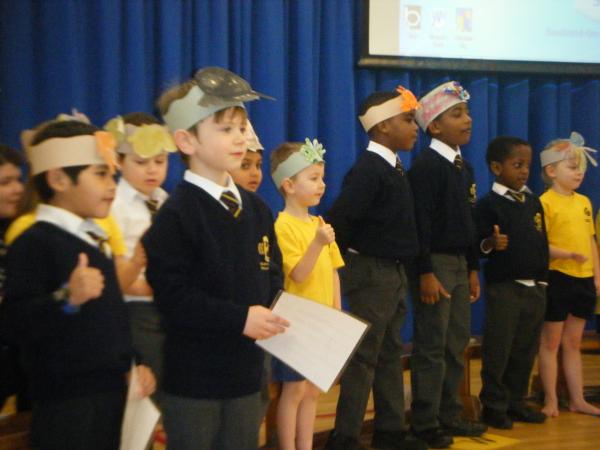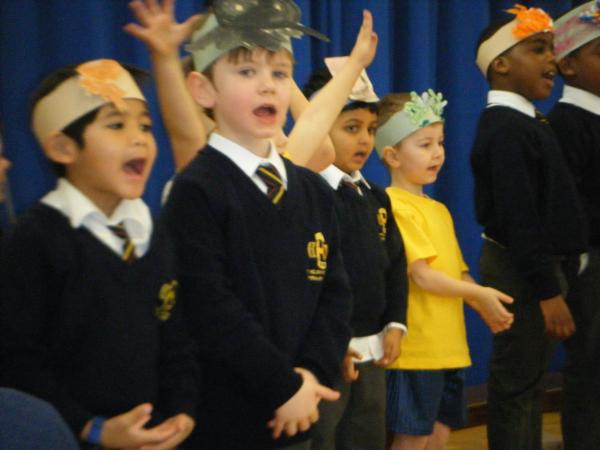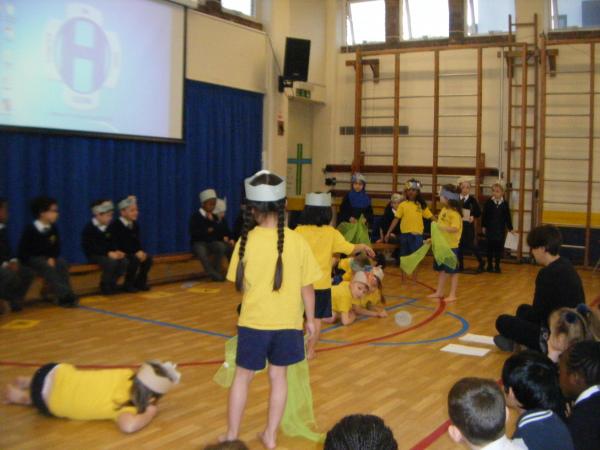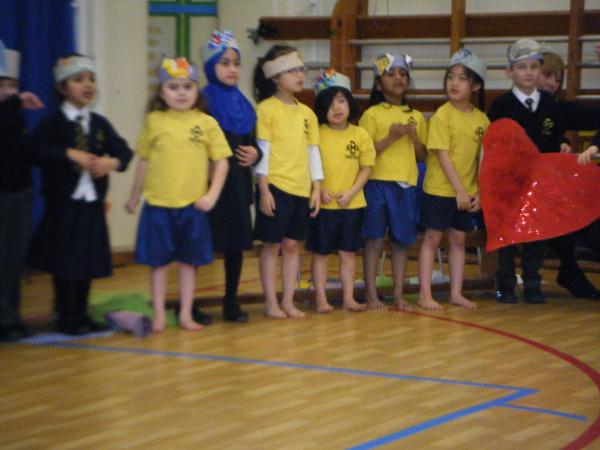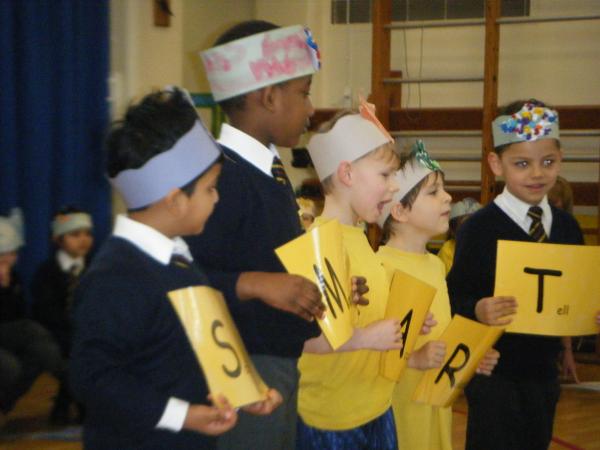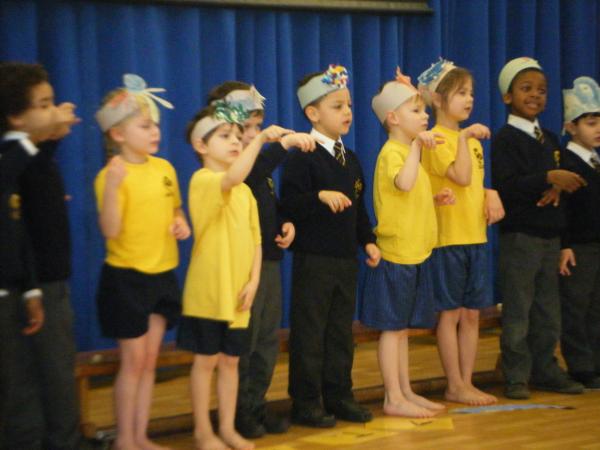 Using a Number Line
We have been learning how to add up using a number line. We understand where to start and how to count on. Now we are getting really good at writing our number sentences. Have a look at us in action!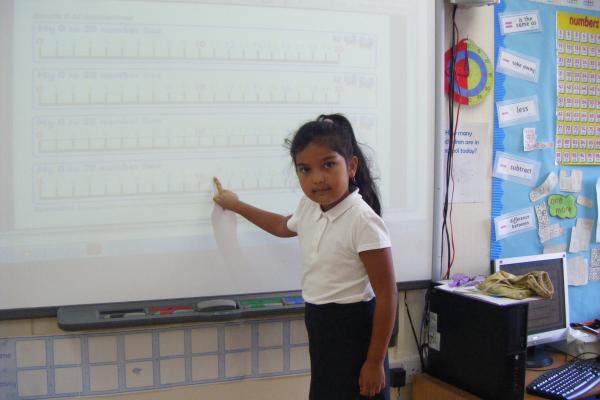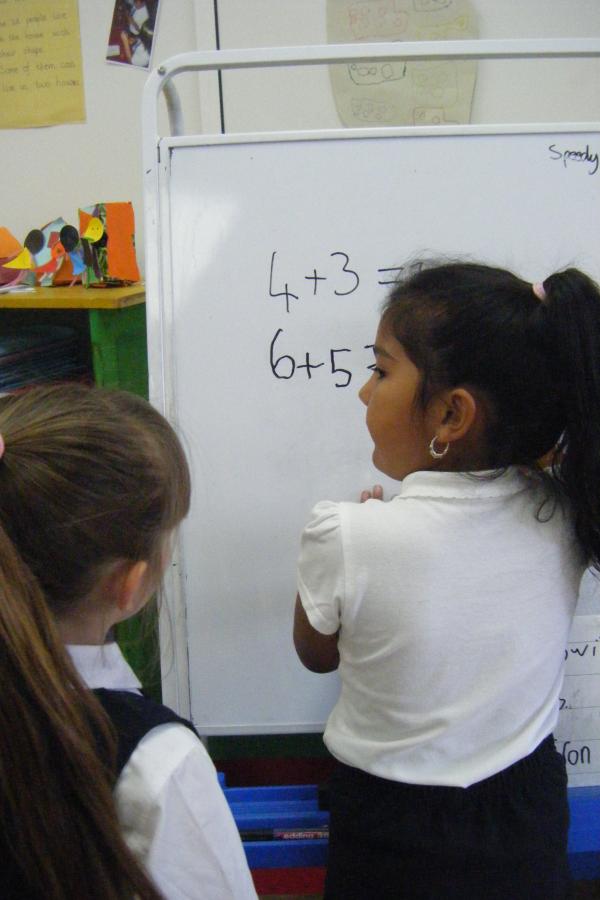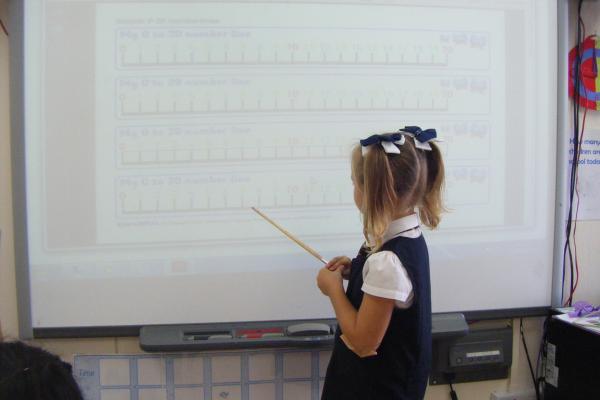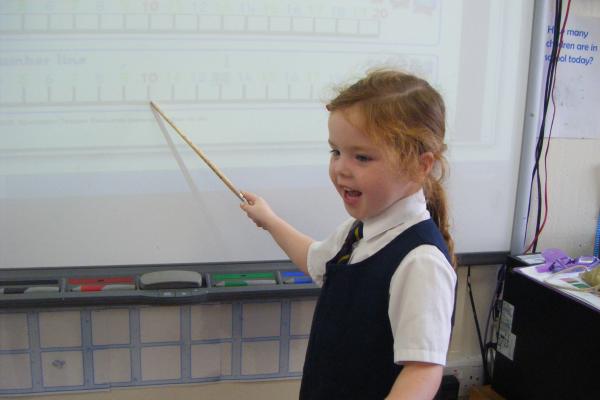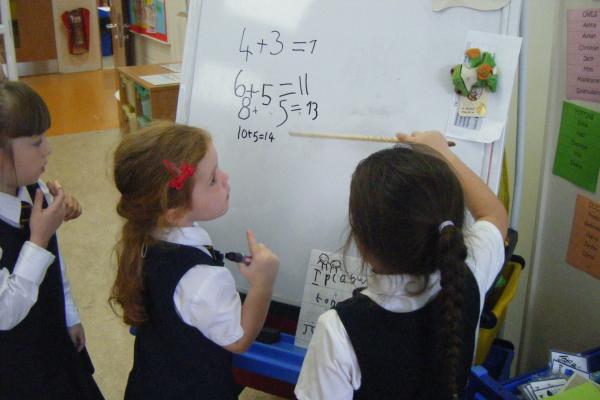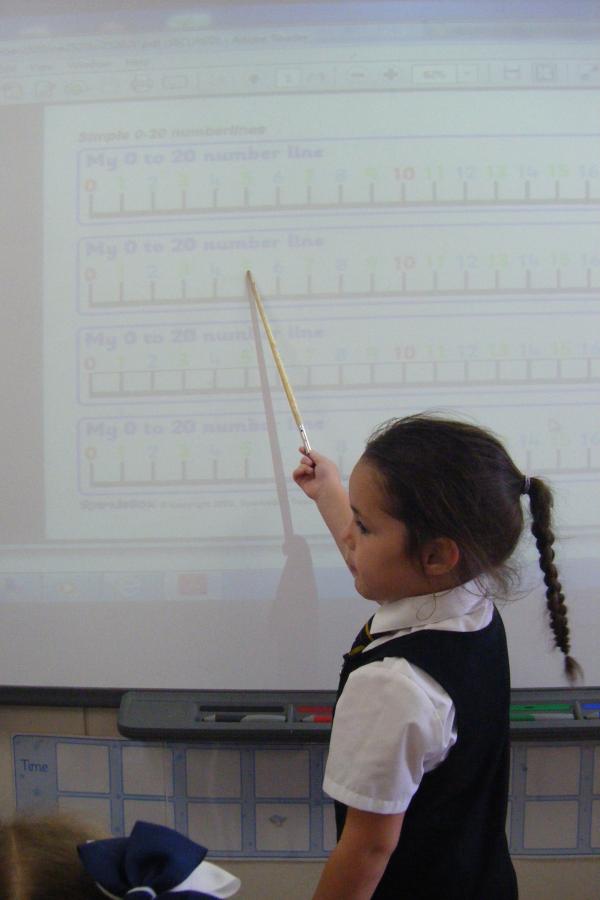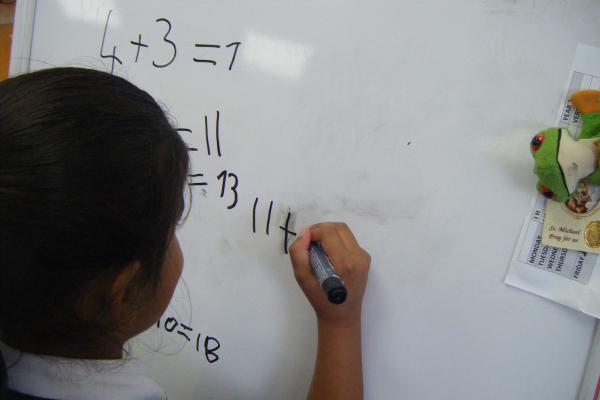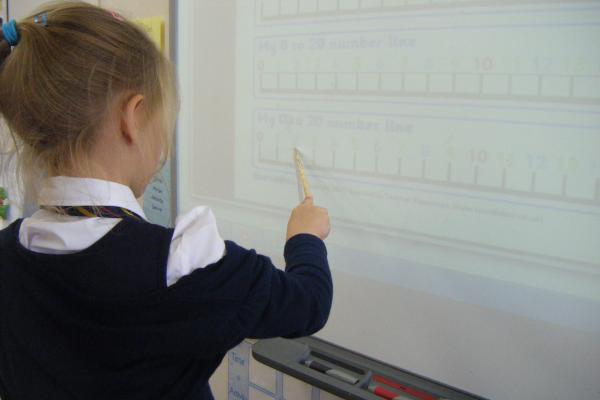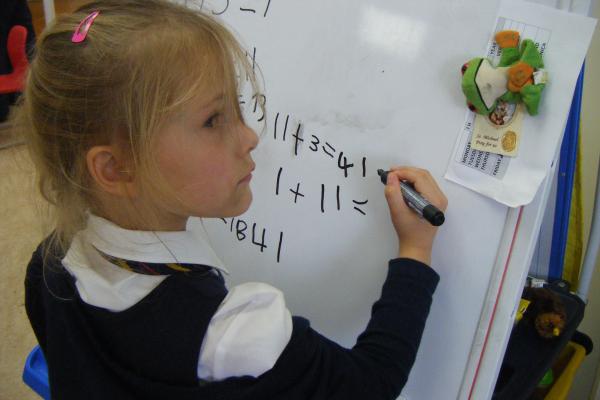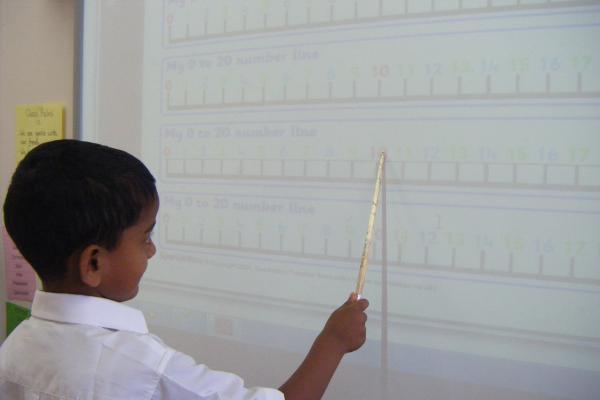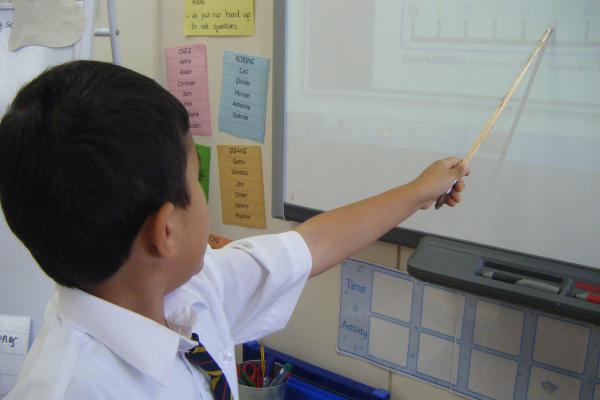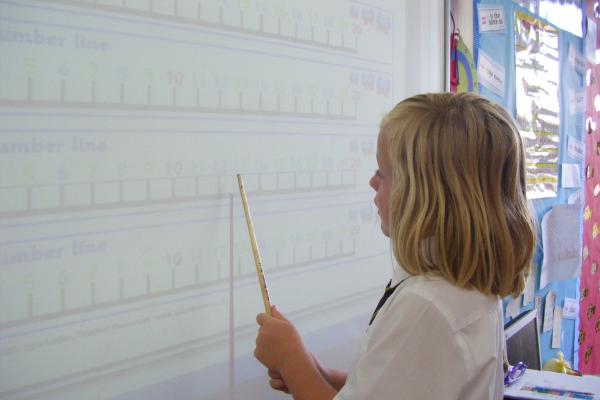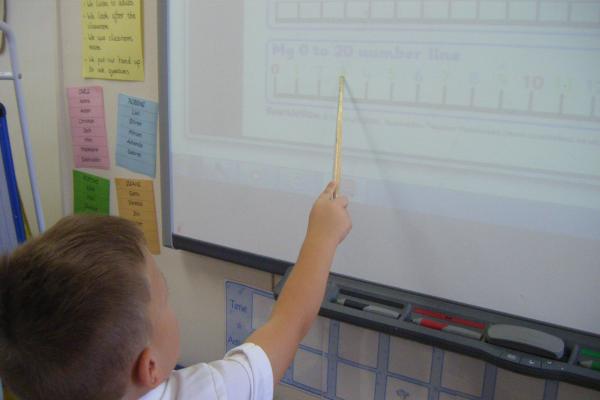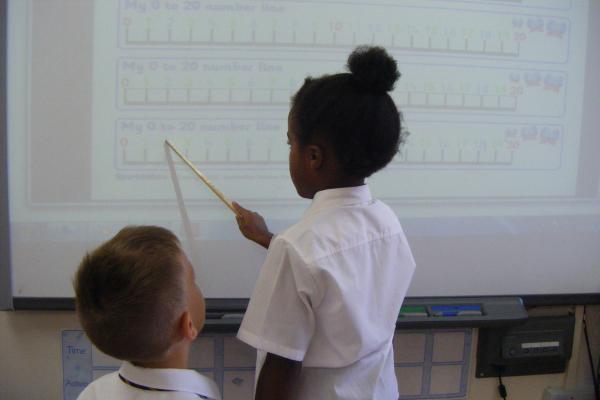 ---
Class 1H have been very busy outside looking for shapes, doing number work and lots of fabulous P.E. Have a look at all the wonderful work we have been doing.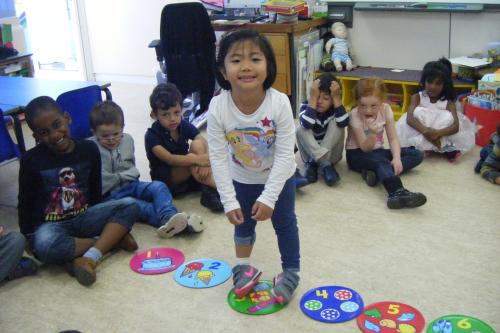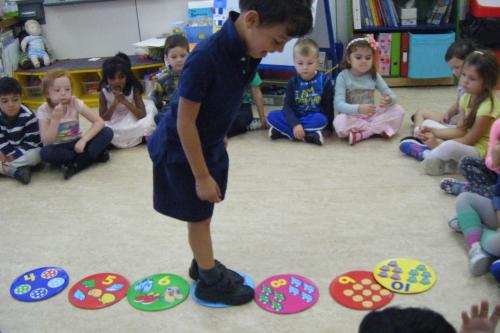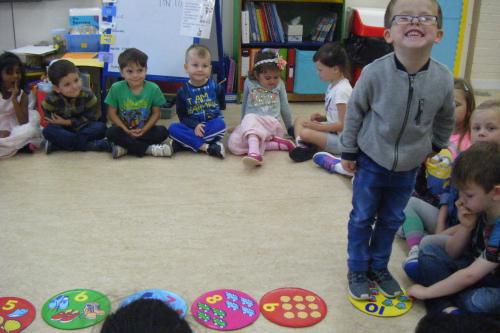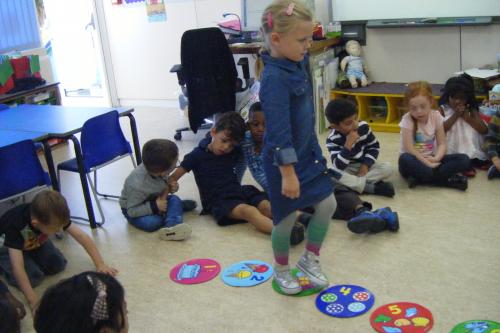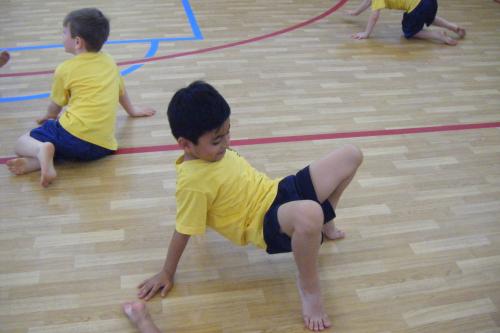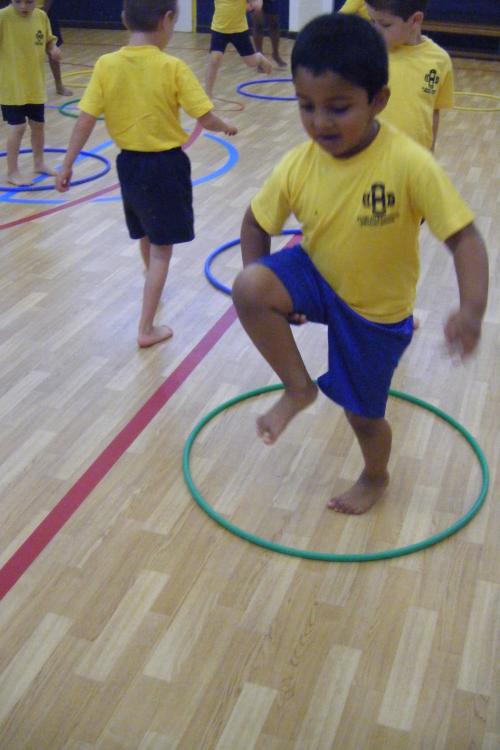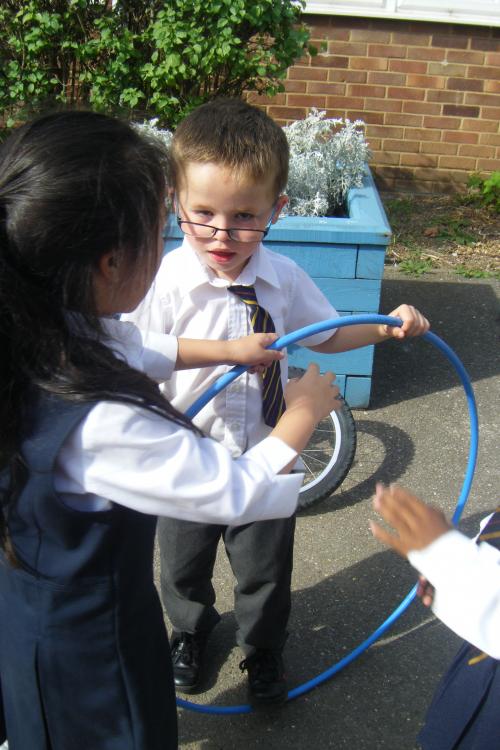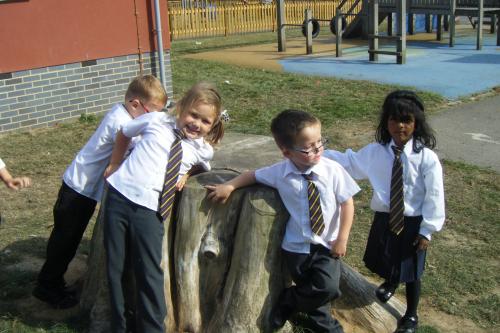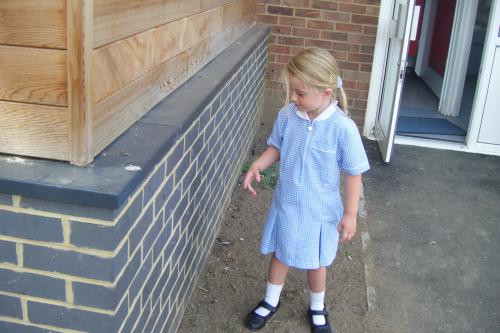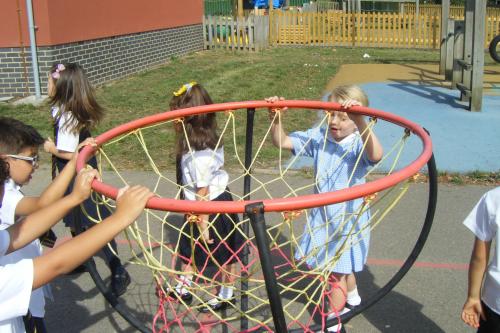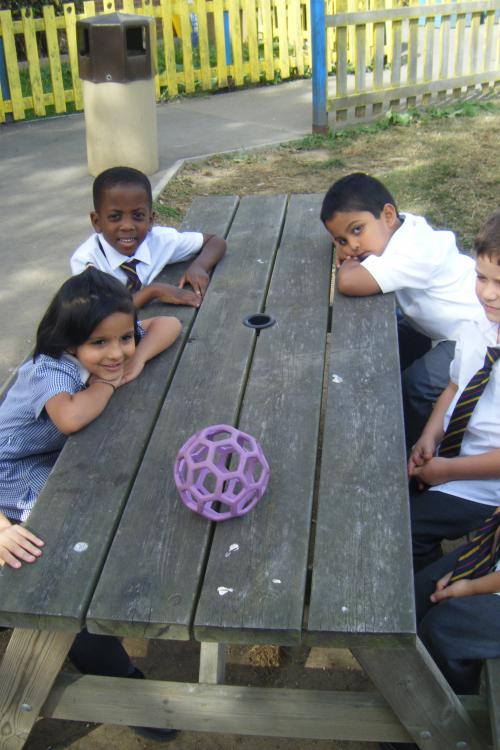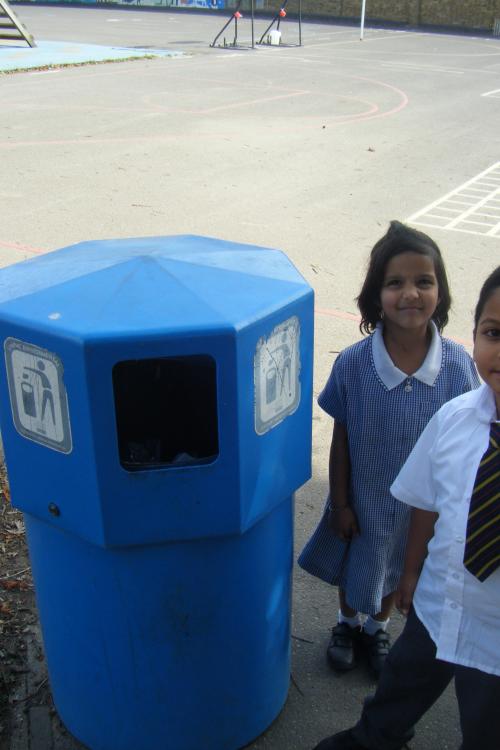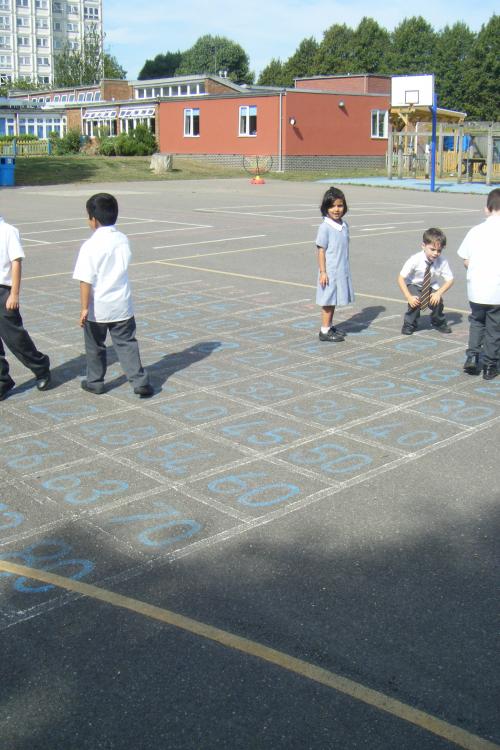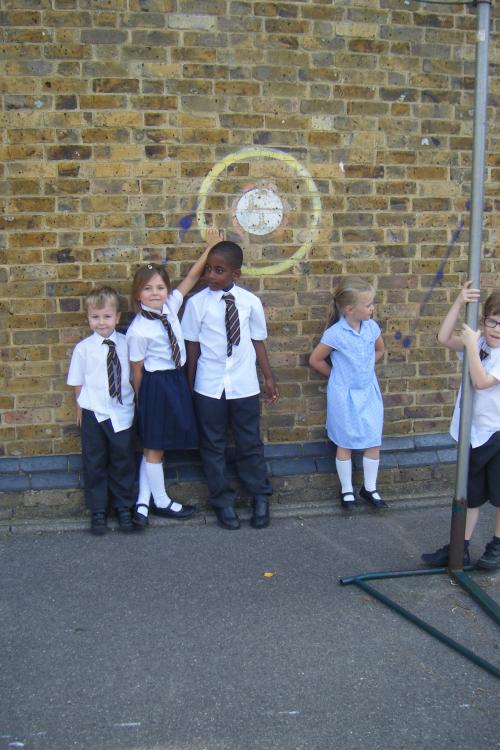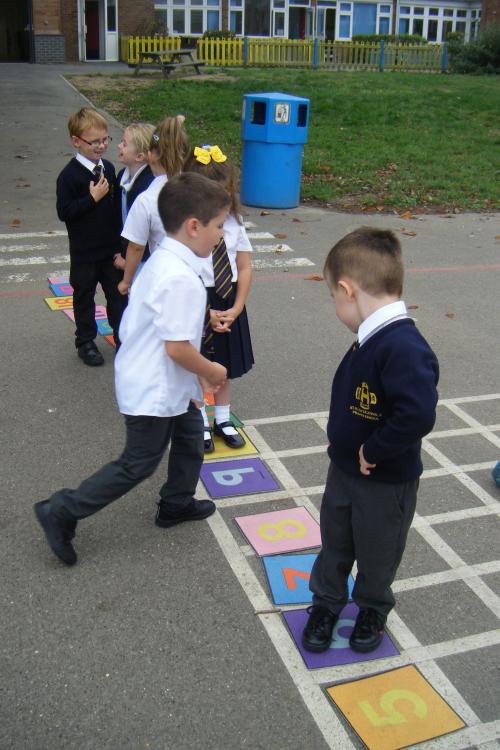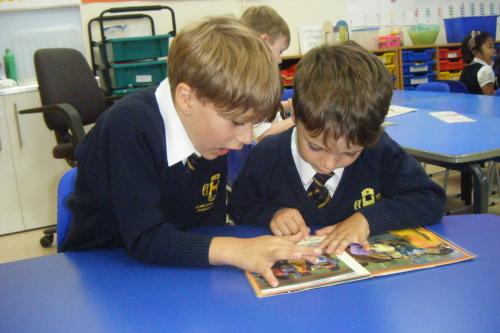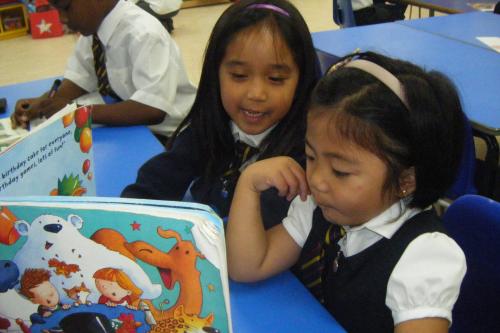 *******************************************************************
Class News 2015-2016
Please take a look at all the wonderful activities and news from last year!
Fun at Shoebury East Beach
Class 1 had a fabulous trip to Shoebury East Beach yesterday. We walked to Southend Central and took the train to Shoebury. It was lovely and windy on the beach and we played in the sand and collected shells, stones and other treasure! By then we were all very hungry, we found a lovely big tree and sat and had our picnic. This was followed by a funny game of rolling down the hill and catch your sunhat in the wind! We couldn't wait any longer and enjoyed a delicious sticky ice lolly before taking the train back to school.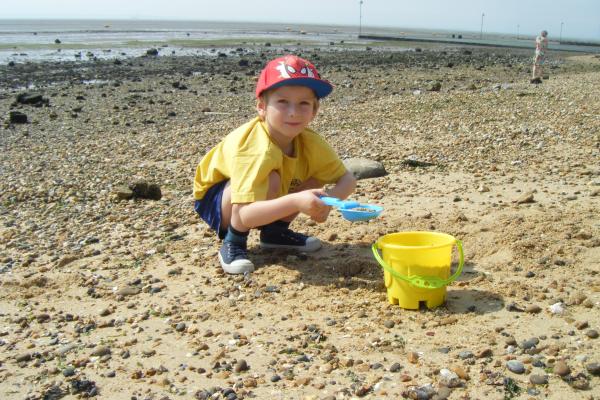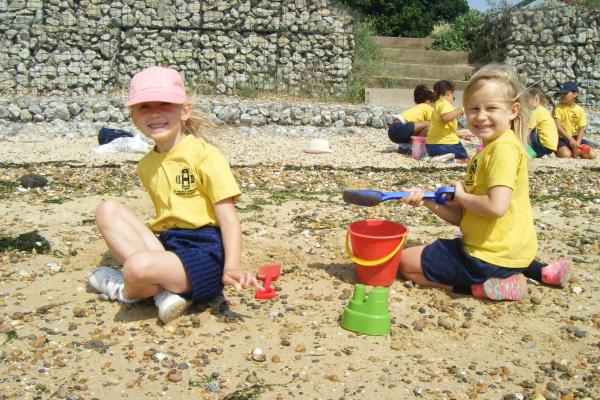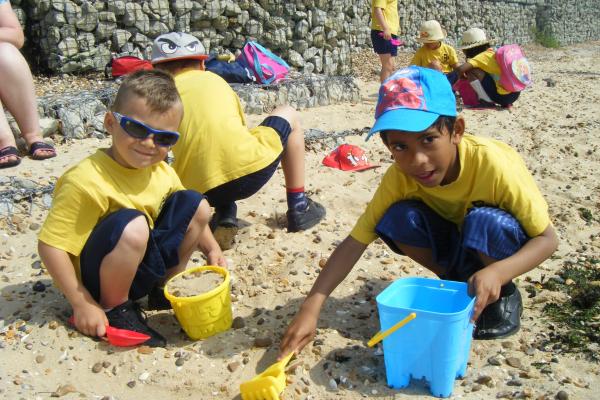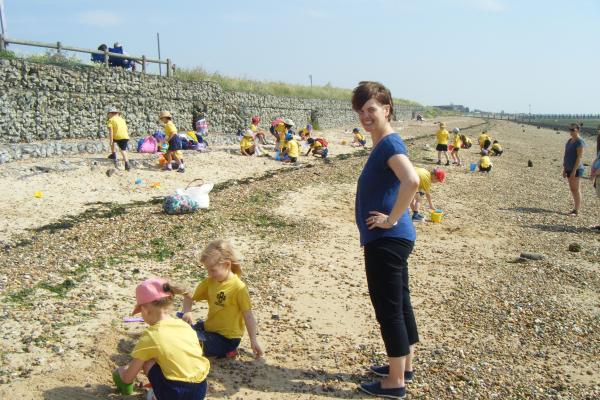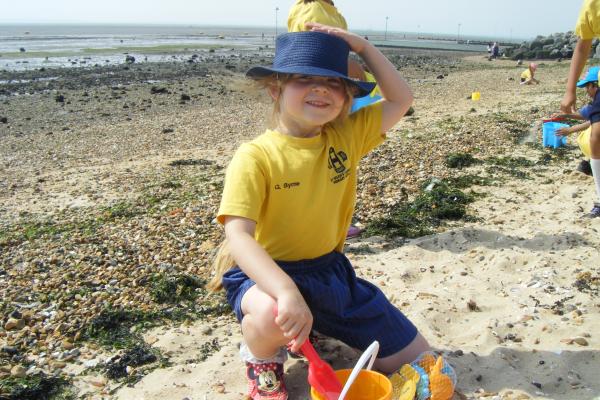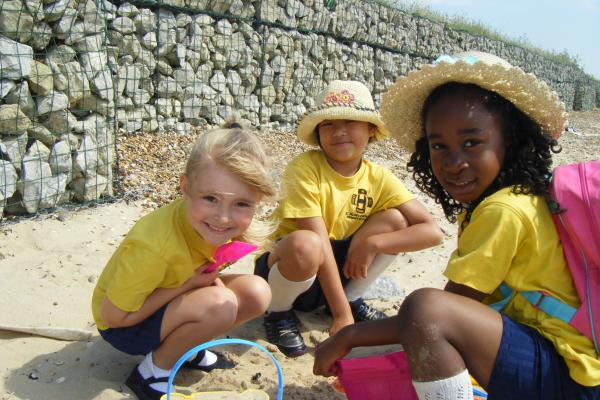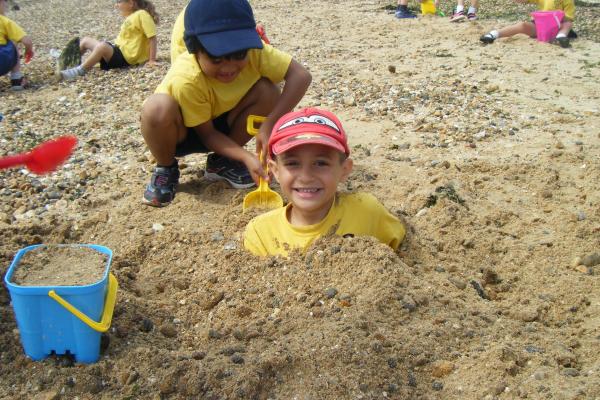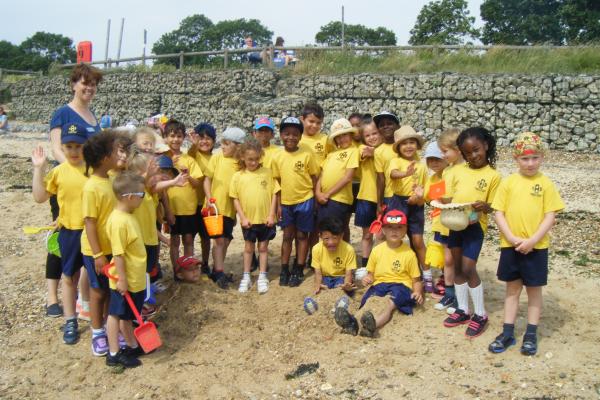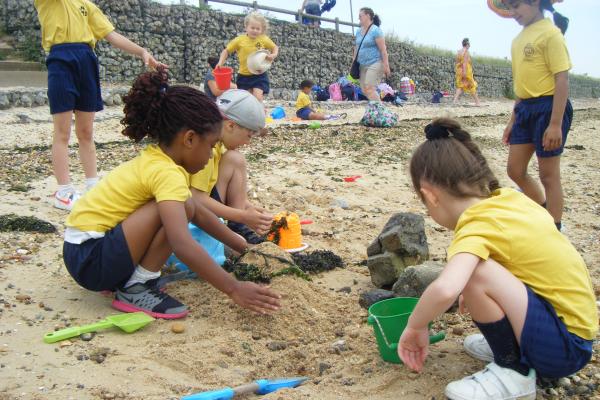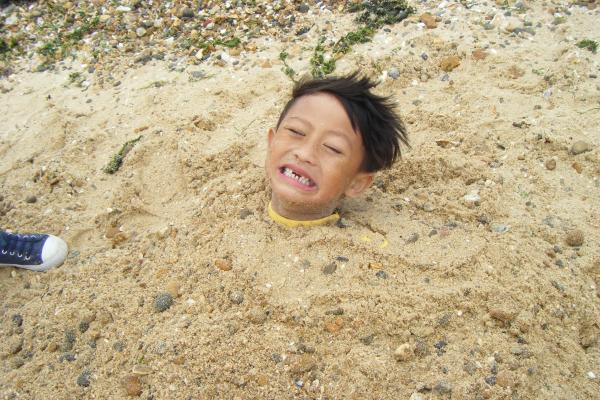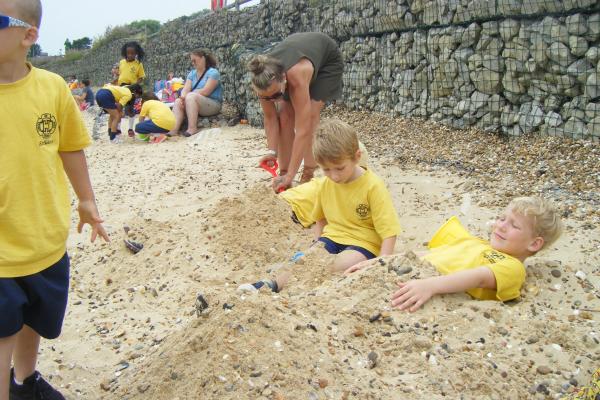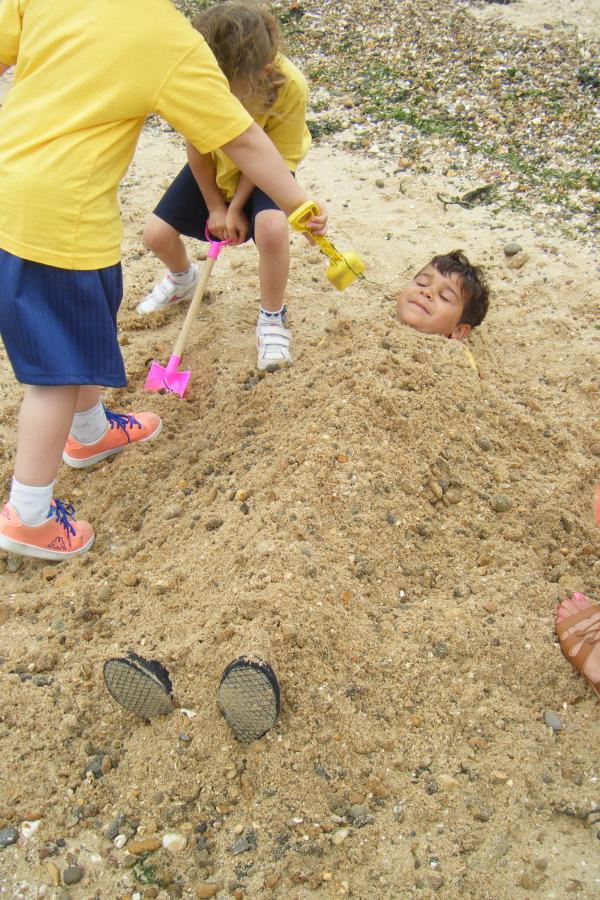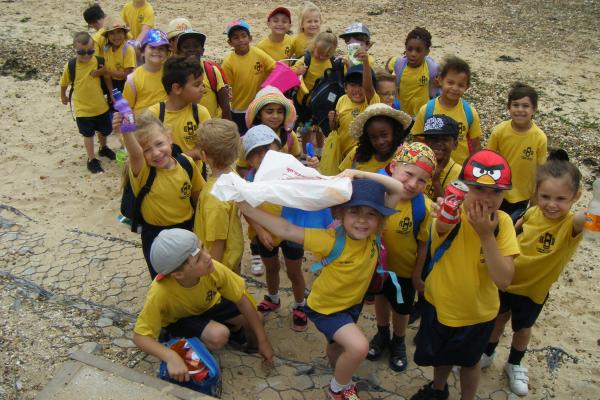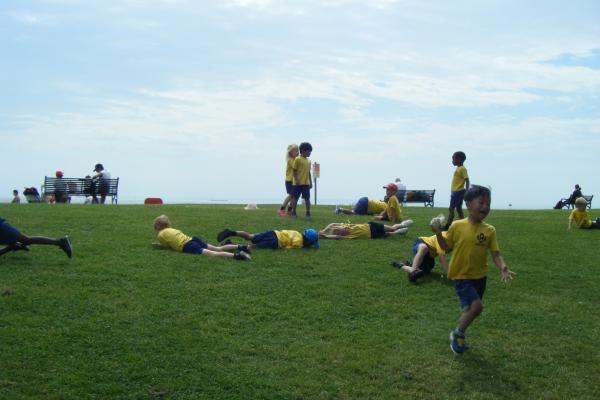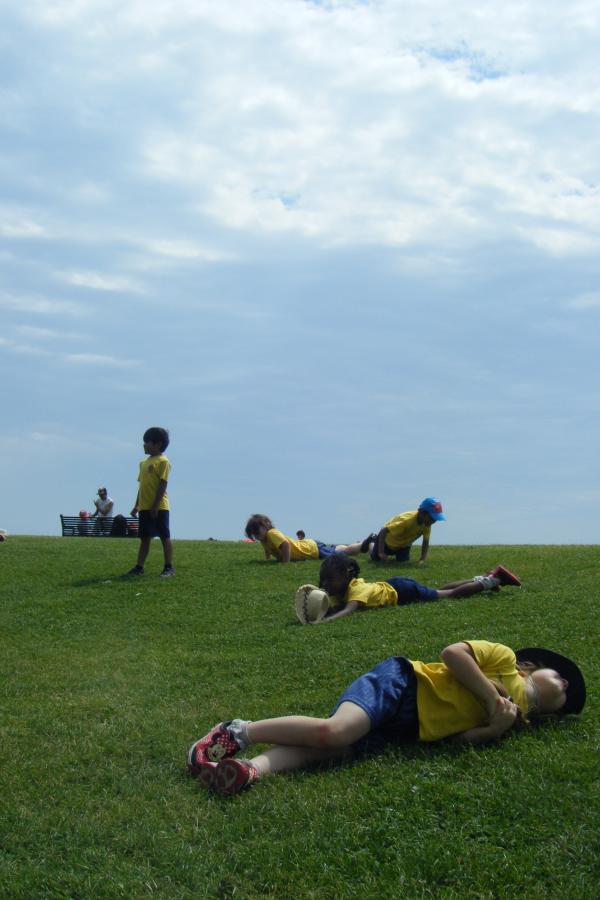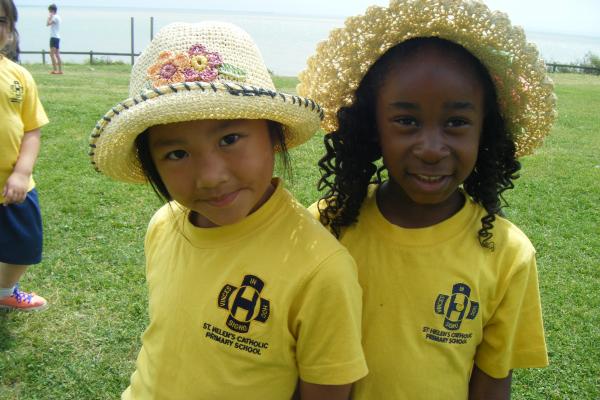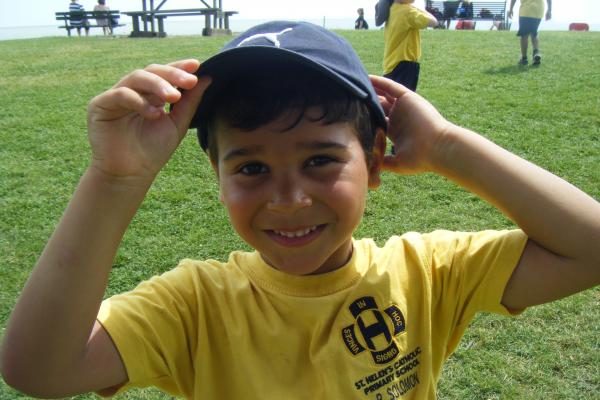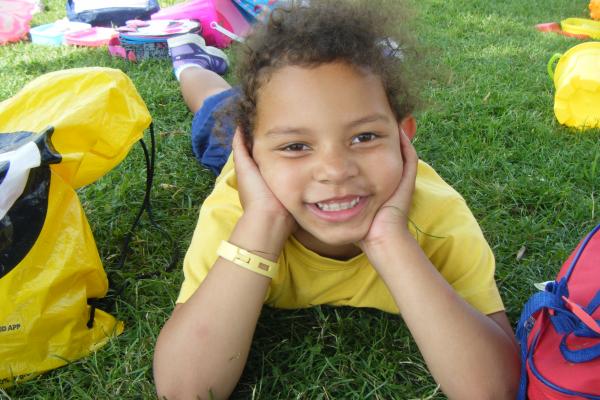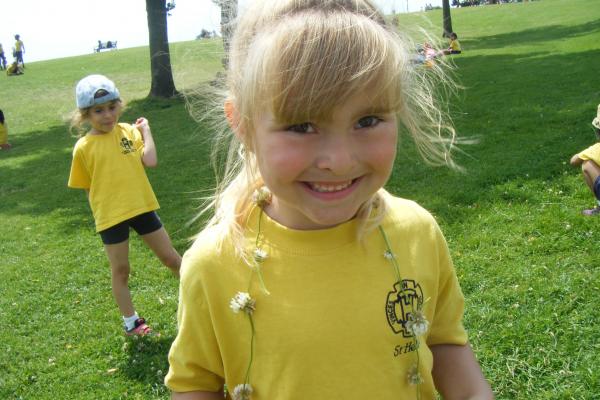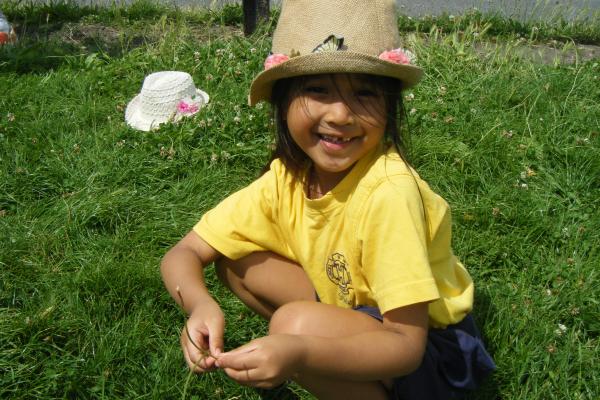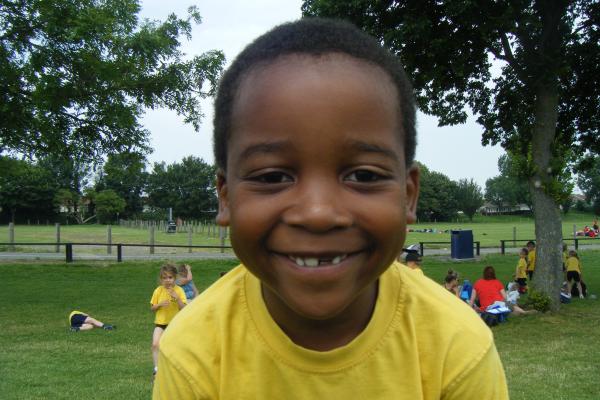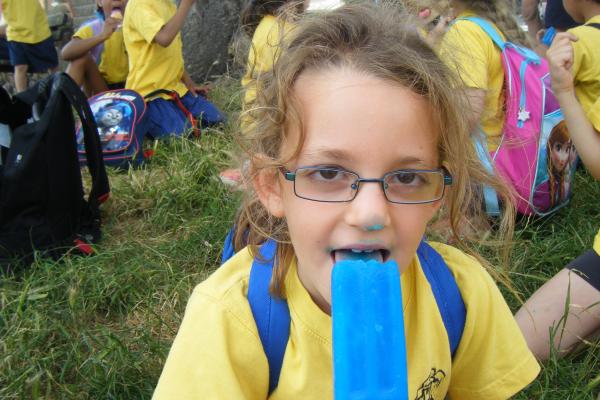 What's the time Class 1?
Class 1 have been learning how to tell the time. They have been looking at o'clock and half past and have been learning about the big hand and the little hand. They have tried to count 60 seconds in their heads to see when a minute is up! This is quite tricky!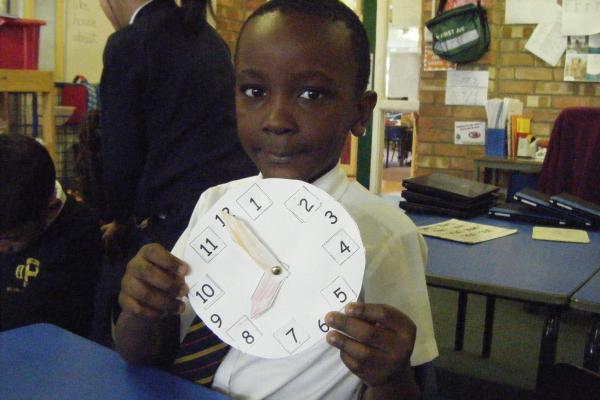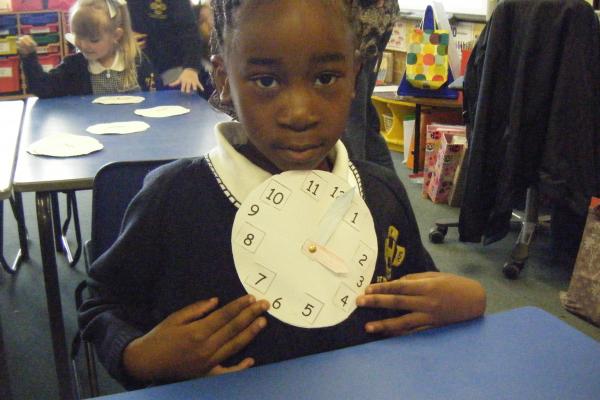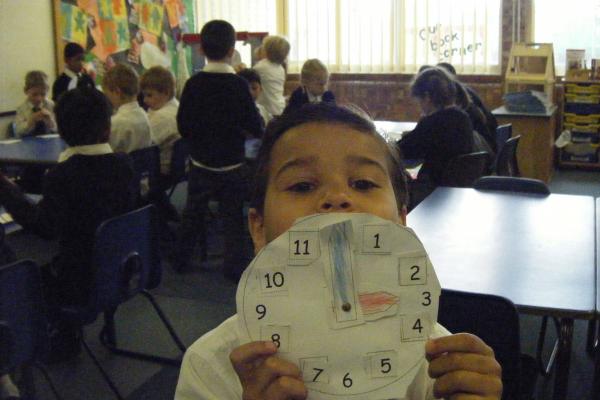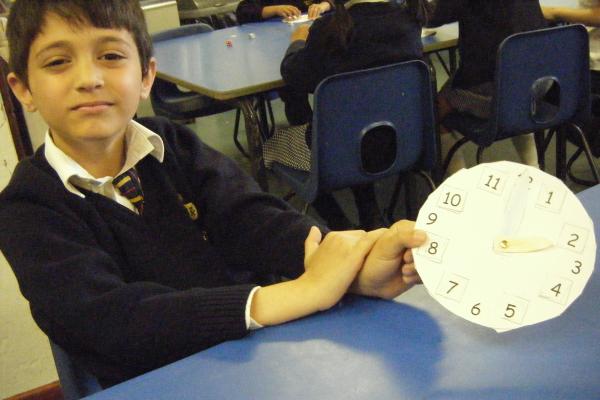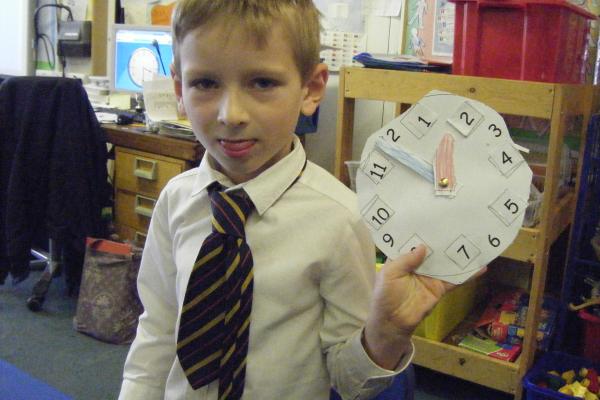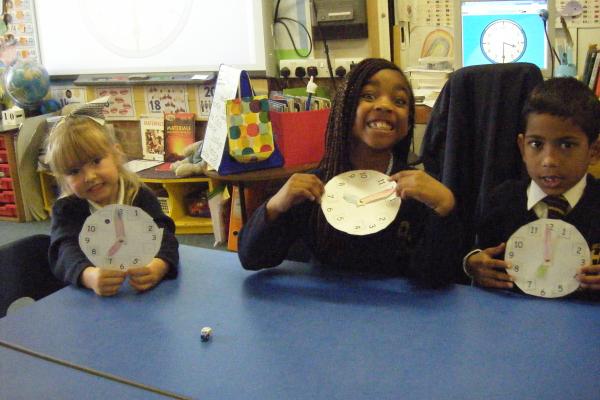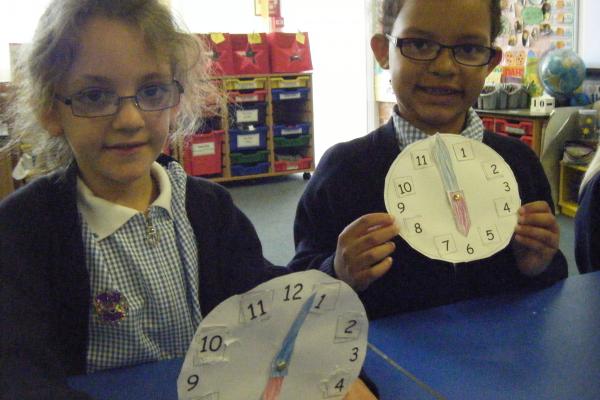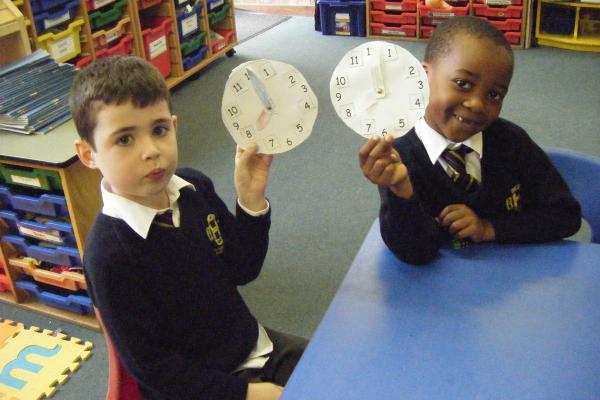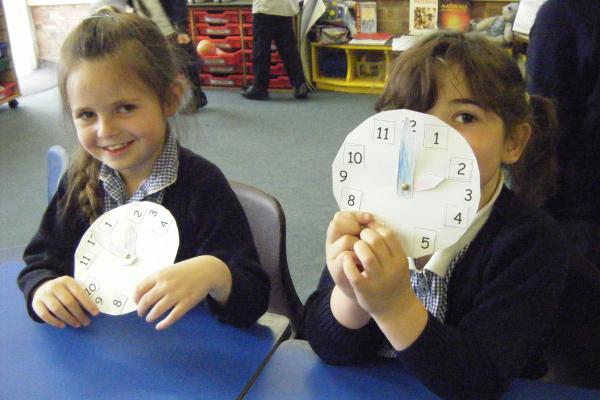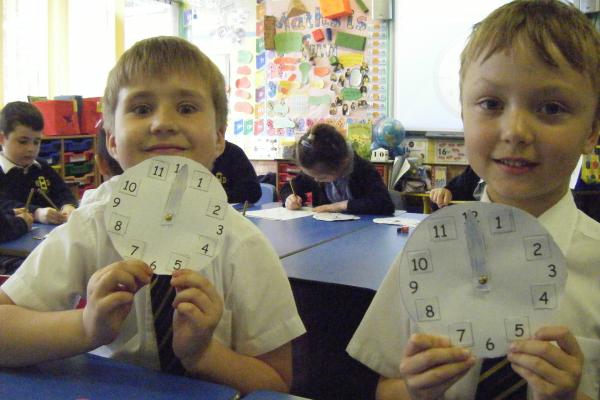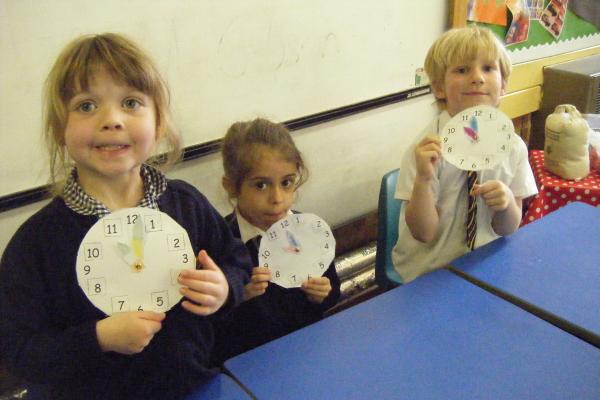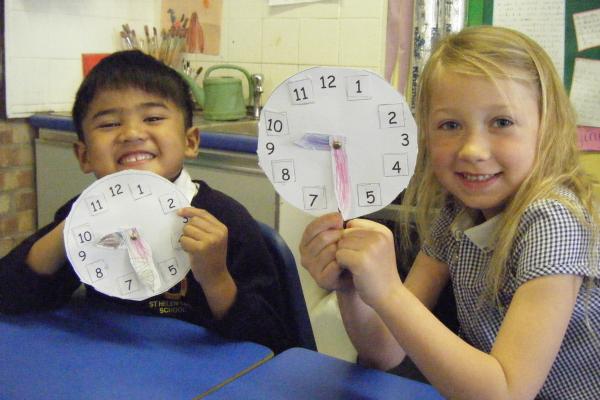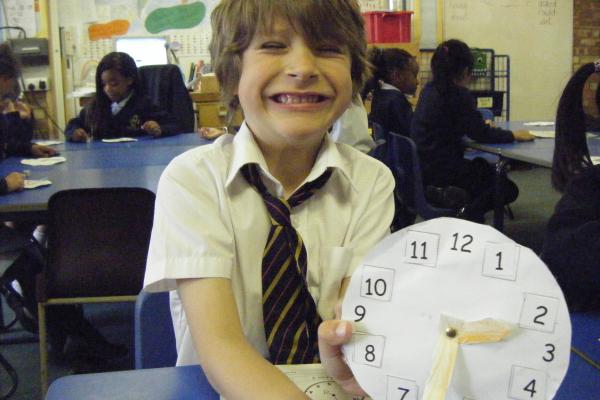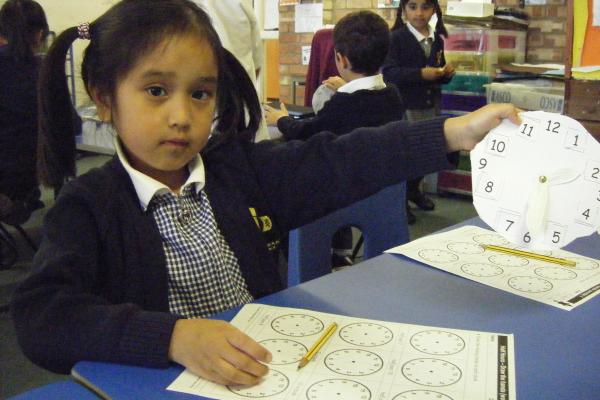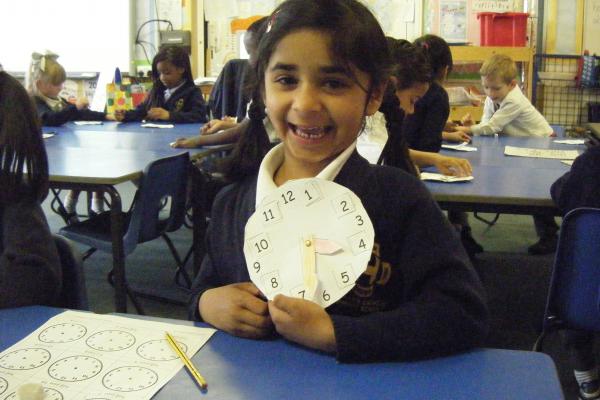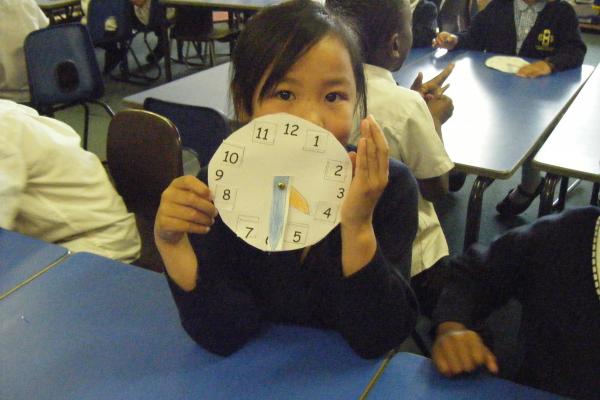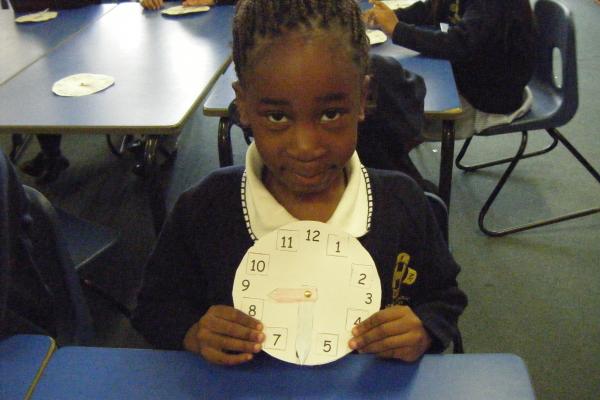 Anyone for Tennis?
Class 1 had an amazing time learning how to play tennis, you can see the concentration on their faces, then the looks of delight as they master their new skill!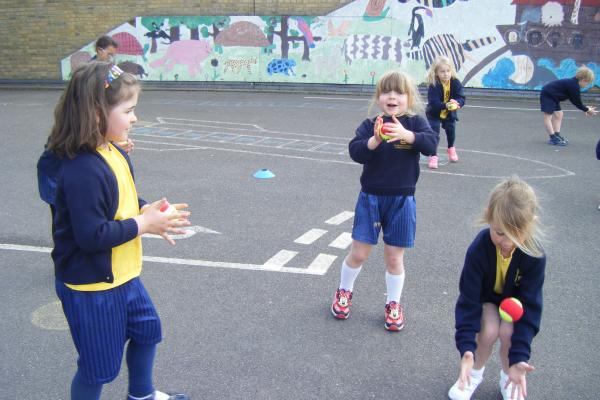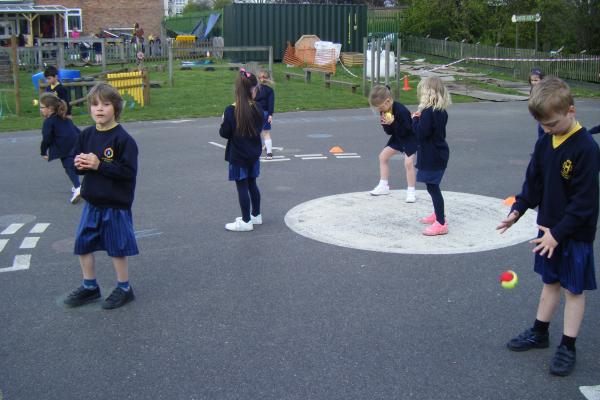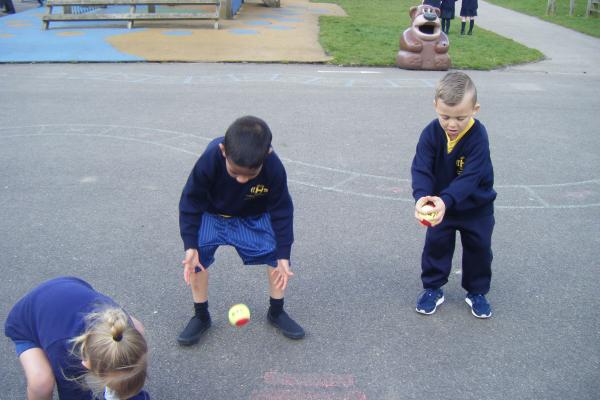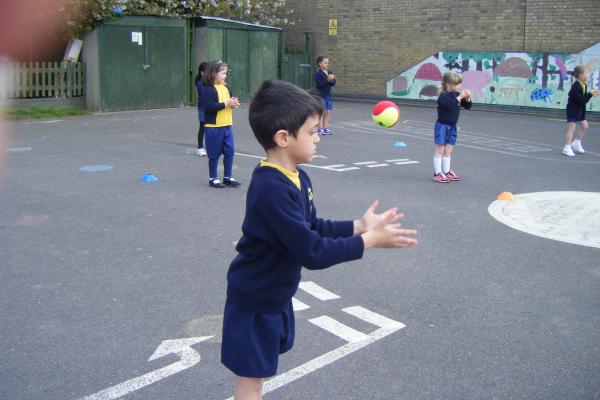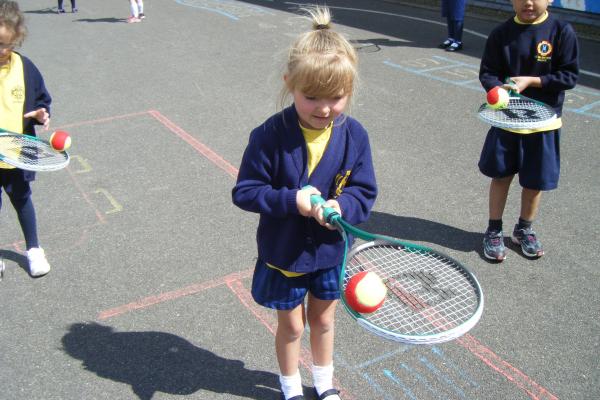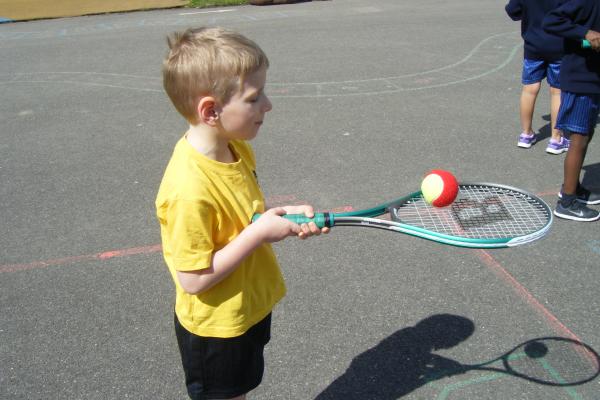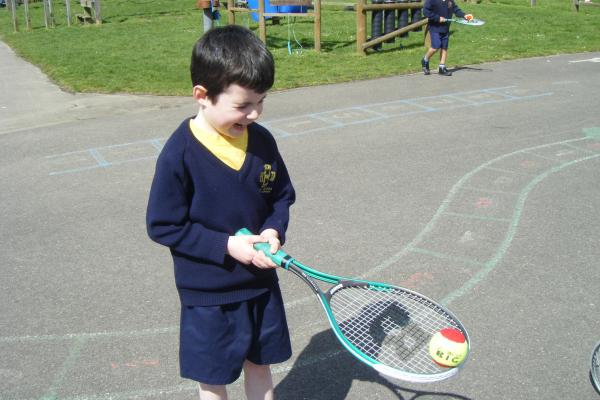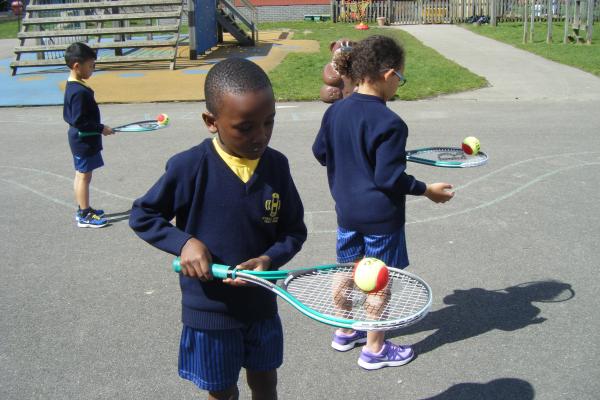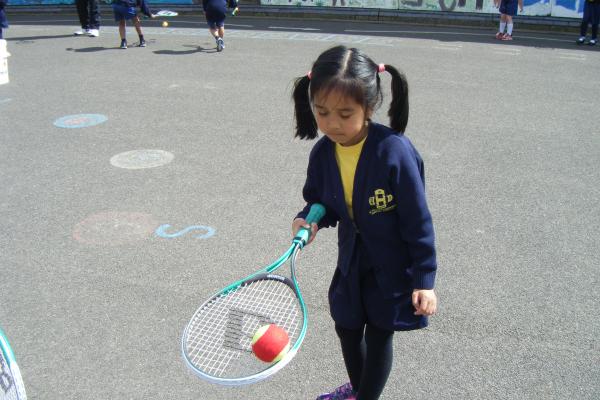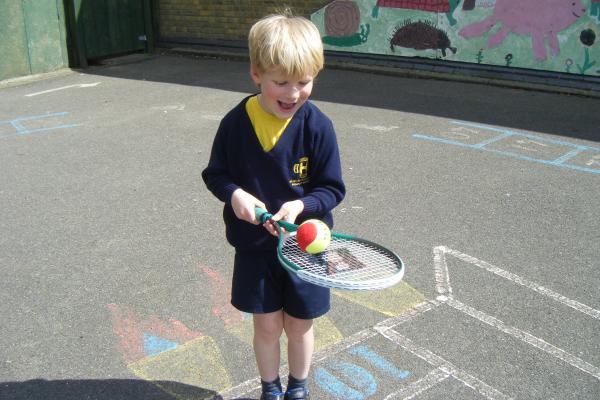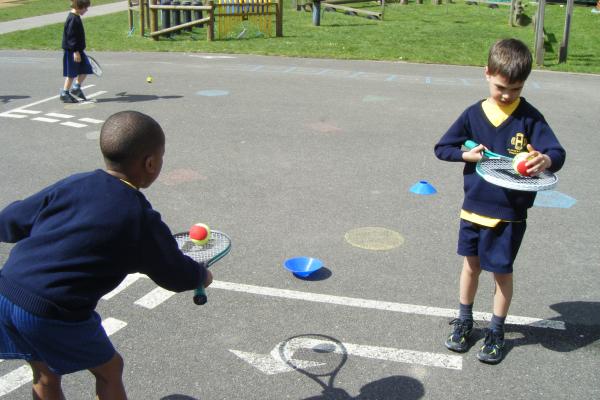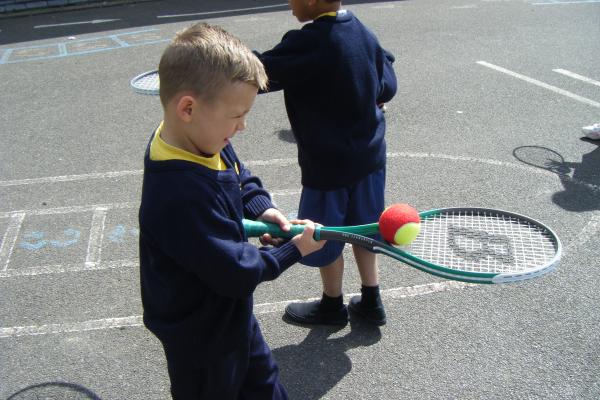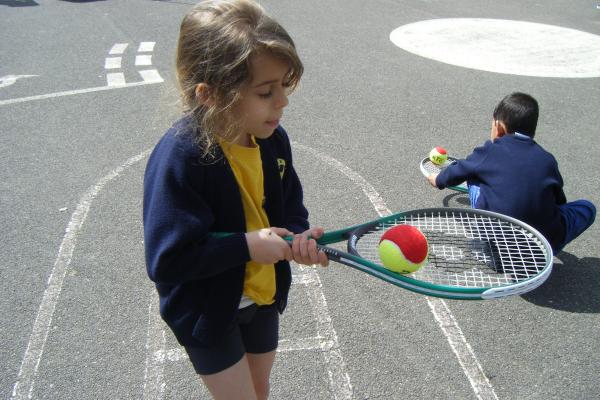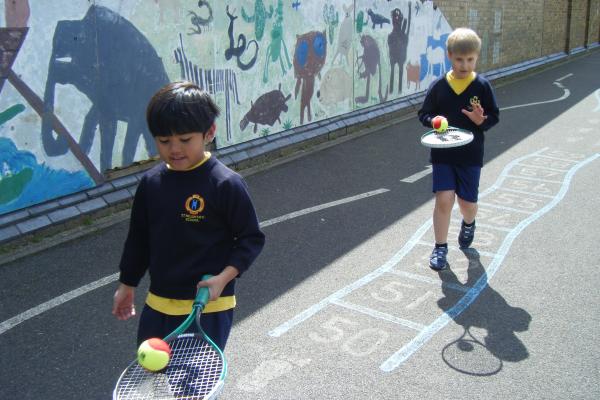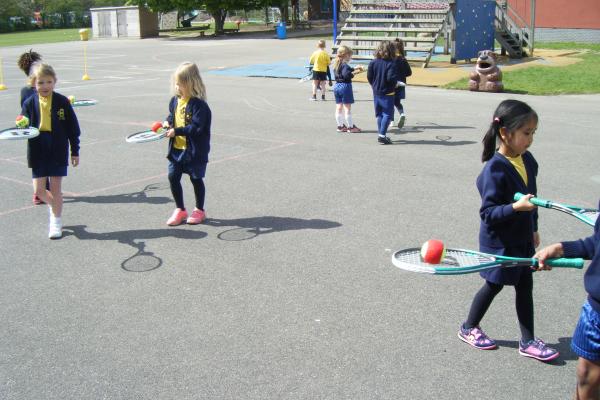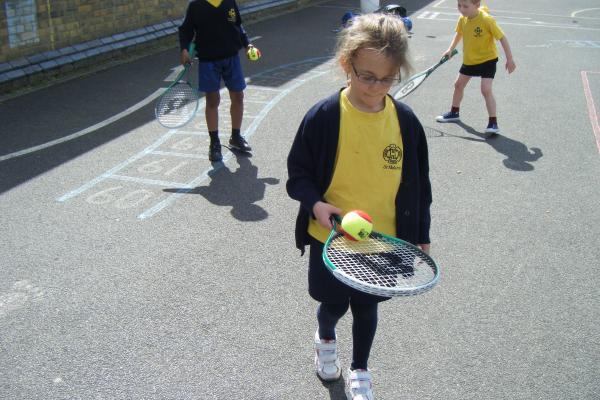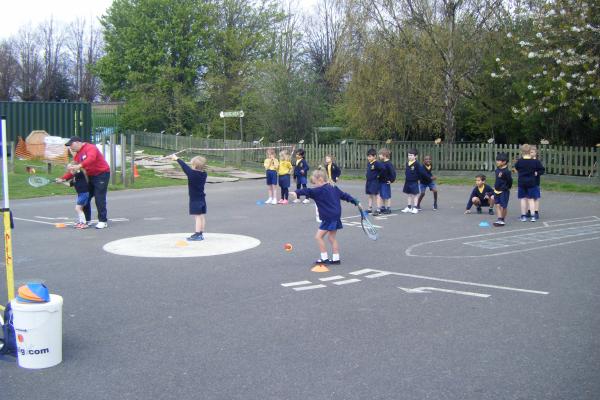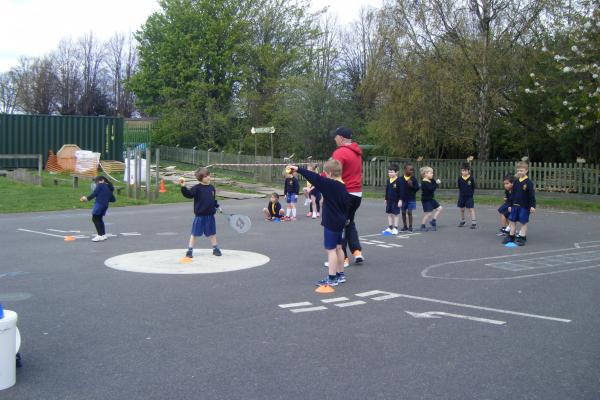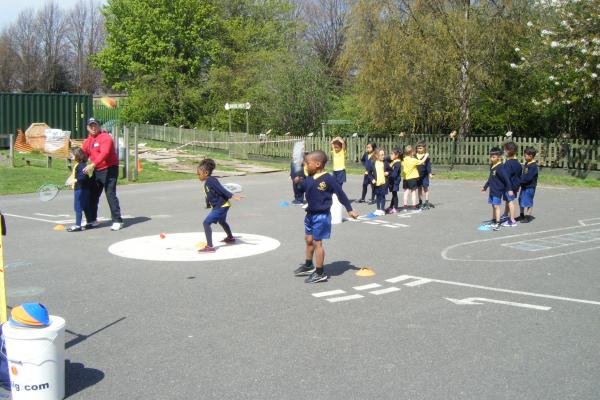 Bark Rubbing
We have been learning about evergreen and deciduous trees and we have talked about the parts of a tree.
On our visit to the nature area we took some bark rubbings which we are going to use to create our tree pictures
and then label the parts.
Look out for the surprise visitor who popped up just in time to hear Mrs Marshall read Stick Man!
We would like to thank Mr Nimmo for the fantastic job he has made of the seating in the nature area - it looks superb and
we were all very comfortable.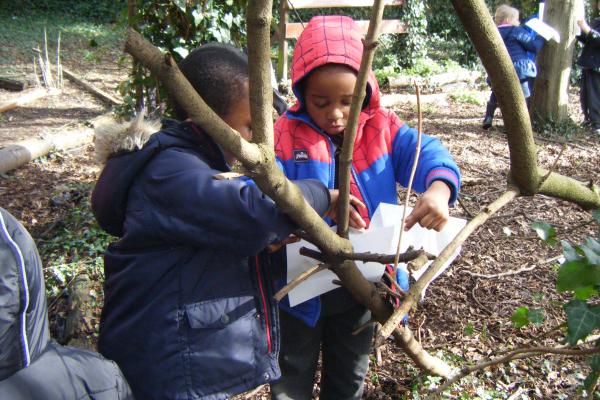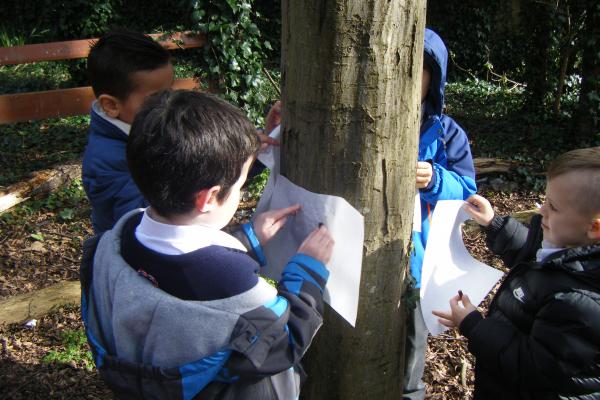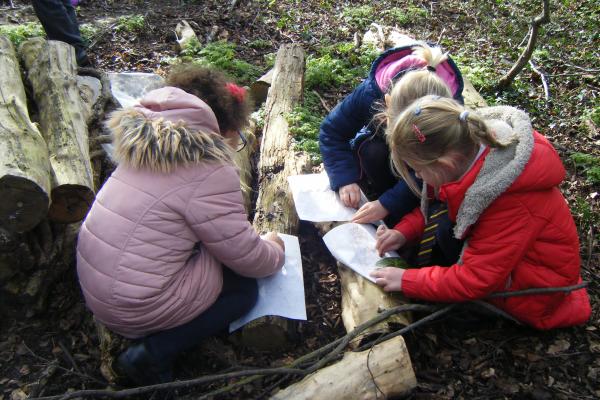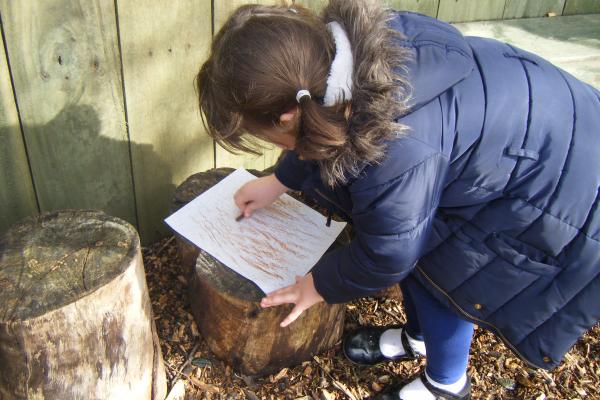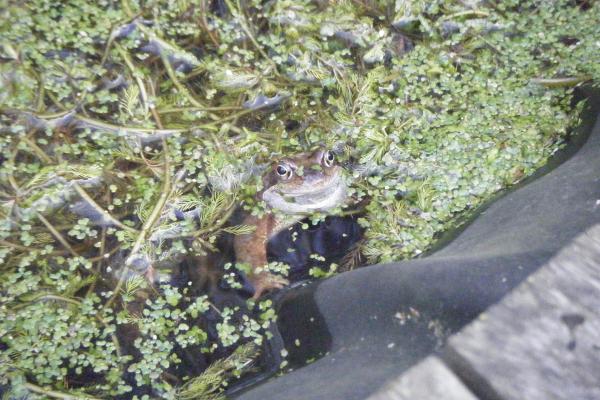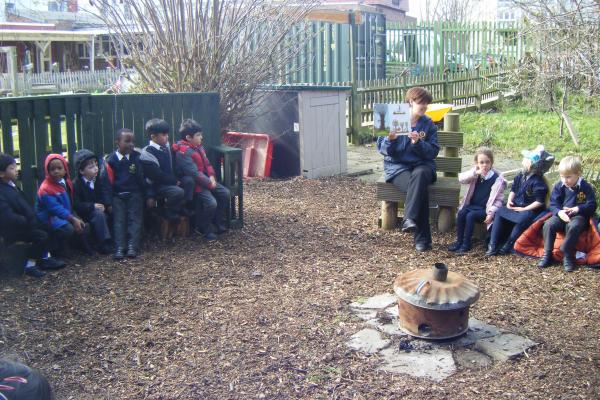 3D Shapes
We have been learning about 3d shapes and we used the bricks in class to see how many we could make?
Which 3d shapes can you spot?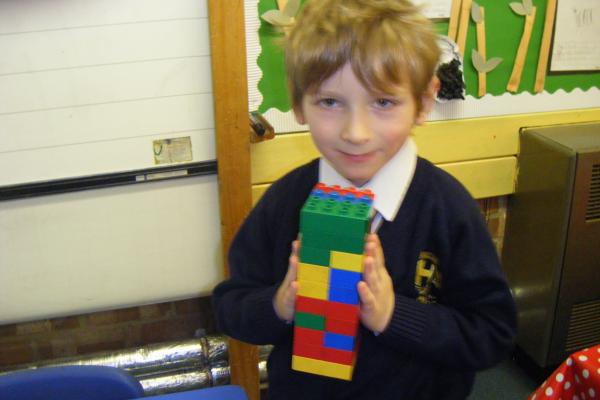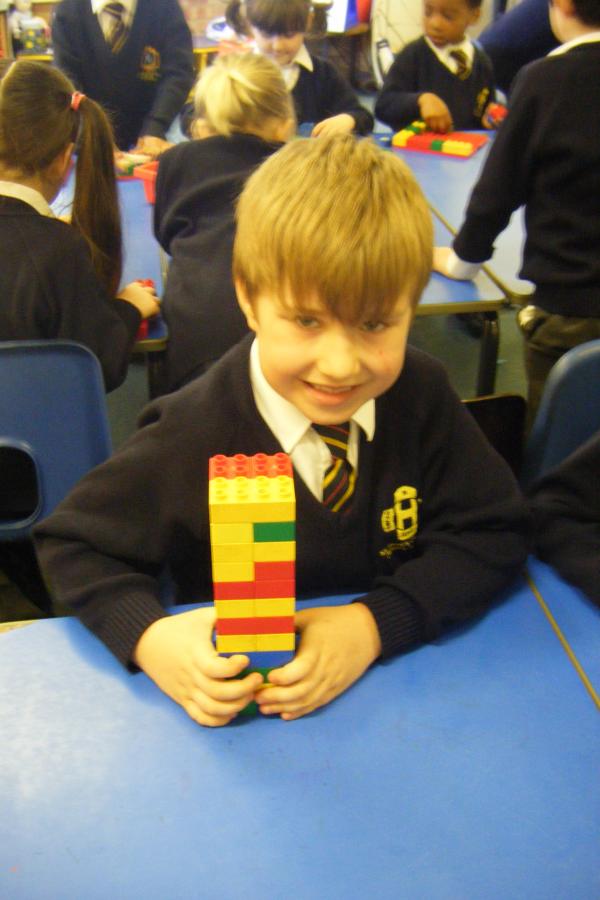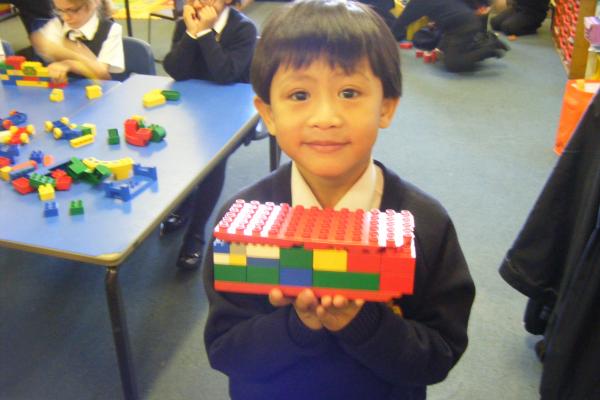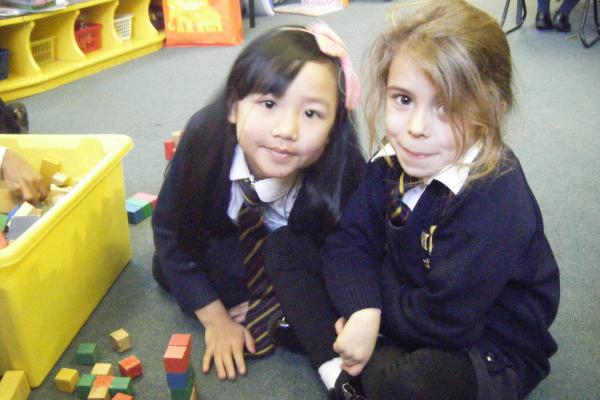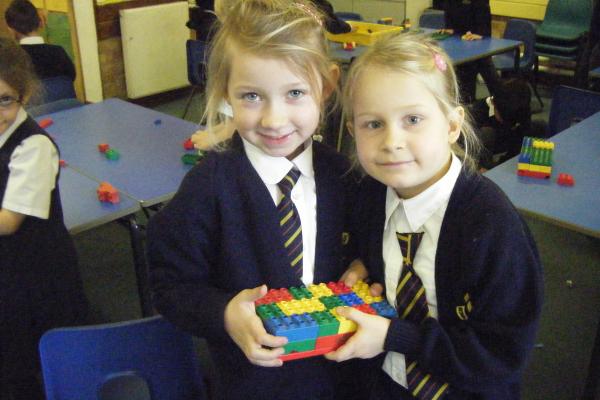 Measuring
In Maths we have been learning about measuring. We have been outside with metre sticks measuring things in the playground. We had to decide if they were more than or less than 1 metre.
We then tried weighing items in class on different types of scales.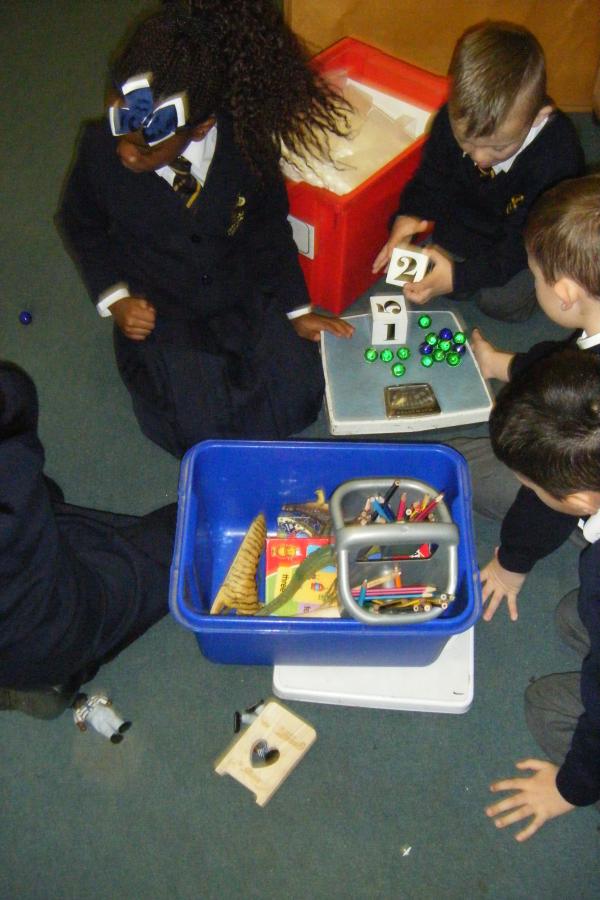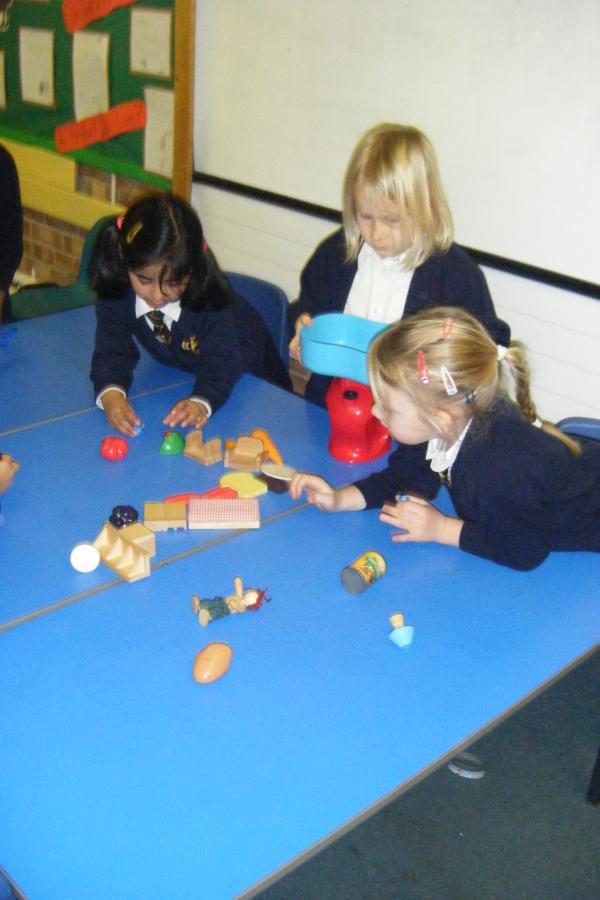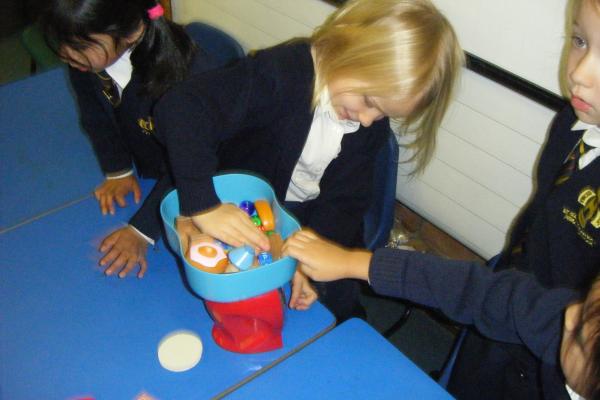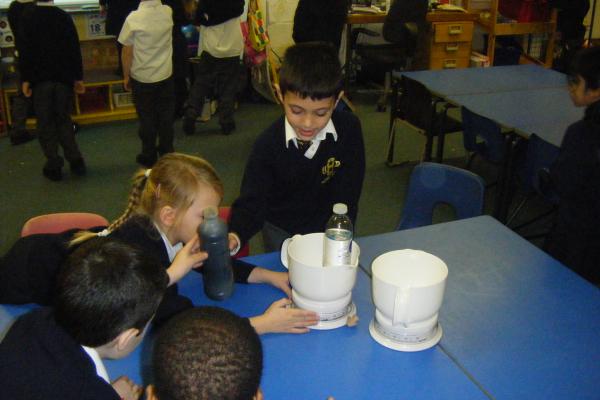 The Little Red Hen
We had fun learning to retell the story of The Little Red Hen together as a class. Then we made some super face masks and wrote parts of the story.
Here are some photographs of us acting out our own stories of The Little Red Hen. We enjoyed watching everybody act and
some of the stories made us laugh!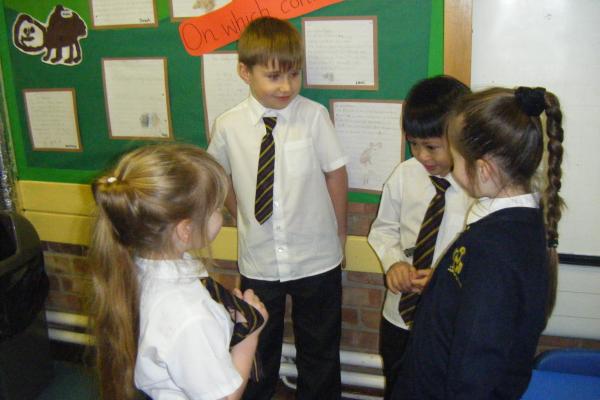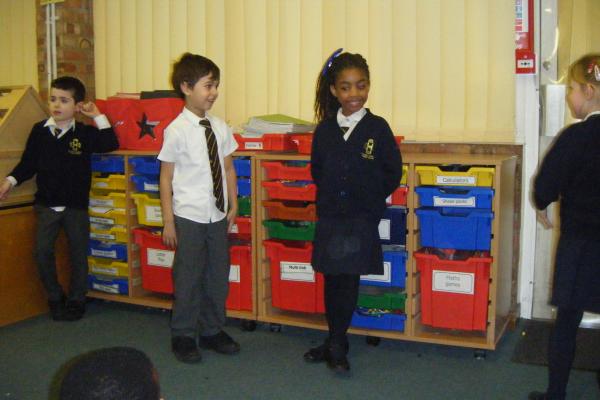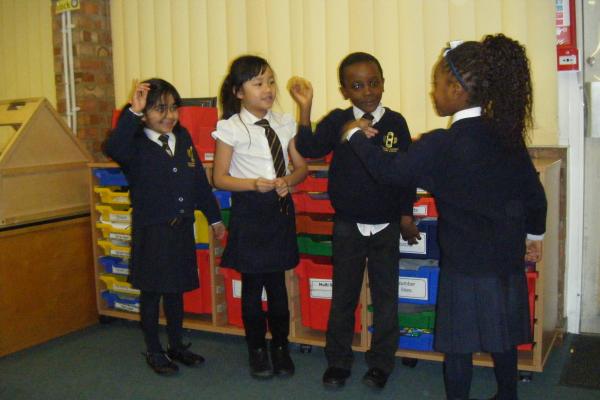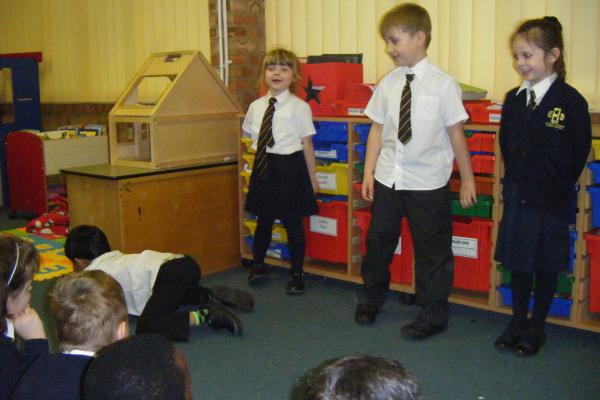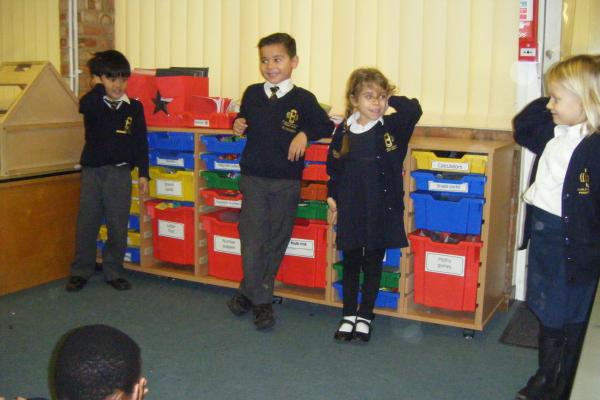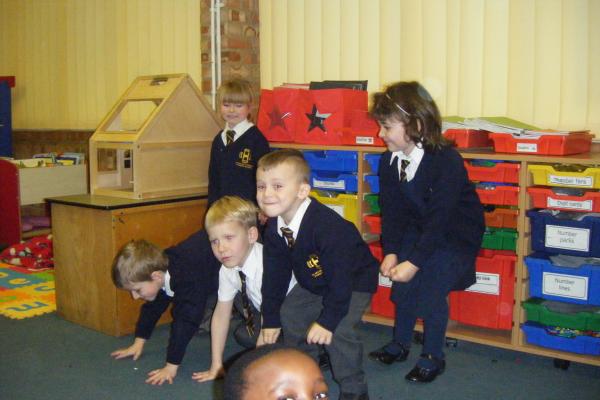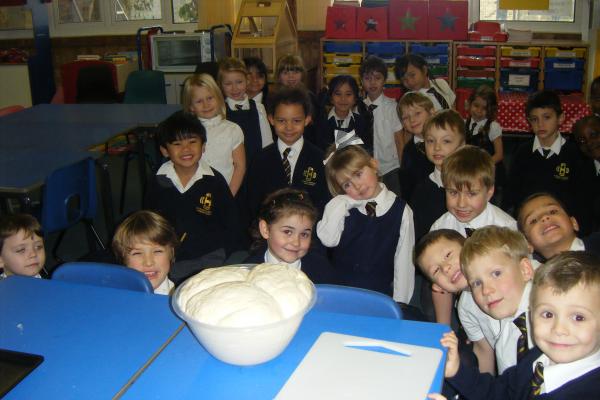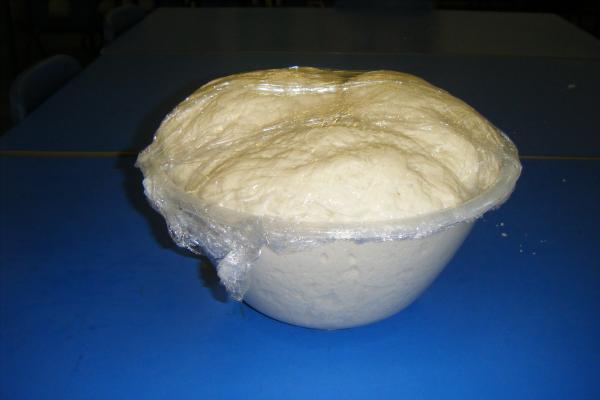 Making Bread
Look at our wonderful bread! We can't wait to cook it!
Groups of 2
We are learning to times by 2. Here we are making groups of 2. Try giving us a quiz, we are confident we know the answers!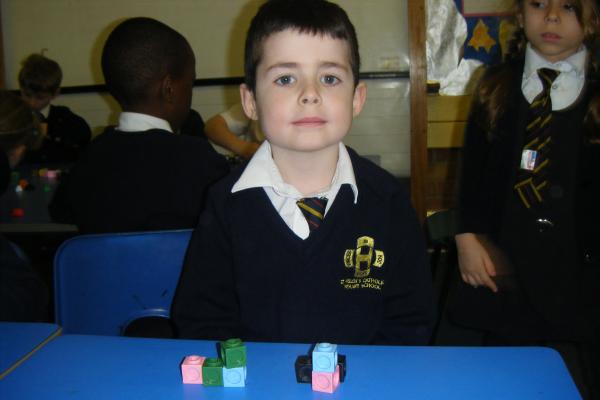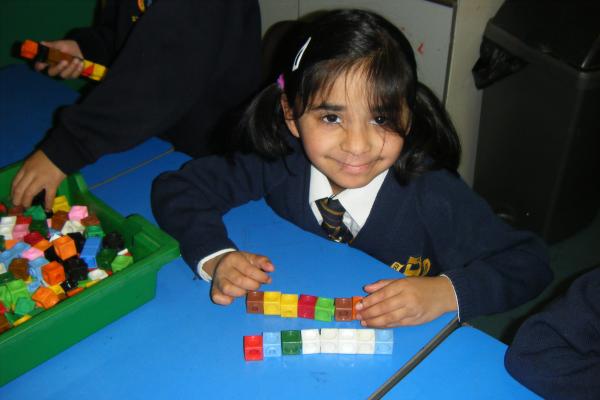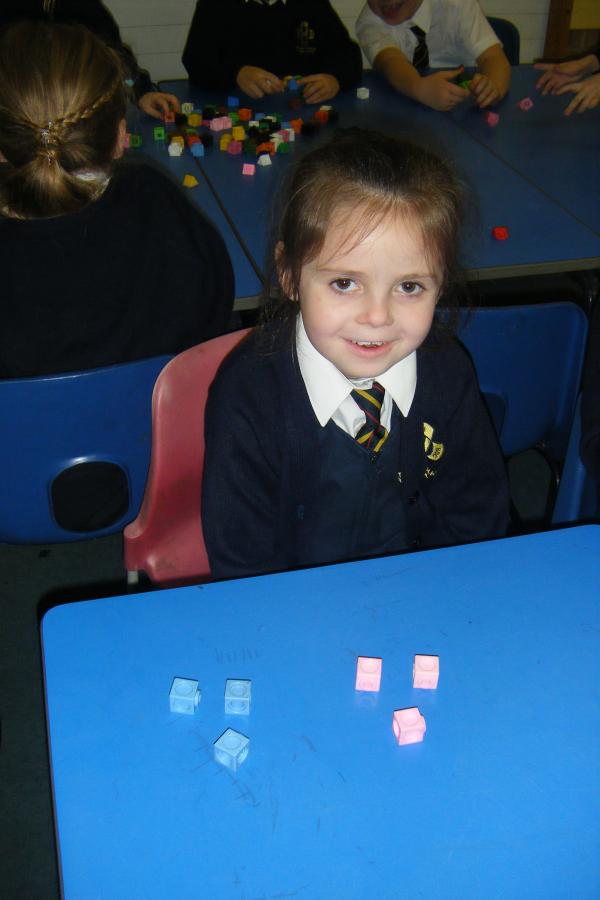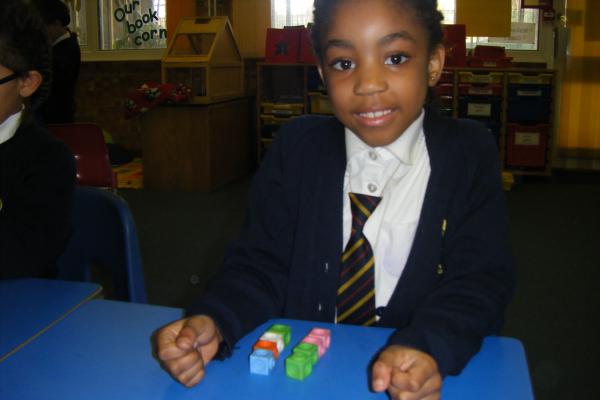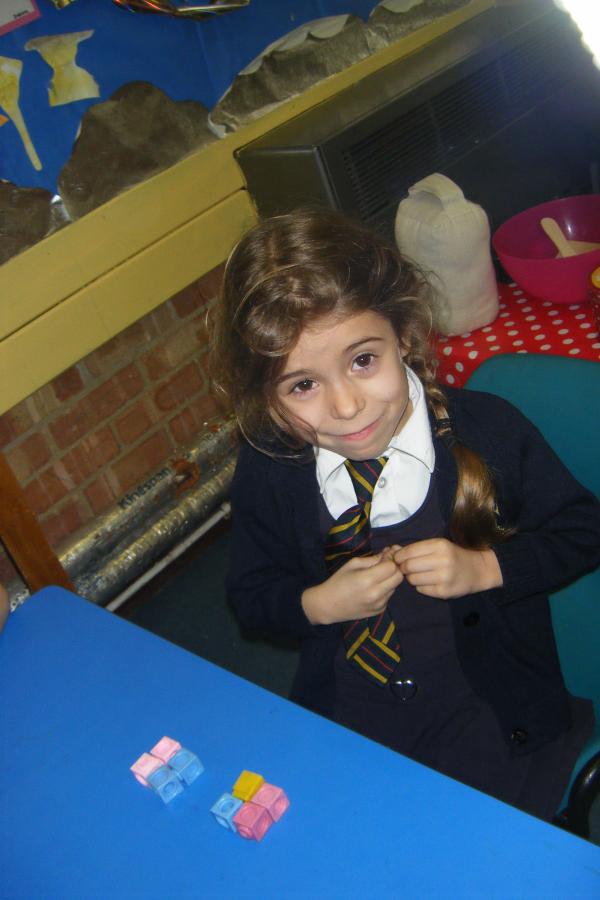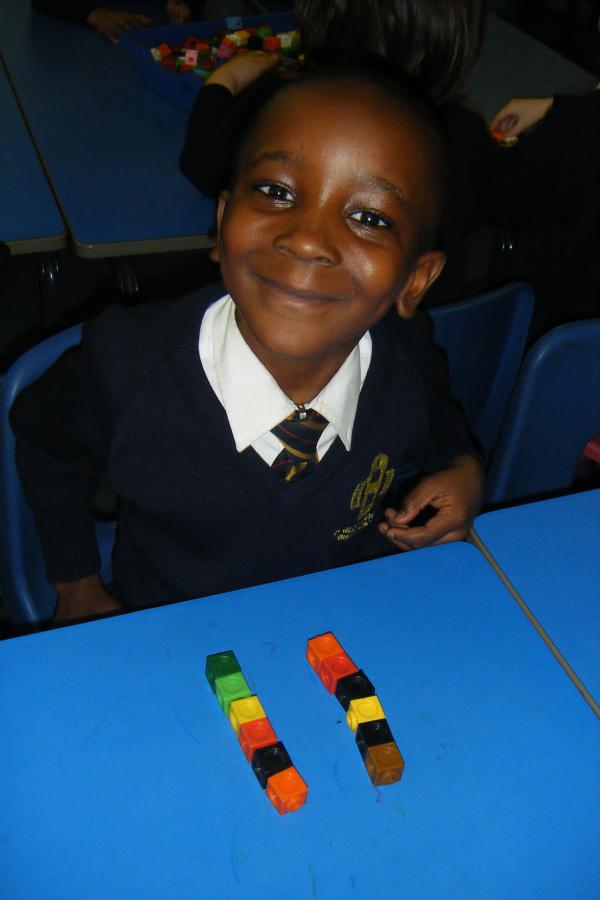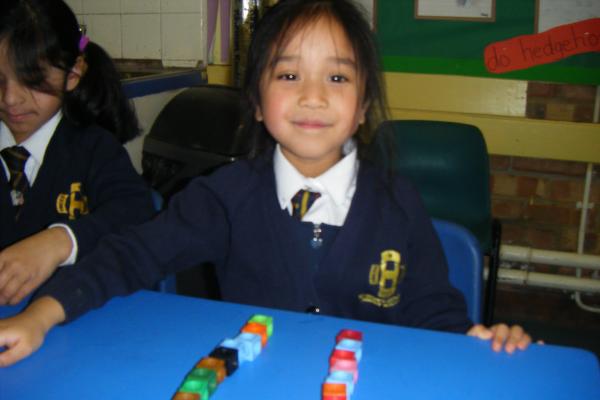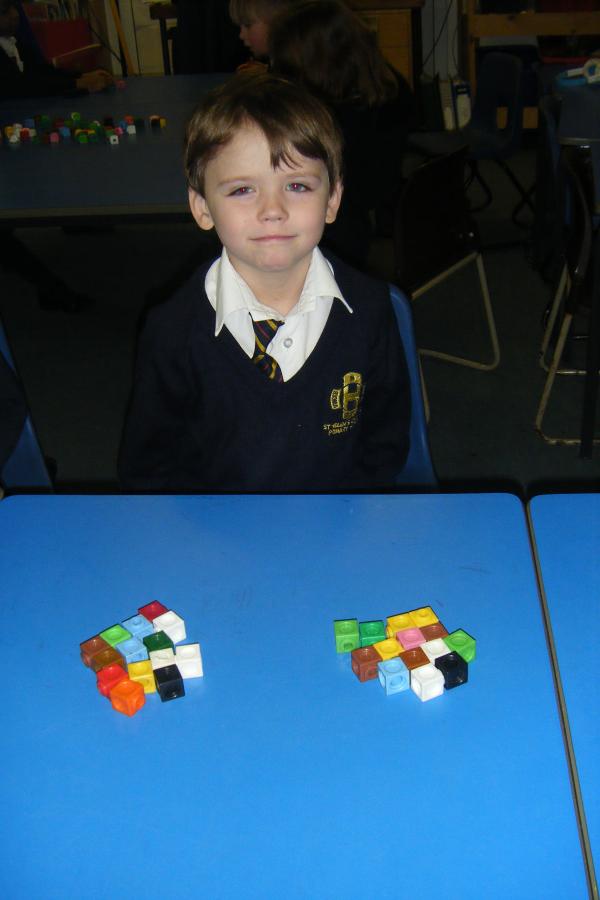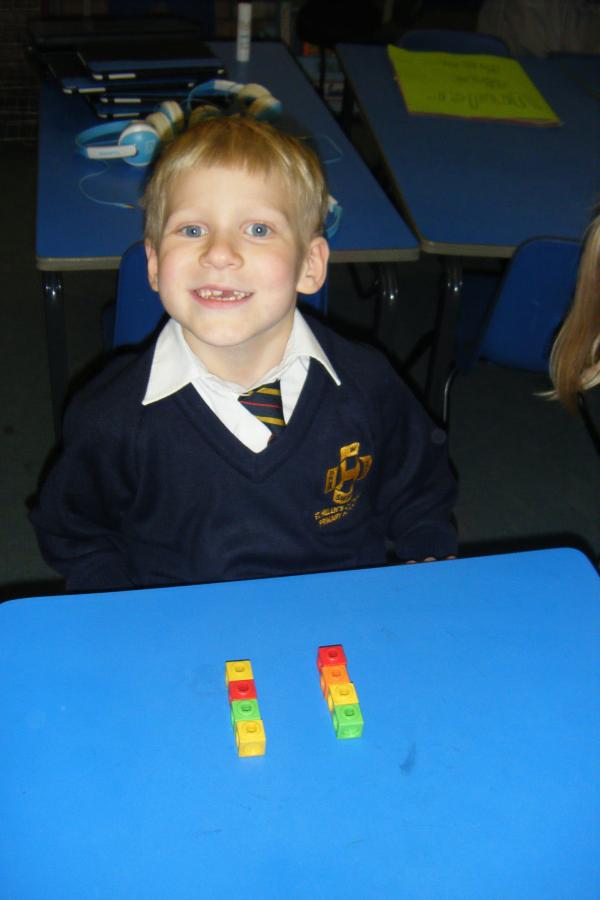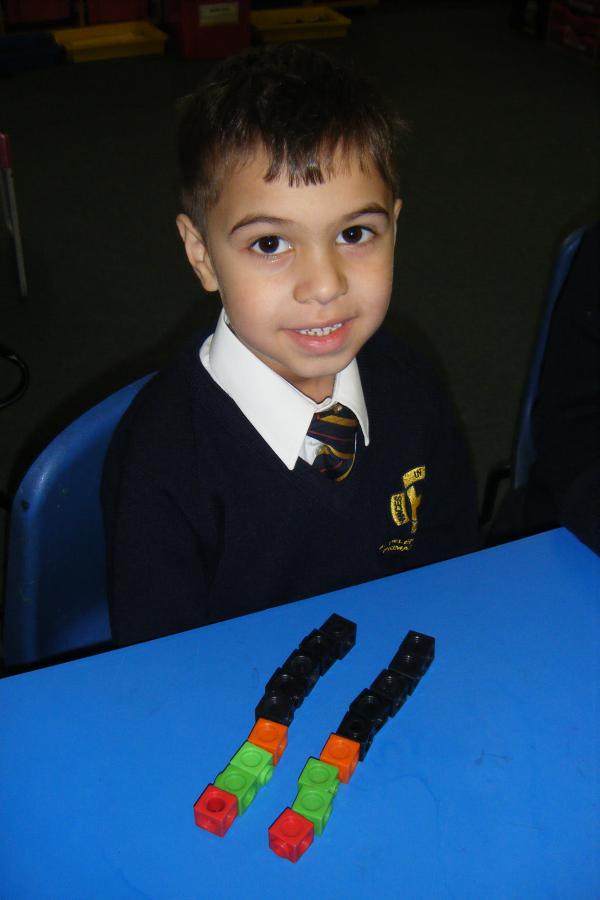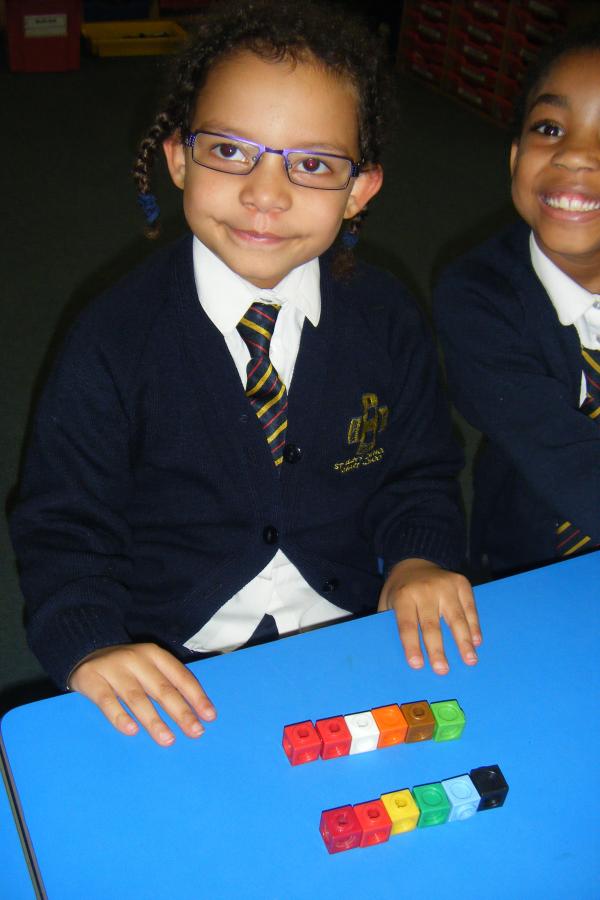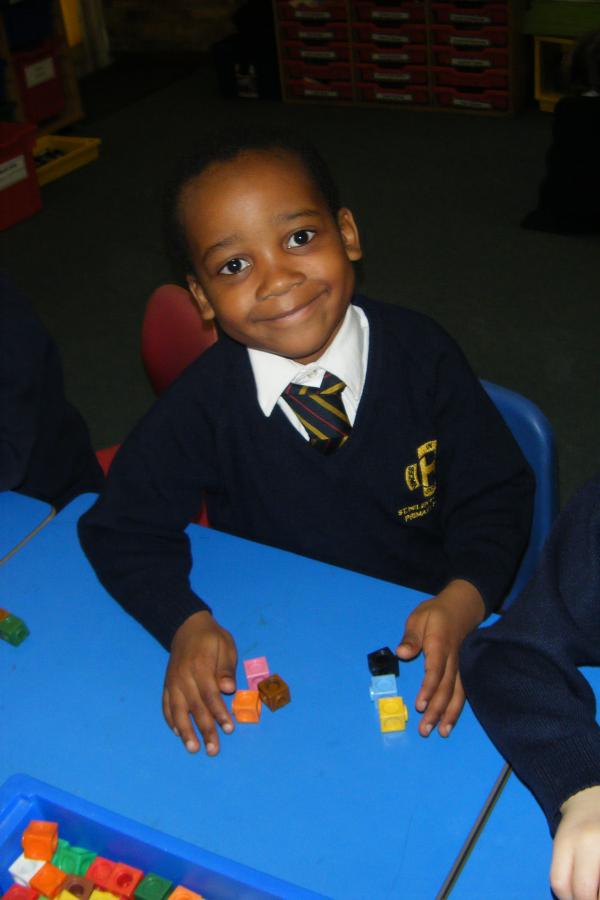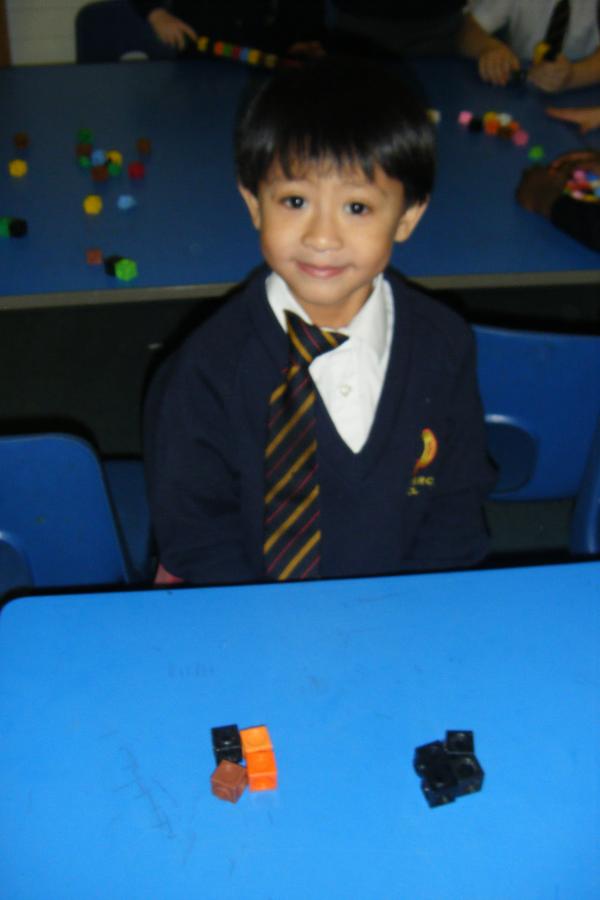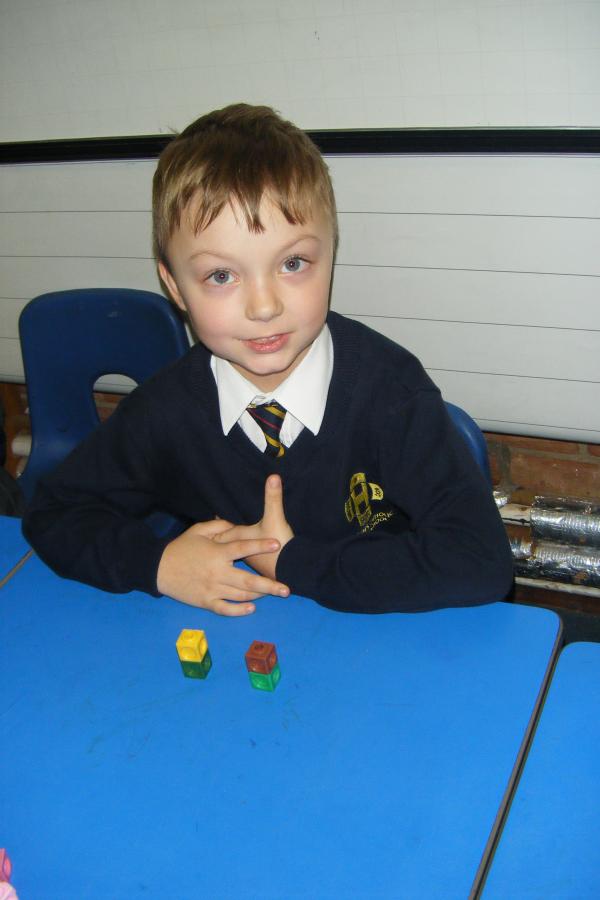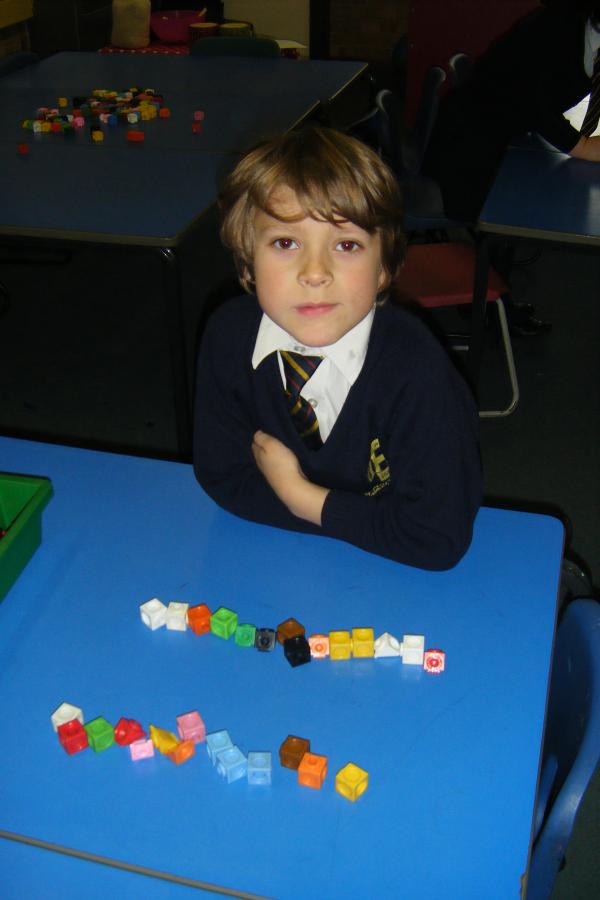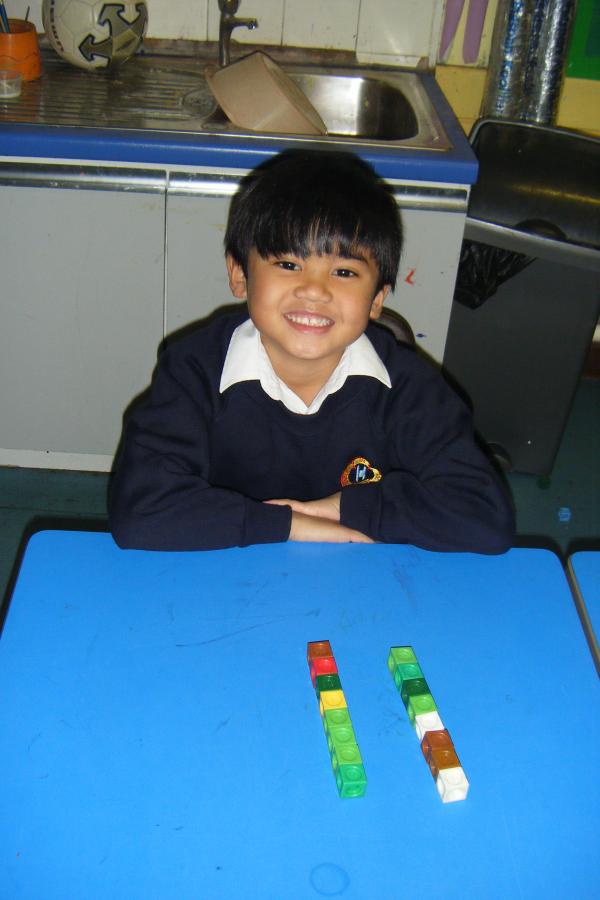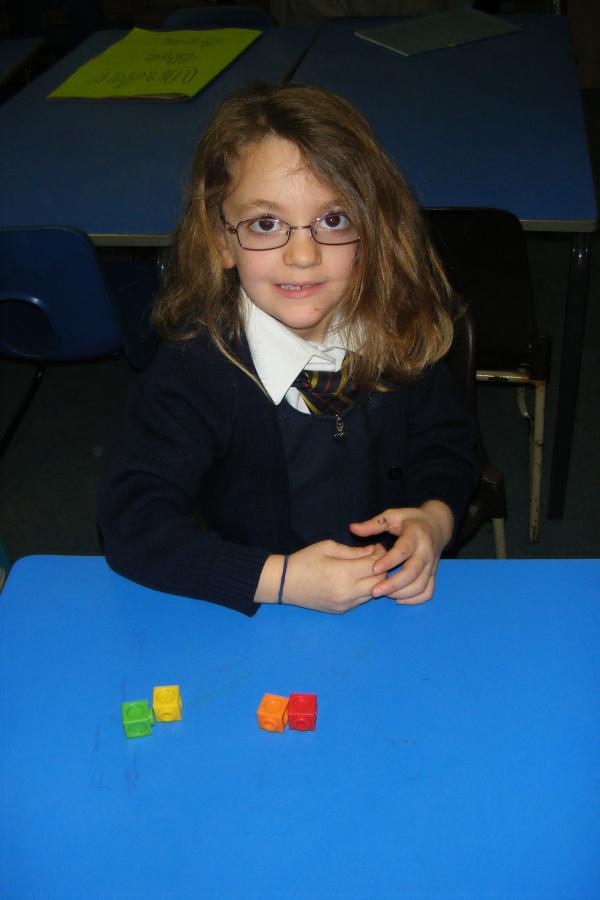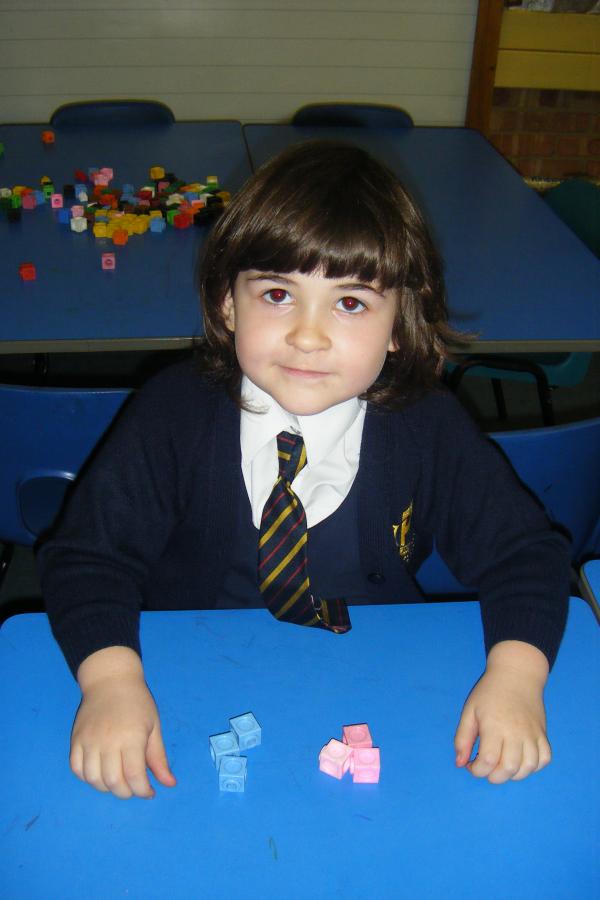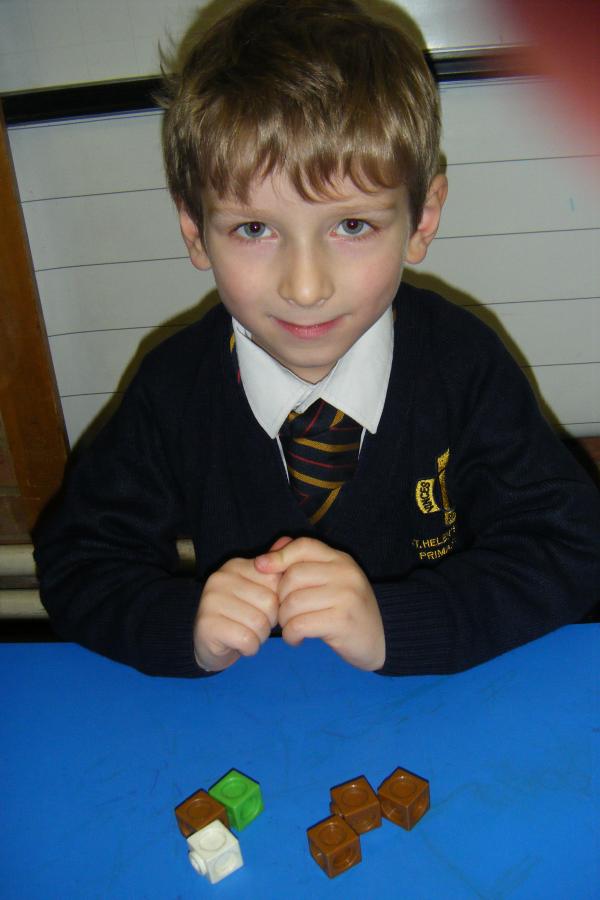 In Search of Shapes!
In Maths we have been learning the names of 2D shapes.
We went outside onto the playground to see how many different shapes we could find. What shapes can you spot? We looked for a shape with 5 sides and couldn't find one, so we made one with ourselves! Do you know the name of this 5 sided shape?